Still on the fringe, Reed finally free to grow
Minors veteran working on slider, hoping to reach Majors for 1st time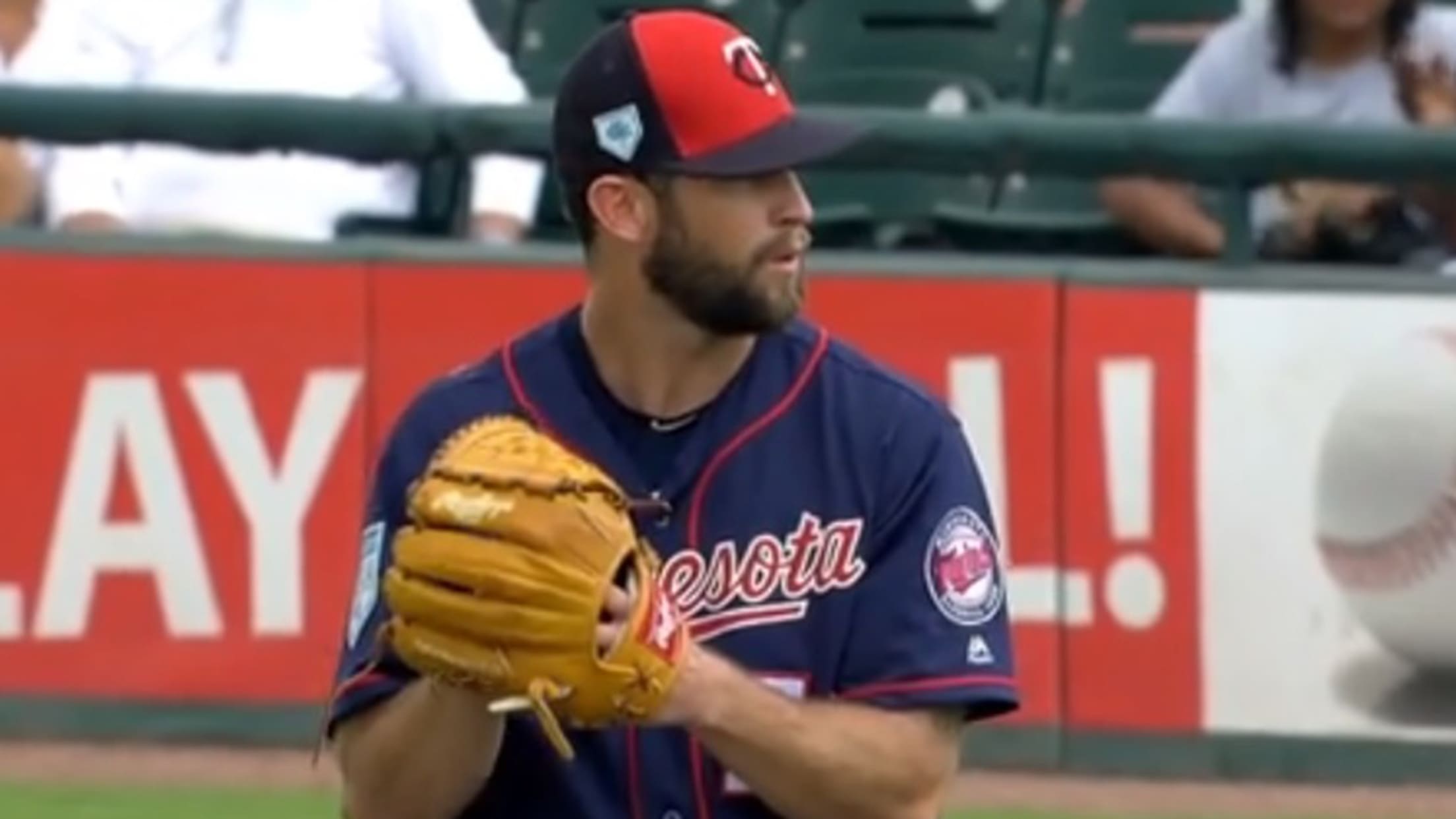 FORT MYERS, Fla. -- The third time wasn't the charm for Jake Reed. The fourth time probably won't be, either. Reed has now been a non-roster invitee to Major League Spring Training for four straight years and has put up strong numbers in the high Minors for three seasons --
FORT MYERS, Fla. -- The third time wasn't the charm for Jake Reed. The fourth time probably won't be, either.
Reed has now been a non-roster invitee to Major League Spring Training for four straight years and has put up strong numbers in the high Minors for three seasons -- without a callup or even being added to the 40-man roster. He understands he doesn't have much of a chance at breaking camp with the Twins this time around, either.
"I always joke around that it's got to be some sort of record," Reed said. "Four big league camps in a row without a day on the roster."
Unlike in years past, the knowledge that he's not competing for a spot on the Opening Day roster has freed up Reed to play the long game and focus more proactively on his development this spring. Instead of sticking with the old approach that brought him to this point and simply hoping for his situation to change, he has worked more aggressively with the Twins' pitching coaches to change the slider that he hopes will be the complement he has long sought for his plus fastball.
"What I do know is that the game is changing," Reed said. "I think this spring, more than any before, I really focused on trying to find out that information about what is going to help me take that next step."
Reed, who achieved Minor League success largely on the back of that fastball, said he was presented with data that shattered some lifelong stereotypes he had about slider usage. That helped him buy into the idea of adapting the tighter, more lateral break on the pitch to have more vertical and lateral depth to increase the separation between his slider and fastball.
Reed hadn't done such work on his slider prior to this spring, and though he has struggled at times with the command of his new pitch in games, pitching coach Wes Johnson and manager Rocco Baldelli are already encouraged by the progress the 26-year-old has made. Reed has eight strikeouts in 4 2/3 innings across five relief outings this spring.
"You go back and look at his outings this spring, and you're going, 'OK, there's a 10-pitch window where this guy's getting anybody out,'" Johnson said. "So it's consistency. But that consistency is through the slider. ... The fastball's been there, right? It doesn't take a rocket scientist to figure that one out."
Again, it's not as though Reed's old repertoire wasn't working: the hard-throwing right-hander posted strong ERAs of 2.05 and 1.89 for Triple-A Rochester over the past two seasons, averaging more than one strikeout per inning in his 30 appearances in 2018. The fifth-round pick from the 2014 MLB Draft has a 2.96 ERA over five Minor League seasons.
"He hasn't done much wrong over the past couple of seasons, really," Baldelli said. "He's done such a nice job and is continuing to grow. That's the impressive thing: He doesn't sit there and say, 'I'm doing a good job, I am what I am.'"
Ultimately, as Reed tweaks the repertoire that brought him his past success, he'll never know whether his old stuff actually would have translated to the Major League level if he'd only been given a chance. But that doesn't bother him so much.
"In this situation, I don't think that's the case, because I agree with what we're trying to do, totally," Reed said. "I agree with what we're doing and I'm totally on board with it, so that really helps my mindset, too."