Longtime scout accomplished rare feat in '19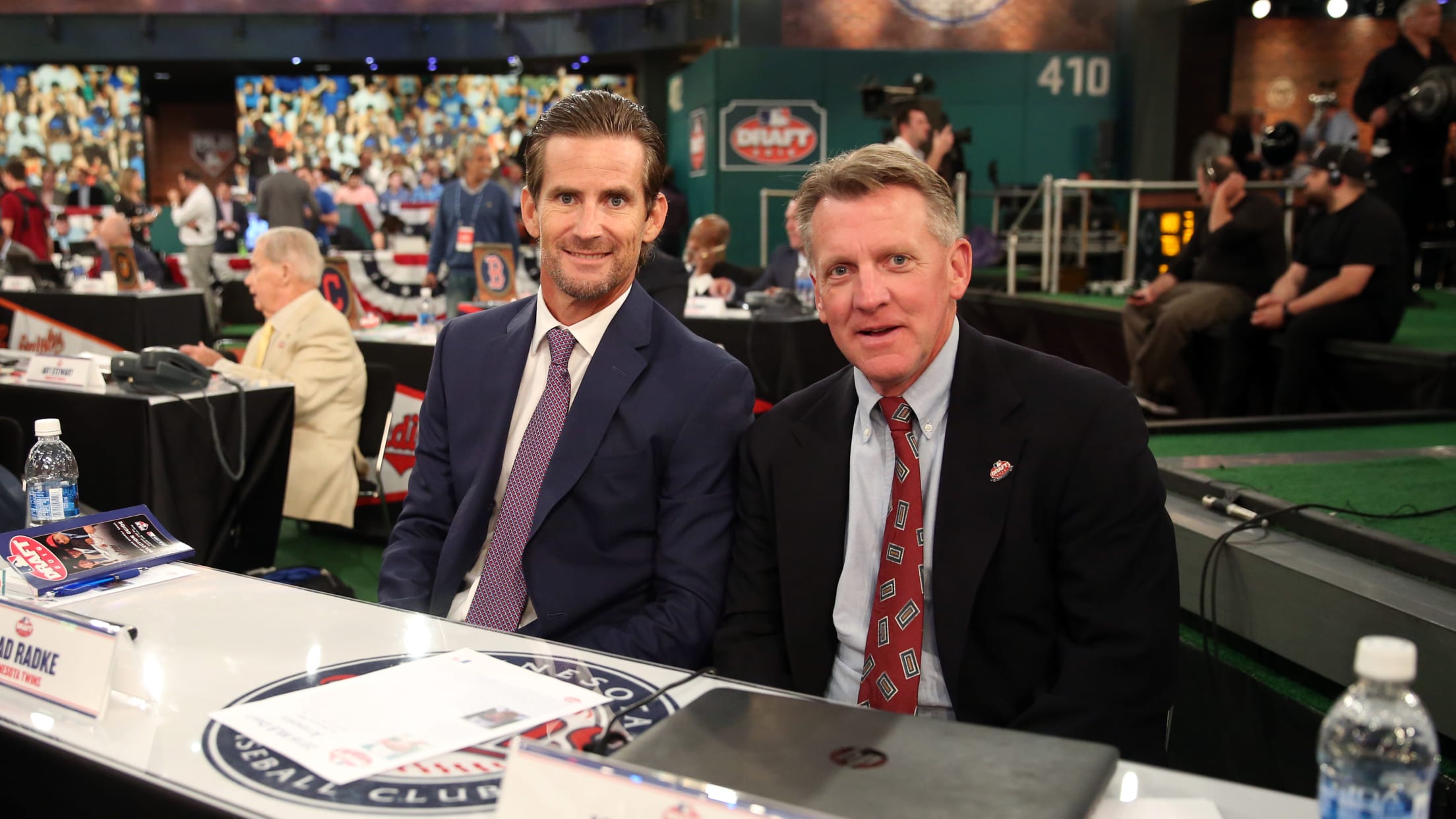 Area scouting can be a thankless job. The hours are extended, the drives even longer, time spent away from home plentiful, and celebrations just occasional. So last year, when Twins scout John Wilson had three players make their Major League debuts -- a feat made even more extraordinary because of
Area scouting can be a thankless job.
The hours are extended, the drives even longer, time spent away from home plentiful, and celebrations just occasional. So last year, when Twins scout John Wilson had three players make their Major League debuts -- a feat made even more extraordinary because of his area in the Northeast and because they were all selected in the ninth round or later -- the 30-year evaluator knew he should savor the moment.
"It's a sense of validation, but I'm also smart enough to stop and smell the roses because I don't know who's next," Wilson said. "It's great when guys get called up, but to have three -- just enjoy it because it probably won't happen again, so don't get greedy."
Scout series
John Manuel, Twins
Matt Bischoff, Blue Jays
Cody Clark, Royals
Andrew Tinnish, Blue Jays
Shawn Hill, Yankees
Paul Mirocke, Tigers
Don Lyle, Indians
Jamie Lehman, Blue Jays
Walt Burrows, Twins
Alex Agostino, Phillies
Ron Rizzi, Nationals
Sean Poppen got the call first, on June 19. The right-hander was originally selected by Minnesota in the 19th round of the 2016 Draft out of Harvard, a senior sign who graduated with a double major in physics and chemistry, rumored to also know four languages and be proficient on six instruments. Outfielder LaMonte Wade Jr. was next, the Twins' ninth-round pick in '15 out of the University of Maryland, debuting on June 28. Cody Stashak arrived on July 23, the righty taken four rounds after Wade in the 13th as a junior at St. John's University after two years of junior college.
The one thing they all had in common was Wilson.
"It's not a coincidence," said Billy Corrigan, national crosschecker for the Twins. "When John believes in a player, you really take notice of that. It happens because of people who are experienced, who are talented, who are diligent in the work that they do and in communicating with the coaches. When John advocates for a player, he knows that I'm going to go watch that player as soon as I possibly can. To have three players make their Major League debut that were all ninth, 13th-round and 19th-round selected players, is an incredible accomplishment."
Wilson was teaching high school and coaching college ball when he got the opportunity to join the Twins organization in 1990. As someone who played and coached at a Division III school, he was striving to get to Division I, but through a series of connections in the game he jumped at the chance to scout professionally. Thirty years later, after spending more than half his life with Minnesota -- and the past decade with coverage from Maine to Virginia, with at least parts of 12 states -- last year stands out among the rest.
"Definitely," he said. "That's the ultimate goal. I love being an area scout because of that potential impact that you can have, later rounds and things like that. Obviously it's unique; for me it was certainly. … That was a hell of a month. It was crazy."
Wilson saw Wade first and was quickly impressed. The now-26-year-old was playing in a four-team tournament at South Alabama, where the outfield dimensions gave a glimpse of what he might be able to do in center, and competitive at-bats all weekend long offered a look at what his future might hold on the other side of the ball.
"Then the next weekend he broke his hamate," Wilson said. "So he was out for eight weeks and a lot of teams didn't get into see him. He was kind of an ordinary guy going into the year. He hit .247 his sophomore year, so I don't think a lot of teams got to get up to speed or understood what he could do."
By the time Wade was named the Most Outstanding Player in the Los Angeles regional, helping the Terrapins upset the No. 1 overall seed in UCLA, Minnesota's investment was solidified because of its early looks. Wilson saw the regional as the breakout he was poised to have.
"I had met with LaMonte in the winter and his character overwhelms you; he's a high-class person," the scout said. "That also gave him some momentum. I was looking forward to seeing him and putting it all together. And watching him play, he took great at-bats. Very disciplined."
After his early-season weekend spent at South Alabama, Wilson had to postpone a return trip home because of an ice storm, so he continued to South Carolina, where Charleston Southern was hosting St. John's University.
"So I saw Stashak Friday night," Wilson said. "Billy had come up with me and I said to Billy, 'I want you to see this Friday guy for St. John's,' and he threw great that night. St. John's was really good that year. They got to the regionals at Oklahoma State and they had [a school-record-tying] six pitchers drafted. Cody wasn't a radar gun guy. He wasn't going to show you any 94s or 95s. He was kind of unassuming, but I had a great feel for him, what he was about. I had a great meeting with him and liked his intensity."
To start the following season, Wilson had help in identifying a few names to watch as he worked through his coverage. Ivy League schools have always been a challenge, but he'd heard about Poppen after the now-26-year-old squared off against A.J. Puk, Brady Singer and the University of Florida, leaving a strong impression. A month later, the Crimson had a big four-game set at Yale, where crosschecker Freddie Thon got a look.
"Freddie loved Poppen," Wilson said. "He stuck his neck out and he was all about him. I went in the next weekend and concurred; it was exactly what I had heard he had done in Florida. Billy put the information together I had acquired on Poppen, between myself, Freddie and my intel. … It was a collaborative effort. It really was. I wish I could say it was all me, but it wasn't."
The most impressive things about Wade for Wilson were his intensity and his ability to control the game. With Stashak it was his potential and room to grow. Poppen's intelligence, arm, and the possibility to have much more in the tank were what set him apart. But for all three, the focus and drive stood out among the rest.
"All three are really highly focused individuals in different ways," Wilson said. "LaMonte and Cody are very intense. Cody and Poppen, neither one had a lot of wear and tear on their arms. [As] northern pitchers without extensive backgrounds, they weren't throwing 95 in high school and things like that. They developed the old way, as they grew, as they matured. And their personalities, their makeup, they're driven -- those are qualities all three really have inside of them."