Dyson (biceps) returns from IL feeling 'amazing'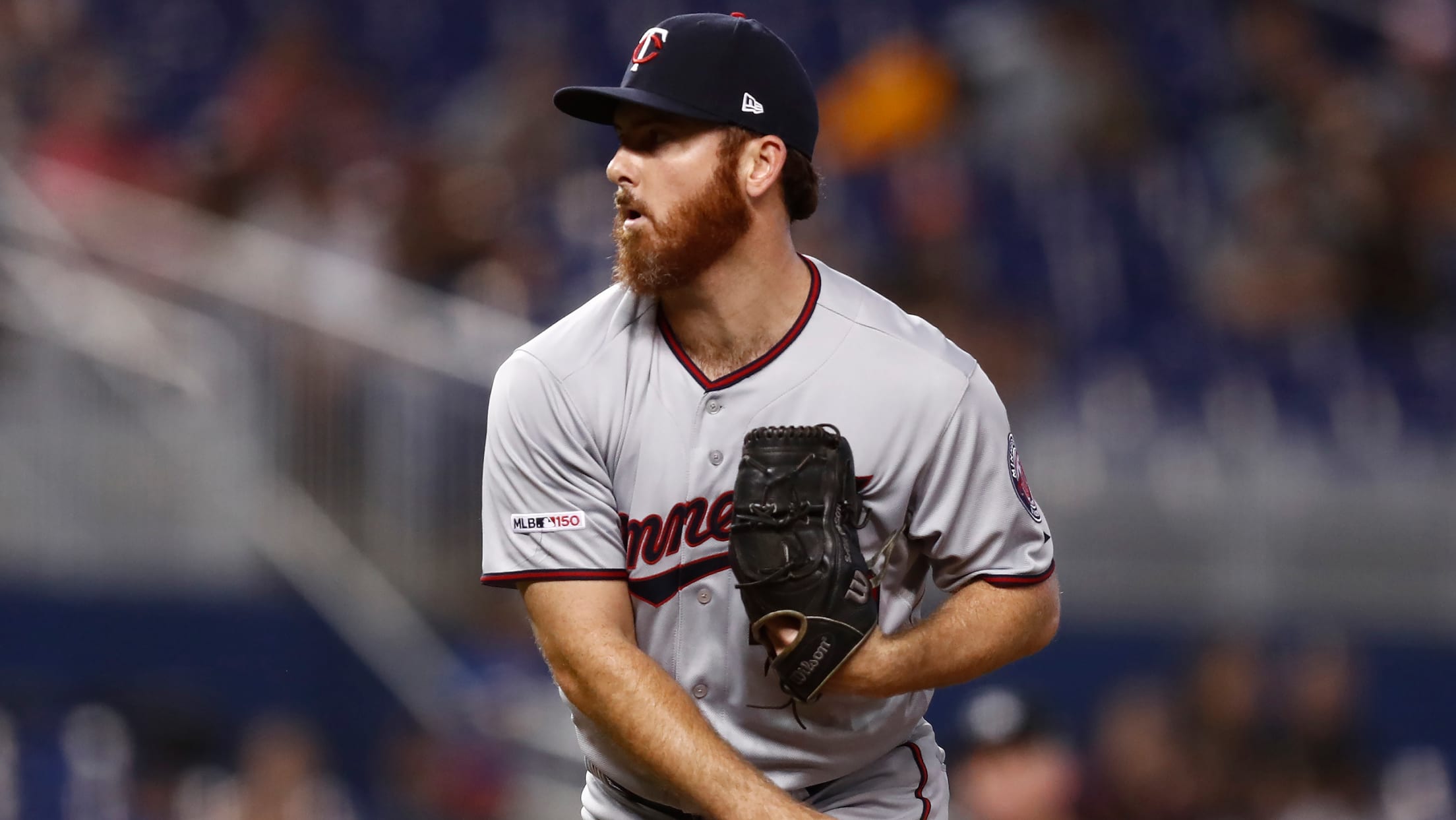 MILWAUKEE -- The Twins announced prior to Tuesday's game vs. the Brewers that they have reinstated reliever Sam Dyson from the 10-day injured list. He missed the previous nine games with right biceps tendinitis. "Honestly, the last two years, my arm's been pretty much killing me, so the last four
MILWAUKEE -- The Twins announced prior to Tuesday's game vs. the Brewers that they have reinstated reliever Sam Dyson from the 10-day injured list. He missed the previous nine games with right biceps tendinitis.
"Honestly, the last two years, my arm's been pretty much killing me, so the last four or five days have been amazing," Dyson said. "I threw without irritation at all. So yeah, I'm very excited to go out and compete with the guys."
Dyson, who was acquired at the Trade Deadline from the Giants, has appeared in two games for the Twins this season, allowing six runs on six hits in two-thirds of an inning. In his first appearance back from the injured list on Tuesday in Minnesota's 7-5 win over the Brewers, Dyson threw a scoreless eighth inning. With San Francisco, he had a 2.47 ERA over 49 appearances.
"When he showed up here, he wasn't feeling great," Twins manager Rocco Baldelli said, "so he went out there and gave it what he had, and I'm just happy to watch him go pain free and see what he can do."
"Yeah, I'm just glad he can go out there and pitch without feeling what he was feeling, and not necessarily ... there's really nothing you're going to be able to do about that, because he's a guy that's going to kind of grit his teeth and go out there and pitch, even when he's not feeling great," Baldelli added.
Dyson's latest rehab allowed him to get back into his throwing program slowly, which he feels helped him come back feeling strong.
"It feels a lot better than it has in quite some time," Dyson said.
To make room on the 25-man roster, the Twins optioned right-handed pitcher Cody Stashak to Triple-A Rochester. Stashak appeared in six games for the Twins, registering a 5.40 ERA over 8 1/3 innings.
Pineda getting closer
Starter Michael Pineda appears to be close to making his return to Minnesota's rotation after a successful bullpen session on Tuesday. The right-hander went on the 10-day injured list on with a right triceps strain.
"I think he's physically doing very well," Baldelli said. "His bullpen went well. I think we're looking to slot him back in, and I don't know exactly when it's going to be, but he should be ready to go. I think, physically, he's doing great."