Bat & Barrel honors the many people, players, and awards of the Minnesota Twins throughout their 60 seasons with a modern brew pub flare.
Reception (Gameday): 400
Theater: 150
Classroom: 100
Banquet: 125*
*Bat & Barrel banquet seating is nontraditional, with the use of rectangle tables instead of traditional round tables.
Venue Rental Package $3,000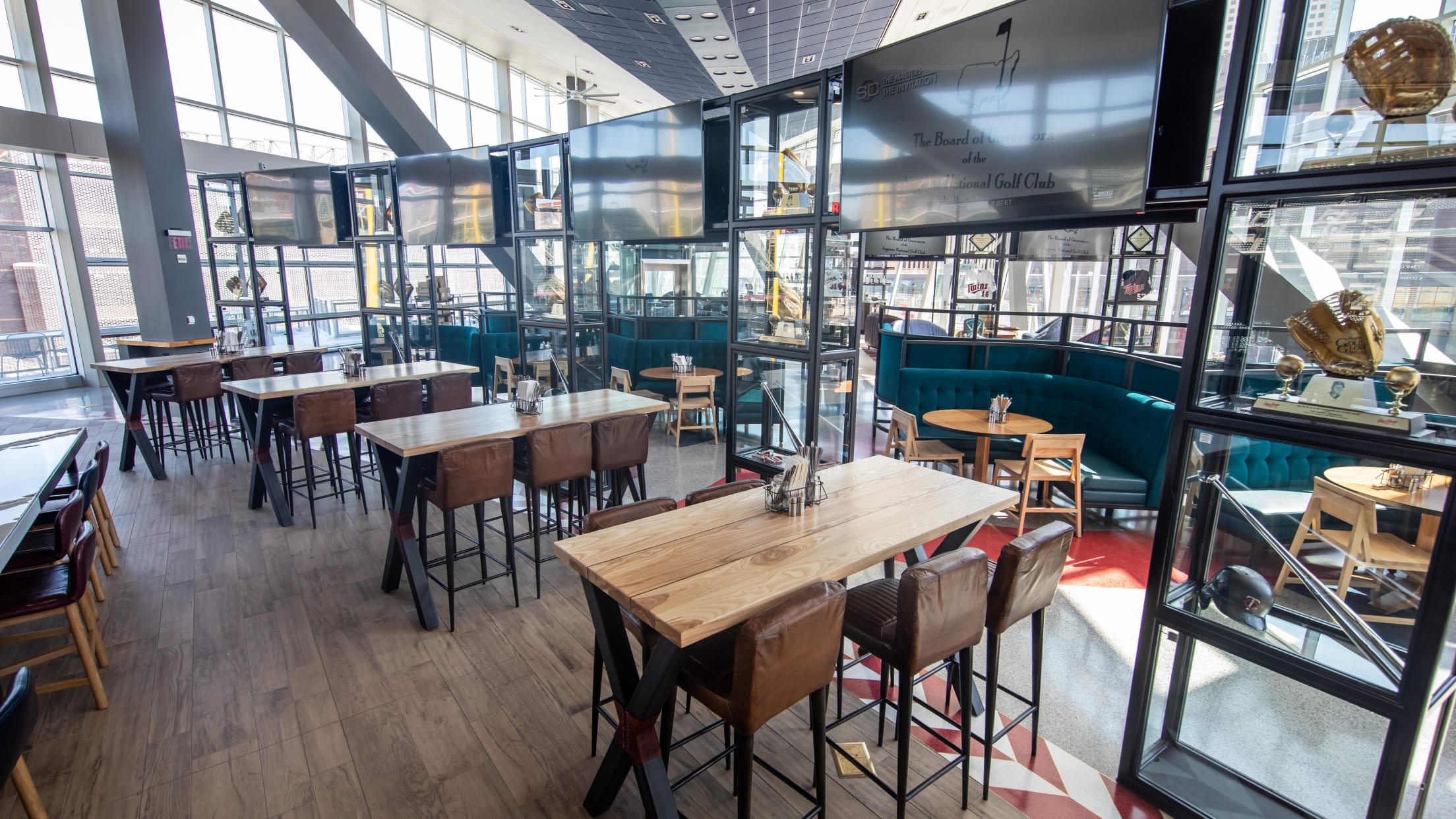 Bat & Barrel Venue Highlights
Six large garage doors span the entire length of the infield, openable to the exterior deck
Two Daktronics Display screens for use as presentation screens, additional branding opportunities, and more!
Brew pub and baseball custom themed furniture throughout; with a multitude of different seating options.
Perfect for corporate meetings, social events, wedding receptions and more!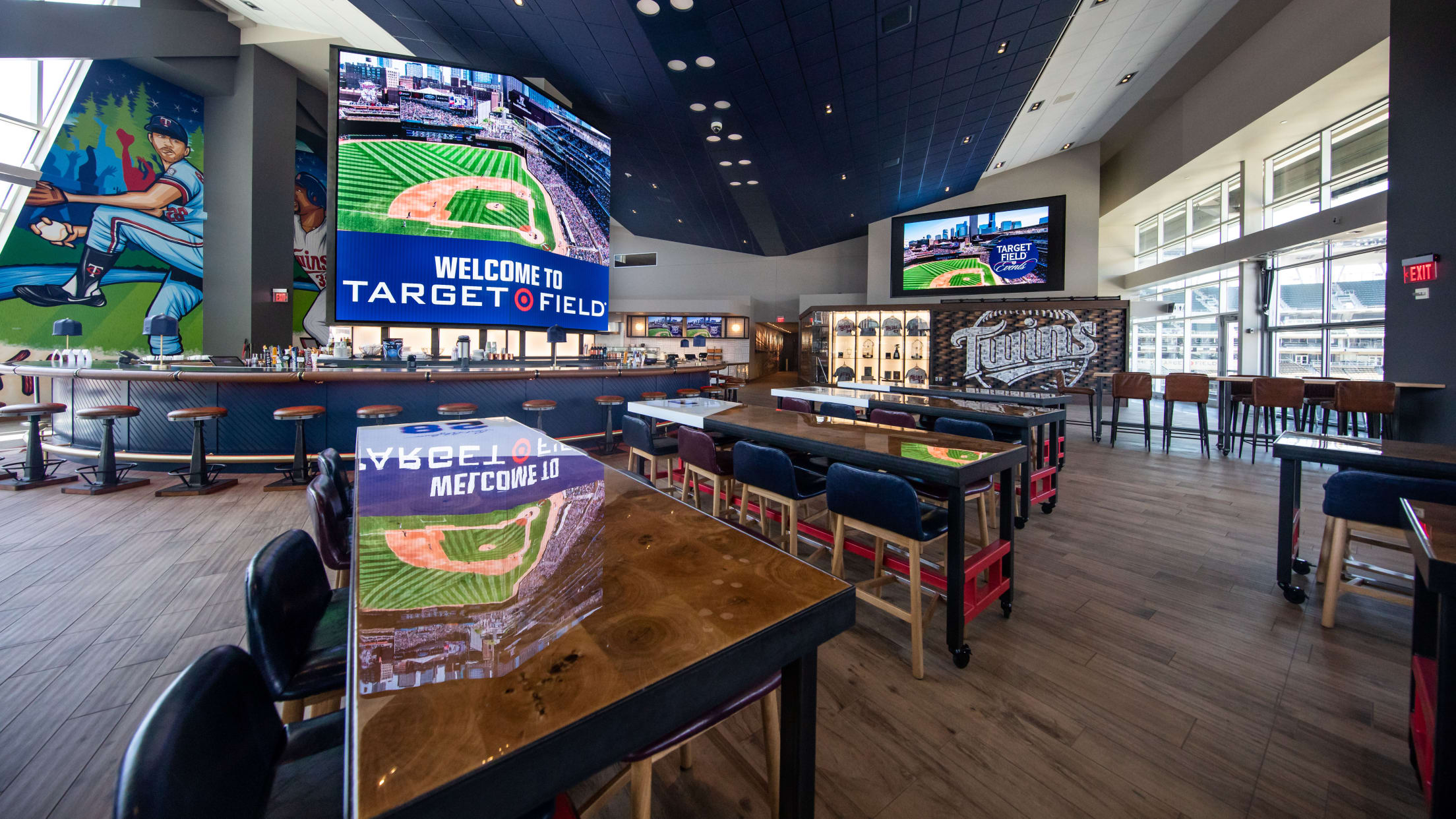 Food, Beverage & Retail at Target Field
Catering, concessions, and retail needs are exclusively provided by Delaware North Sportservice at Target Field.
With an expansive menu, an experienced Culinary Team, and a retail store on site - Delaware North Sportservice puts the finishing touches on all Events at Target Field in a spectacular fashion.
Catering Minimum for Bat & Barrel is $3,500.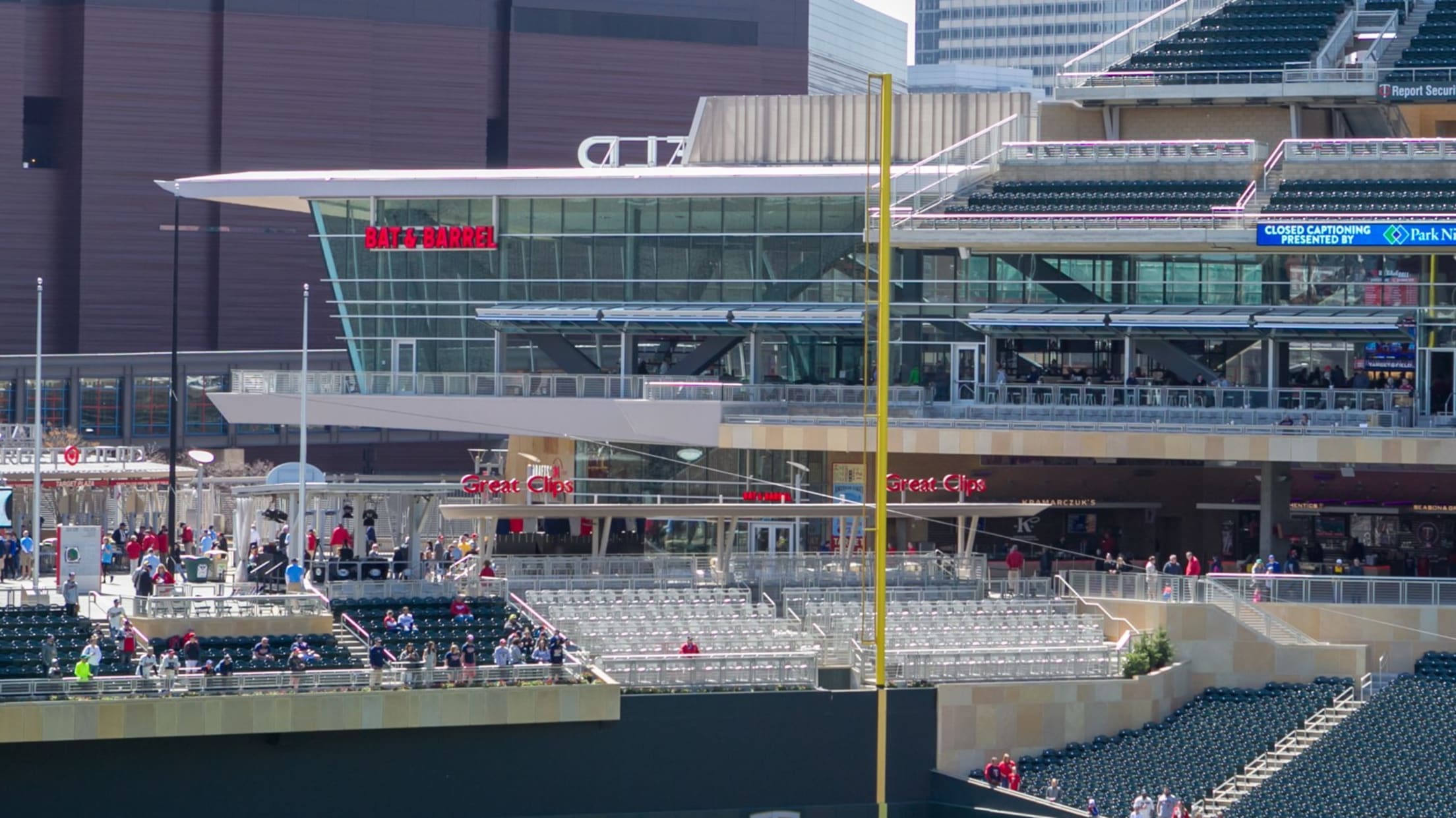 The Story Behind the Name
Bat & Barrel is the complete remodel of formerly, The Metropolitan Club, during the 2017 off season. A barrel classification is assigned to batted-ball events whose comparable hits lead to a minimum batting average of .500 and slugging percentage of 1.500. Bat & Barrel plays upon this with a fun, updated, venue concept; displaying the hardware won and celebrating the many individuals of the Minnesota Twins.