Notes: Bummer, Yolmer, Moncada updates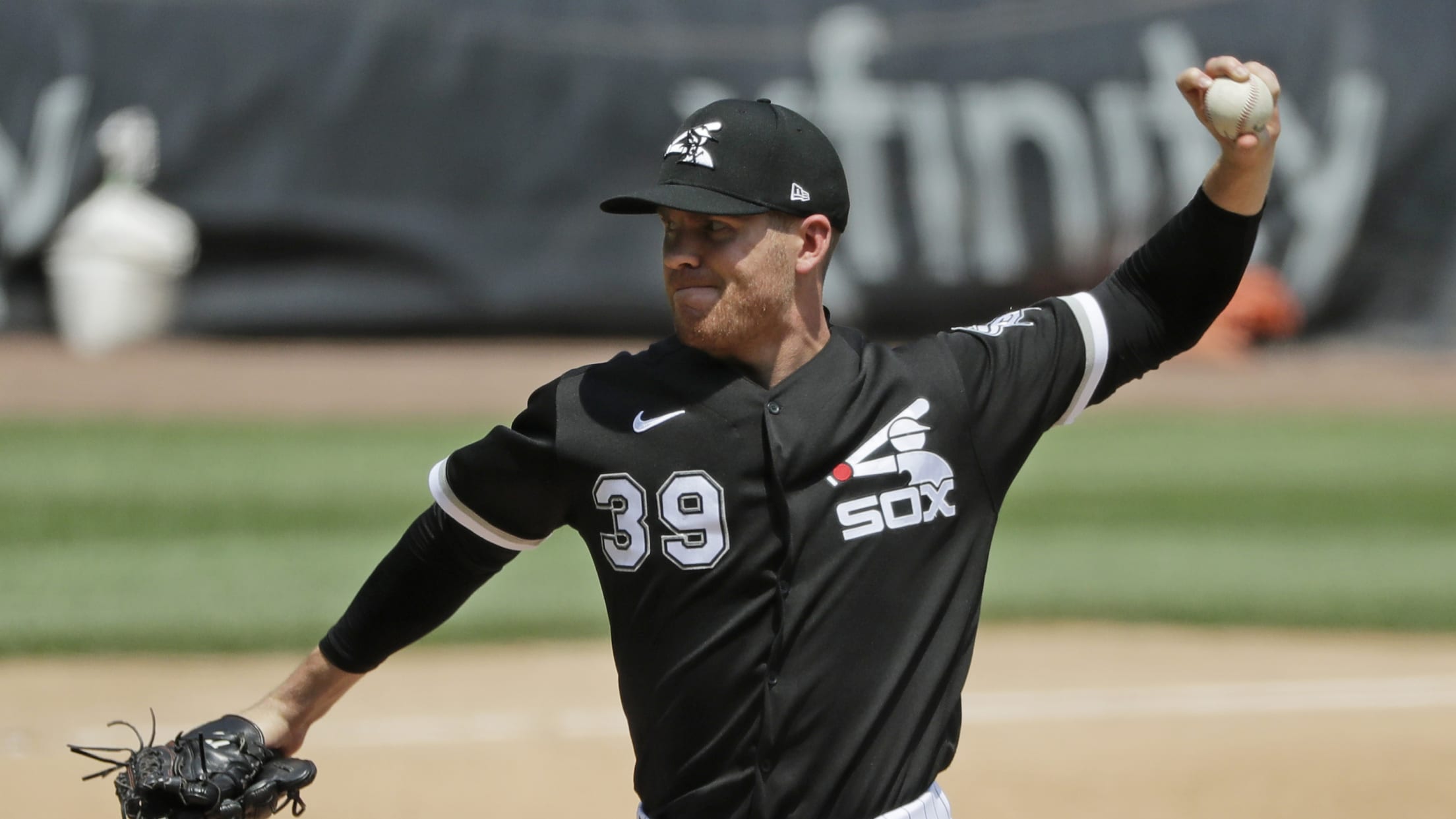 The White Sox remain optimistic concerning left-handed reliever Aaron Bummer's return to the team this season. But there's a chance Bummer, originally placed on the 10-day injured list on Aug. 8 with a left biceps strain, might not be back in this shortened 2020 campaign. General manager Rick Hahn explained
The White Sox remain optimistic concerning left-handed reliever Aaron Bummer's return to the team this season.
But there's a chance Bummer, originally placed on the 10-day injured list on Aug. 8 with a left biceps strain, might not be back in this shortened 2020 campaign. General manager Rick Hahn explained during a Monday Zoom session how Bummer's biceps muscle has healed but they are now dealing with a nerve issue near the biceps.
"Now on the positive side, there's no indication this is a long-term issue," Hahn said. "If this was a regular season and this happened early or midway through the season, there wouldn't be much issue with timing his return. Now that it's a shortened season, we aren't quite certain exactly when he's going to be able to return.
"It really comes down to getting that nerve calmed down and then as we ramp him up, which we have started to do on a throwing program, how the nerve responds. It's quite possible, based on how the throwing program lays out, that you see us at some point put him on the 45-day IL, but that's simply because the program is very slow and deliberate, and his return is scheduled for the other side of the 45-day absence."
Bummer, 26, agreed to a five-year, $16 million deal with club options for 2025 and 2026 during Spring Training after posting a 2.13 ERA over 58 games last season. He's the most valuable pitcher in the bullpen, in that he can close, work as a setup man or give two innings to bridge from the starter.
"We are still optimistic that he returns this season," Hahn said. "However it is turning out to be a little more involved than originally thought in terms of a muscular strain.
"There is no long-term concern with Aaron Bummer. If for whatever reason this throwing program doesn't work, or he doesn't return this year, it should be fully behind him when we report to Spring Training next year."
Yolmer Sánchez returns
Prior to Monday's series opener against the Twins, the White Sox purchased infielder Yolmer Sánchez's contract from their alternate training facility in Schaumburg, Ill. Ryan Goins was designated for assignment.
Sánchez, 28, was signed as a free agent on Aug. 26 after the Giants released him. The gregarious switch-hitter has played all 646 of his big league games with the White Sox, winning the Gold Glove at second last season.
"Obviously, they all welcomed him back," said White Sox manager Rick Renteria of Sánchez. "He's been around here since the inception of his career. He'll start getting comfortable again with his teammates and being around them, and the old Sanchy will emerge. I think everybody's happy to see him."
Moncada remains day to day
Third baseman Yoán Moncada missed a second straight game Monday with soreness in the back of his left leg in the hamstring area. According to Hahn and Renteria, Moncada showed improvement Sunday after treatment and was going to be ramped up activity-wise Monday. The hope is a return in the next few days.
"Right now we are trying to progress him as quickly as we possibly can but slowly still," Renteria said.