Menechino preaching win-now mentality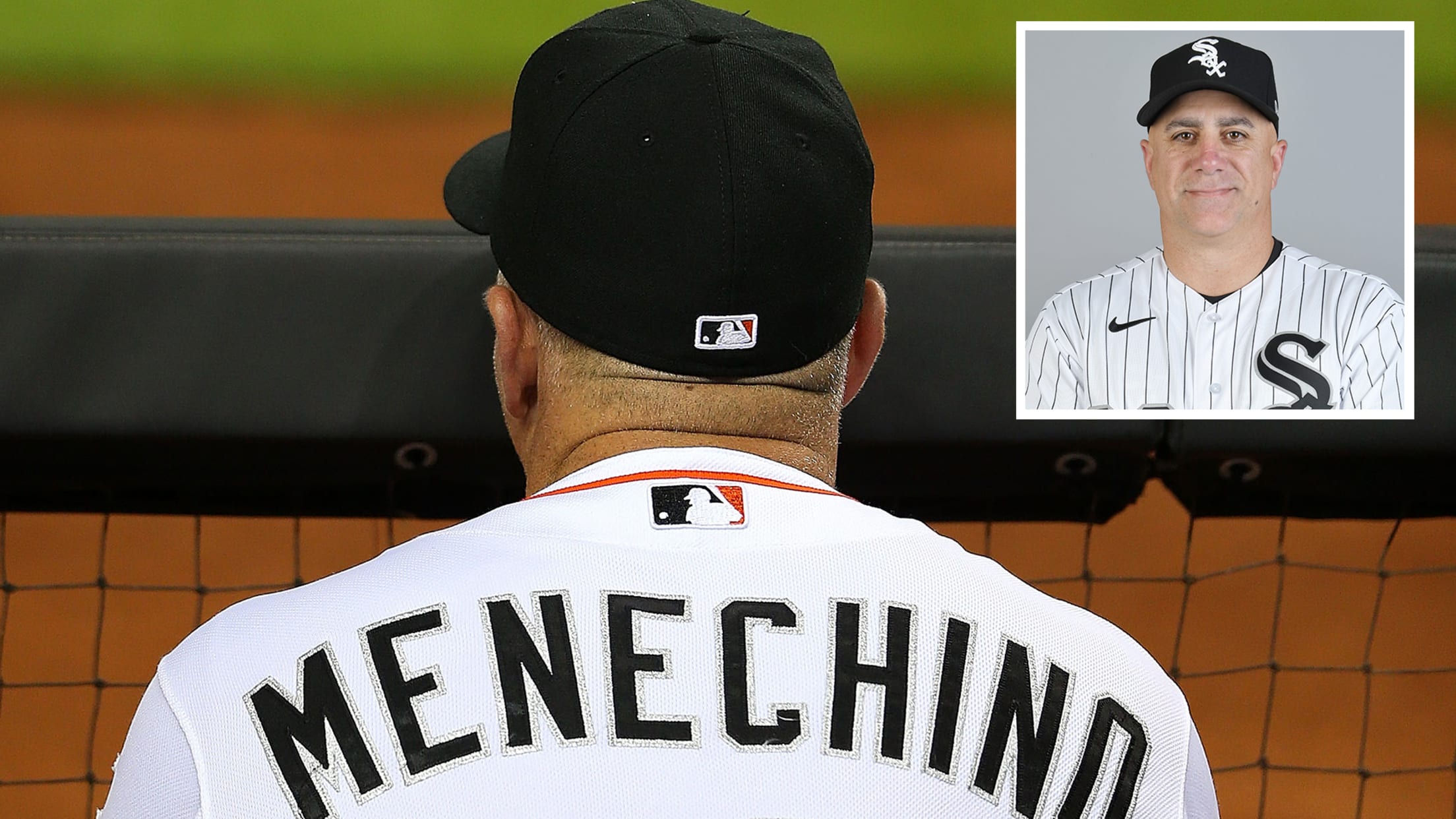 CHICAGO -- White Sox hitting coach Frank Menechino wants his offense to approach these final 15 regular-season games as if they were 2020 playoff baseball. He speaks from experience when preaching said approach. "When I was with the A's and we were in the playoffs the last month, we only
CHICAGO -- White Sox hitting coach Frank Menechino wants his offense to approach these final 15 regular-season games as if they were 2020 playoff baseball.
He speaks from experience when preaching said approach.
"When I was with the A's and we were in the playoffs the last month, we only clinched once, like four days early," Menechino said on Sunday. "We had the whole month of September, back and forth every day to get in, so every day was a playoff game.
"You try to put this on your team as a coach, bring it to these guys' attention, say, 'Hey, we have to start preparing. The bell has rung, it's playoff baseball now. Let's go after it and see how we do. Let's go out and execute like it's the playoffs, so when the playoffs do come, we're going to be the same.'"
Ideally, that approach would be followed for 162 games out of a 162-game season or, in this season's case, 60 out of 60. The straightforward Menechino acknowledged that sort of philosophy is easier said than done, but already likes the manner in which the White Sox are taking at-bats.
"That's what's going to happen from now on, all the way to the World Series," Menechino said. "You're only going to get one pitch to hit, you can't miss it, and you've got to take what they give you. You can't go out there and try to hit home runs and do all this kind of stuff.
"You've got to grind out at-bats, and you've got to have a good two-strike approach. So these guys have taken to that, and they're doing better."
Mazara's lack of power
Nomar Mazara recently has put together some good at-bats for the White Sox despite entering Sunday's game hitting .240. But a .292 slugging percentage with five doubles and no home runs among the right fielder's 23 hits is perplexing, especially for a left-handed hitter who launched 79 home runs in his first four years with Texas.
"I haven't figured that out. He's in between mechanics sometimes. He's in between approach sometimes," Menechino said. "There has to be some kind of pressing going on in there. Sometimes he's in an advantage count and gets fast to the ball.
"We have a team that's hitting really good, and we have a team that's scoring a lot of runs. So maybe sometimes guys just say, 'Hey, let me just do whatever I can to help the team win.' Not focus personally on their goals and stuff. ... He does his work. He does everything really good in the cage. He prepares. He's doing everything he can do. And that's all I can ask."
Third to first
• Dallas Keuchel's sore back is progressing, and the veteran southpaw remains on target to come off the 10-day injured list and start against the Twins on Thursday afternoon, per manager Rick Renteria.
• The White Sox scored a season-high 14 runs on Saturday, their highest output since scoring 14 on Opening Day 2018 at Kansas City, when Matt Davidson homered three times.
• Tim Anderson entered Sunday's season finale with Detroit hitting .514 with five home runs, 16 runs scored and nine RBIs over eight games vs. the Tigers this season. Anderson also leads the Majors with 10 four-hit games since the start of last season.
• Eloy Jiménez leads the American League with 18 multi-hit games. Anderson ranks third at 16 and Abreu is tied for fourth at 15.
• Abreu joined Jim Spencer as the only White Sox players to have multiple games of seven RBIs. Spencer did it both times in 1977, and Abreu drove in seven on Saturday and also on Sept. 4, 2016, at the Twins.
They said it
"I don't know. Whatever it might be, I'm just ready to help the team in whatever spot they want to use me. I just want to help this team to win games." -- Reynaldo López , through interpreter Billy Russo, on whether López did enough in Saturday's start to stay in the rotation
"We are at a point in the season right now where we don't care about stats. We care about W's." -- Menechino