White Sox acquire lefty Banuelos from Dodgers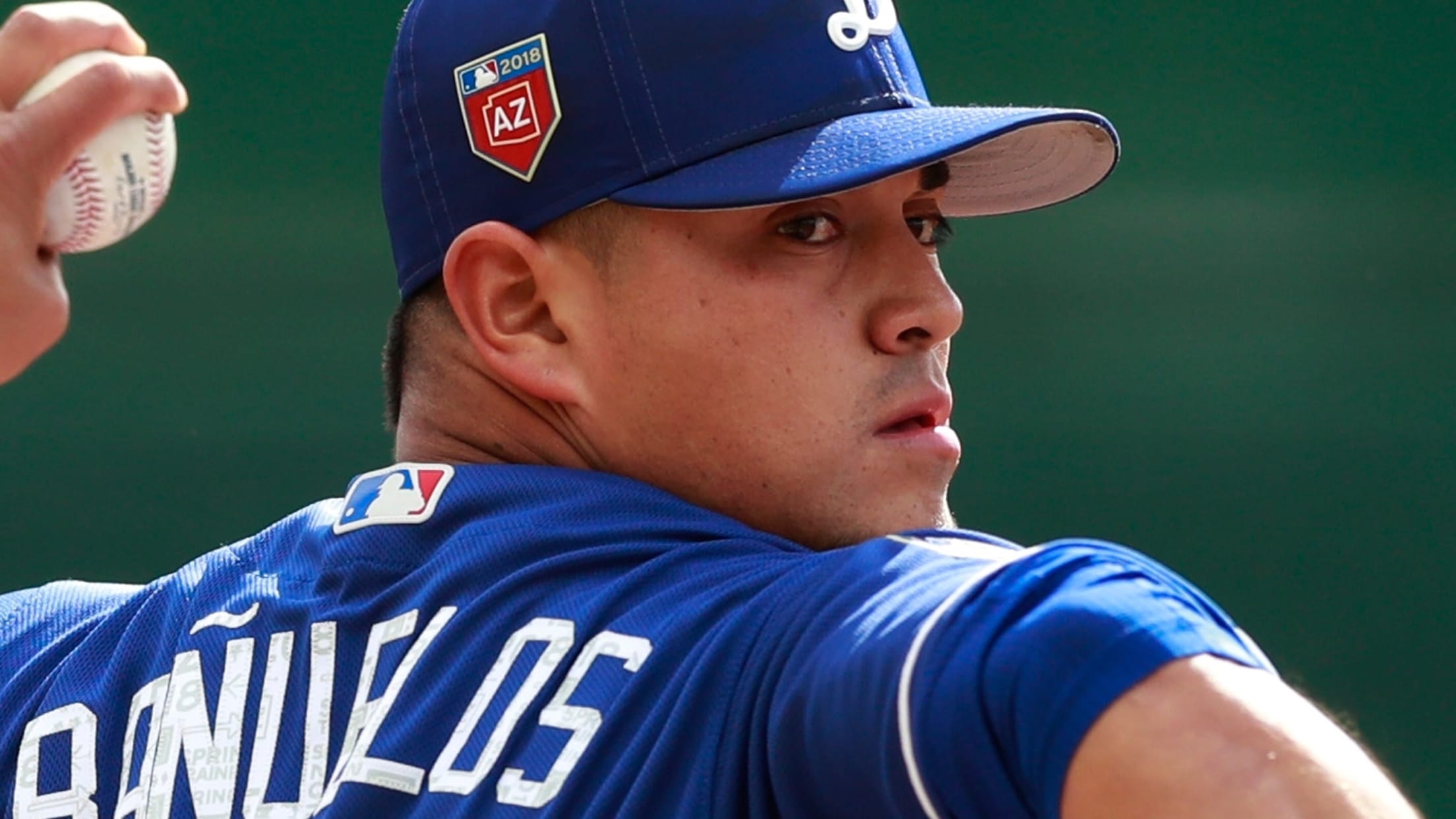 CHICAGO -- The Chicago White Sox have acquired left-handed pitcher Manny Banuelos from the Los Angeles Dodgers in exchange for Minor League infielder Justin Yurchak.Banuelos spent the entire 2018 season with Triple-A Oklahoma City in the Dodgers organization, going 9-7 with a 3.73 ERA (45 ER/108.2 IP) and 127 strikeouts
CHICAGO -- The Chicago White Sox have acquired left-handed pitcher Manny Banuelos from the Los Angeles Dodgers in exchange for Minor League infielder Justin Yurchak.
Banuelos spent the entire 2018 season with Triple-A Oklahoma City in the Dodgers organization, going 9-7 with a 3.73 ERA (45 ER/108.2 IP) and 127 strikeouts (10.6 per 9.0 IP) over 31 games (18 starts) to earn a spot on the Pacific Coast League mid and postseason All-Star teams. He was 8-5 with a 3.55 ERA (36 ER/91.1 IP) and 109 strikeouts over his 18 starts.
Banuelos, 5-foot-10 and 215 pounds, was signed by the Dodgers as a free agent on Nov. 14, 2017, and received a non-roster invite to Spring Training.
He has gone 41-42 with a 3.56 ERA (311 ER/787.0 IP) and 774 strikeouts in 213 games (153 starts) over 10 Minor League seasons in the Yankees, Atlanta and Angels and Dodgers organizations. Banuelos also made seven appearances (six starts) with the Braves in 2015, going 1-4 with a 5.13 ERA (15 ER/26.1 IP) and 19 strikeouts in his only Major League season.
A native of Durango, Mexico, Banuelos originally was signed by the Yankees as a free agent on March 30, 2008.
Yurchak, 22, batted .256 (80-313) with one home run, 36 RBIs and 44 runs scored over 95 games last season with Class A Kannapolis. Yurchak originally was selected by the White Sox in the 12th round of the 2017 Draft out of SUNY Binghamton.
After purchasing the contract of Banuelos, the White Sox 40-man roster increases to 35.