Prospect Adolfo continues to improve in Minors
Outfielder signed with White Sox as international free agent in '13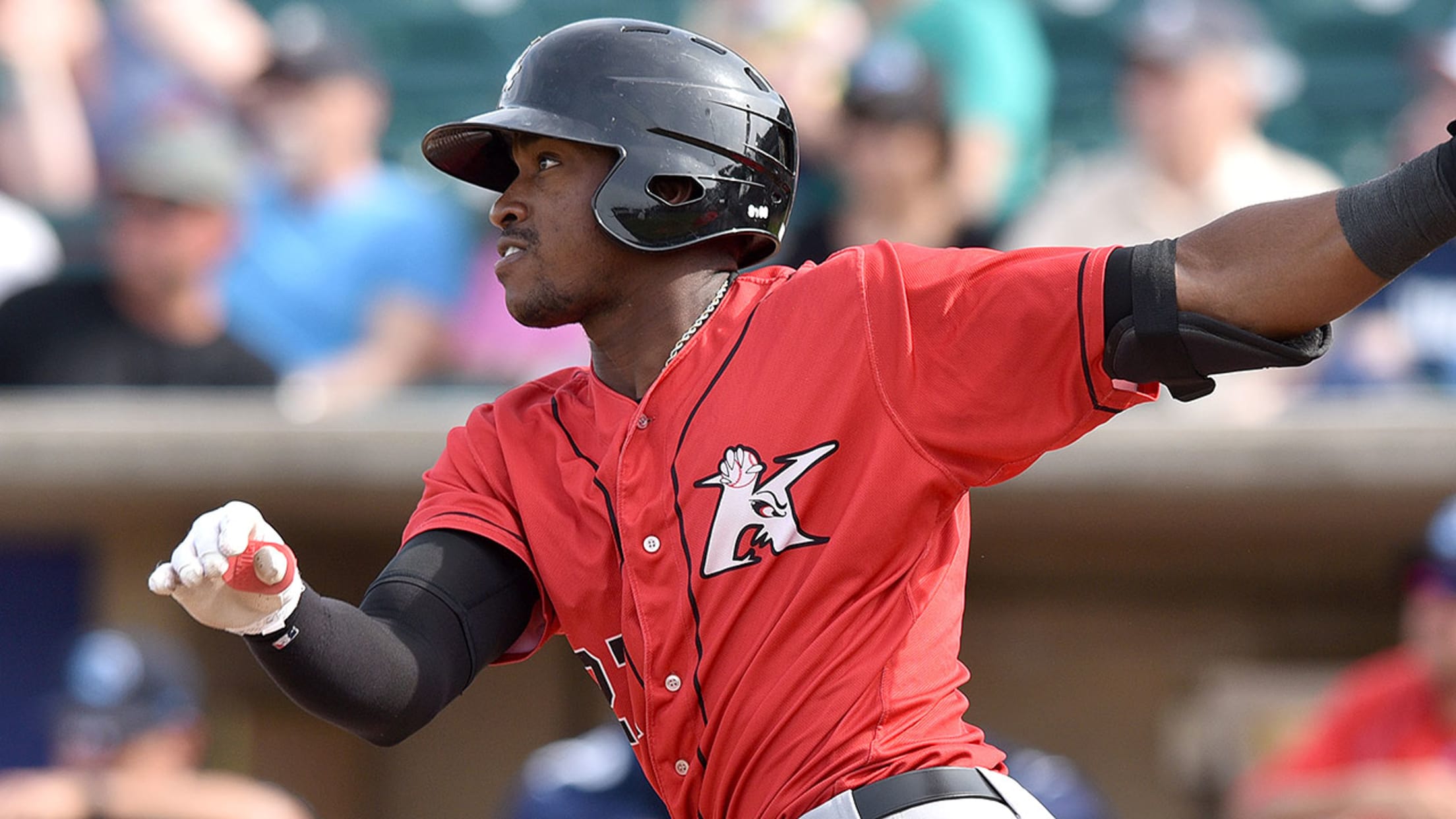 Micker Adolfo, who signed with the White Sox at 16, currently plays for Low Class A Kannapolis. (MiLB)
KANSAS CITY -- Micker Adolfo has the physical look of a Major Leaguer, after putting on 20-25 pounds of muscle since joining the White Sox organization in 2013.The outfielder features great poise, and his personality would seemingly resonate with the White Sox fan base if he reached the big leagues.But
KANSAS CITY -- Micker Adolfo has the physical look of a Major Leaguer, after putting on 20-25 pounds of muscle since joining the White Sox organization in 2013.
The outfielder features great poise, and his personality would seemingly resonate with the White Sox fan base if he reached the big leagues.
But Adolfo also serves as a cautionary tale for those who have Cuban phenom Luis Robert working on his Hall of Fame speech, if the White Sox are able to beat out other teams pursuing the five-tool prospect and bring him into their rebuilding fold.
These kids are certainly talented, but they don't have much on-field experience when they arrive into an organization at such a young age. Adolfo, who was ranked No. 2 among international prospects when he signed for $1.6 million, was only 16 at that time, three years younger than Robert.
Since beginning his Minor League career in 2014, Adolfo, the club's No. 20 prospect per MLBPipeline.com, has risen as high as Low Class A Kannapolis, where he currently is situated. To call him an underachiever would be patently unfair, as Adolfo has just started to figure out a routine hitting-wise, as he explains.
"I do a wide-base drill. That's to focus on my hands, just using my hands," Adolfo said during a recent interview. "Then, I use a narrow-base drill. That's to gain ground for separation. I go to side flips, I go to offside flips, work from middle to right. I go into tee work, and that's it. I have a nice routine going on.
"It has helped me a lot. I don't try to put any pressure on myself. I'm still pretty young, and I believe in what I can do. I believe I can hit. I'm in a much better position now to hit. And seeing the ball better. So go out there, and play hard, and good things will happen."
Injuries have been a major issue for Adolfo -- including a season-ending fibula fracture in 2015 -- with his 263 at-bats last season between Kannapolis and the Arizona Rookie League team serving as his single-season high. But the 20-year-old put a great deal of offseason work in at the team's refurbished Dominican academy, and entered this season with confidence.
After hitting a grand slam Tuesday night, Adolfo was hitting .250 with a .674 OPS in 17 games. He remains a developing young player, even if he's been with the organization for four years.
"If you sign at 16, I feel as if I'm preparing myself probably six or seven years to maybe get to the bigs. It takes time," Adolfo said. "Some guys do it in a shorter period of time, develop a little earlier. It definitely takes work. Nothing is overnight.
"You've just got to stay positive, and work hard. I mean, I'm here. I'm not home. I'm not far off, so I'm right here, and I just have to keep on going and just give it my all 100 percent every day."