Hahn: Hot Stove misinformation 'frustrating'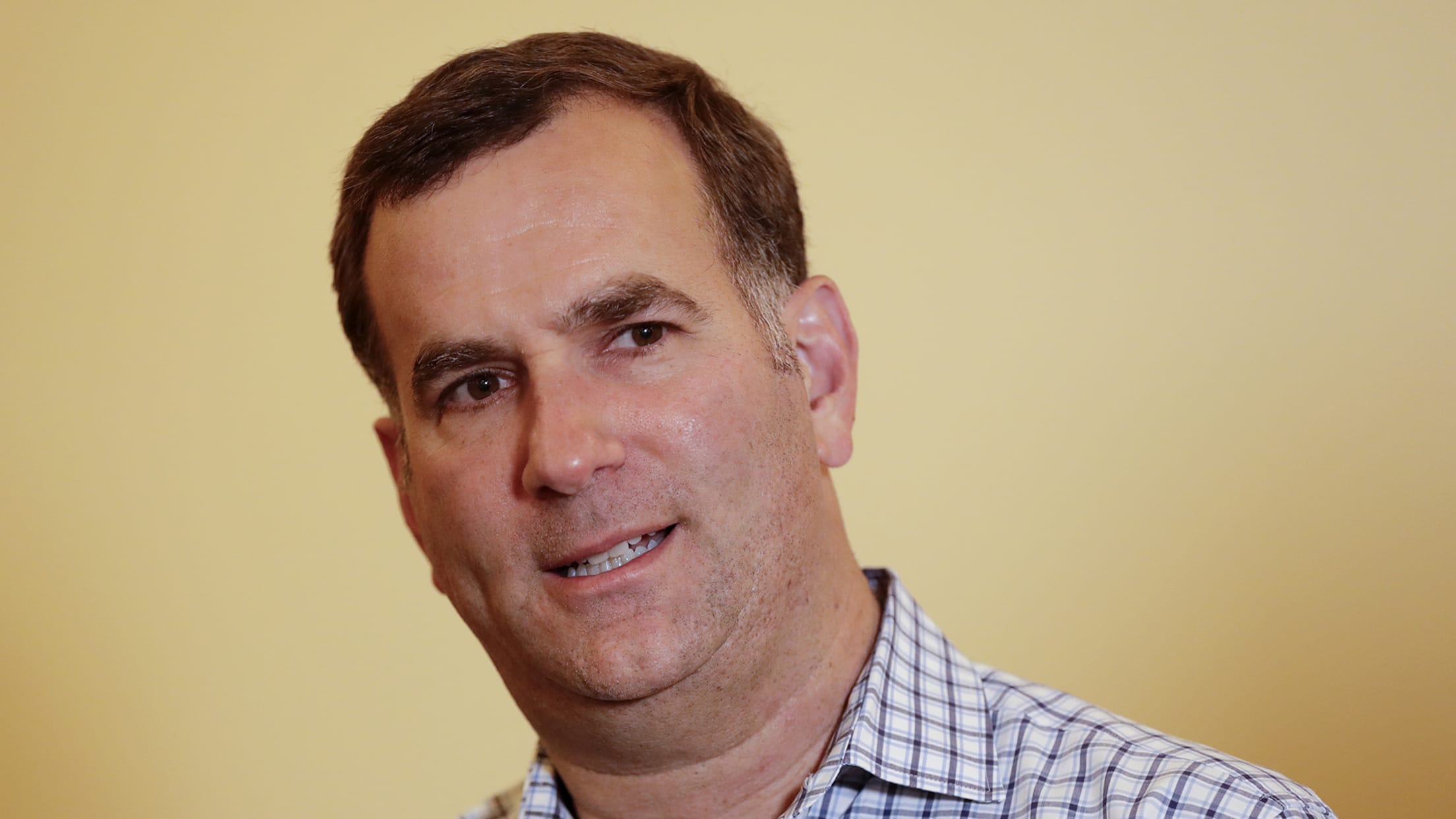 Chicago White Sox general manager Rick Hahn speaks to reporters during the Major League Baseball General Manager Meetings Wednesday, Nov. 7, 2018, in Carlsbad, Calif. (AP Photo/Gregory Bull) (Gregory Bull/AP)
CHICAGO -- Rick Hahn tries to keep his "fan hat" on even while holding the position of White Sox general manager and presently engaging in the much-publicized pursuit of premium free agents Manny Machado and Bryce Harper.Hahn remembers running home from school and calling Sports Phone to get an update
CHICAGO -- Rick Hahn tries to keep his "fan hat" on even while holding the position of White Sox general manager and presently engaging in the much-publicized pursuit of premium free agents Manny Machado and Bryce Harper.
Hahn remembers running home from school and calling Sports Phone to get an update on what was going on with baseball's free agency. So he understands fans' deep and constant attention regarding rumors surrounding these major talents who could greatly change the White Sox rebuild.
• Jay agrees to 1-year deal | Report: White Sox make formal offer to Machado
"With the age we live in, the age of Twitter, the age of social media, the age of rumors, it's sort of monitoring the horse race on free agency, it's part of it," Hahn said during a conference call on Thursday. "From a club perspective, quite frankly, it's frustrating."
That frustration, according to Hahn, centers on a lot of misinformation being out there.
"There's been numerous players that we're supposedly in on that we had not had conversations on," Hahn said. "There's been reports of offers or non-offers, being in, being out, that under the rules we're not allowed to respond to, so you just have to let those things play out.
"I realize it's part of the business, but especially when you're talking about negotiations, which are understandably and purposefully confidential and not something that we conduct through the media, the amount of rumors out there can get frustrating. We don't let it be a distraction.
"We stay focused on the matter at hand and continue with open communication with the relevant parties. We just have to allow the speculation to unfold until the point where these issues are resolved."
Those issues have the White Sox, Phillies and Yankees as apparently the main players for Machado, with the Phillies and White Sox reportedly part of the group in on Harper. Hahn doesn't seem surprised by this process still going on for both these players a little more than one month away from pitchers and catchers reporting.
"But there certainly have been points between the start of the offseason and now where I would've guessed it would've potentially been resolved in the not-too-distant future," Hahn said. "So it varies day by day in terms of your expectation about the pace of these things, and until something's done, it's not done.
"You stay on it and respond and make sure you're covered in other areas while you can. I don't think it's a shock, as I alluded to earlier. If you made me guess at the start of the offseason would this still be going on in early January, it wouldn't have been a shock to me that it's still going on at this time."
Hahn referenced and agreed with a quote from Cubs president of baseball operations Theo Epstein about not wanting to tell fans how to enjoy or digest their offseason. Worry exists over false information potentially influencing fan perception, but at the same time, Hahn knows at some point these matters will be resolved.
"We'll be able to speak a little more candidly about how we viewed things and how we approached things and what it means for us going forward," Hahn said. "It's perhaps temporary, but certainly how fans perceive and respond to such things is relevant. We're aware of it.
"Let's wait until we get to the point where we know what's up exactly with that and we can talk about how we're responding and how we feel. At this point, it's just speculative."