Here are future All-Stars from AL Central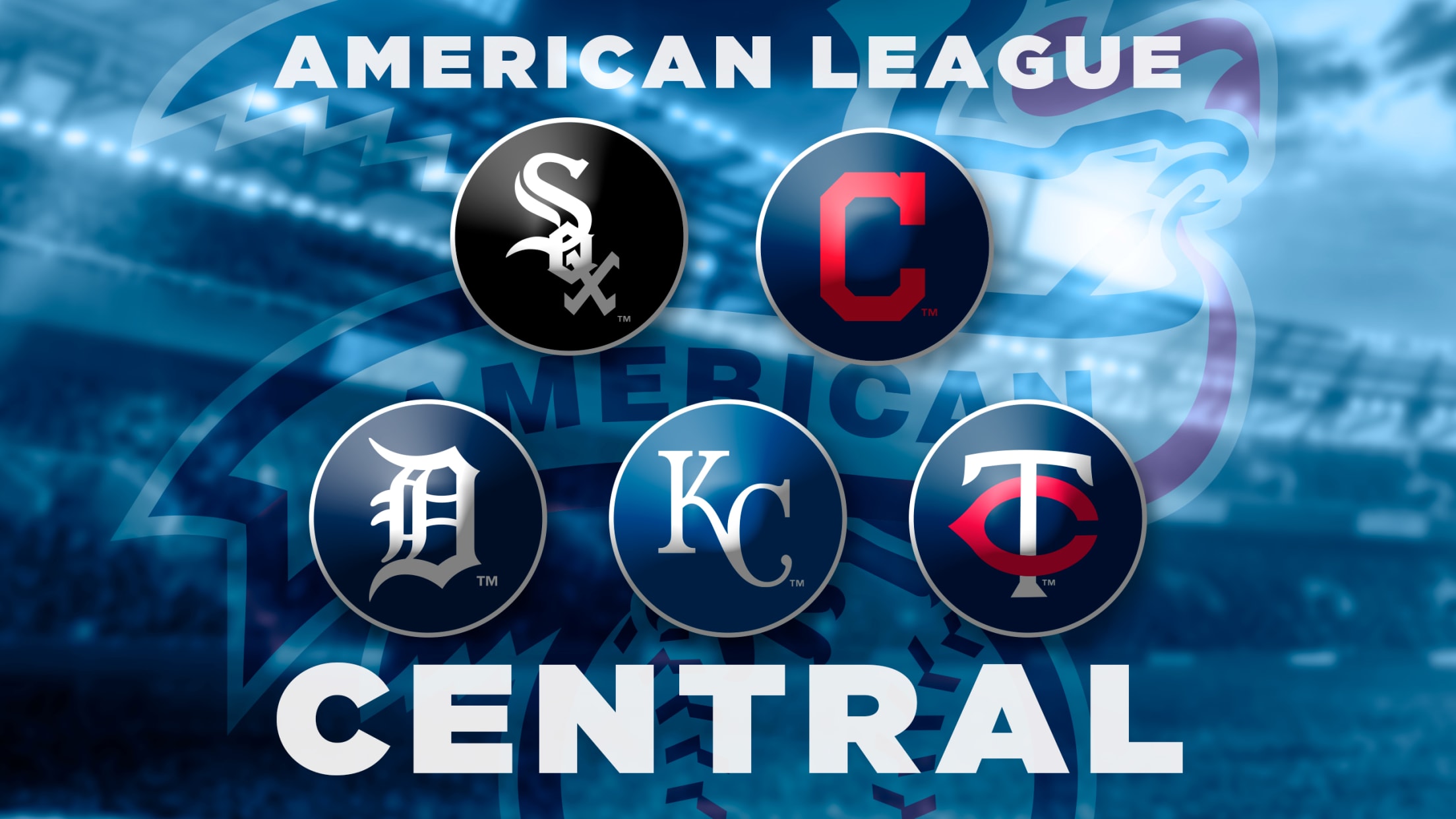 Next month's All-Star Game could feature a whole lot of Minnesota Twins and a selection of players from the rest of the American League Central. That's a reflection of the way the division race has played out. But the AL Central All-Star competition could become a lot more crowded before
Report: '16 top pick Collins headed to White Sox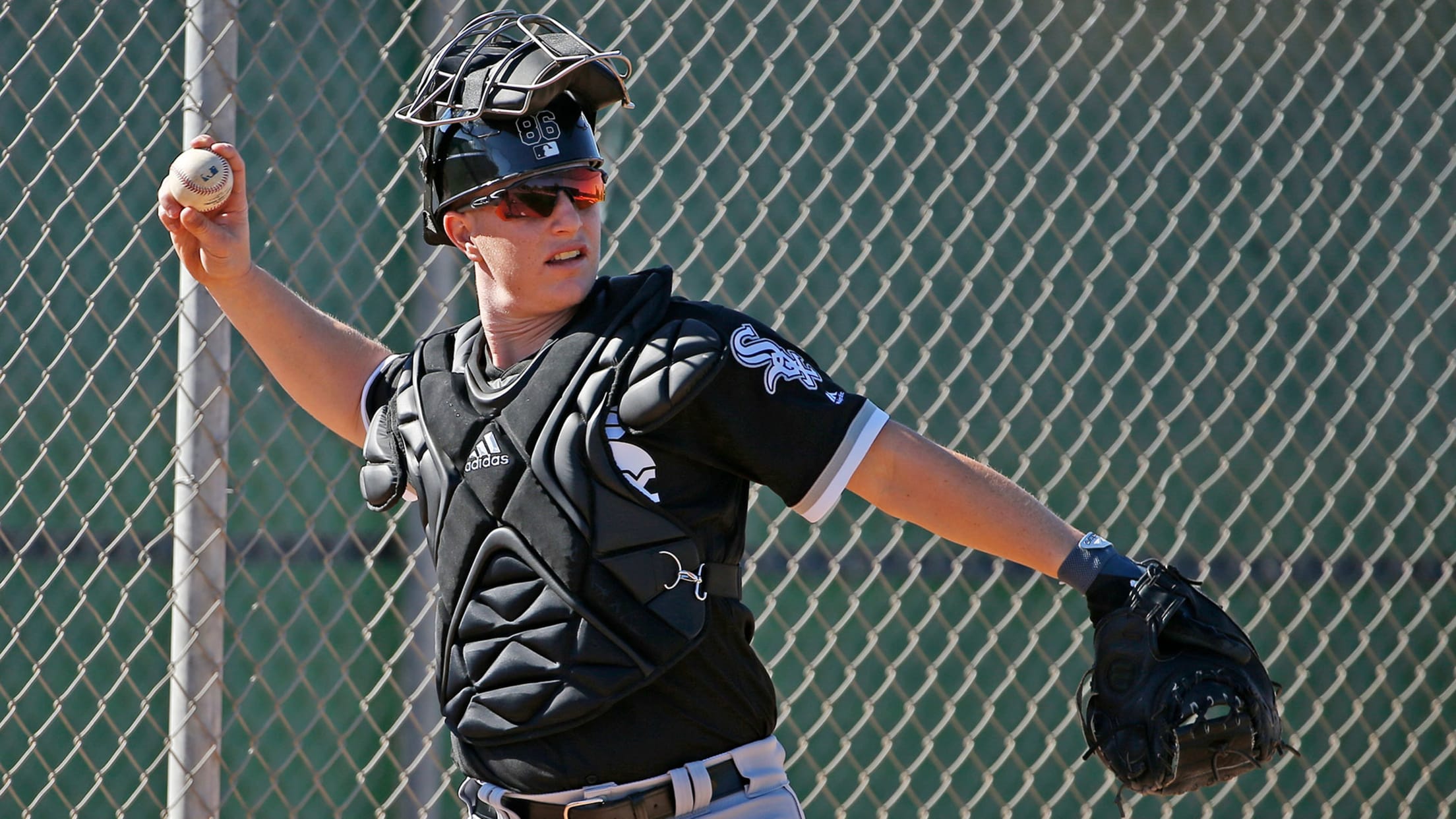 CHICAGO -- Zack Collins told MLB.com in October that his goal was to break camp with the White Sox out of Spring Training. The No. 11 White Sox prospect per MLB Pipeline didn't hit that target. But based on a Sunday report, it looks as if the team's top pick
Hahn on Cease: 'He's getting closer' to Majors
Burger suffers bruised heel; White Sox praise Big Papi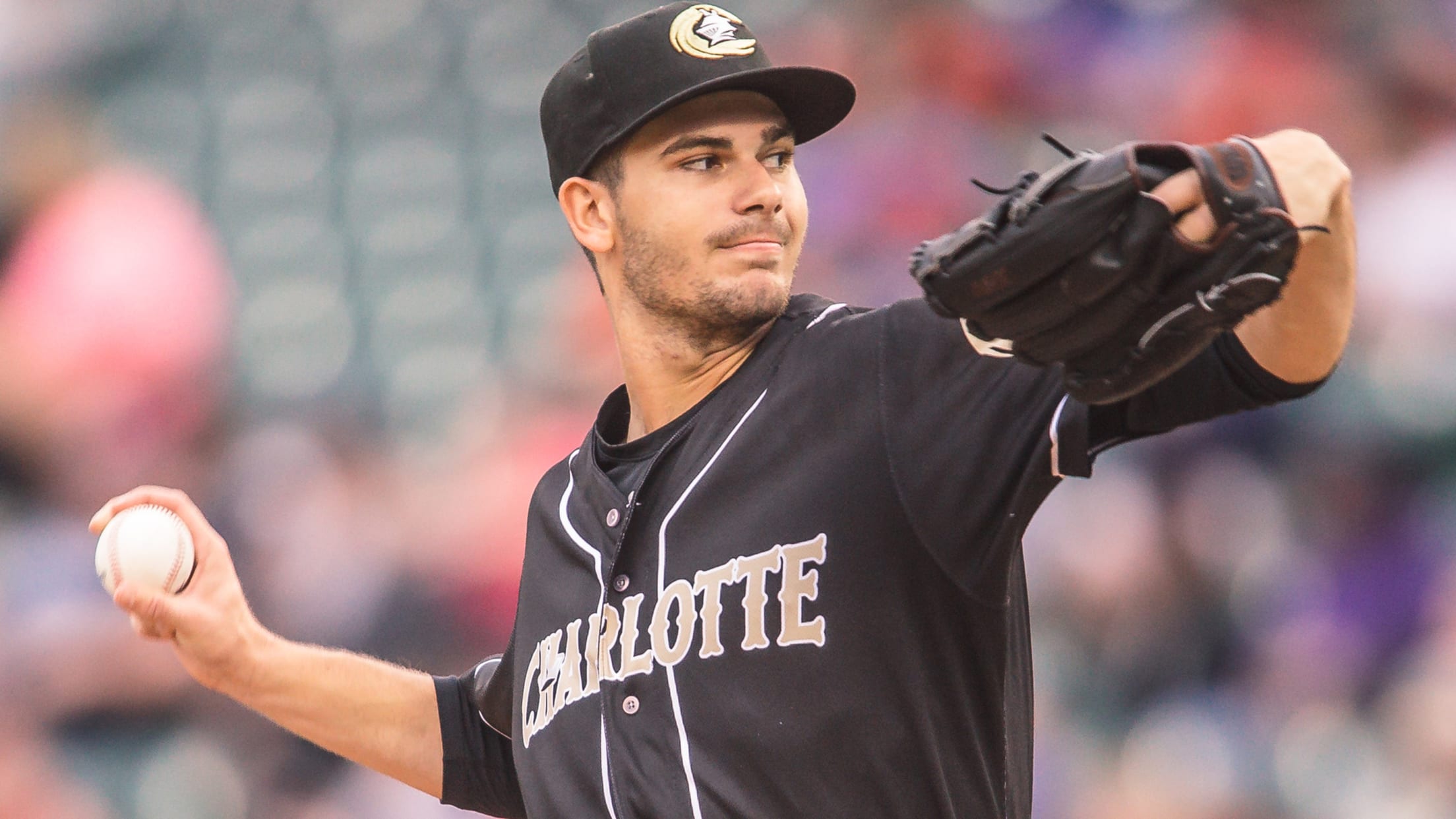 CHICAGO -- Dylan Cease was not called up to start Monday against the Nationals, and the right-hander probably won't join the team in the next couple of weeks. General manager Rick Hahn reiterated no Major League need or injury at the higher level will dictate a White Sox prospect being
Robert 2-for-2 as Player of the Month in Minors
Kubat gets May honors as Minor League Pitcher of the Month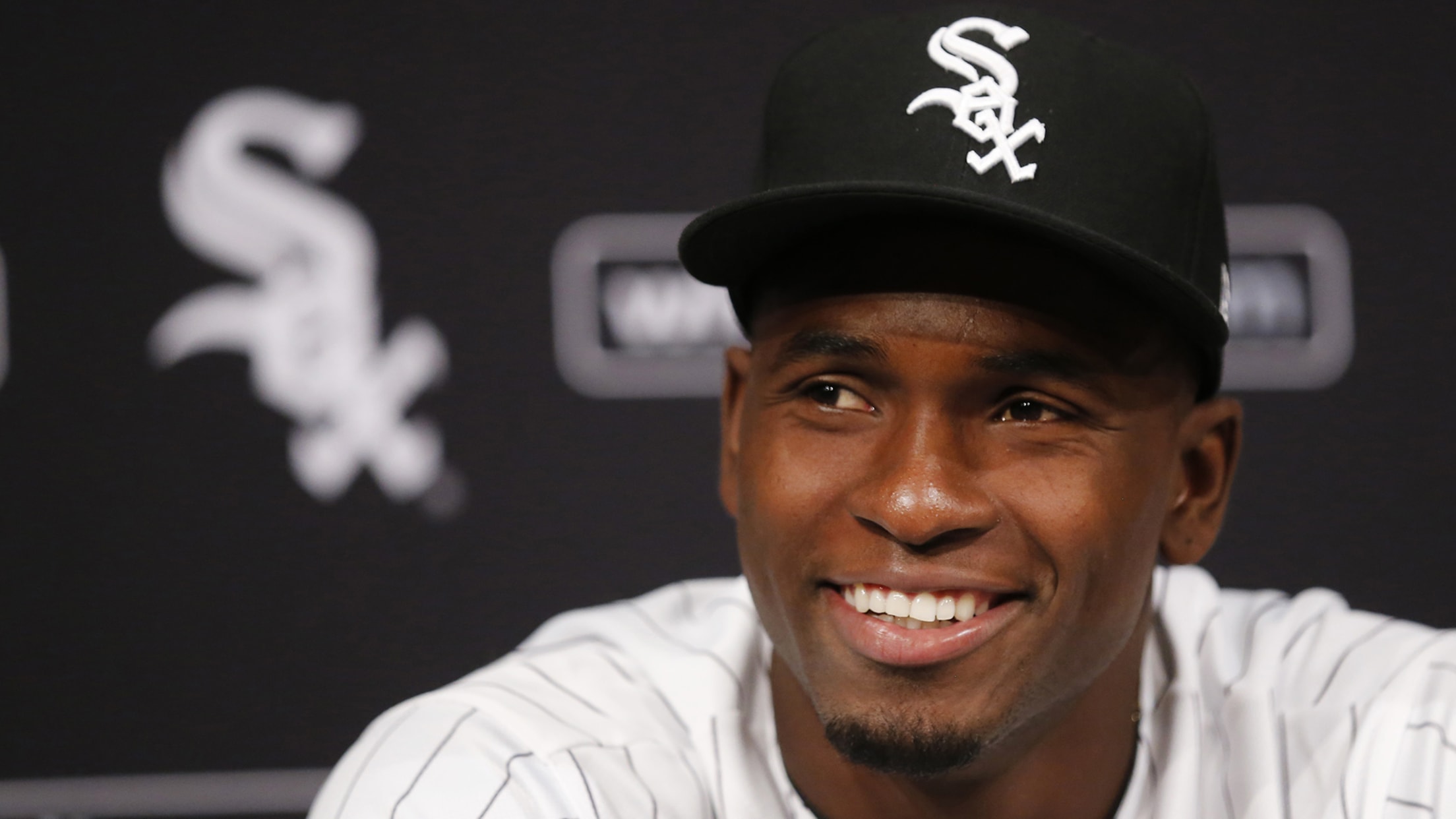 CHICAGO -- Since Luis Robert began his Minor League career with the White Sox in 2017, the No. 17 overall prospect per MLB Pipeline has put up Most Valuable Player-caliber numbers. The 21-year-old has played 129 Minor League games overall, producing a slash line of .325/.407/.534 in 474 at-bats. He
Sox pick first baseman, RHP on Day 1 of Draft
No. 3 overall pick Vaughn 'pretty special offensive player'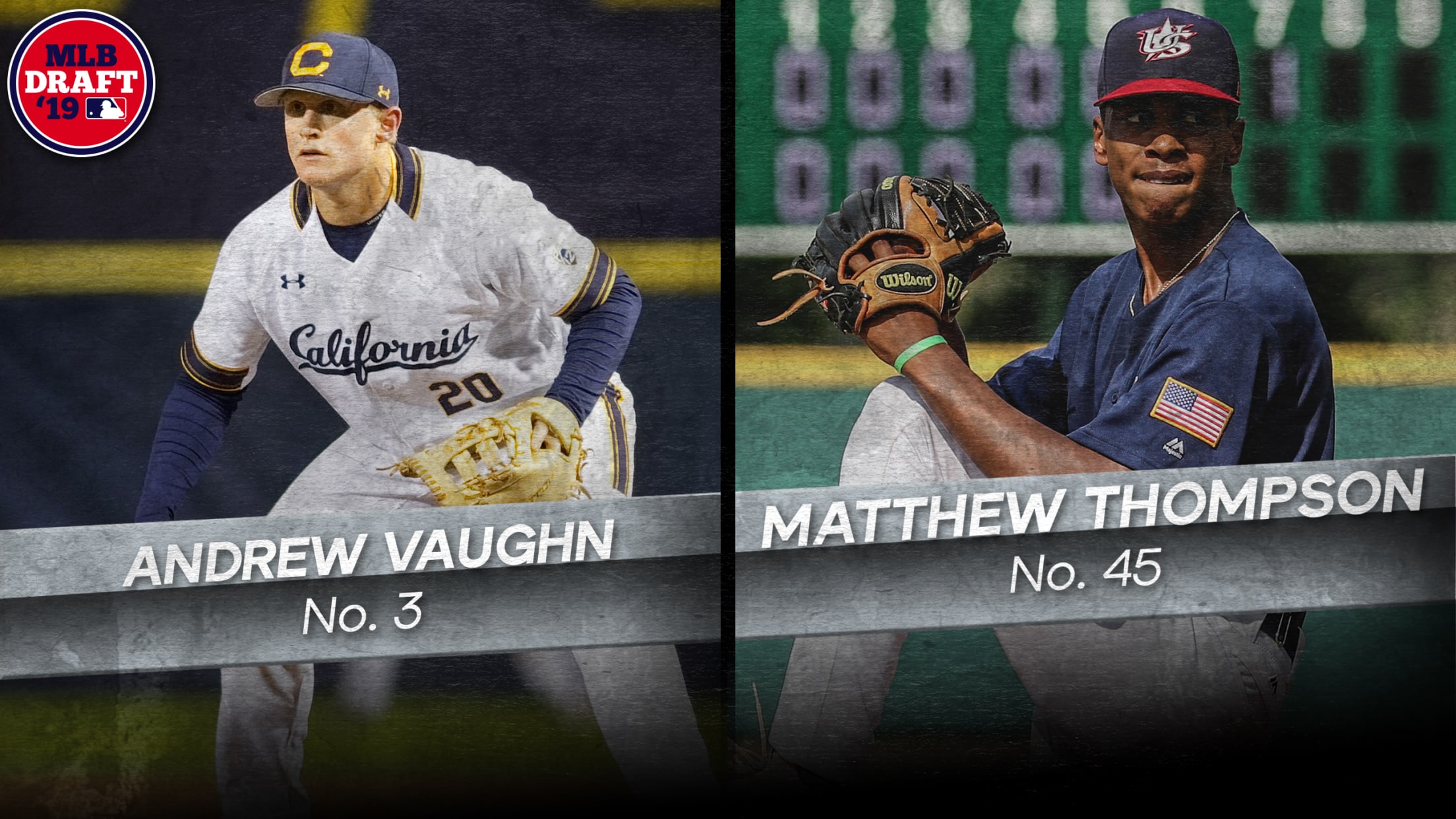 CHICAGO -- Andrew Vaughn was asked to describe himself during a Monday night conference call with media members after being selected No. 3 overall by the White Sox in the first round of the 2019 Draft. "I love to hit. That's my thing," said the University of California first baseman,
Will high schooler top White Sox Draft class?
Abrams could be first prep star taken by Chicago in first round since 2012.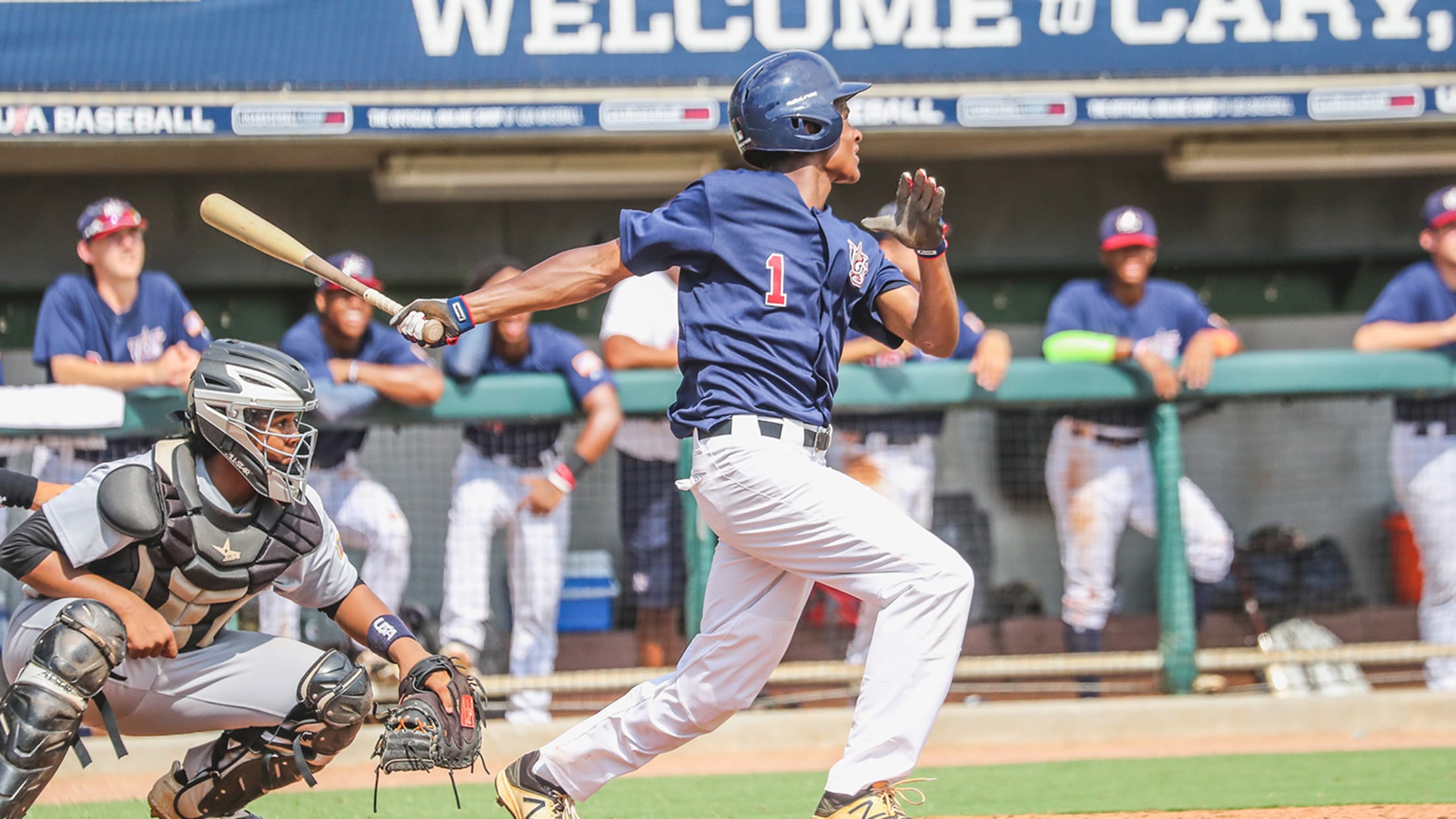 CHICAGO -- With the White Sox selecting No. 3 overall in the 2019 Draft, there shouldn't be much uncertainty, with only the Orioles and Royals picking before them. But the direction taken by those two teams still influences Chicago. If Adley Rutschman -- the catcher out of Oregon State projected
White Sox option catcher Zavala to Triple-A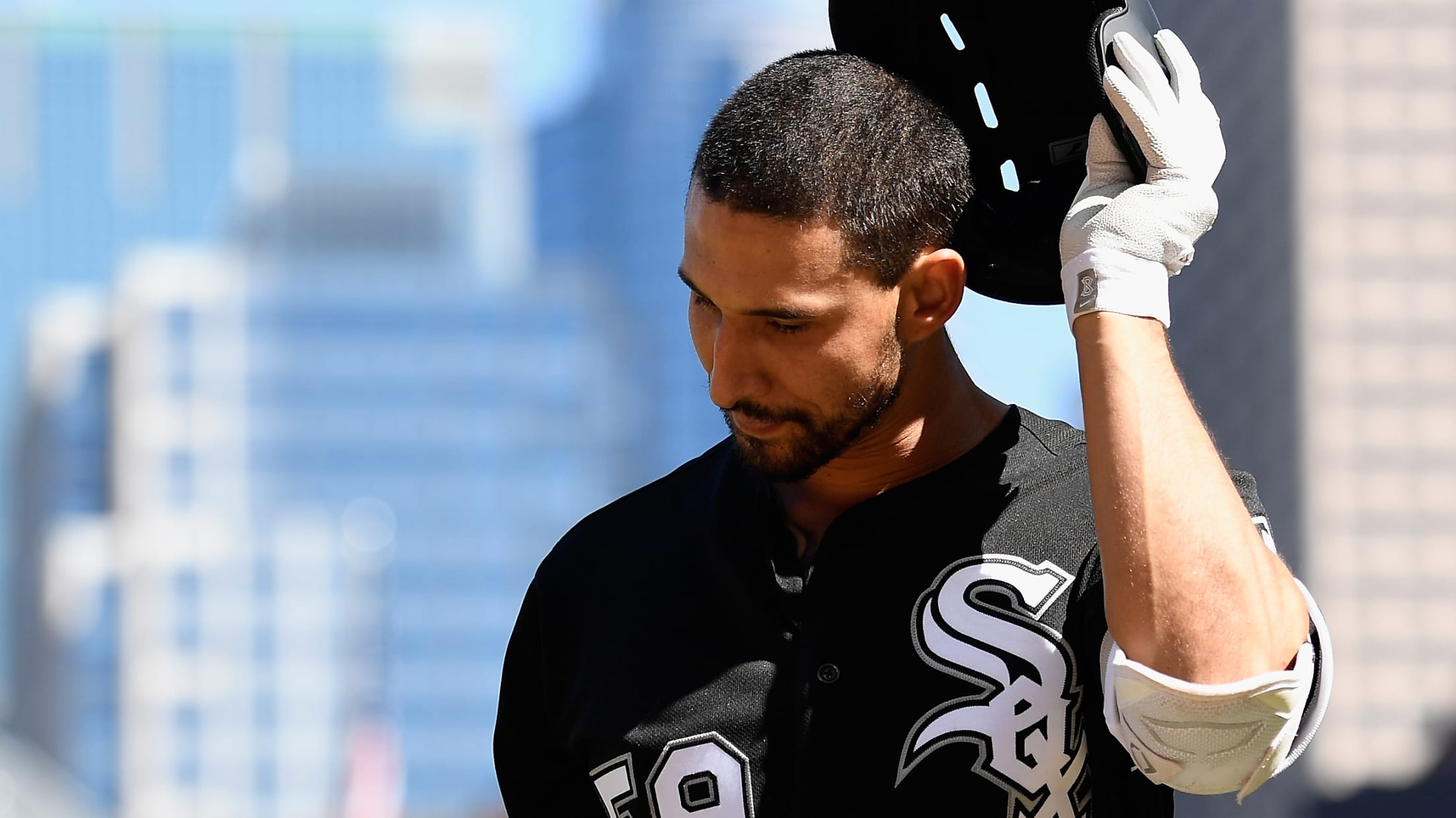 CHICAGO -- Following Friday's 6-1 win over Cleveland, the White Sox optioned catcher Seby Zavala to Triple-A Charlotte. Zavala, 25, went 1-9 (.111) over three games with the White Sox after being recalled from Charlotte on May 25. He recorded his first Major League hit on Friday against the Indians,
Top pick from '18 showing elite contact rate
Madrigal taken 4th overall by White Sox; 'He's not going to strike out'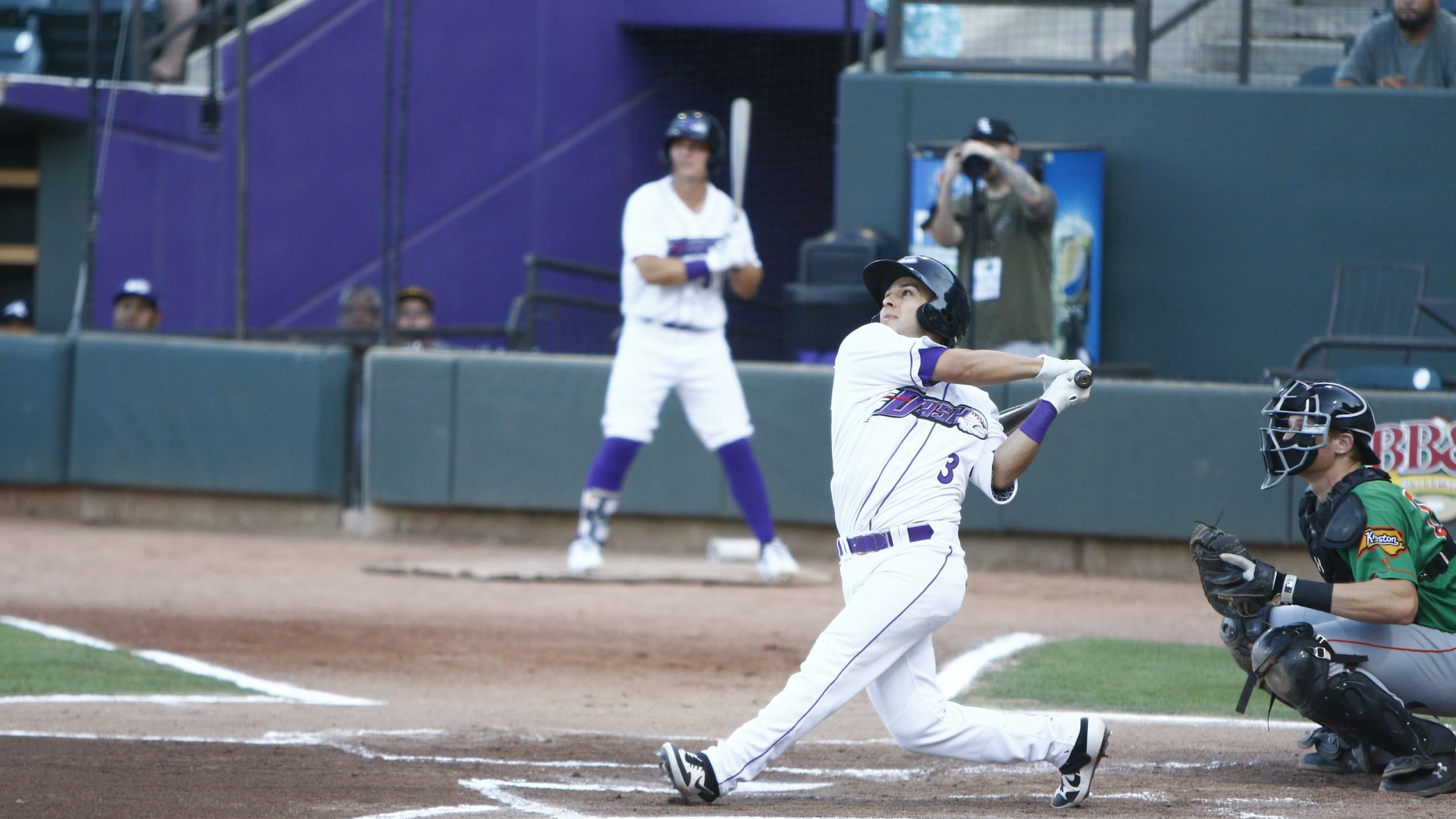 CHICAGO -- There were Spring Training rumblings concerning Nick Madrigal -- the top White Sox pick in the 2018 Draft out of Oregon State and fourth selection overall -- making the Major League jump as soon as this season. And over the past 13 games for Class A Advanced Winston-Salem
Inbox: Should White Sox call up Cease?
Beat reporter Scott Merkin answers questions from Chicago fans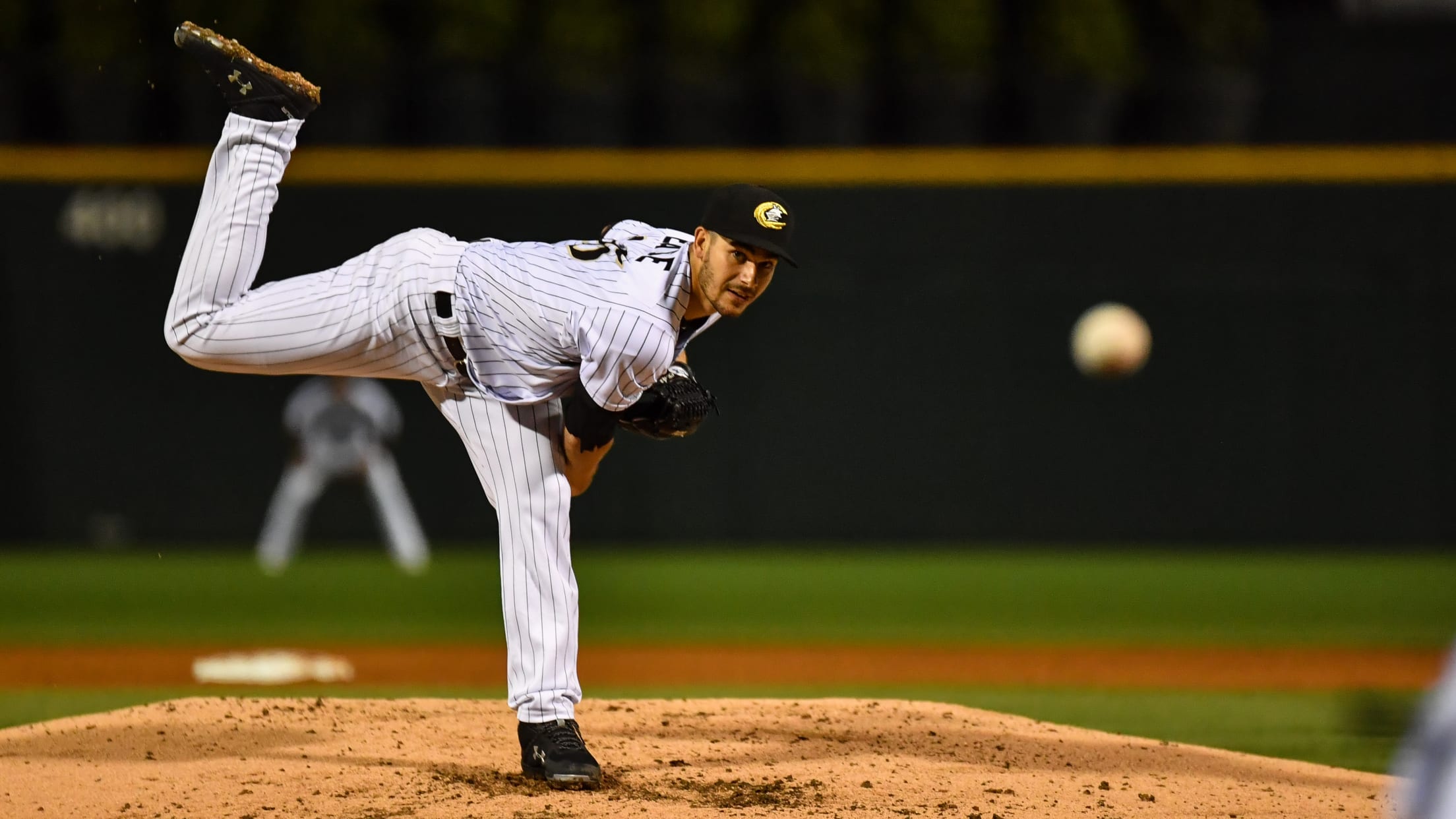 CHICAGO -- Here are this week's White Sox inquiries. What are the White Sox plans for pitching with Carlos Rodon going out? -- Brian, South Elgin, Ill. The rotation took another apparent hit Tuesday when Manny Bañuelos departed in the fifth with a left shoulder strain, and Banuelos had already
GM Hahn: Tatis deal made club think long term
Three years ago, White Sox dealt current Padres shortstop for Shields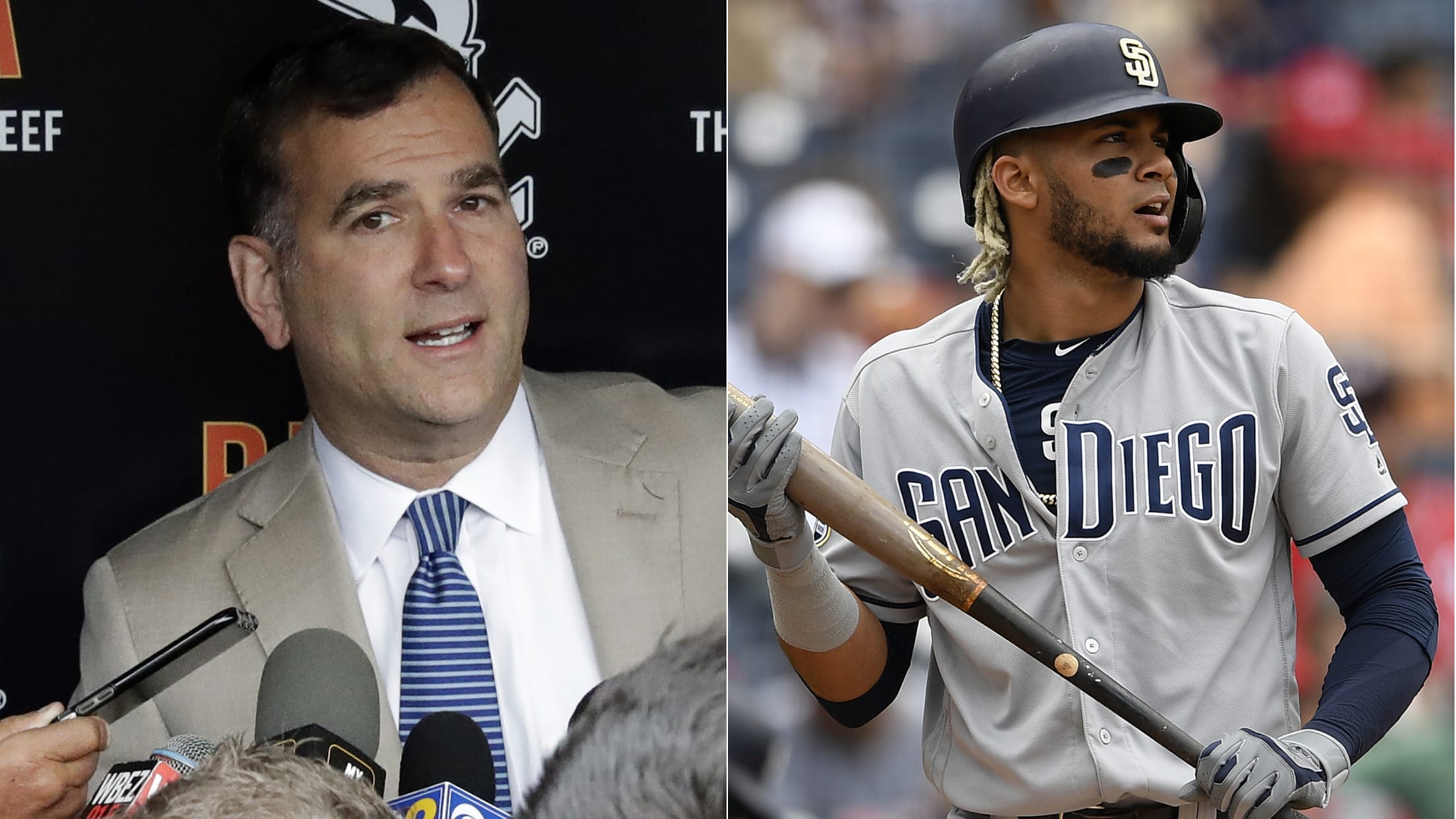 CHICAGO -- Fans and pundits alike point to the trade on Dec. 6, 2016, sending White Sox ace Chris Sale to Boston for a four-player return including third baseman Yoan Moncada and right-handed pitcher Michael Kopech as the beginning of the franchise's rebuild. But in reality, it was the White
White Sox players pay tribute to their mothers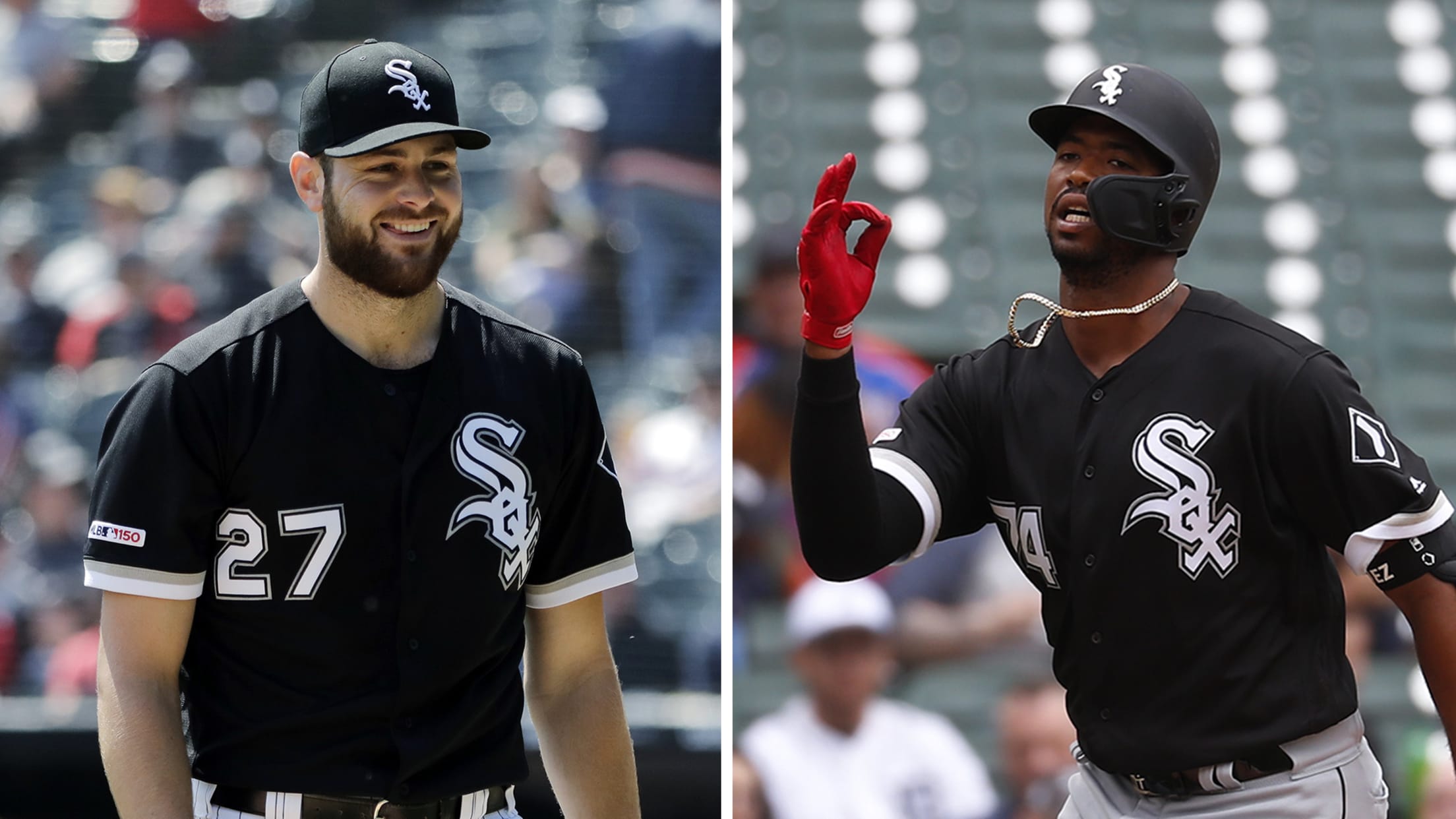 Here are a few tributes from White Sox players to their mothers on this special day. Eloy Jiménez's mother, Adalaida, has preached over the years how her son "needs to be the No. 1, always." So when he gets into an occasional slump, she reminds Jimenez to know who he
Kopech, Dunning help each other through rehab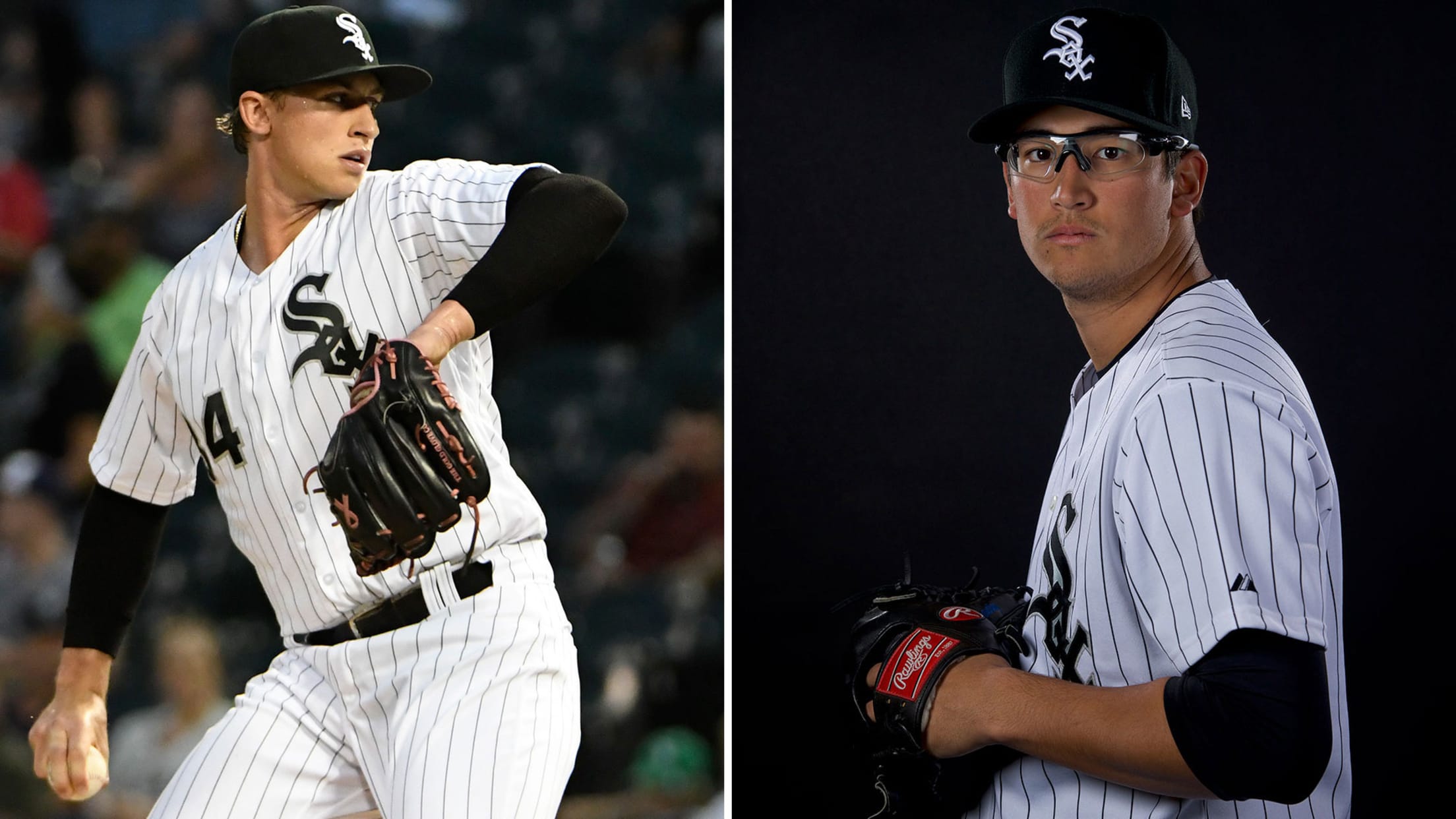 CHICAGO -- There will be a time, two or three years from now, when Michael Kopech and Dane Dunning are in Chicago as mainstays of the White Sox starting rotation. But for this week, they are just visiting as they continue their recoveries from Tommy John surgery. The two actually
3 top White Sox prospects inching closer to MLB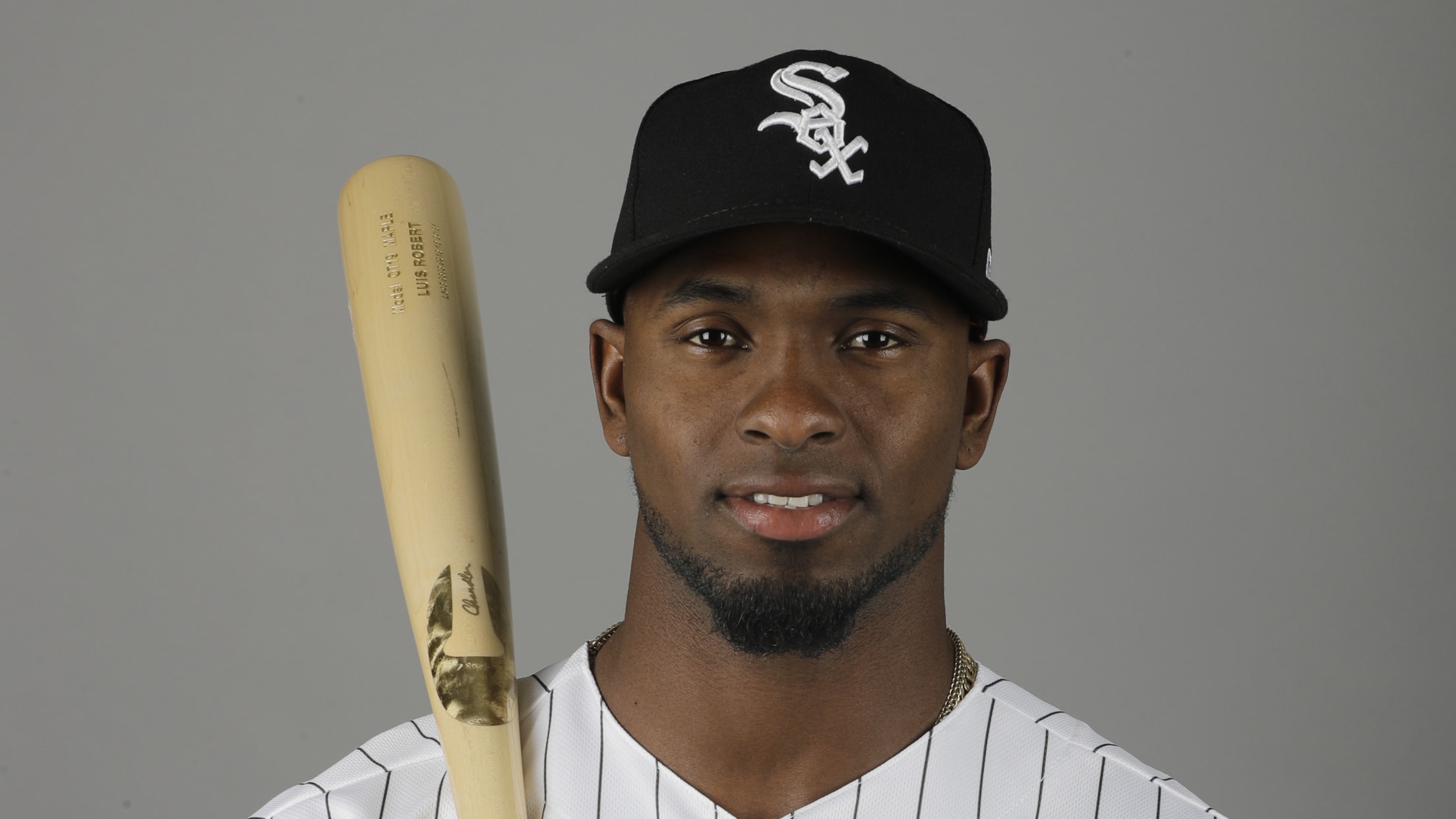 CHICAGO -- Luis Robert has moved one step closer to the White Sox. The team announced a promotion of MLB Pipeline's No. 37 prospect from Class A Advanced Winston-Salem to Double-A Birmingham in the prospect-rich Southern League. Robert, 21, had torn apart Carolina League competition with a .453 average, .920
Eloy sprains ankle attempting catch at LF wall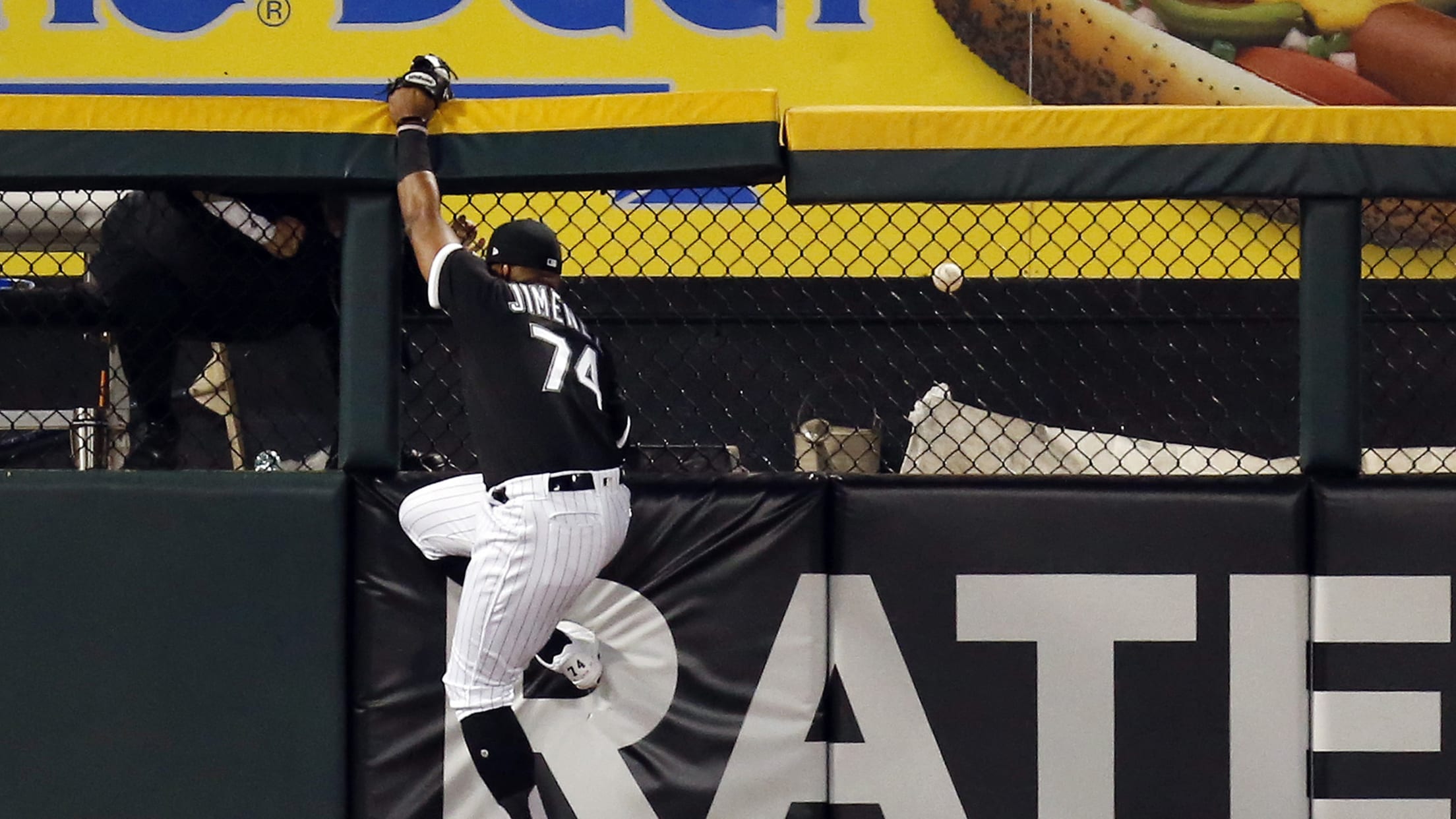 CHICAGO -- White Sox left fielder Eloy Jiménez departed Friday night's 12-11 walk-off victory over the Tigers with two out in the third inning due to a right ankle sprain. X-rays were negative and Jimenez will undergo an MRI on Saturday as part of the standard evaluation process. "Besides pain,
Robert day to day with contusion on left hand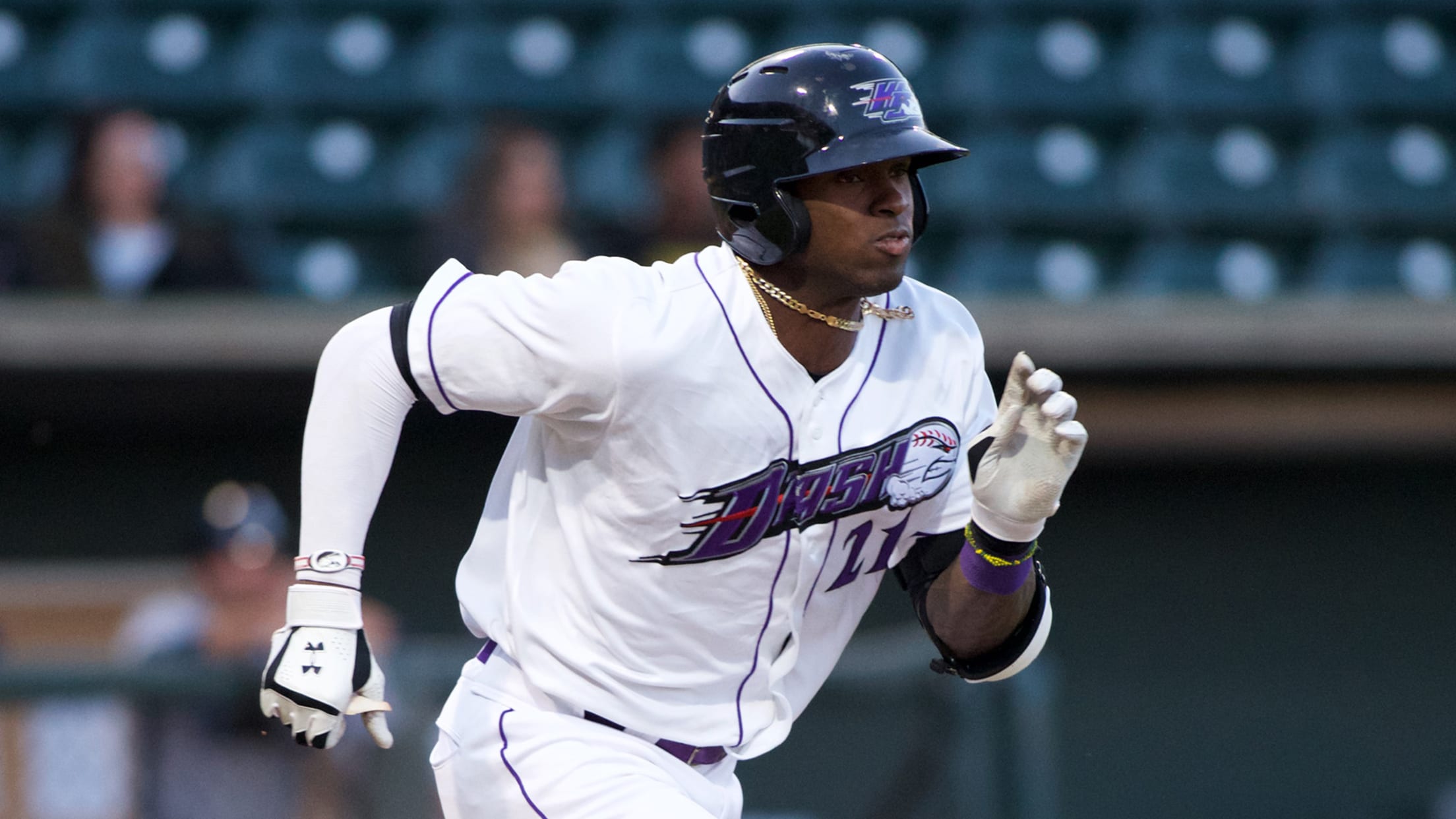 DETROIT -- Luis Robert, ranked as the No. 37 prospect overall by MLB Pipeline, departed the second game of a doubleheader for Class A Advanced Winston-Salem on Saturday night for precautionary reasons with soreness in his left hand. Robert was listed as day to day with a contusion. Craig Dedelow
White Sox have deep Cuban connection
Club's history of players from the nation started with Minoso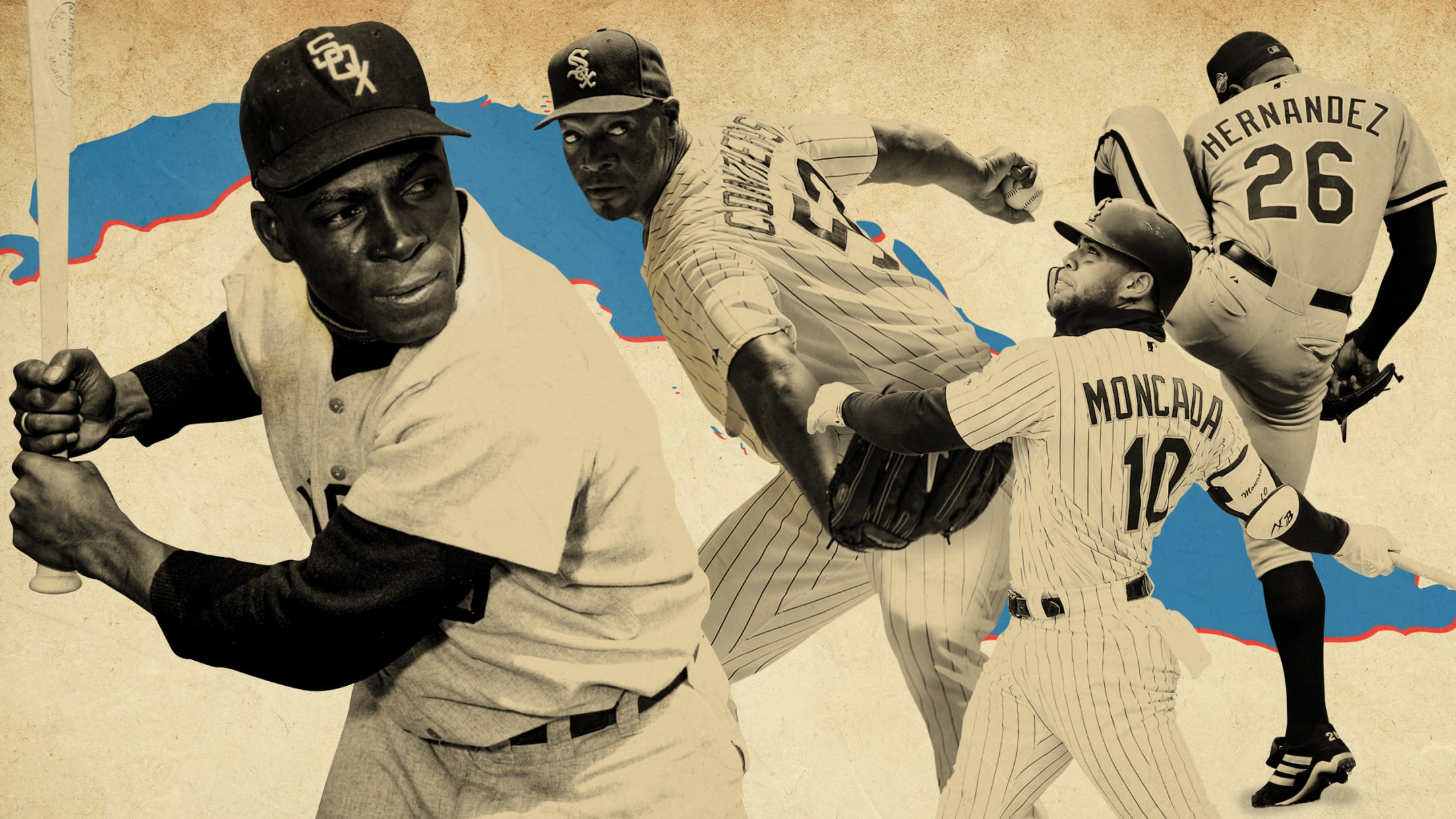 Jose Contreras, Jose Abreu, Yoán Moncada, Luis Robert, Yonder Alonso and Jon Jay walk into a conference room at Camelback Ranch on a Sunday morning in early March during Spring Training. A bond has been forged between the group via the White Sox organization they work for, but there's something
Jimenez, Cordell show power, but Sox fall short
Young players display some pop, top prospect still learning on defense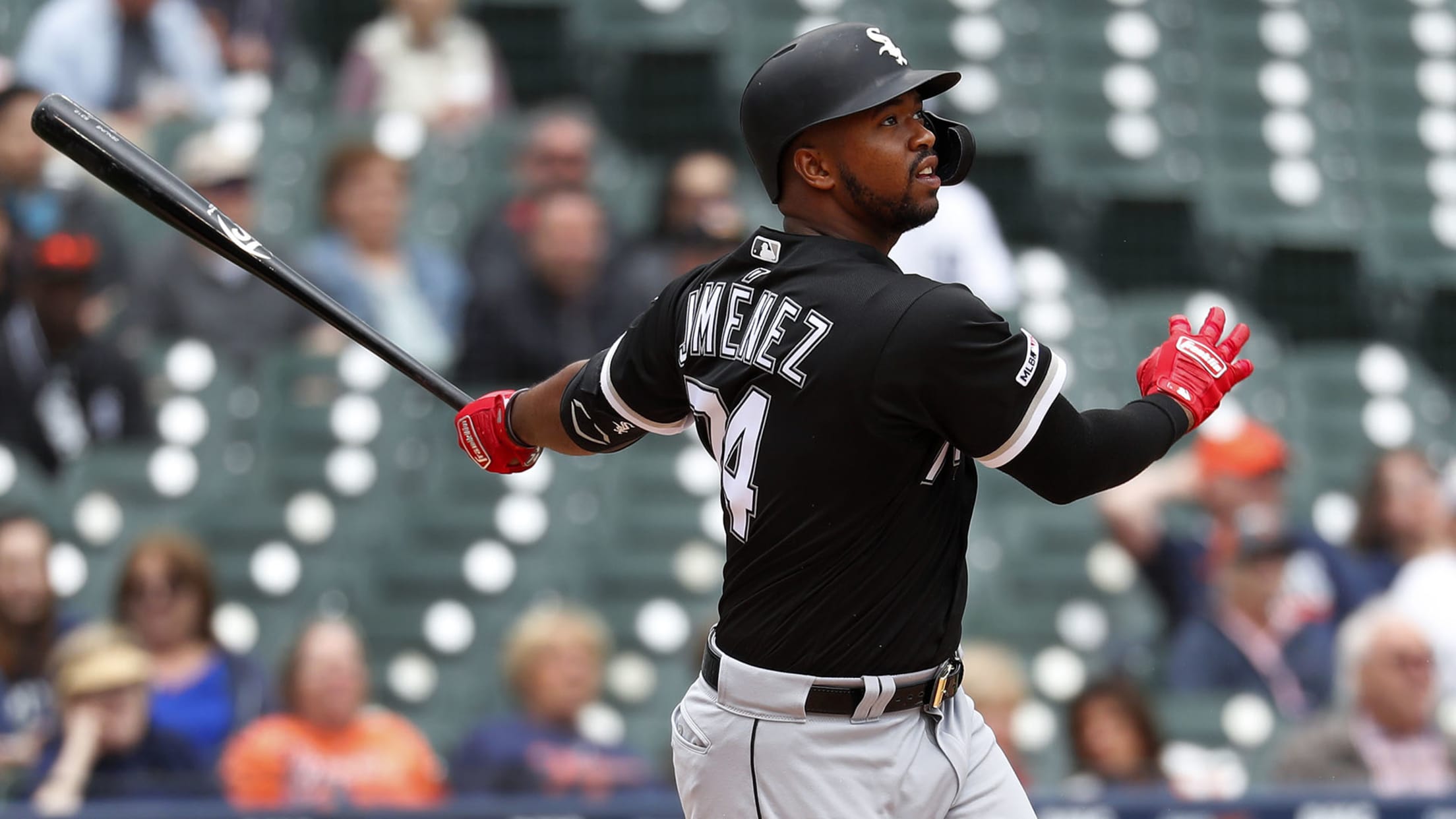 DETROIT -- The education of Eloy Jimenez continues on a daily basis, and sometimes the changes are noticeable even from at-bat to at-bat. Take the White Sox left fielder's effort during Chicago's 9-7 loss to Detroit on Thursday afternoon at Comerica Park. Jimenez grounded out and struck out in his
Cease dominating so far in Triple-A
No. 21 prospect has fanned 9, allowed no runs in 10 innings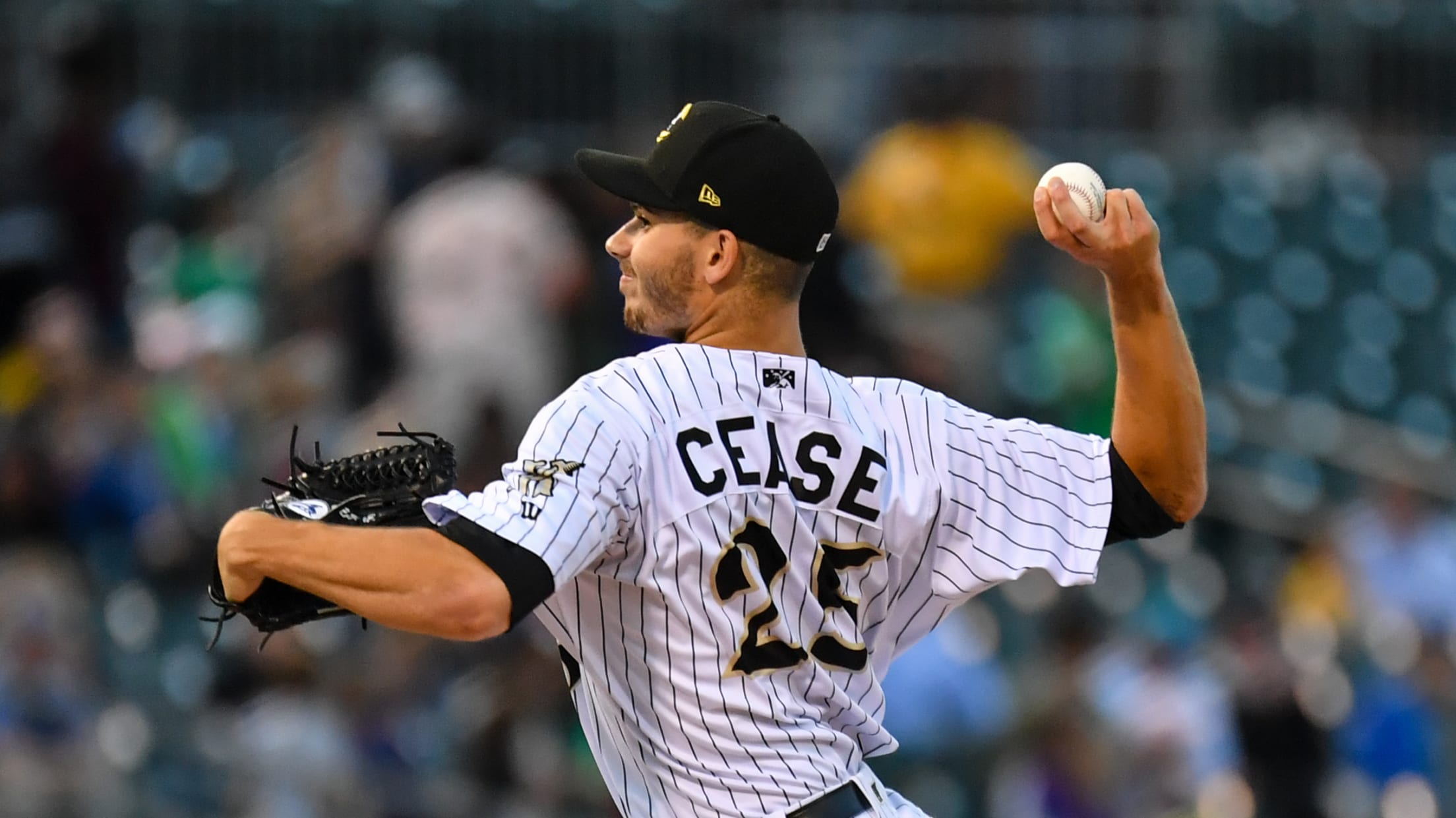 INDIANAPOLIS -- When Dylan Cease took the mound for his second start with Triple-A Charlotte on Sunday afternoon in conditions, the temperature was 47 degrees temperature and it was raining as the game progressed. But the No. 21 prospect in baseball heated up Victory Field against the Indianapolis Indians. Cease,
Just a babe, Eloy hits 1st two homers in Bronx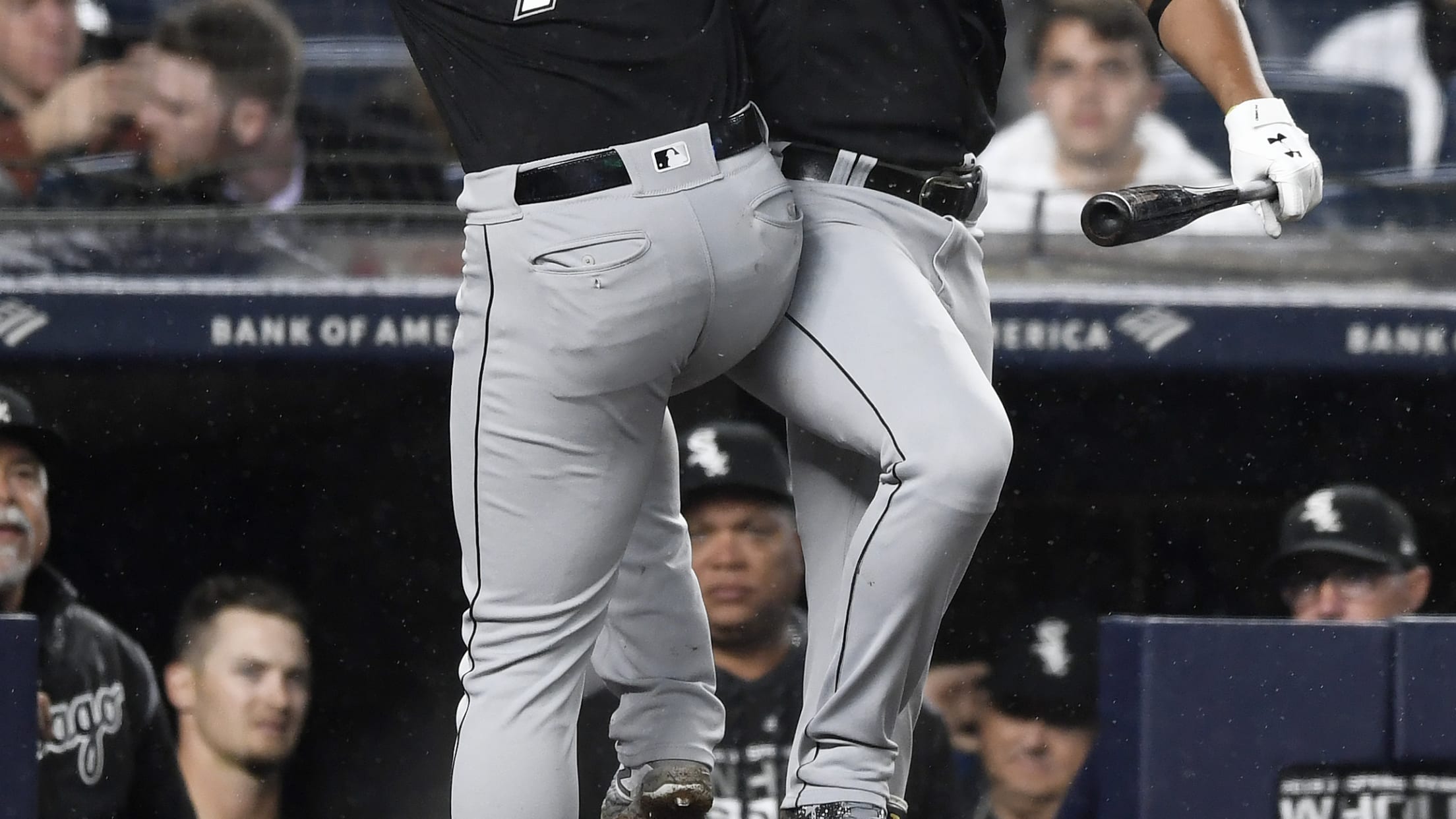 NEW YORK -- The Yankees found out in a big way why left fielder Eloy Jiménez is the No. 3 prospect in all of baseball and why the White Sox gave him a six-year, $46 million contract before he played a regular-season game. Jimenez hit two monster home runs and
Five AL Central prospects worth watching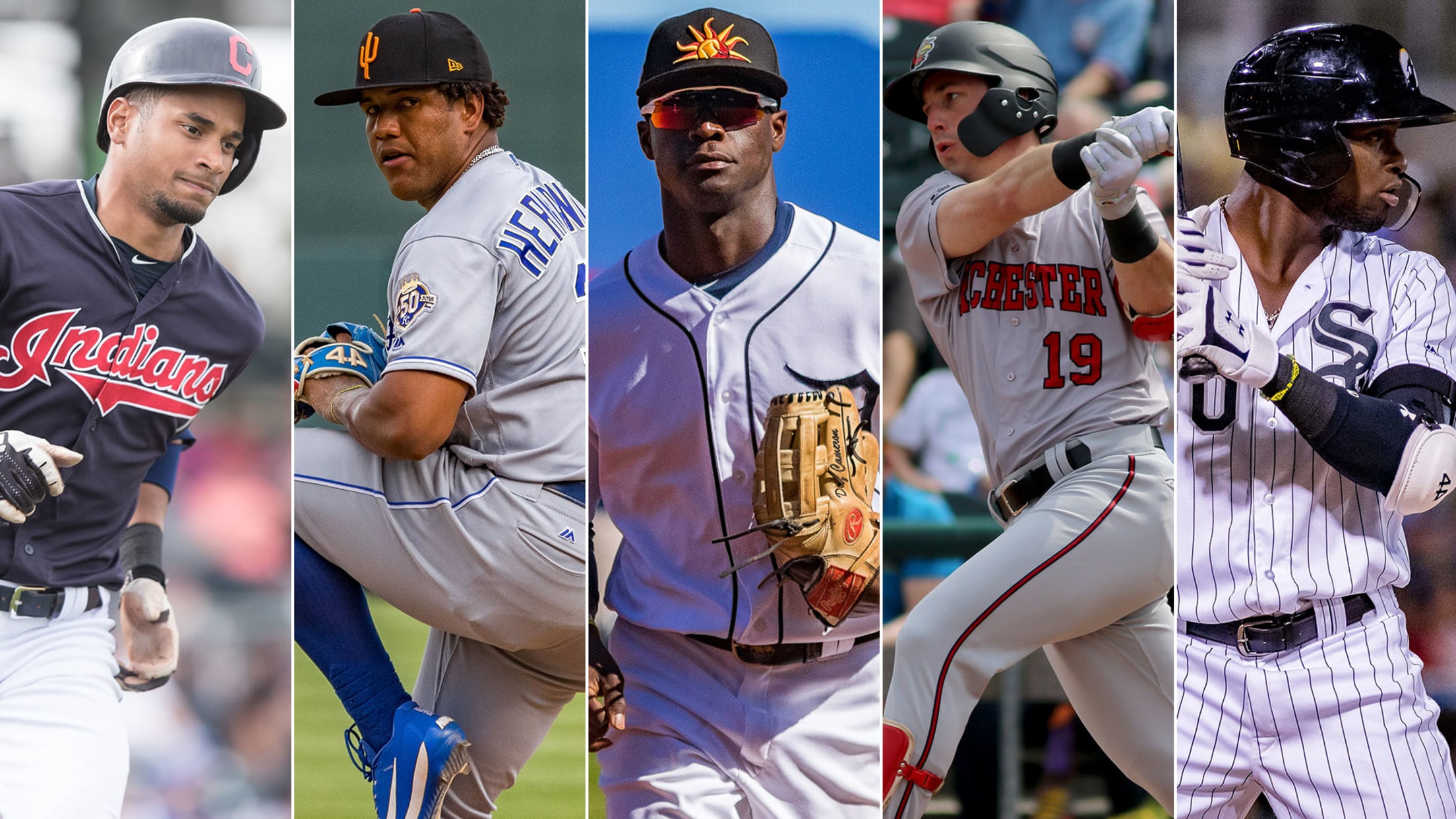 The dig against the American League Central has been the same for the last couple of years: Too many rebuilding teams. Philosophically, the days of teams trying to stockpile veteran free agents to compete with the star-studded Tigers are over. The flip side of that complaint, however, is a wave
White Sox, Elijah Tatis agree to deal (source)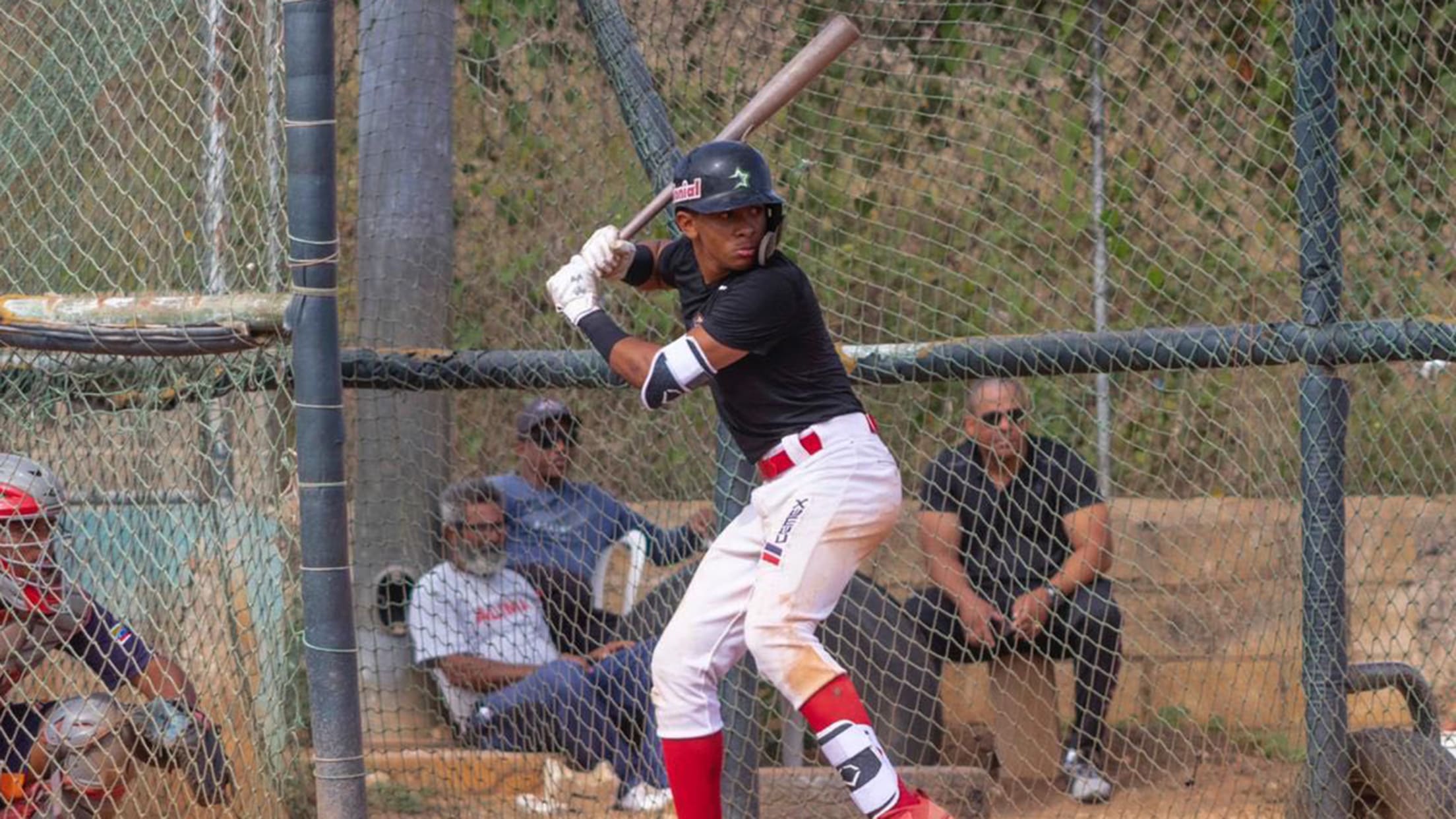 The White Sox have agreed to a deal with Elijah Tatis, a source confirmed to MLB.com's Jesse Sanchez. The club has not confirmed the deal, which was initially reported by ESPN's Enrique Rojas. The 17-year-old Dominican prospect is the son of former Major Leaguer Fernando Tatis and the brother of
White Sox prospect Robert on unbelievable roll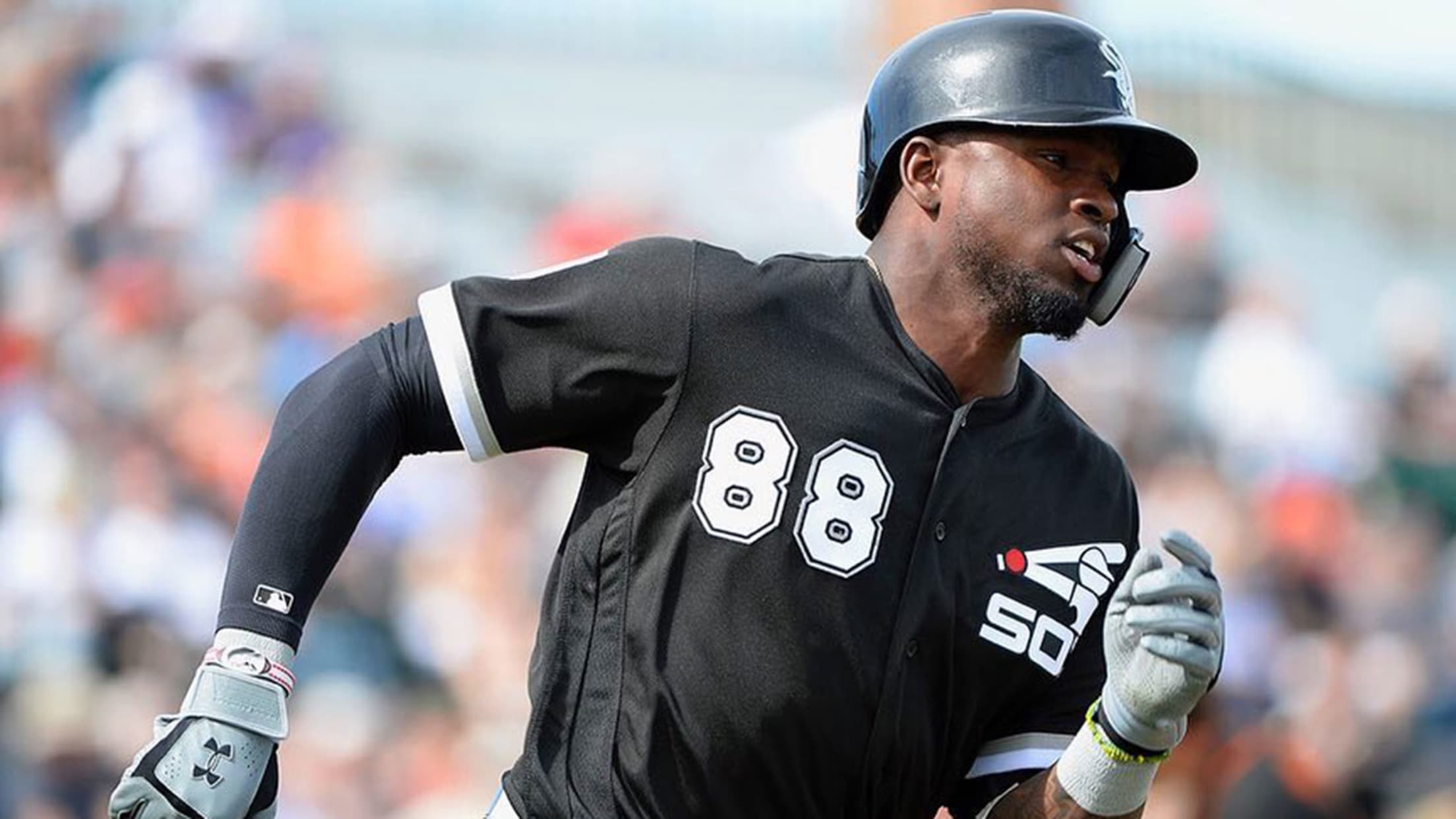 CHICAGO -- In five games and 21 at-bats for Class A Advanced Winston-Salem, outfielder Luis Robert has a .524 average, four home runs, two doubles and 12 RBIs. But don't look for the No. 39 overall prospect per MLB Pipeline to make an immediate jump to Double-A Birmingham based on
Jimenez flashes potential with 3-hit day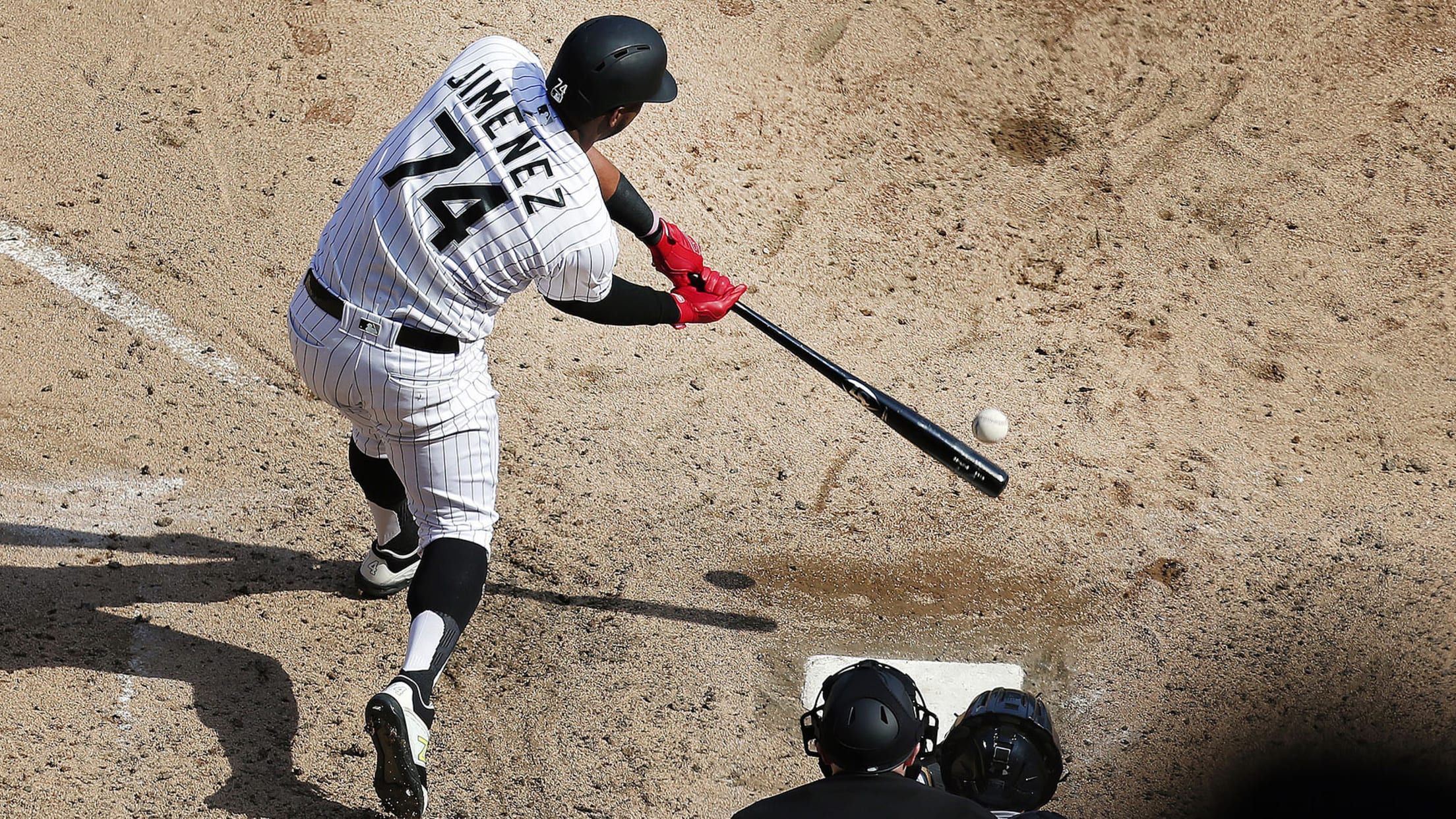 CHICAGO – Eloy Jimenez promised there would be better days ahead after handling the nerves of his hitless home debut Friday afternoon at Guaranteed Rate Field. And the rookie left fielder was true to his word as one of the team's bright spots in a 9-2 loss to Seattle Saturday.
Sox reportedly talked contract with Cease
Club met with prospect's camp during spring; Robert off to fast start; Anderson takes advantage of postponement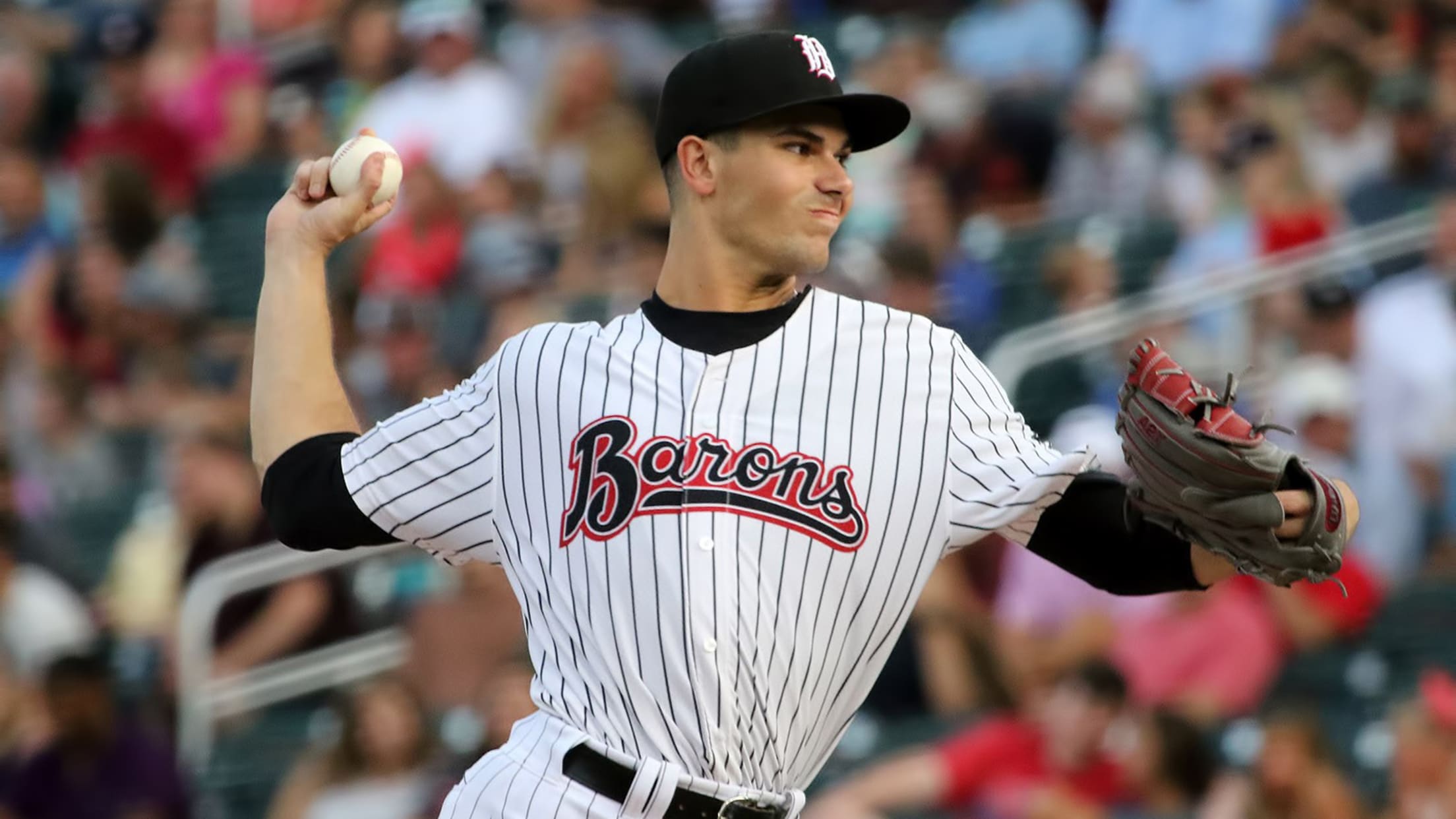 CHICAGO -- The White Sox had preliminary talks with right-handed pitcher Dylan Cease's camp about an extension during Spring Training, a source confirmed to MLB.com. But nothing is expected to come from it at this time. In his pregame media session before Friday's home opener, general manager Rick Hahn mentioned
Starting spots for White Sox Top 30 Prospects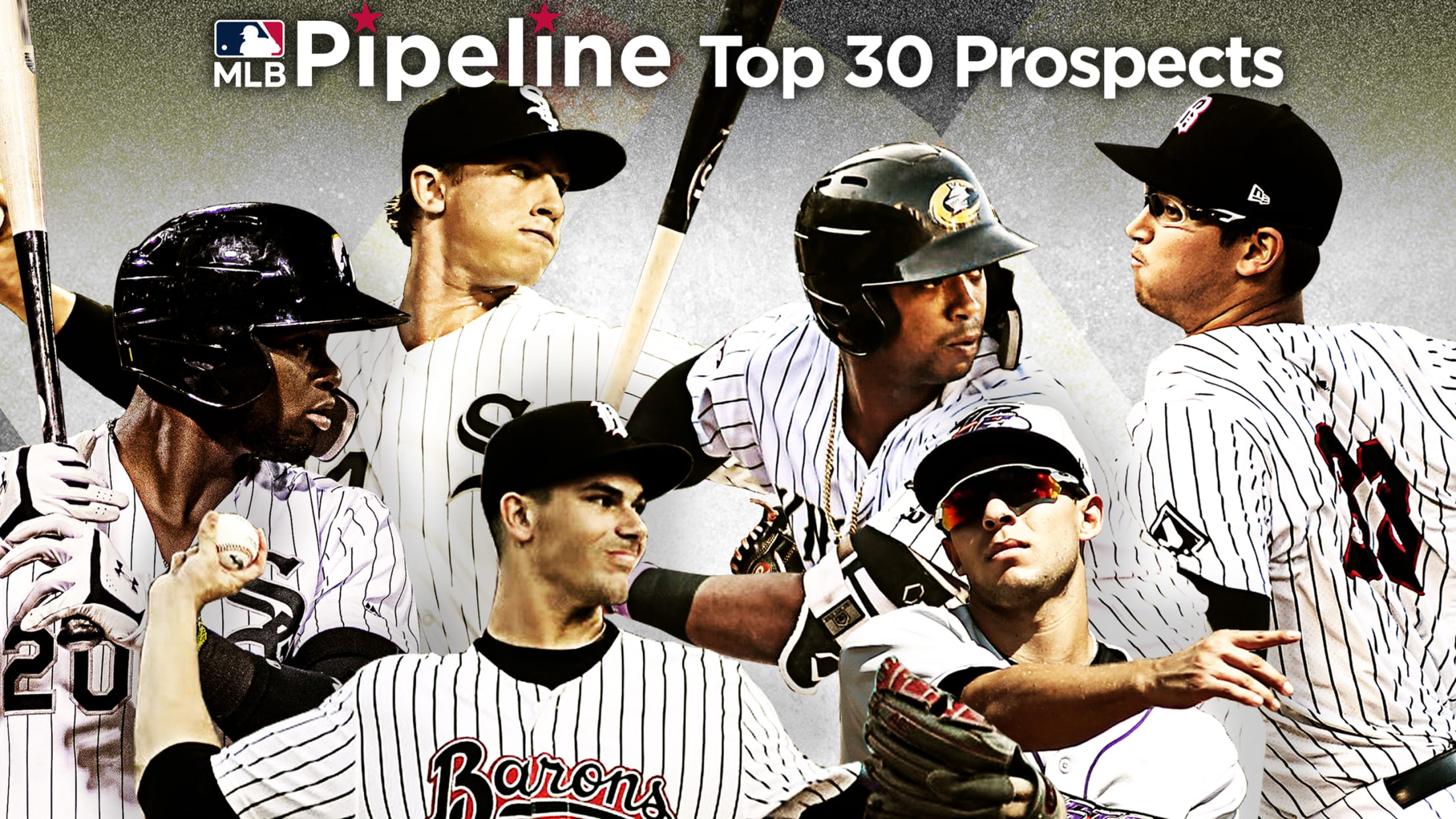 With the 2019 Minor League Baseball season getting underway, here's a look at where the White Sox Top 30 prospects are starting the year. We also identify the prospect who just missed the Top 30 list, a player who didn't make the big league Opening Day roster but should make