Feeling fresh, Cease shrugs off innings limit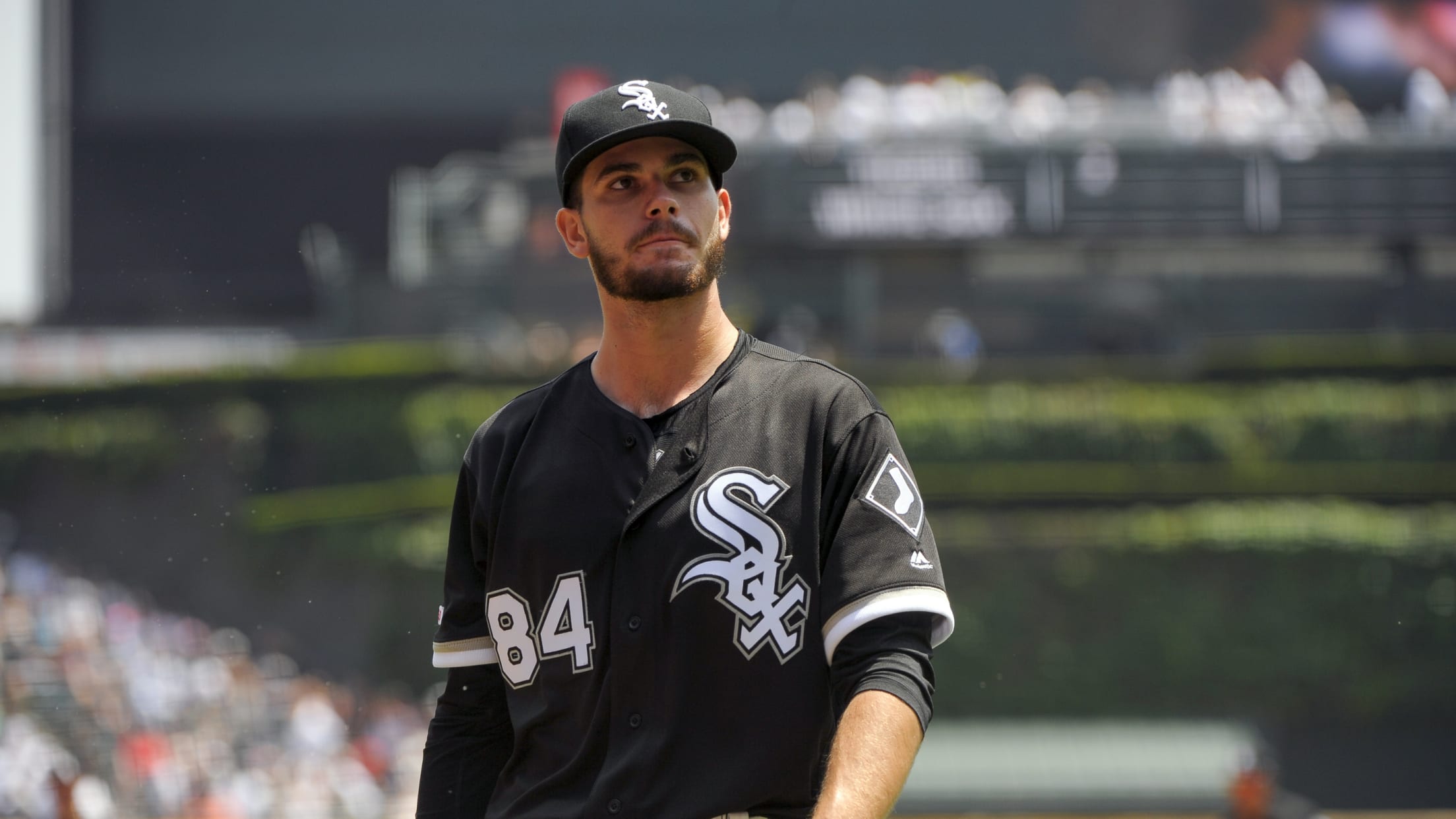 DETROIT -- If all goes well for Dylan Cease during Game 1 of Tuesday's doubleheader vs. the Tigers, the White Sox rookie will surpass 100 innings for the season. He enters big league start No. 6 with 96 1/3 innings between stops at Triple-A Charlotte and the White Sox, moving
Fulmer (hamstring) lands on IL; Covey recalled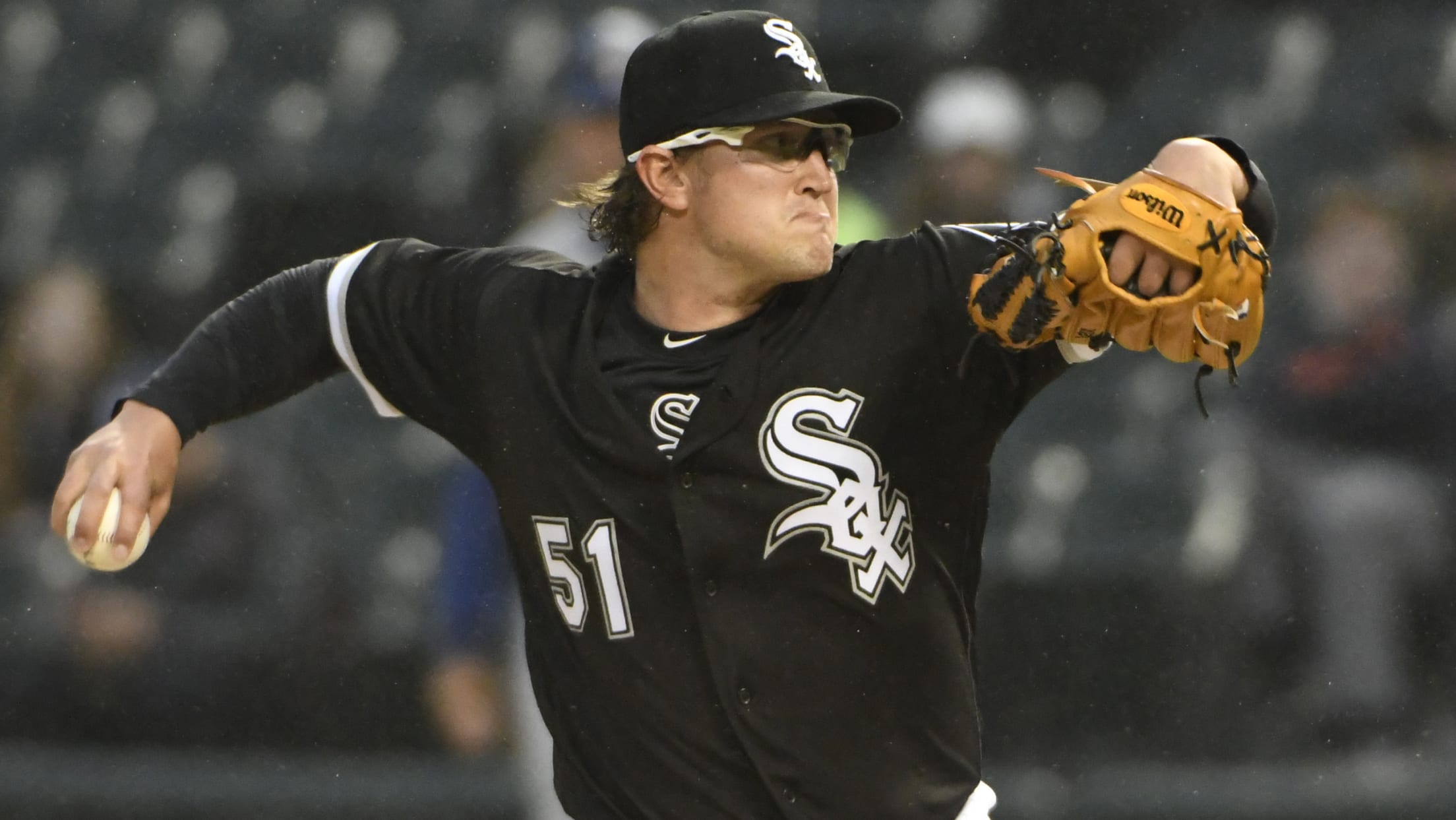 PHILADELPHIA -- The White Sox placed right-hander Carson Fulmer on the 10-day injured list with a strained right hamstring prior to Saturday's game against the Phillies. The club recalled right-hander Dylan Covey from Triple-A Charlotte in a corresponding move. Fulmer injured his hamstring while attempting to beat out a hard-hit
Cease's start marred by 5-run frame in loss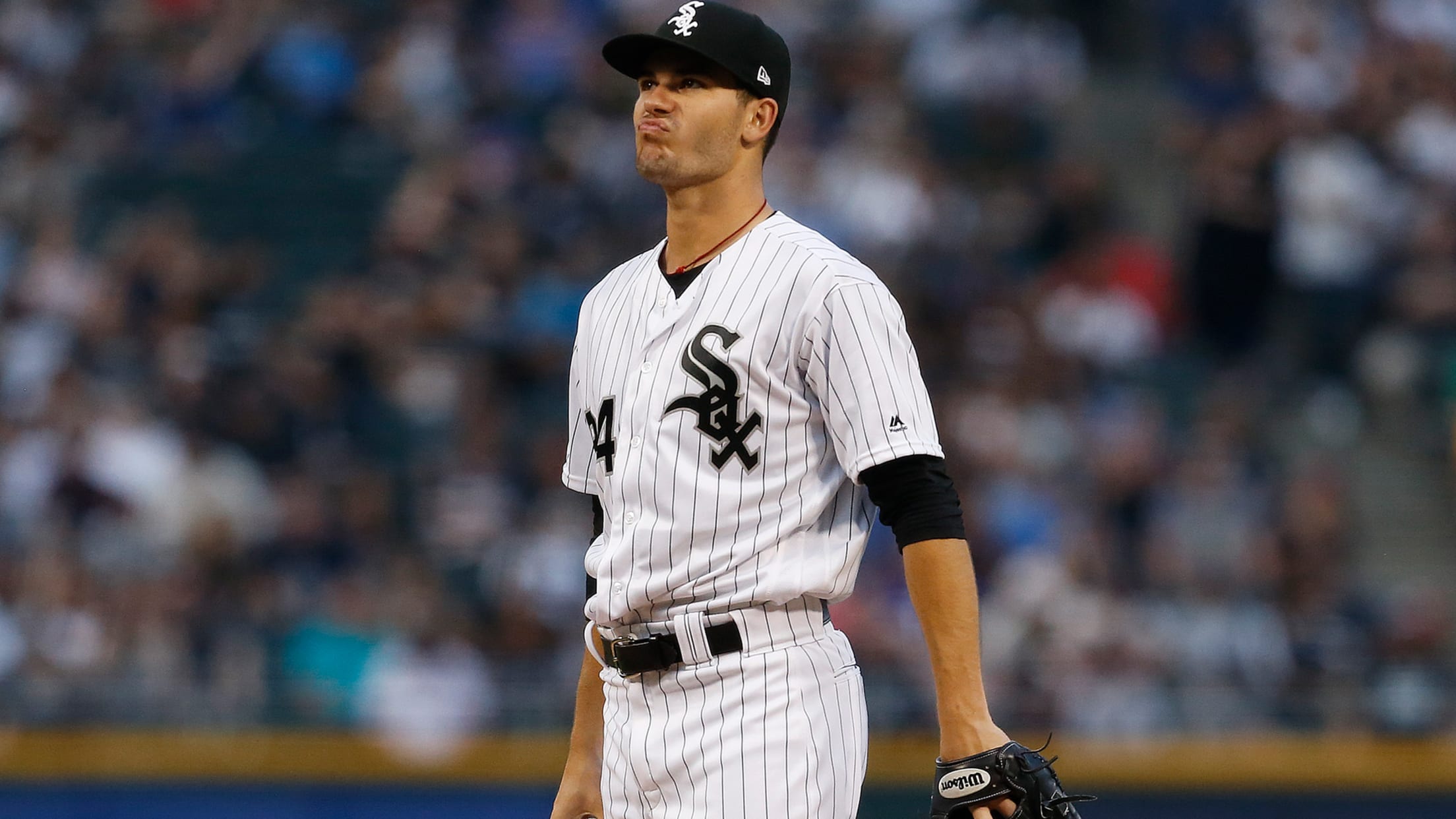 CHICAGO -- If not for the second inning, White Sox rookie Dylan Cease would have had a solid start against the Twins on Friday night at Guaranteed Rate Field. But that five-run frame counts as much as his perfect third and fourth innings, which led Chicago to a 6-2 loss
Cease makes adjustment to delivery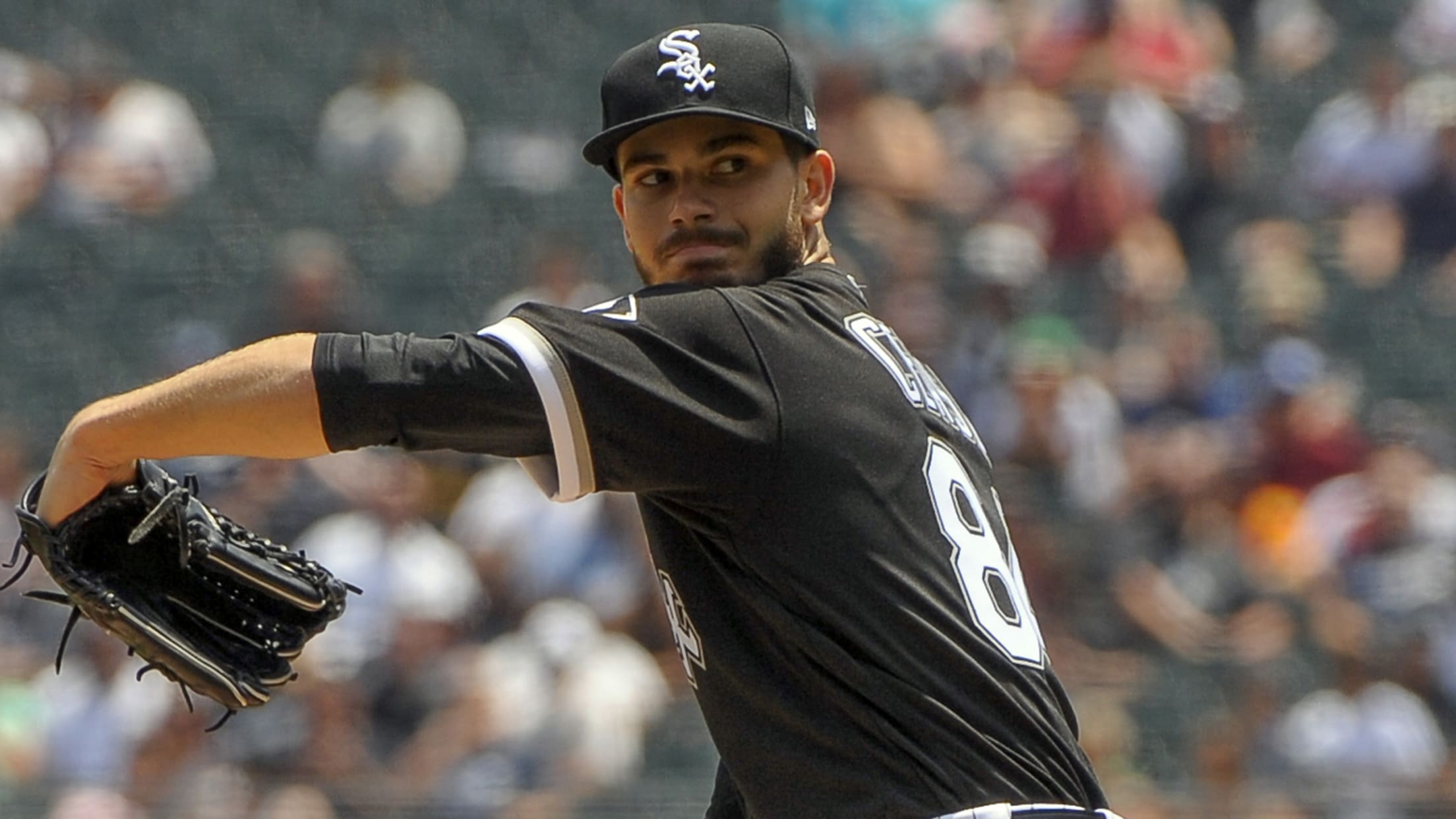 CHICAGO -- Dylan Cease has thrown 16 innings through three big league starts heading into start No. 4, on Friday night against the Twins at Guaranteed Rate Field (MLB.TV, 7:10 p.m. CT). He would like to subtract one bad inning from each of those starts to help lower his 6.19
Cease shows his poise after early deficit
Touted prospect guts out five innings after allowing slam in second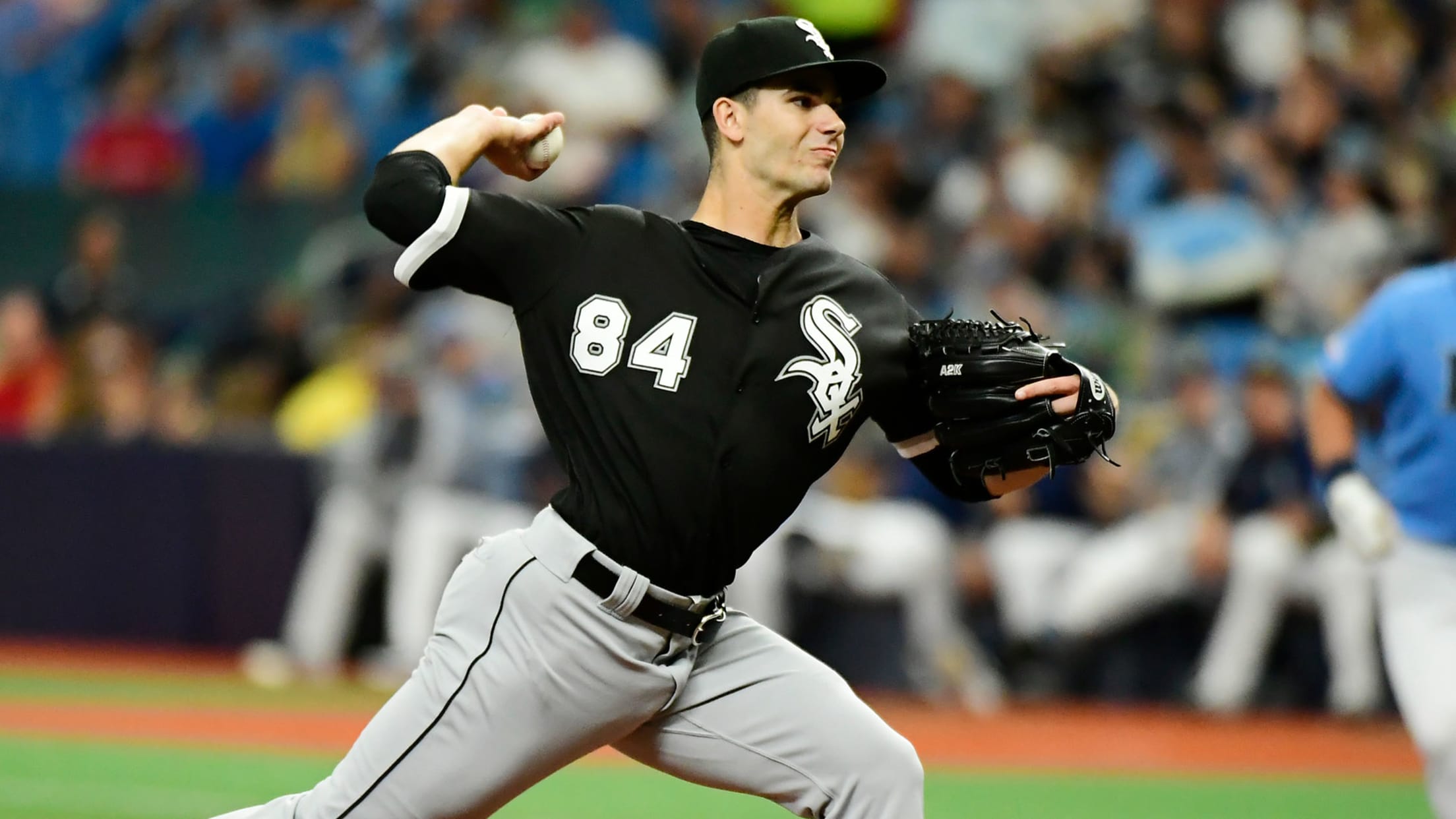 ST. PETERSBURG -- There was a lot riding on Dylan Cease on Sunday. He was aiming to help the White Sox to a series sweep of the Rays, hoping to pitch well enough to continue to stick around and, at the very least, hold his own against the defending American
Robert: 'I'll be ready' when White Sox make call
MLB Pipeline's No. 5 prospect flashing power bat at Triple-A level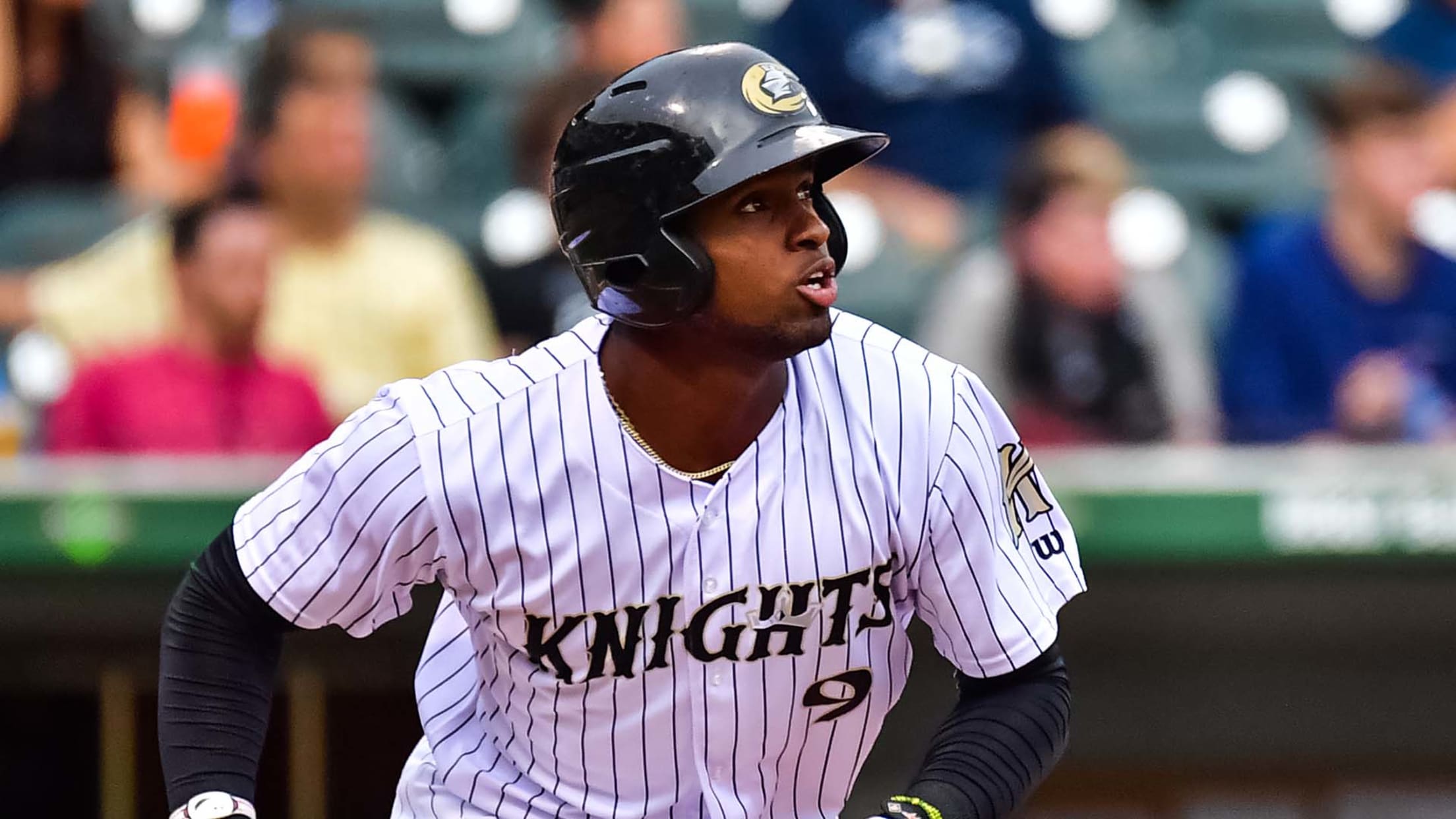 BUFFALO, N.Y. -- No matter the move, the level, or the competition he matches up against, Luis Robert has continued to put up video game numbers this season. In just his seventh game with Triple-A Charlotte on Thursday, the 21-year-old Cuban outfielder, ranked as the White Sox No. 1 prospect
How will White Sox handle young prospects?
Beat writer Scott Merkin answers fans' questions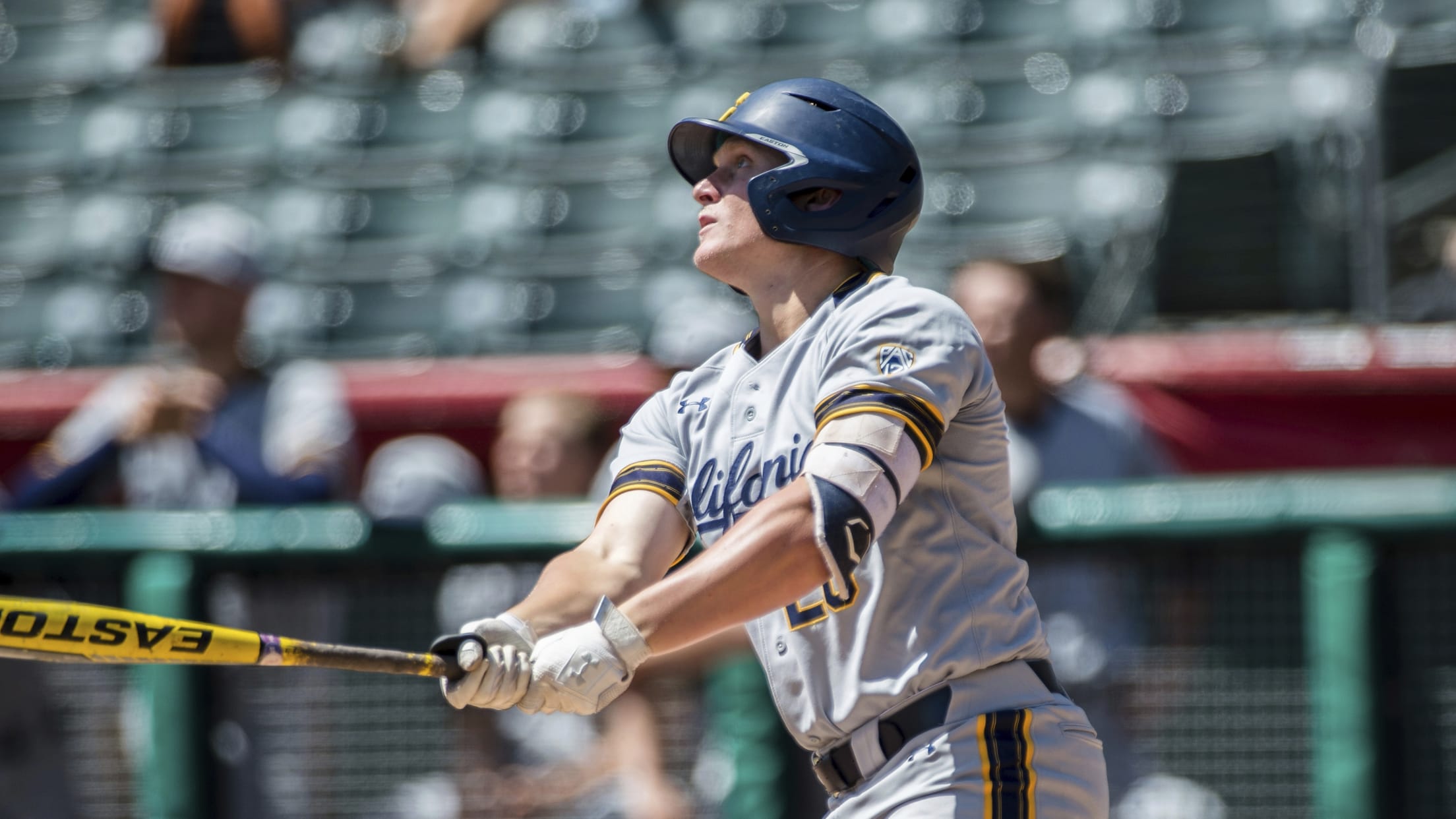 CHICAGO – Welcome to the White Sox second half. Wondering your opinion on how the White Sox will deal with Andrew Vaughn. If he keeps hitting like he is, I wonder if they could possibly bump him up to Double-A this year. ­-- @BjPemberton It's not a big stretch to
Robert headed to Triple-A after Futures Game
No. 5 overall prospect has thrived at Class A Advanced, Double-A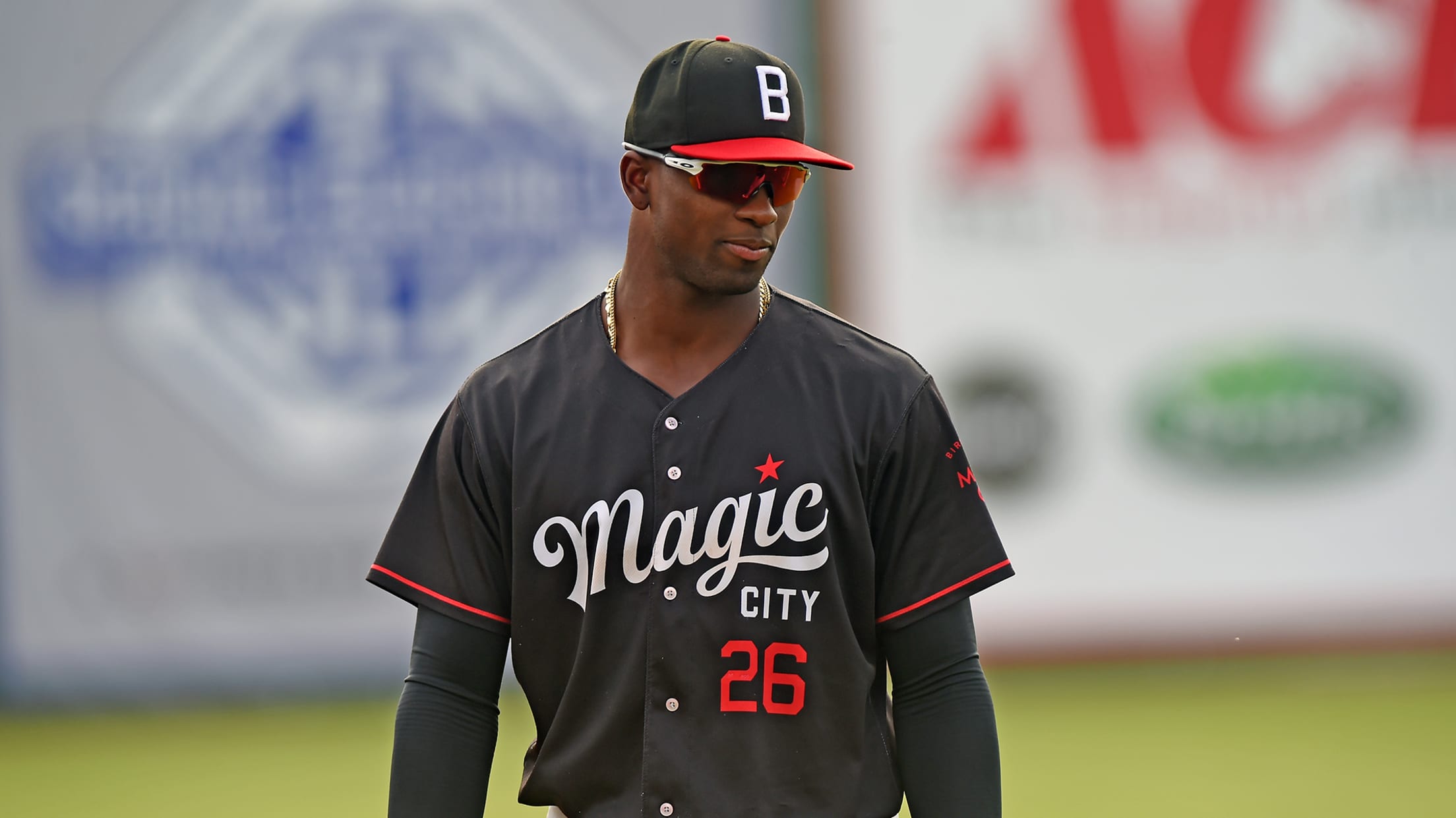 CHICAGO – Luis Robert will be promoted to Triple-A Charlotte after he competes in the SiriusXM All-Star Futures Game on Sunday, as announced by White Sox general manager Rick Hahn prior to Saturday's contest against the Cubs at Guaranteed Rate Field. • SiriusXM All-Star Futures Game: Sunday, 6 p.m. CT
Cease settles in to find groove, win in debut
No. 18 overall prospect strikes out six over five frames for White Sox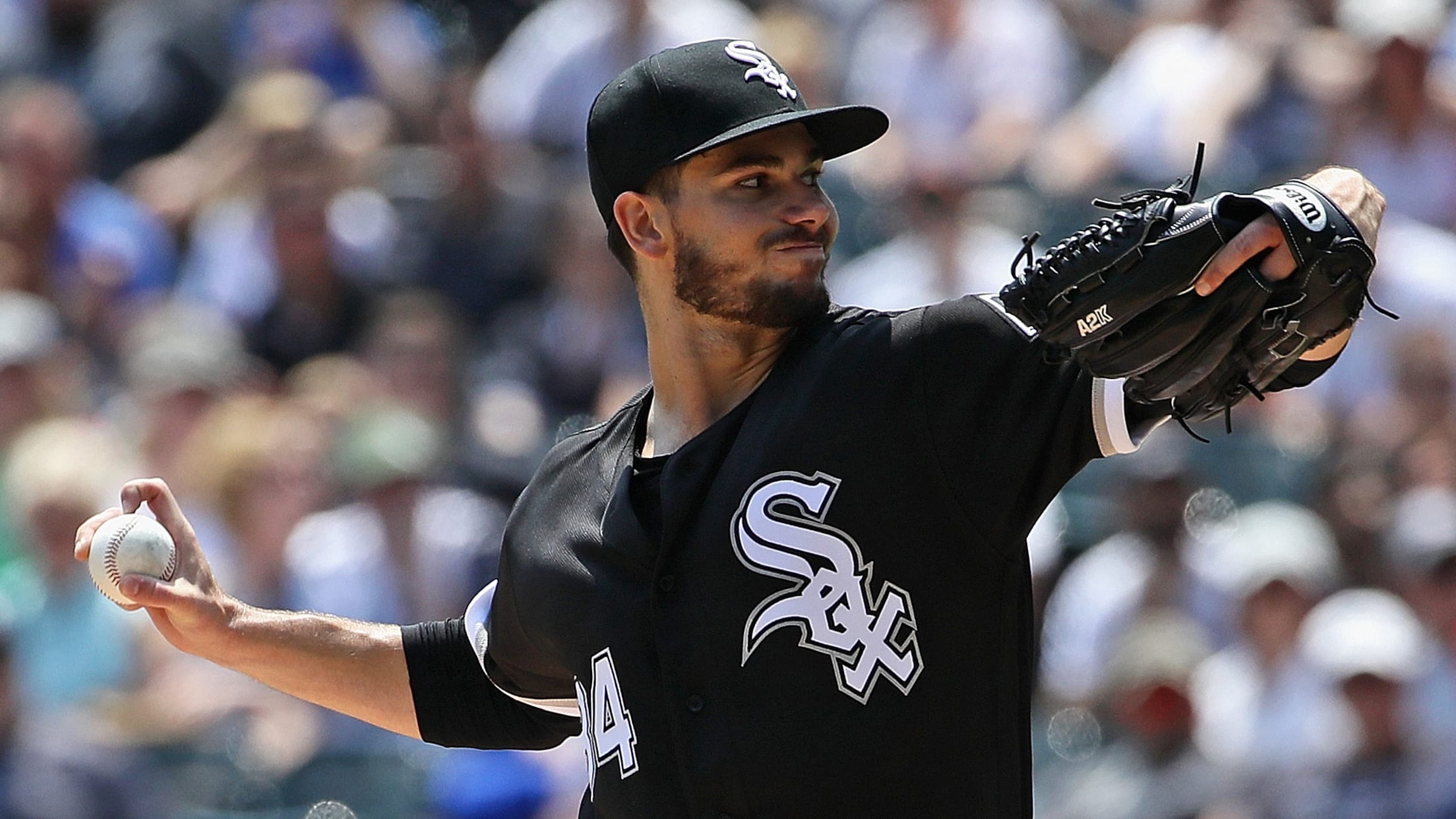 CHICAGO – One pitch, one out. That's the way Dylan Cease, the No. 18 overall prospect, per MLB Pipeline, began his first Major League start and what would become his first big league win in the White Sox 7-5 victory over the Tigers during the first game of a split
Vaughn flourishing, could be promoted soon
Director of player development Getz impressed with White Sox top Draft pick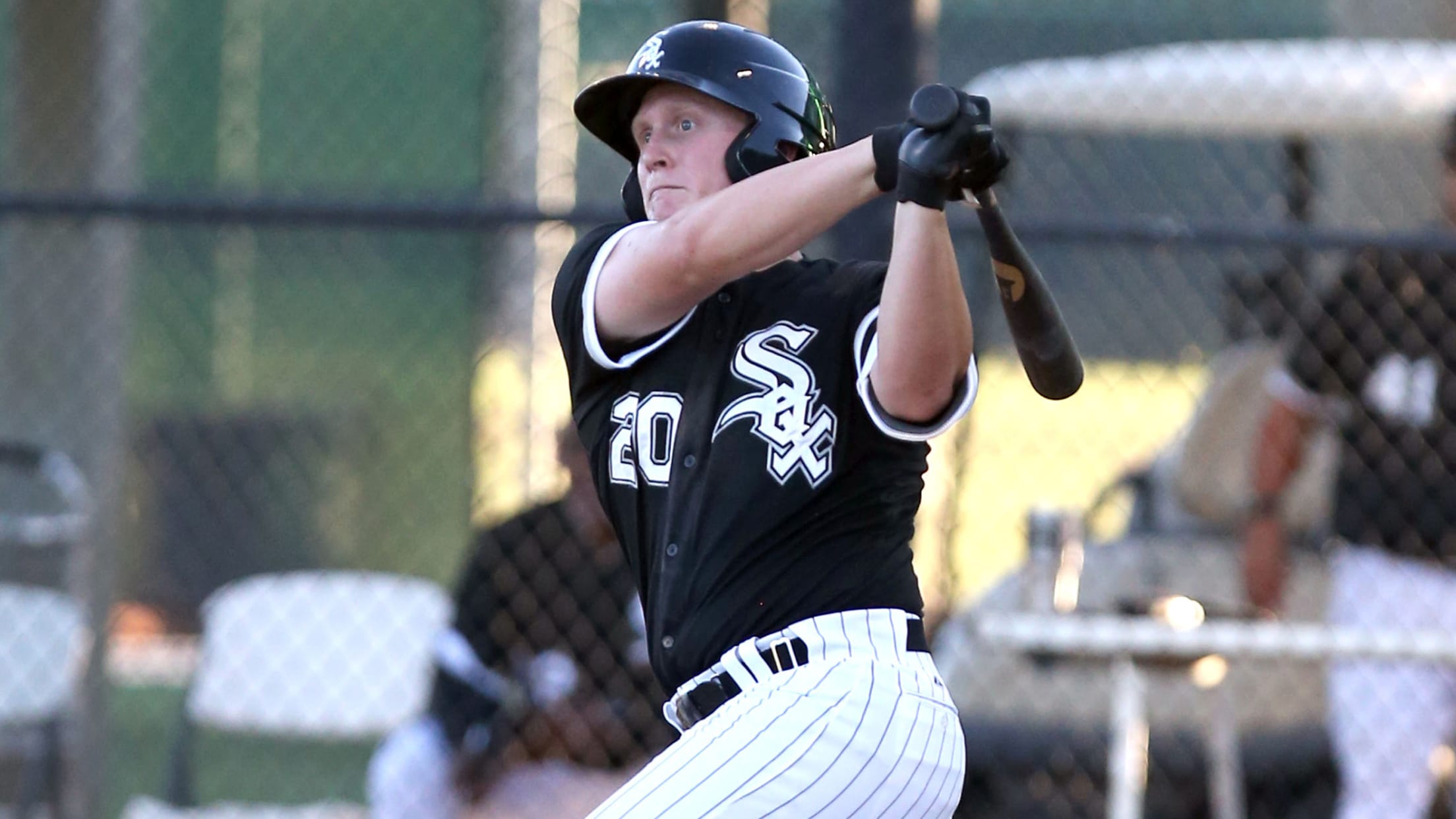 CHICAGO -- Those fans in Arizona who want to get a look at Andrew Vaughn, the White Sox top pick and third selection overall in the 2019 Draft, might have only have a couple days to do so. "We do plan on moving him in a couple of days," said
No. 18 prospect Cease debuting today
Chicago recall righty from Triple-A on Wednesday vs. Tigers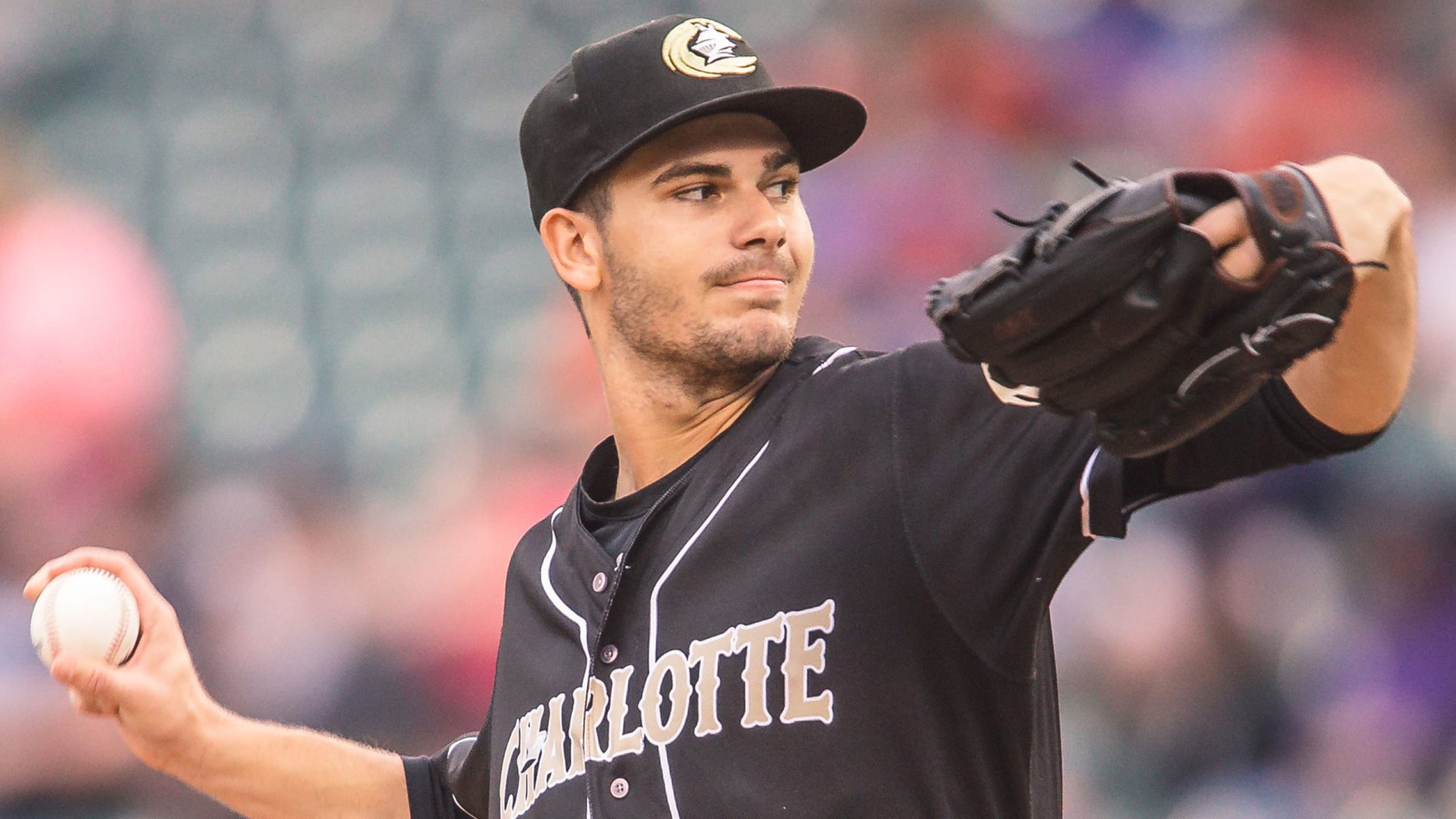 CHICAGO -- Here's what is known about the Major League debut of right-handed pitcher Dylan Cease, the No. 18 prospect overall per MLB Pipeline and No. 3 prospect for the White Sox: Cease will pitch Game 1 against the Tigers during Wednesday's split doubleheader at Guaranteed Rate Field. James McCann
White Sox to sign Tatis Jr.'s brother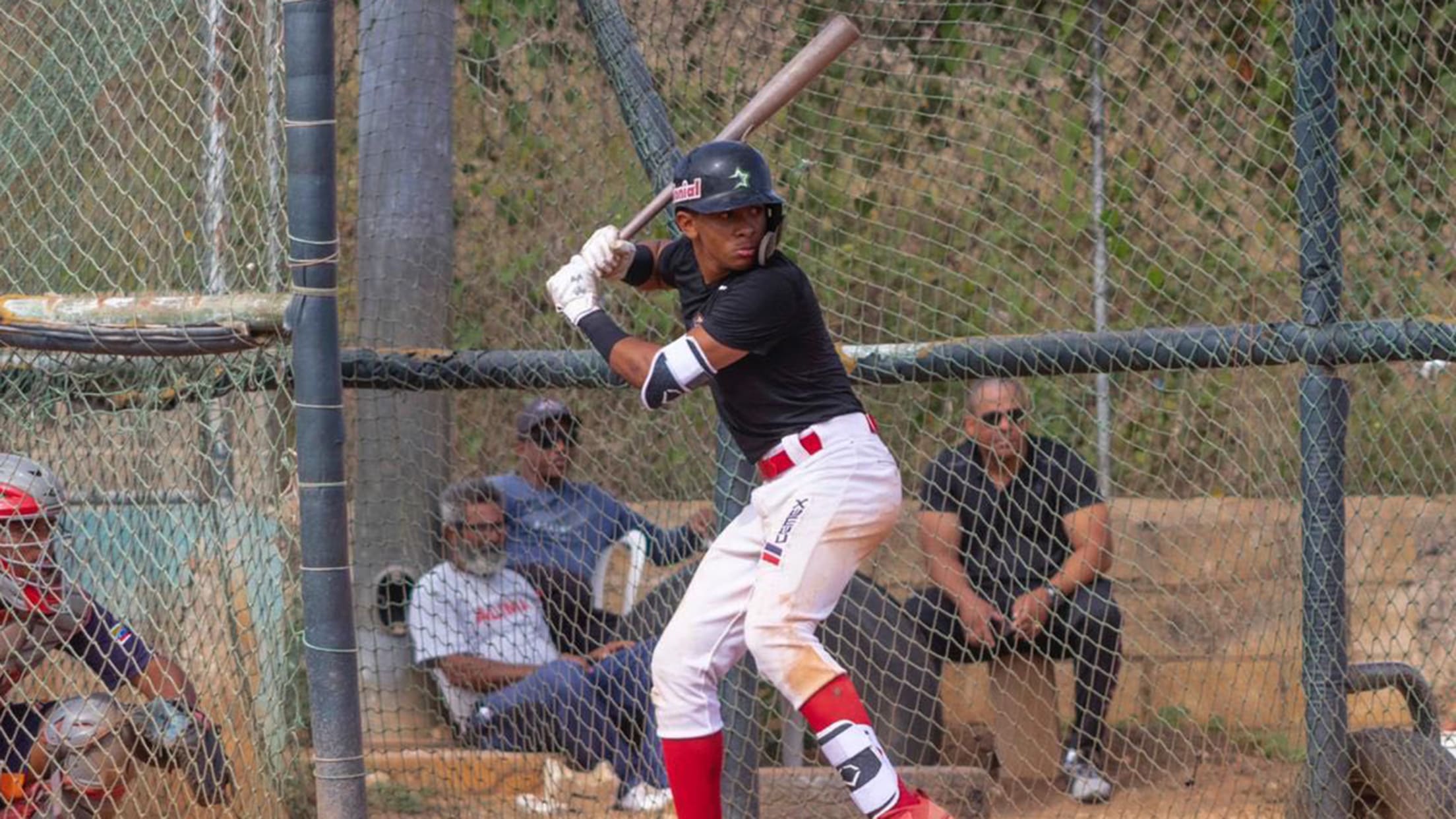 The White Sox are officially adding a familiar last name to their farm system. The White Sox have agreed to a deal with Elijah Tatis, the son of former Major Leaguer Fernando Tatis and the brother of Padres shortstop Fernando Tatis Jr., for a deal worth $400,000, according to industry
What to expect from Cease in MLB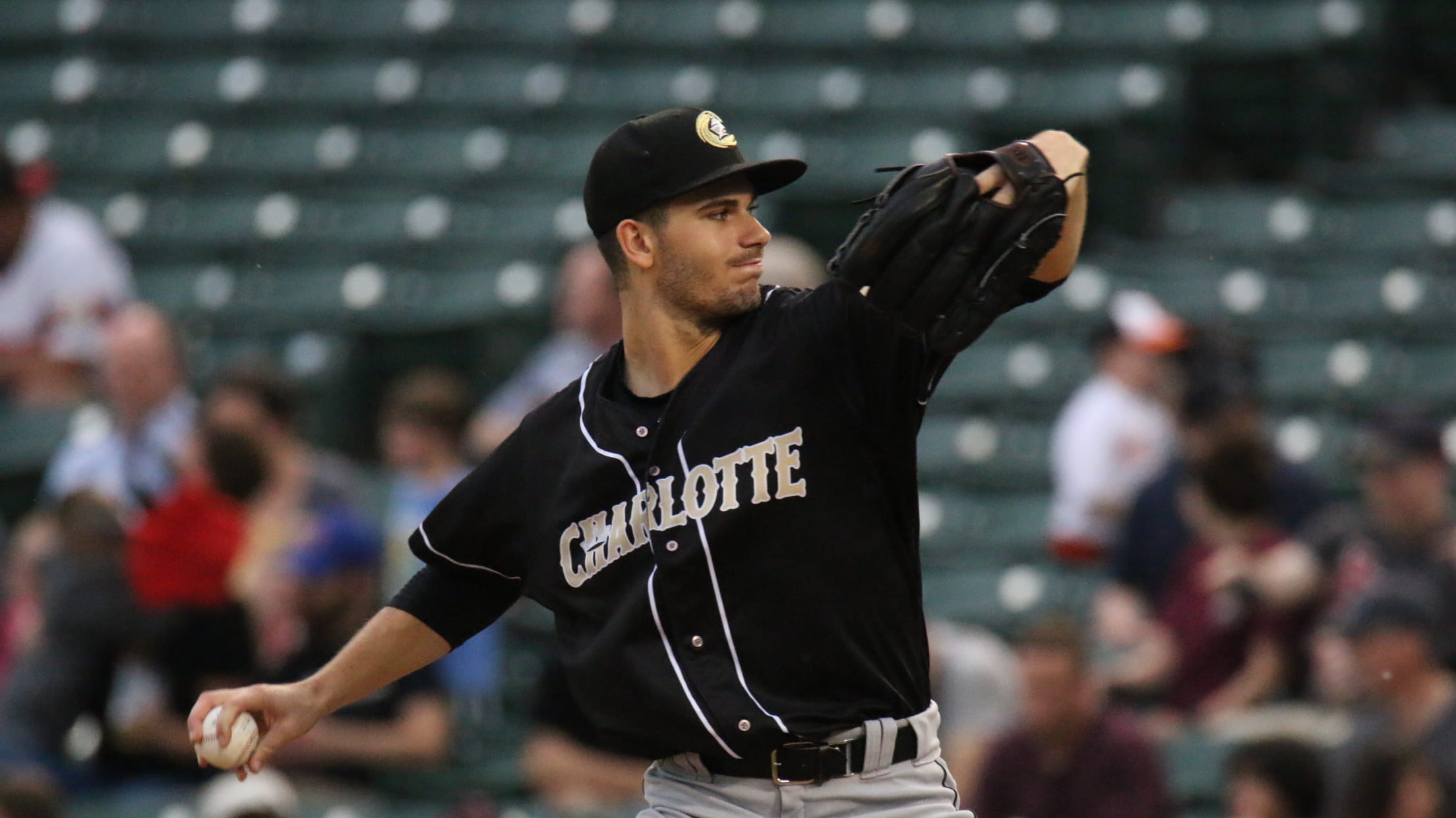 Ever since he was approaching the Draft as a high school senior in Georgia back in 2014, Dylan Cease displayed big league-caliber stuff. It's taken a bit longer than expected, starting with the Tommy John surgery he had upon signing with the Cubs for $1.5 million in the sixth round
3 reasons to be excited about White Sox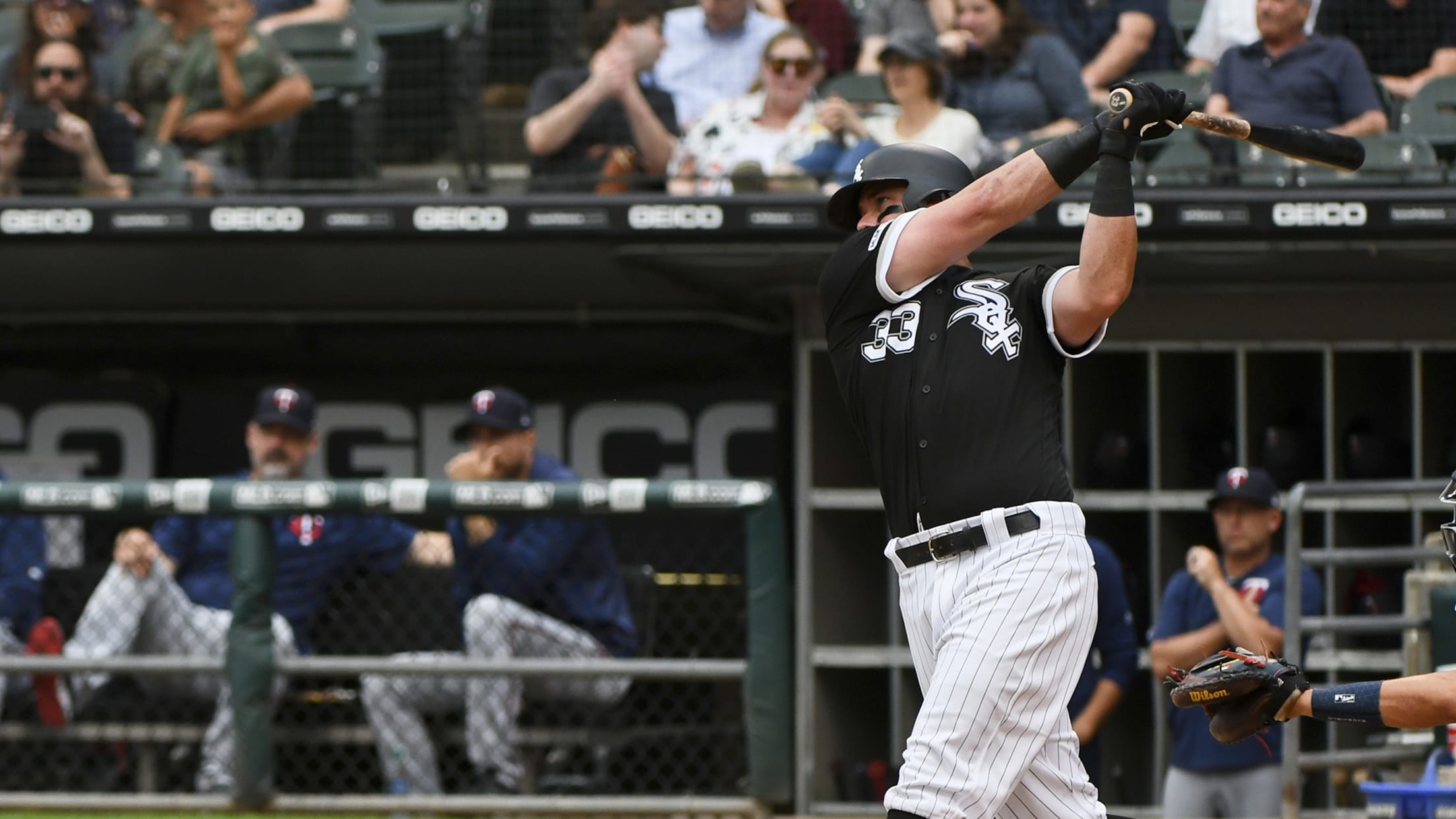 CHICAGO – At the halfway point of the 2019 season, the White Sox hold a 39-42 record. They posted a 1-2 mark in March, finished April at 12-14 overall, ended May at 28-29 and their 4-3 victory over the American League Central-leading Twins closed out June on Sunday. It's the
Robert, Madrigal to rep AL in Futures Game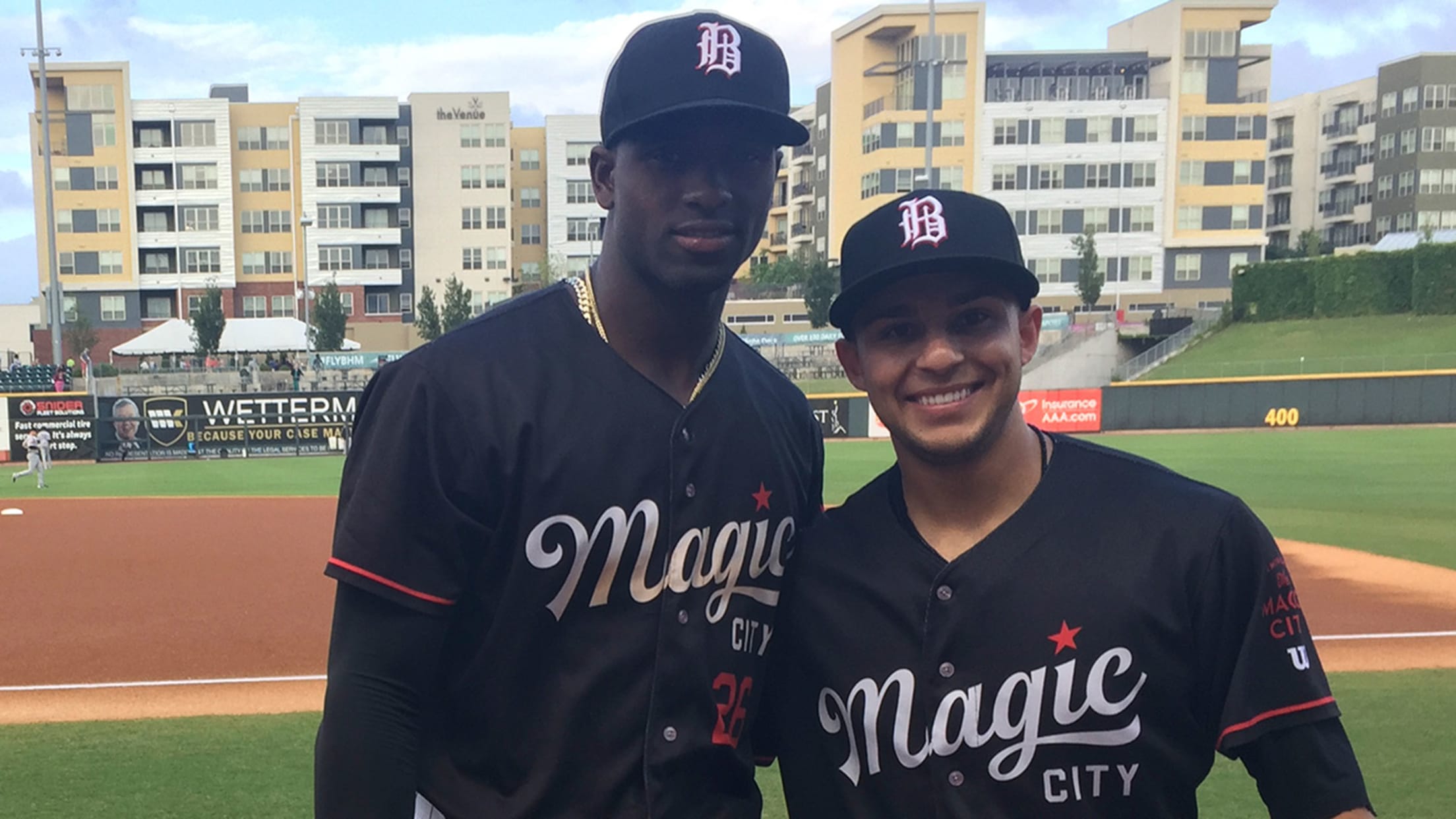 CHICAGO -- Outfielder Luis Robert, the No. 5 overall prospect per MLB Pipeline, and second baseman Nick Madrigal, rated No. 39 overall, will represent the White Sox as part of the 2019 SiriusXM All-Star Futures Game, which will be played at 6 p.m. CT on Sunday, July 7, at Progressive
White Sox, top pick Vaughn have deal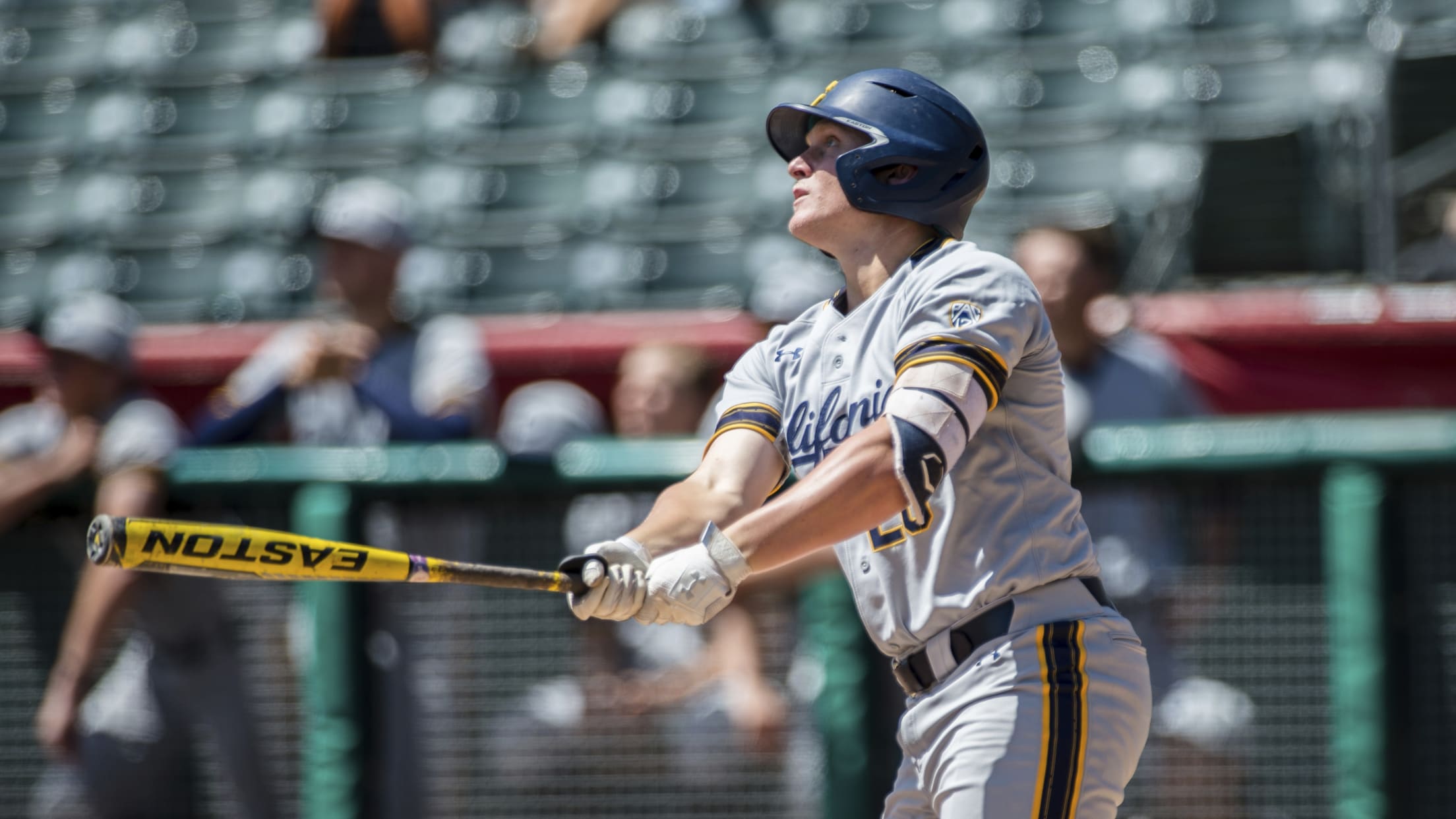 The White Sox have an agreement in place with 2019 first-round Draft pick (No. 3 overall) Andrew Vaughn for a signing bonus of $7,221,200 -- the full slot value -- a source told MLB Pipeline's Jonathan Mayo on Wednesday. The club announced the signing on Friday, but terms were not
Here are future All-Stars from AL Central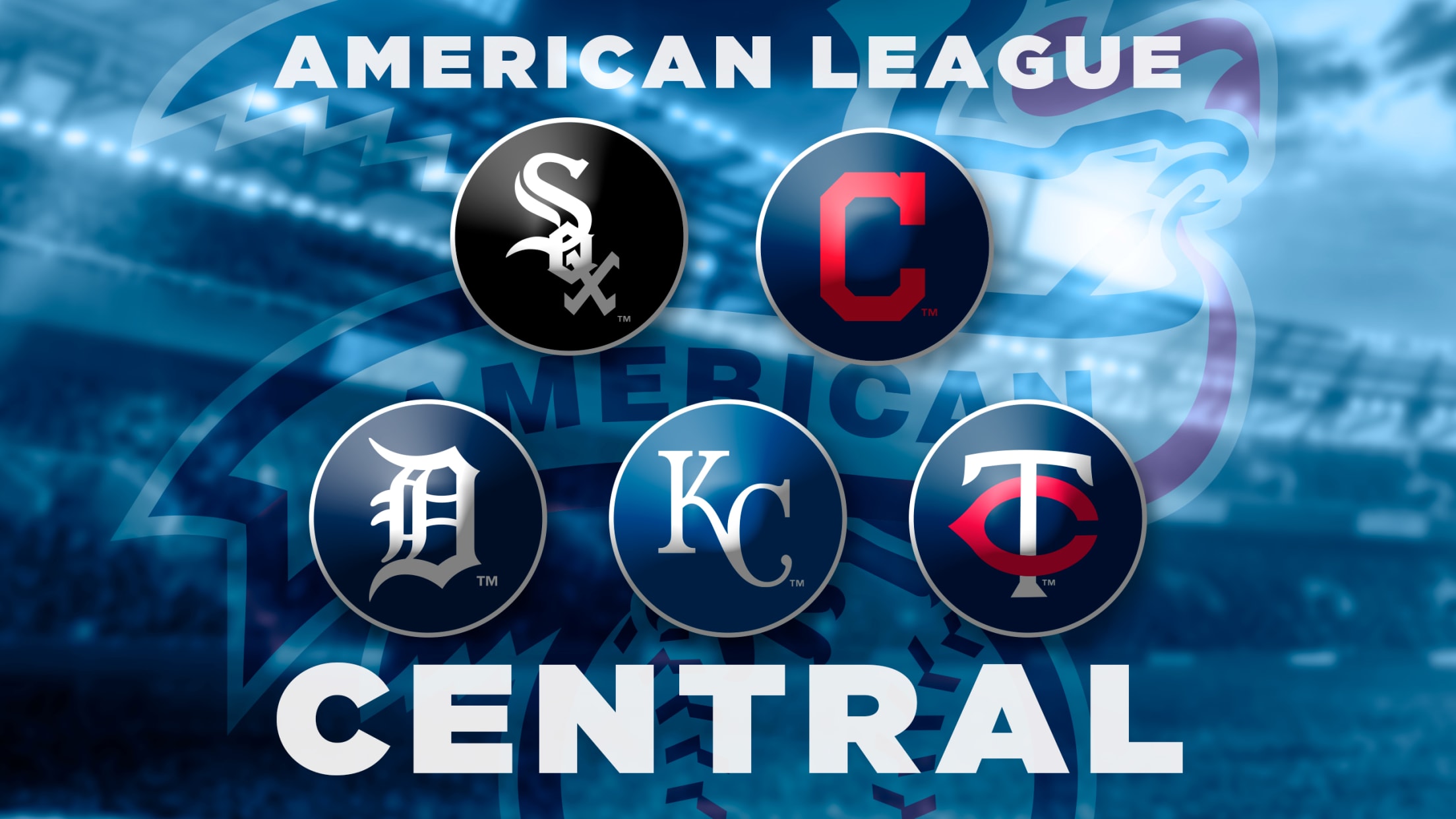 Next month's All-Star Game could feature a whole lot of Minnesota Twins and a selection of players from the rest of the American League Central. That's a reflection of the way the division race has played out. But the AL Central All-Star competition could become a lot more crowded before
Report: '16 top pick Collins headed to White Sox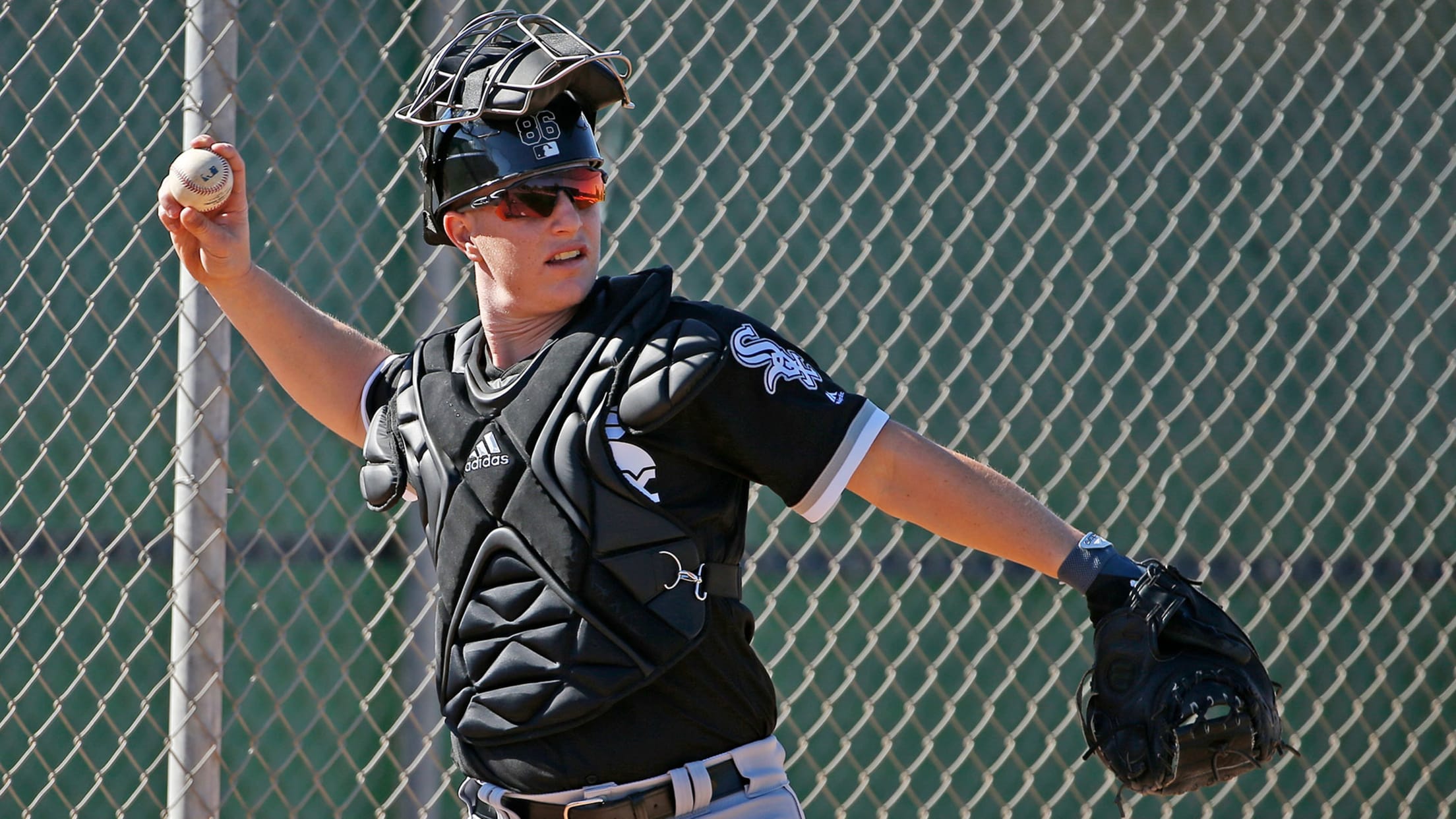 CHICAGO -- Zack Collins told MLB.com in October that his goal was to break camp with the White Sox out of Spring Training. The No. 11 White Sox prospect per MLB Pipeline didn't hit that target. But based on a Sunday report, it looks as if the team's top pick
Hahn on Cease: 'He's getting closer' to Majors
Burger suffers bruised heel; White Sox praise Big Papi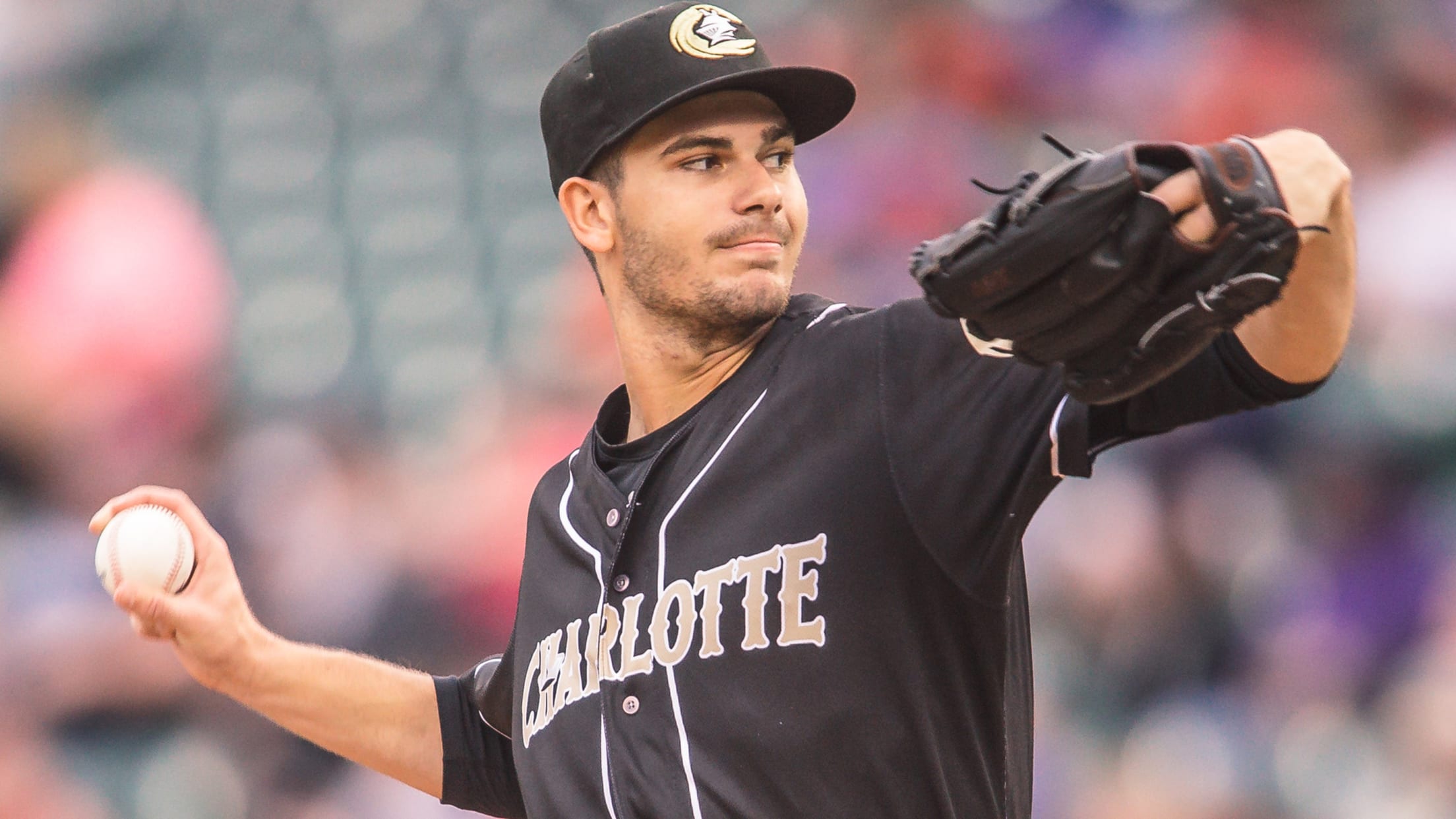 CHICAGO -- Dylan Cease was not called up to start Monday against the Nationals, and the right-hander probably won't join the team in the next couple of weeks. General manager Rick Hahn reiterated no Major League need or injury at the higher level will dictate a White Sox prospect being
Robert 2-for-2 as Player of the Month in Minors
Kubat gets May honors as Minor League Pitcher of the Month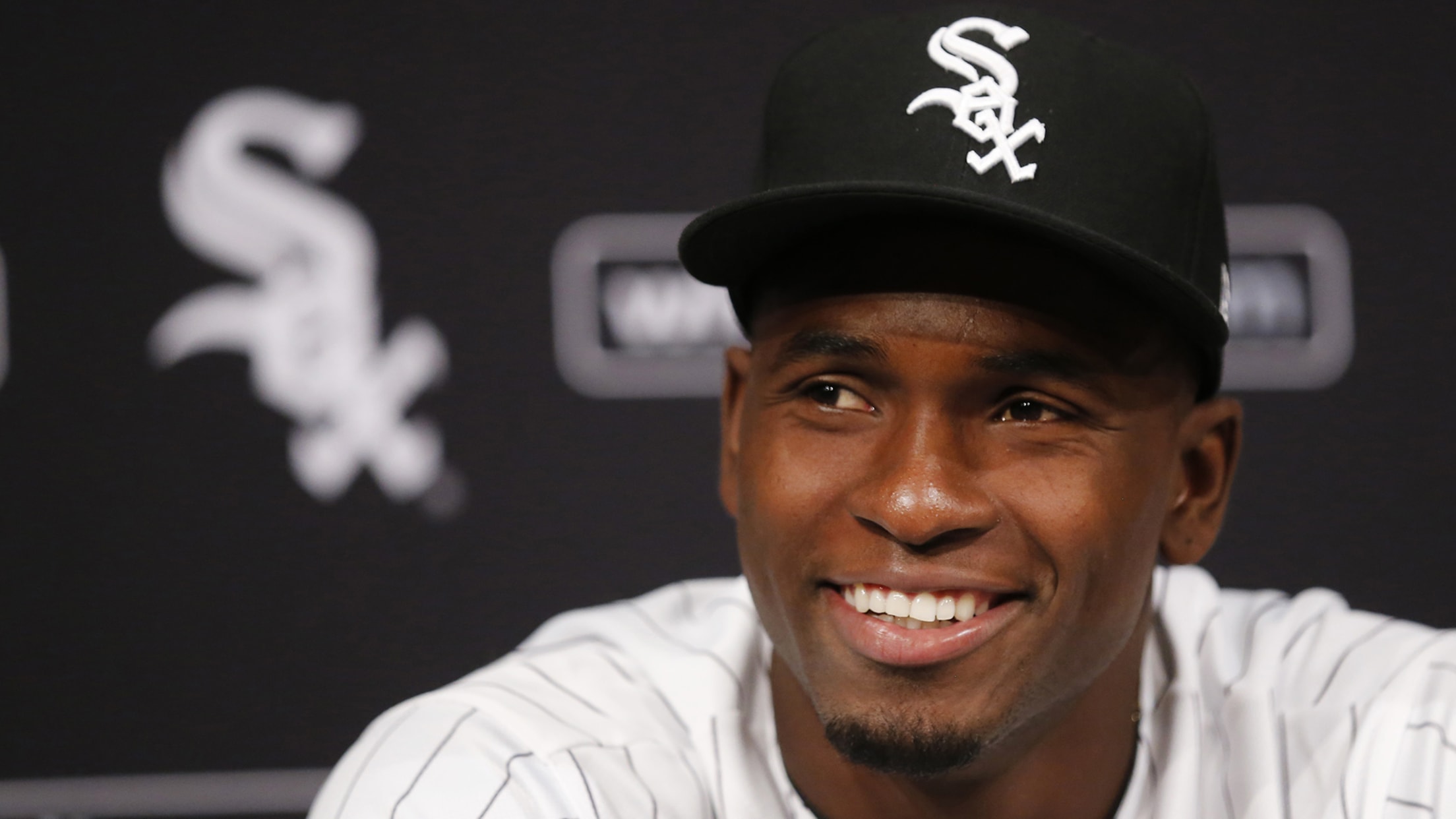 CHICAGO -- Since Luis Robert began his Minor League career with the White Sox in 2017, the No. 17 overall prospect per MLB Pipeline has put up Most Valuable Player-caliber numbers. The 21-year-old has played 129 Minor League games overall, producing a slash line of .325/.407/.534 in 474 at-bats. He
Sox pick first baseman, RHP on Day 1 of Draft
No. 3 overall pick Vaughn 'pretty special offensive player'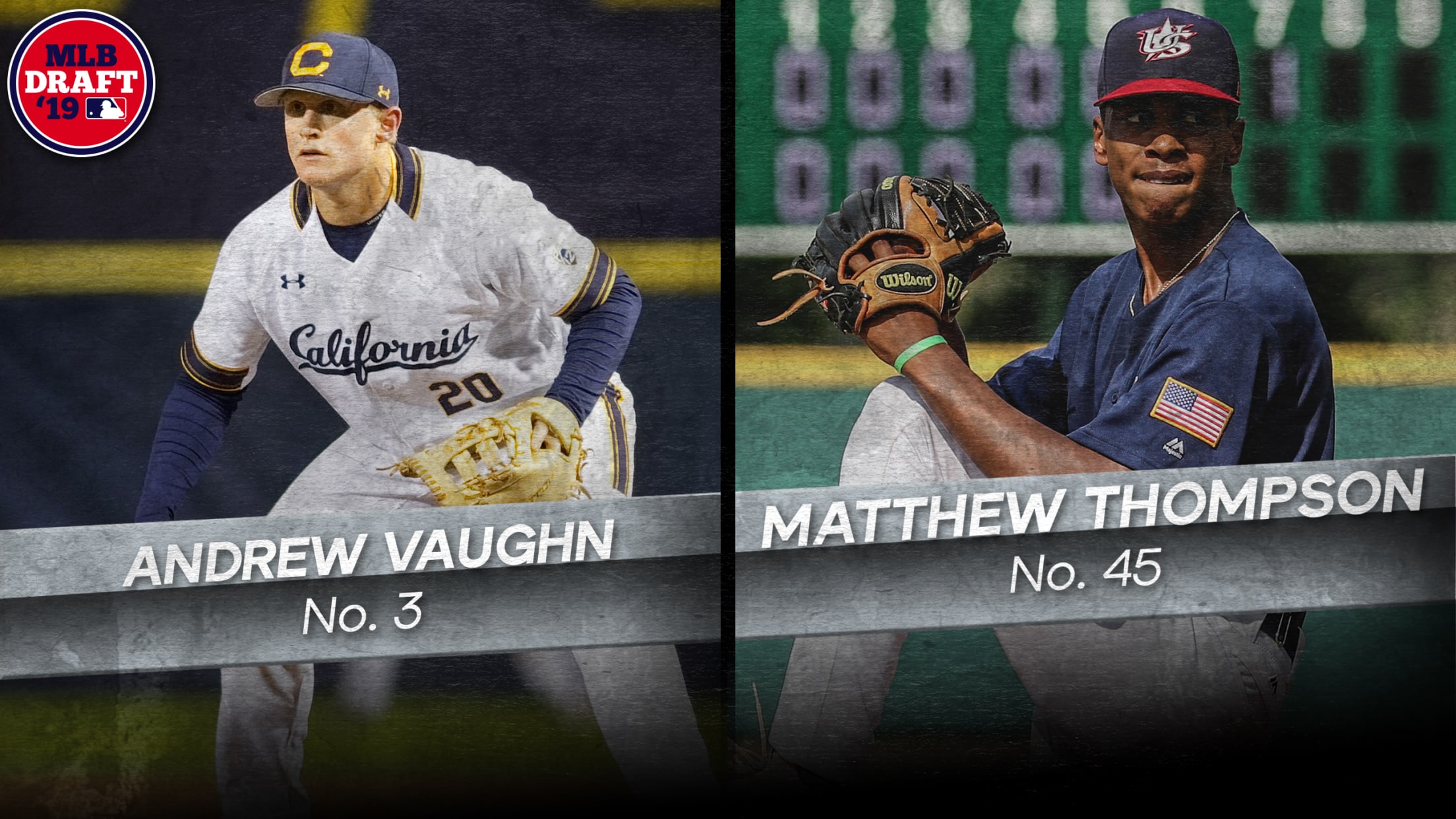 CHICAGO -- Andrew Vaughn was asked to describe himself during a Monday night conference call with media members after being selected No. 3 overall by the White Sox in the first round of the 2019 Draft. "I love to hit. That's my thing," said the University of California first baseman,
Will high schooler top White Sox Draft class?
Abrams could be first prep star taken by Chicago in first round since 2012.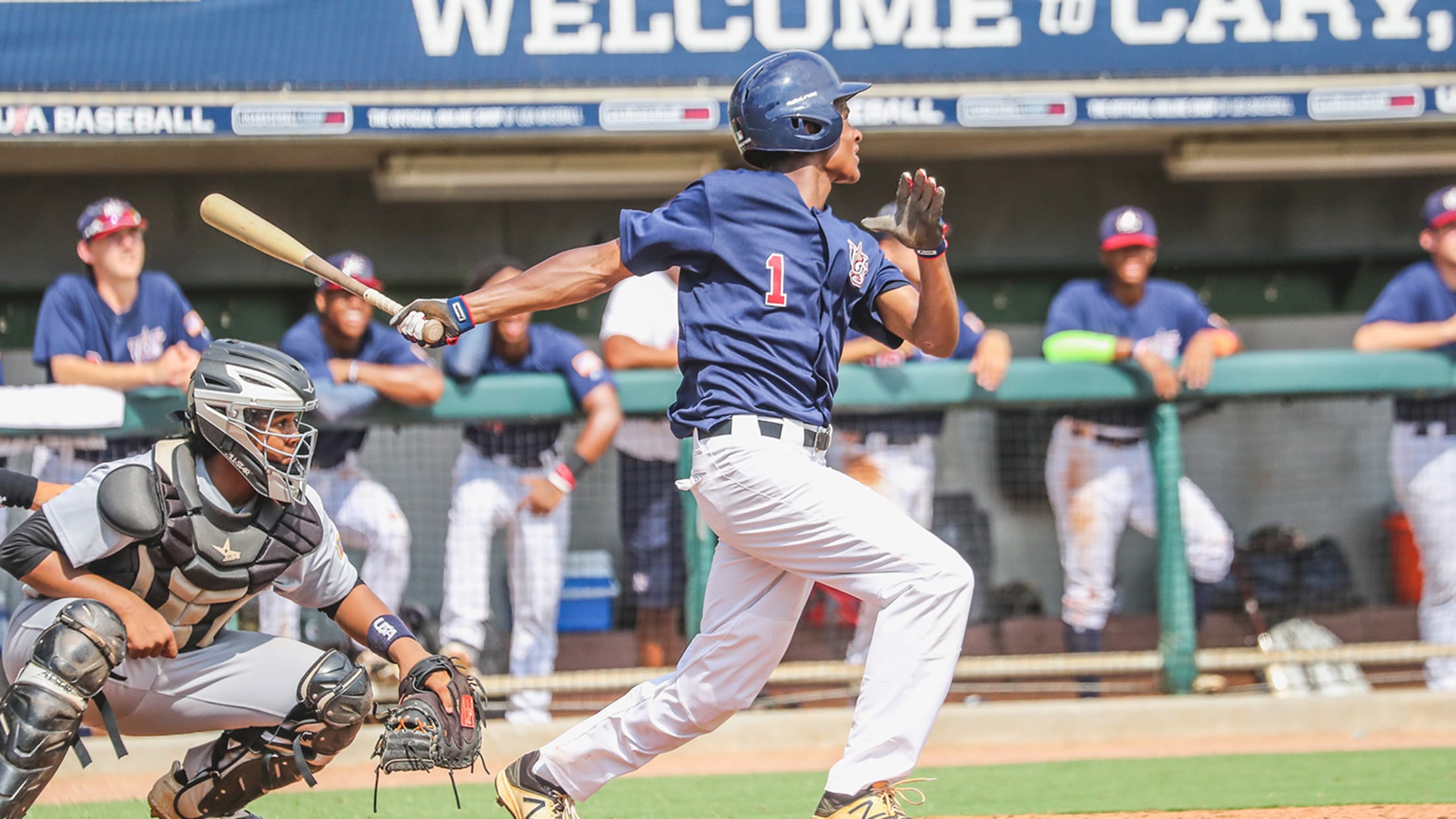 CHICAGO -- With the White Sox selecting No. 3 overall in the 2019 Draft, there shouldn't be much uncertainty, with only the Orioles and Royals picking before them. But the direction taken by those two teams still influences Chicago. If Adley Rutschman -- the catcher out of Oregon State projected
White Sox option catcher Zavala to Triple-A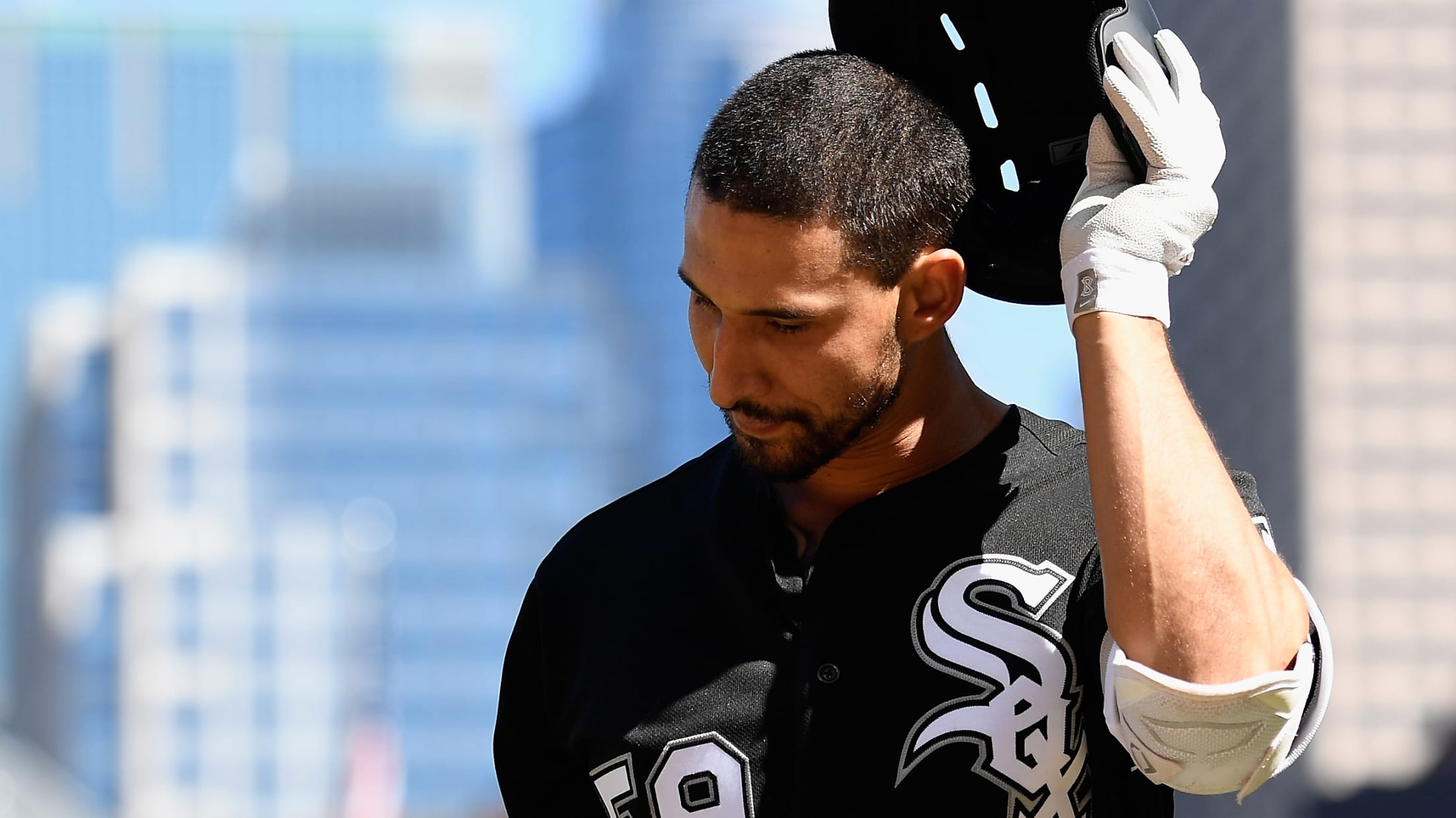 CHICAGO -- Following Friday's 6-1 win over Cleveland, the White Sox optioned catcher Seby Zavala to Triple-A Charlotte. Zavala, 25, went 1-9 (.111) over three games with the White Sox after being recalled from Charlotte on May 25. He recorded his first Major League hit on Friday against the Indians,
Top pick from '18 showing elite contact rate
Madrigal taken 4th overall by White Sox; 'He's not going to strike out'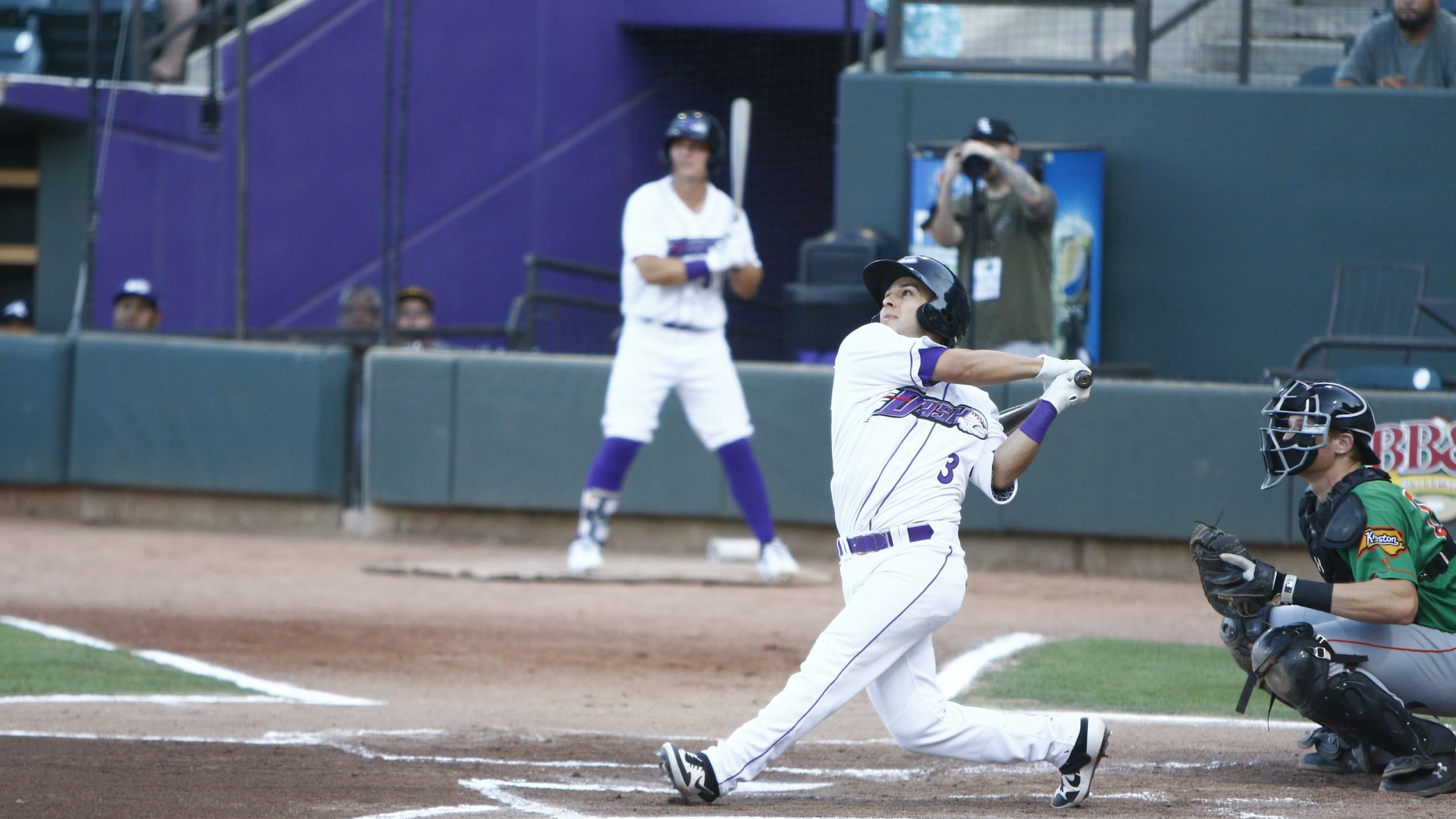 CHICAGO -- There were Spring Training rumblings concerning Nick Madrigal -- the top White Sox pick in the 2018 Draft out of Oregon State and fourth selection overall -- making the Major League jump as soon as this season. And over the past 13 games for Class A Advanced Winston-Salem
Inbox: Should White Sox call up Cease?
Beat reporter Scott Merkin answers questions from Chicago fans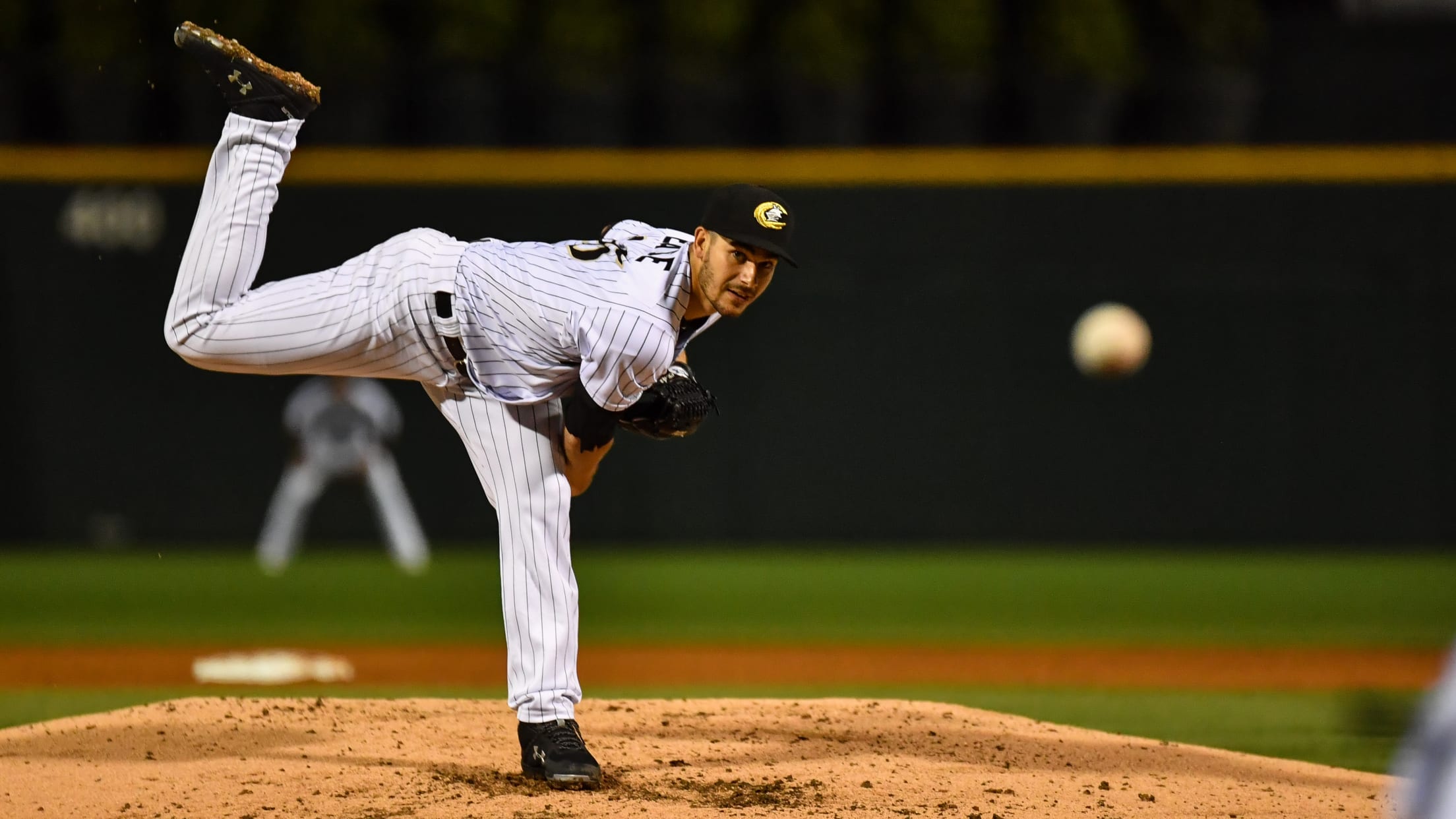 CHICAGO -- Here are this week's White Sox inquiries. What are the White Sox plans for pitching with Carlos Rodon going out? -- Brian, South Elgin, Ill. The rotation took another apparent hit Tuesday when Manny Bañuelos departed in the fifth with a left shoulder strain, and Banuelos had already