Robert day to day with contusion on left hand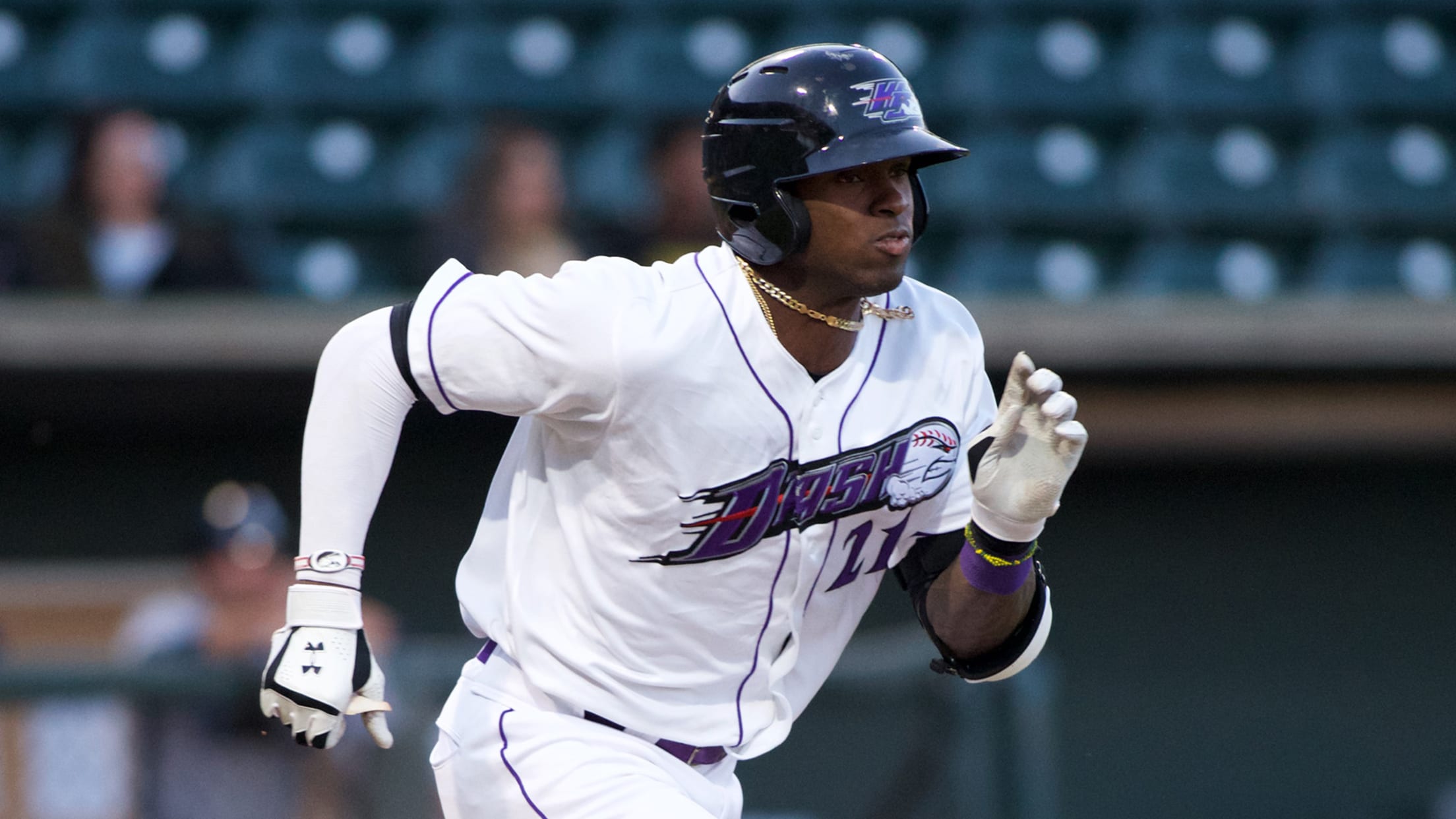 DETROIT -- Luis Robert, ranked as the No. 37 prospect overall by MLB Pipeline, departed the second game of a doubleheader for Class A Advanced Winston-Salem on Saturday night for precautionary reasons with soreness in his left hand. Robert was listed as day to day with a contusion. Craig Dedelow
White Sox have deep Cuban connection
Club's history of players from the nation started with Minoso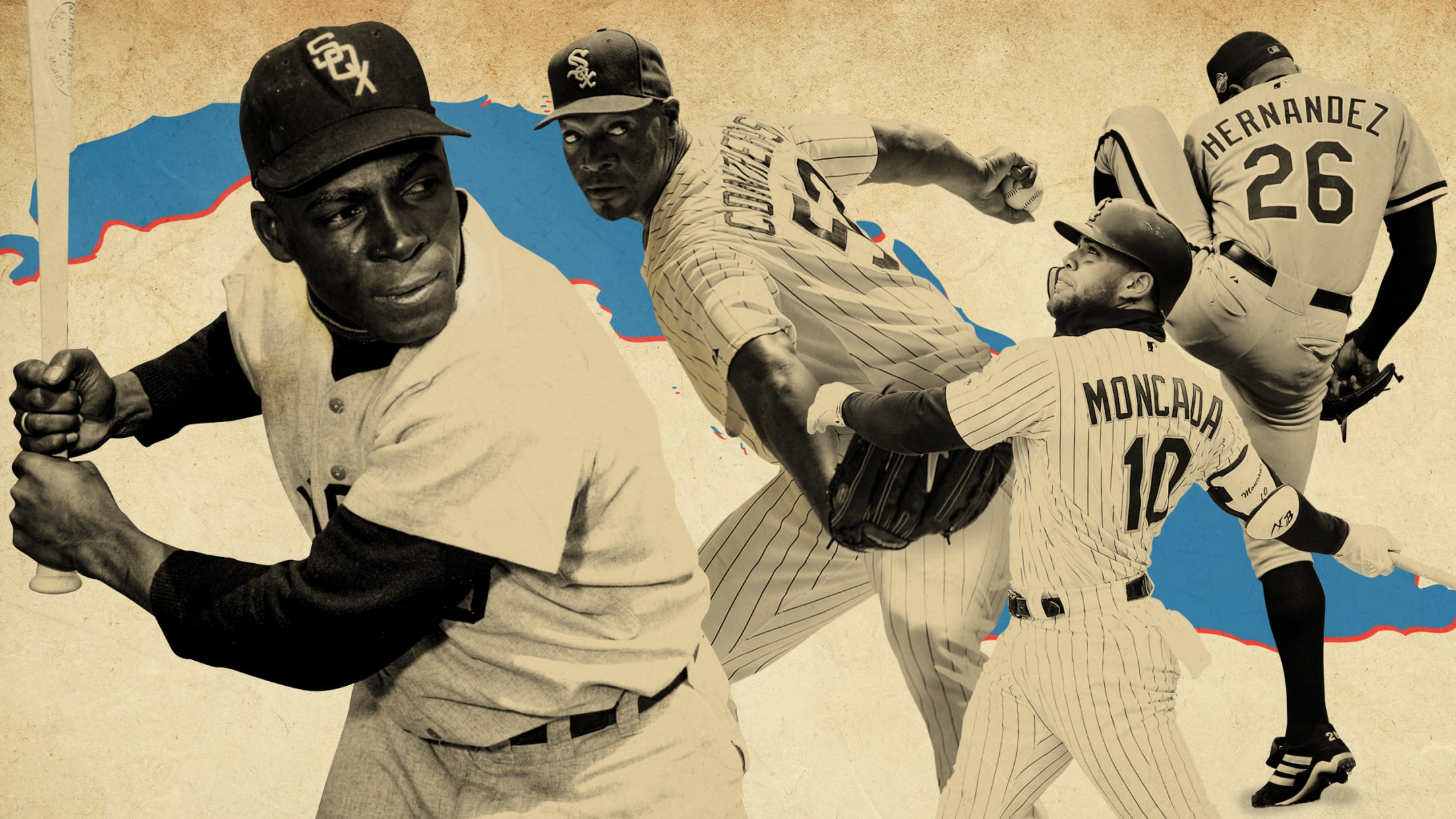 Jose Contreras, Jose Abreu, Yoán Moncada, Luis Robert, Yonder Alonso and Jon Jay walk into a conference room at Camelback Ranch on a Sunday morning in early March during Spring Training. A bond has been forged between the group via the White Sox organization they work for, but there's something
Jimenez, Cordell show power, but Sox fall short
Young players display some pop, top prospect still learning on defense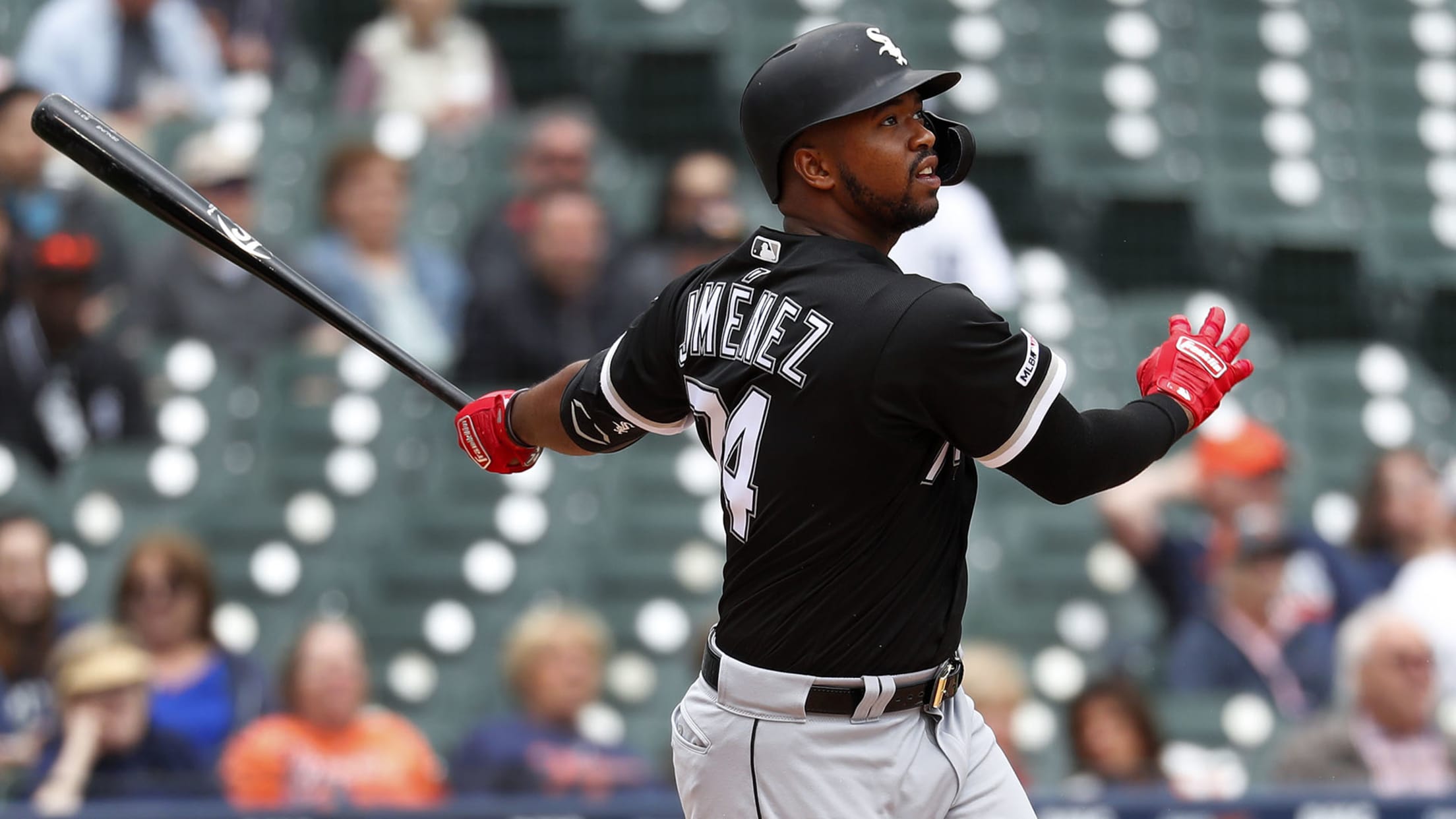 DETROIT -- The education of Eloy Jimenez continues on a daily basis, and sometimes the changes are noticeable even from at-bat to at-bat. Take the White Sox left fielder's effort during Chicago's 9-7 loss to Detroit on Thursday afternoon at Comerica Park. Jimenez grounded out and struck out in his
Cease dominating so far in Triple-A
No. 21 prospect has fanned 9, allowed no runs in 10 innings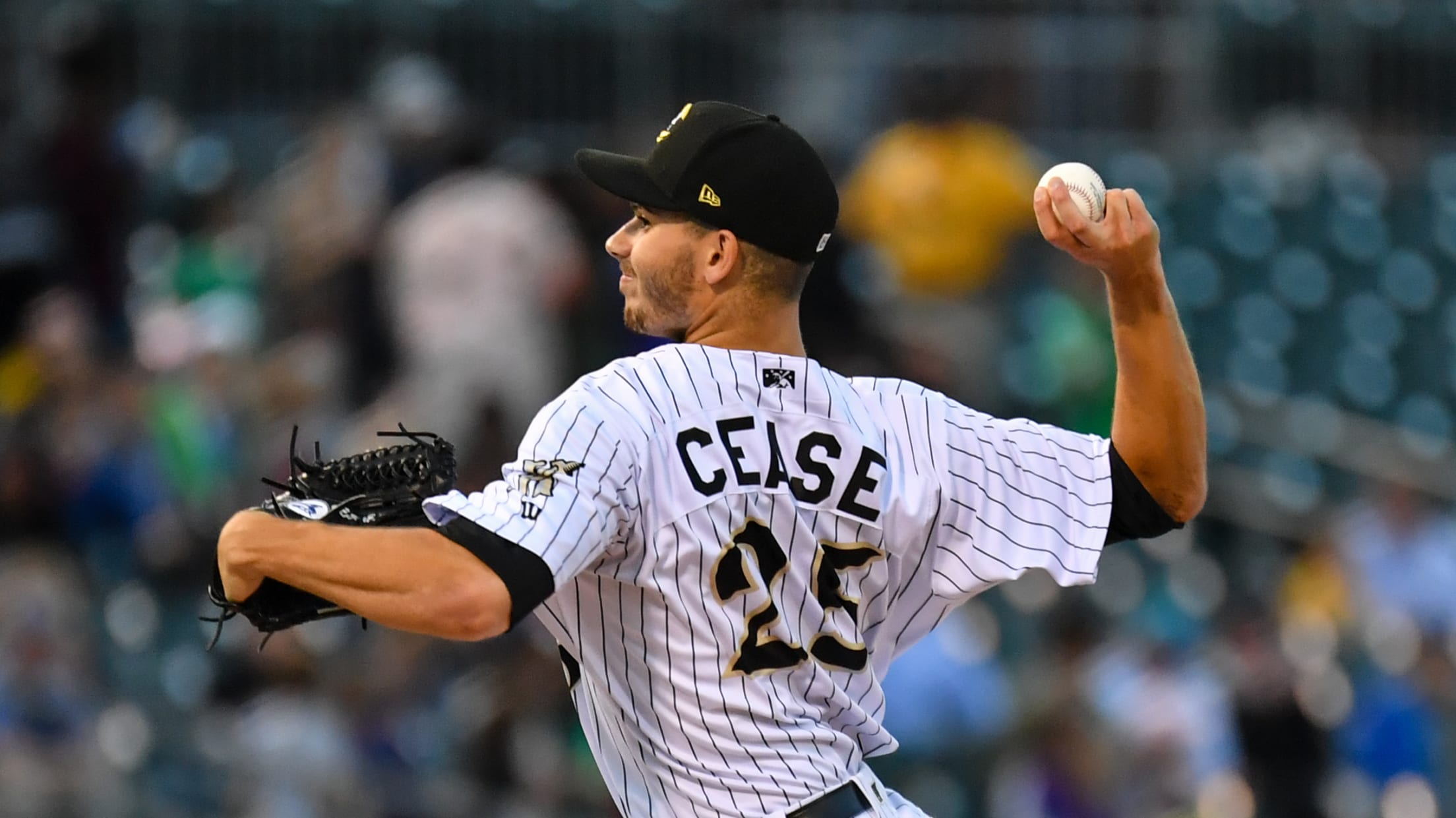 INDIANAPOLIS -- When Dylan Cease took the mound for his second start with Triple-A Charlotte on Sunday afternoon in conditions, the temperature was 47 degrees temperature and it was raining as the game progressed. But the No. 21 prospect in baseball heated up Victory Field against the Indianapolis Indians. Cease,
Just a babe, Eloy hits 1st two homers in Bronx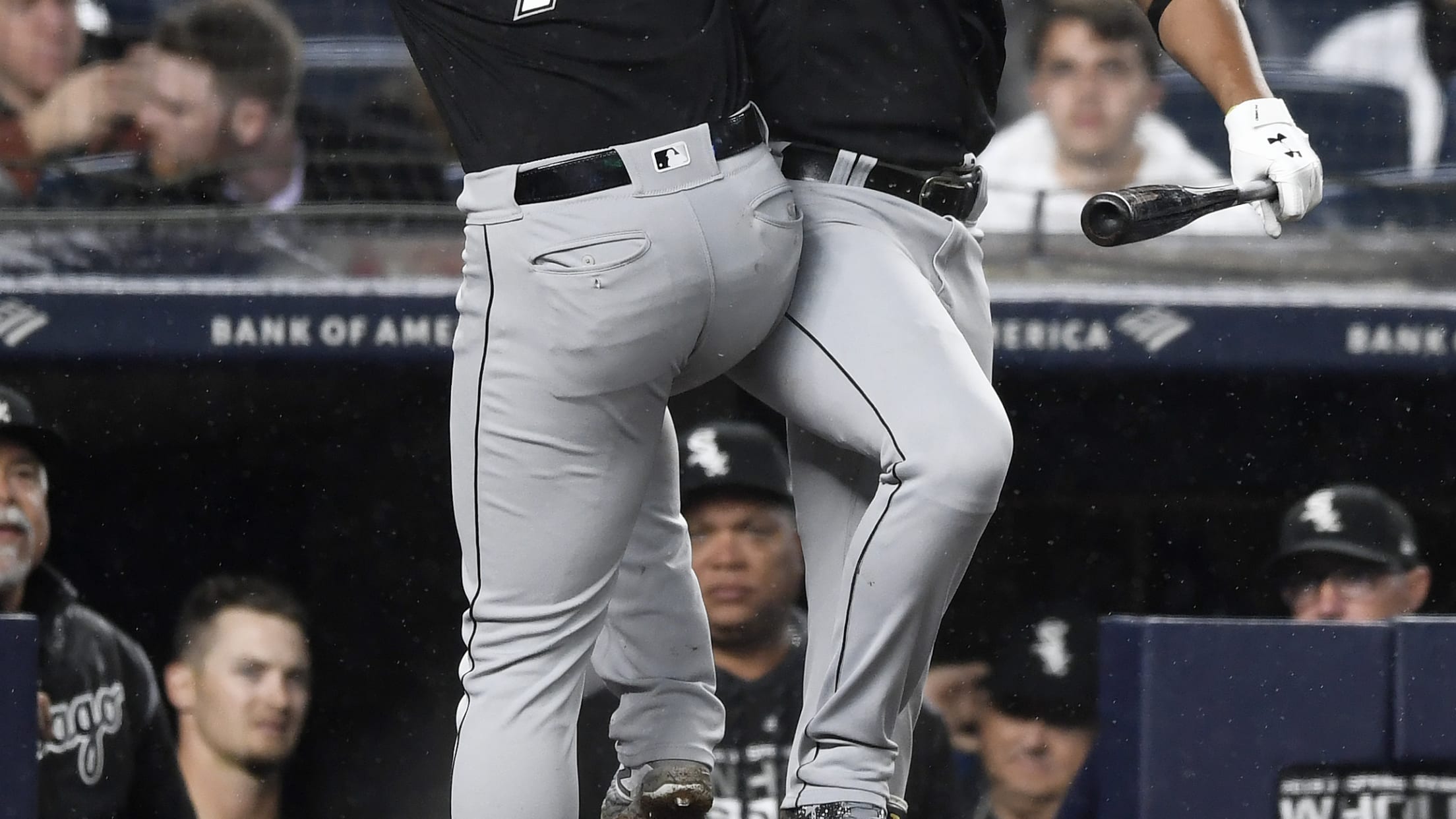 NEW YORK -- The Yankees found out in a big way why left fielder Eloy Jiménez is the No. 3 prospect in all of baseball and why the White Sox gave him a six-year, $46 million contract before he played a regular-season game. Jimenez hit two monster home runs and
Five AL Central prospects worth watching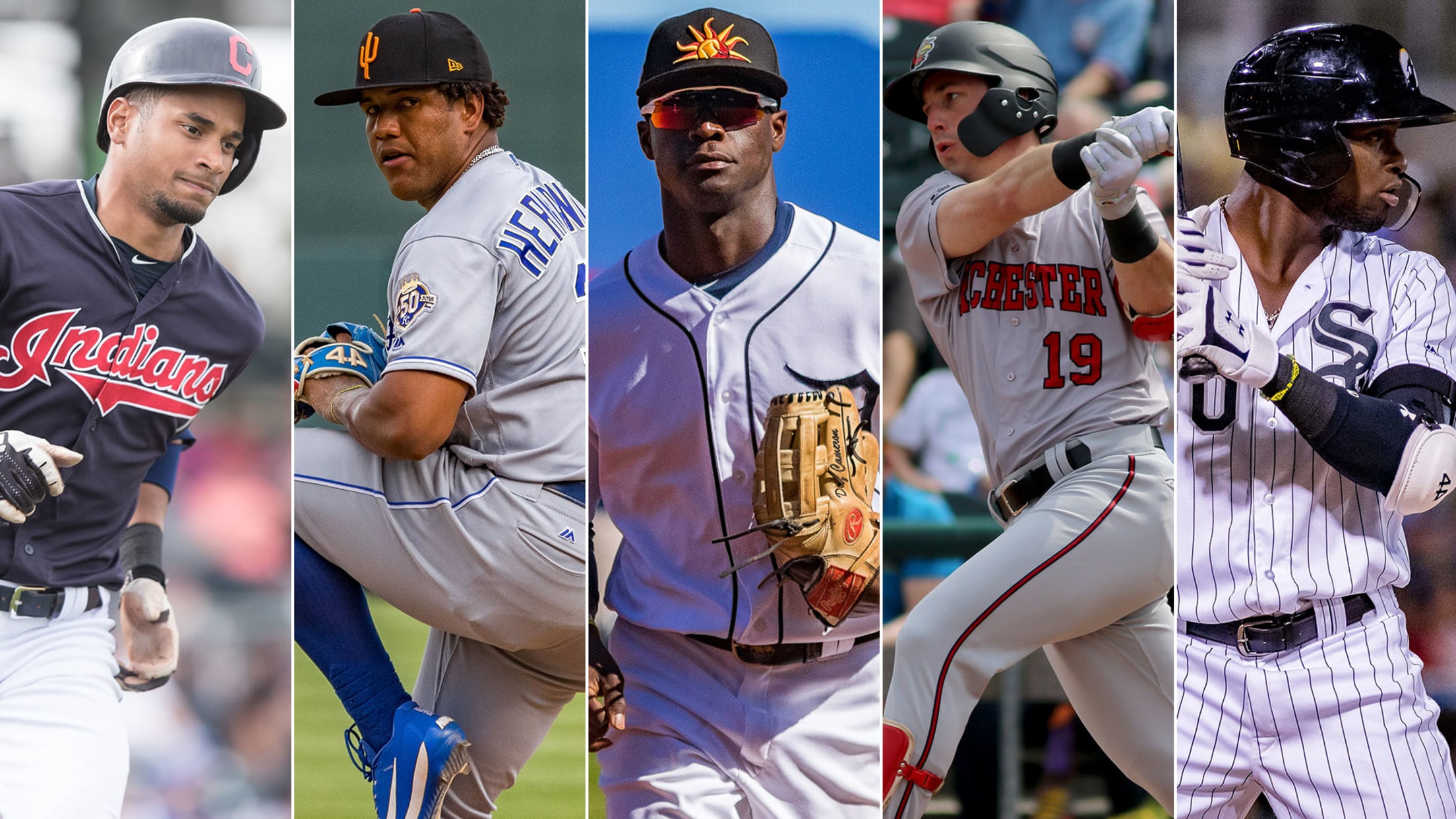 The dig against the American League Central has been the same for the last couple of years: Too many rebuilding teams. Philosophically, the days of teams trying to stockpile veteran free agents to compete with the star-studded Tigers are over. The flip side of that complaint, however, is a wave
White Sox, Elijah Tatis agree to deal (source)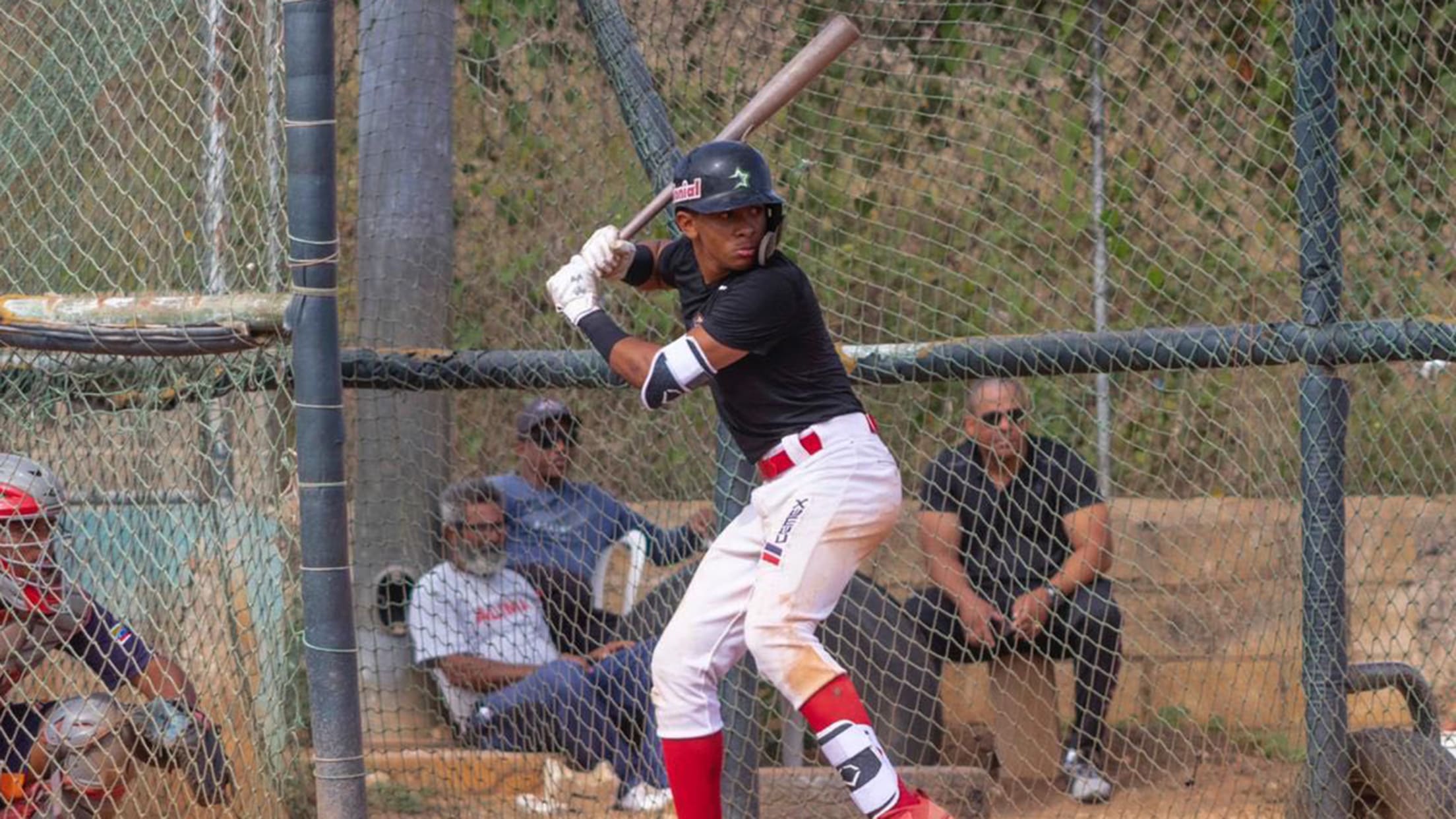 The White Sox have agreed to a deal with Elijah Tatis, a source confirmed to MLB.com's Jesse Sanchez. The club has not confirmed the deal, which was initially reported by ESPN's Enrique Rojas. The 17-year-old Dominican prospect is the son of former Major Leaguer Fernando Tatis and the brother of
White Sox prospect Robert on unbelievable roll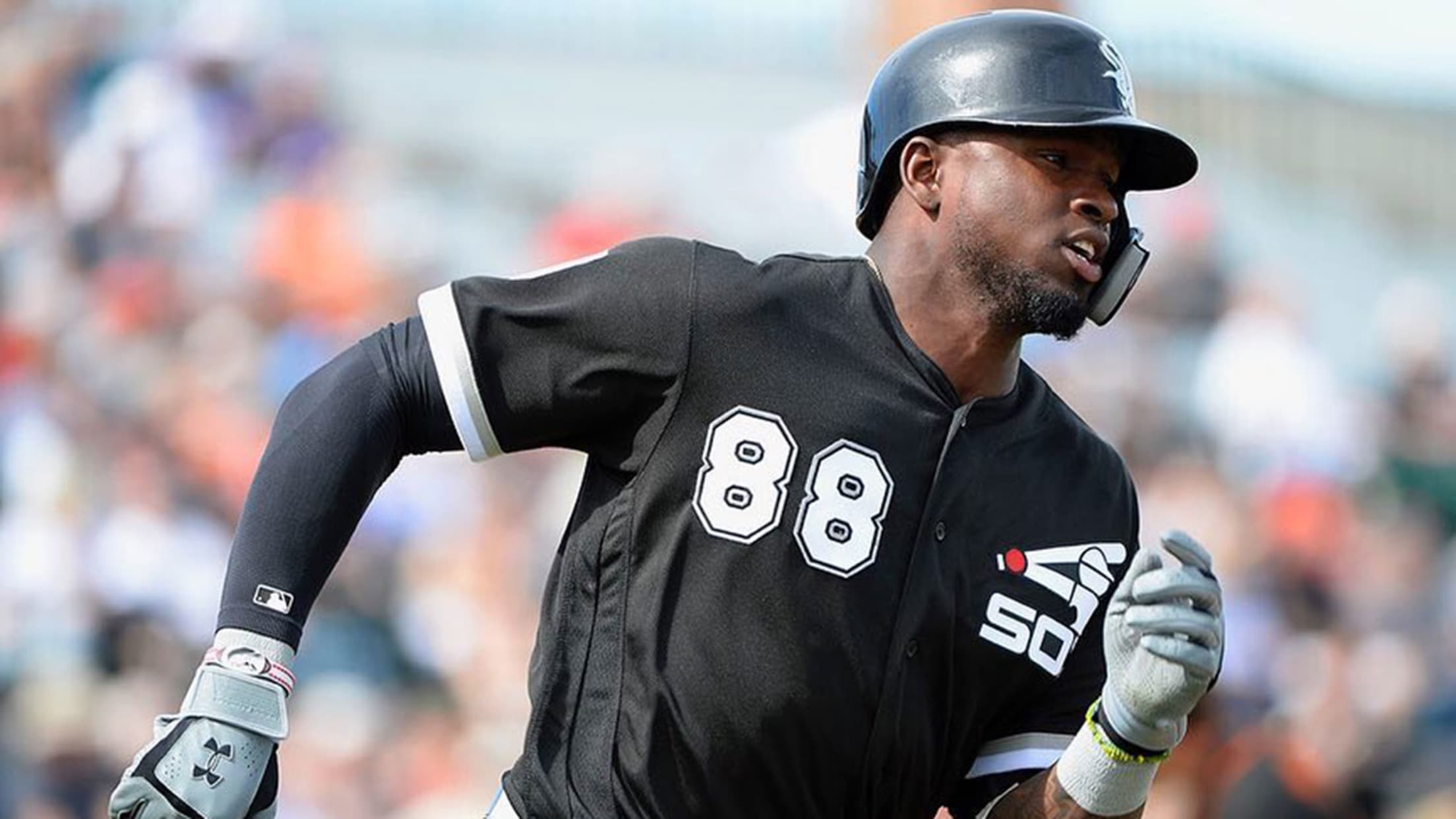 CHICAGO -- In five games and 21 at-bats for Class A Advanced Winston-Salem, outfielder Luis Robert has a .524 average, four home runs, two doubles and 12 RBIs. But don't look for the No. 39 overall prospect per MLB Pipeline to make an immediate jump to Double-A Birmingham based on
Jimenez flashes potential with 3-hit day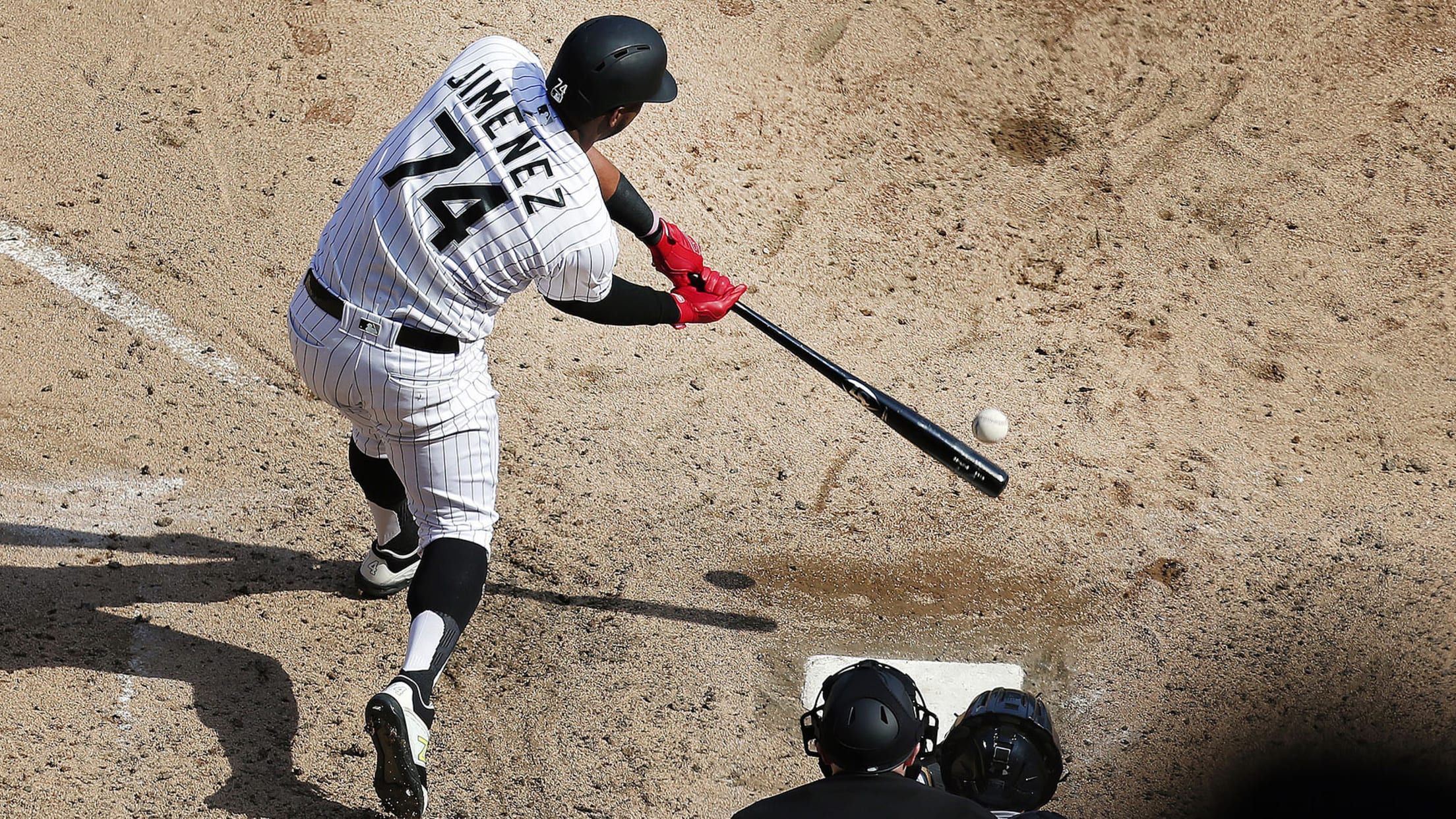 CHICAGO – Eloy Jimenez promised there would be better days ahead after handling the nerves of his hitless home debut Friday afternoon at Guaranteed Rate Field. And the rookie left fielder was true to his word as one of the team's bright spots in a 9-2 loss to Seattle Saturday.
Sox reportedly talked contract with Cease
Club met with prospect's camp during spring; Robert off to fast start; Anderson takes advantage of postponement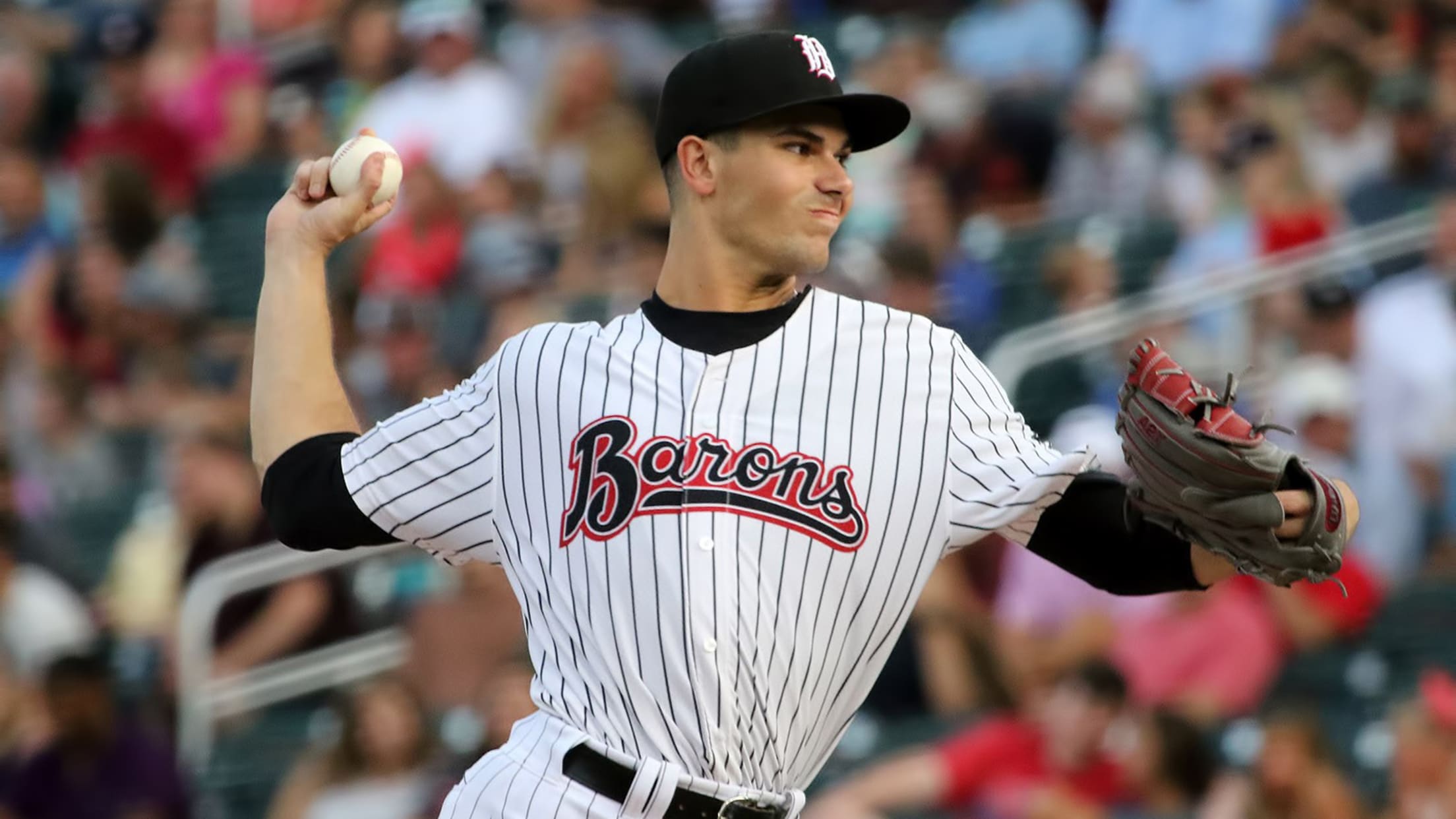 CHICAGO -- The White Sox had preliminary talks with right-handed pitcher Dylan Cease's camp about an extension during Spring Training, a source confirmed to MLB.com. But nothing is expected to come from it at this time. In his pregame media session before Friday's home opener, general manager Rick Hahn mentioned
Starting spots for White Sox Top 30 Prospects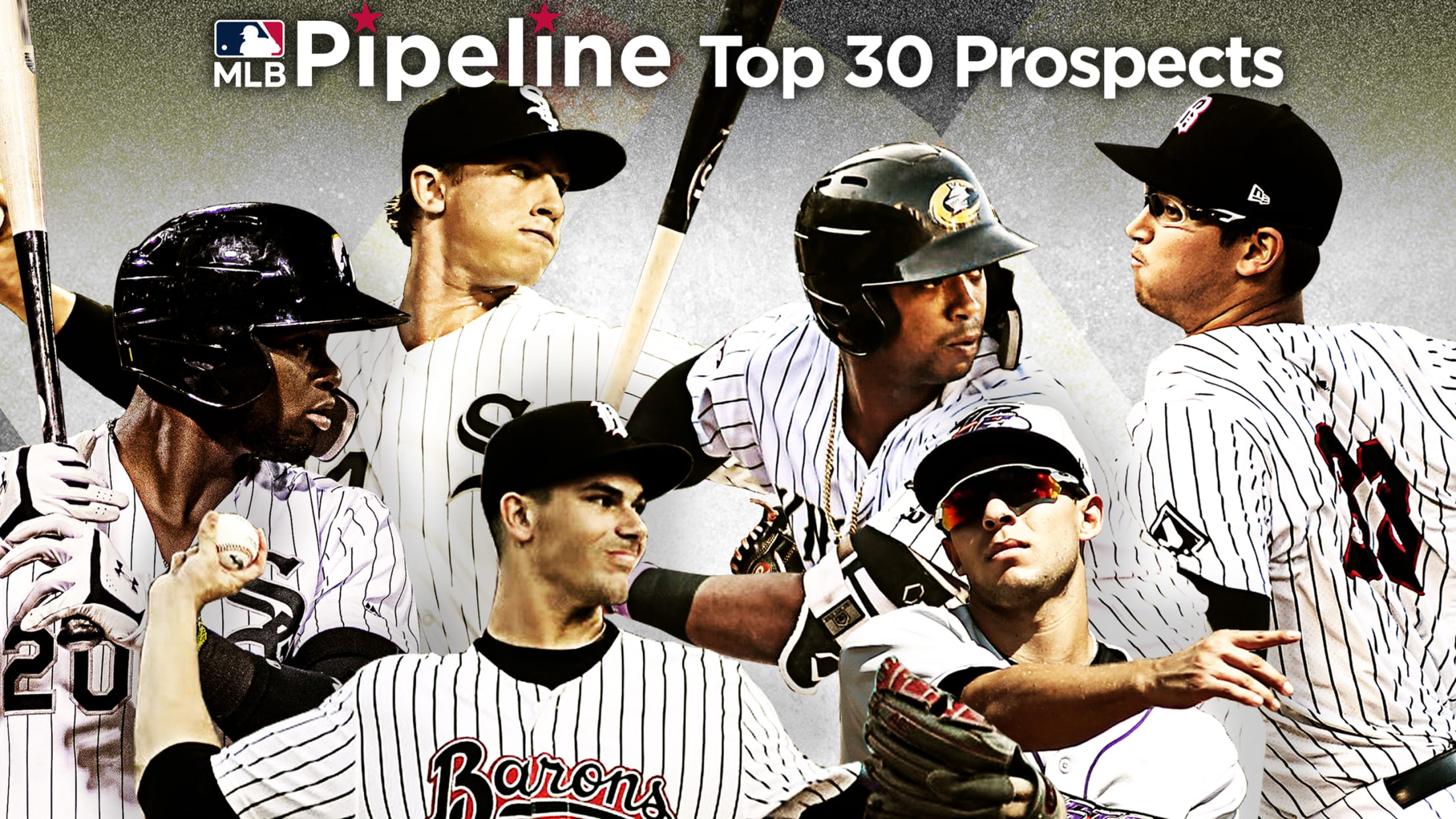 With the 2019 Minor League Baseball season getting underway, here's a look at where the White Sox Top 30 prospects are starting the year. We also identify the prospect who just missed the Top 30 list, a player who didn't make the big league Opening Day roster but should make
Eloy, Moncada impress in vision of Sox future
Jimenez hits slider for first MLB hit, adds another single later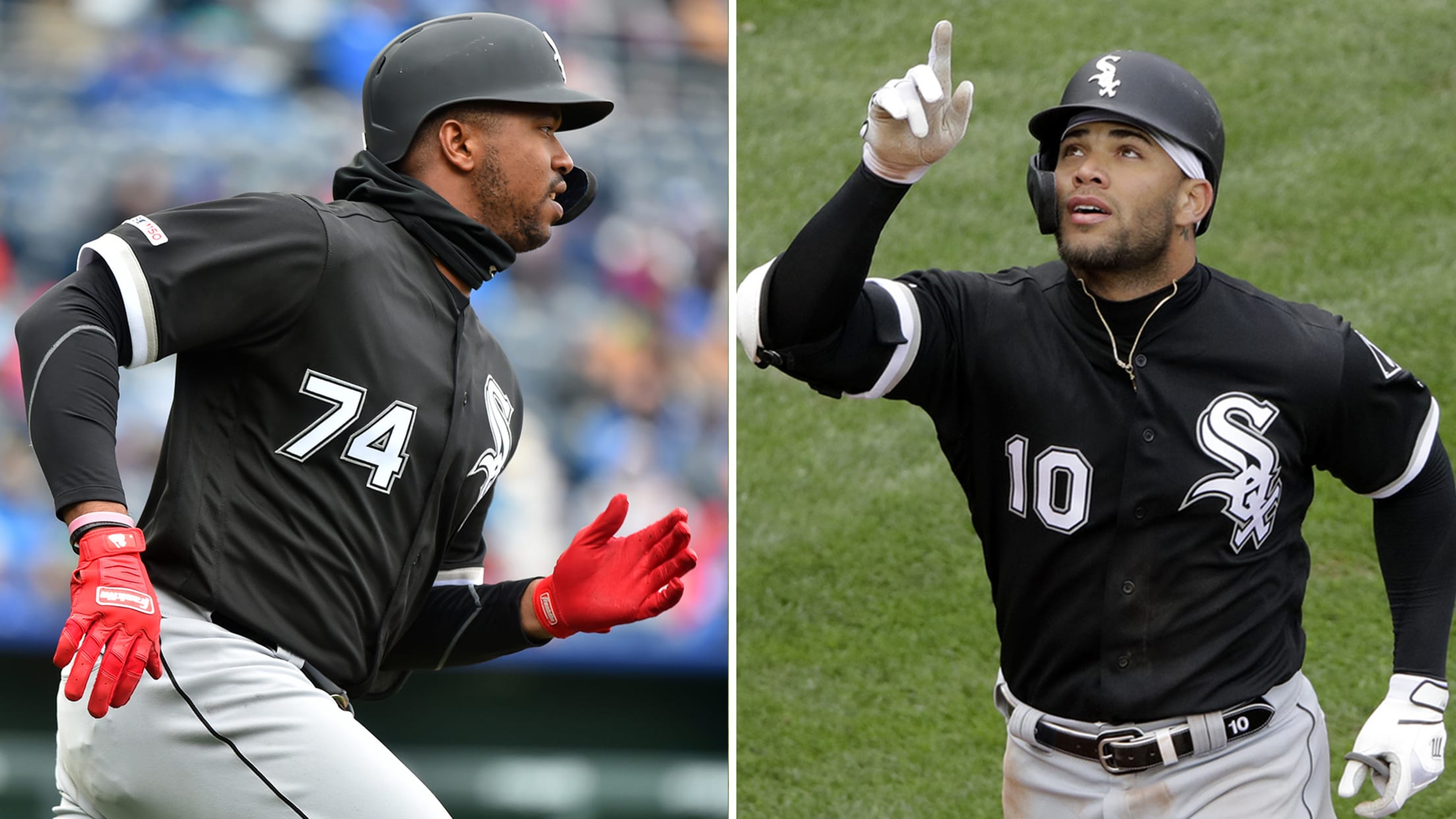 KANSAS CITY – Let's not use the word "tanking" or the phrase "good loss" when talking about an 8-6 White Sox setback to the Royals at chilly Kauffman Stadium on Saturday, a game delayed by rain for 30 minutes at the outset. Not for a team coming off a 100-loss
Jimenez goes 0-for-3 in debut, gets first RBI
MLB's No. 3 prospect admits he was anxious on Opening Day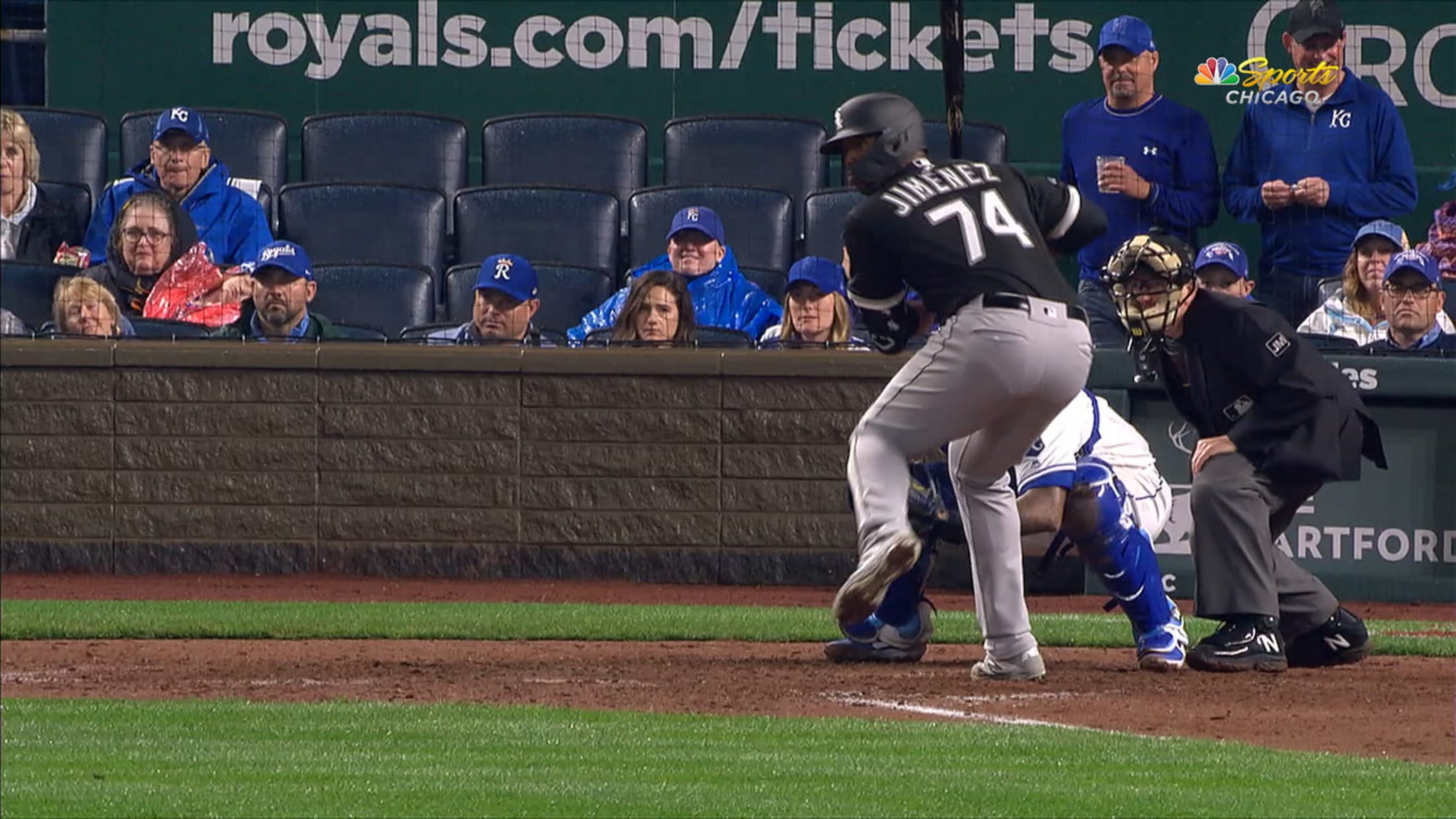 KANSAS CITY -- Eloy Jiménez thoroughly enjoyed his Major League debut, which came during a 5-3 White Sox loss to the Royals on Opening Day at Kauffman Stadium on Thursday. The game was delayed by rain for 1 hour, 46 minutes. But the No. 3 prospect in baseball, per MLB
White Sox see bright outfield future for Robert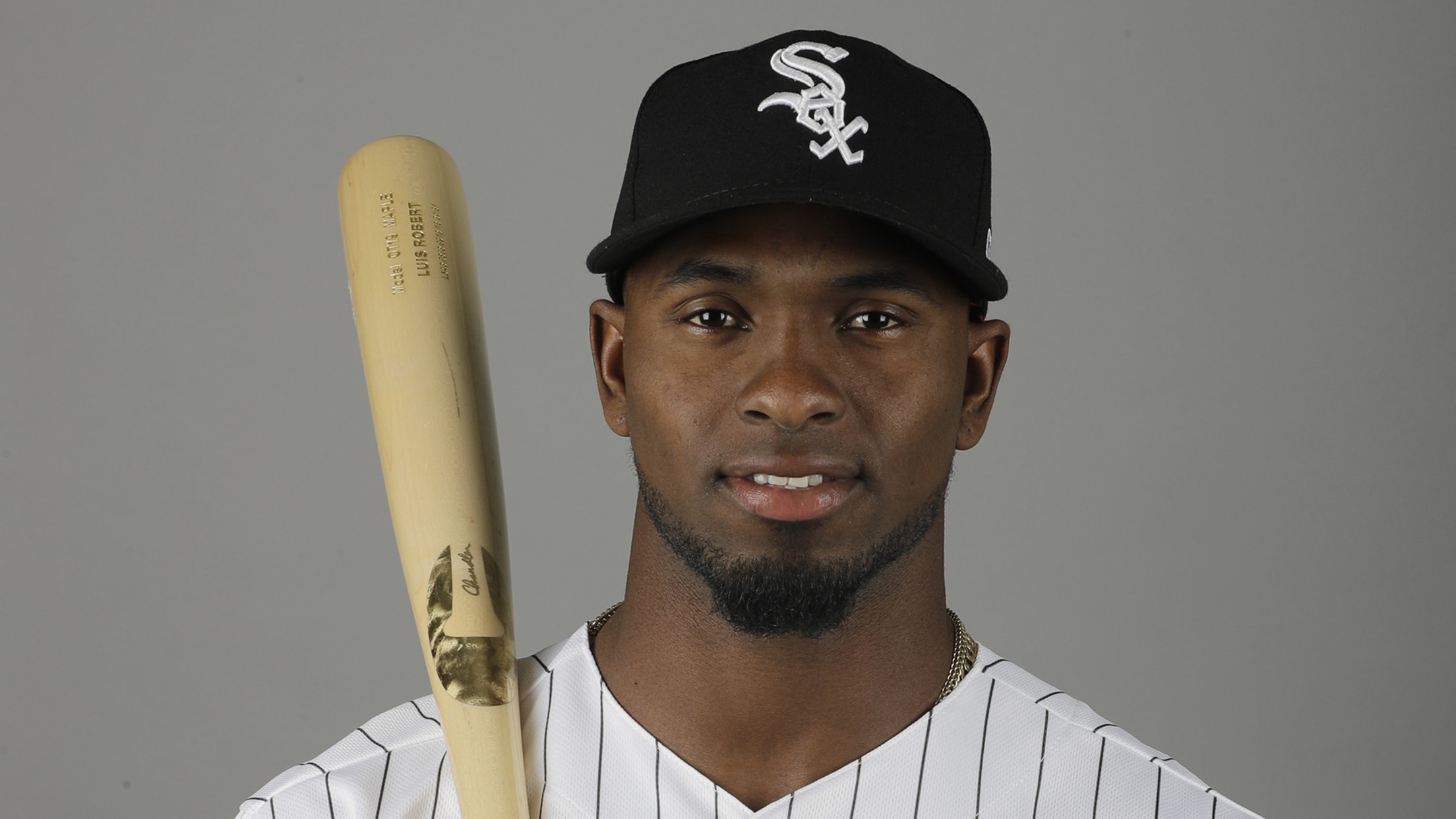 PHOENIX -- Luis Robert and Eloy Jimenez were in the visiting clubhouse on Monday at Chase Field, giving White Sox fans the chance to dream of an exceptional future outfield even for just an exhibition game against the D-backs. But Robert isn't too far from joining Jimenez at the big
Jimenez's father reflects on prospect's journey
Outfielder's dad: 'It's an honor for us to have a son like him'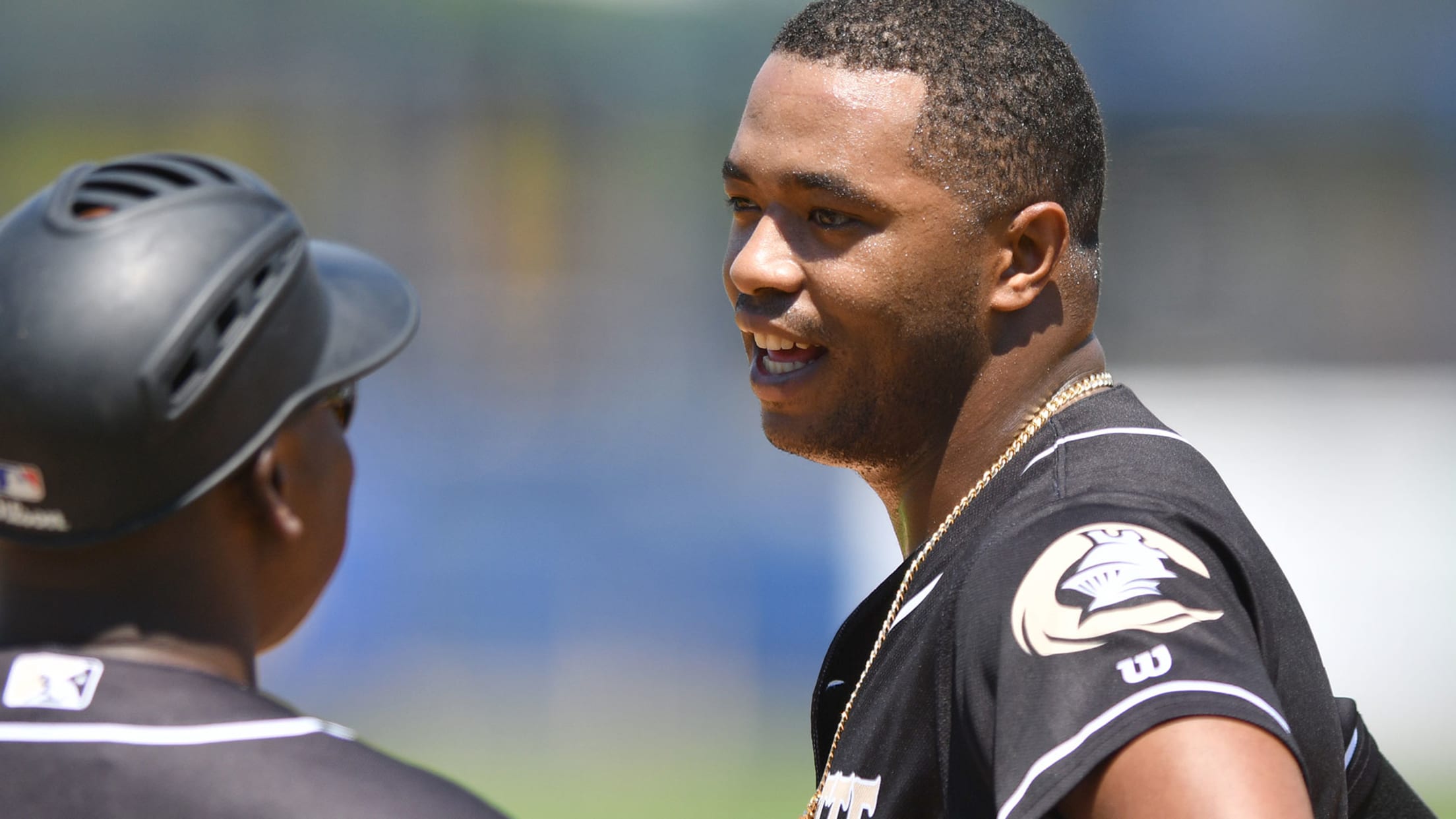 GLENDALE, Ariz. – When Eloy Jiménez was a kid, he was very hyper. It was that hyperactivity that led Jimenez to sports and eventually pushed him to Saturday's news conference at Camelback Ranch announcing a six-year, $43 million deal with the White Sox, including two option years potentially taking the
Jimenez ready to bring titles to South Side
Chicago's top prospect: 'The dream has come true'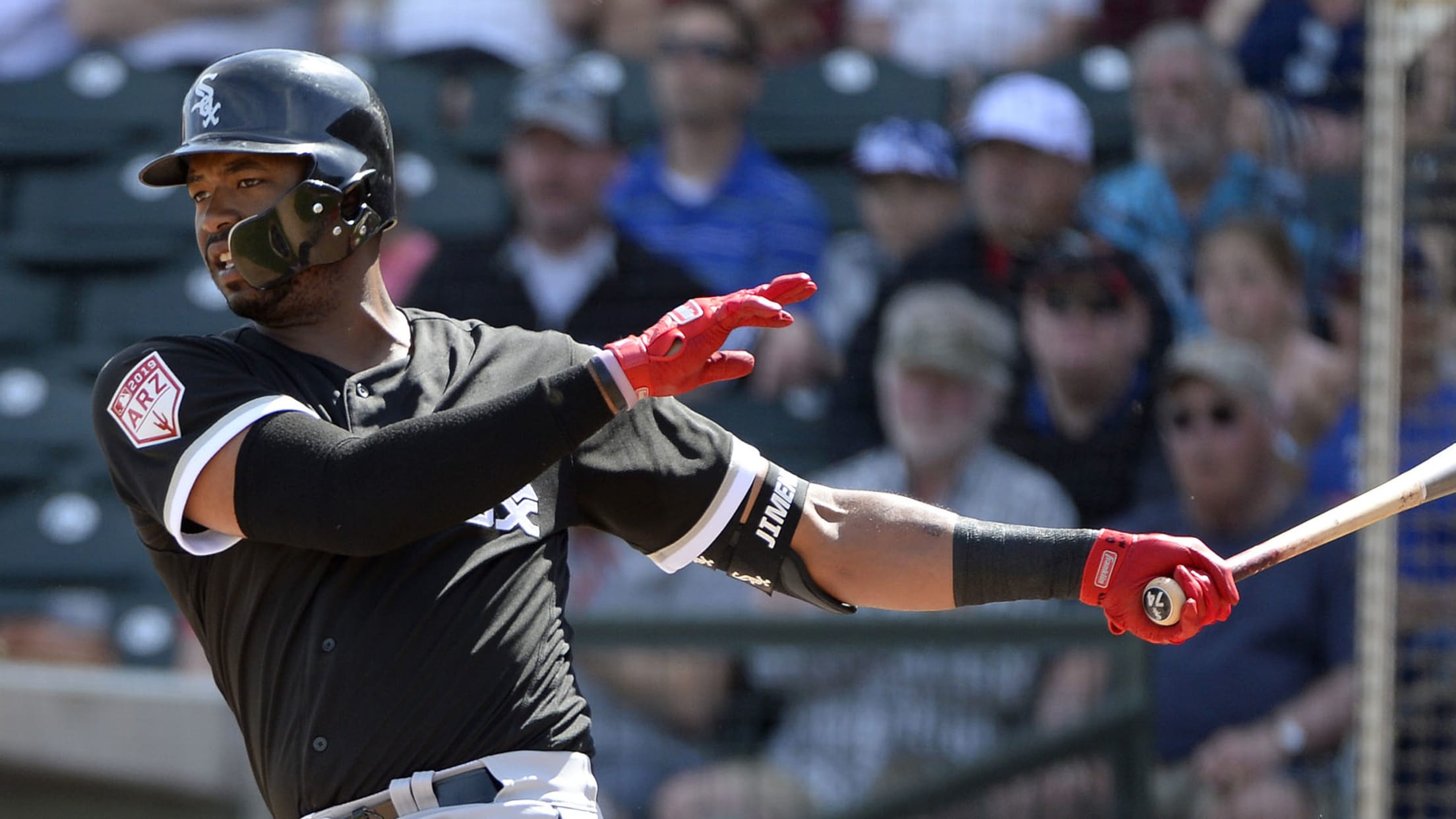 GLENDALE, Ariz. -- Rick Hahn and Eloy Jiménez were about to put pen to paper, officially signing the No. 3 prospect in the game per MLB Pipeline to a historic contract during Saturday morning's news conference at Camelback Ranch, when the White Sox general manager offered up one final question.
Eloy, White Sox finalize 6-year extension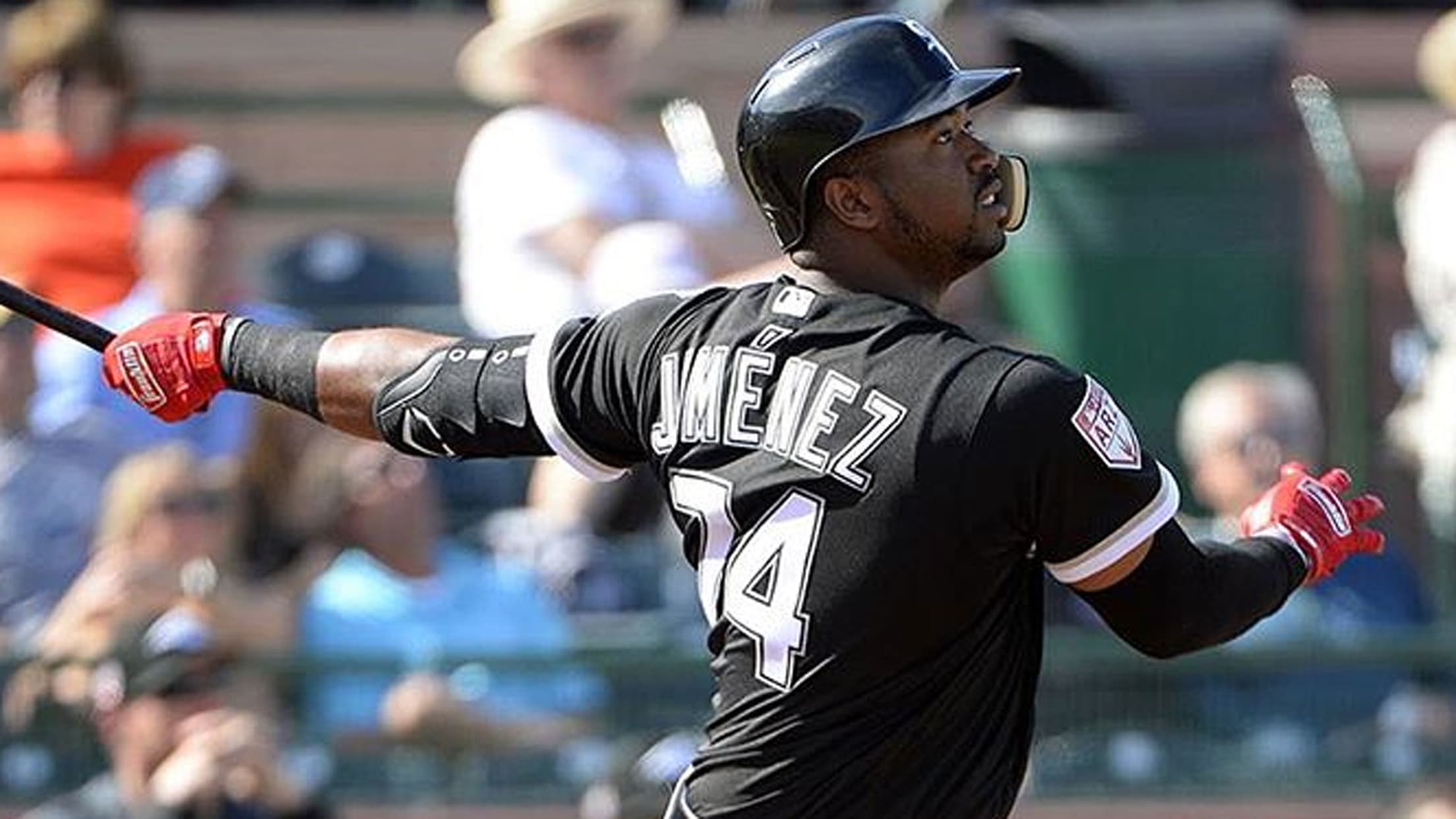 TEMPE, Ariz. – The White Sox have agreed to terms on a six-year, $43 million contract with outfielder Eloy Jiménez, plus two club options that could extend the deal through the 2026 season. This news, reported earlier in the week, was made official by the team on Friday near the
Slow, steady approach may pay off for Burdi
Following '17 TJ surgery, White Sox prospect thinking bigs this season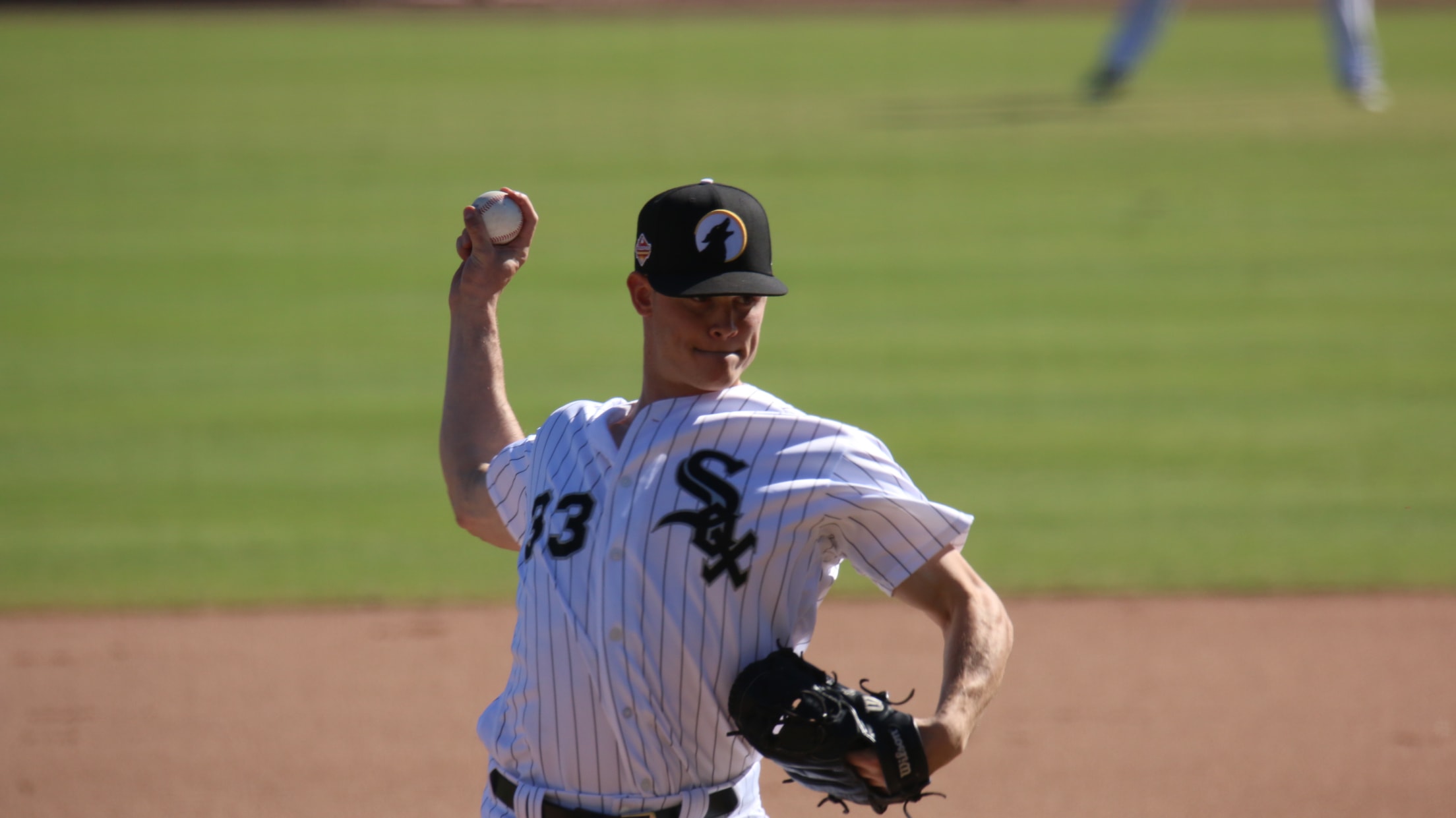 TEMPE, Ariz. -- During the White Sox week-long January trip to the Dominican Republic, director of player development Chris Getz had a discussion with Zack Burdi about the right-handed reliever not being part of 2019 big league Spring Training. It was a difficult decision for Burdi to initially process, but
Jimenez's teammates enthusiastic about future
No. 3 prospect secures long-term deal with White Sox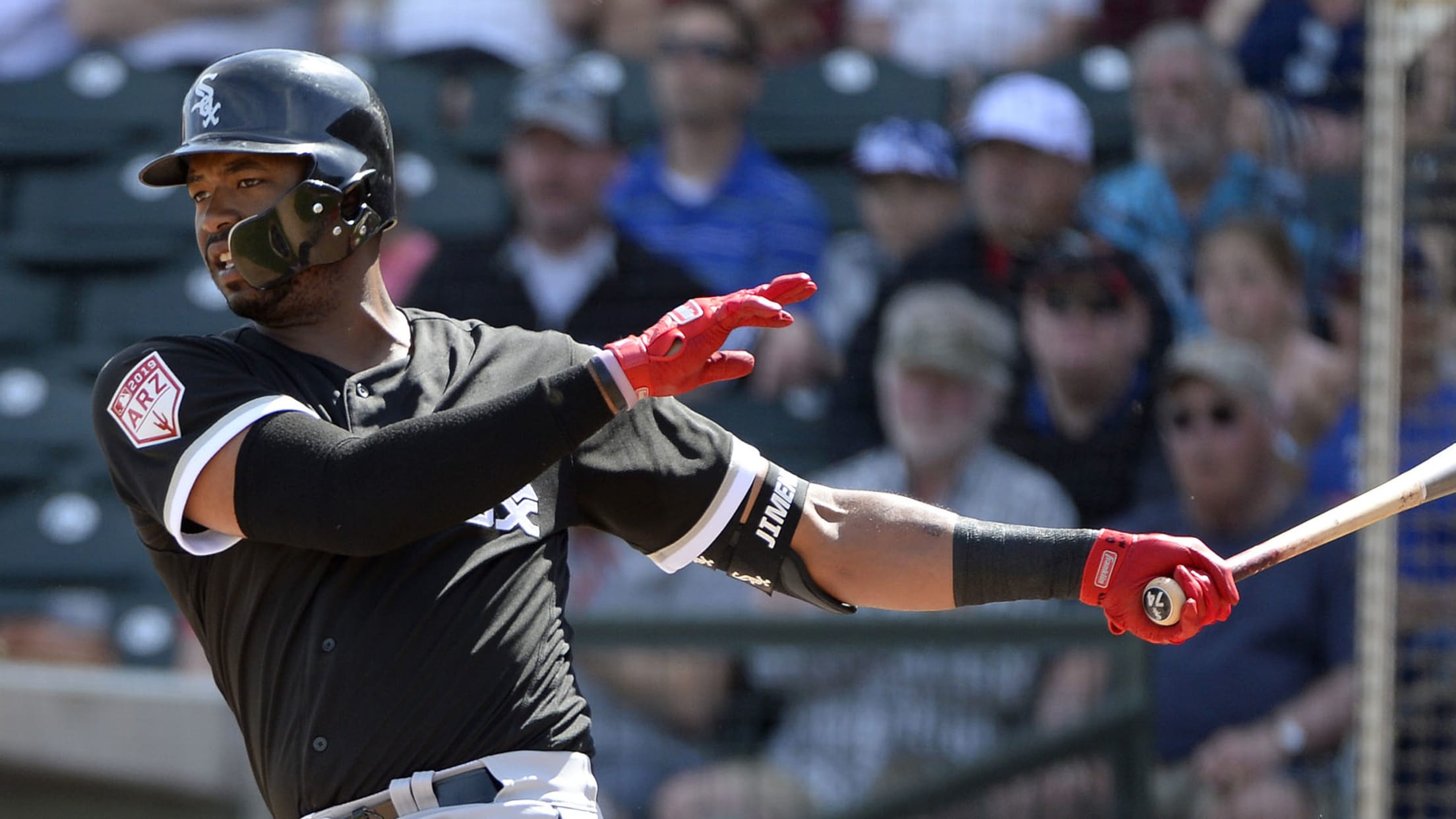 GLENDALE, Ariz. -- The upbeat attitude shown by Eloy Jiménez during a brief glimpse of the White Sox outfielder on Thursday at Camelback Ranch was very much akin to the same gregarious demeanor he has shown throughout Spring Training. And that steady temperament rates as one of many reasons why
Dunning undergoes successful TJ surgery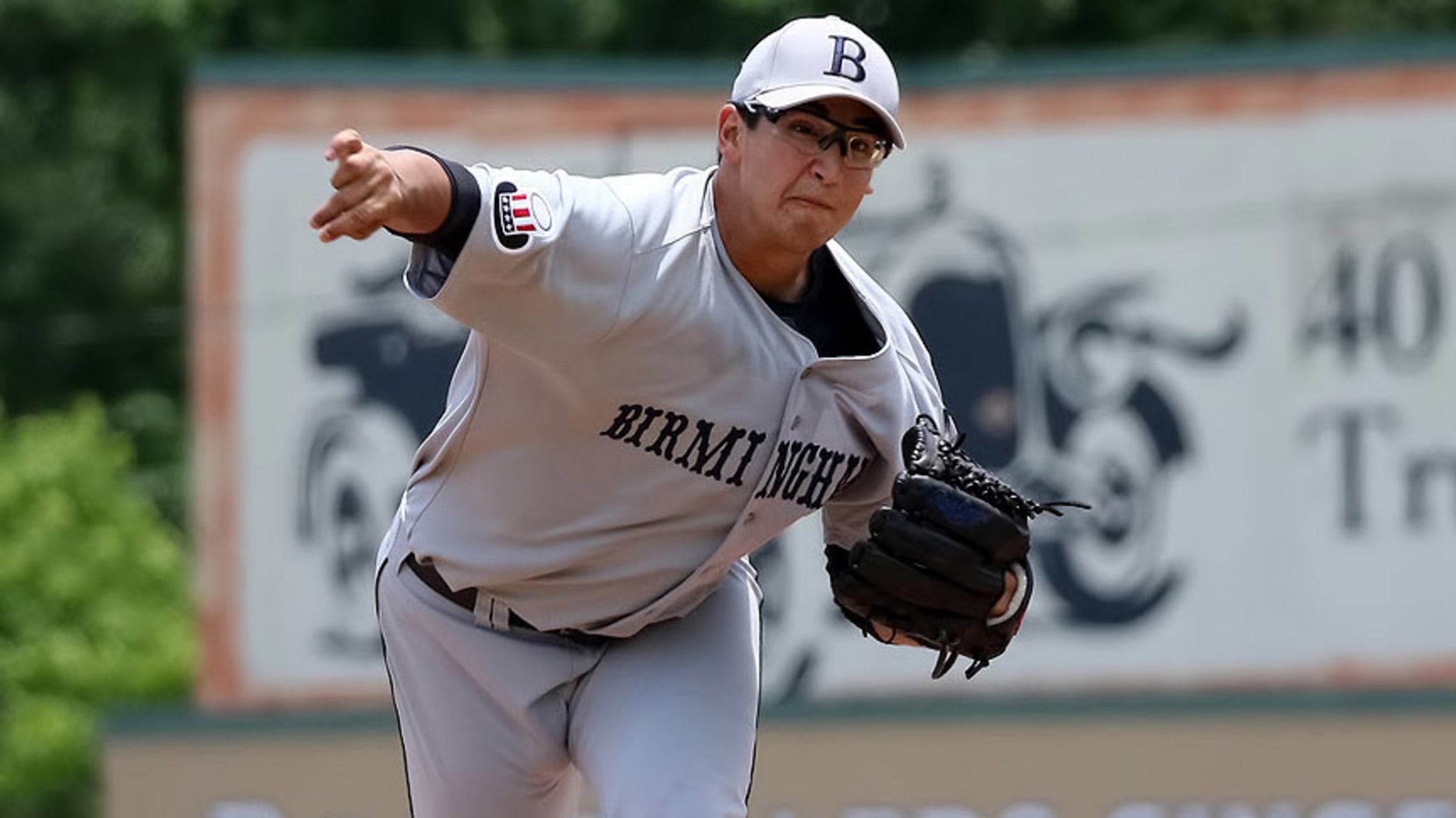 White Sox prospect Dane Dunning underwent successful Tommy John surgery Monday in Florida, performed by Dr. James Andrews. The right-hander is ranked as the club's No. 6 prospect and as the No. 80 prospect overall, according to MLB Pipeline. Dunning made 15 starts last season with Class A Advanced Winston-Salem
Eloy eager to improve his game in Triple-A
Baseball's No. 3 prospect set to fine-tune areas that need work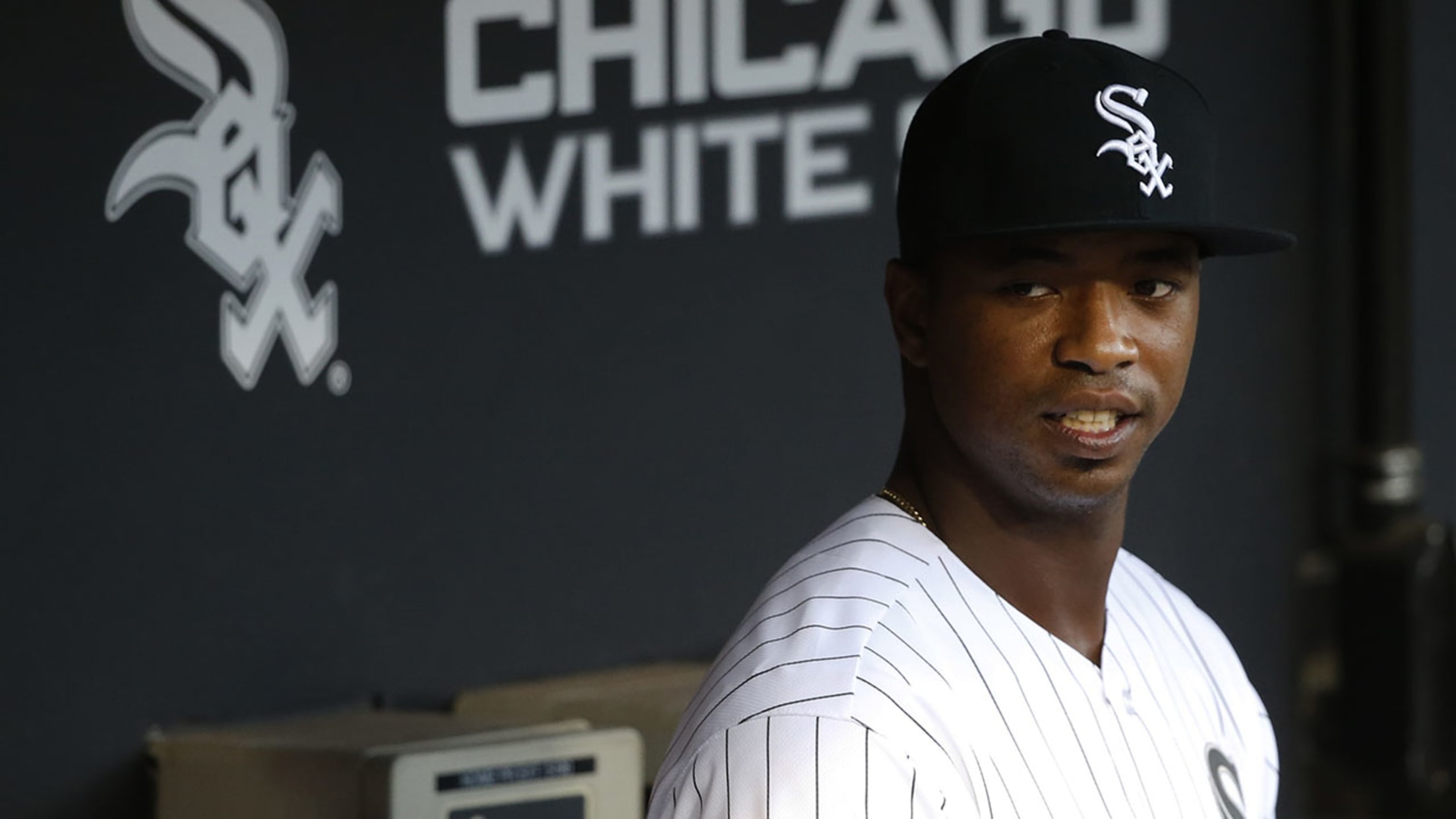 GLENDALE, Ariz. -- Eloy Jimenez, the White Sox top prospect and baseball's No. 3 prospect overall, according to MLB Pipeline was accepting of the White Sox decision to option him to Triple-A Charlotte on Wednesday. But the young outfielder has no doubt he'll be ready for the big leagues when
Dunning's options include Tommy John surgery
White Sox prospect meeting with Dr. Andrews on Monday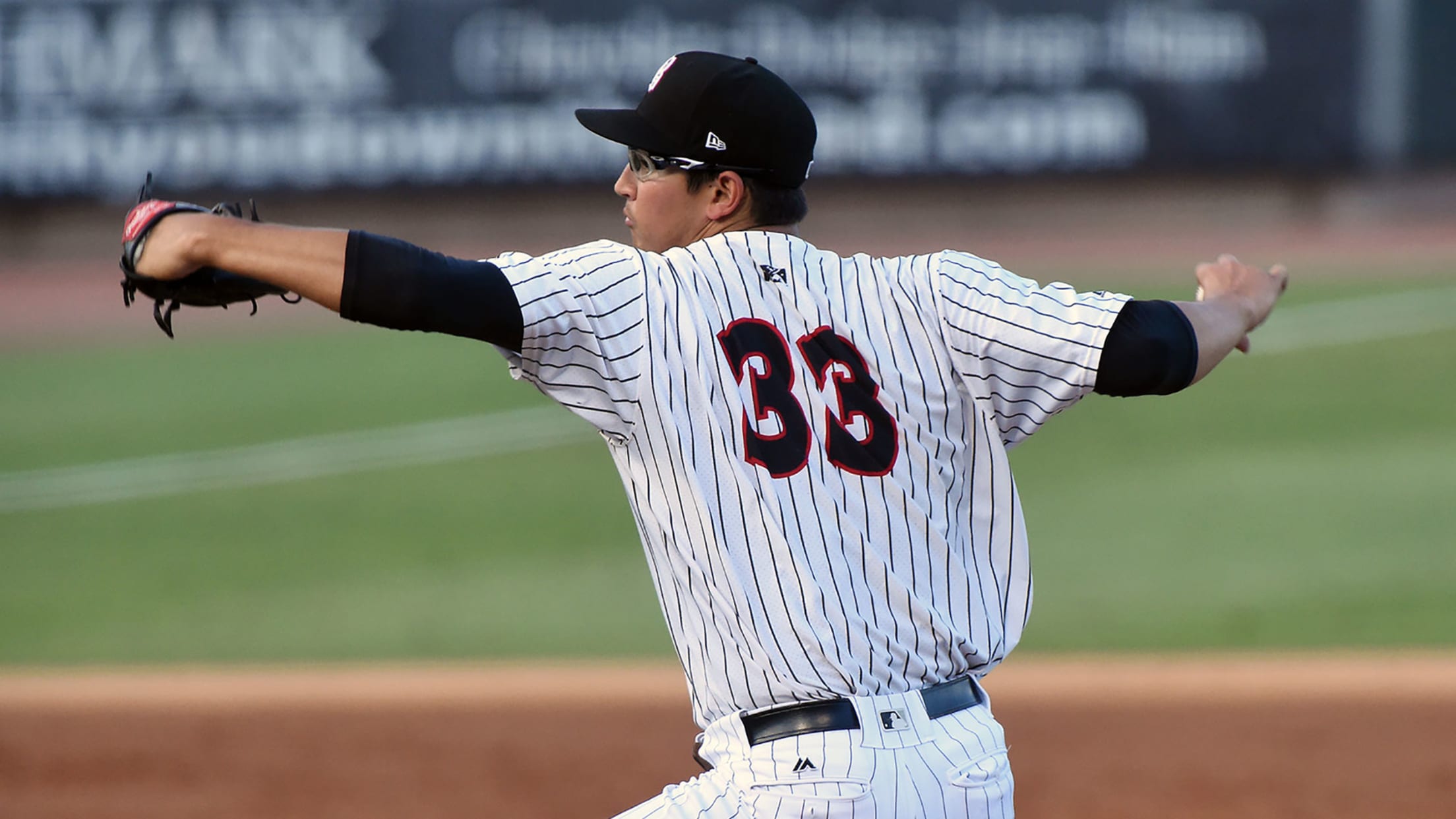 GLENDALE, Ariz. -- Dane Dunning, No. 80 among MLB Pipeline's Top 100 Prospects and No. 6 in the White Sox organization, will meet with Dr. James Andrews on Monday in Florida with all options on the table, according to general manager Rick Hahn, including Tommy John surgery. "He progressed through
White Sox option top prospects Jimenez, Cease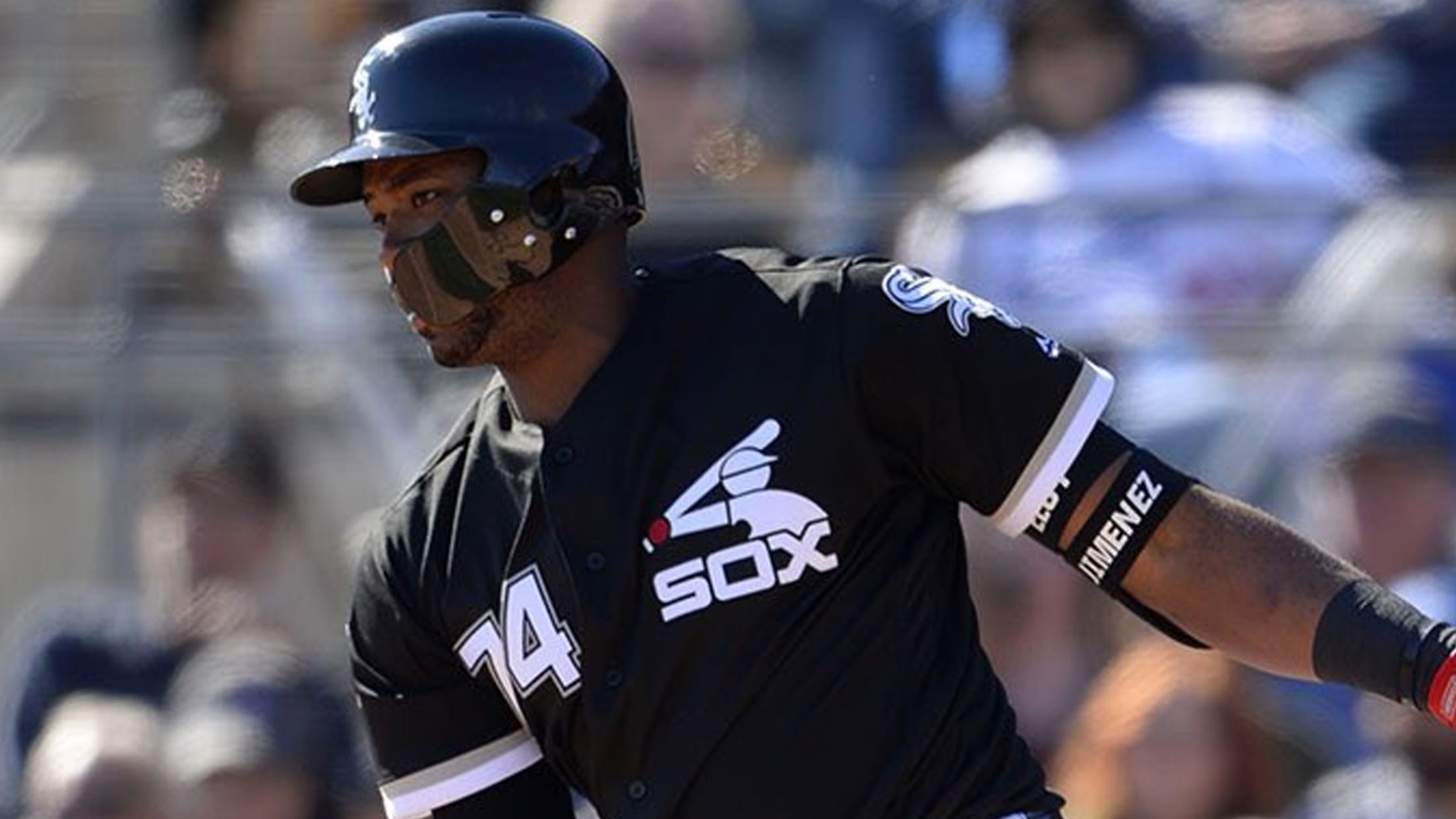 GLENDALE, Ariz. -- At some point in the not too distant future, Eloy Jimenez will be a fixture in left field and stationed in the middle of the lineup for the Chicago White Sox. That time will not begin at the outset for the 2019 season for the No. 3
Jimenez isn't fazed by Spring Training stats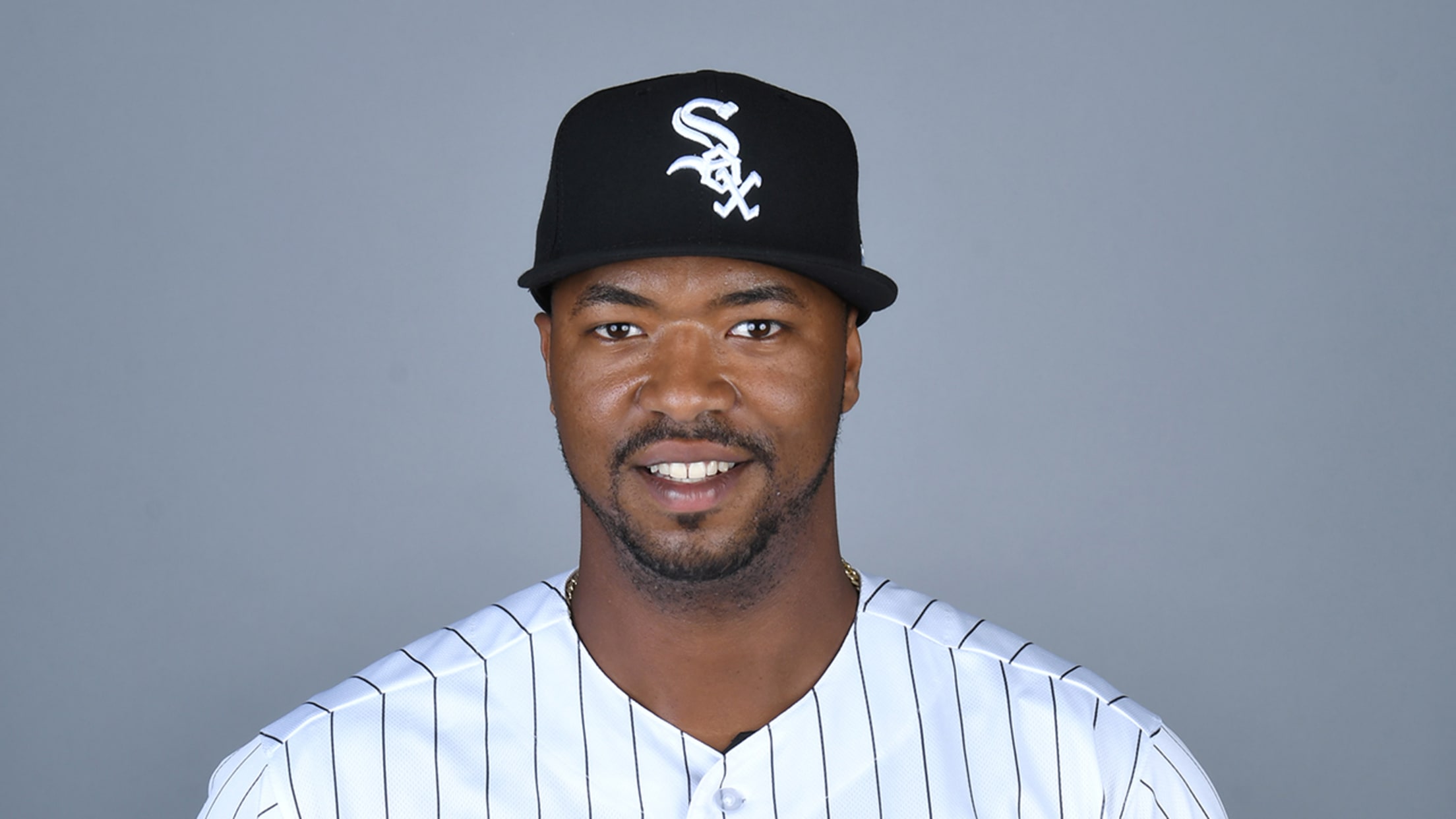 GLENDALE, Ariz. -- The usual smile on Eloy Jimenez's face on Sunday morning indicated he isn't very worried about his 3-for-23 showing during Cactus League action. His ensuing comments reinforced that point. "Just keep playing. The more at-bats I take, the better I'm going to feel," said Jimenez, ranked as
Kopech describes spring throwing 'progression'
Delmonico exits after collision; Rodon pitches well vs. Brewers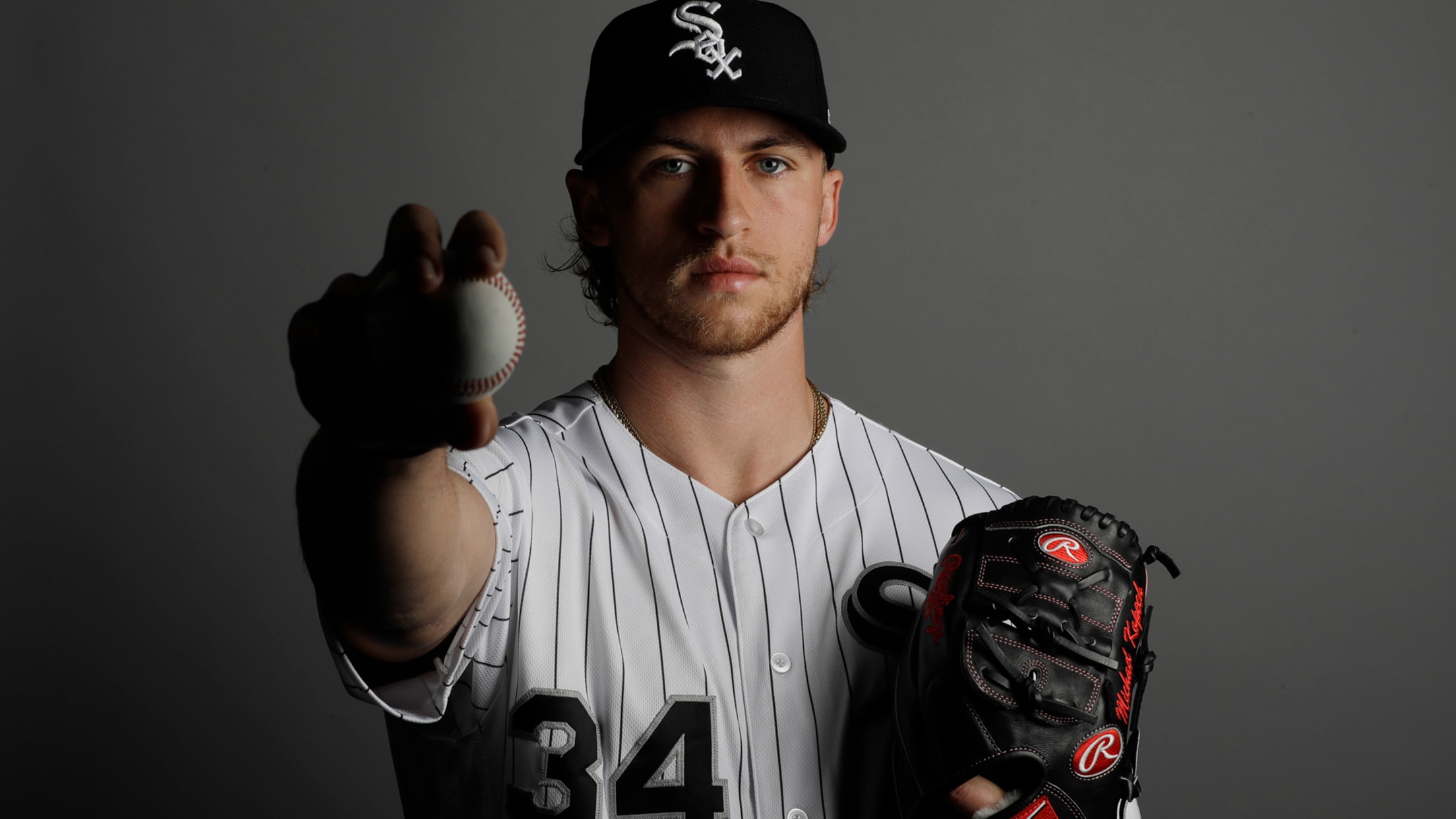 GLENDALE, Ariz. -- Michael Kopech has a somewhat far-reaching dream for the end of the 2019 season. It involves a White Sox postseason push and the right-hander on the mound. "I kind of joked around and said if we made a playoff push, I'm going to start throwing my name