White Sox miss Anderson's edge; Castillo back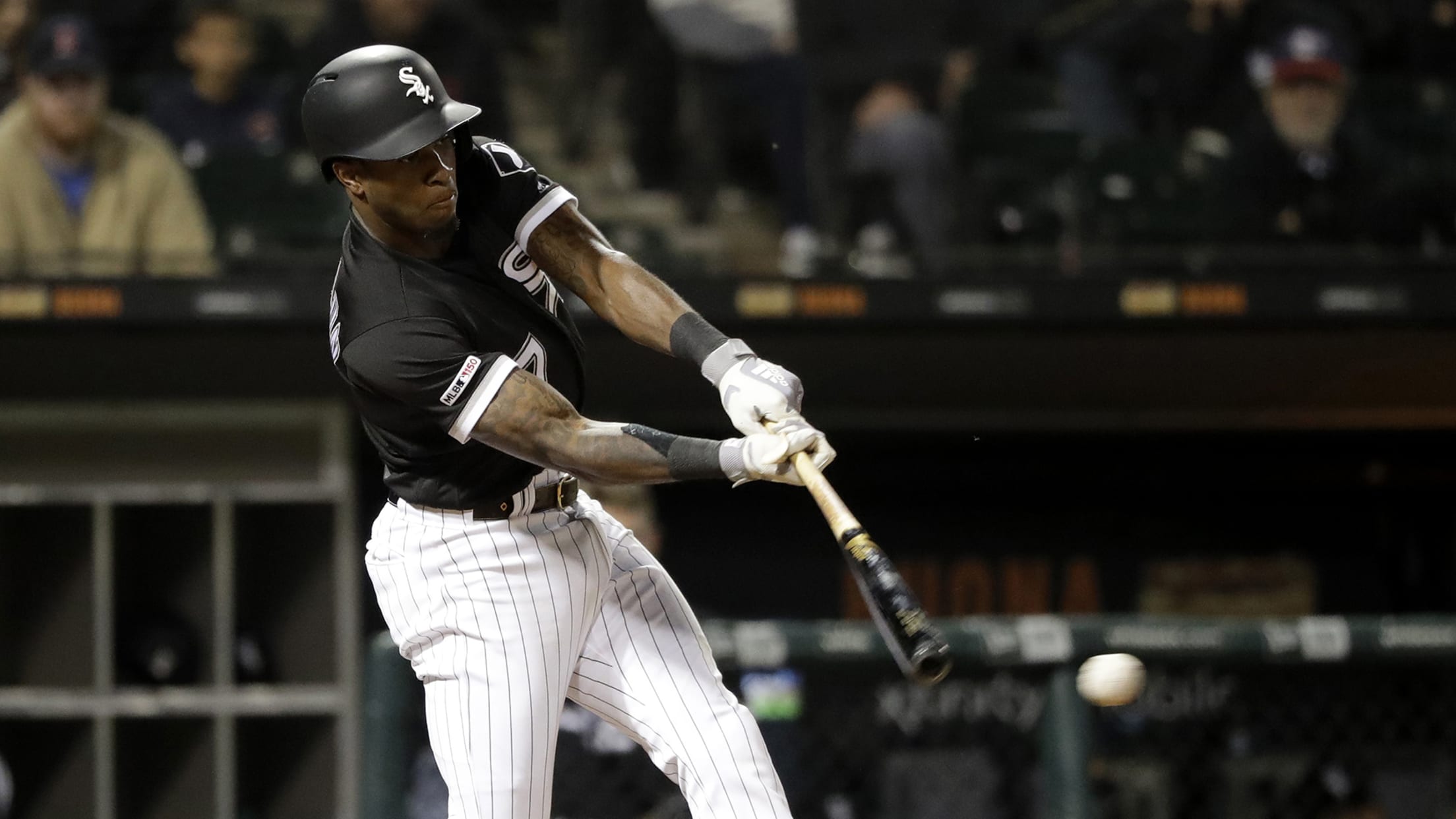 KANSAS CITY -- The White Sox miss Tim Anderson. Since the shortstop departed a game on June 25 in Boston with a high right ankle sprain, Chicago had gone 6-7 entering Tuesday, with four of those losses coming to start the second half. They miss his strong defense, although Leury
KANSAS CITY -- The White Sox miss Tim Anderson.
Since the shortstop departed a game on June 25 in Boston with a high right ankle sprain, Chicago had gone 6-7 entering Tuesday, with four of those losses coming to start the second half. They miss his strong defense, although Leury García has done a solid overall job moving back to his natural position at short.
The White Sox miss Anderson's .317 average, 11 home runs, 37 RBIs and 15 stolen bases, numbers pushing the 26-year-old toward elite status. The club had hit .266 overall with only two stolen bases in those 13 games during Anderson's absence entering Tuesday.
But the group misses his swagger and high energy most of all on a day-to-day basis. Anderson is rehabbing with the team and is part of the road trip, but it's not the same with him on the sideline.
"You miss his edge," manager Rick Renteria said. "He's got an edge to him. He comes out to play and he comes out to do the best he can. He's worked extremely hard to put himself in a good position in terms of how he performs. He's one of the young men who has obviously grown as a player."
Tuesday marked three weeks since Anderson sustained the in-game injury. The original outlook placed Anderson out of action somewhere around one month, but Renteria was unable to put a timeline on his return on Tuesday.
Anderson continues to do strengthening work, with his strength improving daily. He's taking batting practice on the field and he's taking ground balls in a very controlled environment.
"It's day to day in terms of how he's feeling and strength he's developing to be able to put together a program potentially for a rehab assignment," Renteria said. "He's an excellent defender and ballplayer and so the path that we have taken has to be in his best interest. We'll keep in mind how he's doing and when he's ready to go, he'll let us know.
"He's been getting put through the ringers and being as honest as possible. We are trying to make sure he's being honest with us in terms of where he's at. He's going in a positive direction and hopefully we'll have some positive news somewhere toward the rest of this trip, and even toward the end, to see exactly where he's at, and how we are going to proceed."
Castillo ready to go

Zack Collins being optioned to Triple-A Charlotte also meant the return of Welington Castillo. The veteran catcher returned to the White Sox from his injury rehab assignment with Charlotte and he was activated from the injured list prior to Tuesday's contest.
Castillo, 32, was placed on the injured list on June 18 (retroactive to June 17) with a strained left oblique. He appeared in five games with Double-A Birmingham and Charlotte on his rehab assignment, going 5-for-21 with one home run and five RBIs. It was his time in Charlotte where Castillo really knew he was healthy.
"For the first two games in Birmingham I mentally felt a little bit like I don't want to let it go, but I have to," Castillo said. "I have to swing to know where I'm at.
"I was a little bit afraid. But after I started swinging, I felt like I could swing without pain. I started swinging and mentally started to get ready for the game, and I could see and feel that it was way better."
Look for Castillo to get into action in at least one of the last two games of this Royals series, bringing with him a .196 average, five homers and 15 RBIs in 34 games.
"Swinging was the hardest thing to do," Castillo said. "I can catch, I can do all the other things."
He said it

"Kind of an executive decision to pull back away from BP and allow them to catch up a little bit, sleep in a little bit more, and then come in and get their minds right and follow the routine that they need to in order to get ready for the game today." -- Renteria, on giving his team a chance to regroup with a quiet Tuesday pregame