Season in review: 5 questions Sox must answer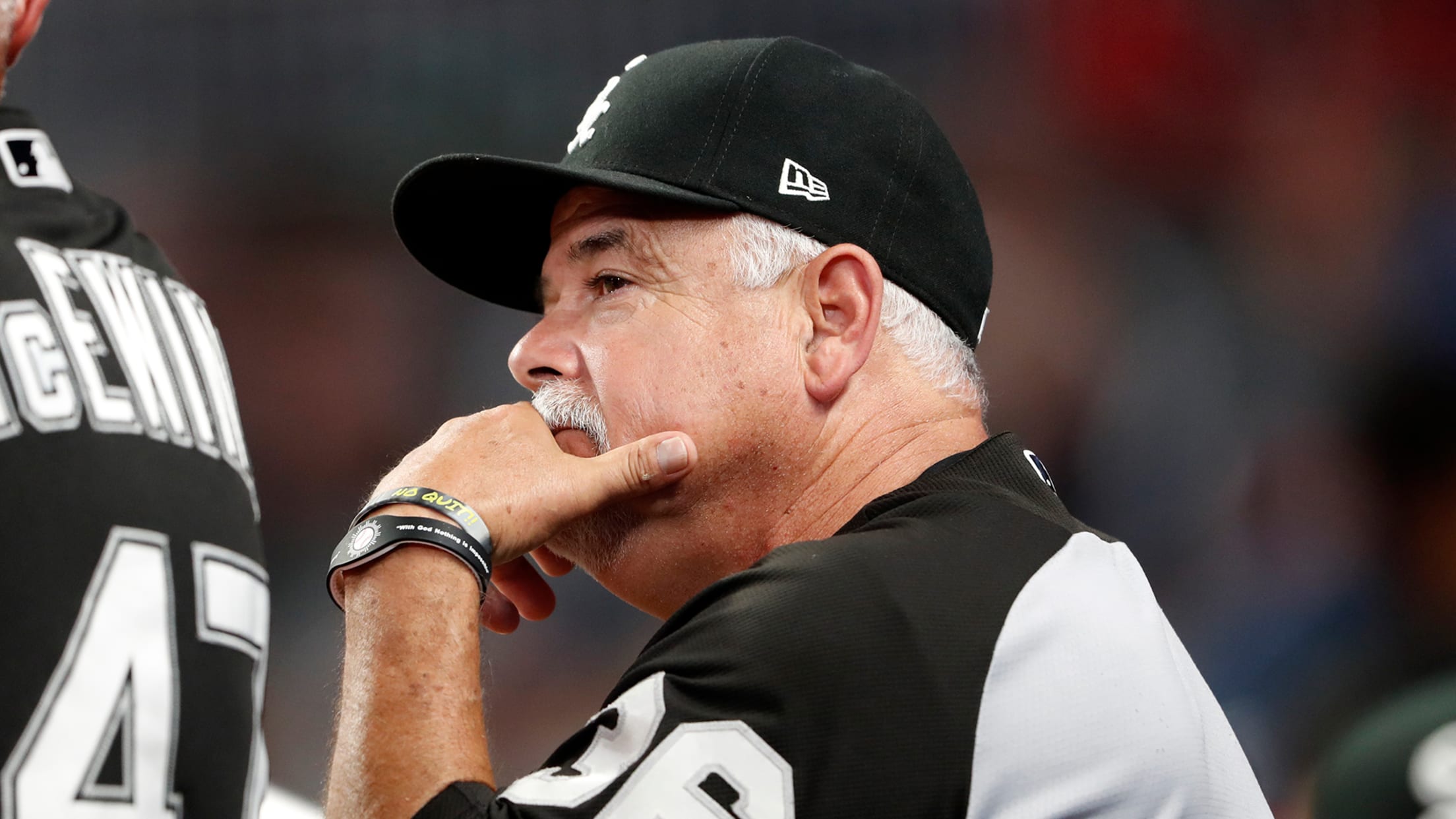 CHICAGO -- There was a common theme expressed by White Sox players during the final weeks of a 2019 season featuring a 72-89 record, which represented a 10-win increase from '18. They are tired of losing, even in the midst of a rebuild, and are ready to win. The same
CHICAGO -- There was a common theme expressed by White Sox players during the final weeks of a 2019 season featuring a 72-89 record, which represented a 10-win increase from '18.
They are tired of losing, even in the midst of a rebuild, and are ready to win. The same feeling goes for manager Rick Renteria and the entire front office.
"We've gotten ourselves to the end of the first stage of this rebuild," White Sox general manager Rick Hahn said. "And we're ready, come this offseason and next year, to take that next step and head deeper down the path toward competitiveness and ultimately winning championships as we get to where we want to be."
Here are five questions the White Sox need to address to help get them on that winning way.
1. When will José Abreu return?
Neither side has exactly maintained a stellar poker face in regard to wanting Abreu to stay with the White Sox. At this point, it seems more like when Abreu will rejoin the White Sox and for how long, as opposed to if the free agent-to-be will stick with the organization his mother loves.
White Sox teammates have spoken about how Abreu has been with the organization through the tough times and deserves to be part of that same squad as they move toward contention. Abreu also remains a highly productive middle-of-the-order presence, having topped the American League with 123 RBIs this season.
"Everybody knows my wishes and my desire to stay here. This is an organization I respect. This is an organization I really honor," said Abreu through interpreter Billy Russo. "We are open. We are open to discuss. I want to be here, and you know guys, I've been telling you that."
2. Are the White Sox building to contend?
Sure, the White Sox are going to be improved in 2020 with young talent such as AL batting champion Tim Anderson, Eloy Jiménez and his 31 homers as a rookie, Lucas Giolito, Yoán Moncada and Dylan Cease already in place. Let's not forget the big league arrival of center fielder Luis Robert and second baseman Nick Madrigal. But it will take more than exceptional young talent for this rebuild to turn the corner.
Hahn has played down his team moving into a prime contending phase, not knowing at this point if the White Sox will be able to hit on their free-agent and/or trade targets. But even with the White Sox needing to make up 25 games to reach the Wild Card win total from 2019, their offseason focus clearly falls upon assembling a potential contending team.
3. What will the rotation look like?
Giolito will be there, as will Cease, and the White Sox still consider Reynaldo López a clear-cut starting option despite an up-and-down 2019 campaign where focus became an issue. Michael Kopech figures to be ready to go at full strength when Spring Training begins with his recovery behind him from Tommy John surgery in September '18, while Carlos Rodón will return later in the season from the same surgery in '19. There's a chance Kopech begins the season in the Minors, and there's a better chance Hahn adds two veteran starters through free agency or through trade to this mix.
4. Where does Zack Collins fit?
The team's top pick in the 2016 Draft struggled mightily with the bat when he first joined the White Sox this past season, but the team deemed it a necessity for Collins to make changes for success at this level. He looked much more comfortable during his second time with the team, hitting .233 with a .350 on-base percentage, and should figure into the roster mix as a catcher/first baseman/designated-hitter combination. That fact holds true even if the White Sox pursue a free agent who features the same sort of skill-set as Collins.
5. Will the White Sox turn left offensively?
This White Sox lineup is very right-handed-hitting directed, with Collins, a left-handed hitter, and Moncada, a switch-hitter, the only non-righties among the projected serious contributors. A free agent such as left-handed-hitting outfielder Corey Dickerson, or even pursuing Nomar Mazara via trade with the Rangers, would make sense to help balance the lineup, but Hahn and Renteria stressed they simply want good hitters as opposed to forcing themselves into a specific handedness.