White Sox avoid arb with 4, including Abreu
Club also reaches 1-year deals with Colome, Rodon, Sanchez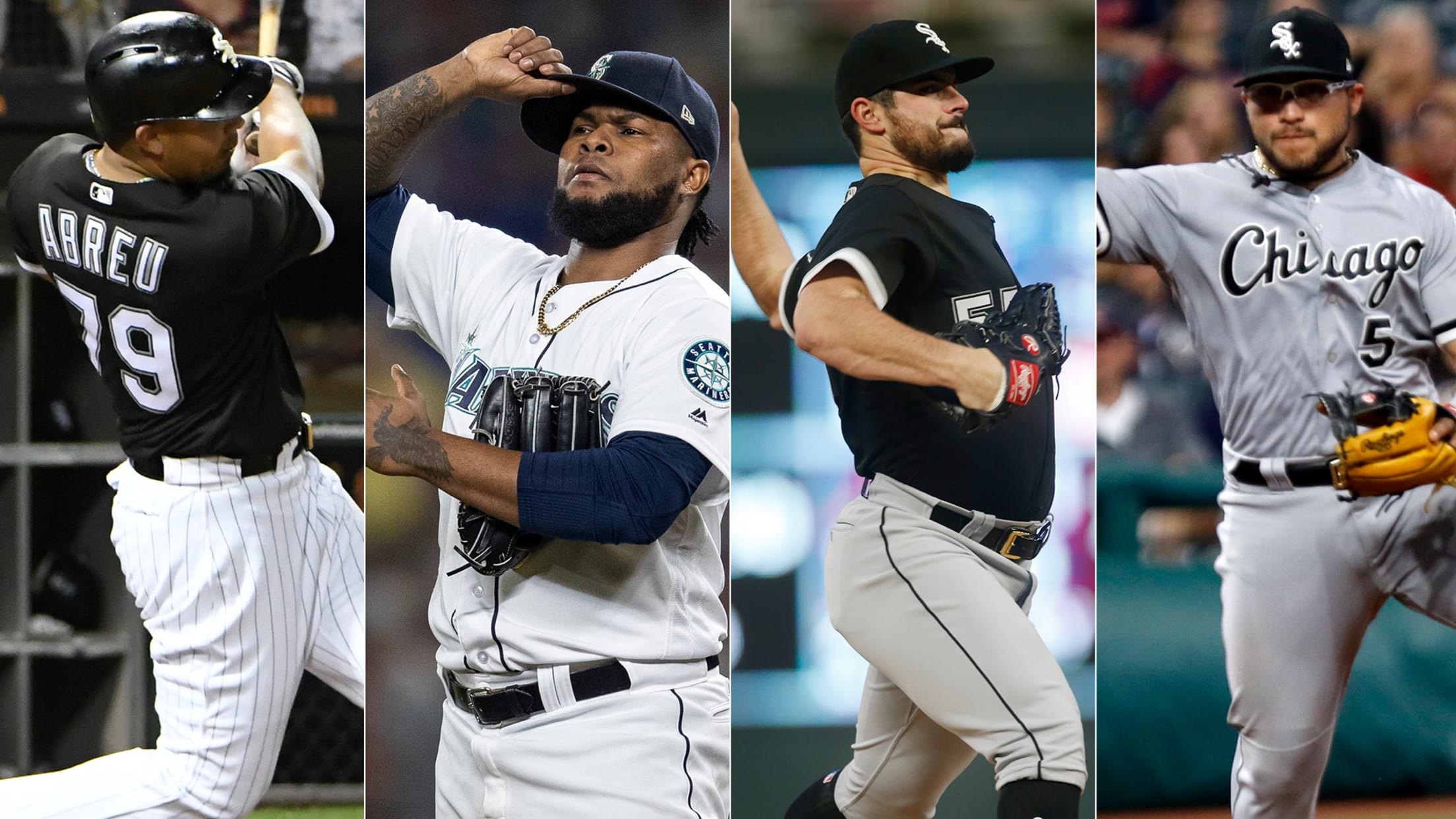 CHICAGO -- The White Sox avoided arbitration with their four remaining eligible players after agreeing to terms on one-year contracts with first baseman Jose Abreu ($16 million), right-handed reliever Alex Colome ($7.325 million), left-handed starter Carlos Rodon ($4.2 million) and switch-hitting infielder Yolmer Sanchez ($4.625 million). The club announced the
CHICAGO -- The White Sox avoided arbitration with their four remaining eligible players after agreeing to terms on one-year contracts with first baseman Jose Abreu ($16 million), right-handed reliever Alex Colome ($7.325 million), left-handed starter Carlos Rodon ($4.2 million) and switch-hitting infielder Yolmer Sanchez ($4.625 million). The club announced the signings on Friday night.
These new deals bring Chicago's 2019 payroll to $80,166,668 per Spotrac. But the rebuilding South Siders remain in pursuit of premium free agents Manny Machado and Bryce Harper, with even one of them agreeing to terms almost certainly taking the White Sox over $110 million for this season.
Abreu, 31, hit .265 with 36 doubles, 22 home runs, 78 RBIs and a .473 slugging percentage in 128 games last season, while making his second American League All-Star appearance and his first All-Star start in five seasons. Despite missing time due to two stints on the disabled list, Abreu became the first player in White Sox history to hit 20 or more home runs in each of his first five seasons, and he joined Jose Pujols (2001-10) and Ted Williams (1939-42, '46-49) as the only Major League players to record 30-plus doubles and 20-plus home runs in each of his first five seasons.
An original deal of six years, $68 million between Abreu and the White Sox allowed Abreu to opt into arbitration and out of his remaining guaranteed salary when eligible. He did so after the '16 season, earning $13 million in 2018. The 2019 campaign represents the last year of contractual control the White Sox have over Abreu, who figures to split first base and designated hitter responsibilities with Yonder Alonso.
Colome, 29, was acquired from the Mariners in exchange for catcher Omar Narvaez on Nov. 30, 2018. He finished 7-5 with a 3.04 ERA, 30 holds, 12 saves and 72 strikeouts over 70 appearances and 68 innings last season between Tampa Bay and Seattle. Colome, who became the first pitcher in Major League history to record at least 10 saves and 30 holds in one season, will close or serve as the primary setup man for the White Sox.
Rodon, 26, went 6-8 with a 4.18 ERA and 90 strikeouts over 20 starts and 120 2/3 innings last season, his fourth with the White Sox after being selected third overall in the 2014 MLB Draft. Sanchez, 26, batted .242, with 34 doubles, 10 triples, eight home runs, 55 RBIs, 14 stolen bases and 49 walks in 155 games in 2018. Sanchez also led the AL in triples.