Jones' option picked up; Shields a free agent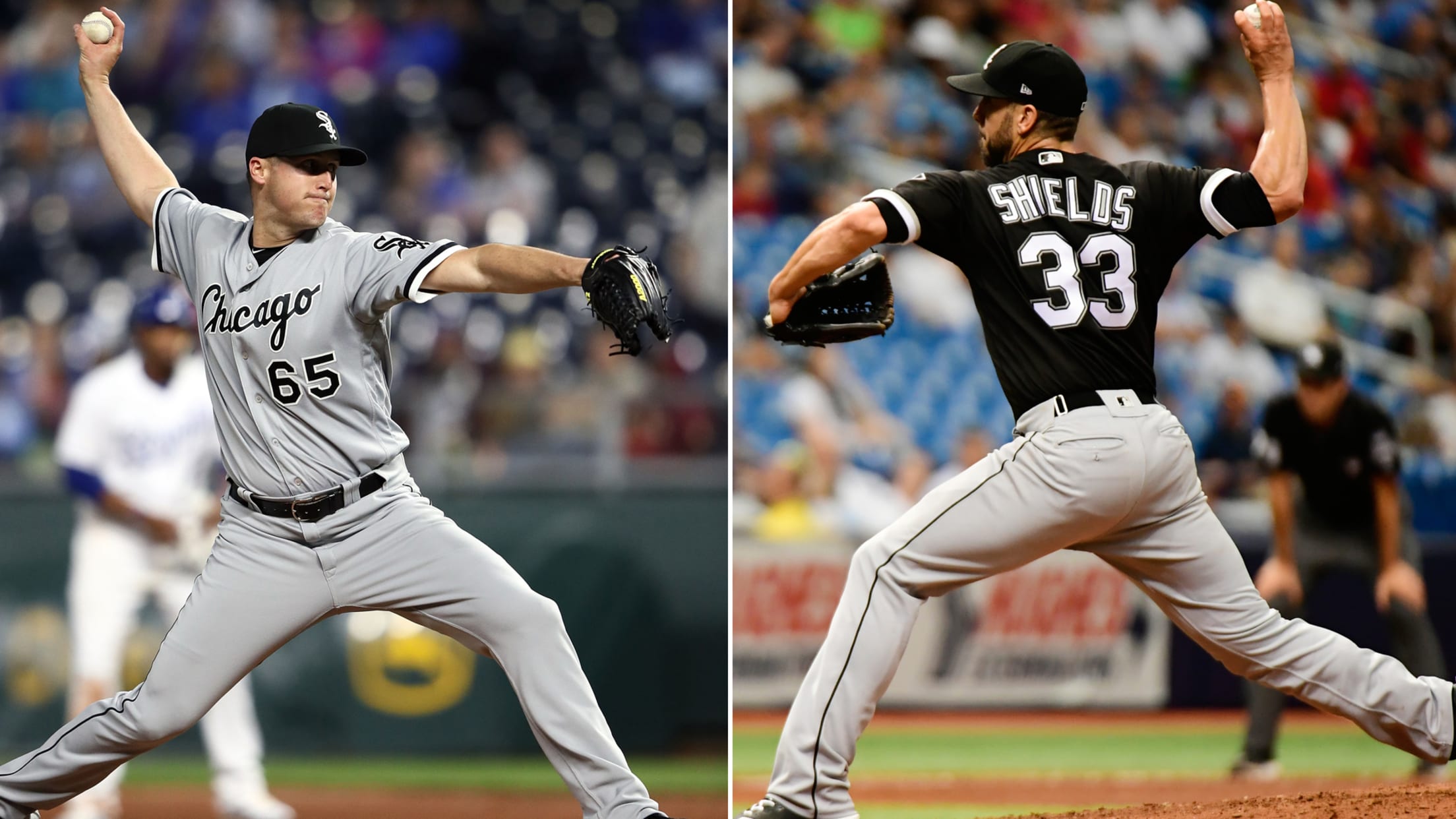 The White Sox addressed one of their offseason questions on Monday, when they picked up reliever Nate Jones' $4.65-million club option for 2019, keeping their longest-tenured player for at least one more season.They will not do the same for James Shields. The White Sox declined Shields' $16-million option for 2019
The White Sox addressed one of their offseason questions on Monday, when they picked up reliever Nate Jones' $4.65-million club option for 2019, keeping their longest-tenured player for at least one more season.
They will not do the same for James Shields. The White Sox declined Shields' $16-million option for 2019 on Monday. They'll instead buy out the final year of Shields' contract for $2 million, making the veteran right-hander a free agent.
Jones has been with Chicago for his entire Major League career, which began in 2012, but the hard-throwing right-hander has only been able to pitch in 44 games over the last two seasons due to elbow and forearm injuries. In 2018, the 32-year-old made 33 relief appearances with a 3.00 ERA and 32 strikeouts in 30 innings. The White Sox hold two more club options on Jones for 2020 ($5.15 million) and '21 ($6 million).
Shields, once a reliable workhorse for the Rays and Royals, struggled on the mound in his 2 1/2 seasons with the White Sox. The 36-year-old eclipsed 200 innings pitched in 2018, but he had a 4.53 ERA and went 7-16, leading the Majors in losses. He went 16-35 with a 5.31 ERA in 77 games with the White Sox after being acquired from the Padres in June 2016.
The White Sox made one other minor offseason roster move on Monday, reinstating Michael Kopech from the 60-day disabled list. Kopech is recovering from Tommy John surgery and will miss all of the 2019 season.