Banuelos' strong spot start could lead to more
Lefty could get another turn in rotation; White Sox visit Walter Reed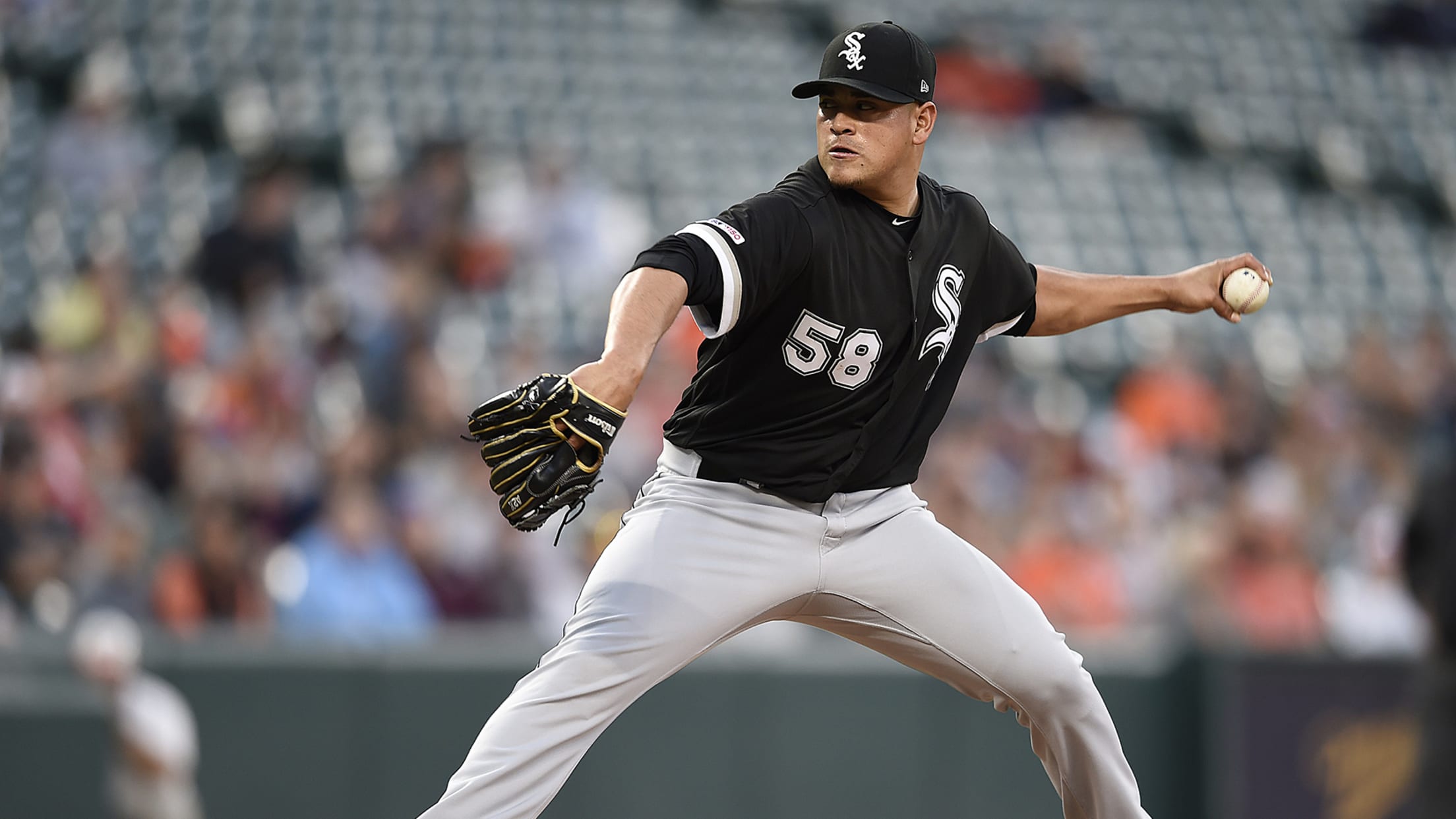 BALTIMORE -- Thursday's off-day gives White Sox manager Rick Renteria some flexibility for managing his pitching rotation over the weekend while awaiting the return of Lucas Giolito from a hamstring injury. Based on in his four innings of shutout ball in Monday night's spot start, Manny Banuelos could get another
BALTIMORE -- Thursday's off-day gives White Sox manager Rick Renteria some flexibility for managing his pitching rotation over the weekend while awaiting the return of Lucas Giolito from a hamstring injury.
Based on in his four innings of shutout ball in Monday night's spot start, Manny Banuelos could get another turn in it.
Renteria won't need a fifth starter until the middle game of Baltimore's series in Chicago on April 30, at which point Giolito could be ready. On Monday, Renteria said he expects Giolito to return from the injured list "a couple days" after the date he's eligible, which is Sunday.
But if the righty has any setback, or Renteria decides he'd like to give anyone else an extra day of rest, Banuelos' strong showing should give him less pause about turning to him again.
"He threw very well last night, and we extended him as much as we wanted to for that particular start," Renteria said of the 28-year-old's 71-pitch outing, which became an afterthought Monday after the White Sox piled on in a 12-2 win. "He certainly gives us an option, depending on how Lucas is coming back. It gives us a little space to make sure that Lucas is fine and we make adjustments as we can."
Giolito threw off flat ground Tuesday, though Renteria did not have a report on how he felt afterward.
Amid his first big league opportunity since 2015, Banuelos (1-0, 2.51) has now gone at least three innings in each of his last four outings. Starting on Monday felt "natural," he said, but he's content being flexible.
"I'm available and open to whatever role the team wants me to get," Banuelos said through an interpreter. "Lucas' injury gave me that opportunity [to start], an opportunity that I'm very glad to have. But you know what? From this point on, I'm open and available for whatever role the team needs me. I'm here just to pitch."
Working on the weekend?
The earliest Banuelos could start is in Saturday's middle game of three against the Tigers. Carlos Rodon will start the series opener in Chicago, but the White Sox have yet to announce probables after that.
Between the rainout last Saturday and Thursday's off-day, Rodon will be working on a full week's rest.
A Warriors' outlook
A contingent of White Sox players and staff visited participants in the armed forces' Wounded Warriors Project at Walter Reed Medical Center in Bethesda, Md., earlier Tuesday.
Among them was catcher James McCann, who appreciated the perspective check the opportunity provided.
"Hearing their stories, and just their positive outlook," McCann explained. "We get mad going 0-for-4, losing a game. Here's a guy who's lost both legs, multiple fingers and he's happy as can be."