Moncada remains confident despite struggles
Second baseman focusing on speed to increase offensive output; A. Garcia dealing with knee pain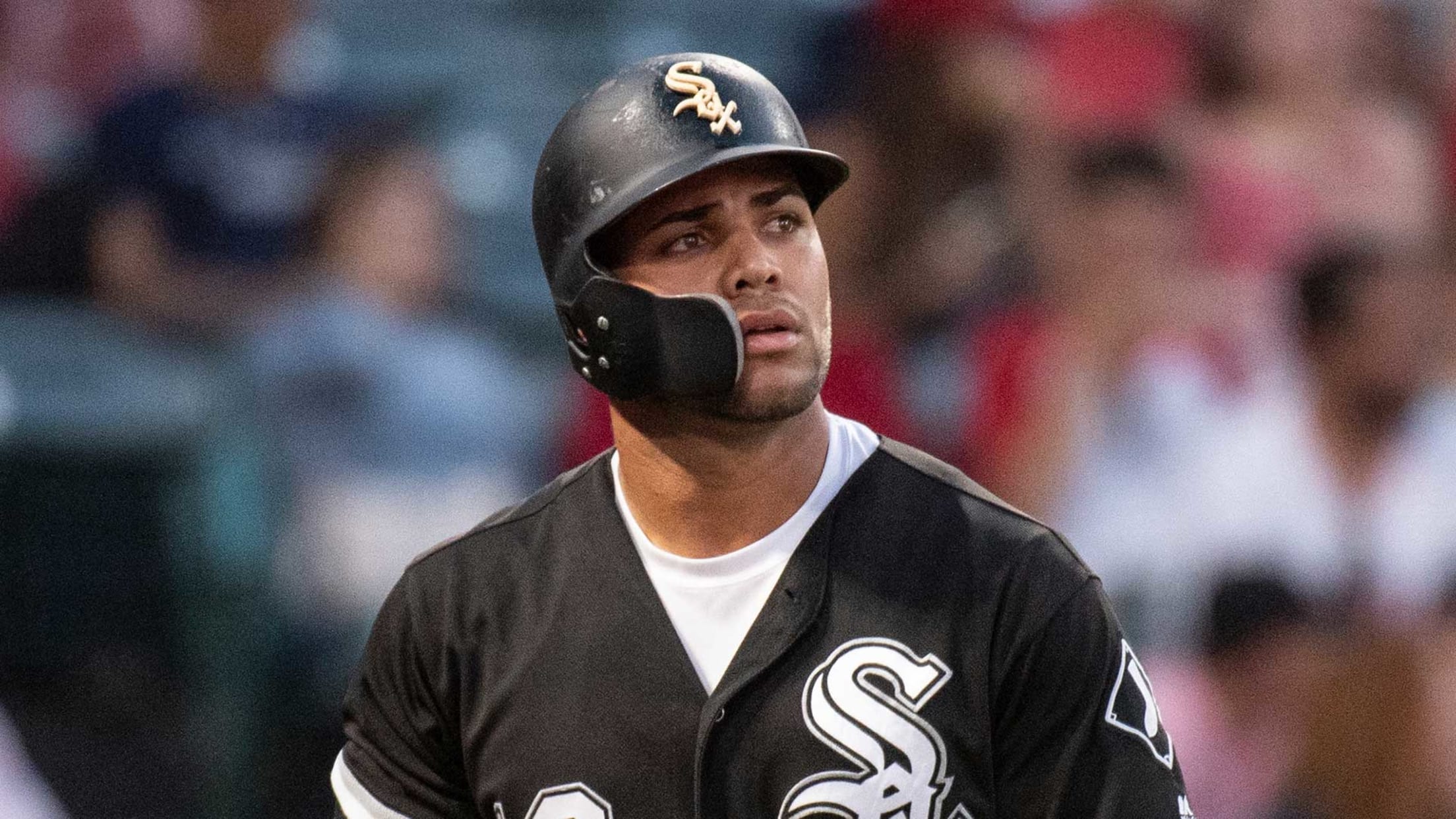 CHICAGO -- Yoan Moncada has a message for those doubters who have emerged during a subpar 2018 campaign, the first full season in the Majors for the switch-hitting second baseman."I know how to hit. I know I can hit," said Moncada through interpreter Billy Russo. "I've been hitting since I
CHICAGO -- Yoan Moncada has a message for those doubters who have emerged during a subpar 2018 campaign, the first full season in the Majors for the switch-hitting second baseman.
"I know how to hit. I know I can hit," said Moncada through interpreter Billy Russo. "I've been hitting since I was a kid and my confidence is there."
The 23-year-old entered Saturday night's contest with a .219 average, .695 OPS and a Major League-worst 172 strikeouts. Even with the confidence still firmly in place, the results are not.
So Moncada recently has tried to incorporate his speed to increase his avenues offensively. Moncada laid down a perfect bunt for a single Monday in Detroit and tried again during Friday's victory over the Royals.
"I'm still trying to find the kind of hitter that I can be," said Moncada, who has an average sprint speed of 28.8 feet/second per Statcast™. "I know right now things are kind of rough for me with my offense.
"But I'm working. I'm working hard and doing the things that I know that I can do in my preparation and following my routine. If it's not this season, hopefully next season I will be able to turn around and show what I'm capable of doing at my best."
Despite the struggles, Moncada has steadfastly avoided frustration taking over. His demeanor seems unchanged, whether he strikes out three times or comes through with a walk-off hit. It's the sort of demeanor built in to overcome failure.
"That's something coming natural to me," Moncada said. "It's not of course easy to keep the same demeanor when things are not good. But it's nothing that you are going to earn getting frustrated. That's why I always try to keep my demeanor the same way, try to be the same guy every day and just rely on my work, rely on my routine.
"Have confidence in the things I'm doing to overcome the struggles and to show all my abilities on the field. That's what I do. I don't think getting frustrated is the way when things aren't going your way."
Garcia playing with pain
Avisail Garcia was back in Saturday's lineup, hitting fifth and playing right field, after being pulled early Friday for not giving enough hustle/effort in the estimation of White Sox manager Rick Renteria. The play in question came on Garcia's flyout to end the first, and after playing right field in the second, Garcia was replaced by Leury Garcia in the third.
There's also a pain component to the current play for Avisail Garcia, who is dealing with right knee pain and felt a click when running in the first. Garcia wants to play through the pain, and Renteria said there's no thought of sitting Garcia or placing him on the disabled list.
"Right now, honestly, there's nothing you can do to mismanage it. It's not going to get any worse, any better," Renteria said. "At some point, if it becomes so problematic you can't perform, then obviously [you do something]. He's not in that stage right now. In the conversations I had with him yesterday, the conversations we've all had with him, he's just going to have to deal with it, continue to move forward.
"It's just wrapping your head around it. It's a long season. You're going to tweak your body, you're going to feel aches and pains; obviously, if it's something that's getting worse, you deal with it. But that doesn't appear to be the case."
Anderson ready for bobblehead
Saturday night's giveaway at Guaranteed Rate Field was a Tim Anderson bobblehead, featuring the White Sox shortstop sliding into a base.
"Sliding, and safe, headfirst," a smiling Anderson said. "It turned out pretty sick. I like it."
TONIGHT‼️🔥 pic.twitter.com/2zeKty7D1r

— T A 7 (@TimAnderson7) August 18, 2018
Anderson gave a bobblehead to his daughter, Peyton, on Friday and she also approved.
"She's pretty excited," Anderson said. "Hopefully the fans are, too."