Northwestern's Fitzgerald to throw first pitch
Wildcats head coach to be honored prior to Yankees-Royals game on May 23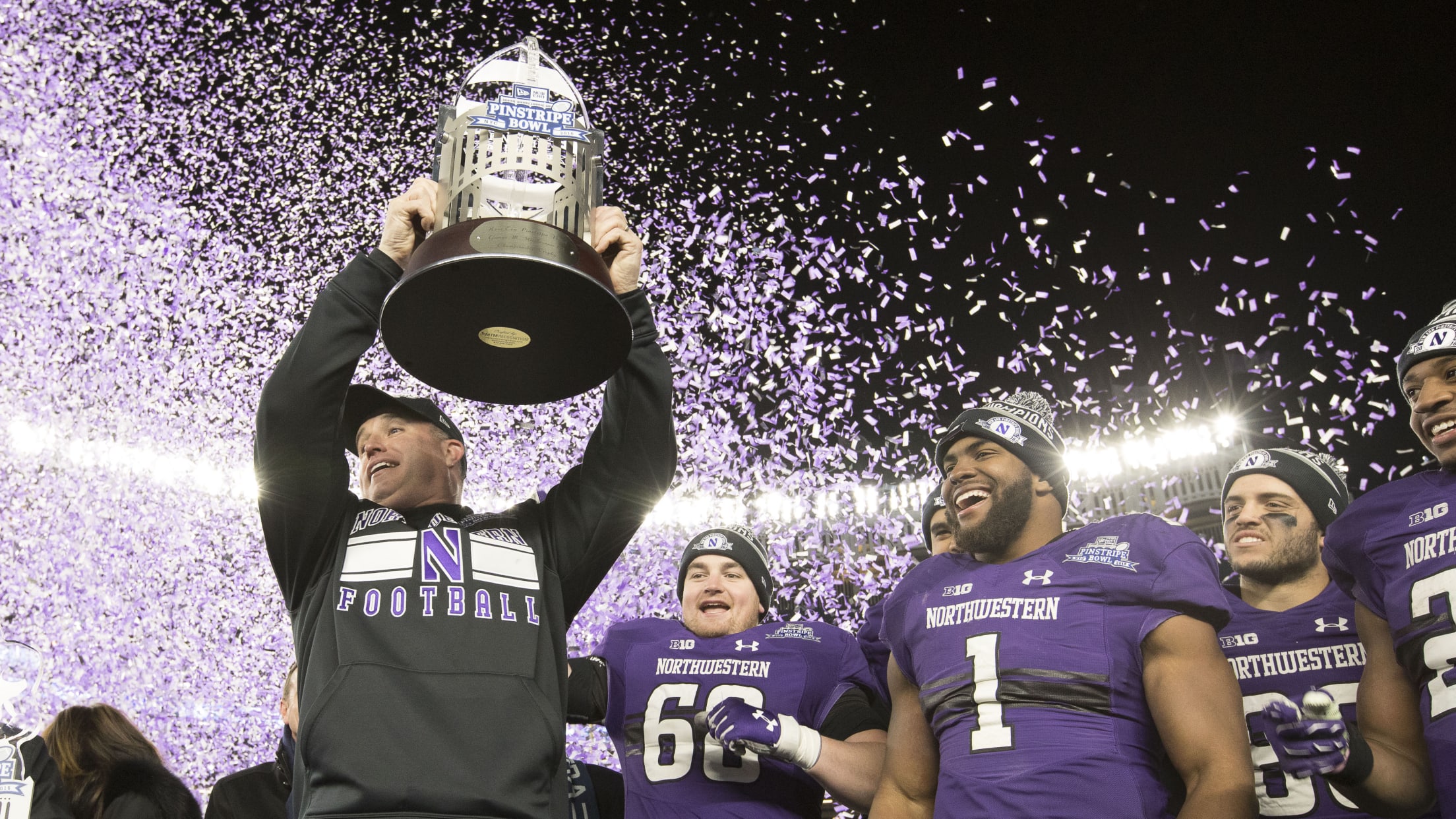 Today it was announced that Northwestern University Head Football Coach Pat Fitzgerald, who helped lead the Wildcats to a 31-24 victory over the University of Pittsburgh Panthers in the 2016 New Era Pinstripe Bowl, will throw out the ceremonial first pitch prior to Tuesday's 7:05 p.m. Yankees-Royals game at Yankee
Today it was announced that Northwestern University Head Football Coach Pat Fitzgerald, who helped lead the Wildcats to a 31-24 victory over the University of Pittsburgh Panthers in the 2016 New Era Pinstripe Bowl, will throw out the ceremonial first pitch prior to Tuesday's 7:05 p.m. Yankees-Royals game at Yankee Stadium.
In his 11 seasons as head coach at Northwestern, Fitzgerald has led the Wildcats to seven bowl appearances, guiding the Wildcats to two of their three bowl wins in program history. Taking over as head coach in 2006, he is the Big Ten's second-longest tenured head coach.
"It's an honor to return to Yankee Stadium for the first time since we celebrated the 2016 New Era Pinstripe Bowl championship," said Fitzgerald. "Our entire football family will be forever grateful to the Steinbrenner family and the entire Yankees organization for an unforgettable December week in New York City. The experience afforded our young men, from the moment we arrived until we lifted the trophy in center field, was first-class. The Yankees always have a Wildcat on the top step of the first-base dugout, and I'm proud to join Joe Girardi in representing Northwestern on May 23."
As part of the celebration, a special ticket offer with unique savings on select seats for Tuesday's game is available for all Northwestern alumni, fans and supporters. For complete details on the offer, fans should visit www.yankees.com/northwestern. Please note that all ticket specials are subject to availability.
Established in 2010, the New Era Pinstripe Bowl has featured some of the most memorable moments in recent college football history. Known as "New York's Bowl Game," it is played at the world-renowned Yankee Stadium, which is home to the New York Yankees, New York City Football Club and many other sporting, cultural and business events. The 2017 New Era Pinstripe Bowl will take place on Wednesday, December 27, at 5:15 p.m. on ESPN, featuring participants from the Big Ten and ACC Conferences.
Tickets for the 2017 New Era Pinstripe Bowl will be made available in the near future. For up-to-the-moment information regarding the game, fans are encouraged to visit www.pinstripebowl.com, the official website of the New Era Pinstripe Bowl, and follow the Bowl game's official Twitter and Instagram accounts - @PinstripeBowl.