What everyone got wrong about the AL East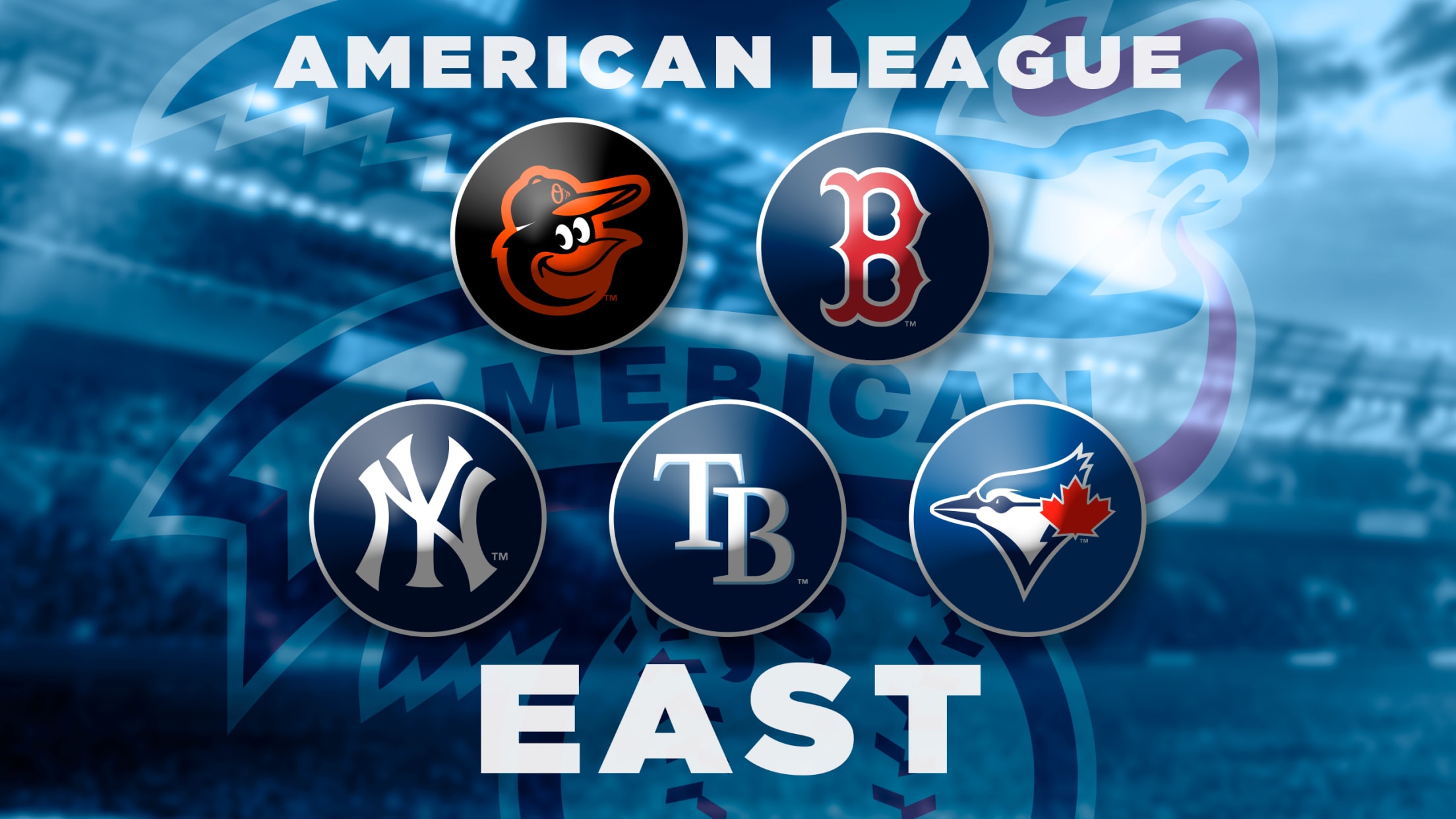 One of the few things you can expect about baseball is that it won't often transpire the way you might have anticipated. The summer comes and goes, and by the end, things rarely look the way we thought they would. That's the beauty of it. That's what keeps us coming
One of the few things you can expect about baseball is that it won't often transpire the way you might have anticipated. The summer comes and goes, and by the end, things rarely look the way we thought they would. That's the beauty of it. That's what keeps us coming back.
2019 was no different, which is why we're taking this opportunity to look across the sport and celebrate what we got wrong this season. What conventional wisdom thought to be true before the year started, turned out not to be true at all.
Maybe doing so will help our predictive powers next year, but don't count on it. That's baseball -- always throwing curveballs, always keeping us on our toes. Here is what we got wrong in the American League East.
BLUE JAYS
What we thought: They would have enough pitching depth.
What actually happened: It eroded quickly.
The Blue Jays began the season with a veteran rotation of Marcus Stroman, Aaron Sanchez, Matt Shoemaker, Clayton Richard and Clay Buchholz. Flash forward five months, and they've been traded, traded, injured (since April), injured and later released (July-September) and injured (early May-late August). What it's done is force Toronto to use 20 starters, by far the most in franchise history.
In this transition year that saw the Blue Jays promote three elite position-player prospects, the plan was always to get late-season looks at youngsters like Trent Thornton, Jacob Waguespack and T.J. Zeuch, like what's happening now. But several of those timelines were bumped up due to the turnover.
ORIOLES
What we thought: The youngsters would make the most of their MLB opportunity.
What actually happened: Several did, just not who we expected.
We didn't know John Means would emerge into an All-Star, that Hanser Alberto would turn into a batting-title contender, if Hunter Harvey could stay healthy or what Anthony Santander's ceiling was, and the Orioles didn't, either. In truth, we didn't know much about how the first year of the O's rebuild under executive vice president and general manager Mike Elias, vice president and assistant general manager of analytics Sig Mejdal and manager Brandon Hyde would go, other than that there would be rough moments and significant philosophical changes.
We knew the Orioles would look for in-house options to build around, we just didn't know who they'd be. A full season in, we have a better idea. Now the question is: Who cements that status with a strong showing in 2020?
RAYS
What we thought: Tampa Bay's pitching would crumble without Blake Snell.
What actually happened: The opposite.
Snell was the savior of the Rays' rotation last year, emerging into the AL Cy Young Award winner over a season Tampa Bay largely spent with just two full-time starters in its rotation. It added Charlie Morton last offseason, and it hoped for a breakout from Tyler Glasnow, but it was banking heavily on a repeat performance from Snell to keep the rotation afloat.
Instead, injures and inconsistency defined Snell's season, which could be over after undergoing surgery to remove loose bodies in his left elbow in late July. Yet the Rays are 30-13 since Snell landed on the injured list, having climbed to the top spot in the AL Wild Card race in that time. Much of that is thanks to Morton and Ryan Yarbrough, but don't sniff at the impact Tampa Bay's bullpen has had, either. Rays relievers lead AL units in ERA since Snell went down.
RED SOX
What we thought: The defending champs could repeat.
What actually happened: Boston will likely miss the playoffs.
By almost any measure, the 2018 Red Sox were one of the best teams ever assembled, winning 108 regular-season games before breezing through the postseason with an 11-3 record. With their entire core returning and playoff heroes Nathan Eovaldi and Steve Pearce re-signed, most expected the Sox to at least make a run at another pennant.
Perhaps those expectations were outsized. No team has won back-to-back championships since the start of this century. Still, the Red Sox becoming the first defending champs to miss the postseason since the Royals in 2016 -- a distinction that's all but assured -- registers as a shock.
Injuries to Chris Sale, David Price and Eovaldi certainly contributed, and slow starts from some of the Red Sox's best hitters didn't help. Without Craig Kimbrel, the bullpen never found its footing. The Sox were seven games out in the AL East by the end of April, faced an 11-game hole by the end of June and dismissed president of baseball operations Dave Dombrowski this week when they were mathematically eliminated from division play.
YANKEES
What we thought: Aaron Judge and Giancarlo Stanton would lead the home run charge.
What actually happened: Despite all the injuries, the Yankees mashed anyway.
After combining to slug 65 homers in their first year as teammates, Judge and Stanton entered 2019 expected by many to surpass that mark. Hitting 80-100 between them didn't seem unreasonable.
Instead, the Yankees have a chance to set a new Major League record for homers despite limited production from their two former home run champs. Judge and Stanton have combined to go deep just 22 times, in large part because Stanton has been limited to nine games -- and just one big fly -- by knee and biceps injuries. Judge has been productive when healthy, but he missed two months with a left oblique strain.
Yet the Yankees' lineup keeps rolling. They are shoe-ins for October, thanks to countless surprise contributors that helped weather injuries up and down the roster, from Gio Urshela to Luke Voit to Mike Tauchman to Cameron Maybin. If 2019 proved anything, it's that the Yanks are more than two slugging superstars. They are deep in ways few teams are.