Yankees laying out plans for London trip
Tanaka to open 2-game series; CC a candidate for 2nd start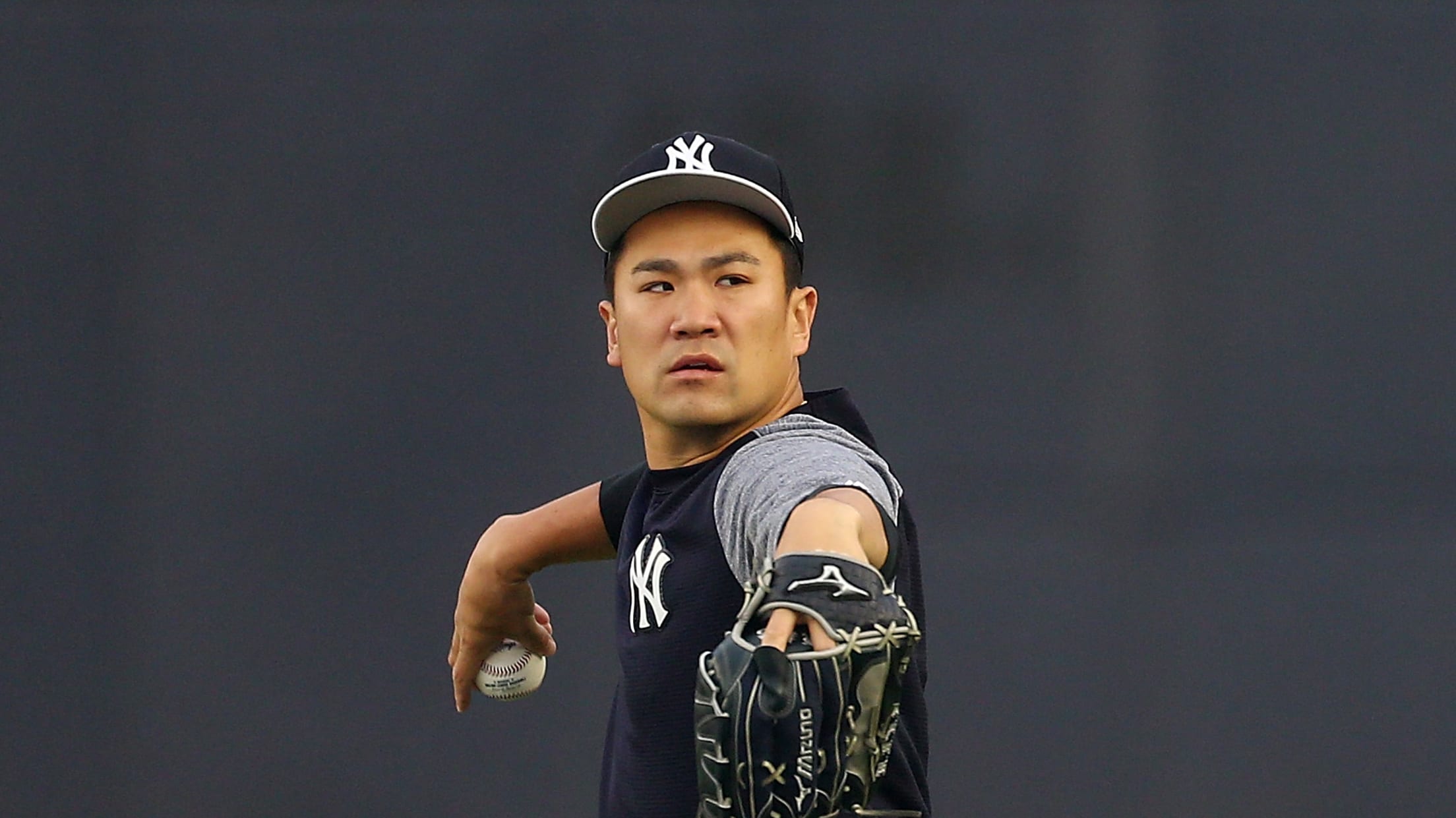 NEW YORK -- The Yankees have enjoyed their homestand against a pair of postseason contenders to this point, winning six of seven games against the Rays and Astros. While many are beginning to buzz about the upcoming trip to face the Red Sox in London, manager Aaron Boone wants to
NEW YORK -- The Yankees have enjoyed their homestand against a pair of postseason contenders to this point, winning six of seven games against the Rays and Astros. While many are beginning to buzz about the upcoming trip to face the Red Sox in London, manager Aaron Boone wants to make sure his club focuses on finishing strong before their international trip.
"We've got to make sure we're buttoned up and prepared and go out to put our best foot forward, playing a Blue Jays team that is very capable of shutting you down and a team that is coming off a very good series with the Red Sox," Boone said. "It's important we go out and get after it."
Boone said the Yankees have made one decision regarding the London trip, tabbing right-hander Masahiro Tanaka to start the first contest on Saturday. Their starter for the second contest has not yet been announced, but it could be CC Sabathia, who has said that the London trip is one of the major reasons he wanted to continue playing in 2019.
"It's going to be fun to be a part of it," Sabathia said. "I know if I didn't come back and I was watching the guys on TV, enjoying all that, I would have been a little jealous. It's going to be a huge part of it. Getting a chance to play the first games in the U.K., Yankees-Red Sox, it's going to be fun."
Both clubs will be able to activate a 26th player for the two-game series, and Boone indicated that the Yankees may also bring a couple of extra players across the Atlantic Ocean in case of injury.
"We've been batting it around for the last 24 hours," Boone said. "We'll see how the next couple days unfold, that could factor into it a little bit. We'll try and zero in on a few guys and what makes the most sense how to take advantage of that 26th man, and trying to protect ourselves with the 27th and 28th if something were to come up."
Before the Yankees board their charter flight, Boone said that head athletic trainer Steve Donohue is expected to address the club, offering tips for the players to maintain their health and avoid jet lag.
"We'll try and be proactive in making sure we're hydrated, talking about sleep and when to try and get that sleep, what's the best thing to do when we get there," Boone said. "Maybe it's not going to bed right away, or trying to get some sleep on the flight there if possible. We'll try to be vigilant and understand what everyone is going through."
Le Machine
DJ LeMahieu slugged the ball that established a new franchise record for consecutive games with a home run in Sunday's 9-4 loss to the Astros, marking the Yanks' 26th consecutive game with a deep drive and eclipsing a mark set by the 1941 club.
For LeMahieu, the blast marked his 10th in 71 games this season, his third year with double-digit homers. His high is 15, achieved last year with the Rockies in 128 games.
"I'm not surprised, actually," Boone said. "We felt like we've seen the power trend up a little bit for him the last couple of years. We feel like the consistent hard contact that he's able to make, there's power in there. Coming to this ballpark takes advantage of his ability to drive the ball the other way."
This date in Yankees history
June 24, 1970: Bobby Murcer tied a franchise record by homering in four consecutive at-bats during a doubleheader against the Indians. Murcer homered in the ninth inning of Game 1, then connected in his first three at-bats of Game 2. The others to accomplish the feat in the regular season were Lou Gehrig, Mickey Mantle and Johnny Blanchard. Reggie Jackson homered in four consecutive at-bats across Games 5 and 6 of the 1977 World Series.