7 starting pitchers Yanks may target in free agency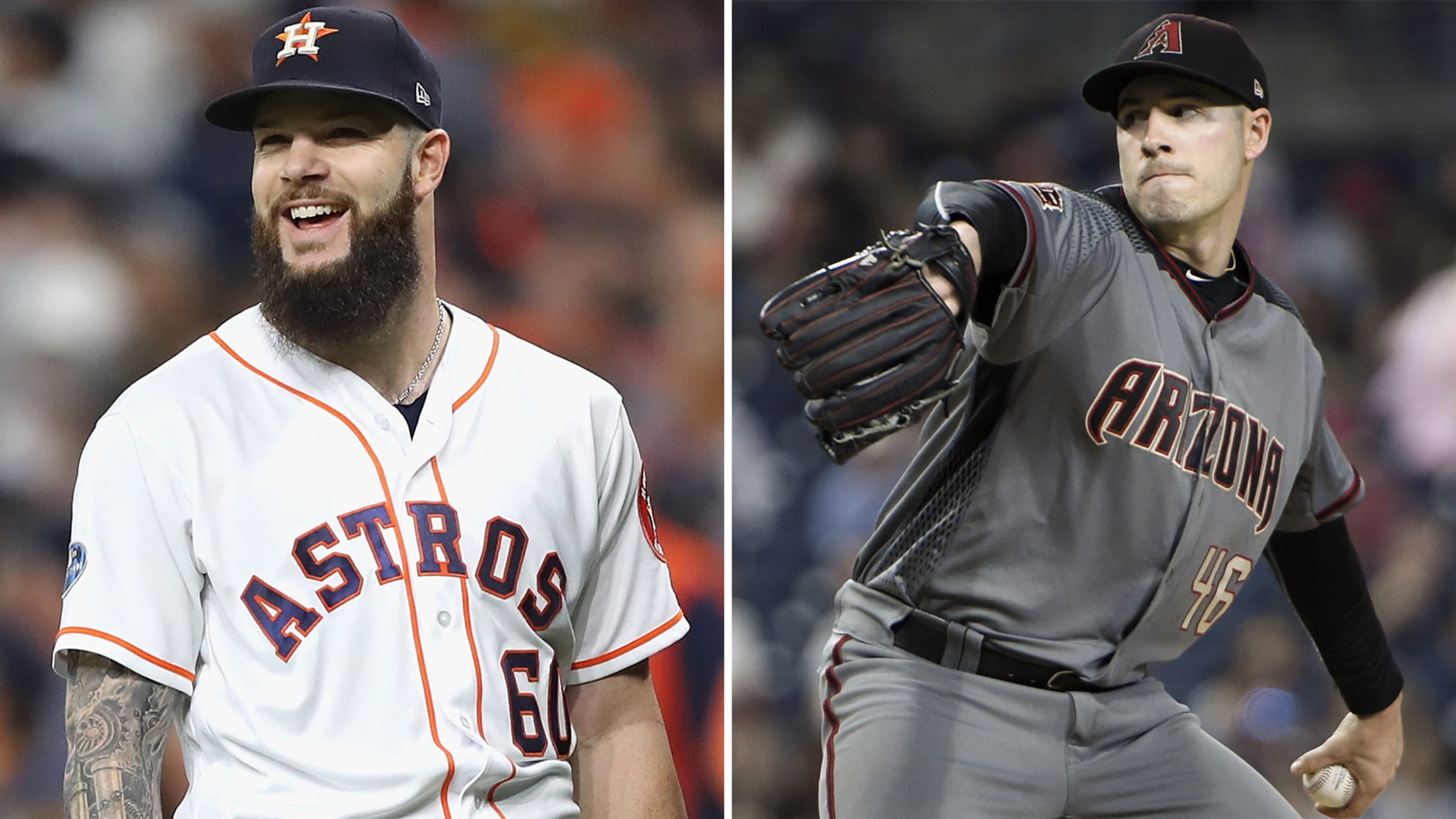 So now that Hal Steinbrenner said it "pisses me off" to see the World Series trophy return to Boston, as the Yankees' managing general partner told the New York Post on Thursday, the obvious follow-up is: How do they plan to celebrate championship No. 28 in The Bronx?While speculation about
So now that Hal Steinbrenner said it "pisses me off" to see the World Series trophy return to Boston, as the Yankees' managing general partner told the New York Post on Thursday, the obvious follow-up is: How do they plan to celebrate championship No. 28 in The Bronx?
While speculation about premier free agents Manny Machado and Bryce Harper being fitted for pinstripes has spiced up the early Hot Stove chatter, indications are that the Yankees' top priority on the open market will be to address their starting pitching.
General manager Brian Cashman said as much in his end-of-season news conference, sidestepping queries from those who spotted an instant link between Machado and the Yanks, even with the news of an injury that will keep Didi Gregorius out of the lineup until at least June.
Steinbrenner doubled down on the need to improve the Yankees' rotation, saying that only Masahiro Tanaka pitched well in New York's abbreviated postseason run.
"Our starting pitchers, except for Tanaka, they were not good," Steinbrenner said recently. "All of a sudden, your hitters are down three, four, five, six runs in inning three or four, and it really puts the pressure on them and changes the dynamics somewhat of the whole process. Their pitchers get emboldened, so that just makes it makes it more difficult."
With only Tanaka and Luis Severino guaranteed spots in the Yankees' rotation at present, it is a safe bet that the Bombers will be linked to any and all available pitchers. For the Yanks' purposes, here's a quick glance at what their arms' wish list might look like:
Patrick Corbin, LHP
2018 stats (D-backs): 11-7, 3.15 ERA (137 ERA+) in 33 starts
Why he might fit: Corbin grew up in upstate New York, rooting for the Yankees, and told USA Today in April that "it would definitely be great to play there. My whole family are Yankees fans. My mom, my dad, my grandpa, everybody." The Yanks tried to acquire Corbin last offseason. His 246 strikeouts would have ranked second in franchise history, only behind Ron Guidry's 248 in 1978.
Something to consider: Fandom aside (he owns an autographed Andy Pettitte jersey), Corbin could be a sound investment, considering that his lethal slider comes from a left arm that has fired fewer than 950 big league innings at age 29. However, he is a fly-ball pitcher and is generally thought of as a No. 2 or No. 3, rather than a true ace.
Nathan Eovaldi, RHP
2018 stats (Rays/Red Sox): 6-7, 3.81 ERA (112 ERA+) in 22 games
Why he might fit: The Yankees are familiar with Eovaldi, who spent the 2015-16 seasons in New York's rotation before requiring his second Tommy John surgery. He emptied the tank against the Yanks in Game 3 of the American League Division Series at Yankee Stadium, cruising in Boston's 16-1 rout.
Something to consider: No pending free agent might have helped his cause more this October than Eovaldi. That said, the Yankees opted to let him go after the injury. Even after the Rays rehabbed him, New York had little interest in reacquiring him.
J.A. Happ, LHP
2018 stats (Blue Jays/Yankees): 17-6, 3.65 ERA (117 ERA+) in 31 starts
Why he might fit: Happ was an excellent pickup for the Yankees in July, going 7-0 with a 2.69 ERA through his 63 2/3 regular-season innings with the Yanks. The 36-year-old impressed with his professional demeanor, and he will likely be looking for a two-year deal.
Something to consider: Despite good career numbers against the Red Sox, Happ stumbled in one of the Yankees' biggest games of the season, surrendering five earned runs in two-plus innings of Game 1 of the ALDS at Fenway Park.
Dallas Keuchel, LHP
2018 stats (Astros): 12-11, 3.74 ERA (108 ERA+) in 34 starts
Why he might fit: The Yankees already know that Keuchel can handle their stage, having been silenced by him in the 2015 AL Wild Card Game. The idea of a brighter spotlight is thought to appeal to Keuchel, who could easily embrace New York City's flashier lifestyle while assuming a prominent role in the rotation.
Something to consider: Since winning the Cy Young Award in 2015, Keuchel has generated an eye-popping 60.1 percent ground-ball rate. He had a slow start in 2018 that produced eight losses in his first 13 starts, then recorded a 3.48 ERA over his final 21 outings. Also, Keuchel would have to shave his beard.
Charlie Morton, RHP
2018 stats (Astros): 15-3, 3.13 ERA (129 ERA+) in 30 starts
Why he might fit: The 34-year-old is coming off the best season of his career, but since he has openly contemplated retirement, a long-term deal probably isn't in the cards.
Something to consider: Though he did not receive a qualifying offer from Houston, he has said that he'd prefer to remain with the Astros, with whom he won the World Series in 2017. He battled a shoulder injury late in the 2018 season and struggled in the playoffs.
Hyun-Jin Ryu, LHP
2018 stats (Dodgers): 7-3, 1.97 ERA (198 ERA+) in 15 starts
Why he might fit: The left-hander excels at keeping teams from making solid contact. Of the 168 starting pitchers who faced at least 250 batters in 2018, Ryu had the 10th-lowest xwOBA, .268.
Something to consider: Ryu dealt with injury problems early in his Dodgers tenure, and he spent a significant amount of the 2018 season on the disabled list with a groin tear. He also stumbled in the NL Championship Series and World Series.
Carsten Sabathia, LHP
2018 stats (Yankees): 9-7, 3.65 ERA (120 ERA+) in 29 starts
Why he might fit: Sabathia has said that he wants to remain with the Yankees and that he intends to make 2019 his final season. Sabathia has been a terrific addition since his arrival prior to the 2009 season, becoming an integral part of the clubhouse fabric while re-inventing himself to deal with diminished velocity.
Something to consider: Sabathia's degenerative right knee required a postseason surgical clean-up for the second consecutive season. The Yanks might gamble that Sabathia is not in a hurry to sign elsewhere, and they could potentially wait until after the New Year to ramp up negotiations.