Yankees recall Drury from Triple-A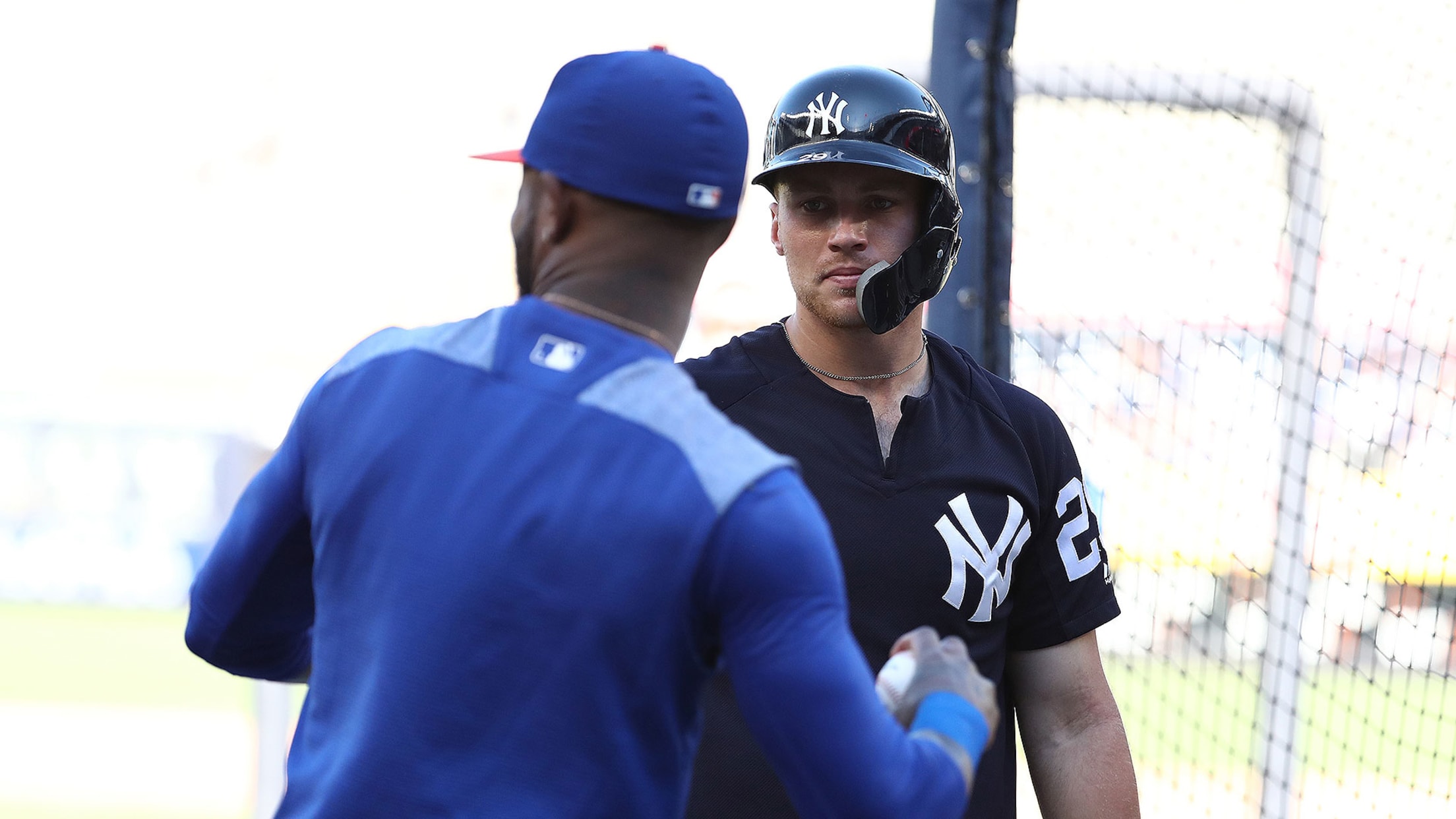 Brandon Drury of the Yankees greets Jose Reyes of the Mets before their game at Yankee Stadium on July 20, 2018. (Getty)
The Yankees recalled third baseman Brandon Drury from Triple-A Scranton/Wilkes-Barre on Friday, the club announced.Drury is hitting .178 with one home run and seven RBIs in 50 plate appearances with the Yankees this season. The Yanks have used him mostly as a utility man in his 15 games with the
The Yankees recalled third baseman Brandon Drury from Triple-A Scranton/Wilkes-Barre on Friday, the club announced.
Drury is hitting .178 with one home run and seven RBIs in 50 plate appearances with the Yankees this season. The Yanks have used him mostly as a utility man in his 15 games with the big league club. In 55 games with Scranton/Wilkes-Barre, Drury slashed .294/.403/.447 while driving in 30 runs.
Drury has been bouncing between the Majors and Triple-A this season, with the Yankees optioning him to Scranton/Wilkes-Barre most recently on July 10. In his last seven games before being sent back down, he was 3-for-22 with three RBIs and six strikeouts.
Drury's first full season in the Majors was with the D-backs in 2016. He was traded to the Yankees this past offseason for pitcher Taylor Widener. Drury had severe migraines that put him on the disabled list early in the season, and he hasn't been able to establish himself in the Yanks' lineup, battling both injuries and demotions throughout the season.