Yankees helping struggling Bronx businesses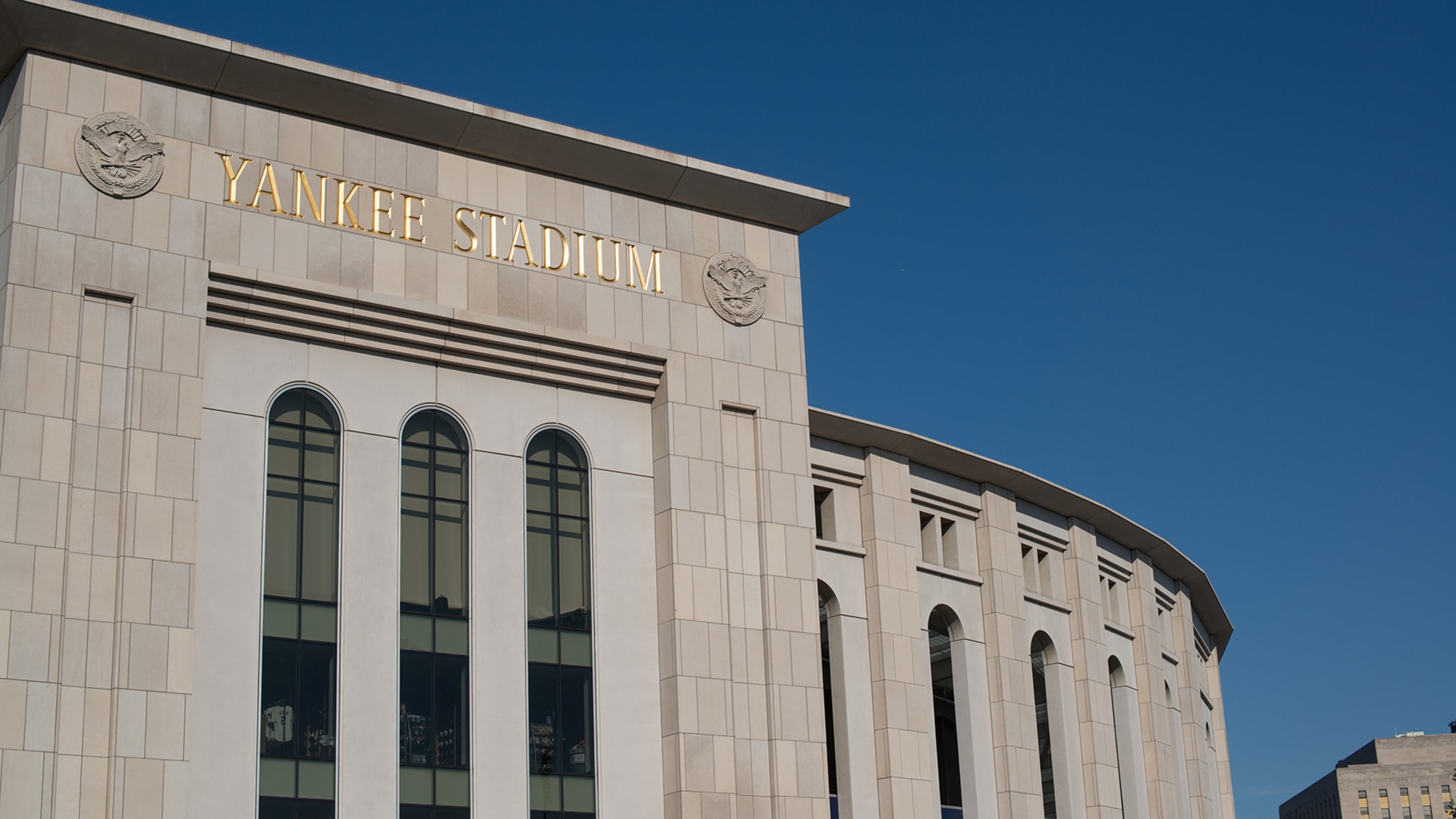 NEW YORK – Ambulances wailed through the deserted avenues of The Bronx with disturbing regularity during the early days of the COVID-19 pandemic, their sirens echoing off the shuttered entrances of barber shops, bodegas and nail salons. Lisa Sorin needed to reach the owners of those struggling businesses, and the
NEW YORK – Ambulances wailed through the deserted avenues of The Bronx with disturbing regularity during the early days of the COVID-19 pandemic, their sirens echoing off the shuttered entrances of barber shops, bodegas and nail salons. Lisa Sorin needed to reach the owners of those struggling businesses, and the Yankees stepped to the plate.
In her role as president of the Bronx Chamber of Commerce, Sorin eagerly accepted the team's offer of assistance to the community, including services, resources and pro bono legal support. Sorin estimated that the resulting programs have helped more than 1,200 small businesses to date, though they were delivered with a caveat -- the Yankees wanted to do it without receiving publicity.
• Yankees' Commitment to Community
"I really wish that they would shout this out," Sorin said. "It boggles my mind that they're doing all this so quietly. Their impact has been so huge, and people don't get it. Who would have access to one of the biggest law firms in the country? Not me, and probably not anybody else in The Bronx. We are beyond grateful to the Yankees; that gratitude is beyond words."
The Yankees offered the services of the law firm Arnold & Porter, assisting with access to support services and resources and provided personal protective equipment to assist in a safe reopening of the community. They also encouraged Univision to create a virtual town hall aimed at delivering educative information to businesses; Sorin said that her phone continues to ring as a result of that program.
Brian Smith, the Yankees' vice president of corporate and community relations, said his staff quickly recognized that the existing disparities in the borough would be exacerbated by the spread of COVID-19.
"One thing we viewed as a priority, right off the bat, was to reach out and engage our neighbors and community partners," Smith said. "The initial thing I had my staff do was break down all of our community partners and reach out to everyone, letting them know, 'Please reach out to us. We're here. We're willing and committed to work with you during these times to make a difference.'"
The alliance with the Bronx Chamber of Commerce was one of numerous causes undertaken by Smith's department, offering financial support, supplies and publicity.
The Yankees also assisted the Boys & Girls Clubs, Church Alive Community Church, Citymeals on Wheels, Food Bank for NYC, Hispanic Federation, Hostos Community College, NYC Department of Education, Salvation Army of Greater New York, Silver Shield Foundation, Small Business Emergency Grant Program, Supportive Children's Advocacy Network, USO of Metropolitan New York and the 1199SEIU Workers Union.
Tonight, along with @nyphospital and Union 1199SEIU, we honored 11 front line healthcare heroes with an incredibly special lineup. Their sacrifice to our community and this country is an inspiration to us all. From everyone here at the New York Yankees, we say "THANK YOU!" pic.twitter.com/FfHV6CsyHI

— New York Yankees (@Yankees) August 1, 2020
Until this week, many of those efforts were not identified publicly. The team continues to abide by a mantra once voiced by former principal owner George M. Steinbrenner: "If you do something good and more than two people know about it, then you didn't do it for the right reason."
Smith said that the Yankees have dedicated several million dollars of resources since the first days of the pandemic, most of which have been directed to their neighbors in The Bronx.
"That's a priority of the organization, and that starts with our ownership," Smith said. "That's true in regular times and we've ramped it up during trying times, to be a productive member of the community. You have to work hand in hand with your neighbors to make a difference."
Sorin said she believes that if the Yankees had not offered their assistance, many of the borough's small businesses would either be out of business or struggling to obtain loans. She wants the public to understand that, no matter what happens on the field this season, the Yankees have been champions of the city.
"They have been amazing -- an incredible, quiet, behind-the-scenes impact," Sorin said. "I had a conversation with Brian and said to him, 'Why aren't you yelling from the rooftops about everything you're doing?' Very humbly, he said, 'That's not what we're about.' Which is kind of cool."