Youth Sports Parades
Benihana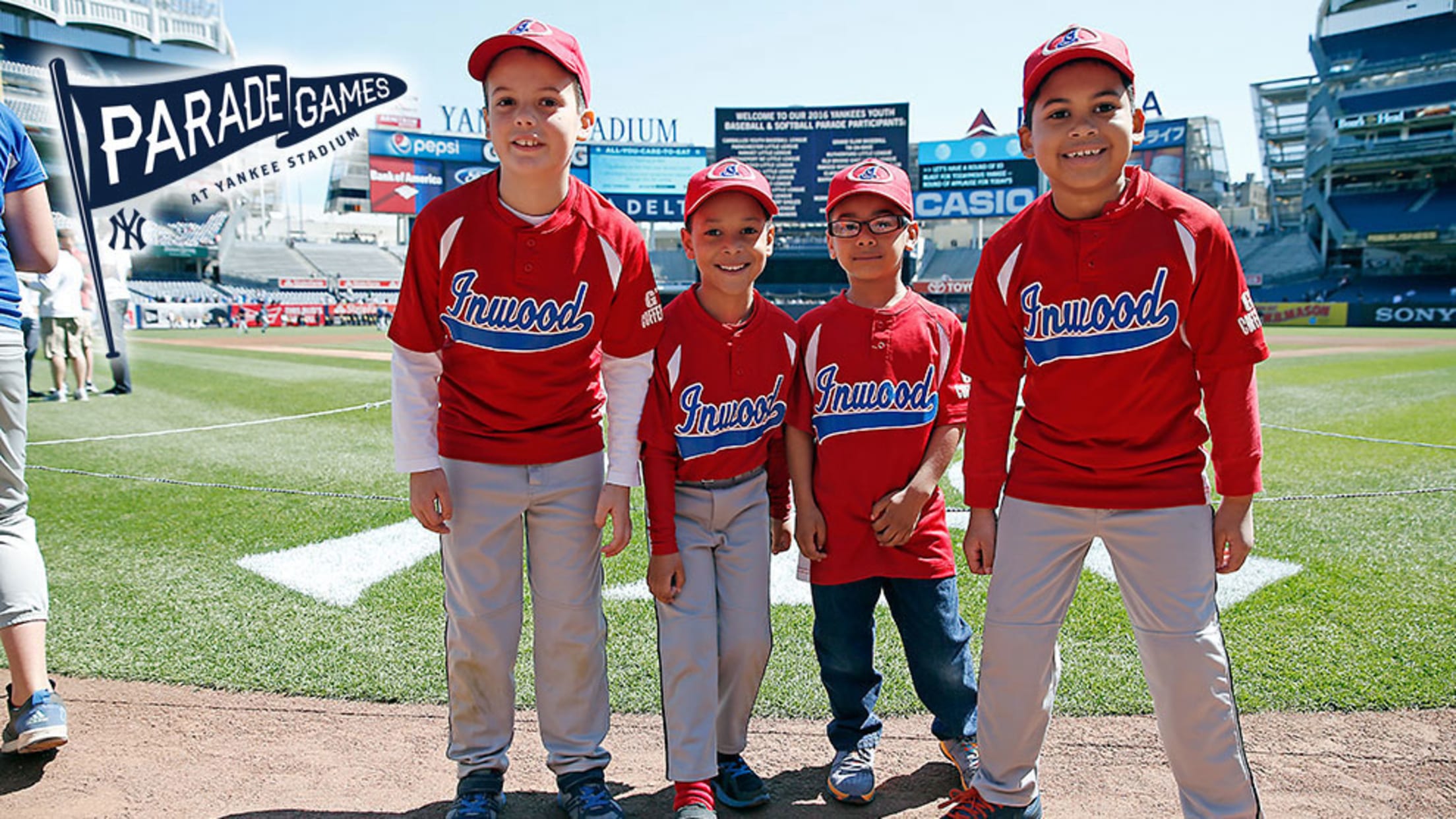 Enjoy a game at Yankee Stadium with your youth sports team and participate in a pregame parade on the warning track!
The Yankees are pleased to offer specially-priced tickets to youth sports players, coaches, friends and family for the following games!
Join fellow youth sports players for a special opportunity to parade on the warning track before the game! In addition to a great price on tickets, all Youth Parade Participants will receive a Fan Appreciation Ticket Voucher valid for two (2) tickets to select New York Yankees 2020 regular season home games.
Please note that the parade is for players and coaches only. All other parents, siblings, friends and family are encouraged to watch the celebration from their seats.
Players must wear team-issued uniforms or jerseys in order to participate in the parade.
Coaches must wear uniform jerseys and/or hats in order to participate in the parade.
Youth participants must be between the ages of 6 and 14 years old.
SPECIAL TICKET OFFER: SAVE UP TO 40 PERCENT
Tickets must be purchased in advance from the Yankees Group Sales & Service Department.
Due to limited availability, requests will be fulfilled on a first-come, first-served basis. You will be contacted with more information after your registration to participate in the parade has been confirmed.
FUNDRAISING OPPORTUNITIES
Fundraising opportunities are also available. Please contact the Yankees Group Sales & Service Department for more information.
---
There is no cost to participate in the parade. However, each parade participant must have a valid game ticket to the Yankees game scheduled to be played on the parade date, in order to participate in this exclusive opportunity.
This Event may be canceled or postponed without notice. In the event the Yankees cancel this Event due to weather-related or game-related issues, you may receive an email via yankees.com. The Yankees reserve the right, at any time, to modify, and/or revise these terms and conditions, in its sole and absolute discretion.
Time, opponent, date and team rosters and lineups, including the Yankees' roster and lineup, are subject to change.