Las hijas de Carlos Carrasco imitan a su papá lanzando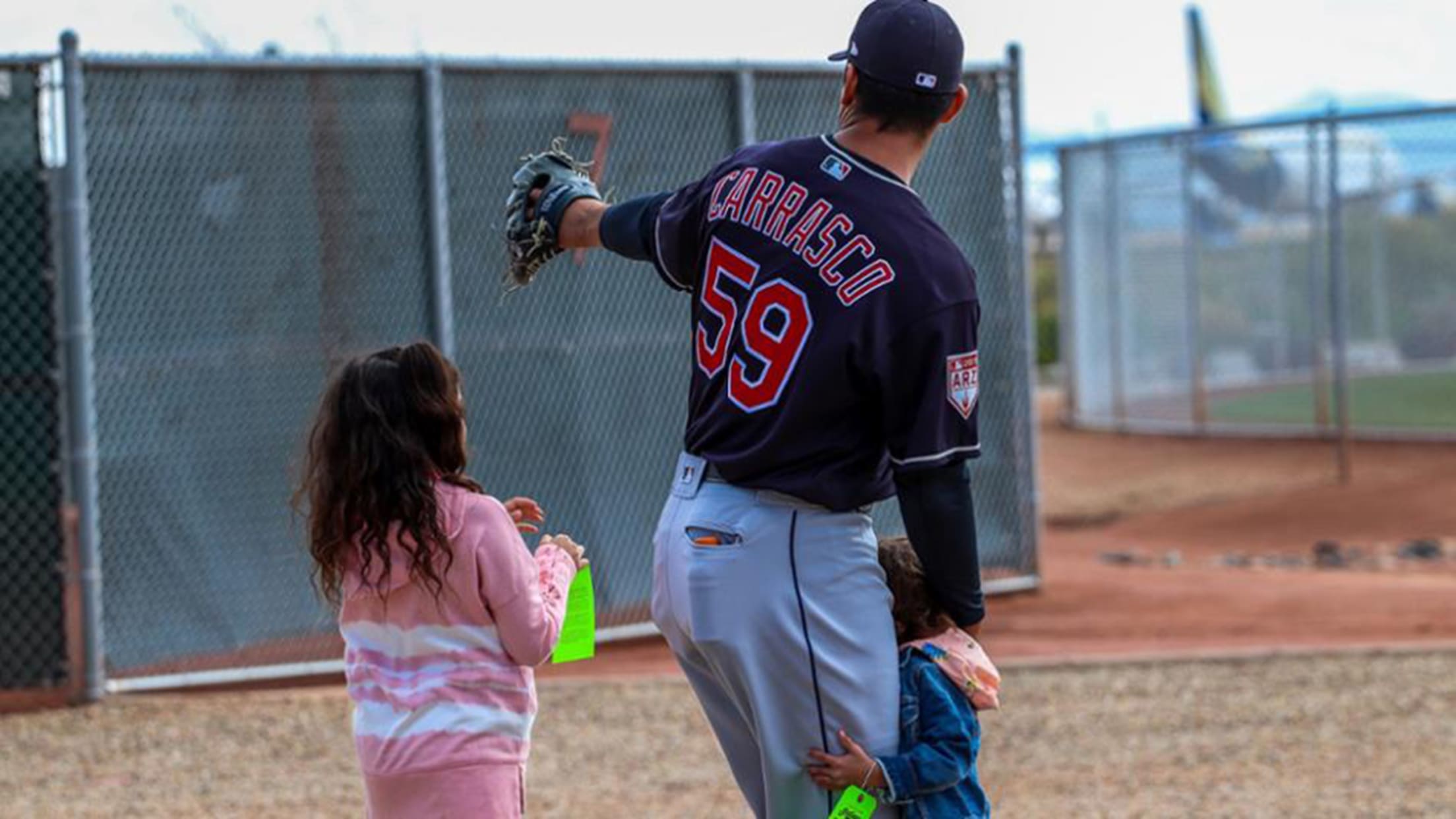 El domingo, el derecho venezolano de los Indios, Carlos Carrasco, realizó una sesión del bullpen en el campamento primaveral del club. Fue una actividad normal de esta época, nada especial, salvo por la presencia de sus hijas, Emma y Camila, que lo estaban viendo desde cerca y se pusieron a
El domingo, el derecho venezolano de los Indios, Carlos Carrasco, realizó una sesión del bullpen en el campamento primaveral del club. Fue una actividad normal de esta época, nada especial, salvo por la presencia de sus hijas, Emma y Camila, que lo estaban viendo desde cerca y se pusieron a imitar los movimientos de su papá. Un video capturado por Mandy Bell de MLB.com lo reveló todo.
Brace yourselves for the cutest thing you'll see today: Carlos Carrasco's little girls have been pitching alongside him today and I cannot handle it. pic.twitter.com/U7jvD1EqYC

— Mandy Bell (@MandyBell02) February 17, 2019
Nada mal para dos niñas, de tres (Emma) y siete (Camila) años. Es, definitivamente, una de las cosas más bonitas que hemos visto hasta ahora los entrenamientos de primavera.
A few shots of @Cookie_Carrasco and his daughters from today. 📷 pic.twitter.com/3DrvvoPUXd

— Mandy Bell (@MandyBell02) February 17, 2019
¿No les parece?