CATERING
Provided exclusively for Target Field by Delaware North Sportservice
Target Field might be best known for the action on the diamond, but it's fast gaining an exciting and renowned culinary reputation.
With recognized global leader Delaware North Sportservice and Executive Chef Kurt Chenier providing inspiration in the kitchen, your event will be meticulously catered to, with refreshing fare and surprising choices from course to course, from start to finish. Beyond being delectable, you'll enjoy attention to detail and flawless presentation.
Rest assured the dining aspect of your event will be tasteful in every way.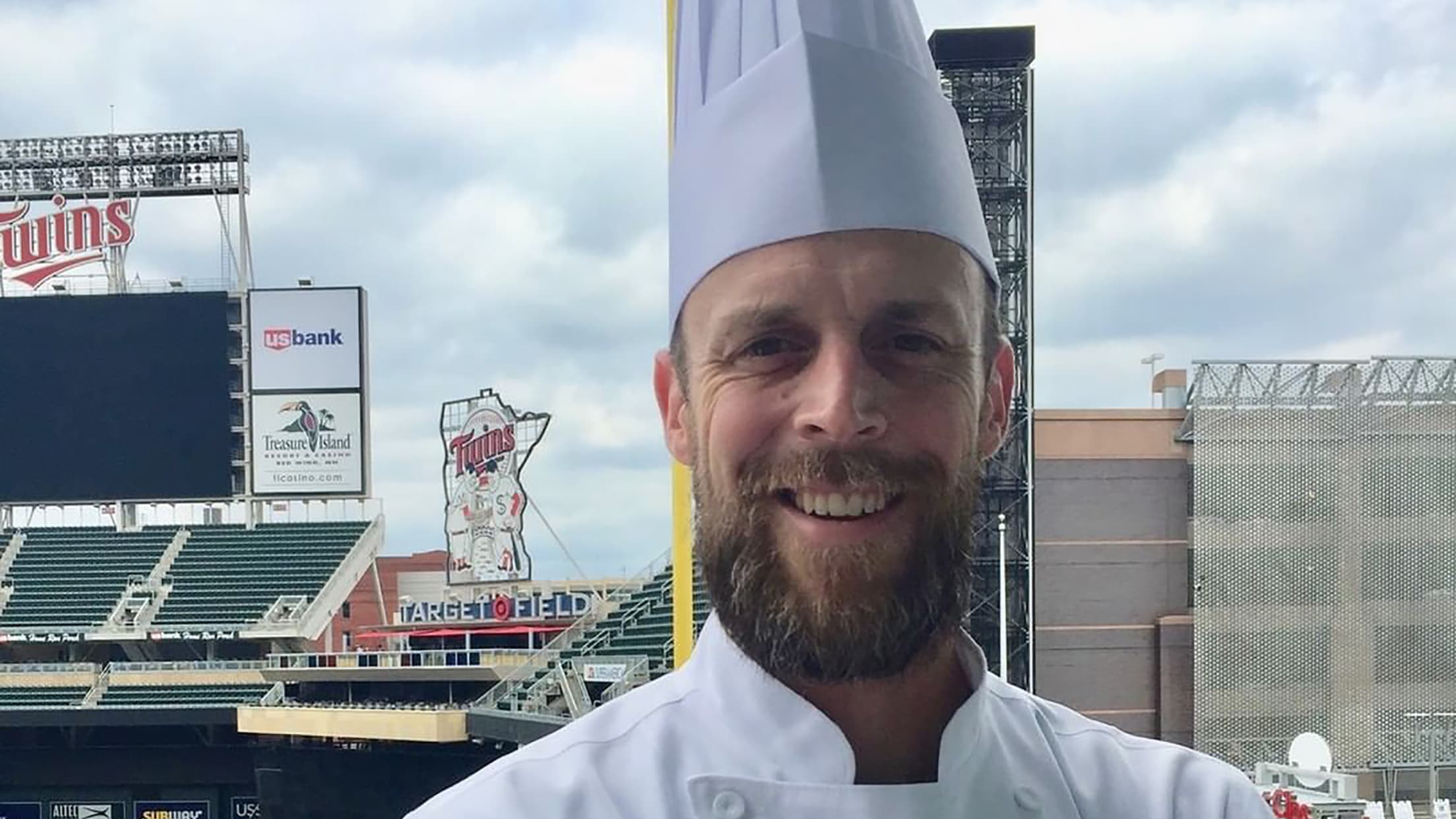 Chef Kurt began his career with Delaware North in 2003 at Soldier Field in Chicago. He started as an hourly purchasing manager and assisted the Executive Chef. In the span of three years he helped open the stadium, was promoted to Sous Chef, attended Kendall College for Culinary Arts and was promoted to Executive Sous Chef. In 2006, Kurt decided to pursue a business venture. He spent two years building his own restaurant business before eventually selling his shares to his business partner.
In 2009, Kurt agreed to rejoin Chef Pastor, after the two had teamed up previously in Chicago, and undertake the challenge of opening Target Field. He relocated his family and moved to the Twin Cities. He has taken on many roles at Target Field including three years as Suites Chef, two years as Legends Club Chef and in July of 2014 was promoted to Executive Chef.
In addition to the many roles at Target Field, Kurt has traveled to the CIA in Napa Valley both in 2011 and 2013 and earned certifications from the ACF and CIA. He also cooked for the ownership groups at the 2013 NLCS and World Series in St. Louis as well as Super Bowl XLVIII in New York at MetLife Stadium. His most recent travels took him to San Dieg for the 2016 All-Star Game.
Chef Kurt plans to continue to set the standards for ballpark dining, both in premium areas and in concessions. He makes huge efforts to work with local partners, sponsors and suppliers to uphold the status of Target Field as the best ballpark in America.Call to Action and Volunteer Events
Awards & Recognition
2010 host to Major League Baseball owner's dinner
2010 "Best of the Cities" - Target Field culinary team
2010 "Food and Beverage Excellence" - Delaware North Sportservice
2010 Peta Vegetarian-Friendly Ballpark Award
Retail
Delaware North Sportservice is also the retail provider for Target Field and the Minnesota Twins.
To purchase customized Minnesota Twins jerseys for your upcoming event, please contact
A retail catalogue has been created below and can be added to your catering order for your upcoming event.