CORPORATE EVENTS AT TARGET FIELD
Mix Business with Baseball
Blissfully intertwining the beautiful game of baseball while providing a unique setting for an unforgettable experience.
Target Field is a versatile and flexible venue to adapt to the needs and demands of both, professional and social corporate meetings and events. Explore the options below!
Catering and Retail at Target Field is provided exclusively through Delaware North Sportservice.
Corporate Meetings
Target Field was designed with meetings in mind!
Whether it is a kickoff meeting, a business update, a companywide annual meeting and more! With a variety of venues that can accommodate groups of all sizes for your next meeting, Target Field can meet and exceed expectations. While also providing a unique and exciting venue for planners and attendees alike.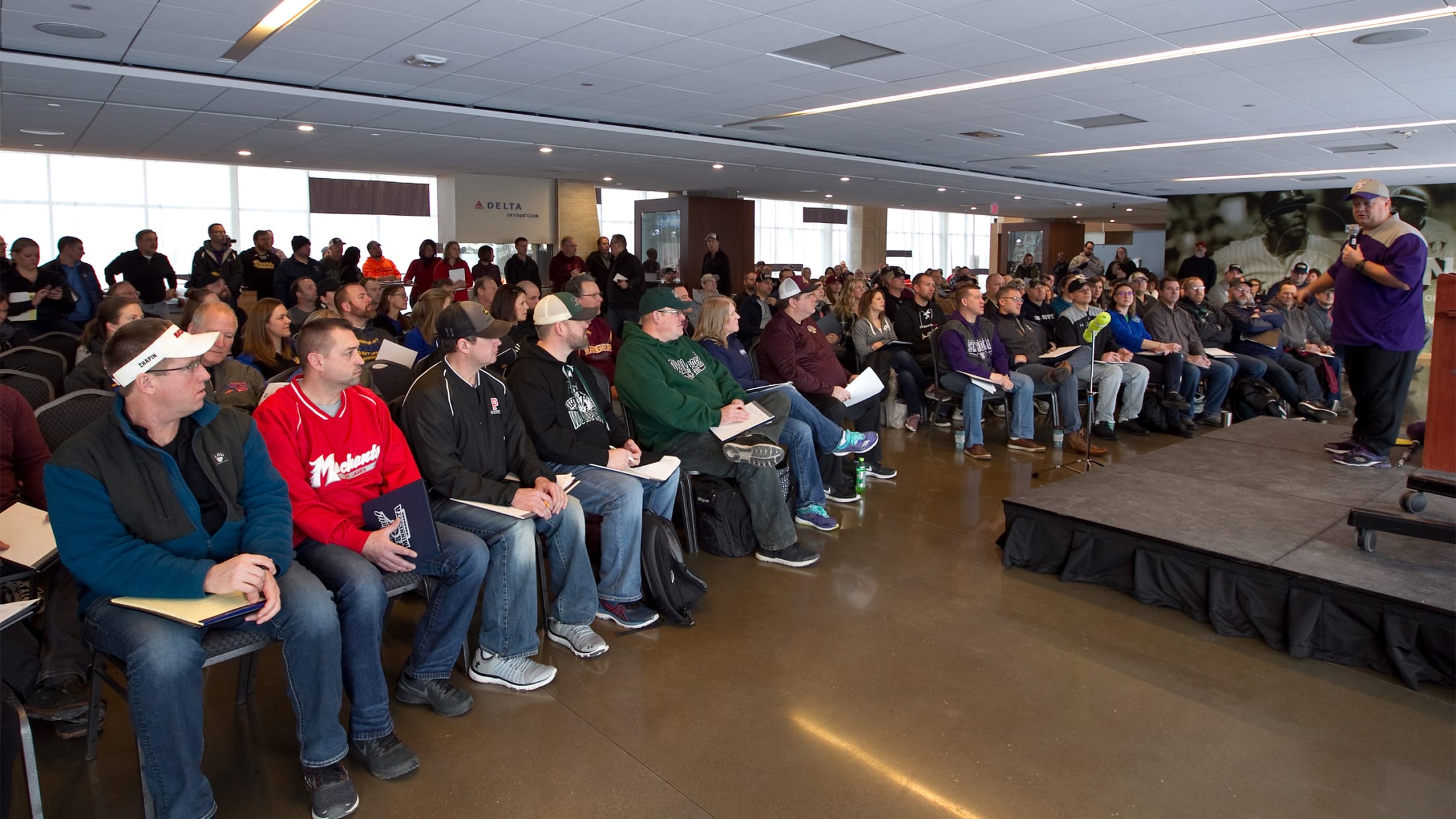 Tradeshows
The Delta SKY360 Club is the place to be when it comes to Tradeshows at Target Field!
With 15,000+ useable square feet spanning from First Base to Third Base and overlooking the Minneapolis Skyline, the Club provides an exceptional experience to exhibitors and attendees.
Built with Tradeshows in mind, the Delta Sky360 Club has easy access to enhanced power and ethernet needs to accommodate Vendors and ensure a successful showing. The Target Field loading dock located directly below has four dock slips and an oversized freight elevator that opens directly into the club for easy access on stressful load -in and out days.
Centrally located within Target Field, additional venues are easily accessible for breakouts, seminars, storage and more!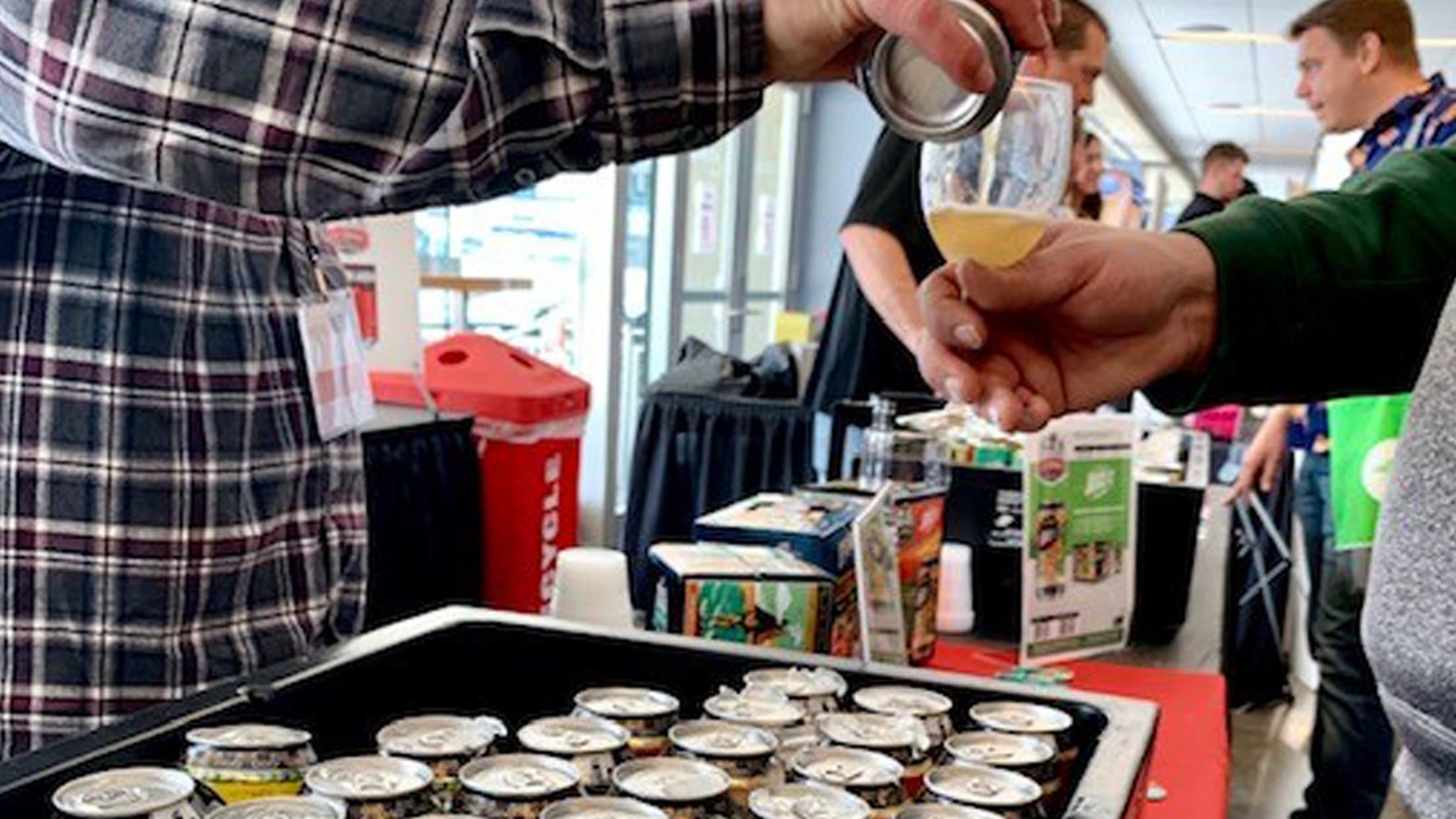 Conferences & Conventions
With a multitude of venues, ranging in size, shape and ability. Target Field can handle small- and large-scale conferences and conventions.
From a Plenary session in the seating bowl with the videoboards as presentation screens, to 1:1 pitch and private meetings in Target Field's many suites, breakout sessions in venues throughout, vendors exhibiting on the main concourse, drinks on the warning track and more. Target Field can adapt and manipulate itself to meet the needs of your next conference or convention.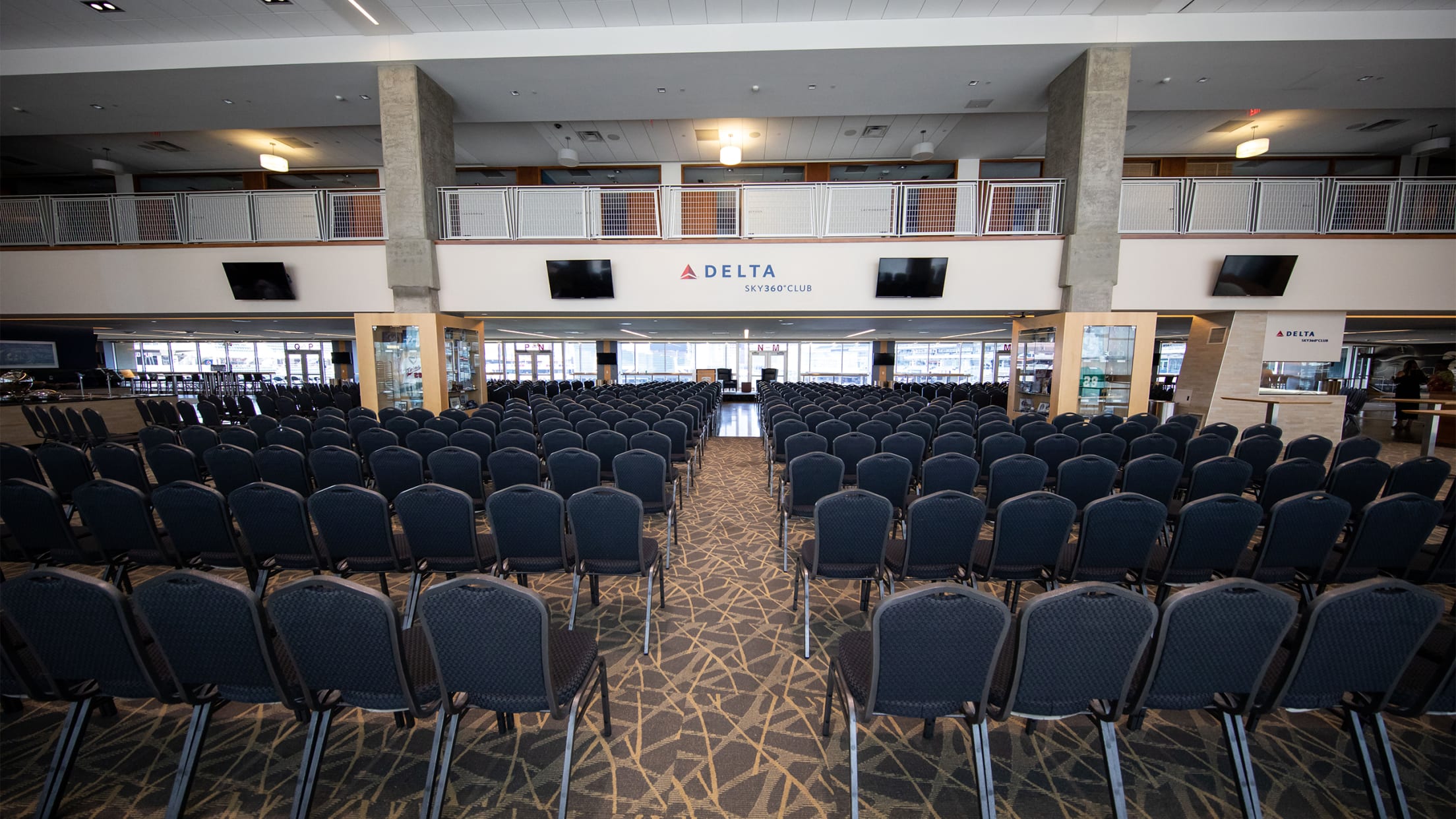 Holiday Parties
Celebrating the joyous and festive season at Target Field!
Whether you host a formal dinner, comedy program, a casino night, a social reception, or somewhere in between. Target Field has a venue for you! With expectational food and beverage offerings, as well as a unique and unconventional venue – your attendees will be sure to have a great time.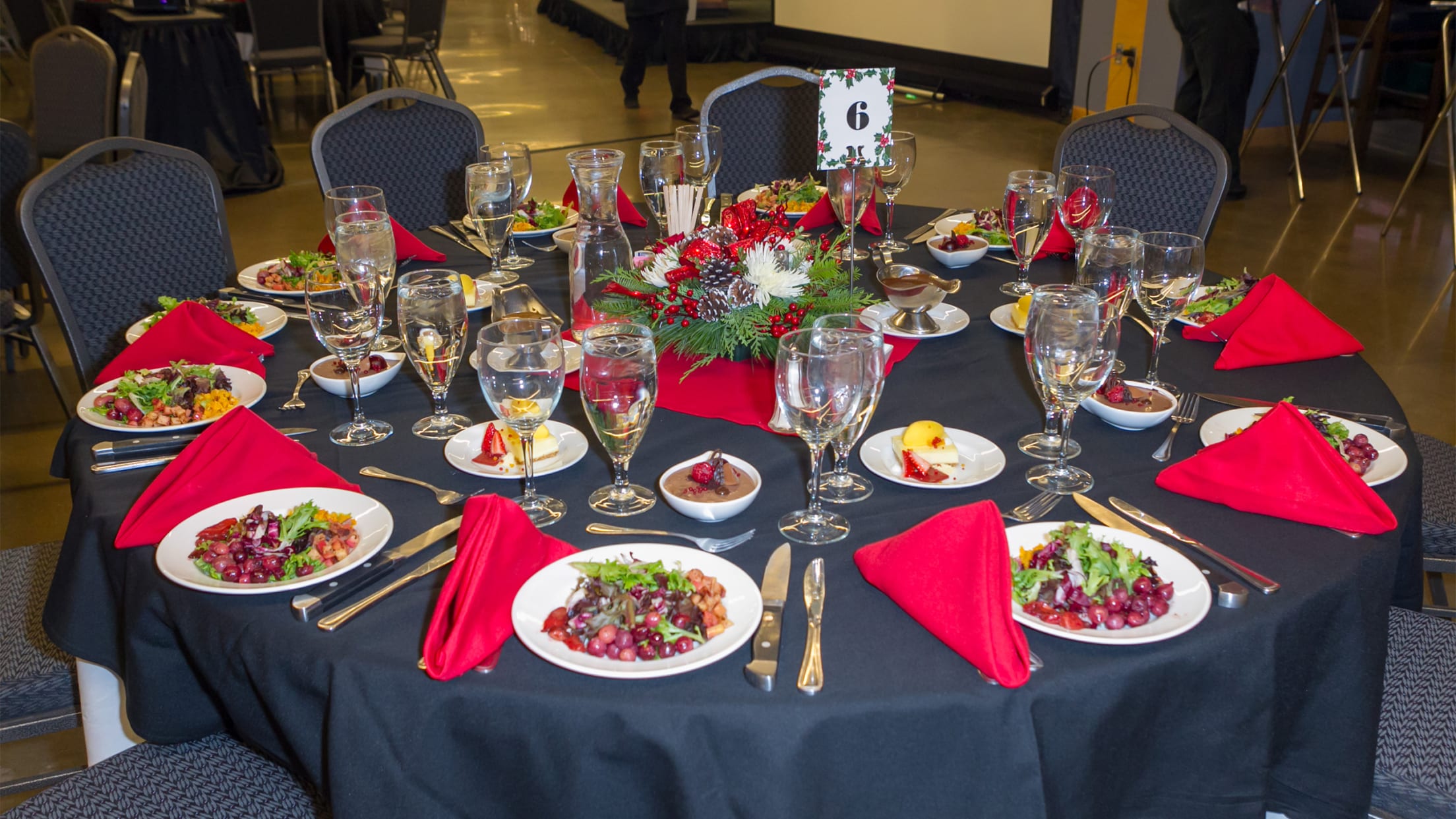 Receptions & Celebrations
Retirement parties, awards banquets, appreciation luncheons, team building and more!
Venues designed with mixing and mingling in mind, celebrate or just get together and have a good time with your coworkers at Target Field.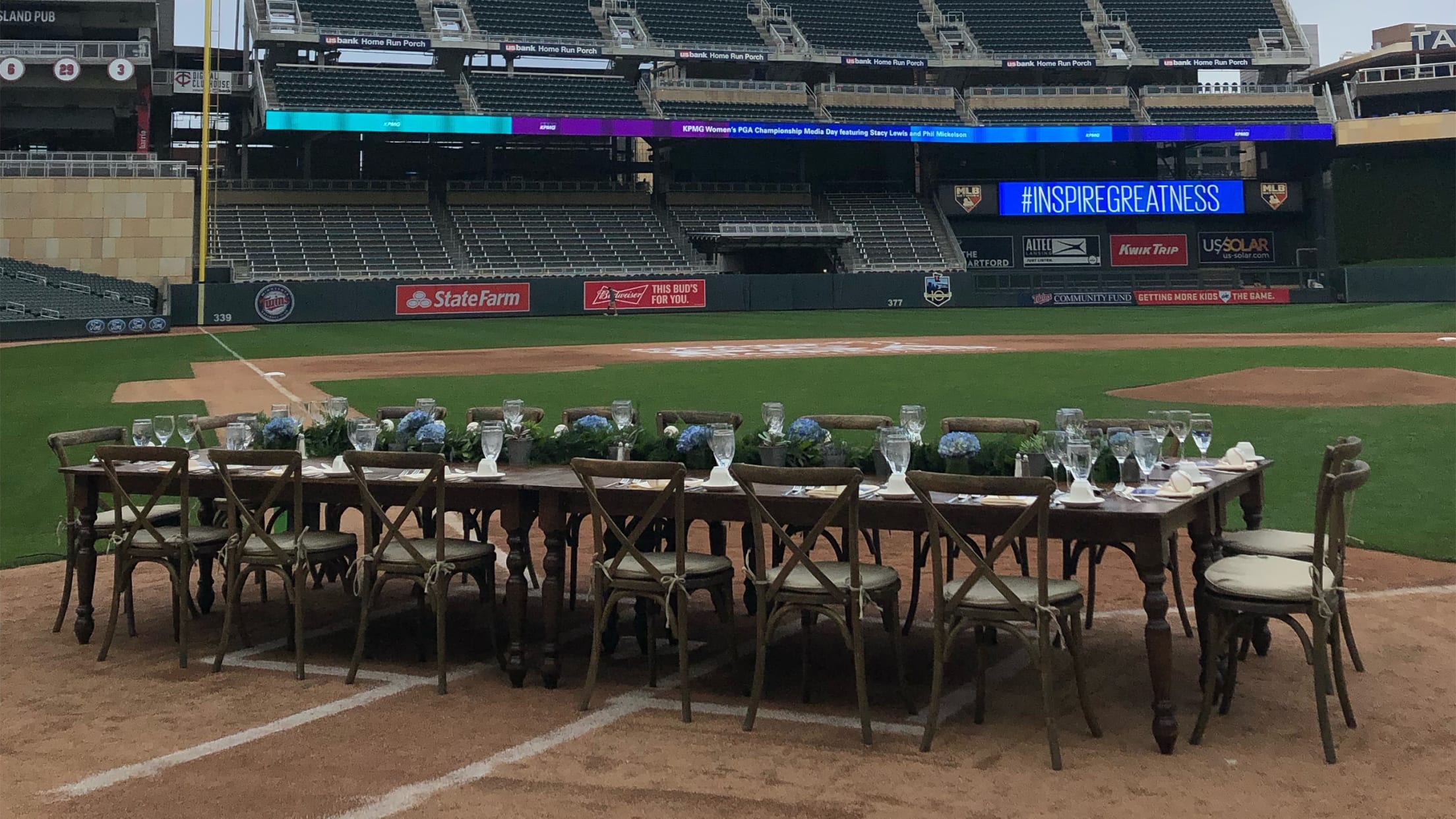 Gameday Group Events
For Gameday Corporate Event inquires, please refer to the Minnesota Twins Group Sales Department.