Named for the Bloomington native and first-baseman extraordinaire Kent Hrbek, the pub packs a wallop of fun, with an atmosphere as free and easy as Hrbek himself.
Reception (Gameday): 200
Theater: 100
Banquet: 80
Venue Rental Package $2,100
Available April – October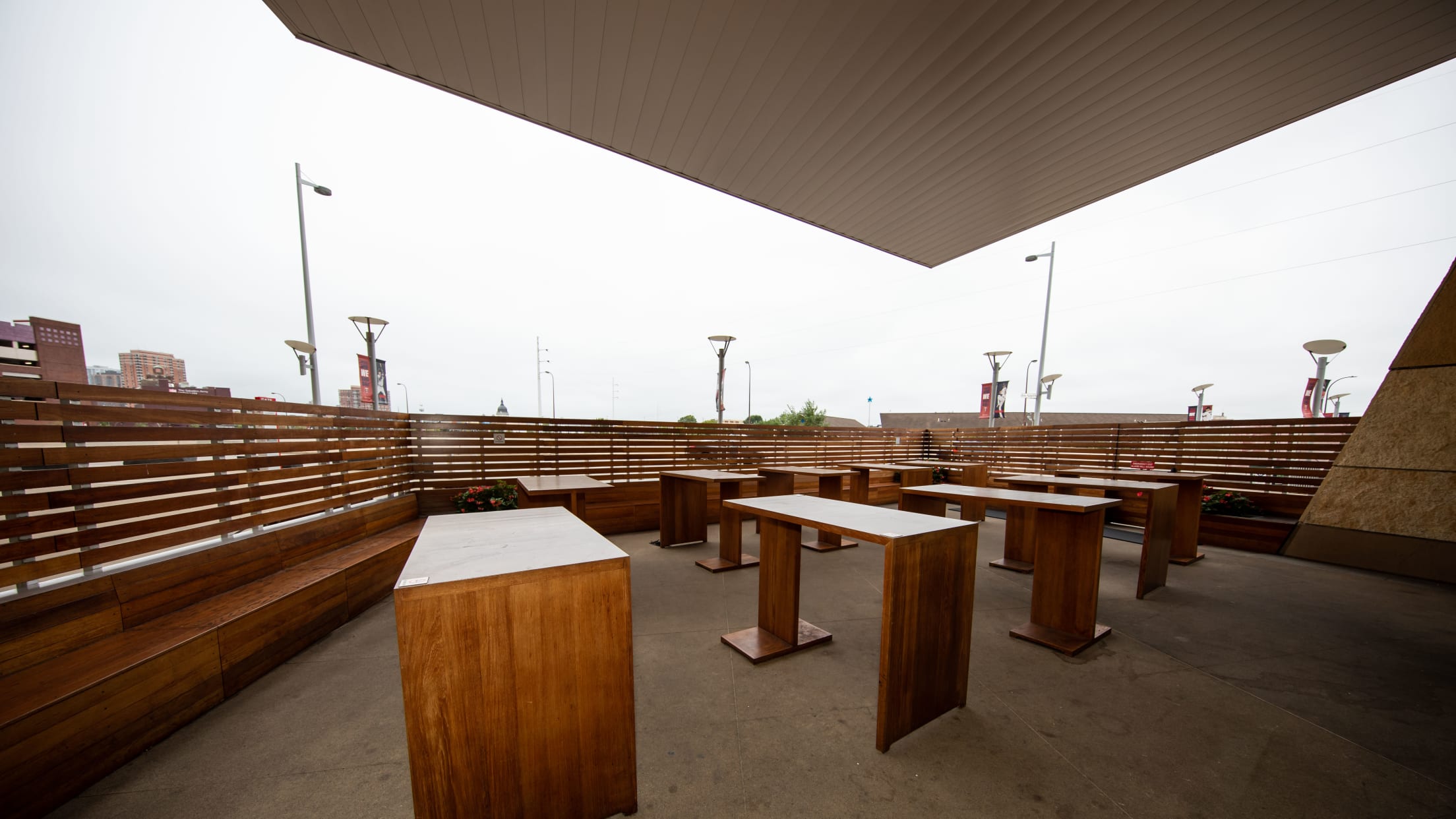 Hrbek's Pub Venue Highlights
In addition to the indoor pub, Hrbek's Pub has its own private partially covered patio.
The classic tin ceiling is covered in old-school Twins logos with Hrbek themed tables, photographs, and memorabilia throughout.
The bar itself is among the most welcoming in the city and spans the entire wall.
A customizable ticker board allows for a welcome message, thank you to sponsors, or additional branding opportunities.
Perfect for Weddings, Family Events, Walks, Festivals, and more!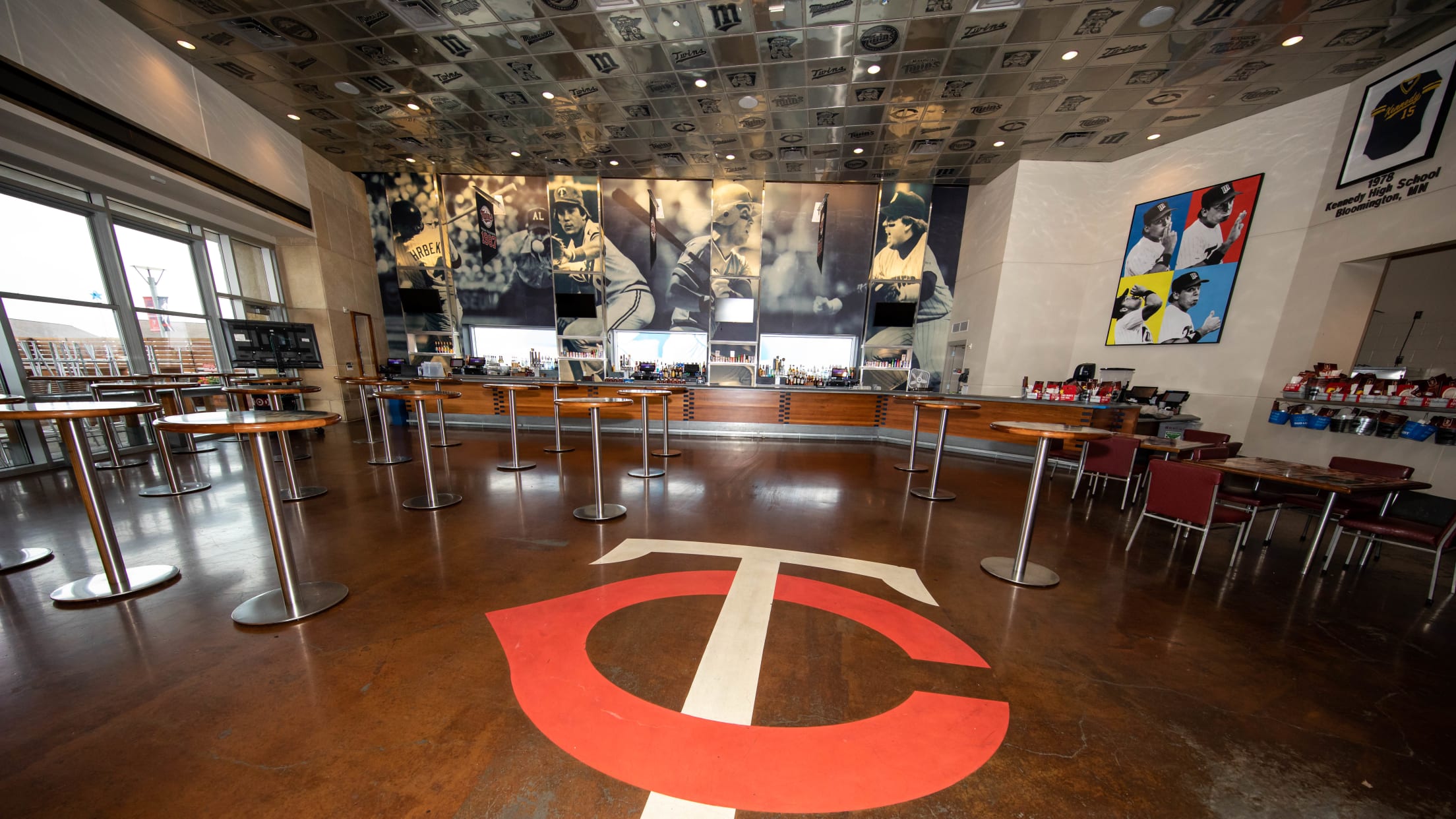 Food, Beverage & Retail at Target Field
Catering, concessions, and retail needs are exclusively provided by Delaware North Sportservice at Target Field.
With an expansive menu, an experienced Culinary Team, and a retail store on site - Delaware North Sportservice puts the finishing touches on all Events at Target Field in a spectacular fashion.
Catering Minimum for Hrbek's Pub is $2,500.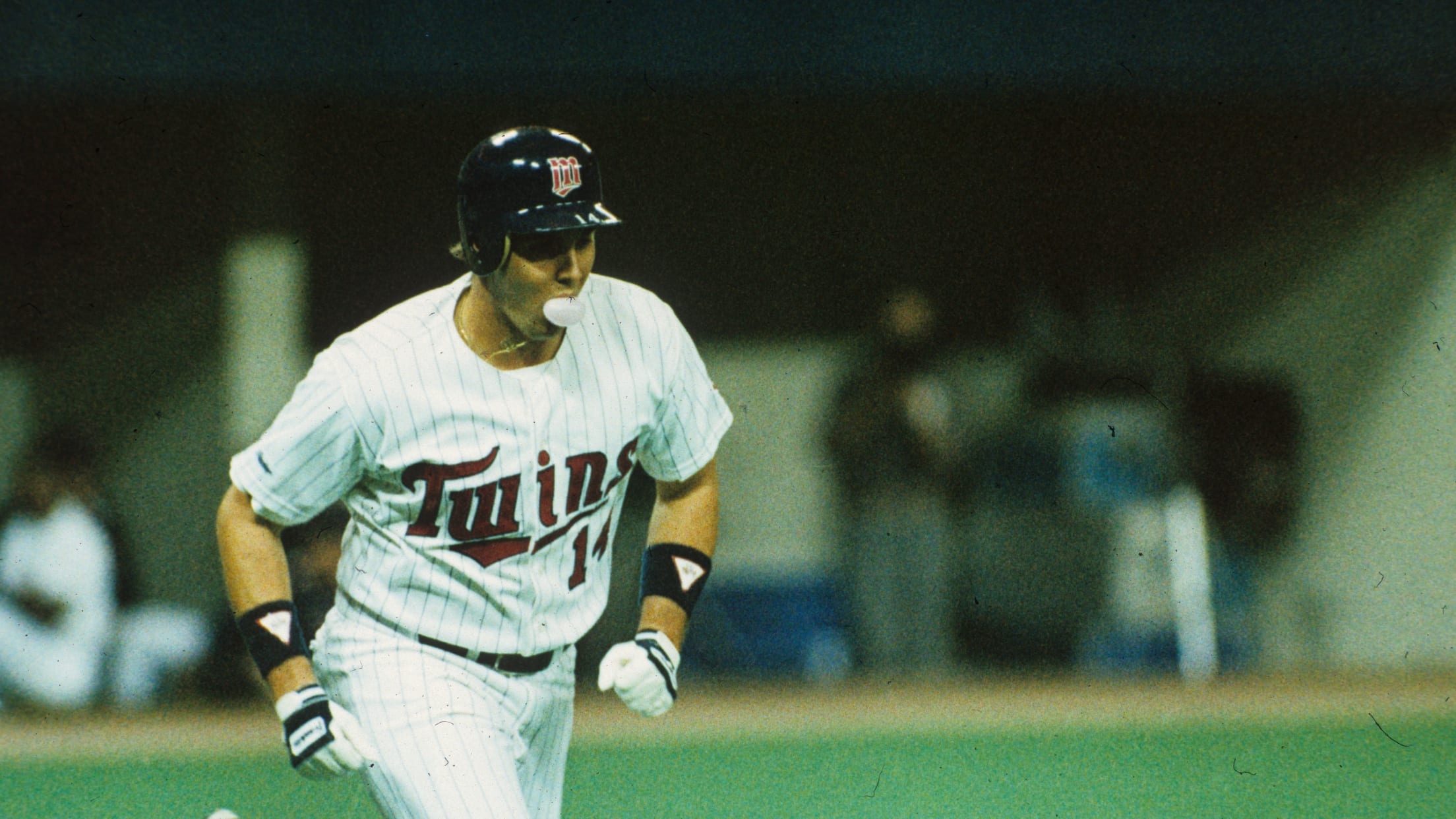 The Story Behind the Name
A fun-loving tribute to Minnesota's favorite and one of the greatest players in Twins' history. The All-Star and two-time world champion was a fixture at first base for 14 years. He'll always be the Bloomington kid who grew up to be a star for his hometown team.