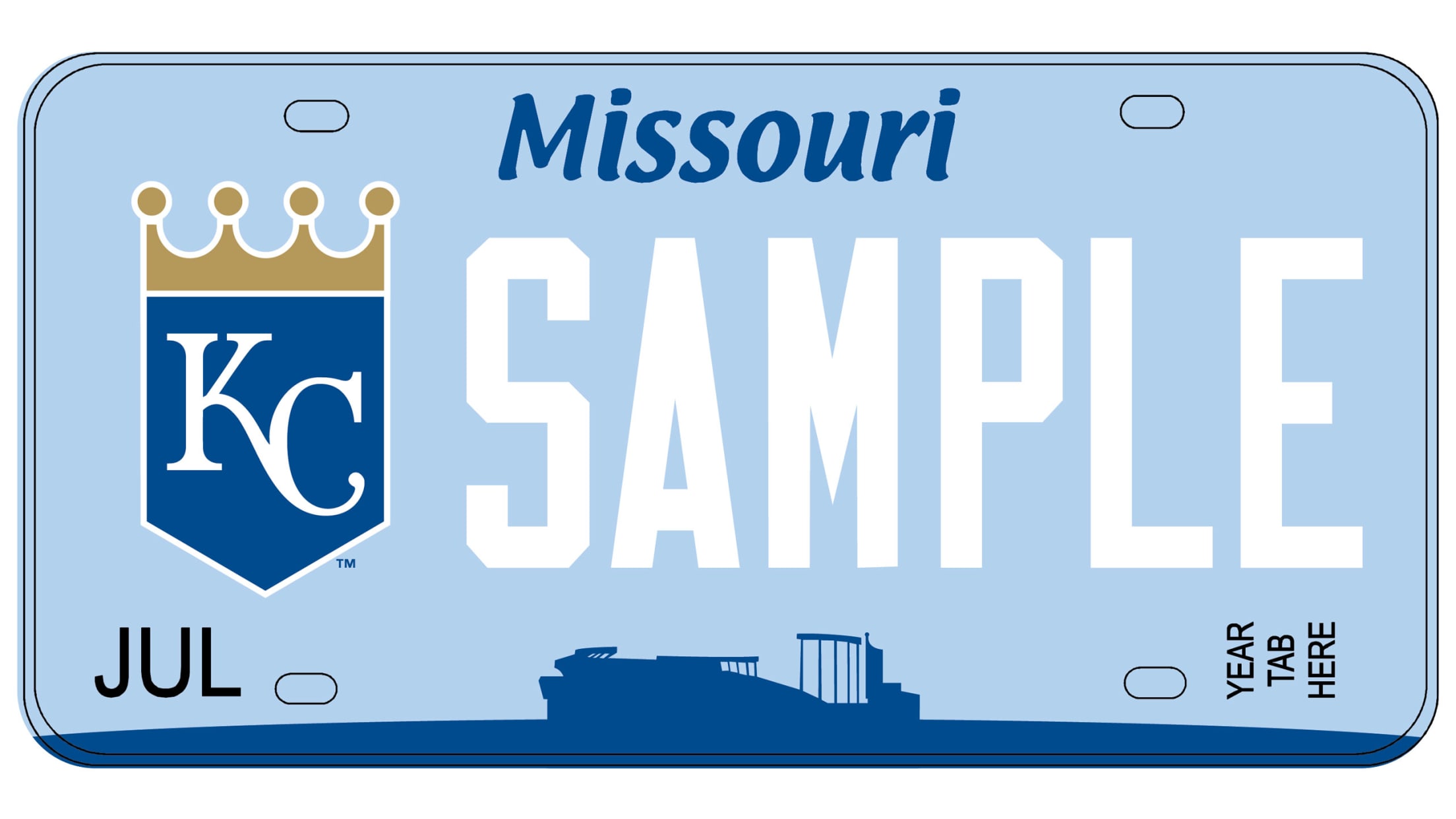 License Plate Program
Show your team spirit and support Royals Charities with a personalized license plate featuring the Kansas City Royals logo!
Kansas City Royals license plates are personalized plates that may be six (6) characters in length. If a license plate is requested which includes a space, hyphen (-), or apostrophe ('), the letters and/or numbers shall then be restricted to no more than five (5) characters, excluding the space, hyphen or apostrophe. Kansas City Royals license plates are available ONLY for registered Missouri vehicles for an annual contribution of $35 to Royals Charities.
You MUST contribute a minimum of $35 to Royals Charities using the link above to reserve your Royals license plate. You CANNOT apply for the personalized Royals plate directly through the Missouri Department of Revenue or at any other location.
To check to see if your potential license plate configuration is taken, please call the Missouri Department of Revenue at 573-751-4509 or email them at [email protected].
For Missouri residents only.
Please note: All license plate orders placed after Monday, March 17, 2021 will reflect the new design shown in the sample above.
Created in 2001, Royals Charities strives to support children, education, youth baseball and softball field renovations, and military families in and around the Kansas City area. The foundation accomplishes this mission through financial grants, and in 2022, donated more than $3 million to 111 organizations. Royals Charities has donated more than $23 million back into the community.