Royals Hall of Fame Bobblehead Gallery
Bobbleheads have a long history is baseball dating back to at least the late 1950's. The first versions were generic cherub faced "nodders" as they were sometimes called - although they did feature the uniforms and logos of specific MLB clubs. During the 1960's player specific models emerged, but still in the cartoonish body style. Bobbleheads returned to the game by storm in the late 1990's and early 2000's to become a ballpark favorite once again - this time they started to take on a much more real-world likeness with a multitude of poses and specialty designs. The Royals started their bobblehead tradition during the 2002 season and the line-up has continued to grow ever since. These bobbleheads represent the Royals full roster so far with more added each season.
2002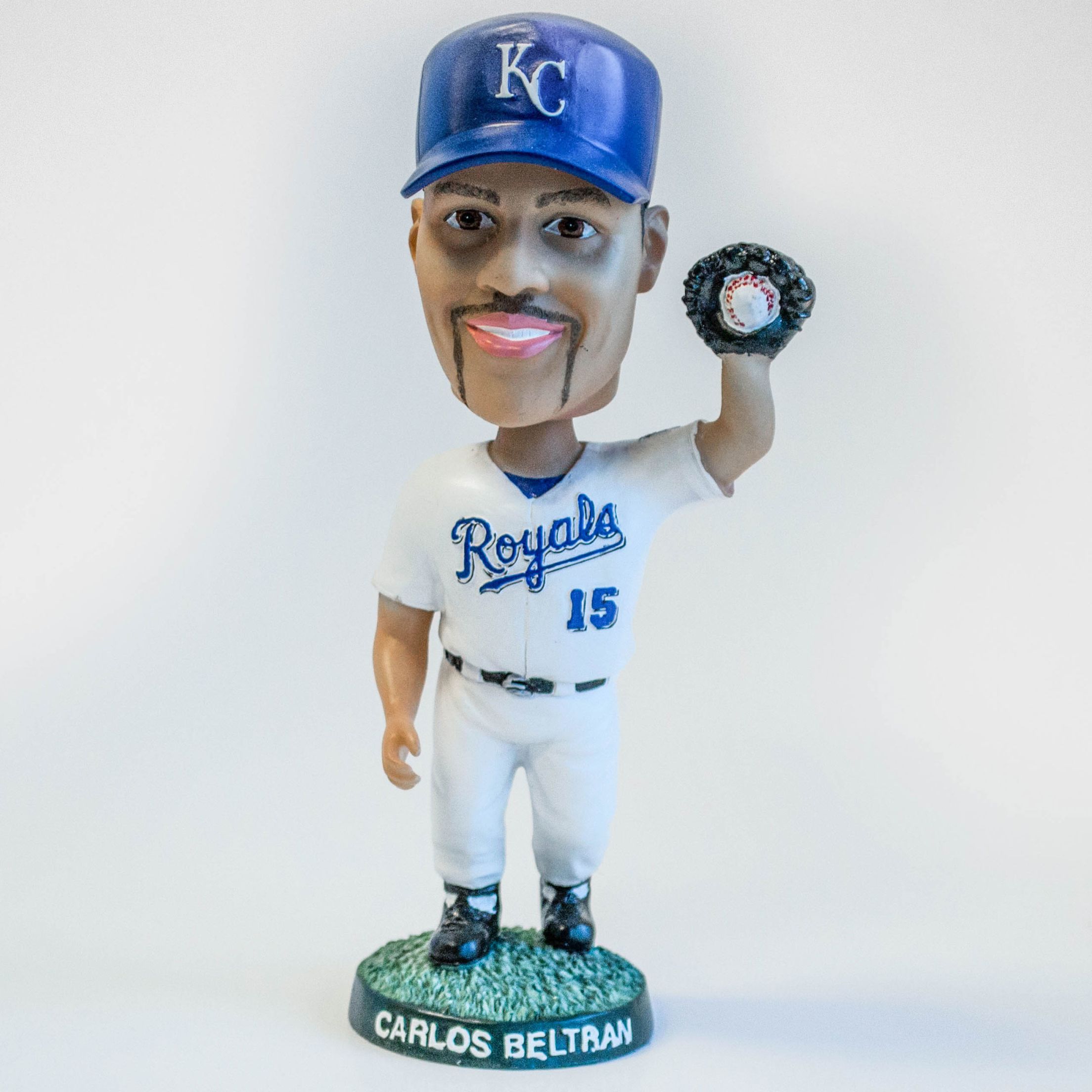 Carlos Beltran
May 11, 2002*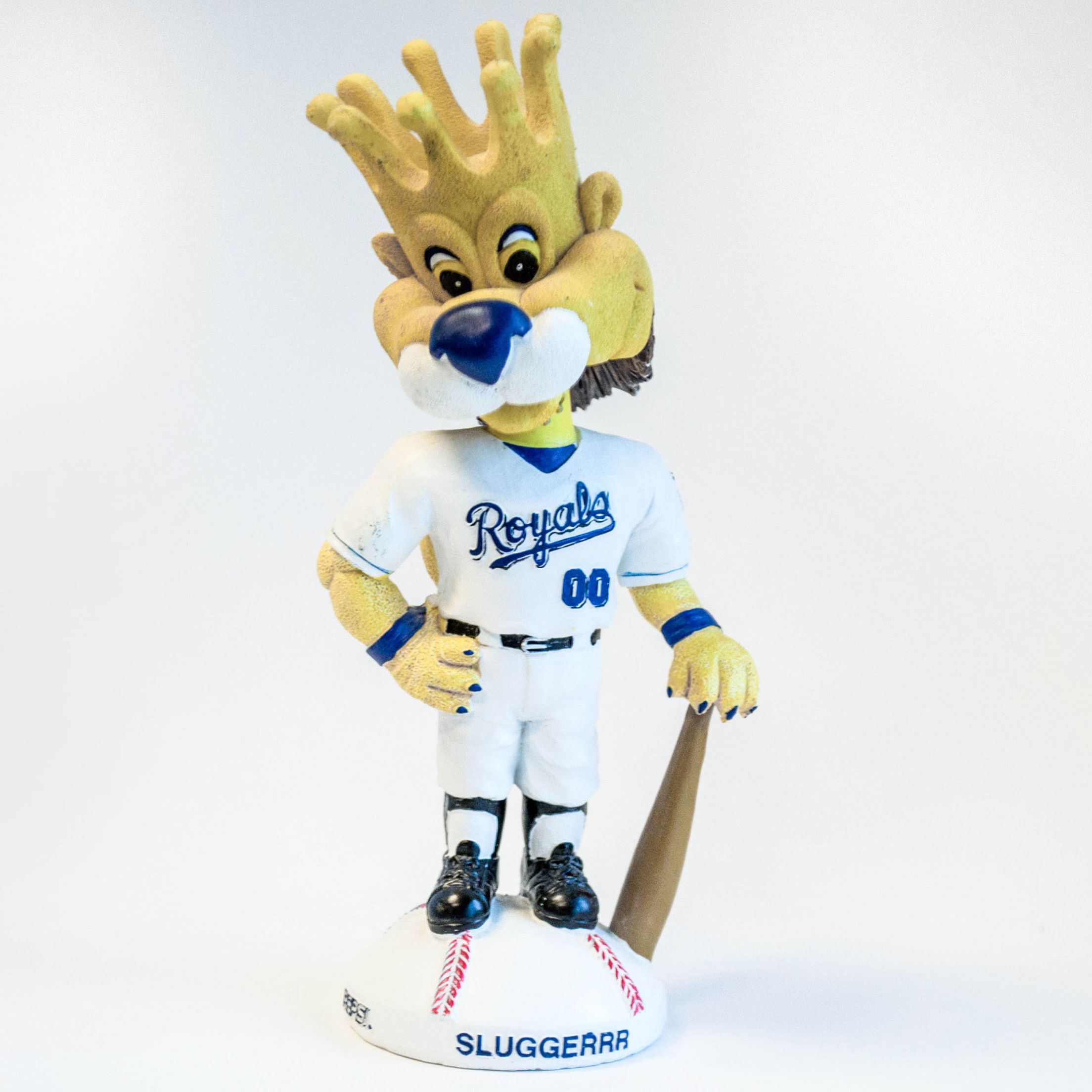 Sluggerrr
June 30, 2002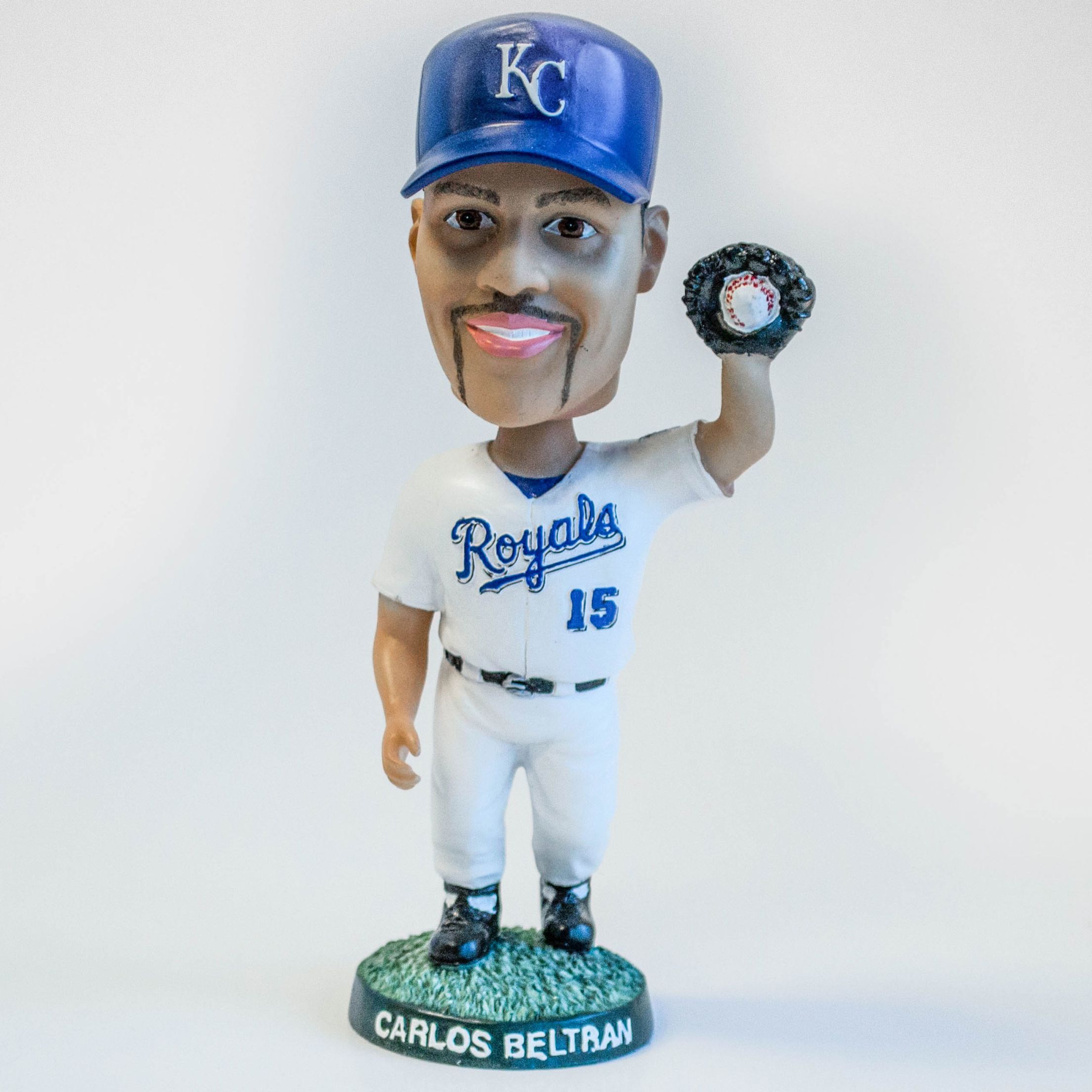 Carlos Beltran
August 11, 2002
*Game postponed due to rain and rescheduled for Sunday, August 11th.
2003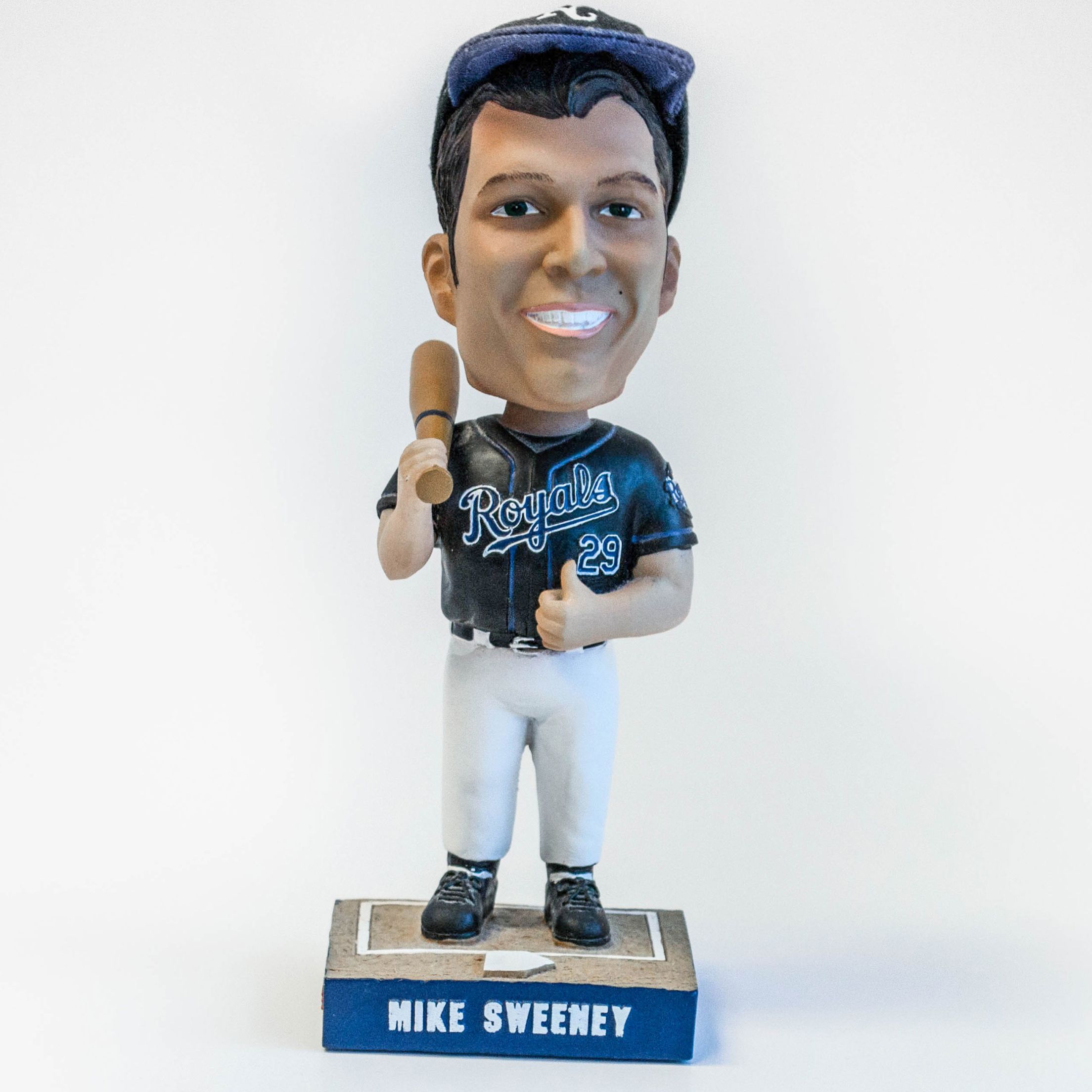 Mike Sweeney
April 5, 2003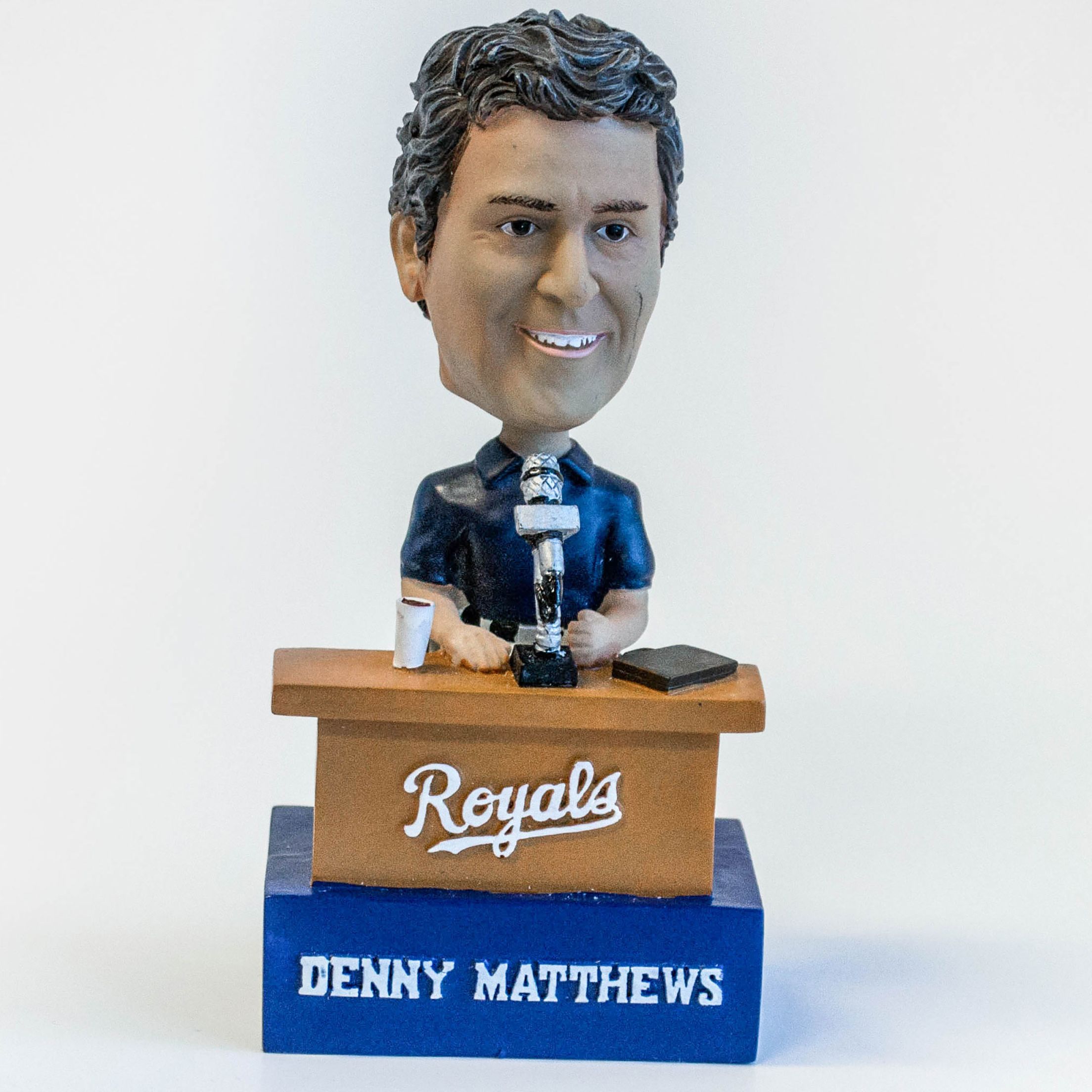 Denny Matthews
August 7, 2004
2006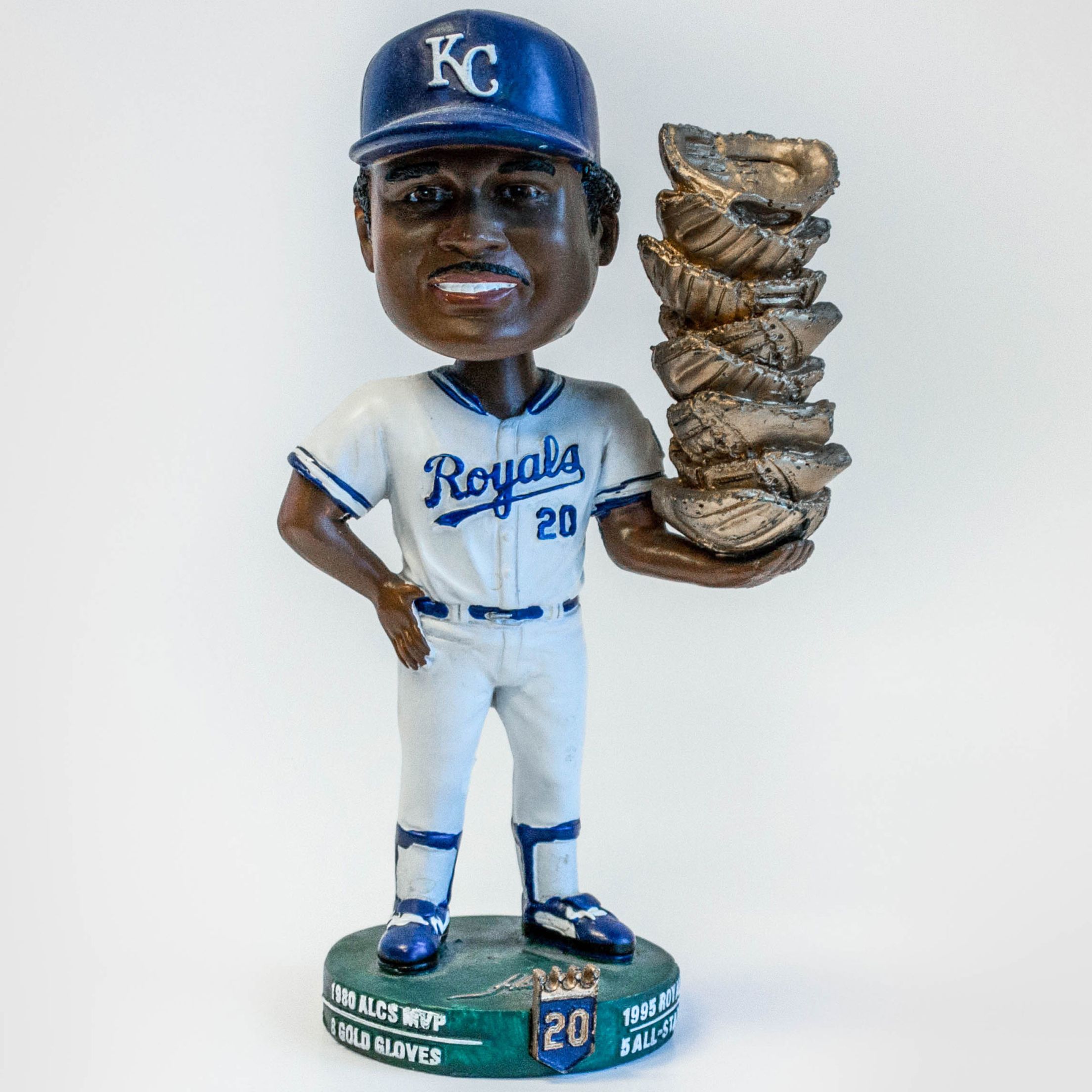 Frank White
Royals Hall of Fame Series
June 24, 2006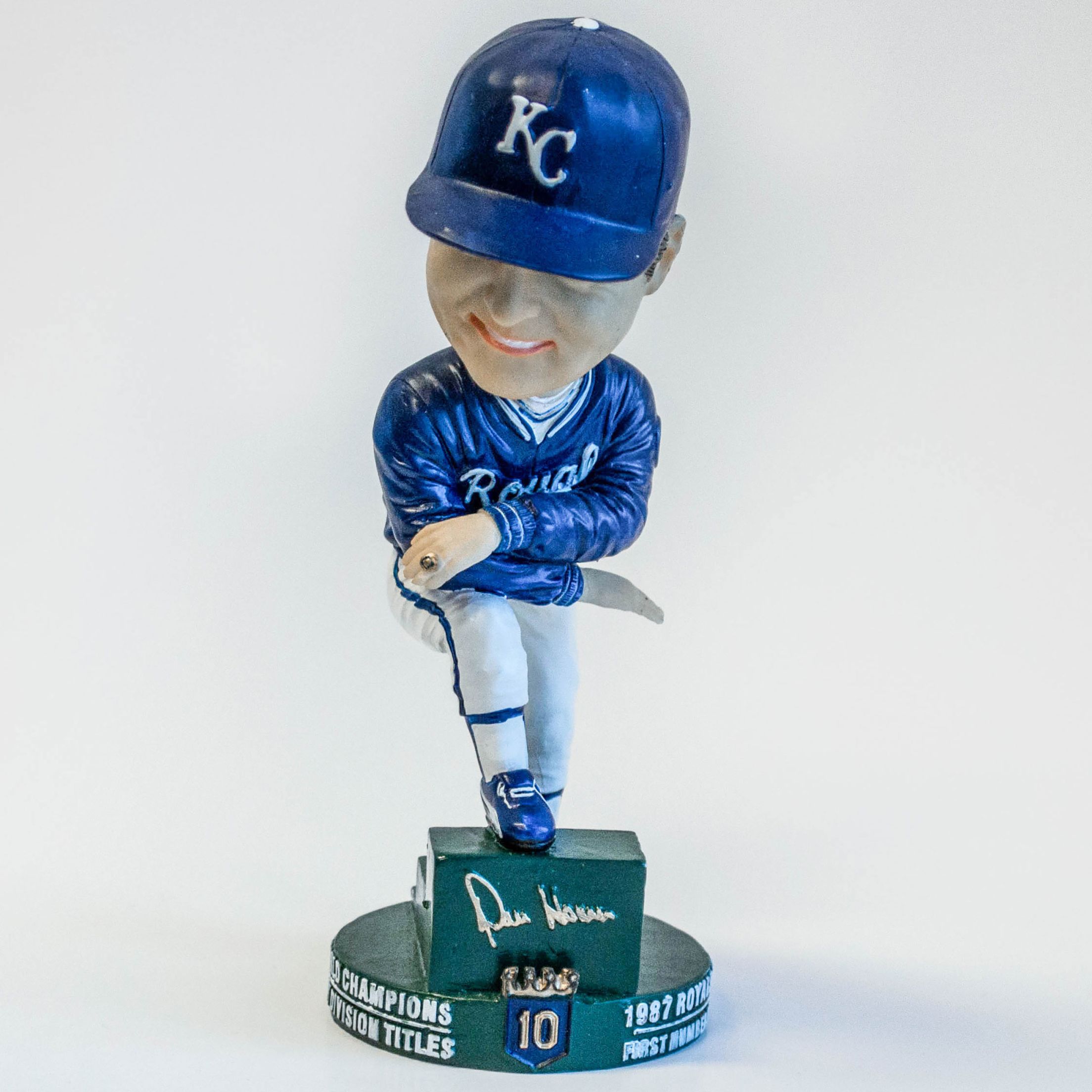 Dick Howser
Royals Hall of Fame Series
July 22, 2006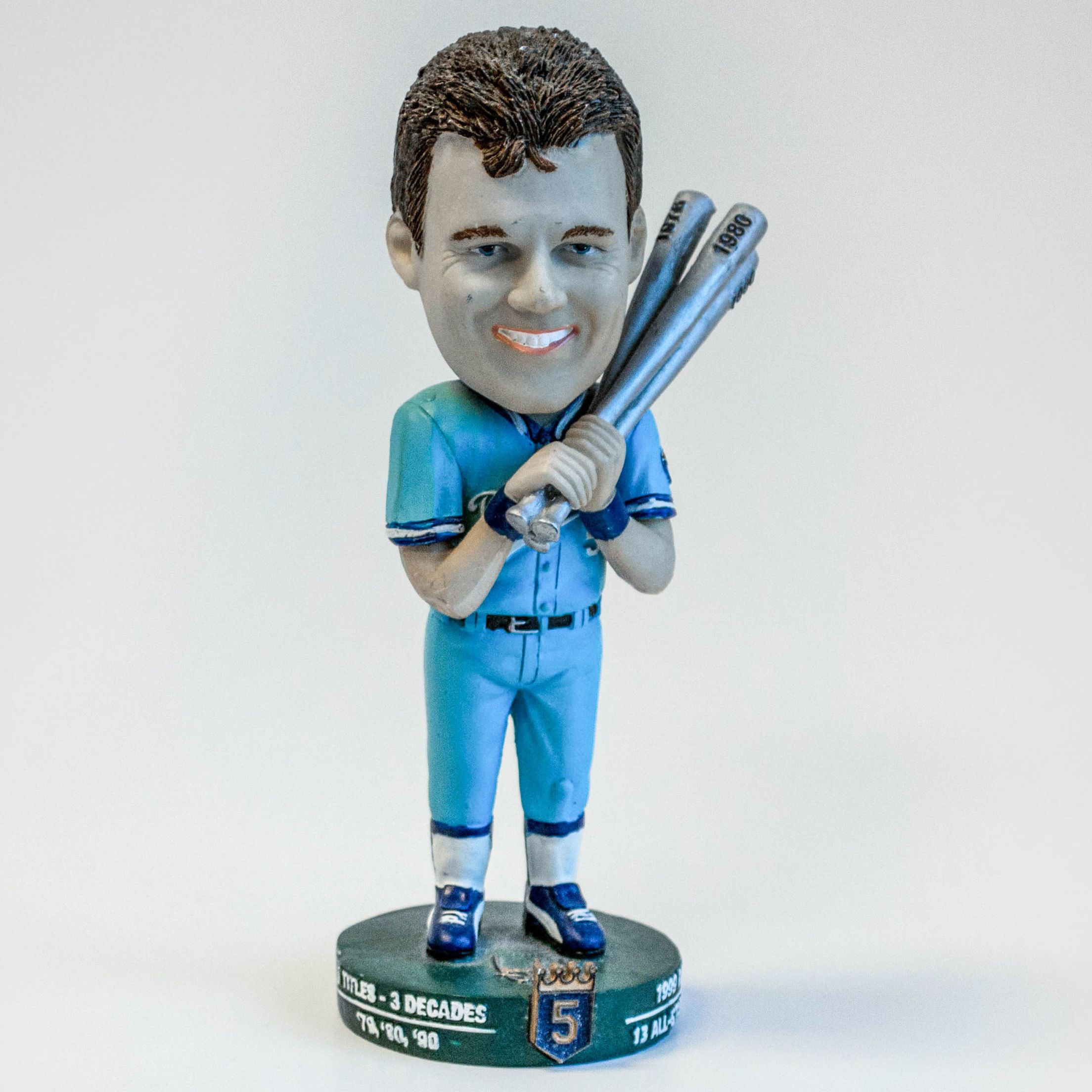 George Brett
Royals Hall of Fame Series
August 19, 2006
2007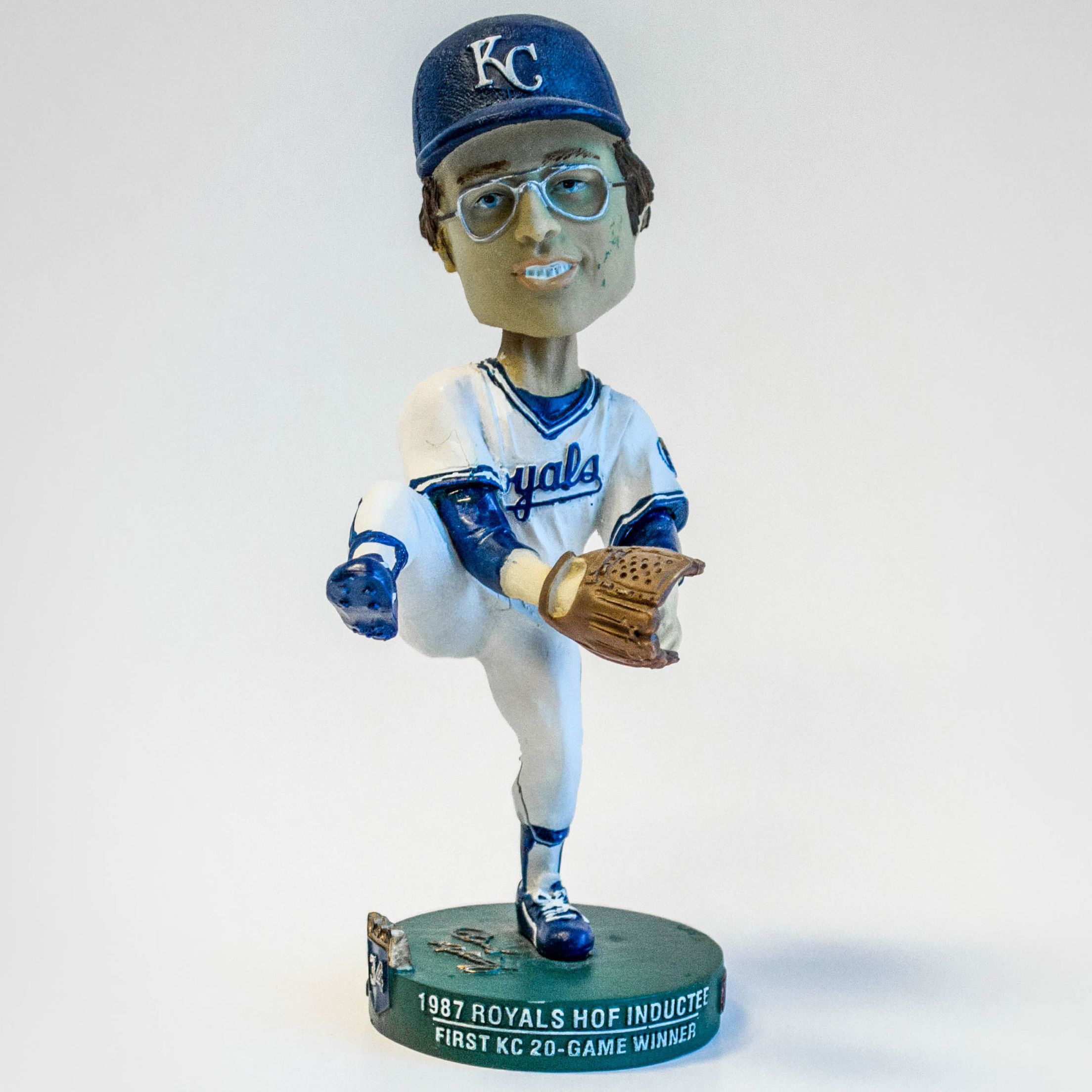 Paul Splittorff
Royals Hall of Fame Series
May 26, 2007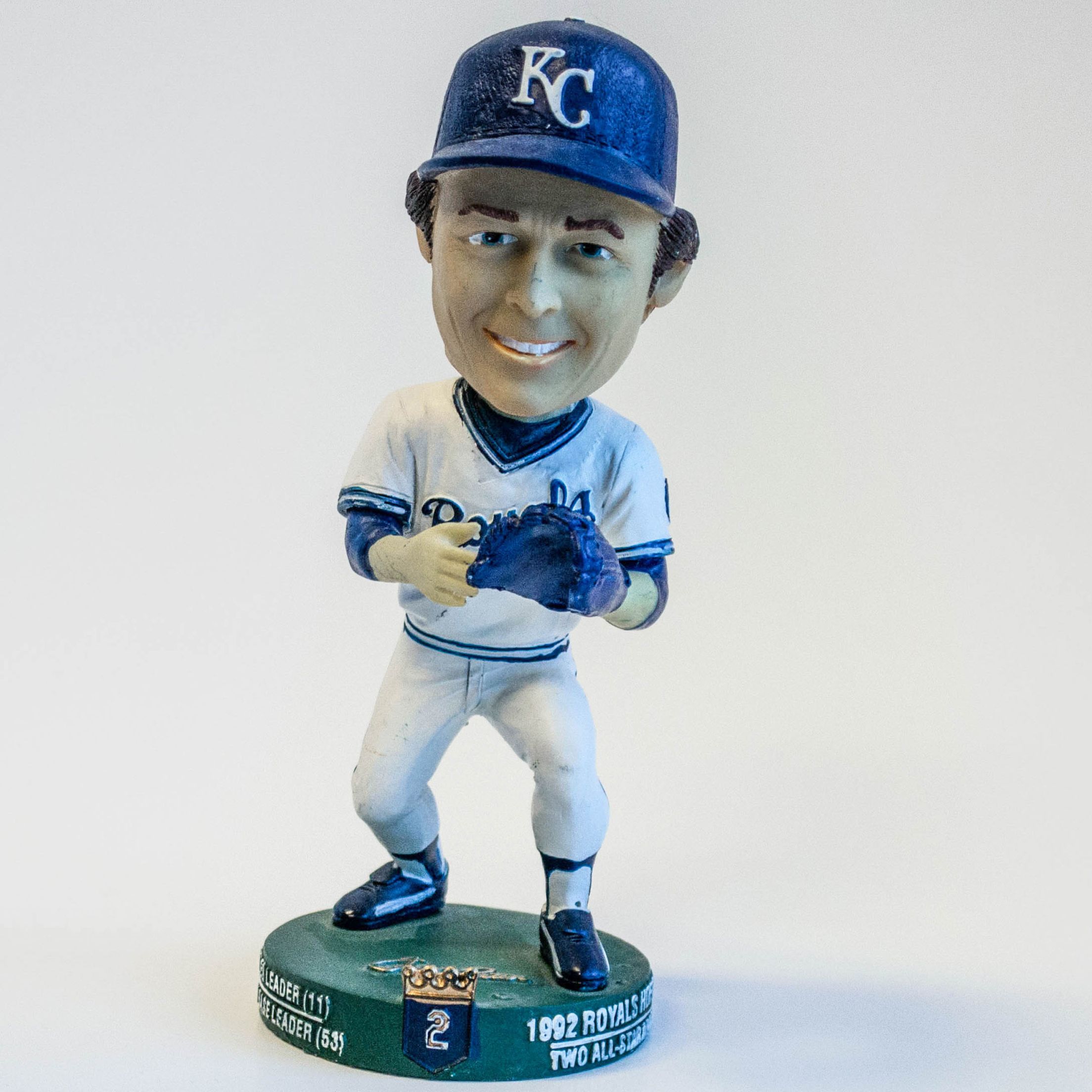 Fred Patek
Royals Hall of Fame Series
September 8, 2007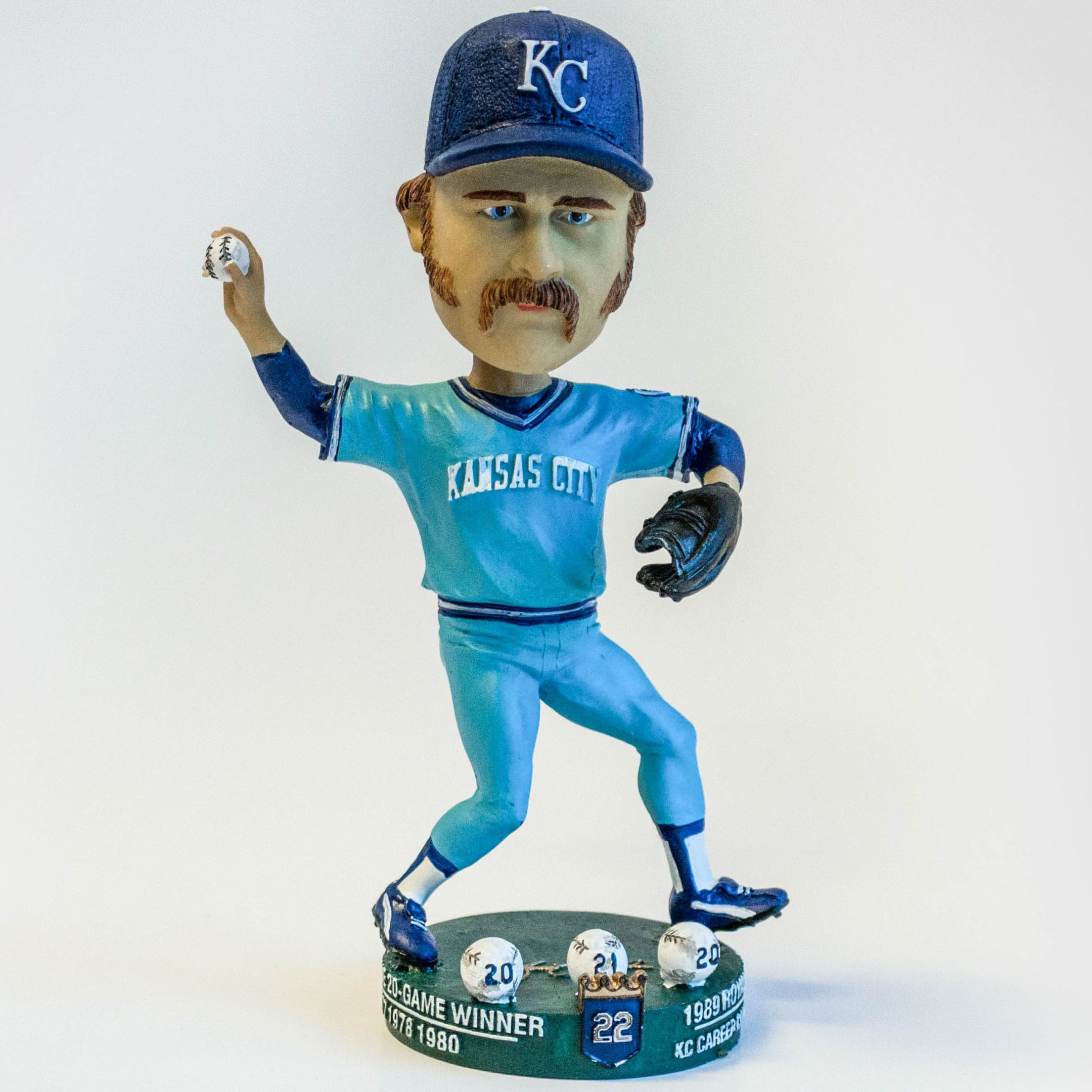 Dennis Leonard
Royals Hall of Fame Series
June 9, 2007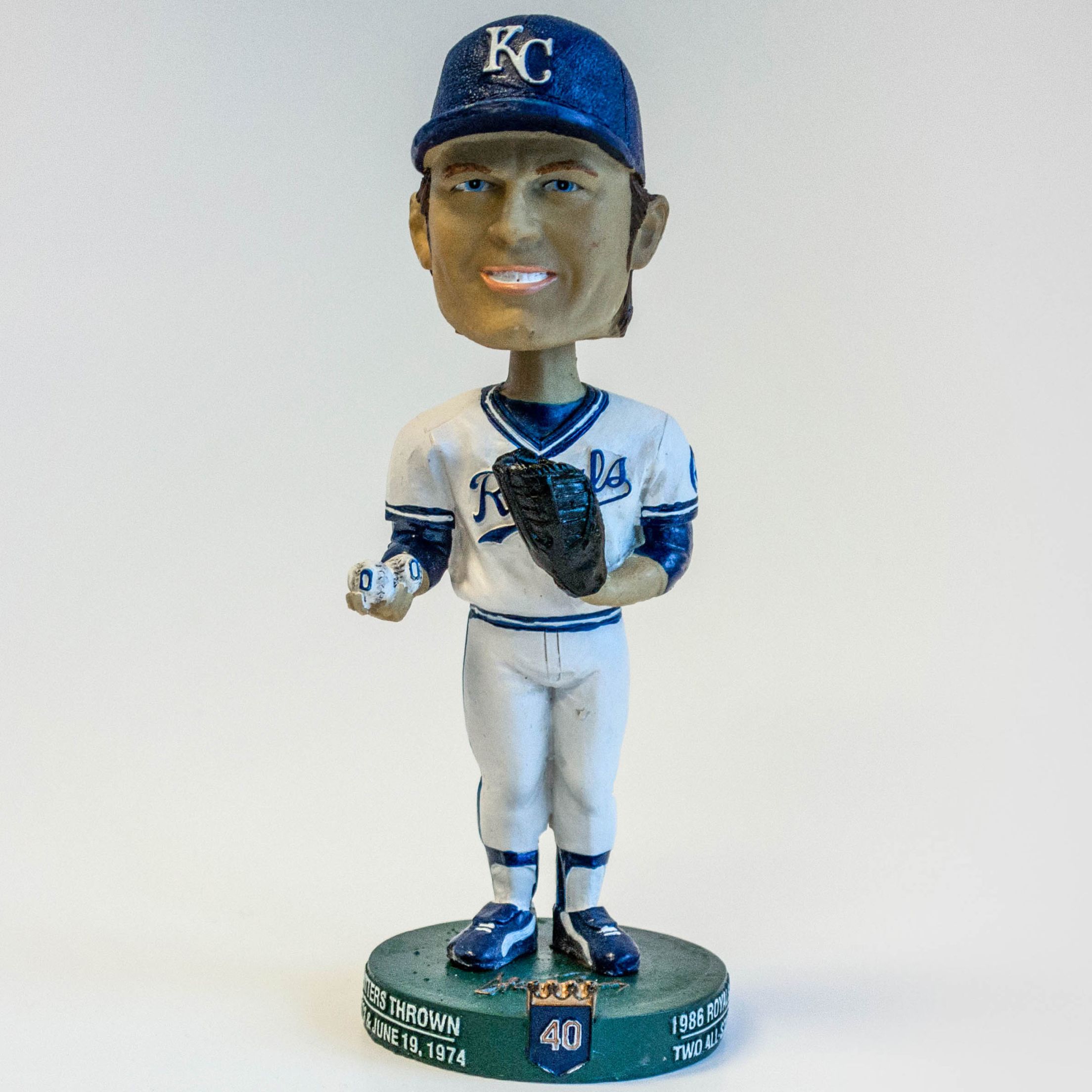 Steve Busby
Royals Hall of Fame Series
July 28, 2007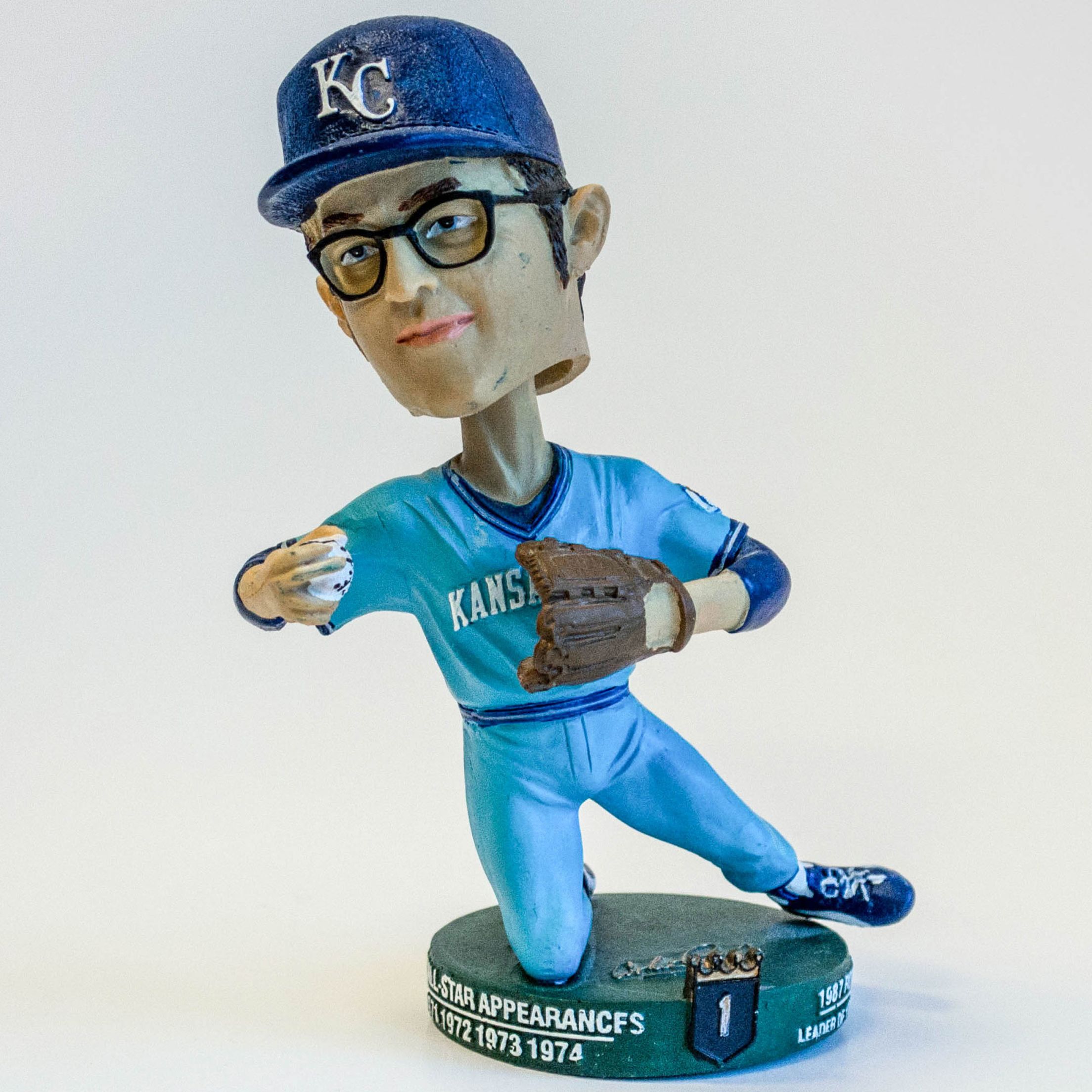 Cookie Rojas
Royals Hall of Fame Series
August 11, 2007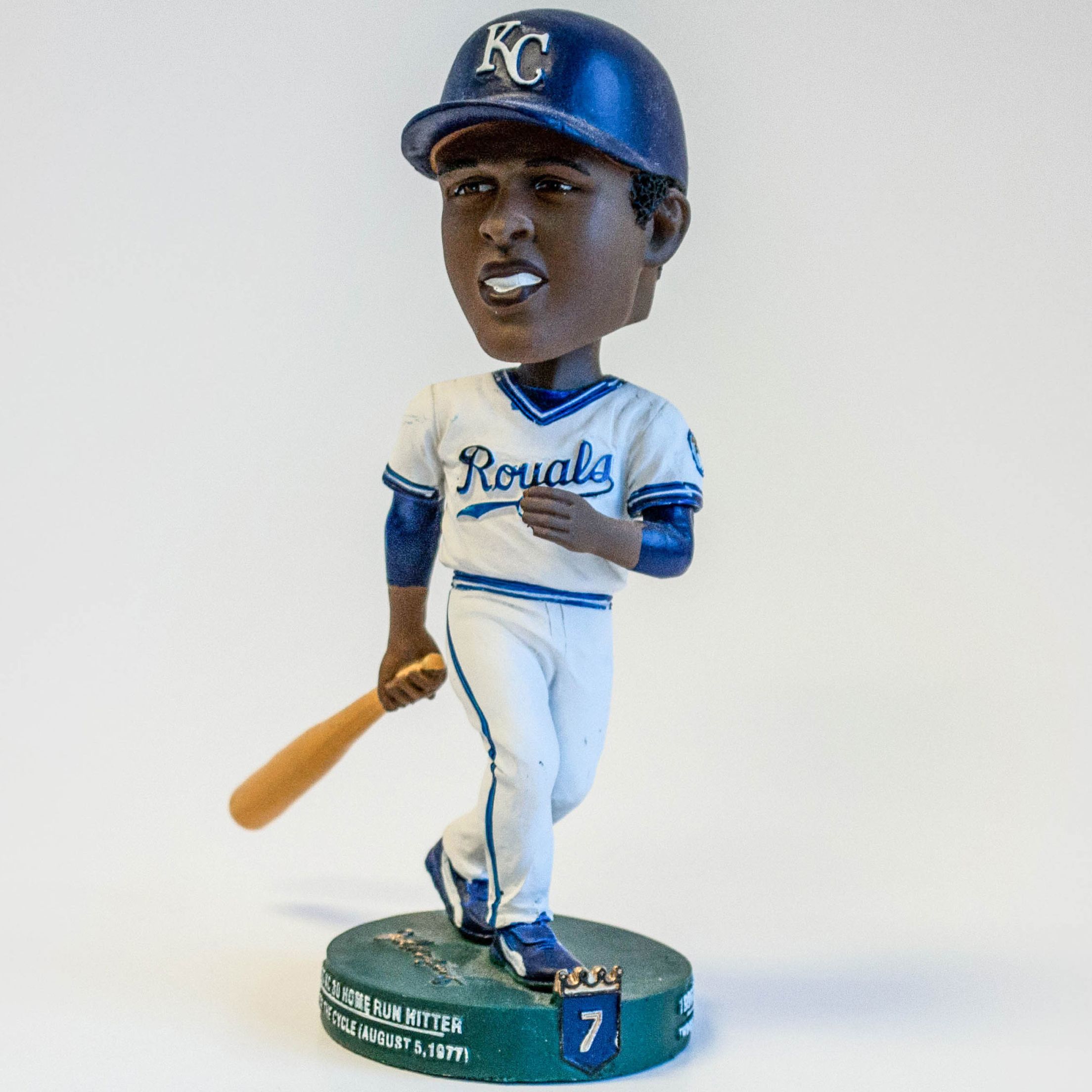 John Mayberry
Royals Hall of Fame Series
May 31, 2008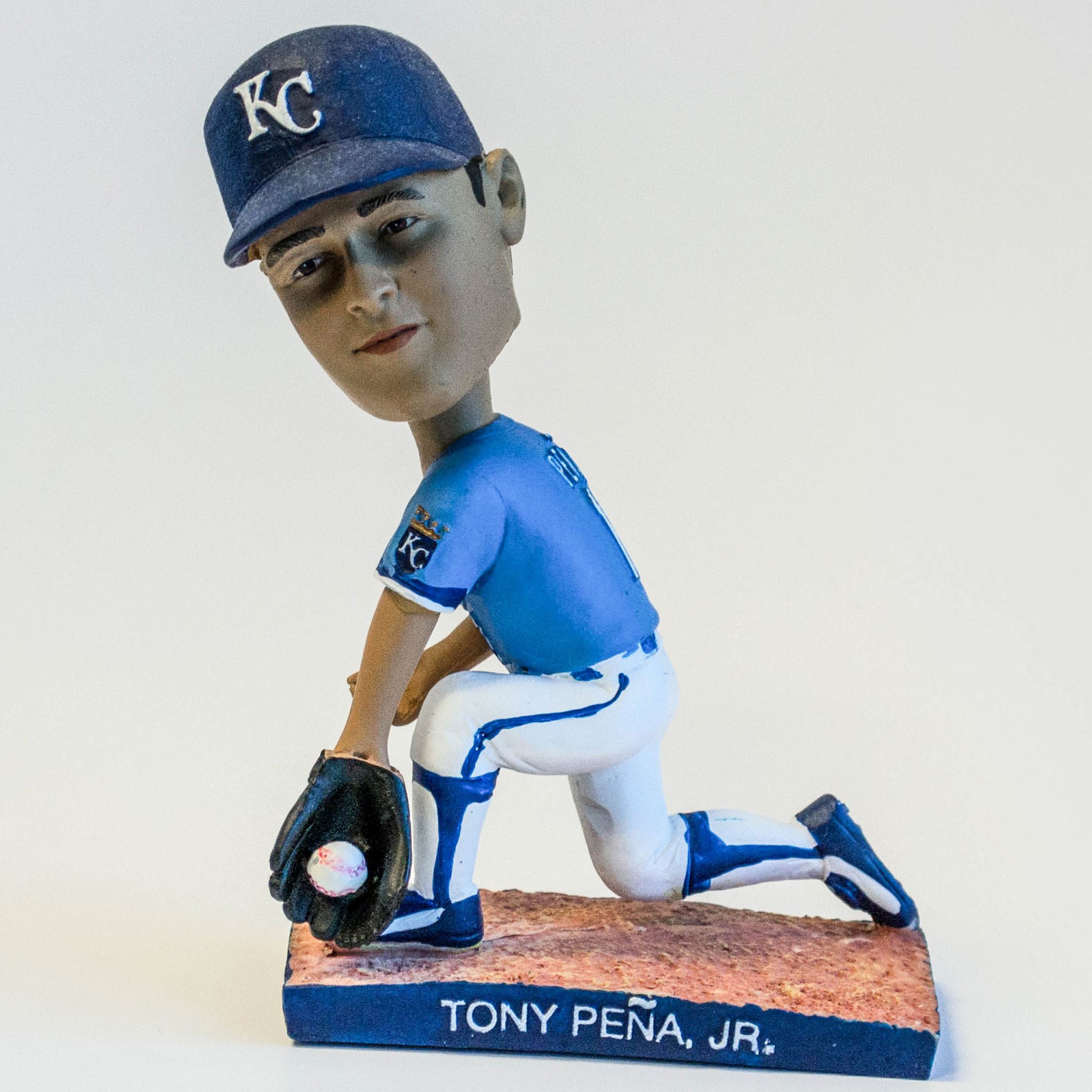 Tony Pena Jr.


September 6, 2008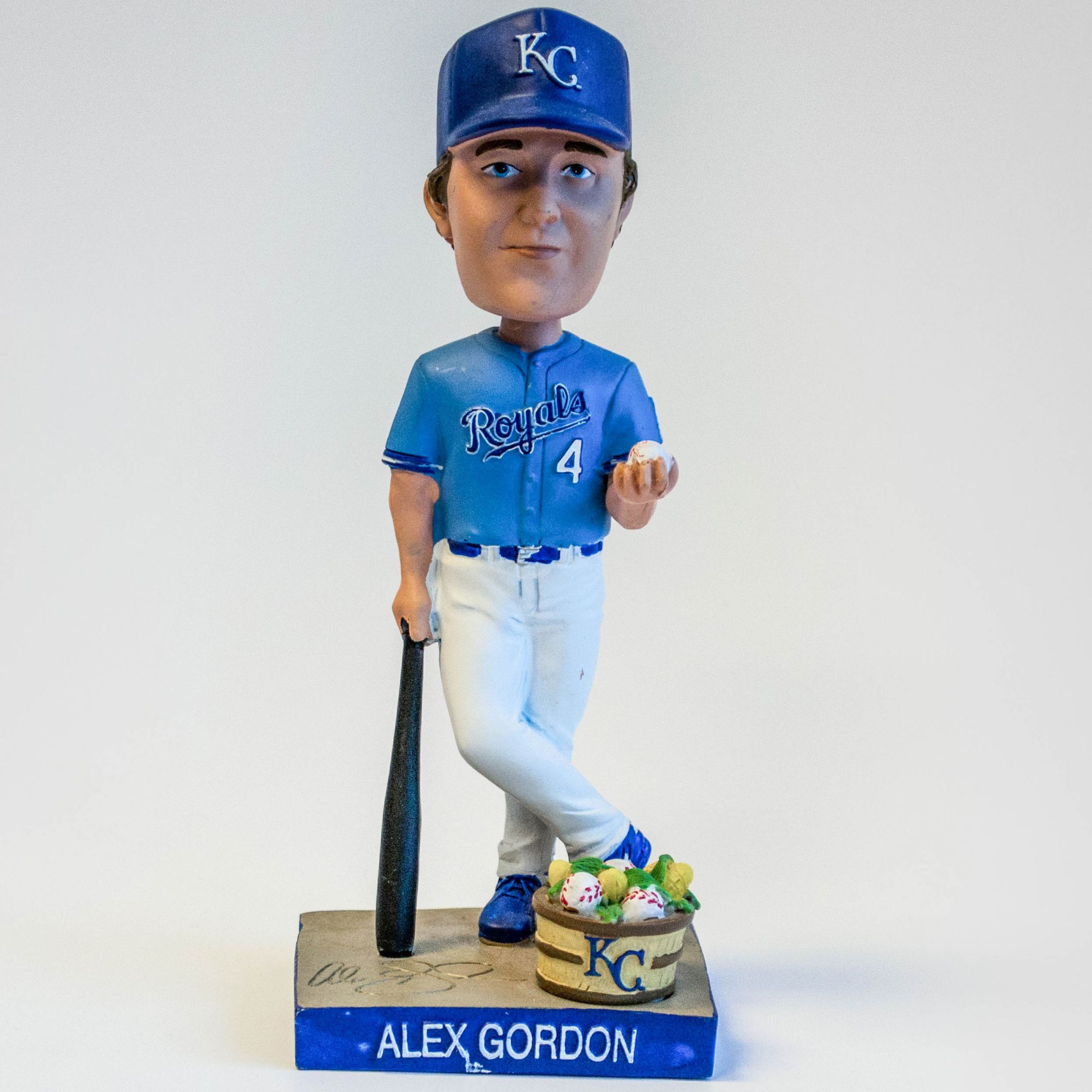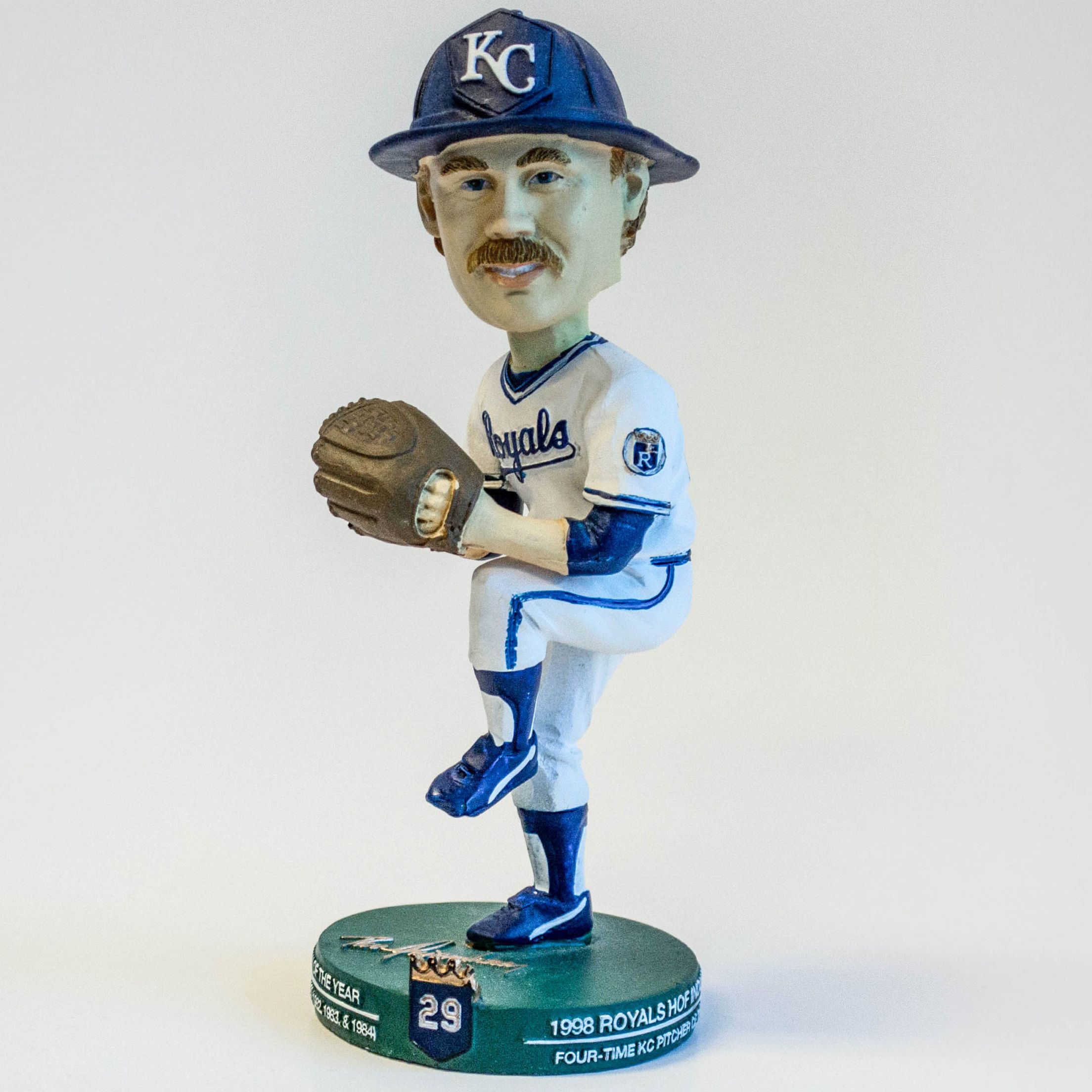 Dan Quisenberry
Royals Hall of Fame Series
July 26, 2008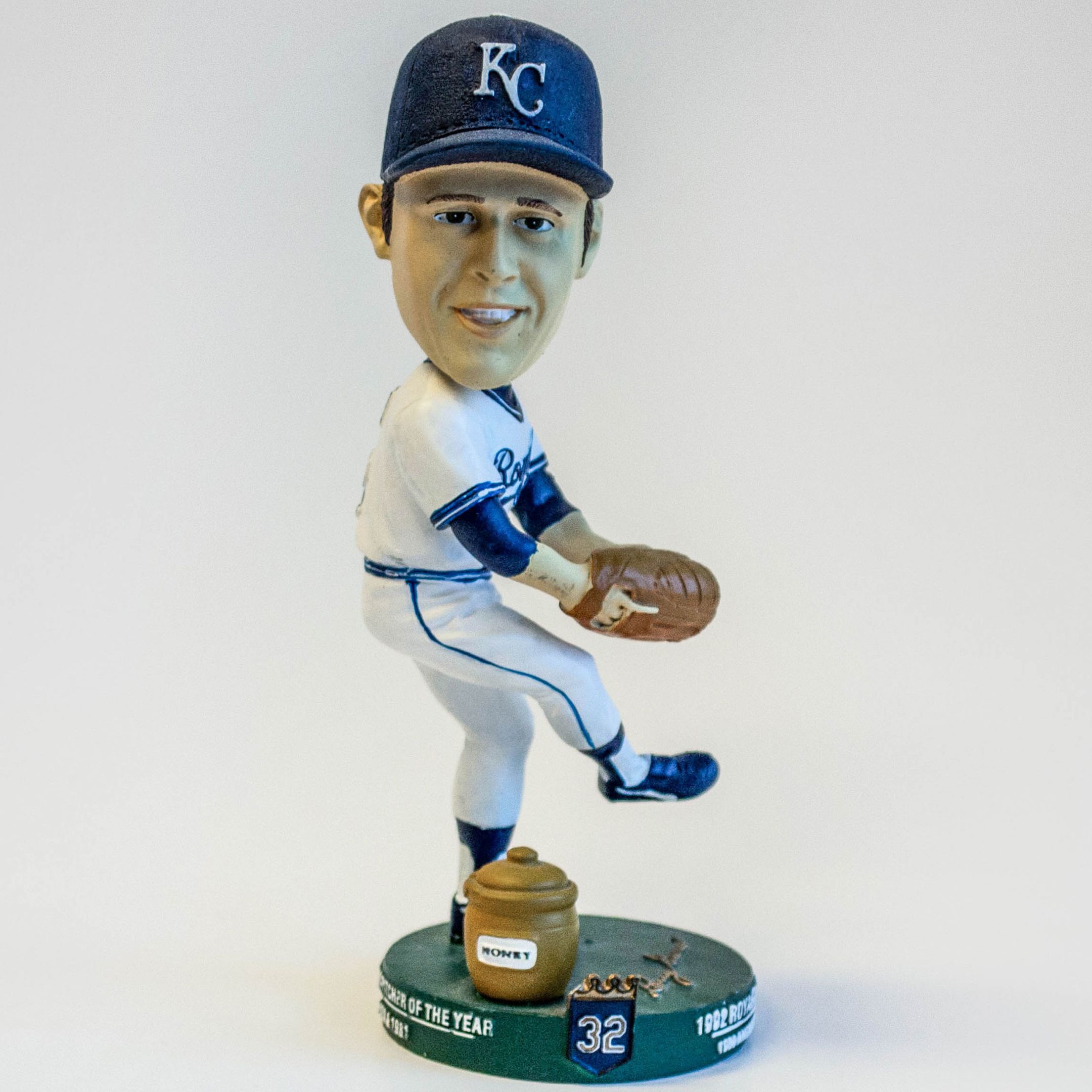 Larry Gura
Royals Hall of Fame Series
August 9, 2008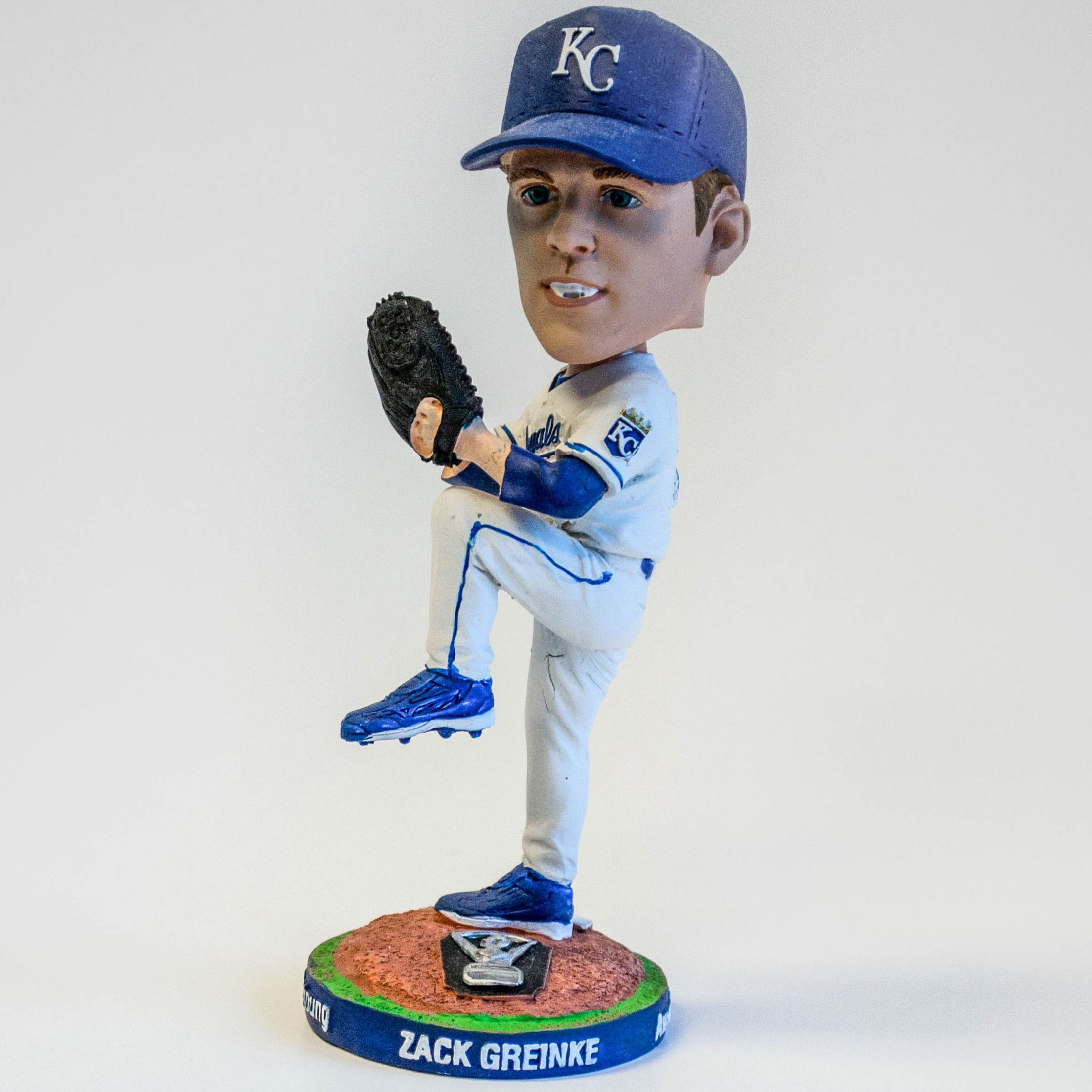 Zack Greinke


April 24, 2010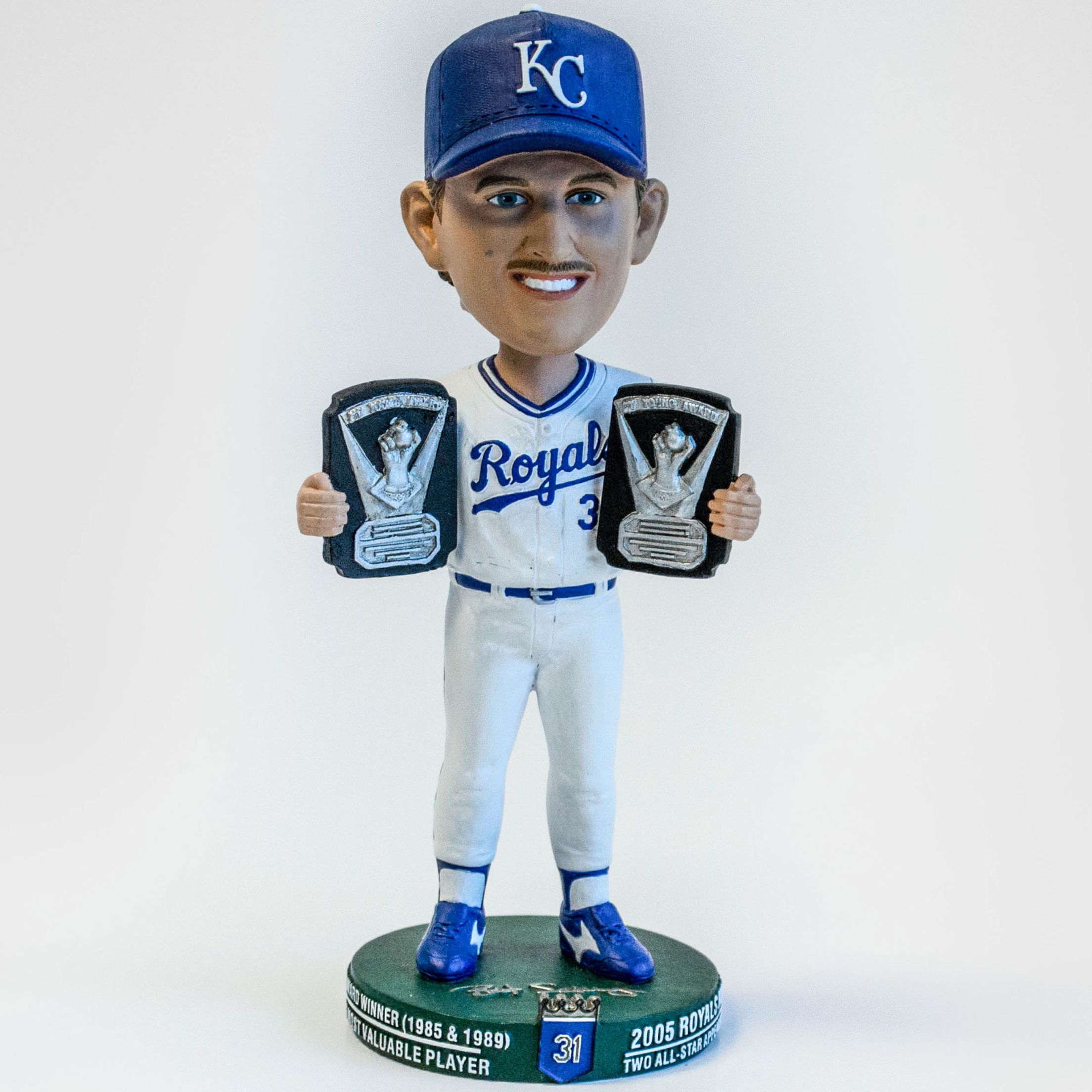 Bret Saberhagen
Royals Hall of Fame Series
June 5, 2010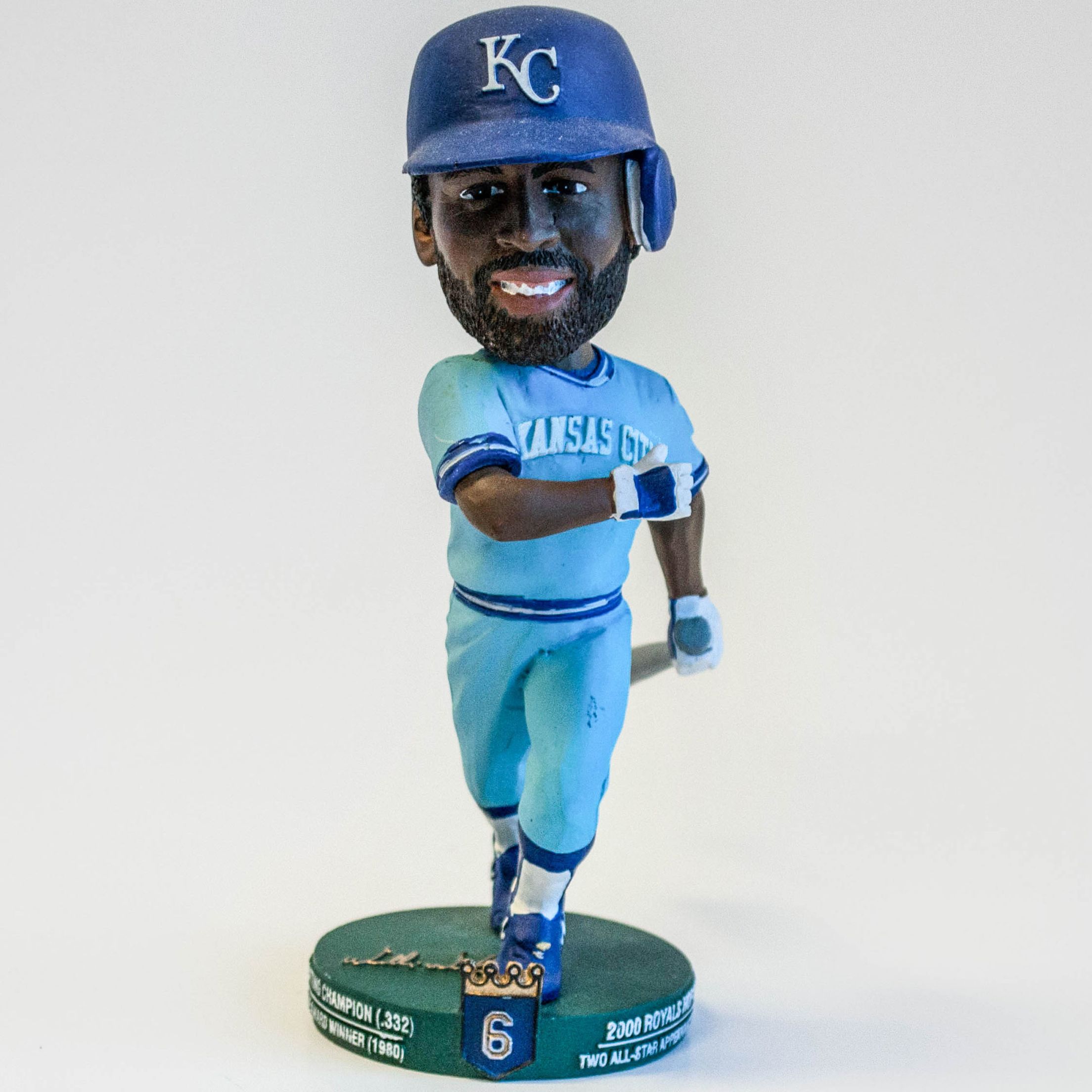 Willie Wilson
Royals Hall of Fame Series
June 4, 2011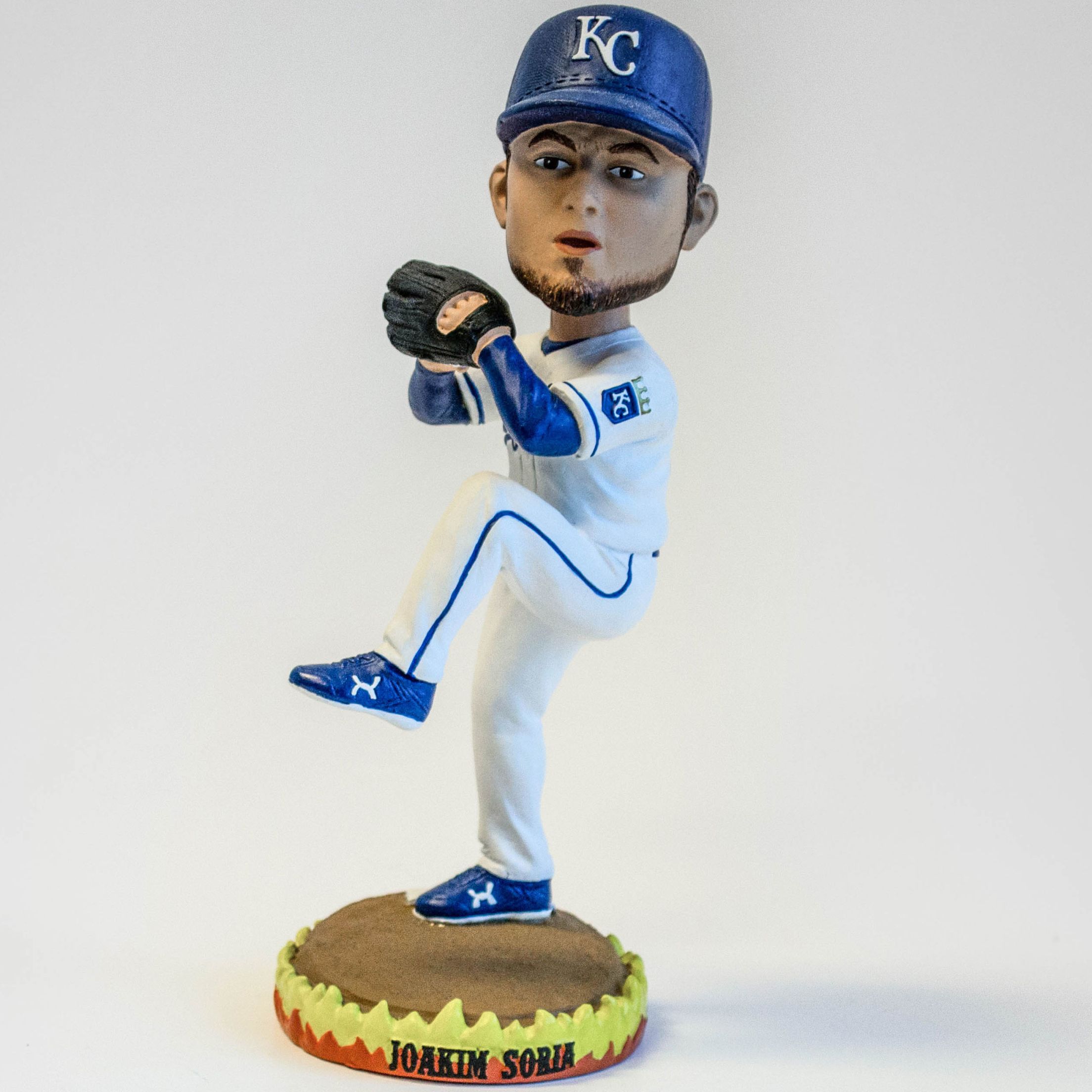 Joakim Soria


September 2, 2011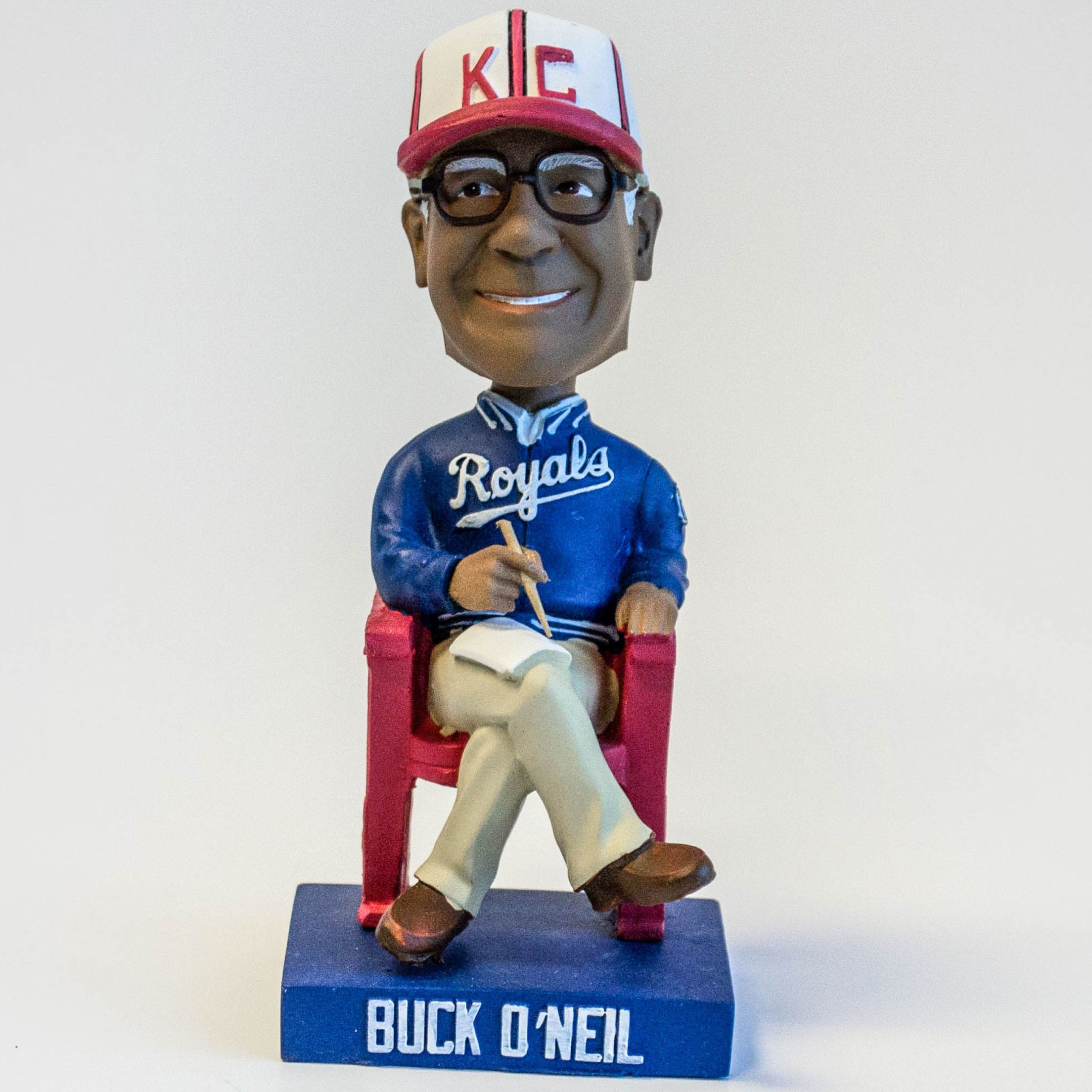 Buck O'Neil
July 21, 2012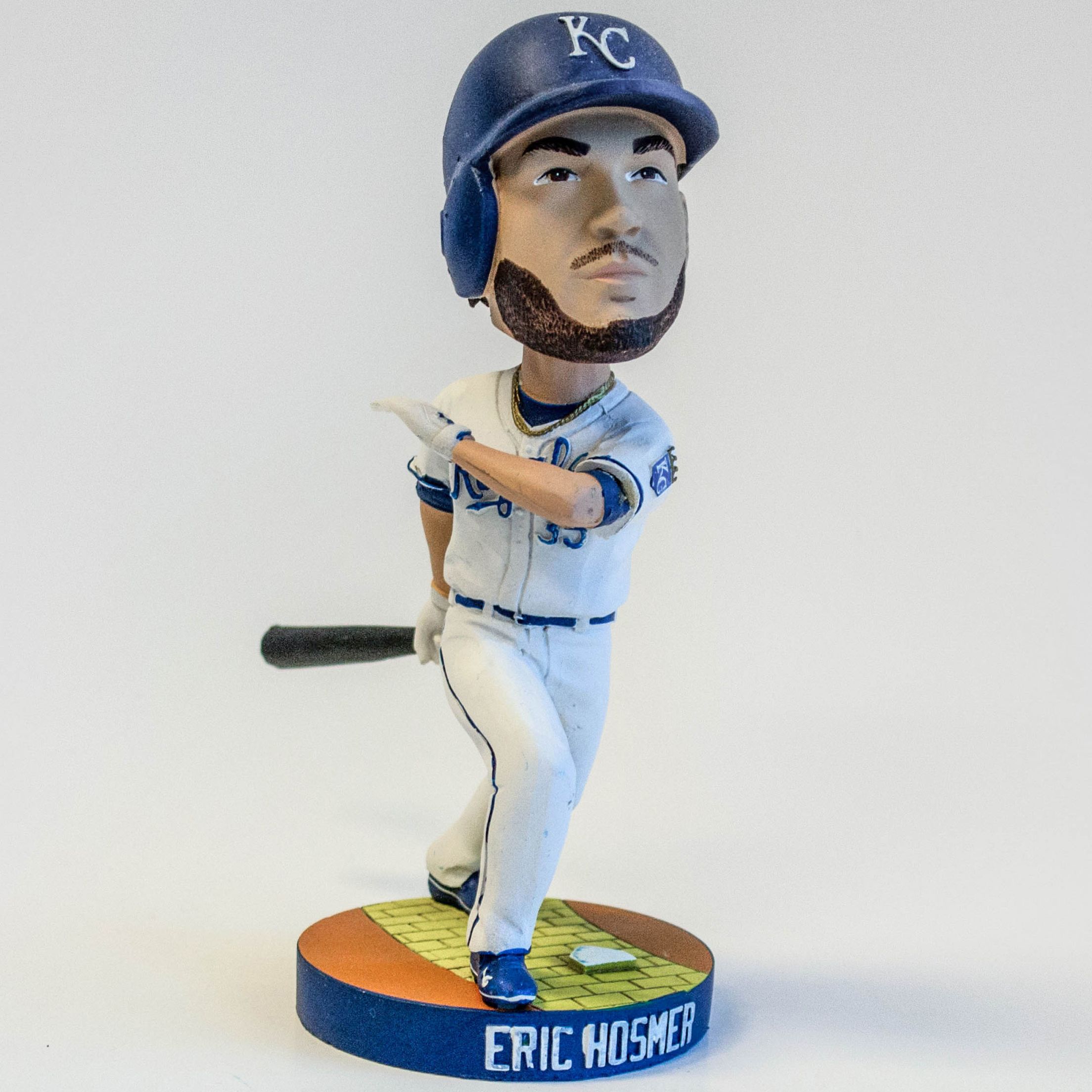 Eric Hosmer


August 18, 2012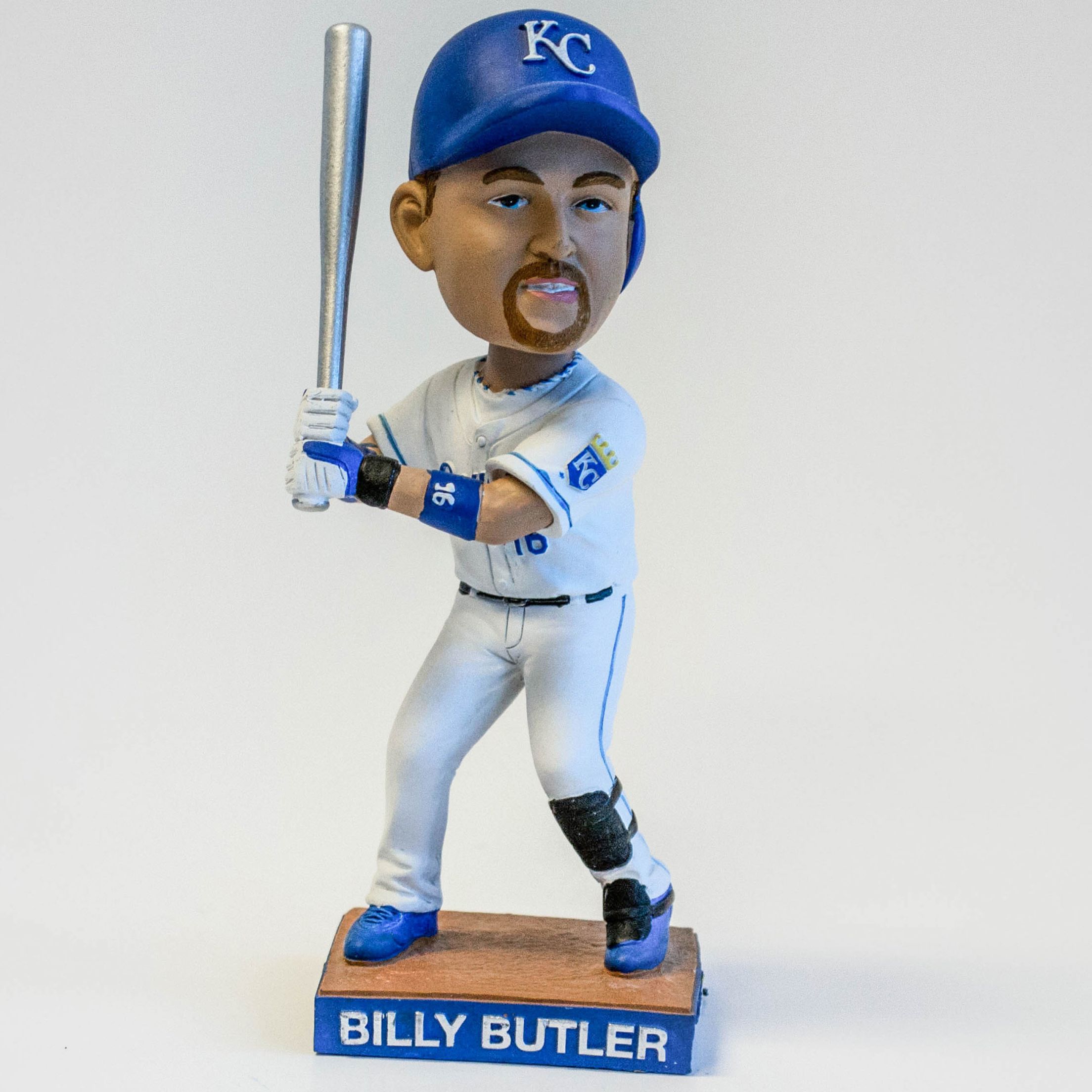 Billy Butler
May 4, 2013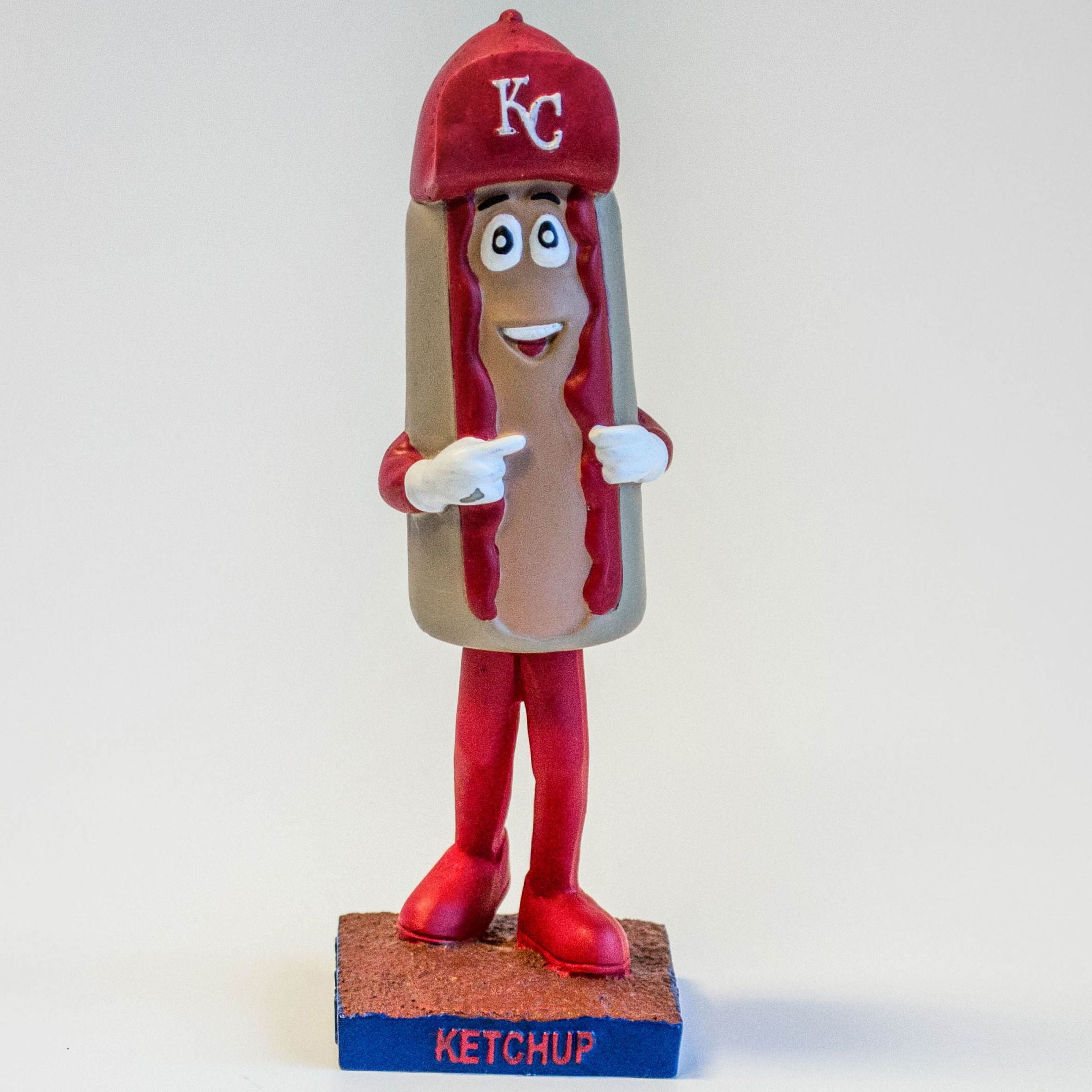 Ketchup
May 25, 2013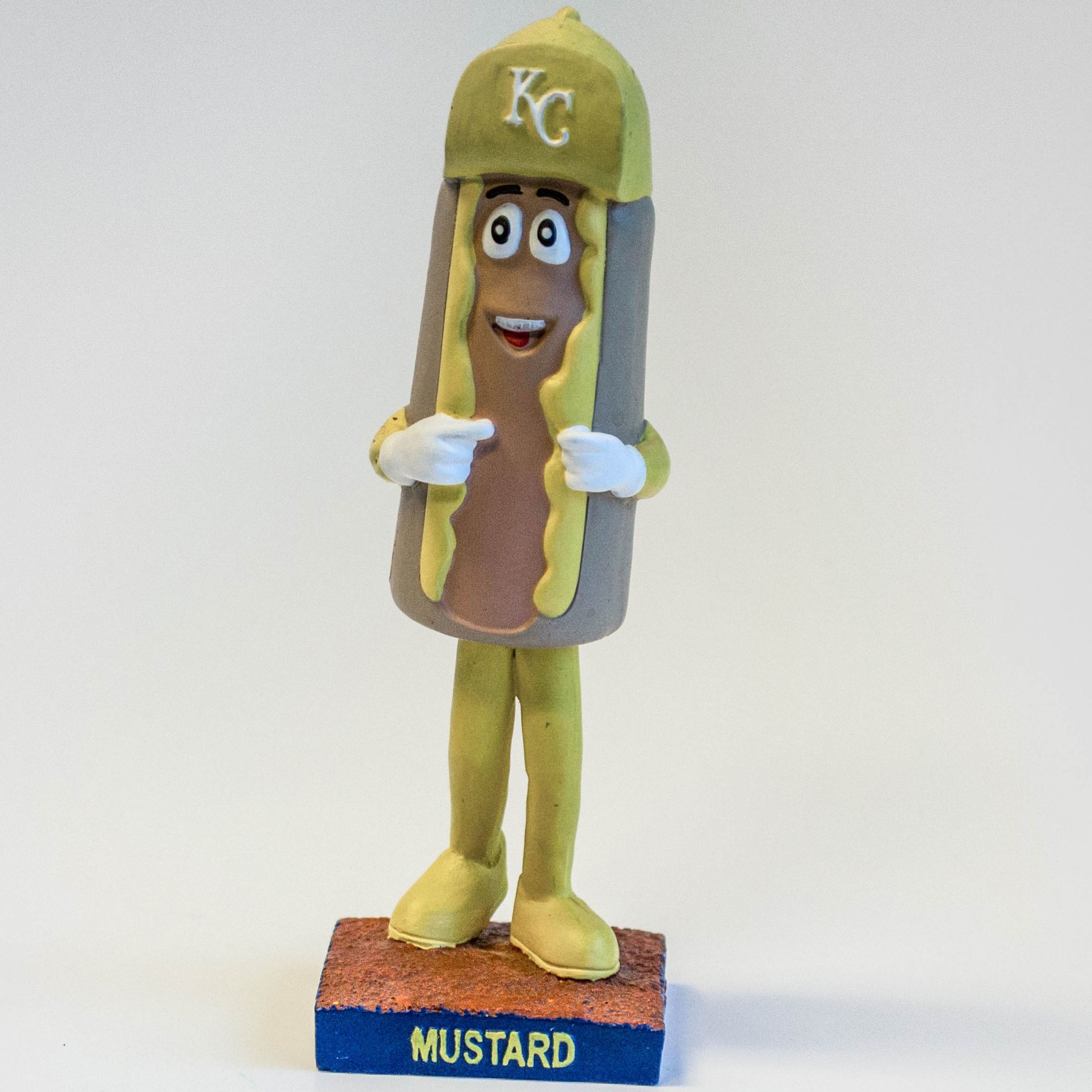 Mustard
June 22, 2013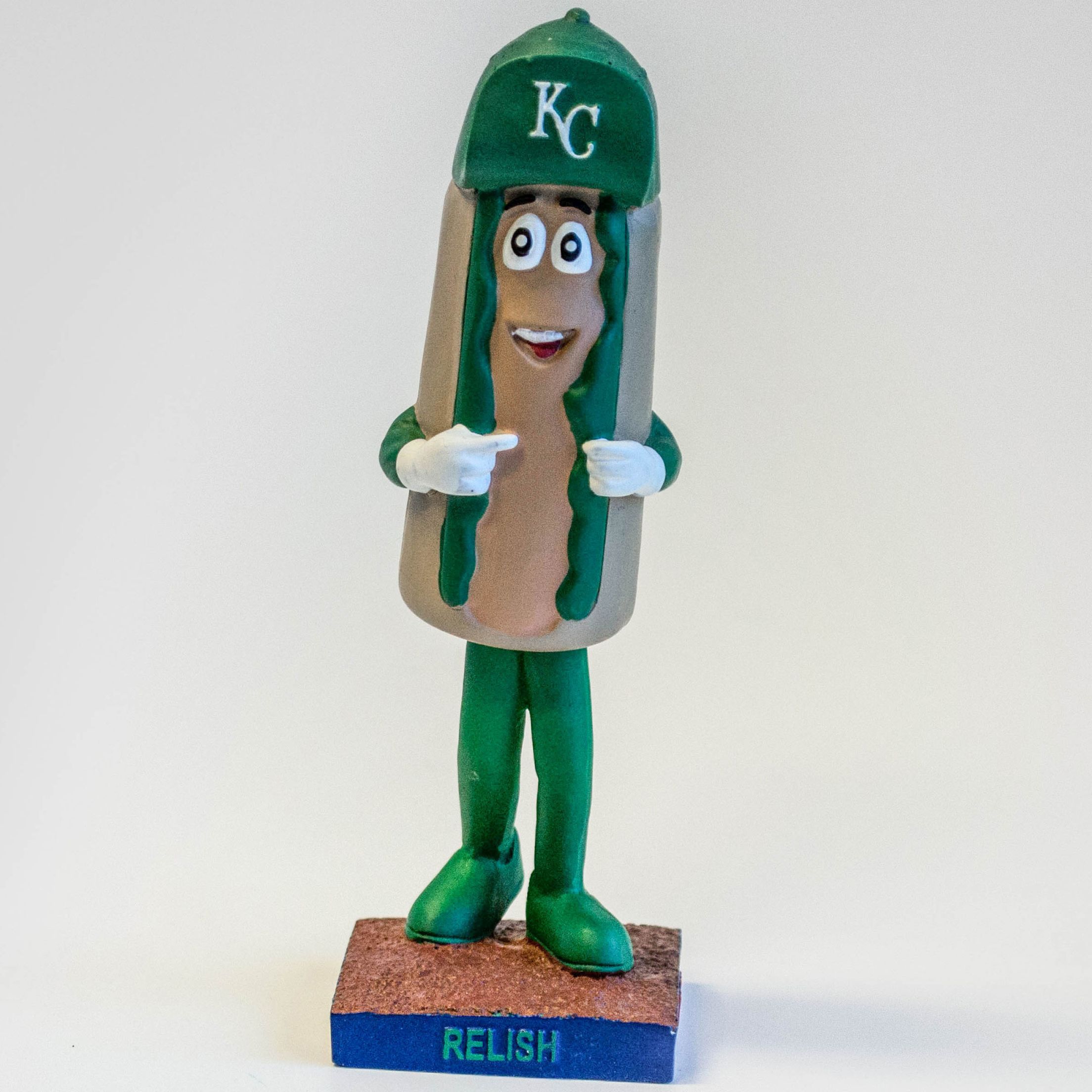 Relish
July 20, 2013
2014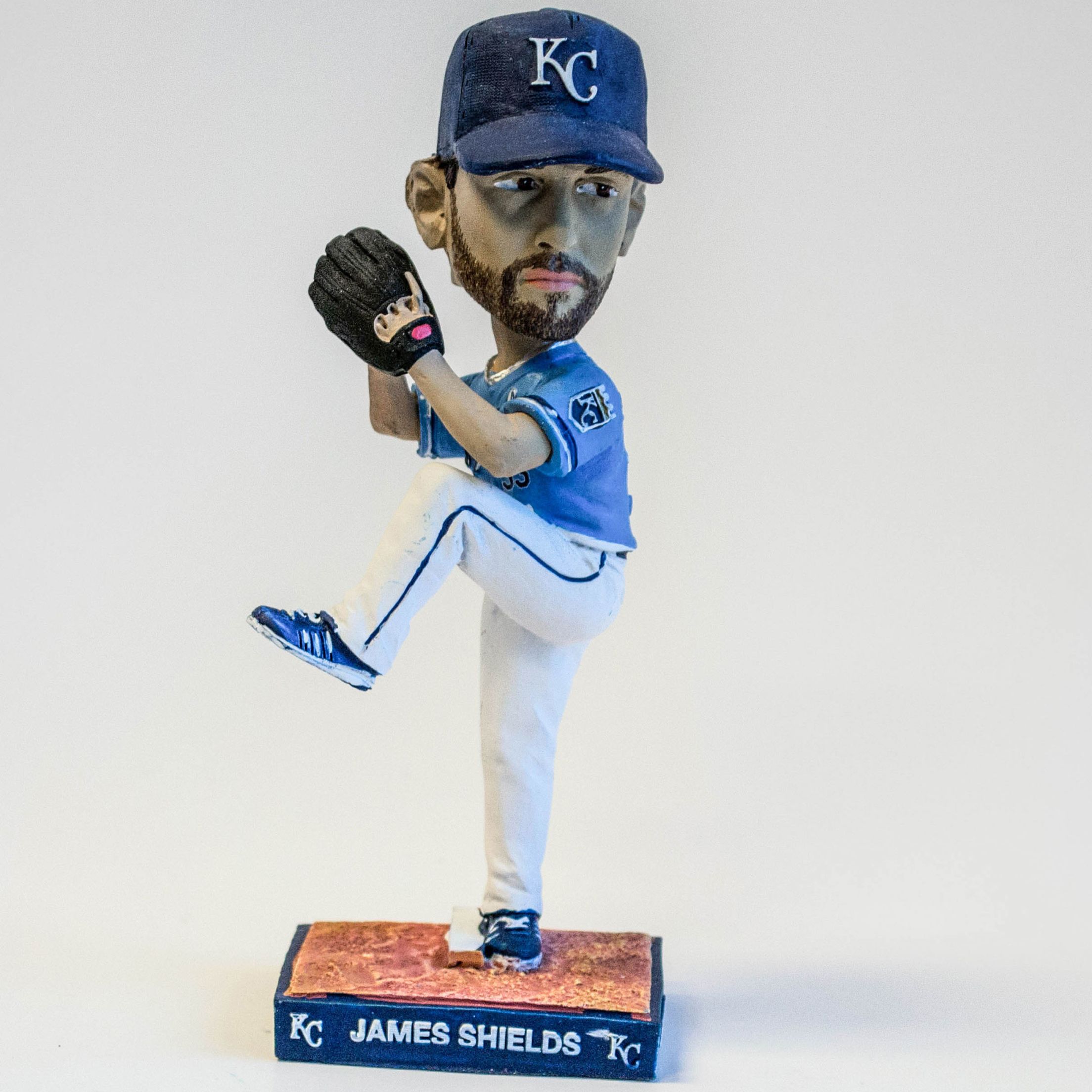 James Shields


June 28, 2014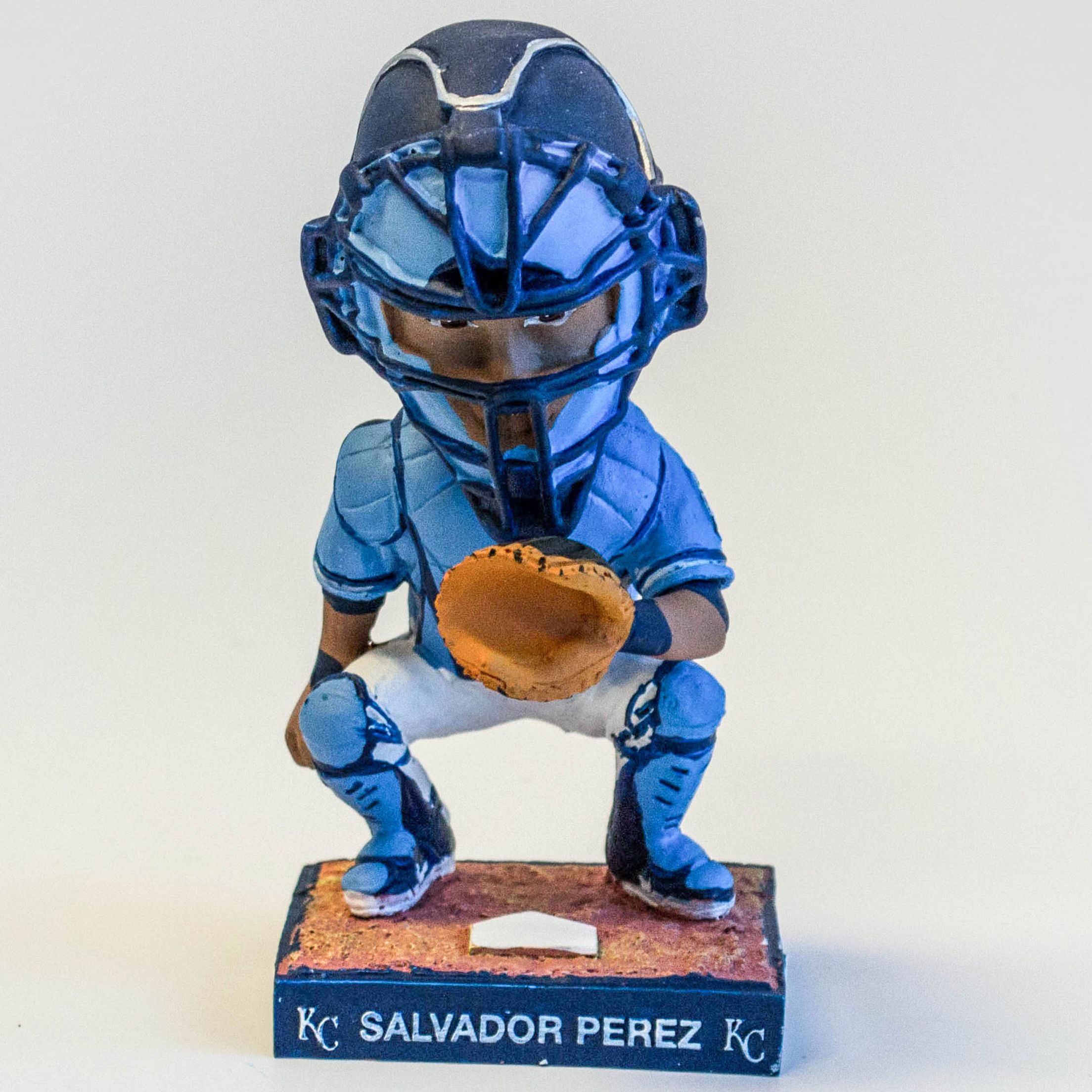 Salvador Perez


July 12, 2014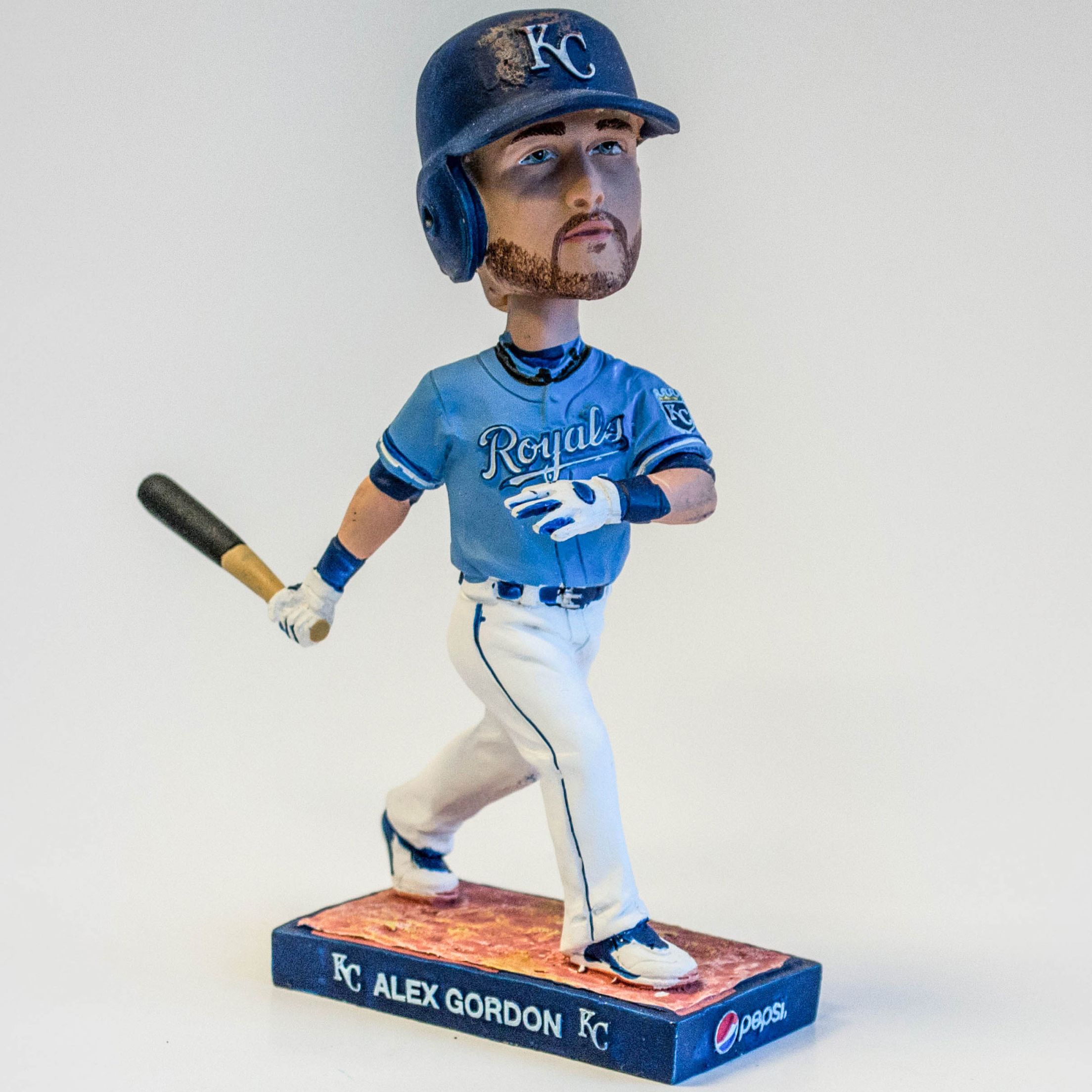 Alex Gordon


August 10, 2014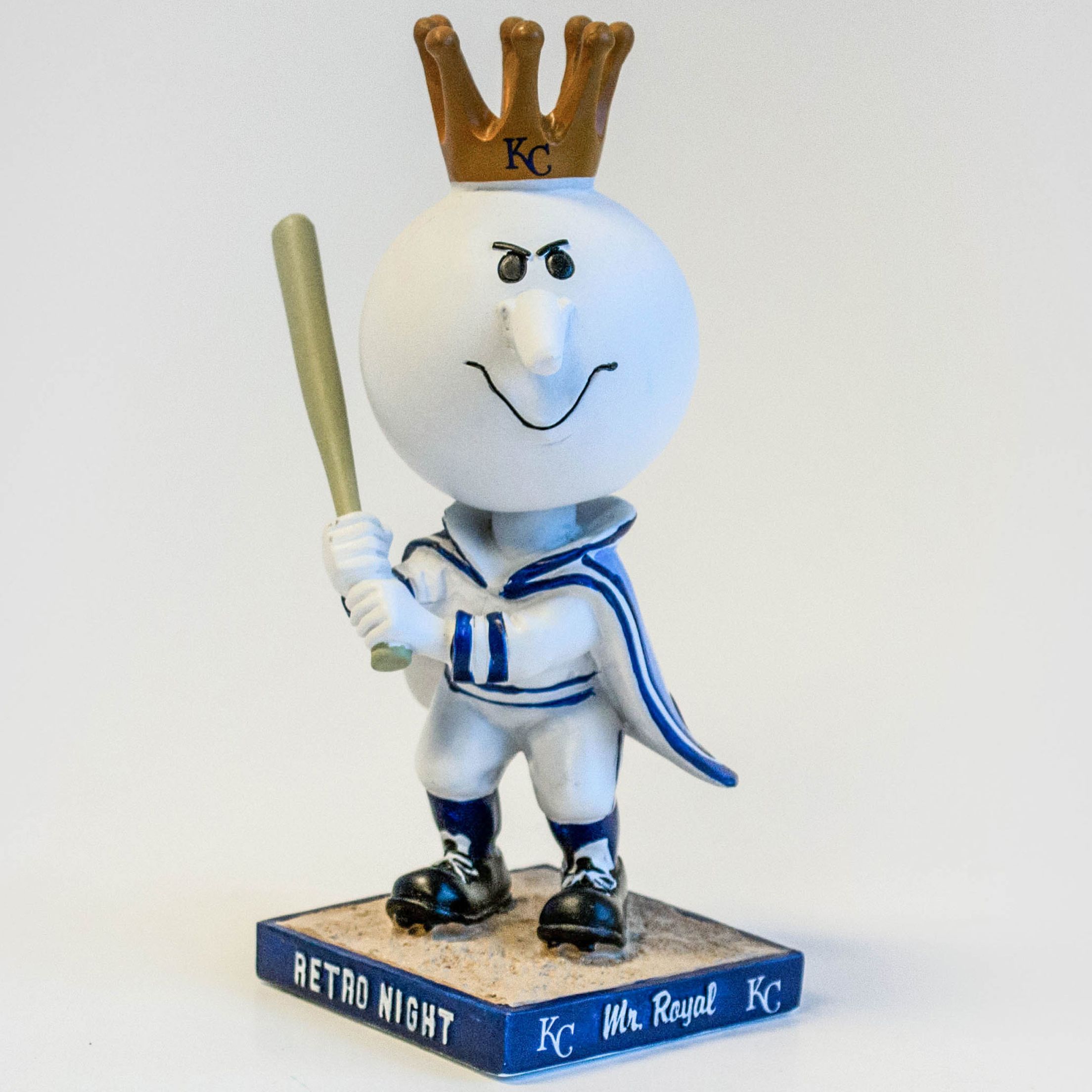 Mr. Royal
August 30, 2014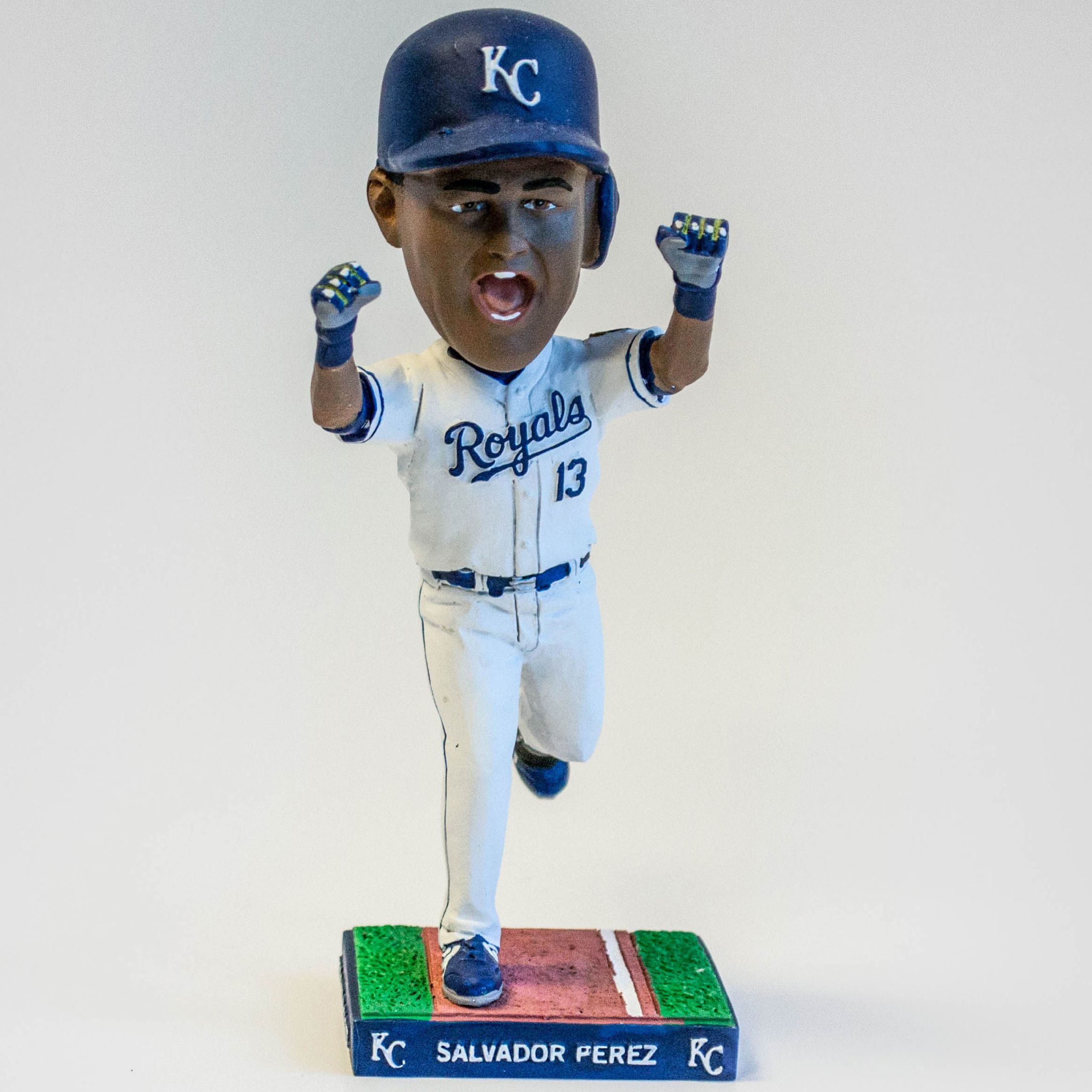 Salvador Perez


Memorable Moments Series
May 2, 2015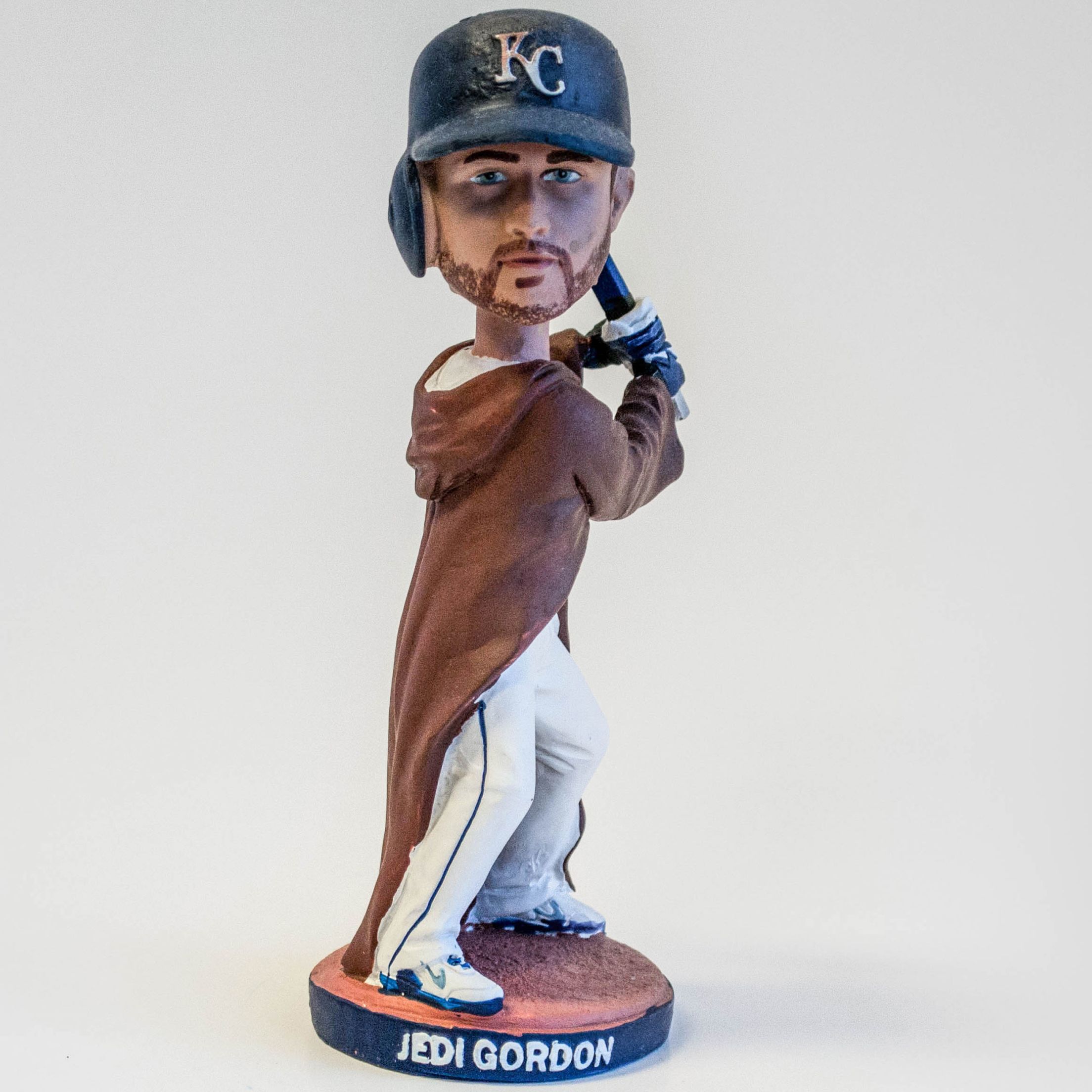 Jedi
Alex Gordon


Star Wars Day Theme Ticket
August 9, 2015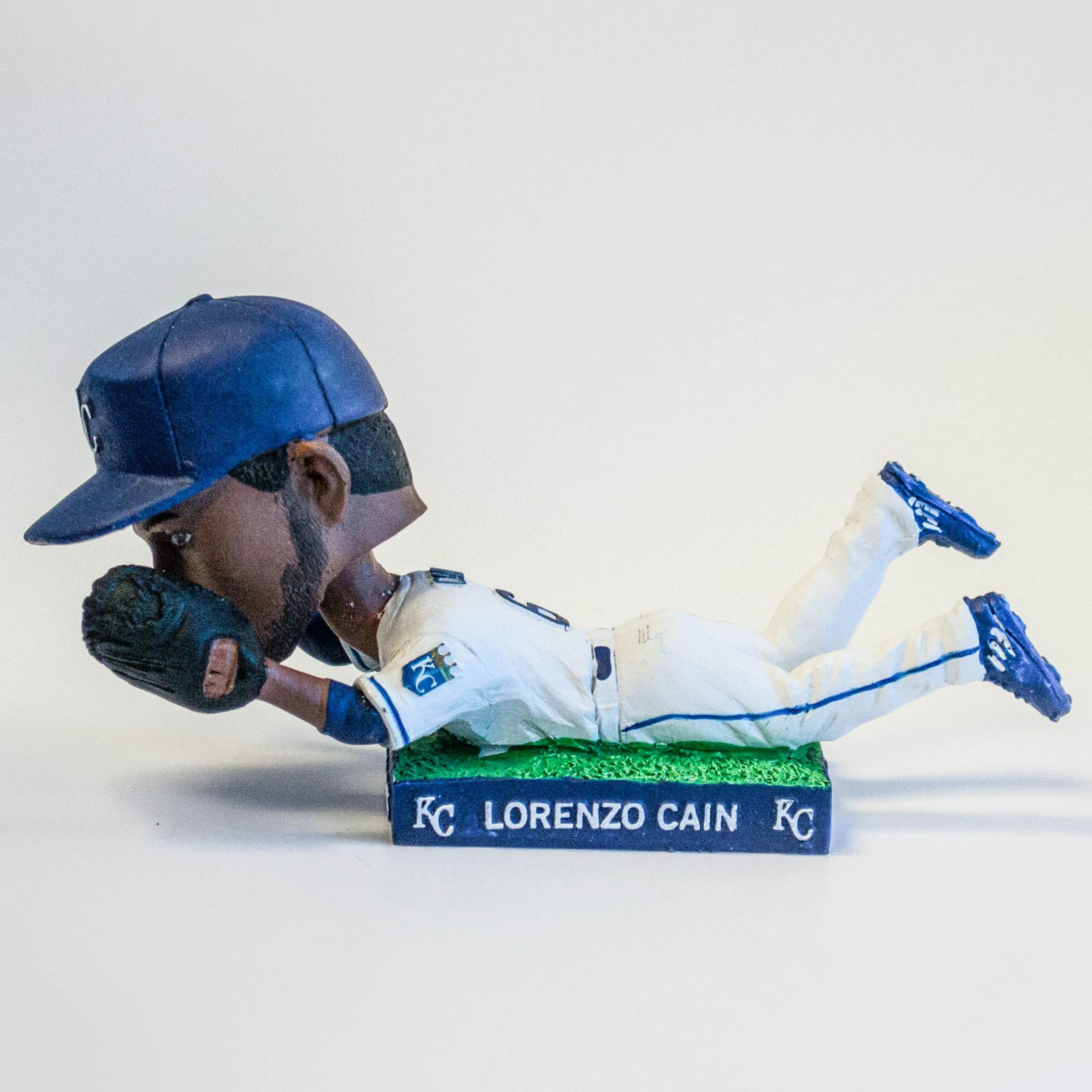 Lorenzo Cain


Memorable Moments Series
June 6, 2015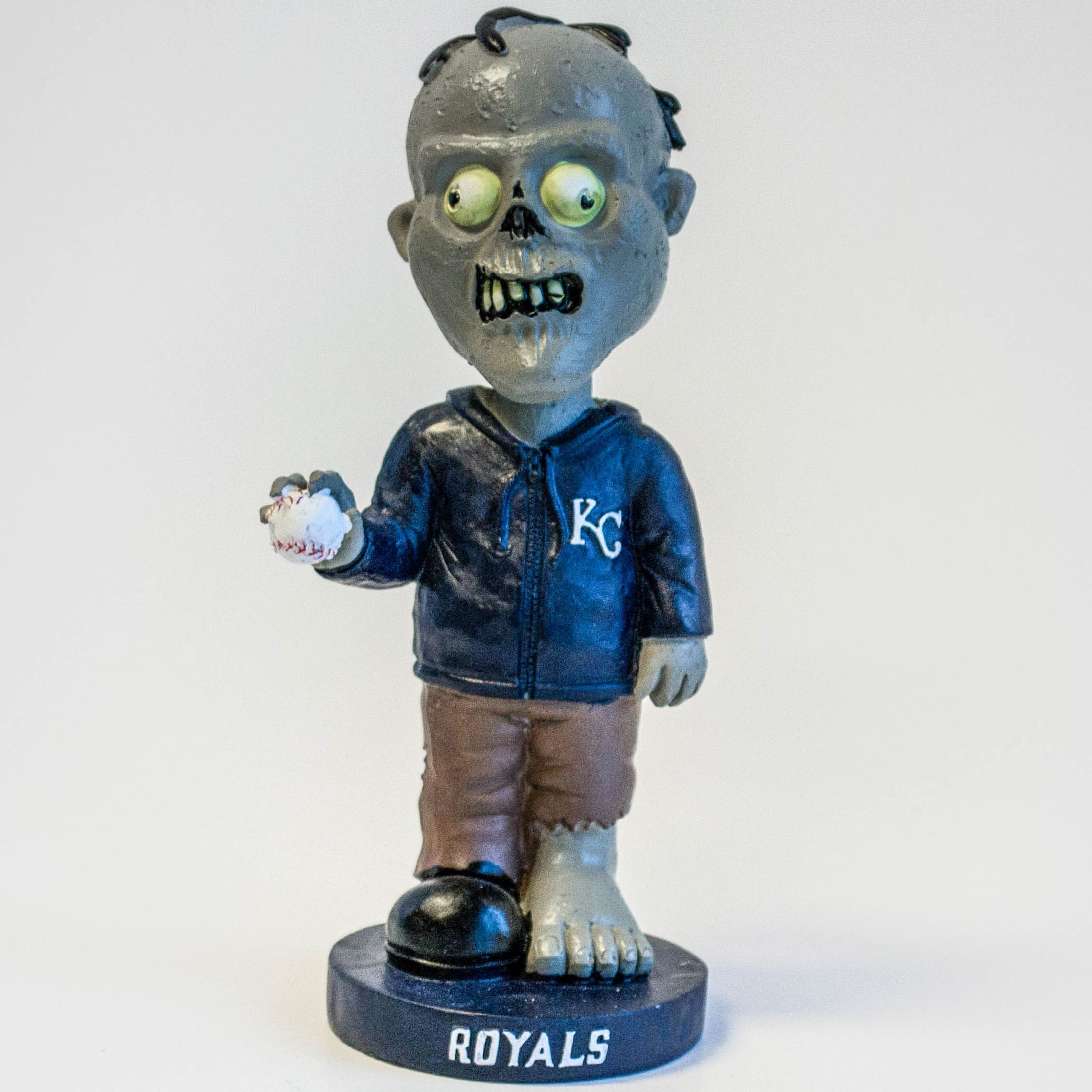 Royals Zombie
Zombie Night Theme Ticket
September 4, 2015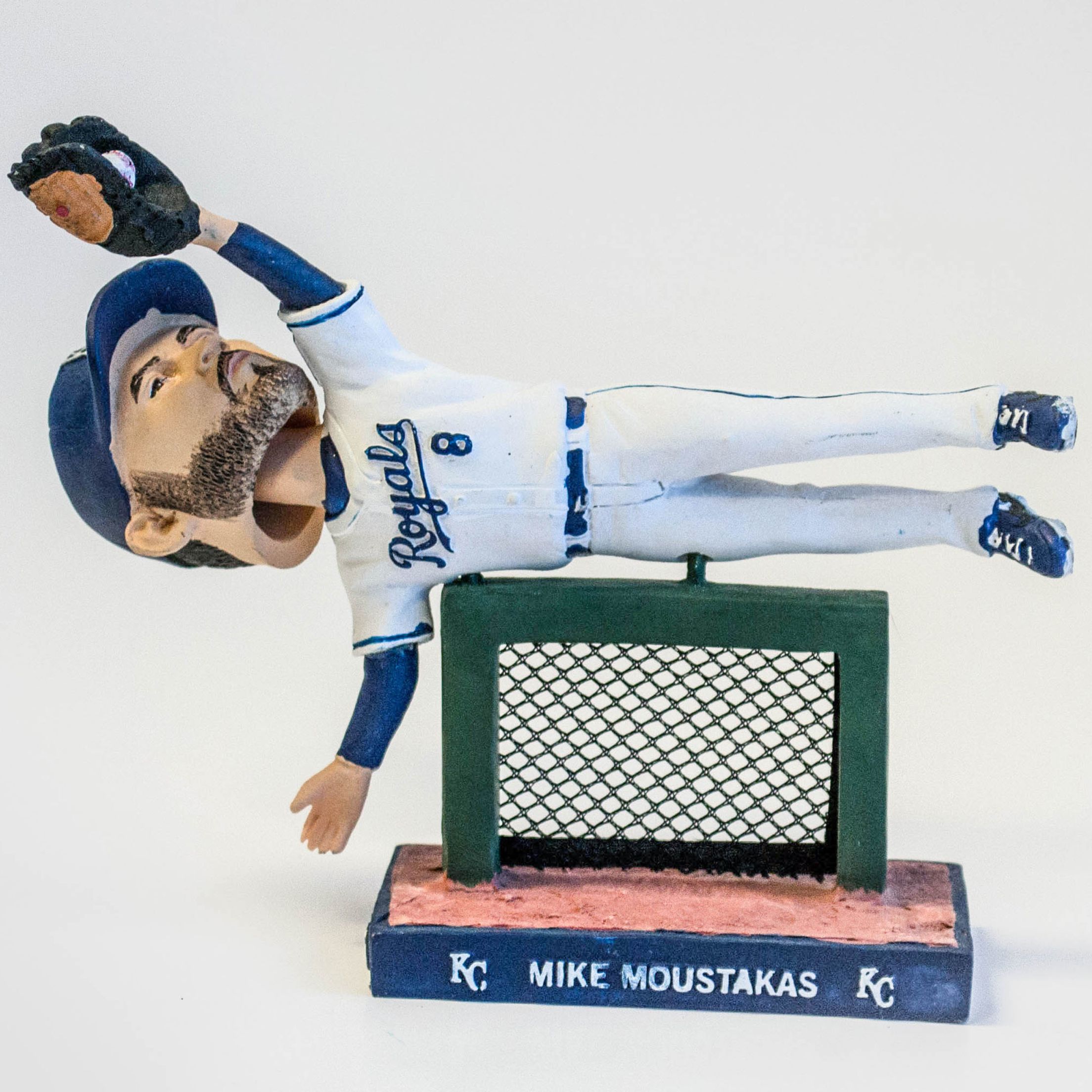 Mike Moustakas


Memorable Moments Series
June 20, 2015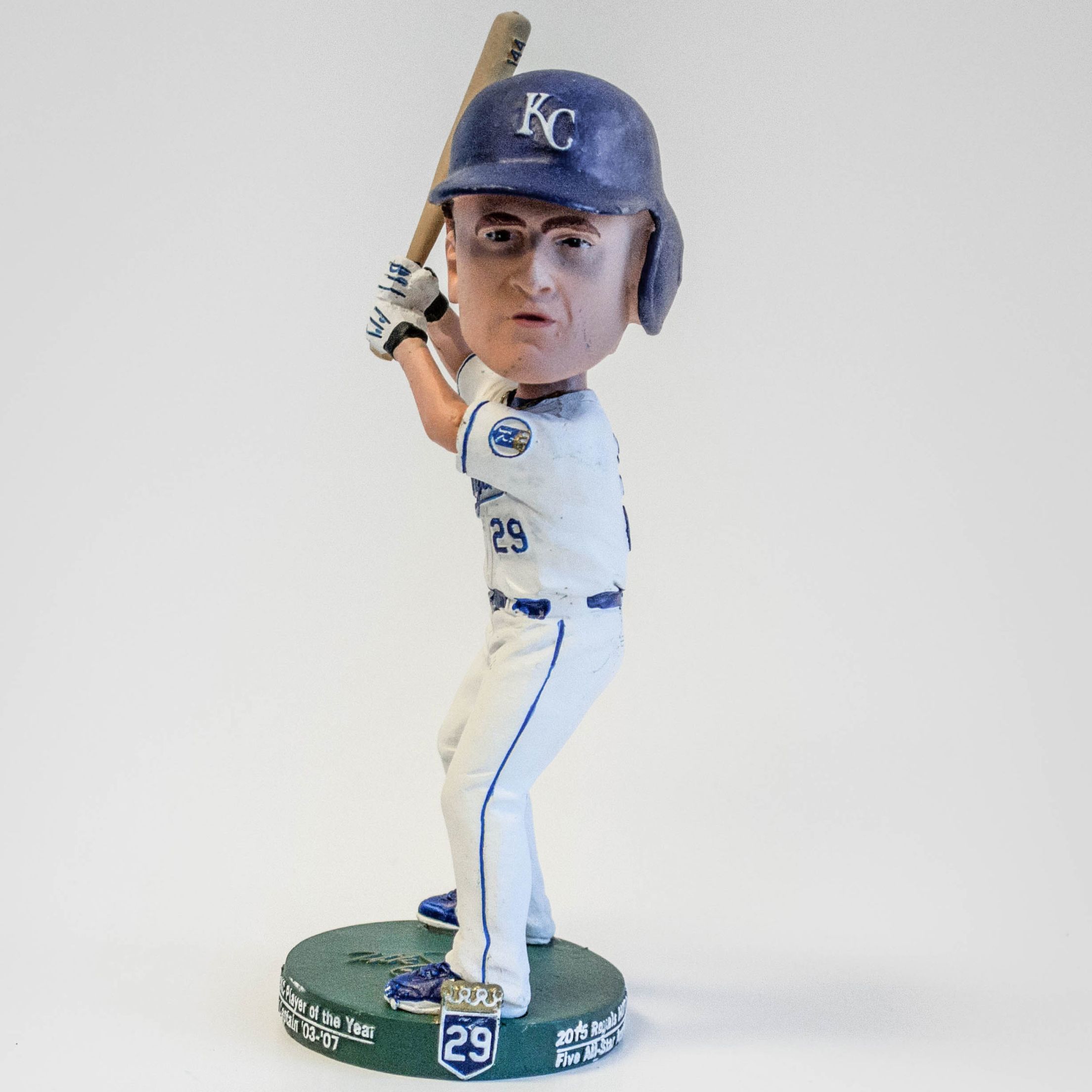 Mike Sweeney HOF
Royals Hall of Fame Series
September 6, 2015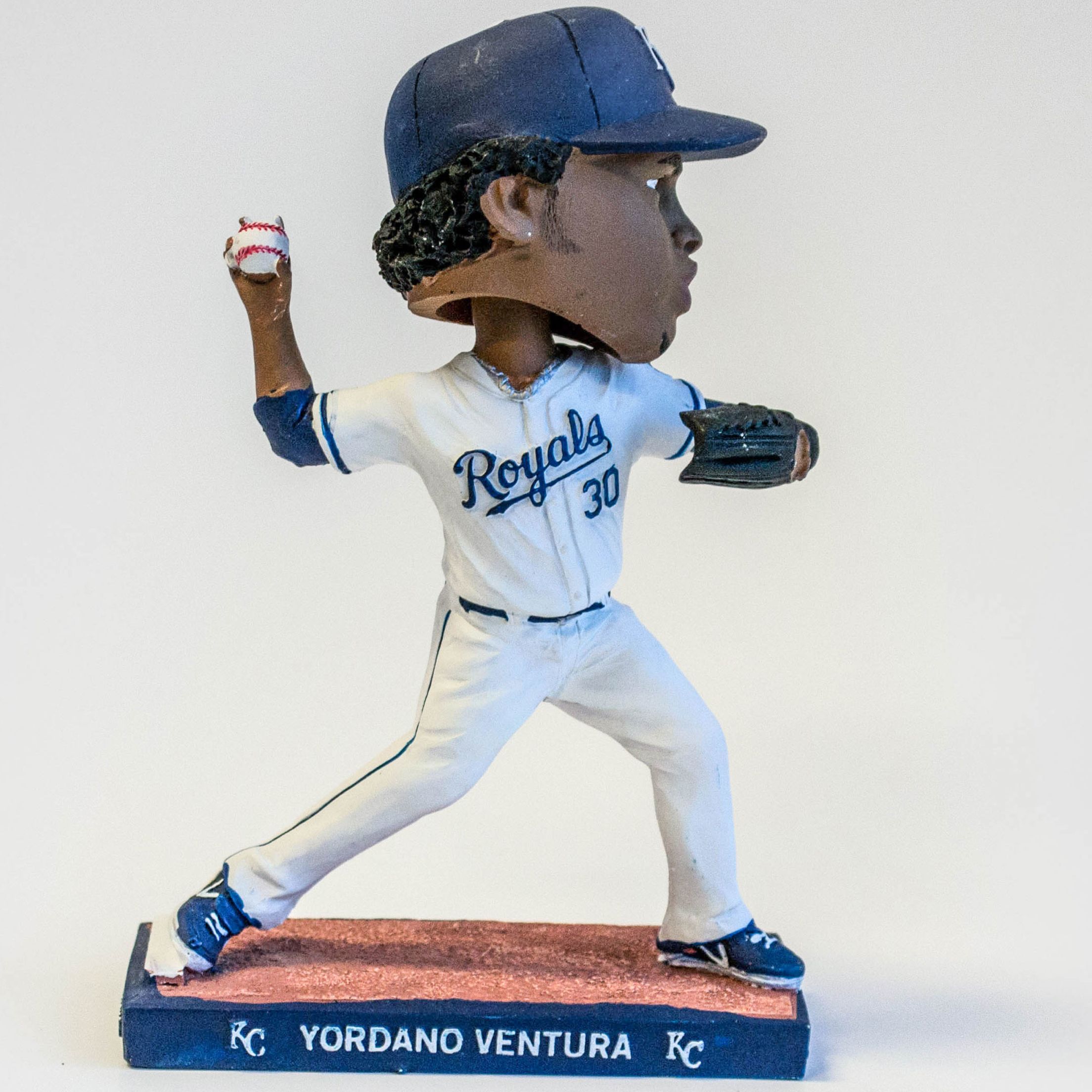 Yordano Ventura
Memorable Moments Series
July 25, 2015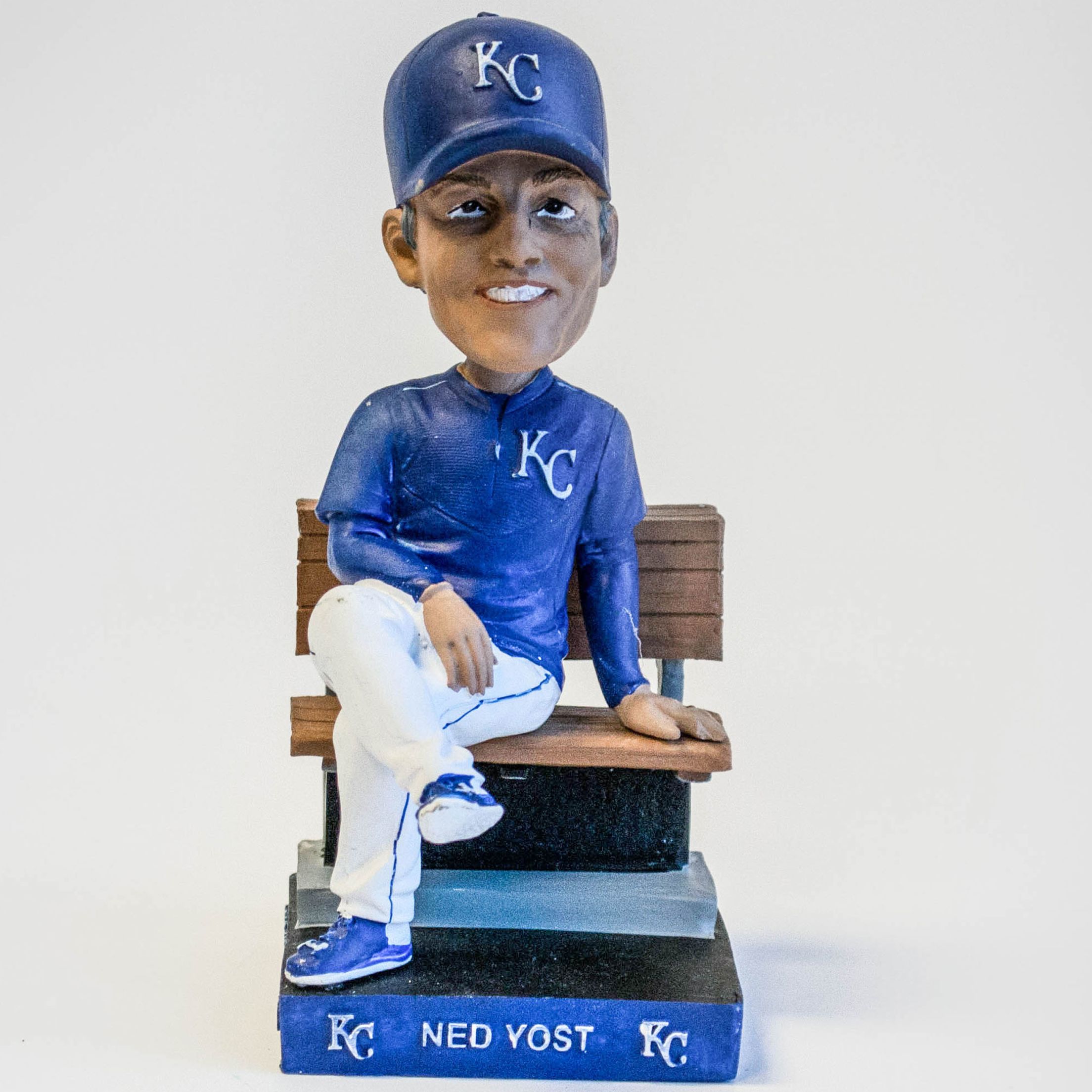 Ned Yost
Memorable Moments Series
May 14, 2016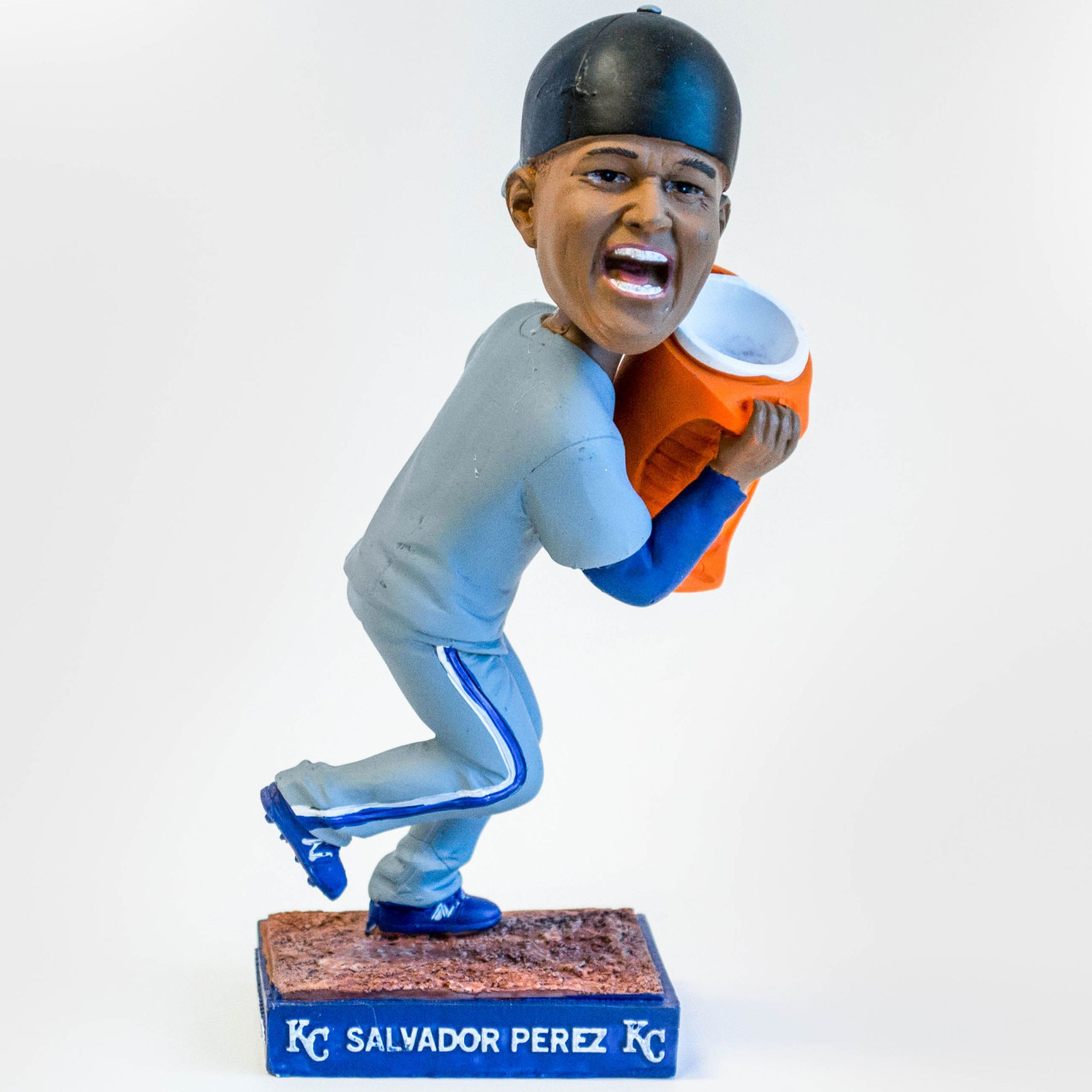 Salvador Perez


Memorable Moments Series
September 3, 2016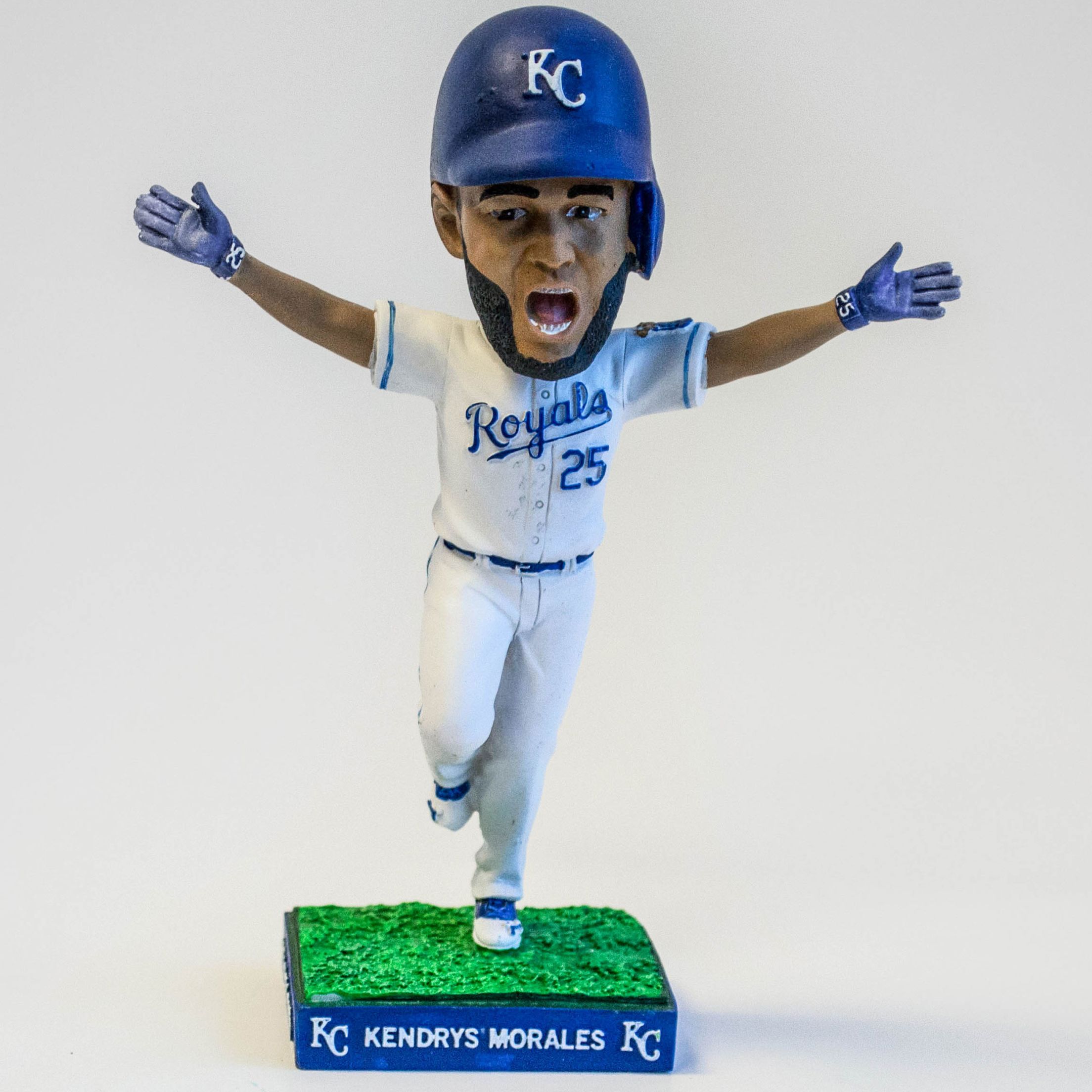 Kendrys Morales


Memorable Moments Series
June 18, 2016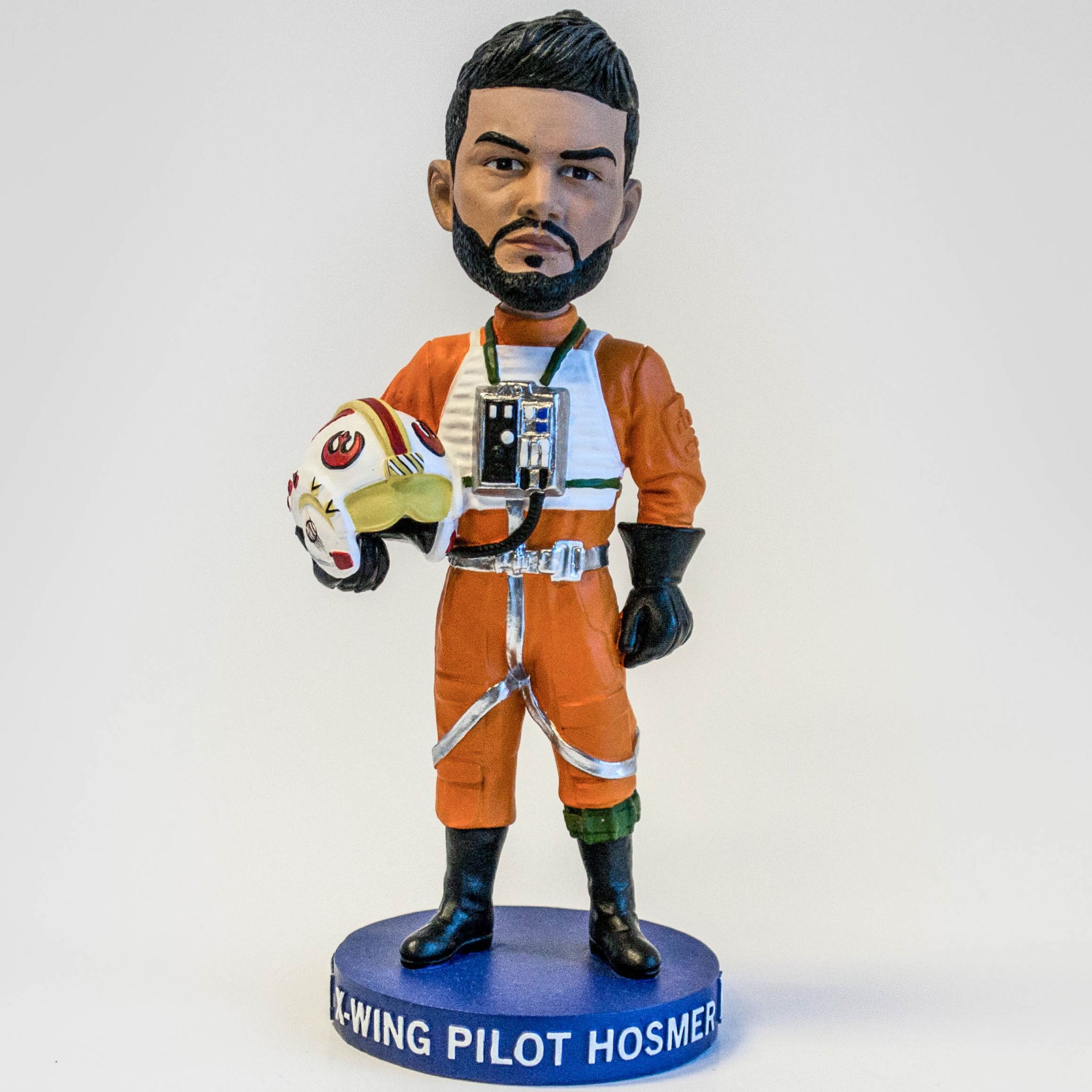 Eric Hosmer

X-wing Pilot
Star Wars Day Theme Ticket
September 18, 2016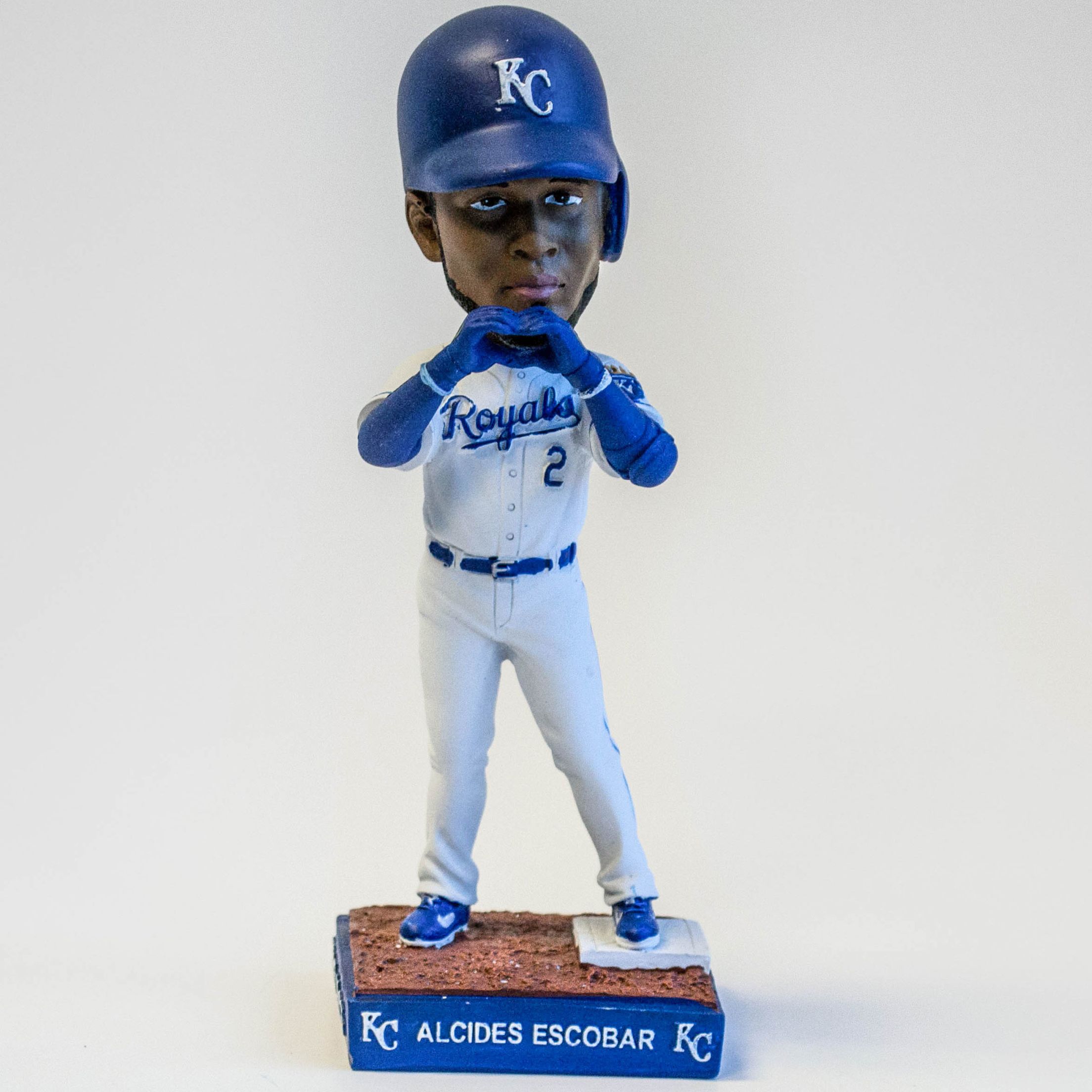 Alcides Escobar


Memorable Moments Series
June 25, 2016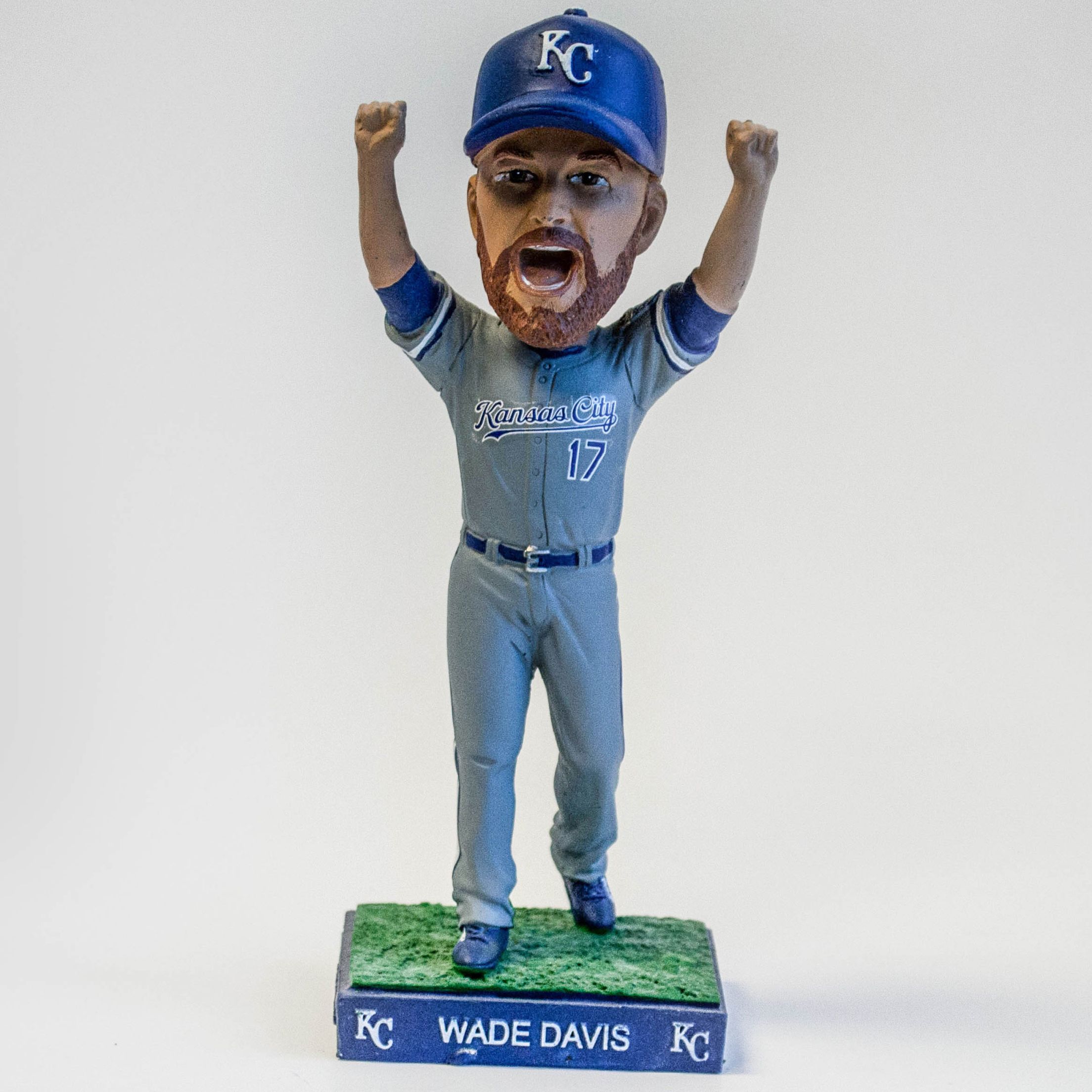 Wade Davis


Memorable Moments Series
July 24, 2016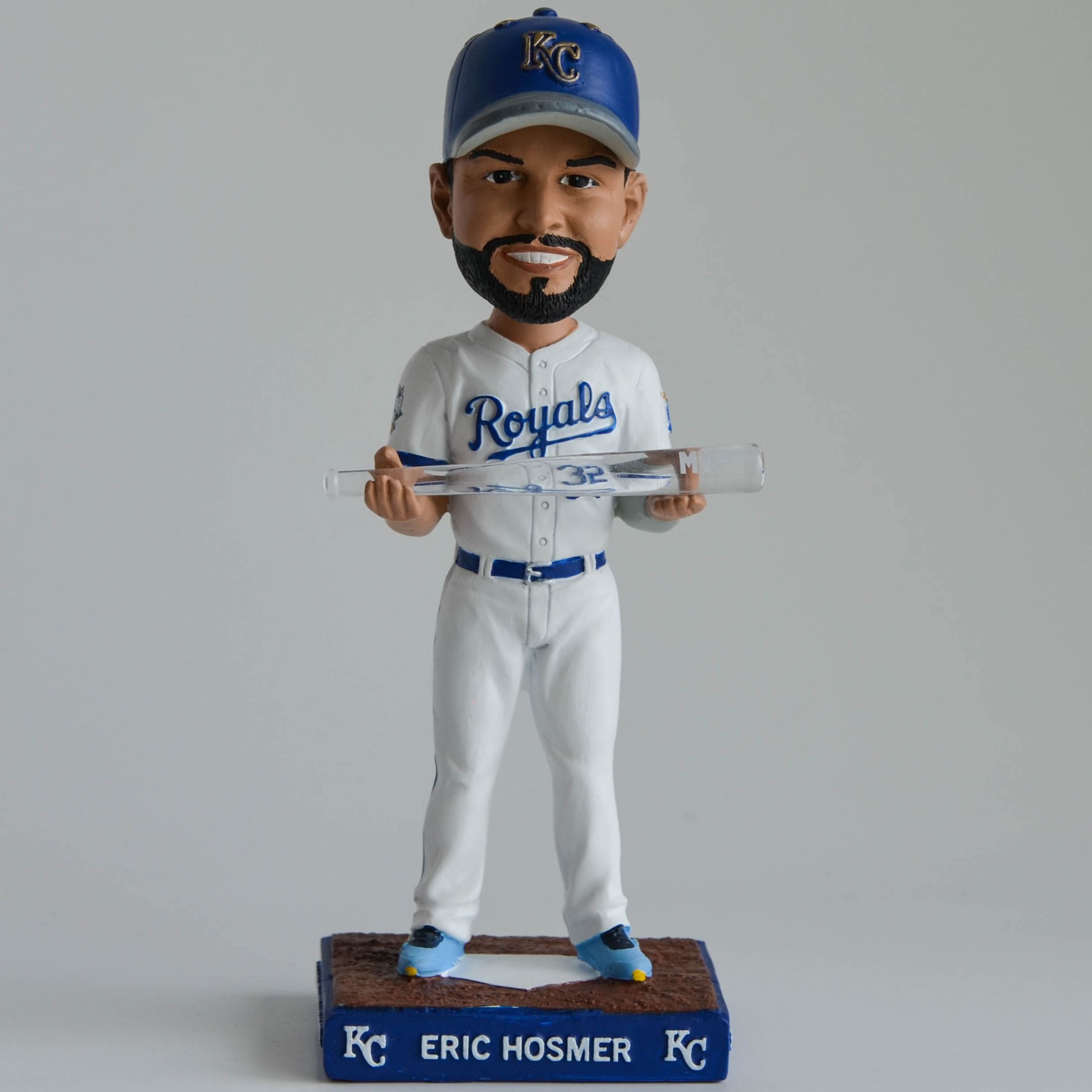 Eric Hosmer

All-Star MVP
Season Ticket Member Exclusive
2017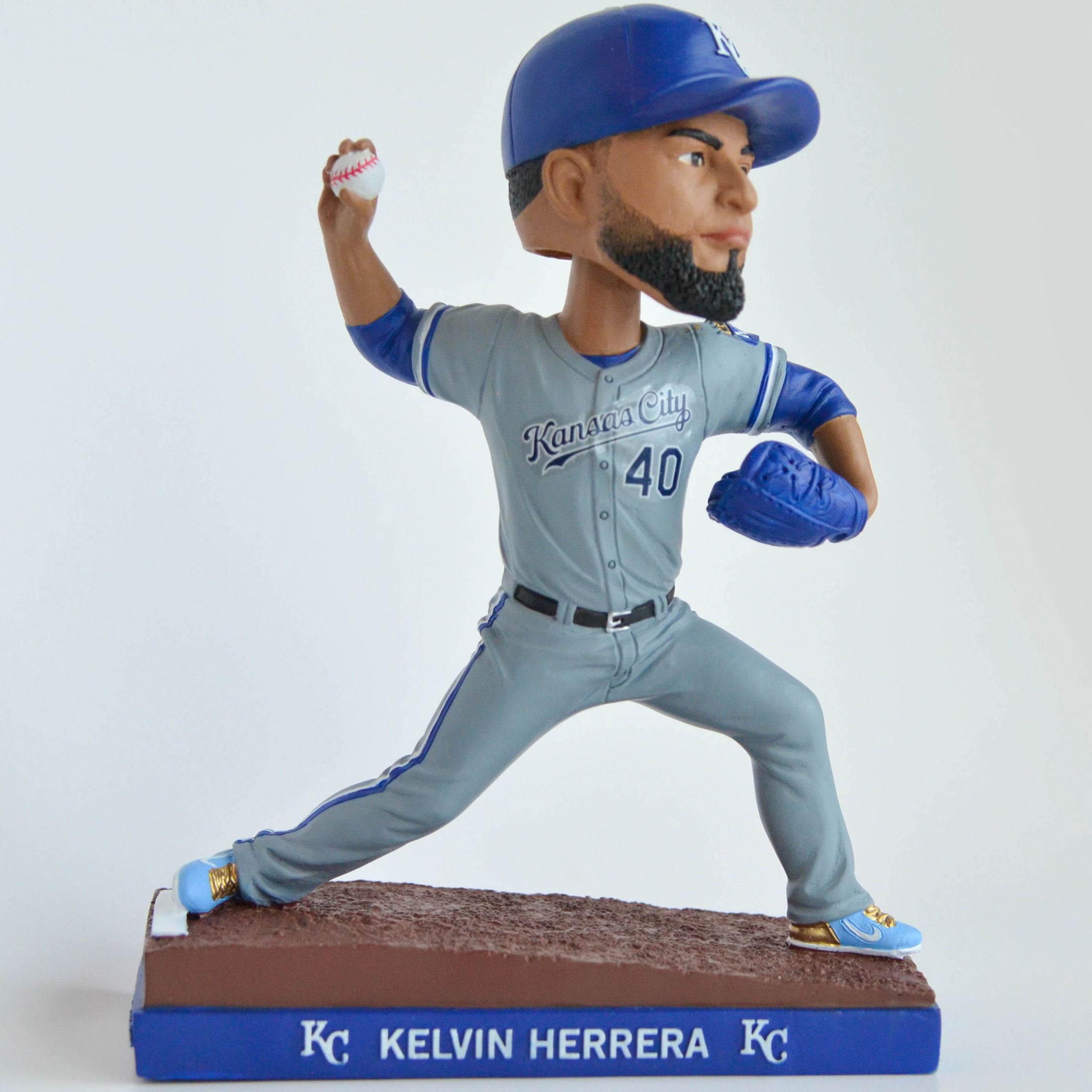 Kelvin Herrera


Memorable Moments Series
July 1, 2017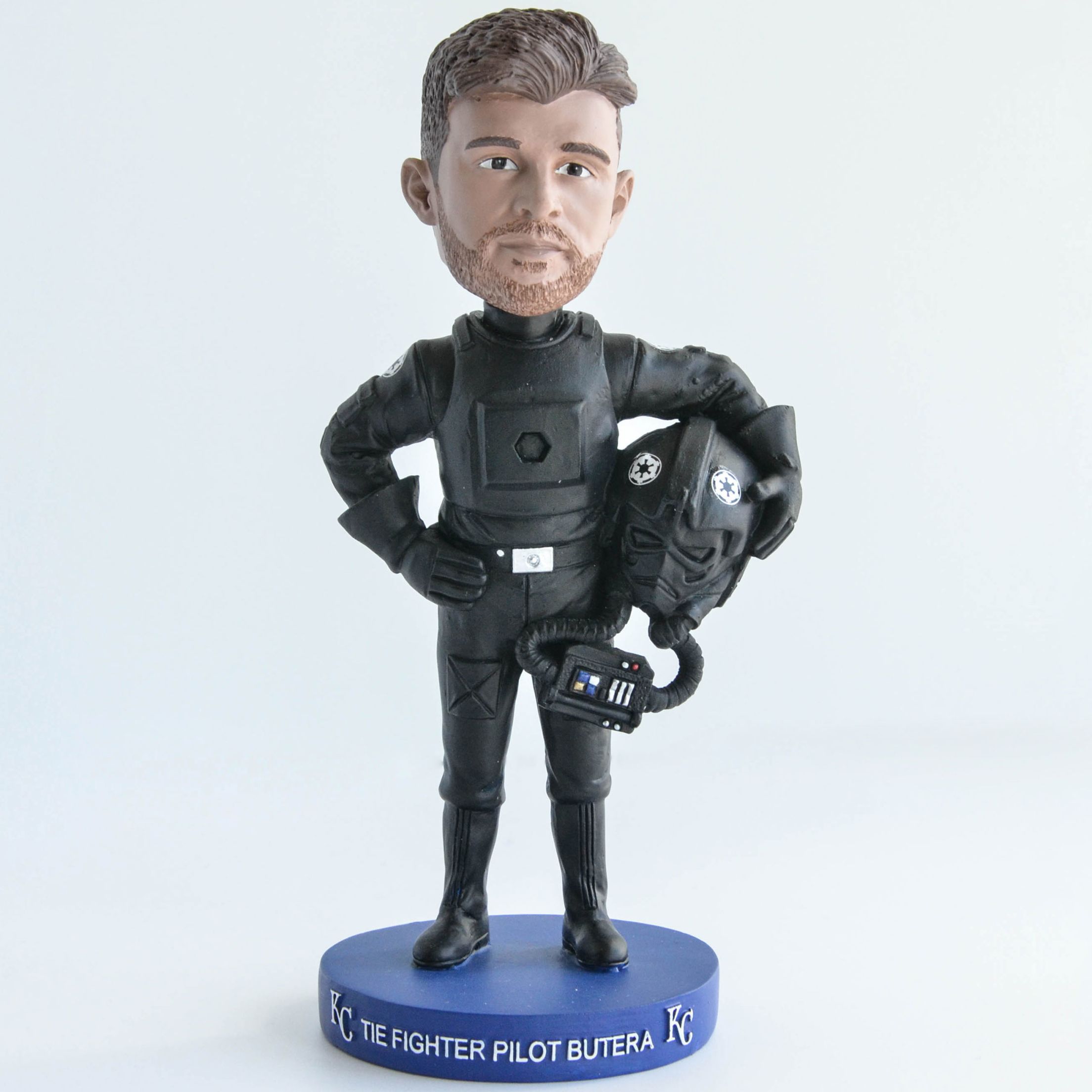 Drew Butera

TIE Fighter Pilot Bobblehead
Star Wars Theme Ticket
September 10, 2017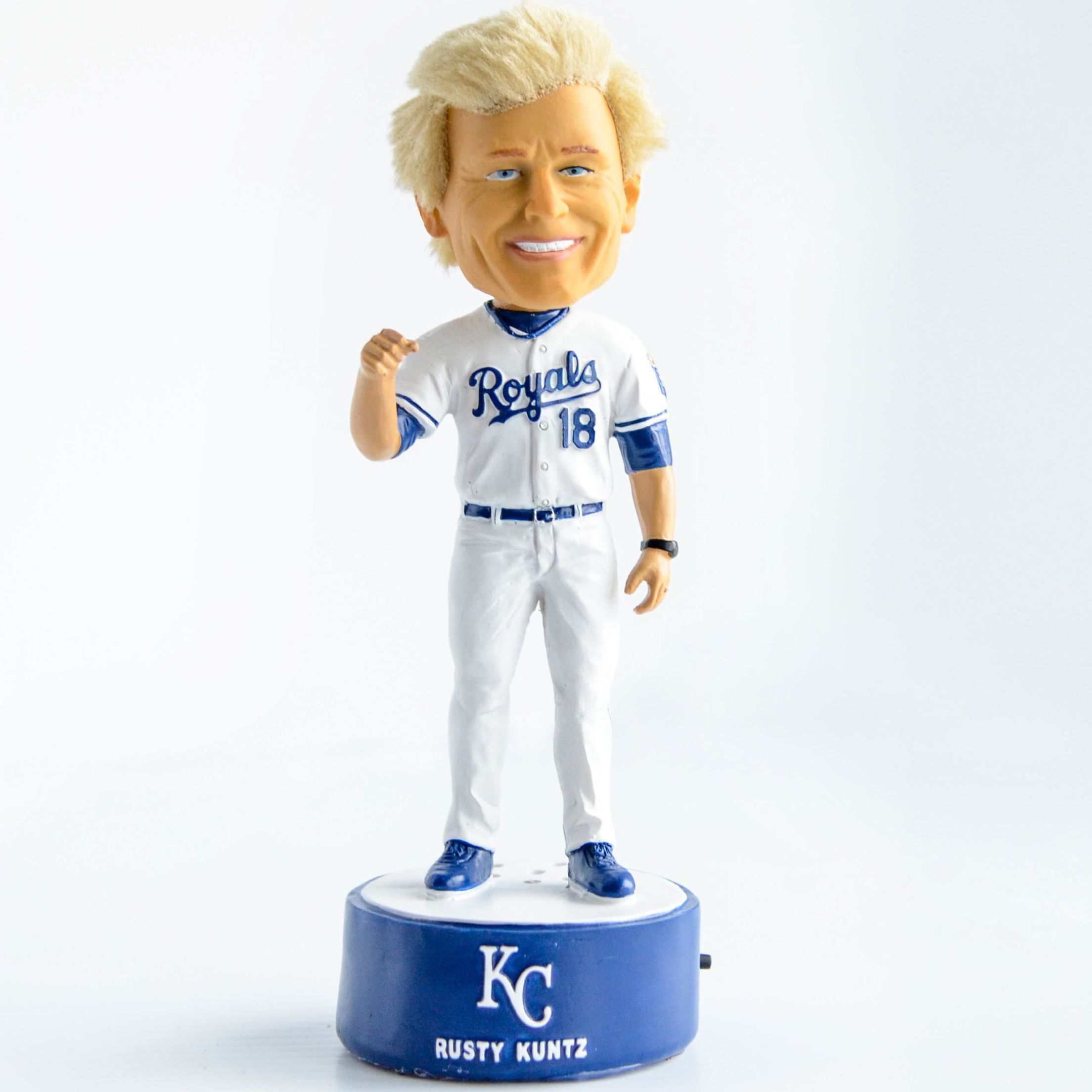 Rusty Kuntz
Rusty Kuntz Theme Ticket
April 28, 2017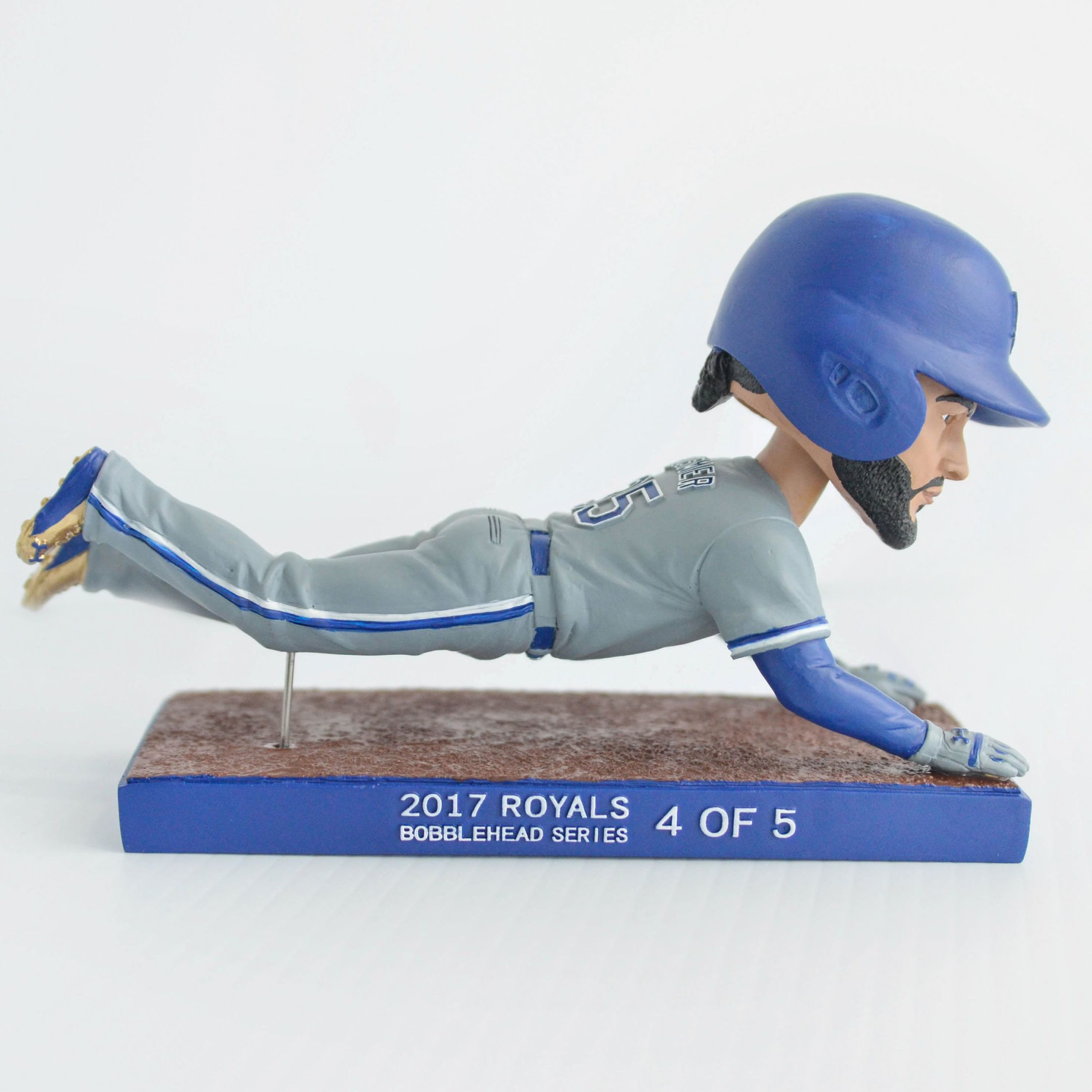 Eric Hosmer


Memorable Moments Series
July 22, 2017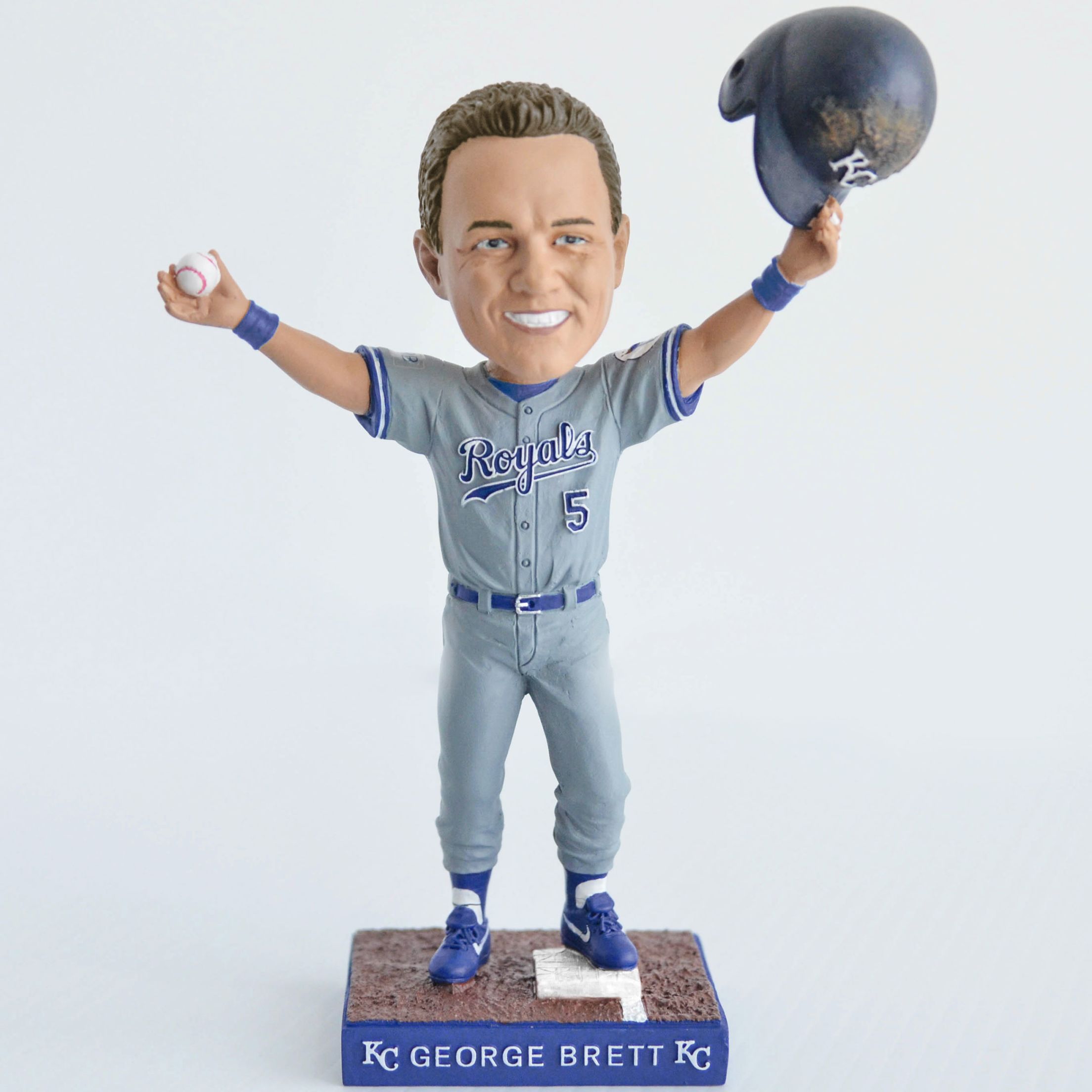 George Brett
Memorable Moments Series
September 30, 2017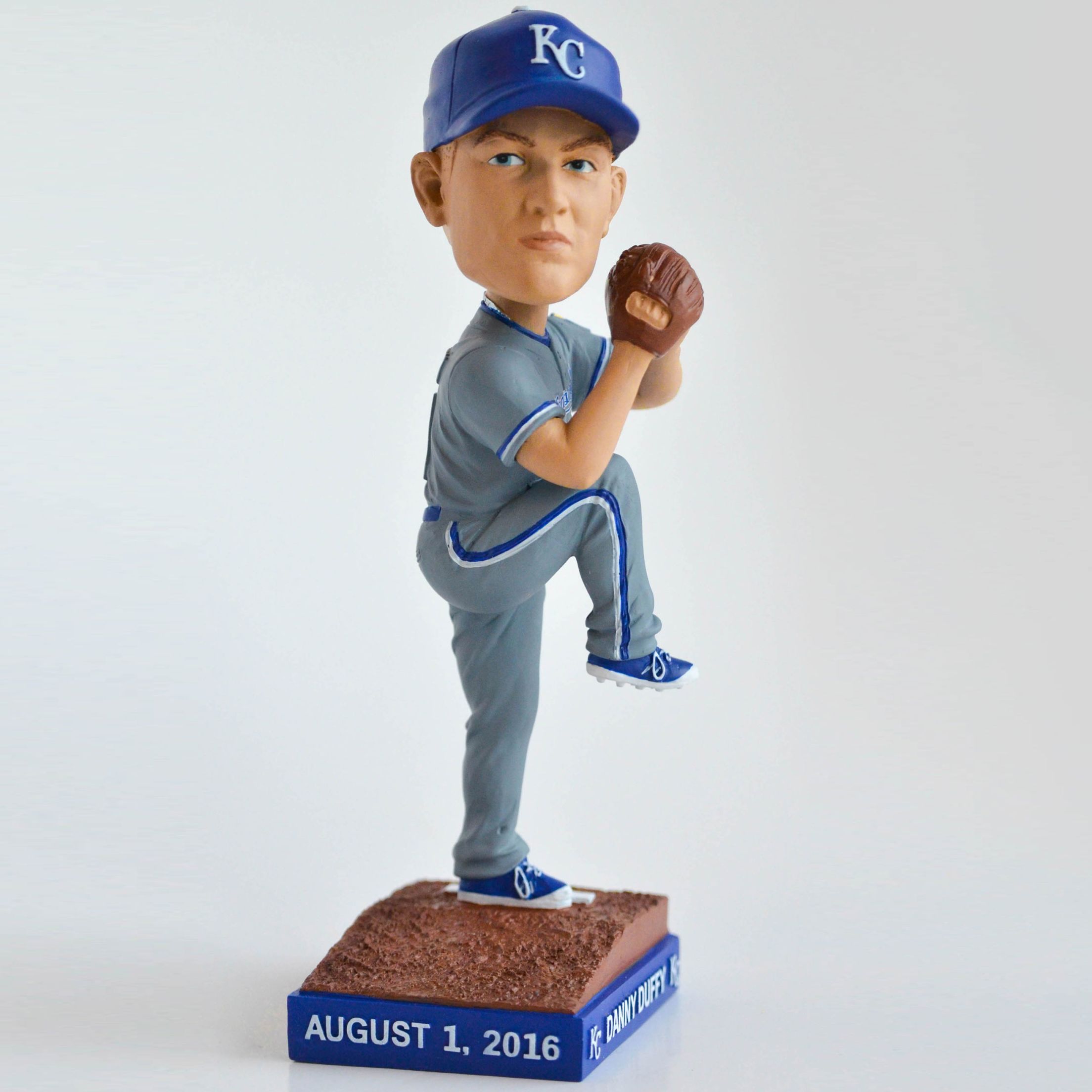 Danny Duffy


Memorable Moments Series
May 13, 2017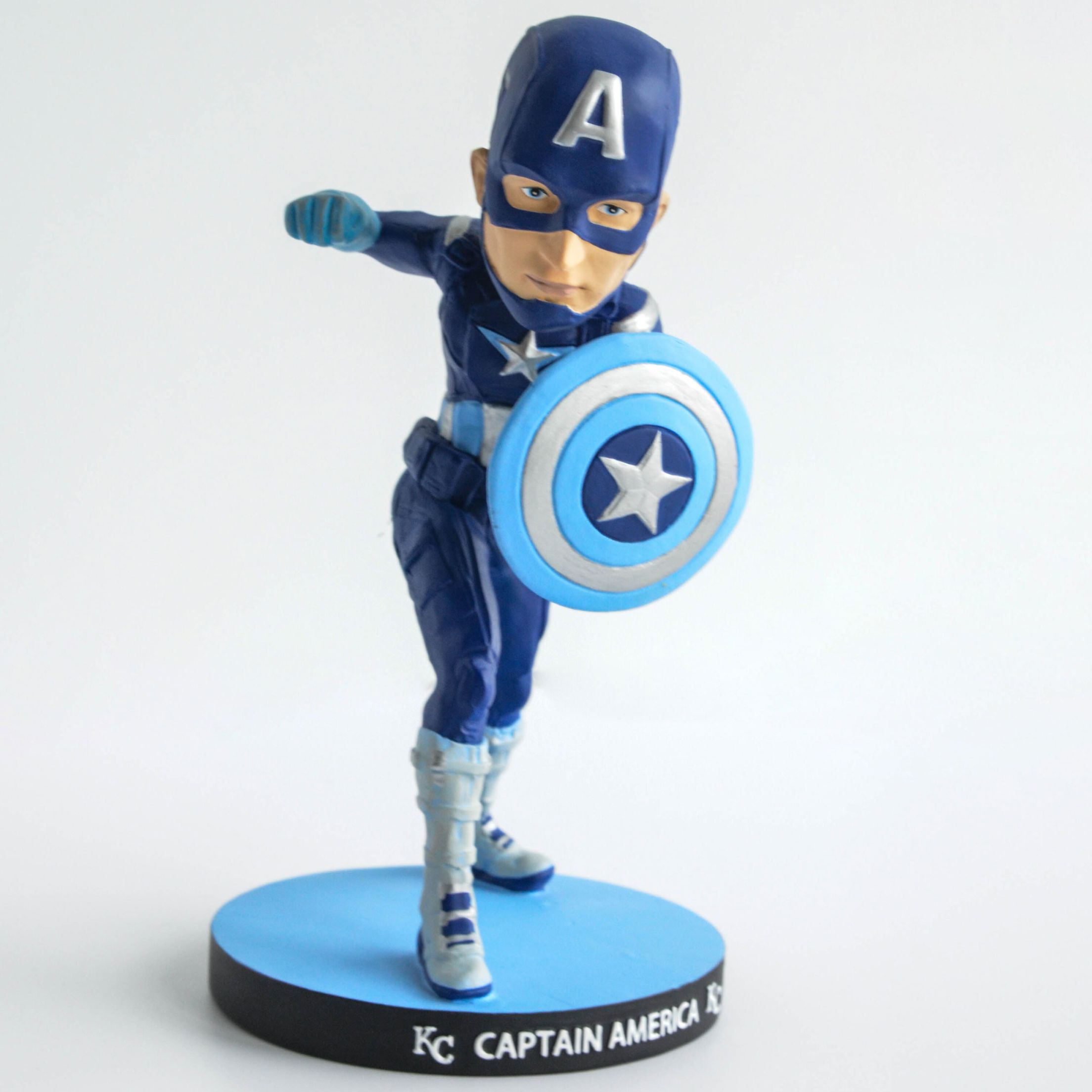 Captain America
Marvel Super Hero Day Theme Ticket
July 23, 2017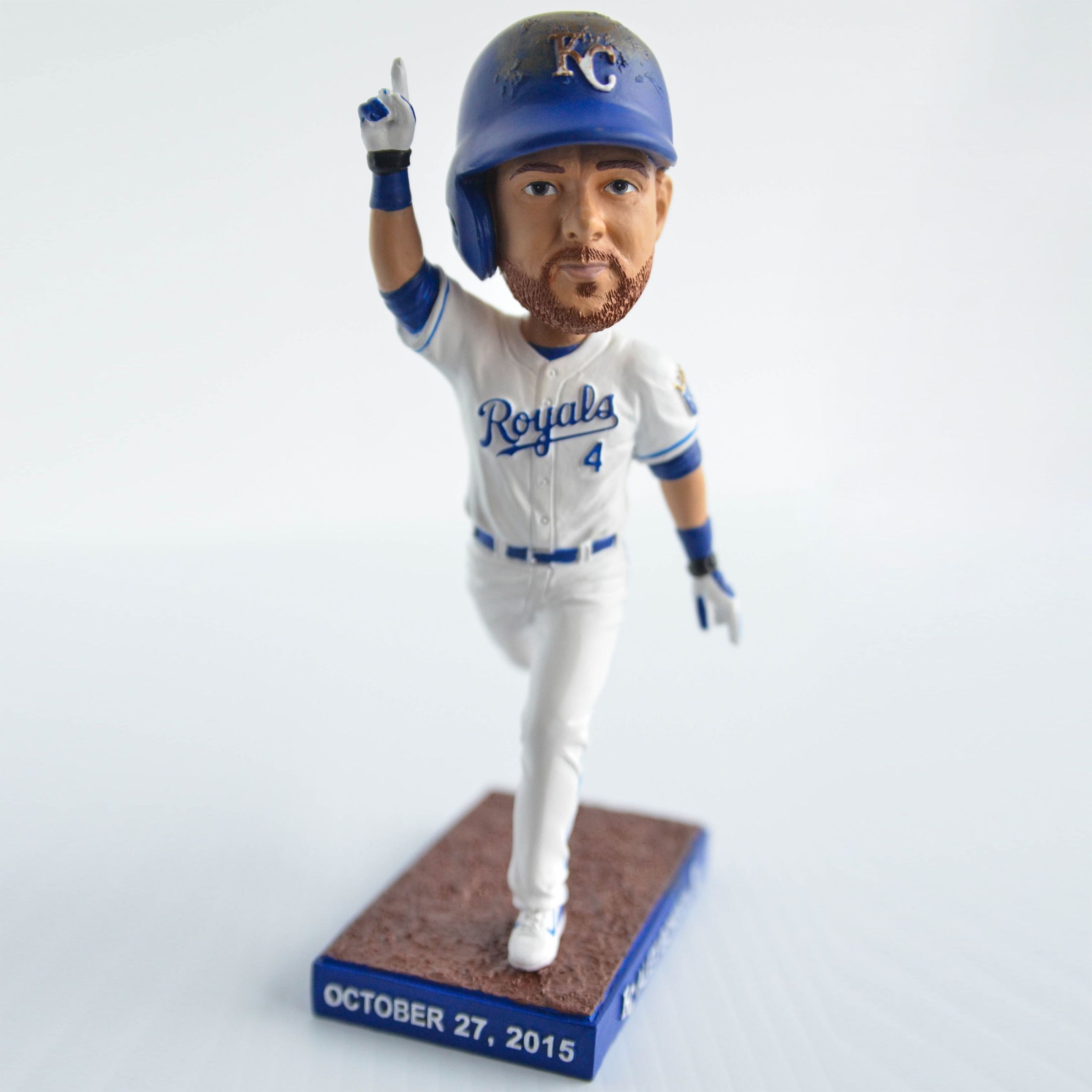 Alex Gordon


Memorable Moments Series
June 3, 2017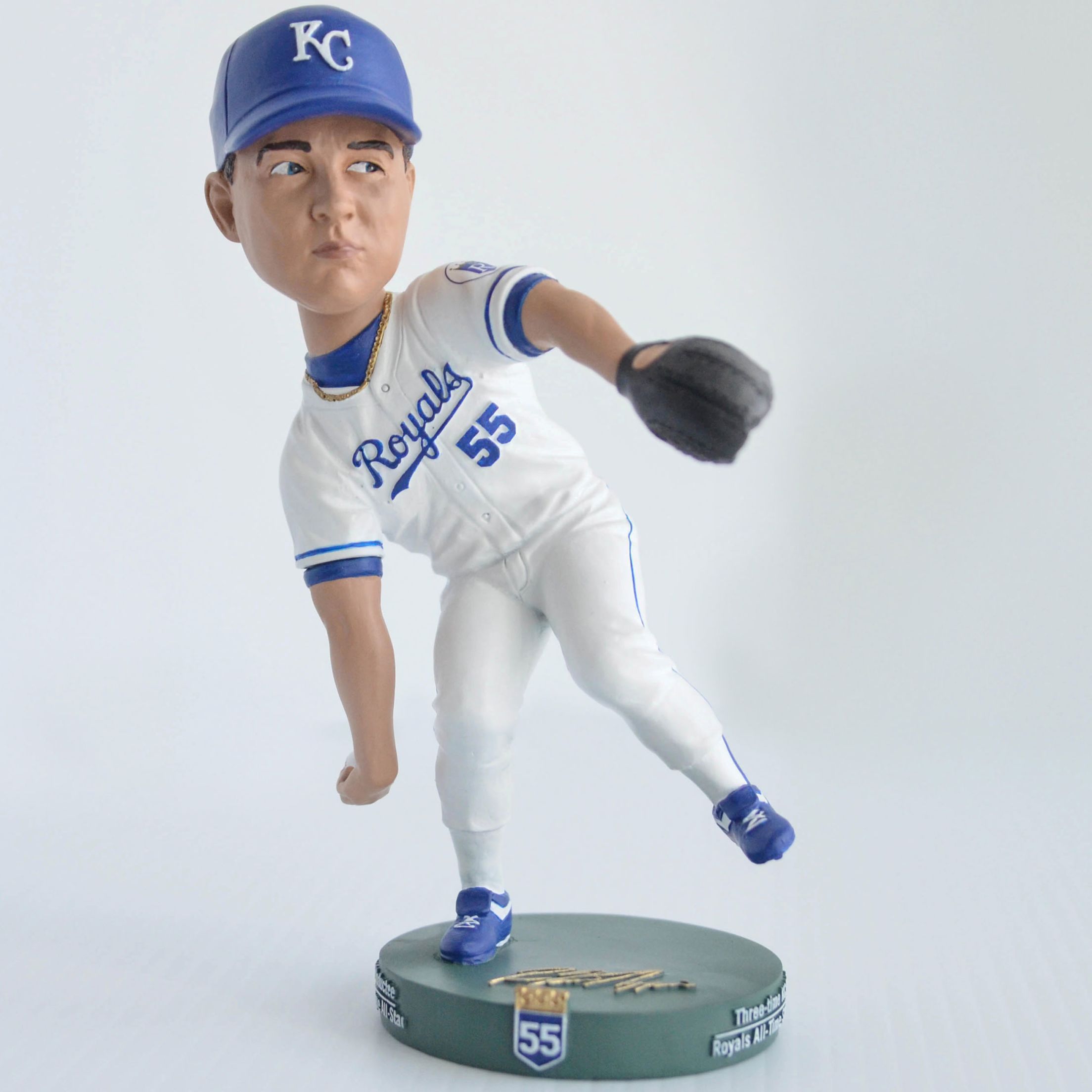 Kevin Appier
Royals Hall of Fame Series
August 19, 2017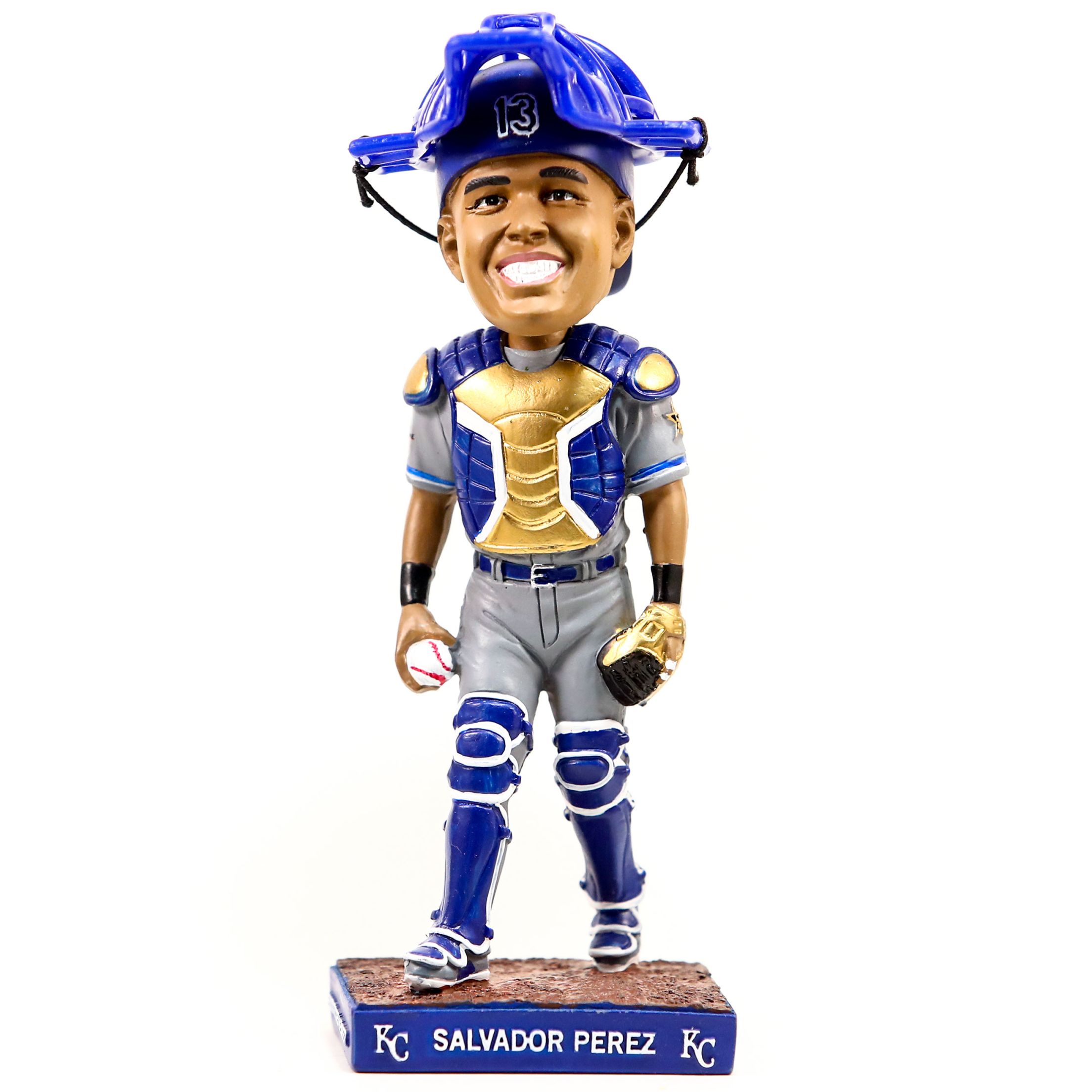 Salvador Perez

All-Star Game Starter
Season Ticket Member Exclusive
2018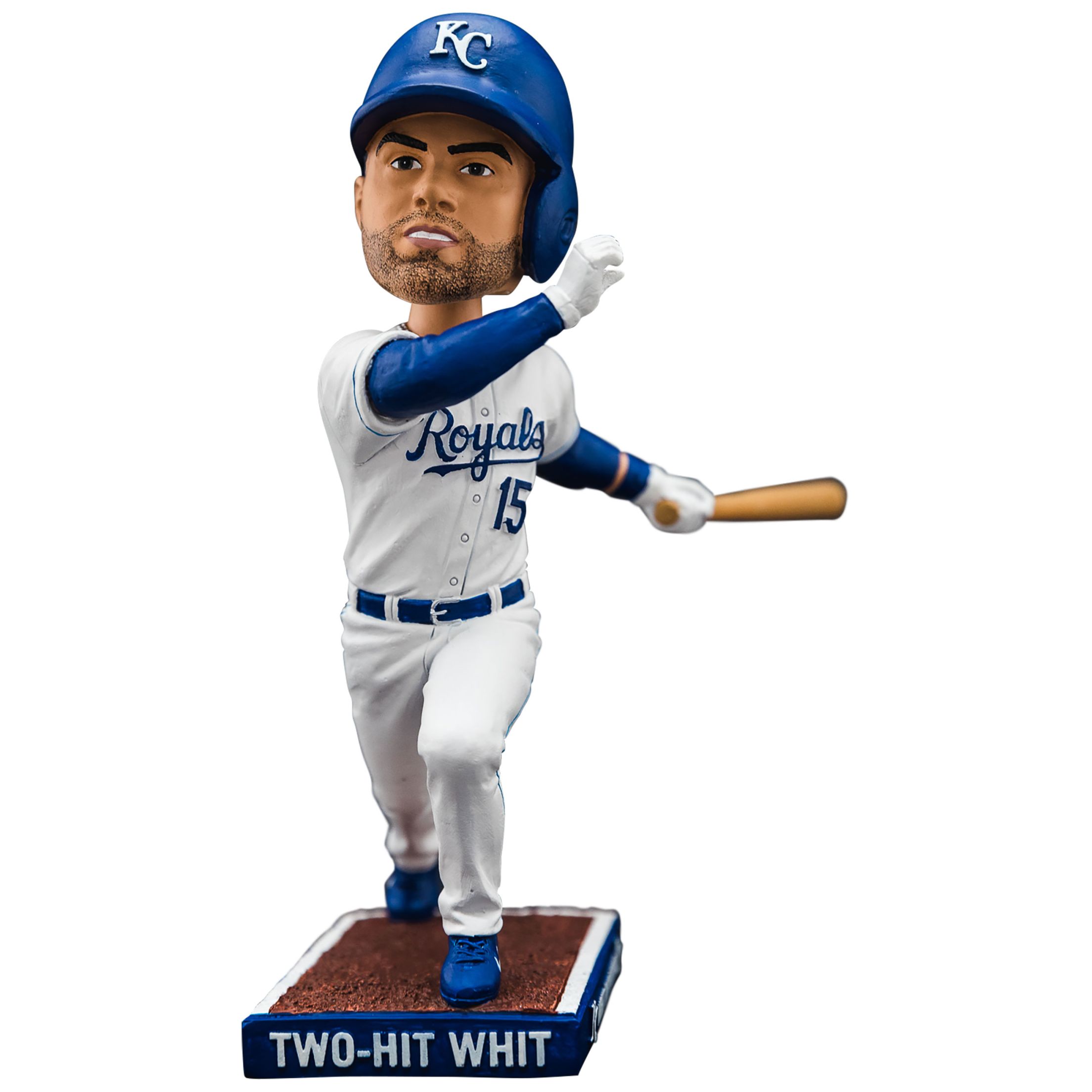 Whit Merrifield


June 2, 2018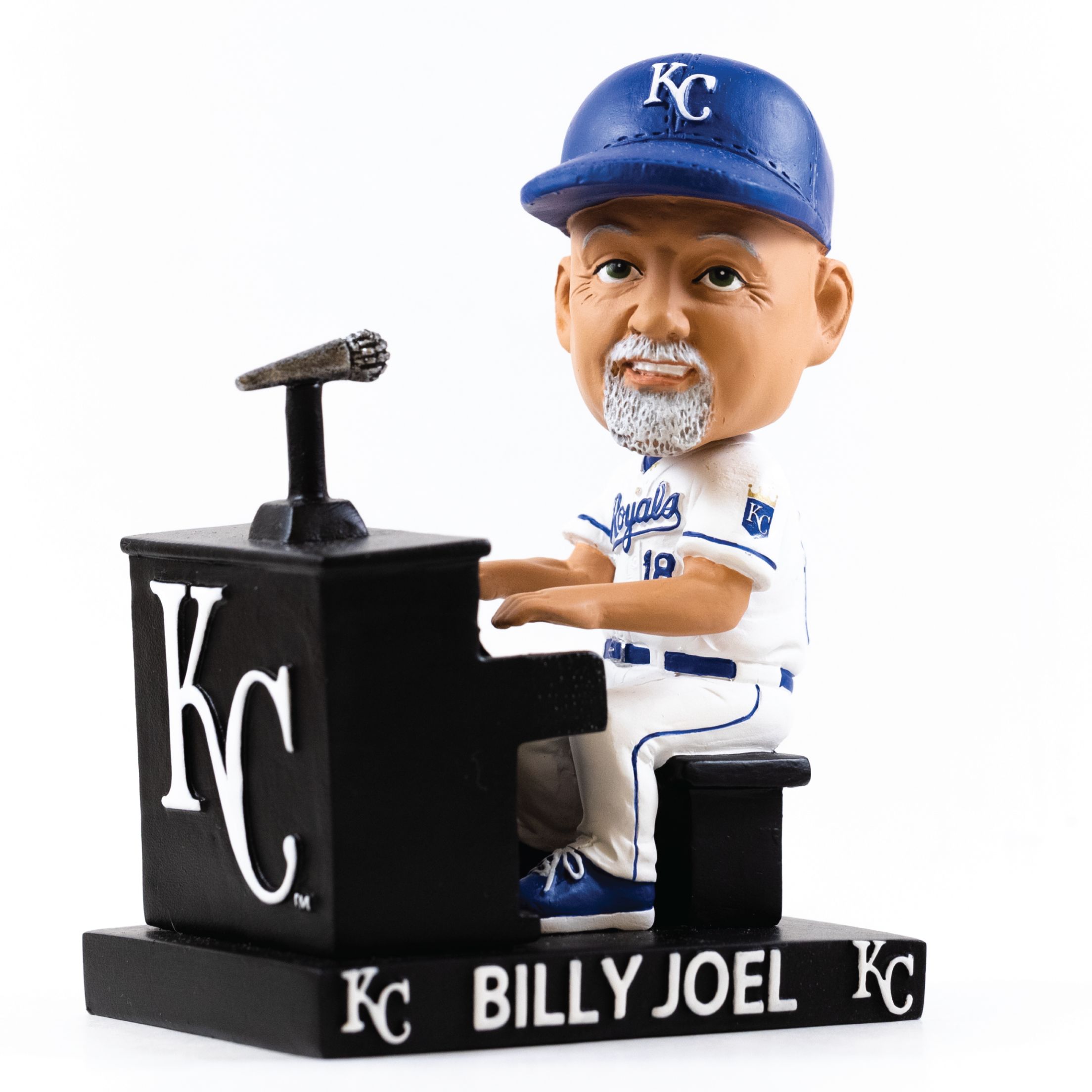 Billy Joel
Theme Ticket to commemorate concert
September 10, 2018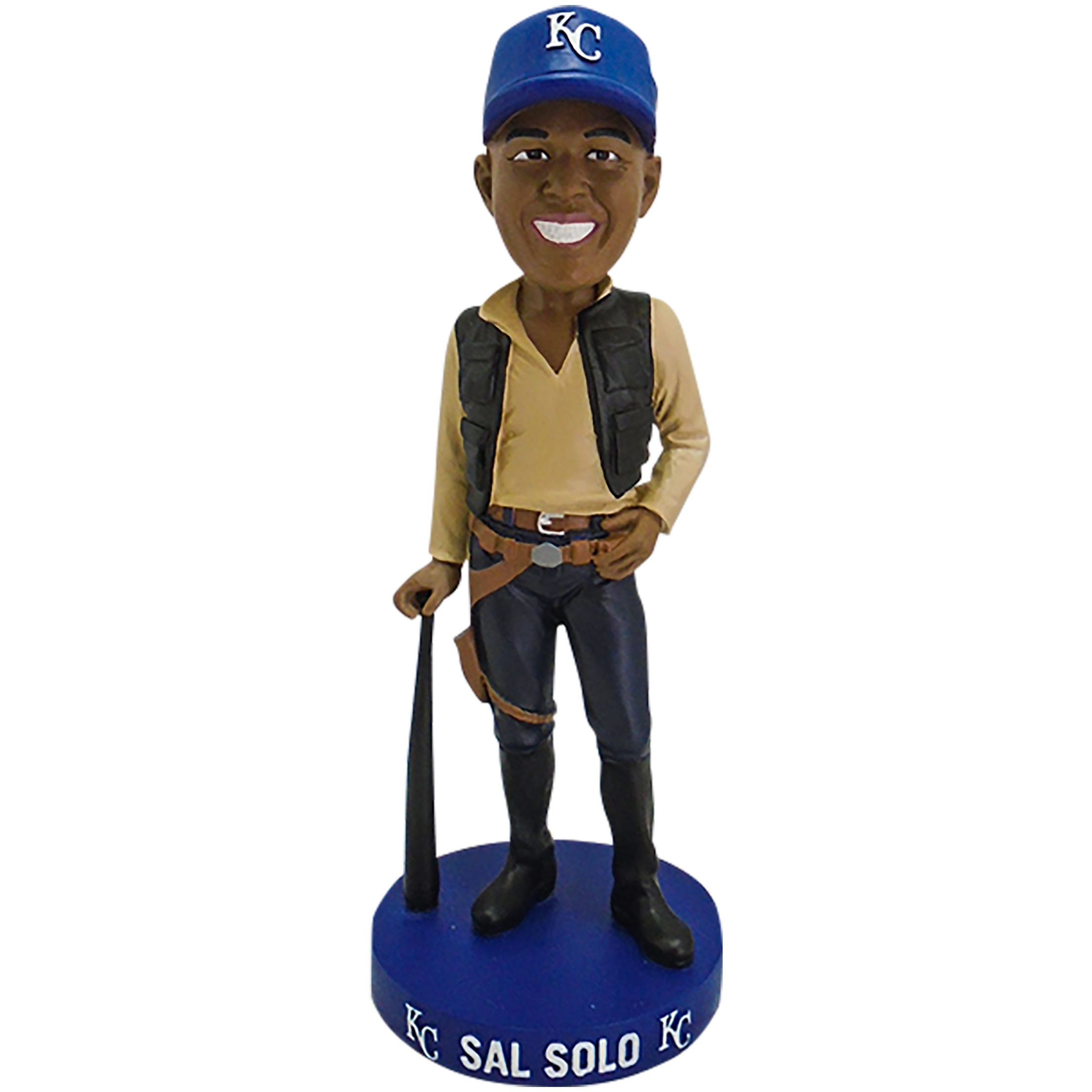 "Sal Solo" -

Salvador Perez


Star Wars Theme Ticket
May 4, 2018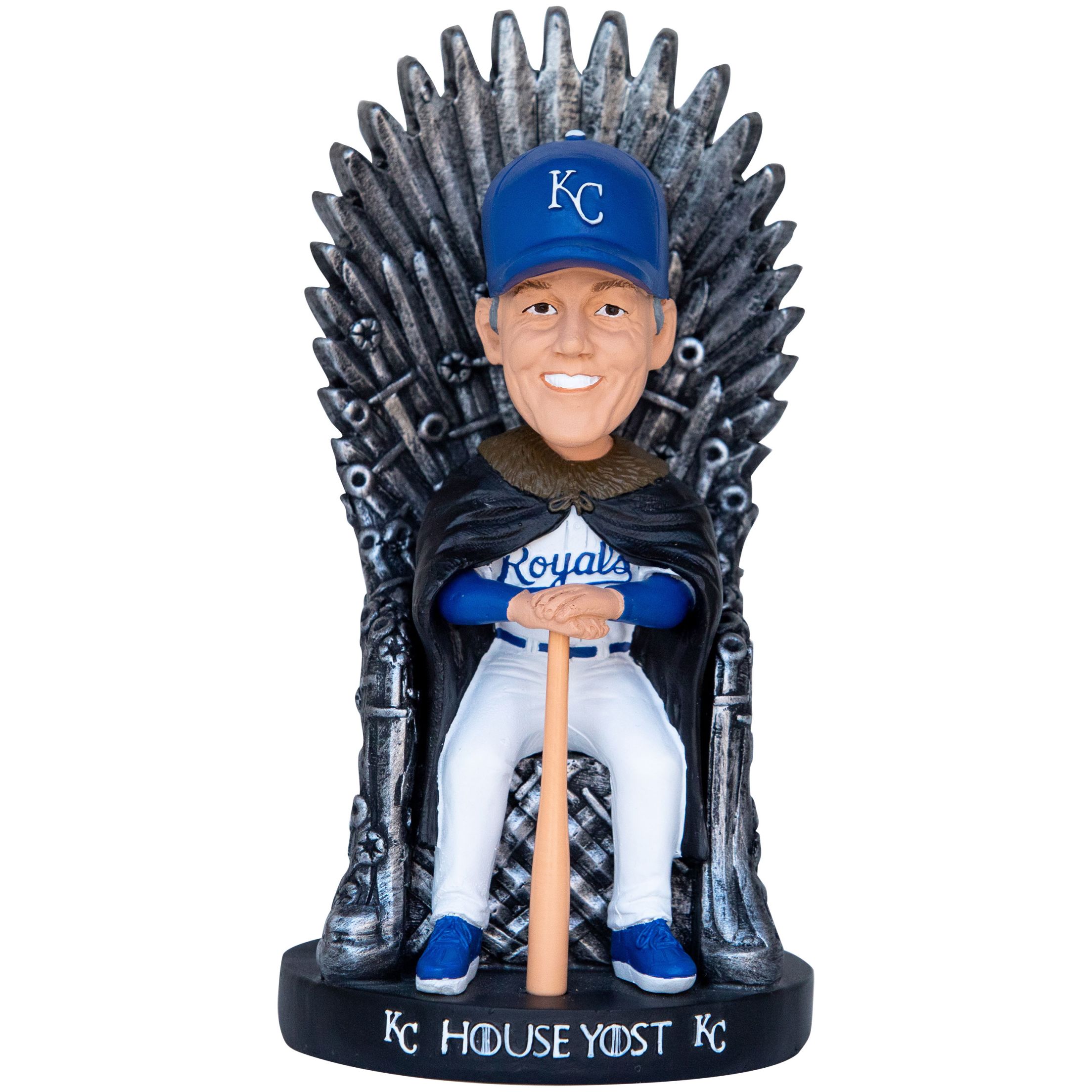 "House Yost" - Manager Ned Yost


Game of Thrones Theme Ticket
June 19, 2018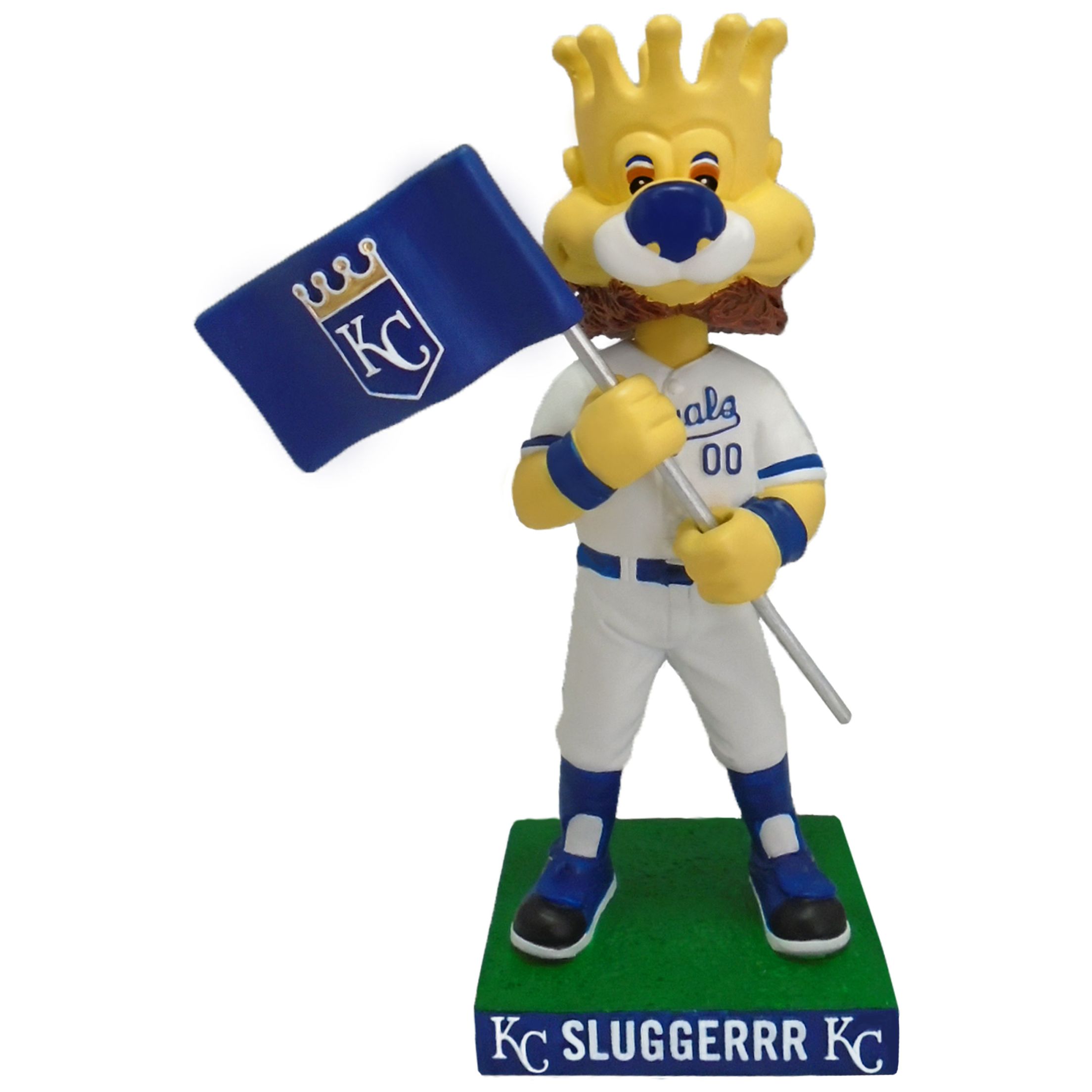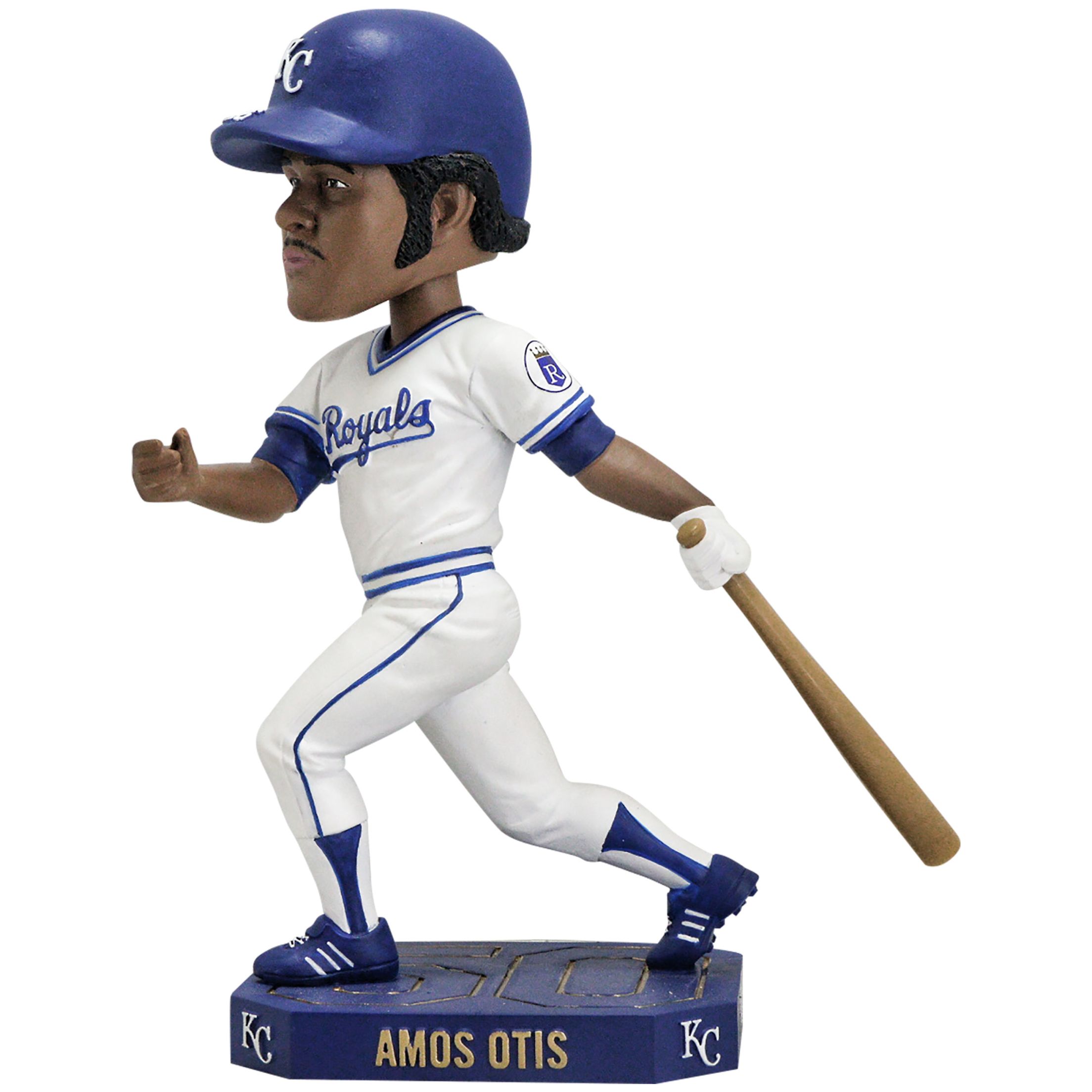 Amos Otis
50th Season Commemorative piece
July 21, 2018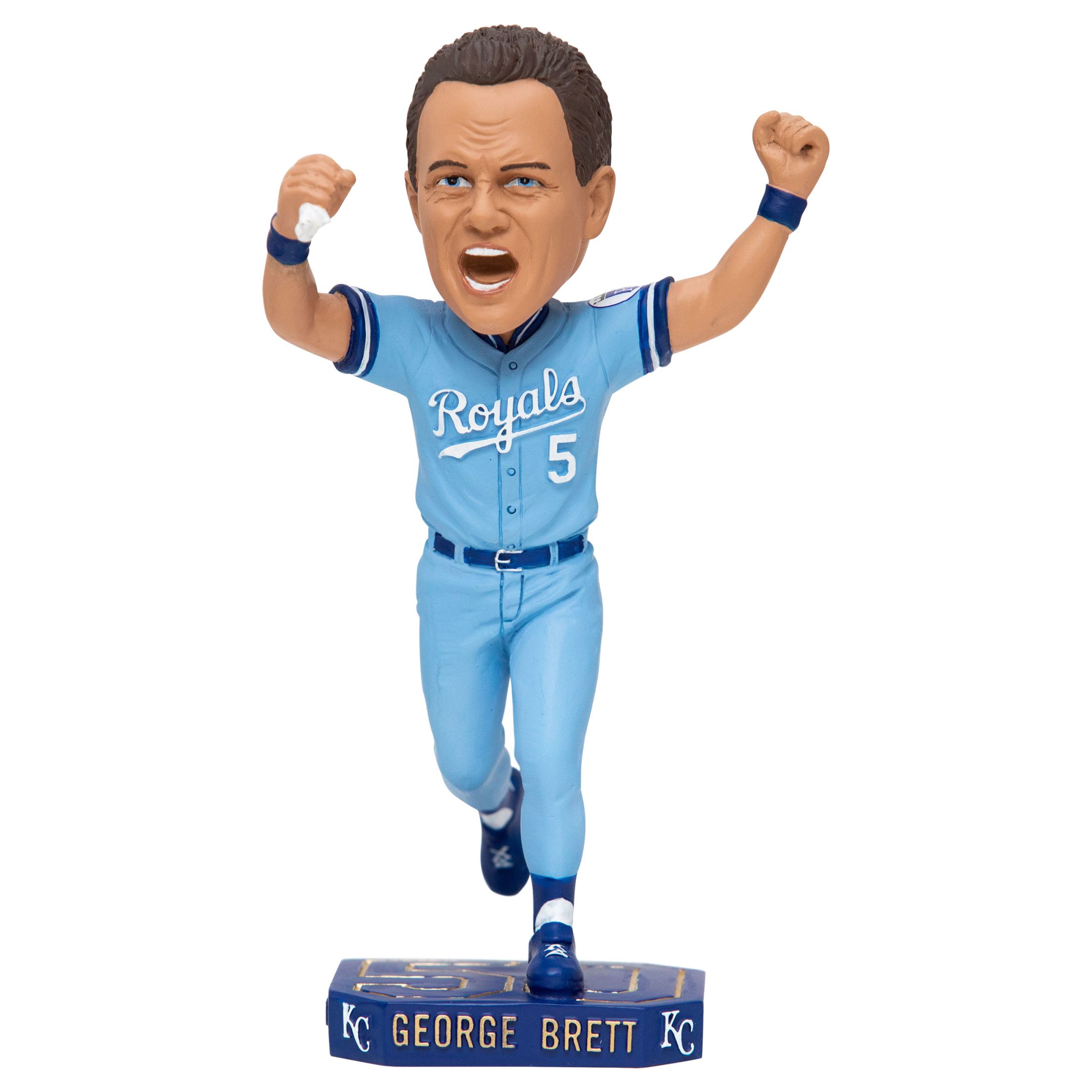 George Brett Pine Tar Game
50th Season Commemorative piece
May 19, 2018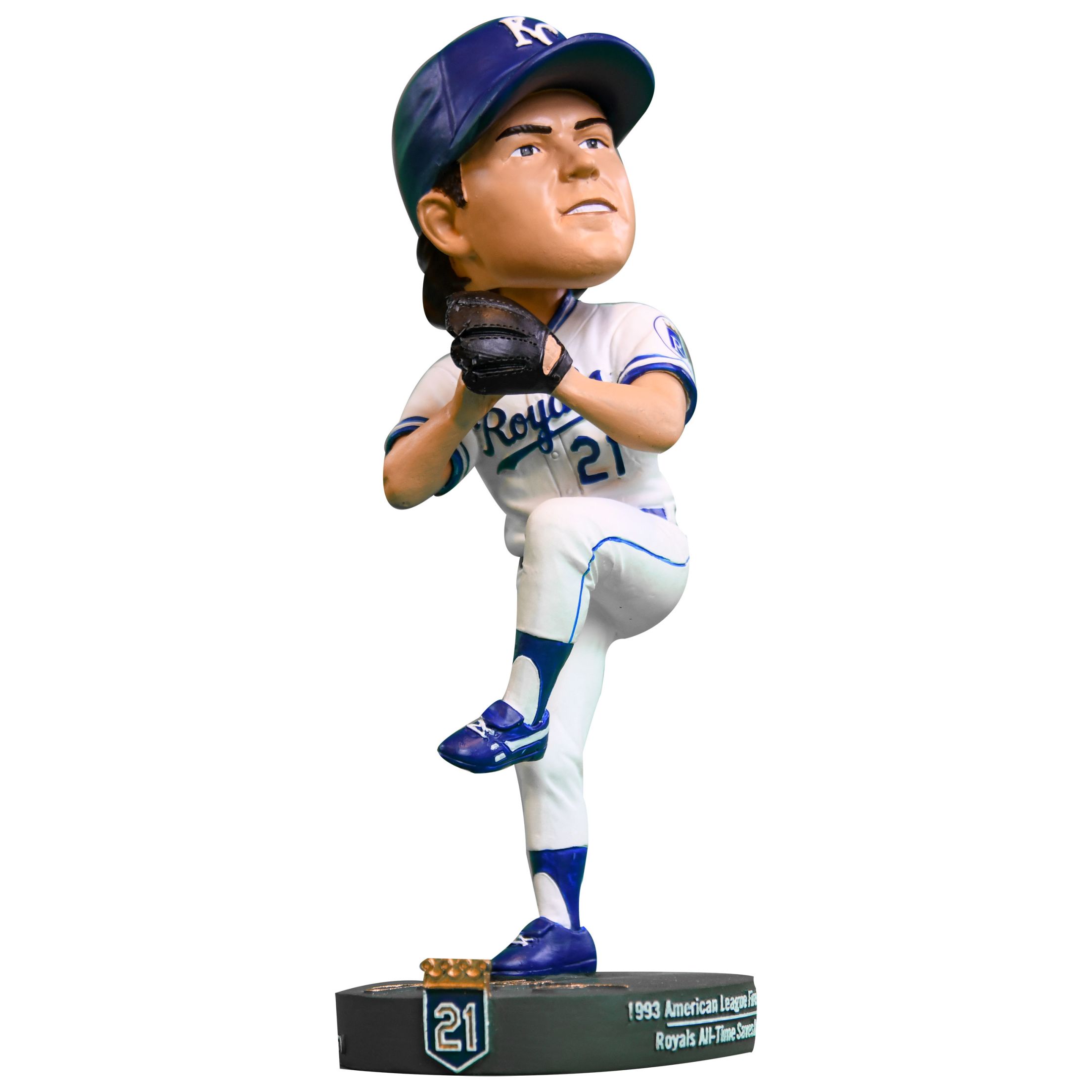 Jeff Montgomery
Royals Hall of Fame Series
August 25, 2018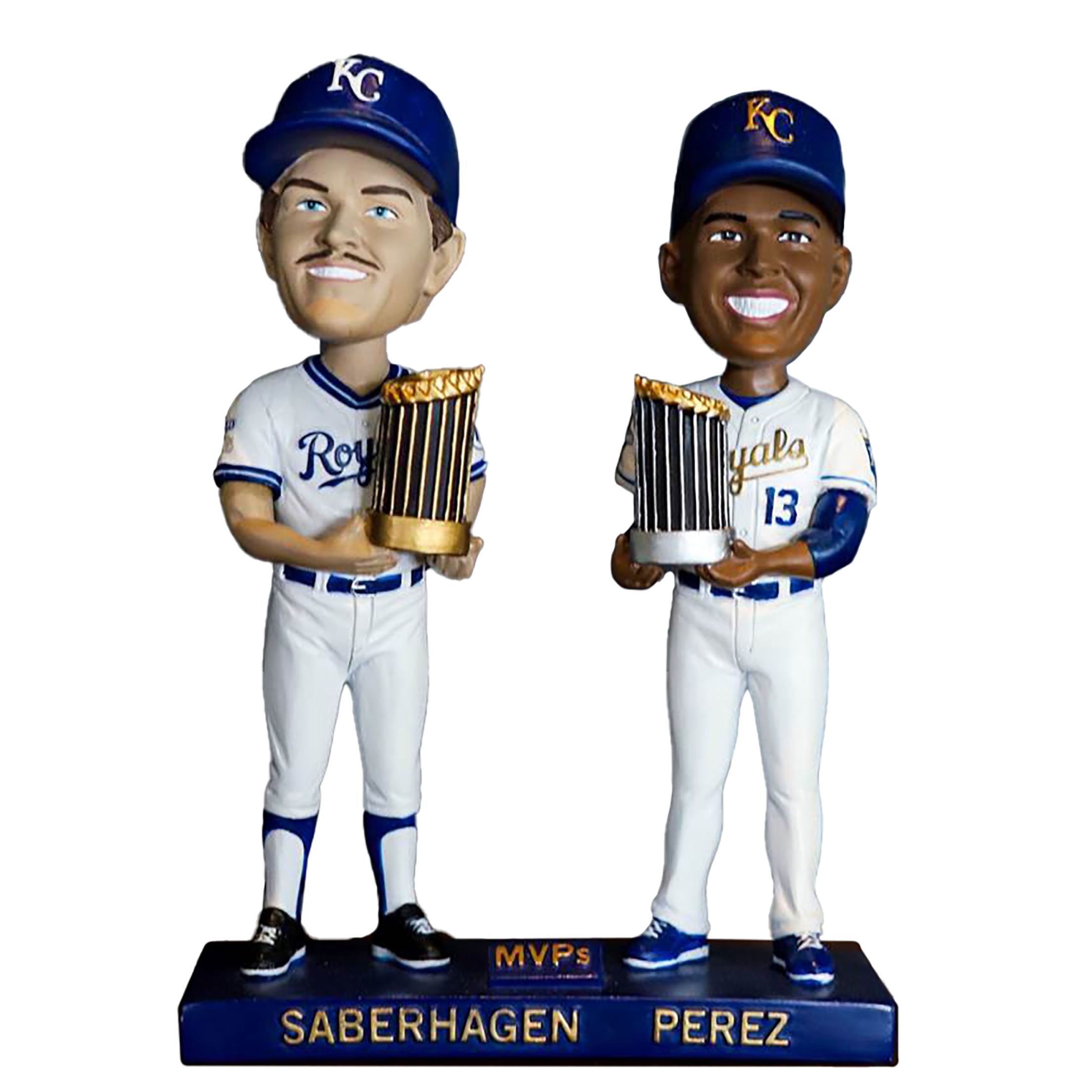 Brett Saberhagen &

Salvador Perez

World Series MVP's


Season Ticket Member Exclusive 2019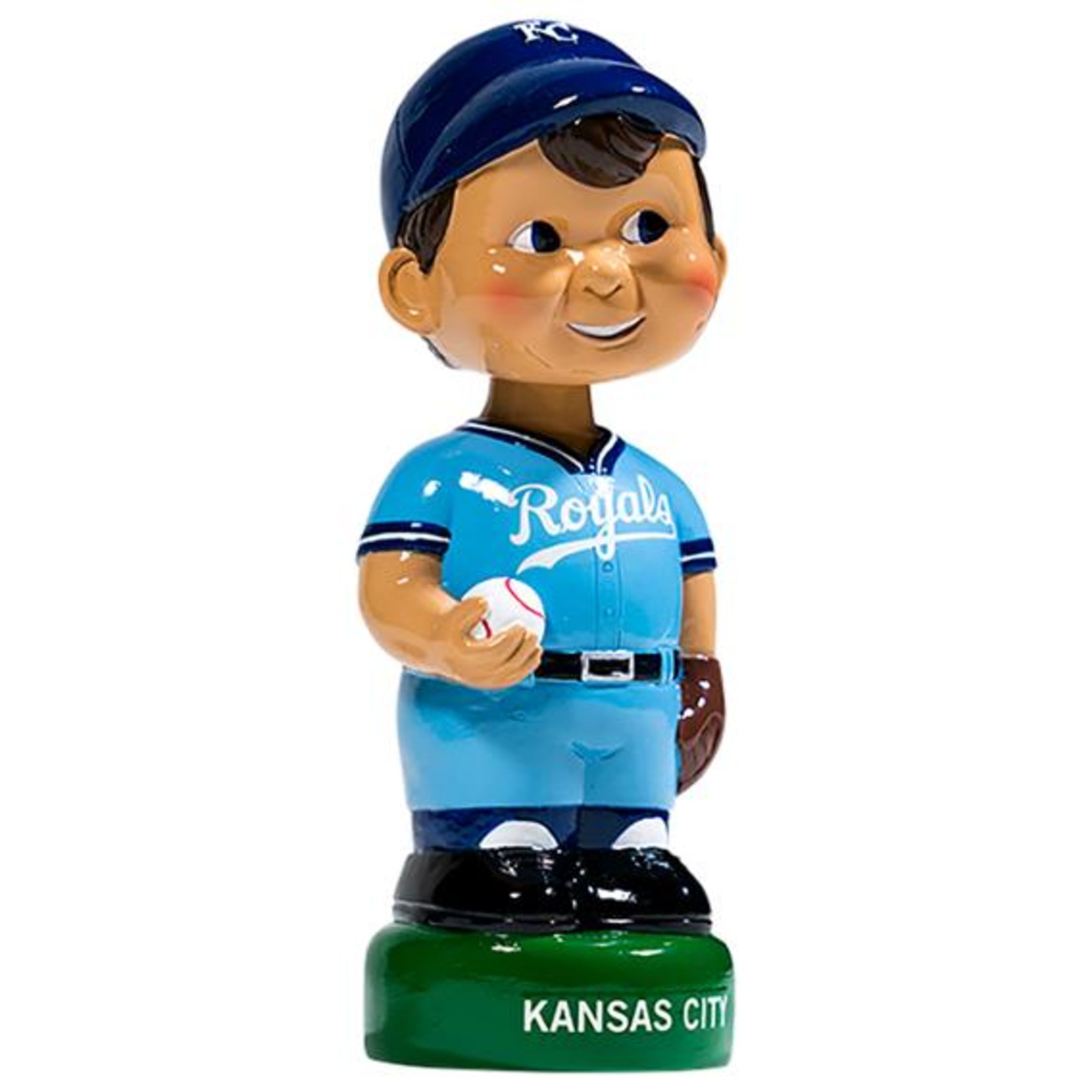 Vintage Bobblehead
August 17, 2019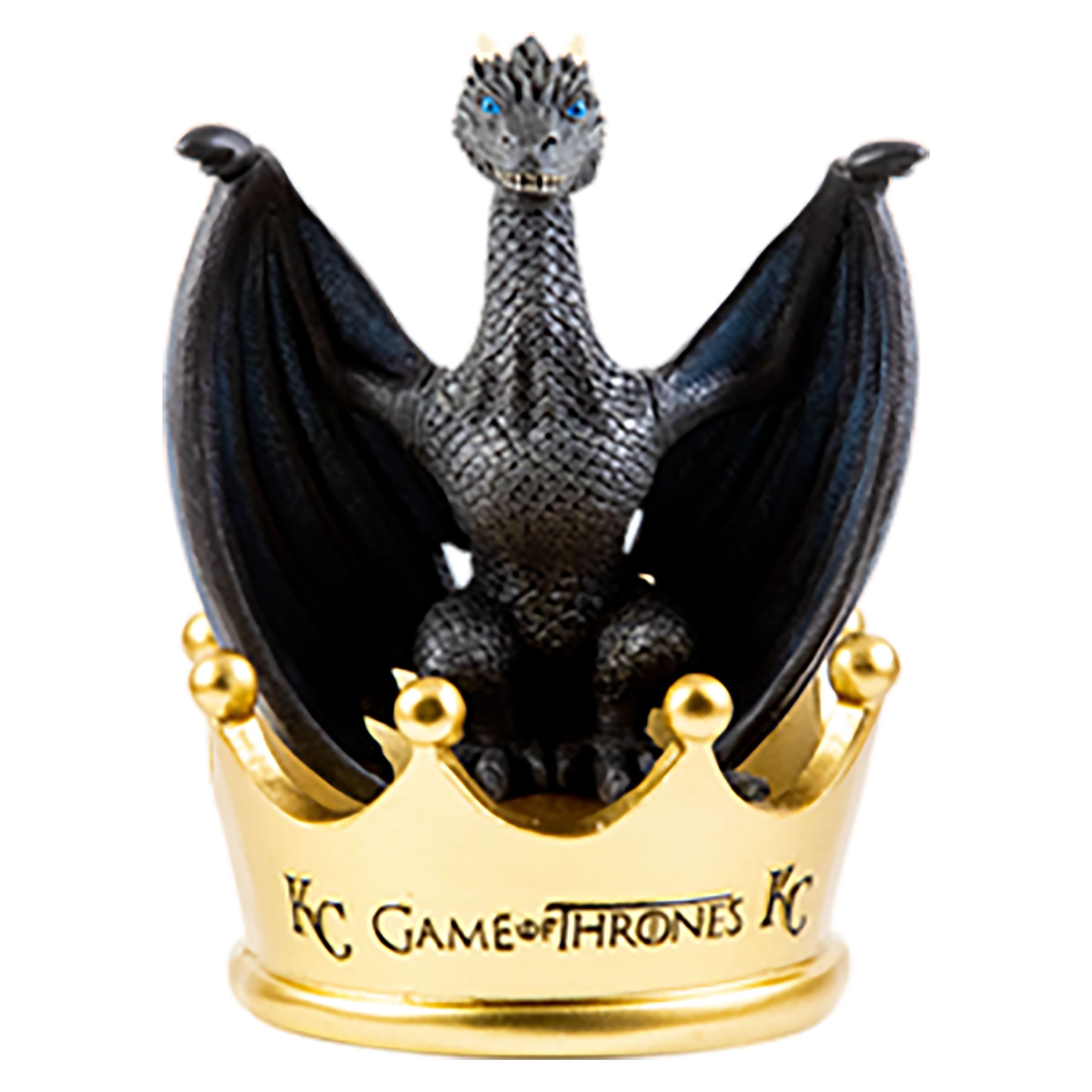 Game of Thrones Ice Dragon Theme Ticket




April 14, 2019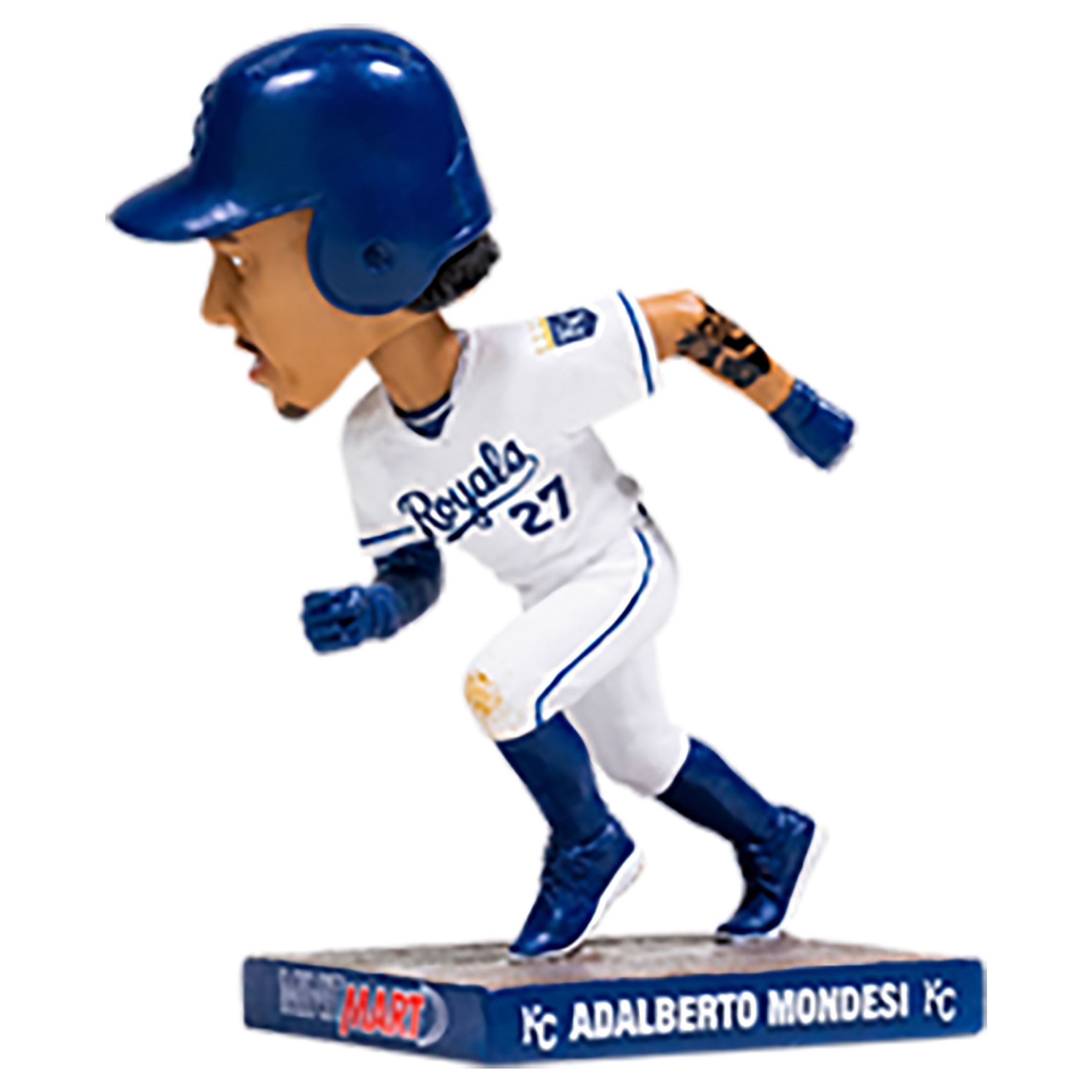 Adalberto Mondesi




May 11, 2019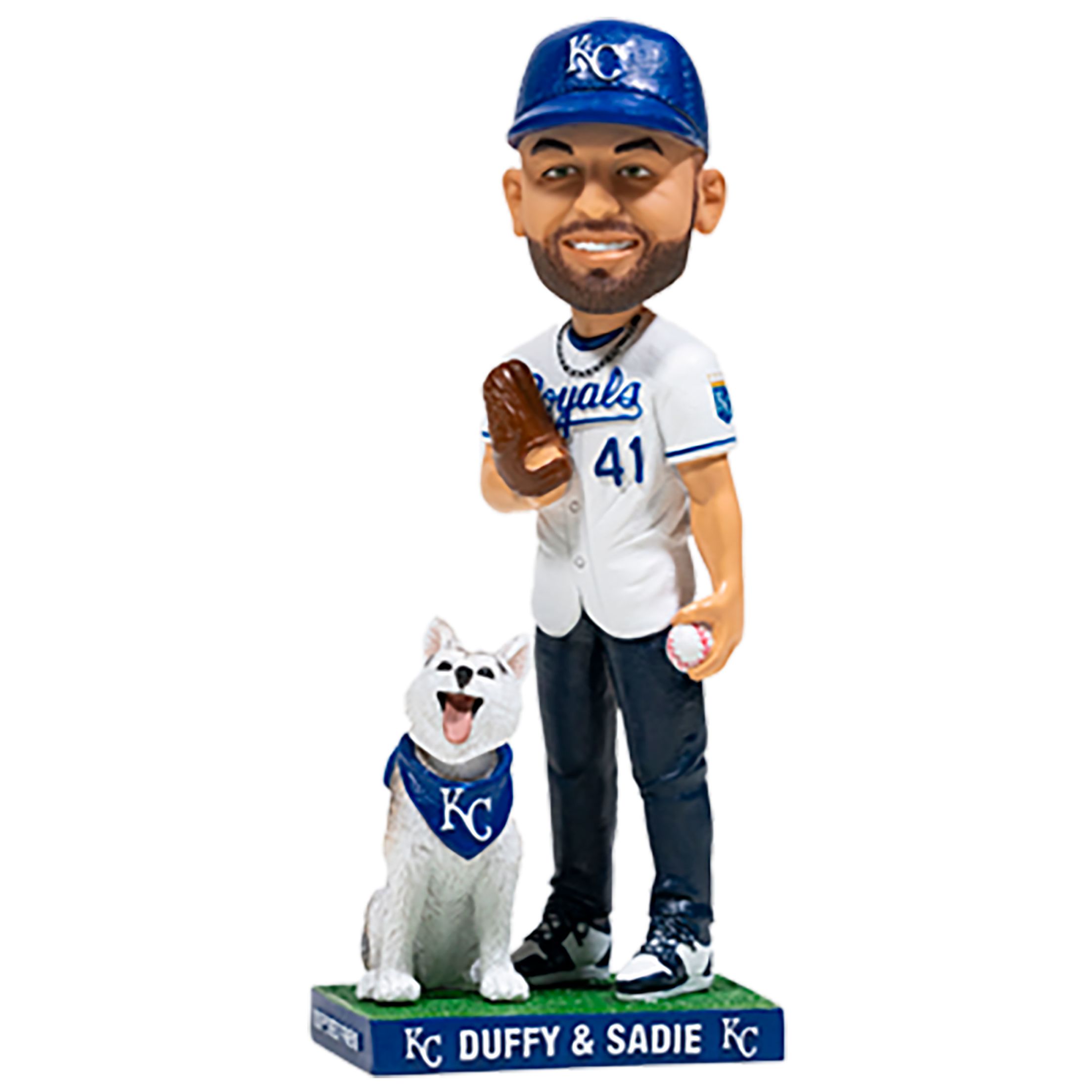 D

anny Duffy Designed, featuring his dog Sadie




July 13, 2019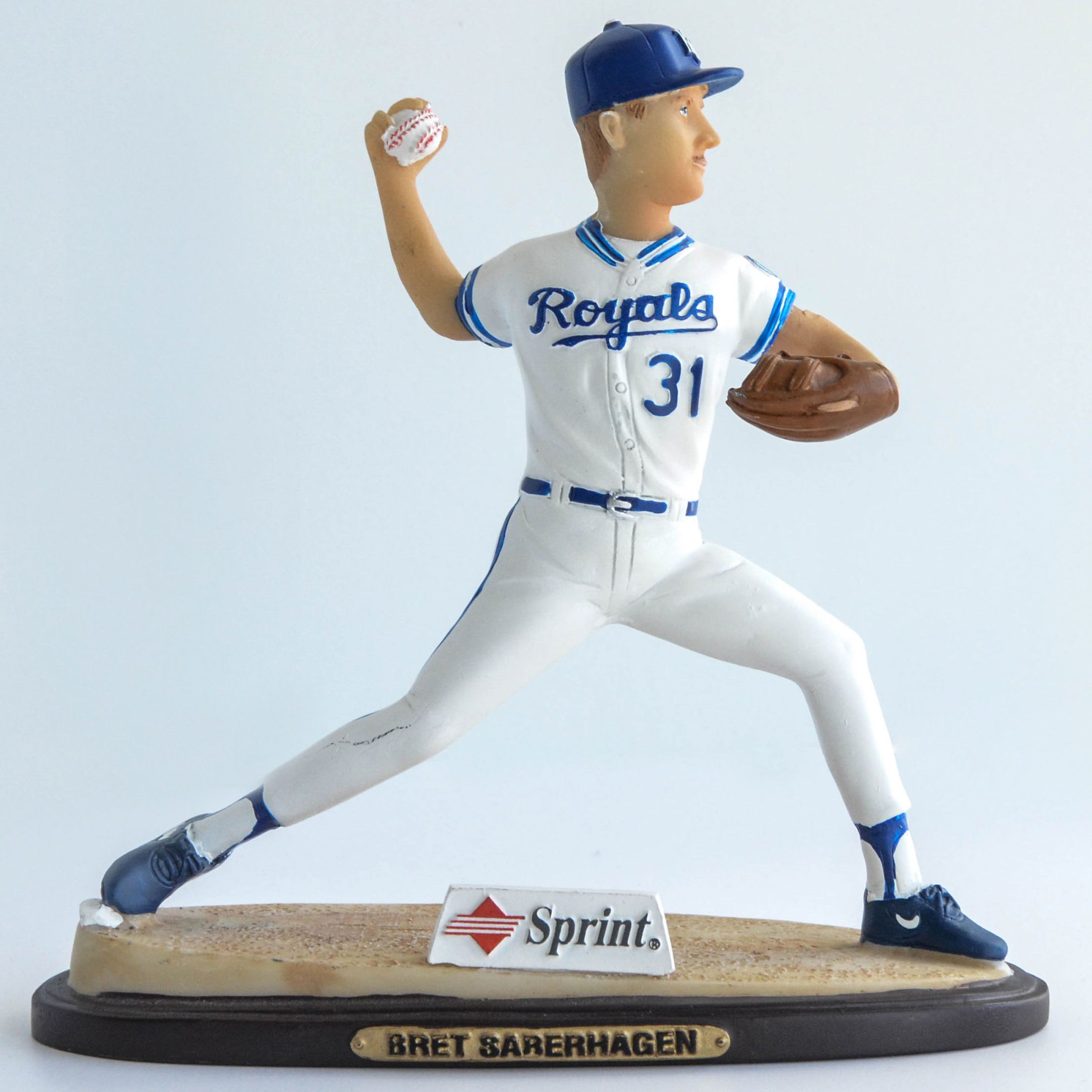 Bret Saberhagen
August 13, 2005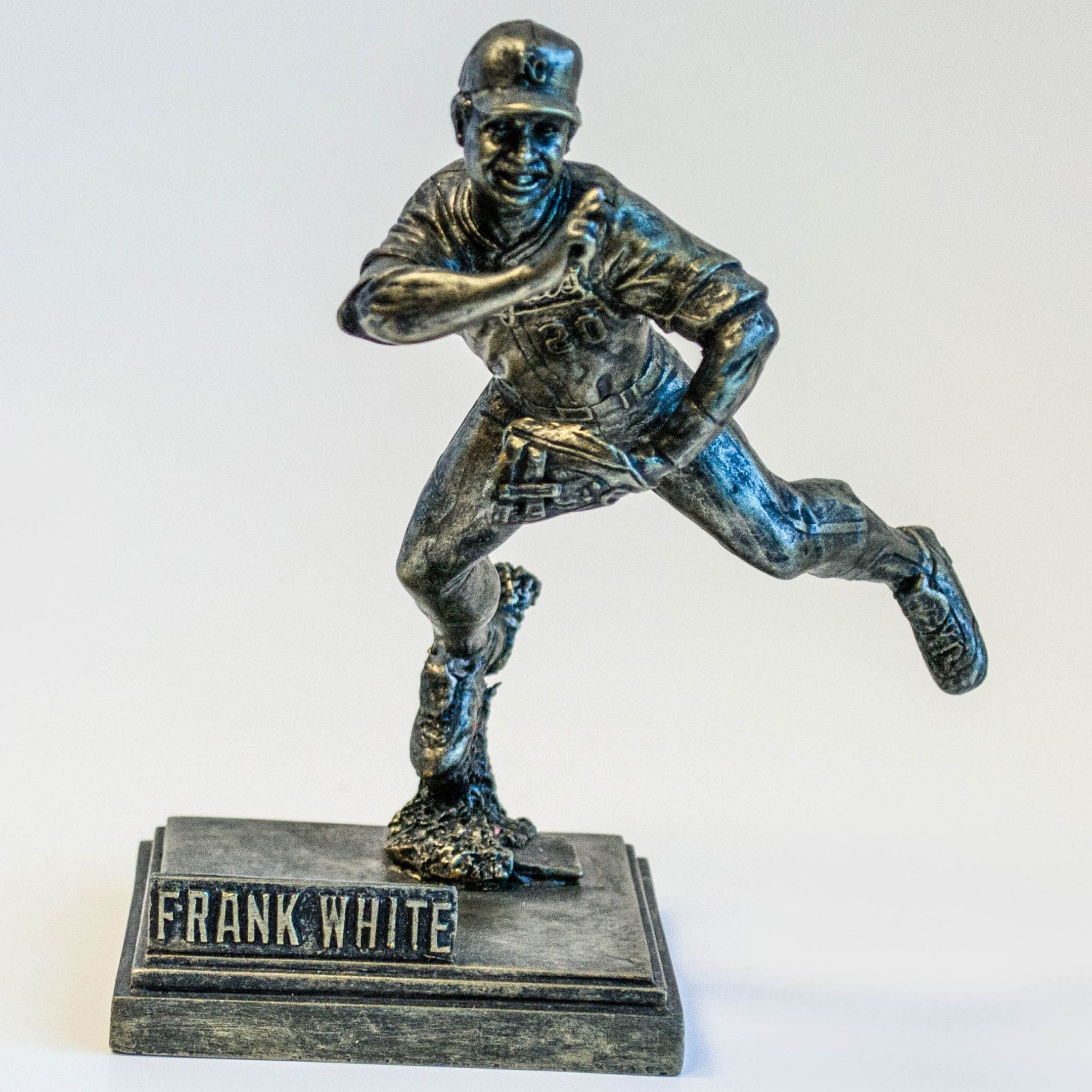 Frank White
August 8, 2009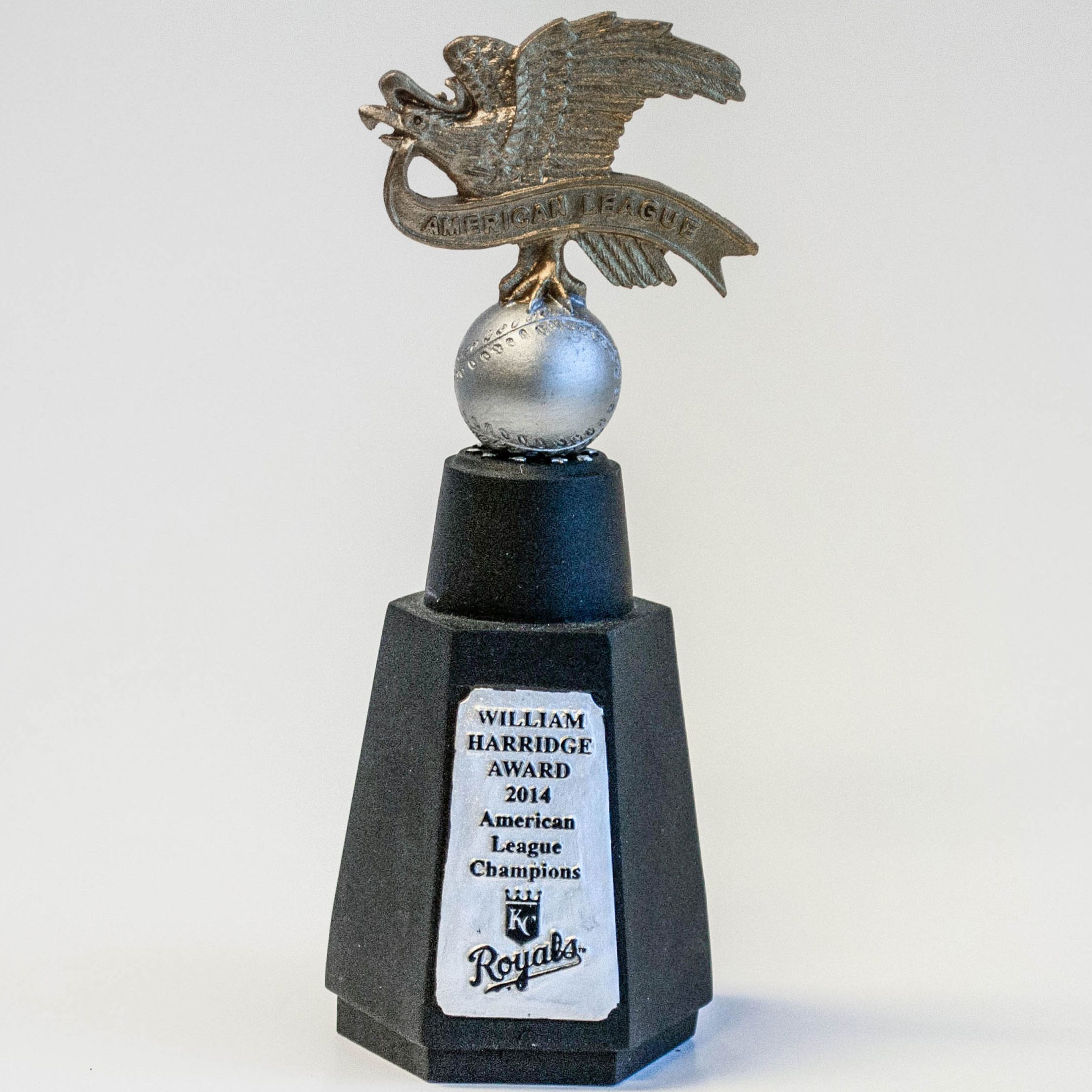 AL Champ Trophy
April 19, 2015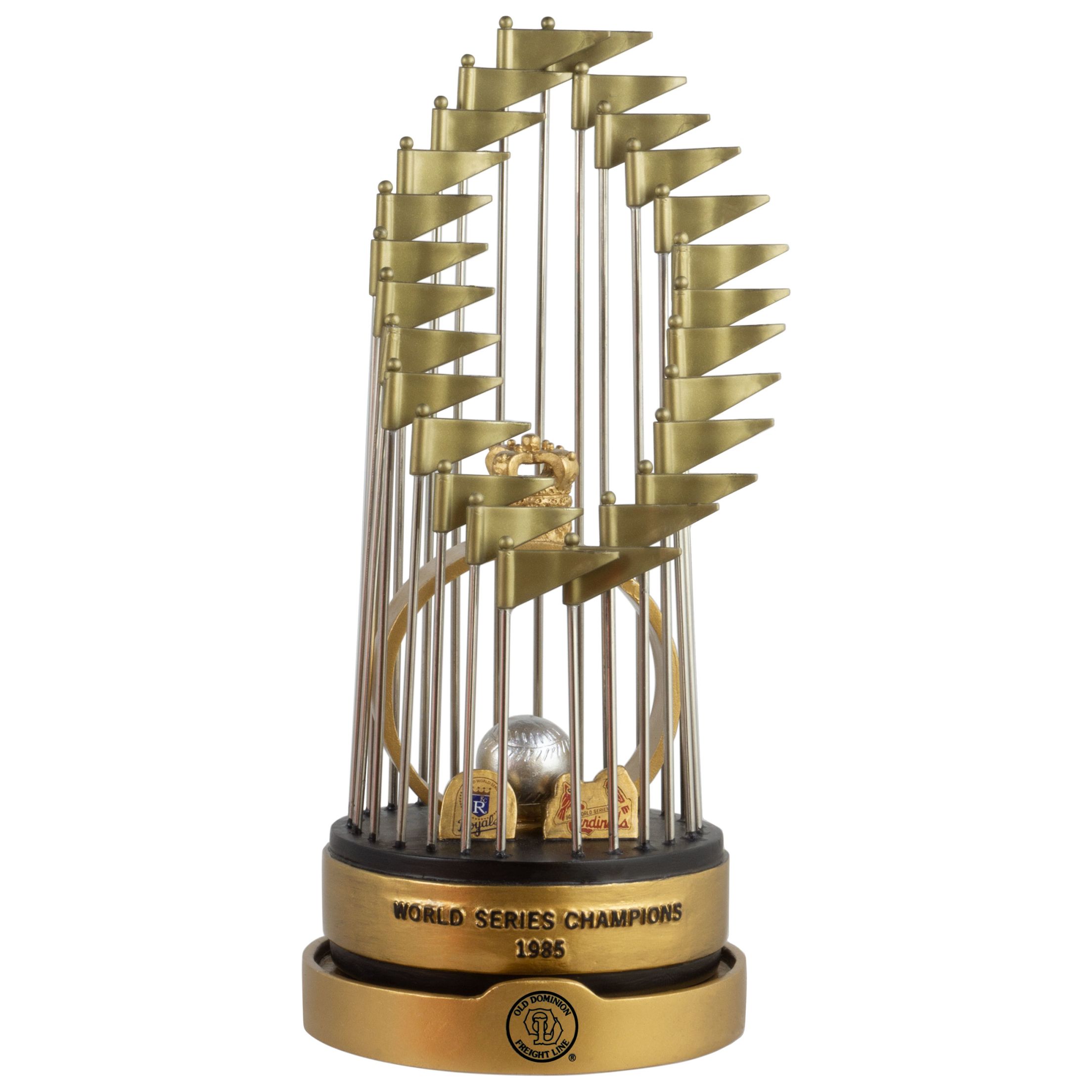 1985 Replica World Series Trophy
August 11, 2018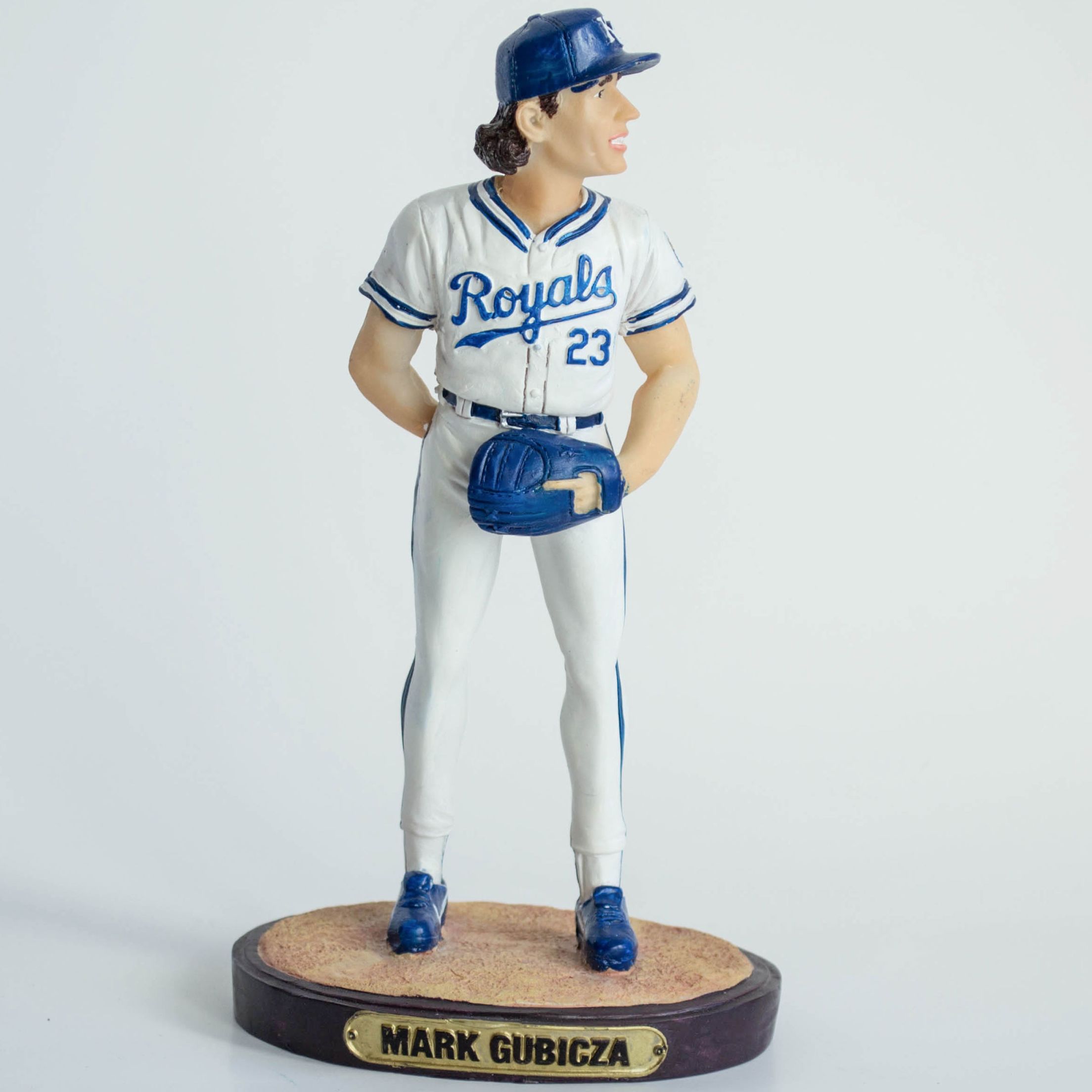 Mark Gubicza
July 21, 2006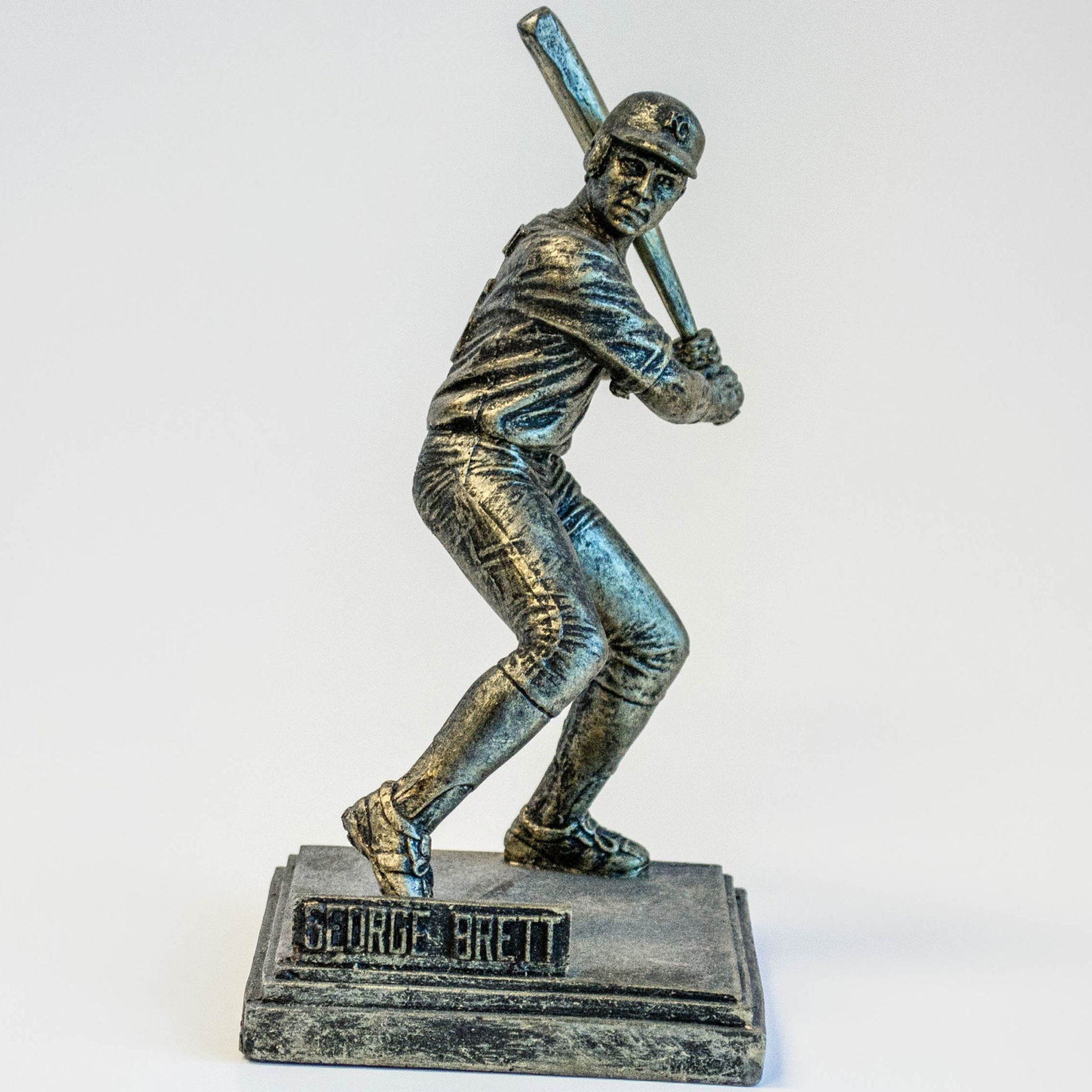 George Brett
September 26, 2009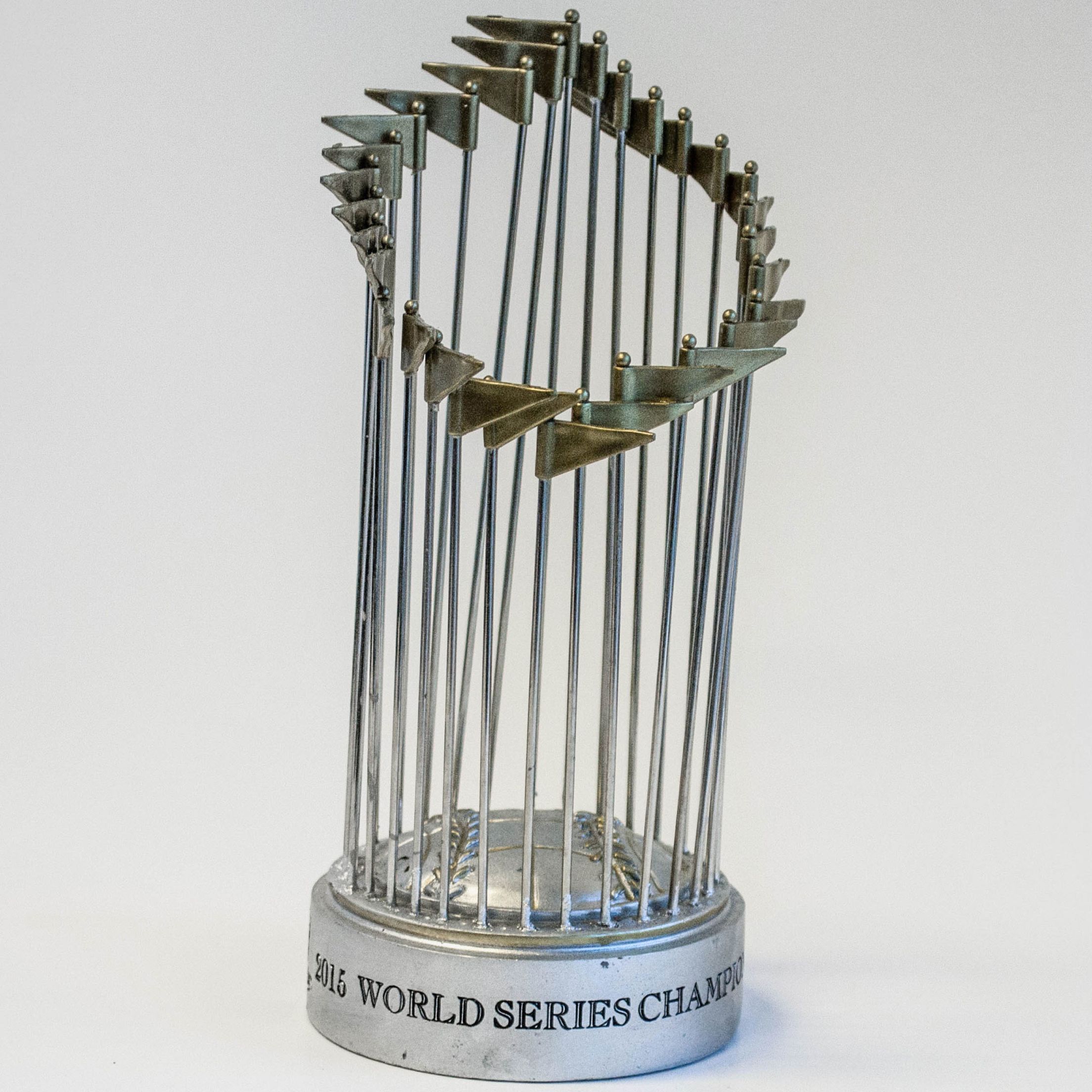 2015 Replica World Series Trophy


April 23, 2016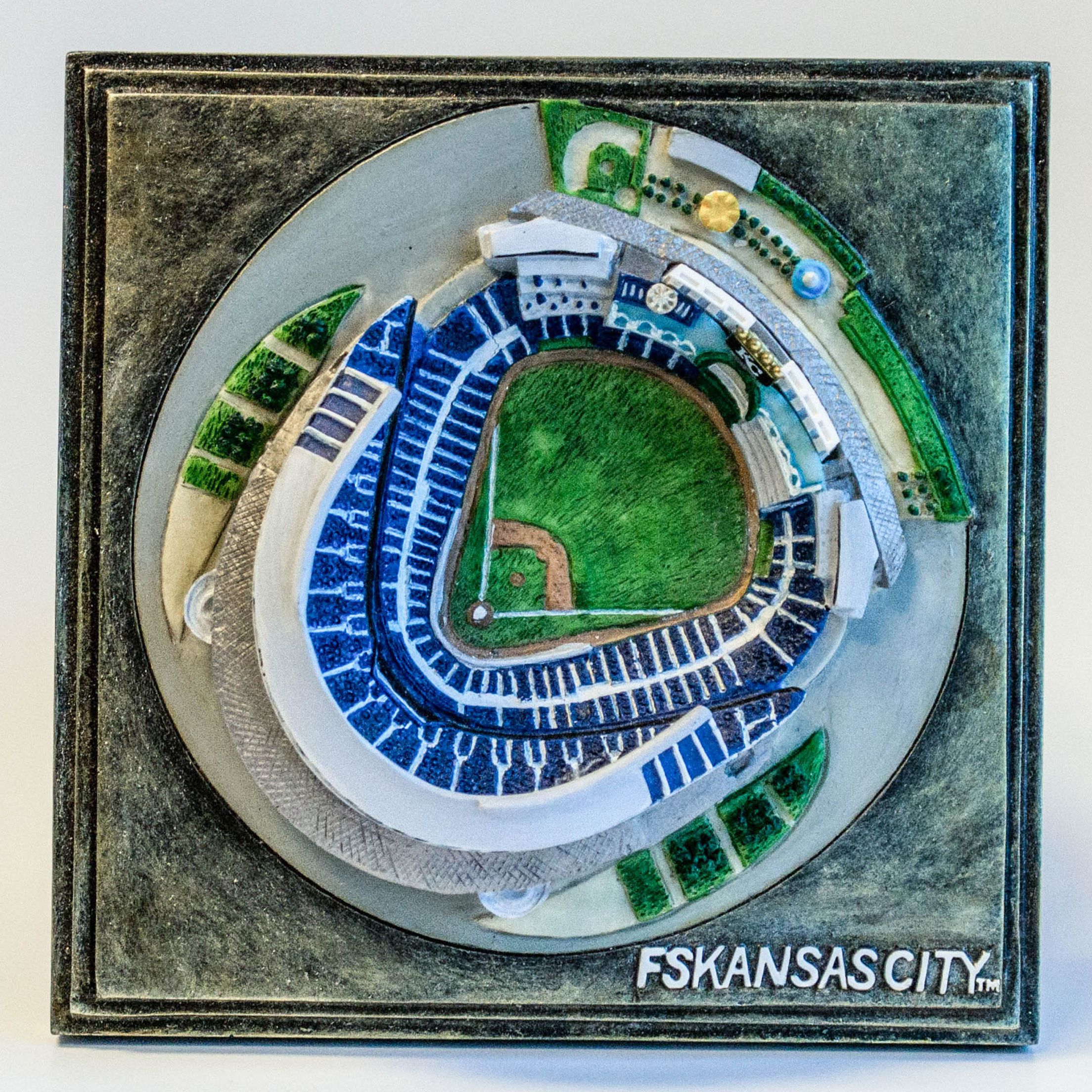 Kauffman Stadium
May 16, 2009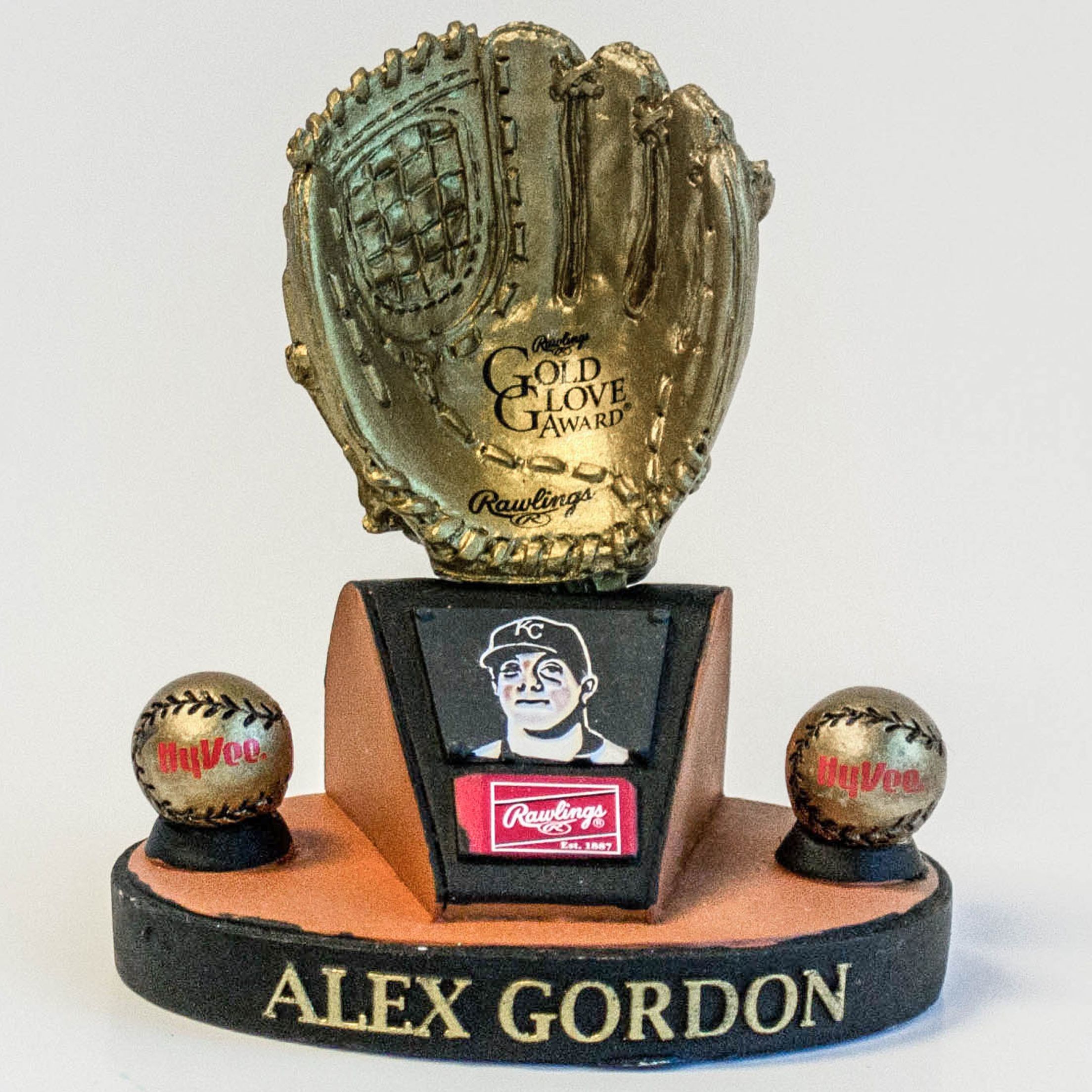 Gordon Gold Glove
May 13, 2012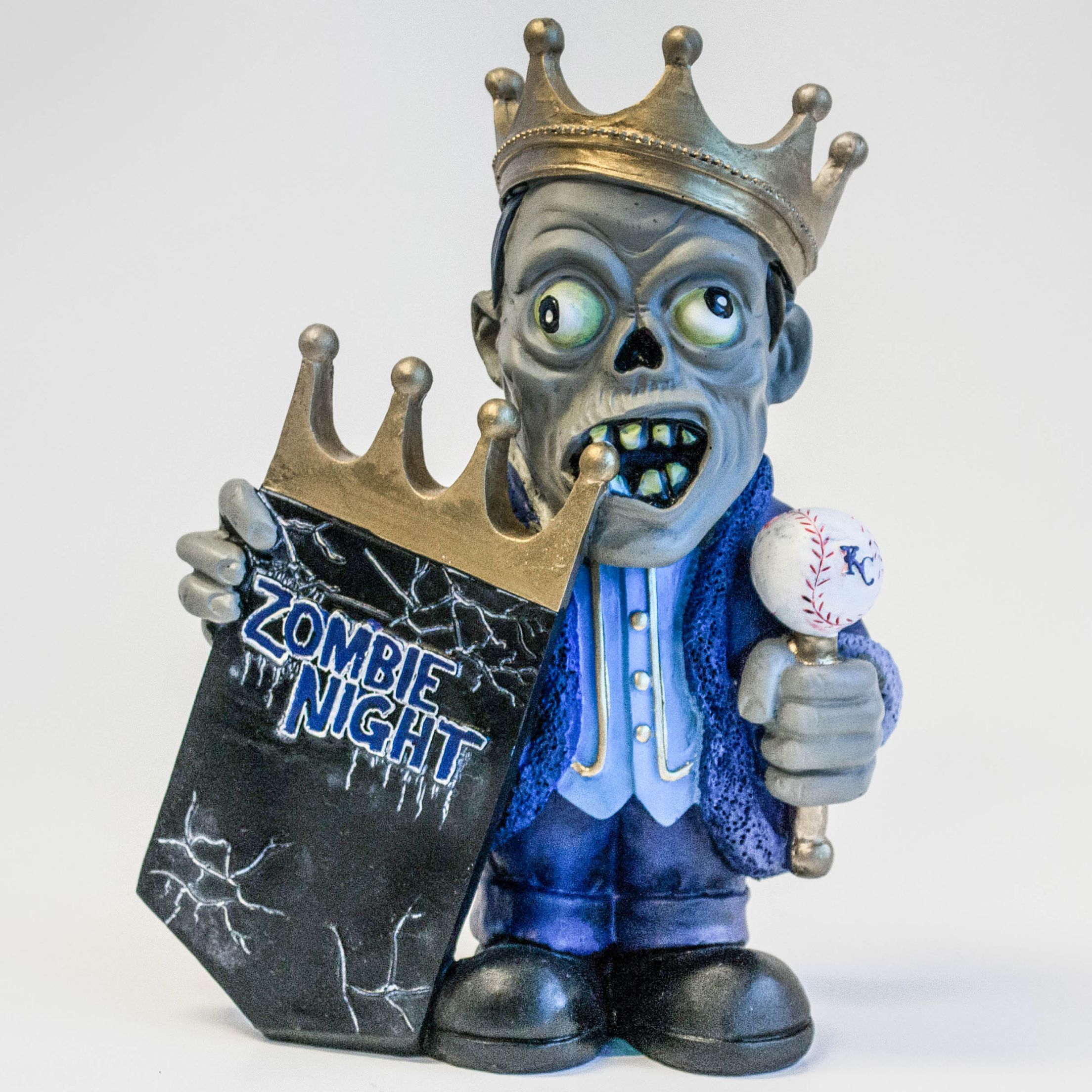 Zombie Figurine
Zombie Night Theme Ticket
August 19, 2016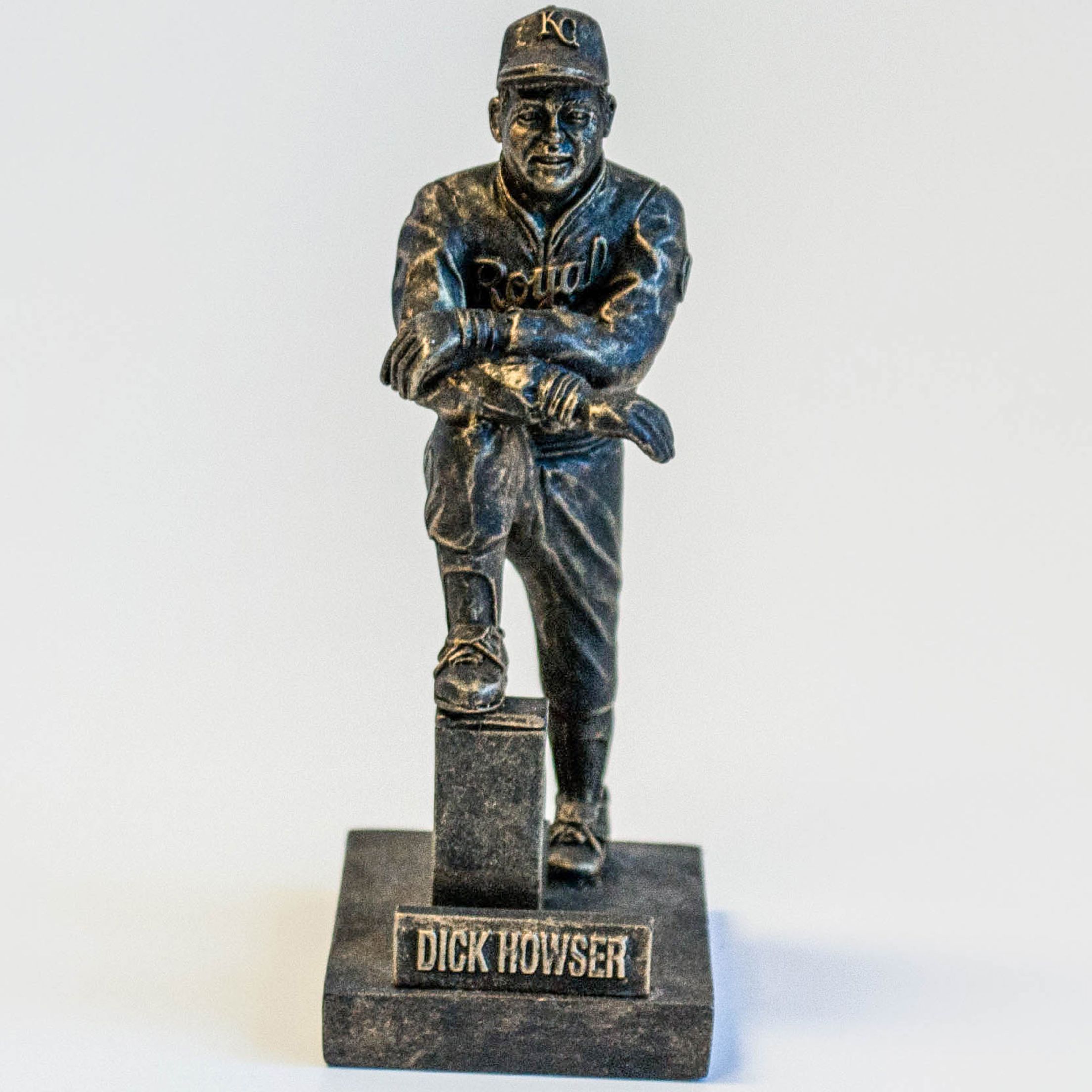 Dick Howser
July 18, 2009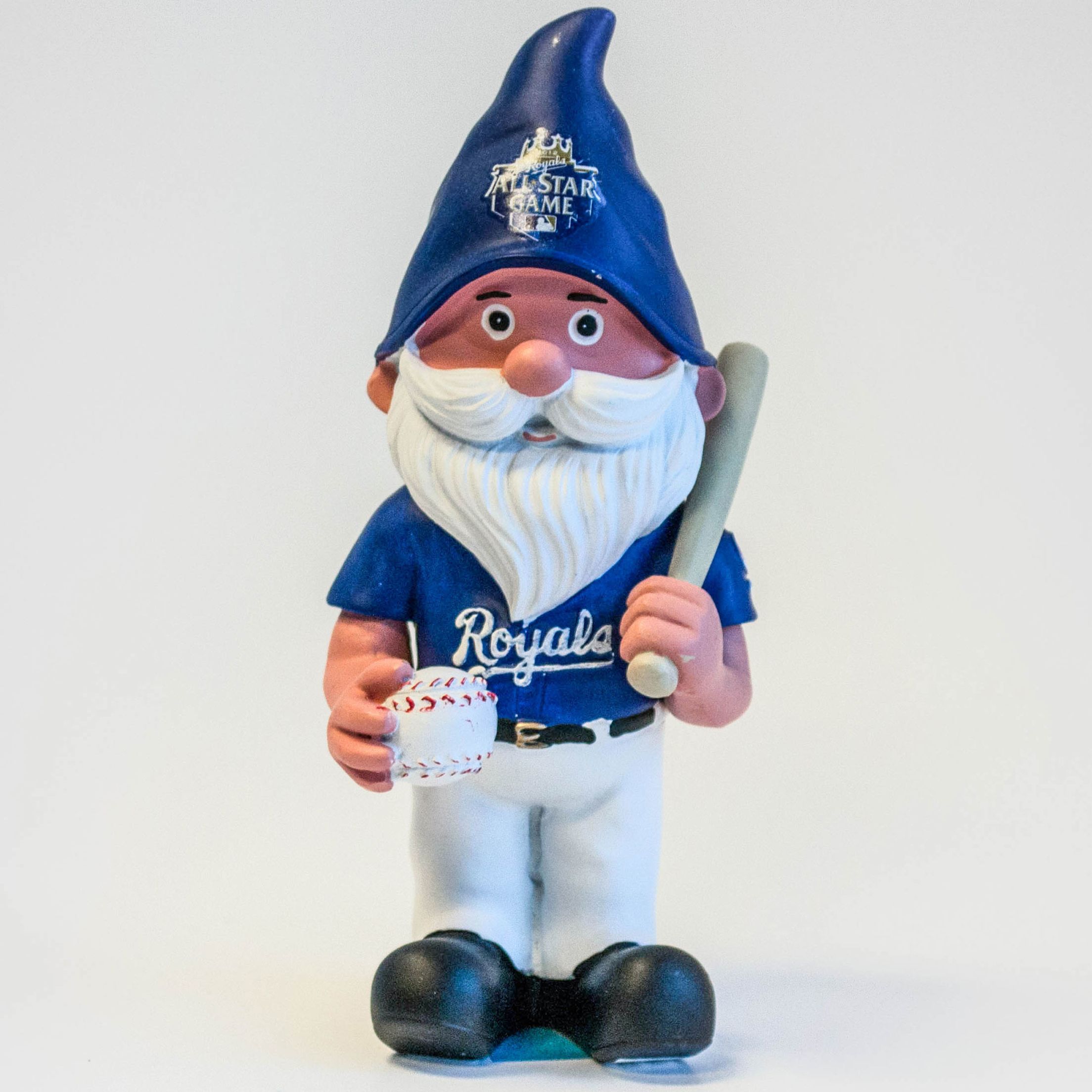 All-Star Garden Gnome
May 19, 2012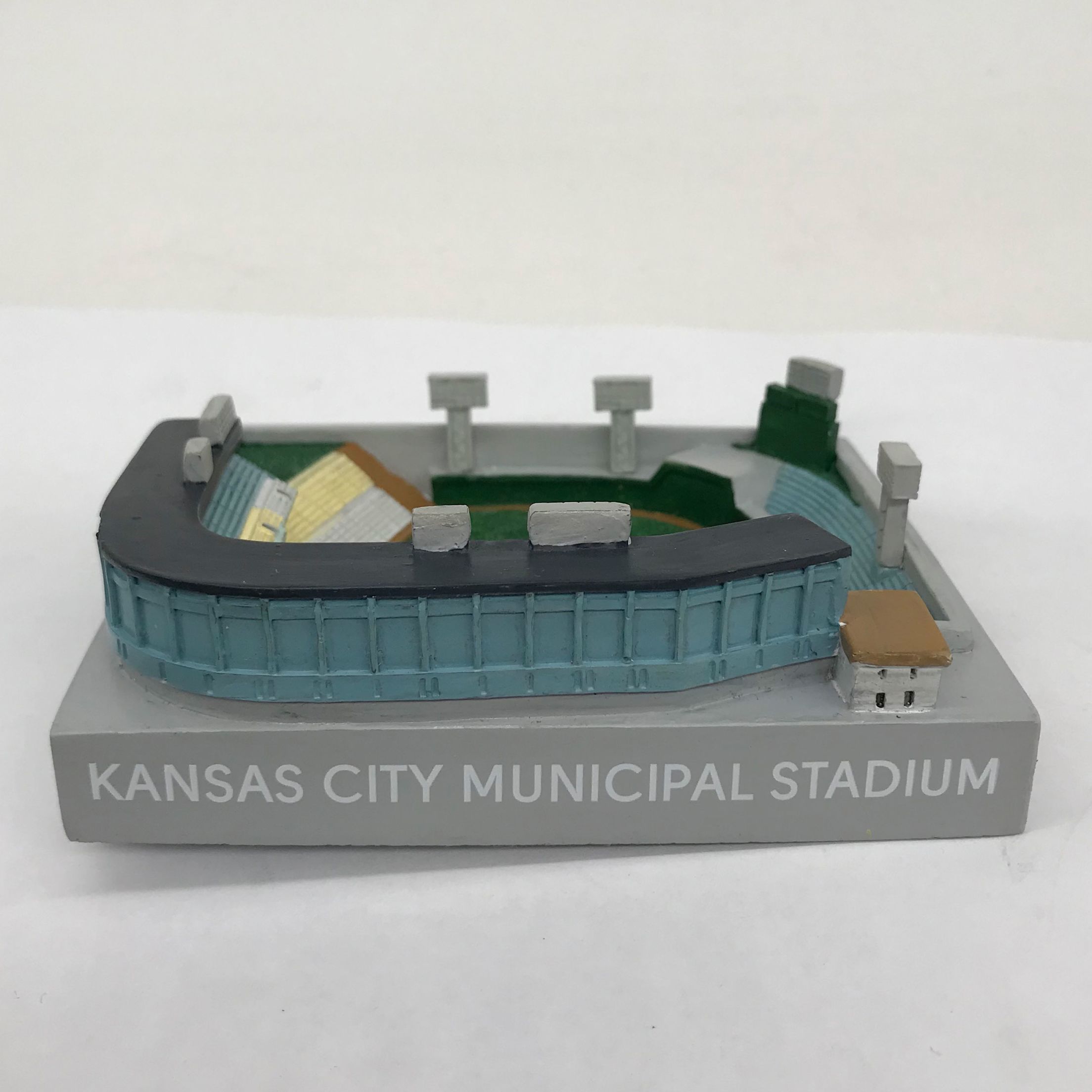 Municipal Stadium Replica
April 14, 2018