KC prospect Witt Jr. 'advanced beyond years'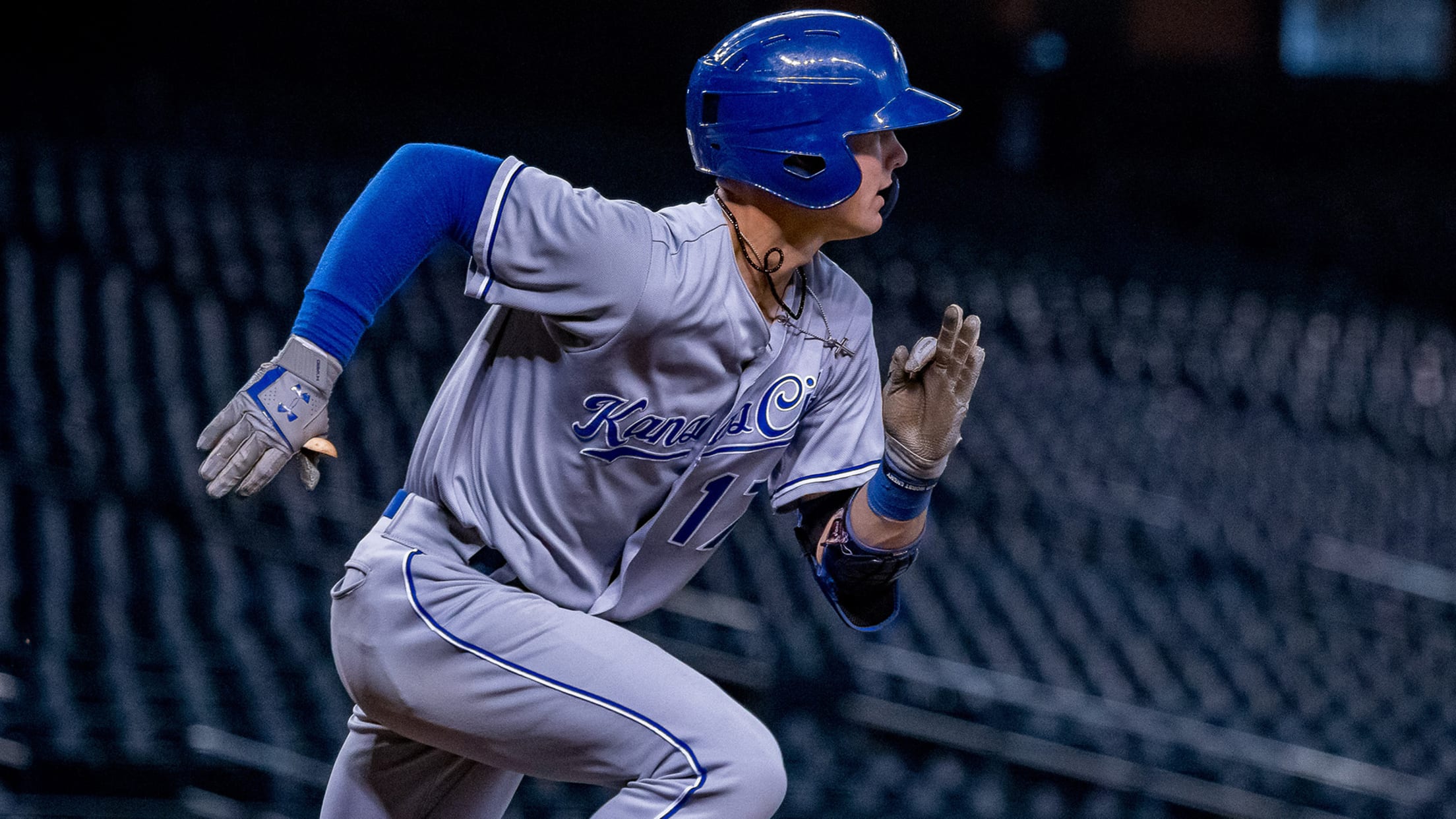 SURPRISE, Ariz. -- Shortstop Bobby Witt Jr., the No. 2 overall pick in the 2019 Draft and Royals' No. 1 prospect (per MLB Pipeline), said he learned a lot from his first few months of professional baseball with the Royals. Witt's overall numbers were not overly impressive in the Arizona
Every club's best individual playoff performance
From MadBum to Mr. October, these runs went down in franchise lore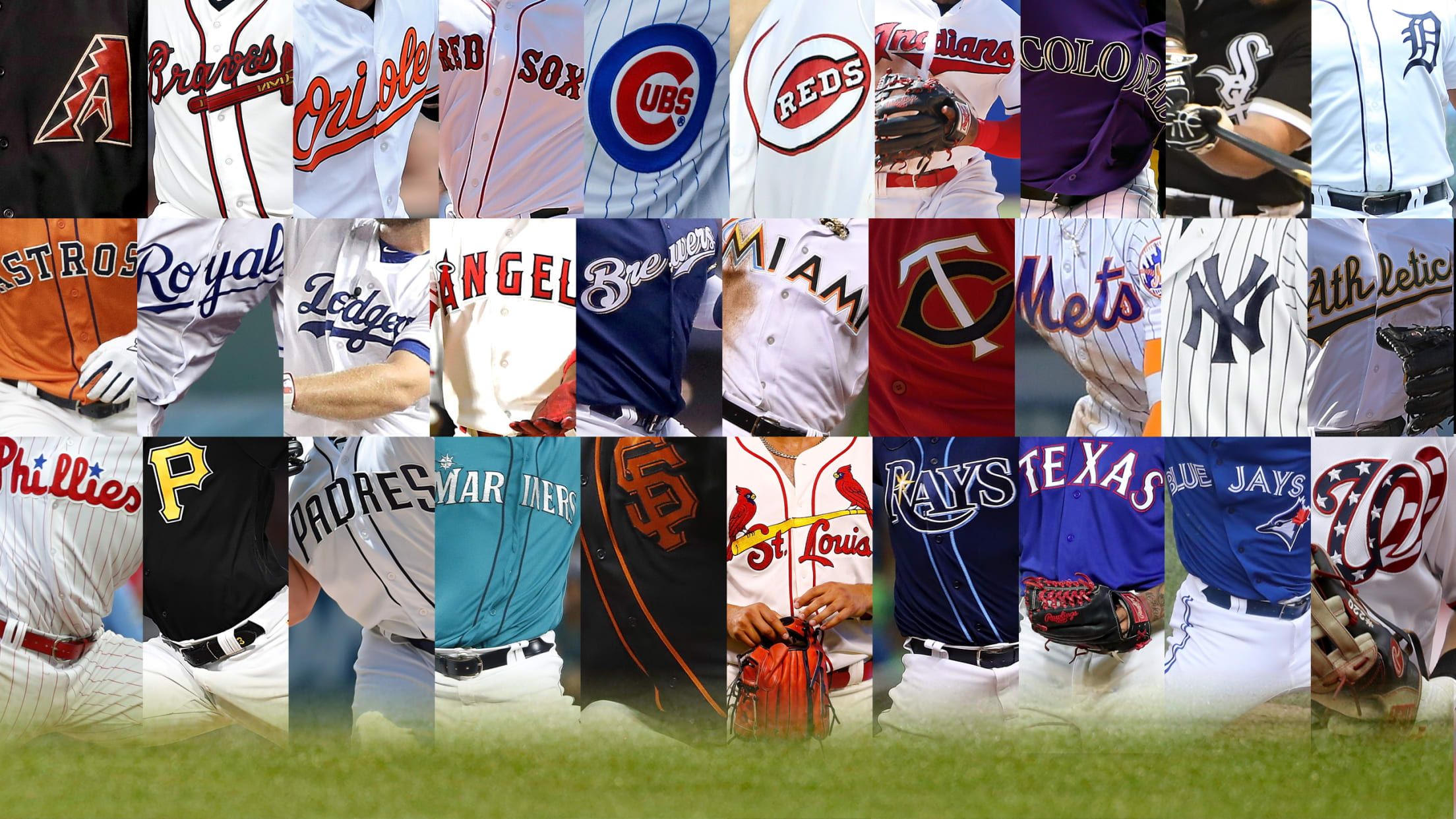 One of the many joys of baseball's postseason is how one player can make such an outsized difference. There's no better time for a player to go on a hot streak than in the playoffs, when he's able to carry his team for a whole series -- maybe even to
Inbox: Matheny frontrunner to be KC skipper?
Beat reporter Jeffrey Flanagan answers questions from fans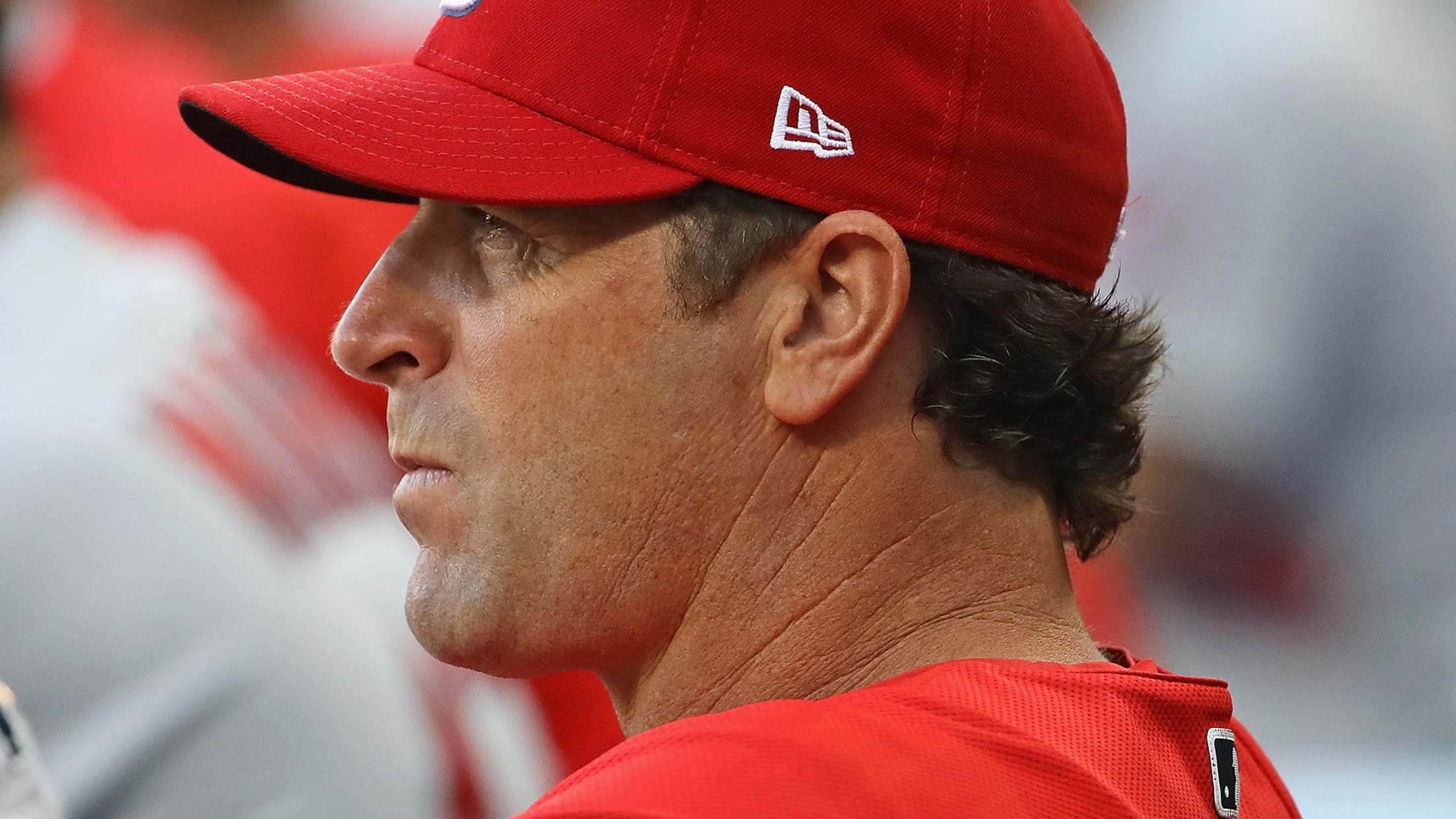 KANSAS CITY -- The Royals continue to be deliberate in their process of the managerial search. Pending new owner John Sherman, while in contact regularly with general manager Dayton Moore over day-to-day affairs, budgets, etc., still is waiting for approval at next month's owners meetings before taking full charge of
The best World Series of the decade was ...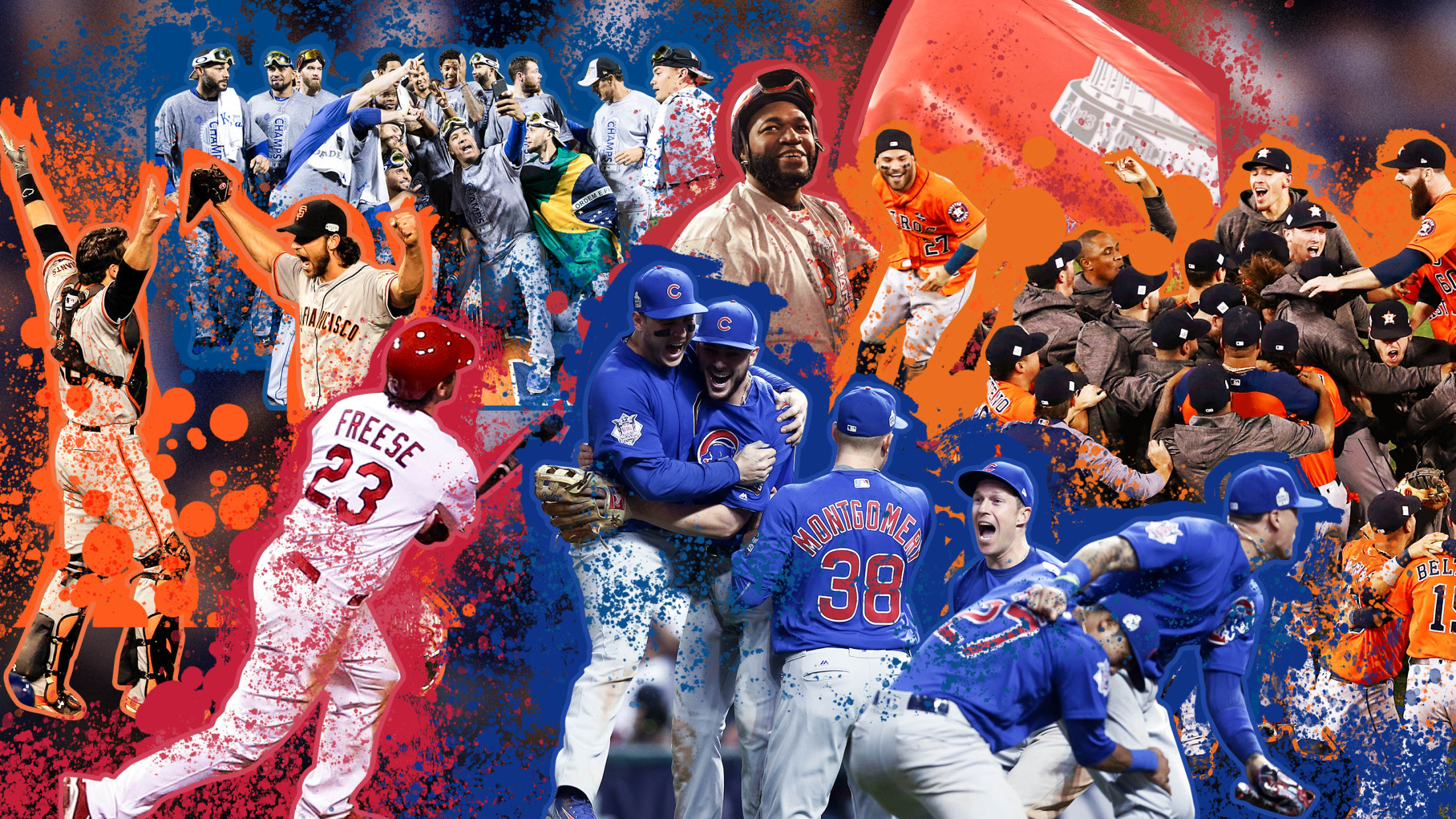 Will Leitch's series on the Data Decade, closing out this remarkable decade in the year of baseball, runs every other week. Today we look at the best World Series of the decade. Every World Series is amazing. Seriously. Even the blowouts, even the sweeps, even though ones from the past
Six finalists up for Comeback Player honors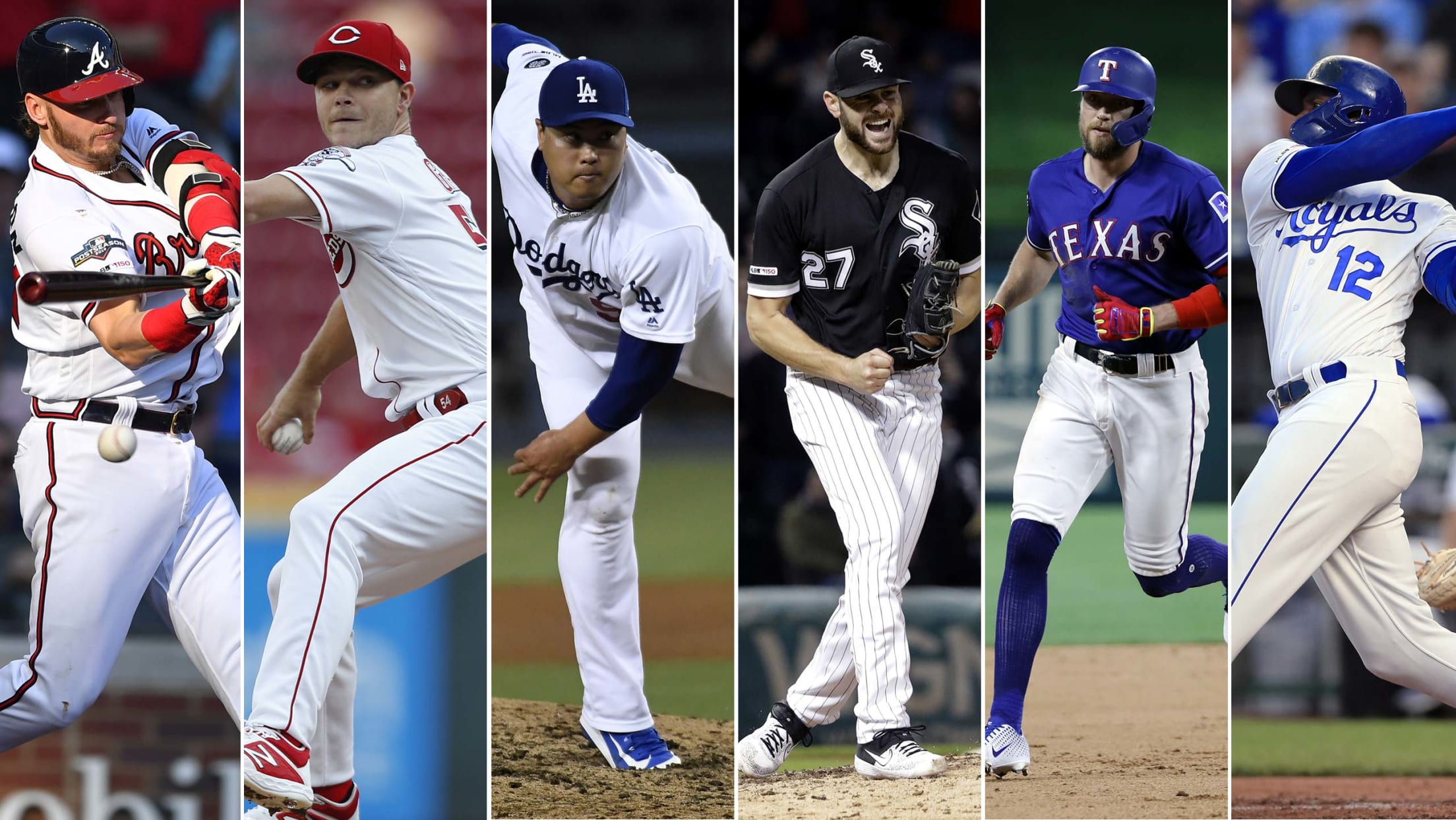 The Major League Baseball Players Association on Monday named the six finalists for the Comeback Player honors in the 2019 Players Choice Awards. White Sox pitcher Lucas Giolito, Rangers designated hitter Hunter Pence and Royals right fielder Jorge Soler are finalists in the American League. Braves third baseman Josh Donaldson,
What went right, wrong for prospect Lopez in '19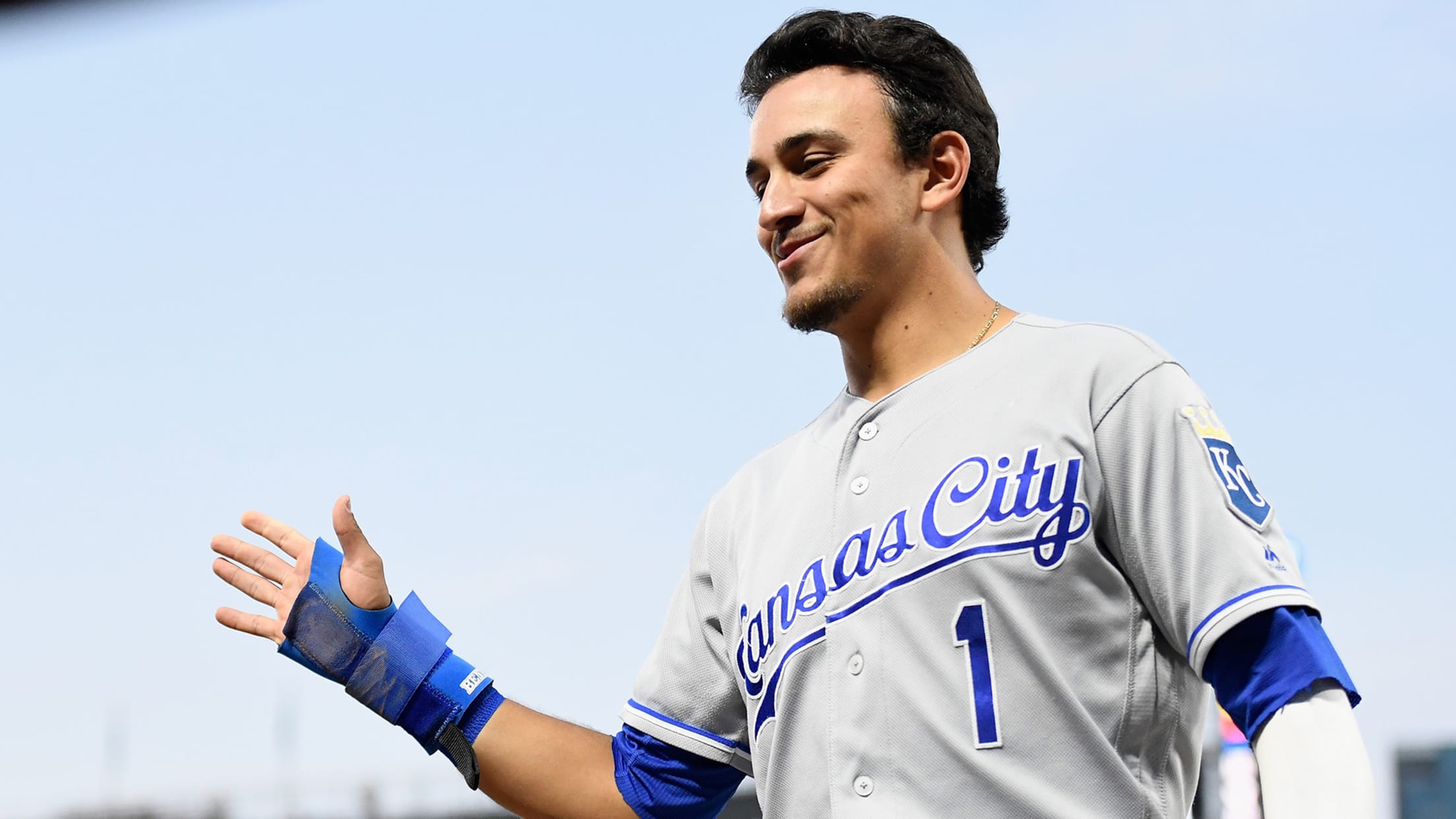 KANSAS CITY -- Back in May, as the Royals' fanbase was becoming more eager to see more prospects, the cry was on for second baseman Nicky Lopez to be promoted. That moment finally came on May 14. After a quick start -- Lopez was hitting .324 through nine games --
Royals Arizona Fall League updates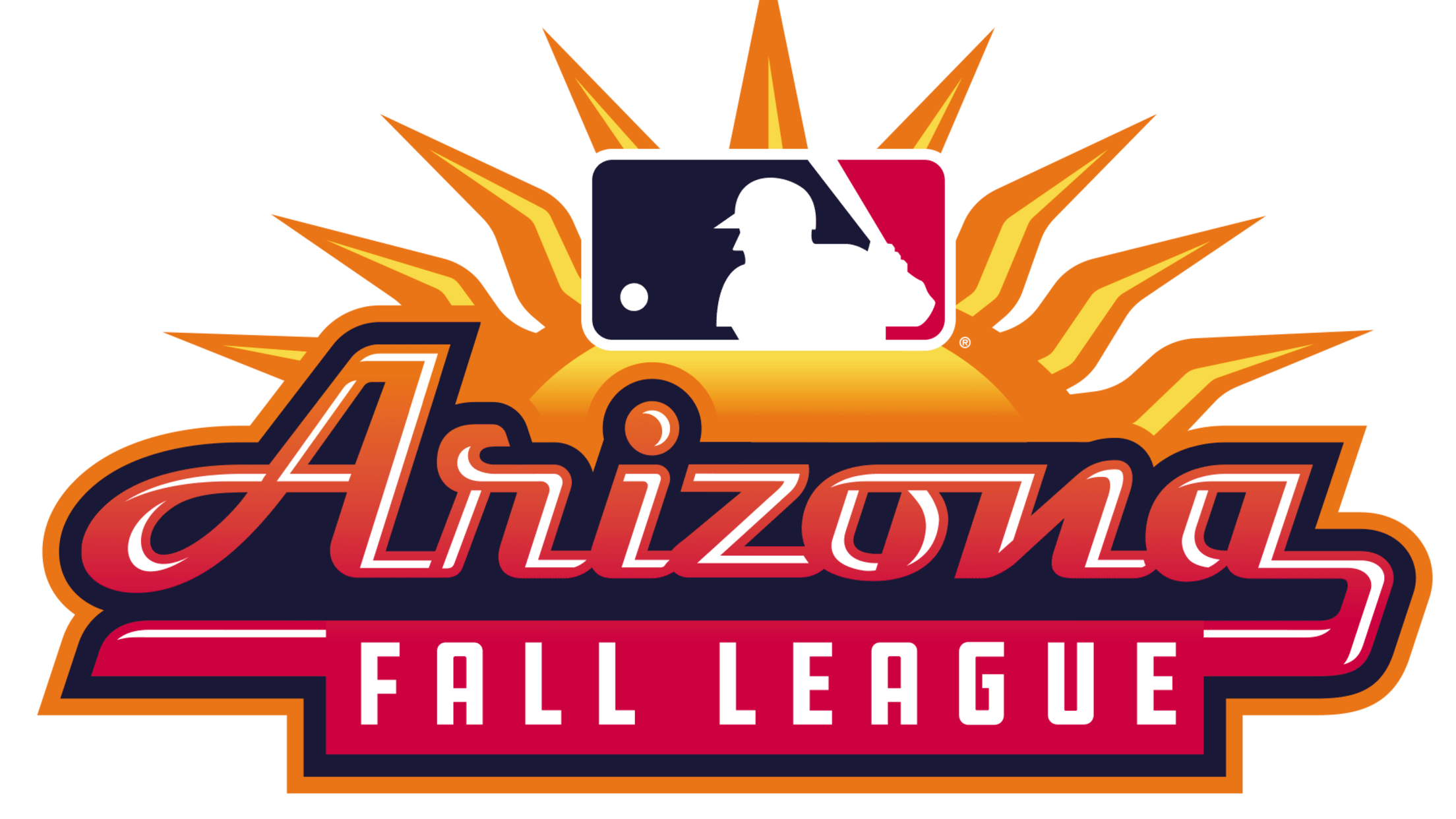 Eight Royals prospects are participating in the 2019 Arizona Fall League: Left-hander Daniel Lynch (No. 3, MLB No. 69), outfielders Kyle Isbel (No. 8) and Brewer Hicklen (No. 15), second baseman Gabriel Cancel (No. 29), left-hander Daniel Tillo (No. 30) and right-handers Trevor Oaks and Tad Ratliff are playing for
How each player did in the Fall Stars Game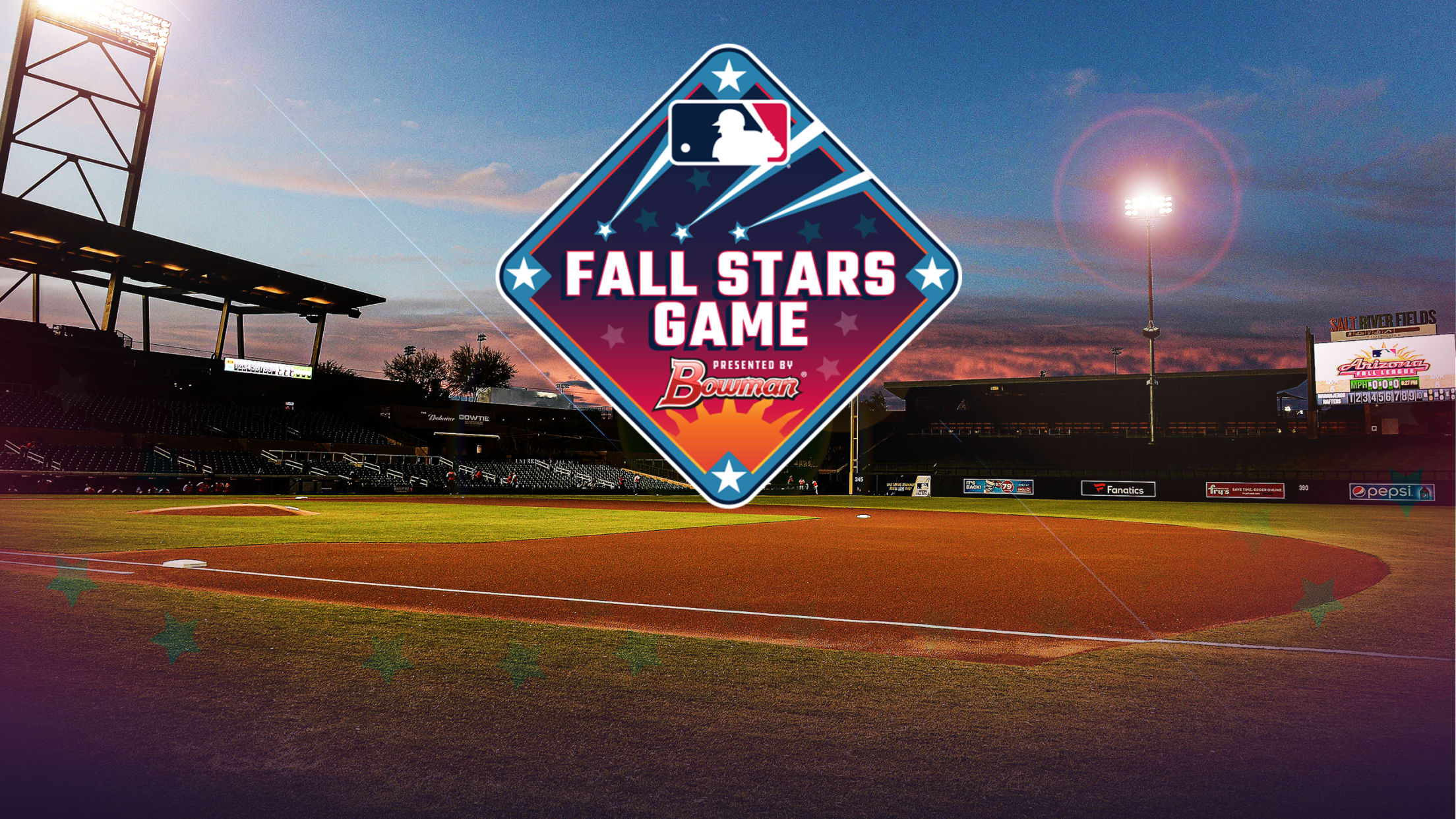 The 14th edition of the Arizona Fall League's Fall Stars Game was held Saturday night at Salt River Fields at Talking Stick, with a number of the game's top prospects on display, including the Twin's No. 1 prospect -- and No. 9 on the Top 100 -- Royce Lewis, who
Top 10 performers of the 2019 Fall Stars Game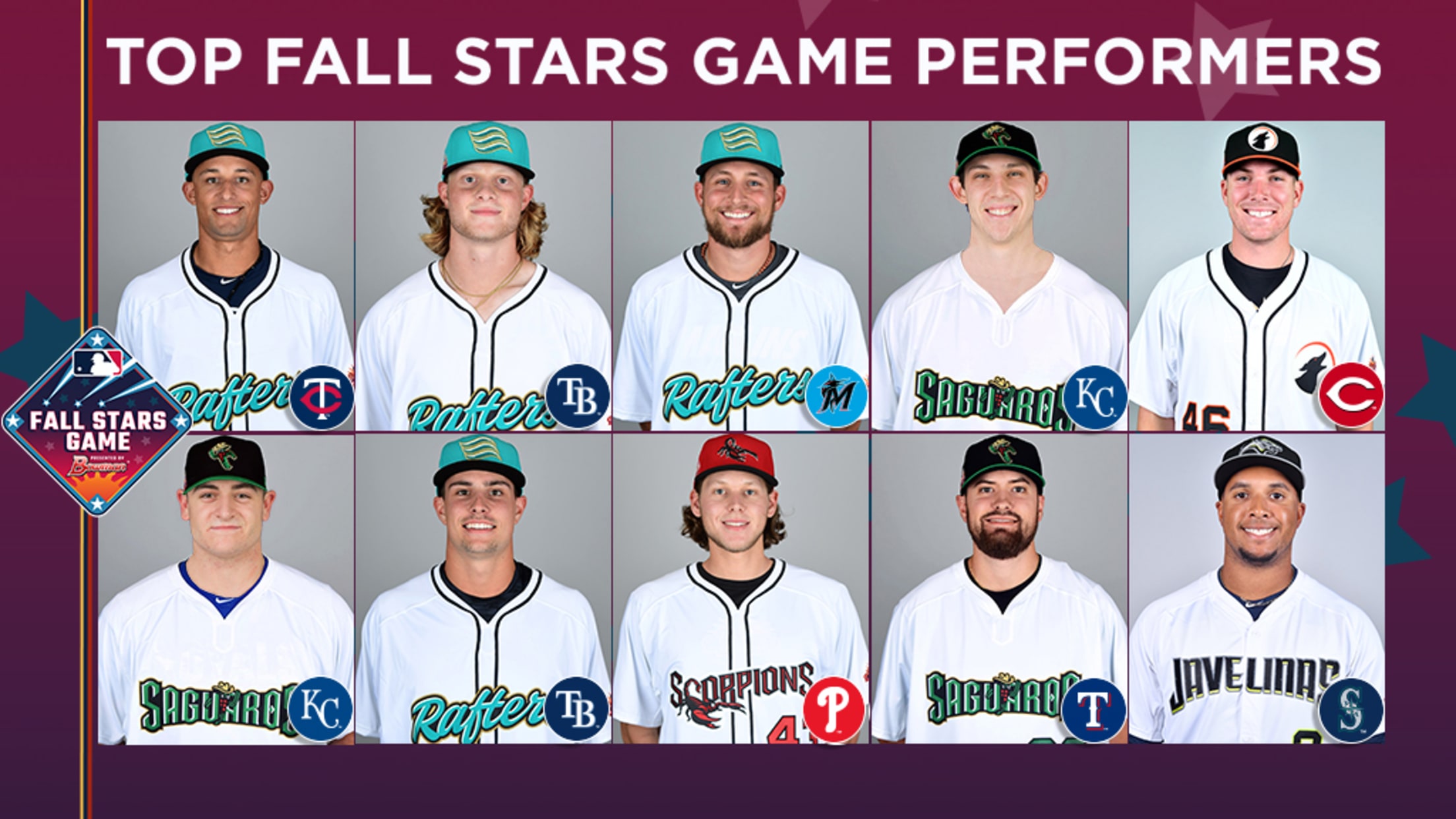 SCOTTSDALE, Ariz. -- Since the Fall Stars Game debuted 14 years ago in the Arizona Fall League, countless players have participated in the AFL's version of the Futures Game and quickly gone on to become impact players in the big leagues. Just one year ago, Pete Alonso and Vladimir Guerrero
Inbox: How will Royals handle manager search?
Beat reporter Jeffrey Flanagan answers questions from fans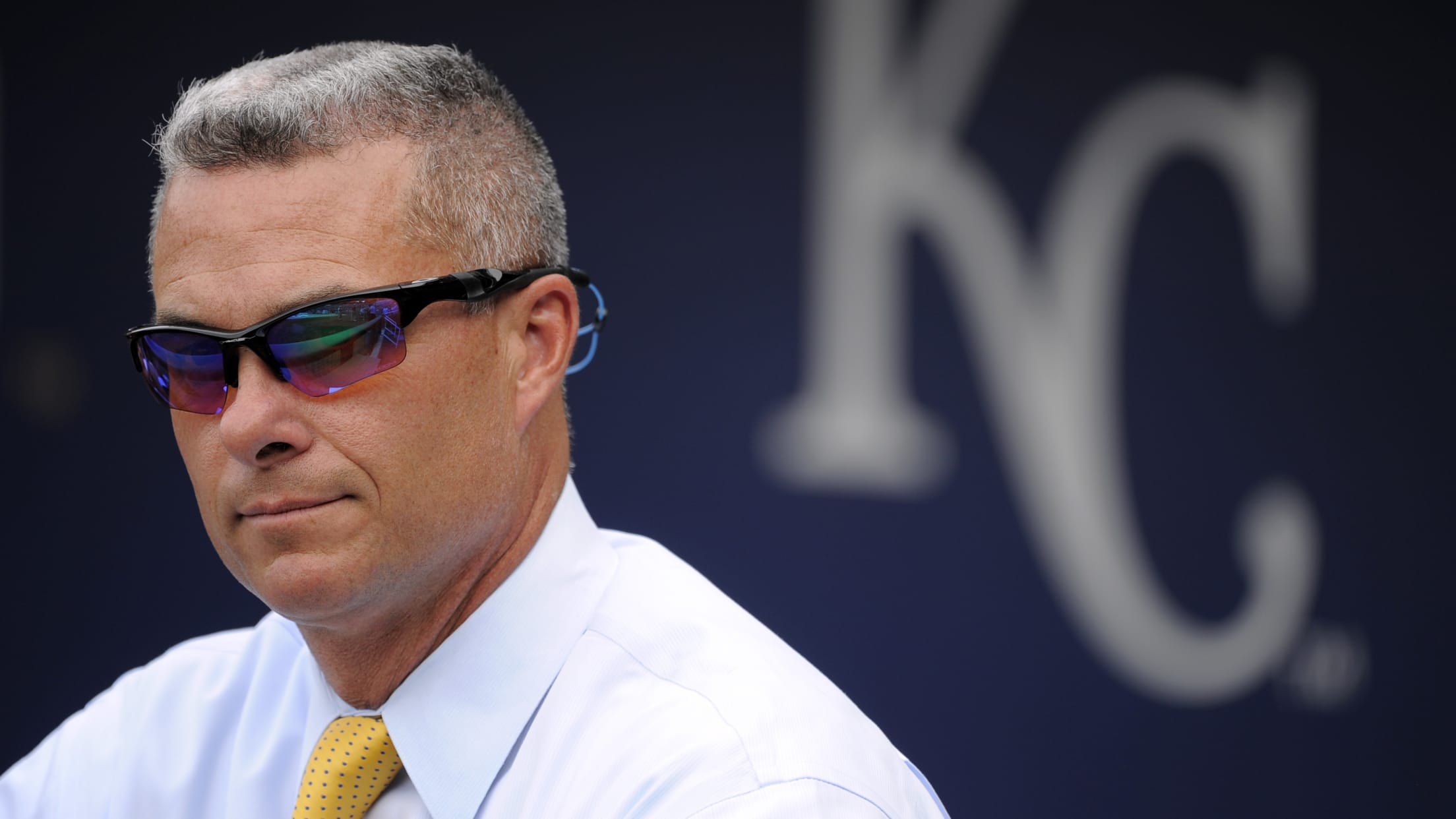 KANSAS CITY -- OK, so everyone has had a week to sit back, take deep breaths and put the Royals' 2019 regular season in their rear-view mirror. Now comes the task of decision-making for the Royals' front office in what should be a busy offseason. Next month at the Owners
KC to face Rangers on Feb. 21 in charity game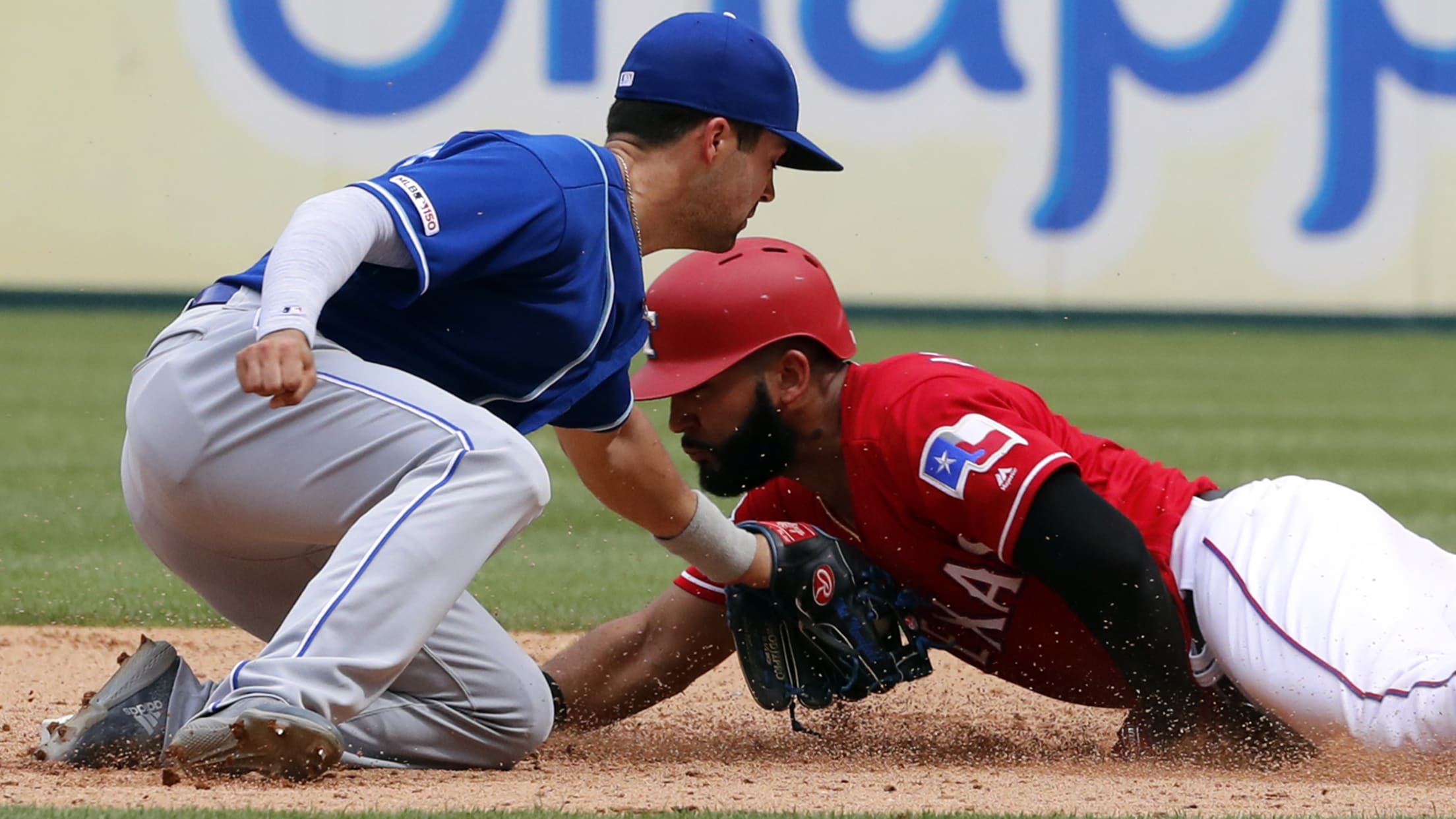 The Royals will open their 18th Spring Training in Surprise, Ariz. on Friday, Feb. 21, with their annual charity game against the Texas Rangers, leading off their slate of 33 Cactus League contests. The Royals will host 15 games at Surprise Stadium, plus two games as the visiting team against
These are the top roster decisions for Royals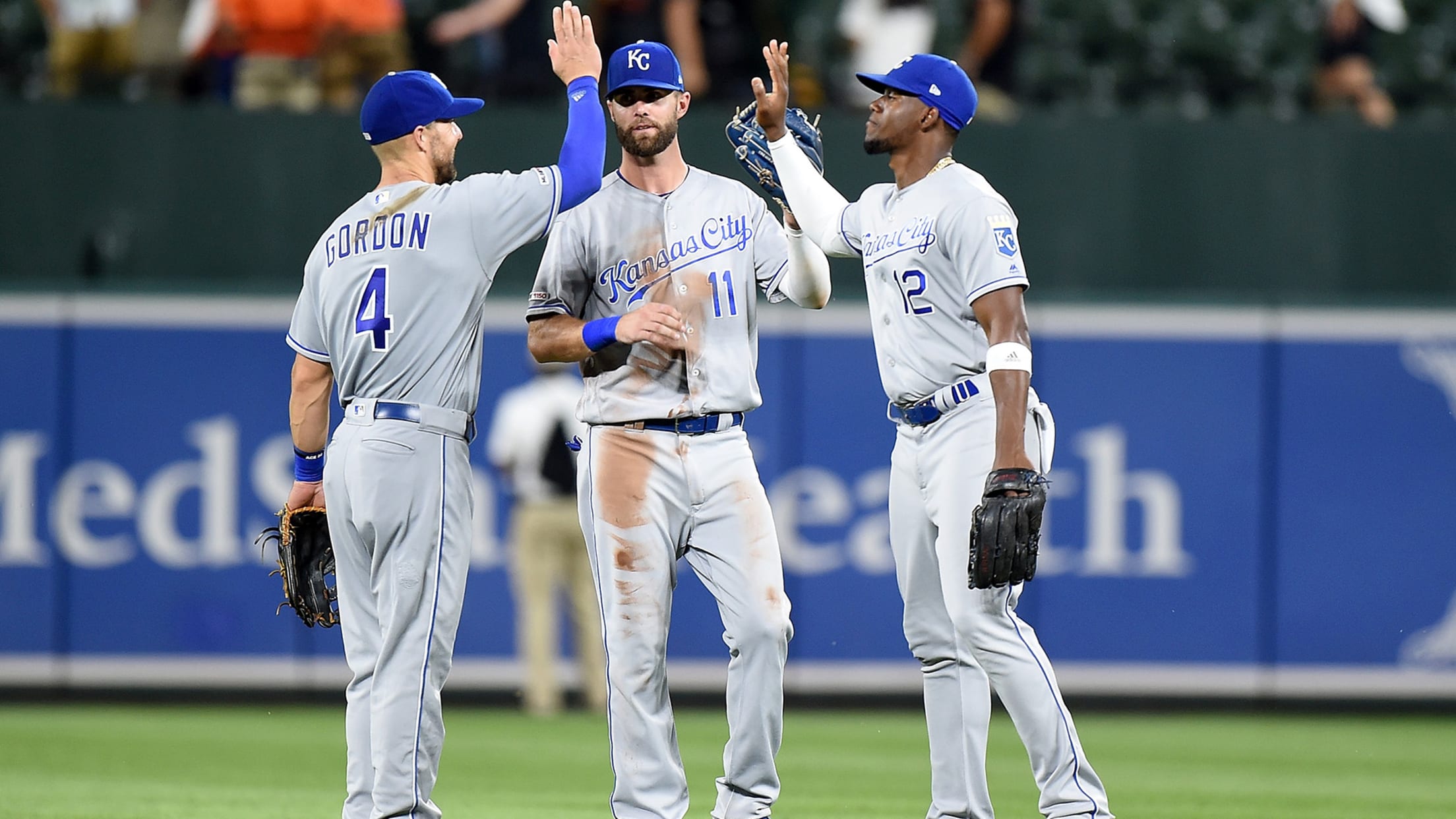 KANSAS CITY -- As the Royals roll into a very uncertain offseason -- new ownership and a new manager on the horizon -- there are several specific roster decisions that will have to be made. From what to offer Alex Gordon in a contract if he returns, to possibly extending
Nominees named for 2019 Aaron Award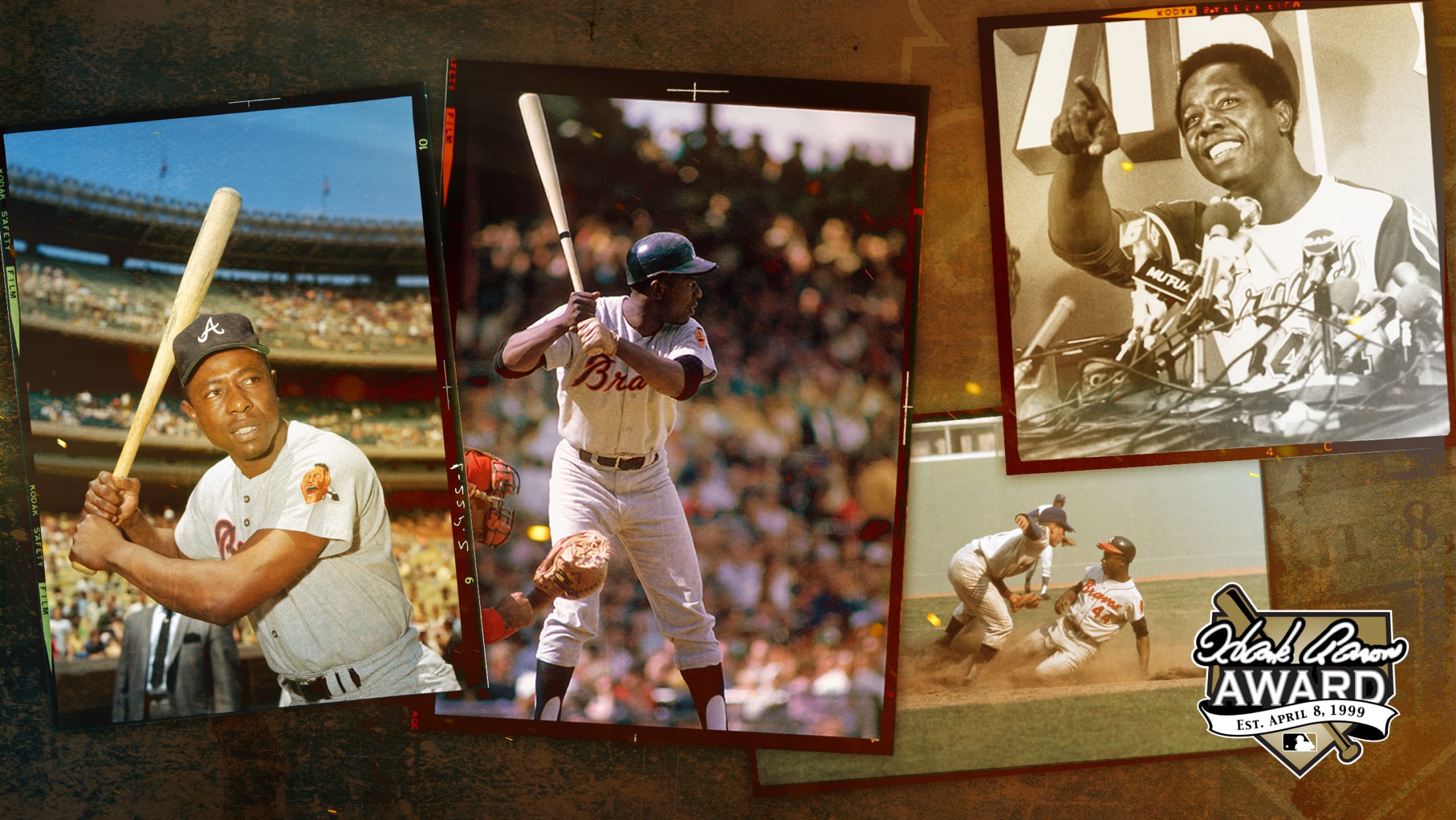 Major League Baseball announced last Thursday the finalists for the 2019 Hank Aaron Award, which is given annually to the most outstanding offensive player in each league. The award began in 1999 -- the 25th anniversary of Aaron's 715th home run, which broke Babe Ruth's career record. This year's finalists
AL HR king Soler sets Cuban-born player record
Slugger launches big fly No. 48 in Royals' walk-off win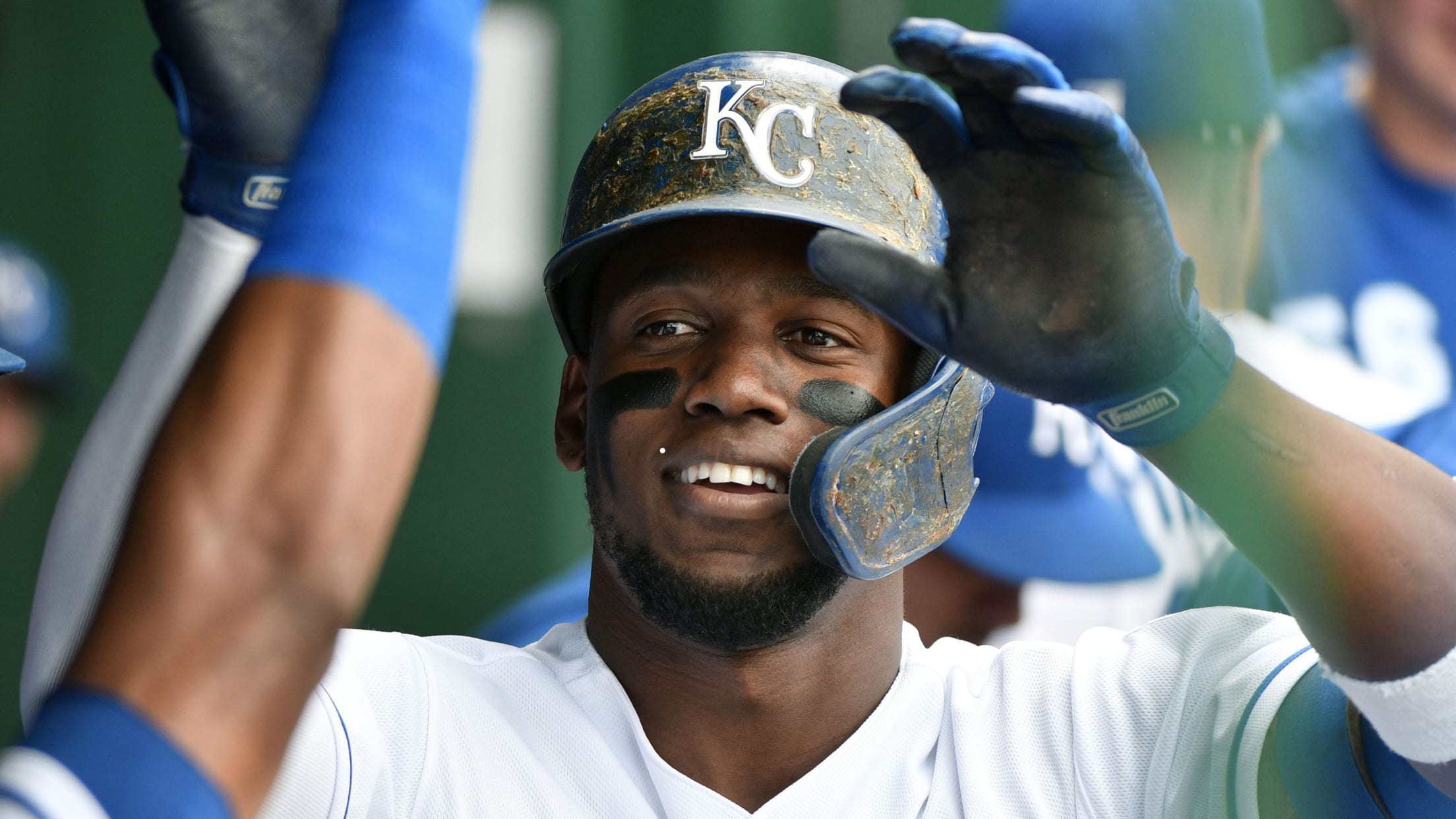 KANSAS CITY – Jorge Soler, the Royals' first American League home run champion, set a record for big flies by a Cuban-born player by slugging his 48th long ball in the first inning of Kansas City's 5-4 walk-off win over the Twins on Sunday afternoon. Soler blasted a 3-2 changeup
Tillo brings newfound consistency to Fall League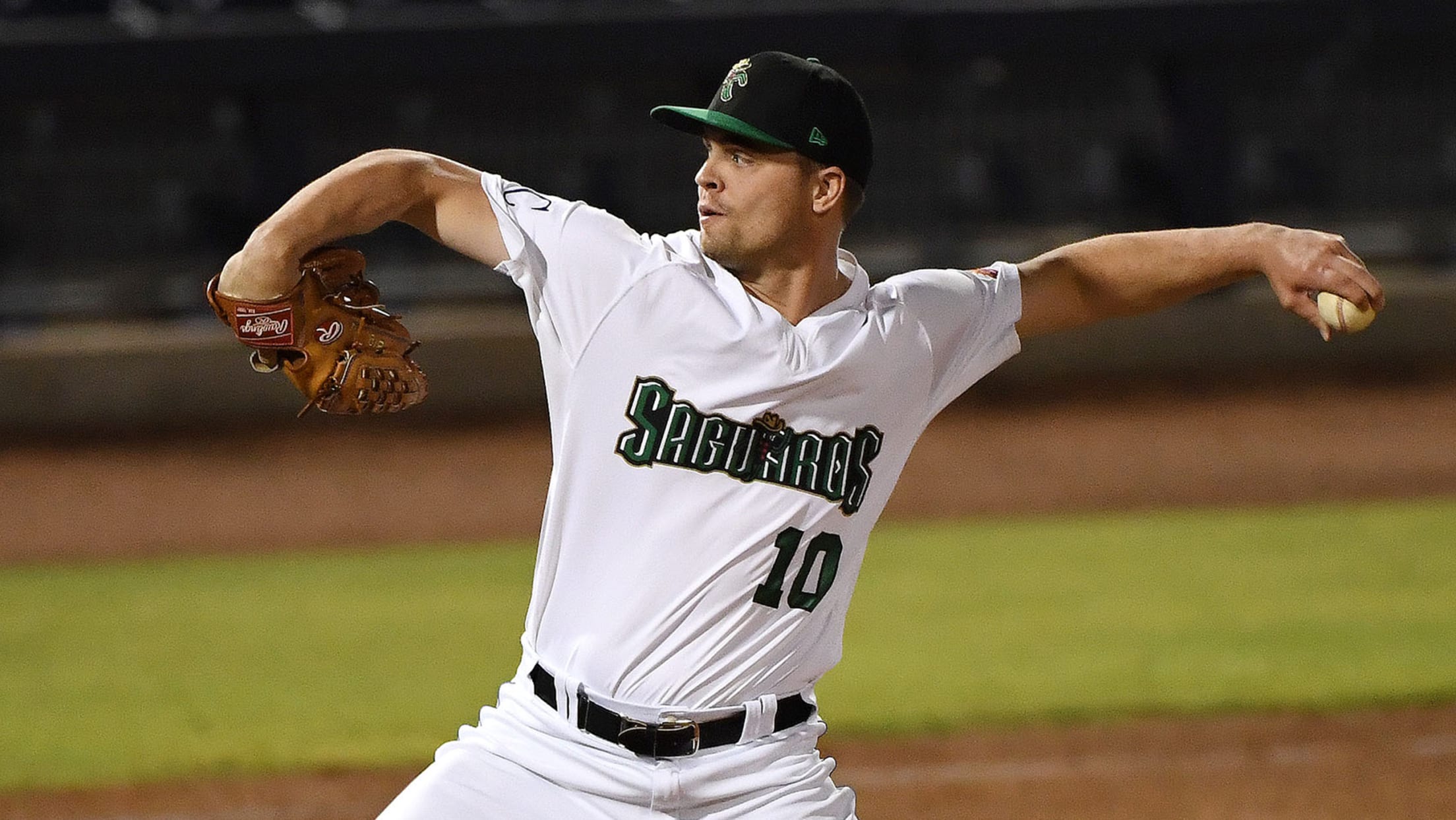 The jump to Double-A is typically thought of as the toughest leap for a prospect to make. Someone forgot to give Royals lefty Daniel Tillo that memo, even if he did recognize the challenge when he was moved up from the Class A Advanced Carolina League to the Double-A Texas
'20 Draft order set: Here's where each club picks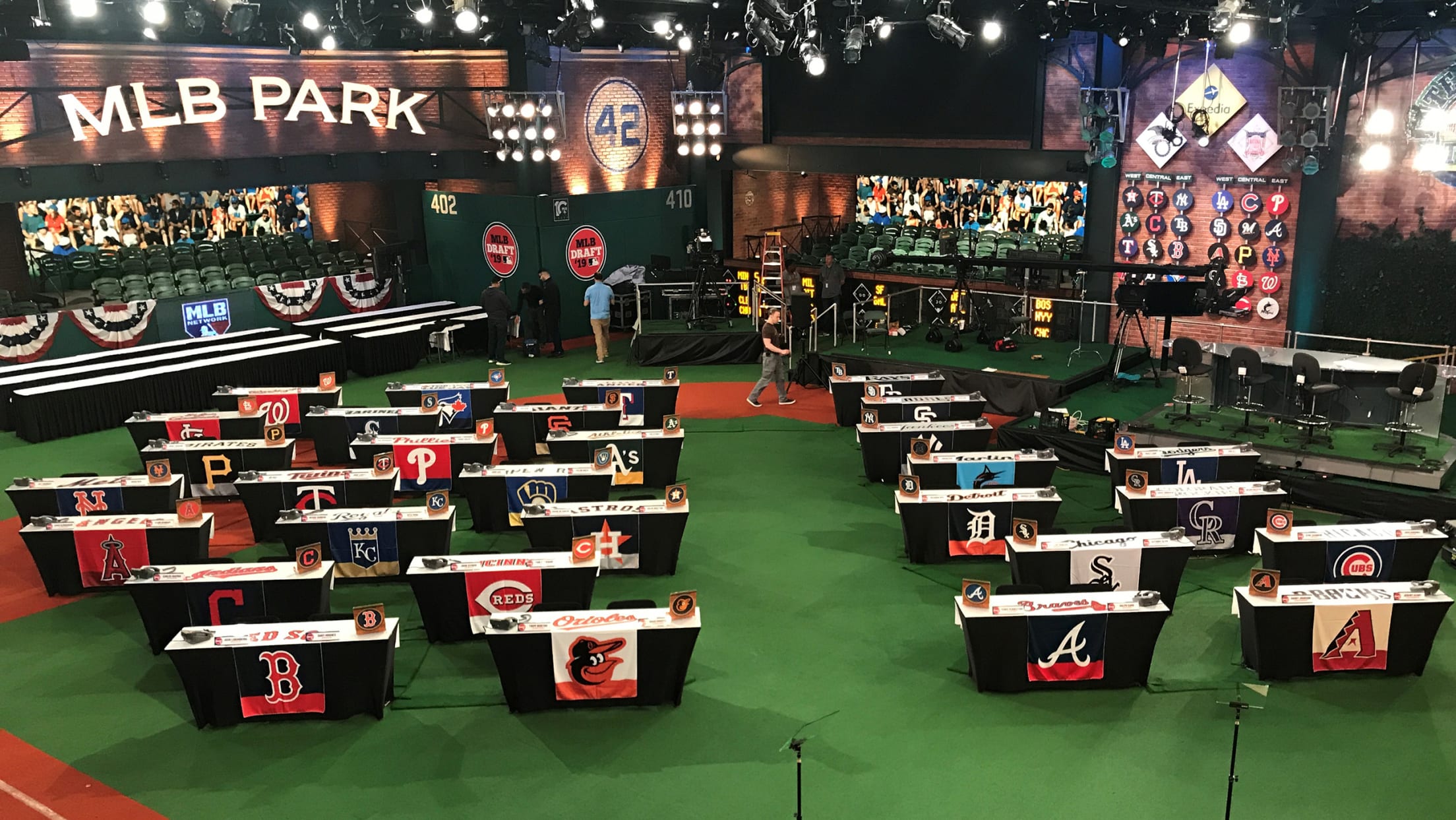 For the second time in three years, the Tigers own the No. 1 pick in the Draft. After taking right-hander Casey Mize with the first selection in 2018, Detroit is on the clock for 2020. Detroit lost a Major League-high 114 games, the second-most in the franchise's 119-season history, to
5 questions facing Royals this offseason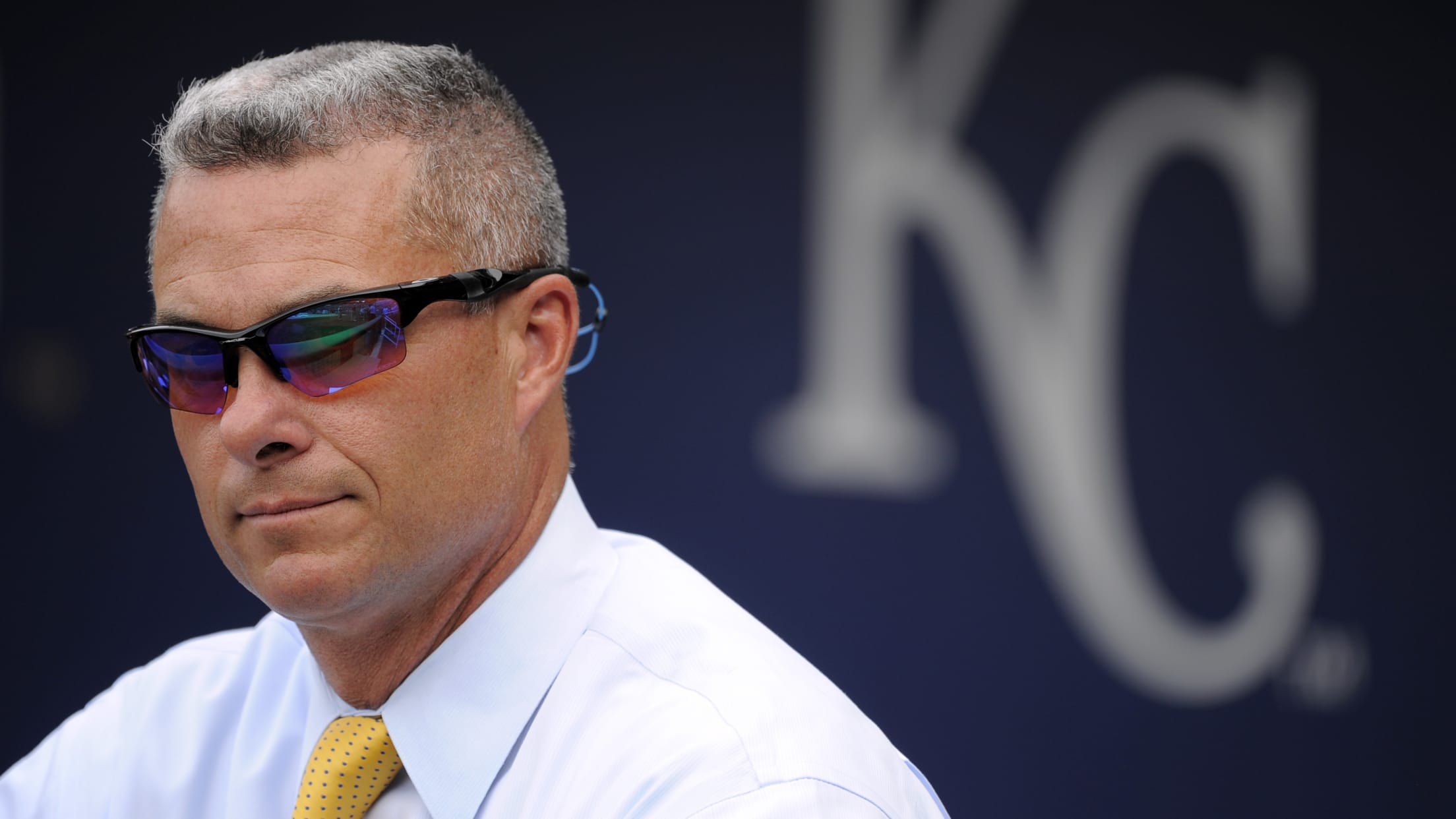 KANSAS CITY -- It's going to be a busy offseason for the Royals. Kansas City is in the midst of a transition, as John Sherman is expected to be approved as the club's new owner at the Owners Meetings in November, taking over for David Glass, who ran the team
Walk-off sendoff: KC thrills to cap Yost's run
Phillips lifts sac fly in 9th to secure win in skipper's final game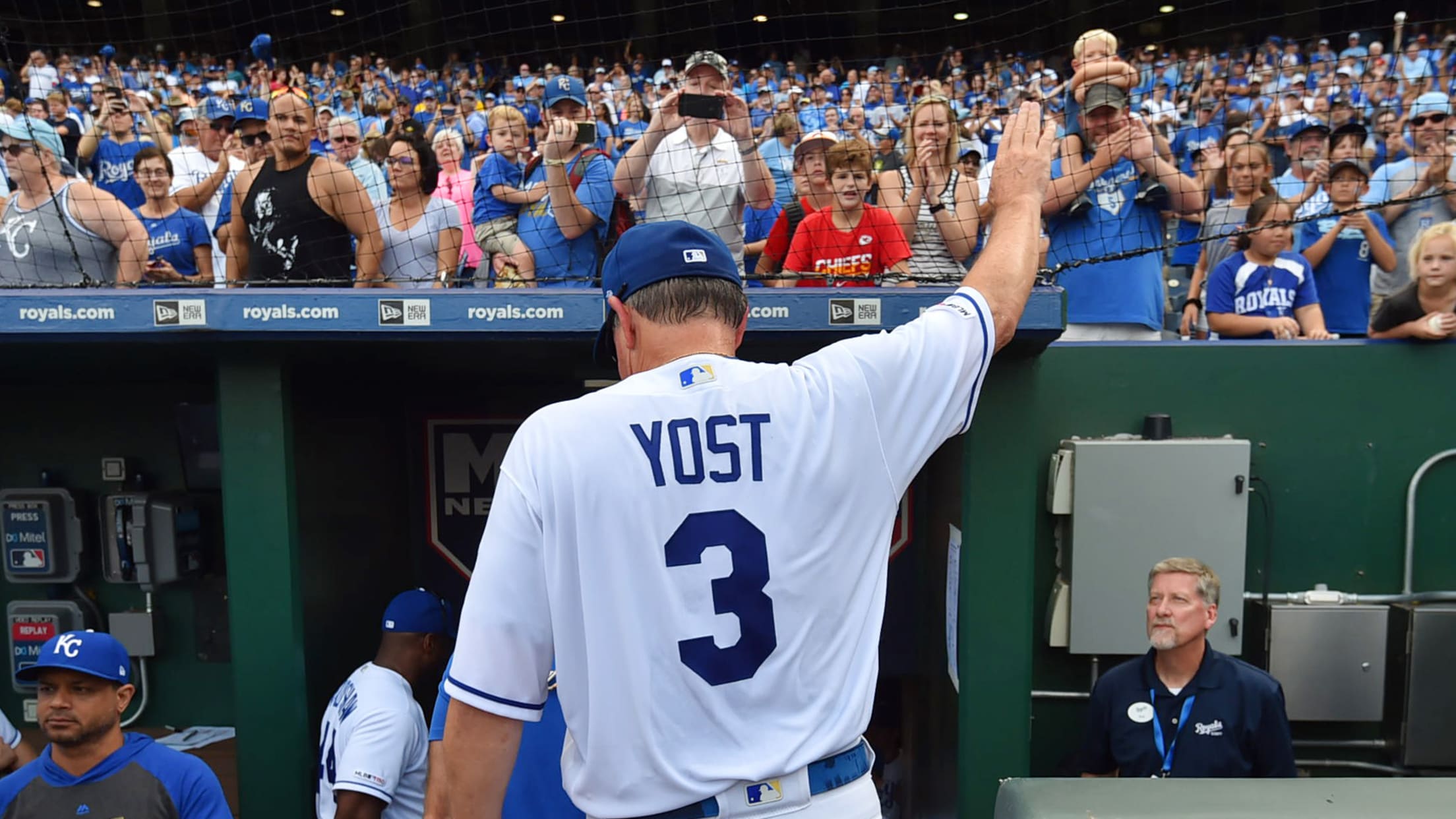 KANSAS CITY -- For his final game as Royals manager on Sunday, Ned Yost took out the lineup card to the umpires instead of third base-coach Mike Jirschele. And as expected, Yost received a huge ovation from the fans at Kauffman Stadium. And then it was back to business for
Merrifield is KC BBWAA's inaugural 'Good Guy'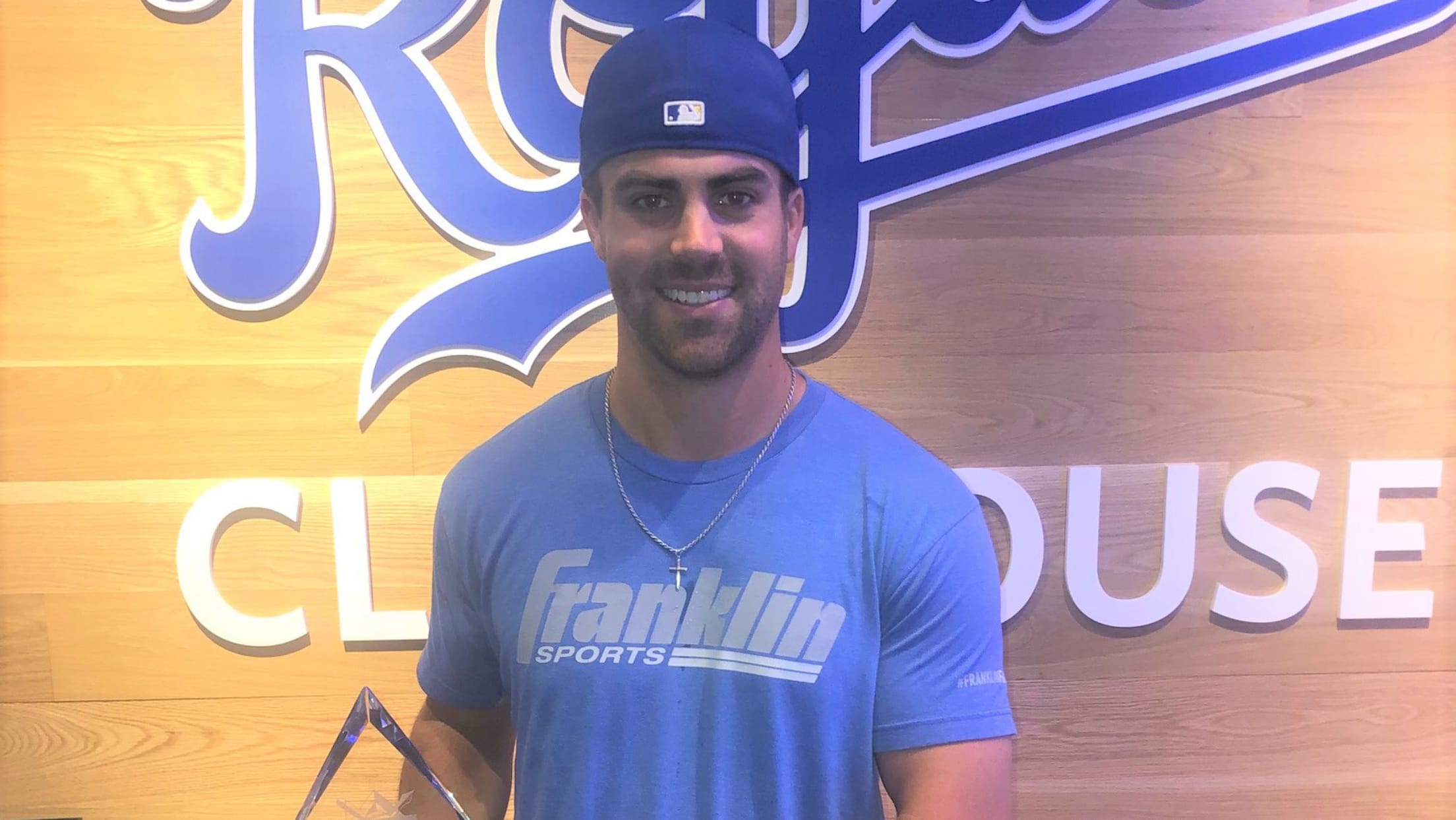 KANSAS CITY -- Royals super-utility man Whit Merrifield received the inaugural "Good Guy" Award as voted upon by the Kansas City chapter of the Baseball Writers' Association of America. The "Good Guy" Award is presented to the Royals' player who best exemplifies a cooperative spirit with the beat writers who
Royals toast Yost during 'emotional' ceremony
Retiring skipper lauded before series-opening loss to Twins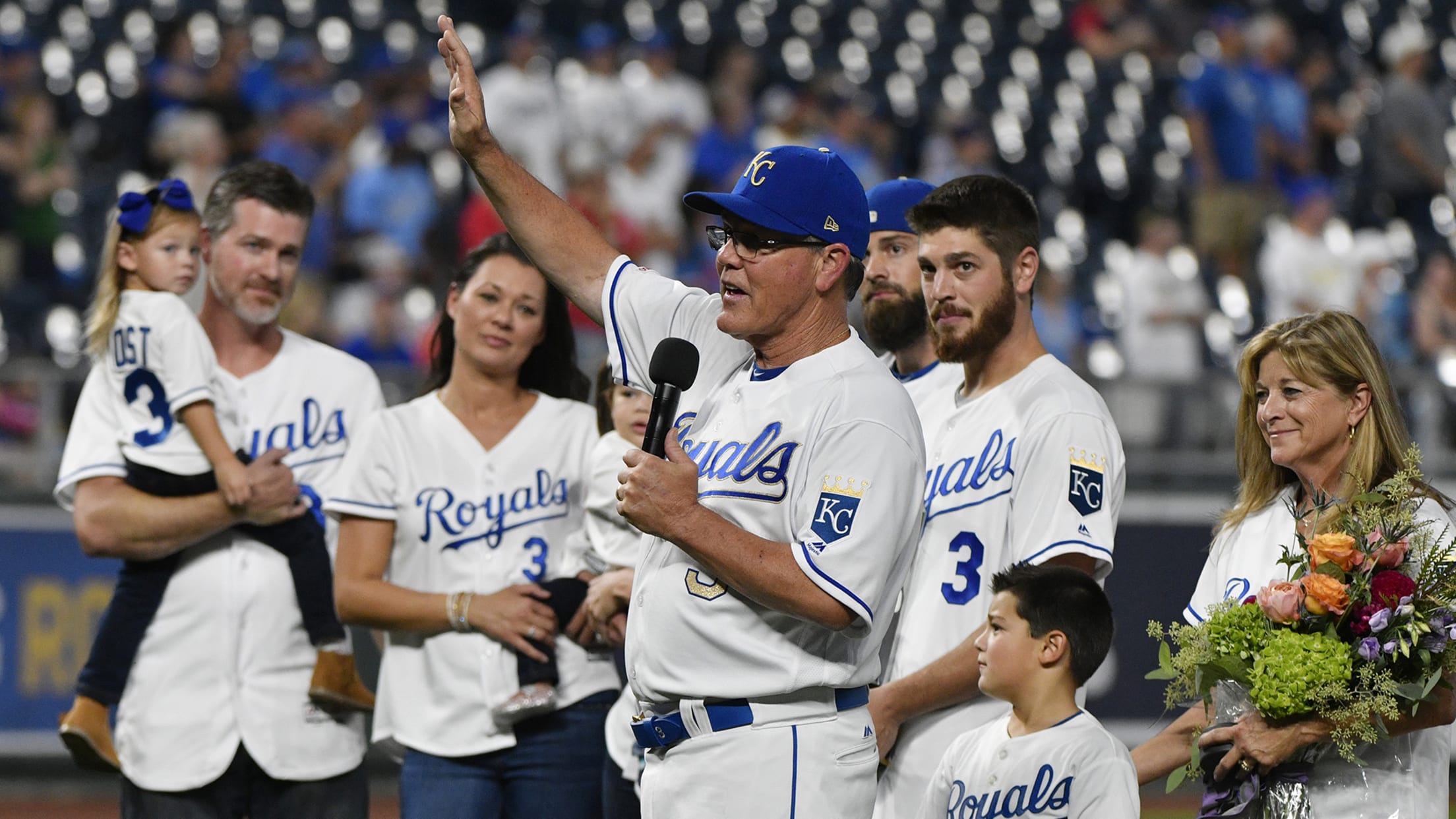 KANSAS CITY -- Surrounded by his family, veteran players Alex Gordon and Danny Duffy, and close friend Dayton Moore, manager Ned Yost admits he got a little emotional during a pregame ceremony honoring his years with the Royals. Yost, who announced his retirement earlier this week, is down to two
Top 10 Division Series and LCS of the decade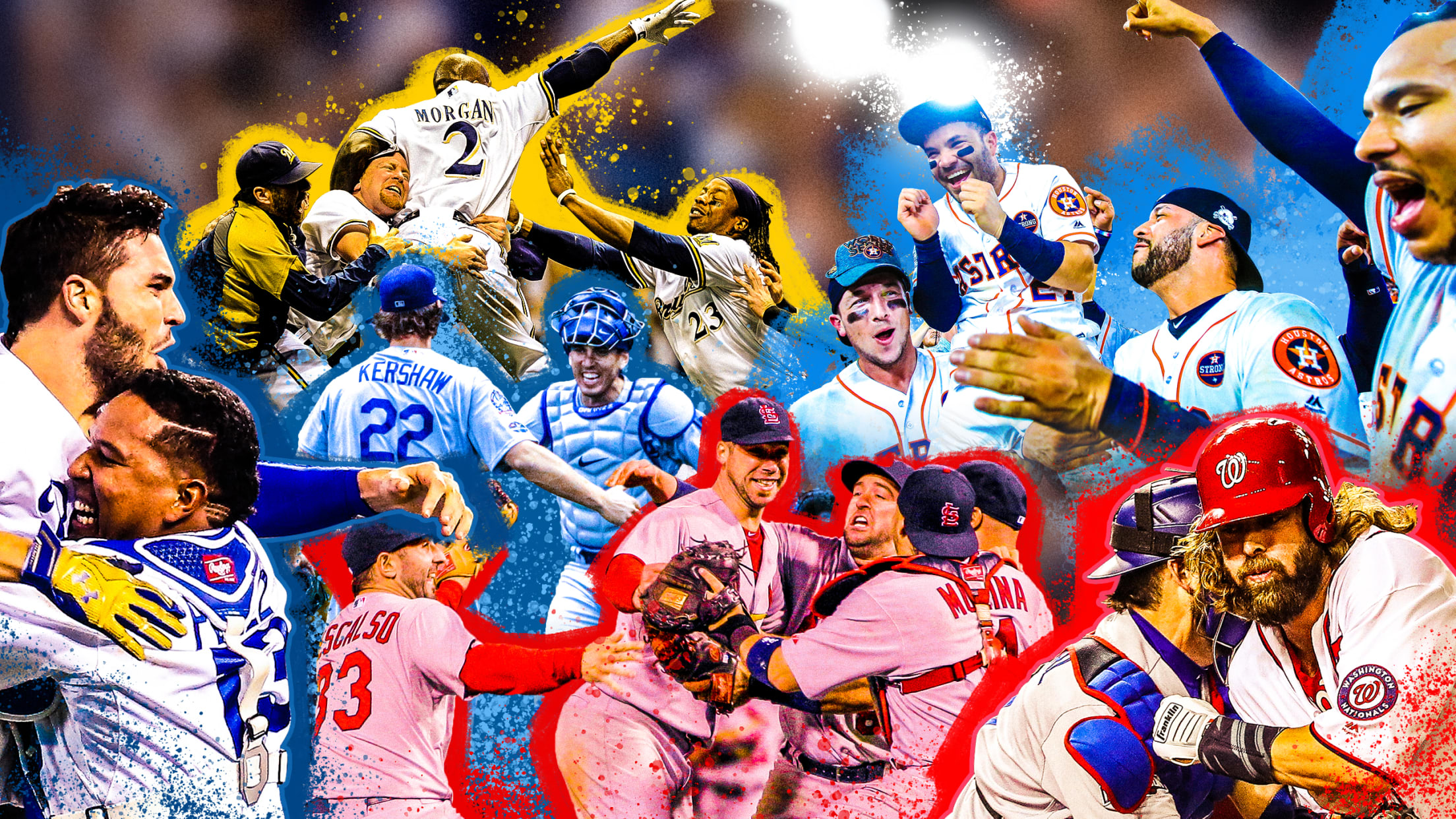 Will Leitch's series on the Data Decade, closing out this remarkable decade in the year of baseball, runs every other week. Today we look at the best postseason series of the decade. In the moment, every second of every postseason series seems like the most important baseball moment you will
Yost won't influence hiring of next KC skipper
Saturday's game time against Twins changed to 1:15 p.m. CT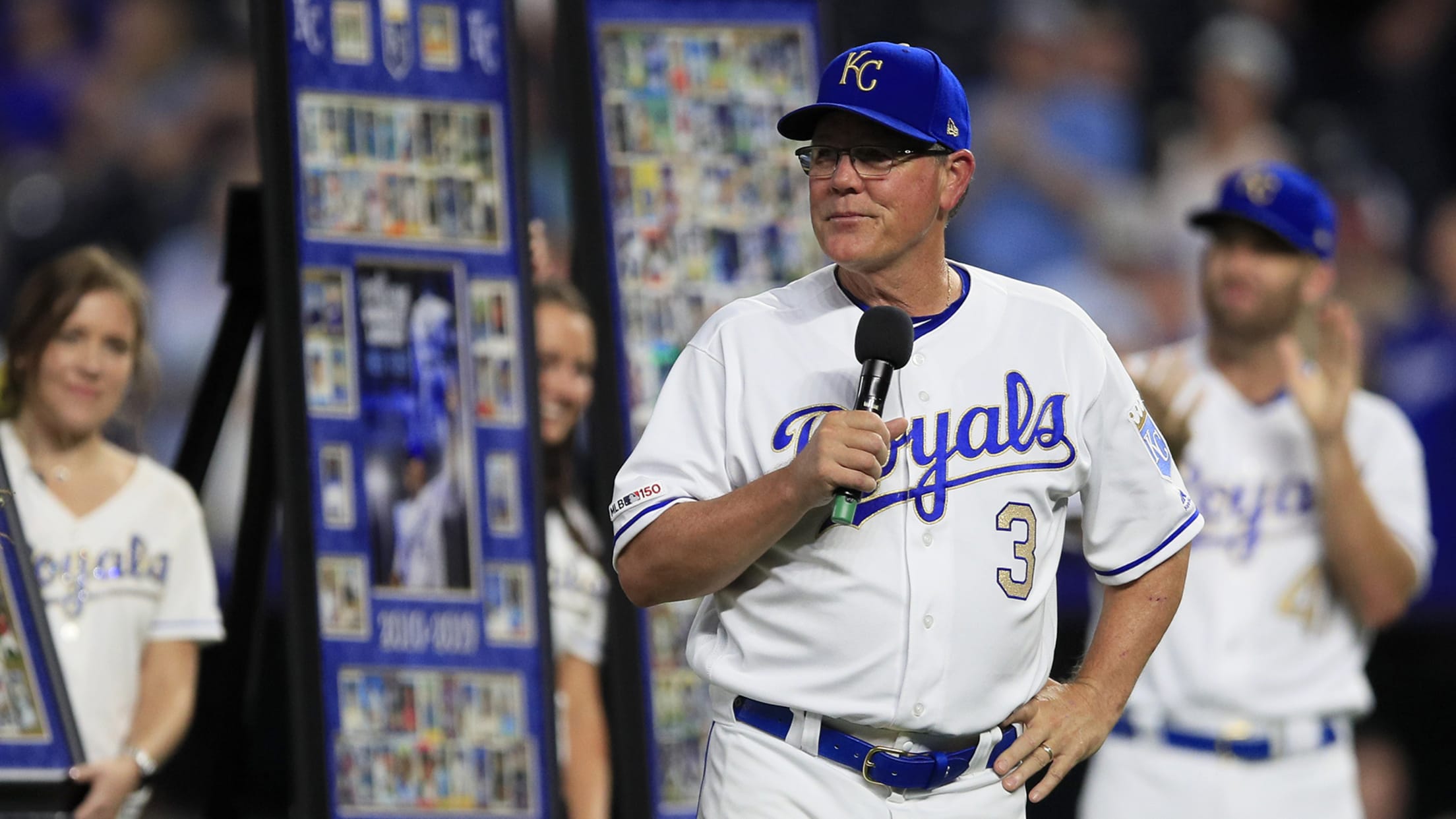 KANSAS CITY -- Royals manager Ned Yost, soon to be retired, certainly has made it clear he is fond of his coaching staff. But Yost, who was honored during a pregame ceremony prior to the series opener against the Twins on Friday night at Kauffman Stadium, has reiterated all week
Inbox ... with a bonus helping of Yost stories
Beat reporter Jeffrey Flanagan answers questions from Royals fans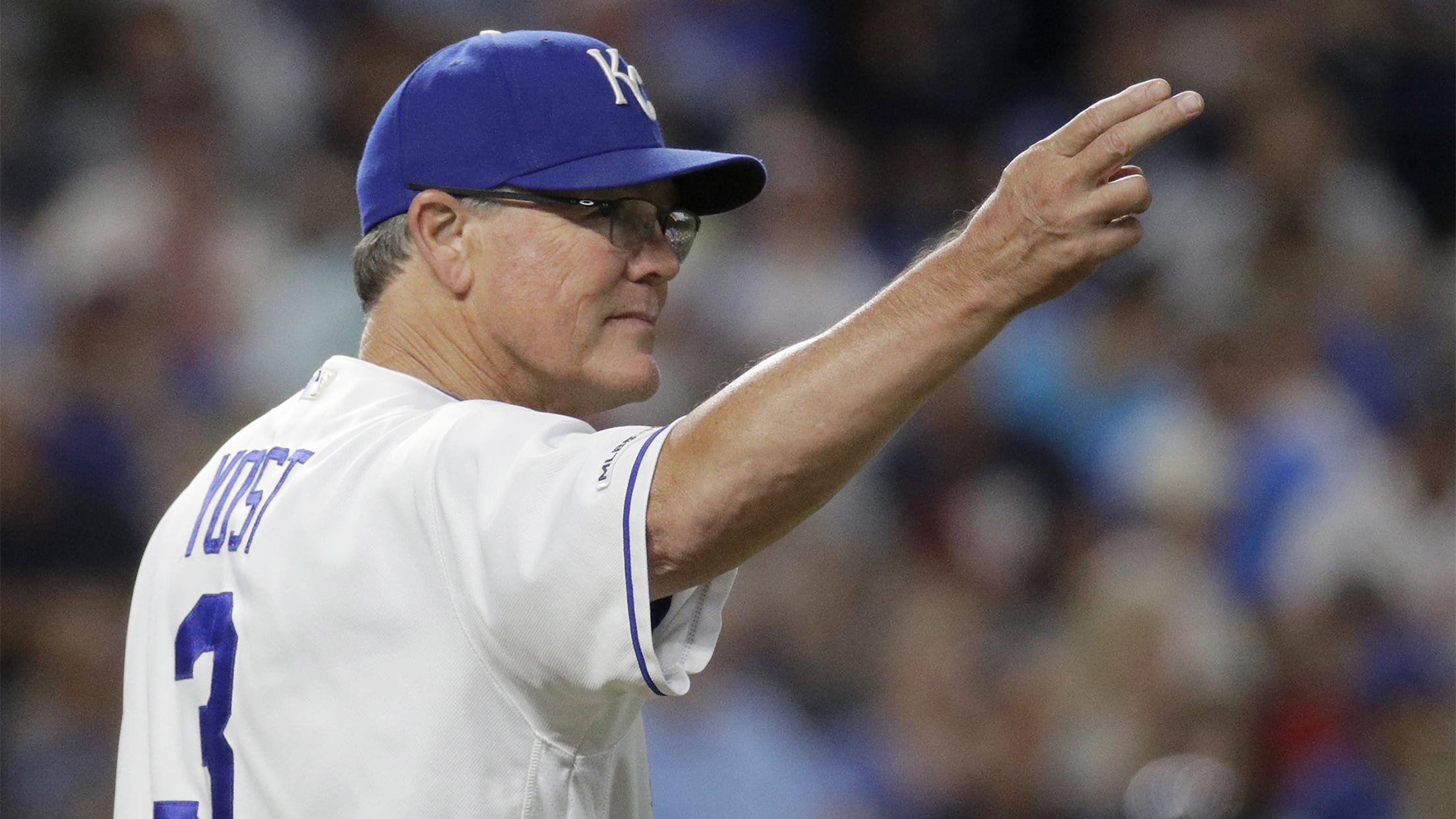 KANSAS CITY -- As you all know, Ned Yost is retiring as manager of the Royals. And as many of you know, Yost and I had a sometimes cantankerous and mostly animated relationship over the many years I covered him. But flat out, I'm going to miss him. He made
Each AL Central team's MVP in 2019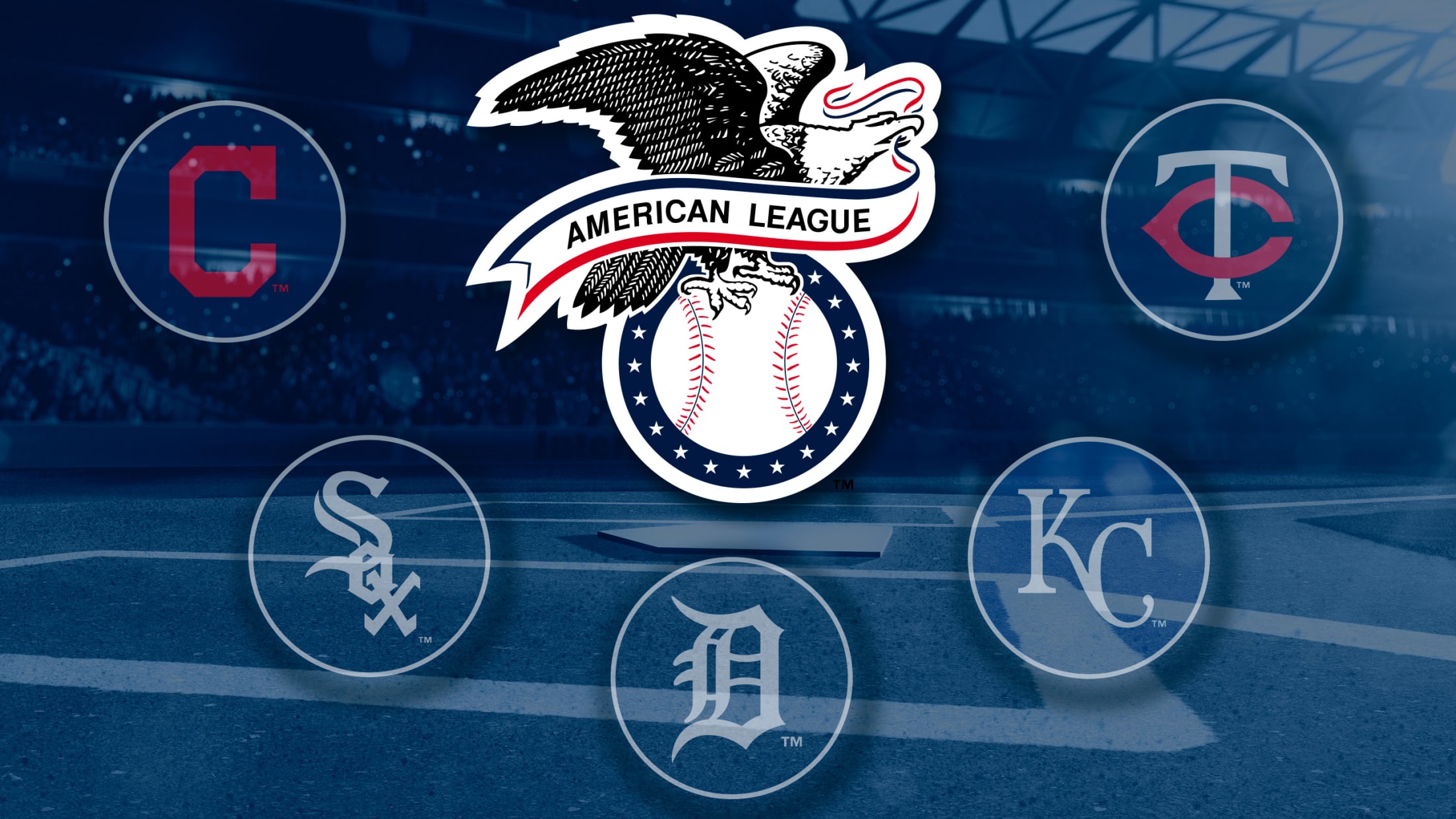 Immediately following the conclusion of the regular season, teams will start announcing their award winners, but why wait to speculate? Regardless of how well (or poorly) a team performed overall, there is always at least one player deserving to be singled out. Here are our picks for the players who