'Keep fighting': Inside Royals' bond with young fan fighting cancer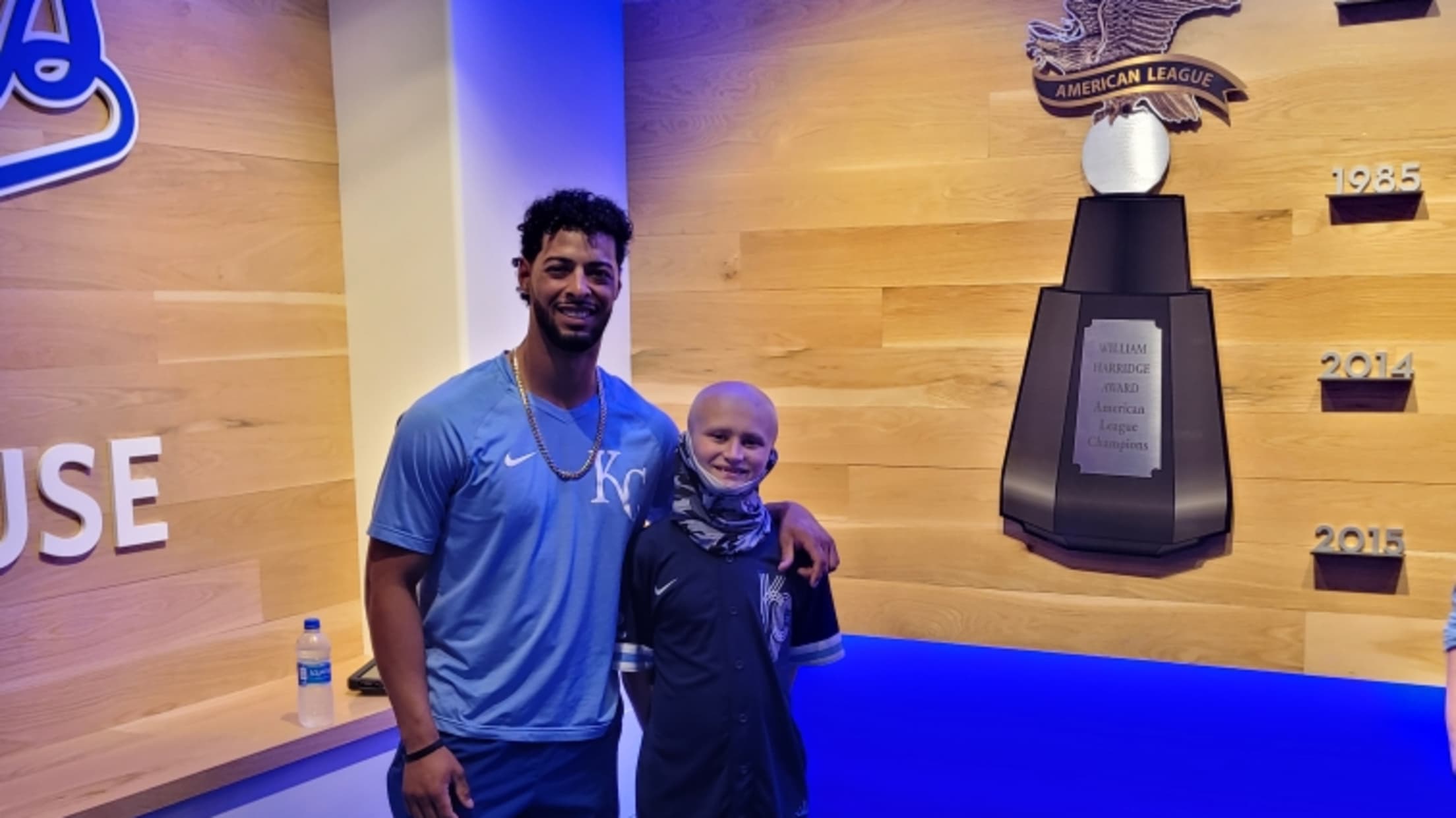 KANSAS CITY -- The green, silicone bracelet MJ Melendez wears on his right wrist is small, nearly unnoticeable, and only when you're looking closely do you see the flash of green as he drives a ball over the fence or fires a throw in the field. But for one Kansas
Melendez (6 RBIs) rakes as hungry Royals rookies feast
Young hitters drive in 12 runs to match club mark and secure series win over Red Sox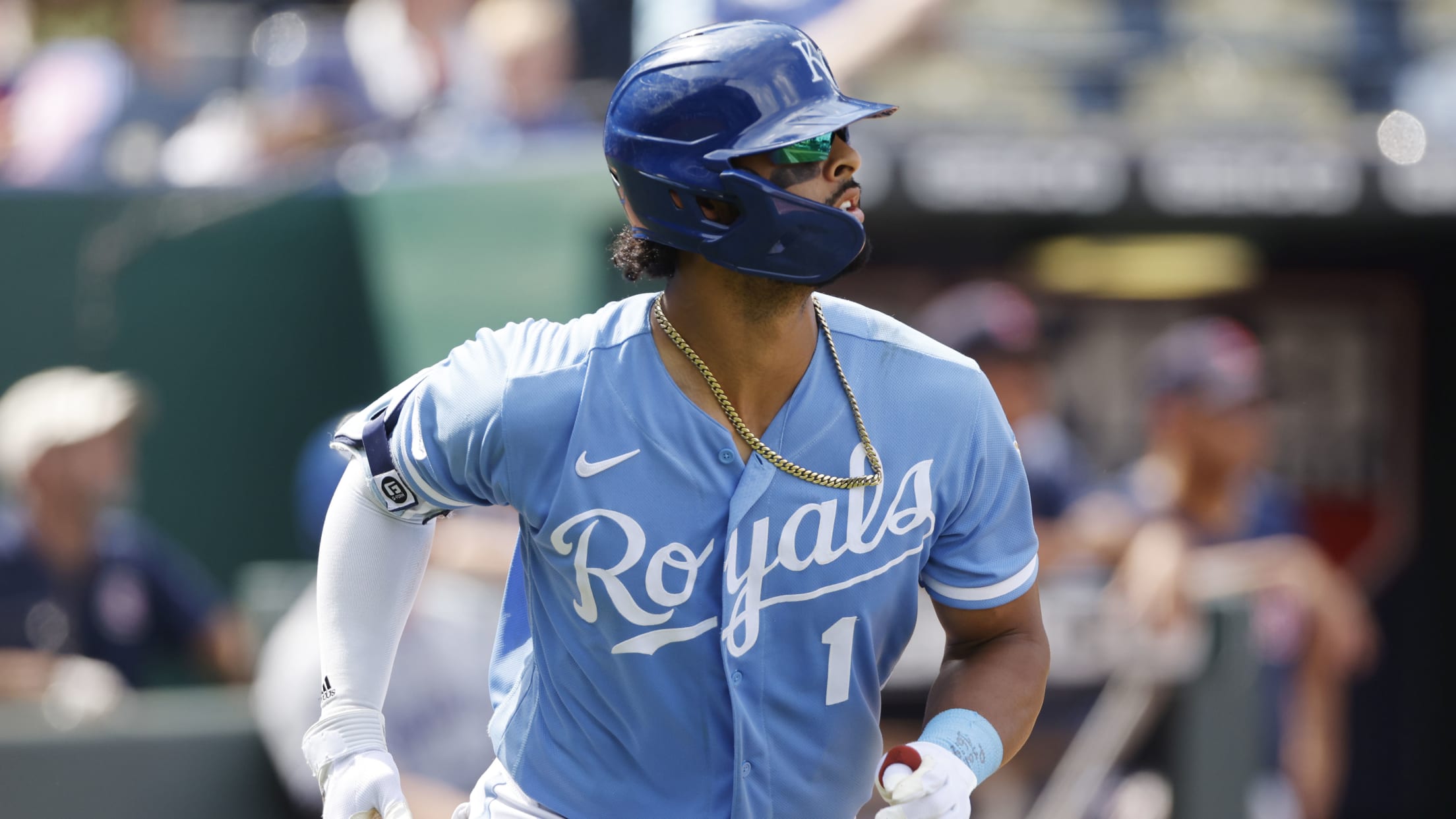 KANSAS CITY -- The Royals are letting the kids play, and it looks like it's going to be all right. A youth movement has stormed to Kansas City over the past week as the Royals took three out of four against the Red Sox, capped by Sunday afternoon's 13-5 win
The top KC prospects in MiLB Field of Dreams Game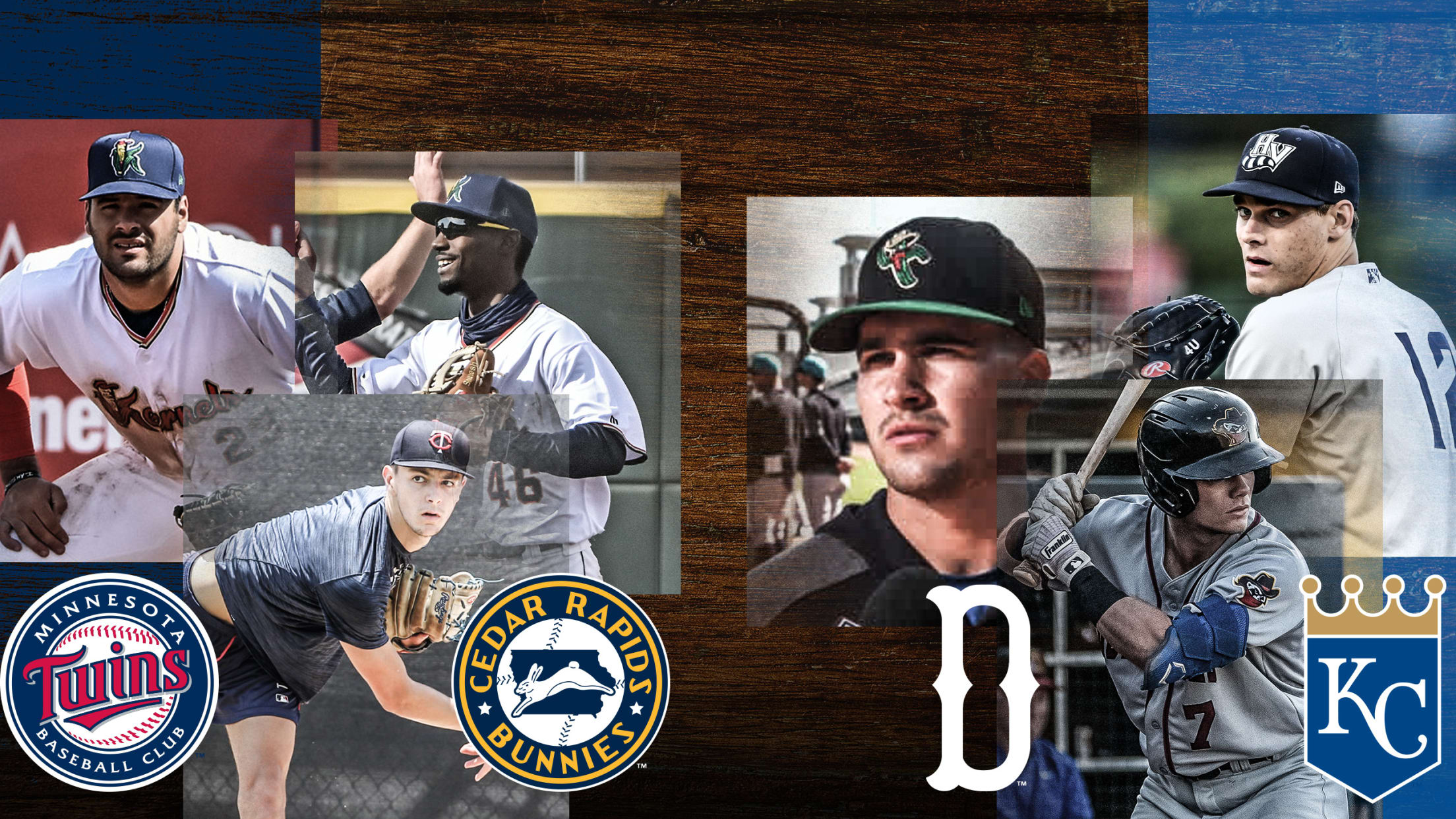 Two of Iowa's Minor League teams will take the field in a place where no Minor Leaguers have played before. Some of each system's best talent will be suiting up for the occasion.
Pratto's 2nd MLB homer a walk-off flashback
Rookie first baseman adds 424-foot blast to beat Red Sox to his LLWS winner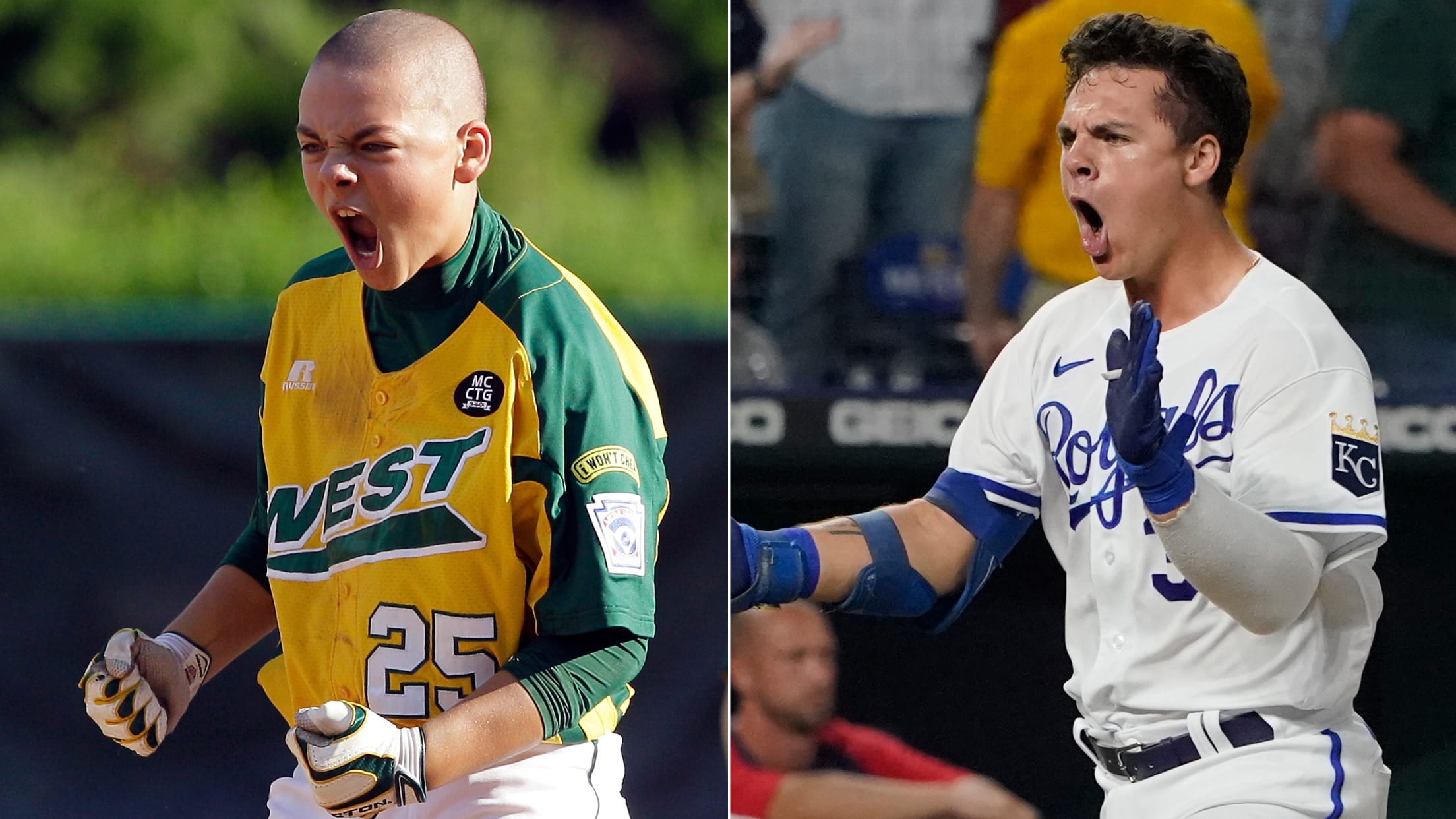 KANSAS CITY -- As soon as the ball landed over the center-field wall at Kauffman Stadium for a walk-off home run in the Royals' 5-4 win over the Red Sox on Saturday night, Nick Pratto was fired up. The rookie first baseman pumped his fist. He screamed in jubilation. He
First-rounder Cross clubs first pro homer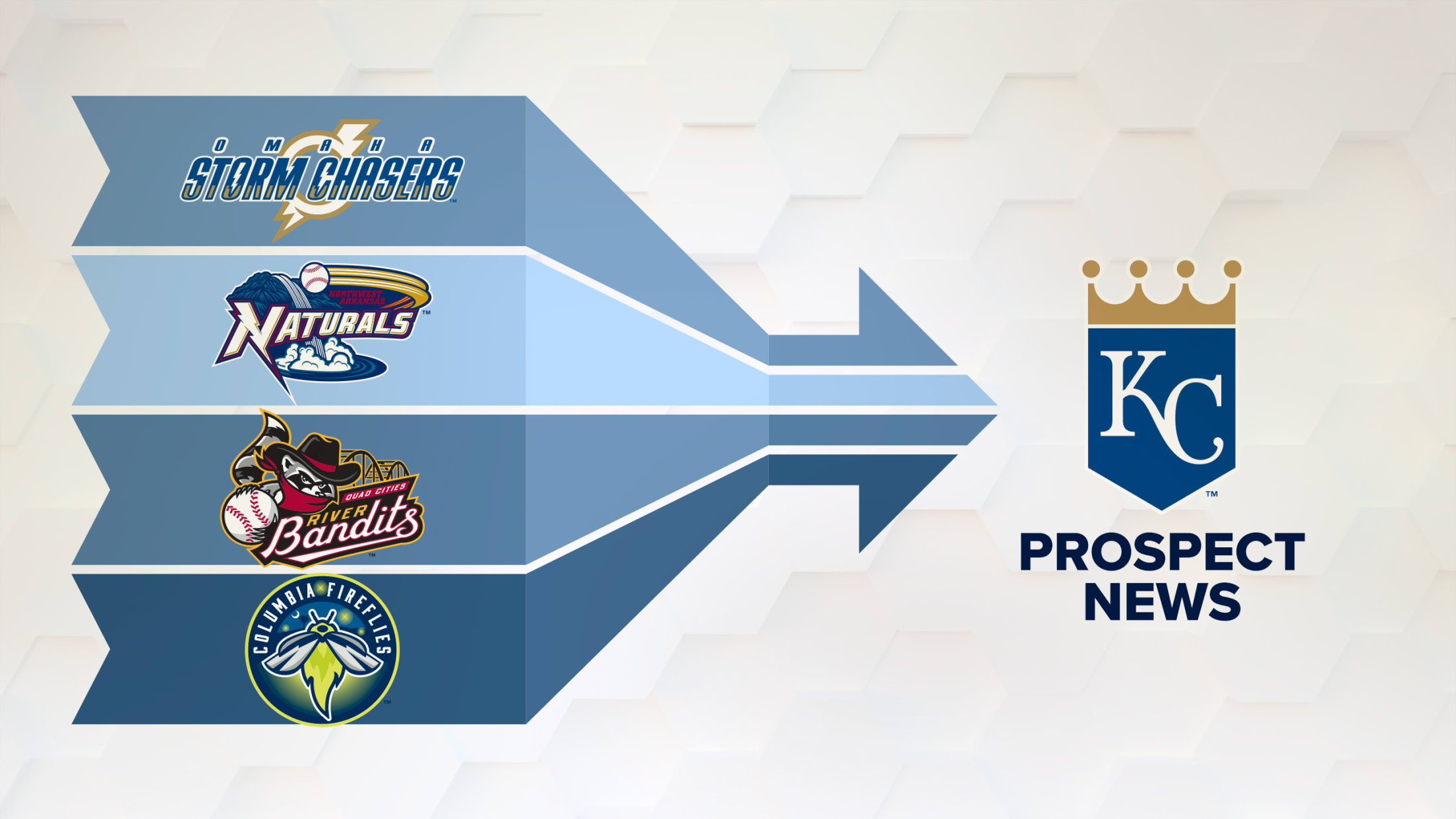 Welcome to the Royals prospect update, where you'll find news, promotions and standout performances, all year long.
Injuries & Moves: Eaton called up; Garcia optioned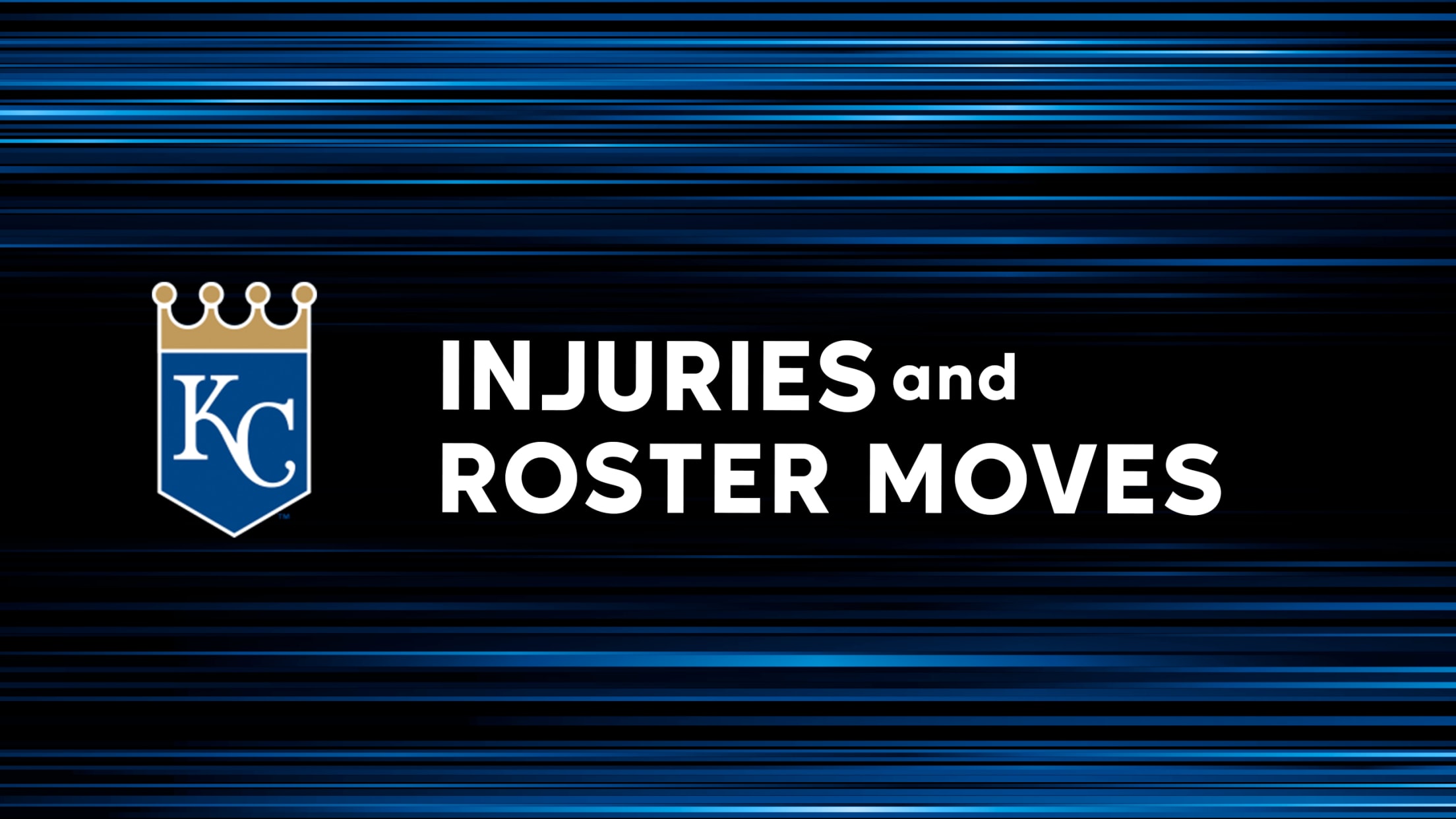 Keep track of the Royals' recent transactions and injury updates throughout the season.
Each team's biggest question after Trade Deadline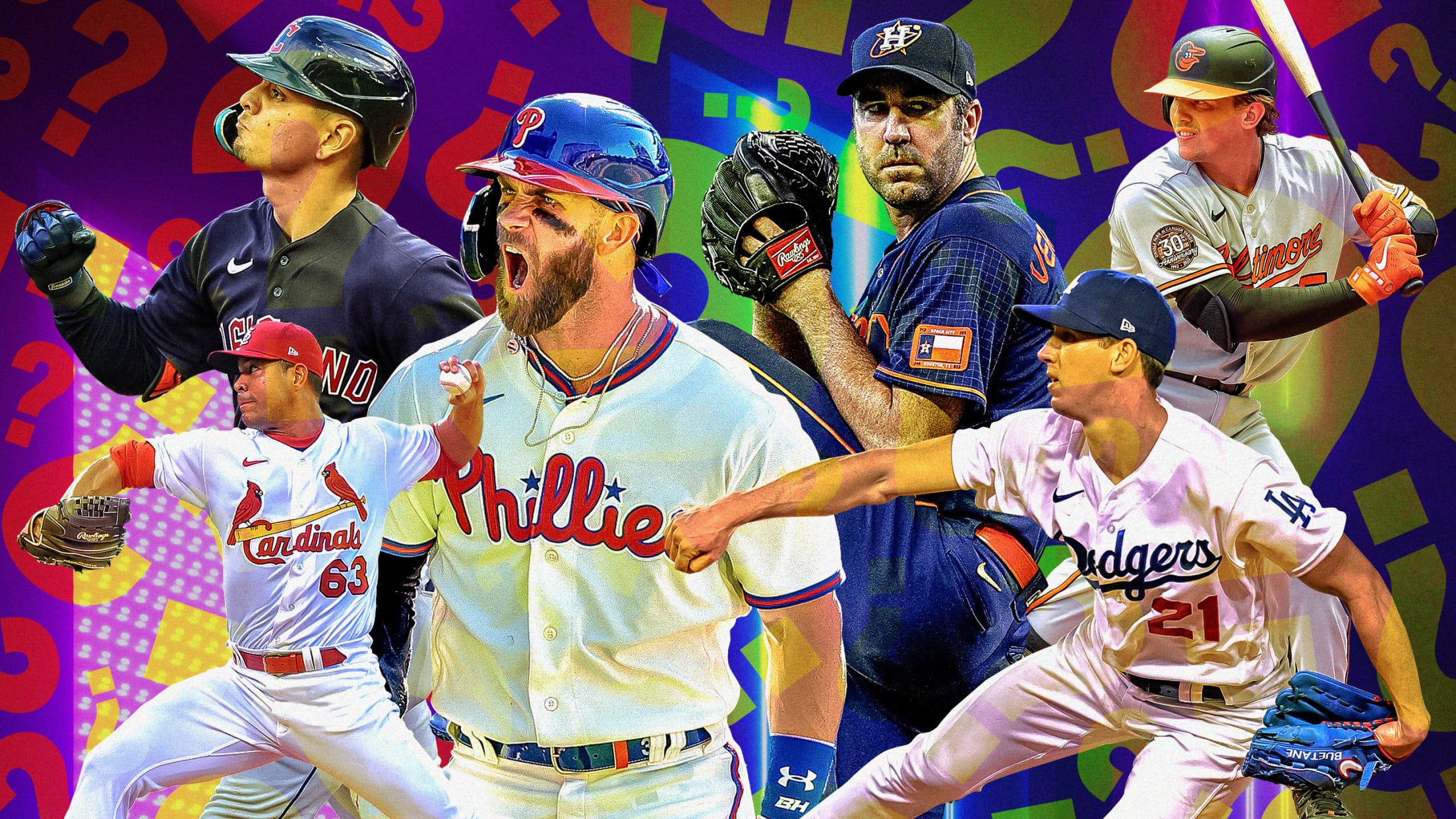 There were so many questions heading into this year's Trade Deadline on Aug. 2. Many of them were answered, including the biggest: Where would superstar outfielder Juan Soto end up? But just as there were burning questions going into the Deadline, there are many burning questions coming out of the
Royals' homegrown lineup 'just the beginning'
Melendez part of a Kansas City starting unit that featured 6 rookies against Boston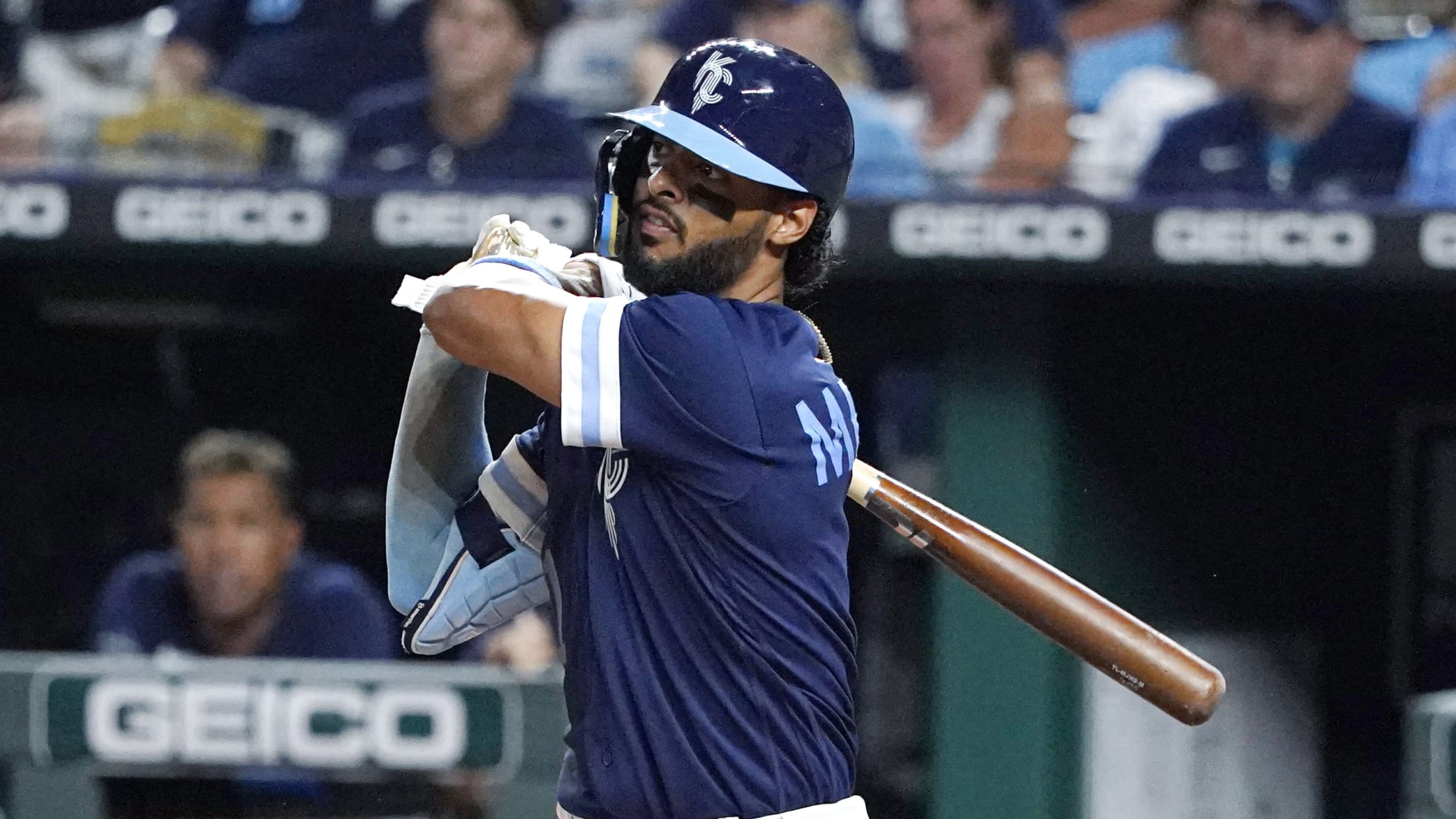 KANSAS CITY -- Up until this season, there had been only one time in franchise history that the Royals fielded a starting lineup of 10 players -- including the starting pitcher -- who were originally signed and drafted by the organization. That was Sept. 19, 1990, in Minnesota, with George
Salvy shows young Royals how it's done with clutch homer
Team's anchor starts day by celebrating Hosmer's return to Kauffman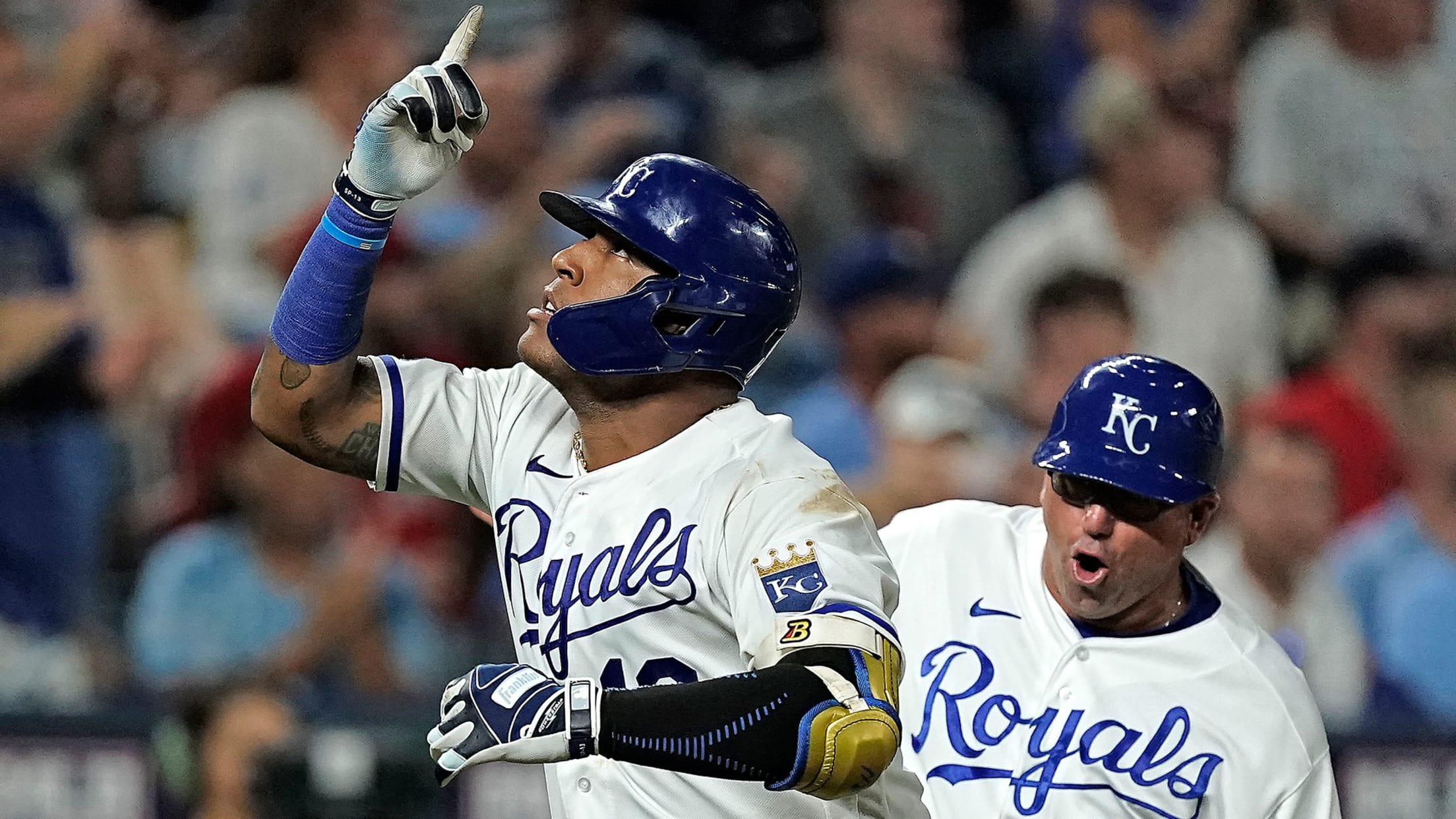 KANSAS CITY -- The chants poured down from around Kauffman Stadium -- "SALVY, SALVY" -- but they didn't have enough time to get louder and clearer because Salvador Perez turned the chants into a roar. On the first pitch Perez saw from Red Sox reliever Darwinzon Hernandez in the seventh
'Thankful' Hosmer soaks in Kauffman homecoming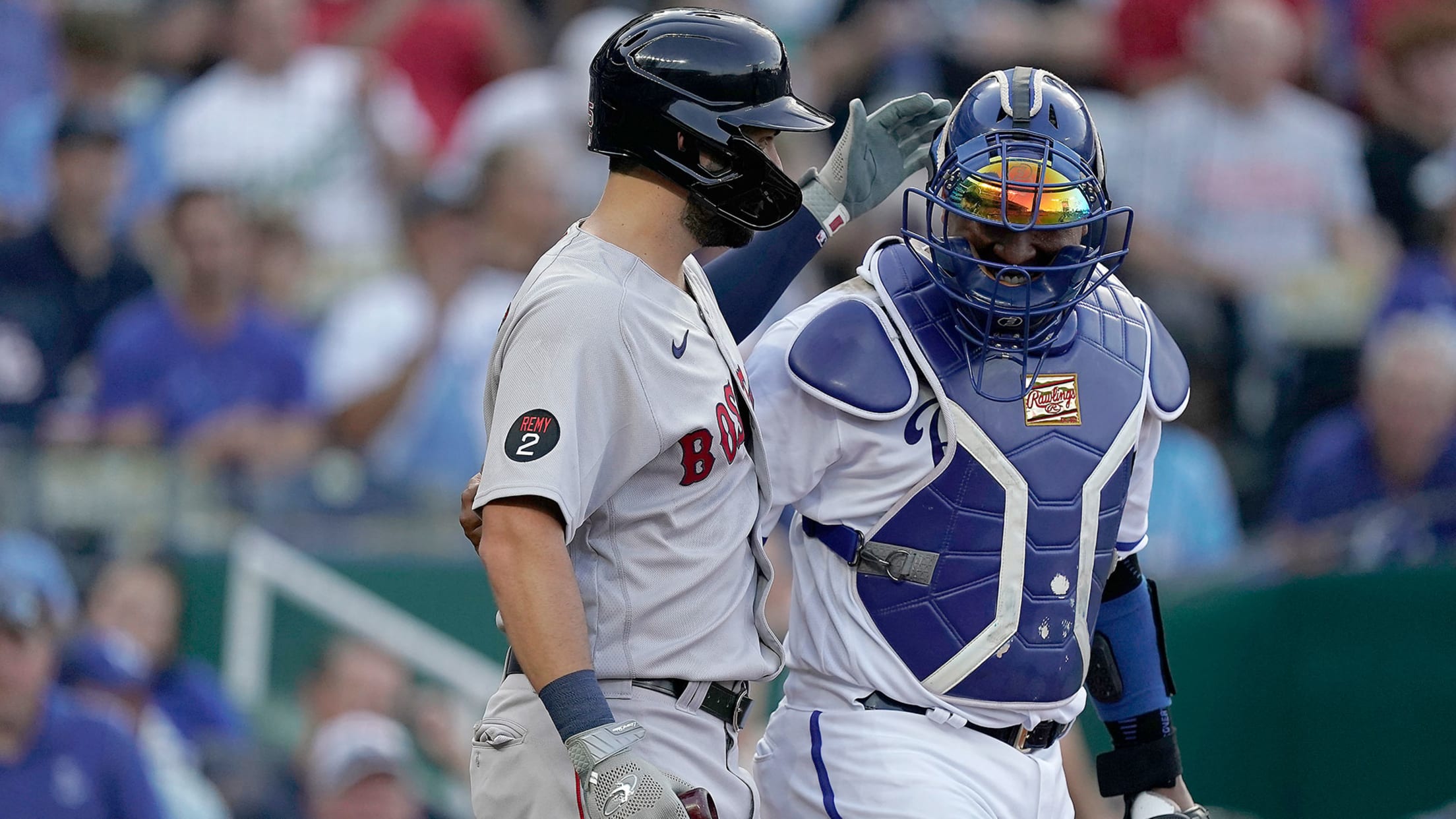 KANSAS CITY -- As he circled around Kansas City in the plane that was delivering him as a member of the Red Sox, Eric Hosmer couldn't help but feel he was in a time machine, going back to the city that first made him a ballplayer. For the first time
Witt named Royals' Heart and Hustle nominee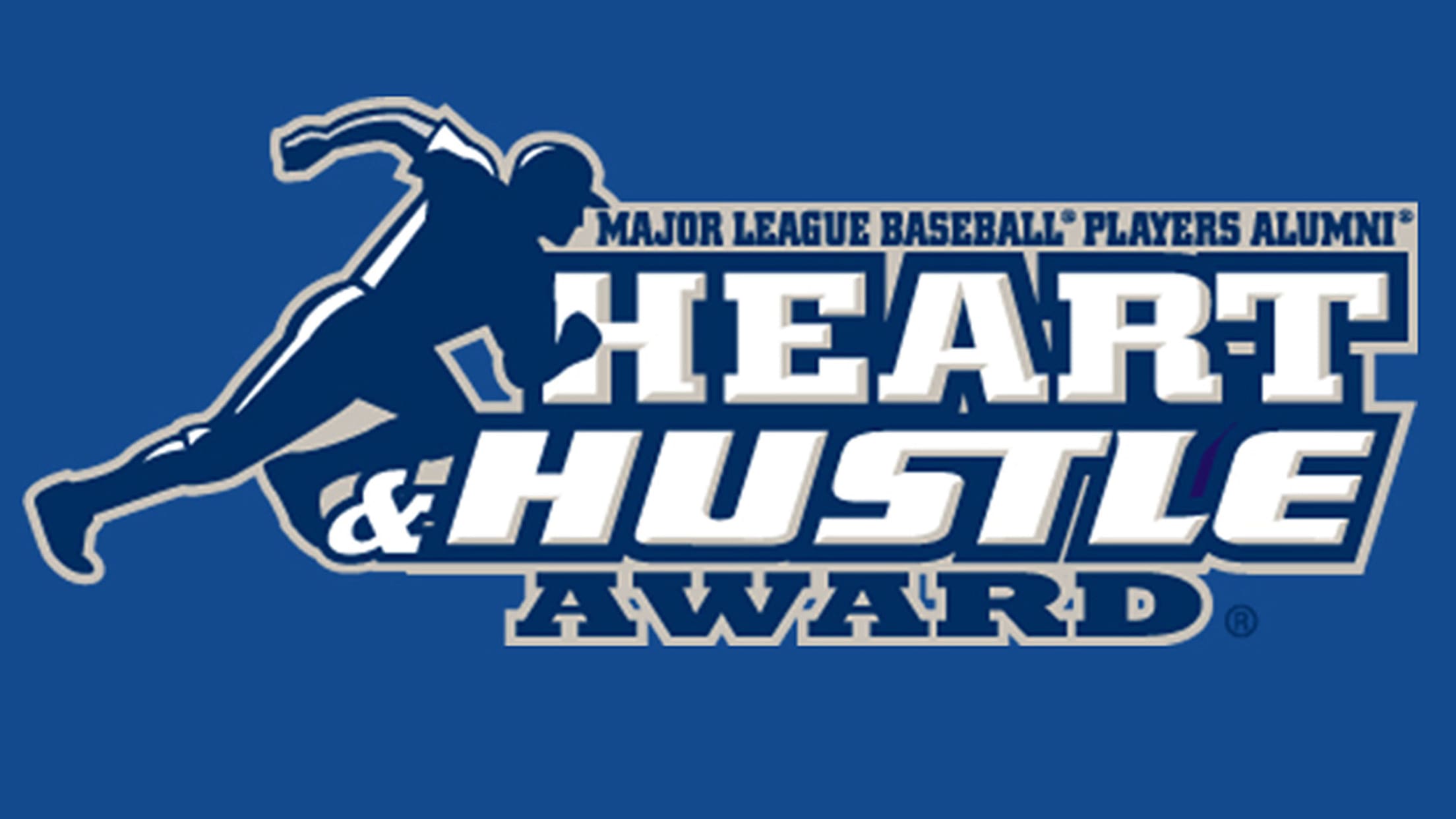 The Major League Baseball Players Alumni Association (MLBPAA) is pleased to announce the 30 preliminary winners of the 2022 Heart and Hustle Award. This esteemed award honors active players who demonstrate a passion for the game of baseball and best embody the values, spirit and traditions of the game. The
Massey shines at hometown park, looks here to stay
Chicago native goes 2-for-3 at Guaranteed Rate Field, where he attended games as a kid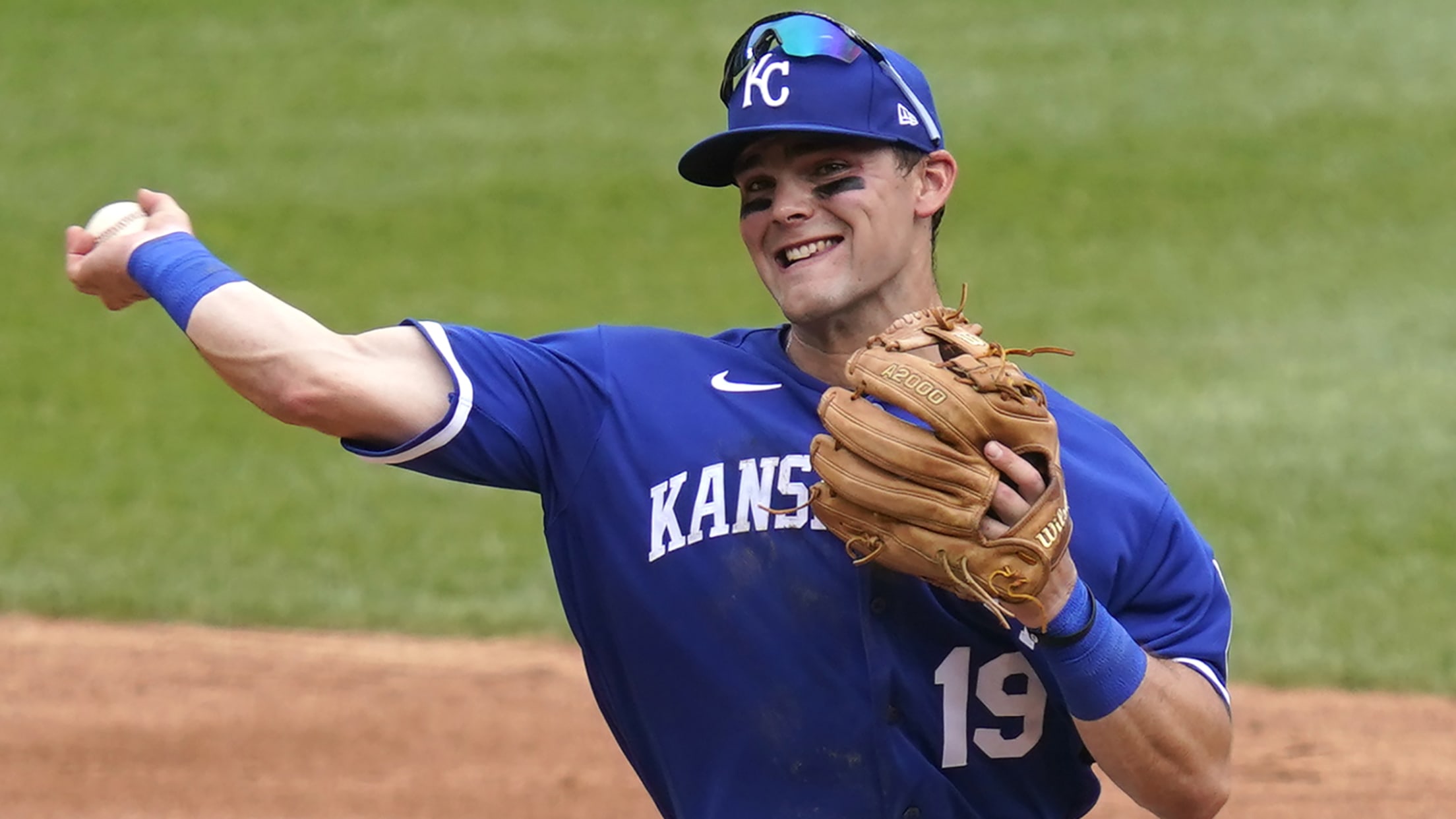 CHICAGO -- The feeling hadn't quite settled in for Michael Massey when he arrived at Guaranteed Rate Field on Wednesday morning. It wasn't the excitement of his Major League debut. That came in Toronto a few weeks ago, when he was a member of the Royals' replacement players needed when
Royals prospects to play at Field of Dreams on Tuesday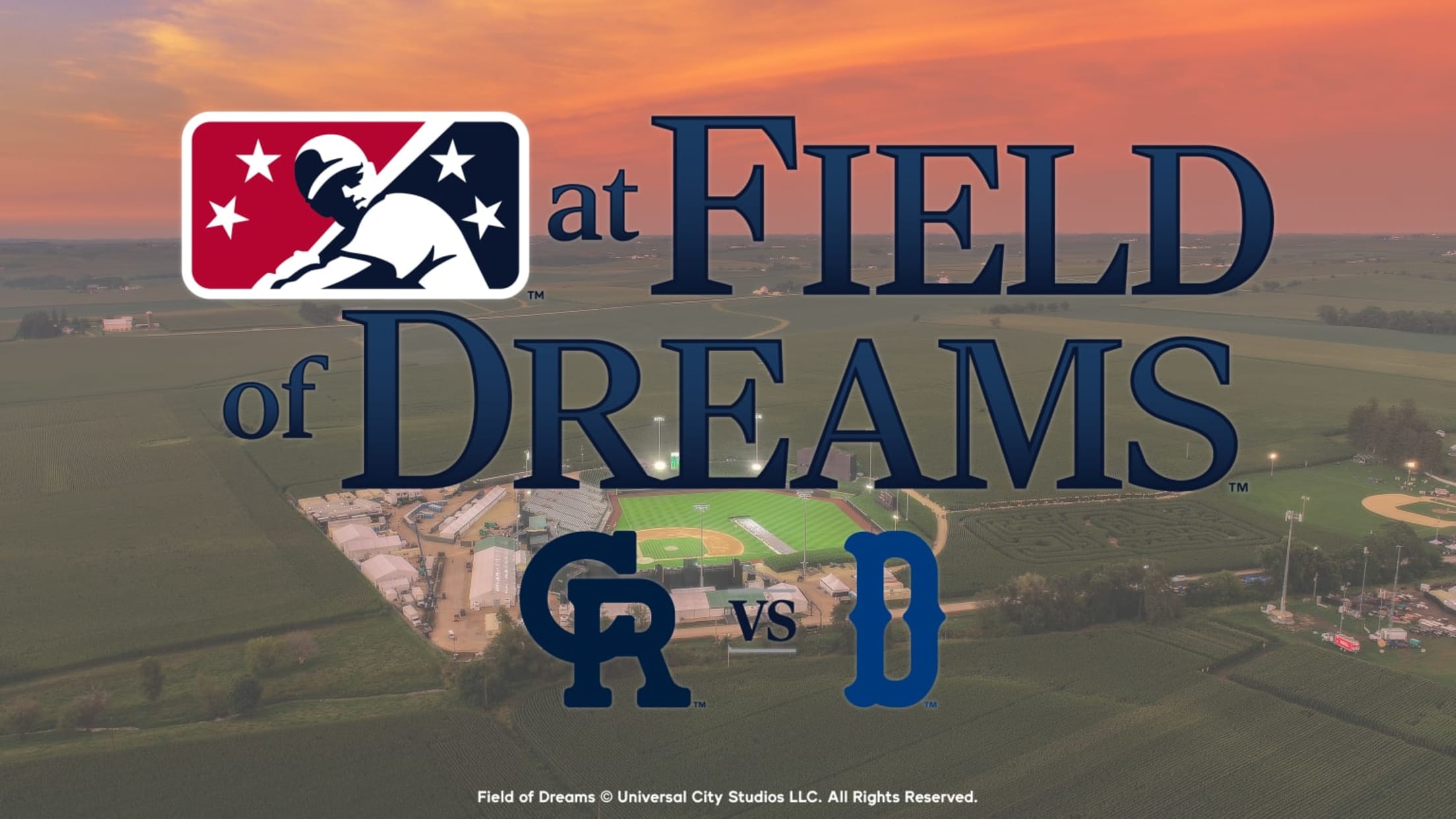 It's not heaven, but for baseball fans, it's close. Following the success of last year's inaugural MLB at Field of Dreams game featuring the Yankees and White Sox, a pair of Minor League clubs will get their chance to play in the cornfields of Dyersville, Iowa. While the Cubs and
A closer look at Royals' return for Merrifield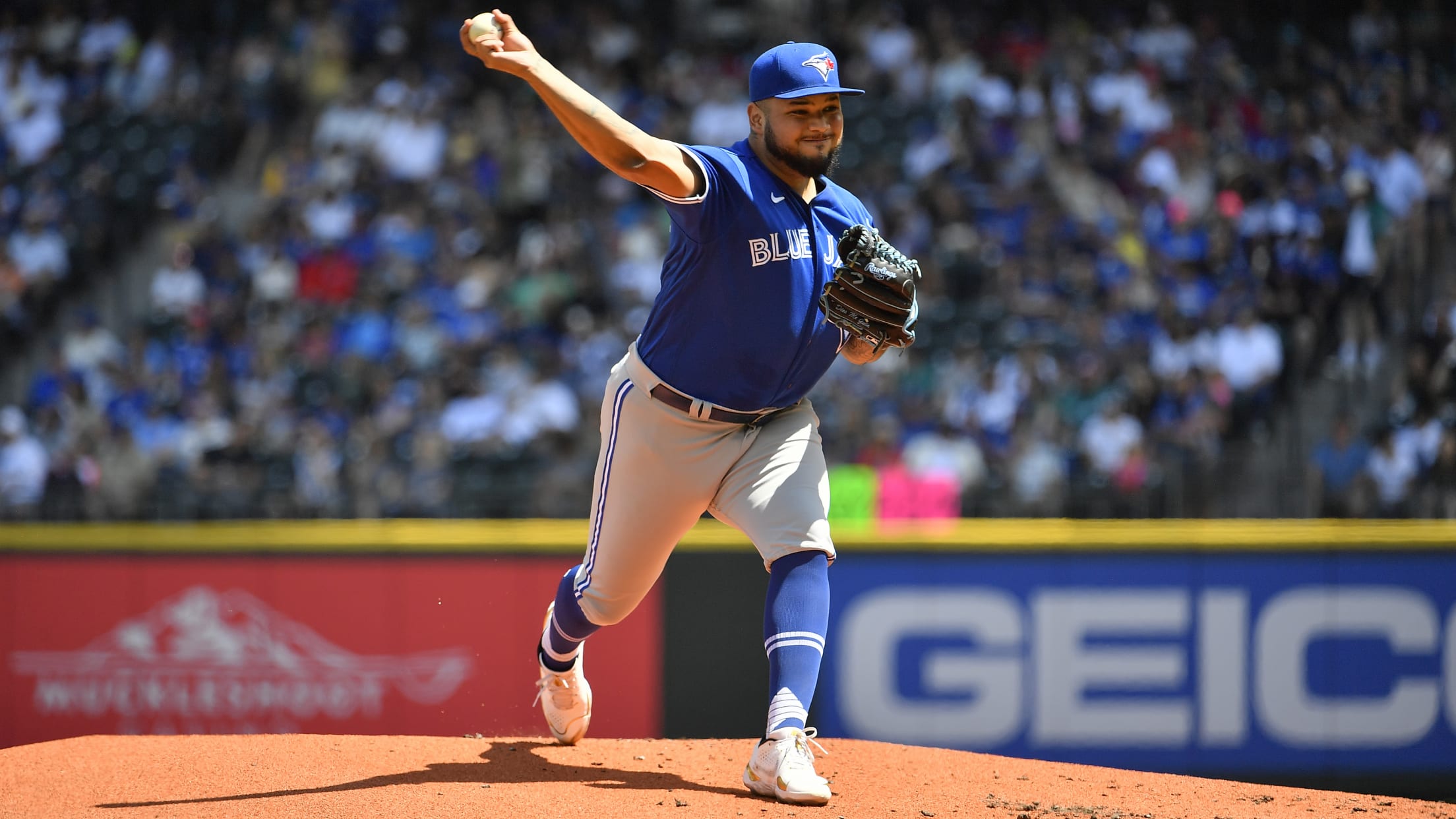 CHICAGO -- When the Royals faced right-hander Max Castillo on July 16 in Toronto, hitters commented on how well his changeup played, as it generated four whiffs on 13 swings with five resulting in foul balls. This season, Castillo is holding batters to a .171 average on the pitch that
Hall of Famer Buck O'Neil certainly 'one in a million'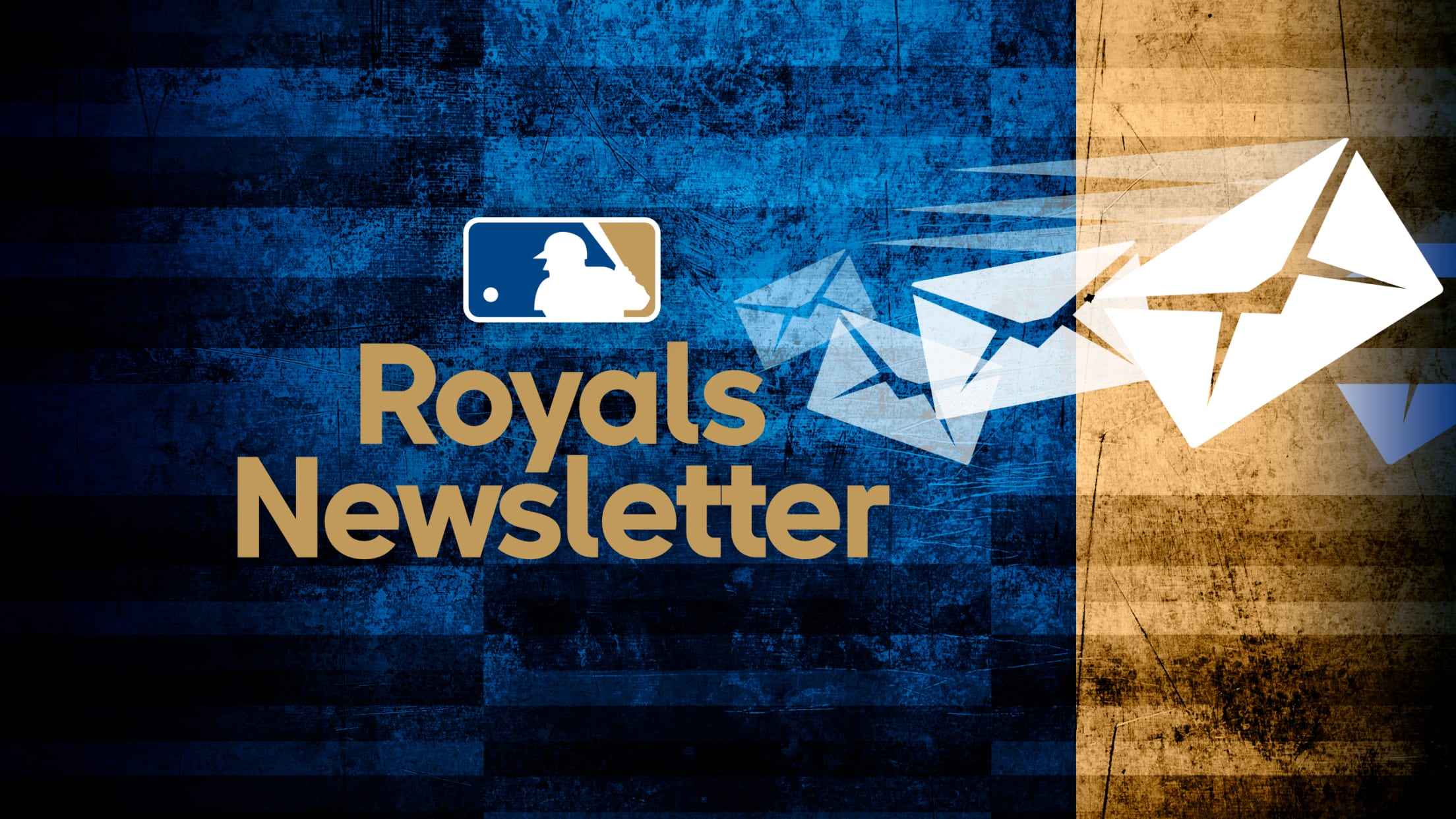 This story was excerpted from Anne Rogers' Royals Beat newsletter. To read the full newsletter, click here. And subscribe to get it regularly in your inbox.
Royals send Merrifield to Blue Jays at Deadline
Kansas City acquires two prospects from Toronto, deals Gallagher to Padres for OF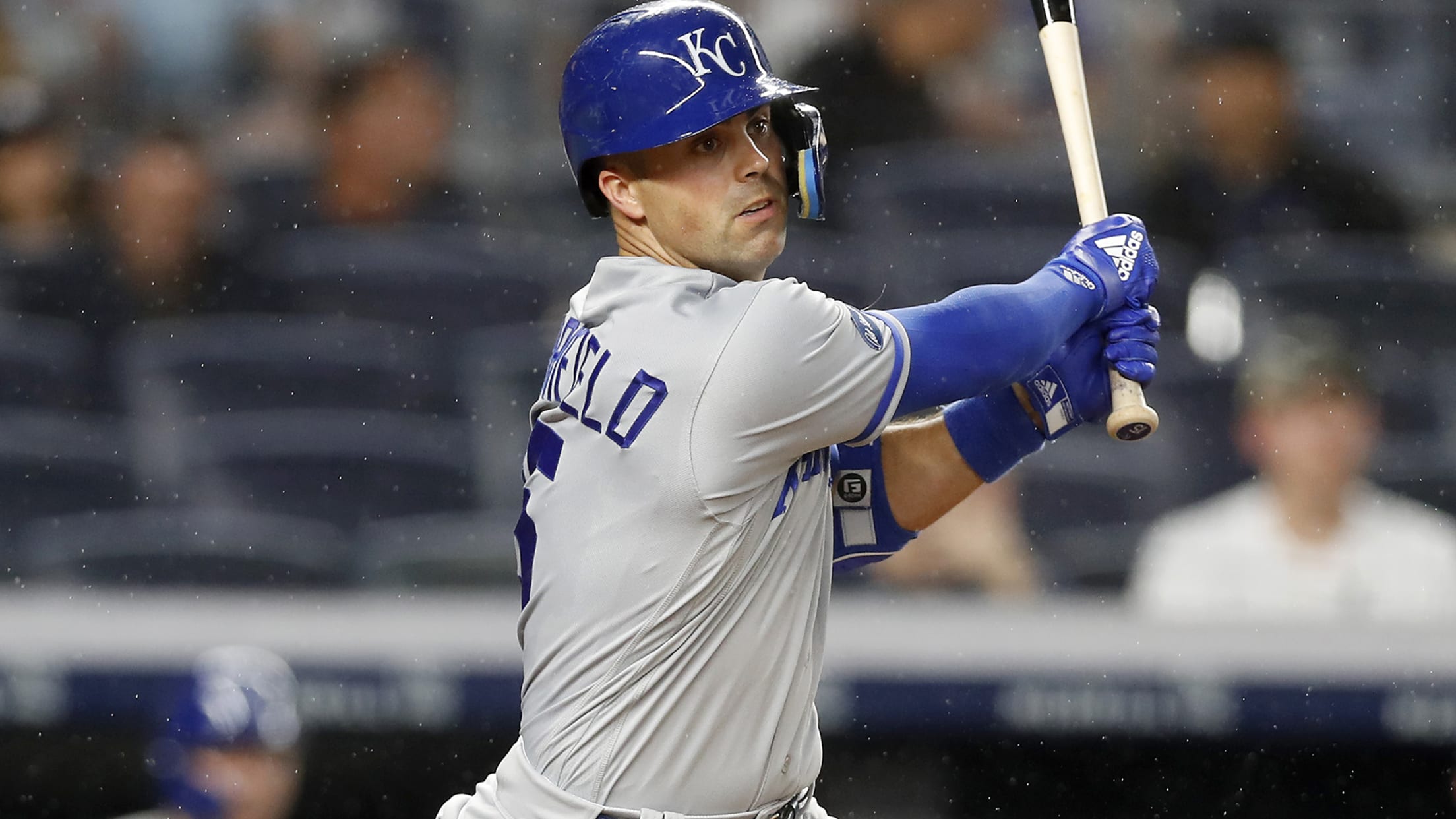 CHICAGO -- Whit Merrifield's name has swirled in trade rumors for several years now, but the Royals had been reluctant to move on from their ironman stalwart and veteran utilityman. On Tuesday, that changed. In a buzzer-beater at the 5 p.m. CT Trade Deadline, Kansas City dealt Merrifield to the
Salvy on 452-foot blast: 'That's all I've got'
Royals catcher's tape-measure jack is 3rd homer in 4 games since returning from IL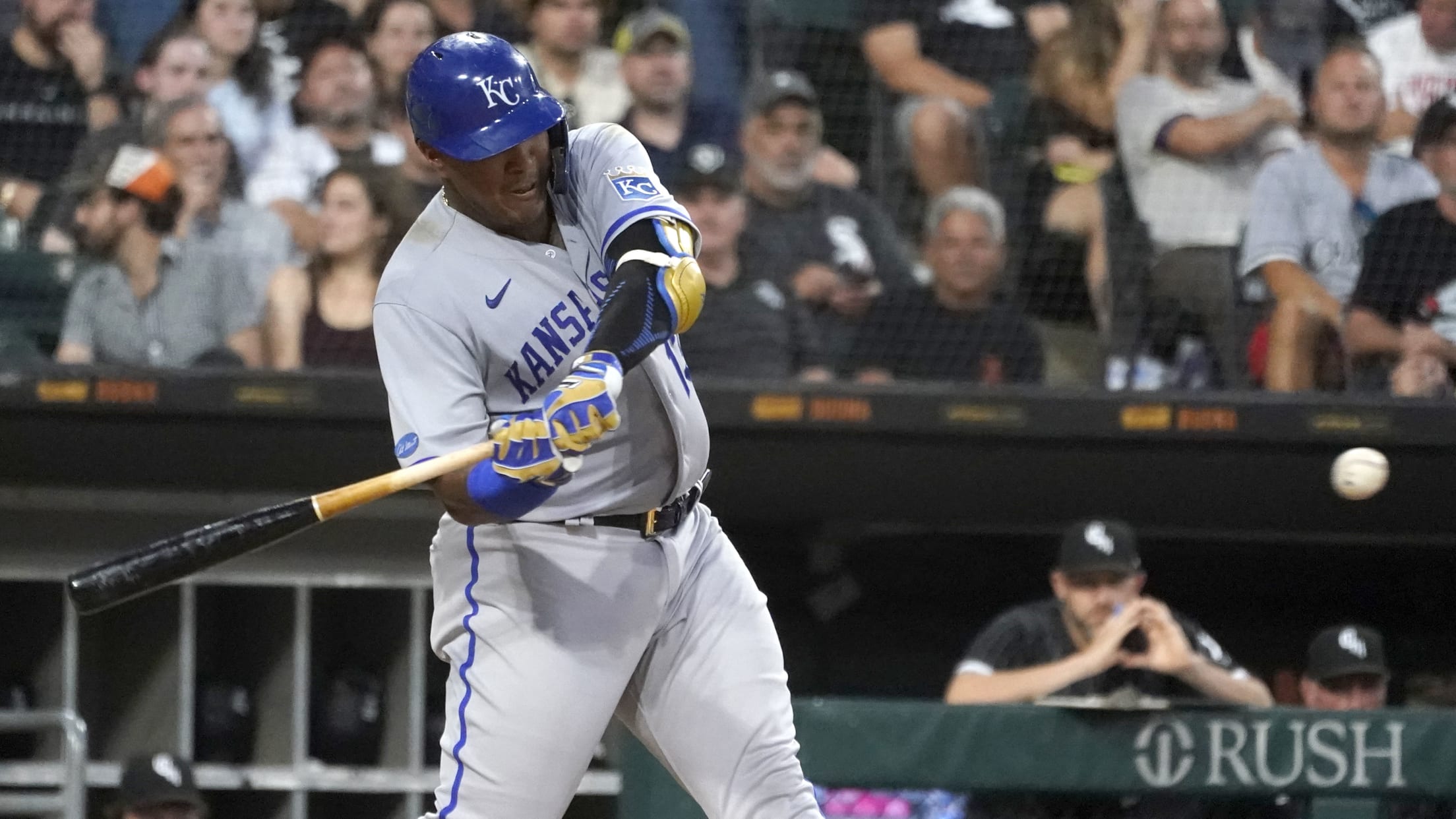 CHICAGO -- If you think Salvador Perez came back too quickly from the left thumb surgery that had him out only four weeks instead of the expected eight, well, he's provided 1,317 feet of reasons to prove you wrong. In four games since returning from the injured list on Friday,
Royals acquire Weaver from D-backs for Rivera
Right-hander is slated to pitch out of Kansas City's bullpen for remainder of 2022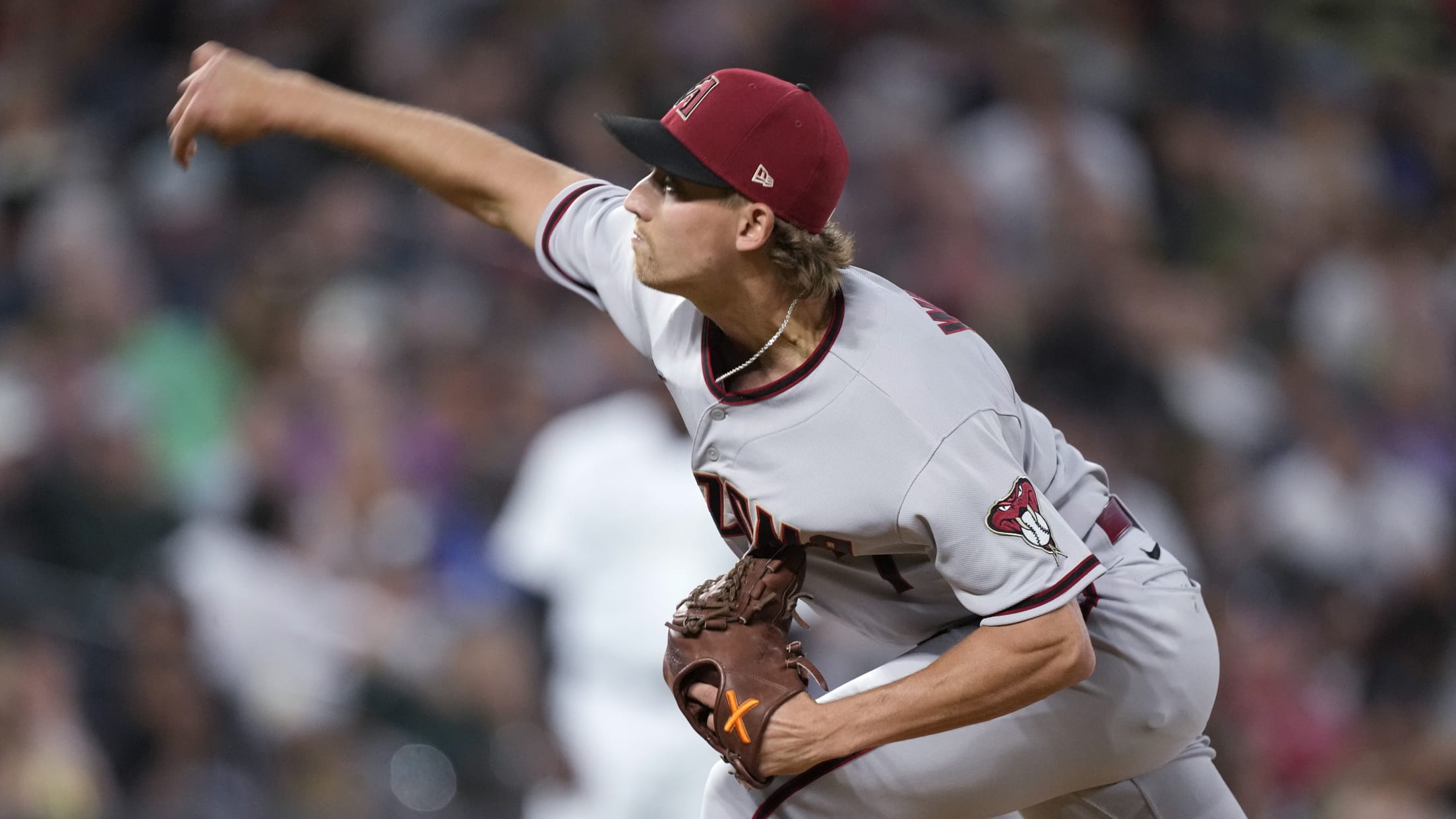 CHICAGO -- In a move to strengthen their pitching staff and give them more flexibility ahead of Tuesday's 5 p.m. CT Trade Deadline, the Royals acquired right-hander Luke Weaver from the D-backs for third baseman Emmanuel Rivera, the club announced on Monday night. Weaver, who turns 29 this month, has