Cuthbert gets 'weight off' his back with double
Royals third baseman snaps 0-for-40 skid; Sparkman unlucky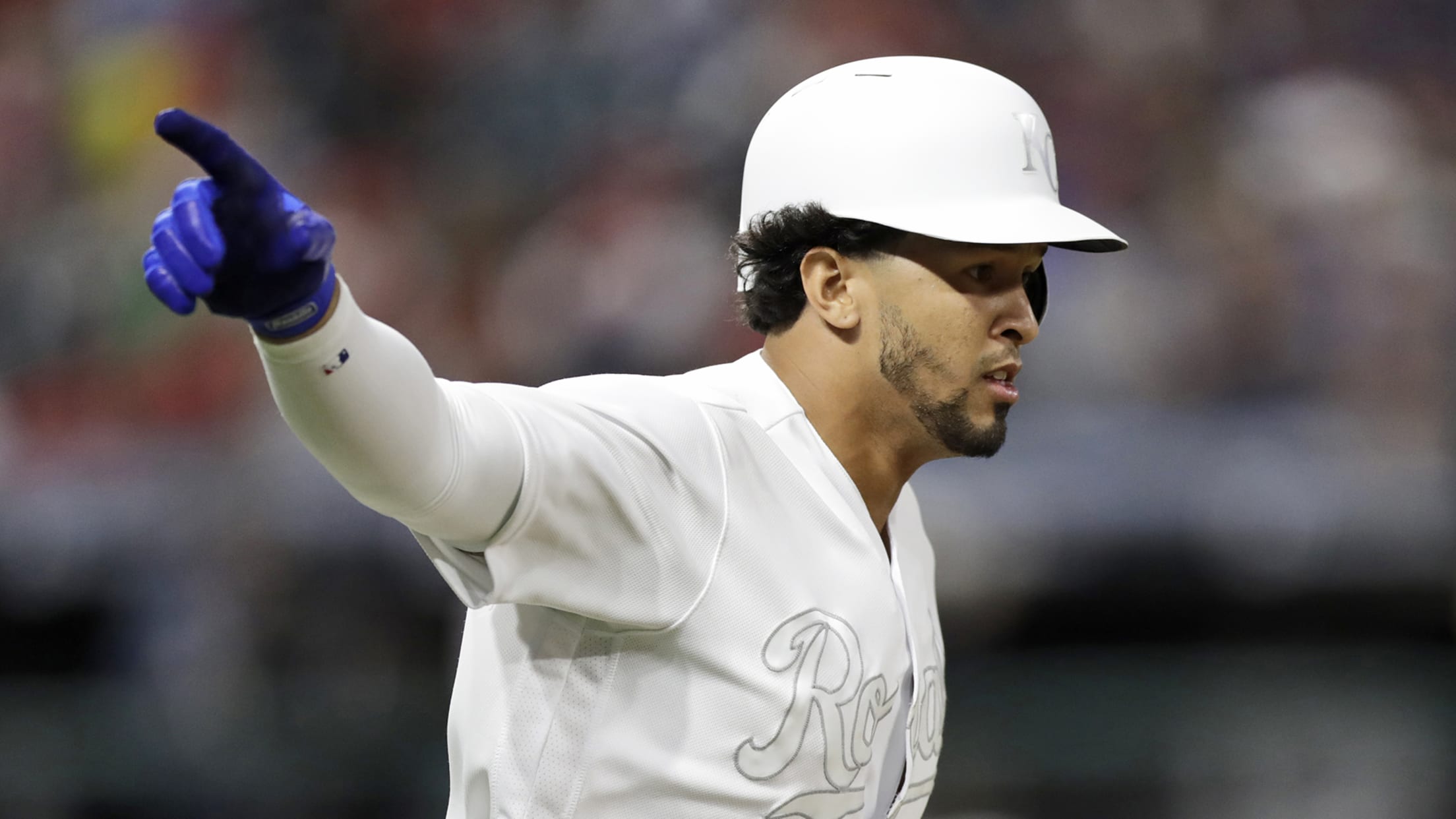 CLEVELAND -- This was one dubious record that Royals third baseman Cheslor Cuthbert certainly didn't want. Cuthbert snapped an 0-for-40 drought with a double high off the wall in the sixth inning off right-hander Mike Clevinger in the Royals' 4-2 loss to the Indians on Saturday night at Progressive Field.
'Shorts' looks to bulk up for KC's 2020 season
Rookie infielder plans to employ Merrifield's offseason program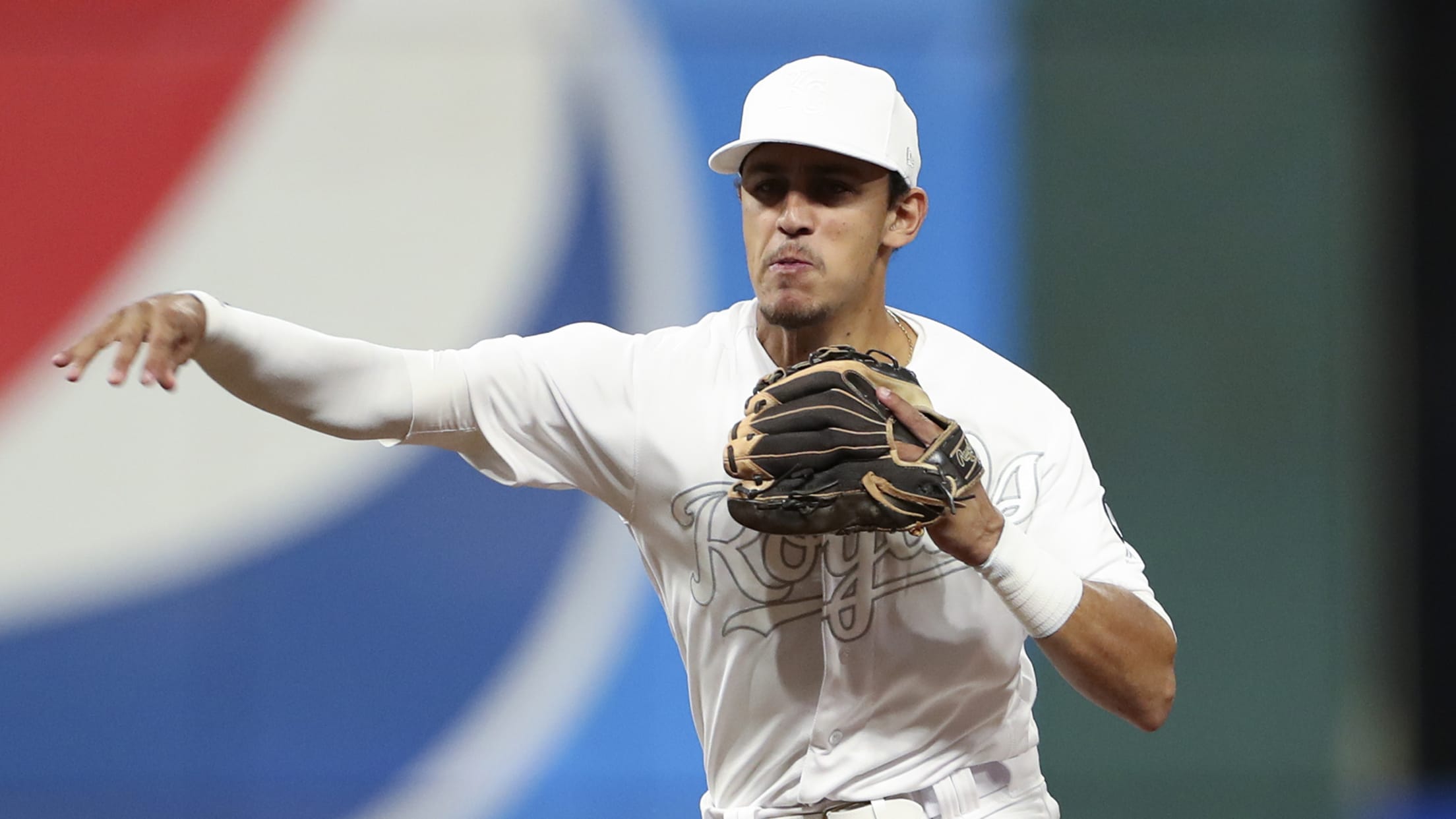 CLEVELAND -- Get ready for a new and improved, and much stronger, Nicky "Shorts" Lopez next February. The Royals' rookie middle infielder, vows to go on a Whit Merrifield-like offseason training program once this season ends. In case you've forgotten, in the offseason of 2015, Merrifield, feeling he needed to
'Zim' successful out of stretch in Royals' loss
Right-hander features nasty slider over 2 scoreless innings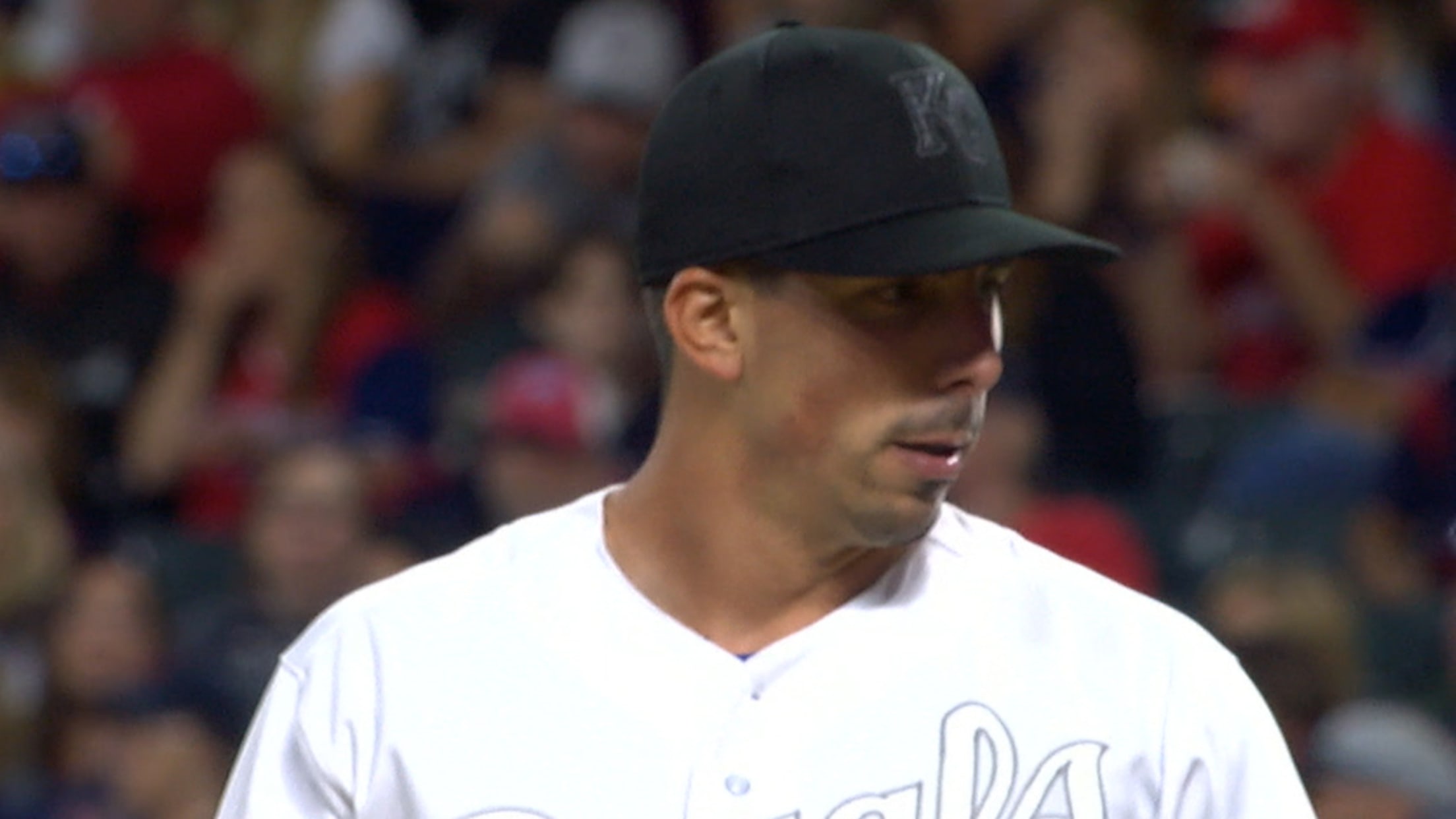 CLEVELAND -- Truth be told, Royals right-hander Kyle "Zim" Zimmer couldn't wait to get back on the mound and erase a bad memory from two weeks ago. On Friday night at Progressive Field, Zimmer did just that, throwing two scoreless innings -- one of the few bright spots in a
Sources: Royals nearing new TV deal with FSKC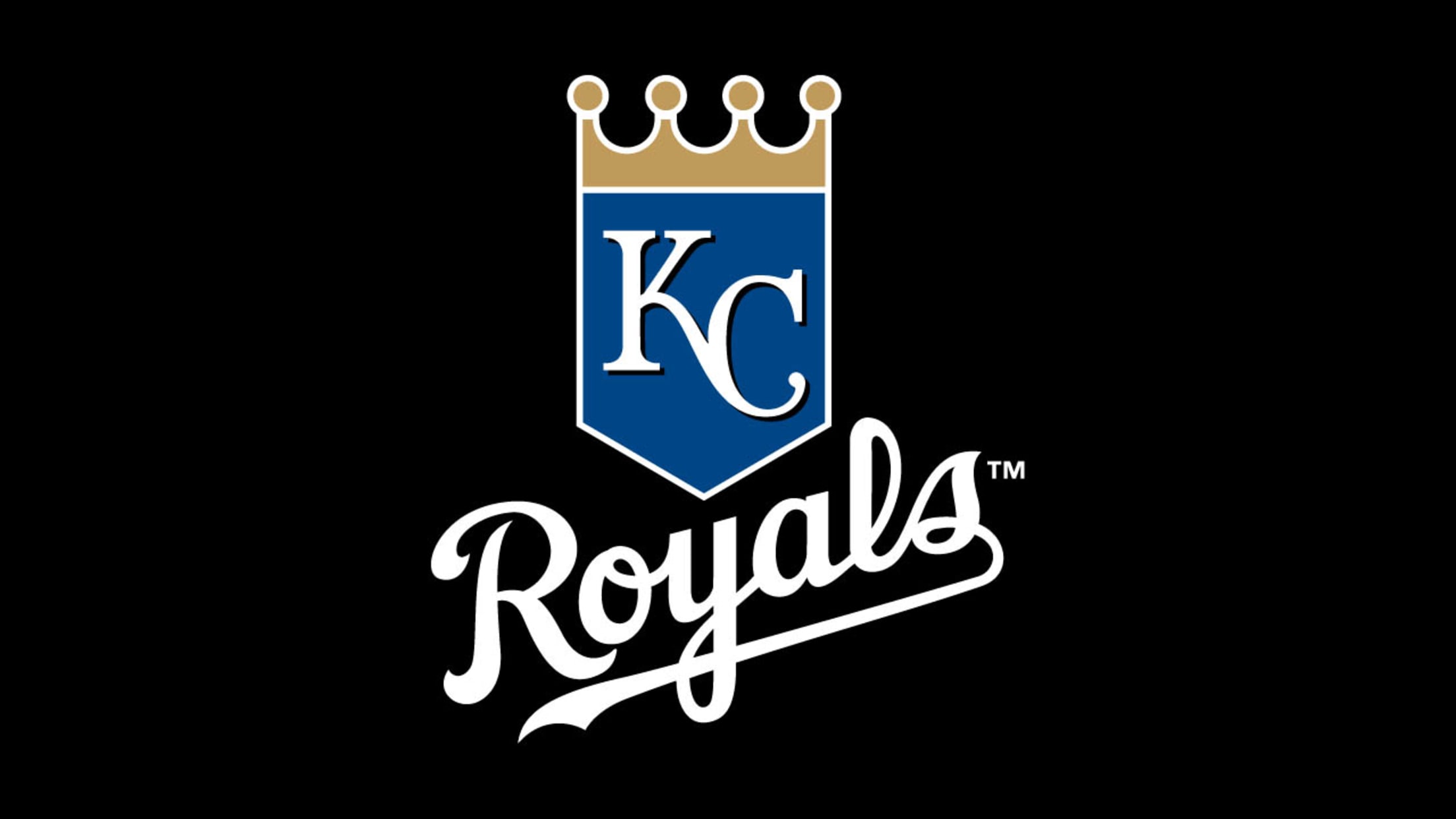 CLEVELAND -- The Royals and FOX Sports Kansas City continue to negotiate toward a new TV contract, and sources indicate a deal could reach fruition by the regular season's end. An offer from FSKC was presented in May, according to sources. A new deal, likely in the 10- to 15-year
Players' Weekend 2019: What you need to know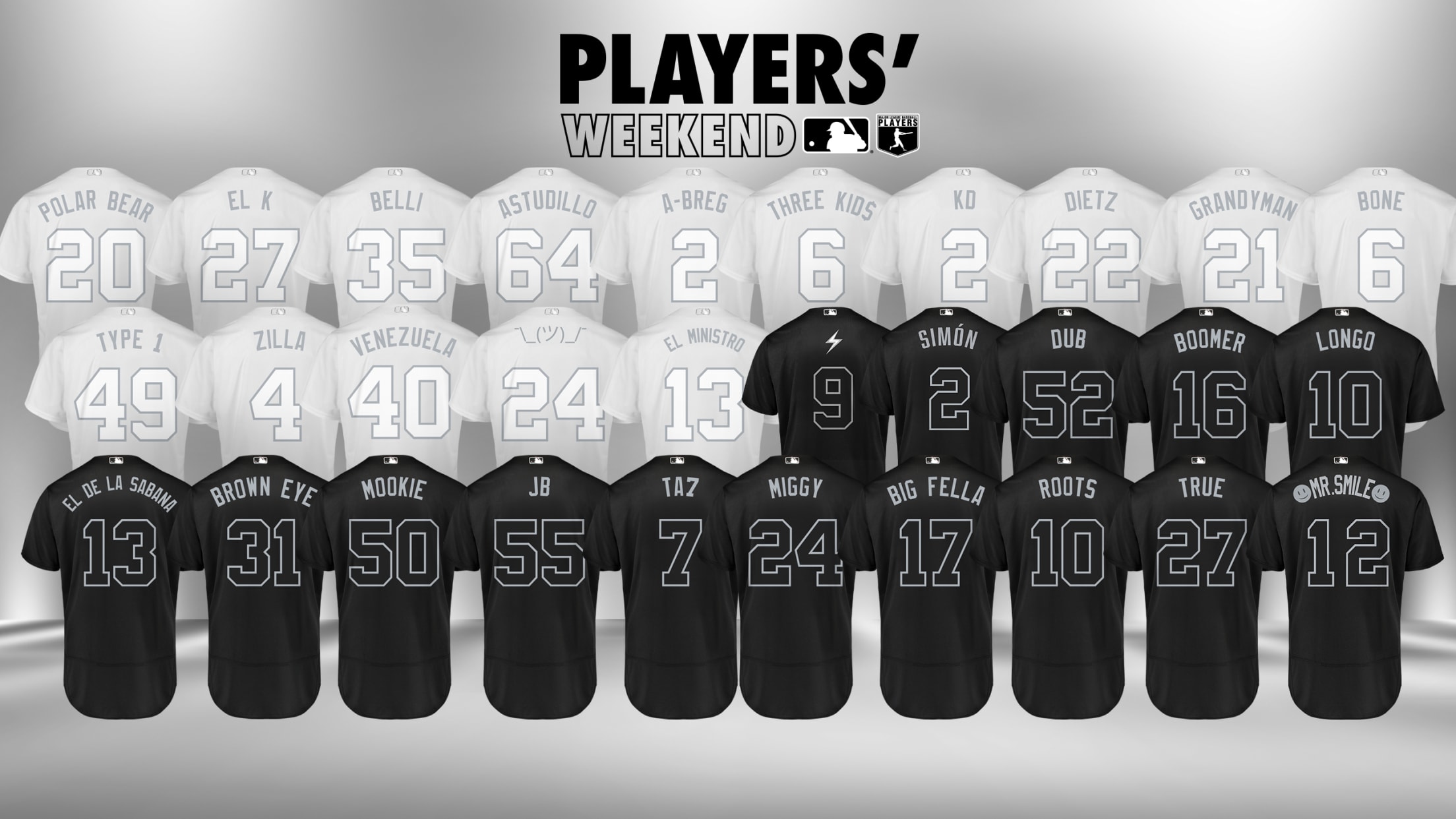 Players' Weekend -- a time when charisma, color and creativity are celebrated with looser uniform rules -- returns this weekend across MLB. Here's everything you need to know about the festivities in a handy FAQ format.
Royals top prospects of the week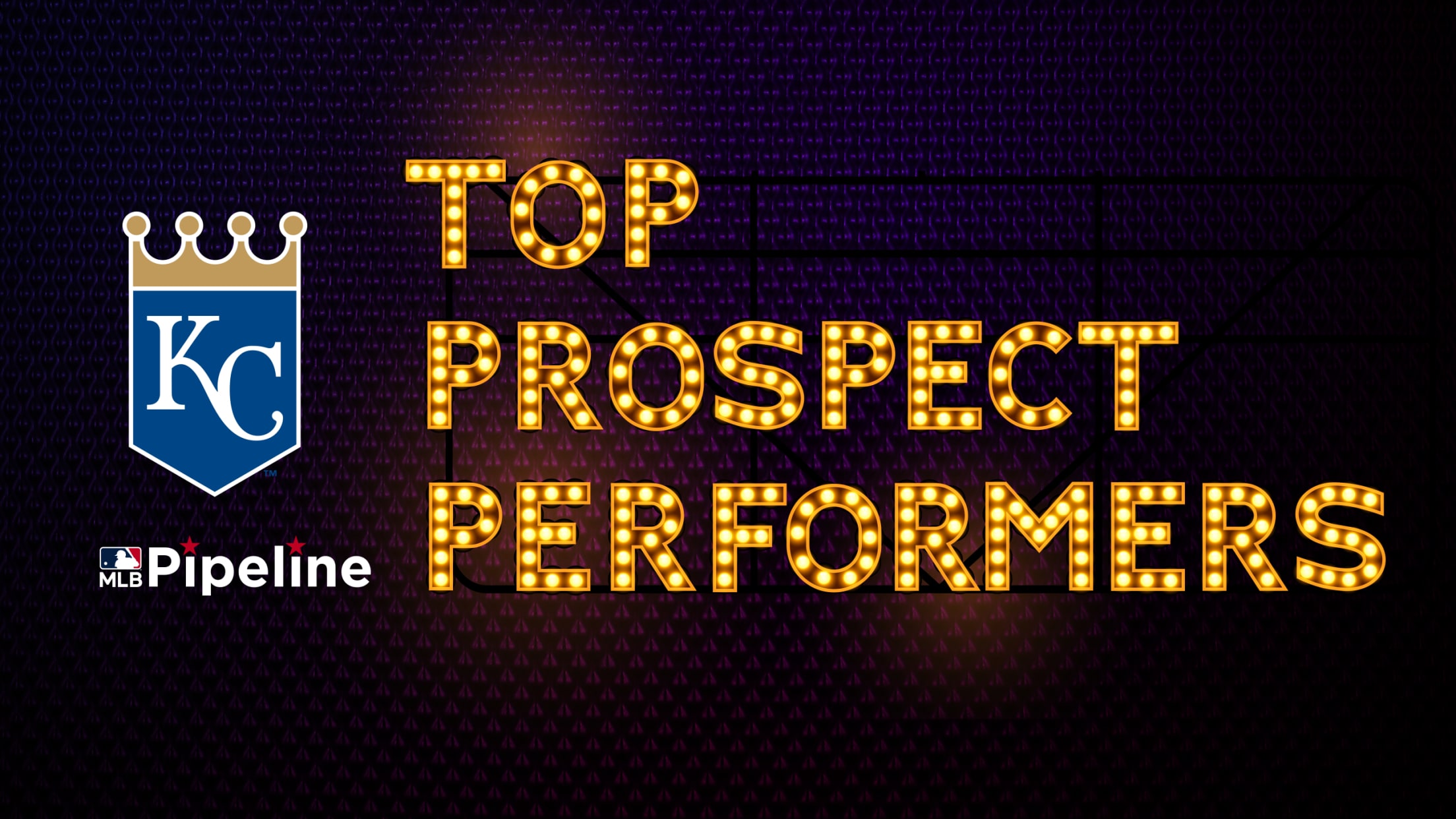 Here's a look at the top performances of the past week by Royals prospects in the Minor Leagues:
Each club's best Players' Weekend nickname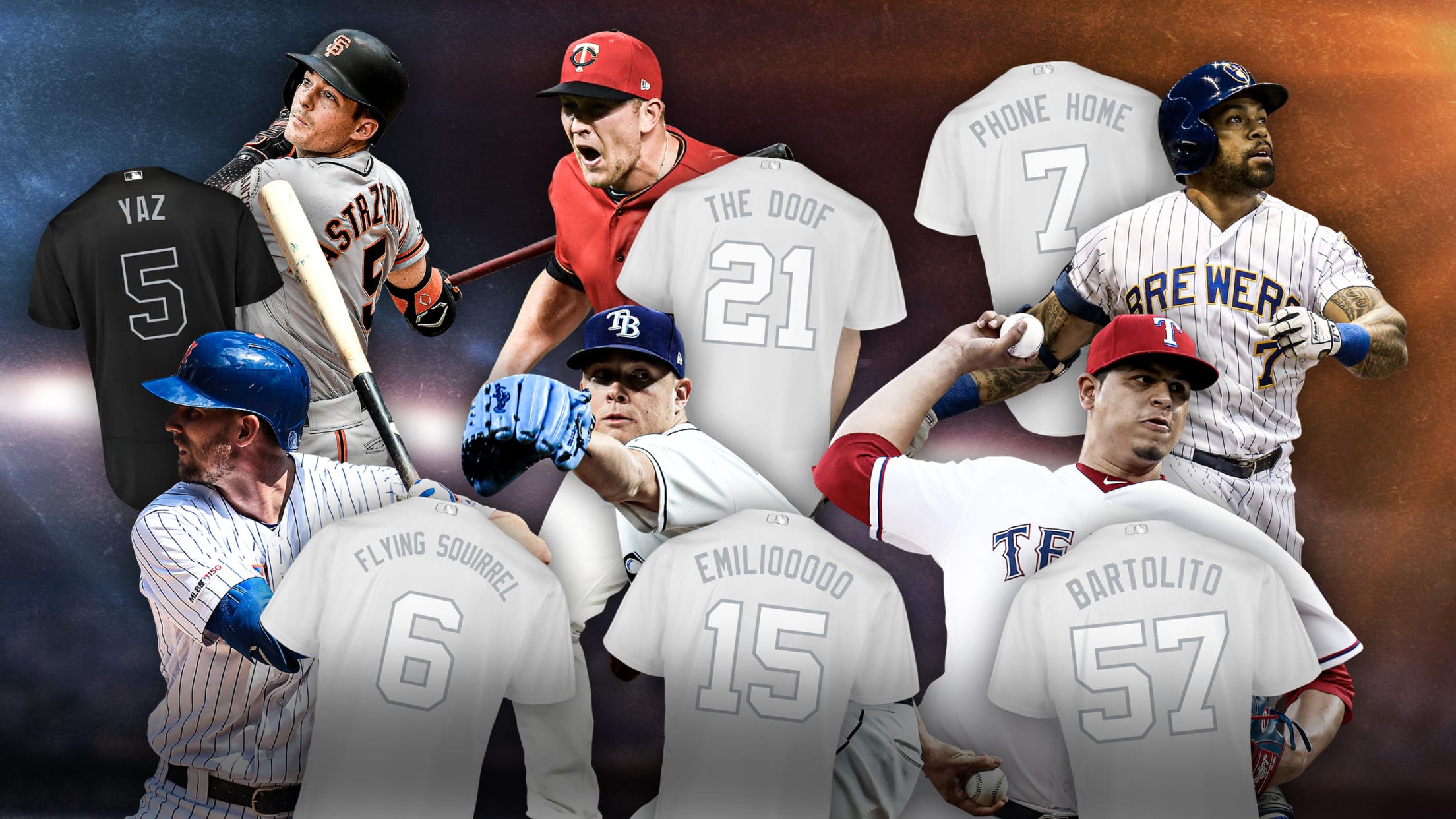 It's Players' Weekend! And for many, the true fun of this annual event is in the names on the back of the uniforms. Baseball player culture has often discouraged (arguably to the game's detriment) players from showing their true personalities, so this weekend gives them that opportunity. It lets you
Royals fall in resumption of suspended game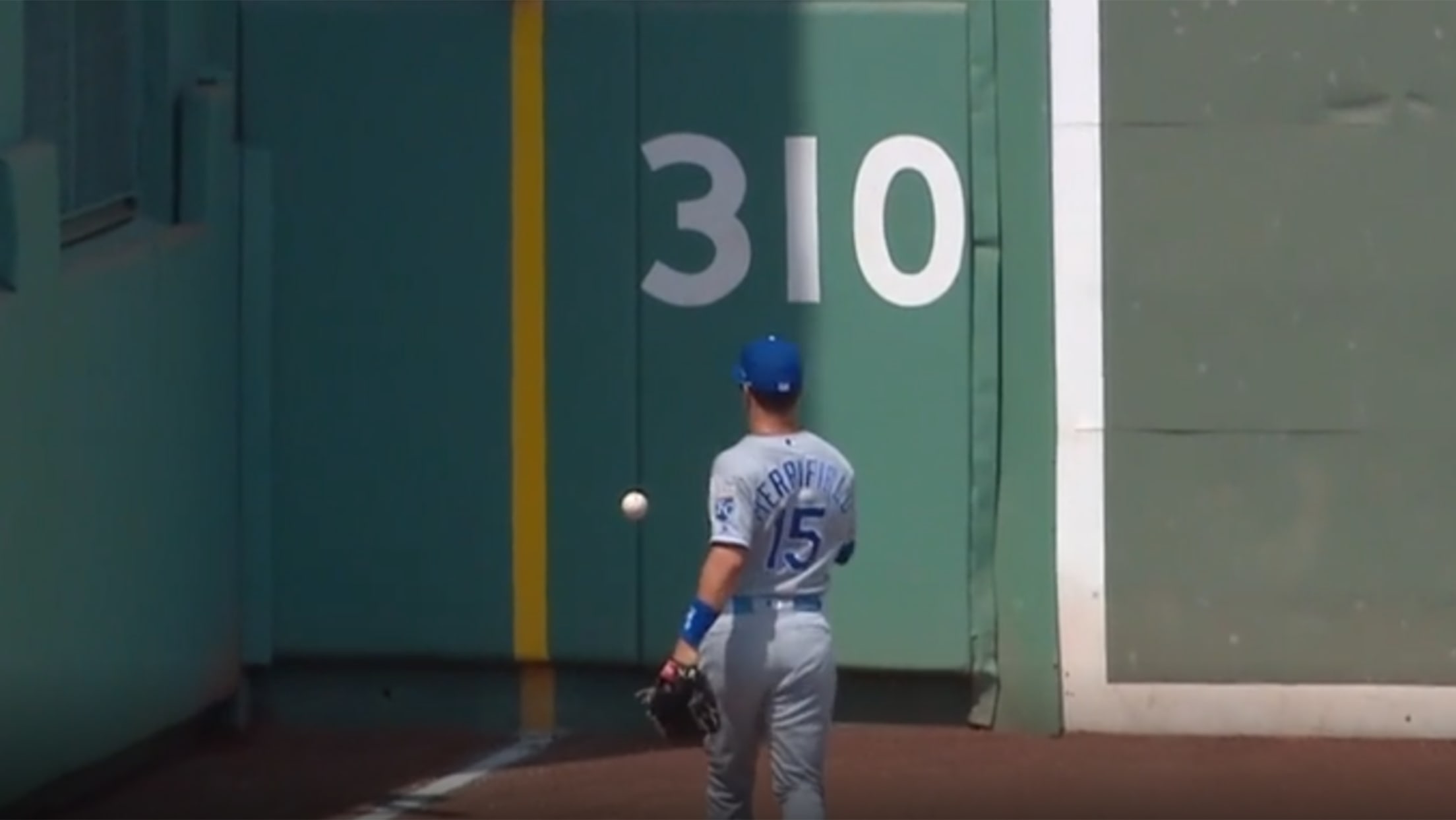 BOSTON -- After waiting 15 days to finish their suspended game, the Red Sox and Royals only needed 12 minutes to settle matters at Fenway Park on Thursday, which ended with the Red Sox celebrating a 5-4 walk-off win thanks to a Brock Holt single against Richard Lovelady. Aug. 22
AL Central players with something to prove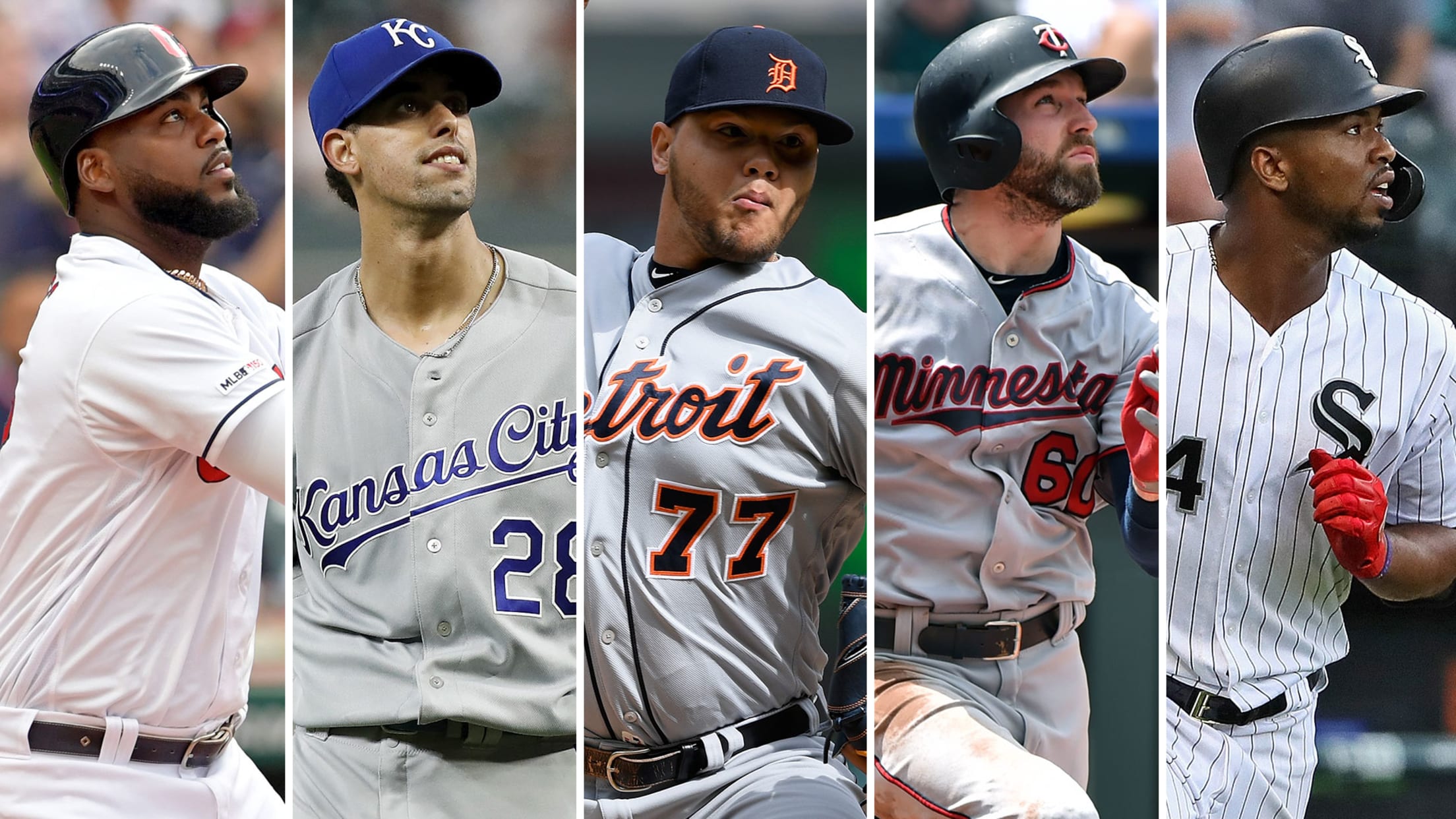 Injuries are unavoidable in baseball. So are slumps. But the beauty of MLB's 162-game schedule is that there's plenty of time in any year for a player to make his impact on the field, and a well-timed hot streak late in the season can sometimes serve as a catalyst for
Getting to know the Royals' Hunter Dozier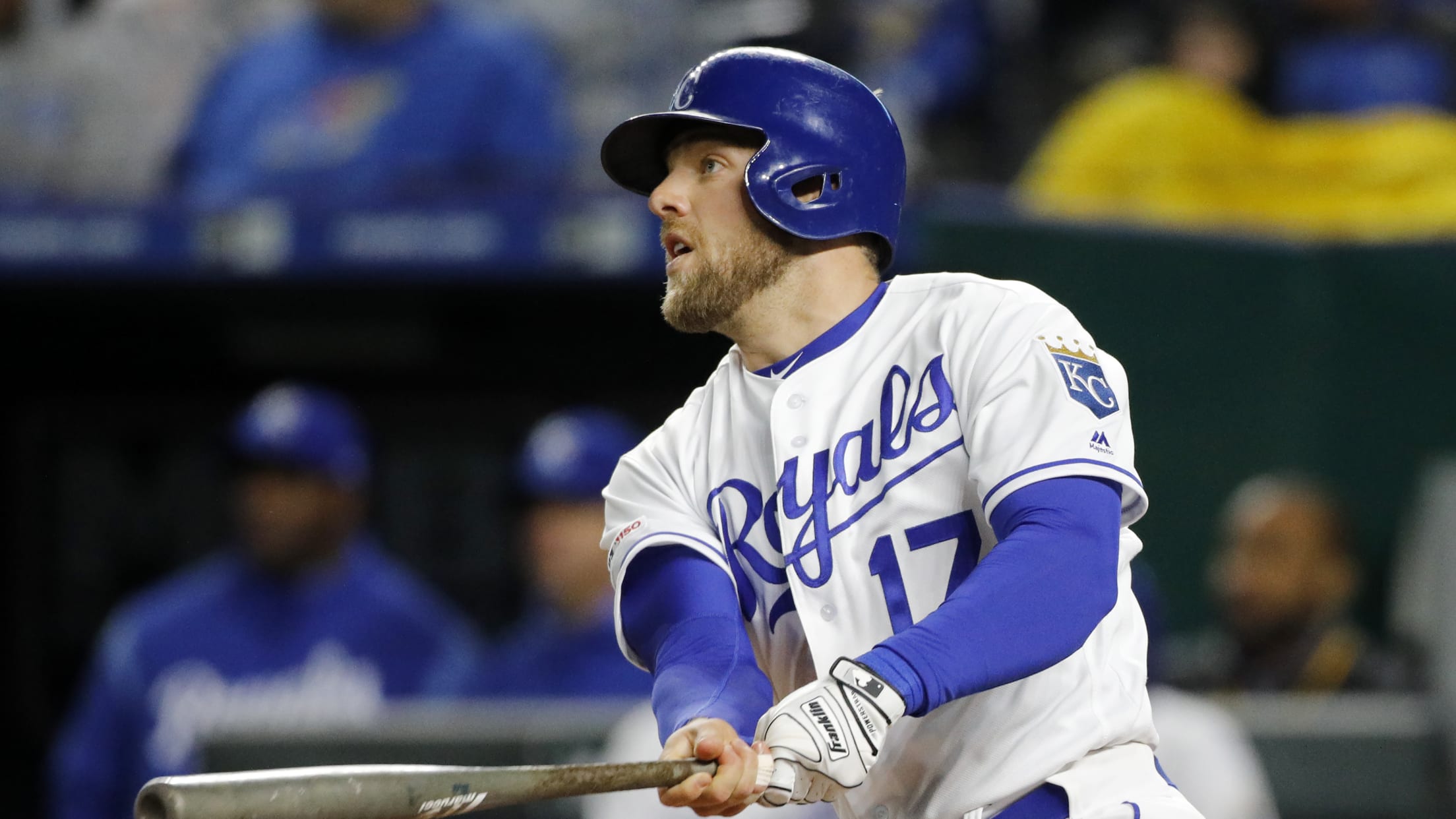 In the latest edition of Clearing the Bases, get to know Royals third baseman Hunter Dozier, his doppelgänger, must-have meal, hidden talent and more. If you could eat one food or meal every single day, what would you eat? A good old-fashioned sandwich -- wheat bread, turkey, salami, pickles, cheese
Every Royals Players' Weekend nickname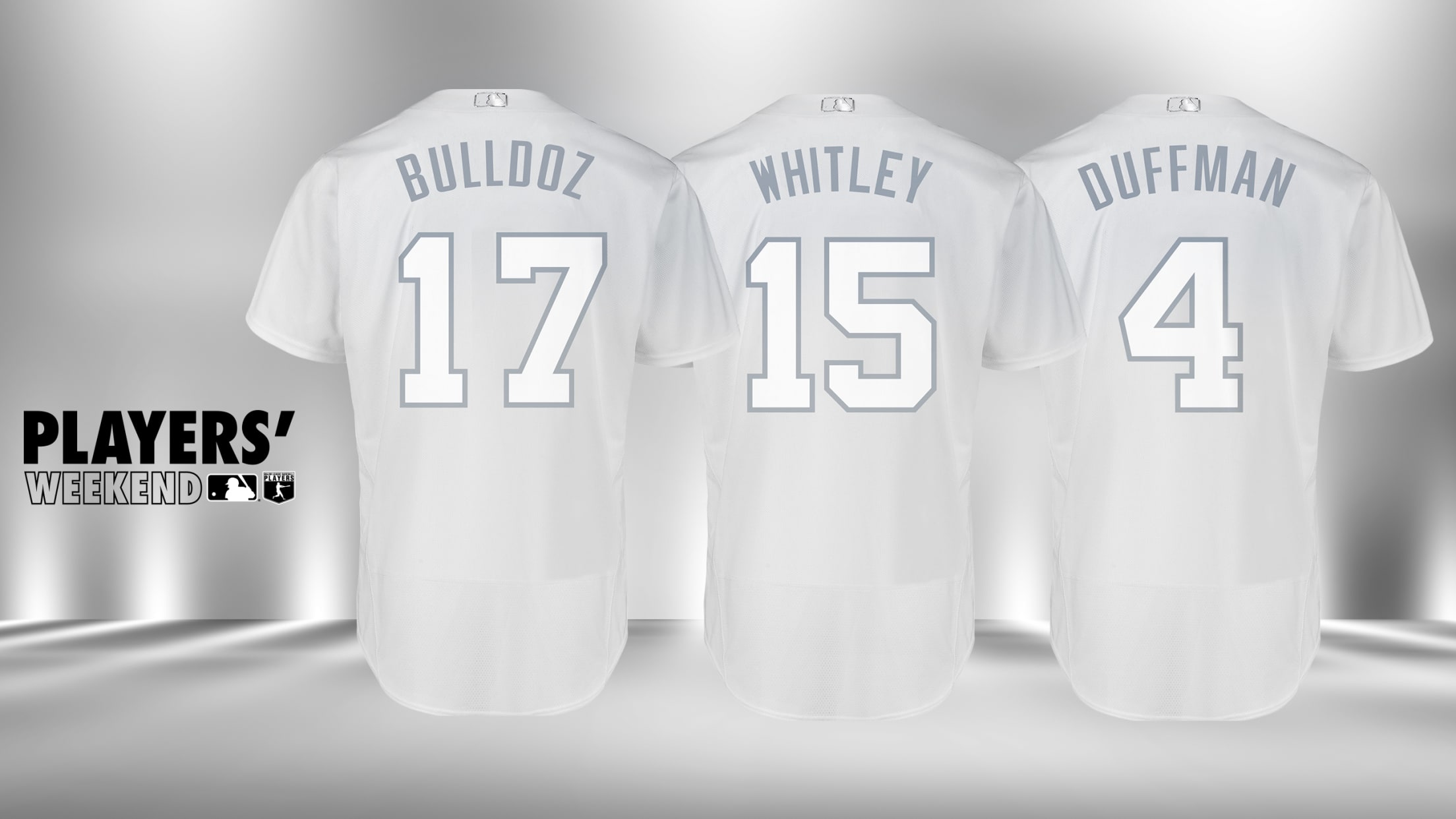 KANSAS CITY – Royals right-hander Brad Keller had little doubt what he wanted his nickname to read on the back of his jersey for Players' Weekend, which runs Friday through Sunday when the Royals are in Cleveland. Keller is going with "YELDARB." That's his given name, Bradley, spelled backwards. And
Top 10 managers of the decade (so far)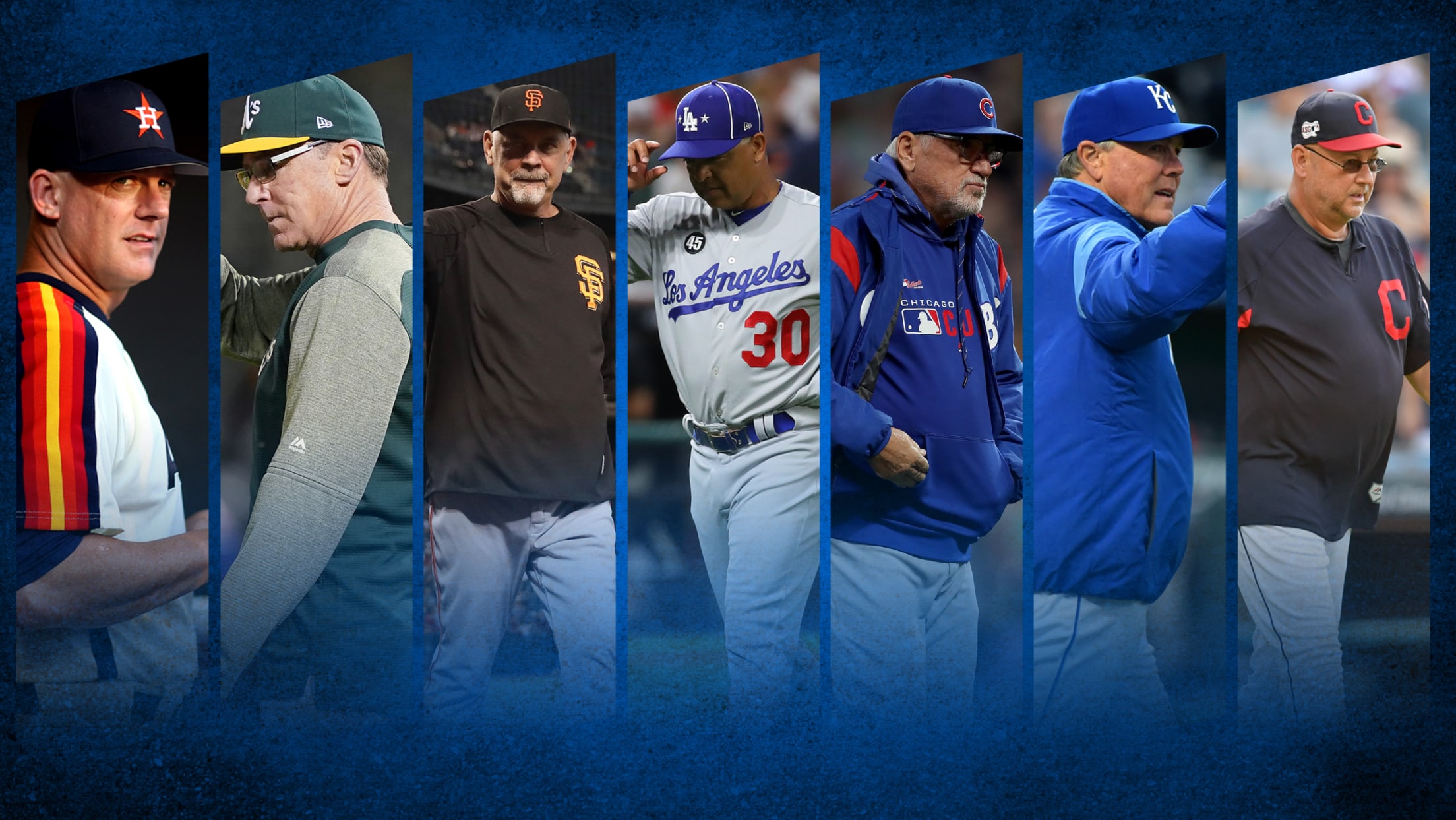 Will Leitch's series on the Data Decade, closing out this remarkable decade in the year of baseball, runs every other week. Today we look at the best managers of the decade.
Montgomery battles an atypical issue vs. O's
Royals lefty allows three homers for the first time in Majors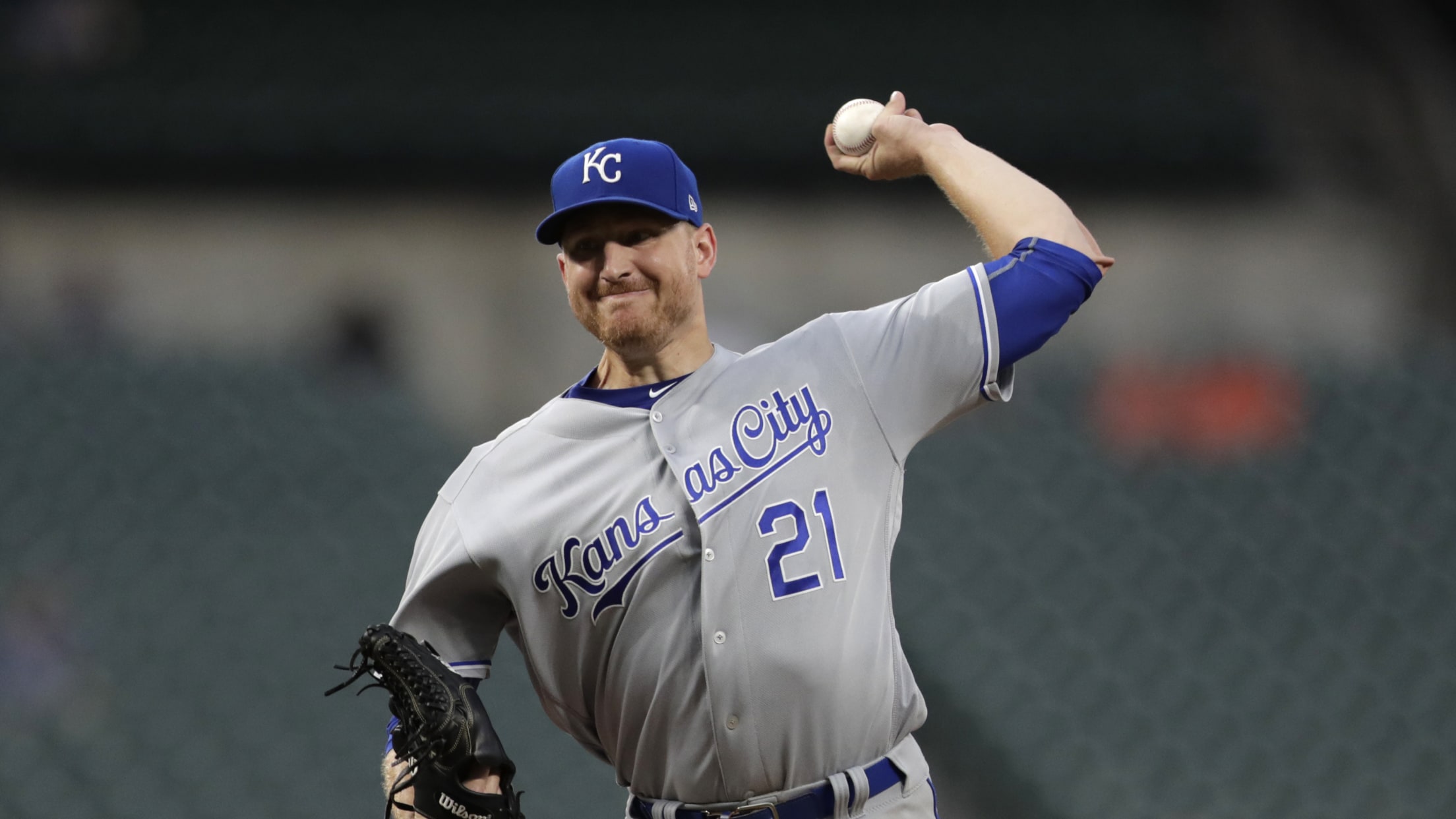 BALTIMORE -- If there's one thing Mike Montgomery has excelled at in his career, especially entering this season, it's been keeping opponents from hitting him too hard. Each of the last two seasons, spent primarily as a reliever, the lefty has been not just above average in inducing soft contact
Duffy feels good after 65-pitch sim game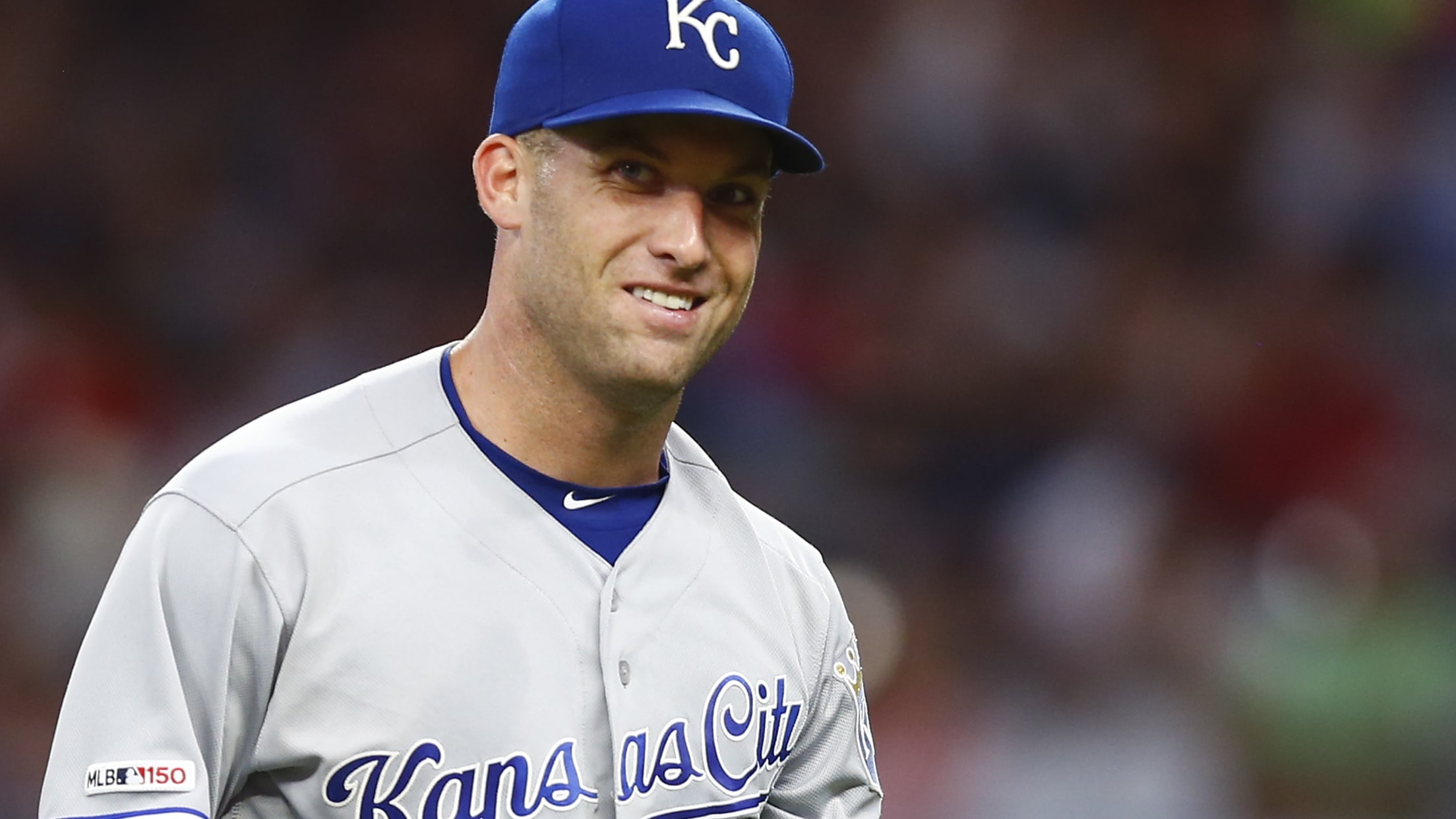 BALTIMORE -- Danny Duffy threw a four-inning simulated game before Tuesday's contest against the Orioles at Camden Yards, and the left-hander said he felt fine afterward. Royals manager Ned Yost said the team will see how Duffy and his strained left hamstring are doing on Wednesday. Yost said Duffy threw
Keller sharp again, but bullpen falters in loss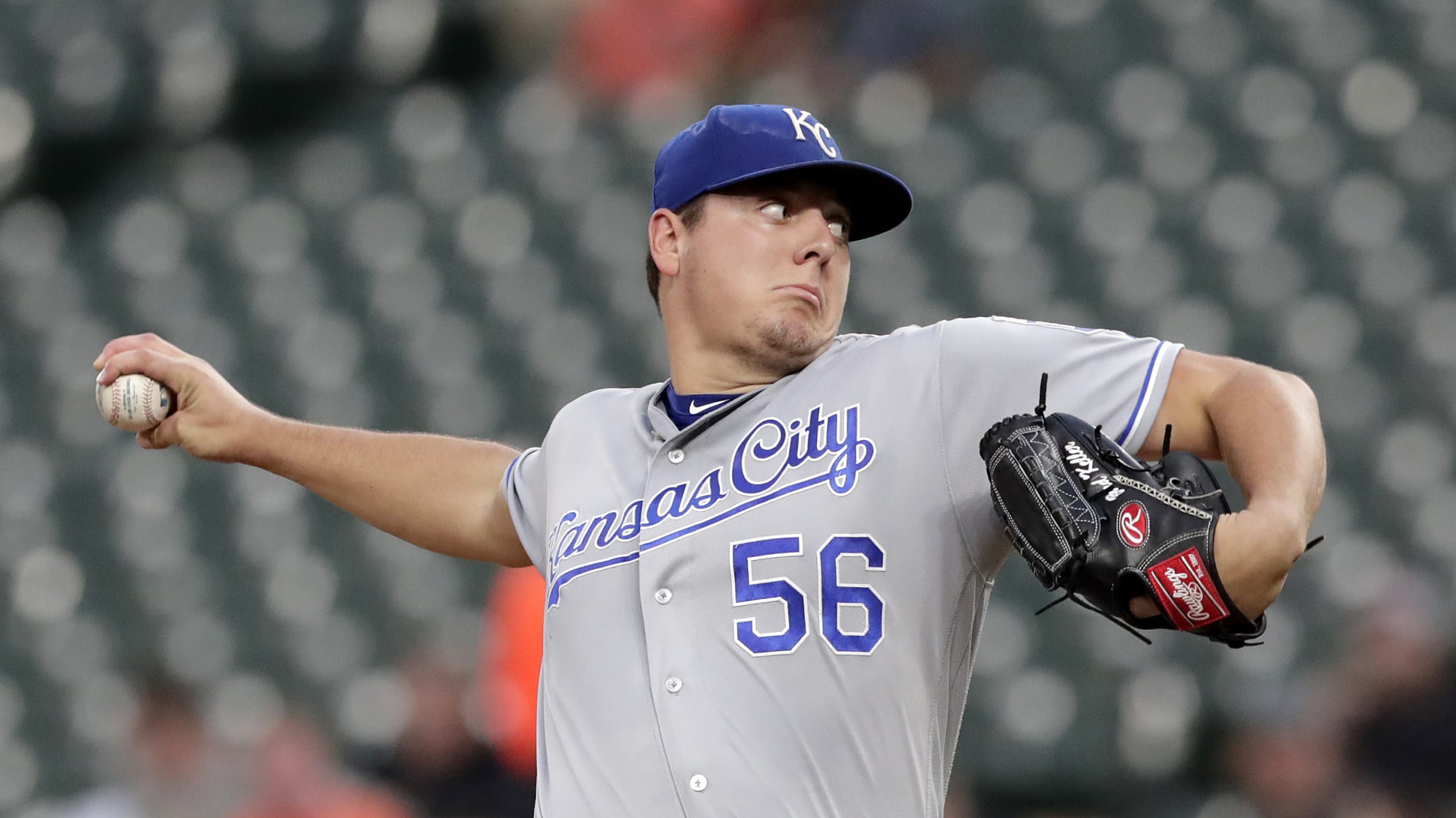 BALTIMORE -- Brad Keller pitched so well in the first six innings of Tuesday's game against the Orioles that Royals manager Ned Yost faced a decision when Baltimore came to bat in the seventh. Keller had given up just three hits as the Royals held a 1-0 lead. Still, Yost
Royals snap no-hit through 5, stage comeback
Lopez, Dini belt back-to-back homers in go-ahead 7th-inning rally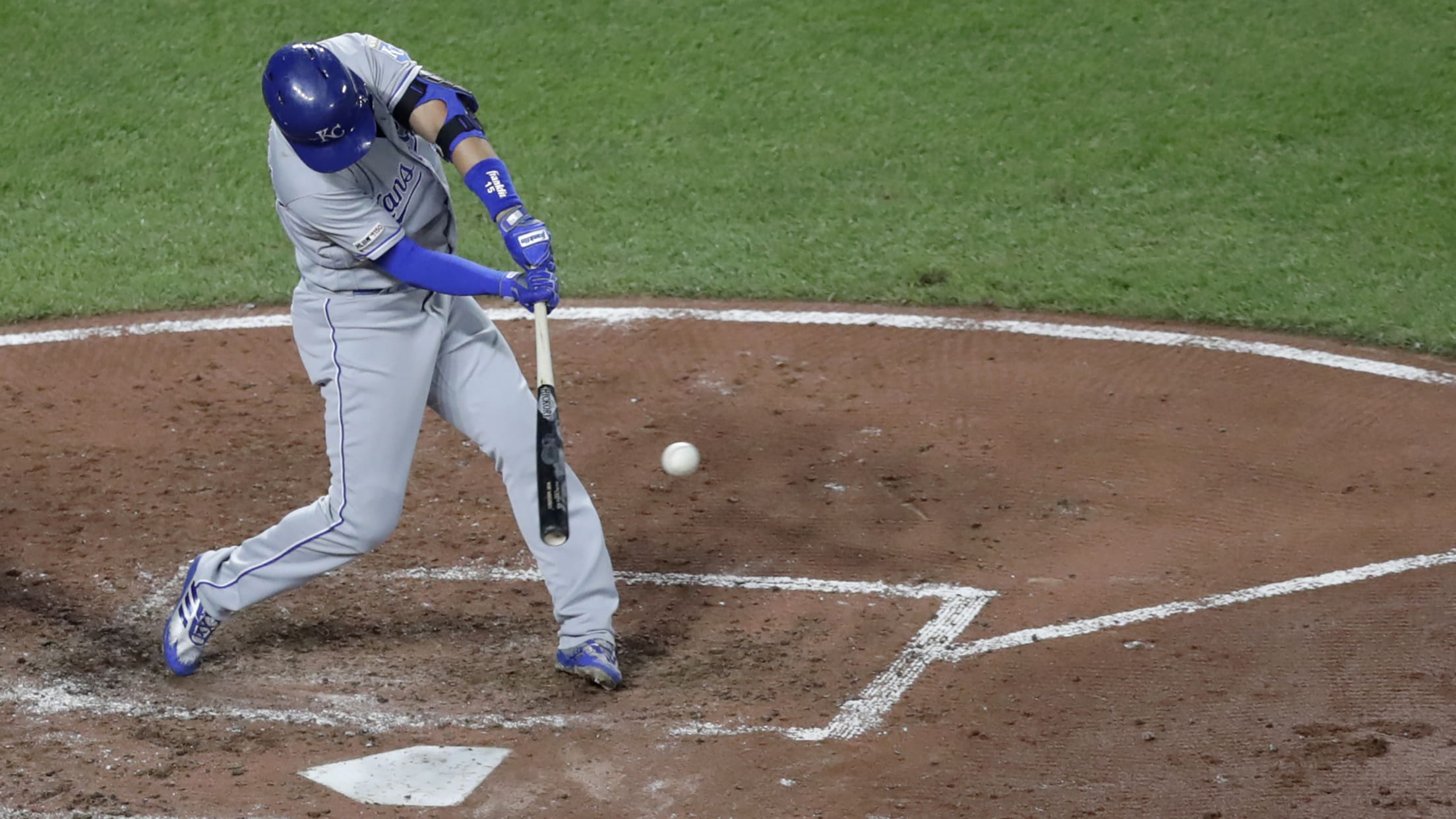 BALTIMORE -- The Royals could not get a hit until the sixth inning on Monday night against the Orioles, but they did plenty of damage after that at Camden Yards. Hunter Dozier's two-run single sparked a three-run sixth, while Nicky Lopez and Nick Dini homered on the first two pitches
Royals to begin Spring Training vs. Angels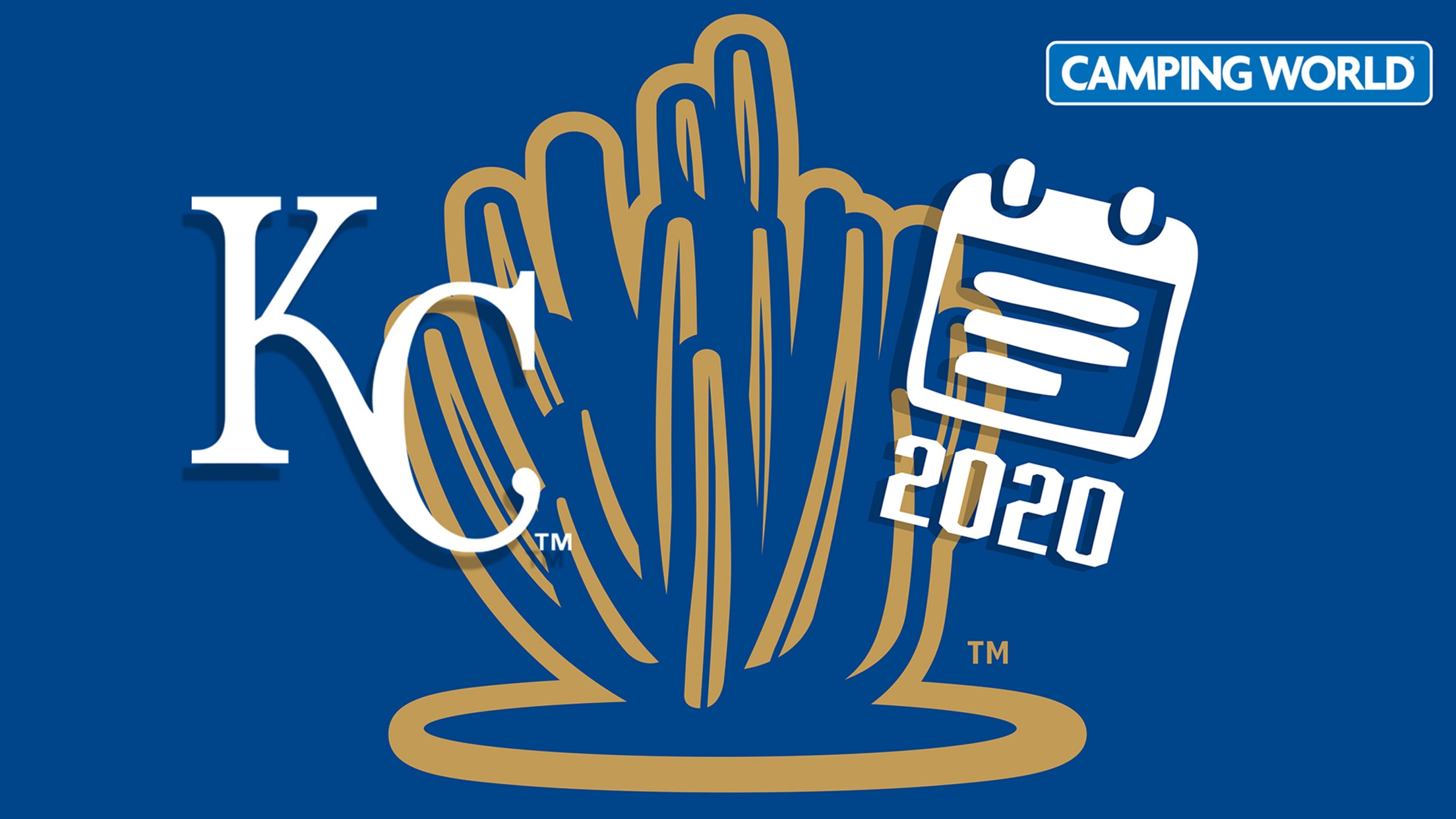 KANSAS CITY -- The Royals and MLB announced the 2020 Spring Training schedule and the Royals will begin their 32-game slate on Feb. 22 in Tempe, Ariz., against the Angels. The Spring Training home opener will be Feb. 23 against the Indians in Surprise, Ariz. • Royals' Spring Training schedule
Mondesi making progress with shoulder injury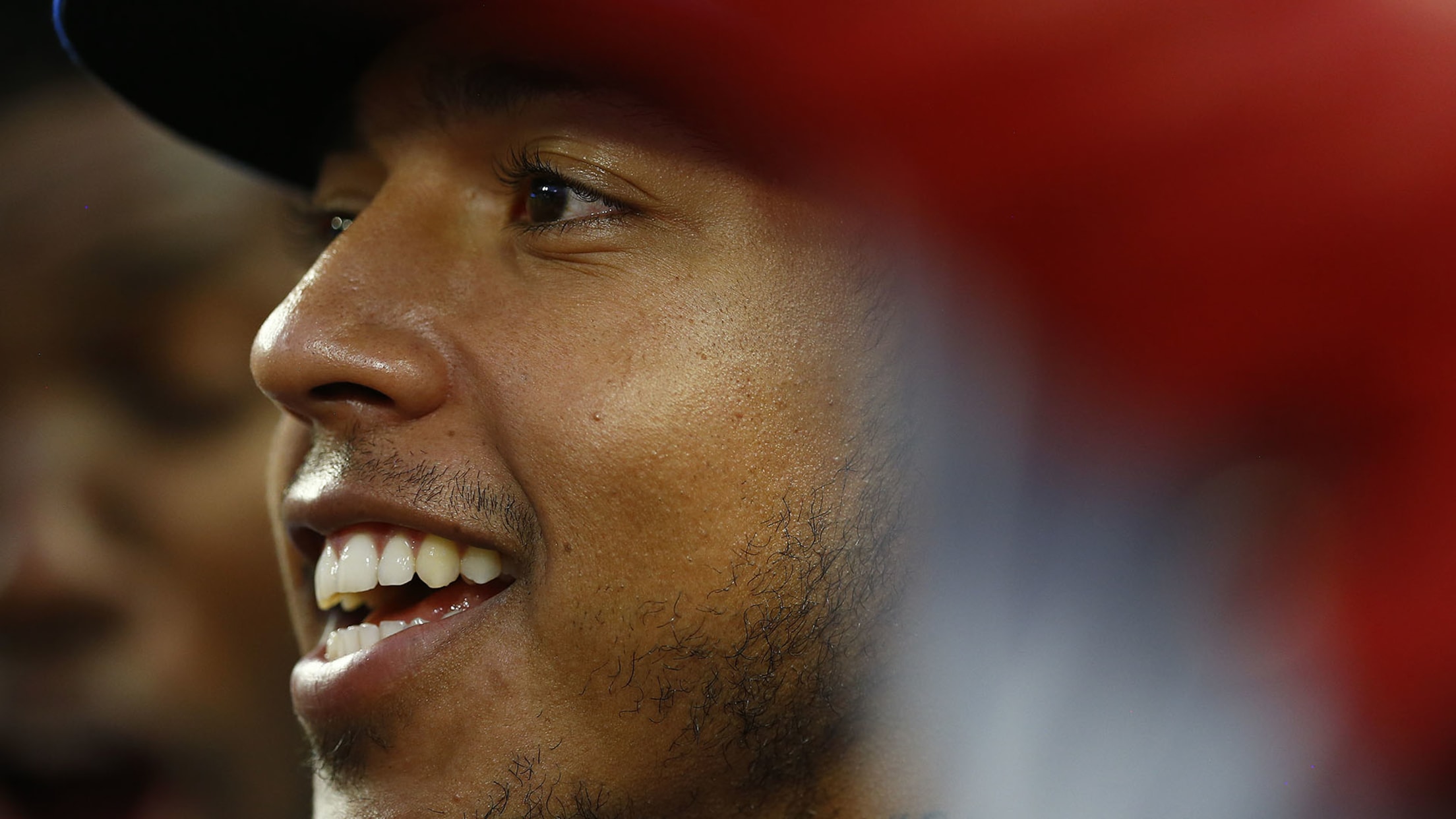 BALTIMORE -- Adalberto Mondesi will begin a rehab assignment with Triple-A Omaha on Tuesday, but the Royals do not have an official timetable for his return from the left shoulder subluxation that's kept him out since July 17. Kansas City manager Ned Yost said the shortstop is going to be
MLB Pipeline's Prospect Team of the Week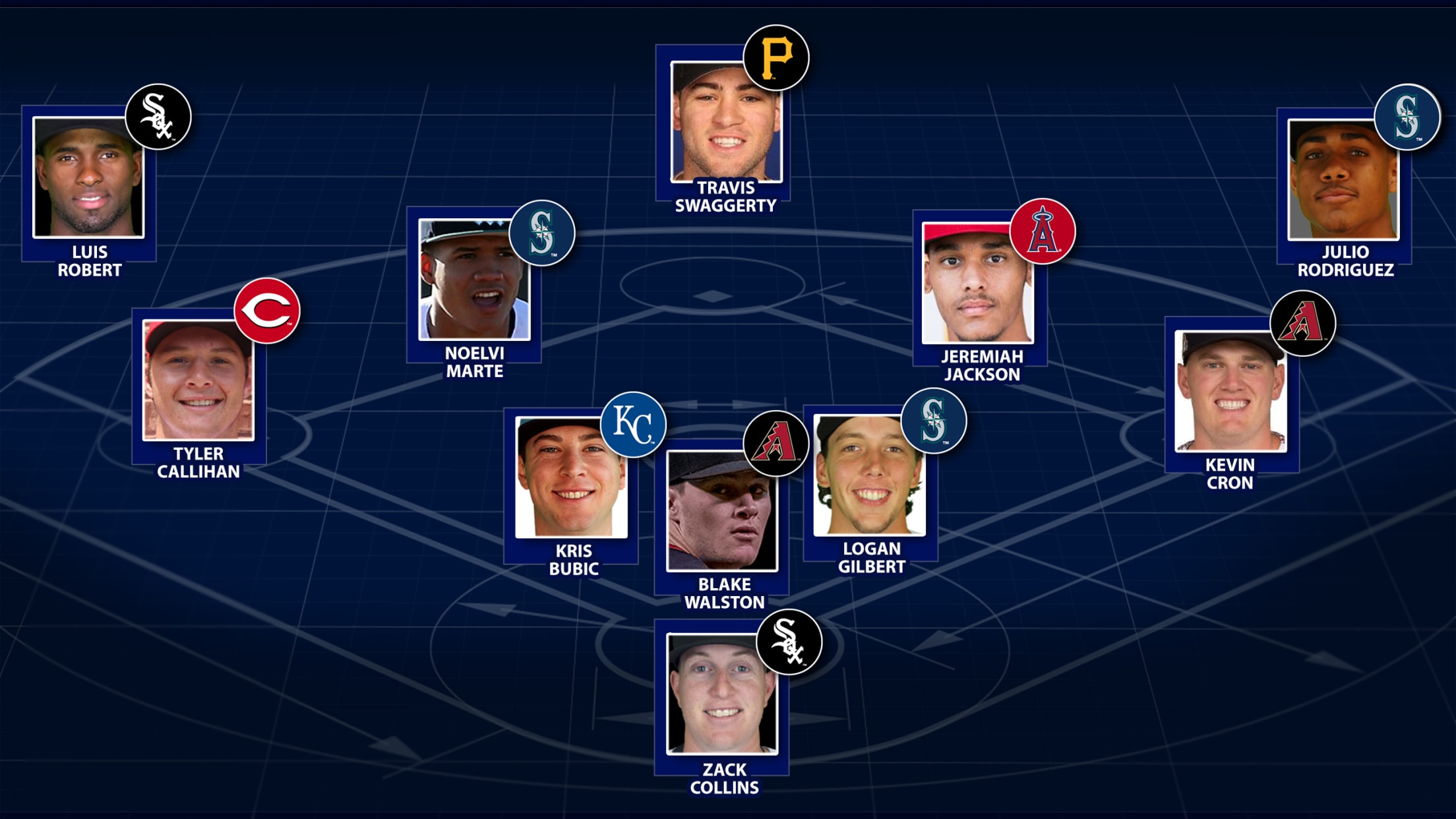 MLB Pipeline's Prospect Team of the Week honors the best performances from the previous seven days. Any Minor Leaguer currently on an organization Top 30 Prospects list on our Prospect Watch is eligible. No prospect has made more noise in 2019 than White Sox phenom Luis Robert, and that continued
KC 'pen loses lead after Sparkman's quality start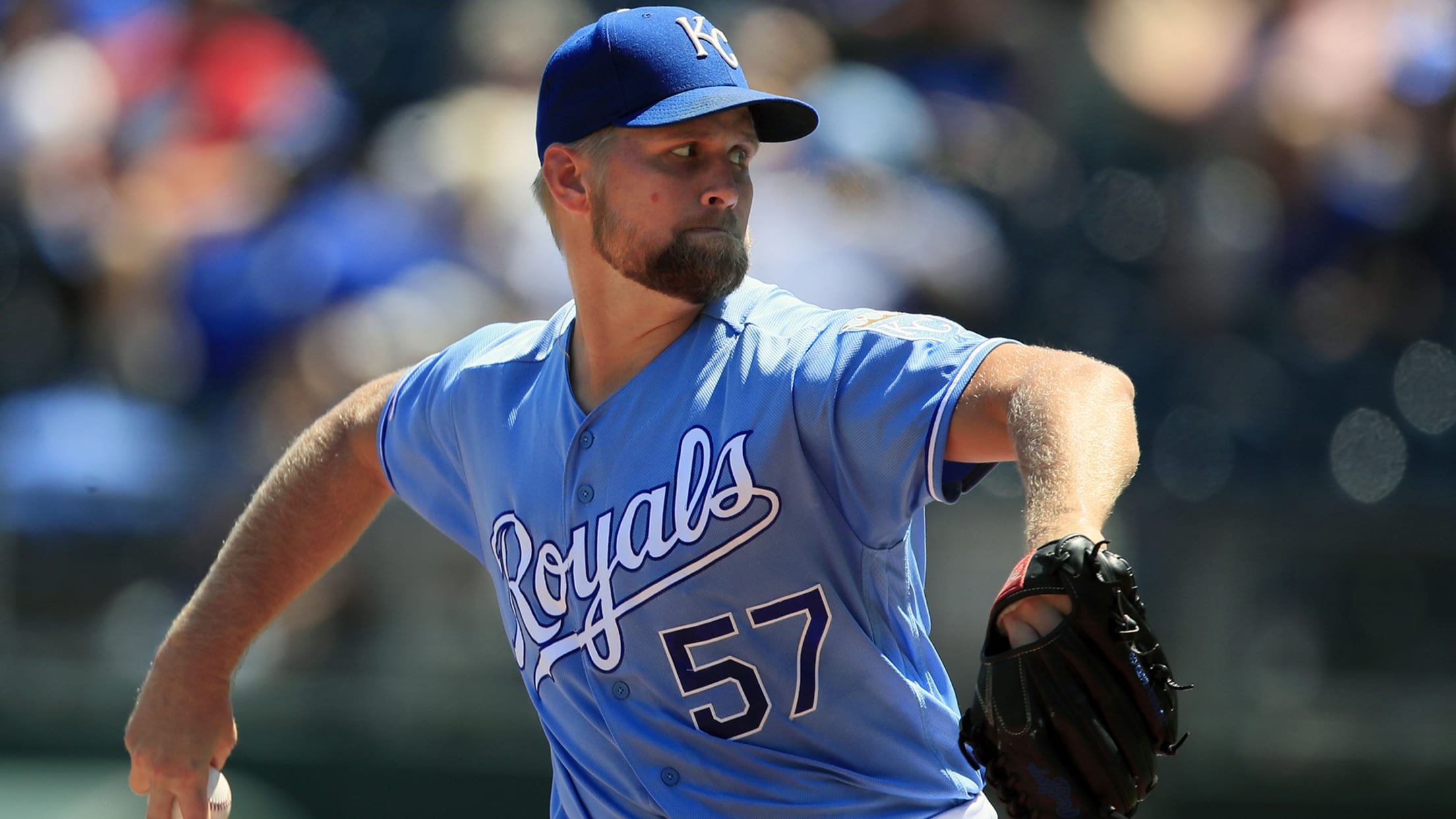 KANSAS CITY -- Sunday looked painfully familiar for the Royals. For the second straight game, in a span of less than 24 hours, a nightmarish seventh inning sunk the Royals, this time in an 11-5 loss to the Mets in the rubber game of the series at Kauffman Stadium. •
Soler the power hitter Royals had been missing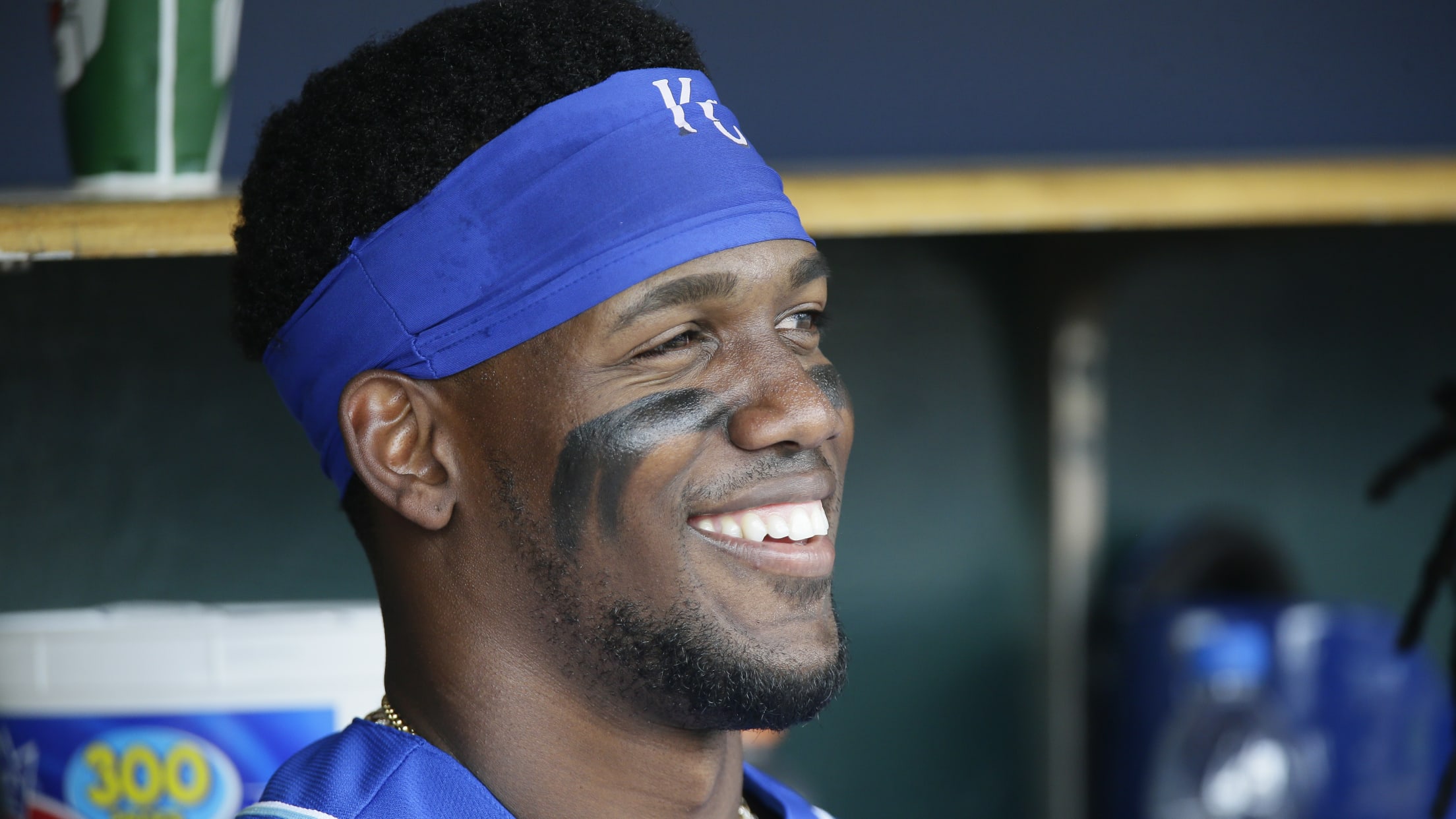 There has been some serious power in Kansas City this year, and it's been a very specific kind -- Soler power. At 27 years old, the right-handed-swinging Jorge Soler is becoming the power hitter the Royals have been missing. He's meeting -- and exceeding -- the expectations that came with
Fateful seventh looms large for Royals
Hill surrenders two-run single after entering with bases loaded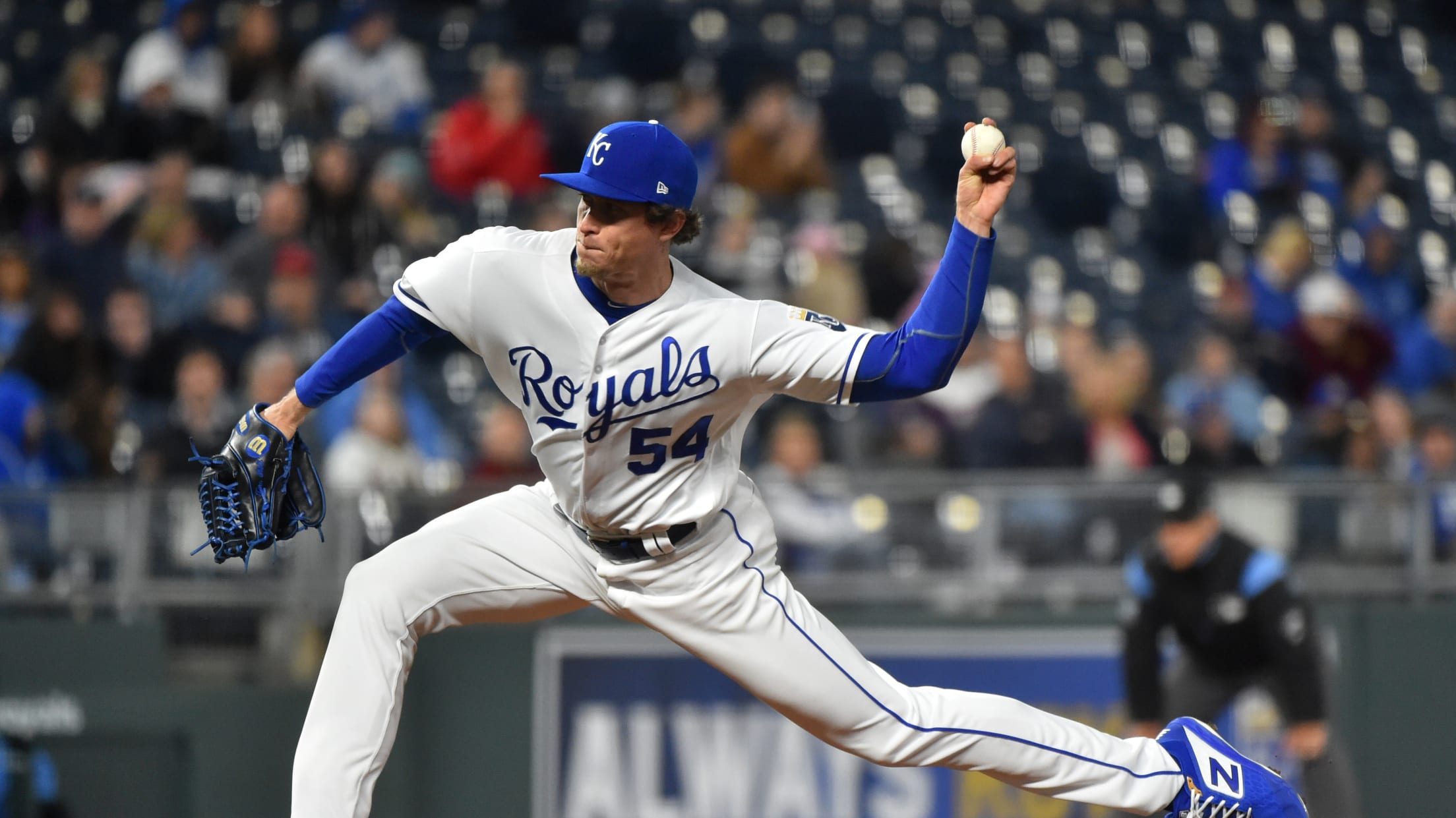 KANSAS CITY -- In the fateful seventh inning, the Mets took the lead over the Royals on a 75-mph roller perfectly placed up the middle that scored two runs and broke a tie. Later in the inning, as the Royals tried to rally with two runners on, a 108-mph screamer
Every team's 2020 Spring Training schedule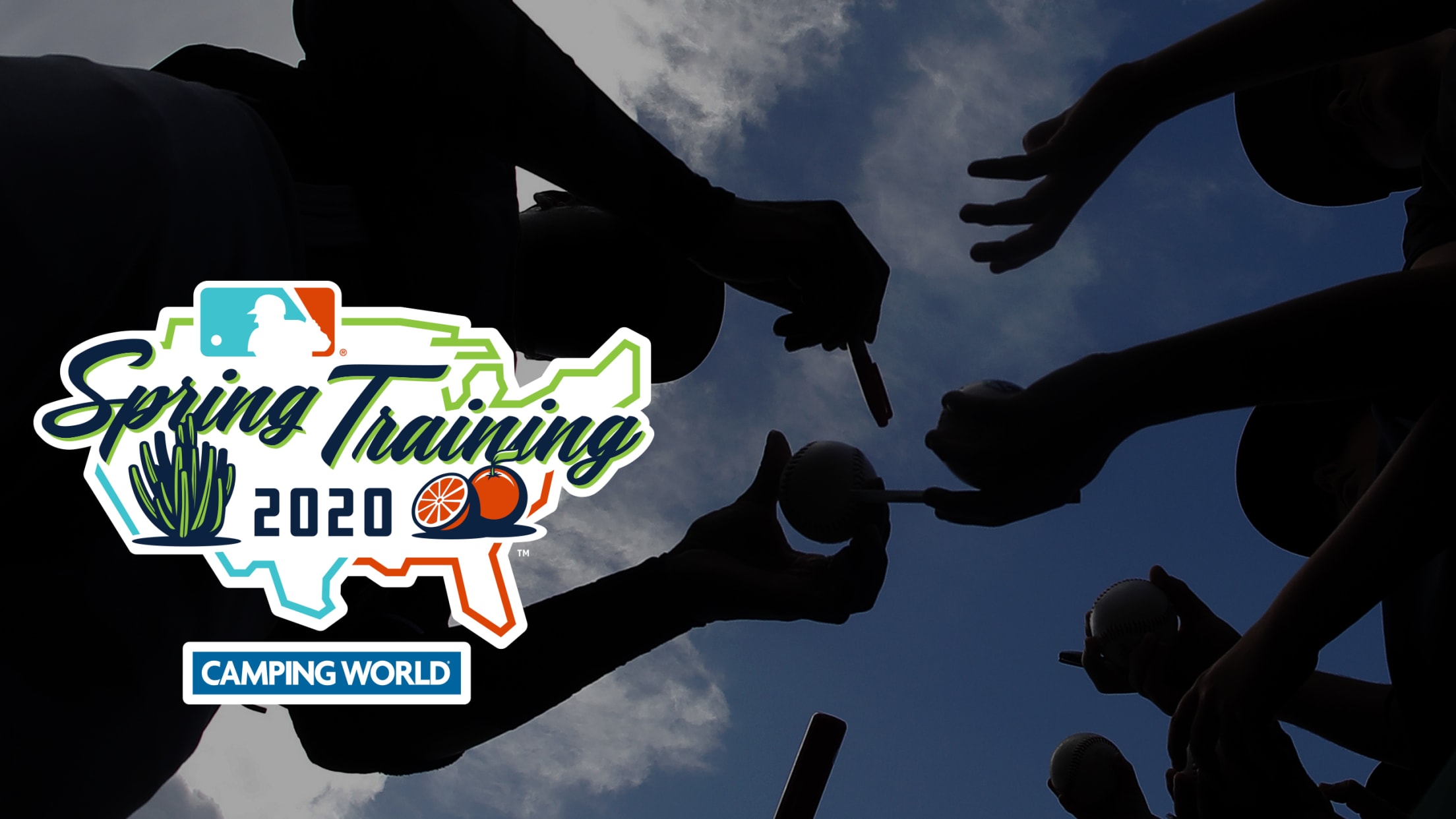 Major League Baseball unveiled the full schedule for 2020 Spring Training presented by Camping World on Monday. The spring slate is set to begin with three games on Feb. 21, and 28 of the 30 Major League clubs in action for Grapefruit and Cactus League games the following day. The