Gordon, Lopez named Gold Glove finalists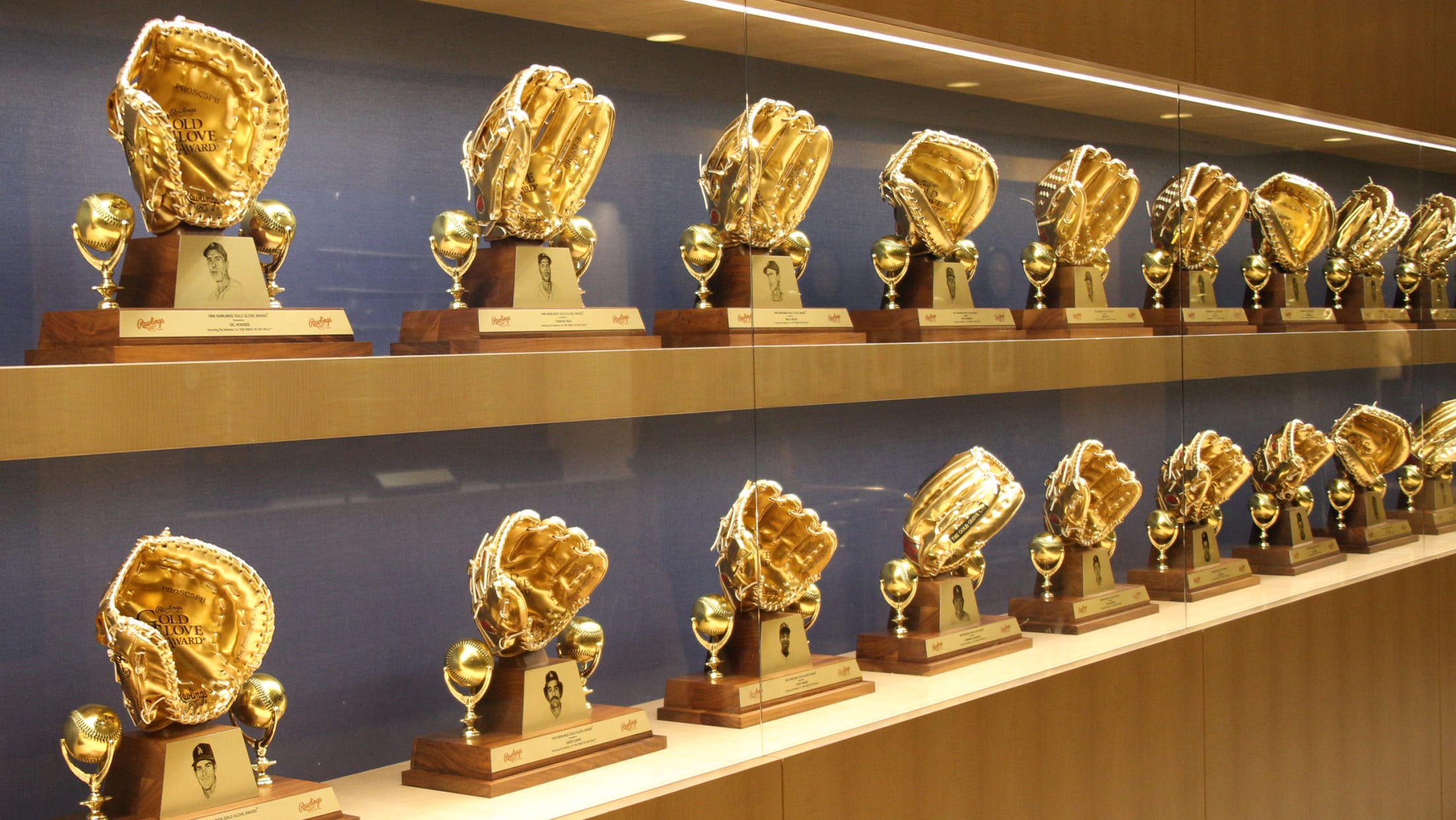 The finalists -- three at each position in each league (except for second base in the American League) -- for the 2020 Gold Glove Awards were revealed by Rawlings on Twitter on Thursday. The winners will be named on Tuesday, Nov. 3, on ESPN at 7 p.m. ET.
Inbox: What's the LF outlook without Gordon?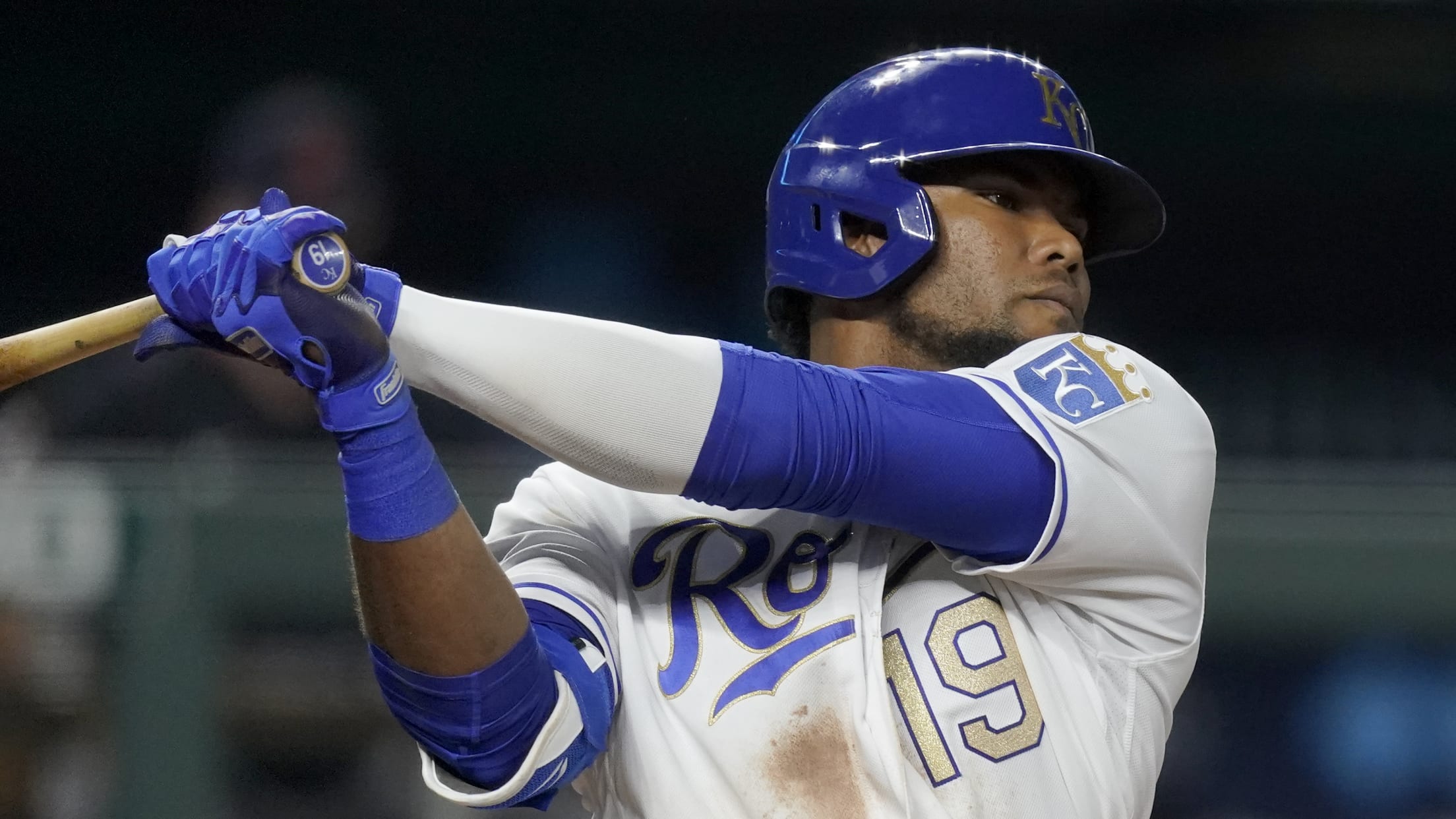 KANSAS CITY -- Having won 12 of 18 to finish the 2020 regular season, the Royals feel they are pushing closer to contending again, bolstered by a youthful core that likely will get better. But the Royals have many questions facing them this offseason that will shape their immediate future,
What to know: Royals 2020 offseason FAQ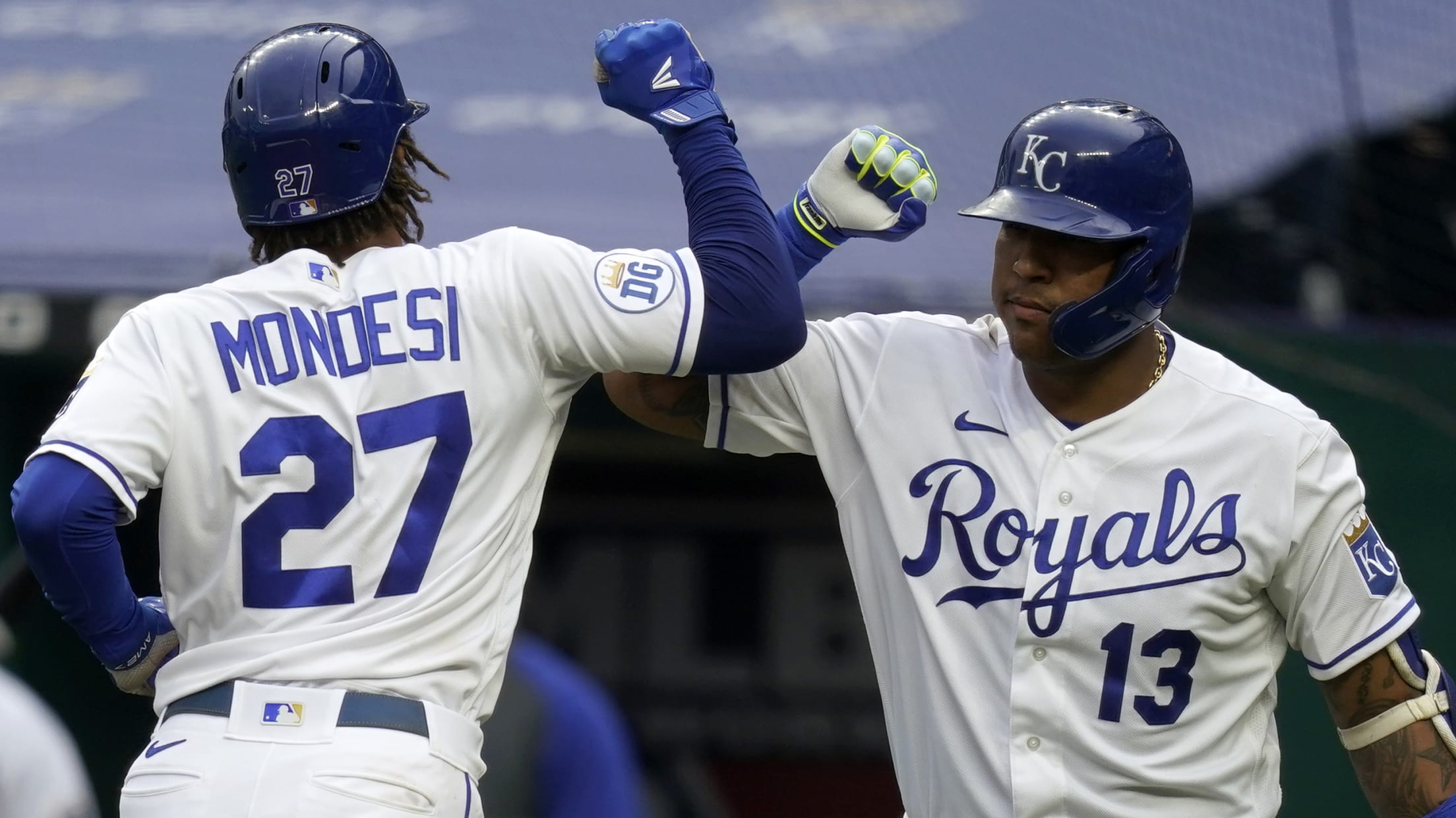 KANSAS CITY -- This will be an interesting offseason for the Royals, who have several decisions to make regarding their roster, including potential non-tender candidates and the future of players on the 60-day injured list. Kansas City has 11 players eligible for arbitration, which will keep its front office busy
Here's the 2021 MLB Draft order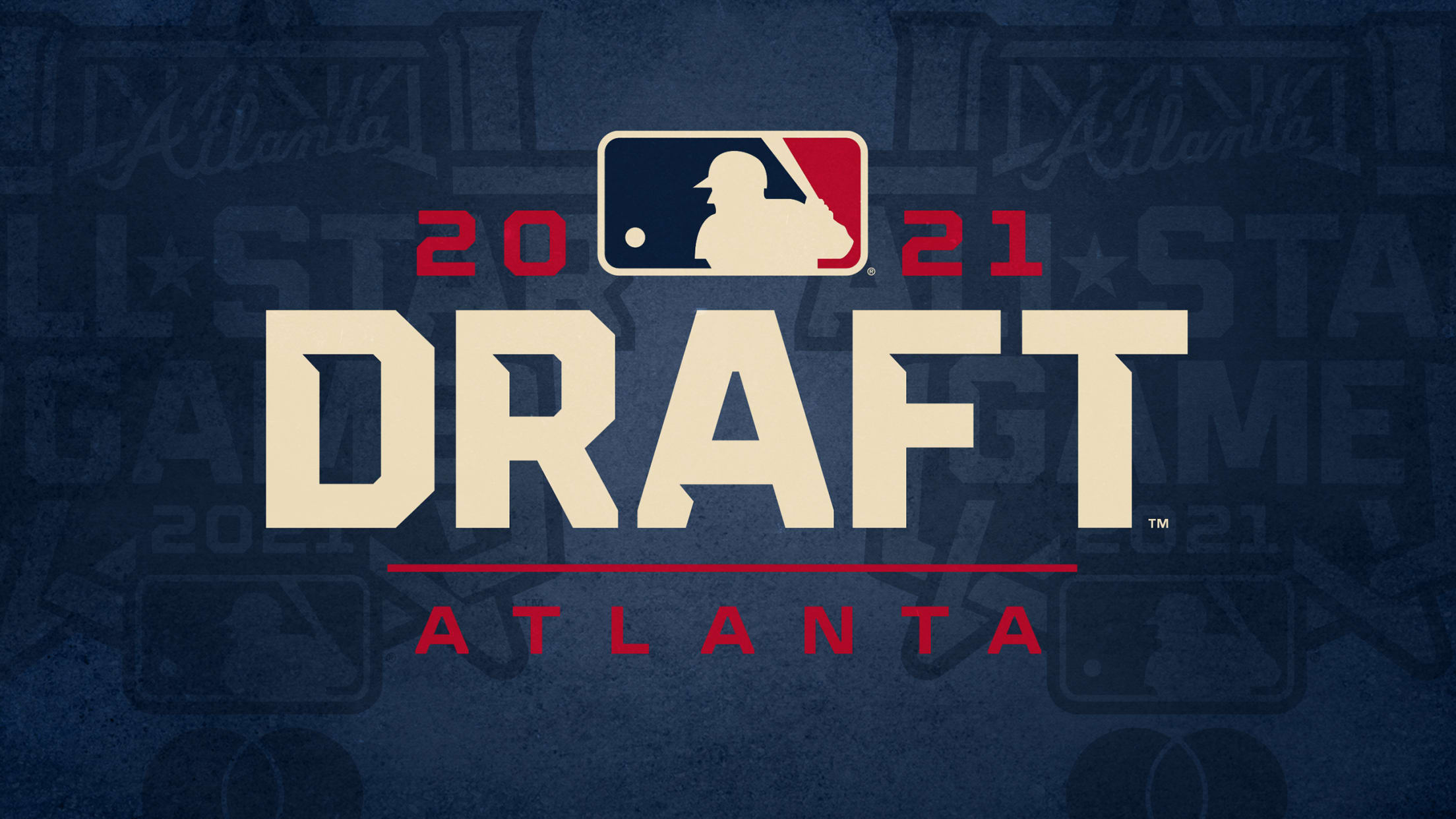 Major League Baseball confirmed Monday that the 2021 Draft order will be based on the reverse order of the 2020 regular-season standings. Because this season was the shortest in big league history, there had been some sentiment to use some combination of the 2019 and 2020 standings. With MLB deciding
5 key questions facing Royals this offseason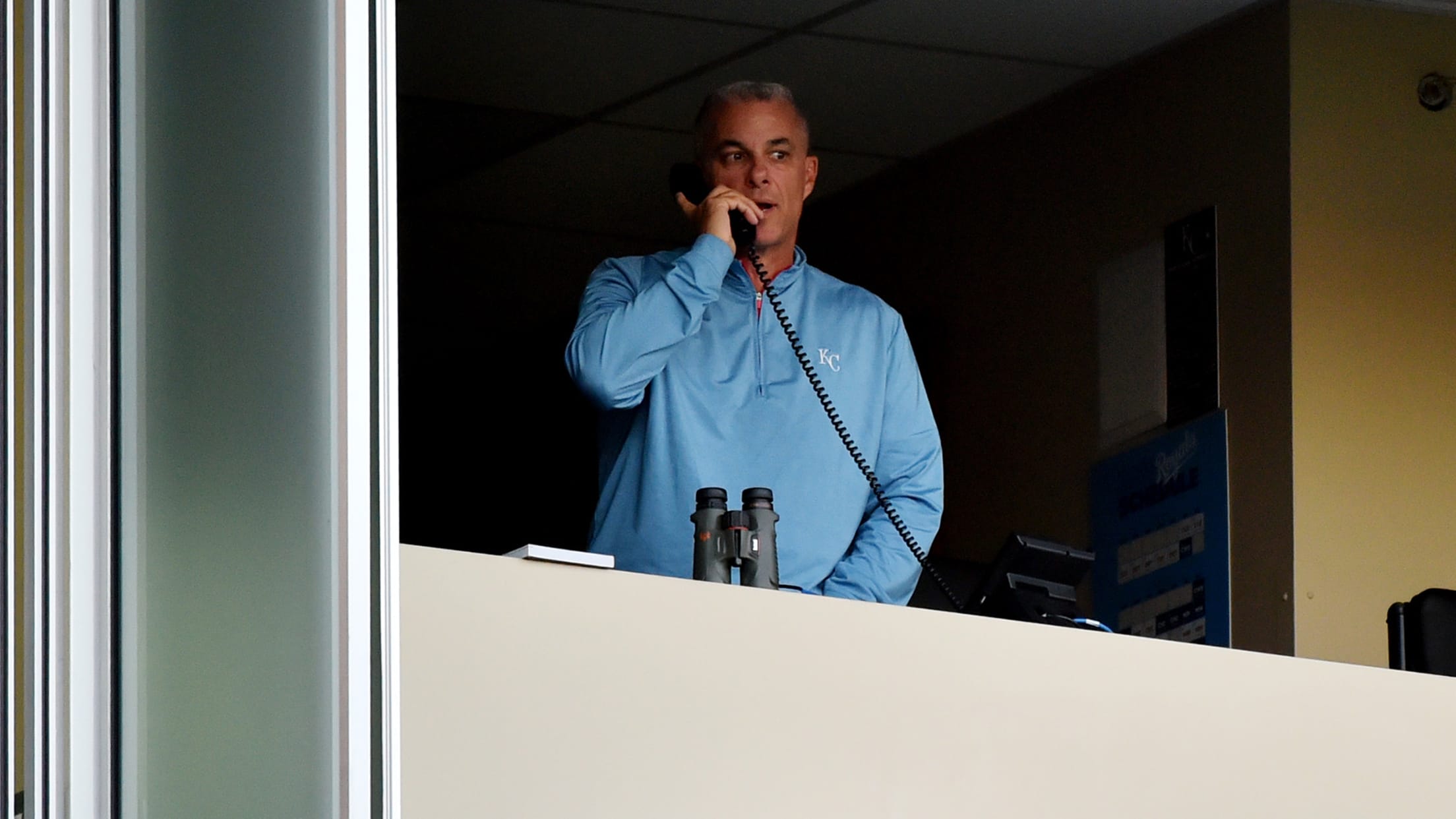 KANSAS CITY -- The Royals had hoped to make a mad dash for the playoffs in 2020 with a 60-game sprint. That didn't happen, but Kansas City won 12 of its final 18 games and manager Mike Matheny said repeatedly that the season's end will build momentum going into 2021.
All 30 clubs' 2019-20 international signings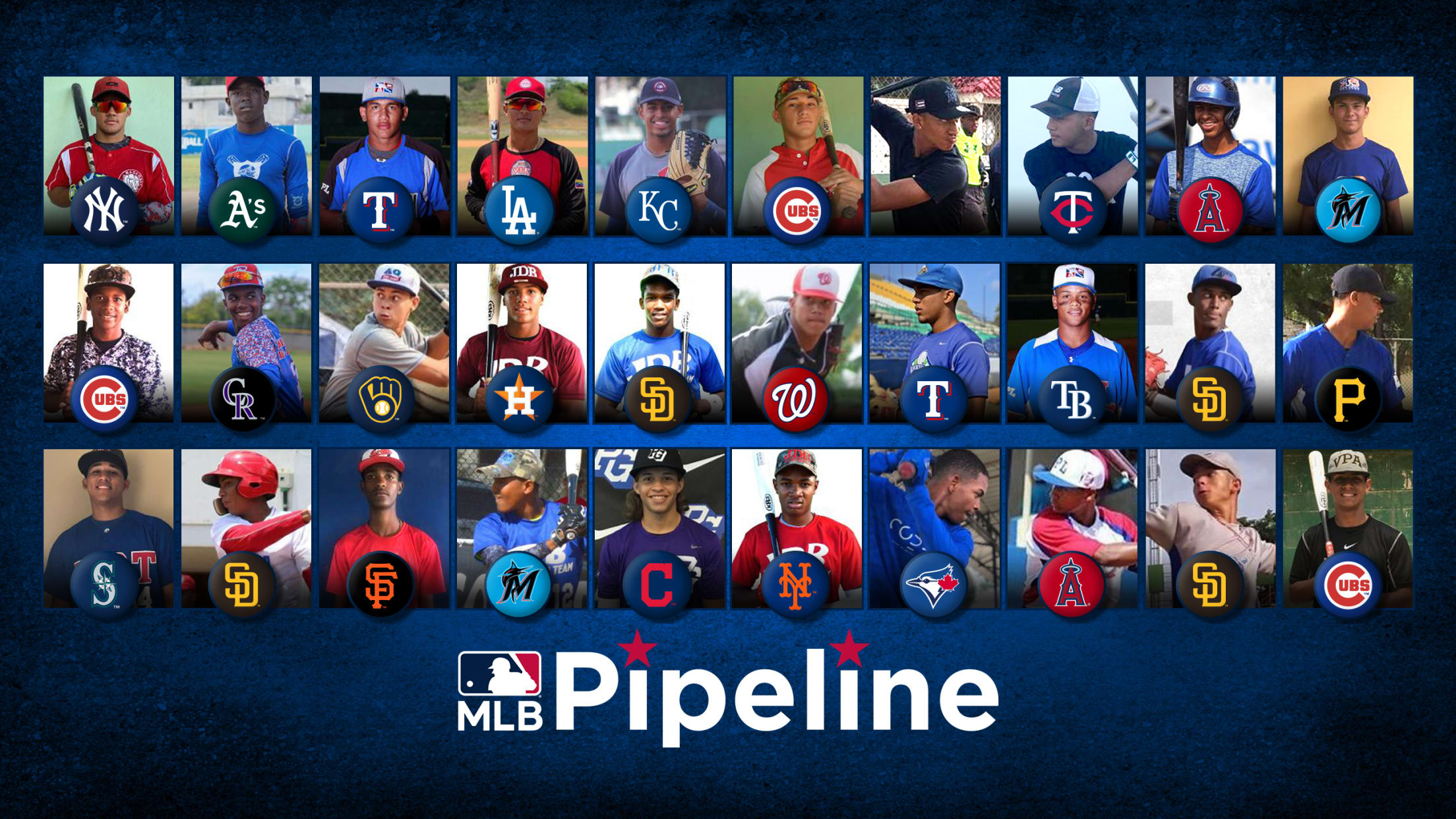 The 2019-2020 international signing period was unlike any in the previous years because of COVID-19, but in one way, it was exactly the same. As in year's past, teams continued to sign players up until the deadline, which was originally scheduled to end June 15, but was pushed back until
Royals prospect report from alternate site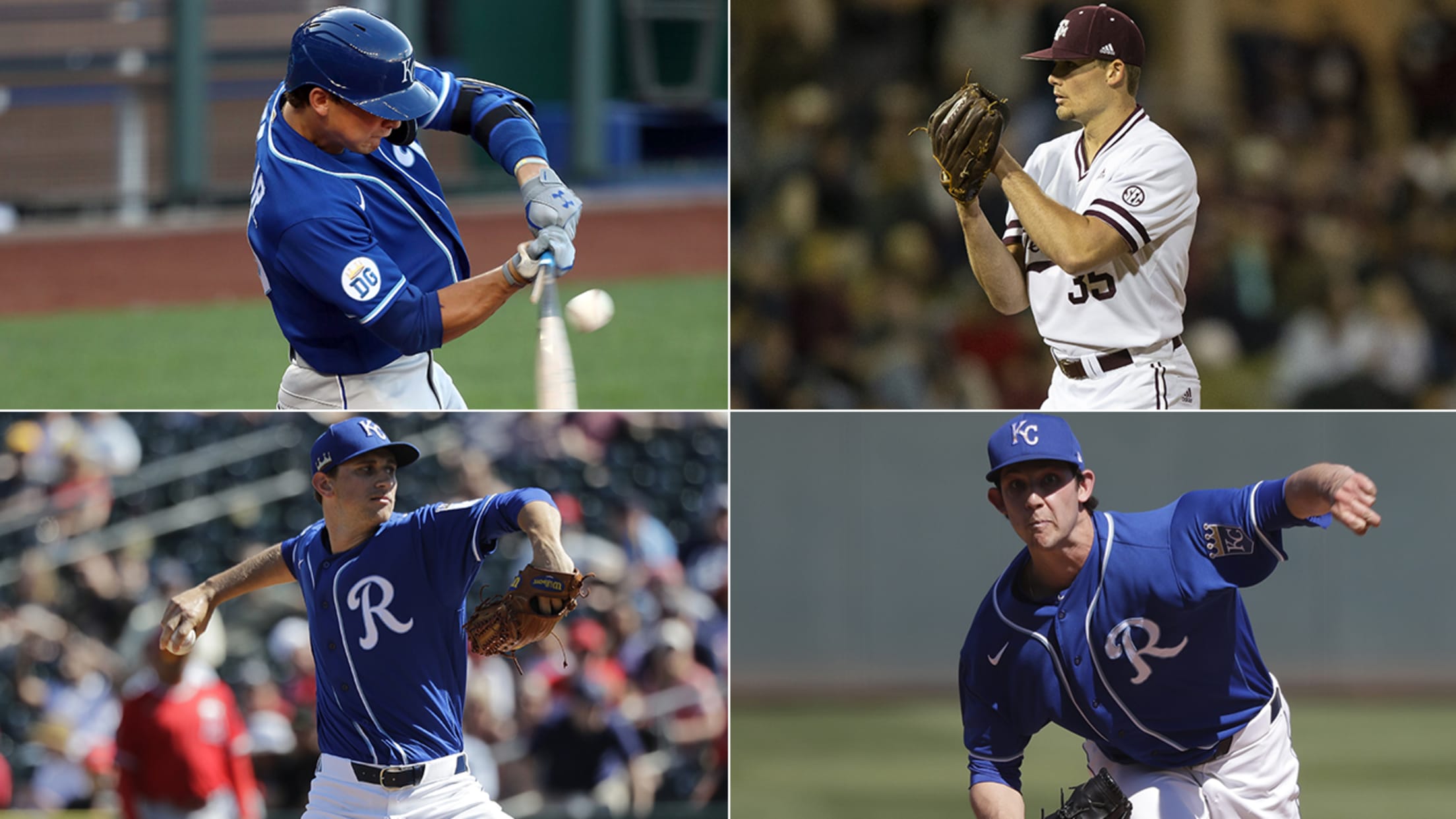 With alternate camps coming to an end, MLB Pipeline is recapping the development highlights for the prospects involved for each organization. Top position prospect: Bobby Witt. Jr, SS (No. 1/MLB No. 8) The Royals were thrilled to get Witt Jr., the son of former big league pitcher Bobby Witt, with
NLBM dedicating KC streetcar, bus to O'Neil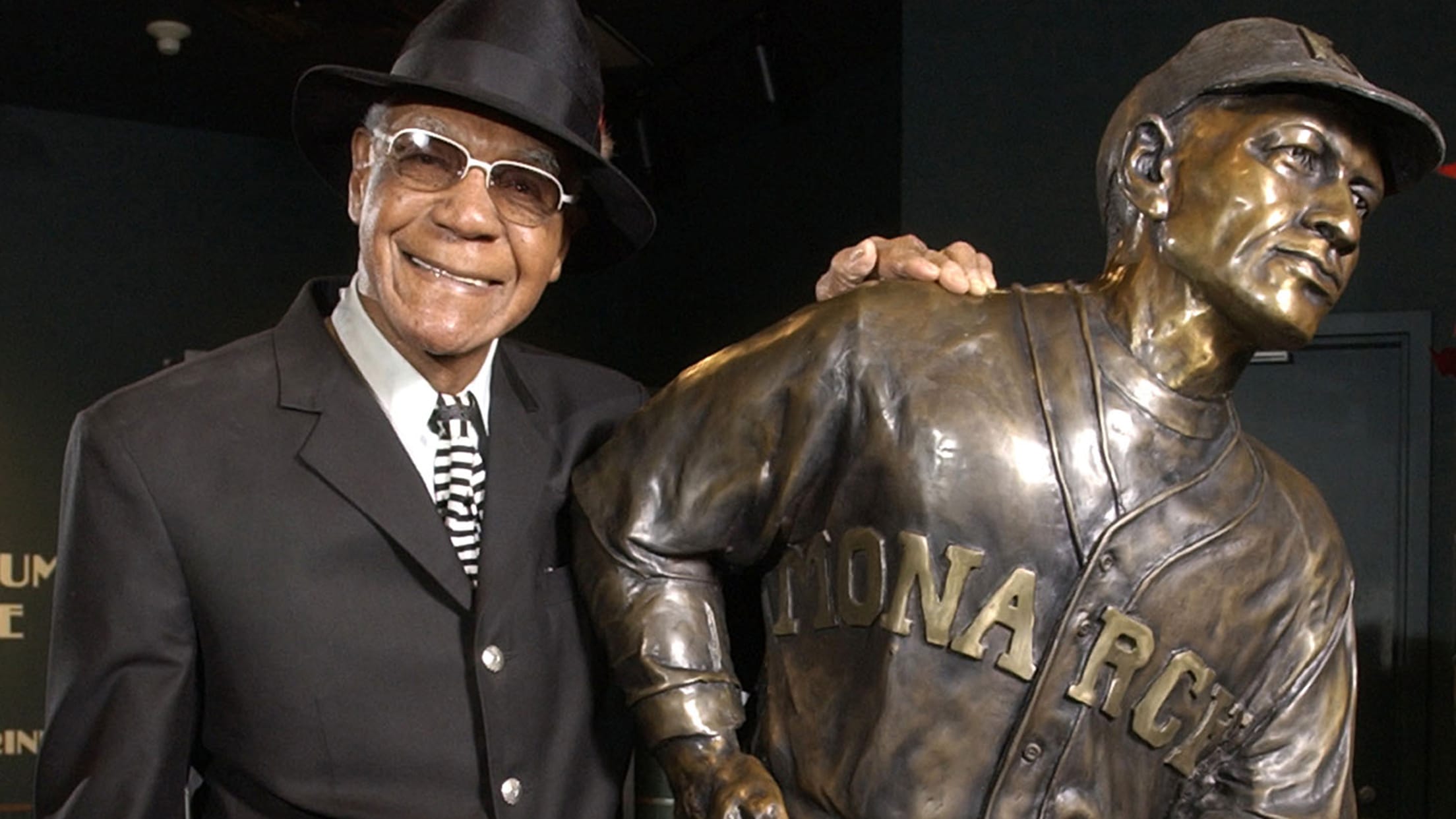 Baseball legend Buck O'Neil died 14 years ago this week, and Negro League Baseball Museum president Bob Kendrick is making sure O'Neil will never be forgotten. In partnership with RideKC, a mass transit company in Kansas City, NLBM will reveal a streetcar and metro bus dedicated to O'Neil on Nov.
KC VP Uhlich retires, to be special advisor
Business exec key part of org. for WS teams, has 44 years in MLB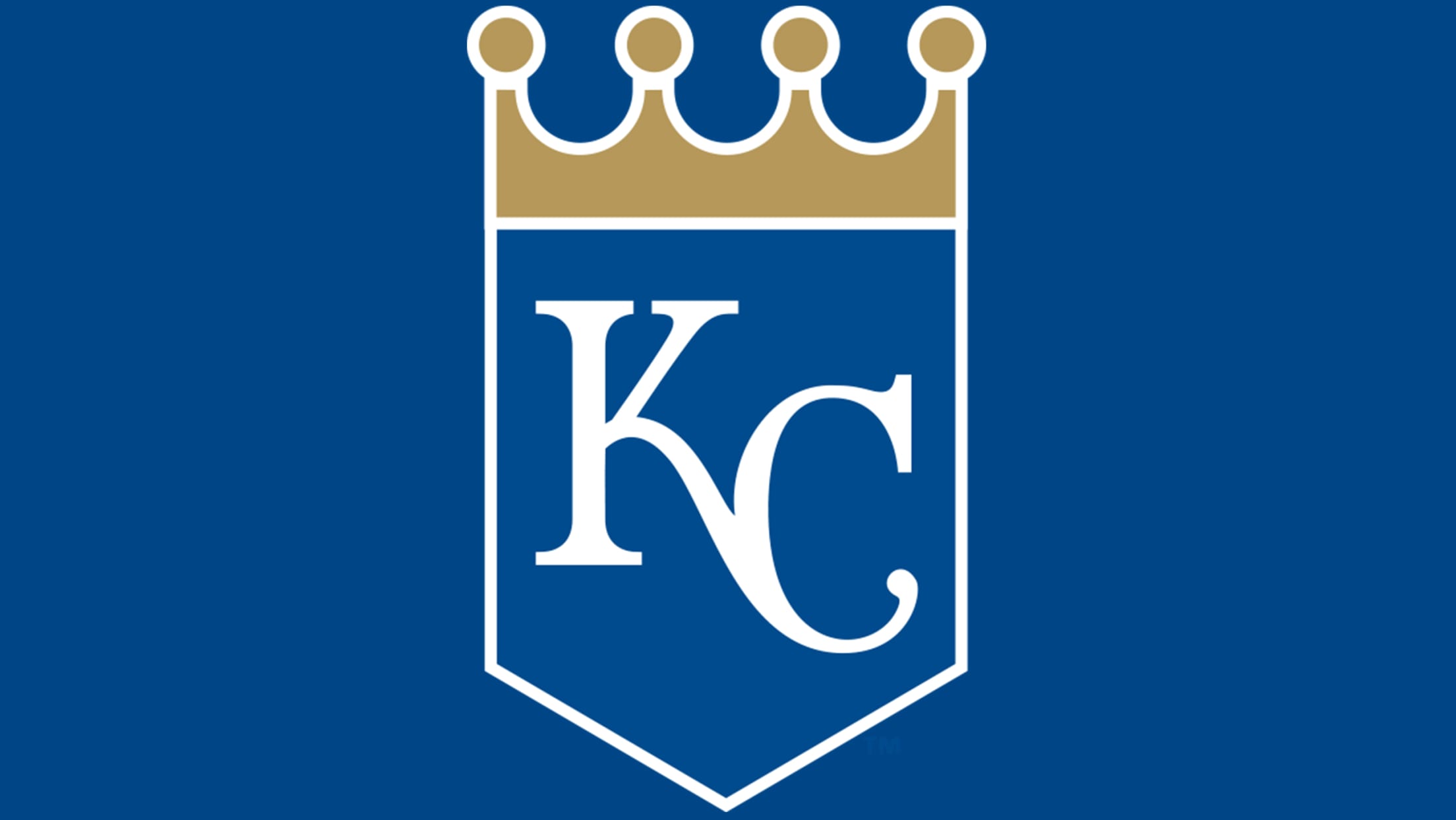 KANSAS CITY -- Kevin Uhlich isn't likely a household name among Royals fans. But he should be. The success the Royals enjoyed on the field in going to back-to-back World Series from 2014-15 wouldn't have been possible without Uhlich's business acumen off of it. Uhlich announced Wednesday that he is
GM Moore sees '20 as stepping-stone year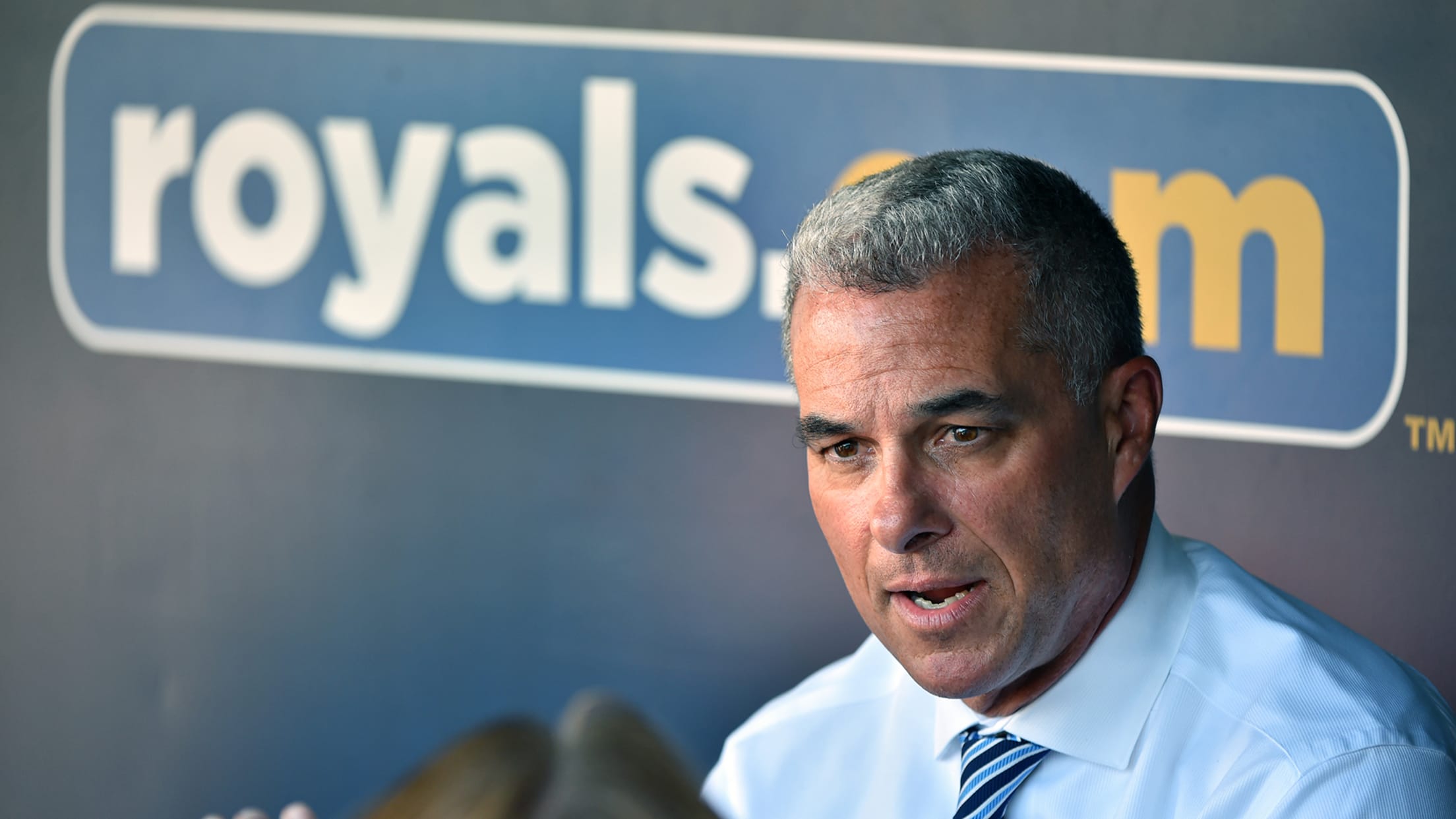 KANSAS CITY -- Royals general manager Dayton Moore conducted his end-of-the-season Zoom call with reporters on Monday, and the main thing he exhibited was hope. The Royals, coming off two straight 100-plus-loss seasons, finished 26-34 under new manager Mike Matheny, and won 12 of their final 18 games. Who knows
Ozuna, Mondesi are final '20 Players of Week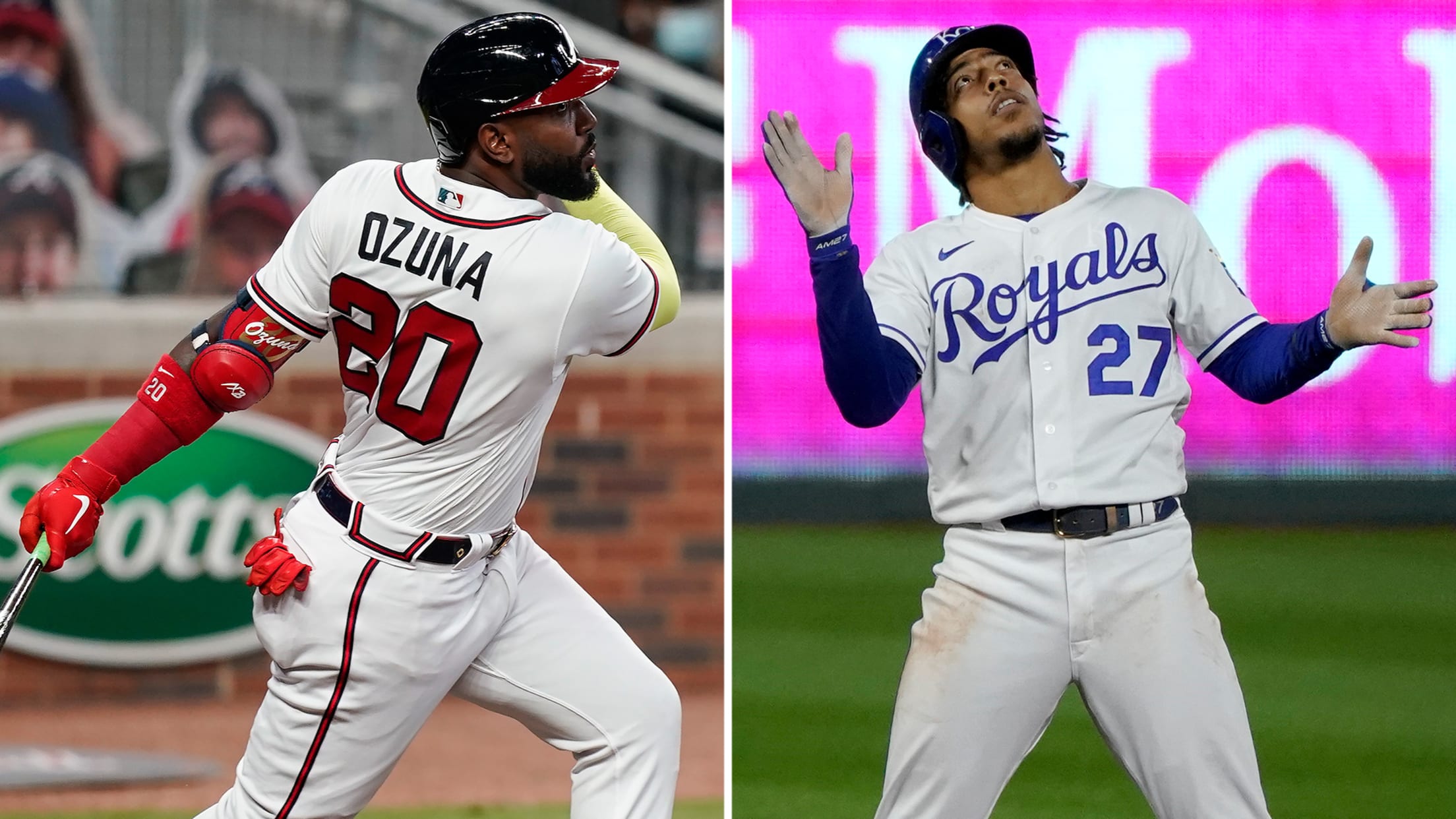 Braves slugger Marcell Ozuna and Royals speedster Adalberto Mondesi were named MLB's Players of the Week presented by Chevrolet for the final week of the 2020 regular season on Monday. Ozuna's surge to the National League home run crown netted him NL Player of the Week honors, and Mondesi's race
Gordon bids fond farewell in Royals' win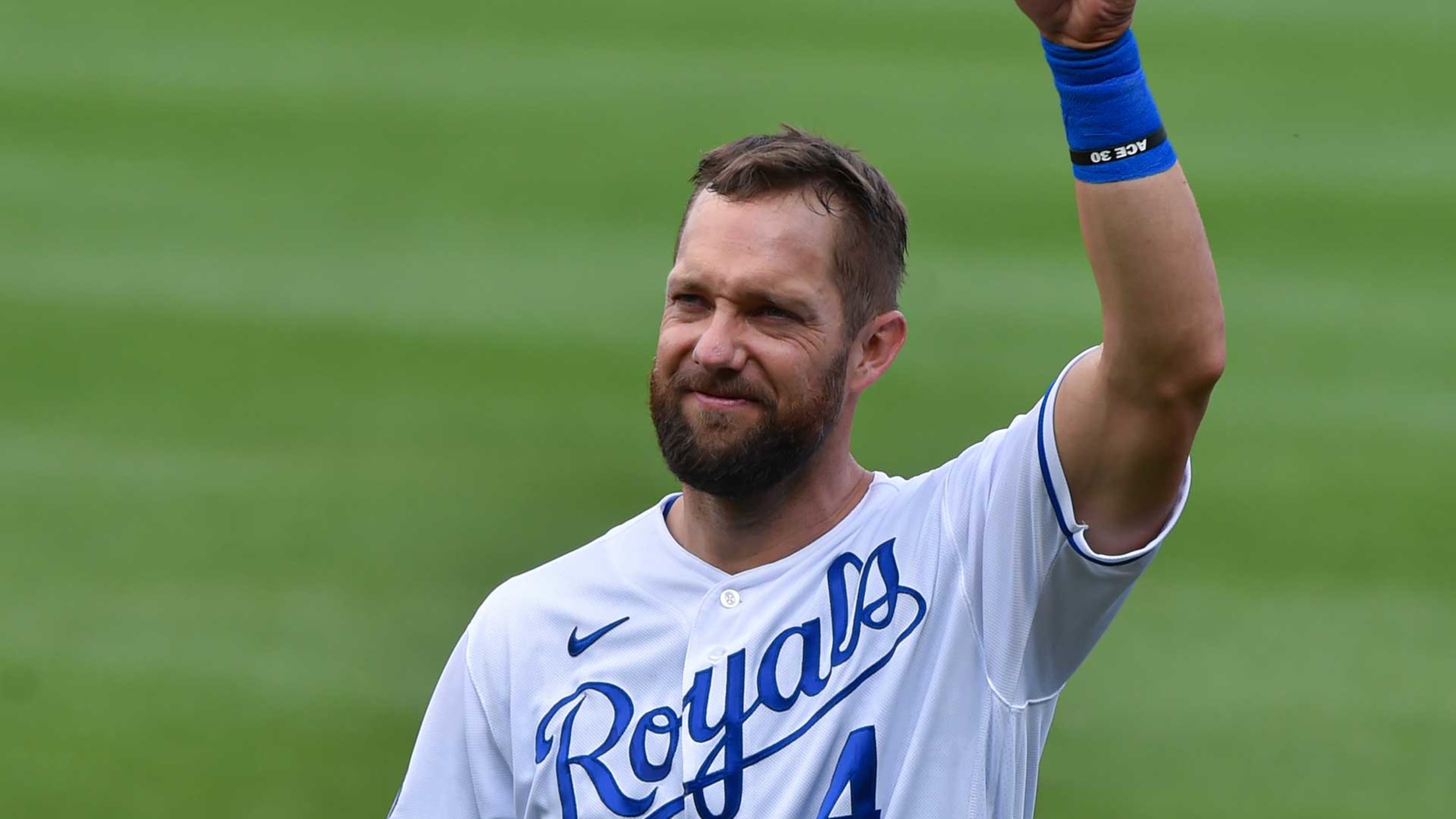 KANSAS CITY -- The end came as Royals legend Alex Gordon likely preferred: Without any fanfare. Gordon, who announced his retirement after 14 years with Kansas City on Thursday, came out of Sunday's game, his final one in the big leagues, in the top of the second inning against Detroit
Mondi hot again, but Royals drop close one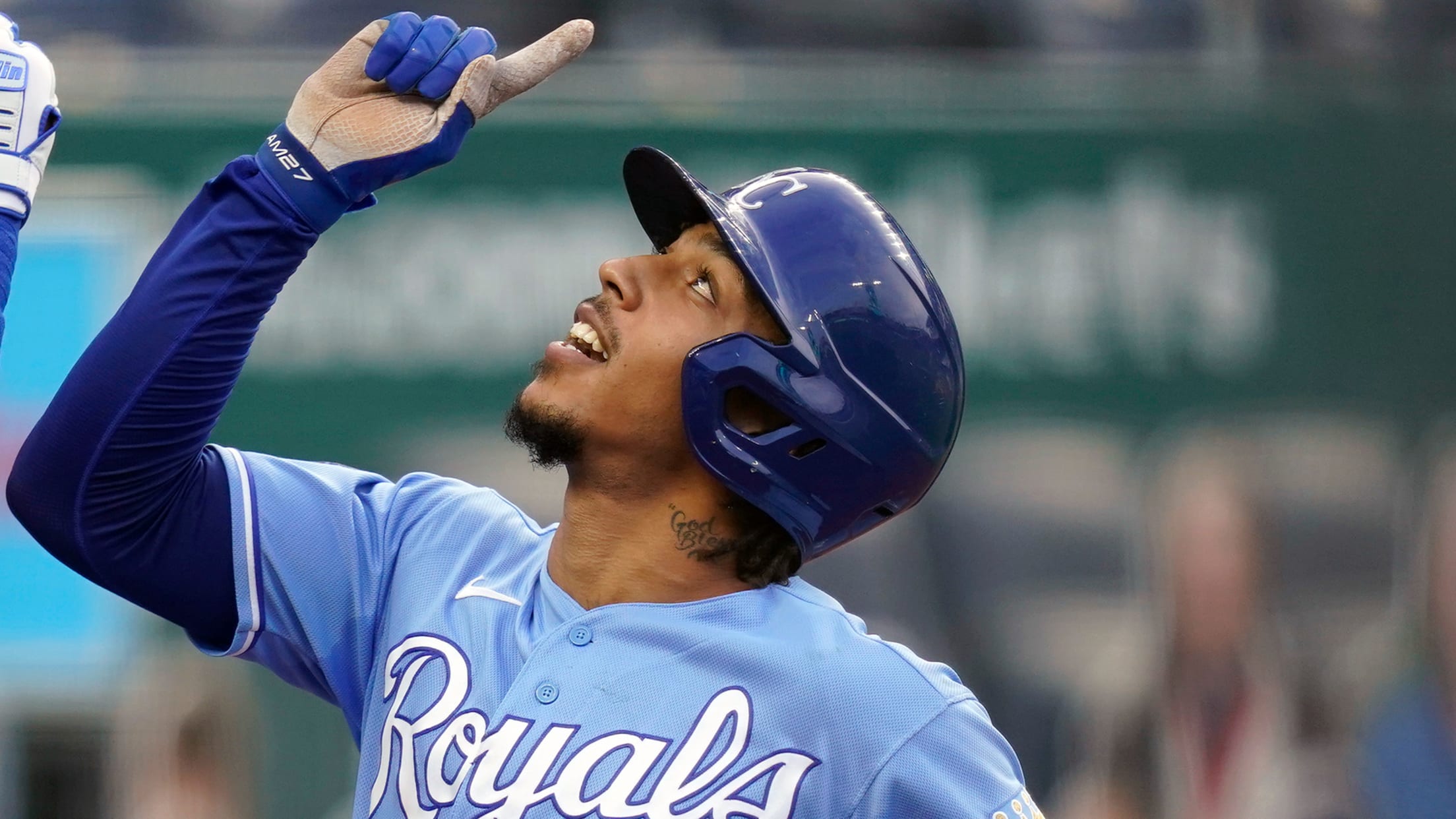 KANSAS CITY -- Despite 7 1/3 scoreless innings of relief, the Royals fell, 4-3, to the Tigers on Saturday night at Kauffman Stadium. Rookie right-hander Carlos Hernández made his final start of 2020 and wasn't sharp, going 1 2/3 innings while allowing seven hits and four runs (three earned).
After long journey, Hahn thriving in bullpen
KANSAS CITY – Royals manager Mike Matheny continually pumped up the prospects of right-hander Jesse Hahn during Spring Training. Many fans and media members simply didn't listen. Matheny turned out to be completely right that Hahn, once he got his signature pitch, the curveball, back and effective, would be a
Keller commanding in final start of 2020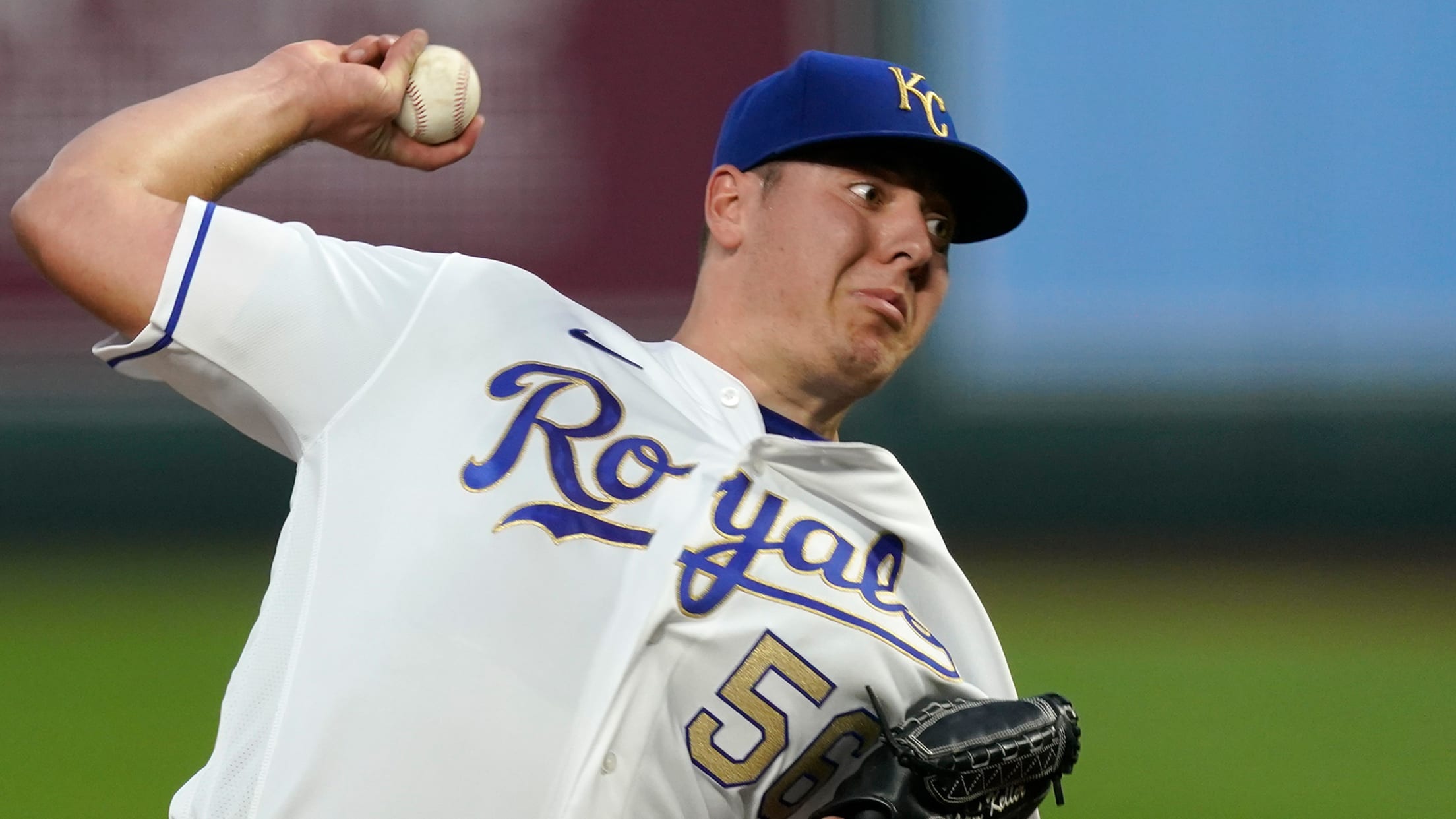 KANSAS CITY -- That is how you finish a season. Royals right-hander Brad Keller powered through the Tigers on Friday with six scoreless innings to close out his 2020 campaign during Kansas City's 3-2 victory. Keller scattered four hits -- all singles --- walked none and struck out five.
Longtime Royals star Alex Gordon to retire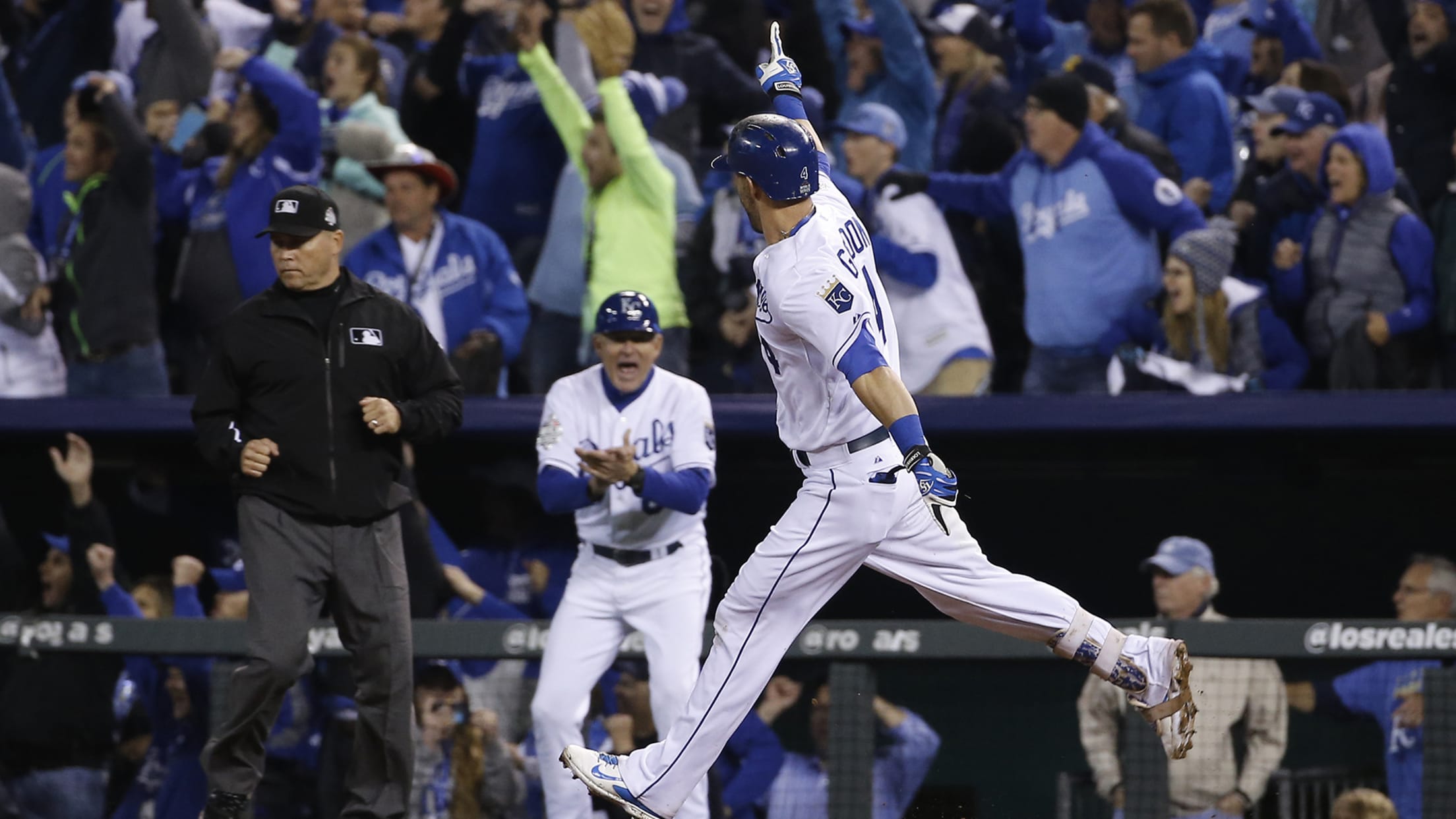 KANSAS CITY -- When the statue is made of Royals legend Alex Gordon -- and it will be made and placed outside Kauffman Stadium someday -- it no doubt will depict him raising his right arm toward the sky as he rounds first base after hitting a game-tying home run
Successful '20 over for Holland (oblique)
Soler (right oblique) goes to IL; Royals activate Kennedy, recall McBroom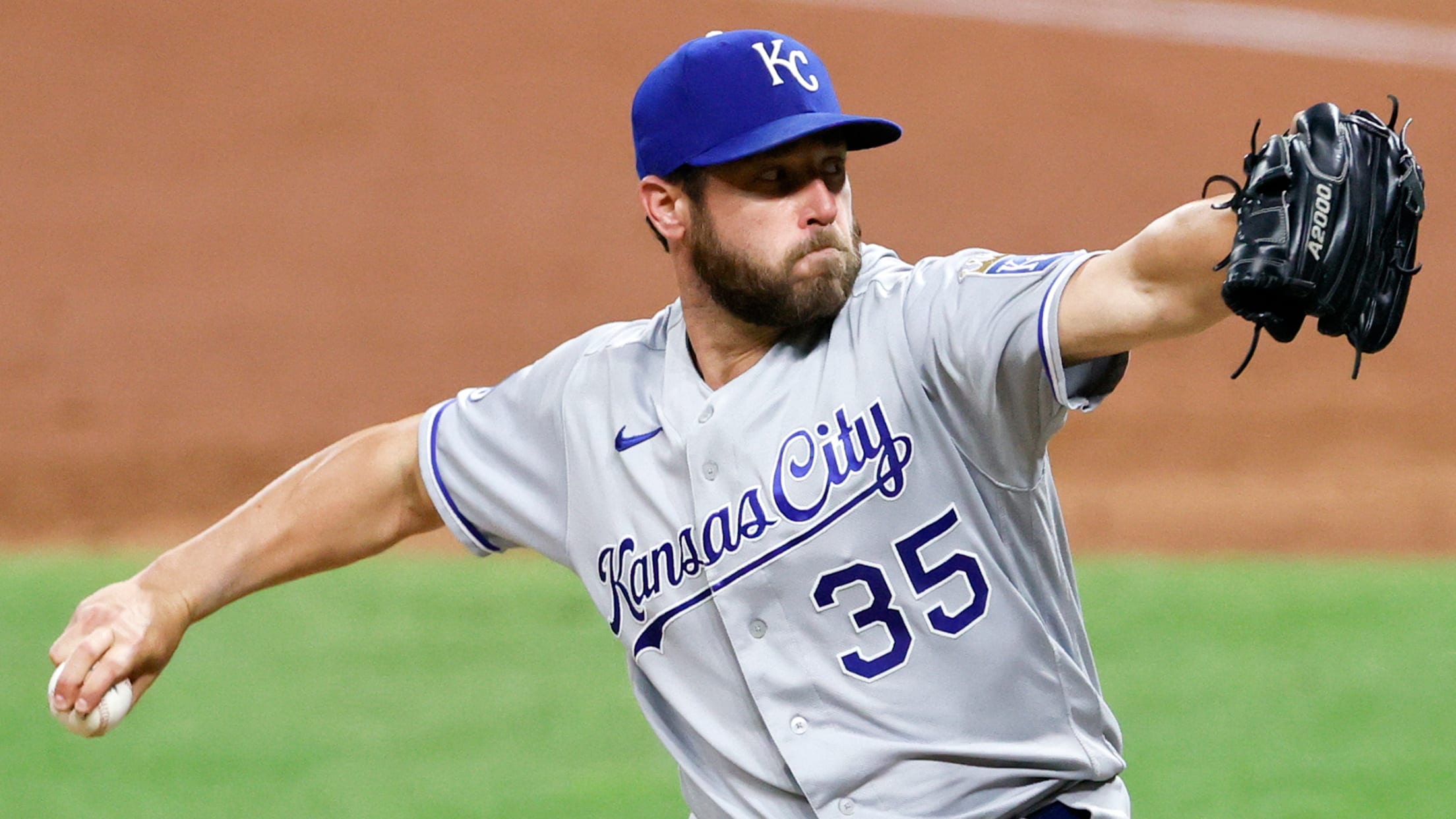 KANSAS CITY -- The return of Royals reliever Greg Holland to Kansas City in 2020 couldn't have gone much better. Holland, 34, signed with the Royals as a free agent last offseason, hoping to resurrect his career -- one that gained national stardom in his first go-round with Kansas City.
Gordon praised as 'rock for this organization'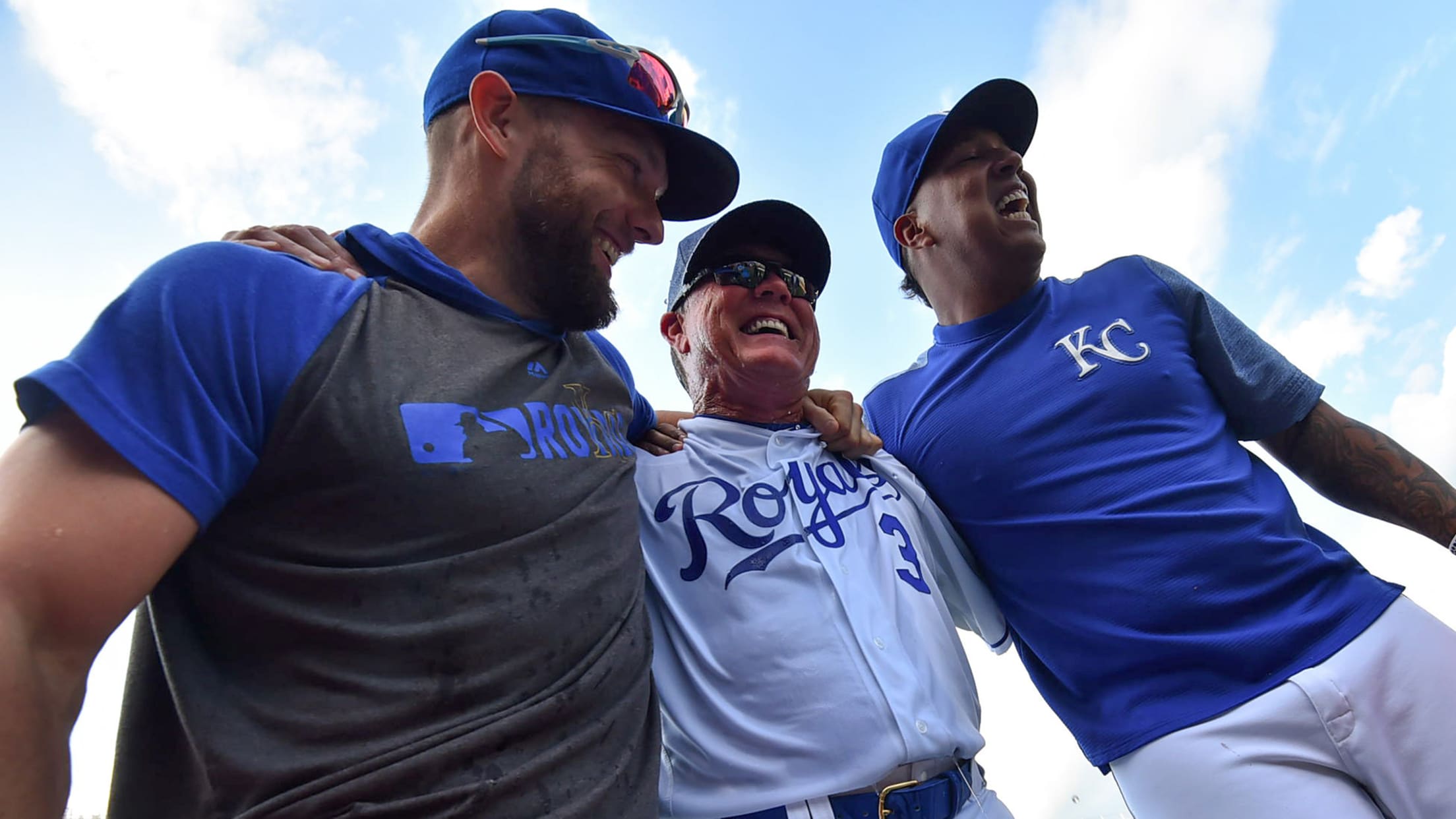 KANSAS CITY -- Every player that legendary Royals outfielder Alex Gordon played with always viewed him in the same fashion: He was their mentor. Gordon's teammates weighed in after the seven-time Gold Glove Award winner officially announced on Thursday that he will retire after this season, his 14th with Kansas
KC ekes out W despite Bubic's 'Achilles heel'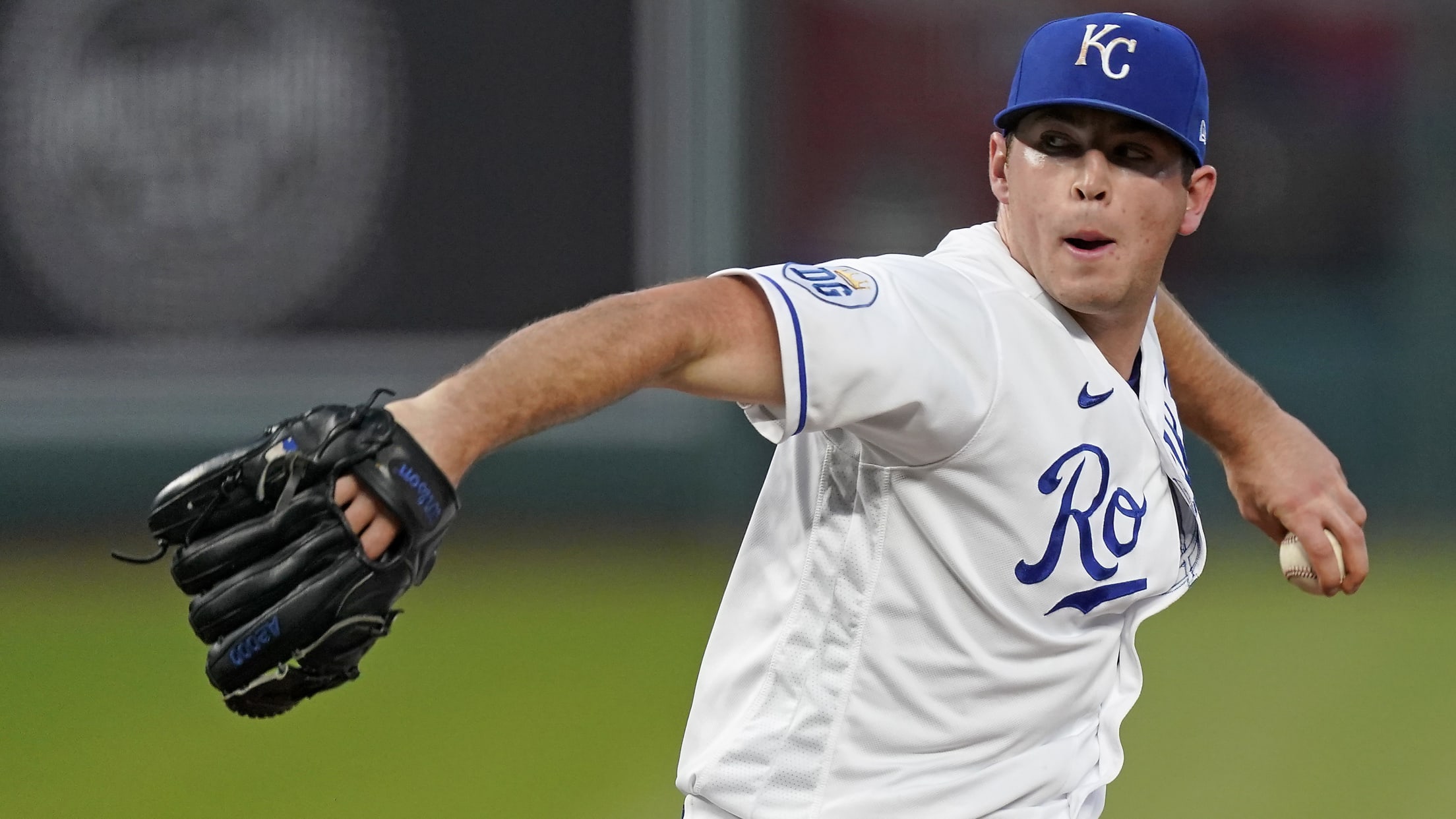 KANSAS CITY -- Royals rookie left-hander Kris Bubic's final start of 2020 is one he'll likely just want to flush from his memory. Coming off four straight solid starts in which he gave up just five earned runs in 22 2/3 innings, Bubic never found his rhythm or command in
Duffy finishes strong as KC wins I-70 series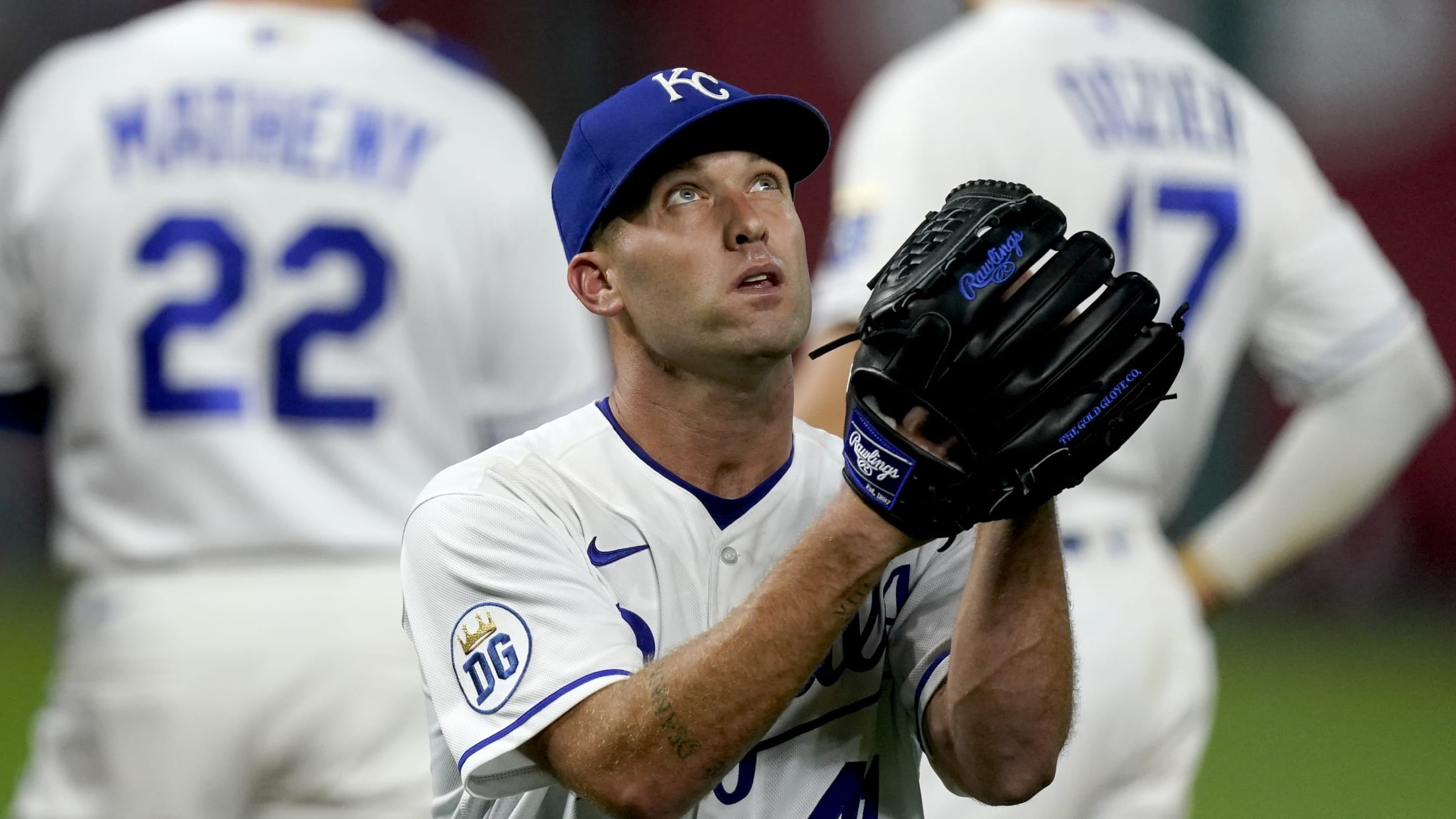 KANSAS CITY -- This is exactly what Royals left-hander Danny Duffy was looking for in his final start to of 2020 -- a strong finish. Duffy coasted through 5 2/3 innings Wednesday night against St. Louis, giving up six hits and one run in Kansas City's 12-3 triumph at Kauffman
Zimmer progresses in '20 despite early end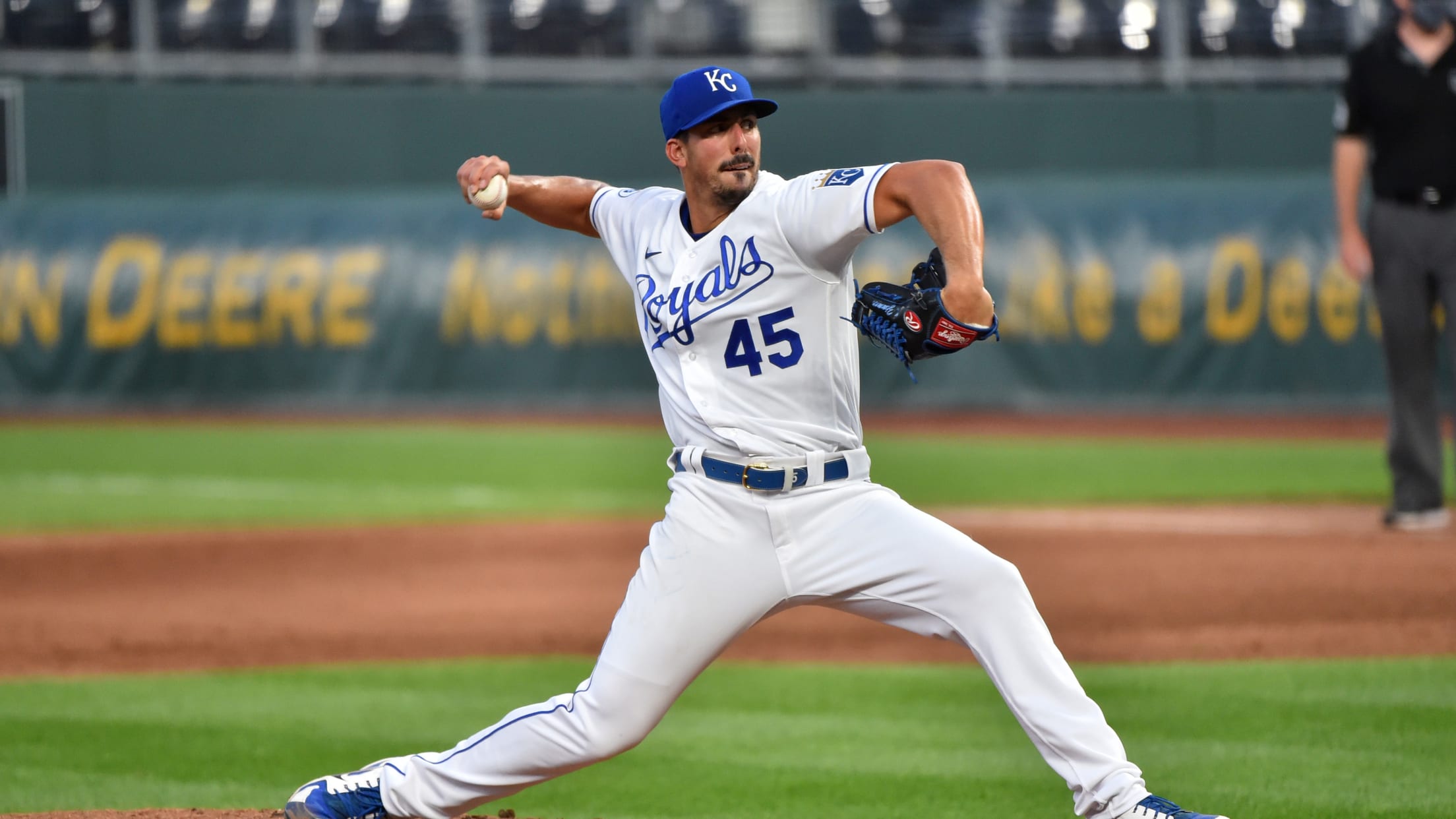 KANSAS CITY -- Royals right-hander Kyle Zimmer's season will not end the way he would have preferred. Regardless, Zimmer's season will go into the books as a huge success for the 2012 first-round Draft pick. Zimmer was placed on the injured list on Wednesday, ending his 2020 season after he