Each AL Central team's secret weapon is ...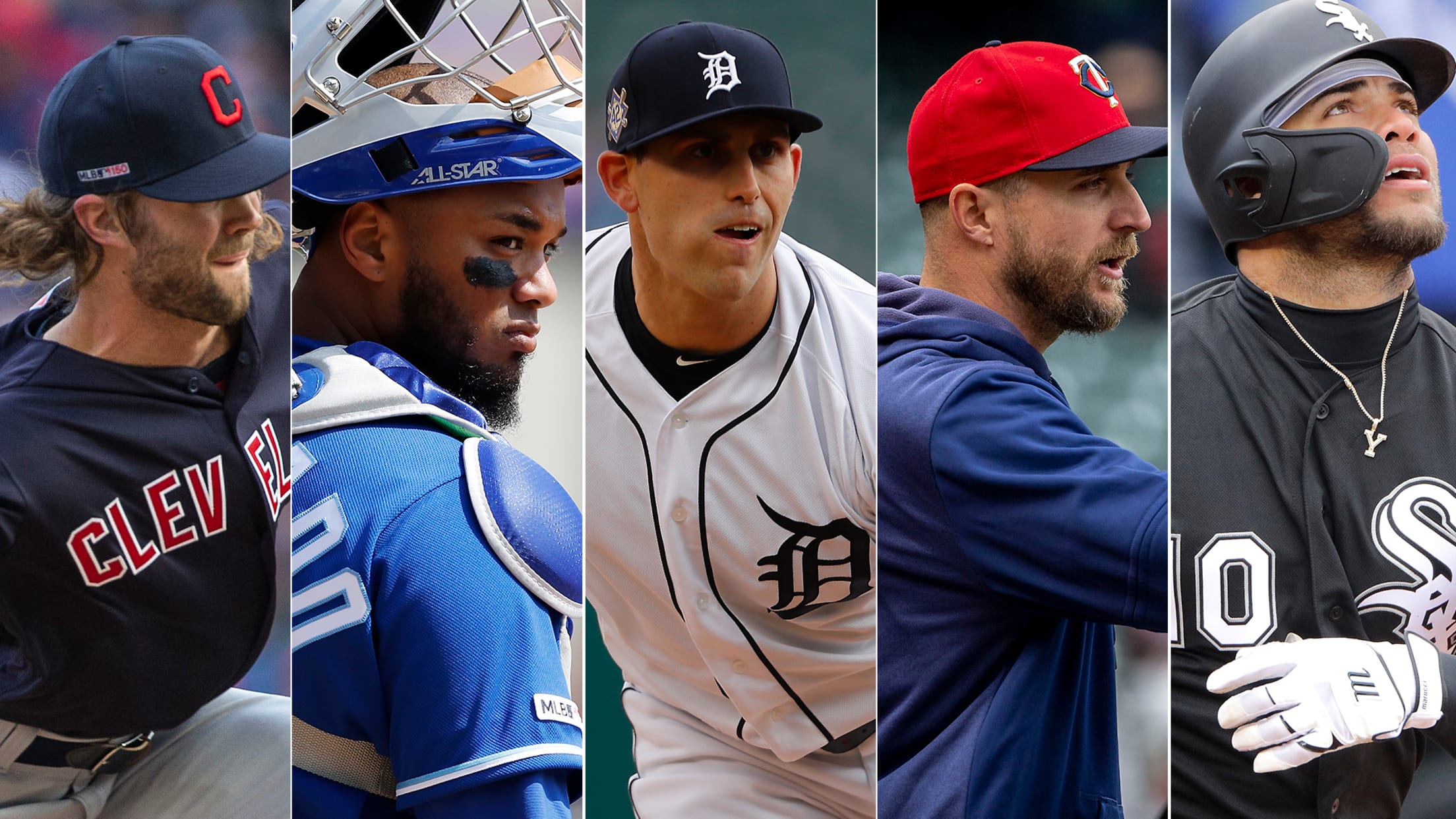 Looking around the American League Central landscape three weeks into the 2019 season, it comes as no surprise to see strong production from some expected sources, like Trevor Bauer, Carlos Santana, Nelson Cruz and Adalberto Mondesi. But there have been several players or elements of the game that have made
KC claims heated finale on Dozier's HR in 10th
Bullpen allows just one run over five innings after benches-clearing fracas
CHICAGO -- This time, the Royals' bullpen held on. Royals third baseman Hunter Dozier drilled a 2-0 sinker from Nate Jones over the left-field fence leading off the 10th inning and the Royals went on to a 4-3 victory over the White Sox on Wednesday. The game featured a benches-clearing
Bat flip leads to benches clearing in Chicago
Royals and White Sox have differing views of Anderson's actions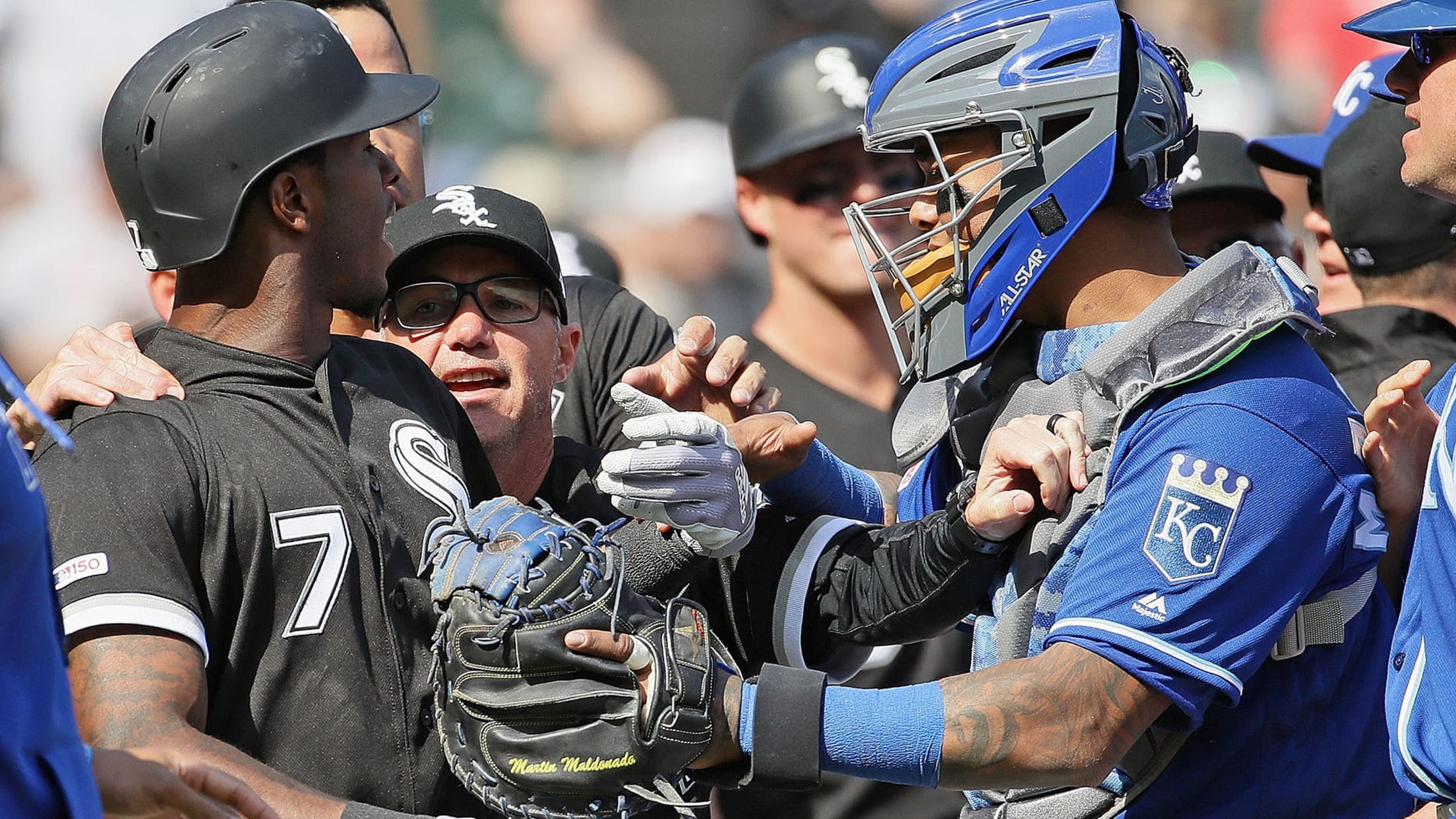 CHICAGO -- White Sox shortstop Tim Anderson was hit in the backside by Royals right-hander Brad Keller's first pitch in the bottom of the sixth inning, leading to a benches- and bullpen-clearing fracas during the Royals' 4-3, 10-inning win at Guaranteed Rate Field on Wednesday.
Wednesday's top prospect performers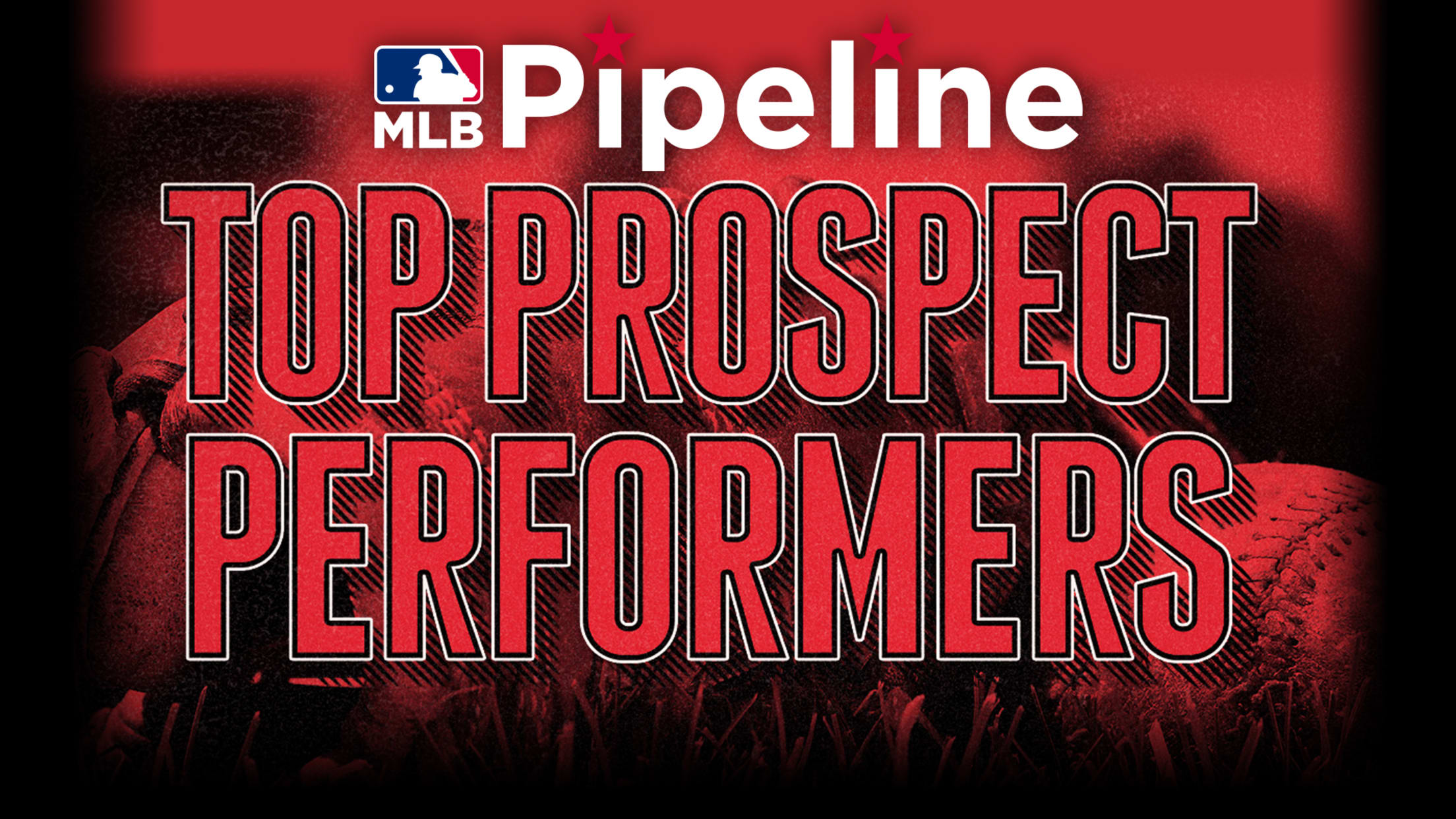 Here's a look at Wednesday's top Minor League performers from each team's Top 30 Prospects list: AMERICAN LEAGUE EAST Blue Jays: Vladimir Guerrero Jr., 3B (No. 1, MLB No. 1) -- 2-for-4, solo HR (2), 2 R, BB; Bo Bichette, SS (No. 2, MLB No. 10) -- 2-for-4, 3B, 3
Lopez stays winless despite career-high 10 K's
Royals right-hander yields 3 costly HRs in loss to White Sox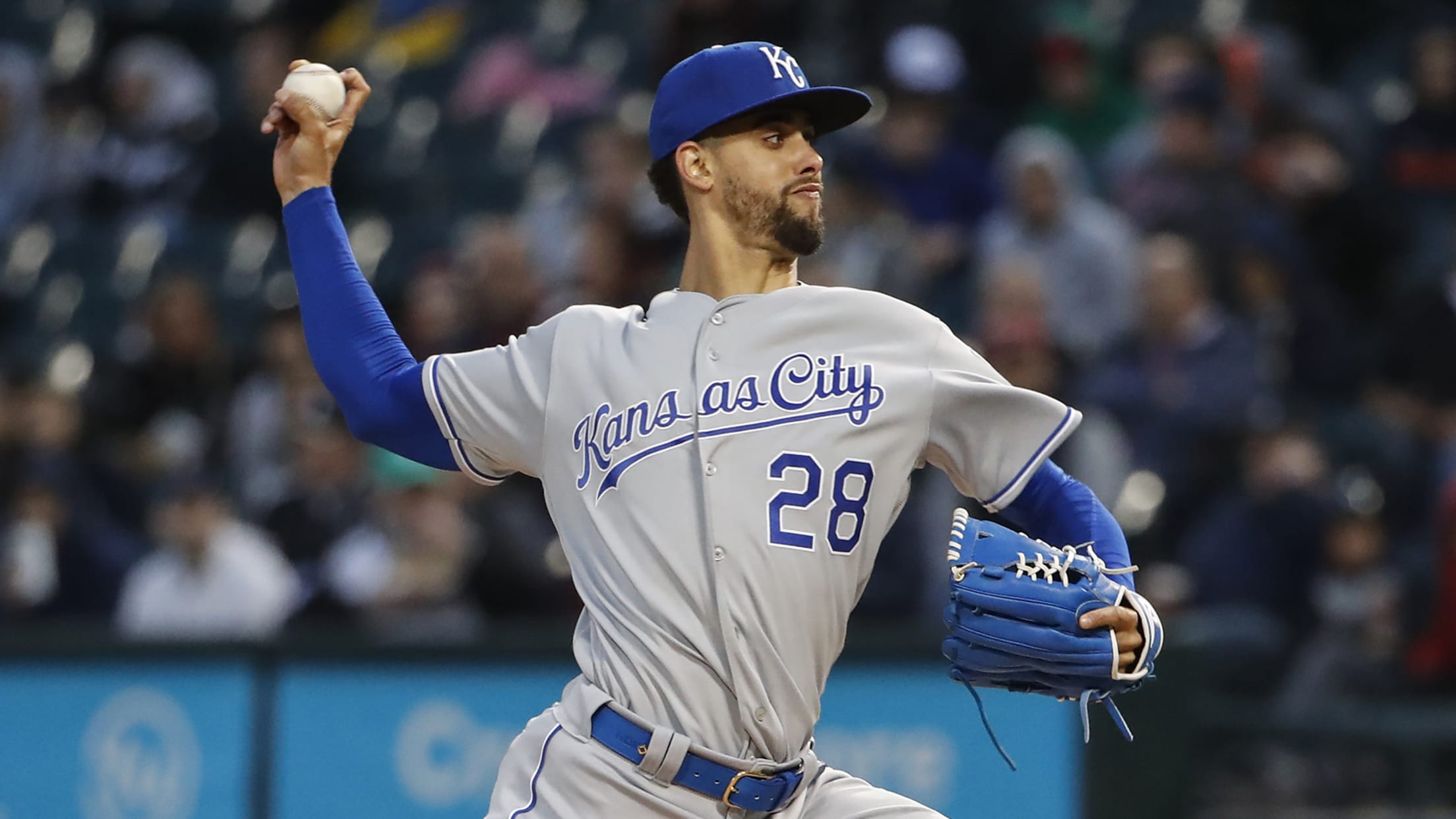 CHICAGO -- Royals right-hander Jorge Lopez brought his "A" stuff to the mound on Tuesday night. But it still wasn't enough. Lopez struck out a career-high 10 batters, but he fell victim to the long ball, surrendering three home runs in the Royals' 5-1 loss to the White Sox at
Yost: Gore won't be a pinch-runner for Owings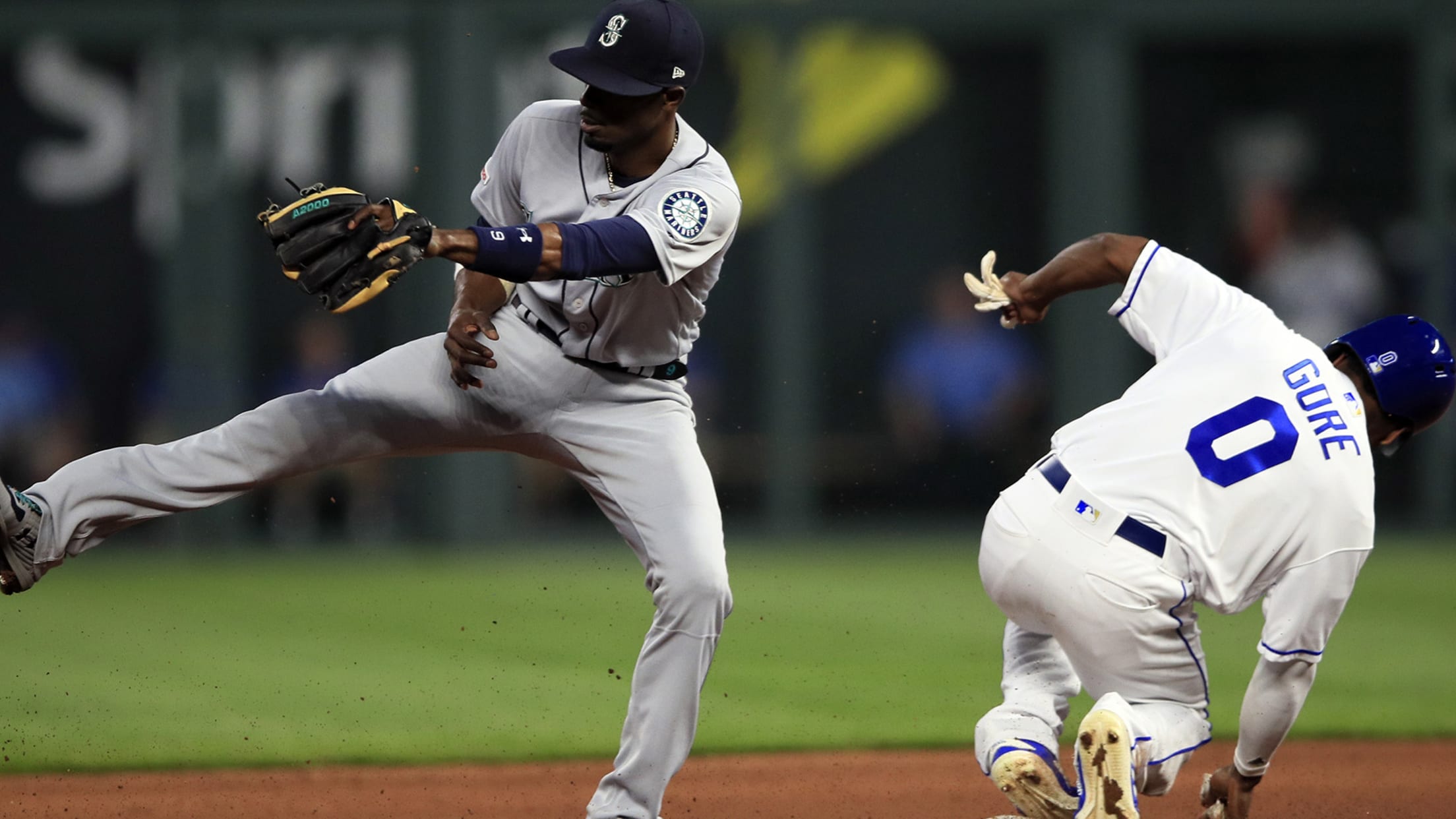 CHICAGO -- After speedster Terrance Gore helped win Sunday's game against the Indians with a huge pinch-running stolen base, the Royals faced a similar situation on Monday against the White Sox when Chris Owings led off the ninth with a walk and Kansas City trailing by one run. But manager
Dozier stays hot, gives KC early lift with homer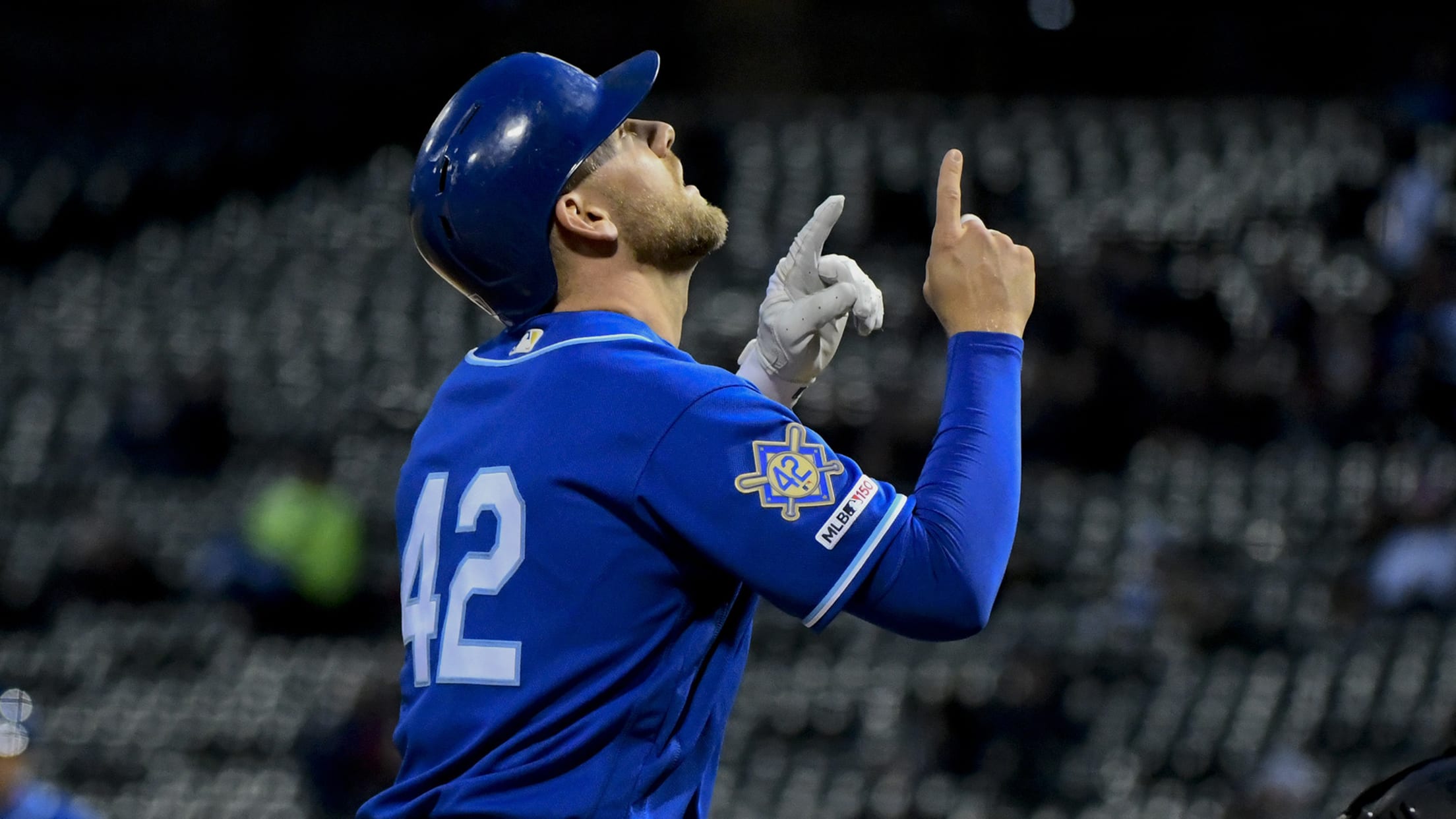 CHICAGO -- Royals third baseman Hunter Dozier remembers a moment last August when he finally decided to clear his head of any thoughts about hitting mechanics, and instead focus more on just competing at the plate. The results began to come around. His average exit velocity jumped, he remembered, and
Boxberger unable to secure late lead for Royals
Right-hander yields go-ahead 2-run homer in pivotal 8th inning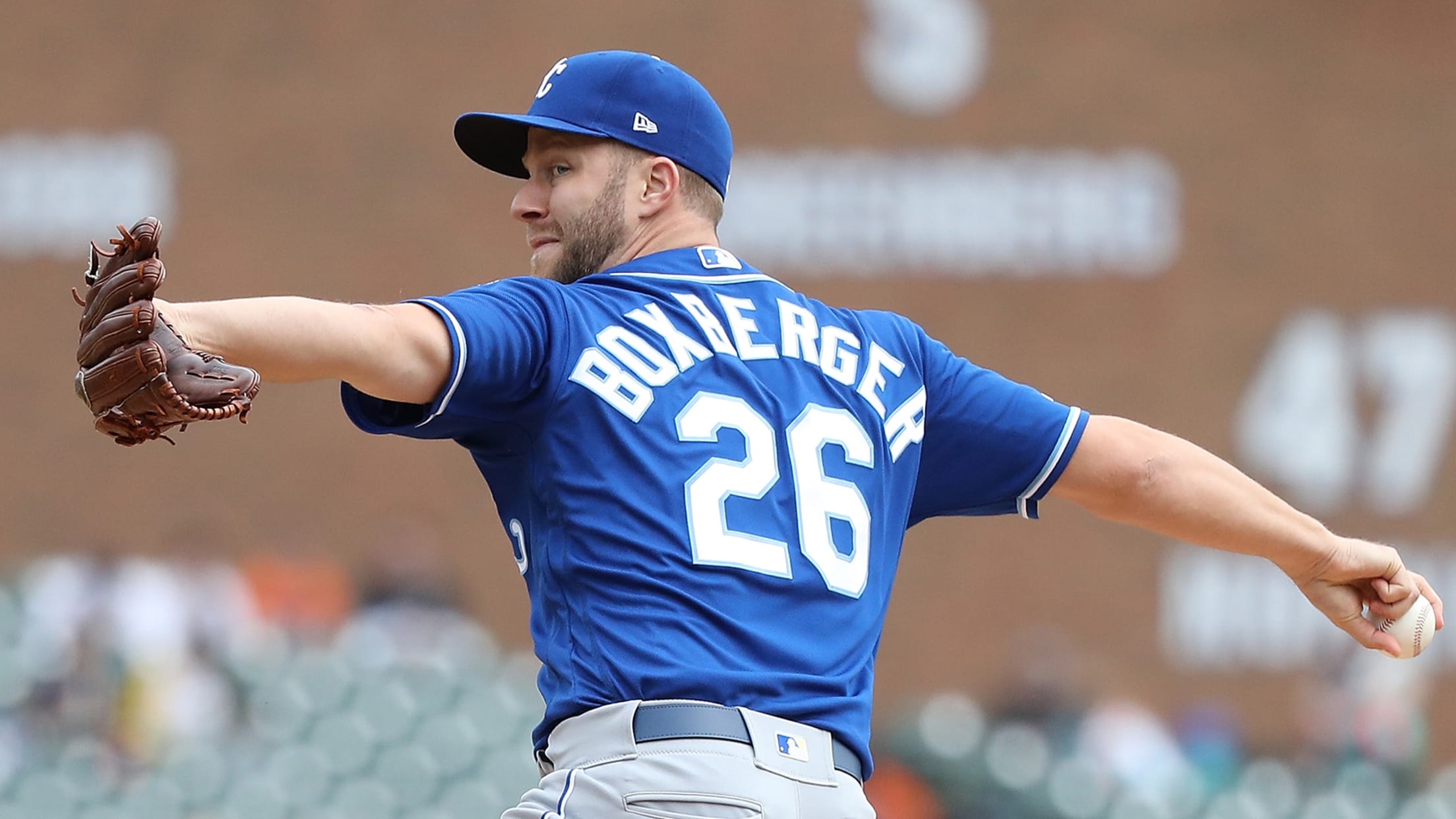 CHICAGO -- It has been a rough start to 2019 for Royals reliever Brad Boxberger. Given a one-run lead in the eighth, Boxberger gave up a leadoff double to Tim Anderson and a two-run home run to Welington Castillo as the Royals' three-game winning streak ended with a 5-4 loss
Royals relish sweep of Tribe in walk-off fashion
Dozier's clutch single in 9th inning scores pinch-runner Gore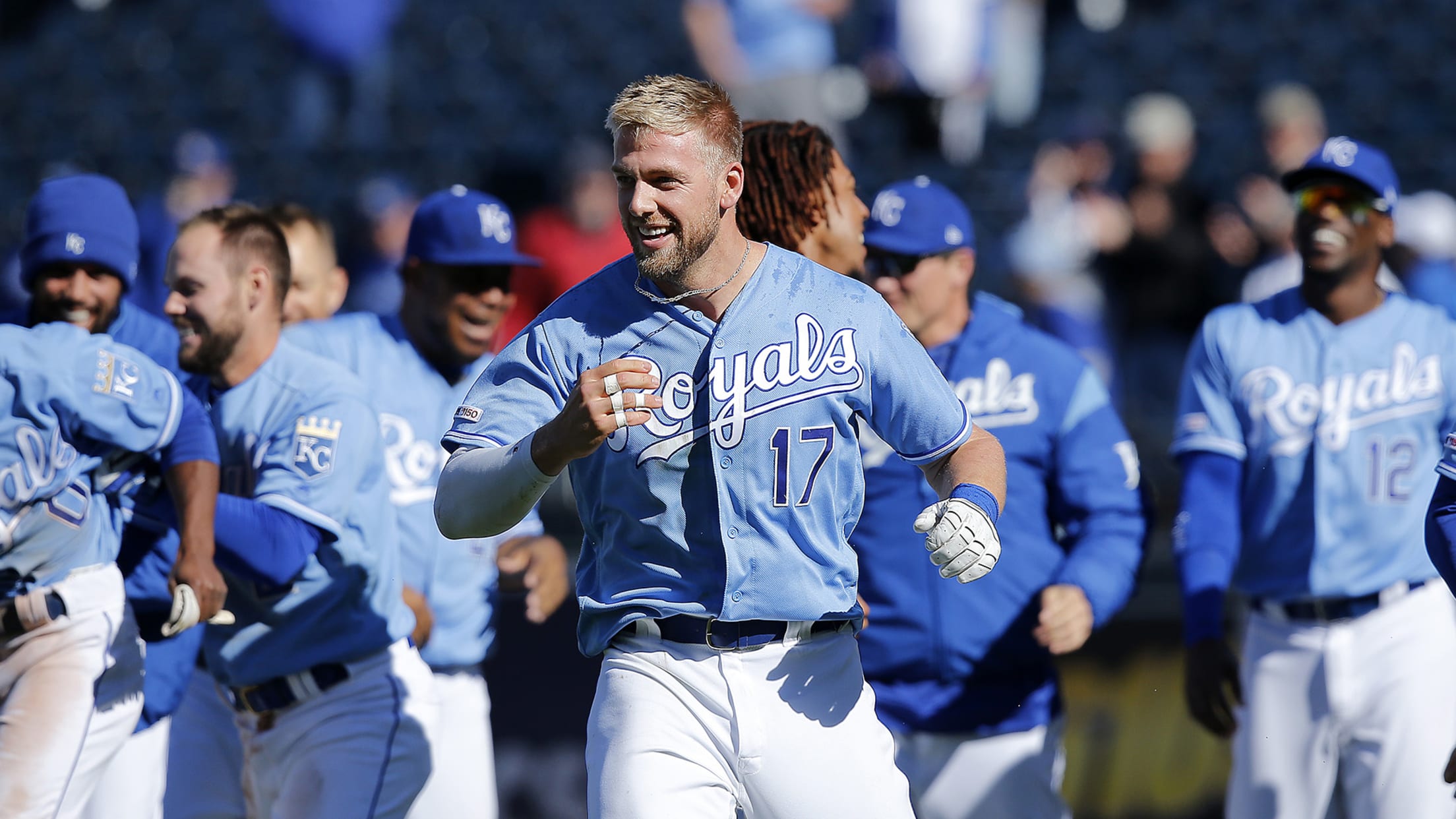 KANSAS CITY -- Just when many observers had left the Royals for dead, they rose up this weekend and swept the Indians, who arguably have been the class of the American League Central the past few years. On the heels of a 10-game losing streak, the Royals rolled past the
Bailey turns back the clock, shuts down Tribe
Right-hander pitches 7 scoreless innings, K's 6 in win vs. Cleveland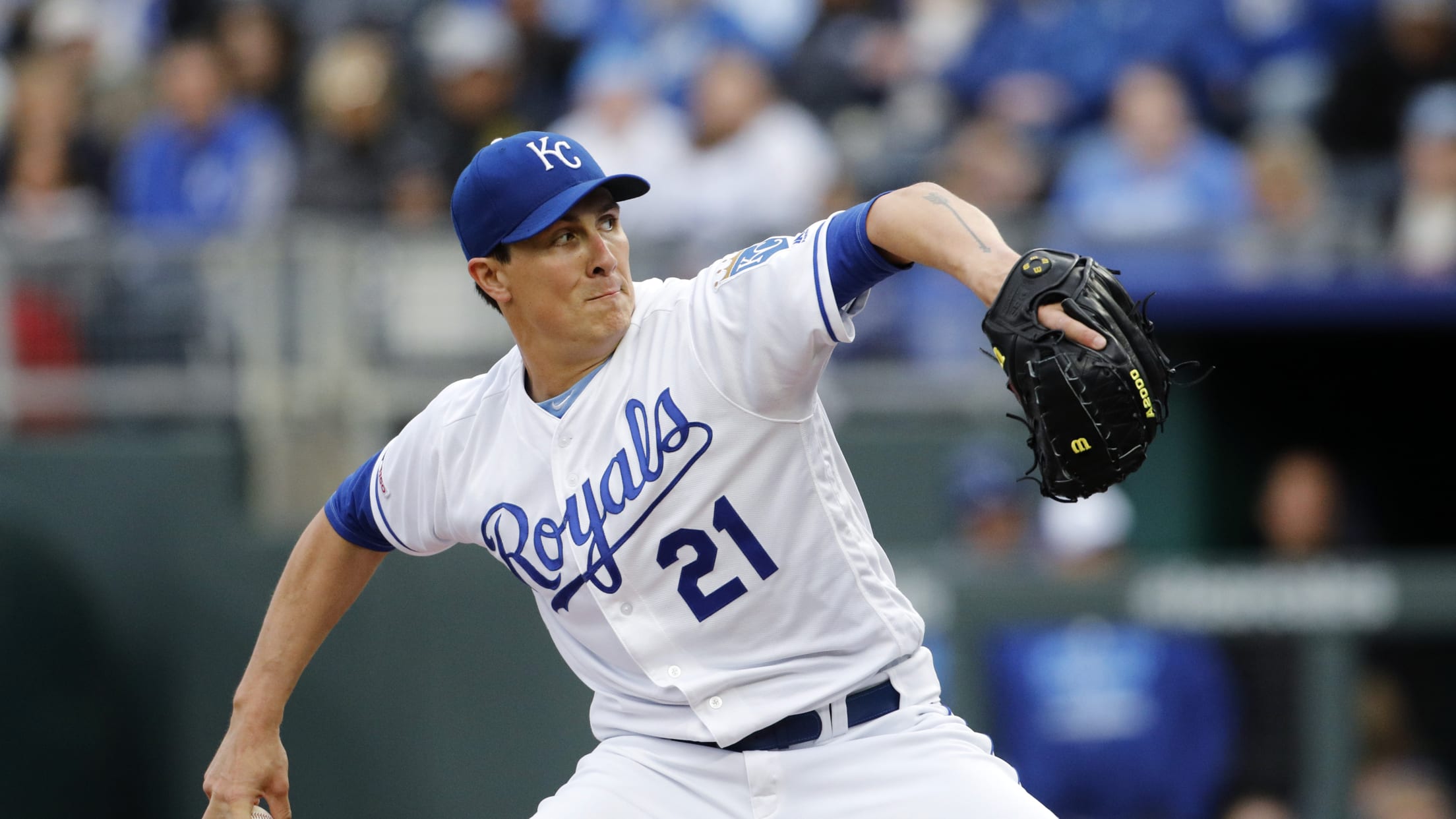 KANSAS CITY -- The baseball world hasn't seen this Homer Bailey since 2017. And the baseball world hasn't seen Bailey this dominant since he was tossing no-hitters many years ago. Bailey, the Royals' right-hander signed as a free-agent over the winter, tossed seven shutout innings Saturday night in the Royals'
Some managers like to prank big league callups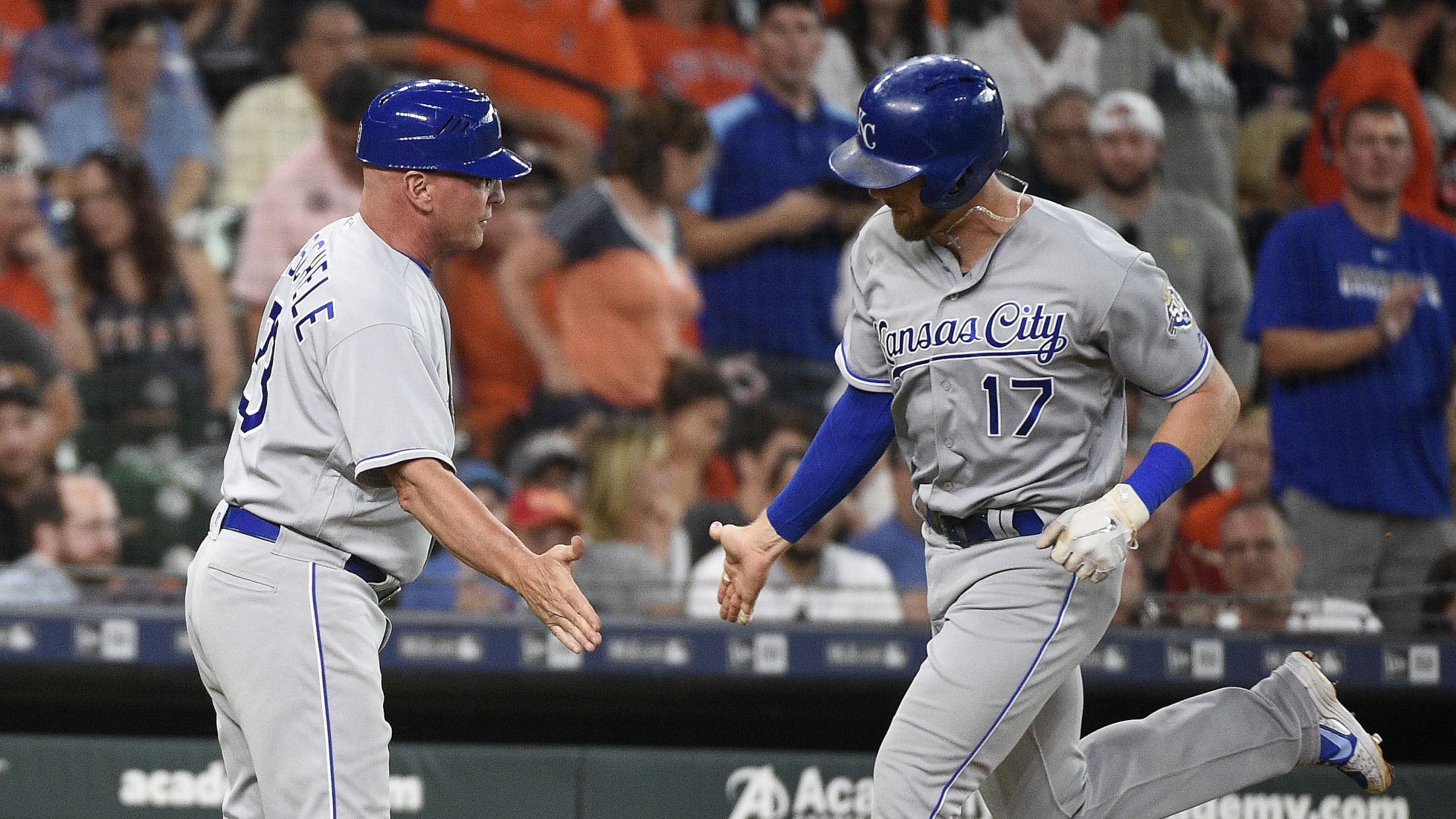 KANSAS CITY -- Triple-A Omaha manager Brian Poldberg occasionally likes to prank his players who get their first Major League callup, as he did to left-hander Richard Lovelady earlier this week. But former Omaha manager Mike Jirschele, now Kansas City's third-base coach, has had some fun doing the same as
Royals celebrate 1,000th Buck O'Neil seat guest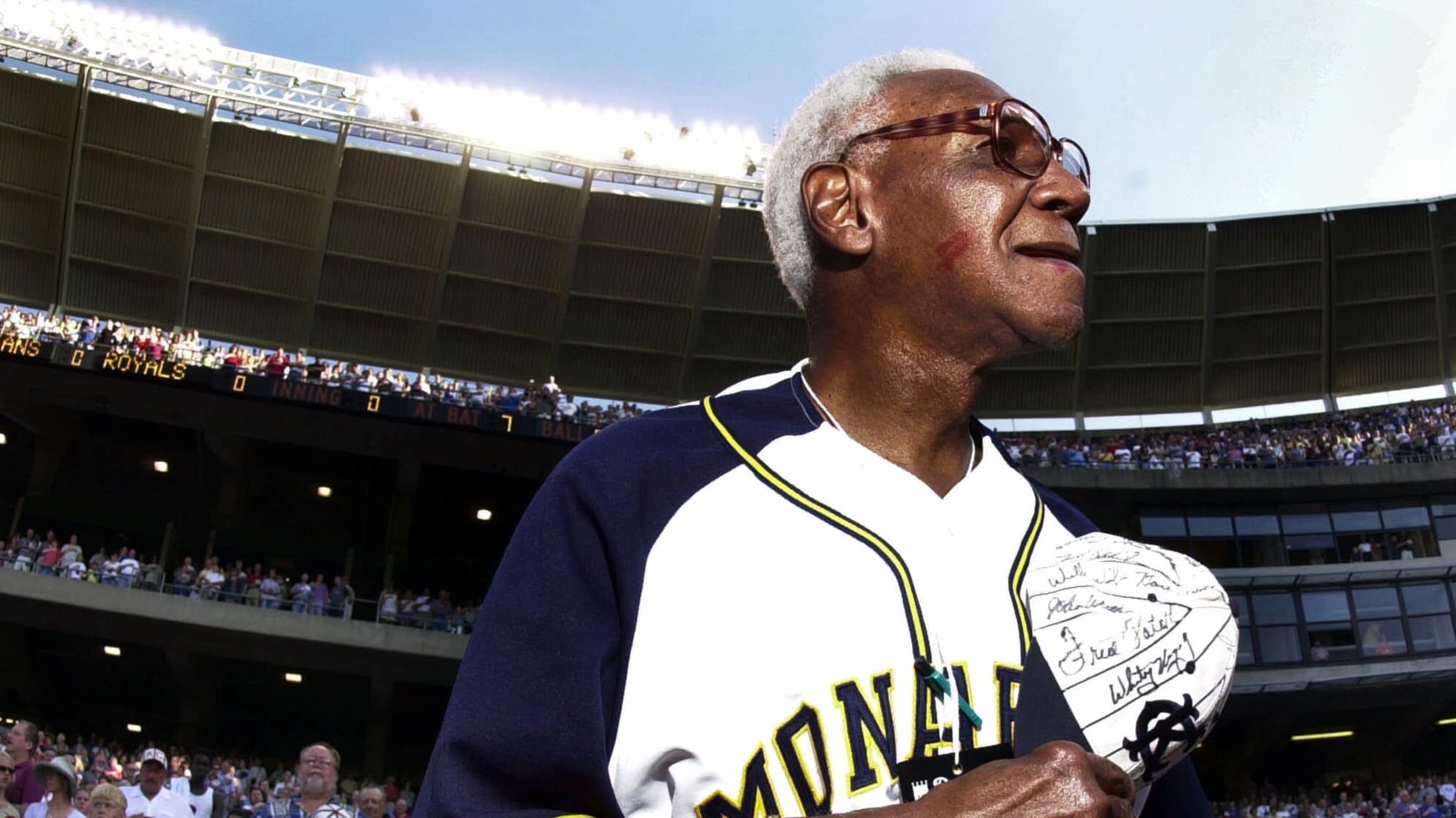 KANSAS CITY -- On Saturday night, the Royals celebrated the 1,000th time they have honored someone in the community by allowing them to sit in the famous Buck O'Neil seat. The legendary O'Neil, a former Negro Leagues player and manager, sat in the same seat behind home plate as a
Alex Gordon honors friend with HR in 6-run first
Royals snap 10-game losing streak with win over Tribe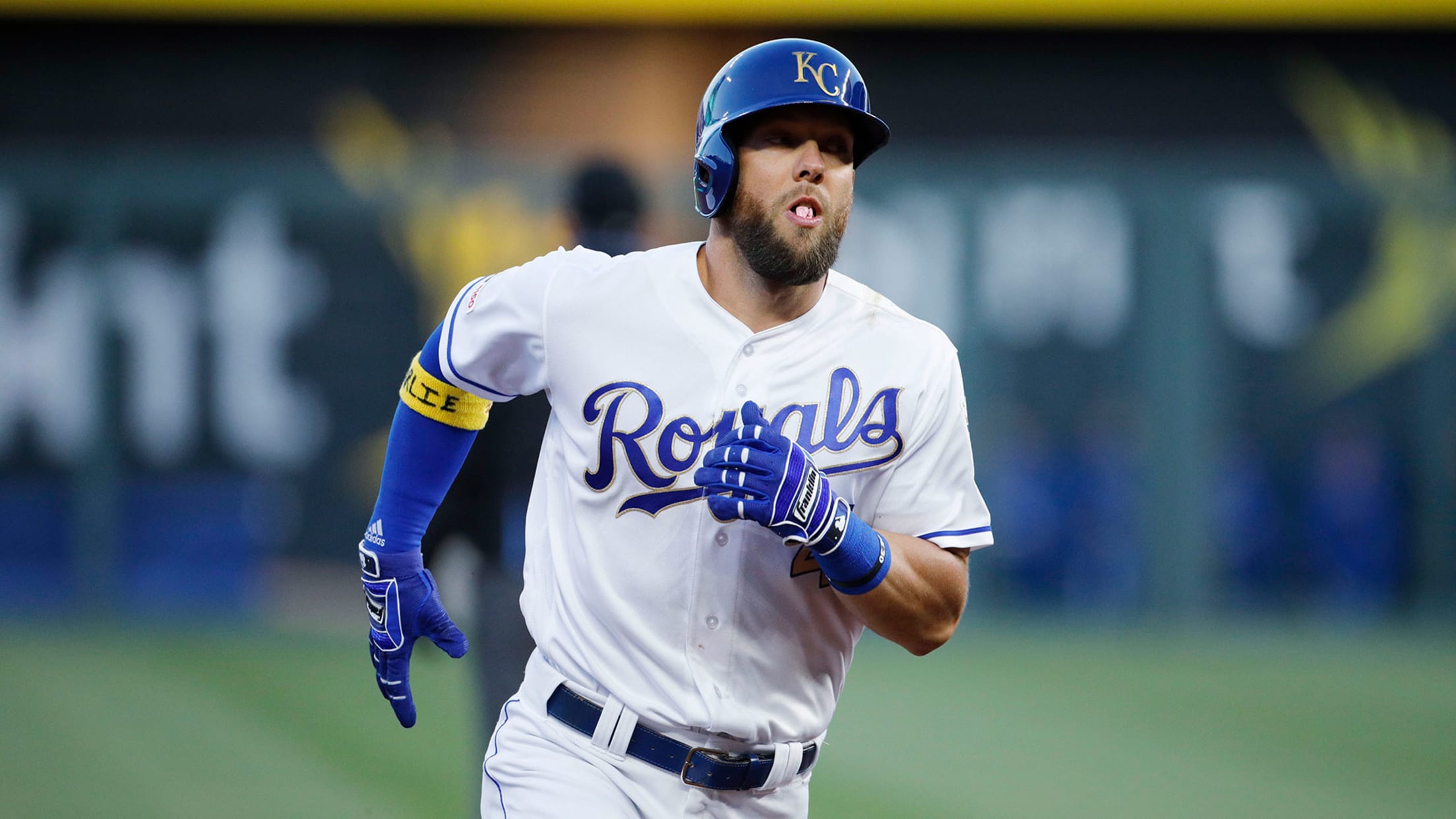 KANSAS CITY -- Royals left fielder Alex Gordon was convinced that fate intervened for him as he recorded his first four-hit game since last May. Gordon came into Friday's game against the Indians with a mission: Give a shoutout to a teenage boy named Charlie, who had been in cancer
Hamilton laments misplay that led to injury
Royals center fielder says knee feels better after treatment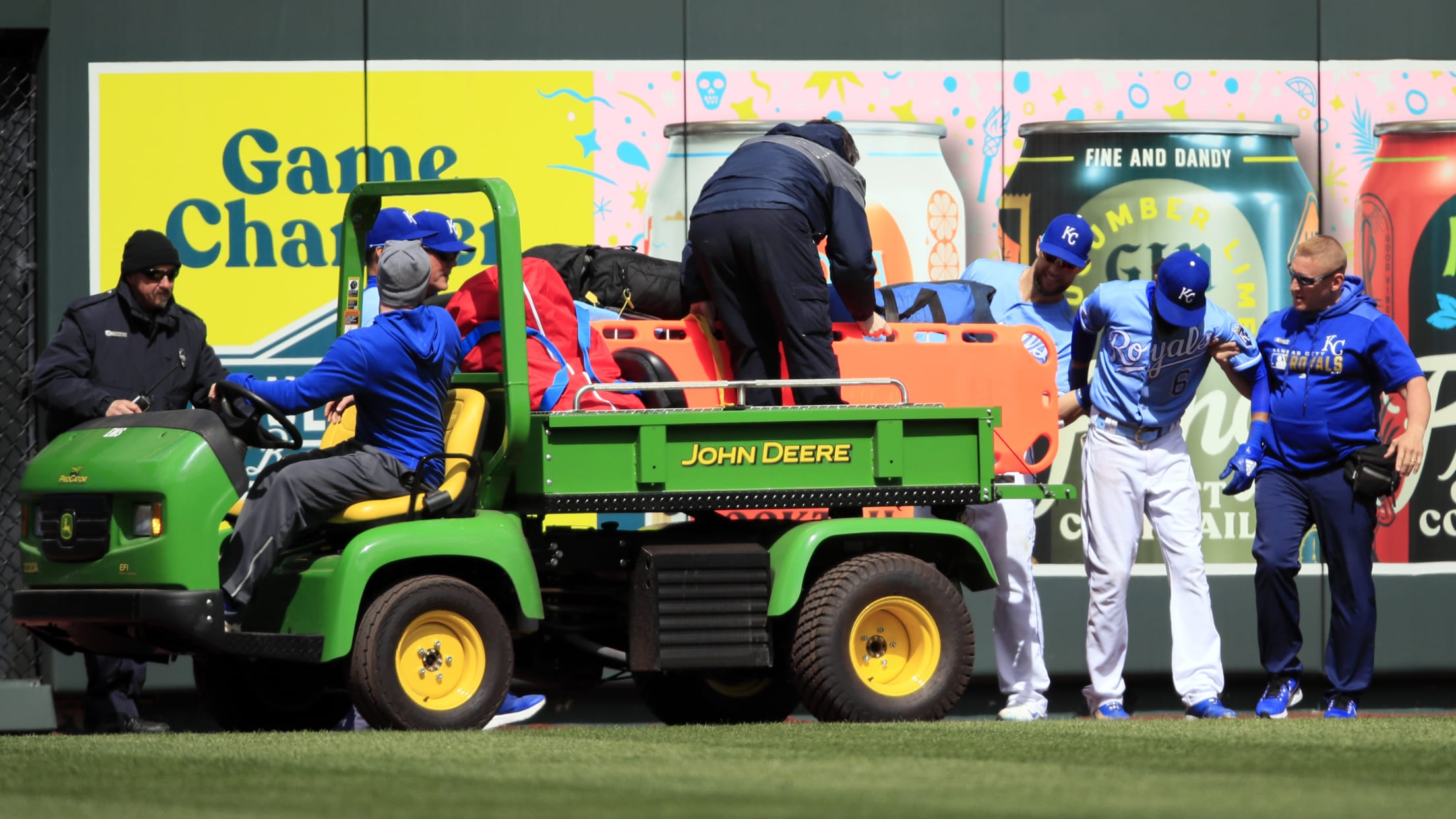 KANSAS CITY – Royals center fielder Billy Hamilton feels lucky his sprained knee was not worse after he was carted off the field during the ninth inning of Thursday's tough 7-6 loss to Seattle, the Royals' 10th straight. Hamilton was tracking a deep fly off the bat of Mitch Haniger
MLB to honor military on Armed Forces Day
Teams will wear special uniforms, caps on May 18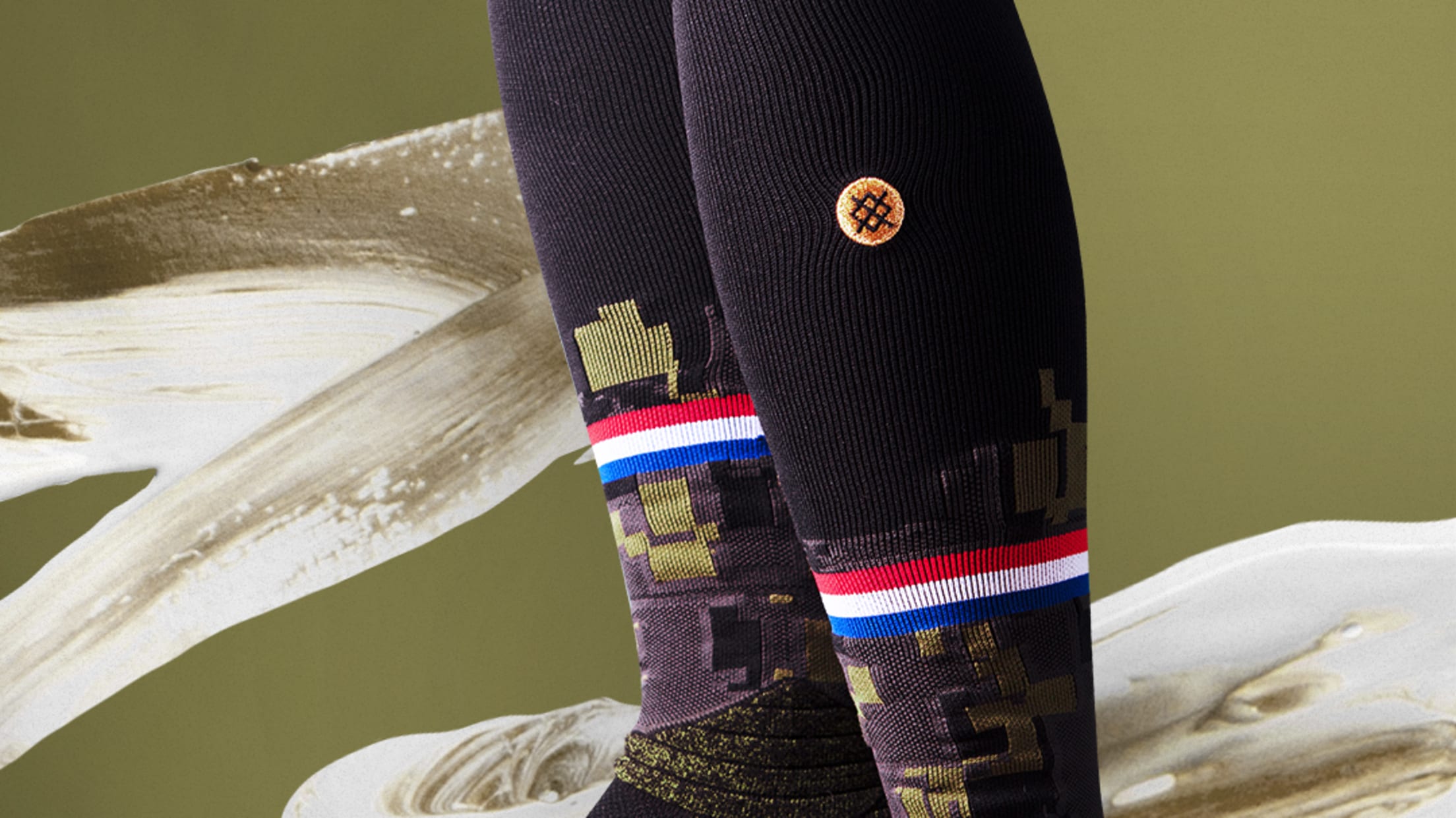 Major League Baseball unveiled the lineup of holiday and special-event uniforms that will be worn throughout the 2019 season. There's a new one that was added this year, which will honor the Armed Forces on May 18. MLB plans to honor military members and their families throughout the weekend of
Late collapse sends KC to 10th straight loss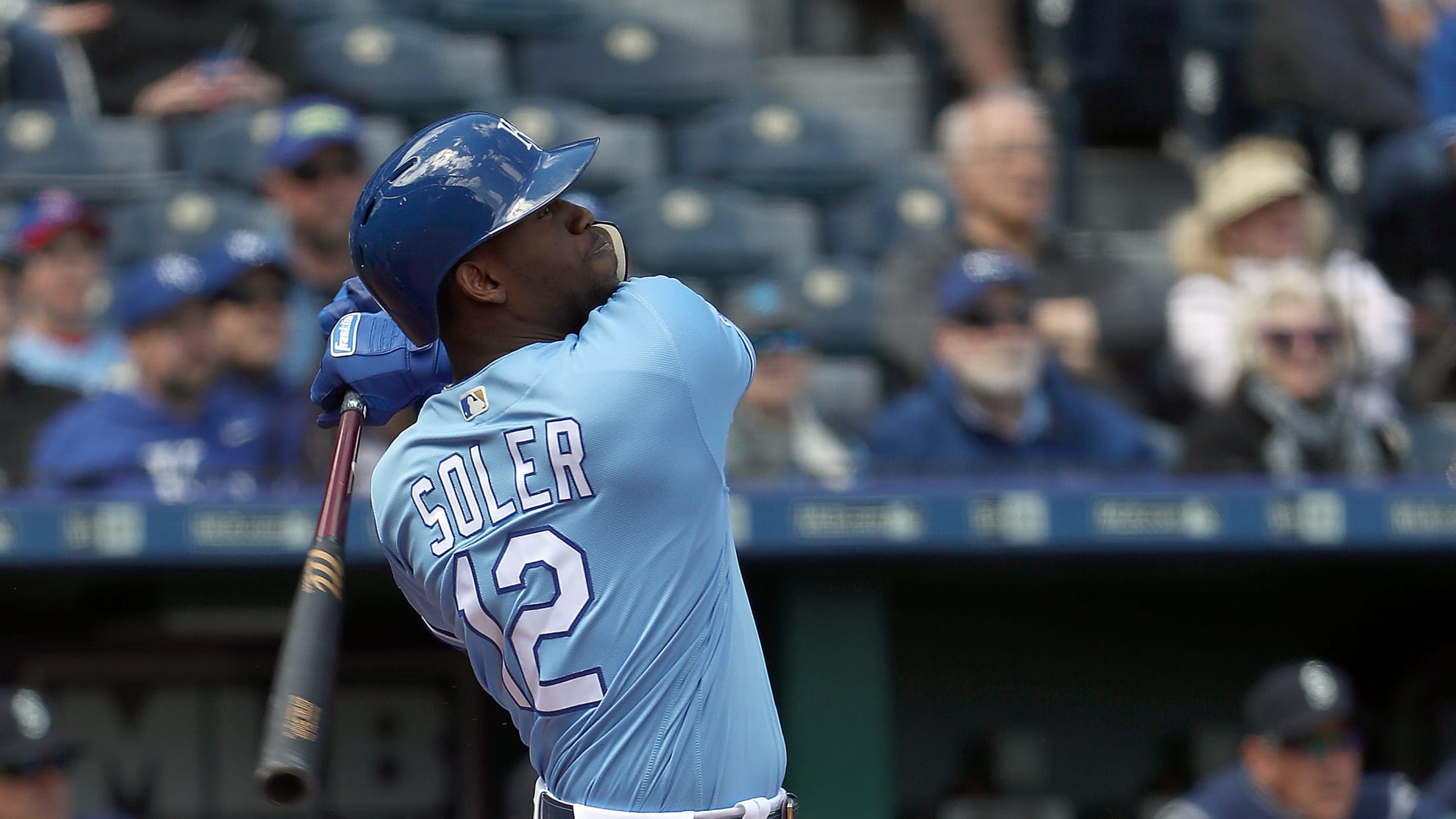 KANSAS CITY -- The anatomy of a 10-game losing streak often includes a fair share of bad luck. And right now, the Royals are getting a bellyful of it. The Royals -- one pitch, maybe one inch from finally stopping this April bleeding -- were instead stung again, this time
Merrifield's hitting streak ends at 31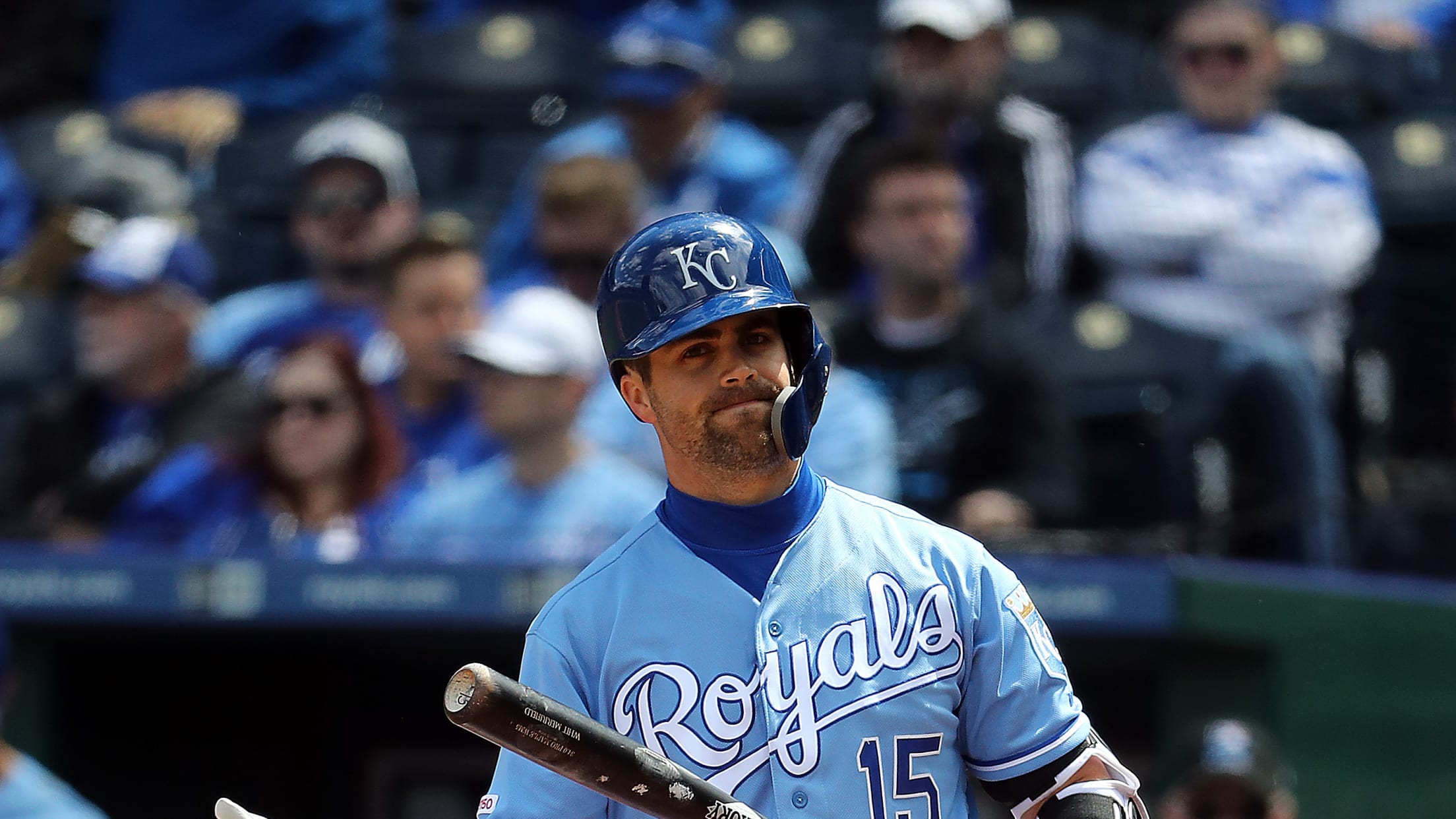 KANSAS CITY -- Royals super-utility man Whit Merrifield's 31-game hitting streak came to an end with Thursday afternoon's 7-6 loss to the Mariners. Merrifield went 0-for-6 against Seattle at Kauffman Stadium, one day after setting the club record by surpassing George Brett's 30-game hitting streak from 1980. Before the game,
These 30 prospects have something to prove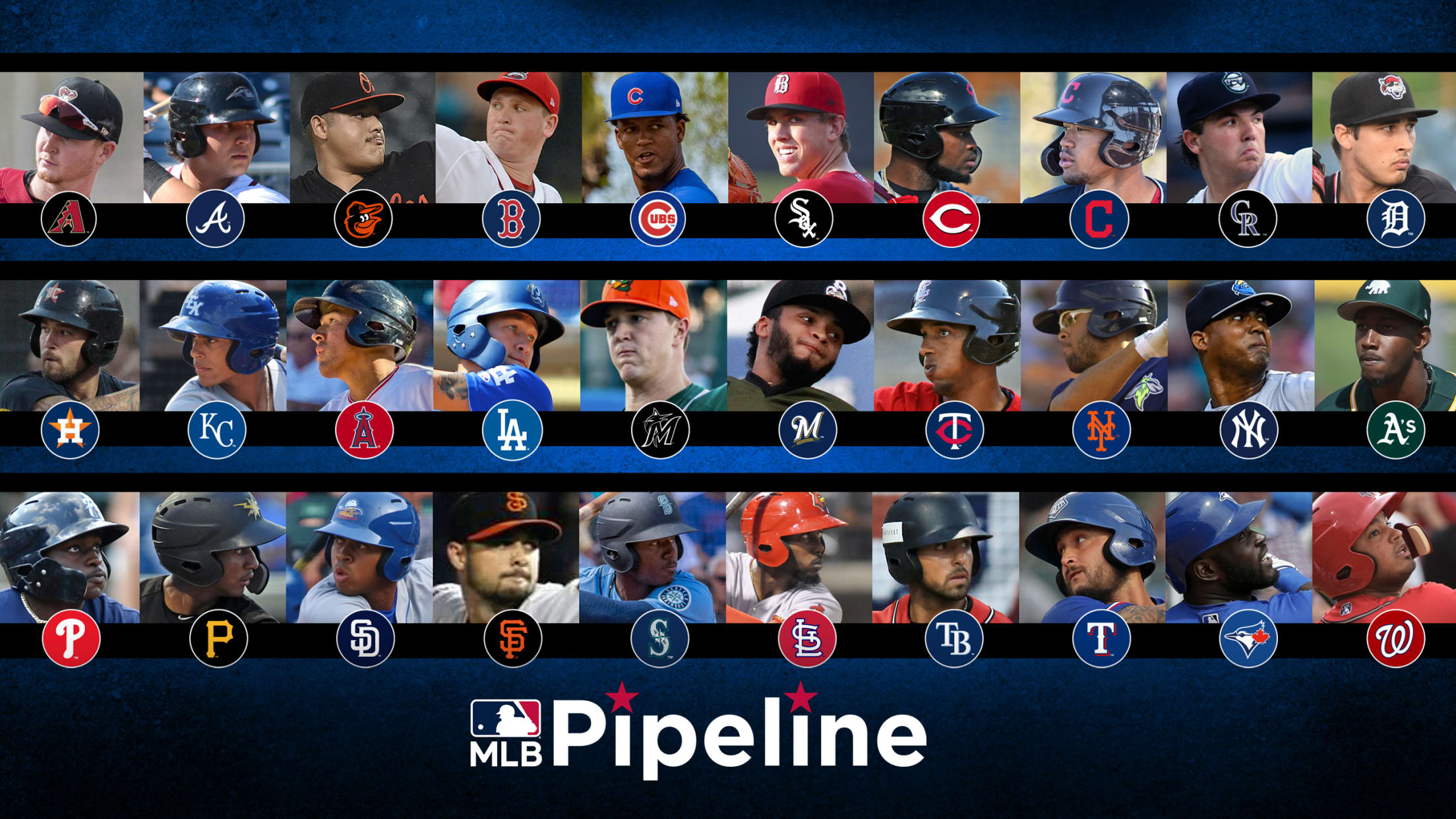 Not every prospect takes a smooth and direct path to the big leagues. For every quick-to-stardom player that becomes a household name, there are those who must deal with injuries, poor performance or some combination of the two. Many of the prospects detailed below have been firmly on the prospect
They had 1 career AB, 1 career hit. Nothing else.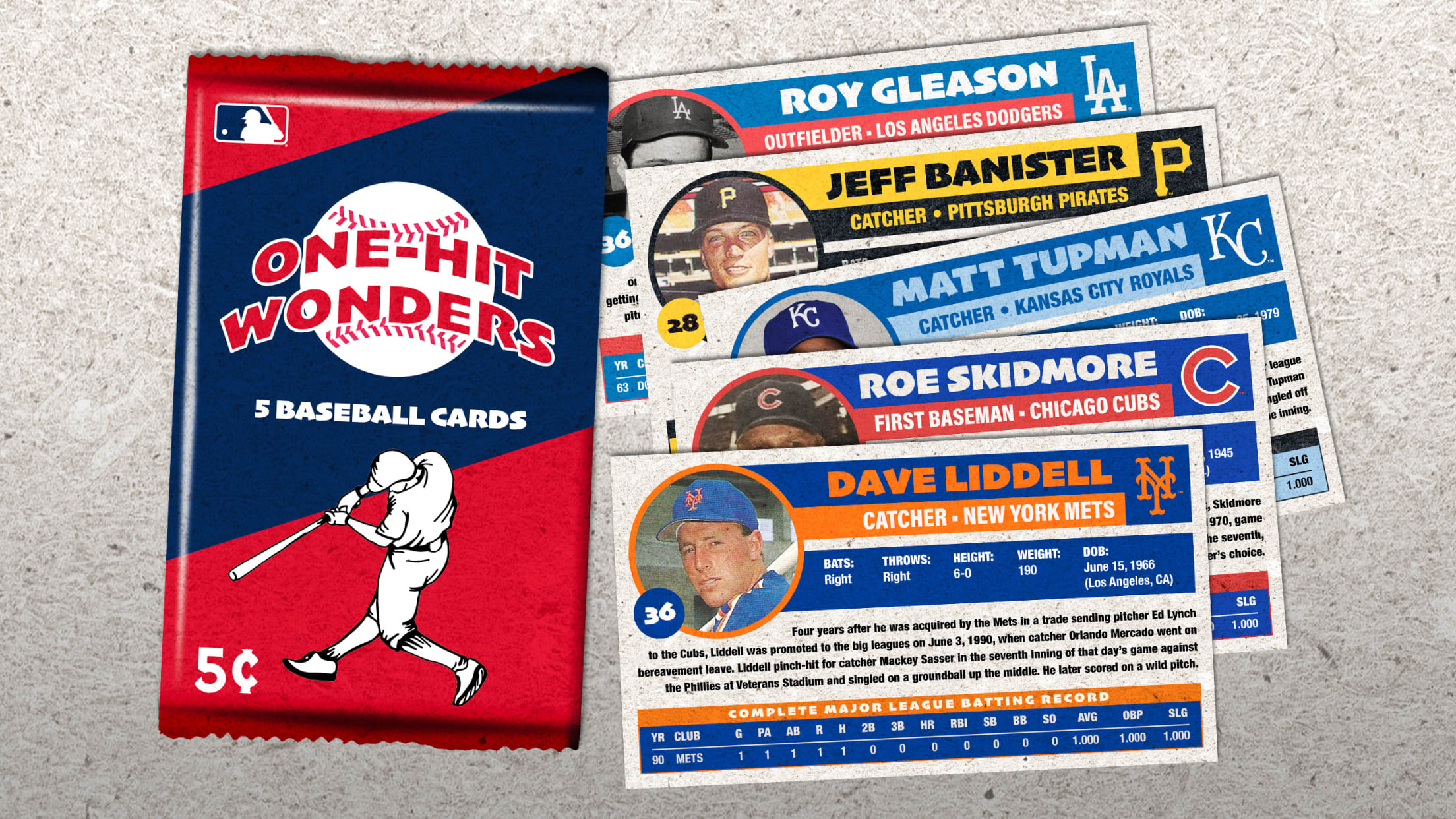 Fernando Tatis Jr. grounded a single through the left-hand side for his first hit, and, as the instant souvenir ball was rolled into the dugout, the Petco Park crowd gave the prized Padres rookie a raucous reception. That was the first of Tatis' two hits on Opening Day, the first
Whit's streak changing Yost's superstitions
KC manager admires the way Merrifield has embraced challenge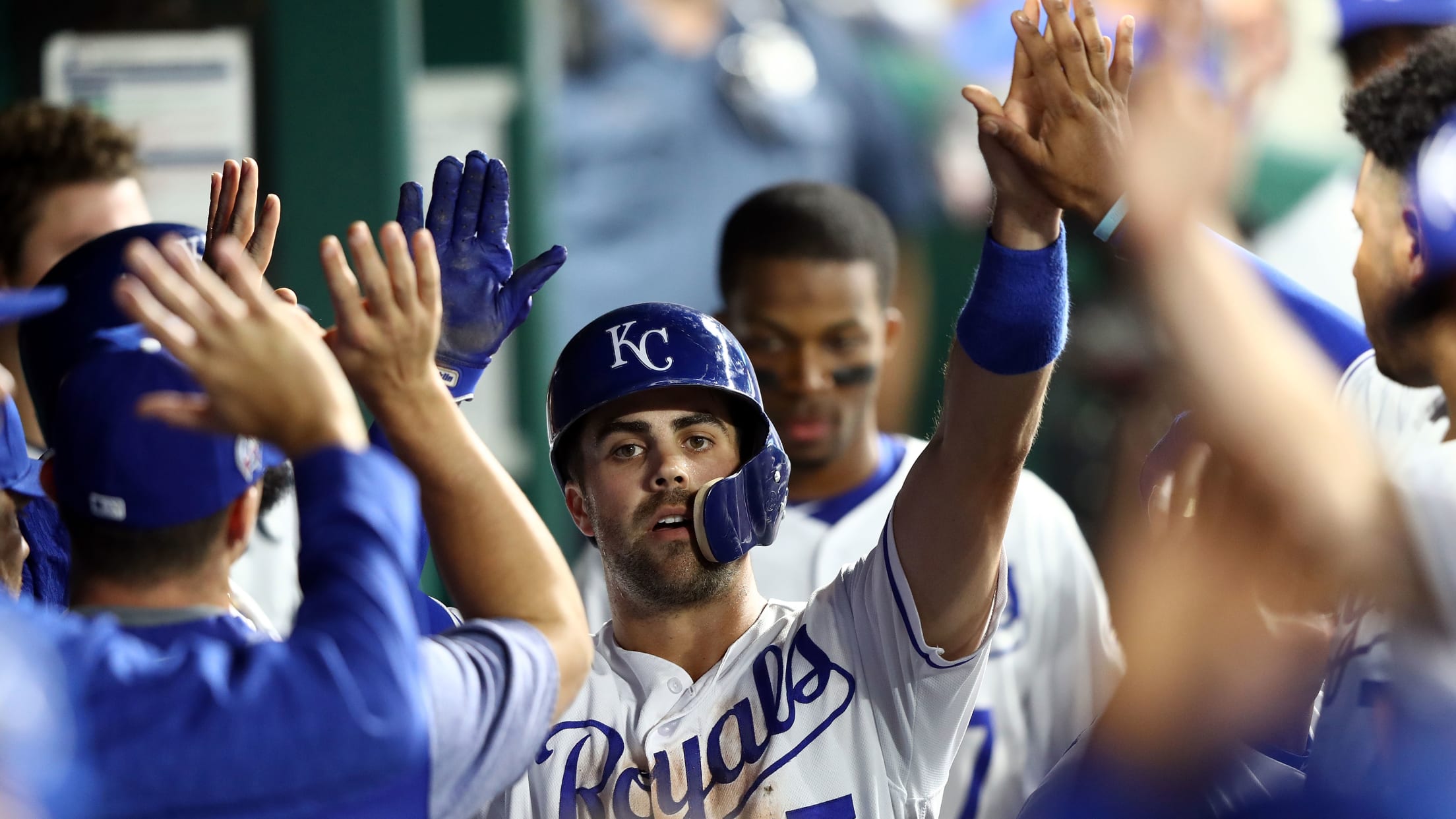 KANSAS CITY -- Royals manager Ned Yost said he isn't necessarily superstitious and that he doesn't believe in jinxes. But he was brought up with the traditional old-school way of thinking that you don't talk about hitting streaks or no-hitters when they are happening, and he has always gone along
Five AL Central prospects worth watching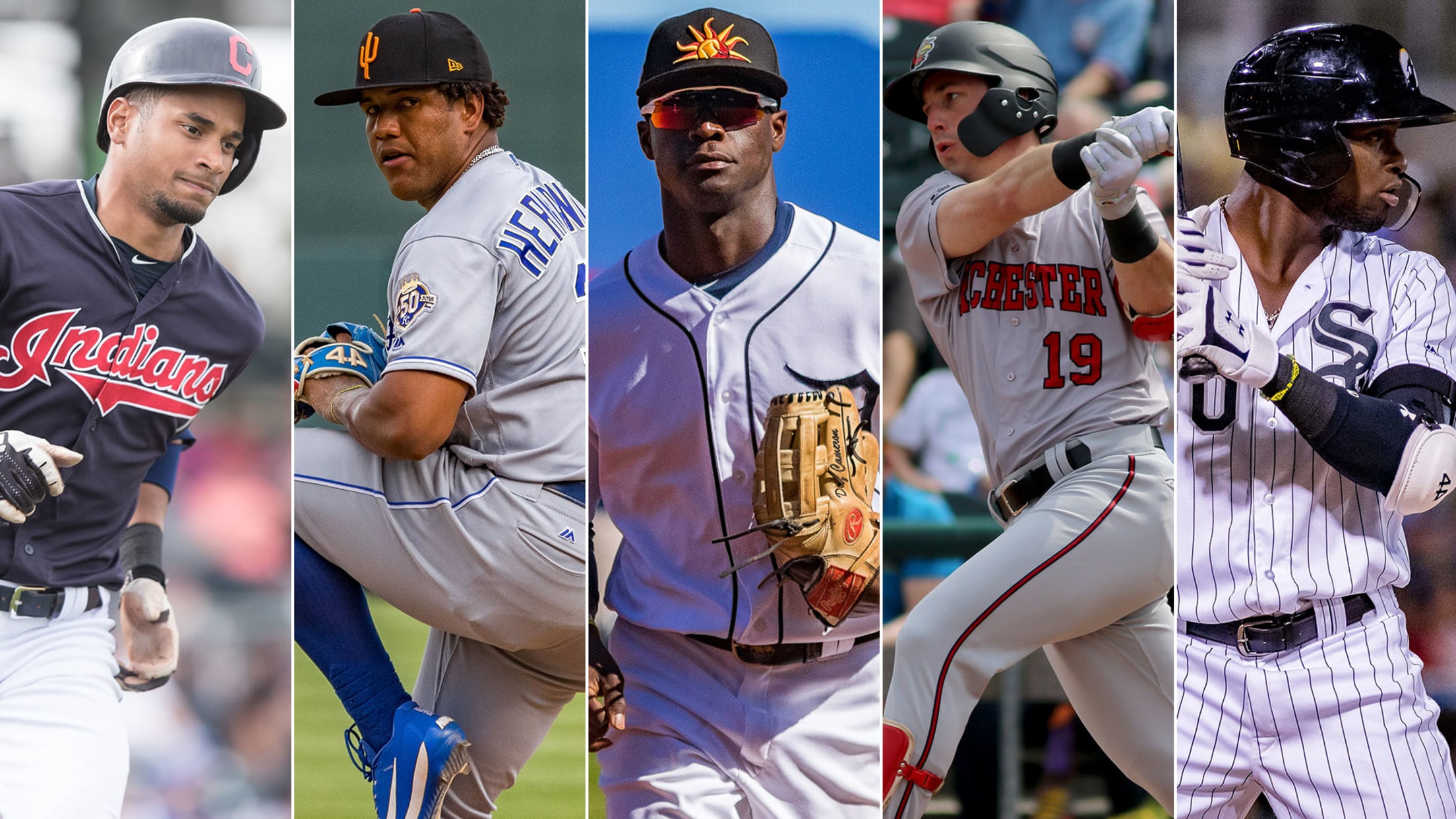 The dig against the American League Central has been the same for the last couple of years: Too many rebuilding teams. Philosophically, the days of teams trying to stockpile veteran free agents to compete with the star-studded Tigers are over. The flip side of that complaint, however, is a wave
George Brett's KC-record hit streak broken
Royals utility man emotional after surpassing Brett for club mark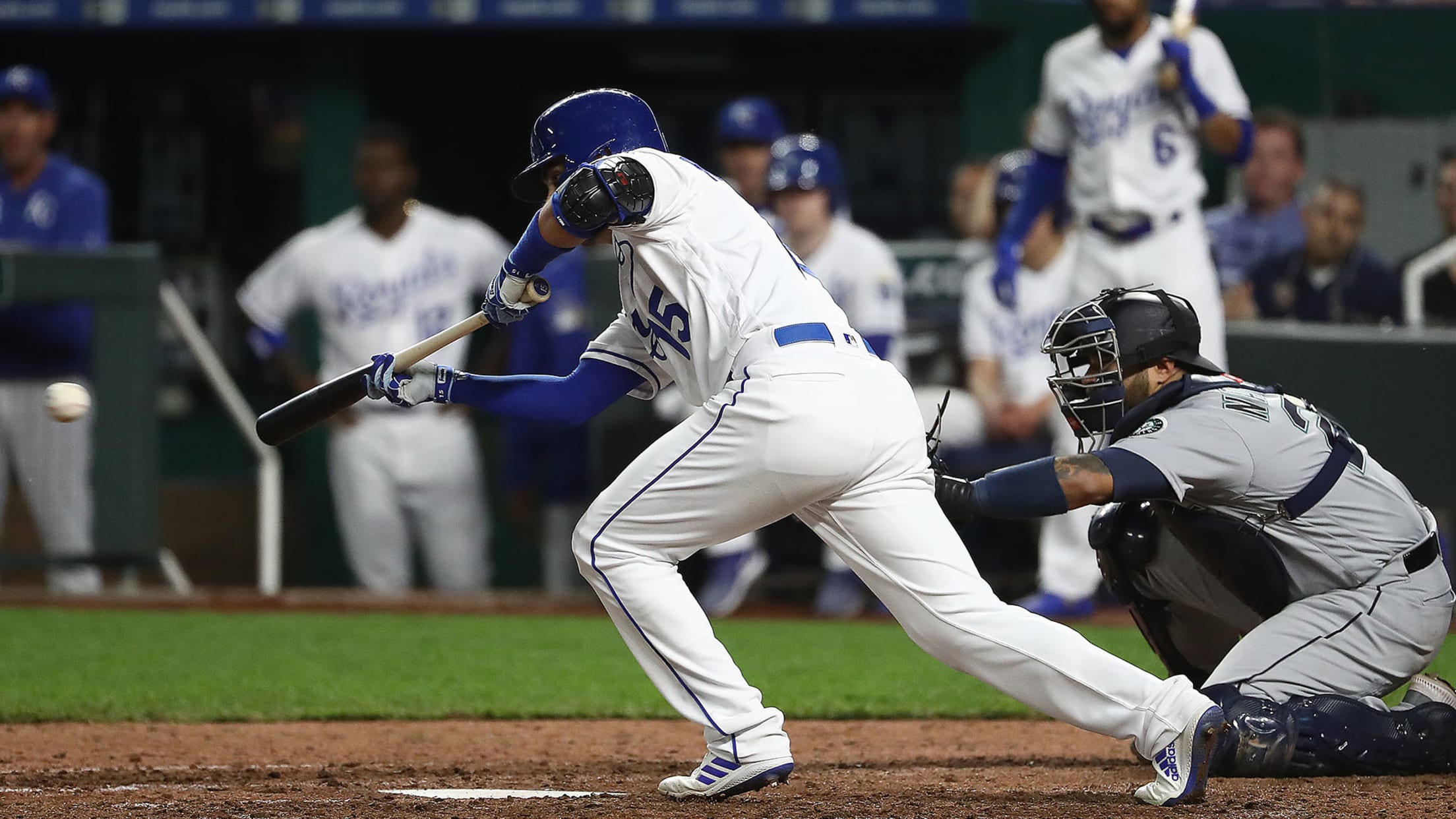 KANSAS CITY -- What a perfect way to enter the record books. Royals super utility man Whit Merrifield, who prides himself on handling the bat in any situation, executed a perfect bunt down the third-base line in Wednesday night's 6-5 loss to the Mariners that not only gave him a
Gore leaves them wanting more in first KC start
Left fielder makes two diving grabs, logs 3 hits against Mariners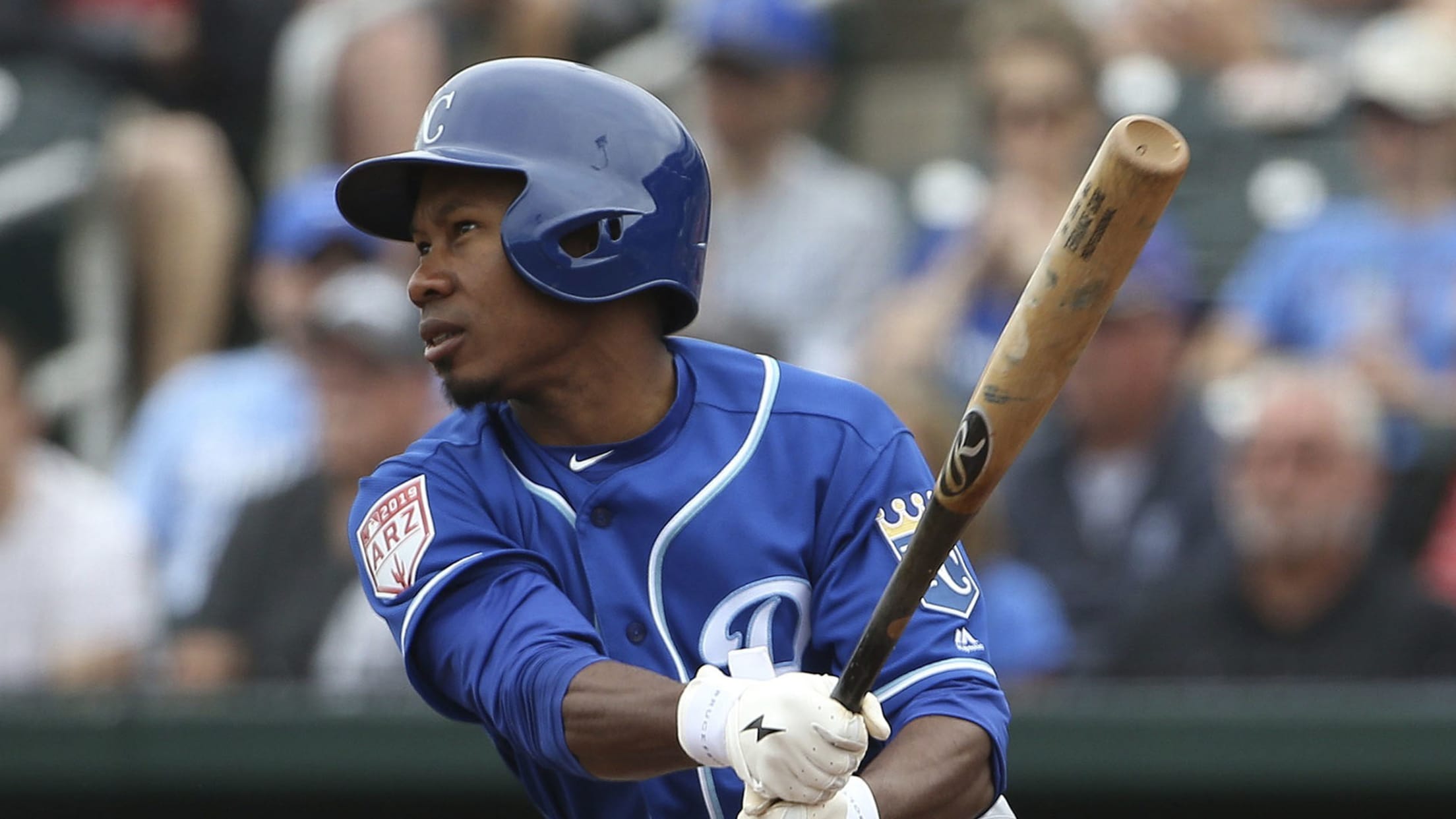 KANSAS CITY -- After playing in 67 games and parts of six seasons in the Major Leagues, mostly as a designated pinch-runner, Royals outfielder Terrance Gore got his first start in Wednesday night's 6-5 loss to the Mariners. And it didn't take long for Gore to put his imprints on