Beloved Royal Gordon 'embodies the city'
Fan favorite celebrated in Kauffman ceremony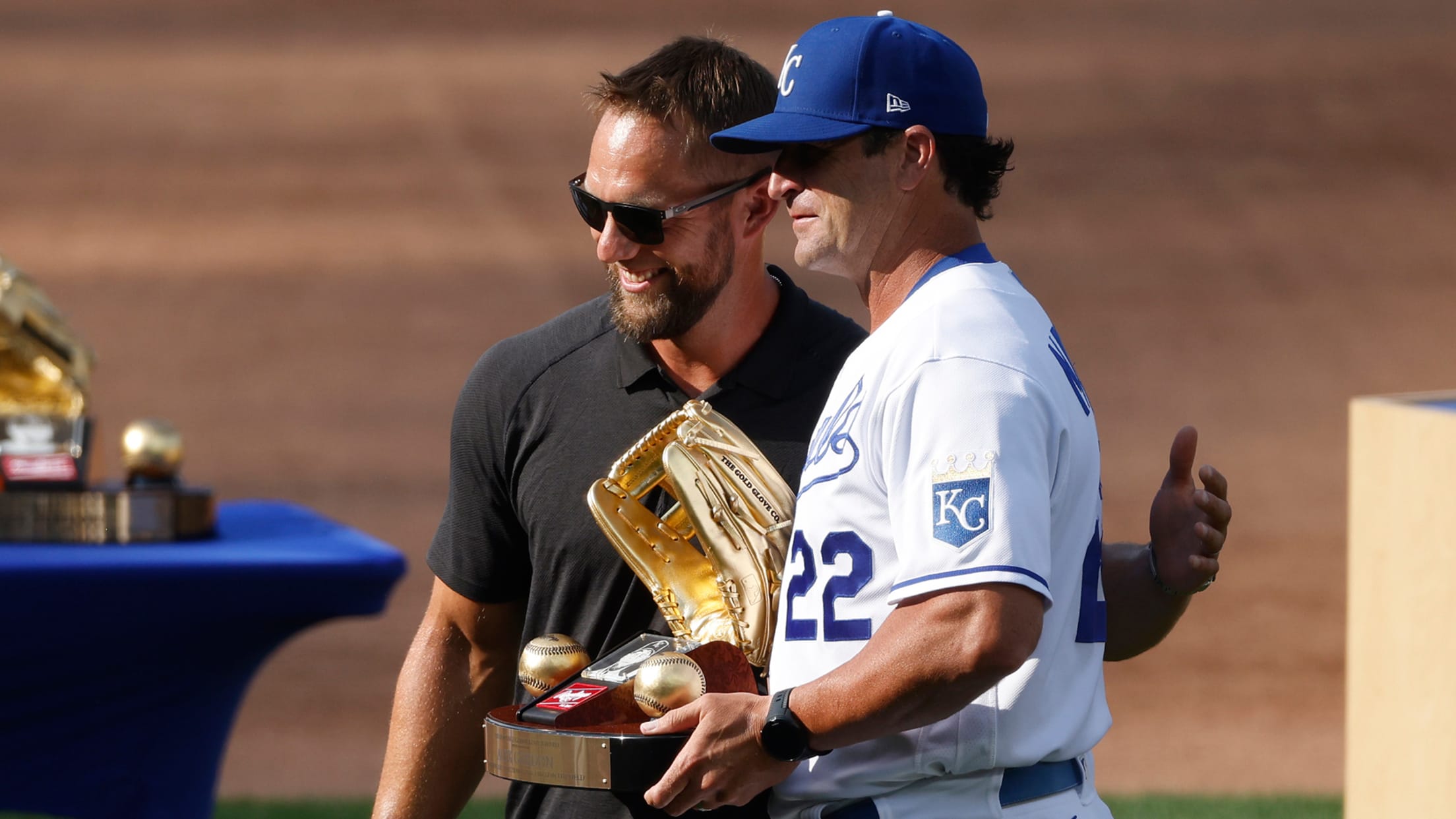 KANSAS CITY -- The scene was all too familiar to Royals fans who packed Kauffman Stadium ahead of Saturday night's game against the Tigers. Alex Gordon stood in left field. Salvador Perez was at the plate. The throw from Gordon was a perfect one-hopper to his catcher, just like they'd
Bubic wowed by Lopez's throw, KC defense
Lefty is aided by SS's dazzling play, three DPs as Royals snap Tigers' streak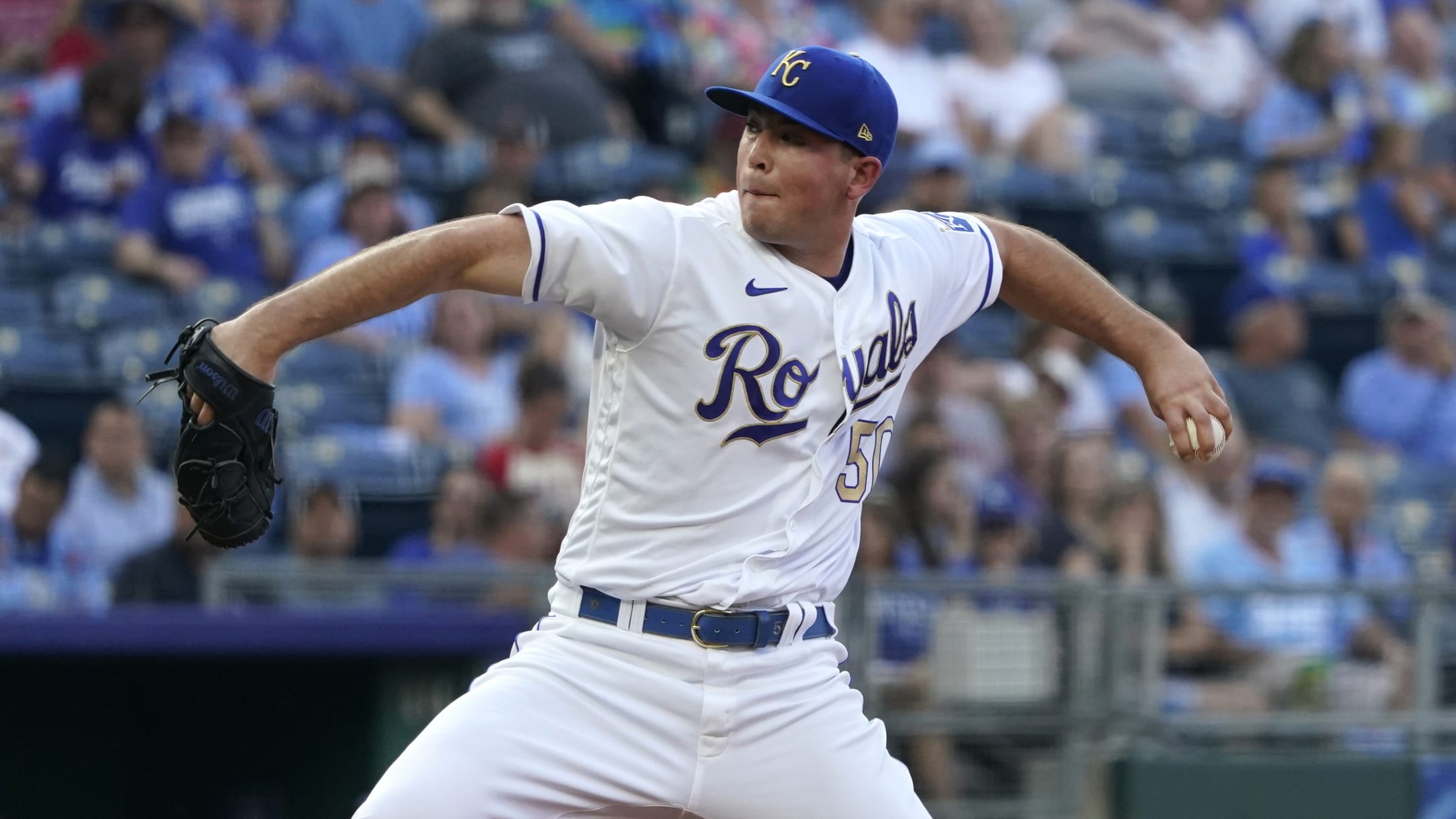 KANSAS CITY -- Kris Bubic's face said it all. The shocked look followed by a big smile spoke for most in attendance at Kauffman Stadium after watching Nicky Lopez make one of the best throws this season in the fifth inning of Friday night's 5-3 series-opening win over the Tigers.
Injuries & Roster Moves: Duffy, Mondesi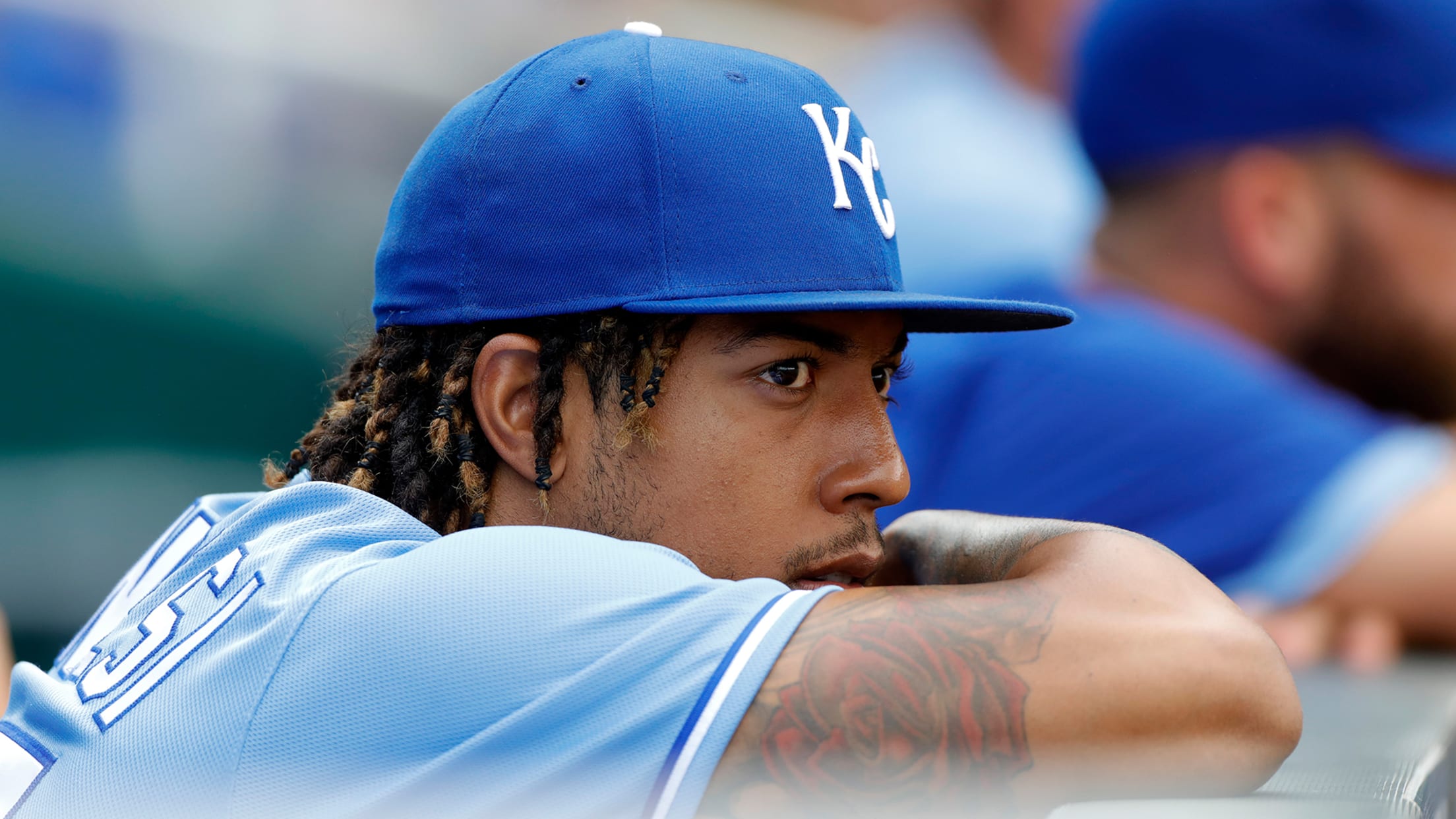 Keep track of the Royals' recent transactions and injury updates throughout the season.
Witt Jr. records fourth straight multihit game
Keeping tabs on the Royals' No. 1 prospect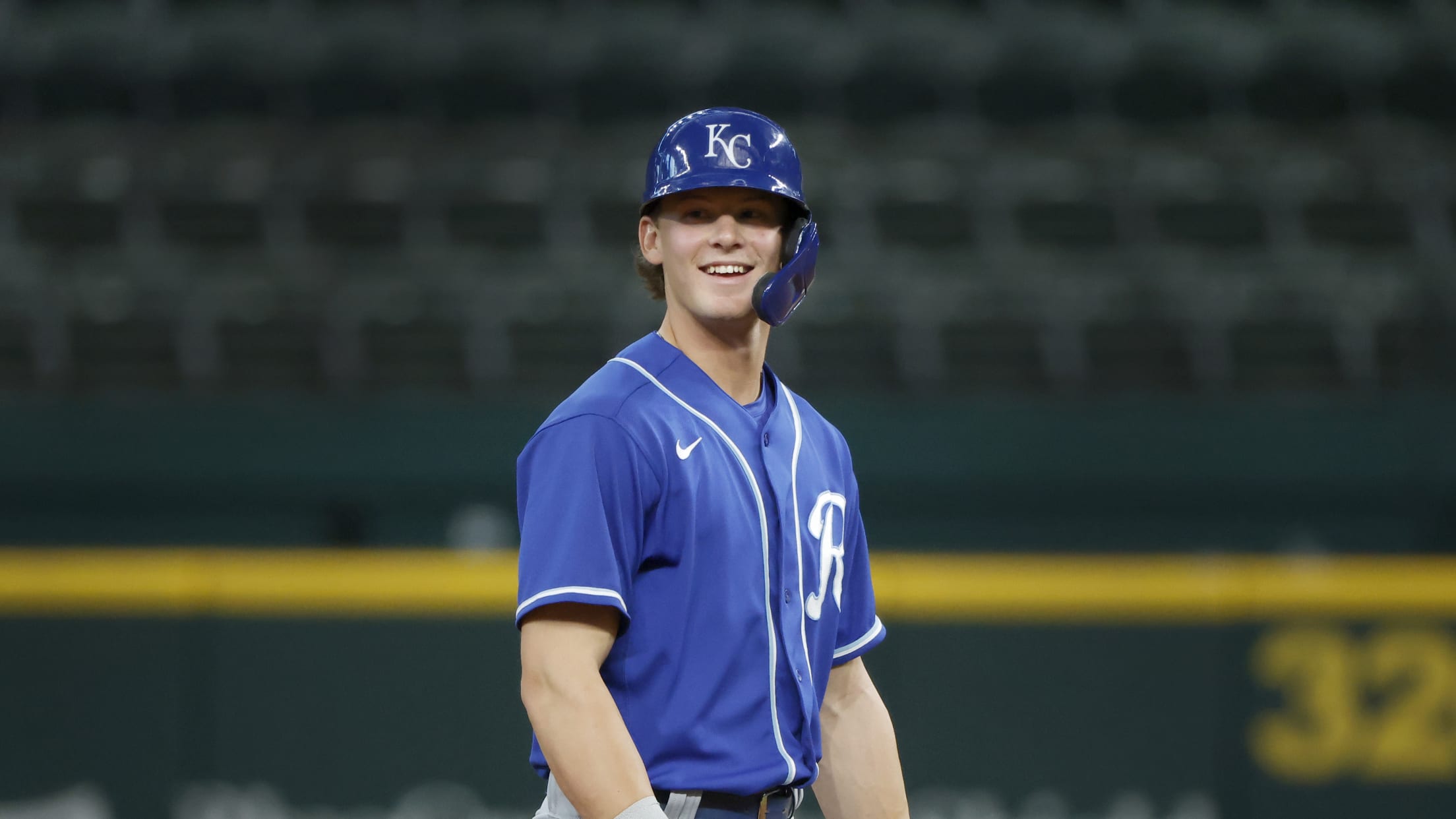 July 23: Notches three hits in fourth straight multihit game Bobby Witt Jr. can not be stopped at the moment, as the Royals' top prospect went 3-for-5 in his fourth game for Triple-A Omaha. Witt also came around to score twice in the 5-3 win over St. Paul. He is
Strong sweep boosts struggling Royals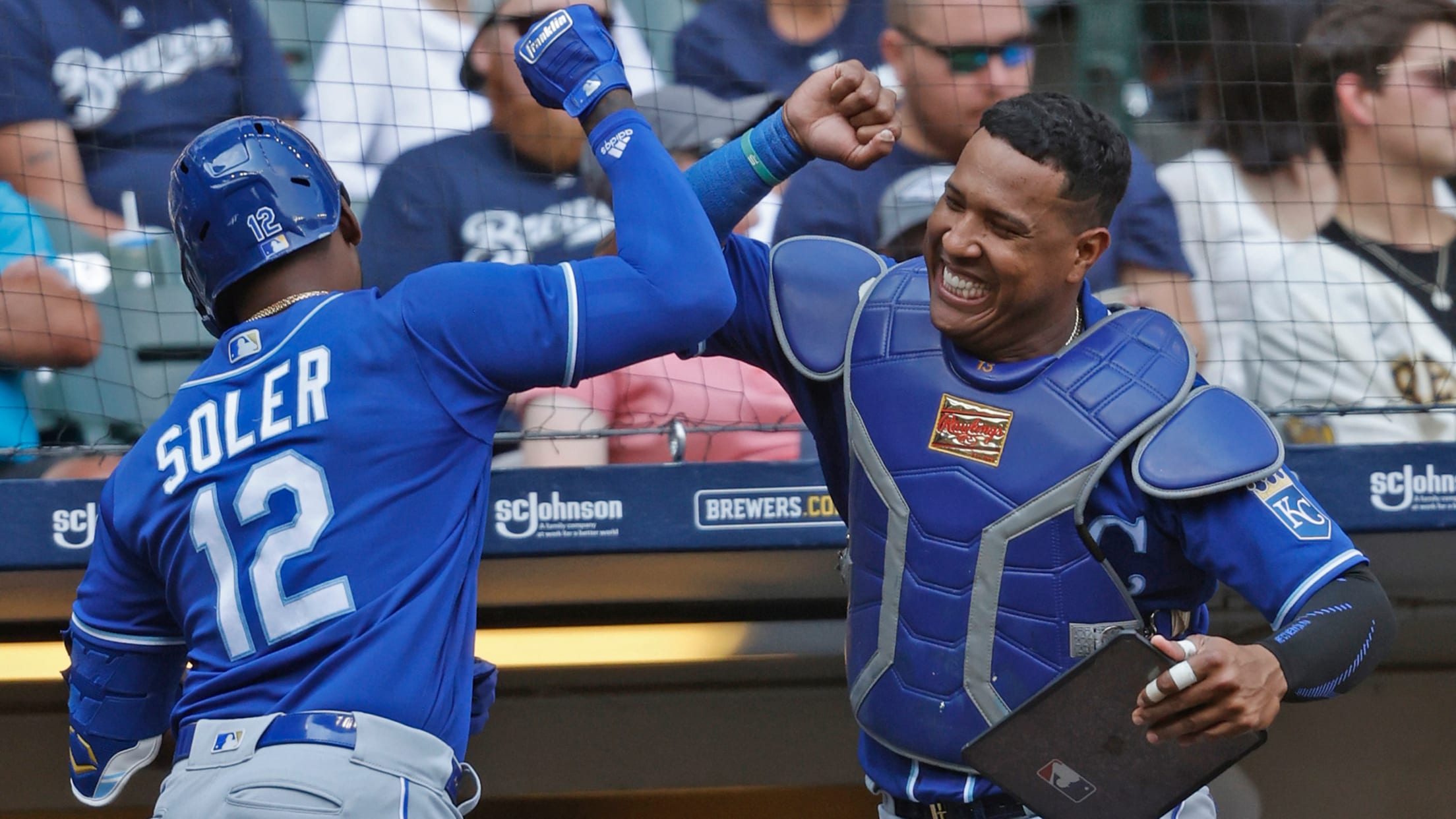 MILWAUKEE -- Despite the issues that have plagued the Royals this season -- including a series loss to the Orioles over the weekend that dropped them to 37-55 entering the series against the Brewers -- there's something about playing Milwaukee this season that's seemingly made everything go right. Kansas City
O'Hearn punctuates 'homecoming' with HR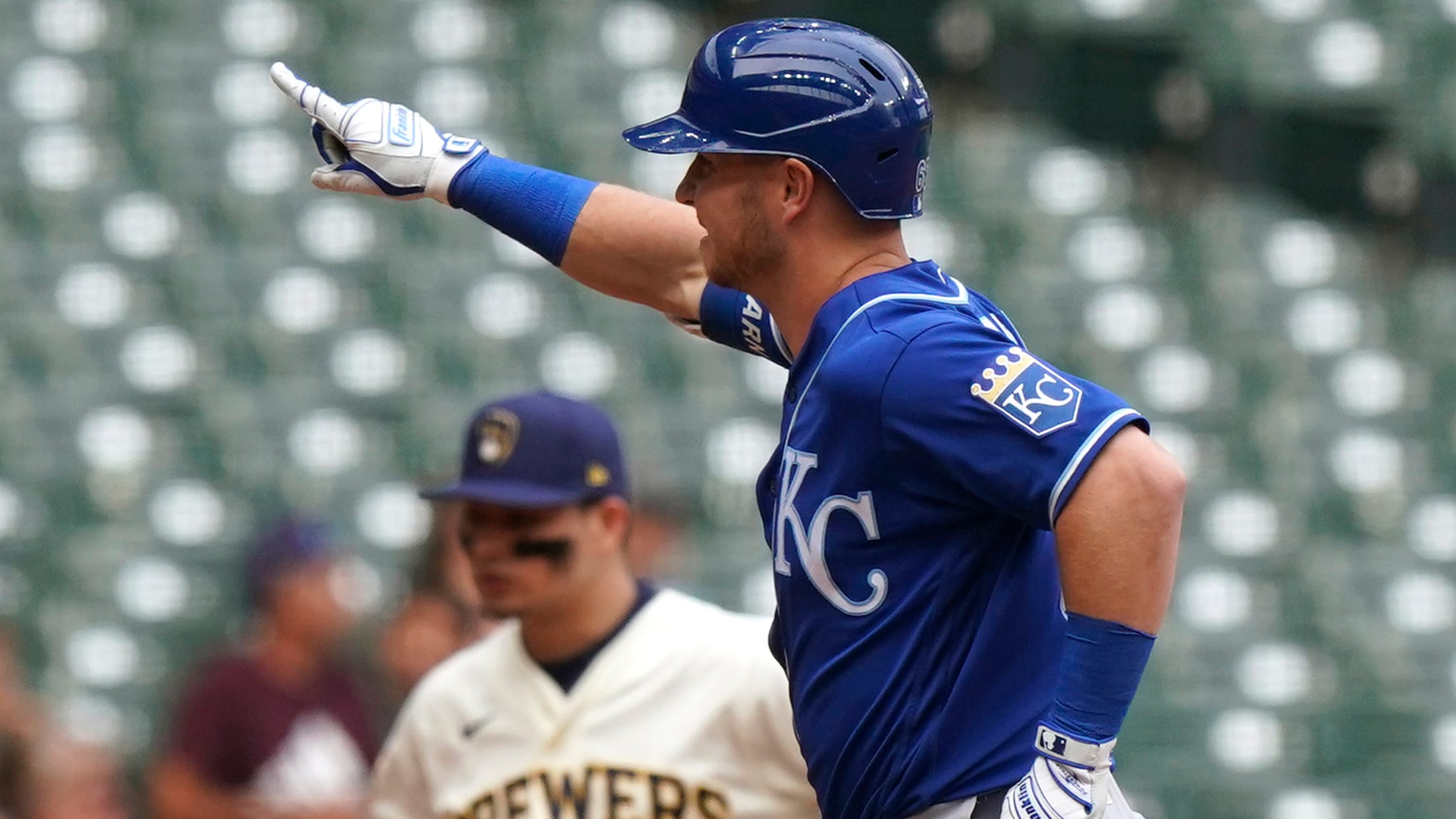 MILWAUKEE -- Ryan O'Hearn was born in Florida and moved to Texas when he was about 14 years old, but that hasn't stopped the Royals' trip to the Brewers' city from feeling like a homecoming for the fourth-year utility man. "My dad grew up here, and my dad's side of
Moore: KC listening, evaluating at Deadline
GM says club expects to contend in 2022; Lynch to start Sunday; Draft signings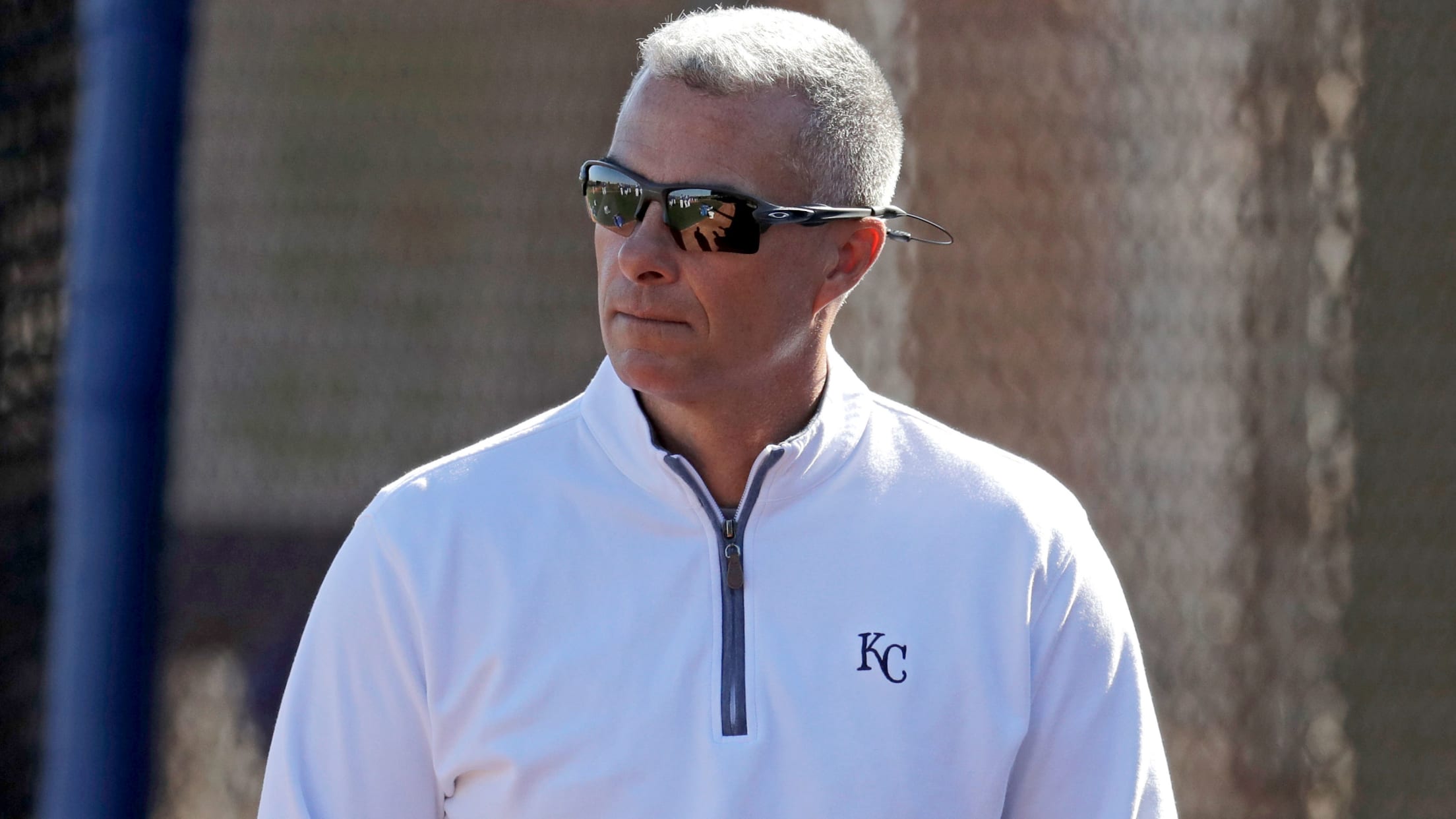 KANSAS CITY -- The Trade Deadline is days away and the industry is preparing for a potential flurry of moves before the July 30 cutoff as contending teams eye key players to help make a playoff push down the stretch. The Royals (39-55) sitting at the bottom of the American
Stat of the Day: O'Hearn homers at home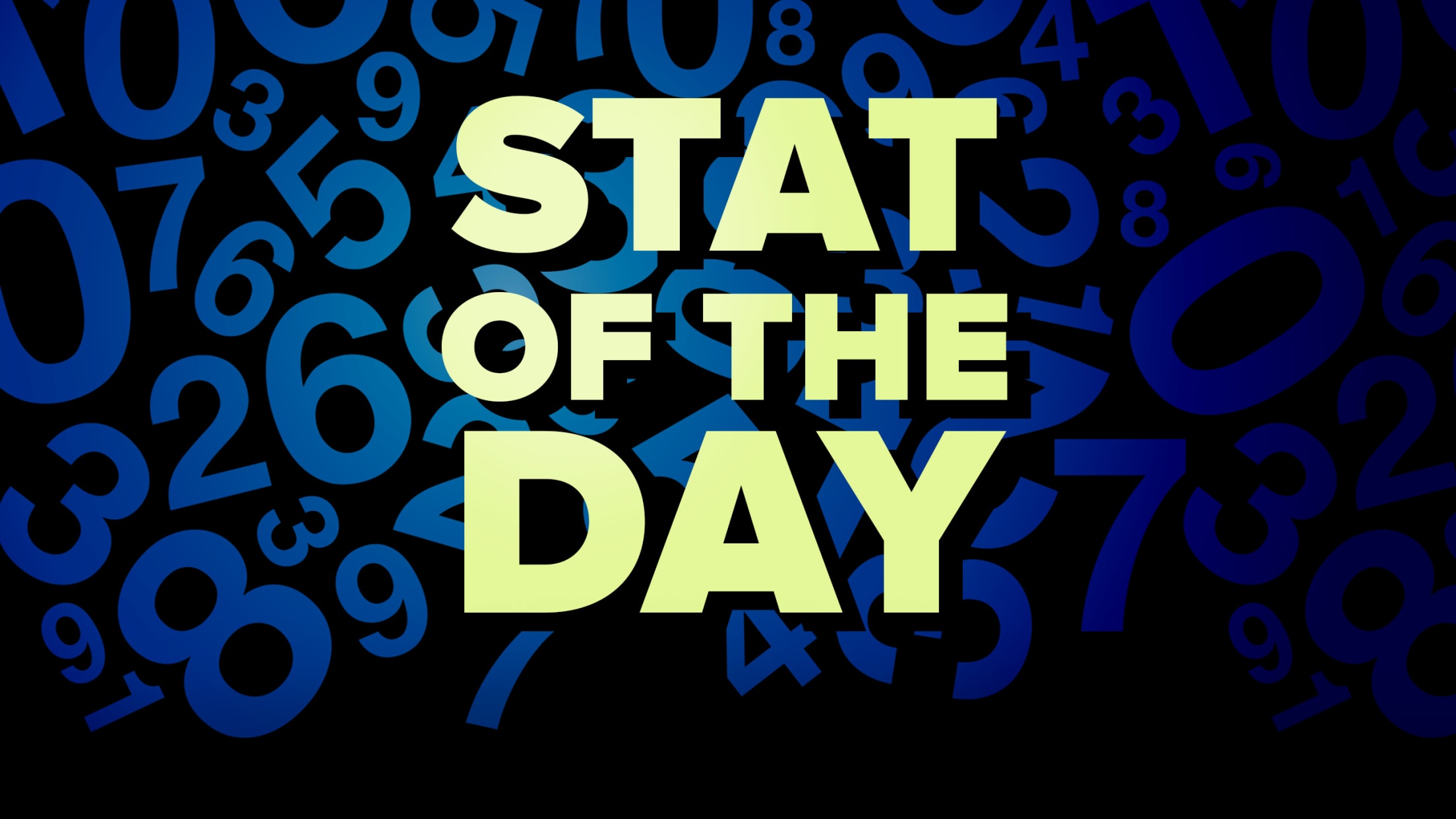 MLB.com is keeping track of a Stat of the Day for the Royals this season, highlighting a unique, interesting or fun nugget from each game.
Card highlights Perry's 'Pine Tar Game' role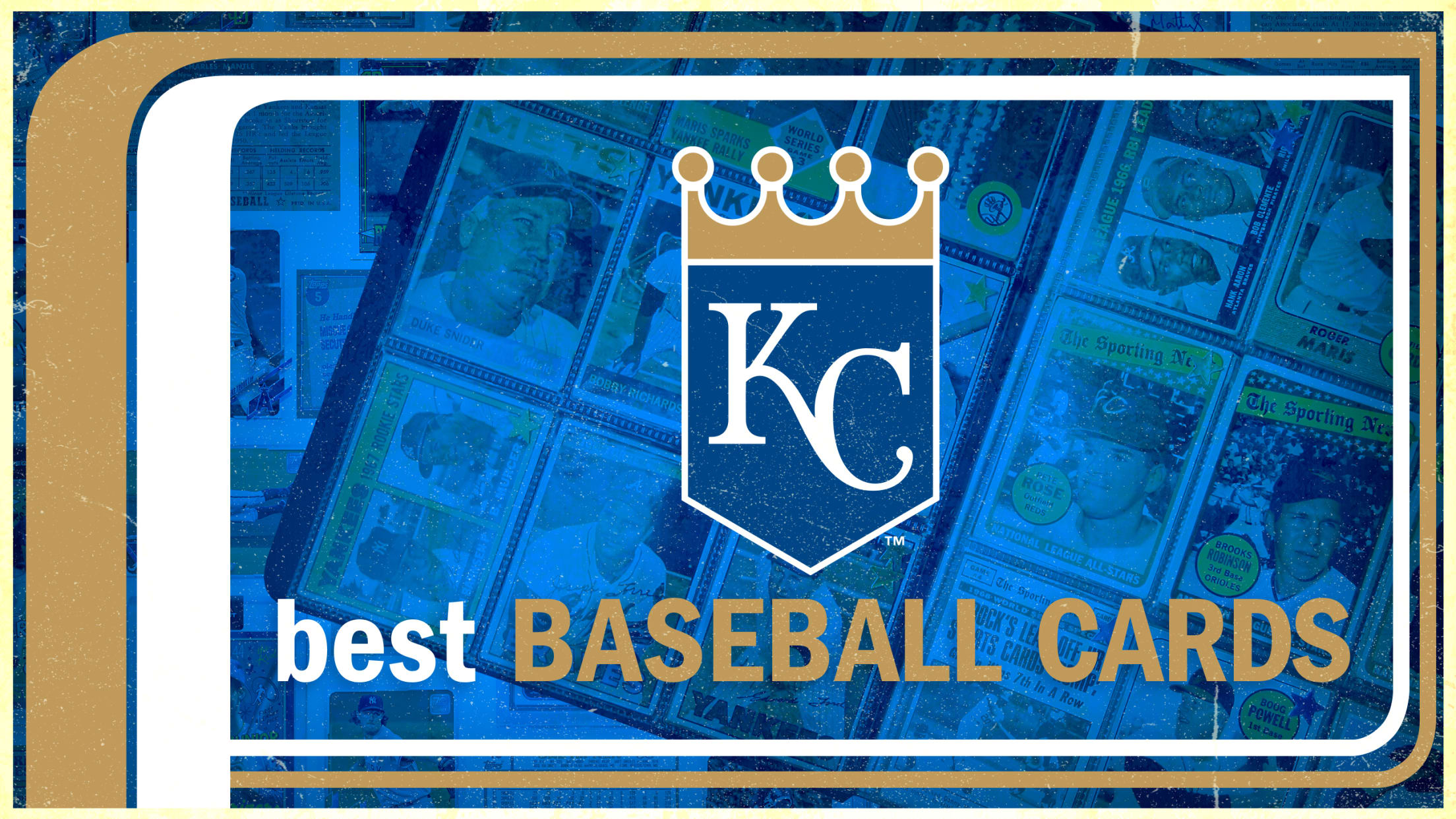 As part of the celebration of the 70th anniversary of Topps baseball cards, we've asked fans (as well as our staff) to submit their all-time favorite baseball cards, and we've broken them down by team. We'll be revealing submissions regularly throughout the season, ranging from the famous to the weird,
Witt's 1st Triple-A HR an inside-the-parker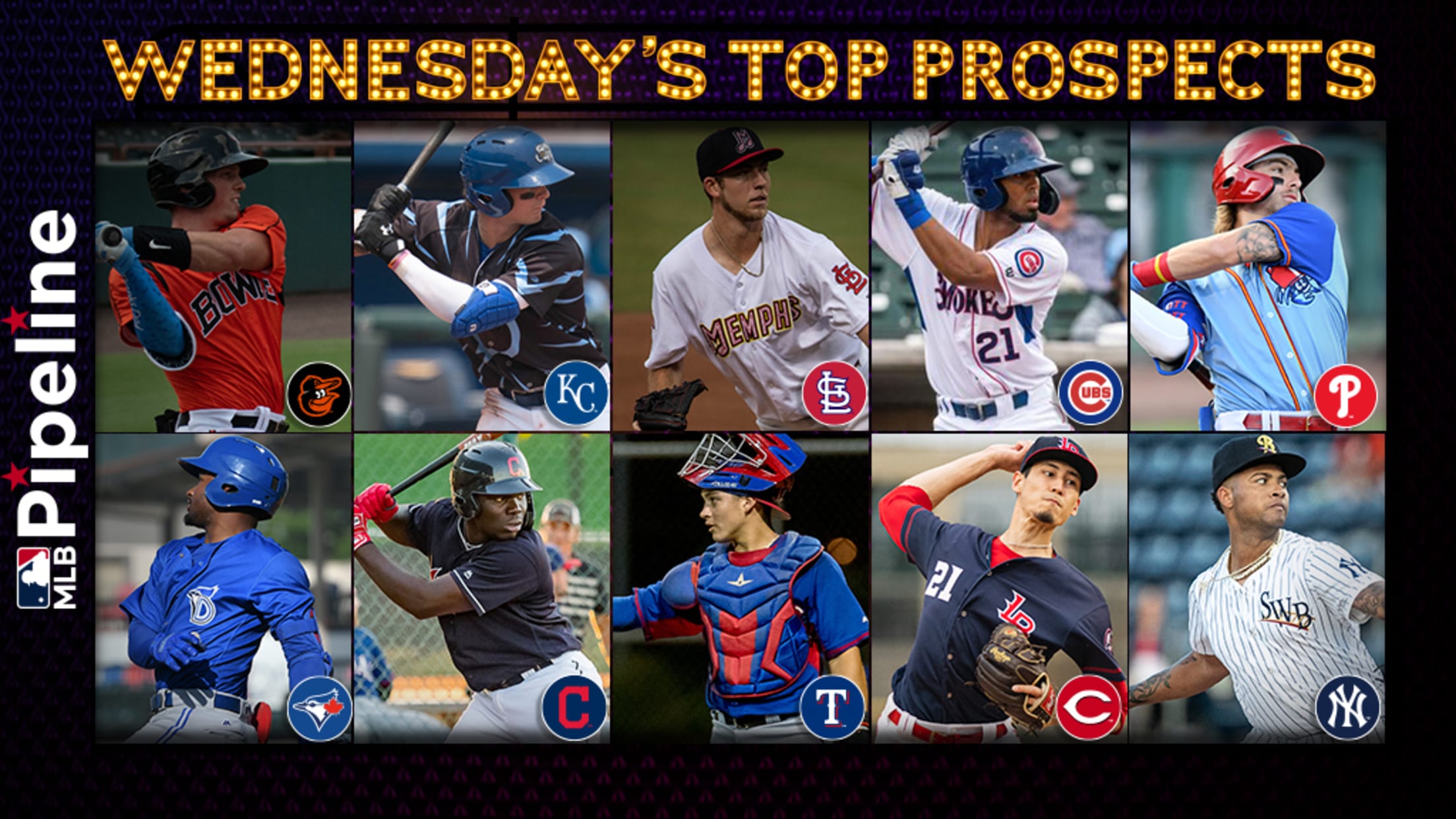 Here's a look at Wednesday's top Minor League performers from each team's Top 30 Prospects list:
Early mock: 2022's Top 20 Draft prospects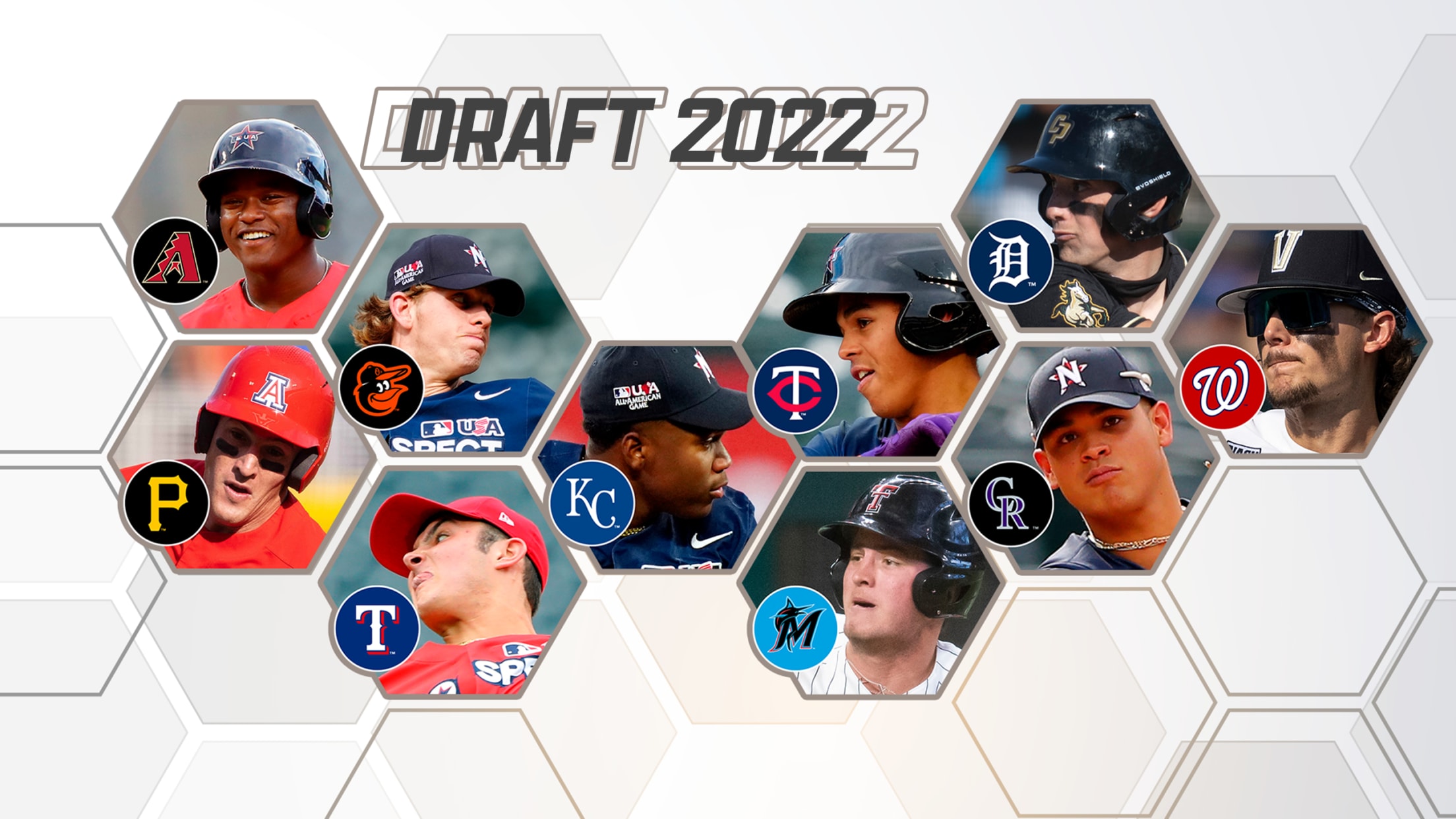 While the 2021 Draft is still very fresh in everyone's memories, scouts don't get to rest on their laurels. After taking a minute of congratulations for putting one Draft in the books, they almost immediately have to turn around and start evaluating the Class of 2022. All summer, scouts will
'Good signs': Royals go 3-0 against Crew
Clutch homers by Soler, O'Hearn pace offense; Minor delivers 6 strong frames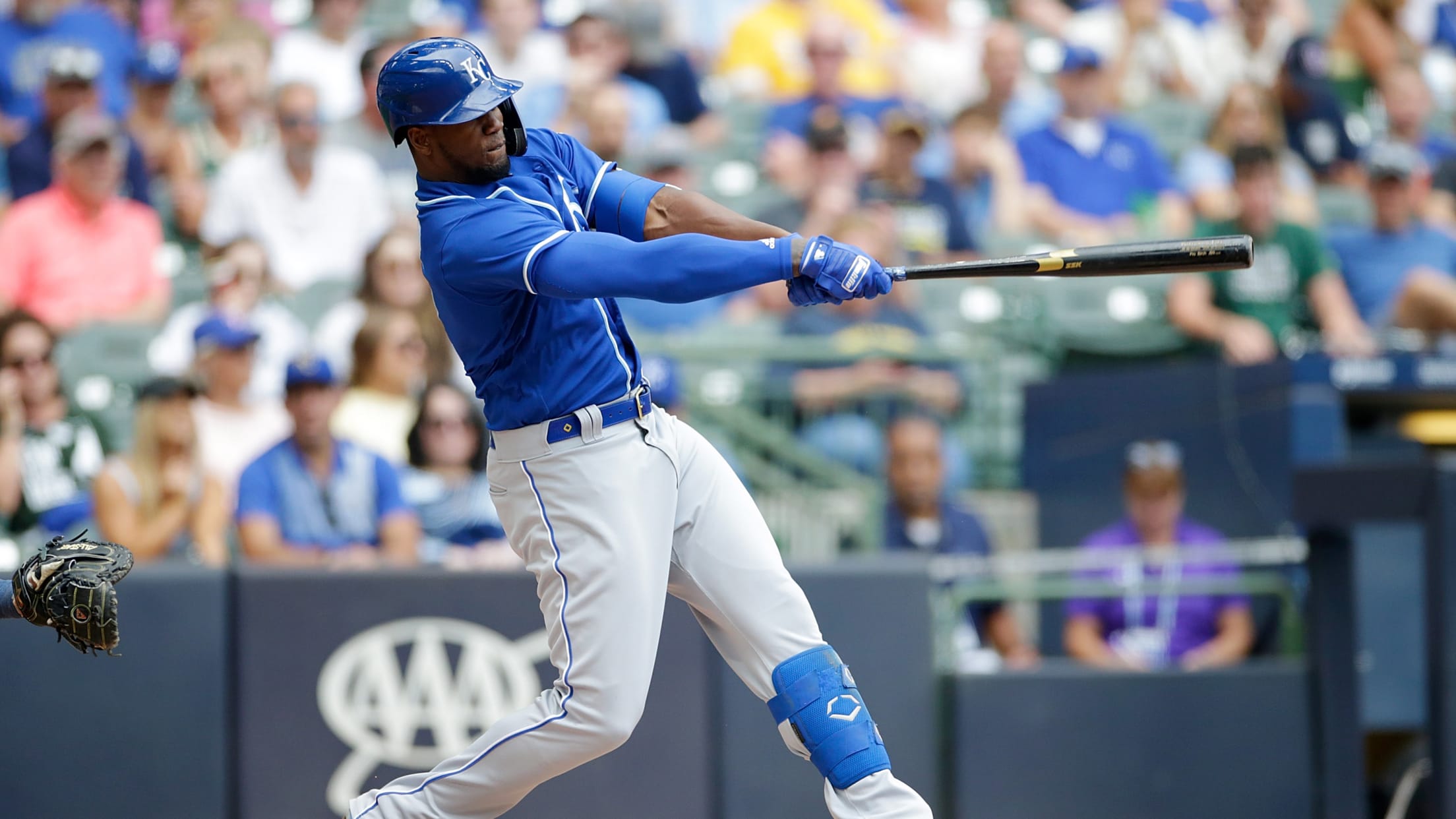 MILWAUKEE -- The Royals didn't break the game open when they had a bases-loaded opportunity in the eighth inning against the National League Central-leading Brewers on Tuesday afternoon, but they ultimately didn't have to. A game-tying home run by Jorge Soler and a go-ahead two-run shot by Ryan O'Hearn worked
Royals' rotation hits: Duffy, Singer on IL
Kansas City recalls McBroom, Zuber from Triple-A ahead of Brewers series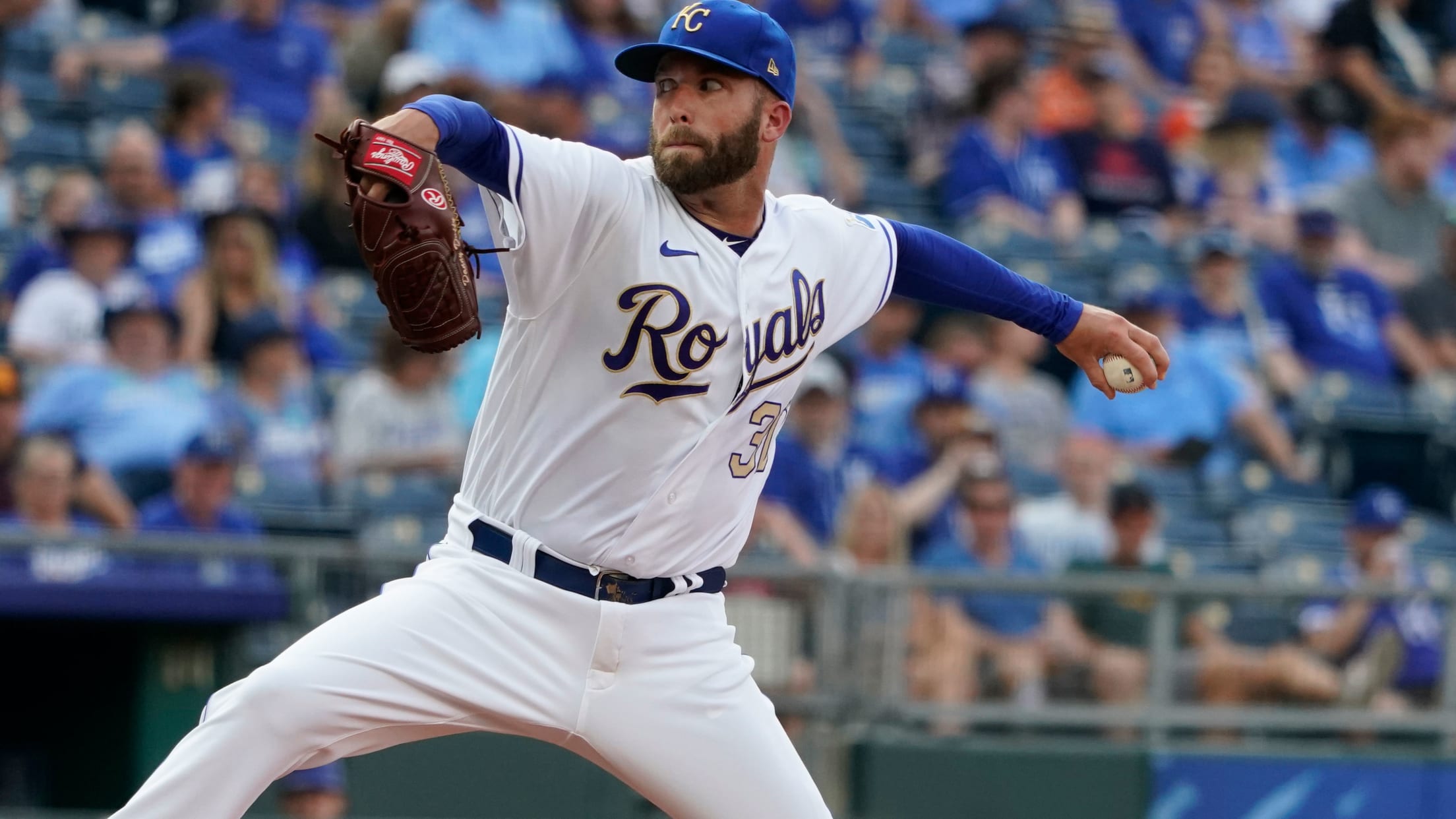 As the Royals look for ways to right the ship after dropping eight of their last 10 games and 29 of 37 dating to June 5, losing key parts of an already thin rotation was the last thing the team needed entering Tuesday's series opener against the first-place Brewers. Kansas
Royals sign 2nd-round Draft pick Kudrna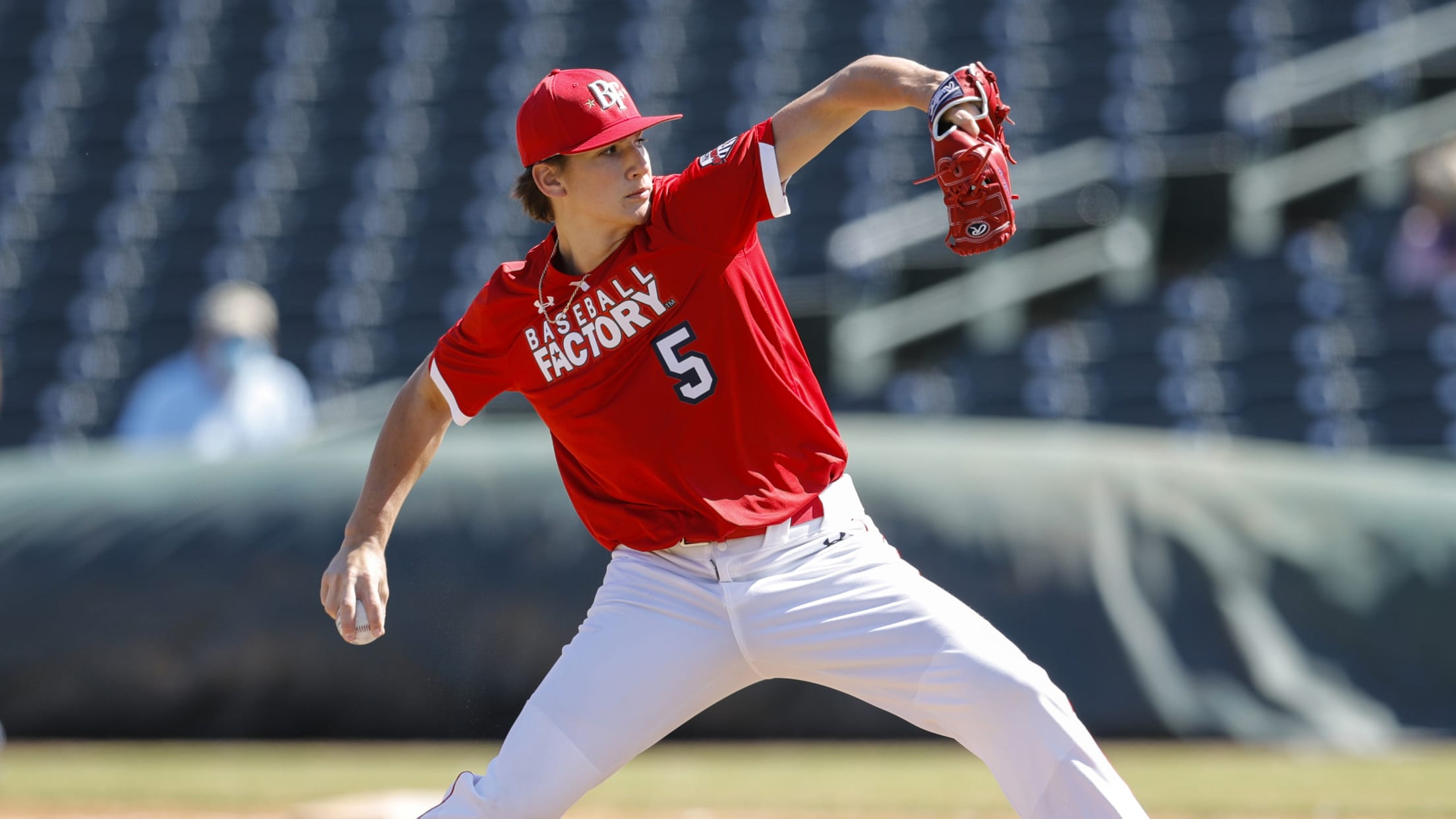 The Royals announced on Monday that they have signed Ben Kudrna, the team's second-round pick in the 2021 MLB Draft. The Royals didn't announce the terms of the agreement, but MLB.com's Jim Callis reported that Kudrna, a right-handed pitcher out of Blue Valley Southwest HS in Kansas, is set to
'Brutal honesty' has Lopez hitting like himself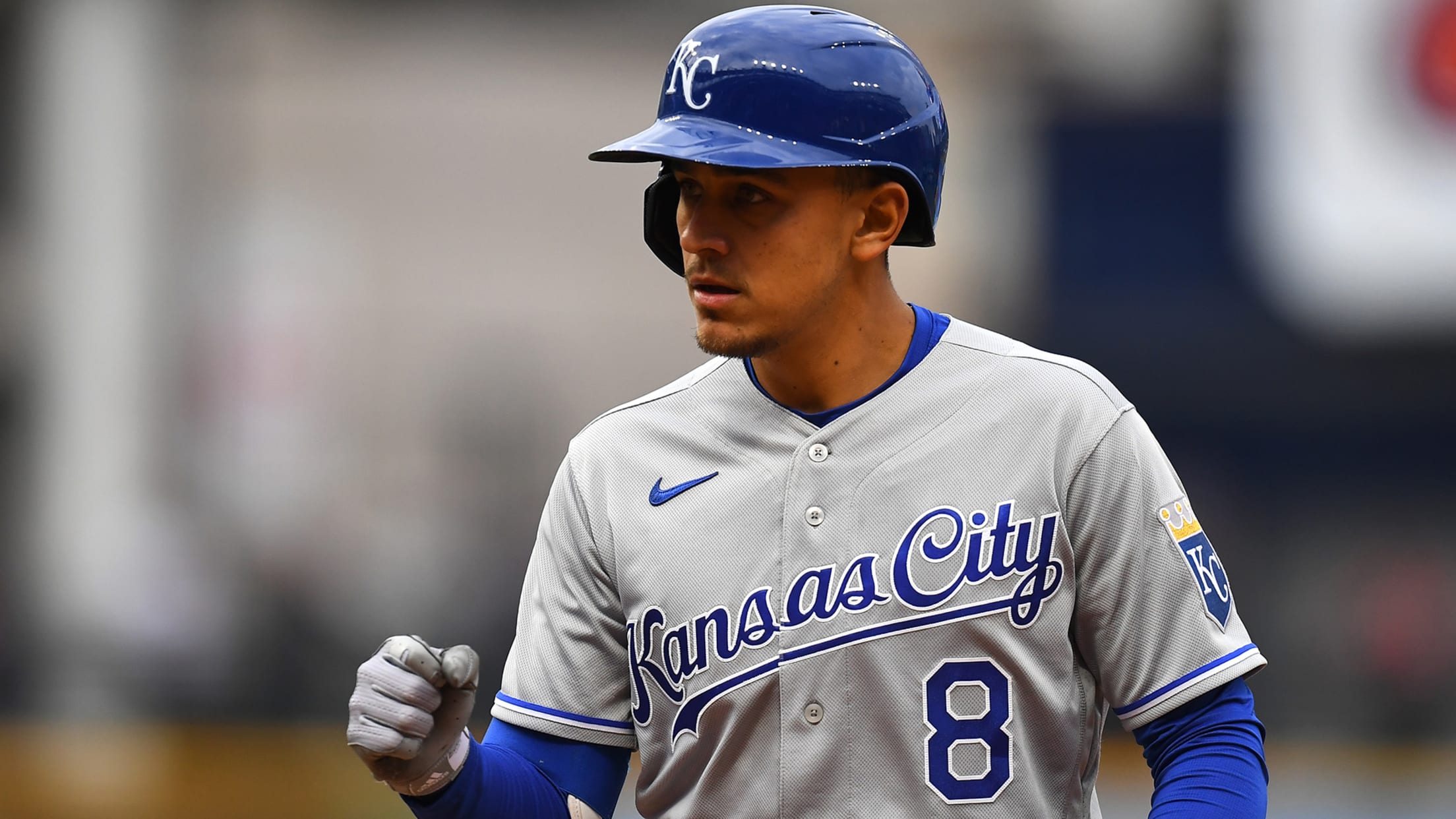 KANSAS CITY -- There is a saying that Nicky Lopez has gone back to over and over this season. He says it when he's deciphering his approach. He remembers it when he finds himself struggling at the plate. He uses it when explaining why he's had the season he's had
Here's who will buy, sell at Trade Deadline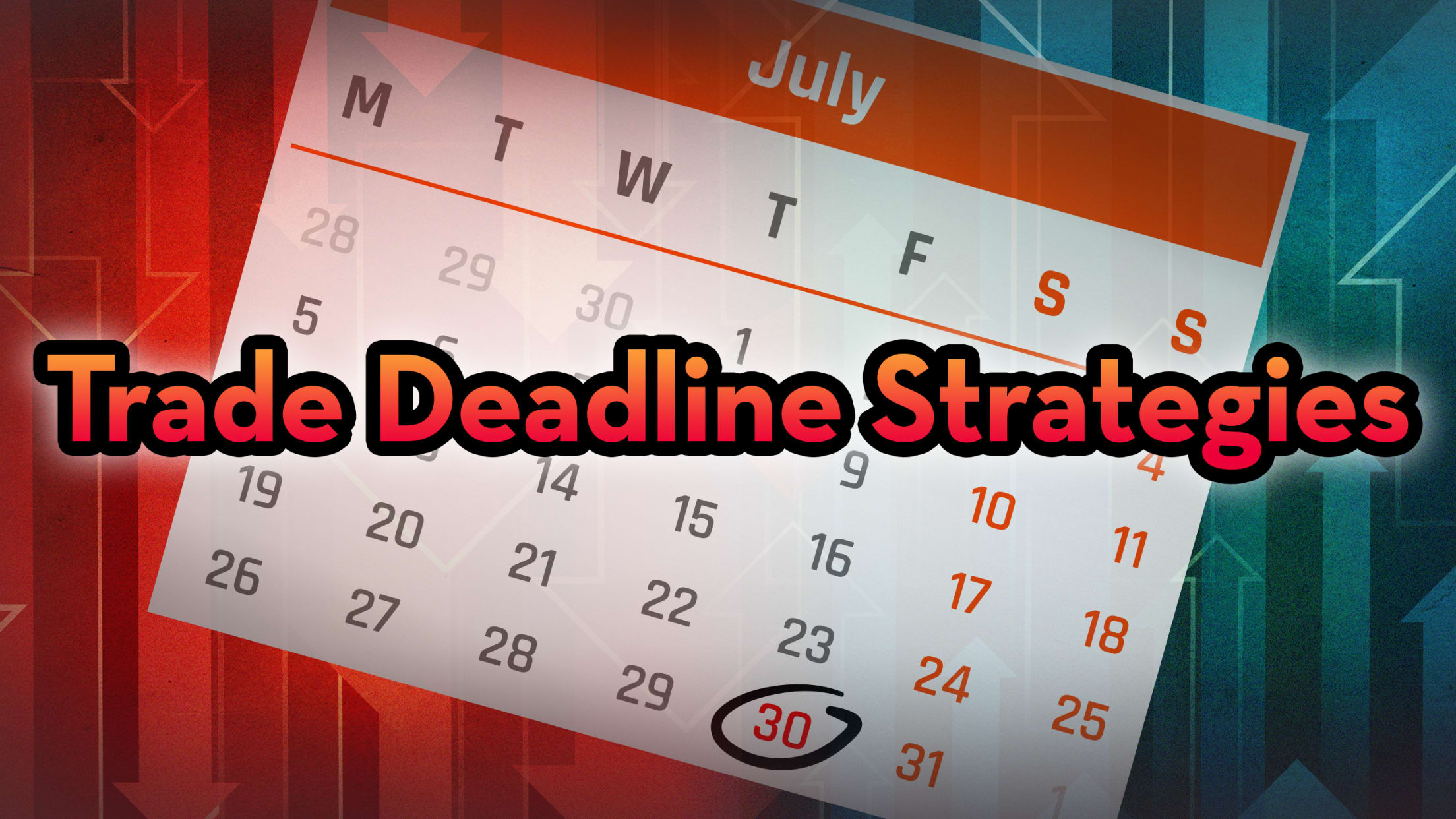 The 2021 Trade Deadline is coming up on July 30. As it approaches, MLB.com gathered its beat reporters to explain what every team is going to be doing over the next two weeks. Here's a breakdown of all 30 teams' Trade Deadline strategies -- whether they're buyers, sellers, both or
Royals promote Witt, Pratto to Triple-A
Talented prospects step away from Majors after dominating at Double-A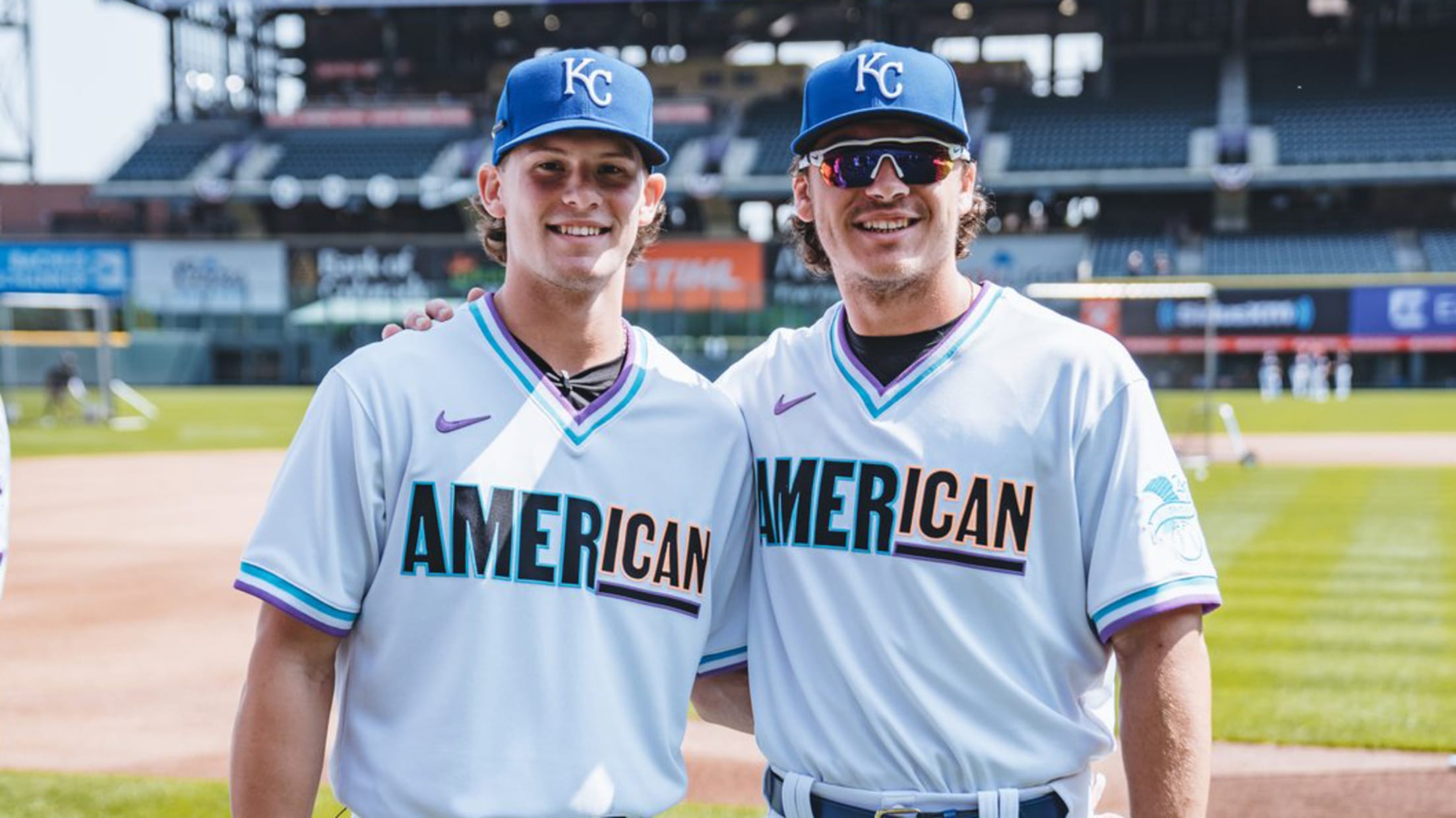 KANSAS CITY -- Royals prospects Bobby Witt Jr. and Nick Pratto have been on a lot of road trips together this season, whether it's around the country to play in Double-A stadiums or to the Futures Game in Denver last week. They took another one Monday, and it was the
Hernández (6 K's) seeking KC rotation spot
Right-hander excited about 1st opportunity in his 4-inning outing against Orioles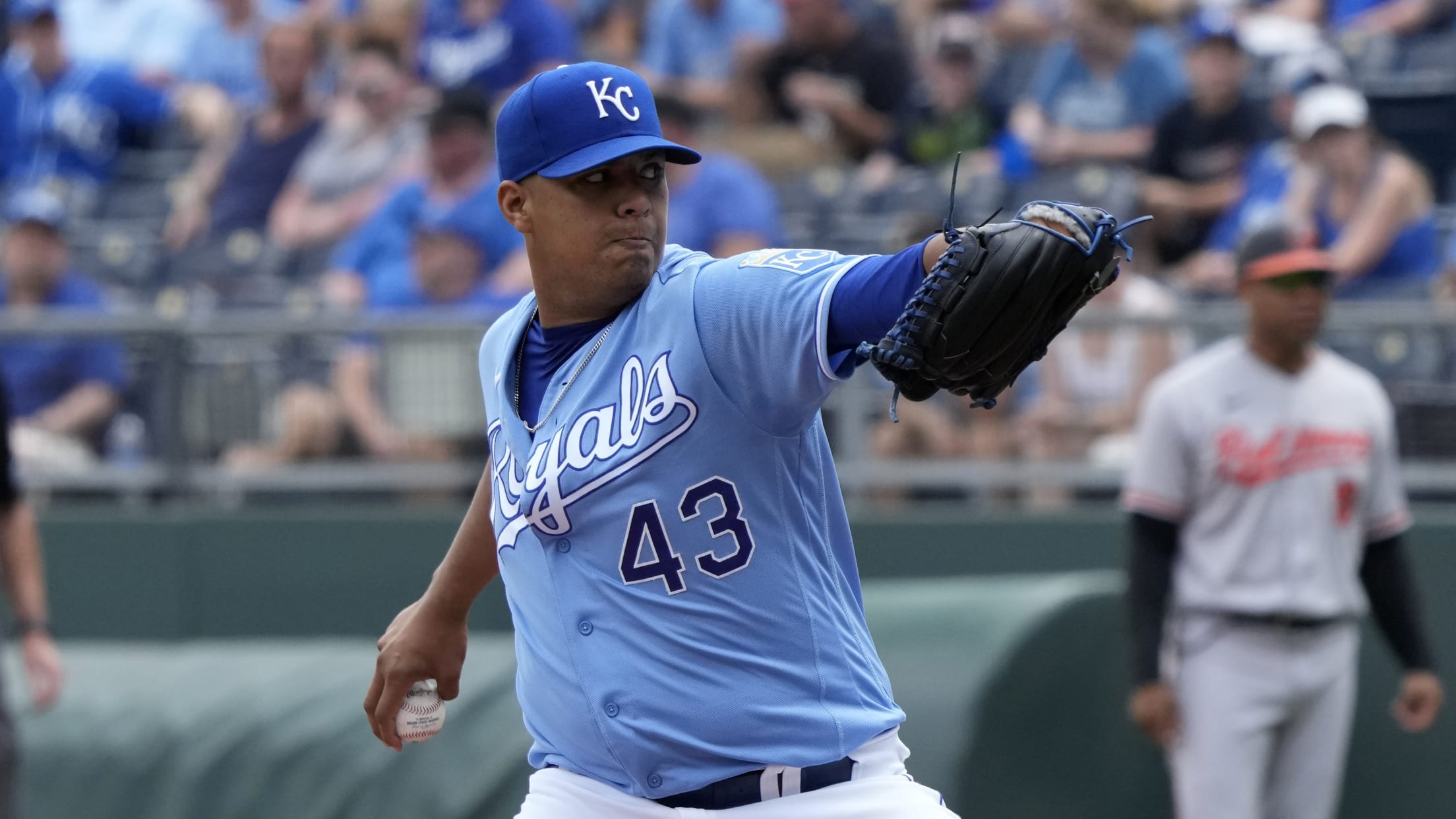 KANSAS CITY -- The Royals have used Carlos Hernández in a variety of situations, and the latest one gave him an opportunity to stick in that role. Hernández was pegged for his first start of the season in Sunday's matinee series finale against the Orioles, and while he gave up