Ynoa (shoulder) scratched; Chavez to start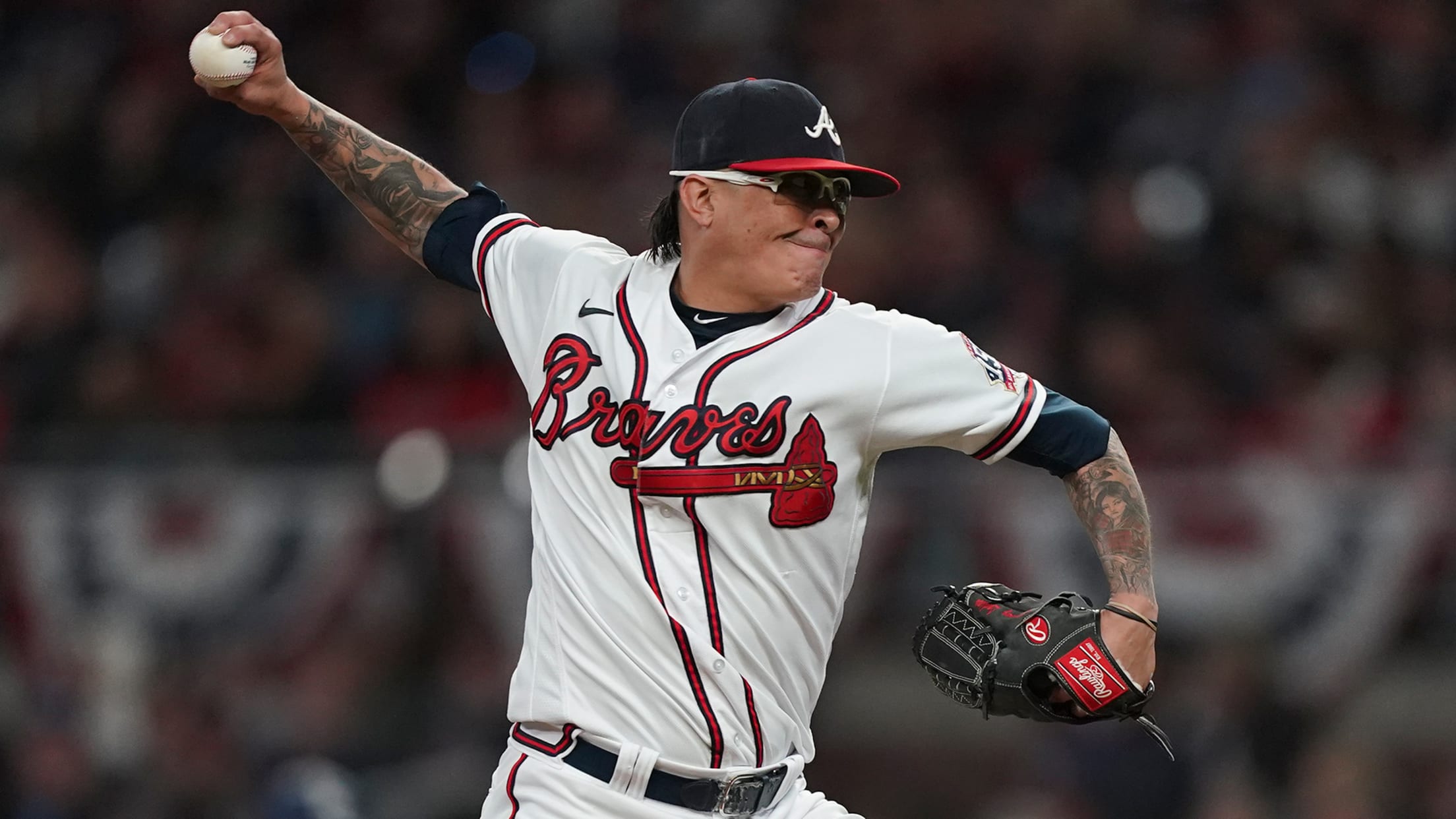 LOS ANGELES -- Jesse Chavez will serve as an opener when the Braves play the Dodgers in Game 4 of the National League Championship Series on Wednesday at Dodger Stadium. Huascar Ynoa was tabbed to be the Braves' opener, but he was scratched after experiencing right shoulder discomfort while playing
Astros-Red Sox Game 5 FAQ (Live, FS1)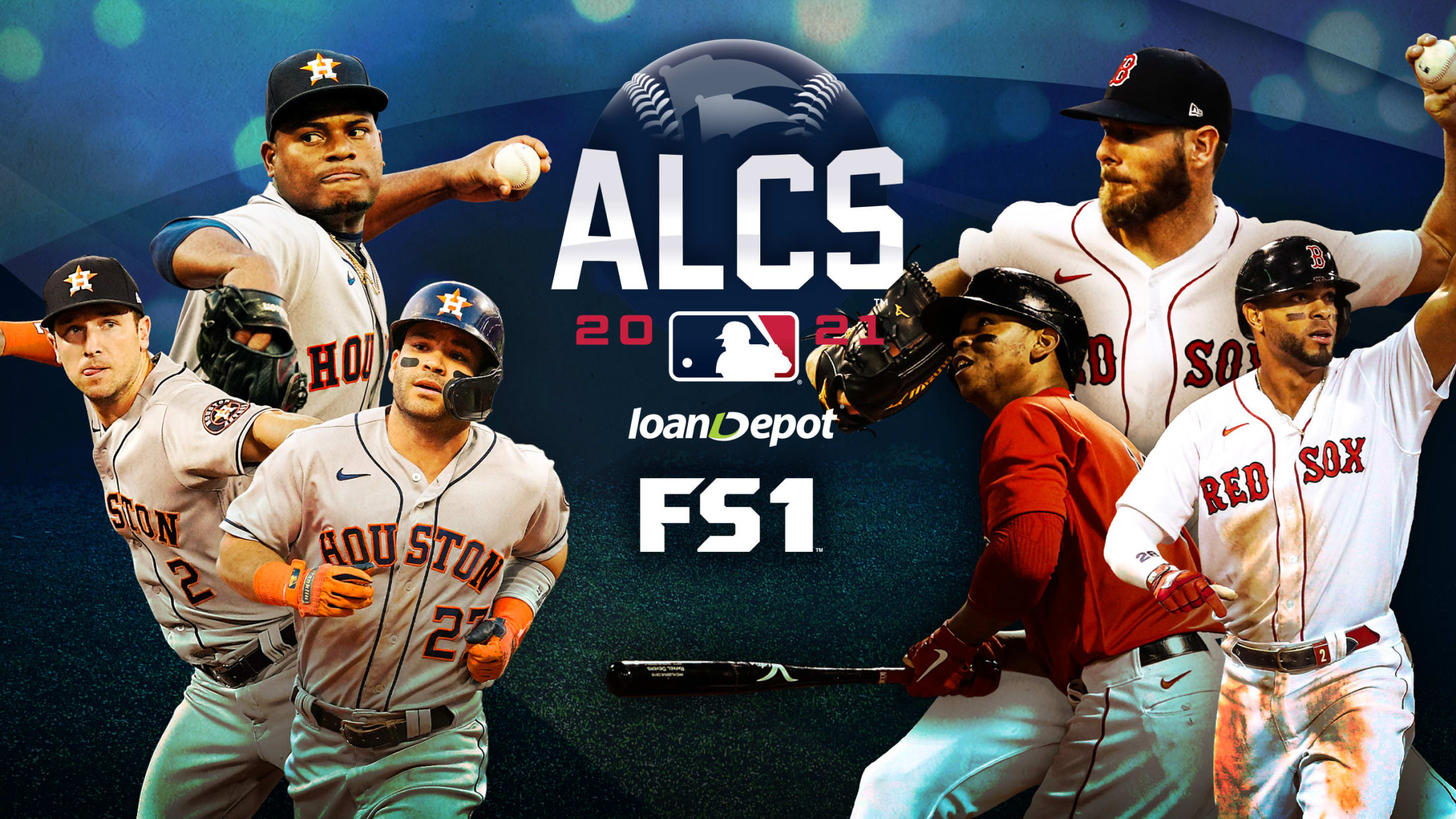 This American League Championship Series is now going to have the drama everyone originally expected.
Braves-Dodgers Game 4 FAQ (8 ET, TBS)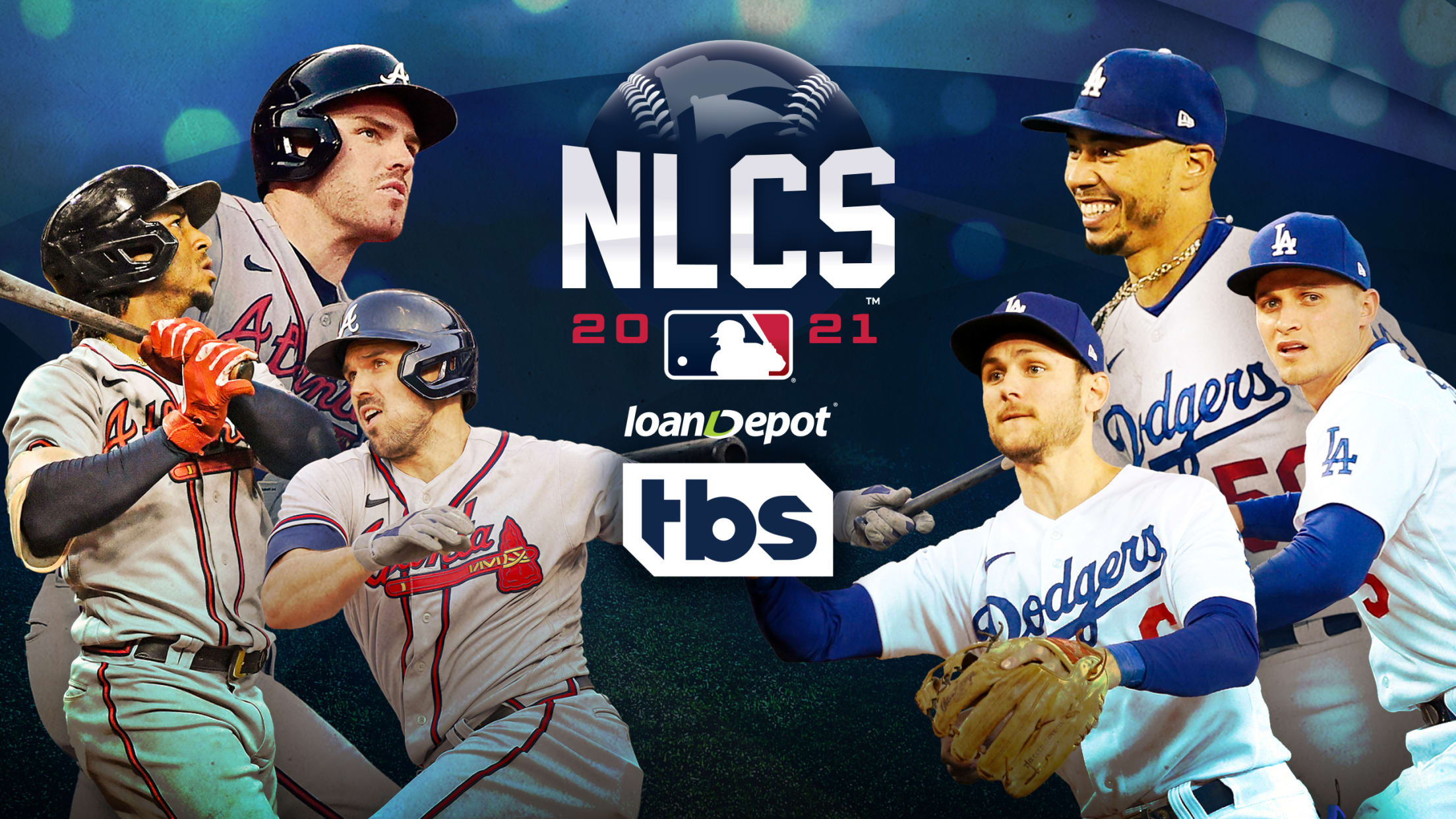 LOS ANGELES -- The Braves had a prime opportunity to push the Dodgers to the brink of elimination, but Cody Bellinger's game-tying three-run homer in the eighth inning of Los Angeles' eventual 6-5 win in Game 3 made the National League Championship Series a lot more interesting. Atlanta still holds
Urías set for G4: 'We're going to let him run'
Southpaw returns to starting role as Dodgers look to even NLCS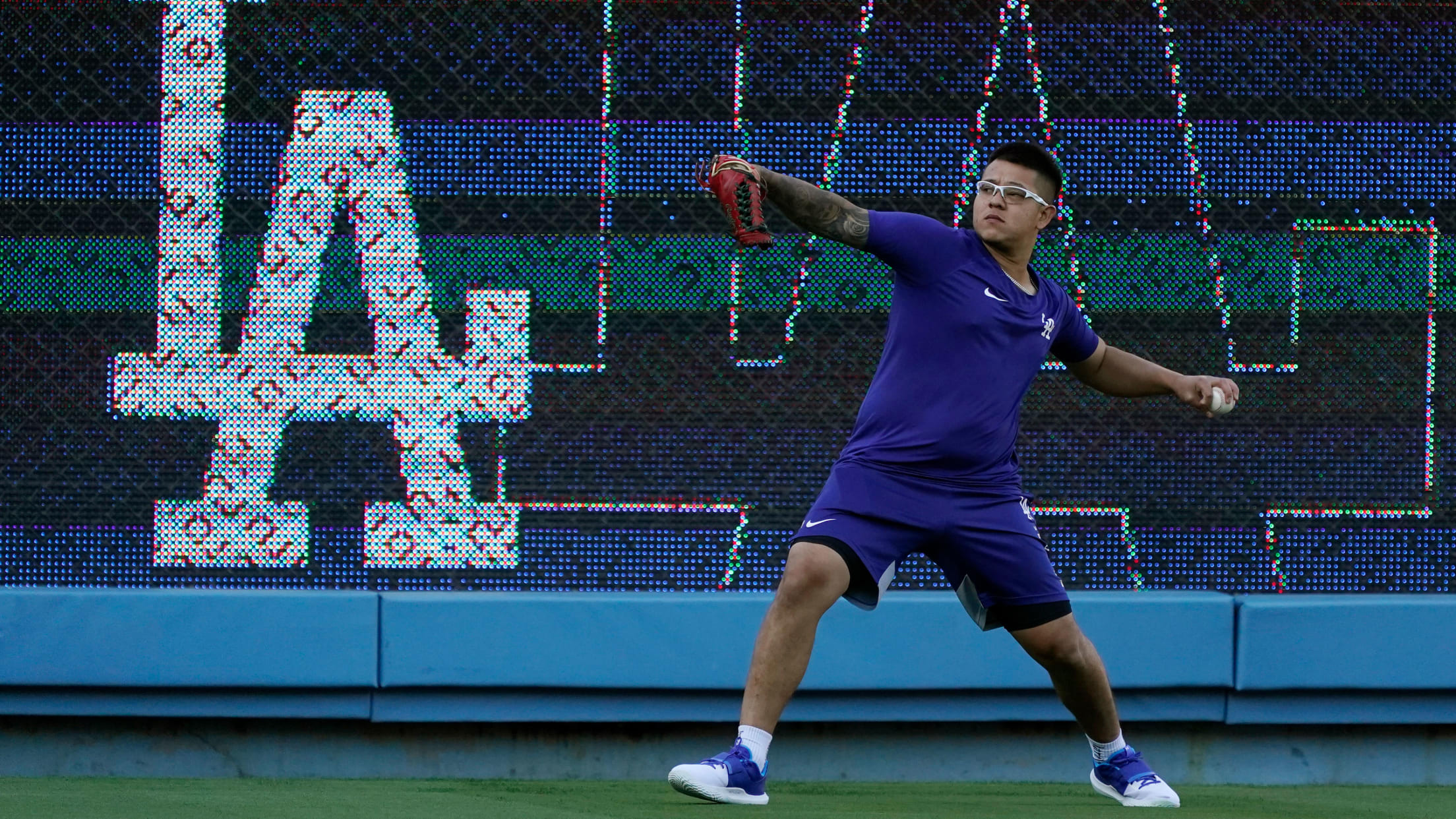 LOS ANGELES -- After some deliberation, the Dodgers have locked in Julio Urías to start Game 4 -- rather than Game 5 -- of the National League Championship Series against the Braves on Wednesday. That much was figured out before L.A.'s 6-5 comeback win in Game 3 on Tuesday afternoon
The playoff slugger crushing every mistake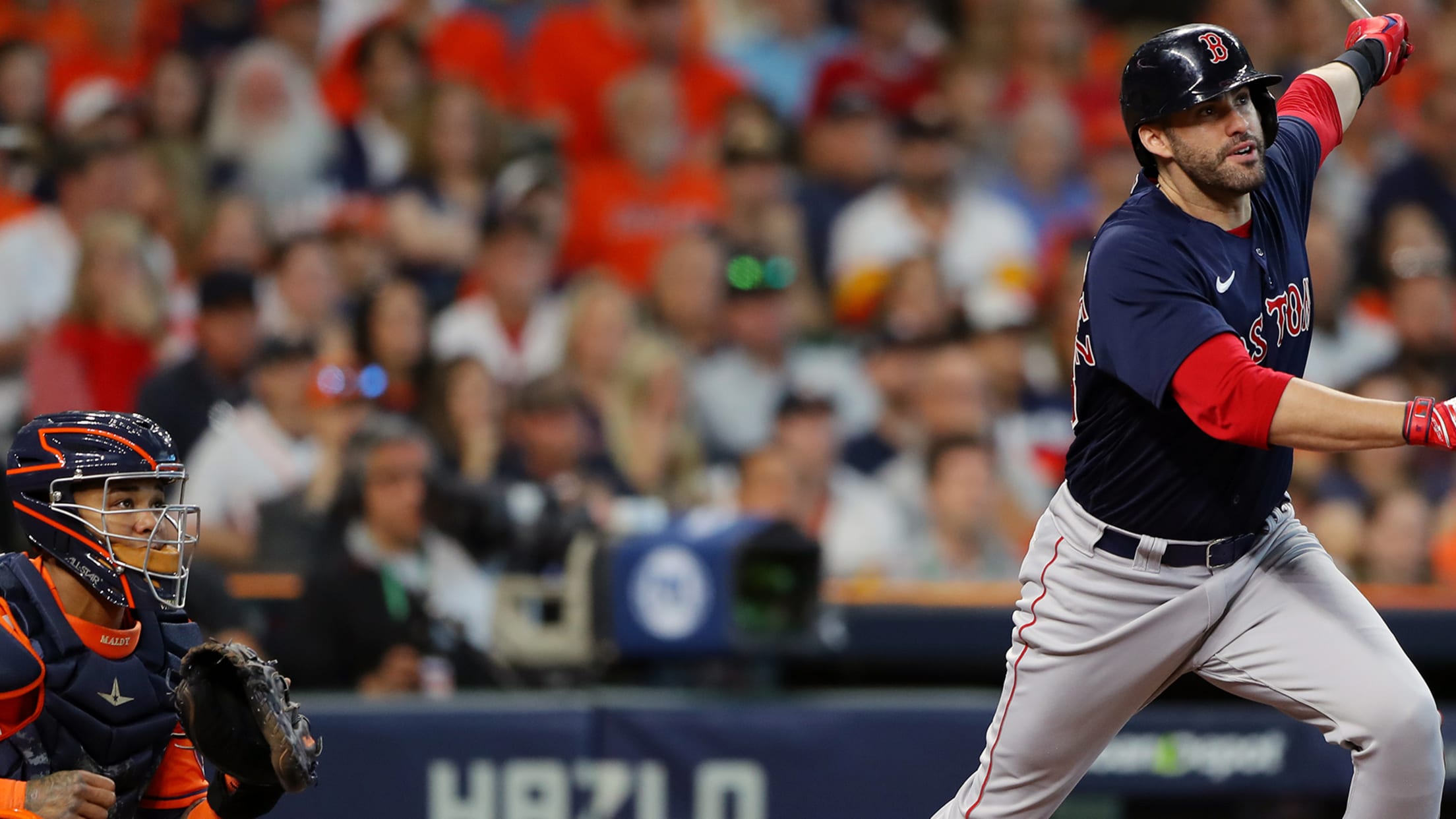 Of course, you never want to make a mistake to J.D. Martinez, one of the best hitters in baseball. But you really don't want to make a mistake to him right now. In a Red Sox lineup that's been carrying the team through the playoffs, Martinez is batting .379 and
Torkelson exits AFL tilt with ankle injury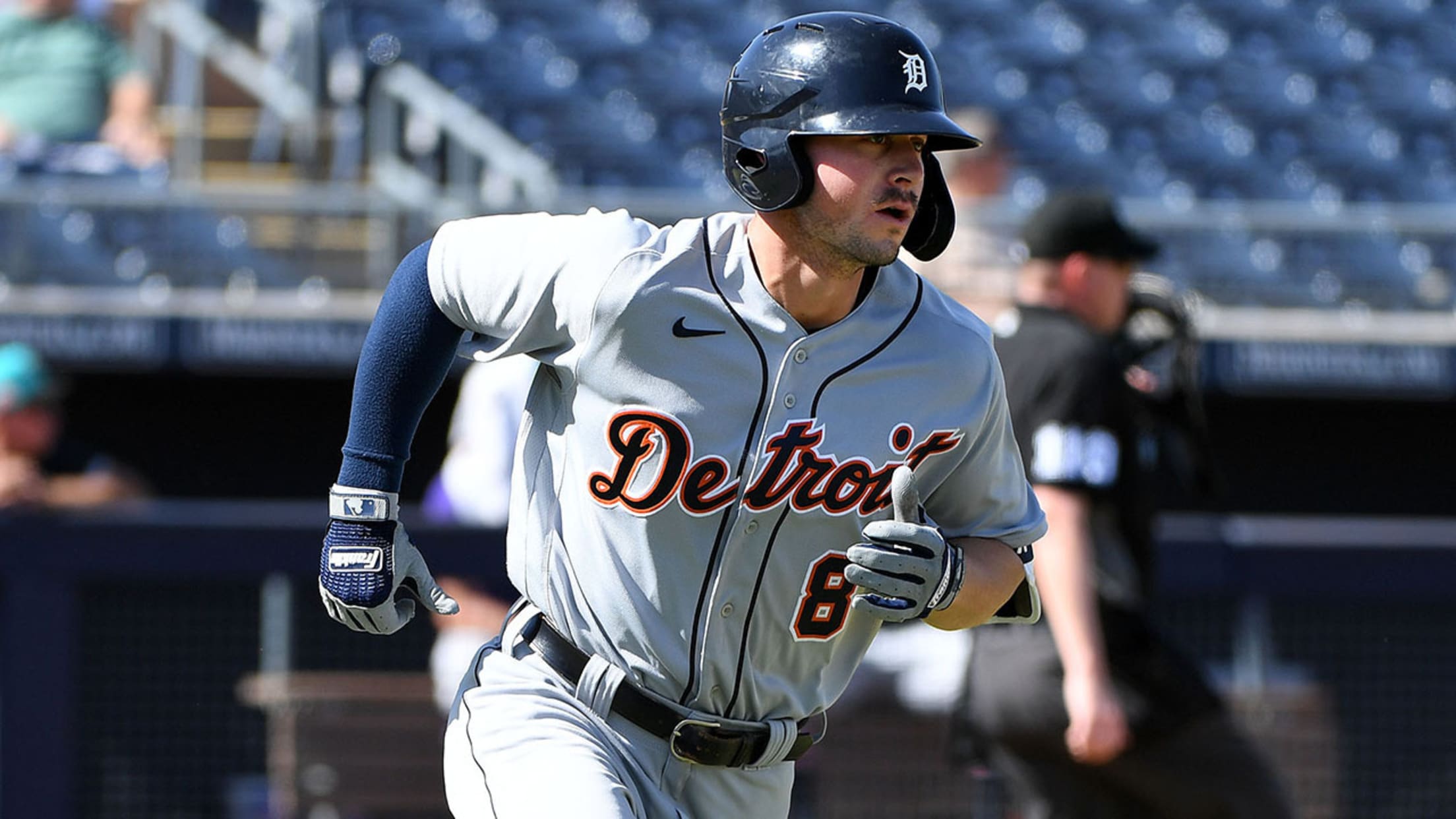 SCOTTSDALE, Ariz. -- Spencer Torkelson, the Tigers' No. 1 prospect, left Wednesday's Arizona Fall League game early with an ankle injury. After drawing a one-out walk in the fourth inning for Salt River against Surprise, Torkelson was on third base and slid awkwardly back into the bag, rolling his ankle,
MLB commits $300K to renovating DR fields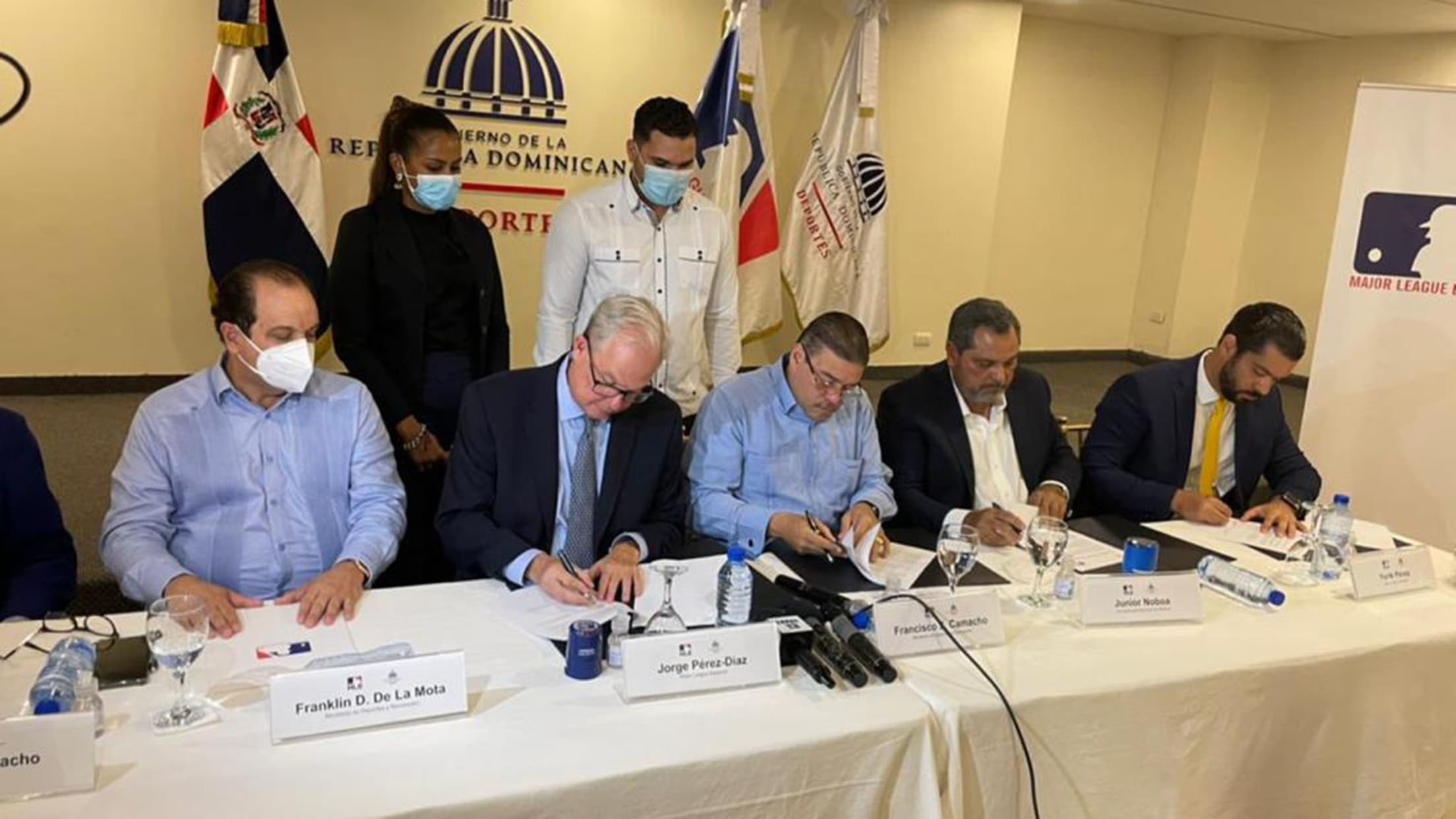 The Dominican Republic accounts for more active Major Leaguers than any other country outside the United States. As of Opening Day this year, MLB rosters included 98 Dominican-born players, an average of more than three per club. The dream of a Major League career sustains a complex system of identifying
Incredible facts about Bellinger's big homer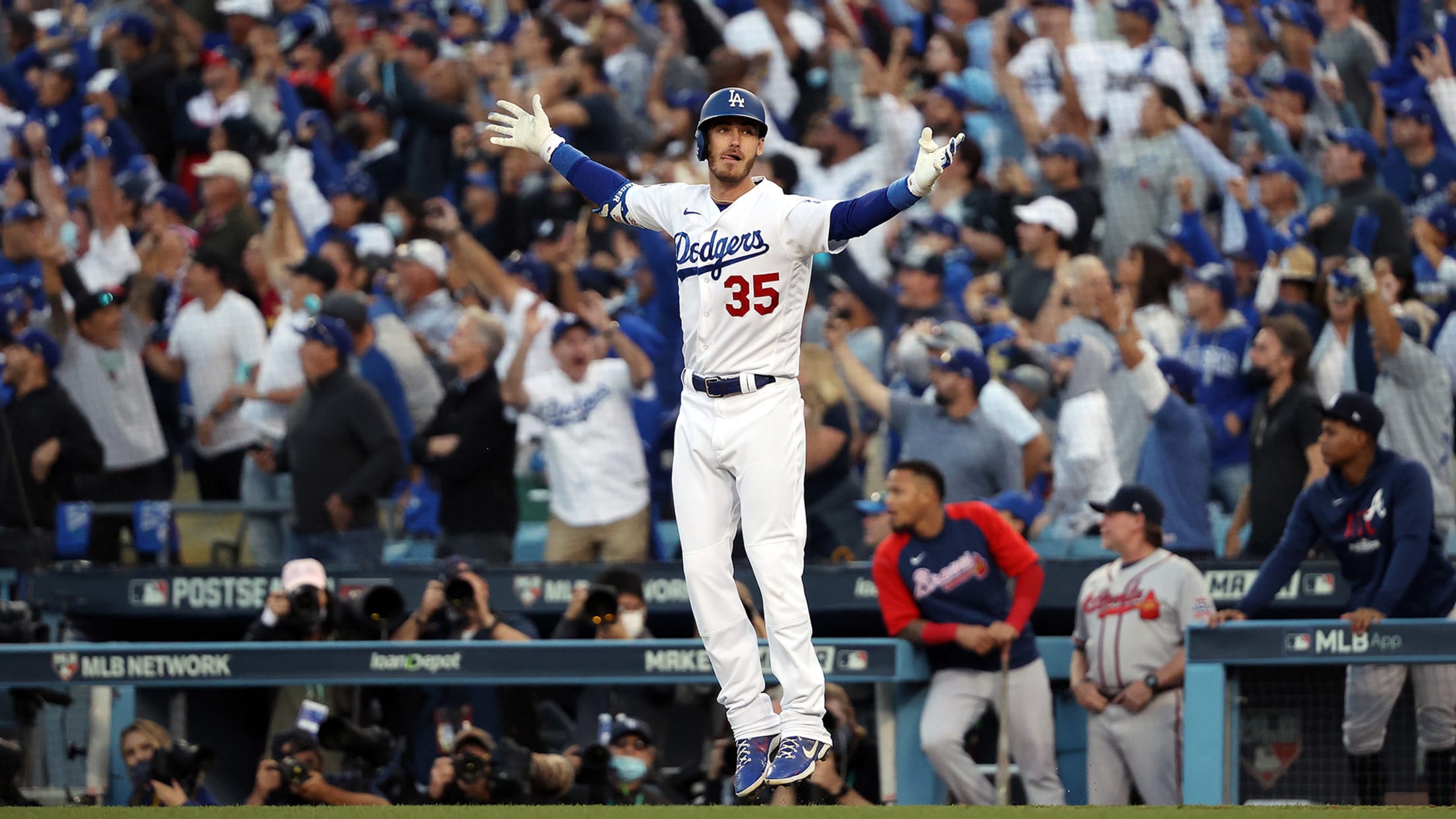 When Cody Bellinger stepped to the plate for the Dodgers in the eighth inning of Game 3 of the National League Championship Series, their season seemed to be hanging by a thread. Trailing the Braves, 5-2, Los Angeles was five outs away from another gut-punch loss and a 3-0 series
Where does Story rank in FA SS super class?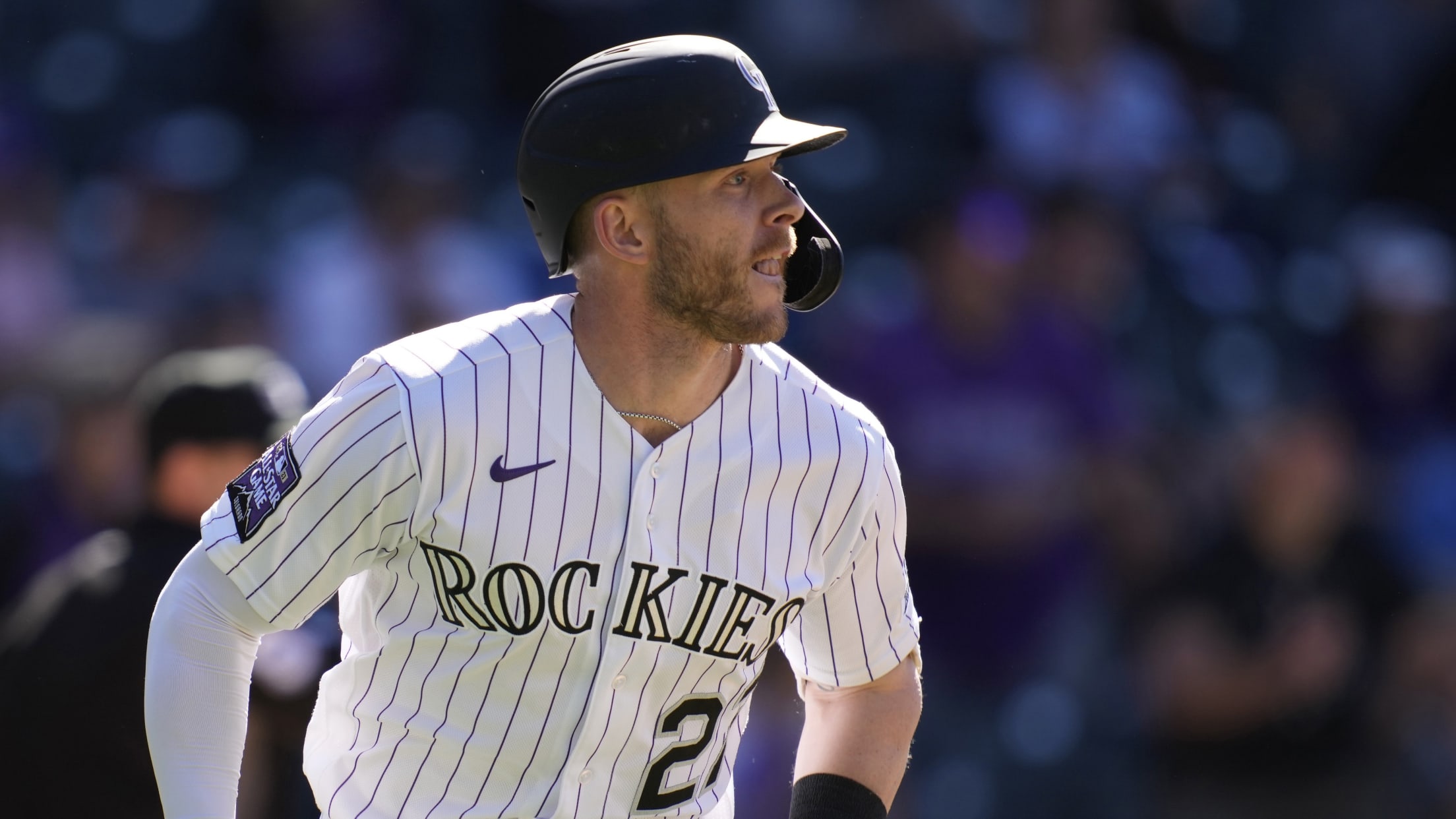 MLB.com is keeping track of all the latest news and rumors surrounding shortstop Trevor Story, who can become a free agent this offseason.
Carrasco has surgery, expected ready for ST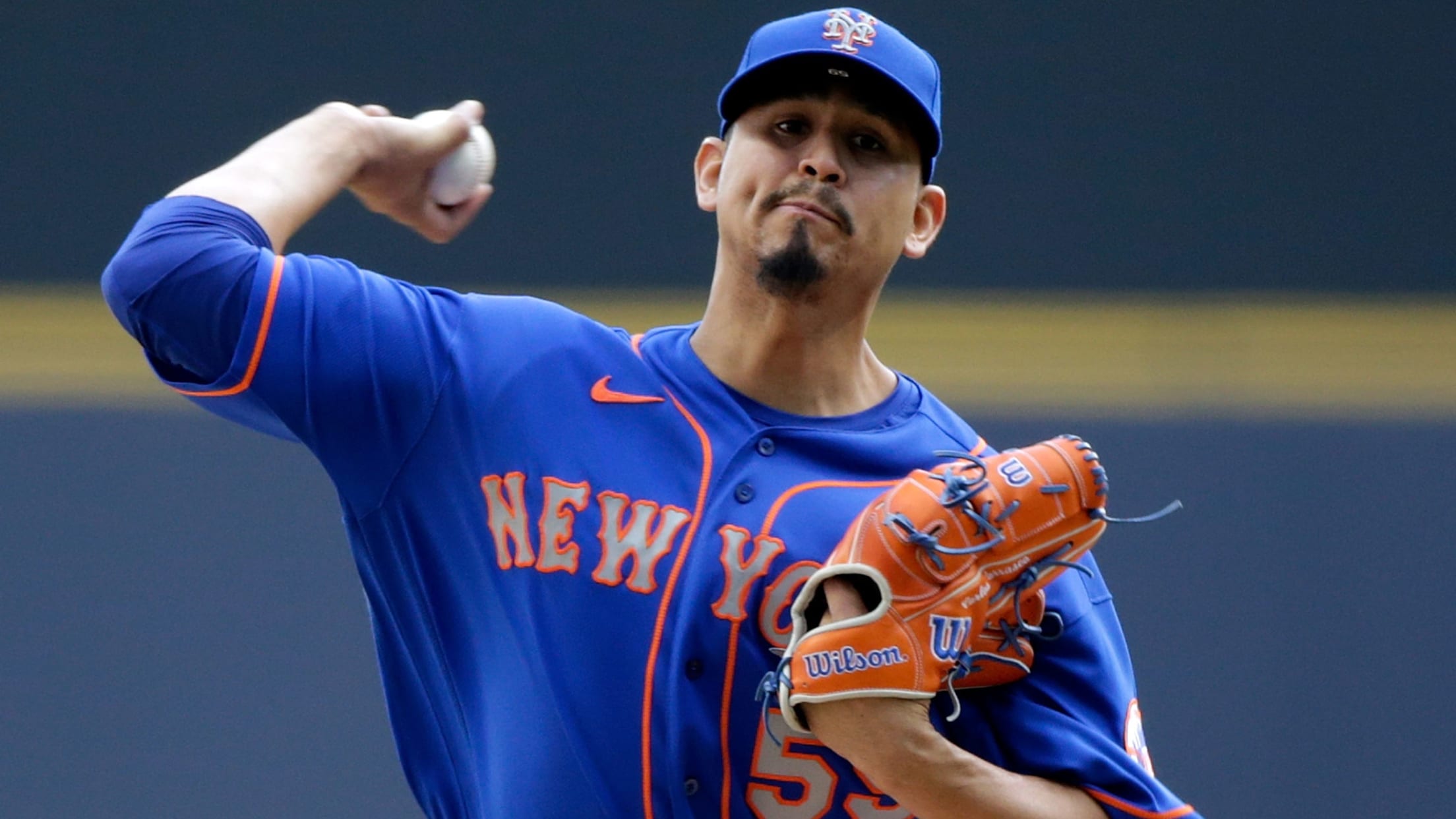 Carlos Carrasco's troublesome year took another turn this week, when the Mets pitcher underwent surgery to remove a bone fragment from his right elbow. The team said in a release that Carrasco "will resume baseball activities later this winter," while a person with knowledge of the procedure indicated the right-hander
Atlanta school renamed to honor Hank Aaron
'We'll make sure that light remains shining on Mr. Aaron'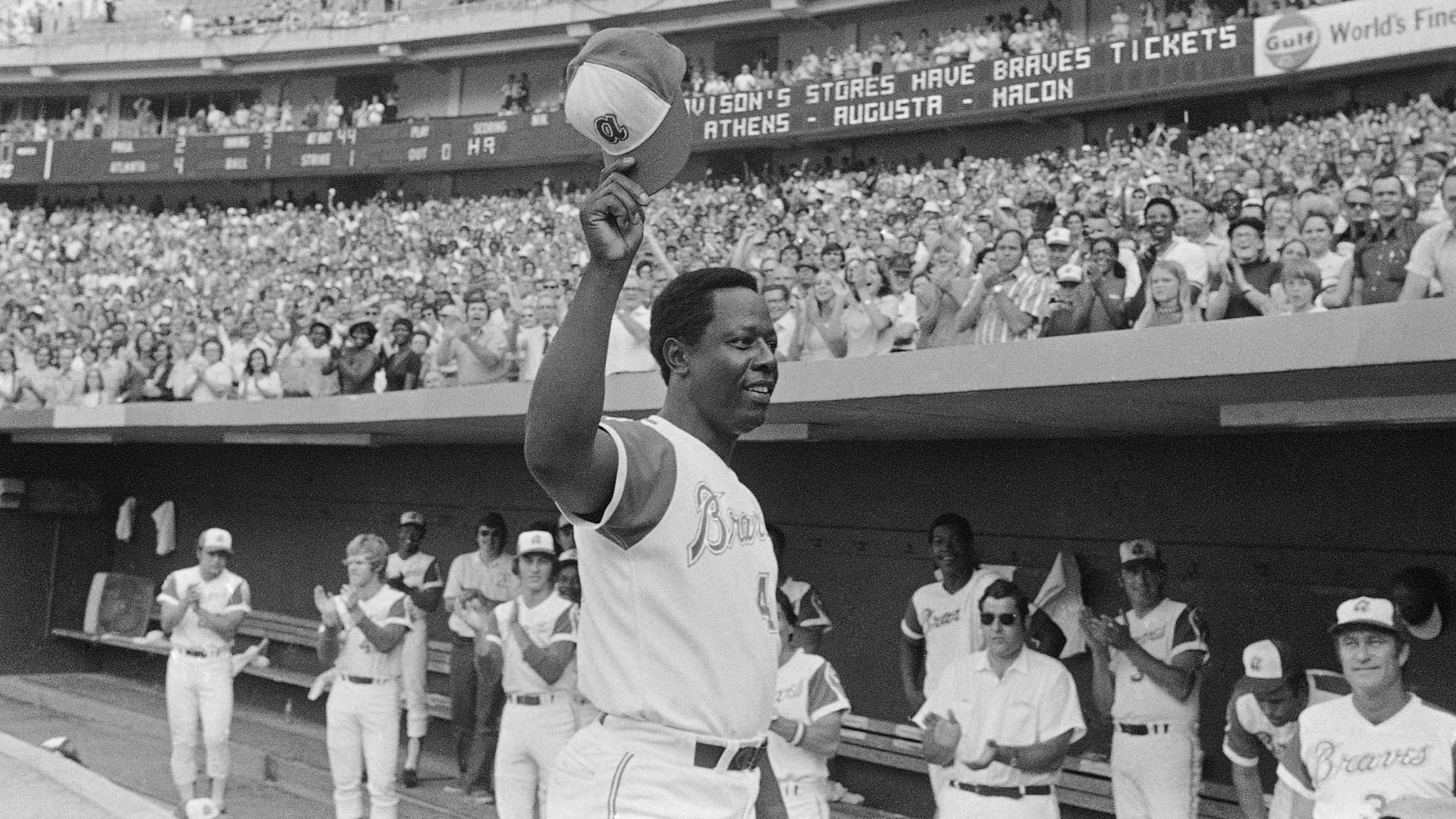 The Atlanta school formerly known as Forrest Hill Academy is making sure that Hank Aaron's legacy remains alive. On Wednesday morning, the school was renamed to the Henry Louis "Hank" Aaron New Beginnings Academy in a ribbon-cutting event. The school -- previously named for Nathan Bedford Forrest, a Confederate general
Complete 2021 MLB postseason schedule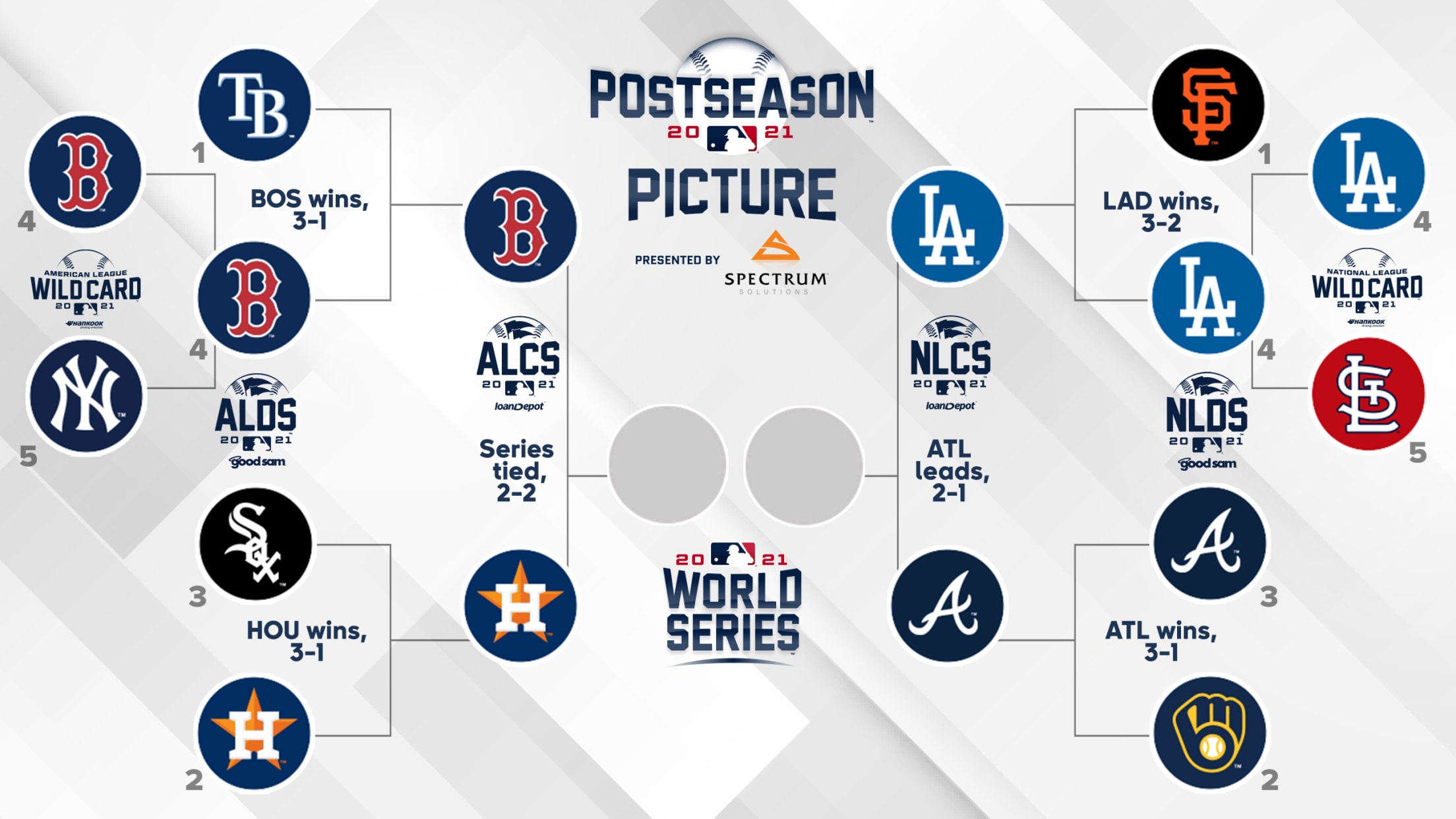 The 2021 MLB postseason began with the Red Sox and Dodgers winning the AL and NL Wild Card Games, respectively. Now there are only four teams left standing, as the Red Sox, Astros, Braves and Dodgers have all punched their tickets to the League Championship Series. ESPN Radio will provide
How the Pirates chose 'We Are Family' in '79
Sister Sledge helped lead the Pirates to a World Series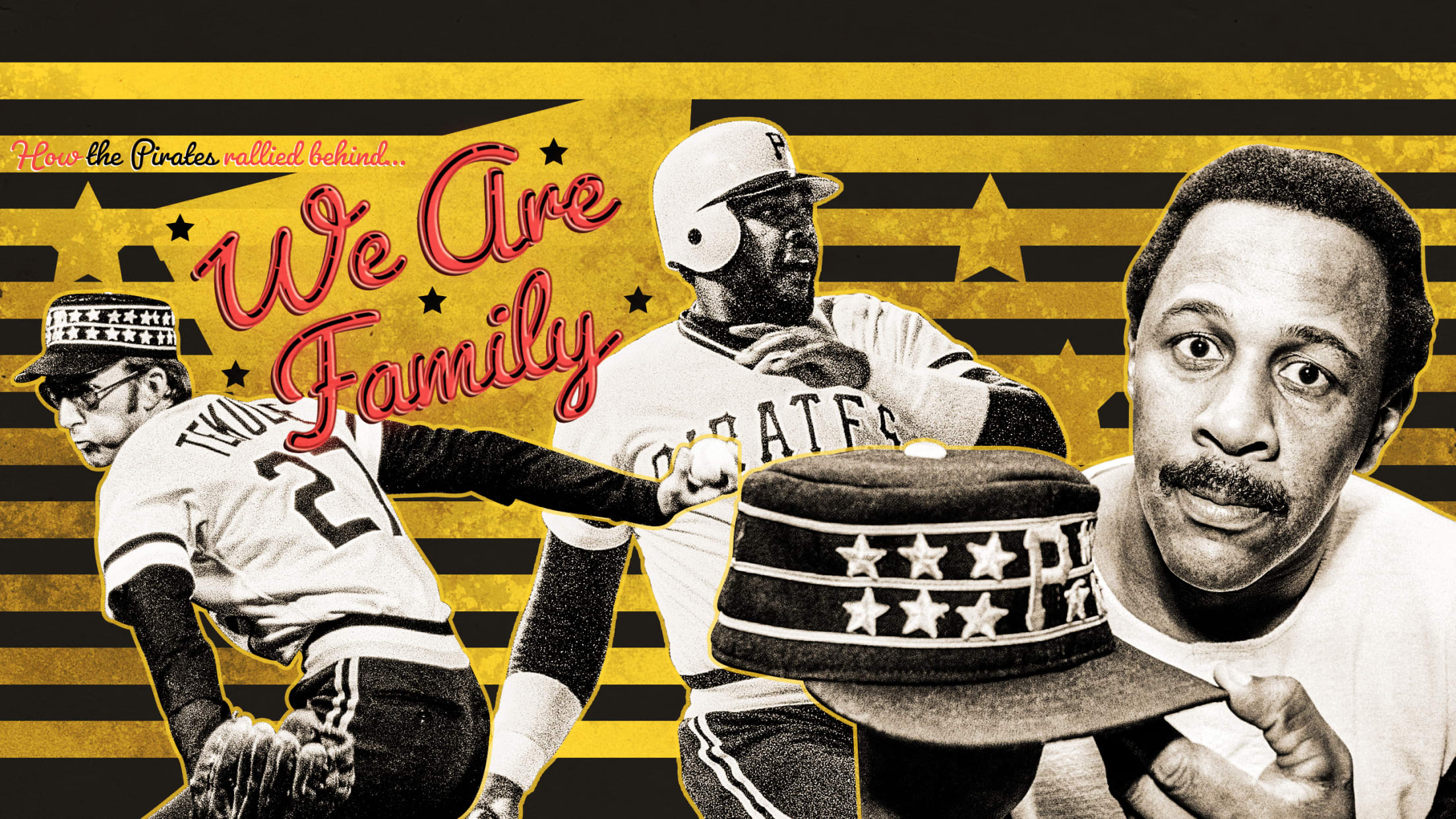 The Pirates were just hoping the rain would stop and they could get out on the field. It was June 1, 1979, and their game against the Padres was delayed as rain pounded the Three Rivers Stadium turf. Pittsburgh had won five games in a row, but they were still
Revival: Belli's clutch HR breathes life into LA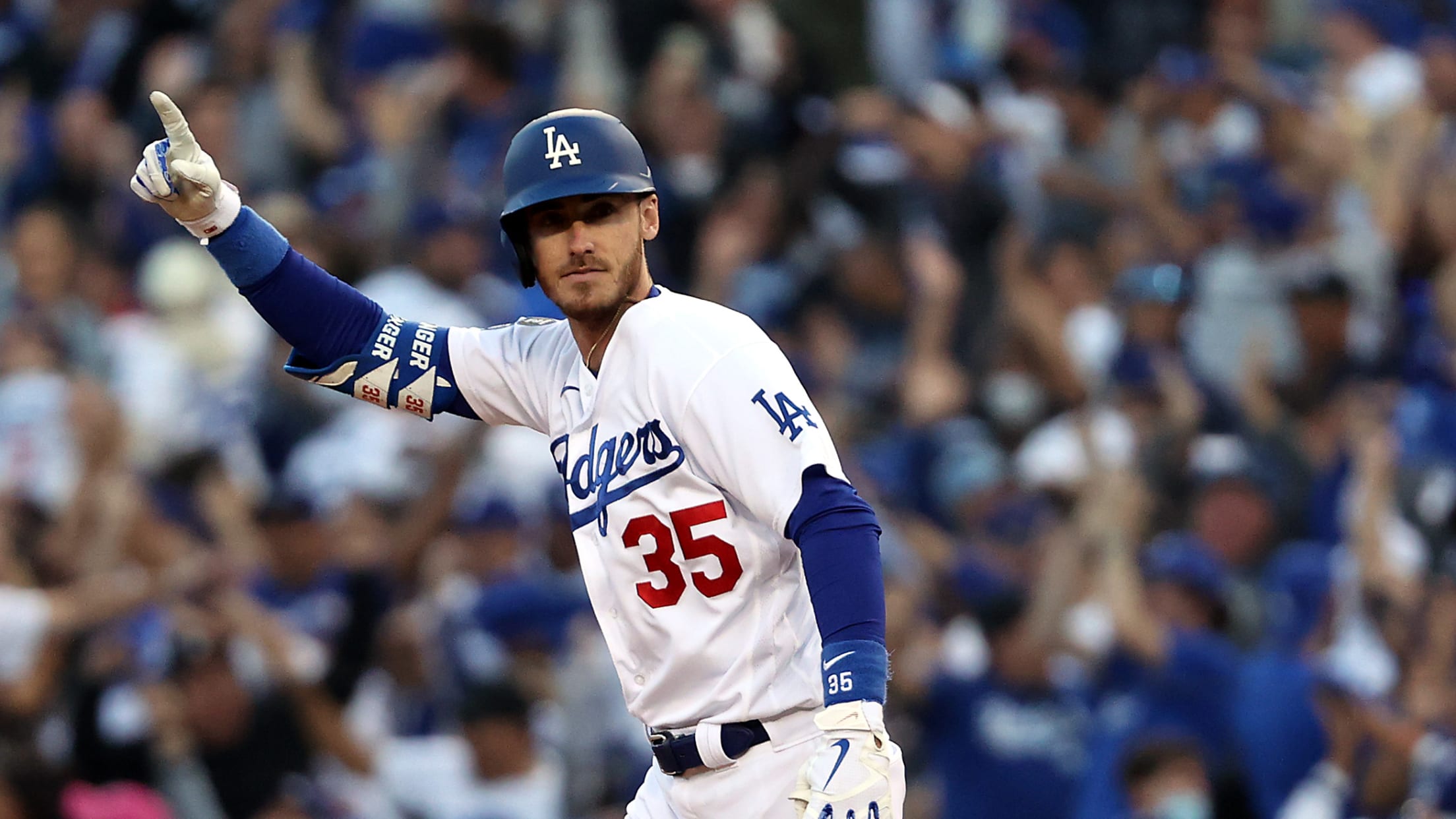 LOS ANGELES -- Cody Bellinger put his head down and took his best swing. He put the barrel of his bat on a Luke Jackson 96 mph fastball that was above the strike zone. For seconds, which for some felt like an eternity, a nearly sold-out Dodger Stadium awaited the
Altuve now 3rd all-time in postseason homers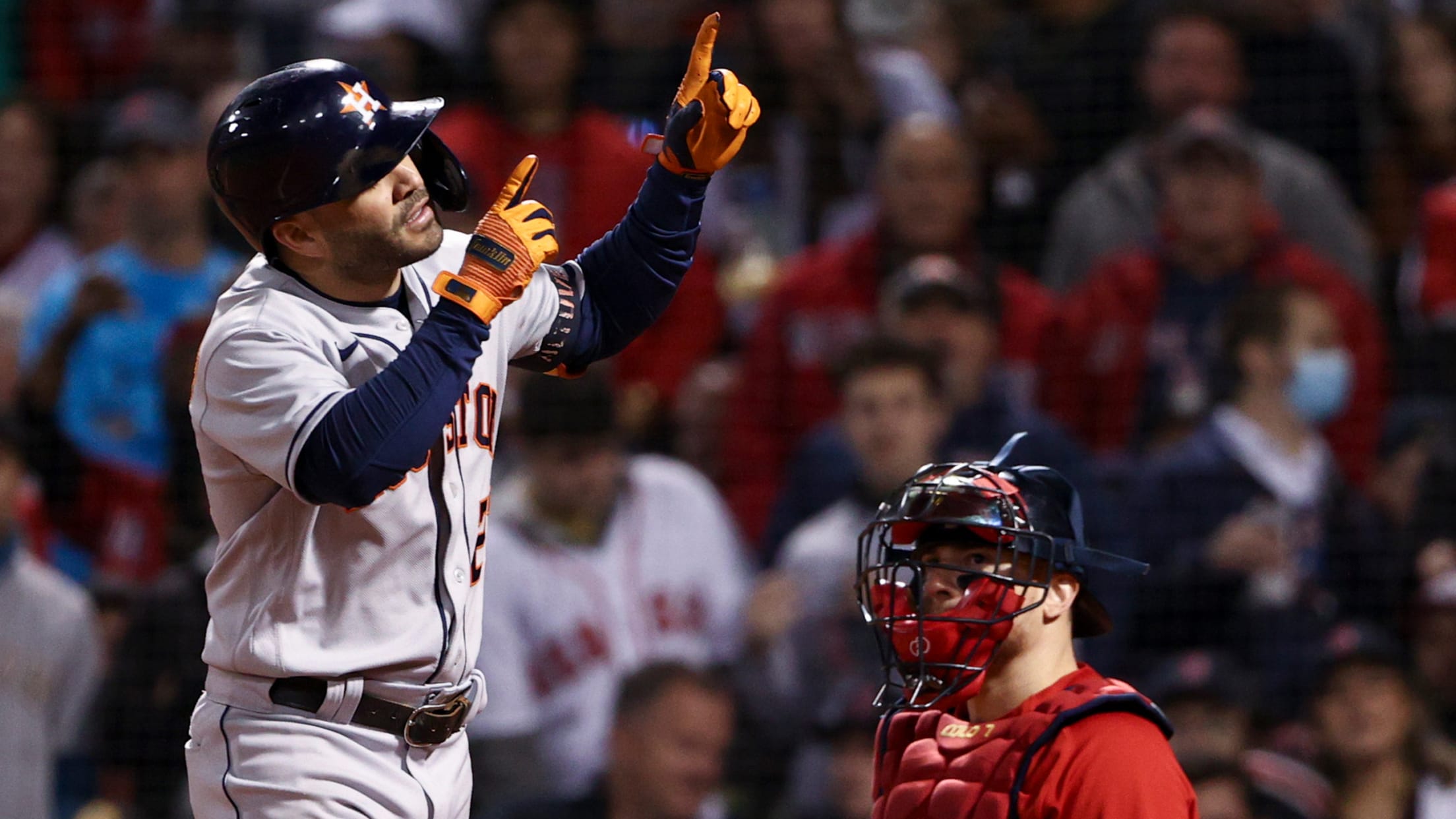 To rack up a lot of home runs in the postseason, a hitter needs plenty of chances and the ability to come through on the biggest stage. These 12 elite October performers have had both, each producing at least 17 big flies in their playoff careers. Here is a look
Where does Semien rank in FA SS super class?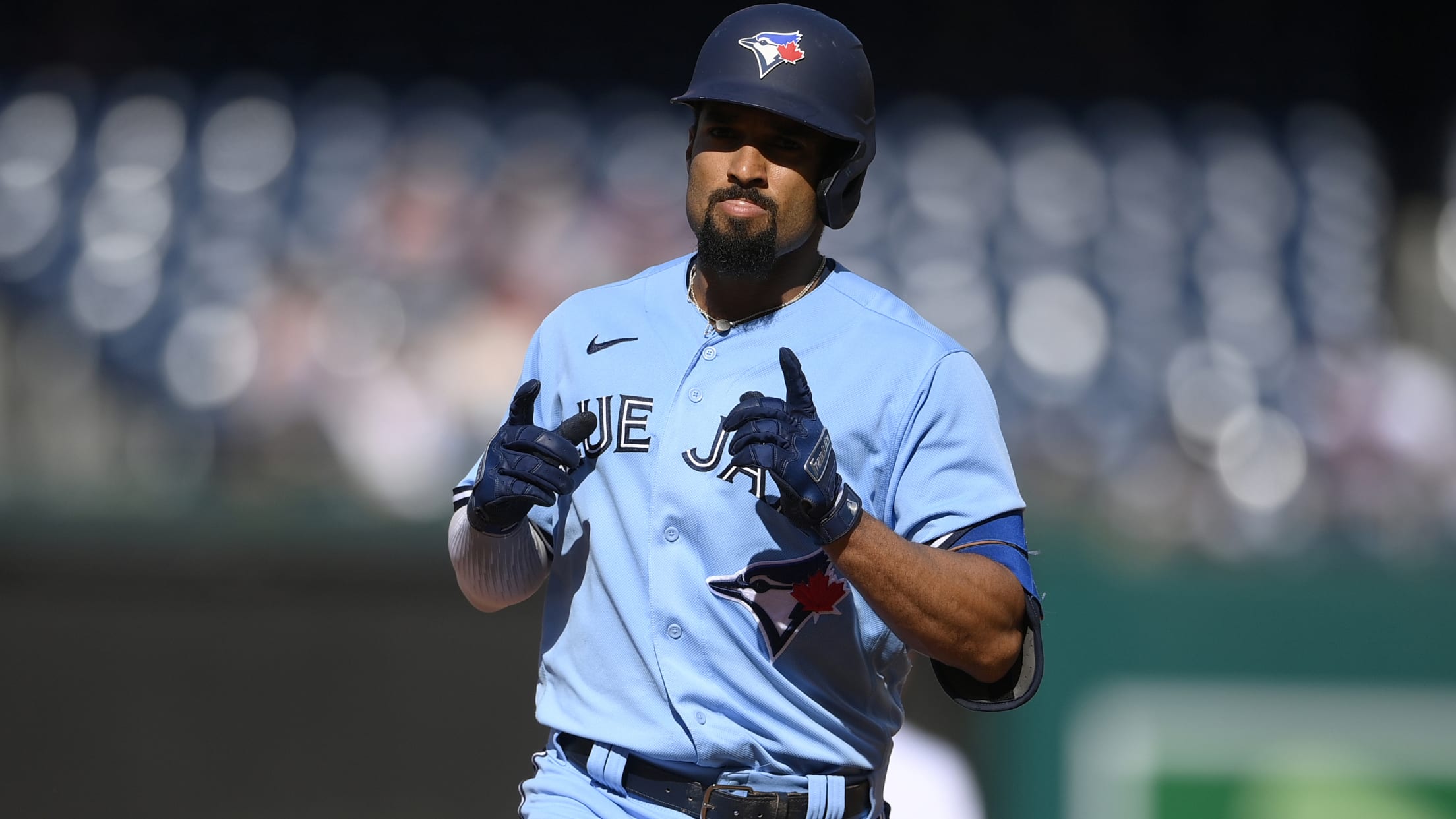 MLB.com is keeping track of all the latest news and rumors surrounding infielder Marcus Semien, who can become a free agent this offseason.
22 minutes of intrigue in the NLCS
An entire October drama unfolds across 4th inning of Game 3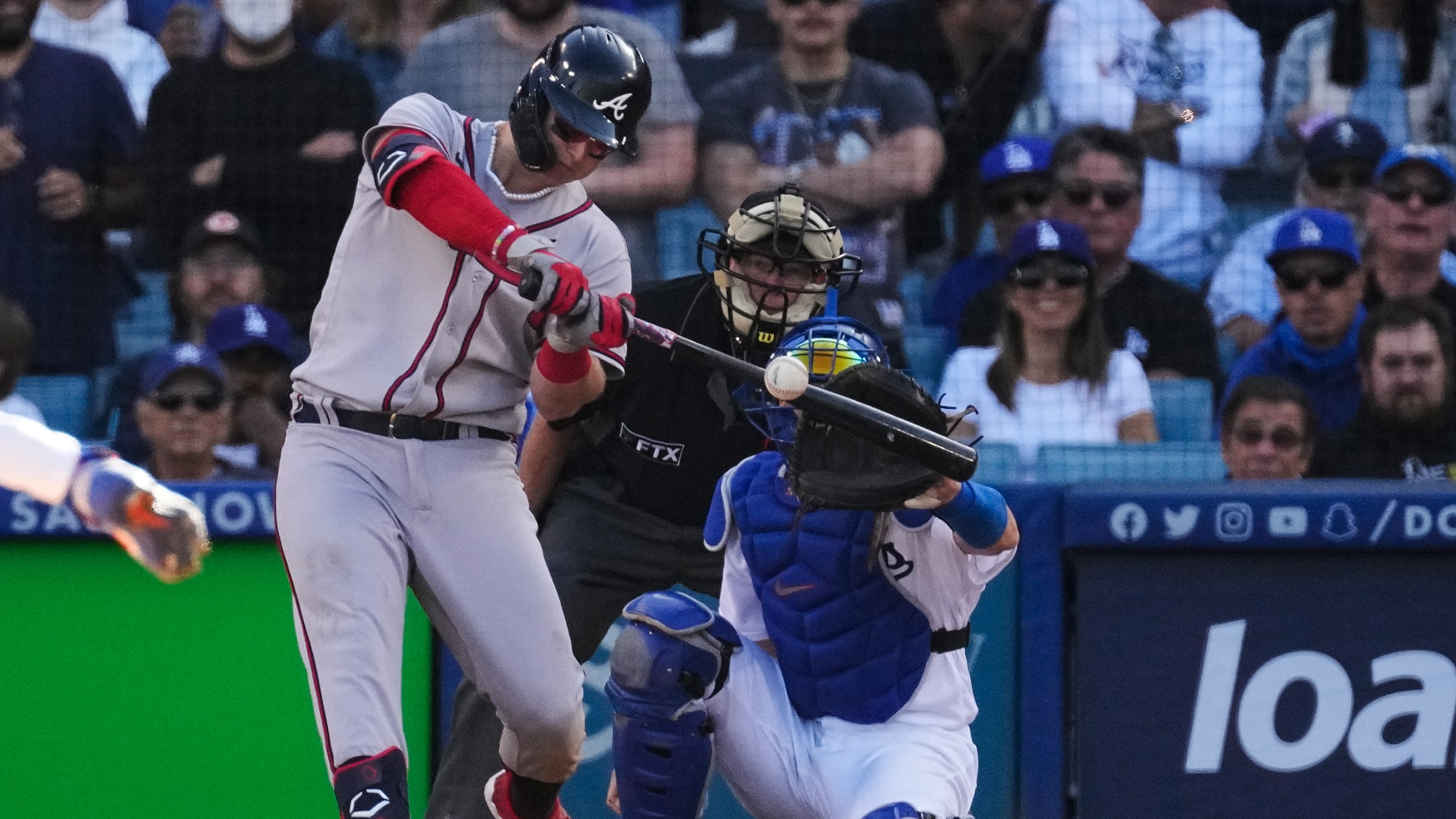 LOS ANGELES -- The top of the fourth inning at Dodger Stadium on Tuesday afternoon featured a bit of everything -- questionable calls, curious decision-making, odd bounces, shaky defense. Before Cody Bellinger's eighth-inning homer flipped Game 3 of the National League Championship Series on its head, before Kenley Jansen struck
Daily picks, predictions, odds for Oct. 20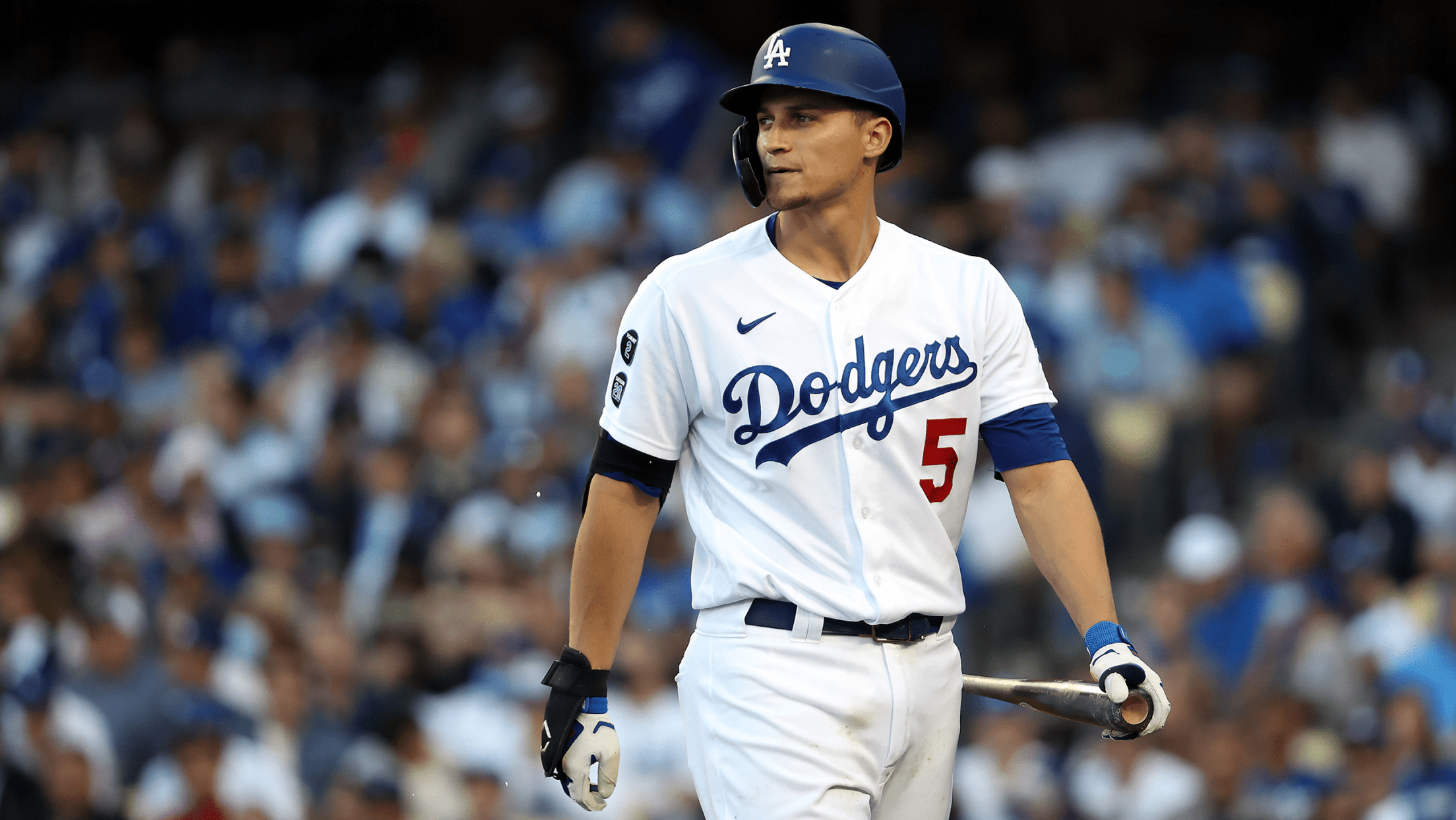 A version of this article originally appeared on DraftKings. For more betting insights, check out DraftKings.com. Wednesday features a two-game MLB main slate, and the action on DraftKings gets underway at 5:08 p.m. ET. Let's go position-by-position and break down everything you'll need to know to set your lineups.
Farmer aims to remain Reds' shortstop in '22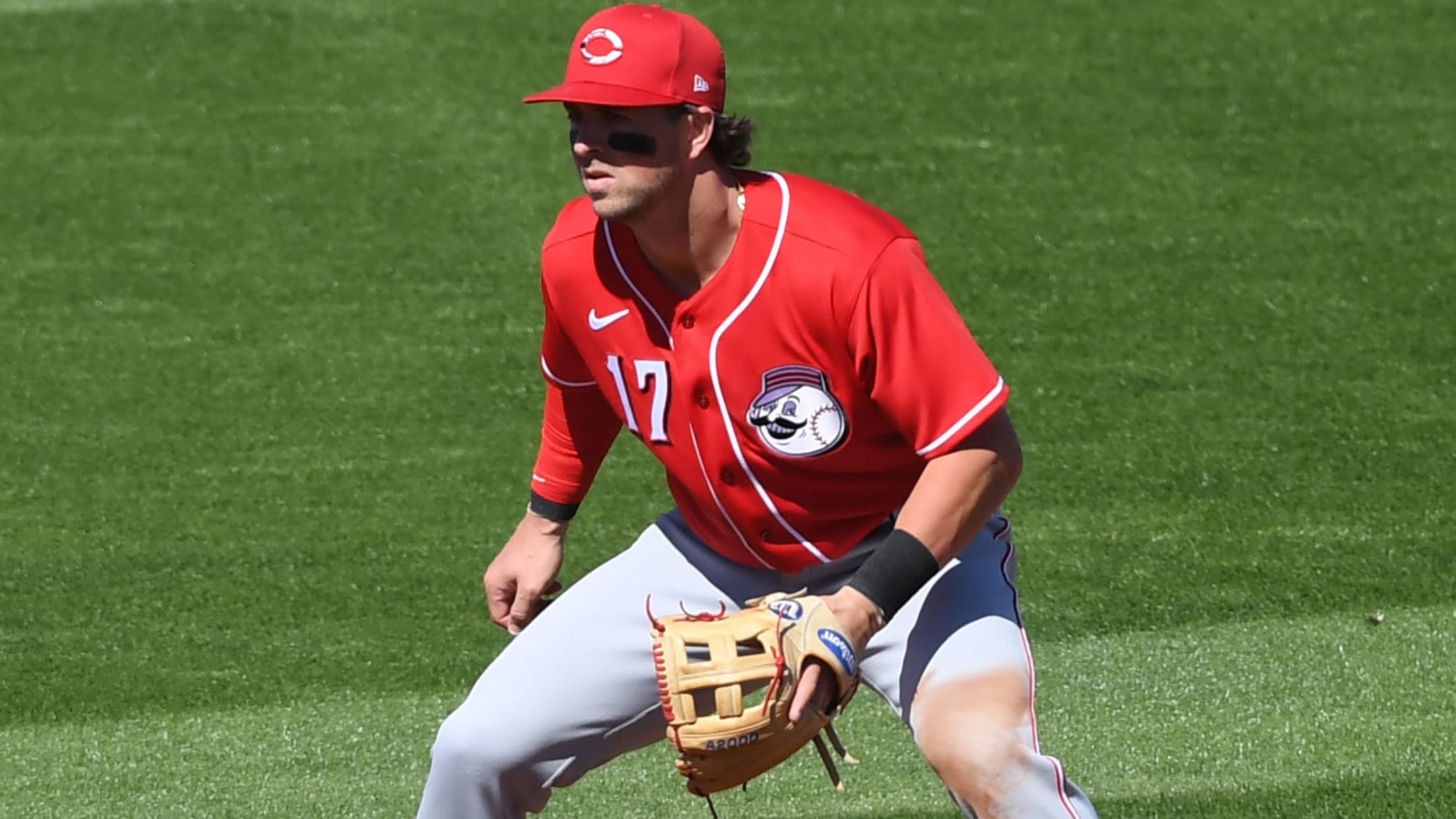 CINCINNATI -- After a couple of seasons with the Reds as a utility player assured nothing but a chance to compete for his roster spot each spring, Kyle Farmer moved into a regular role as their shortstop this past season. But becoming an everyday player in 2021 hasn't changed the
Astros STUN Fenway in 7-run 9th, knot ALCS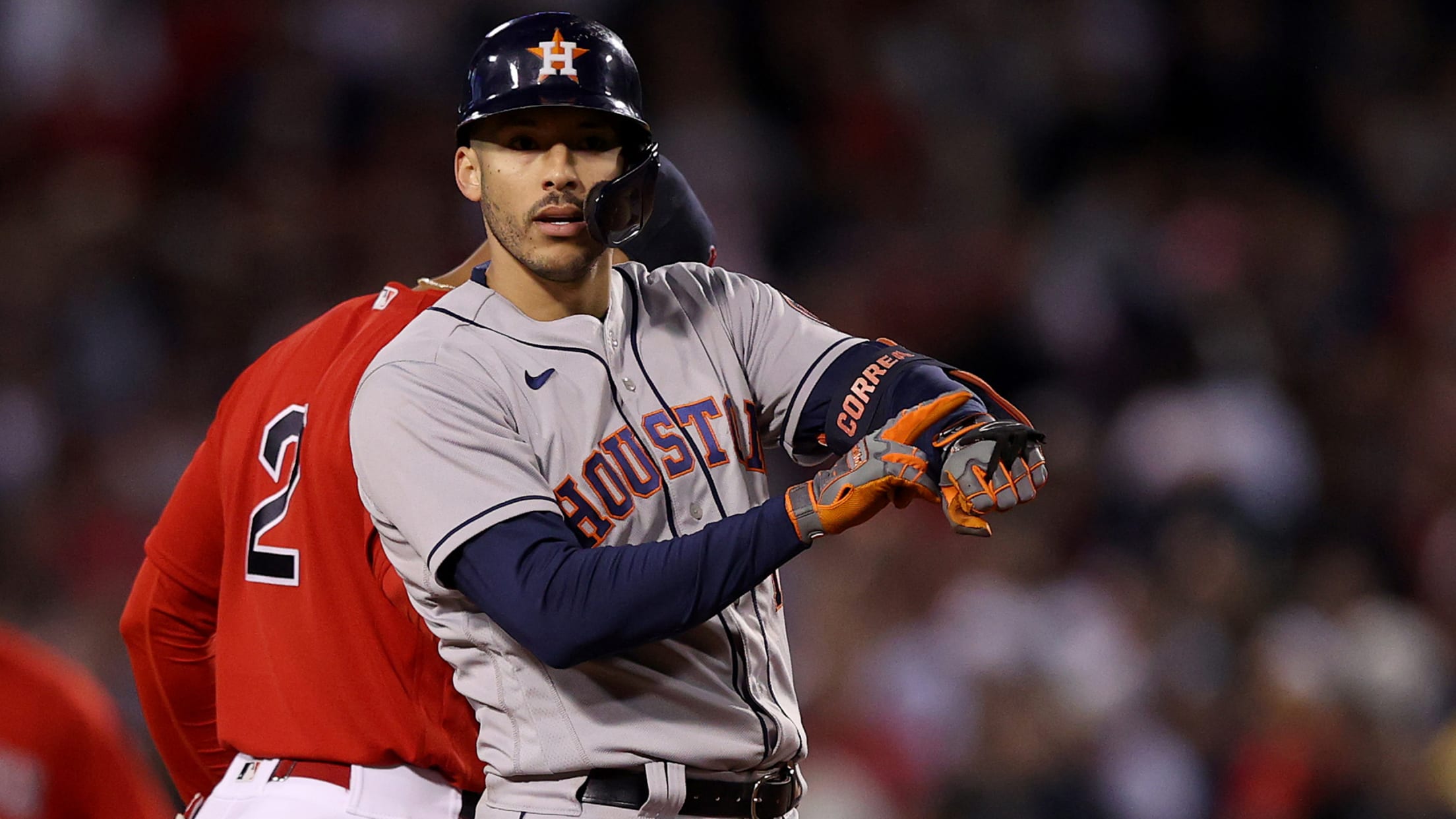 BOSTON -- The highest-scoring offense in baseball had been in a fall slumber for nearly two full games of the American League Championship Series, and the Astros were in danger of being pushed to the brink of elimination as a result. The Astros had managed solo homers by Alex Bregman
Wild stats from Astros' 7-run 9th in Game 4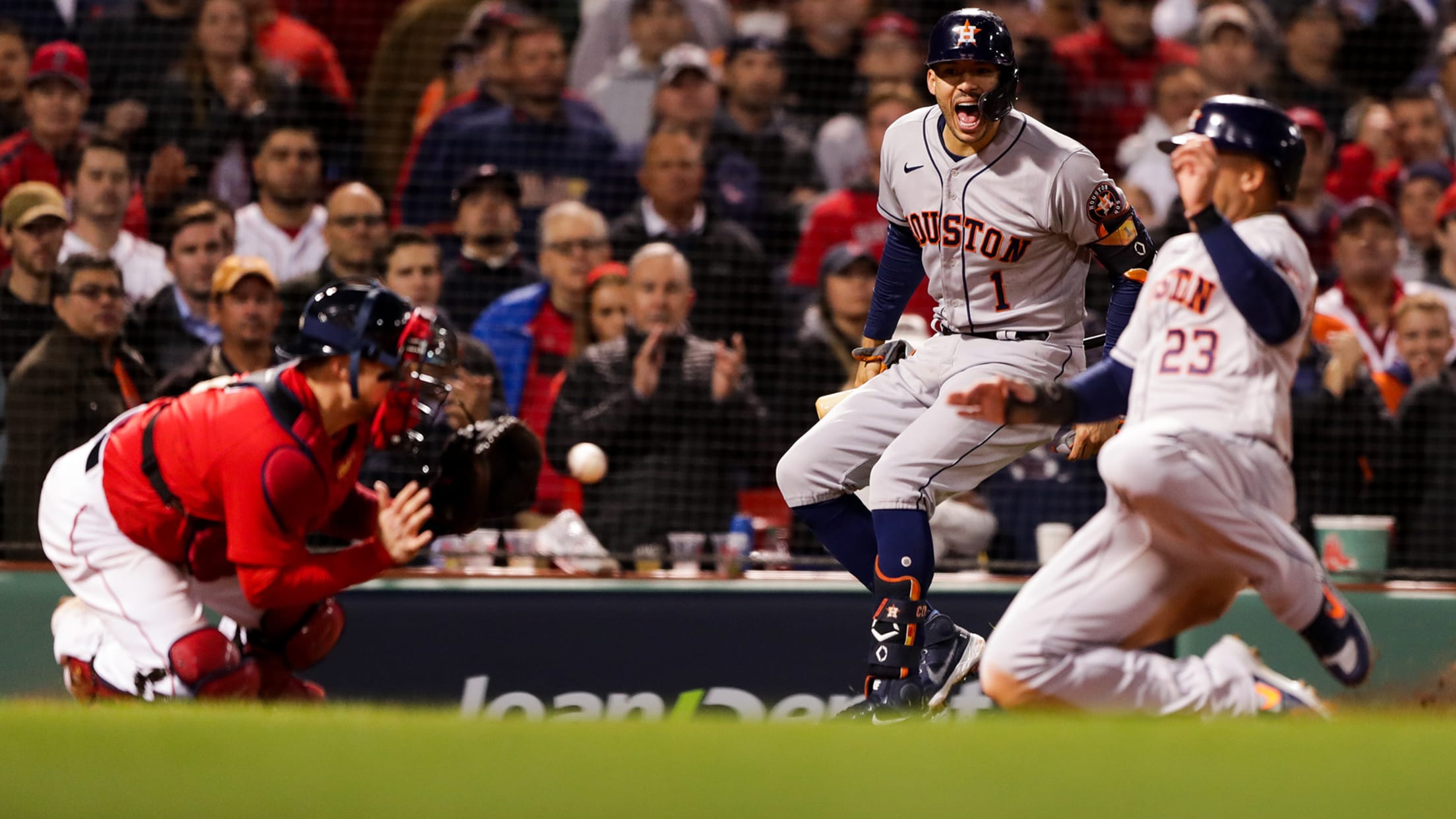 Game 4 of the 2021 ALCS was tied, 2-2, entering the top of the ninth inning on Tuesday night ... but things quickly changed, and by the time the half-inning was done, the Astros had pulled ahead of the Red Sox, 9-2, before shutting the door on Boston in the
Here are Miggy's most memorable hits
Miguel Cabrera became the 28th member of Major League Baseball's 500-homer club with his solo shot off Steven Matz in Toronto on Aug. 22, 2021. He'll enter the 2022 season just 13 hits shy of becoming the 33rd player to reach 3,000. We already have a compilation of Miggy's biggest
Could Mets-Javy deal come together quickly?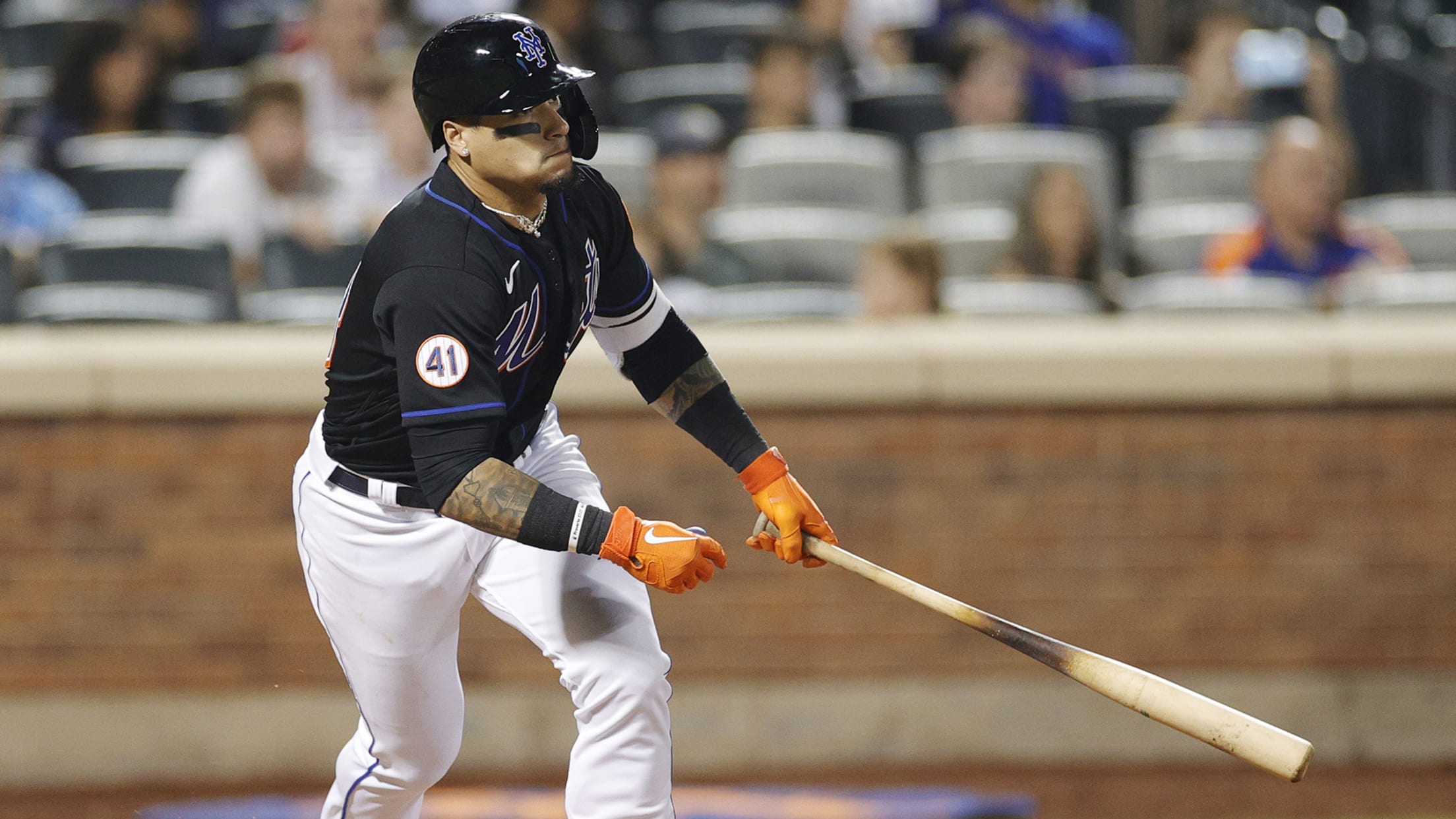 MLB.com is keeping track of all the latest trade and free-agent rumors involving the Mets right here.
Betts rips go-ahead RBI, stays perfect on SB
Leadoff hitter electric during NLCS Game 3 victory vs. Atlanta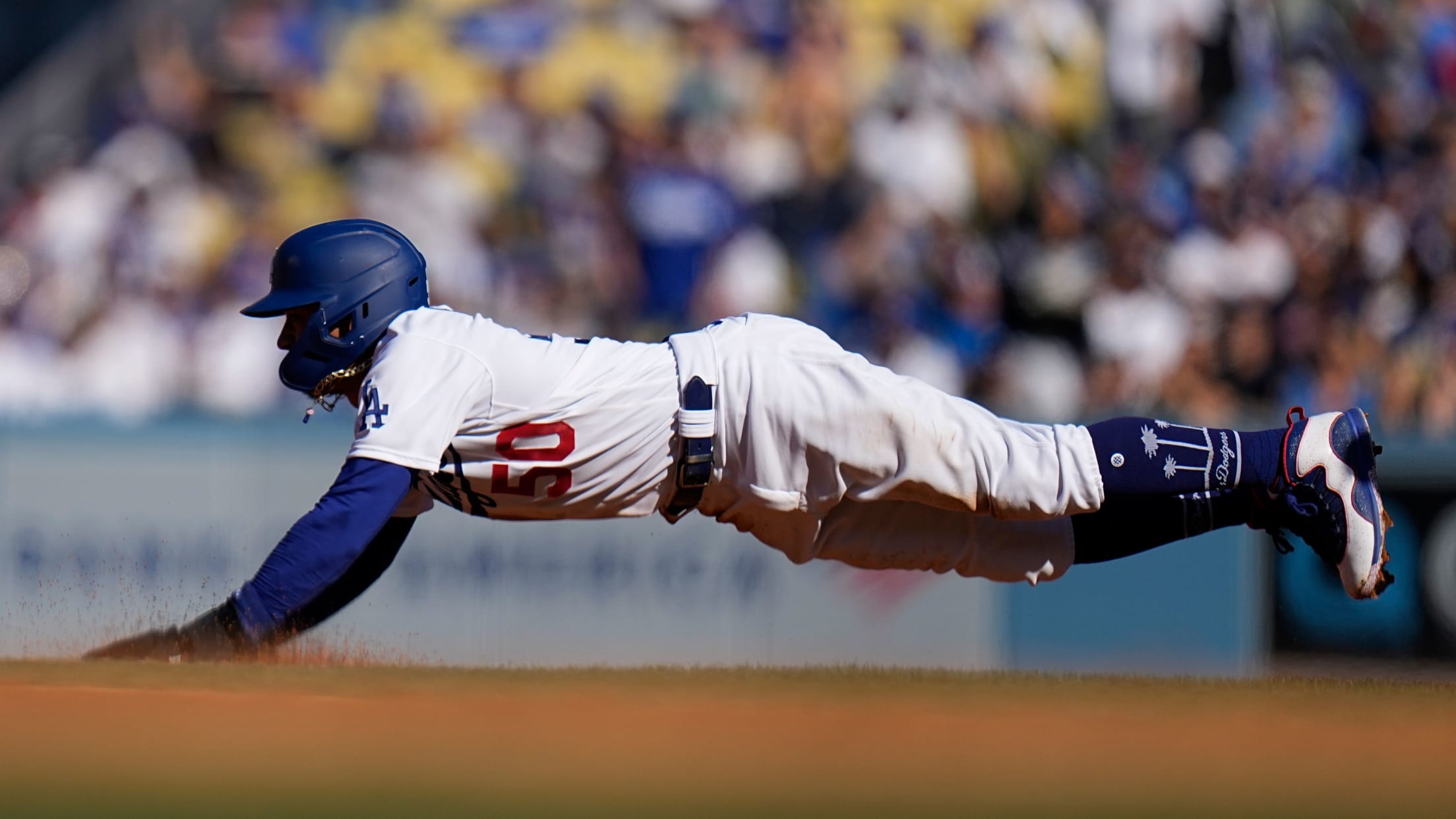 LOS ANGELES -- Cody Bellinger's game-tying three-run homer in the eighth inning drastically changed the tone for the Dodgers in Game 3 of the National League Championship Series on Tuesday. But without Mookie Betts' RBI double three batters later, it's possible that dramatic blast would have been for naught. Instead,