From 25-game winner to naval hero
Two days after Pearl Harbor, Bob Feller enlisted in the Navy
By the age of 21, Bob Feller had gone from small-town Iowa farm boy to teenaged pitching sensation to one of the top hurlers in Major League Baseball, but that was only the beginning of his incredible odyssey. In 1941, at the height of his career, a 23-year-old Feller decided
Roundtable: Is Andruw a Hall of Famer?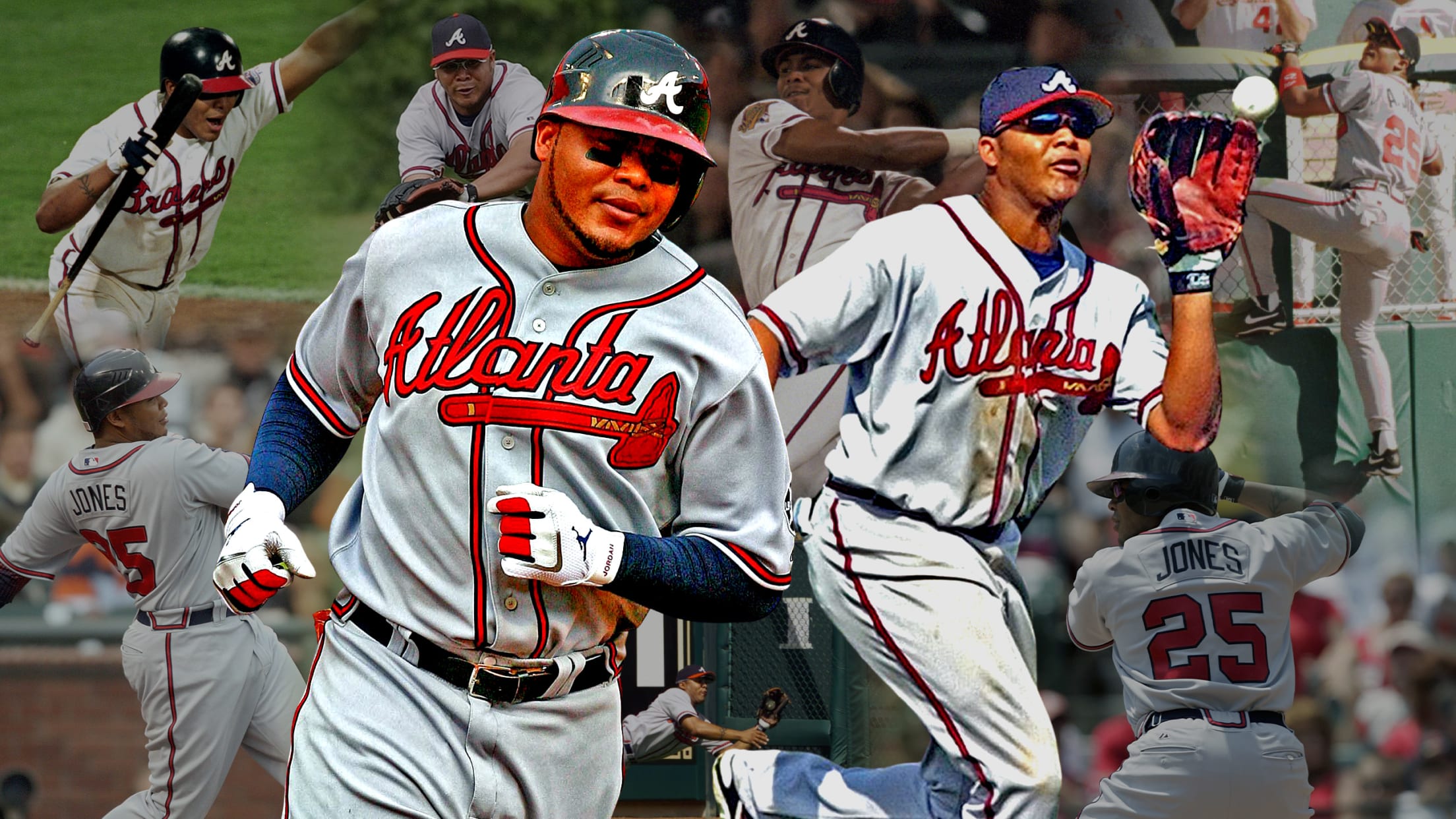 The 2022 Hall of Fame Induction Ceremony will take place on July 24 in Cooperstown. This year's ballot was released by the BBWAA on Nov. 22, and voters have until Dec. 31 to submit their ballots. Election results will be announced live on MLB Network on Jan. 25, 2022. It's
This stunning trade was an all-time heist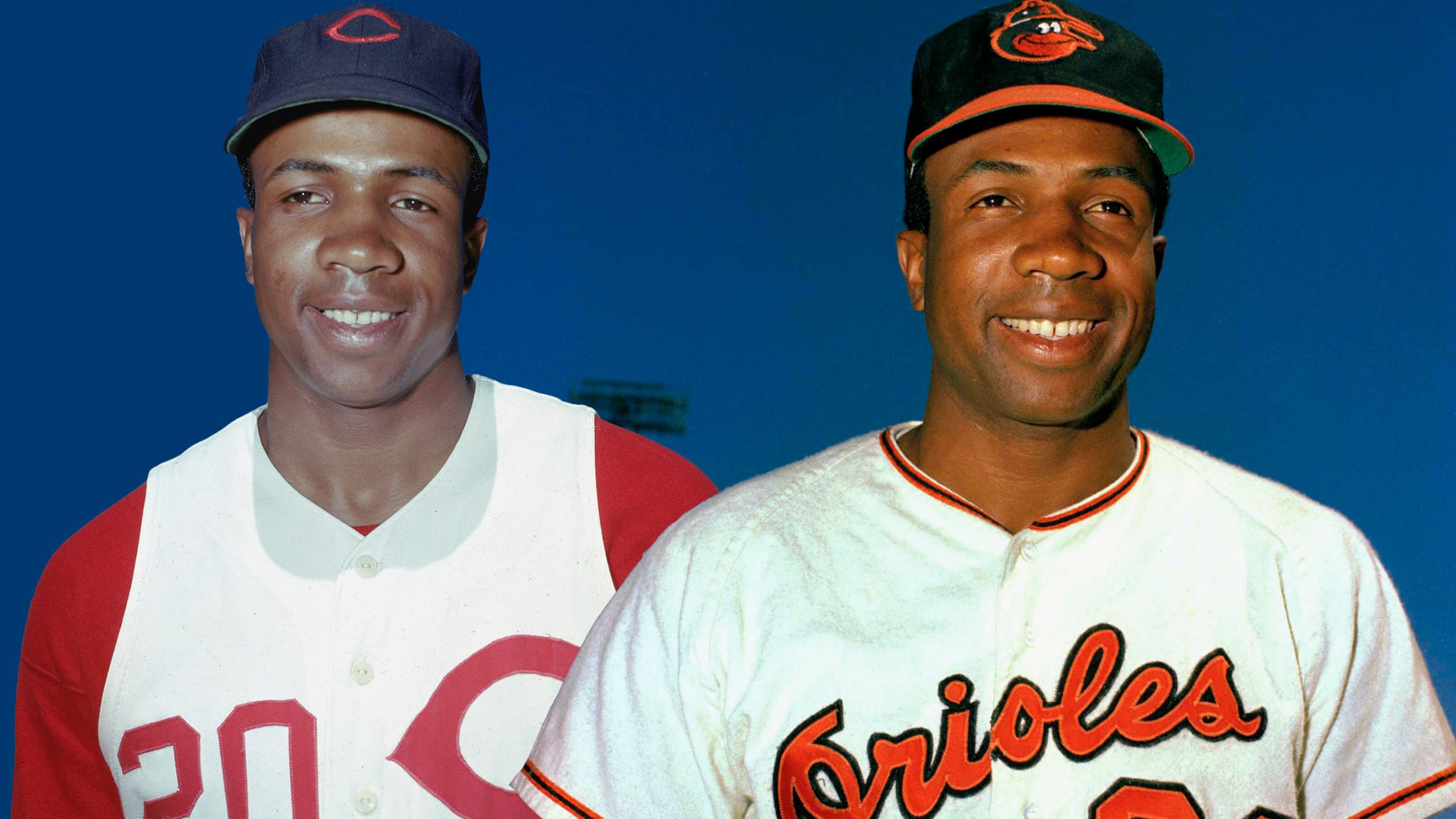 There are trades. And then there are those trades that have gone down in history as the most lopsided we've ever seen. Deals in sports are always won or lost in hindsight, but few have ever been as disproportionate in their results as the trade that sent slugging outfielder Frank
New Mets GM may be a softball fanatic
Billy Eppler apparently shows up at local parks looking to shag some flies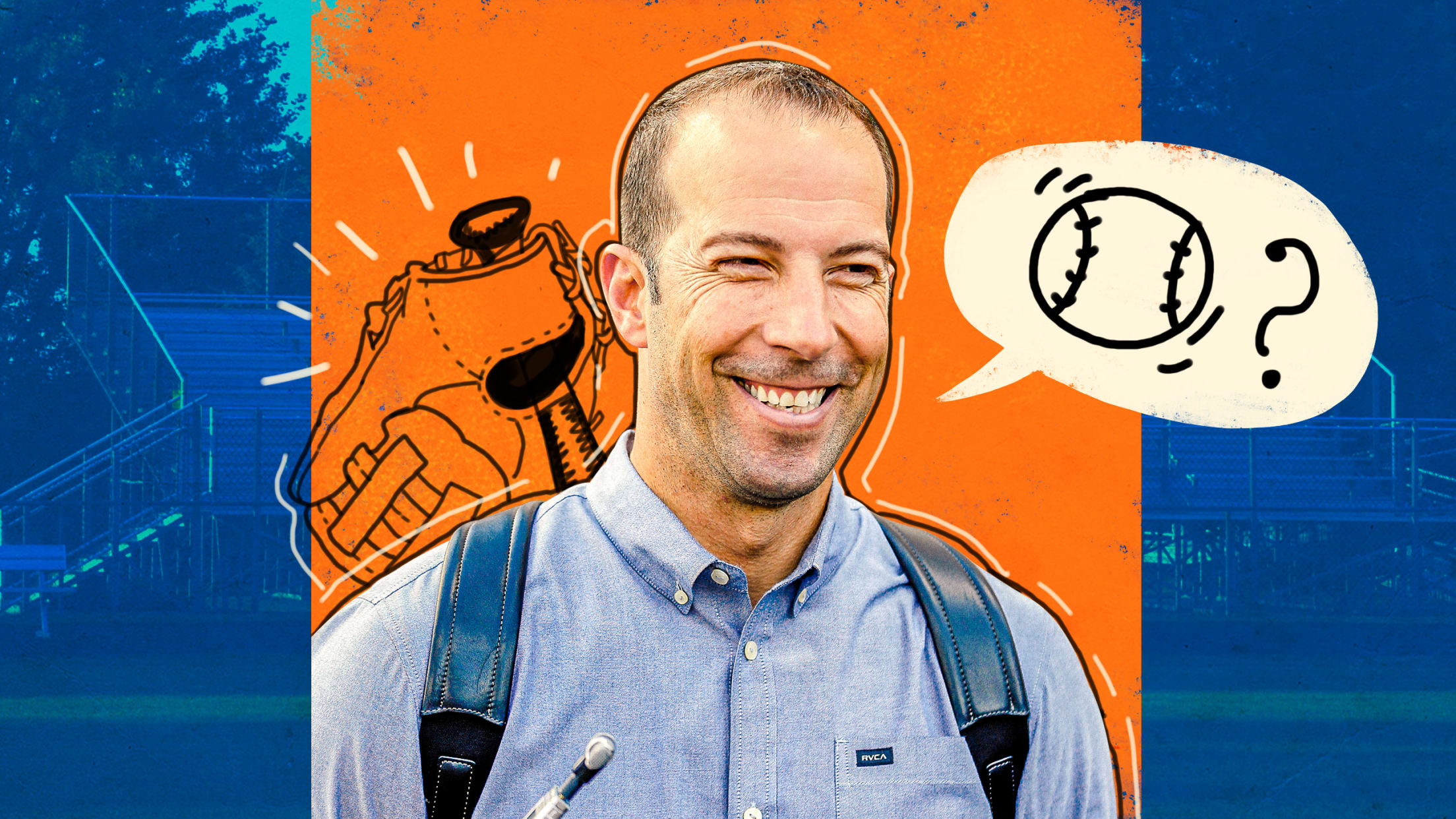 Billy Eppler, newly hired GM for the Mets, has been a lot of things during his time in baseball. He was a scout for the Rockies in the early 2000s, he was assistant general manager for the Yankees from 2012-14 and he was most recently the Angels GM from 2015-20.
Showalter leaves Mets 'impressed' (report)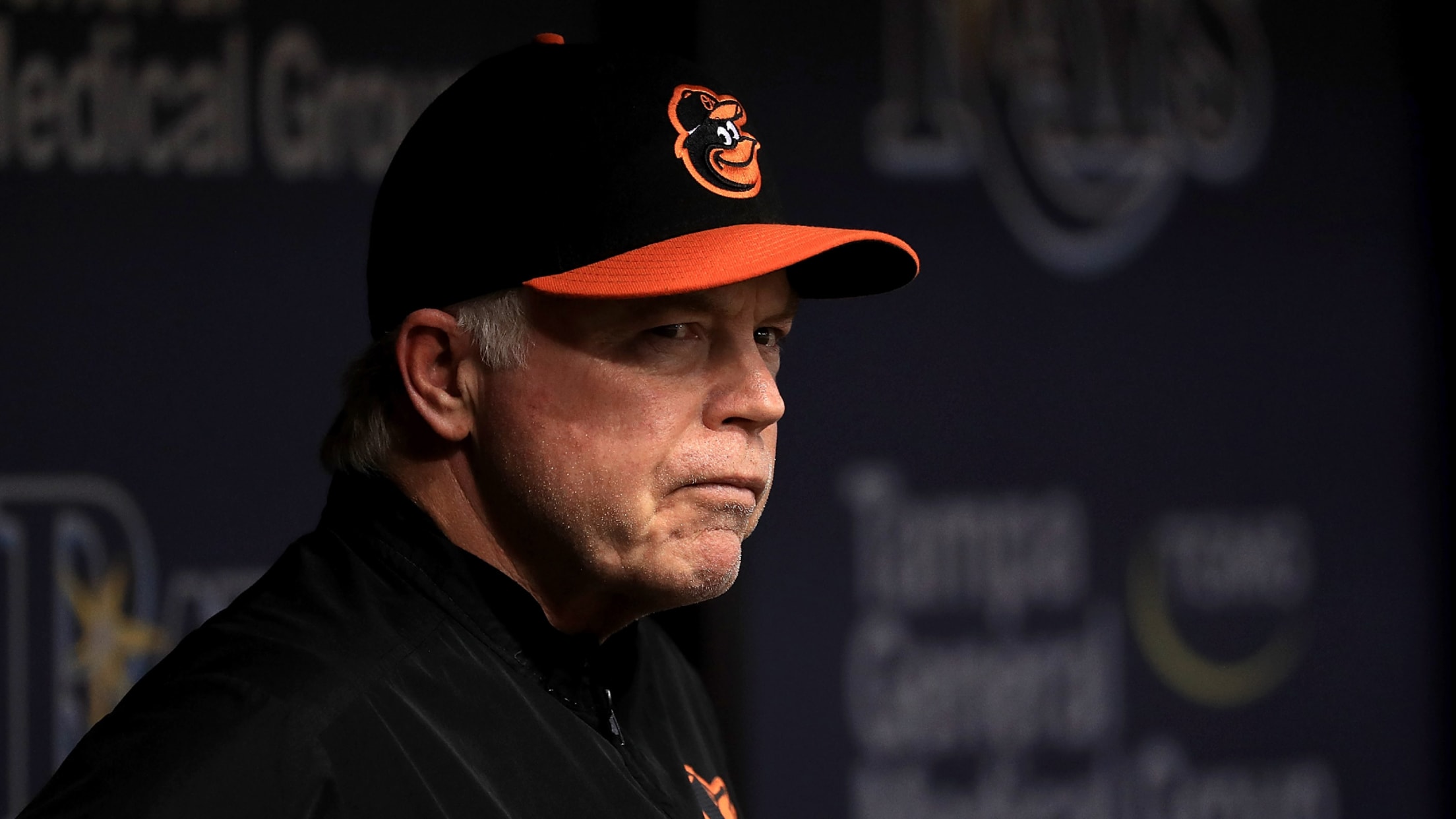 MLB.com is keeping track of all the latest news and rumors surrounding potential manager and general manager changes around the Majors. Here is a running list of the current job openings: Manager: Mets, A's
The Rivalry meets prospects: Mayer or Volpe?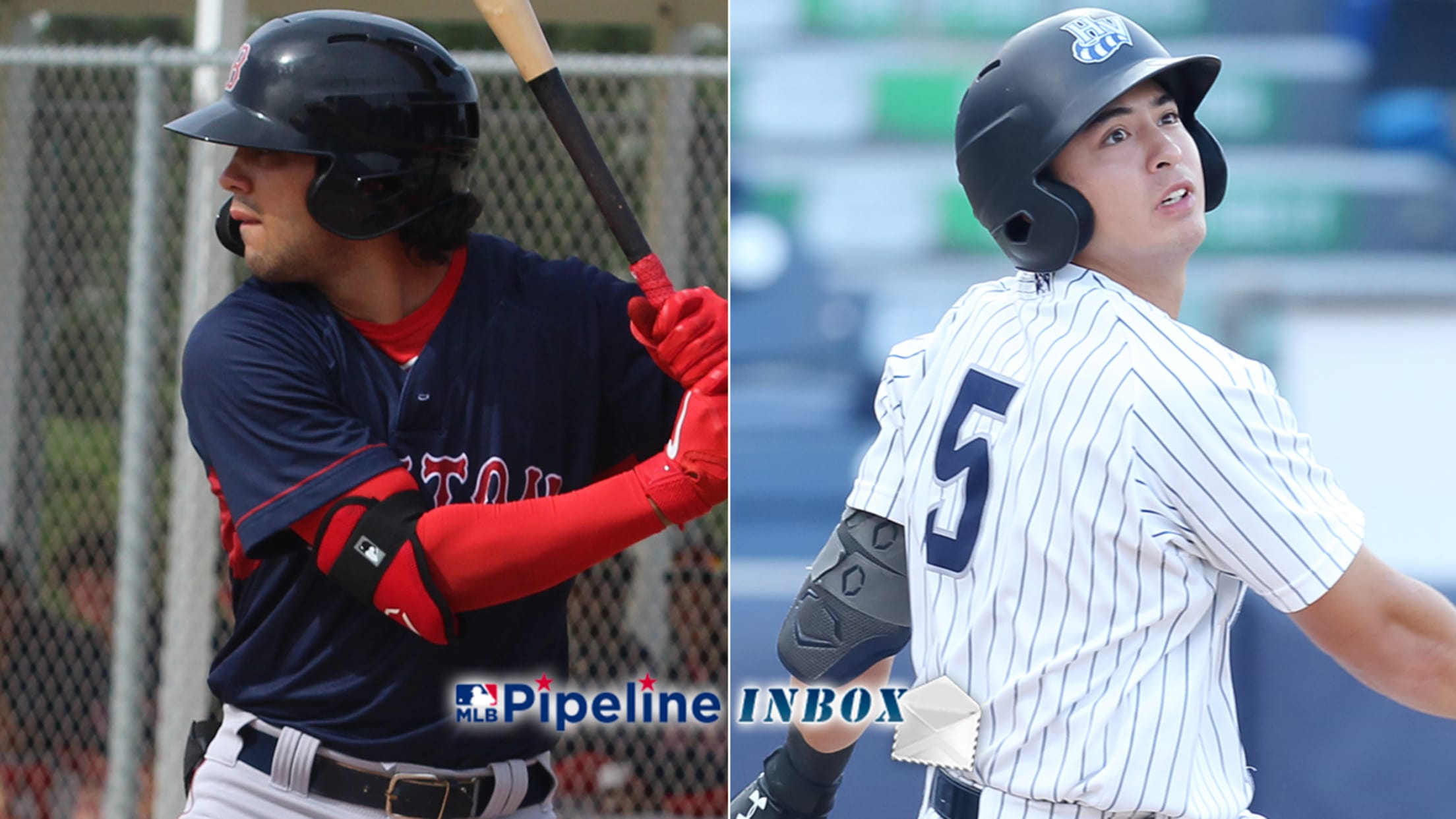 We're putting the finishing touches on our initial list of 2022 Draft prospects, which will go 100 deep and feature our usual detailed reports, scouting grades and videos. We'll unveil our rankings next week in an hourlong special on MLB Network, likely next Wednesday.
FAQ on the CBA negotiations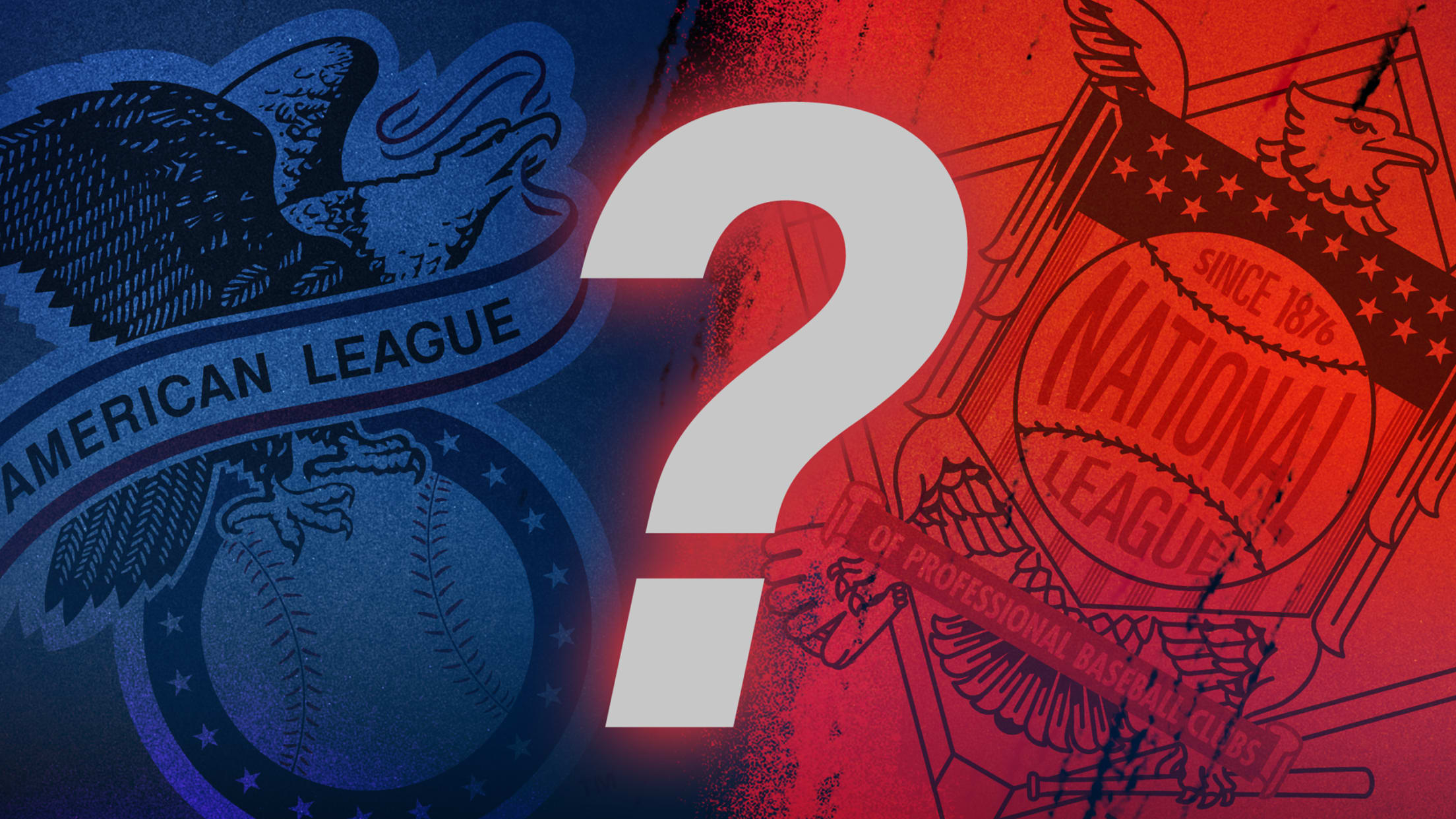 Q: Why did MLB lock out the players? A: Simply put, we believe that an offseason lockout is the best mechanism to protect the 2022 Championship Season. We hope that the lockout will jump-start the negotiations and get us to an agreement that will allow the season to start on
Rule 5 Draft results, pick by pick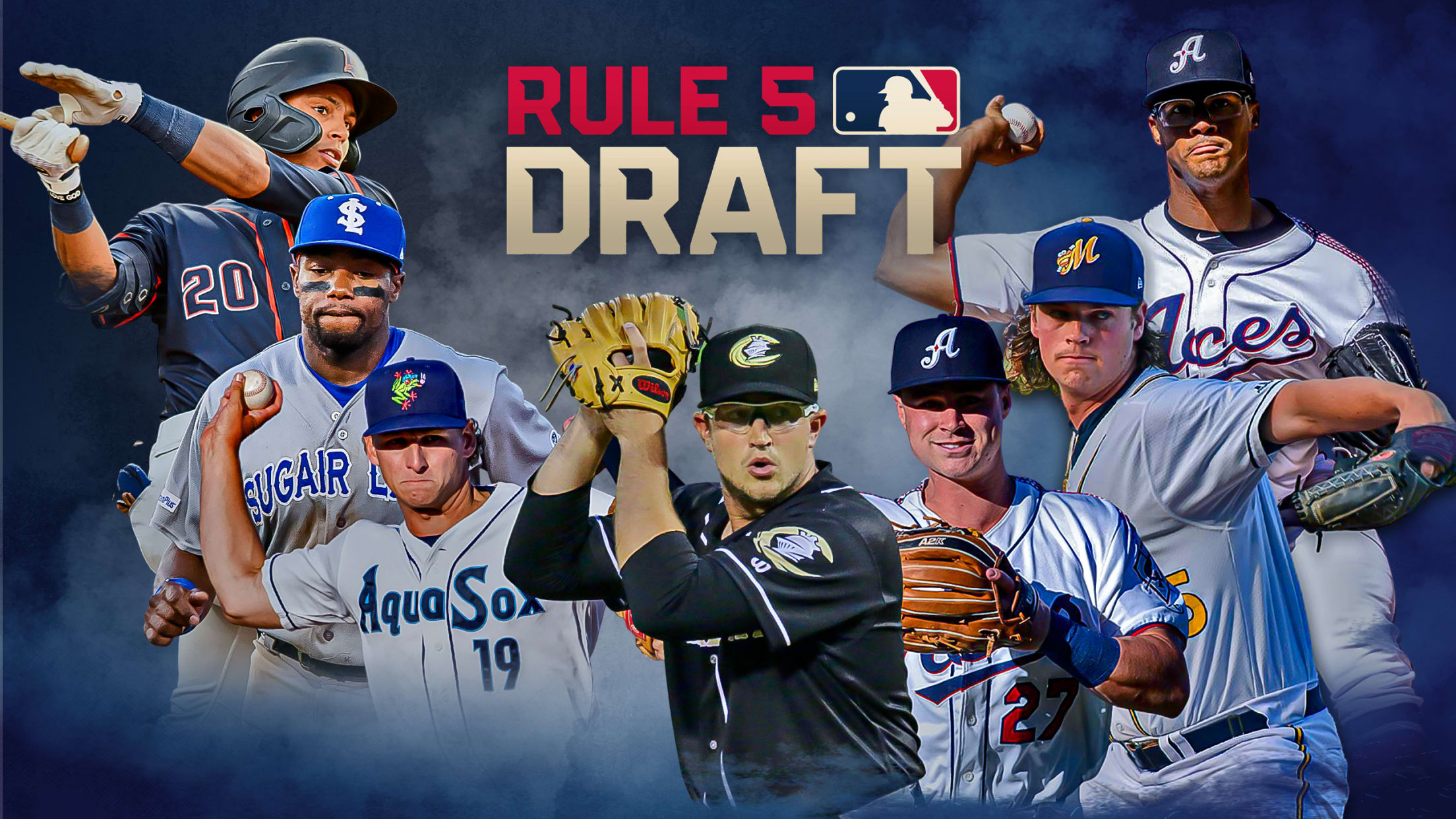 Starting with right-hander Nolan Hoffman and ending with Carlos Santiago, a total of 51 selections were made in the 2021 Minor League phase of the Rule 5 Draft. The complete results are posted below. Typically, the Rule 5 Draft consists of Major League and Minor League phases, but since all
These batting stances are truly unforgettable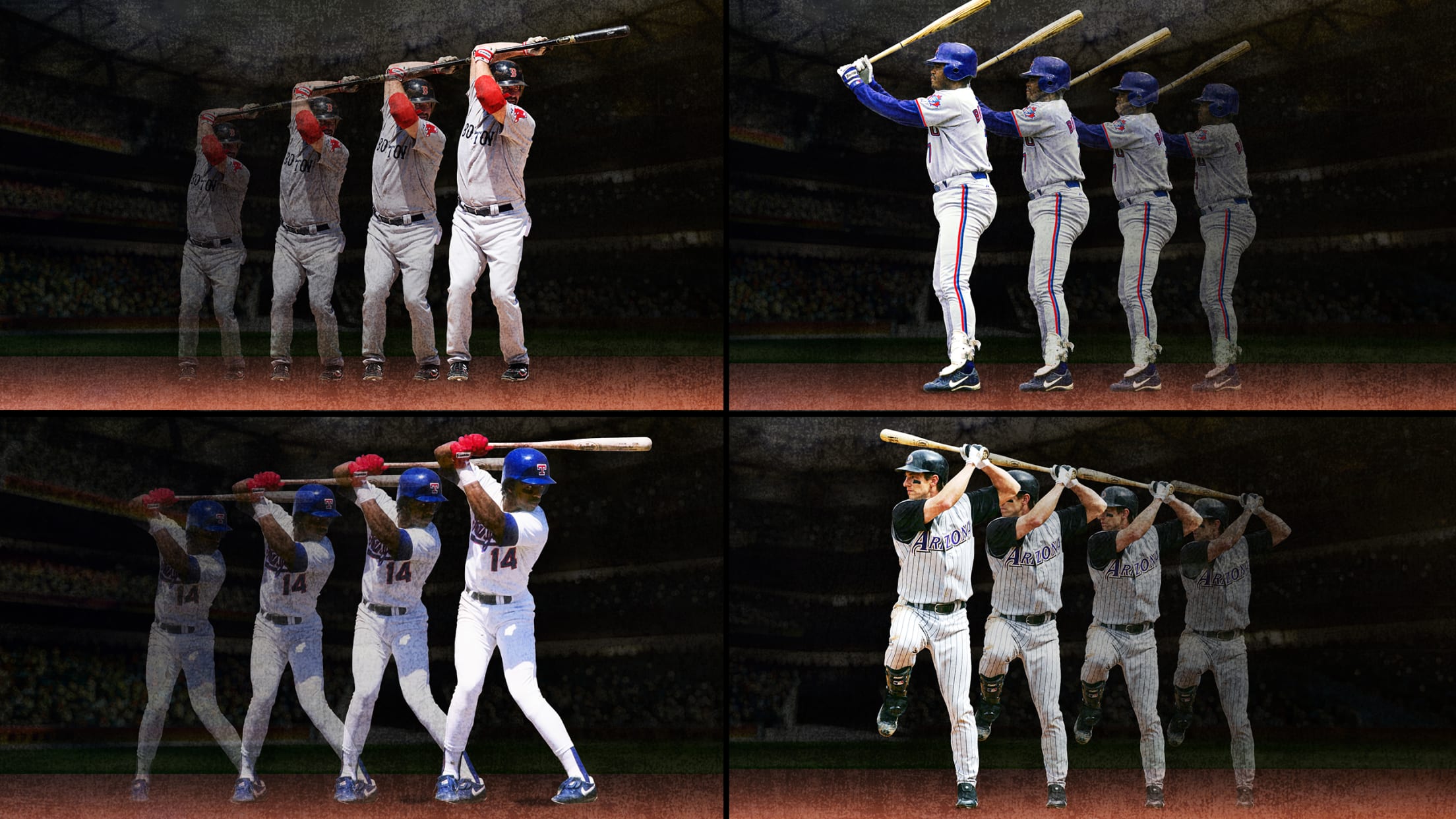 Many baseball fans have a favorite stance. Certain batting stances entice us -- with either efficacy or eccentricity -- to the point of emulation (though nobody emulates quite so well as the one and only Gar Ryness, aka "Batting Stance Guy"). When @MLBVault asked whose stance we imitated the most
Hall of Famers' most random teams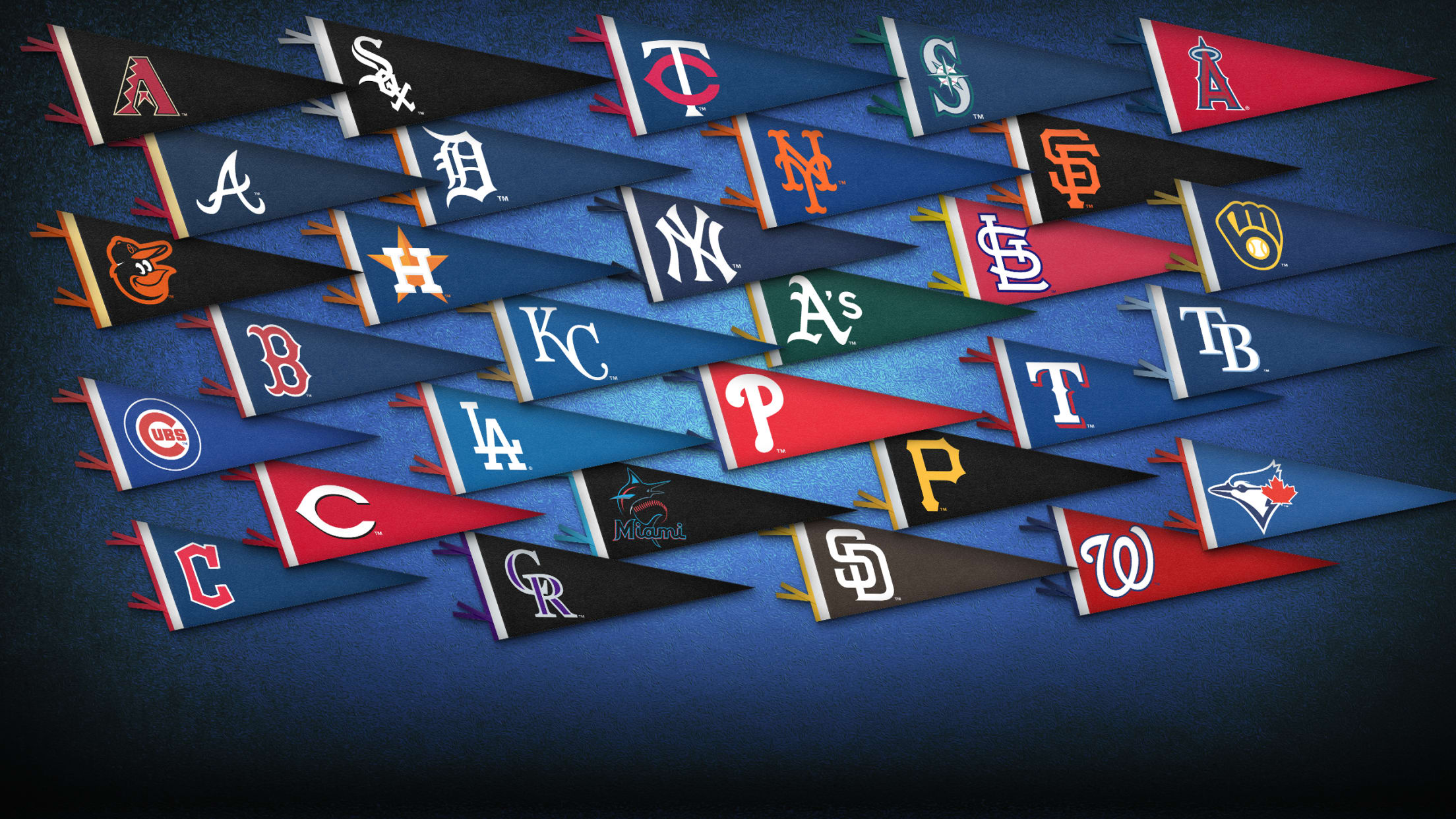 Any trip to the Baseball Hall of Fame involves a stop in the plaque room, where you browse the accomplishments of every Hall of Famer. On most players' plaques, the logo on each cap represents the club they are most associated with. Yet the plaques also will list each of
Hill's journey from player to MLB executive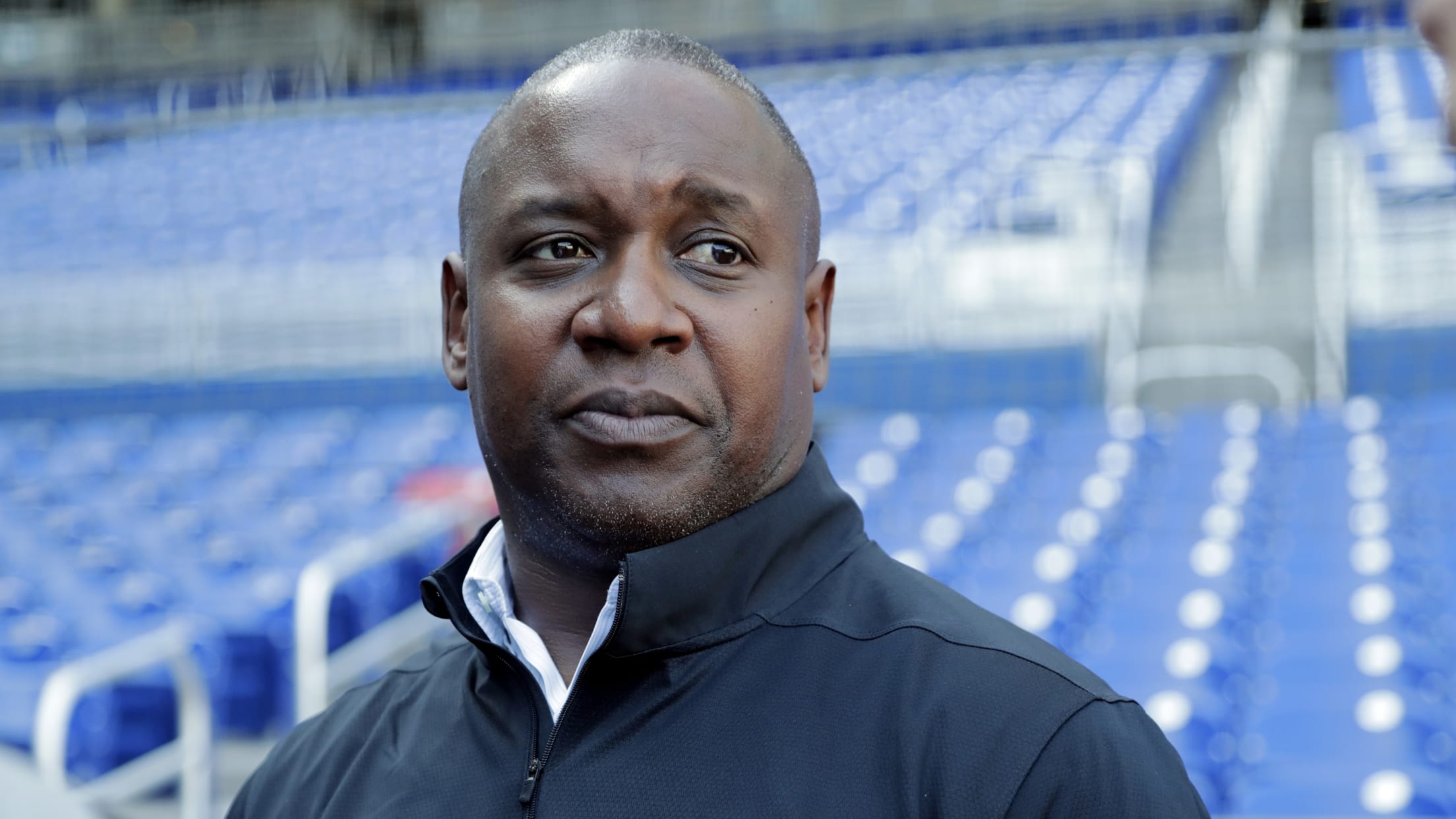 NEW YORK -- Michael Hill, who is the senior vice president of on-field operations for Major League Baseball, has had a long career in the game. He recently discussed his career path with MLB Network's Adnan Virk in "Unfiltered: GM Chronicles," as part of MLB's Diversity, Equity & Inclusion program.
When the Braves became the Bees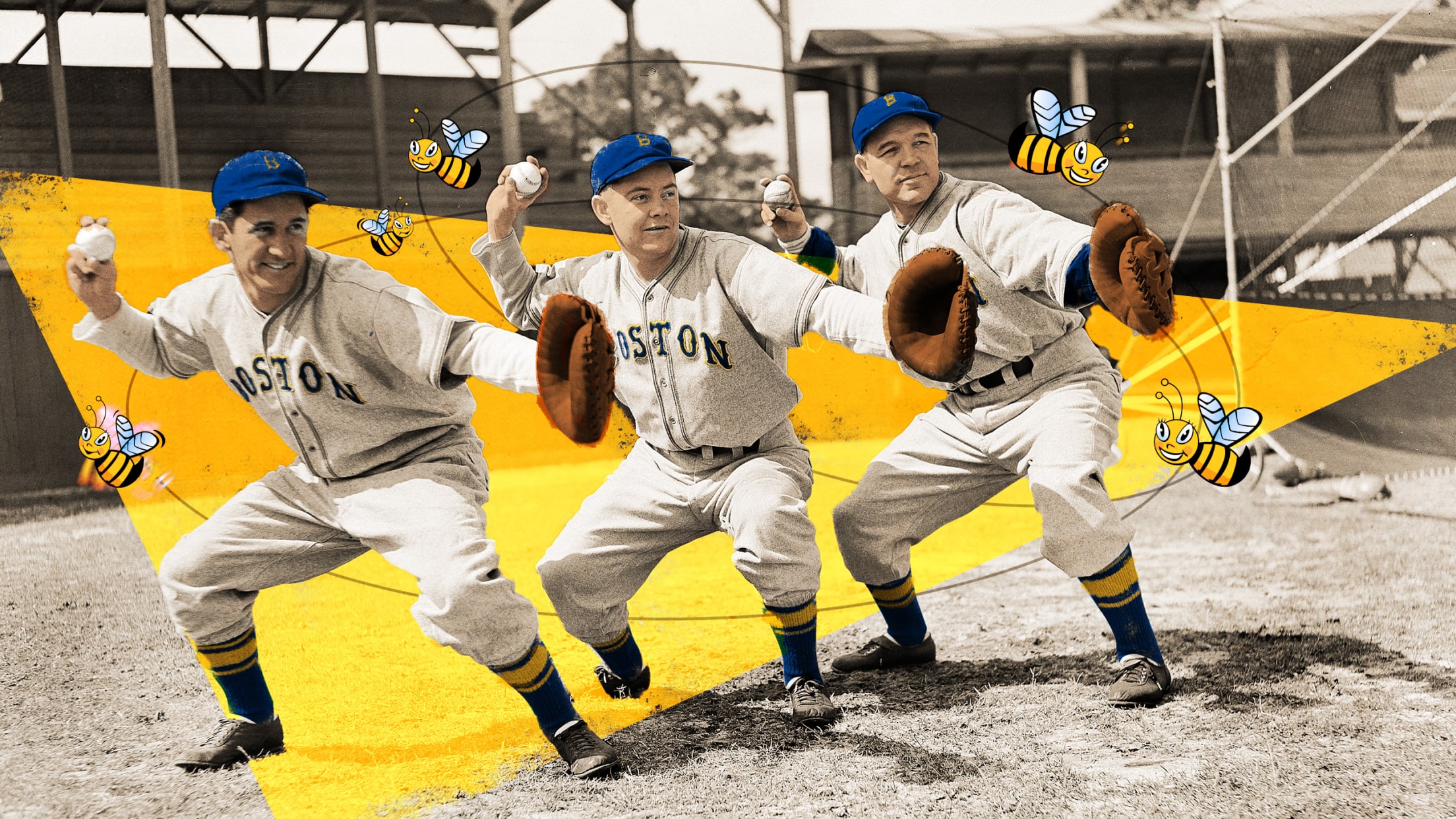 There will be a buzz in the building when that day comes that the Braves raise their 2021 World Series banner and receive their rings. But had baseball history worked out a bit differently, we'd be brandishing that "buzz" word not just in description of the exciting scene at Truist
Graney honored with '22 Ford C. Frick Award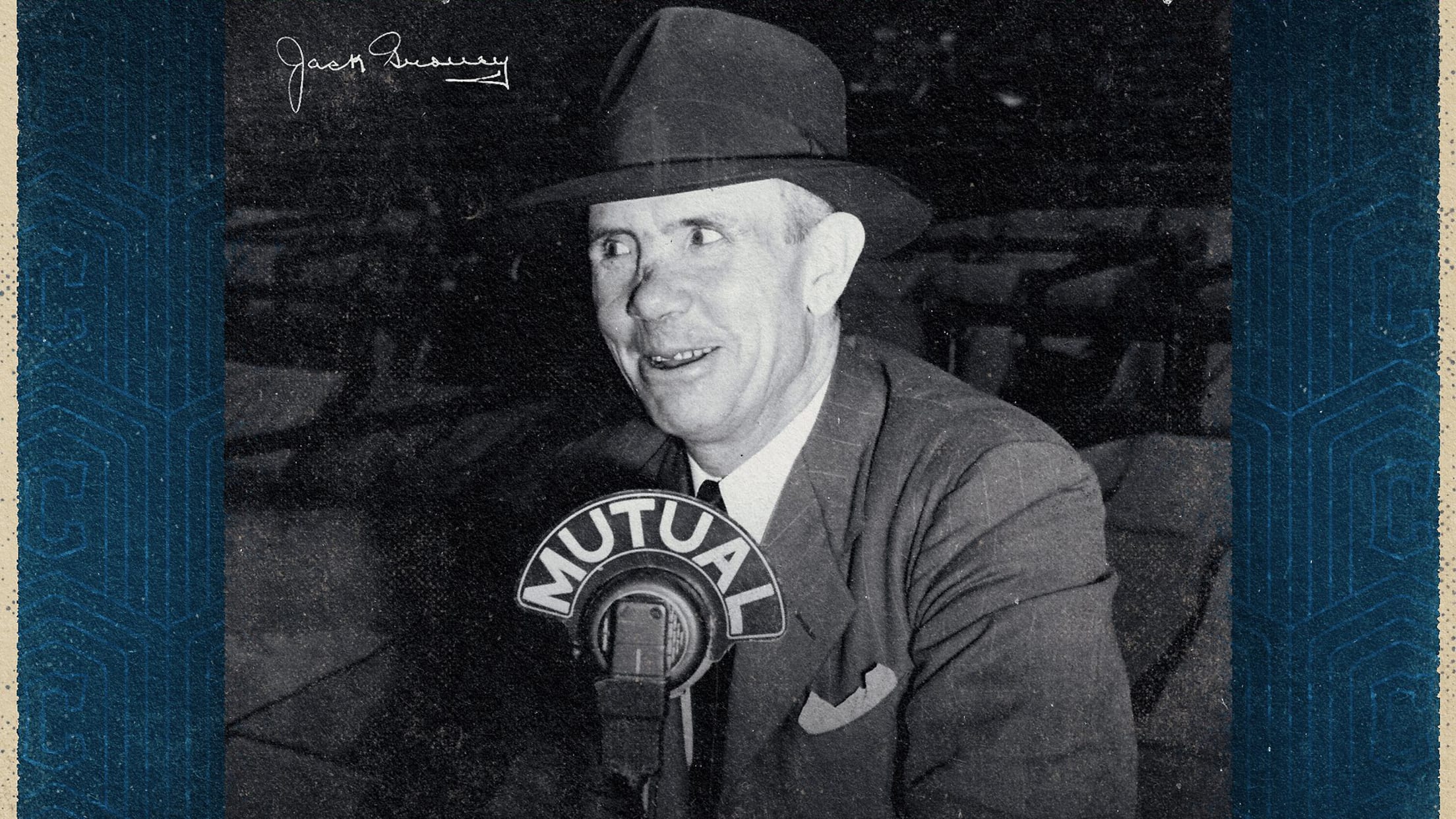 CLEVELAND -- Cleveland fans are guaranteed at least one reason to celebrate at next year's Hall of Fame induction. On Wednesday afternoon, the Baseball Hall of Fame announced that former Cleveland play-by-play voice Jack Graney has been selected as the 2022 recipient of the Ford C. Frick Award, which is
6 candidates emerge for A's skipper (source)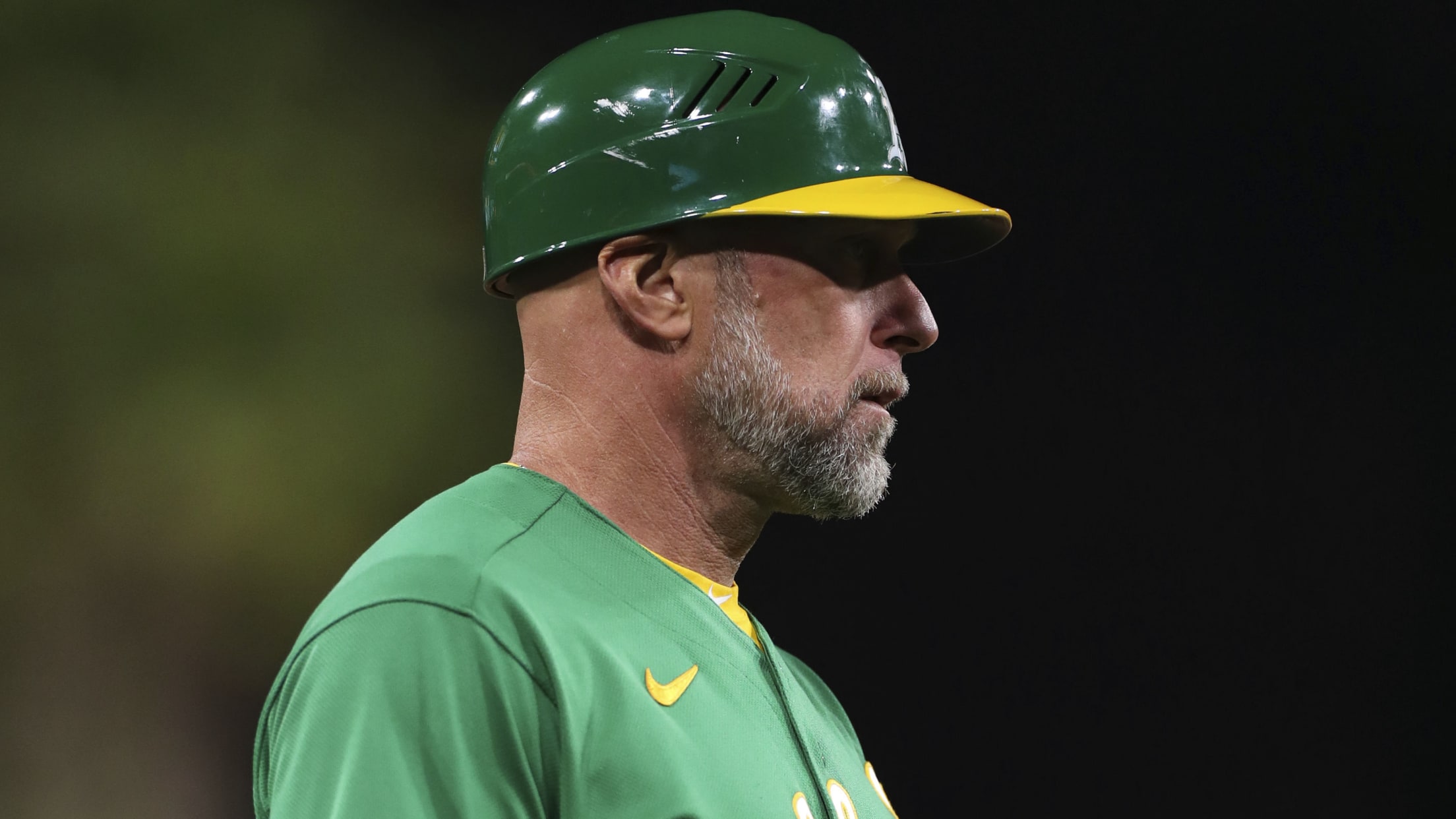 OAKLAND -- With a narrowed-down list of targets, the A's are taking the next step in their search for a new manager. The interview process is now underway, with a source confirming to MLB.com that Mark Kotsay has already met with the A's front office to discuss the open managerial
Yanks' No. 1 prospect talks 'impressive year'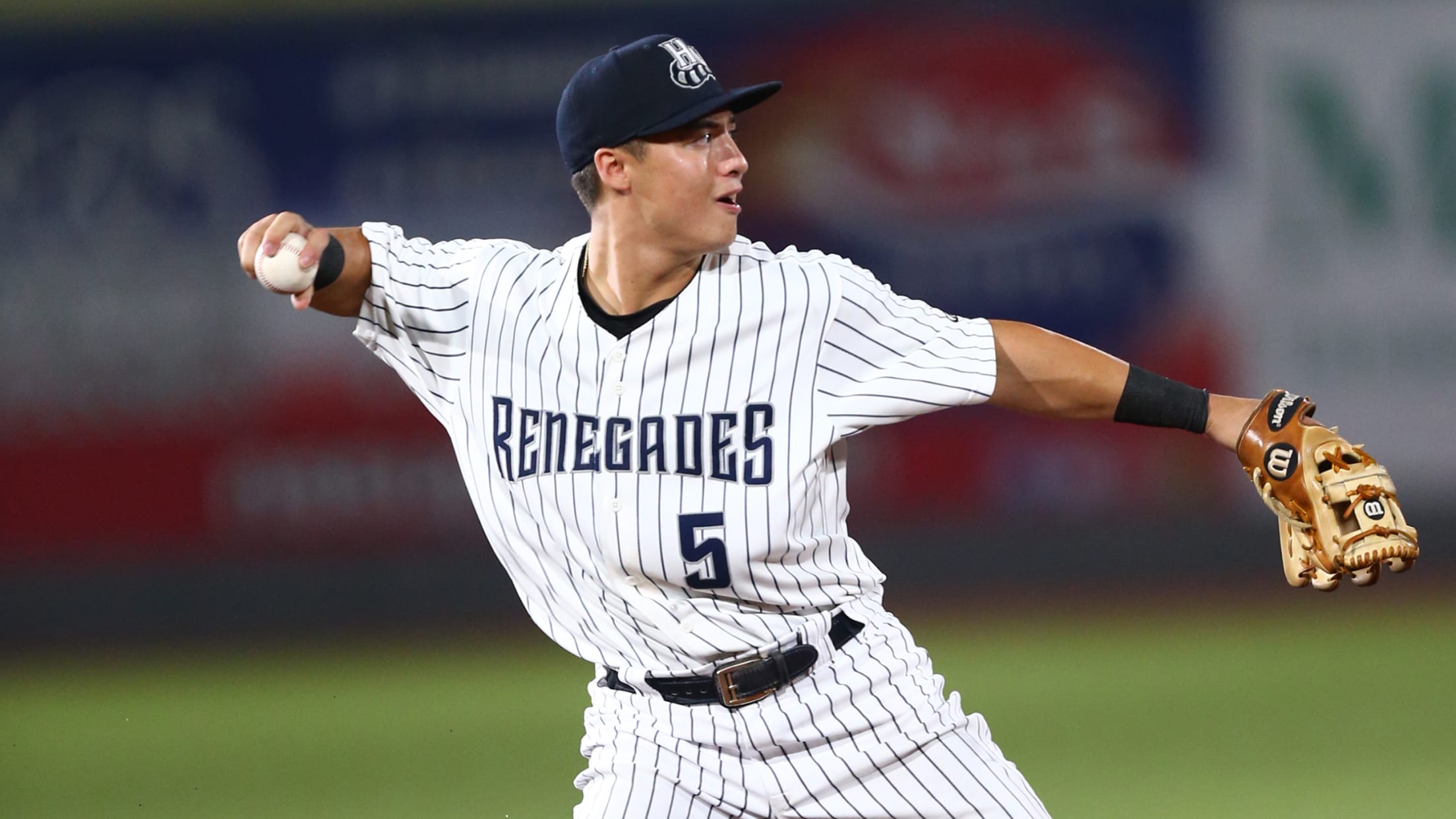 Anthony Volpe enjoyed a stellar return to the diamond this past season, boosting him to the top spot on the Yankees' Top 30 Prospect list. While the organization has high hopes for his future, the standout shortstop is carrying a measured approach into the 2022 campaign. "I don't really pay
Rays help community with Week of Giving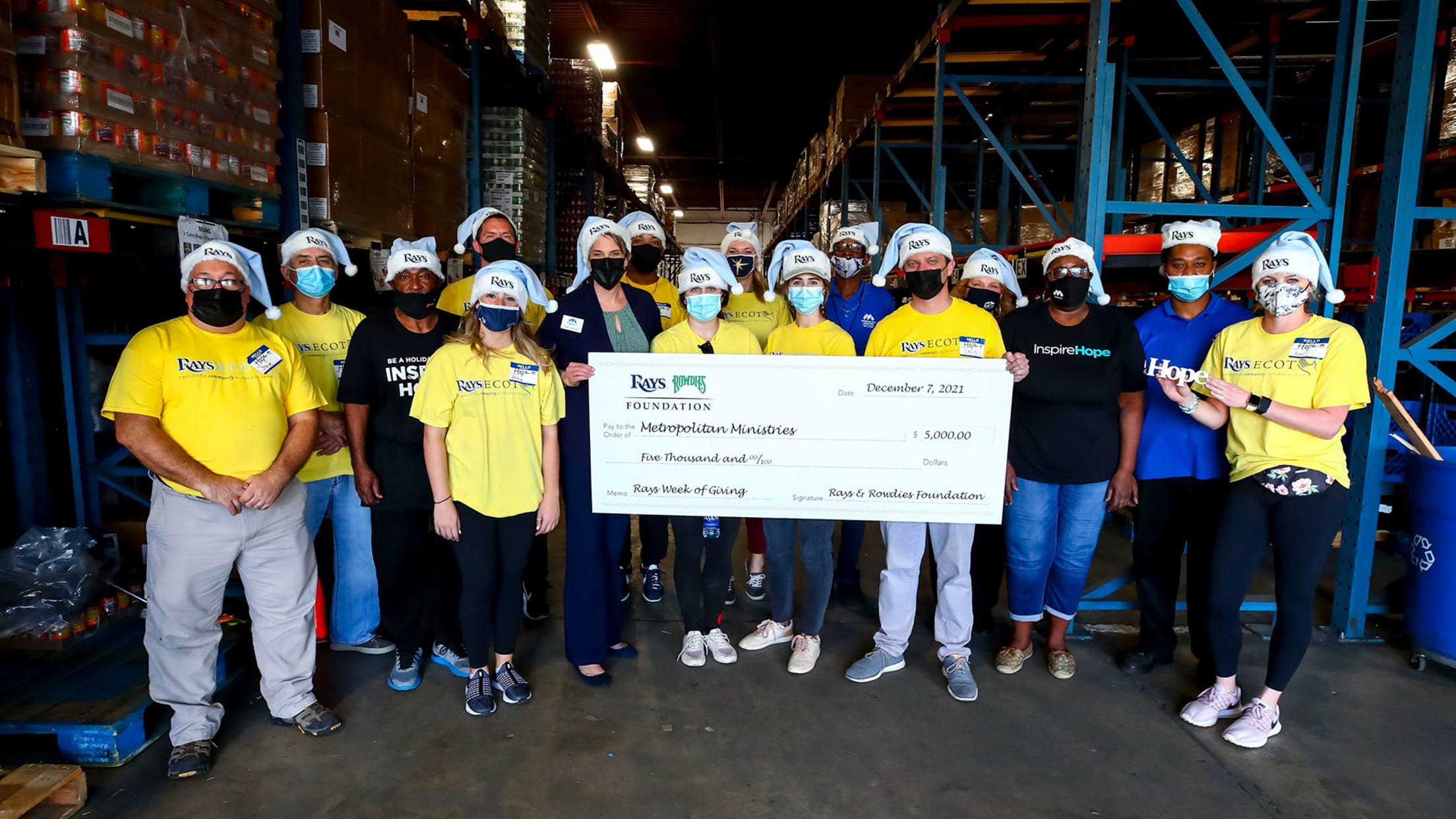 TAMPA, Fla. -- On Tuesday, 10 Rays employees wearing matching yellow T-shirts lined up in Metropolitan Ministries' warehouse, building cardboard boxes and filling them with food and toys. Printed near the bottom of each box were three words: "Hope is here." It was the second day of the Rays and
Durham Bulls unveil 'Bull Durham' uniforms
Triple-A Durham will sport new uniforms in 2022 -- though it will actually be a very familiar look to many. The Bulls, Tampa Bay's top affiliate, will feature their classic Bulls logo on the chest of both their home white and road gray jerseys, while each version will also have
These trades were stacked with WAR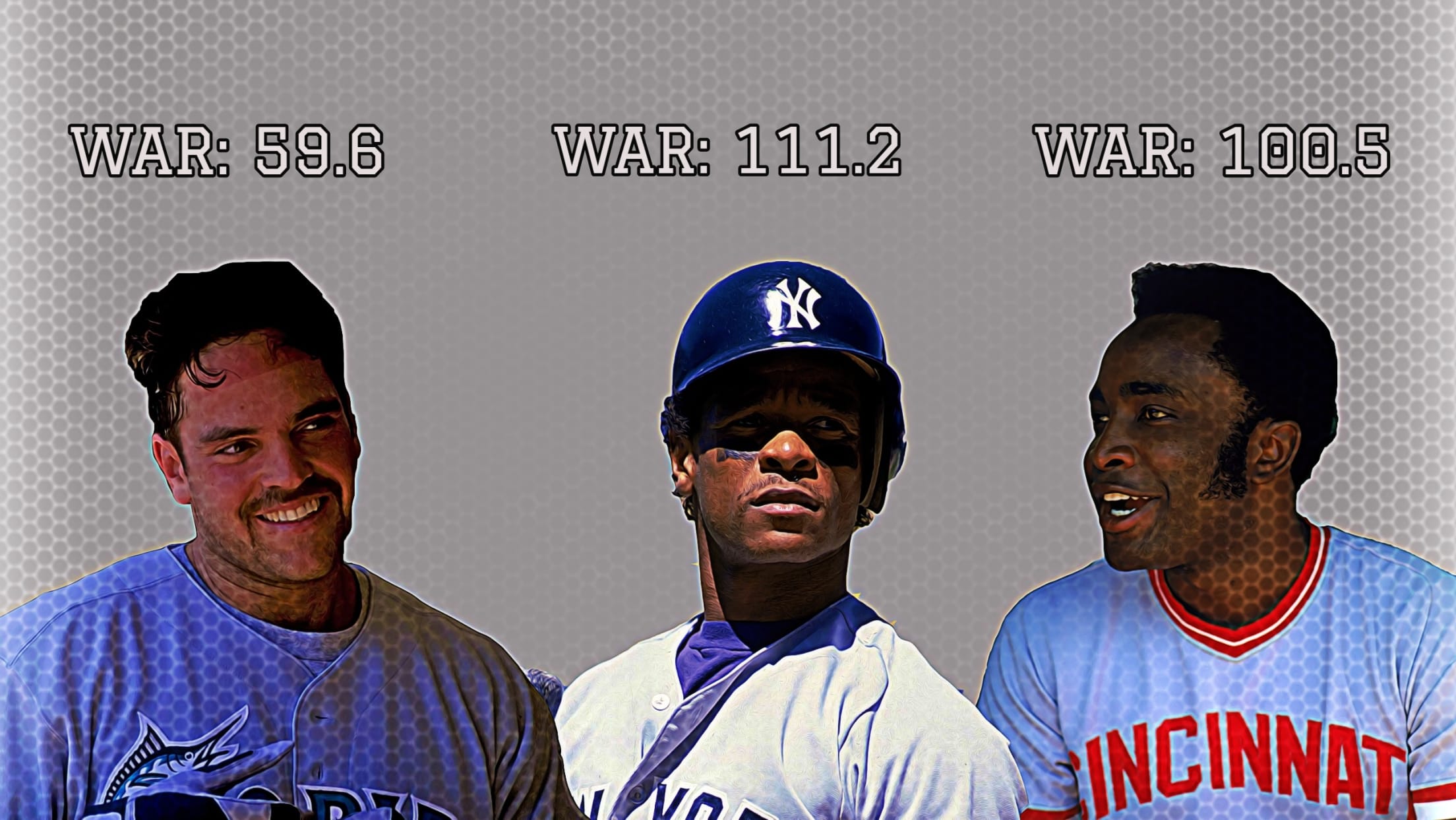 Back in May 1998, the Dodgers sent future Hall of Famer Mike Piazza to the Marlins, along with Todd Zeile, and got back five players, including Gary Sheffield. Piazza would be traded to the Mets eight days later in a four-player swap. But the first deal stands out because of
Yankees pick 2 RHPs in Minors Rule 5 Draft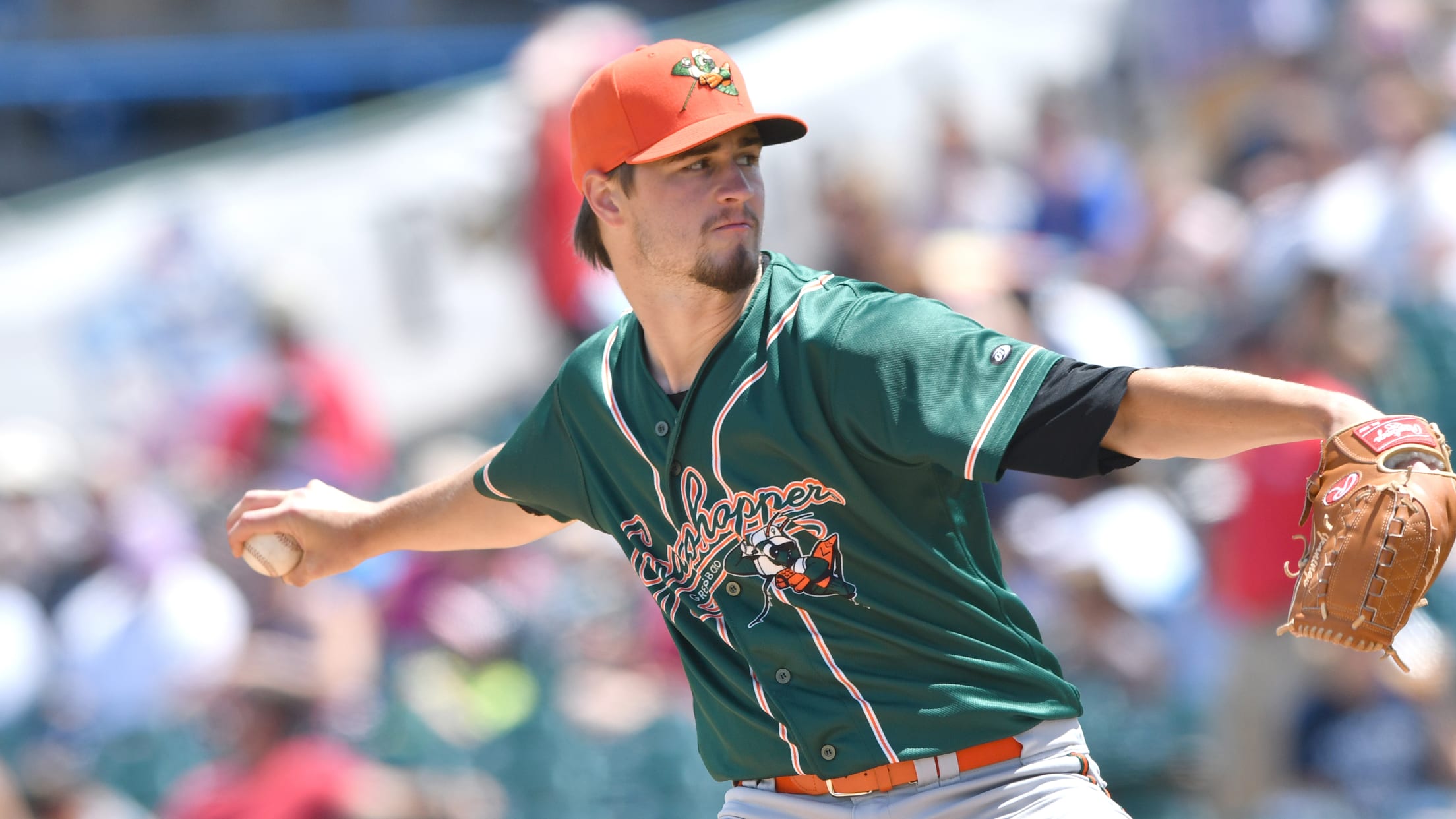 The Yankees made two selections in Wednesday's Minor League Rule 5 Draft, taking right-hander Steven Jennings from the Pirates' High-A roster in the first round and plucking right-hander Manny Ramírez from the Astros' Low-A roster in the second round. Additionally, the Red Sox chose right-hander Brian Keller in the second
Virginia Tech, Maryland set for Pinstripe Bowl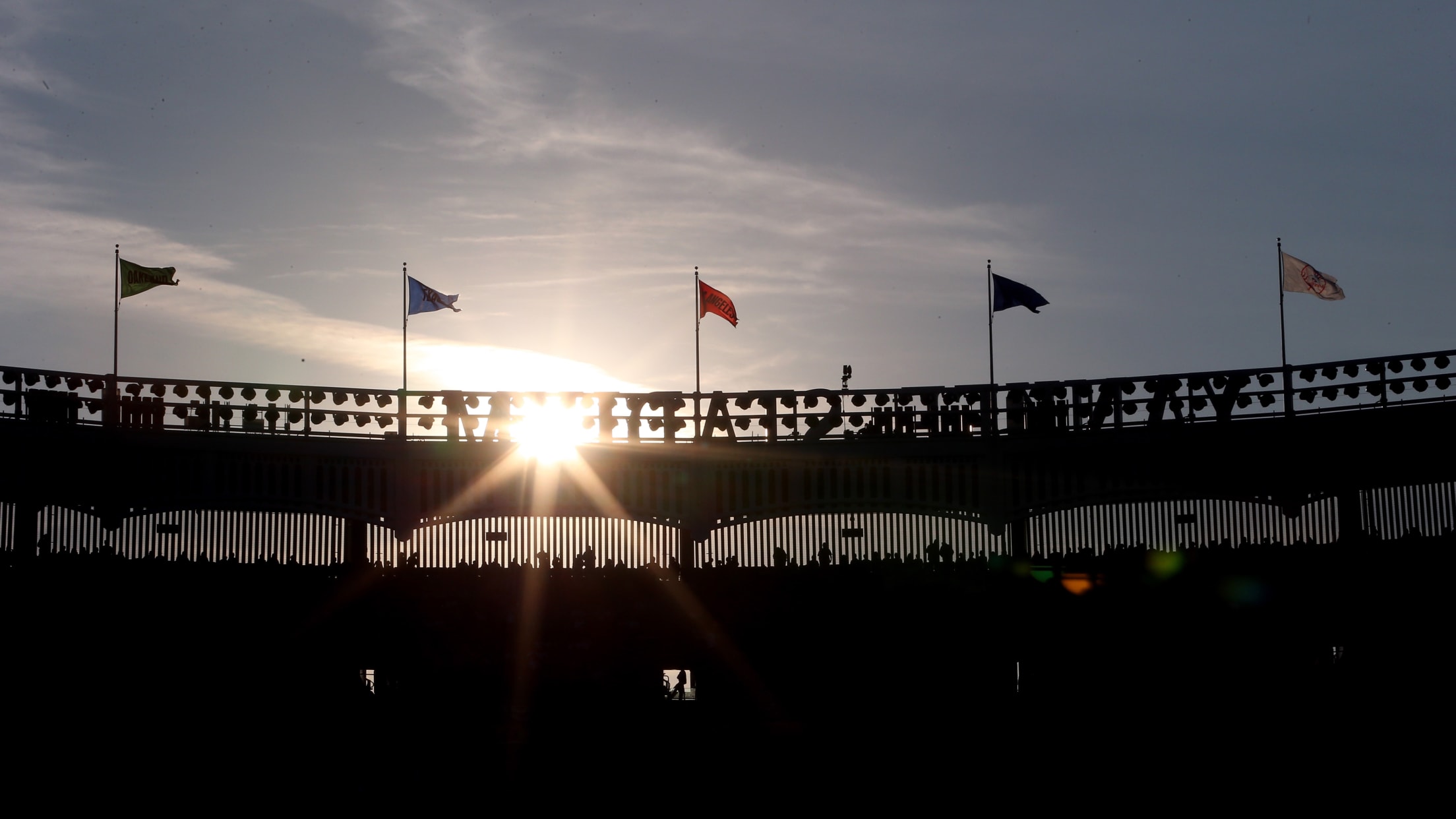 Virginia Tech University and University of Maryland will clash on the gridiron when kickoff arrives for the New Era Pinstripe Bowl on Dec. 29, and as the celebrated contest returns following its one-year absence due to the pandemic, Yankee Stadium and New York City both figure to be a huge
5 Marlins from '21 Draft to watch in '22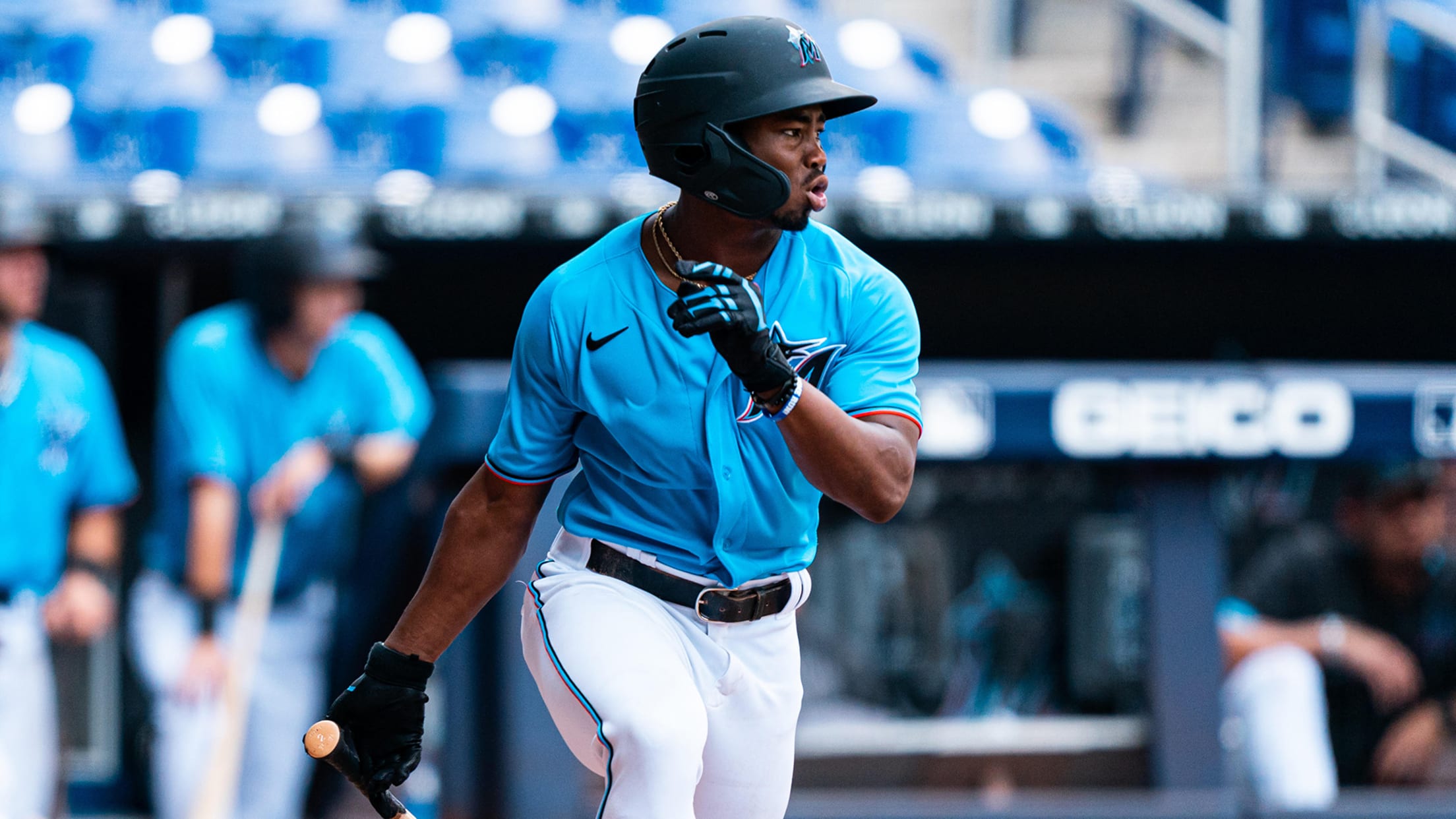 MIAMI -- The Marlins put together one of the more successful Draft classes this past July, as they continue to stockpile young talent. Below are five picks to keep tabs on in 2022.
11 moments that got Moose to Cooperstown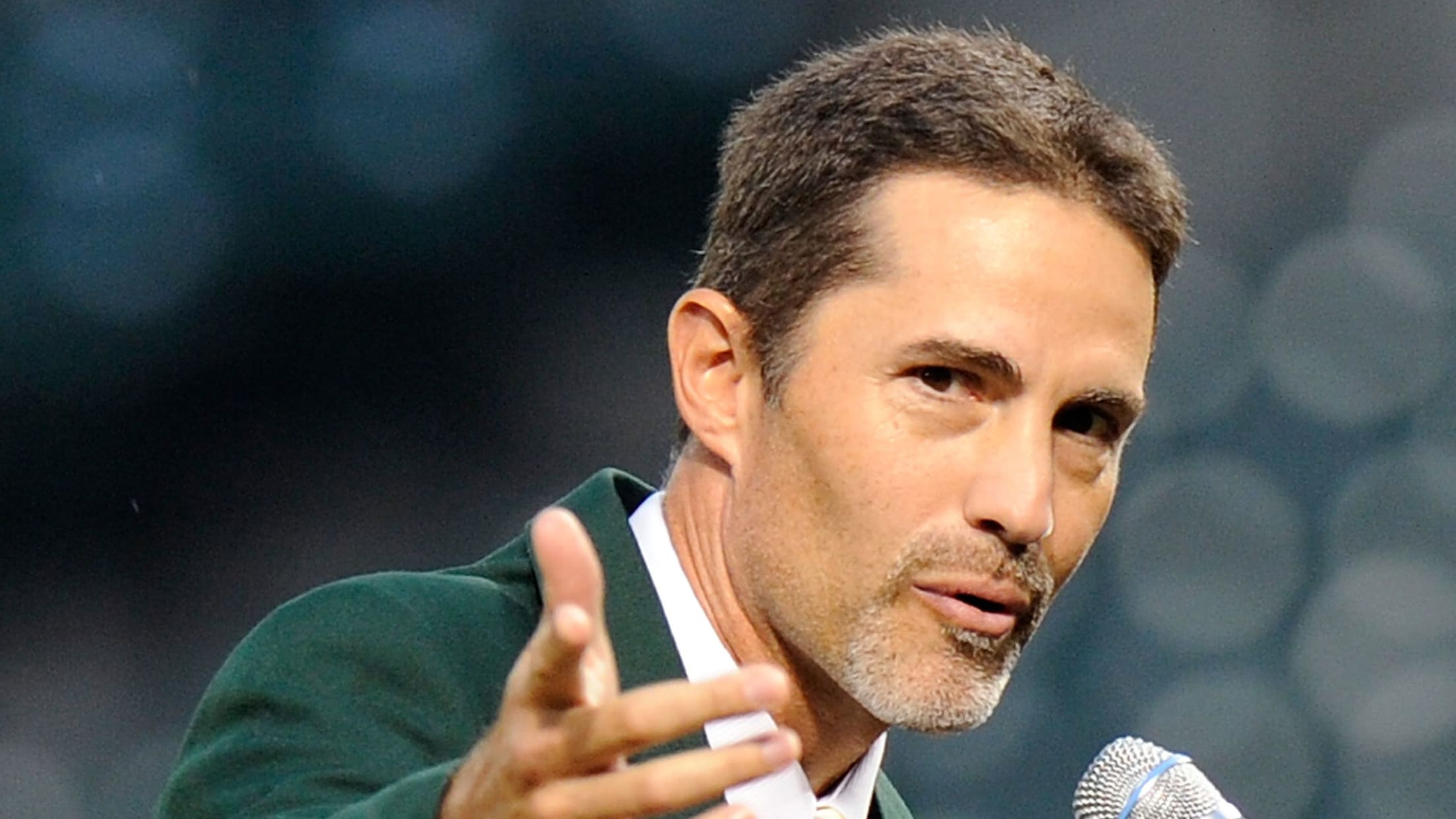 Mike Mussina pitched 18 years in the Major Leagues, putting together a resume that landed him in the Baseball Hall of Fame in 2019. Mussina's journey -- which included a decade with the Orioles and eight seasons with the Yankees -- was filled with memorable moments, from dominant regular-season starts
Kurkjian earns baseball writers' highest honor
Veteran ESPN analyst named BBWAA's 2022 Career Excellence Award winner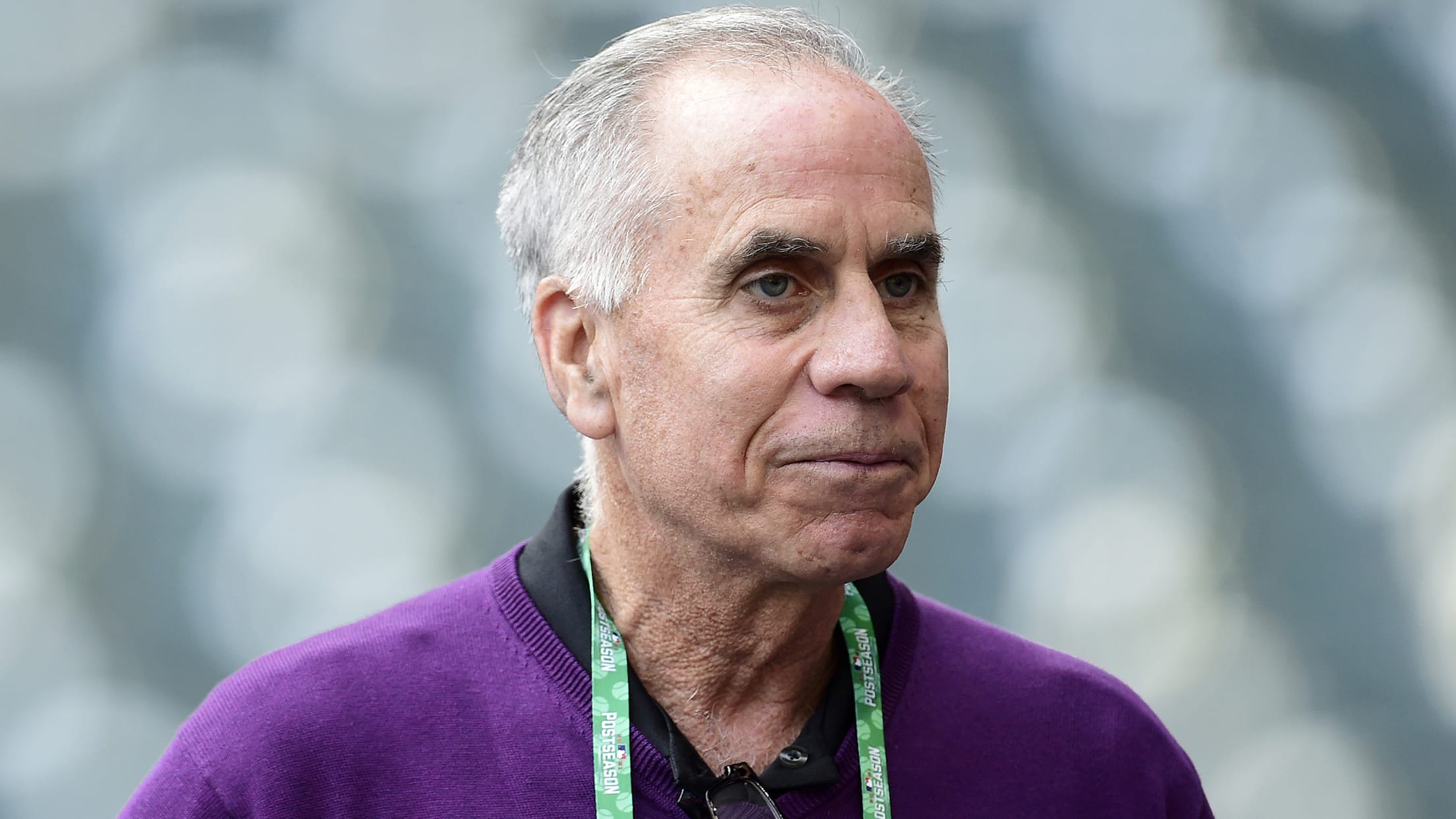 ESPN analyst Tim Kurkjian is the 2022 winner of the BBWAA Career Excellence Award, the National Baseball Hall of Fame announced Tuesday. Kurkjian will be honored with the award -- which was established in 1962 and is presented annually "for meritorious contributions to baseball writing" -- during the Hall of
Top 10 moments of Jim Kaat's career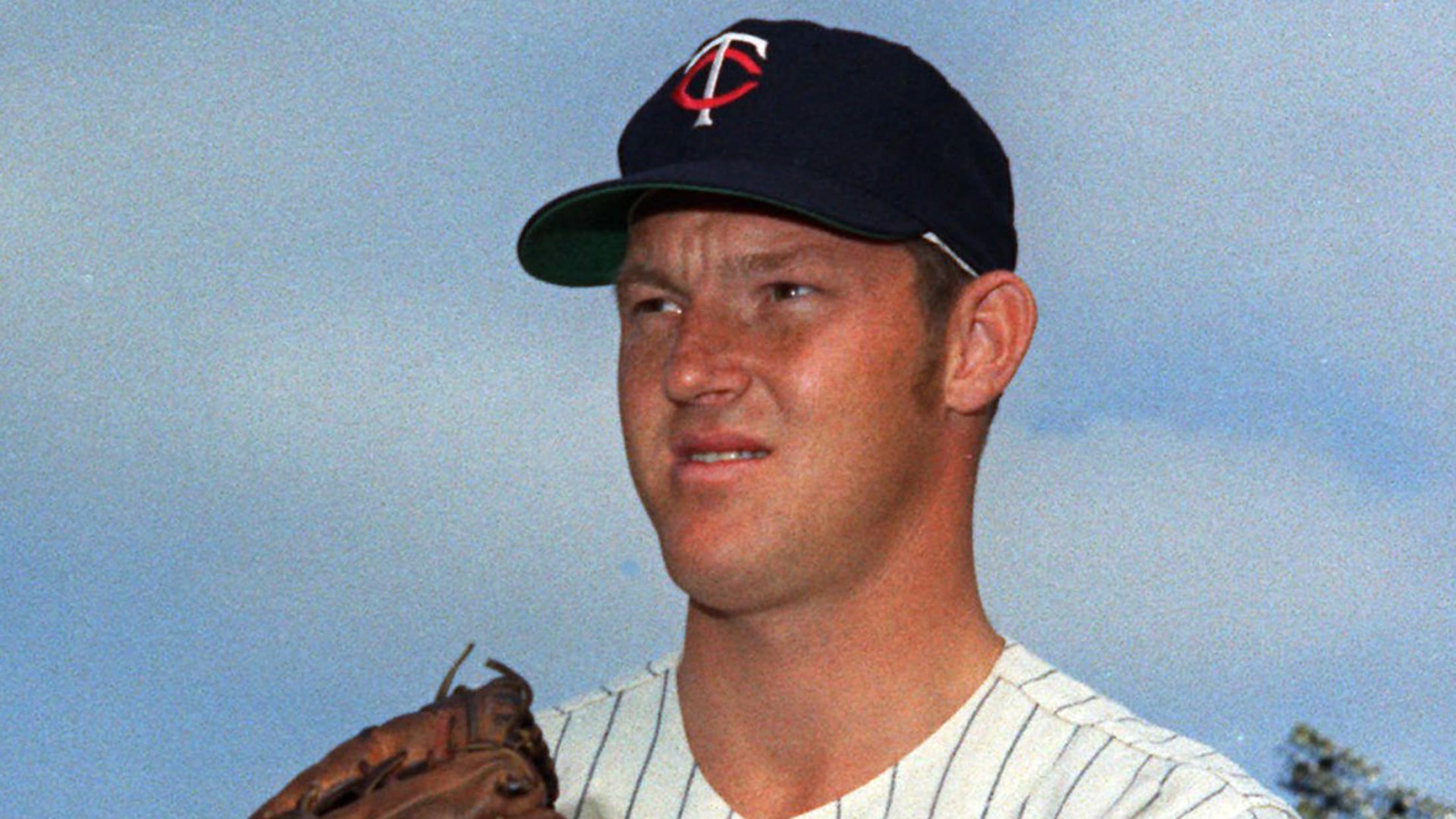 MINNEAPOLIS -- Jim Kaat is just grateful that the National Baseball Hall of Fame's Golden Days Era Committee rewarded durability and dependability over top-end talent -- and very, very few in the history of Major League Baseball embodied those qualities as thoroughly as "Kitty" did. The left-hander is one of