Matthews nearly integrated baseball in 1905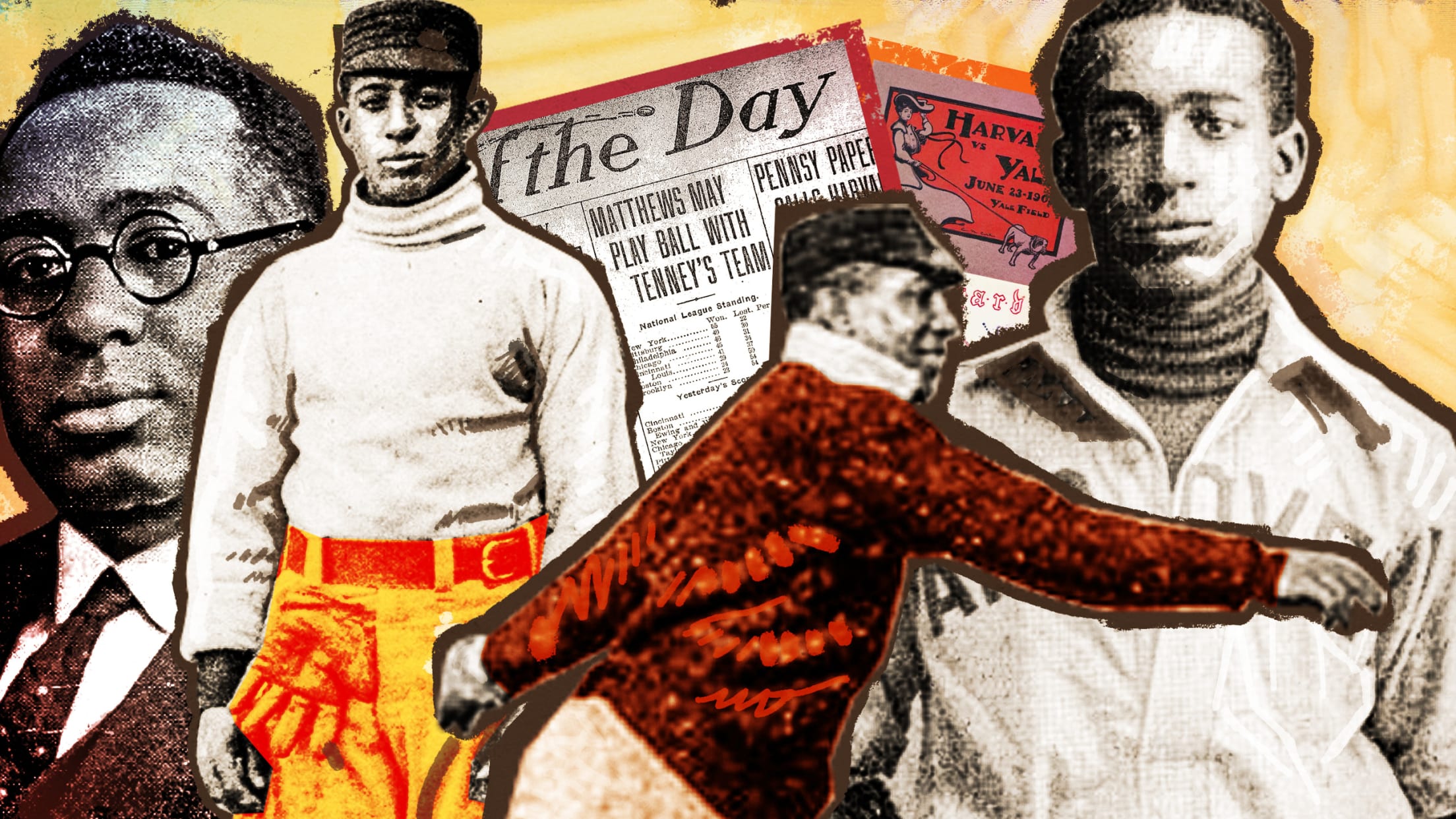 It sounded like a done deal. Per a "person on the inside," a newspaper report revealed that a National League team would be adding a new player "very soon." This was no ordinary player. He was a player of, as the paper put it, "remarkable ability," sure to "prove a
This pitchers' duel exceeded the hype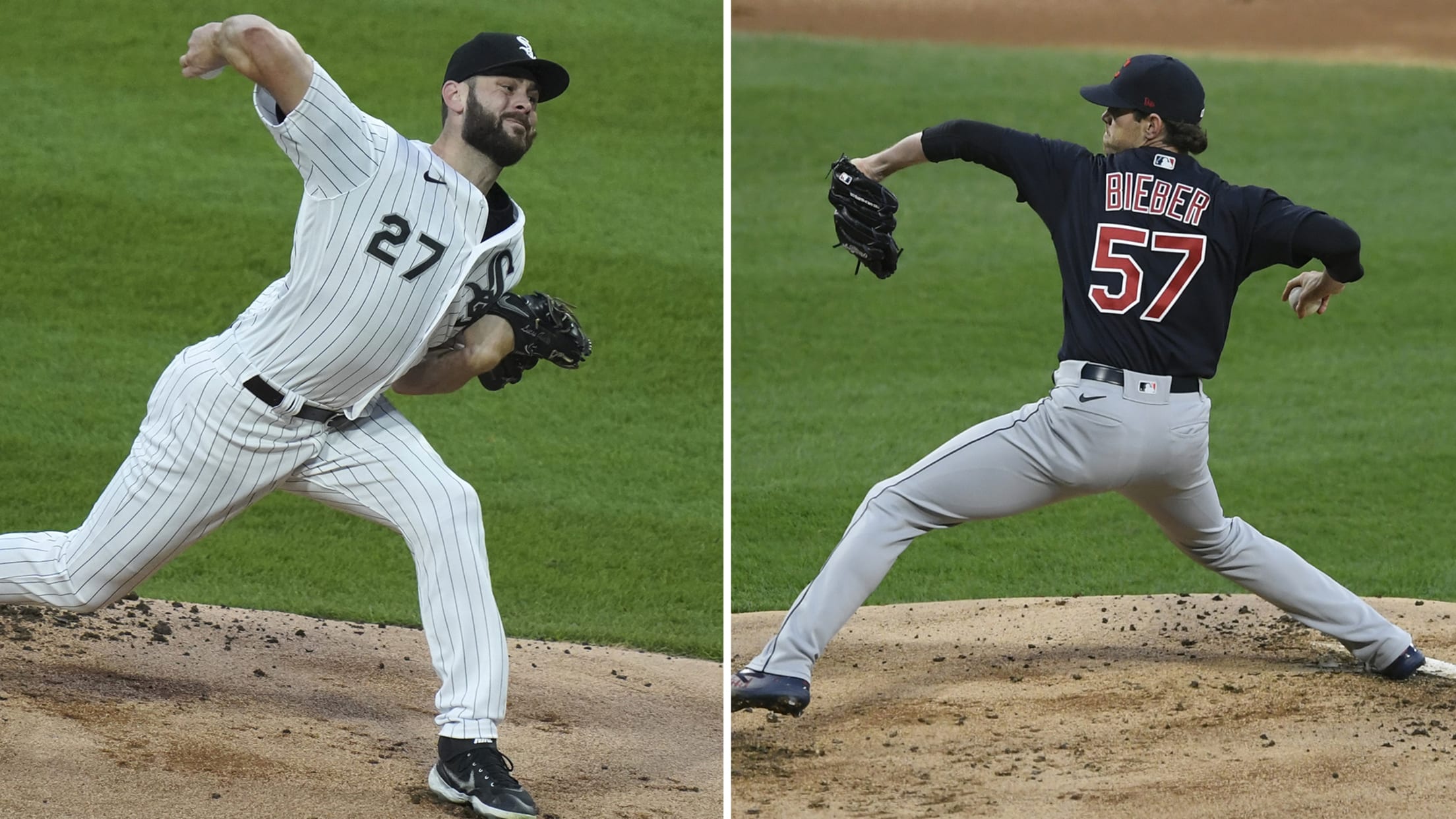 CHICAGO -- It's so easy to get excited when two aces are slated to pitch against each other, but so rarely do the matchups truly live up to the hype. On Tuesday night at Guaranteed Rate Field, Cleveland's Shane Bieber and the White Sox Lucas Giolito did not disappoint. Giolito
Cubs-Crew tensions rise over HBPs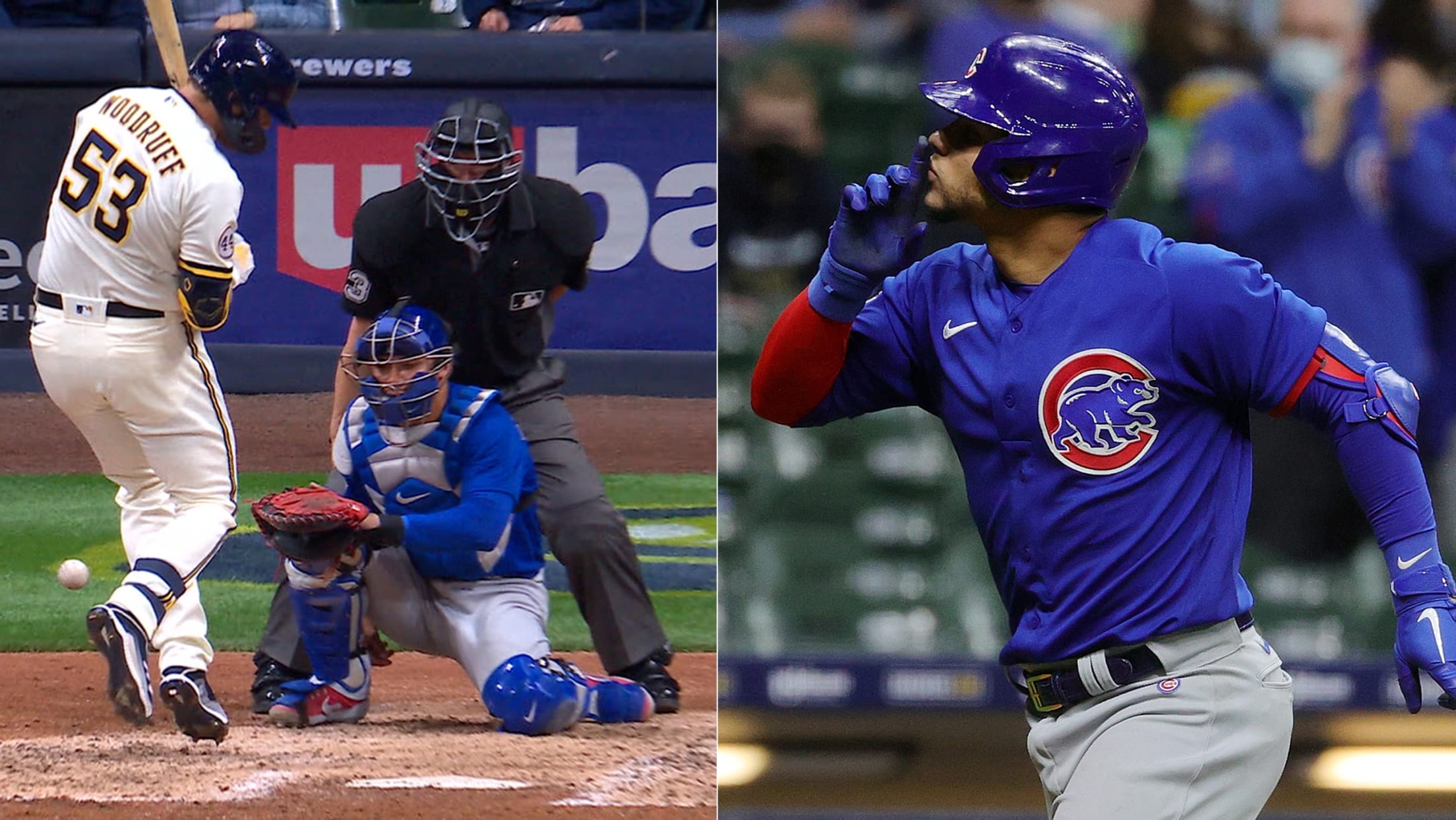 MILWAUKEE -- It's been three years since Cole Hamels doused cold water on the idea that Brewers-Cubs qualified as a rivalry, but it's sure starting to heat up now. Cubs catcher Willson Contreras was plunked by a Brewers pitcher for the third time in five games this season. He wasn't
Bauer flusters Rox: 7 IP, 9 K's, 1 hit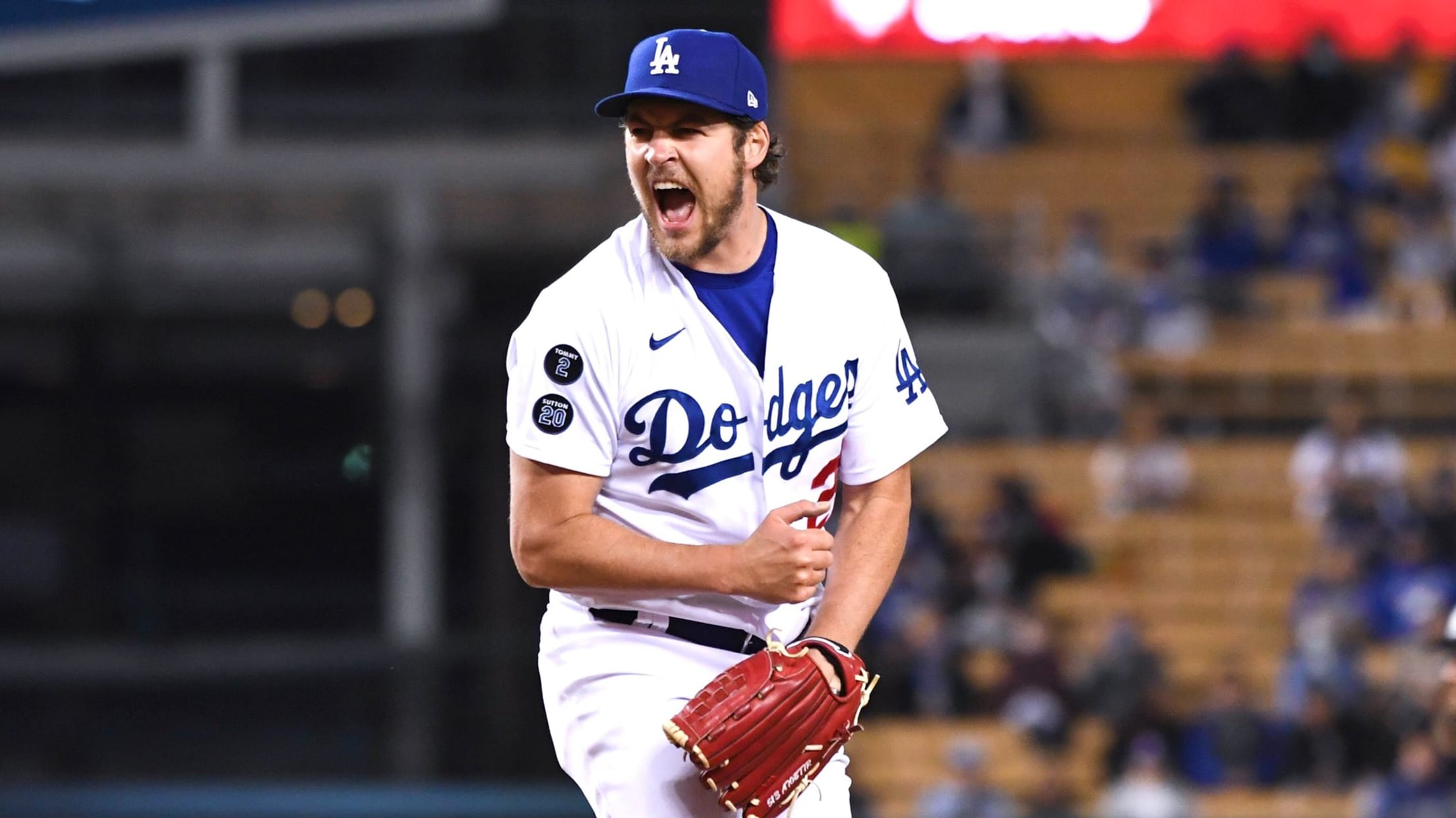 Mookie Betts is back. Cody Bellinger is still out. The reigning World Series champion Dodgers have the best record in baseball and are the favorite to repeat in 2021. But none of that matters every five days when Trevor Bauer takes the mound. The reigning National League Cy Young Award
Stras, Davey 'perturbed' by tunnel camera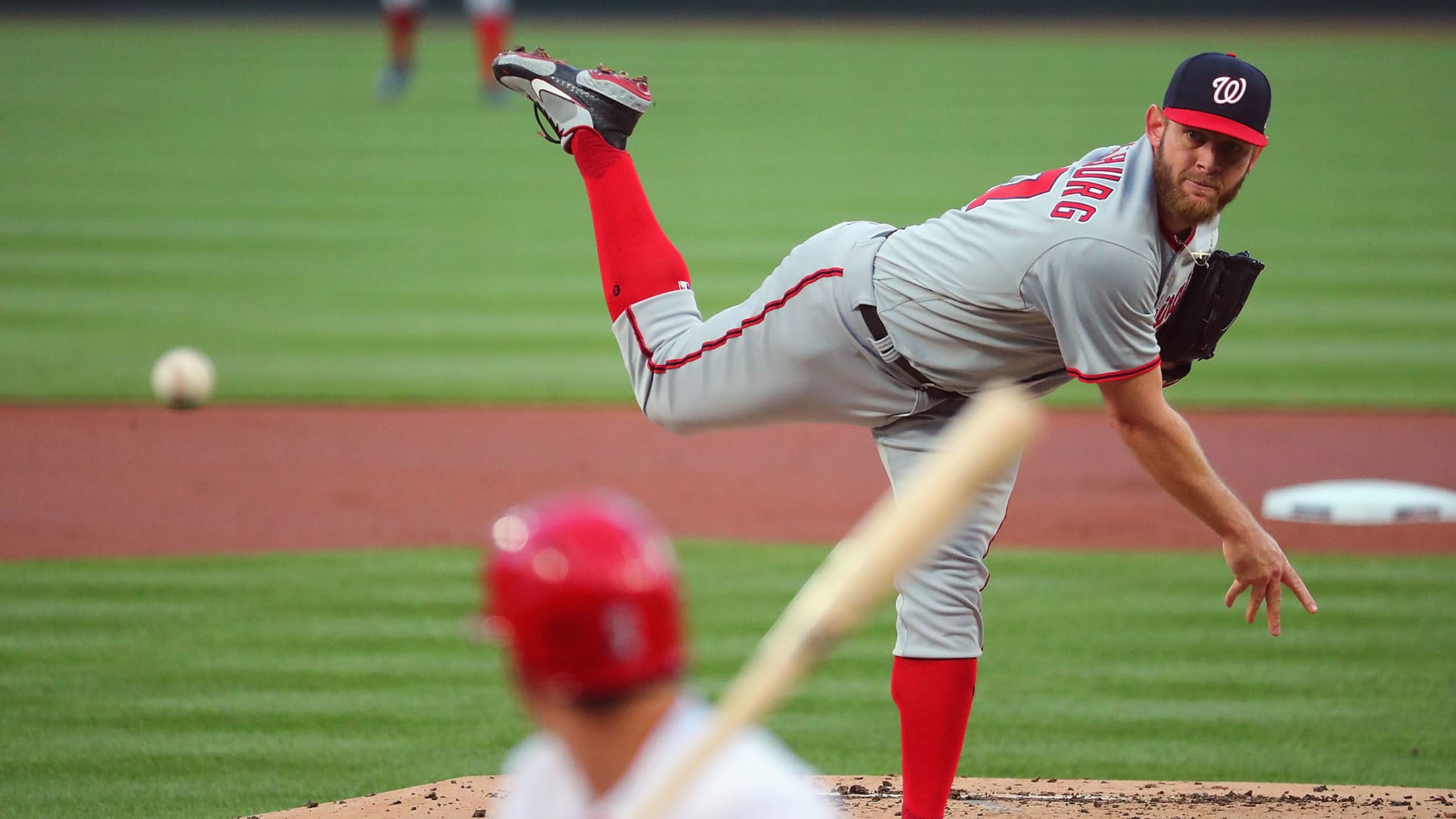 Stephen Strasburg was clearly not himself Tuesday night, but after he and his team landed on the wrong side of a lopsided affair, both the pitcher and his manager seemed more upset about the positioning of a television camera than the final score. The Nationals dropped a 14-3 decision to
From 8.82 ERA to Cy contender in 2 years
Two years after 8.82 ERA, righty has 20/0 K/BB in first two starts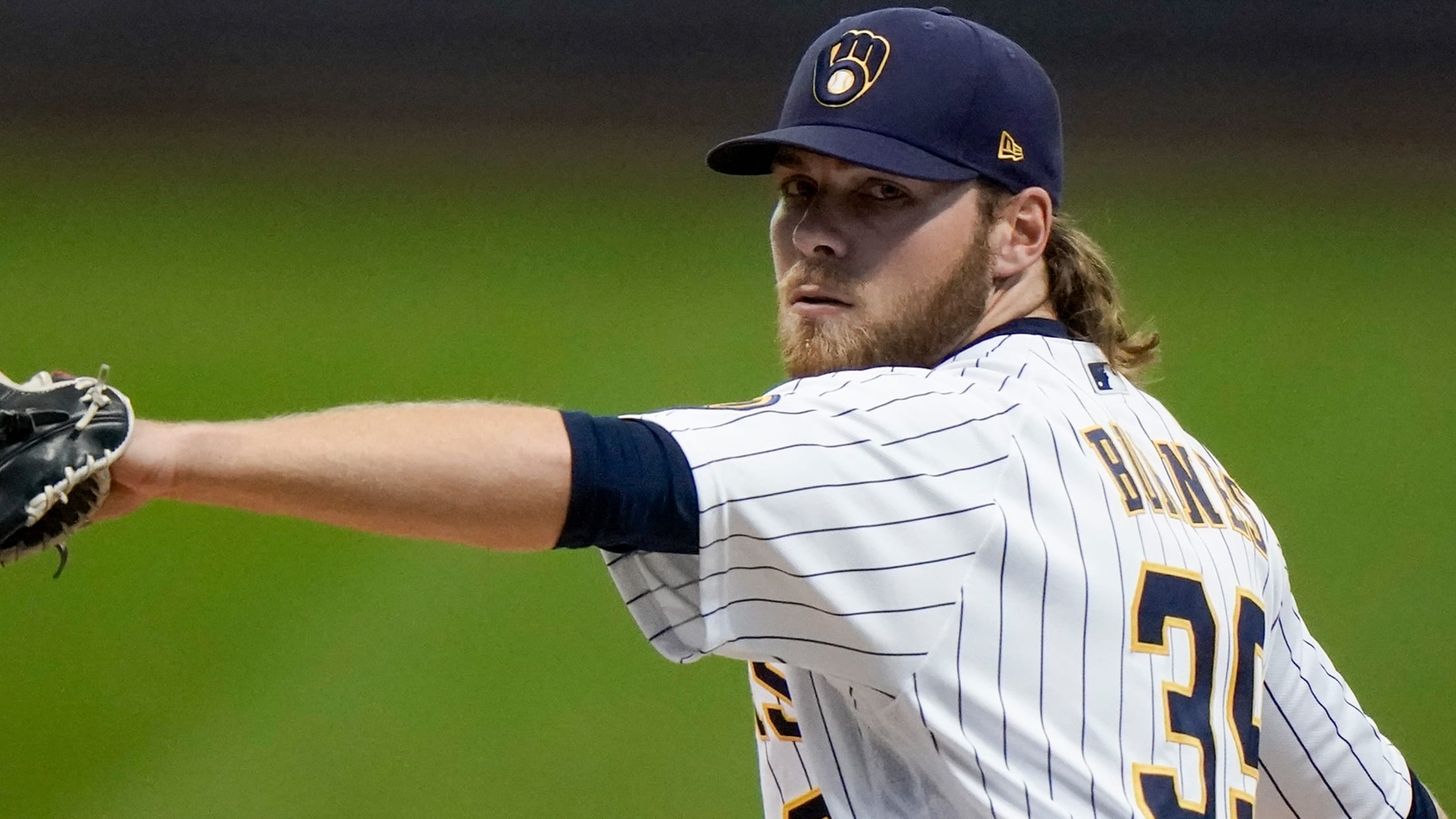 In 2019, Corbin Burnes had the worst pitching year in Milwaukee Brewers history. One of the worst years by anyone in any team's history, really. The kind of year that gets you a new home or a new profession. In 2020, he finished sixth in the NL Cy Young balloting.
'Trick play' bails out Royals in hairy 9th
Salvy's block, pickoff at 3B with bases full seals win after Duffy's stellar start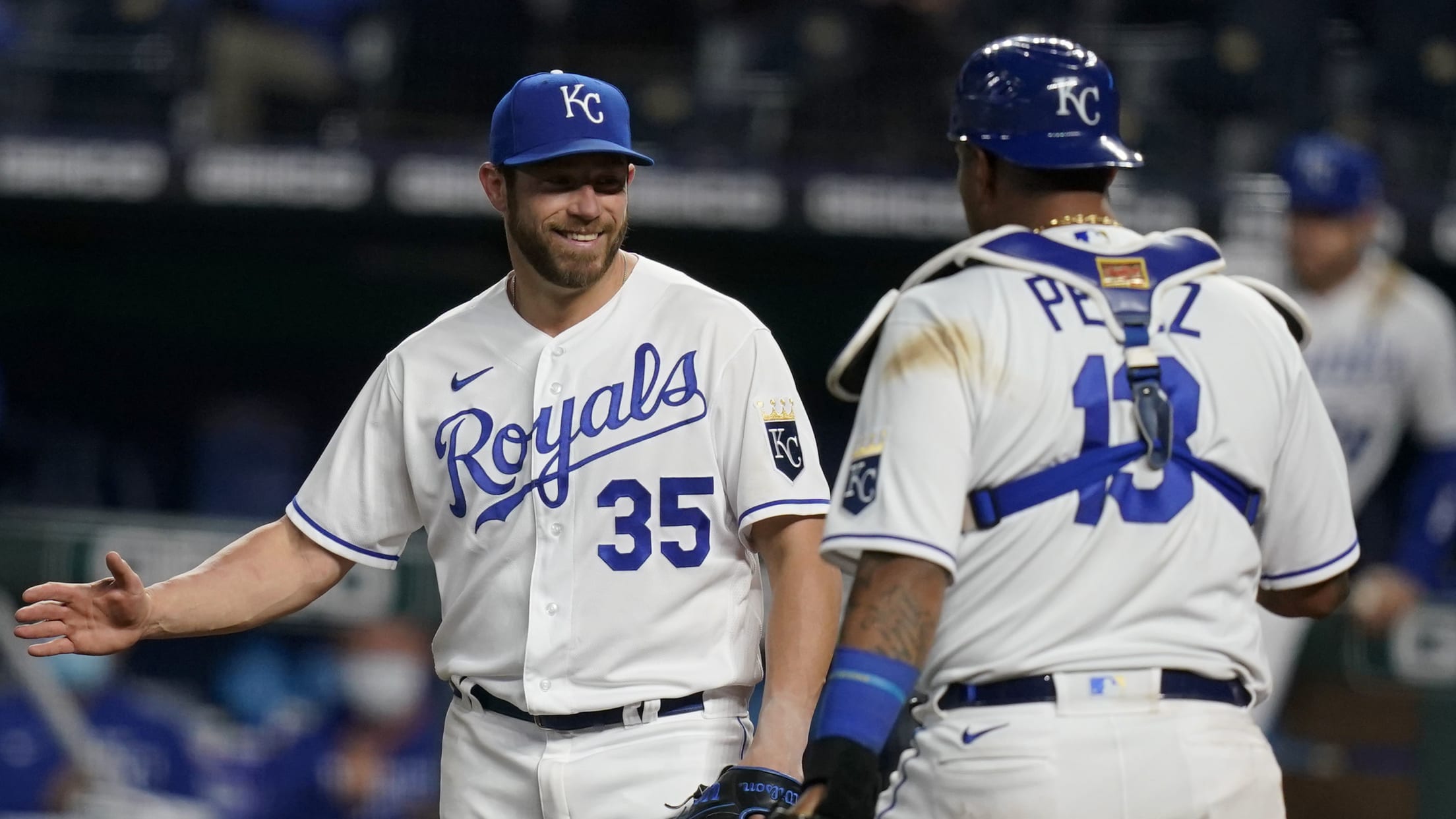 KANSAS CITY -- Greg Holland has thrown to Salvador Perez enough times in their careers as Royals to not have any fear about throwing a slider in the dirt with a runner on third base. So with two out in the ninth inning on Tuesday night at Kauffman Stadium, that's
Here are baseball's hottest rookies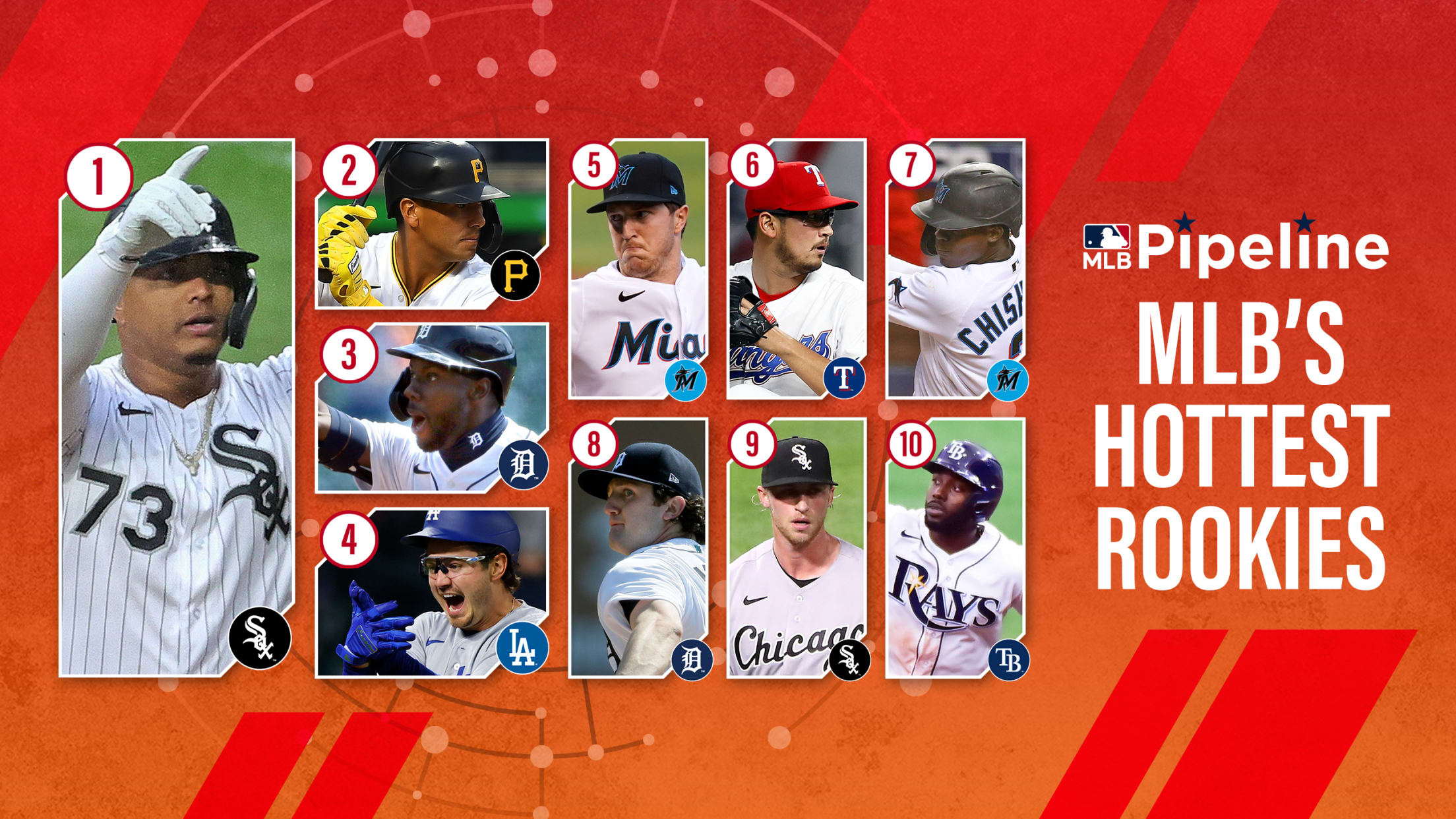 Like anything in baseball, there are always surprises. The 2021 season brought talk of clear Rookie of the Year favorites, but once the season actually got going, there were more than a fair share of rookie standouts that didn't appear on those early lists. Consider the top three hottest rookies
Injuries: Myers, Pache, Hayes, Cruz, M's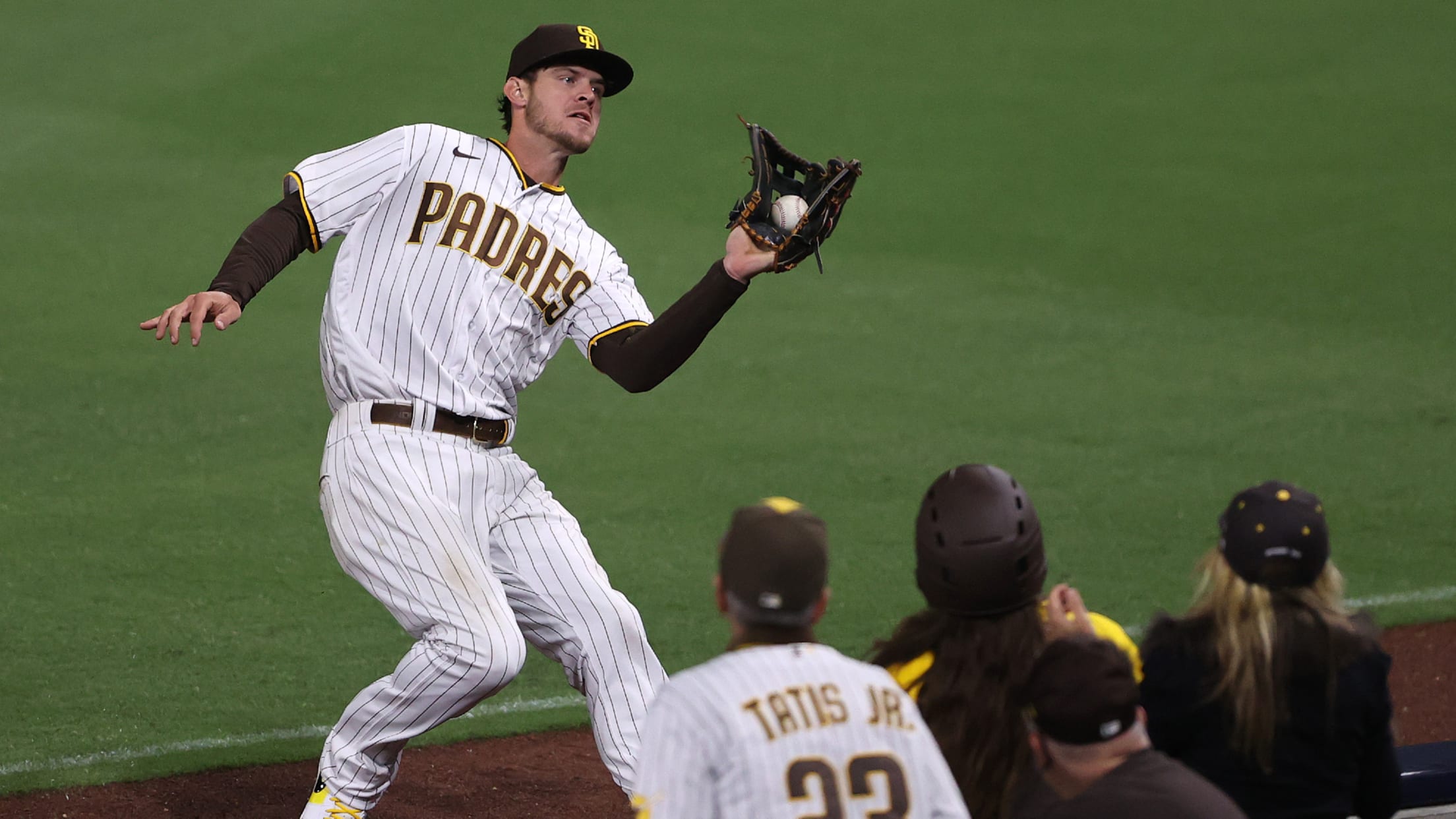 Stay up-to-date with all the latest news on injured and recovering players from across Major League Baseball.
Five guys on the rise in the Draft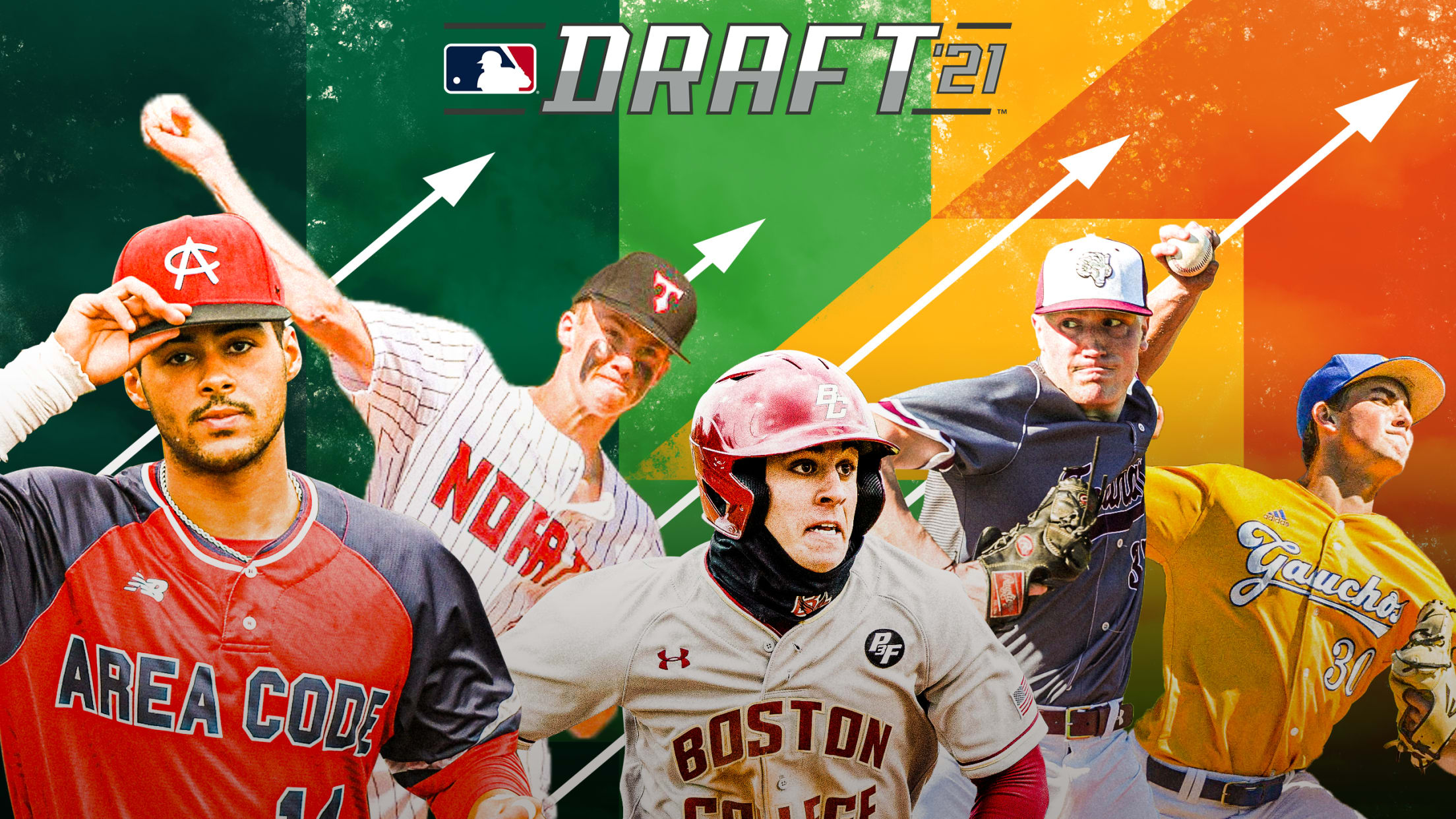 Our 2021 Draft coverage is ramping up and we'll unveil an updated Top 150 Prospects list next week. Leading up to when the Pirates exercise the No. 1 overall pick on July 11, we'll regularly present five-deep lists on a variety of Draft topics. We'll start by breaking down five
Another 'pretty spectacular' game for Ohtani
Angels slugger belts 431-foot home run, turns on jets to beat out infield single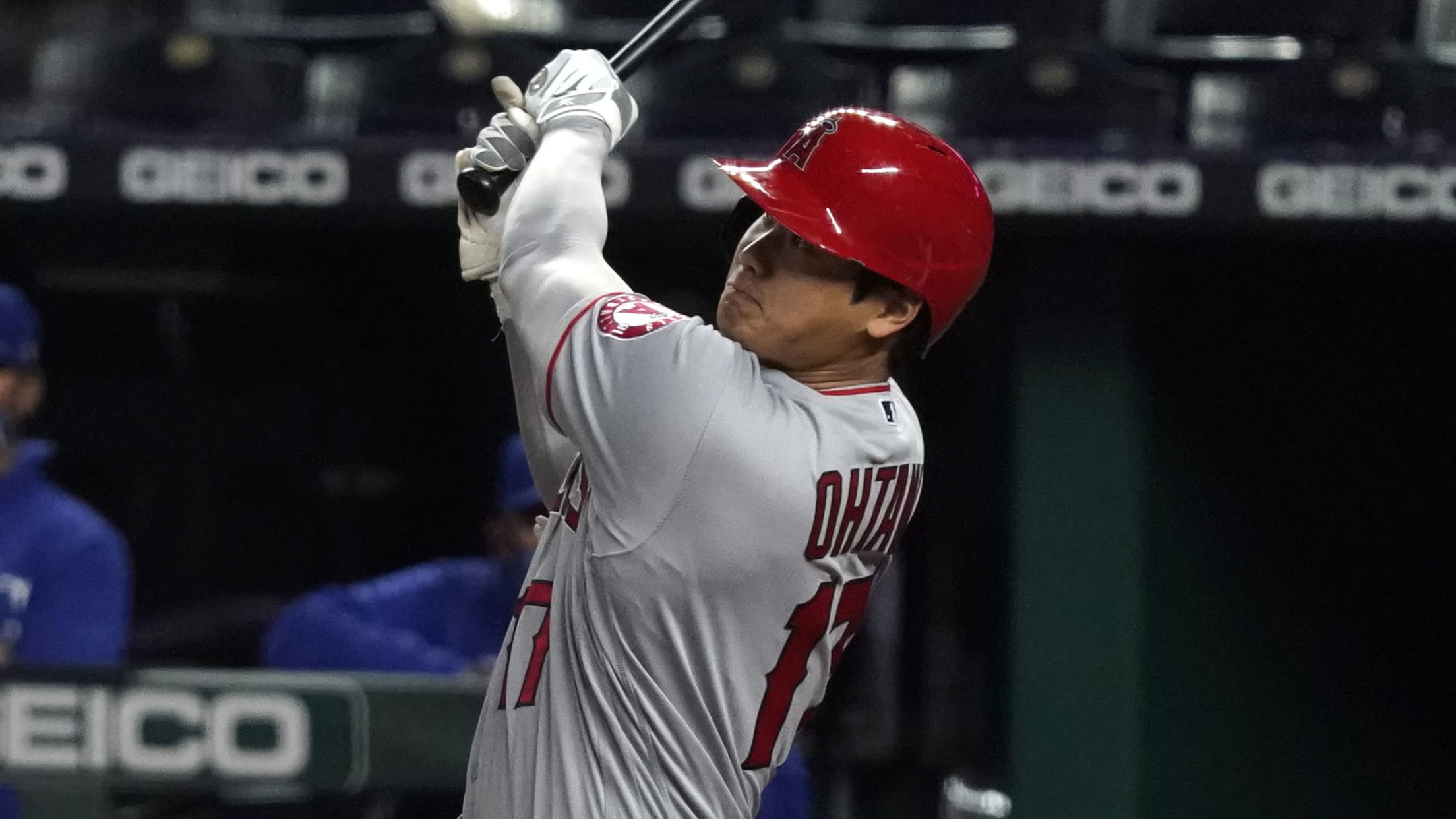 A night after becoming just the fifth player to record an exit velocity of 119 mph or higher with an absolutely crushed two-run double, Shohei Ohtani showed off both his speed and his power in a 3-2 loss to the Royals on Tuesday evening at Kauffman Stadium.
'This is who we are': Mets sweep Phils in DH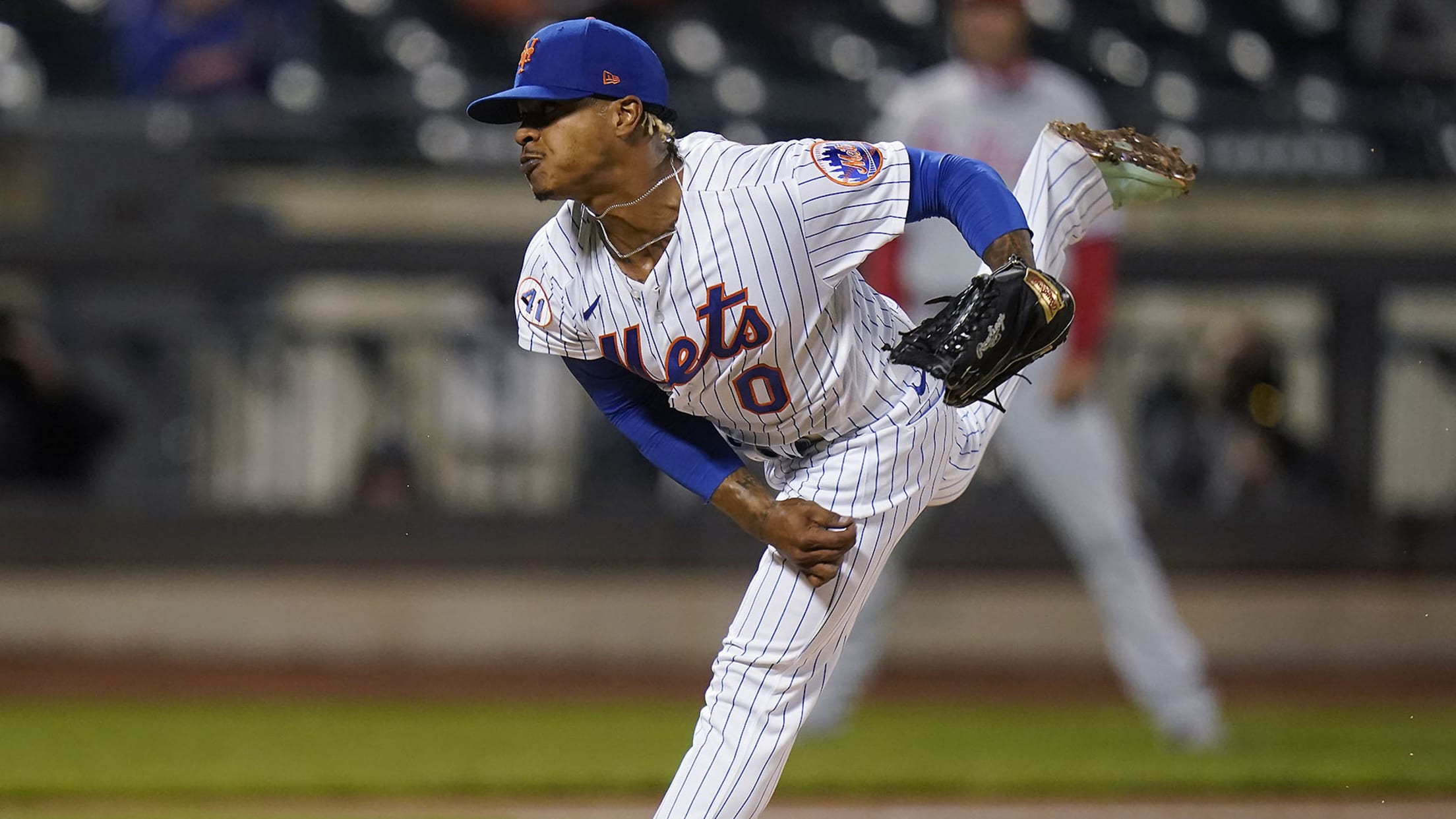 NEW YORK -- So that's what the 2021 Mets are supposed to look like. Hampered early in April by a disjointed schedule, five postponed or suspended games, an offense that froze like a blue screen with runners in scoring position, a bullpen that struggled to finish off games, two top-of-the-order
Snow can't cool bats in Sox's 7th straight win
Dalbec breaks out of slump with two RBI doubles, Devers homers in 4th straight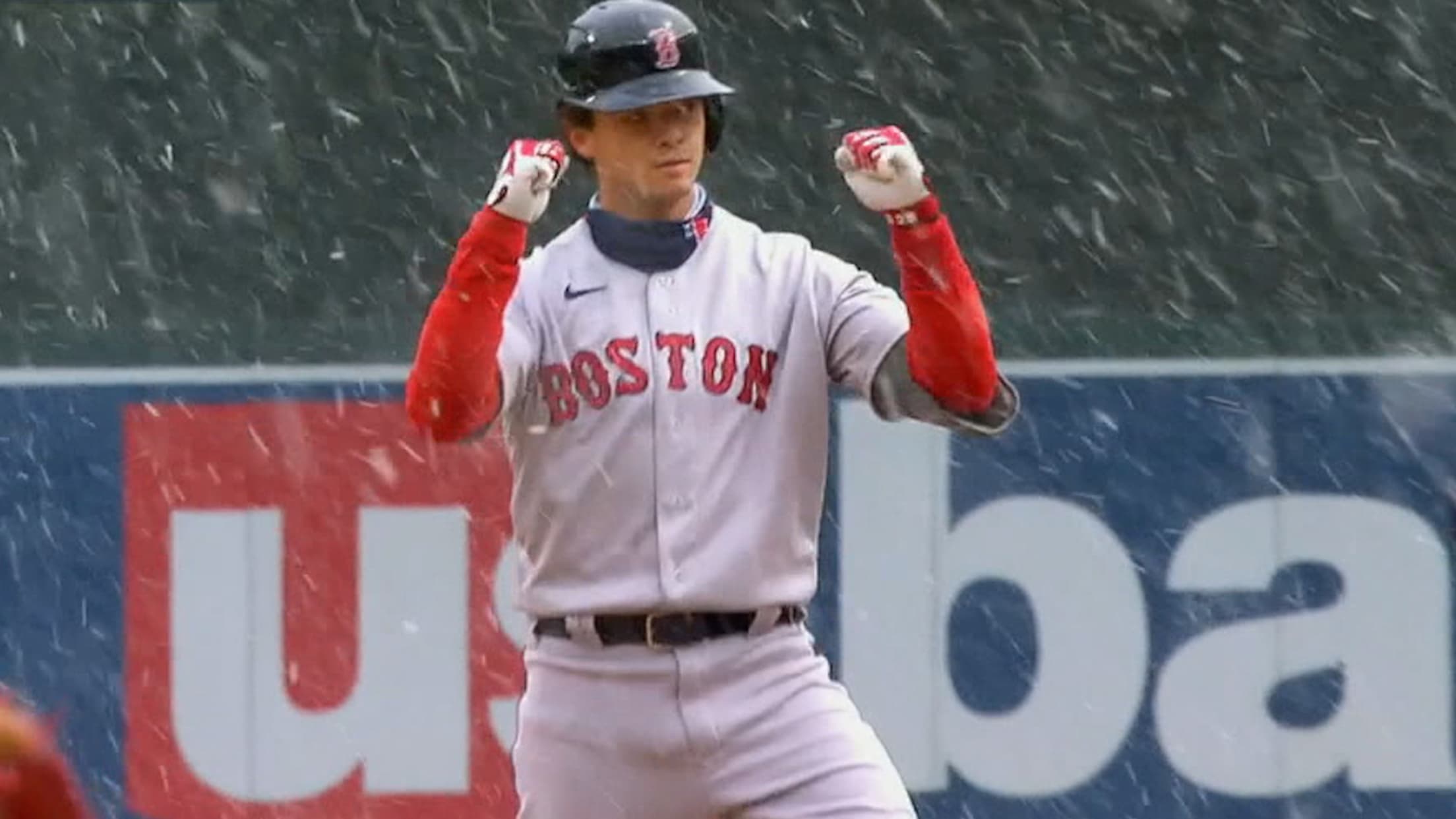 As the first pitch crossed the plate at Target Field on Tuesday afternoon, the temperature was a frigid 33 degrees -- the second chilliest to start a game in Red Sox history. But when you're as hot as the Red Sox are, you can easily tune out the elements, including
Contreras on HR: 'Message sent'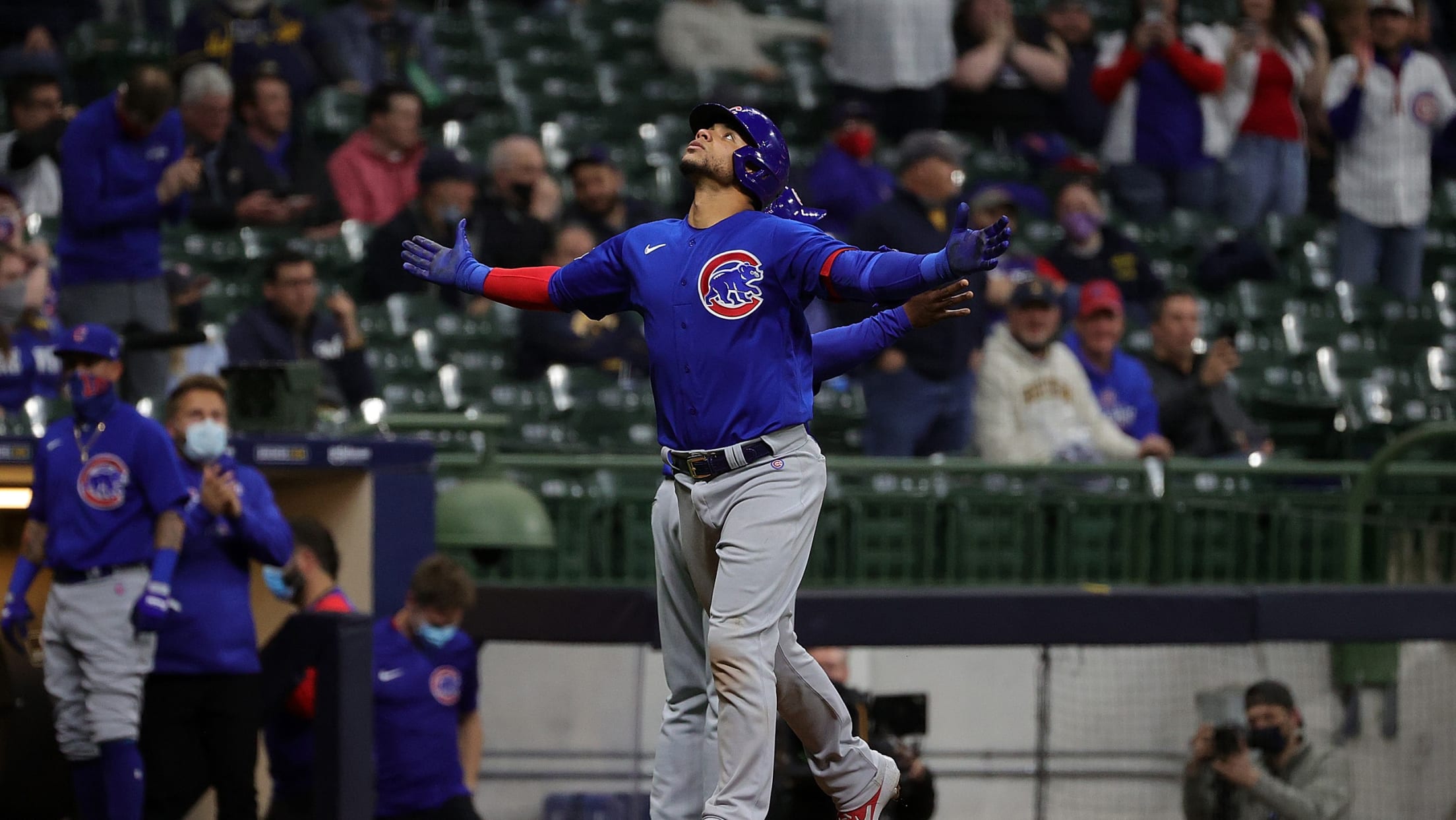 Willson Contreras repeatedly pressed a finger to his lips after he rounded second base on Tuesday night. The Cubs' catcher admitted that all the frustration that had been building with each hit-by-pitch over this season and last was flowing out, and he was enjoying every second. Moments earlier, Contreras had
Better than Tom? Meet UCLA's Maya Brady 
Better get the trophy case ready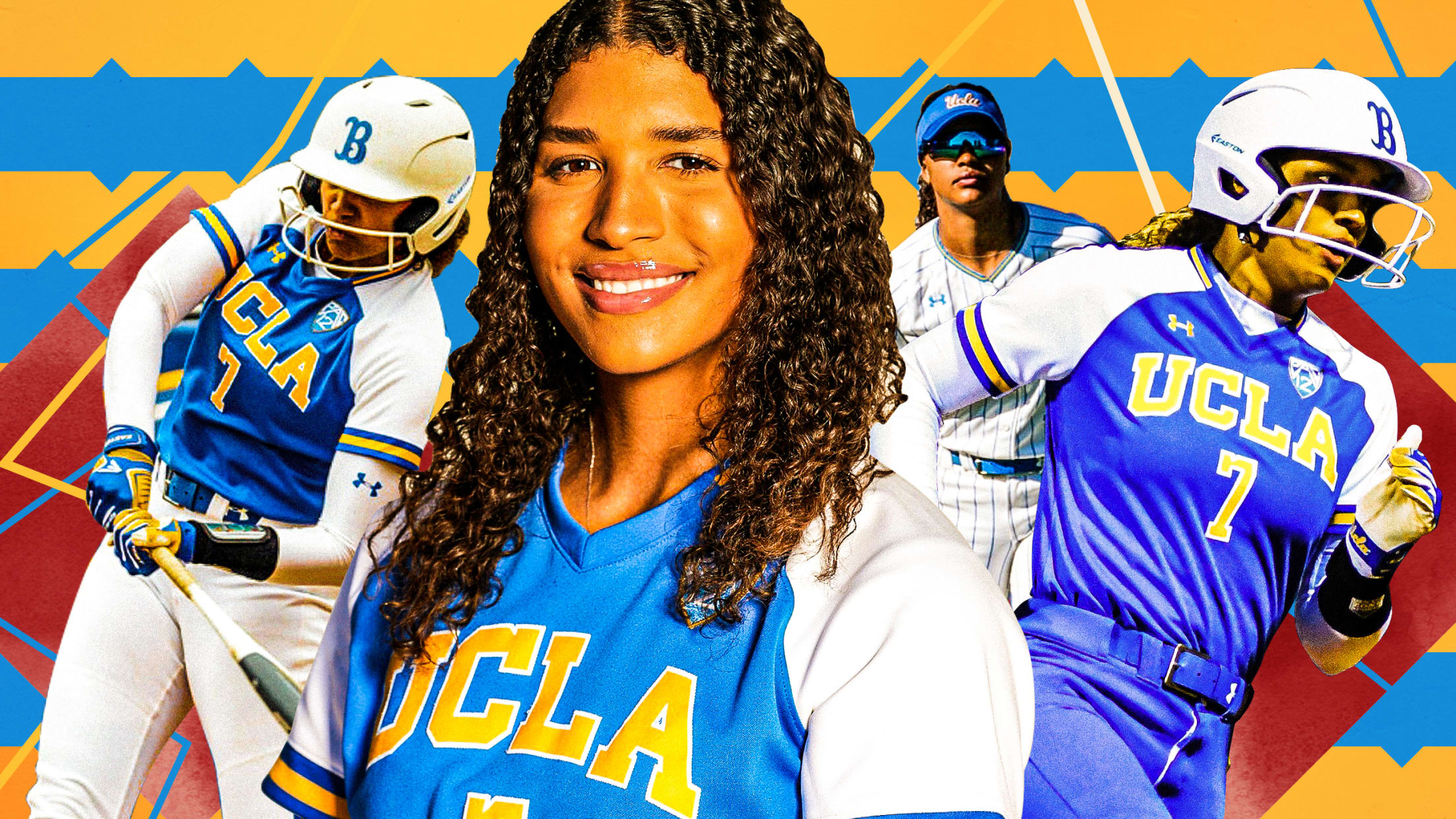 They'd lost their first game of the Premier Girls Fastpitch tournament and were already relegated to the loser's bracket. That meant if the Orange County Batbusters wanted to lift the trophy, they would have to win every other game that day -- including a rematch against their hated rival who
Duvall's record-tying night leads hit parade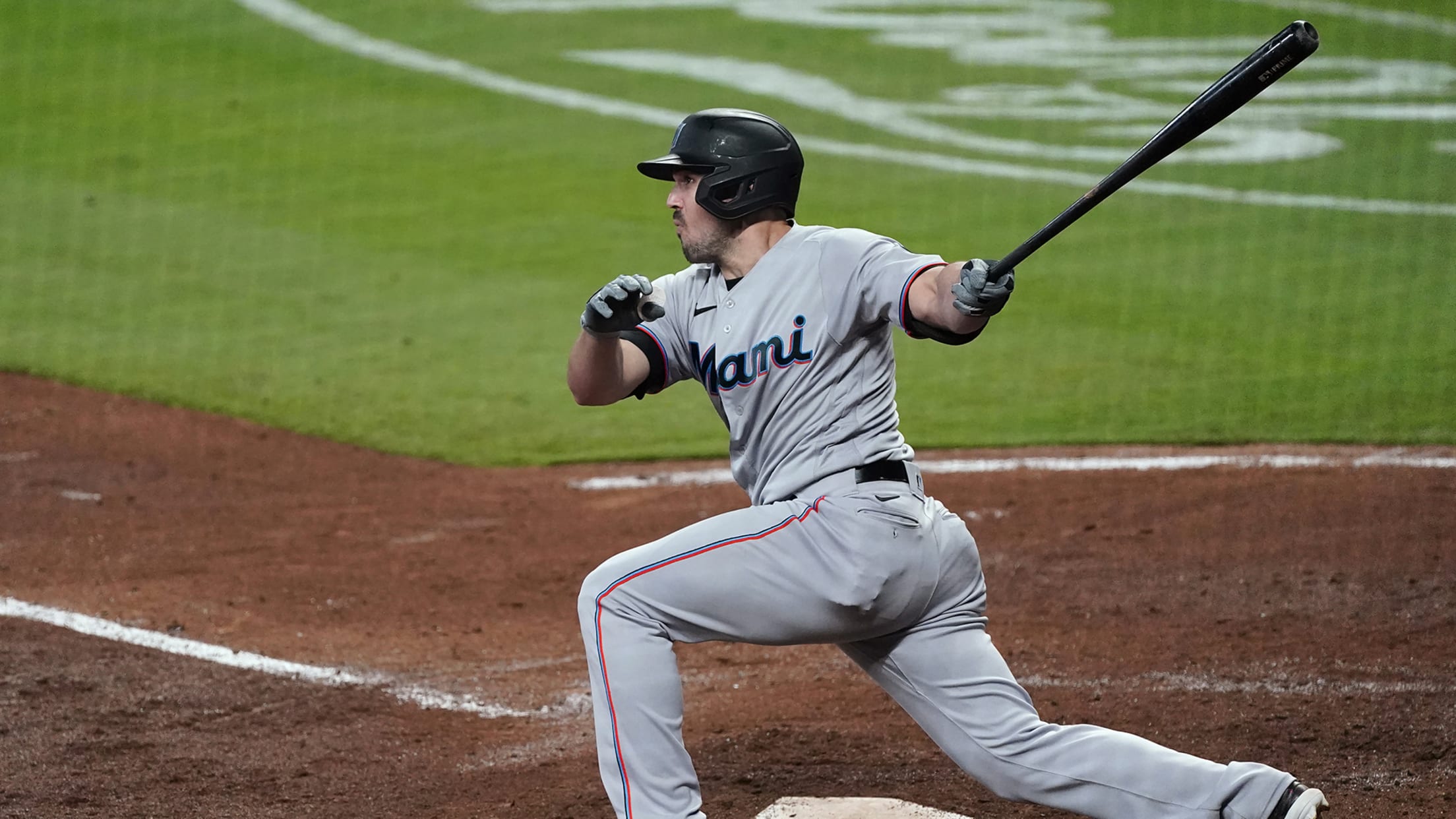 After another historic night at Truist Park, it's safe to say that Adam Duvall feels right at home in Atlanta. He tied a club record with seven RBIs as he led the Marlins to a commanding 14-8 win over the Braves. • Box score The Marlins signed Duvall, who played
Astros finalizing Maldonado deal (source)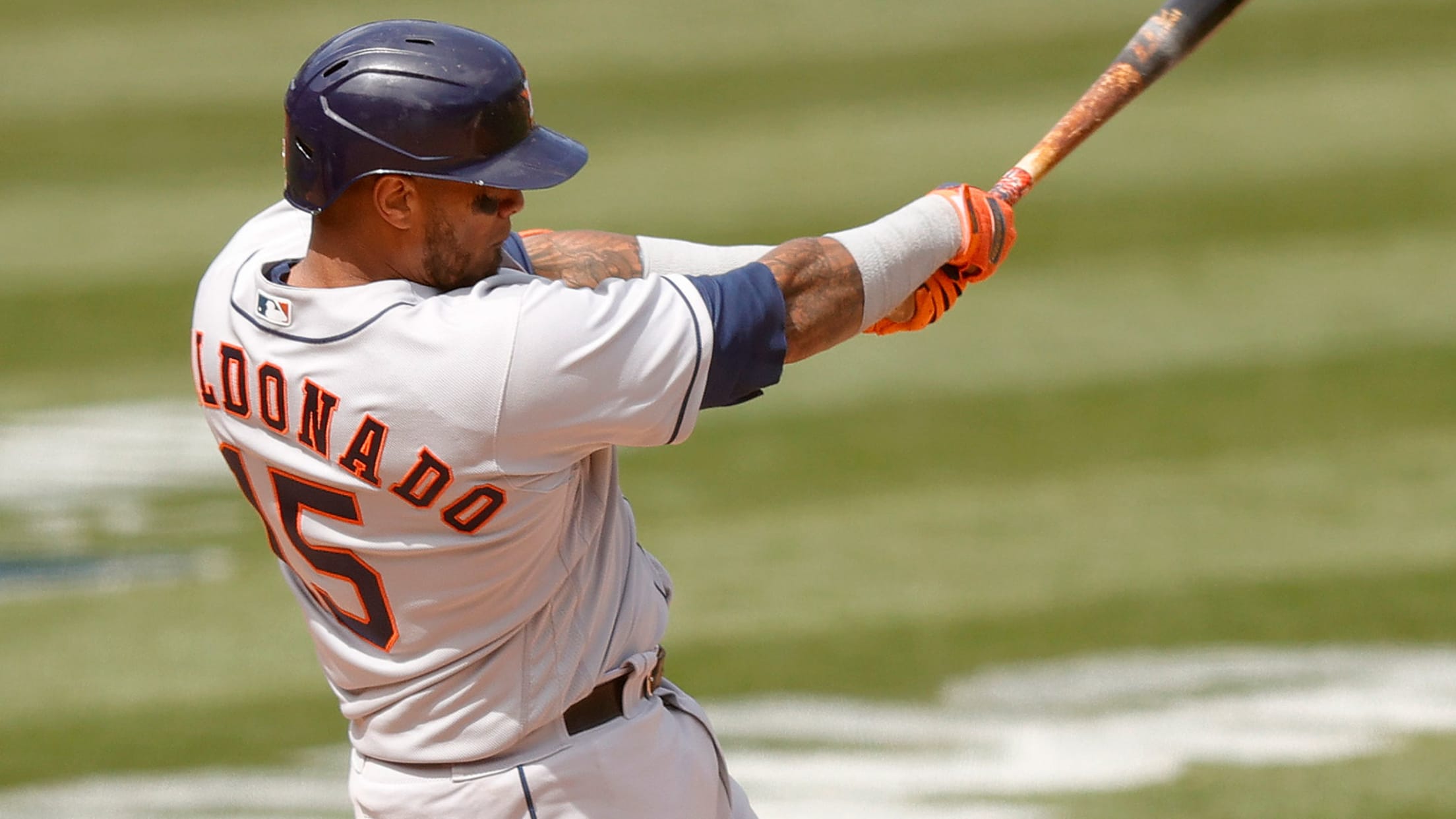 HOUSTON -- The Astros are finalizing a one-year contract extension with catcher Martín Maldonado that would keep him in Houston through 2022 with a vesting option for 2023, a source told MLB.com's Mark Feinsand on Tuesday. The club has not confirmed the deal. After trading for Maldonado midseason two years
Rowdy, Palacios flex power in win over Yanks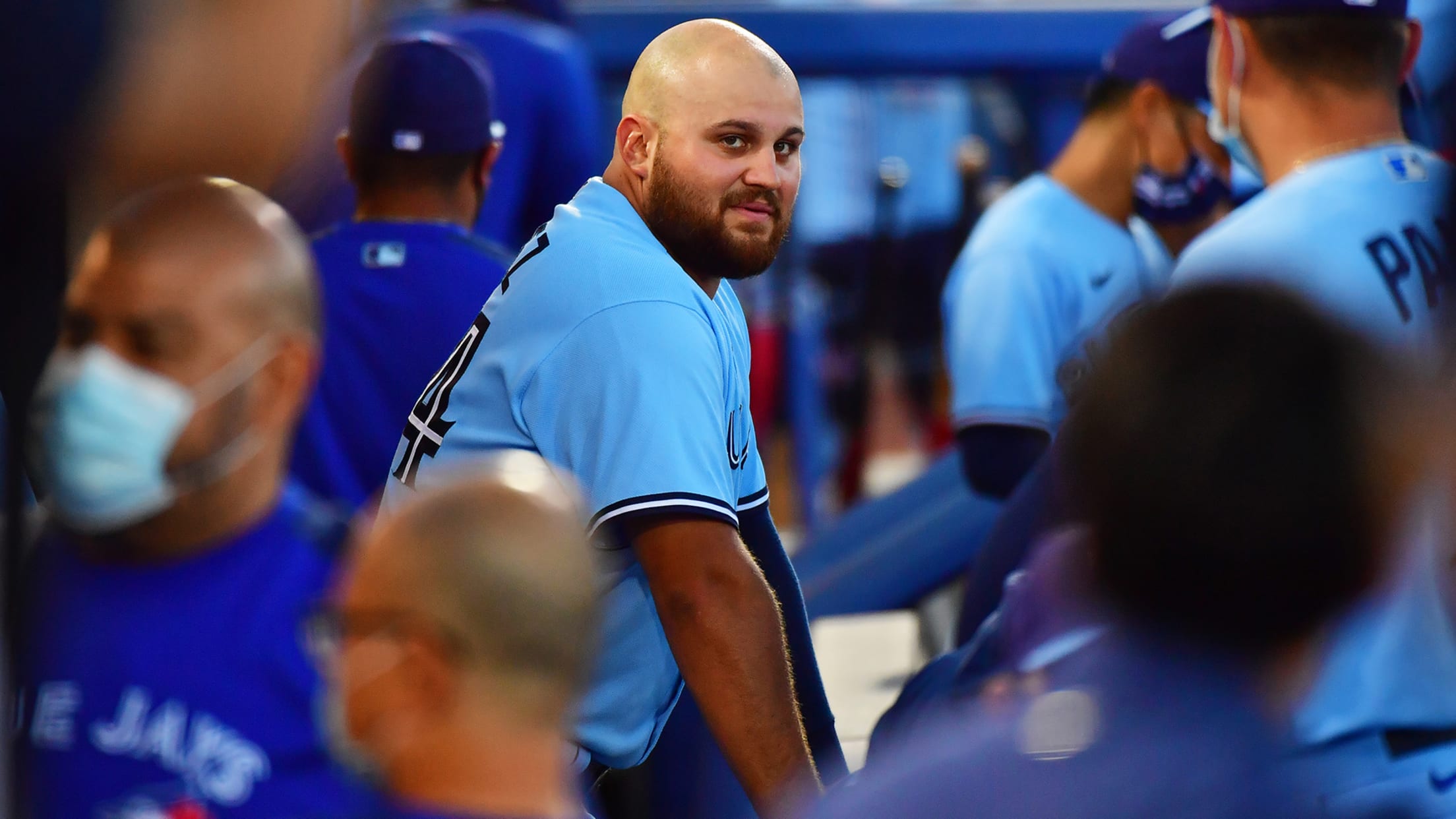 On a night where Hyun Jin Ryu dominated the Yankees and the top of the Blue Jays' lineup did damage, the most encouraging moment of the game was a solo home run off the bat of Rowdy Tellez. He needed it. Tellez opened the season 0-for-21 before breaking the goose
It all goes Cards' way on dominant night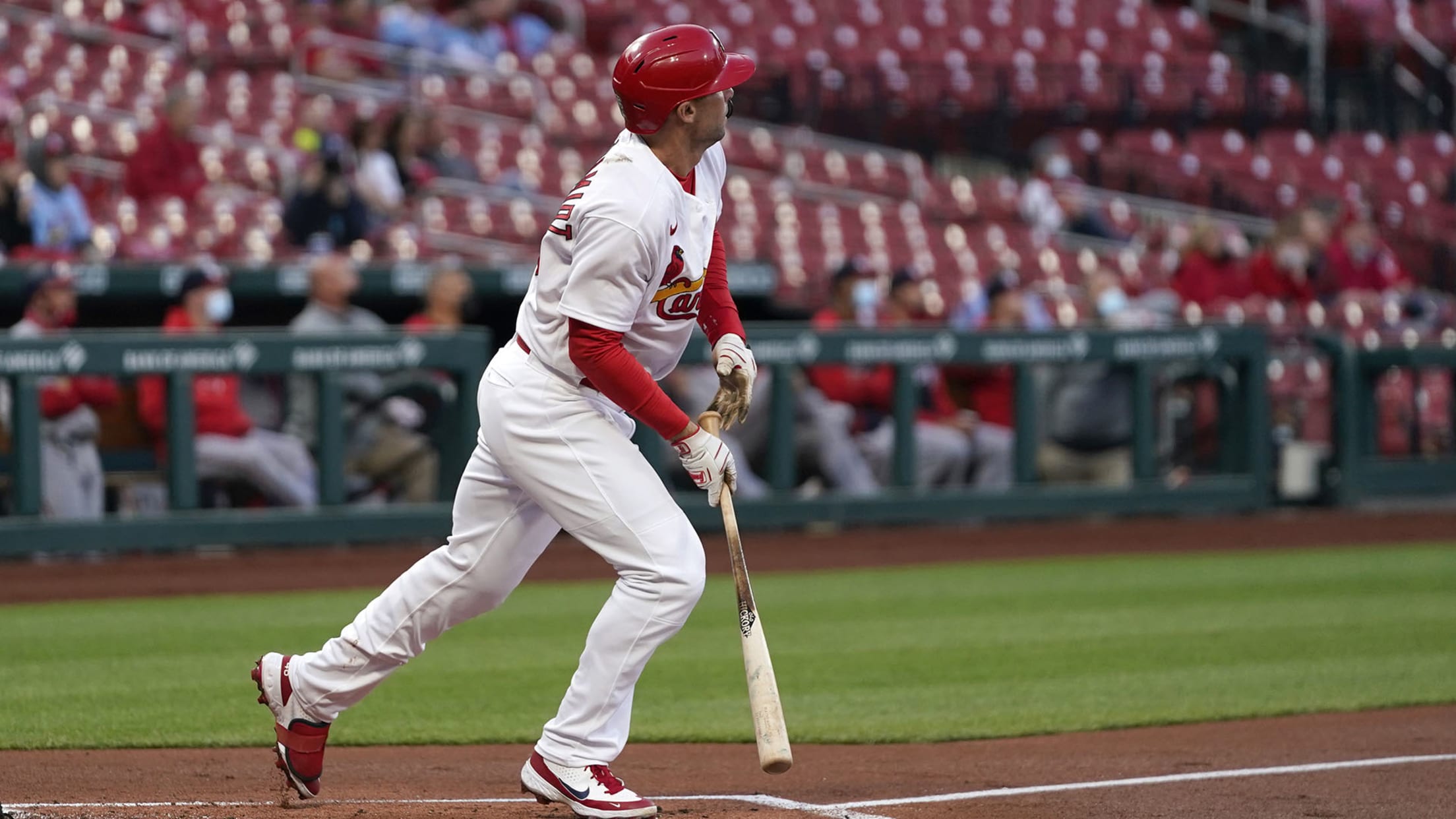 ST. LOUIS -- It was that kind of night. The kind of night when every starter leaves the stadium with a hit -- including the pitcher -- and five do so with multiple knocks; the kind of night when your big boppers all go yard, your pinch-hitter gets two at-bats
The best no-hitter follow-ups in history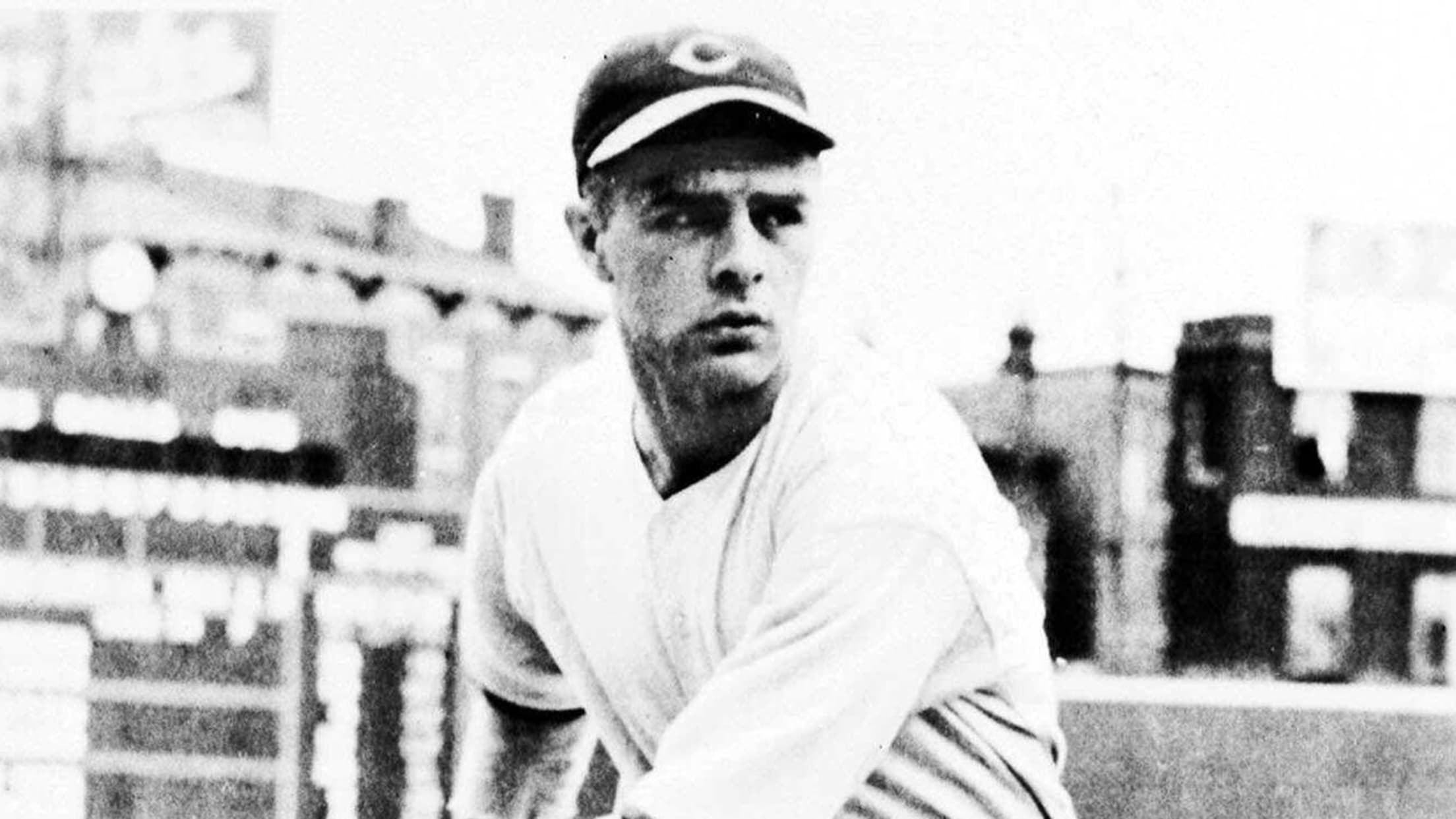 When Joe Musgrove takes the mound for the Padres on Wednesday for his first start since throwing the first no-hitter in San Diego franchise history, all eyes will be on him. How will he follow up his no-hitter? We'll find out. But first, let's look back at the pitchers who
Tito on racist messages to Chang: 'Idiocy'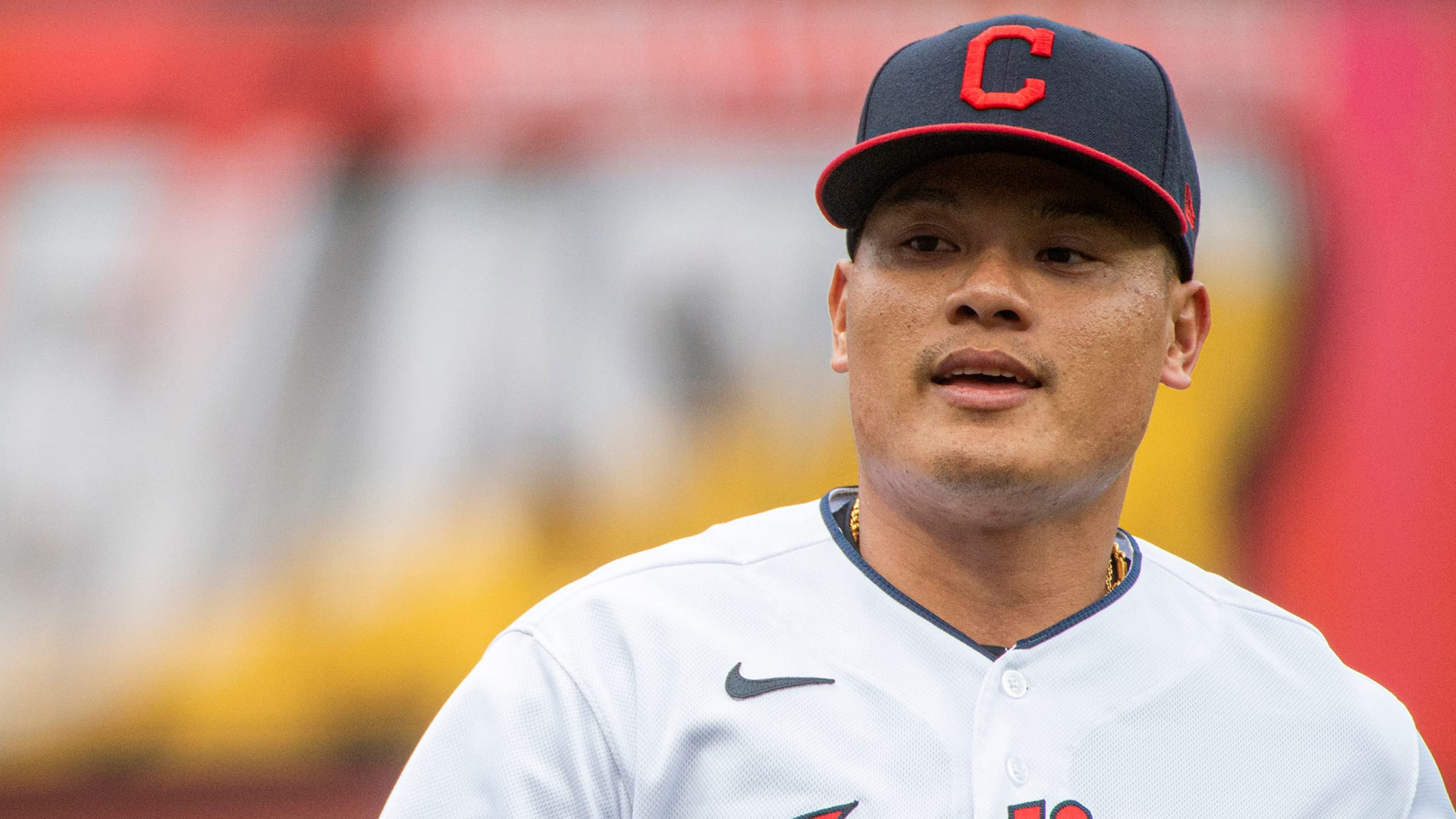 Indians manager Terry Francona's message in response to Yu Chang receiving racist remarks on social media was simple: "Errors are part of the game, but ignorance and racism, they shouldn't be anywhere." Chang took to Instagram and Twitter on Tuesday afternoon to share some of the appalling messages he received
Mookie makes smashing return to LA lineup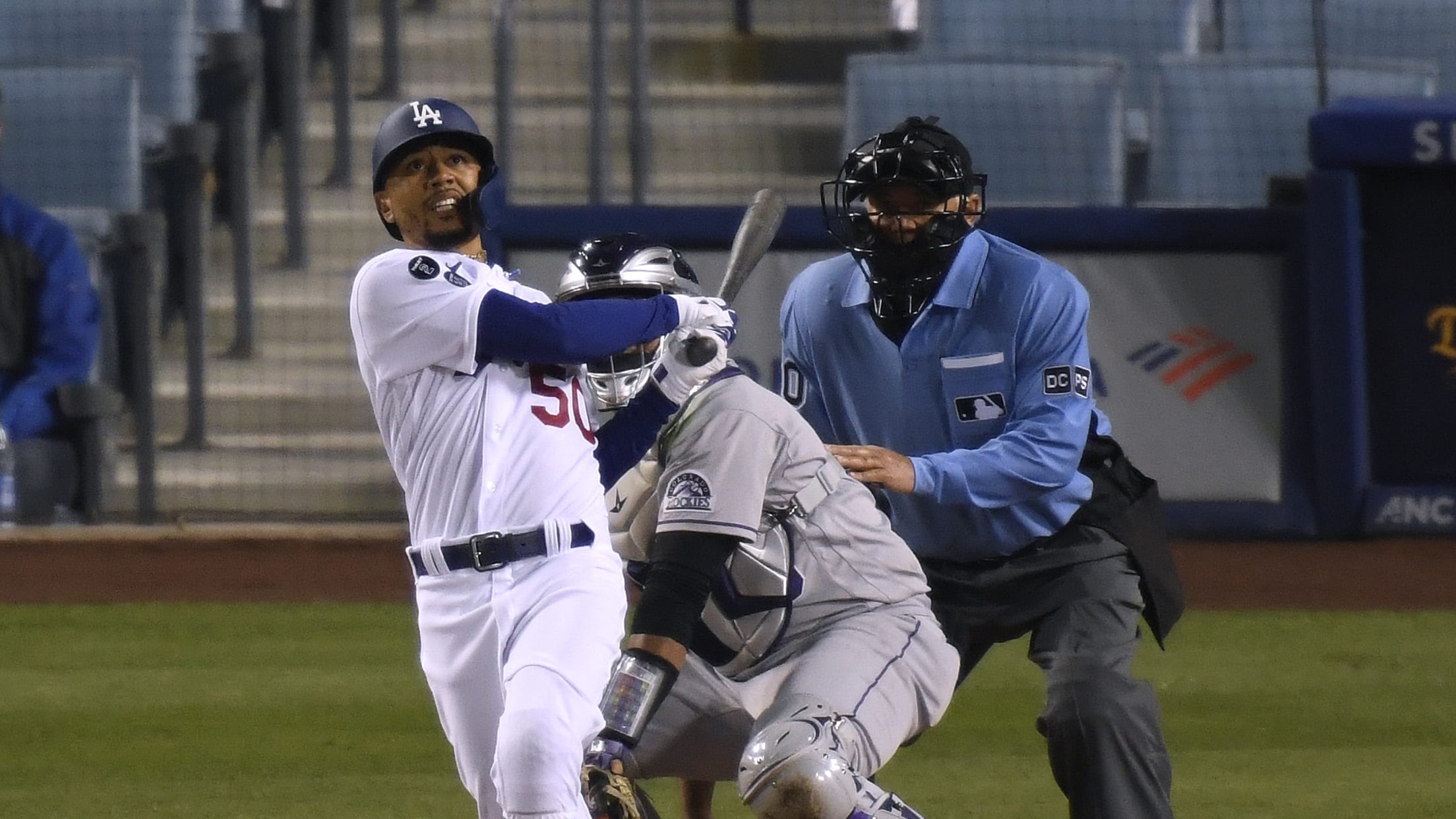 Mookie Betts answered any lingering questions about his ailing back in the third inning of the Dodgers' 7-0 win over the Rockies on Tuesday night with a monstrous home run to left field at Dodger Stadium. The 394-foot blast off Rockies starter Antonio Senzatela gave the Dodgers a 3-0 lead.