The hottest young stars right now, ranked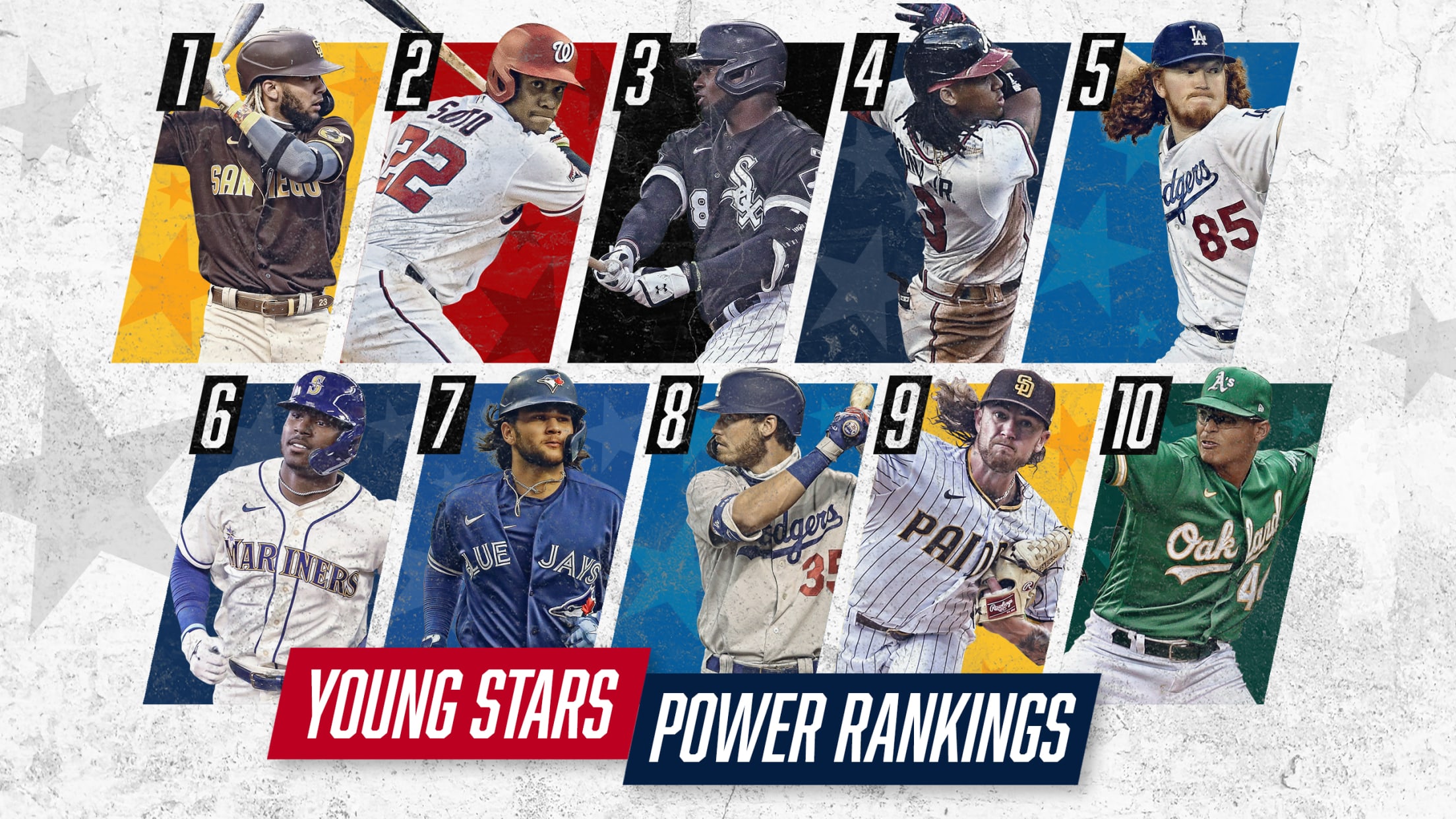 Remember "Let the kids play?" The kids are playing. And they're must-see baseball. MLB has an embarrassment of riches when it comes to young superstars. They're all over the league. And these are the ones who are taking over the game right now. Welcome to the Young Stars Power Rankings.
Mookie's sixth 3-HR game ties all-time record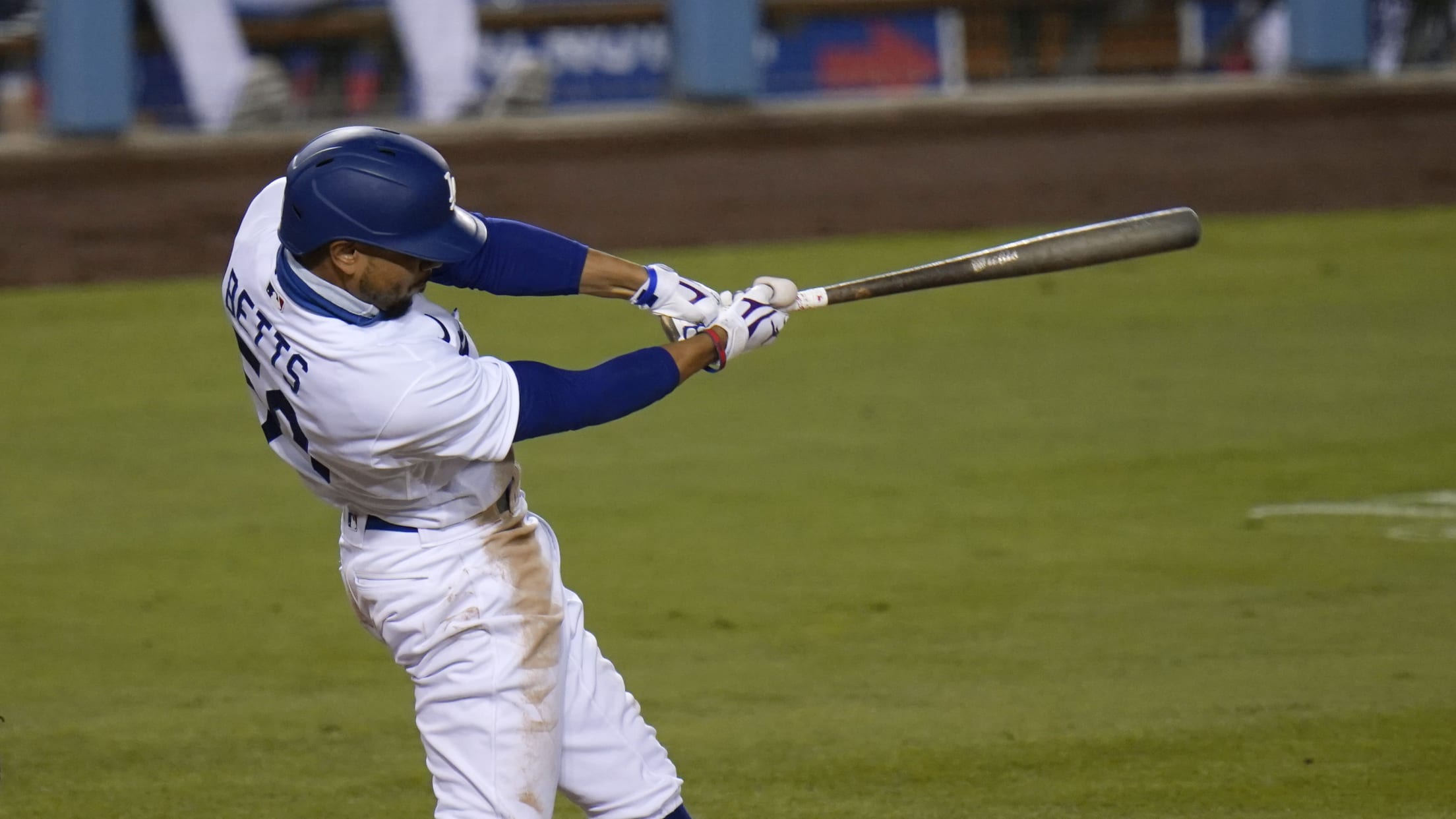 Mookie Betts was moved back into the leadoff spot on Thursday night and he made a pretty solid case to spend every game there for the next 12 years. Betts slugged three of the Dodgers' six home runs and drove in five in an 11-2 rout of the Padres that
Cards resume Sat.; other games rescheduled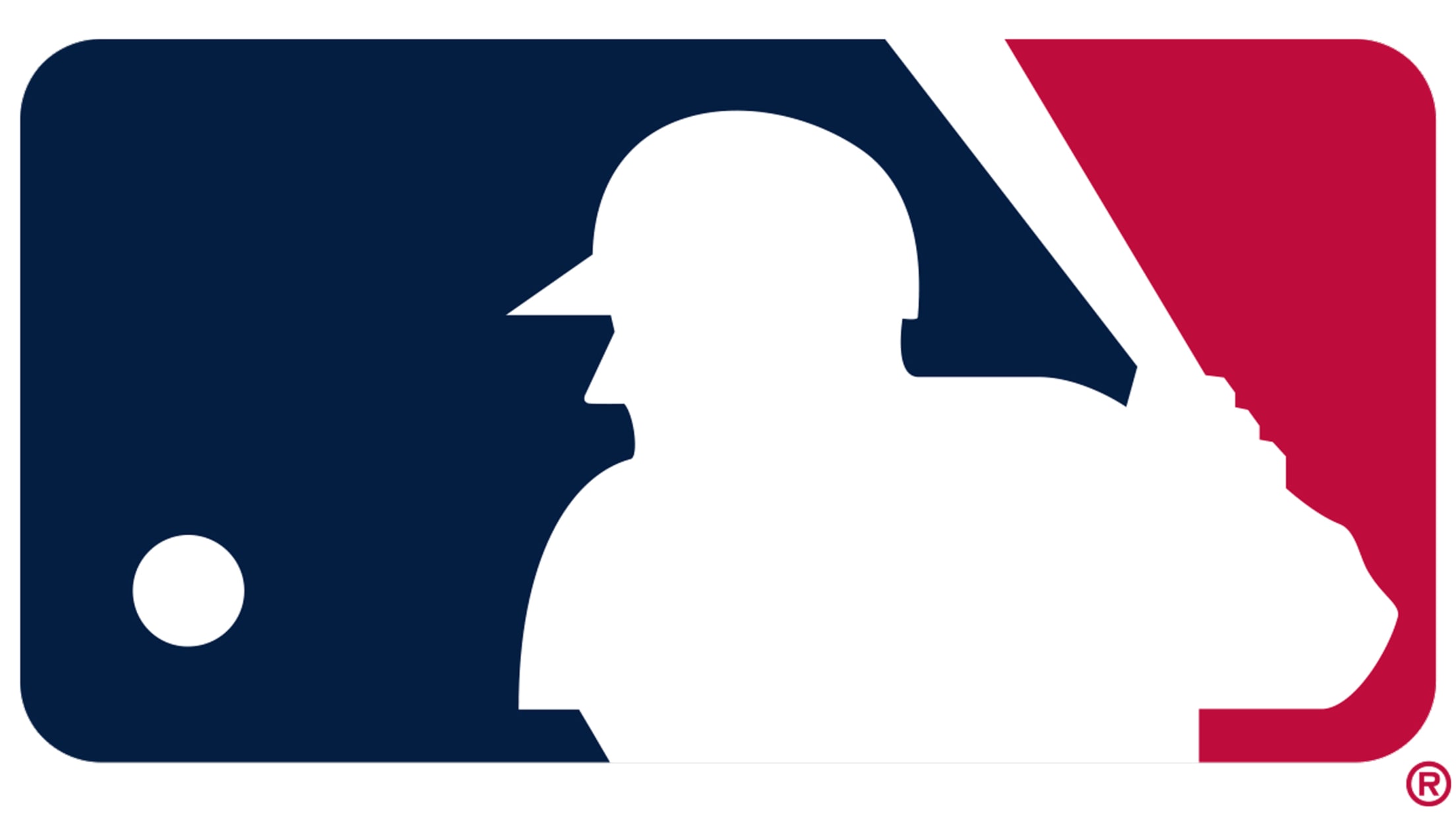 Major League Baseball today announced that the St. Louis Cardinals will return to the field tomorrow in a doubleheader against the Chicago White Sox at Guaranteed Rate Field in Chicago. Today's originally scheduled game against the White Sox will be made up as part of the doubleheader beginning at 1:10
Rockies acquire Minors reliever from Marlins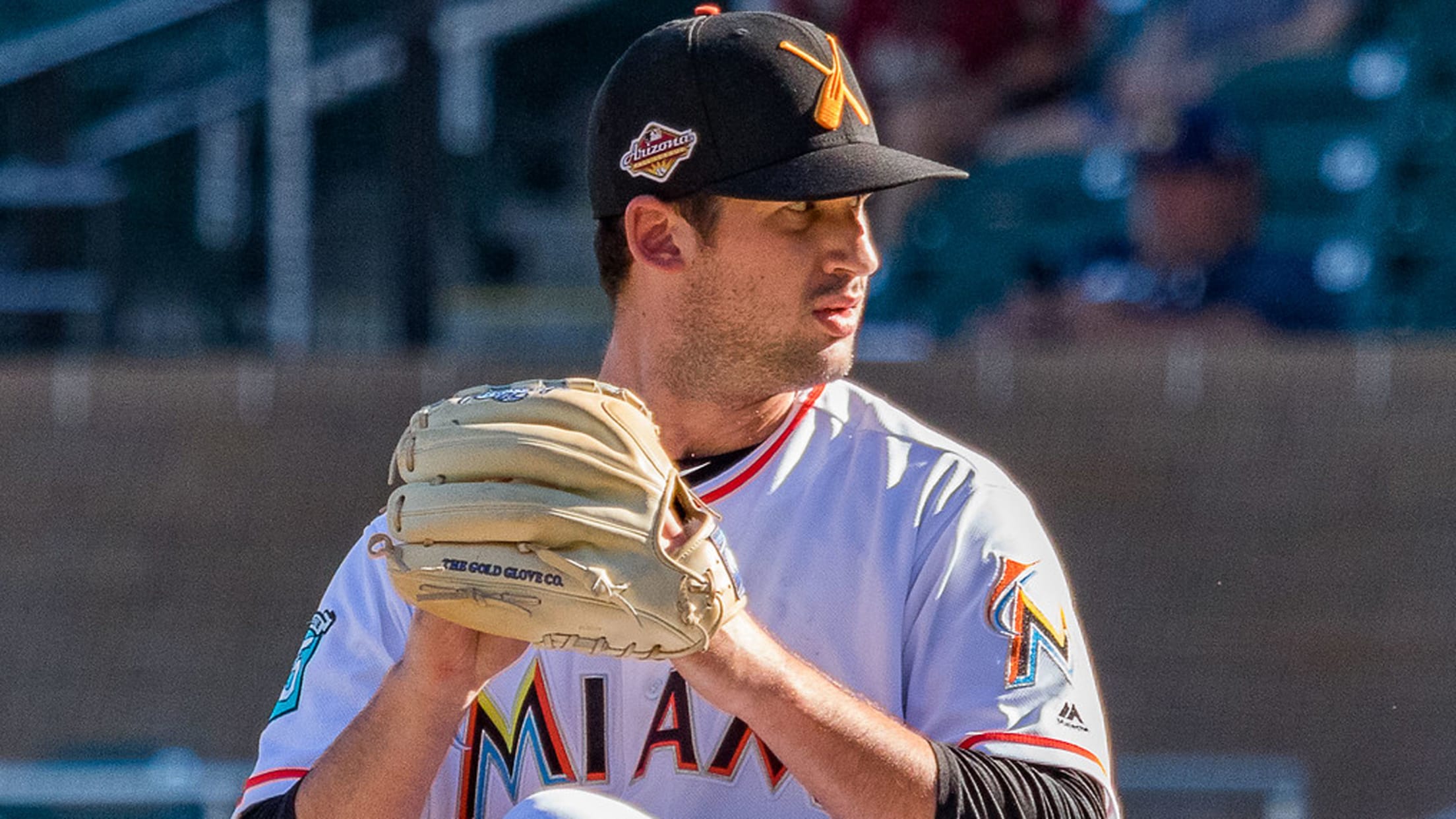 DENVER -- The Rockies acquired Minor League right-handed reliever Chad Smith by sending righty reliever Jesus Tinoco to a Marlins team seeking pitching depth closer to being big-league ready. Neither club has announced the deal. By trading Tinoco, 26, the Rockies cleared a spot on their 40-man roster, which will
These players integrated each MLB team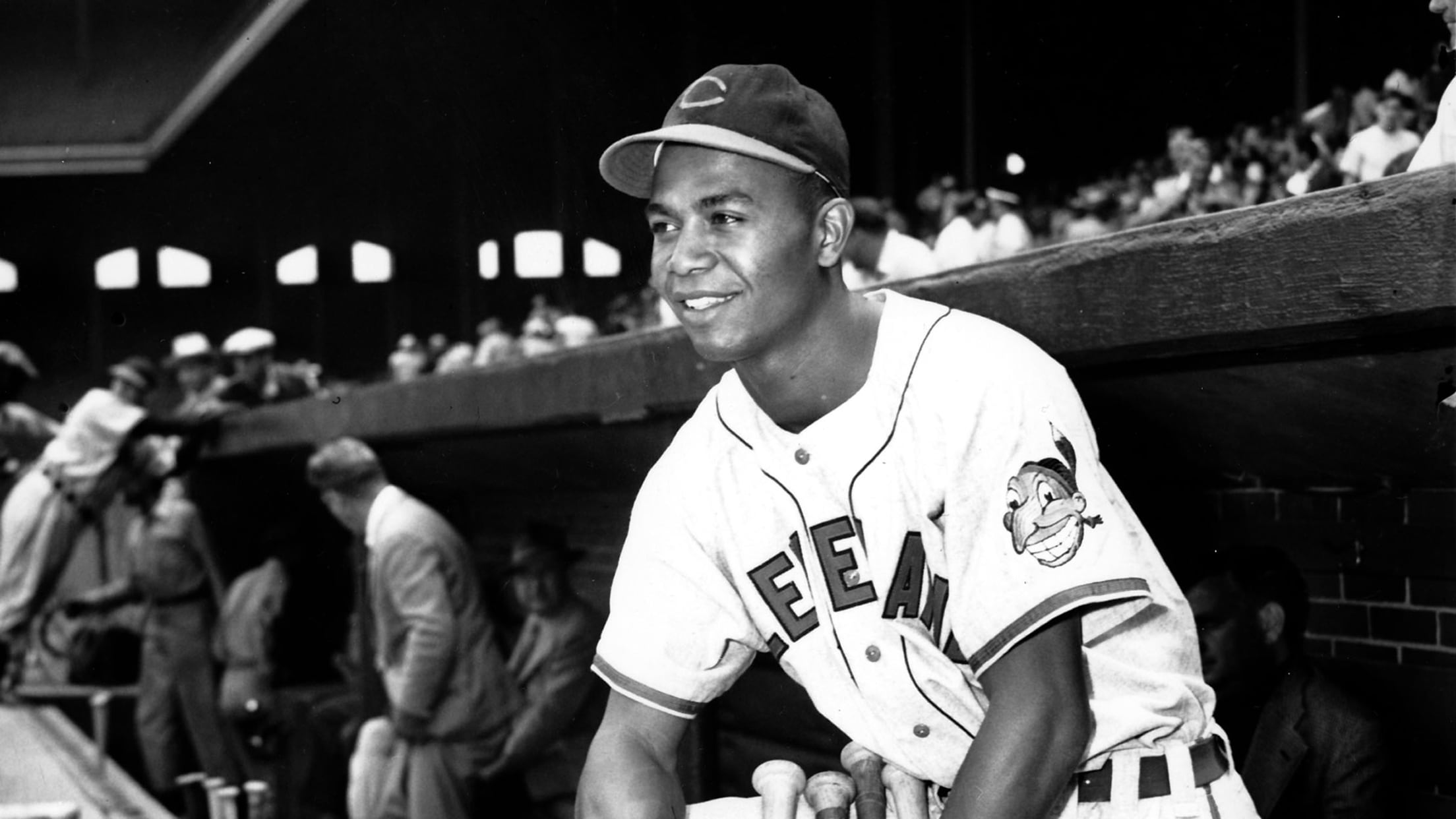 It's well known that Jackie Robinson was the first African American to break the color barrier in Major League Baseball. Robinson had a Major League career for the ages -- starting, of course, on April 15, 1947, when he made his debut for the Brooklyn Dodgers.
Yu flirts with no-no as Cubs continue tear
CHICAGO -- Yu Darvish stared out toward right field on Thursday night, his hands on his hips. Cubs right fielder Jason Heyward drifted back and slowed to a stop at the warning track, as the baseball in flight crashed underneath a Wrigley Field videoboard. Maybe it would not be a
Here are 10 potential callups for contenders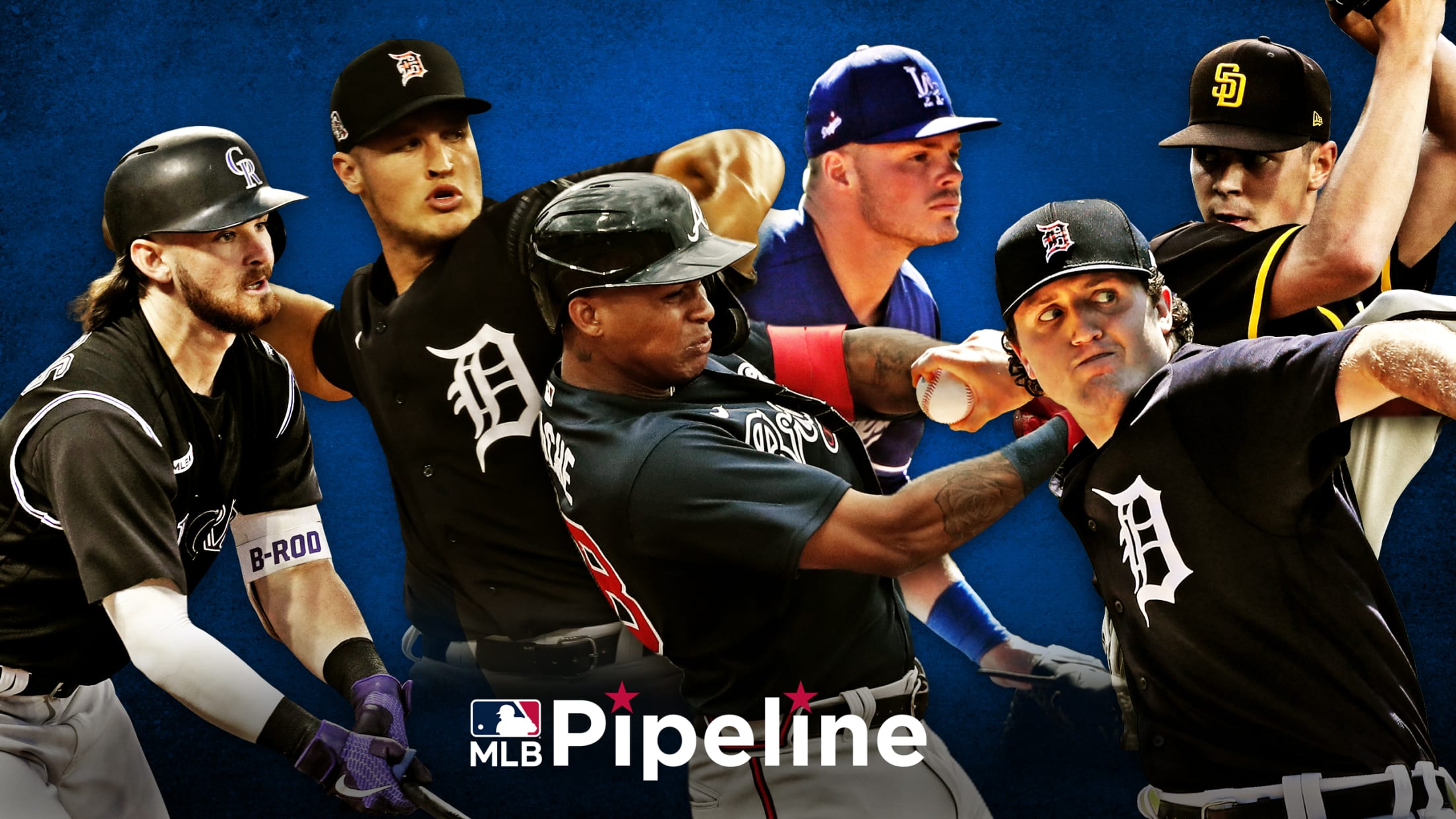 The Phillies and the Cardinals are the latest teams with postseason hopes to look to the Top 100 Prospects for help. Philadelphia called up third baseman Alec Bohm on Thursday after promoting right-hander Spencer Howard on Sunday, while the Cards also announced Thursday that they are promoting their top prospect,
MLB to celebrate Negro Leagues on Sunday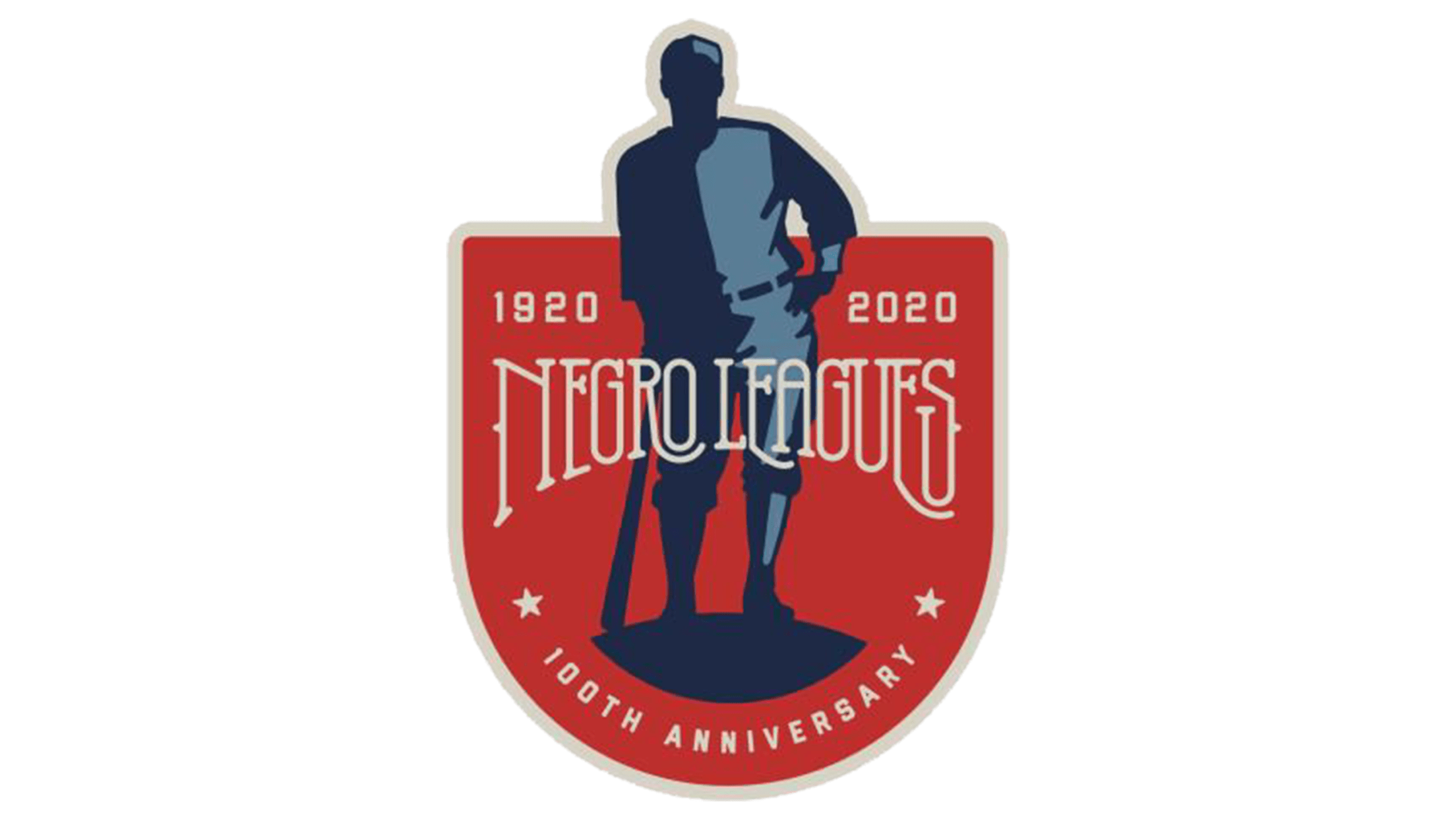 The Negro Leagues are getting the kind of recognition they deserve this Sunday. All Major League clubs will celebrate the centennial of the founding of the Negro National League -- the first structured Negro League that lasted for an extended period -- with all players, managers, coaches and umpires wearing
The longest win streaks vs. one opponent
Indians have won 17 straight vs. Tigers entering Friday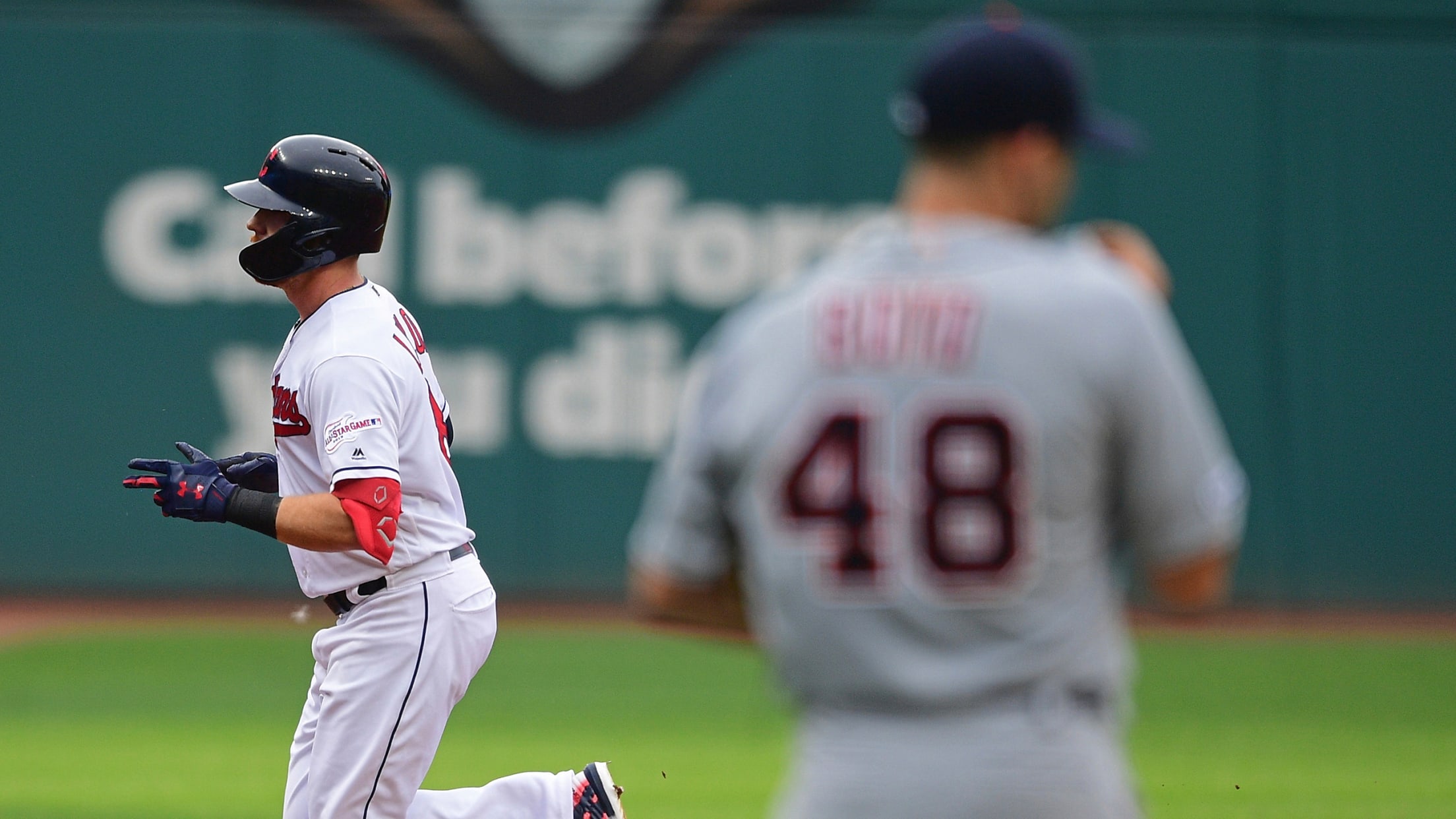 What does it mean for one team to have another's number? A series sweep is a good start. But sometimes, that's only the beginning. Streaks of one team beating another have, in some cases, stretched on for much longer Two of the most prolific examples are ongoing. When the Indians
Cardinals calling up top prospect Carlson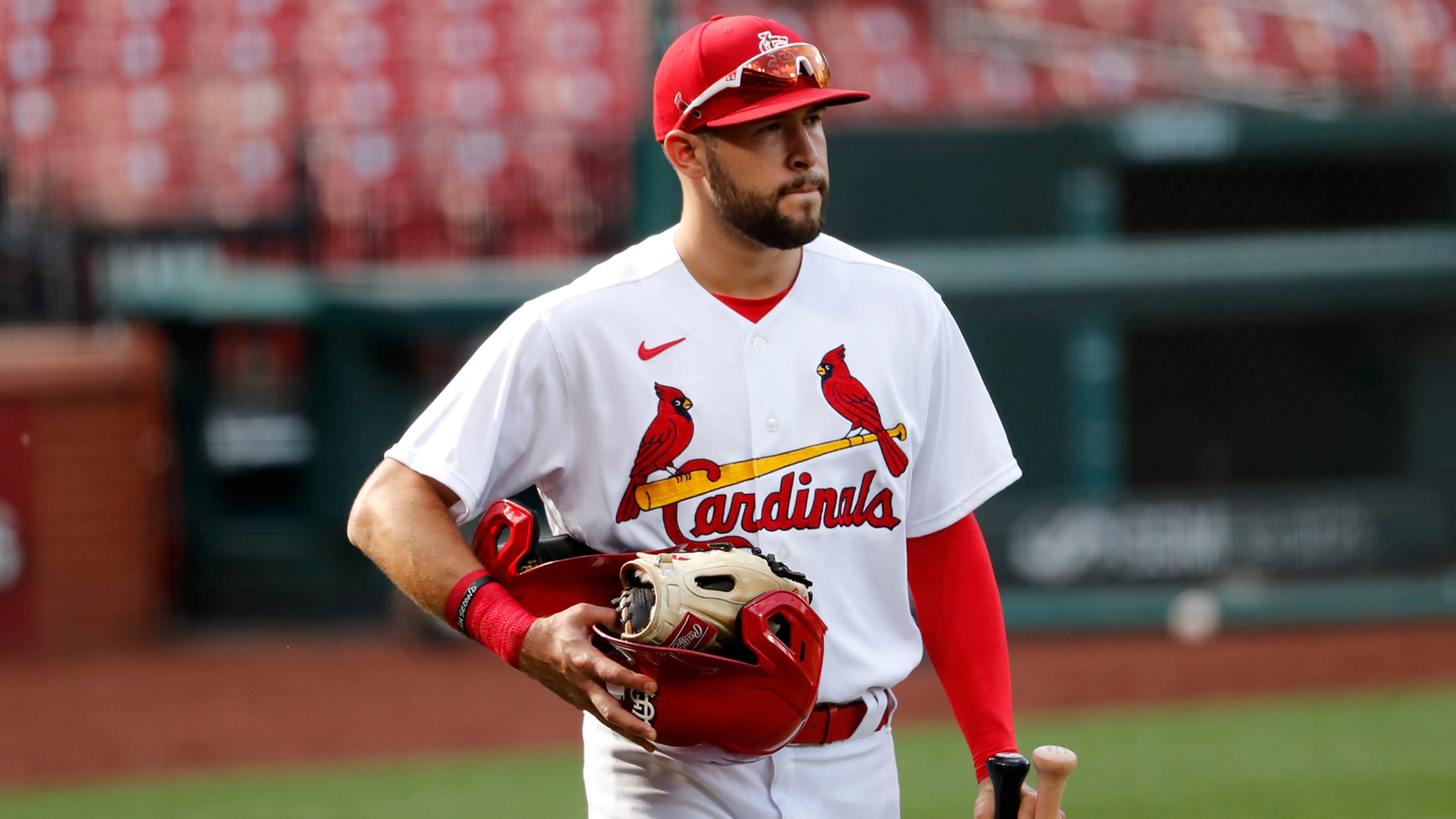 ST. LOUIS -- As the Cardinals received clearance to resume their regular-season schedule Saturday against the White Sox, they also planned for what their club will look like when it does return -- and how top prospect Dylan Carlson will be on it. Carlson headlines the five players that the
Artist's portraits bring Negro Leaguers to life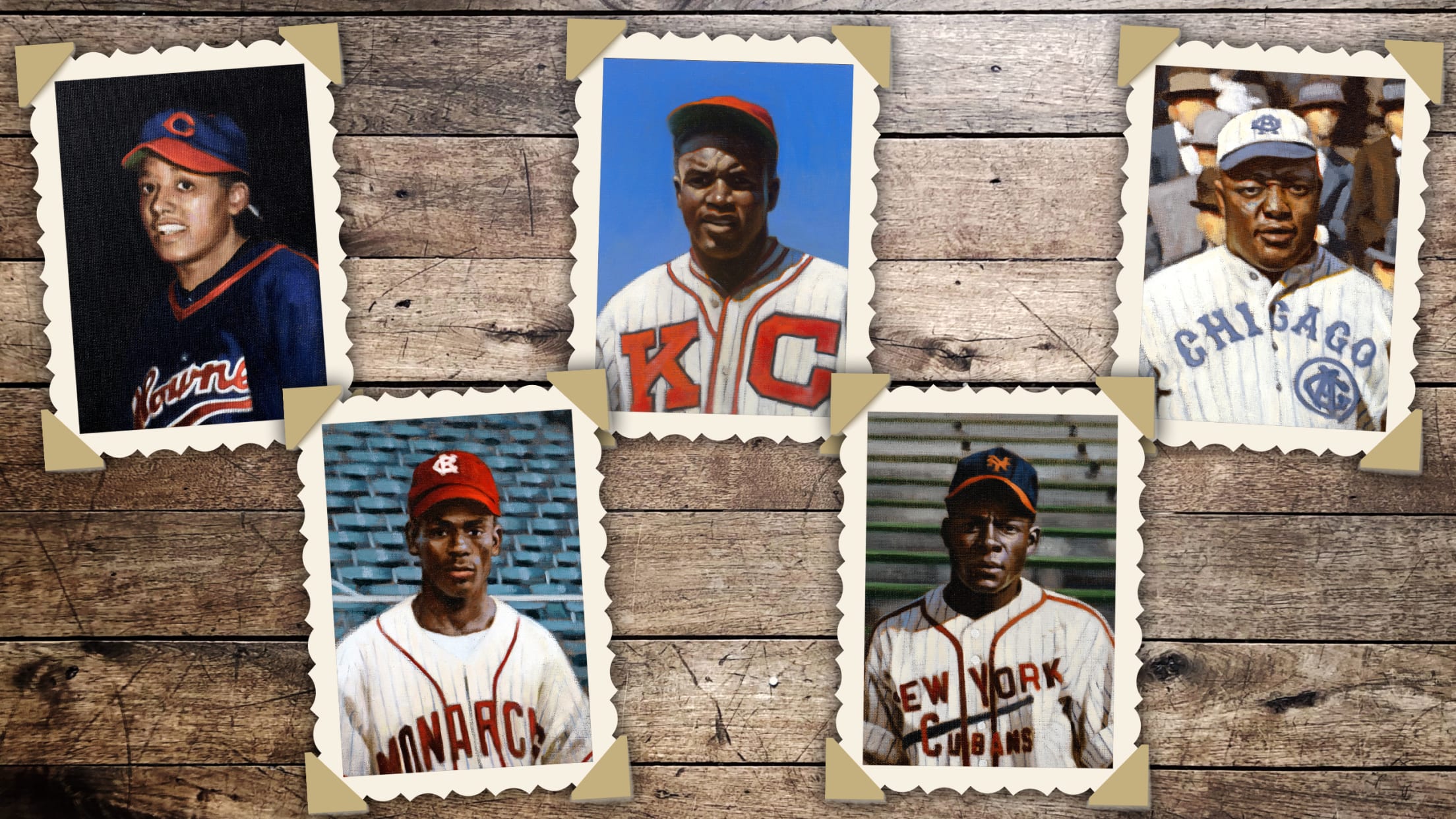 Historian Jay Caldwell's premise was both simple and daunting: To add depth and clarity to the lives of Negro Leaguers. Thus began a four-year quest to produce a series of color portraits of some of baseball's most famous and least known players. In collaboration with artist Graig Kreindler -- yes,
Shogo shows off! LF's catch 'unbelievable'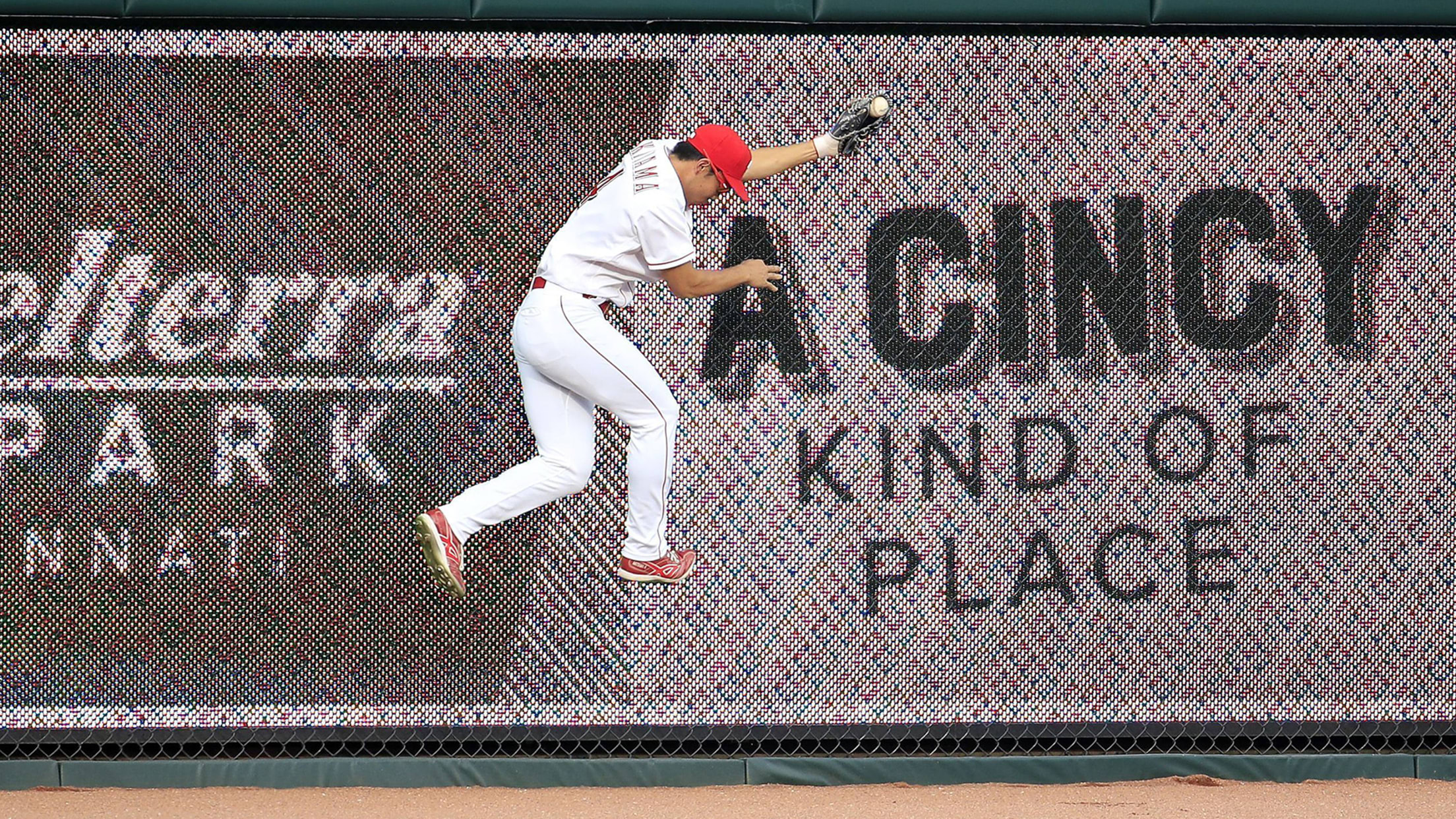 CINCINNATI -- The Reds were on the wrong end of a six-run deficit in what ended as a 9-6 loss to the Pirates on Thursday, but left fielder Shogo Akiyama was still willing to do what it took to make a great defensive play. In the top of the fifth
Astros activate Alvarez from injured list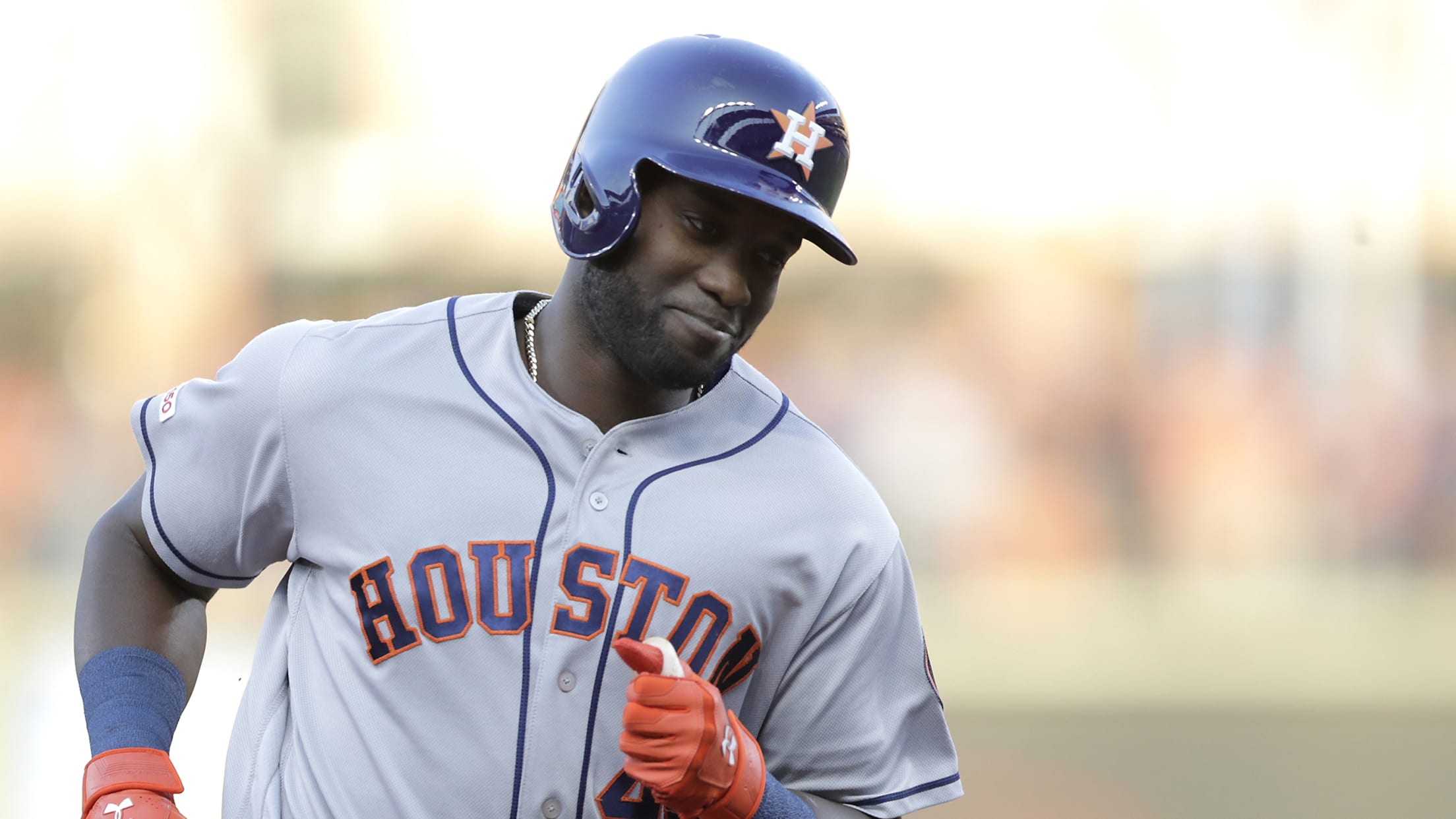 HOUSTON -- Astros slugger Yordan Alvarez, the 2019 American League Rookie of the Year, was activated from the injured list Friday and will be in the lineup for the game against the Mariners at Minute Maid Park to mark his first action this season. Alvarez, 23, went on the injured
Stras ejected at Citi Field -- from the stands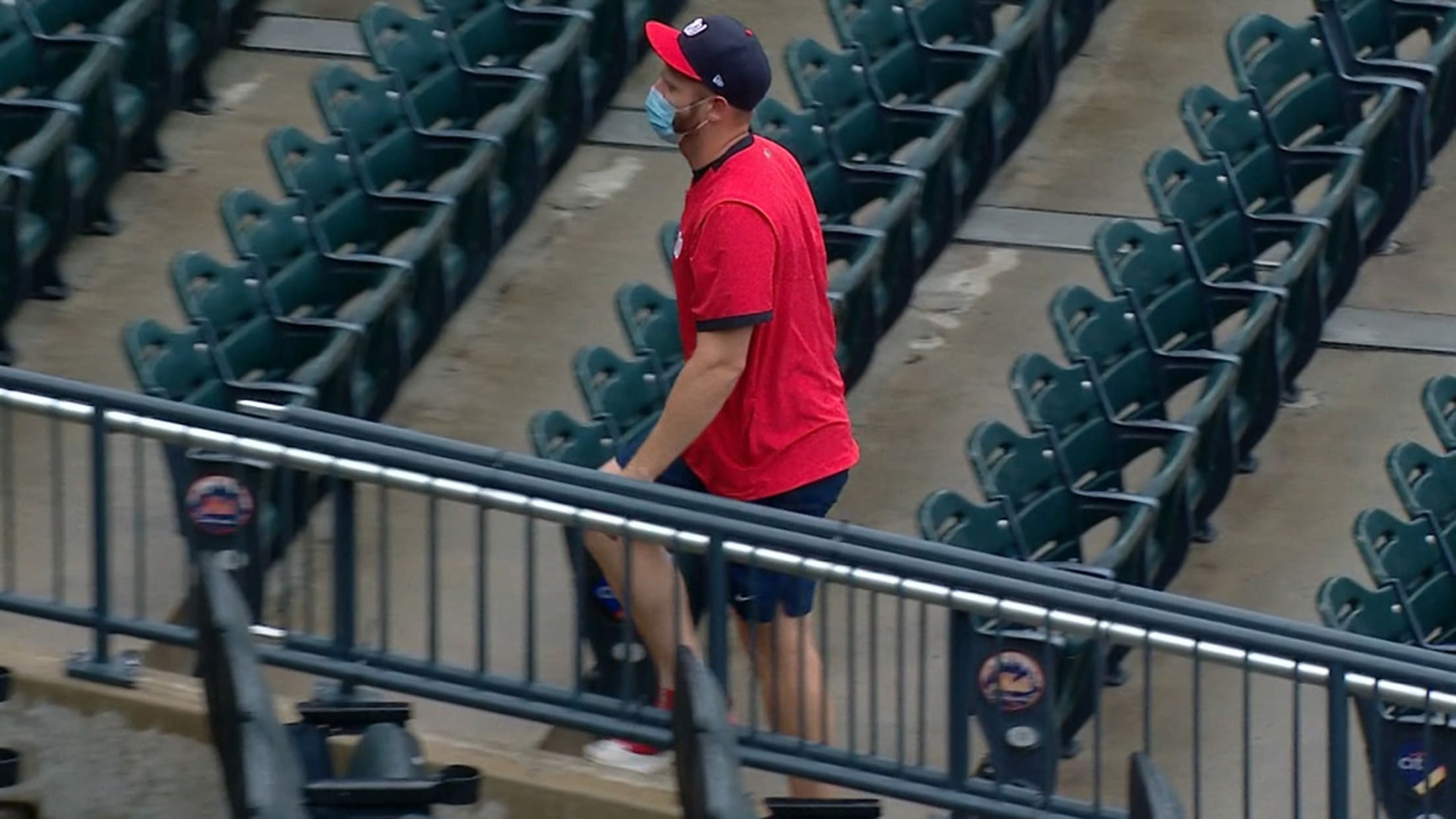 Stephen Strasburg isn't scheduled to pitch until Friday, but on Thursday he was part of the action. The right-hander was ejected in the bottom of the third inning of the Nationals' 8-2 loss to the Mets at Citi Field for arguing a ball -- from the stands. "He got thrown
5 innovations adopted from the Negro Leagues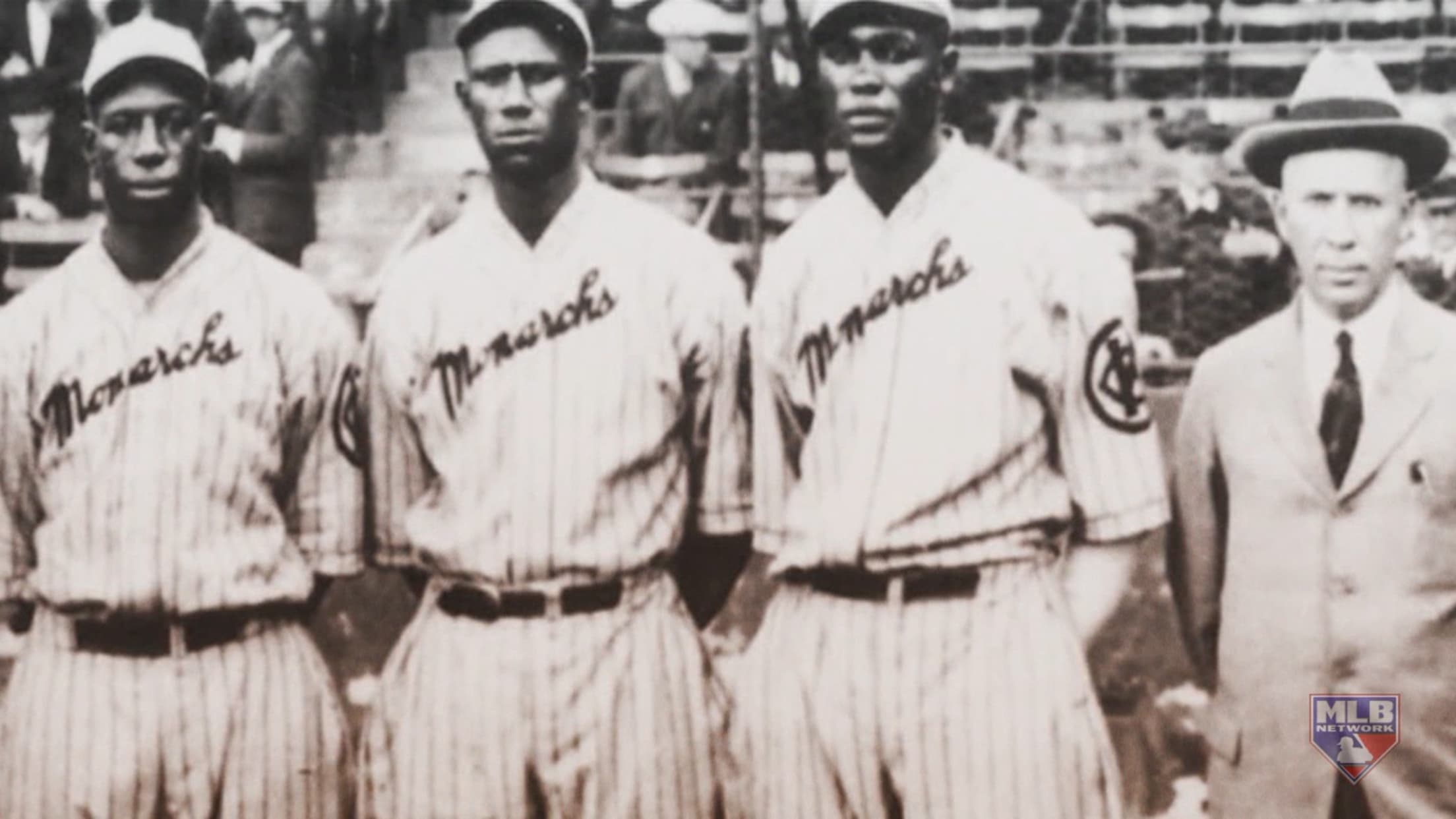 The Negro Leagues rivaled the Major Leagues in popularity for many years of their existence during the 1920s, '30s and '40s, providing a thrilling alternative for fans in ways that went beyond the color of the players' skin. Indeed, Negro League games often carried a different look, sound and feel
Rays rack up 42 runs in Boston sweep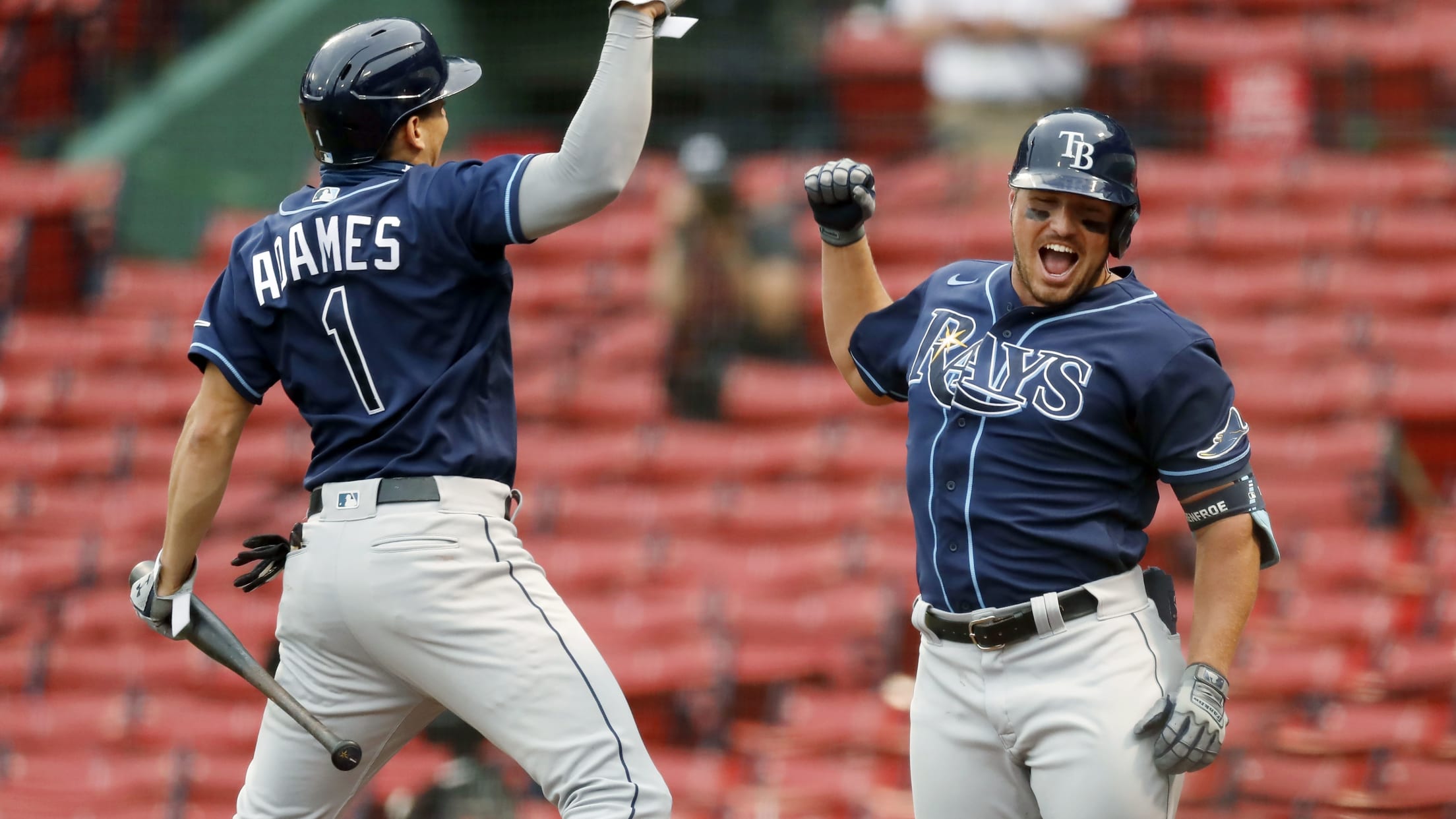 The Rays came into the four-game set against the Red Sox looking to produce more offense than they had in their first 15 games of the season. Apparently, a trip to Fenway Park was all they needed to turn things around. The Rays wrapped up a four-game sweep against the
Dodger Stadium to host voting in November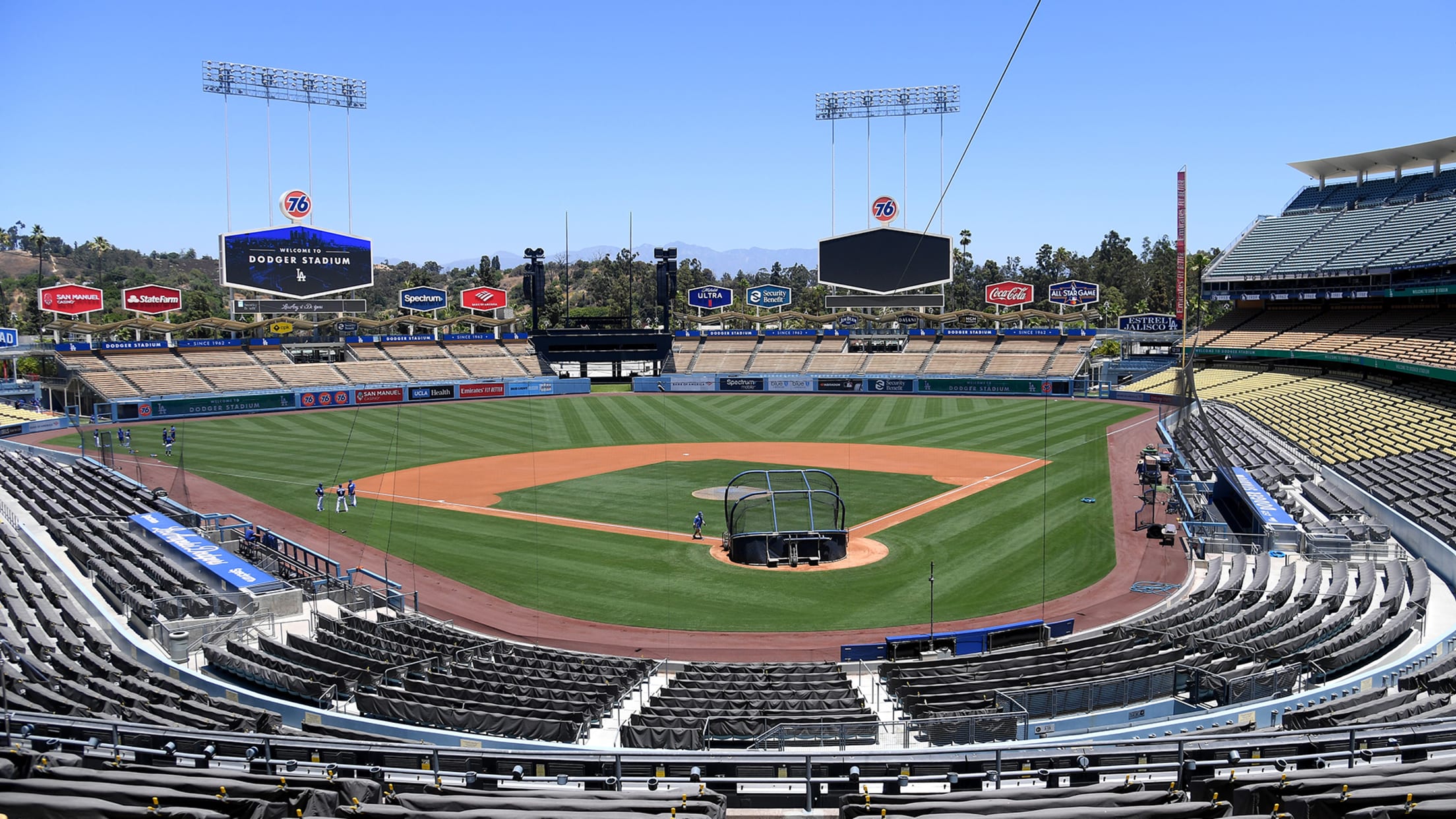 Dodger Stadium will be the first MLB ballpark used as a voting center for the presidential general election. The site will follow all CDC and public health guidelines regarding social distancing. The use of the ballpark is a joint effort between the Dodgers and More Than A Vote, a non-profit
Here's each team's best unranked prospect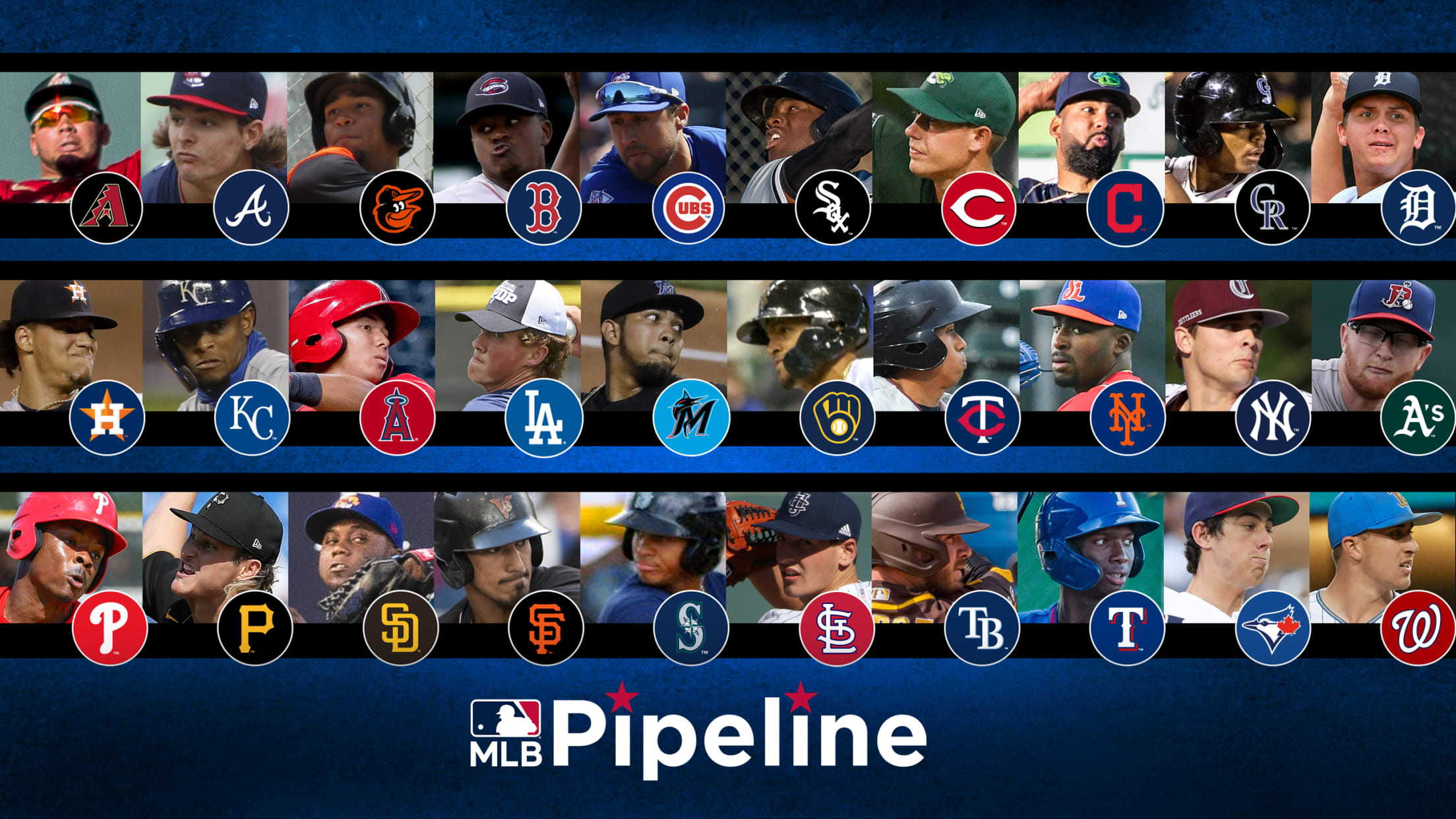 MLB Pipeline's midseason updates for every team's Top 30 Prospects list are now out for your perusal. But unlike previous years, when we did a full reshuffling of the preseason Top 30 order while also adding Draft picks and international signees to our lists, the unusual circumstances surrounding the 2020
Mookie's daughter cheers him on during 3-HR game
Nobody was more excited for the Dodgers star's big night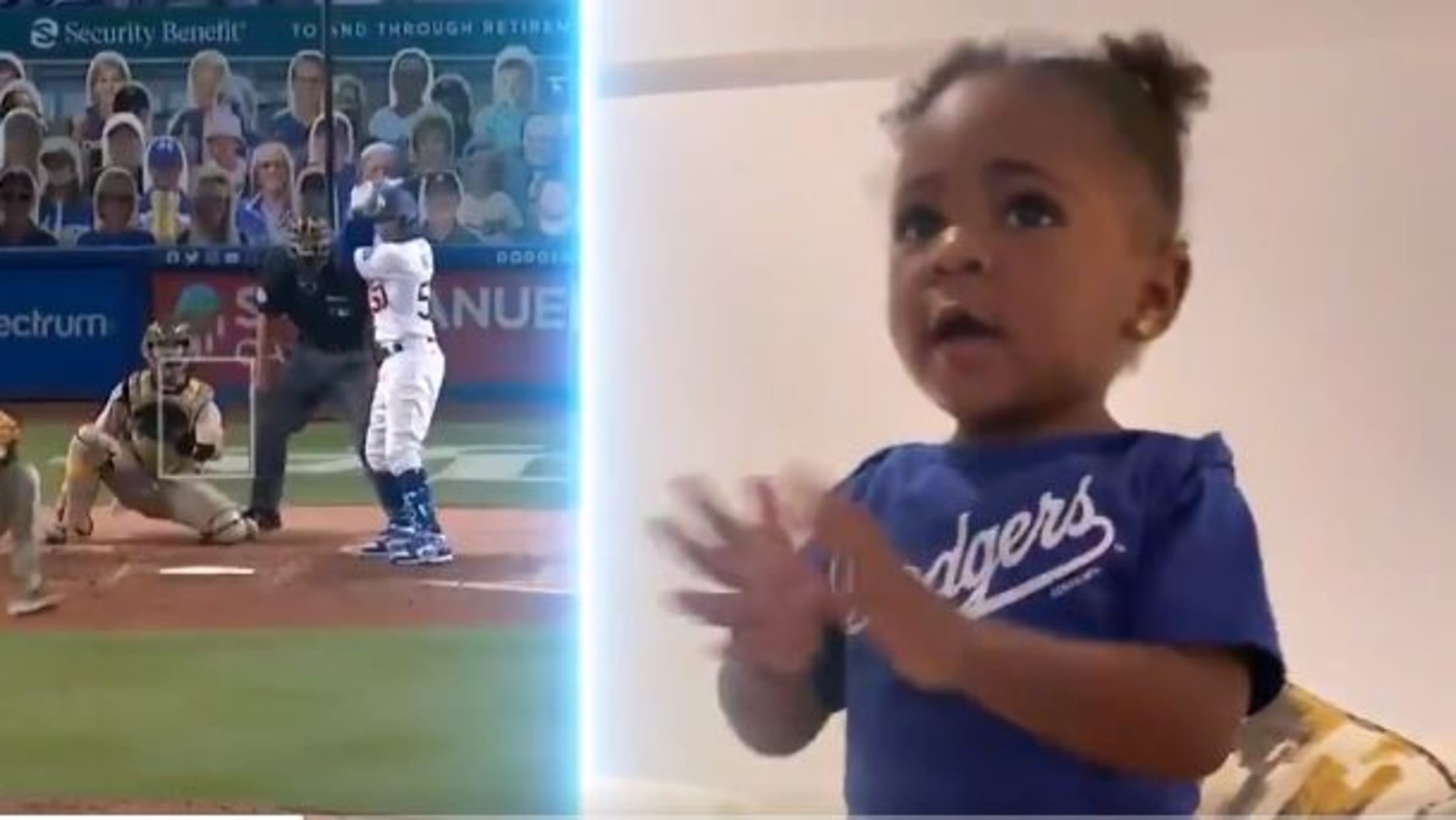 Mookie Betts hit three home runs against the Padres on Thursday night. It's the sixth time in his career he's hit three in a game -- tying Johnny Mize and Sammy Sosa for the most all-time. There's a ton of different versions of the three-dinger video: You can watch all
Cards to return Sat. in twin bill vs. White Sox
Mozeliak: 'We will not tolerate mistakes'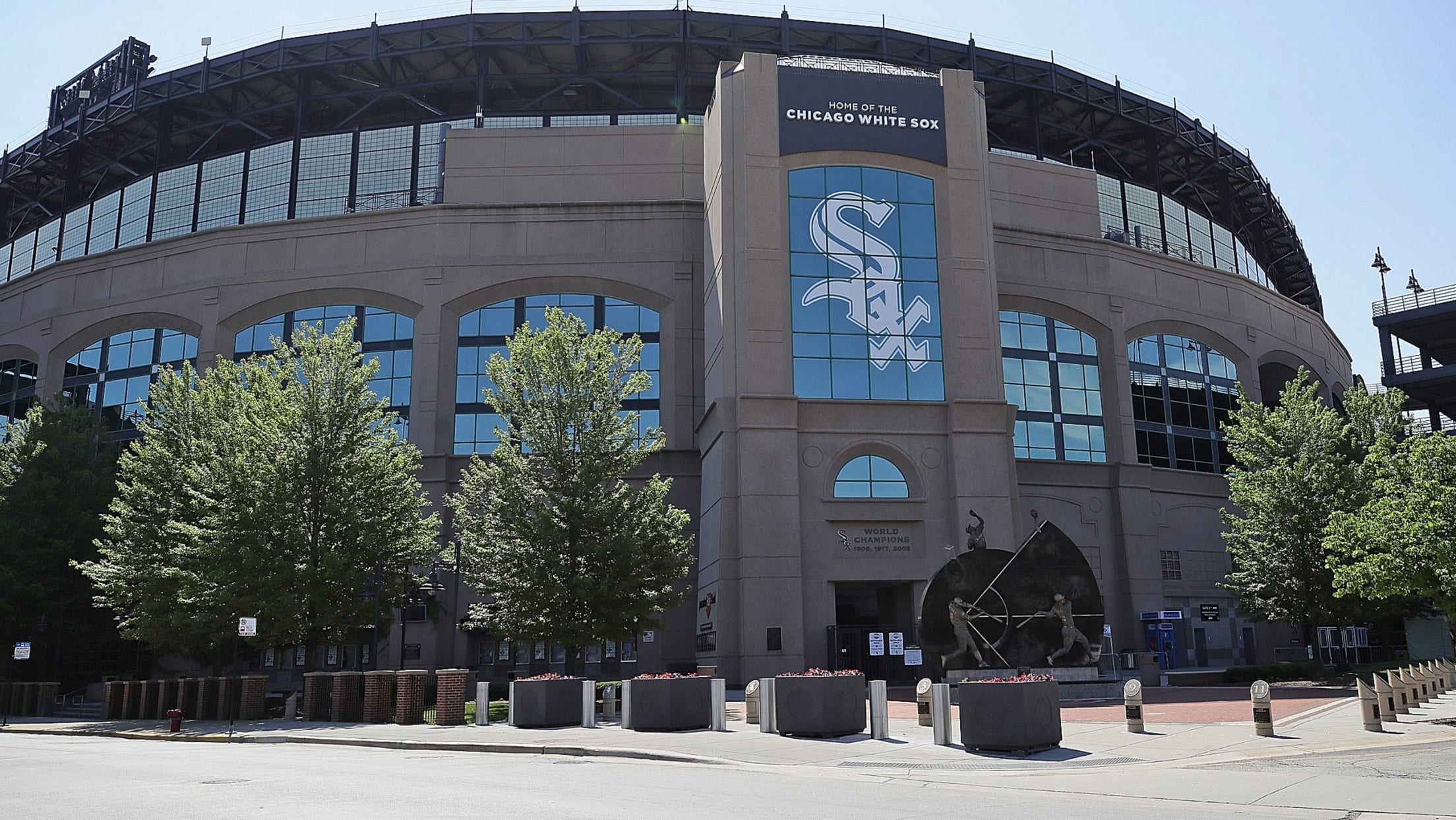 ST. LOUIS -- After a week of quarantining and daily testing, the Cardinals have a return-to-play plan, despite finding out that an 18th member of the organization tested positive for COVID-19 on Thursday. President of baseball operations John Mozeliak told reporters on a Zoom call Thursday that the individual who
6 feel-good stories to root for in 2020
A former coach, an Olympian and a big league veteran who won't give up
There have always been all kinds of inspiring stories in baseball. But this year -- maybe because 2020 has been such a difficult one for so many -- there seem to be more that are gaining attention. There are comebacks -- some from injury, some from being finished with the
Why it looks like 2016 again for Cubs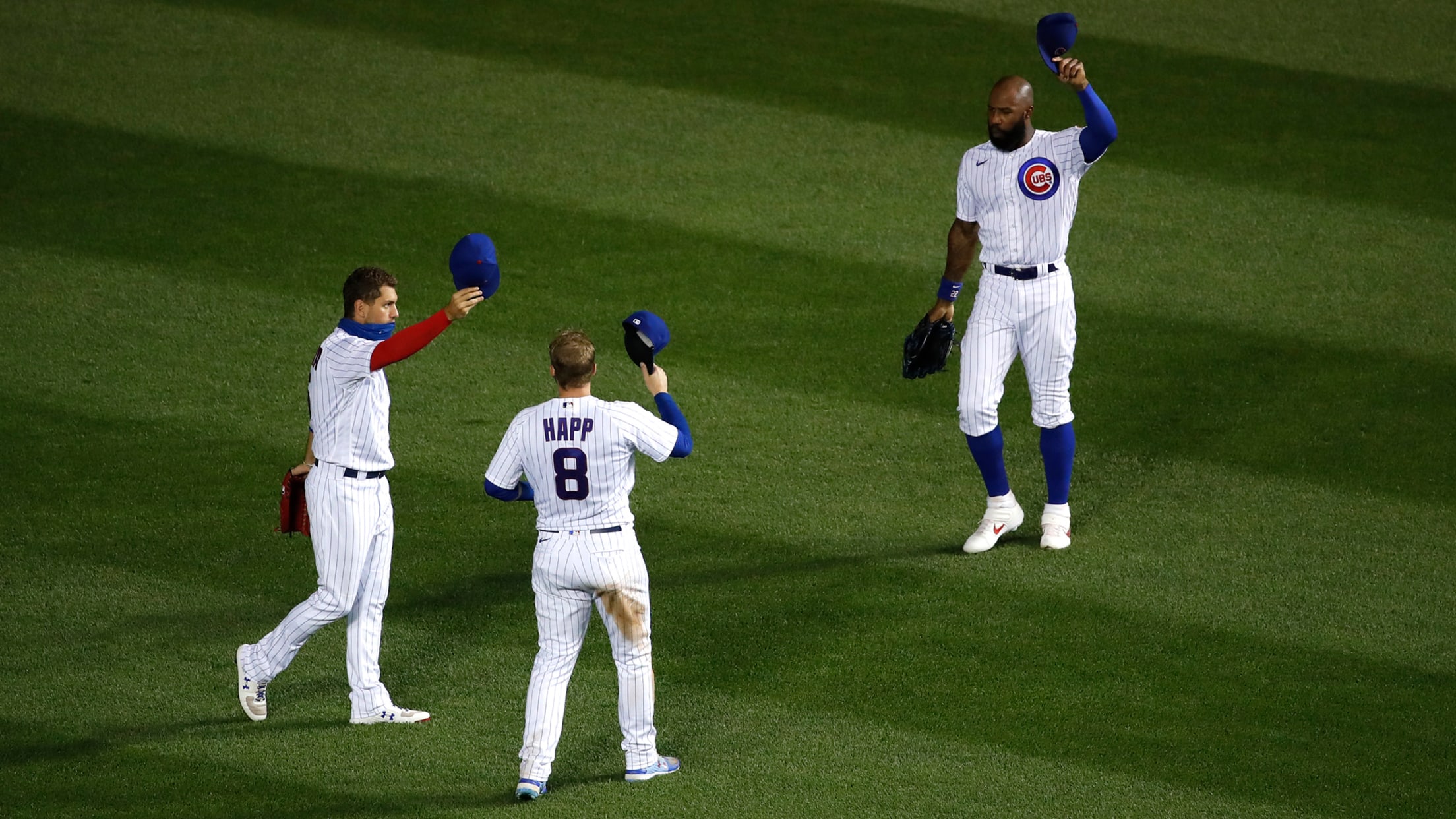 Come with me, way back to the weekend of Sept. 19-23, 2019, the penultimate weekend of last season, a baseball season that took place seemingly 30, maybe 40 years ago. That Thursday commenced a four-game series between century-long rivals Chicago Cubs and St. Louis Cardinals, a battle for the control
Injury updates: Bryant, McNeil, Acuña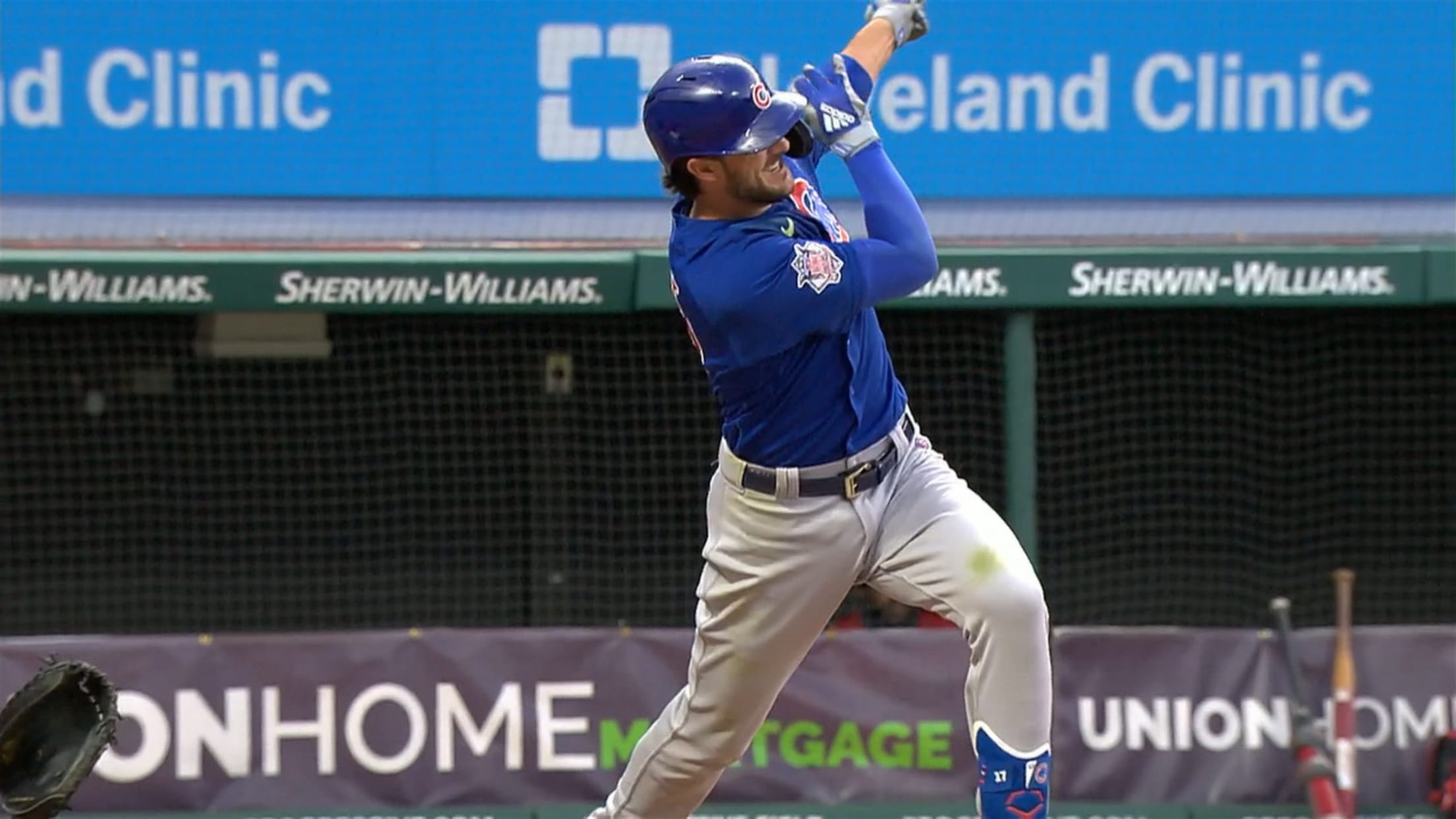 Stay up-to-date with all the latest news on injured players from across Major League Baseball.