Soto, Nats conquer Cole, take Gm 1 in Houston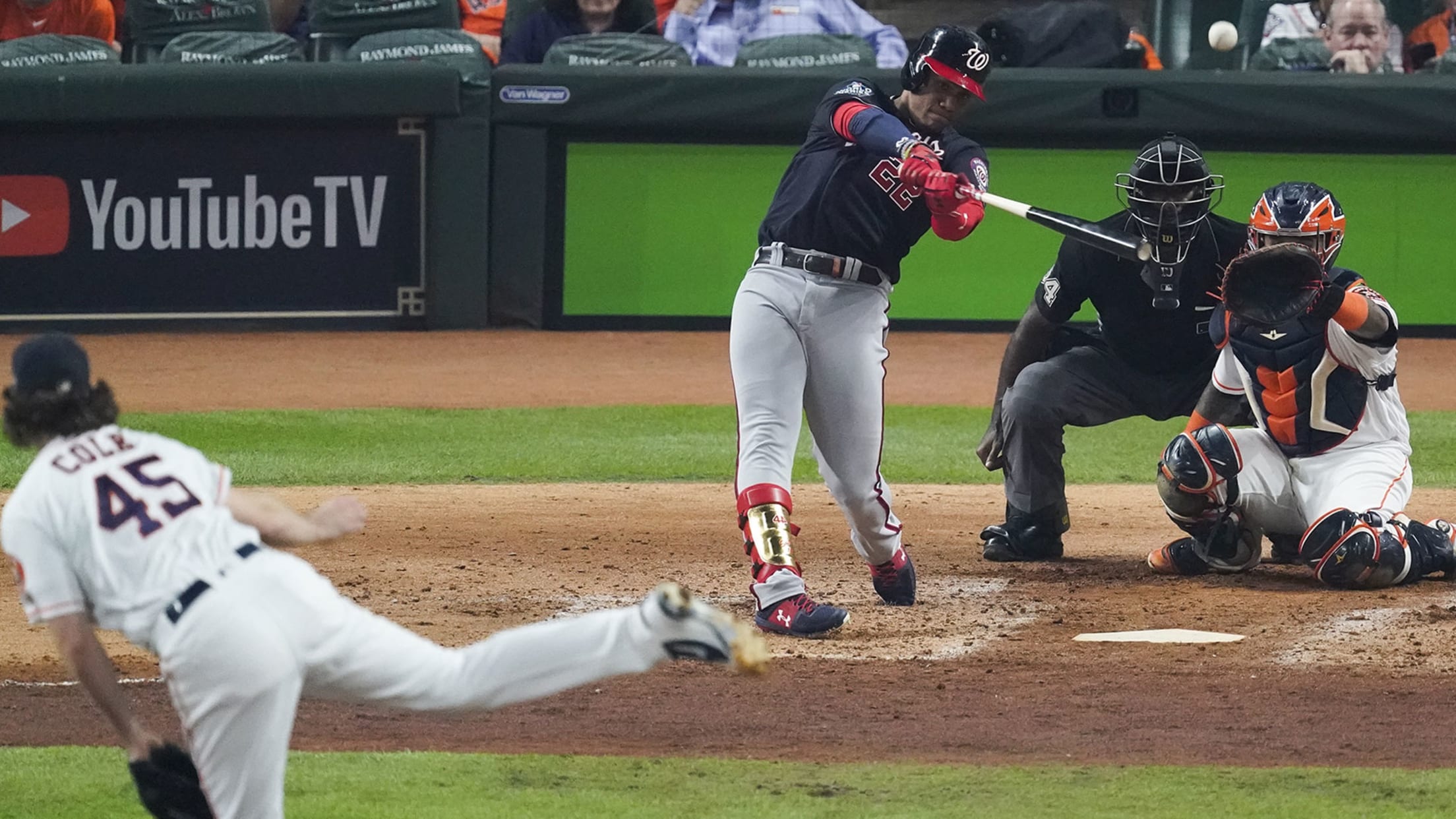 HOUSTON -- The anticipation of the opener of this World Series centered on the epic pitching matchup of Gerrit Cole vs. Max Scherzer. Heck, even the national anthem singer was the appropriately named Nicole Scherzinger.
Soto homers off Cole after guarantee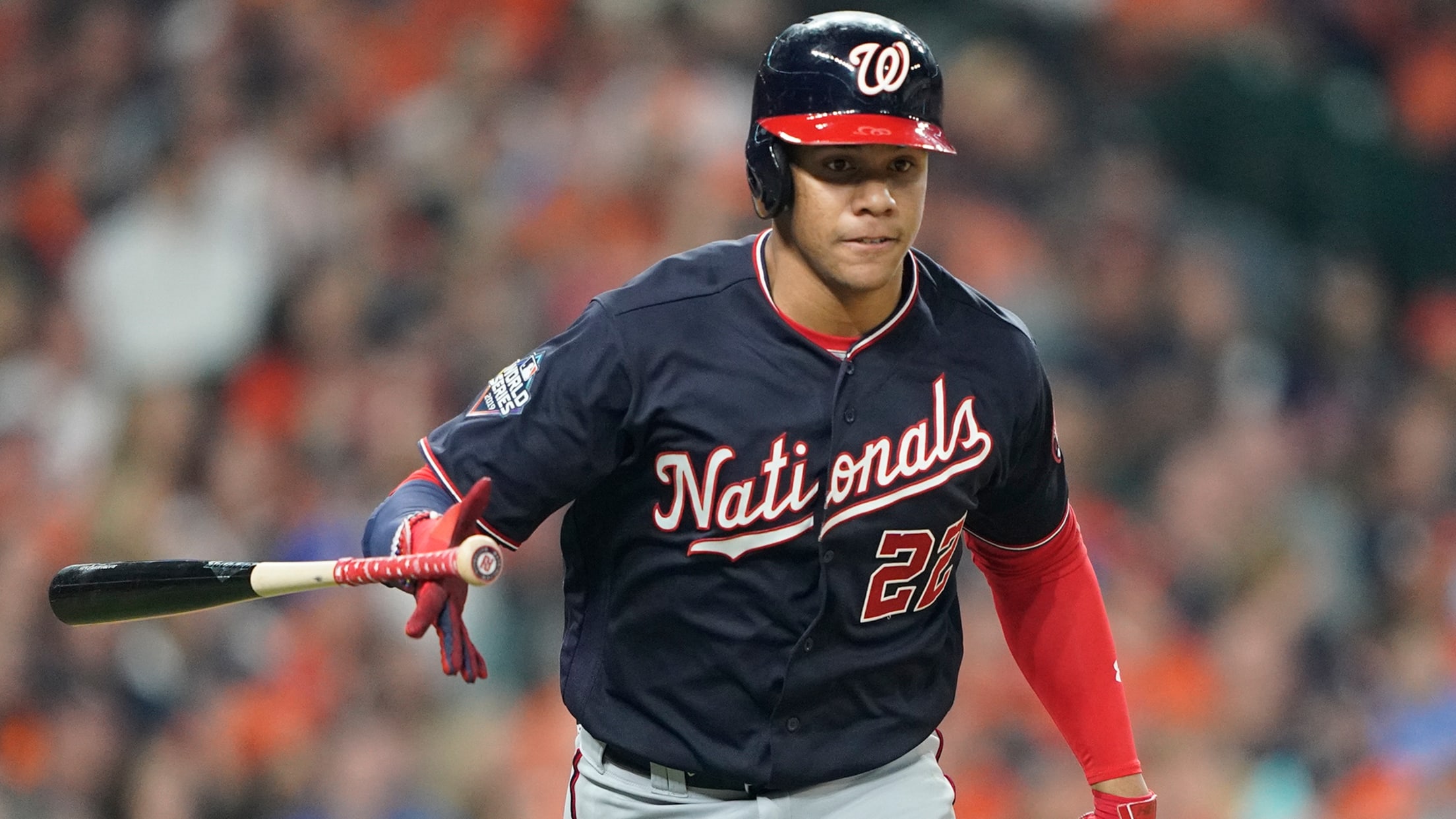 HOUSTON -- A year ago, Juan Soto was a teenager. Now, he is producing on baseball's brightest stage. And his hitting coach saw it coming. In the fourth inning of the Nationals' 5-4 win in Game 1 of the World Series on Tuesday night, Soto crushed a home run onto
Scherzer weathers early innings in Nats' G1 win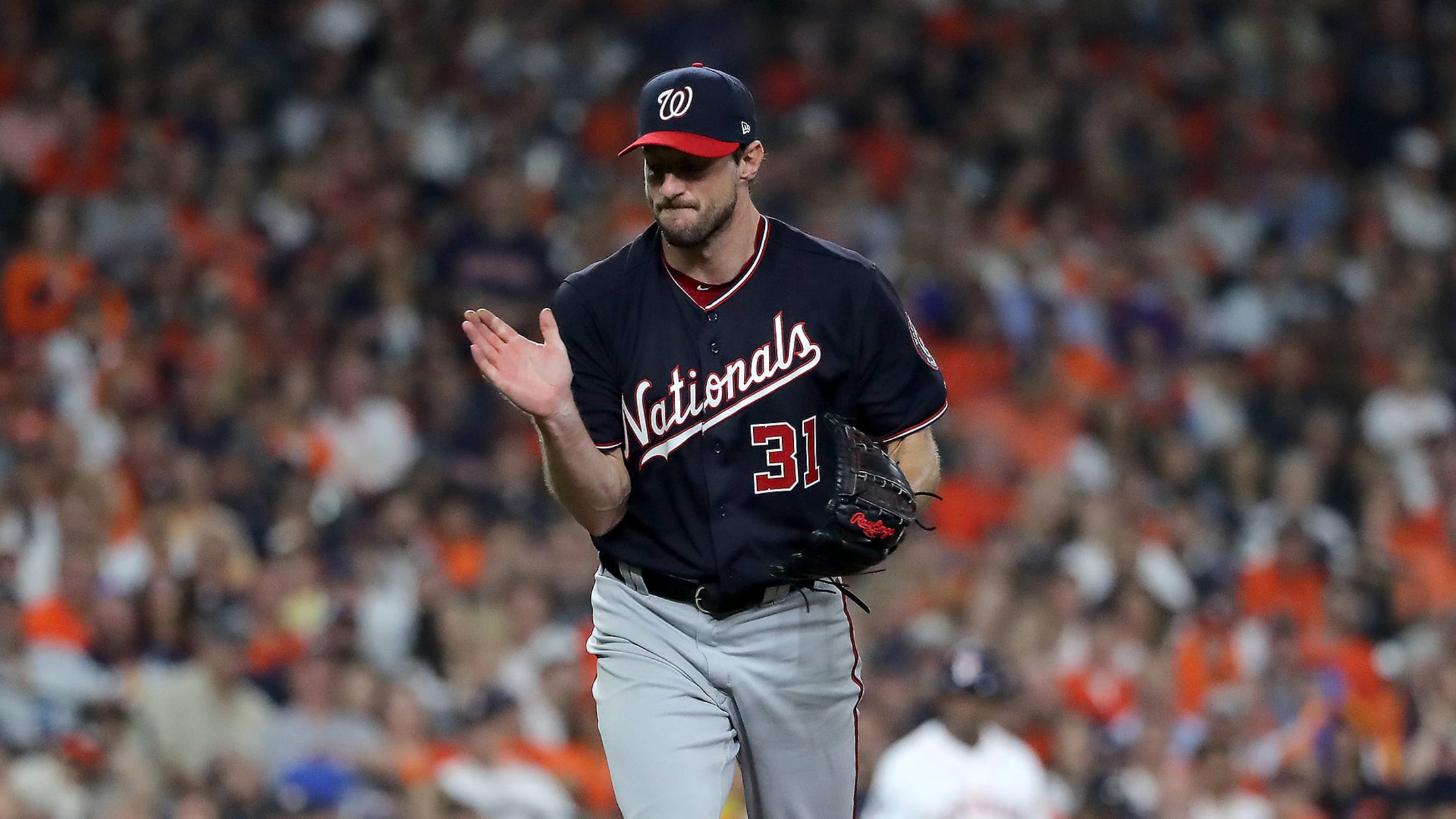 HOUSTON -- It's no secret that the Nationals intend to rely on their starting pitching in order to get past the Astros in the 2019 World Series. It wasn't always pretty, but Max Scherzer was able to provide quality innings for the Nationals in their Game 1 win, 5-4, on
Springer's homer sets a World Series record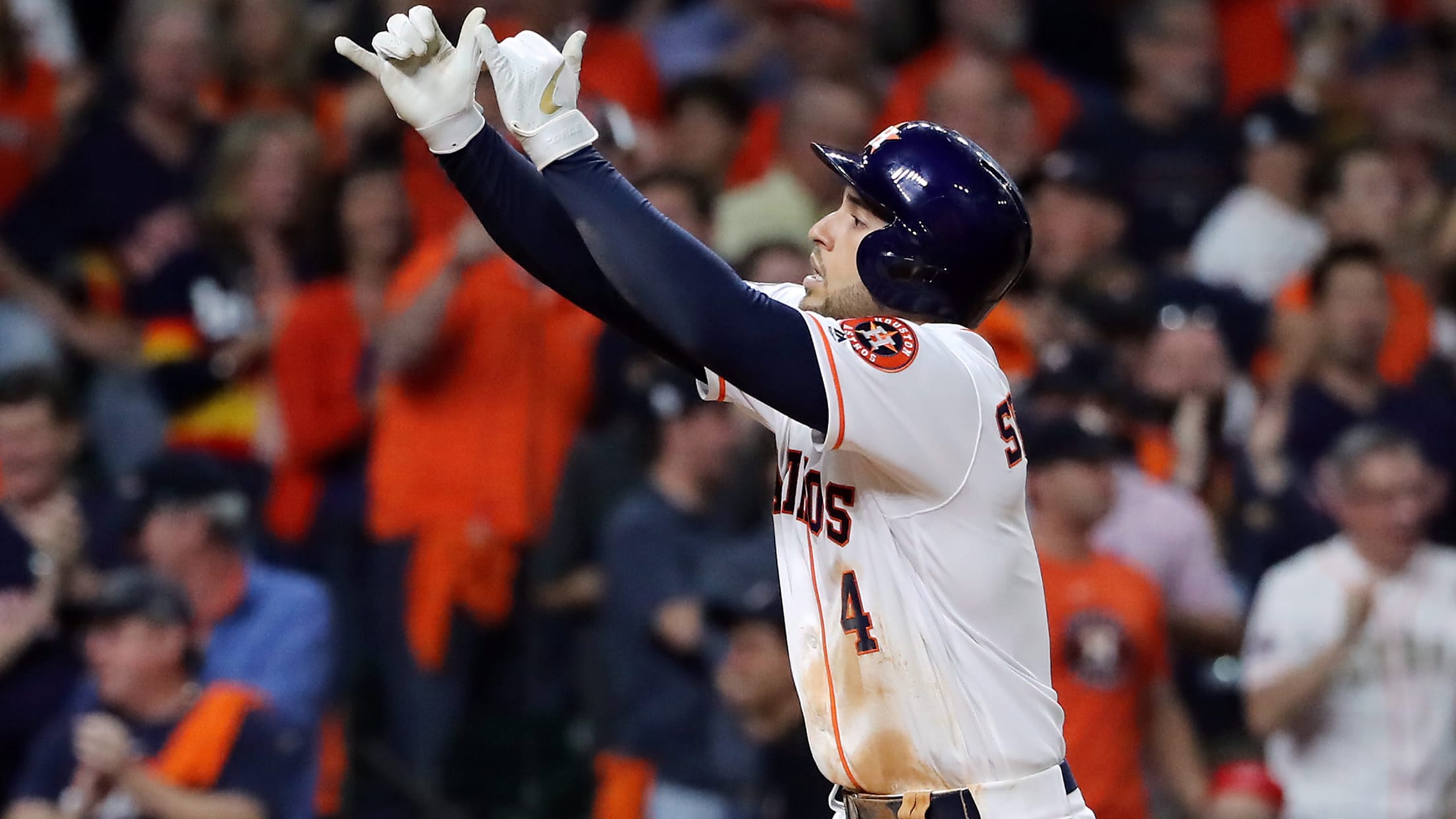 George Springer's homer to lead off the bottom of the seventh inning of World Series Game 1 on Tuesday night not only trimmed the Nationals' lead, it gave the Astros' spark plug a Major League record. Springer's drive off Tanner Rainey, his 14th career postseason home run, marked the fifth
Zim takes Cole deep in World Series debut
Veteran is third-oldest player to homer in first Fall Classic PA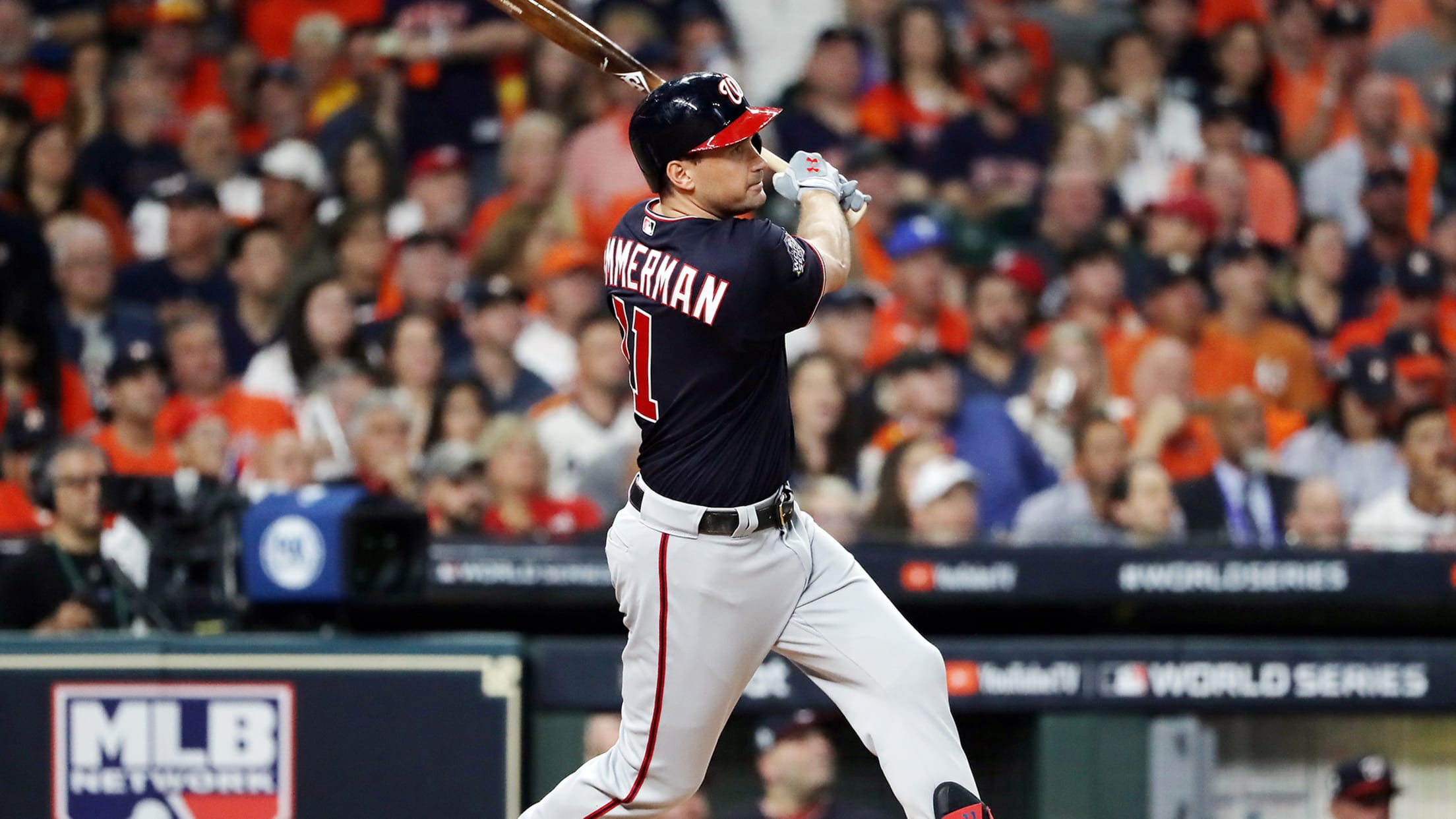 HOUSTON -- Ryan Zimmerman played for 15 seasons in the big leagues before getting a chance to play in the World Series, tied for the most among active position players. So when he finally got his chance to play in the Fall Classic, he made the most of it right
Cole grinds in G1, takes first loss since May
Astros starter tagged for 5 runs, including 2 HRs, over 7 IP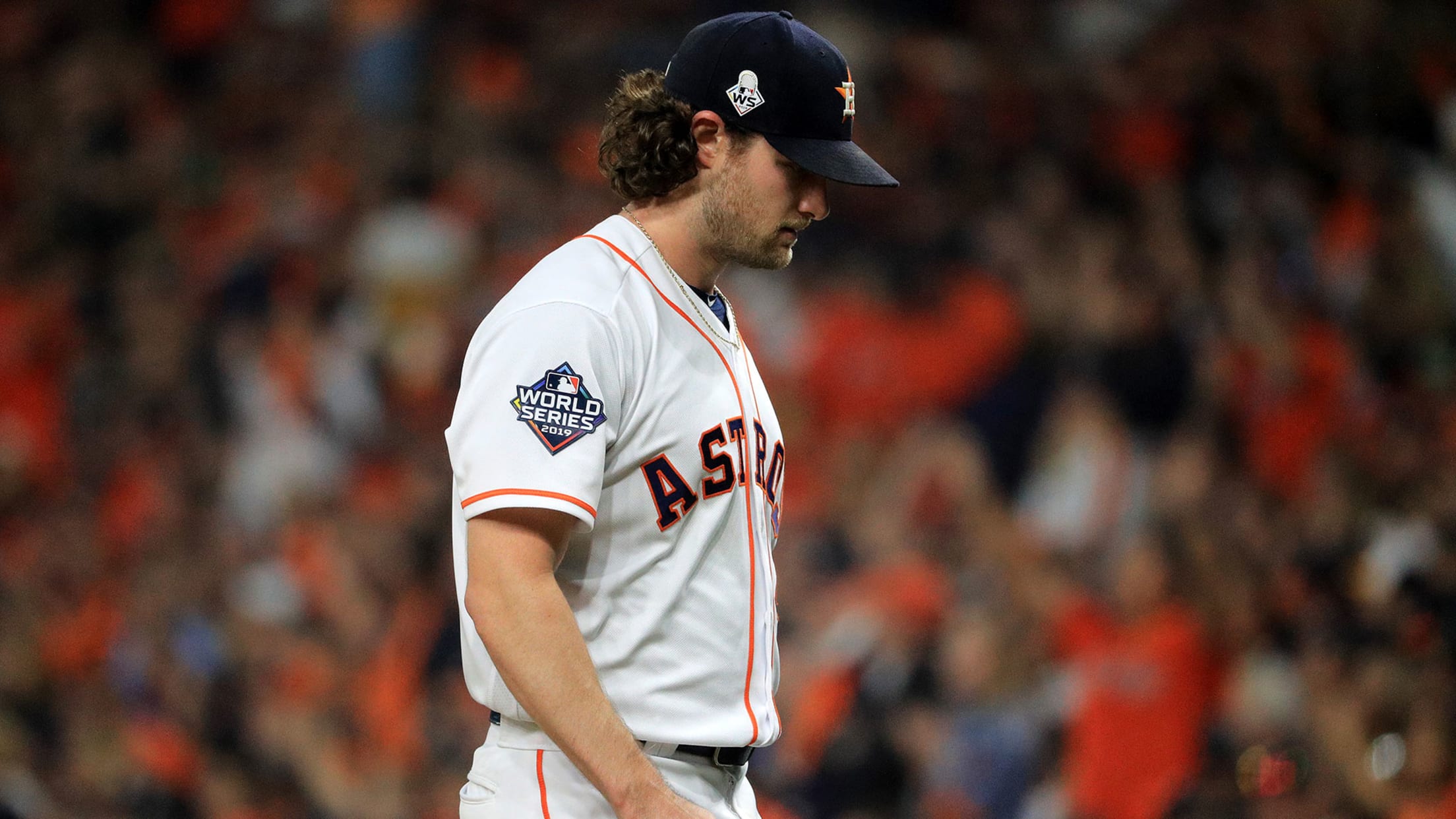 HOUSTON -- There is no such thing as a guaranteed win in any baseball game, let alone a World Series. But if there was ever a situation that might at least offer the suggestion, it would be for a game played at Minute Maid Park, and started by Gerrit Cole.
MLB to investigate incident involving Astros exec
Major League Baseball and the Astros both released statements prior to Game 1 of the World Series regarding a Sports Illustrated article published Monday night that detailed an inappropriate outburst by Houston assistant general manager Brandon Taubman in the Astros clubhouse following the ALCS-clinching victory on Saturday night. "This past
Here is the complete World Series schedule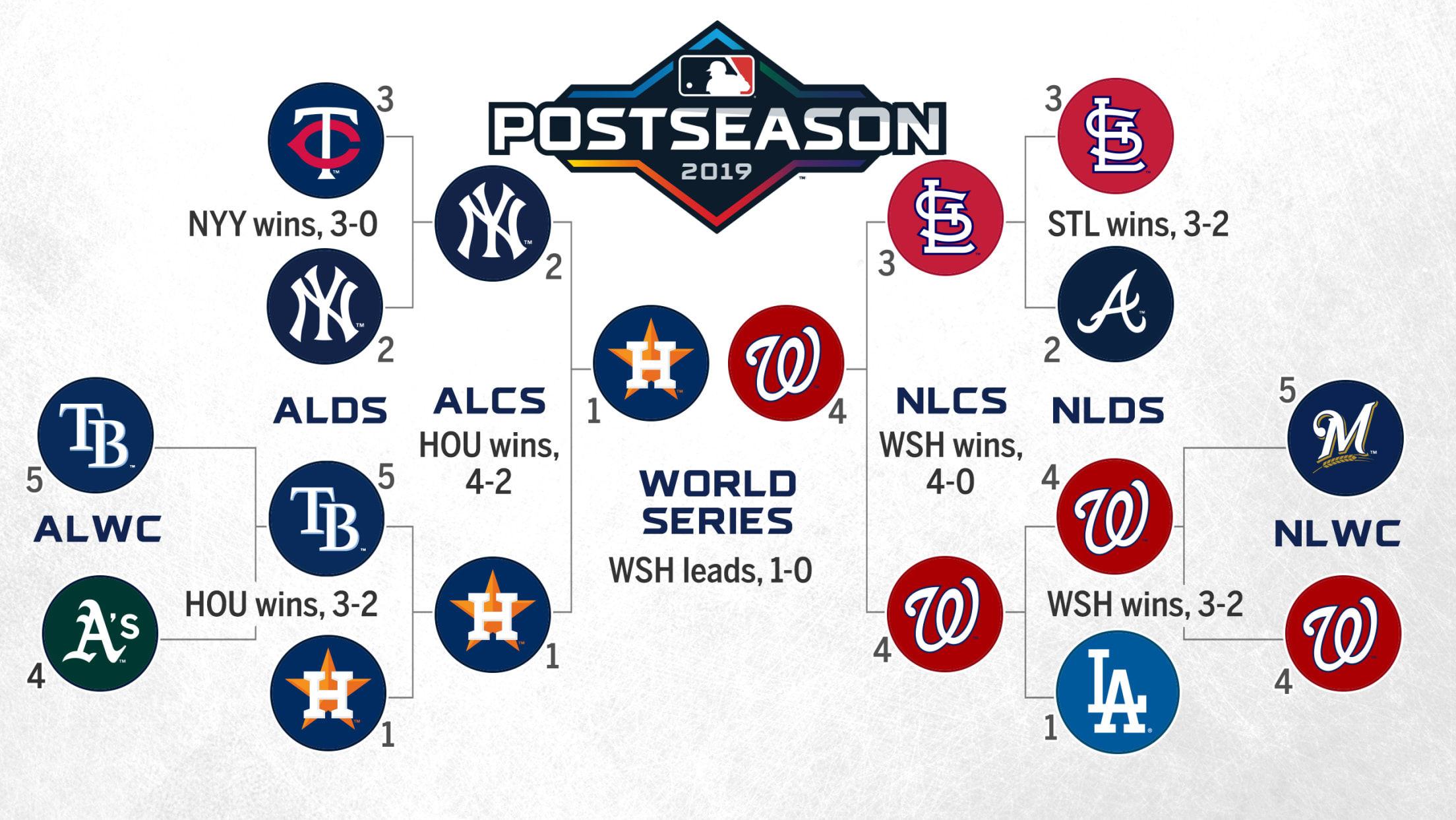 The Astros have reached the World Series for the second time in three years, and they opened the 115th Fall Classic at home against the Nationals. Game 2 of the 2019 World Series presented by YouTube TV is scheduled for Wednesday at 8 p.m. ET. It will change sites for
Predicting toughest qualifying offer decisions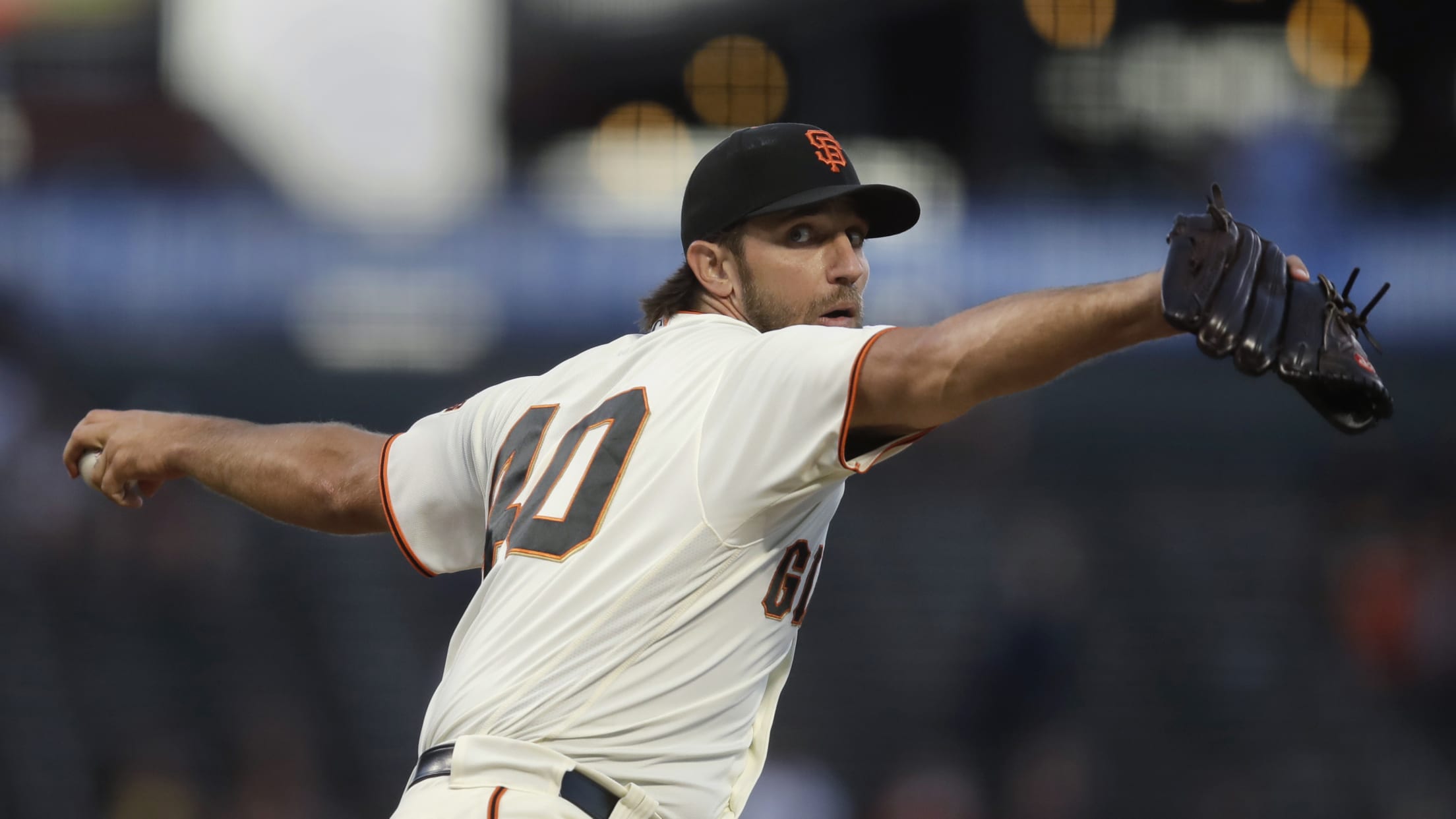 We still have the World Series left to play, but for 28 other teams, the season is over -- in many cases, it has been for quite some time. That means all of those other clubs are full speed ahead on 2020 planning, and the first order of business tends
Turner's steal means free tacos for America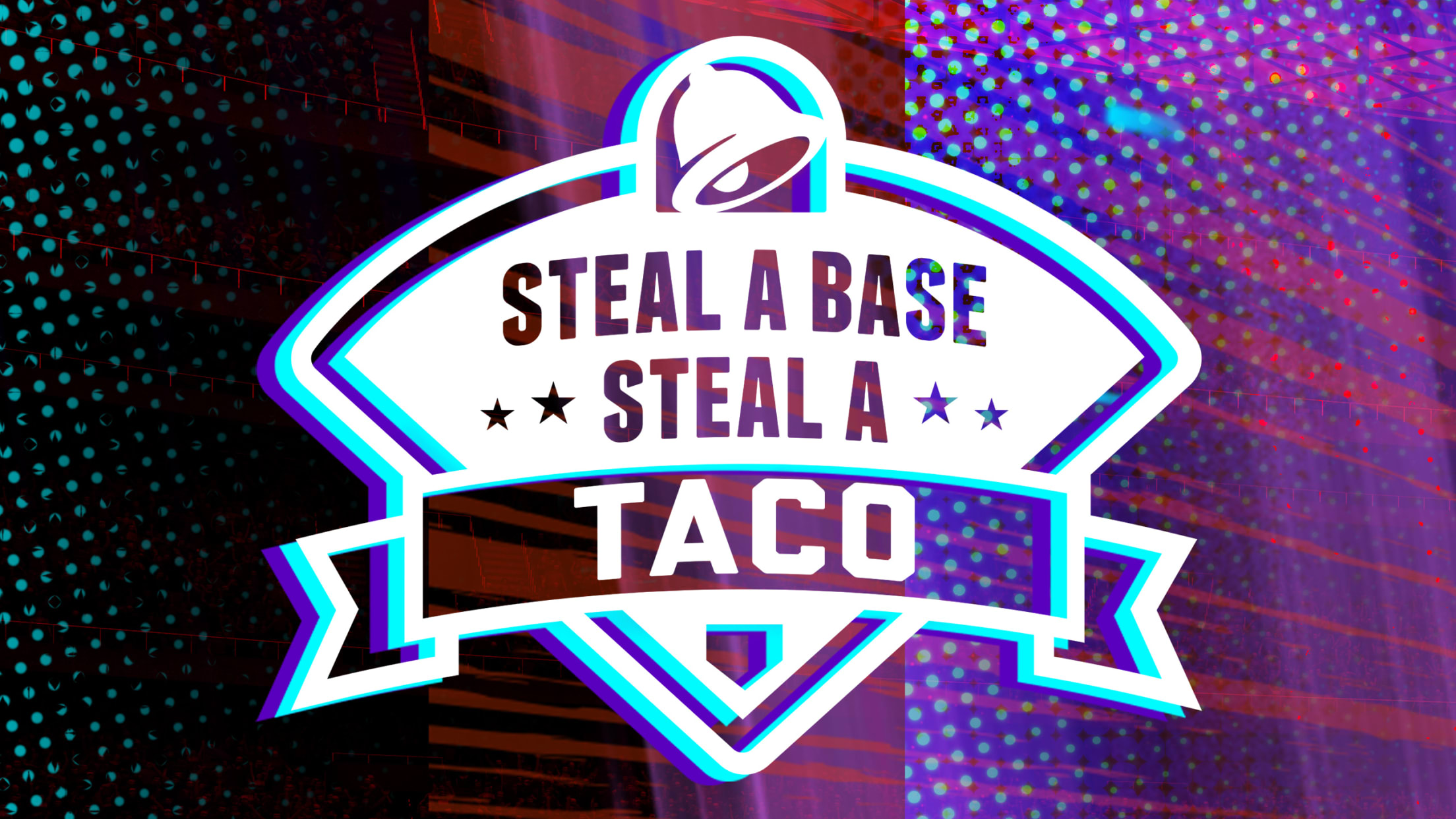 It didn't take long for Nationals shortstop Trea Turner to become this year's Taco Hero. The speedster swiped second base during the top of the first inning in Tuesday's World Series Game 1 -- which Washington won, 5-4 -- to net all of America free tacos as part of Taco
Rumors: Cubs, Cole, Marte, Rendon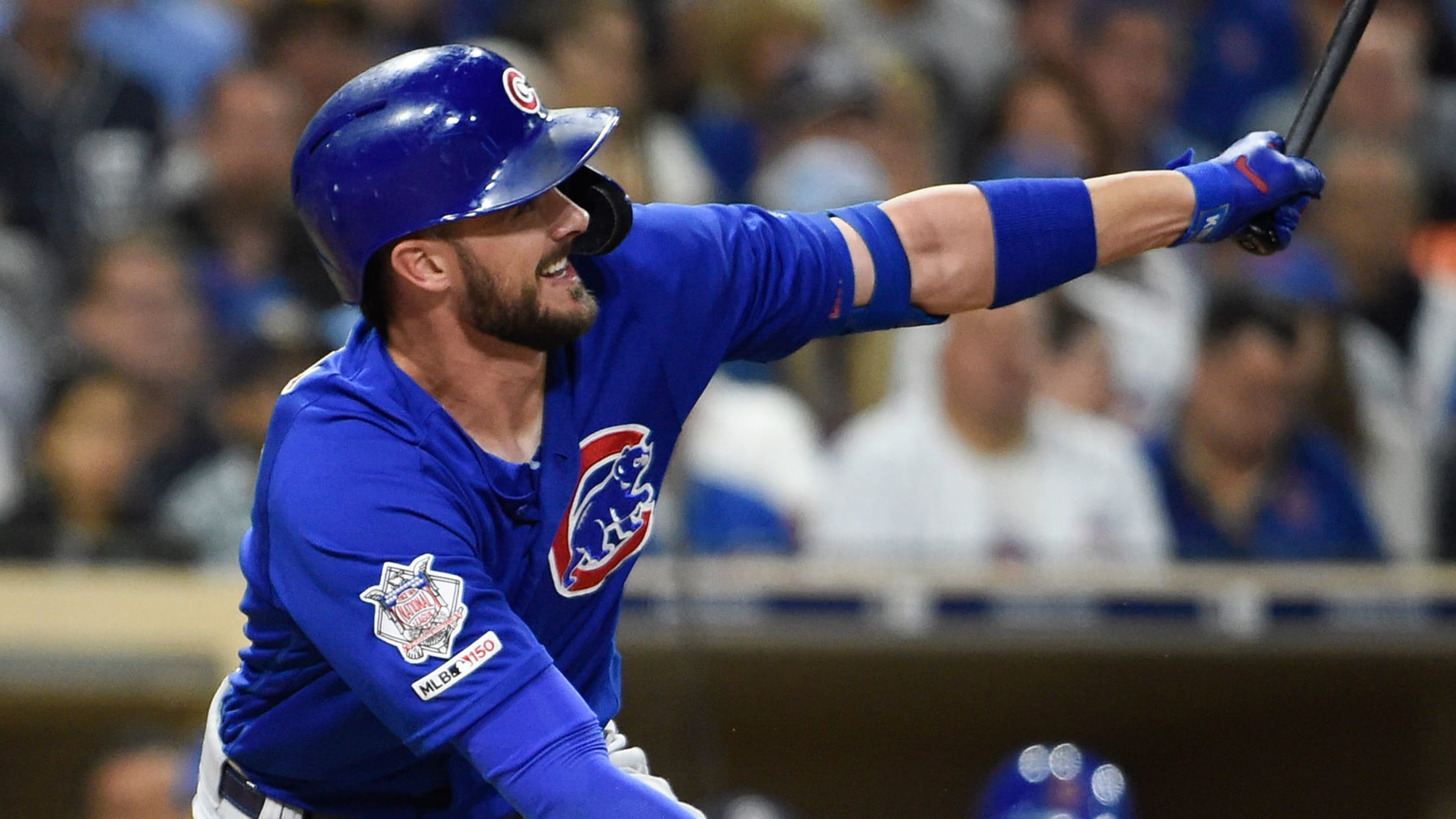 MLB.com is keeping track of all the latest free agent and trade rumors right here.
Manager Buzz: Mystery candidate for Mets?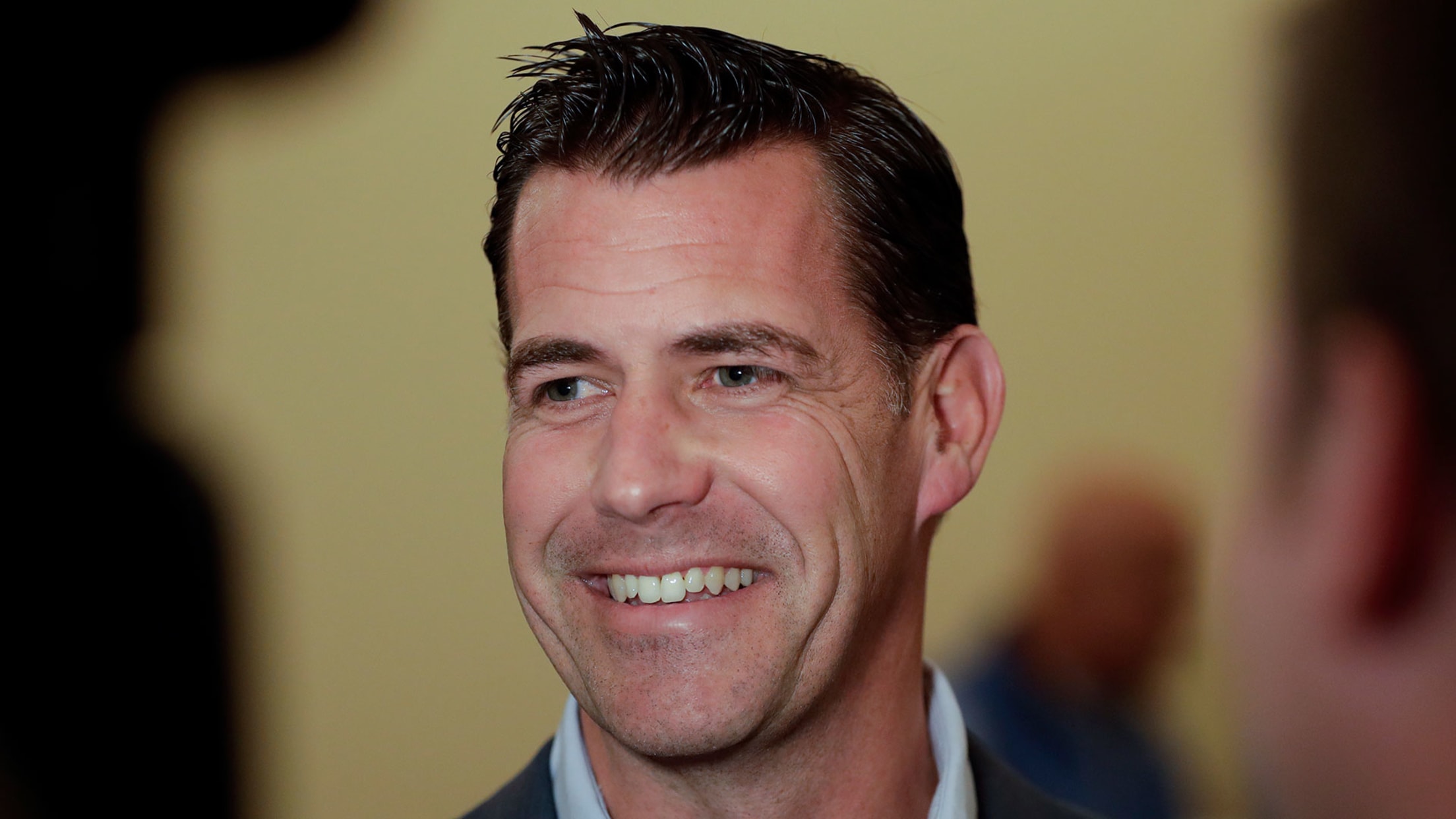 MLB.com is keeping track of all the latest news and rumors surrounding potential manager changes around the Majors.
Yuli's 2-out 2B off Max puts Astros on board first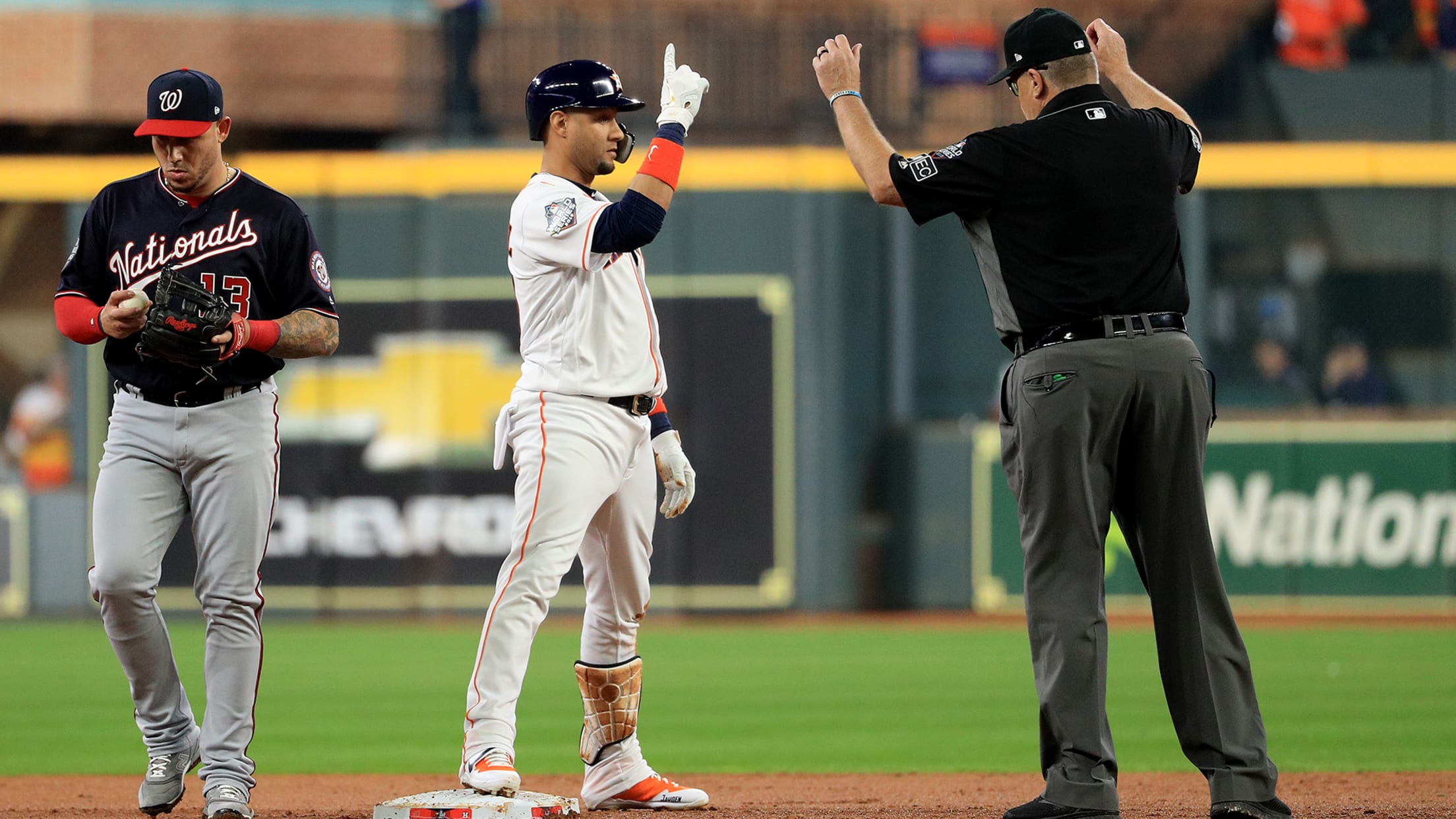 HOUSTON -- The Astros' offense, which sputtered through the American League Championship Series, got off to a quick start in the World Series when first baseman Yuli Gurriel rocketed a two-run double off the left-field wall in the first inning of a 5-4 Game 1 loss to the Nationals on
Bumgarner could be on this team's FA list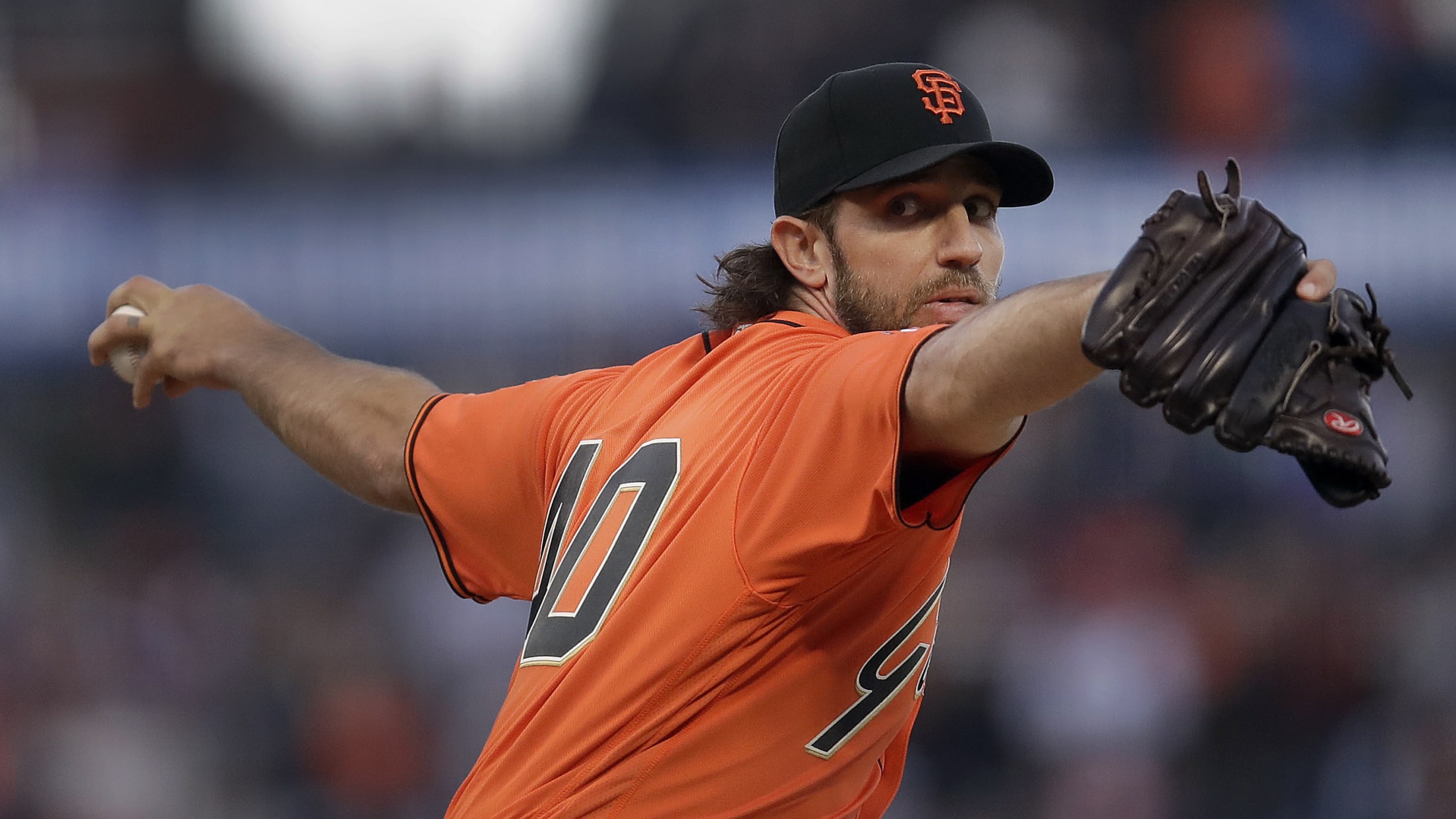 After a memorable 11-season run with the Giants that included four straight All-Star appearances and top-10 finishes in NL Cy Young Award voting (2013-16), as well as three World Series titles (2010, '12 and '14) and 2014 Fall Classic MVP honors, Madison Bumgarner is headed to free agency for the
Here are every team's free agents this winter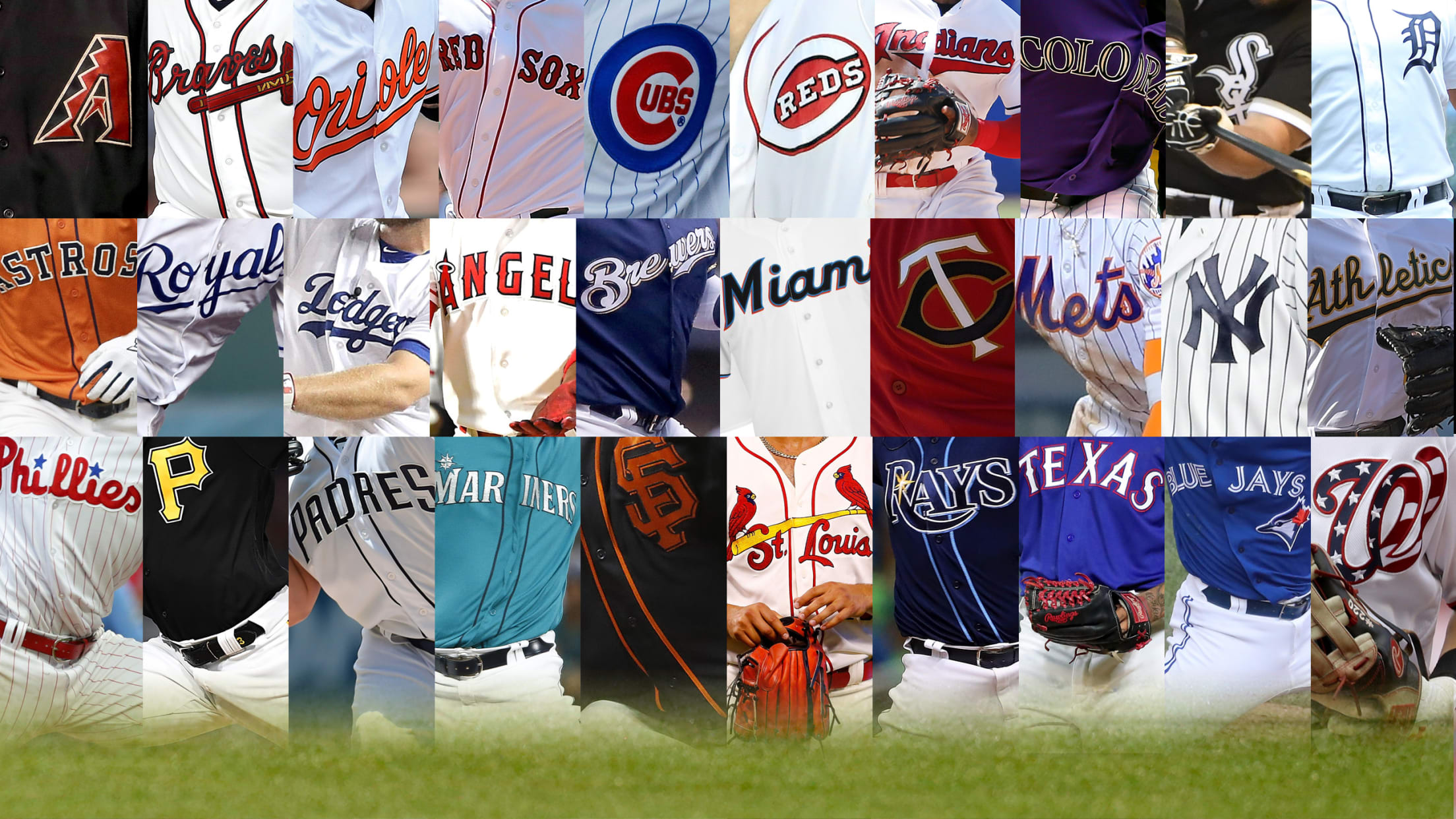 Here is a division-by-division breakdown of the impending free agents for all 30 Major League clubs, including players who have 2020 options.
Experts predict World Series winner, MVP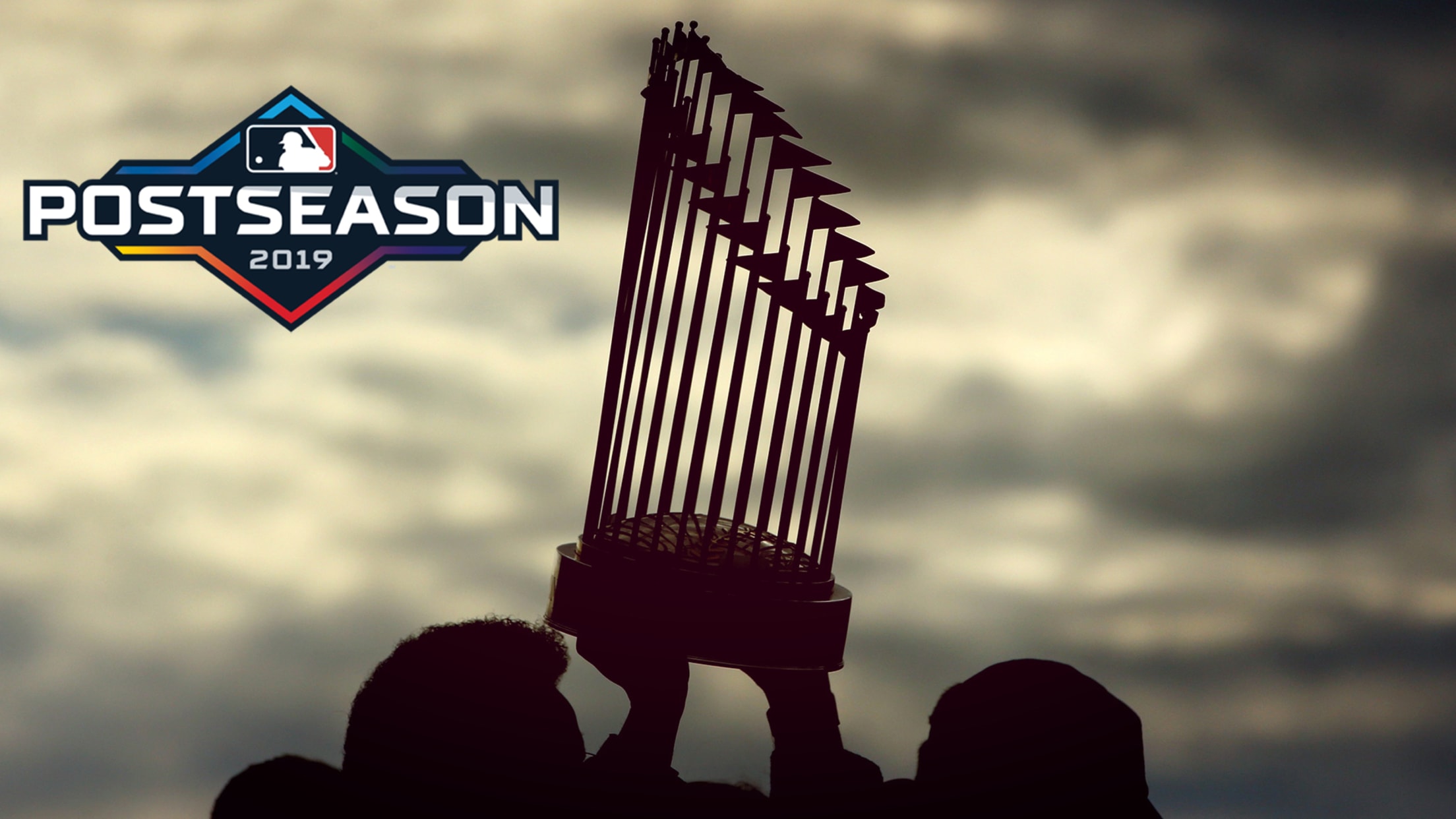 The 2019 World Series is packed with storylines (the Nationals' Fall Classic debut, the Astros' chase for dynasty status and the absolutely insane caliber of starting pitching for both sides, to name a few), and if this showdown between Houston and Washington meets the expectations going in, the baseball world
Will Bucs consider trading Starling Marte?
Beat reporter Adam Berry answers questions from fans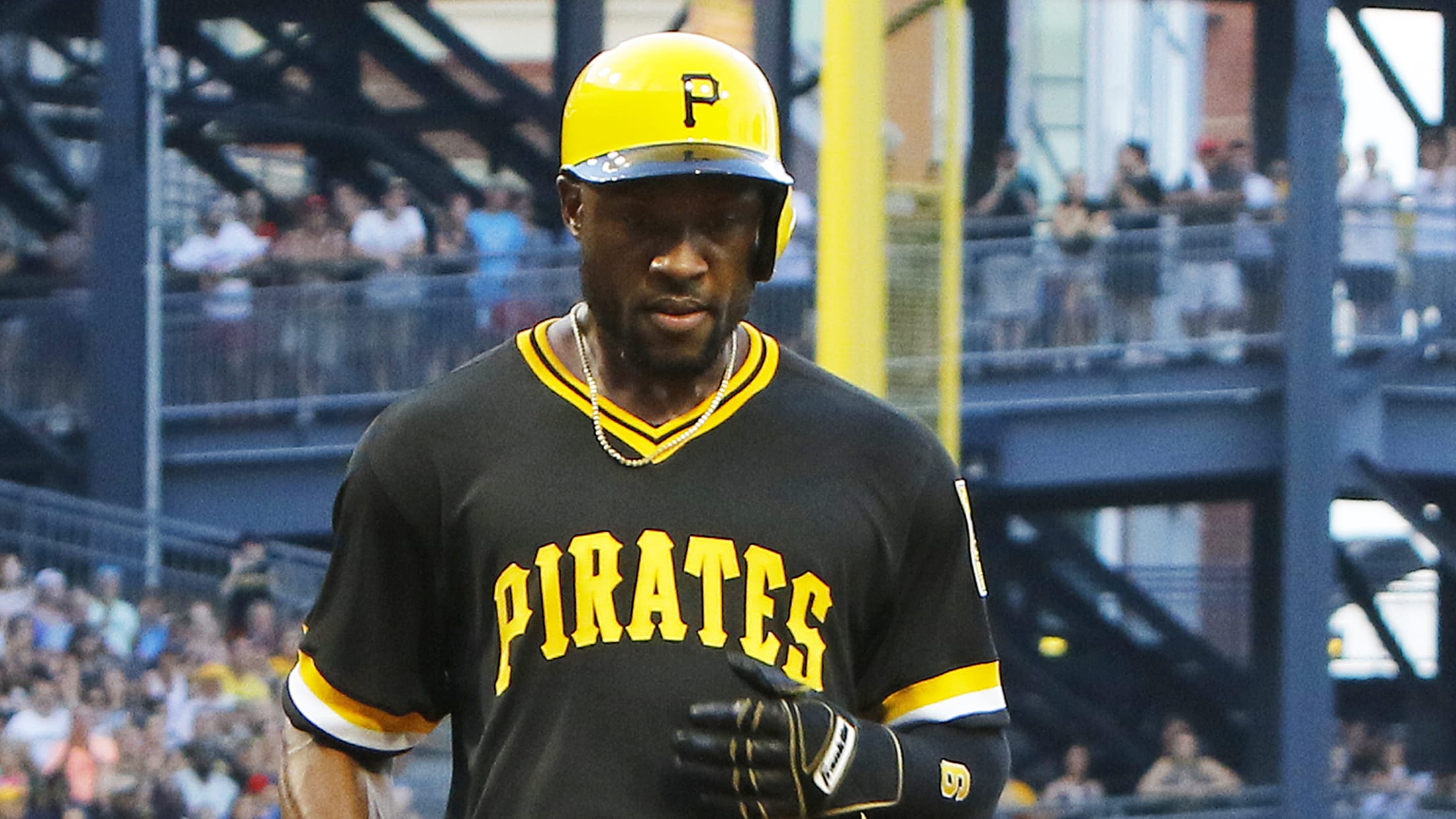 Do you think the Pirates might trade Starling Marte this offseason? He's the best thing we have to offer now that Felipe Vazquez is off the table, so maybe we could get the young starting pitching we need for him and put Bryan Reynolds in center field.-- Colin K., Pittsburgh
Correa: Beltrán will be 'amazing manager'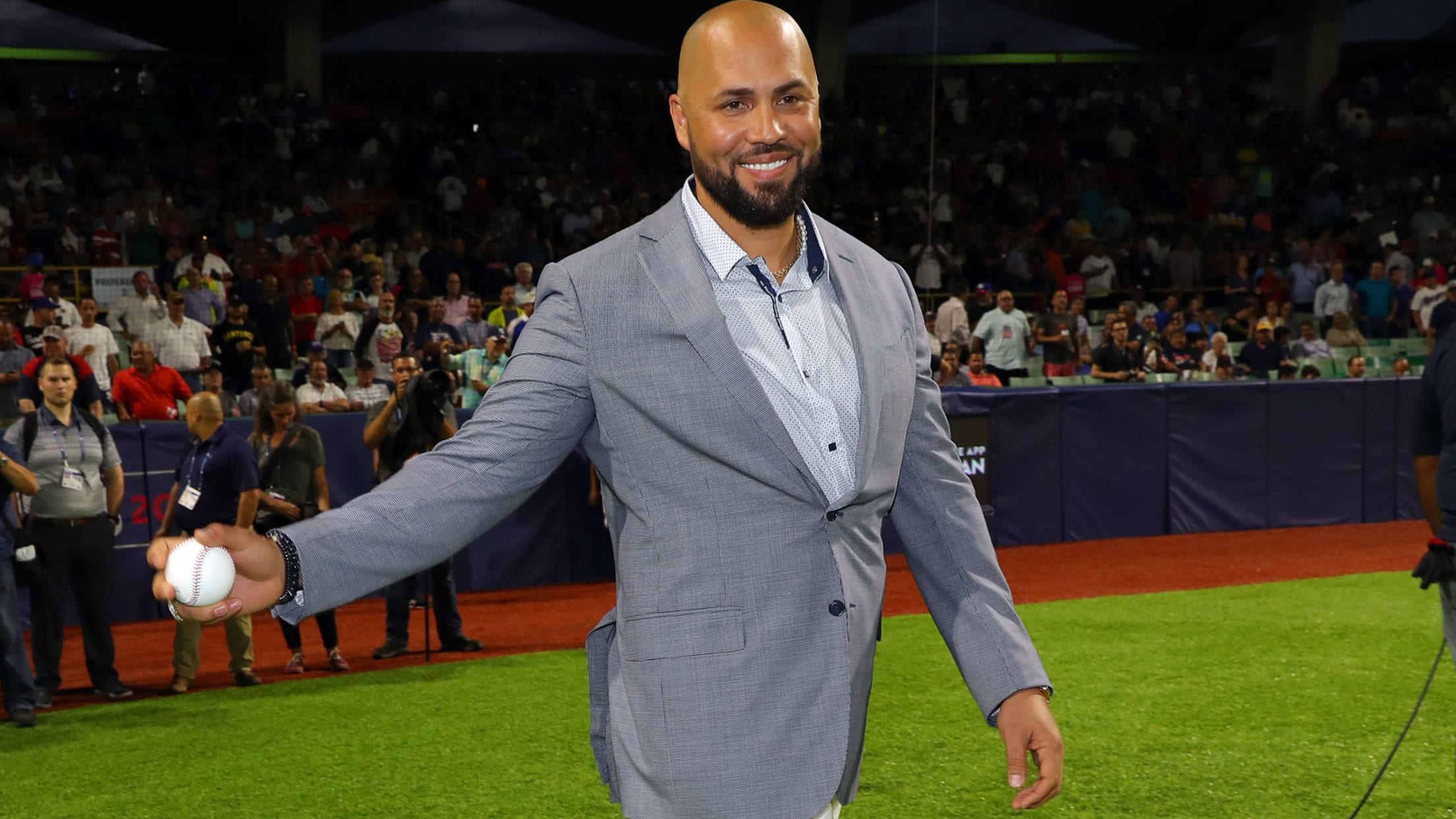 Of the handful of Mets managerial candidates receiving call-back interviews, none can quite replicate the quirks of Carlos Beltrán's resume. Easily the most high-profile of the Mets' inexperienced candidates, Beltrán played in Flushing from 2005-11 as part of a 20-year, Hall of Fame-caliber career. But he has no coaching experience
Inbox: Could Dodgers spend on big free agents?
Beat reporter Ken Gurnick answers questions from fans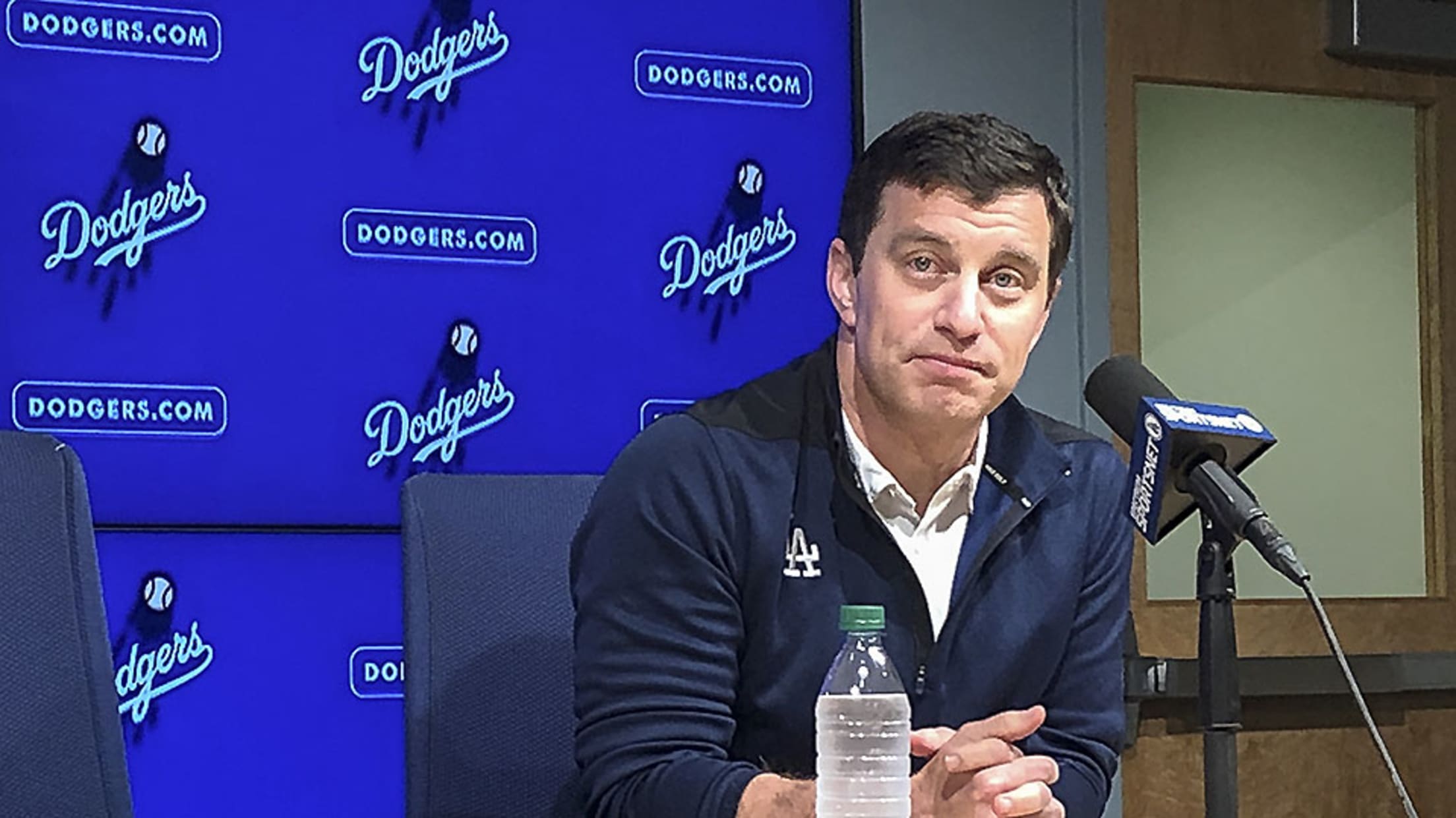 The Dodgers have boatloads of money coming off the books this upcoming year. Will they sign Anthony Rendon? Gerrit Cole? Build a bullpen? Seeing is believing. -- Bill If signing one of the most expensive free agents is a requirement for your support, you might want to find a team
These players have won free tacos for America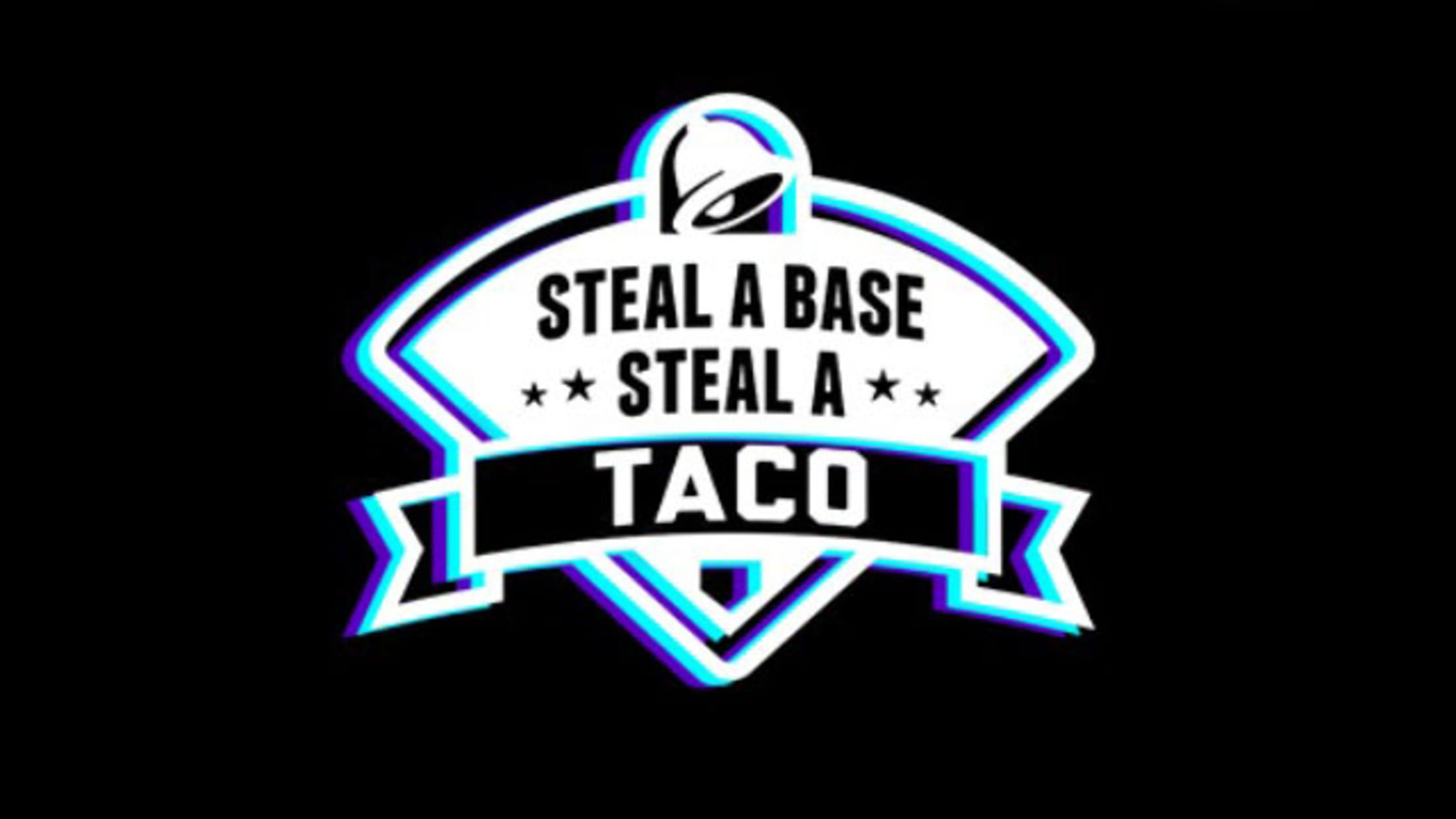 Add Trea Turner to the list of Taco Heroes. The Nationals' shortstop opened the 2019 World Series with an infield hit, and on the first pitch to the next batter, swiped second base to activate Taco Bell's "Steal a Base, Steal a Taco" promotion.
Inbox: What to expect from Peraza in 2020?
Beat reporter Mark Sheldon answers Reds fans' questions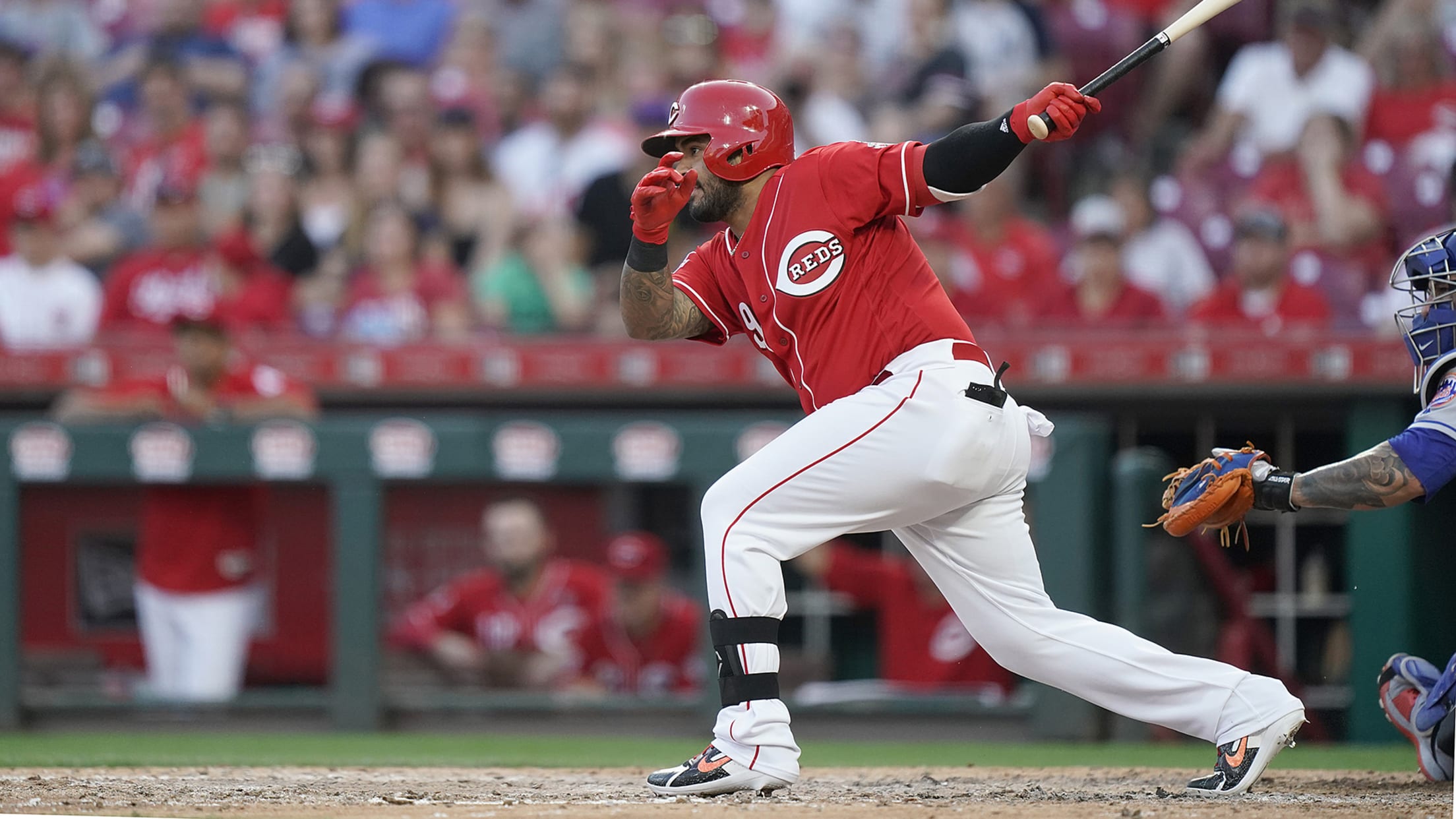 Looking for an assessment on José Peraza. Why did the Reds get down on him so fast after a terrific 2018, and what is your best guess about his 2020 role if any? -- Bob C., on Facebook. That's a good question but José Peraza did seem to fall out
Inbox: Should the Cubs trade Contreras?
Beat reporter Jordan Bastian fields fans' questions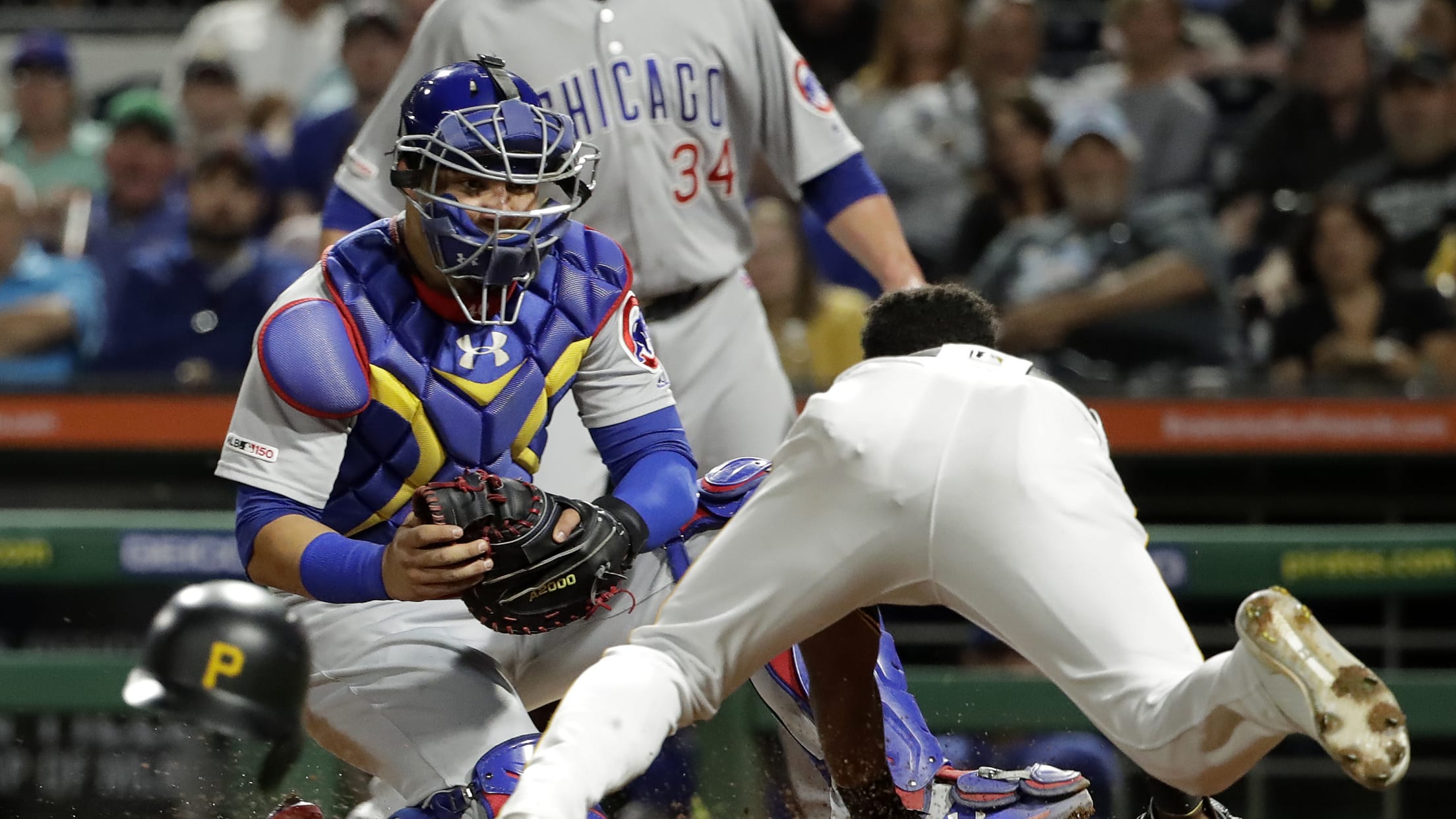 CHICAGO -- Questions about the catcher position, the bullpen, the payroll and more are answered in the latest Inbox. Do you think the Cubs' front office will decide they would be fine with Victor Caratini and a defensive backup, and trade Willson Contreras **to fill different needs? -- Kyle L.,
Inbox: Will Yanks pursue Cole in offseason?
Beat reporter Bryan Hoch answers questions from New York fans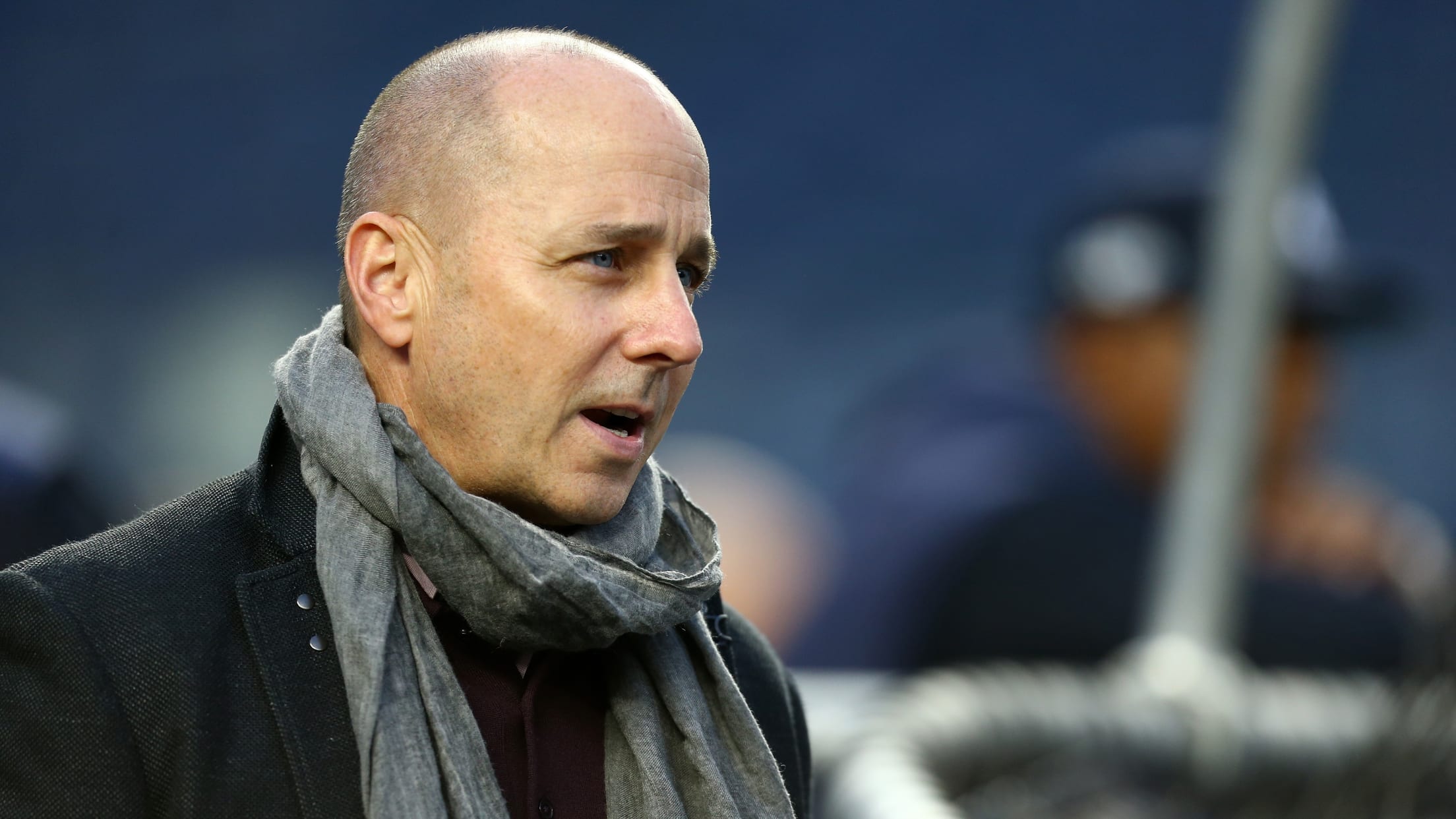 Let's address the obvious elephant in the room: Do you see senior vice president and general manager Brian Cashman being aggressive enough to pursue Gerrit Cole? -- Marcus B., Germany That is indeed the top question at this stage of the Yankees' still-too-fresh offseason. Cole has work to do yet,
No pitcher waited longer for WS than this Astro
Smith is MLB's active leader with 782 appearances before Fall Classic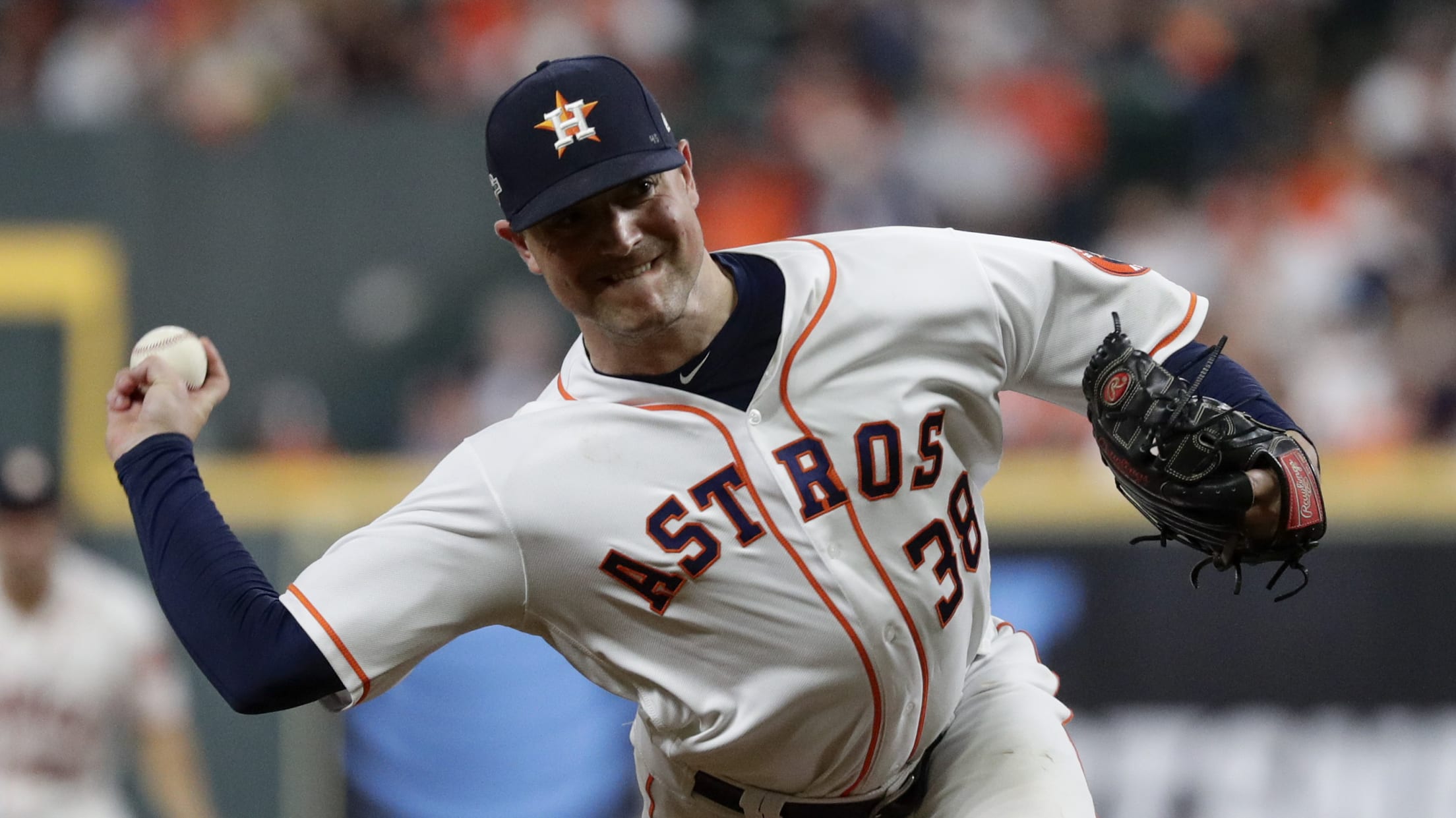 HOUSTON -- How long has Joe Smith had to wait to finally make an appearance on a World Series roster? Long enough that Astros manager AJ Hinch toyed with the idea of playing a joke on the veteran reliever by calling him into his office to tell him he wasn't
Who will make HOF from '19 World Series?
HOUSTON -- Great teams tend to have great players, so it's not unusual for a World Series to feature future Hall of Famers. But could this matchup between the superstar-laden Astros and Nationals one day stand out as an especially Cooperstown-stuffed Fall Classic?