LIVE: Hall of Fame speeches, sights & sounds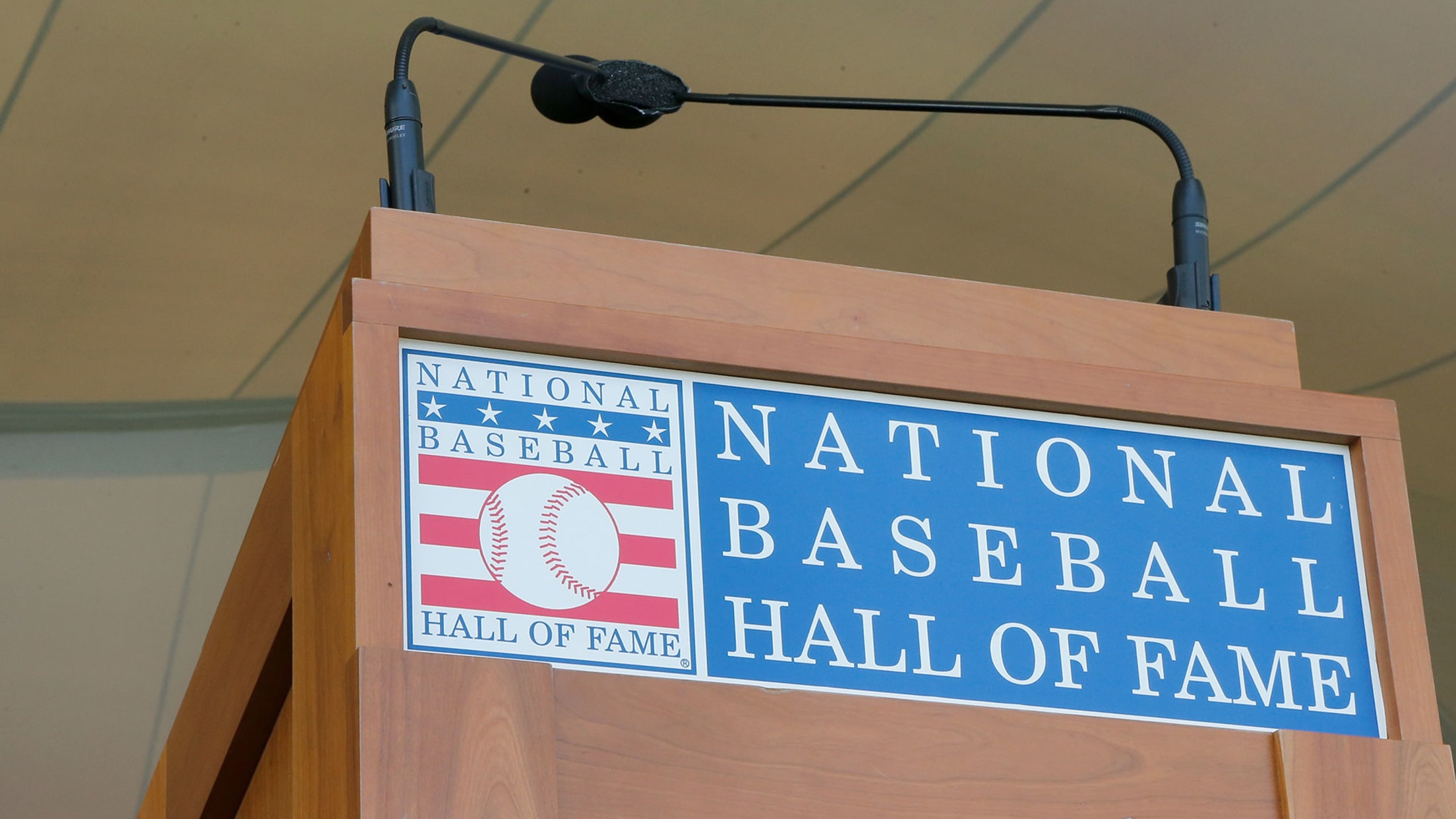 Every July, baseball's greatest legends gather in Cooperstown as new members of the Hall of Fame are inducted into the sport's most hallowed institution. The Class of 2019 -- Mariano Rivera, Roy Halladay, Mike Mussina, Edgar Martinez, Lee Smith and Harold Baines -- includes the greatest closer of all time
8 matches for teams in need of bullpen boost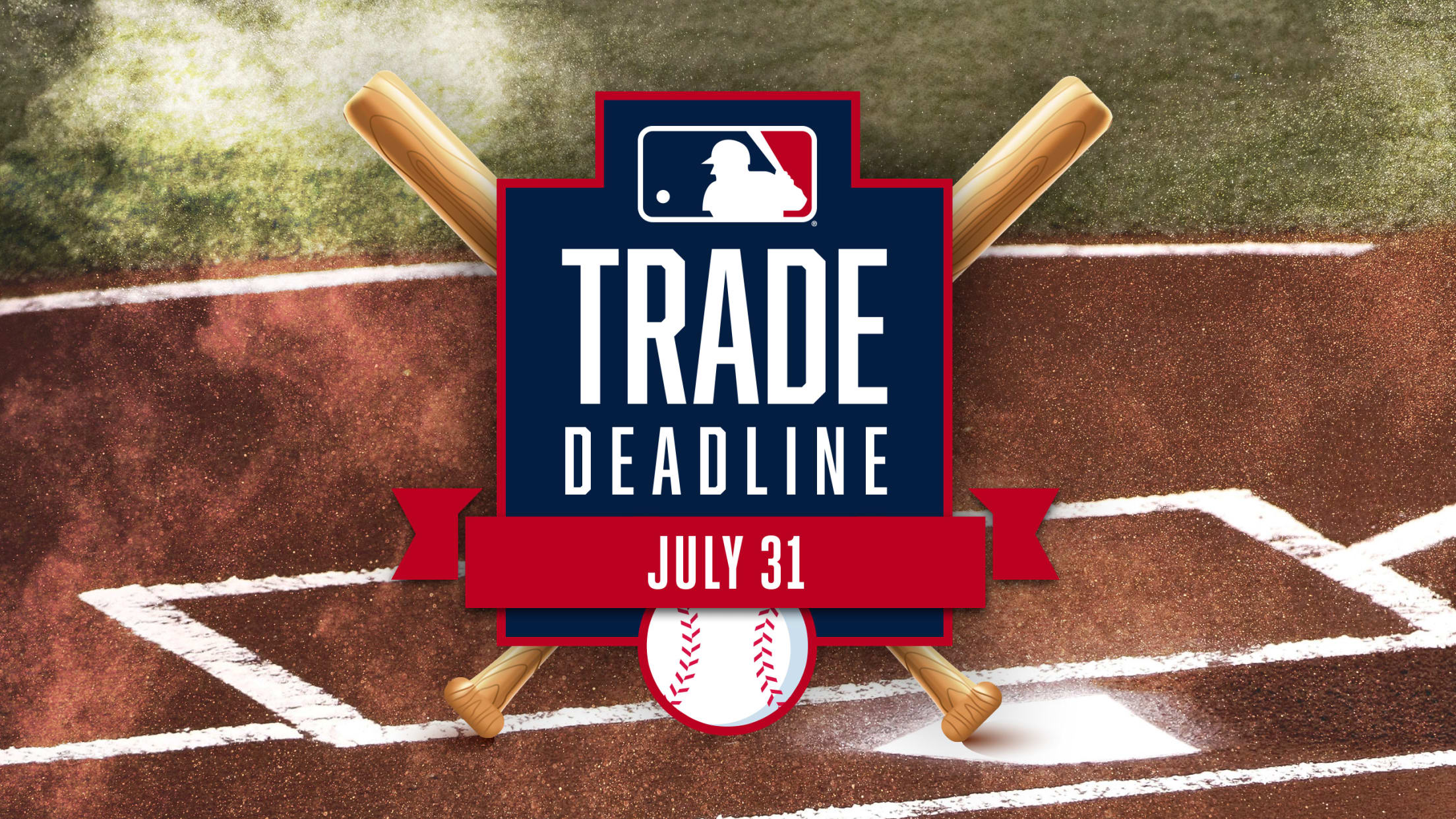 For any team to succeed, a reliable bullpen is pretty much a must. We've seen the importance of a strong bullpen, especially in recent postseasons. There have been teams that have had a bullpen perform better in the postseason than it did in the regular season, but in general, if
Rumors: Castellanos, Giants, Boyd, Stroman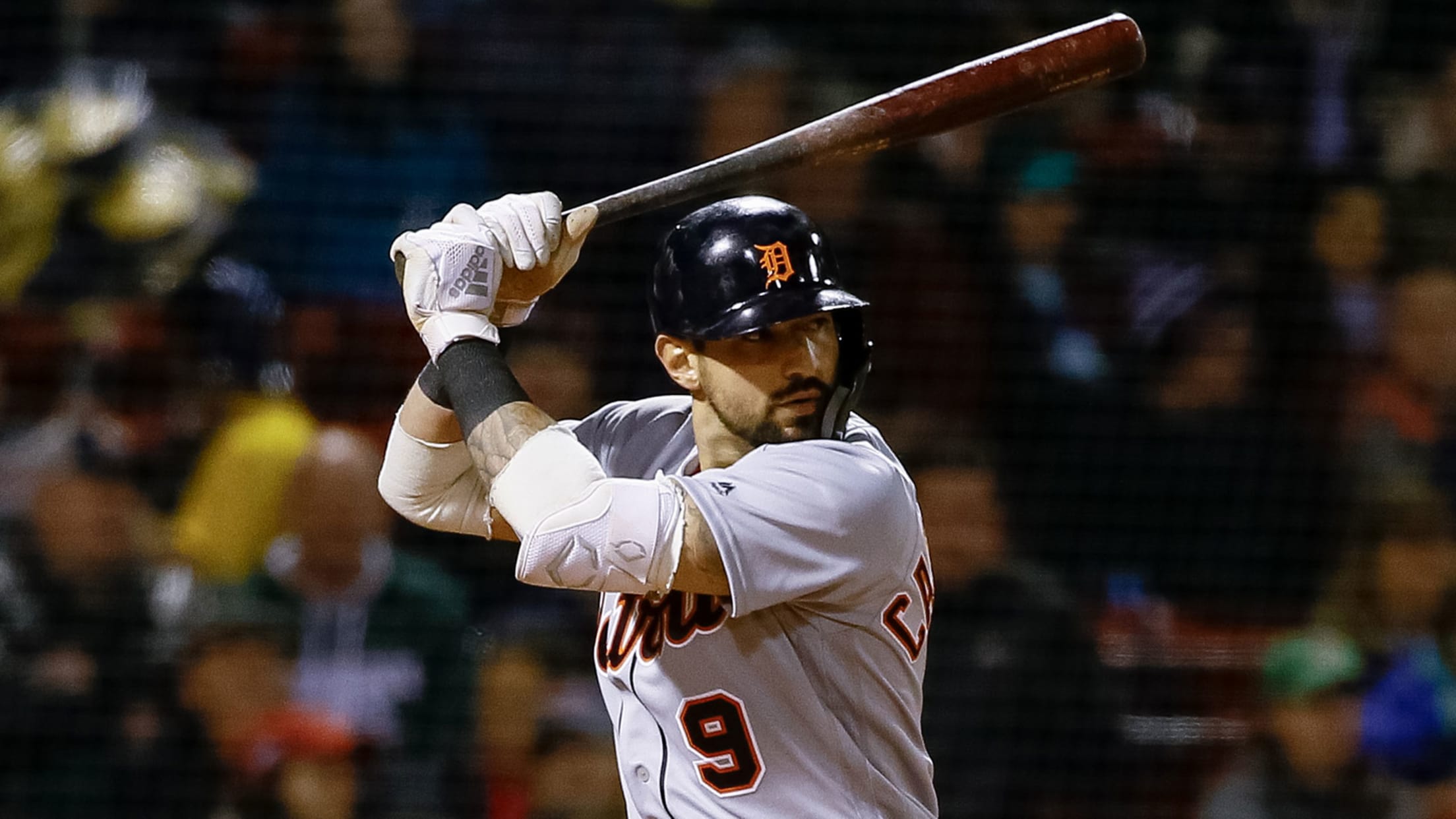 MLB.com is keeping track of all the latest free agent and trade rumors right here.
Voit in Yanks lineup after hit-by-pitch scare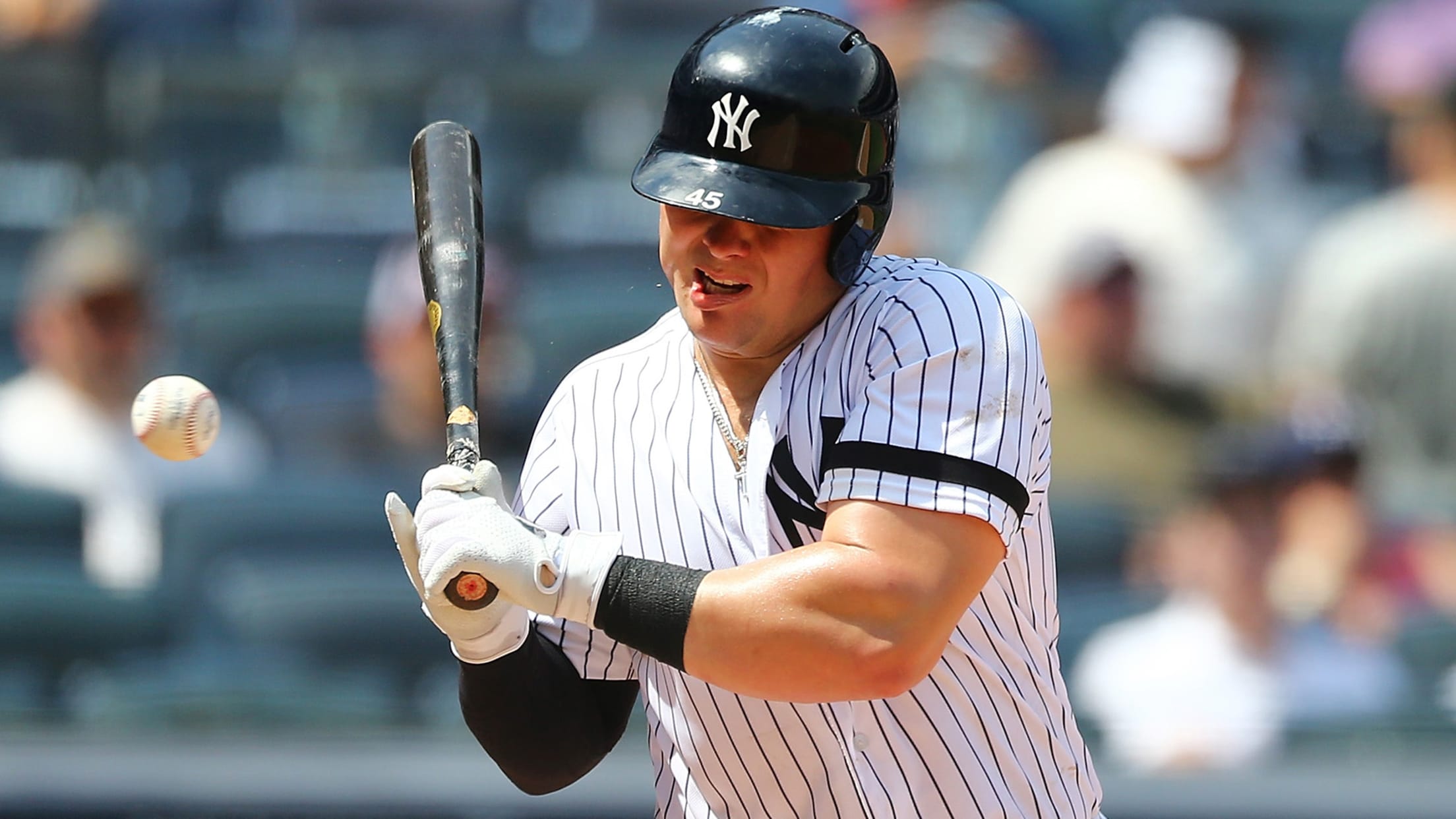 NEW YORK -- Luke Voit was back in the lineup for the Yankees on Sunday, one day after being hit by a pitch that glanced off his shoulder and hit his chin. He was removed from Saturday's game in the top of the fifth inning after the hit by pitch
7 teams that should go get Greinke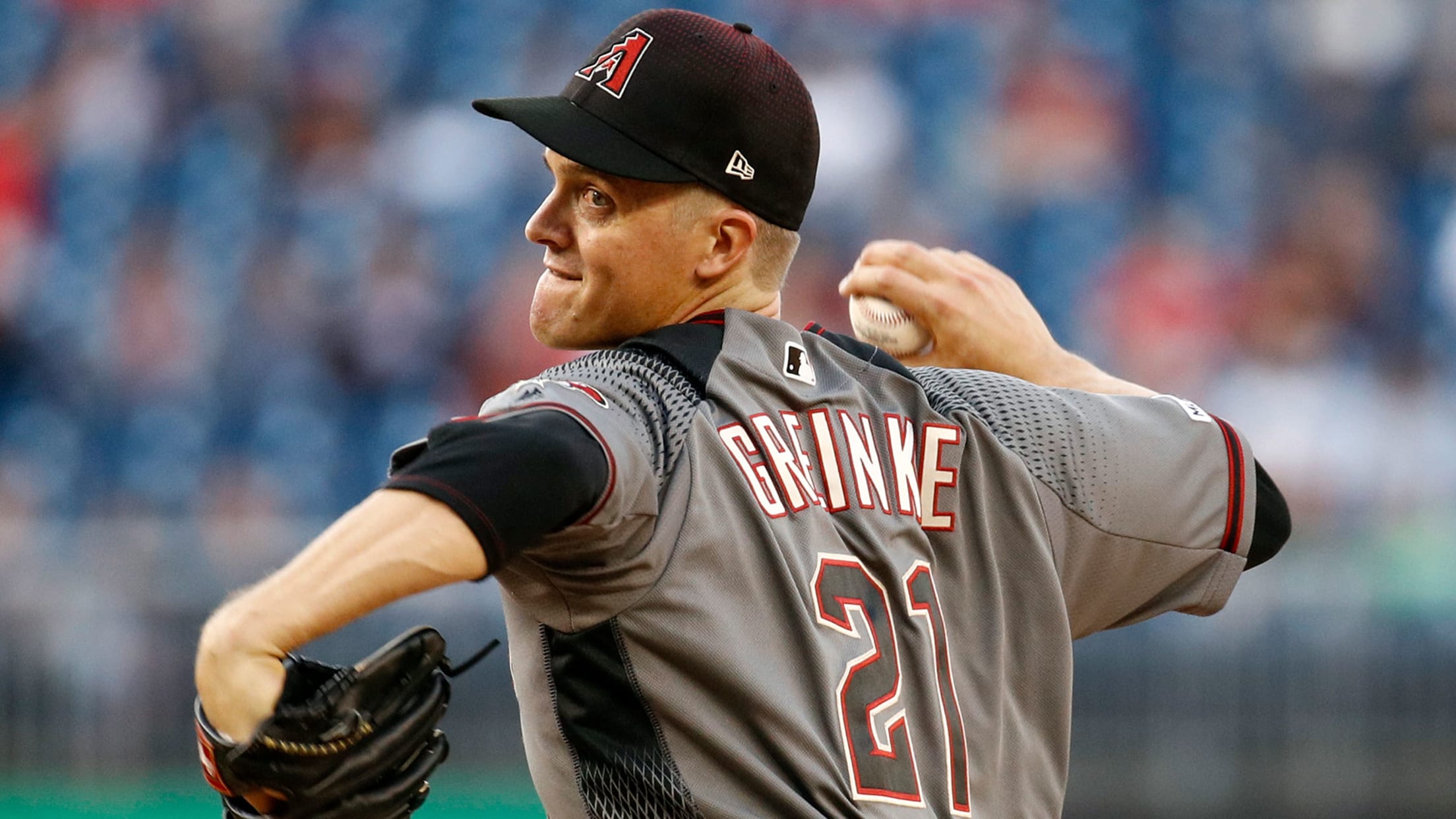 At 35 years old and more than halfway into the six-year contract he signed with the D-backs prior to the 2016 season, Zack Greinke remains a force. And as the July 31 Trade Deadline approaches, he should be drawing a lot of interest, if he is available. Yes, Greinke's fastball
Yankees continue monitoring SP market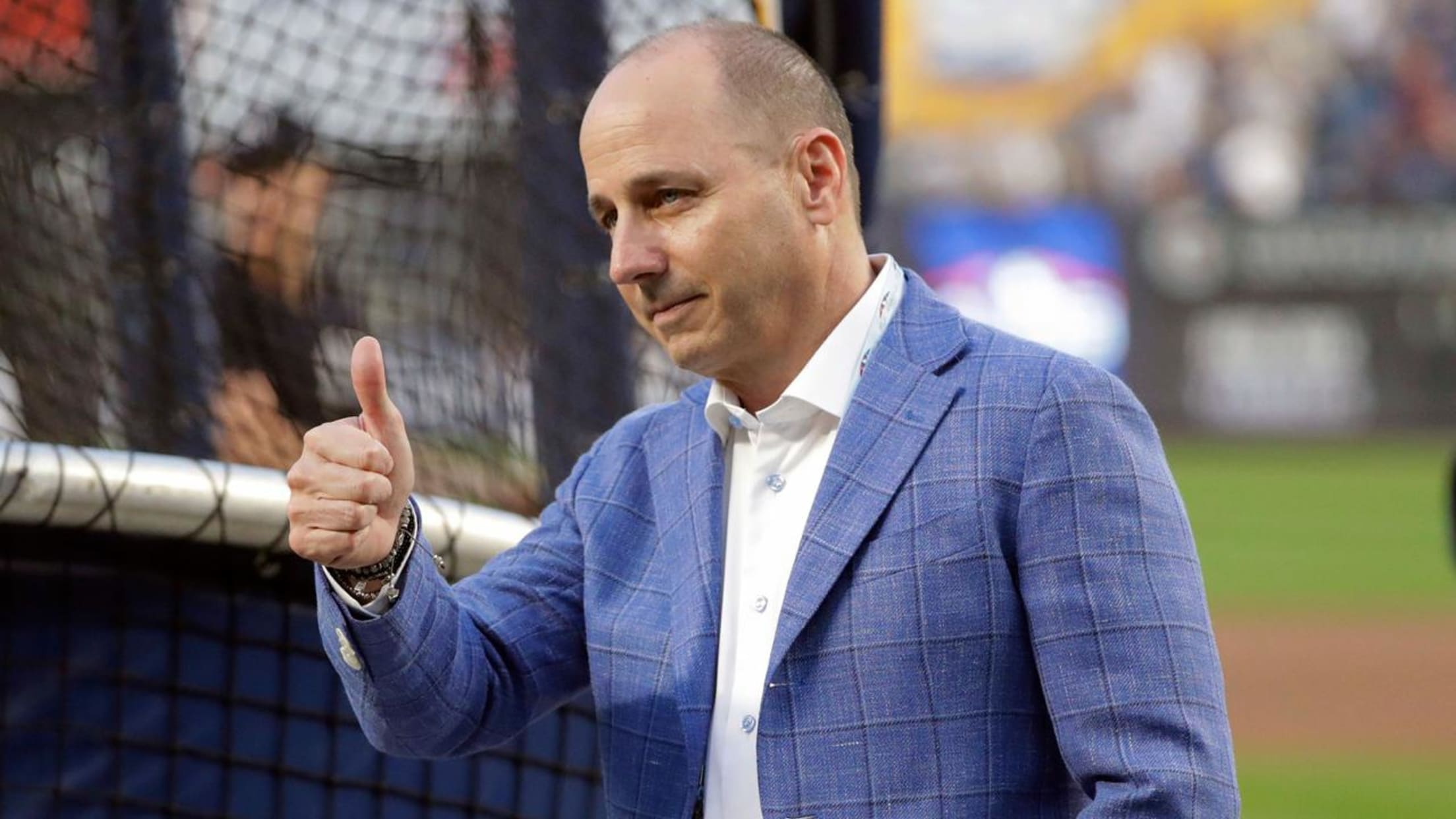 MLB.com is keeping track of all the latest Yankees-related free agent and trade rumors right here.
Who taught Doc the cutter? Only the best to do it
Cutter grip ball, once shared with late pitcher, among items in New Inductees exhibit
COOPERSTOWN, N.Y. -- Among the more than 40,000 three-dimensional artifacts in the National Baseball Hall of Fame and Museum, one stands out as profoundly poignant on this induction weekend. It's a baseball with two fingers and a thumb traced in blue ink over the curved red seams and white horsehide,
Trade market might boost Cubs vs. lefties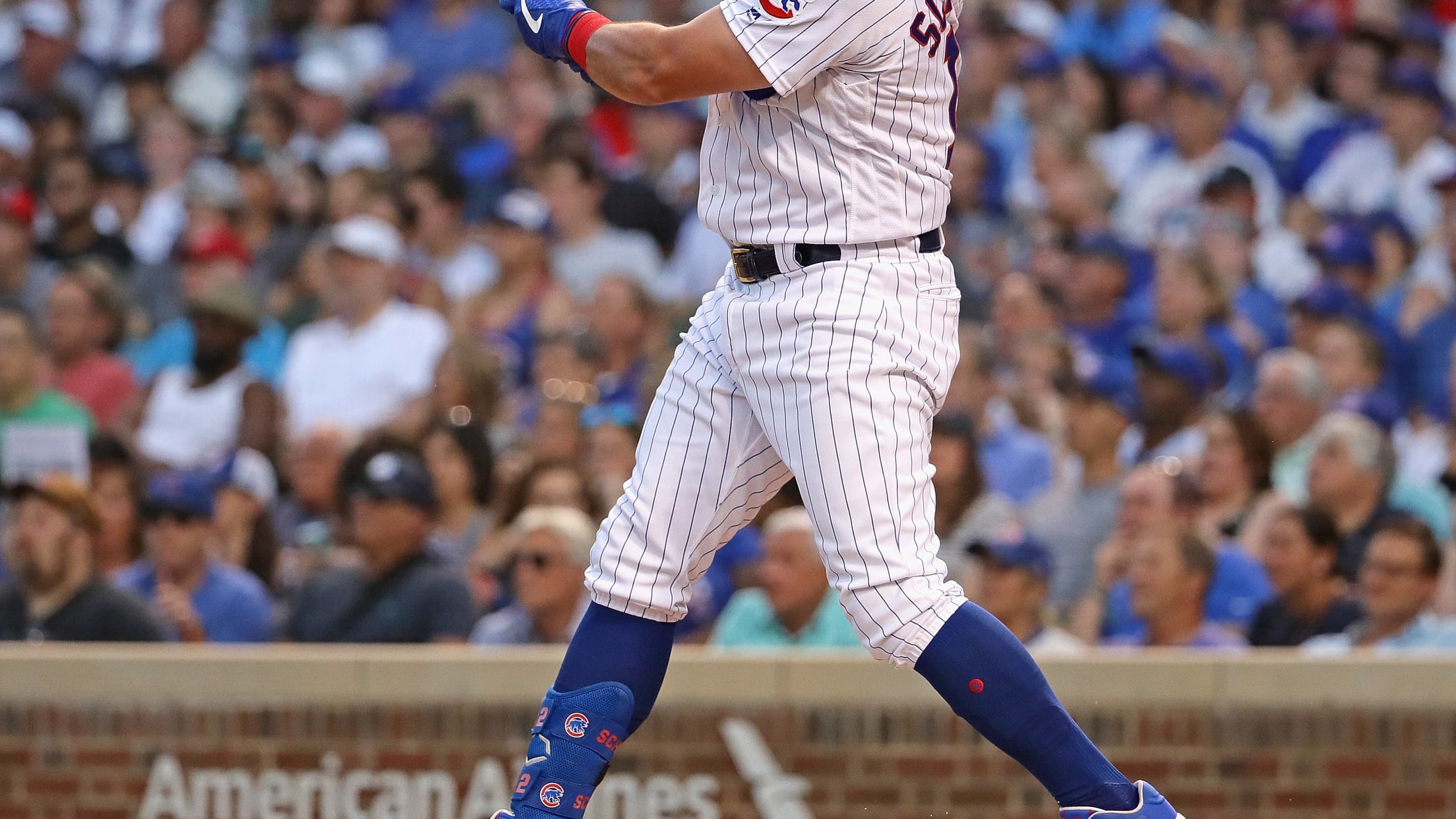 CHICAGO -- Cubs manager Joe Maddon did not mince words earlier this week when discussing his offense's production against left-handed pitching this season. "We've been terrible. We have to be better," Maddon said before the weekend series against the Padres. "If you look at the overarching, overall numbers, they're not
Holland designated for assignment by Giants
SF selects contracts of Green, Menez; Jones released; Blach optioned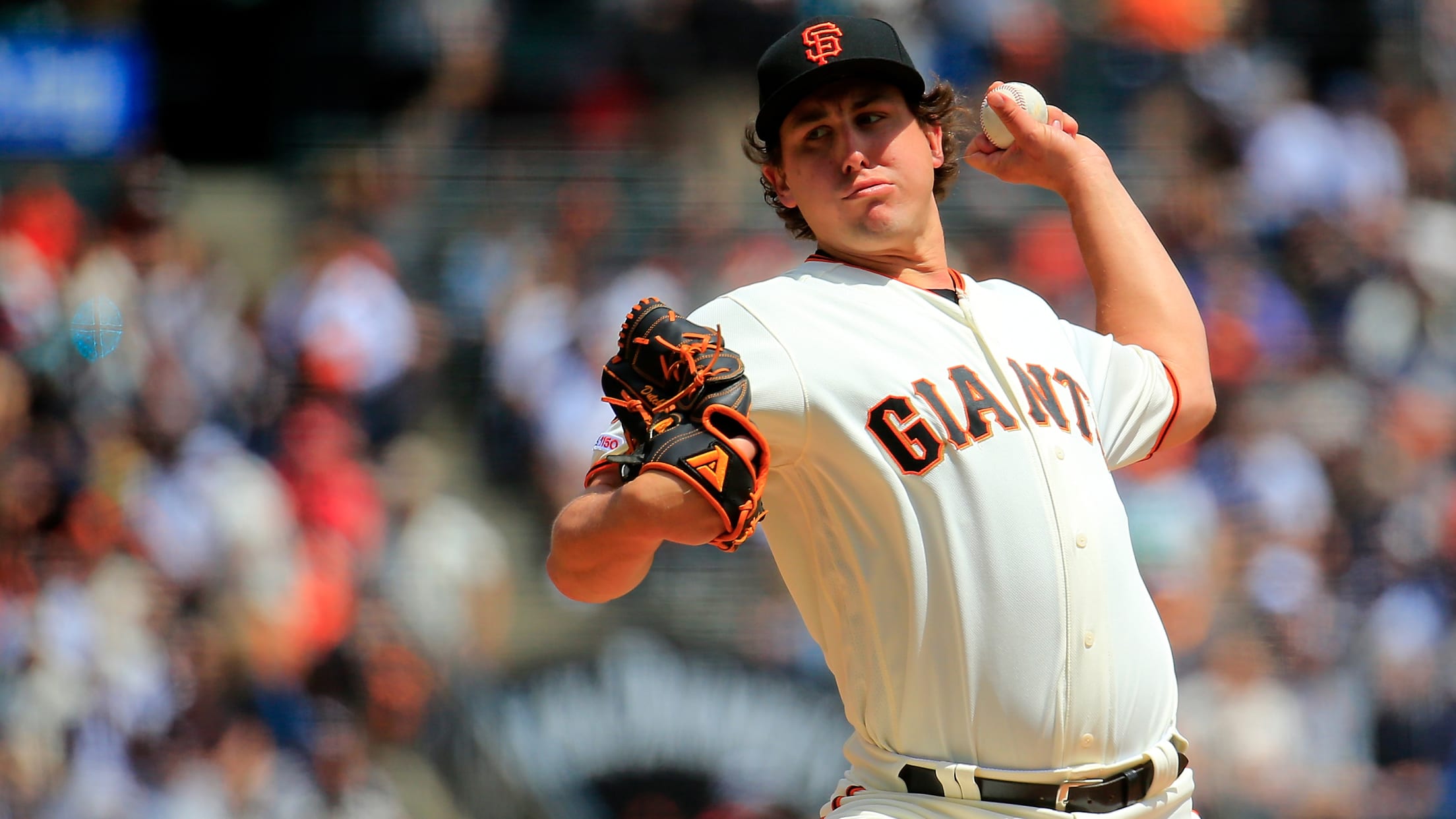 SAN FRANCISCO -- Slapping another coat of fresh paint on the roster, the Giants announced on Sunday that they designated left-hander Derek Holland for assignment. Left-hander Conner Menez, the Giants' scheduled starter for Sunday's series finale against the Mets, was officially added to the roster. San Francisco also selected infielder
Rockies DFA Reynolds, option Senzatela
Hoffman, Howard brought up from Triple-A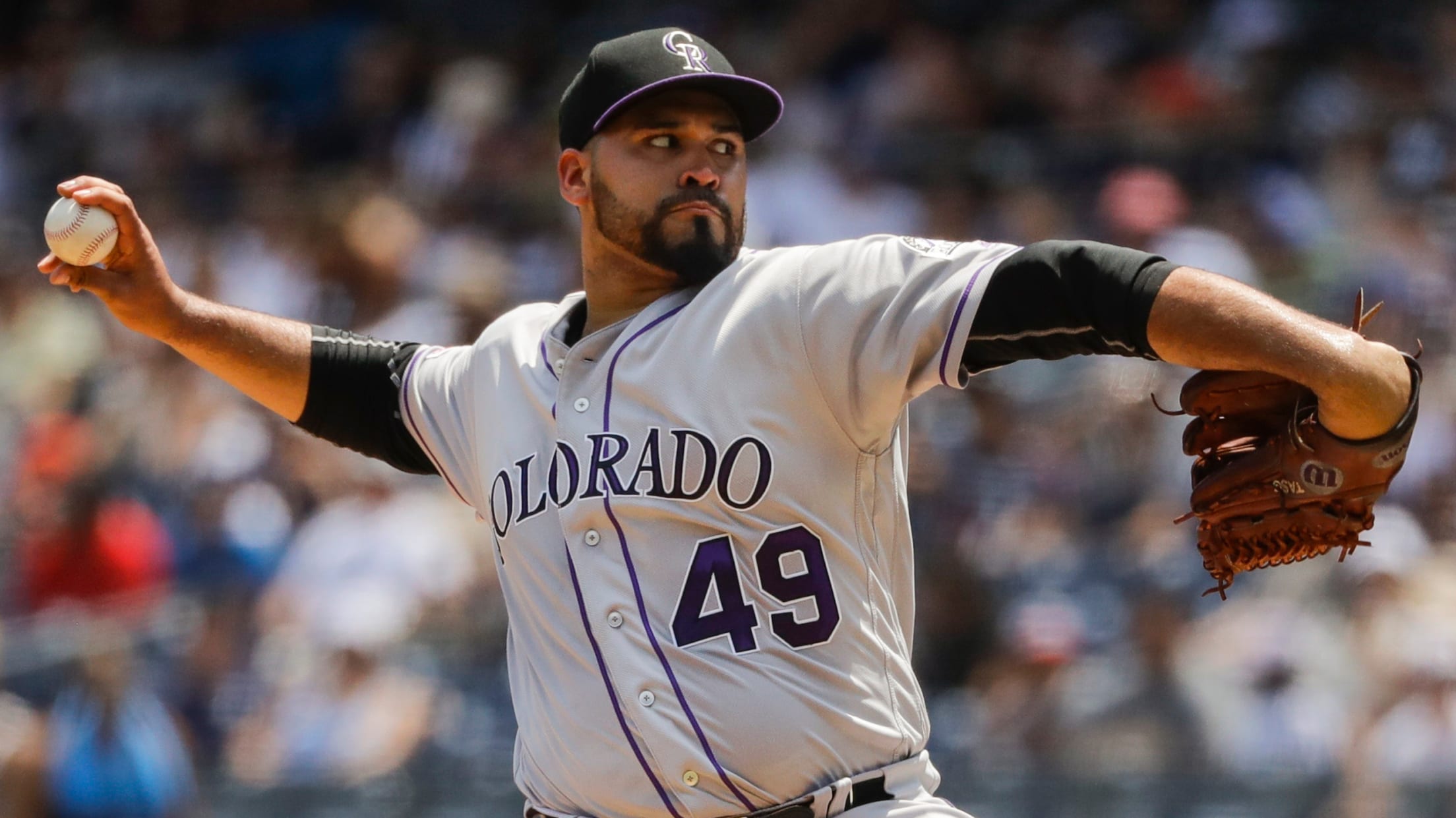 NEW YORK -- With their bullpen overworked, the Rockies made a series of roster moves before Sunday's game against the Yankees, optioning right-hander Antonio Senzatela to Triple-A Albuquerque and designating first baseman Mark Reynolds for assignment while recalling right-hander Jeff Hoffman and selecting the contract of left-hander Sam Howard from
Sano rewarding Twins' faith with hot streak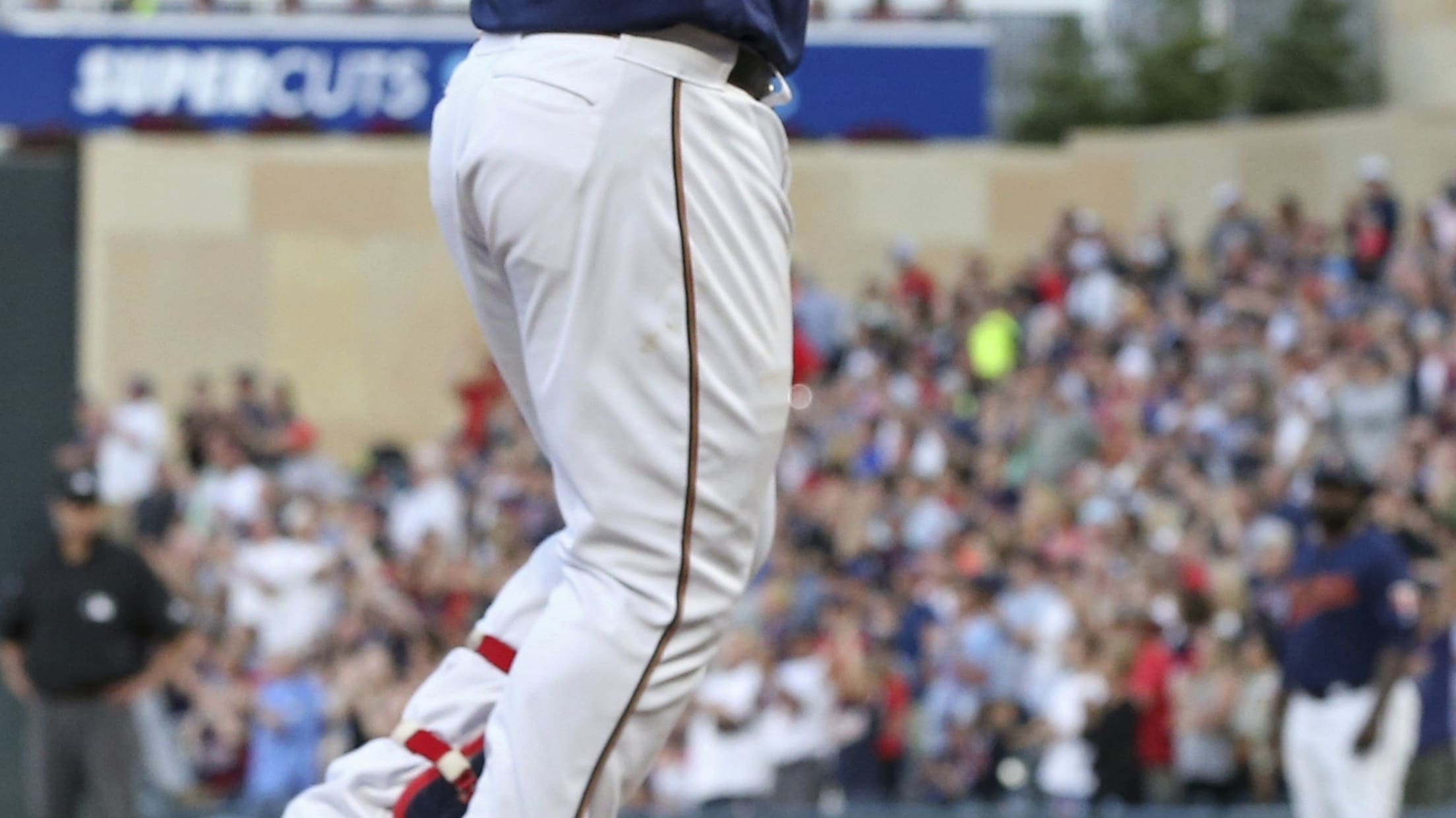 MINNEAPOLIS -- The Twins' faith in Miguel Sanó has started to pay off in a big way. The slugger had certainly endured a brutal slump through part of June following an injury-delayed start to the season, but manager Rocco Baldelli stuck with his third baseman through the ups and the
Margot a regular in CF due to offensive surge
Notes on Munoz, Tatis, Machado, Hosmer, Naylor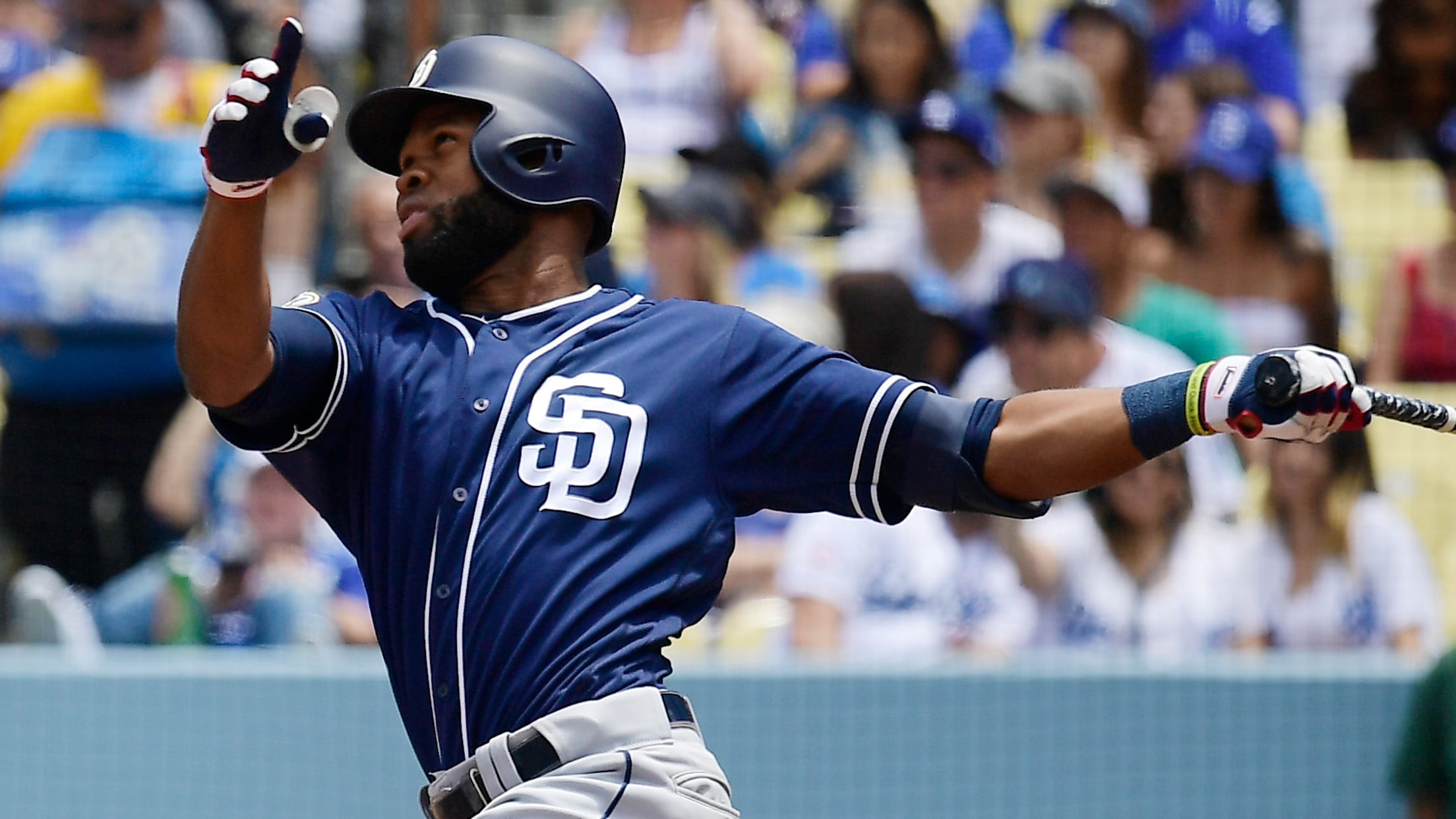 Bill Center, longtime sportswriter for U-T San Diego, is an employee of the Padres. The re-emergence of Manuel Margot as the Padres' center fielder has turned Wil Myers into, at least temporarily, a reserve. Since getting a pinch-hit double on June 22, Margot has started 17 of the Padres' past
Injury updates: Yanks, Max, Kiermaier, Chavis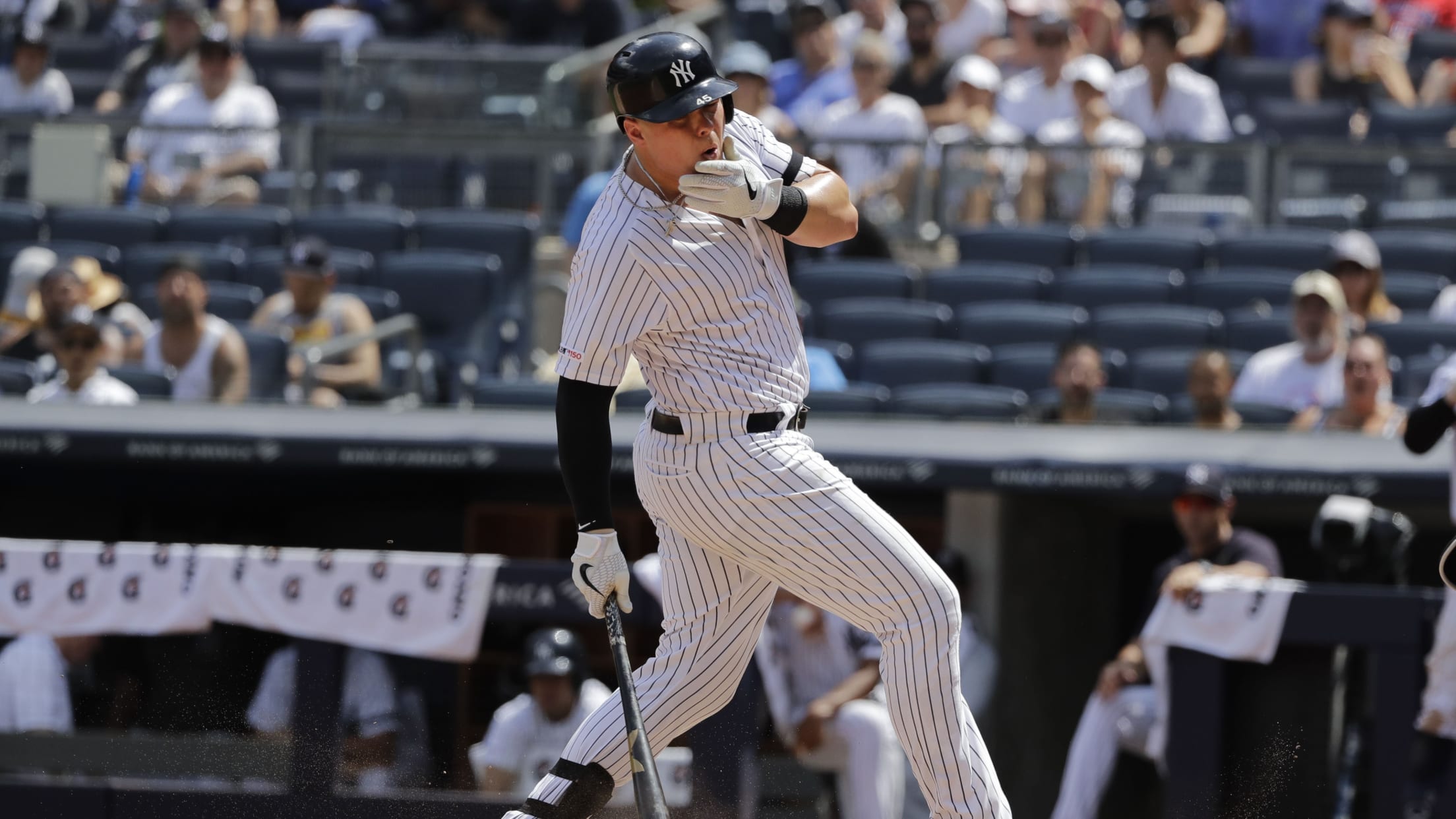 Here is the latest injury news from around Major League Baseball.
Mariners acquire RHP Magill from Twins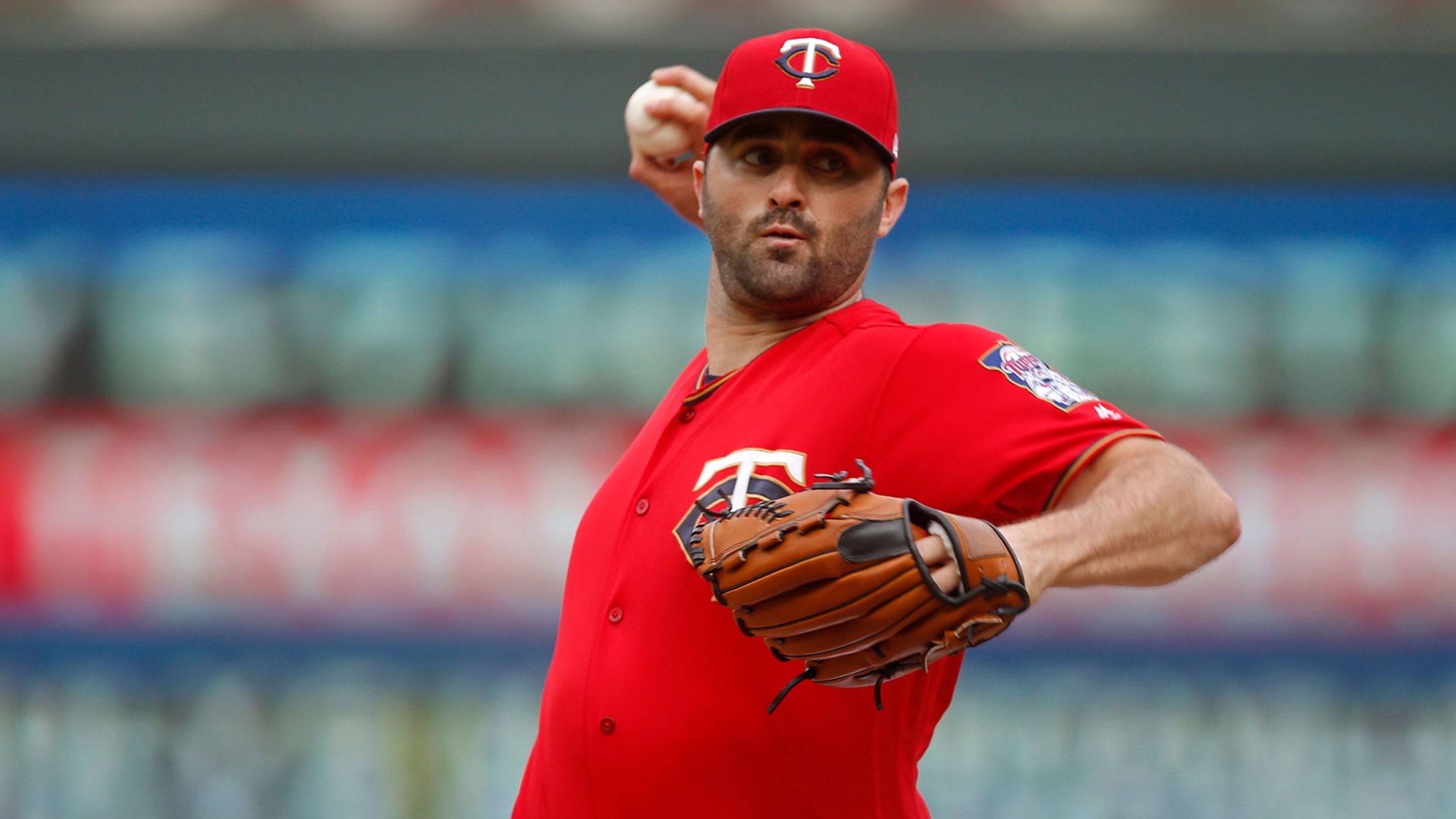 SEATTLE – Seattle Mariners Executive Vice President & General Manager of Baseball Operations Jerry Dipoto announced today that the Mariners have acquired right-handed pitcher Matt Magill from Minnesota in exchange for cash considerations. With the transaction, the Mariners' Major League 40-man roster is now at 40 players. The Mariners will
Kiermaier (thumb) to IL, but no surgery required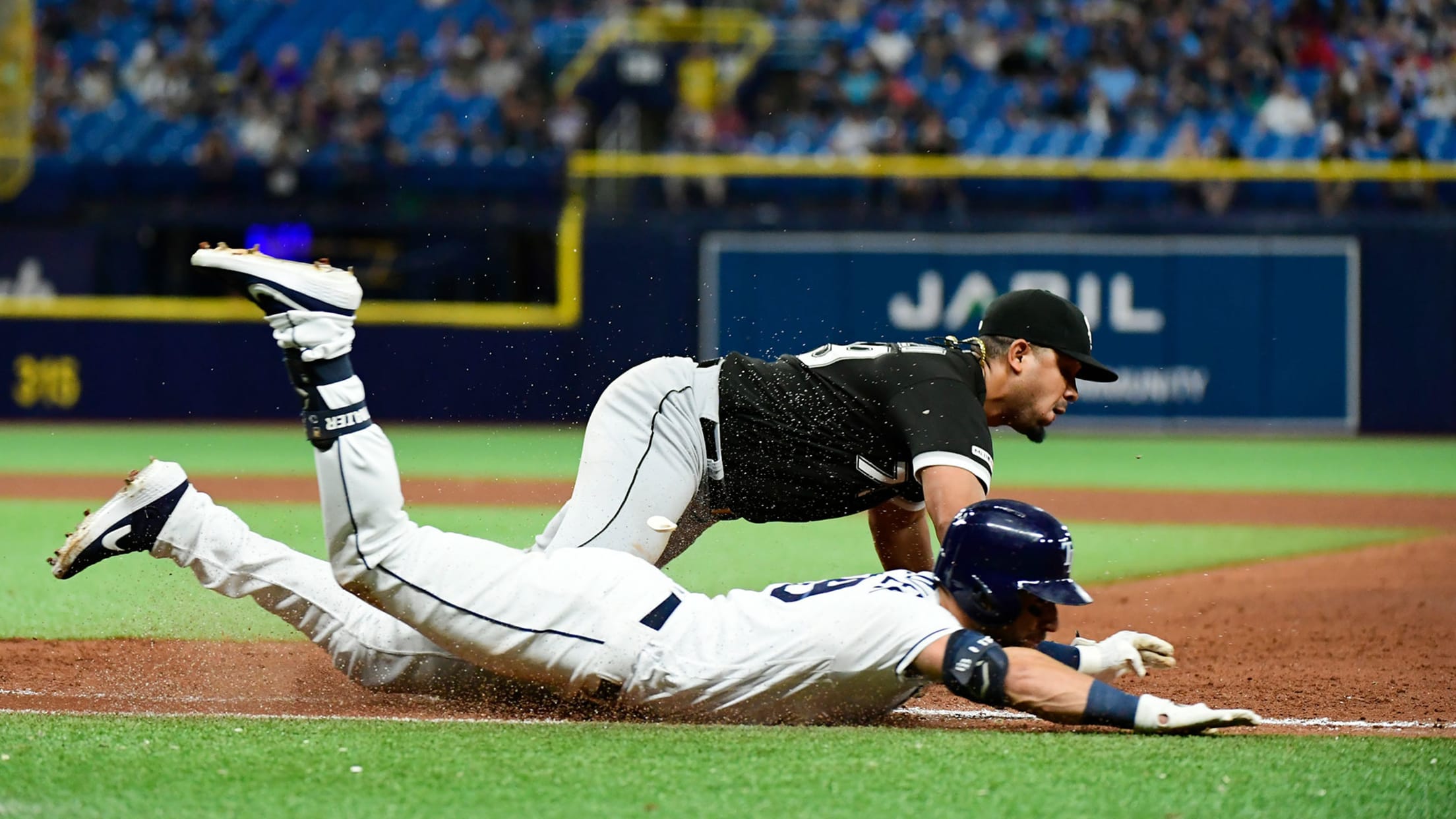 ST. PETERSBURG -- The Rays placed center fielder Kevin Kiermaier on the 10-day injured list on Sunday with a sprained left thumb, though they said that surgery would not be required. Outfielder Guillermo Heredia was recalled from Triple-A Durham to fill Kiermaier's roster spot. Kiermaier left Saturday's 2-1, 11-inning loss
Cards add Webb, Ravelo; option Helsley, Leone
Goldschmidt receives day off; Carpenter resumes baseball activities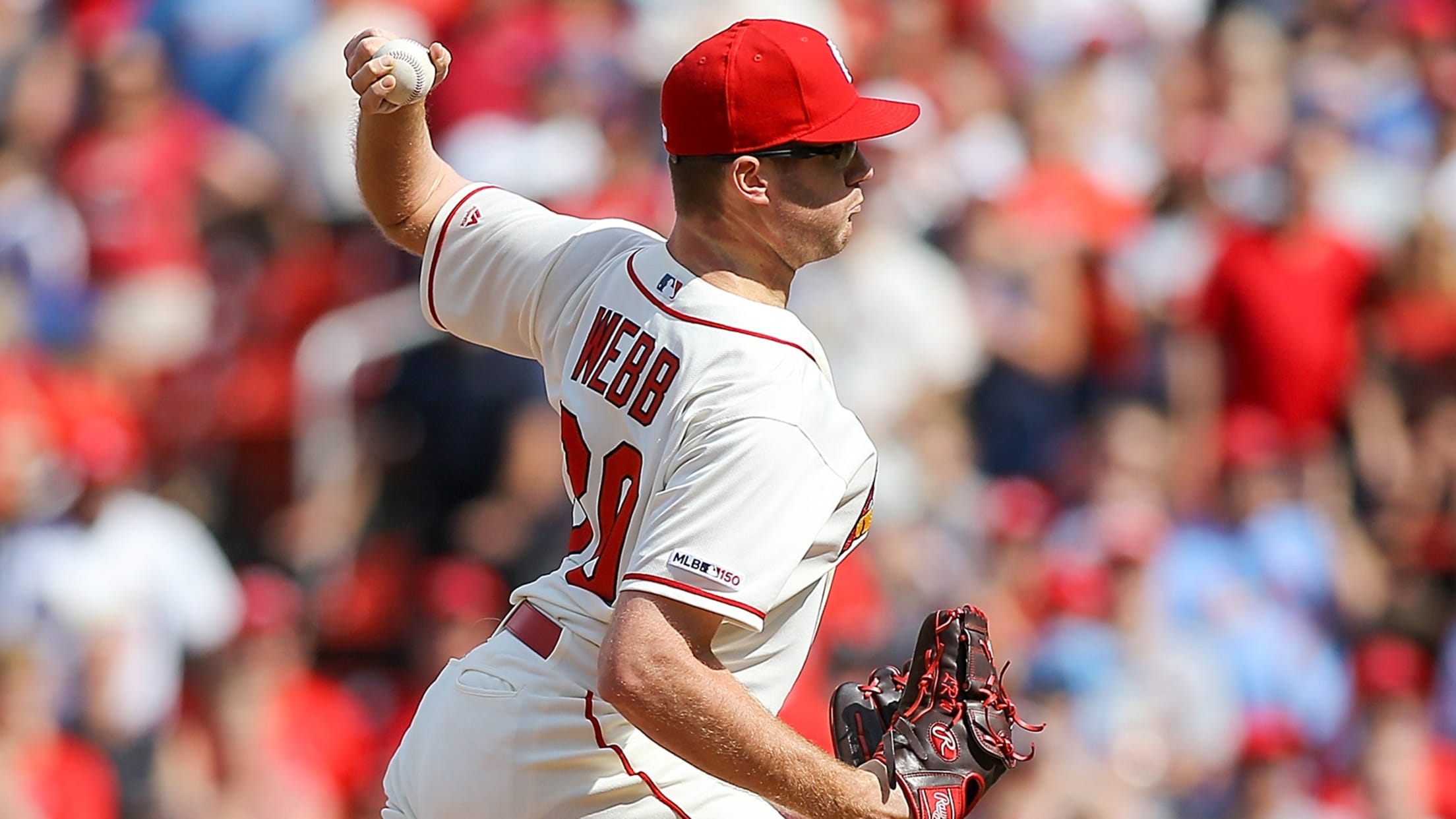 CINCINNATI -- The Cardinals roster composition evened itself out with Sunday morning's transactions. St. Louis recalled left-handed reliever Tyler Webb and first basemen/outfielder Rangel Ravelo from Triple-A Memphis. Right-handed relievers Ryan Helsley and Dominic Leone were optioned in corresponding moves, giving the Cardinals 13 pitchers and 12 position players after
Can Jays get 'Archer-like package' for Stroman?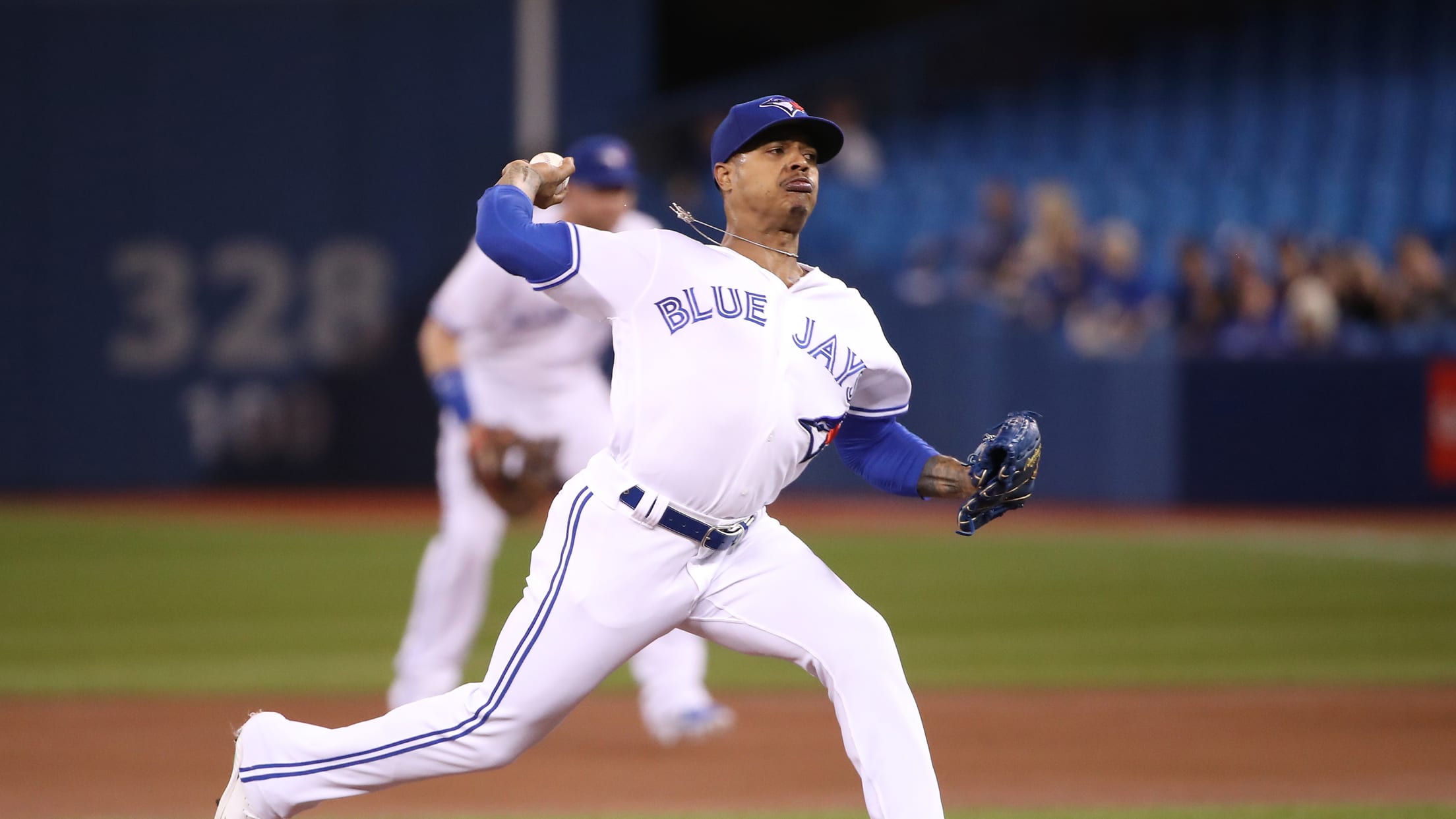 MLB.com is keeping track of all the latest news and trade rumors surrounding impending free agent Marcus Stroman right here.
Vlad Jr. launches his first career grand slam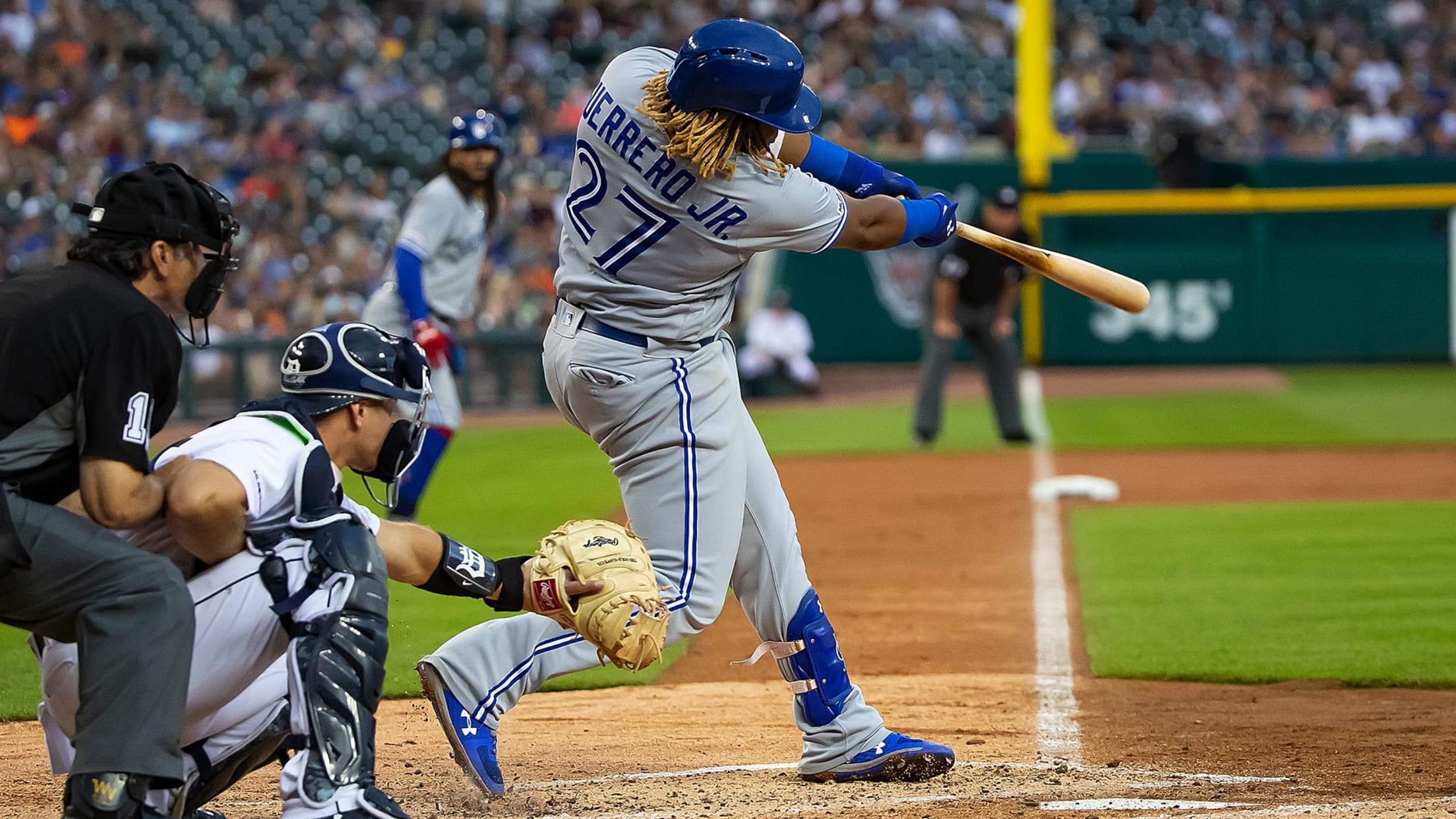 DETROIT -- The past few weeks of Blue Jays baseball have begged for a Vlad moment. Vladimir Guerrero Jr. hit a modest cold patch -- one of the first of his entire pro career -- but time and again, he's come up to the plate with runners on base and
Baez busts out no-look tag magic in the 9th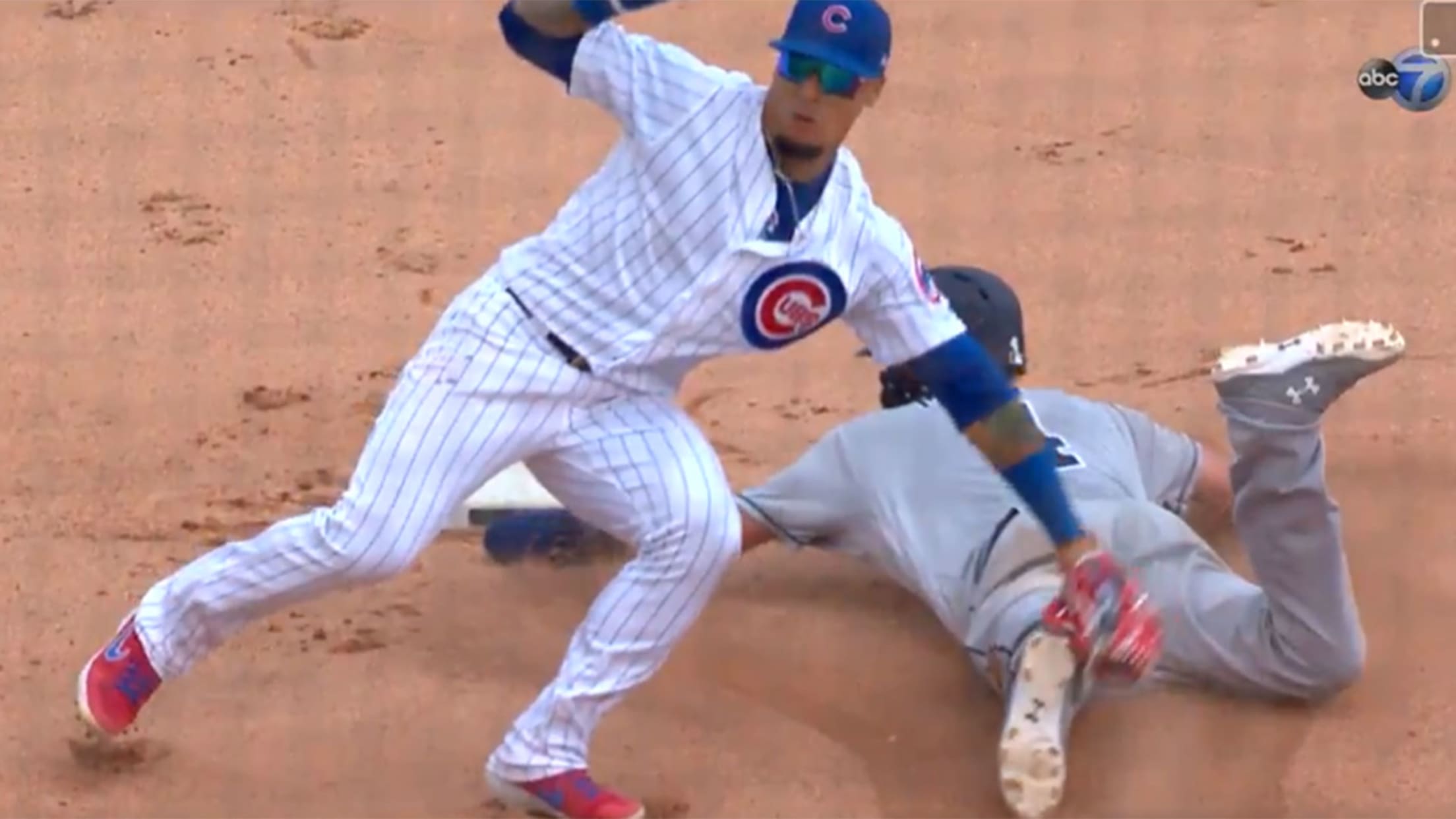 Few players can make the act of applying a tag as exciting as Javier Báez. And few moments were as key as the one Baez found himself in on Saturday at Wrigley Field, when he made a stupendous no-look tag to erase the would-be tying run on a stolen-base attempt
Carrasco brings good vibes to Tribe clubhouse
Kluber throws again, Otero scheduled to pitch twice in Minors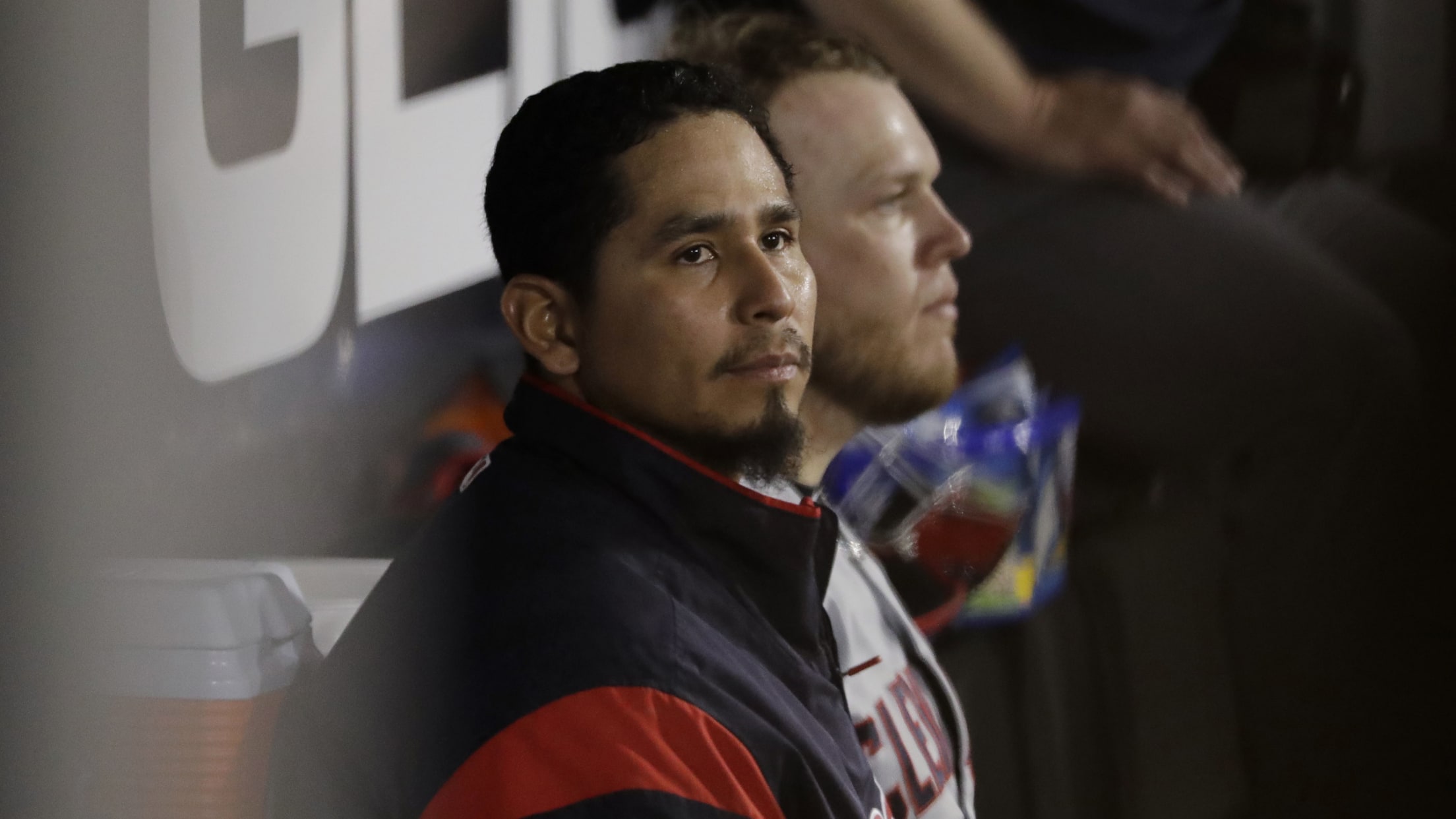 CLEVELAND -- Shane Bieber was addressing the media Friday night, talking about how his offense picked him up after his five-run outing and the early balk call that had frustrated the hurler. But when Carlos Carrasco yelled from across the room, Bieber cracked the biggest smile. "Ooh whoa, ooh whoa,"
Chavis rests for finale, Moreland's return close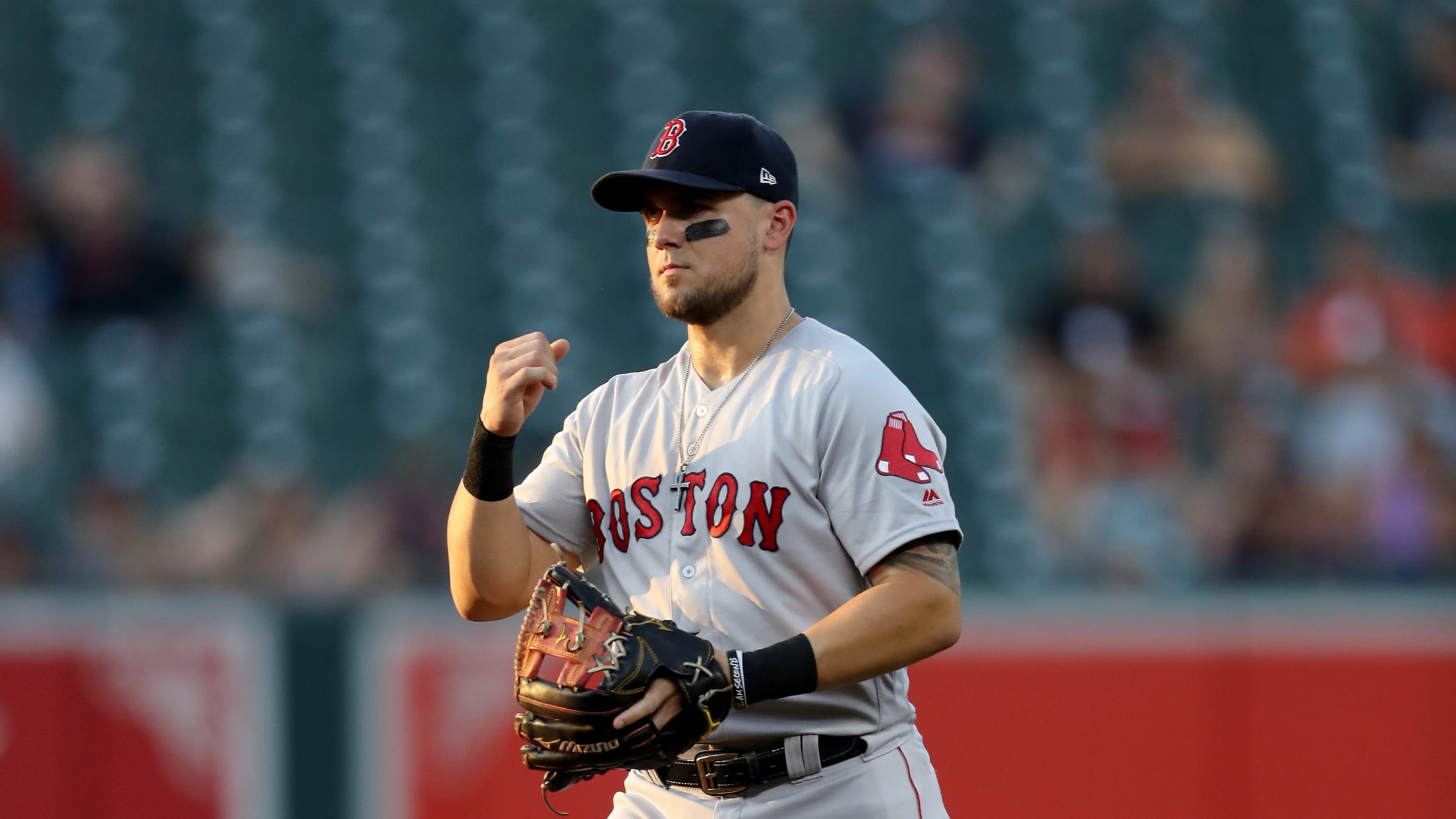 BALTIMORE -- The Red Sox were without Michael Chavis for Sunday's rubber game against the Orioles after the infielder left Saturday's 17-6 blowout win over Baltimore with lower back spasms in the fifth inning. Manager Alex Cora wasn't overly worried about the rookie, who arrived at the ballpark early Sunday
Senzel out of lineup for 4th consecutive game
Iglesias returns from paternity list; Mahle throws side session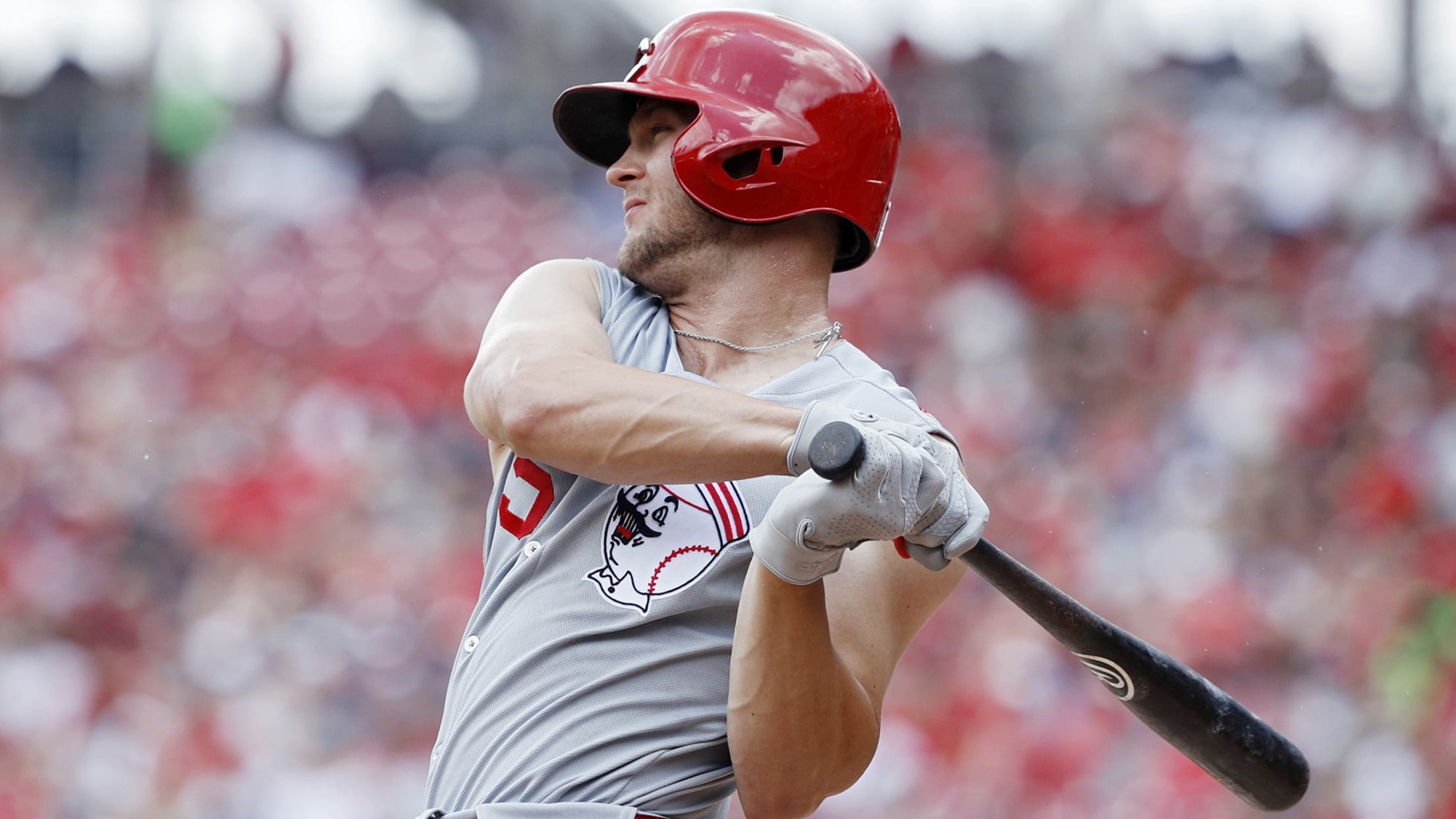 CINCINNATI -- Nick Senzel (hamstring) did not start for the fourth straight game on Sunday. After missing Thursday and Friday's games, Senzel entered Saturday's 3-2 Reds victory as a pinch-runner and played an inning in center field. "We're going to give it one more day just to be sure, with
Orioles designate Broxton, recall Kline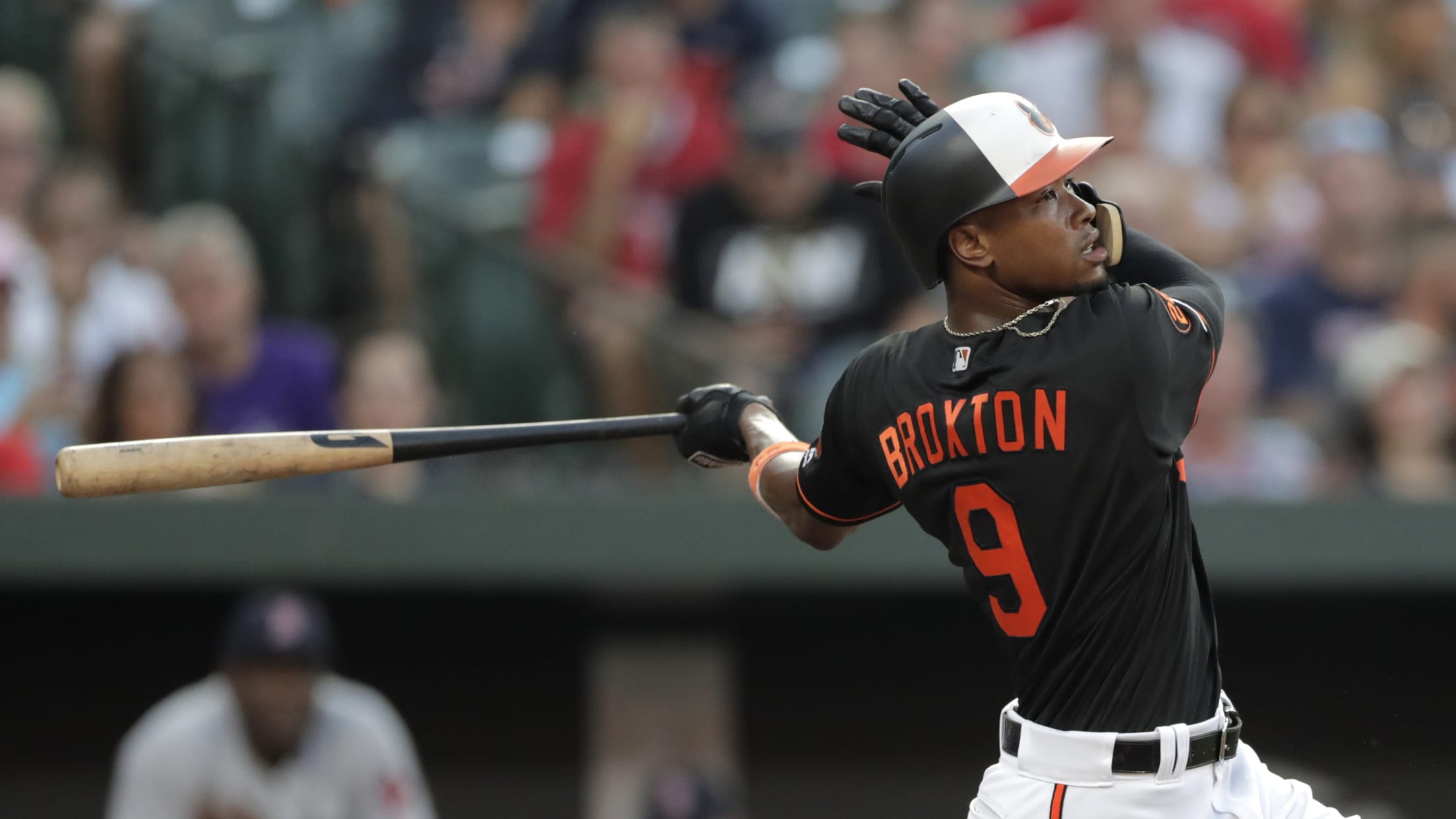 BALTIMORE -- For the Orioles, the search for a true center fielder continues. The club has an opening there after designating struggling Keon Broxton for assignment on Sunday, likely signaling the end to his short tenure in Baltimore. Acquired from the Mets in a May 22 trade to plug the
Rutschman homers in his professional debut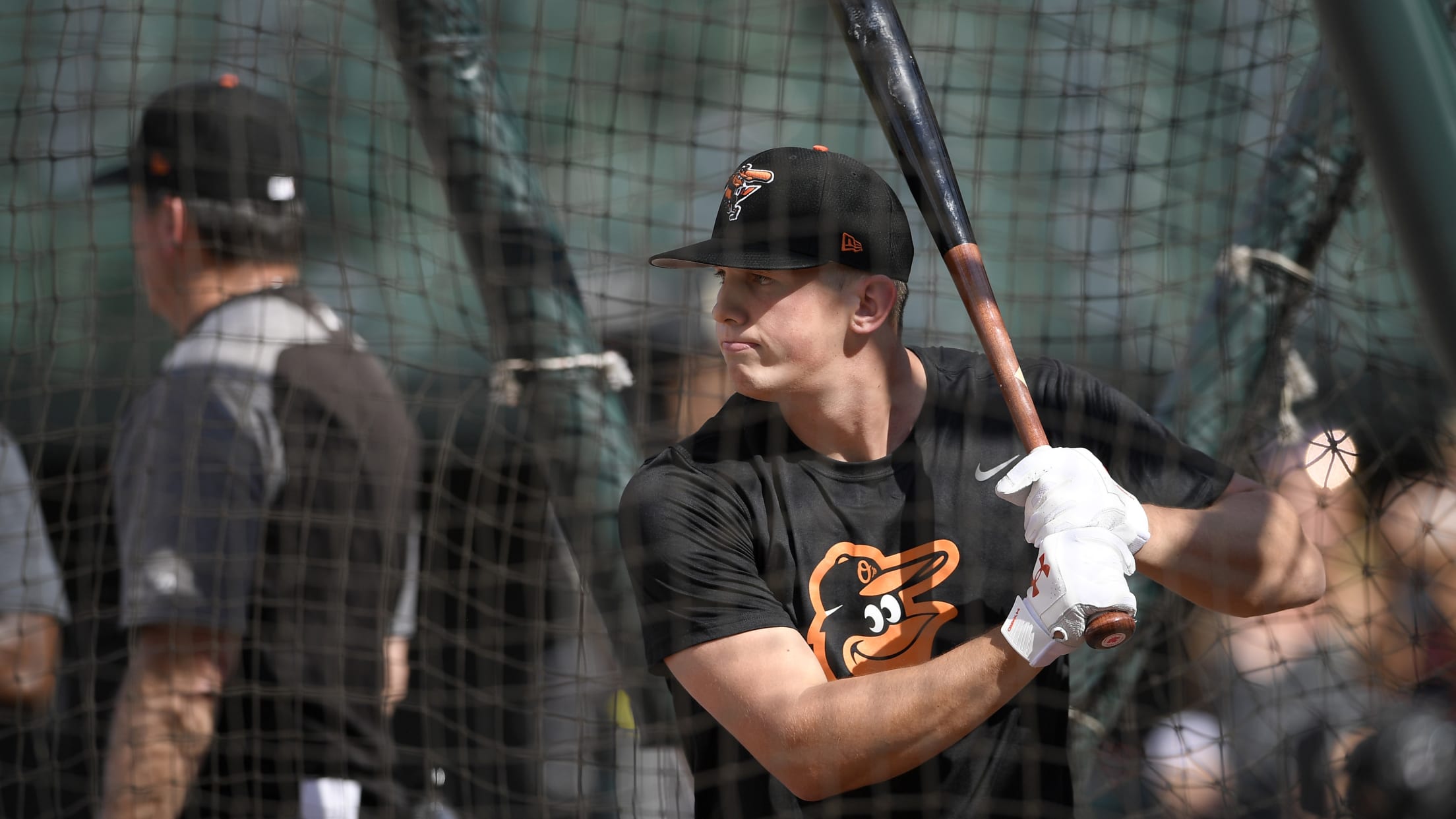 BALTIMORE -- One game in, Adley Rutschman's pro career is already off and rolling. And in a big way. Nearly seven weeks after the Orioles made him their second No. 1 overall pick in franchise history, Rutschman homered while making his professional debut for one of the club's Gulf Coast