Here are 11 players to keep an eye on this spring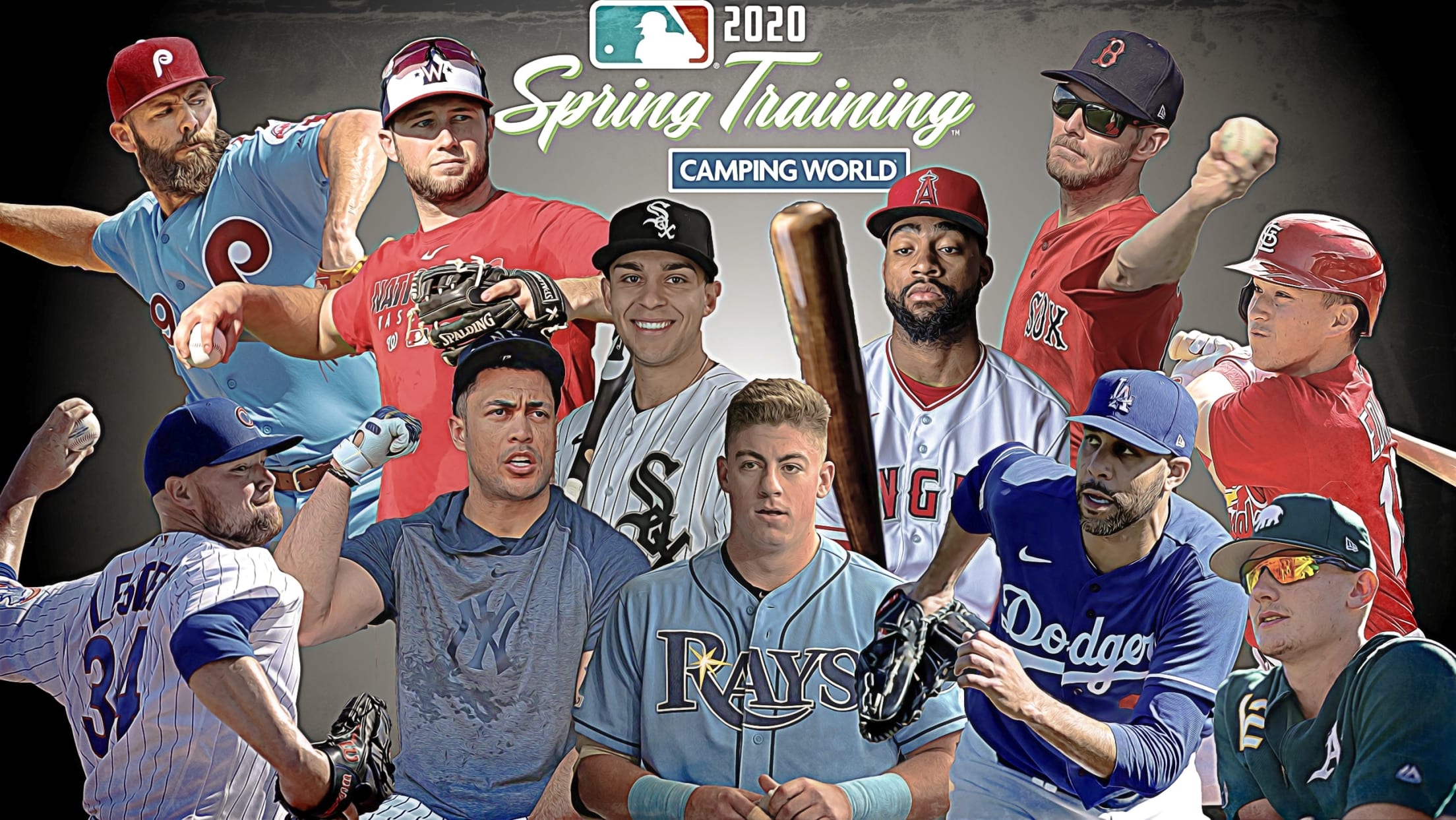 Now is when it gets fun. For weeks, we've projected what this guy or that one will do and the impact he could have on the standings. With spring games underway, we can see those projections begin to take shape. Spring Training isn't about Mike Trout or Christian Yelich. Those
Cole set to face familiar foe in Yanks debut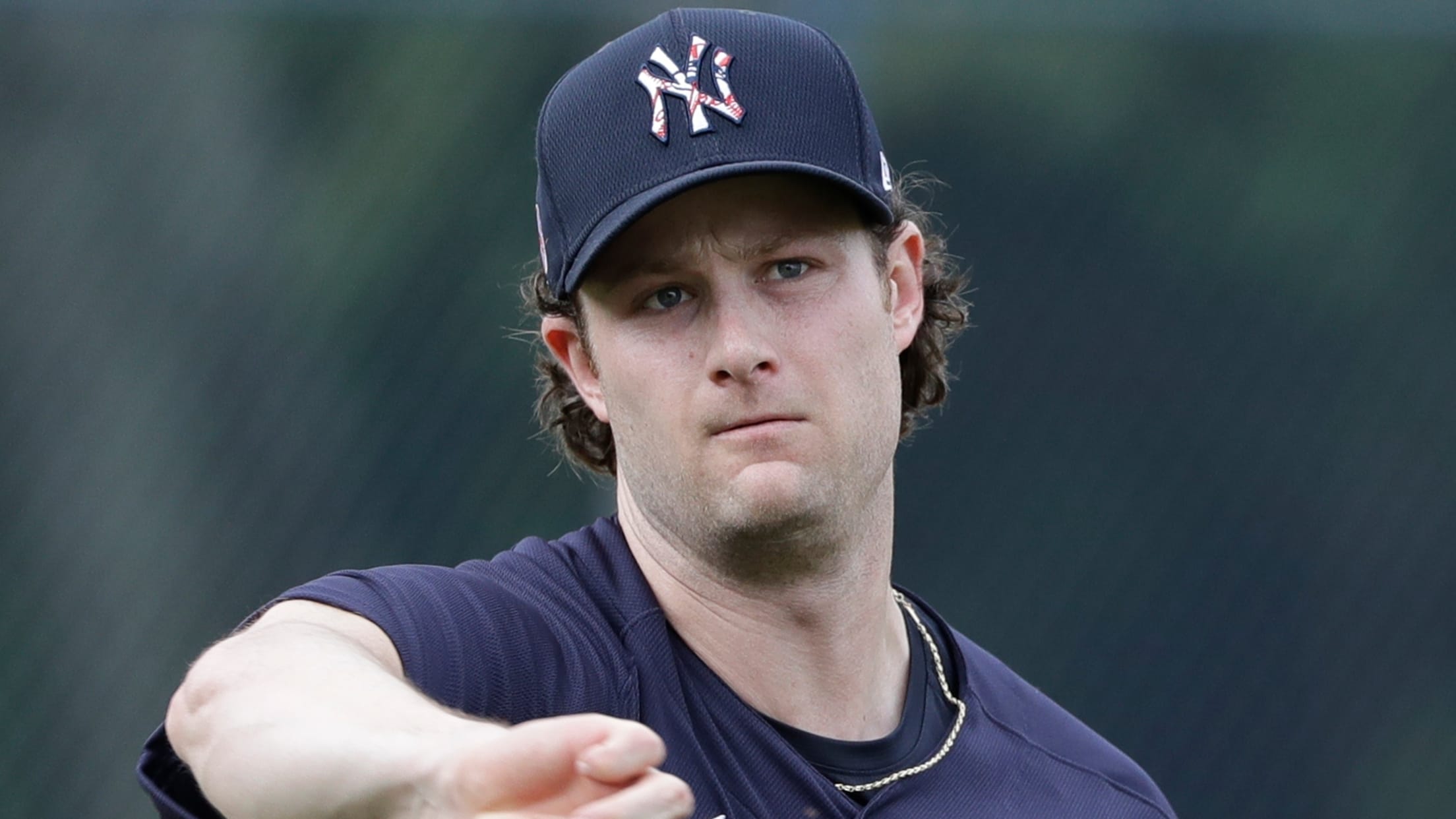 Yankees fans who can't wait see Gerrit Cole pitching in pinstripes at the Stadium for the first time will get the next best thing tonight at George M. Steinbrenner Field, when the ace right-hander makes his Yanks spring debut vs. the Pirates at 6:35 p.m. ET.
The best team promotions in MLB this season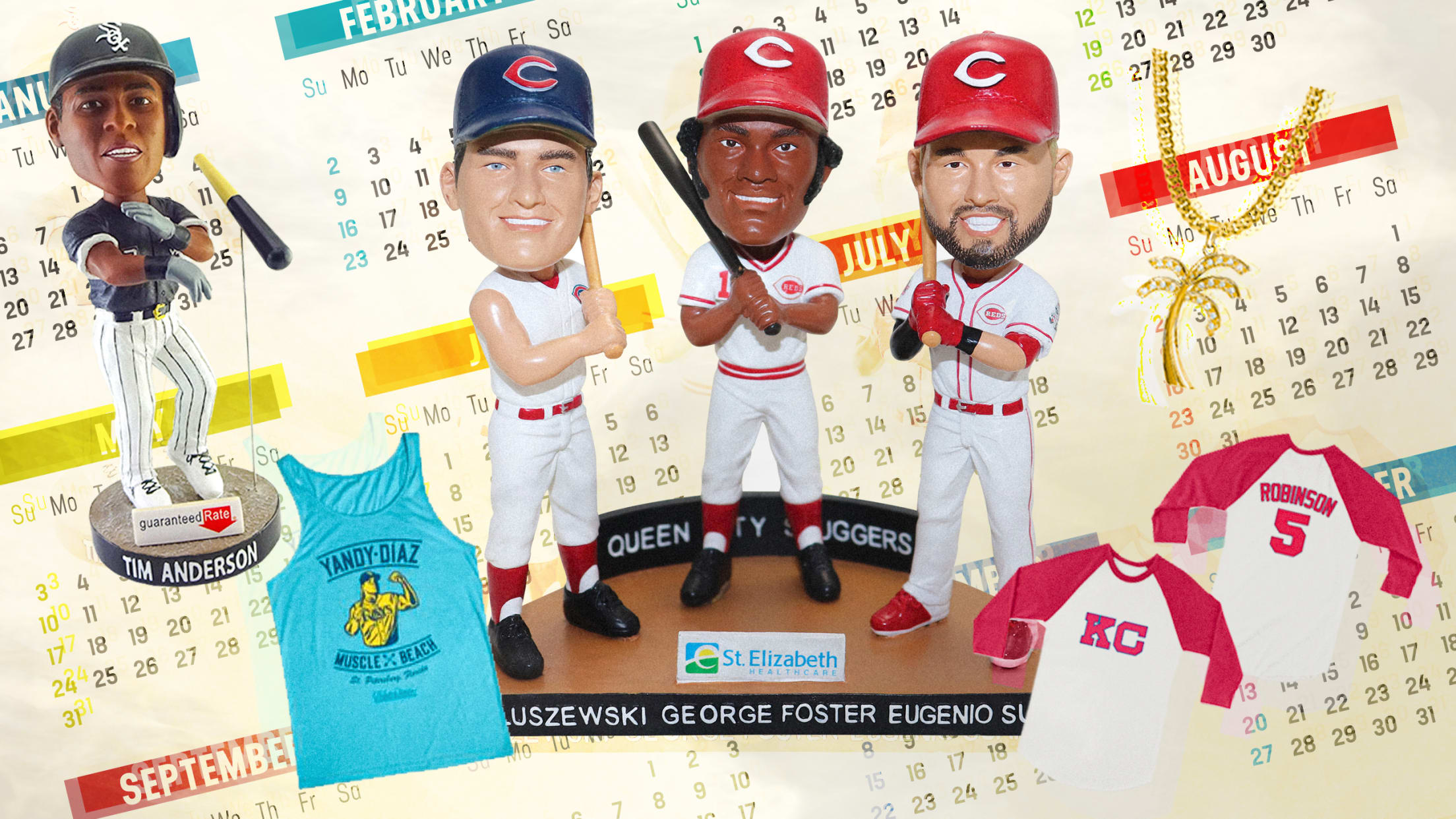 Going to baseball games is fun on its own, without any extra swag added. But if you get a chance to get some swag … you should get some swag. We are as much a sucker for ballpark swag as anyone. We even have our own bobblehead wall. Thus today
MadBum's double life: He's also a rodeo star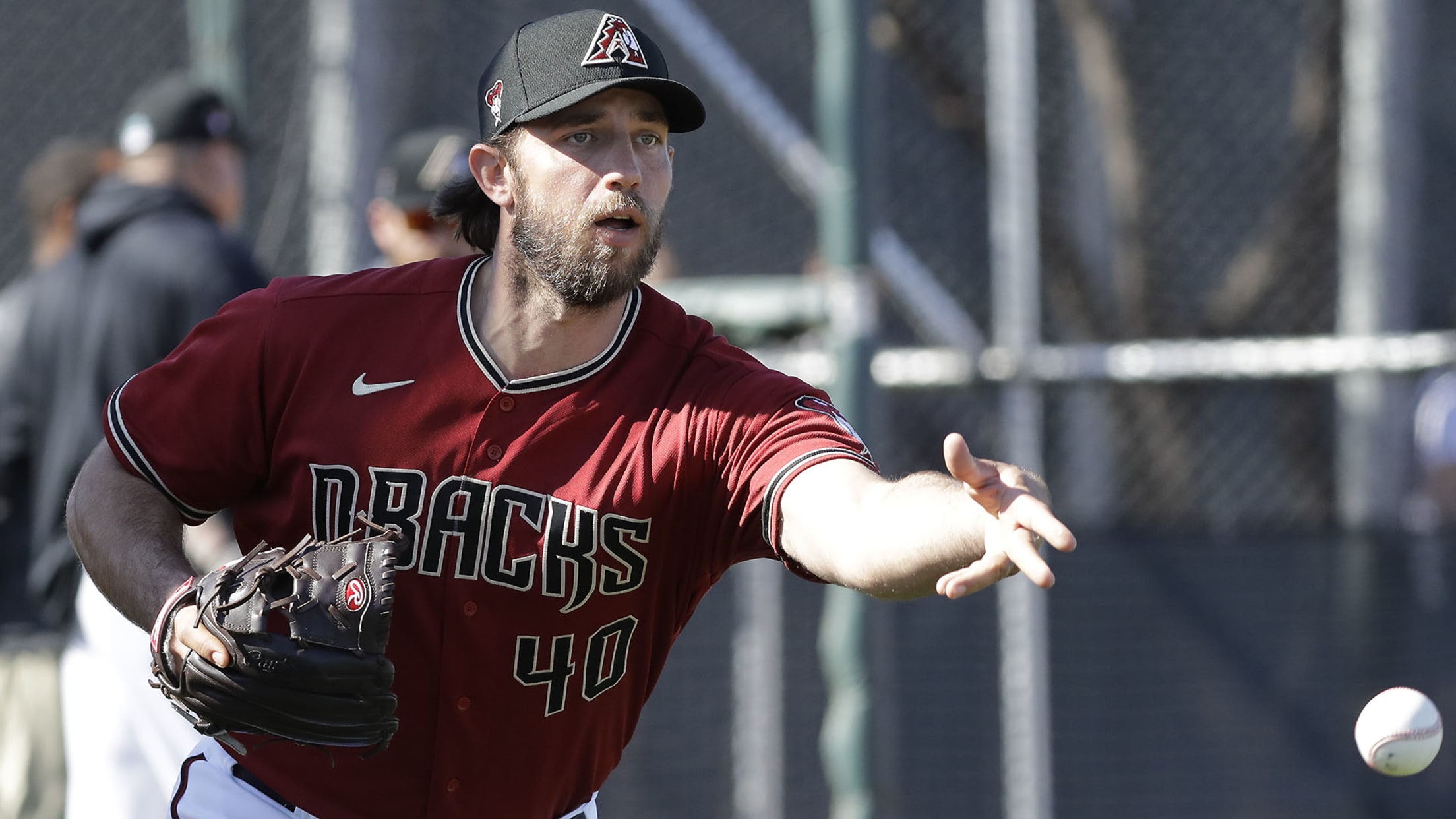 Someone who knows baseball happened to be browsing the Facebook page of Rancho Rio Arena in Wickenburg, Ariz., one day and spotted a familiar face in a photo from a recent rodeo event. The only thing was, the name in the photo caption wasn't familiar. In an interview with The
World Series favorites, ranked from 1 to 30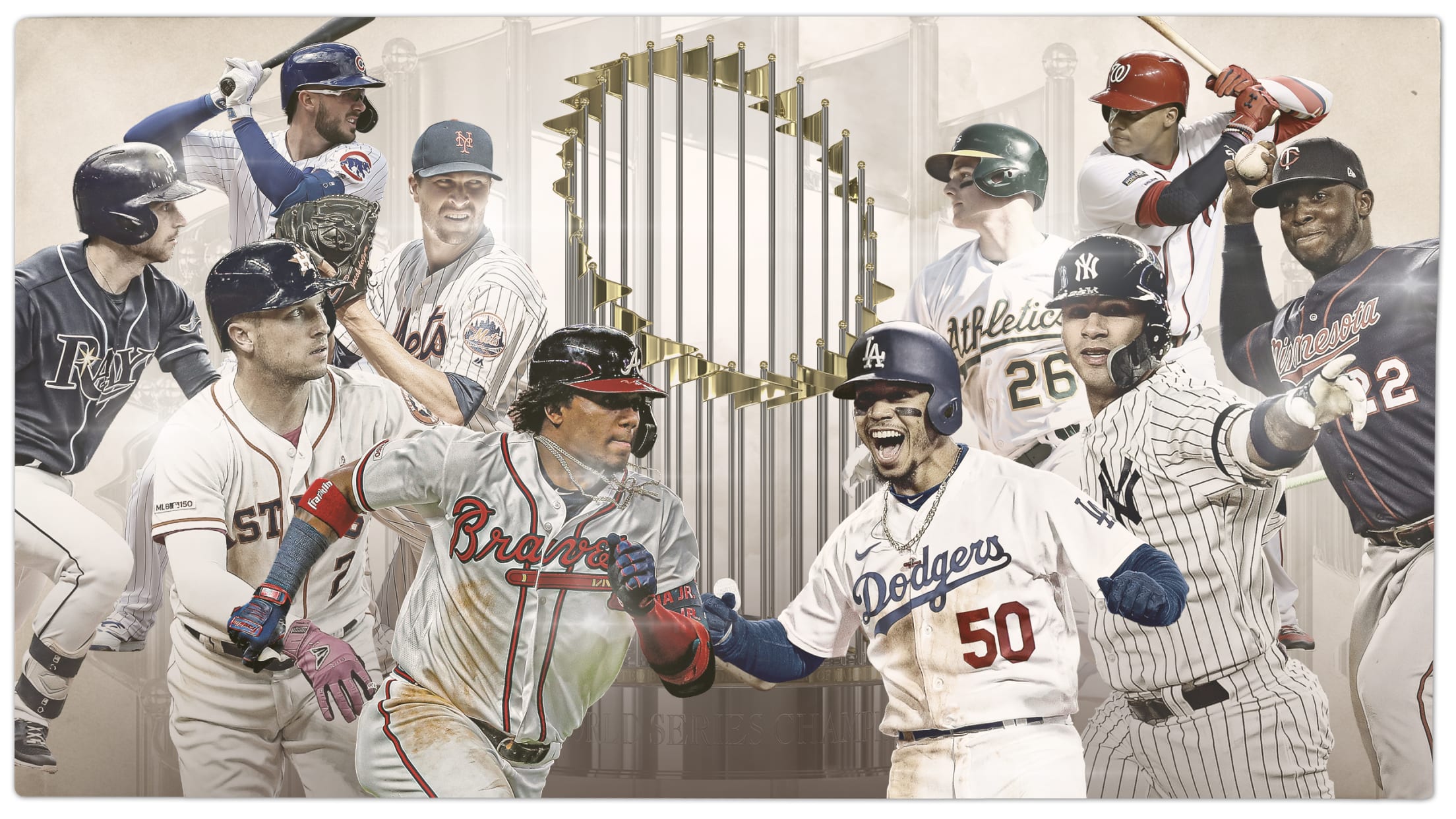 We've finally heard the sweetest words of the spring -- pitchers and catchers report -- and that brings with it the end of what's been something of a wild and crazy offseason. (To say the least.) That means the 30 teams have their rosters more or less set, barring a
Raves for Betts' team address: 'It was awesome'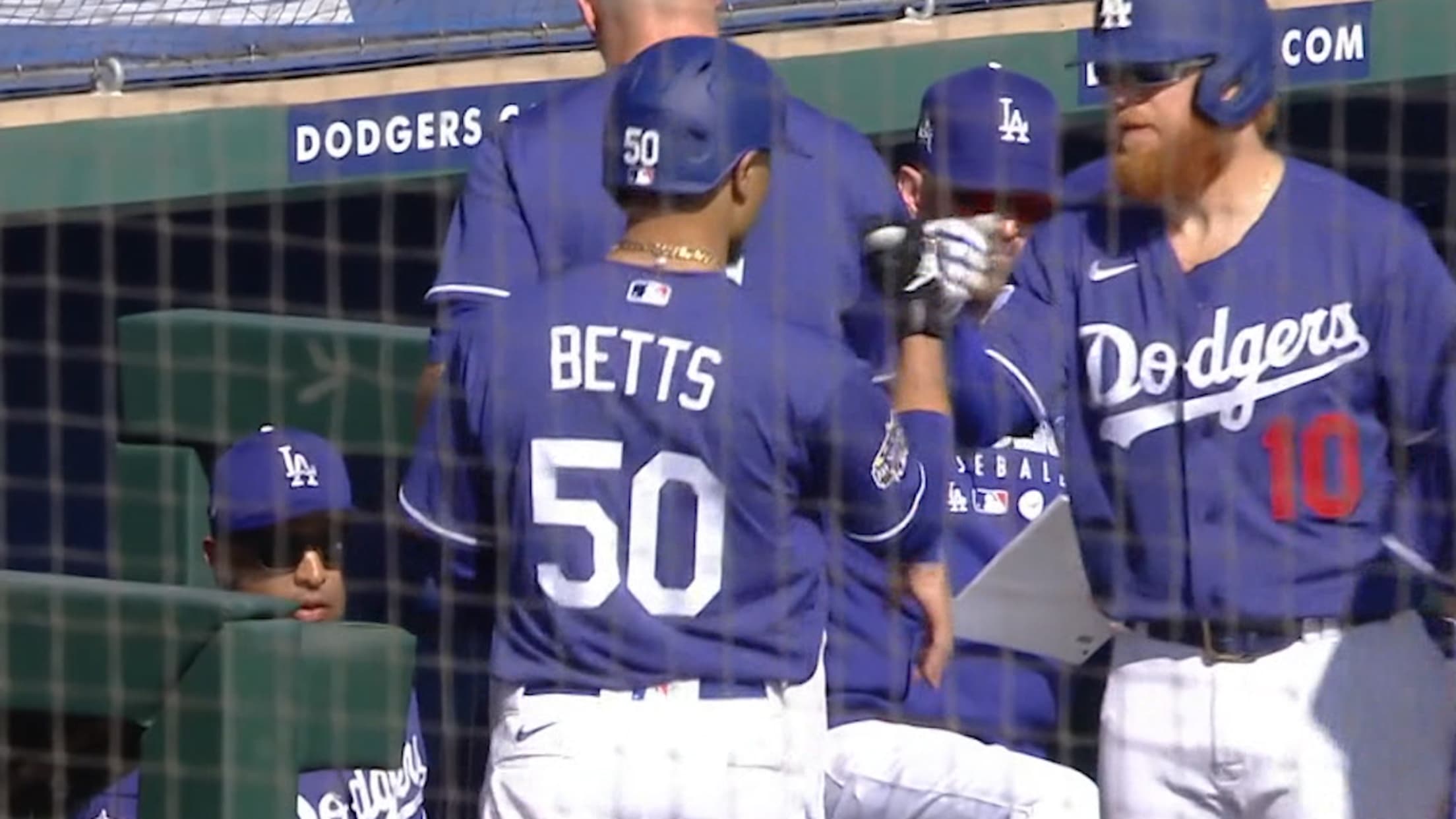 GLENDALE, Ariz. -- If the Dodgers win the World Series this year, Mookie Betts' inaugural address to his new club will go down as the greatest tone-setter since Kirk Gibson in 1988. Flashback to Vero Beach. Gibson, who had just joined the Dodgers as a free agent, went ballistic over
Injury updates: Soroka, Céspedes, Davis, Yanks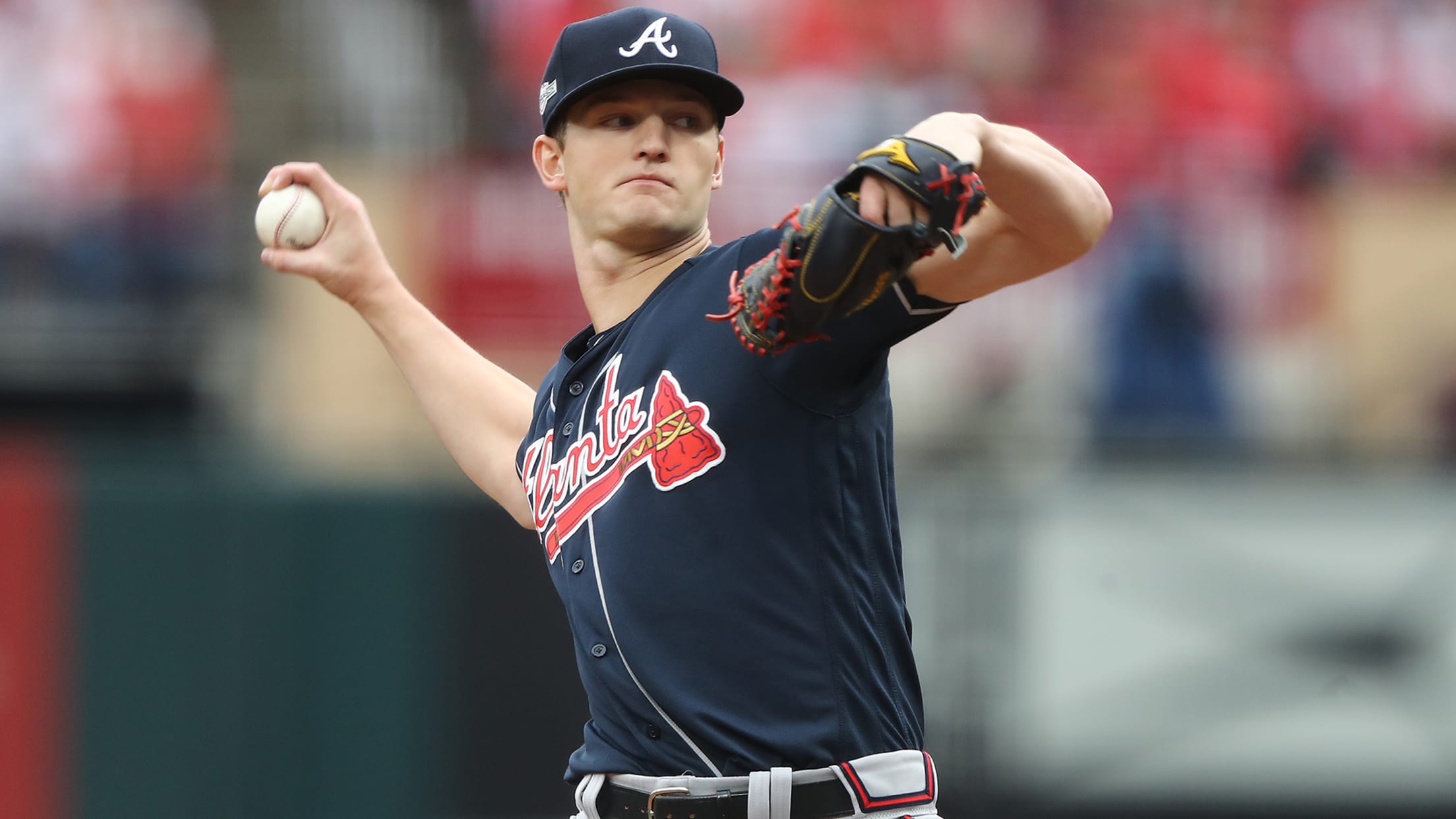 Here is the latest injury news from around Major League Baseball.
Next Piazza? Mauer? Maybe this Texas prospect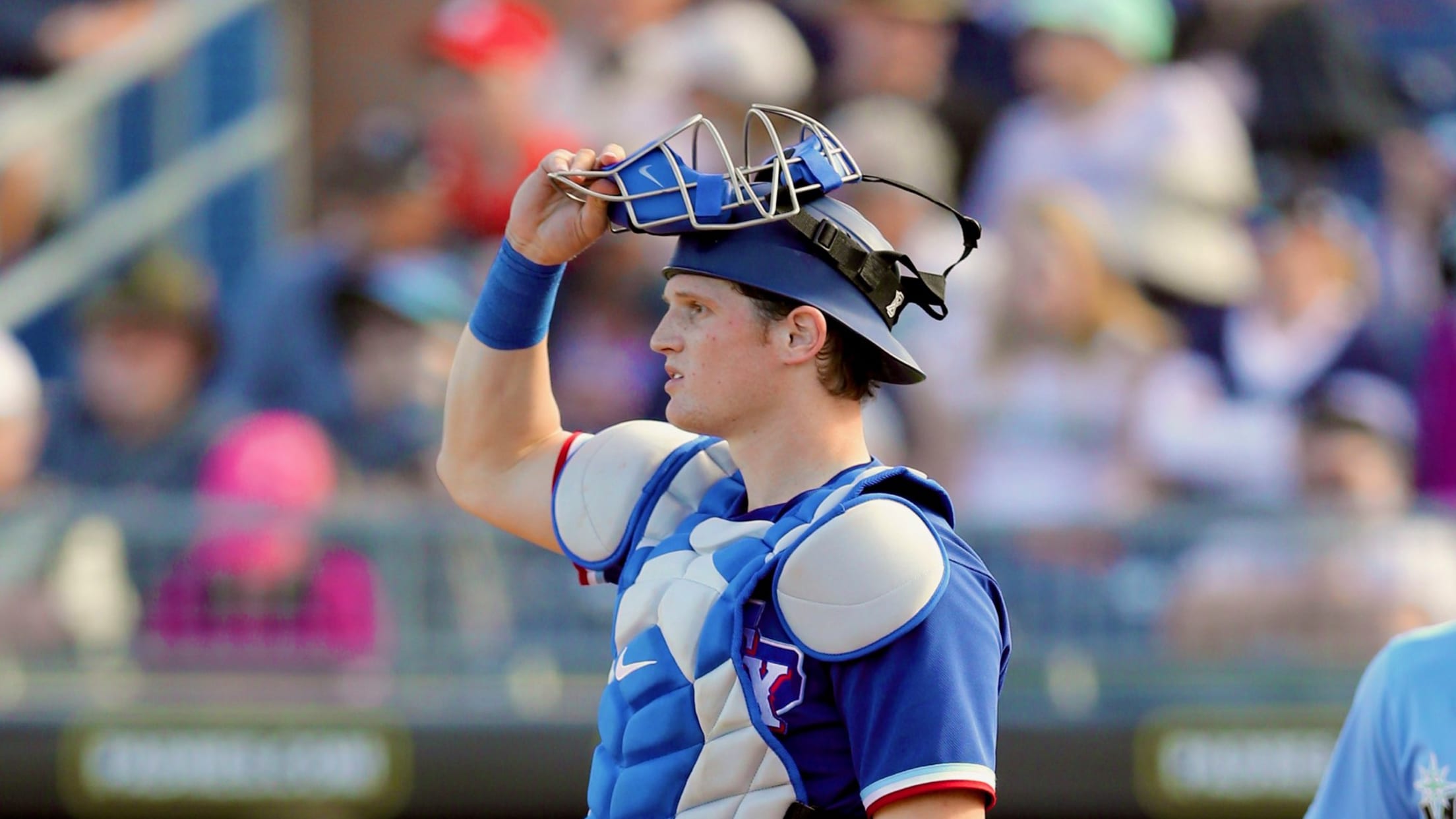 SURPRISE, Ariz. -- Rangers power prodigy Sam Huff is 6-foot-5 and can hit a baseball hard. And far. There is a reason why he is the Rangers' No. 2 prospect (No. 74 overall), the reigning SiriusXM All-Star Futures Game MVP and regarded by managers as the best power-hitting prospect in
Opening Day lineup, rotation, closer predictions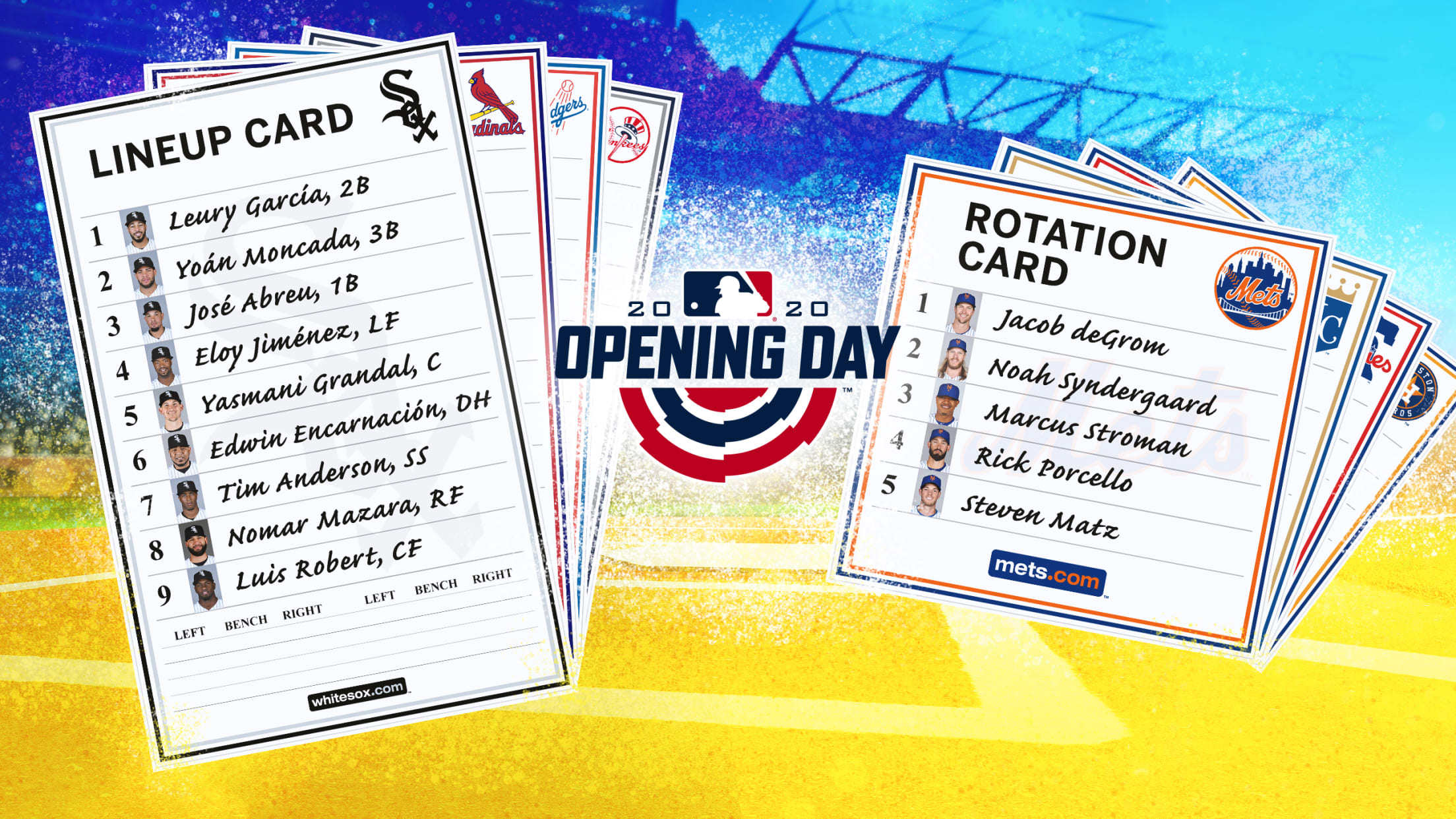 Gerrit Cole will be in Yankees pinstripes. Anthony Rendon joins Mike Trout and Shohei Ohtani in Anaheim. The Reds have added three new hitters to their lineup. Madison Bumgarner is no longer a Giant. There have been many seismic changes around baseball this offseason, and with pitchers and catchers getting
Baker has Greenberg at peace after ill-fated AB
'Genuine' message helps Greenberg overcome depression after career cut short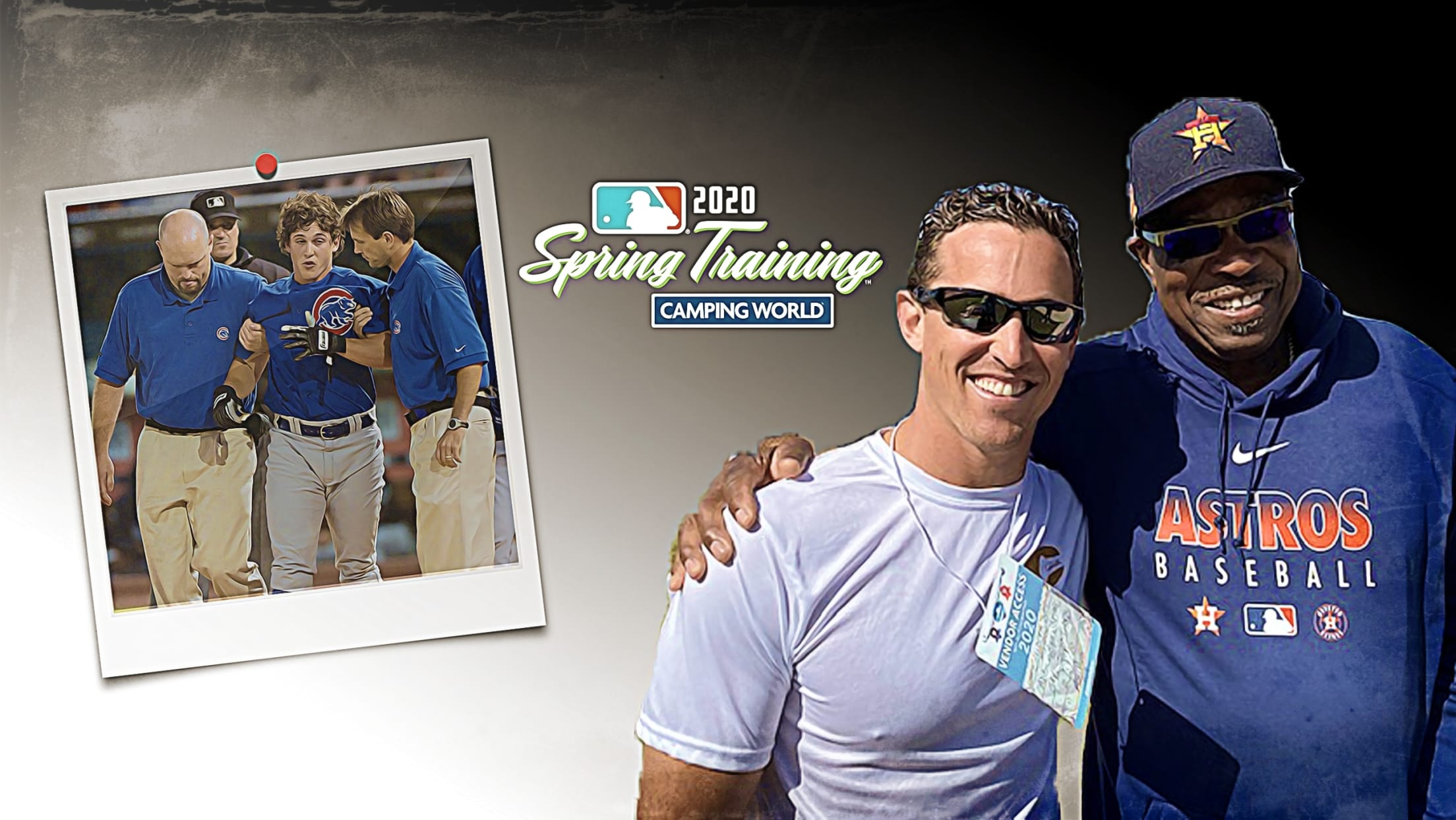 WEST PALM BEACH, Fla. -- The voice mail stayed on Adam Greenberg's phone for 10 years. Whenever he needed a pick-me-up or a reminder to keep going, he'd listen to it. The voice belonged to Dusty Baker and the message was full of inspiration. The first time he heard it,
Ranking every fantasy player, 1 to 800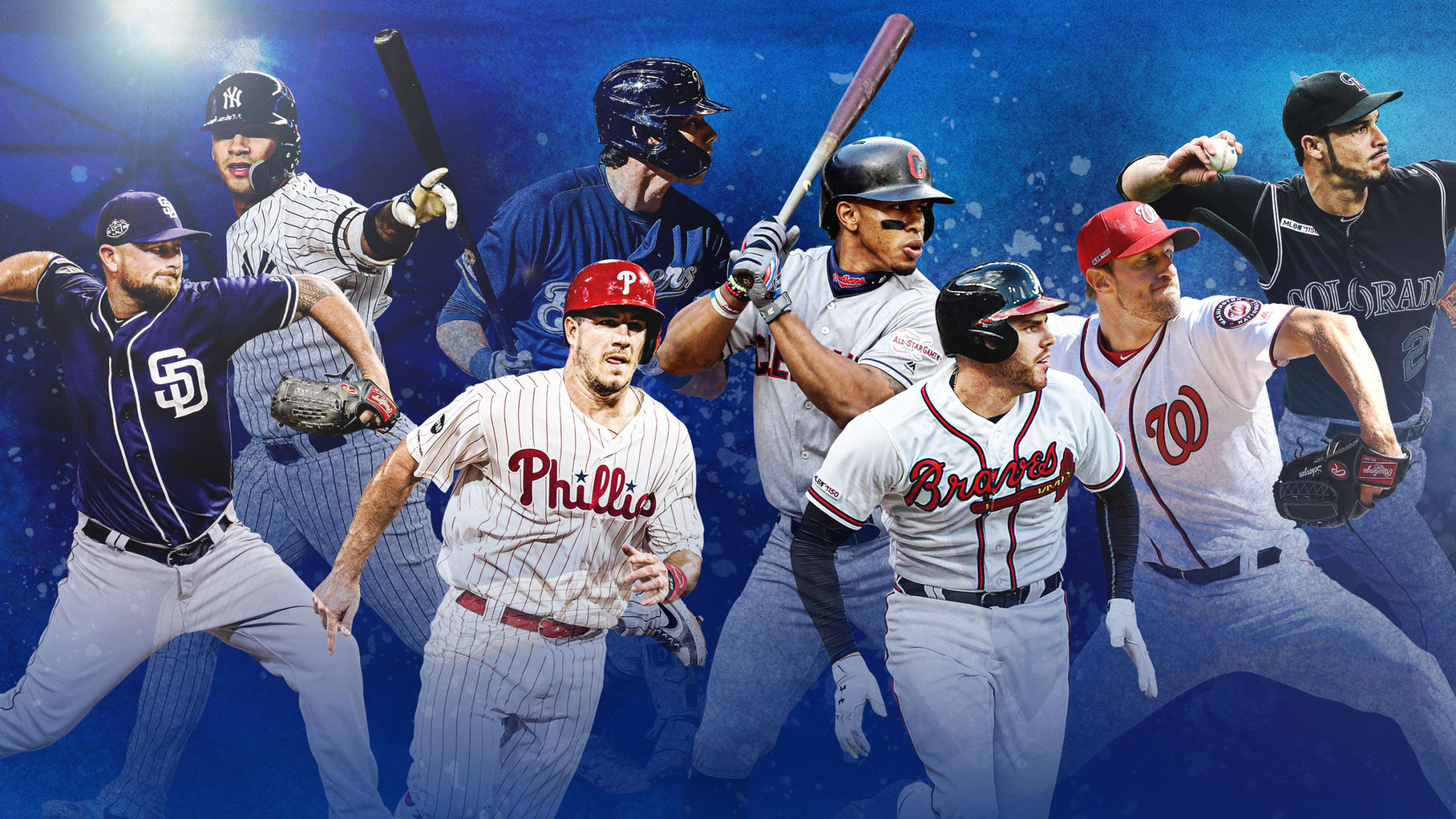 It's fantasy draft season, and MLB.com is here to help you prep. The 2019 campaign played host to an offensive onslaught for the ages, as sluggers across the Majors took aim at the record books. And now, fantasy owners need to figure out what it all means heading into '20.
Who's new, who's gone on each team for '20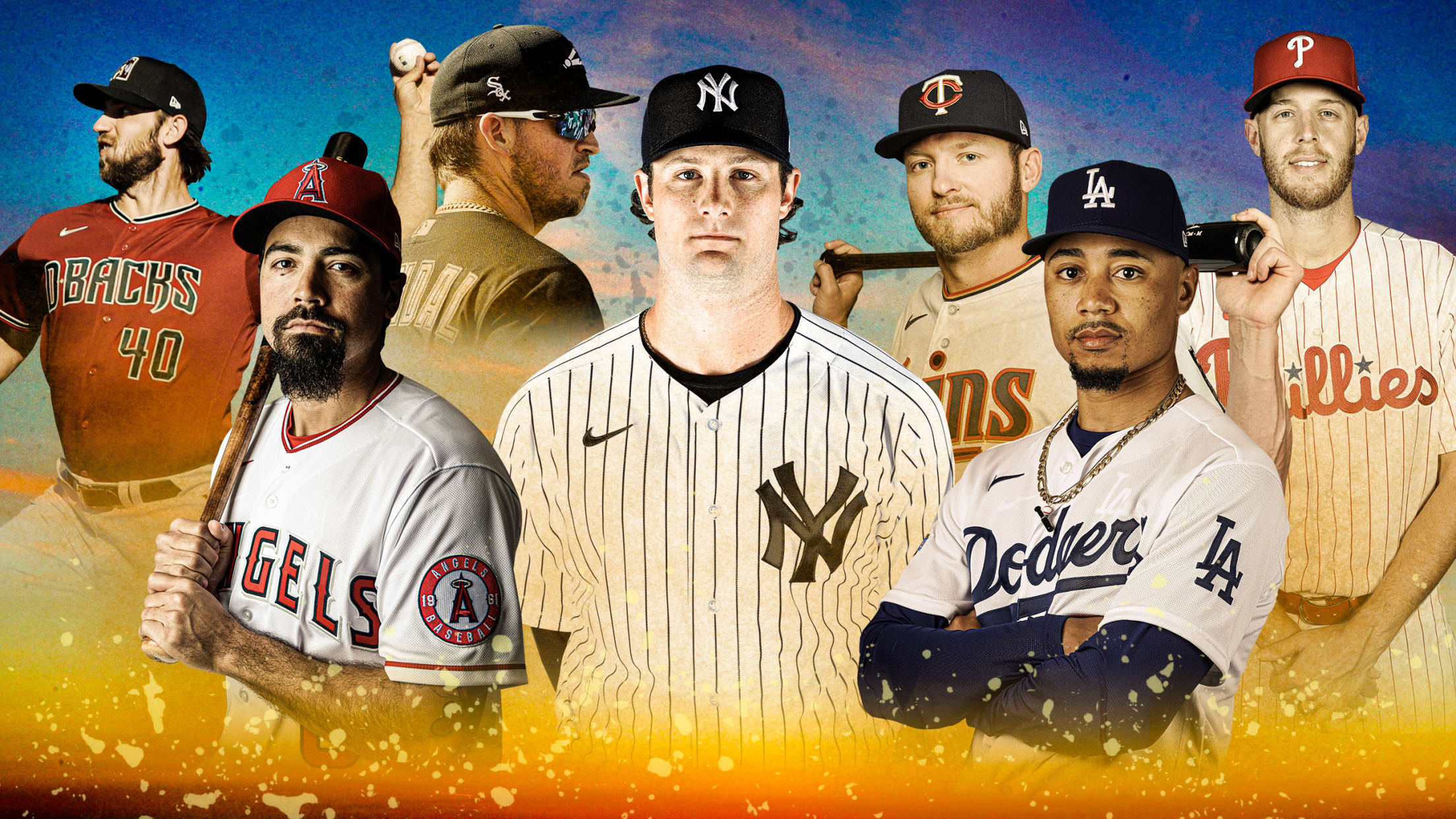 It's a rite of spring: New faces in new places. Don't worry, we kept track of every move in one spot.
On a scale of 1 to 10, Céspedes a 'twelve'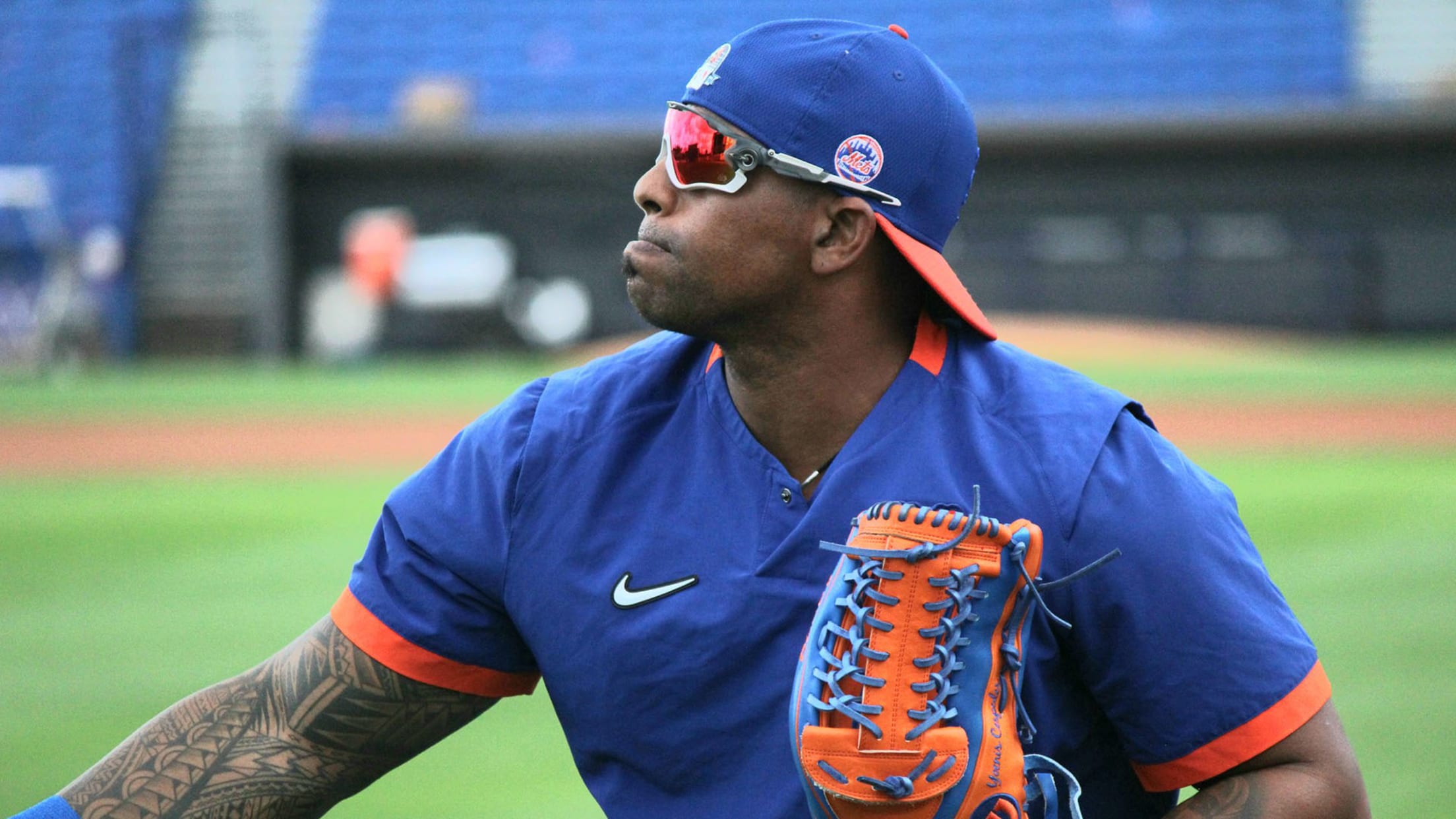 PORT ST. LUCIE, Fla. -- Since September, Yoenis Céspedes has woken up at 5 a.m. daily to complete his regimen of treatment and rehab exercises. Slowly, he has regained range of motion in his lower body, following multiple heel surgeries and a ranch accident that resulted in a broken right
Maddon: Adell 'not far off' from The Show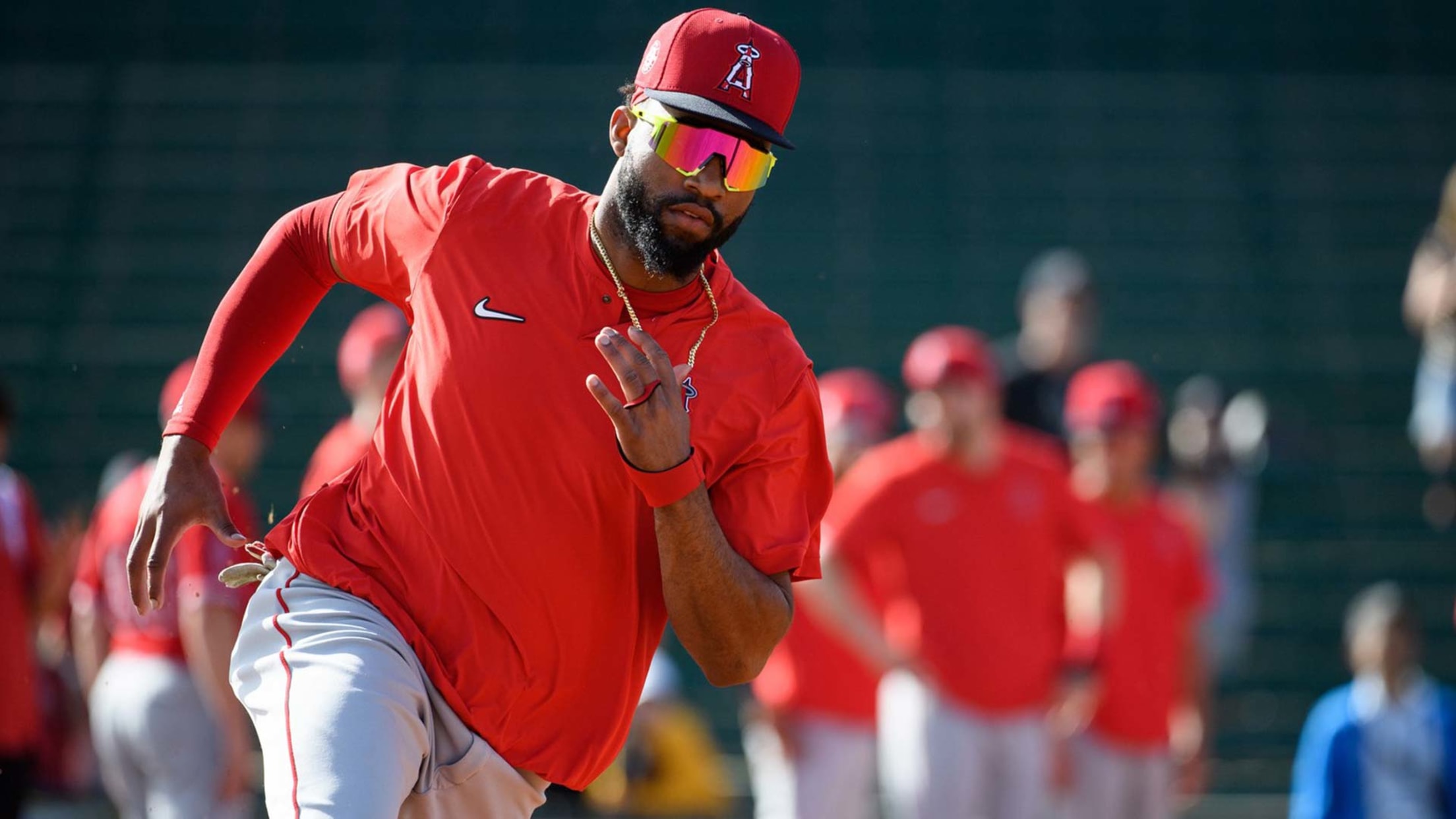 TEMPE, Ariz. -- New Angels manager Joe Maddon has made it a point to see as many of the organization's young players as he can this spring and recently watched a live batting practice session featuring top prospect Jo Adell. Maddon couldn't help but get excited by what he saw
These 5 teams are better than you think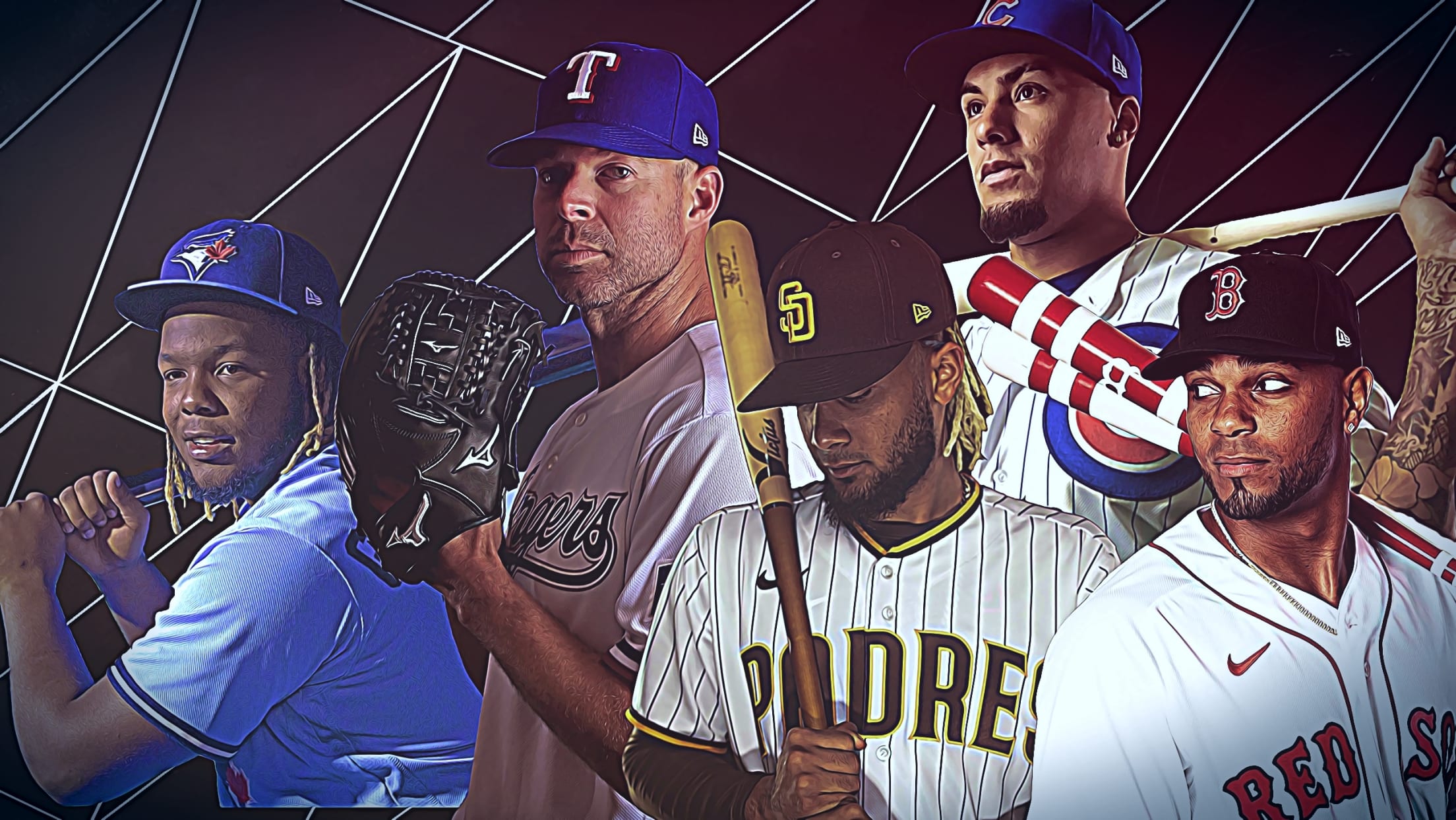 The Blue Jays, White Sox and Reds are all better, possibly a lot better. The Dodgers, Yankees and Twins are still really good. At least 16 teams believe they've charted a reasonable path to the playoffs. Welcome to Major League Baseball in 2020. Seldom has one offseason of comings and
Andújar returns with bang; Loaisiga deals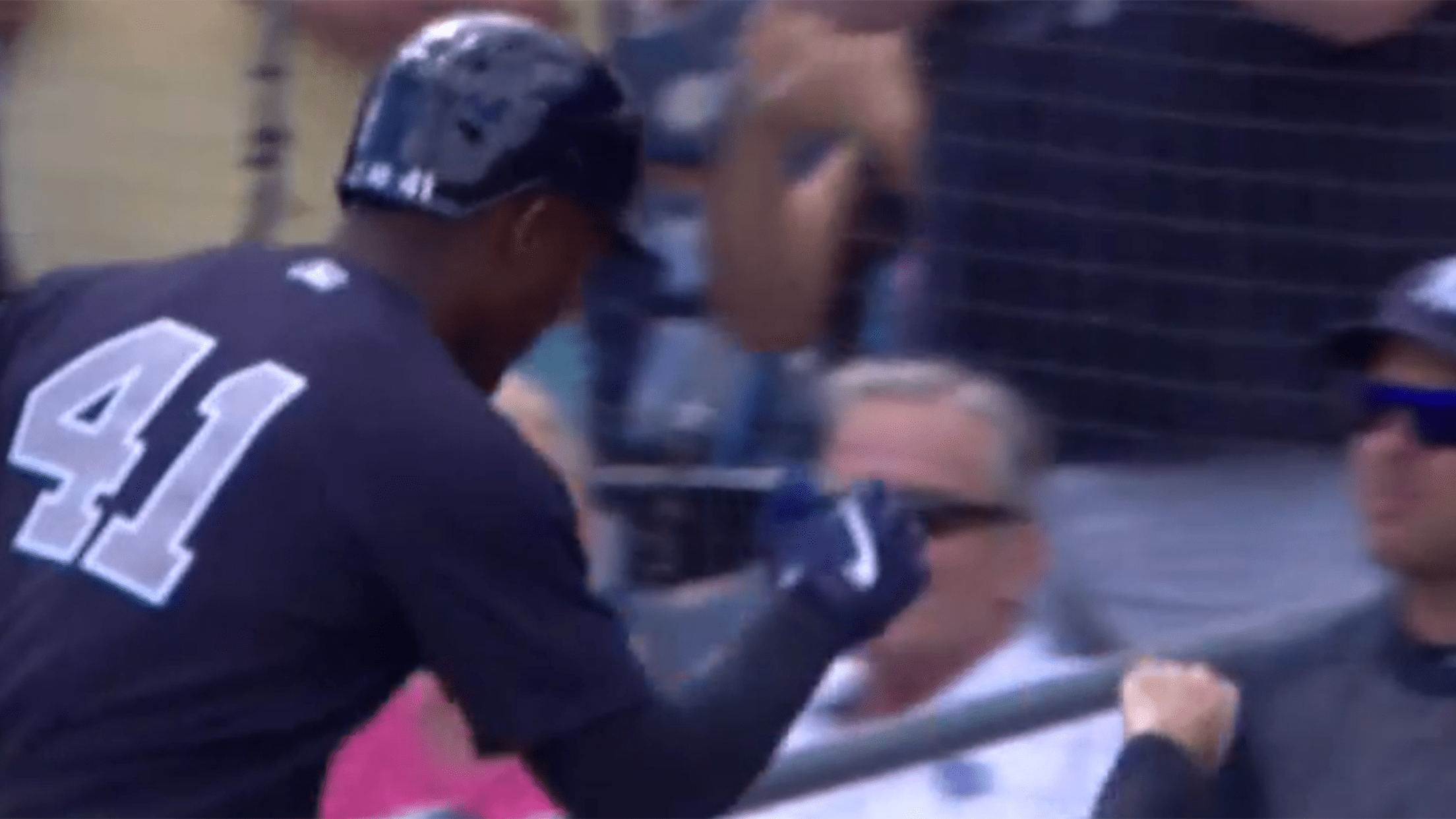 PORT CHARLOTTE, Fla. -- Having spent most of his winter rehabbing and then incorporating workouts at new positions, Miguel Andújar waited to face live pitching until he reported for Spring Training. It took all of three Grapefruit League at-bats for the young Yankee to show off his familiar power stroke.
Adding Dozier gives Padres infield options
Veteran, who owns strong numbers against lefties, may give Tingler ability to platoon players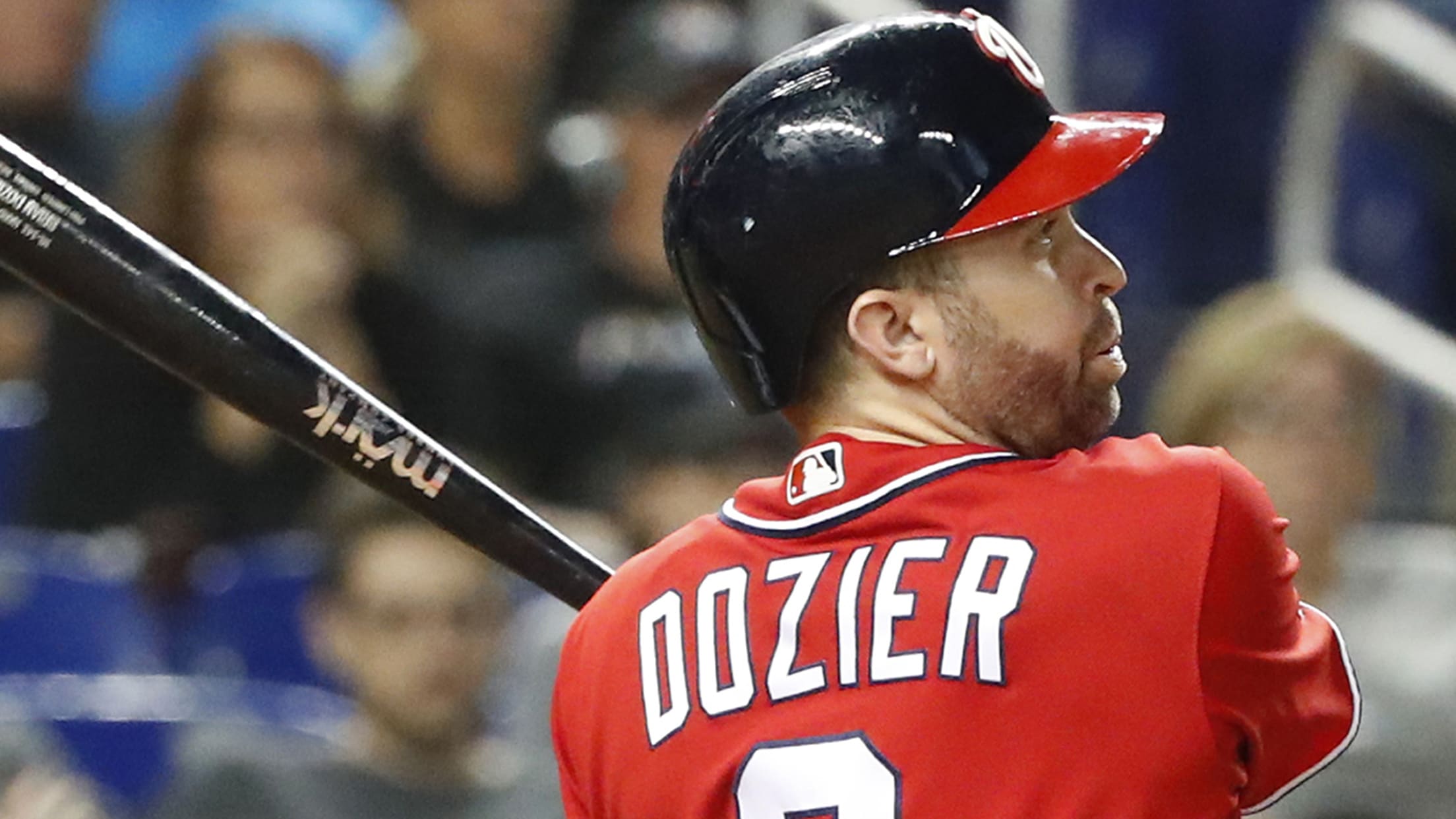 PEORIA, Ariz. -- The Padres added a veteran and a reigning World Series champ to their wide-open second-base race on Sunday. Brian Dozier agreed to a Minor League deal with San Diego, which includes an invitation to Major League Spring Training. The 32-year-old righty hitter is expected to join the
Fiers: 'We have to focus on 2020'
Kemp homers as four 2B candidates see game action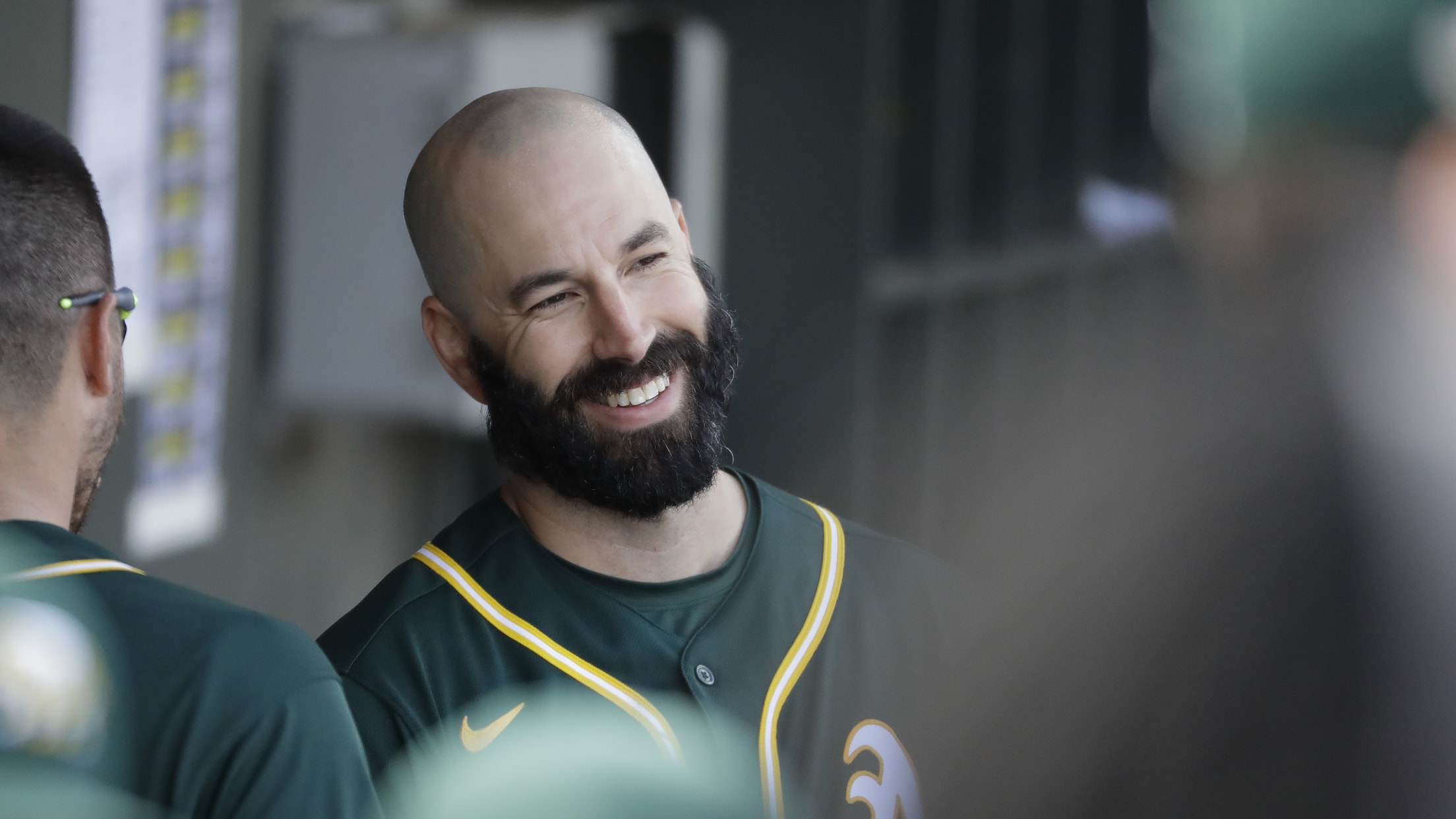 MESA, Ariz. -- A pitcher's mound can often serve as an oasis from the outside noise. After an offseason in which controversy surrounded his name, Mike Fiers took the mound of dirt at Hohokam Stadium and found peace. Fiers picked up where he left off from a career year in
Tsutsugo has jokes after impressive spring debut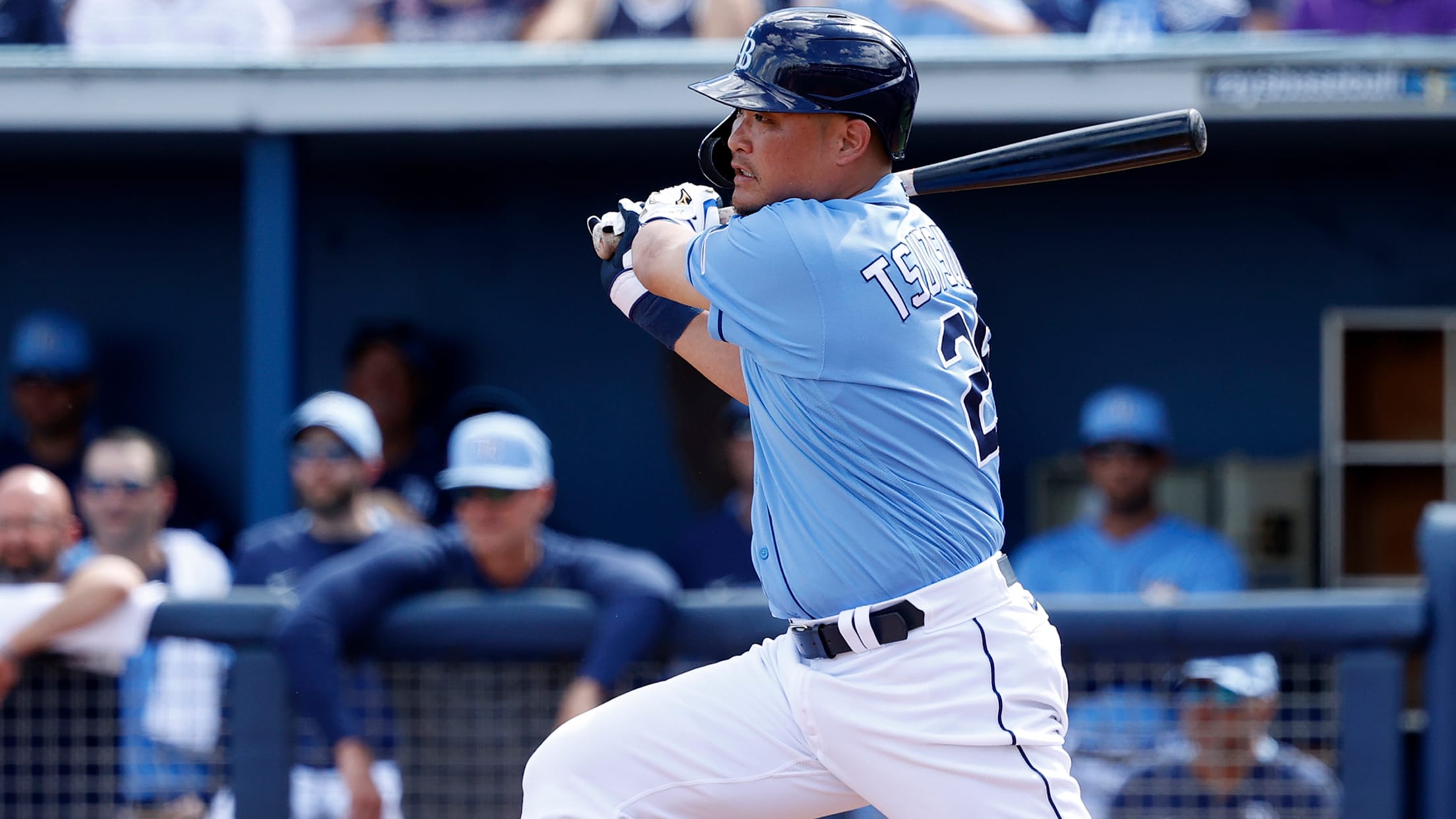 PORT CHARLOTTE, Fla. -- Over the last two weeks, most people around Rays camp have been looking forward to seeing Yoshitomo Tsutsugo take the field for his first game in the United States. After enjoying 10 seasons during his illustrious career in Japan, Tsutsugo finally made his debut on Sunday,
Boone on Voit: 'He's got a big year ahead'
Yankees slugger entering 2020 with full health, new uniform number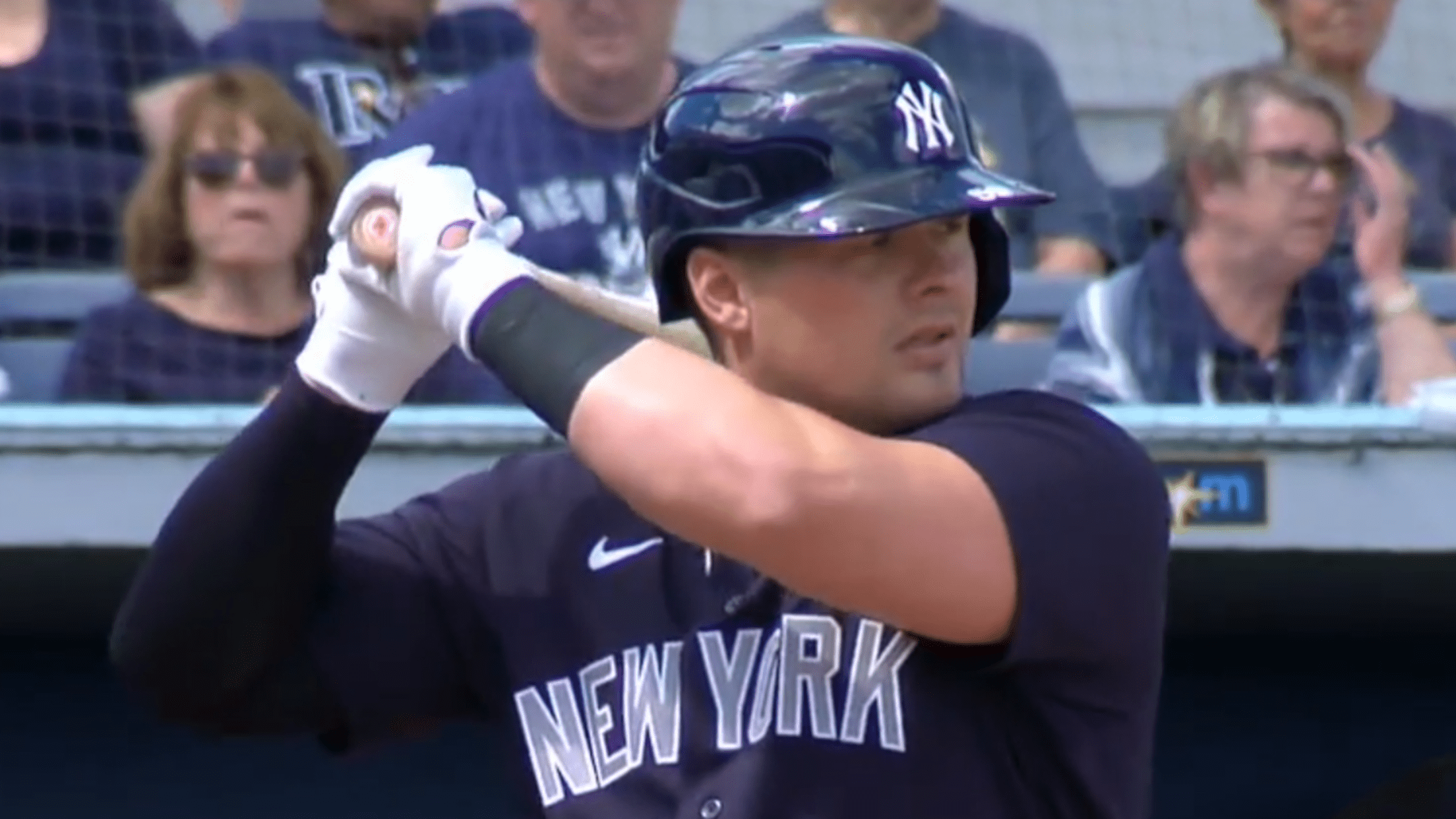 PORT CHARLOTTE, Fla. -- Luke Voit was thoroughly enjoying his visit to the hitters' paradise that is London's Olympic Stadium last June, chugging into second base with his fourth hit -- and third double -- of an afternoon contest against the Red Sox. During that 180-foot dash, he felt something
Akiyama a hit in first game with Reds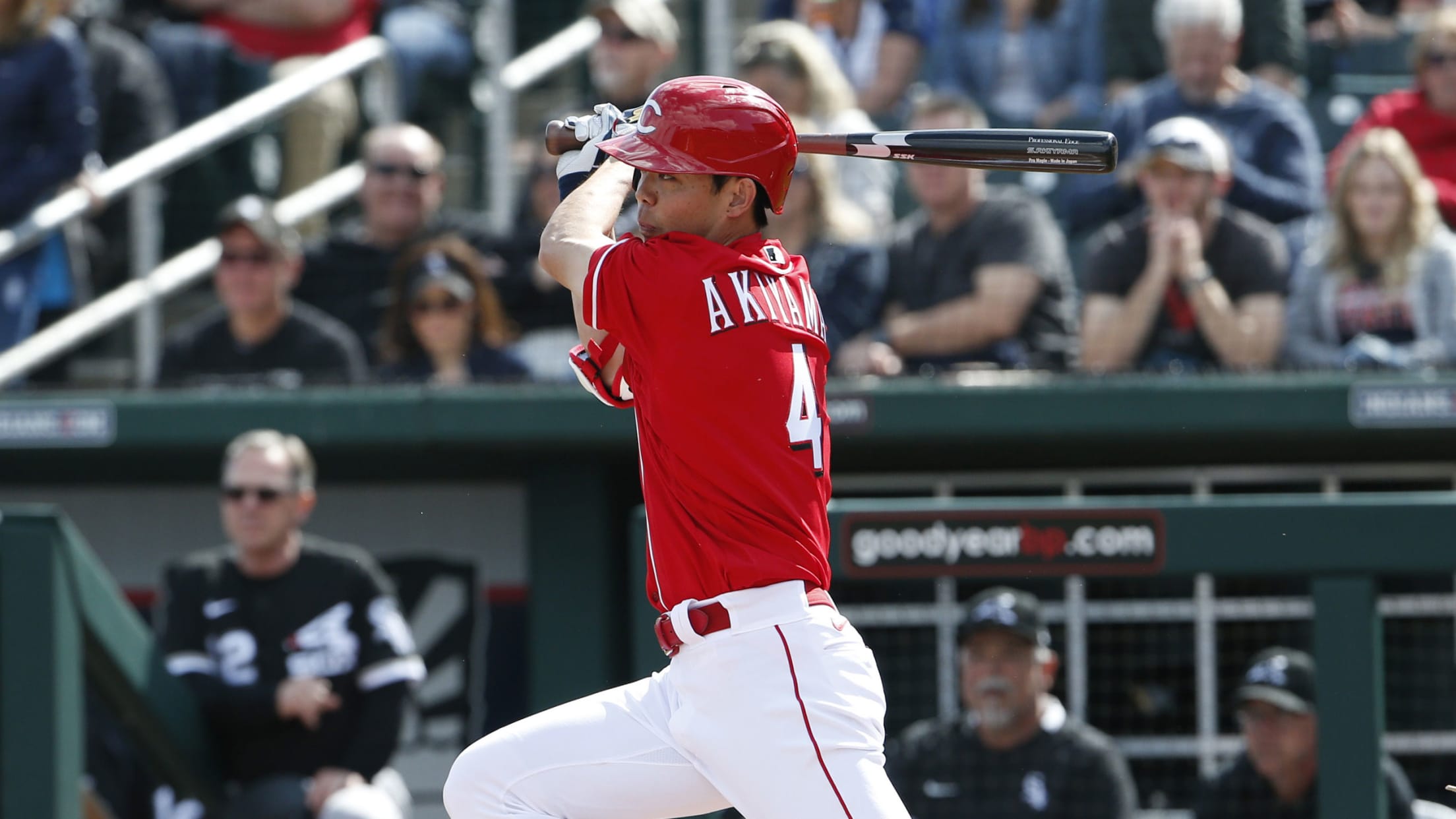 GOODYEAR, Ariz. -- Outfielder Shogo Akiyama is 31 years old with nine years of experience at baseball's top professional level in Japan. But that didn't prevent him from having butterflies ahead of his first Major League exhibition game on Sunday. During a 7-2 loss to the White Sox, Akiyama started
Trim Ray surprised, happy to be with D-backs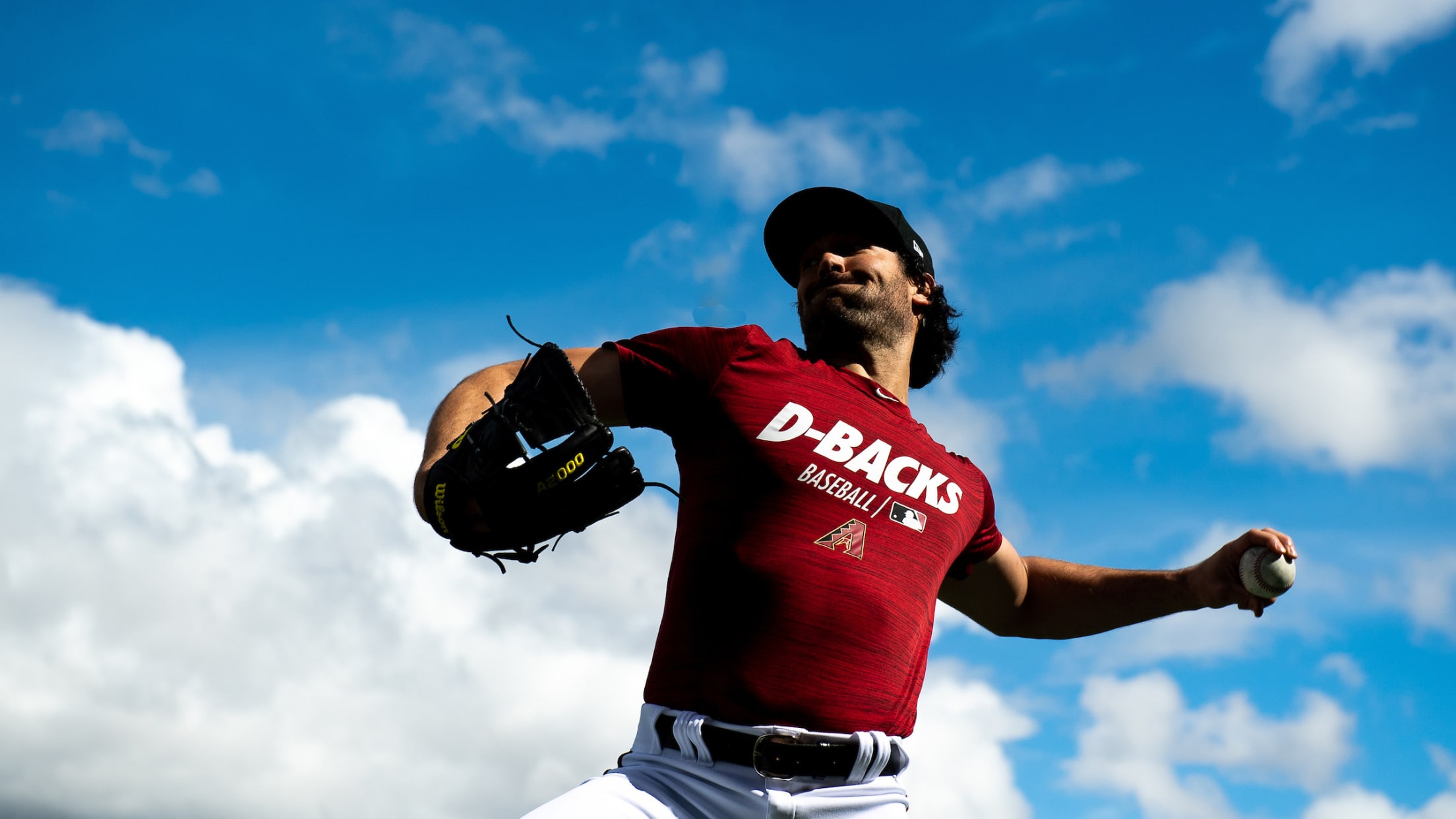 SCOTTSDALE, Ariz. -- Robbie Ray made his Cactus League debut for the D-backs on Sunday afternoon against the A's. That he was still wearing an Arizona uniform was a bit of a surprise, even to him. Ray, who will be a free agent at season's end, was the subject of
Win-now Mets eye postseason berth in 2020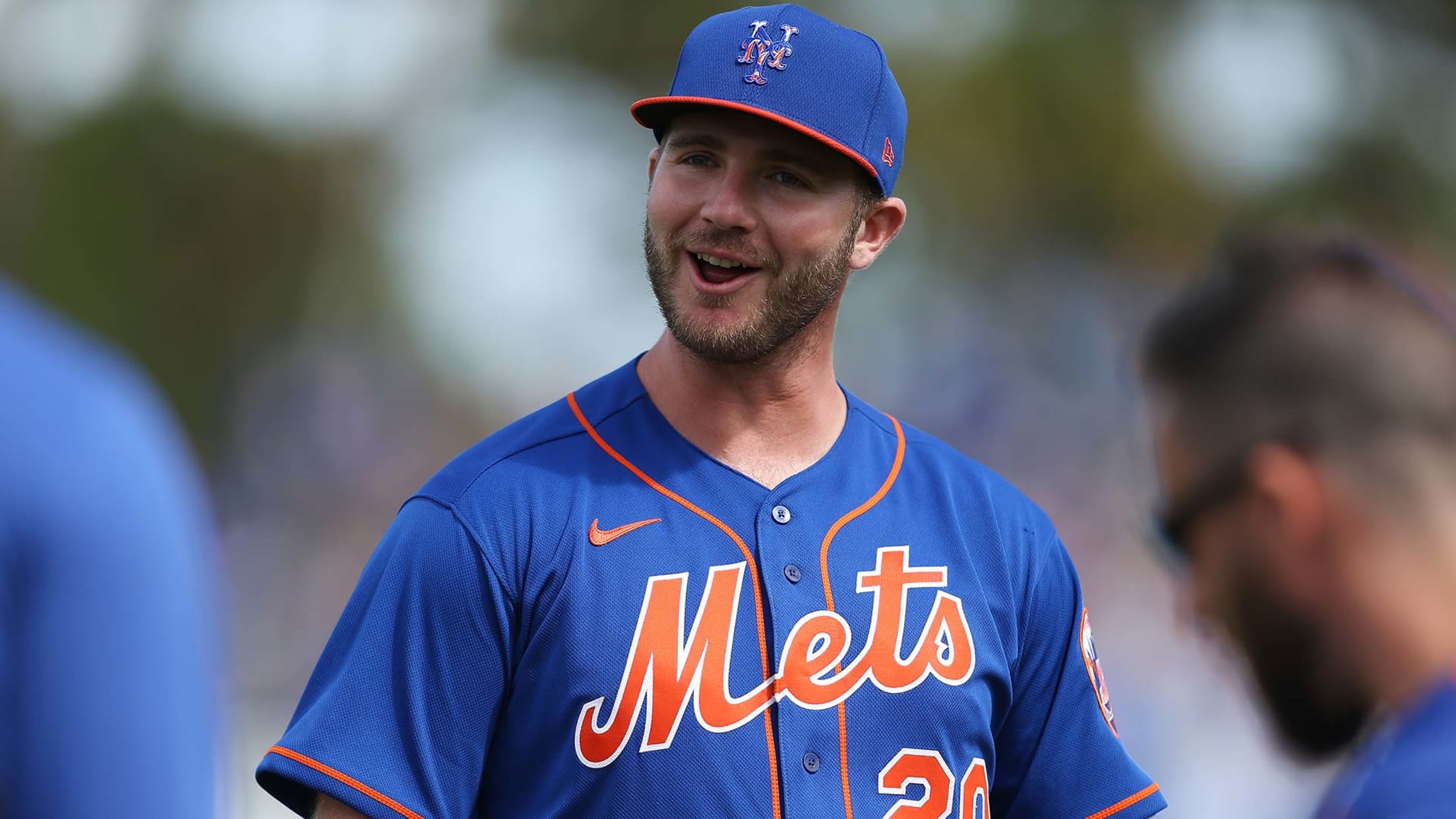 PORT ST. LUCIE, Fla. -- Stack each Major League team up against each other in terms of talent alone, and the Mets rank highly. Their rotation remains among the best in baseball. Their lineup is deeper than it has been in years. Their bullpen is improved -- though how much
Jeter Downs heeding wisdom from Torii Hunter
Prospect impressing, soaking up Red Sox camp experience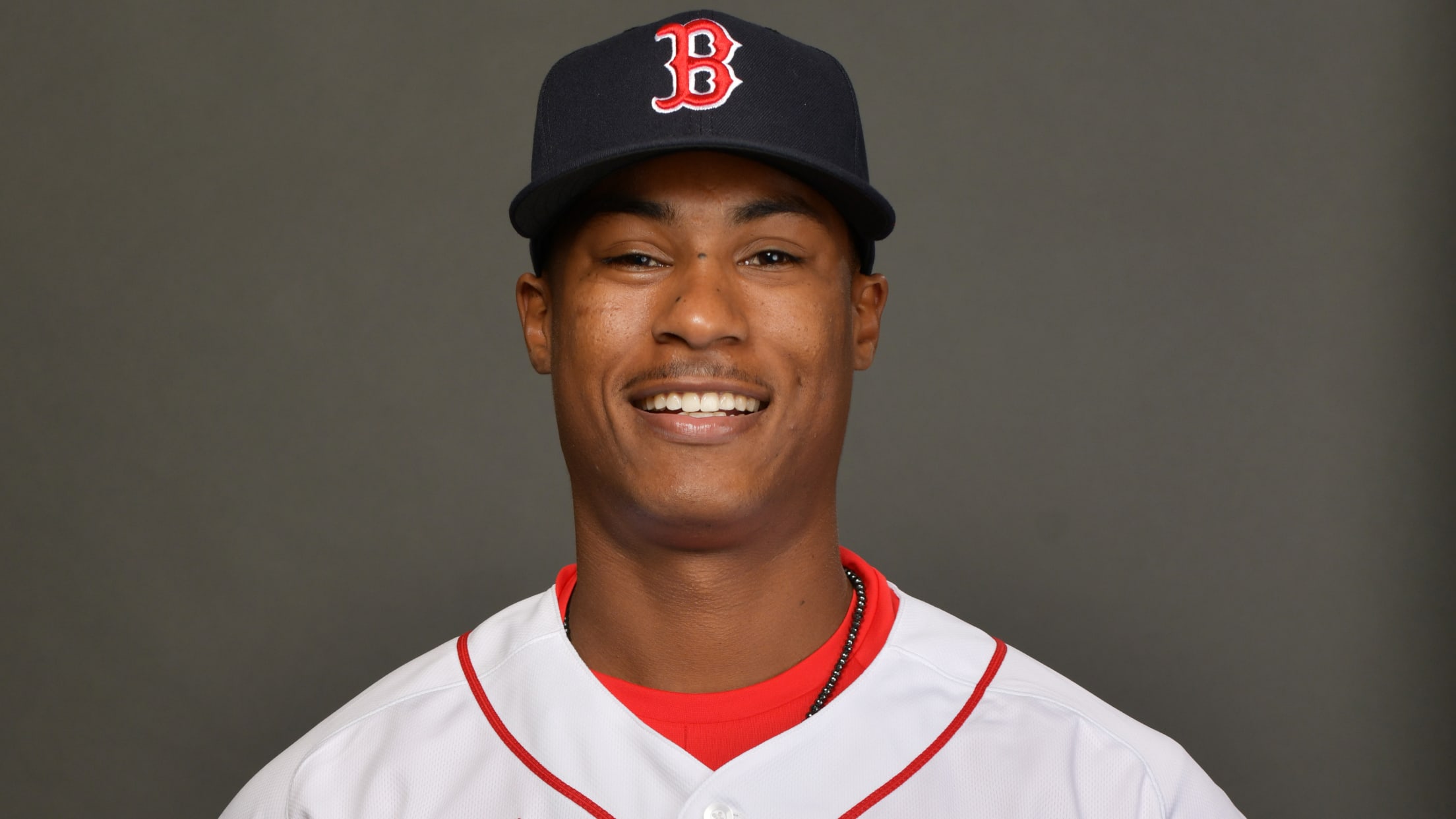 SARASOTA, Fla. -- At some point in the baseball career of Jeter Downs, an early-morning bus ride of over an hour to play in a Grapefruit League game will feel like monotony.
Donaldson, Sanó partners on corners for Twins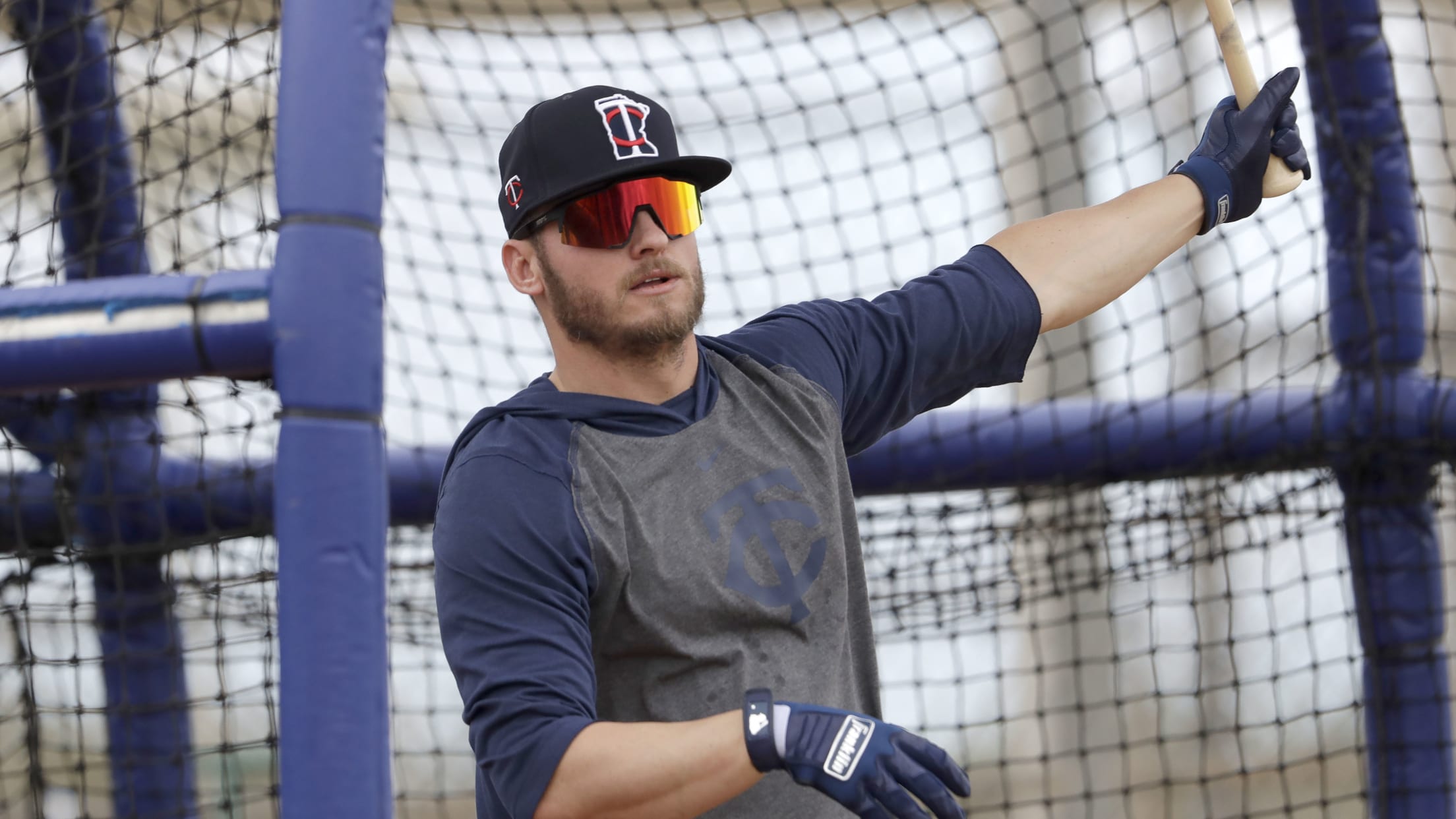 FORT MYERS, Fla. -- Brandon Drury chopped a sharp grounder to third base, where Josh Donaldson waited on the ball and speared it on a tough short hop. He flicked the ball over to first, where Miguel Sanó made the snag and quickly pulled his foot off the bag before