The Top 100 prospects for 2020, team by team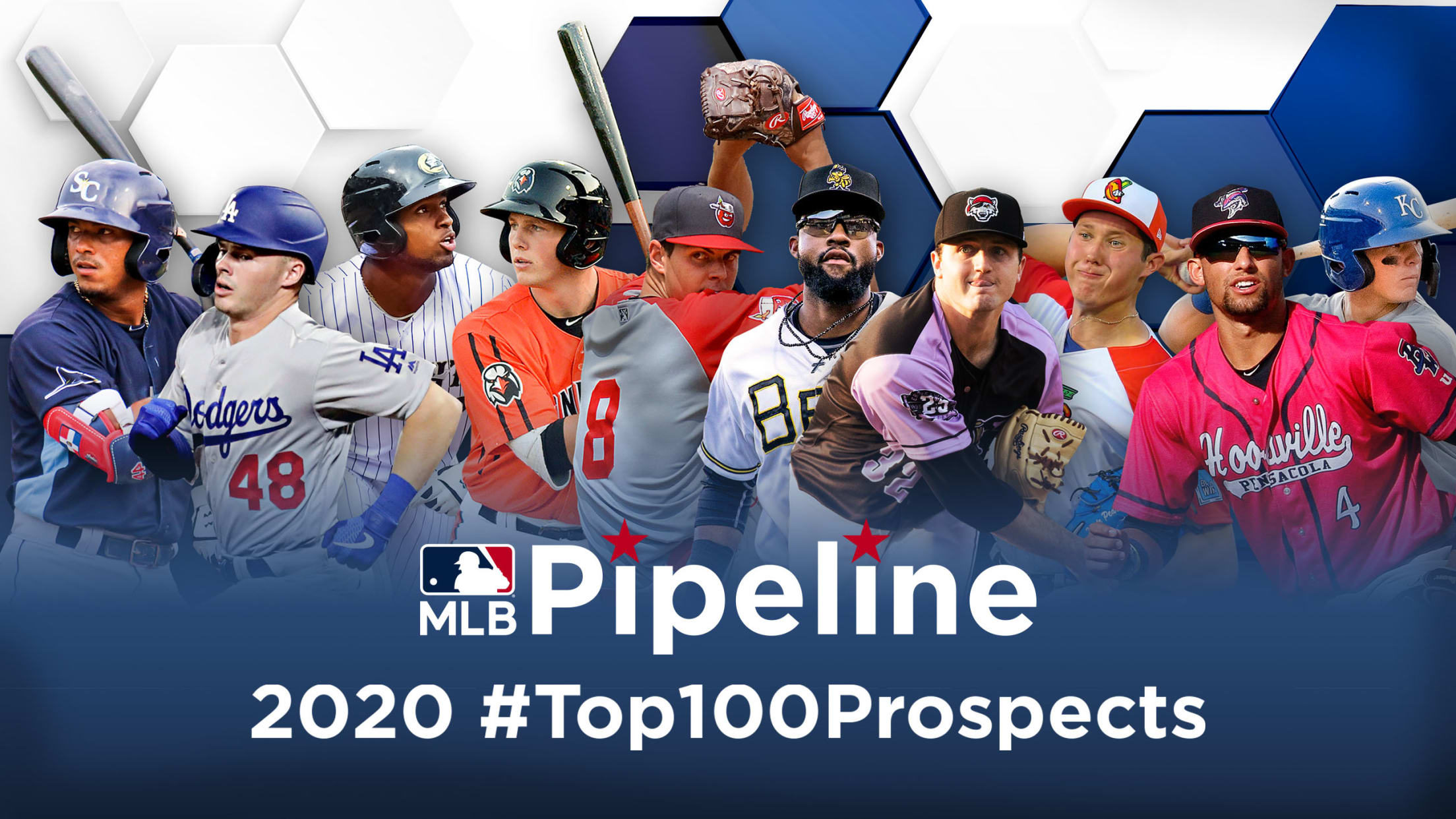 MLB Pipeline's Top 100 Prospects list for 2020 is live, led by an 18-year-old with an 80-grade hit tool. But what about the rest of the list? Who made the cut from your favorite team? Here's a team-by-team look at every organization's representatives on this year's list:
Top 10 Right Now: Catchers and second base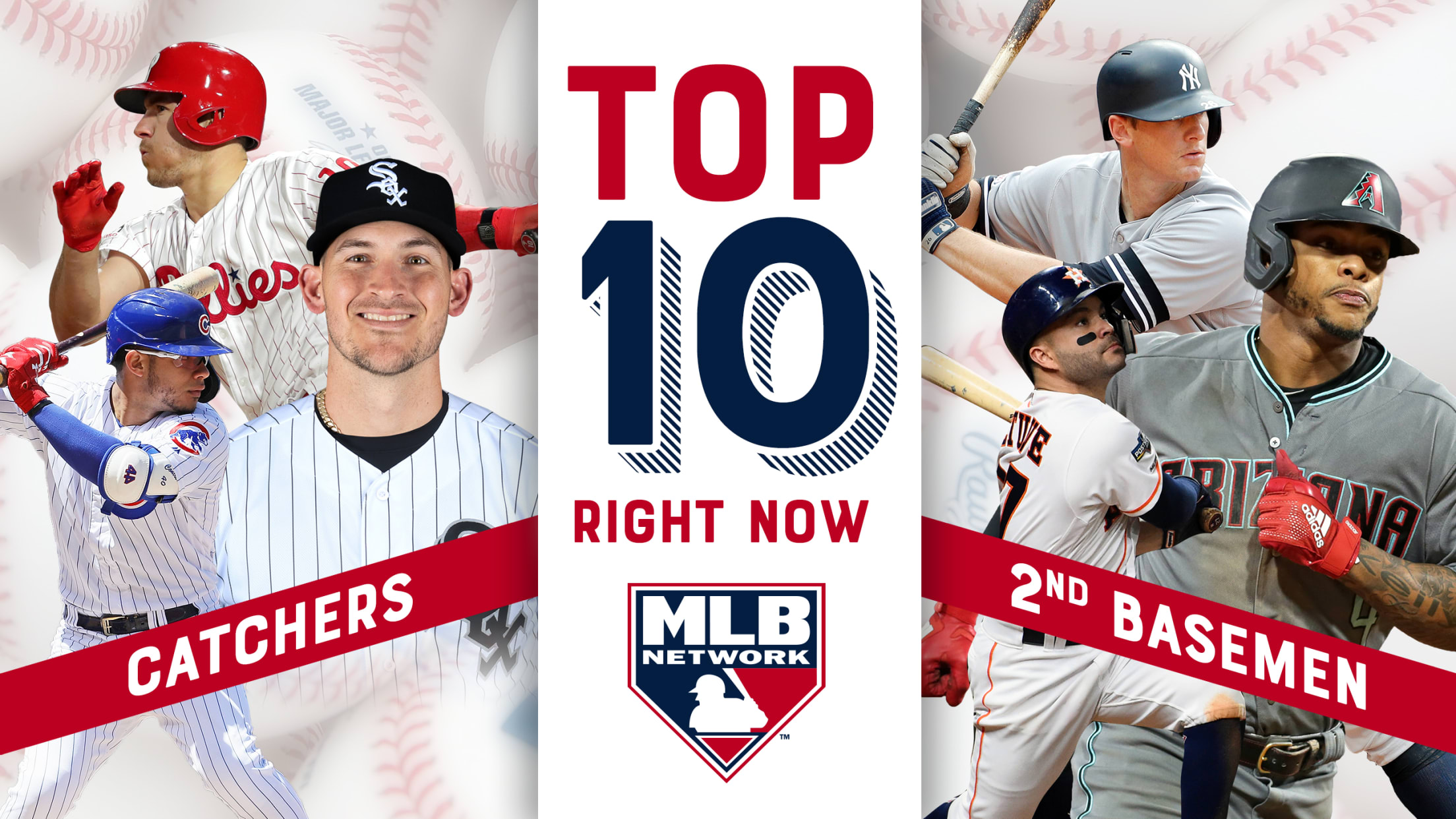 It's that time of year -- time to rank the top 10 players at each position around MLB. It's always fun not only to do the ranking, but to see how the list has changed year over year and who the newcomers are. The lists for the 2020 season are
Stars on the verge of being traded, ranked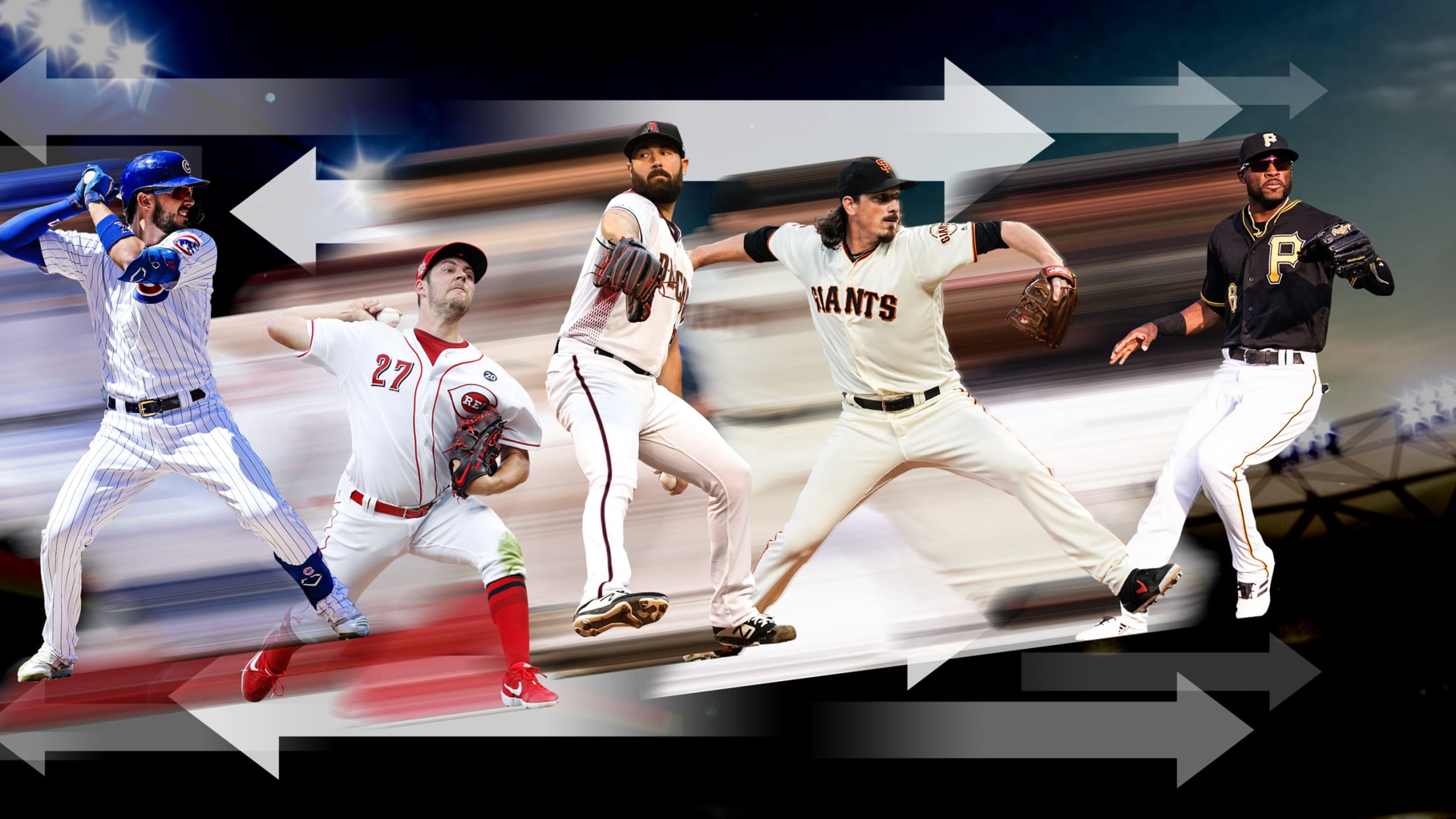 Just to show you that big names do sometimes get traded, Corey Kluber will be putting on a Texas Rangers uniform for the first time in a couple of weeks. In an offseason marked in part by a long list of prominent players rumored to be on the trade block,
Rumors: Arenado, Marte, Cubs, Betts, Yanks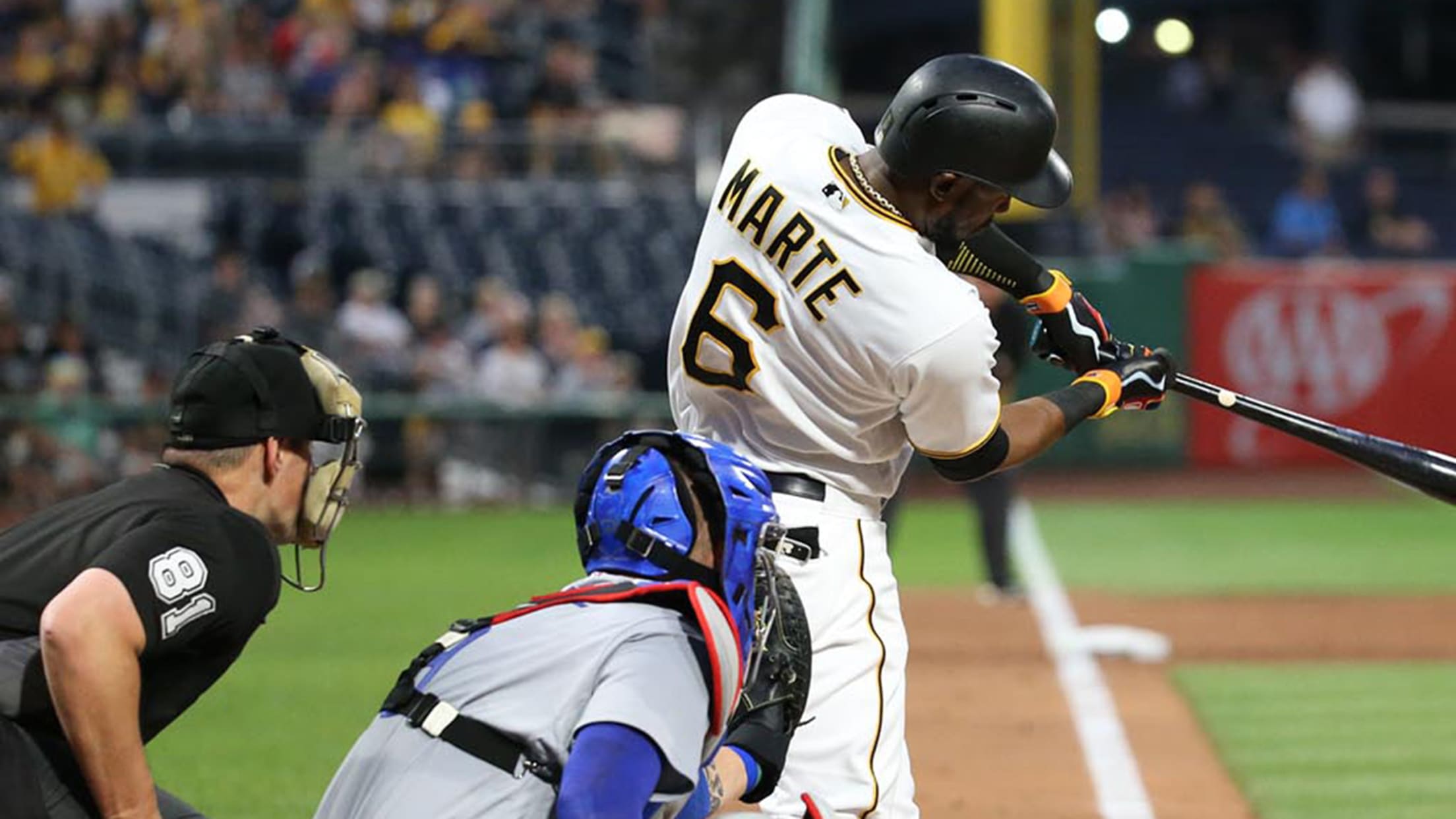 MLB.com is keeping track of all the latest free-agent and trade rumors right here.
Mets on Rojas: 'Luis is going to be awesome'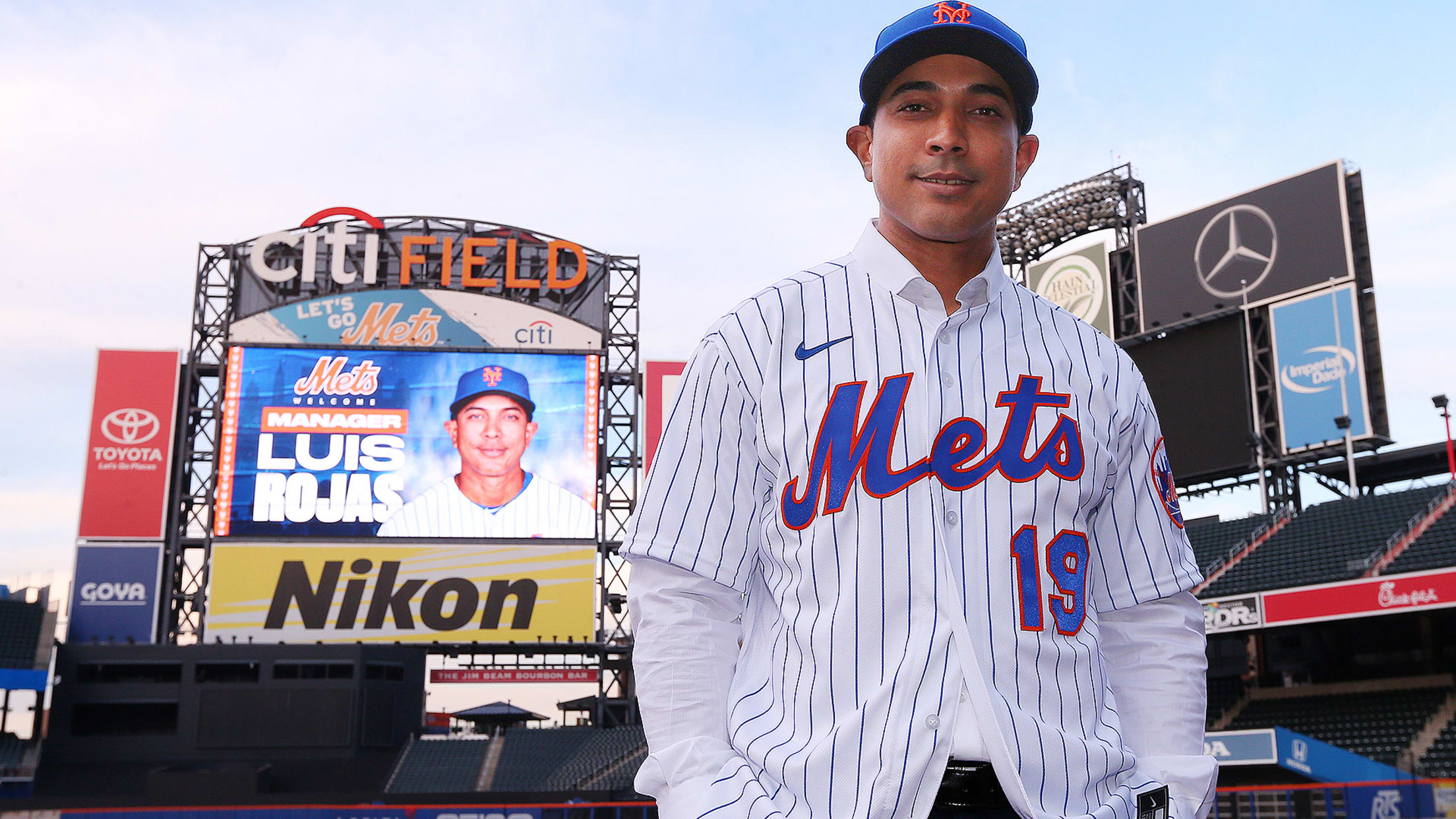 NEW YORK -- As Luis Rojas enters his 14th season with the Mets organization, his greatest asset as the club's newest manager will be the relationships he has built with players while working his way up the ladder. That has been the message since the day he was officially hired
Breaking down the Top 100 Prospects list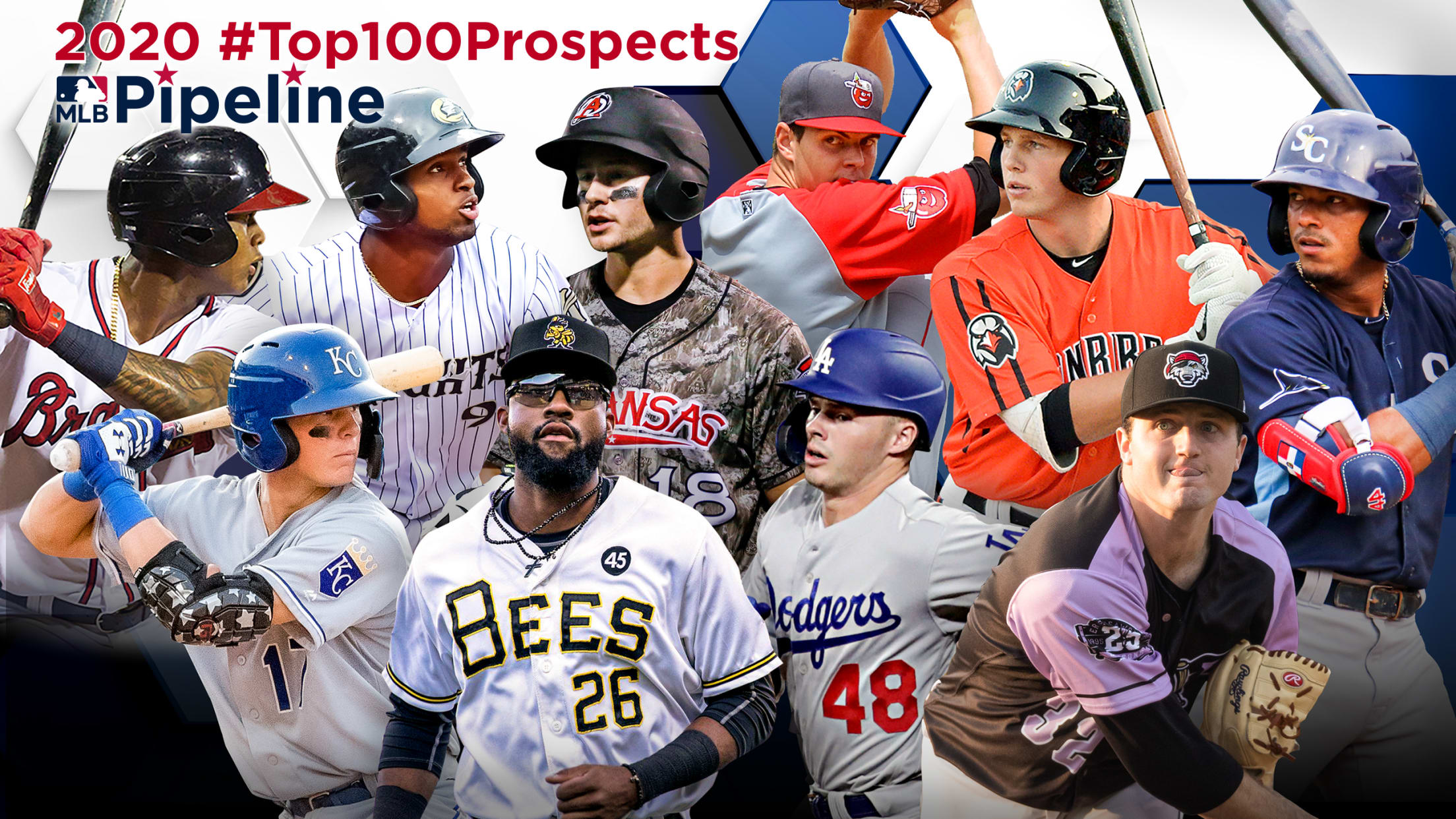 A year ago at this time, MLB Pipeline's Top 100 list was unveiled with one of the greatest hitting prospects in memory, Vladimir Guerrero Jr., the clear No. 1 prospect. Now it's time for this year's Top 100, and once again it boasts one of the greatest hitting prospects in
Daniels seeks bat but says Arenado 'unlikely'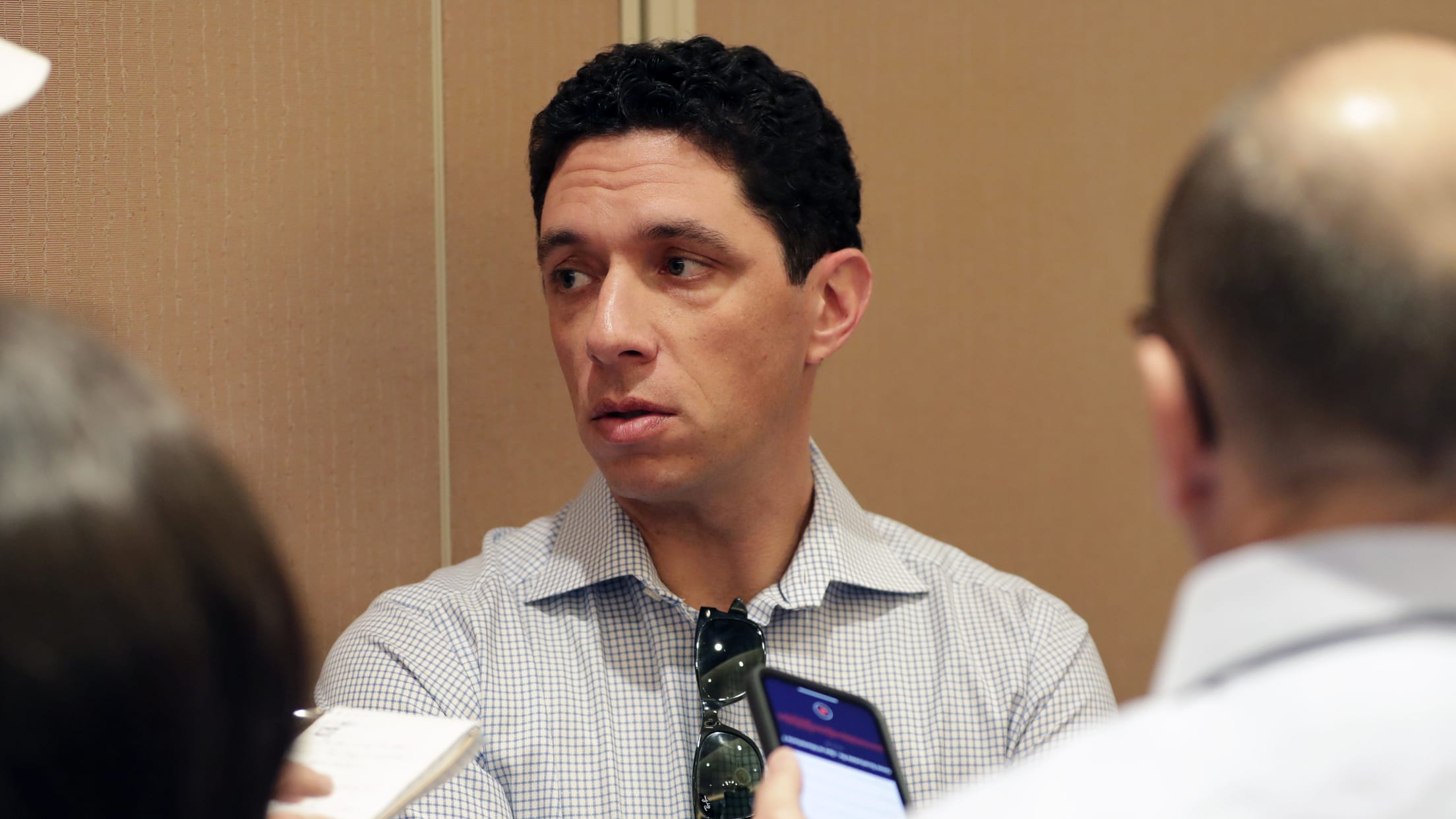 ARLINGTON -- There were some astute Rangers fans who showed up for general manager Jon Daniels' question-and-answer session on Saturday. They weren't shy about the subjects they wanted addressed by the general manager. Nolan Arenado? Nicholas Castellanos? Starling Marte? Those were the same questions reporters brought up with Daniels after
A first for Freeman: A pain-free offseason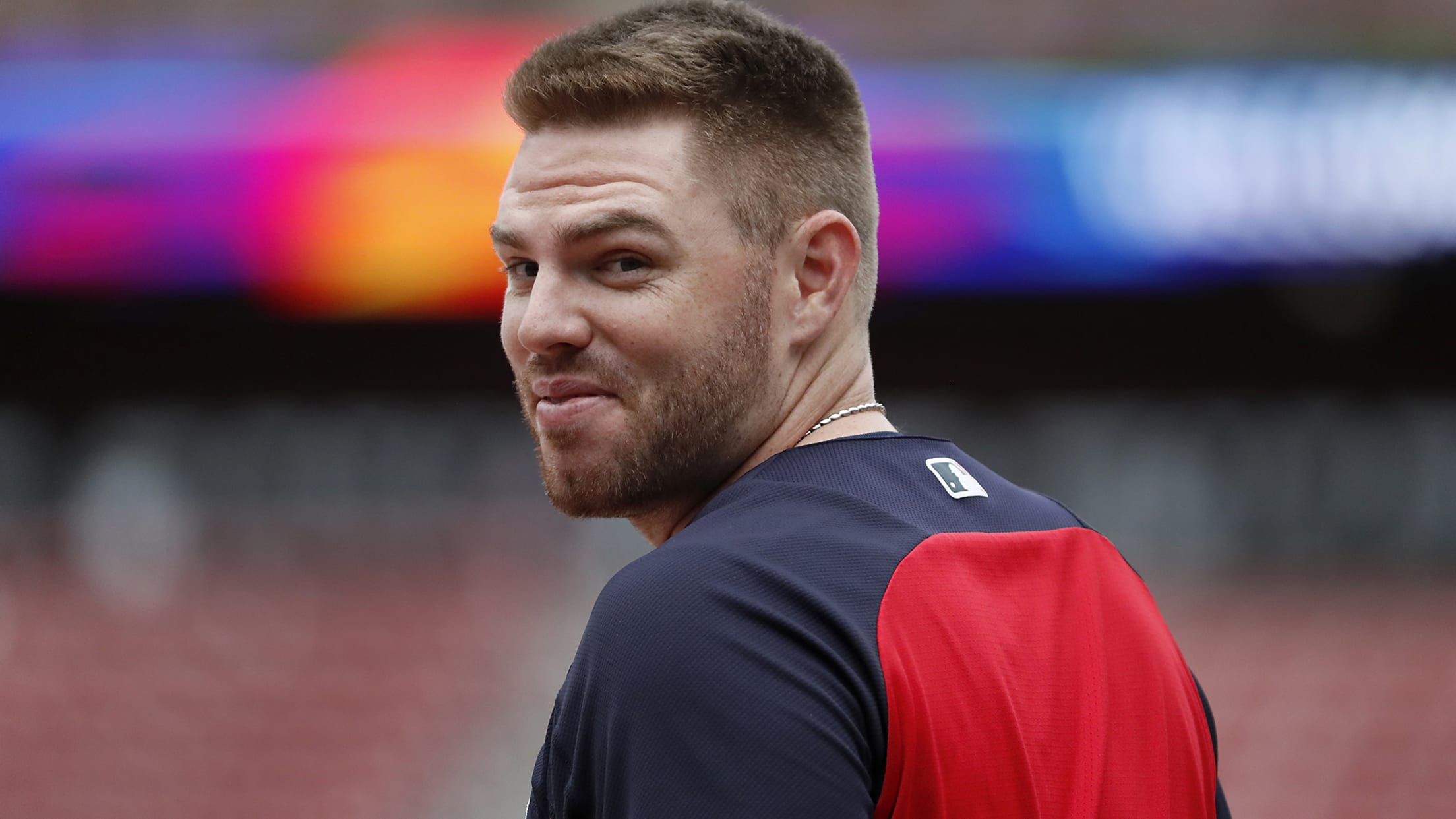 ATLANTA -- Freddie Freeman arrived at ChopFest on Saturday feeling thankful that he no longer has to rely on the heavy doses of pain medication that allowed him to gut his way through last year's National League Division Series and all of the offseasons in which he was burdened by
Which teams have the most Top 100 prospects?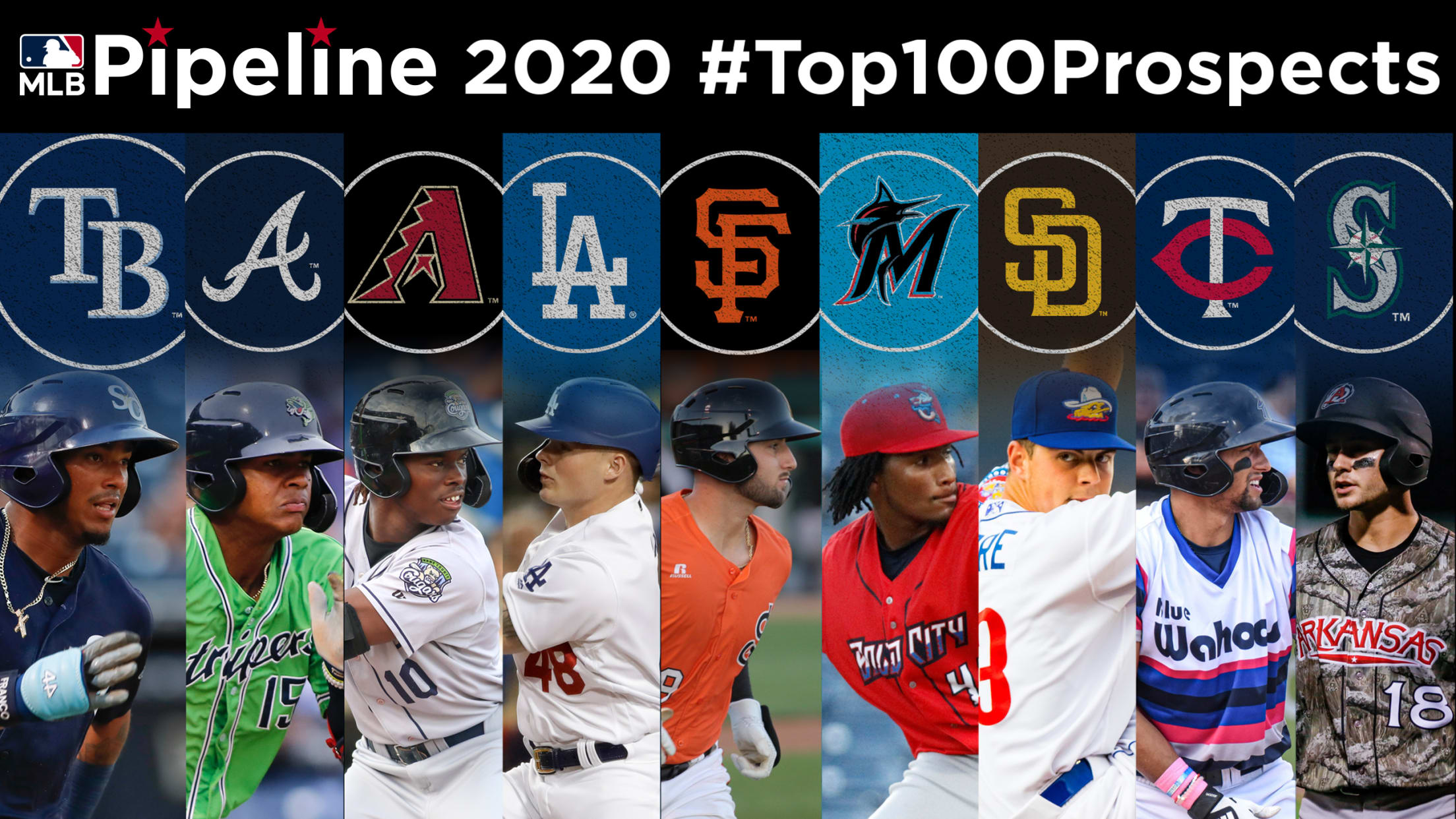 The release of MLB Pipeline's Top 100 Prospects list for 2020 caps a two-week stretch during which we looked at the Top 10 prospects at each position. We'll continue to break down our new Top 100 in different ways in the coming days, beginning with a look at which teams
Source: Kintzler, Marlins agree to 1-year deal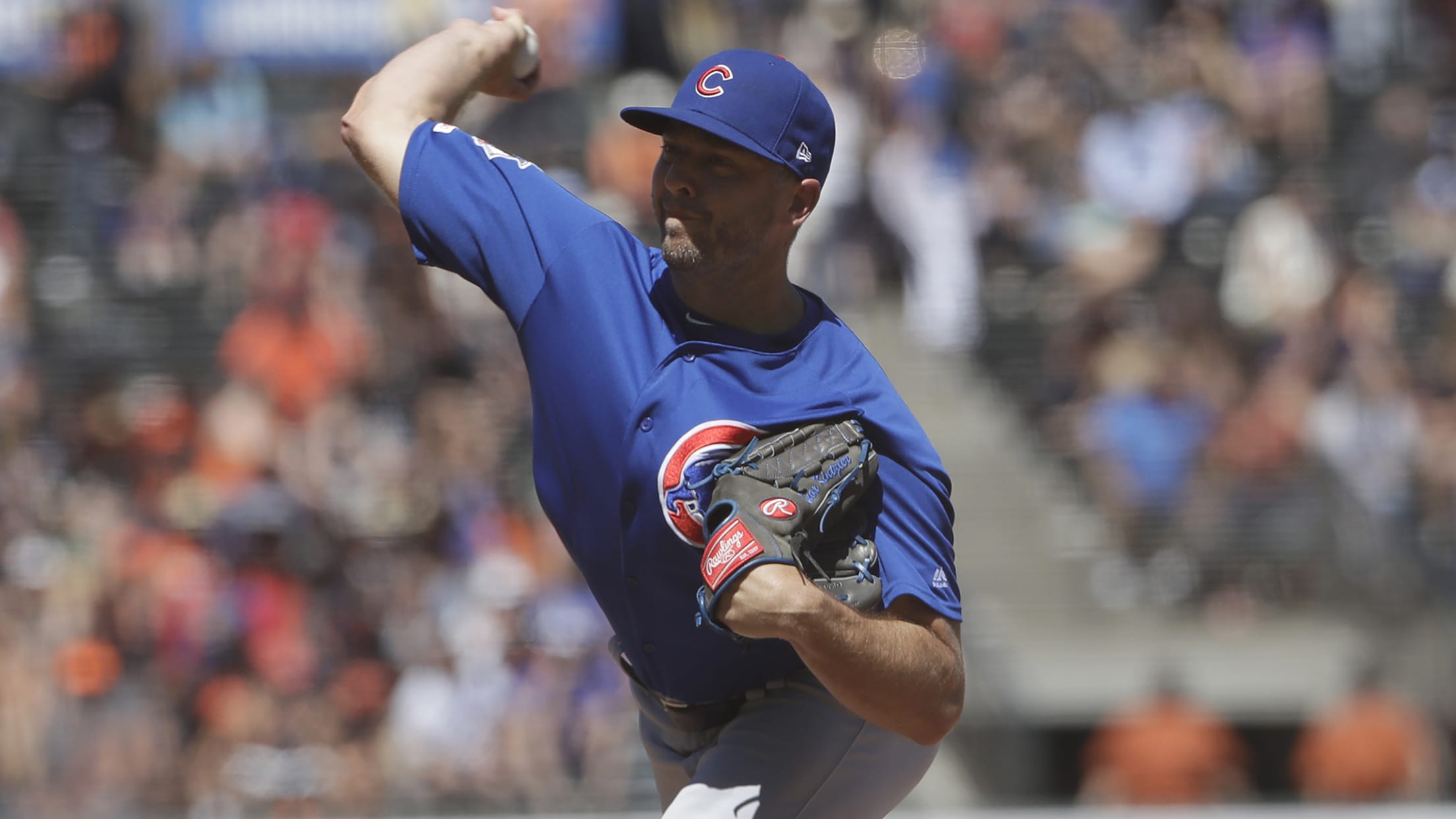 Free-agent reliever Brandon Kintzler and the Marlins have agreed to a one-year, $3.25 million deal for the 2020 season, sources told MLB.com's Jon Paul Morosi on Saturday night. The club has not confirmed the report. Kintzler is coming off a bounce-back season with the Cubs, in which the right-hander compiled
1st MLB GRIT girls tour begins, 'really cool to see'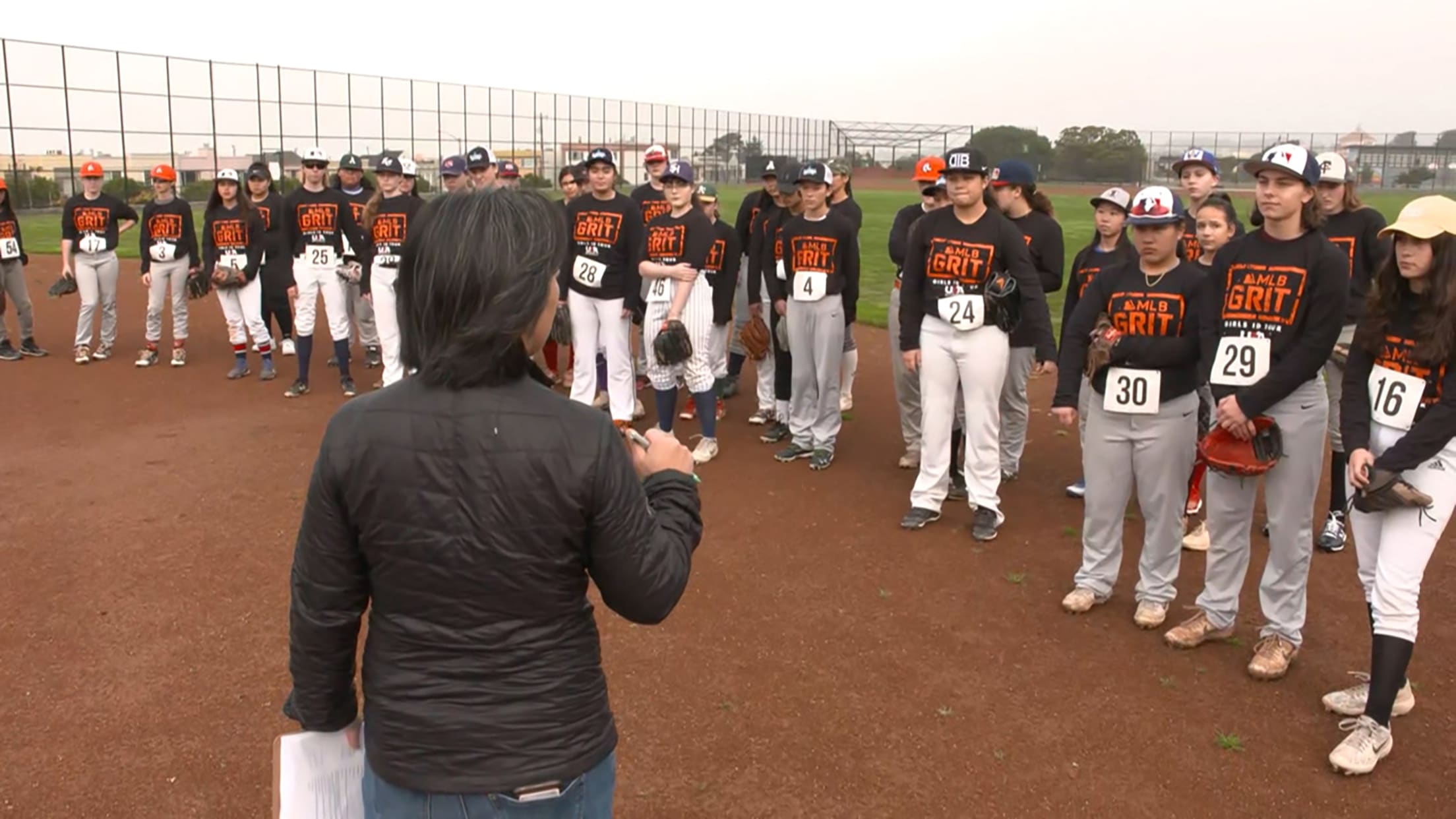 SAN FRANCISCO -- Kaija Bazzano is the only girl on her varsity baseball team at Analy High School in Sebastopol, Calif. She's used to being one of the guys. On Saturday, she didn't have to be. Bazzano was one of approximately 40 girls who gathered at West Sunset Diamond to
JV accepts Cy, 1st appearance since HOU penalties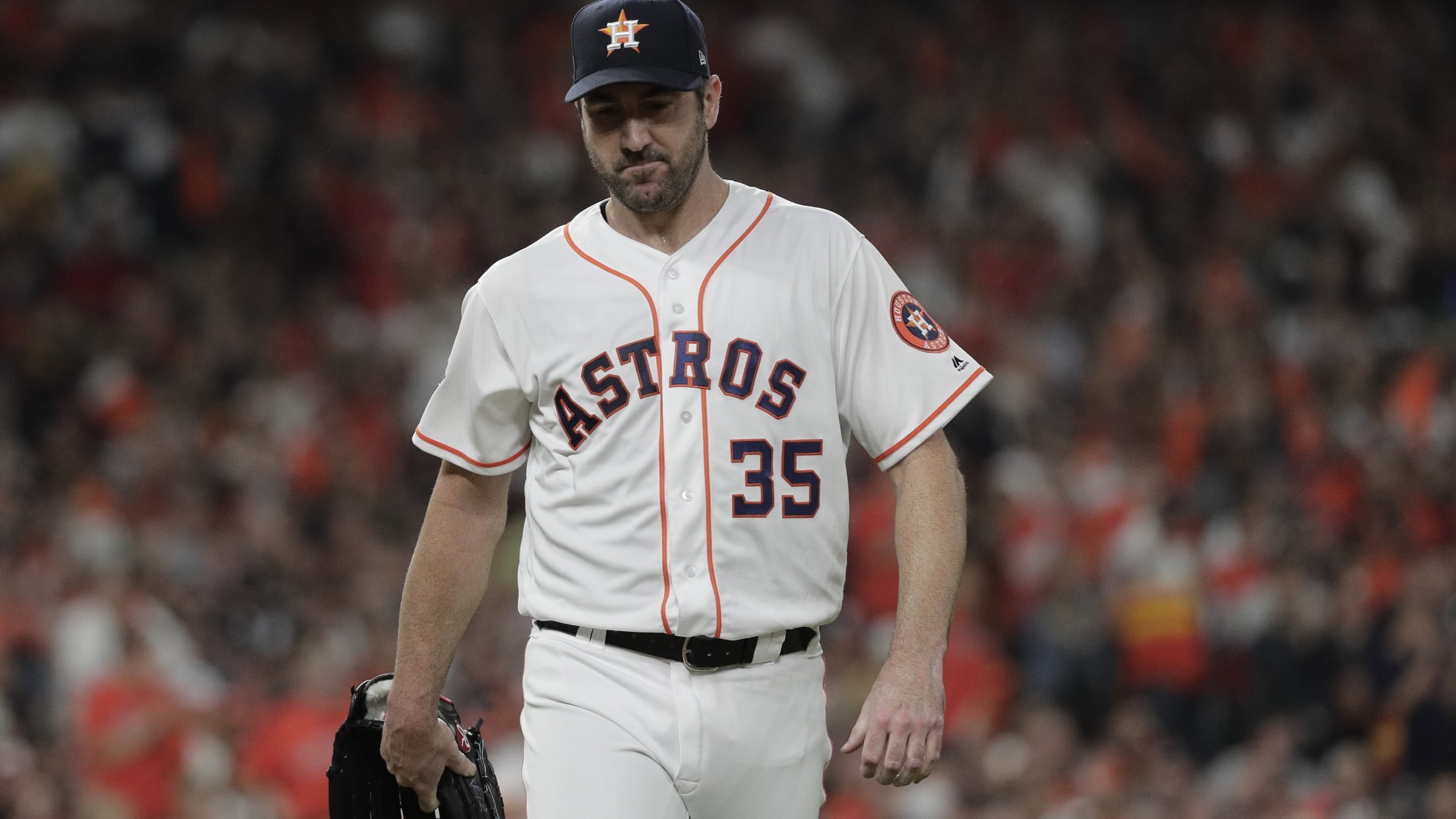 Astros ace Justin Verlander made his first public comments since his team was punished earlier this month for illegal sign-stealing during the 2017 season. In accepting the American League Cy Young Award on Saturday at the BBWAA Awards dinner in New York, Verlander thanked fans, family and competitors. But when
Amid Arenado situation, Rox focused on season
Colorado players look ahead to 2020 at Rockies Fest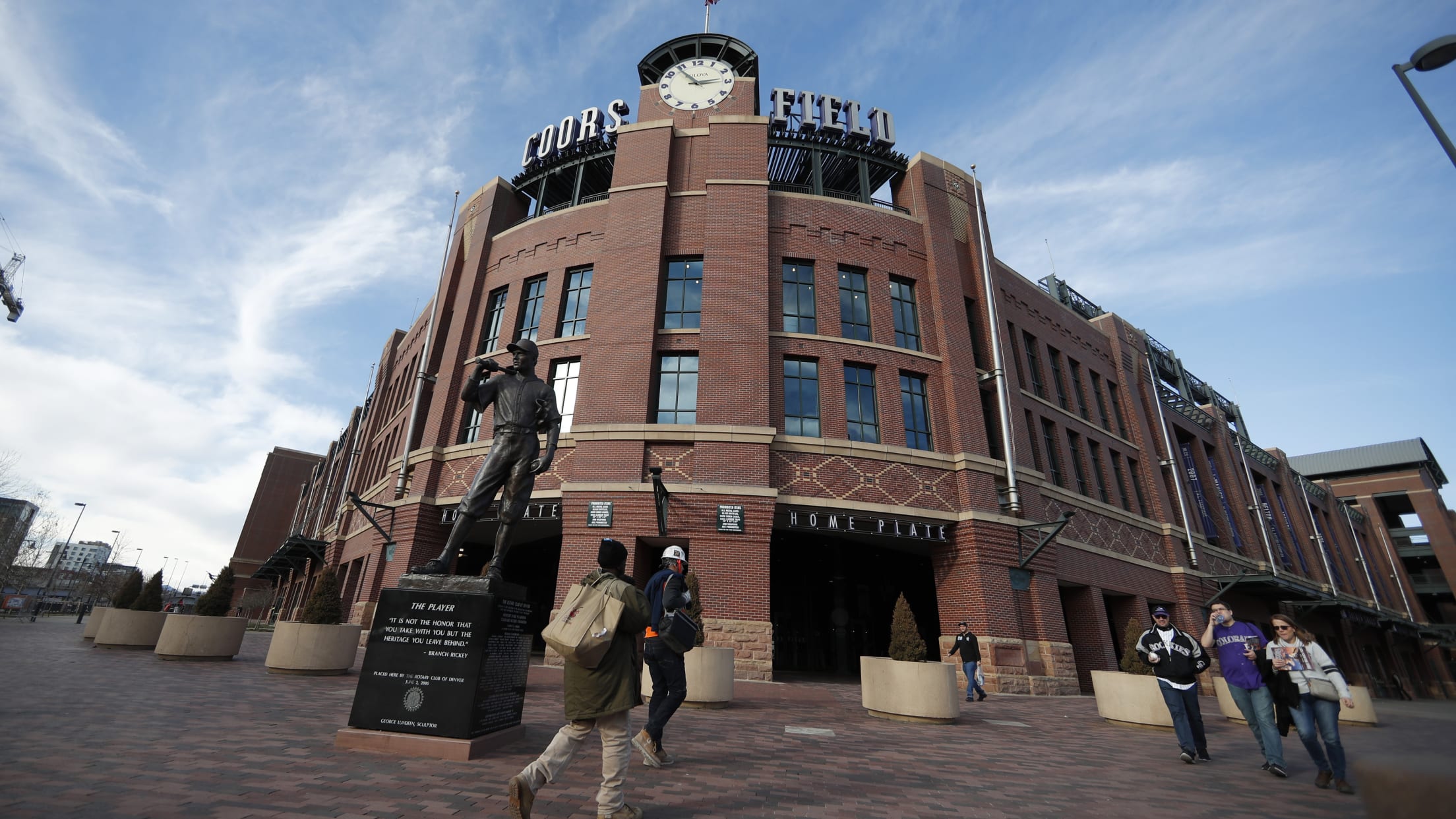 DENVER -- Maybe the pop of gloves and crack of bats can't eliminate all disagreements, but the Rockies believe the sounds of a new season will help the team move past the strife between third baseman Nolan Arenado and the front office. That's the way manager Bud Black and Rockies
BBWAA awards handed out in New York City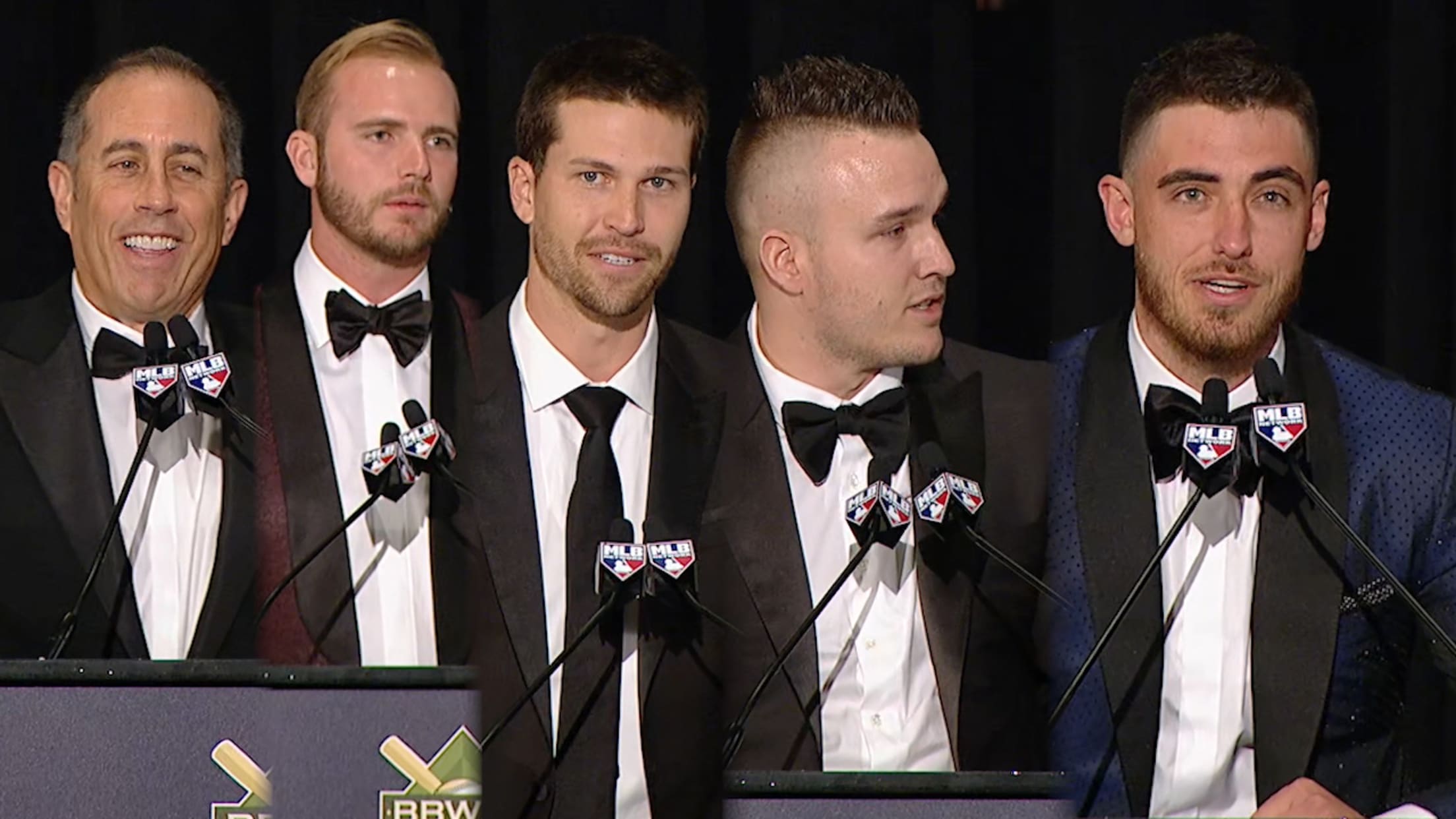 There were plenty of laughs and some heartfelt tributes at the 97th annual New York Baseball Writers' Dinner hosted by the New York City chapter of the Baseball Writers' Association of America on Saturday. Here were the highlights: Trout pays respects to Skaggs Mike Trout mentioned Tyler Skaggs to end
Anderson teaches 'Bat Flipping 101' at SoxFest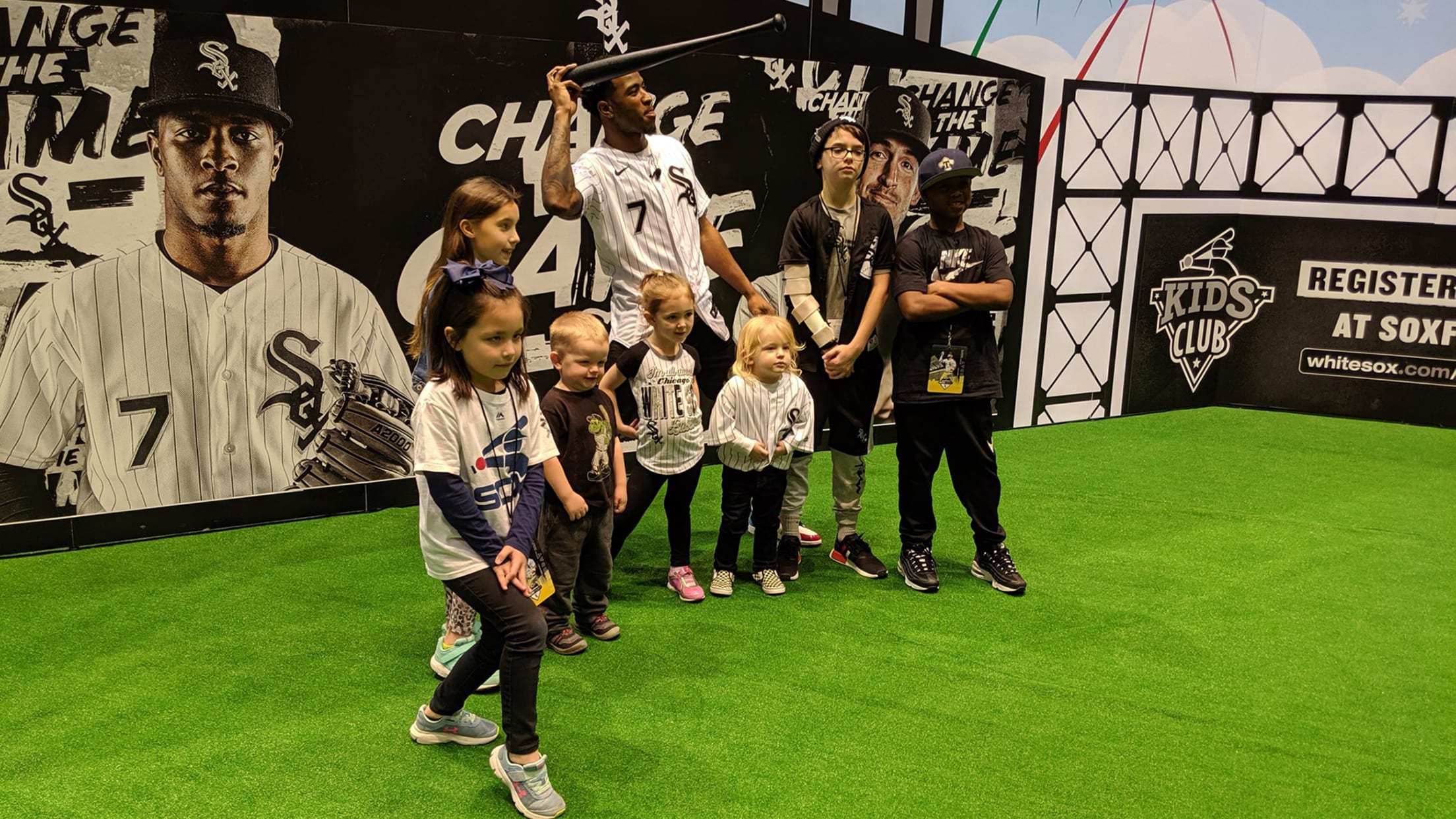 CHICAGO -- When Tim Anderson first saw "Bat Flipping 101" on the SoxFest schedule at 11:30 a.m. CT Saturday morning, he was a little unsure what to expect. "Yeah, I don't know how I'm going to teach through that. I mean, just throw it," Anderson said during the SoxFest opening
The 3 teams that really need Castellanos
Counting down the best fits for top remaining free agent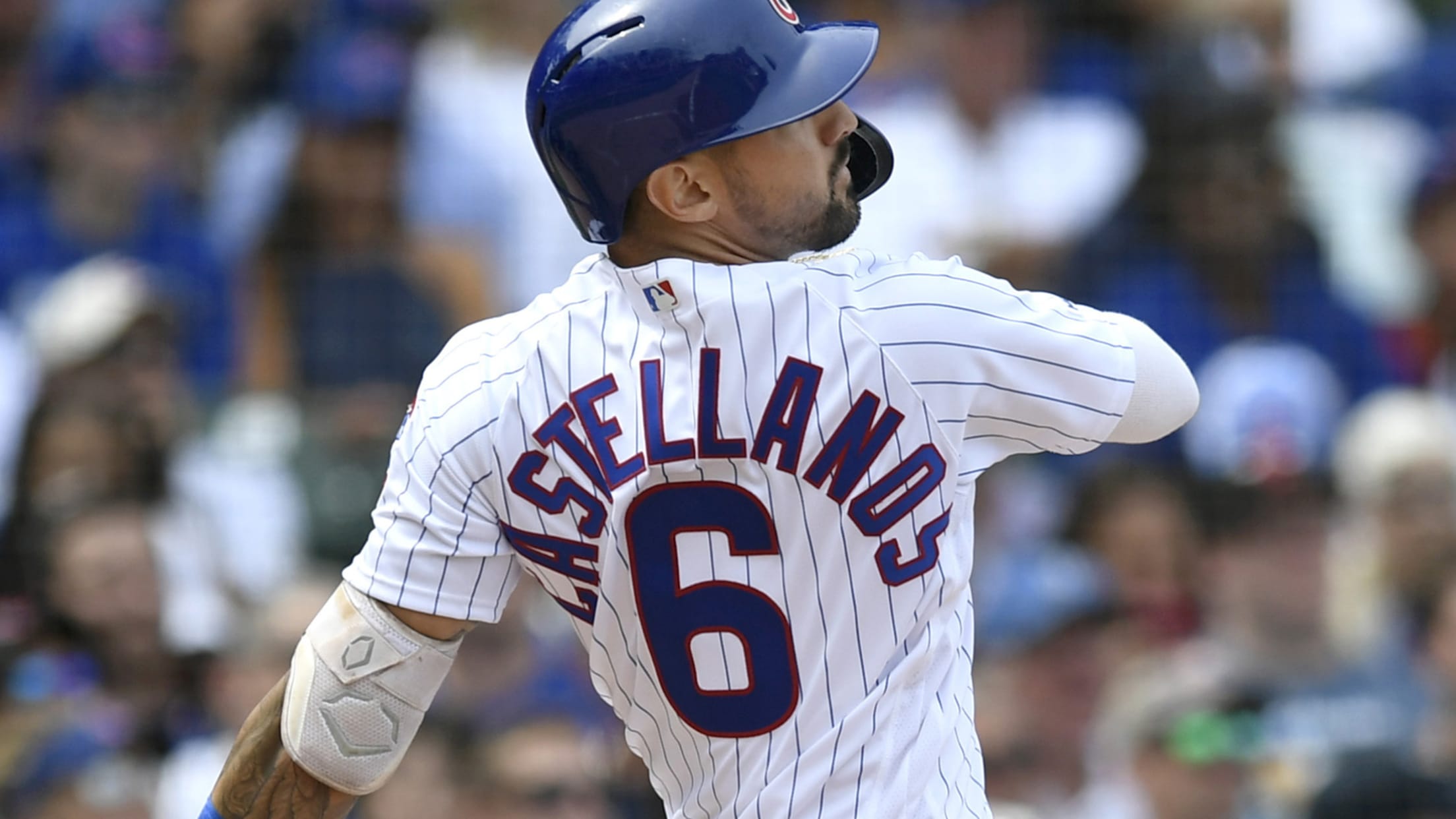 Nicholas Castellanos is pretty clearly the top remaining free agent available. Depending on how you feel about second-level players like Yasiel Puig or Brock Holt, he's possibly the only clear starter-quality-for-a-contending-team free agent still out there. That status alone makes Castellanos desirable, and there are a few other positive factors
Source: Núñez to Mets on Minor League deal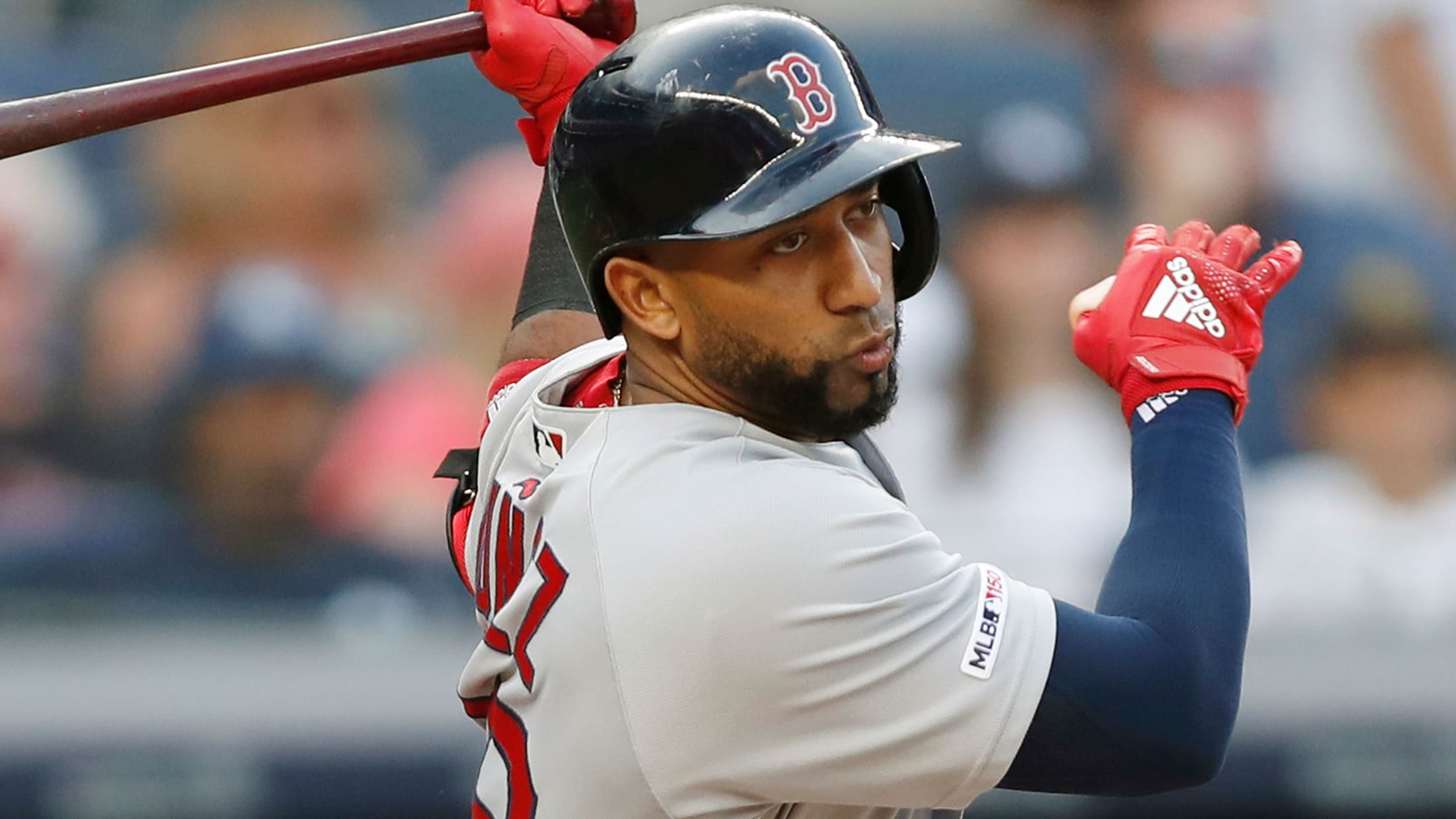 Free-agent infielder Eduardo Núñez and the Mets have agreed to a Minor League deal with an invite to Spring Training, a source told MLB.com's Jesse Sanchez on Saturday. The club has not confirmed the news. Núñez, 32, will vie for a backup infield role this spring, most likely on the
Twins transform into destination for free agents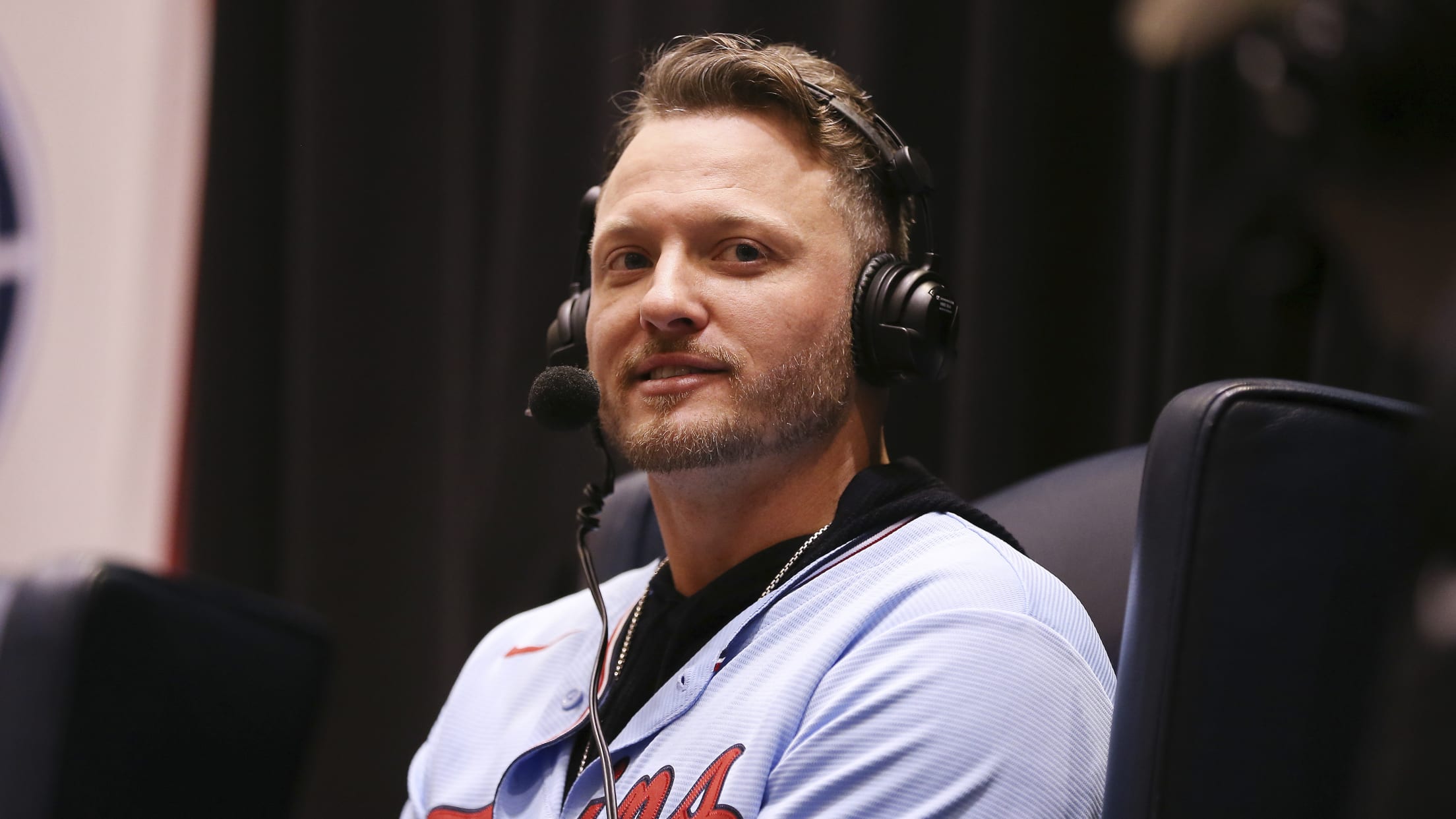 MINNEAPOLIS -- The Twins brought in Nelson Cruz before the 2019 season with the idea that the veteran's addition in the clubhouse could help a young Minnesota team compete to be among the best in the game. It's quite the opposite now: With the team coming off a 101-win season
Crew brings Urías to US for wrist evaluation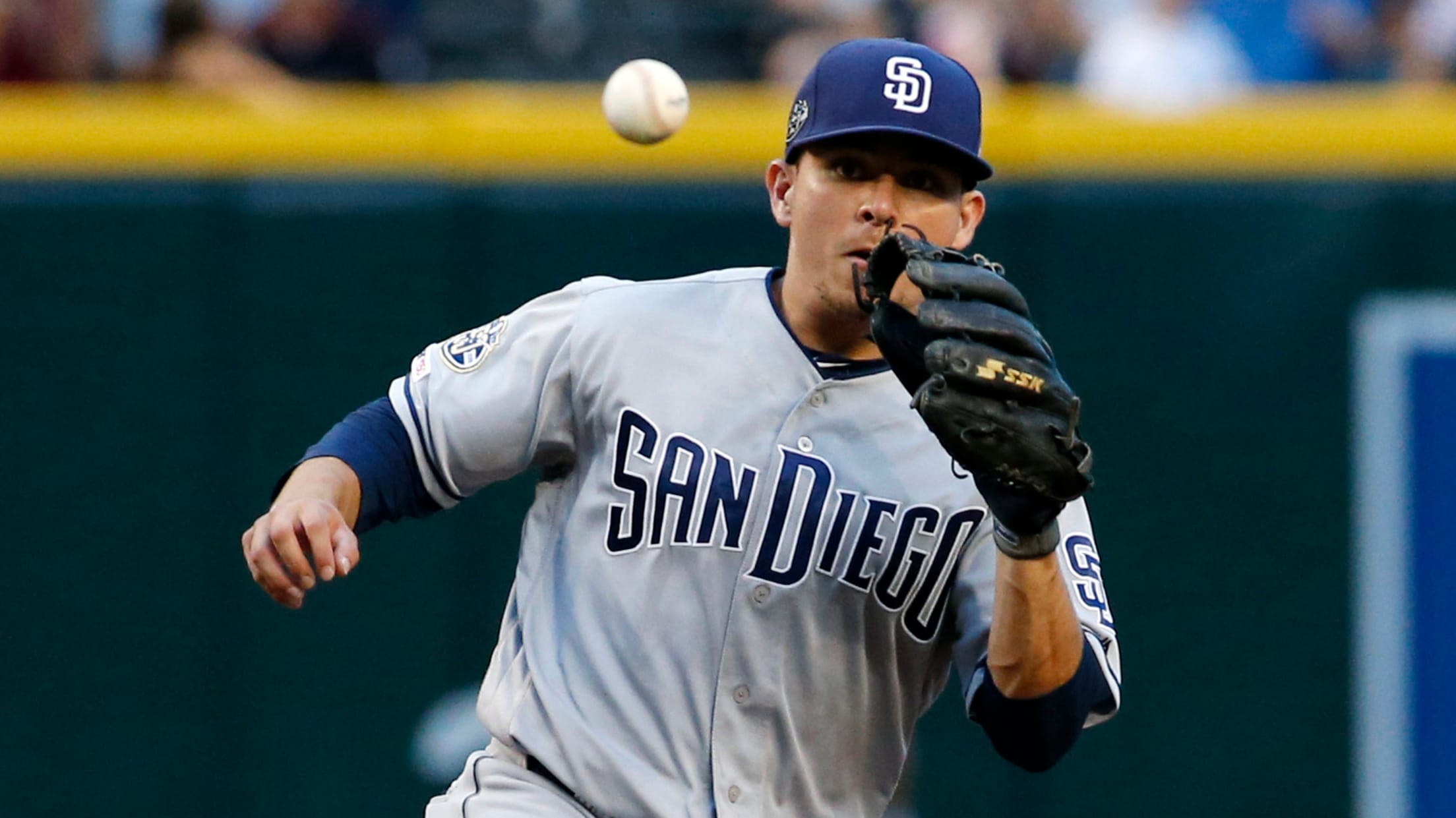 MILWAUKEE -- Brewers shortstop candidate Luis Urías has traveled to the U.S. for evaluation of a left wrist injury after discomfort ended his winter season in Mexico. Urías, acquired by Milwaukee in a pre-Thanksgiving trade with the Padres, was slashing .288/.400/.458 for Obregon when he reported soreness in his wrist
Zimmerman returning to Nats in 2020 (source)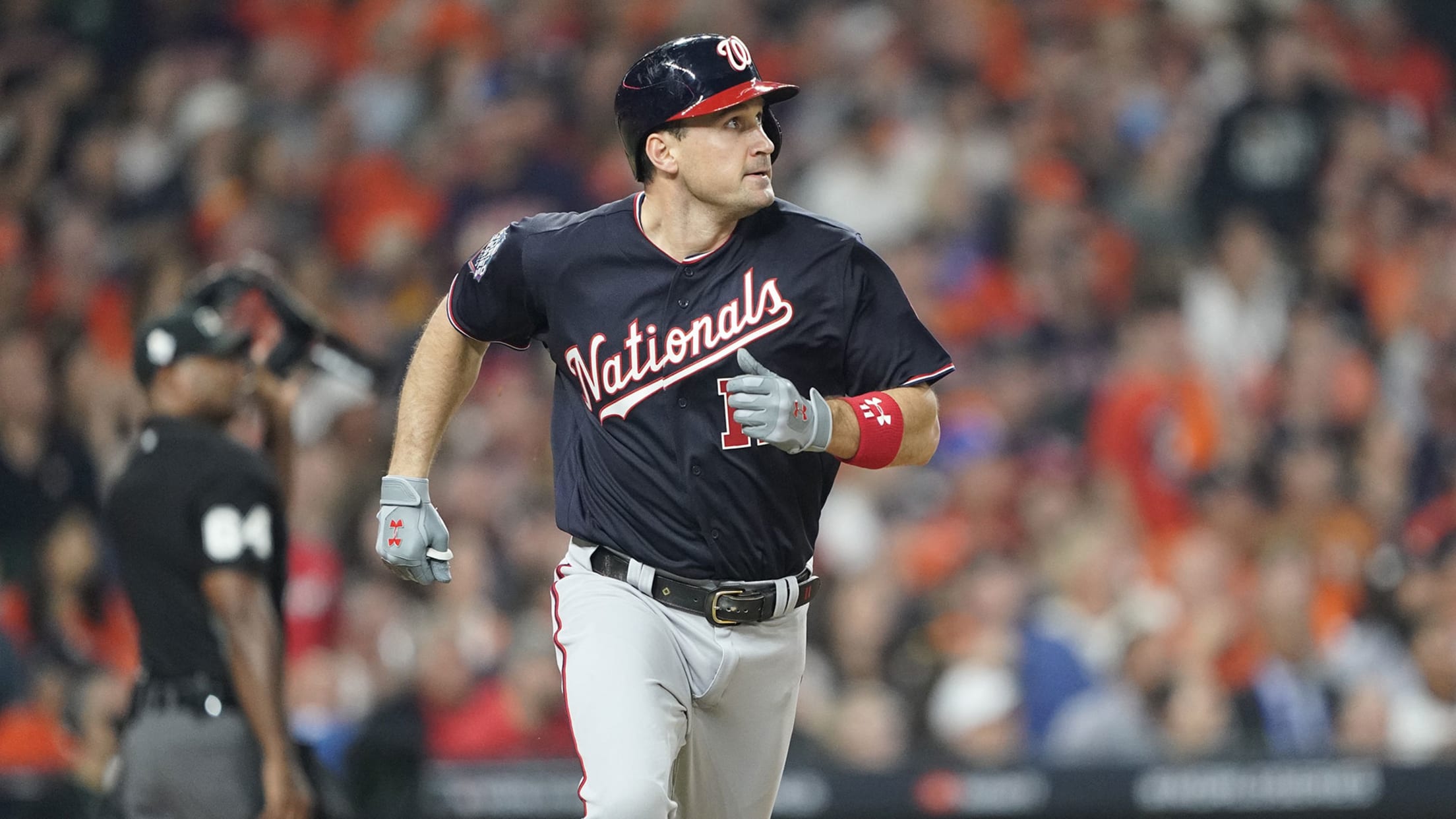 WASHINGTON -- What was hardly ever in doubt became close to solidified Friday evening. The Nationals and Ryan Zimmerman have agreed on a one-year deal to return "Mr. National" to D.C. for his 16th season, a source told MLB.com's Mark Feinsand. The Washington Post was the first to report the
Braves address past and future at Chop Fest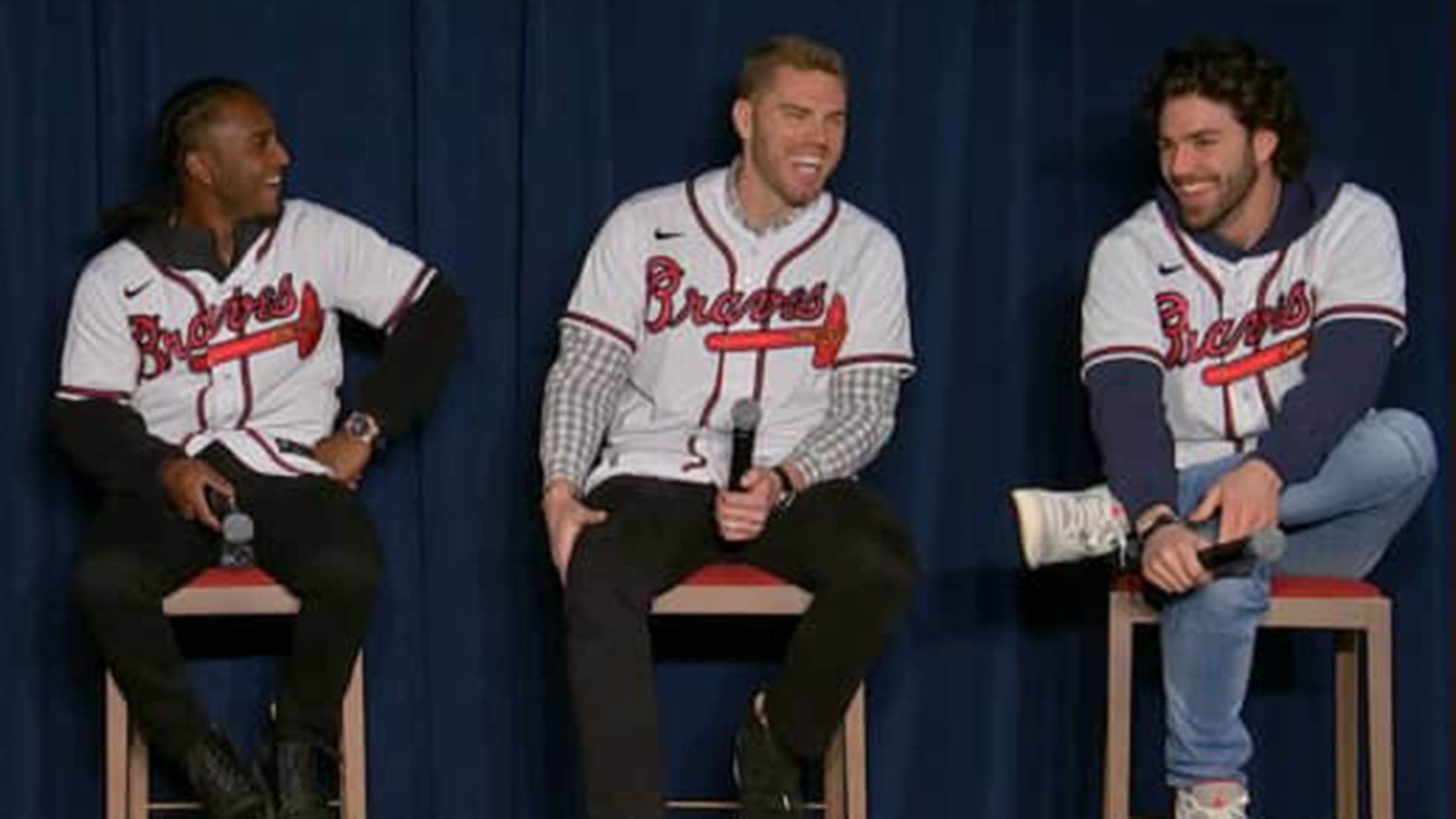 ATLANTA -- Mike Soroka smirked as soon as he heard someone say, "When the playoffs ended last year." But to his credit, the 22-year-old pitcher responded by acknowledging that the disappointing result would have been the same even if he had been given a chance to make two starts in
USA Softball set for 35-city tour ahead of Olympics
'Stand Beside Her' partnership with MLB opens with VIP visit to NYC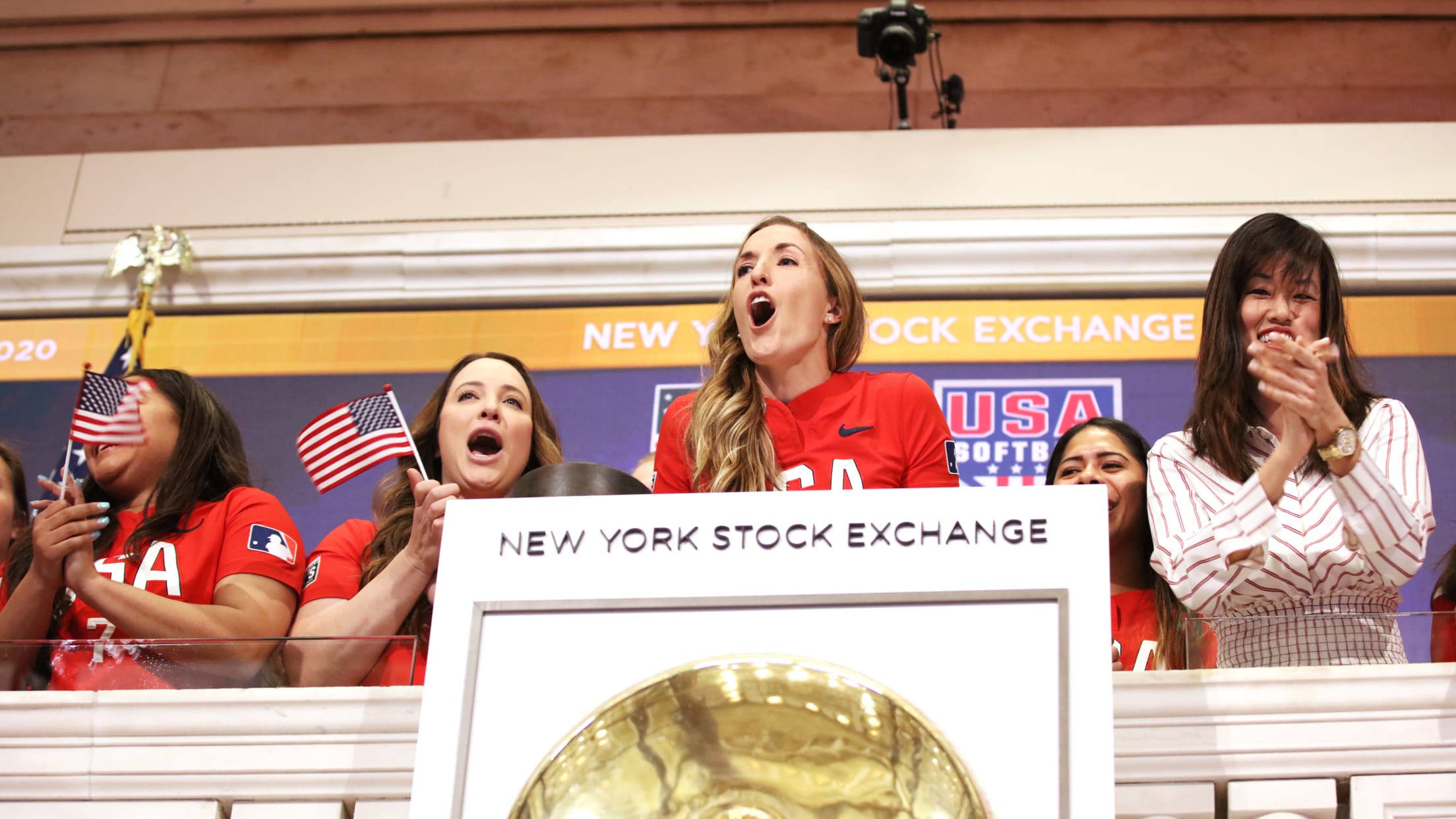 NEW YORK -- Ringing the opening bell at the New York Stock Exchange. Visiting Major League Baseball's headquarters in midtown Manhattan. Taking a VIP tour atop the Empire State Building. Any one of those activities would be a day to remember. All of them make up a day that will
Former GM Evans reportedly interviews with Astros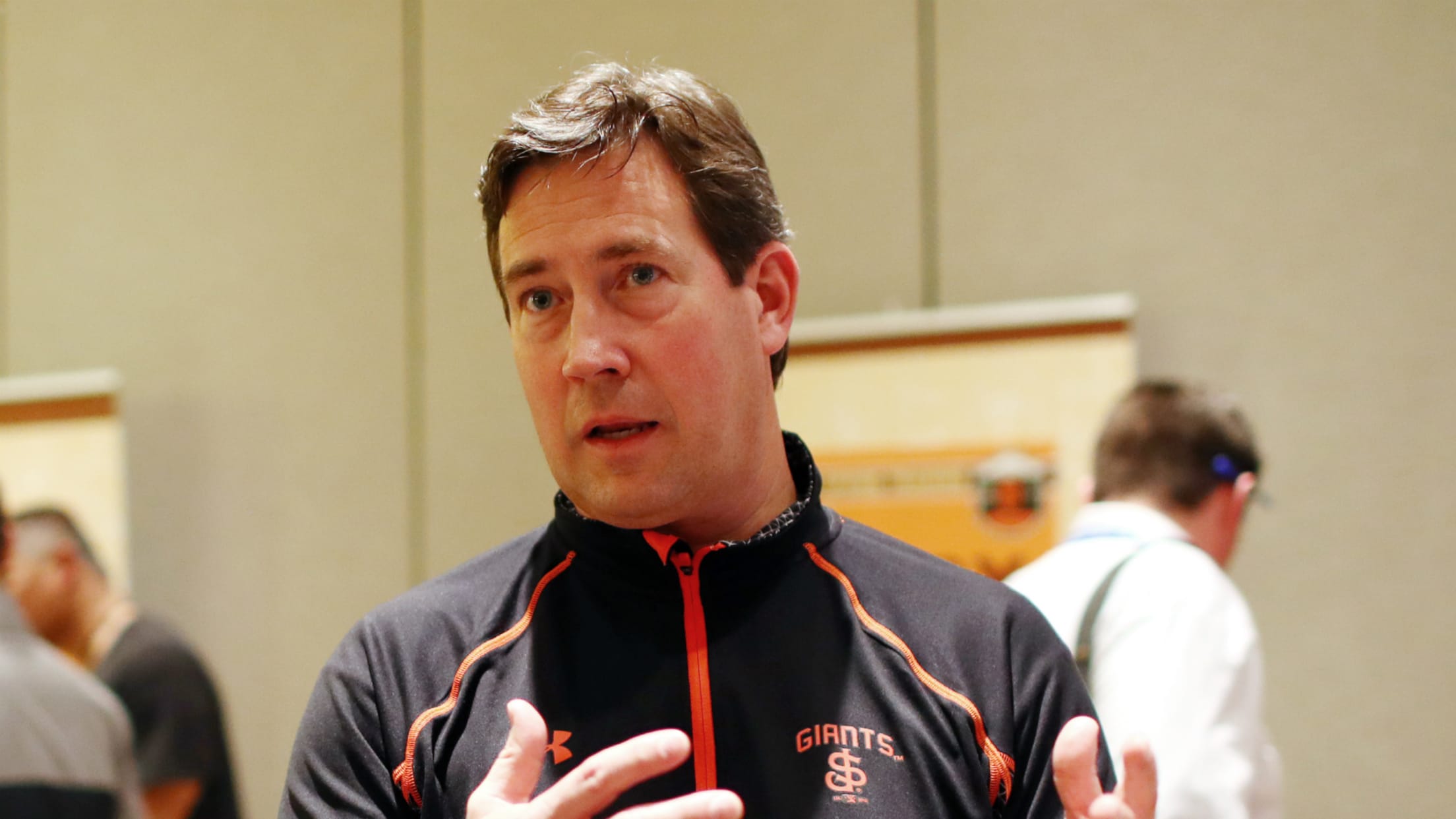 MLB.com is keeping track of all the latest news and rumors surrounding potential manager changes around the Majors.
Van Wagenen on trade talks: 'I don't see a deal'
Mets GM doesn't want to disrupt chemistry of club's outfielders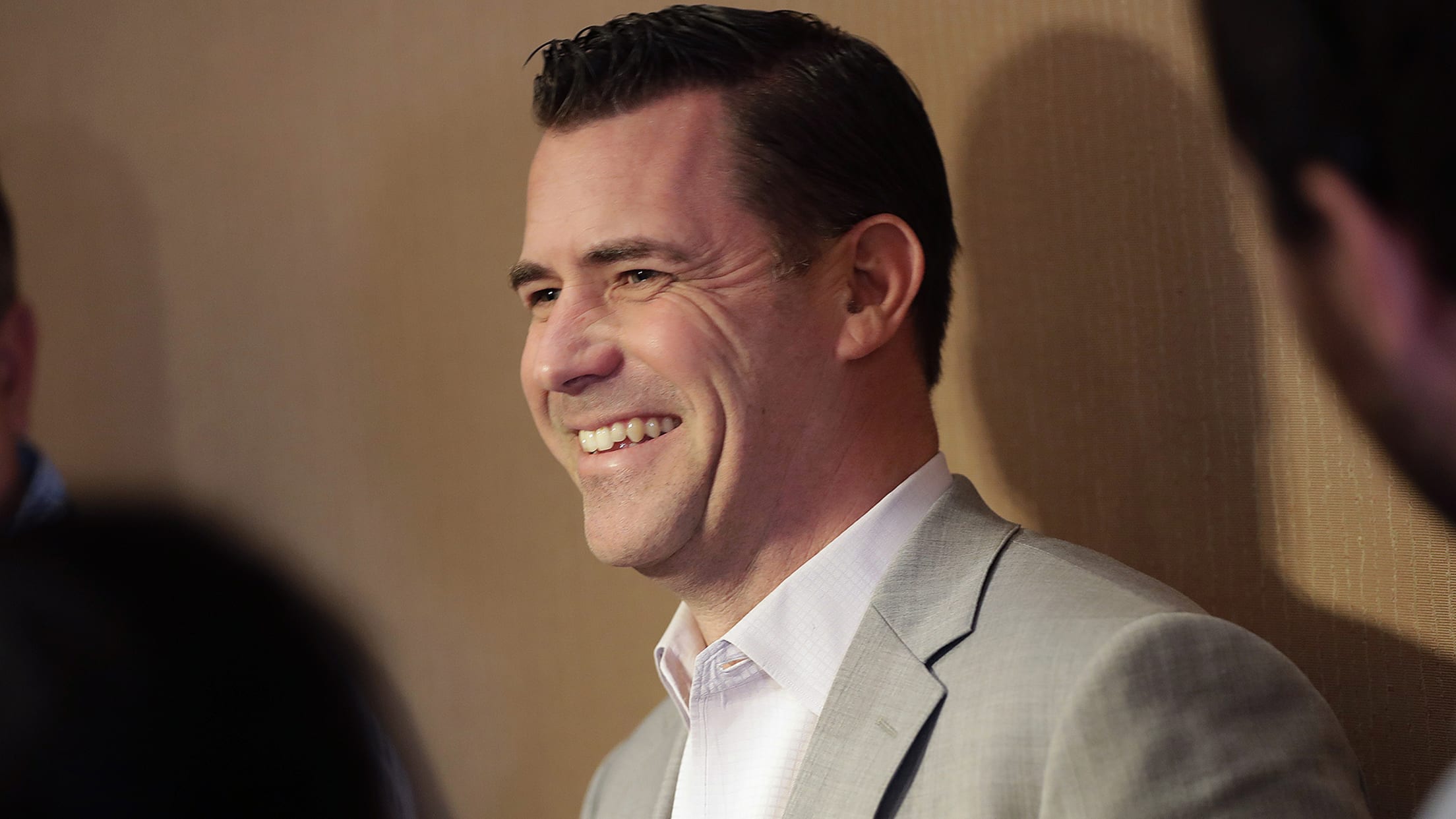 NEW YORK -- Despite the Pirates' apparent desire to trade Starling Marte sooner rather than later, the Mets aren't actively seeking outfield upgrades as they enter their final stretch before Spring Training. "We don't want to disrupt what we have," Mets general manager Brodie Van Wagenen said Friday, when asked
Keuchel apologizes for '17 Astros' sign-stealing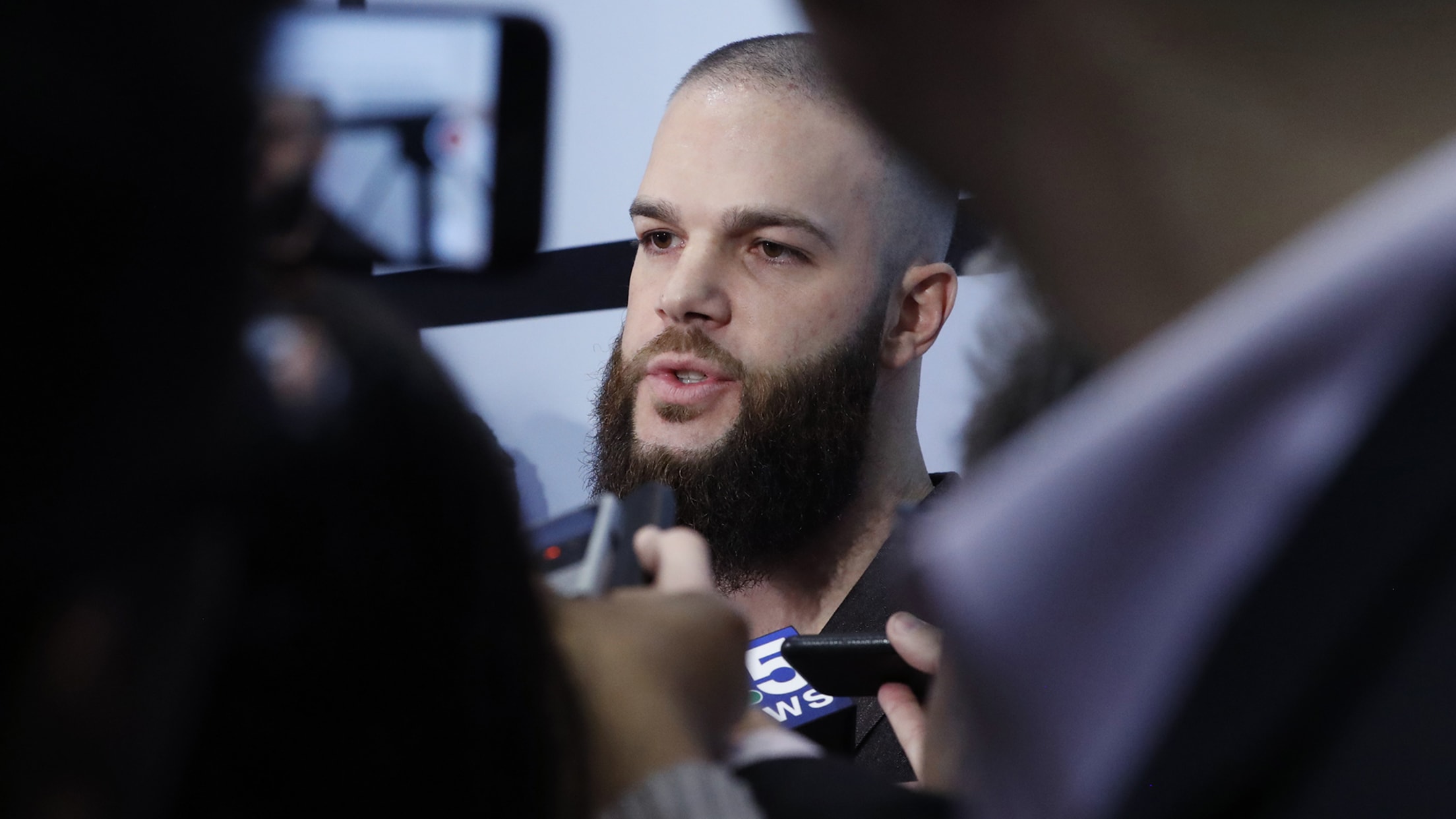 CHICAGO -- White Sox left-hander Dallas Keuchel, who pitched for the Astros from 2012-18 and was an integral part of the team's 2017 World Series championship, apologized Friday for Houston's behavior in the sign-stealing controversy. "First and foremost, I think apologies should be in order," Keuchel said during his SoxFest