5 Q's for Hall announcement (MLBN, 6 ET)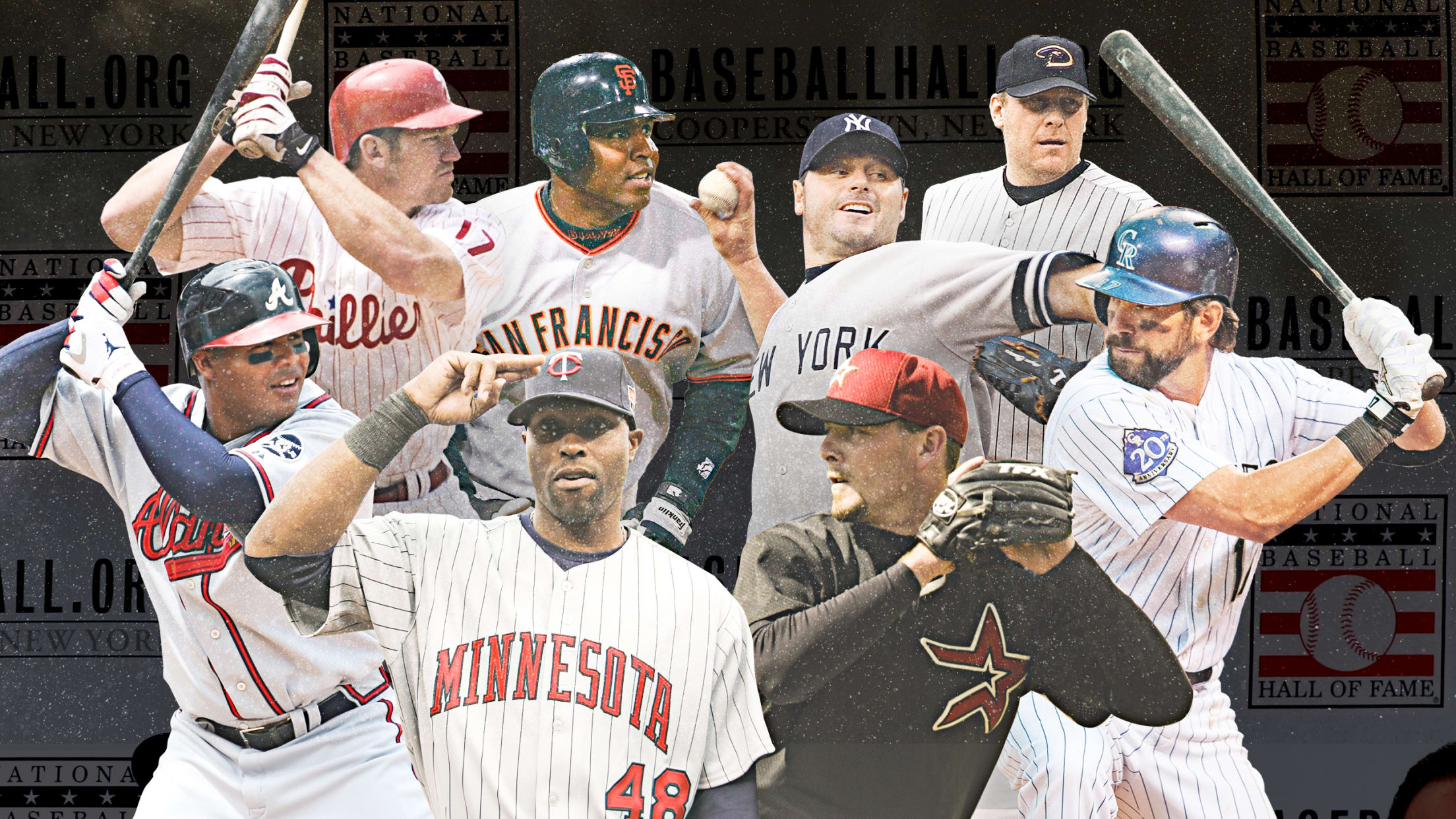 The coronavirus pandemic delayed the formal induction of the National Baseball Hall of Fame's Class of 2020. But will there be a Class of 2021 to join Derek Jeter, Larry Walker and Ted Simmons on the dais in Cooperstown this summer? We will find out Tuesday, when MLB Network reveals
Hitters whose '20 wasn't as bad as it looked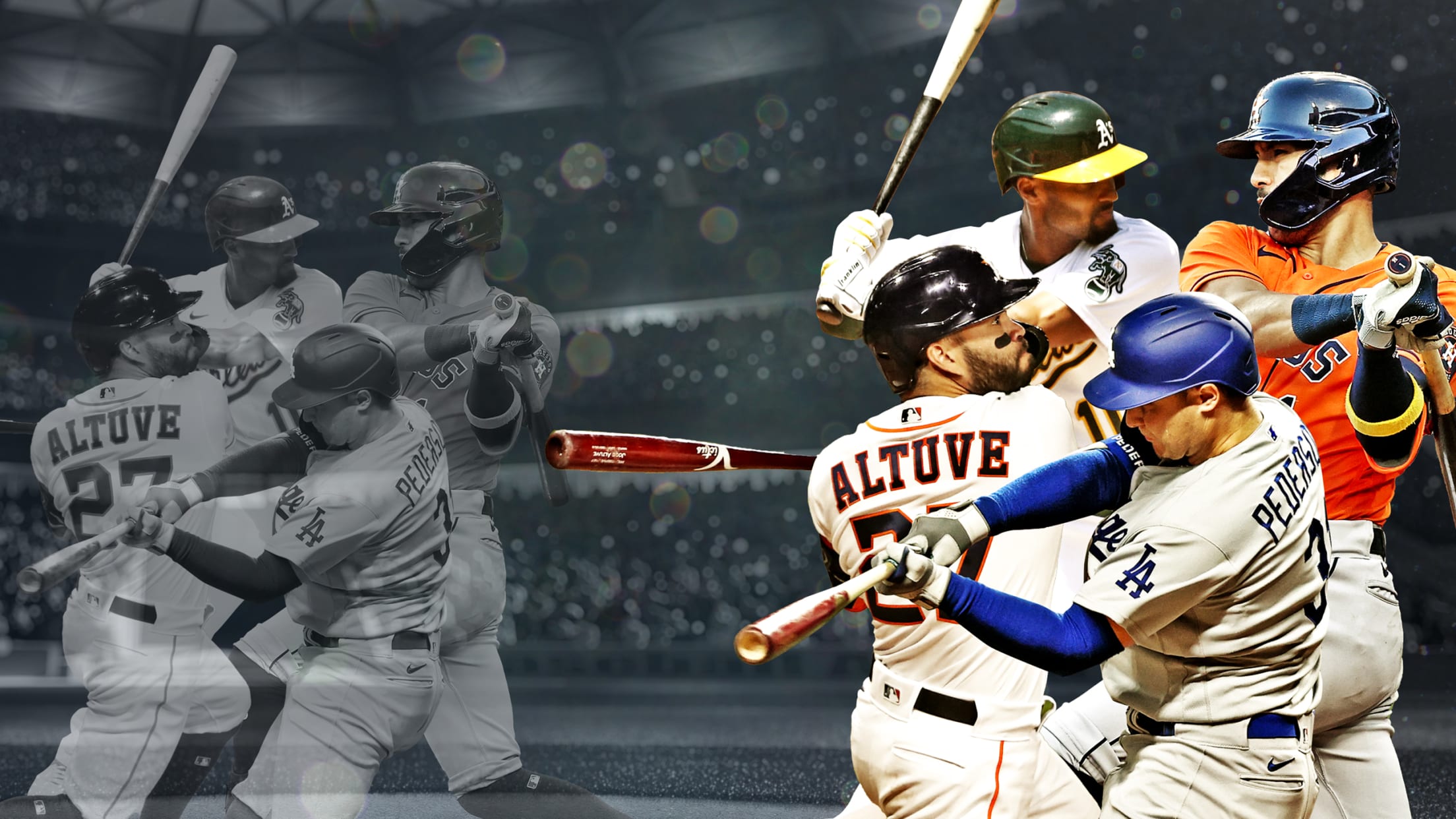 Jose Altuve stood for six seasons between 2014-'19 as one of the game's best players, but like so many others, he struggled through a poor 2020, by his standards or anyone else's. Altuve hit a mere .219/.286/.344, giving him a Weighted Runs Created Plus (that's the catchy acronym wRC+ you'll
Hank Aaron memorial service airs 1 p.m. ET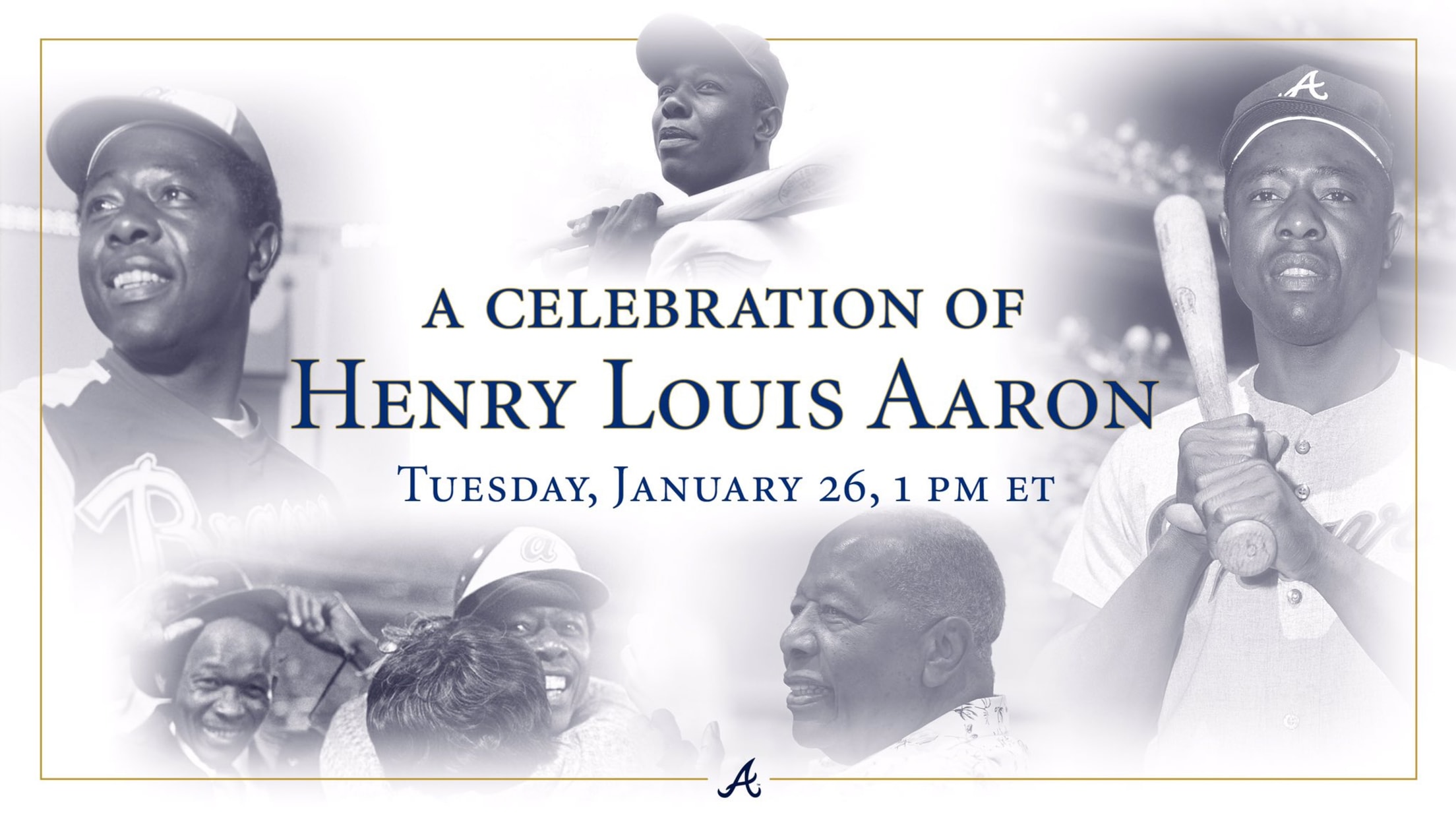 The Braves on Tuesday will host A Celebration of Henry Louis Aaron, a memorial service celebrating the life and enduring legacy of the late Hall of Famer and American icon. The event will be held at Truist Field in Atlanta and begin at 1 p.m. ET. Fans can watch live
These are the Top 10 3B prospects in MLB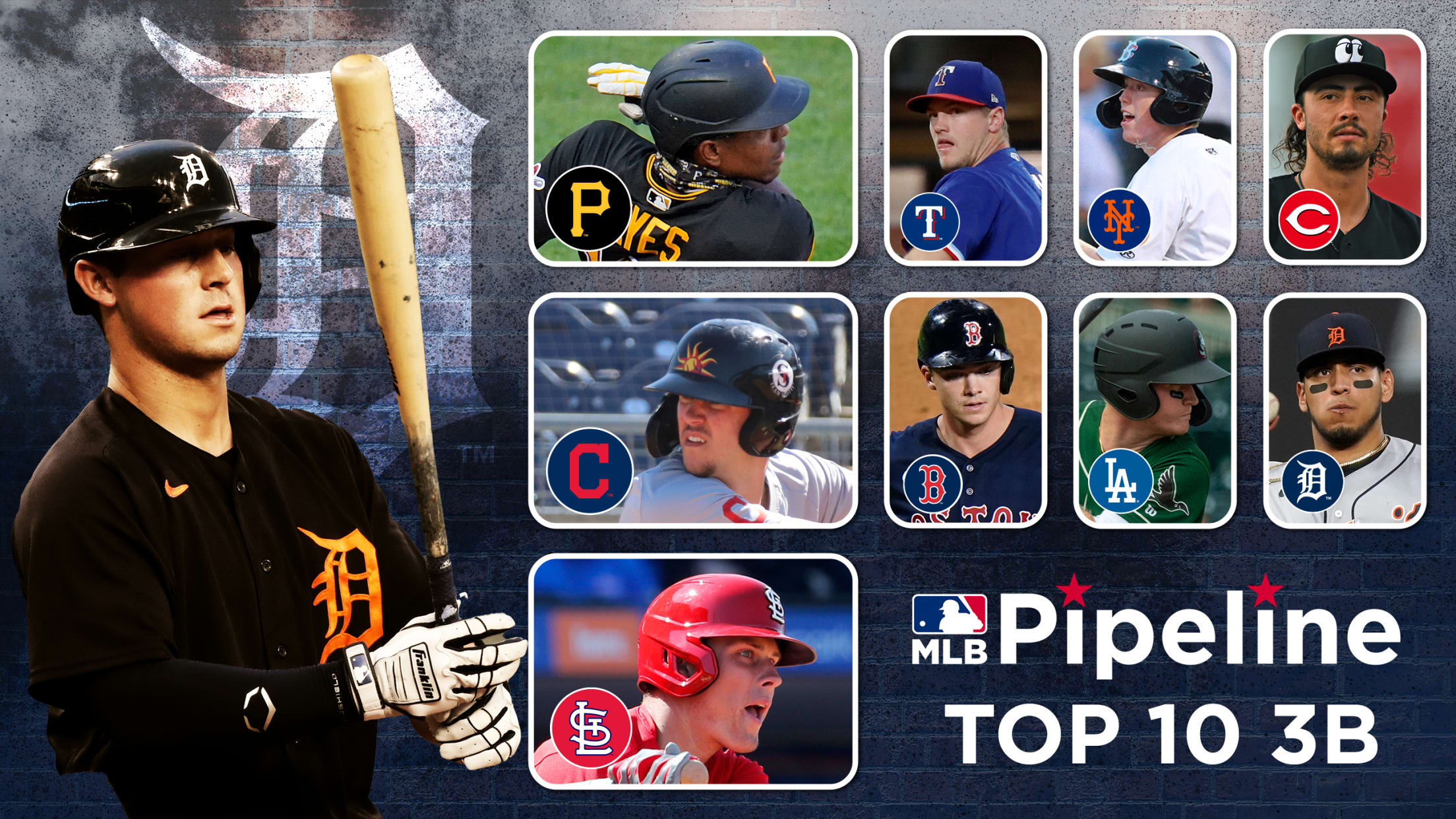 MLB Pipeline will reveal its 2021 Top 100 Prospects list on Friday, Jan. 29. Leading up to the release of the Top 100, we'll examine baseball's top 10 prospects at each position. Though there has been very little turnover from last year's Top 10 3B Prospects list, with eight players
C. Hernandez, Tribe agree to deal (source)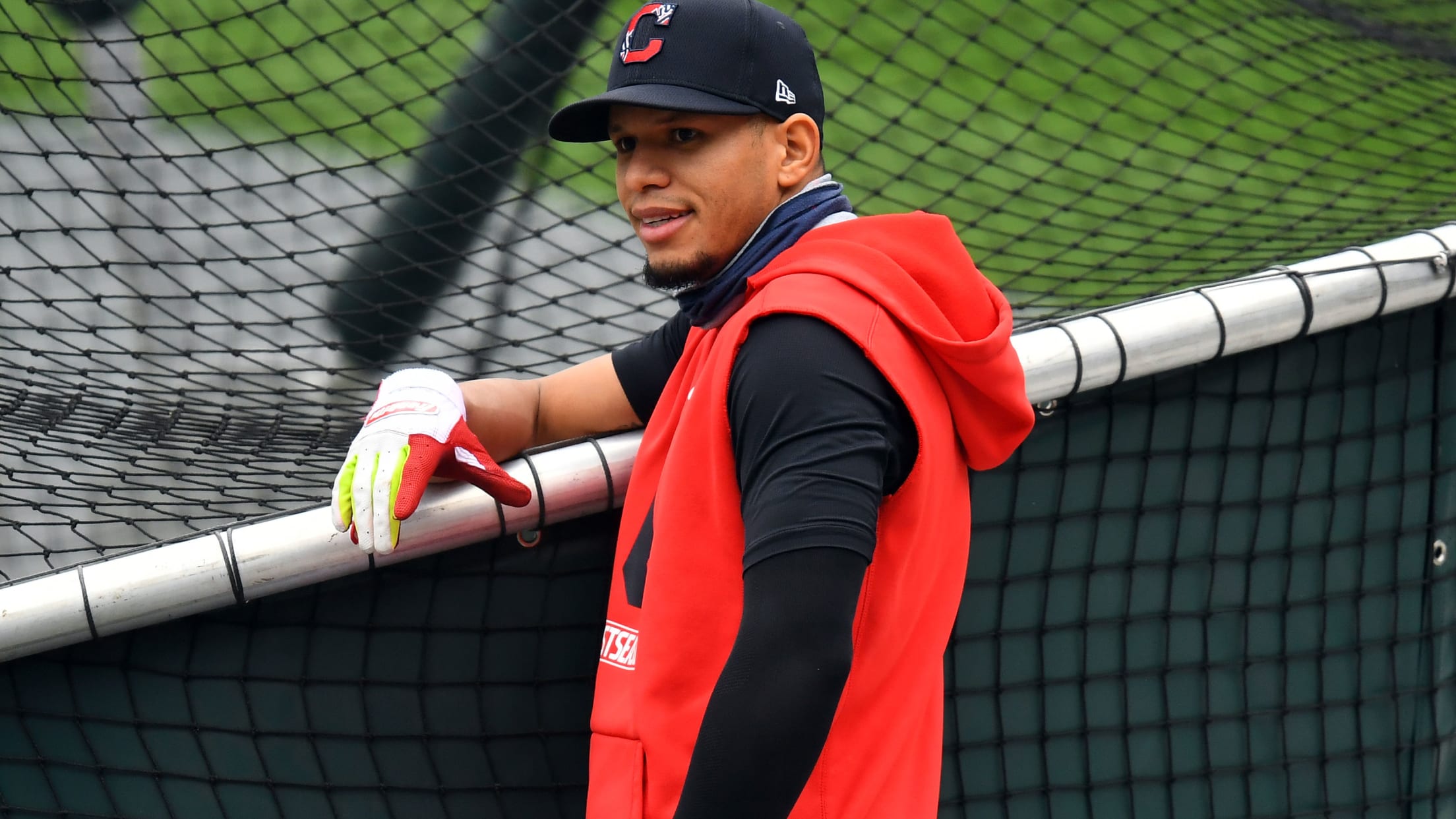 CLEVELAND -- The Indians still had over two weeks left in their 2020 season when Cesar Hernandez was asked whether he thought he had a future in Cleveland. Though he said those conversations hadn't yet started with the front office, he confidently said, "I will be looking forward to being
Phillies pushing to close deal with Realmuto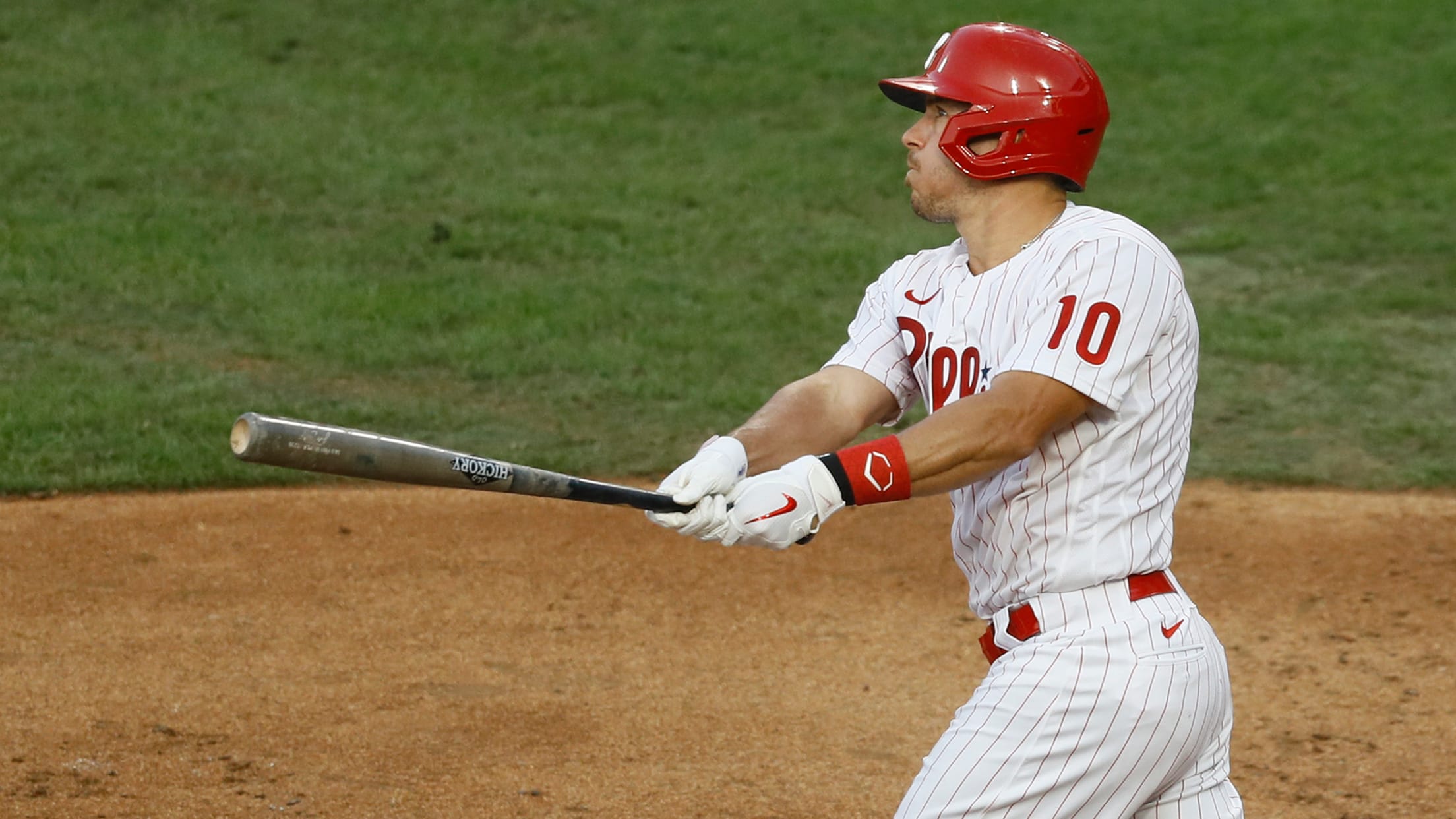 It's not very often that a catcher of J.T. Realmuto's caliber enters the free-agent market. He is widely considered to be the best all-around backstop in baseball, having captured both the Gold Glove and Silver Slugger Awards in 2019 and then recorded his best offensive season to date (123 OPS+,
Yanks attempting bold new pitching approach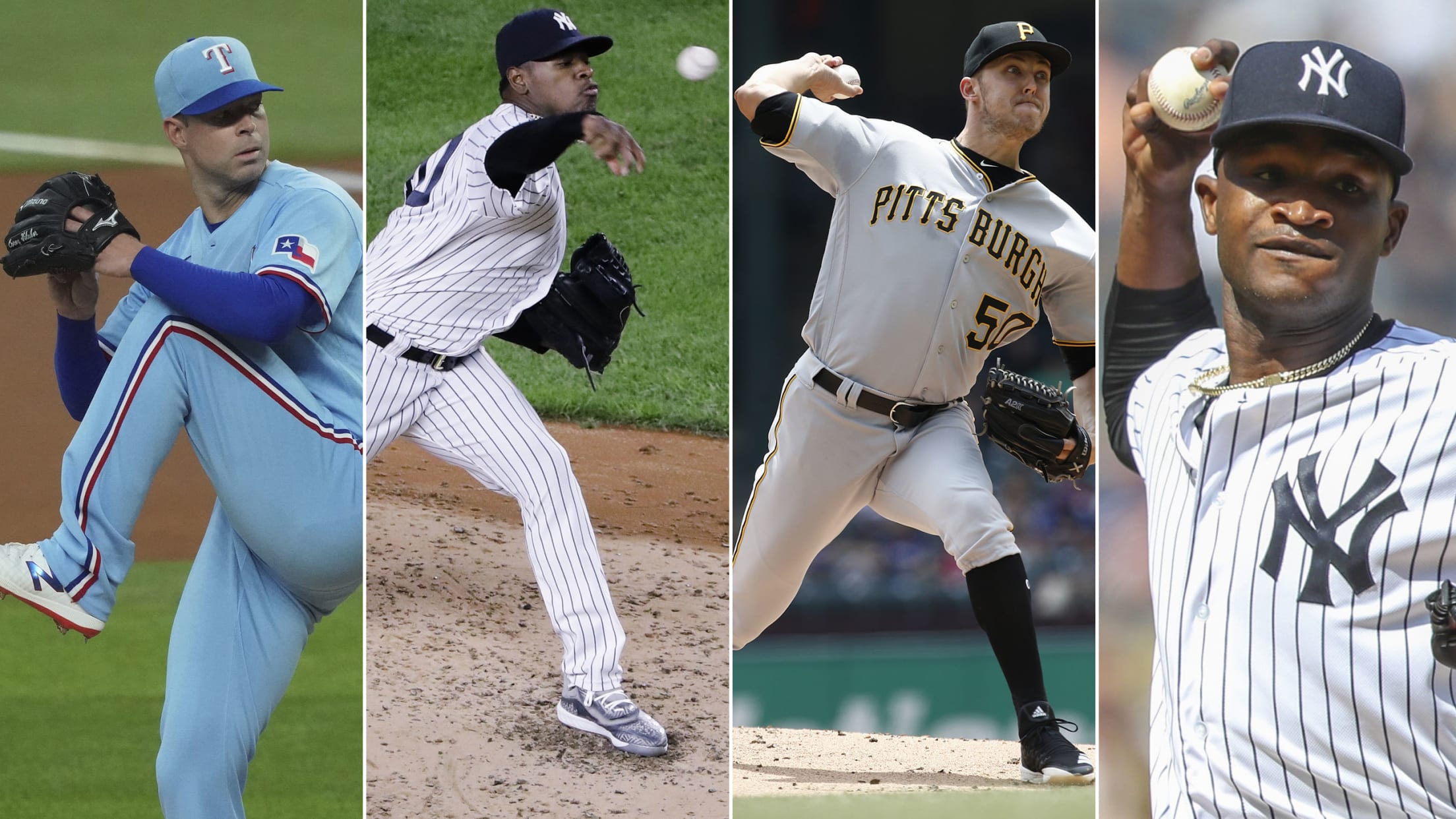 The Yankees never seem to have enough starting pitching. It's why they went out and spent $324 million on Gerrit Cole a year ago, thinking that when the money was on the table in October -- not his -- they would finally have the kind of ace CC Sabathia had
Sox pry Ottavino from Yanks in rare trade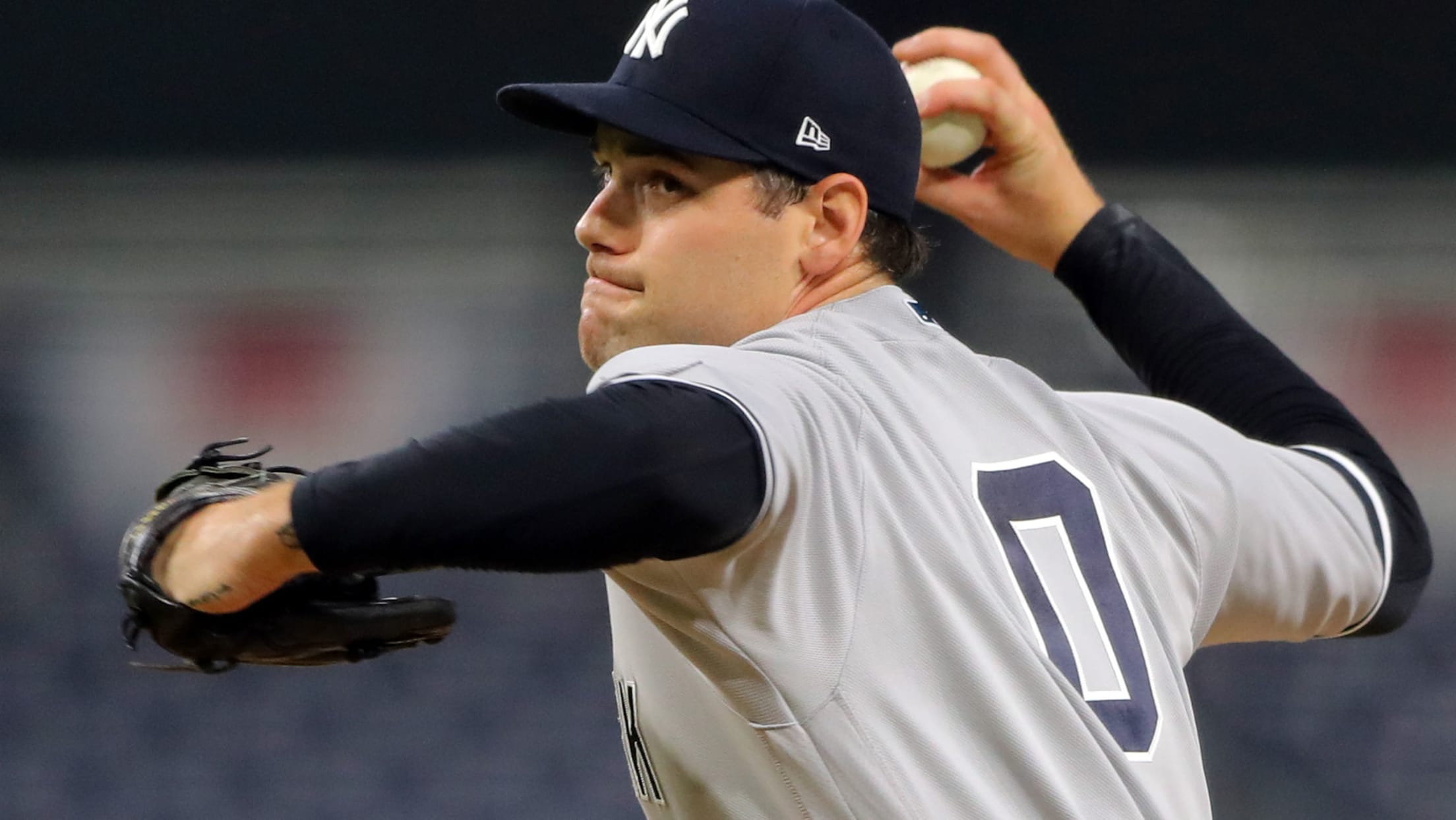 BOSTON -- Looking to upgrade their bullpen, the Red Sox went to their chief rivals for help. And somewhat surprisingly, their wish was granted. On Monday, the Sox acquired right-hander Adam Ottavino from the Yankees. Boston also received righty Frank German -- who was the Yankees' No. 24 prospect per
Rumors: Bauer, Bryant, Turner, Simmons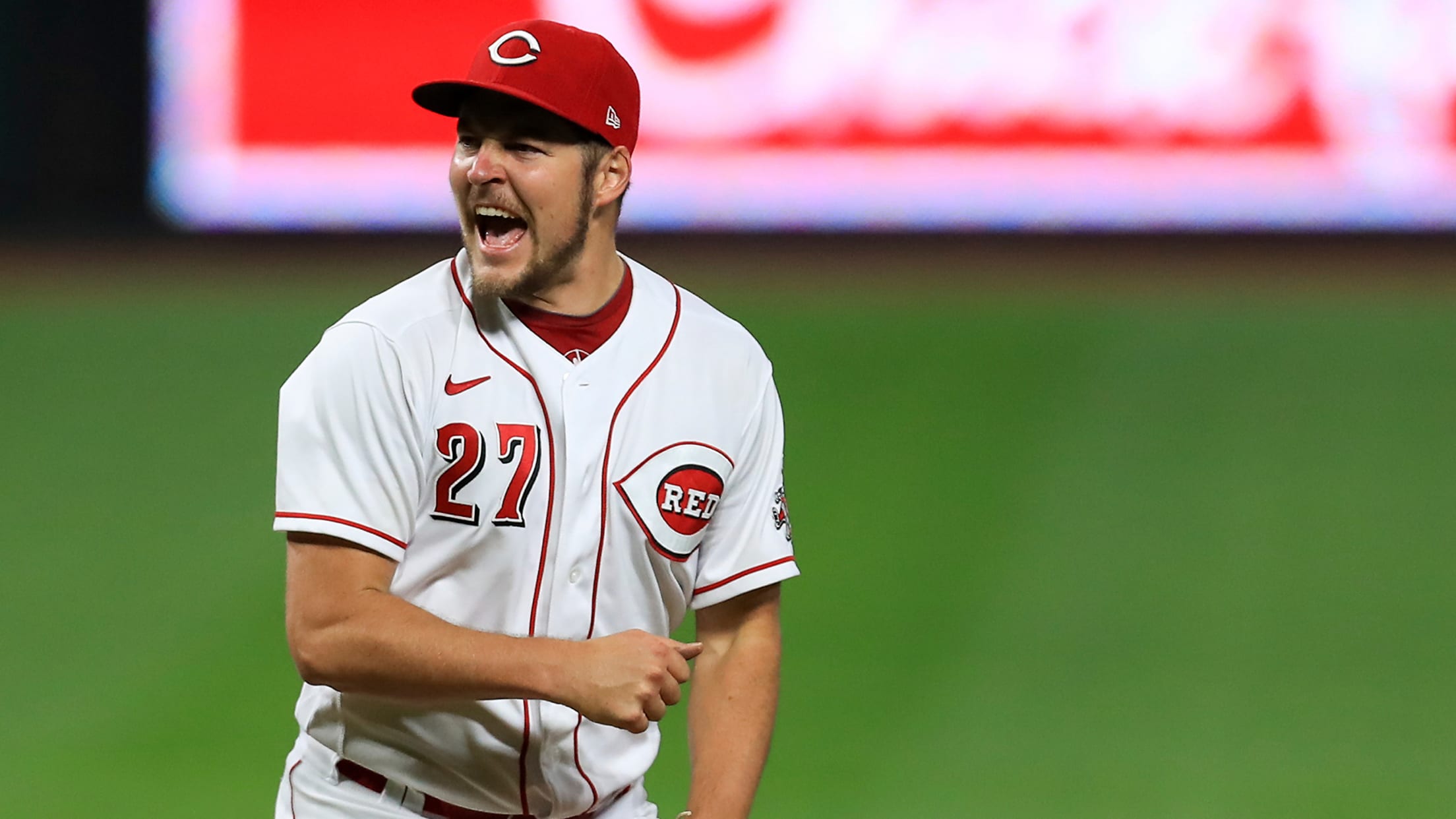 MLB.com is keeping track of all the latest free agent and trade rumors right here.
Edwin Jackson ranks his top MLB cities
Who better to give trip advice than baseball's ultimate wanderer?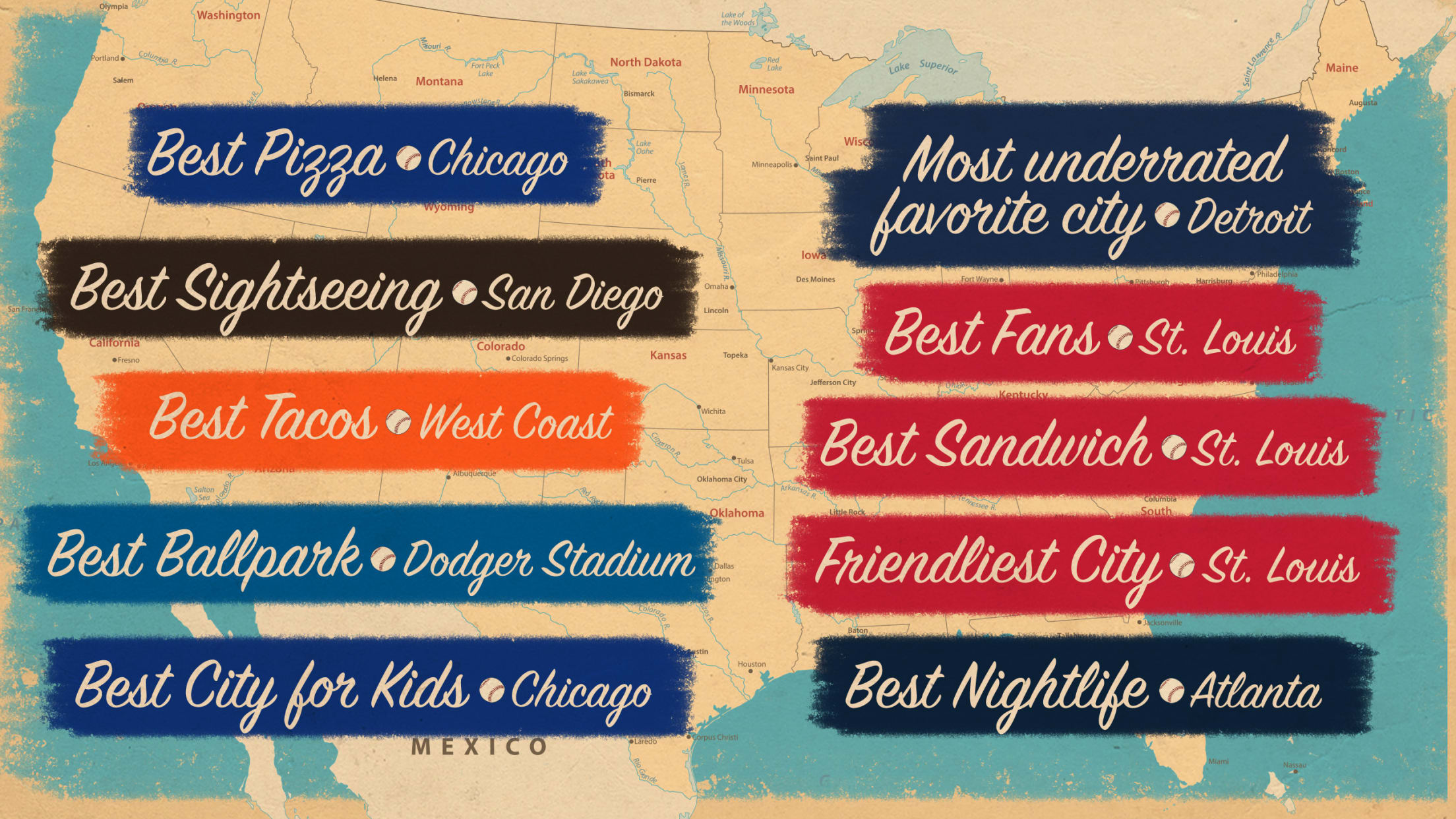 Edwin Jackson has never not been on the move. The self-described "Military brat" was born in Neu-Ulm, Germany -- the small town in which his father, Edwin Sr., was stationed while serving in the U.S. Army. He's one of just 27 big leaguers to hail from the country. At age
Tanaka in talks to pitch in Japan (report)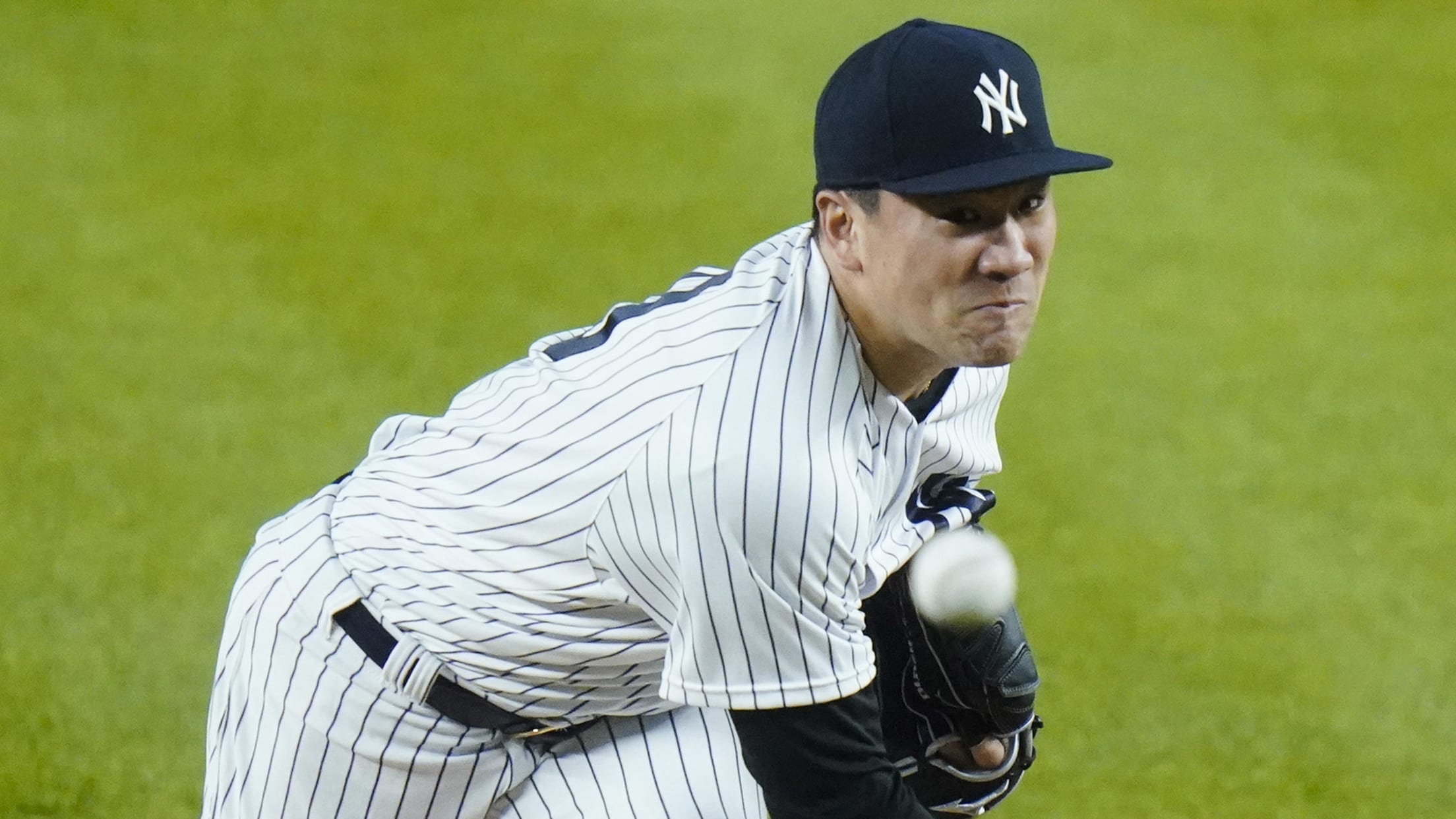 Masahiro Tanaka's seven-year run in Yankees pinstripes appears to be complete, with the right-hander reportedly advancing negotiations to remain in Japan and return to his original team, the Rakuten Eagles of Nippon Professional Baseball. According to a report published on Monday by Sankei Sports in Tokyo, Tanaka could receive a
10 free agents poised to bounce back in '21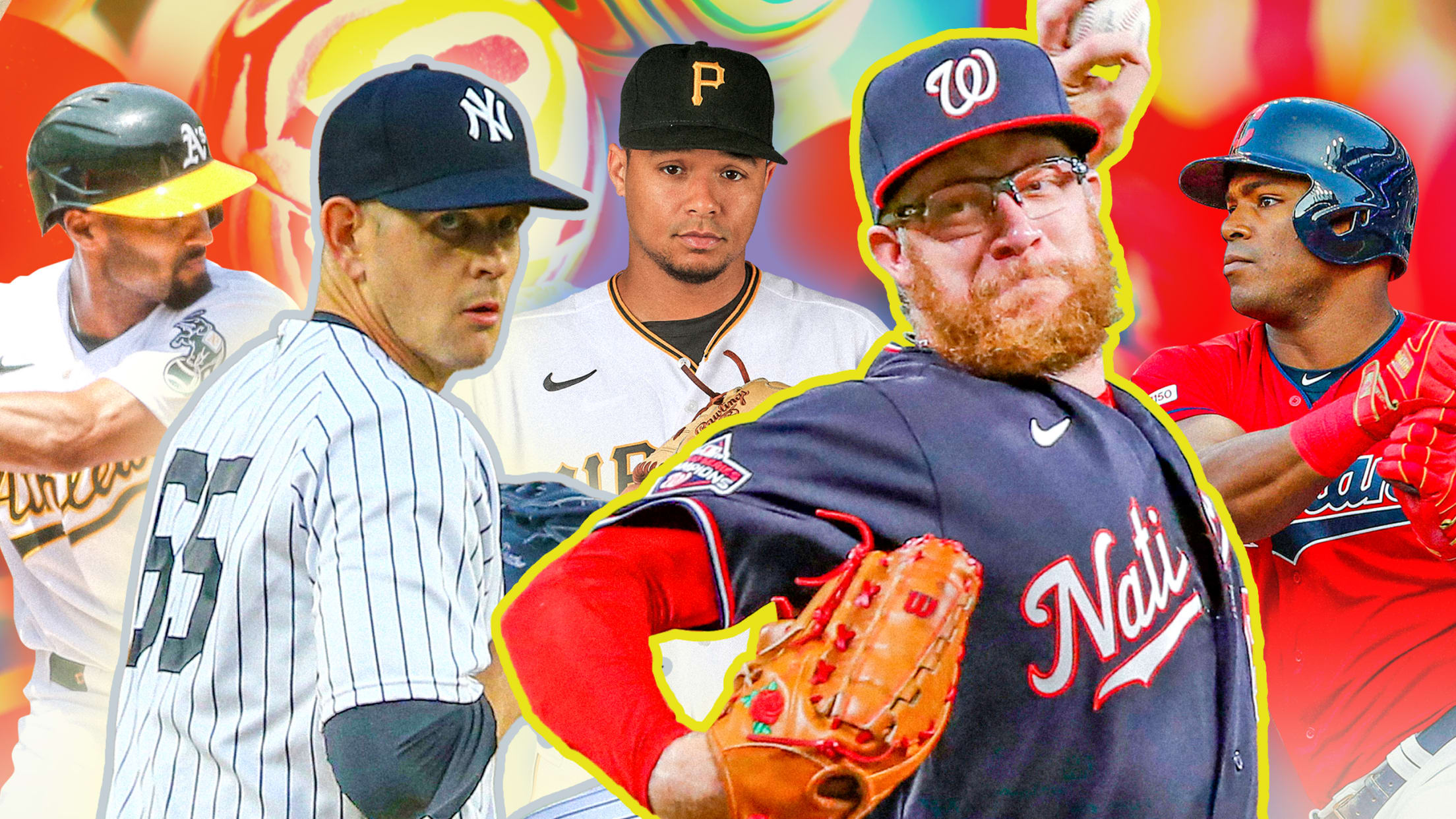 As any good investor can tell you, it's hard to build a fortune by splurging on the hot, surging stocks. You make bank by buying the dip -- distressed or undervalued assets are due to rise. And in recent days, we've seen some teams buying the dip. The Yankees did
Every move of 2020-21 offseason, tracked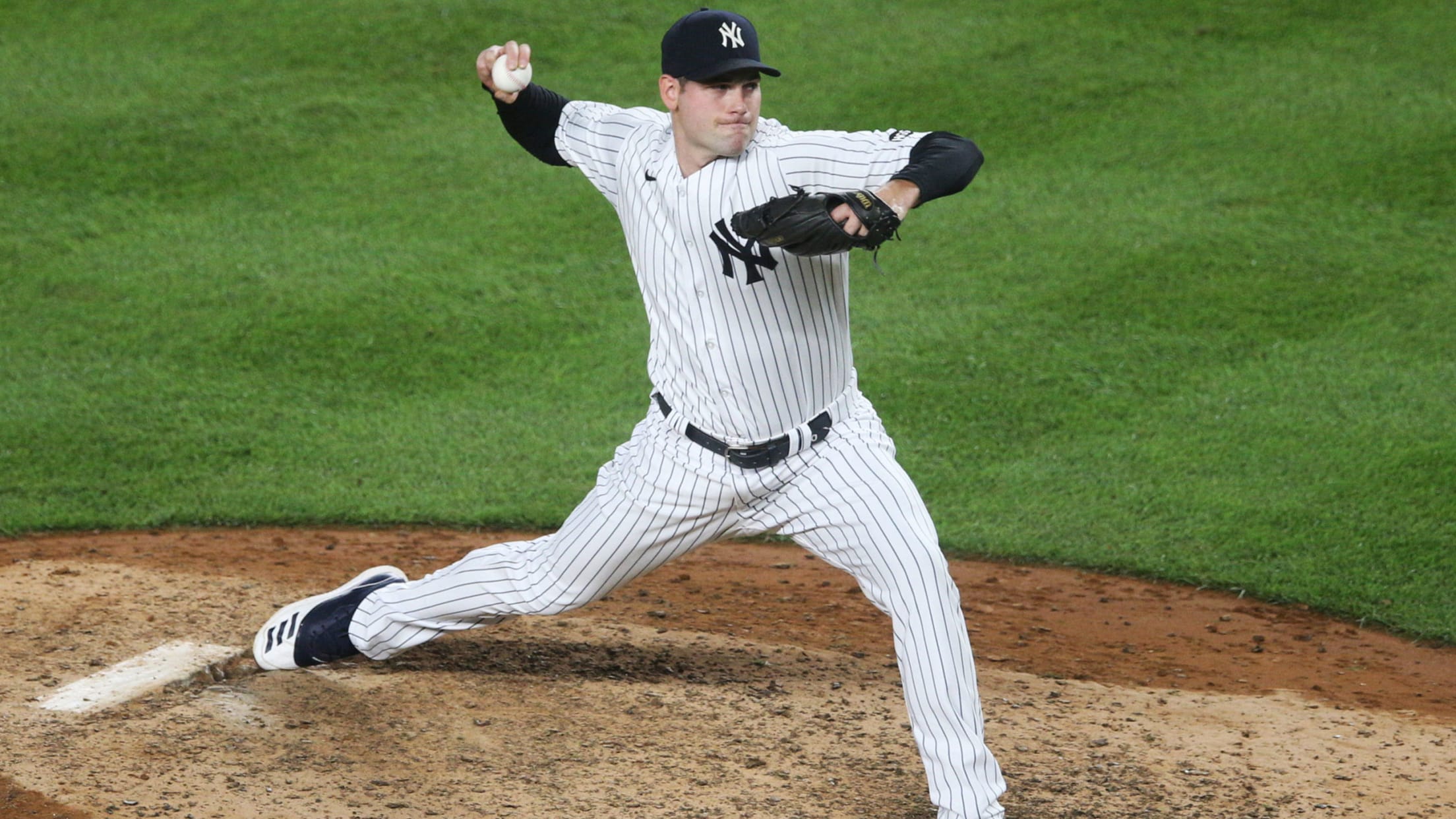 Every winter, there are dozens upon dozens of interesting player moves, and as we've done in the past (2018-19, 2019-20) we're going to catalog all of them here, in a giant running list. (All of the Major League signings and trades, anyway, from players who have already been Major Leaguers.
Draft Combine, PDP League set for summer 
Major League Baseball and USA Baseball on Monday announced enhancements to the joint Prospect Development Pipeline (PDP) to feature a lineup of evaluation and showcase events for 2021 & 2022 MLB Draft prospects, including the first-ever MLB Draft Combine for high school and college baseball players. Additionally, the PDP League,
Notable trades between Yankees & Red Sox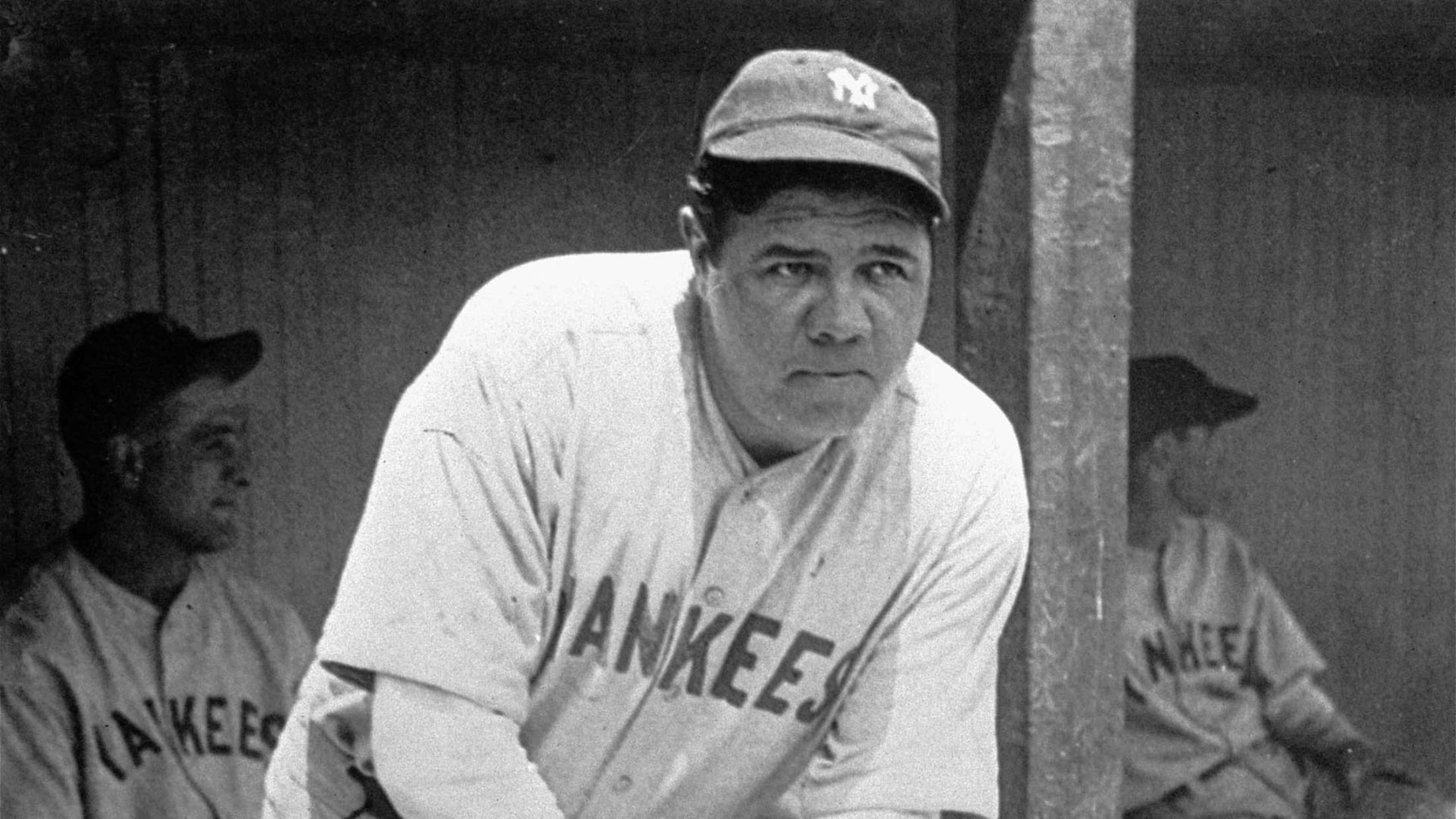 The Red Sox and Yankees have spent more than a century trying to one-up each other while waging one of the fiercest rivalries in sports history, so it's not exactly a surprise that they haven't come together very often to trade, especially considering how that whole Babe Ruth deal (you
'Unfinished business': Brantley rejoins Astros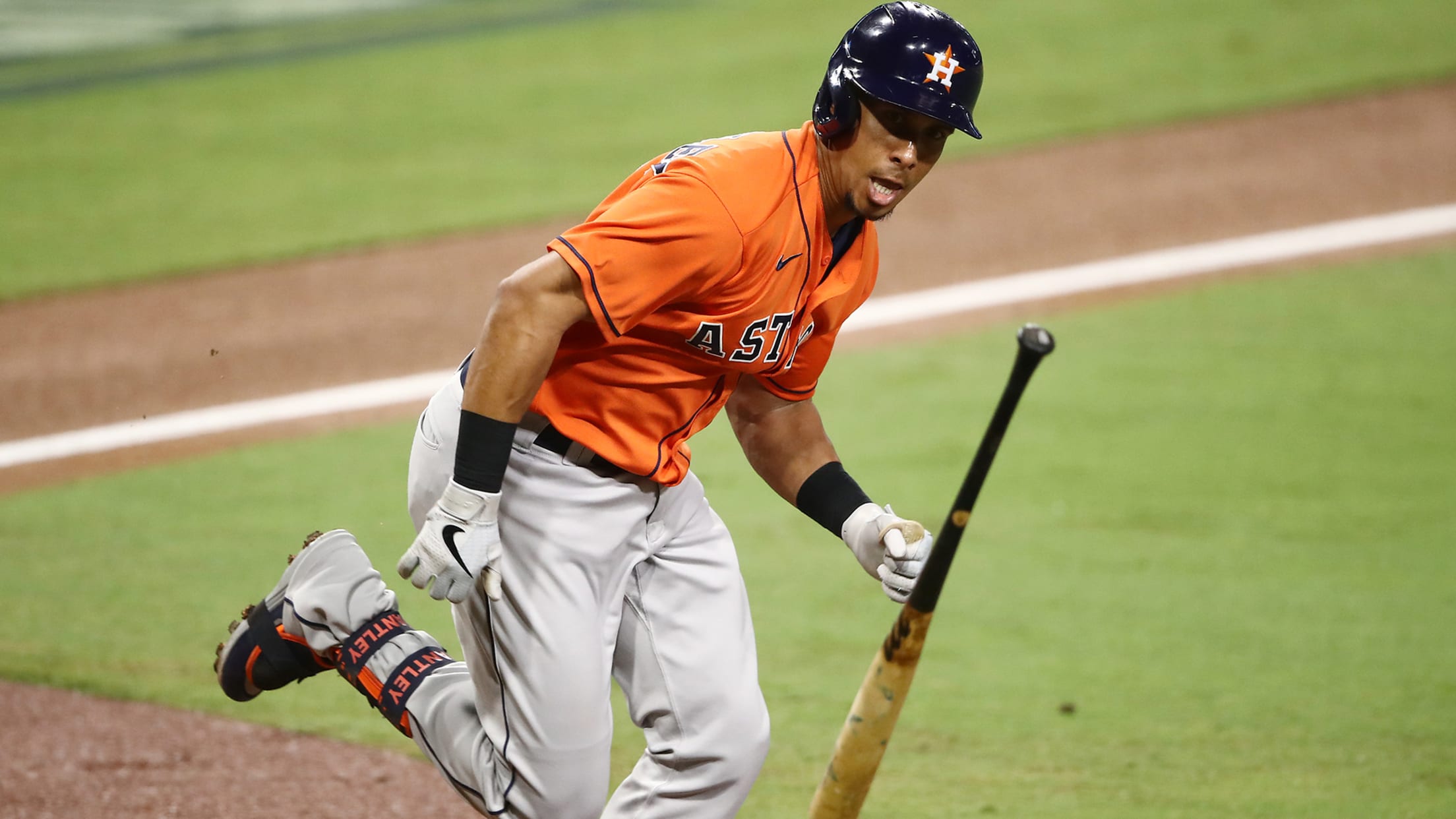 The Astros' announcement on Monday that they officially inked Michael Brantley to a two-year deal lacked all of the drama and suspense from the prior week, when for a few hours, it looked like they had lost out on the free-agent outfielder. It all ended well for Brantley and for
Yankees could bring back familiar face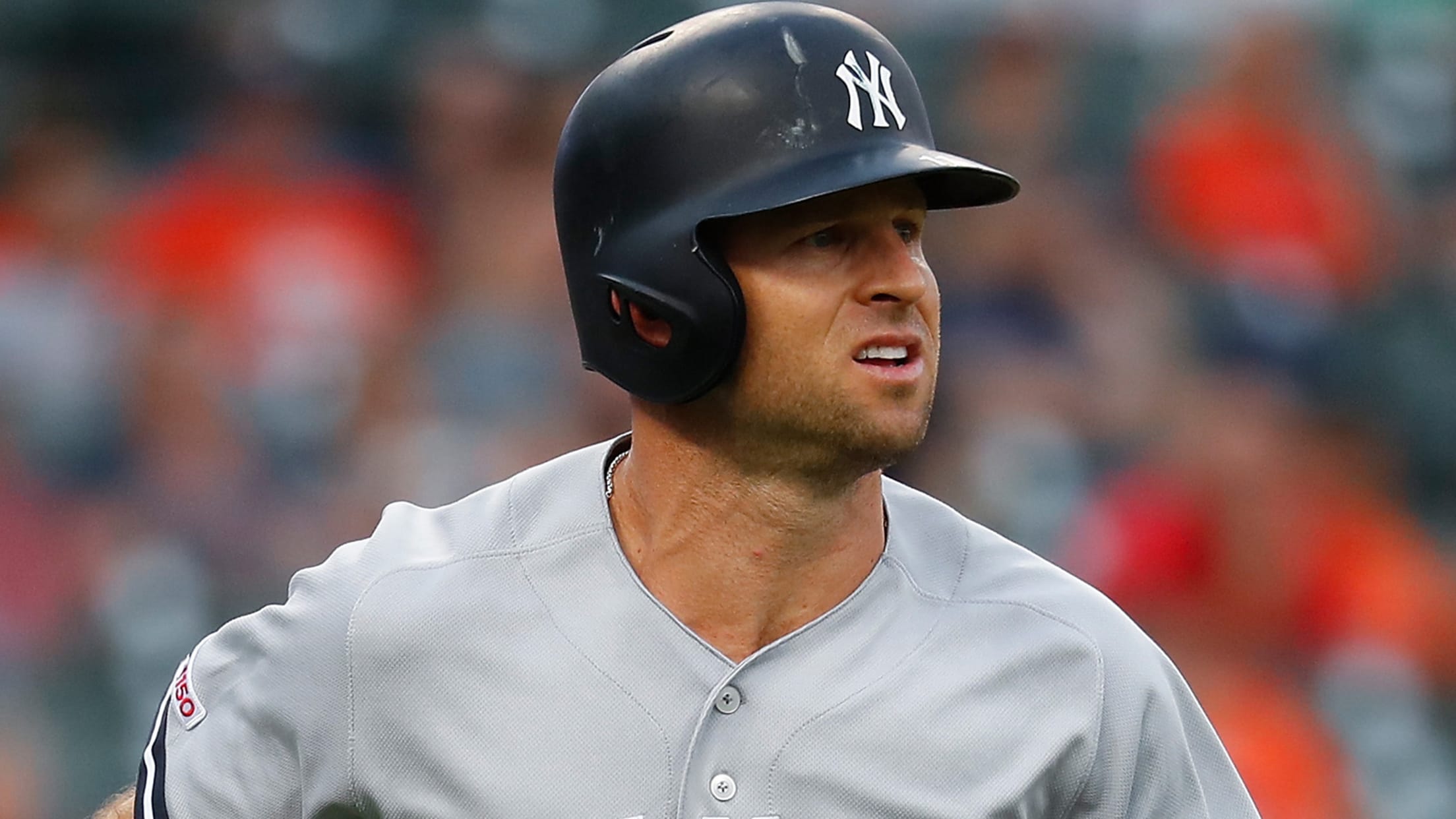 MLB.com is keeping track of all the latest Yankees-related free agent and trade rumors right here.
2020-21 free agents, position by position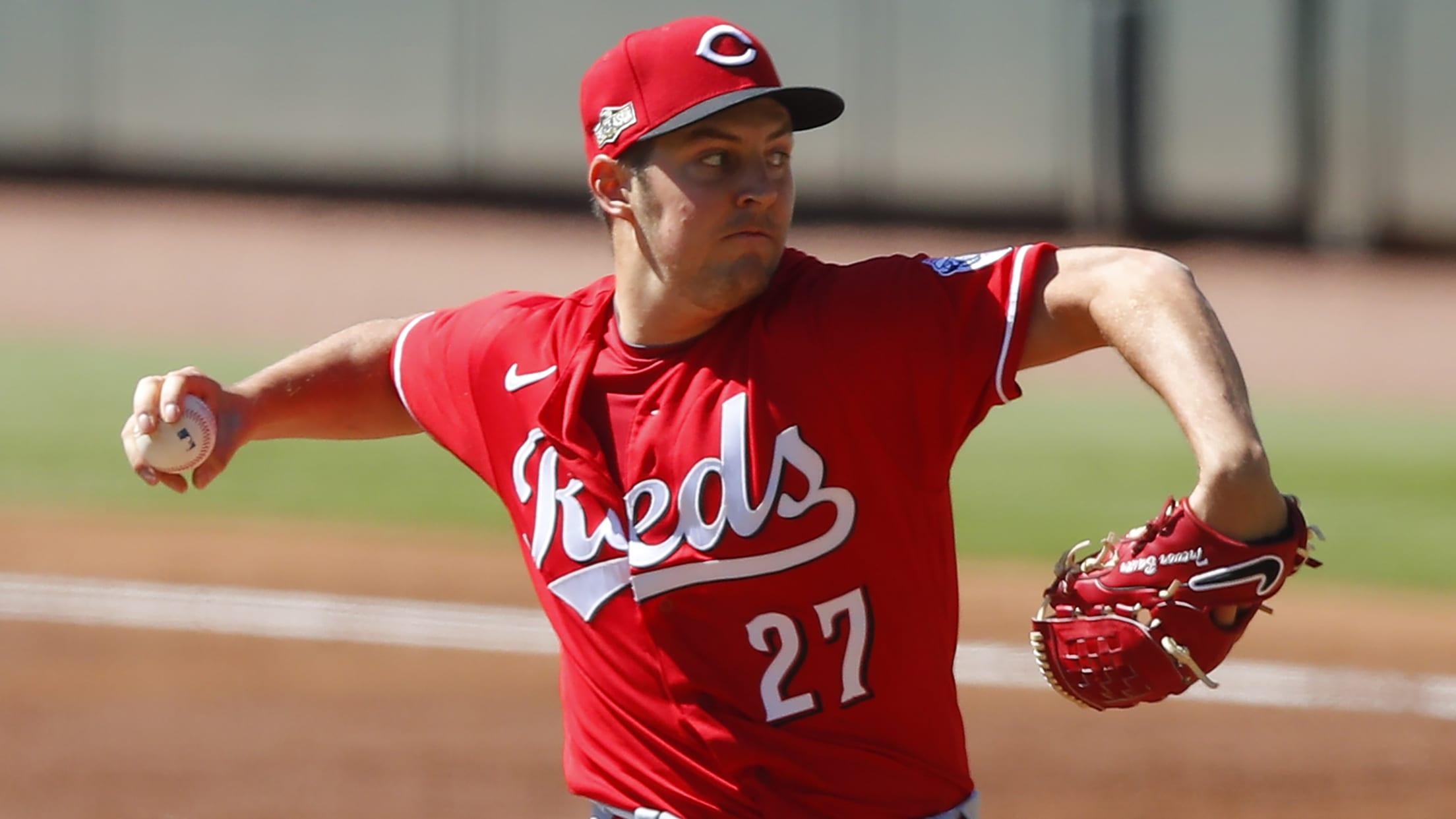 After an unusual but exciting 60-game season, the Hot Stove has fired up once again, and several big names hit the free-agent market. Below, you'll find a list of this year's crop of notable free agents that has been updated throughout the offseason as signings became official. This list also
Joining win-now Yanks 'lit a fire under' Taillon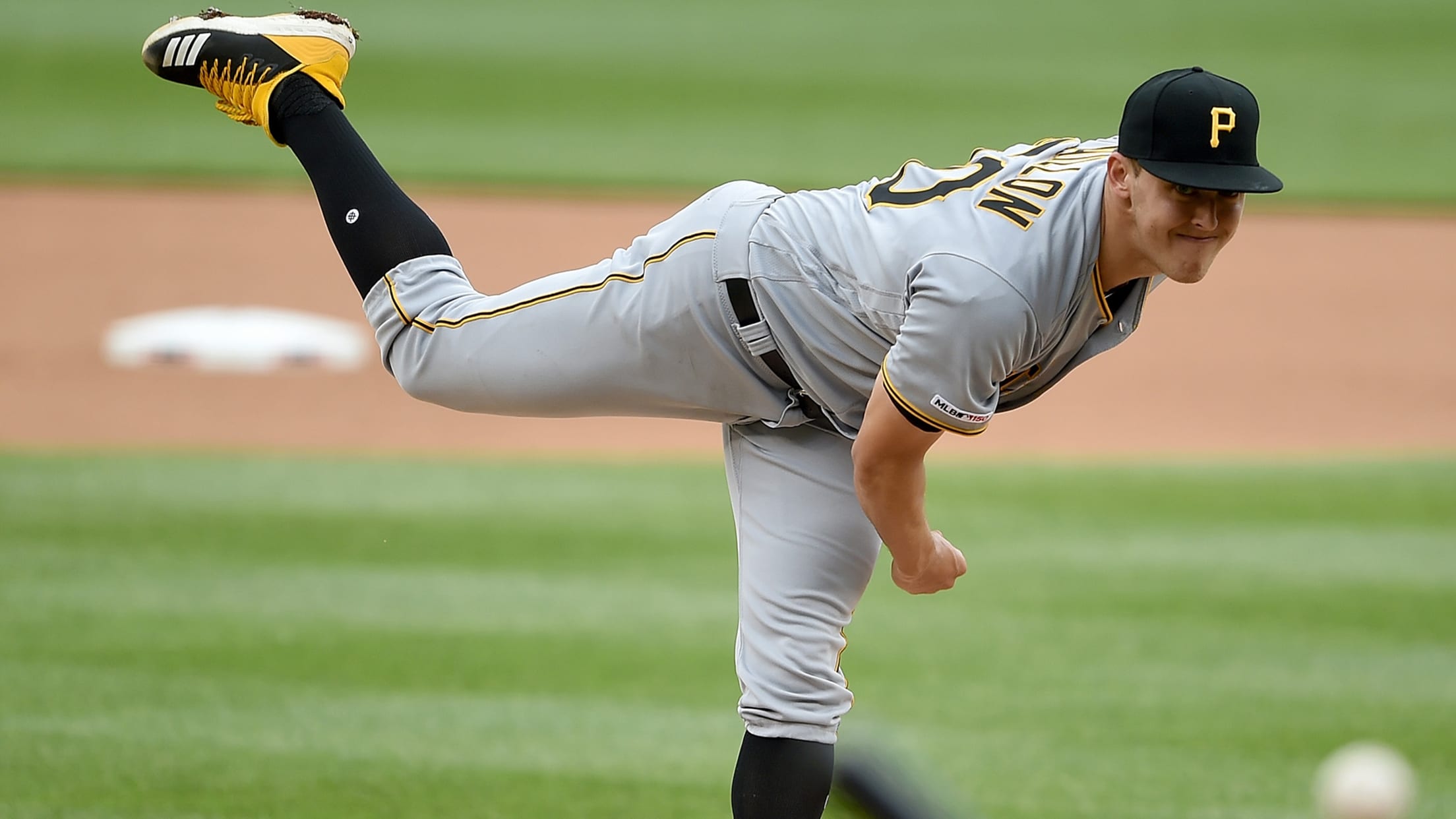 Jameson Taillon's first full day as a Yankee followed much of the usual grind of rehab from a second Tommy John surgery, counting down the days until pitchers and catchers pop gloves underneath palm trees. Yet the right-hander said he sensed a new level of excitement as he hit the
Nats add Hand to 'pen on 1-year deal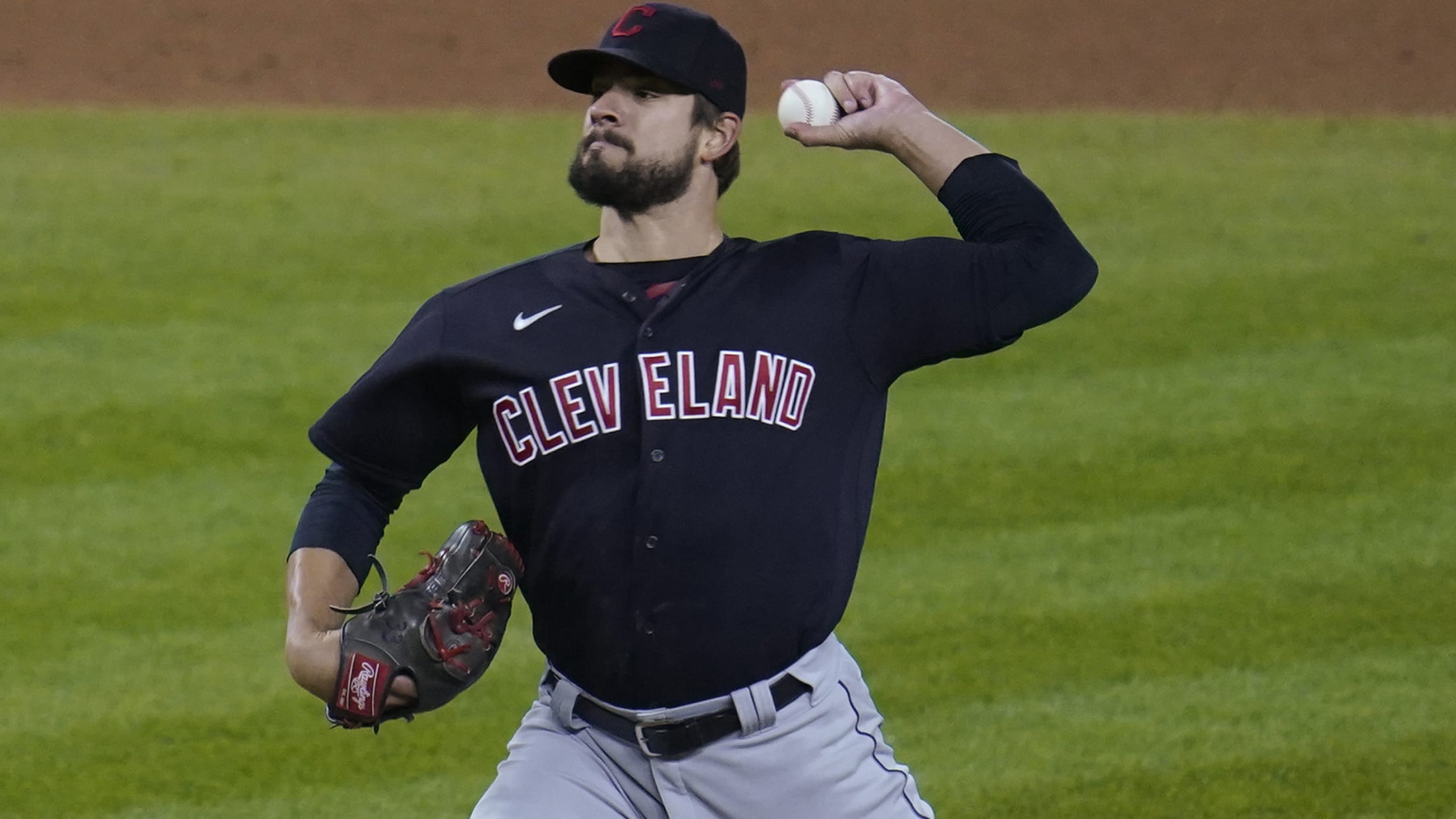 After Sean Doolittle became a free agent this offseason, the Nationals' bullpen was without an established left-handed reliever -- until Sunday. Washington and three-time All-Star Brad Hand reached a one-year deal, the club announced Tuesday. The deal is for $10.5 million, a source told MLB.com's Mark Feinsand, and is without
Mancini's foundation eyes big impact in city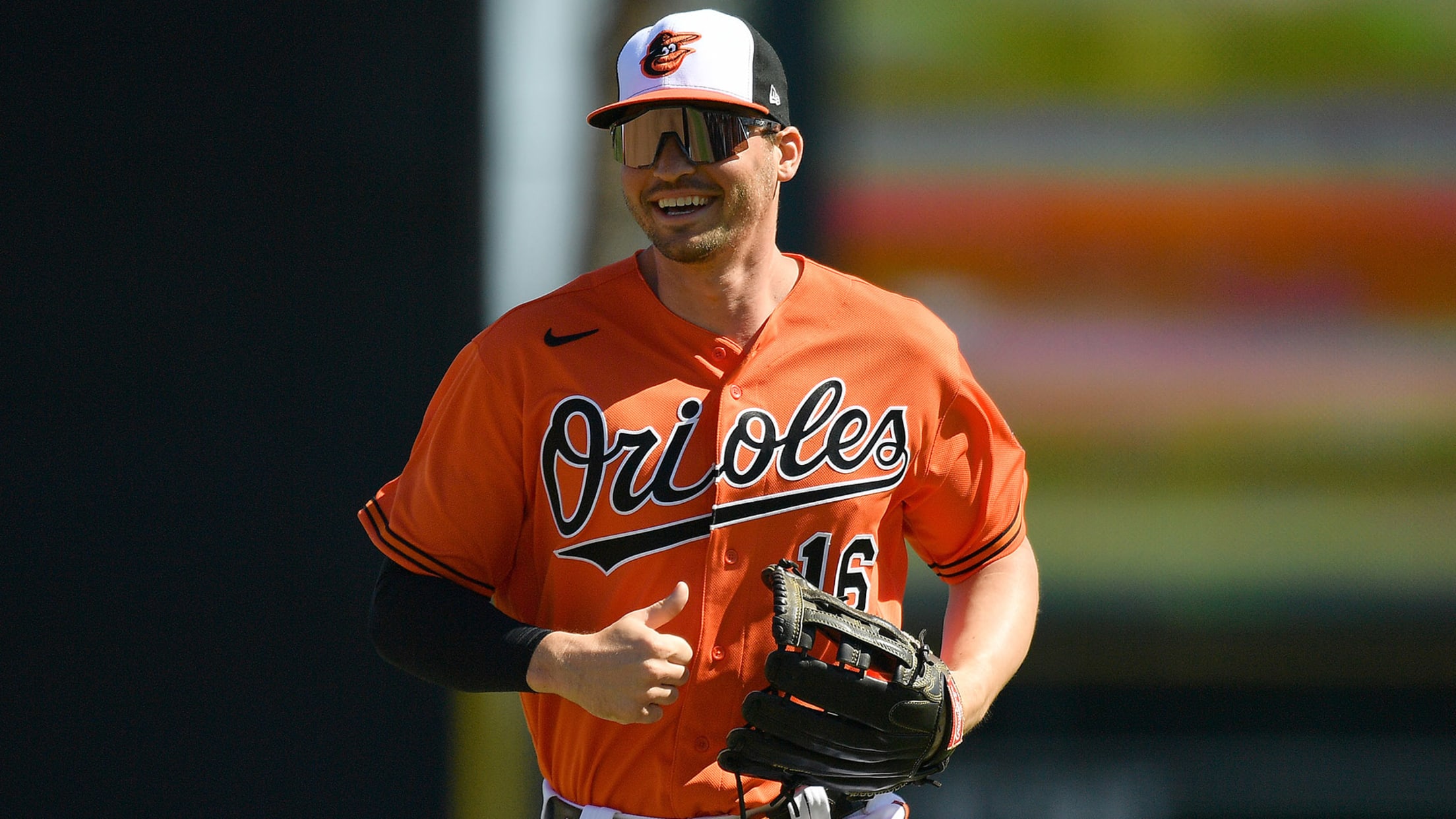 Long before he was diagnosed with Stage 3 colon cancer, Trey Mancini felt the call to use his platform to help others in need. Now that he's recovered from the disease, those efforts are expanding. The latest example came recently, when Mancini and his family launched the Trey Mancini Foundation
Dave Roberts to Padres: 'Bring it on'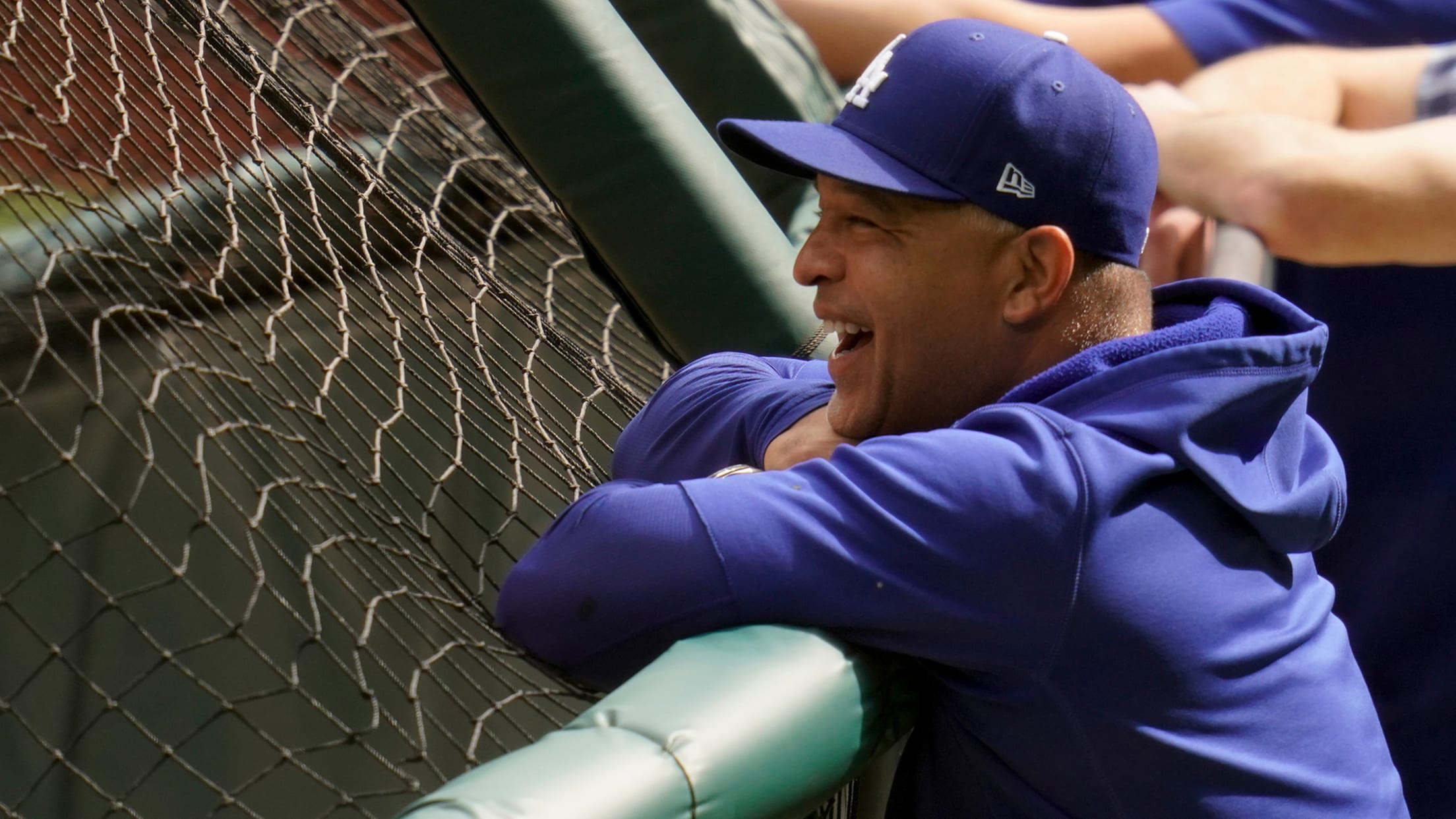 The Padres signed Manny Machado two winters ago, and this offseason, they traded for 2018 American League Cy Young Award winner Blake Snell and '20 National League Cy runner-up Yu Darvish, among other notable deals. What they are really doing is making a big move at the Dodgers, who have
The next postseason drought to end is ...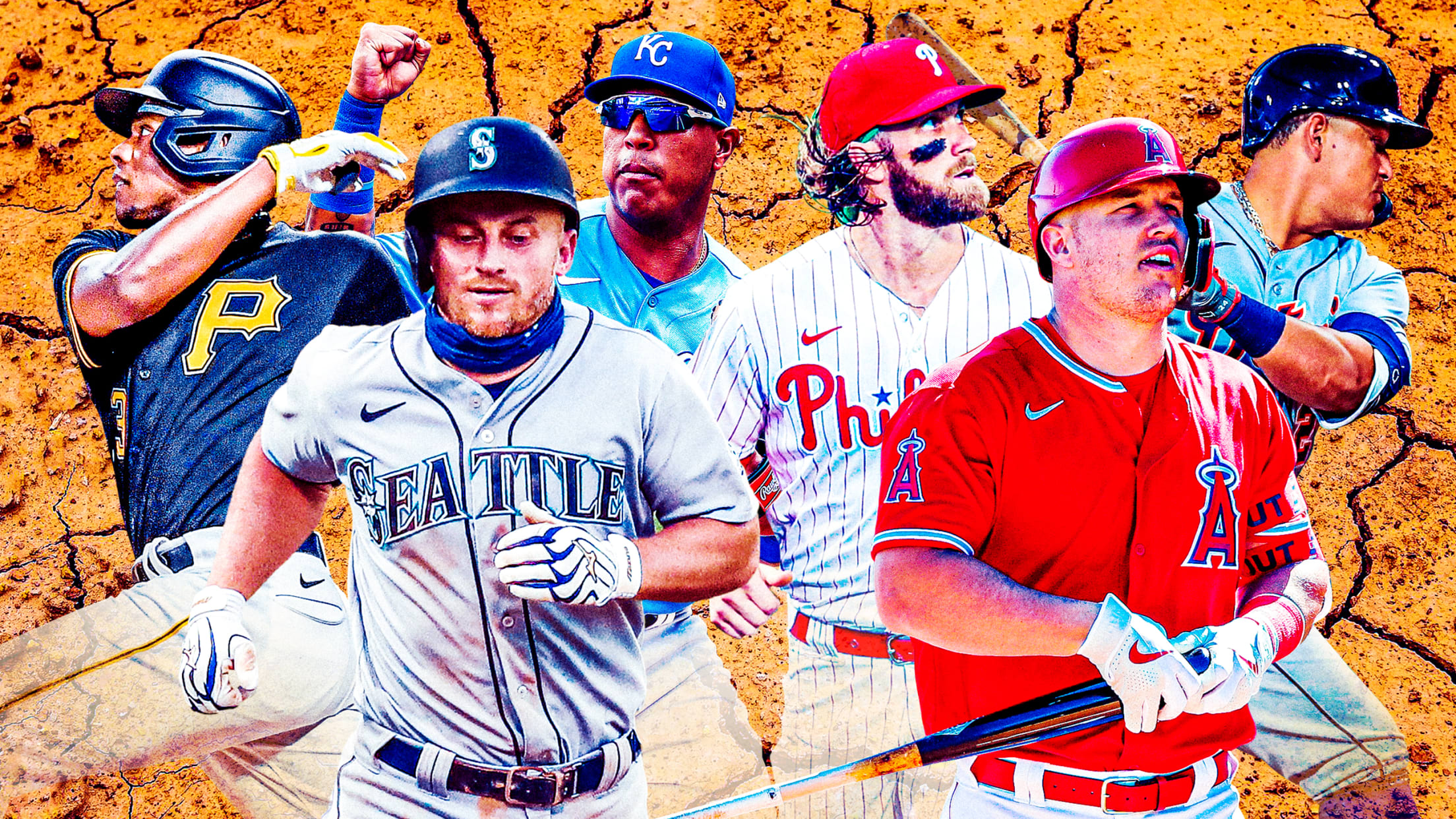 Last year, thanks in part to the new playoff format, three of the five teams who had gone the longest without reaching the postseason finally ended their postseason droughts: The Marlins (who hadn't reached October since winning the World Series in 2003), the Padres (last postseason appearance: '06) and the
What Taillon brings to the Yankees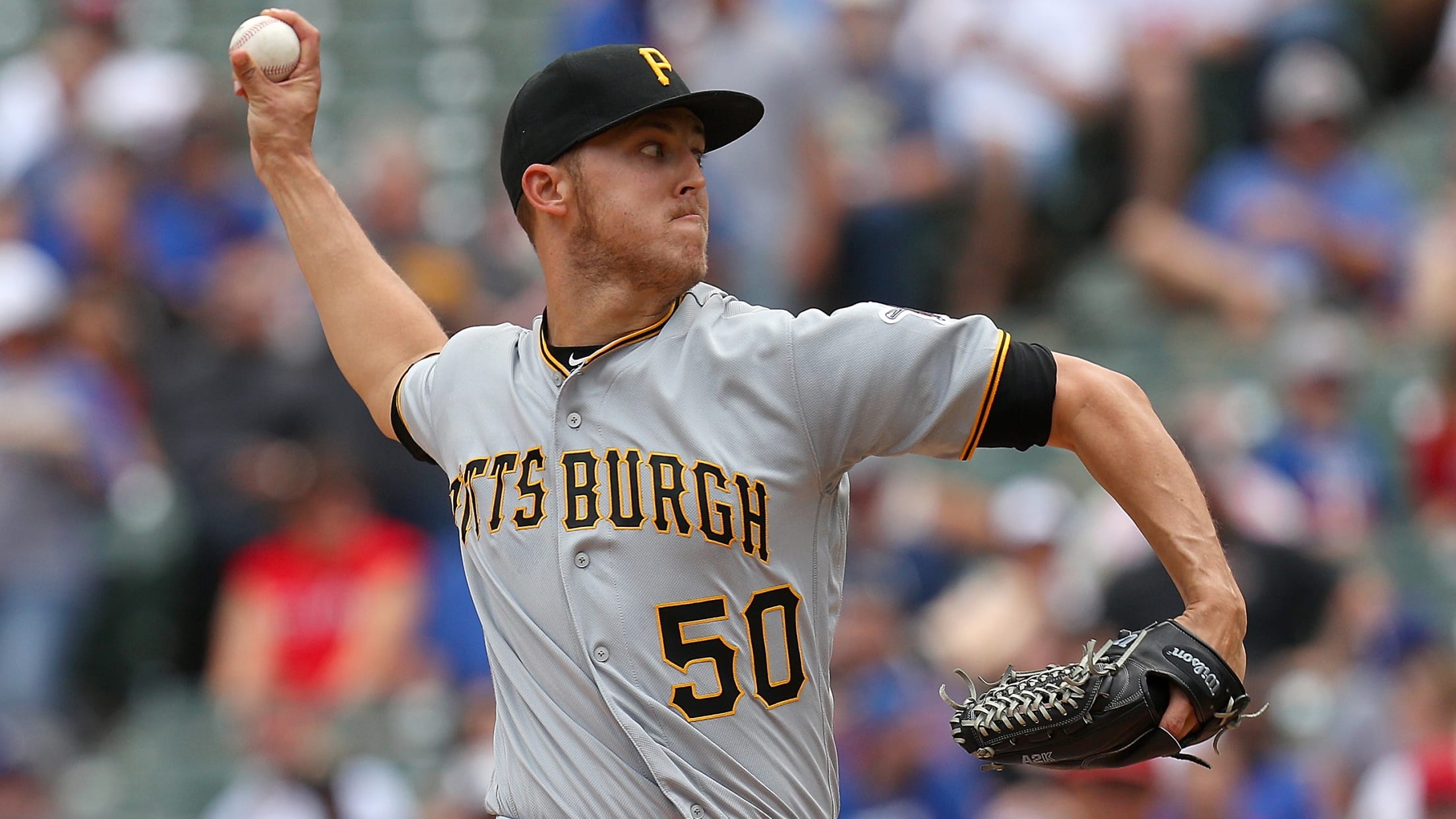 First it was Corey Kluber. And now, Jameson Taillon. If you were told two years ago that heading into the 2021 season these two would be a part of the Yankees' rotation, it would be a stunning development. After all, the first is a two-time Cy Young Award winner who
Here's how Mariners could win AL West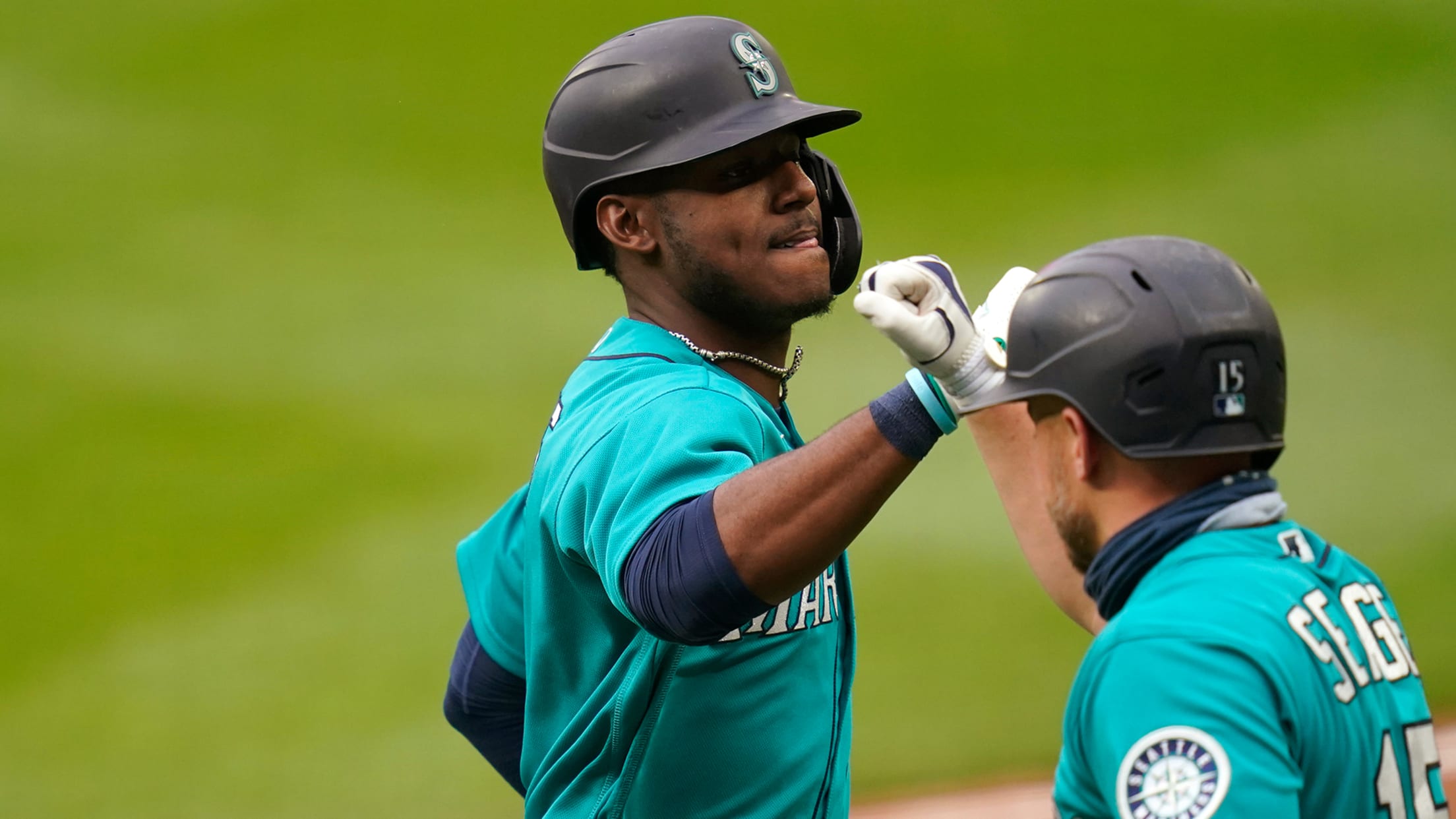 My high school crush was cool, cute, confident, sunny and smart. I was, to put it charitably, a work in progress. But we had a good rapport, a fast-forming friendship, and importantly, shared singlehood. So one day, when she mentioned that she did not have a date for our upcoming