Puig leaps, crashes into wall on amazing grab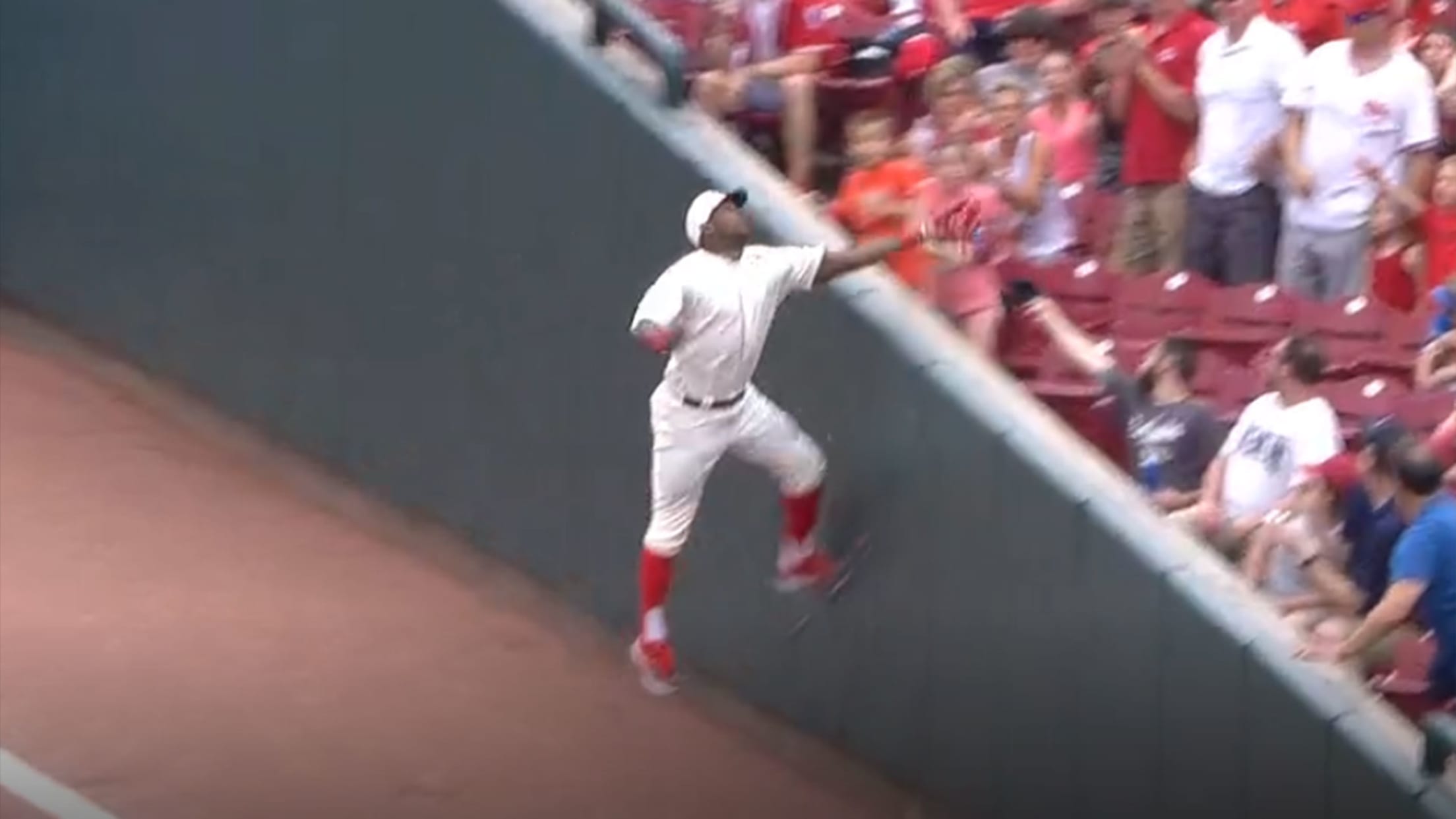 Reds outfielder Yasiel Puig crashed into the wall on a leaping grab to end a bases-loaded threat against the Dodgers on Sunday. With two outs and the bases full in the top of the sixth and the Dodgers leading, 2-0, Los Angeles starting pitcher Hyun-Jin Ryu lofted a fly ball
Brewers prospect Hiura hits first big league HR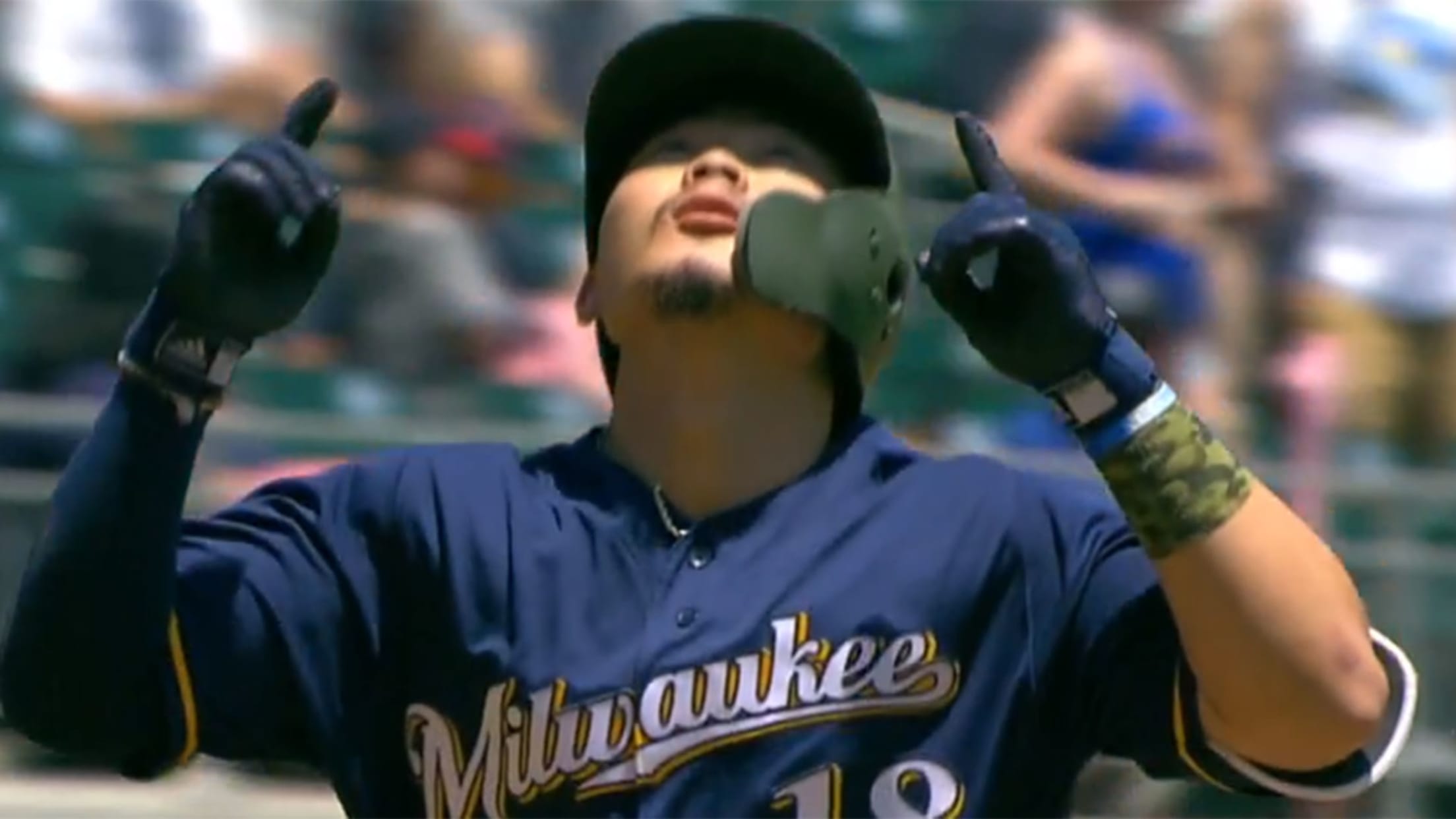 ATLANTA -- Keston Hiura is on the board in the big leagues. The No. 15 prospect in baseball, per MLB Pipeline, hit his first Major League home run on Sunday against the Braves at SunTrust Park, a solo shot off Atlanta's Mike Foltynewicz in the fifth inning that snapped a
The most productive team at each position
Astros, Dodgers showing unmatched depth across diamond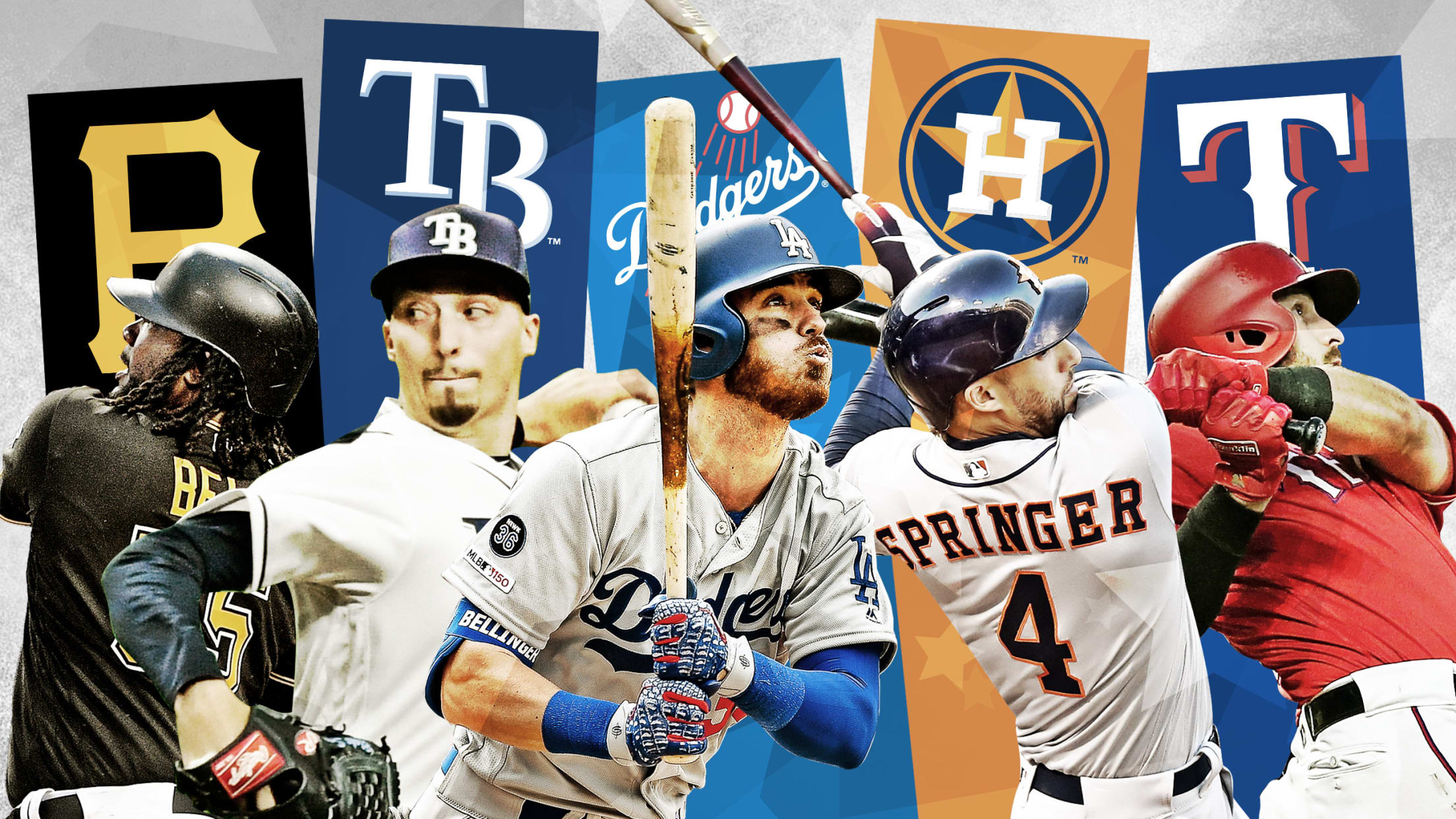 The quarter mark of the season offers the perfect chance for teams to take stock of which parts of their rosters are performing and which are not. And it offers us a chance to see who's really excelling, to the point of identifying a team's area of strength that could
How has a year of 'the opener' changed MLB?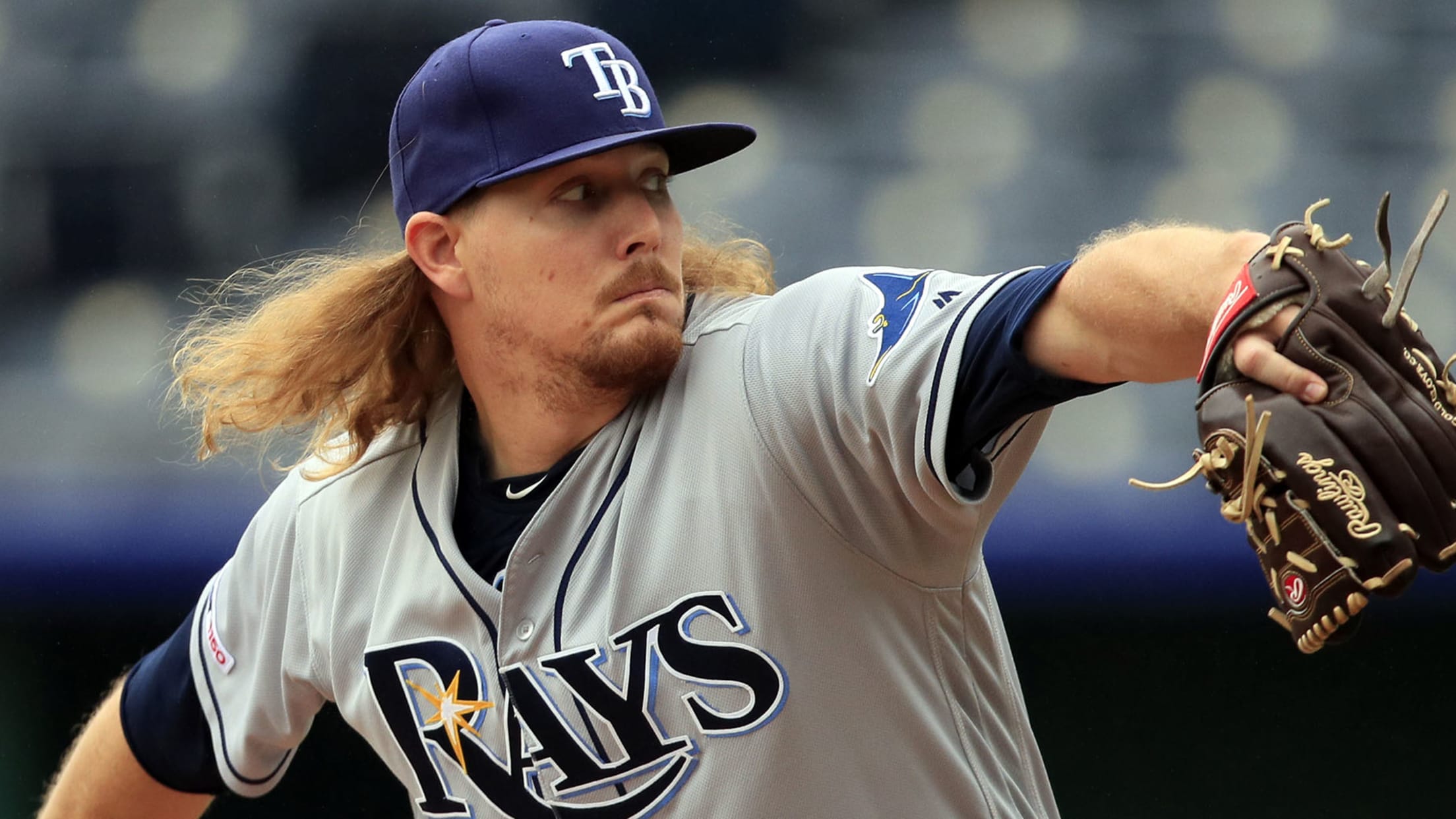 One year ago today, those ever-innovative Tampa Bay Rays changed the game again by reintroducing the concept of "the opener" to baseball. On May 19, they gave Sergio Romo his first career start, after his first 588 games came in relief. Romo struck out Zack Cozart, Mike Trout, and Justin
Cano doesn't run again, gets doubled up on dribbler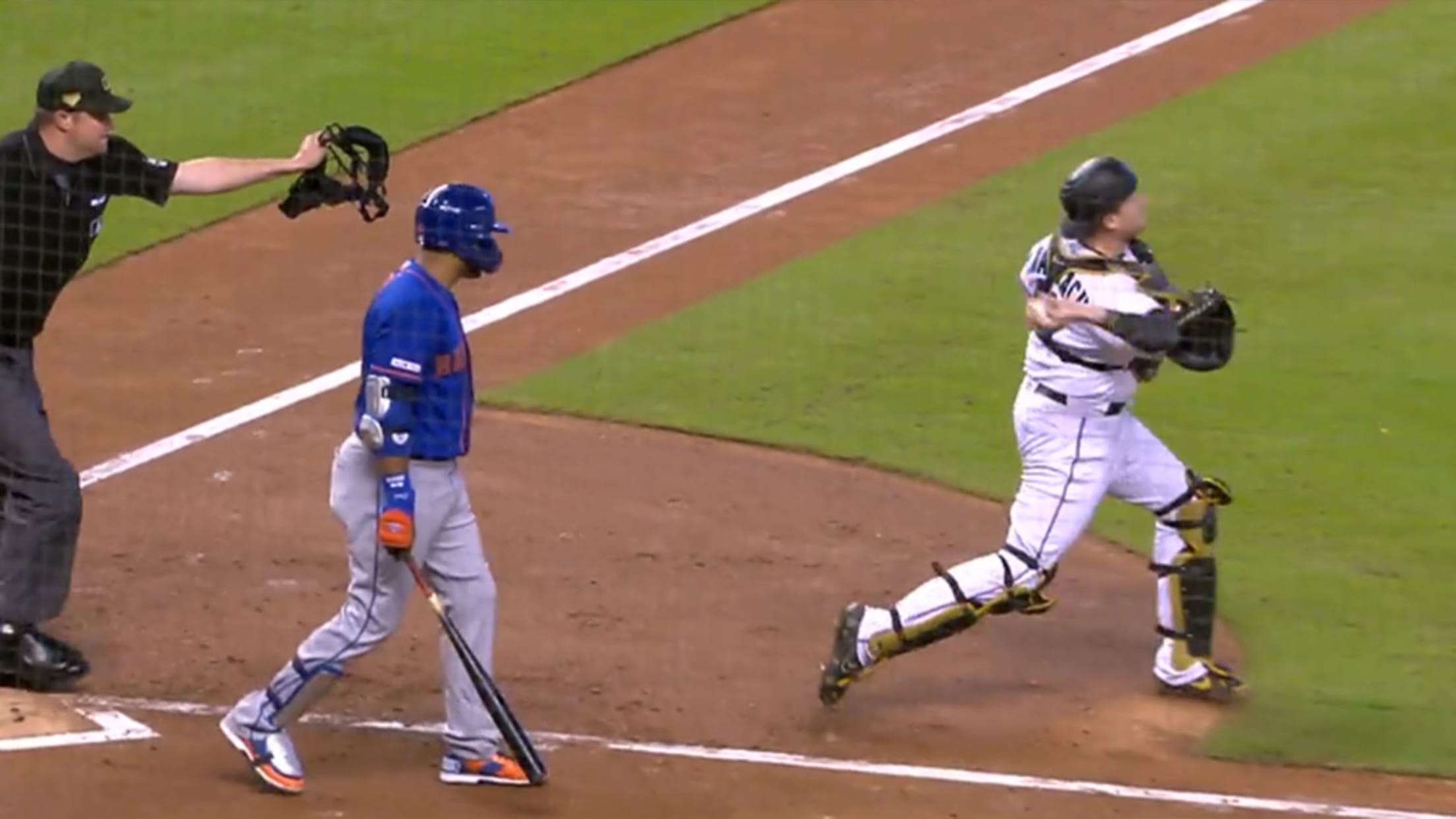 Punctuating a rough weekend for Robinson Canó, the Mets second baseman didn't run out of the box after he hit a fair ball into the ground in front of home plate in the fourth inning on Sunday. Marlins catcher Chad Wallach pounced on the ball and threw to second base,
Updates on Tanaka, Betances and Paxton
Paxton throws another side session; Gardner proud to be on Hooton Advisory Board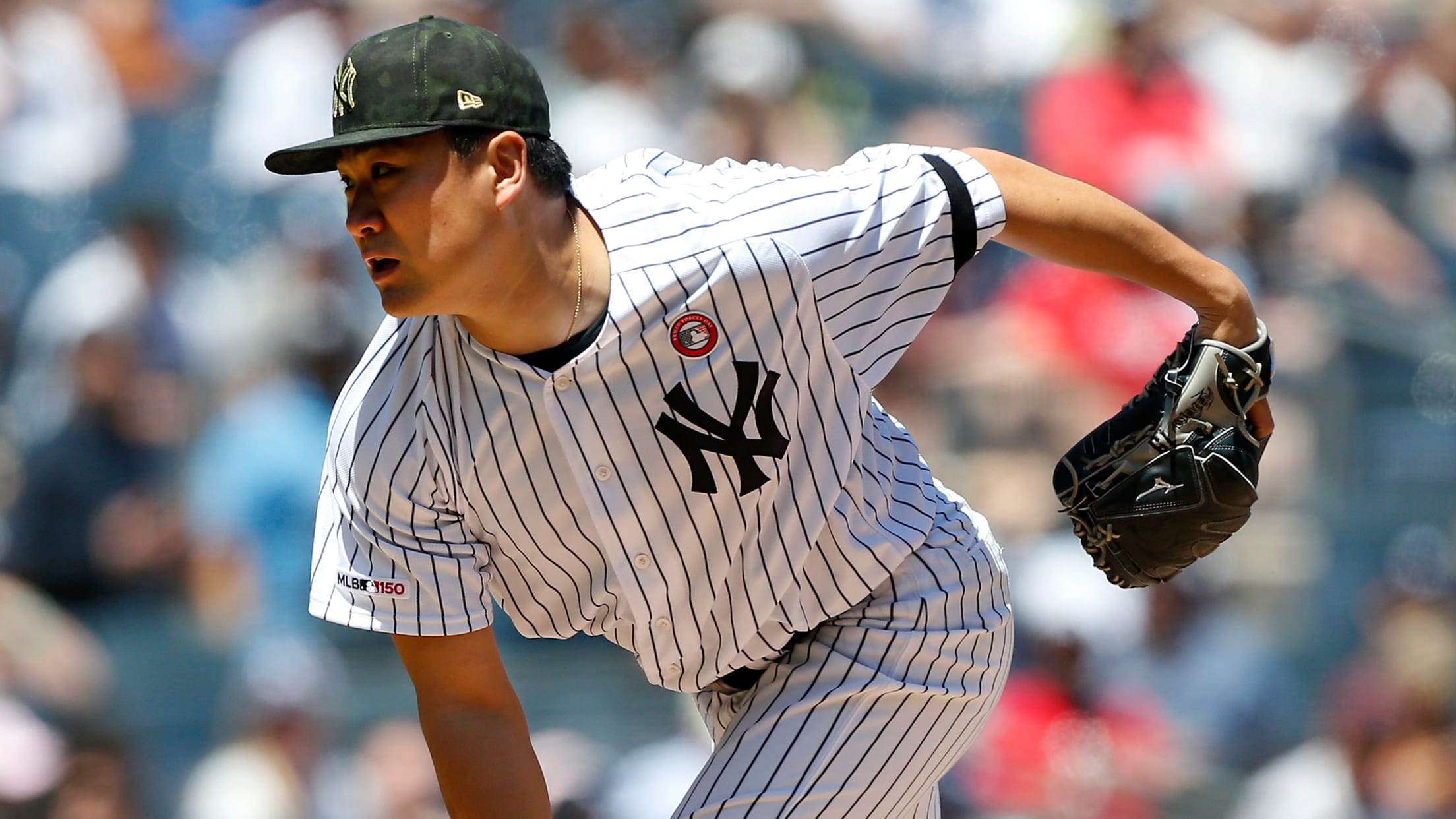 NEW YORK -- A day after getting hit on the right shin by a batted ball with a 111.3-mph exit velocity from Yandy Díaz, Masahiro Tanaka is feeling better. He was walking normally at Yankee Stadium ahead of the Yanks' rubber game vs. the Rays on Sunday morning, according to
Padres option Margevicius, summon Quantrill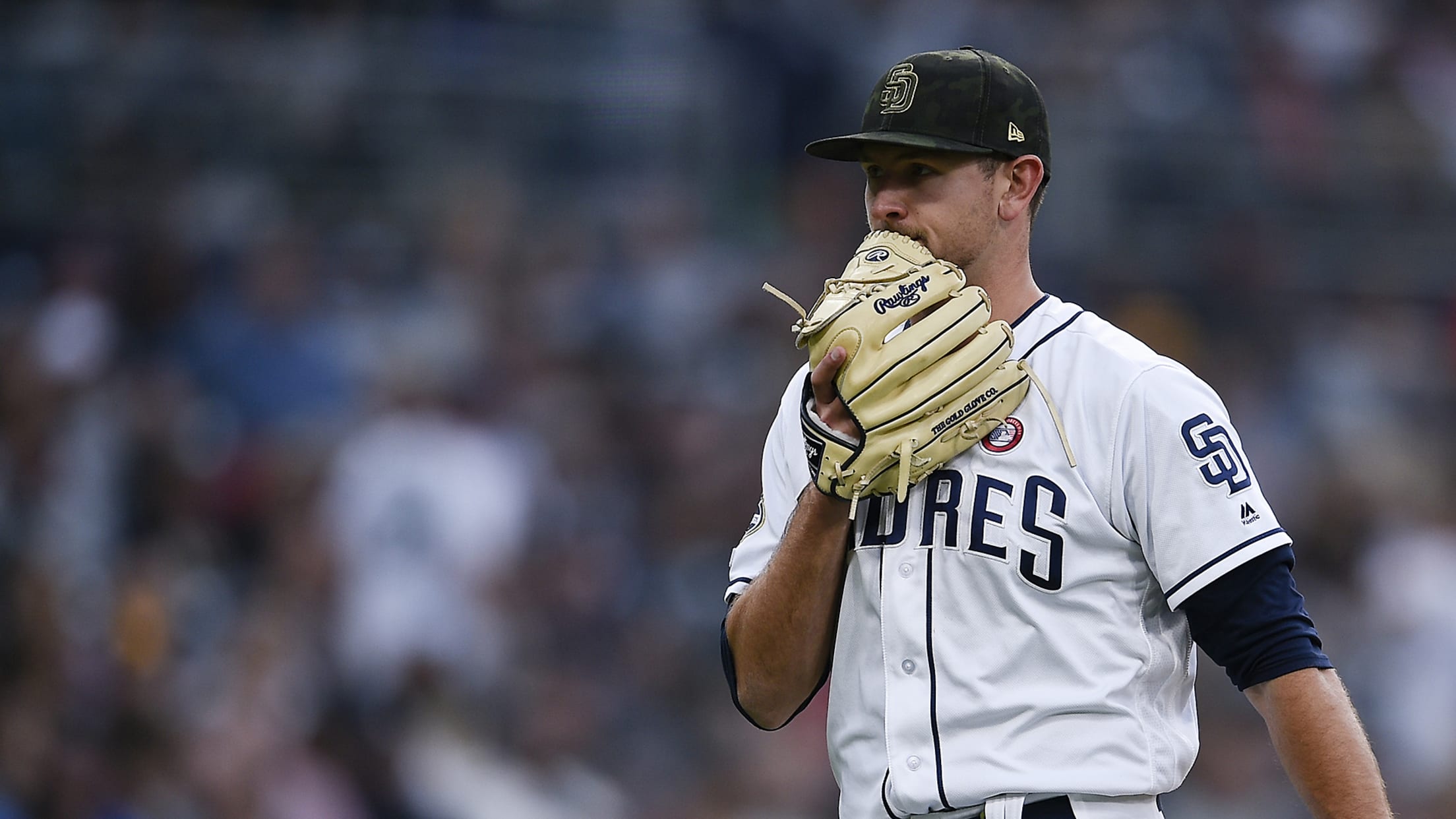 SAN DIEGO -- Nick Margevicius' excellent April gave way to a rough May, and after the worst start of his young career Saturday night, the rookie left-hander was optioned to Double-A Amarillo on Sunday. His demotion means opportunity for right-hander Cal Quantrill, who was promoted. Meanwhile, Trey Wingenter was activated
Rays converting Cronenworth to 2-way player
Zunino, Duffy represent Rays on Hooton Advisory Board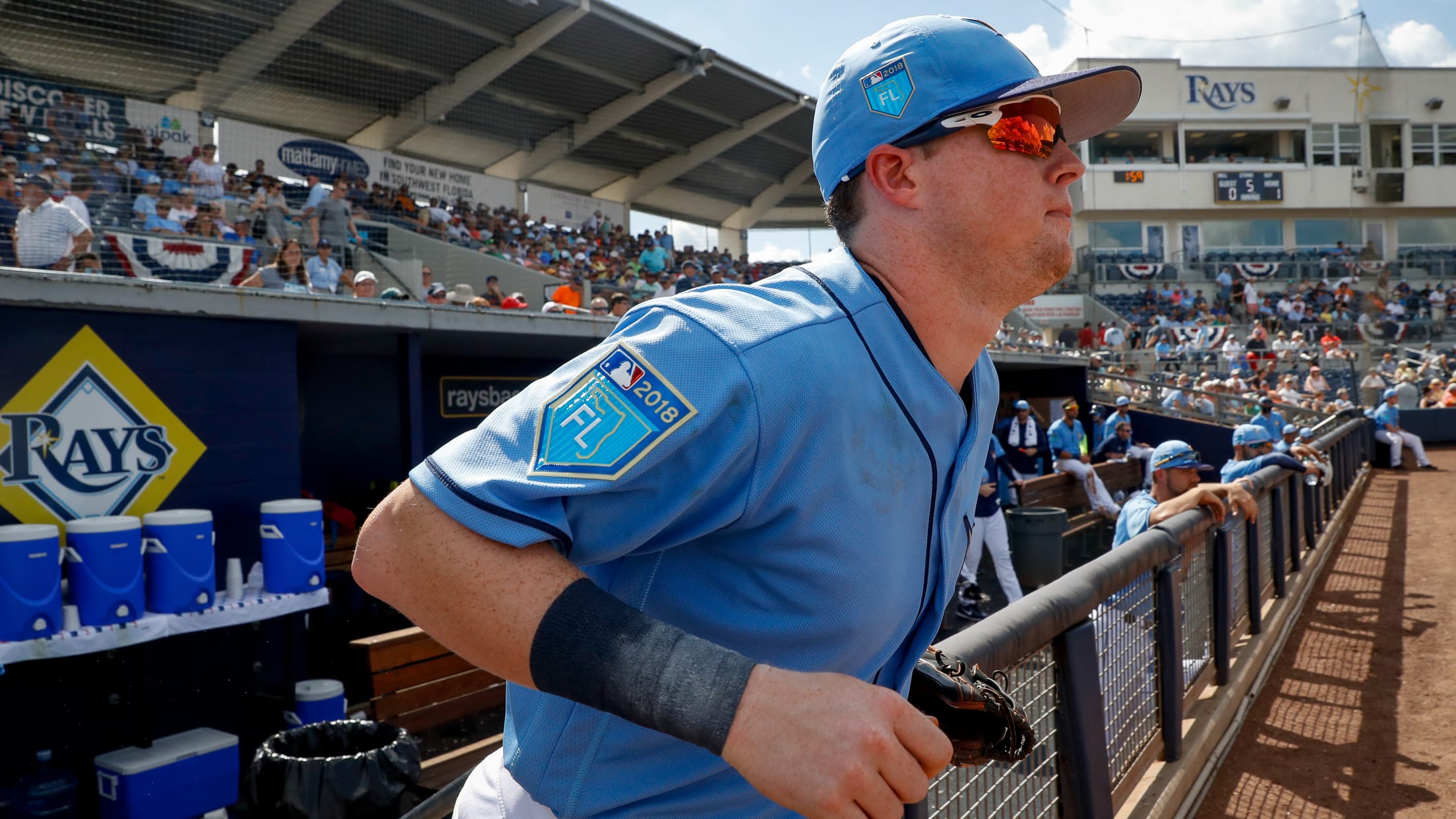 NEW YORK -- The Rays are making infielder Jake Cronenworth into a two-way player. On Saturday, he opened a game for Triple-A Durham and pitched one scoreless inning. It was the first game he has pitched this season. This didn't come as a surprise to Rays manager Kevin Cash, who
Chavis hits leadoff in hunt for 'instant offense'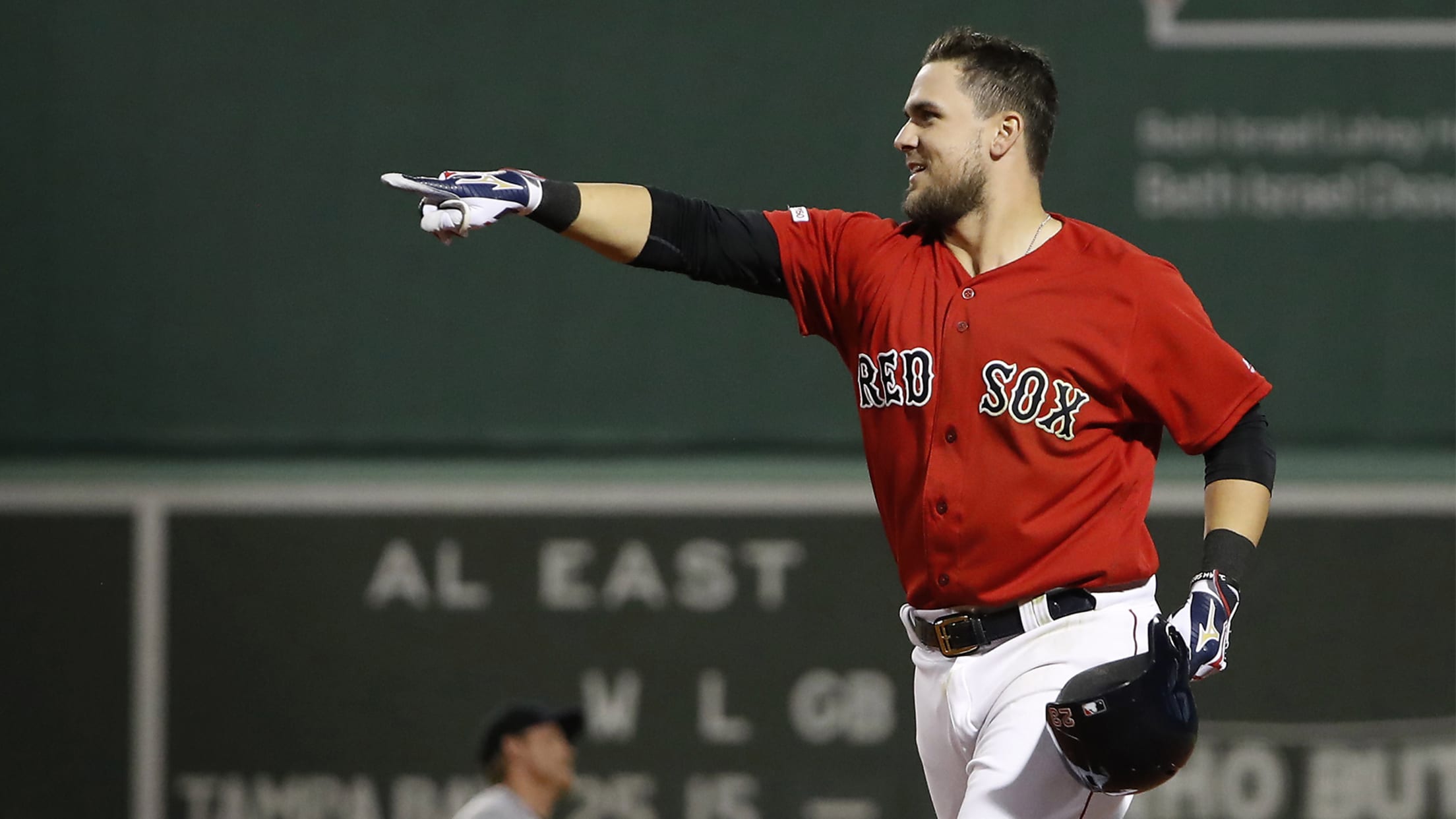 BOSTON -- The Astros use their big thumper George Springer as their leadoff hitter, so Red Sox manager Alex Cora figured he would try it for a day. In Sunday's finale of the three-game series against Houston, Cora had top prospect Michael Chavis -- who belted seven homers in his
Davis back in action after resting sore hip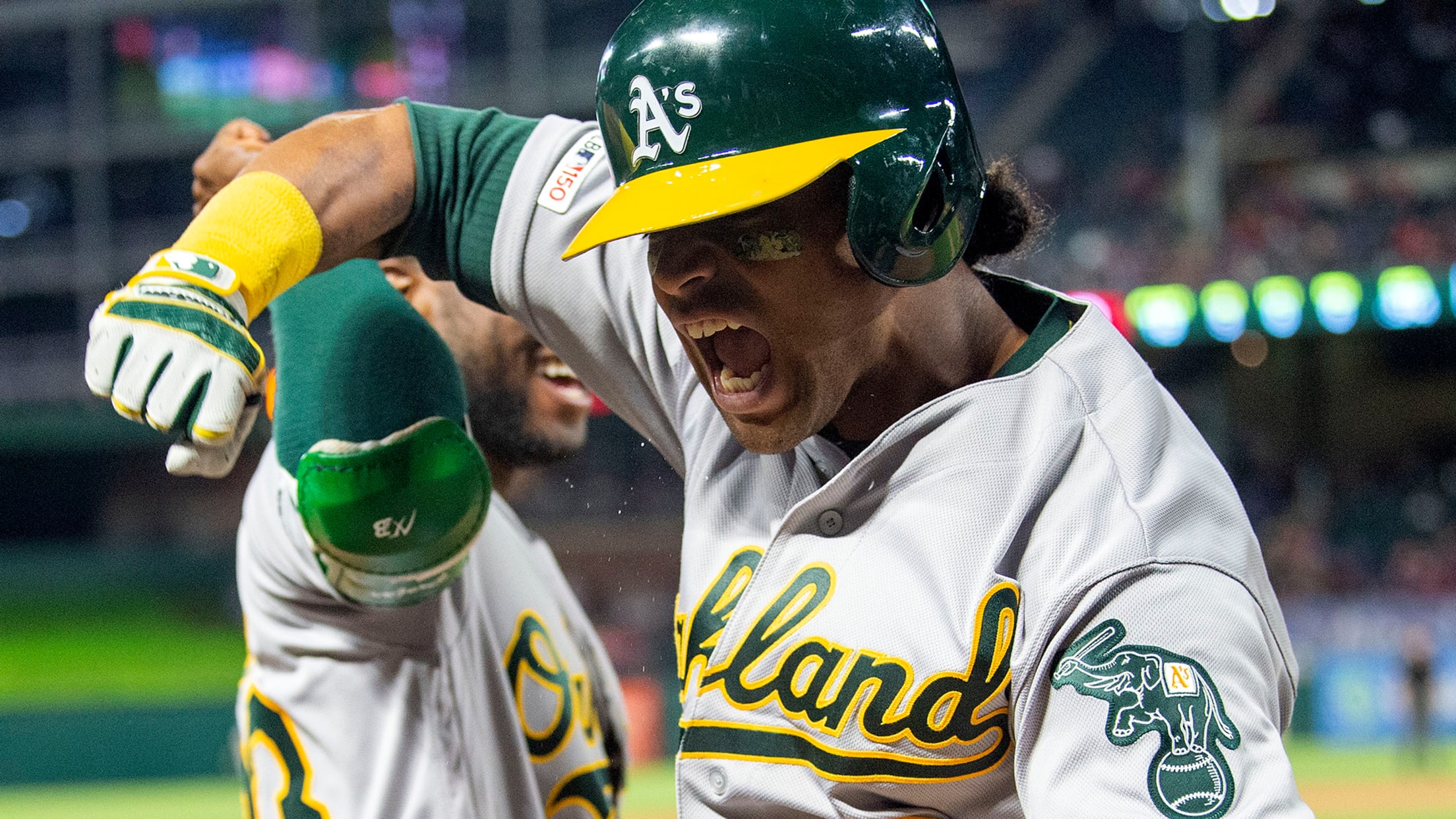 DETROIT -- After a day of rest and treatment on his left hip, Khris Davis was deemed ready to return to the A's lineup. The slugger was back in his usual cleanup spot for Sunday's game against the Tigers. Davis was scratched from the lineup two hours before Saturday's win
Maddon disputes Doolittle toe tap, protests game
Cubs manager cites Edwards' disallowed delivery as precedent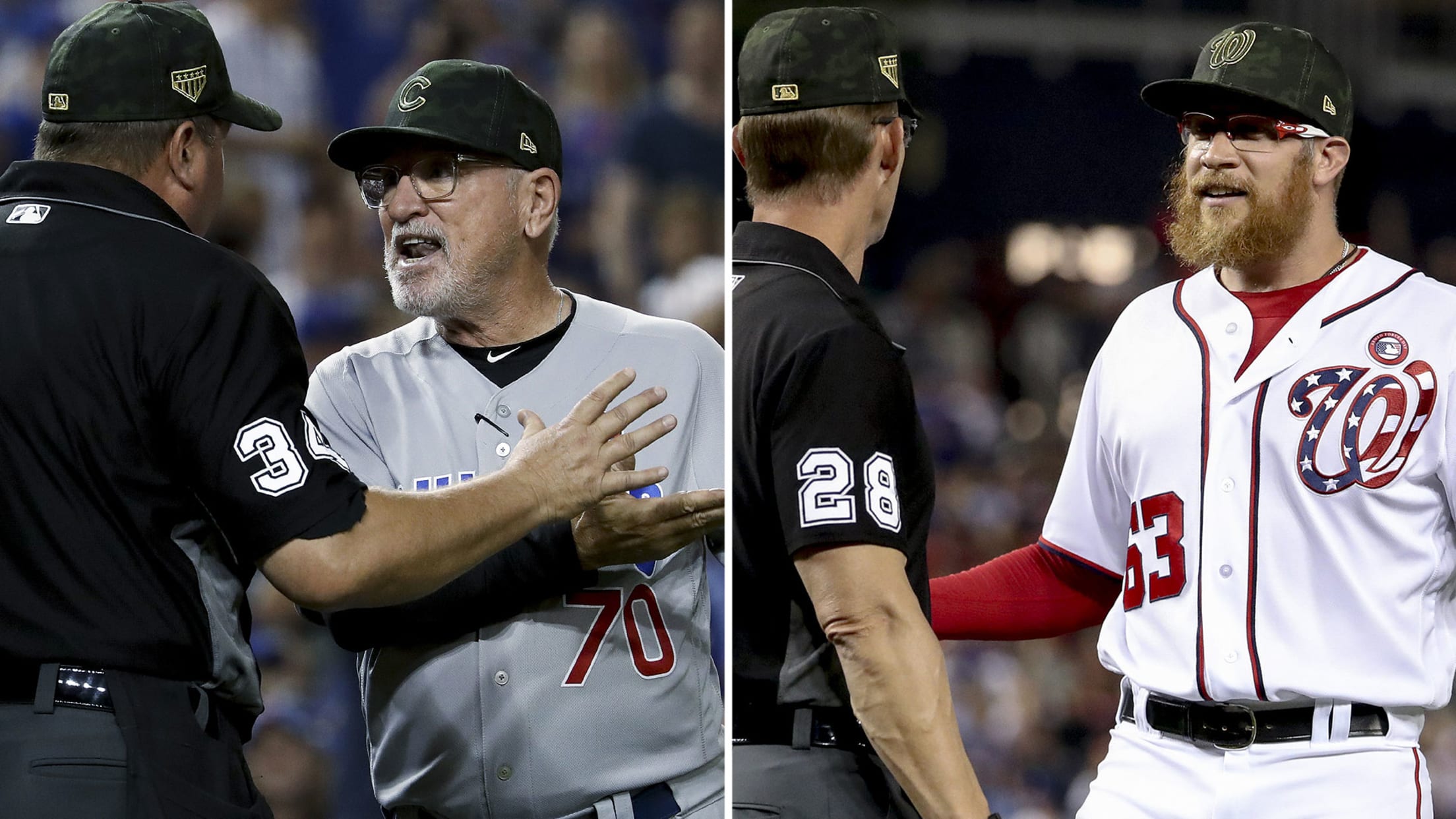 WASHINGTON -- The Cubs played Saturday's 5-2 loss to the Nationals under protest after umpires permitted Washington closer Sean Doolittle to pitch the ninth inning using a toe tap with his delivery. Cubs manager Joe Maddon emerged from the dugout on two separate occasions to raise the issue and argue
Kingery activated, Williams optioned to Triple-A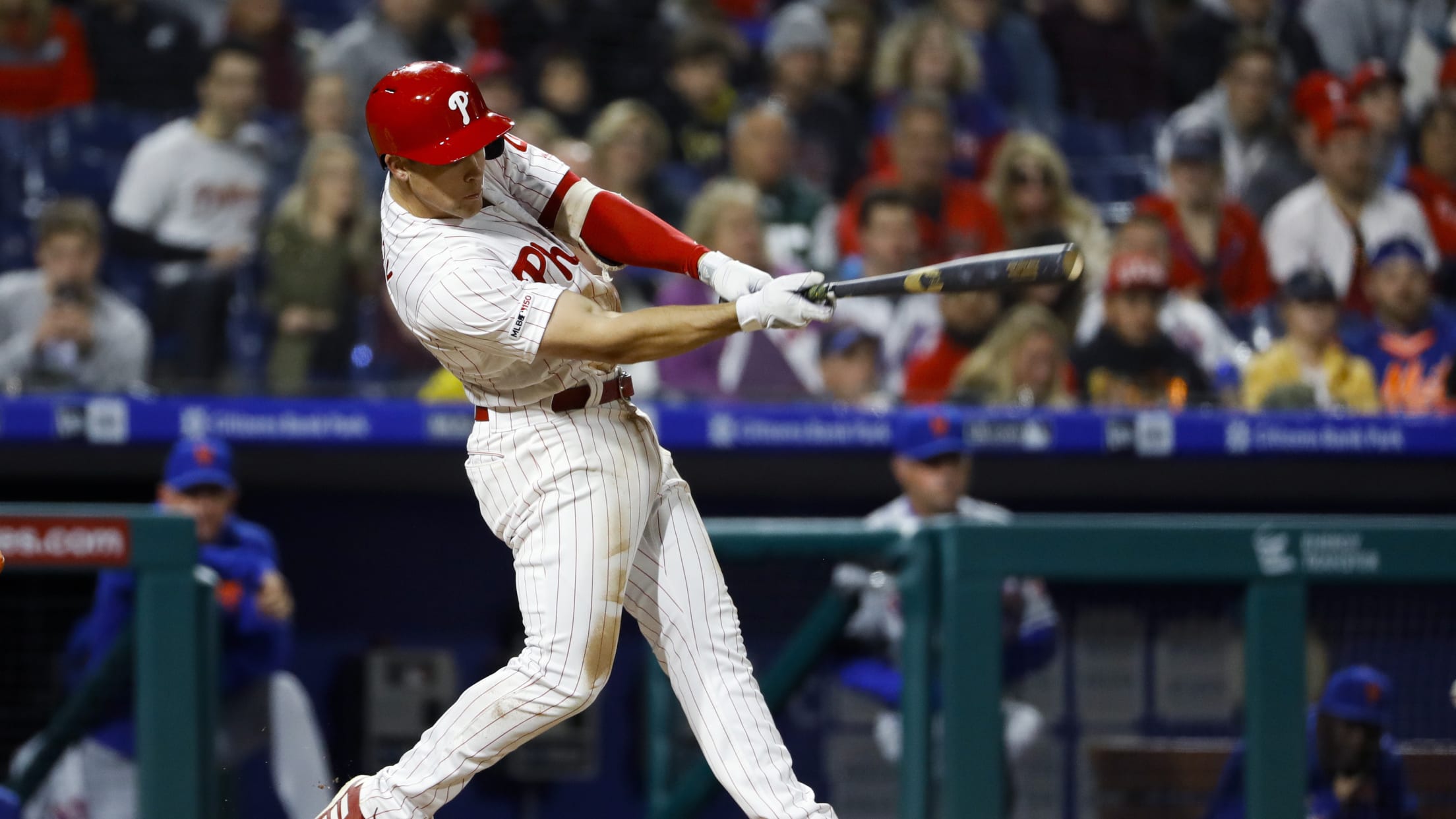 PHILADELPHIA -- After being activated from the injured list for Sunday's series finale against the Rockies, Scott Kingery made his first career start in center field. Philadelphia optioned 25-year-old outfielder Nick Williams to Triple-A Lehigh Valley to make room on the active roster. The Phillies want Williams, who is hitting
Minor League rehab stint probable for Altuve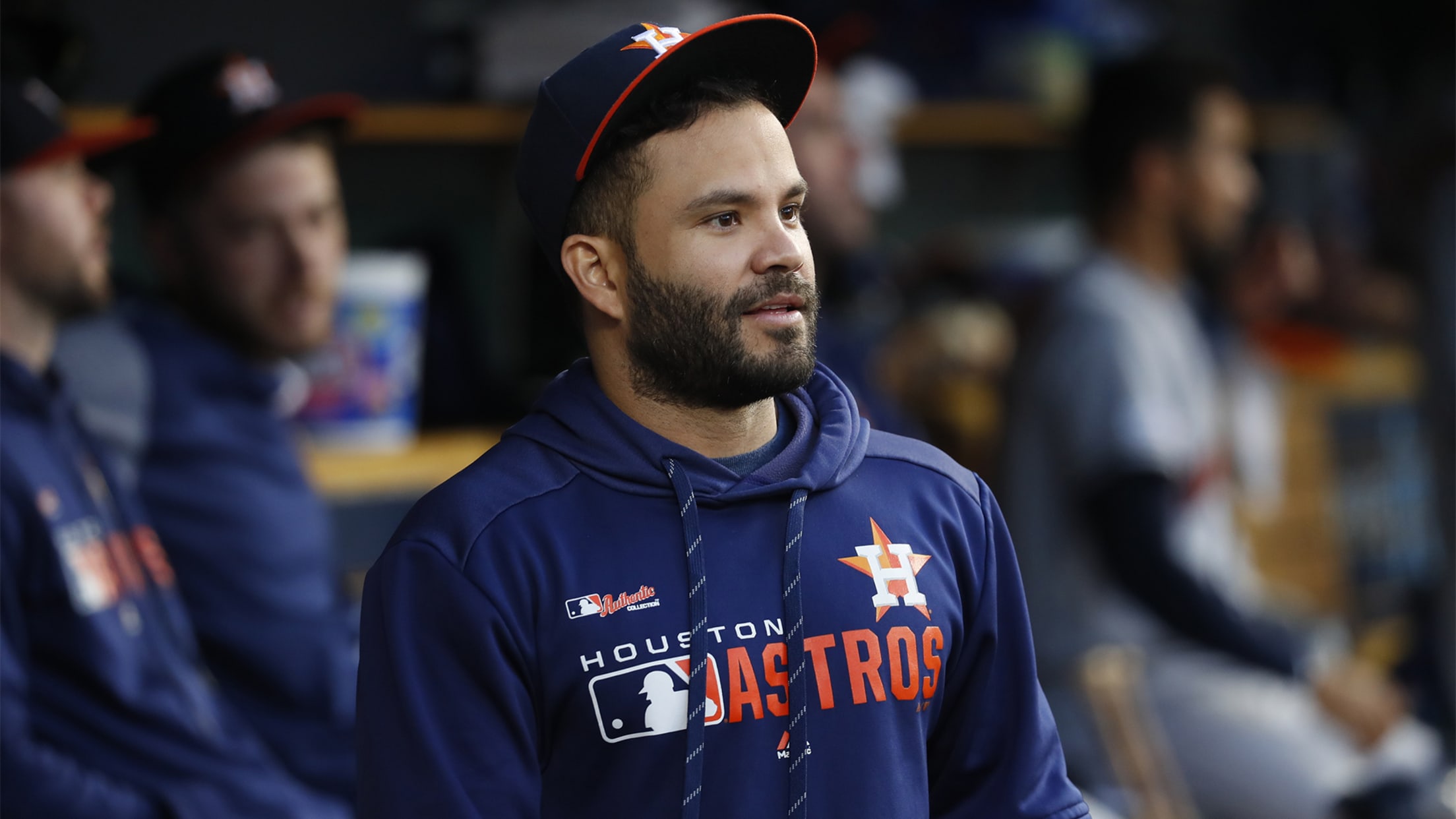 BOSTON -- All-Star second baseman José Altuve, who's been on the injured list for a week with a left hamstring strain, is likely to need a rehab assignment in the coming days, Houston manager AJ Hinch said Sunday. Altuve is pain-free, ran on the field for the first time Saturday
Trout in rare air with 250 HRs before turning 28
Ohtani adds his 2nd homer of 2019 as Angels win series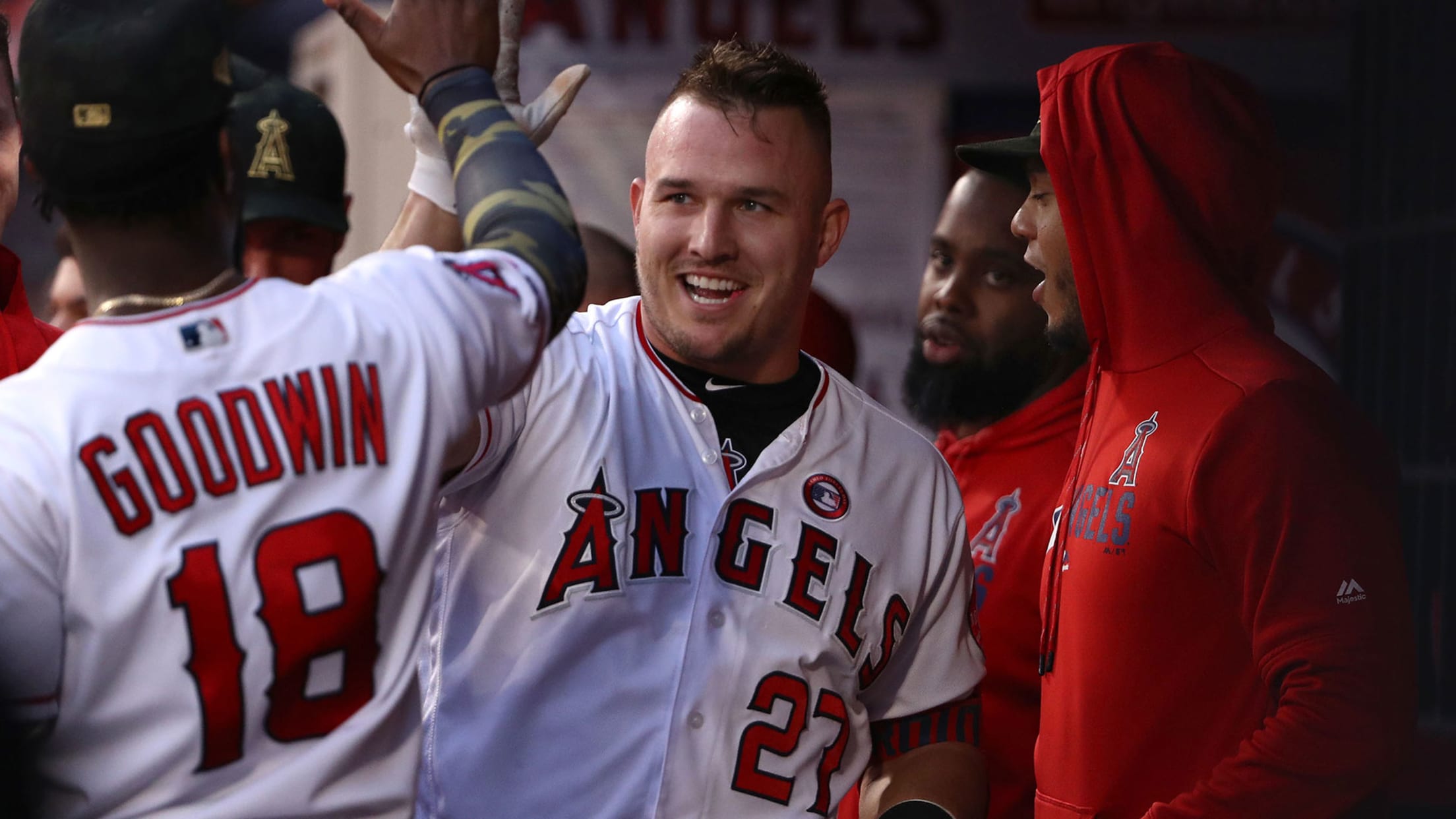 ANAHEIM -- Mike Trout made his 250th career homer a memorable one in a 6-3 win over the Royals on Saturday night, as he absolutely crushed a solo homer in the first inning off Royals right-hander Jakob Junis that traveled a projected 473 feet, per Statcast. • Box score Trout,
These Astros prospects might be next called up
Whitley, Alvarez could help Houston this summer; Pressly on historic streak; Dodgers vs. Rays the series to watch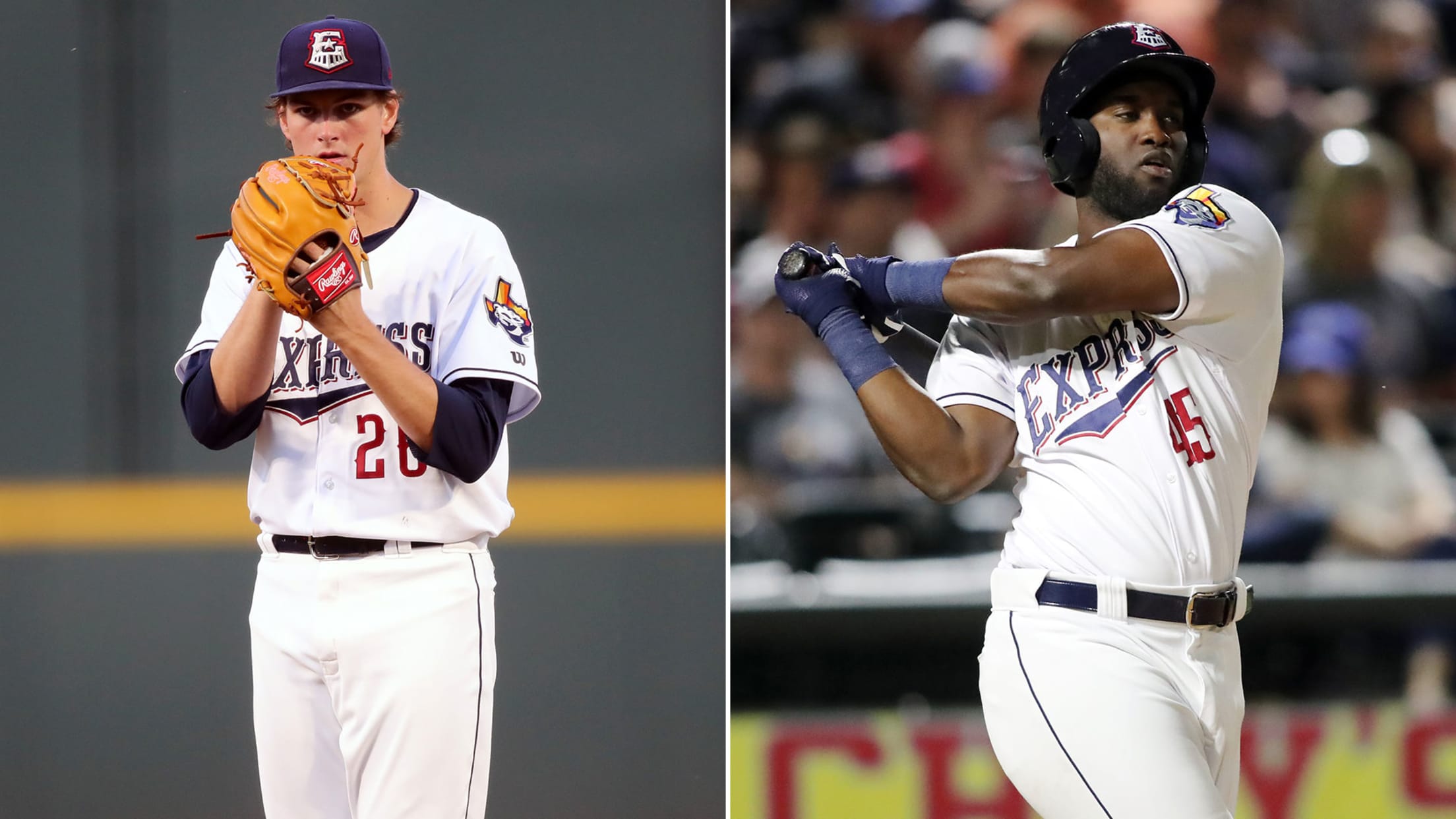 The arrival of top prospects in the Majors has made headlines this season, with Vladimir Guerrero Jr., Eloy Jimenez, Fernando Tatis Jr. and Nick Senzel among those getting the call. This week, the Brewers promoted Keston Hiura, while the Rockies called up Brendan Rodgers. That begs the question: Who will
Clevinger closing in on rehab assignment
Kipnis represents Tribe on Hooton Foundation Board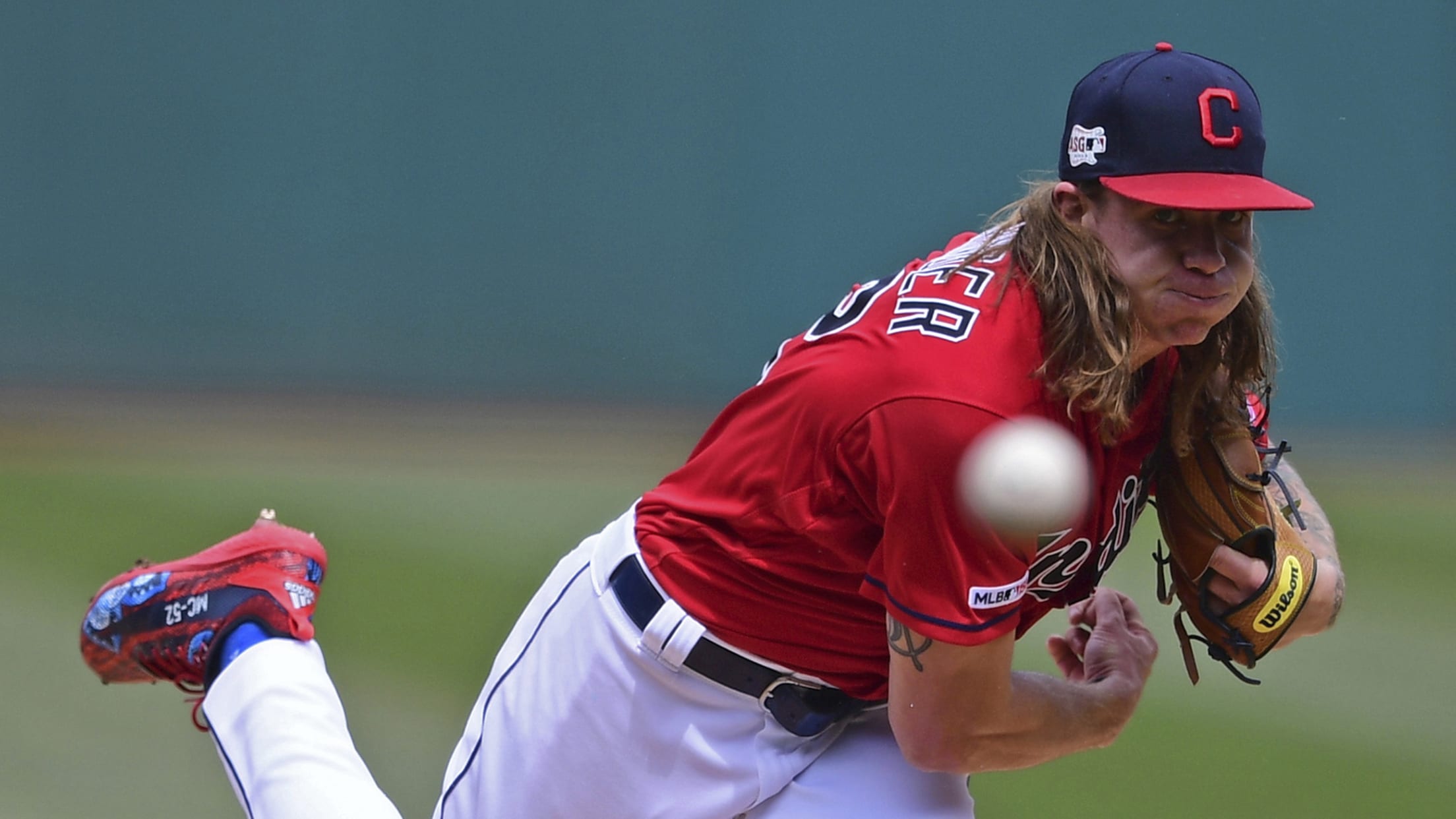 CLEVELAND -- A rehab assignment may be in Mike Clevinger's near future. We're 19 days away from the earliest date that the 28-year-old right-hander can be activated off the injured list -- June 7 -- after straining his upper back in his second start of the year on April 7.
'It was pretty cool' - Harper on MAMMOTH HR
Blast was slugger's second-longest ever recorded by Statcast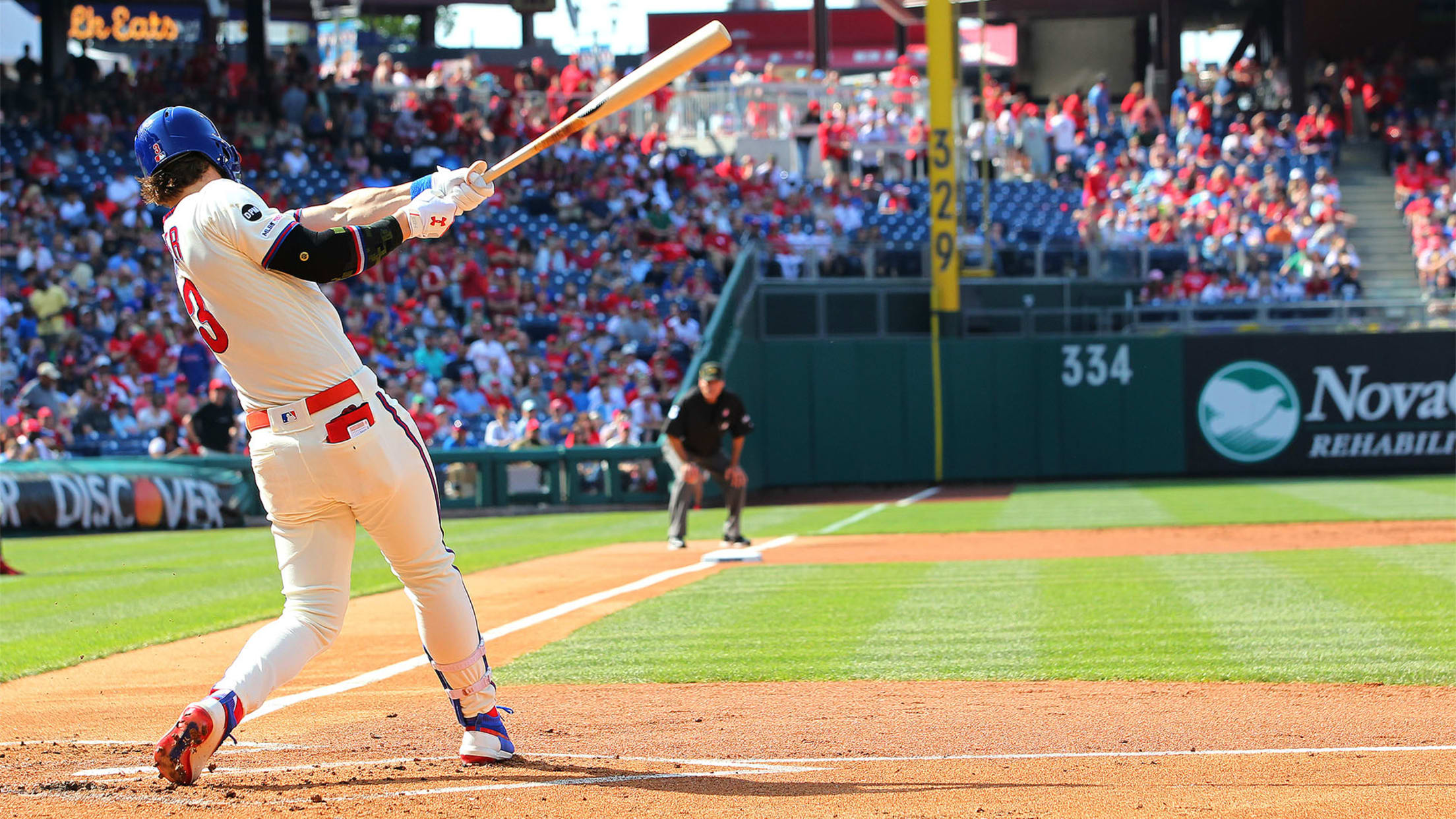 PHILADELPHIA -- A day after ending his eight-game RBI drought with a two-run double in Friday's win, Phillies slugger Bryce Harper showed with one swing that he may be ready to go on a tear. Harper jumped all over a first-pitch fastball from Rockies starter Antonio Senzatela in the first
Twins hit for HR cycle, score 18 to rout Mariners
AL Central leaders 15 games over .500 for first time since 2010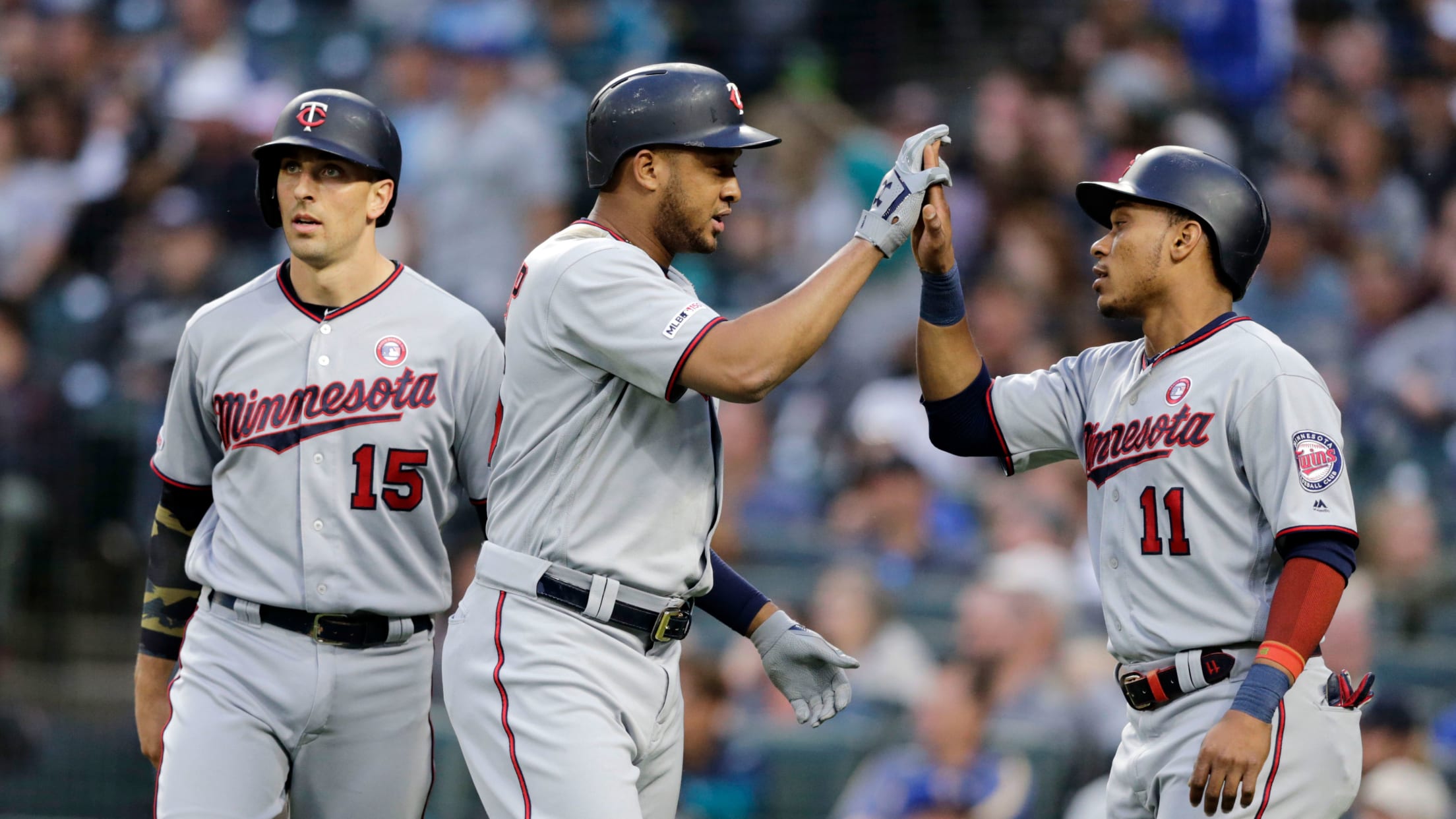 SEATTLE -- The Twins set records and knocked on history's door on Saturday as they surged past the Mariners to an 18-4 win, their fifth straight and 10th in their last 13 games. Miguel Sanó unleashed his first homer of 2019, Byron Buxton clubbed his second career grand slam, C.J.
Injury updates: Tanaka, Paxton, Altuve, Clevinger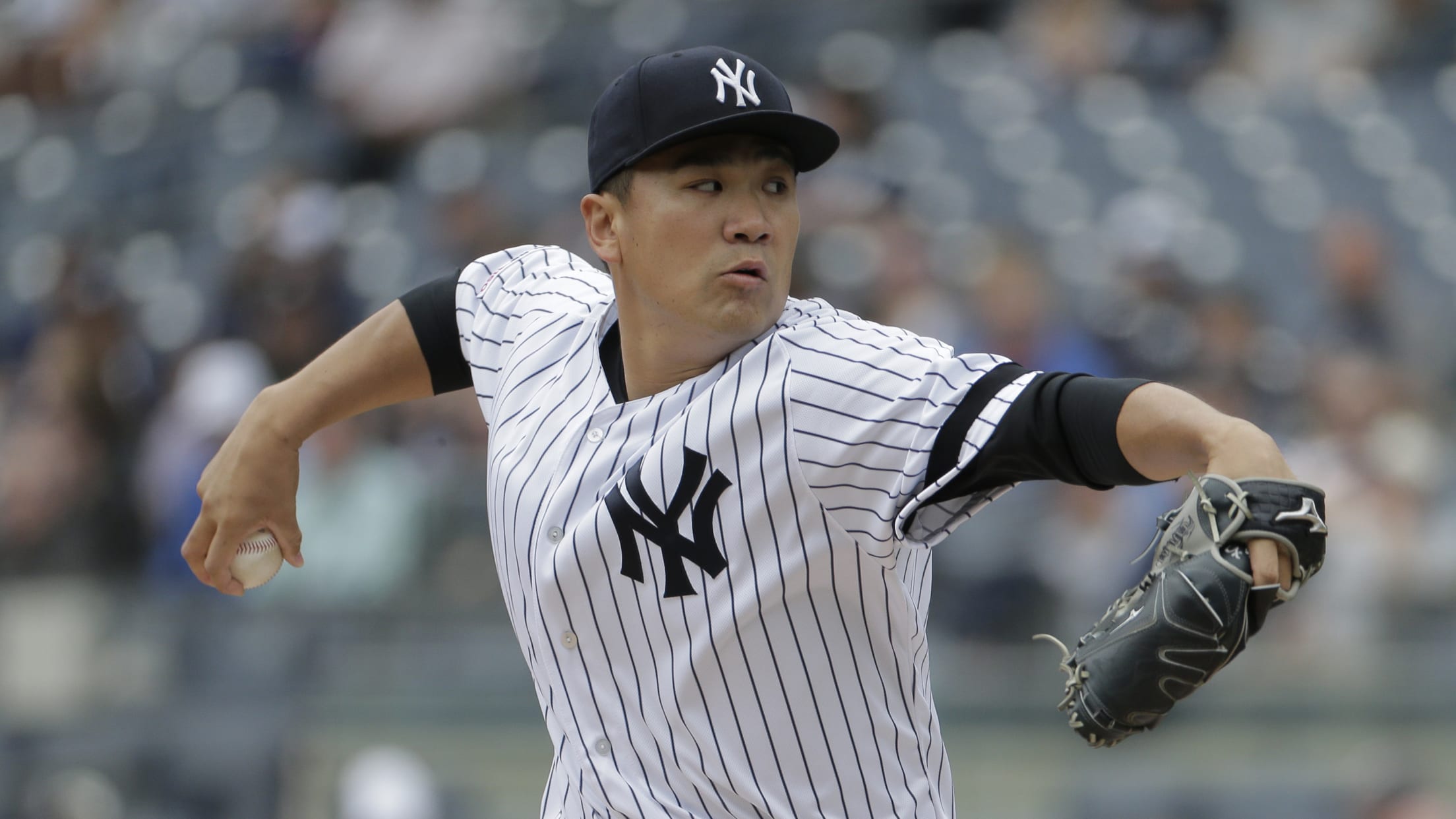 Masahiro Tanaka, James Paxton and Dellin Betances, Yankees A day after getting hit on the right shin by a batted ball with a 111.3-mph exit velocity from Yandy Díaz, Tanaka is feeling better. He was walking normally at Yankee Stadium ahead of the Yanks' rubber game vs. the Rays on
Blue Jays add rare lefty knuckleballer to staff
Feierabend picks up rain-shortened loss in 1st MLB start since 2008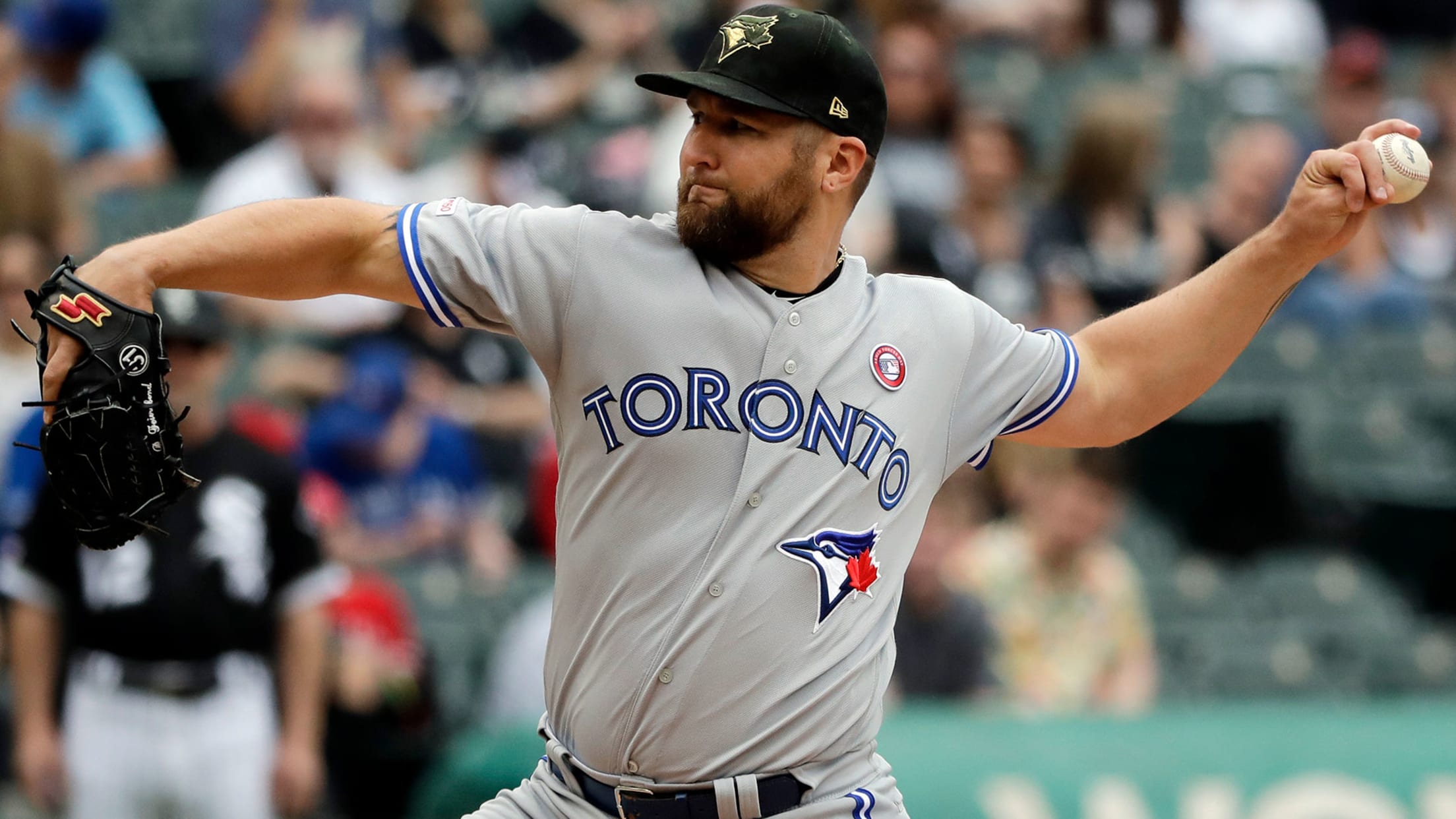 TORONTO -- Ryan Feierabend made history Saturday afternoon by becoming the first left-handed knuckleballer to take the mound for the Blue Jays. Feierabend allowed four runs on seven hits and a walk in a rain-shortened 4-1 loss to the White Sox at Guaranteed Rate Field. The game was called midway
Astros ride big 1st to 2nd 10-game streak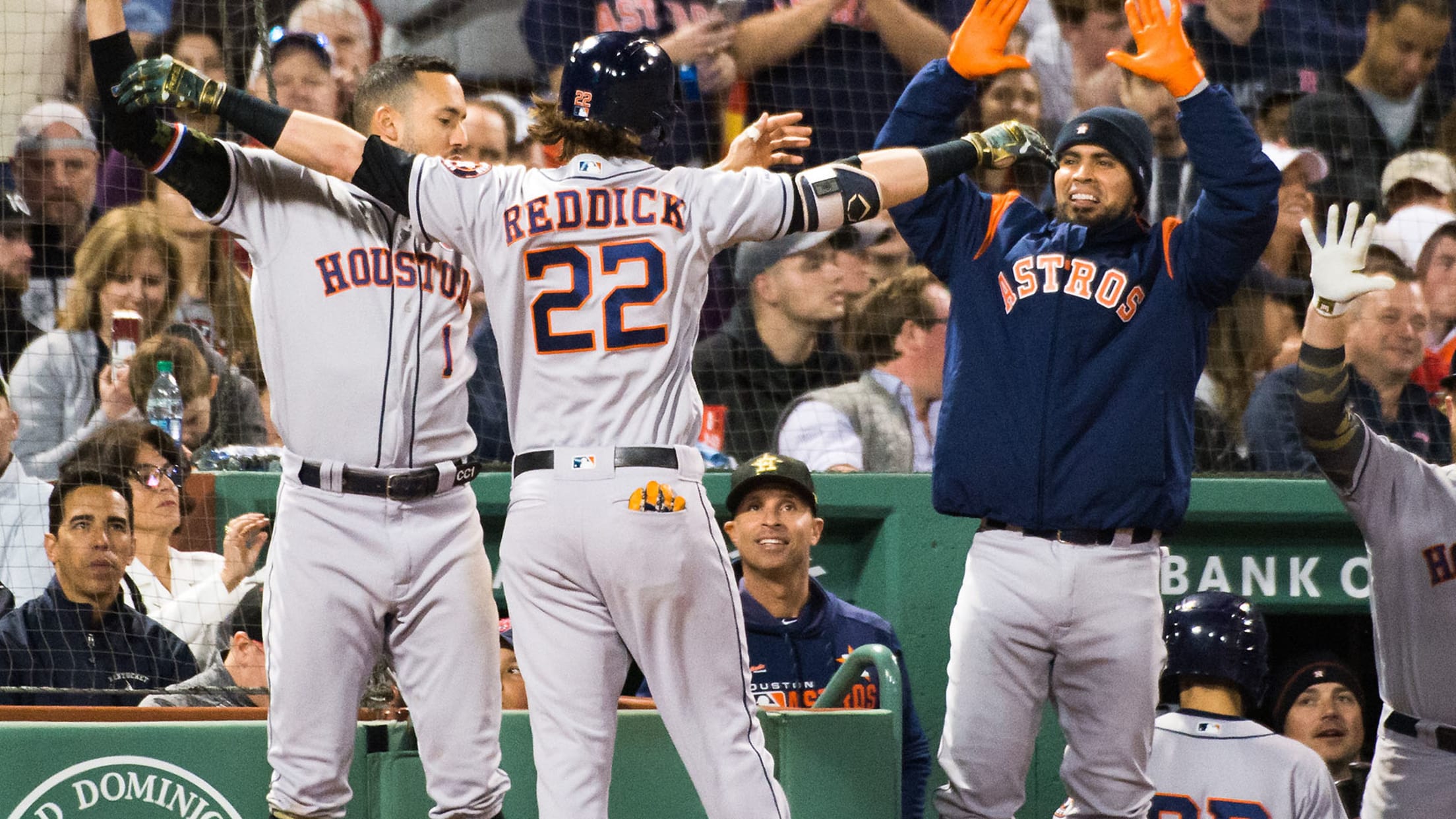 BOSTON -- The Astros are leaving little room for debate that they're the best team in the Major Leagues, and no one can contest they're definitely the hottest after they completed their second 10-game winning streak of the season on Saturday. The Astros came to Fenway Park and won a
Freeman lifts streaking Braves with walk-off HR
Young Braves contribute early, but veteran calls it in 10th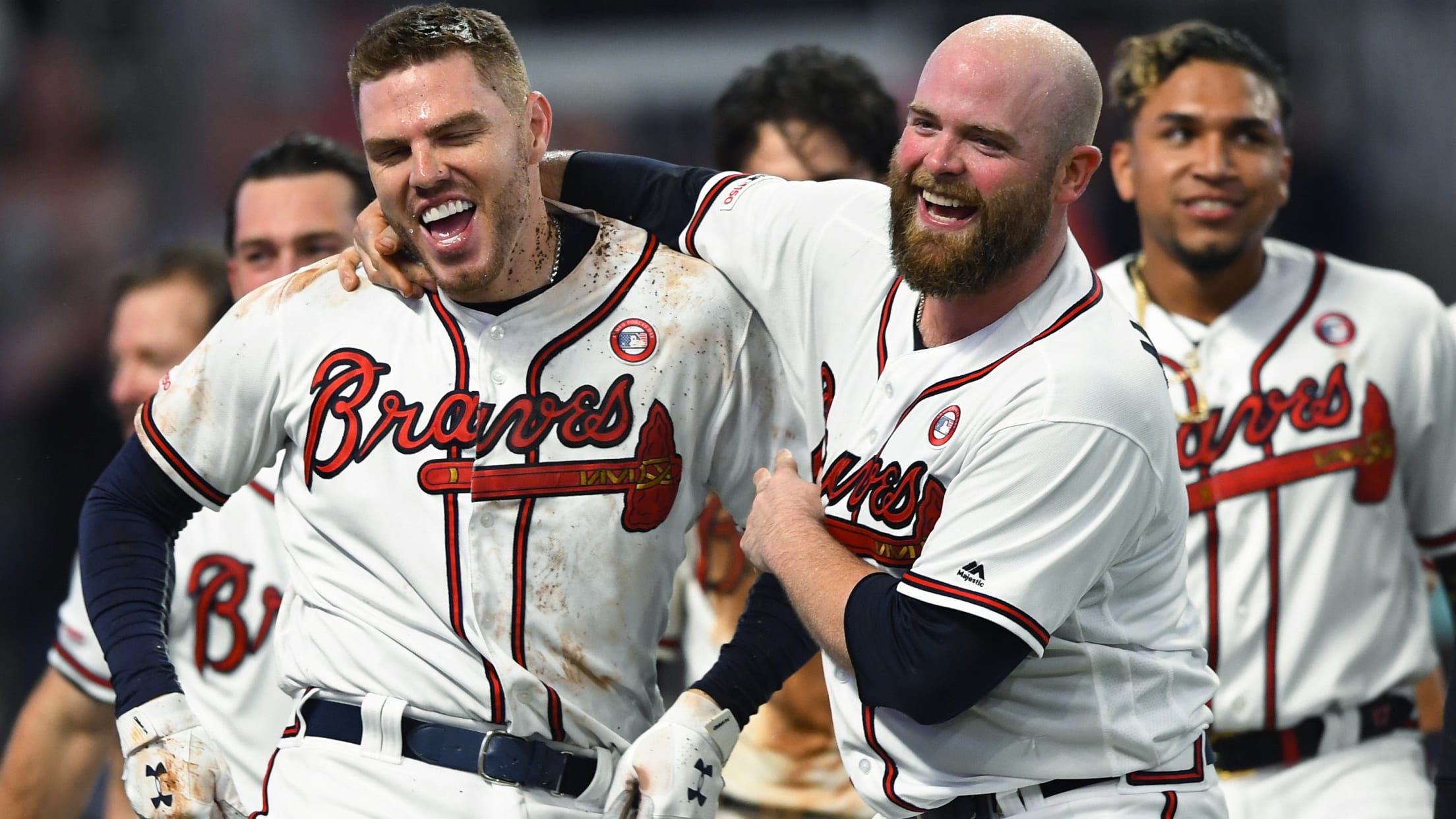 ATLANTA -- As Freddie Freeman digested the thrill he felt after his fourth career walk-off homer gave the Braves a 4-3 win over the Brewers in the 10th inning on Saturday night at SunTrust Park, he was asked if he felt any extra adrenaline as he faced Josh Hader. "I
Tanaka's wild 'assist' on sharp out forces exit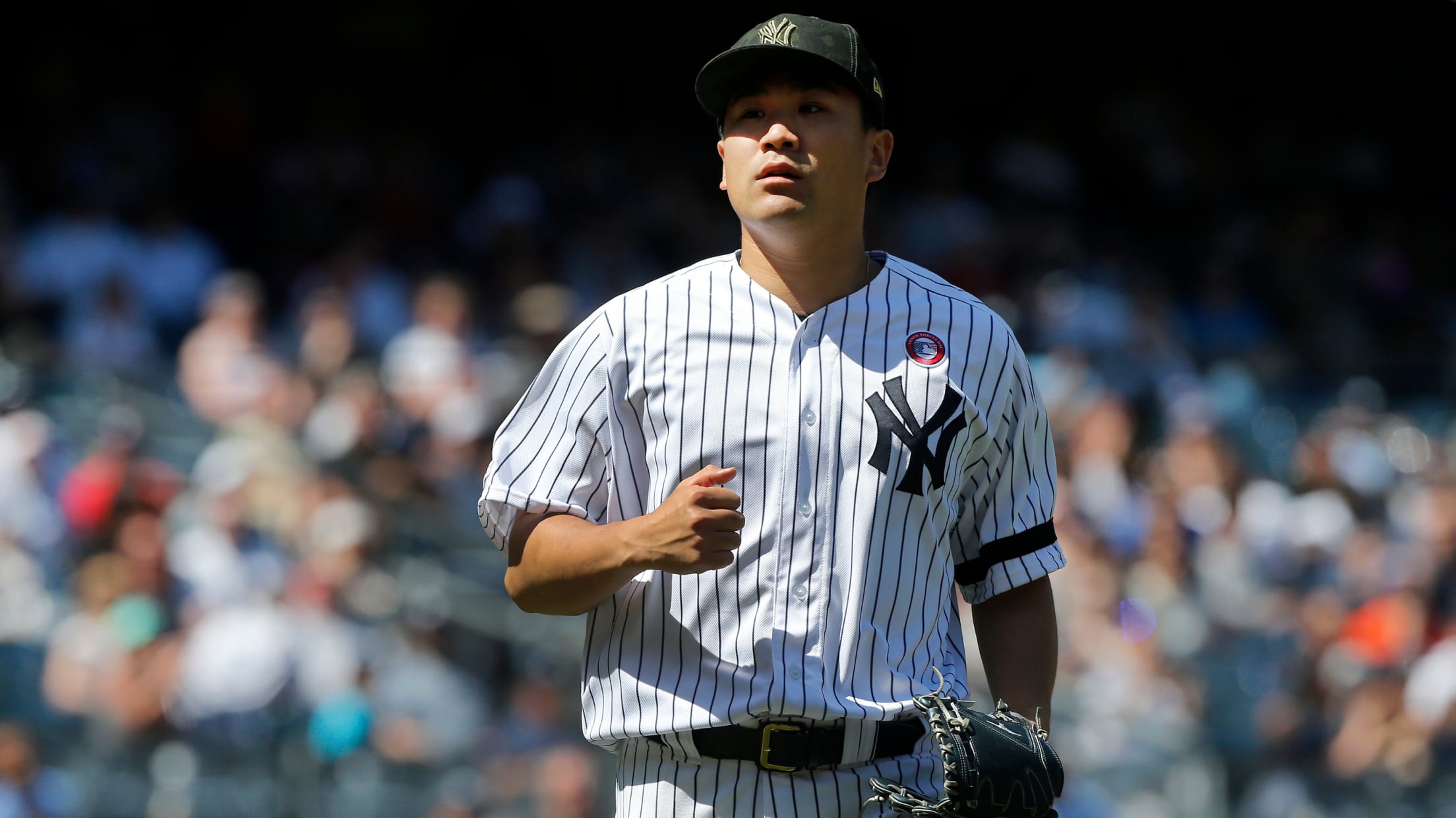 NEW YORK -- Yankees starter Masahiro Tanaka unwittingly helped his own cause in the sixth inning of Saturday's 2-1 extra-innings loss to the Rays, but it came at a cost. With two outs and what would've been the tying run on second, Yandy Díaz smoked a 111.3-mph grounder off Tanaka's
Braves release Venters, bring back Blevins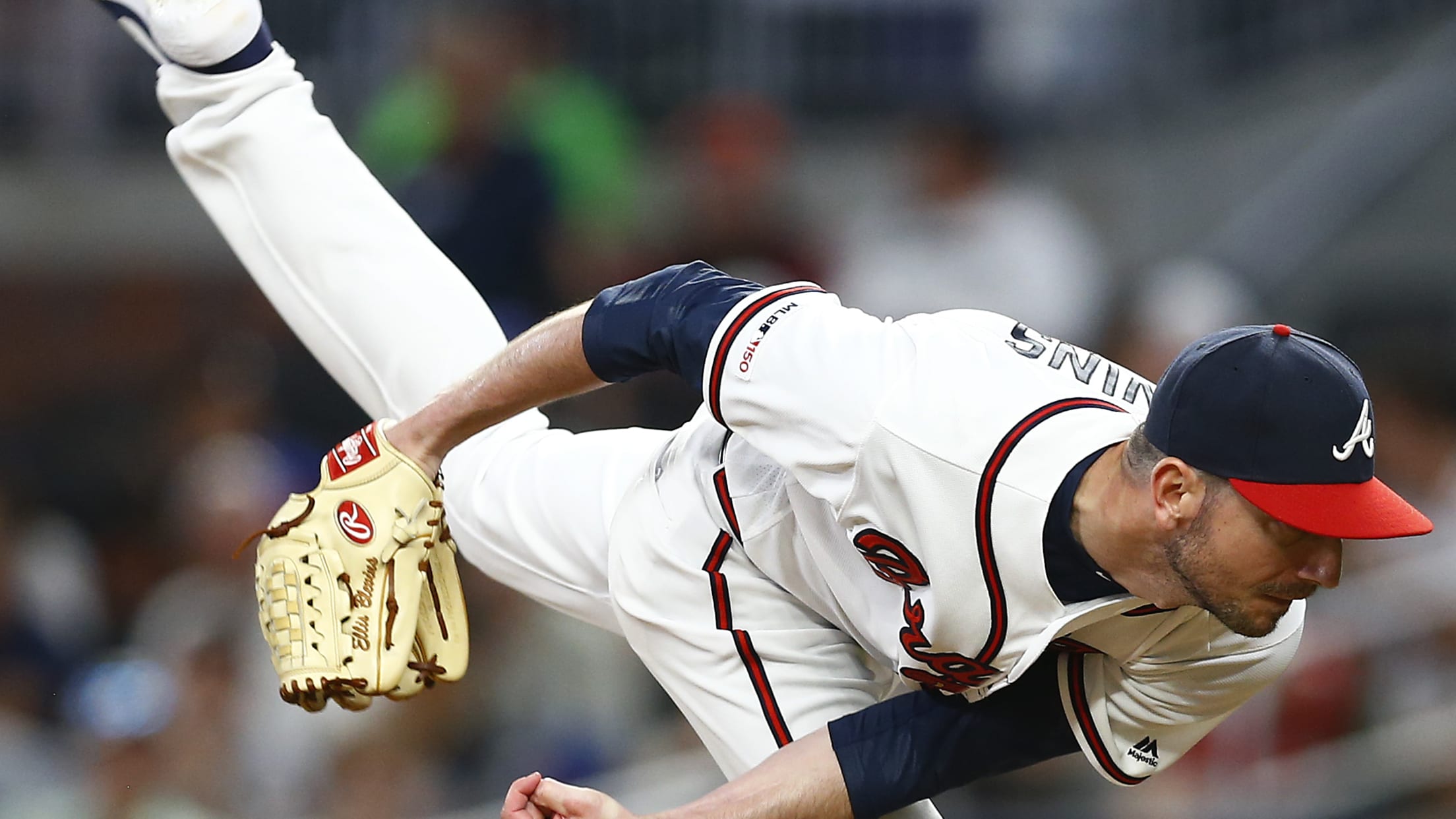 ATLANTA -- A week after welcoming Jonny Venters back from the injured list, Braves manager Brian Snitker dealt with the painful responsibility of having to say goodbye to the beloved left-handed reliever, who has not been able to rekindle the success he experienced during last year's improbable return to the