5 teams that are now World Series contenders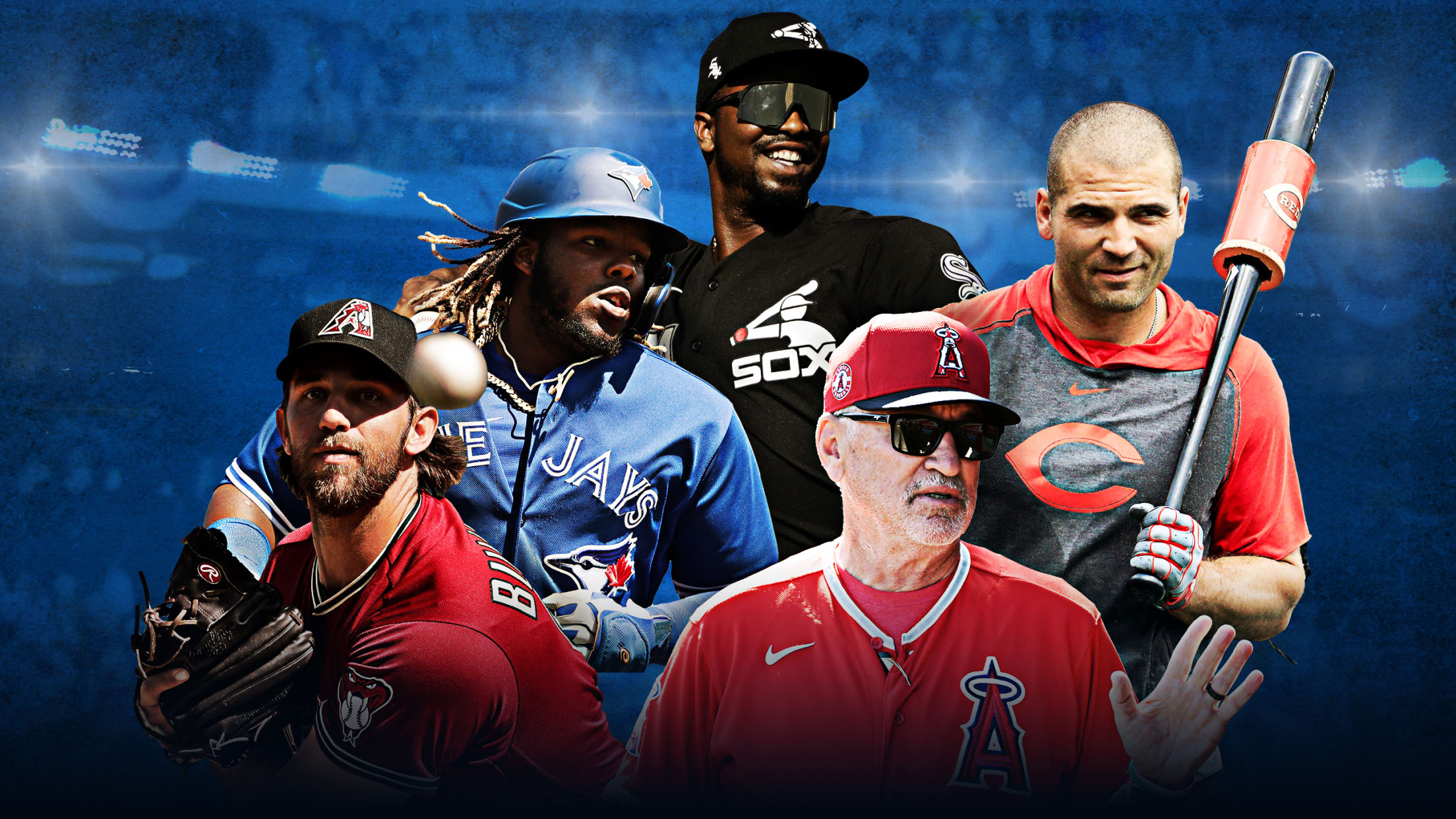 No sane general manager would ever build a team to thrive over a 60-game stretch. Imagine trying to explain that to a gaggle of reporters: "Sure, we ended up losing 102 games, but after 60 games, we were smack in the middle of playoff contention. We couldn't have anticipated what
These batting stances are truly unforgettable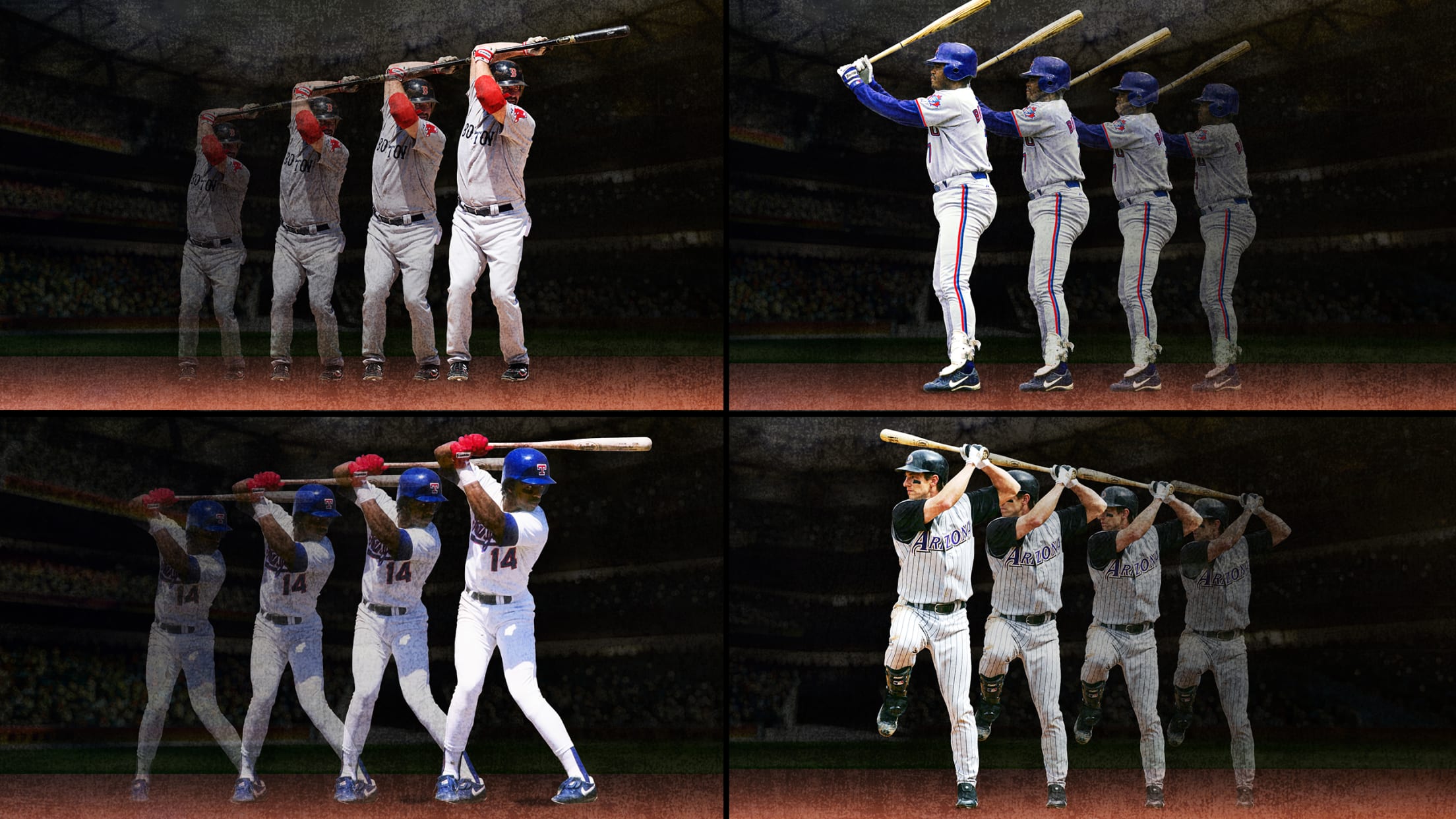 Many baseball fans have a favorite stance. Certain batting stances entice us -- with either efficacy or eccentricity -- to the point of emulation (though nobody emulates quite so well as the one and only Gar Ryness, aka "Batting Stance Guy"). When @MLBVault recently asked whose stance we imitated the
Bad news for hitters: Kershaw ahead of schedule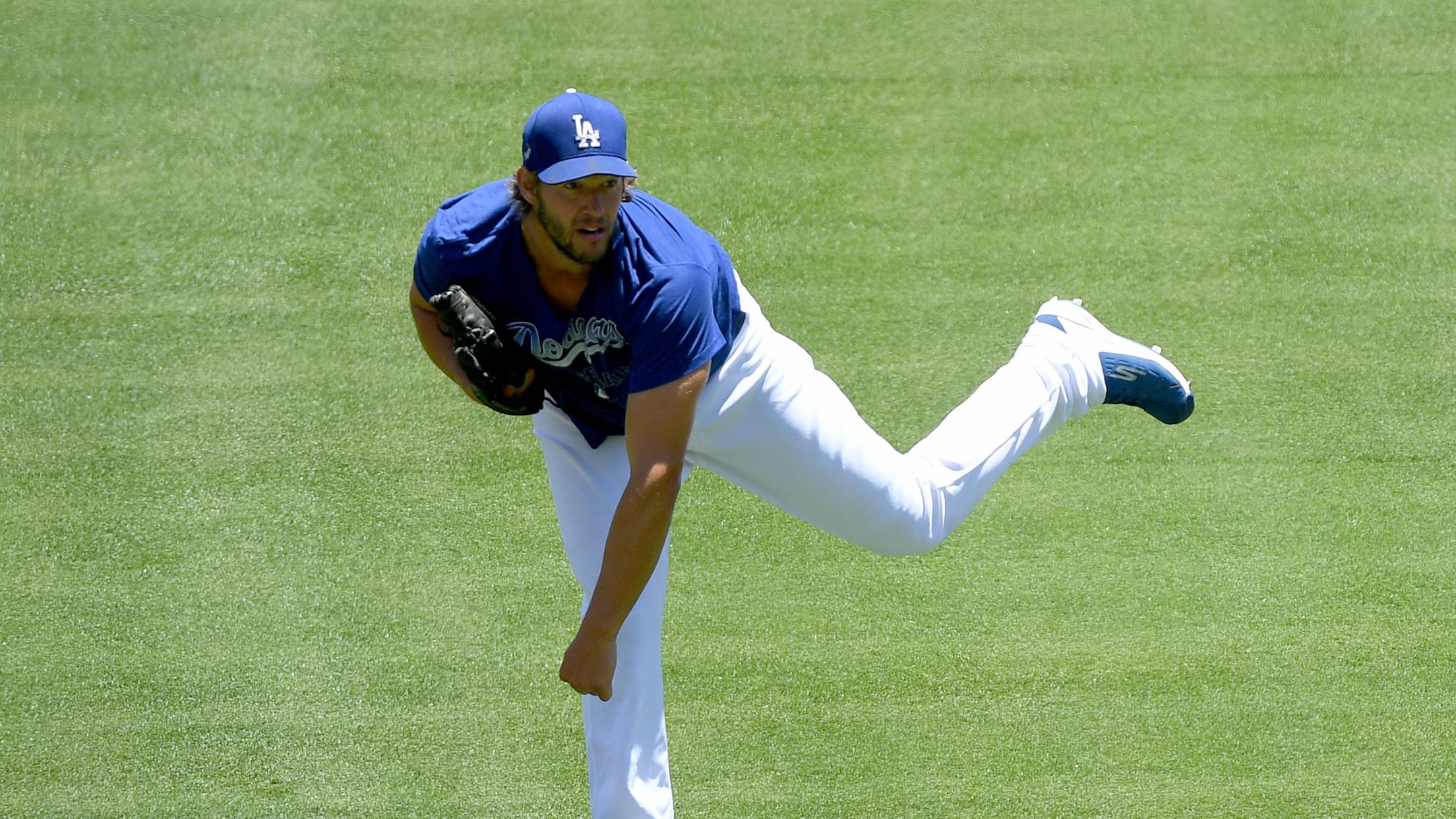 LOS ANGELES -- The Dodgers went off to Summer Camp on Friday, officially resuming a season like no other with staggered workouts at Dodger Stadium to prepare for a July 23 or July 24 Opening Day while exercising social distancing during drills. Manager Dave Roberts said there is "a group
Bryce rocks J.T. shirt in support of teammate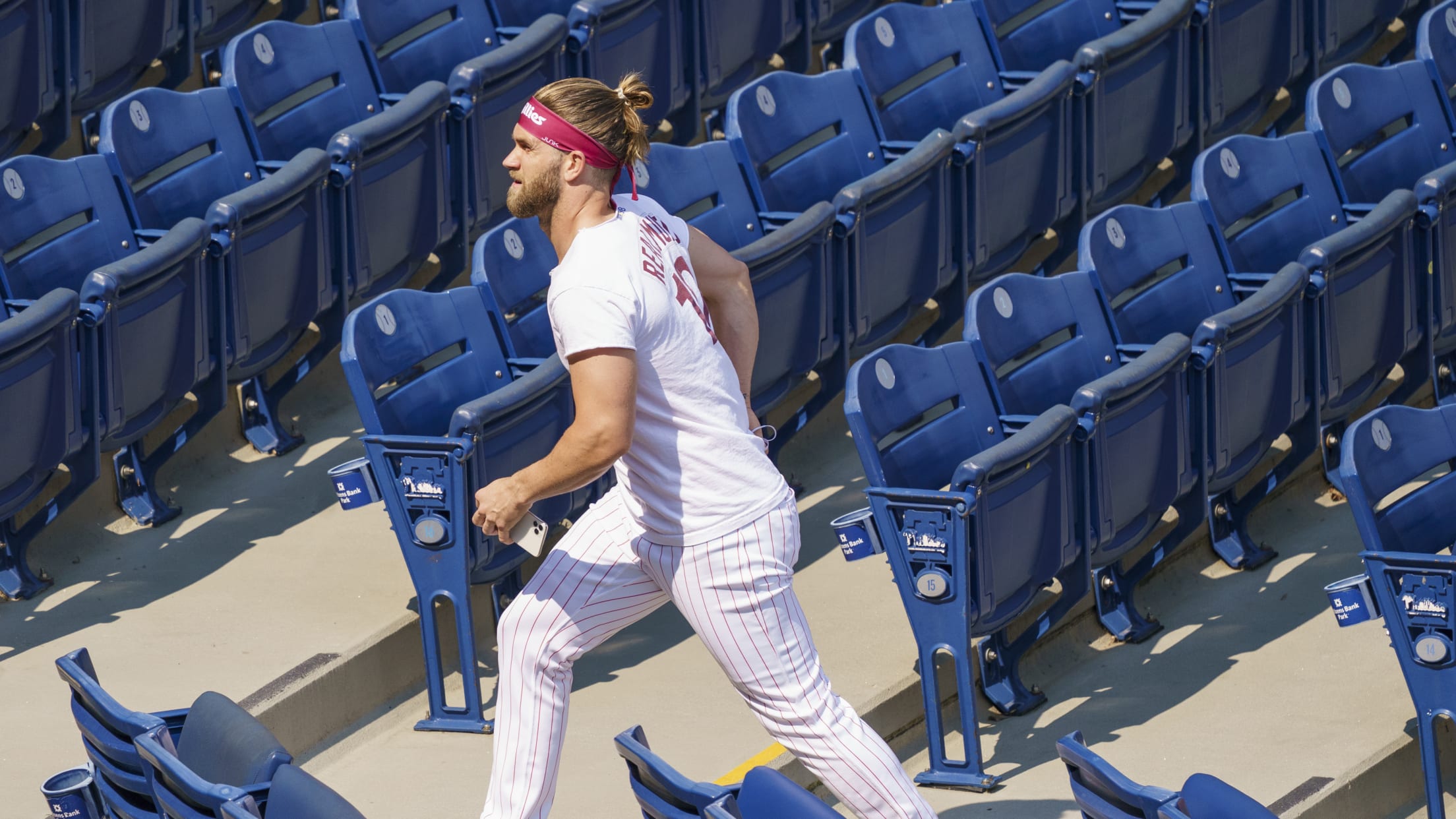 PHILADELPHIA -- Is Bryce Harper sending a message or does he just really love his white J.T. Realmuto T-shirt? It is probably a little bit of both. The Phillies had a Realmuto T-shirt giveaway last Aug. 15 at Citizens Bank Park, and Harper said he wore it underneath his jersey
Freeman, Smith among 4 Braves to test positive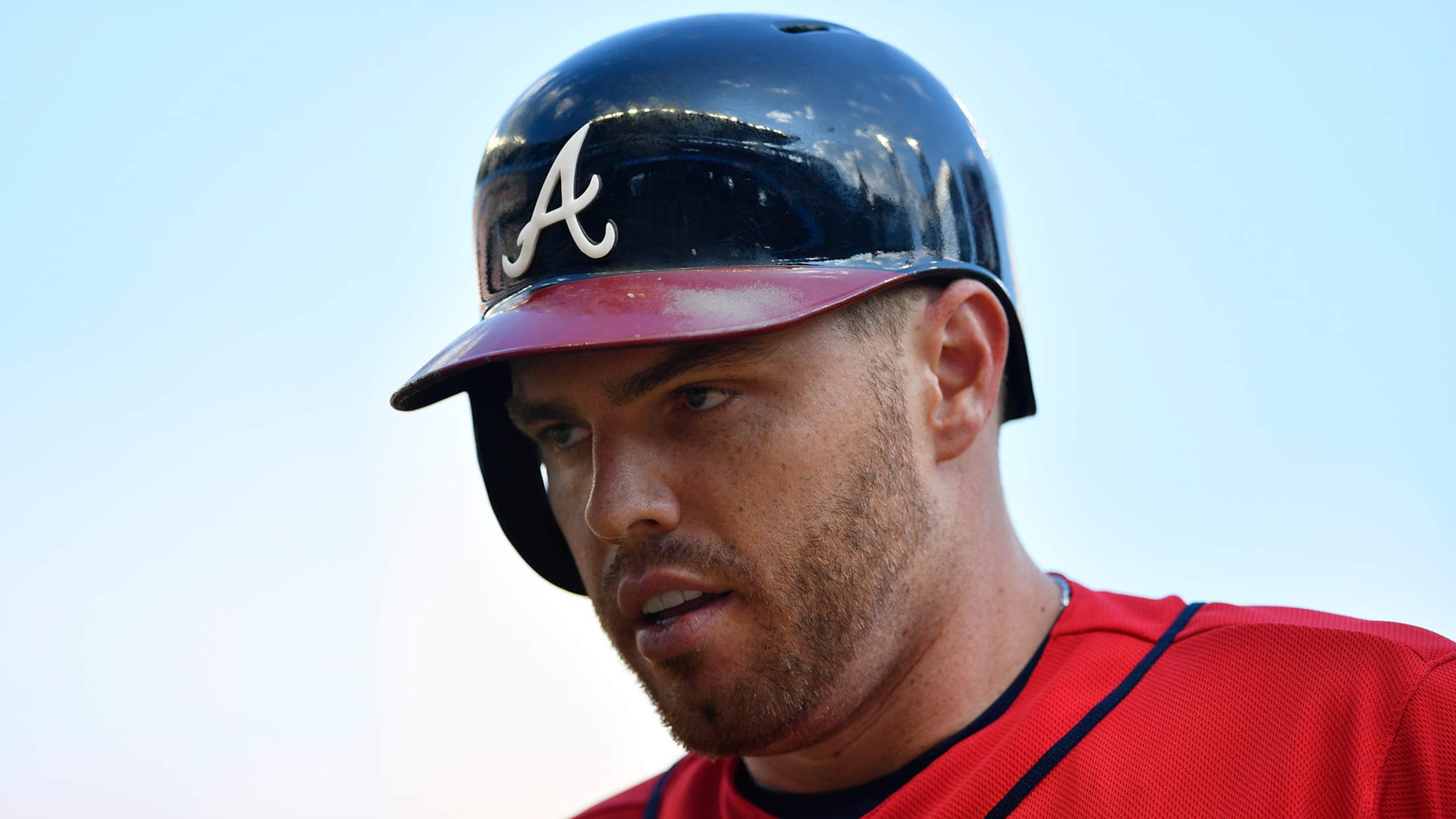 ATLANTA -- Freddie Freeman and Will Smith were among the four Braves players who have tested positive for COVID-19. Having received consent from each player on Saturday, Braves manager Brian Snitker announced Freeman, Smith, Touki Toussaint and Pete Kozma had tested positive. Smith and Toussaint have been asymptomatic, but Freeman
Indians weigh 'best path forward' for team name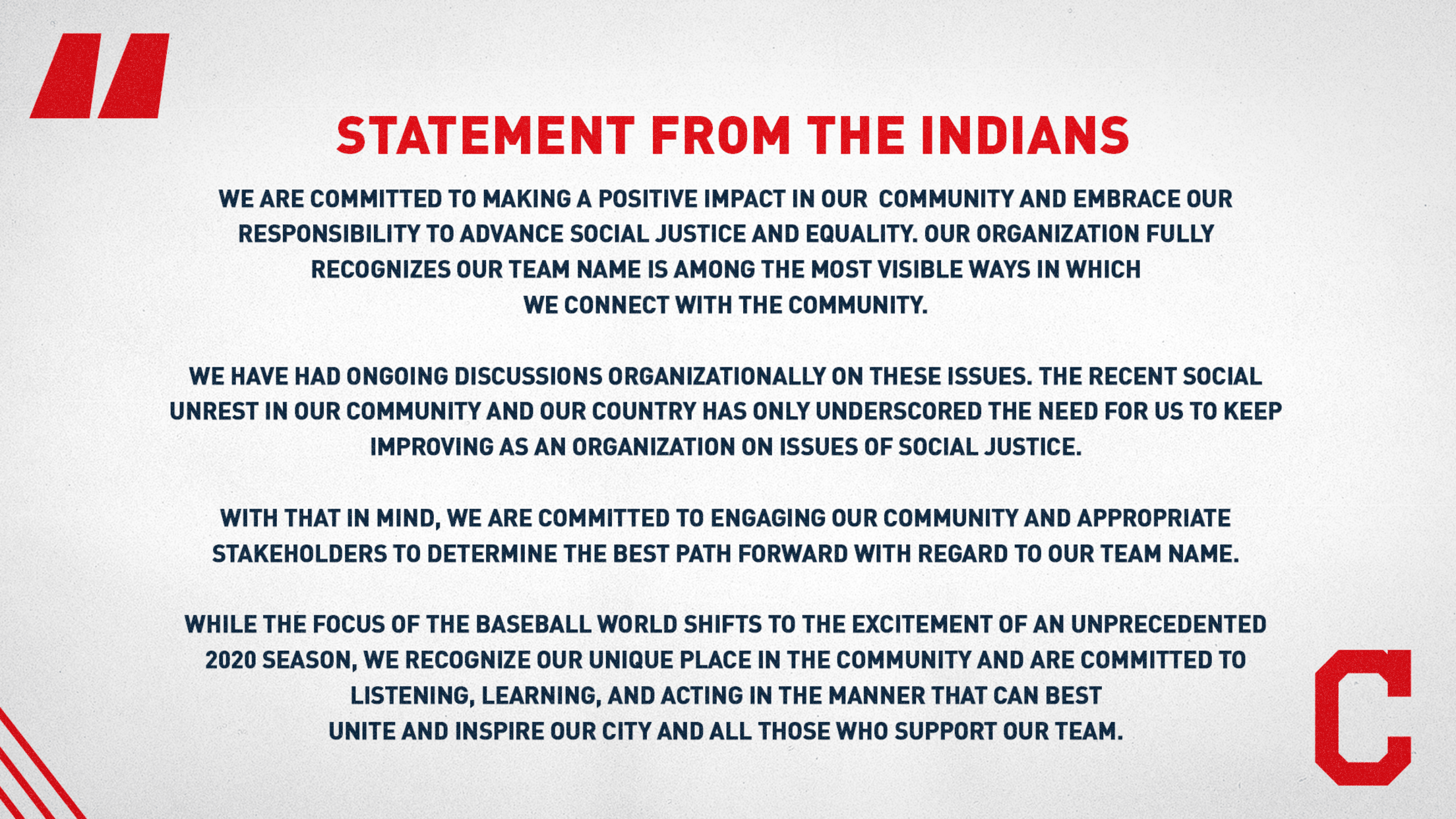 CLEVELAND -- Over the past month, protests across the country in response to the killing of George Floyd in Minneapolis have opened the eyes of many to police brutality, but also to the social injustice and inequality all people of color in America experience. The Indians are ready to show
Virus hits close to home for D-backs' Bradley
PHOENIX -- The COVID-19 pandemic hit close to home for D-backs closer Archie Bradley as his father, Charles, spent 10 days in the hospital battling it, while his mother and brother also came down with the virus. Although Bradley's mom was asymptomatic and his younger brother was only sidelined for
With baby on the way, Trout unsure if he'll play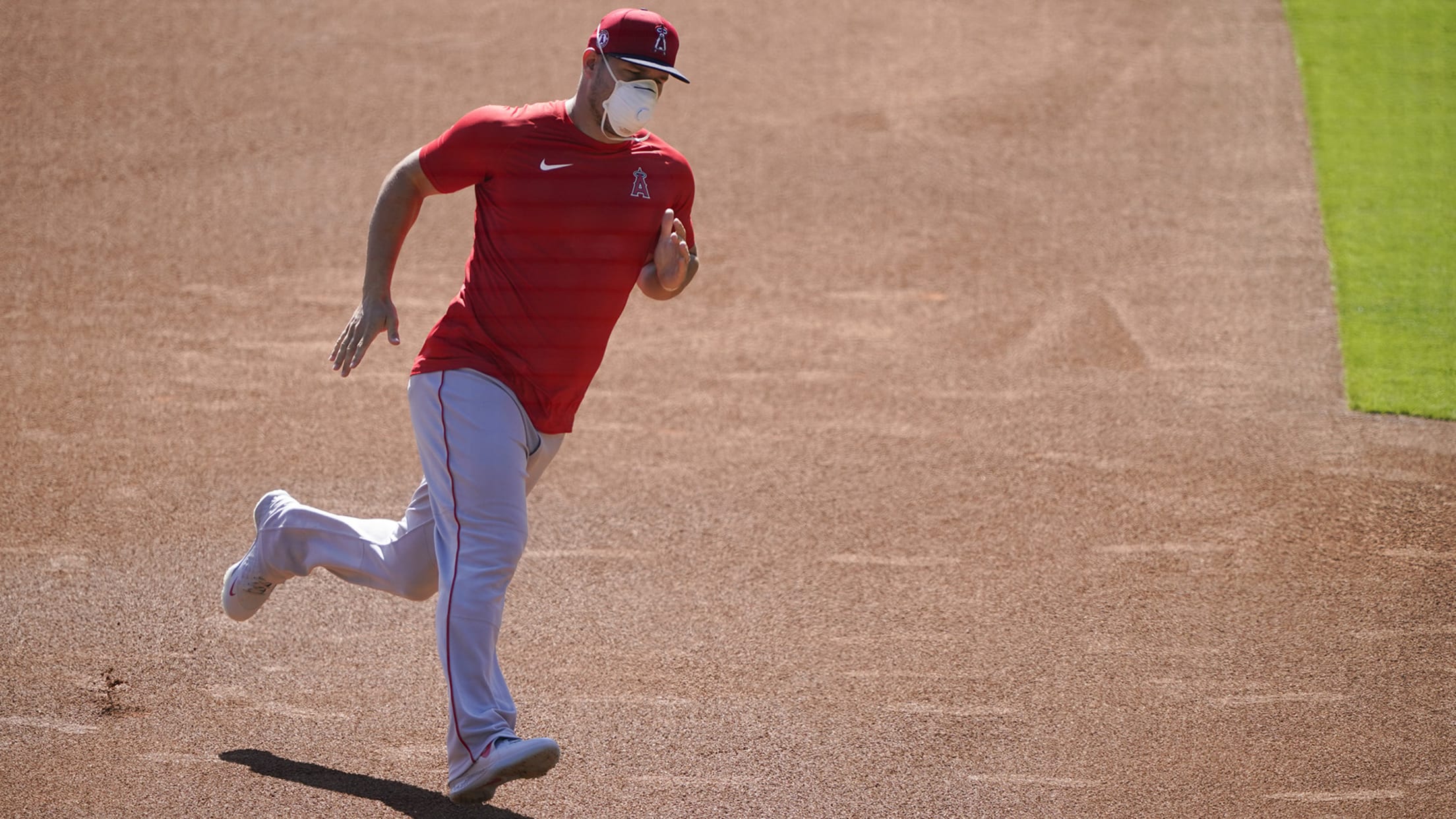 ANAHEIM -- Mike Trout said his love for baseball has kept him from electing not to play in 2020 but that he still has some trepidation because his wife, Jessica, is pregnant with their first child and is due in August. Trout, a three-time American League MVP Award winner and
Bengie Molina hit the most unlikely cycle in history
'Pigs have flown in Boston, Massachusetts!'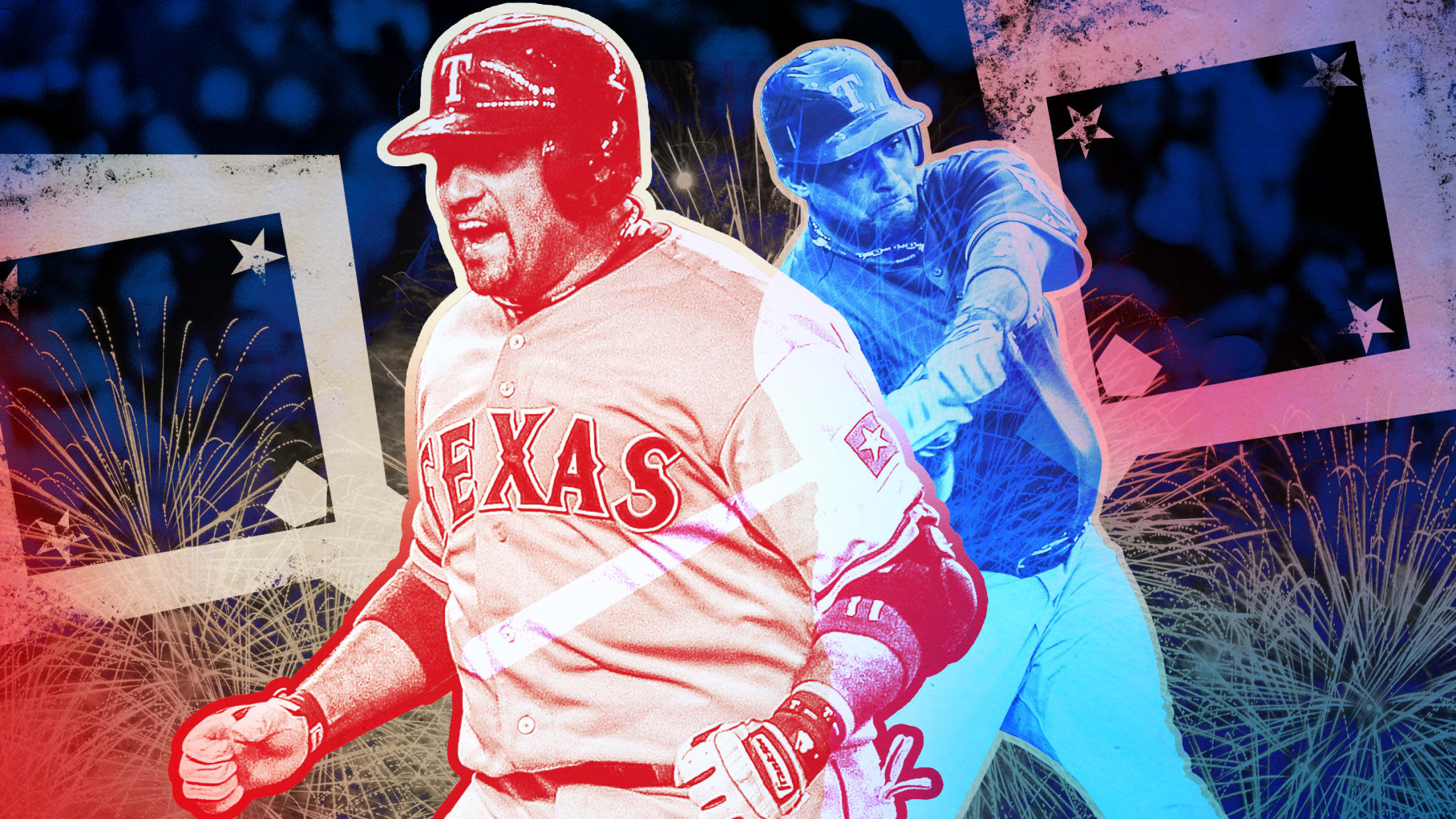 Cycles are one of the strangest things you can accomplish on the ballfield. You need a combination of skill, luck, and, oddest of all, the ability to check off a number of accomplishments like you're in a video game. You can arguably have a better game, but if you hit
A trimmer Rizzo looks 'phenomenal' at camp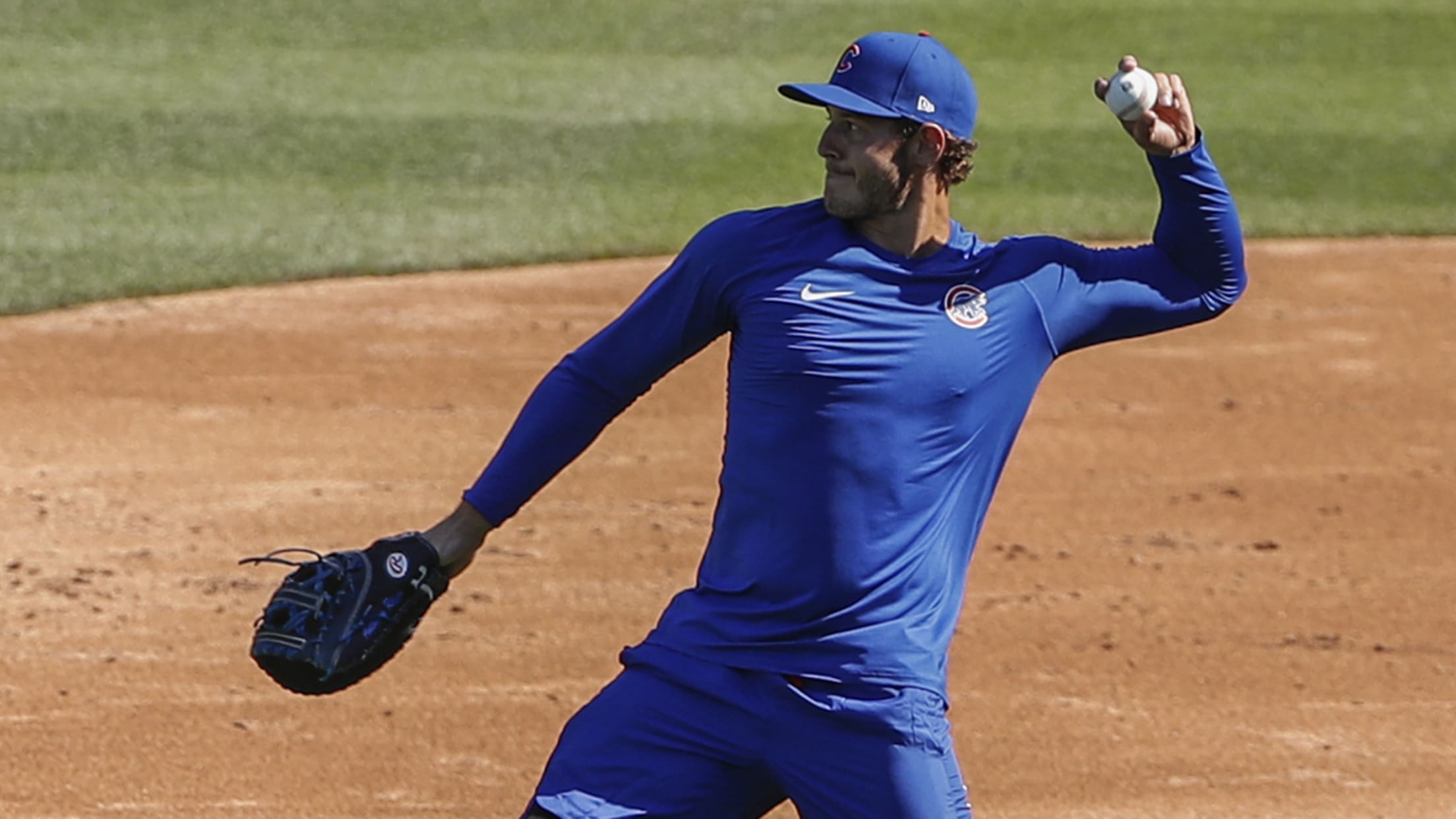 CHICAGO -- When baseball paused in March due to the COVID-19 pandemic and Anthony Rizzo headed home, the Cubs first baseman had to figure out how to approach the coming weeks and months. With no firm return date established at the time, Rizzo knew there were two ways things could
The best July 4 moments in baseball history
From amazing feats to fireworks, national pastime has seen it all on Independence Day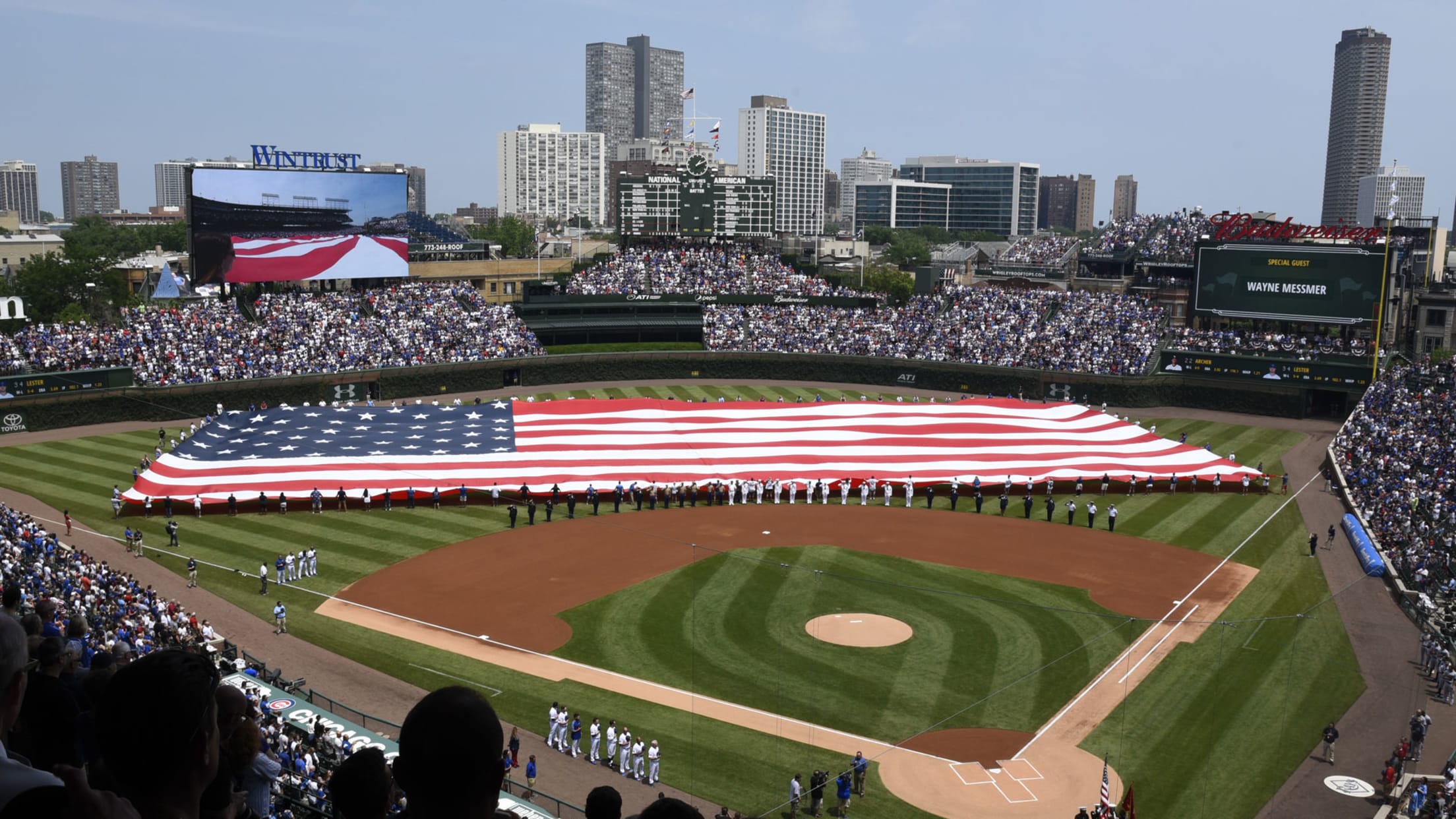 While Summer Camp began for MLB teams this week, Opening Day remains a few weeks off in a season delayed by the coronavirus pandemic. And while baseball fans won't be able to enjoy the usual Independence Day festivities in 2020, America's pastime and America's birthday have long been intertwined. In
All-Star Game canceled; Dodgers to host in 2022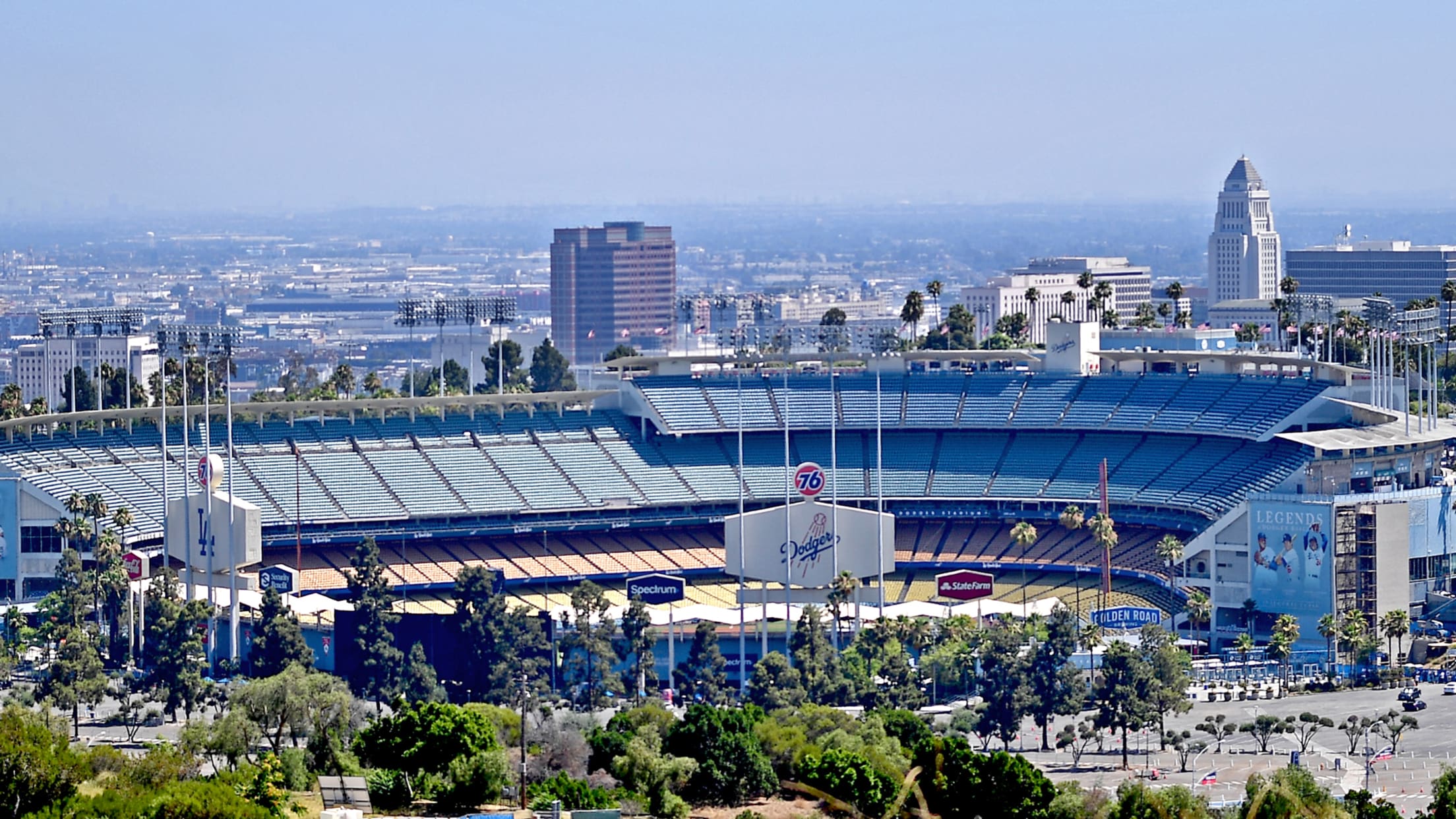 For the first time since World War II, Major League Baseball's All-Star Game will not be played in 2020, due to health circumstances created by the COVID-19 pandemic, MLB announced on Friday. The Dodgers, who had been scheduled to host the game and surrounding events, will host the next available
Oldest ballpark gets social-distancing makeover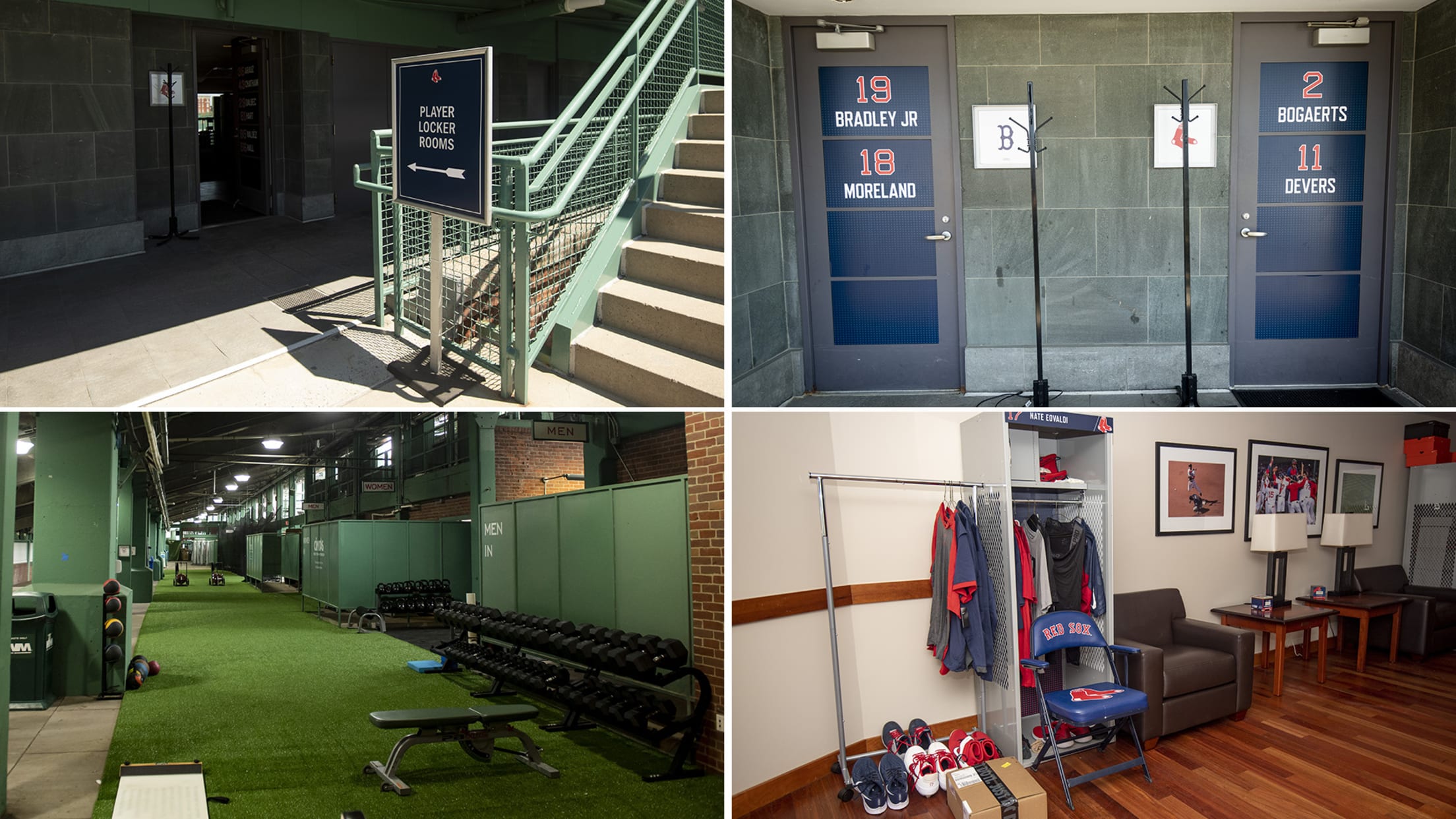 BOSTON -- As the Red Sox returned to work for Friday's start of Summer Camp, they did so with Fenway Park, the oldest ballpark in baseball, reconfigured in many creative ways to create a safe and socially distanced space for all players and staff. Most notable: Instead of using the
MLB, MLBPA reveal first COVID-19 test results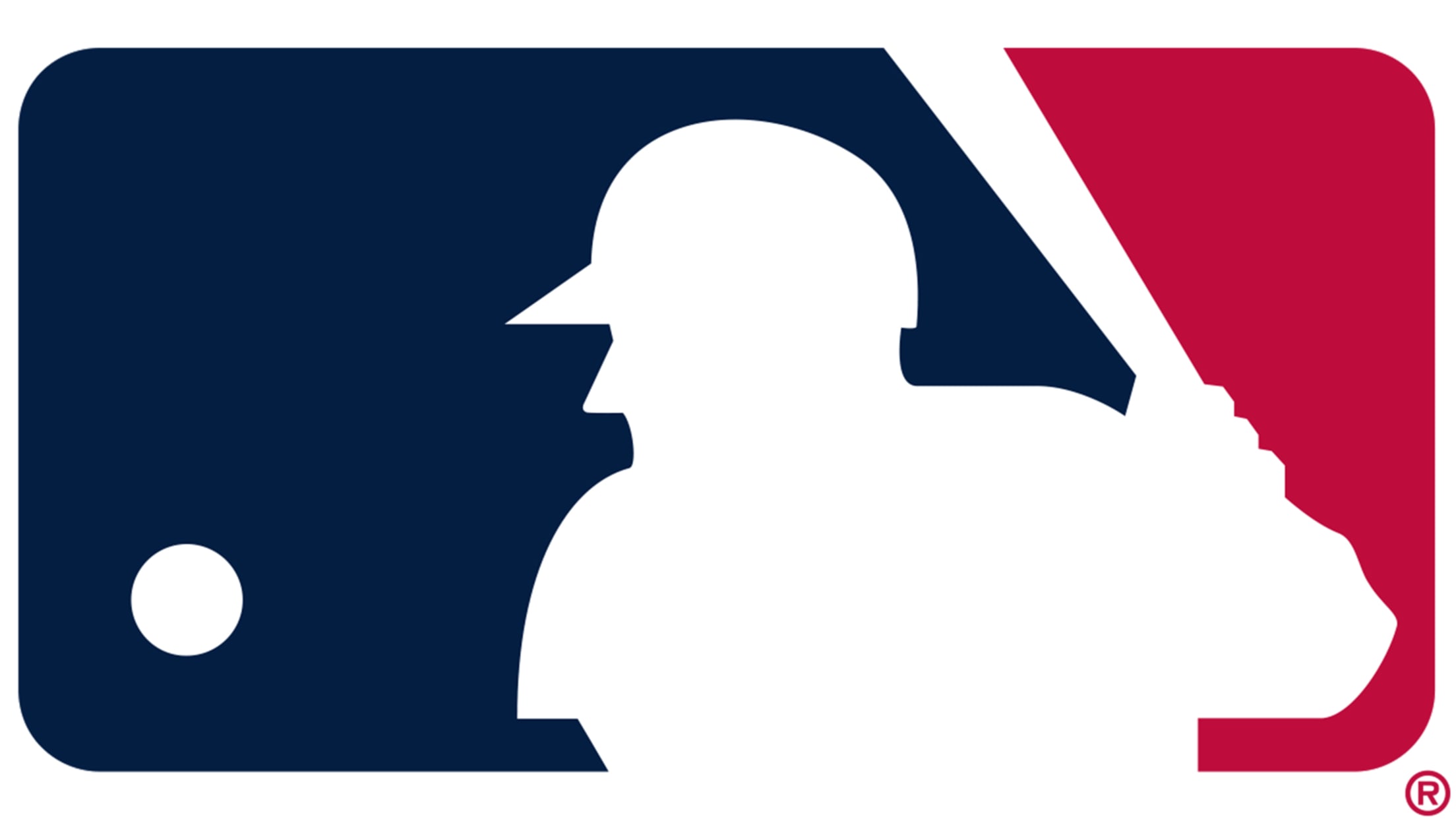 Major League Baseball and the Major League Baseball Players Association jointly announced Friday the first set of results for the COVID-19 testing conducted as part of the mandatory Intake Screening process under MLB's COVID-19 Health Monitoring & Testing Plan, prior to the workouts and full baseball activities that are beginning
New dad Cole 'really likes' Yanks' chances in '20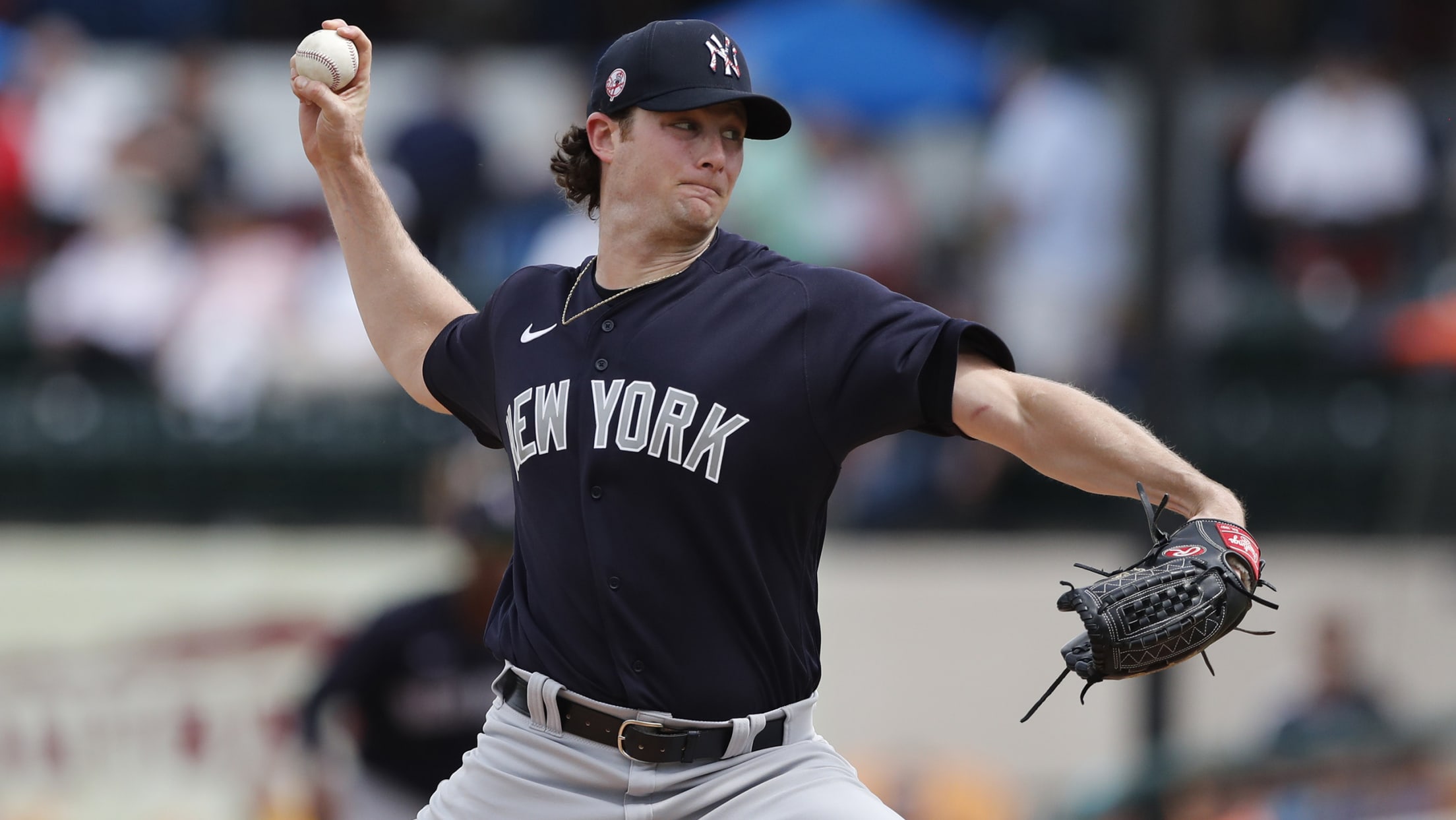 NEW YORK -- When he's not pumping high-octane heaters, Gerrit Cole hasn't been able to stop stealing glances at the blue-eyed newborn who entered his home this week, marveling at the strength that the adorable infant is already displaying. Yet when the proud papa enters the walls of Yankee Stadium,
Opening Day lineup, rotation, closer predictions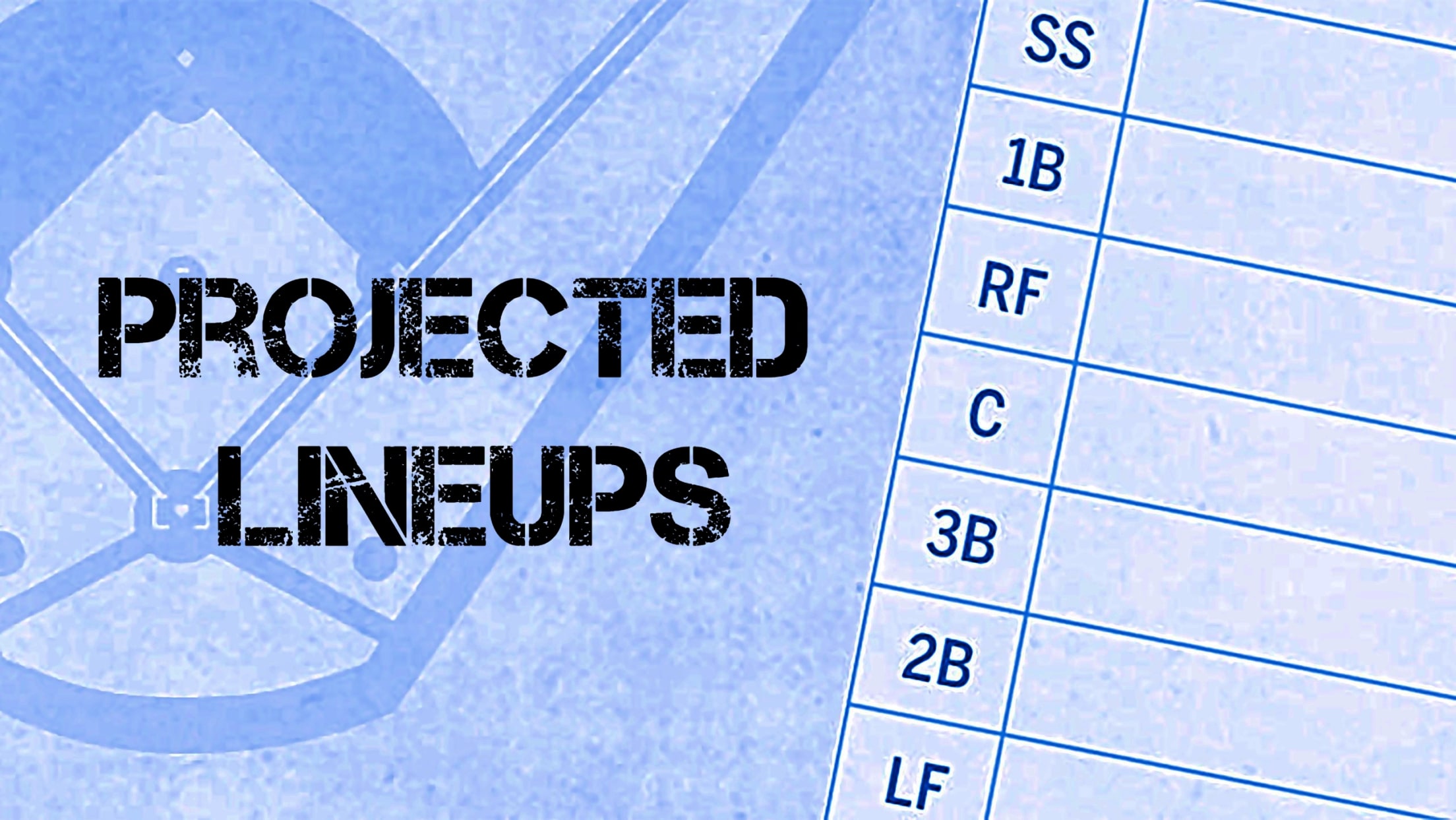 Here's how each club's lineup and starting rotation is projected to look like in 2020.
Here's your fantasy baseball refresher for 2020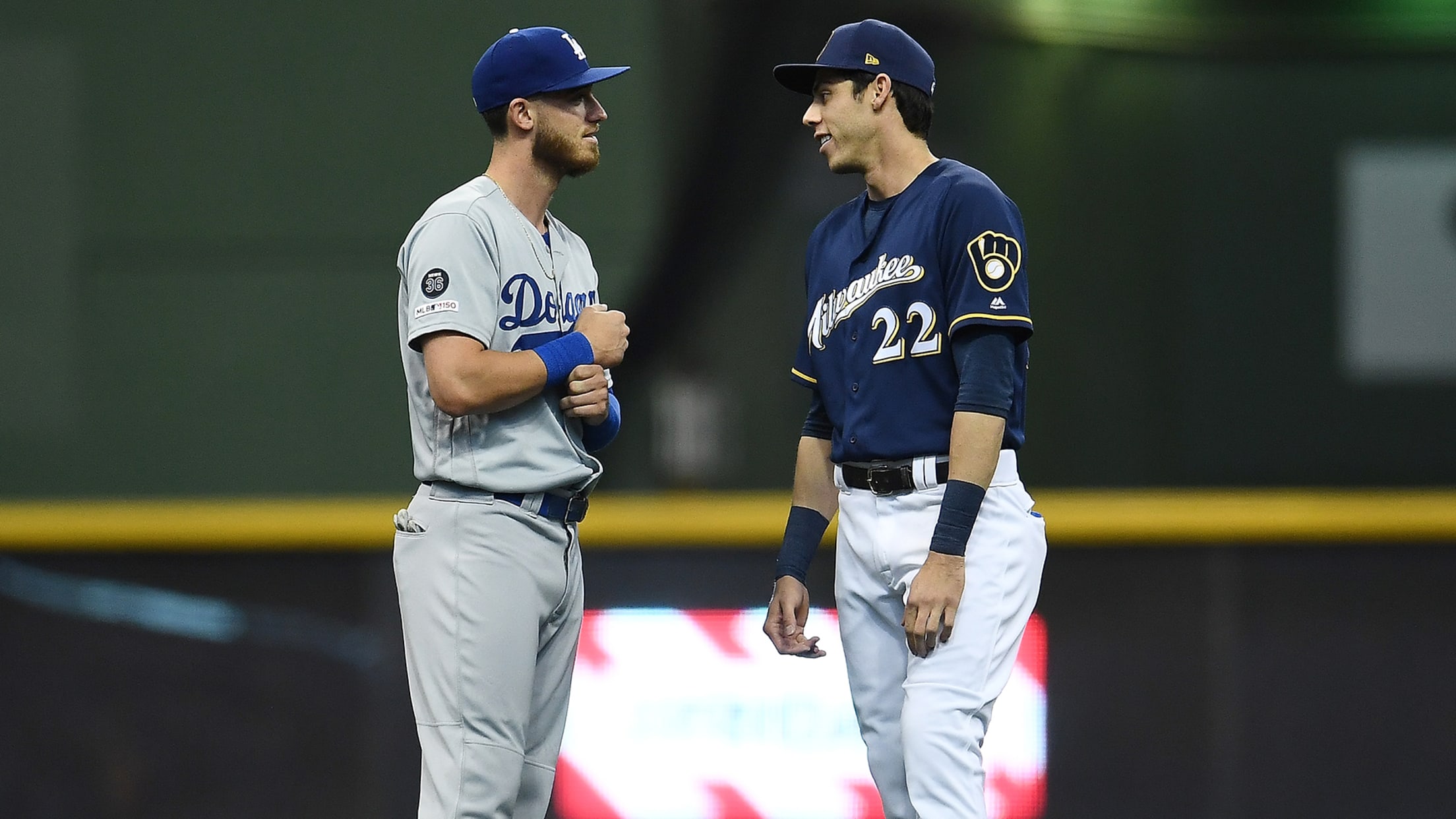 This story originally ran on Yahoo.com. Remember simpler times in early March, when Mike Clevinger's knee and Giancarlo Stanton's calf were among the hottest topics in baseball? Although things have certainly changed in nearly four months, we hope to soon experience an aspect of normalcy when we watch our favorite
Nats focused on safety as title defense begins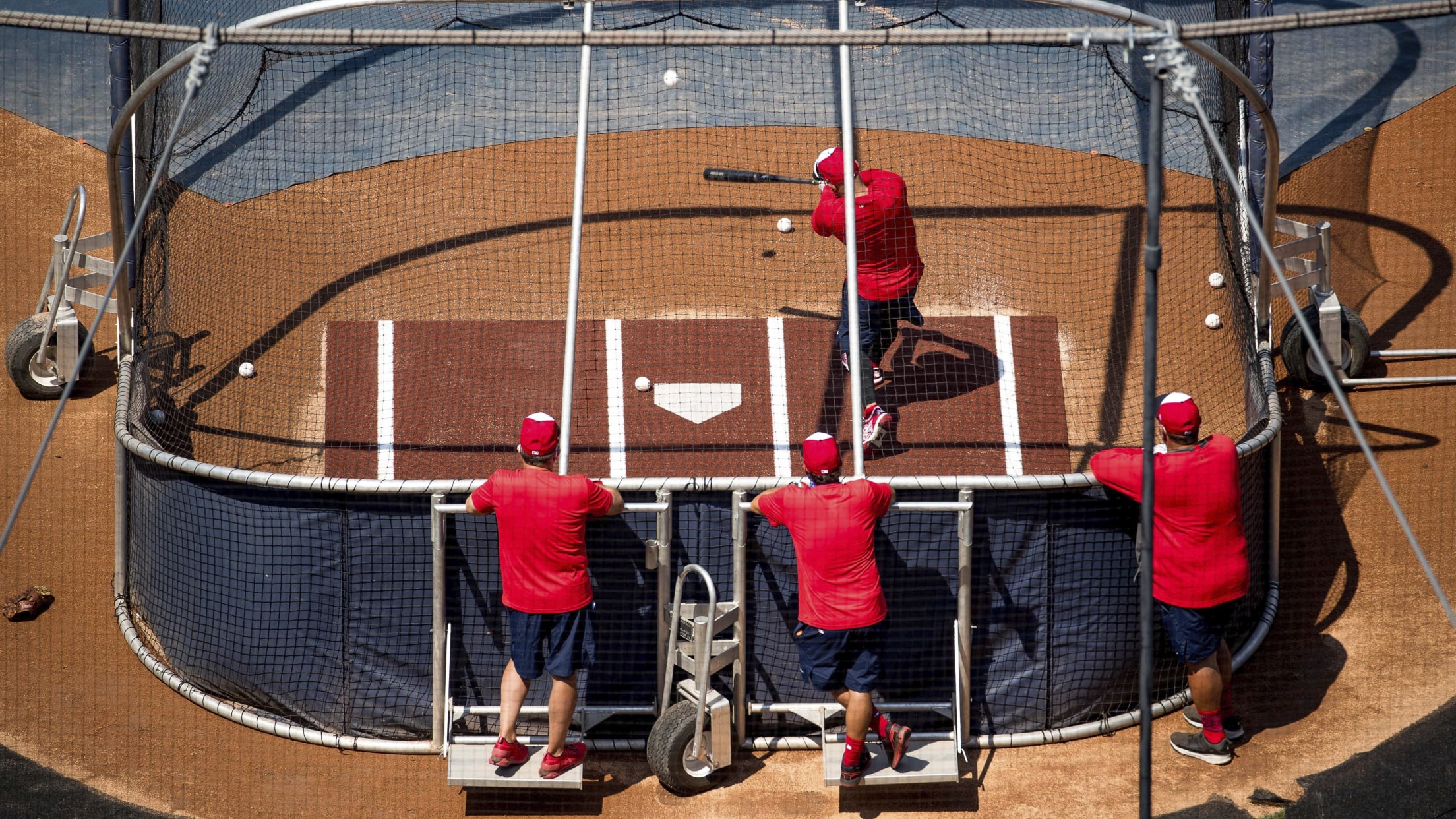 WASHINGTON -- The words "Stay in the fight" have come out of Nationals manager Dave Martinez's mouth countless times. On Friday, that same phrase covered his mouth as he settled in for a Zoom call with reporters, a mask donning the mantra in capitalized red letters over his face. For
1 future star to watch from the 30 player pools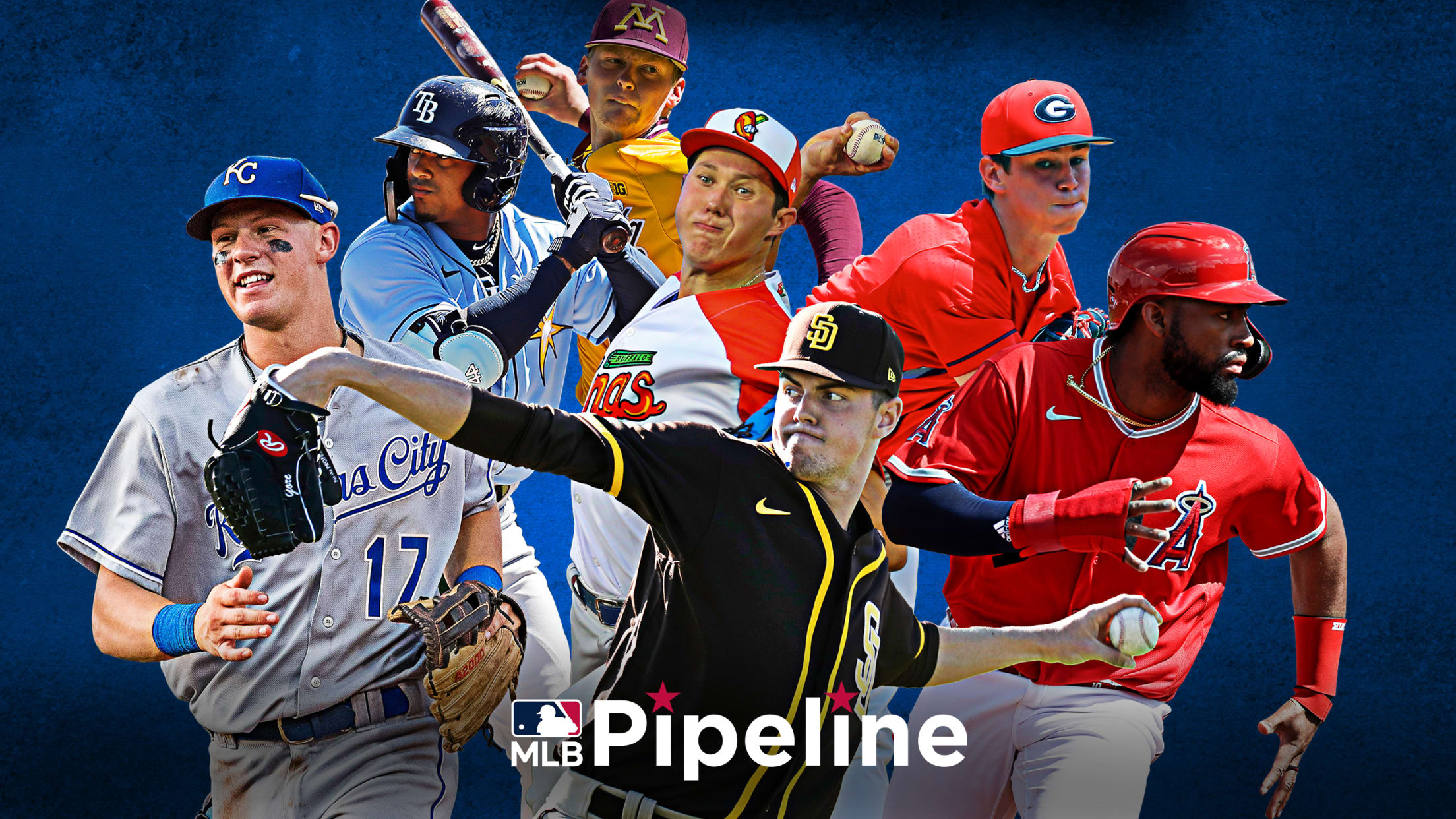 While the main purpose of the 60-man lists that clubs submitted to MLB is to identify players eligible to participate in Major League action, they also include several prospects unlikely to get big league time in 2020. Those youngsters will benefit from a structured development opportunity that will come from
Harper raring 'to get back to it' -- and air high five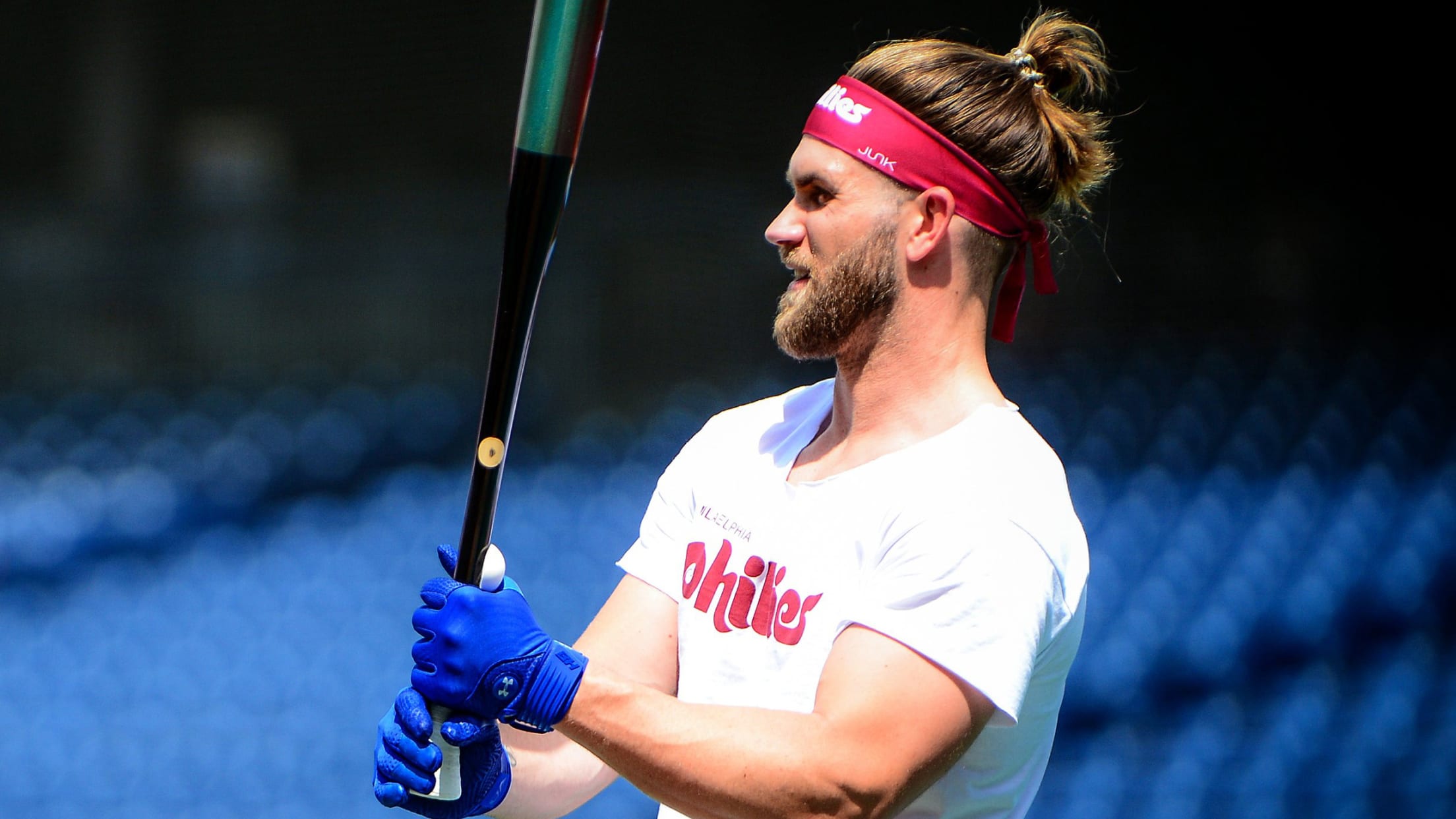 PHILADELPHIA -- Bryce Harper scrolled through the National League East and the American League East rosters when he learned the Phillies will play teams exclusively in those divisions during the pandemic-shortened 2020 regular season. He found 14 potential Cy Young Award winners. "That's crazy," Harper said following Friday's first workout
Crew goes 'Back to the Future' with spoof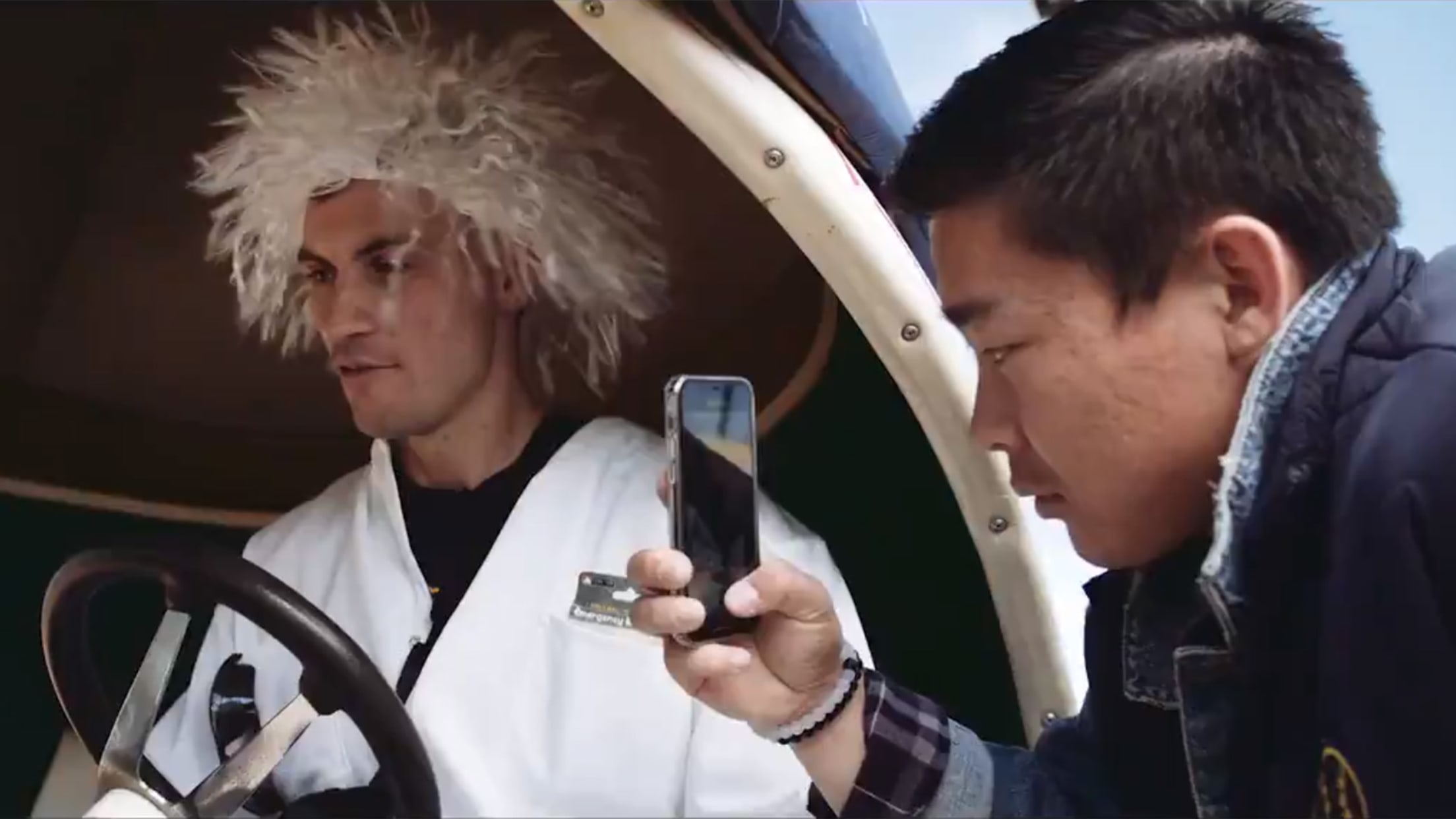 Baseball is back, and so are the Brewers' odes to Hollywood. Milwaukee's film "Crew" released its adaptation of "Back to the Future" on Friday -- the 35th anniverasary of the film -- as the team prepares to open Summer Camp this week. Starring front and center, with a Dr. Emmett
Day 1: Witt Jr. impresses Matheny with spunk
Dozier's parents recover from COVID-19 scare; Royals go hard in first workouts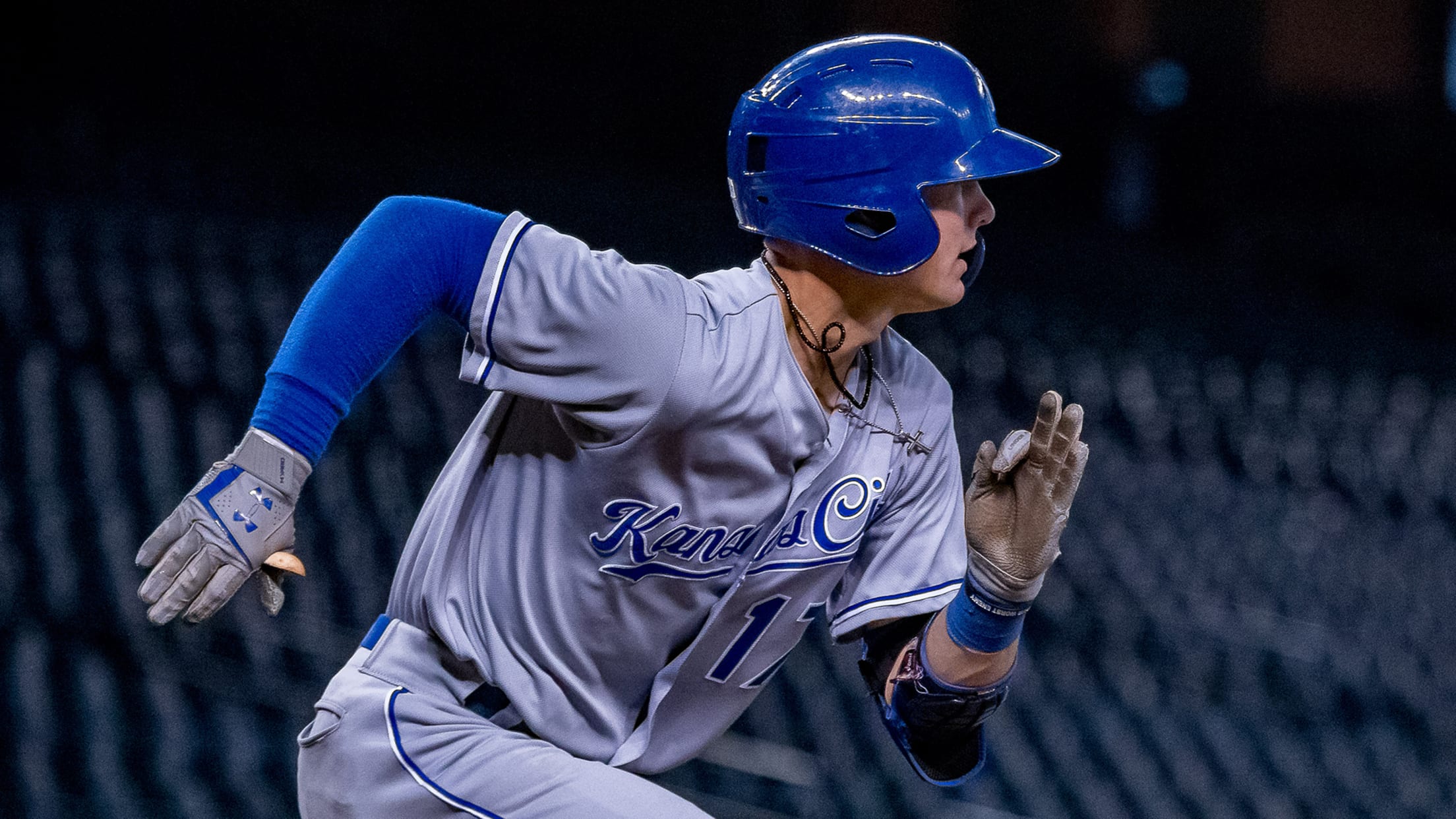 KANSAS CITY -- Like most managers, Royals skipper Mike Matheny isn't one to single out great performances during Spring Training, or in this case, Summer Camp. But there was one moment that Matheny couldn't resist discussing after the Royals' first day of Summer Camp on Friday at Kauffman Stadium.
Scherzer throws sim game on first day of camp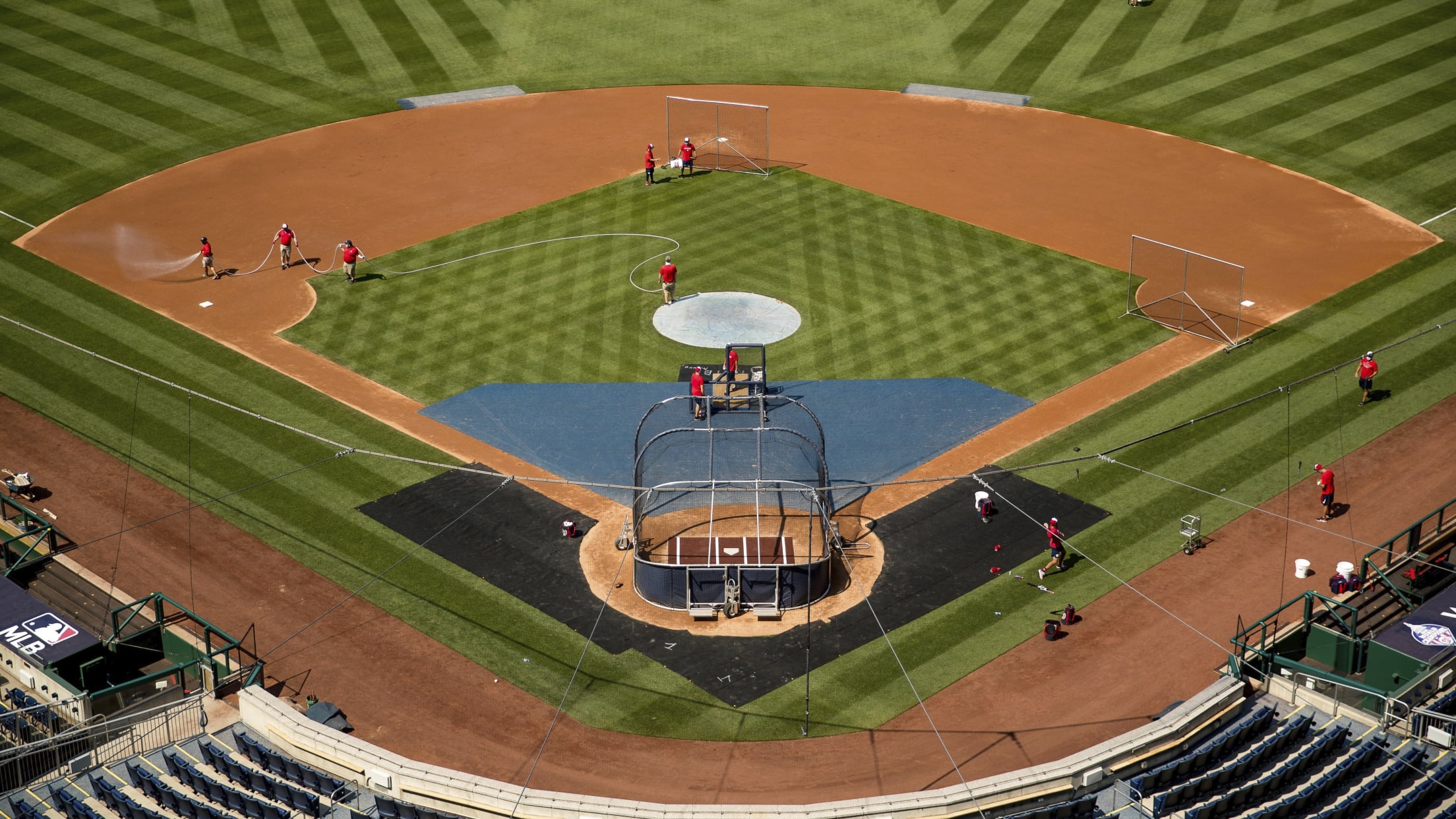 WASHINGTON -- Baseball returned to Nationals Park on Friday morning for the first time since Game 5 of the World Series on Oct. 27. Day 1 of Summer Camp began bright and early with workouts at 7:45 a.m. and ran through 5:30 p.m. Players had been split into groups for
Tribe's DeShields positive, will await more tests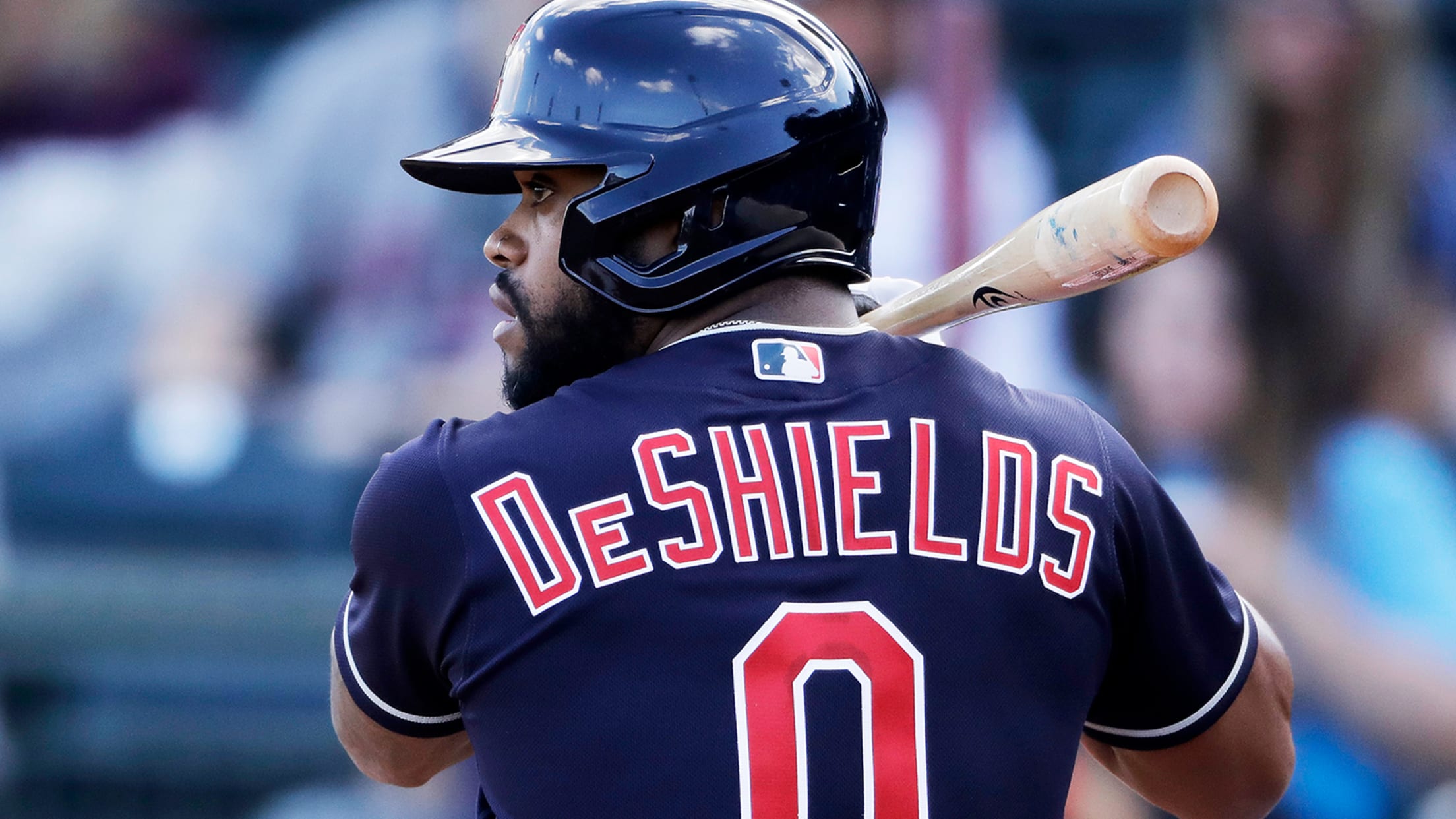 CLEVELAND -- All but one of the players in the Indians' Summer Camp player pool were able to take the field for the club's first on-field workout on Friday. Outfielder Delino DeShields tested positive for COVID-19 prior to traveling to Cleveland for the start of camp. He had been training
Injury updates: Judge, Stanton, Quintana, Hicks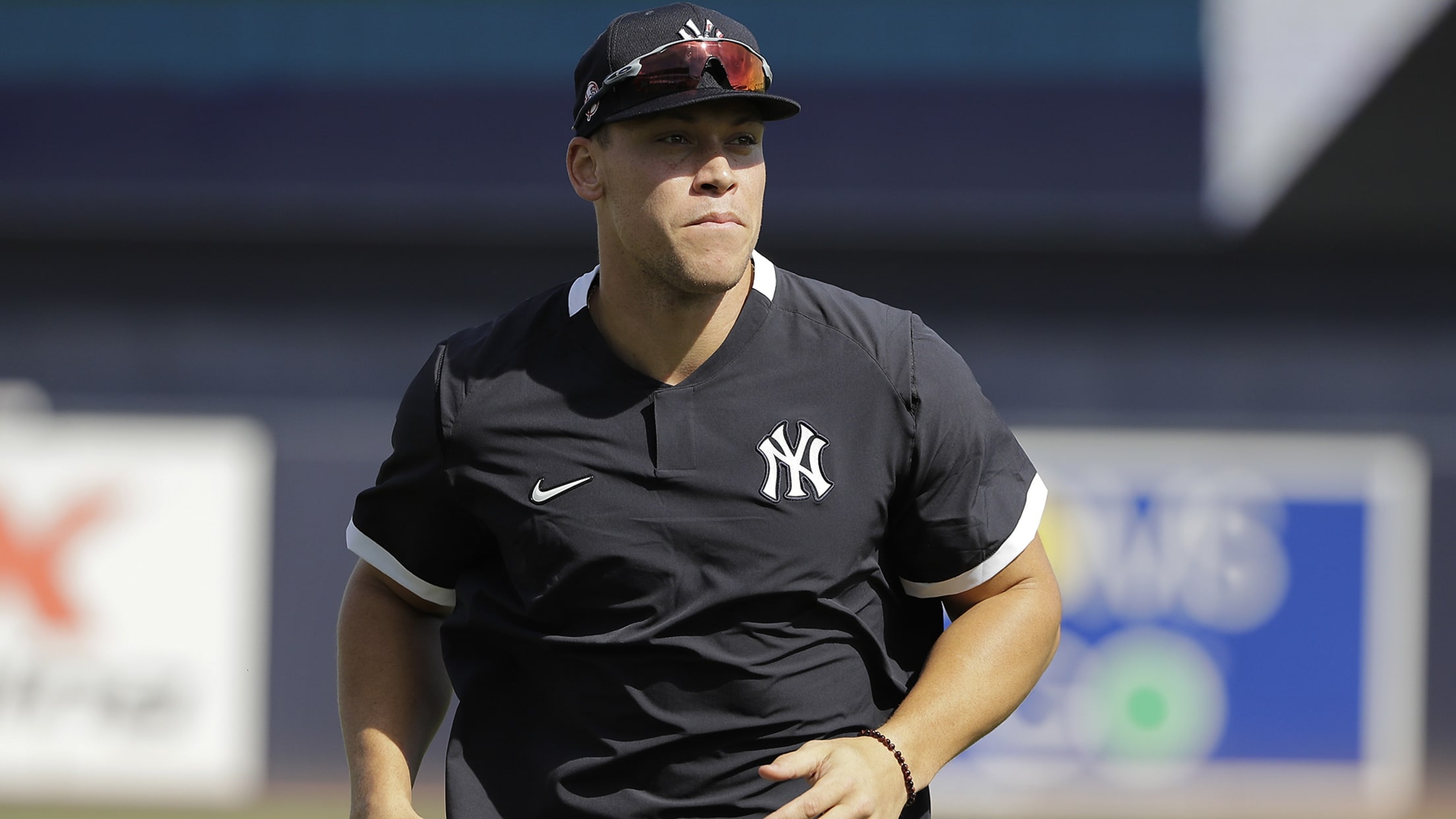 Here is the latest injury news from around Major League Baseball.