Watch: Judge goes all out to corral sinking fly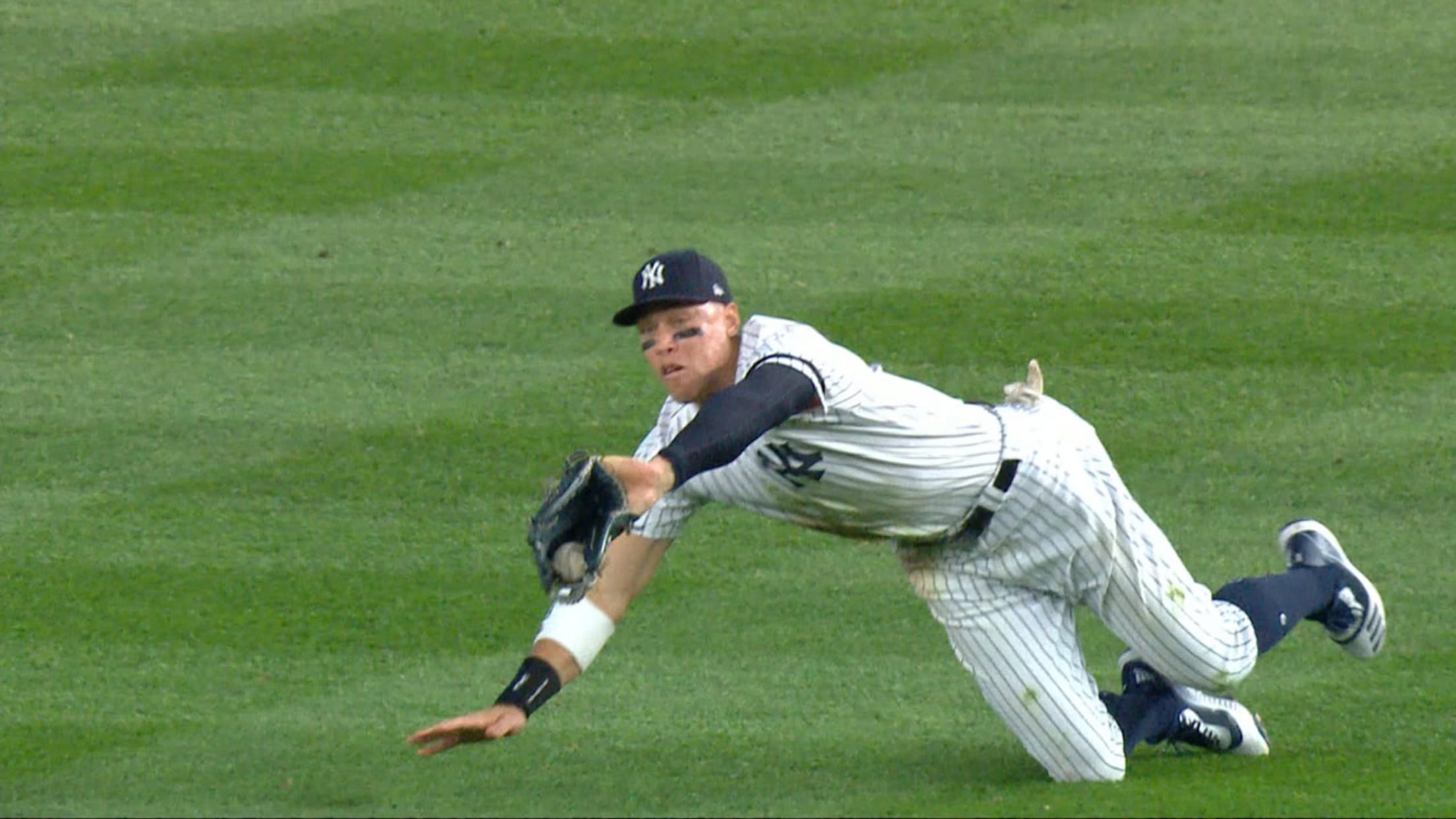 NEW YORK -- Aaron Judge's plate appearances are still the ones that ease traffic at the concession stands and stadium lavatories, but the Yankees right fielder's defense has been just as worthy of attention so far this year. Judge contributed another stellar defensive play in the fifth inning on Thursday,
The latest on Vlad Jr.'s Major League arrival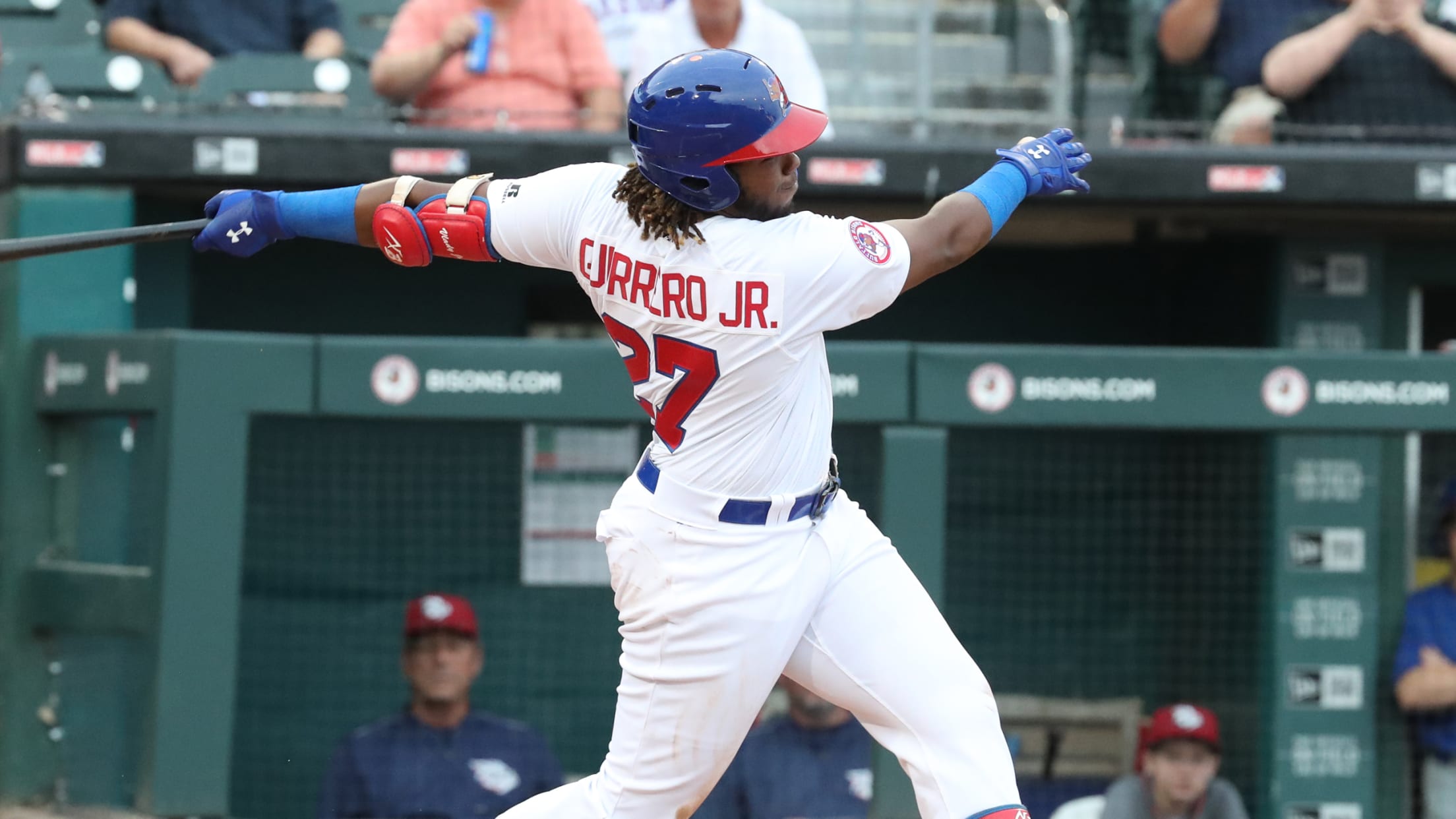 MINNEAPOLIS -- Blue Jays fans will have to wait at least a few more days before Vladimir Guerrero Jr. is called up to make his Major League debut. Toronto's fan base has been waiting on pins and needles for news of Guerrero's imminent arrival. There was some speculation it might
Is Kimbrel now open to 3-year deal?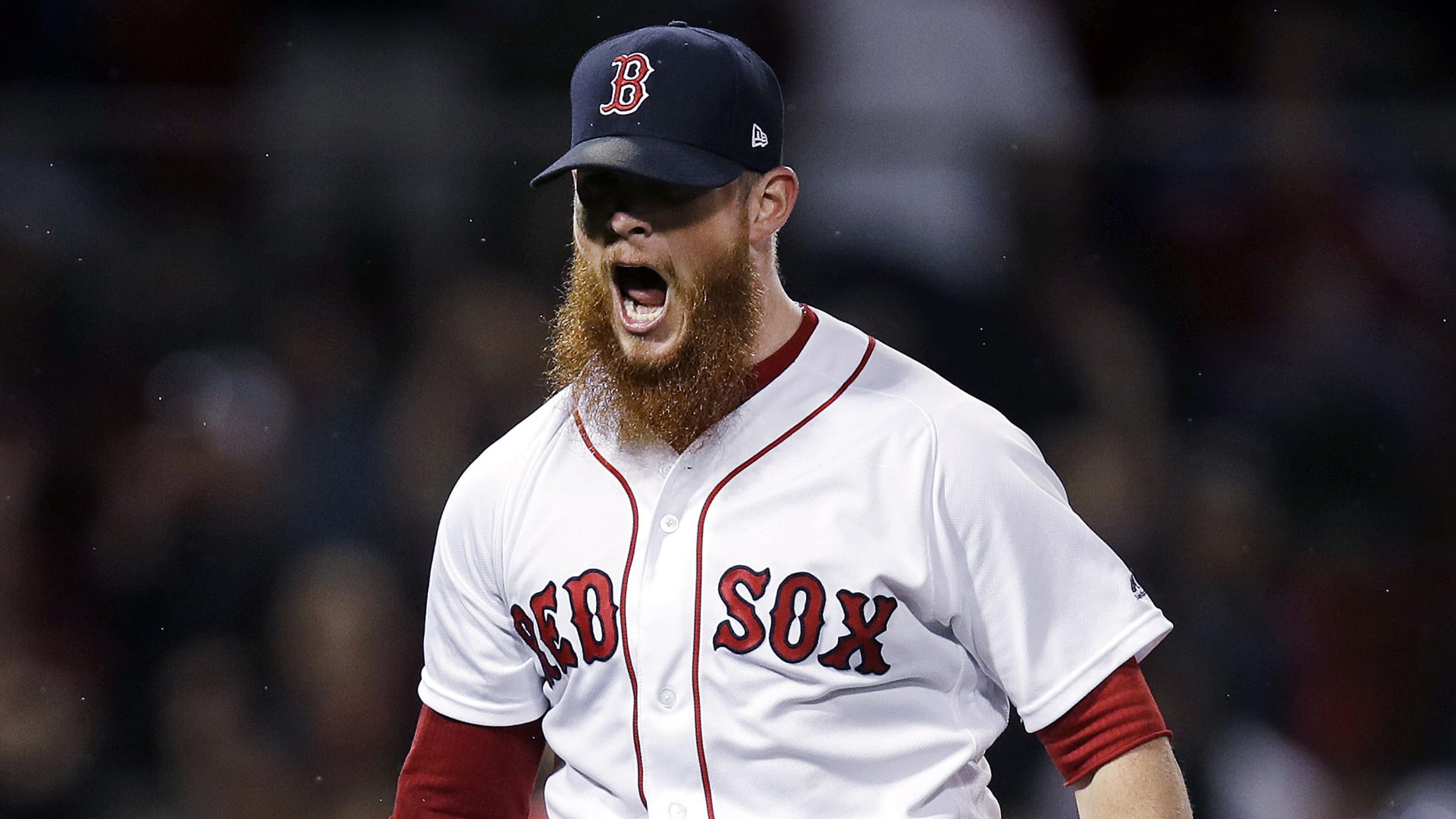 Closer Craig Kimbrel has compiled an impressive resume during his nine seasons in the big leagues, recording a microscopic 1.91 ERA with a 0.92 WHIP, 333 saves and a 14.7 K/9 rate. Below you will find a list of the latest news and rumors surrounding the right-hander, who remains unsigned.
Khris Davis, A's agree to 2-year extension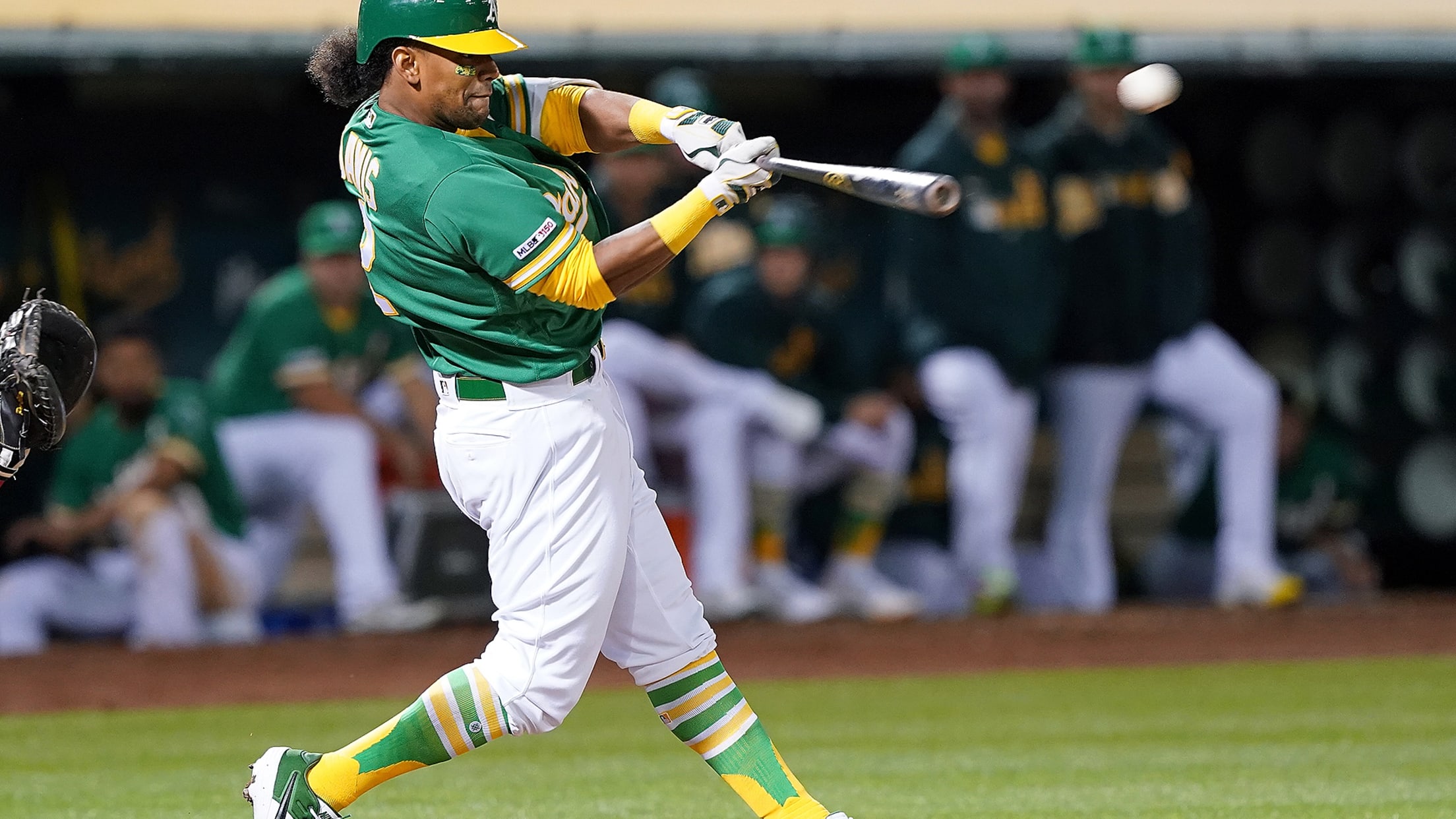 OAKLAND -- Khris Davis fell in love with Oakland the minute he arrived in a trade from Milwaukee in 2016. The slugger made it clear he wanted to remain a member of the A's beyond 2019, and now, it looks like he'll be sticking around a little longer. The A's
Here's each team's closer of the future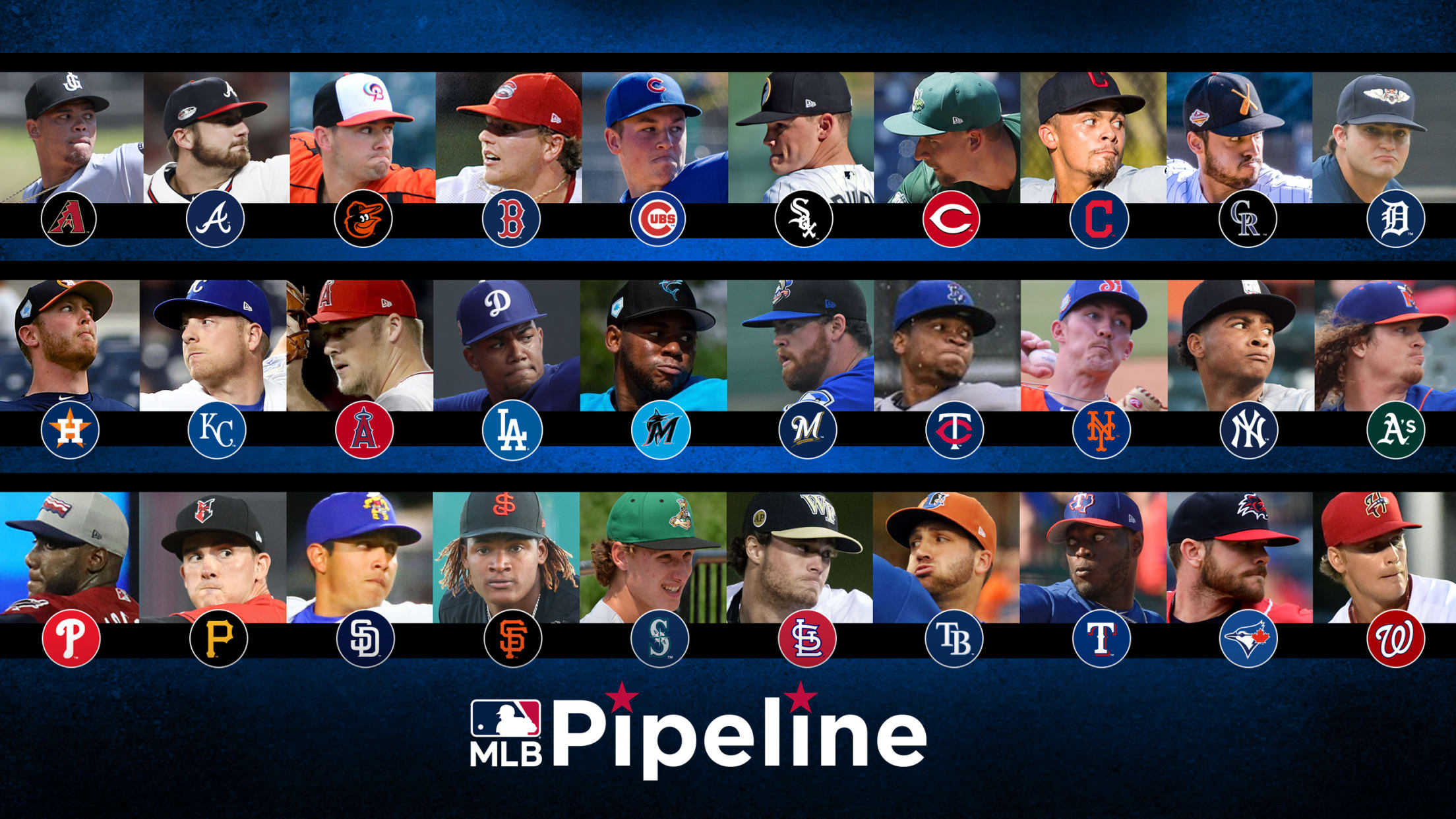 Identifying future closers isn't easy. Mariano Rivera, baseball's all-time saves leader and only unanimous Hall of Famer, began his pro career as a starter. So did Edwin Diaz and Wade Davis, the league leaders in saves a year ago, and many other pitchers who are nailing down the ninth inning
Pedroia (knee) to injured list; Walden coming up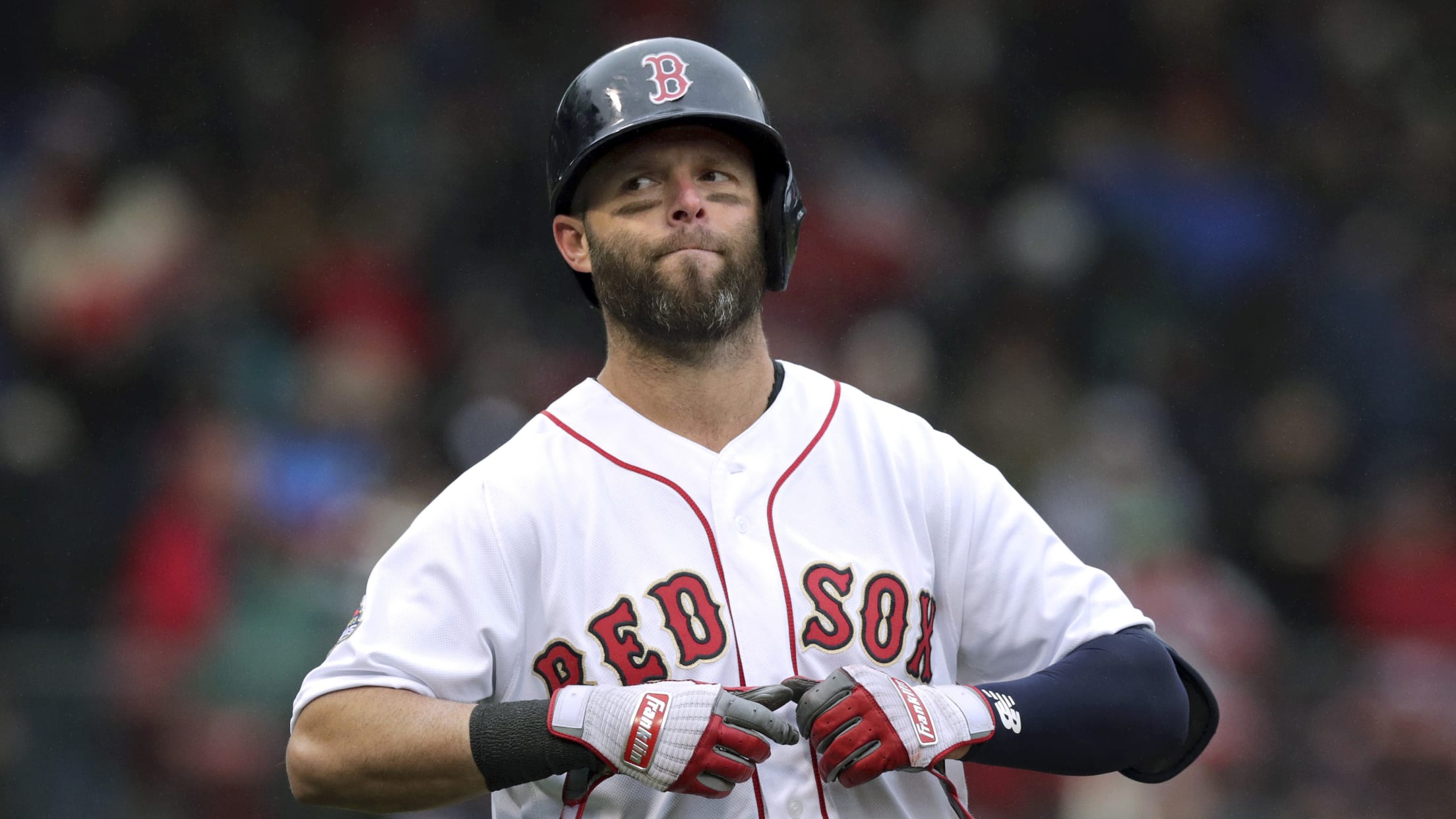 The Boston Red Sox are placing second baseman Dustin Pedroia on the 10-day injured list with left knee irritation, effective Thursday. To fill Pedroia's spot on the active 25-man roster, the club will recall right-handed pitcher Marcus Walden from Triple-A Pawtucket prior to tomorrow's game against the Tampa Bay Rays.
Dominant Corbin picks up 1st win as a Nat
Lefty strikes out nine over 7 2/3 innings of one-run ball vs. Giants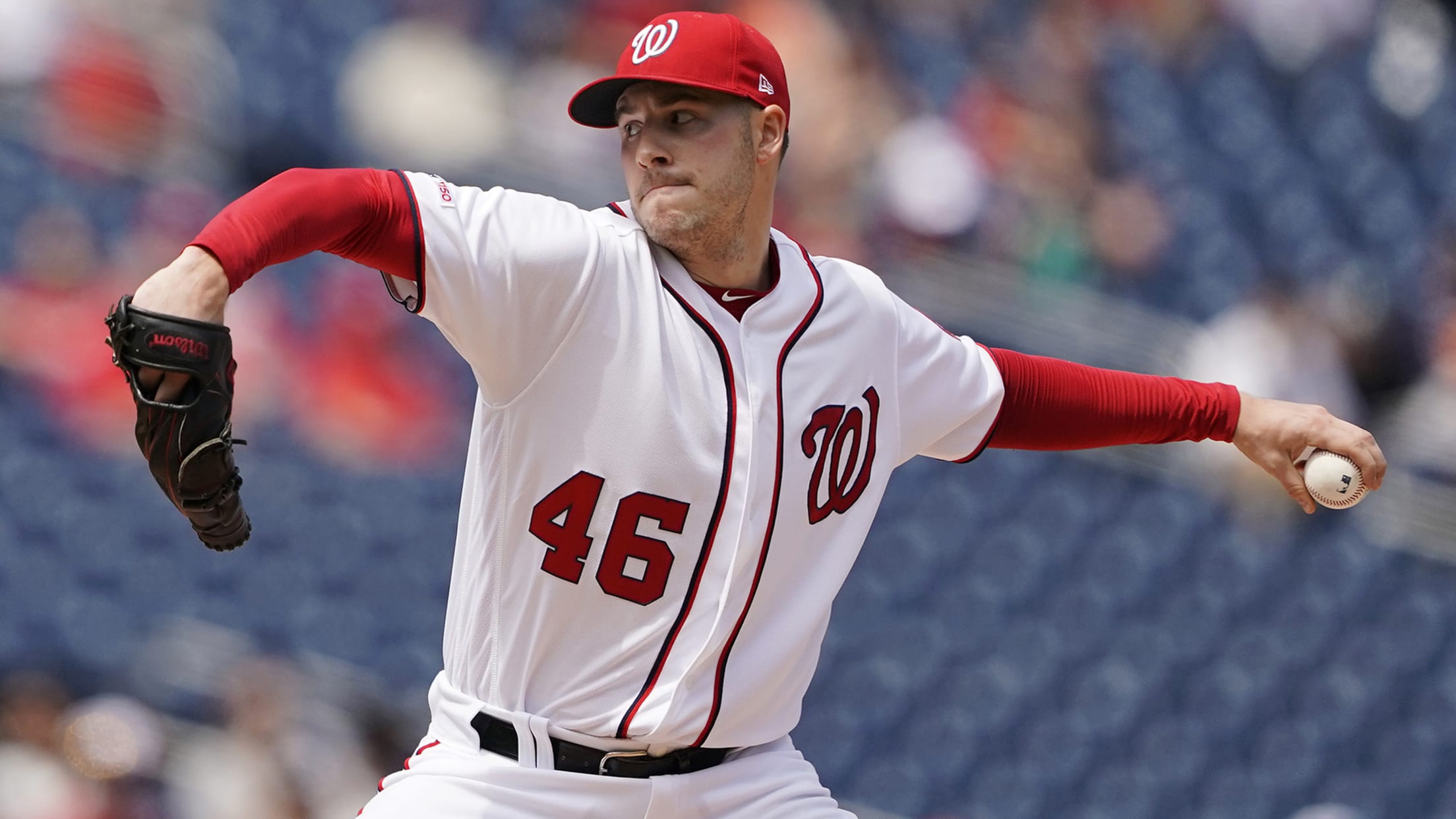 WASHINGTON -- Normally when a team inks a player to a contract as lucrative as the six-year, $140 million deal the Nationals awarded to left-hander Patrick Corbin this winter, that player enters the season as the center of attention. Yet Corbin has managed to fly under the radar at the
They don't make hitters like Jeff McNeil anymore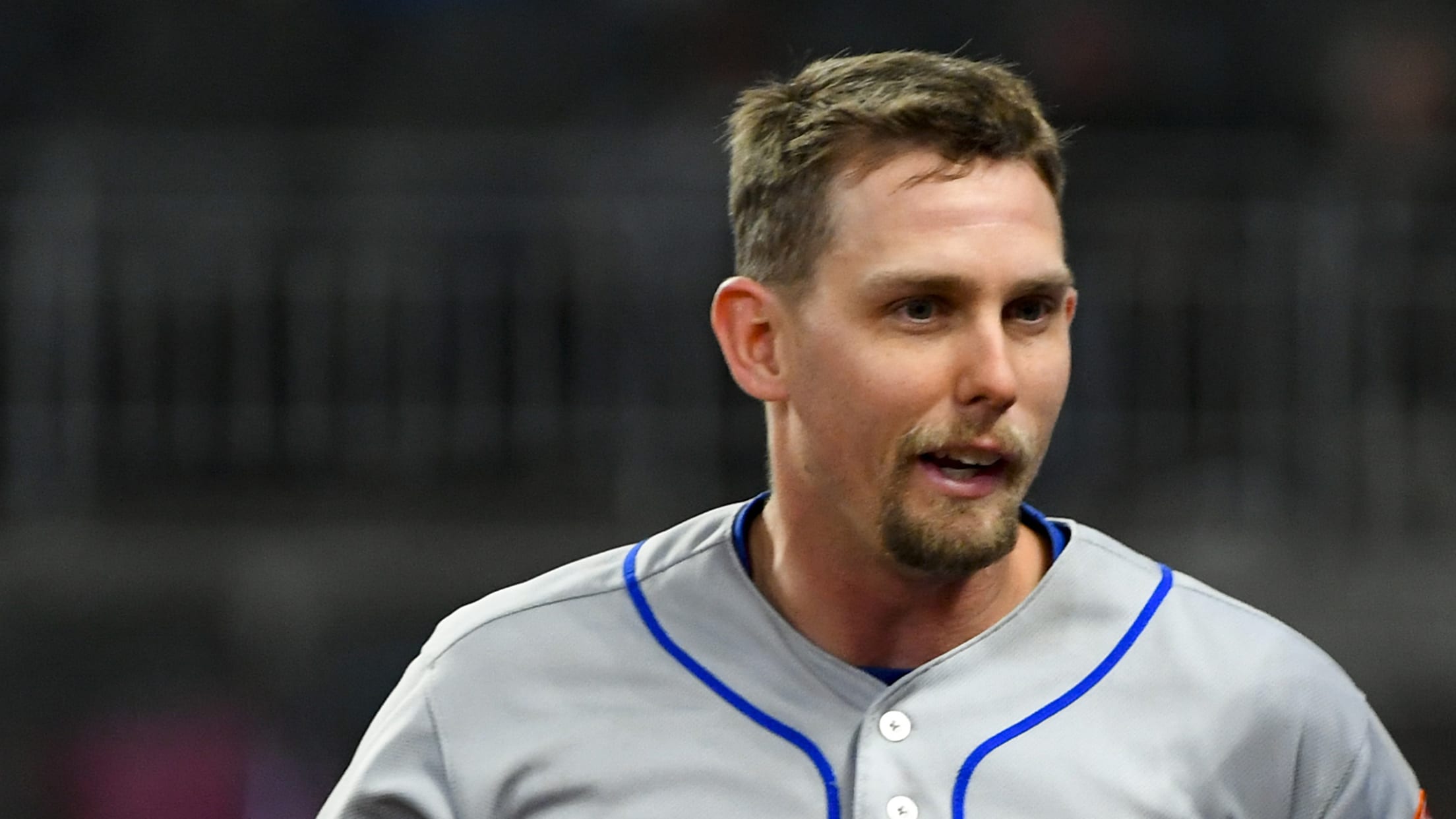 Jeff McNeil came up to the Mets last July 24 and immediately began doing what he has done since he started in Rookie level in 2013. McNeil hit. In this home run time in baseball, he sprayed line drives all over the field and by the end of the season
The best bullpen trios in baseball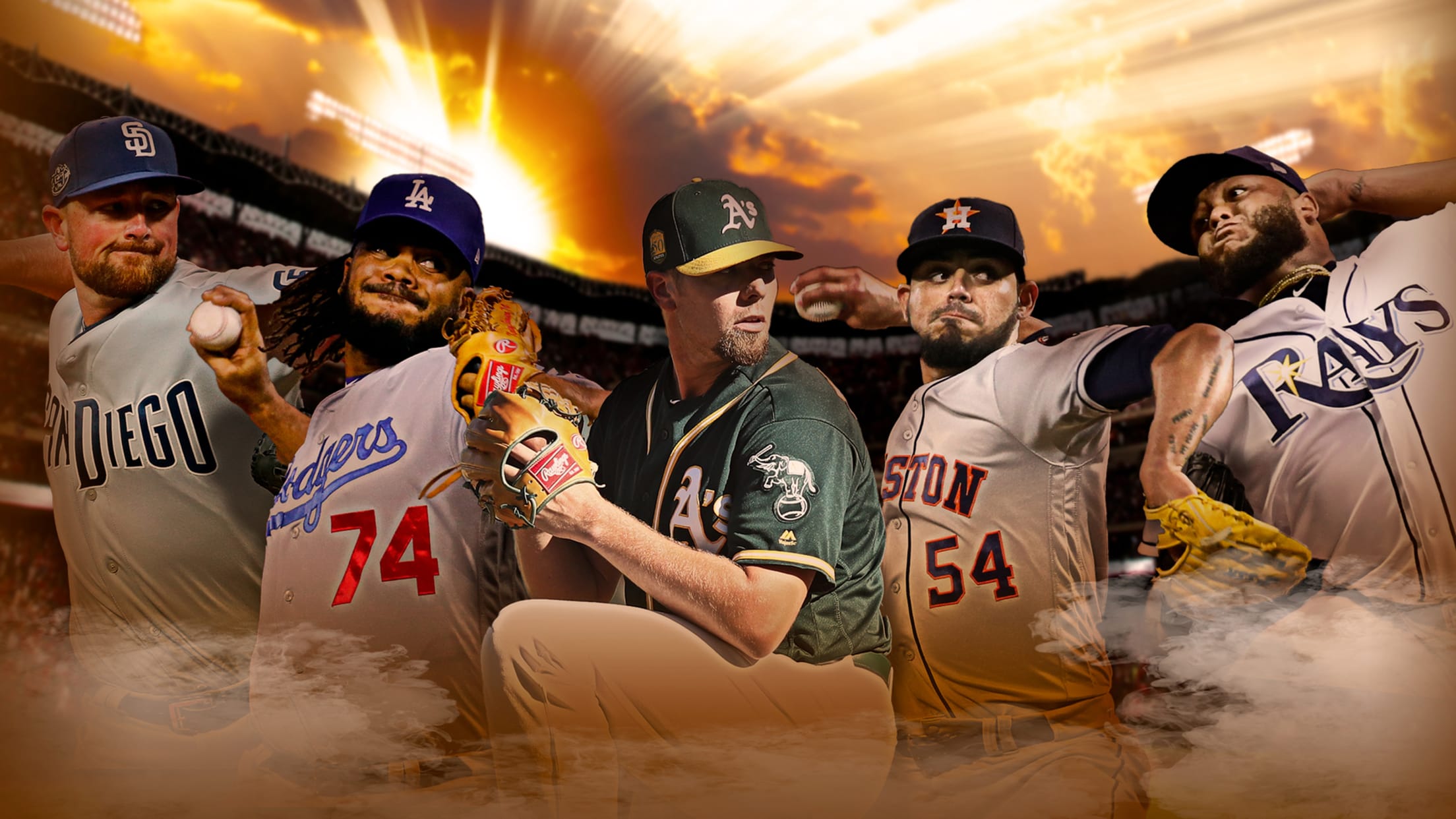 On Tuesday night, ESPN's David Schoenfield posited an interesting question on Twitter: Is the Tampa Bay relief combo of Jose Alvarado and Diego Castillo the best in baseball? There's certainly a strong argument for it, to be sure. The pair have yet to allow a run in 18 1/3 combined
Top 10 shortstops of the decade (so far)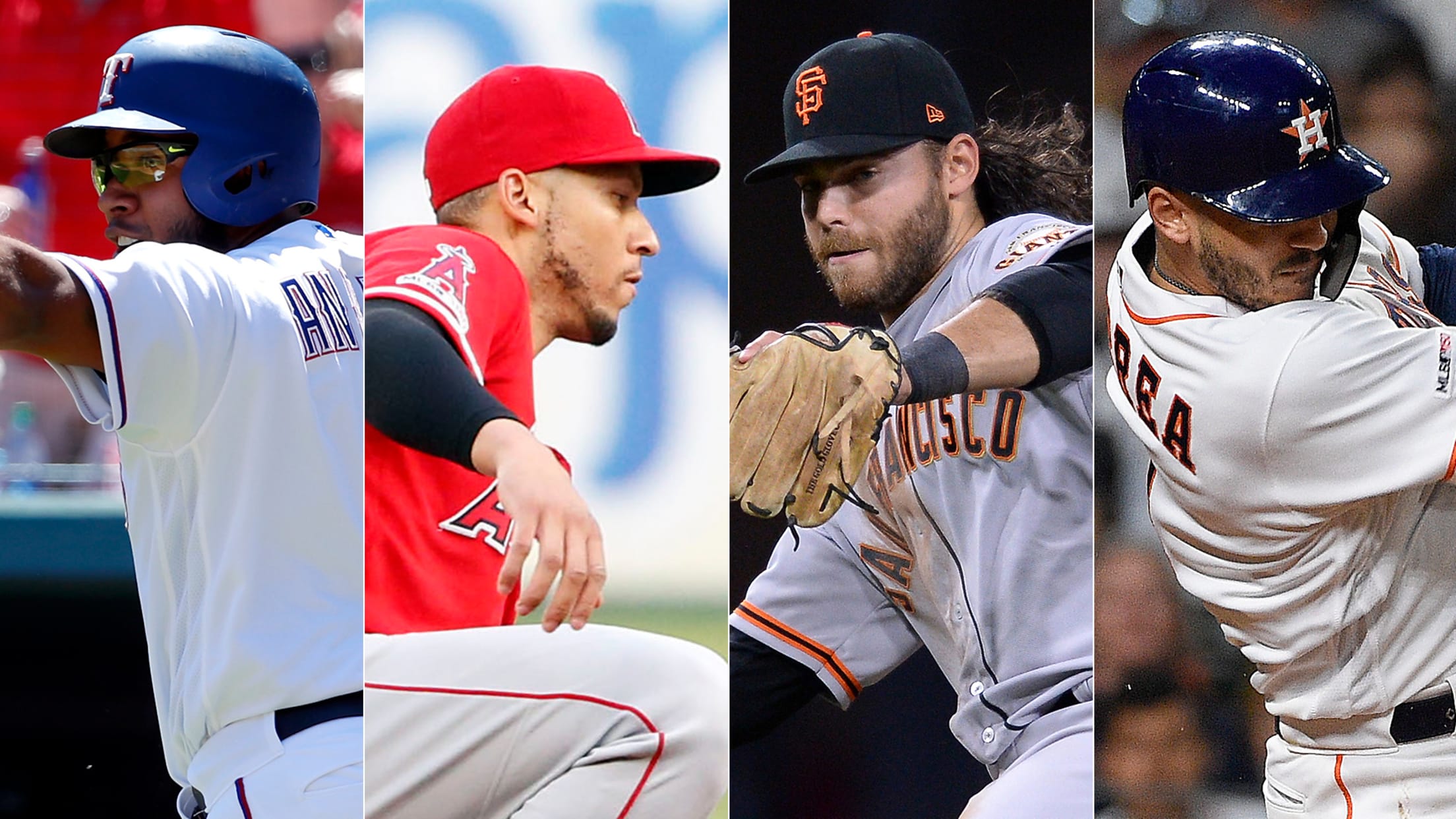 Will Leitch's series on the Data Decade, closing out this remarkable decade in the year of baseball, runs every other week. Today we look at the 10 best shortstops of the decade. You can, in many ways, track the history of baseball over the last 40 years by its shortstops.
Could Keuchel boost this contender's chances?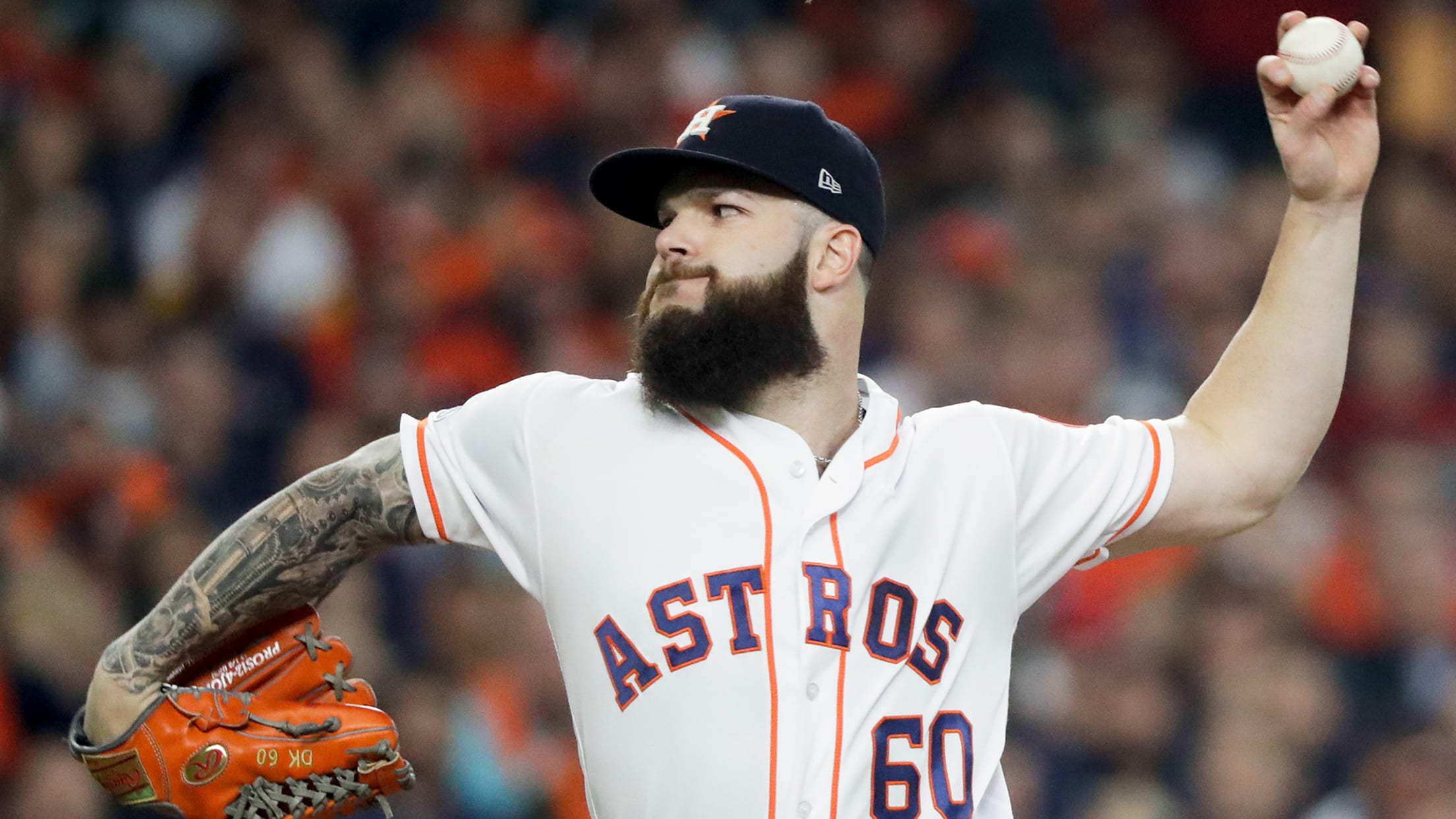 After a seven-season tenure with the Astros that included a trio of 200-inning seasons, an American League Cy Young Award in 2015 and an overall 3.66 ERA, Dallas Keuchel is now a free agent. Below, you will find a list of the latest news and rumors surrounding the left-hander. Burnes
To flip or not to flip? Players weigh in
Anderson, Grichuk, Garrett comment after benches clear in Chicago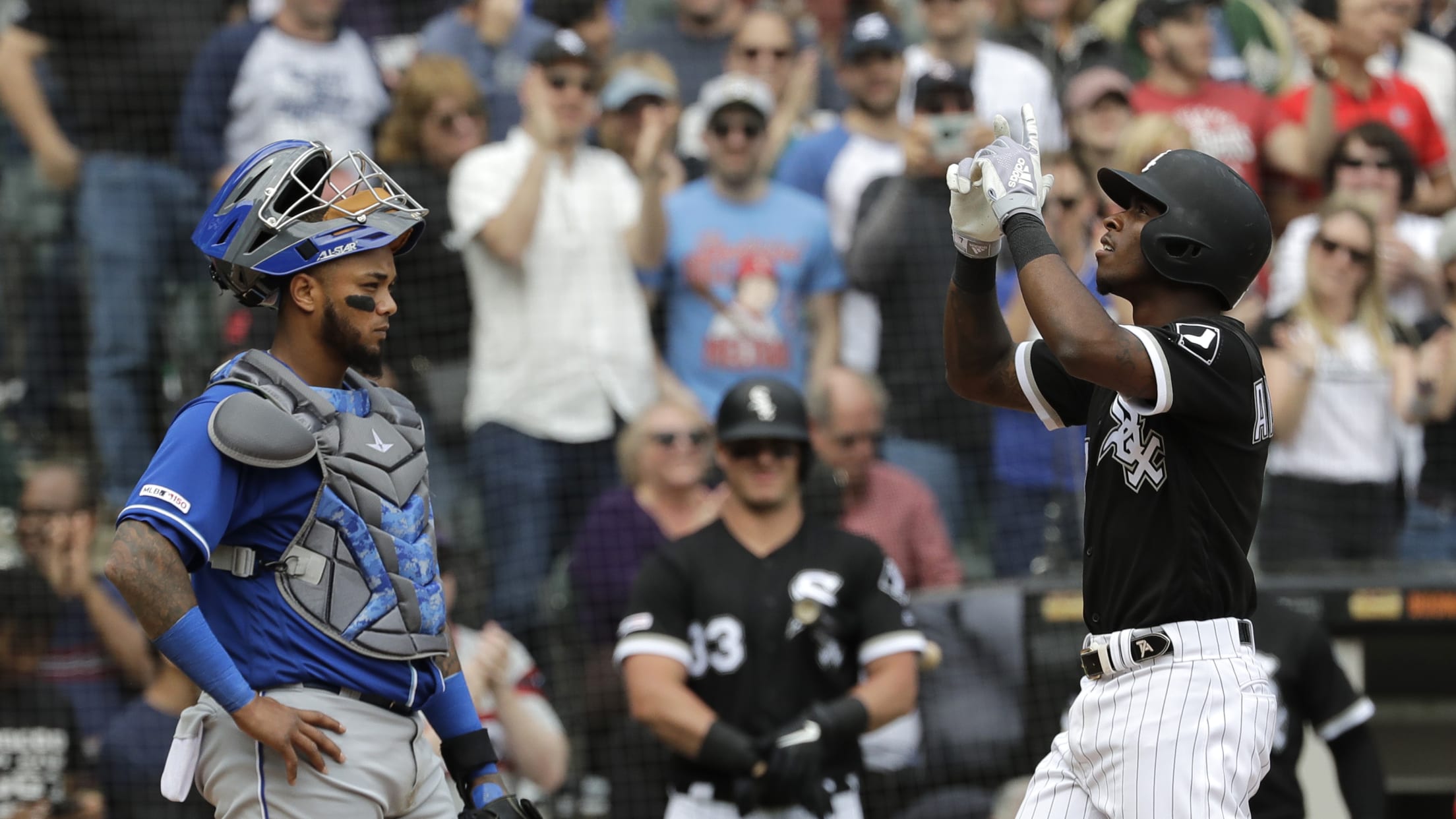 White Sox shortstop Tim Anderson, who was at the center of a benches-clearing incident Wednesday when he was drilled by a pitch two innings after flipping his bat on a home run, was not backing down from his pro-bat-flip stance Thursday. "I never looked at one of their players when
Dahl, McMahon activated; Rockies option pair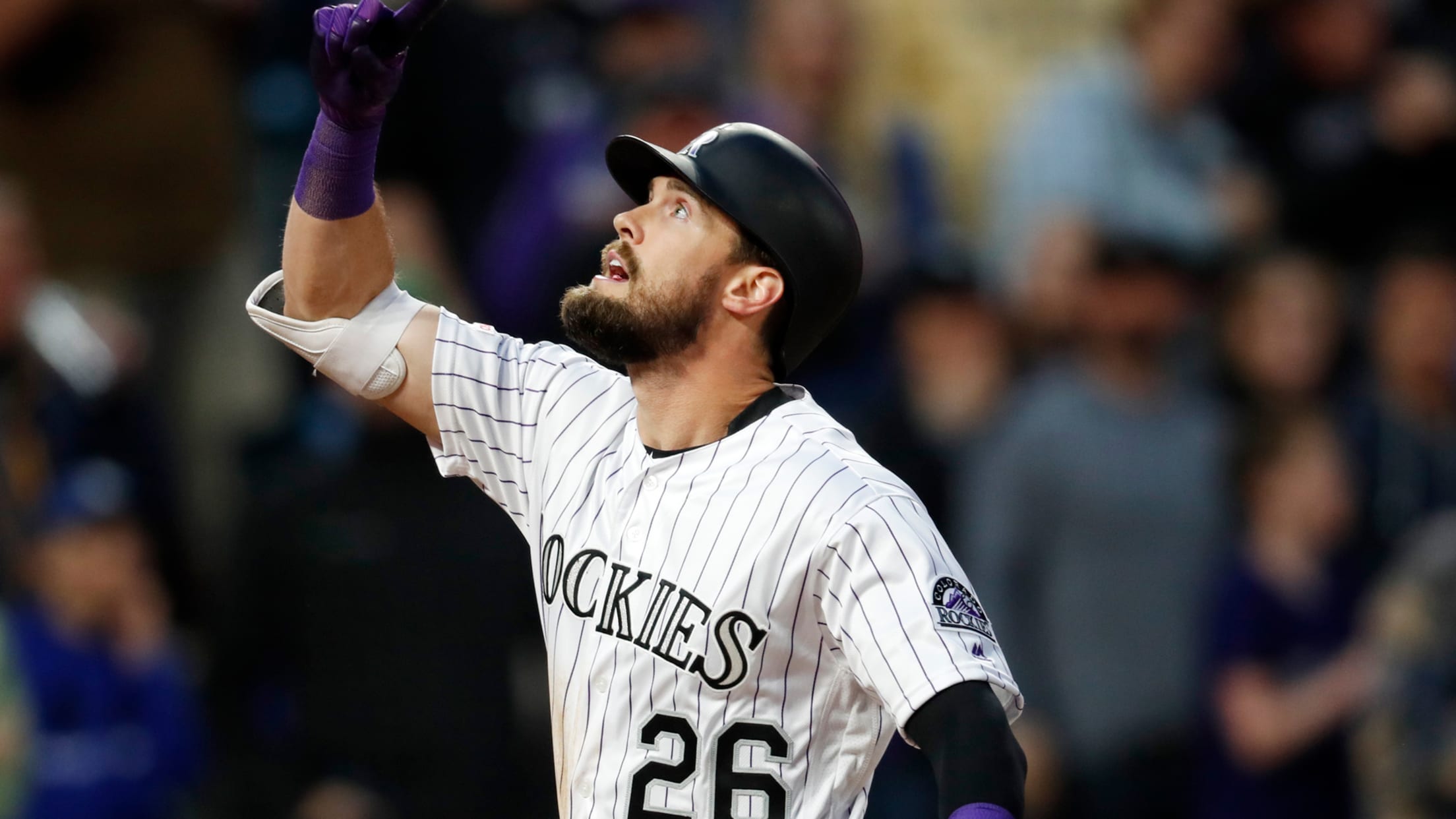 DENVER -- The Rockies reinstated outfielder David Dahl and infielder Ryan McMahon, both of whom entered the season as regulars, from the 10-day injured list, and the pair was in Colorado's starting lineup on Thursday night against the Phillies at Coors Field. Dahl started in center field and hit second
Each NL West team's secret weapon is ...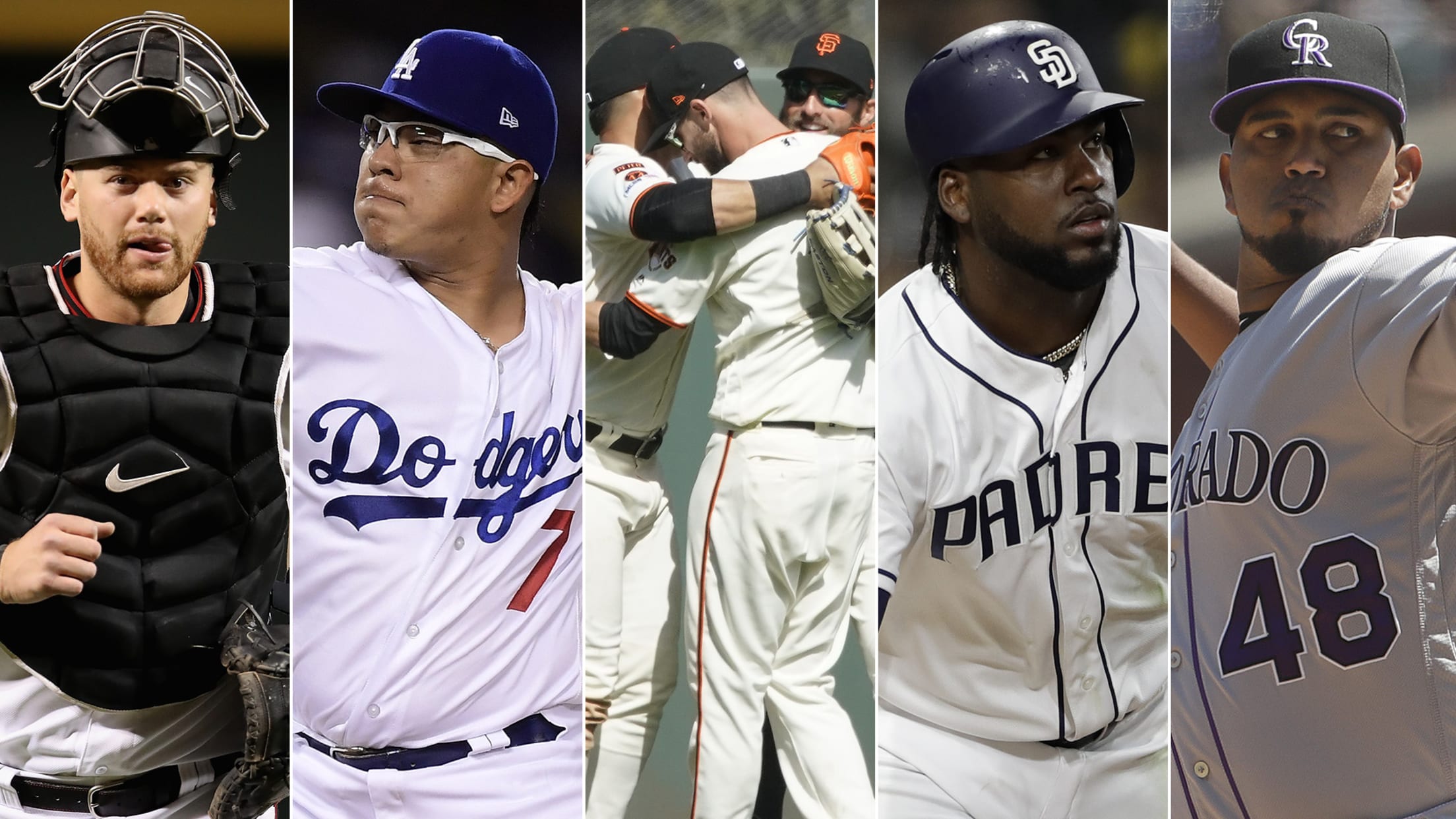 Sure, you know the obvious. You know Cody Bellinger is raking and you know Madison Bumgarner is dealing. But some assets are a little less obvious. MLB.com is taking a look at some of the "secret weapons" in each division. In some cases, it's an unheralded player. In some cases,
NL outscoring AL? You read that right
Even without DH, Senior Circuit clubs own the edge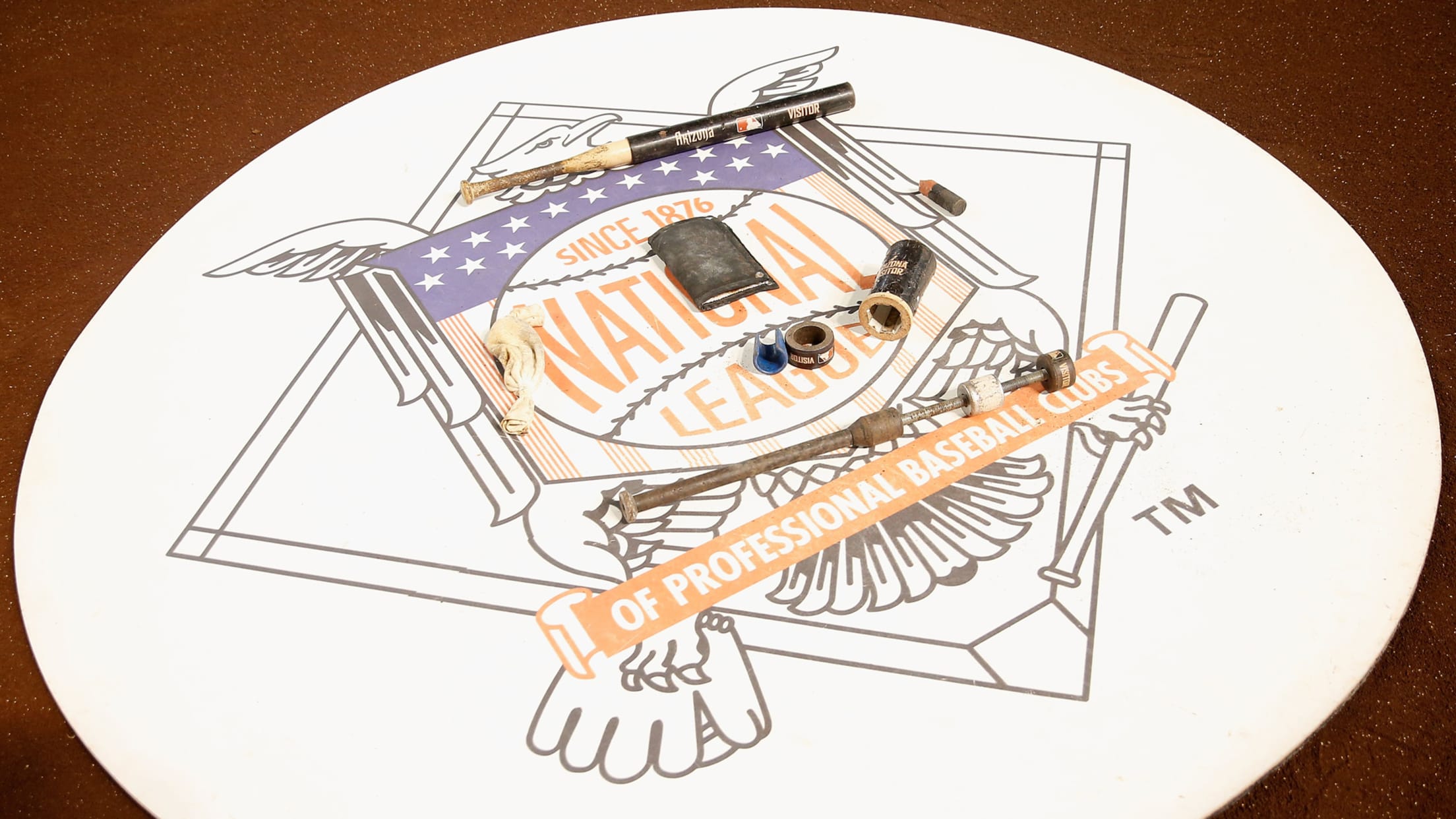 The designated-hitter rule has sparked debate ever since it was introduced 46 years ago, and those on both sides of the debate may be as entrenched as ever. But for those who favor pitchers getting the chance to hit in the National League, the early returns from 2019 suggest that
Yes, the Rays are now projected to win AL East
After finishing a distant third in the American League East last season behind the Red Sox and Yankees despite going 90-72, the Rays were generally picked to do so again this year. It's taken Tampa Bay less than a month to flip the script. As of Thursday, FiveThirtyEight.com projects the
Phils place Odubel on injured list, activate Quinn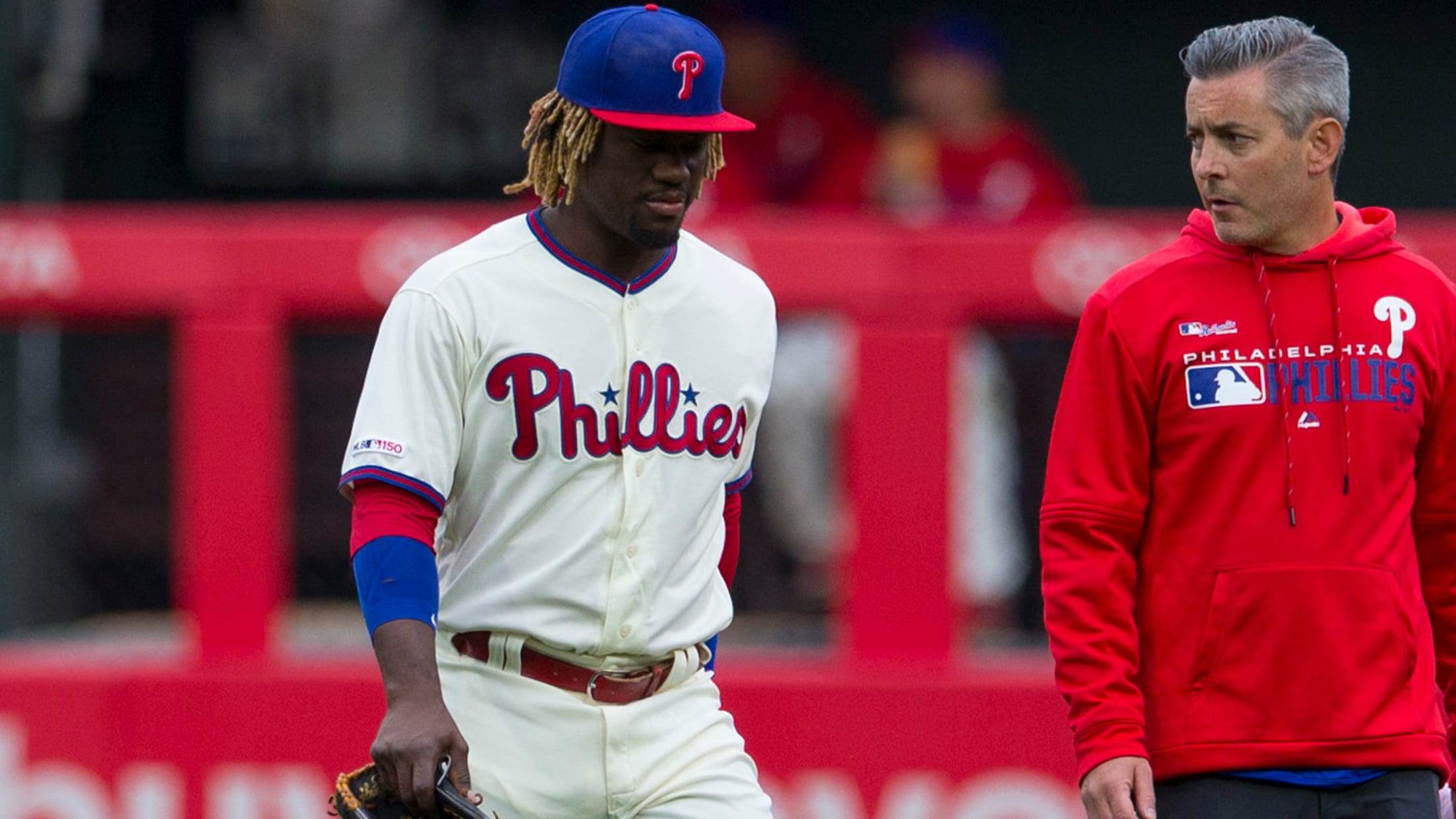 DENVER -- The Phillies placed outfielder Odúbel Herrera (right hamstring strain) on the 10-day injured list before Thursday's game at Coors Field and activated outfielder Roman Quinn from the injured list (oblique) to take Herrera's spot on the 25-man roster. Herrera had to leave Wednesday's 3-2 victory over the Mets
Bochy, Belt tossed as Corbin frustrates Giants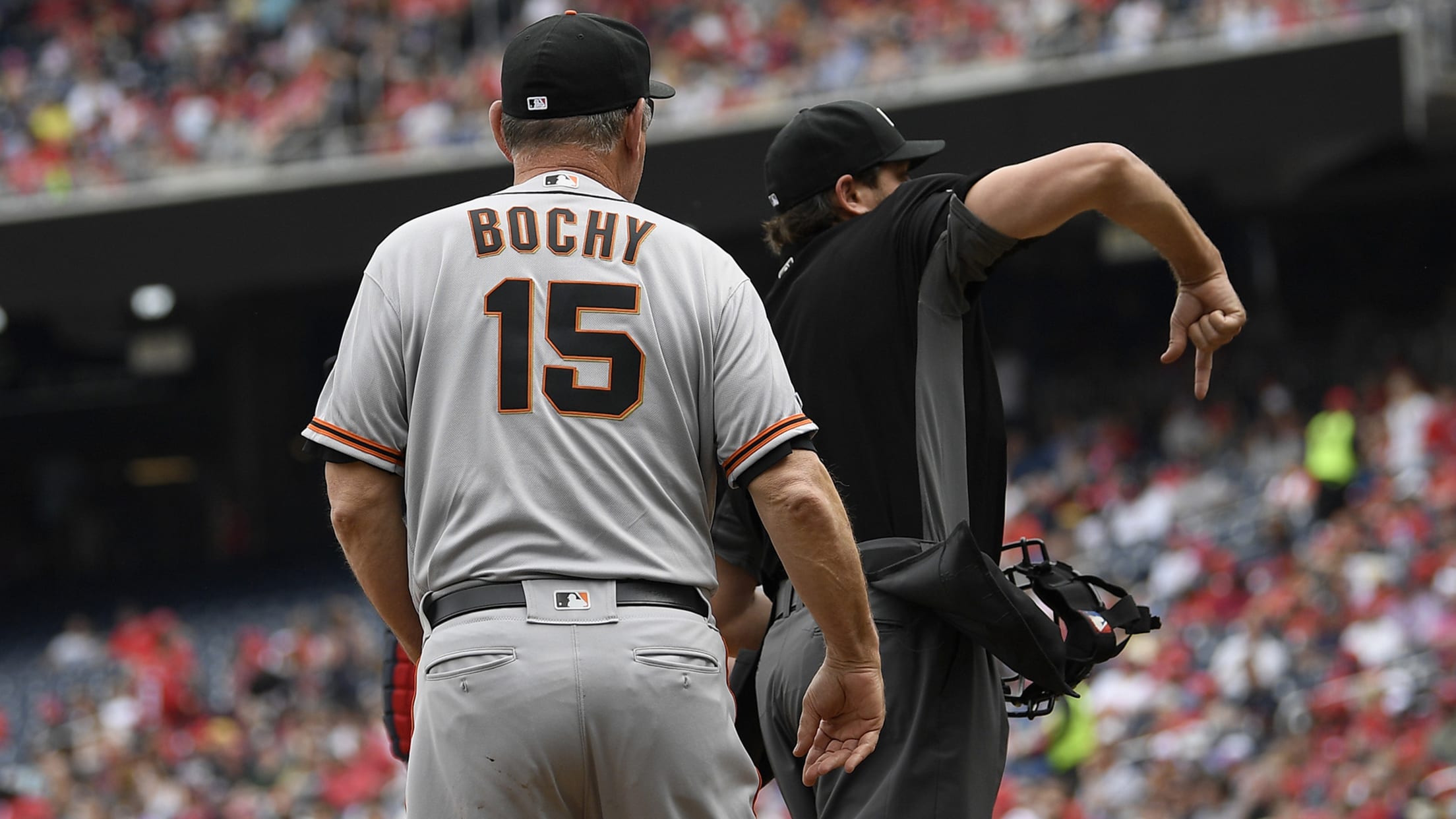 WASHINGTON -- Bruce Bochy made an early exit in his final game in Washington as a big league manager. With Patrick Corbin on the mound, he wasn't surprised how it ended. Bochy was tossed during the top of the fifth for arguing with plate umpire Ryan Additon about the strike
What do these prospects' hot starts mean?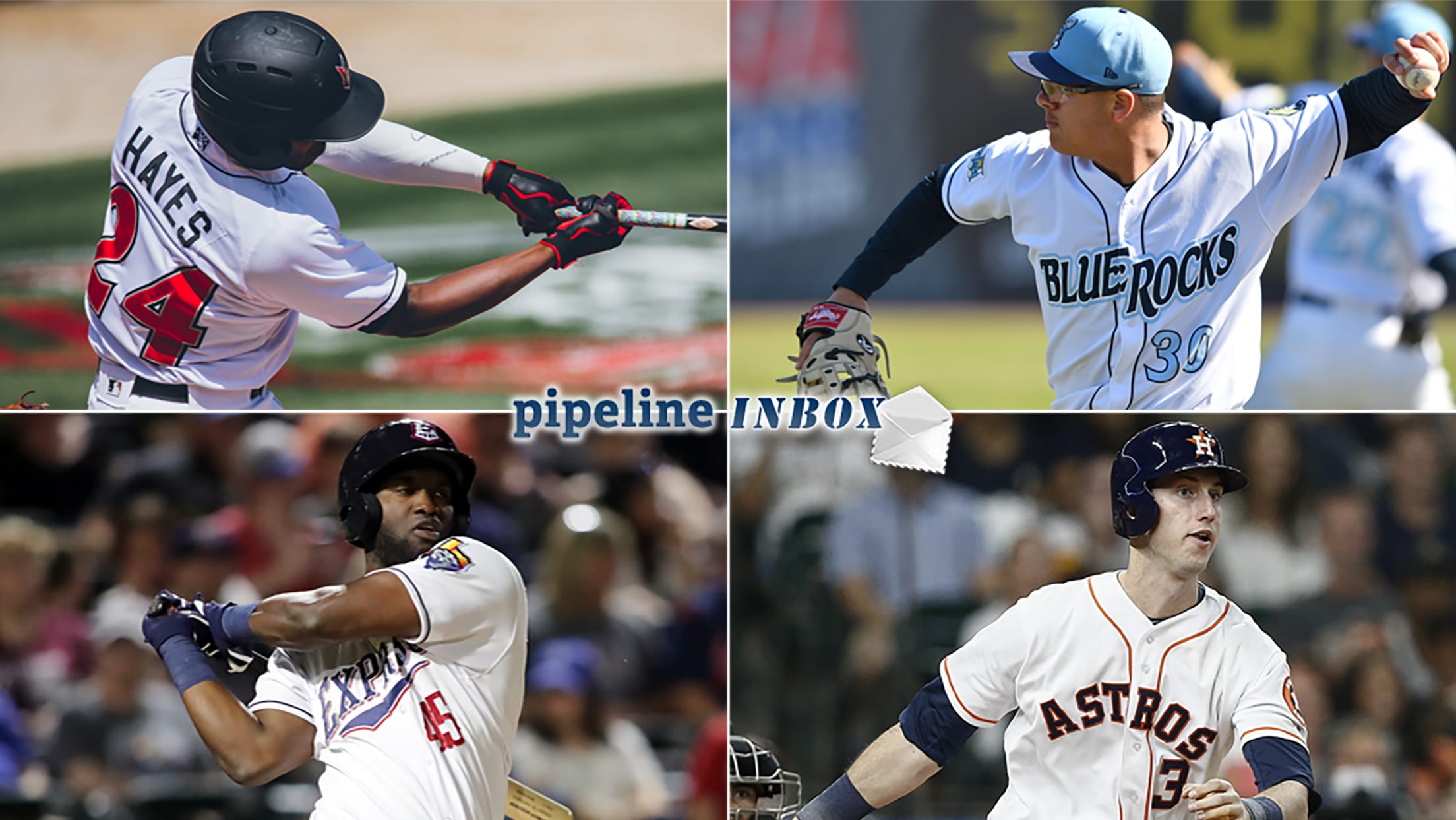 We're at that beginning stage of the season. Big league teams have played 15-20 games, while Minor League clubs have played a bit more than a dozen. That, of course, leads to fans wanting to jump to conclusions about one prospect jumping over another in our rankings, or one prospect
Tigers' bats get wake-up call for day game
How once-light-hitting Gardy took pressure off his struggling sluggers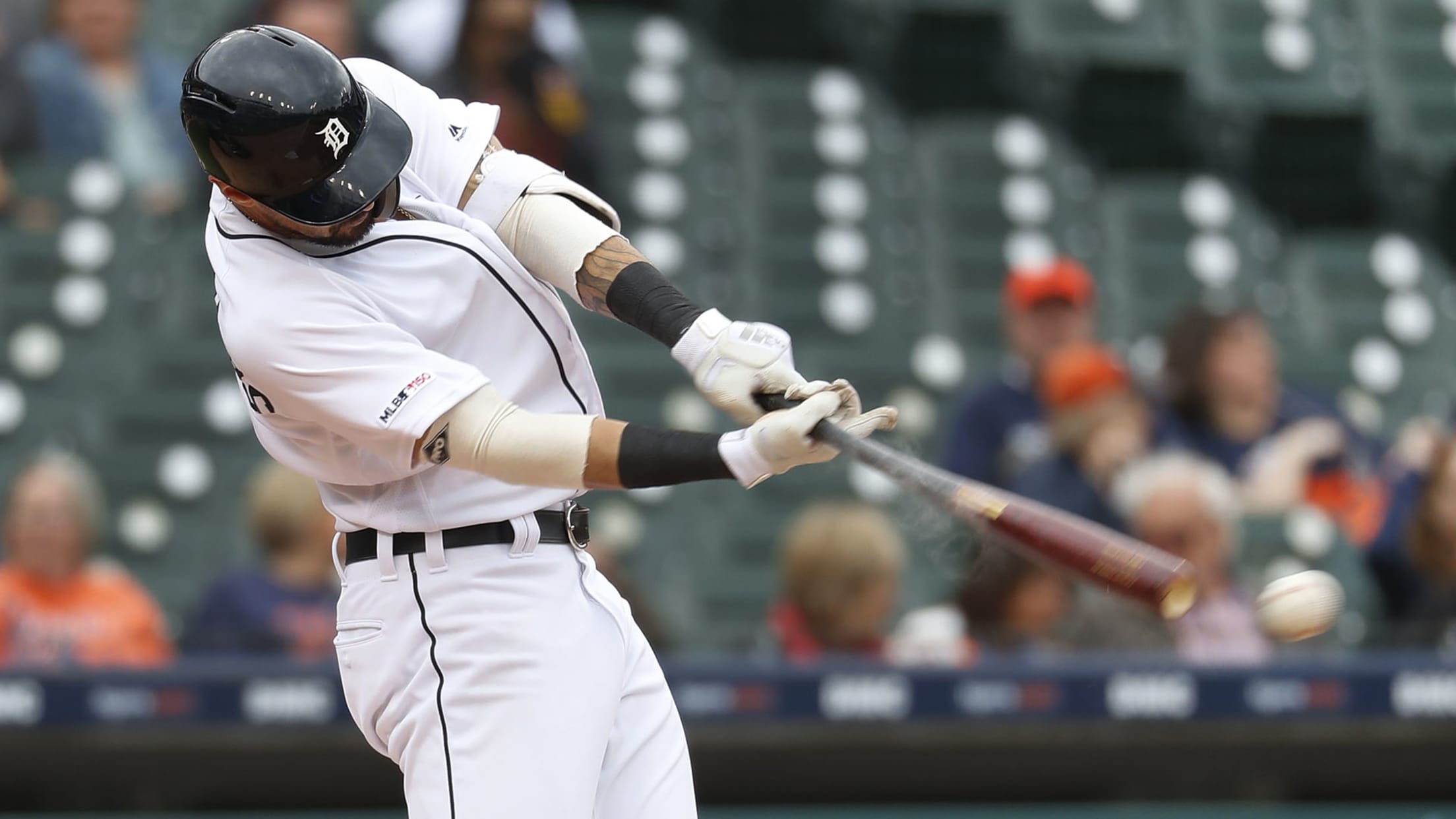 DETROIT -- Ron Gardenhire joked Thursday morning about trying to loosen up the mood among his struggling Tigers by walking in on their start-of-series hitters meeting. "Maybe I'll show them my batting stance," Detroit's manager and the onetime Mets shortstop said, "which will let them know they're really good." Gardenhire
Rays set pitching plans for Red Sox series
Cash to implement opener strategy; Wendle, Honeywell injury updates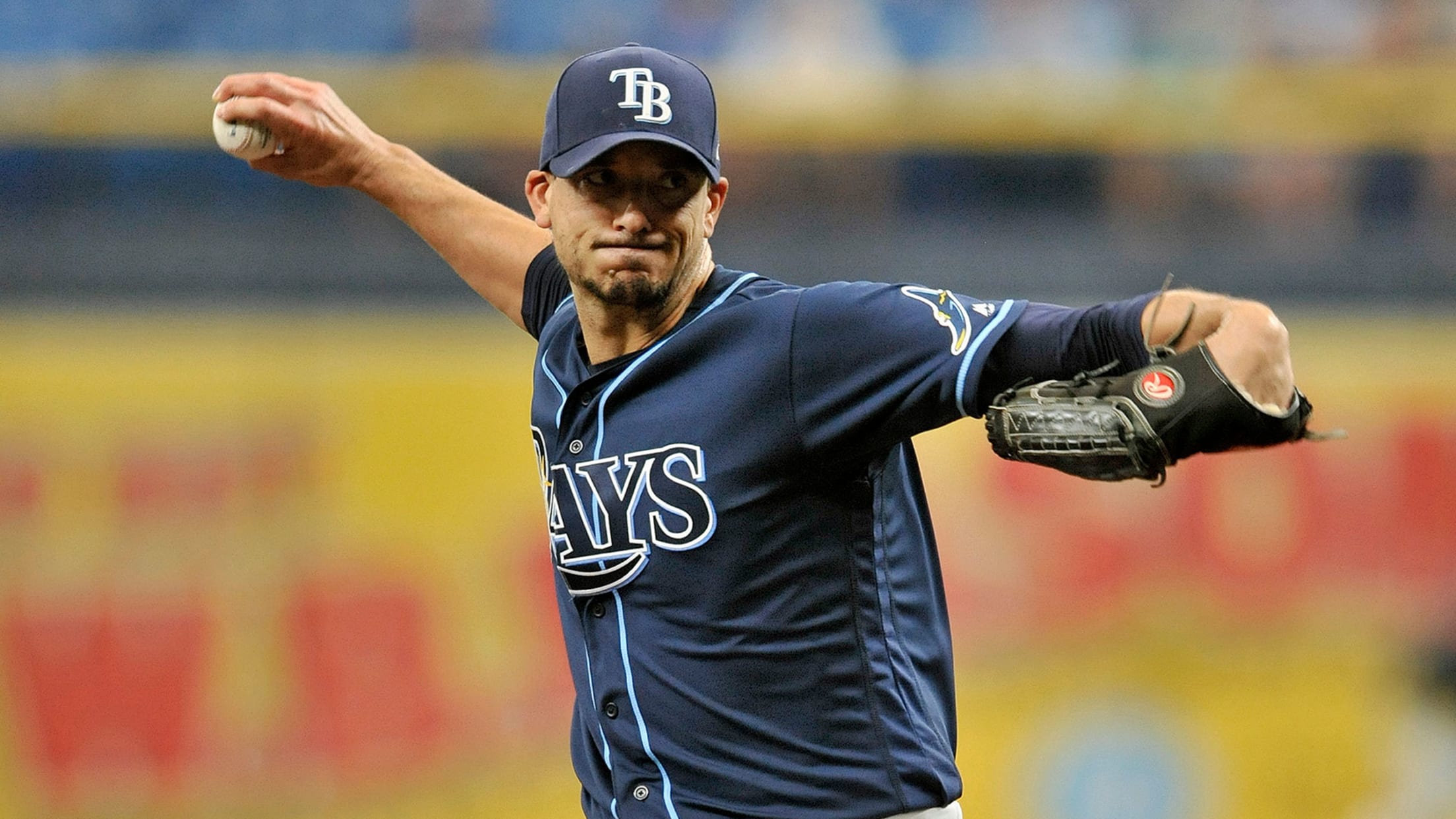 ST. PETERSBURG -- With ace Blake Snell going on the injured list, the Rays had some decisions to make with their pitching staff heading into a three-game series this weekend against the Red Sox at Tropicana Field. Rays manager Kevin Cash announced Thursday that the team will go with an
Ryu set for return to rotation for Saturday start
Hill to make another rehab start before rejoining roster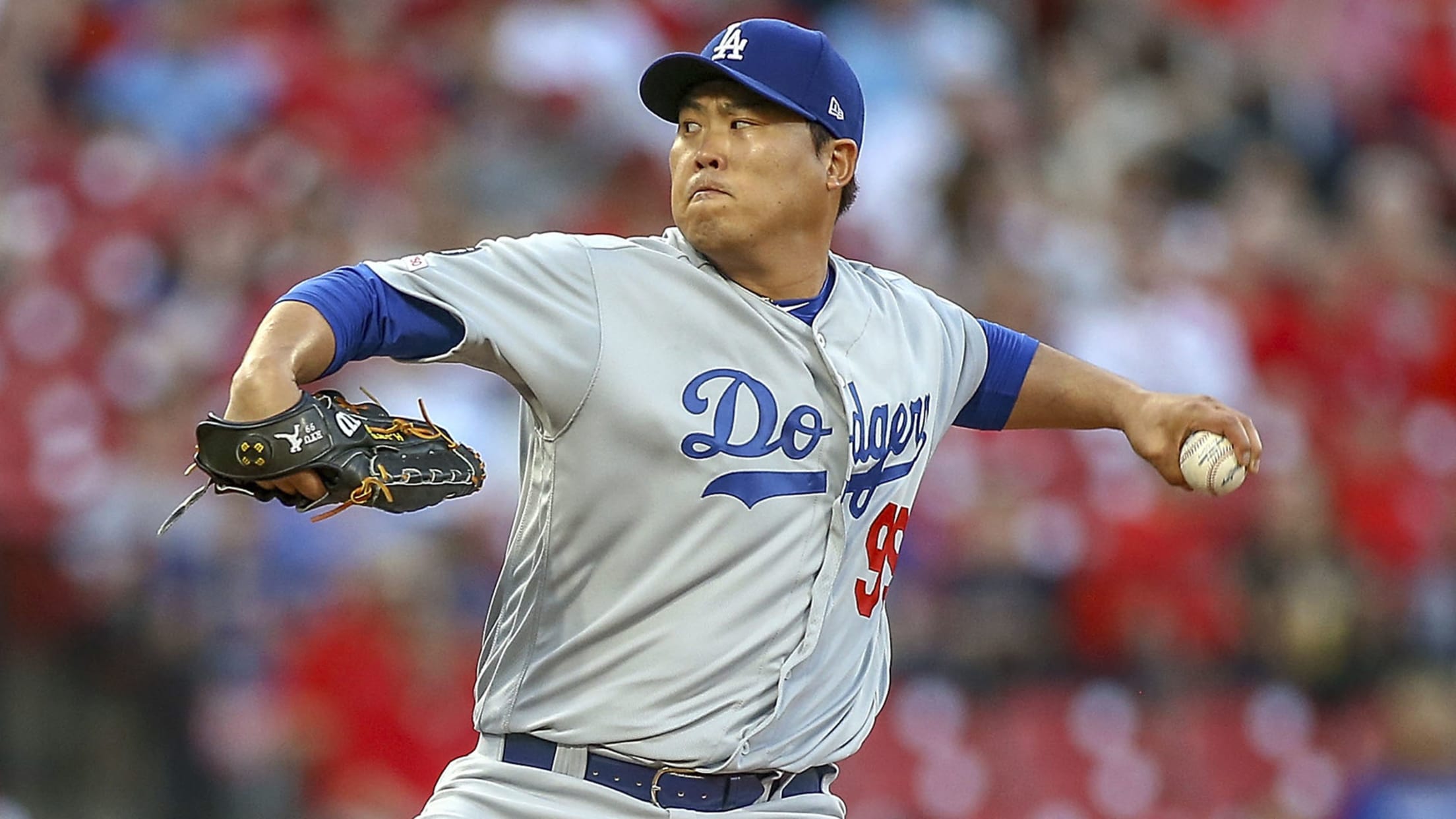 MILWAUKEE -- Hyun-Jin Ryu will be activated to start for the Dodgers on Saturday night, and Rich Hill will make one more Minor League rehab start before he rejoins the big-league rotation, manager Dave Roberts said on Thursday. Ryu, who suffered a mild left groin strain in an April 8
Stewart tests quad, then goes on injured list
Jimenez works through rough patch; McCann greeted by Tigers legend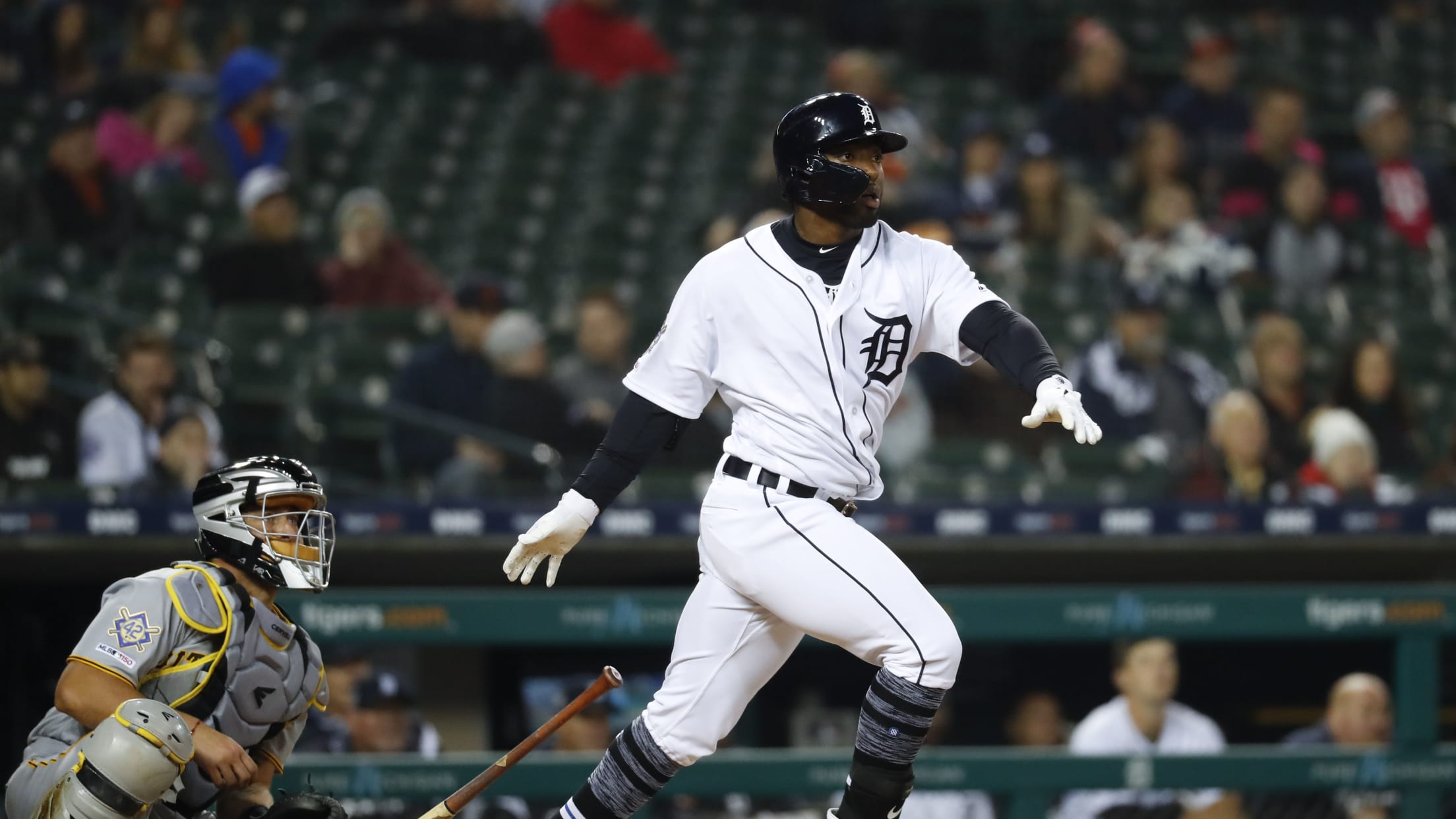 DETROIT -- The tarp was on the field at Comerica Park on Thursday morning to keep the infield playable for the Tigers' series opener against the White Sox. Christin Stewart was in the outfield, testing out his right quad to get an idea of when he might be ready to
Uncertainty looms after Burnes' latest outing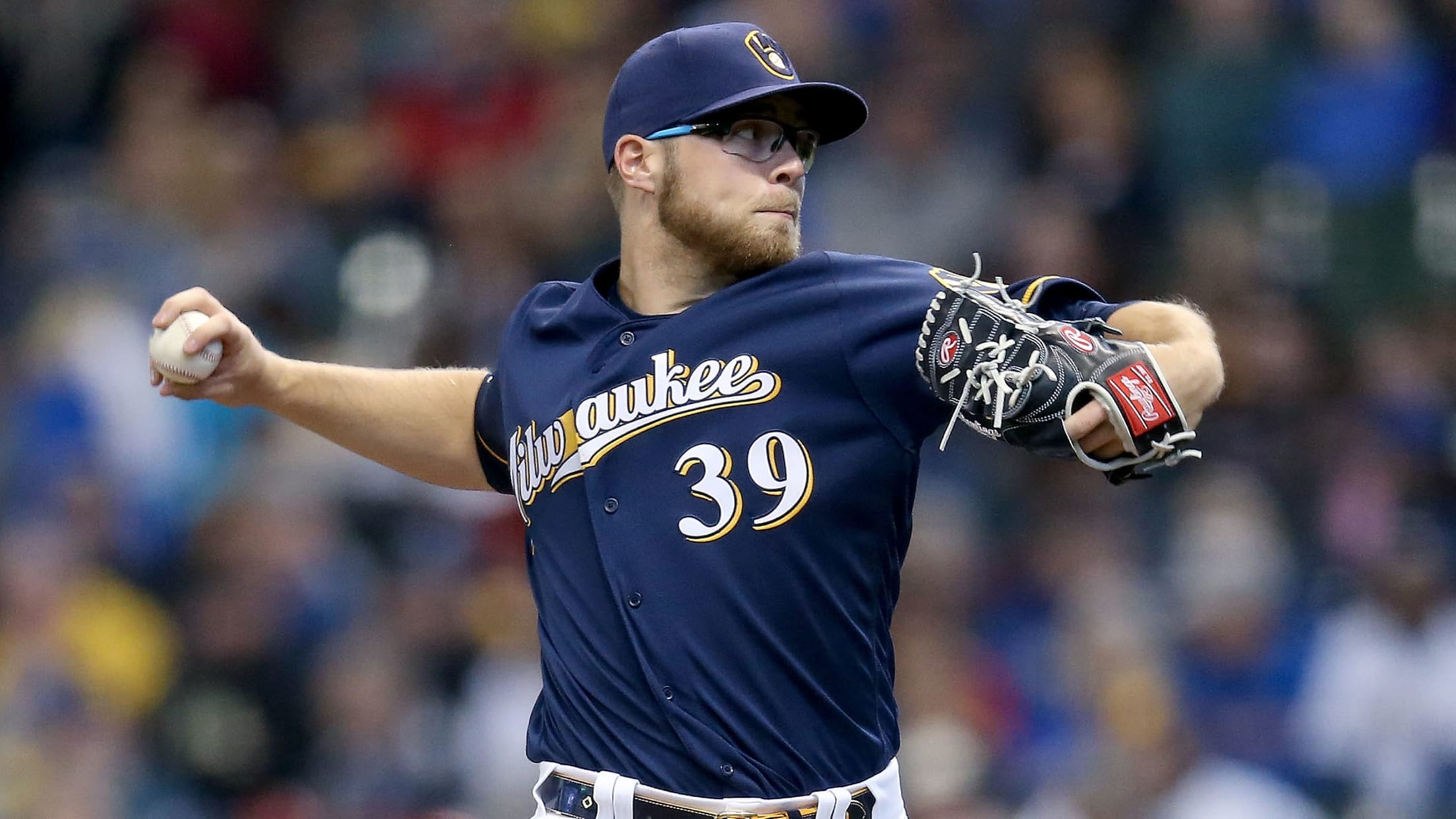 MILWAUKEE -- One day after another rough outing from Corbin Burnes, the future is uncertain for the promising young right-hander. "We had a couple conversations today, and I think we still need to have some more conversations," Brewers manager Craig Counsell said Thursday, before the Brewers opened a four-game series