Stanton set to return to Yankees on Tuesday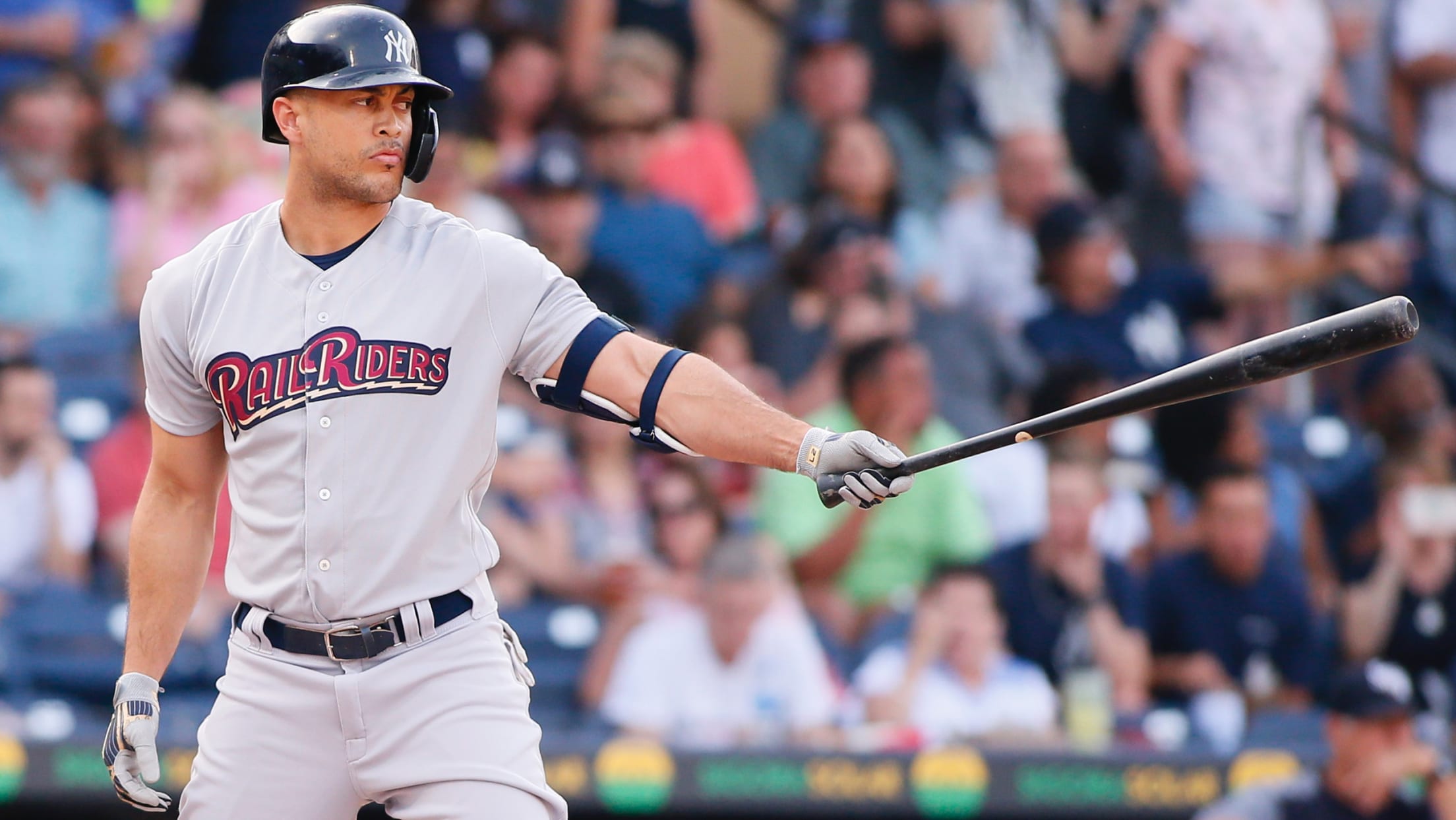 CHICAGO -- It appears that Yankees outfielder and designated hitter Giancarlo Stanton has cleared all his physical hurdles and is set to make his return to the Yankees lineup this week. The 2017 National League MVP Award Winner was in the lineup for Triple-A Scranton Wilkes-Barre on Sunday but will
7 under-the-radar starters who could be traded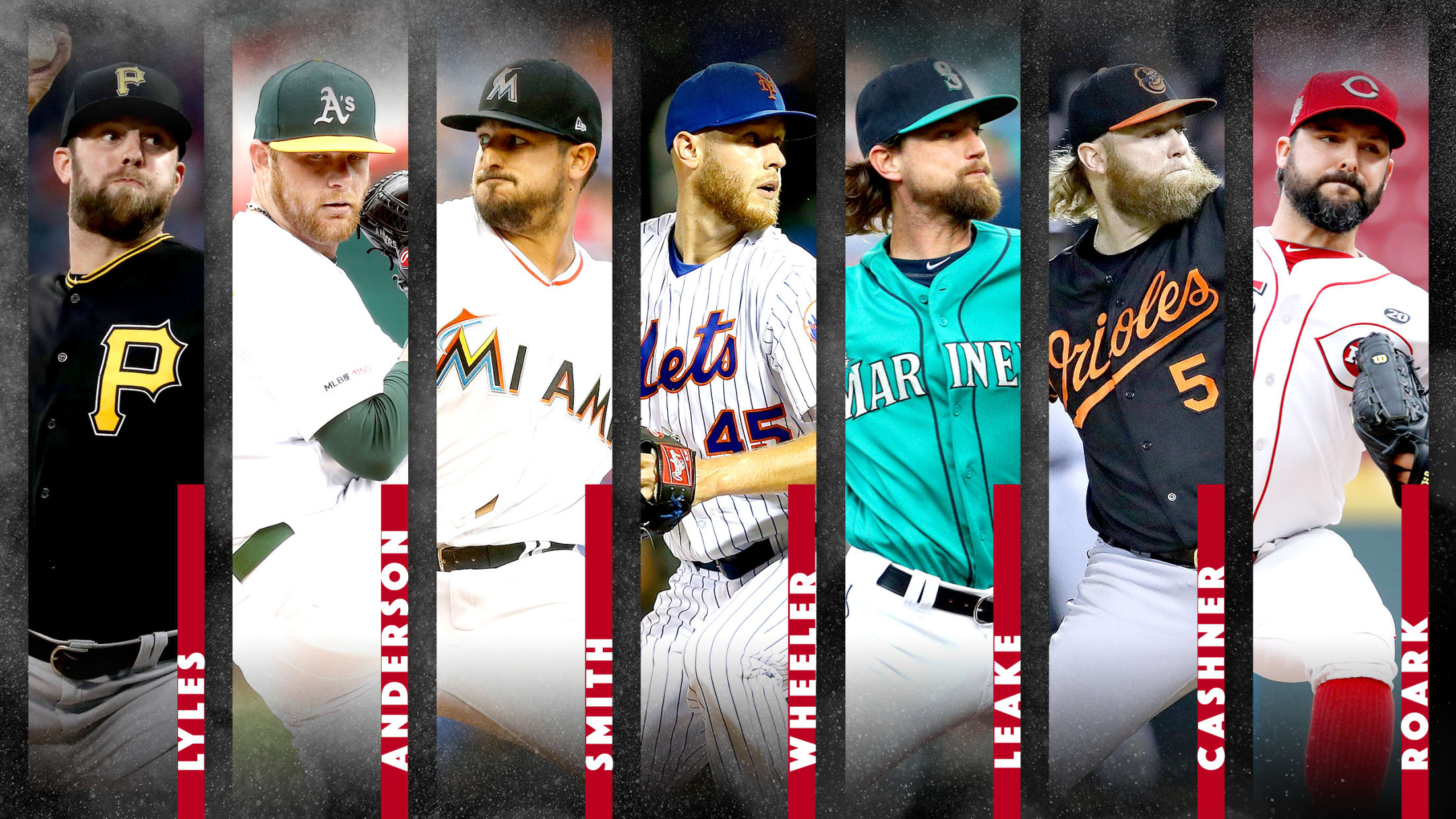 We're not going to be surprised if Madison Bumgarner is traded. We also wouldn't be surprised to see Marcus Stroman, Matthew Boyd or even Robbie Ray end up on contenders by the July 31 Trade Deadline. Zack Greinke is a fascinating possibility if the D-backs consider moving in that direction.
Encarnacion to slot in as primary DH for Yankees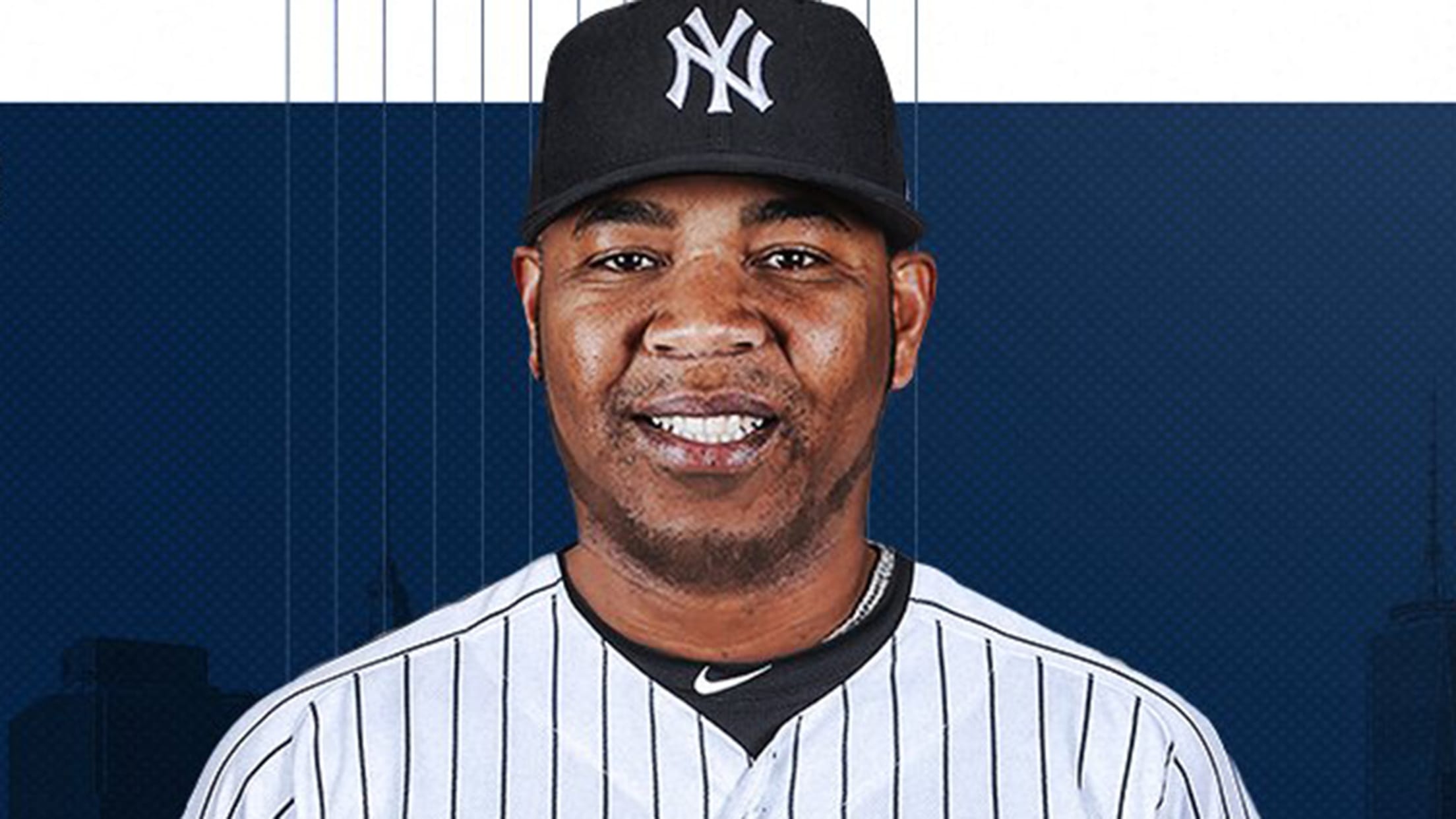 CHICAGO -- It hasn't even been 24 hours since the Yankees acquired three-time All-Star Edwin Encarnacion, but the wheels are already turning for how the team will fit him into an already potent lineup. Encarnacion comes to the Yankees with a lengthy resume as one of the game's best power
Tatis Jr. credits dad with quick rise to MLB
Rookie's father had 11-year big league career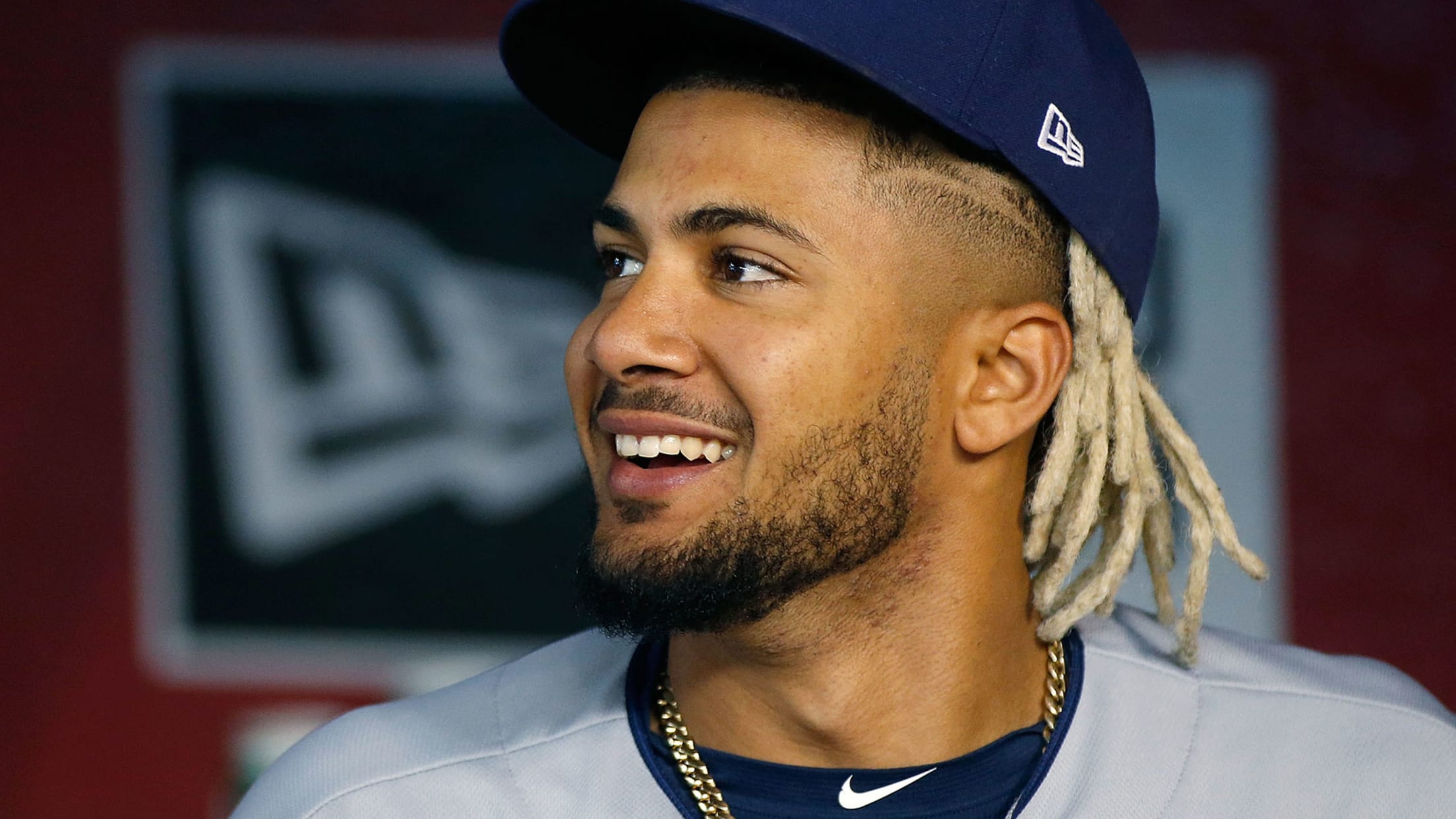 DENVER -- Perhaps Fernando Tatis Jr. would be a budding superstar, even if his father hadn't spent 11 seasons in the big leagues -- eight of which Tatis Jr. spent following Tatis Sr. from city to city. But in the eyes of the younger Fernando, there's no way he'd have
Mets lose Thor to IL (hamstring); Cano returns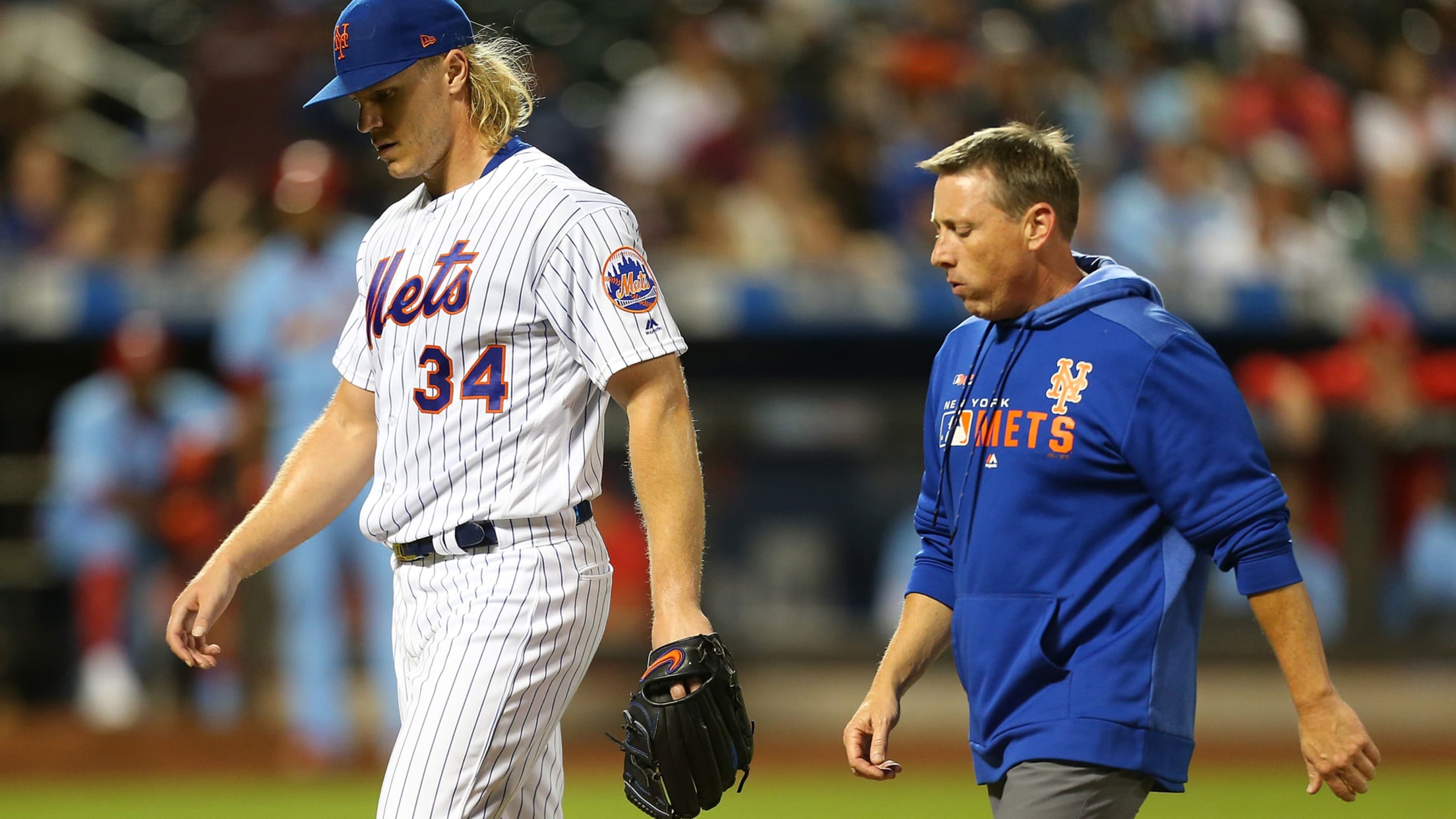 NEW YORK -- As the Mets got one of their big names back, they lost another. New York activated Robinson Canó (left quad) from the injured list Sunday, returning the second baseman to the lineup in the No. 5 spot for the Father's Day series finale against the Cardinals. But
Bauer's bond with dad goes beyond baseball
From 'Buster' to road trips to dream destinations, family remains paramount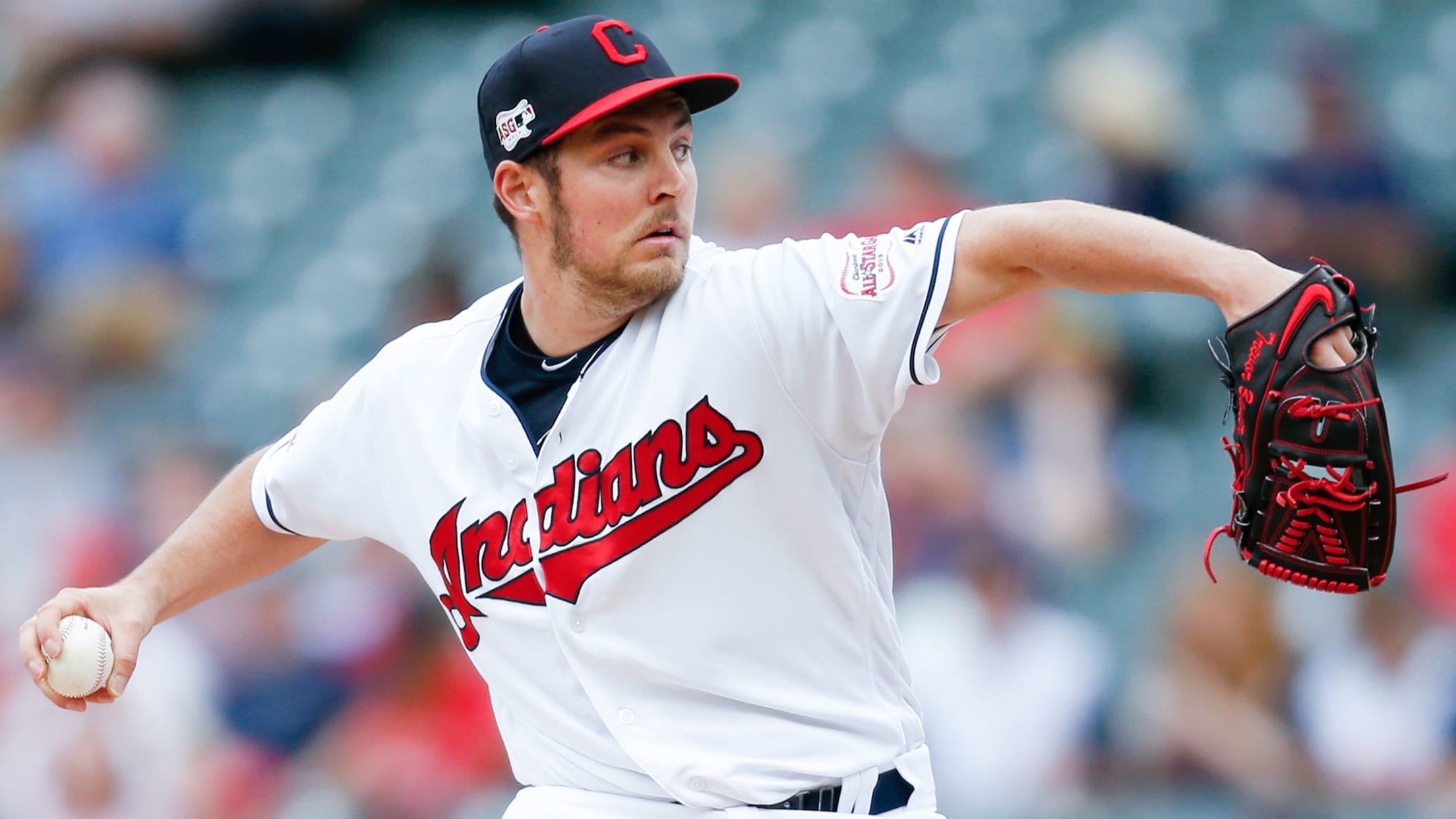 DETROIT -- First, he was "Little Guy." But as Trevor Bauer transitioned into middle school, his father, Warren, began calling him "Medium-Sized Guy." That didn't quite have the same ring to it. They started calling each other names, like "Bonehead." But it was "Buster" that stuck. Don't let the nicknames
Callup 8 years in the making for Nola family
Realmuto, Bruce day to day; MLB celebrates Father's Day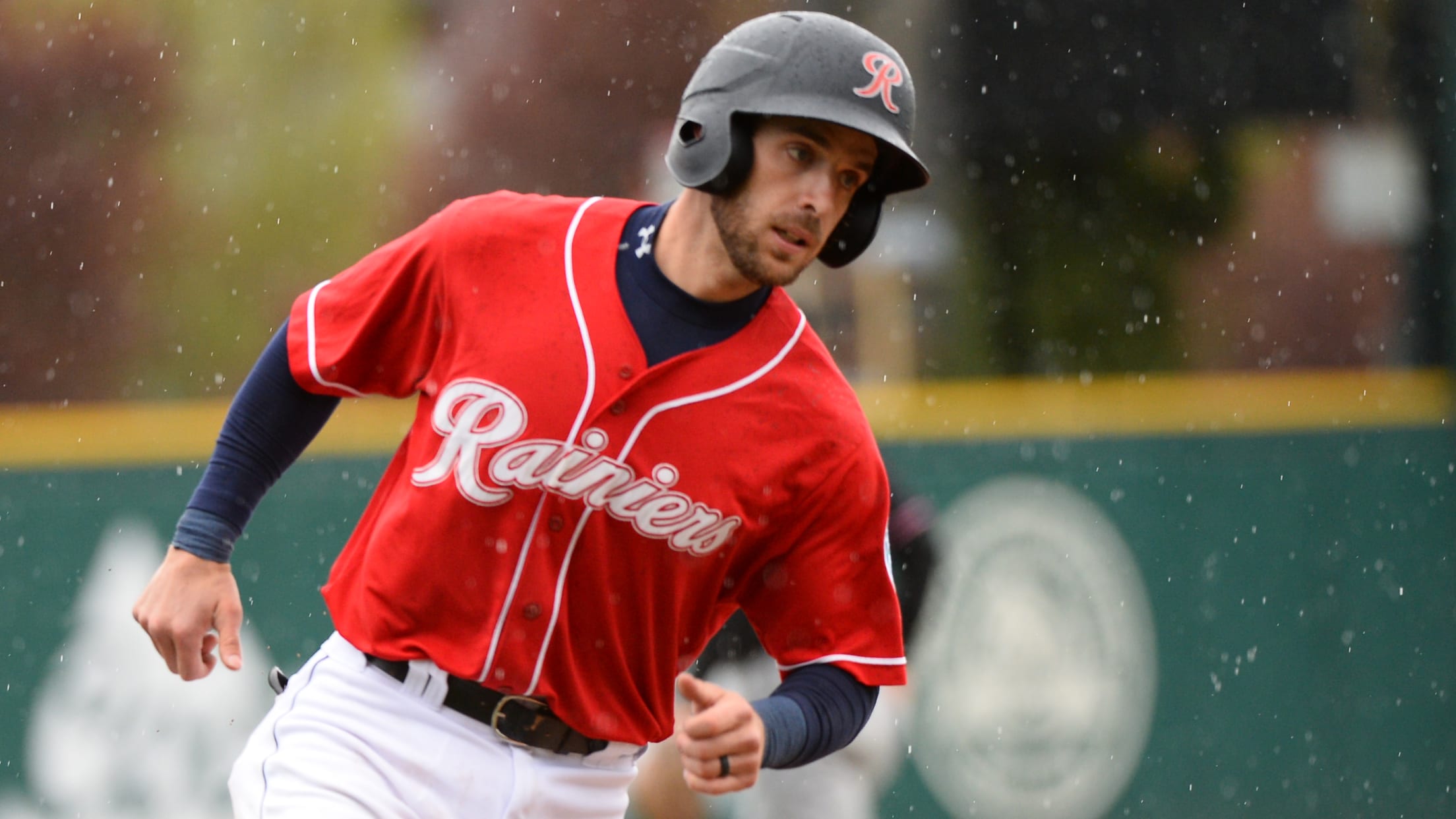 ATLANTA -- Aaron Nola's mother texted him Saturday night and said she had incredible news. His older brother Austin had been called up to the big leagues with the Mariners, following an eight-year run through the Minor Leagues. "It's one of the better days I've had, and probably one of
Springer nearing final hurdle before rehab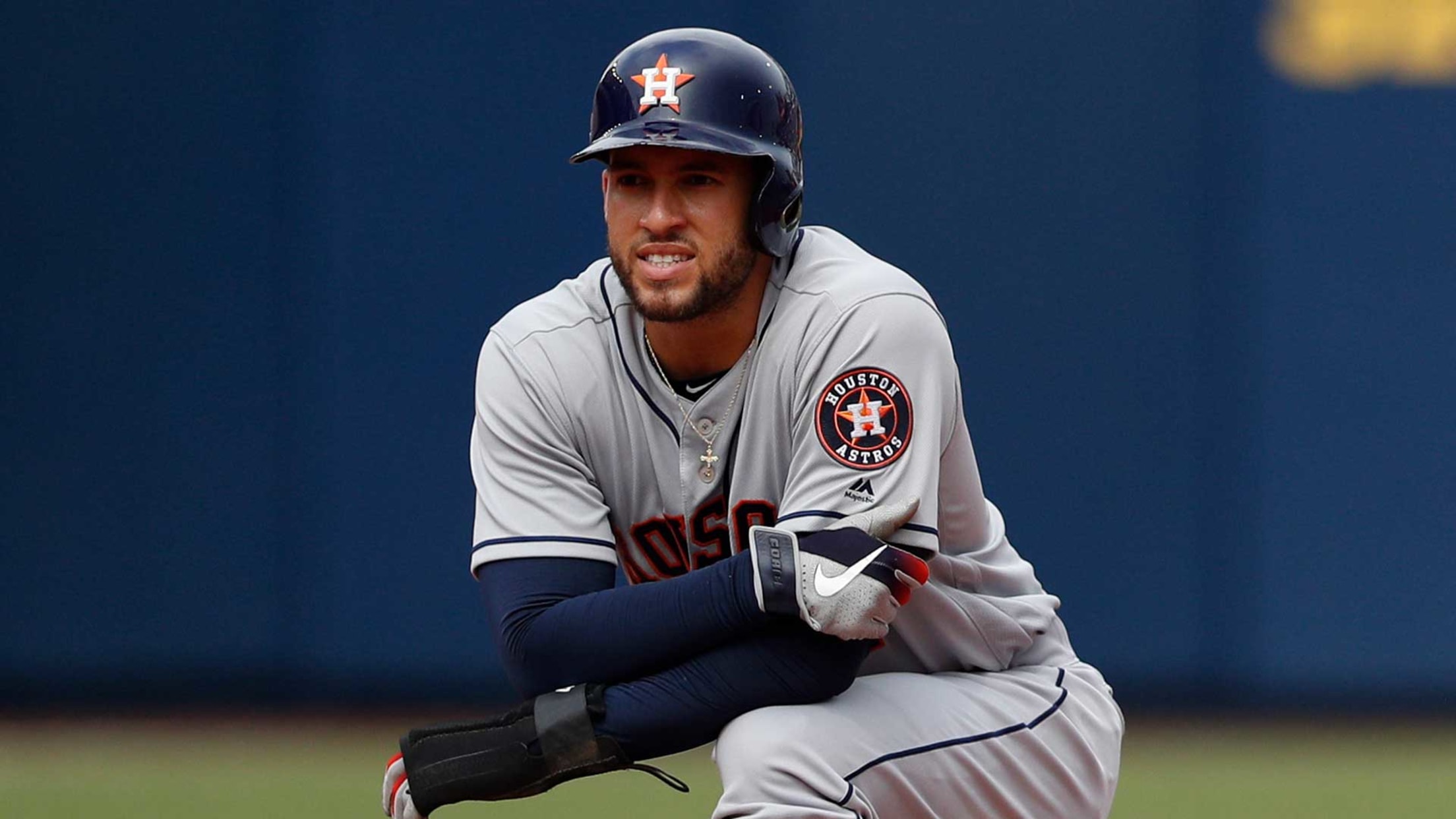 HOUSTON -- With second baseman José Altuve nearing a return to the Astros' lineup, injured center fielder George Springer continues to progress as well. Springer fielded fly balls in center field Sunday morning at Minute Maid Park and is moving fluidly. Astros manager AJ Hinch said Springer would run the
Yanks acquire Encarnacion from M's
Club ships No. 27 prospect Then, cash considerations to Seattle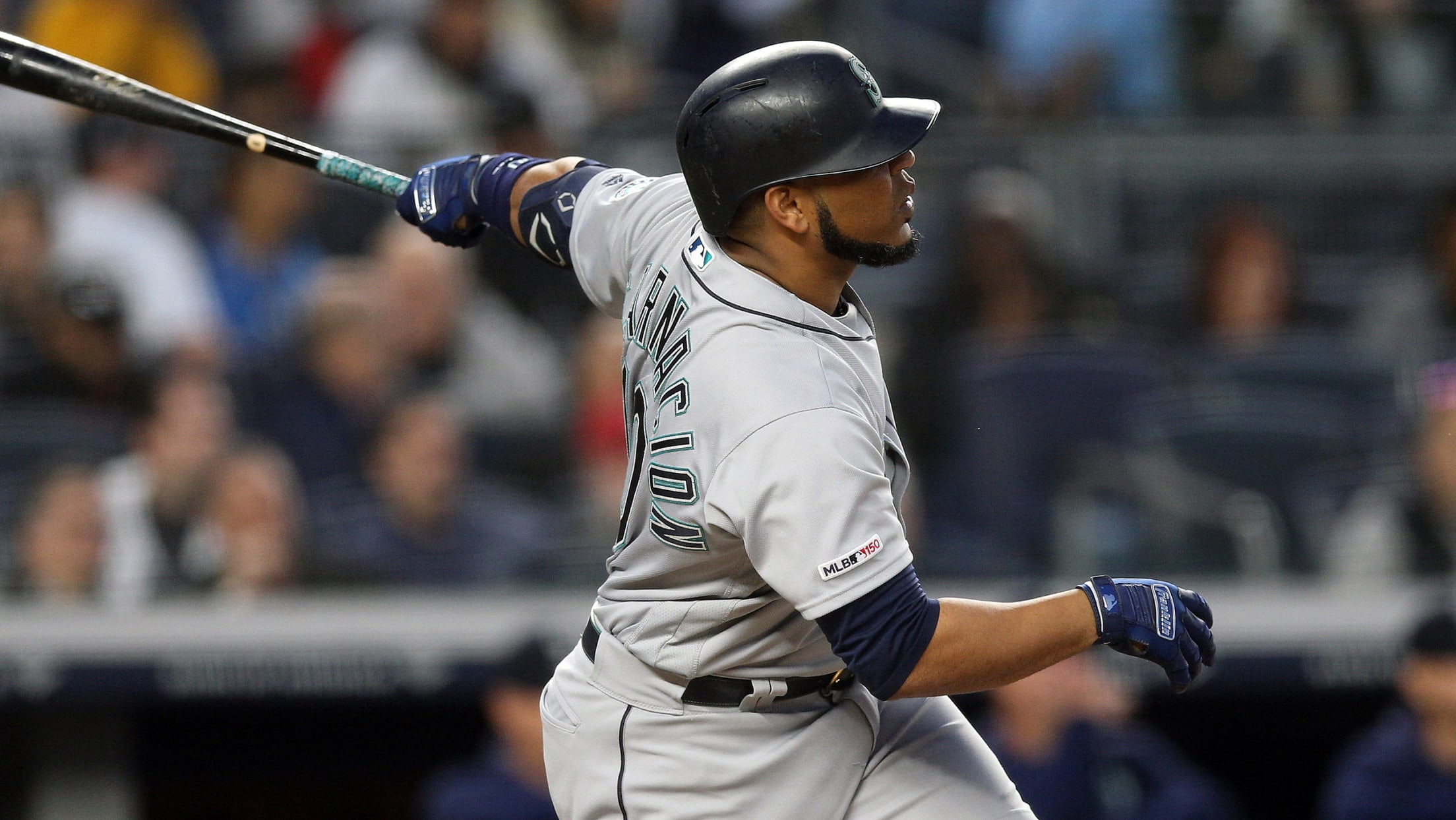 While the Yankees hope to get sluggers Aaron Judge and Giancarlo Stanton back from injury soon, it hasn't stopped the team from adding another slugger to the mix. New York bolstered its lineup Saturday, as the Yanks announced they have acquired Edwin Encarnacion from the Seattle Mariners. The Yanks are
VOTE NOW! There's a new way to pick All-Stars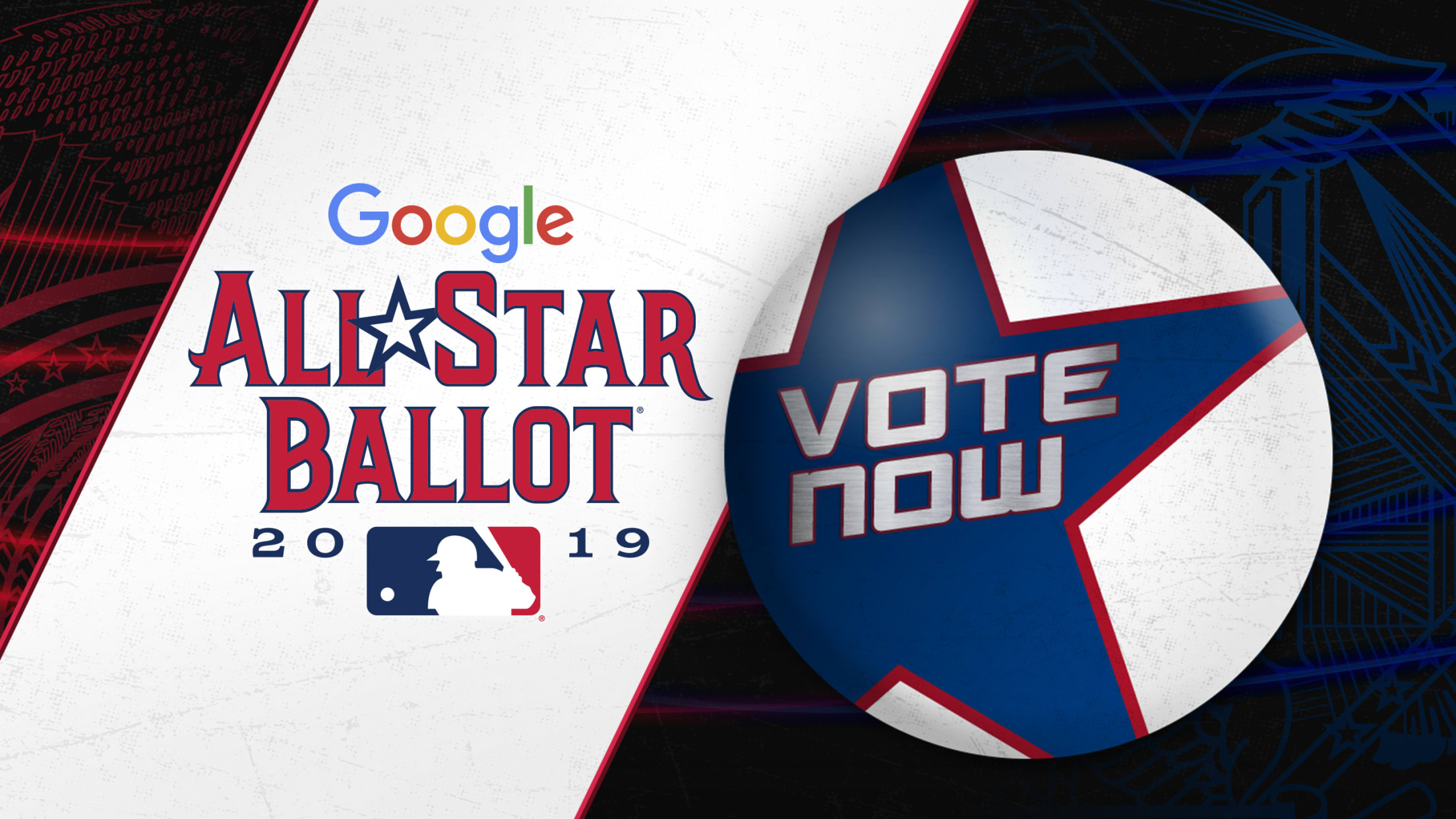 Baseball's version of the primary season is now upon us, and the sport's answer to Election Day is not far behind. And in incorporating shades of the political process, the 2019 Google MLB All-Star Ballot brings major change to the selection system for All-Star Game starters. • VOTE NOW: 2019
Injury updates: Bruce, Thor, Newcomb, Senzel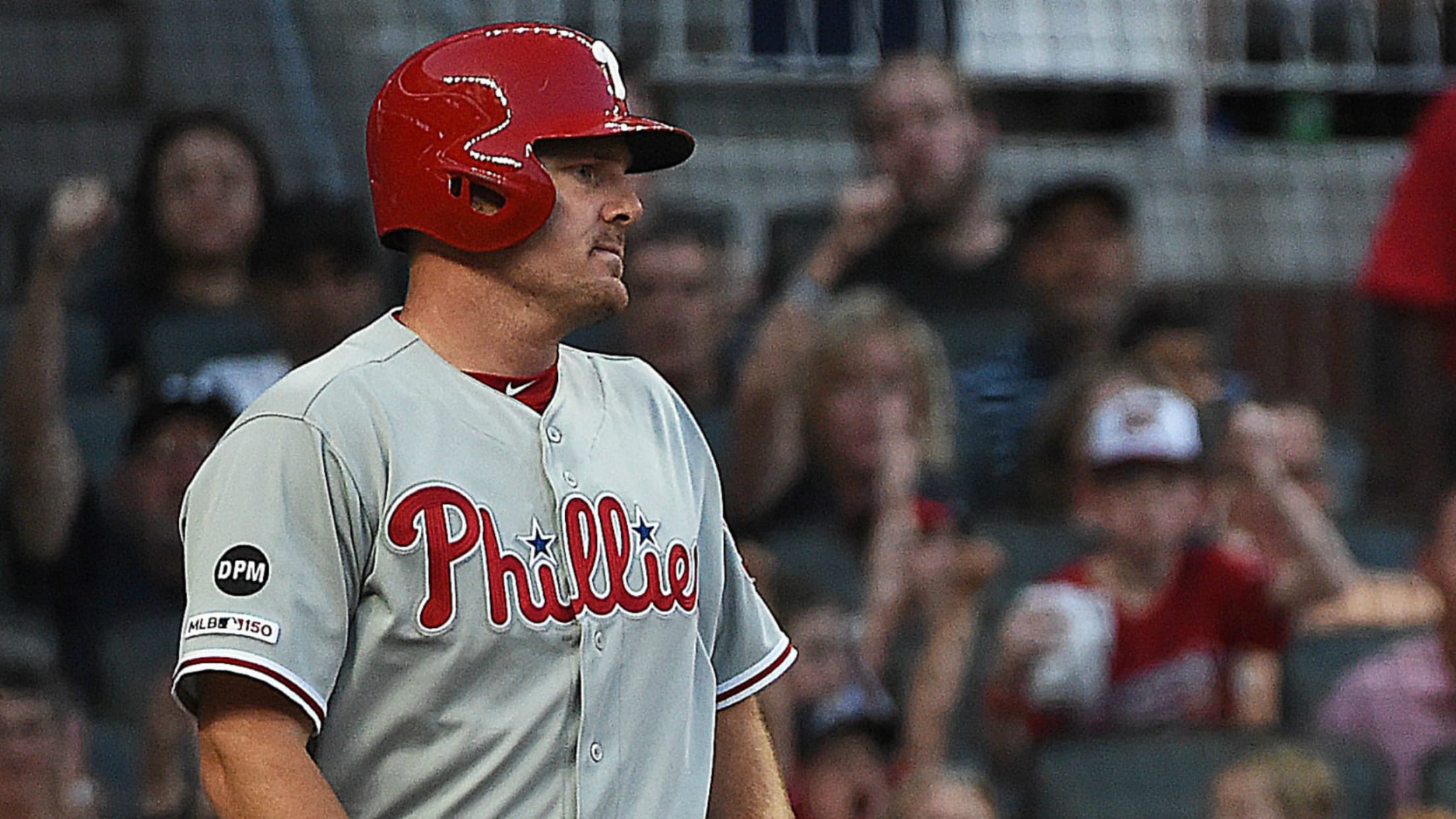 Here is the latest injury news from around Major League Baseball.
Benintendi (quad) out of Sunday's lineup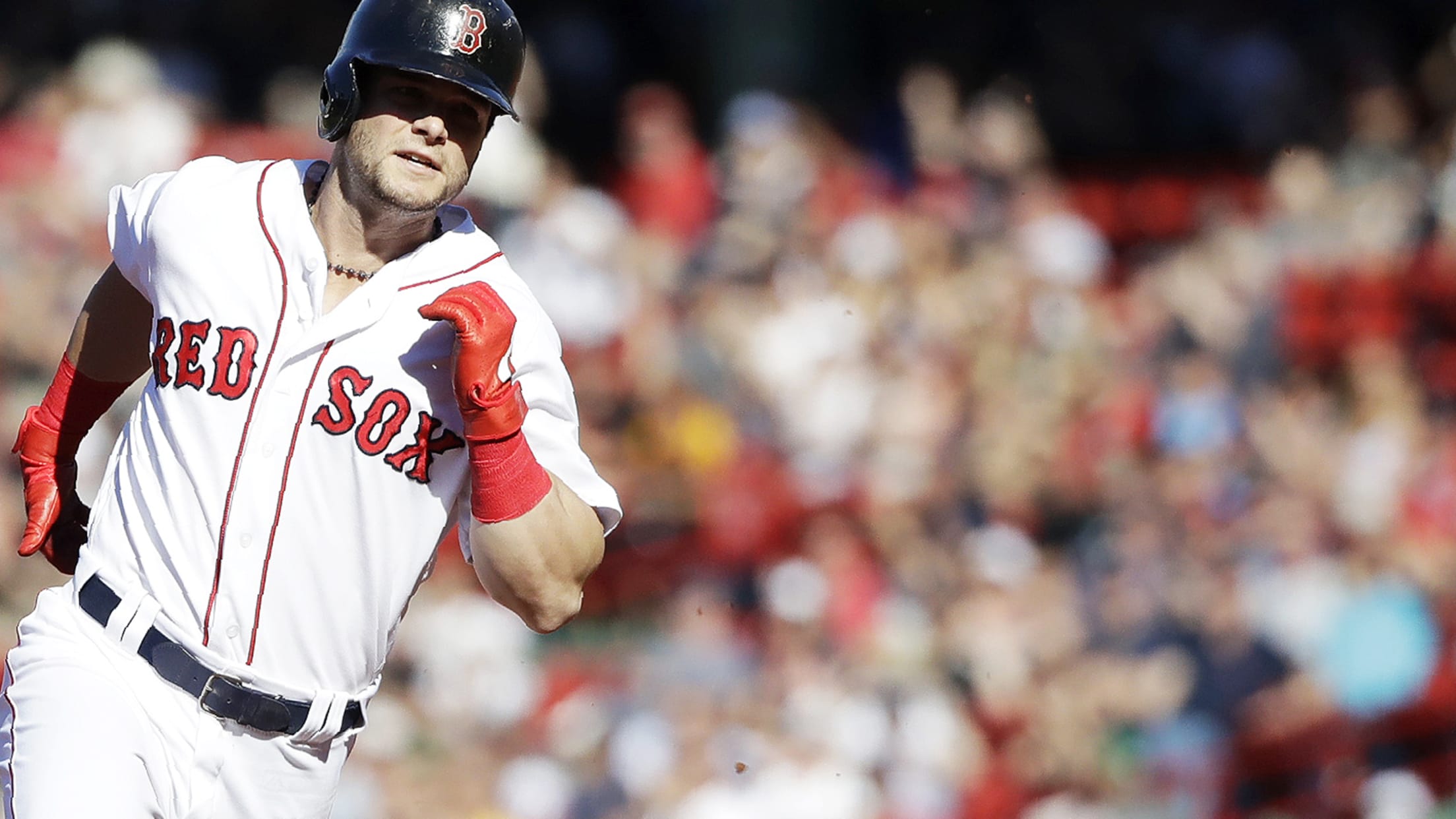 BALTIMORE -- Andrew Benintendi was a late scratch from the Red Sox's lineup for Sunday's Father's Day tilt against Baltimore with left quad soreness, manager Alex Cora said. The hope is that Benintendi has avoided serious injury and is ready to go for Monday's series opener in Minnesota. Cora said
Bullpen dealt blow as Barraclough to IL 
Nationals reliever dealing with right radial nerve irritation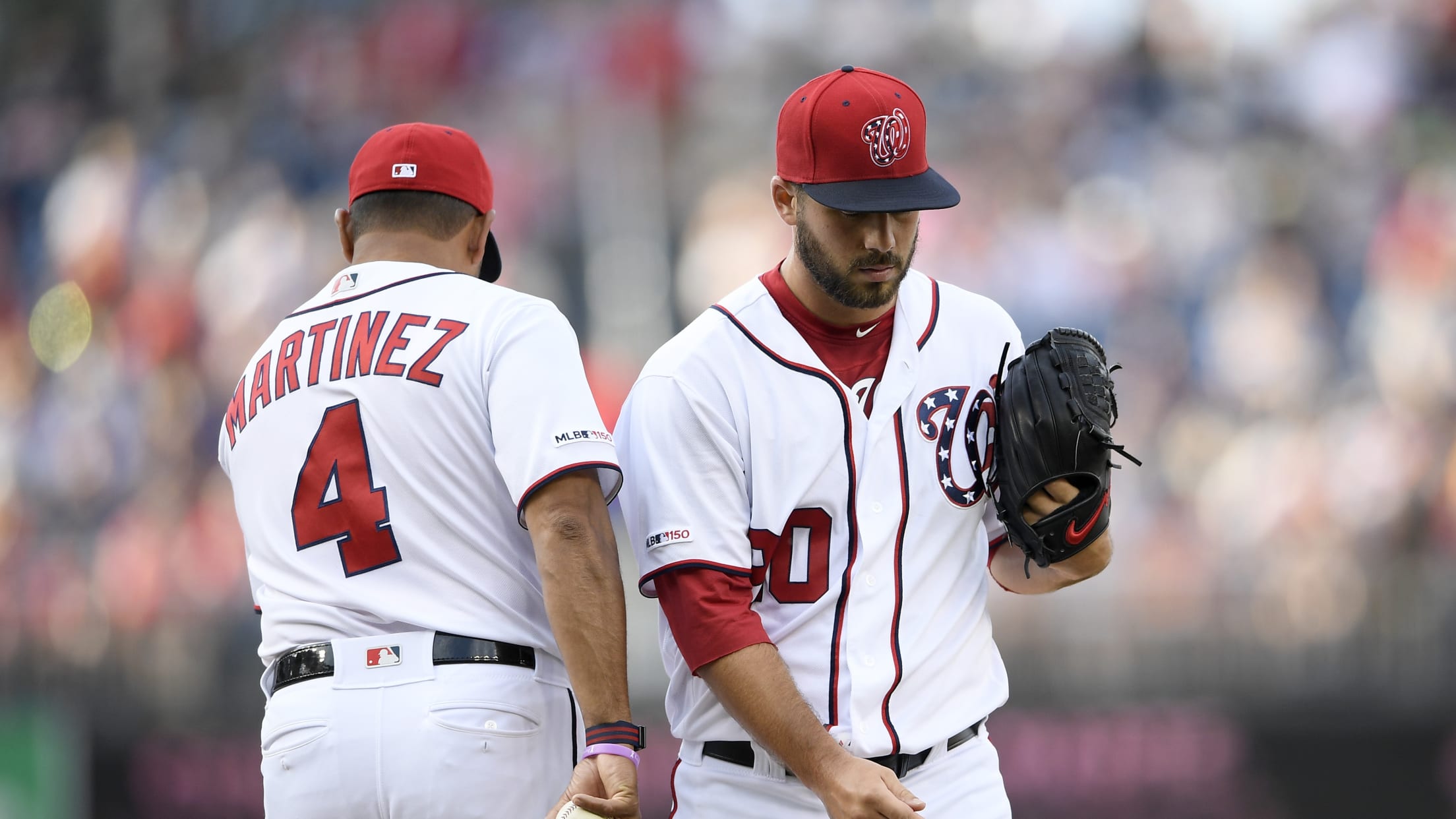 WASHINGTON -- The Nationals placed reliever Kyle Barraclough on the injured list prior to Sunday's series finale against the D-backs with right radial nerve irritation. Infielder Adrian Sanchez was promoted from Double-A Harrisburg to take his place. Barraclough allowed three runs while recording just one out during his appearance in
Straight steal of home catches pitcher napping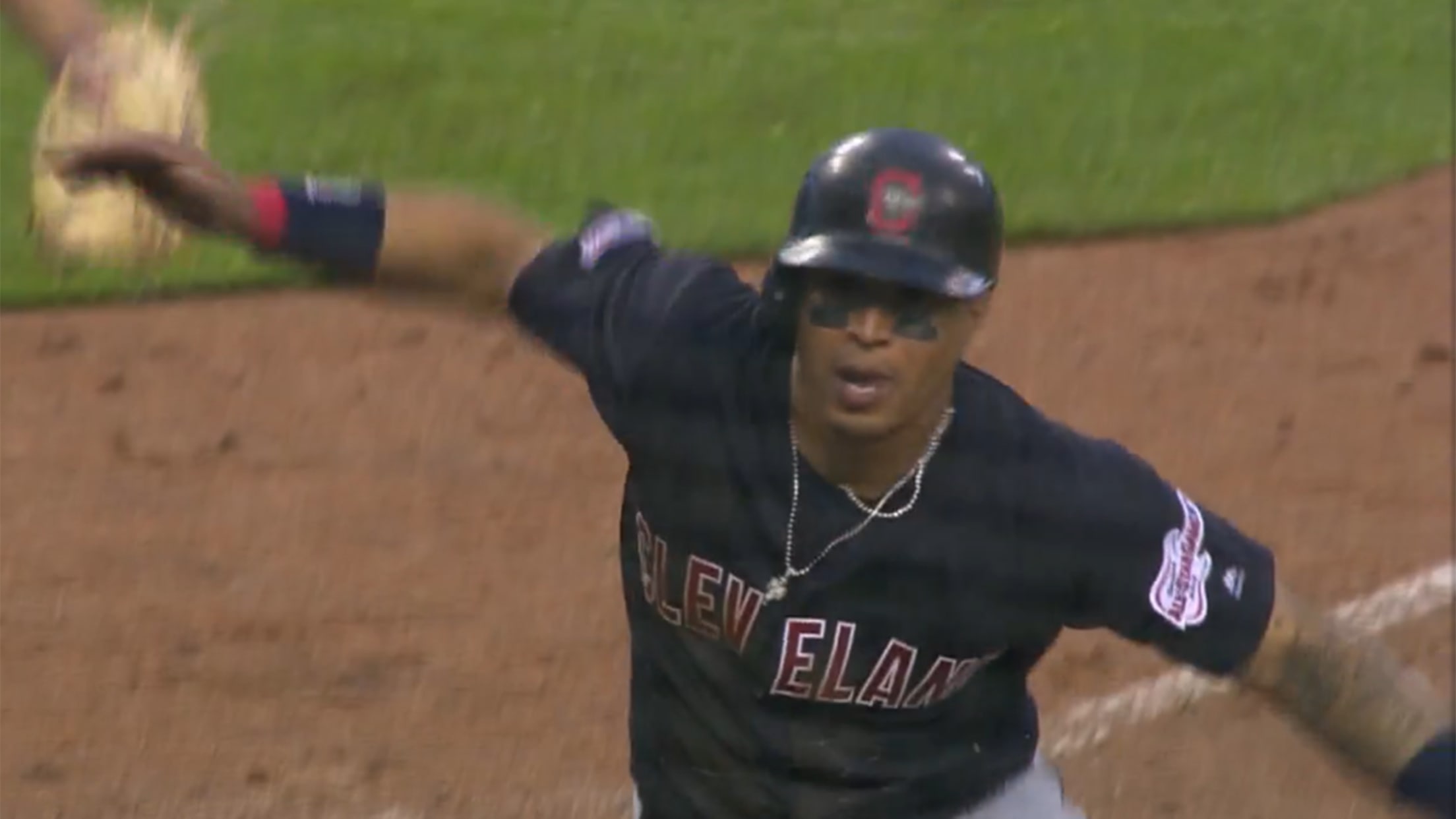 DETROIT -- It's not every day that you see a player make a straight steal of home. It's even more rare that a player makes that daring attempt against a right-handed pitcher, who has the best view in the house of the runner on third. Leonys Martin wasn't intimidated. With
Players share memories for Father's Day
So many baseball players learn the game from their dads. Major Leaguers are no exception. As MLB celebrates Father's Day on Sunday, players all around the game will think back to what their dads did for them -- whether they were big leaguers themselves, or Little League coaches, or just
Mariners call up Austin Nola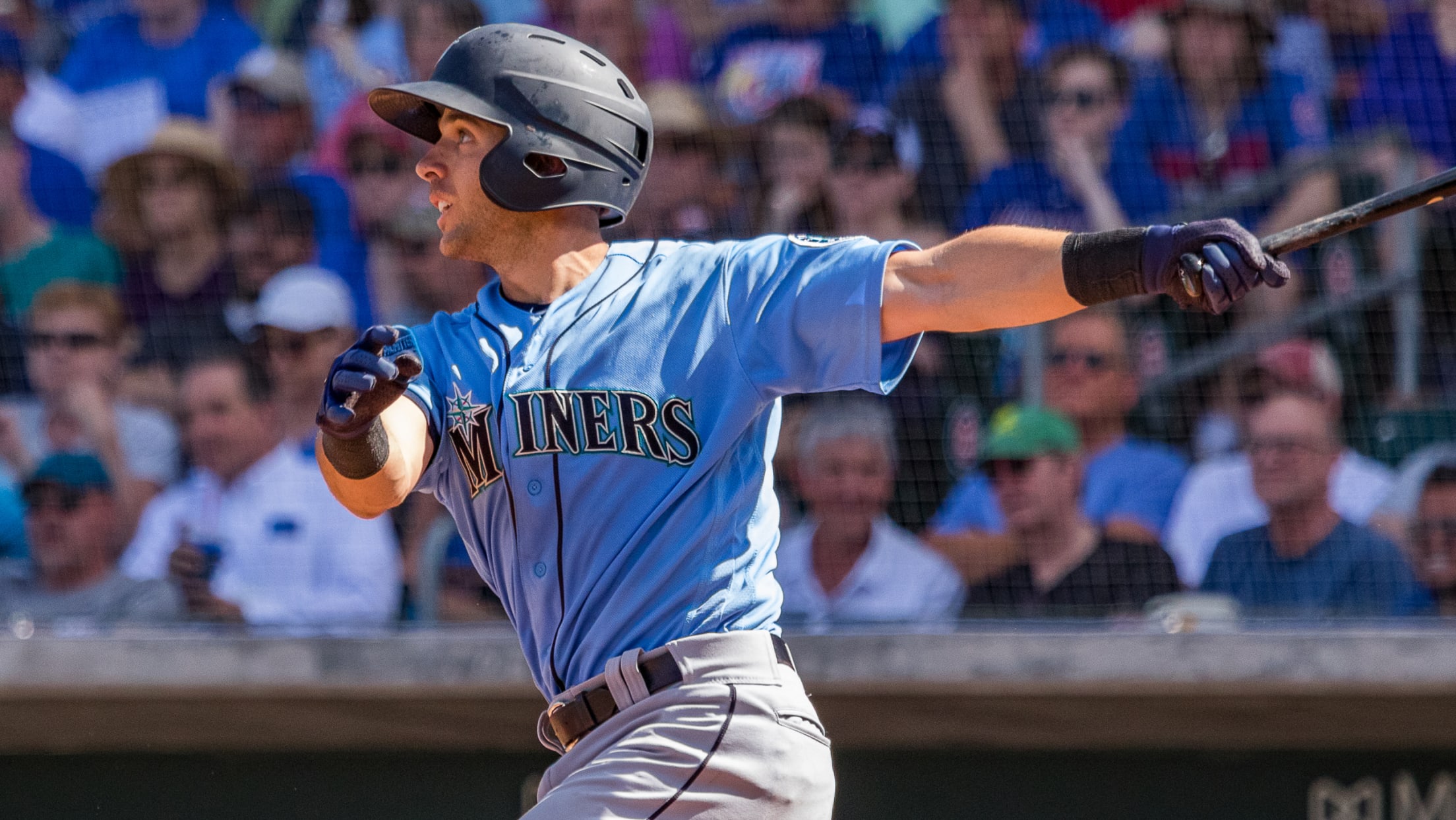 Seattle Mariners Executive Vice President & General Manager of Baseball Operations Jerry Dipoto announced today that the club has selected catcher/infielder Austin Nola from AAA Tacoma. Nola has been added to the Mariners' 25-man active roster after Edwin Encarnación was traded to the New York Yankees yesterday. Nola (#23) will
5 games. 4 homers. History for Astros phenom
Rookie leads balanced attack by young Houston lineup to back Valdez's sterling start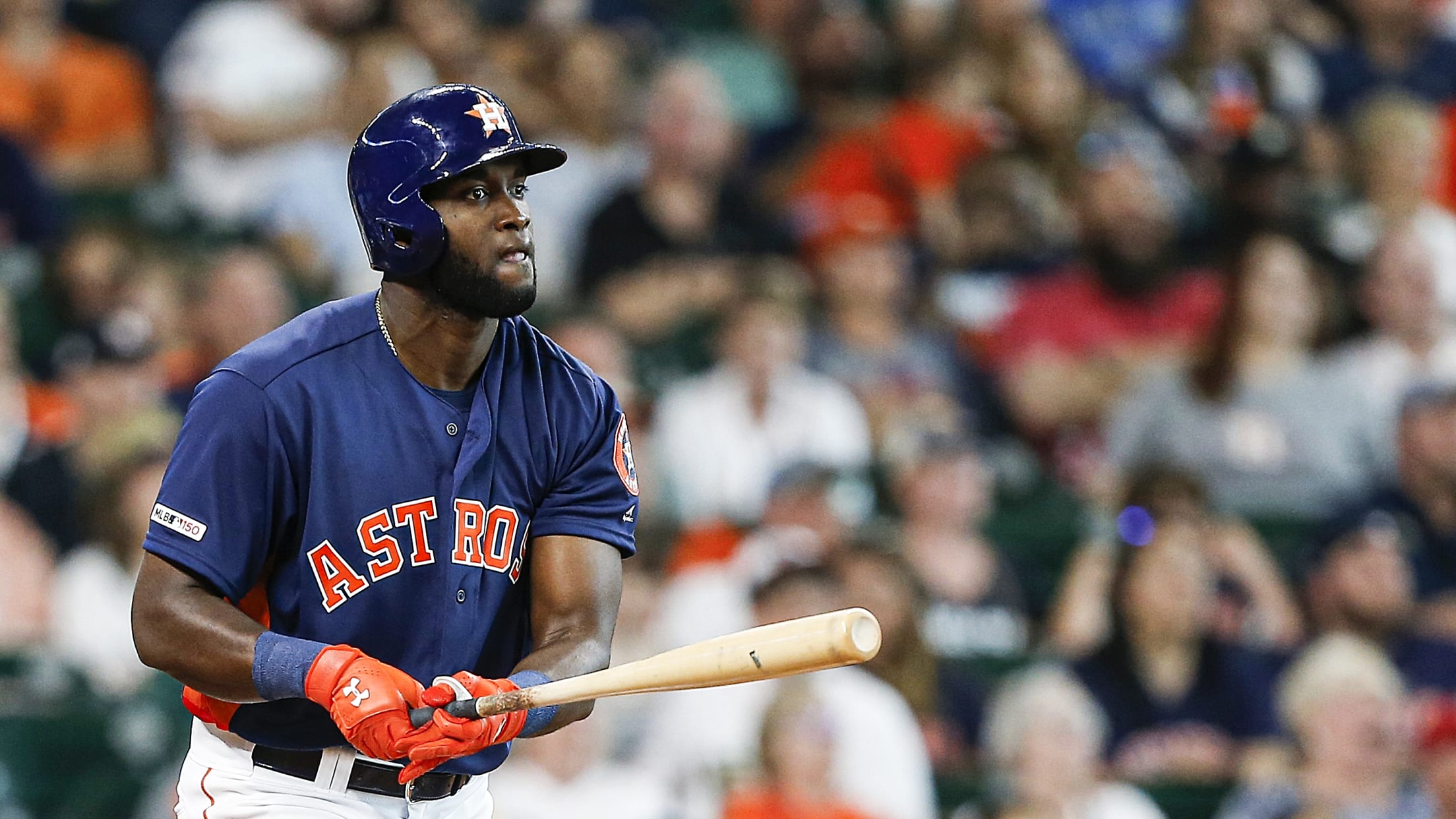 HOUSTON -- The Astros keep on winning. And rookie sensation Yordan Alvarez keeps on hitting homers. Alvarez became only the fourth player in Major League history to slug at least four home runs in his first five career games when he took Blue Jays starter Clayton Richard deep in the
Yu drowns out LA boos before Rizzo plays hero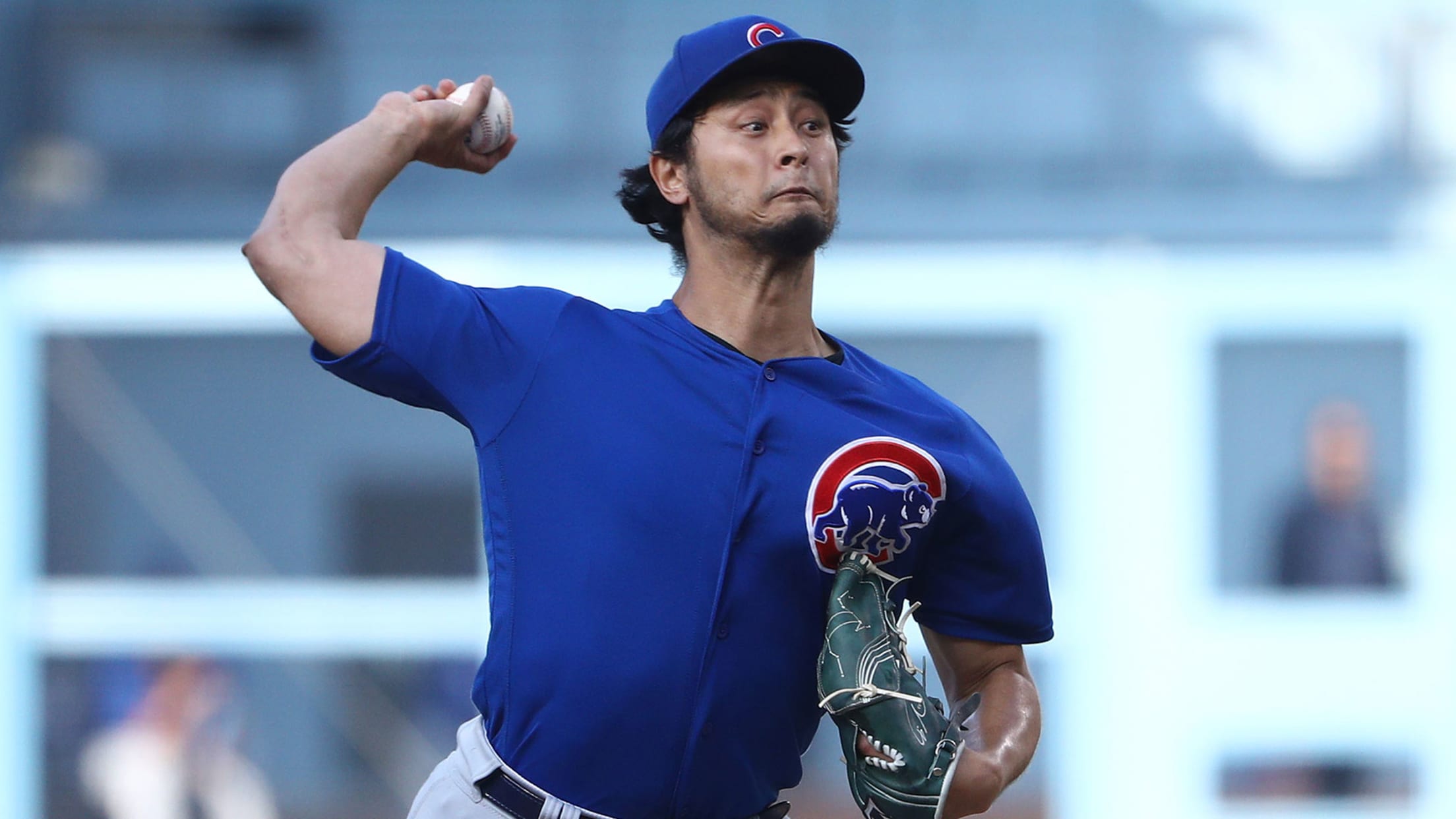 LOS ANGELES -- Yu Darvish heard it from the Dodger Stadium crowd when his name was announced before Saturday night's game began. He heard it again when he first took the mound, and then later when he stepped into the batter's box. The boos were out in force in L.A.,
Alonso's 23rd HR hits facing of 3rd deck
458-foot homer marks longest for rookie slugger this season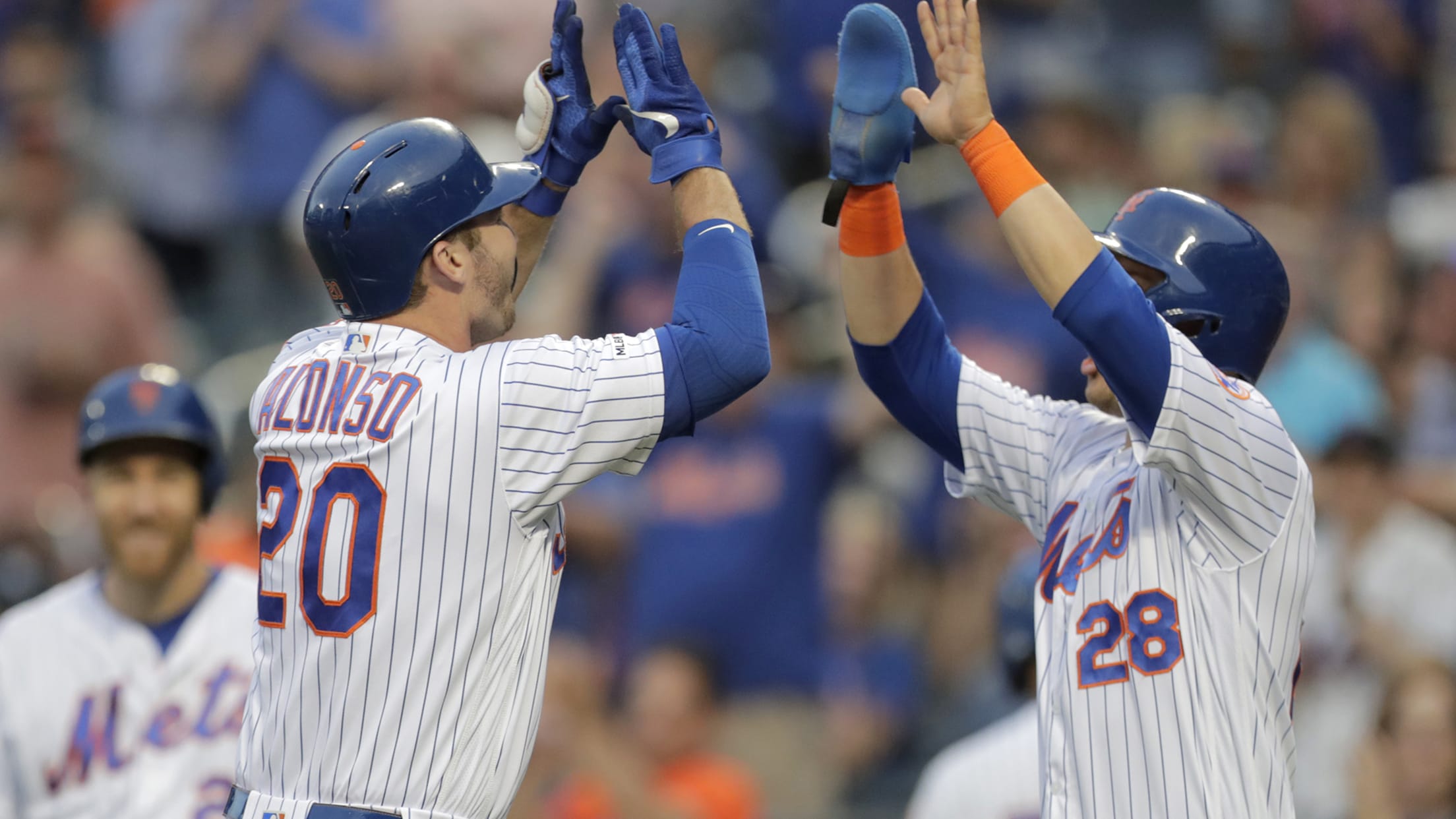 NEW YORK -- Before a recent batting-practice session at Citi Field, Mets chief operating officer Jeff Wilpon stood by the cage razzing Pete Alonso. He told the rookie that he'd seen Yoenis Cespedes and Albert Pujols hit home runs into Citi's towering third deck, but that he hadn't seen Alonso
Newcomb showing no concussion symptoms
Lefty exited Saturday after taking 102-mph liner off back of the head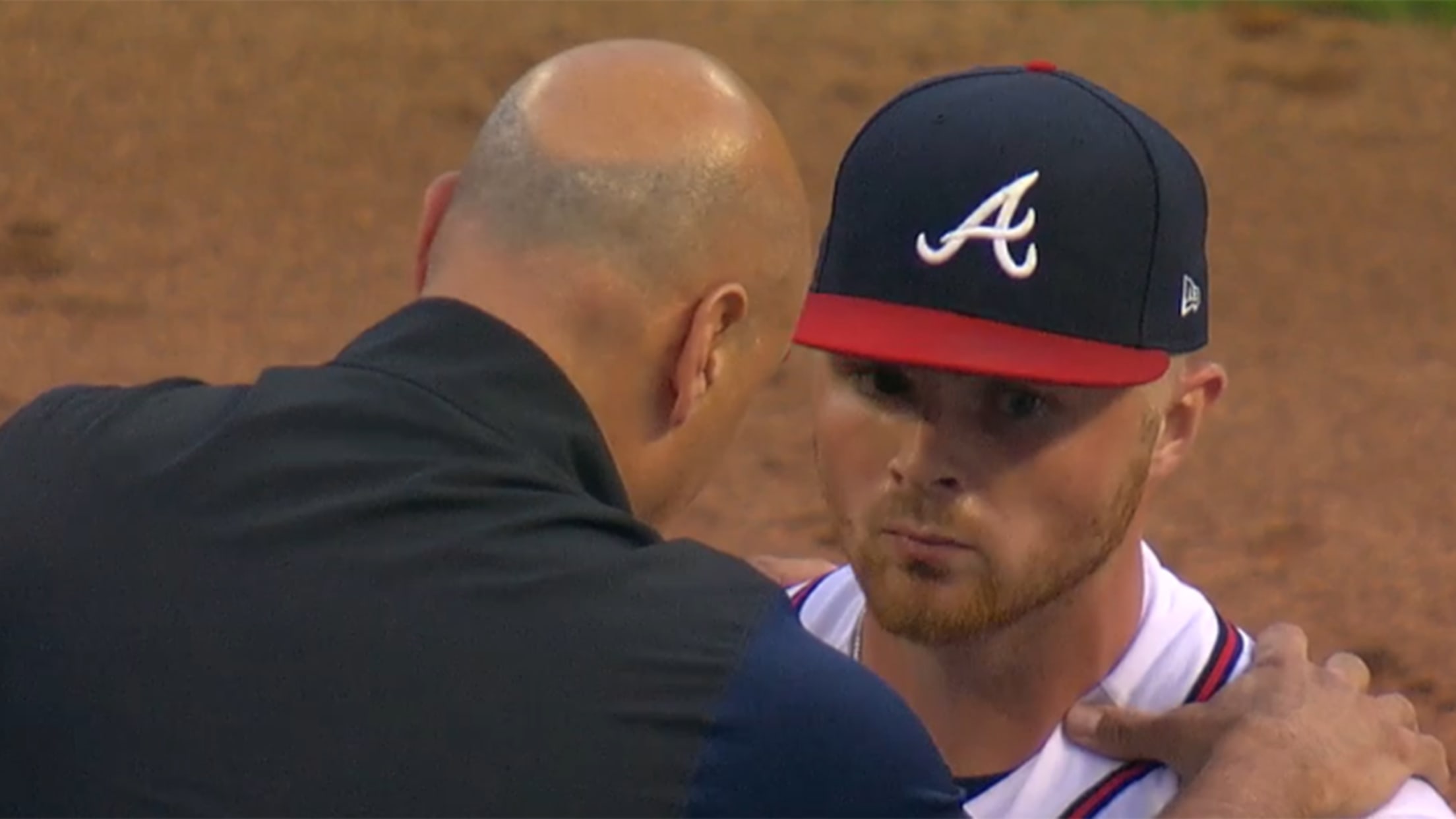 ATLANTA -- Sean Newcomb had further reason to feel fortunate when he returned to SunTrust Park Sunday morning without any signs of concussion-like symptoms. Newcomb went through the concussion protocol and passed other medical tests that were performed after he was struck in the back of the head by J.T.
Matz credits dad for crafting his baseball career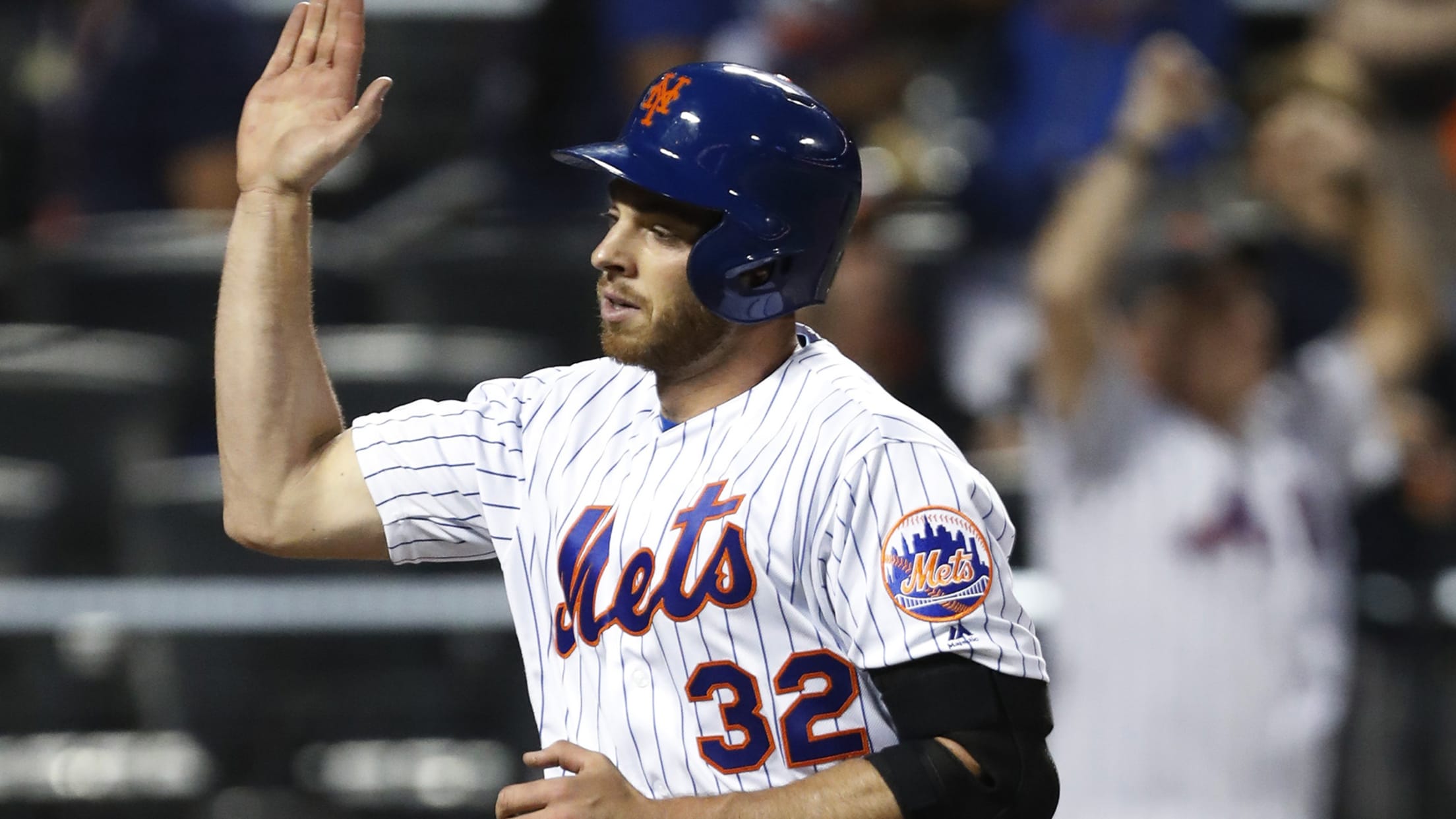 NEW YORK -- During his sophomore and junior years of high school, Steven Matz barely pitched. As a lanky first baseman at Ward Melville High School on Long Island, Matz wasn't on any college or draft radars. Scouts never came out to see him play. At that point, Matz hoped
Blackmon has HOW MANY straight 4-hit games?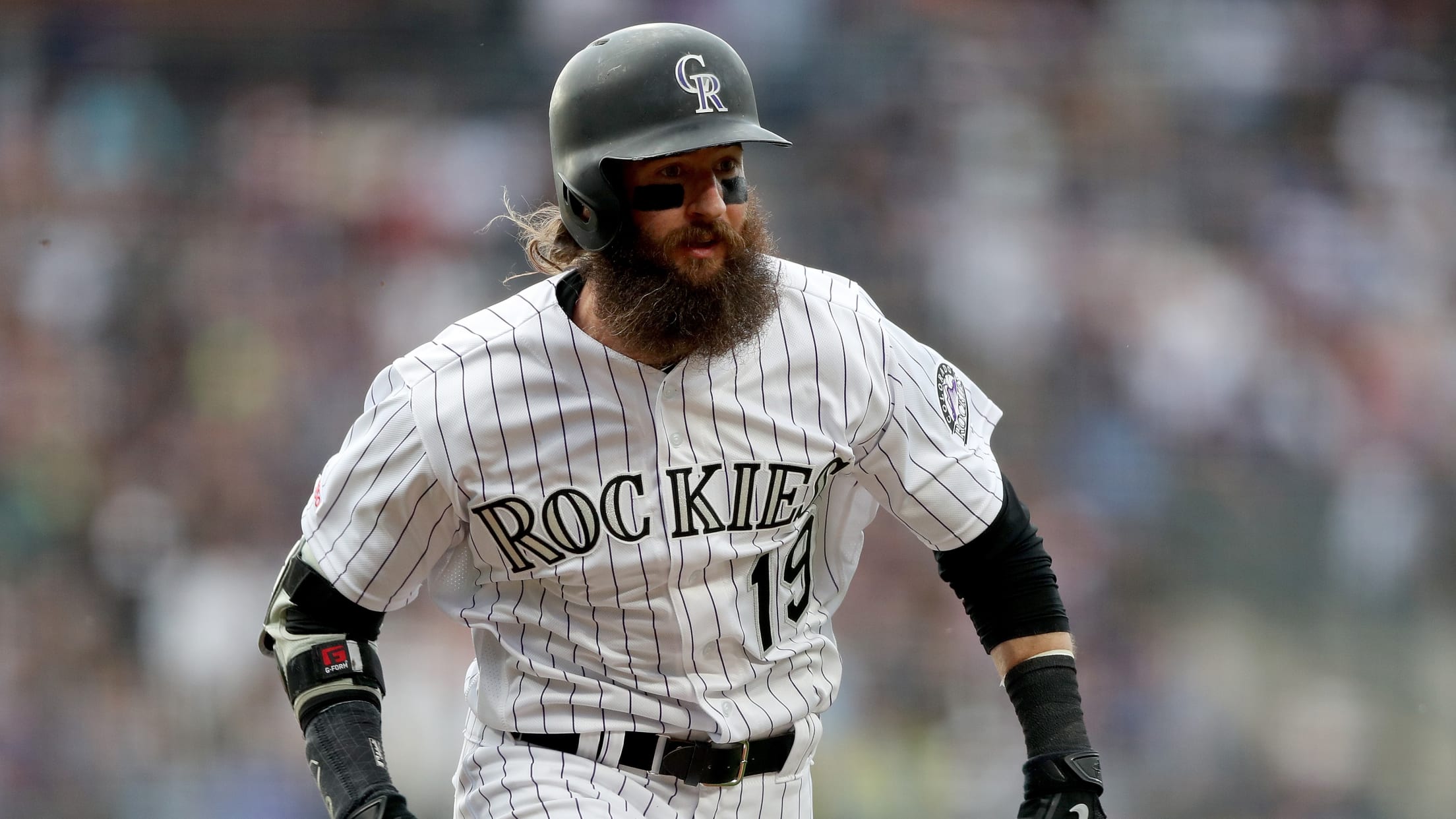 DENVER -- Charlie Blackmon counts and appreciates his hits. But the idea he was setting a record by becoming the first player in Rockies history with three straight four-hit games hadn't dawned on him. "I didn't know that's a record," Blackmon said after going 4-for-6 in the Rockies' 14-8 victory
Sale still fueled by rough MLB debut against O's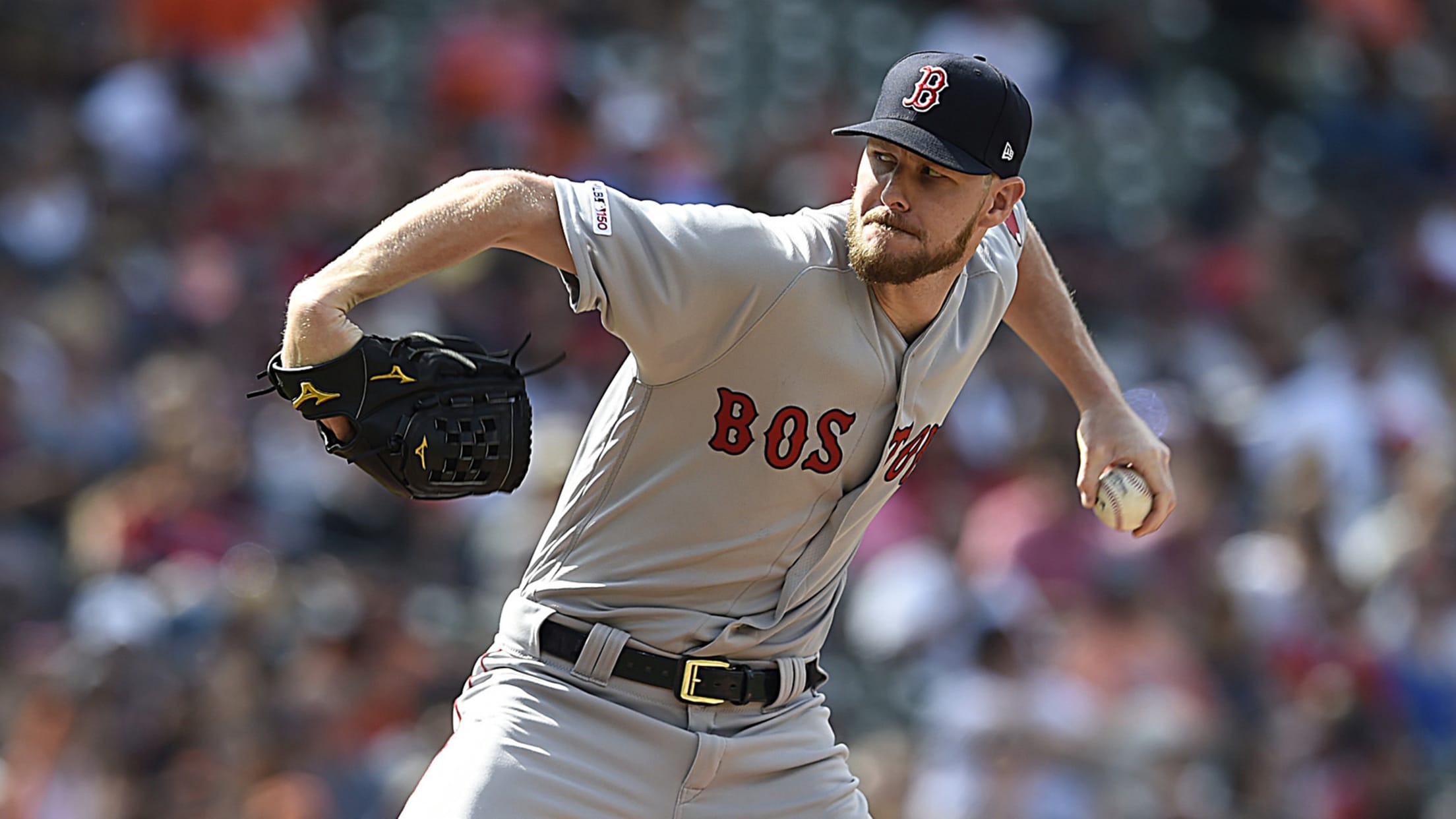 BALTIMORE -- Chris Sale didn't always like pitching at Camden Yards. In fact, he hated it, and still does … kind of. The year was 2010, and Sale was just called up just months after he was drafted 13th overall by the White Sox. After not appearing during a series
Yastrzemski lays out for final out in Giants' win
Closer Will Smith: 'He gets the save today, for sure'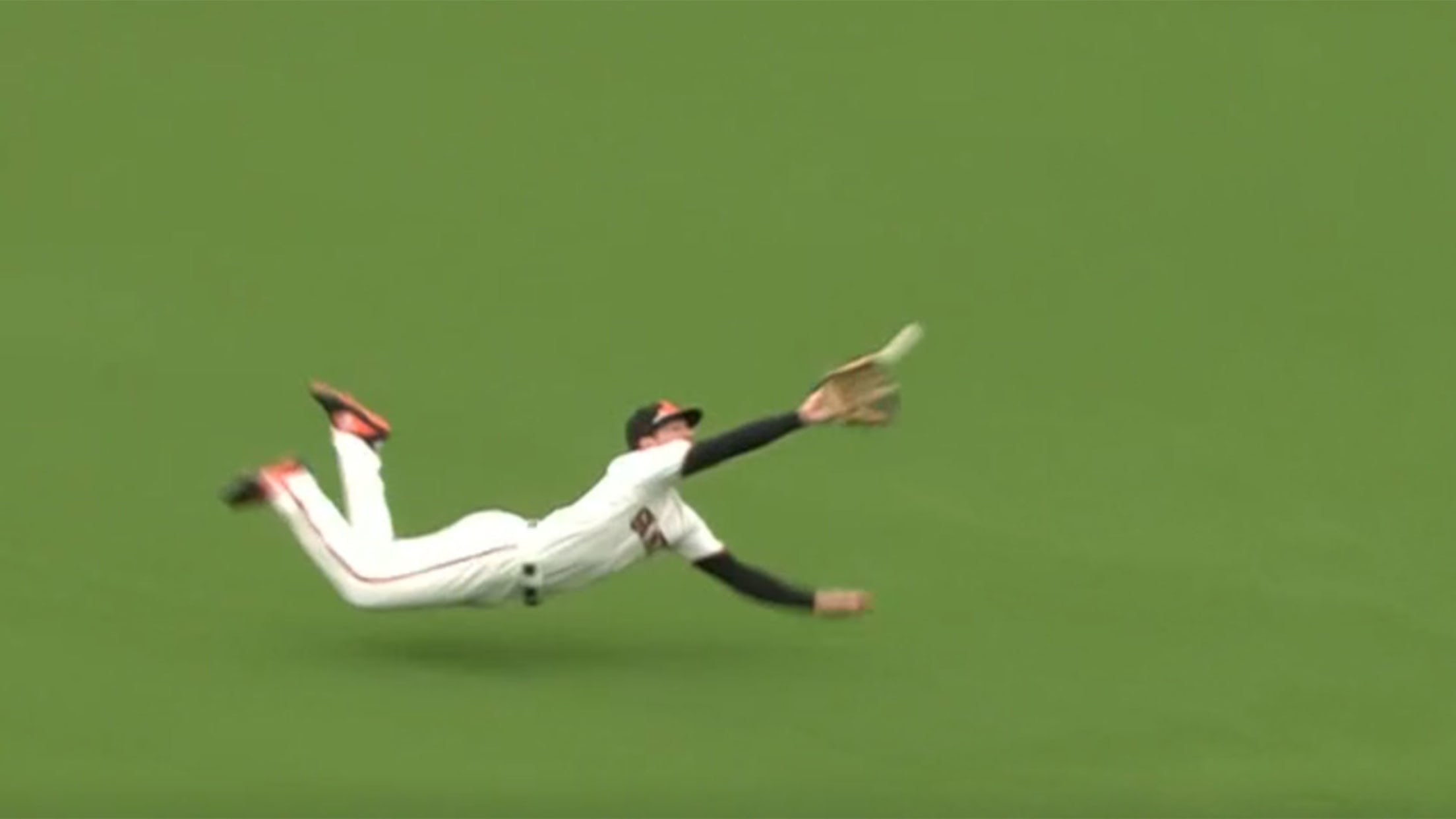 SAN FRANCISCO -- Giants closer Will Smith got the save, but give credit to rookie outfielder Mike Yastrzemski. With Saturday's game on the line in the bottom of the ninth, Yastrzemski made a tremendous diving catch in left field to secure the Giants' 8-7 win over the Brewers at Oracle