Astros-Yanks G4: Lineups, FAQ (8 ET, FS1)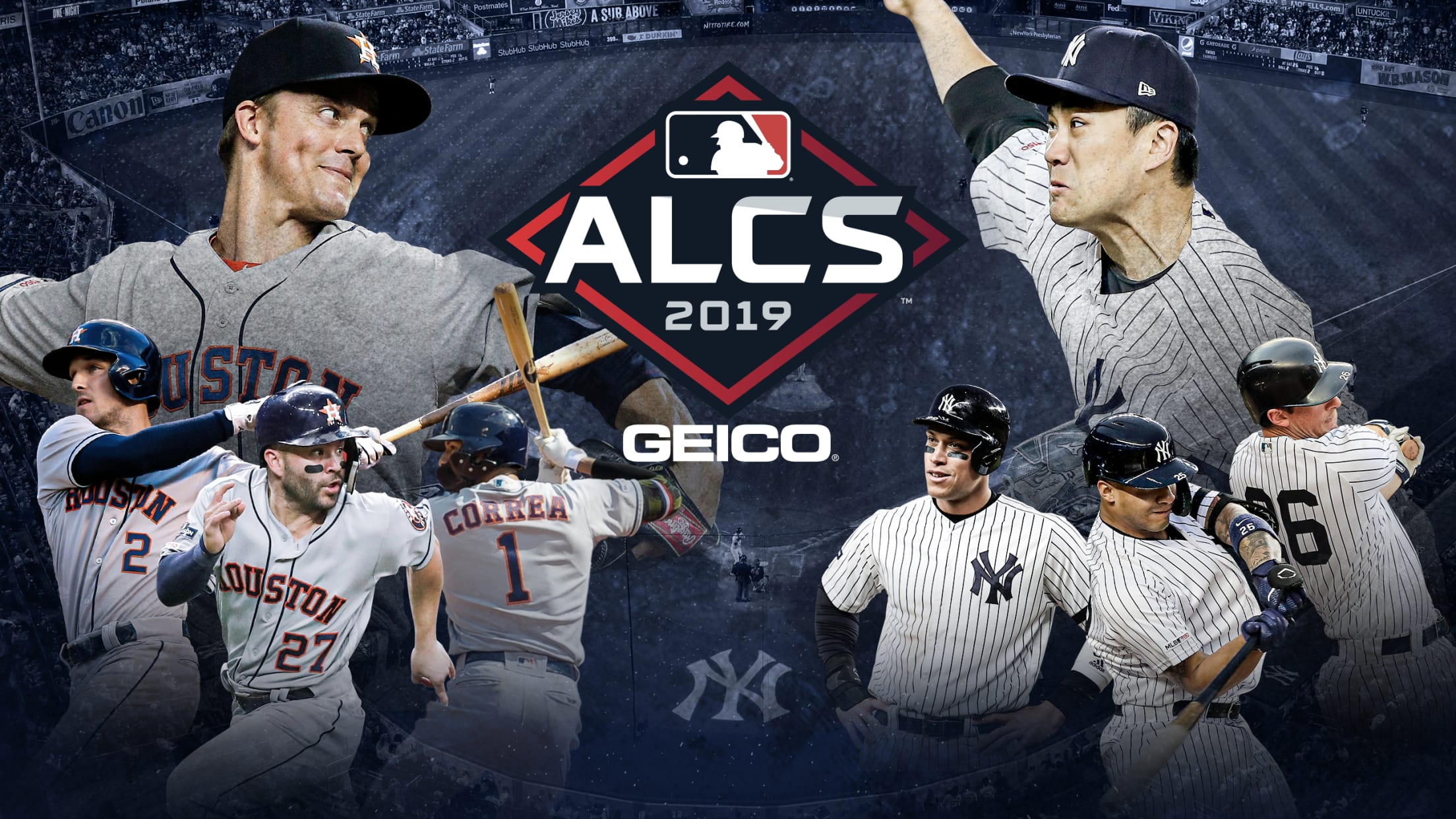 NEW YORK -- When the American League Championship Series resumes with the rescheduled Game 4 on Thursday evening at Yankee Stadium, the Astros will take the field hoping to build upon their 2-1 advantage in the best-of-seven series.
How does Wednesday's rain affect G4 tonight?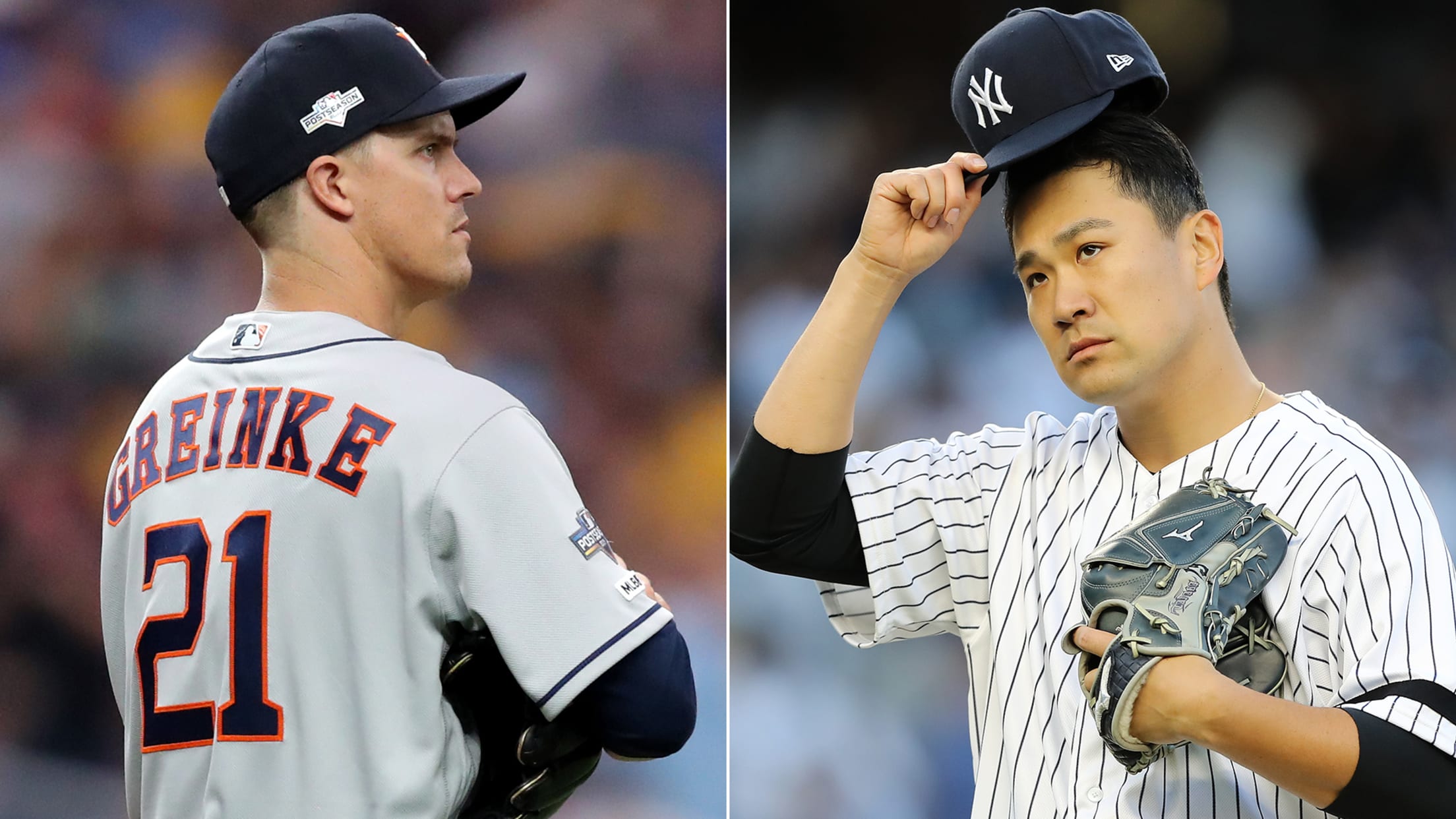 NEW YORK -- Mother Nature has been known, on occasion, to leave indelible marks on the landscape of the postseason. Just ask the Indians about Game 7 of the 2016 World Series (or better yet, ask the Cubs). Well, an already compelling American League Championship Series between the Yankees and
Is Bryce evidence of 'Ewing Theory'? Umm, no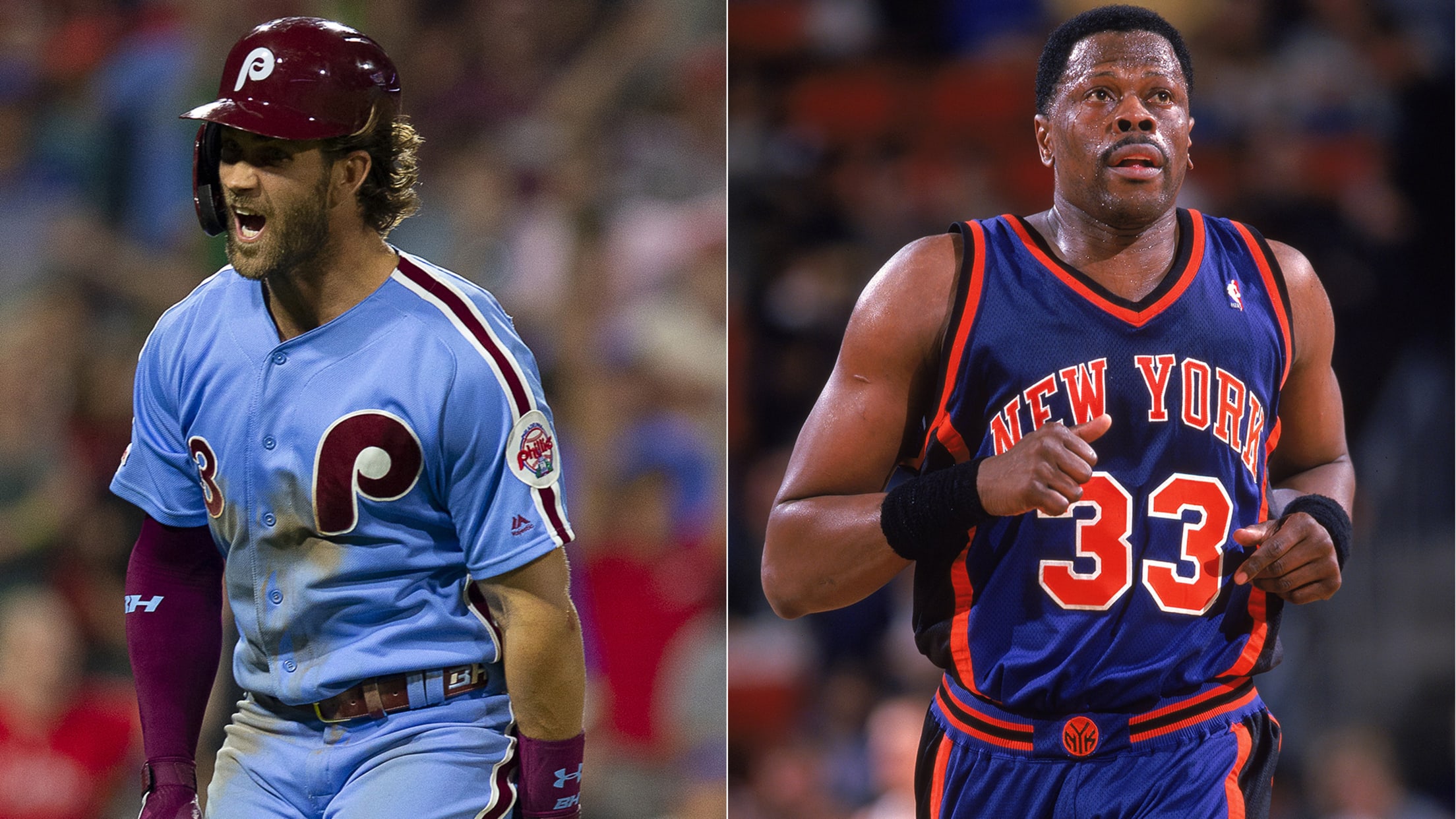 Former sportswriter Bill Simmons, nearly two decades ago now, coined the "Ewing Theory," a postulate that suggests certain sports teams improve once they lose their best and most high-profile player. (As it says in that piece, the theory actually was invented by Simmons' friend Dave Cirilli, but no one remembers
Maddon named Angels' new manager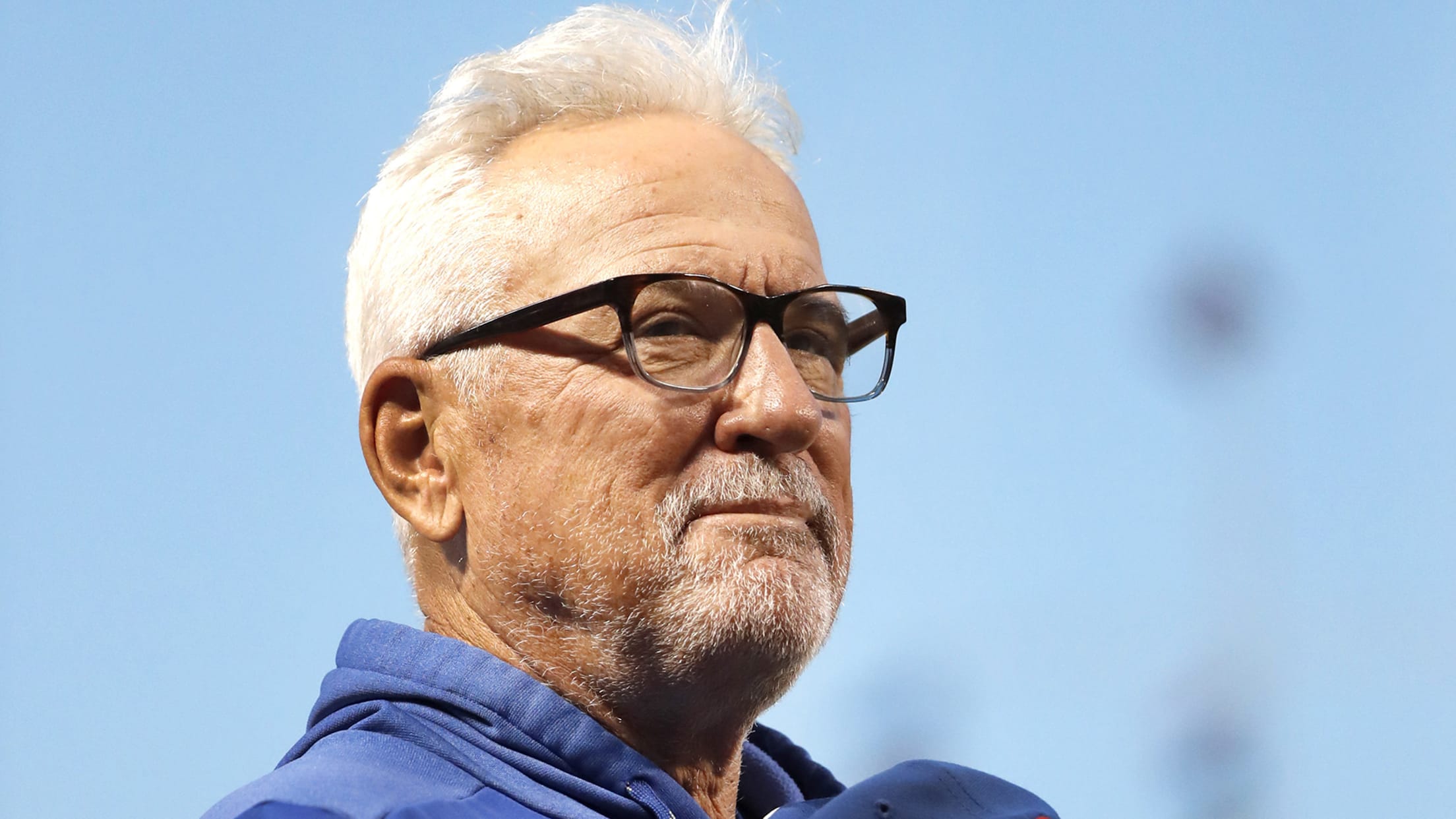 ANAHEIM -- The Angels got their man, as they hired veteran Joe Maddon to be their next manager, reportedly on a three-year contract. The hiring marks a homecoming for Maddon, who spent 31 years in the organization, including stints as interim manager of the Angels in 1996 and '99. He
Rumors: Rendon, Donaldson, Ozuna, Cole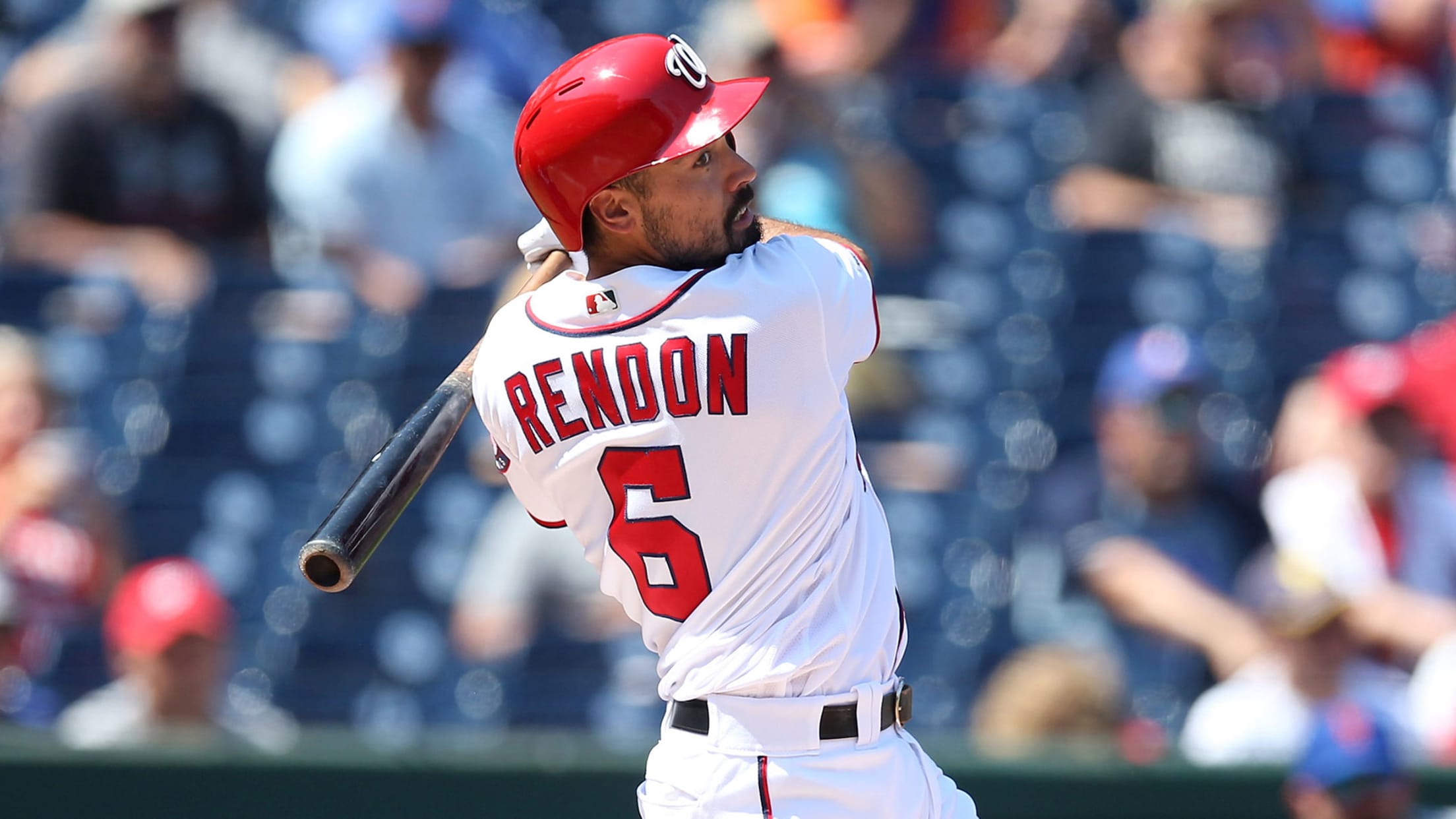 MLB.com is keeping track of all the latest free agent and trade rumors right here.
If Stanton can't start, why is he on Yanks' roster?
Slugger has missed last two ALCS games with quad strain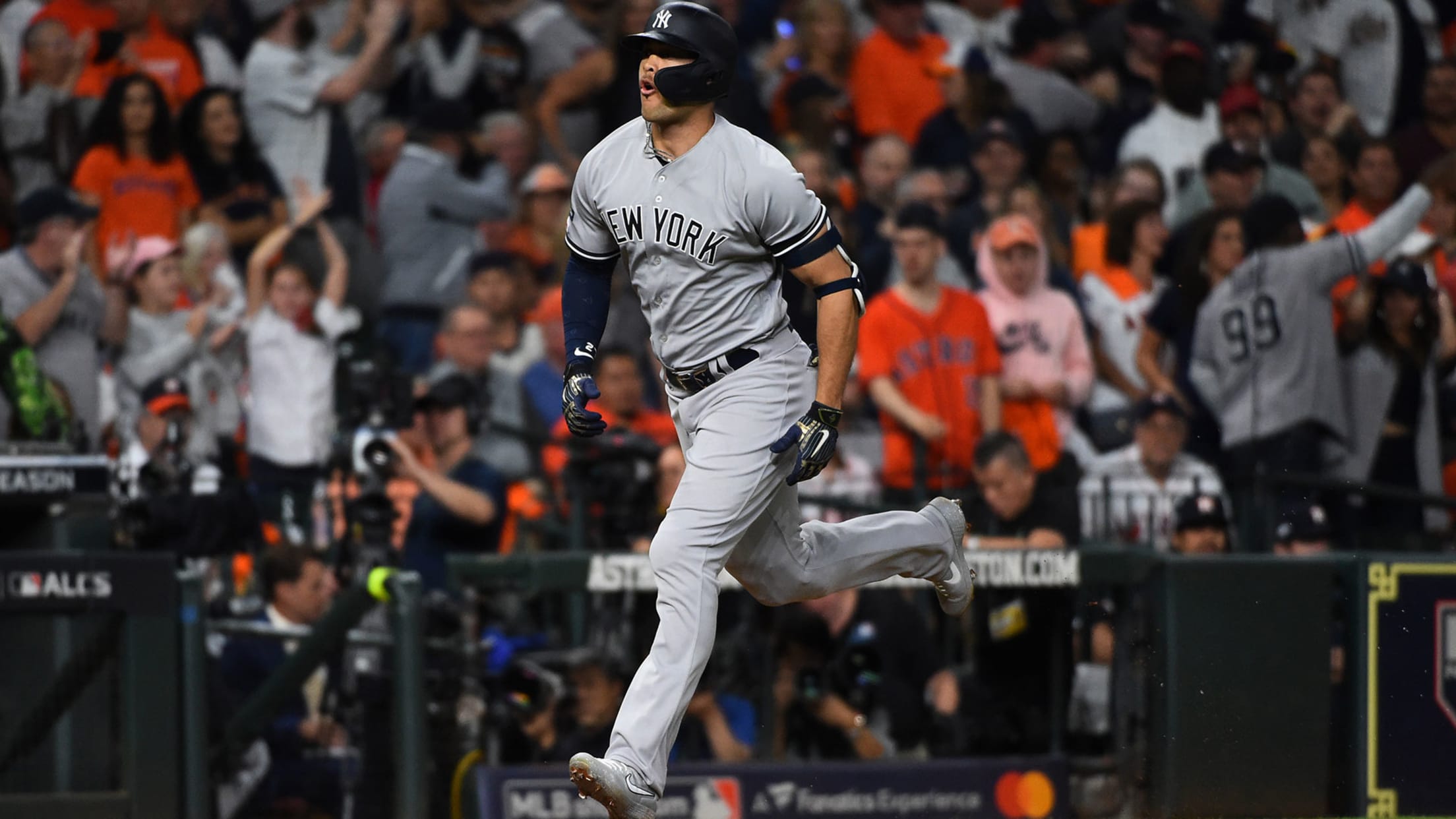 Wednesday's Game 4 of the American League Championship Series was postponed due to rain, giving us plenty of time to ponder the important things in life, such as: Why is Giancarlo Stanton still active on the Yankees' roster?
8 players who may opt out to test free agency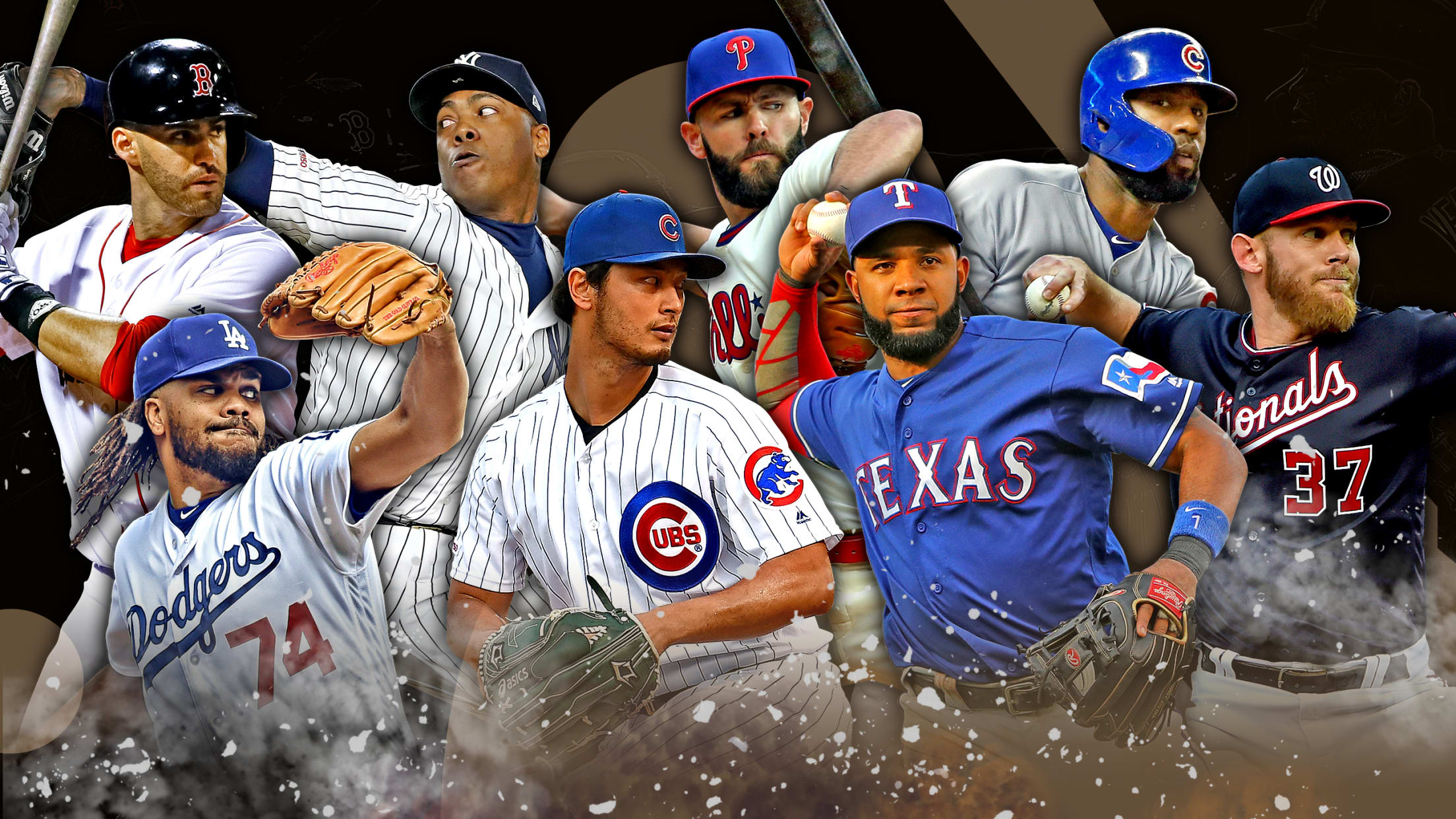 It is not at all uncommon for contracts to contain option years that must be exercised or declined within five days of the end of the World Series. But in recent years, opt-outs have been in vogue, too, and those decisions could further add to the free-agent pool. Eight players
Manager Buzz: Padres, Phils, Mets, Angels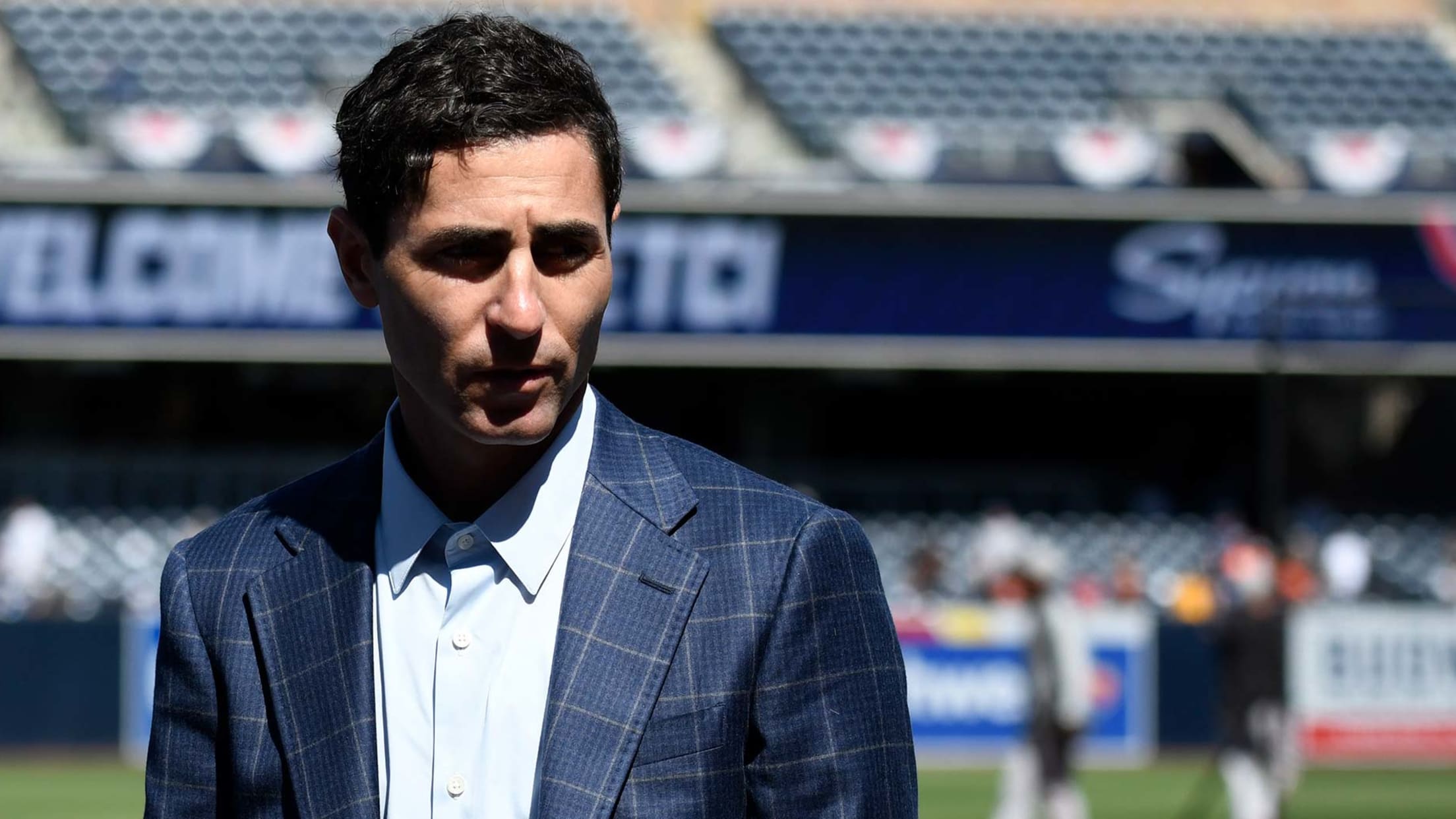 MLB.com is keeping track of all the latest news and rumors surrounding potential manager changes around the Majors.
Nats will now look to avoid fate of '06, '12 Tigers
Long layoff before World Series backfired on those Detroit teams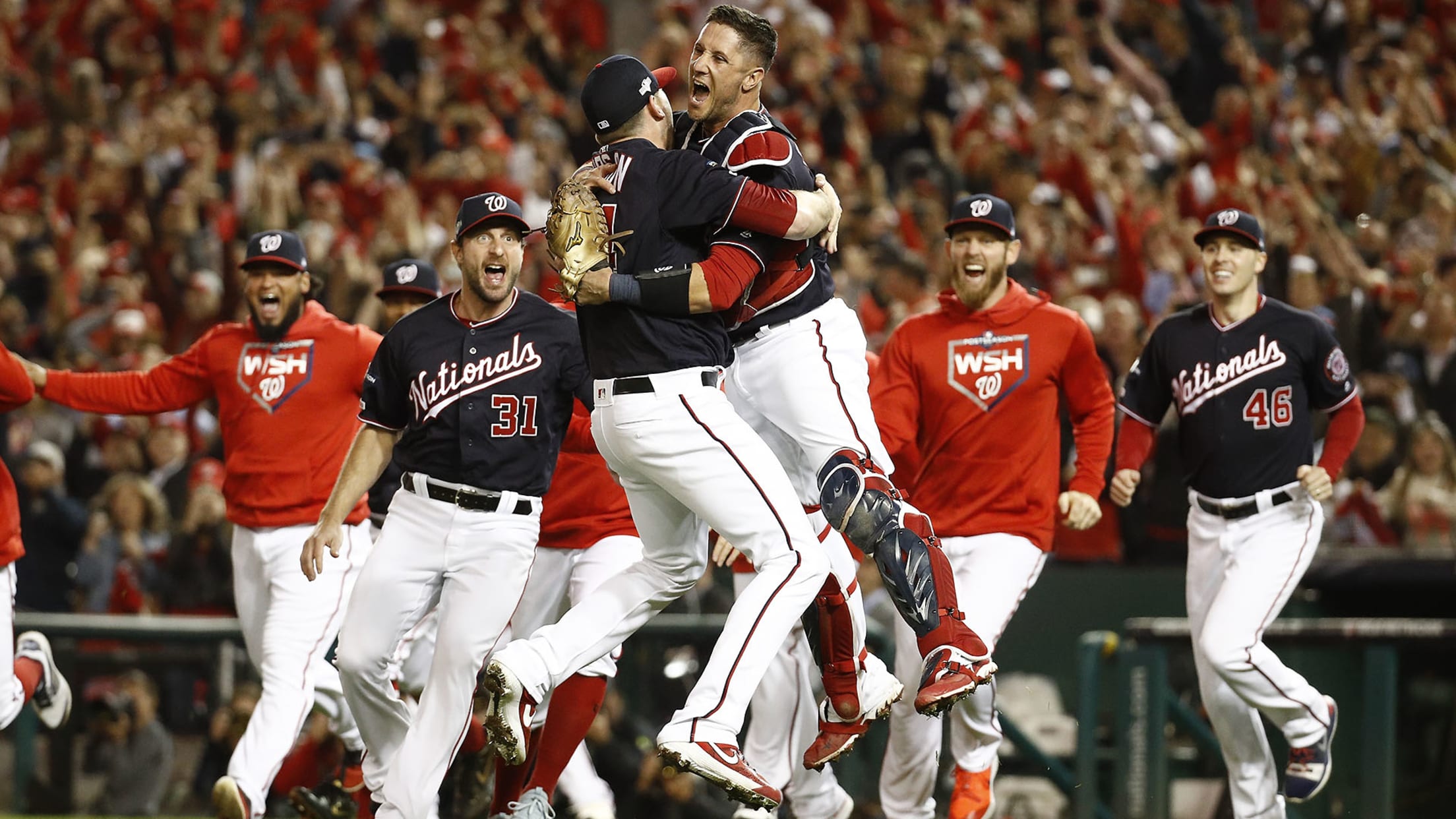 The good news for the Washington Nationals is that they are in their first World Series. They beat the champions of the National League West and now they've swept the champs of the NL Central. They were down two games to one to the Dodgers and came back to win
Post-rain, Greinke, JV to form Games 4-5 punch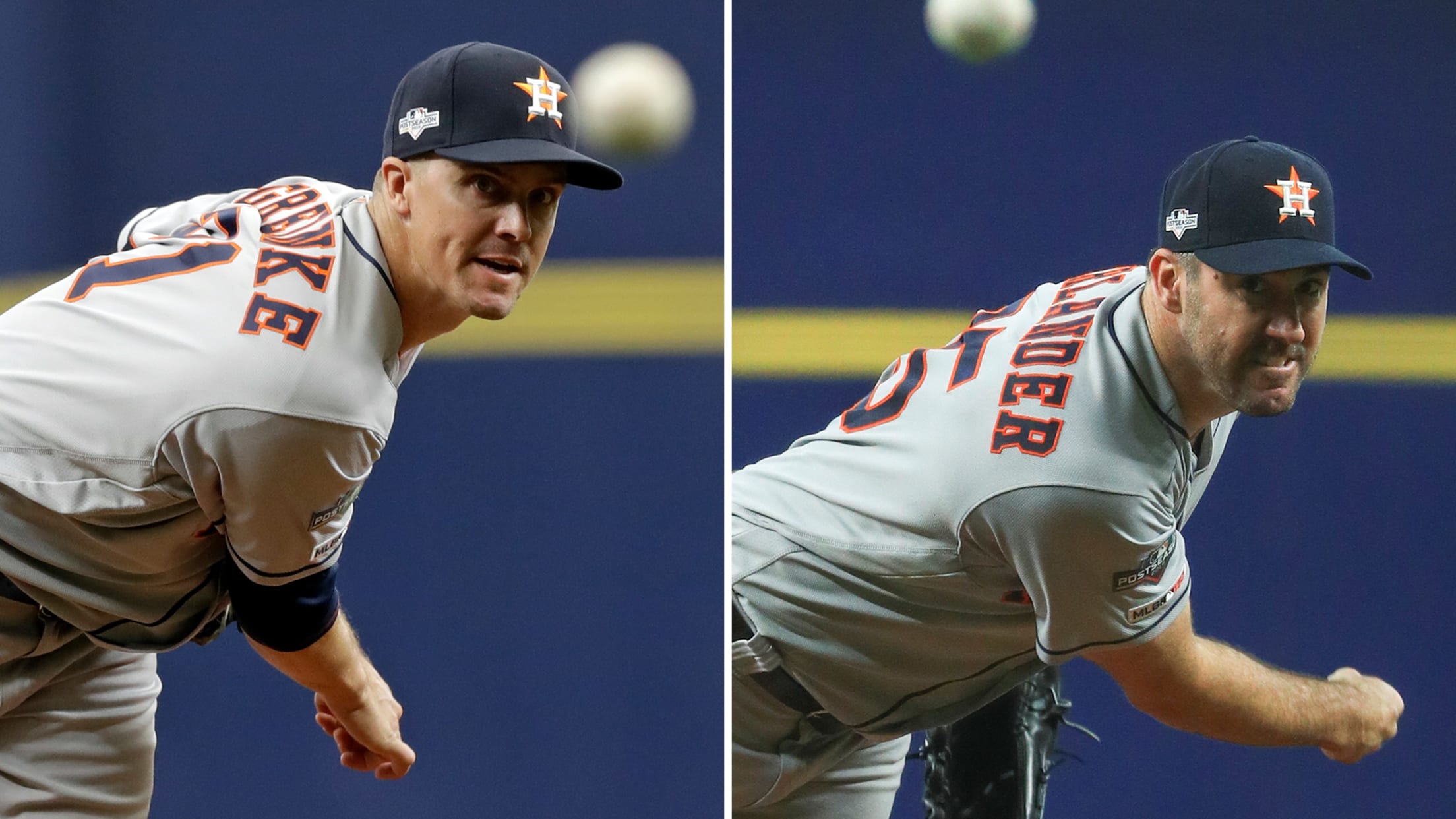 NEW YORK -- The decision, Astros manager AJ Hinch said, was an easy one. He will start former American League Cy Young Award winners Zack Greinke in Game 4 and Justin Verlander in Game 5 of the AL Championship Series, which is set to resume Thursday following Wednesday's rainout.
These are the best bunts in postseason history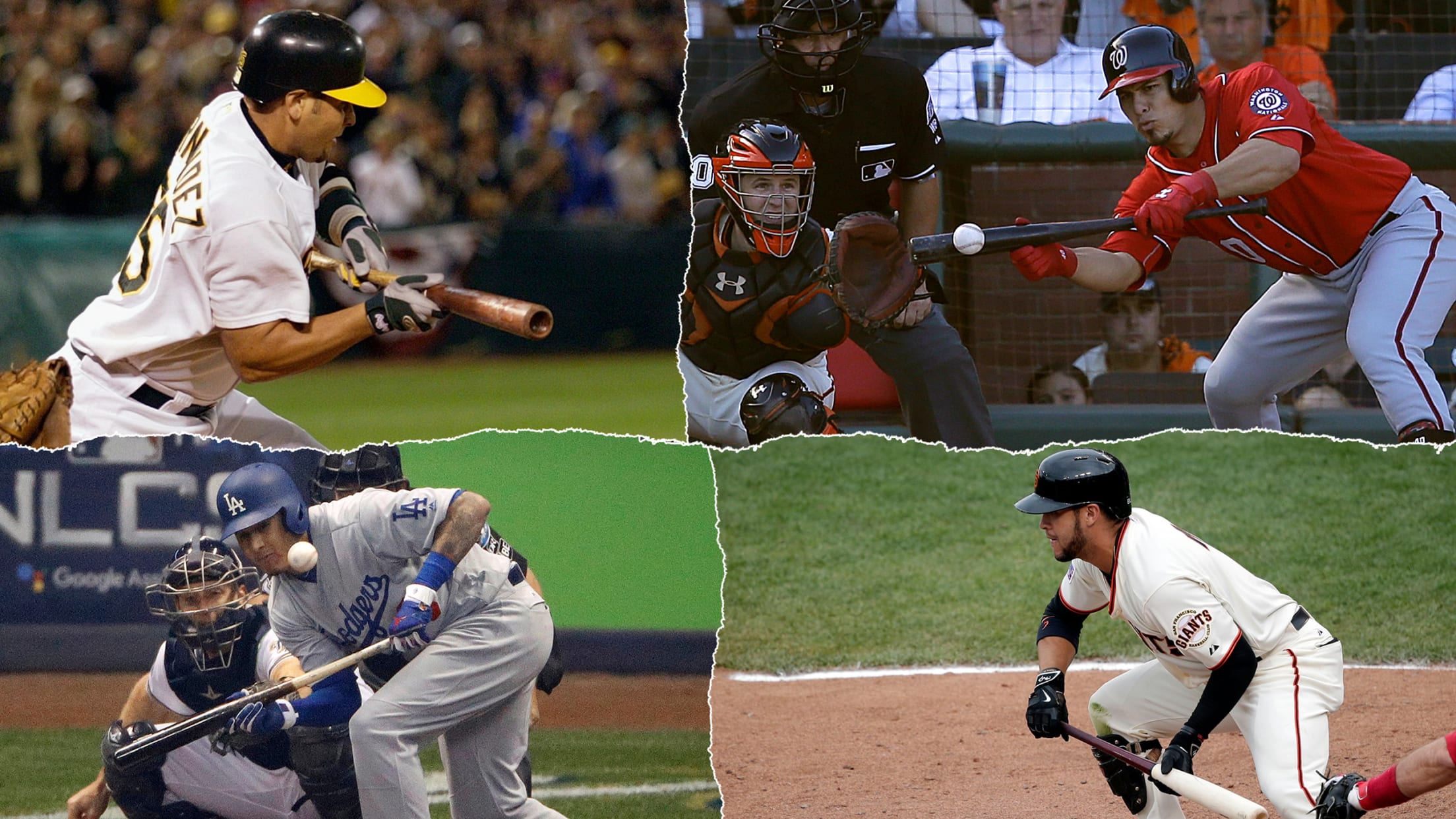 The 2019 season saw more home runs hit than ever before. One side effect of all that power was the fewest bunts in baseball history. Now, sure, you may think home runs are more exciting than bunts -- and most of the time you'd be right. Home runs go really
Here is the updated postseason schedule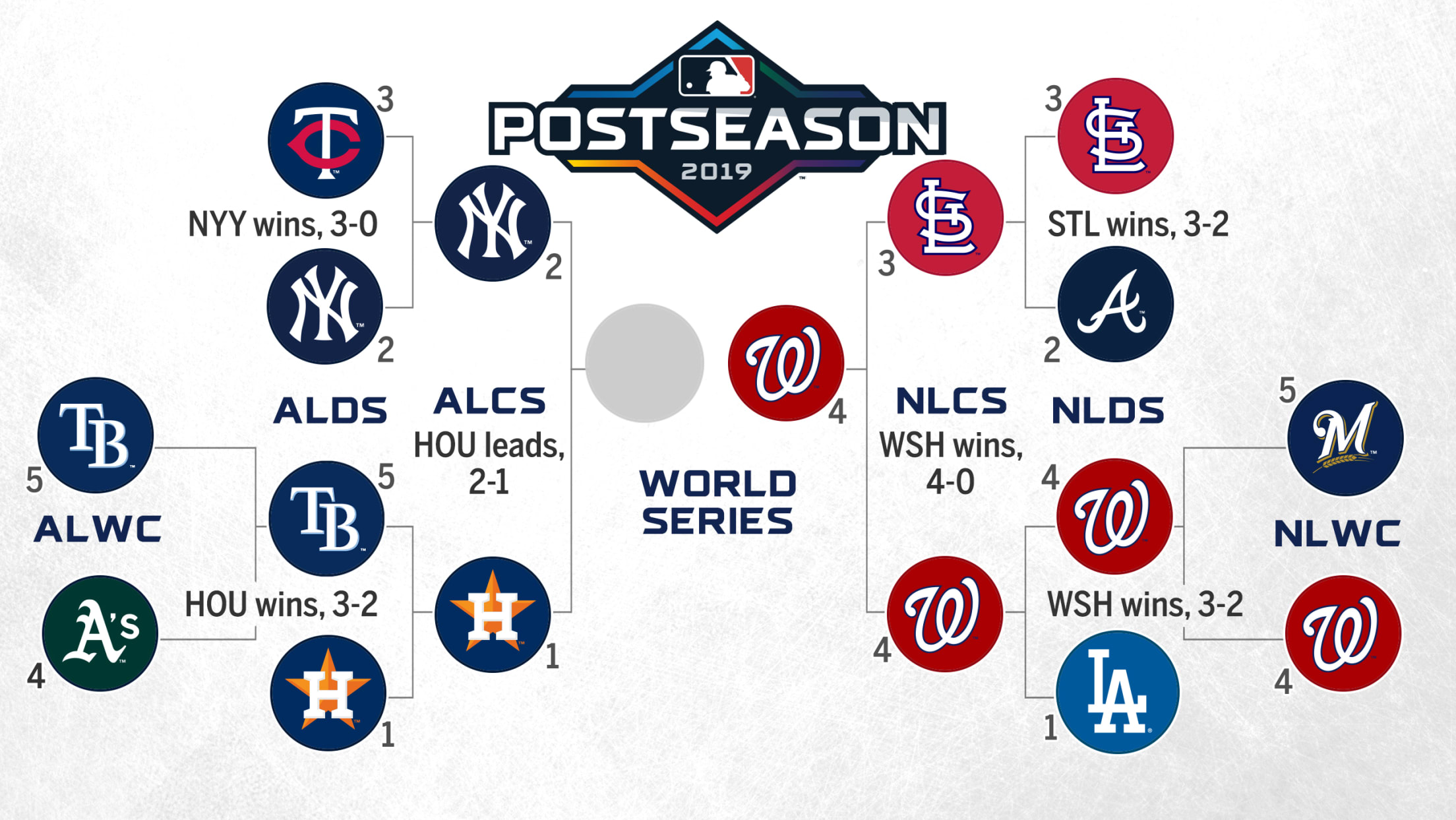 The Nationals punched their ticket to the World Series, and now they wait for their American League opponent. After sweeping the Cardinals in the NL Championship Series, the Nats will play the winner of the Yankees-Astros AL Championship Series. Game 1 of the 2019 World Series presented by YouTube TV
Pros, cons, and fits for free-agent-to-be Ozuna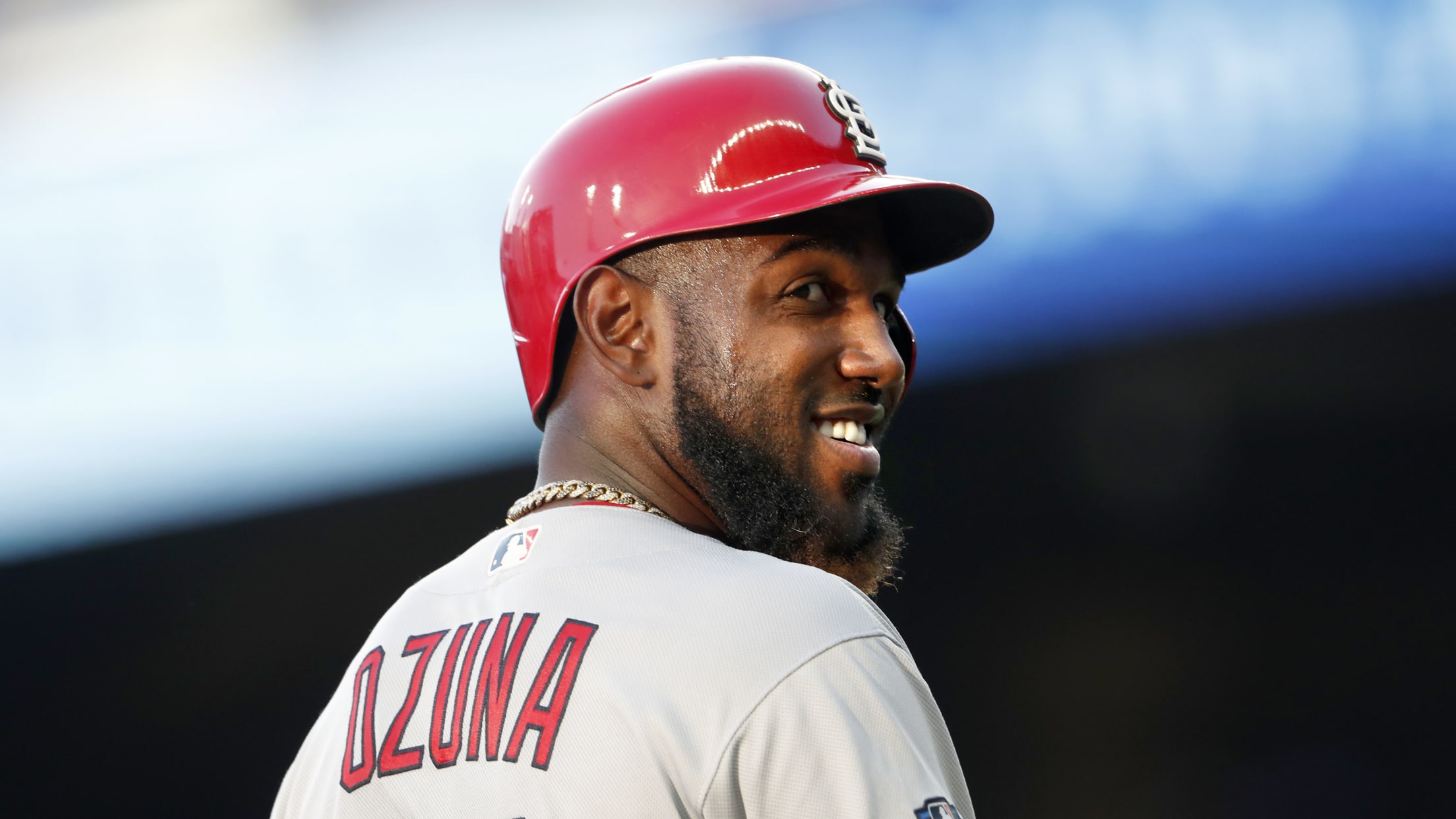 The Cardinals pivoted to Marcell Ozuna in the Fish market known as the 2017-18 offseason when another Marlins outfielder, Giancarlo Stanton, made it clear he would not be waiving his no-trade clause to come to St. Louis. Dealing for Ozuna, who was coming off a splendid '17 but had an
Rainout gives Stanton an extra day to heal
Manager Boone remains uncertain if slugger will start in Game 4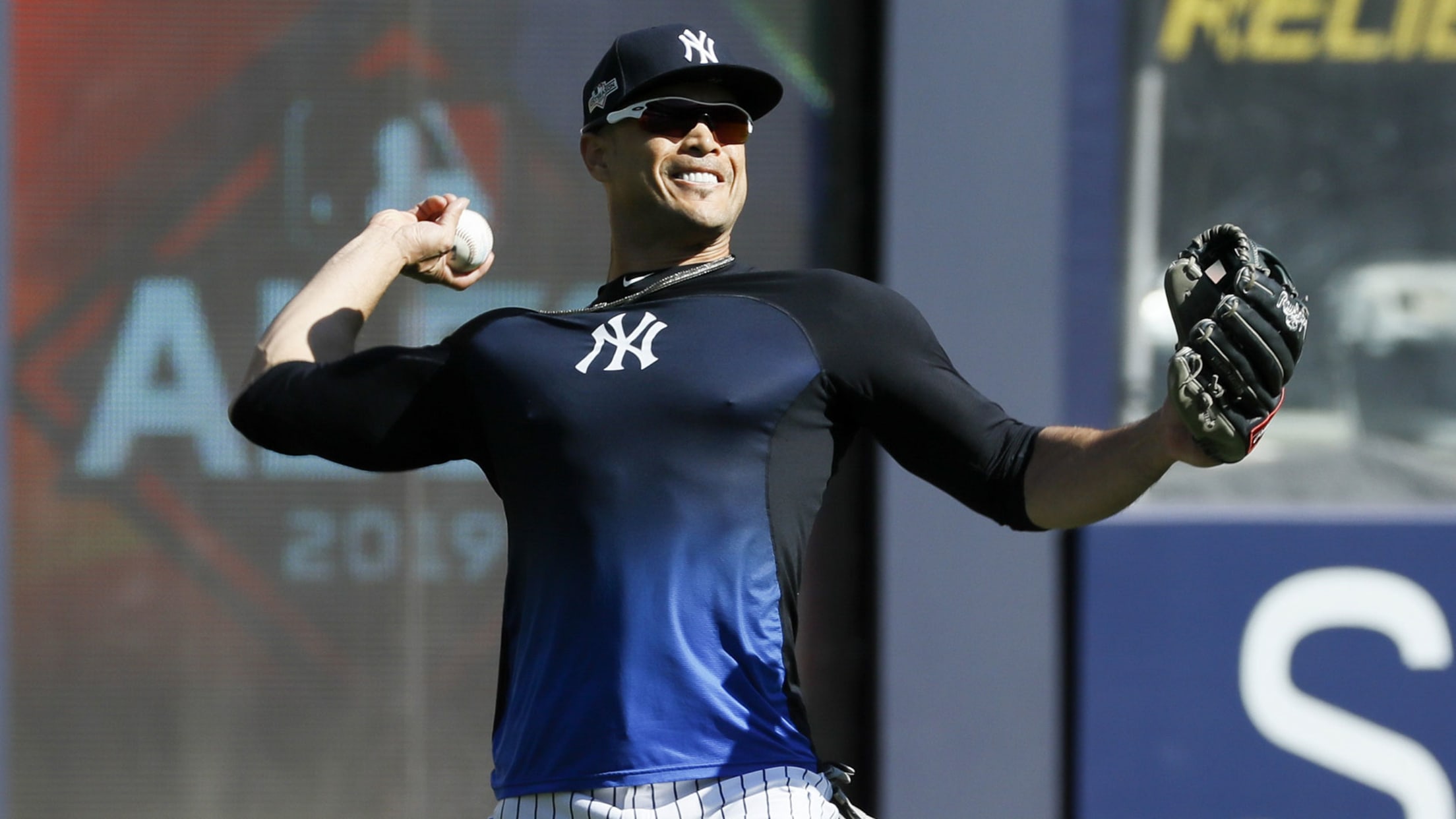 NEW YORK -- From the Yankees' perspective, one benefit of Wednesday's postponement could be that Giancarlo Stanton will have more treatment on his strained right quadriceps, though manager Aaron Boone remains unsure if the slugger will return to the lineup when Game 4 of the American League Championship Series is
How baseball's changed since DC's last Series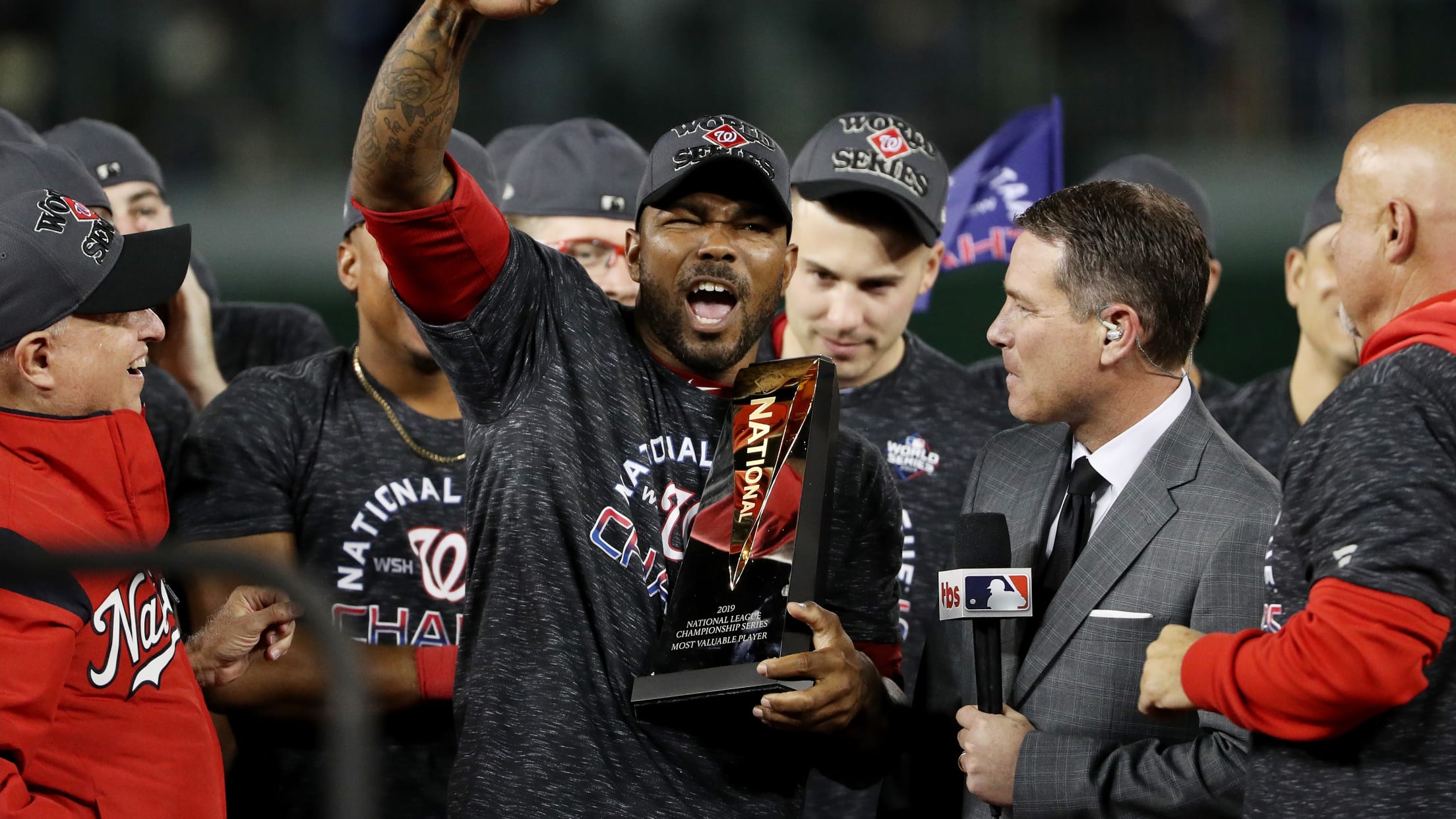 The Washington Nationals are headed to the World Series. It's the first World Series appearance in franchise history, leaving the Mariners as the lone remaining franchise to never reach the Fall Classic. But when thinking of just what the World Series appearance means for the Nationals, it requires a look
Catching up with 1988 WS hero Hatcher 
Key contributor to Dodgers' championship team remains a fan favorite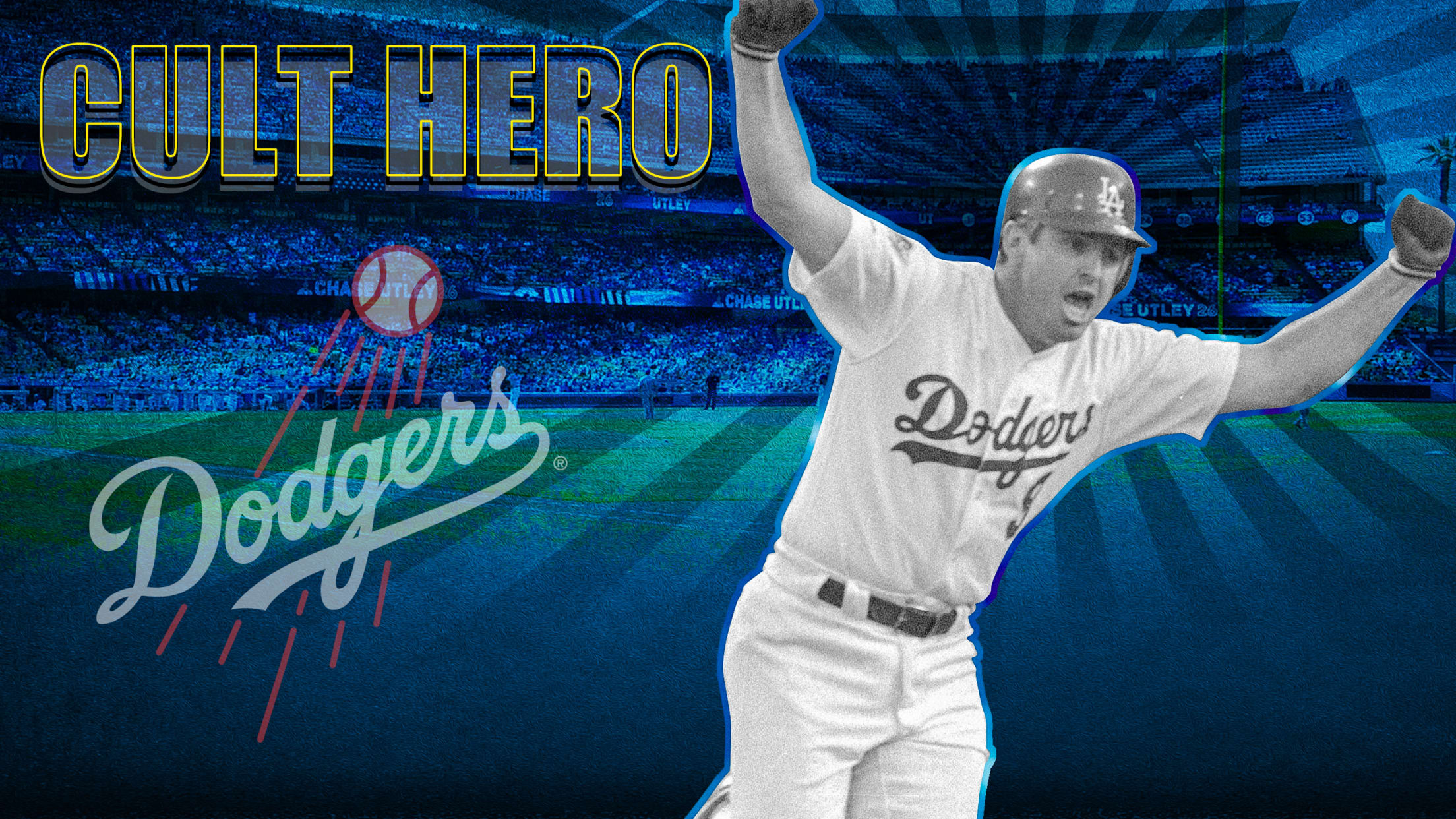 The legendary Vin Scully described former big leaguer Mickey Hatcher as "baseball's answer to a loose cannon." Indeed, Hatcher played the game of baseball as if his hair was on fire. During a 12-year career (1979-90) spent with the Dodgers and Twins, Hatcher was a fan favorite largely because of
Girardi steps down as Premier12 manager
USA Baseball turns to Brosius to take over role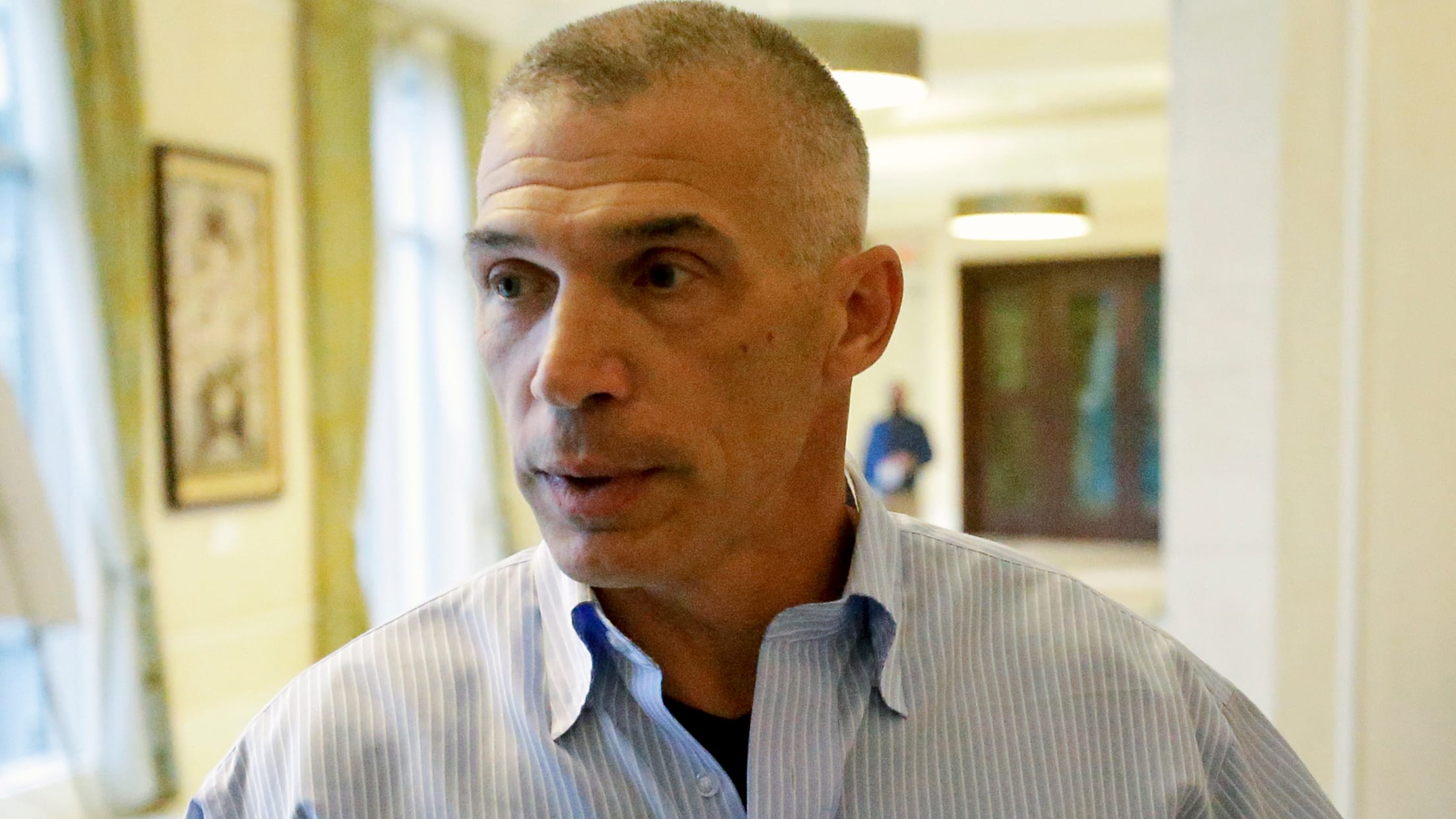 USA Baseball announced Wednesday that Scott Brosius is replacing Joe Girardi as manager of the organization's 2019 Premier12 team. Girardi had been named manager of the team in August, but he stepped down as he is pursuing managerial openings in Major League Baseball. Brosius, who is USA Baseball's director of
Nats are better than just a 'Cinderella' story
Only one team has more wins since 2012 than Washington's 730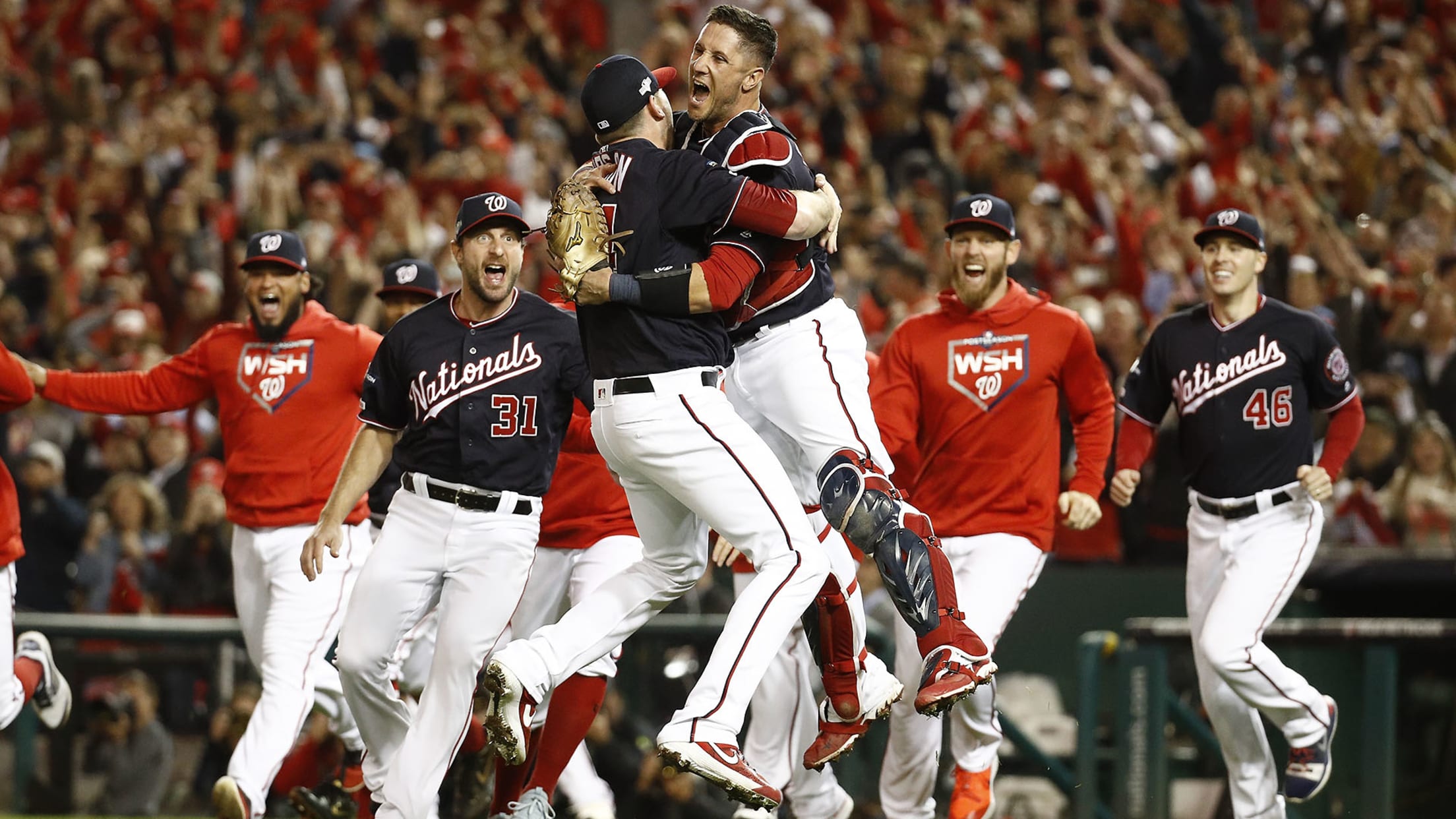 If the Nationals go on to beat the Yankees or Astros to win the World Series -- perhaps even if they don't, maybe just having reached the Fall Classic will be enough -- you know how the story will go. After stumbling so badly to start the year that they
Source: Washington has edge for Padres job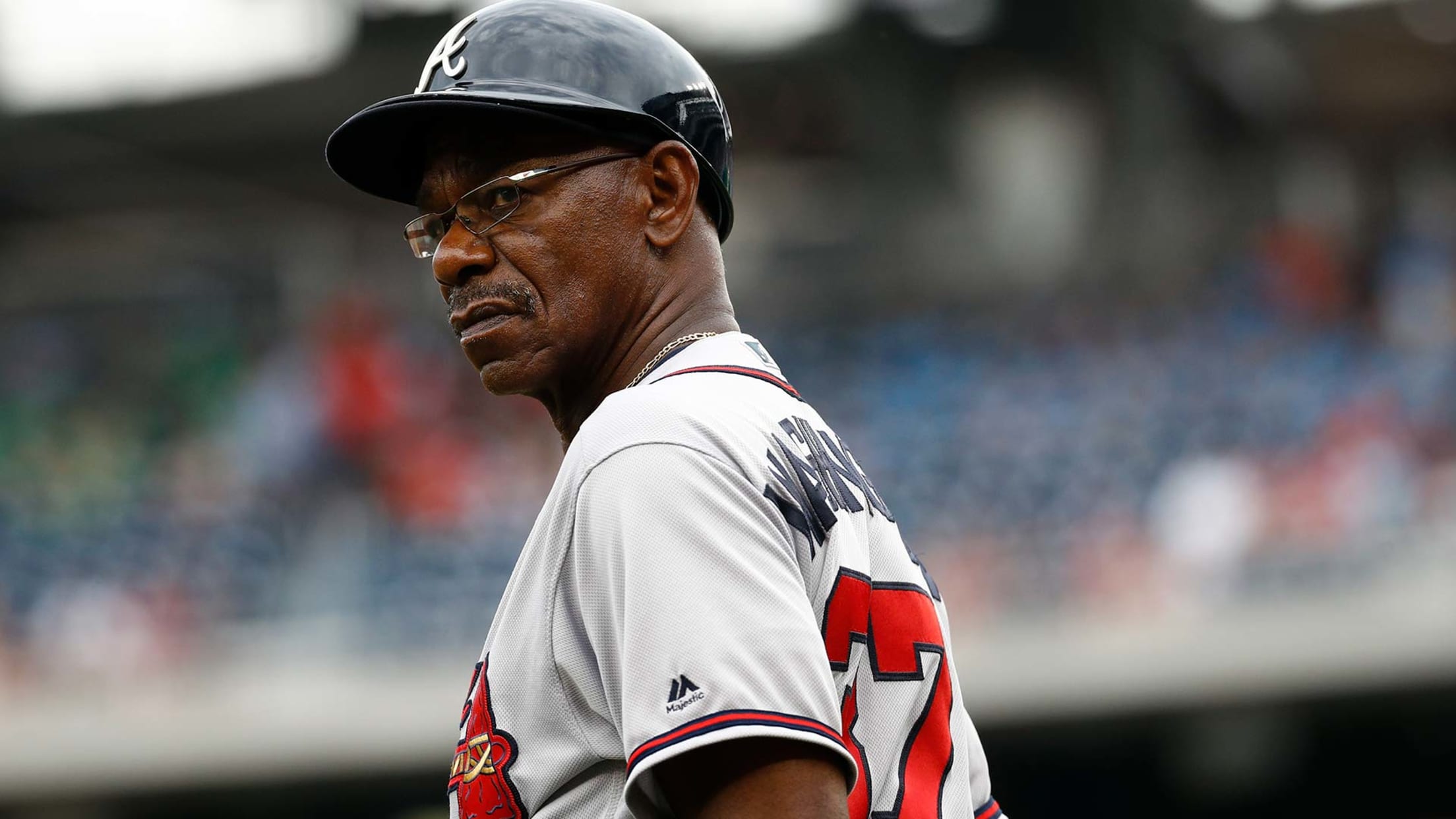 Ron Washington is a finalist for the Padres' managerial vacancy, sources confirmed Wednesday to MLB.com, and some in the industry believe the former Rangers manager has the best chance of any candidate to land the job. One possible complication: Bruce Bochy, the Hall of Fame-bound former Padres and Giants manager,
These teams went longest before 1st WS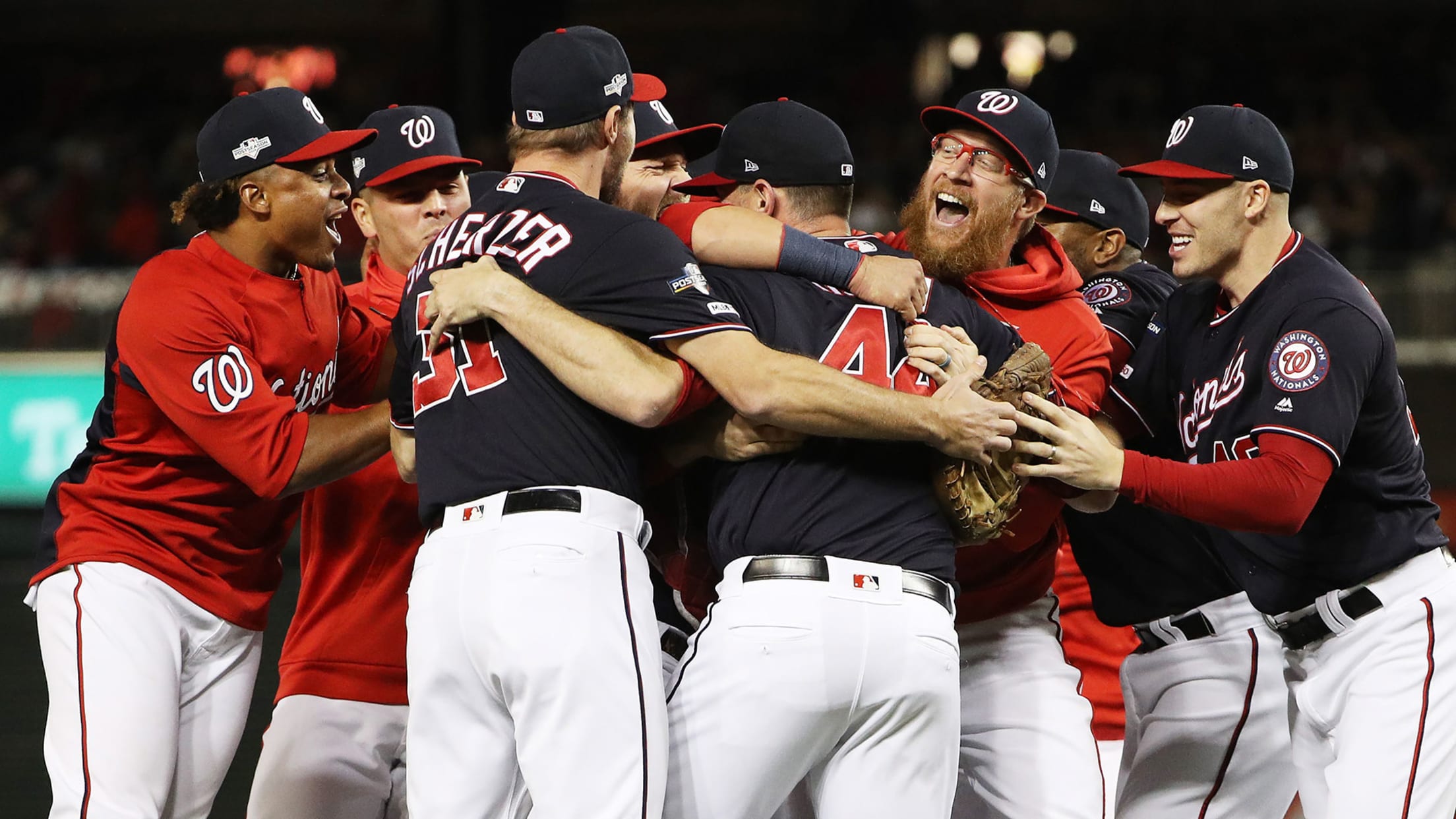 The Nationals have done what no team in franchise history has done before: After 50 years -- 36 in Montreal as the Expos and 14 more in Washington D.C. -- the Nationals reached the World Series. No franchise had gone longer before appearing in its first World Series. With a
Nationals hit bottom in May, but never gave up
Resilient crew was 19-31, and has 'played playoff baseball' since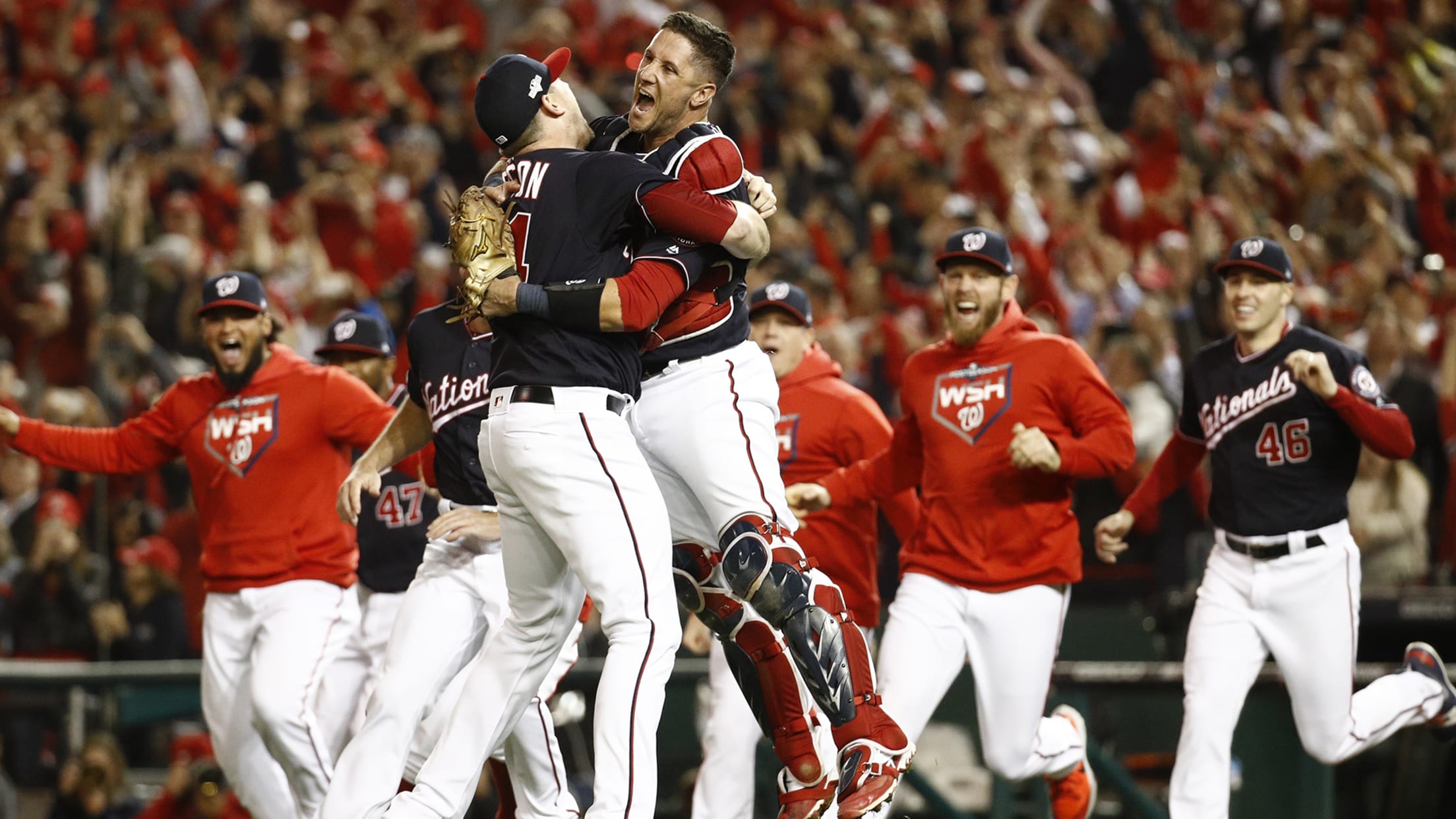 WASHINGTON -- Here's the secret about May 24, the day the Nationals changed the course of a season that ultimately saw them win the National League pennant on Tuesday night: Nothing suddenly flipped. There wasn't a magic meeting or moment or pep talk that inspired the turnaround to a 2019
Is Rendon an option for this NL Central club?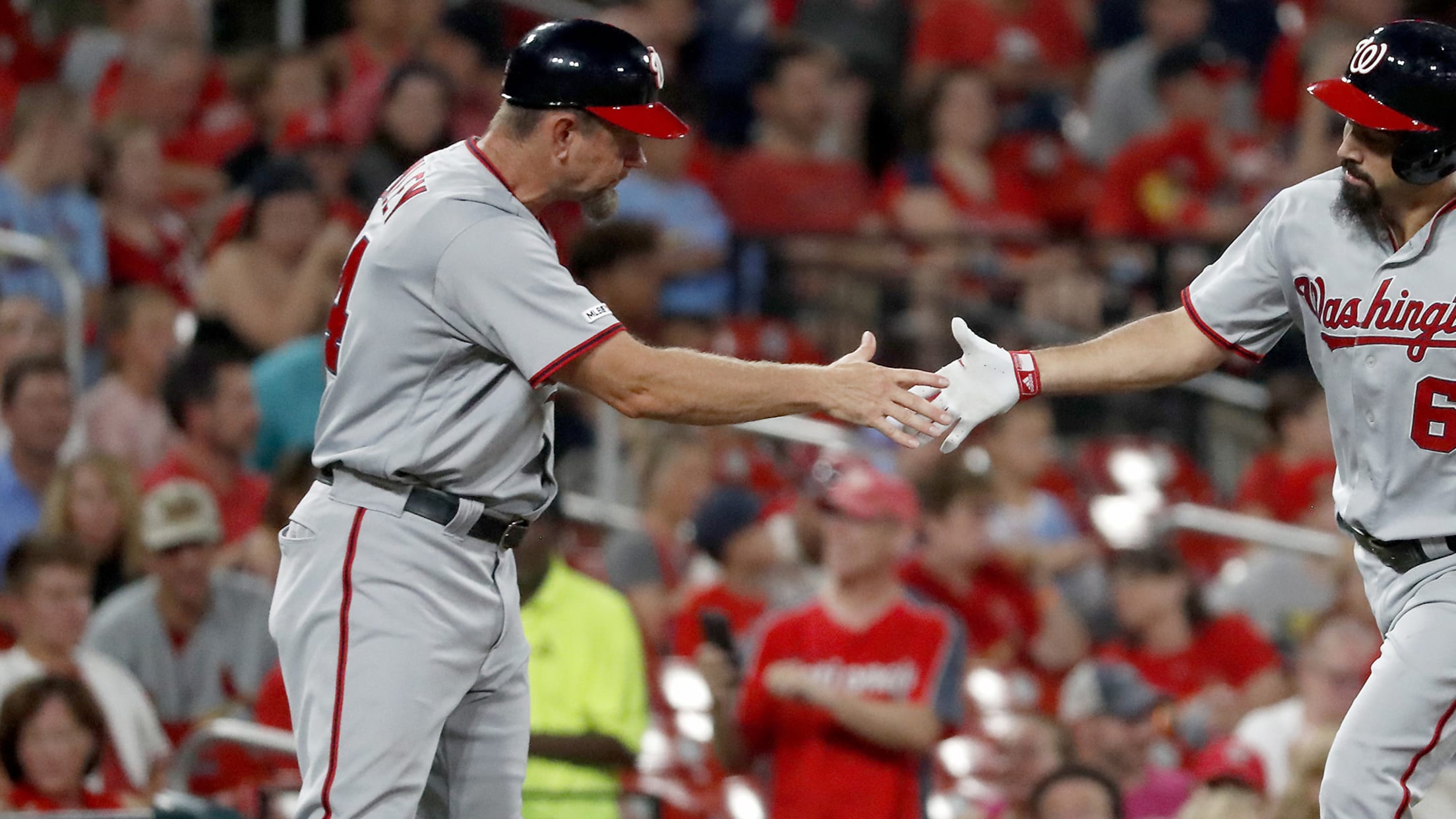 After a seven-season tenure with the Nationals that included a 2014 Silver Slugger Award, a 2019 All-Star nod and two top-10 National League MVP finishes (2014 and '17), Anthony Rendon is due to hit the open market for the first time in his career. Below is a list of the
Cole boosts FA resume with another clutch start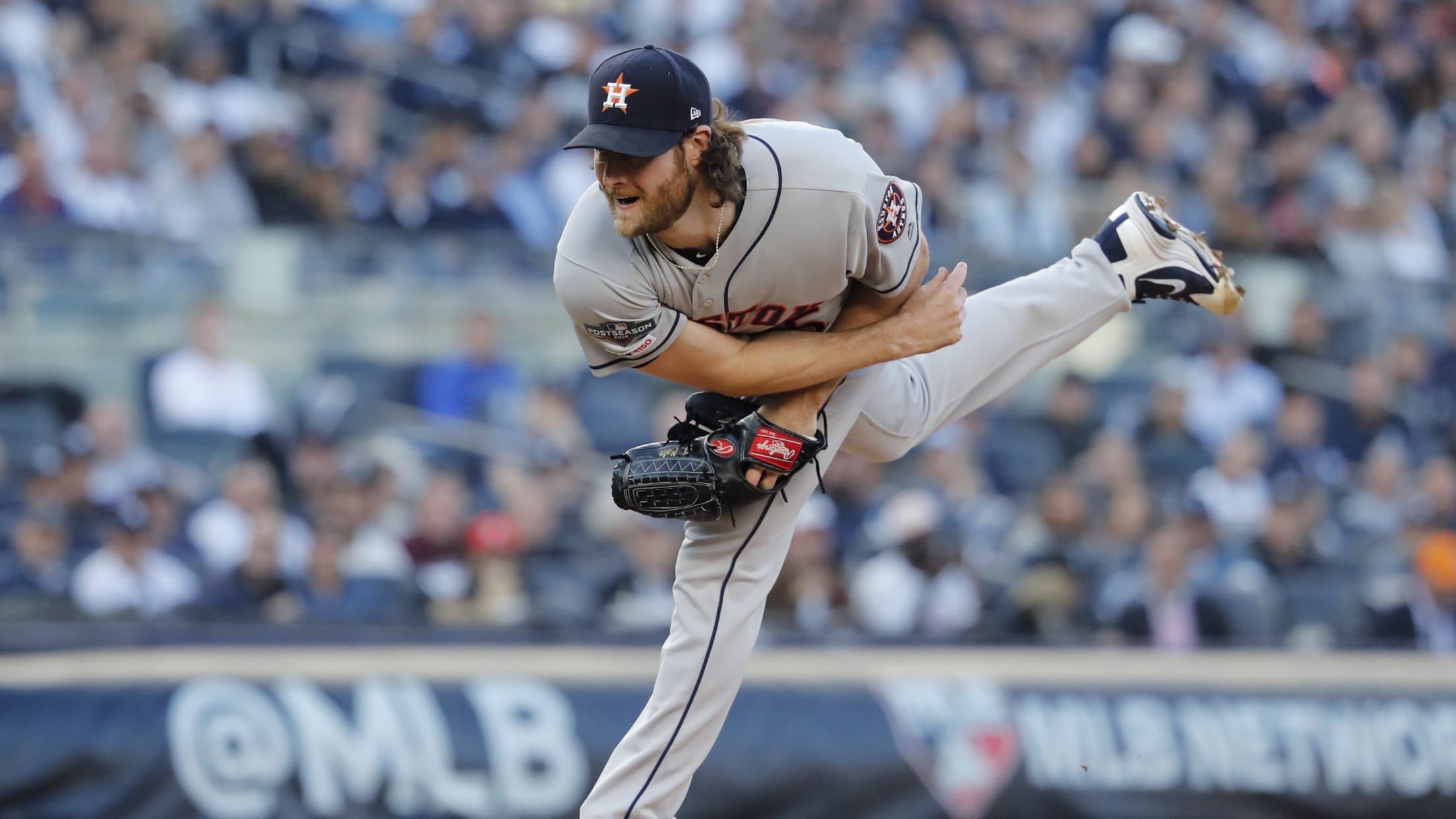 Following five solid seasons with the Pirates in which he was an All-Star and finished fourth in NL Cy Young Award voting in 2015, Gerrit Cole reached an elite level over two seasons with the Astros. Below is a list of the latest news and rumors surrounding the 29-year-old right-hander,
Phillies meet with Baker, Girardi, Showalter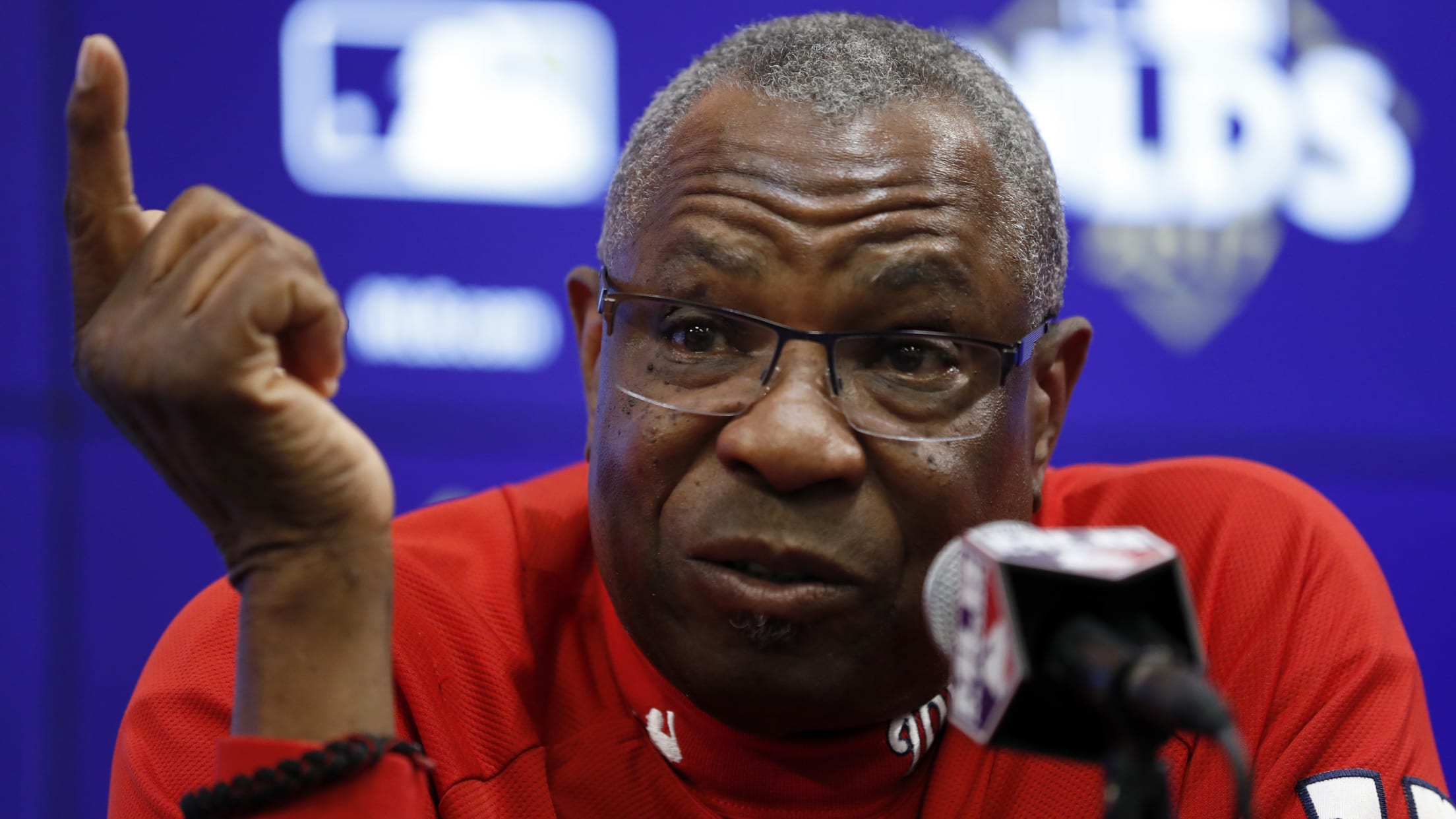 PHILADELPHIA -- The Phillies know what they want in their next manager. They seem to know who they want, too. Buck Showalter and Joe Girardi interviewed for their managerial vacancy on Monday. Phillies general manager Matt Klentak and assistant general manager Ned Rice are interviewing Dusty Baker on Wednesday. •