Sox officially sign Sale to 5-year extension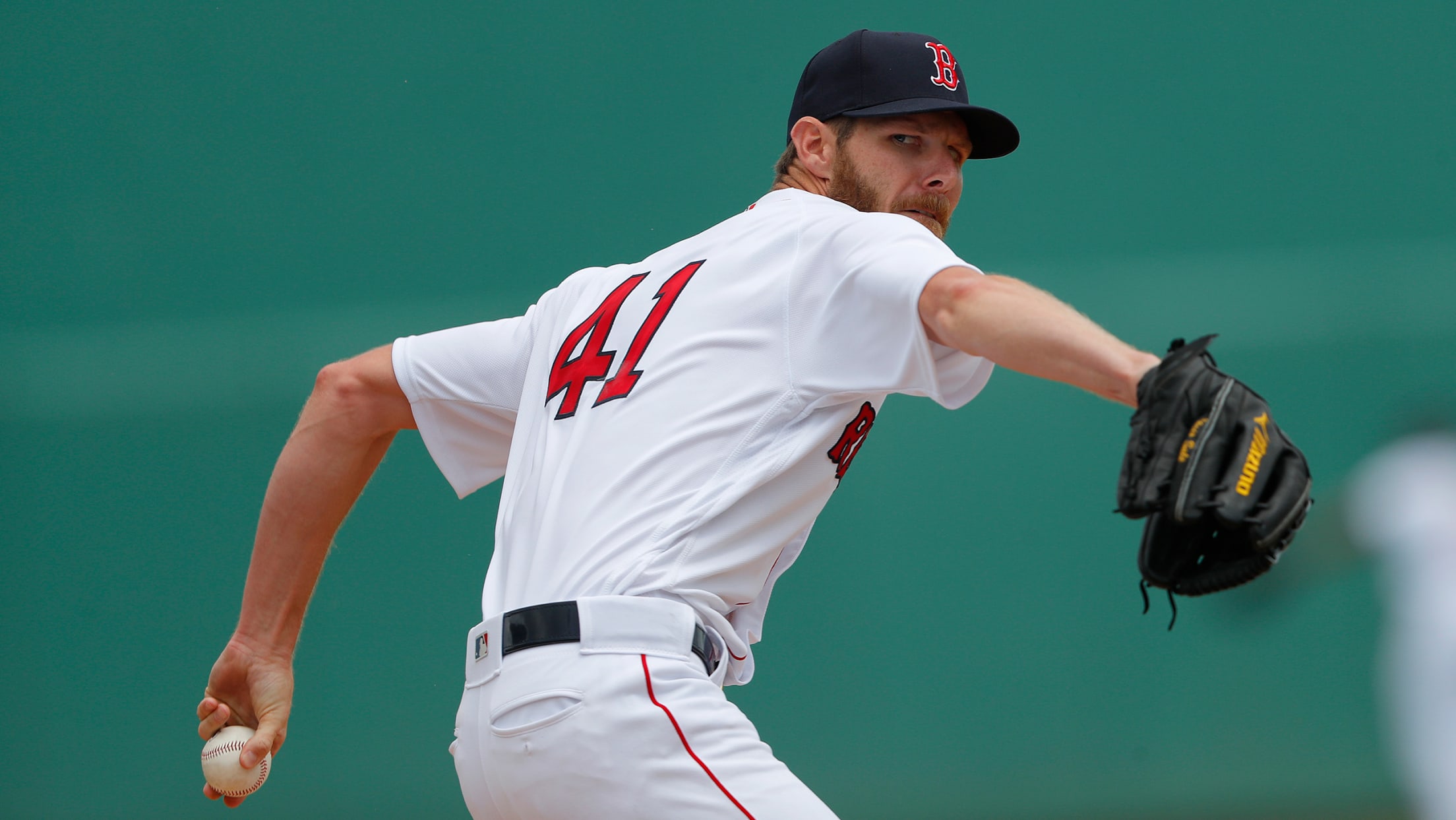 FORT MYERS, Fla. -- When the Red Sox made a blockbuster trade with the White Sox for Chris Sale in December 2016, the only guarantee was that they'd have the powerful lefty for three seasons. The marriage between the ace pitcher and the defending World Series champions will extend far
6 ways early schedule could affect races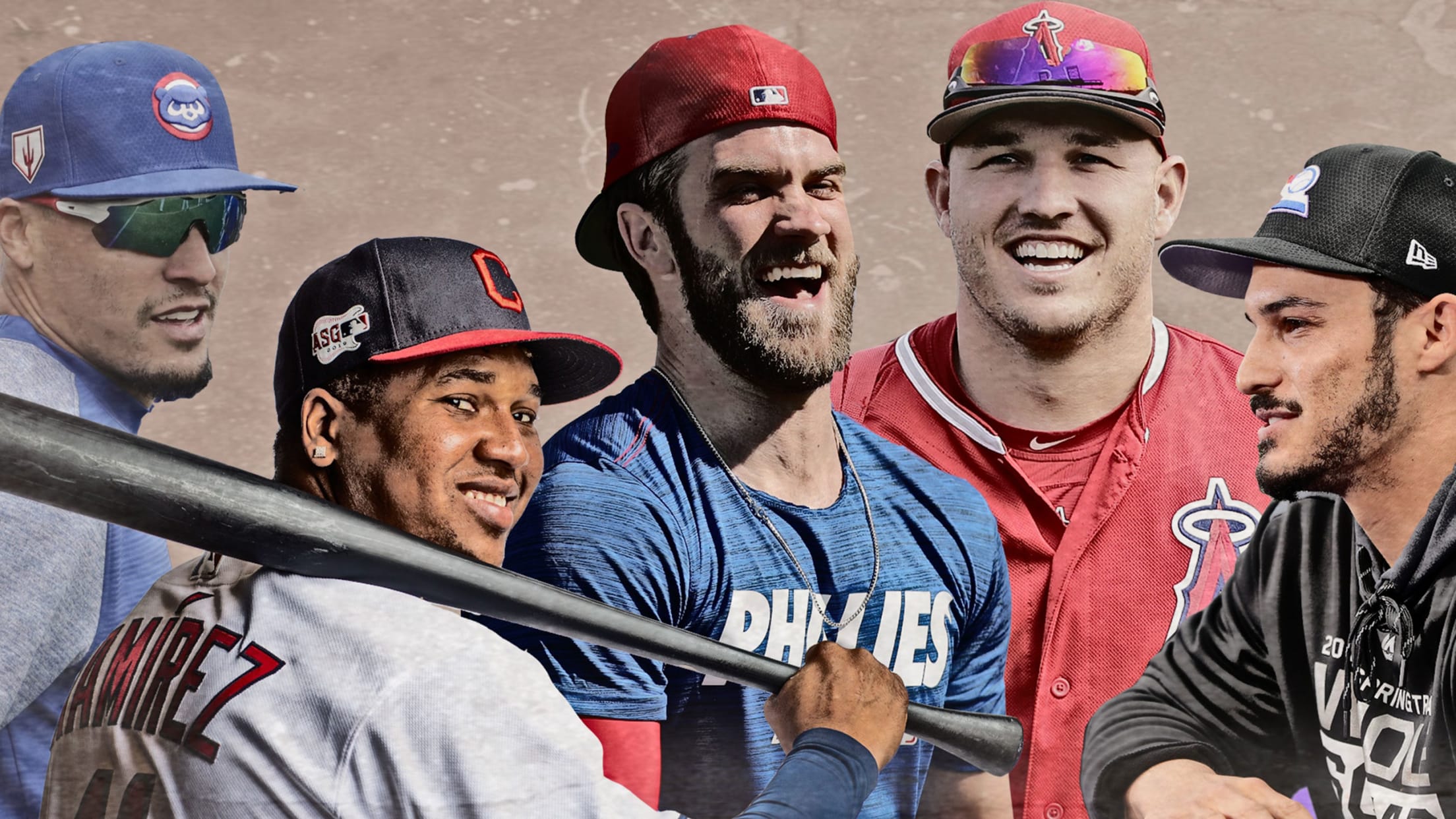 A particularly hot or cold start doesn't decide anything in an MLB season that lasts 162 grueling games. But while some teams fade and some surge, a strong start still can set the tone for a great season, as it did for last year's Red Sox, who finished April 21-7
Is Kimbrel race down to these two teams?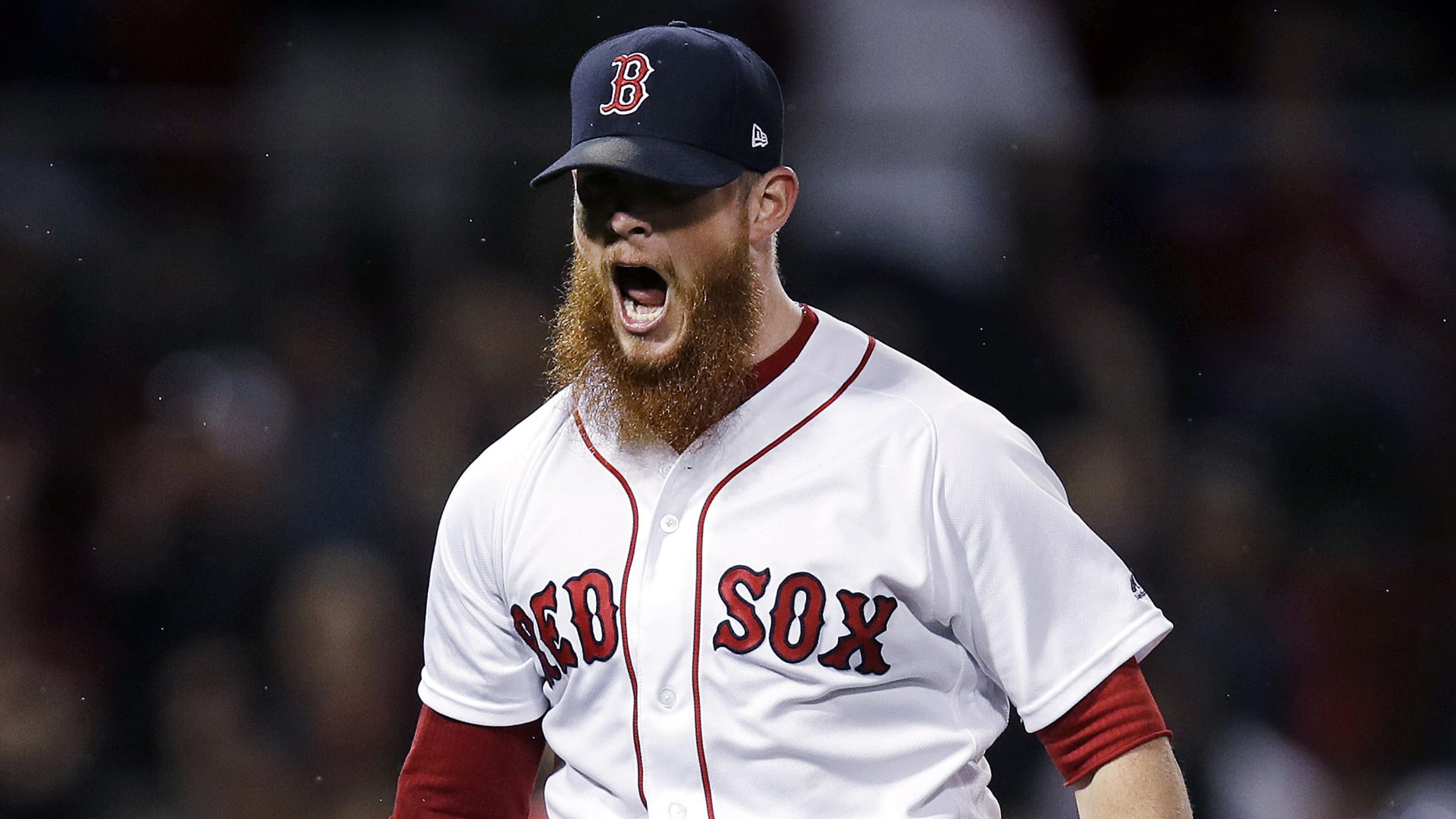 Closer Craig Kimbrel has compiled an impressive resume during his nine seasons in the big leagues, recording a microscopic 1.91 ERA with a 0.92 WHIP, 333 saves and a 14.7 K/9 rate. Below you will find a list of the latest news and rumors surrounding the right-hander, who remains unsigned.
Sources: Astros, JV move closer to new deal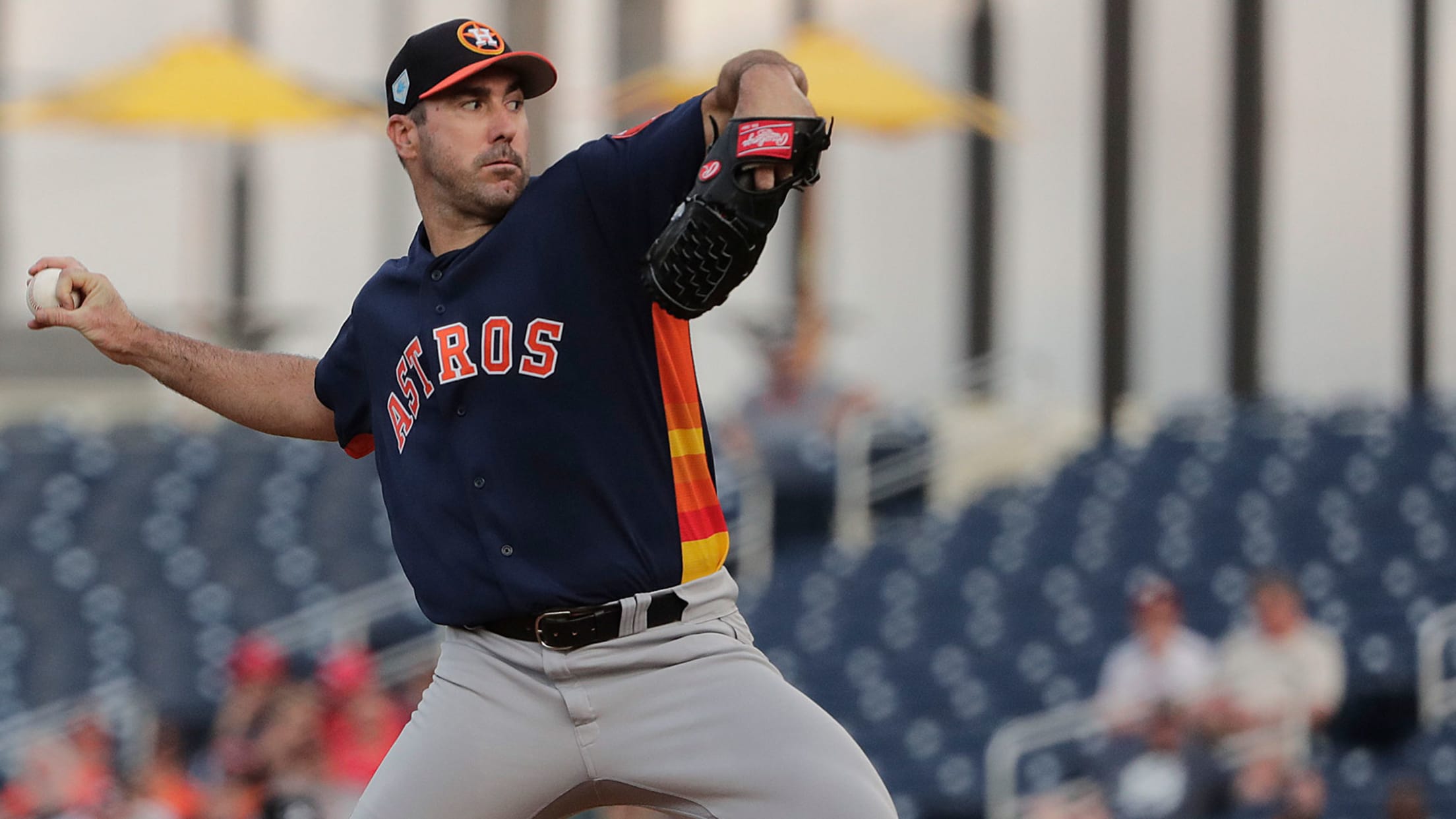 WEST PALM BEACH, Fla. -- After announcing the signing of All-Star third baseman Alex Bregman to a $100 million extension on Friday, the Astros could be closing in on a deal with ace pitcher Justin Verlander. Sources told MLB.com's Mark Feinsand on Friday night that the two sides are "moving
Tatis' speed, savvy on display in exciting play
Padres' top prospect has impressed this spring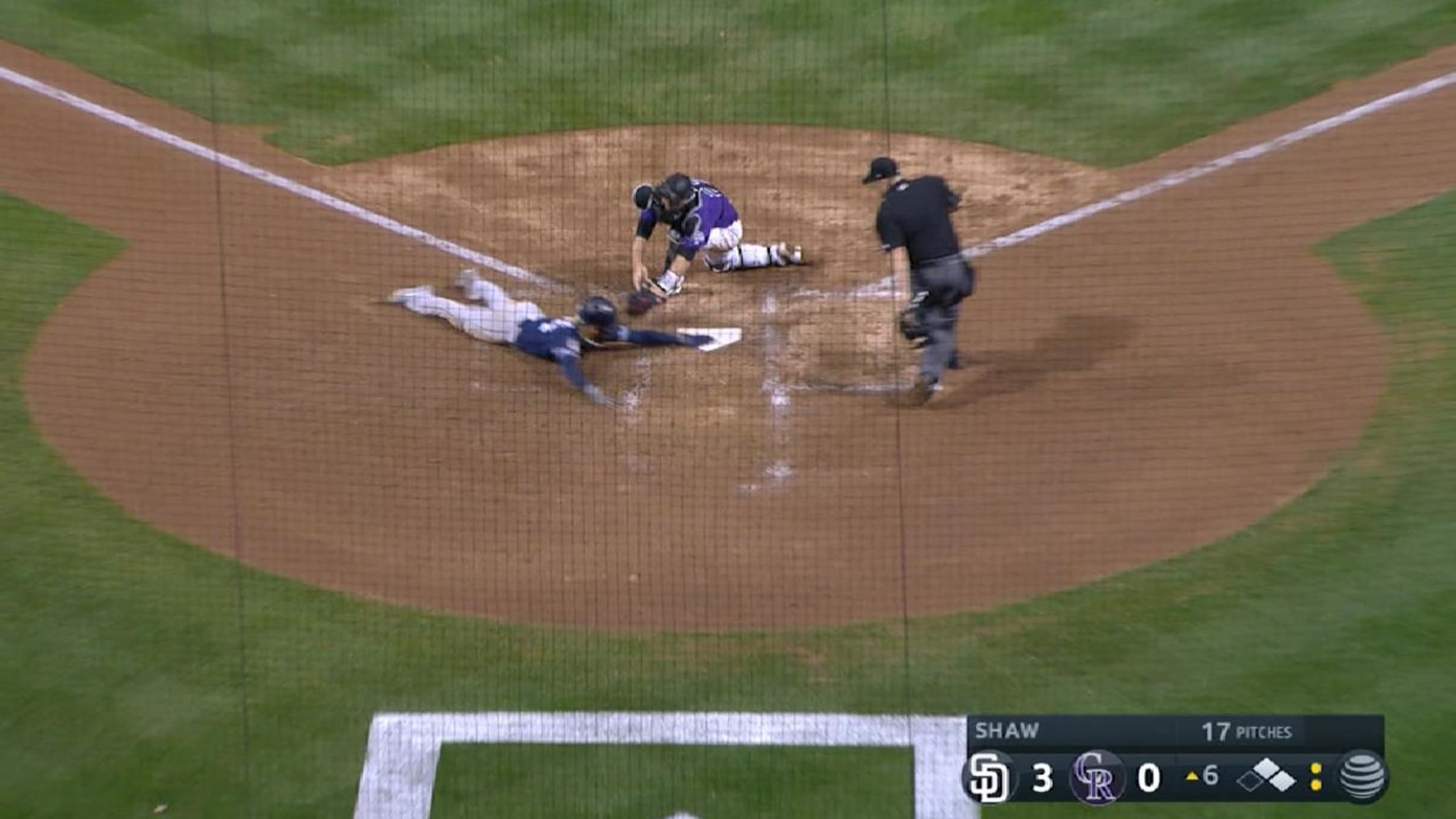 PEORIA, Ariz. -- It won't be long before Padres top prospect Fernando Tatis Jr. gets to put his five-tool talents on display in the big leagues. With one play in a 6-5 loss to the Rockies Friday night, Tatis offered a glimpse of what's to come. The 20-year-old shortstop reached
Extension fever: 5 takeaways from a wild offseason
With stars opting to secure future now, what's impact on next winter?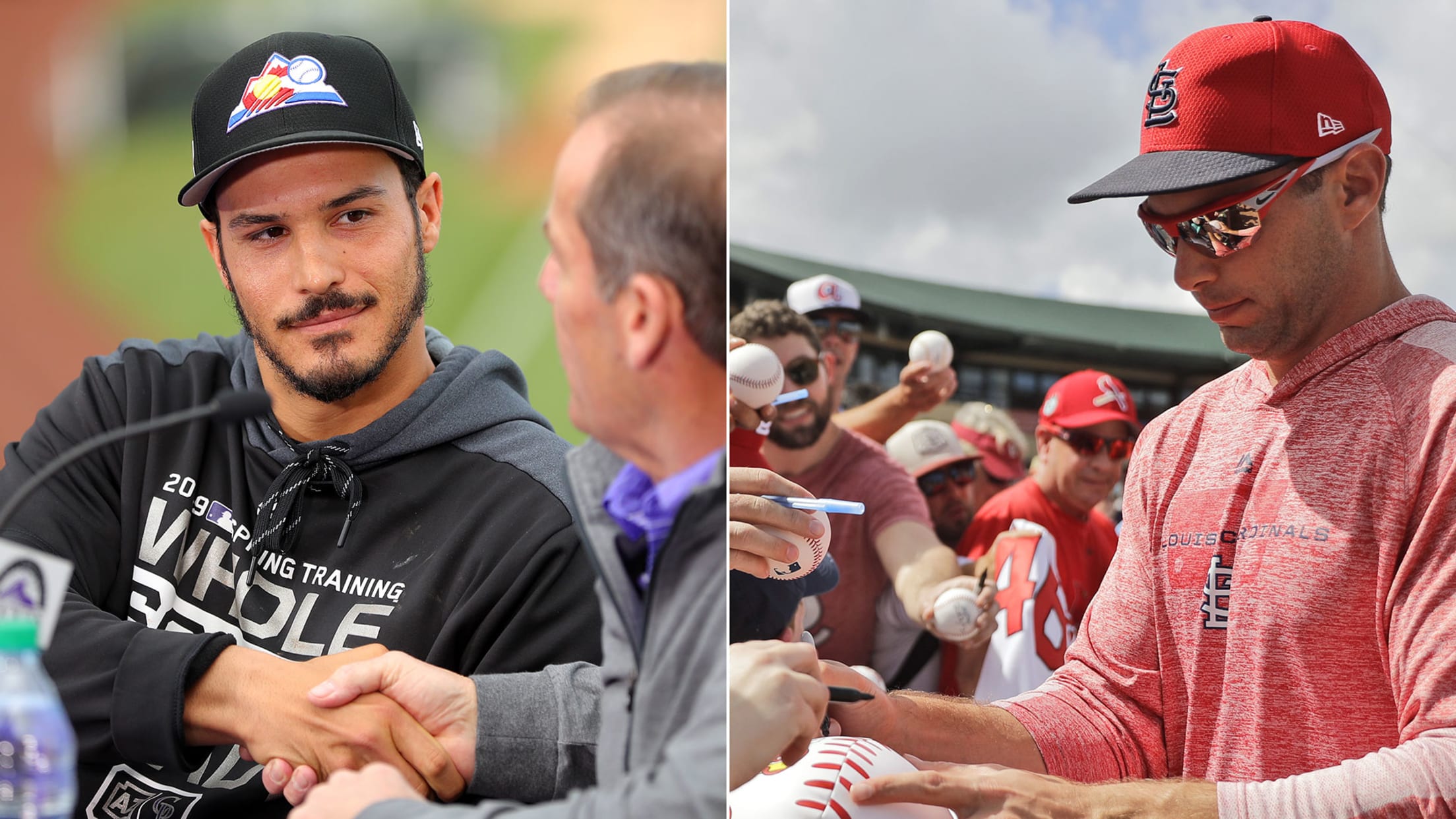 As we've noted on a seemingly daily basis this spring, the 2019-20 free-agent class is quickly becoming an endangered species. Chris Sale joined the fray on Friday, as the seven-time All-Star was closing in on an extension to stay with the Red Sox through 2024, and Justin Verlander is believed
Injury updates: Lindor, Hill, Gennett, Olson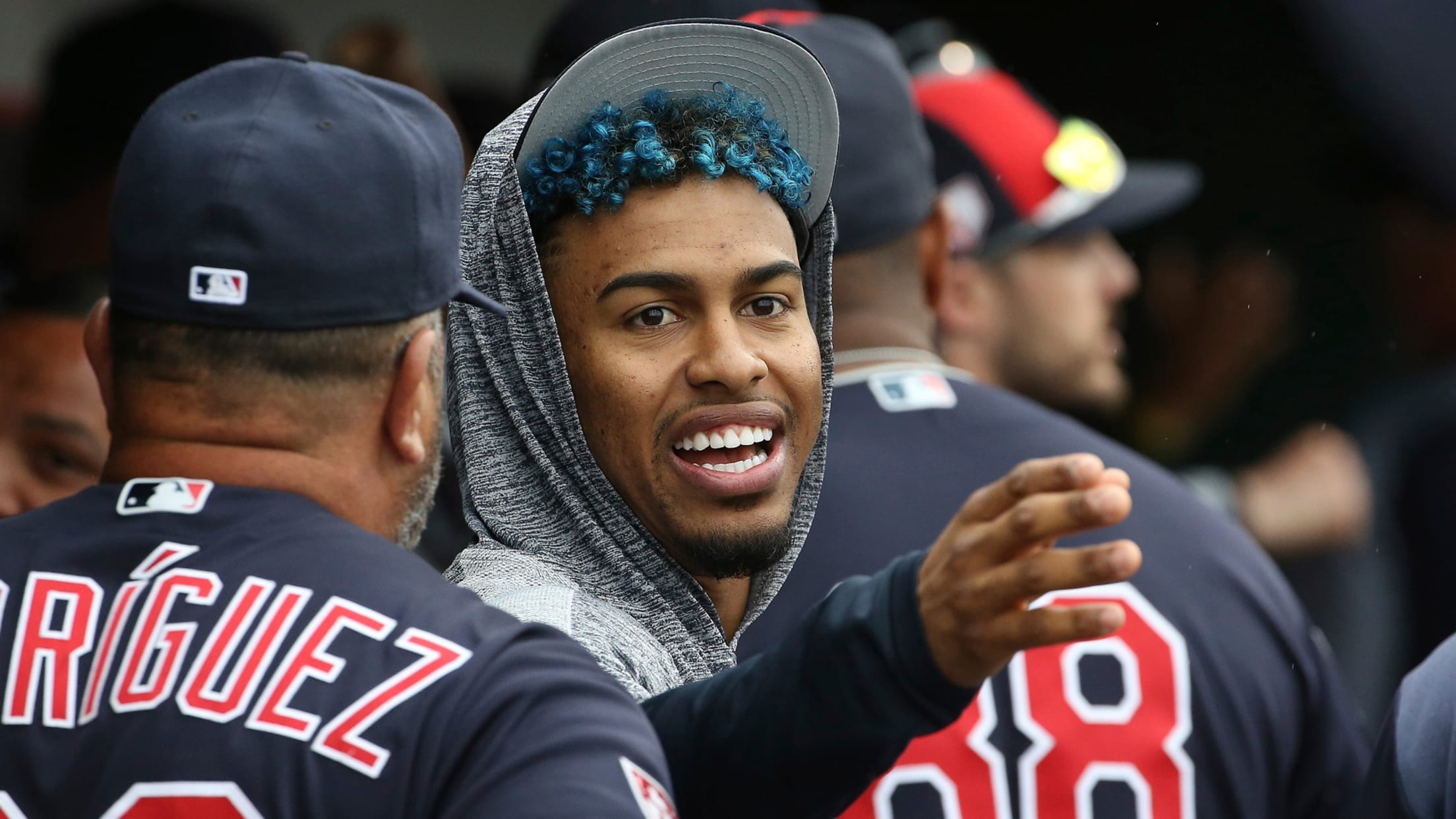 Here's a roundup of the latest injury news around the Majors. Francisco Lindor, Jason Kipnis and Bradley Zimmer, Indians The Indians announced Friday that Lindor will begin the season on the injured list with a right calf strain, which has sidelined him since early February. Lindor hasn't suffered a setback
Calhoun yet to report after being optioned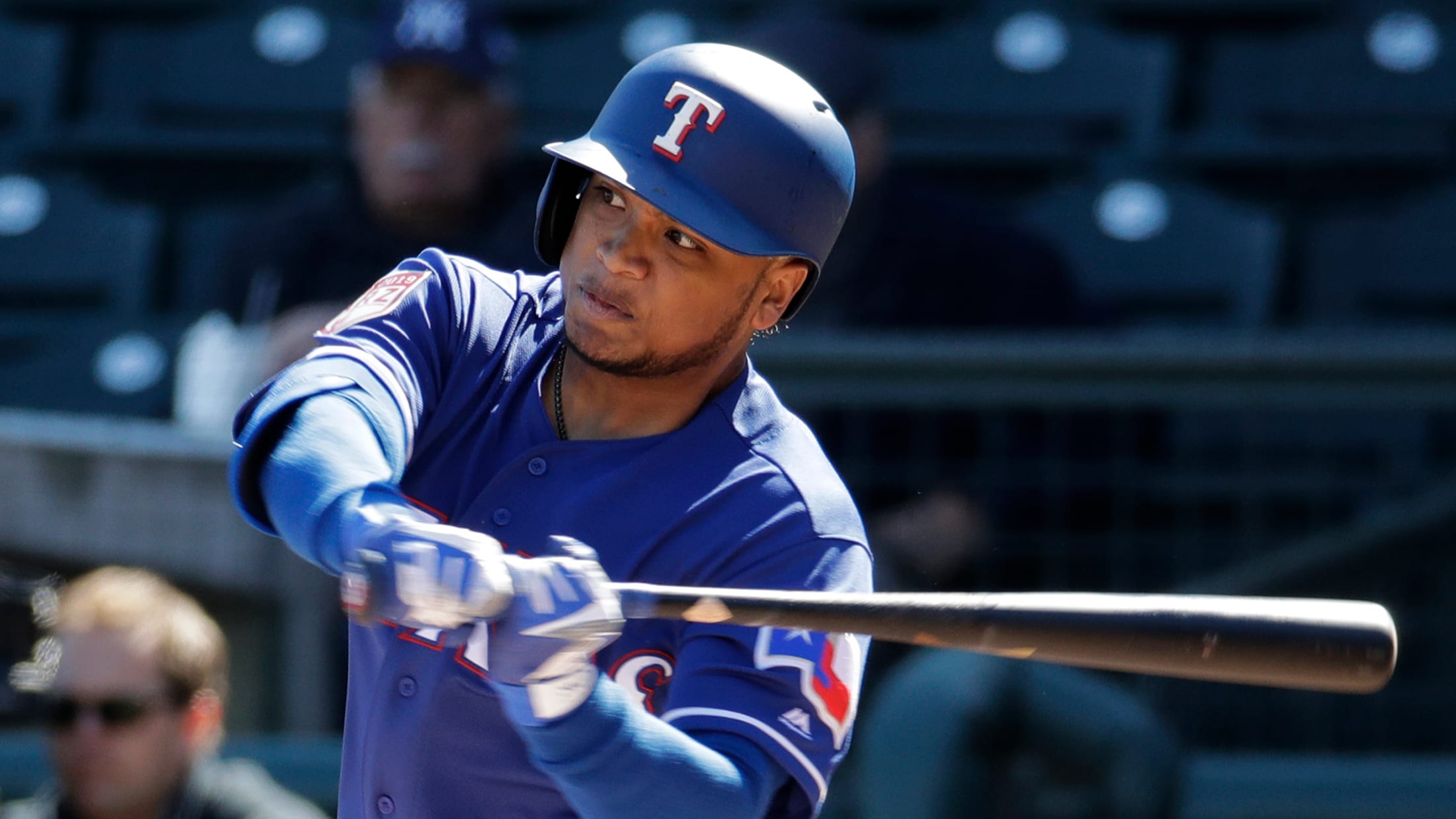 SURPRISE, Ariz. -- The Rangers understand Willie Calhoun is disappointed about being optioned, but the clock is now ticking on when he will officially report to Triple-A Nashville. According to the Collective Bargaining Agreement, a player has 72 hours to report even if it is essentially a walk down the
Fantasy Draft Central: Everything in one place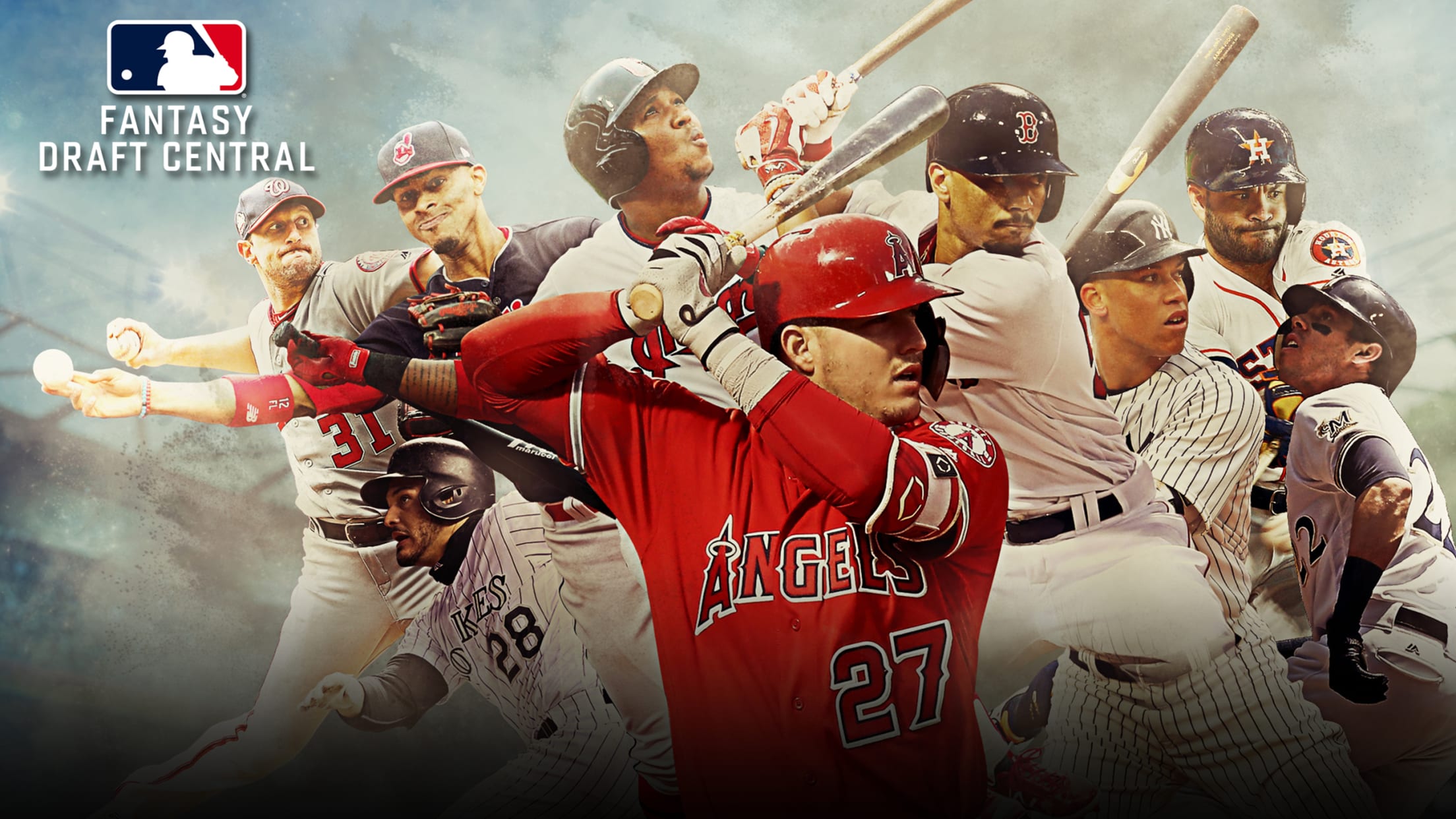 Is this your year to hoist a fantasy title (or two, or three)? MLB.com is here with the draft tools to help make that dream a reality. Top 800 fantasy player rankings: Whether you play in a standard-size league or a more challenging one, use this exhaustive list as your
With an eye on Cards' future, Goldy is all in
As long-term deal is being finalized, slugger talks about seamless transition to new team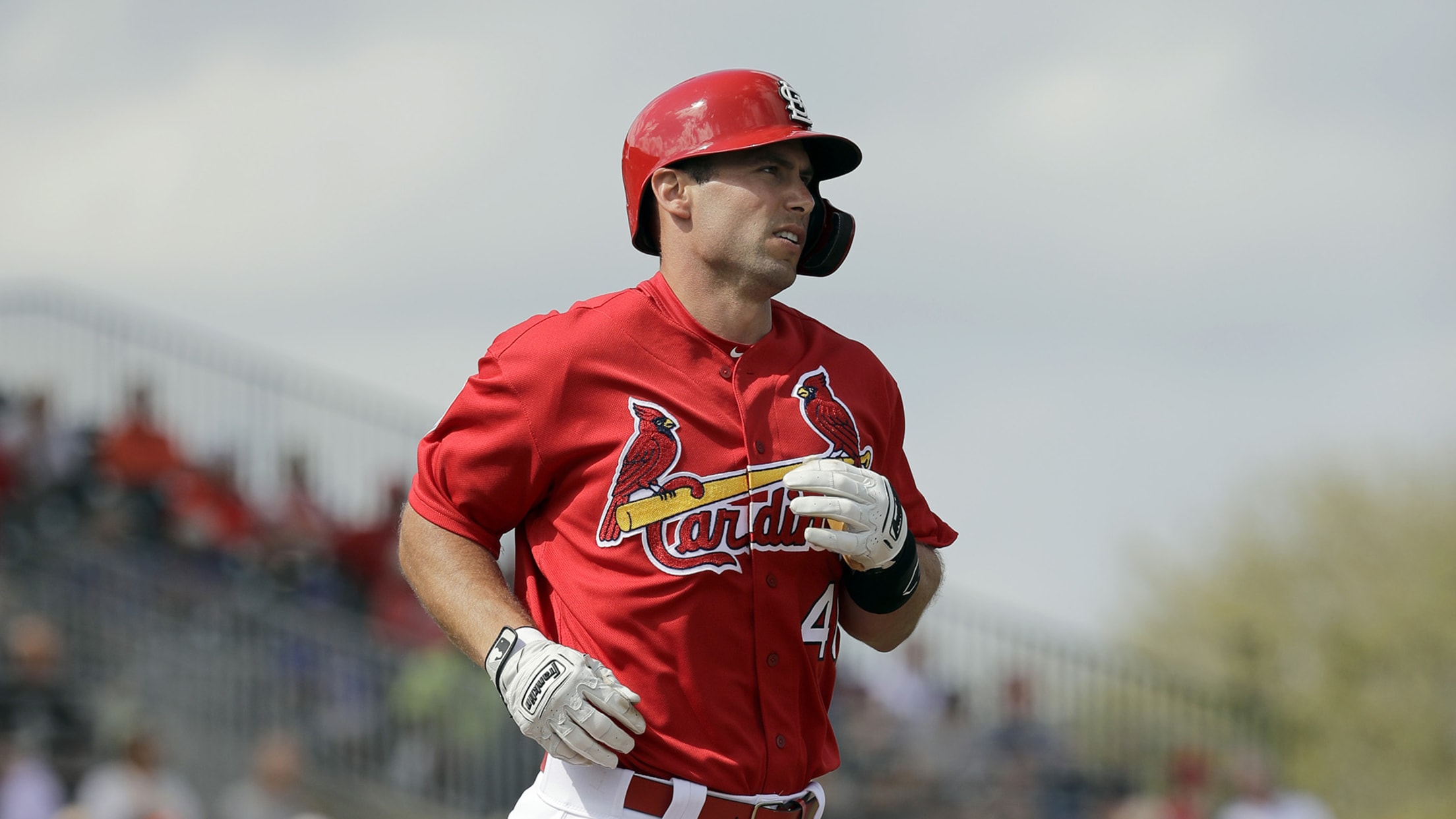 PORT ST. LUCIE, Fla. -- Sometime Thursday evening, after word spread that the Cardinals and Paul Goldschmidt had reached an agreement on a five-year extension, manager Mike Shildt called his All-Star first baseman. The two had talked earlier about Goldschmidt's plan to play the following day so that he could
Breaking down every team's closer situation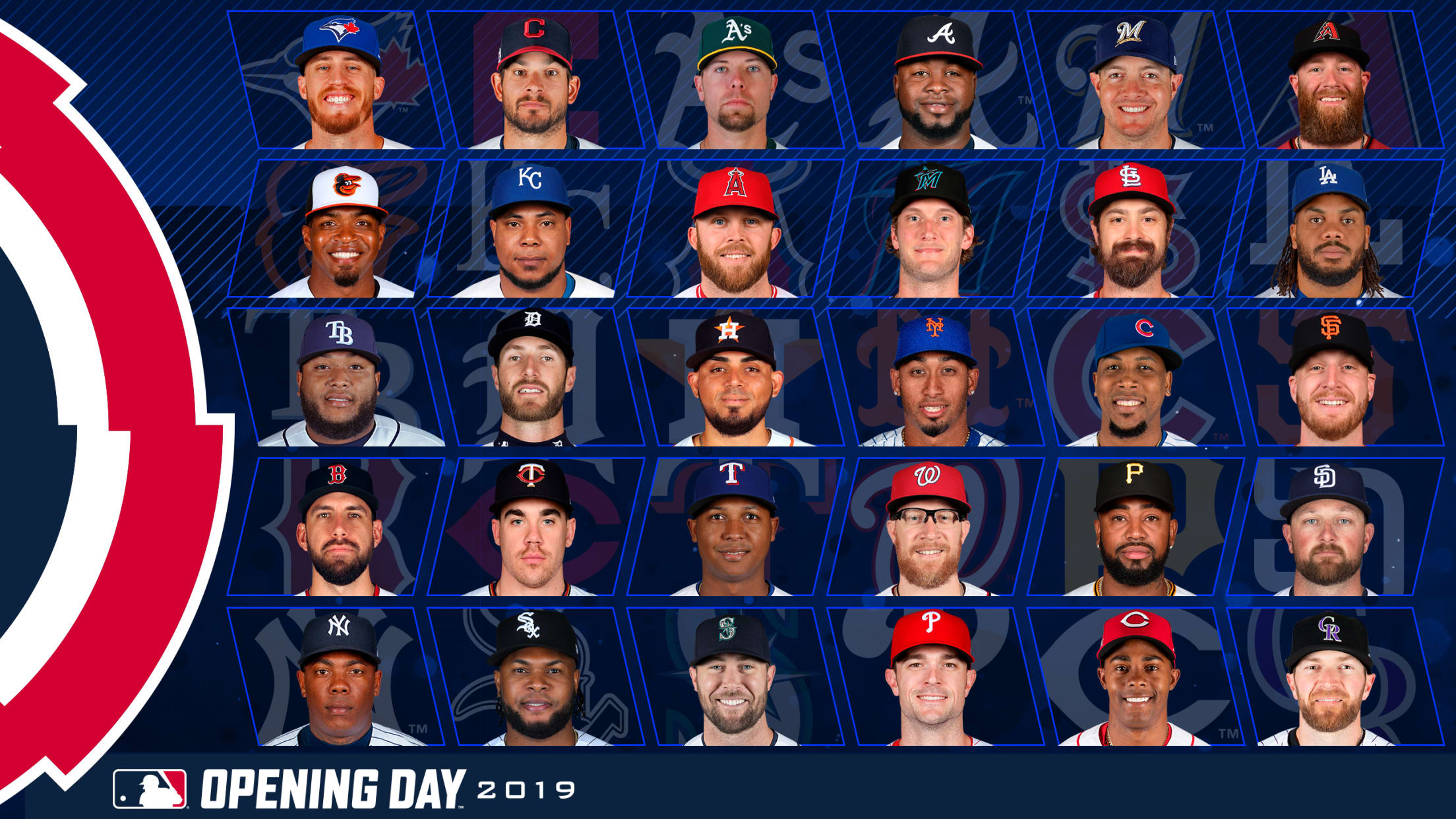 Teams can have solid starting pitching, strong middle relief and a potent offense, but if they don't have a closer waiting in the bullpen to finish off games, wins won't be easy to come by. And while not every club has an Aroldis Chapman or Kenley Jansen waiting in the
Projected 2019 lineups, rotations for every team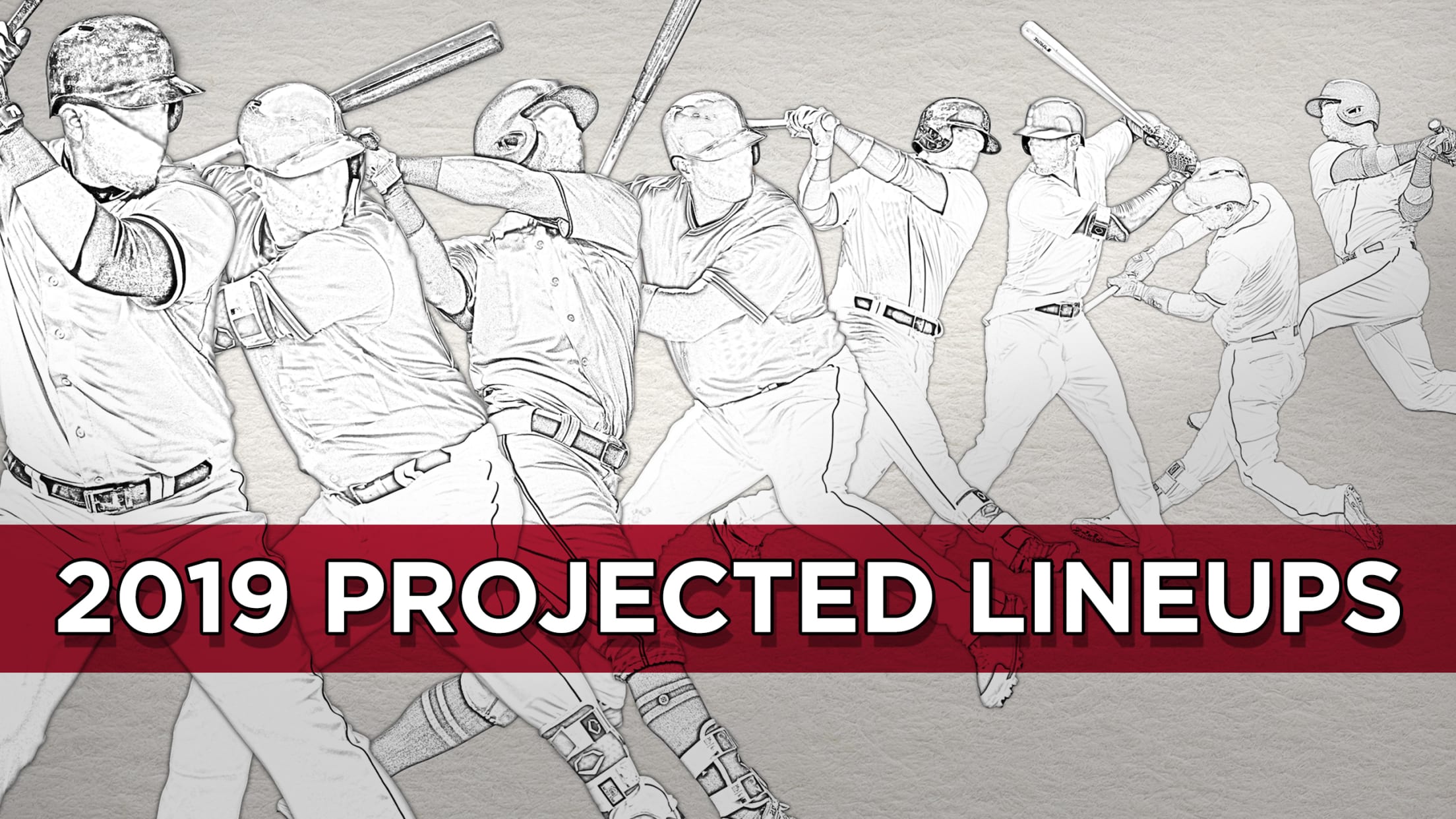 Spring Training is in full swing, and Opening Day is fast approaching. For some players, the Cactus League in Arizona and Grapefruit League in Florida provide nothing more than a chance to shake off some rust. For others, it's an opportunity to win a roster spot or a starting position.
Matt Olson undergoes surgery on hand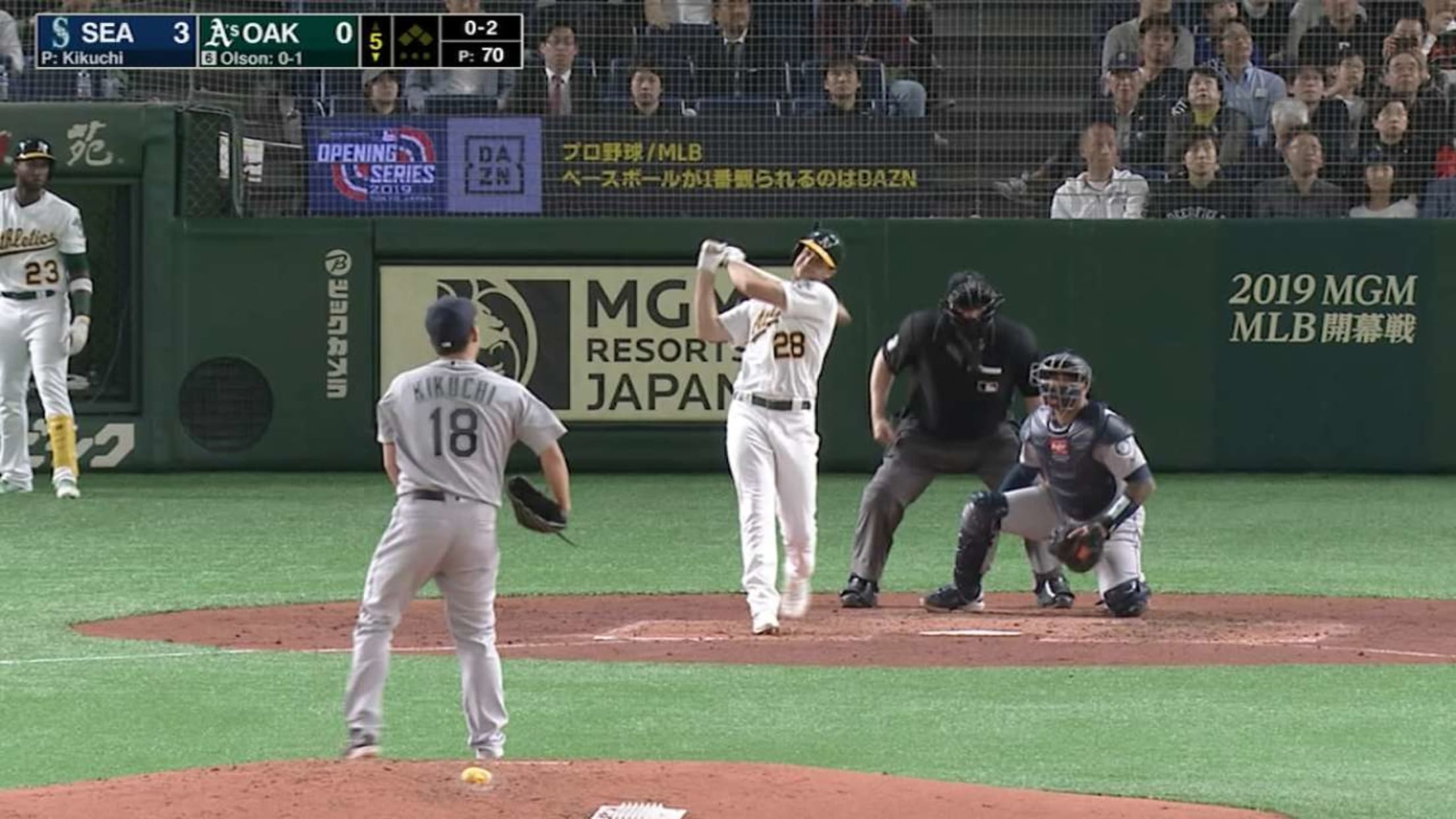 Athletics first baseman Matt Olson underwent successful surgery on his right hand on Friday, the club announced. An A's spokesman declined to reveal a timetable for Olson's recovery, but the slugger could be sidelined for an extended period of time. The procedure, which involved a right hamate excision, was performed
Stanton hitting his groove with 2-homer game
Yanks slugger: 'I feel better now ... than I did leaving spring last year'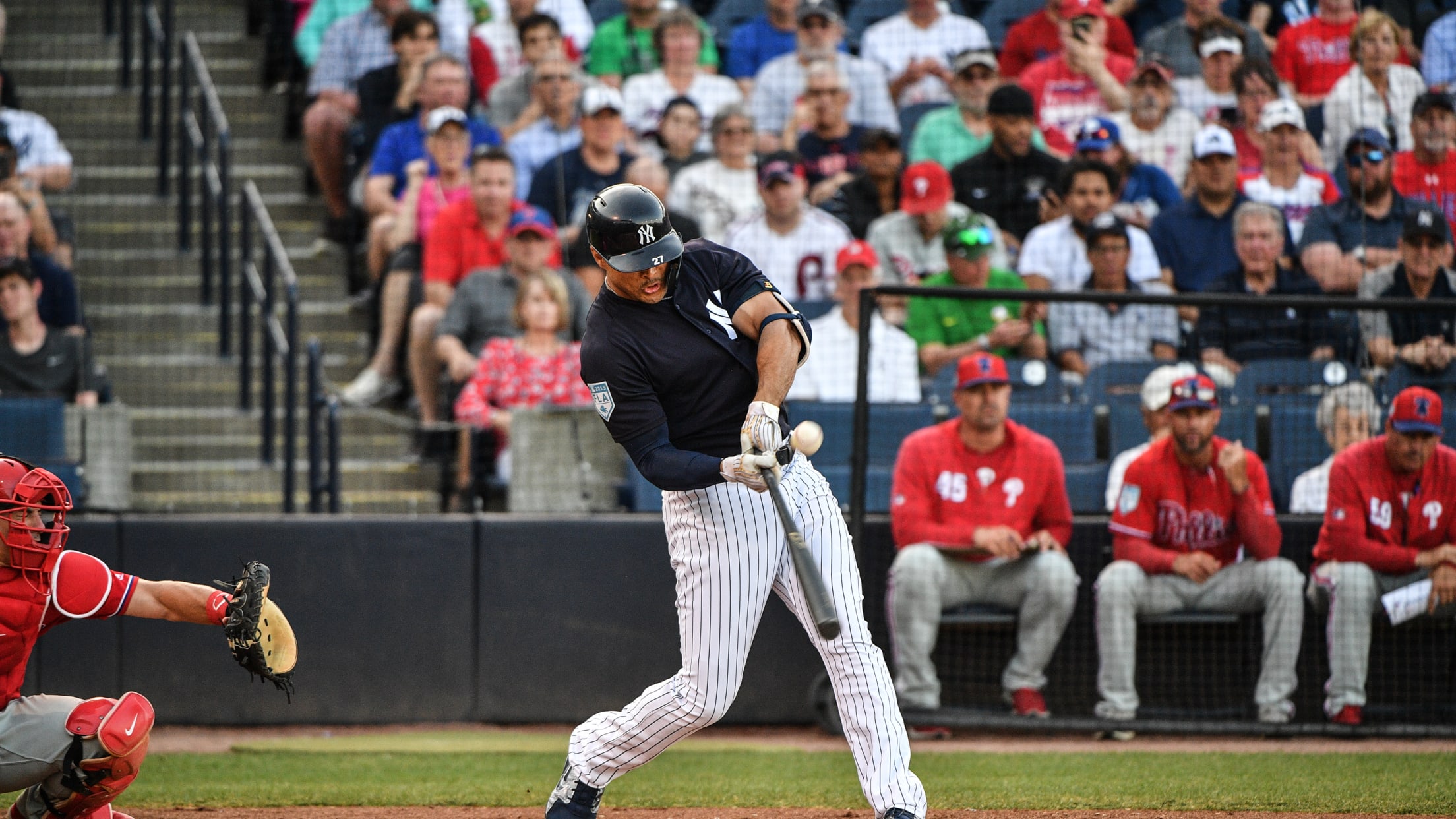 TAMPA, Fla. – The lumber may not have been ready for prime time, but it seems like Giancarlo Stanton's swing is. Stanton homered twice, including a broken-bat blast over the left-field fence, as the Yankees outslugged the Phillies for a 6-3 victory on Friday evening at George M. Steinbrenner Field.
The 2019 Opening Day starters are...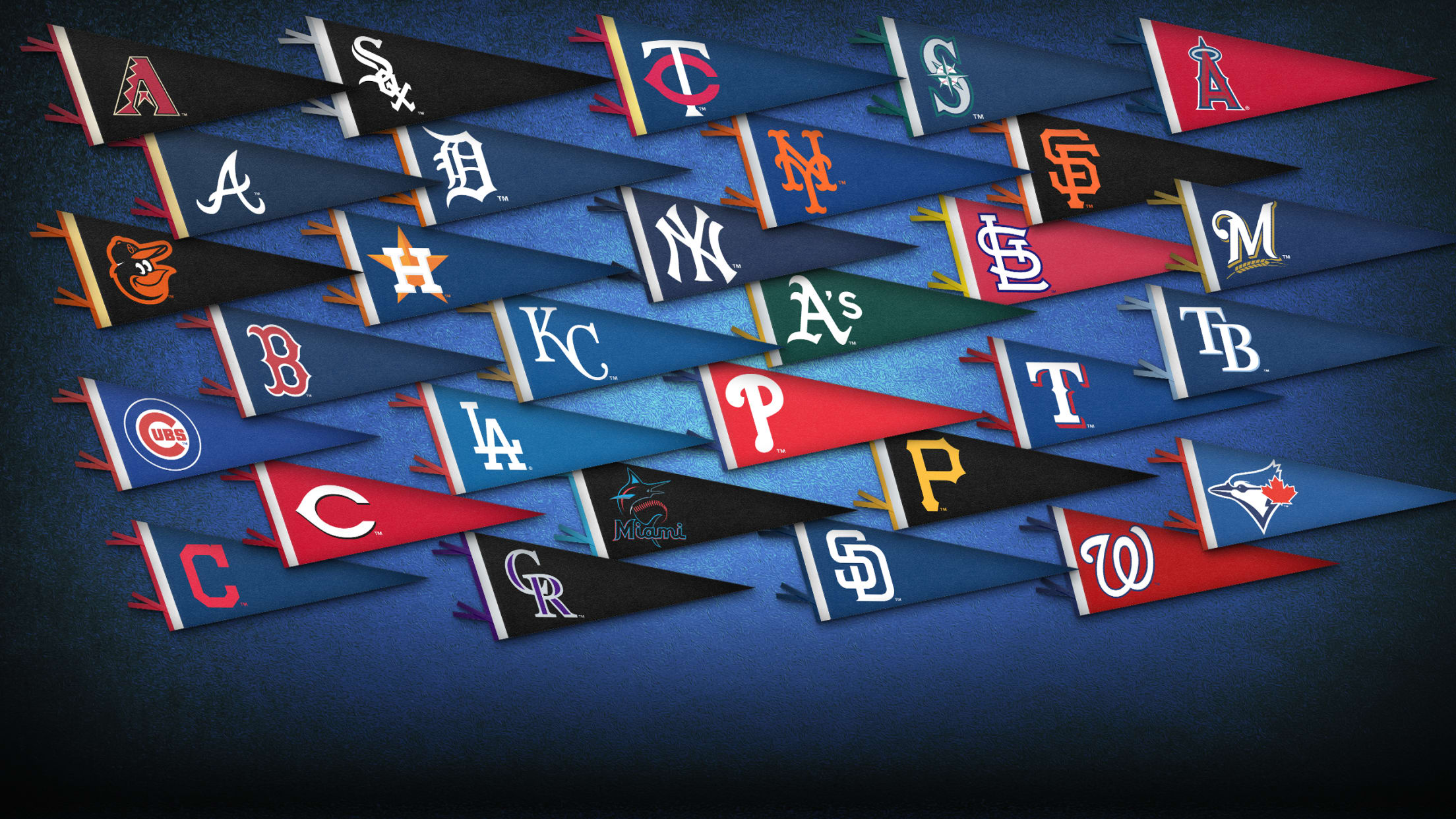 MLB.com is keeping track of each team's Opening Day starting pitcher as they are announced. Noted in parentheses are how many times that pitcher has started on Opening Day. AL EAST Blue Jays: Marcus Stroman (2nd) vs. DET 2018 OD starter: J.A. Happ Stroman was solid in his first opening
Cards officially sign Goldschmidt to extension
Club finalizes 5-year pact with slugging first baseman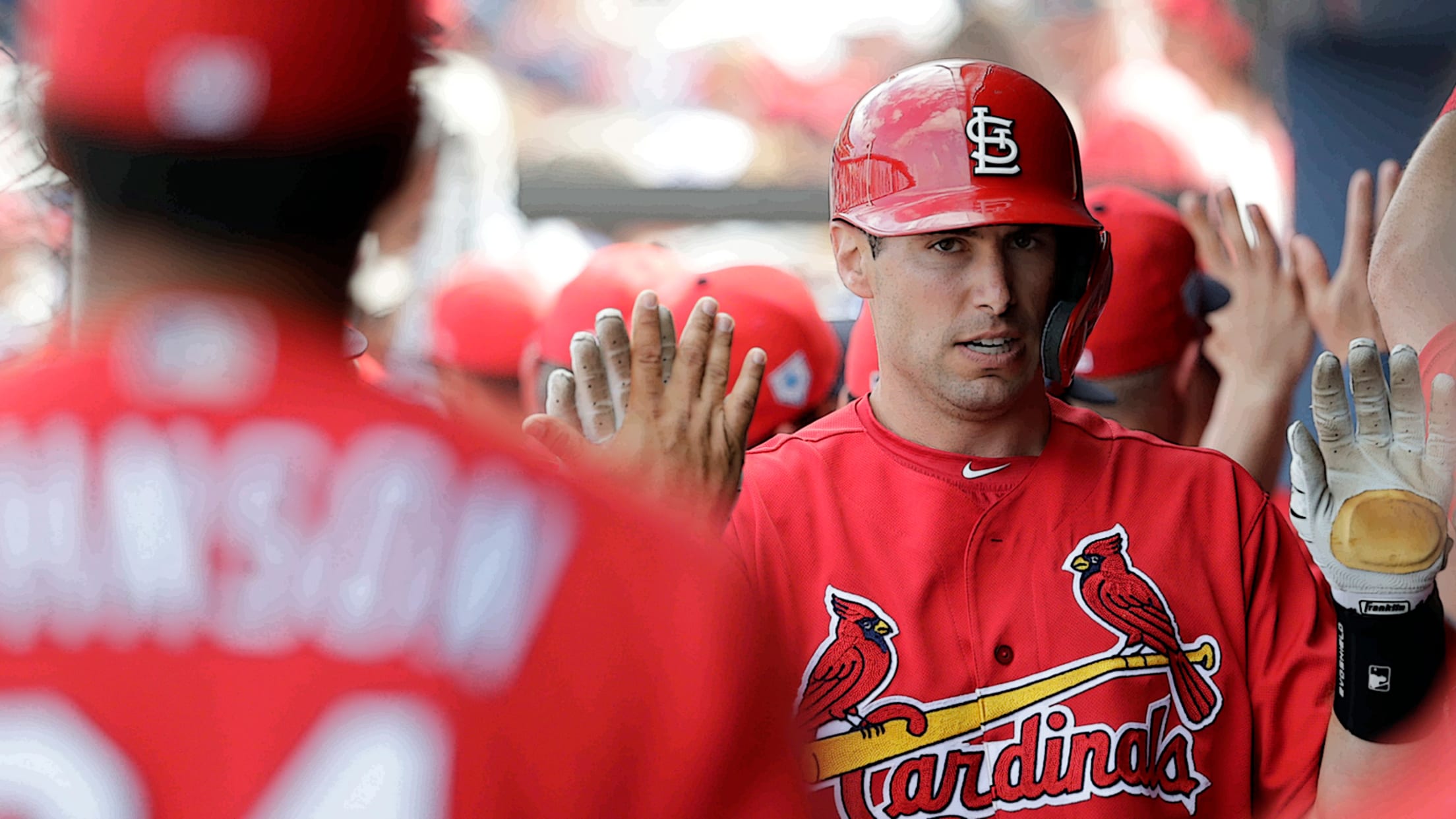 JUPITER, Fla. -- The Cardinals had hardly finished celebrating the arrival of first baseman Paul Goldschmidt last December when they forecasted their next move. That, of course, was to skirt the looming free-agent process by reaching an agreement to keep the perennial All-Star in St. Louis for the long-term. Consider
Lindor starting '19 on injured list; Kipnis delayed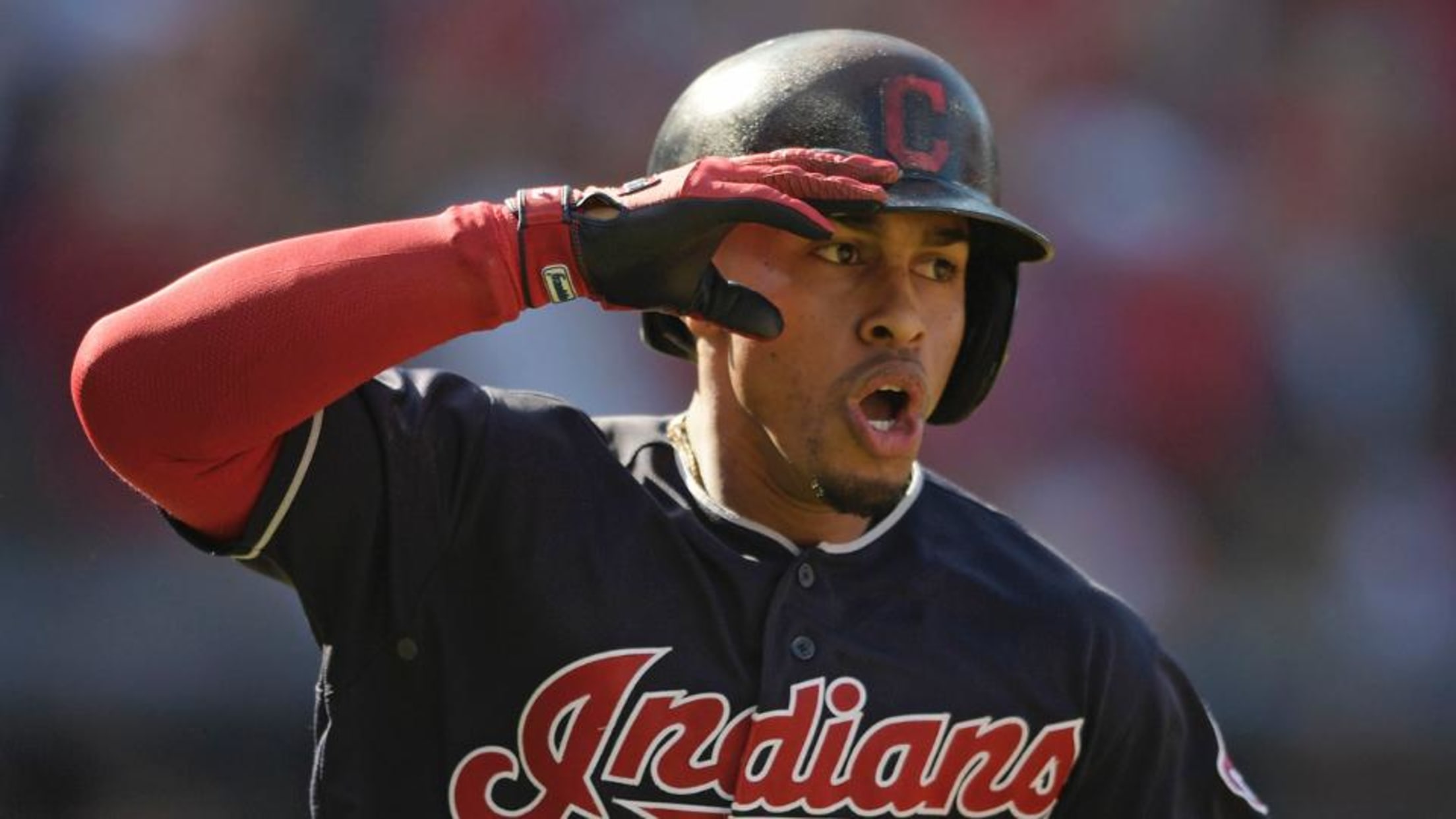 GOODYEAR, Ariz. -- It's been the curse of the calf strains for the Indians' middle infield this spring. Just when it looked like All-Star shortstop Francisco Lindor would have a chance at being back in the Indians' lineup for Opening Day, the club announced on Friday that he'll start the
Mesoraco among Mets' latest roster cuts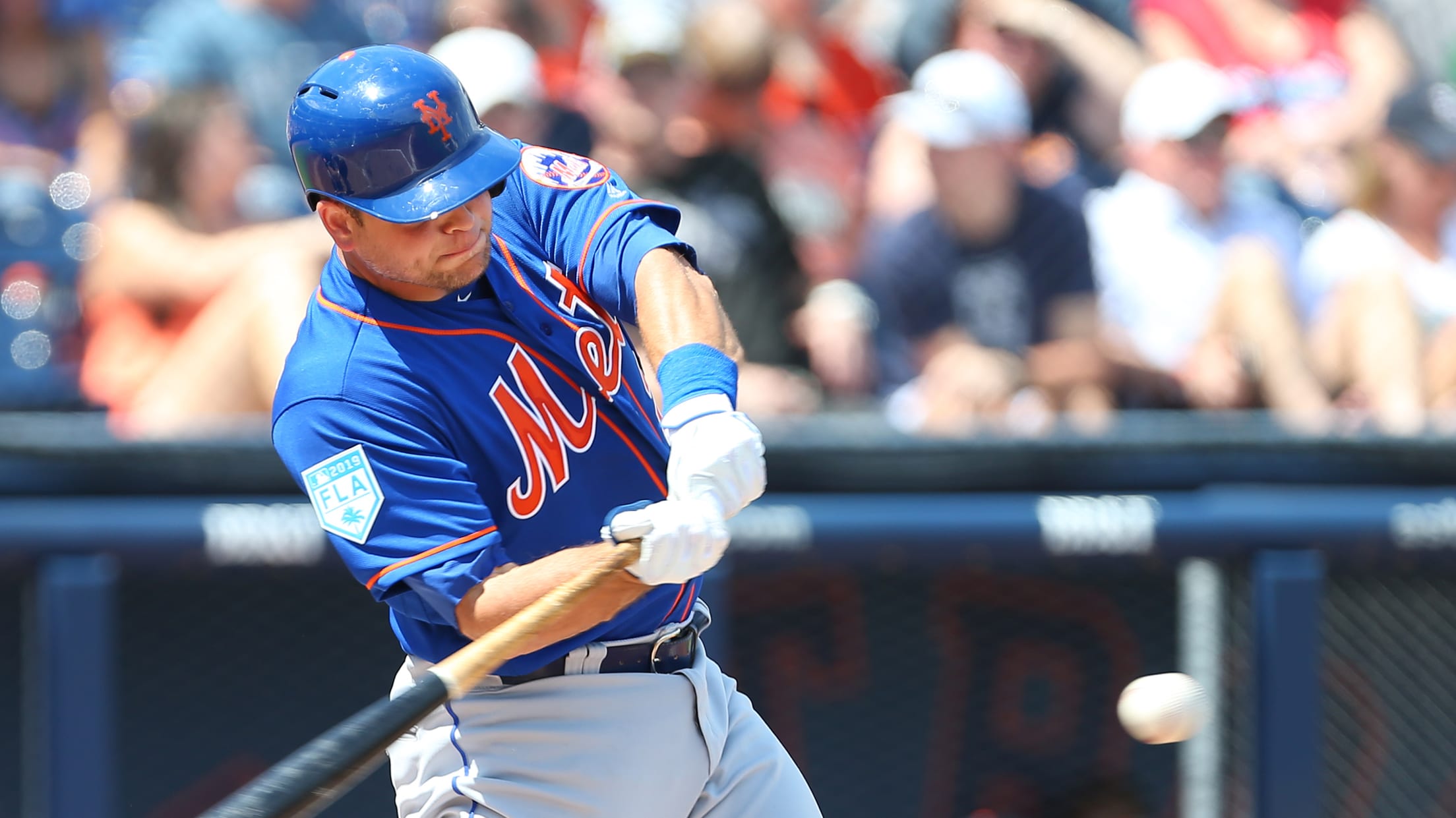 PORT ST. LUCIE, Fla. -- The Mets cut catcher Devin Mesoraco and five others on Saturday, paring their roster down to 30 players with five days to go until Opening Day. Contractually, Mesoraco must report to Triple-A Syracuse, but a source said he has asked the Mets for his release.
Gennett MRI: Bell 'hoping for the best'
Stephenson throws two more scoreless innings to boost bullpen bid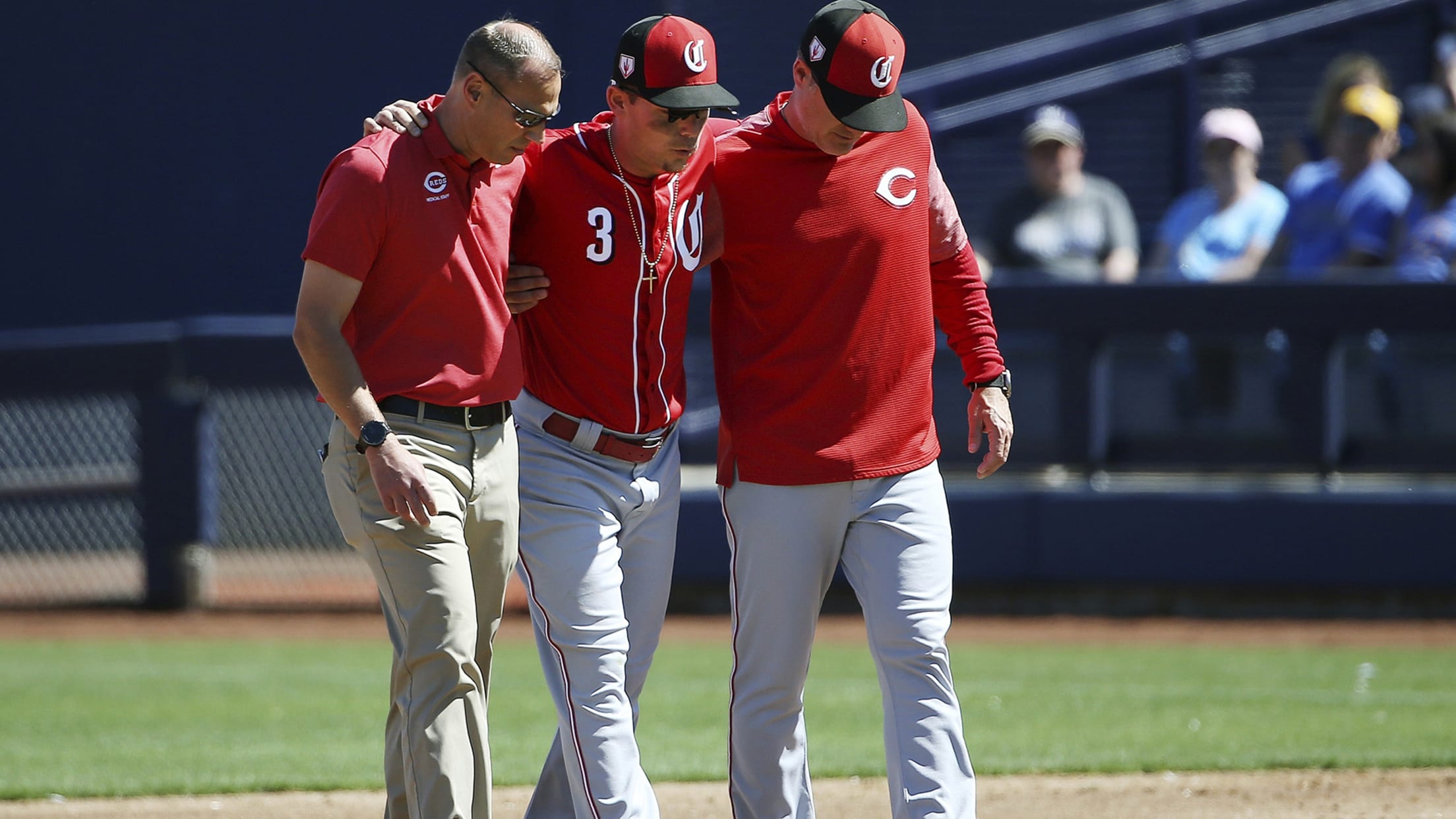 PHOENIX -- Reds second baseman Scooter Gennett appeared to suffer a right groin injury during Friday's 6-4 loss to the Brewers and he was forced to leave the game prematurely. In the bottom of the second inning with lefty hitter Yasmani Grandal batting for Milwaukee, Gennett was playing in short
Minter tests shoulder by throwing live BP
Teheran goes five after working through more first-inning trouble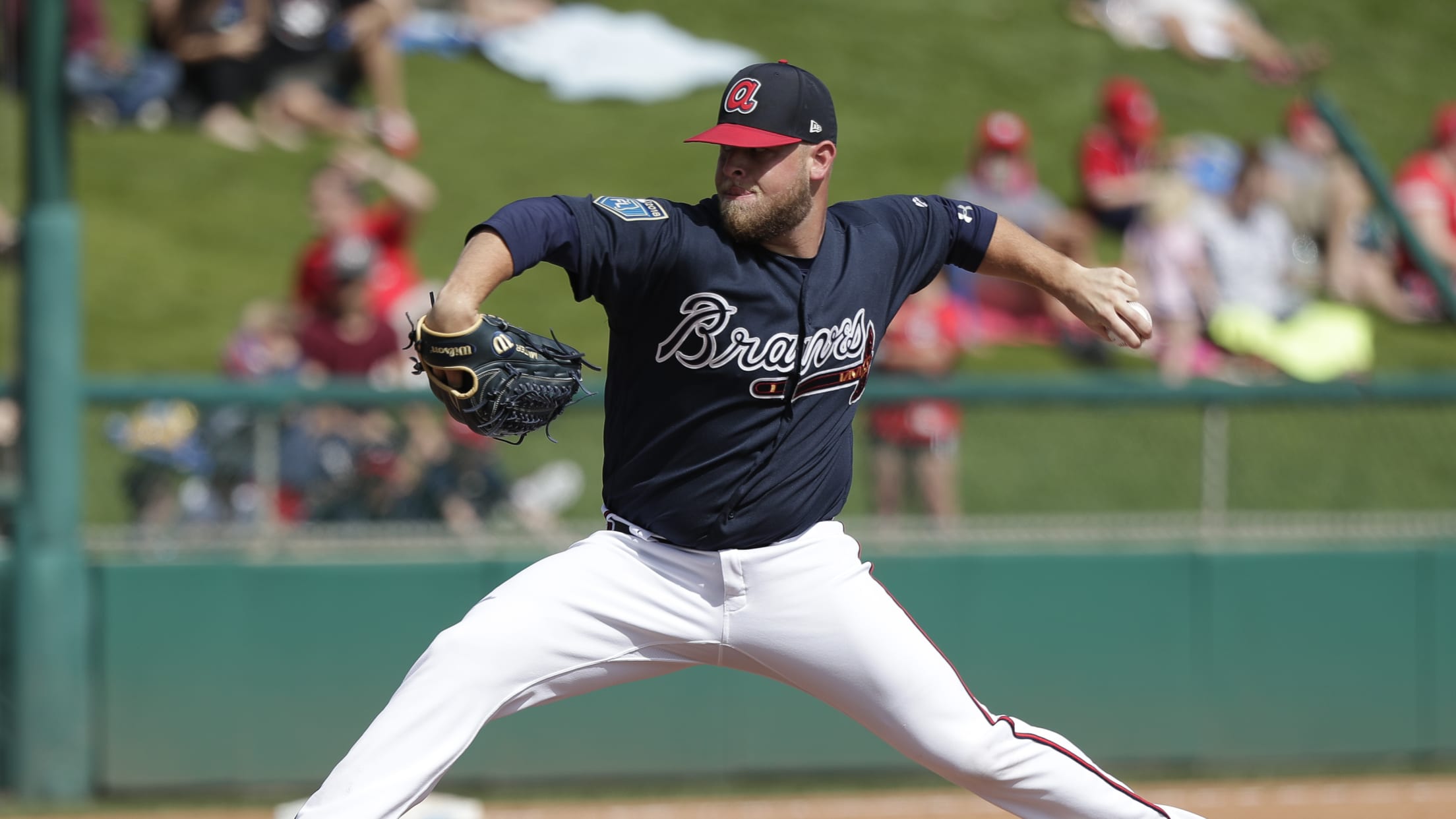 LAKE BUENA VISTA, Fla. -- Nearly three weeks after a car accident led to left shoulder discomfort, A.J. Minter is throwing to hitters and hoping to join the Braves' bullpen within the regular season's first couple weeks. "I feel good now, back to a hundred percent," Minter said. "Just got
3 teams to love, 3 to question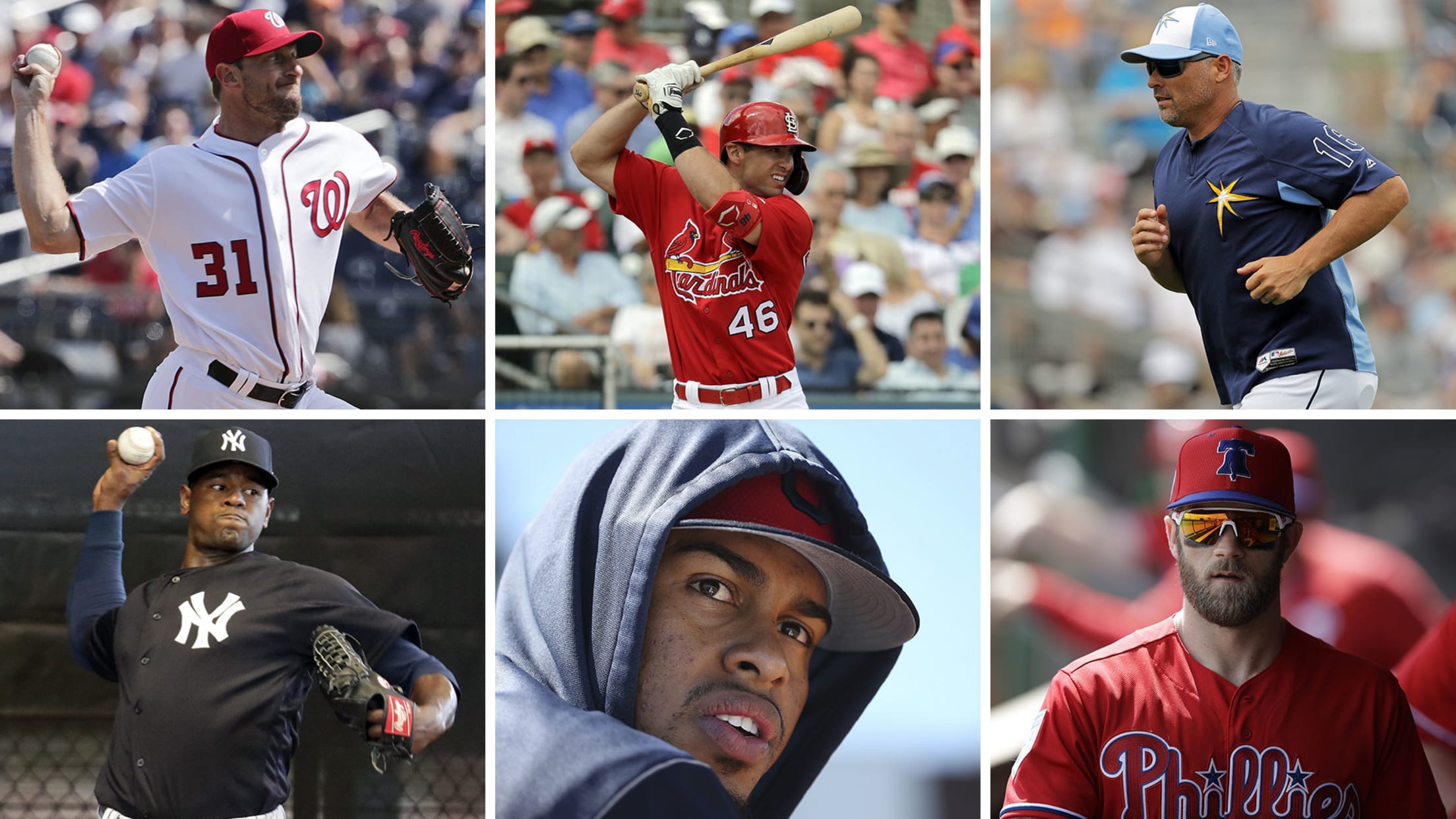 Spring Training is notoriously unreliable for predicting the future. Let's face it, if you're not optimistic on Opening Day, it's probably your attitude -- and not your team -- that needs some adjustment. On the other hand, if you walk into a clubhouse and the first three lockers belong to
Mad Max punches out 12 in final spring outing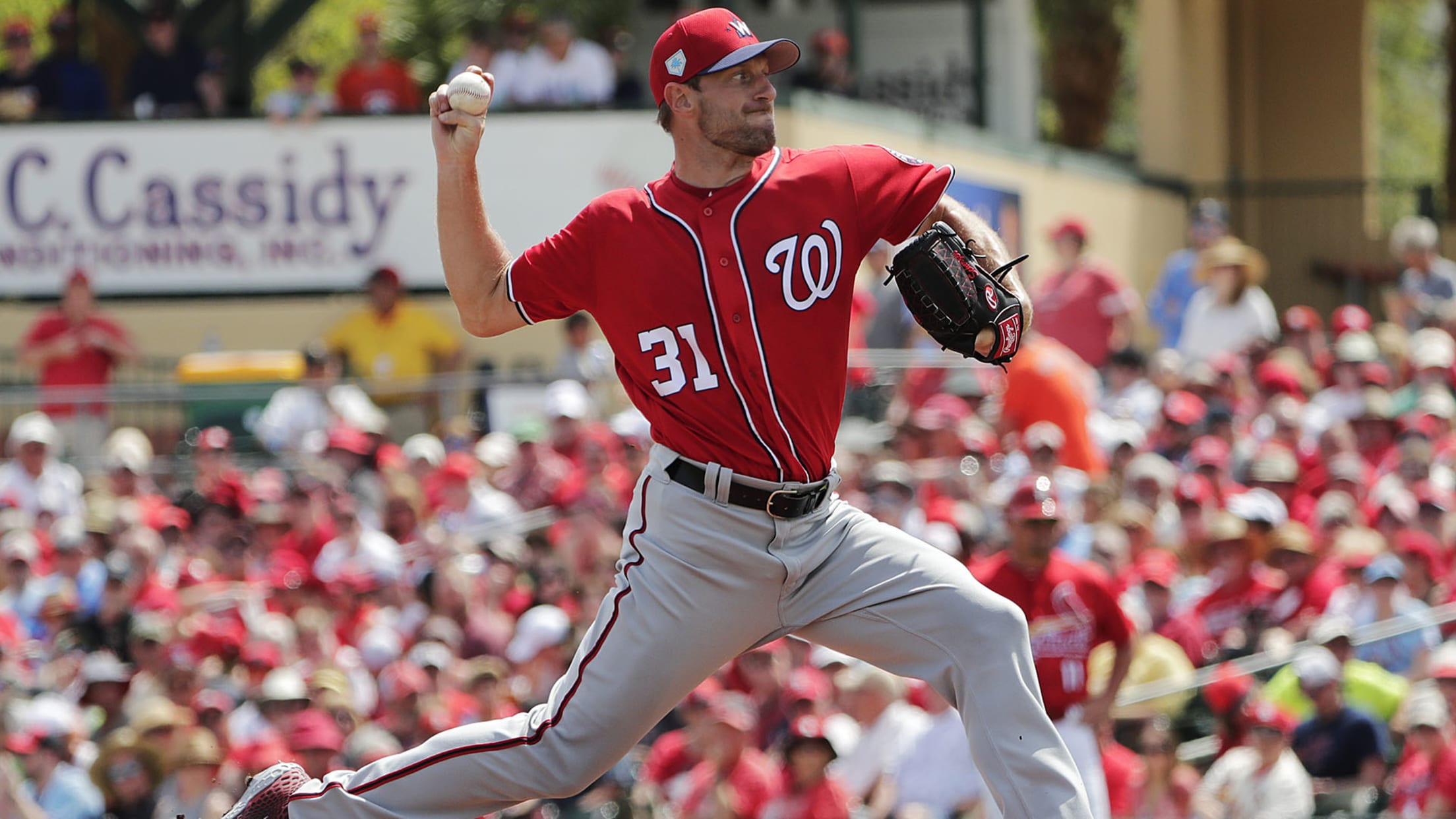 It looks like Max Scherzer is more than ready for Opening Day. In his final Grapefruit League tuneup before the regular season, Scherzer gave up three runs in seven innings in Friday's 5-5 tie with the Marlins, striking out 12 batters without issuing a walk. No pitcher had recorded as
Here's how the next 5 free-agent classes look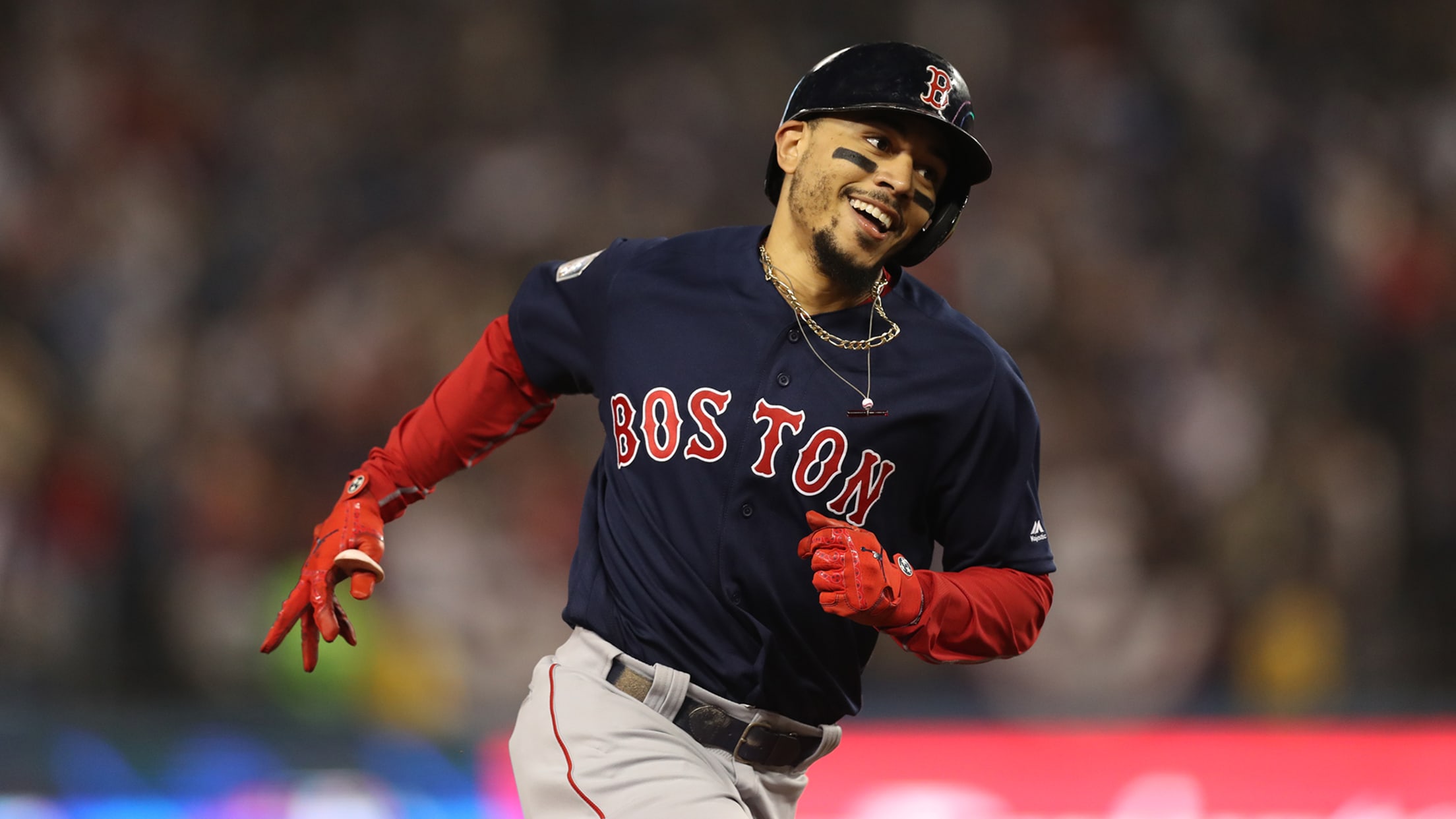 Bryce Harper and Manny Machado were this year's marquee free agents, and now both have found new homes, in Philadelphia and San Diego, respectively. Meanwhile, four of the biggest names that were a year away from free agency have come off the board, with Nolan Arenado signing a lengthy extension