Here are 10 players who could be traded in-season
There will be a lot of speculation between now and July 31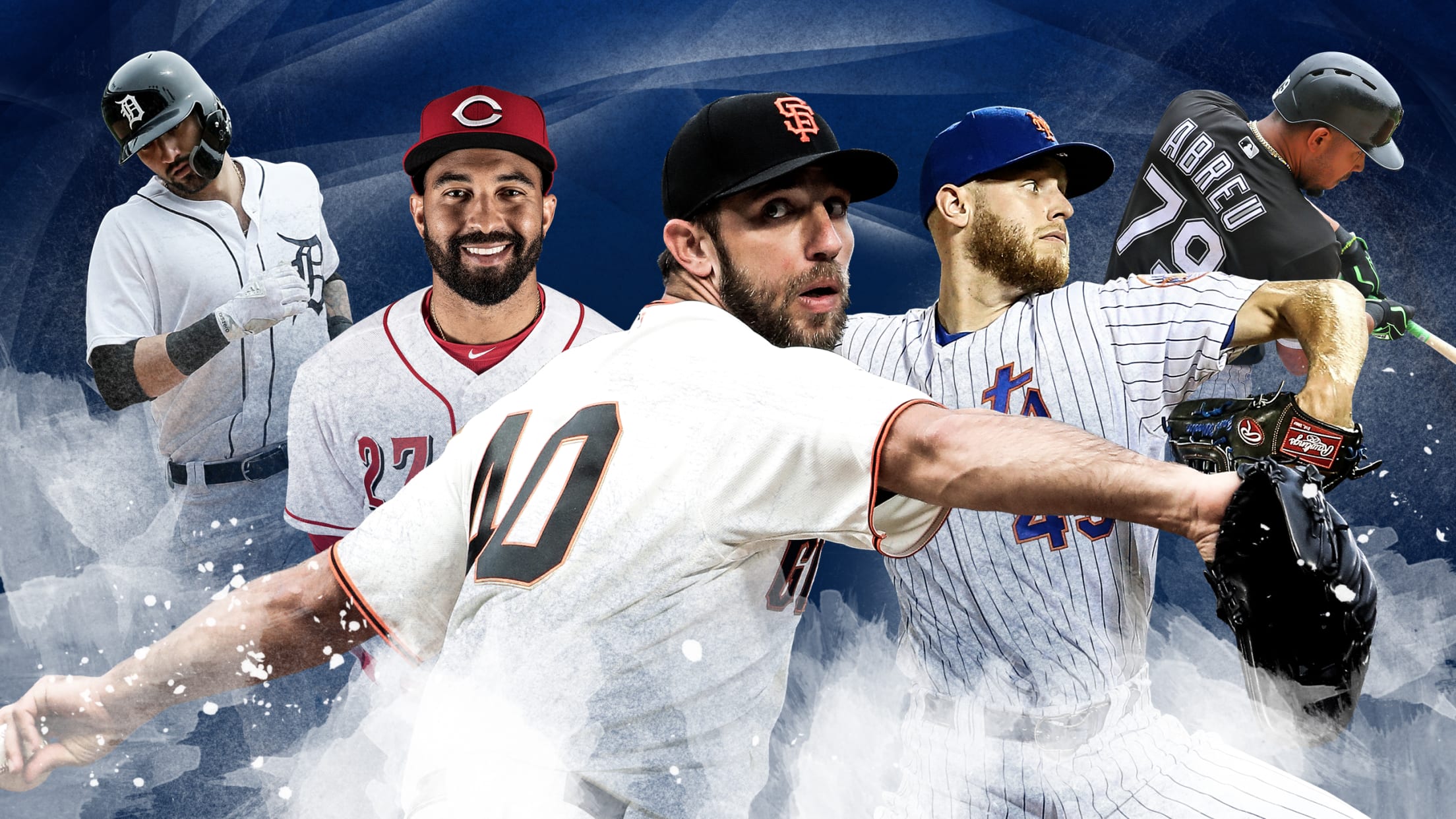 We're about five weeks from Opening Day, and although the Hot Stove season has collided with Spring Training, it's never too early to start looking ahead. And we're talking months ahead. For teams that either didn't address all of their needs this winter (the Red Sox and their bullpen, for
Phils owner Middleton in Harper's hometown
Club's competition fading in pursuit of free agent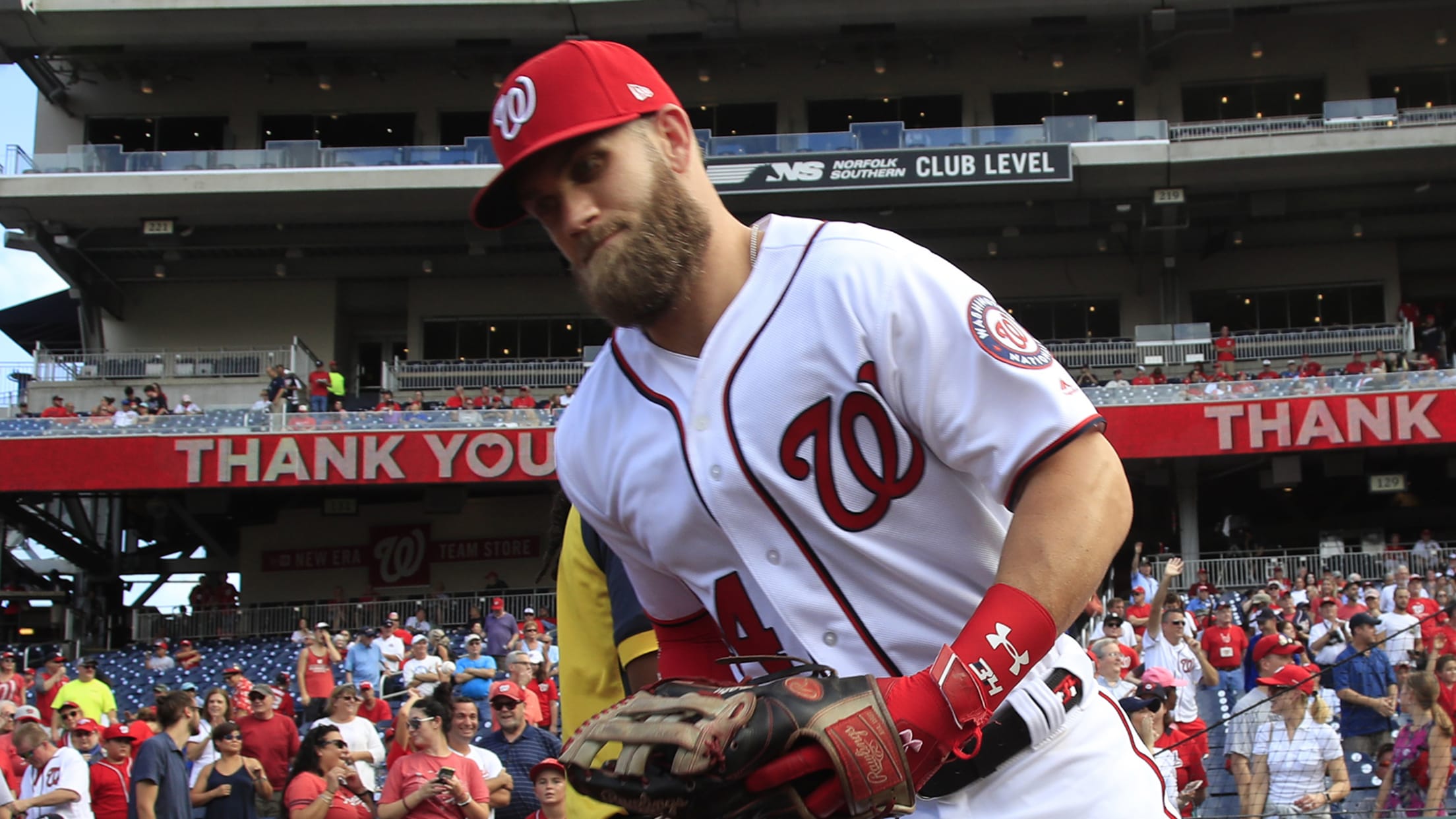 CLEARWATER, Fla. -- This is getting serious. A source confirmed an NBC Sports Philadelphia report on Friday night that Phillies owner John Middleton's plane was in Las Vegas, the hometown of Bryce Harper and his wife Kayla. MLB Network insider Jon Heyman reported that Middleton traveled without Phillies president Andy
'Down-to-earth' Vlad Jr. giving Smoak deja vu
Montoyo, Grichuk talk new Spring Training pitch clock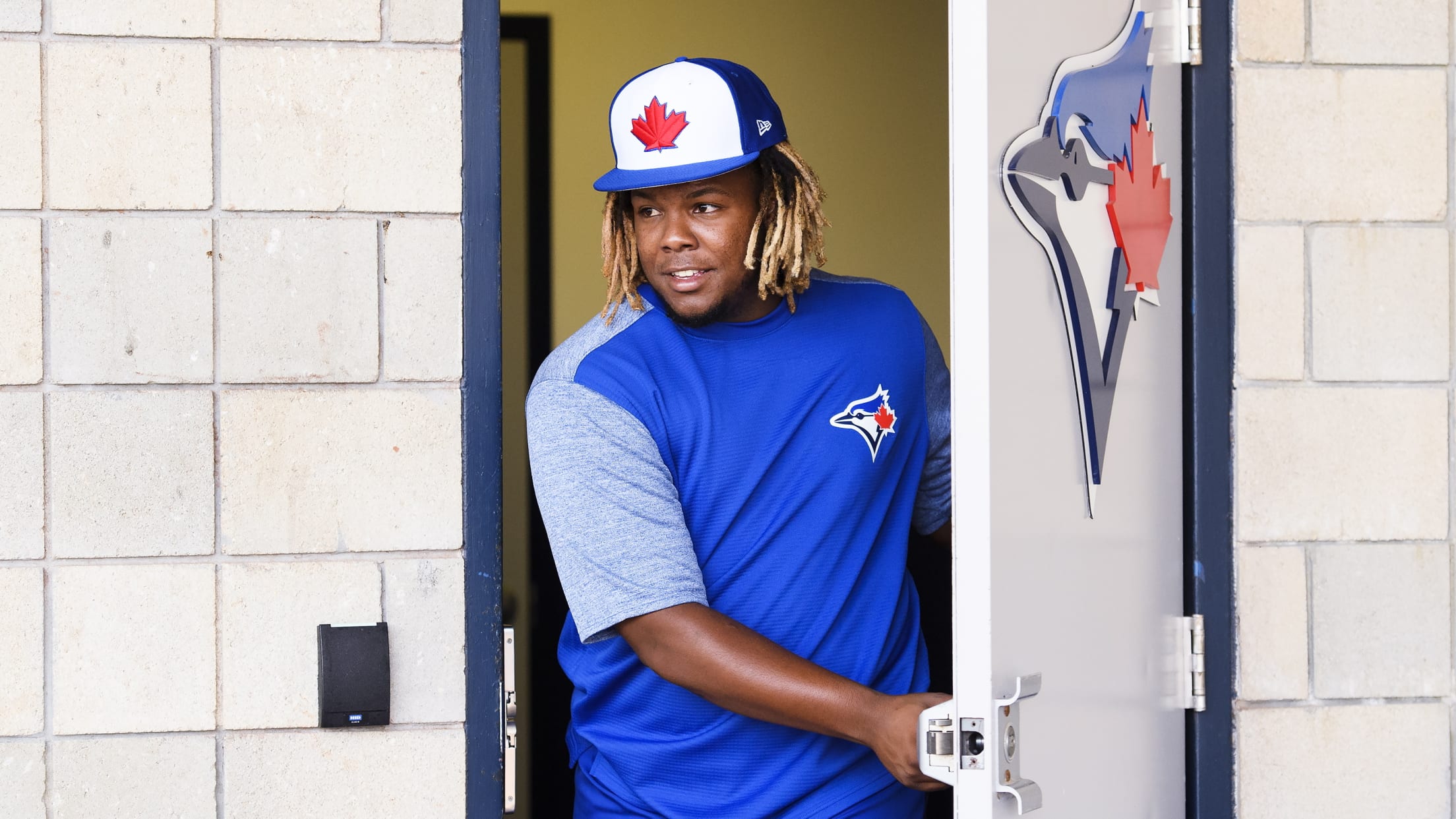 DUNEDIN, Fla. -- If Justin Smoak starts experiencing flashbacks at some point this season, it's pretty safe to say Vladimir Guerrero Jr. will be the reason why. When Smoak began his career with the Rangers in 2010, one of the team's biggest stars was Vladimir Guerrero Sr. Nine years later,
Marwin has 2-year deal with Twins, sources say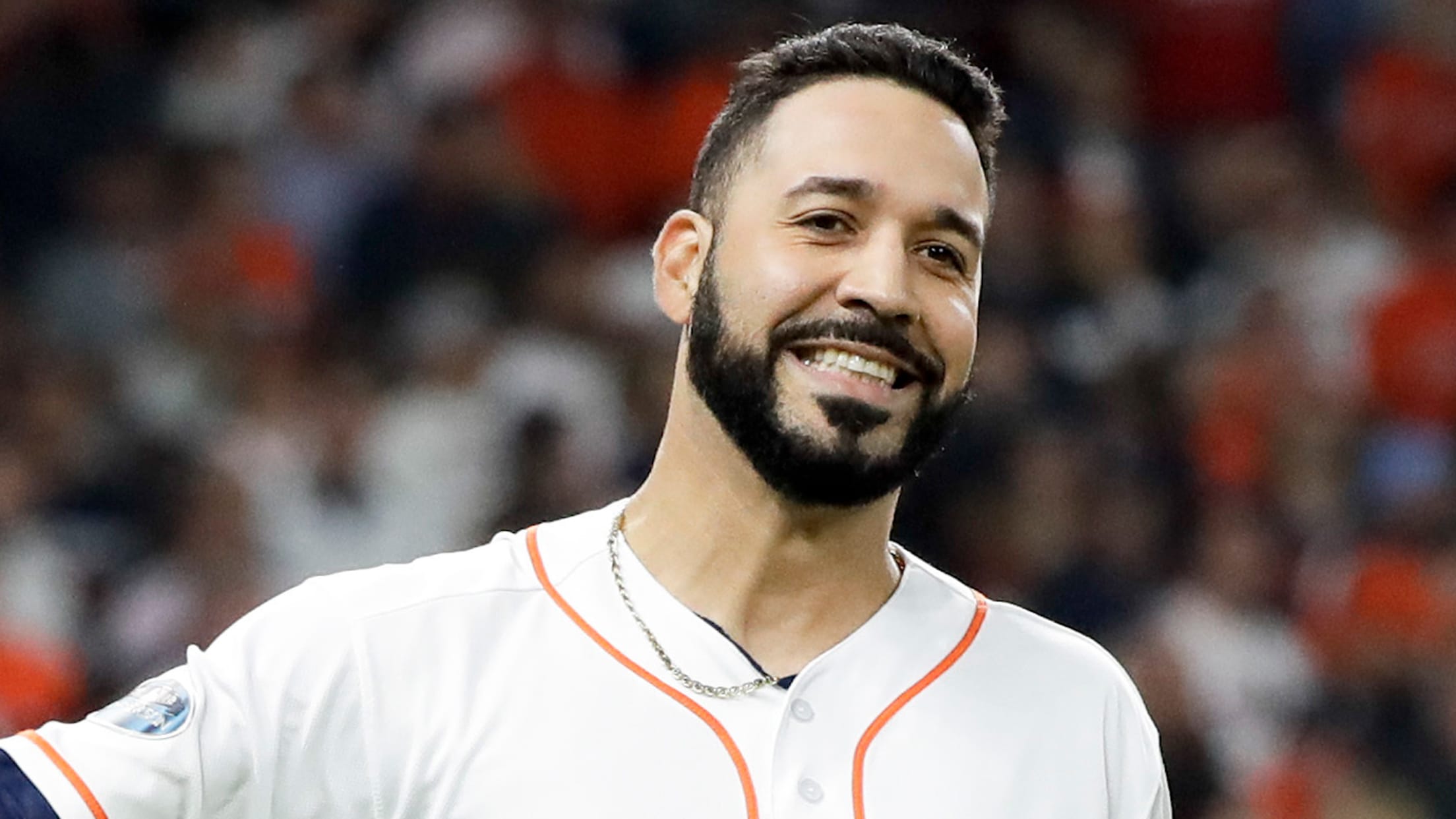 FORT MYERS, Fla. -- Marwin Gonzalez has agreed to a two-year, $21 million contract with the Twins, sources confirmed to MLB.com on Friday. Gonzalez, who turns 30 next month, becomes part of a quietly productive offseason for the Twins, who have signed four position players to Major League contracts. Nelson
7 things to watch in Spring Training games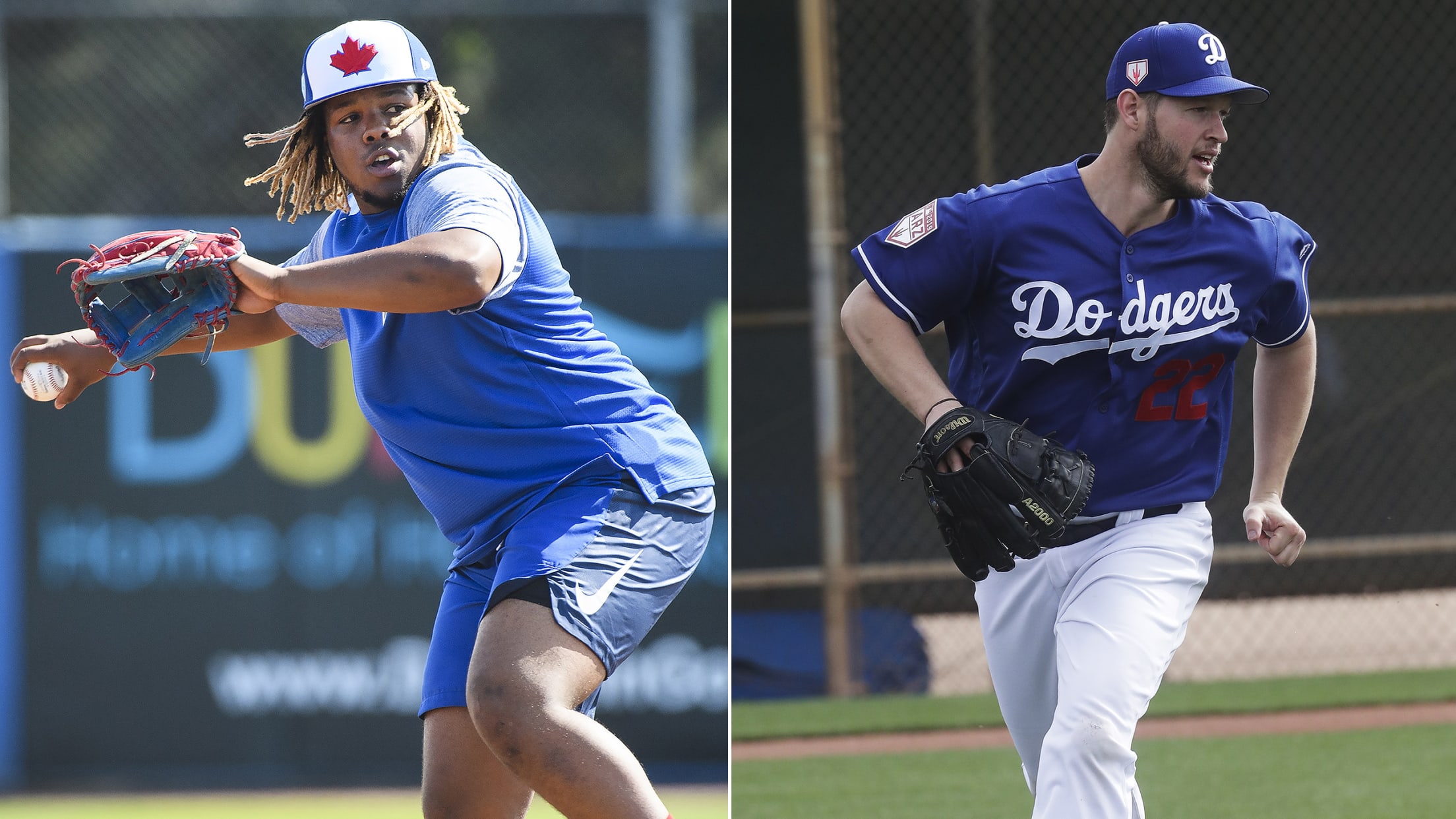 These early Spring Training games are one of the highlights of every season because they arrive at a time when it feels like forever since we had them. So we soak up the sights and sounds and the sunshine and know baseball will be part of our daily conversation for
Yanks enjoy round of team-building hypnosis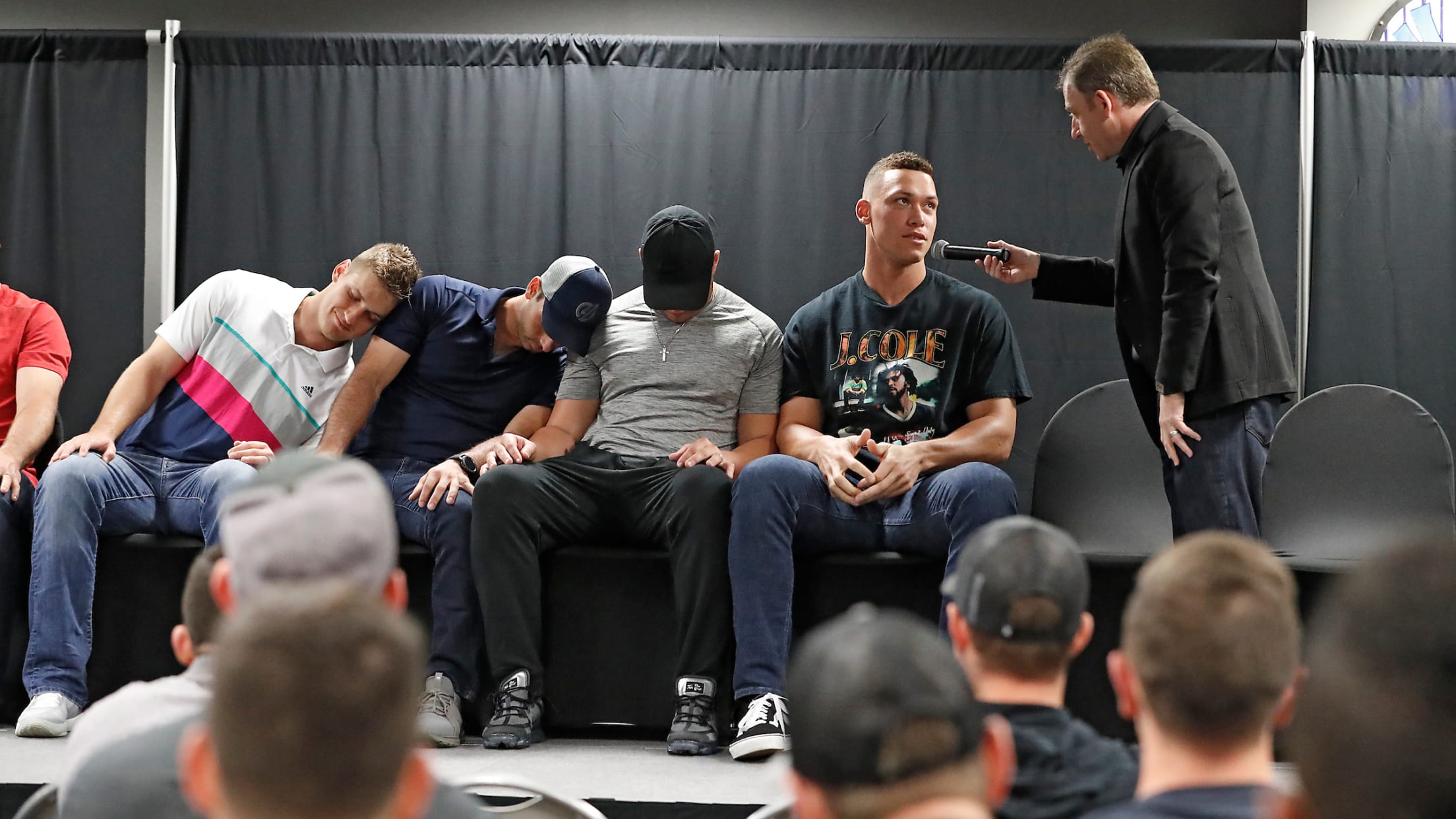 TAMPA, Fla. -- With the Grapefruit League opener hours away, the Yankees dropped their bats and gloves early on Friday afternoon, taking on a few rounds of hypnosis as part of their annual team-building exercise. Ricky Kalmon, a mindset expert and motivational speaker, conducted exercises with the team's players, coaches,
After 1 year at SS, Machado ready to play 3B
Two-time Gold Glover's return to hot corner clears path for top prospect Tatis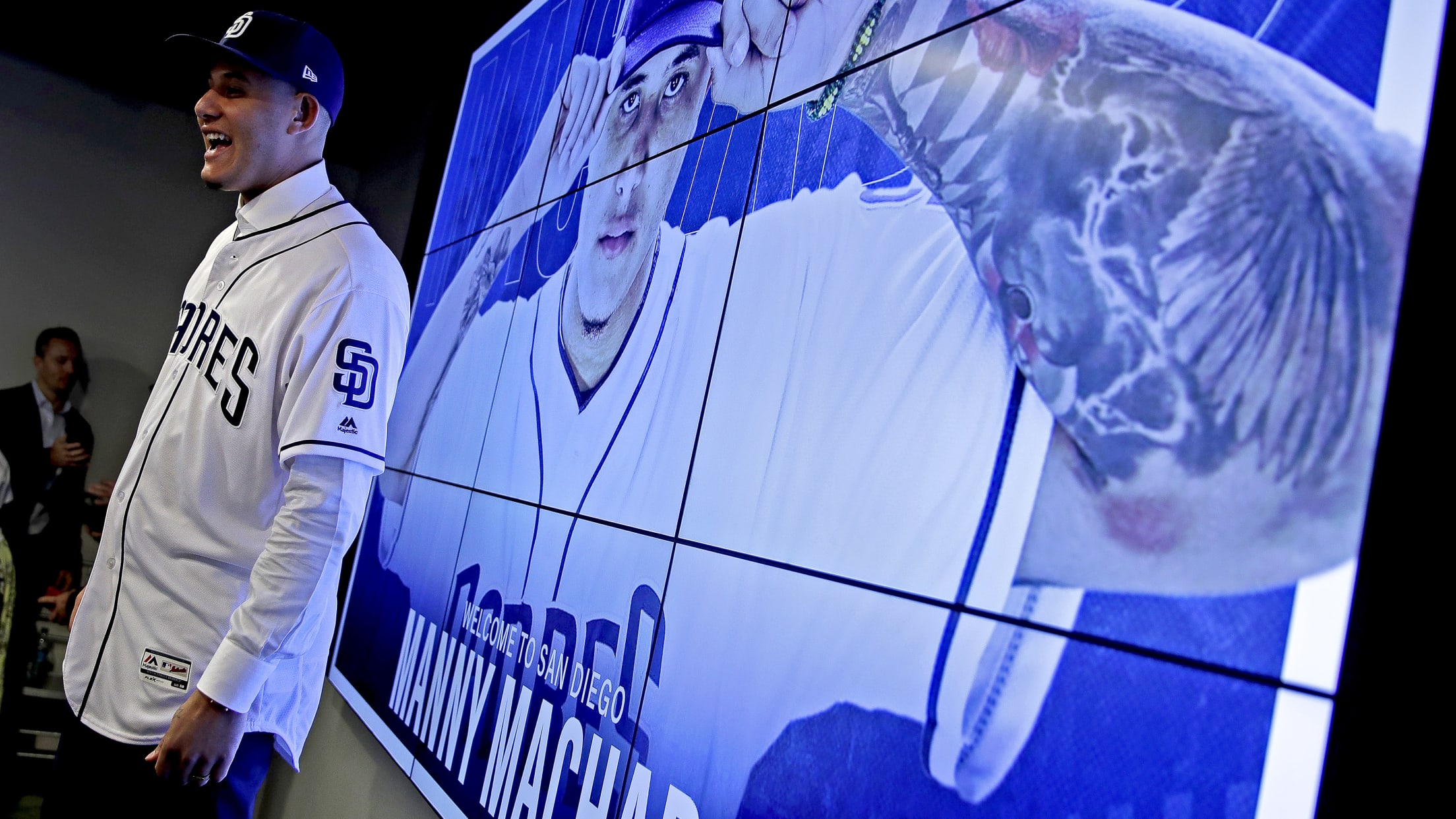 PEORIA, Ariz. -- Manny Machado is a two-time Gold Glove Award-winning third baseman and one of the most valuable defensive players of the past decade. After a year at shortstop, he's headed back to the hot corner in San Diego. The Padres finalized their 10-year contract with Machado on Thursday
Kershaw returns to camp; status unclear
Roberts: 'No one's alarmed or worried by it'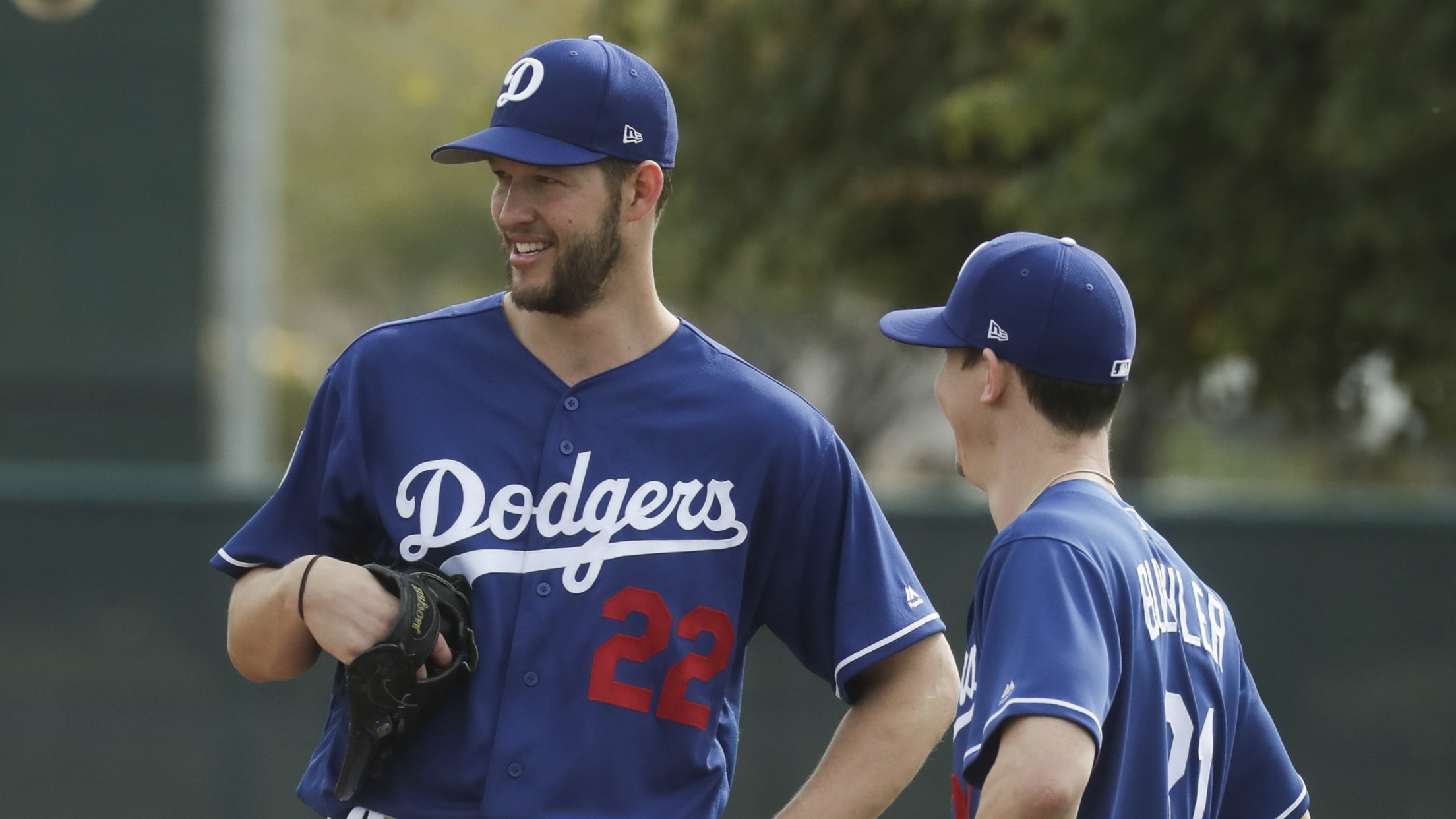 GLENDALE, Ariz. -- Clayton Kershaw said he will resume throwing by early next week after being given a chance to "reset" by Dodgers manager Dave Roberts following two discouraging outings on the mound. Roberts gave Kershaw the day off on a rainy Thursday after the left-hander told his manager that
Rumors: Harper, Nats, Padres, Keuchel
The latest MLB free agent and trade rumors for Hot Stove season
It's Hot Stove season, and MLB.com is keeping track of all the latest free agent and trade rumors right here. • Free agents, by position • Every team's acquisitions since start of 2018-19 offseason Phillies owner and Bryce Harper reportedly meeting in Vegas Feb. 22: As the field of teams
MLB announces pitch clock for spring games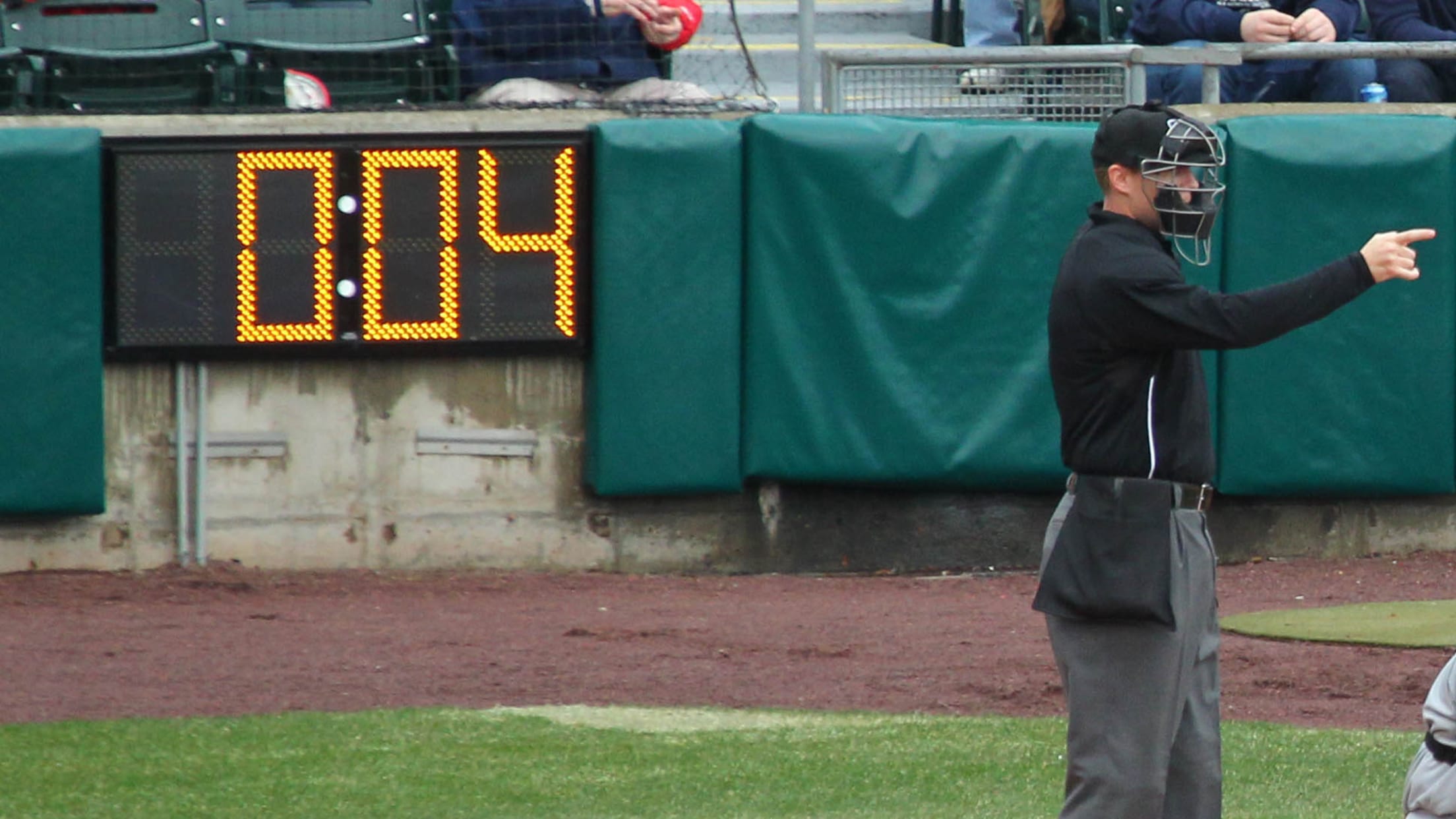 Major League Baseball announced Friday the format of a pitch timer that will be used during 2019 Spring Training games. No decision has been made on whether the timer will be used in regular season games.
10 pitches that could dominate hitters in 2019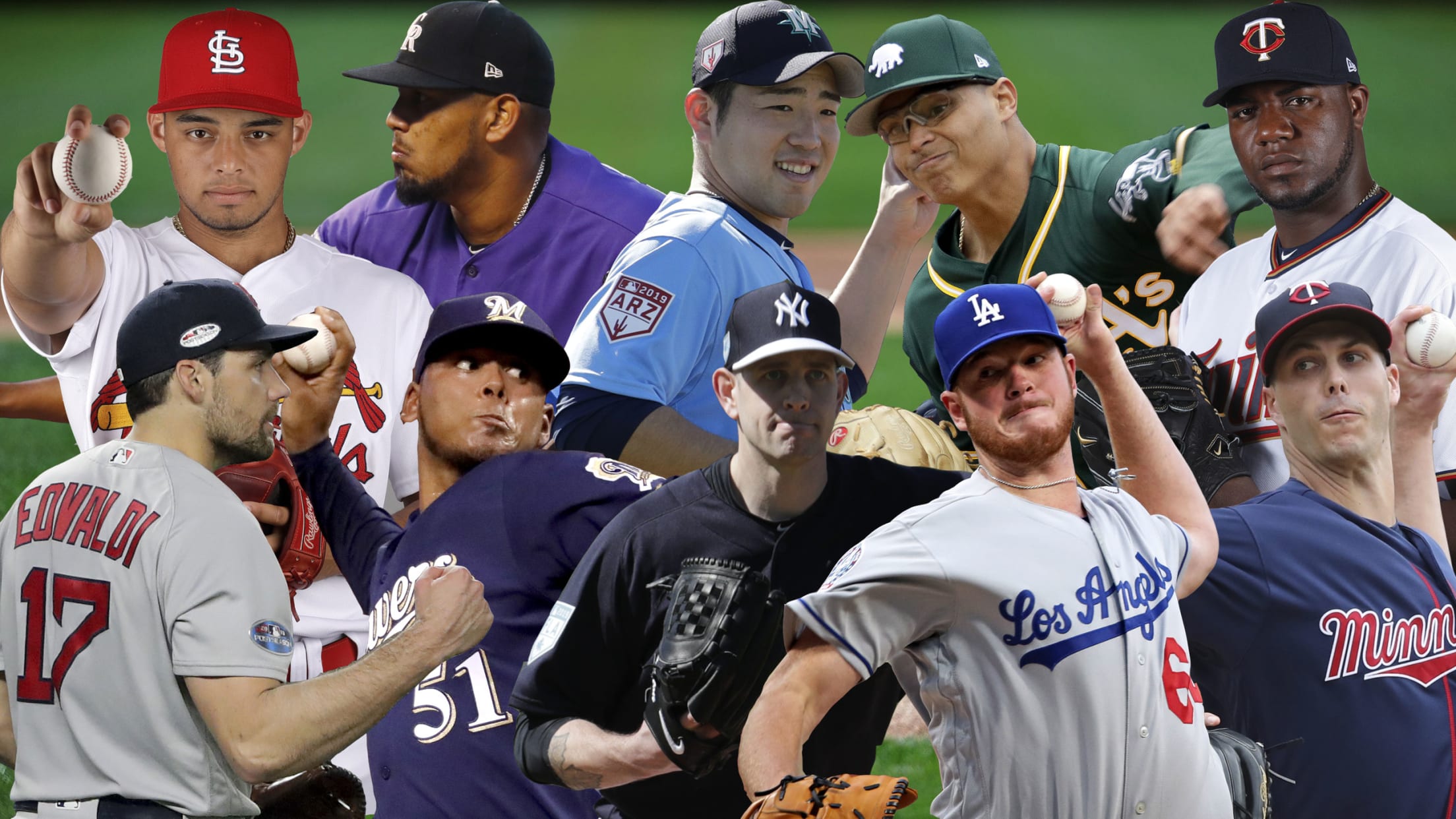 Spring Training optimism is in full bloom, and this time of year usually includes a plethora of quotes about "x" pitcher adding "y" pitch to his arsenal. Those ideas are fleeting more often than not, but sometimes a certain pitch sticks and elevates a pitcher's game plan to another level.
The latest Harper free-agent rumors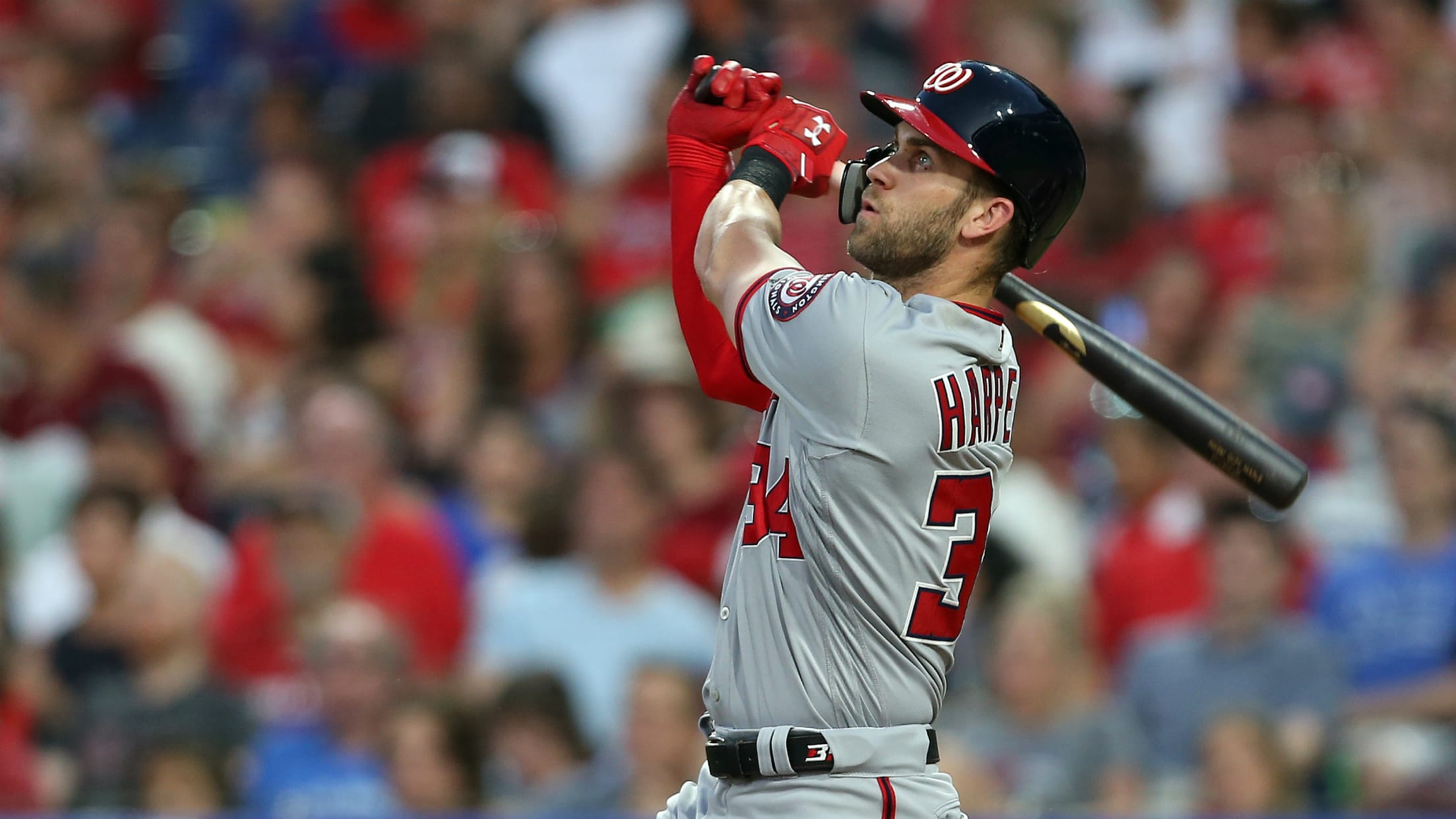 After a seven-season tenure with the Nationals that included a National League Rookie of the Year Award in 2012, an NL MVP Award in 2015 and six All-Star nods, Bryce Harper is now a free agent for the first time. Below you will find a list of the latest news
How many bases will Trea steal this year?
Martinez wants speedster to attempt at least 75 steals this season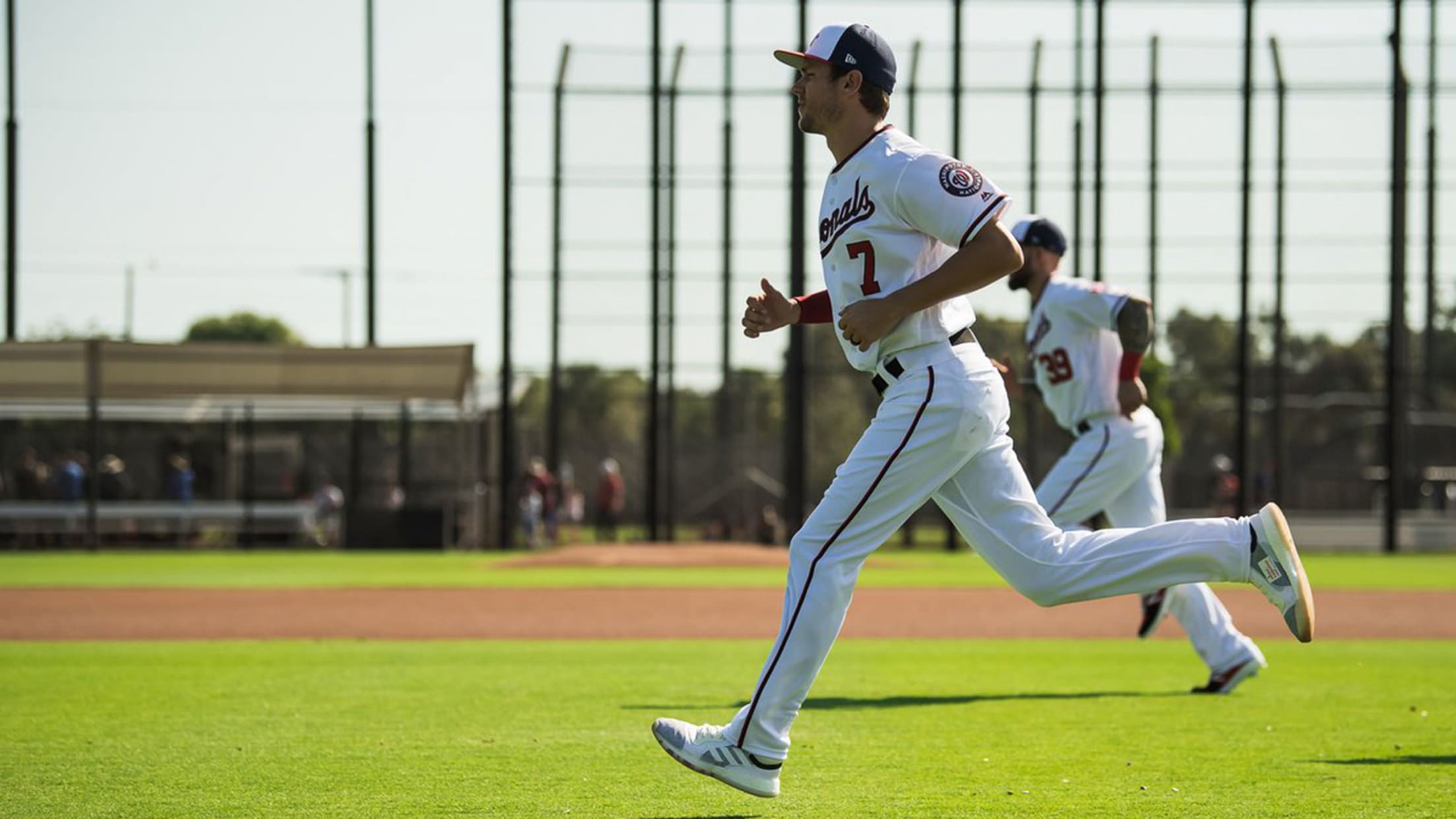 WEST PALM BEACH, Fla. -- The Nationals want Trea Turner to run more in 2019. How much more? "I think if he attempts 75 to 80, we'll be in great shape," manager Dave Martinez said. "I was like, 'Wow, alright,'" Turner said with a smile. It's a testament to Turner's
Kikuchi encouraged ahead of spring debut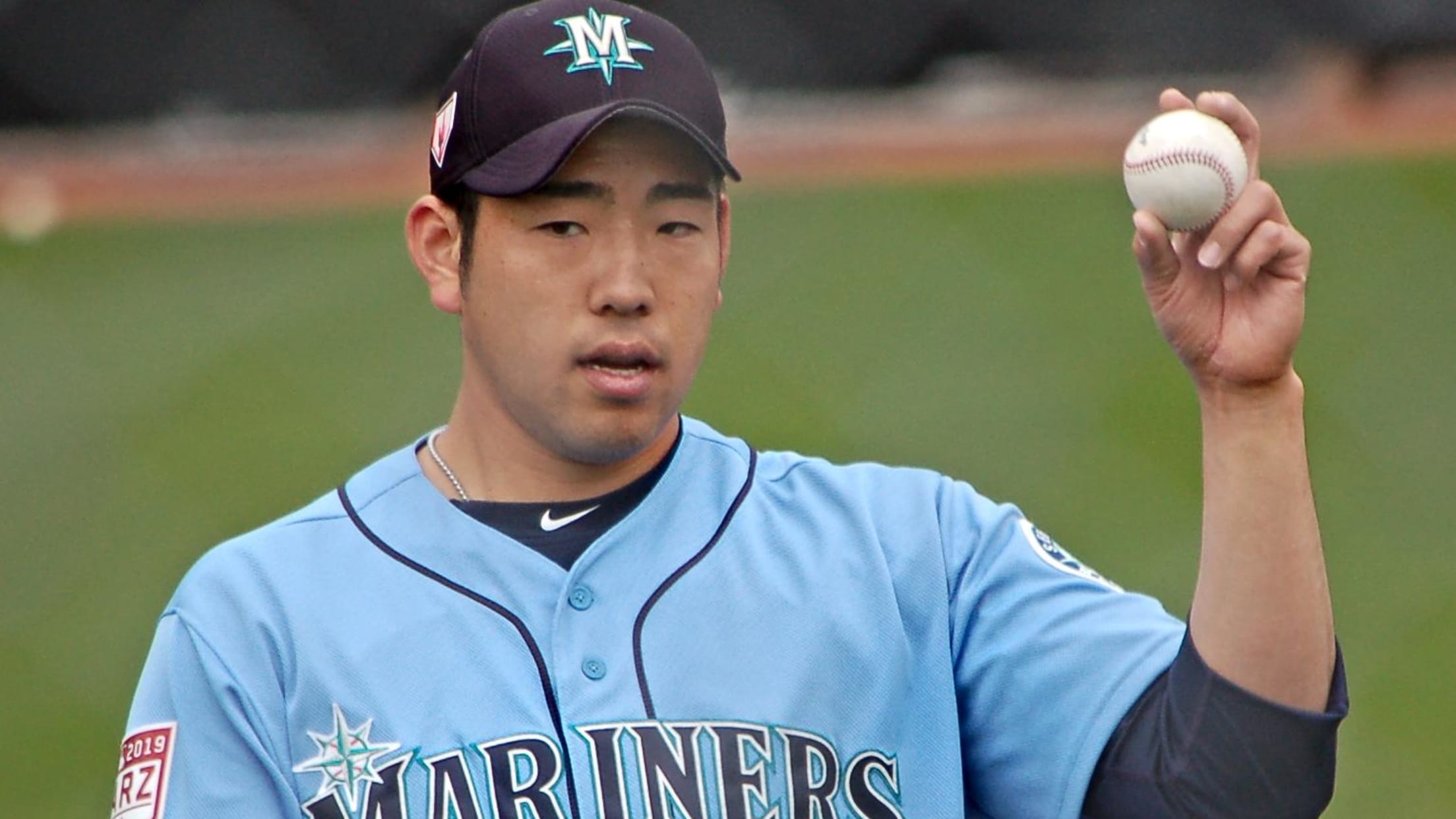 PEORIA, Ariz. -- Yusei Kikuchi likes to throw. So never mind the wet, damp weather that continued hanging over the Mariners' early Spring Training on Friday, the club's new Japanese free agent powered through a simulated two innings against Mariners hitters Dee Gordon, Ryon Healy and Kristopher Negron in his
Top performers from MLB's international showcase
Trainer Partnership Program features prospects from DR, Venezuela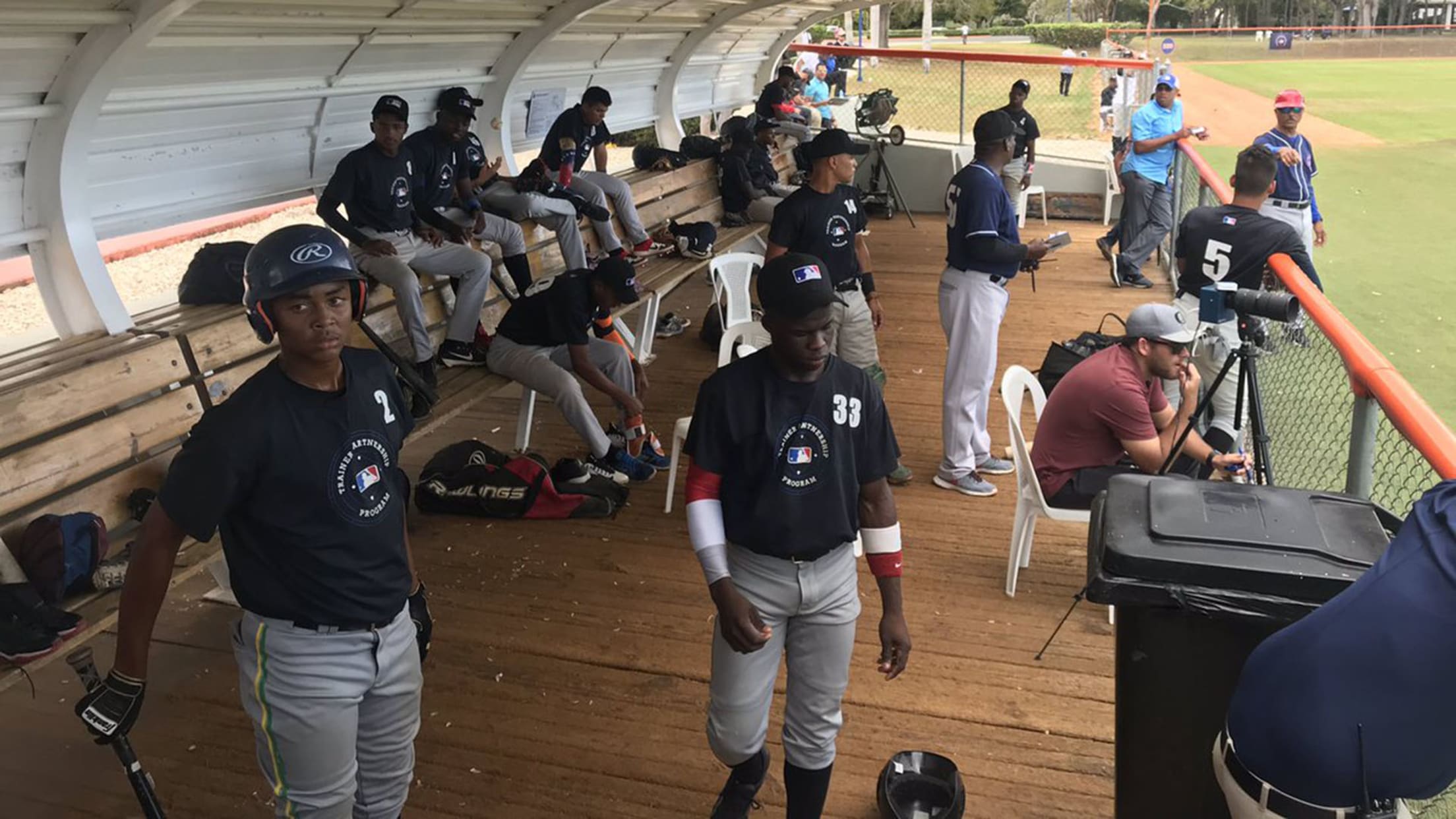 BOCA CHICA, Dominican Republic -- More than 130 prospects from the Dominican Republic and Venezuela showed off their skills in front of 200 scouts and baseball officials this week at the Mets' academy in the biggest and most successful Trainer Partnership Program Showcase to date. The ultimate goal for the
Braves phenoms hold impromptu camp dance-off
Acuna, Albies and Swanson held a dance-off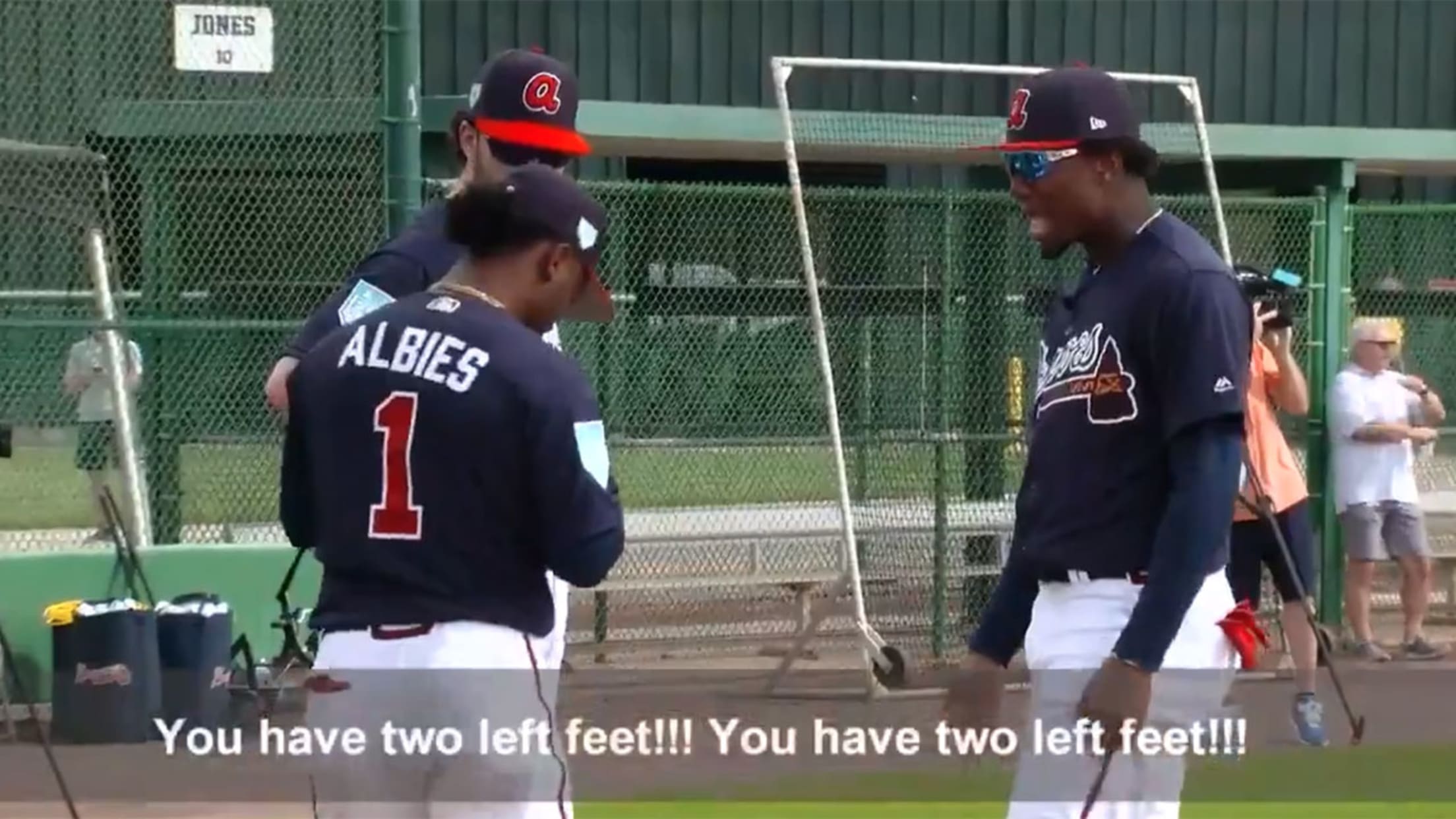 Last year, the Braves surprised many when their young stars proved good enough to lead the team to the postseason. Those same stars may have a few more skills up their sleeves. FOX Sports South and Southeast mic'd up Ronald Acuña Jr. at Spring Training and that meant there was a
Ohtani hits off tee for 1st time since surgery
Reigning AL Rookie of the Year remains on track to return in May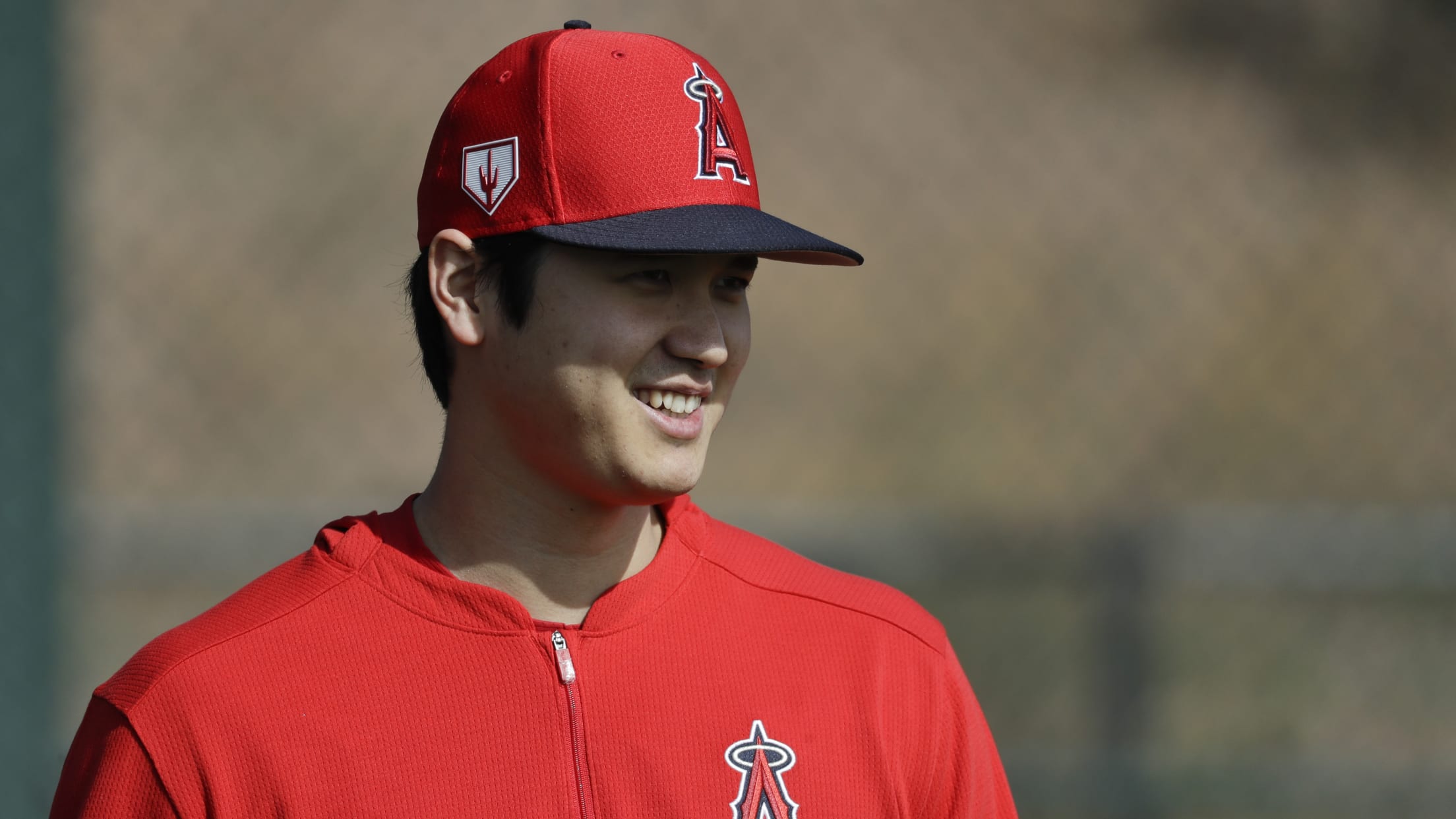 TEMPE, Ariz. -- Shohei Ohtani took a step forward in his rehab from Tommy John surgery on Friday, as he hit off a tee for the first time since undergoing the operation on Oct. 1. Ohtani, who had been limited to dry swings prior to Friday, took 20 swings off
Cashman proud of Yankees' offseason results
GM: 'We have a legitimate shot to [win World Series]'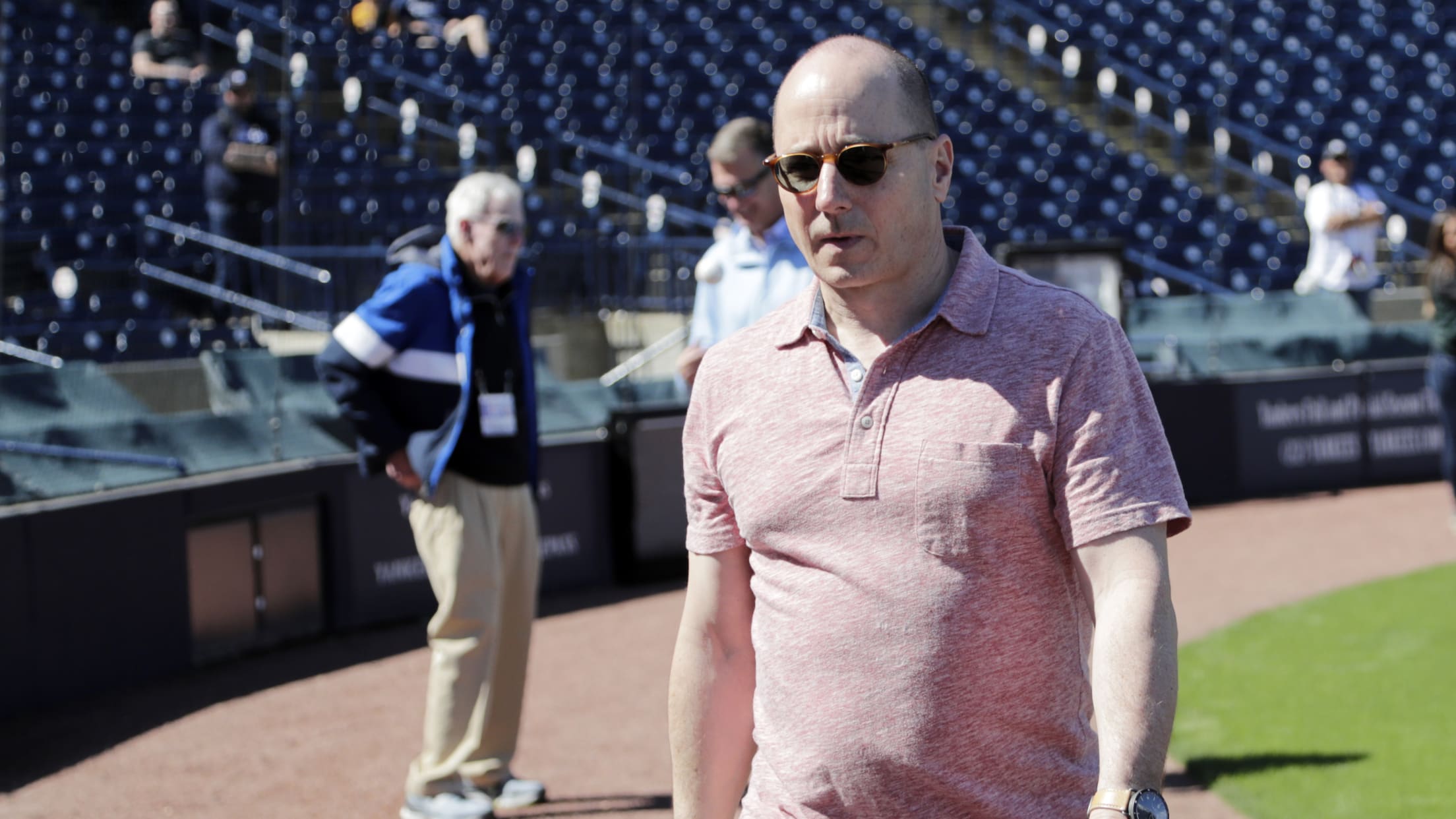 TAMPA, Fla. – Days after Gleyber Torres tapped the soft grounder down the third-base line that ended the Yankees' postseason run, general manager Brian Cashman and the Yankees' decision-makers huddled in a conference room at Yankee Stadium, comparing wish lists during their annual pro scouting meetings. Manny Machado's name circulated
Machado introduced, thrilled to join Padres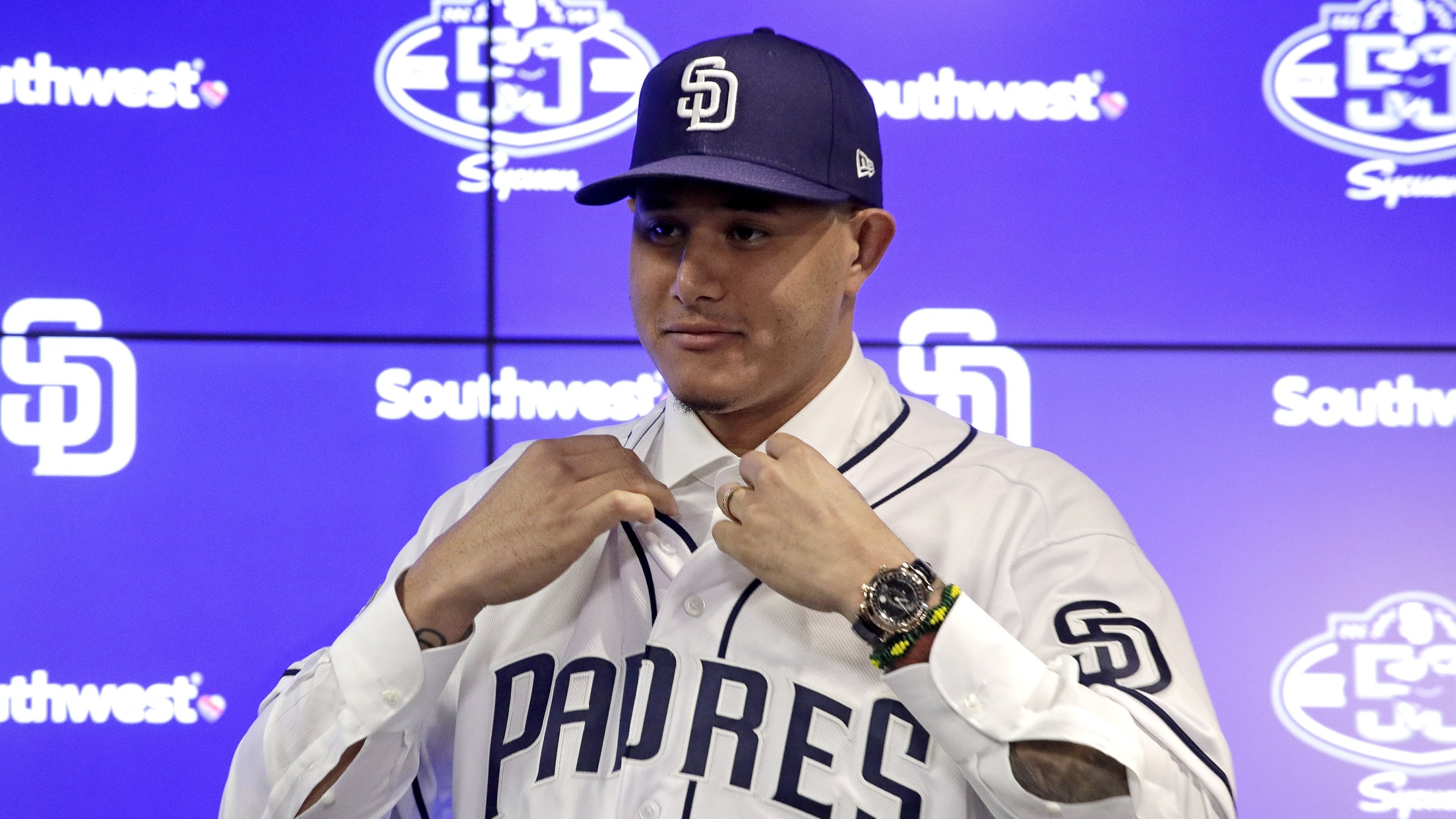 PEORIA, Ariz. -- Wearing a dark blue suit over white high-top basketball sneakers, Manny Machado strode to the podium in the Colonnade Room at Peoria Stadium on Friday morning. He sat for a moment, while he was introduced as the new third baseman for the San Diego Padres. Then, Machado
Lucky young ballplayer takes first flight to get hitting tips from Alex Bregman
Bregman gives dream hitting lesson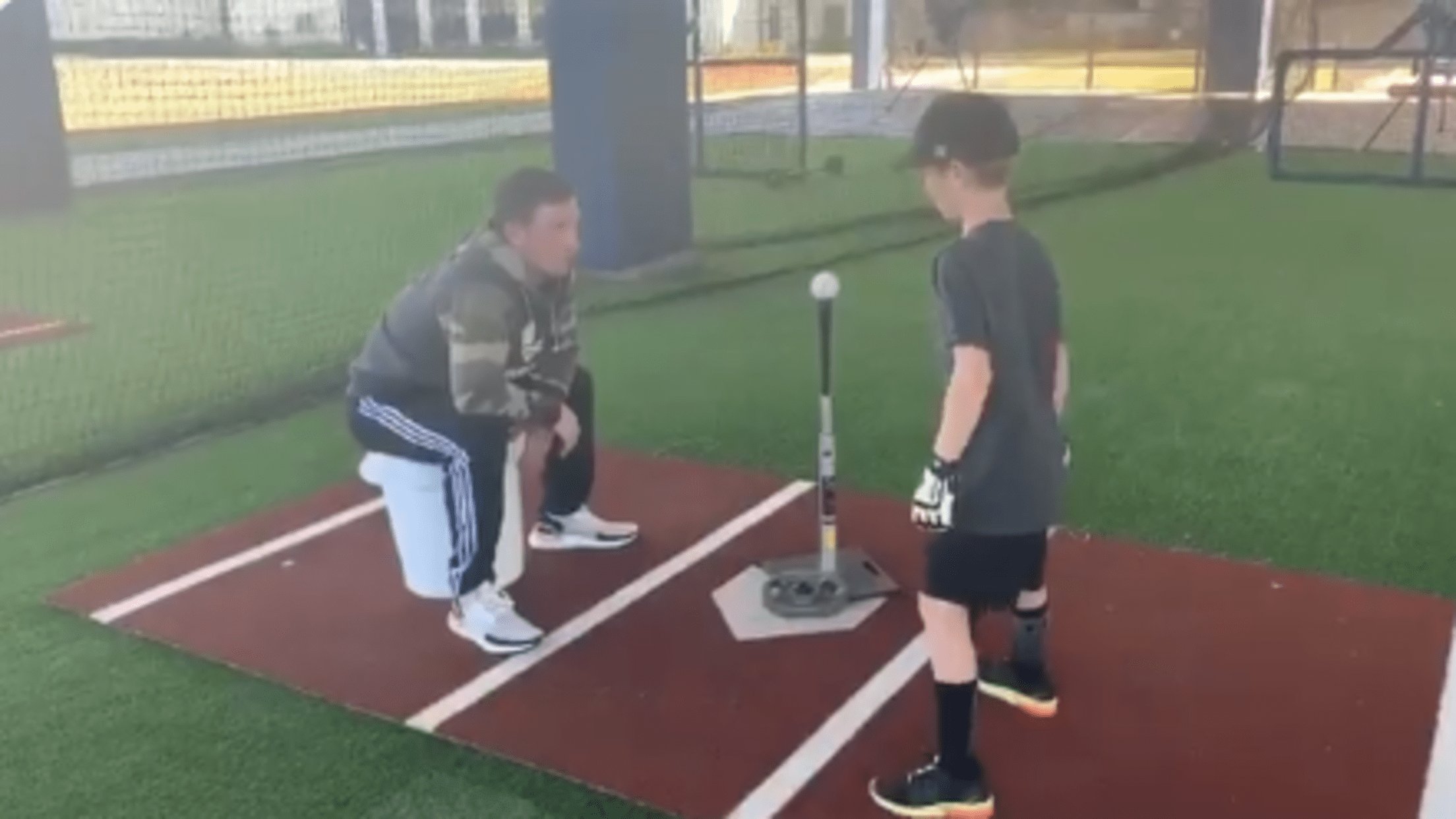 Earlier this week, aspiring young ballplayer Jax Nystrom had his day made when Astros third baseman Alex Bregman replied to a video of him hitting with two simple words: "Great swing." But Bregman's compliment was also followed by an intriguing offer: a personal hitting lesson from Bregman himself.
Haniger setting tone early in spring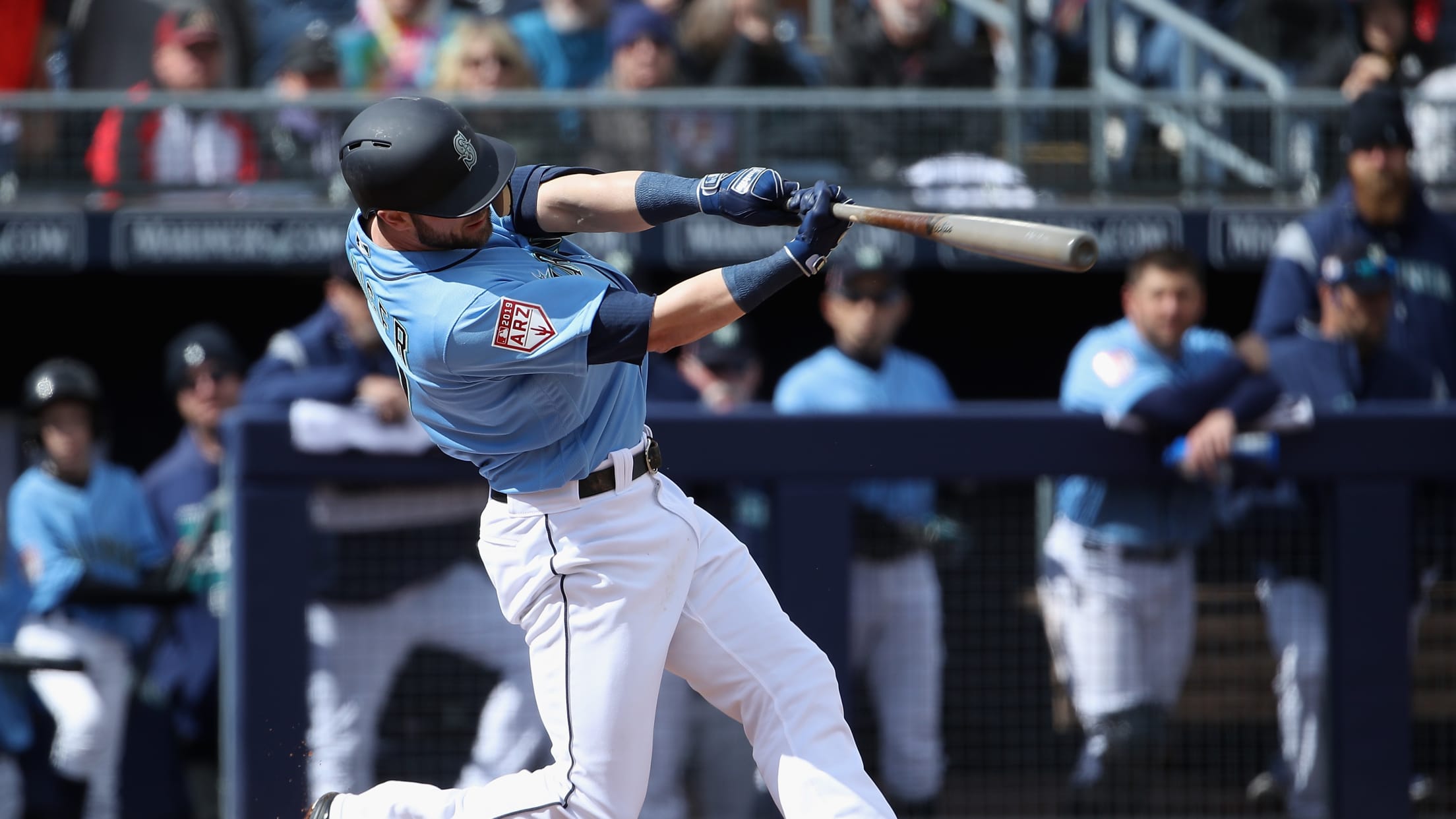 PEORIA, Ariz. -- Mitch Haniger likes the way things have started out this spring in Mariners camp. And the Mariners liked the way Haniger kick-started his own season Friday at chilly Peoria Stadium. Haniger launched a two-run homer to left-center in his first at-bat as the Mariners rolled to an
Greinke throws to batters, prepares for games
Koch scratched, Green starting Saturday's spring opener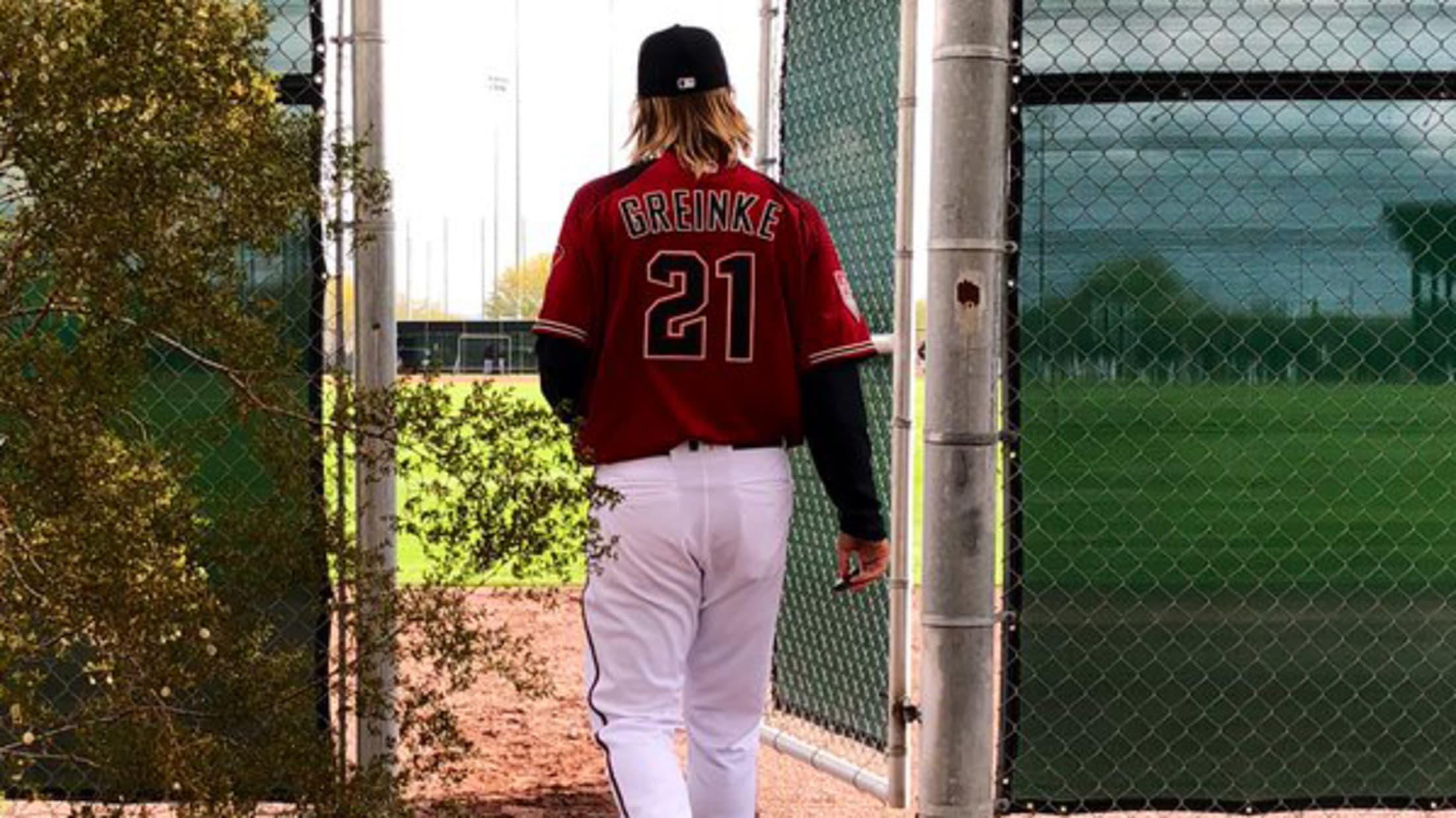 SCOTTSDALE, Ariz. -- D-backs right-hander Zack Greinke threw to hitters Friday as part of a 40-pitch work day under rainy conditions. "Everything felt good, went good," Greinke said.
Zobrist in camp, ready for leadership role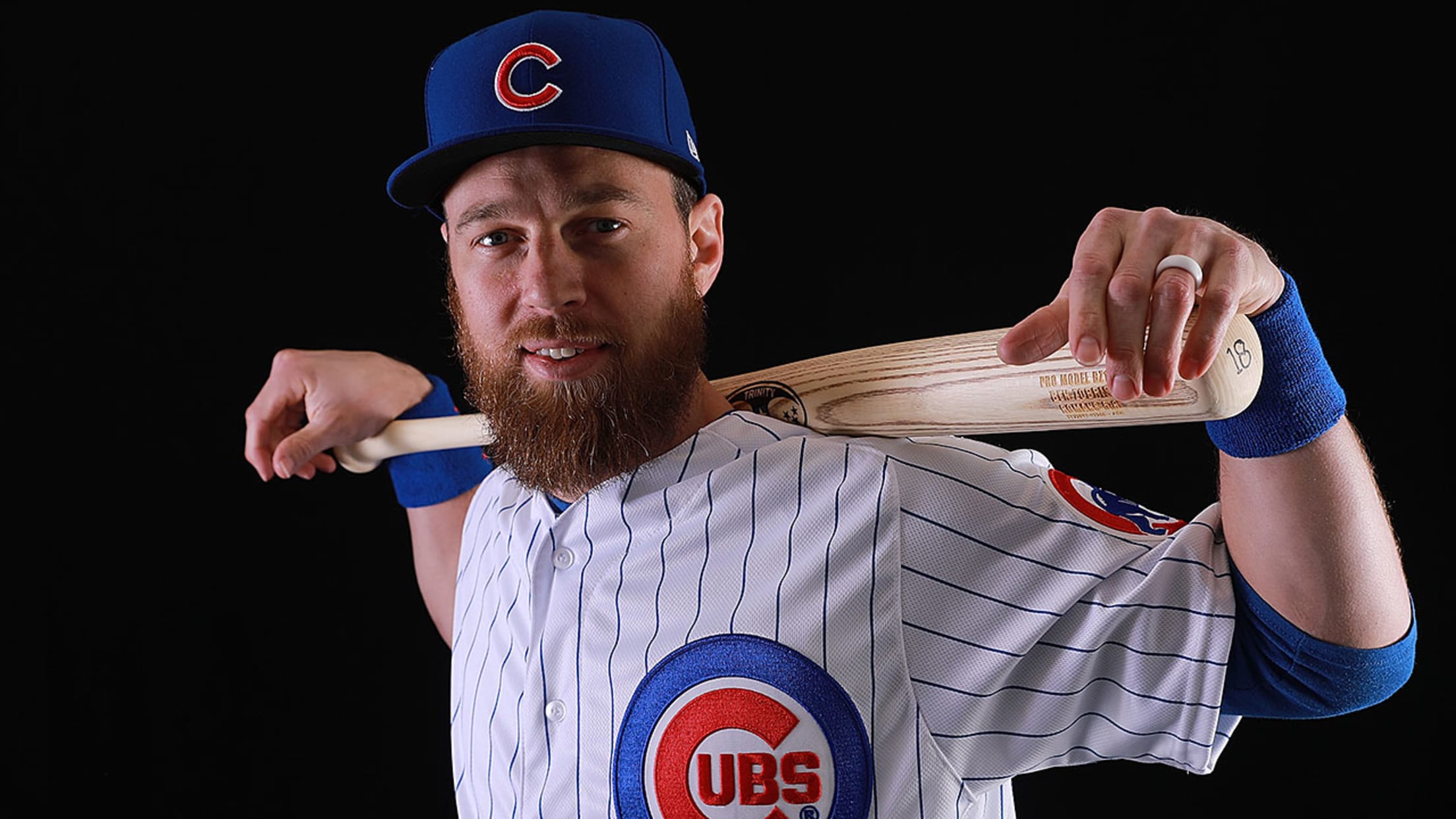 MESA, Ariz. -- Standing in front of his locker on Friday afternoon, Ben Zobrist opted not to divulge the details of the personal matter that kept him away from Cubs camp for the previous four days. His focus was on reuniting with his teammates and looking only at spring and
A's plan to be careful with Luzardo decision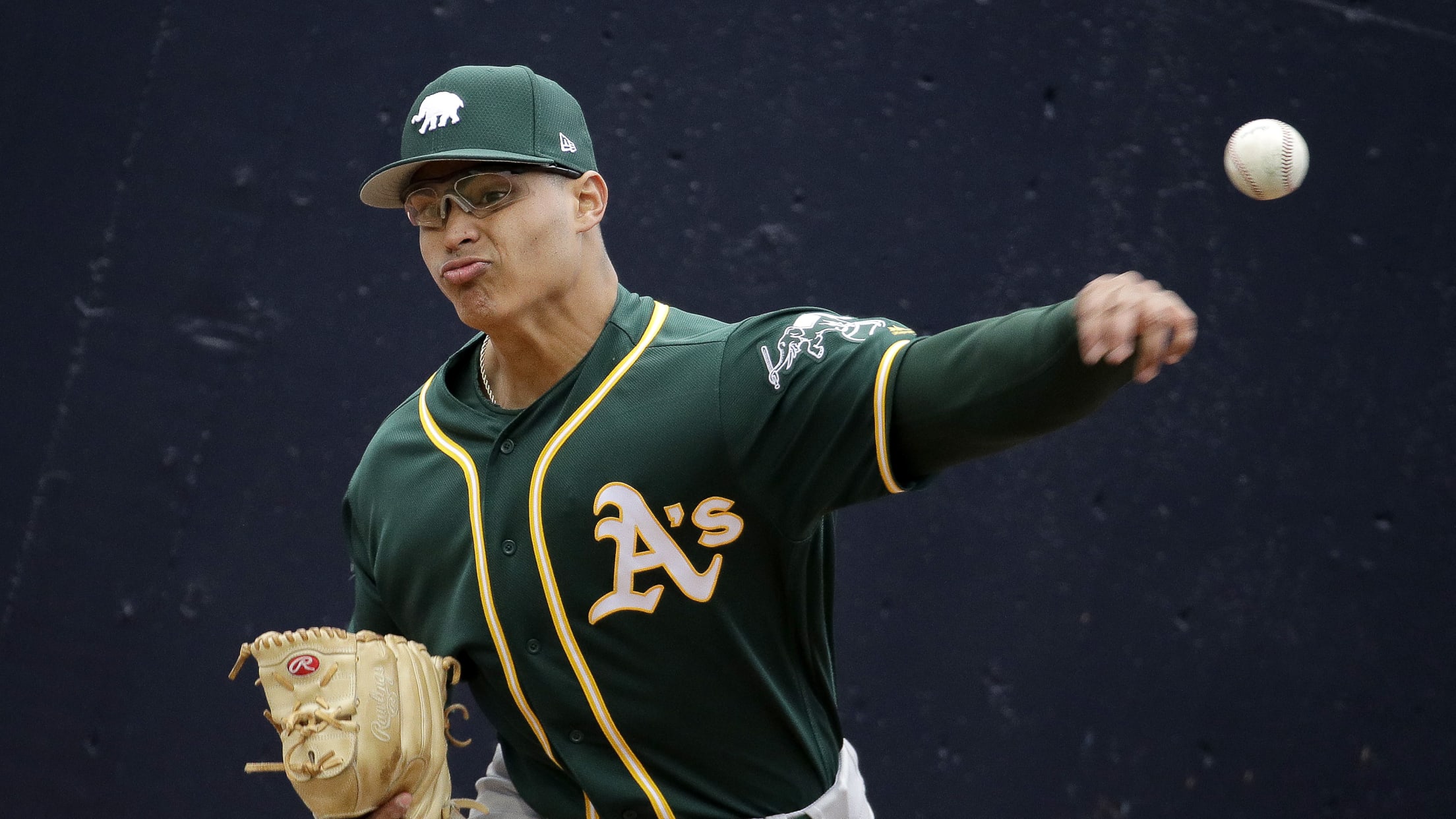 PEORIA, Ariz. -- The talent is obvious, but the timing isn't. The A's have a future ace in Jesus Luzardo but must take caution with the lefty when determining when to promote him. For much of the winter, Luzardo appeared a strong bet to break camp with the big league