Here's 1 way Robert is already making history
White Sox star is on pace for biggest whiff rate drop on record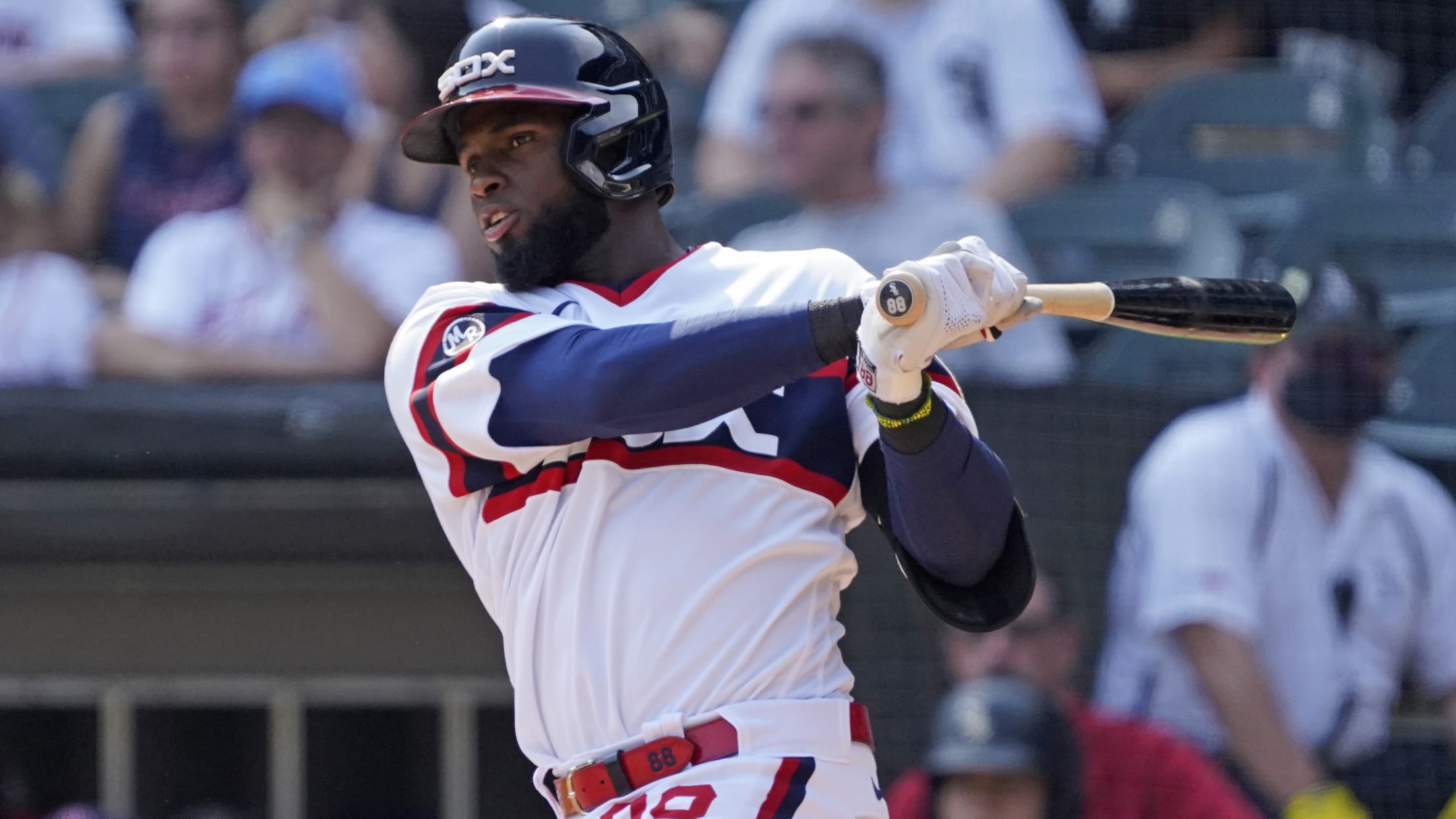 The White Sox have dominated the American League Central, allowing them to rest stars Tim Anderson, Lucas Giolito and Lance Lynn. But that's not the biggest late-summer development on Chicago's South Side. Luis Robert has been scalding hot, entering Friday with a .372/.404/.612 line and 178 wRC+ (eighth among qualified
'Efficient' Mad Max: King of the Queen City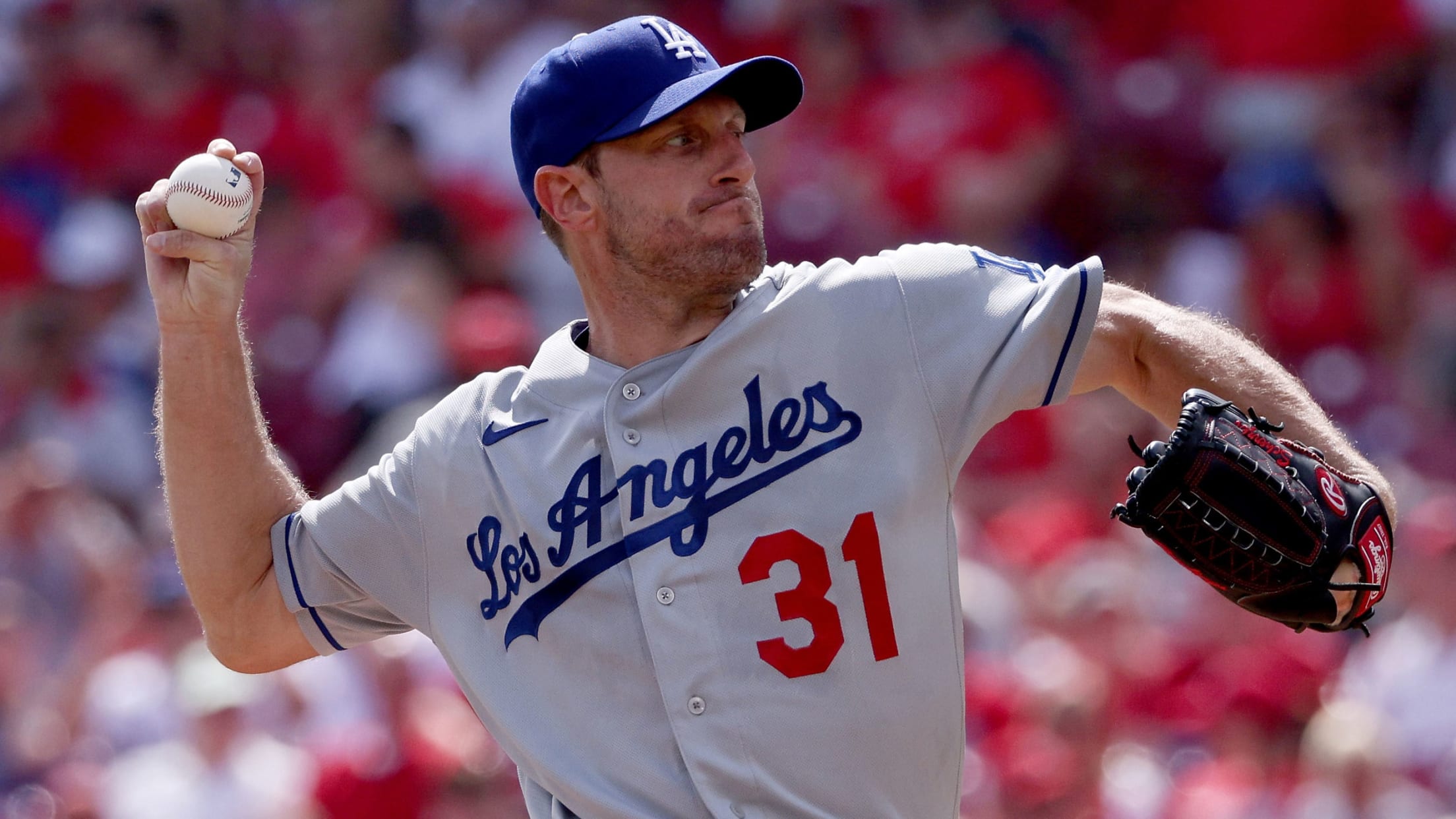 CINCINNATI -- Elite pitchers like Max Scherzer are typically dominant wherever they go, making it slightly less notable when they have a string of success at one particular venue. But there are exceptions, and Scherzer's small sampling of appearances at Great American Ball Park in Cincinnati is worth noting. Including
Would Triple Crown = MVP for Vlad Jr.?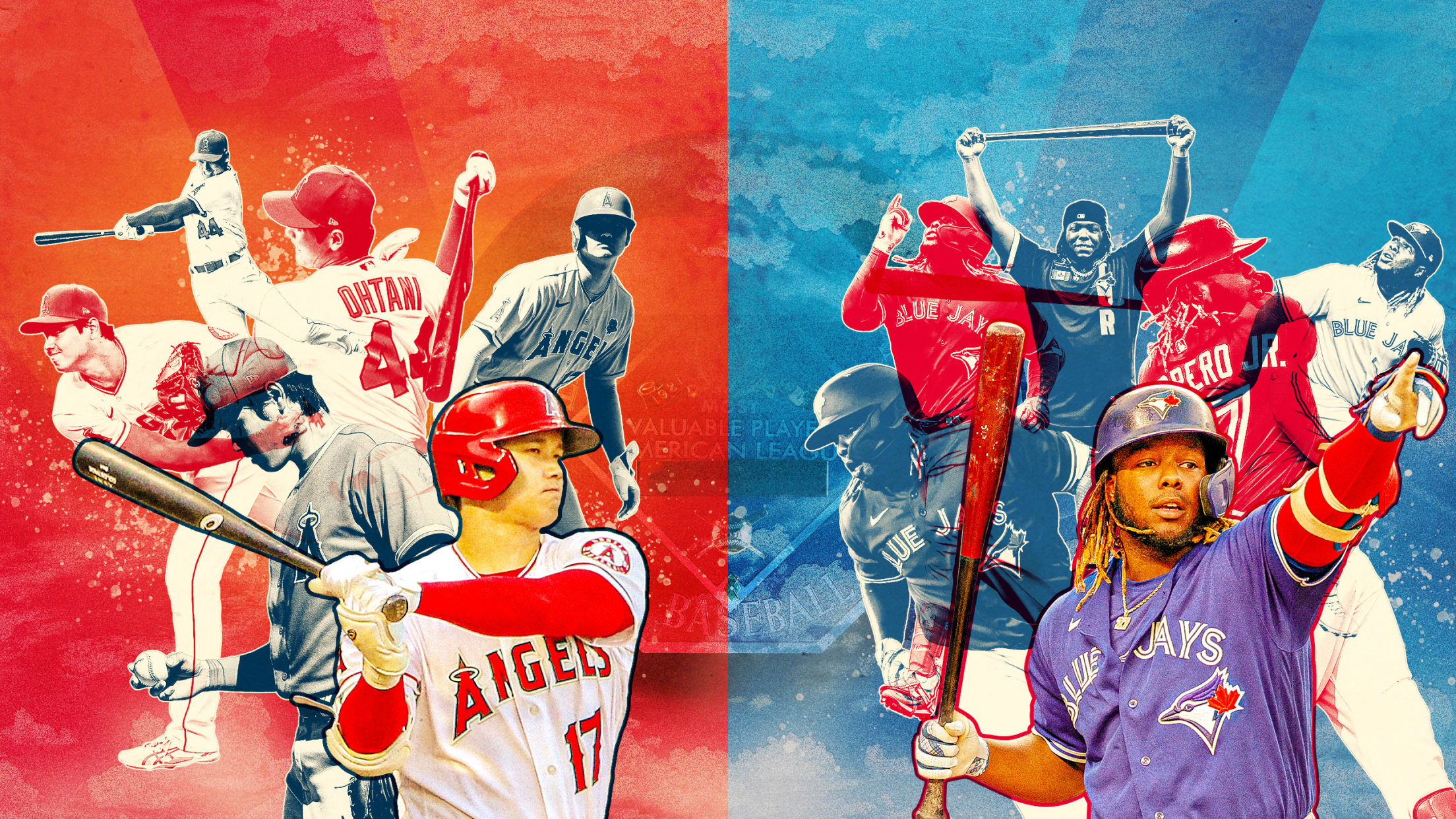 The American League MVP Award race is unlike any we've seen before: One candidate may win the Triple Crown and still come in second place; the other is doing something so unprecedented that it seems ludicrous to think anyone can unseat him as the favorite. A group of MLB.com experts
Semien in exclusive company with 40th HR
Second baseman nears single-season HR record for 2B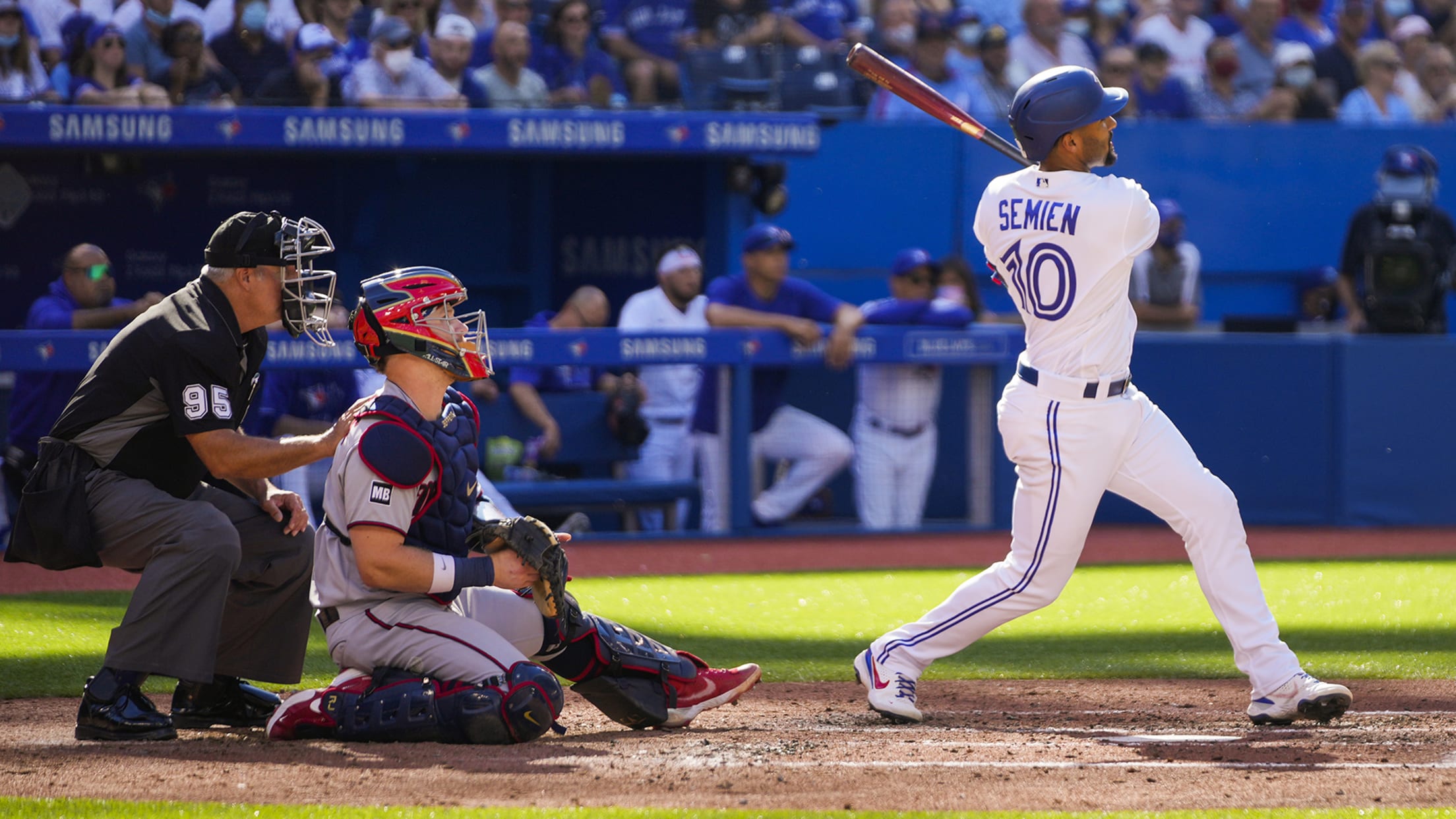 TORONTO -- Through a long season, three homes and a dozen different ups and downs for the Blue Jays, there has always been Marcus Semien. The star second baseman launched his 40th home run of the season in Saturday afternoon's 6-2 win over the Twins at Rogers Centre, building on
After 11 years in Minors, Maggi a big leaguer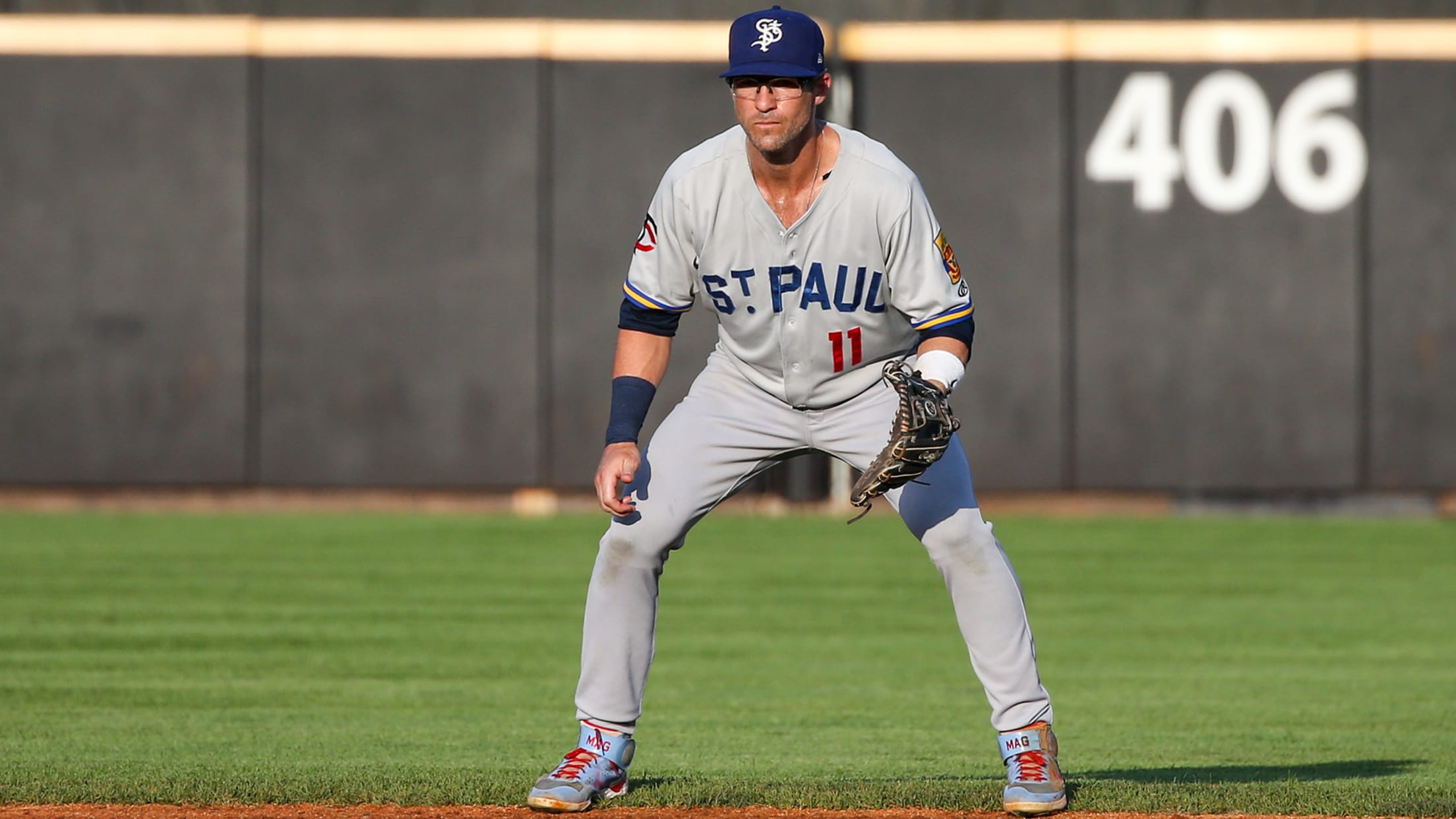 TORONTO -- As the years stretched on and Drew Maggi watched the faces of countless friends and teammates pass through the Double-A and Triple-A clubhouses that he himself couldn't quite escape for the better part of a decade, he often found his mind turning to Samwise Gamgee from "Lord of
Rays' No. 1 prospect Baz set to debut Monday
22-year-old RHP posted 1.76 in 10 games in first taste of Triple-A this season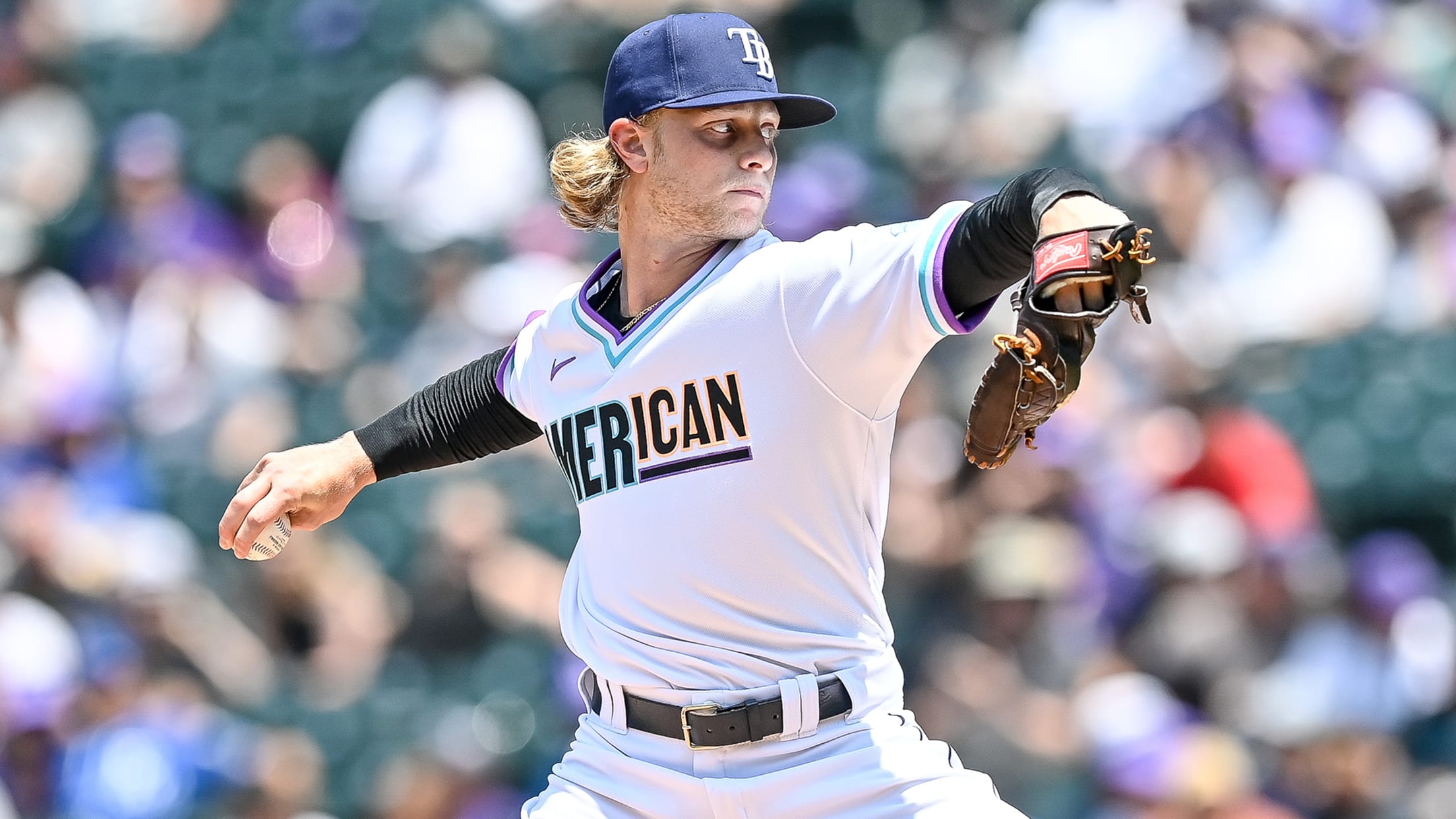 ST. PETERSBURG -- This has already been an eventful season for Shane Baz. The 22-year-old right-hander pitched in big league Spring Training, quickly earned a promotion from Double-A to Triple-A, took part in the All-Star Futures Game and represented his country with Team USA in the Tokyo Olympics. The top
Bogaerts (4 RBIs), Sox keep Wild Card lead
'Every game matters': Shortstop homers among 3 hits as Boston wins 4th straight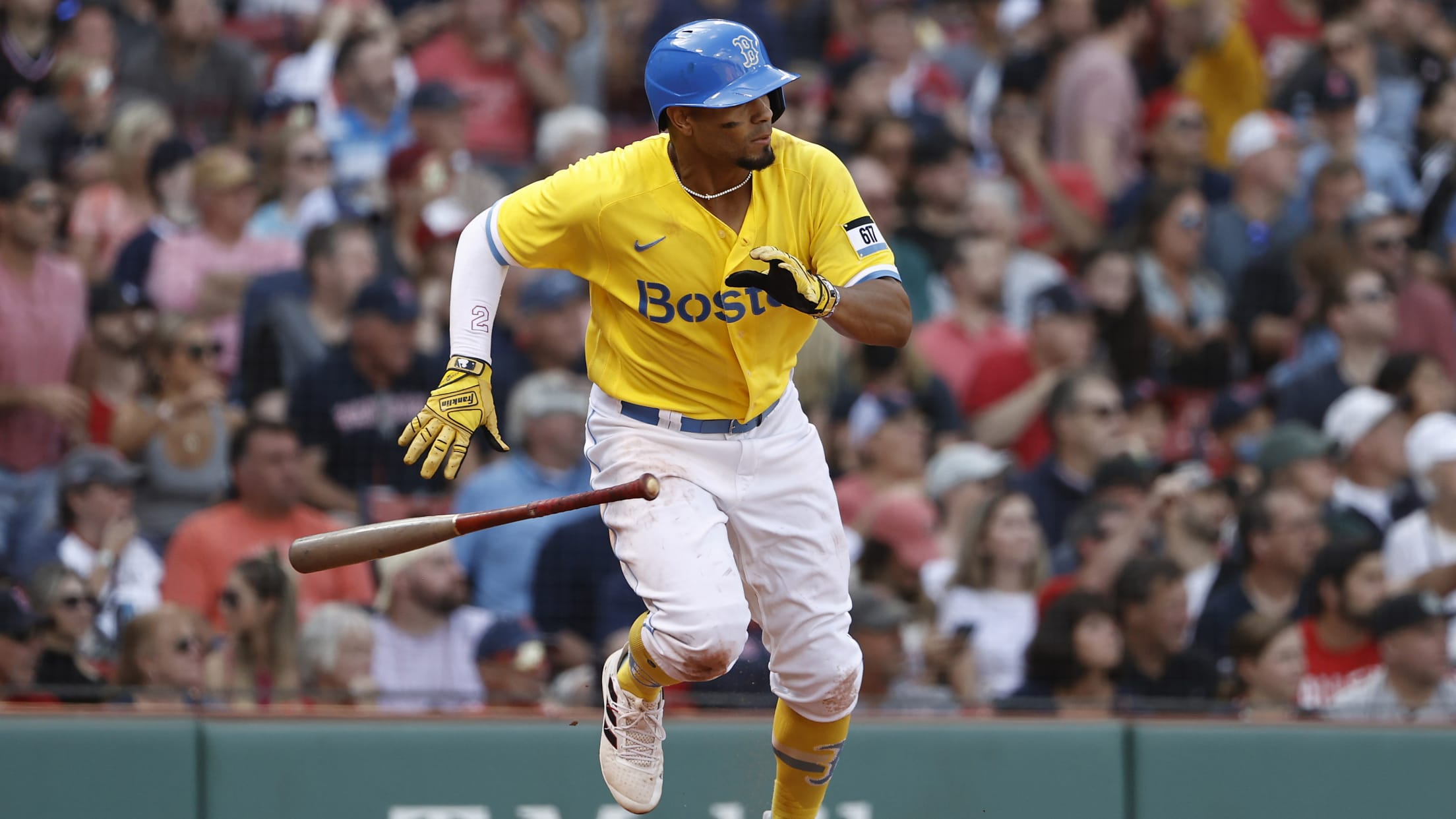 BOSTON -- It was somewhat surprising to hear Red Sox manager Alex Cora say a couple of times recently that Xander Bogaerts has been "battling" with his swing since coming off the COVID-19 injured list on Sept. 10. Well, it's a battle that Bogaerts keeps winning. He certainly did on
Bellinger out of lineup due to rib fracture
Roberts: 'It's just sore ... it shouldn't affect him moving forward'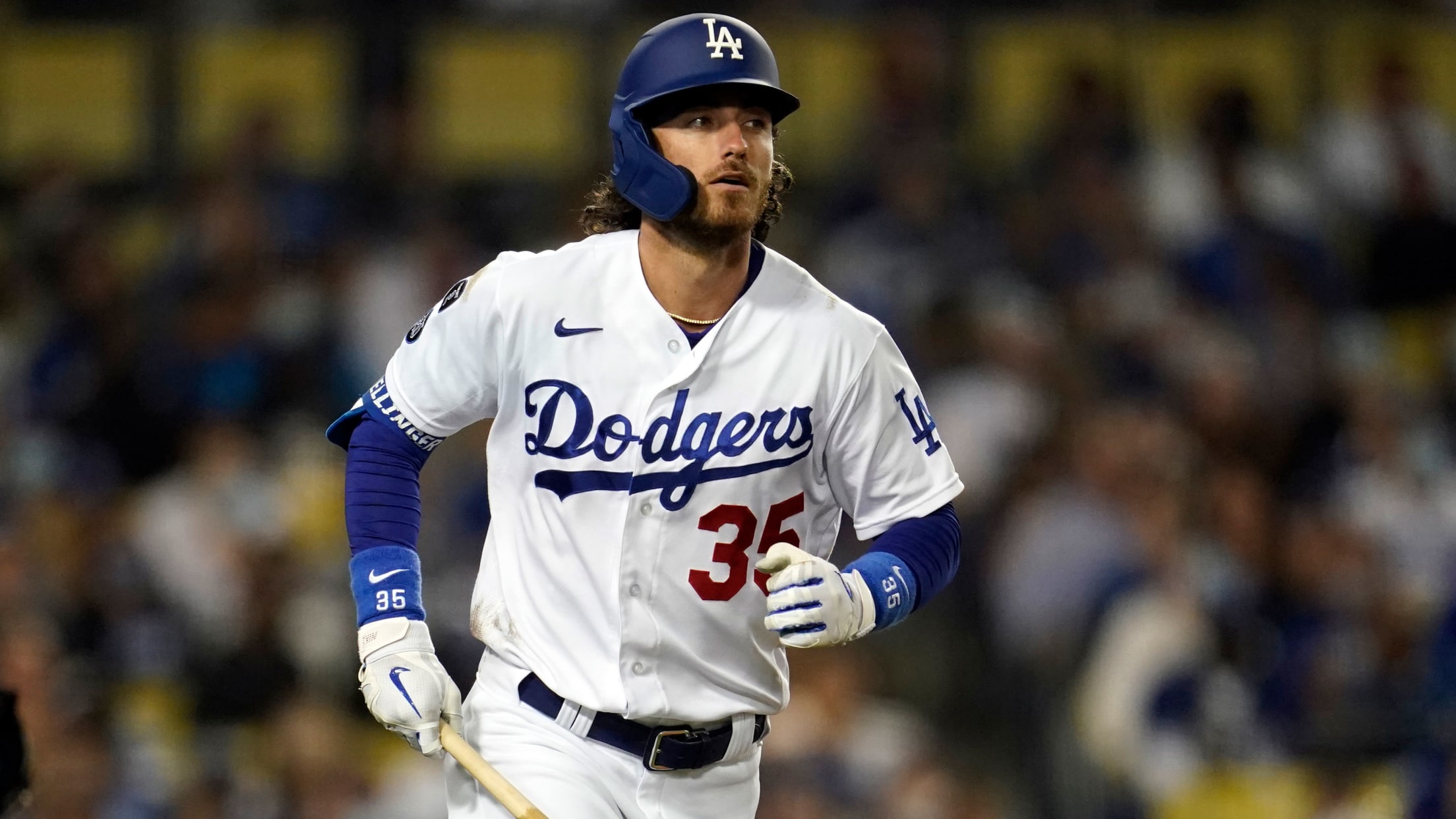 CINCINNATI -- Cody Bellinger was originally scheduled to start Saturday's game in Cincinnati, but manager Dave Roberts opted instead to rest the outfielder. Bellinger, according to Roberts, has a non-displaced rib fracture stemming from a collision with Gavin Lux in left-center field during a series against the D-backs earlier in
Error leads to costly big frame in Yanks' loss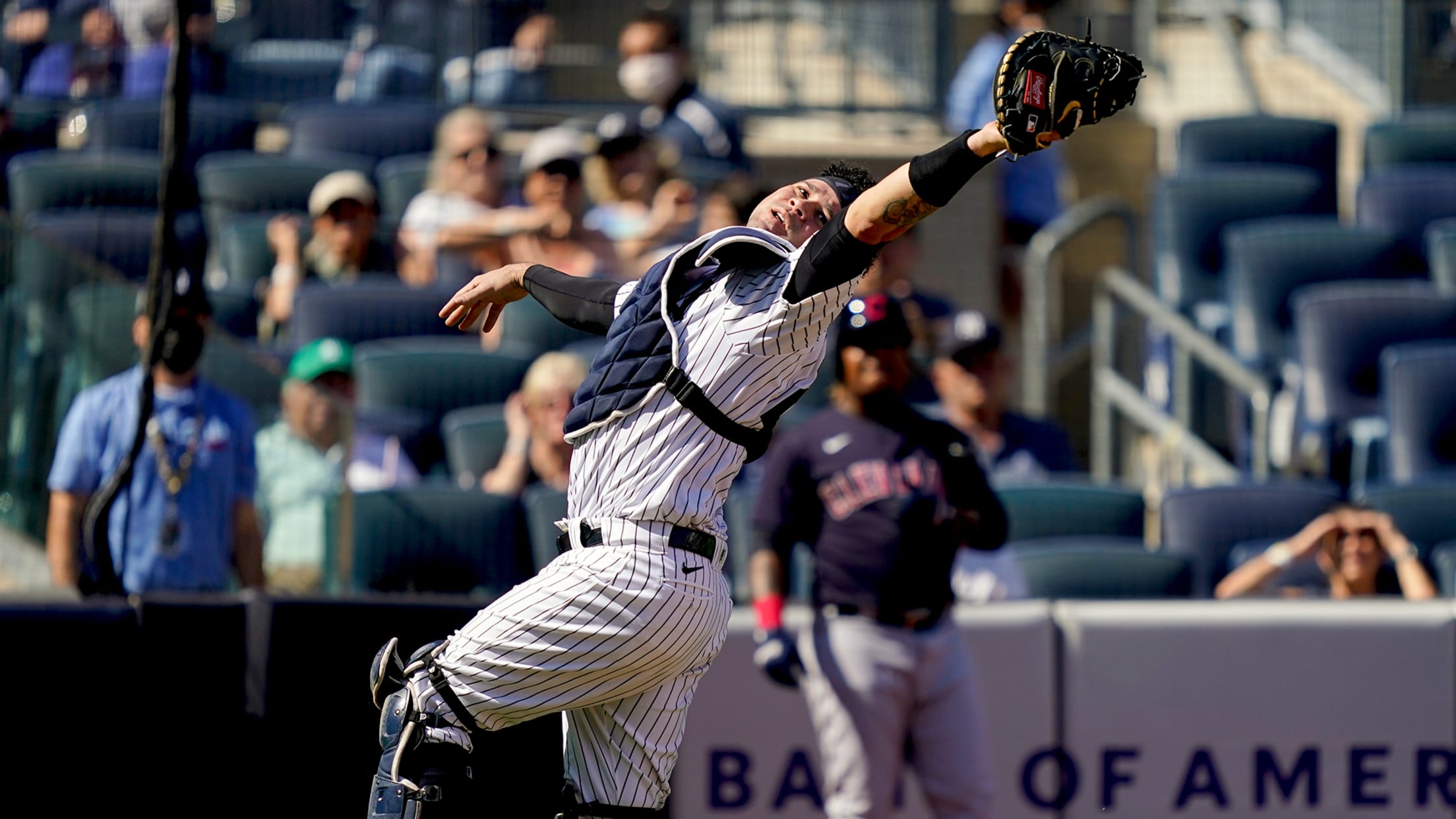 NEW YORK -- The popup soared behind home plate as Gary Sánchez ripped off his mask, squinting against the sunlight in search of the rotating sphere. It spun, spun and spun some more, sending the Yankees' catcher stumbling as the ball plopped harmlessly in foul territory. The batter, Oscar Mercado,
Cain exits following wall-crashing catch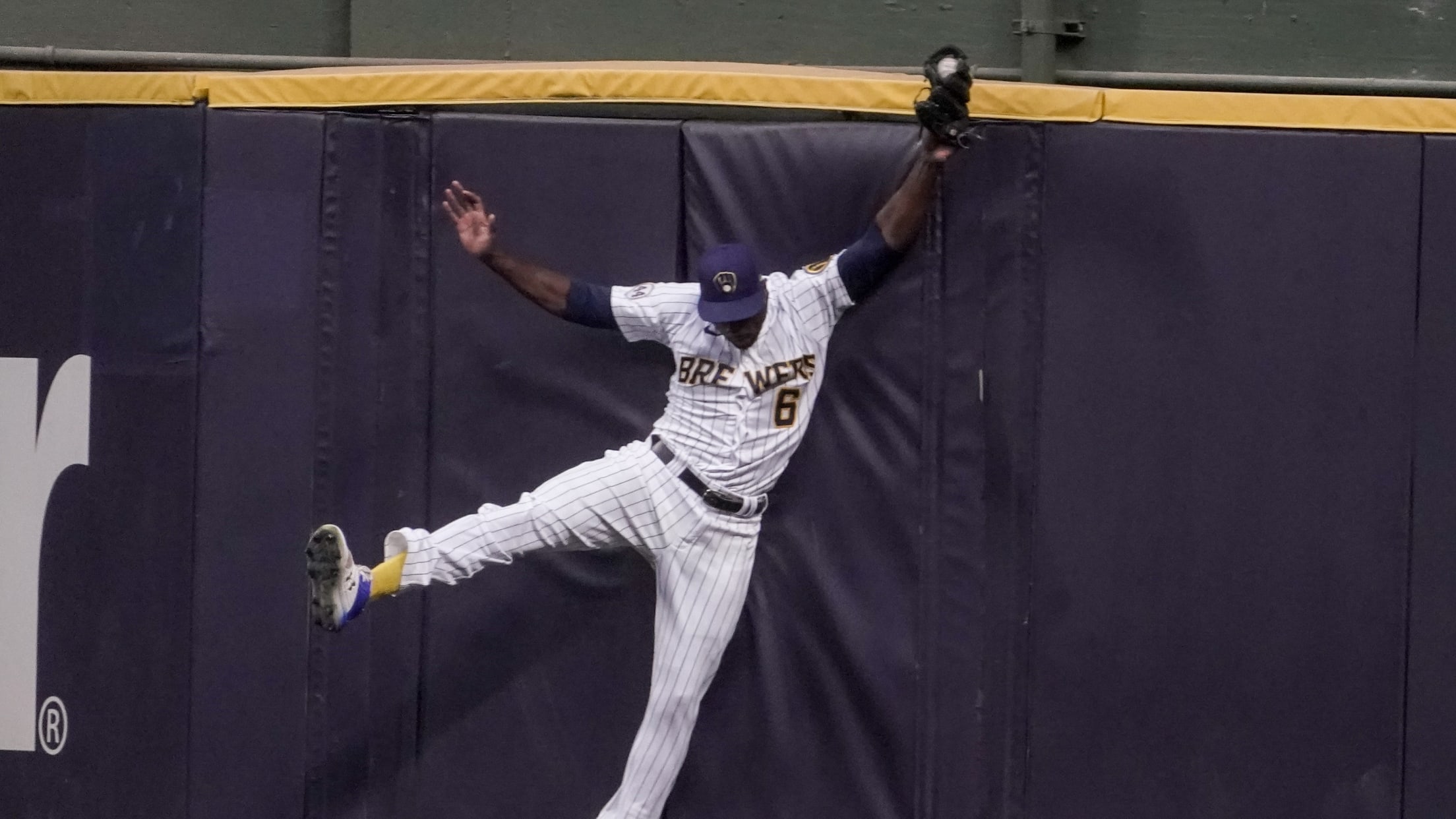 MILWAUKEE -- Lorenzo Cain leaped, extended his left arm and made one of the Brewers' best catches of the year in the second inning of Saturday's showdown with the Cubs at American Family Field. But at what cost? With right fielder Avisaíl García already in the day-to-day category with a
Meadows joins Rays' exclusive 100-RBI club
McClanahan (back) set to rejoin Tampa Bay after stint on IL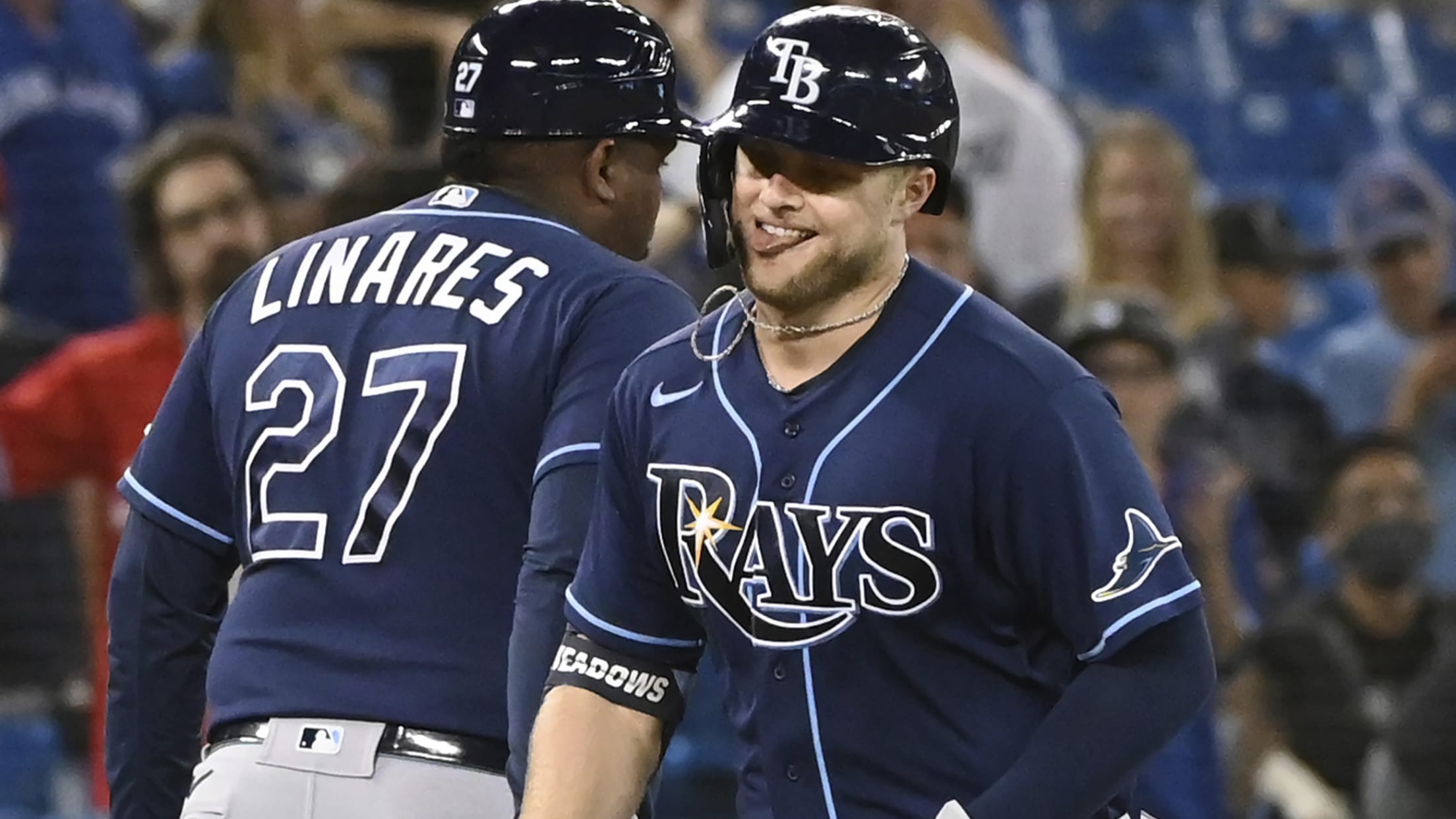 ST. PETERSBURG -- When Austin Meadows returned to the dugout after hitting a game-tying sacrifice fly in the first inning of Friday's 7-4 win, he was greeted with a big hug from Rays hitting coach Chad Mottola. After the game, the ball he hit to drive in Ji-Man Choi was
Here are the '21 playoff tiebreaker scenarios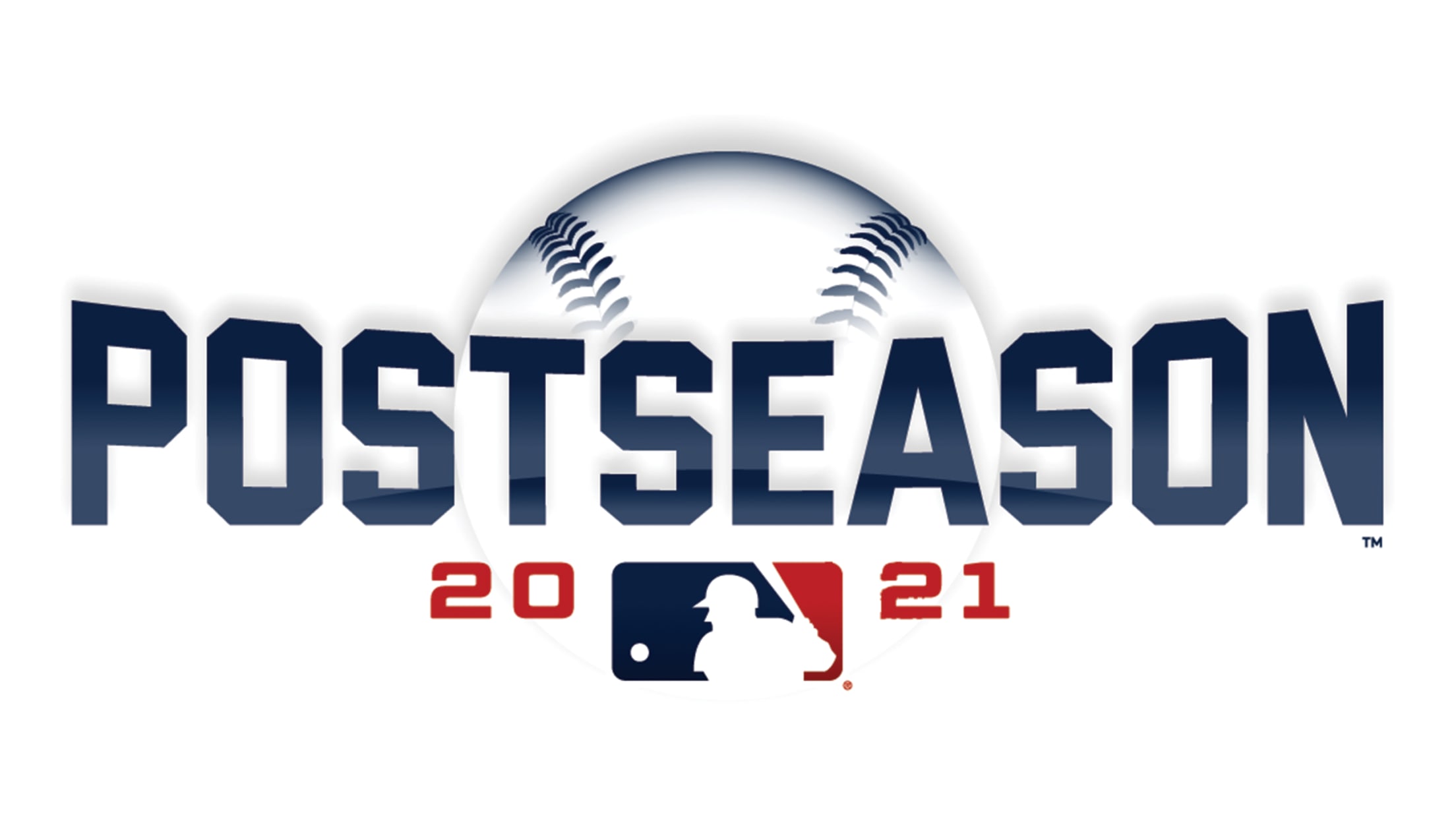 Just as extra innings are sometimes required to resolve games, extra games are sometimes required to resolve regular-season races. It hasn't happened often, even in the dual-Wild Card era in which more teams are in the late-season mathematical mix. Since Major League Baseball went to the dual-Wild Card format in
Complete 2021 MLB postseason schedule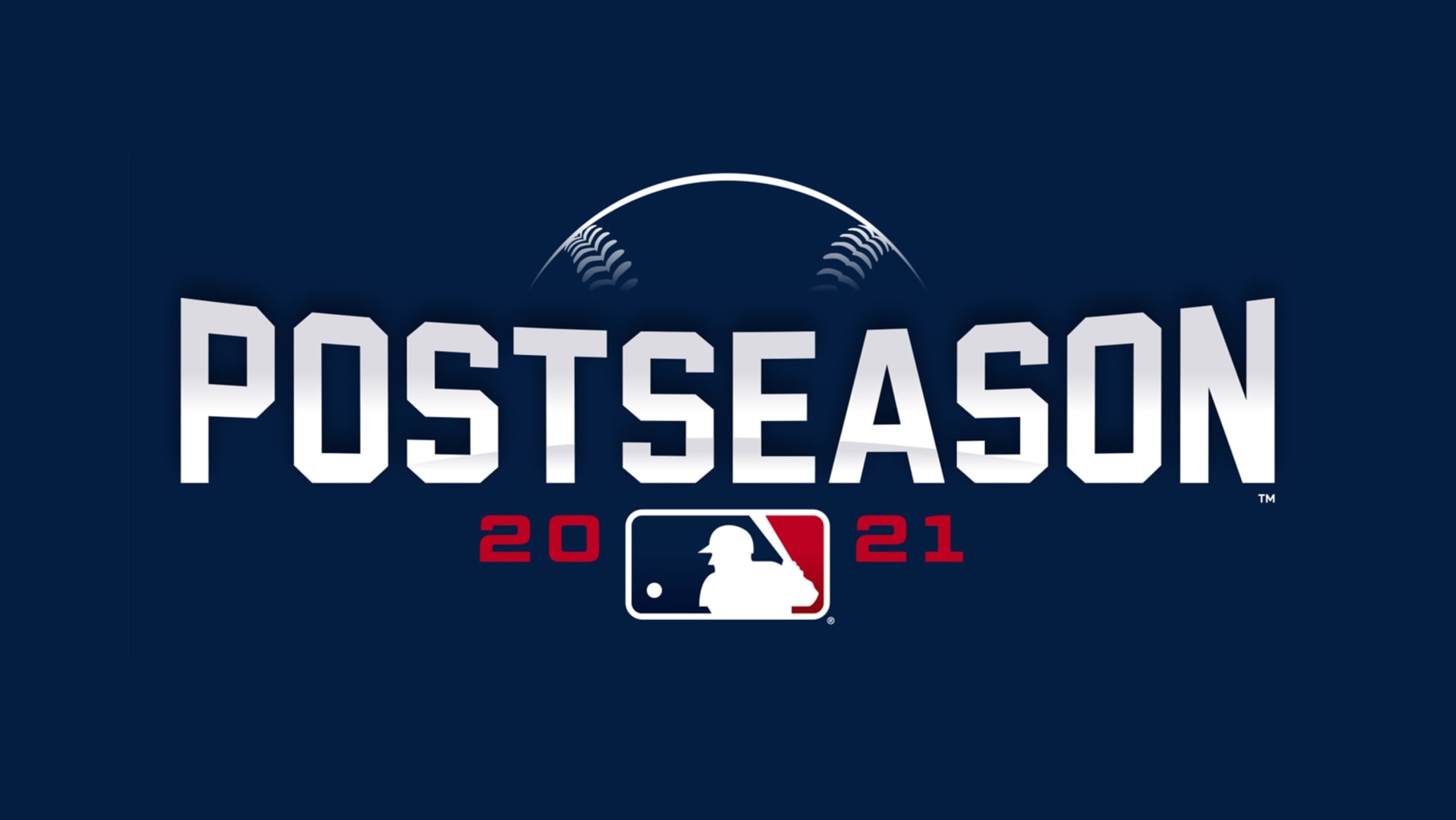 Major League Baseball today announced the schedule for the 2021 Postseason, which is set to open with the American League Wild Card Game presented by Hankook on ESPN on Tuesday, Oct. 5, followed by the National League Wild Card Game presented by Hankook on TBS on Wednesday, Oct. 6. Game
Gallo (neck tightness) considered day to day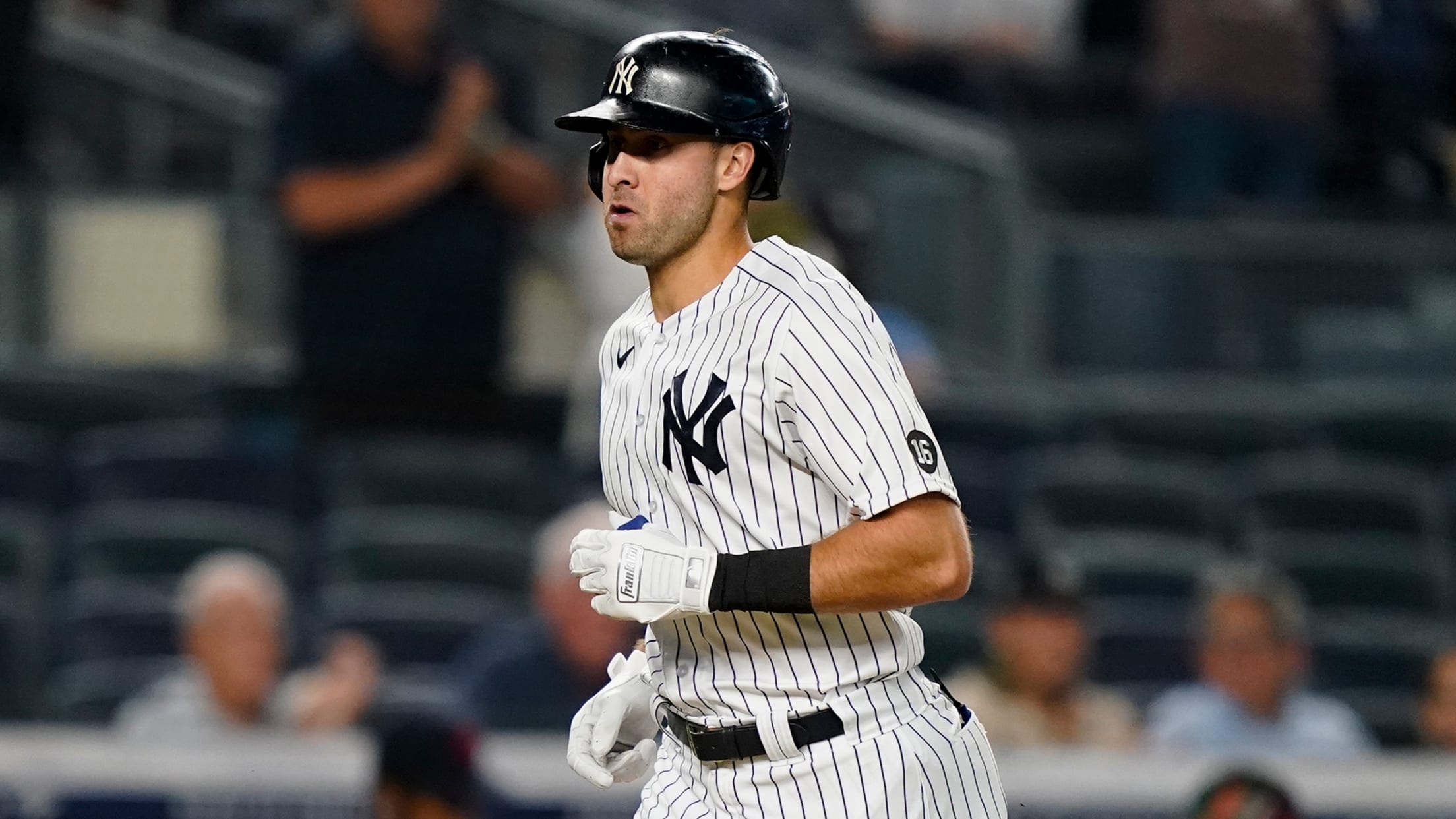 NEW YORK -- Yankees outfielder Joey Gallo was removed from Saturday's 11-3 loss to the Indians with neck tightness, the team announced. Gallo batted in the second inning, popping out to third baseman José Ramírez, then played one more inning in left field before exiting. Tyler Wade replaced Gallo in
The best season in every club's history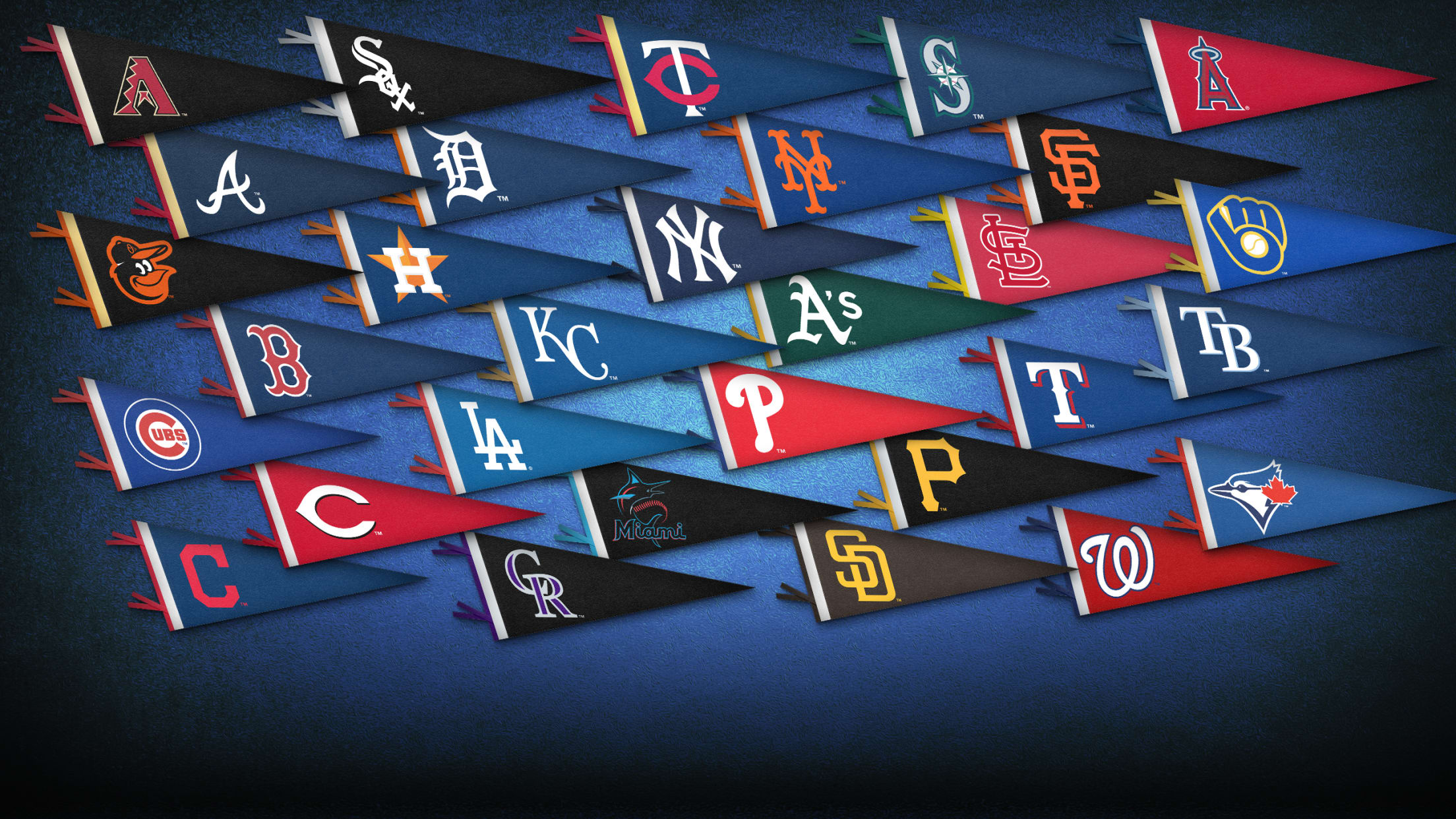 The 2001 Mariners' 116 wins have stood the test of time. In the two decades since that historic season in Seattle, the 2018 Red Sox have come the closest to sniffing that record, with 108 wins during their World Series-winning campaign. That Seattle club shows that a historic regular season
Injuries: Cain, Gallo, Bellinger, Winker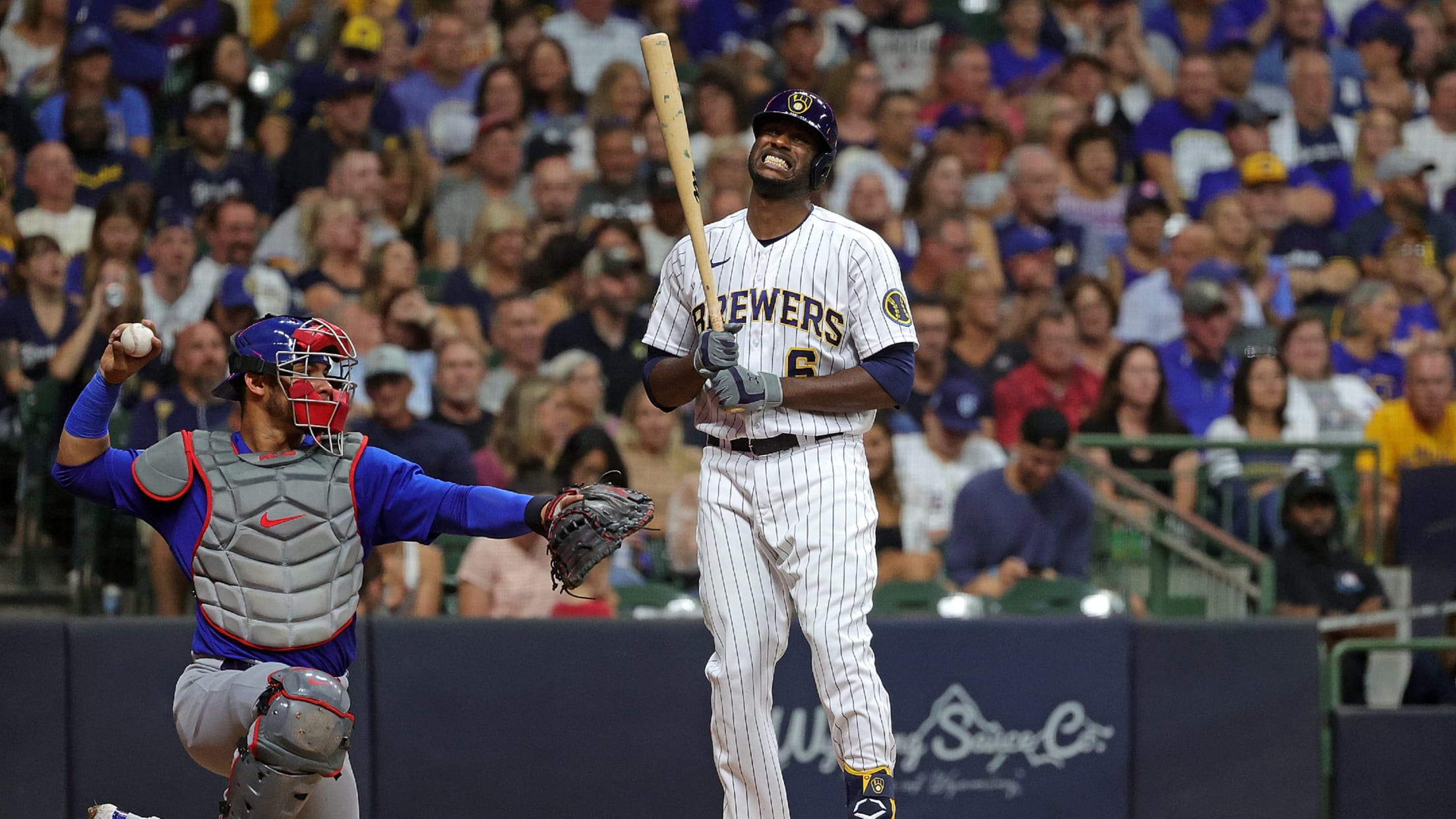 Stay up-to-date with all the latest news on injured and recovering players from across Major League Baseball.
Saturday's top prospect performers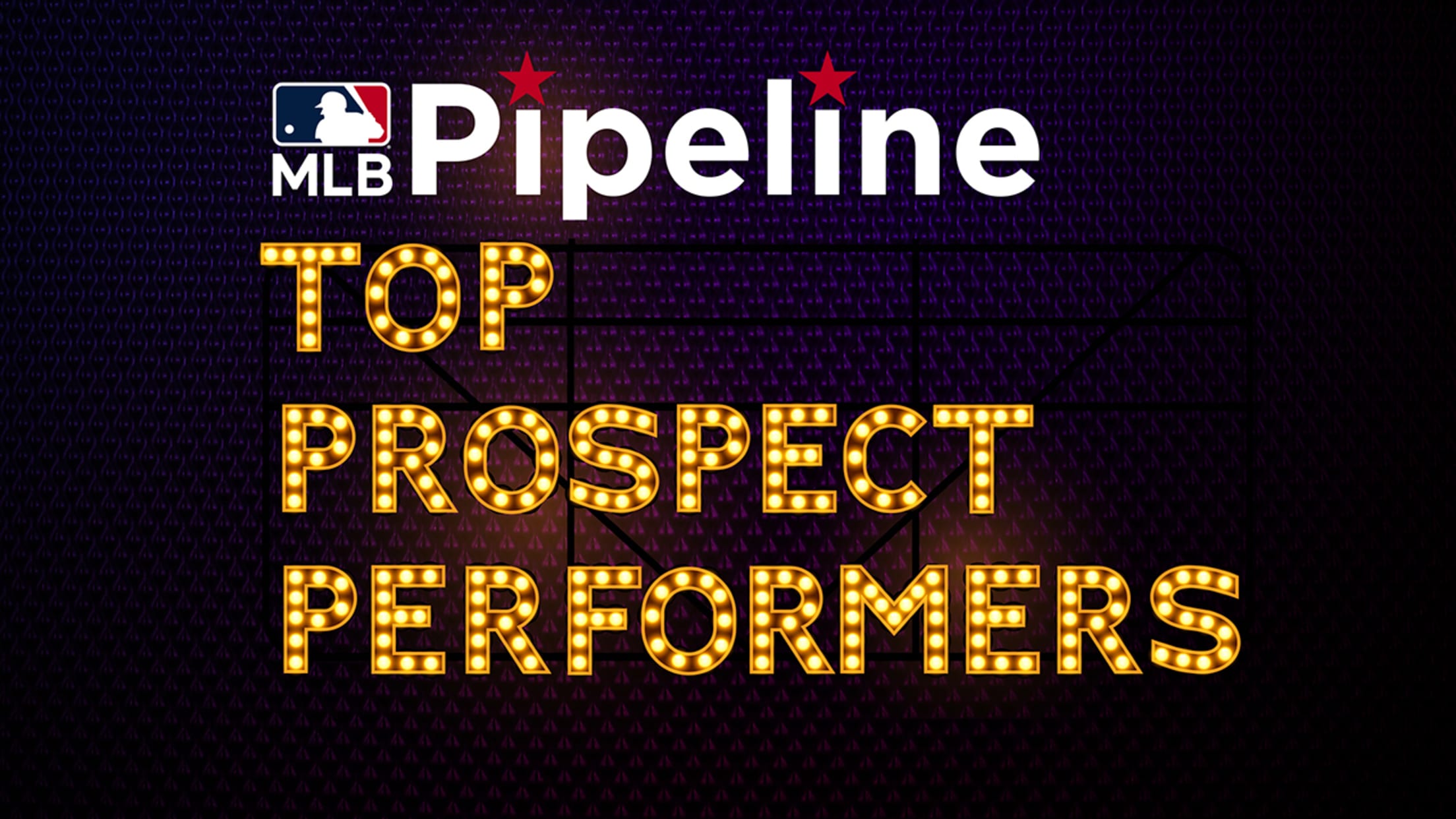 Here's a look at Saturday's top Minor League performers from each team's Top 30 Prospects list:
Rays encouraged by Yarbrough's turnaround
Cash: 'He did a good job keeping his composure, keeping us in the ballgame'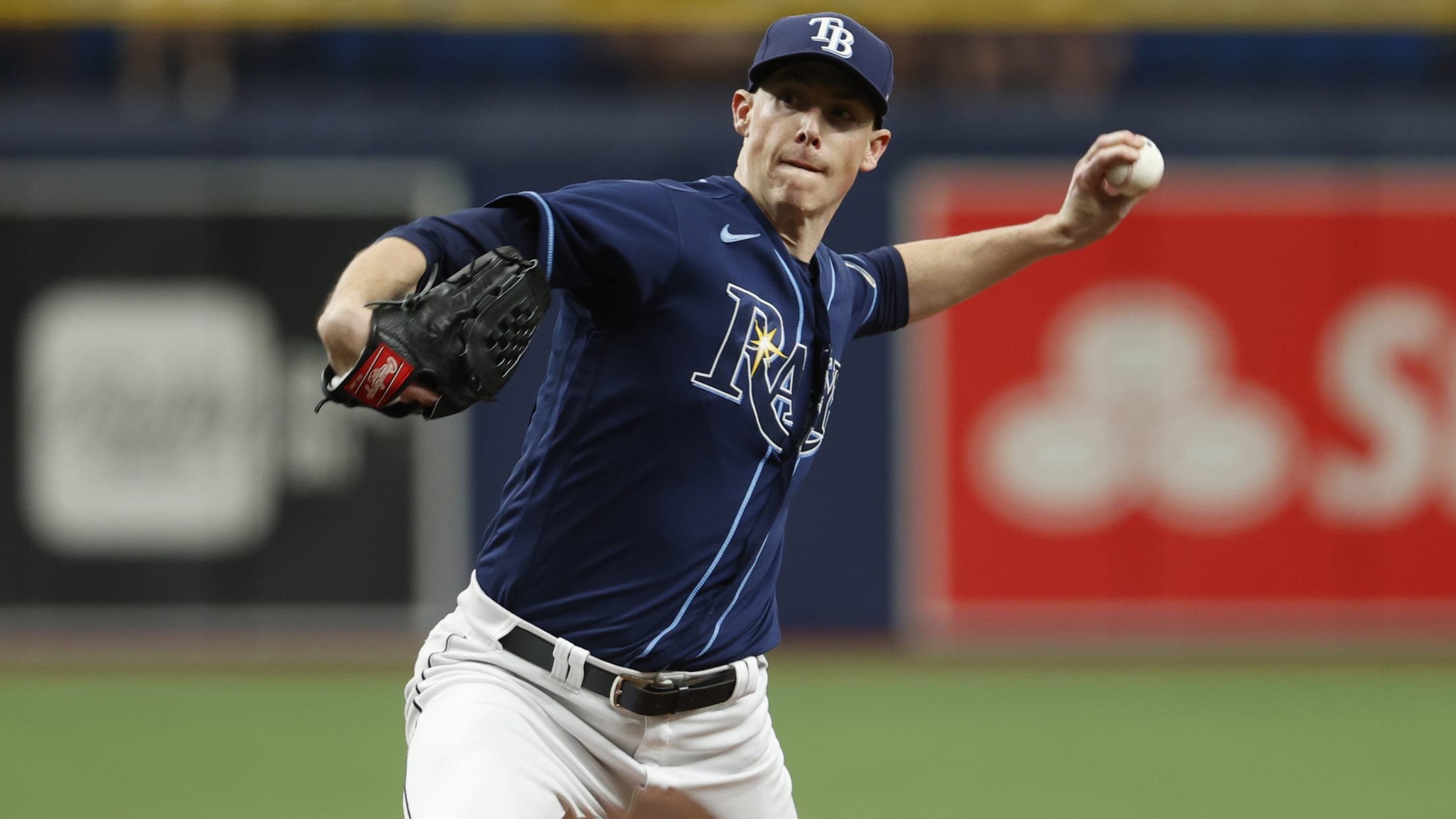 ST. PETERSBURG -- One day after two dramatic late-inning rallies resulted in a thrilling walk-off win, the Rays again fell behind early on Saturday afternoon. But they couldn't quite come all the way back this time in a 4-3 loss to the Tigers.
Adams -- in relief -- sets season HBP mark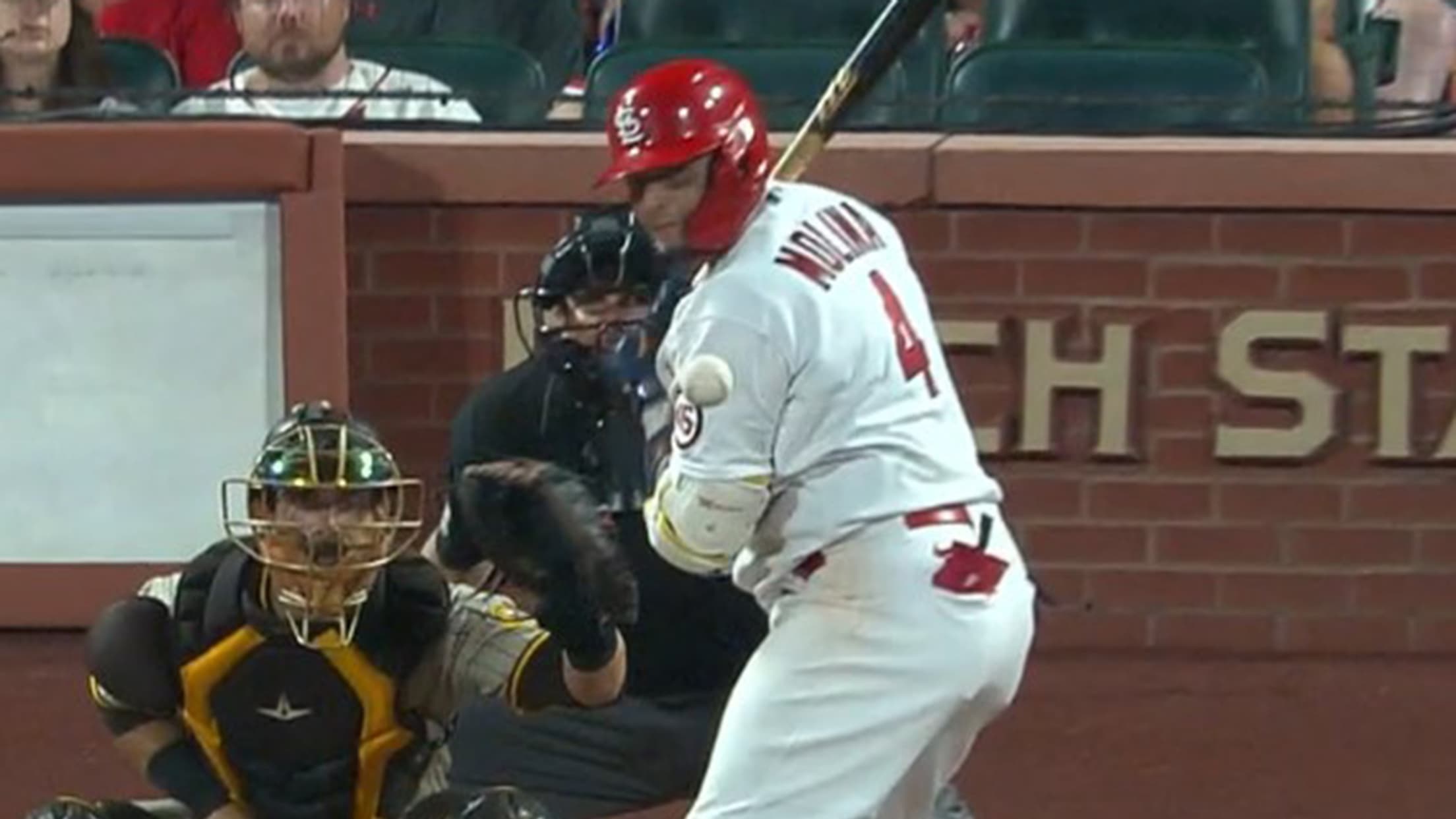 So here's a question: How many batters could a relief pitcher who's thrown 49 2/3 innings this season possibly hit? If your answer before reading this article was any number fewer than 24, you'd be wrong. Yes, you read that correctly: 24. Padres right-hander Austin Adams set a new MLB
Hill (left knee) wheeled off field in Tigers' win
Outfielder's second scary collision of season casts a pall over club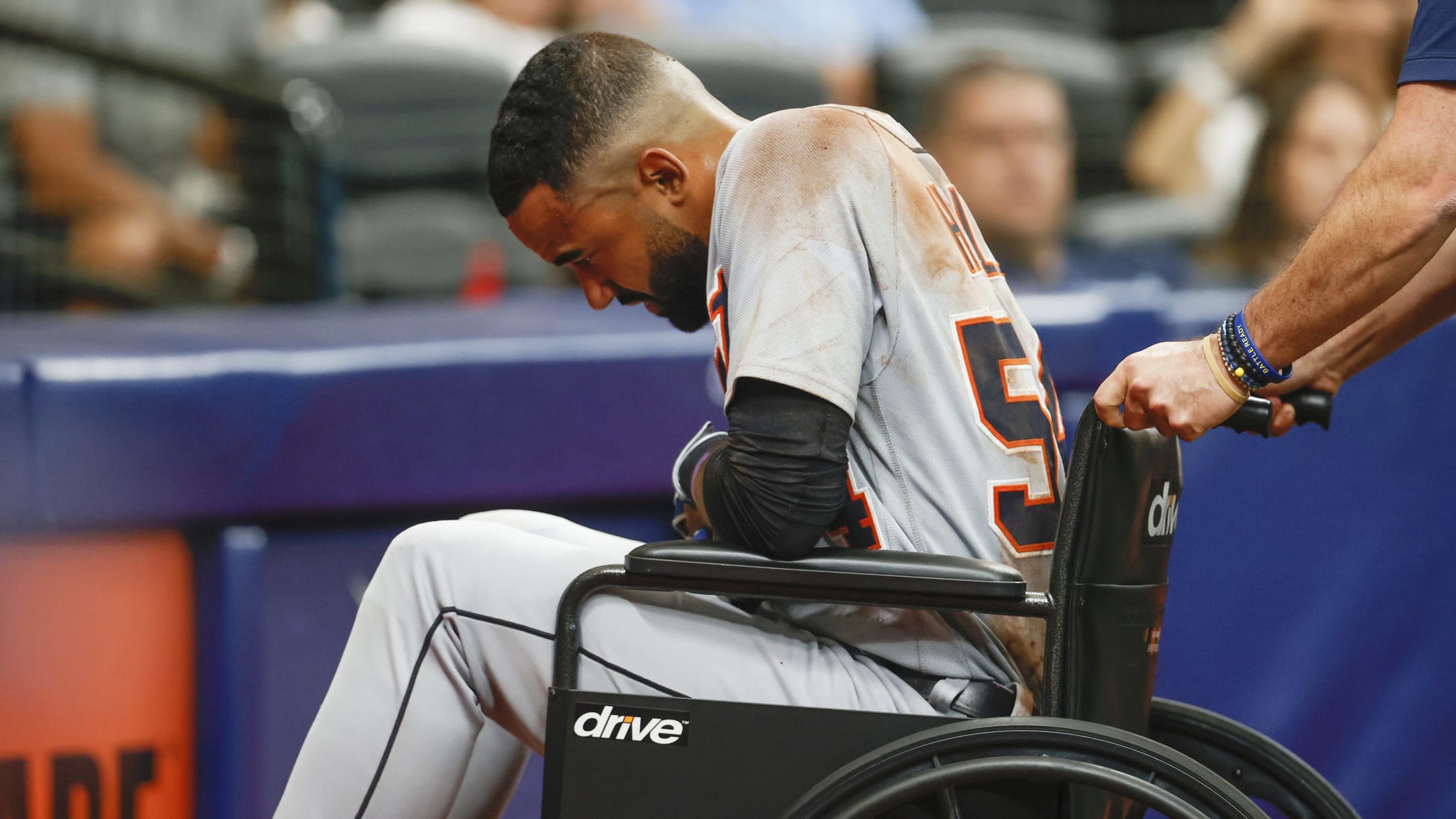 The Tigers left Tropicana Field on Friday night with a sour taste in their mouths after blowing a three-run lead in the ninth and falling to the Rays in extras. They left much the same way on Saturday evening, but the 4-3 win had nothing to do with it: Detroit
Winker (intercostal) back on IL, Shogo follows
Outfielder Friedl, righty Warren join Reds for playoff push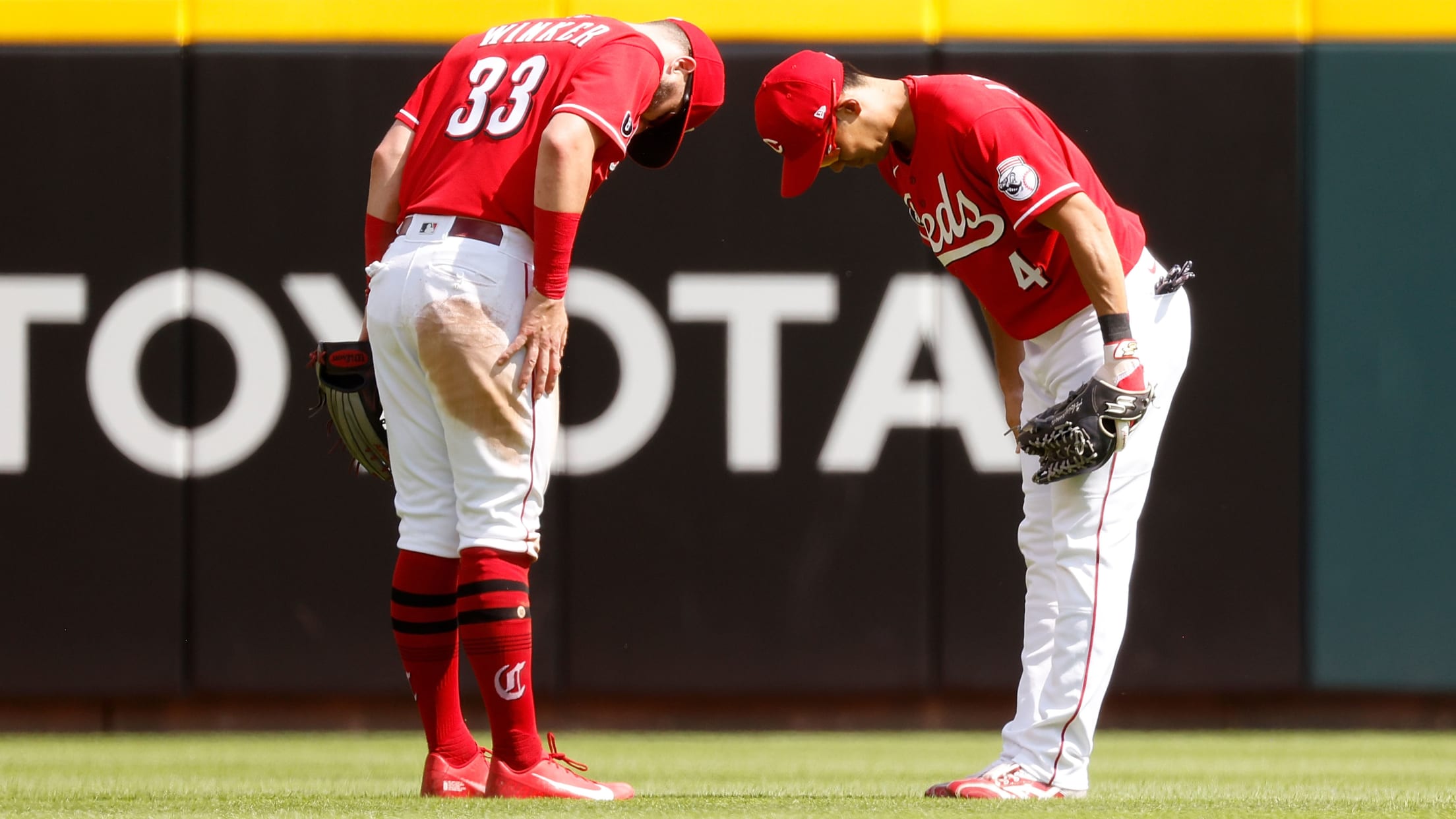 CINCINNATI -- Reds left fielder Jesse Winker's much-anticipated return from the injured list lasted only one day. In a big blow for Winker and Cincinnati, he was placed back on the 10-day IL on Saturday with the same intercostal strain that kept him out for a month. In a separate
Freeland thrives in DC, propels Rox shutout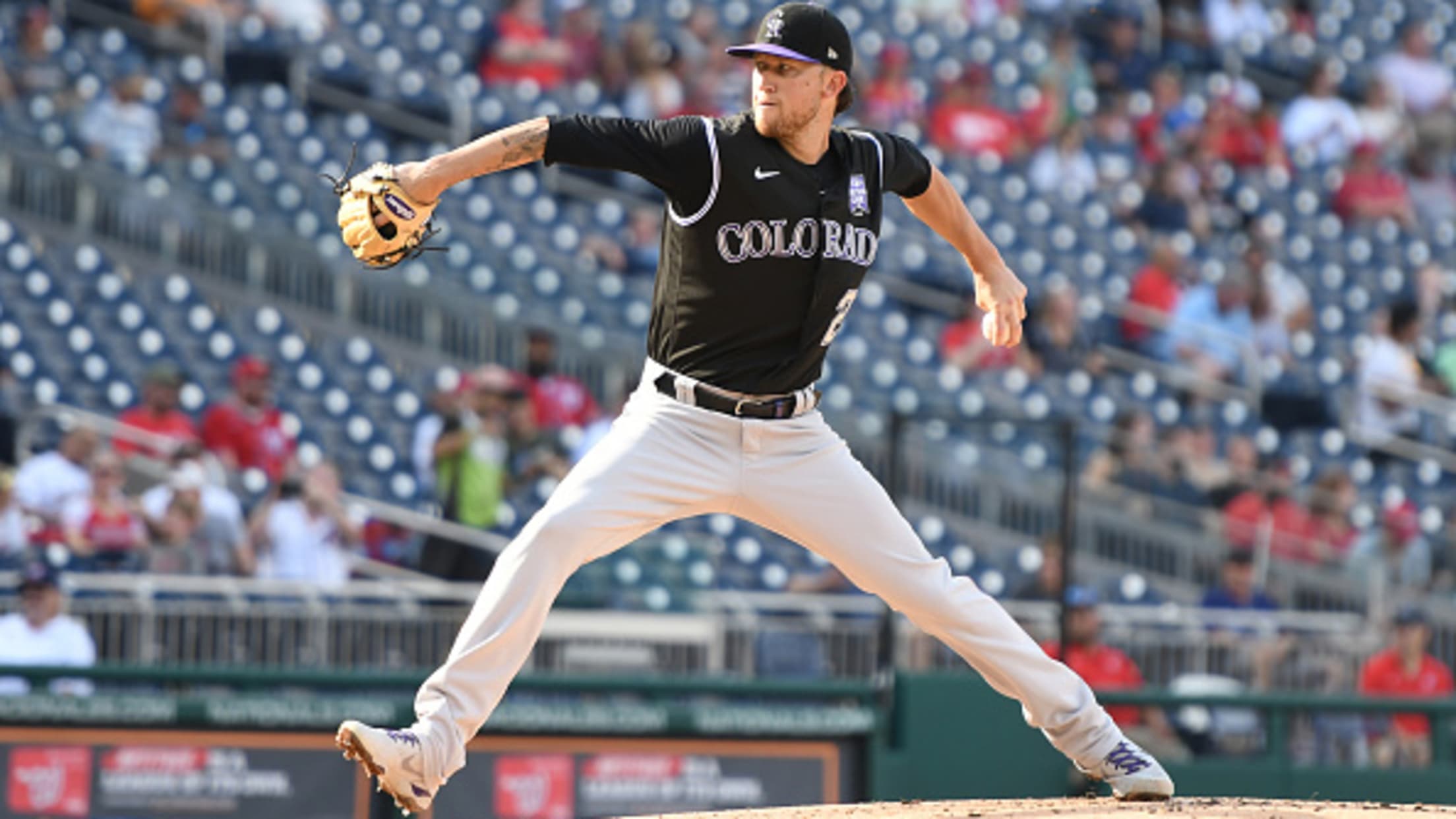 WASHINGTON -- Rockies left-hander Kyle Freeland, cool under constant baserunner pressure for much of his time on the bump on Saturday, could finally let loose. Freeland left the mound stomping and screaming in triumph after six scoreless innings at Nationals Park, which included three double plays -- including one that
Try not to smile at young fan's kind gesture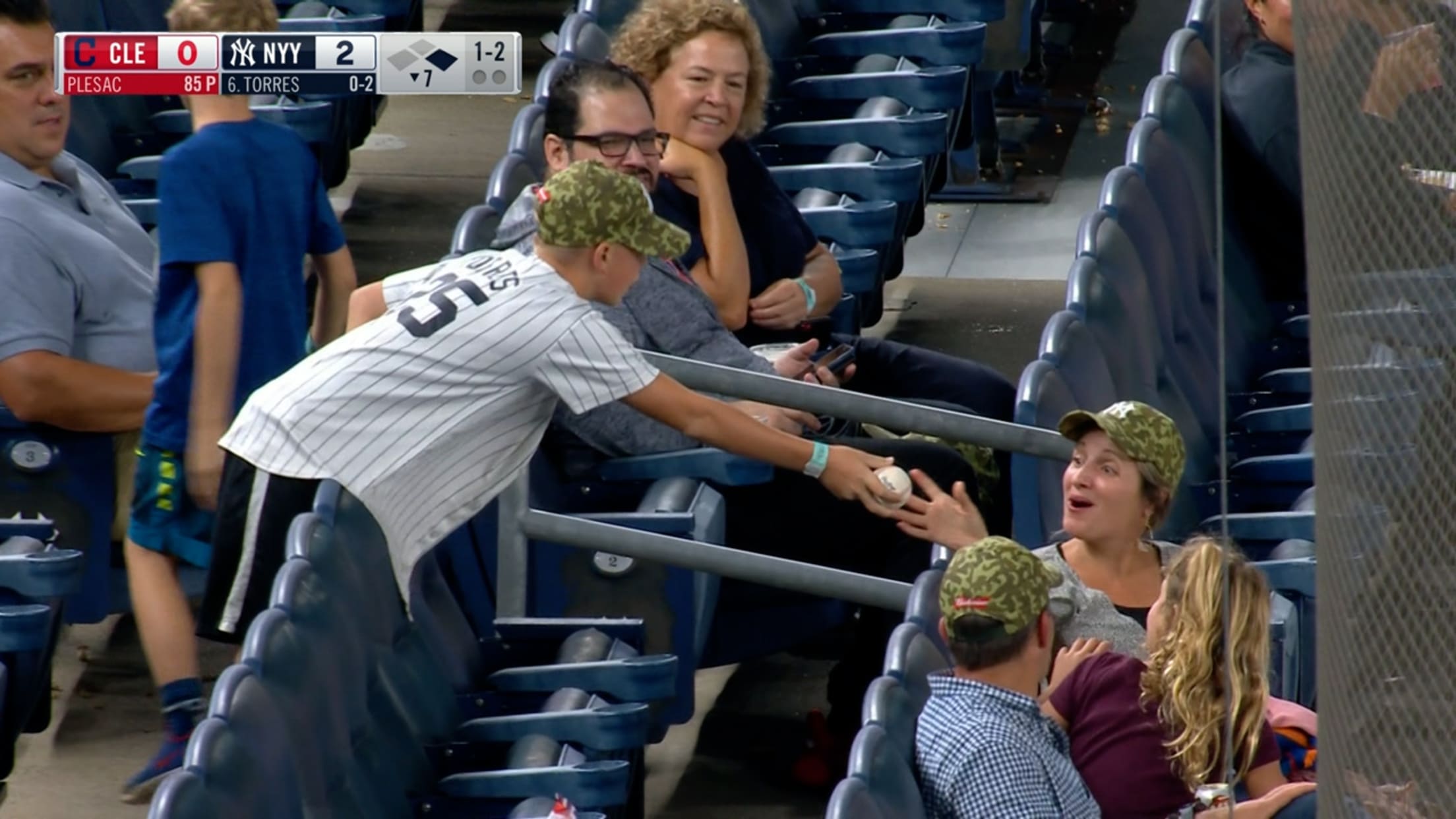 Getting a foul ball at a Major League game is one of the most exciting experiences a young baseball fan can have. We've all seen the great reactions of kids who end up getting that coveted baseball that has been hit or tossed into the stands. On Friday night at
SF fan wearing his own 'C' catches Belt's HR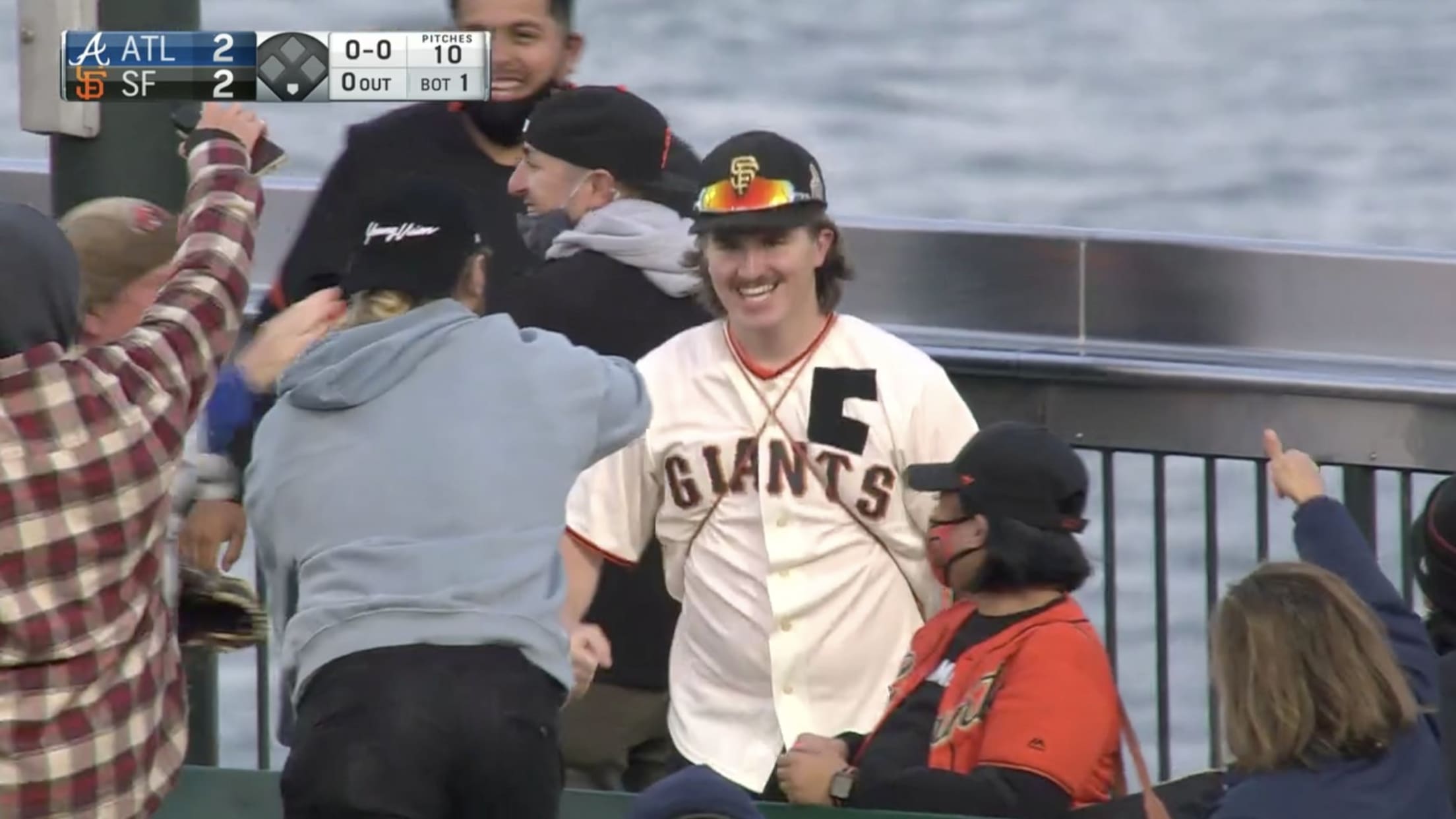 A week ago, Brandon Belt took it upon himself to become the unofficial "captain" of the Giants when he sensed a leadership void despite the club owning the best record in baseball. So teammate Evan Longoria took the initiative to form a "C" on Belt's jersey using electrical tape. Crude,
Franmil hits homer No. 30 at family's request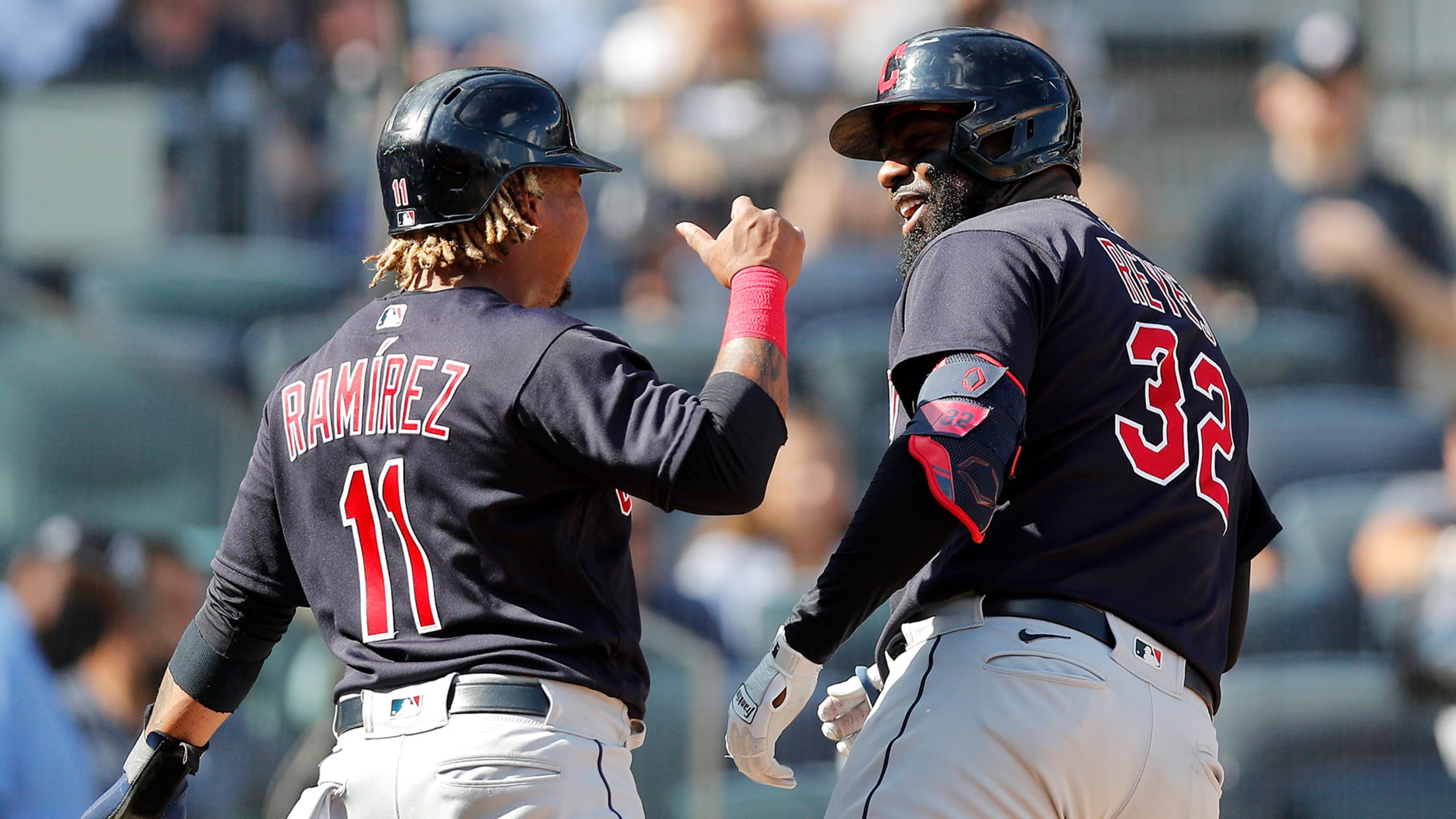 NEW YORK -- Franmil Reyes' family had one request: "I want you to hit [No.] 30 here in front of us." Reyes gave his wife 15 tickets, one uncle had five tickets and another uncle had four on Saturday afternoon to witness what would be an 11-3 Indians victory over