Braves-Dodgers NLCS G5 FAQ (8 ET, TBS)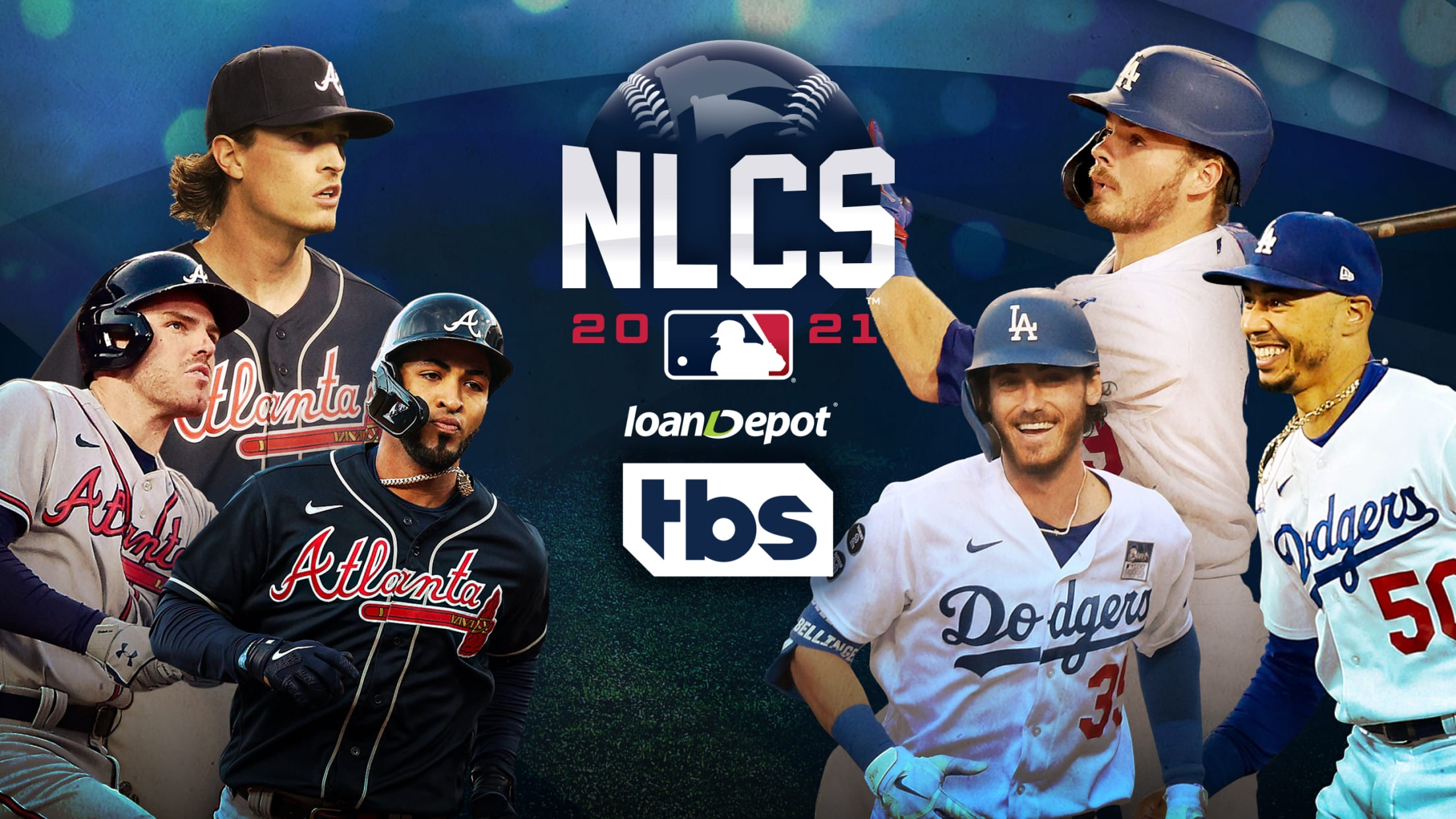 LOS ANGELES -- A year after their season ended in Game 7 of the National League Championship Series, the Braves will get another crack at reaching their first World Series since 1999. With a 9-2 win over the Dodgers on Wednesday night, Atlanta has a 3-1 lead in the best-of-seven
Rosario, Braves dreaming big with 3-1 lead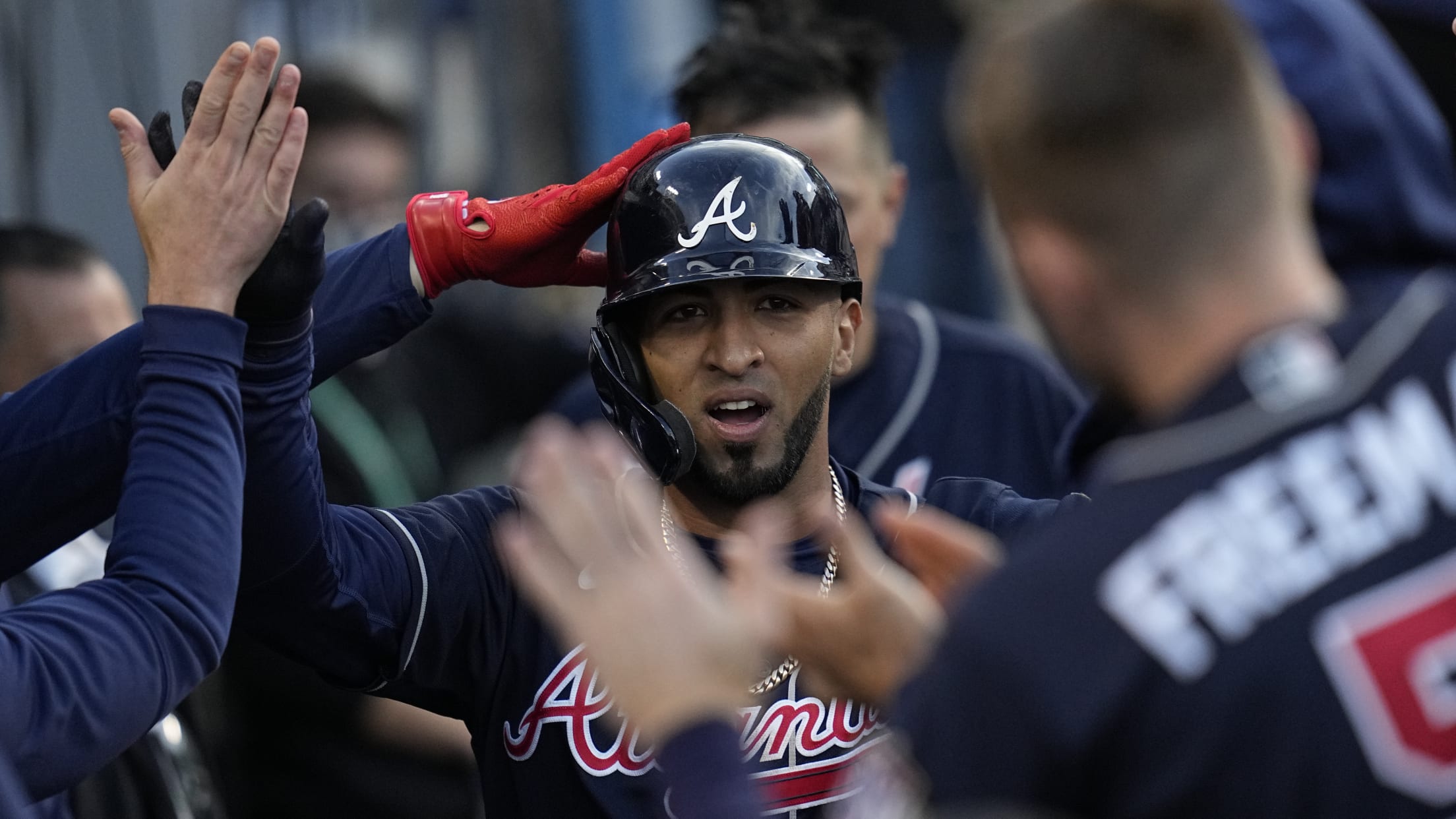 LOS ANGELES -- After Eddie Rosario constructed one of the best hitting performances in Braves franchise history, there was reason to ask whether it exceeded some of his top dreams. "Possibly, but I'm still dreaming of bigger things," Rosario said through an interpreter. "I kind of want more at this
Framboso! Lefty lifts Astros to cusp of AL title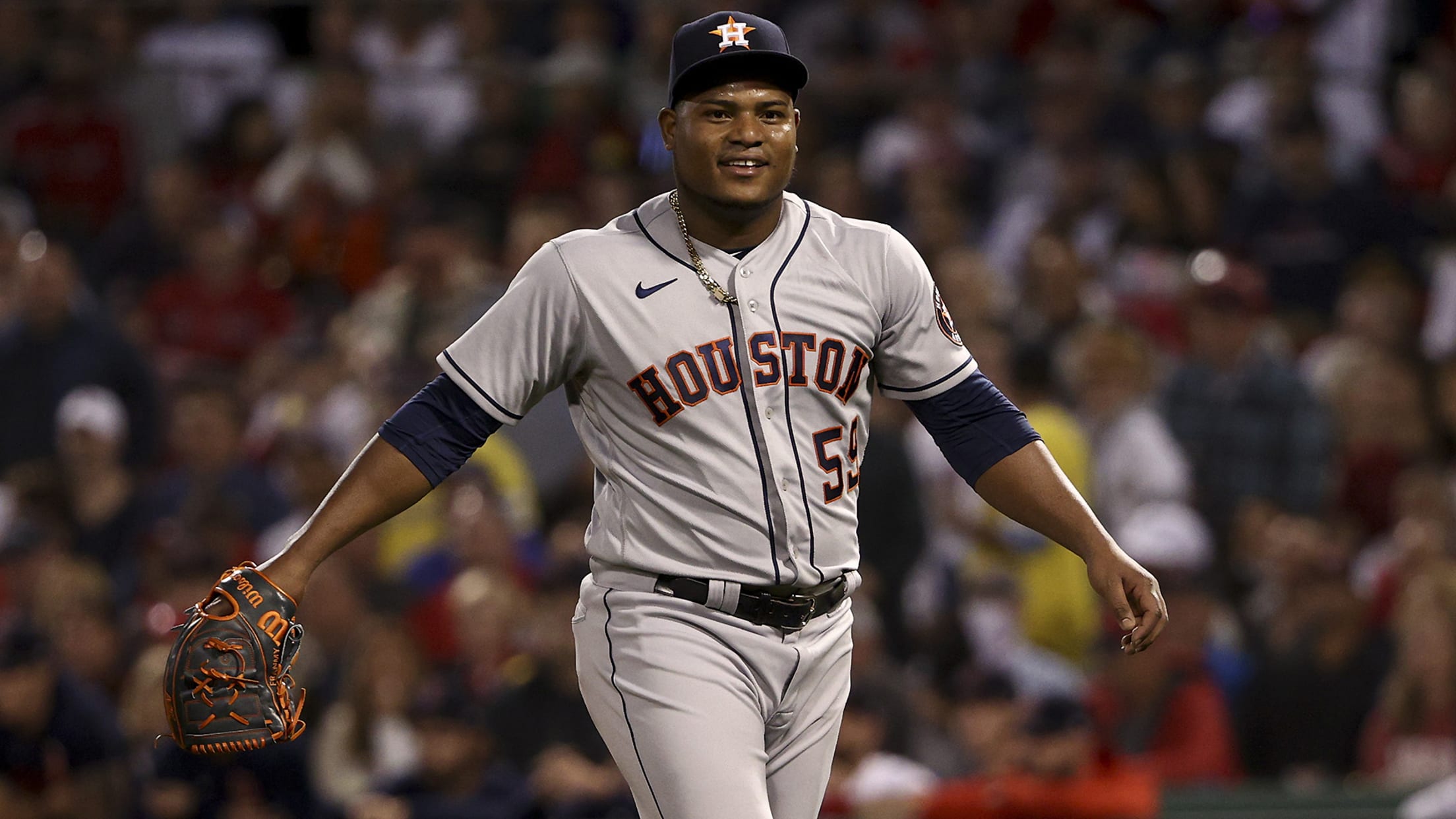 BOSTON -- The mental side of Astros pitcher Framber Valdez's game has been the primary reason he has made the transformation from a fledgling Major Leaguer who struggled with his control in 2018 and '19 to one of the most productive left-handers in the game the last two seasons. Valdez's
Kiké's journey to breakout star: 'I want to win'
Initially reluctant to play center field, versatile Hernández embraced opportunity in Boston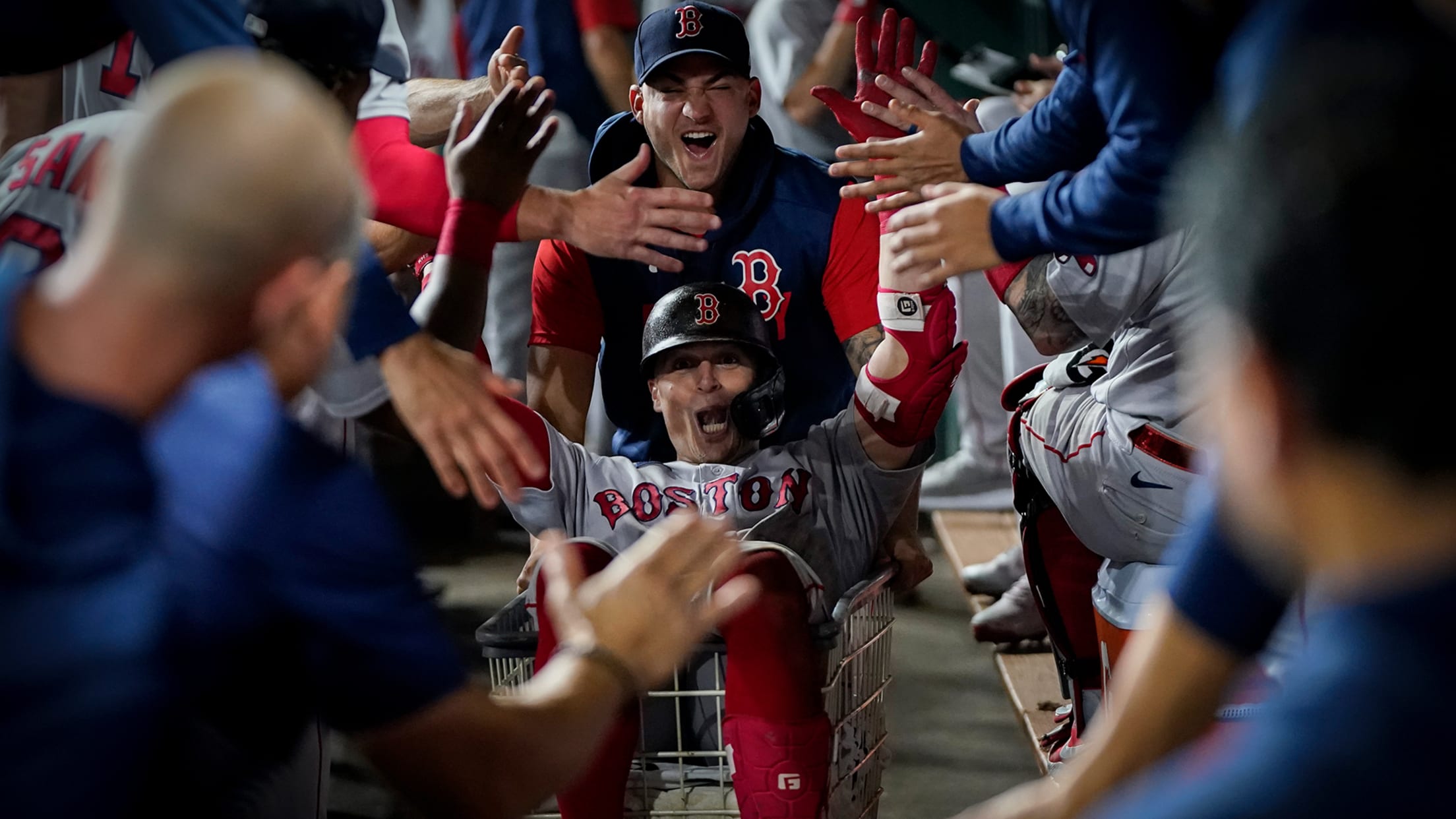 BOSTON -- Kiké Hernández didn't even want to play center field when the 2021 season began. Crazy, right? Given how boisterous he's been while playing defense in the American League Championship Series, especially when making some incredibly flashy plays, it's hard to believe that Hernández had pause at the idea
These teams came back from 3-1 deficits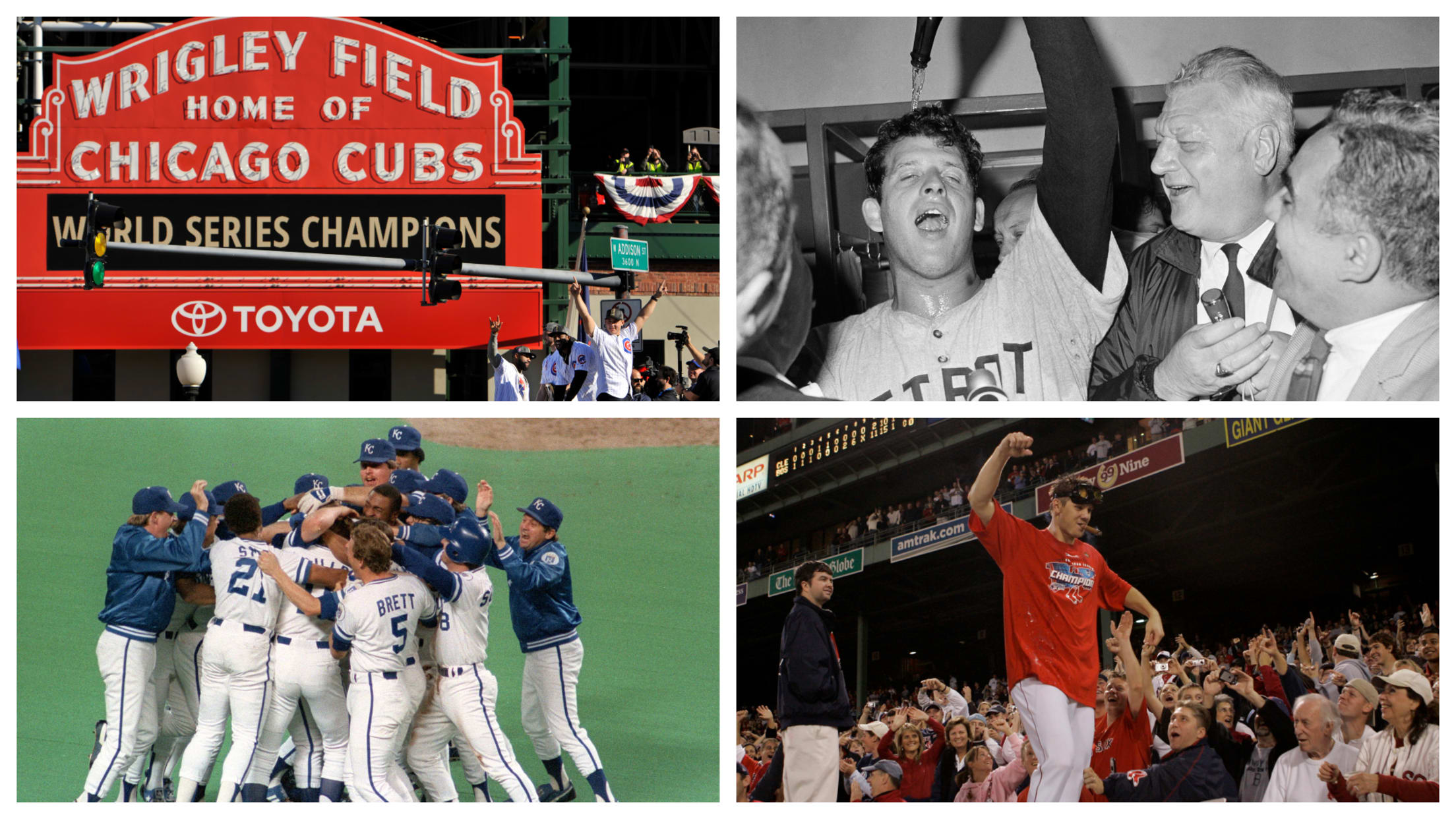 There are few things more imposing for a team than being down three games to one in a seven-game series, but it can also be freeing. Once a club is backed into that corner, the pressure's off; either it wins three games in a row or it tips its cap
LA undaunted by 3-1 hole: 'We've done it'
Urías struggles, bats quiet in NLCS Game 4 loss to Braves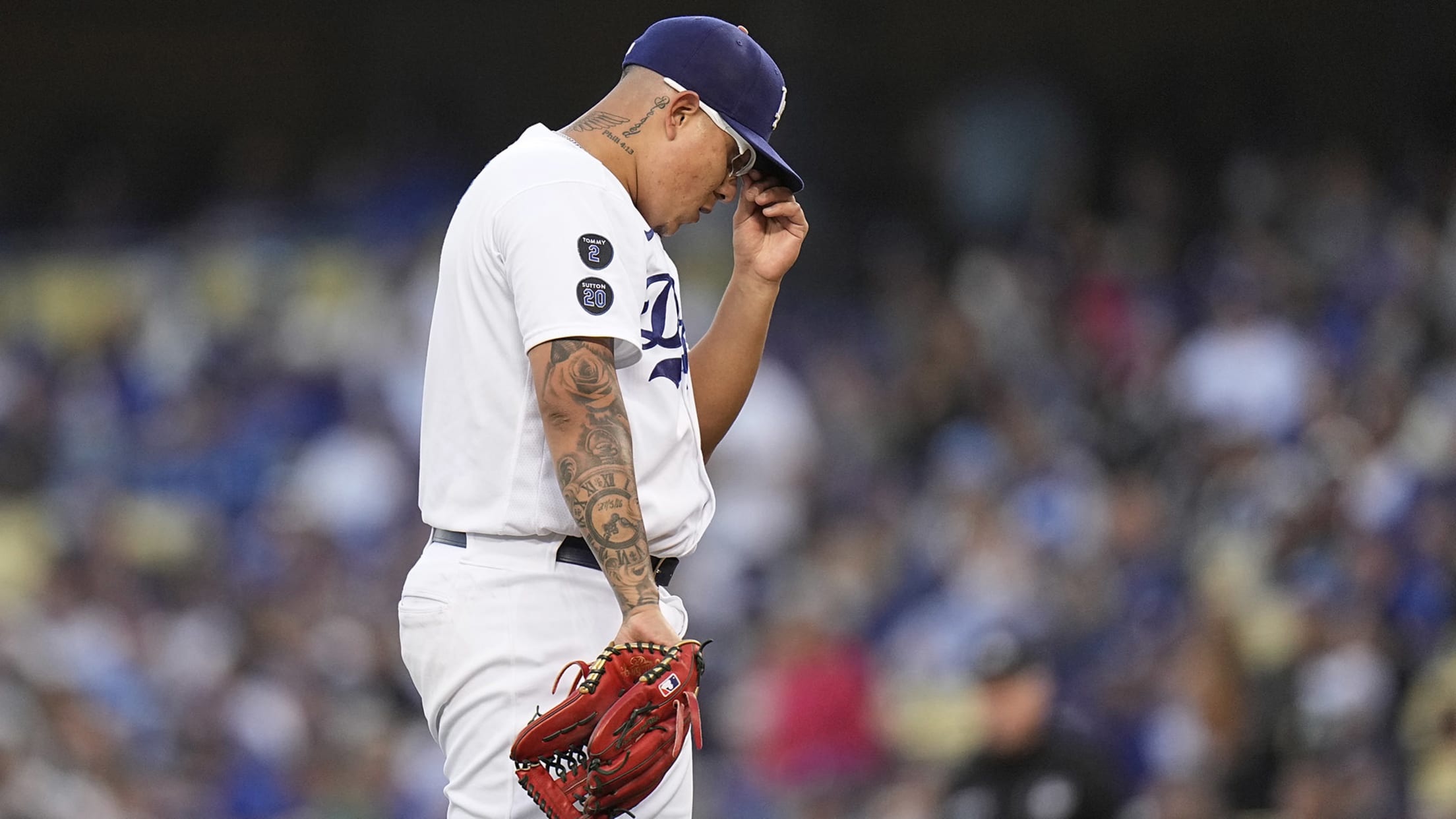 LOS ANGELES -- In the third inning, Julio Urías missed his spot with a curveball against Freddie Freeman and slapped his left hand on the mound. Later that inning, Urías raised both his arms up in clear frustration after a Joc Pederson single landed in front of center fielder Gavin
Atlanta's bullpen comes up 'absolutely huge'
6 Braves relievers combine to hold LA to 2 runs, 4 hits in NLCS G4 win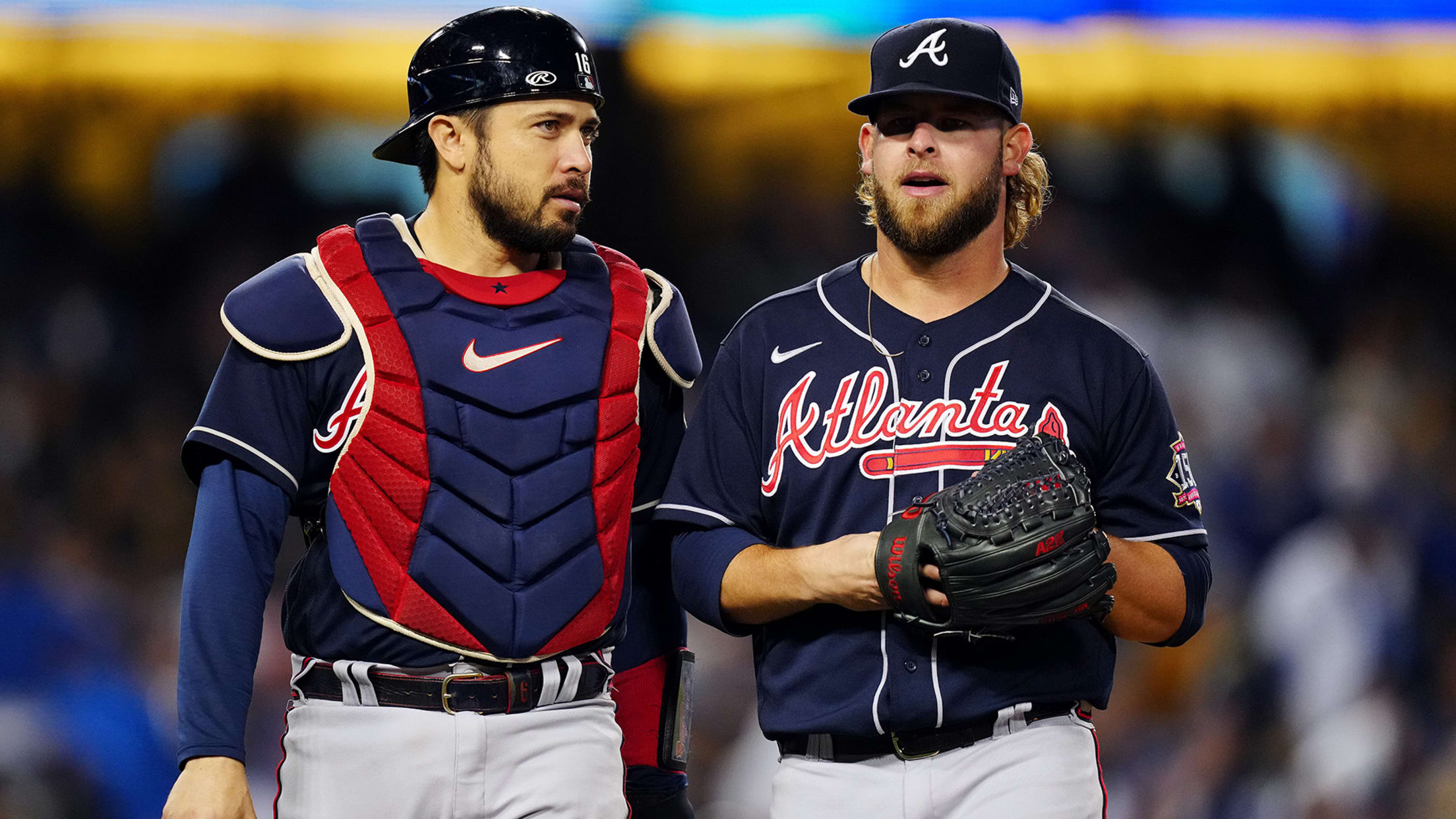 LOS ANGELES -- More than two decades after annually relying on Maddux, Glavine and Smoltz in the postseason, the Braves find themselves a win away from the World Series thanks to the combined efforts of Chavez, Smyly and Minter. Jesse Chavez, Drew Smyly and A.J. Minter carried the load as
Trevor Story's 9 likeliest suitors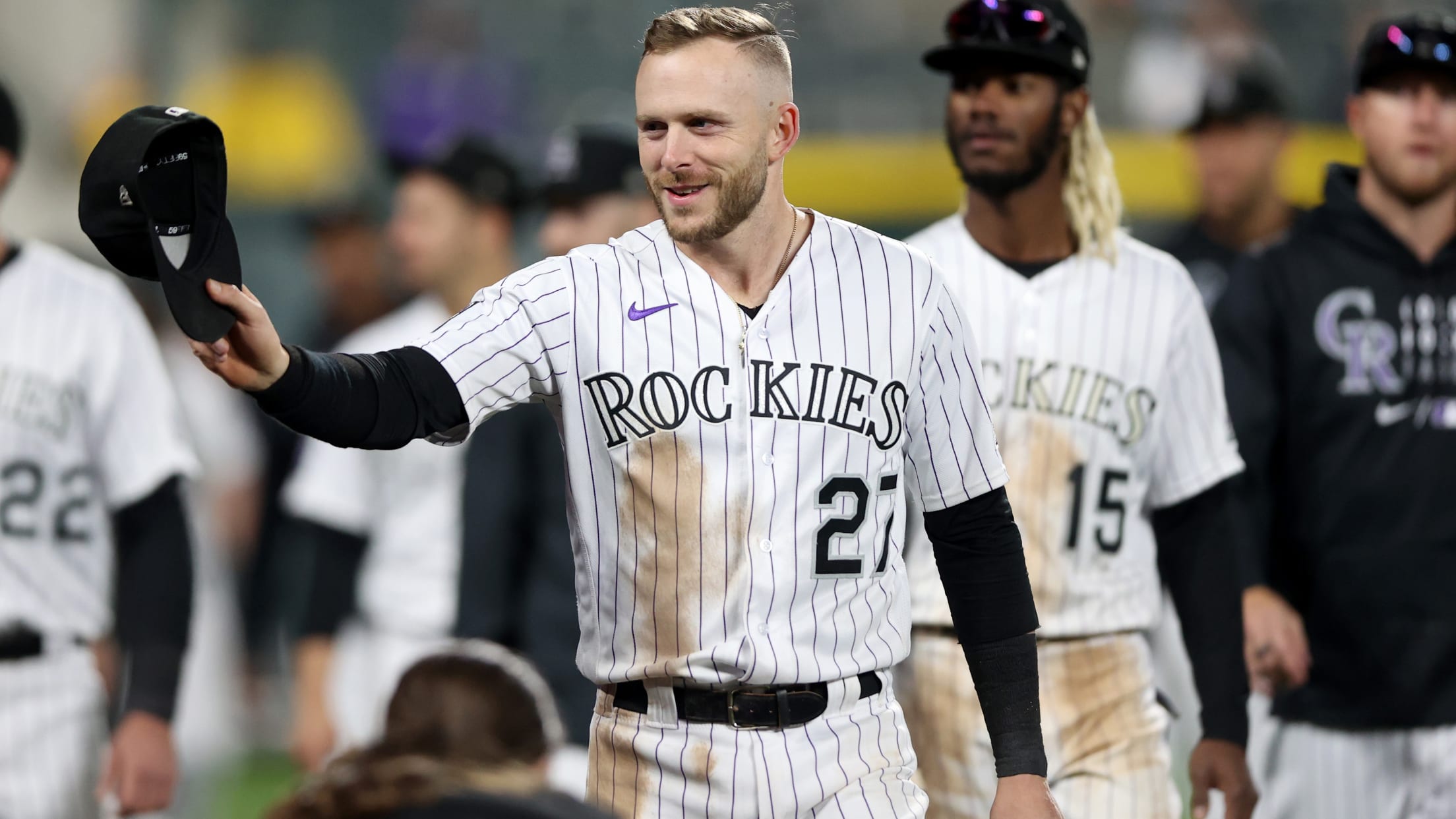 As the regular season comes to an end and fans begin to think about the offseason, we're taking a close look at some of the most prominent players eligible for free agency.
J. Turner (hamstring) likely out for playoffs
LOS ANGELES -- A difficult postseason for Justin Turner took a brutal turn on Wednesday when he sustained what the Dodgers believe is a Grade 2 left hamstring strain. Turner suffered the injury in the seventh inning of Game 4 of the National League Championship Series at Dodger Stadium, which
LA-ja vu? Keys to another NLCS comeback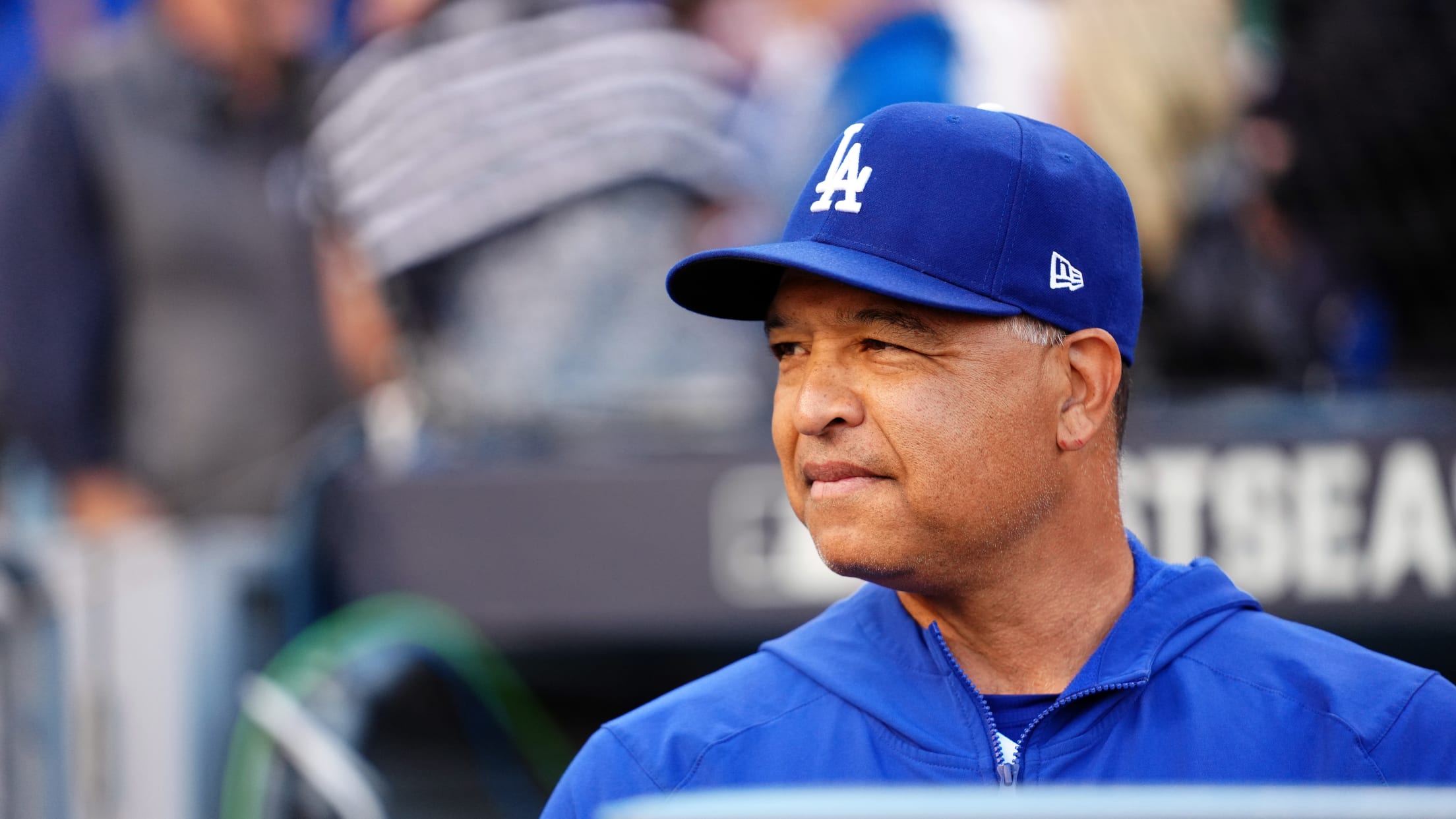 LOS ANGELES -- They'd prefer not to be facing another 3-1 deficit in the National League Championship Series. But, yes, the Dodgers have been here before. For the second consecutive year, Los Angeles finds itself trailing Atlanta 3-1 in the NLCS, following its 9-2 loss in Game 4 at Dodger
Sox on brink: 'We've got to win two games'
Offense remains cold; Sale struggles in pivotal sixth inning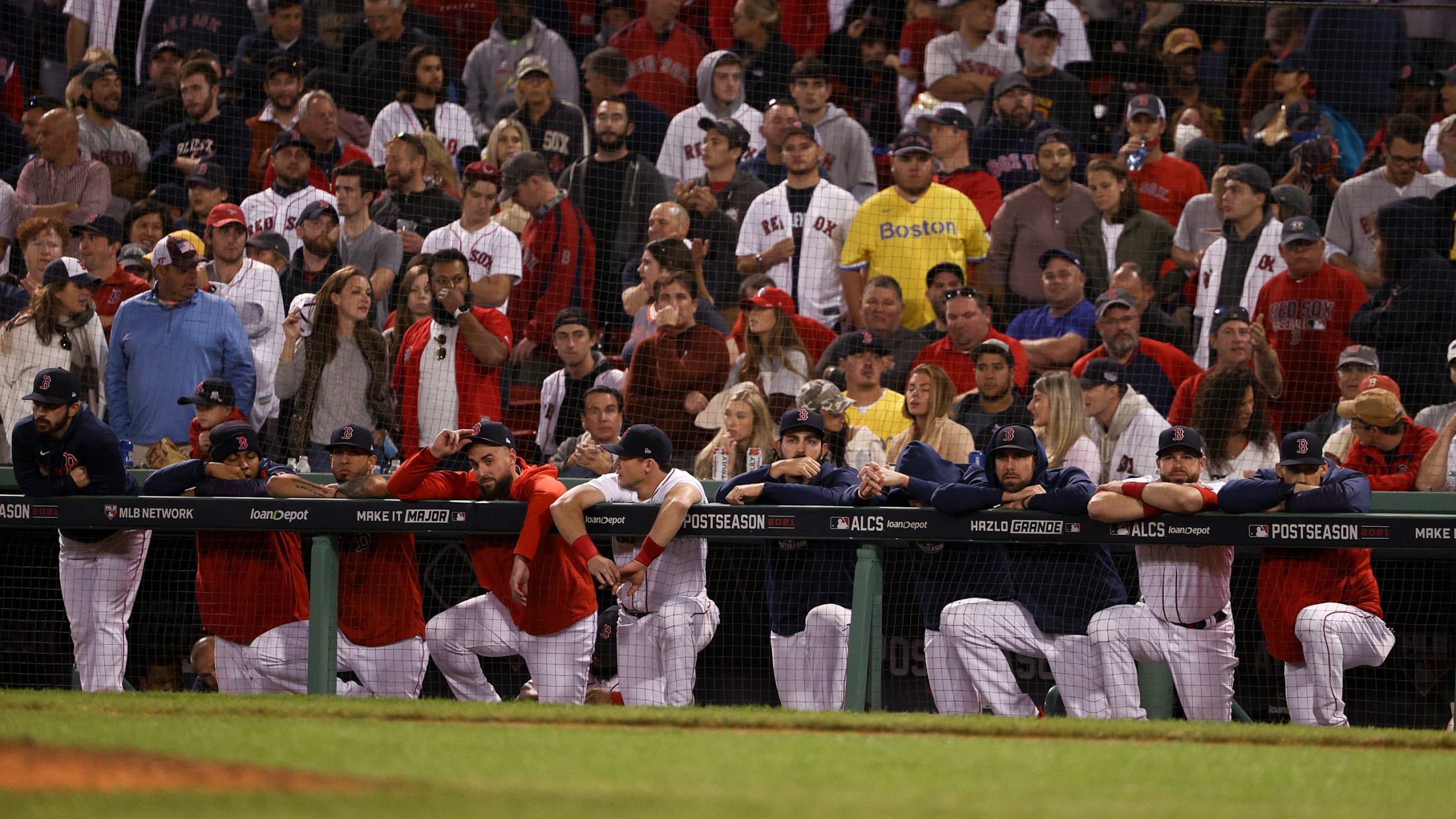 BOSTON -- Wednesday, a perfect autumnal day at Fenway Park, started with a buzz in the air. Chris Sale was throwing heat and it looked like his resurgence might inspire the Red Sox to retake control of the American League Championship Series. All of that buzz was gone by the
Complete 2021 MLB postseason schedule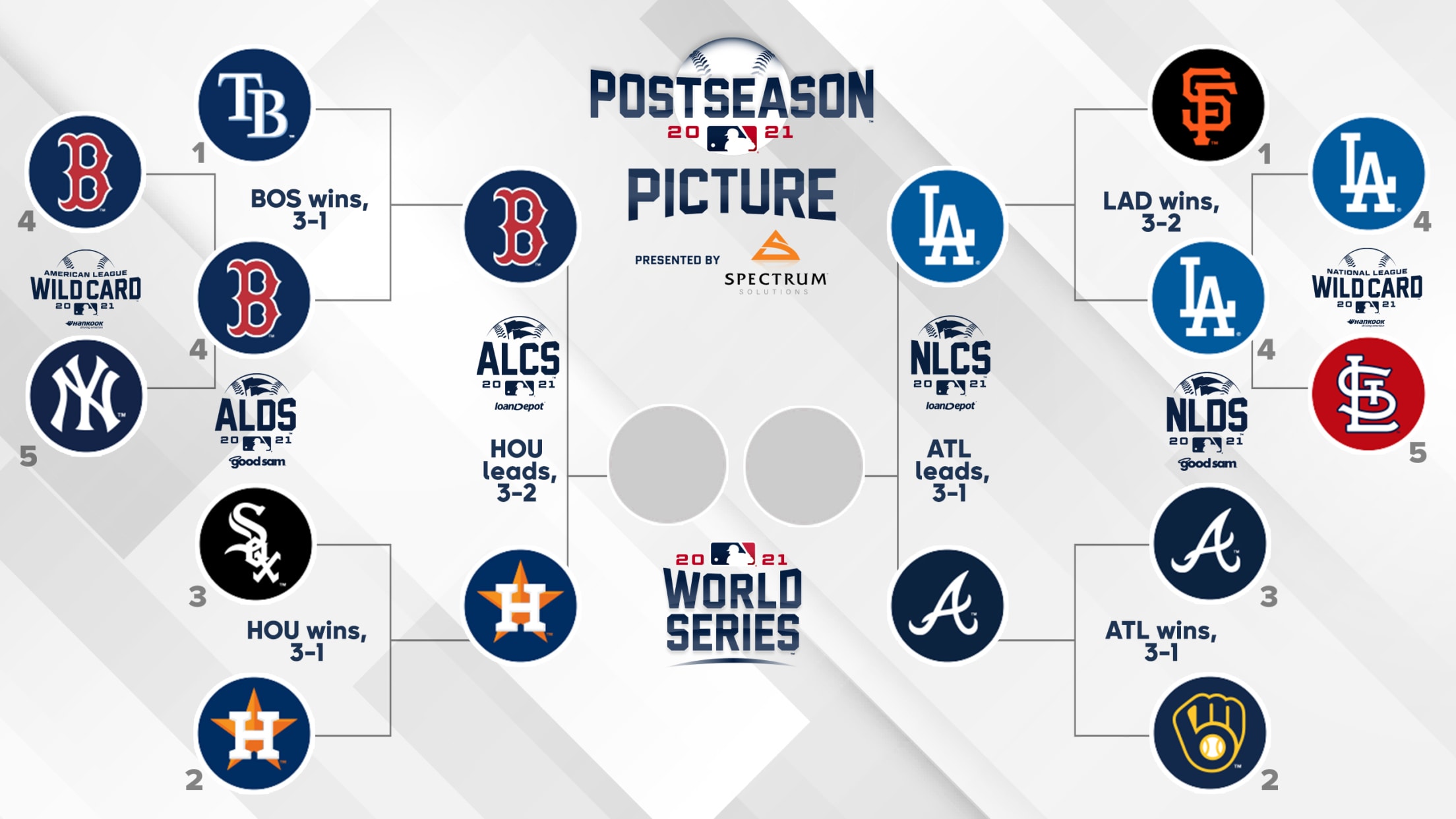 The 2021 MLB postseason began with the Red Sox and Dodgers winning the AL and NL Wild Card Games, respectively. Now there are only four teams left standing, as the Red Sox, Astros, Braves and Dodgers have all punched their tickets to the League Championship Series. ESPN Radio will provide
Play of the Day NFT: Rosario's second blast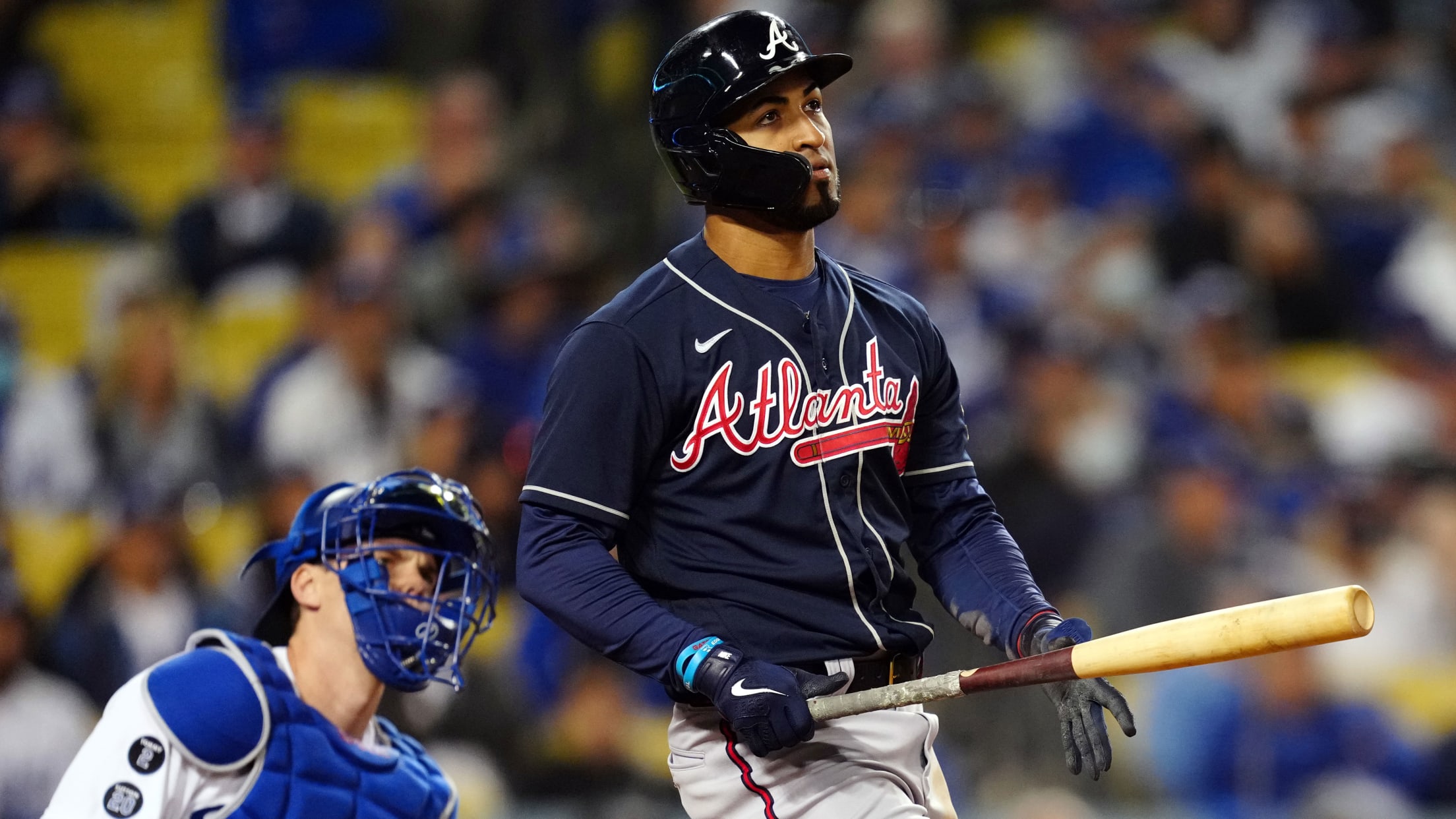 For the first time, you can own your favorite MLB highlights. Following each night of postseason action, you can buy the official MLB Play of the Day NFT from 12 p.m. ET until 11:59 p.m. ET the next day. Secure your piece of baseball history by signing up now at
Sale in vintage form until fading in 6th
Lefty delivers fastest velo since 2018: 'I had to leave everything out there'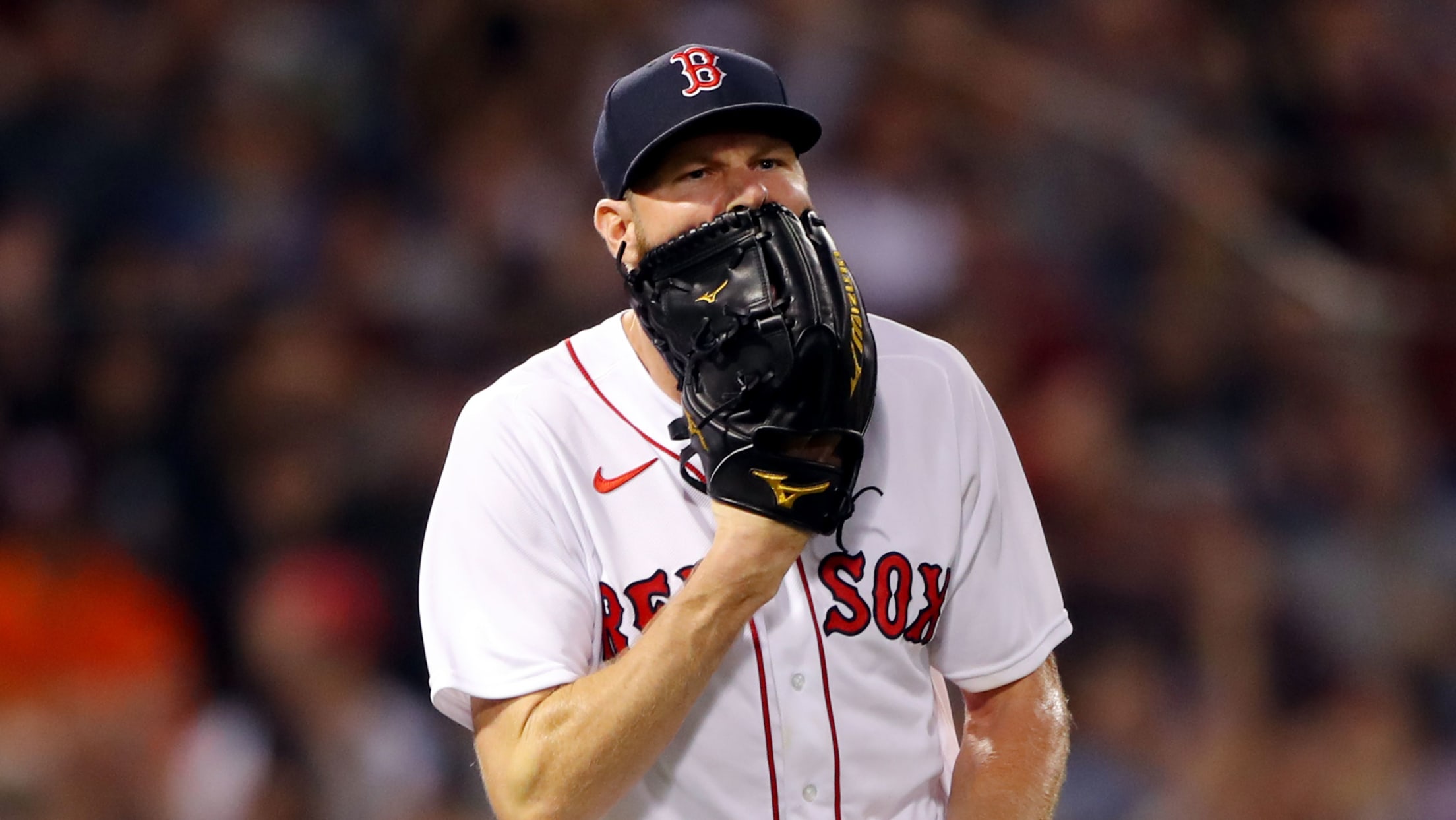 BOSTON -- The Red Sox never lost hope in Chris Sale. Even after he struggled through his first two outings of the postseason, they've seen enough of what the left-hander can do at his best to know it was only a matter of time before he returned to form. Handed
Braves' back-to-back homers a first since '02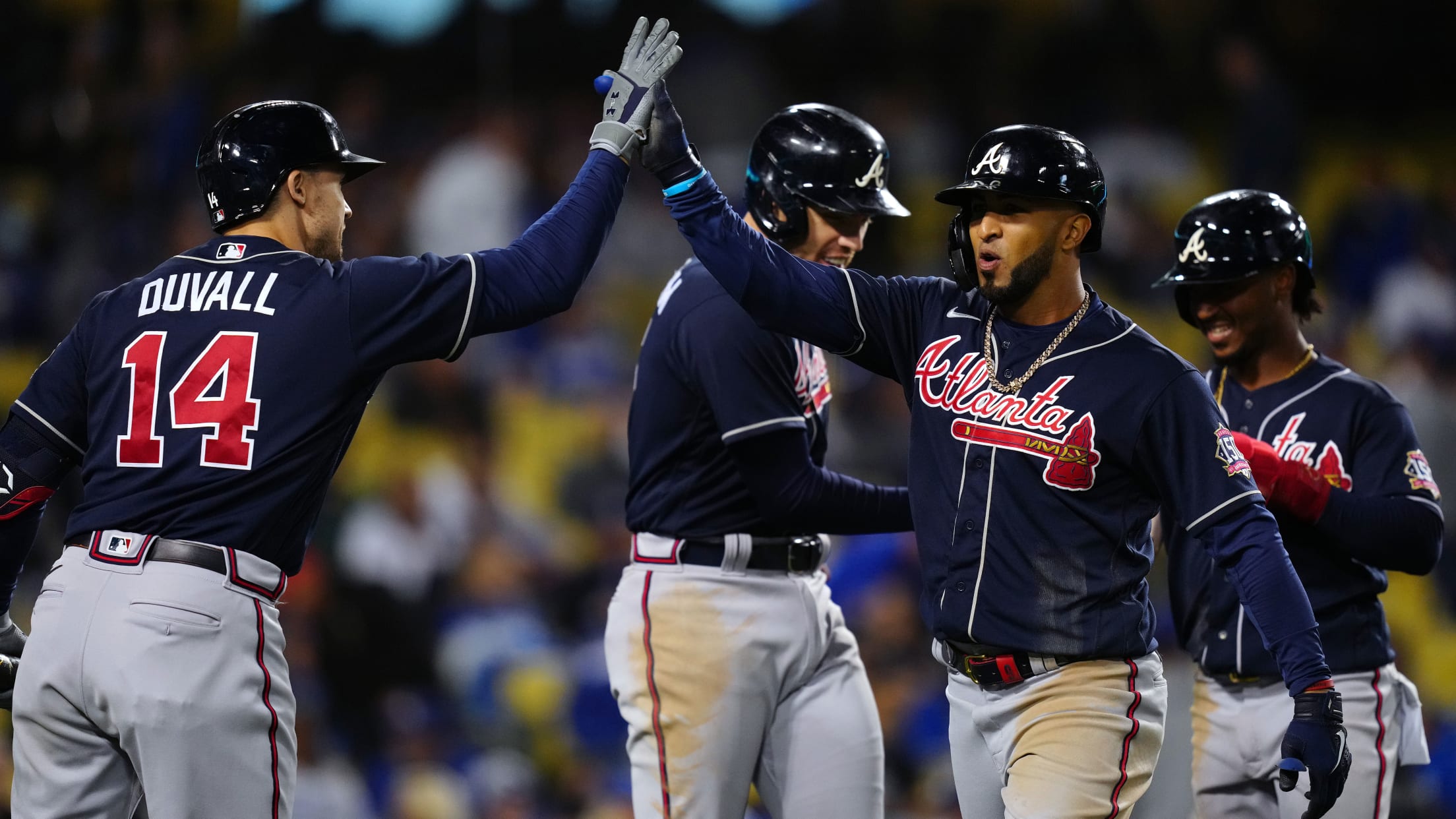 LOS ANGELES -- In a sense, Eddie Rosario and Adam Duvall were already accustomed to going back to back. It's a bit of wordplay; back on July 30, the Braves acquired Rosario and Duvall within minutes of each other, placing them among the central pieces of a Trade Deadline makeover
2-out rally is the theme of Astros' playoff run
Houston's 5-run 6th inning included pair of RBI hits with two away
BOSTON -- It was only a matter of time before the Astros' offense found its stride in the American League Championship Series. After mustering just three runs and falling to Boston in Game 3, Houston put up 18 runs across back-to-back wins at Fenway Park to head back to Minute
Braves' 'pen raring to go behind Fried in G5
Matzek's ironman postseason rolls on with seventh scoreless outing in eight appearances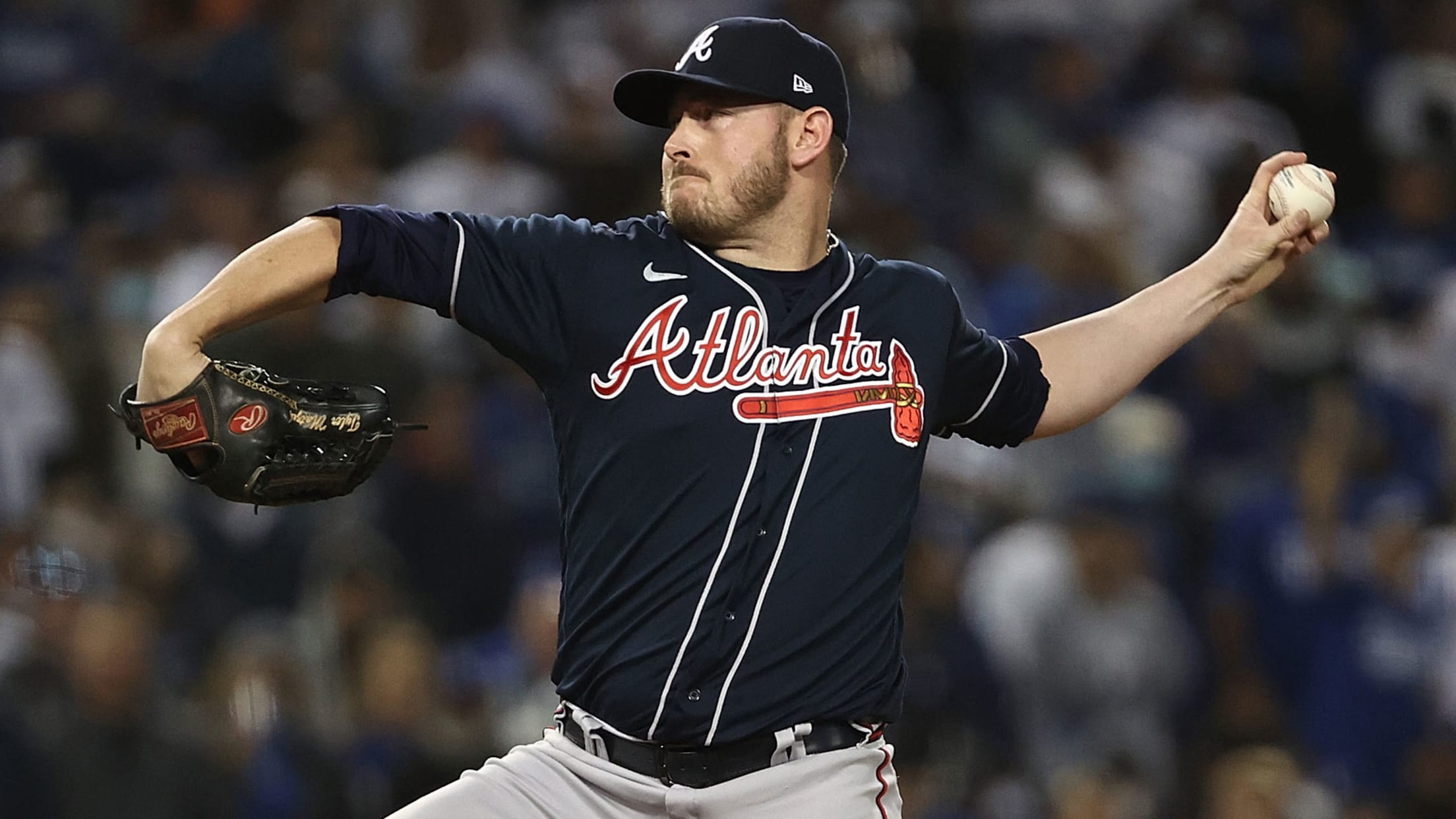 LOS ANGELES -- Certain scenes take place in every National League Championship Series game, no matter the venue. There is the national anthem prior to first pitch. There is the seventh-inning stretch. And there is Tyler Matzek jogging in from Atlanta's bullpen. As soon as the Braves announced that Game
Alvarez (3 hits, 3 RBIs) unleashes in Game 5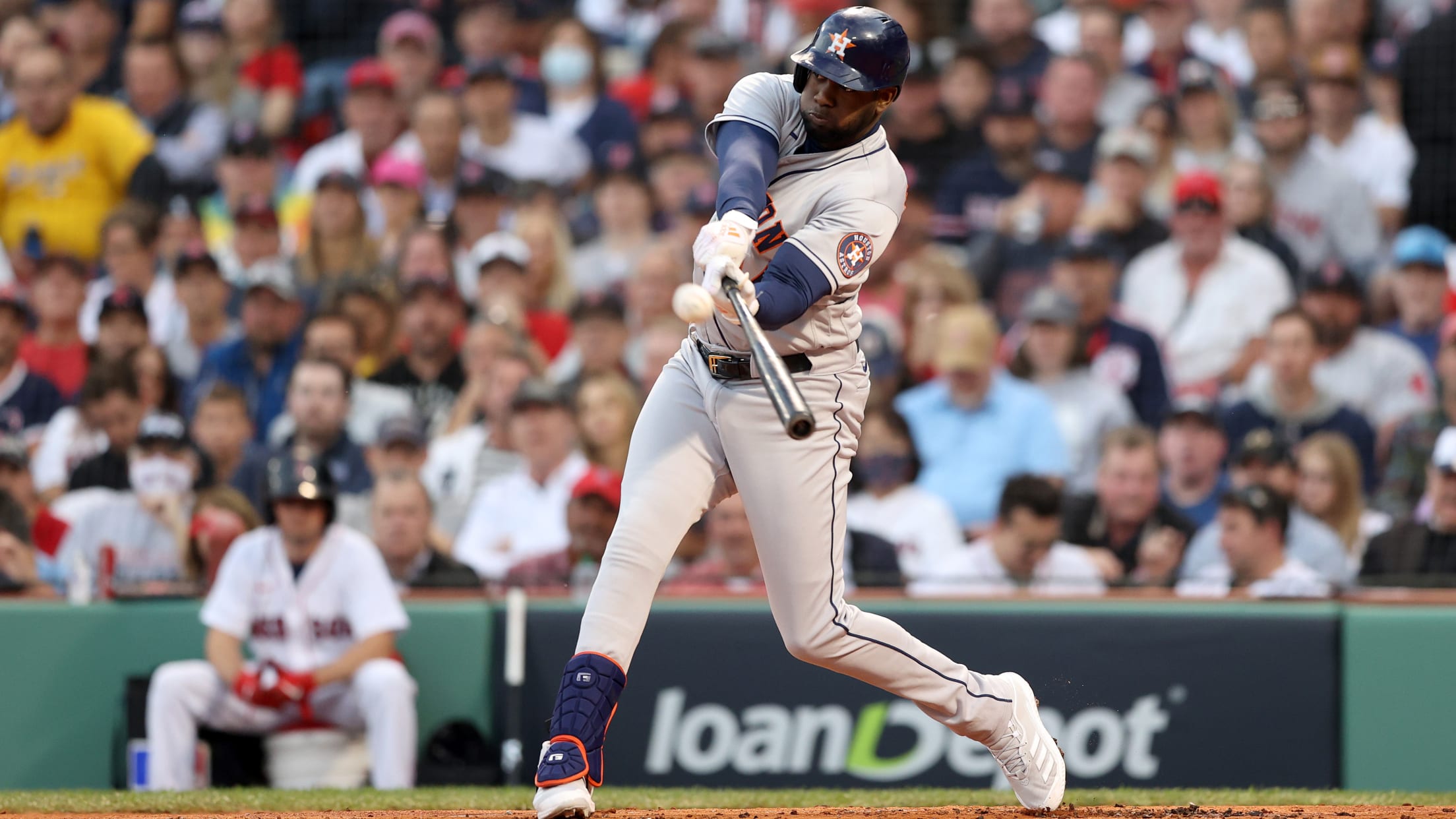 BOSTON -- Chris Sale was cruising on Wednesday in a way he hadn't since, arguably, before his Tommy John surgery in the spring of 2020. Until he ran into Yordan Alvarez. Houston's slugging designated hitter tagged Sale for the only hits that Boston's ace surrendered, which led to three of
Who are the top prospects to watch in '22?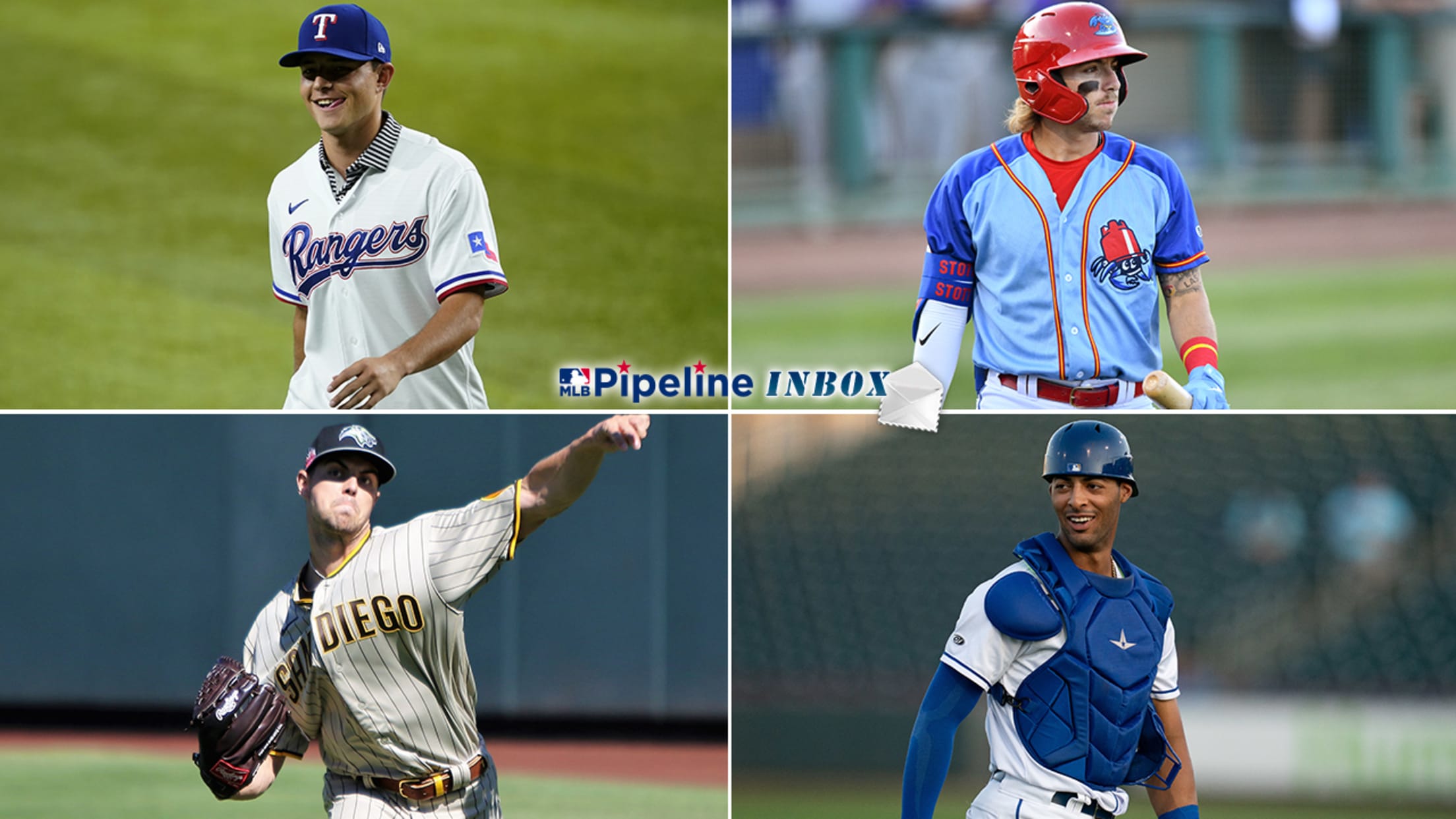 Forgive us if we're a little bit giddy here in MLB Pipeline land. It happens every year at this point in the calendar. Well, almost every year, and that's why we're even more ebullient with the start of the Arizona Fall League after a one-year hiatus because of the pandemic.
Red Sox-Astros Game 6 FAQ (Fri. 8 ET, FS1)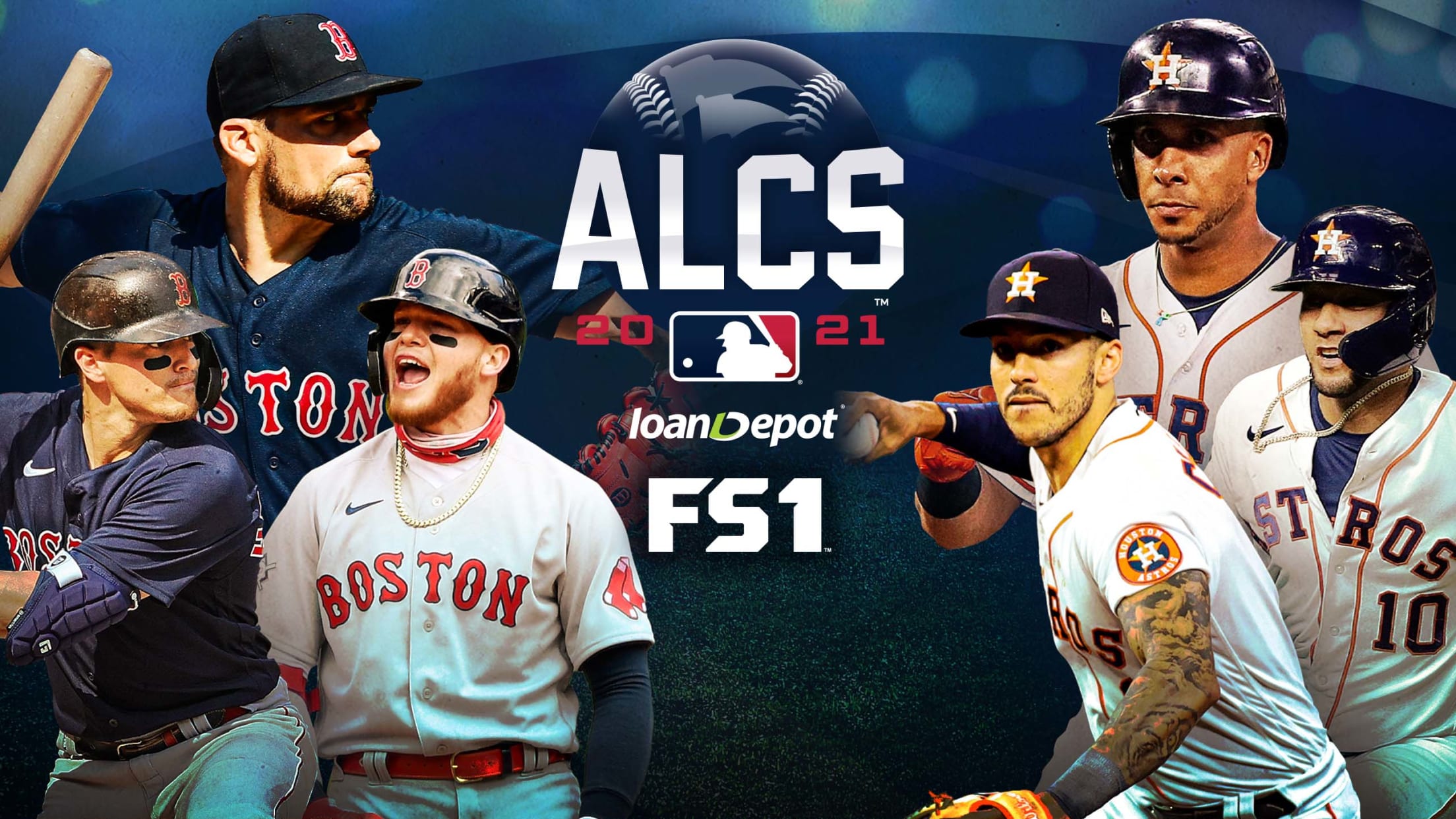 After getting blown out in Game 3 of the American League Championship Series, the Astros were just hoping to find a way to get the series back to Houston. Their situation has improved markedly in a span of 48 hours. Not only are the Astros headed back home, but they
Where does Story rank in FA SS super class?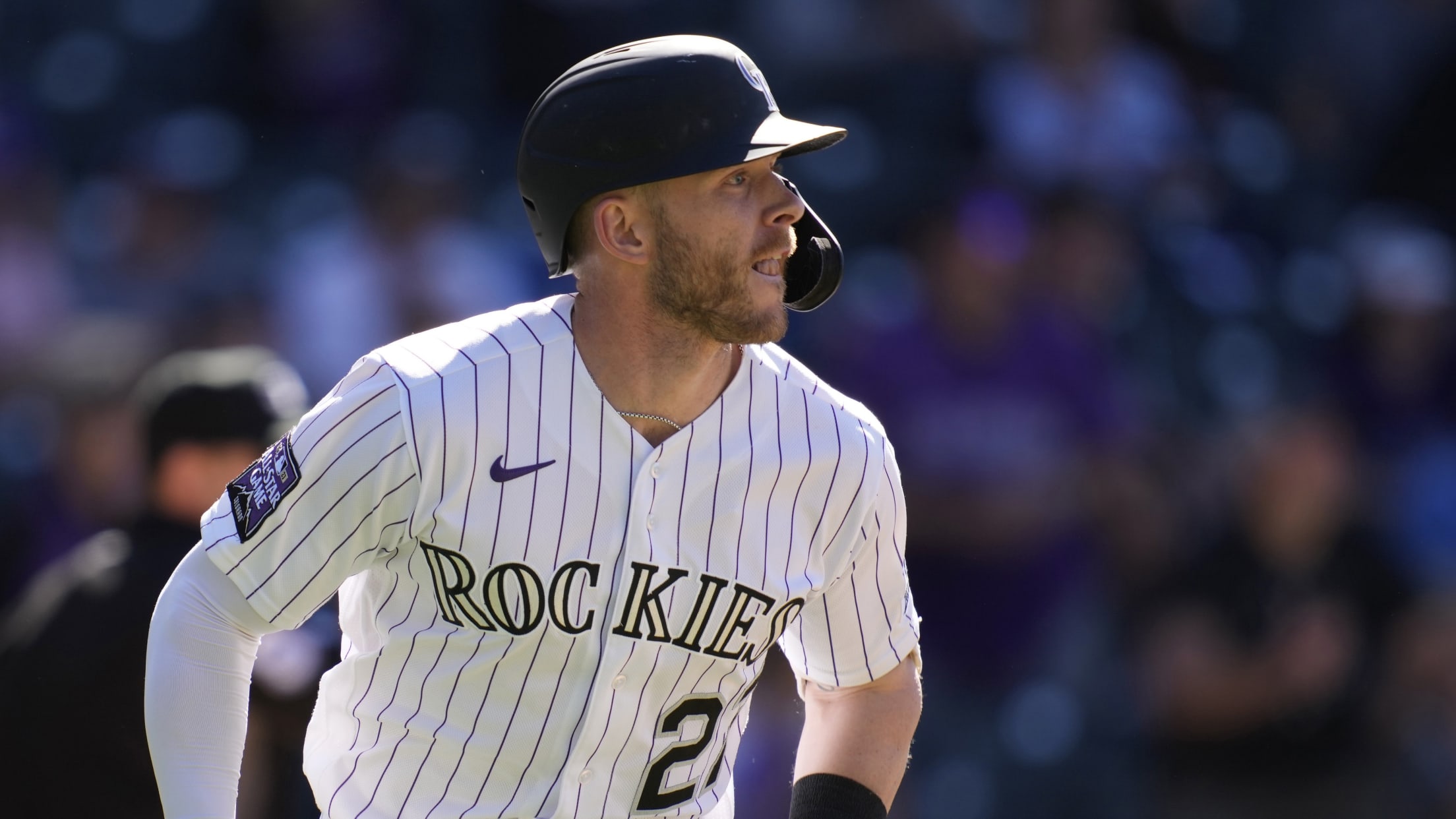 MLB.com is keeping track of all the latest news and rumors surrounding shortstop Trevor Story, who can become a free agent this offseason.
MLB commits $300K to renovating DR fields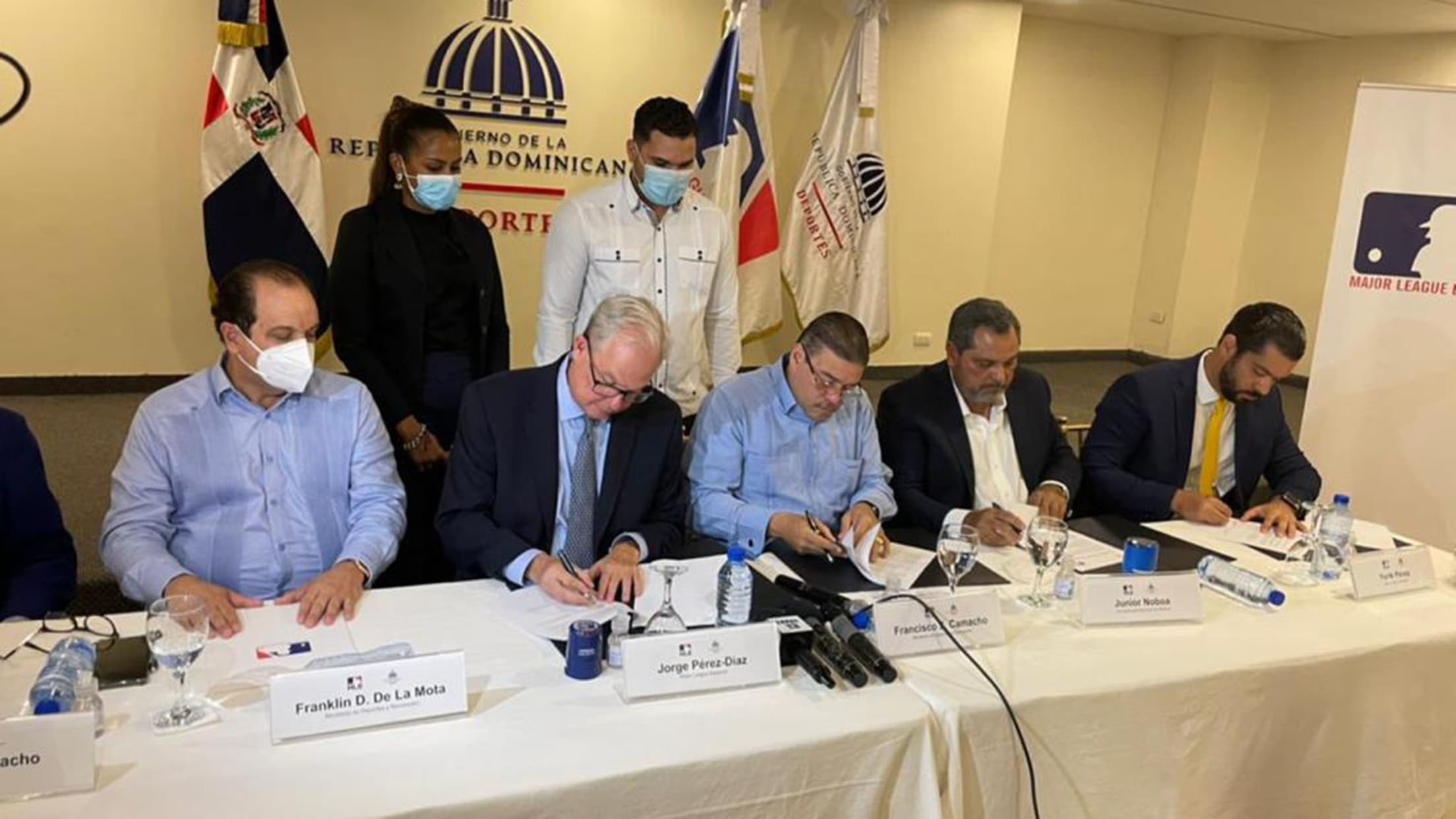 The Dominican Republic accounts for more active Major Leaguers than any other country outside the United States. As of Opening Day this year, MLB rosters included 98 Dominican-born players, an average of more than three per club. The dream of a Major League career sustains a complex system of identifying
Wednesday's top AFL prospect performers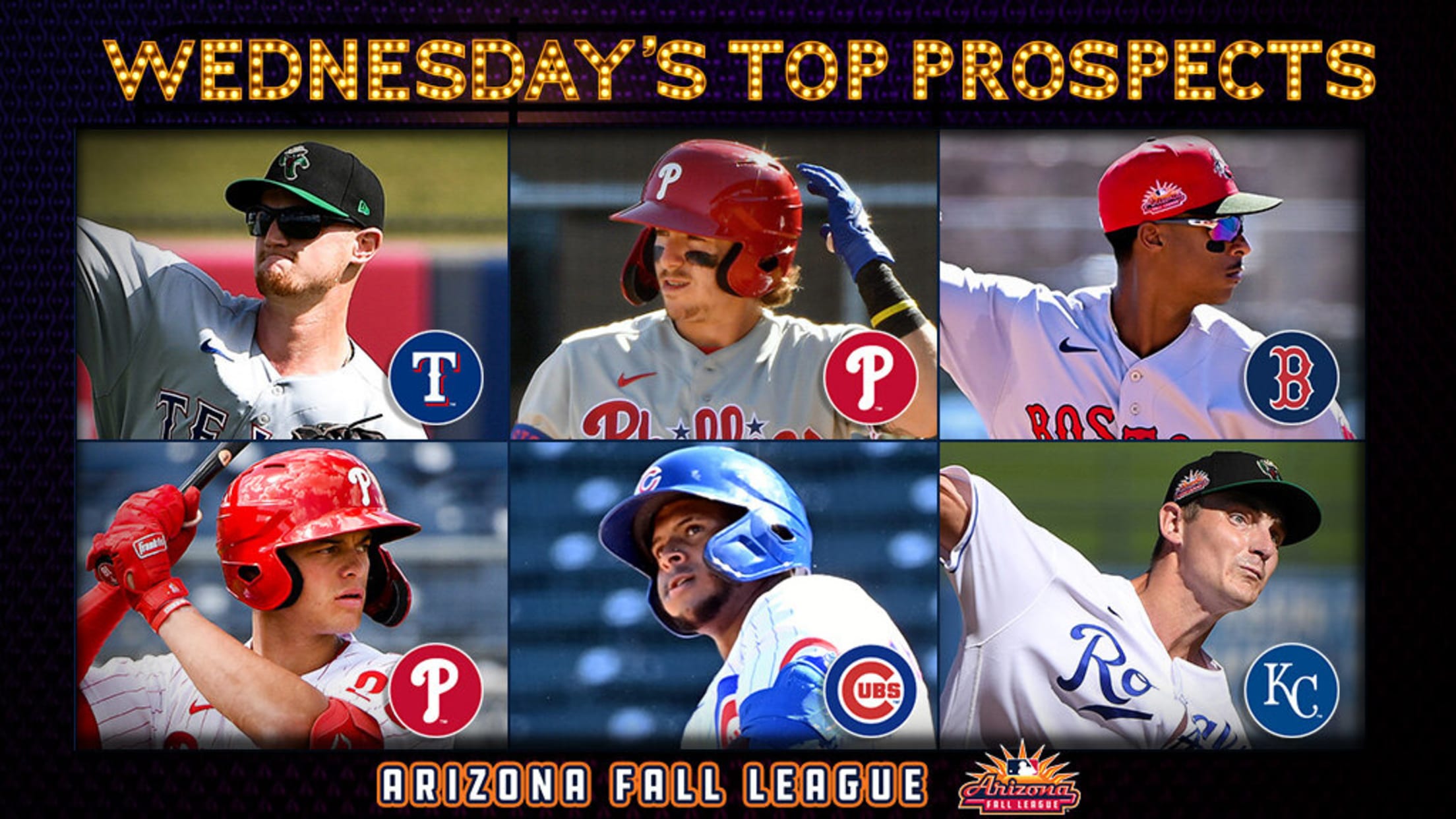 Here's a look at Wednesday's top performers in the Arizona Fall League from each team's Top 30 Prospects list.
'Tough ballplayer': Lux learning CF on the job
Dodgers sticking with former top prospect despite inexperience at position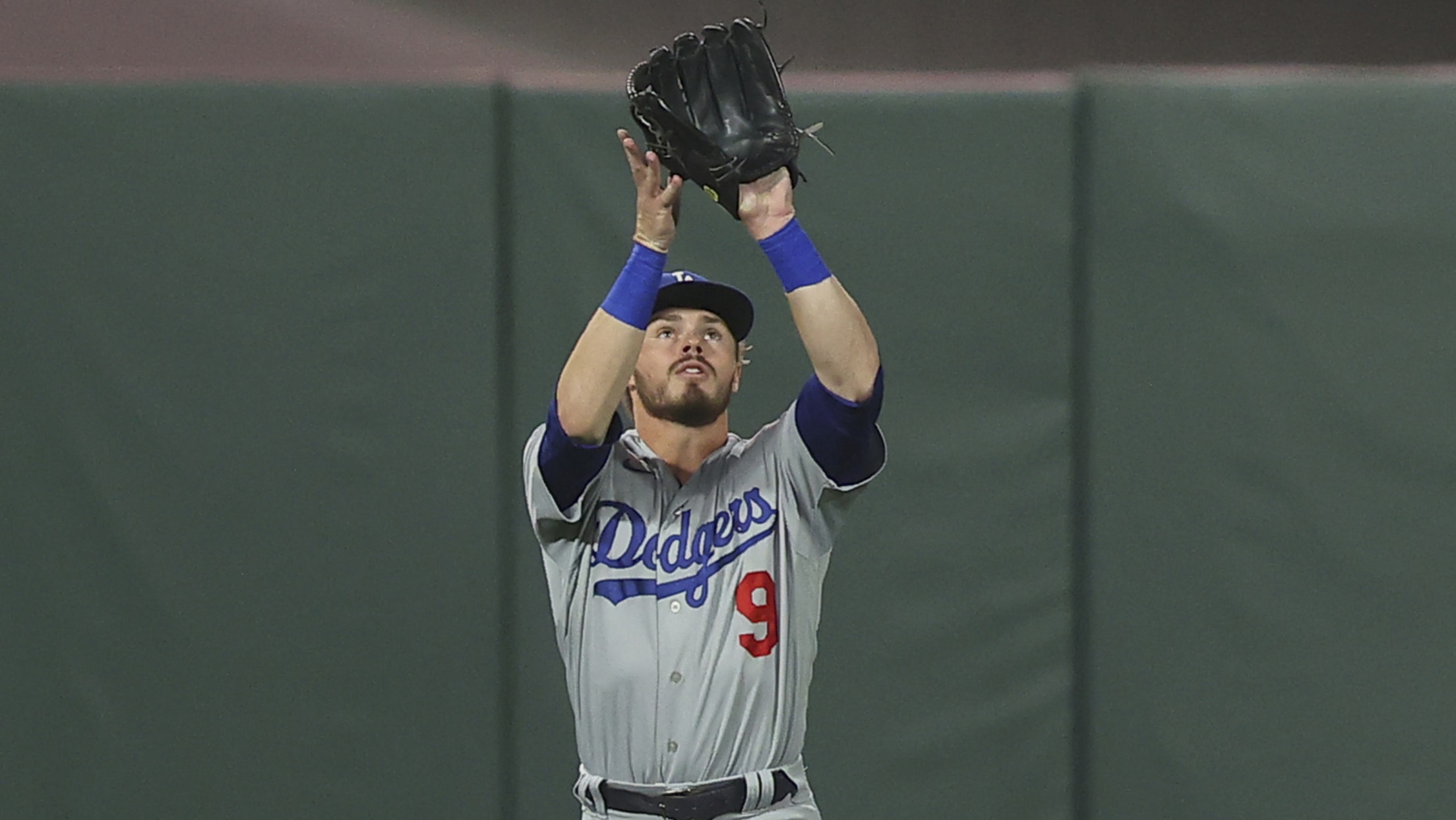 LOS ANGELES -- When the Dodgers acquired Trea Turner at the Trade Deadline on July 30, Gavin Lux walked into manager Dave Roberts' office and offered to play the outfield. Lux had no previous experience in the outfield, having played his whole baseball career as either a shortstop or a
Ynoa (shoulder) out for NLCS; Chavez starts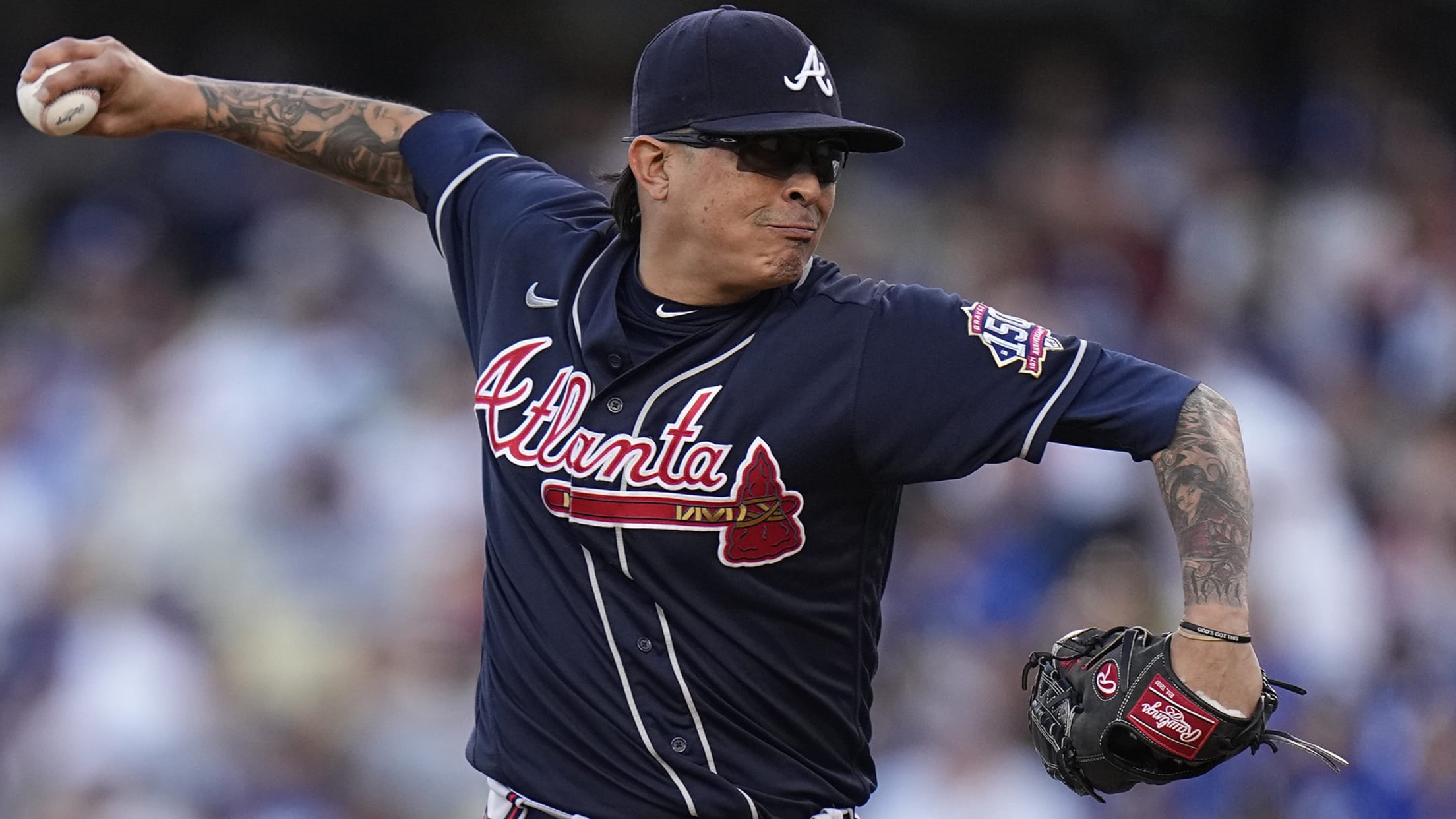 LOS ANGELES -- Jesse Chavez was called on to serve as the Braves' opener against the Dodgers in Game 4 of the National League Championship Series on Wednesday night at Dodger Stadium. Huascar Ynoa had been tabbed to be the opener, but he was scratched after experiencing right shoulder discomfort