Giolito deals, K's 12 in 2nd career shutout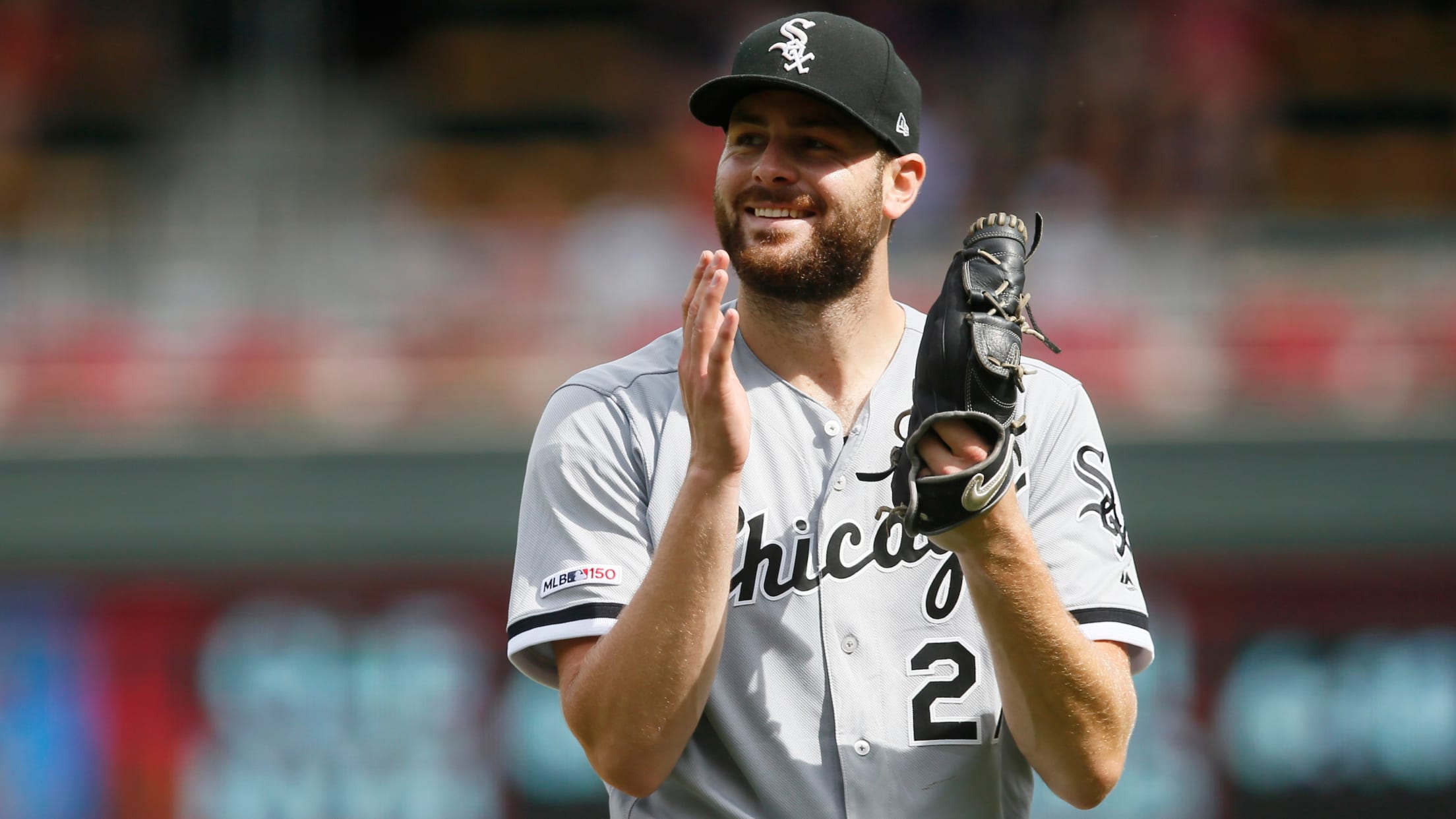 MINNEAPOLIS -- The first sign that White Sox starter Lucas Giolito had All-Star caliber stuff Wednesday afternoon during a 4-0 victory over the Twins at Target Field came three batters into the bottom of the first inning. Giolito struck out Nelson Cruz -- the same Cruz who launched three homers
Top 10 managers of the decade (so far)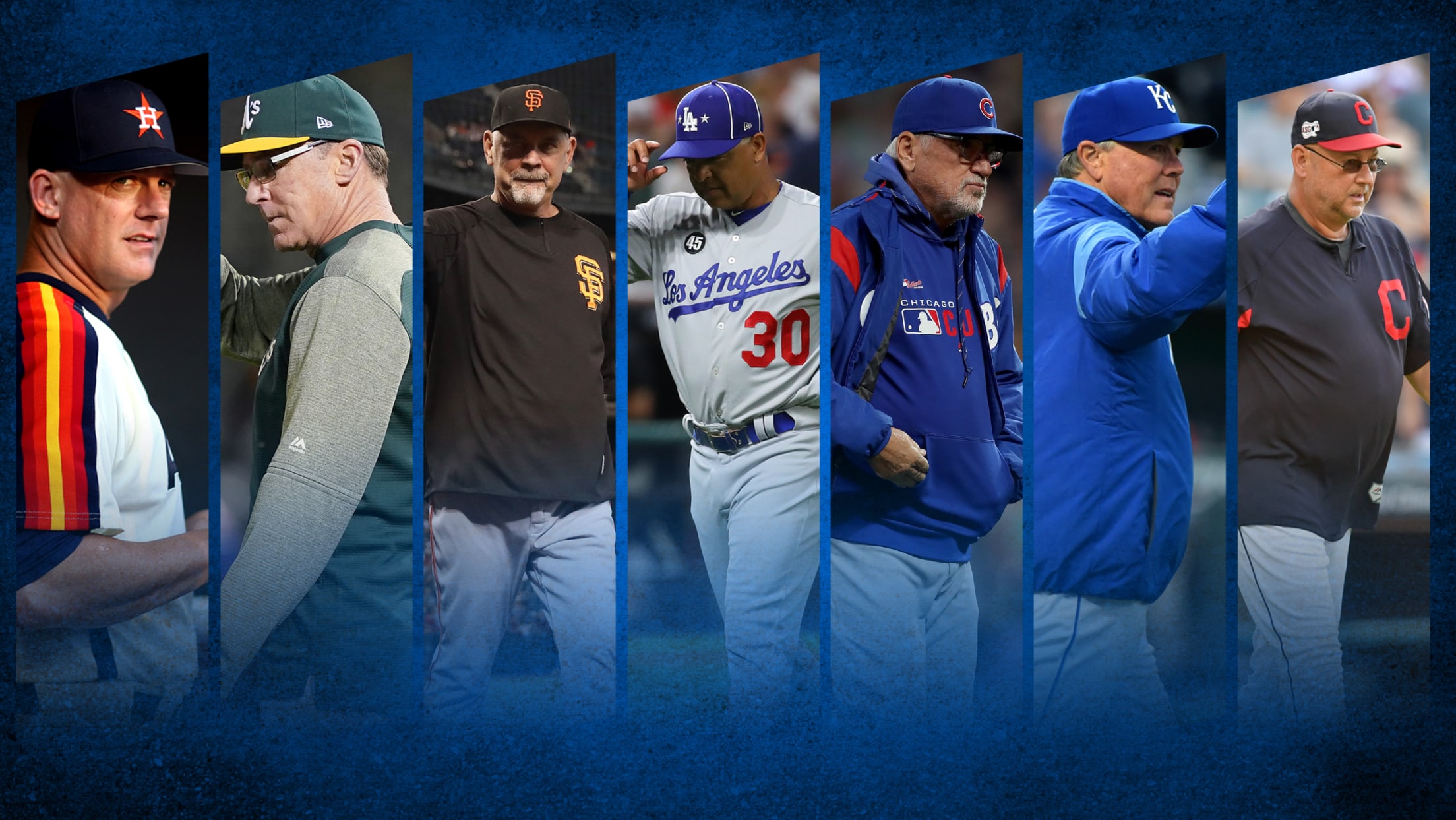 Will Leitch's series on the Data Decade, closing out this remarkable decade in the year of baseball, runs every other week. Today we look at the best managers of the decade.
After Kiermaier's clutch HR, Rays walk off on WP
Pagan blows save, but Tampa Bay answers Seattle's rally in 9th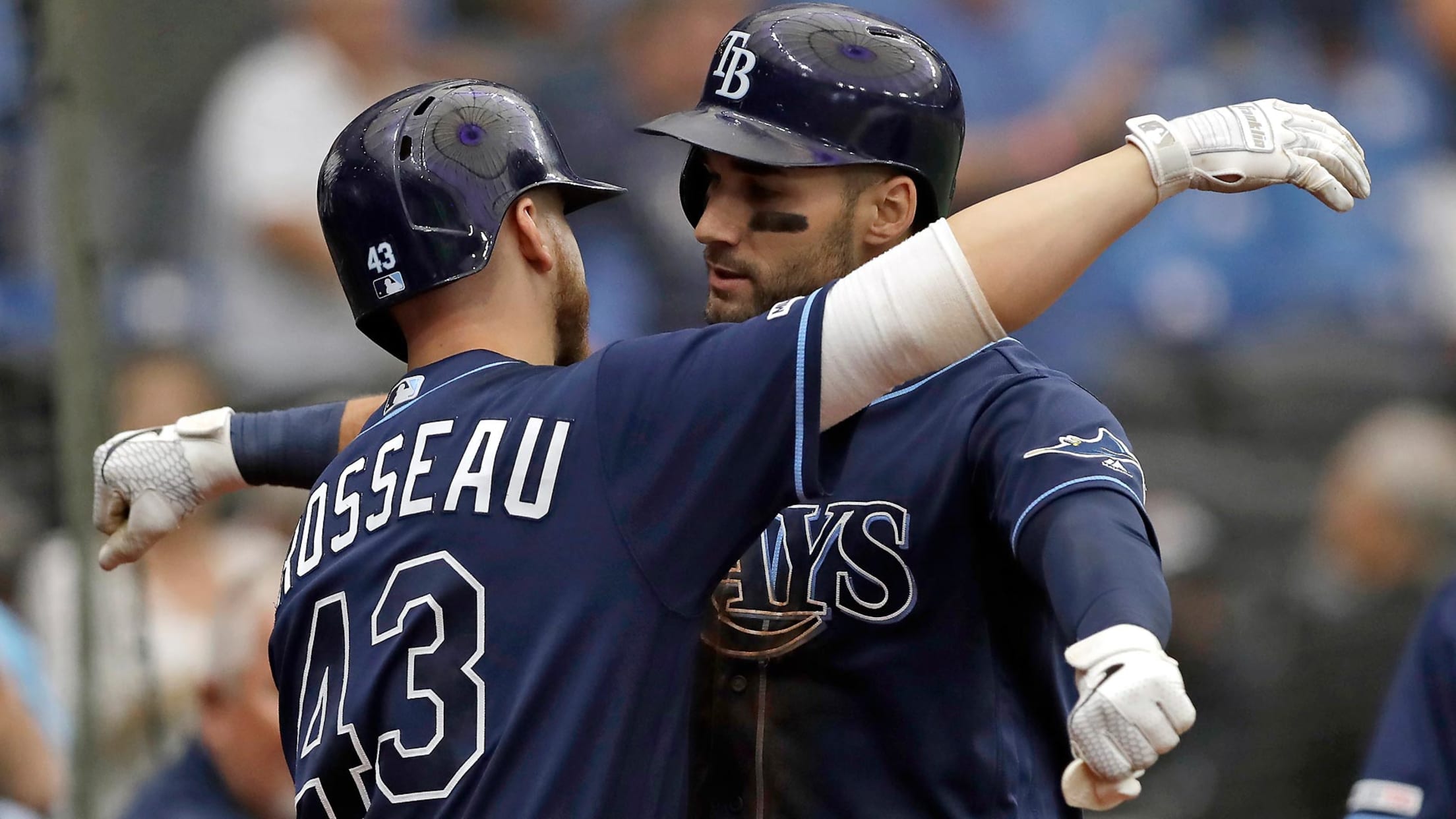 ST. PETERSBURG -- The Rays needed a late spark to avoid a three-game sweep against the Seattle Mariners, and Kevin Kiermaier was there to provide it. Kiermaier belted a game-tying home run in the ninth inning that led to a 7-6 walk-off win for Tampa Bay on Wednesday at Tropicana
Ryu could shake up free-agent pitching class
Lefty has 1.70 ERA over last 32 starts, but turns 33 in March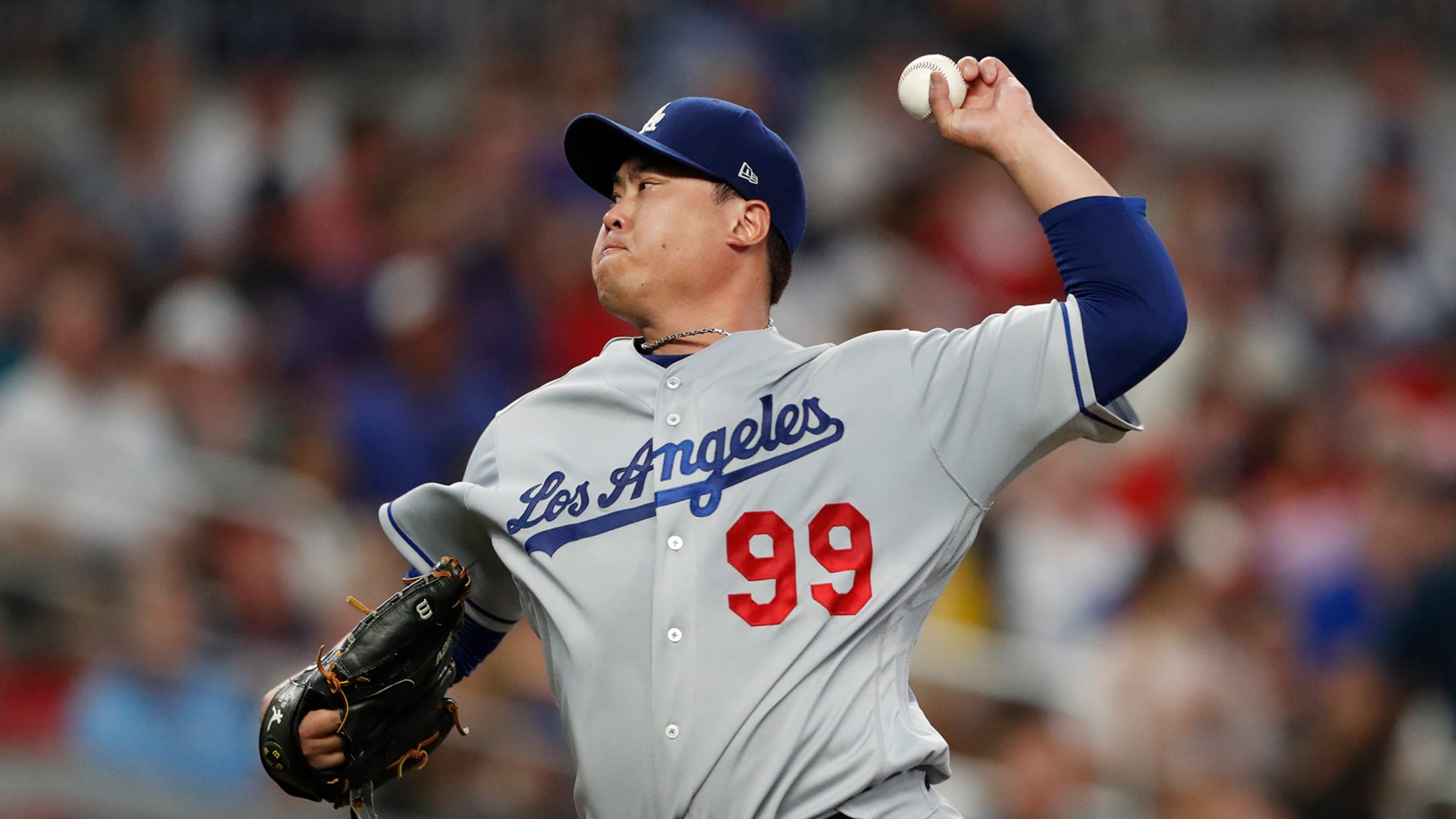 For the past calendar year, Hyun-Jin Ryu has been as good -- if not better -- than any starting pitcher in baseball. So why isn't he getting more hype as a vaunted member of this winter's relatively underwhelming free-agent class? The Dodgers' pitcher is the favorite for this year's National
Latest setback ends Morrow's 2019 season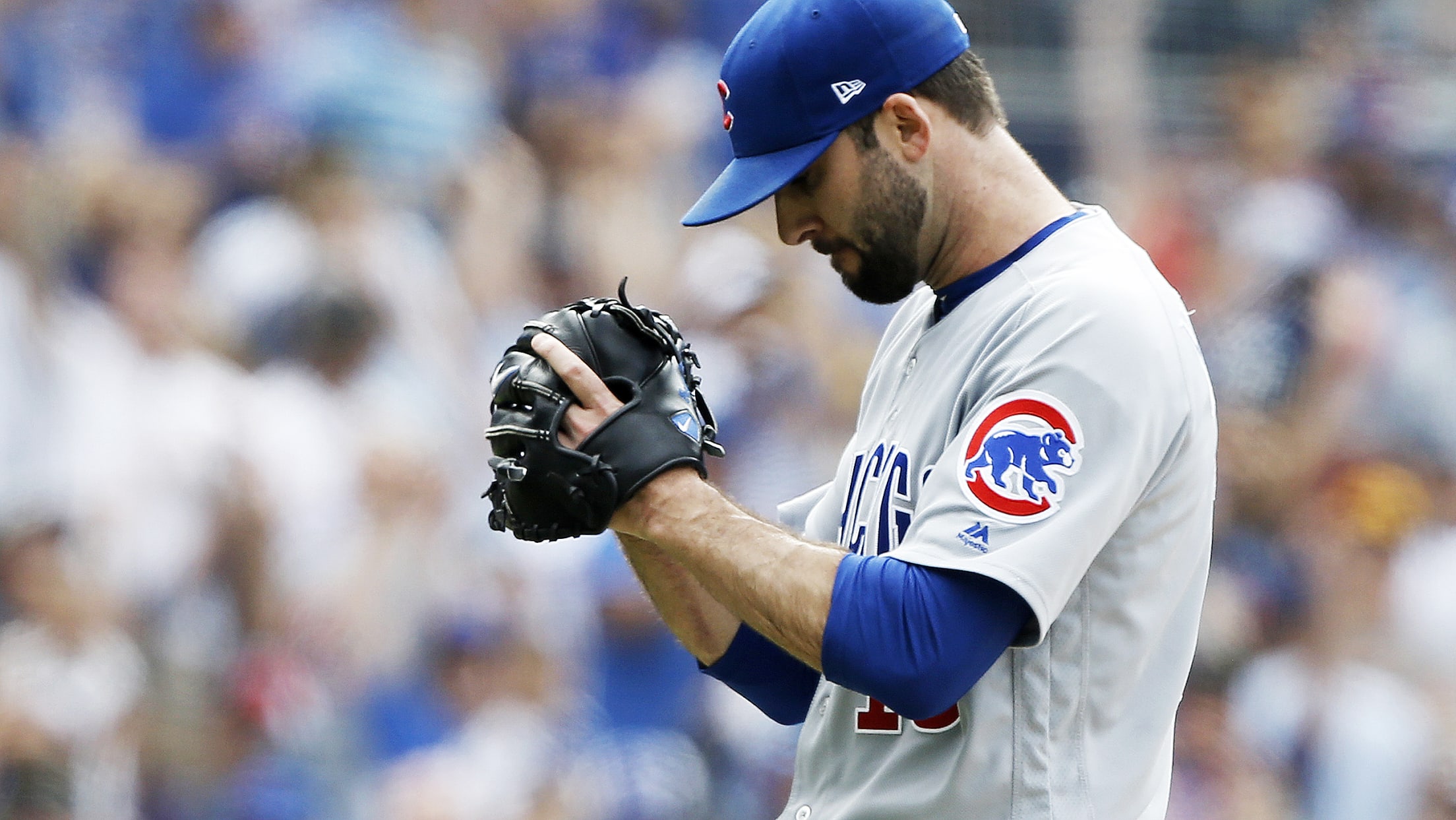 Injured Cubs right-hander Brandon Morrow has experienced another setback in his recovery from an elbow injury and will miss the rest of the 2019 season, president of baseball operations Theo Epstein said Wednesday. Morrow has not pitched in a game since July 15, 2018, and he has been slow to
1 team has 2 best pitchers -- it may surprise you
Minor, Lynn are baseball's top two pitchers by bWAR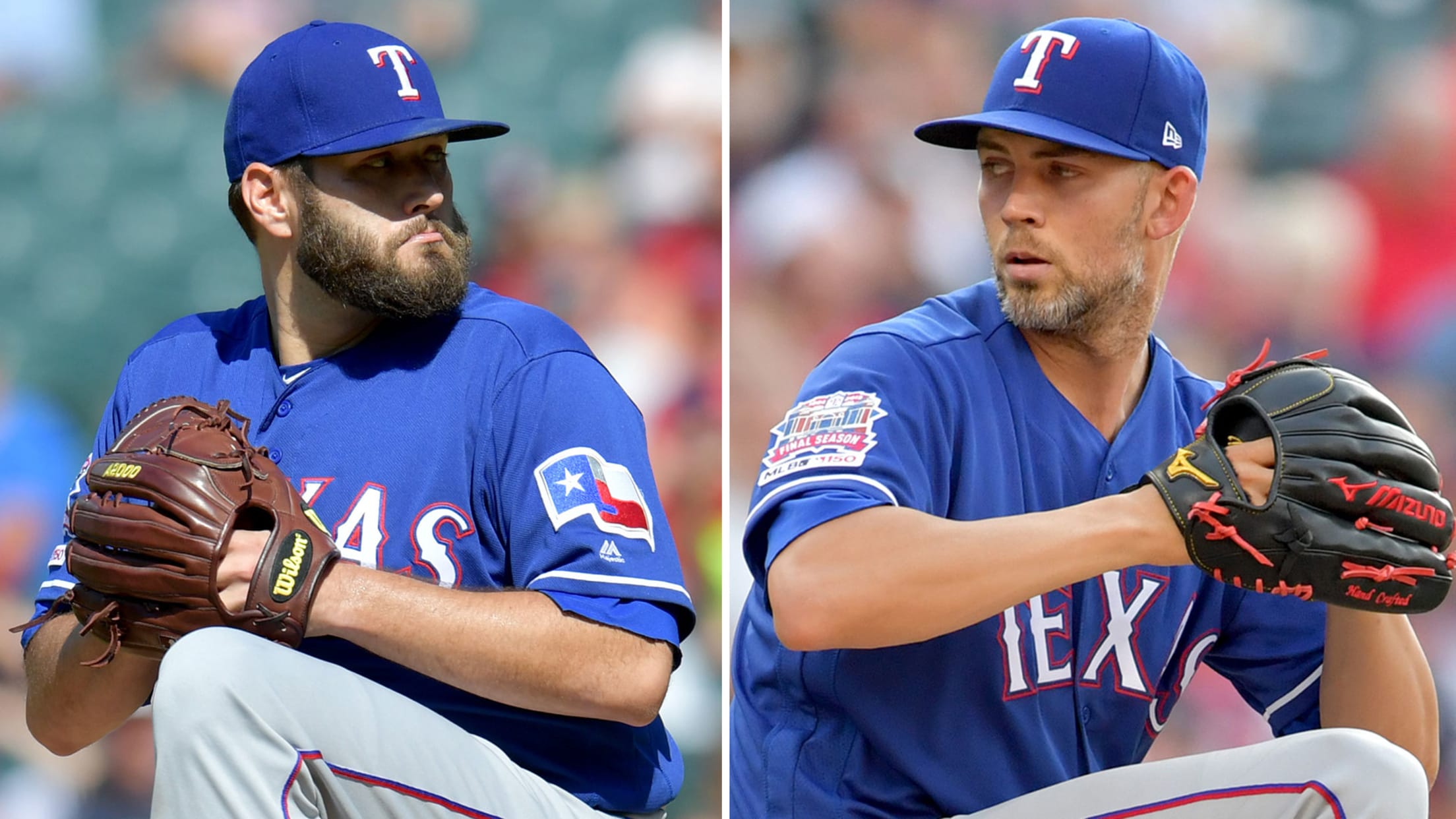 A year ago at this time, Mike Minor was carrying a 4.61 ERA into a start in Oakland. Lance Lynn was riding out a free-agent horror story, still playing catch-up after sitting at home until March and then packing his bags for the Bronx at the Trade Deadline. So, in
Skaggs' friends plan Players' Weekend tribute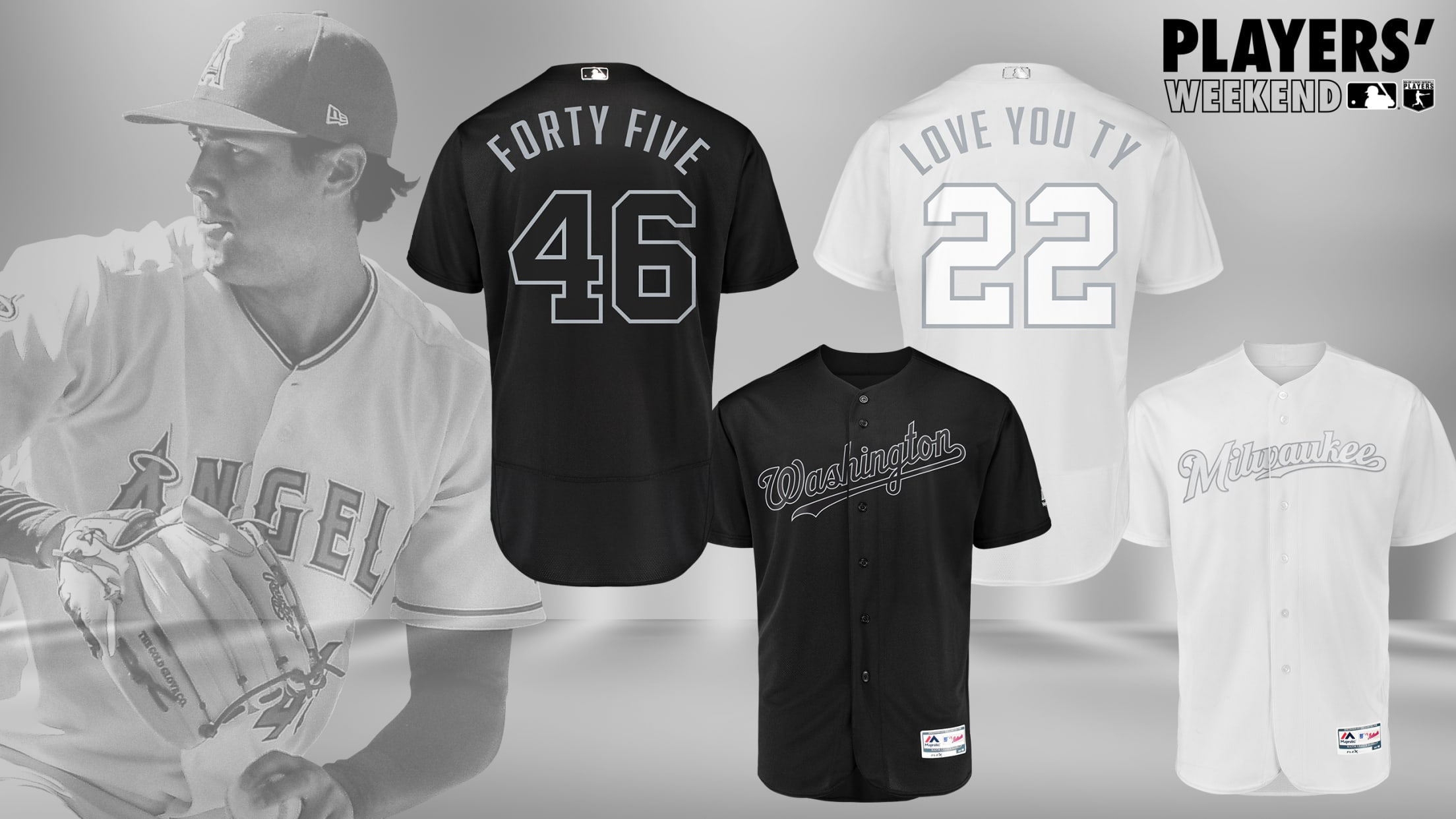 When the teams take the field for the first of three Players' Weekend games on Friday, you'll notice a uniform patch in memory of the late Angels pitcher Tyler Skaggs, who passed away unexpectedly at the age of 27 on July 1. But several players who knew Skaggs well will
A 6'6" shortstop? This prospect may break mold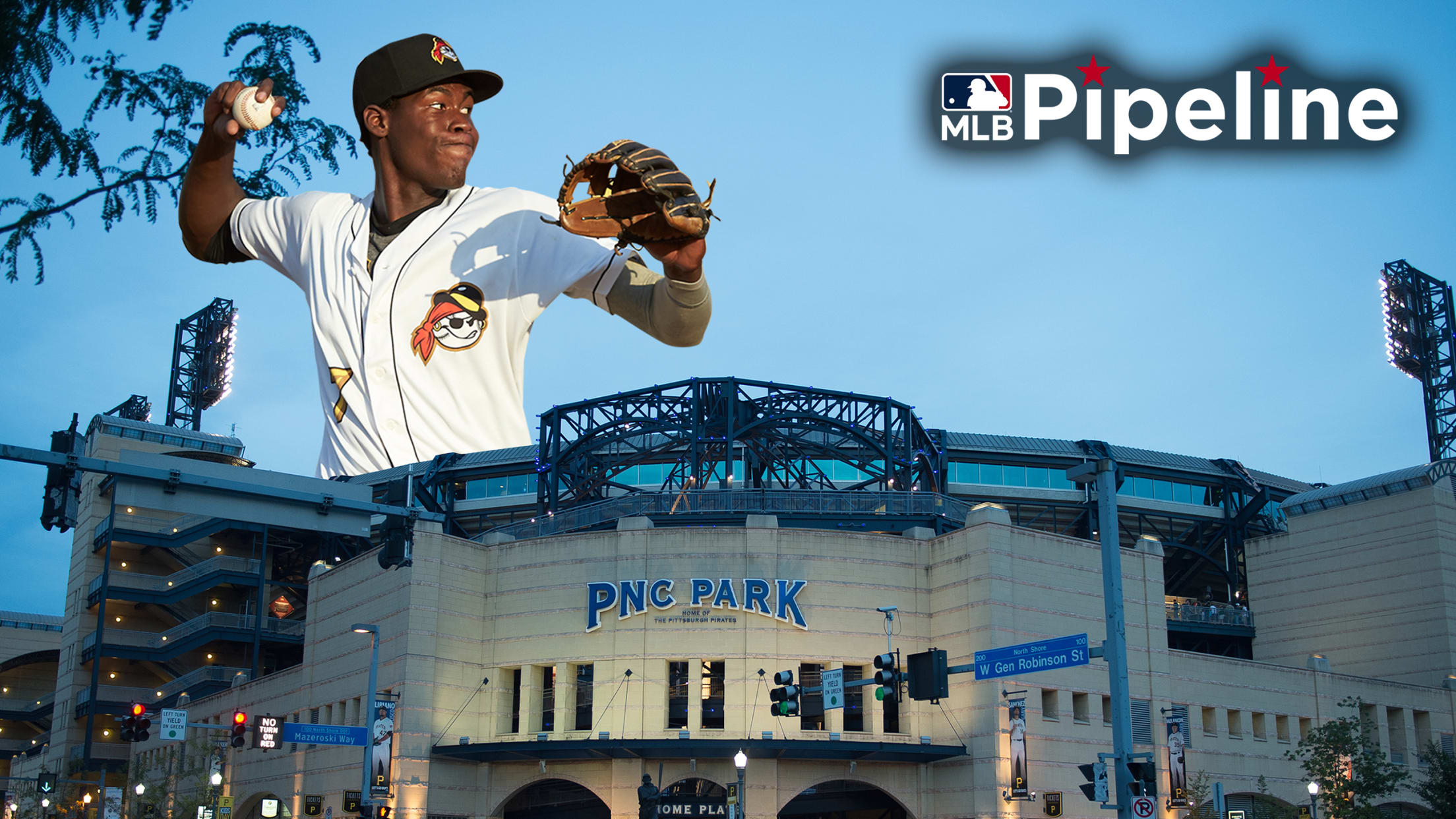 When Rafael Cruz brought his son home from the local hospital in Nizao, D.R., the former Minor League infielder put an old leather baseball glove by the newborn's crib. The son was going to be a ballplayer, just like his father, Rafael said. It was his destiny. And it didn't
15 players who will decide playoff berths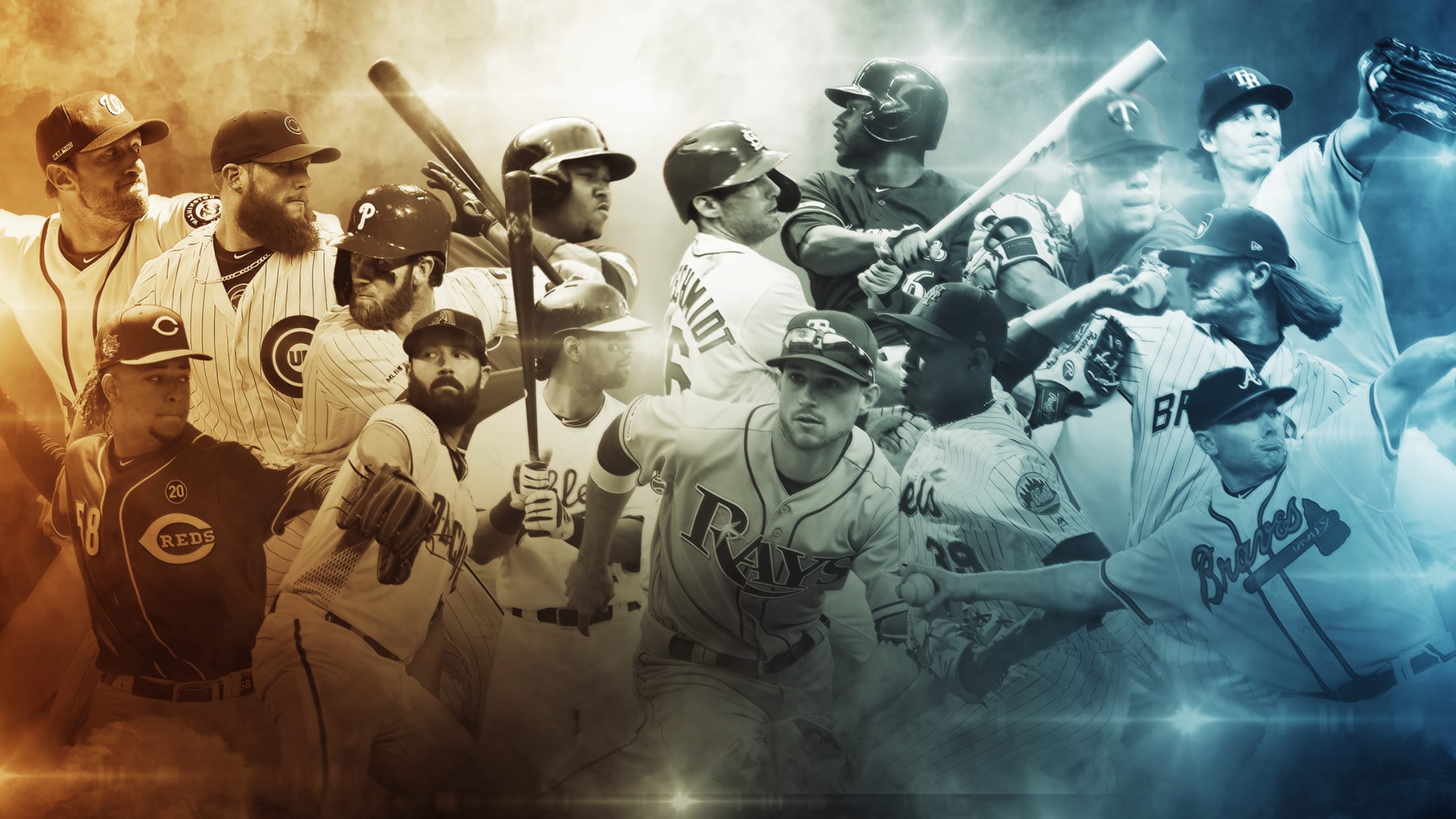 Reputations can be made -- and unmade -- over these next six weeks. Madison Bumgarner was at his dominating best -- 8-3, 2.29 ERA in 13 starts -- at the end of 2014 as the Giants captured the National League's second Wild Card berth, and then a World Series title,
Rockies lose Gray for season with foot fracture
Right-hander considering offseason surgery, expects to be ready for 2020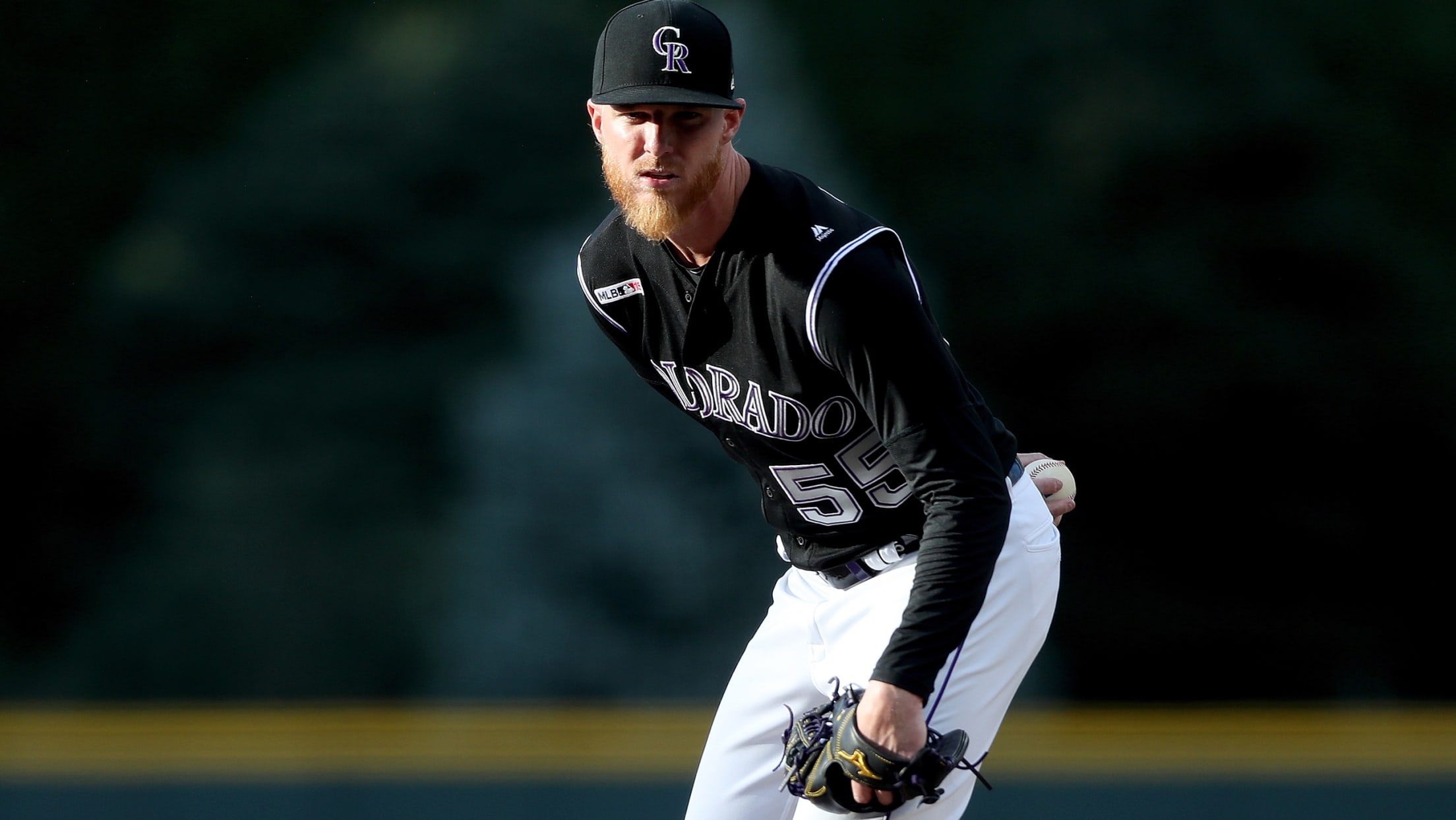 PHOENIX -- When Jon Gray felt nagging pain in his left foot, the Rockies right-hander wanted to get it checked. Gray had sustained a stress fracture in that foot in 2017, and he was now feeling similar pain in the same spot. So, several days ago, he had X-rays done
Tatis Jr. emerging as MLB's most dynamic player
Padres' 20-year-old shortstop living up to hype as rookie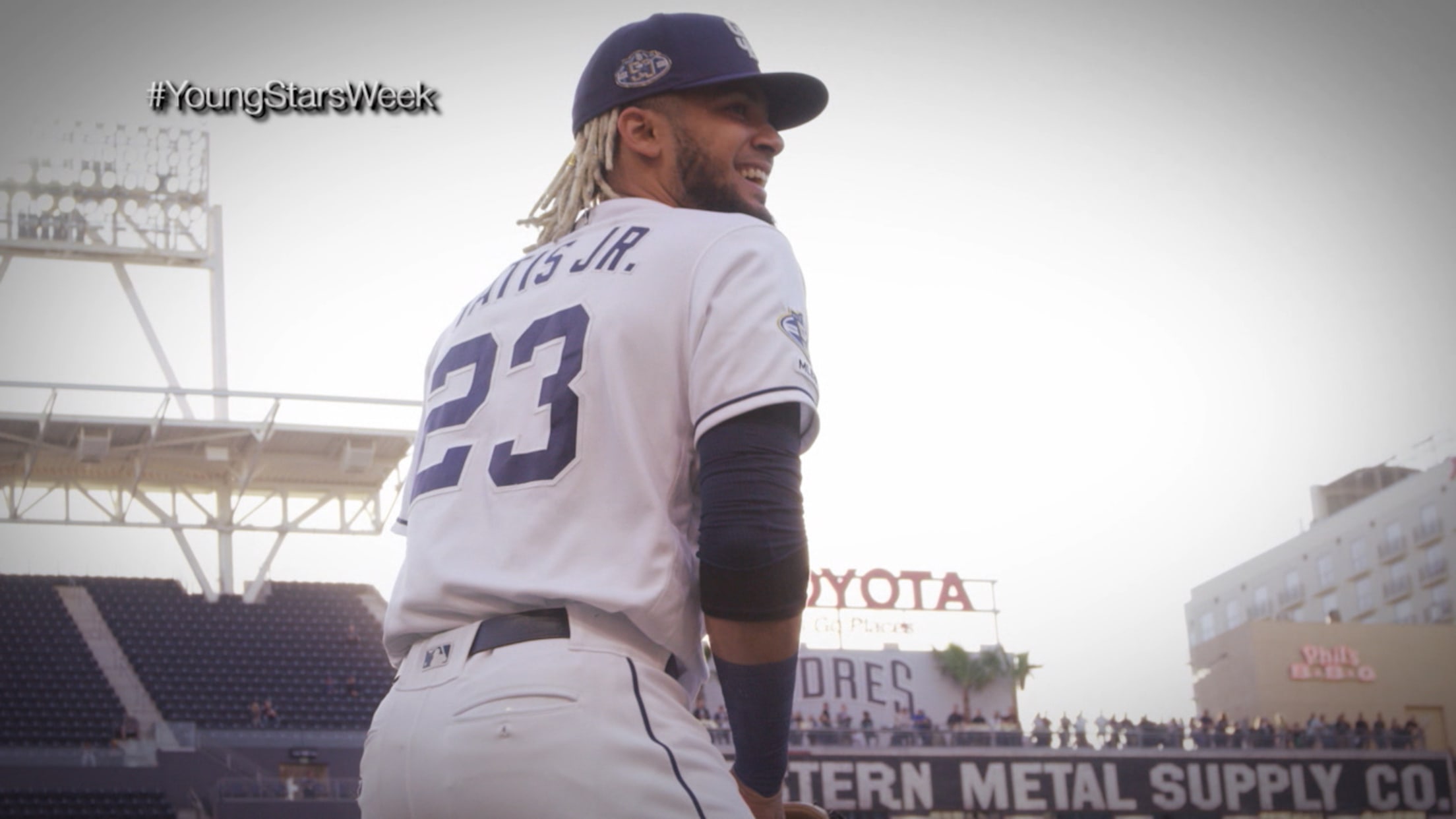 In the second Young Stars Week of the 2019 season, MLB is celebrating some of the game's most dynamic emerging talents each day from Monday through Friday. Today the spotlight is on 20-year-old Fernando Tatis Jr.
Archer hits injured list with shoulder inflammation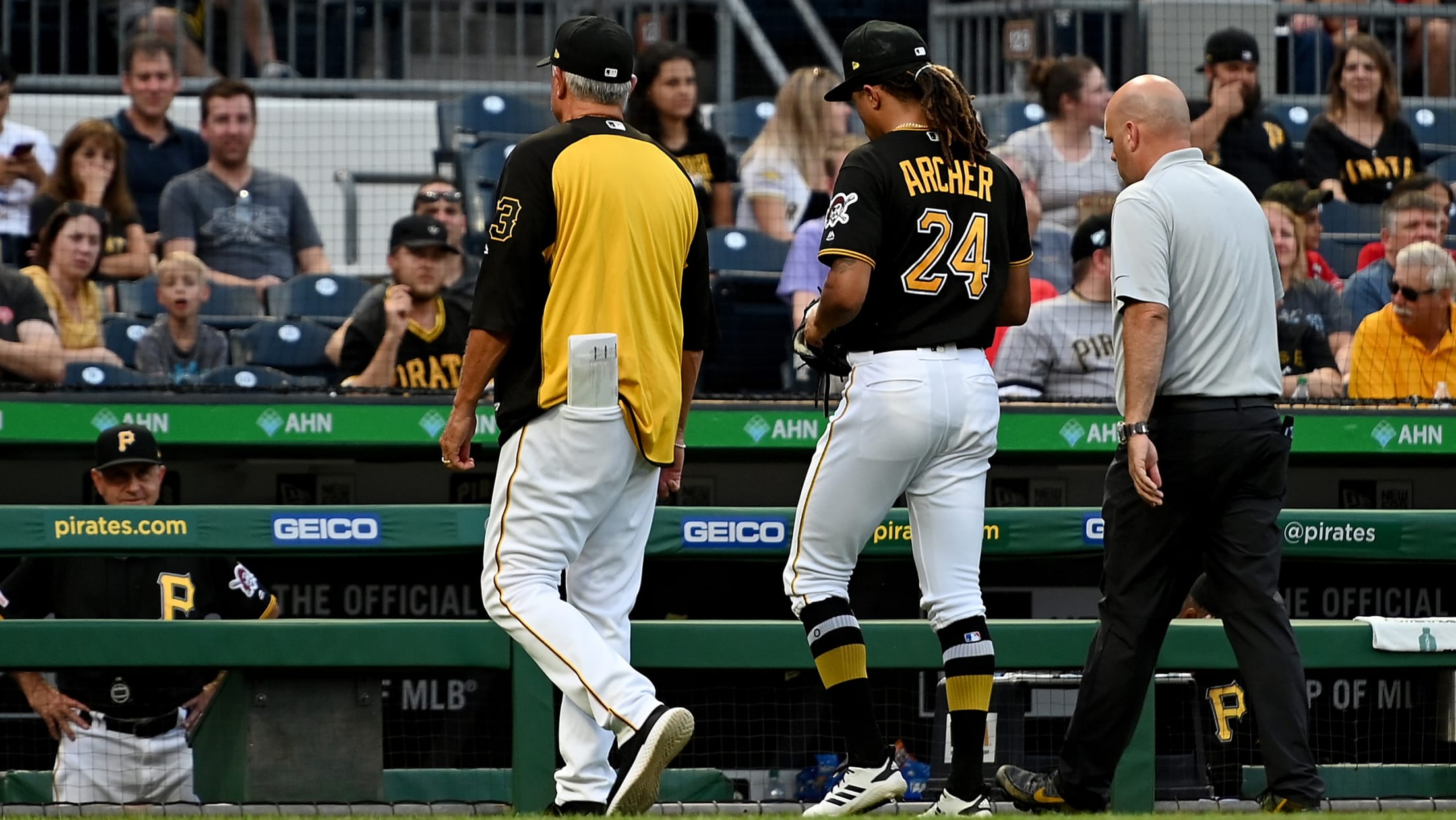 A day after he departed the Pirates' 4-1 win over the Nationals after just one inning on Tuesday, right-hander Chris Archer was placed on the 10-day injured list with right shoulder inflammation. Right-hander Clay Holmes also went on the IL with left quadriceps discomfort. Righties Dario Agrazal and Parker Markel
Iglesias, Galvis spark Reds to series win 
Middle infielders (4 hits, 2 RBIs) make case to keep pairing intact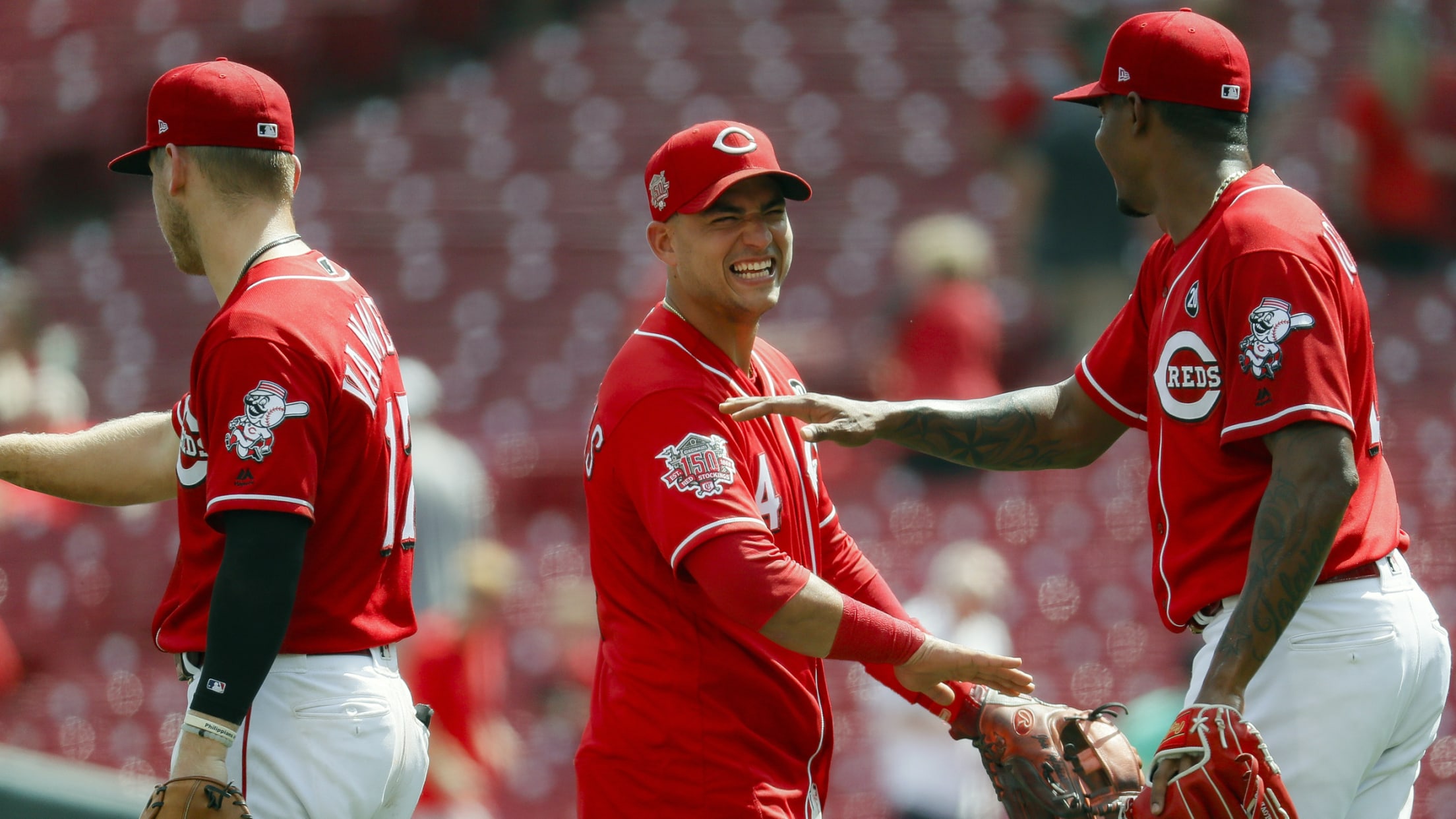 CINCINNATI -- The slick Reds' middle-infield duo of shortstop José Iglesias and second baseman Freddy Galvis was only formed on Aug. 12, when Galvis was claimed off waivers. Iglesias wasn't in the team plans at all in the offseason, until he was signed during Spring Training. Cincinnati already realizes that
Twins remove Rosario (hamstring) as precaution
Left fielder day to day after exiting in fifth inning vs. White Sox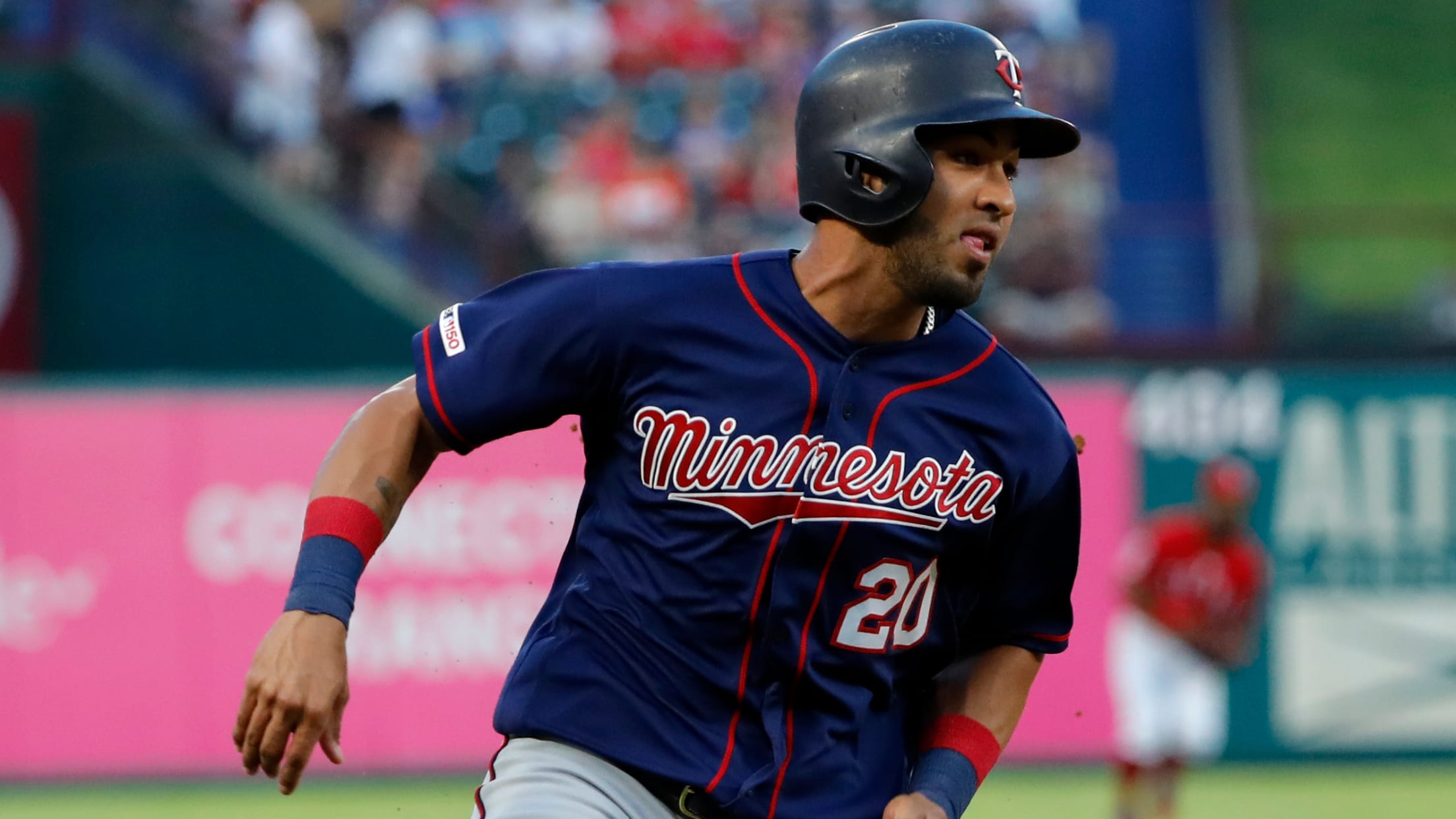 MINNEAPOLIS -- Twins left fielder Eddie Rosario was removed from Wednesday's 4-0 loss to the White Sox at Target Field as a precaution for right hamstring tightness following the fifth inning, the club announced. He is considered day to day. Twins manager Rocco Baldelli indicated that the hamstring tightened up
Knee sprain forces Braves' McCann to IL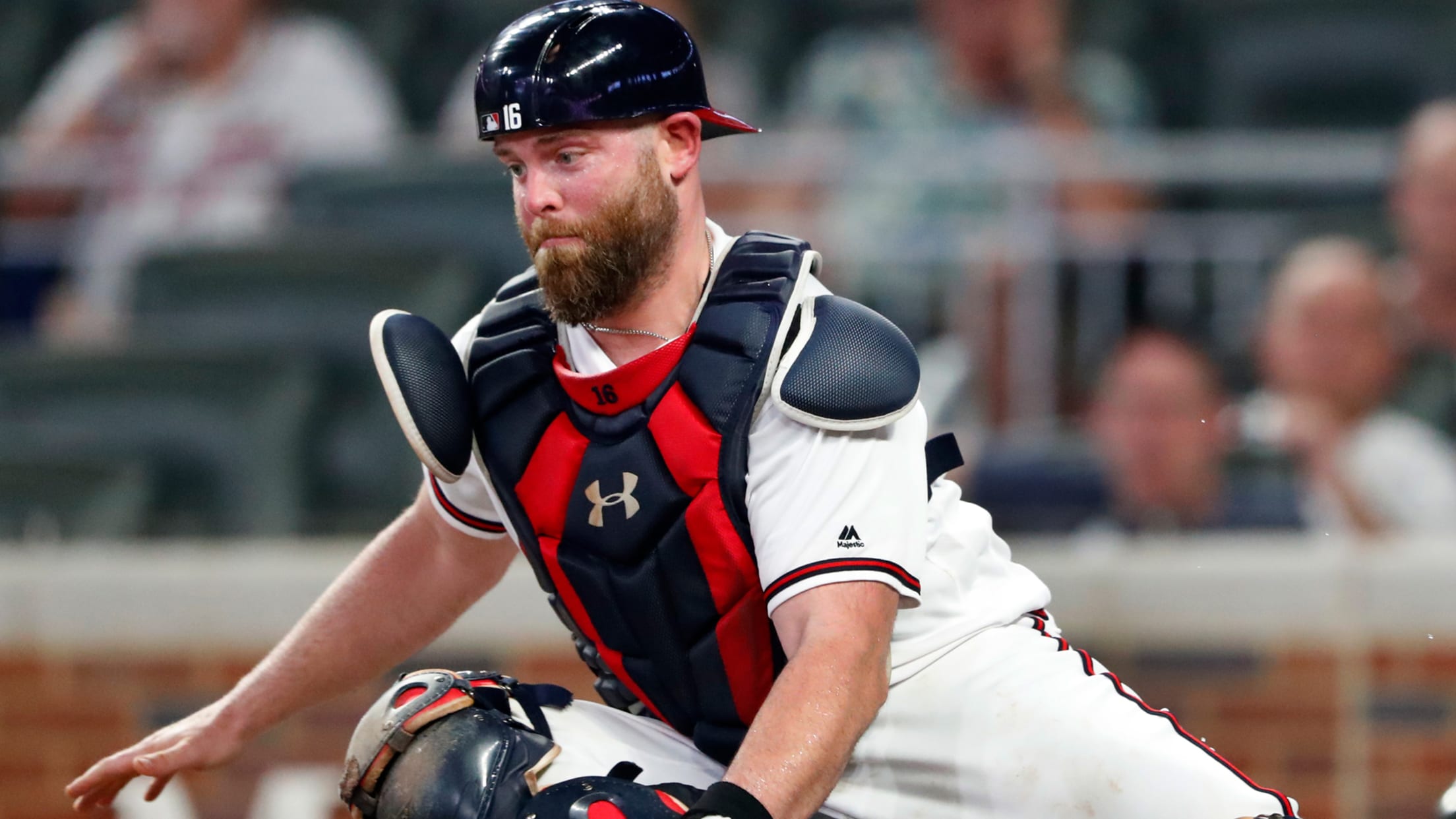 ATLANTA -- The Braves placed catcher Brian McCann on the 10-day injured list with a sprained left knee before Wednesday night's game against the Marlins. Alex Jackson was recalled from Triple-A Gwinnett to share the catching duties with Tyler Flowers. Left knee discomfort forced McCann to exit Tuesday night's 5-1
Fraley makes MLB debut for Mariners in CF
Seattle's No. 8 prospect had huge year between Double-A and Triple-A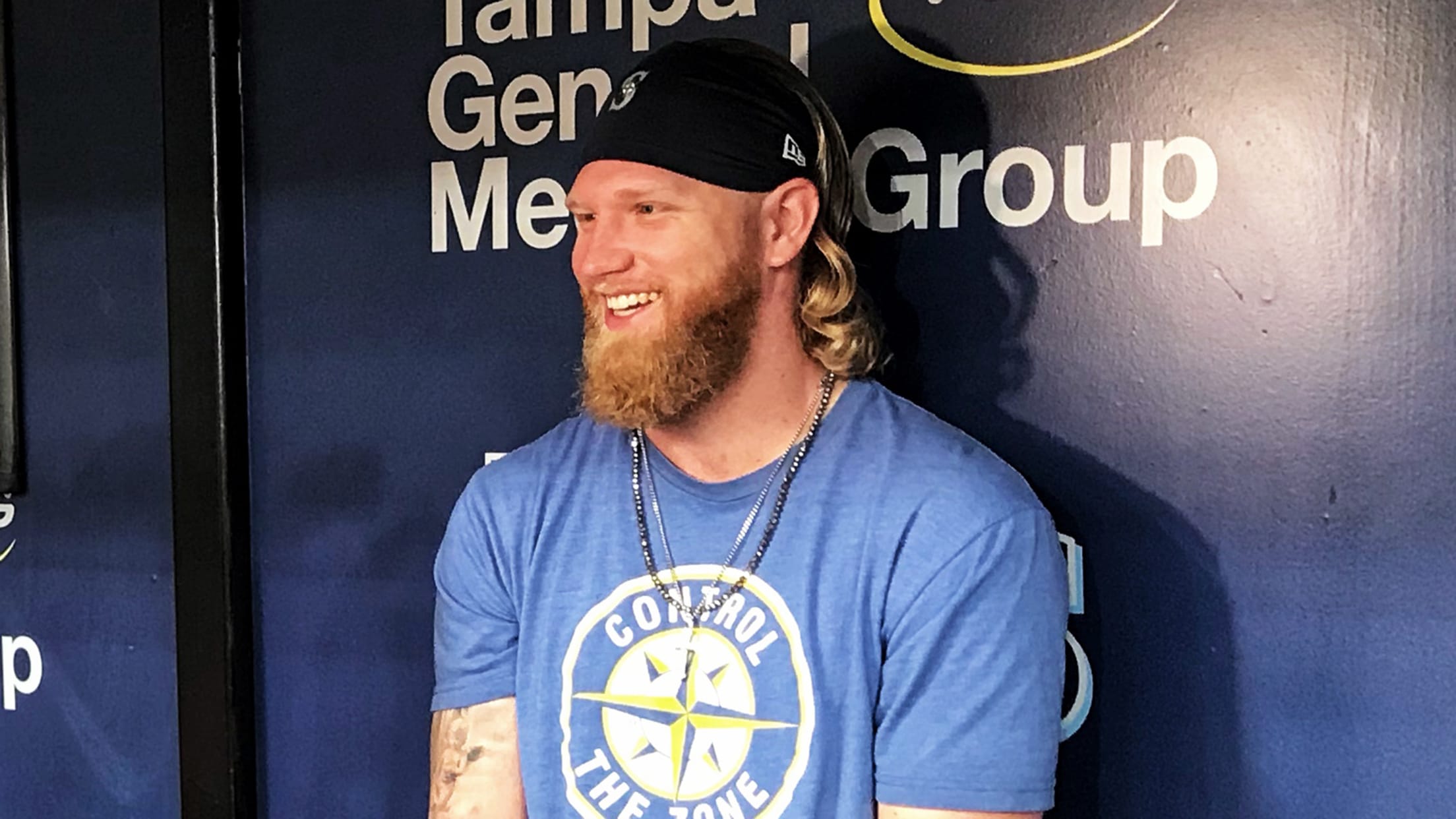 ST. PETERSBURG -- Wednesday morning was a little surreal for Mariners outfielder Jake Fraley. As he sat in the visitors' dugout at Tropicana Field, he took a moment to lean out and point toward a wall of windows beyond the concourse in left field at the Rays' home park. "I
Plate-approach tweak has Anderson raking
Moncada to return Thursday from IL stint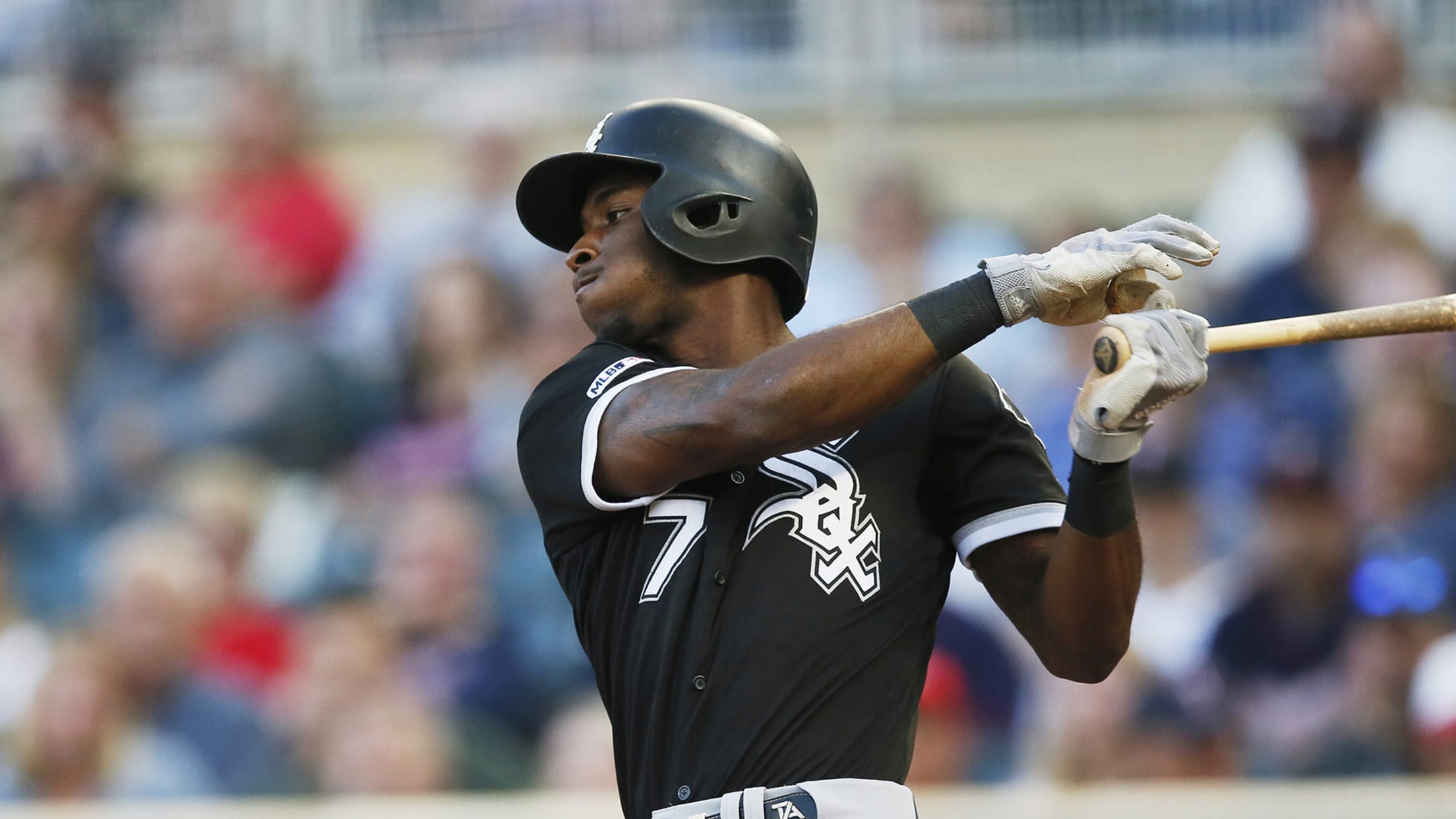 MINNEAPOLIS -- The question for White Sox hitting coach Todd Steverson centered around a change shortstop Tim Anderson made to his hitting approach that has yielded a .332 batting average following Wednesday's 4-0 win over the Twins at Target Field. Steverson came up with more than one reason for those
May making strides with mechanics, pacing
Target Field squirrel a good luck charm to some, omen to others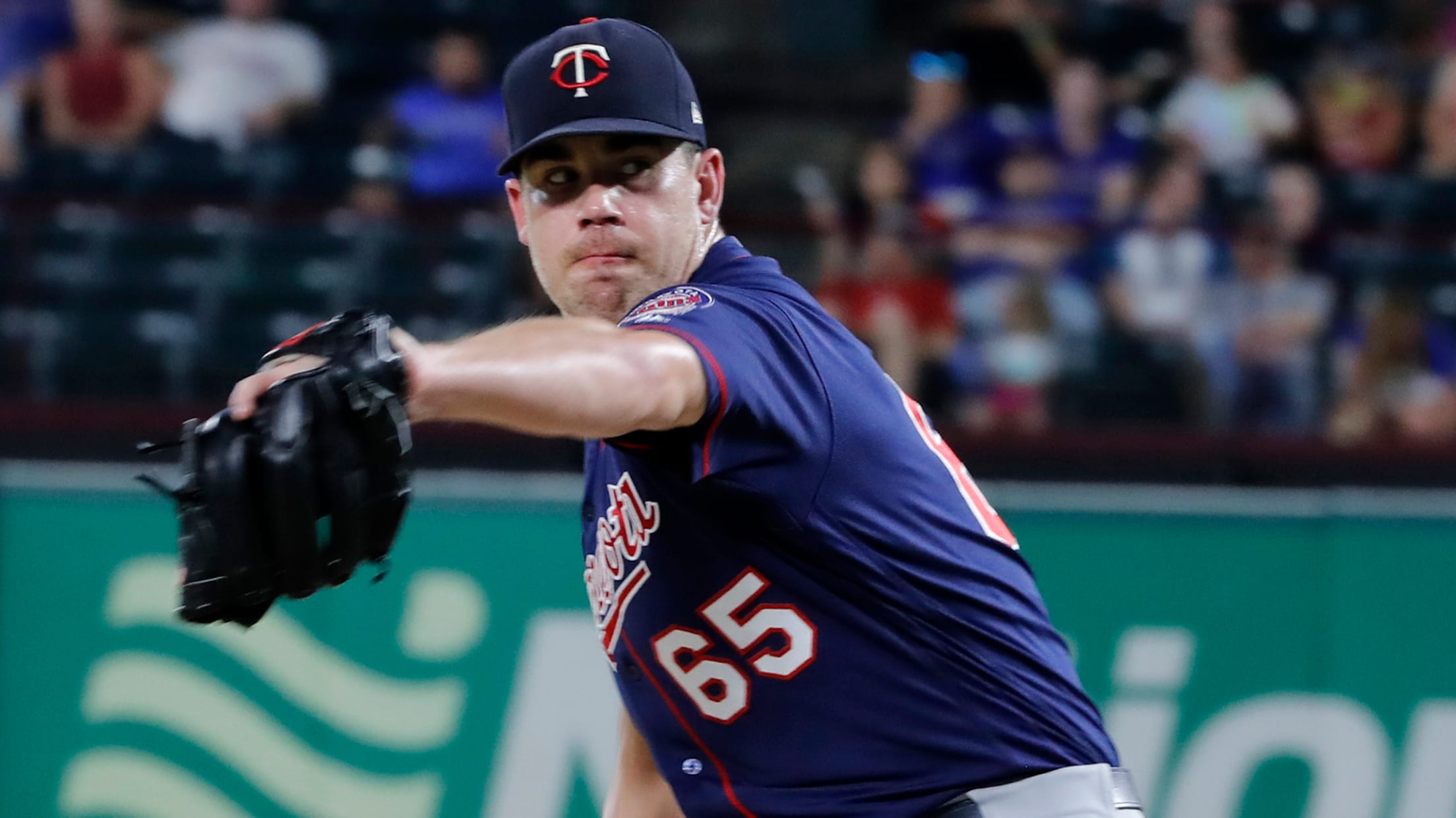 MINNEAPOLIS -- As Trevor May was warming up in the bullpen before the ninth inning on Tuesday night, he felt that it was one of the more difficult situations this season to gauge how "hot" he would need to get -- that is, whether he'd actually enter the game or
Injury updates: Archer, Gray, Rosario, McCann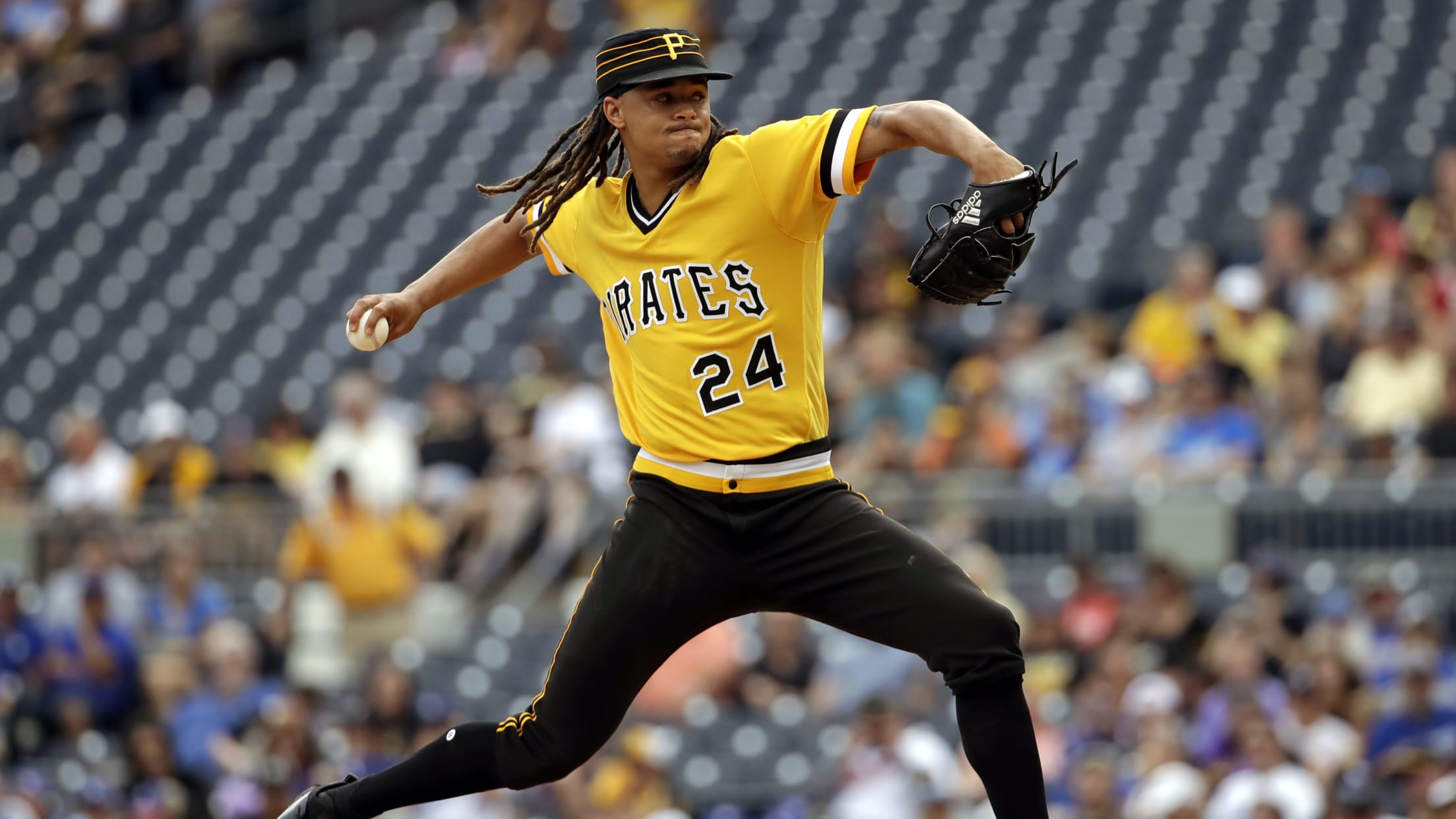 Here is the latest injury news from around Major League Baseball.
Snitker ejected after Acuna plunked by Marlins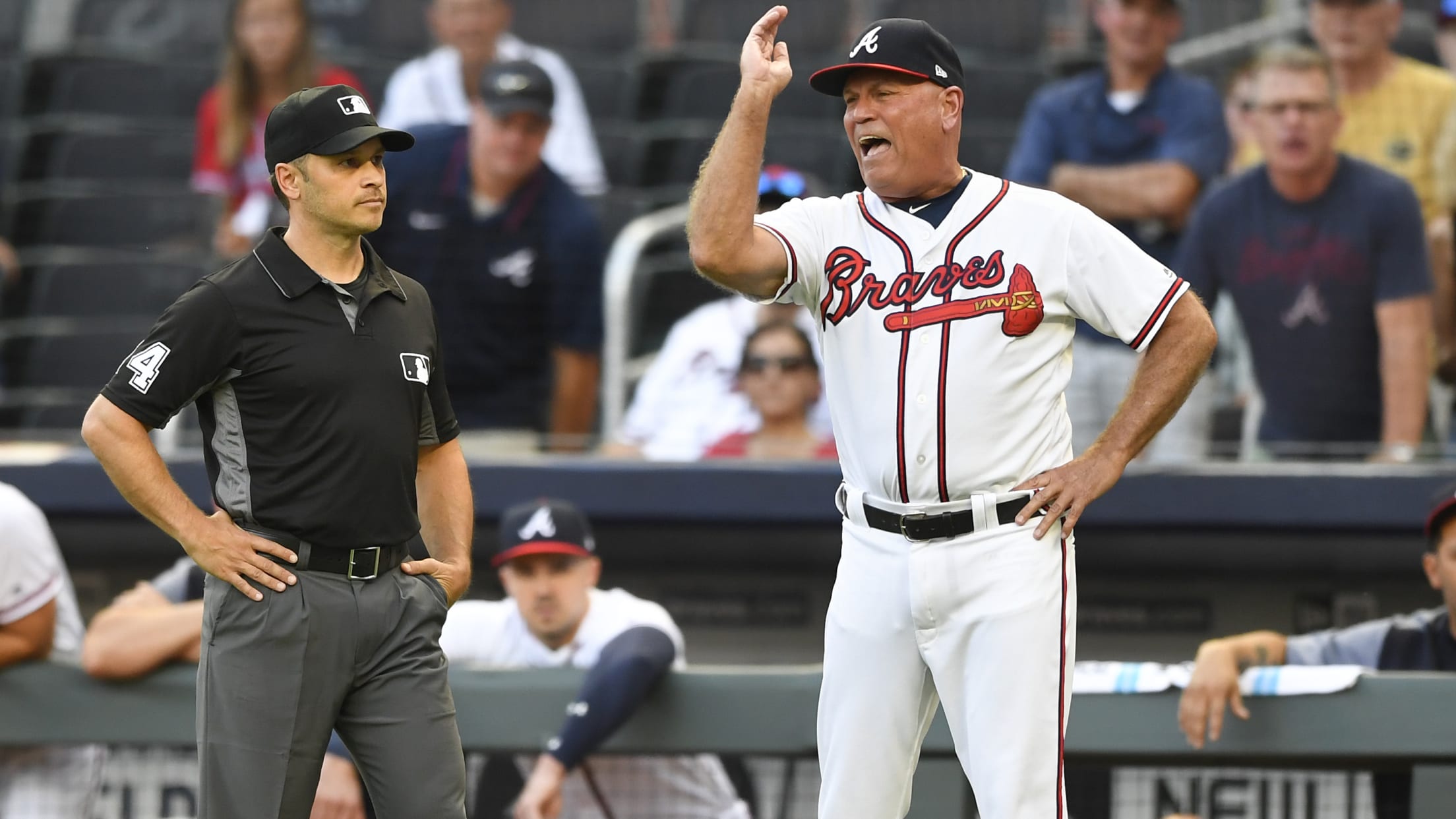 ATLANTA -- A little more than a year after José Ureña created a firestorm by hitting Ronald Acuña Jr. with the first pitch of the bottom of the first, Elieser Hernandez became the latest Marlins pitcher to do so. Braves manager Brian Snitker wasn't initially sure Hernandez's intentionally hit Acuna
Set to face O's, Yarbrough believes he's a starter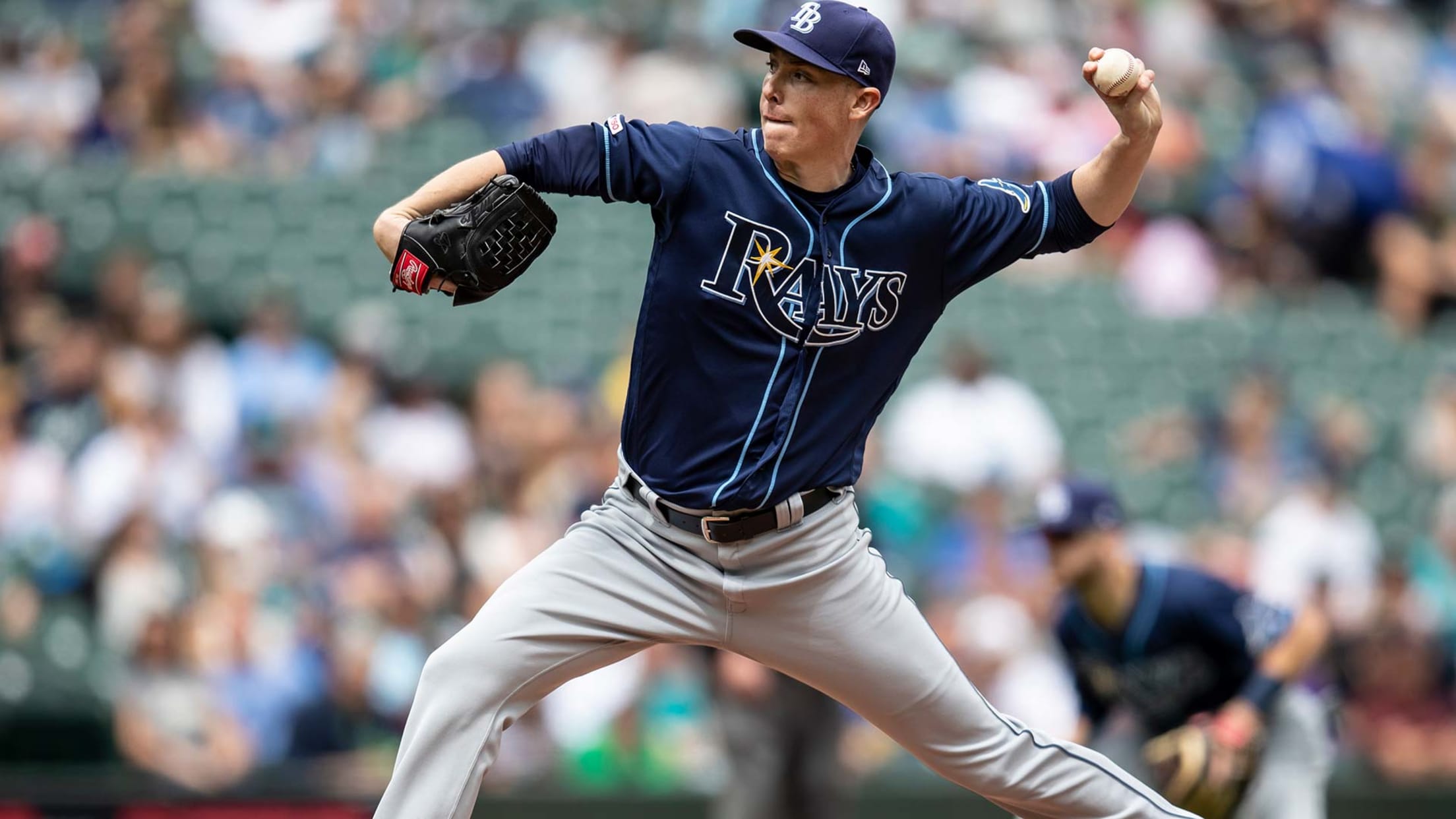 ST. PETERSBURG -- Ryan Yarbrough believes he can provide good results for the Rays on a regular basis. The left-hander is 6-0 in his past 11 outings and hasn't given up a run in his past two starts. Yarbrough has a 0.46 ERA in August heading into his start against