The AL MVP race is closer than you think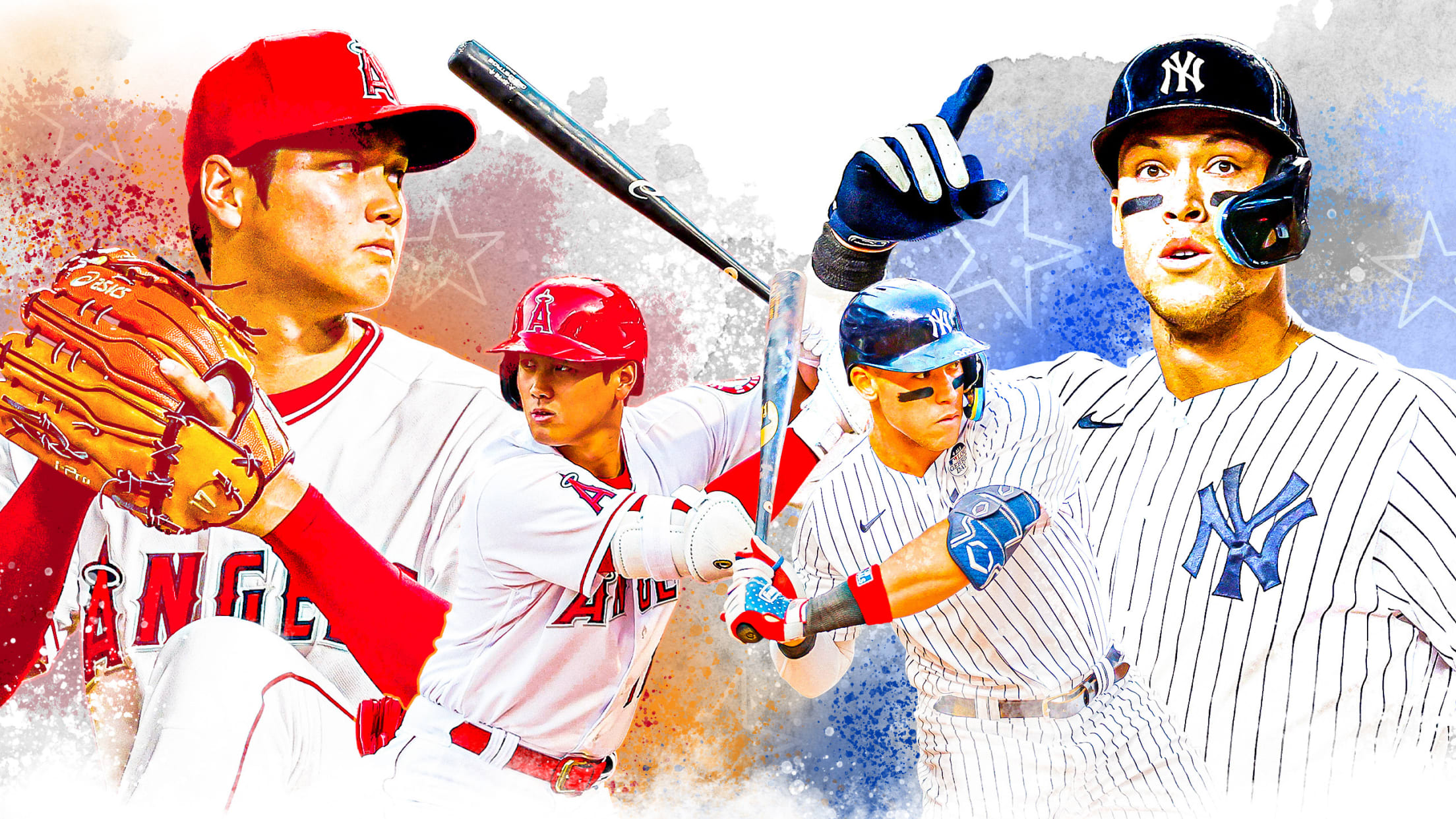 Annual MVP debates always come with strong opinions and varying takes, but never before have we had to ask this question -- if one player puts up MVP-type numbers as a hitter and a pitcher, as Shohei Ohtani does every year, should he automatically win it? Does Aaron Judge's pursuit
So close! Rasmussen loses perfecto bid in 9th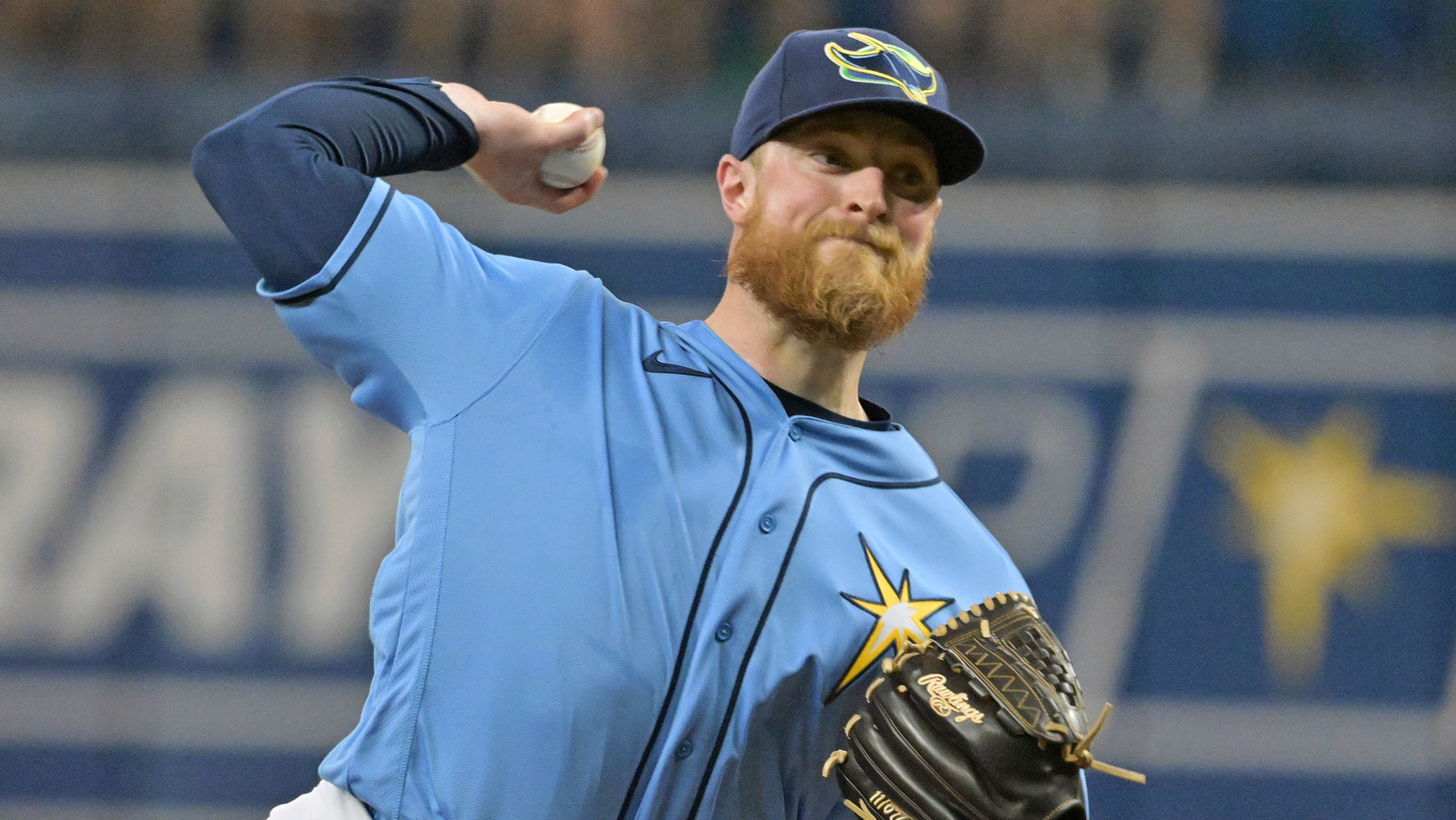 ST. PETERSBURG -- Right-hander Drew Rasmussen came within three outs of the first perfect game in Rays history, and the first one in the Majors in almost exactly a decade, in Tampa Bay's 4-1 win over the Orioles on Sunday afternoon at Tropicana Field. Rasmussen retired each of the first
Dodgers' remarkable run ends at 12 with loss to KC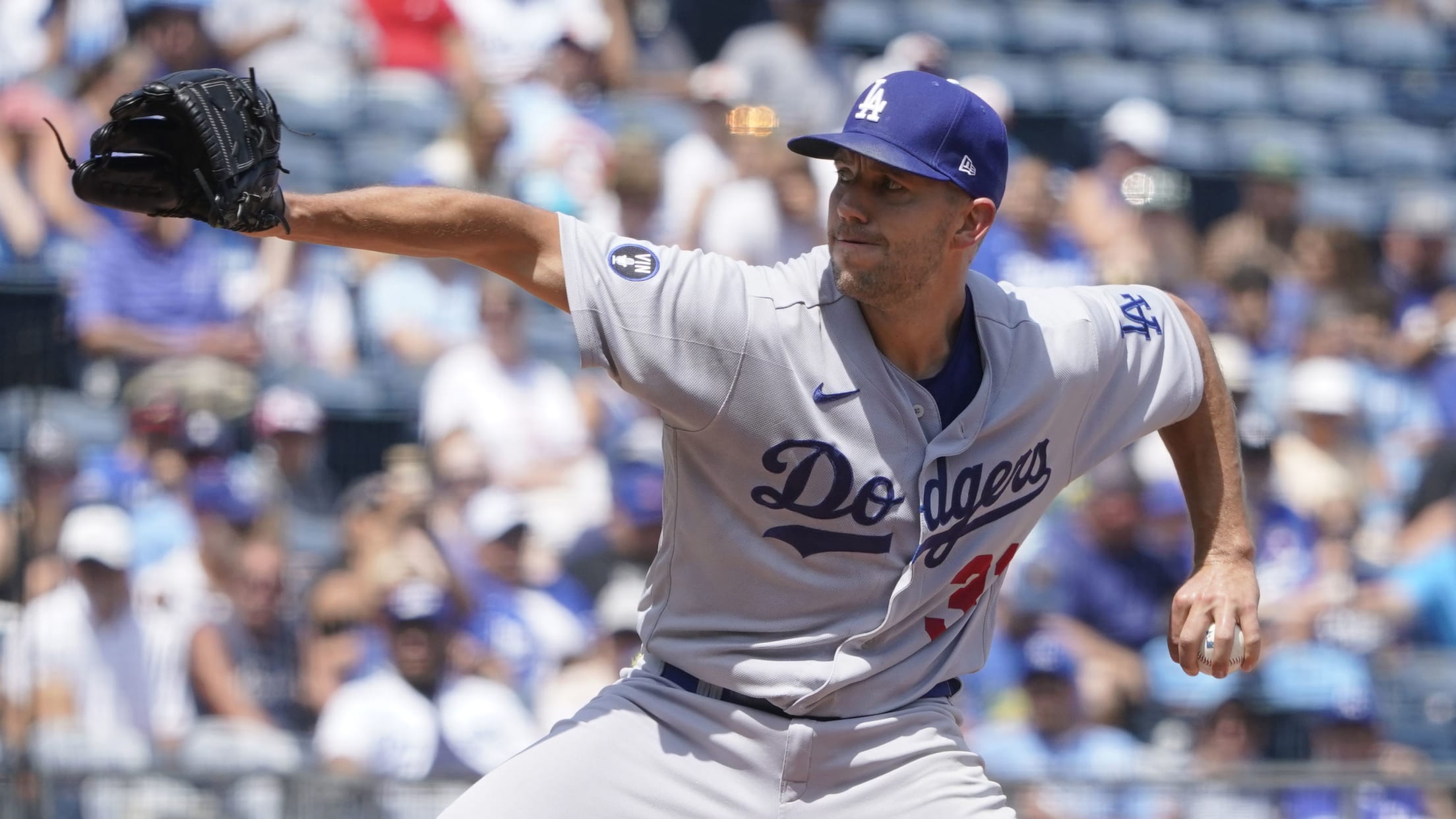 KANSAS CITY -- The Dodgers' longest winning streak since 1976 ended at the hands of the Royals in a 4-0 loss on Sunday afternoon at Kauffman Stadium. Los Angeles (79-34), which had won 12 in a row, was held to just two hits as Kansas City starter Brady Singer dominated
Correa gives sister a 'perfect birthday' -- with help from Ohtani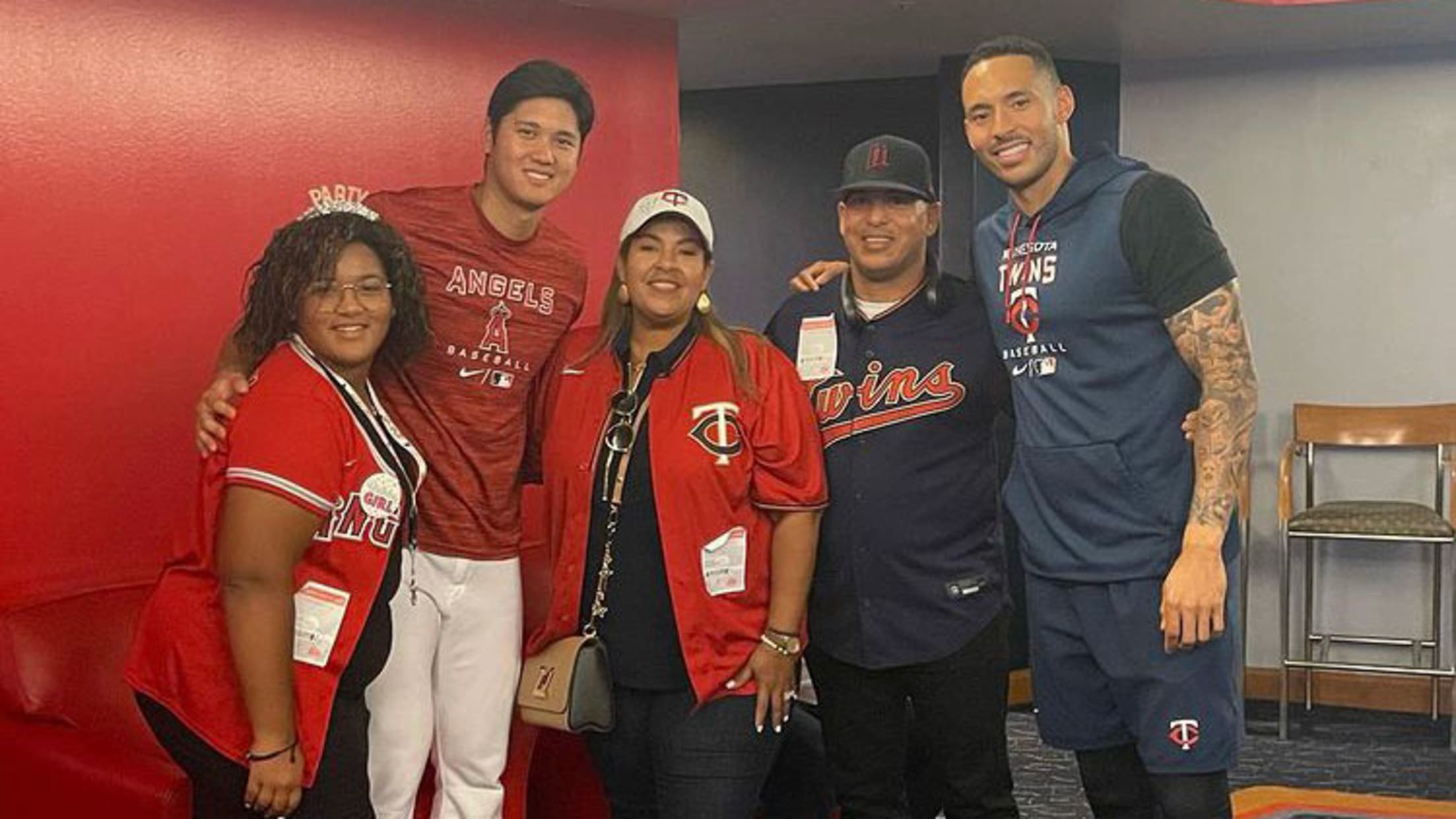 ANAHEIM -- Saturday was a wonderful day to be Carlos Correa's younger sister, Leibysand Correa. On her brother's dime, she got to fly to the Los Angeles area to celebrate her 14th birthday around her extended family at the ballpark. She got to watch her big brother homer and reach
Injuries: Trout, Acuña, Franco, Brantley, Schwarber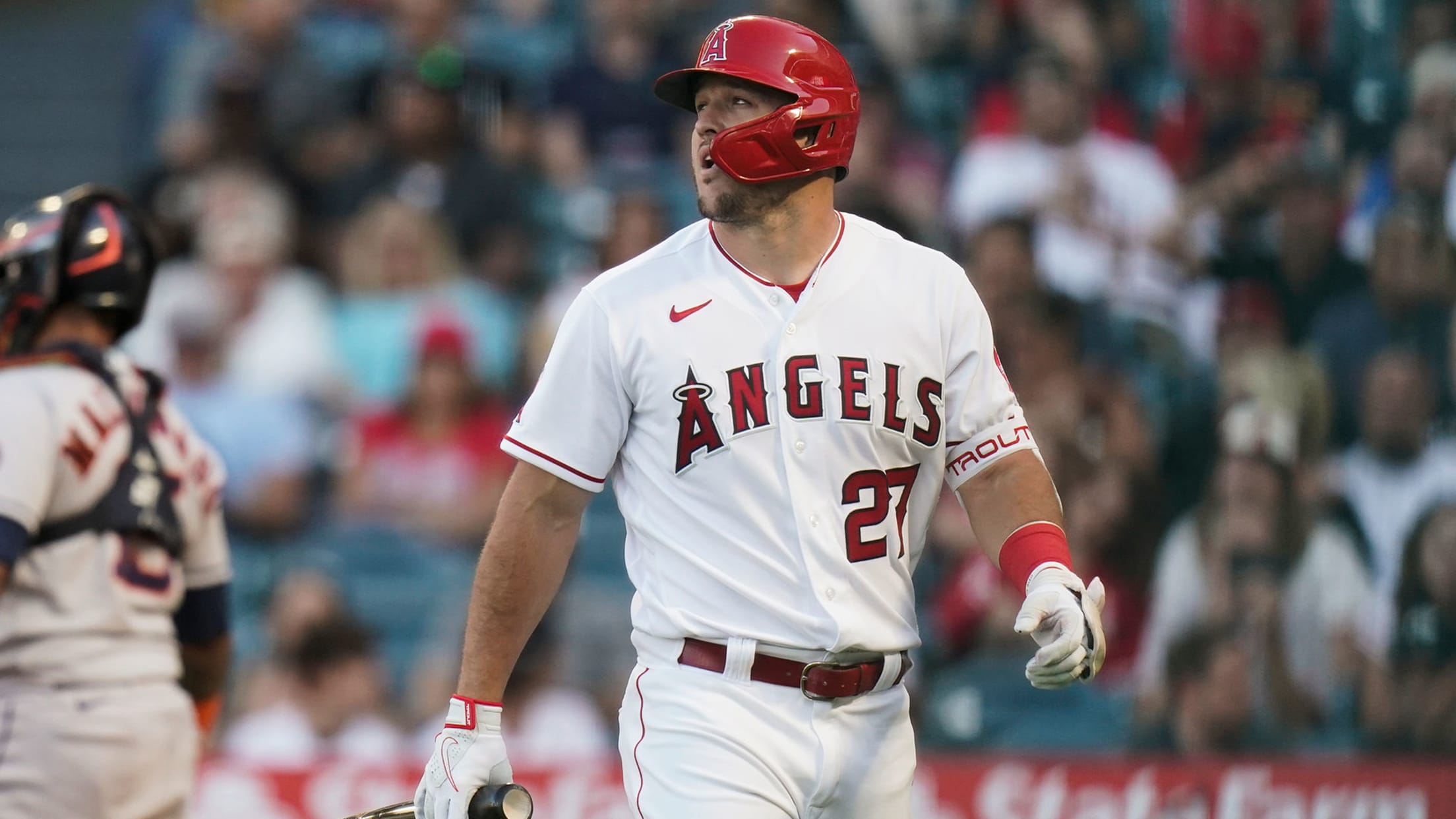 Stay up-to-date with all the latest news on injured and recovering players from across Major League Baseball.
Perfect games broken up in 9th or later
Pitchers coming ever so close to one of baseball's rarest feats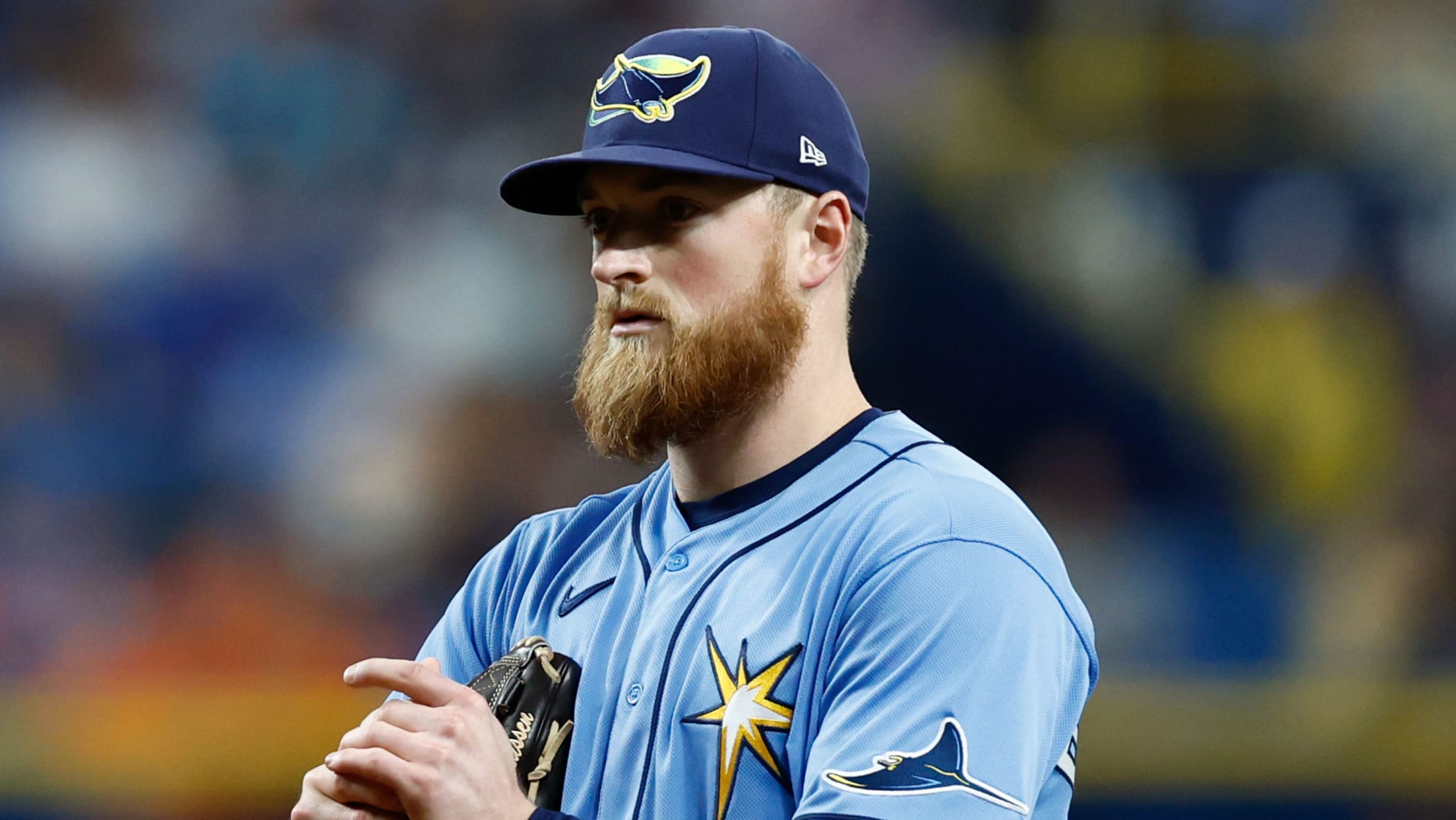 There have only been 23 perfect games in Major League history, but there have been several occasions in which other pitchers' names could have been etched in the history books had it not been for a hitter reaching base in the ninth inning or later. Here are the 14 most
5 bets to consider for Yanks-Red Sox Sunday night showdown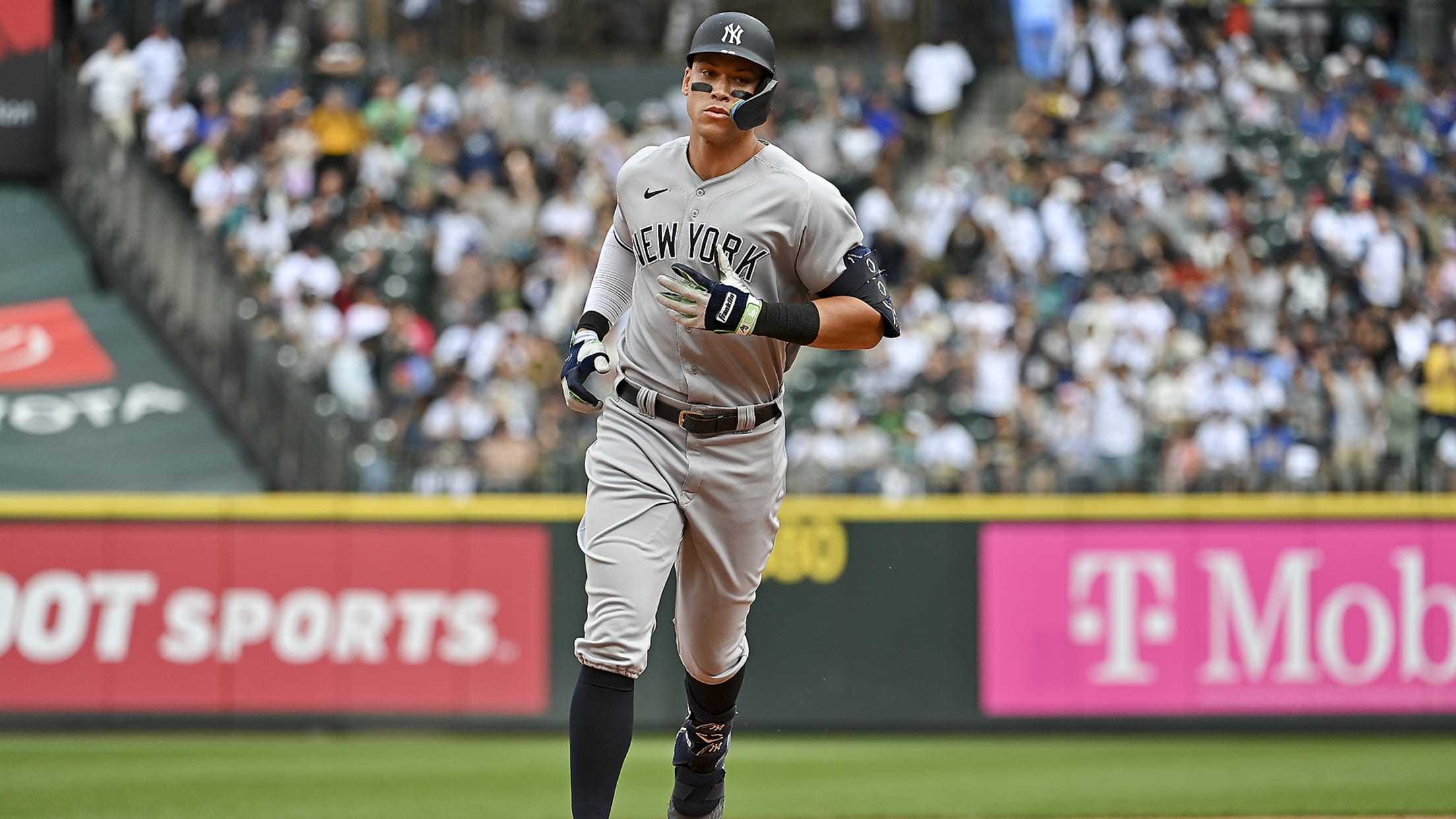 This article was contributed by DraftKings. For more sports betting insights, check out DraftKings.com.
Braves' youngsters rally in 9th for 6th straight 'W'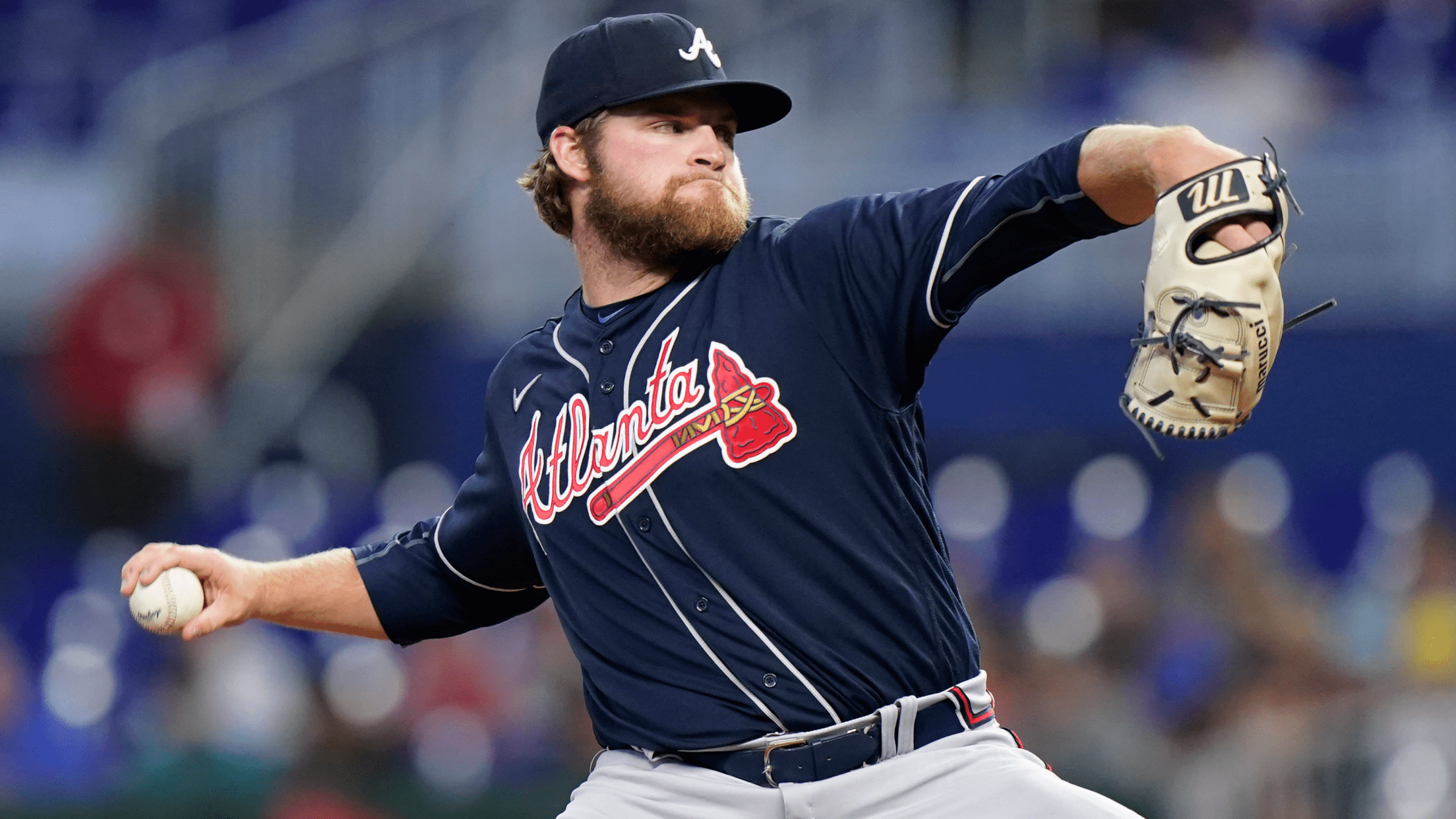 MIAMI -- Call it a comeback. Call it the Braves' sixth win in a row. Call it a four-game series sweep. Call it whatever you want, just make sure you thank Atlanta's young core. After a career-high seven innings from No. 3 prospect Bryce Elder on Sunday afternoon at loanDepot
Votto sets record for most games by Canadian-born player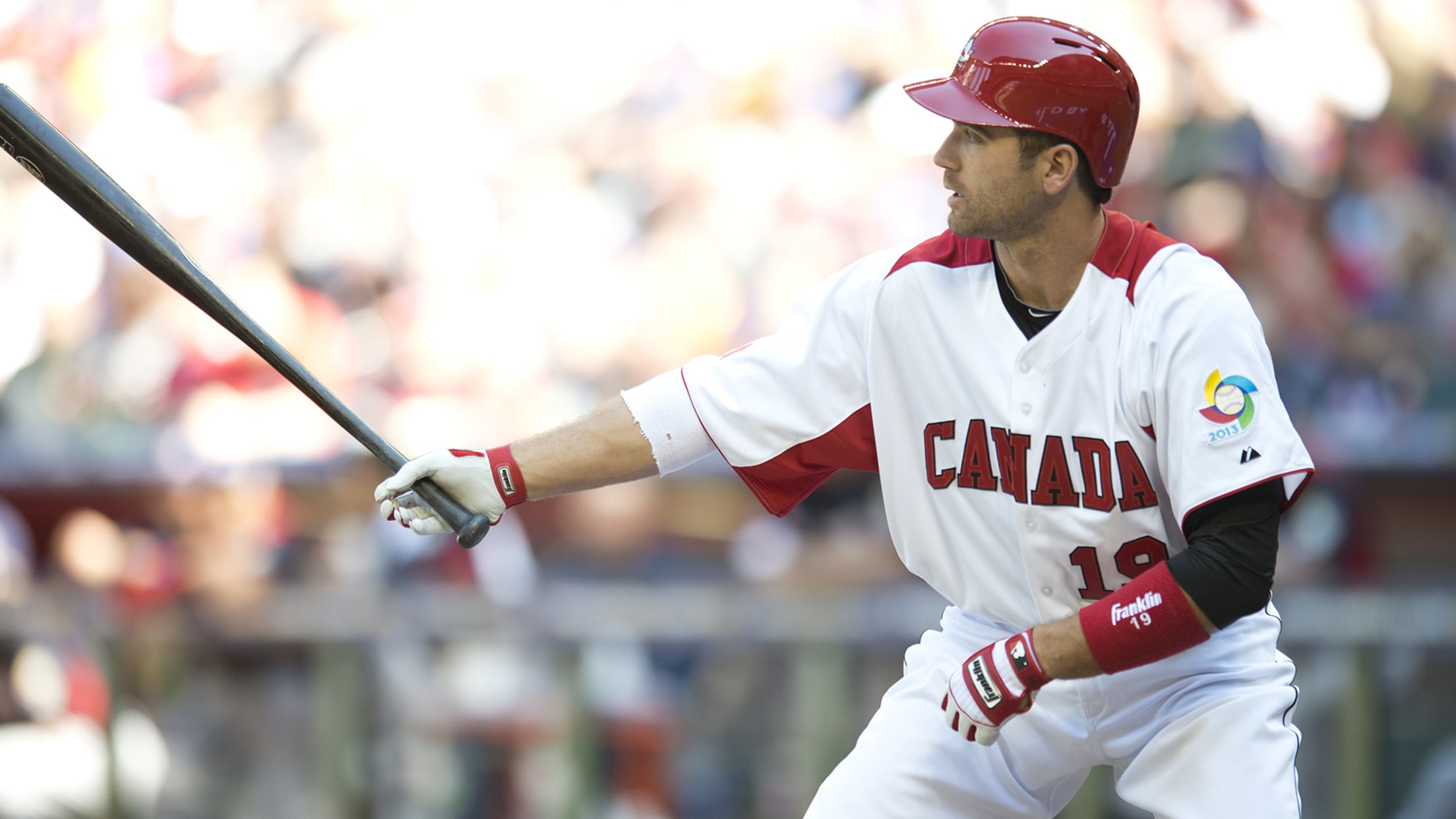 CINCINNATI -- Joey Votto is already one of the best baseball players to ever come out of Canada. On Sunday as his team played the Cubs, the Reds first baseman set a new benchmark for Canadians in the game. The Etobicoke, Ontatio native played in his 1,989th career game, passing
Astros host Uvalde community to aid healing process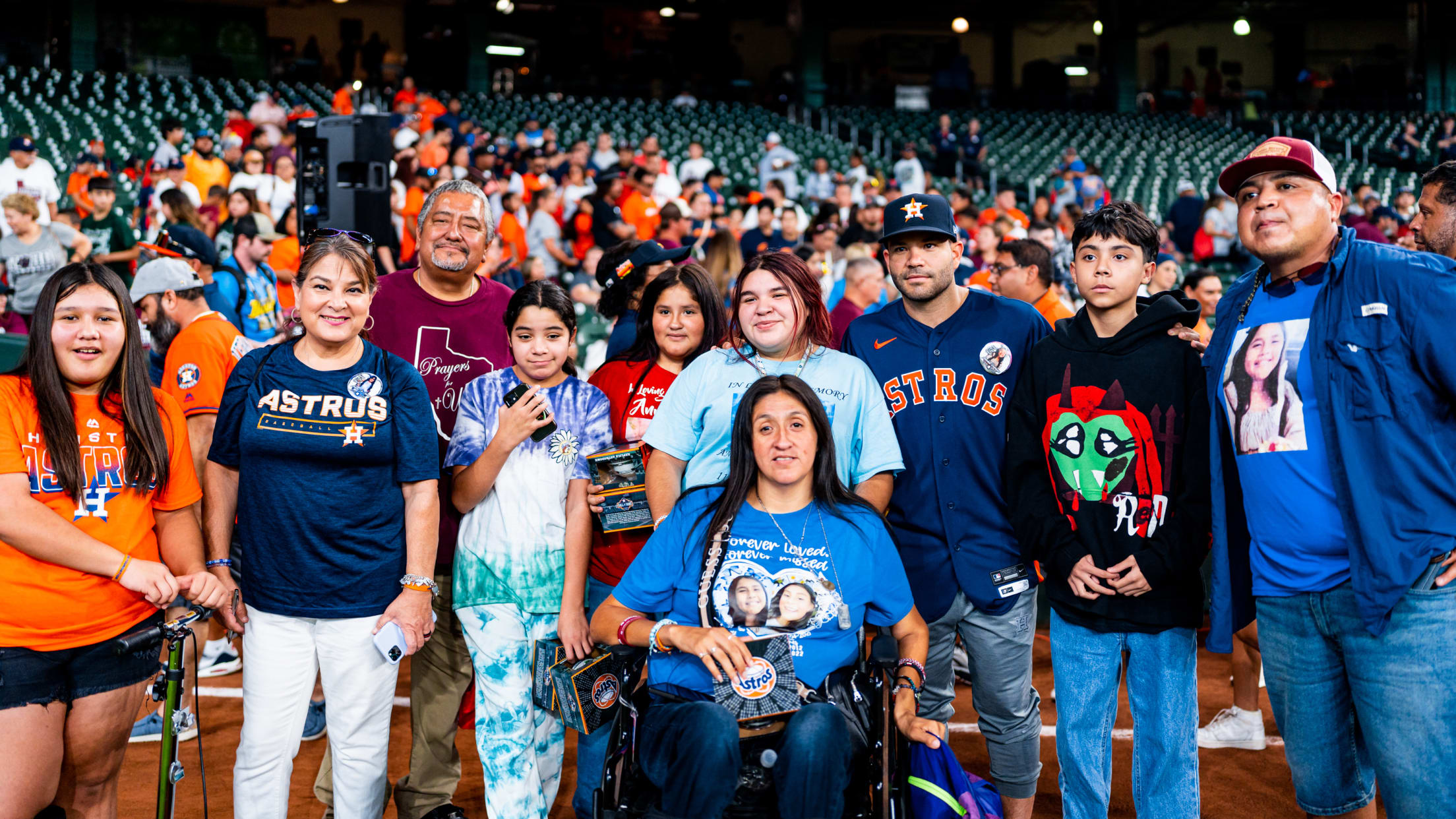 HOUSTON -- Faith Mata clutched a picture of her younger sister, Tess, close to her chest and smiled from ear to ear while trying to convey just how much she loved Astros star Jose Altuve. "Any time the Astros' games were on, she'd throw on her [Astros] T-shirt and just
'Quite a roll': Snell continues dominant run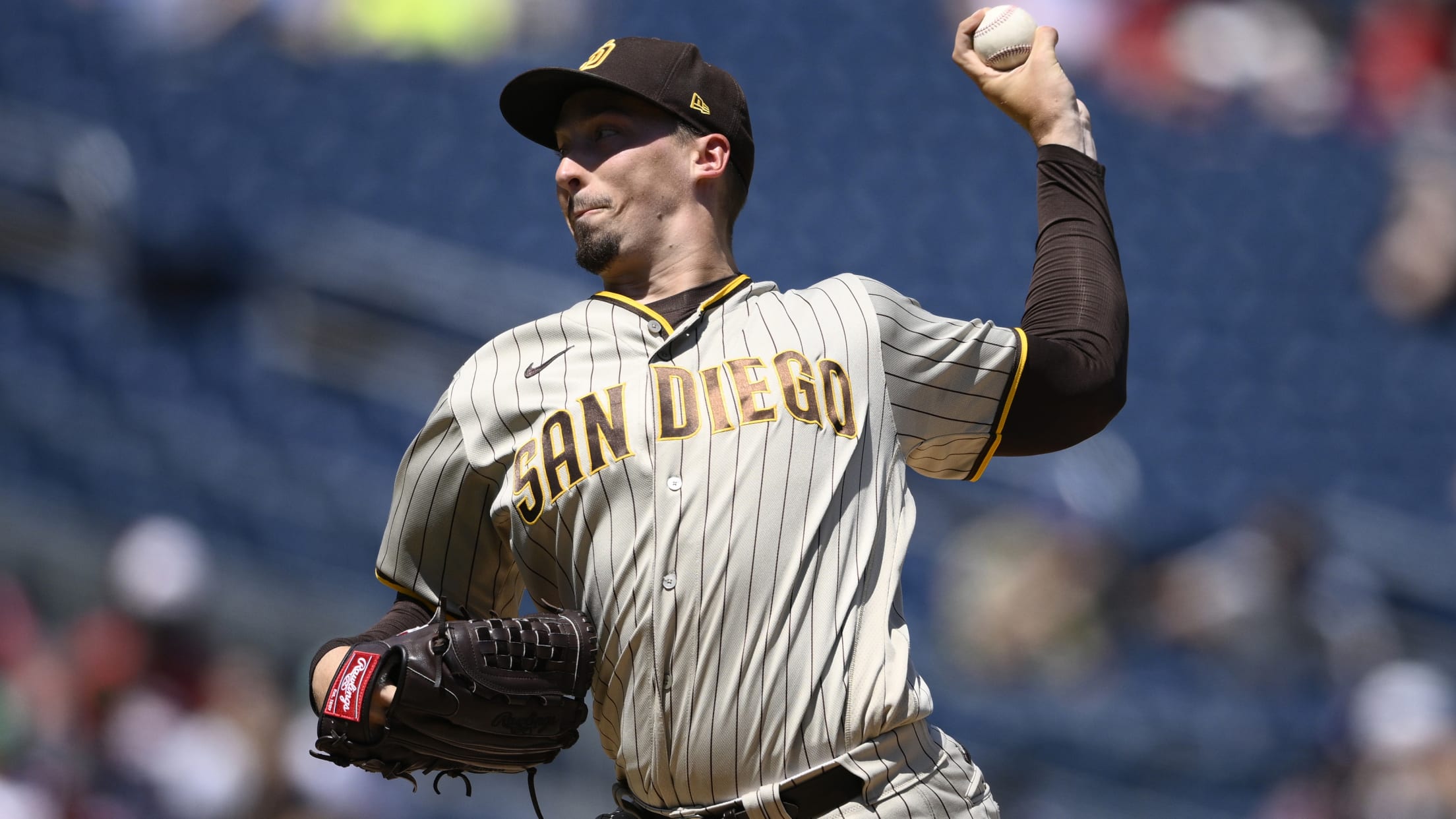 WASHINGTON -- On another gorgeous Sunday in the nation's capital, left-hander Blake Snell continued his lights-out pitching and Wil Myers added three timely hits as the Padres rolled to a 6-0 victory over last-place Washington at Nationals Park.
LA's rotation is about to get a big boost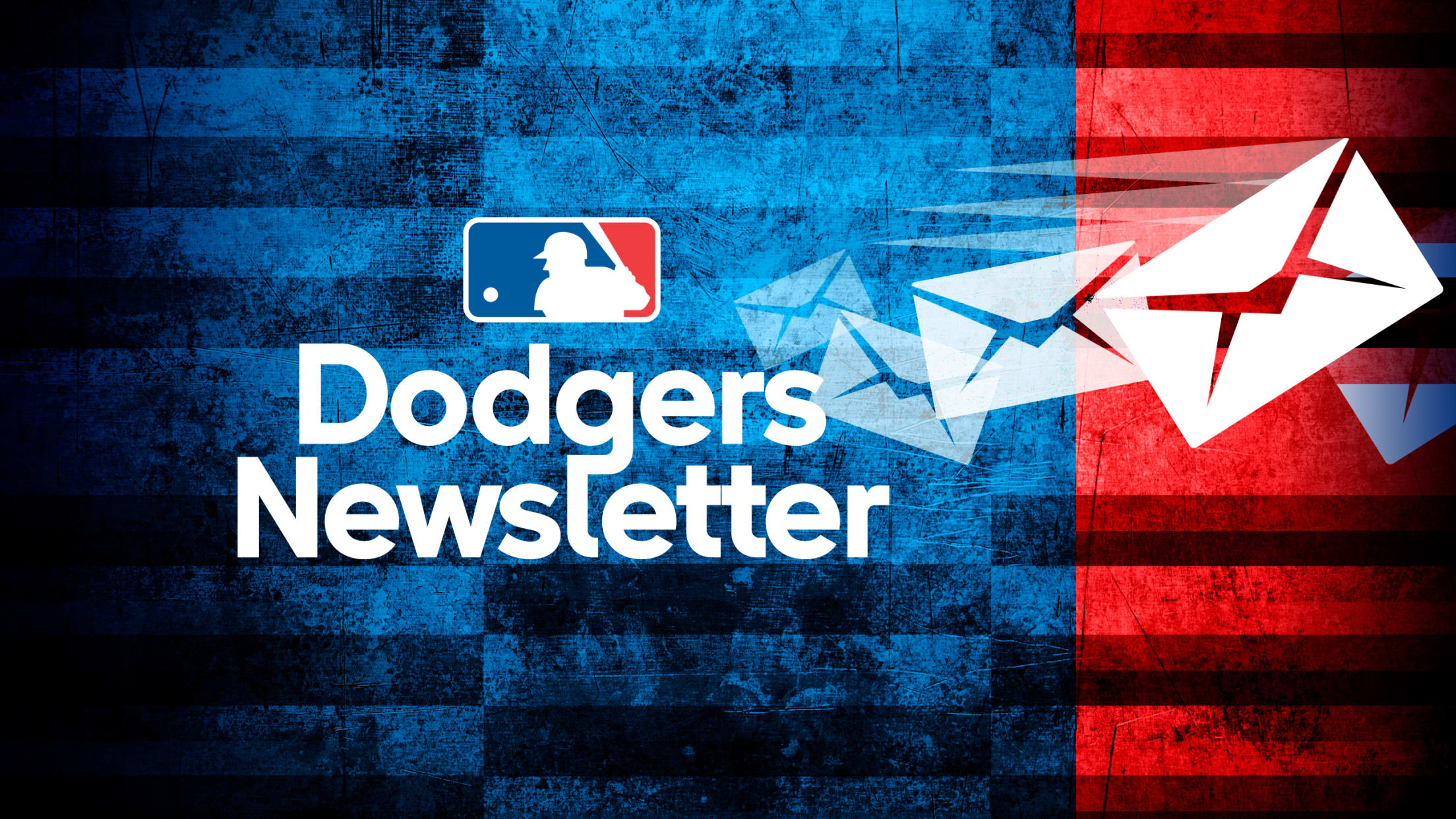 This story was excerpted from Juan Toribio's Dodgers Beat newsletter. To read the full newsletter, click here. And subscribe to get it regularly in your inbox.
India recounts harrowing airlift after Field of Dreams HBP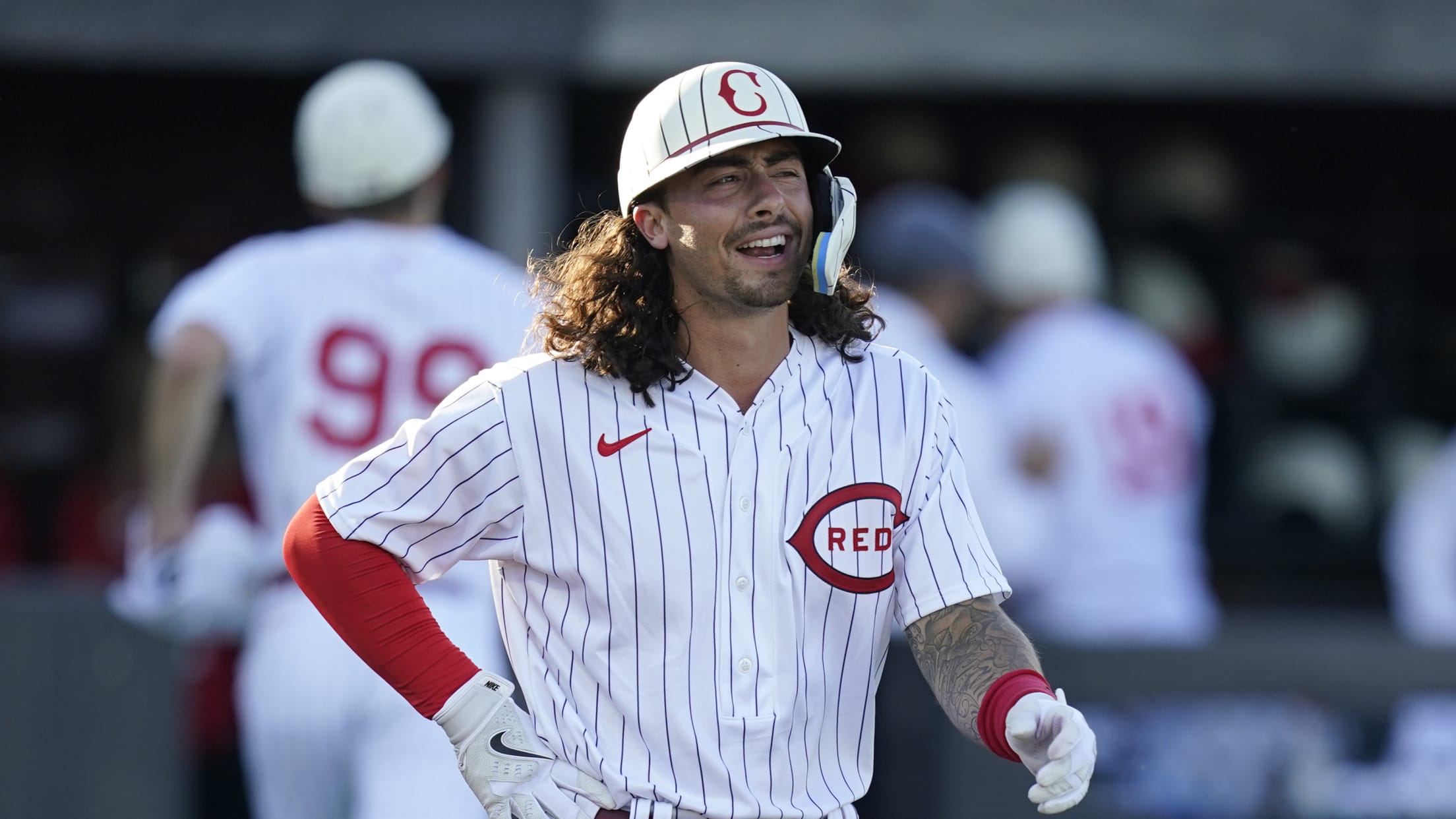 CINCINNATI -- Over 209 games over his first two seasons in the Major Leagues, Reds second baseman Jonathan India has been hit by a pitch 32 times. India usually shakes off the soreness when it happens, but that was not possible on Thursday vs. the Cubs during the Field of
Harper getting closer, to take BP on Monday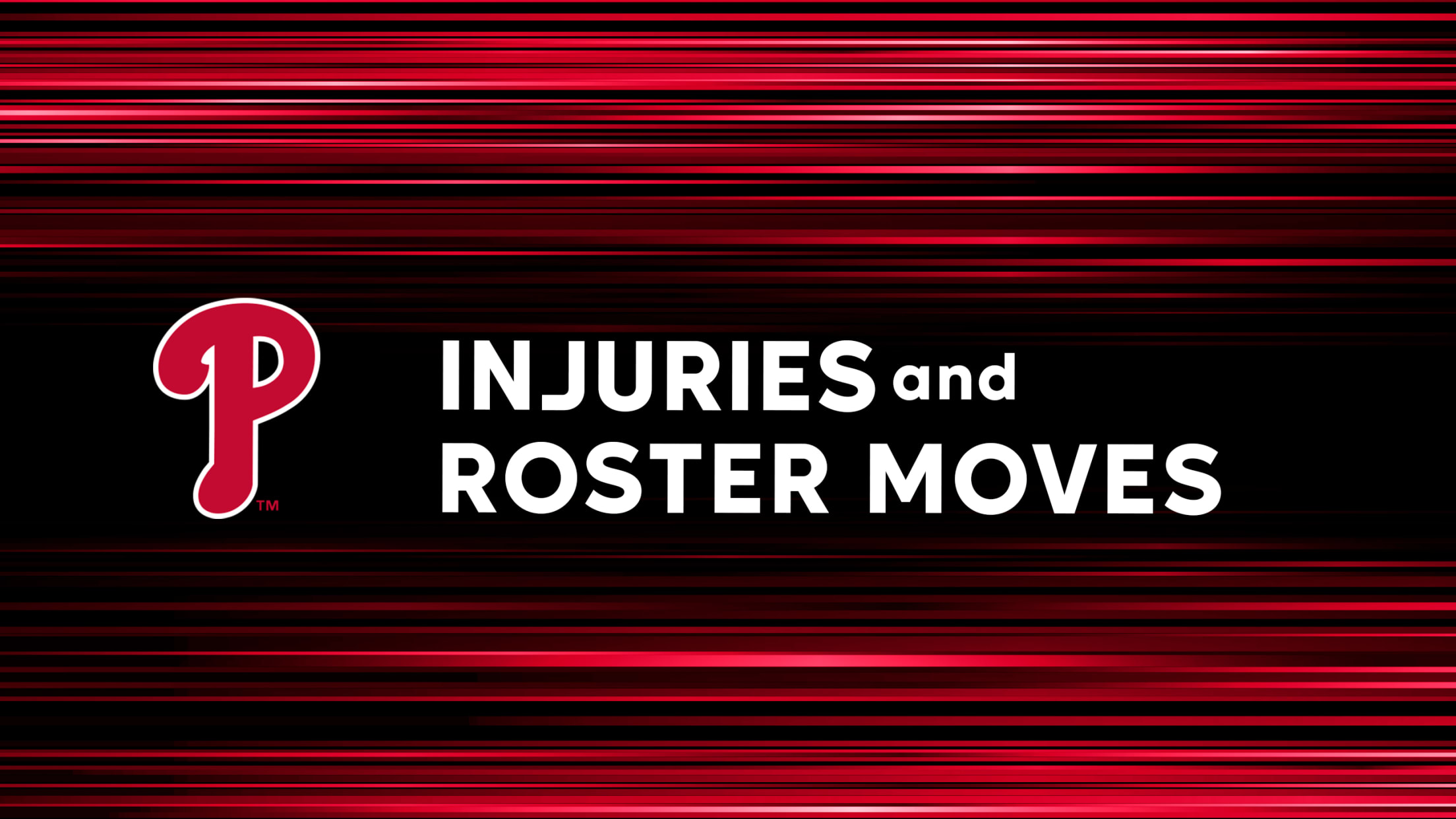 Keep track of the Phillies' recent transactions and injury updates throughout the season.
Padres react to Tatis news: 'We've gotten this far without him'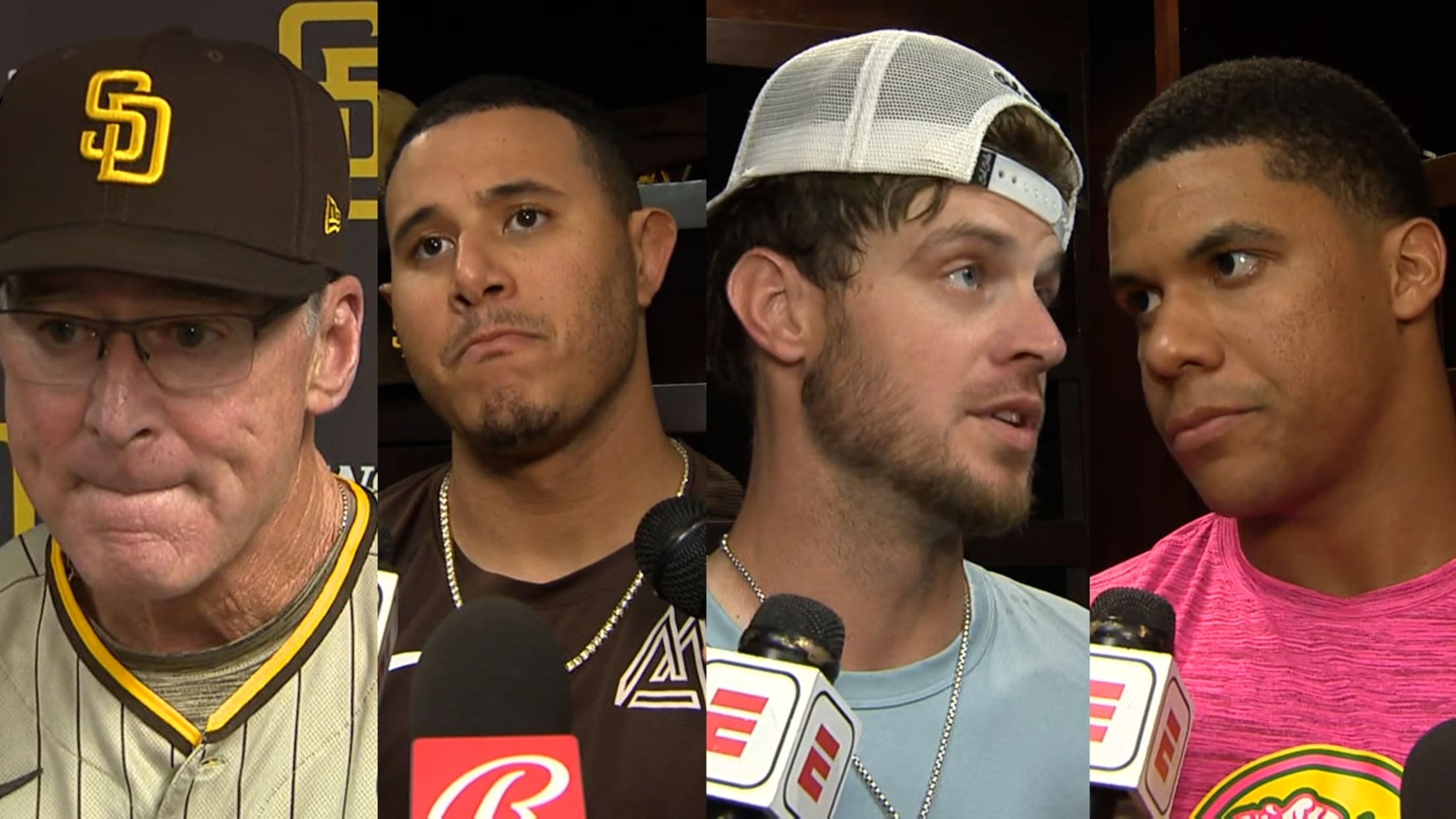 WASHINGTON -- Upon learning of Fernando Tatis Jr.'s season-ending suspension Friday afternoon, the Padres' reactions ran the gamut, from disappointment to anger to acceptance. But the universal reaction was surprise. "Everybody was stunned," manager Bob Melvin said. "It's something we obviously didn't expect," said Wil Myers. "Devastated," said Manny Machado.
Family in tears after witnessing Tigers prospect's first MLB hit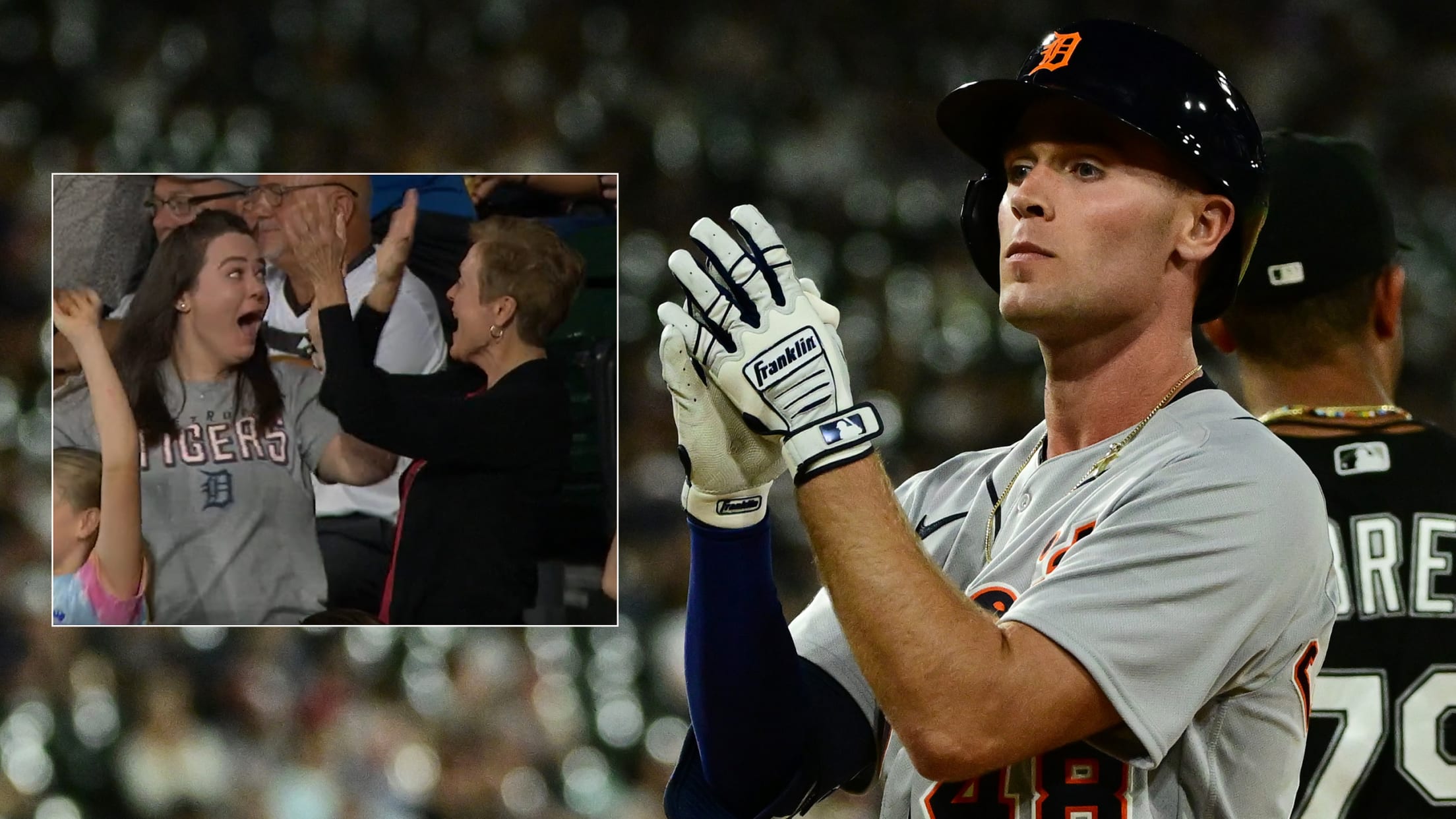 CHICAGO -- Kerry Carpenter can finally take a deep breath. After being called up on Wednesday, Carpenter logged his first Major League hit in the Tigers' 6-4 loss against the White Sox on Saturday night at Guaranteed Rate Field.
Sore knee forces Acuña to bench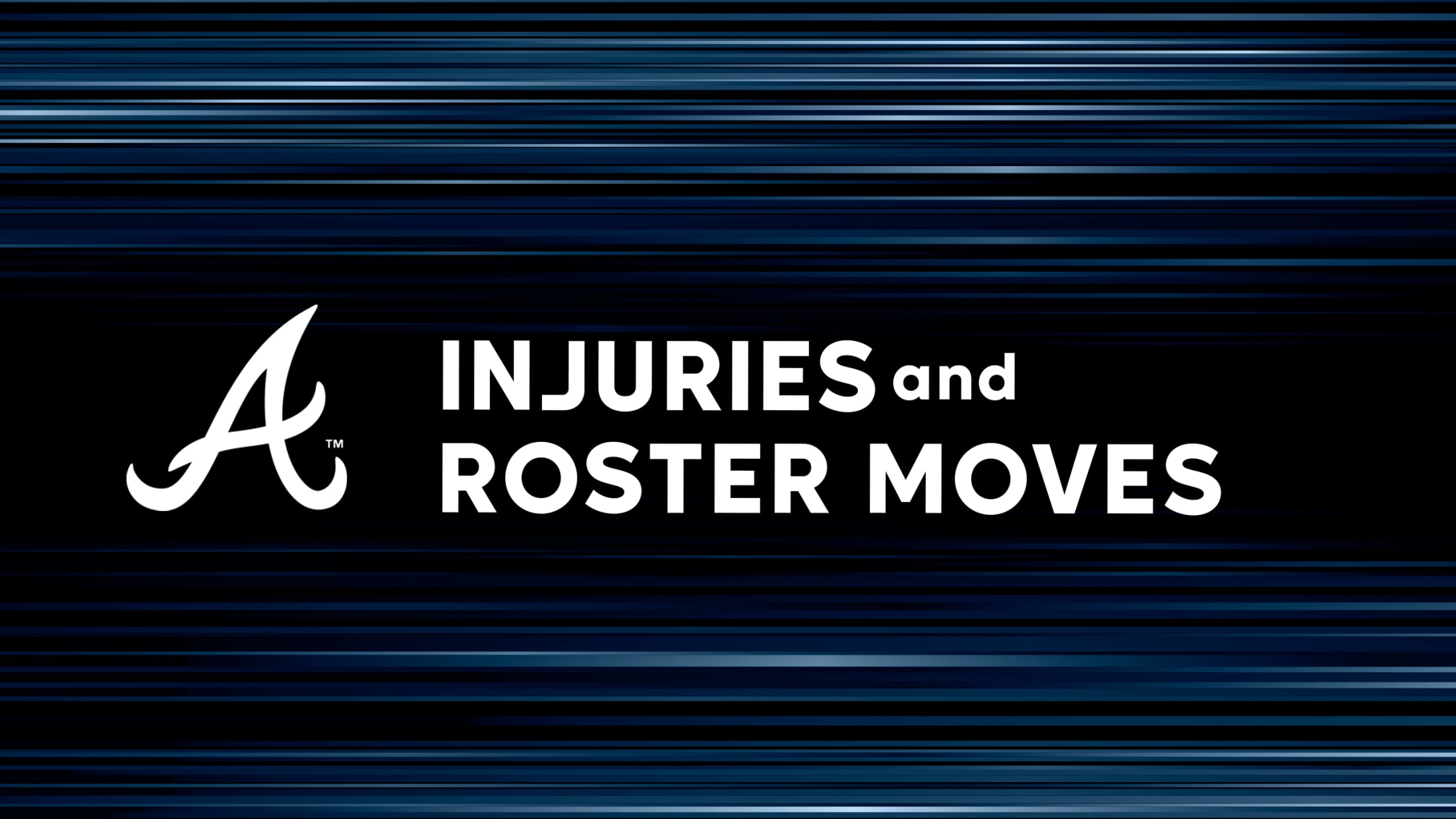 Keep track of the Braves' recent transactions and injury updates throughout the season.
Dodgers' visit to NLBM a home run with players
Kershaw, Roberts appreciate opportunity to learn during tour led by president Bob Kendrick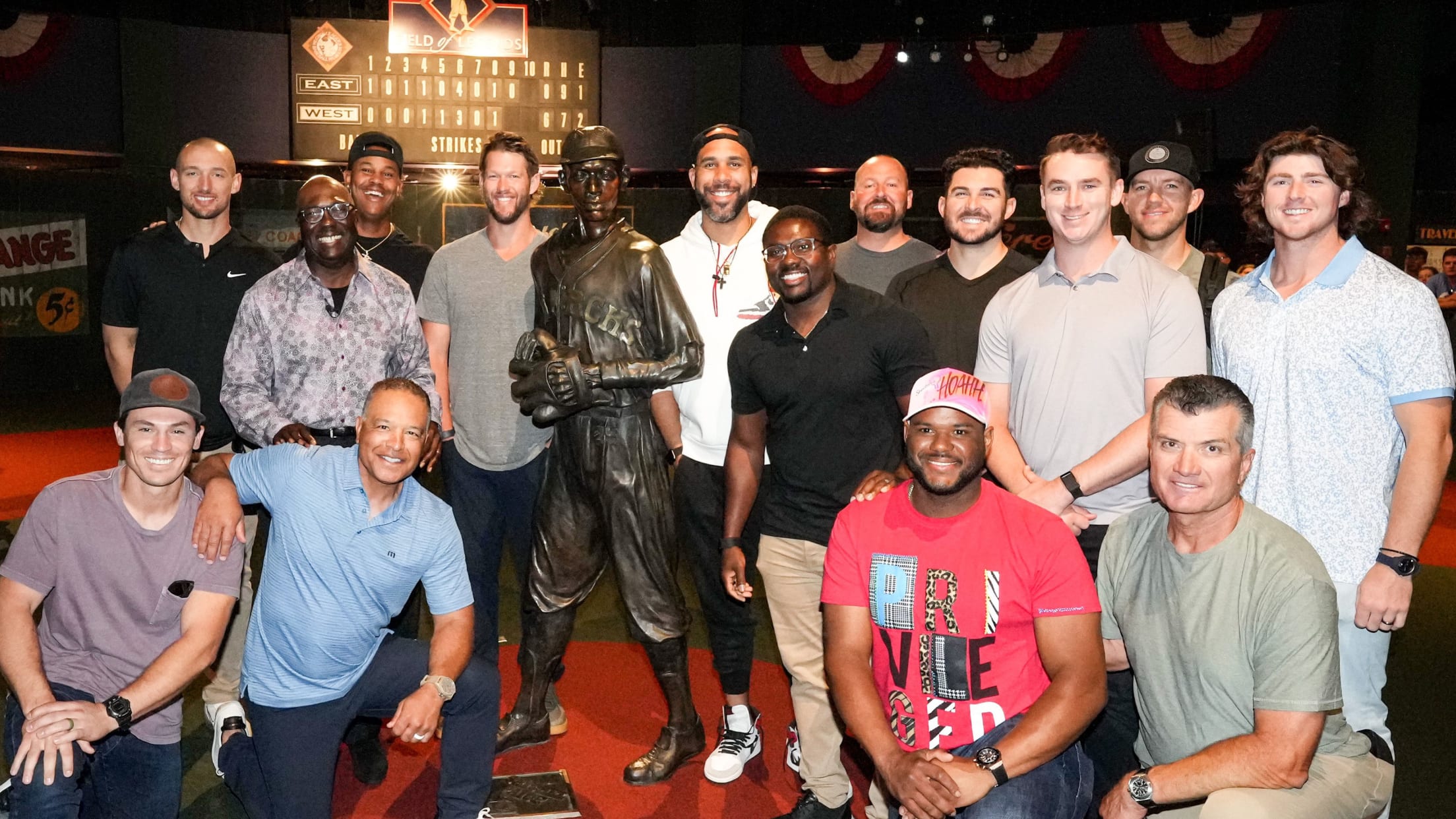 KANSAS CITY -- The Dodgers had the chance to learn about an important part of baseball history at the Negro Leagues Baseball Museum on Saturday morning in Kansas City. Pitchers Clayton Kershaw and David Price were among a group of players, along with manager Dave Roberts, who took time to
Bad luck bites Gausman again in series finale loss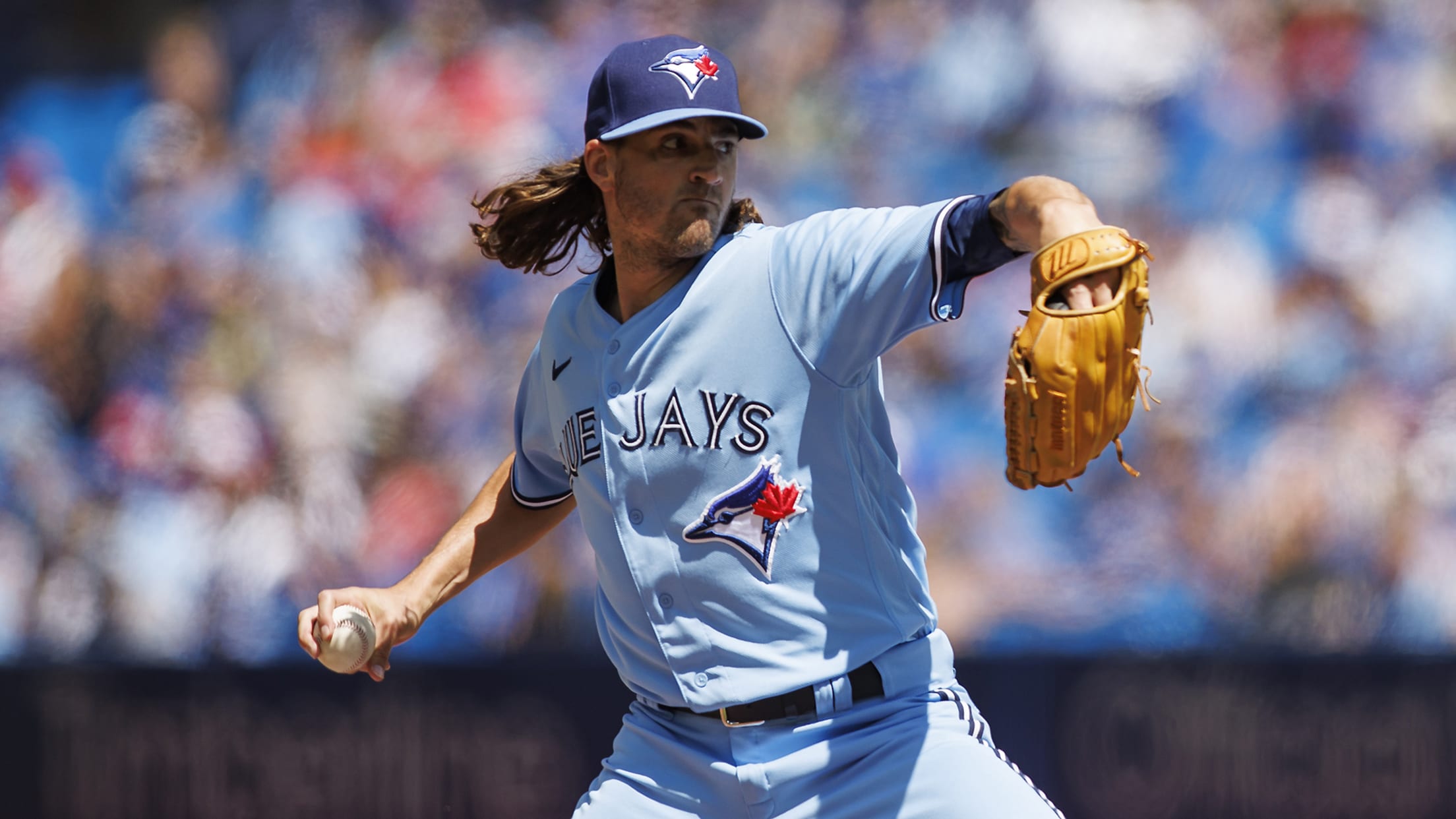 TORONTO -- Timing is everything at this point in the season, and this week in Toronto, the Blue Jays' has been off. With Sunday's 7-2 loss to the Guardians, the Blue Jays have dropped four of their last five, including two to the Orioles. While the Guardians hold a small
'He's on another planet': Dominant deGrom outduels Nola
Right-hander committed to 'long-term goal' as workload gradually ramps up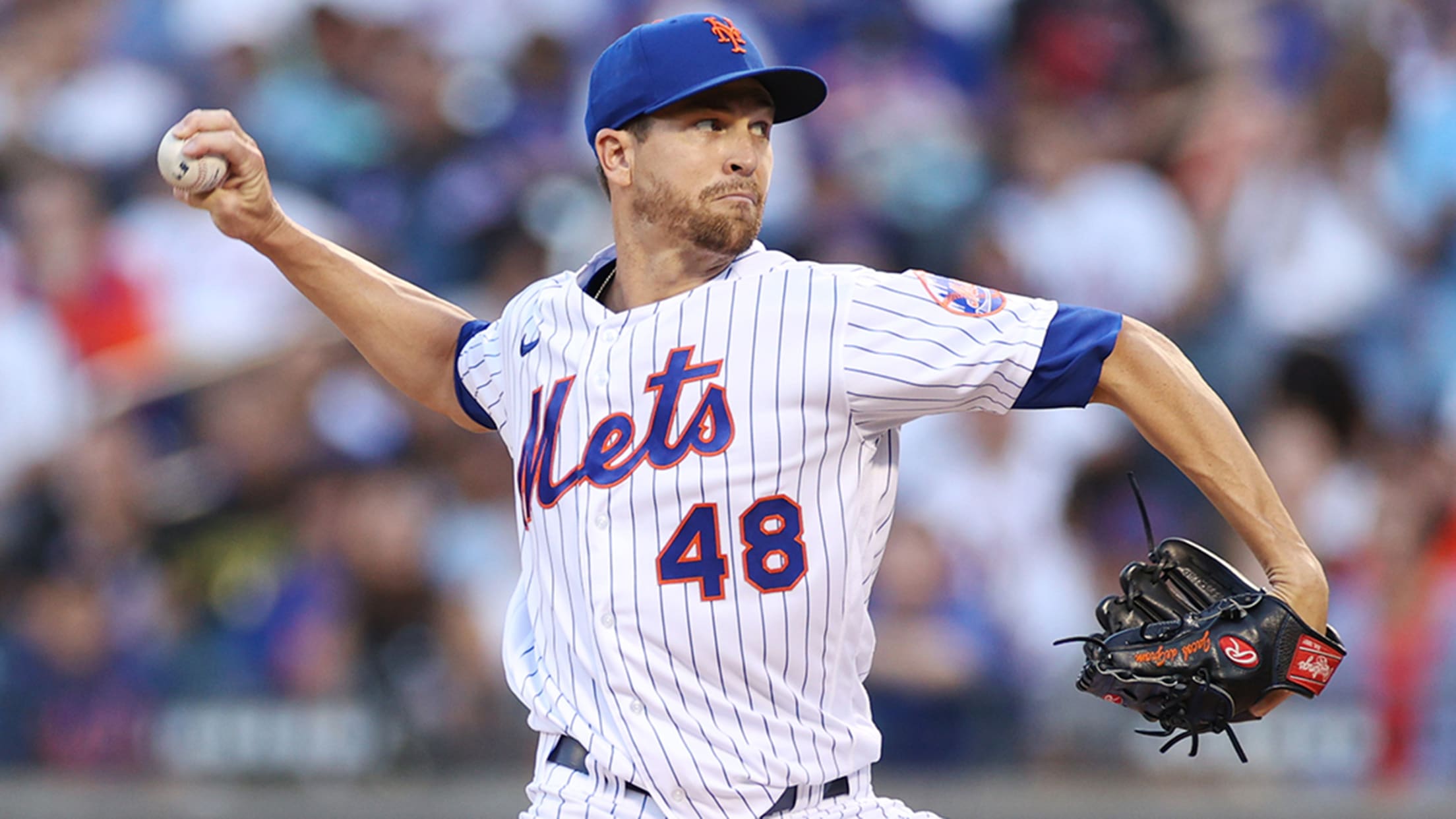 NEW YORK -- Jacob deGrom doesn't argue. He doesn't attempt to negotiate. When pitching coach Jeremy Hefner delivers the news of how many pitches the Mets will allow deGrom to throw in a start, deGrom simply accepts it. He understands what it would look like if he successfully lobbied for
Dodgers slug 6 HRs, win 12 straight for 1st time since '76
Betts' leadoff blast sets tone for potent LA offense; Muncy rakes with 4 hits, 4 RBIs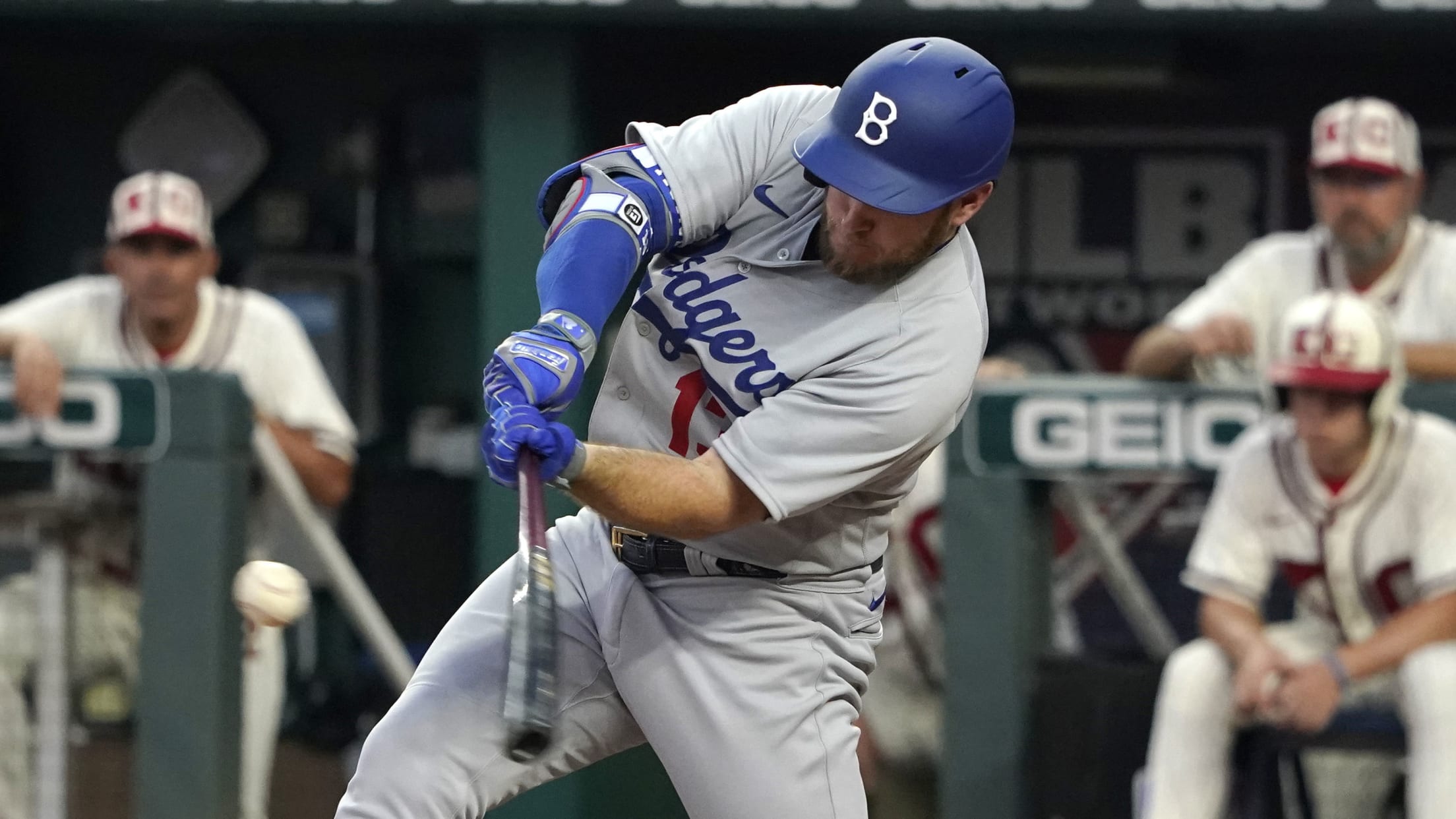 KANSAS CITY -- If there was any question about the power and discipline of the Dodgers' lineup, Saturday night was a great example of what they can do when everyone is clicking. Los Angeles flexed its offensive muscle by powering six home runs in a 13-3 win over the Royals
Kiner-Falefa puts Yanks on his back in Boston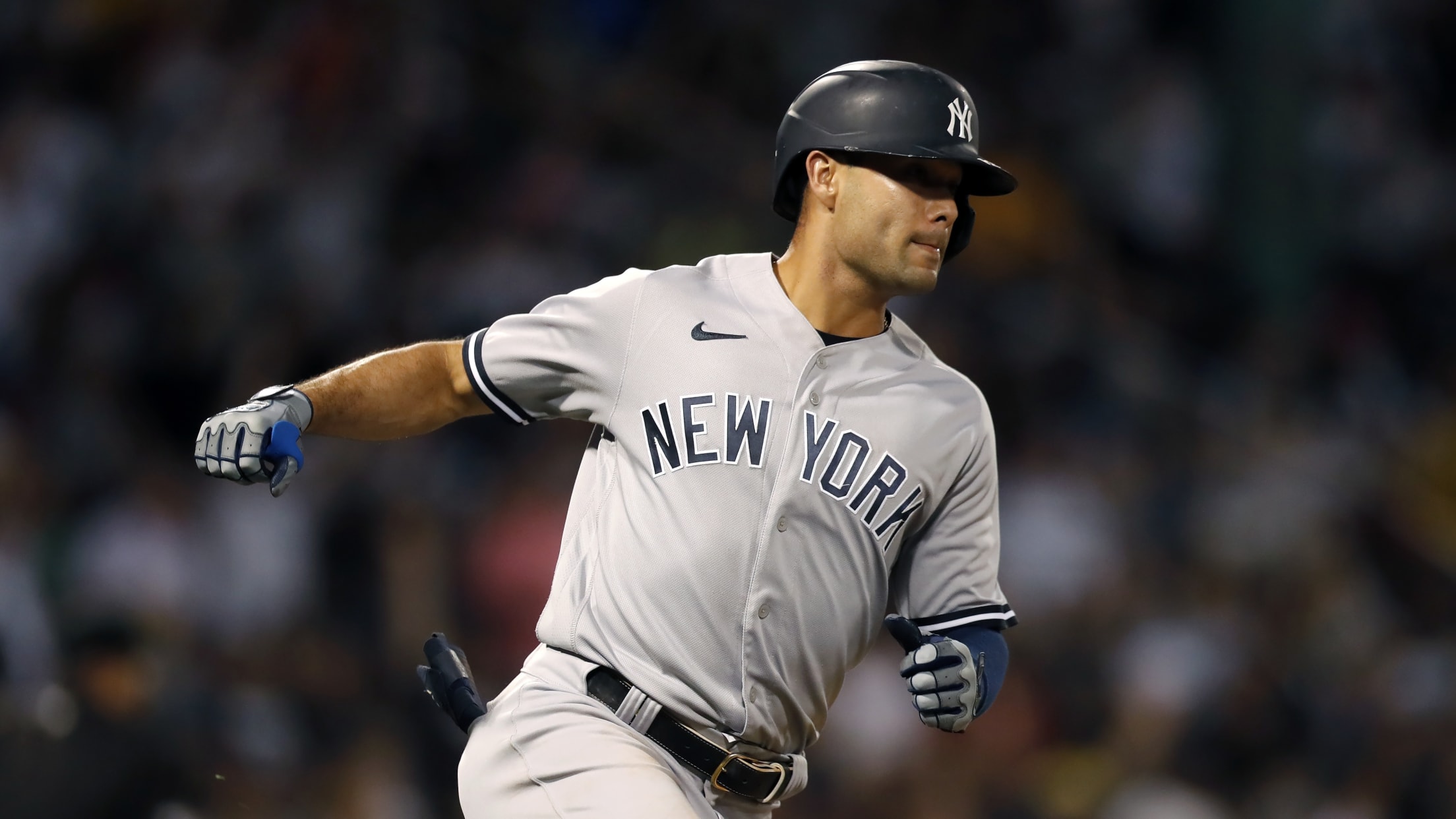 BOSTON -- The running joke within the Yankees' clubhouse was that when Isiah Kiner-Falefa finally hit his first home run, he shouldn't expect any celebration, a sure bet to receive the "silent treatment" from his teammates. He retorted that he'd deliver a walk-off, thus forcing them to acknowledge it. But
Renfroe's first triple since '19 helps Crew come back
Brewers don't waste Burnes' dominant outing, climb half-game behind 1st-place Cards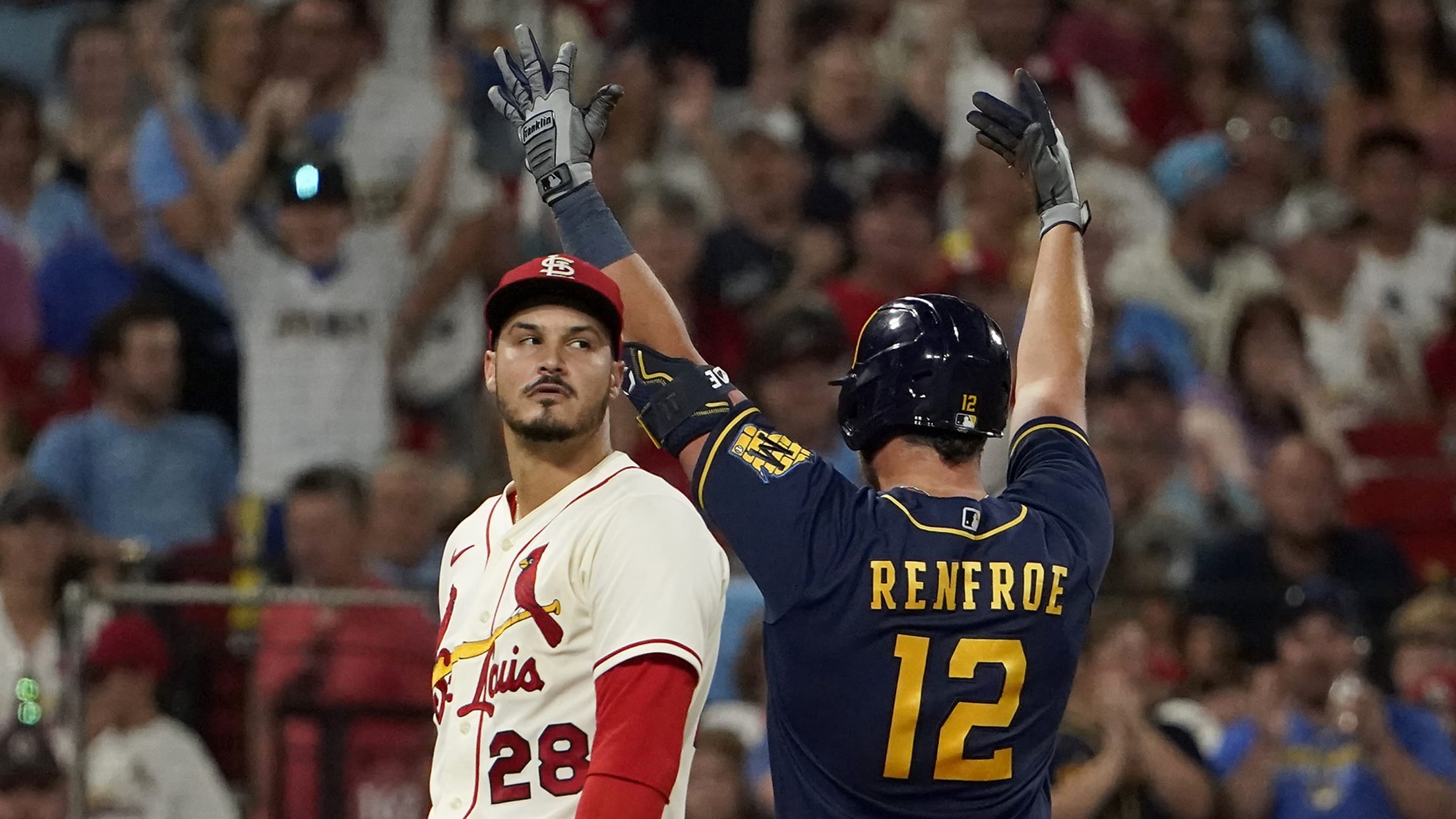 ST. LOUIS -- Hunter Renfroe didn't hesitate, and it ended up paying off for the Brewers in a big way. Renfroe's leadoff triple in the 10th inning scored Andrew McCutchen to break a 1-1 tie and helped propel the Crew to a big 3-2 win in 10 innings over the
Harrisburg upsets defending champs to win RBI World Series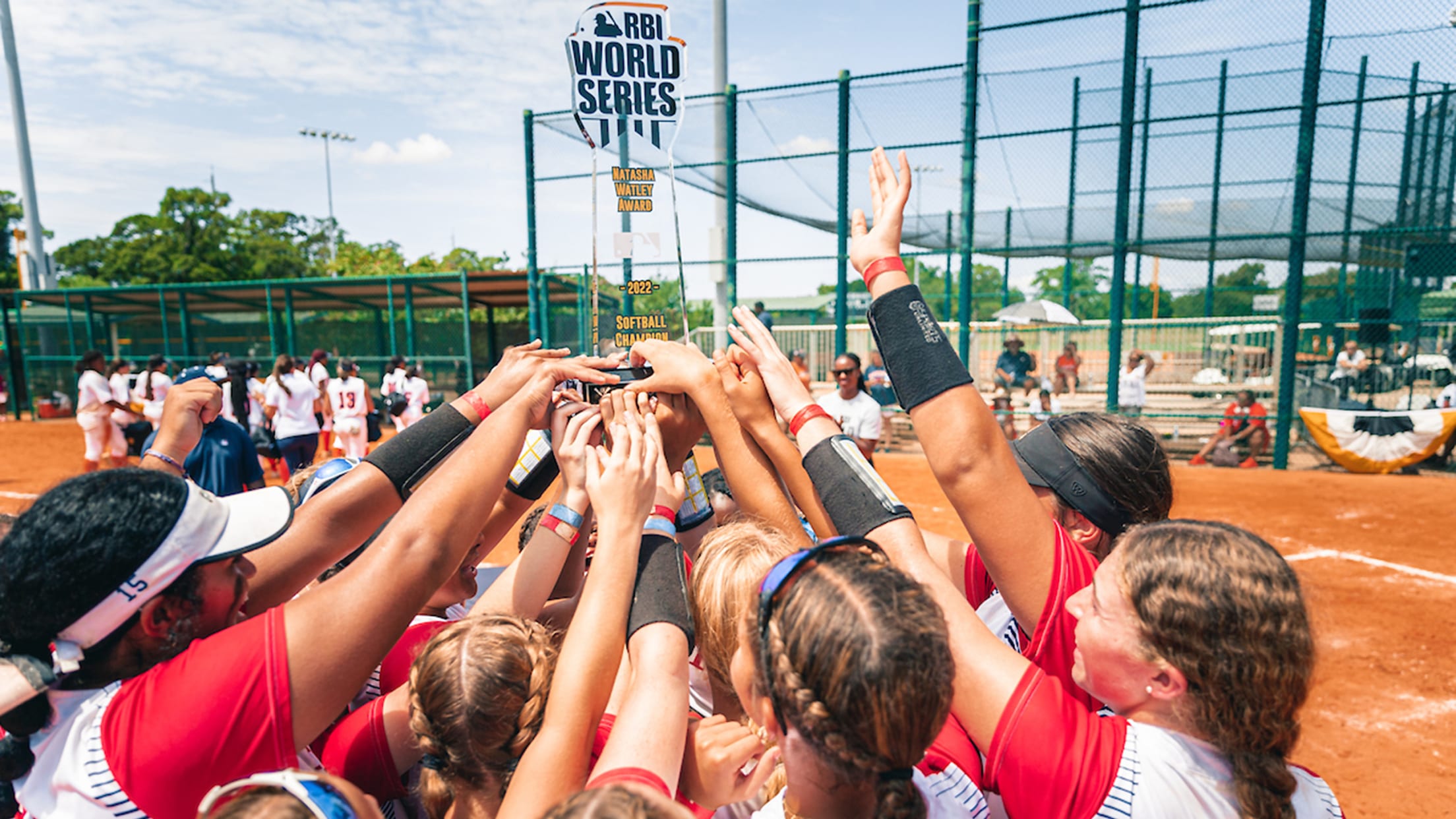 VERO BEACH, Fla. -- If the Michael Stepp RBI softball team from Harrisburg, Pa., was intimidated by powerhouse Houston in the World Series earlier in the week, it certainly overcame that uncertainty Saturday. Molly Whitmyer and Katelyn Strawser combined for five hits and four RBIs to help Harrisburg hold on