Mariners clinch first postseason berth since 2001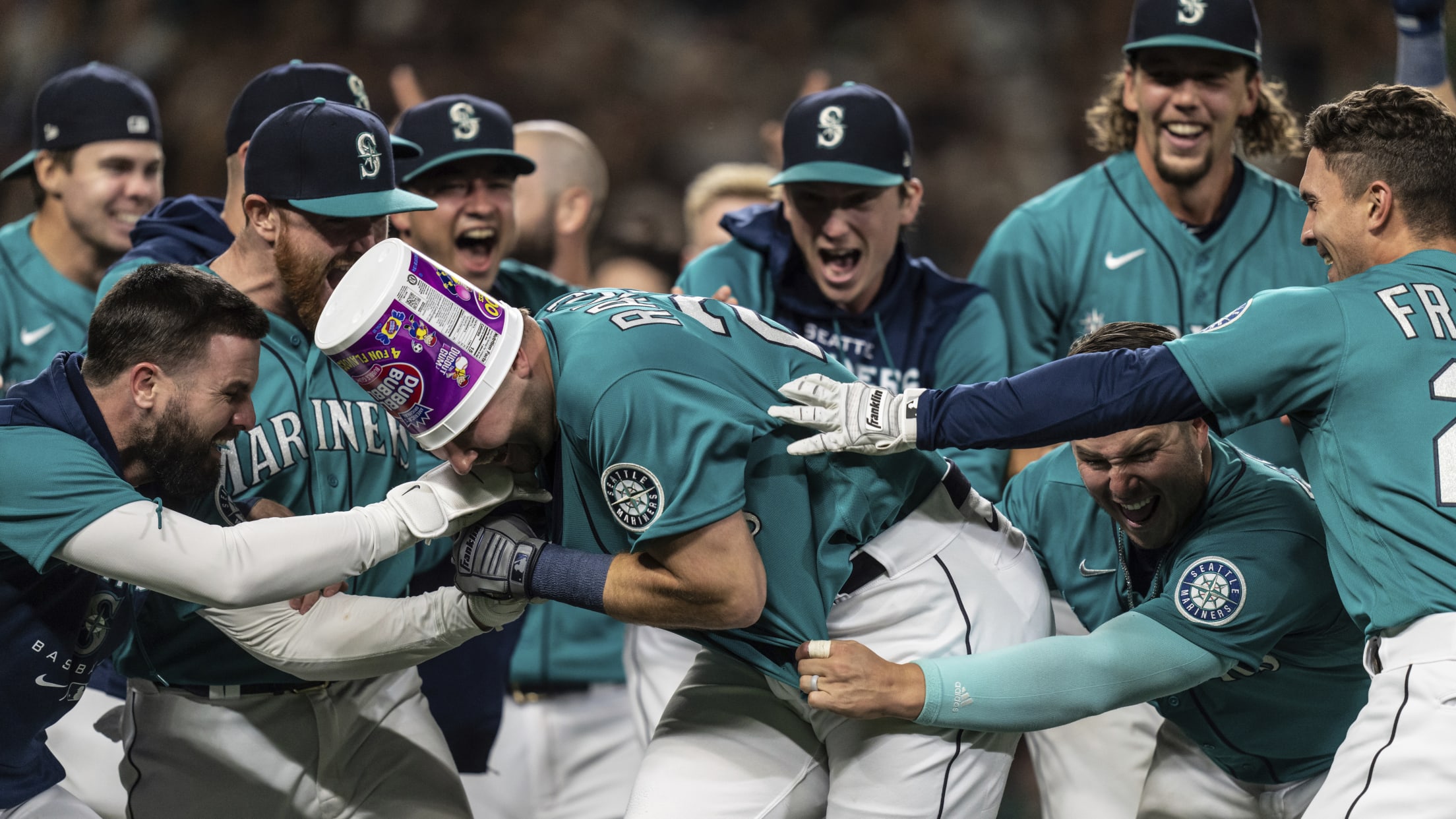 SEATTLE -- It had to happen this way, manifesting into the most dramatic, euphoric, edge-of-your-seat thriller possible. The stakes of snapping the longest active playoff void in American professional sports demanded an emphatic ending to the drought that in this region has been as insatiable as it has been intangible.
Braves blast their way back into 1st-place tie
Atlanta regains share of first place with five games remaining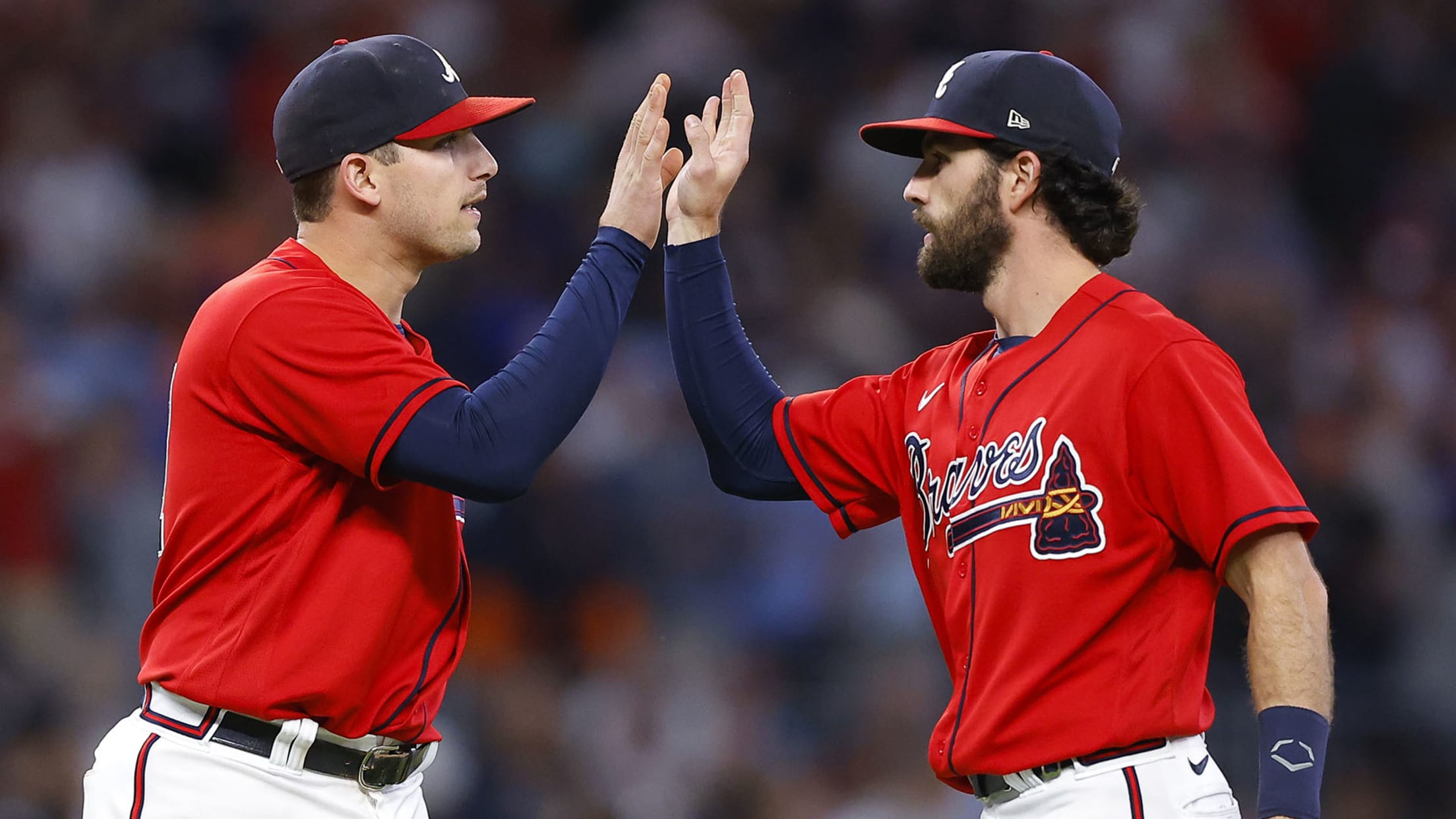 ATLANTA -- The Braves have been better than the Mets over the past four months. If they prove superior again over the next two nights, they'll be in great position to win a fifth consecutive National League East title. Though this year's best division race is far from over, it
'First step' complete: Resilient Rays punch ticket to postseason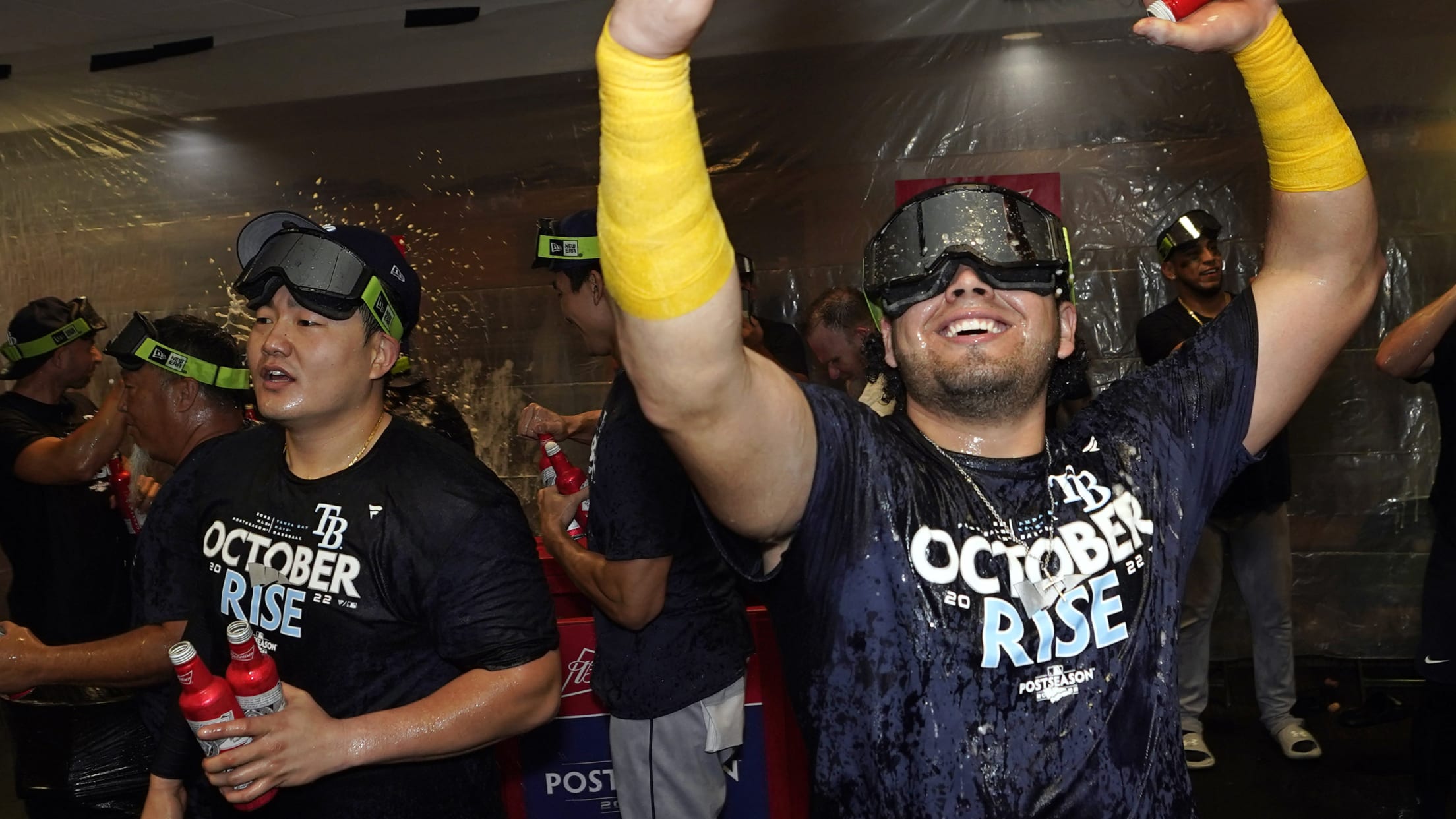 HOUSTON -- The floor of the visitors' clubhouse at Minute Maid Park was littered with corks from champagne bottles and caps from cans of Budweiser. In the center of the room, veteran outfielder David Peralta strapped on goggles and sprayed two bottles of bubbly at a time. Randy Arozarena, Jose
Judge held without homer; one point behind in AL batting race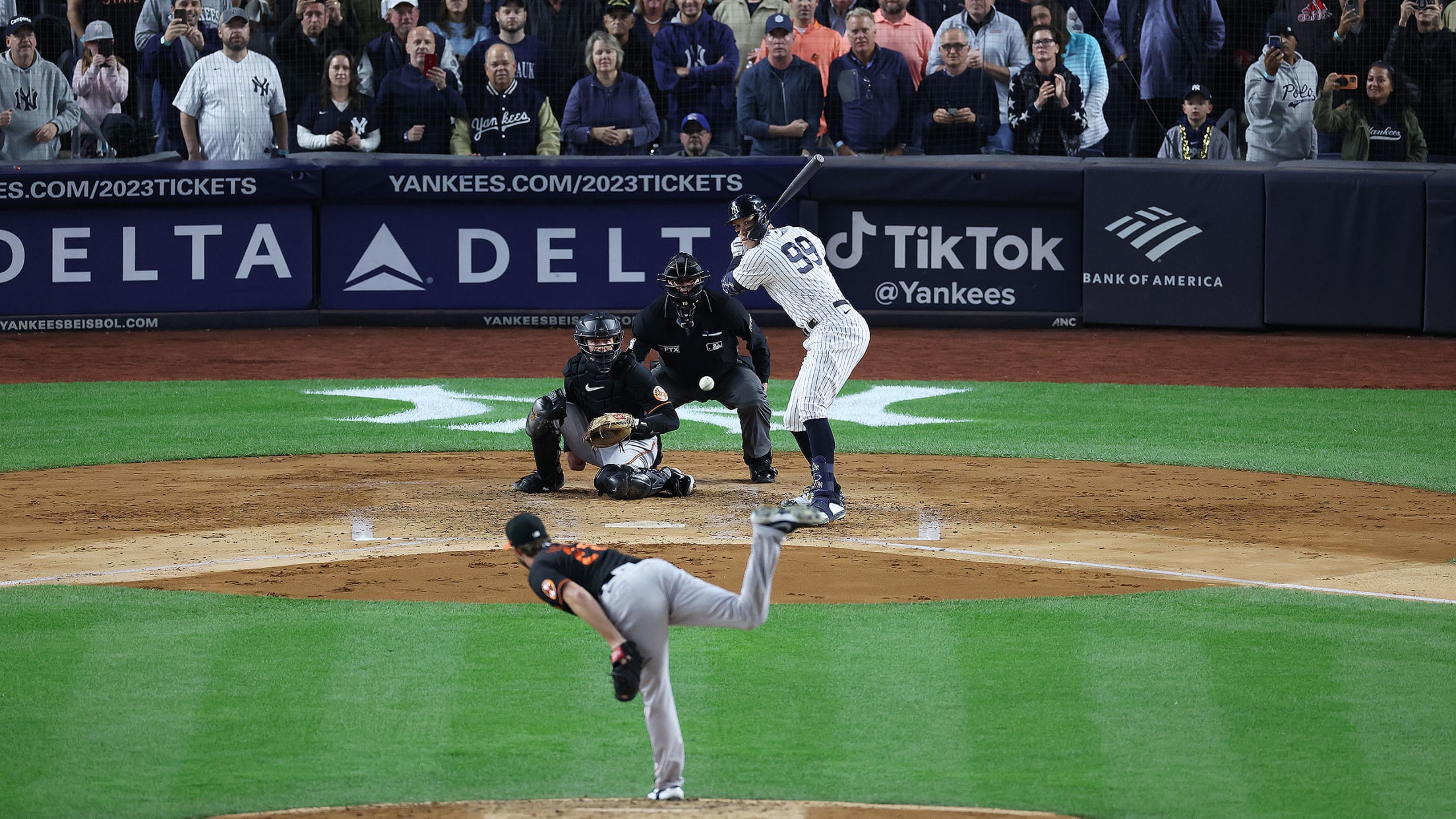 NEW YORK -- During their long-awaited meeting earlier this week in the bowels of Rogers Centre, Aaron Judge shook hands with Roger Maris Jr., who advised the Yankees slugger to "knock the top off of Yankee Stadium" with his 62nd home run. That has not happened yet, but there is
Postseason watch: Bracket, tiebreakers, more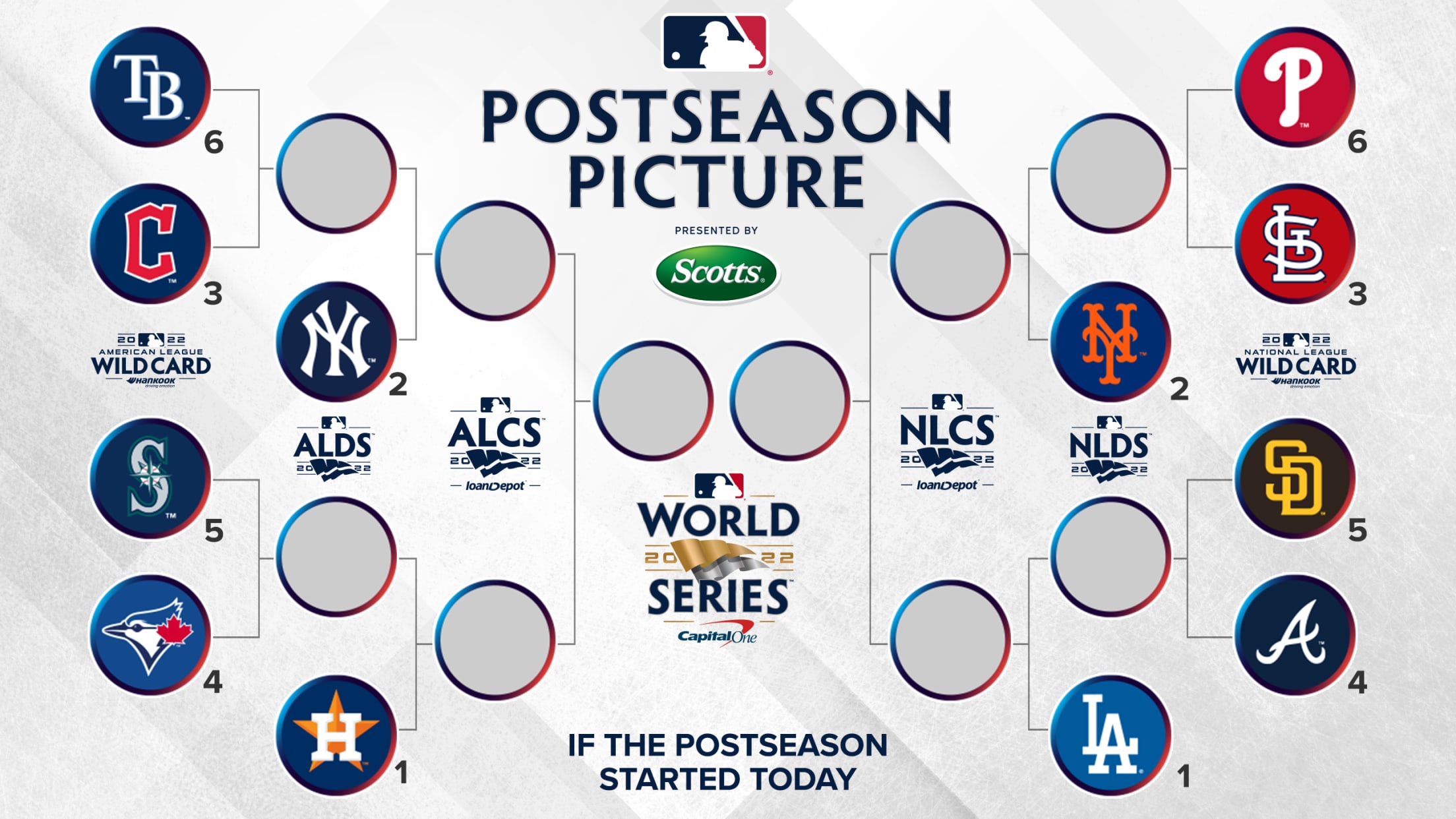 It was a crazy, crazy day in baseball's playoff chase. The Braves evened up the NL East with a 5-2 win over the Mets. The teams are in the midst of a crucial three-game series that's bound to decide the division. New York currently leads the season series, 9-8, and
Pujols feels 'extra special' after hitting No. 701 at Busch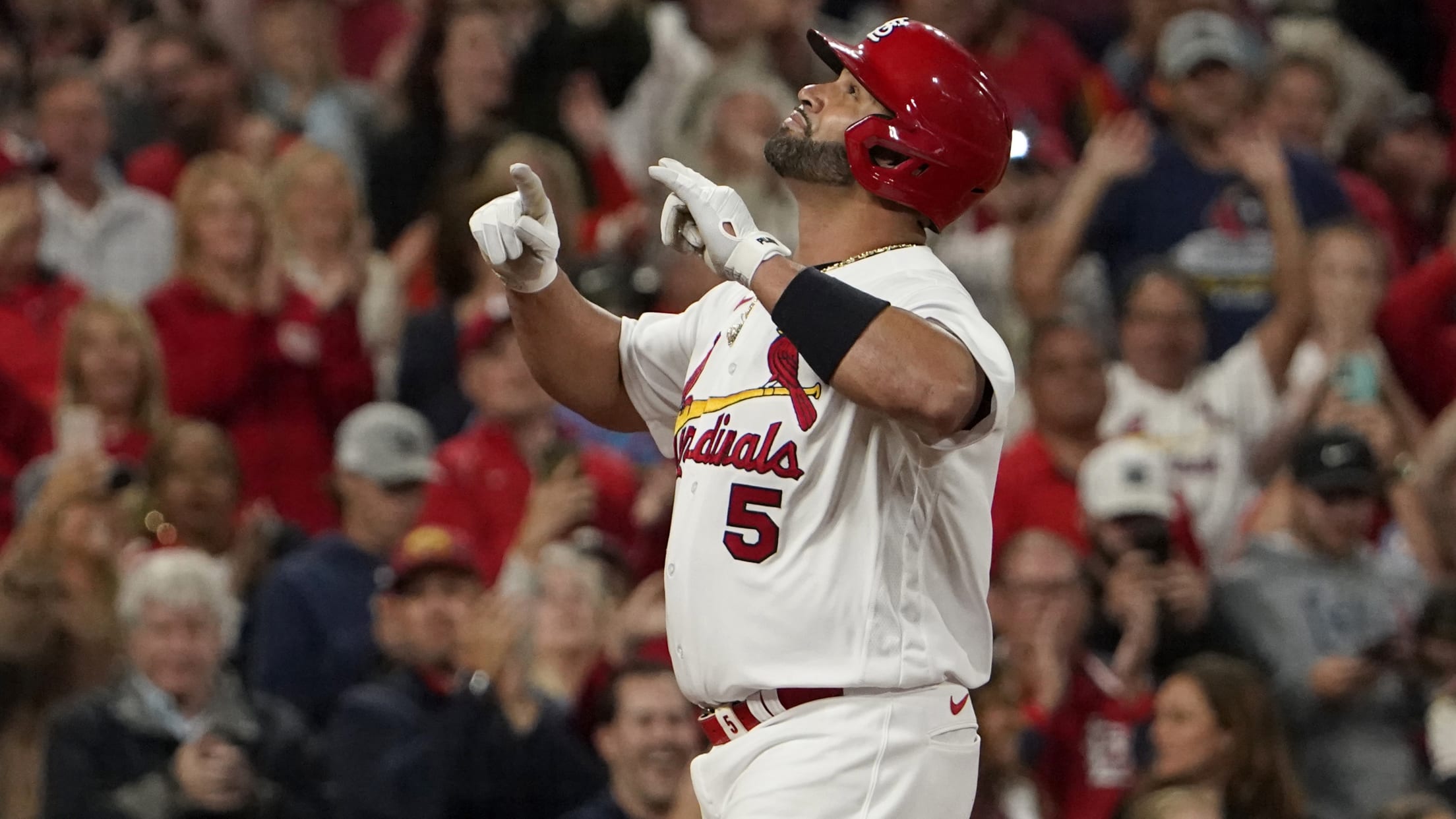 ST. LOUIS -- Even though the 27th sellout crowd of the season jammed inside Busch Stadium to celebrate Albert Pujols joining the 700 home run club last week and watch the final regular-season series of his illustrious career, he said it's easy to control his emotions because he feels he
Dodgers clinch No. 1 seed for entire postseason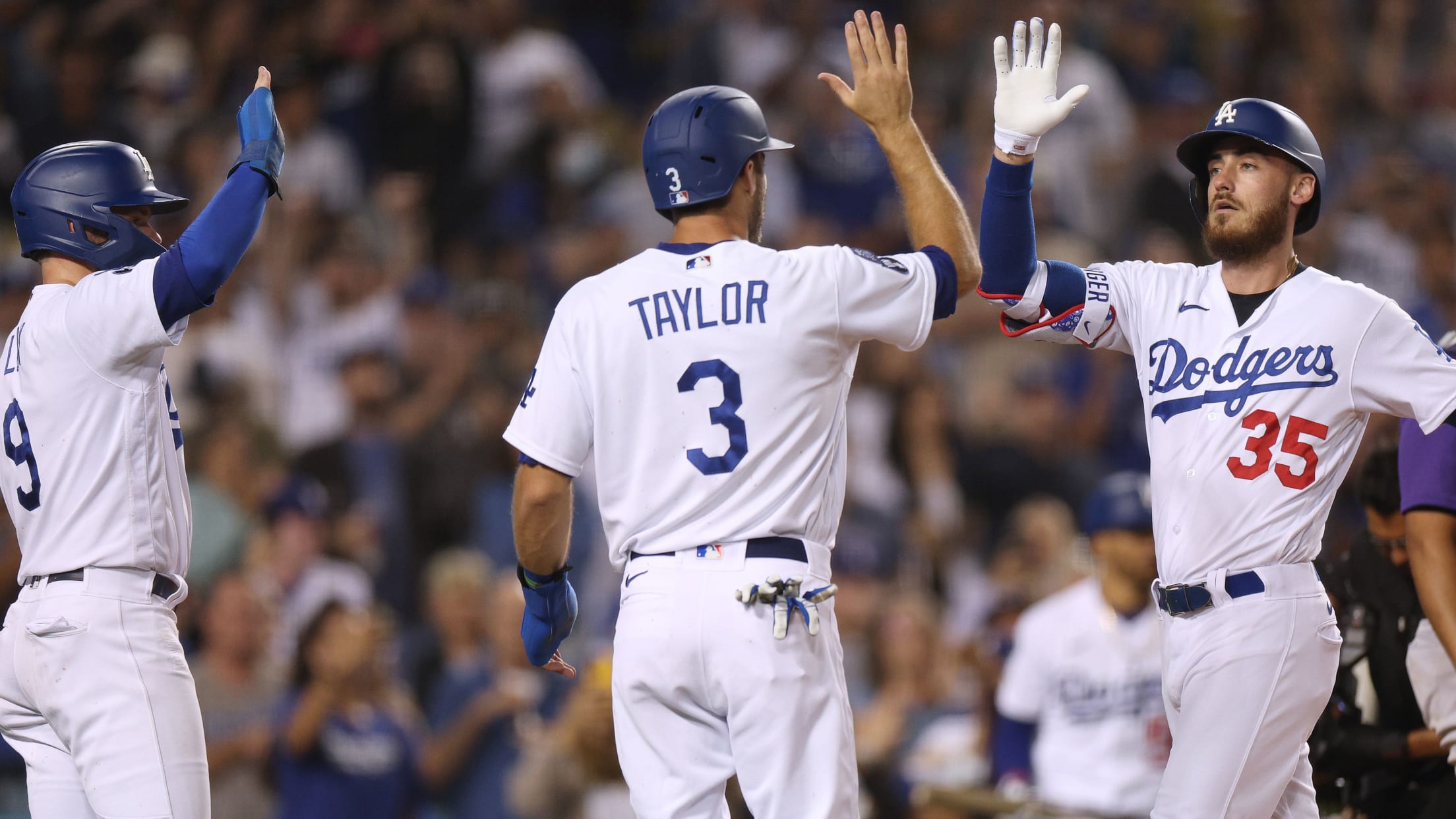 LOS ANGELES -- If the Dodgers play into November, the path to a championship will run through Dodger Stadium. With the Astros' 7-3 loss to the Rays and the Dodgers' 10-1 win over the Rockies on Friday at Dodger Stadium, Los Angeles secured the best record in the Majors and
20 facts to celebrate Seattle's drought ending
Putting into perspective how long it's been since Mariners reached the playoffs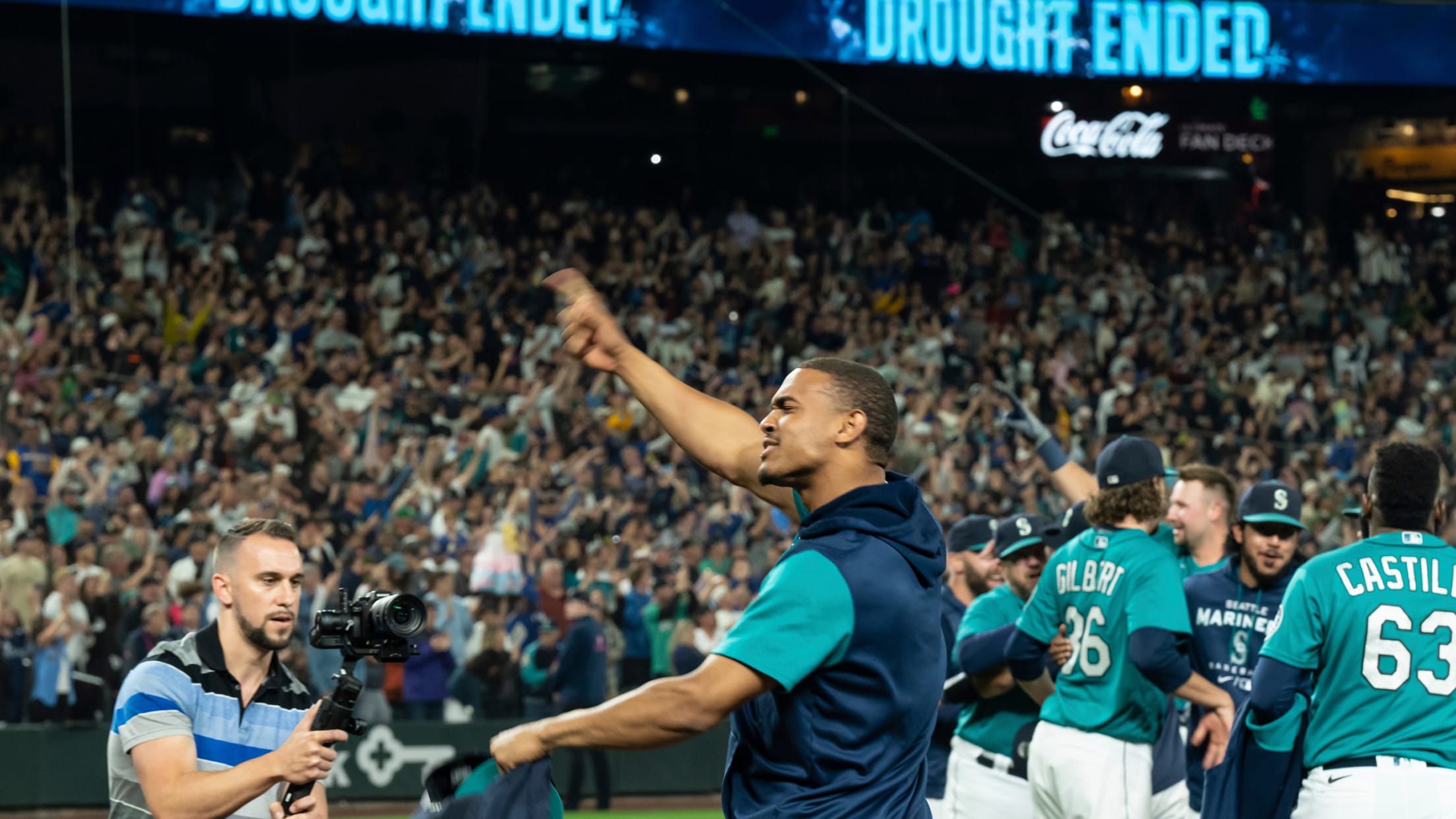 The Mariners have made the postseason. That's a sentence that hasn't been written since 2001, saddling Seattle with the longest active playoff drought not only in MLB, but in any of the four major pro sports in North America. At least, it was active until Friday night, when the Mariners
7 stats and facts about Dodgers' 109 wins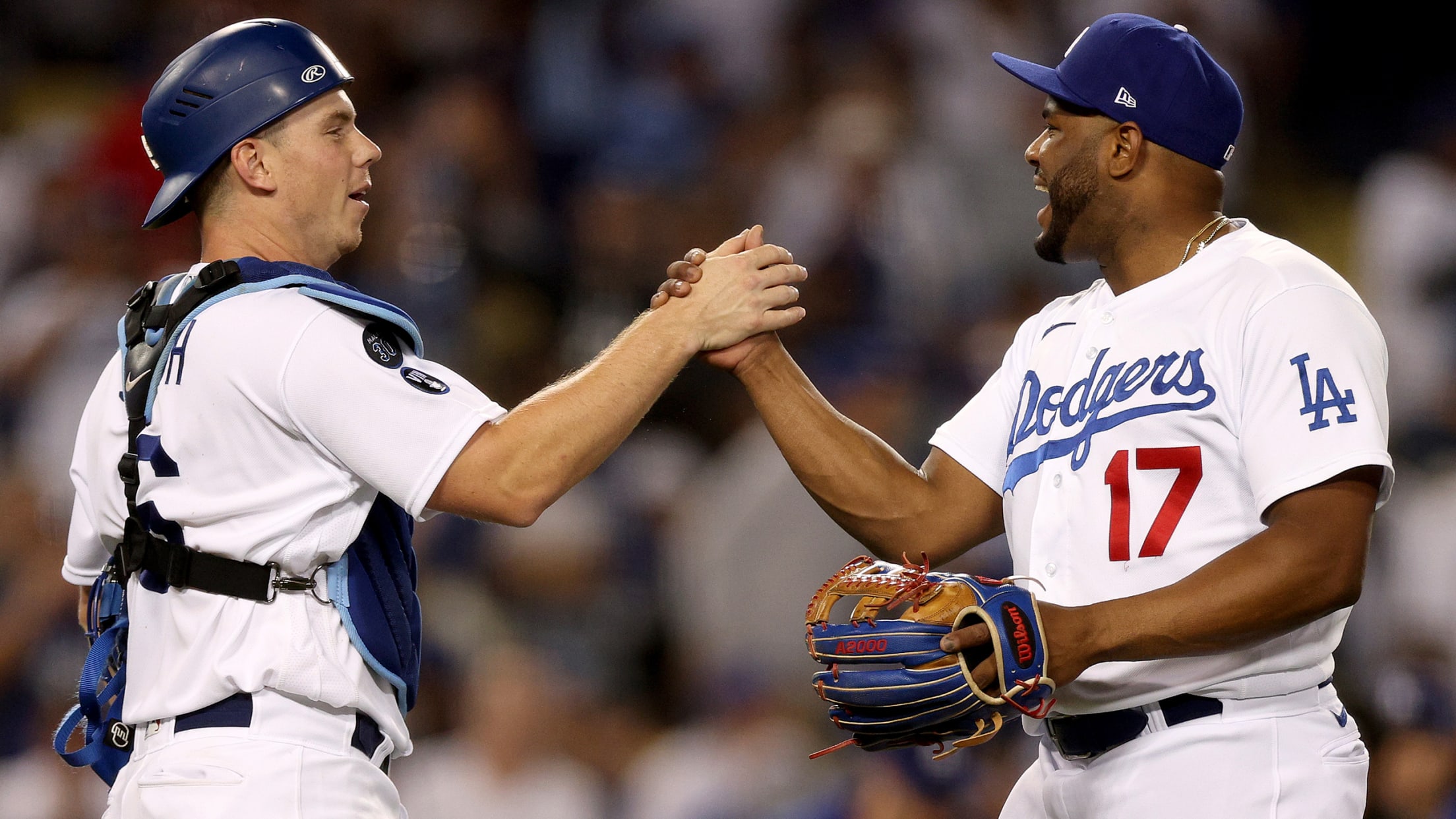 With a 10-1 win Friday night, the Dodgers notched their 109th victory of the season. If that sounds like a lot, that's because it is. The Dodgers' 109-win season is just the ninth instance overall of a team winning that many games, and the first time a National League team
AL runs through Houston: Astros clinch league's top seed
Valdez struggles in second straight outing, but Baker not concerned heading into playoffs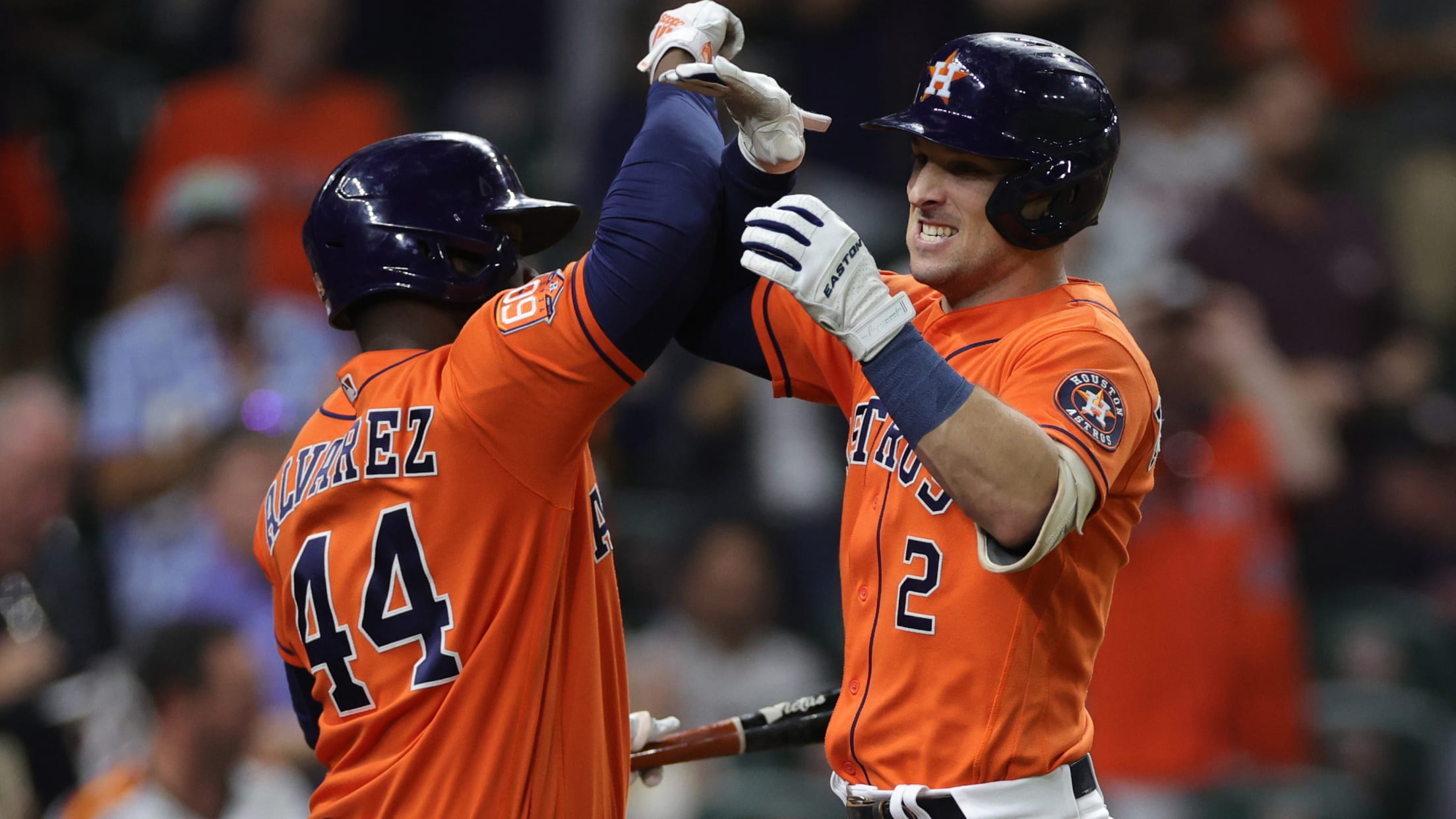 HOUSTON -- The Astros' playoff picture is set, but they showed that there are some things to fine-tune before the postseason starts, such as the mechanics of Framber Valdez, who struggled in the Astros' 7-3 loss to the Rays on Friday night at Minute Maid Park. Despite the loss, Houston
'We're still in it': Phils snap skid, get back on track in WC race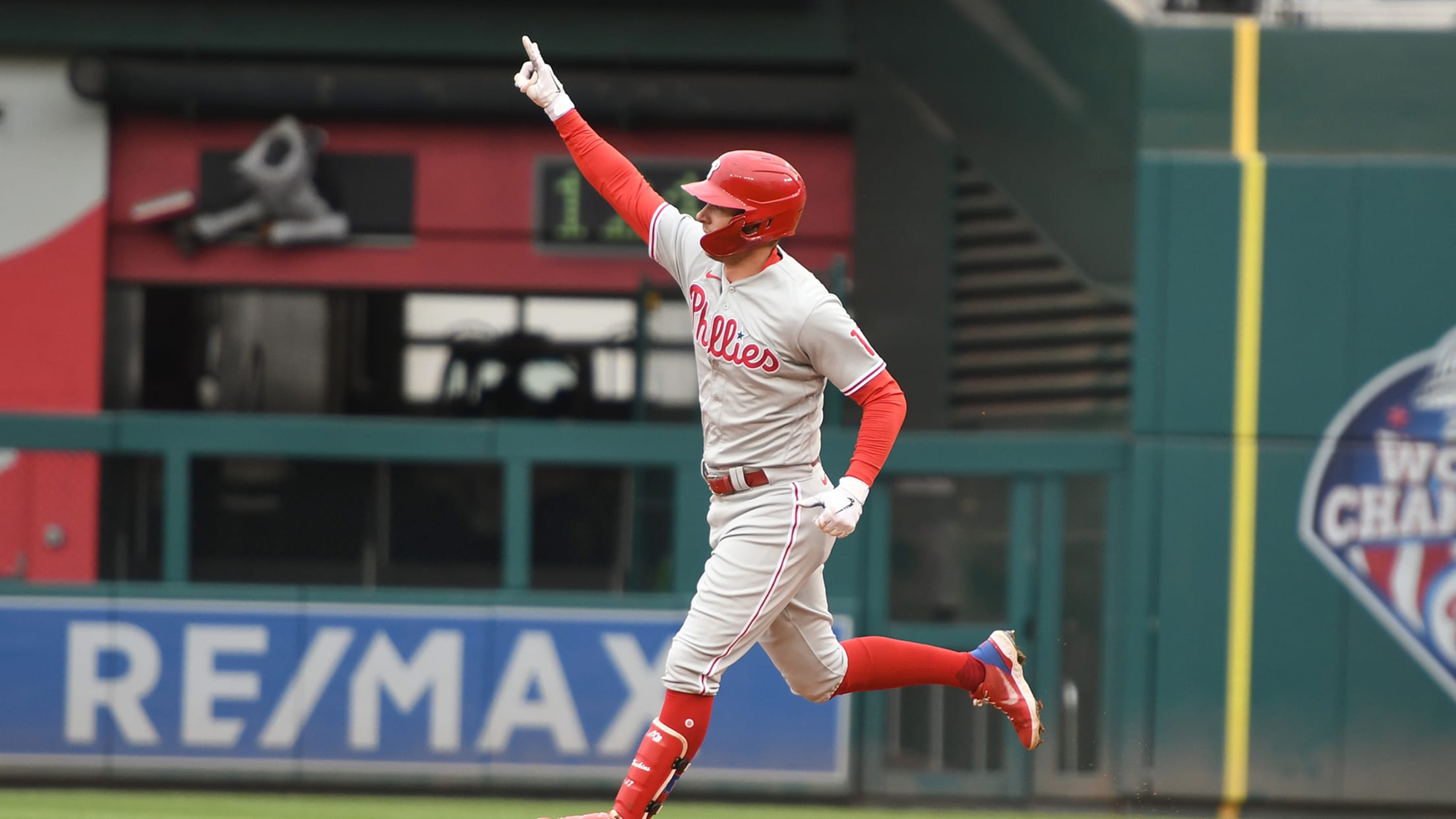 WASHINGTON -- Breathe, Phillies. Breathe. The Phils beat the Nationals, 5-1, in Game 1 of Friday's doubleheader at Nationals Park, snapping a five-game losing streak and reducing their postseason magic number to five with six games to play. Game 2 was postponed because of rain and rescheduled for a split
Here are your All-Star picks for September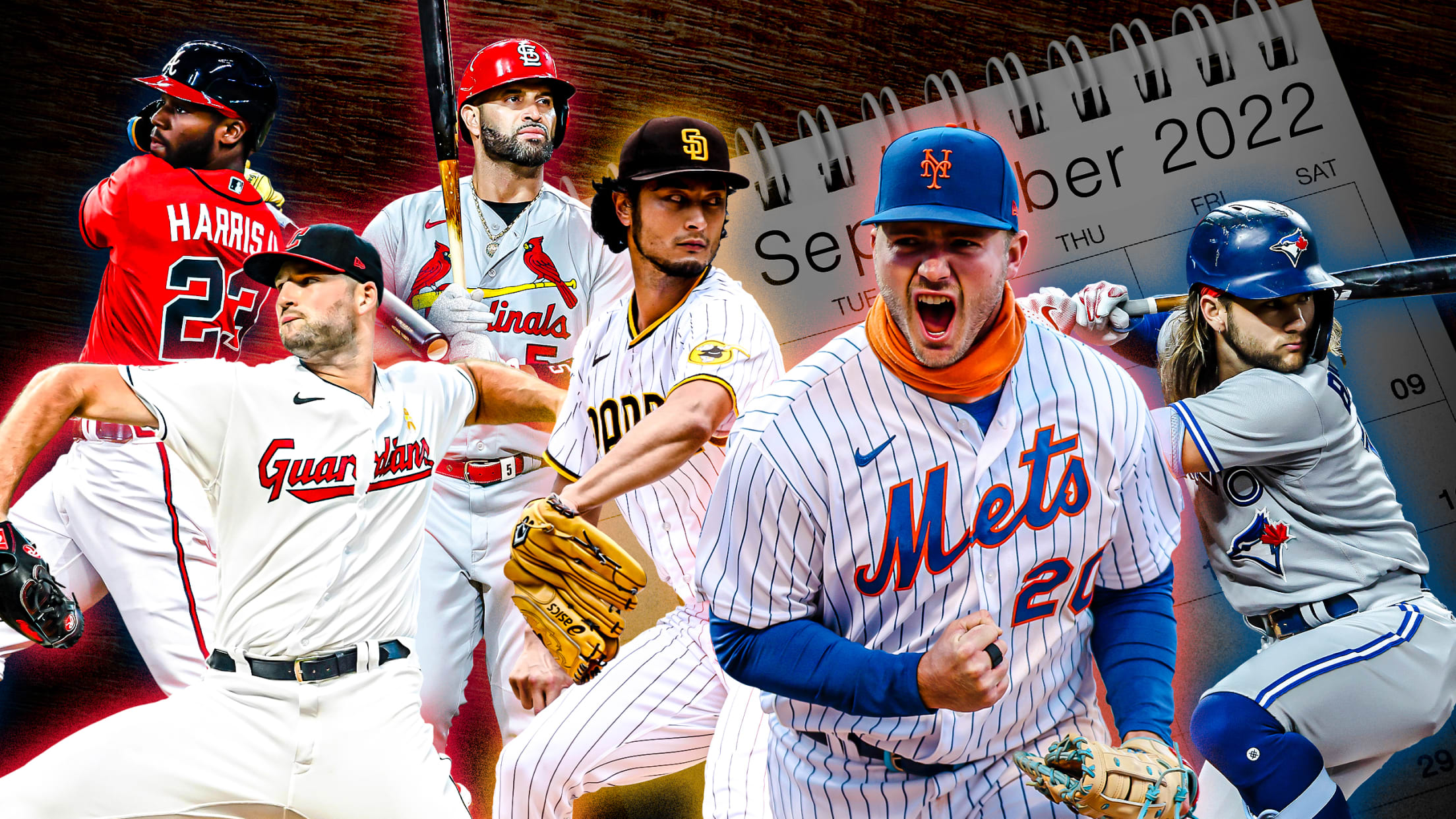 The Major League Baseball regular season is just about six months long, which allows us to break the season into six convenient chunks. Each of these chunks is equal, even if it doesn't seem that way at the time. Throughout the year, we have put together an All-Star Team for
Burnes keeps Brewers hot on Wild Card trail
Reigning Cy Young winner twirls 8 scoreless frames in classic duel with Alcantara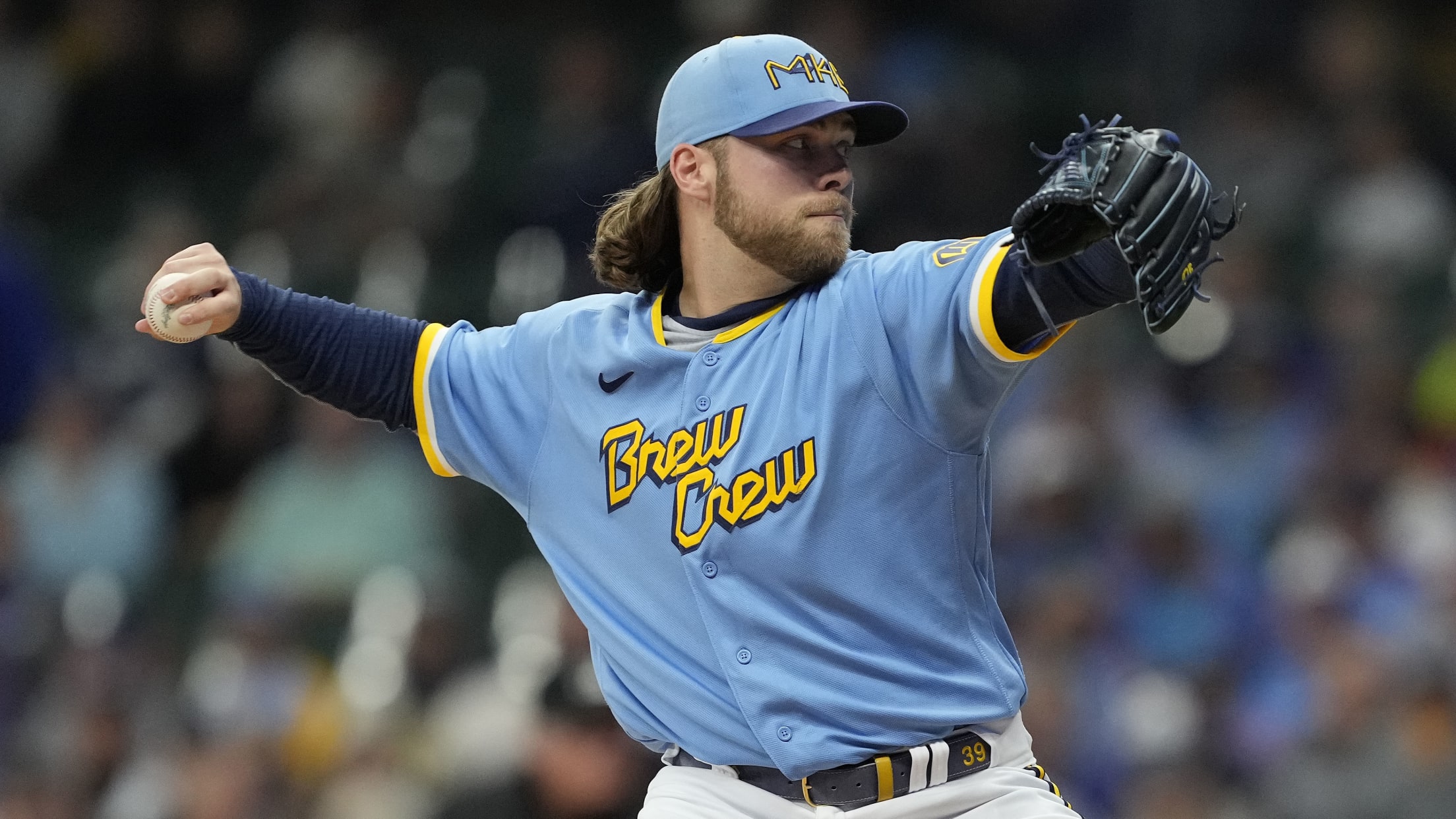 MILWAUKEE -- Andrew McCutchen wasn't in the Brewers' starting lineup on Friday night, but he was looking forward to being a spectator. "This kind of matchup between these kinds of guys? With six games left?" McCutchen said of the Corbin Burnes vs. Sandy Alcantara battle to come, pitting the reigning
What comes next? Mariners postseason FAQ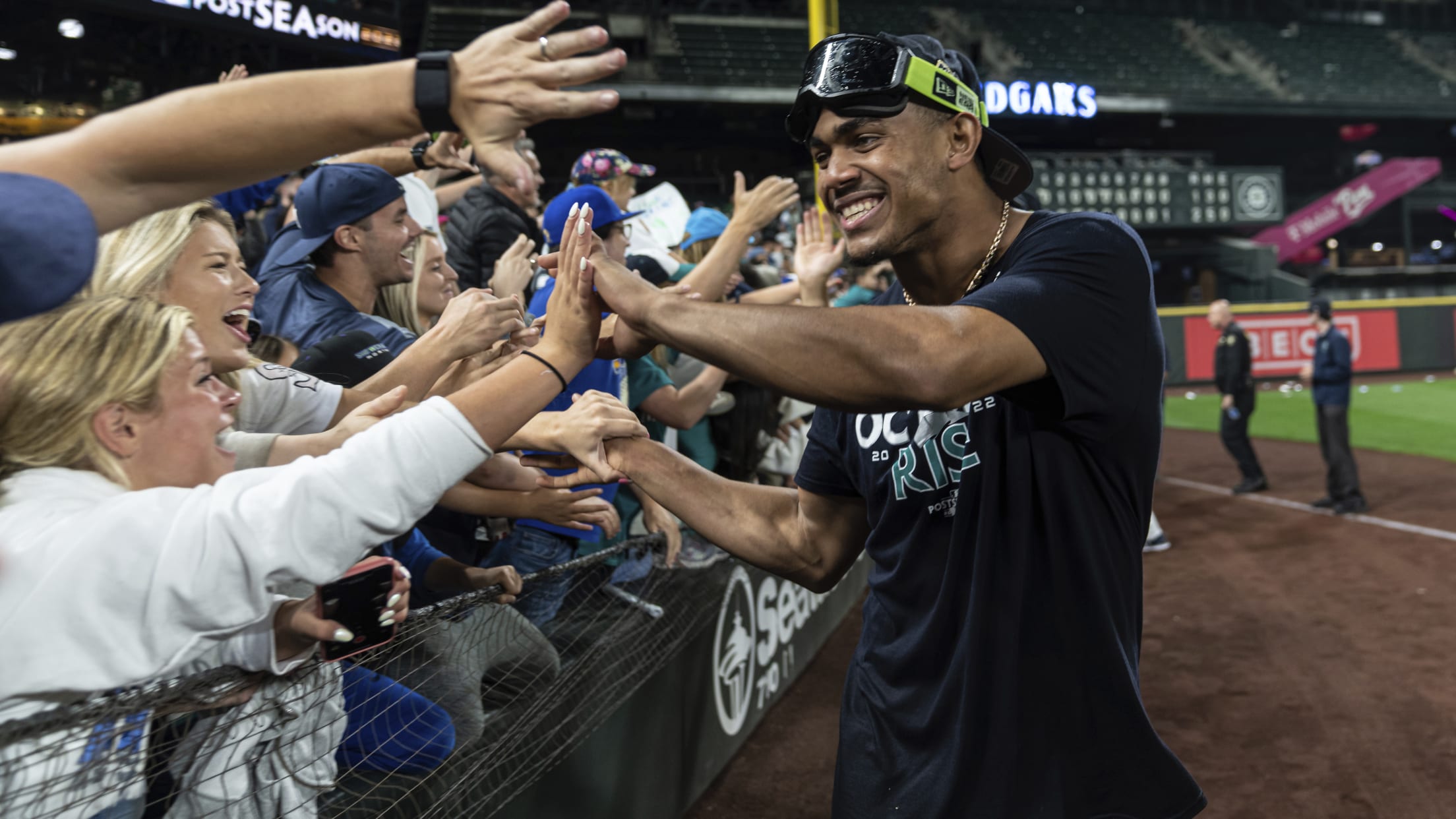 SEATTLE -- So much has been made of the anticipation leading up to the Mariners' first postseason berth since 2001 that, now that it's here, it's finally time to look ahead at how the club will strategically attack October. The AL Wild Card Series doesn't begin until next Friday, meaning
Judge has work to do to reclaim Triple Crown position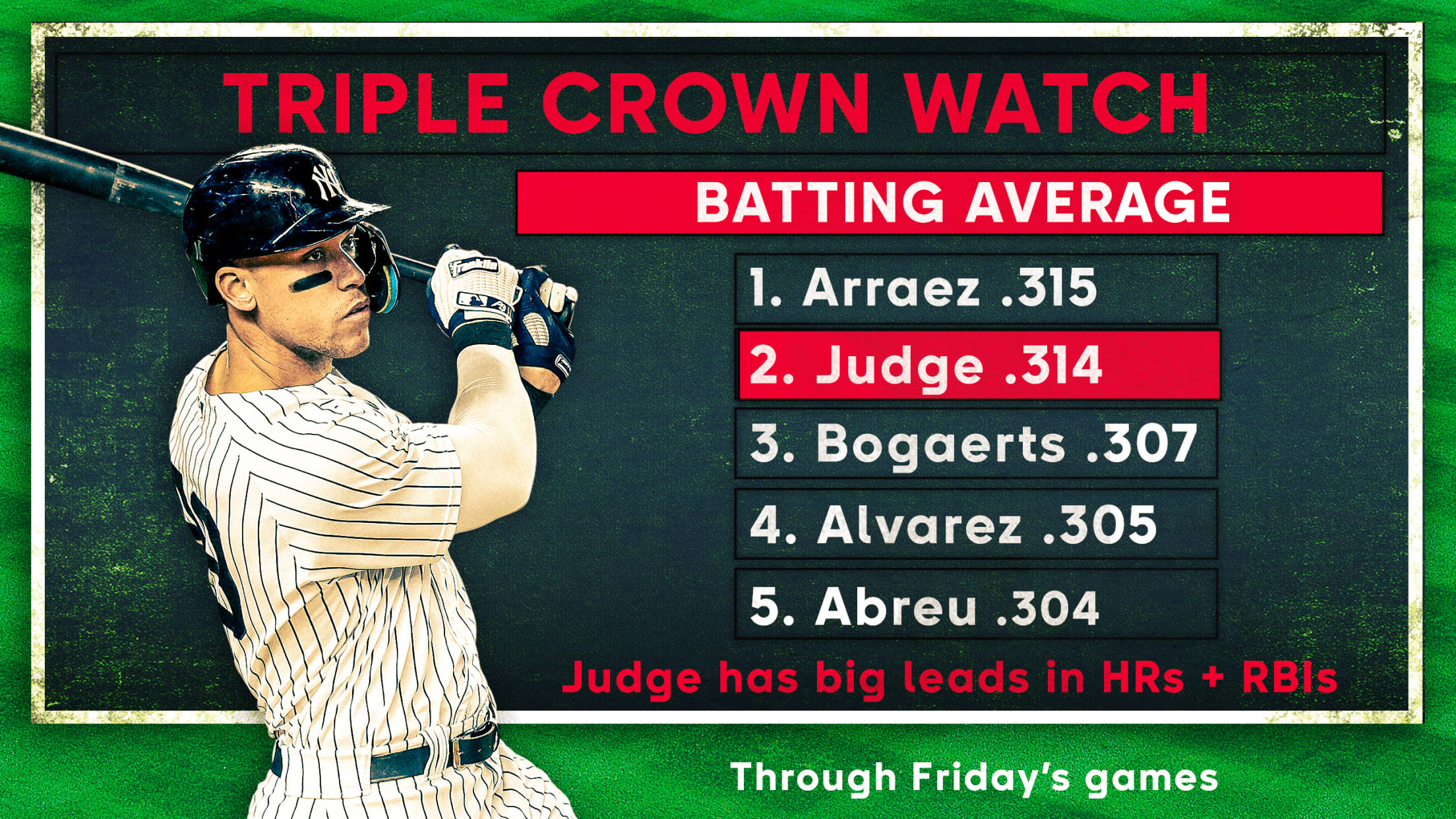 Yankees slugger Aaron Judge has been garnering headlines primarily for his chase of the AL single-season home run record of 61, set by Roger Maris 61 years ago. On Sept. 28, Judge tied Maris with a homer against the Blue Jays in Toronto. But as his march to 62 continues,
What comes next? Rays postseason FAQ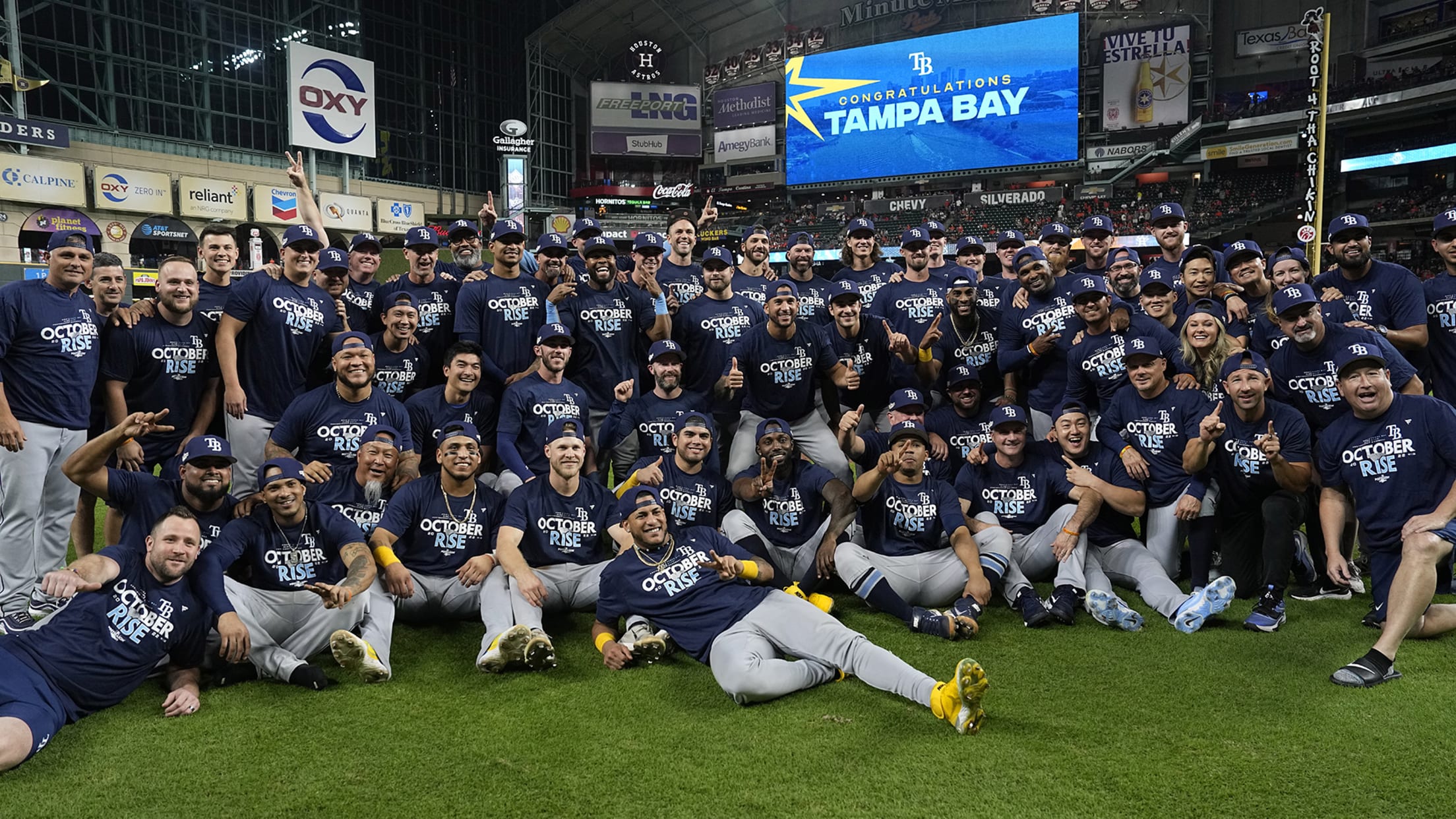 HOUSTON -- For the fourth straight year, the Rays will be playing postseason baseball. The Rays clinched a spot in the playoffs on Friday, securing one of the three American League Wild Card spots. There's still some jostling for position left to take place, but Tampa Bay knows the next
Judge HR chase FAQ: How to watch, pace, more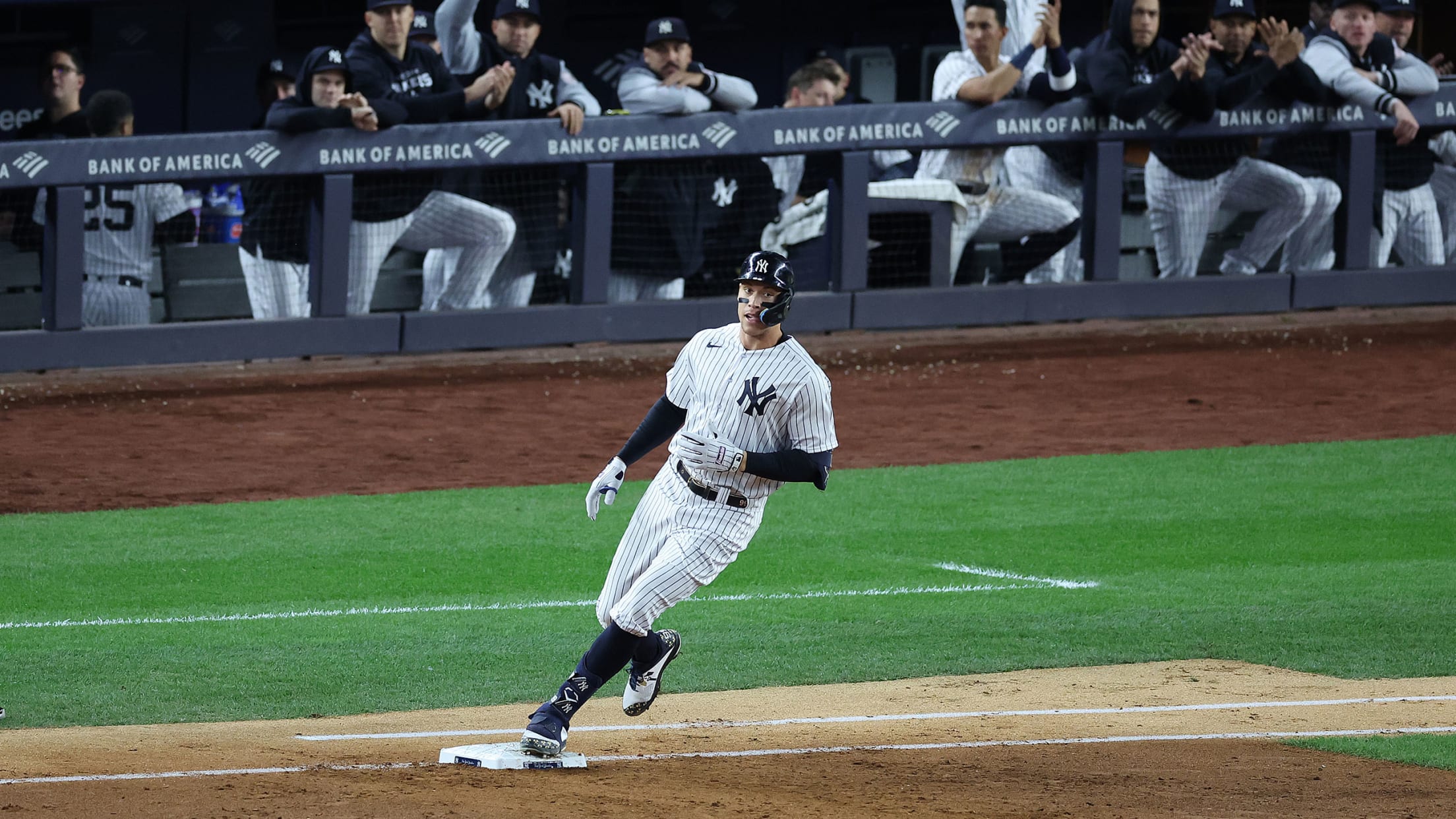 The baseball world remains intently focused on the Yankees' Aaron Judge as he pursues history. After hitting his 61st home run on Wednesday night to tie Roger Maris' American League record from 1961, he's also contending for the Triple Crown -- the league lead in batting average, homers and RBIs.
5 players outperforming their first-half selves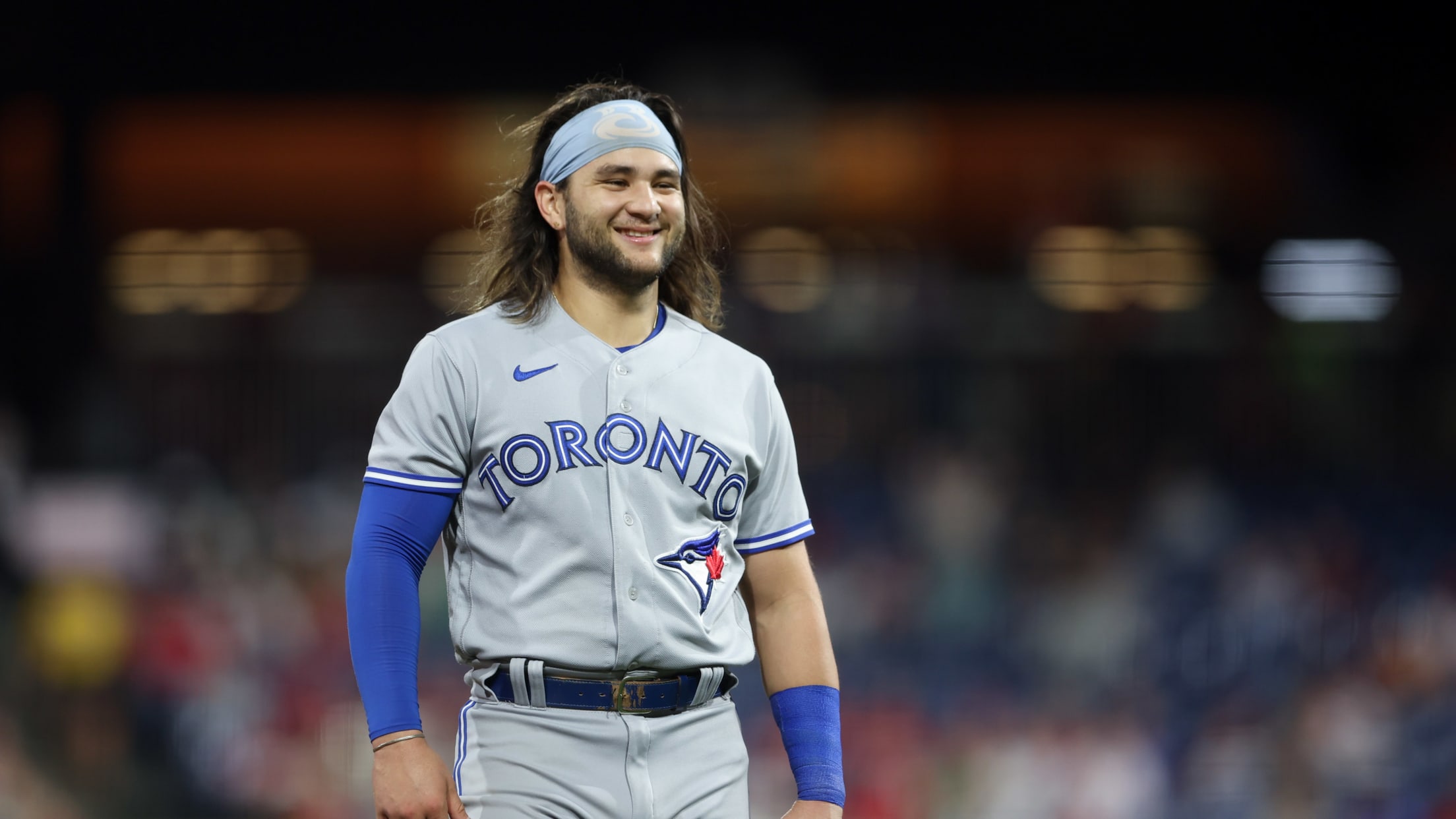 It happens every year: Star hitters get off to a slow start, and it seems like they're in for a lost season. A three-week slump in July might not draw a ton of attention, but early in the schedule, it stands out in a big way. The 2022 season was
Who will be No. 1 prospect at end of next season?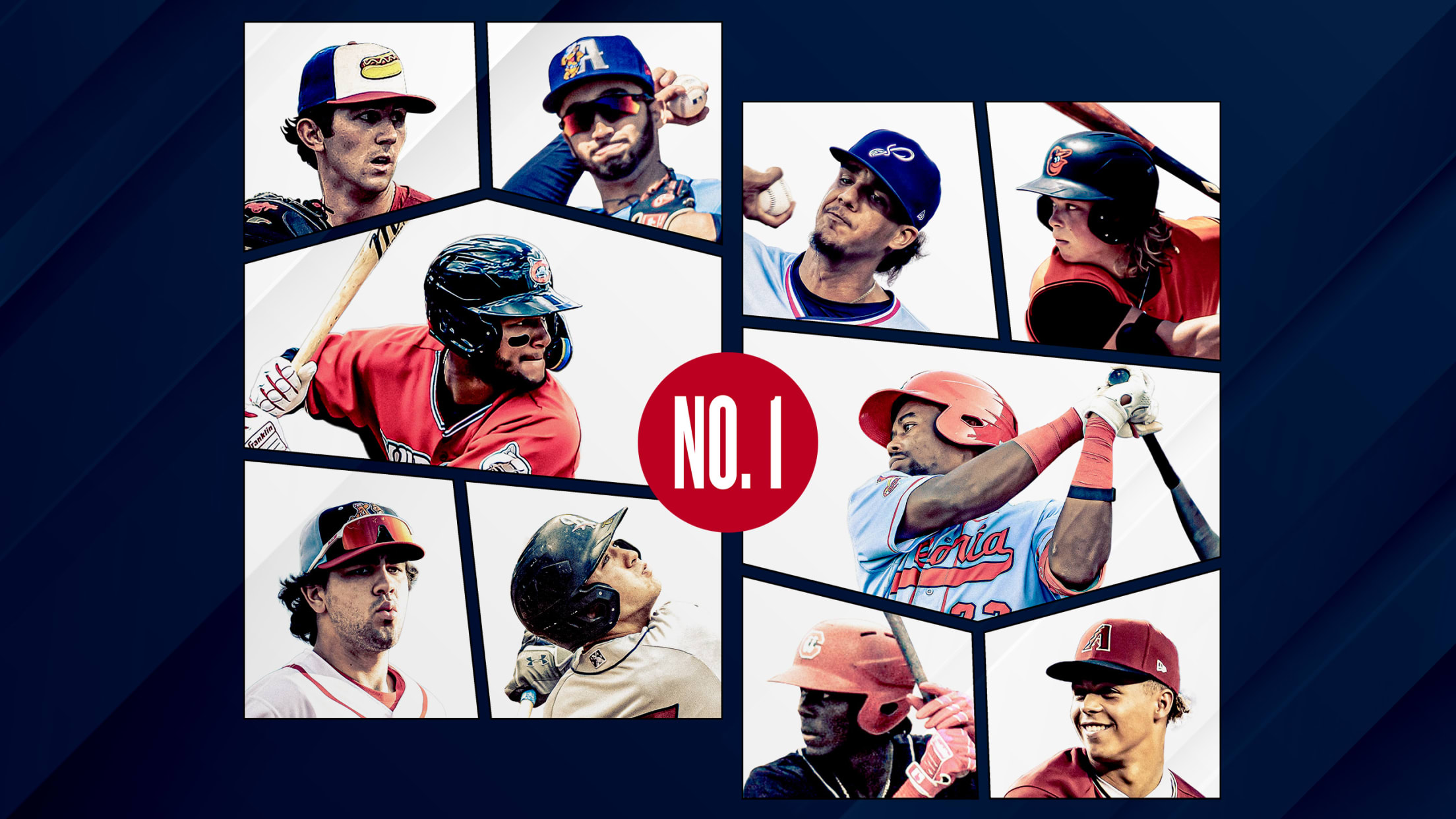 Just when you thought the season was almost over and there couldn't possibly be another impact callup ... No. 1 prospect Francisco Álvarez has been brought up by the Mets in time for a big weekend series against the Braves and the final three games against the Nationals to close
Brazil, Argentina win Panama qualifier openers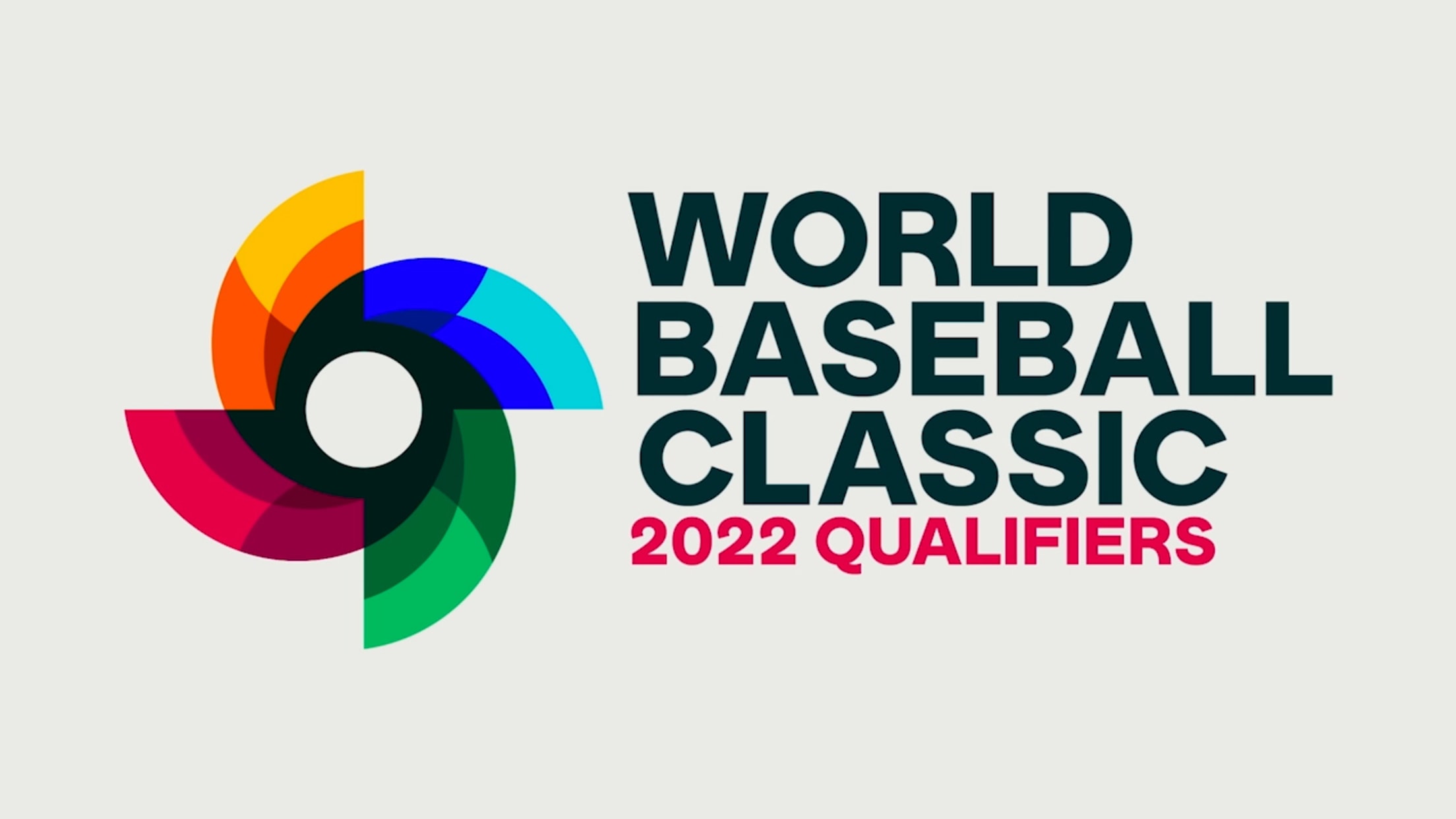 The Panama City qualifier in Panama at Estadio Nacional Rod Carew is underway. The top two teams in this bracket will join Czech Republic and Great Britain as qualifiers in next year's World Baseball Classic. Every second of the Qualifiers will be available to stream live and for free no
Darvish gambit gets Padres no closer to Wild Card spot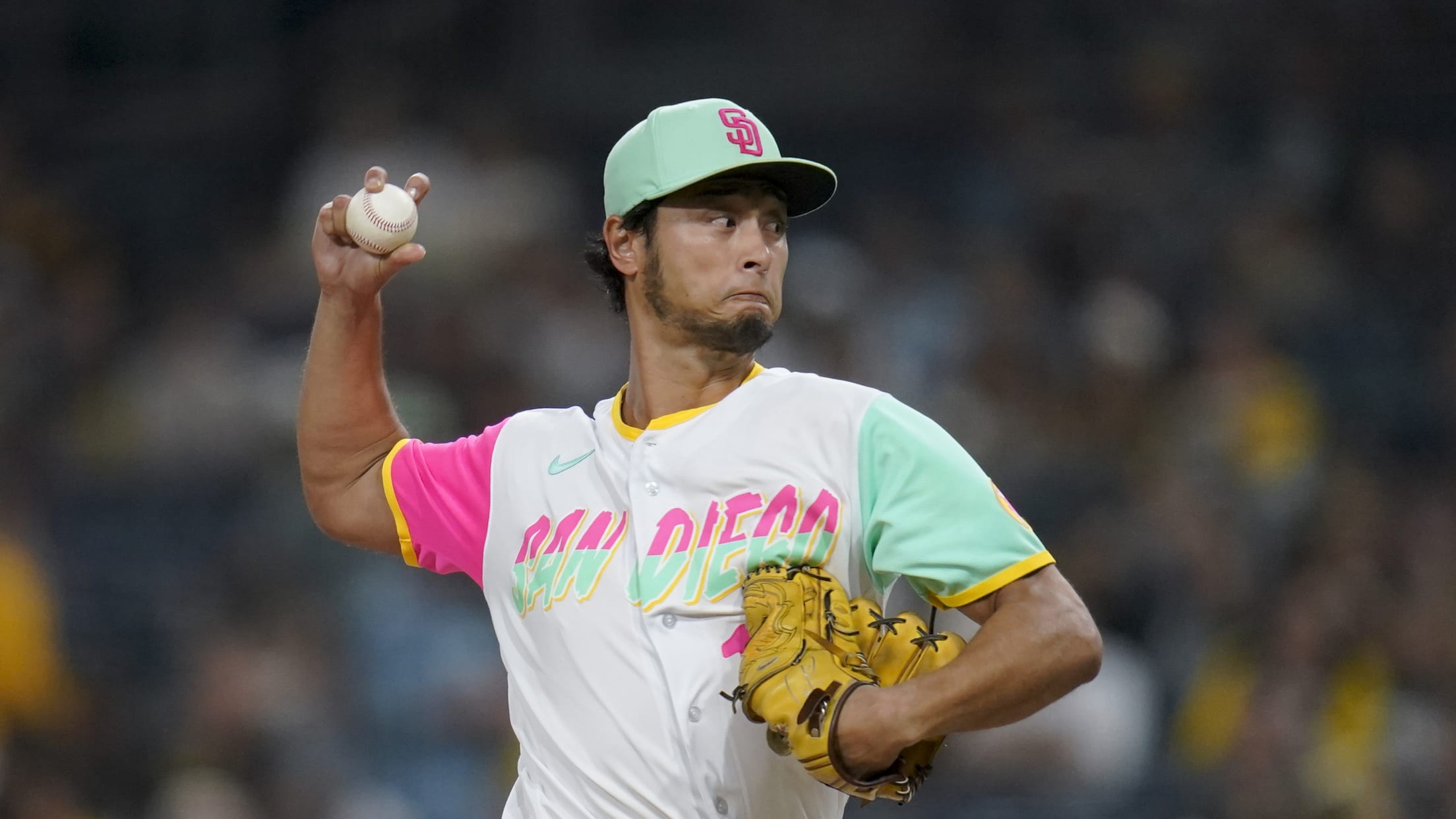 SAN DIEGO -- In a deep San Diego rotation, Yu Darvish has emerged as the Padres' ace this season, owner of a 3.10 ERA, in the midst of his best season in years -- maybe ever. Even when he's not at his dominant best, Darvish almost always gives the Padres
Team New Zealand doing The Haka will fire you up
The World Baseball Classic got off to a earth-shattering start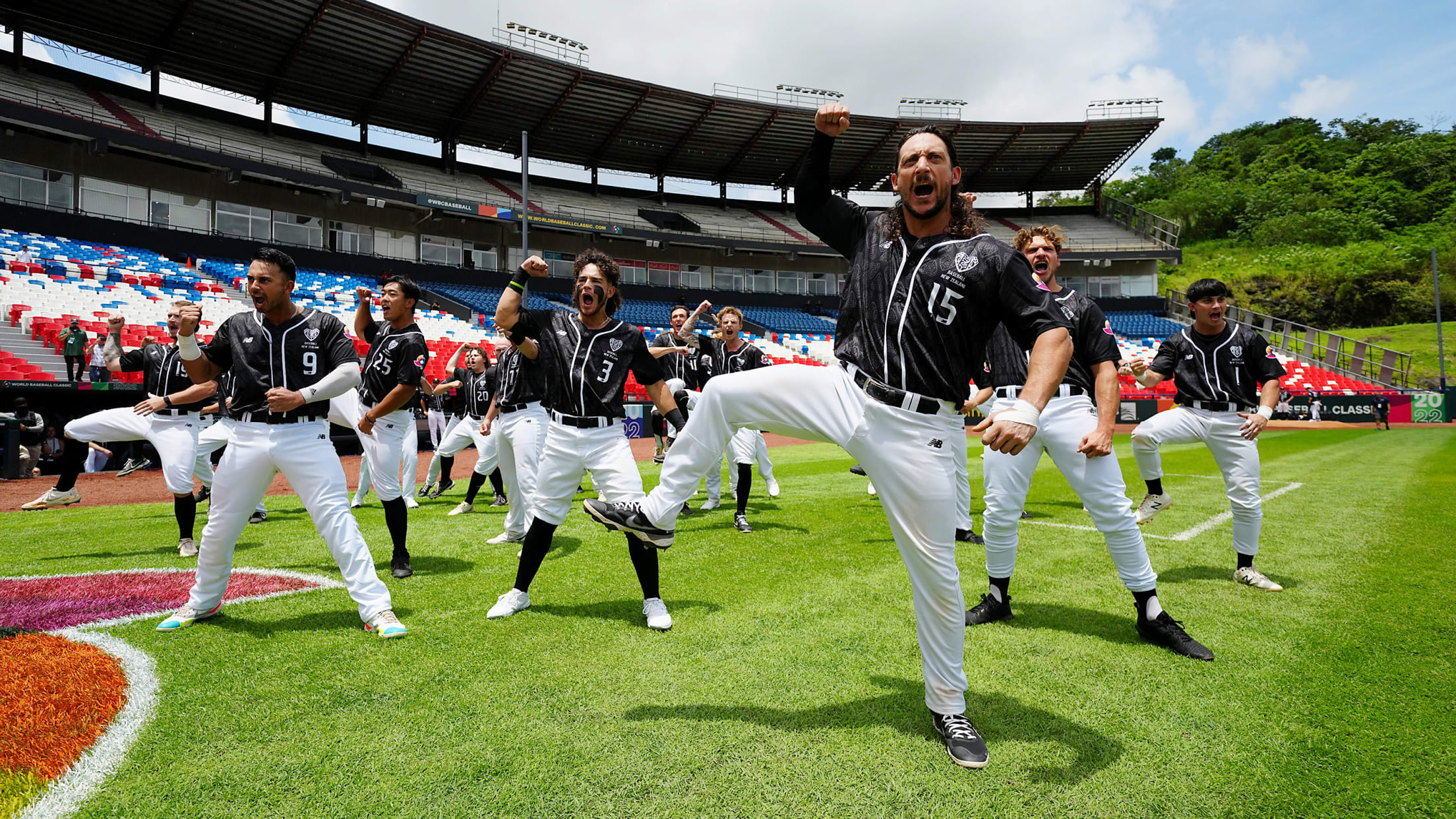 The All-Blacks, New Zealand's rugby team, is well known for doing The Haka before matches. A traditional dance done by the Māori people before sporting events, it's almost like a call to battle -- a way to pump up fans and players. It is very intimidating. But it's not just
Yanks' bullpen takes hit with Holmes, Britton injured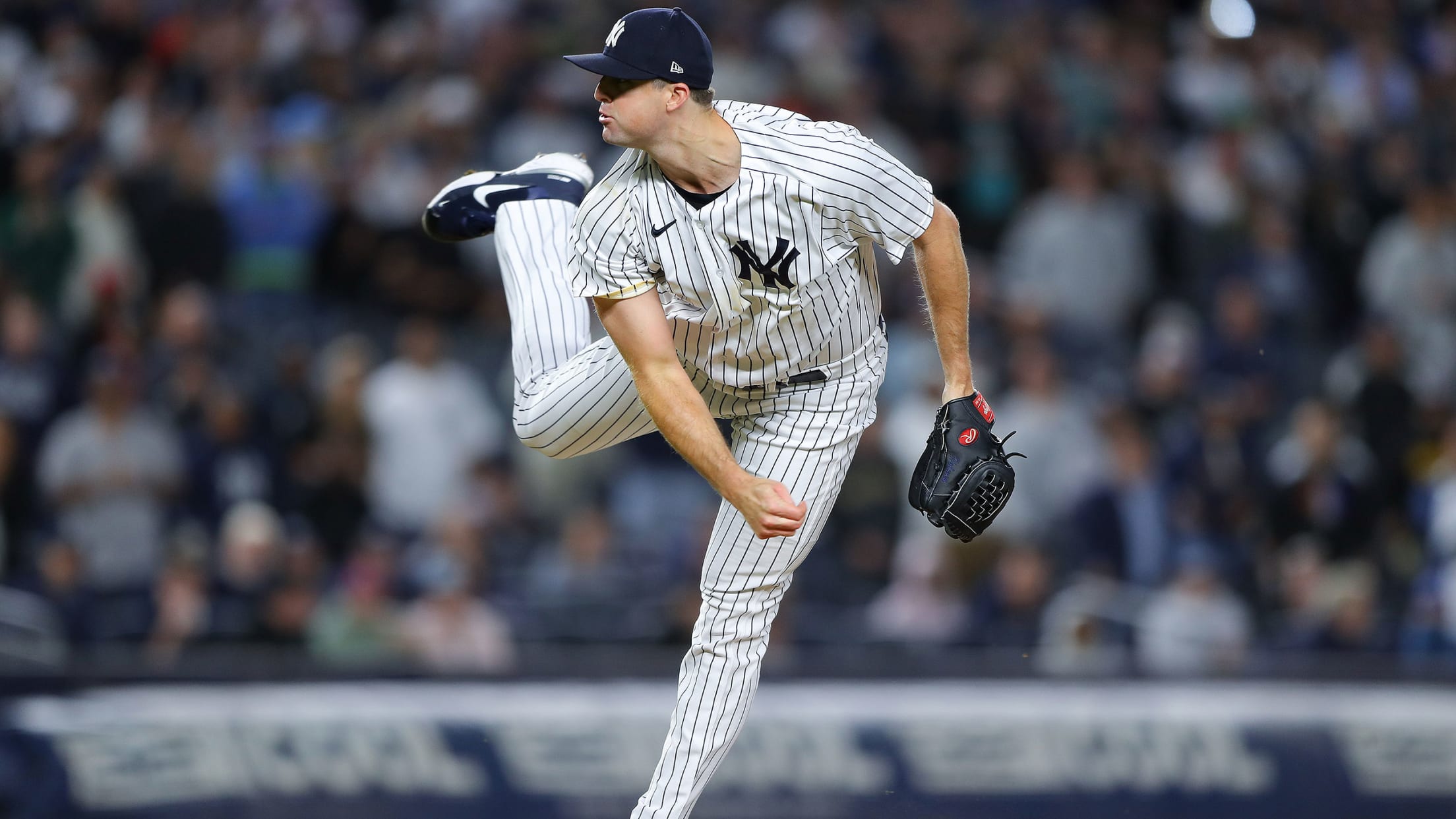 NEW YORK -- The Yankees have six regular-season games remaining, and with closer Clay Holmes expected to be unavailable until at least the American League Division Series, they must iron out an alternate road map to the ninth inning. Holmes sustained a right shoulder strain during an appearance in the
Stomach bug brings Fried's start to a halt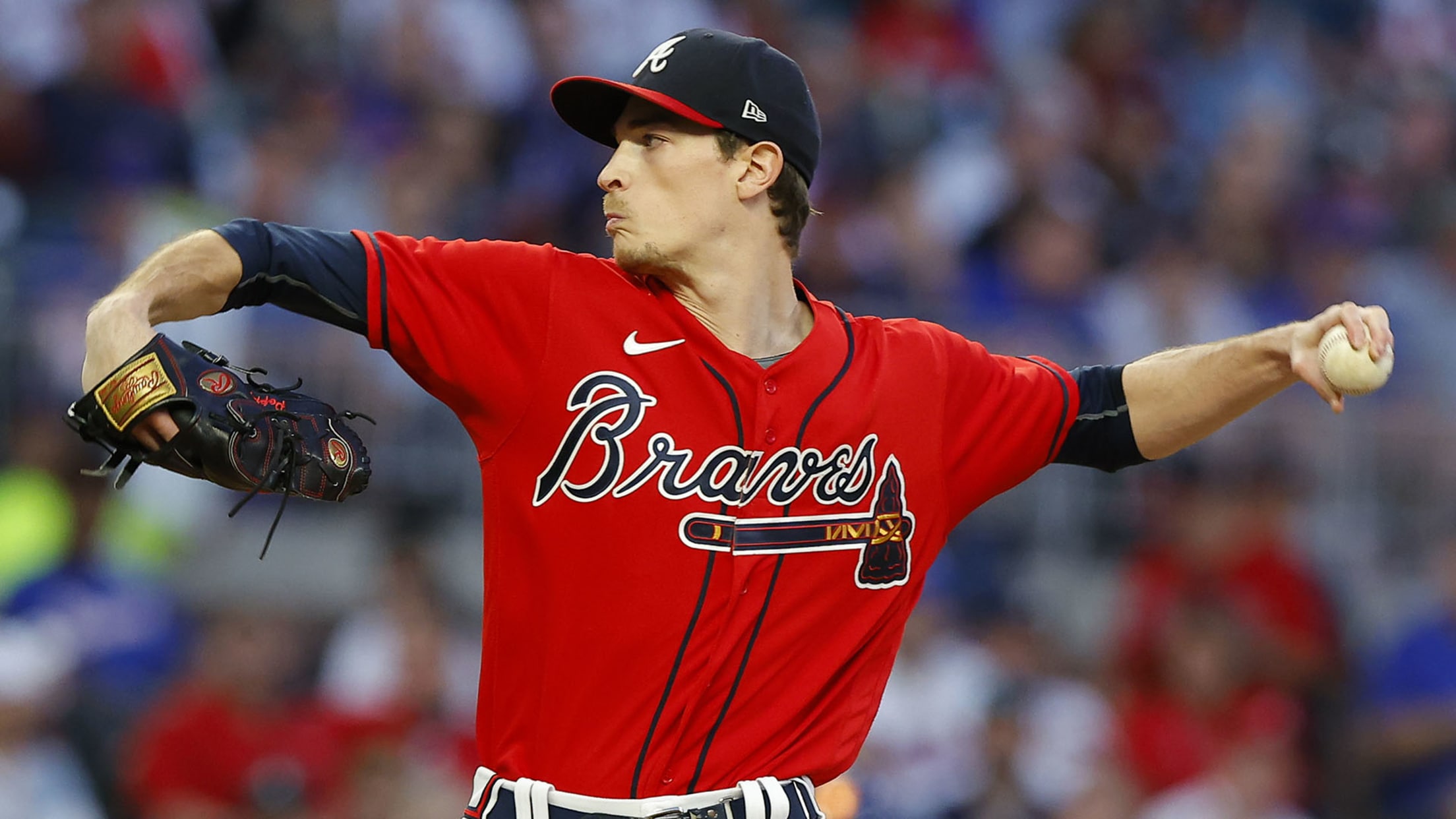 ATLANTA -- Everything seemed to be fine for Max Fried before he began to vomit near the end of the fifth inning of the Braves' 5-2 win over the Mets on Friday night at Truist Park. Fried told the Braves' training staff he wasn't feeling well before the game. But