30 players not to give up on next season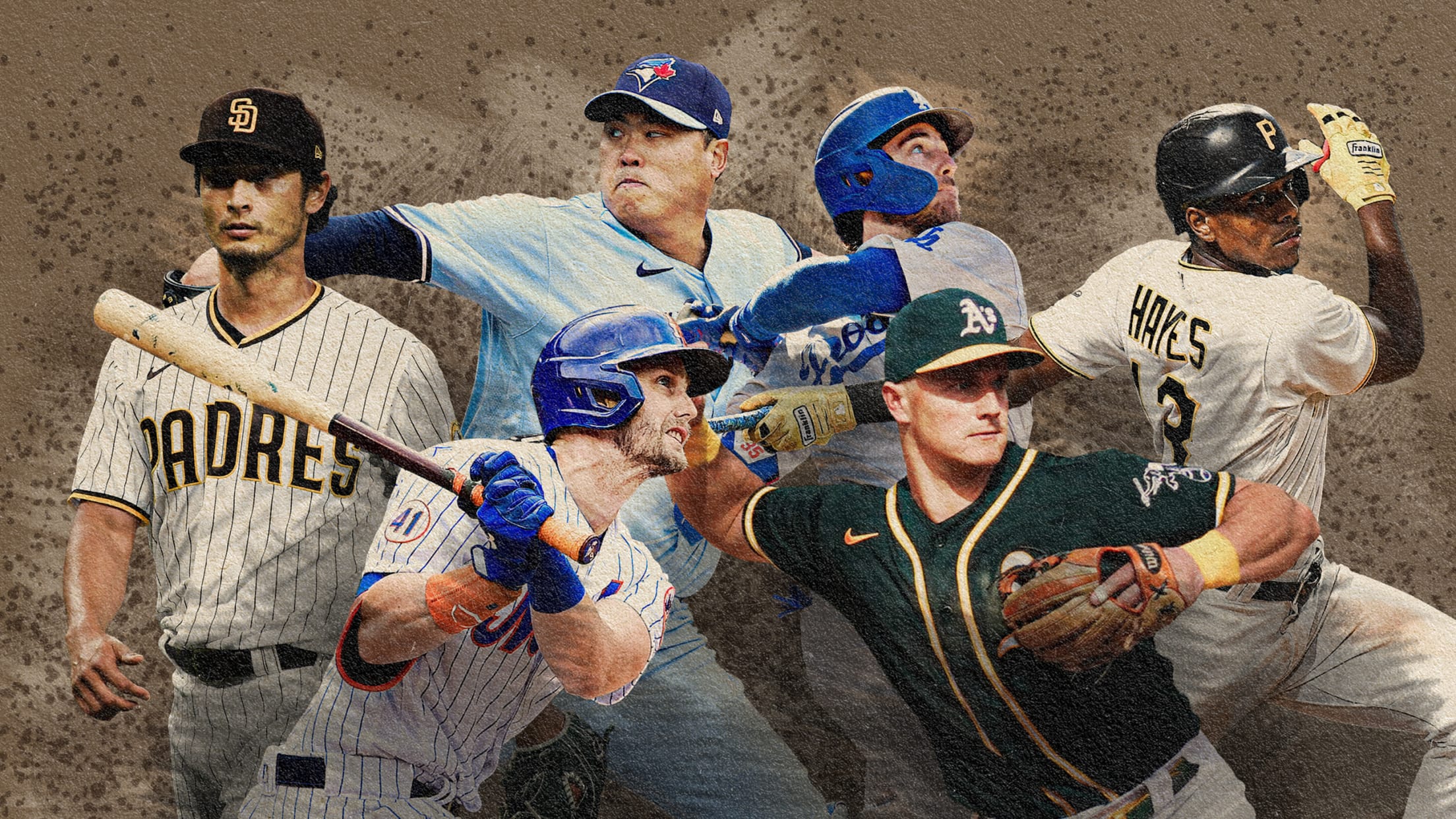 Everybody has a down year from time to time. (Heck, I think "Earth" had one in 2020.) Sometimes it happens. Baseball is an incredibly difficult game. Results don't always carry over from one year to the next, though. J.D. Martinez hit .213 with seven homers last season; he's back to
Manny, Tatis have heated dugout exchange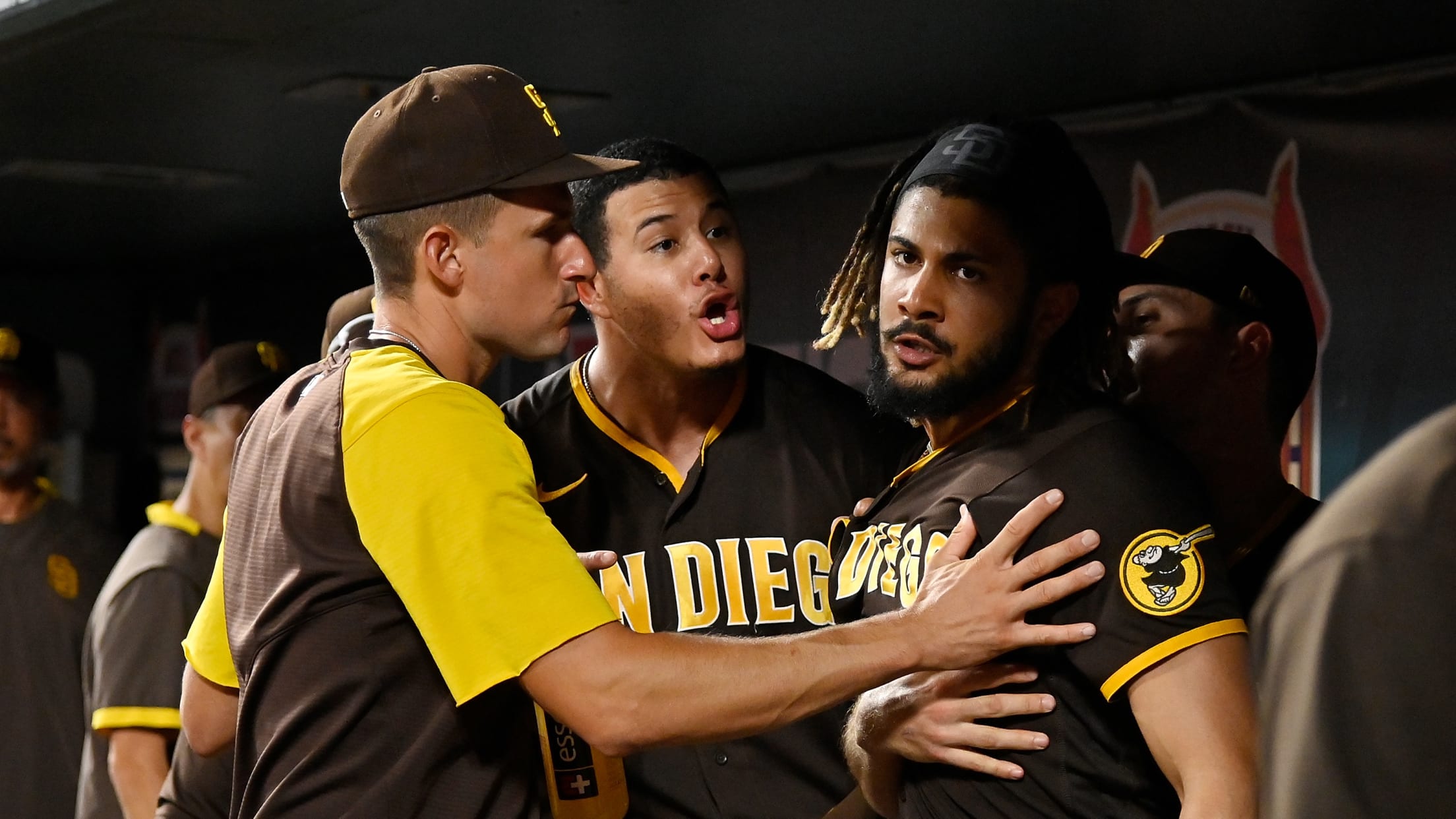 ST. LOUIS -- When cameras near the dugout caught images and sound of Manny Machado and Fernando Tatis Jr. arguing loudly Saturday night in St. Louis, the perception outside the team emerged that infighting has infected the Padres as their quest for the postseason hits rocky ground. The team pushed
Ryu lands on IL with neck tightness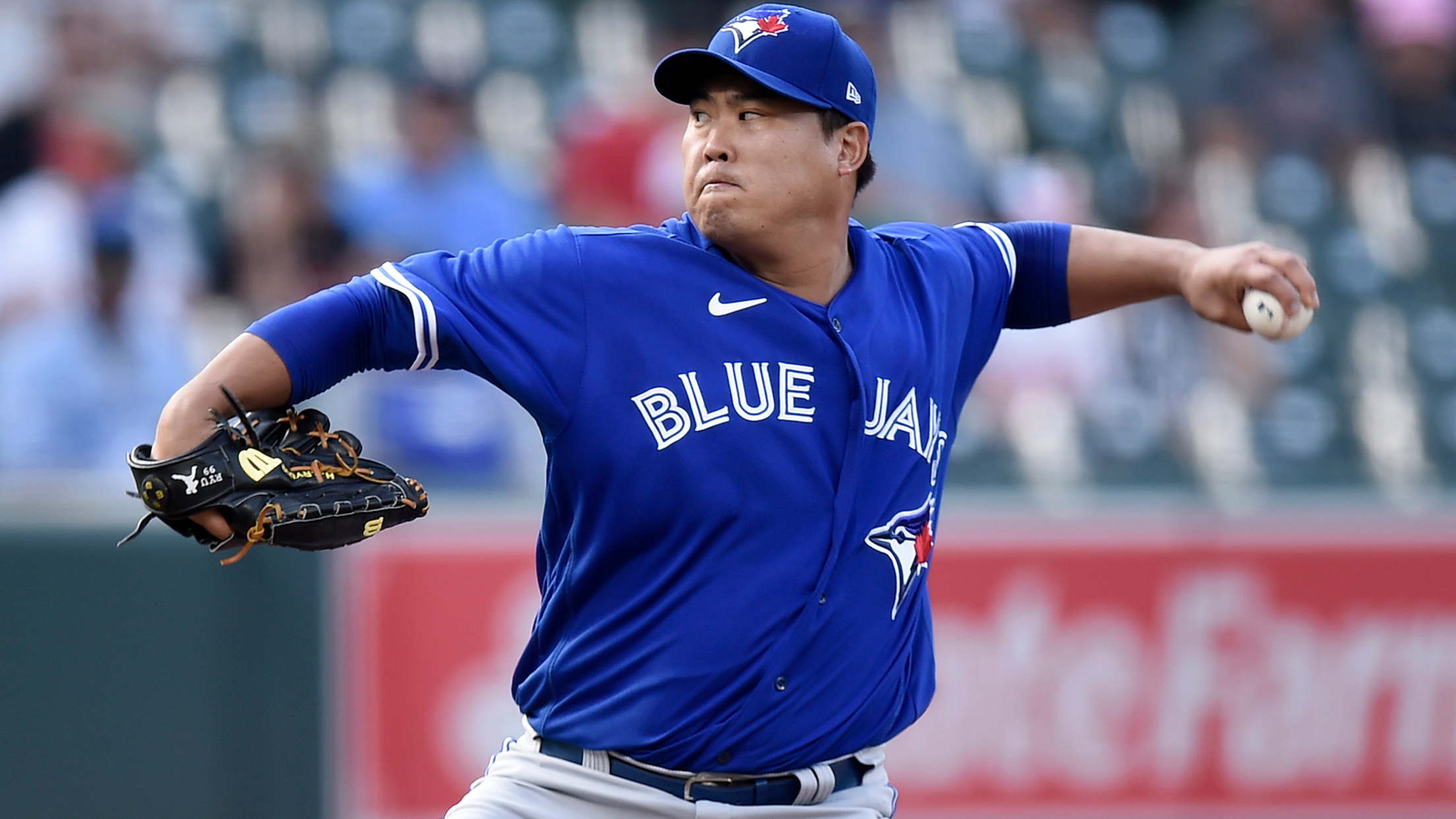 TORONTO -- Hyun Jin Ryu has been placed on the 10-day IL with neck tightness, the Blue Jays announced Sunday, which comes at a difficult time for the struggling left-hander as his club fights for an AL Wild Card spot. Ryu is coming off another rough outing in Friday's 7-3
Harper's return to elite form has Phils thriving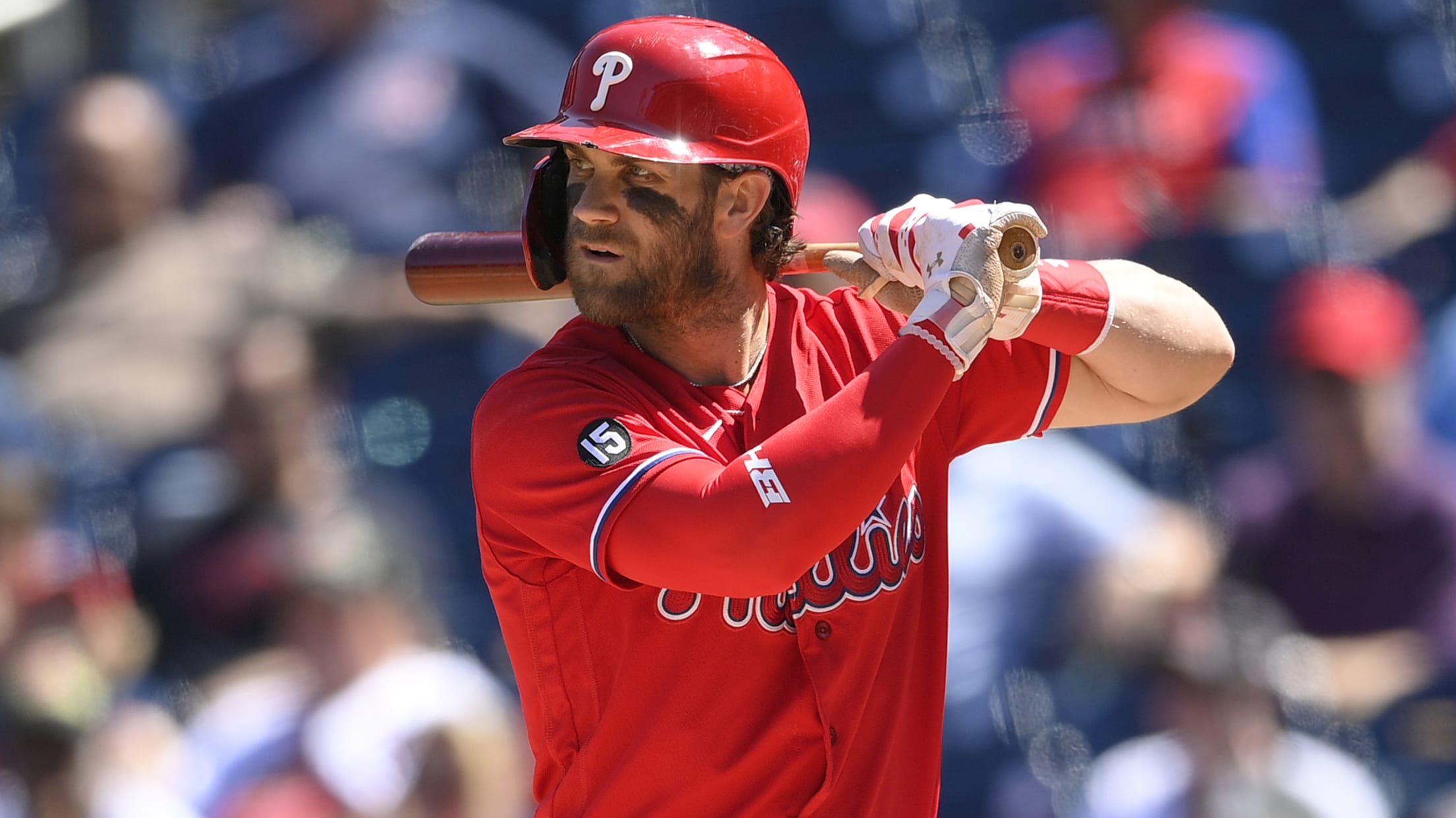 This is what we have been reminded of this season: Bryce Harper, when healthy, is still great, whether he wins the National League MVP Award or not. He is still great and still a baseball star. This is why the Phillies wanted him. This is why the Yankees should have
Brewers headed to 4th straight postseason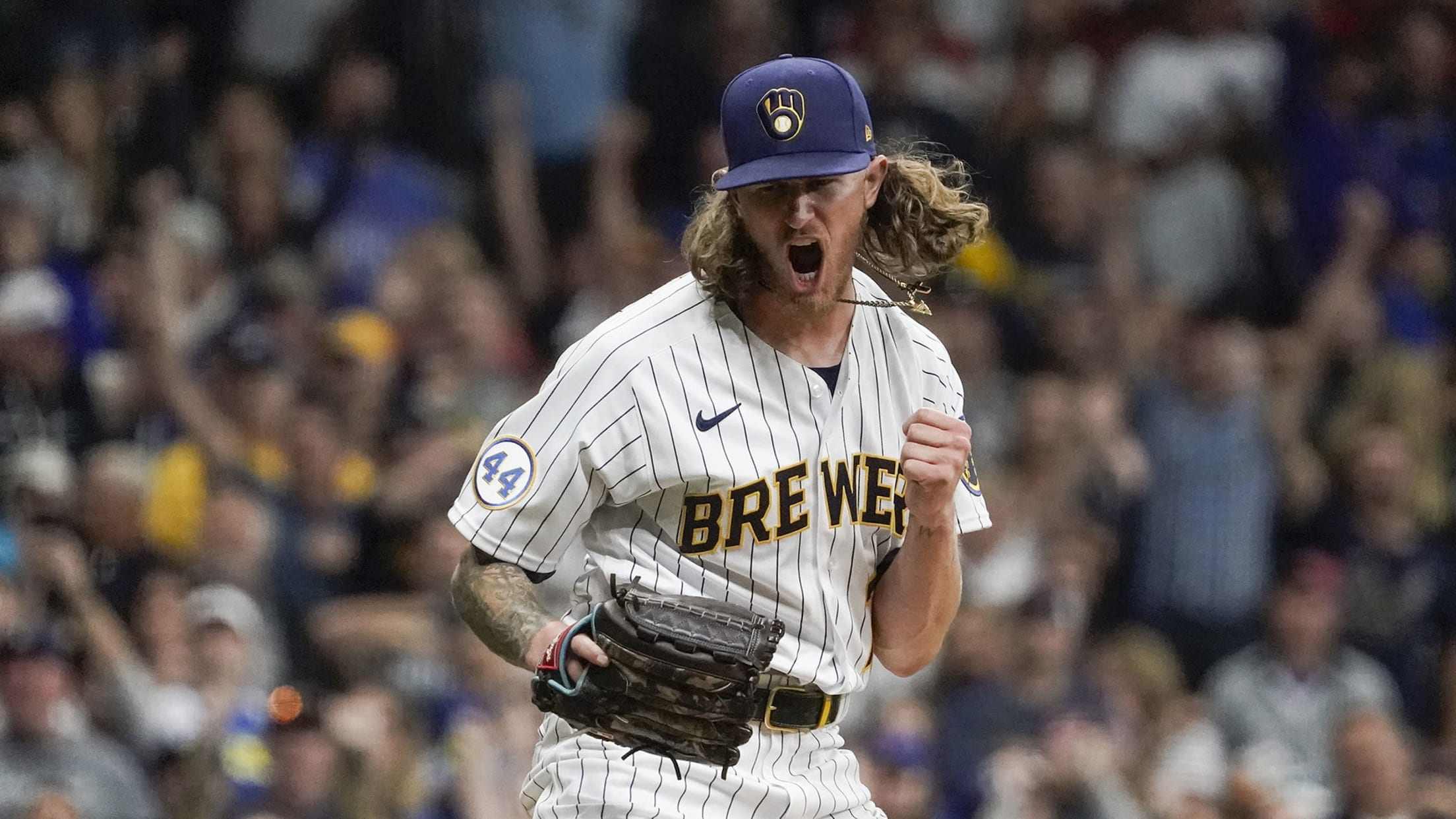 MILWAUKEE -- A bigger prize awaits, but the Brewers know this: They will play in the postseason for the fourth straight year. Manny Piña's second home run of the night was a go-ahead blast down the left-field line in the bottom of the eighth inning, sending the Brewers toward a
Sevy's imminent return a lift for taxed Yanks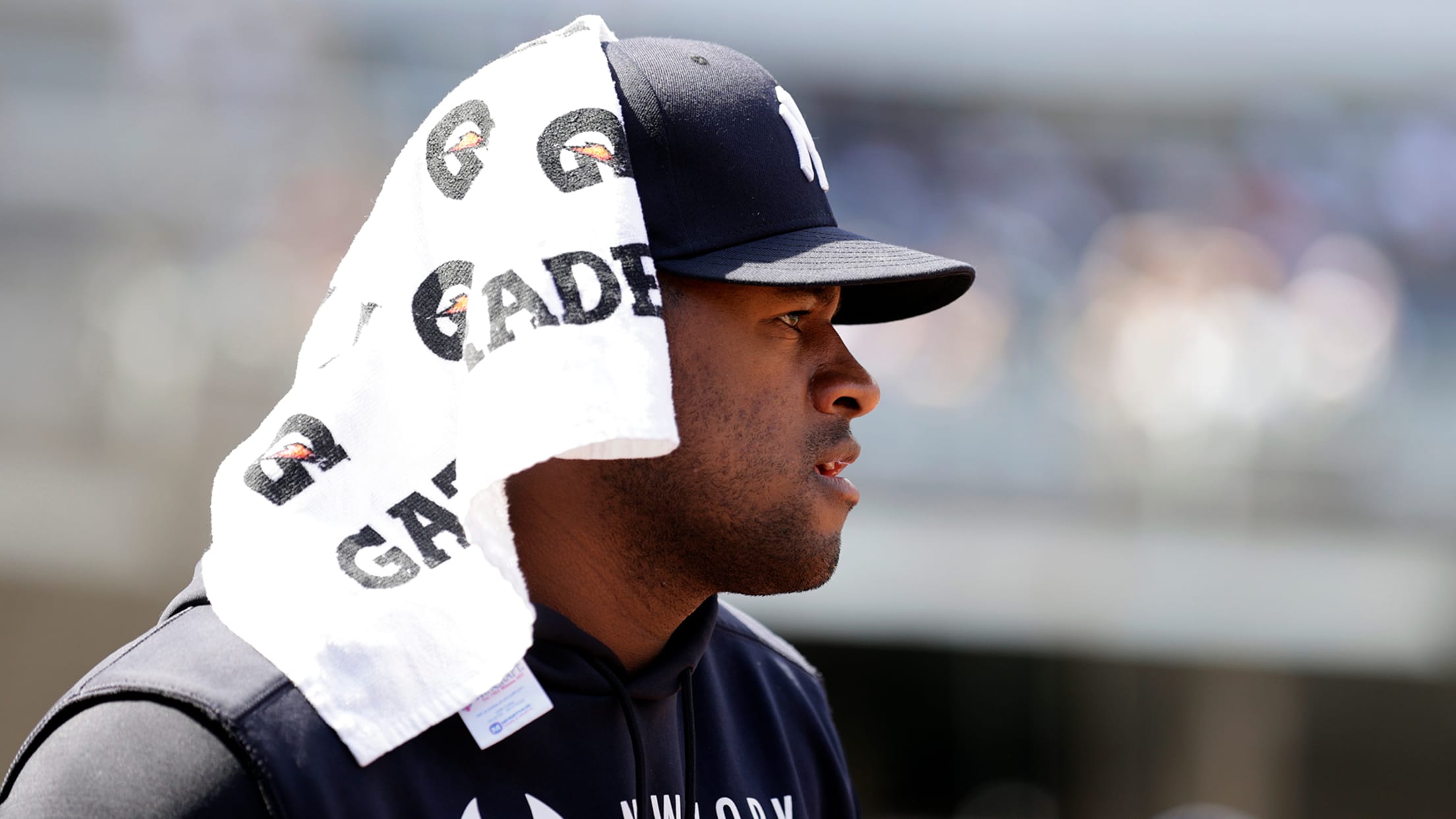 NEW YORK -- Luis Severino is on the brink of his long-awaited return to the Major Leagues, and the Yankees hope that the right-hander can provide an electric jolt to their bullpen as the club pursues a postseason berth. Severino has not pitched in a big league game since the
Cards pad WC lead on O'Neill's go-ahead HR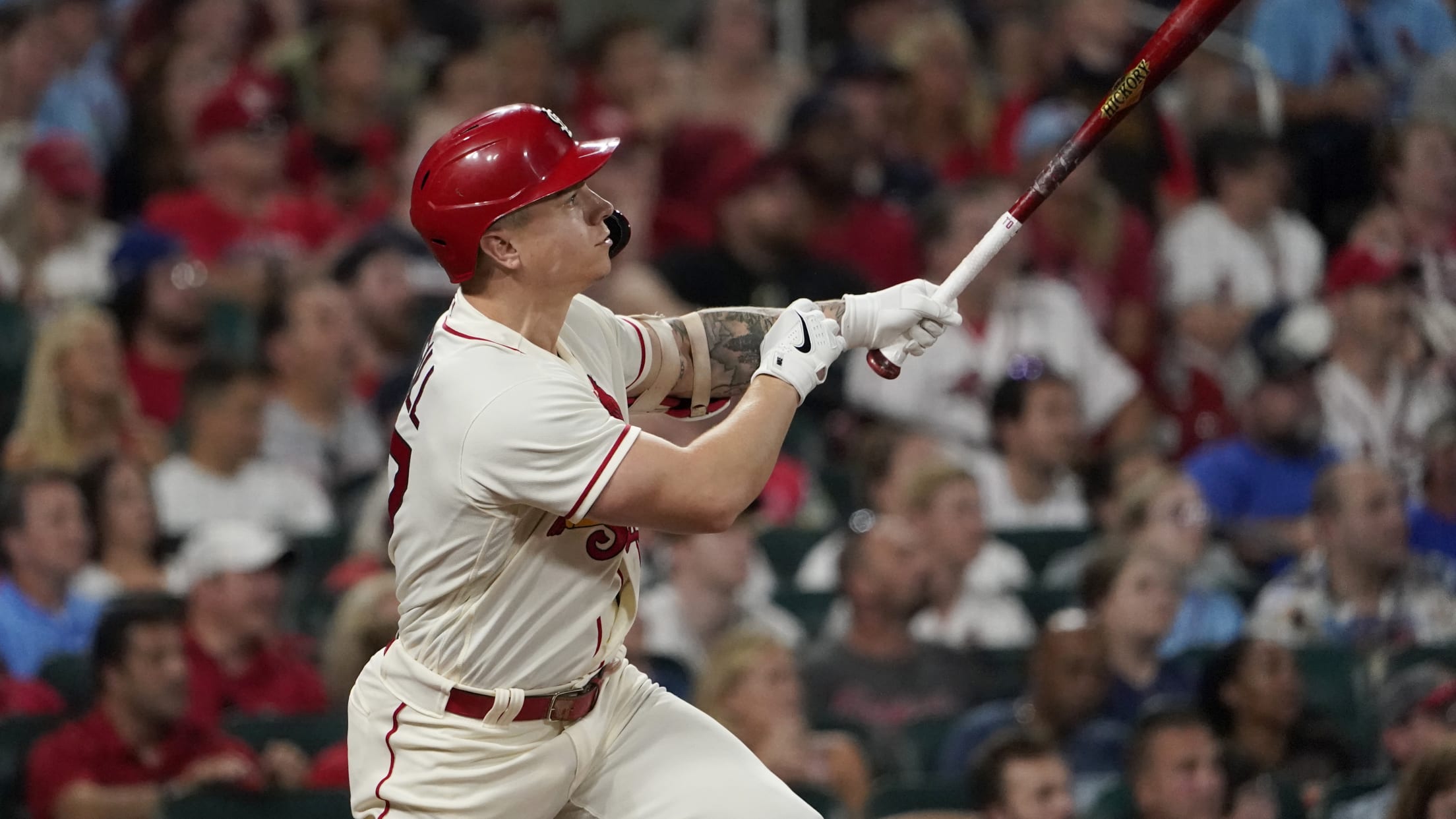 ST. LOUIS -- As he ran out into his position in left field, Tyler O'Neill felt he needed to give a tip of the cap and some sort of acknowledgement to the 40,626 at Busch Stadium on Saturday night, and particularly to those in his corner. Moments earlier, he sent
After 11 years in Minors, Maggi a big leaguer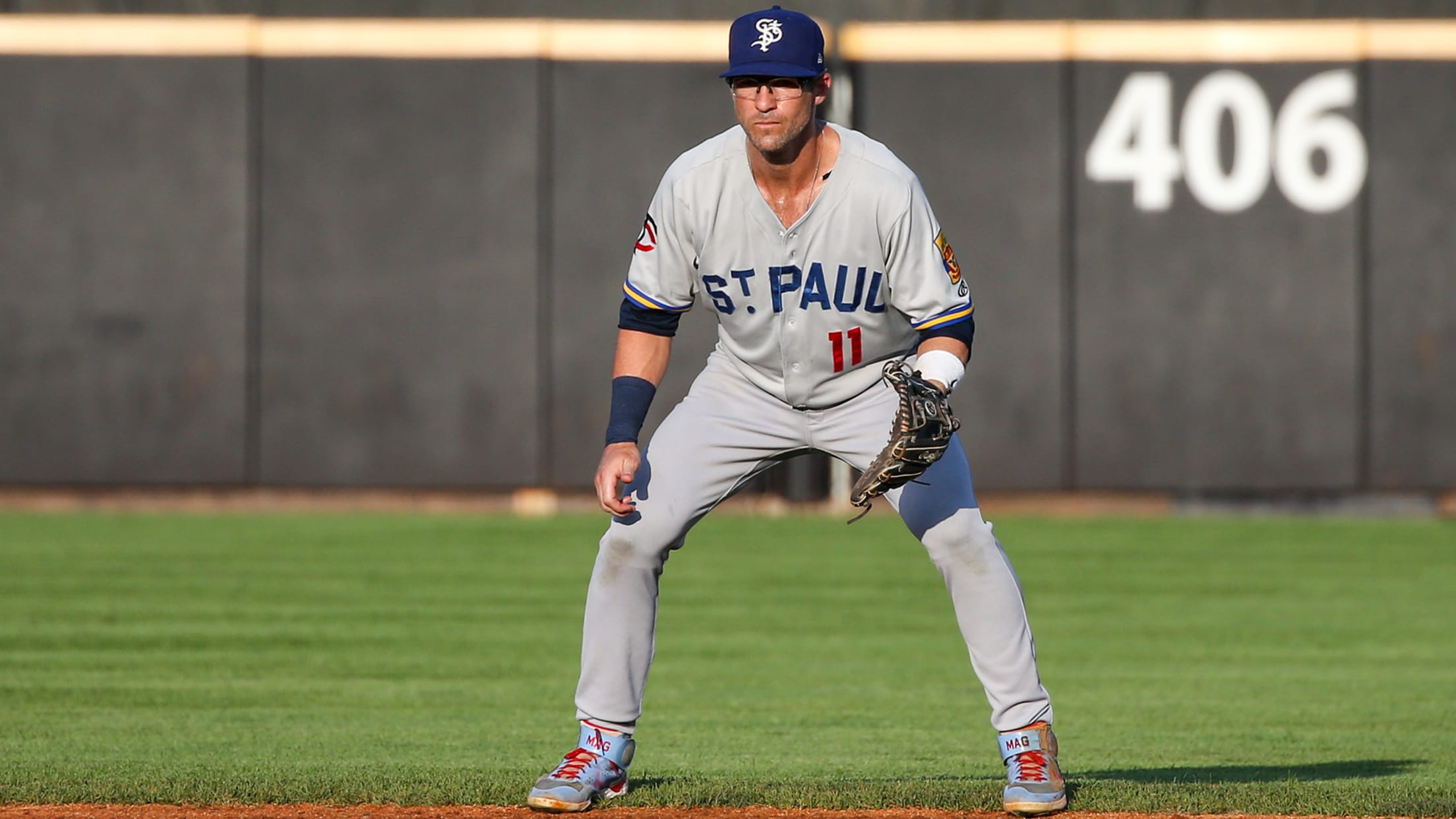 TORONTO -- As the years stretched on and Drew Maggi watched the faces of countless friends and teammates pass through the Double-A and Triple-A clubhouses that he himself couldn't quite escape for the better part of a decade, he often found his mind turning to Samwise Gamgee from "Lord of
Postseason watch: Crew in, Phils surging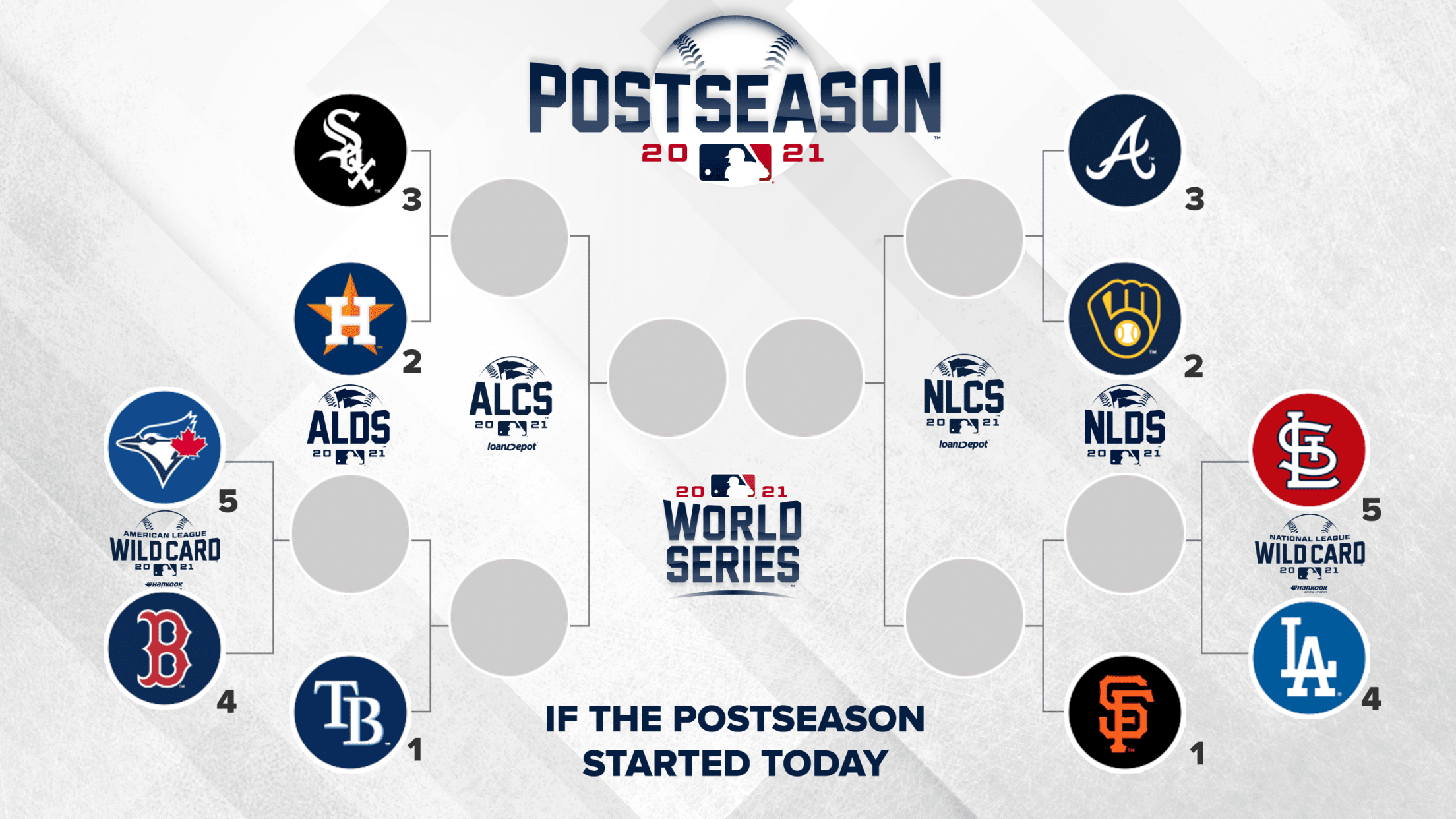 The Brewers became the third team to punch its ticket to the postseason with a 6-4 win over the Cubs at American Family Field on Saturday. Milwaukee joins the Giants and Dodgers as the trio of clubs headed for the playoffs. Meanwhile, the surging Phillies continued to close the gap
The '21 rising star you might have missed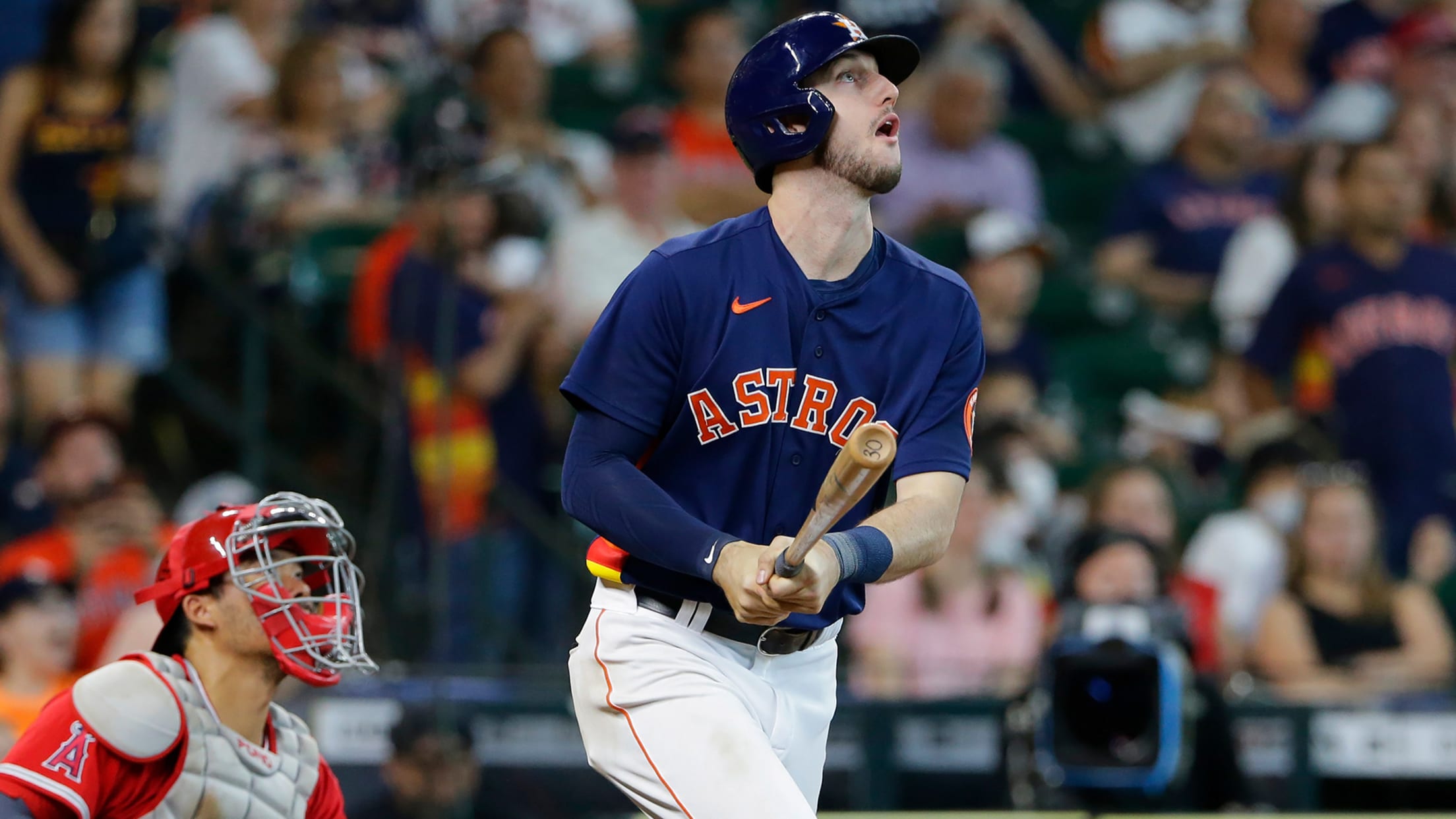 The best hitter on the best team in the American League West right now is probably the last Astro you think of. But there should be no hiding Kyle Tucker. Yes, Tucker has really been the best bat in the Astros' lineup this season. And their lineup has been very
Here are the '21 playoff tiebreaker scenarios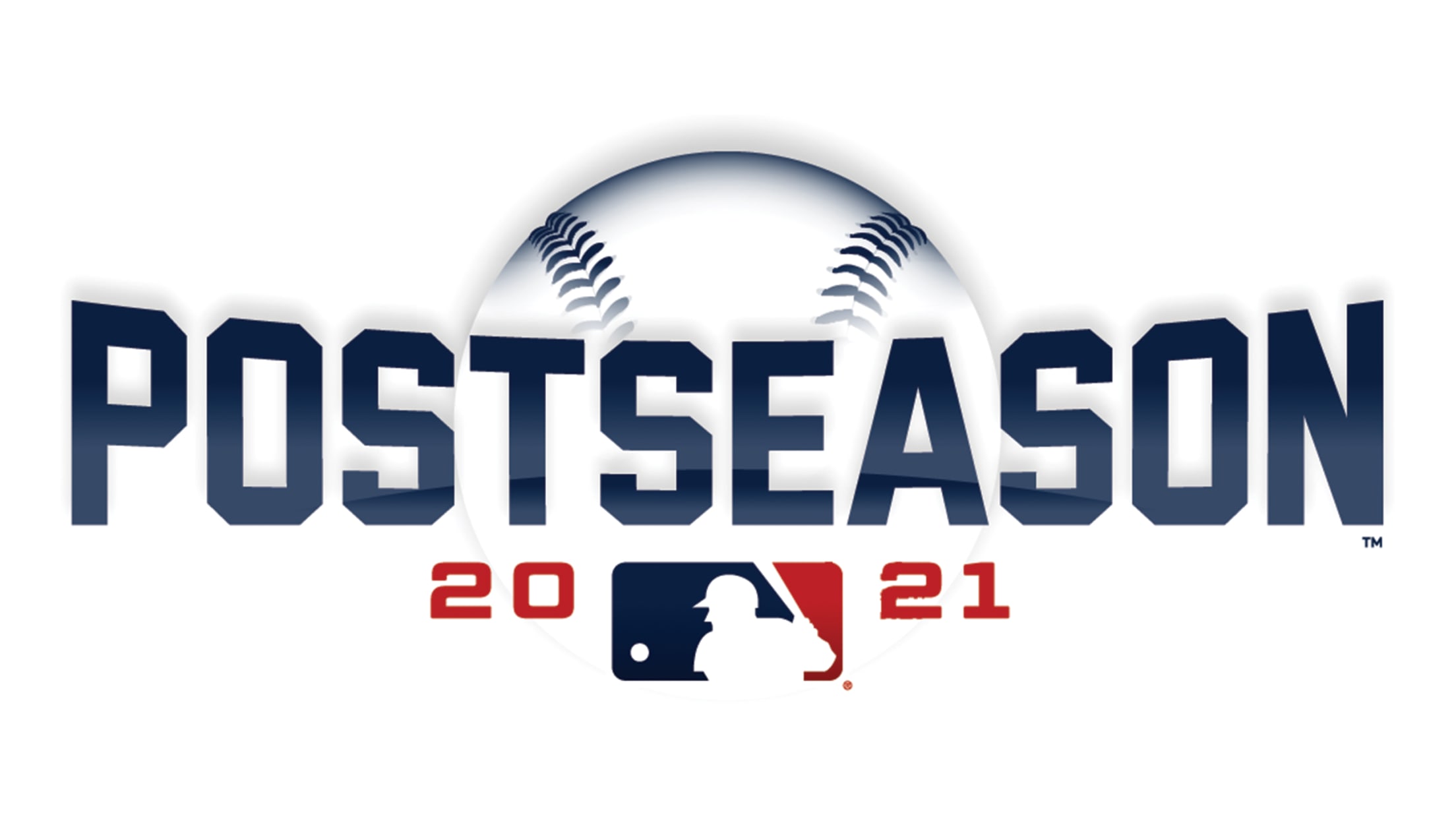 Just as extra innings are sometimes required to resolve games, extra games are sometimes required to resolve regular-season races. It hasn't happened often, even in the dual-Wild Card era in which more teams are in the late-season mathematical mix. Since Major League Baseball went to the dual-Wild Card format in
Injuries: Cain, Ryu, Gallo, Bellinger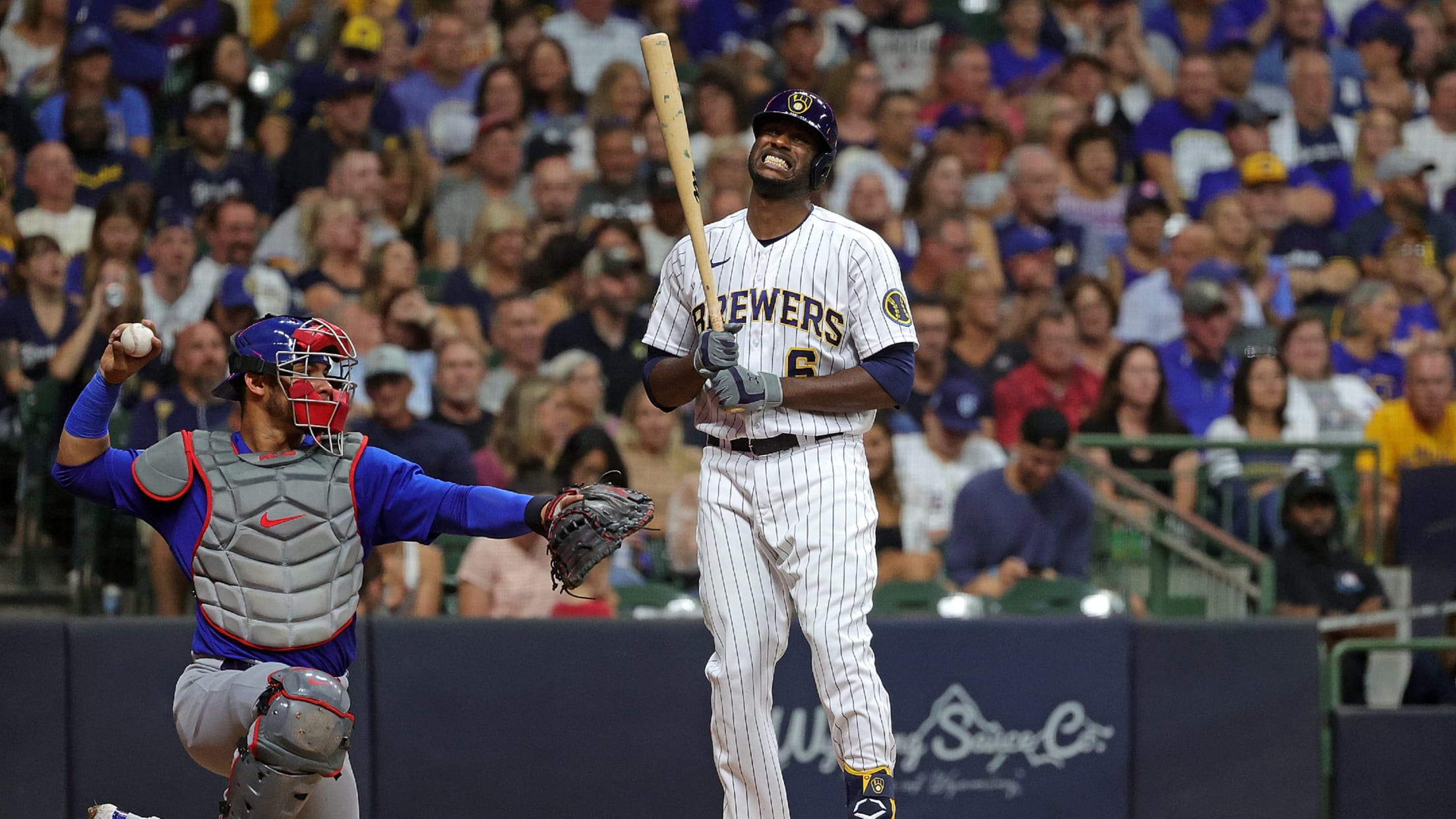 Stay up-to-date with all the latest news on injured and recovering players from across Major League Baseball.
Complete 2021 MLB postseason schedule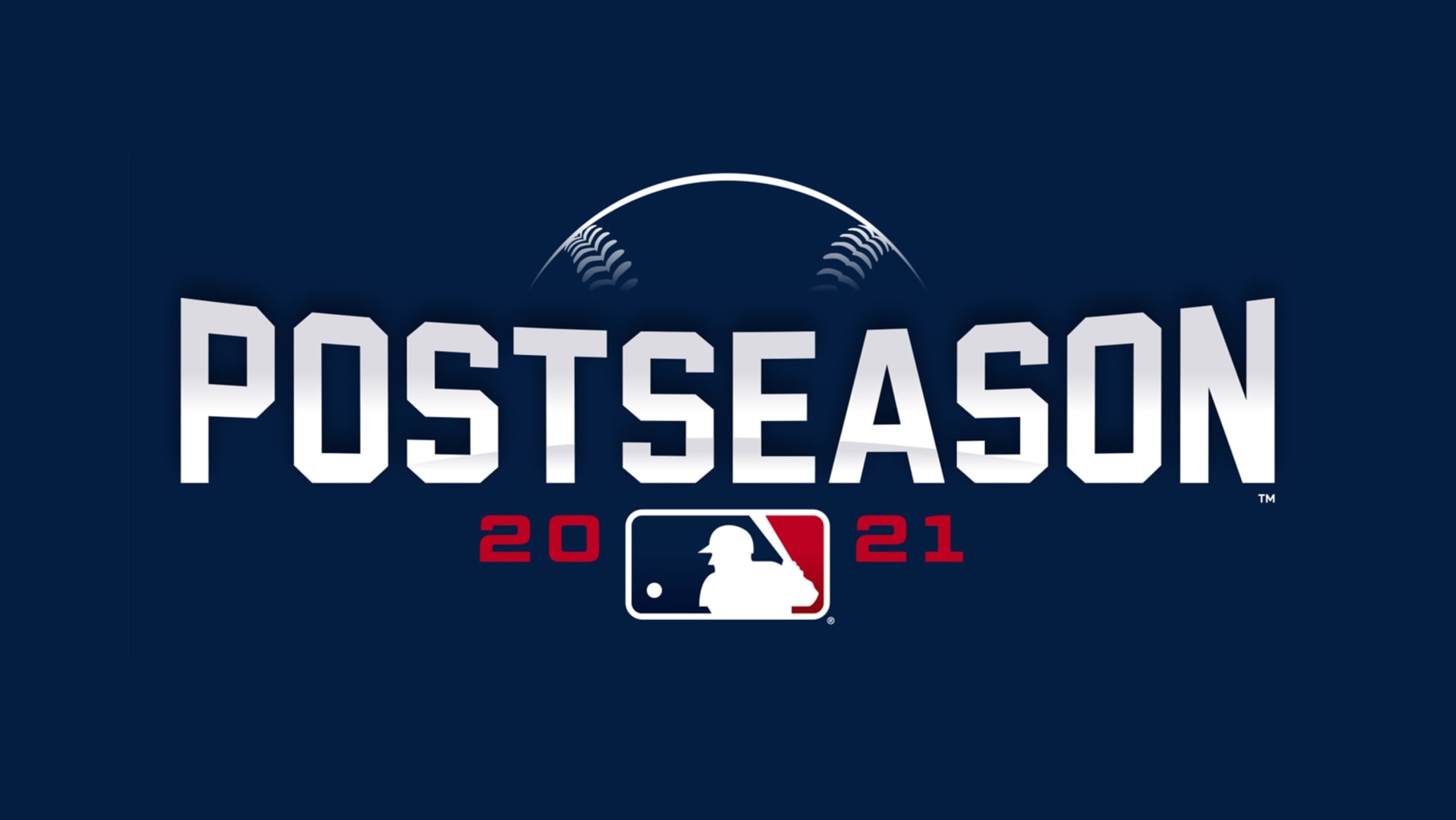 Major League Baseball today announced the schedule for the 2021 Postseason, which is set to open with the American League Wild Card Game presented by Hankook on ESPN on Tuesday, Oct. 5, followed by the National League Wild Card Game presented by Hankook on TBS on Wednesday, Oct. 6. Game
Semien in exclusive company with 40th HR
Second baseman nears single-season HR record for 2B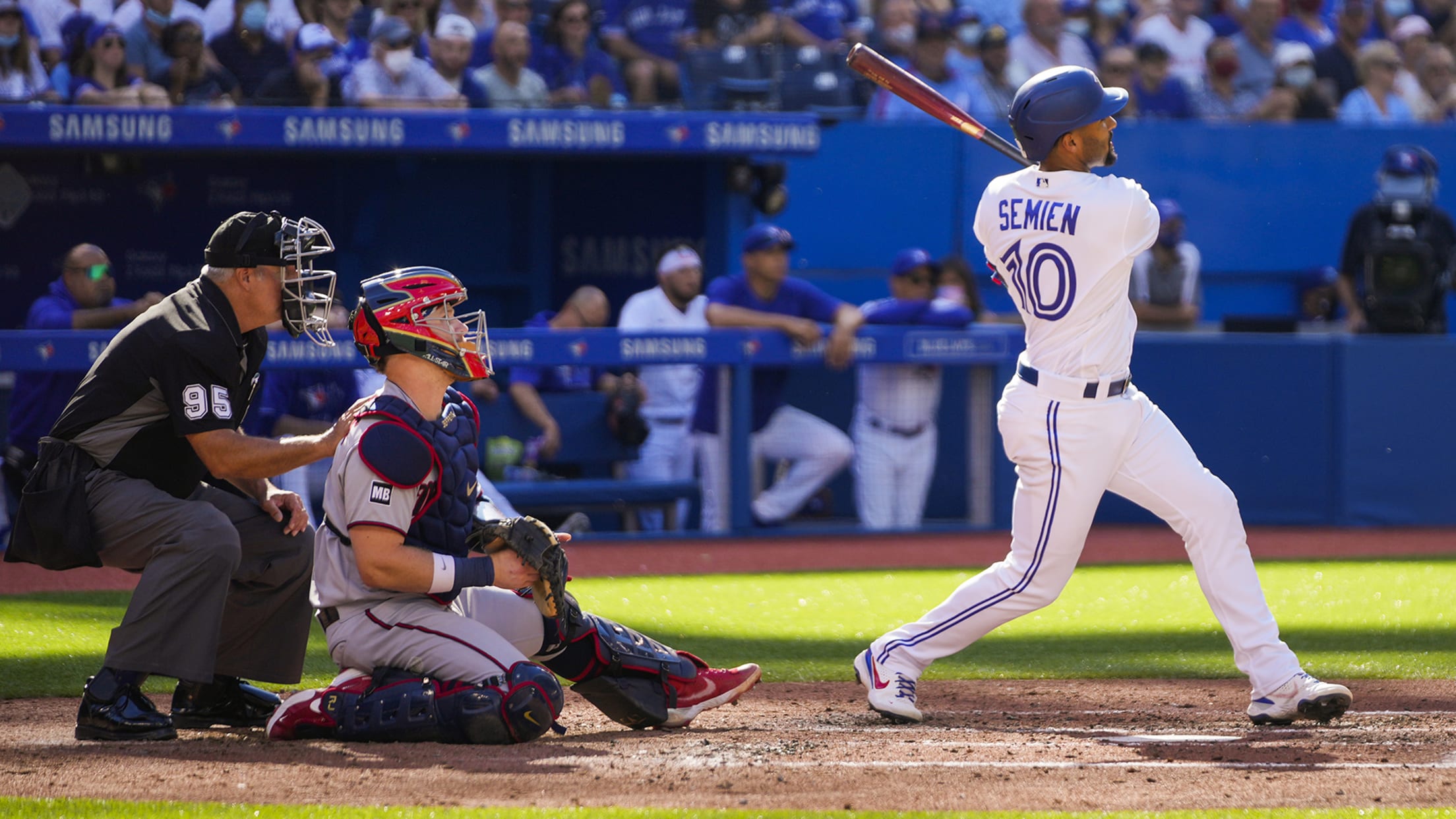 TORONTO -- Through a long season, three homes and a dozen different ups and downs for the Blue Jays, there has always been Marcus Semien. The star second baseman launched his 40th home run of the season in Saturday afternoon's 6-2 win over the Twins at Rogers Centre, building on
'Efficient' Mad Max: King of the Queen City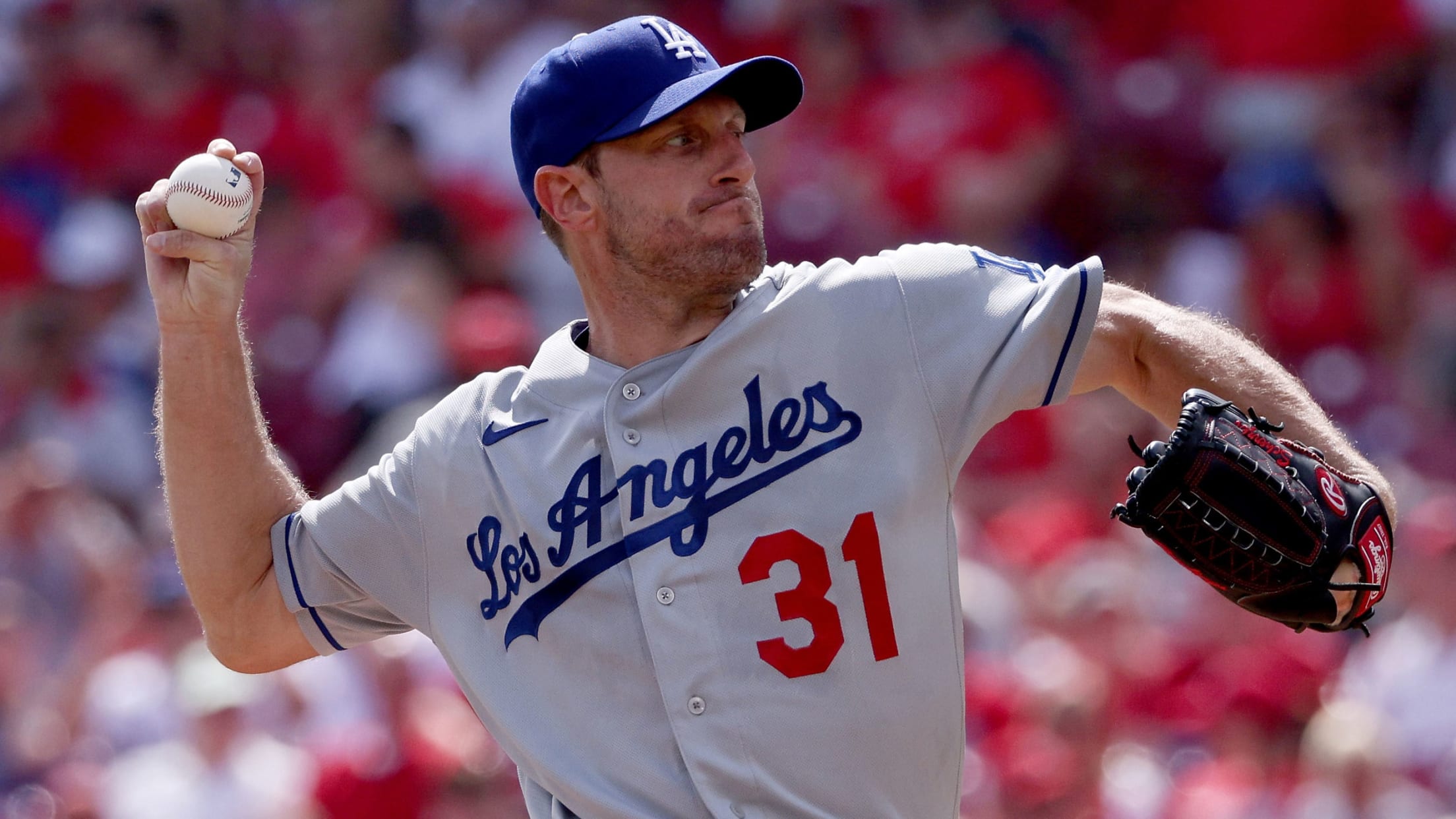 CINCINNATI -- Elite pitchers like Max Scherzer are typically dominant wherever they go, making it slightly less notable when they have a string of success at one particular venue. But there are exceptions, and Scherzer's small sampling of appearances at Great American Ball Park in Cincinnati is worth noting. Including
Veteran catcher Avila to retire at end of year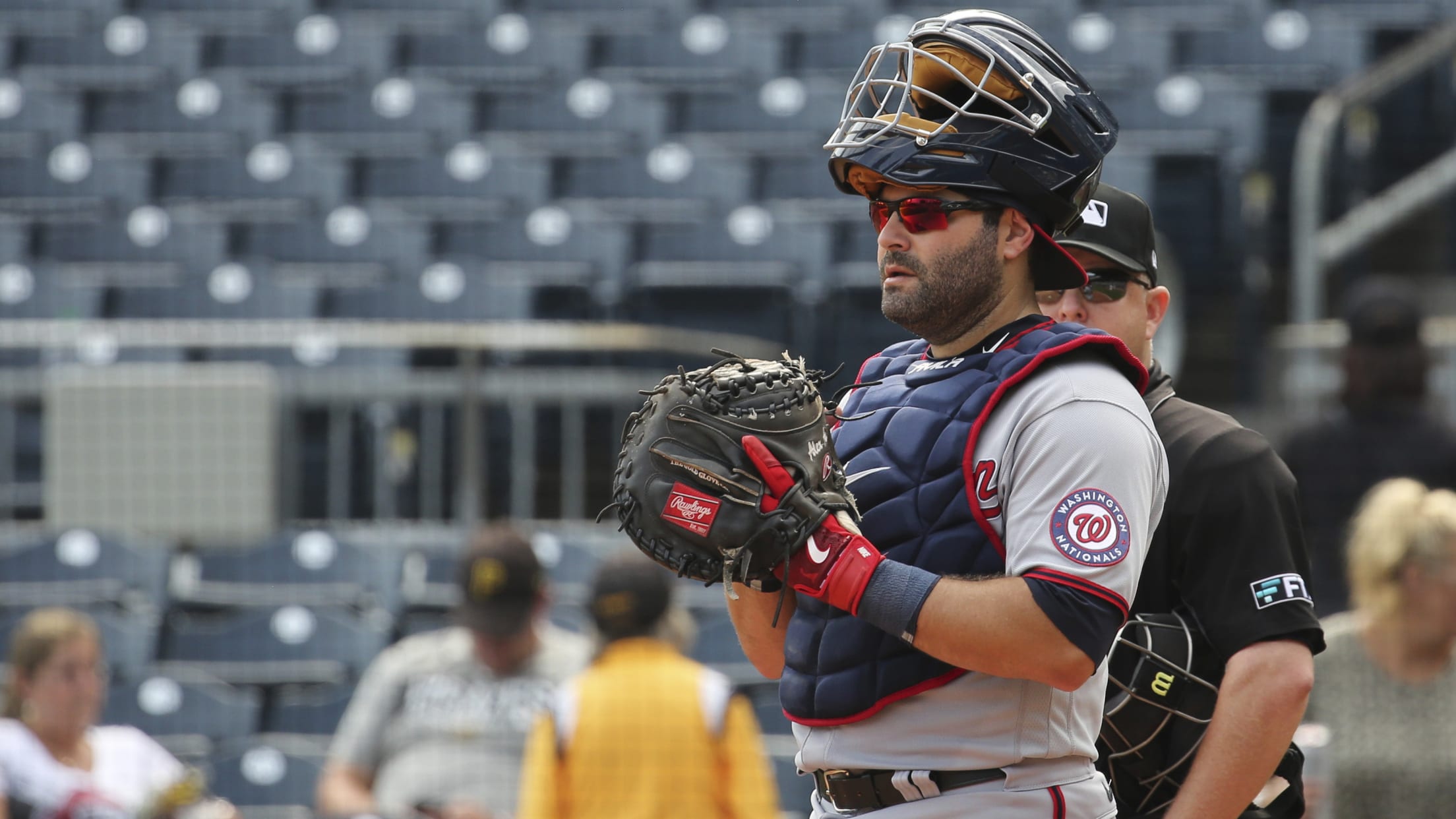 WASHINGTON -- "All good things must come to an end," Alex Avila said with a shrug and a smile on Sunday. After 13 seasons in the Majors, the veteran catcher decided that this year would be his last. Avila wants to enjoy retirement, spend more time with family and give
Rays' No. 1 prospect Baz set to debut Monday
22-year-old RHP posted 1.76 in 10 games in first taste of Triple-A this season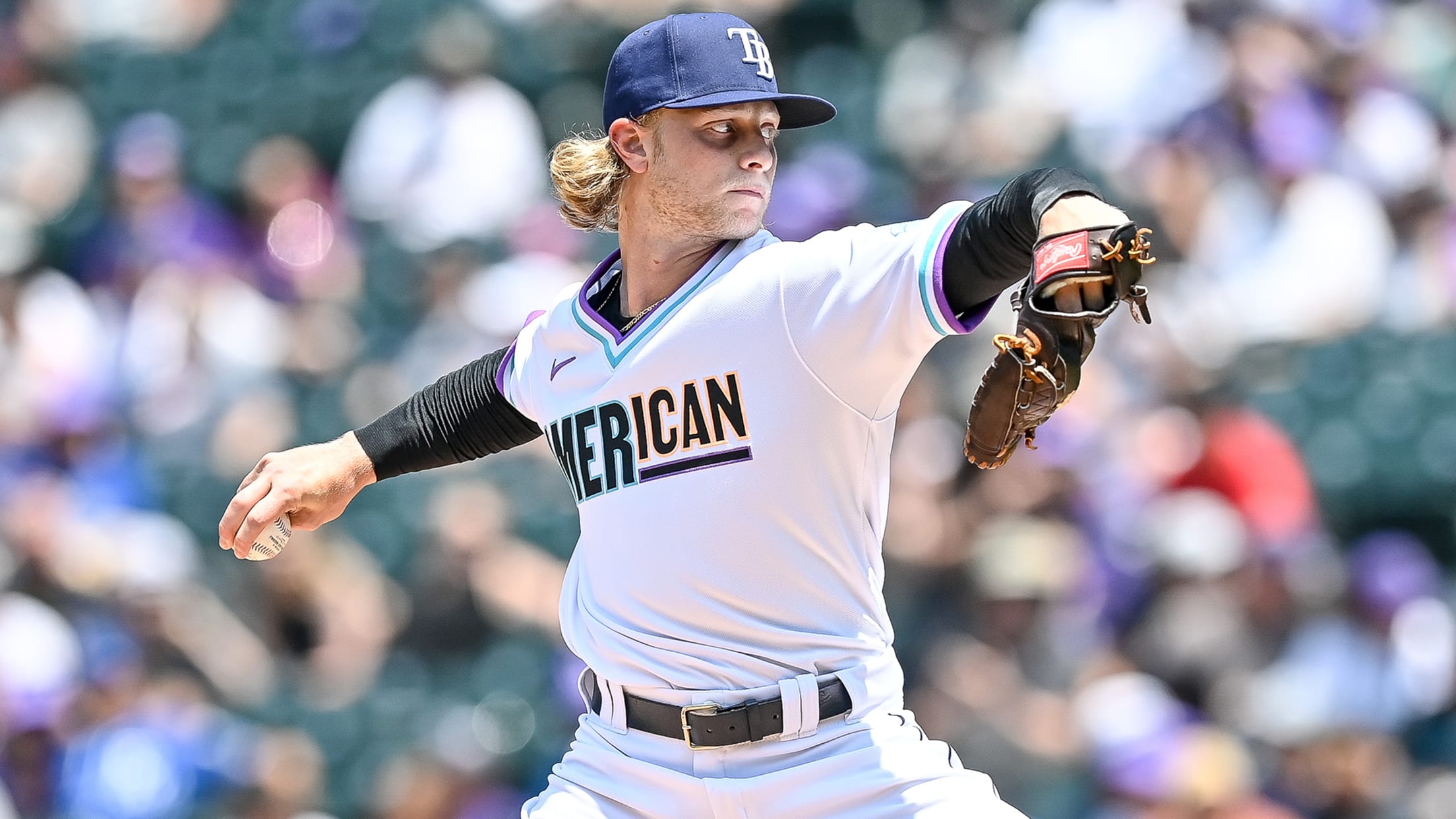 ST. PETERSBURG -- This has already been an eventful season for Shane Baz. The 22-year-old right-hander pitched in big league Spring Training, quickly earned a promotion from Double-A to Triple-A, took part in the All-Star Futures Game and represented his country with Team USA in the Tokyo Olympics. The top
Segura, Harper put Phils on doorstep of first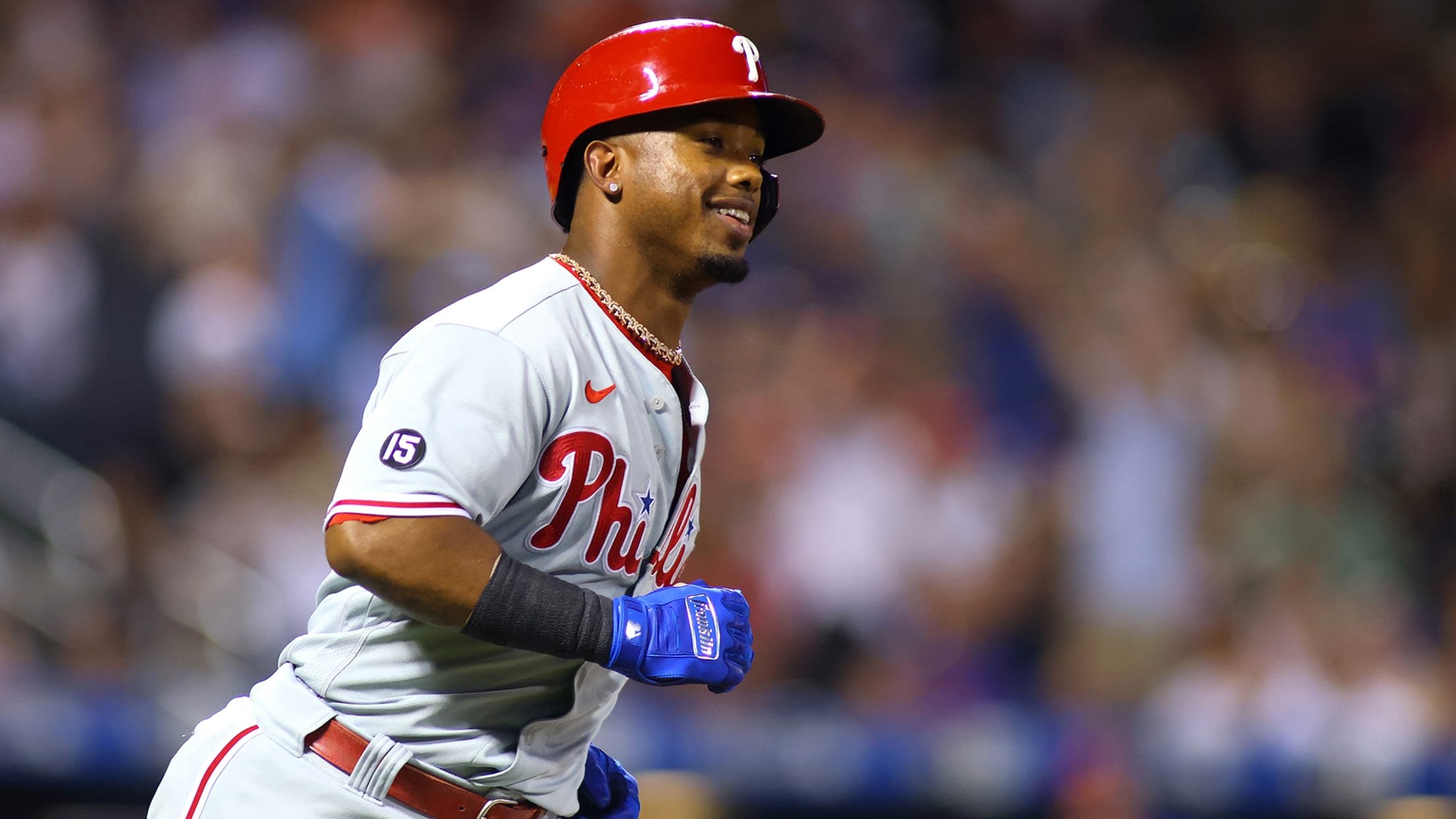 NEW YORK -- Bryce Harper and Jean Segura drove in two runs apiece on Saturday night, and it was just enough to help the Phillies defeat the Mets, 5-3, at Citi Field. • Box score Philadelphia is getting hot at the right time. The Phillies (76-72) have won four straight
Braves vs. Giants: Odds, Preview, Prediction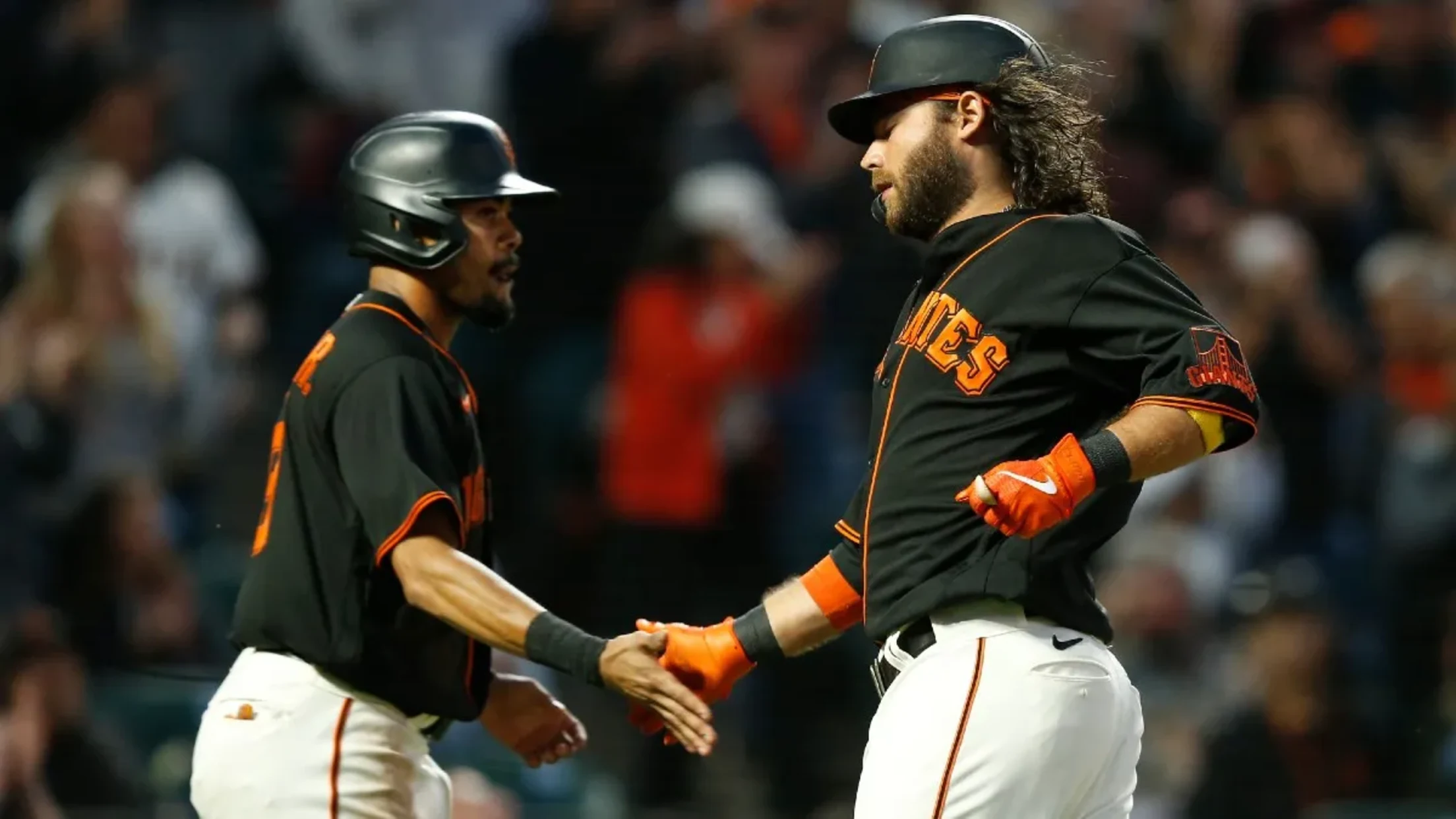 A version of this article originally appeared on the Action Network. For more betting insights, check out ActionNetwork.com. Braves vs. Giants Odds Braves Odds: +105 Giants Odds: -125 Over/Under: 8 Time: 4:05 p.m. ET TV: MLB Network Odds via DraftKings. Get up-to-the-minute MLB odds.
Bogaerts (4 RBIs), Sox keep Wild Card lead
'Every game matters': Shortstop homers among 3 hits as Boston wins 4th straight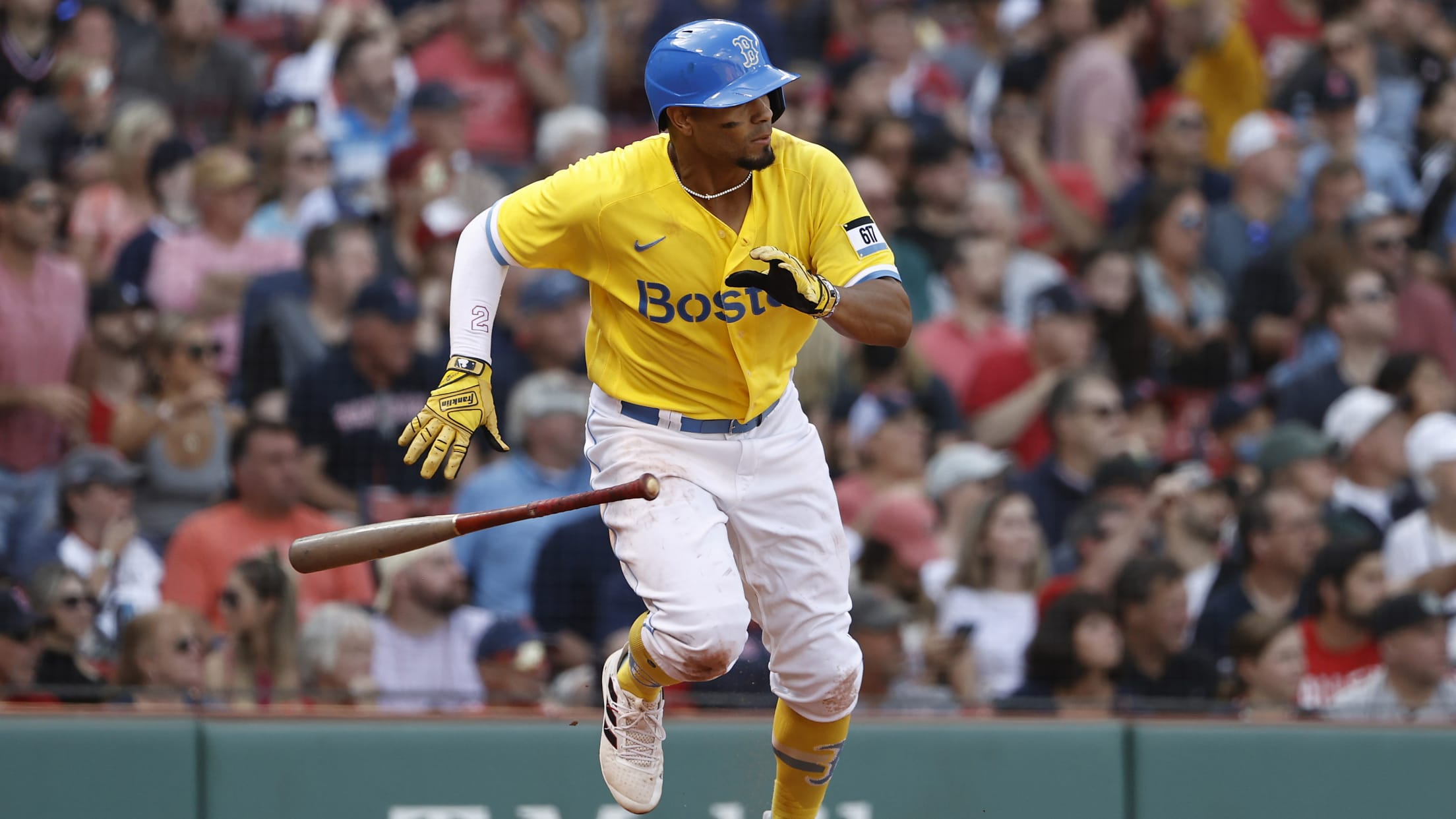 BOSTON -- It was somewhat surprising to hear Red Sox manager Alex Cora say a couple of times recently that Xander Bogaerts has been "battling" with his swing since coming off the COVID-19 injured list on Sept. 10. Well, it's a battle that Bogaerts keeps winning. He certainly did on
'Warrior' Kaprielian, leaping Harrison key win
Fourth straight 'W' helps Oakland keep pace with Blue Jays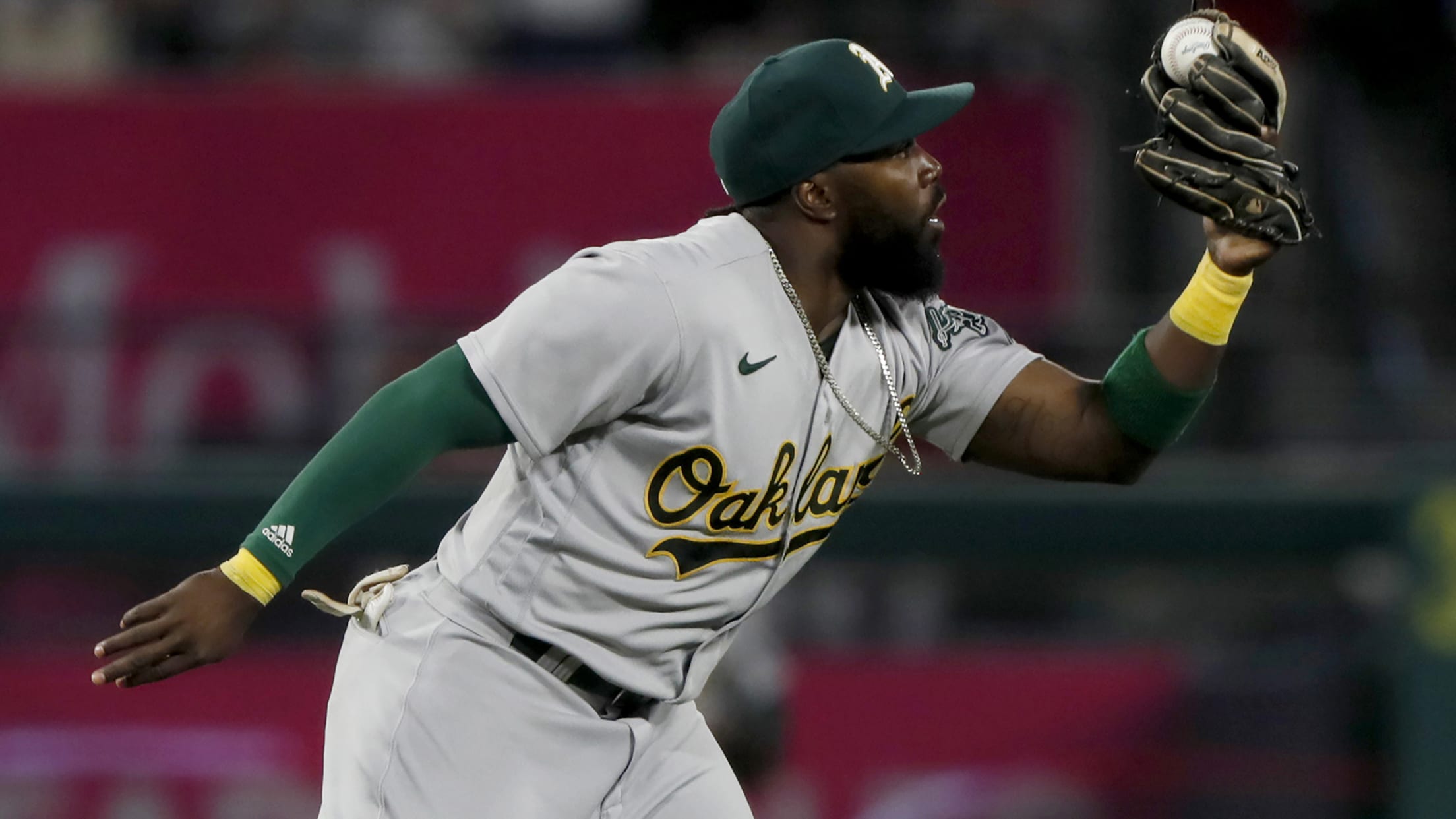 ANAHEIM -- The return to the rotation for righty James Kaprielian was one that might have come sooner than expected. Kaprielian, who had a 6.51 ERA over his last eight starts, was told on Thursday that he'd be moving to the bullpen for the time being. But after Saturday's originally
Breaking down NL Cy Young Award race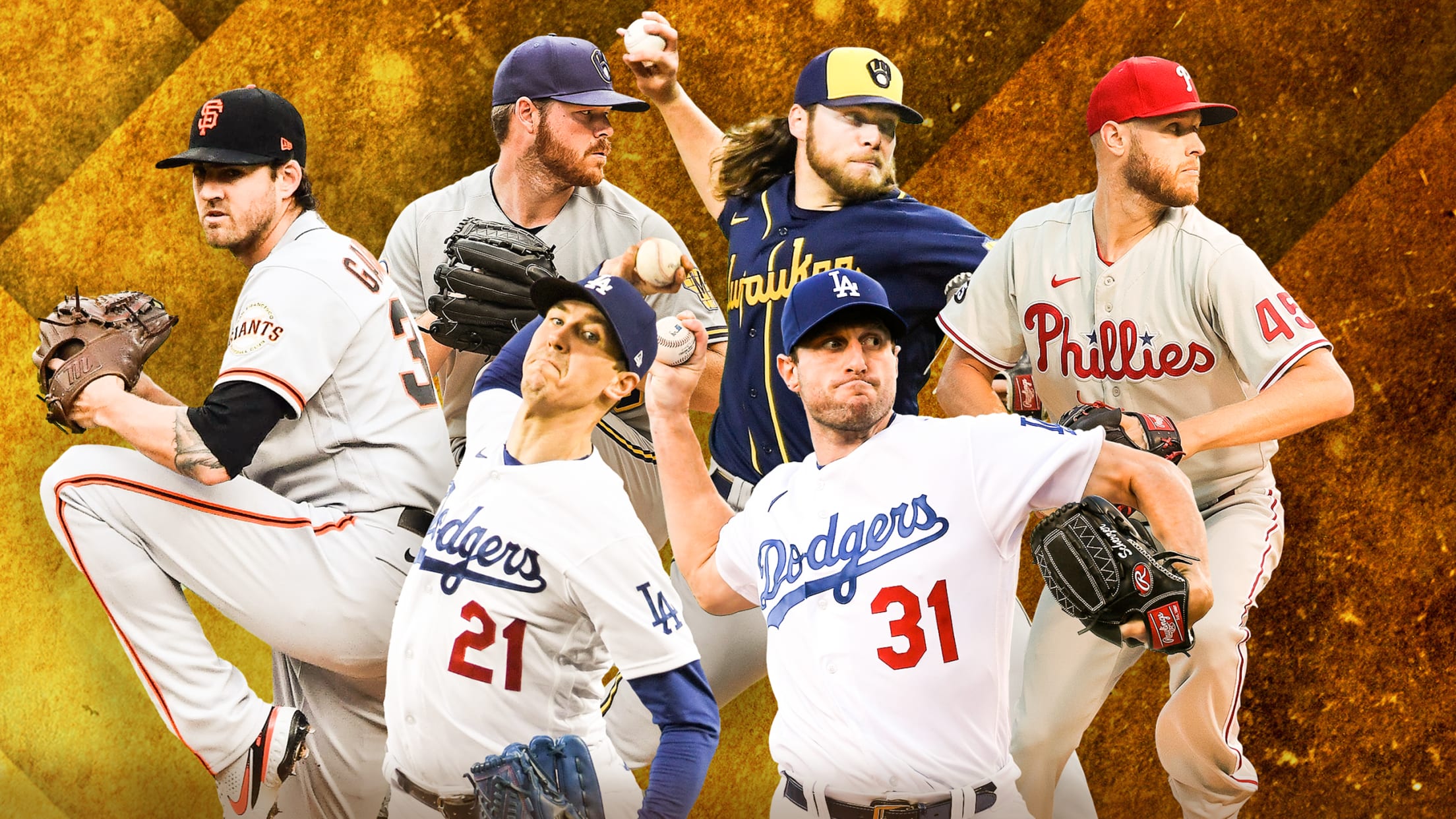 The National League Cy Young Award is shaping up to be one of the most highly contested races when it comes to the major awards -- and we're here to help track that battle down the stretch. We'll continue to monitor each of the top NL Cy Young candidates --
Wood 'crisp' and 'efficient' in return from IL
Left-hander leads Giants' shutout with three hitless innings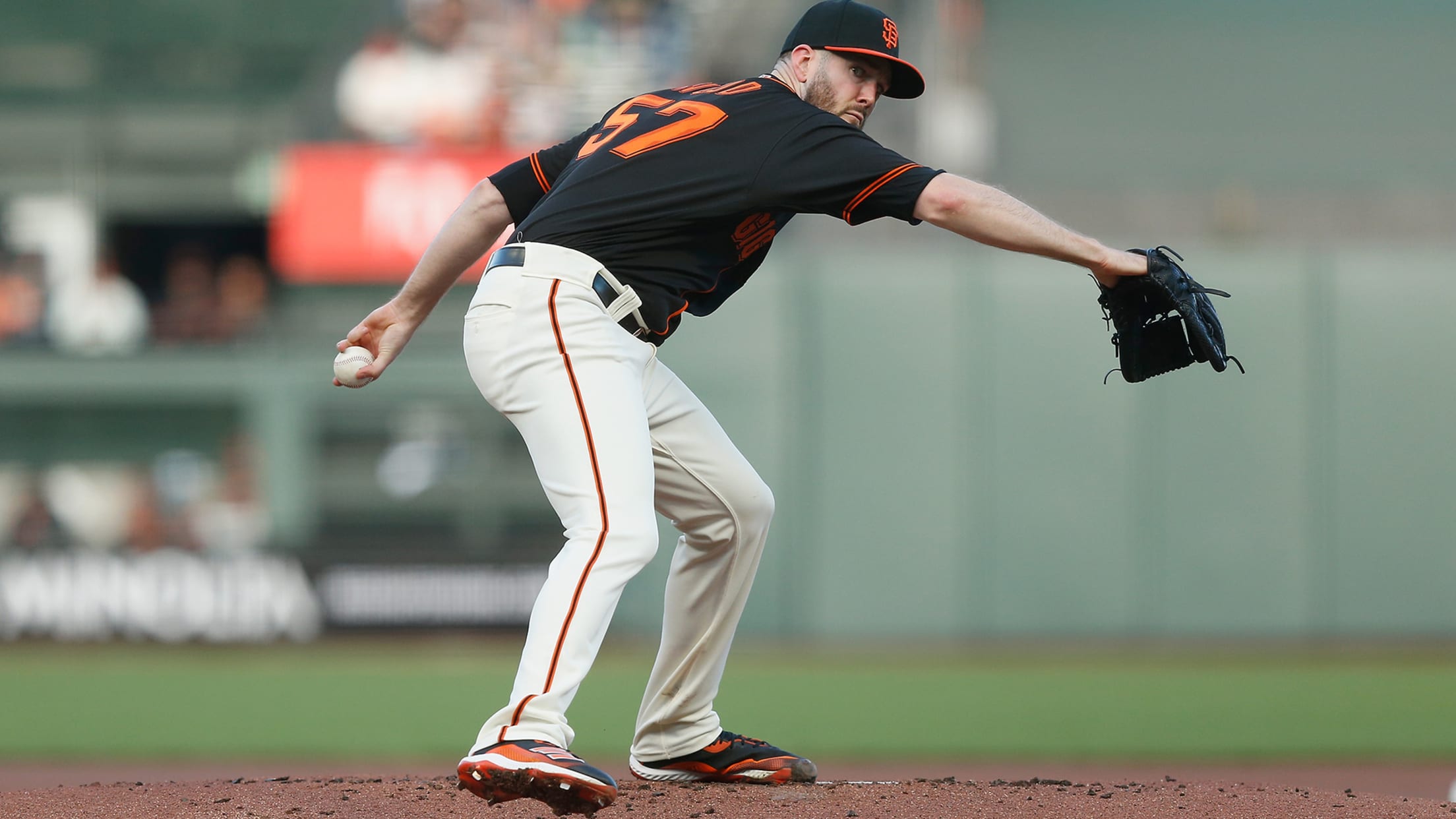 SAN FRANCISCO -- The Giants managed to get by with only three-fifths of their starting rotation intact in recent weeks, but they received a major lift with the return of left-hander Alex Wood on Saturday night at Oracle Park. In his first start since returning from the COVID-19 injured list,
How They Got There: Crew's earliest clinch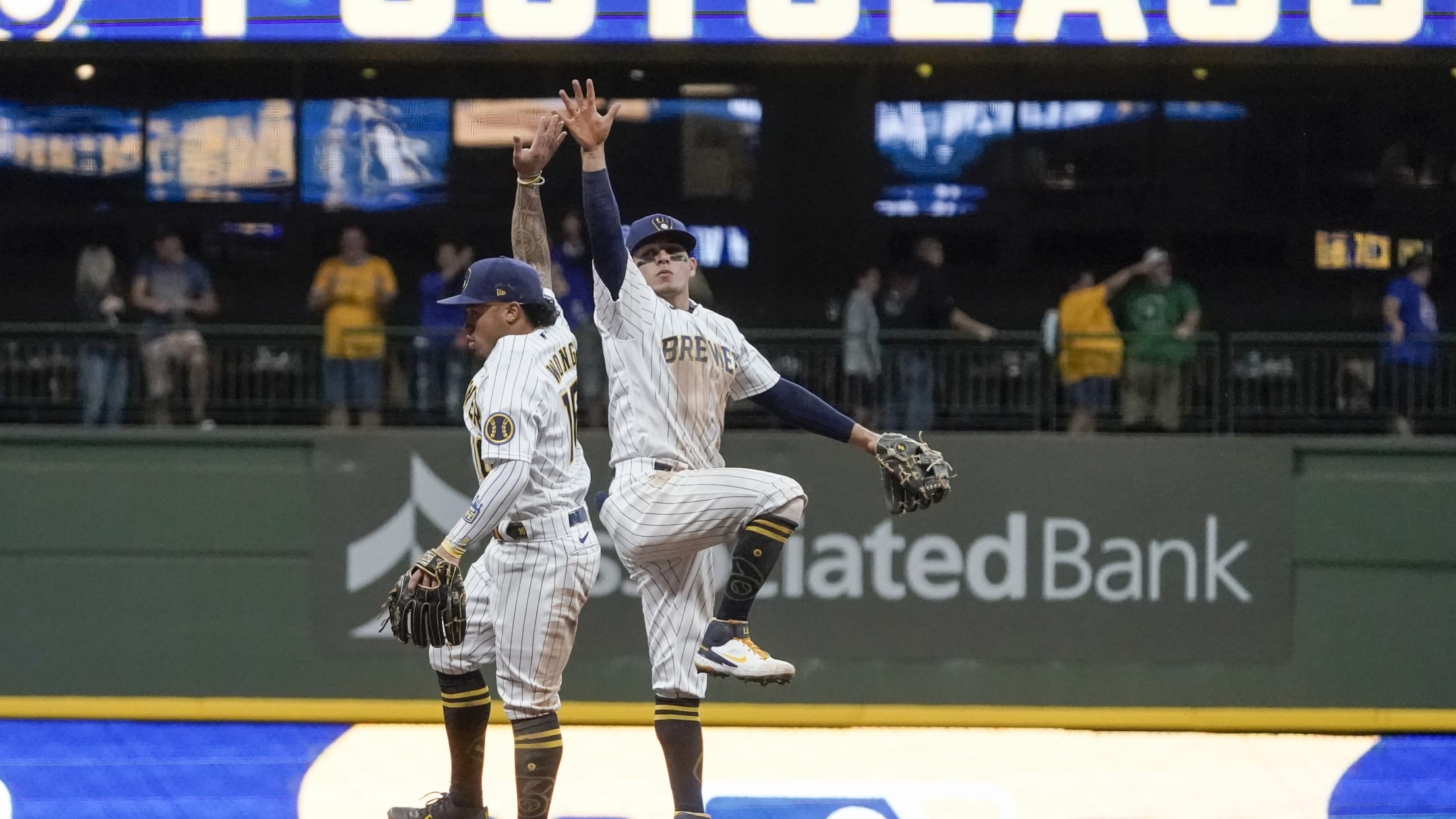 The Brewers were in the worst stretch of their season in the middle of May, swept in two games at Kansas City barely a week after they were swept in four games at Philadelphia. The pitching was more than promising, but the bats were dormant and there already had been
Braves' lead cut to 1 game amid 'rough spell'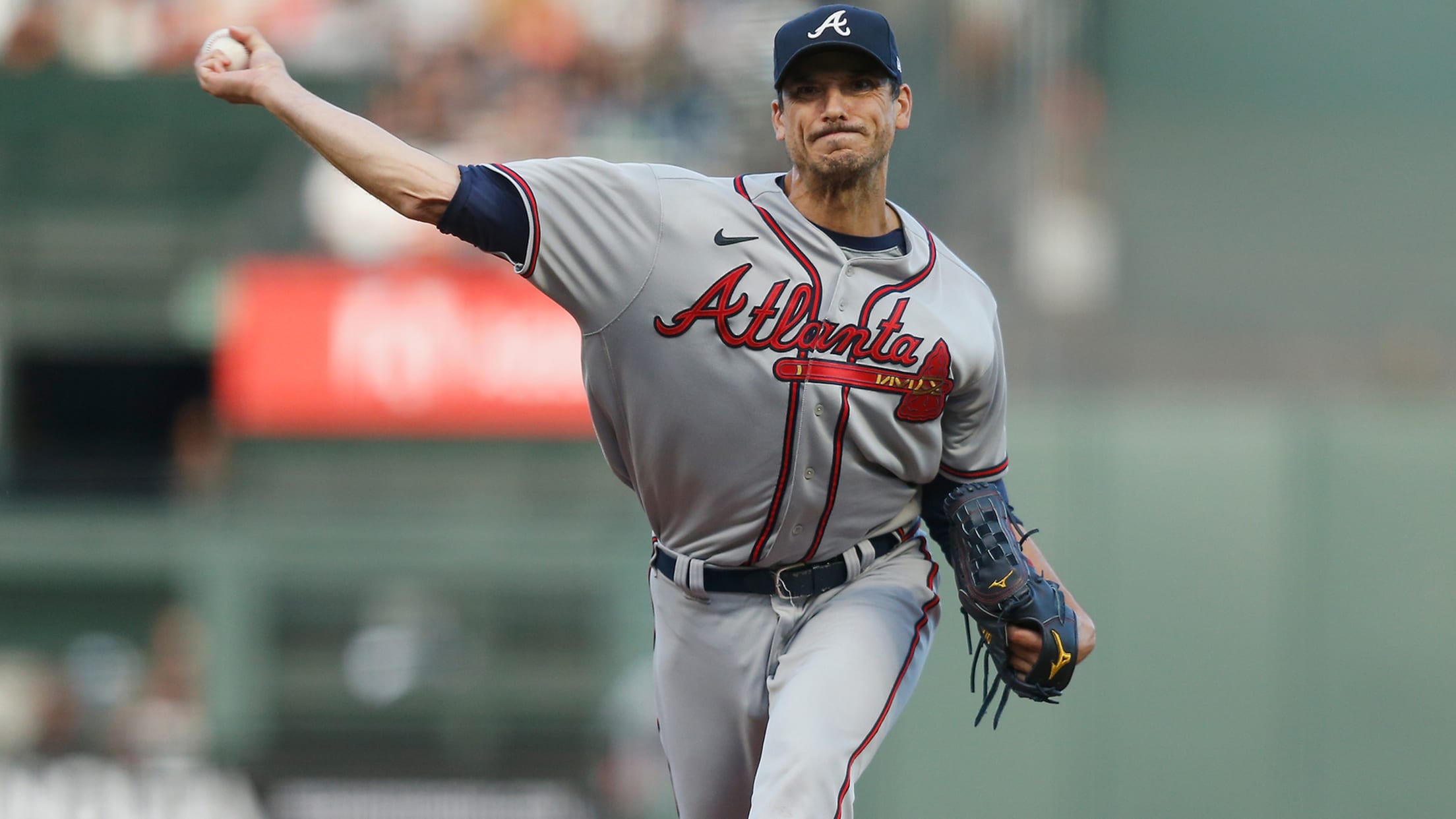 SAN FRANCISCO -- In right field at Oracle Park, the out-of-town scoreboard is still changed by hand. Throughout the Braves-Giants game on Saturday night, the score for the Phillies and Mets game literally loomed over the shoulder of Jorge Soler. In the bottom of the sixth inning, the Giants' scoreboard