Each team's biggest question after Trade Deadline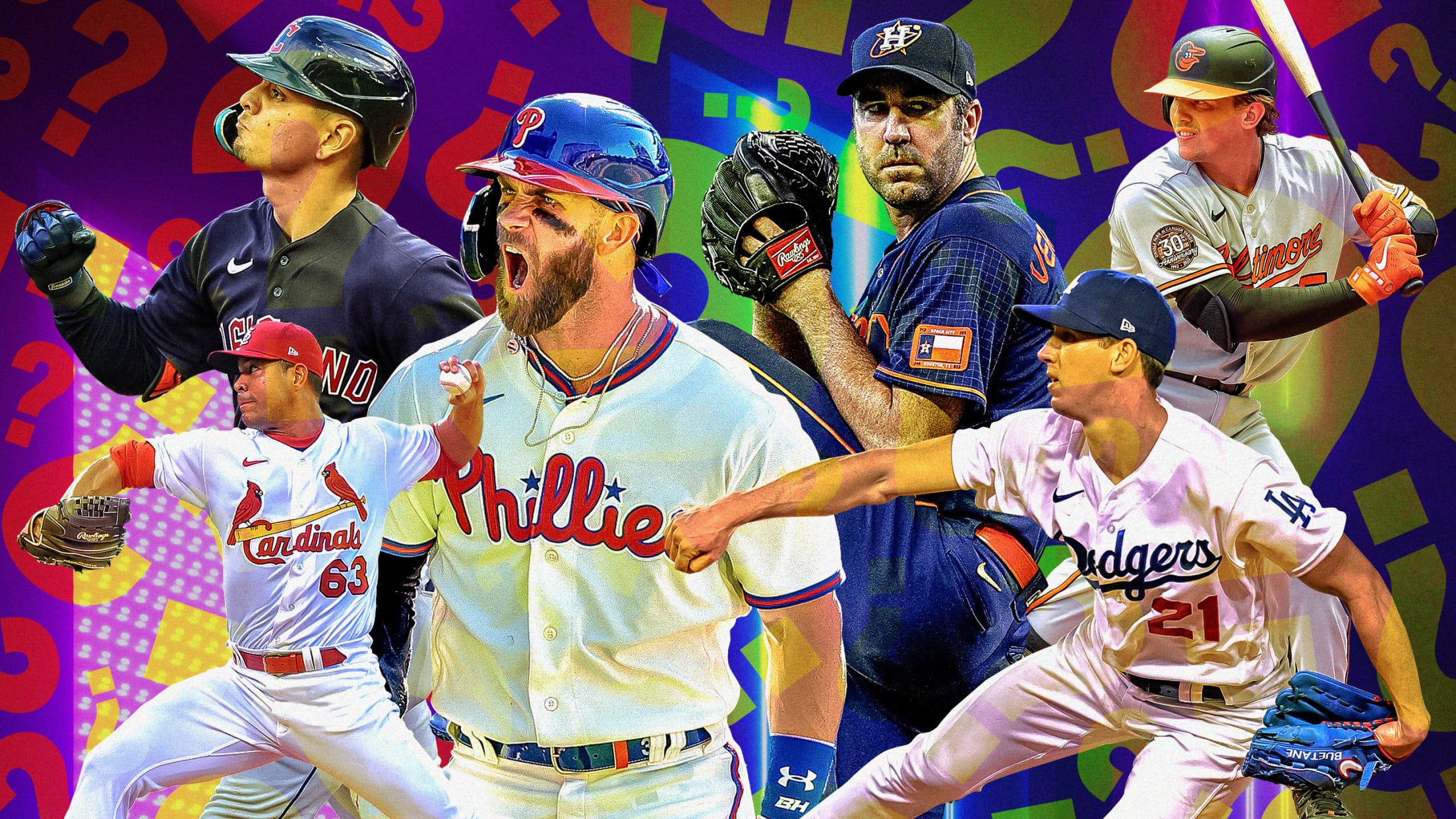 There were so many questions heading into this year's Trade Deadline on Aug. 2. Many of them were answered, including the biggest: Where would superstar outfielder Juan Soto end up? But just as there were burning questions going into the Deadline, there are many burning questions coming out of the
There is a new No. 1 atop Power Rankings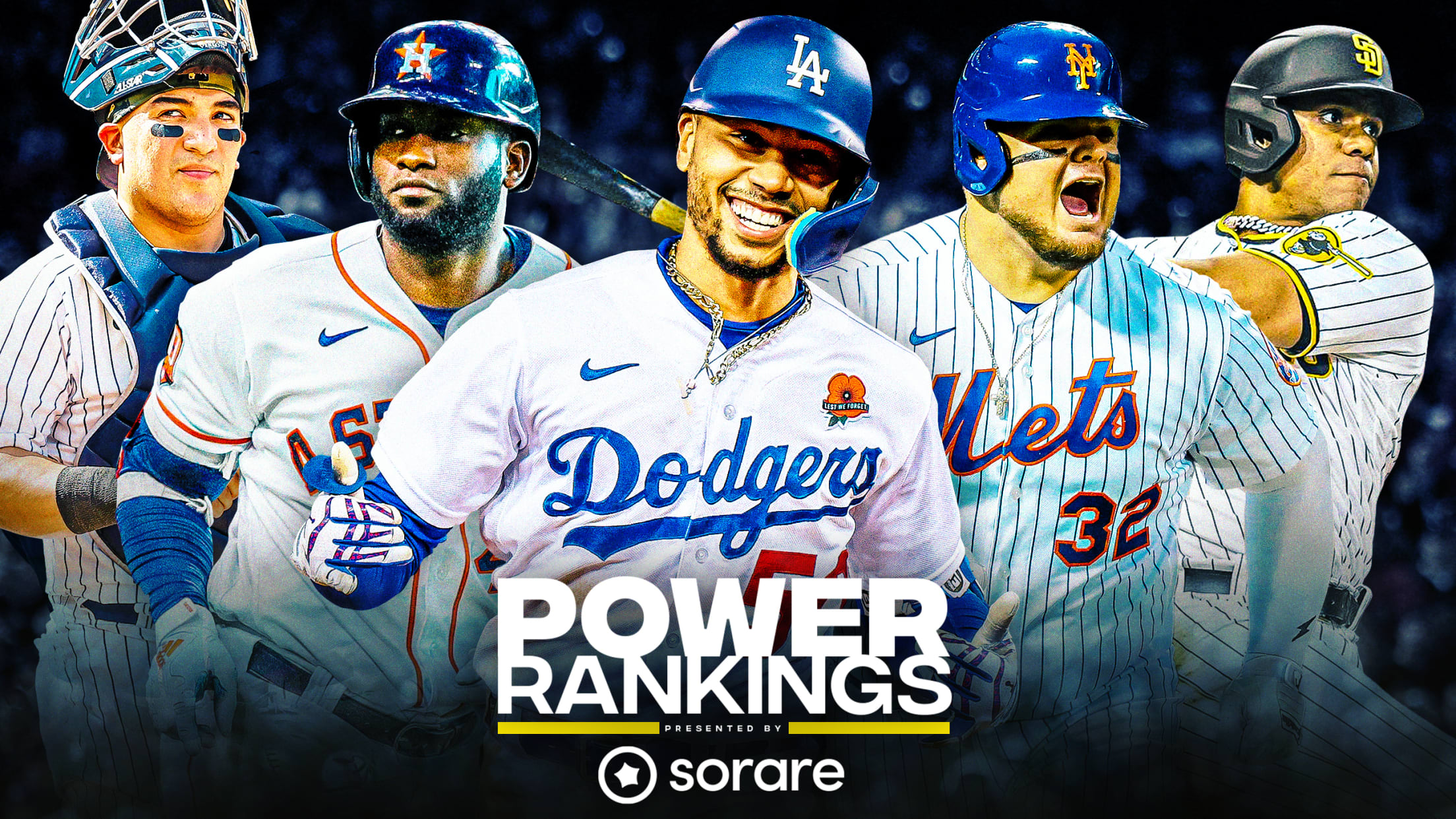 The Yankees' run atop the Power Rankings has come to an end after claiming the No. 1 spot in eight consecutive polls. With the Dodgers surging past the Yankees for the top record in the Majors last week, Los Angeles also leapfrogged New York in the latest edition of the
Reds, Cubs show off Field of Dreams uniforms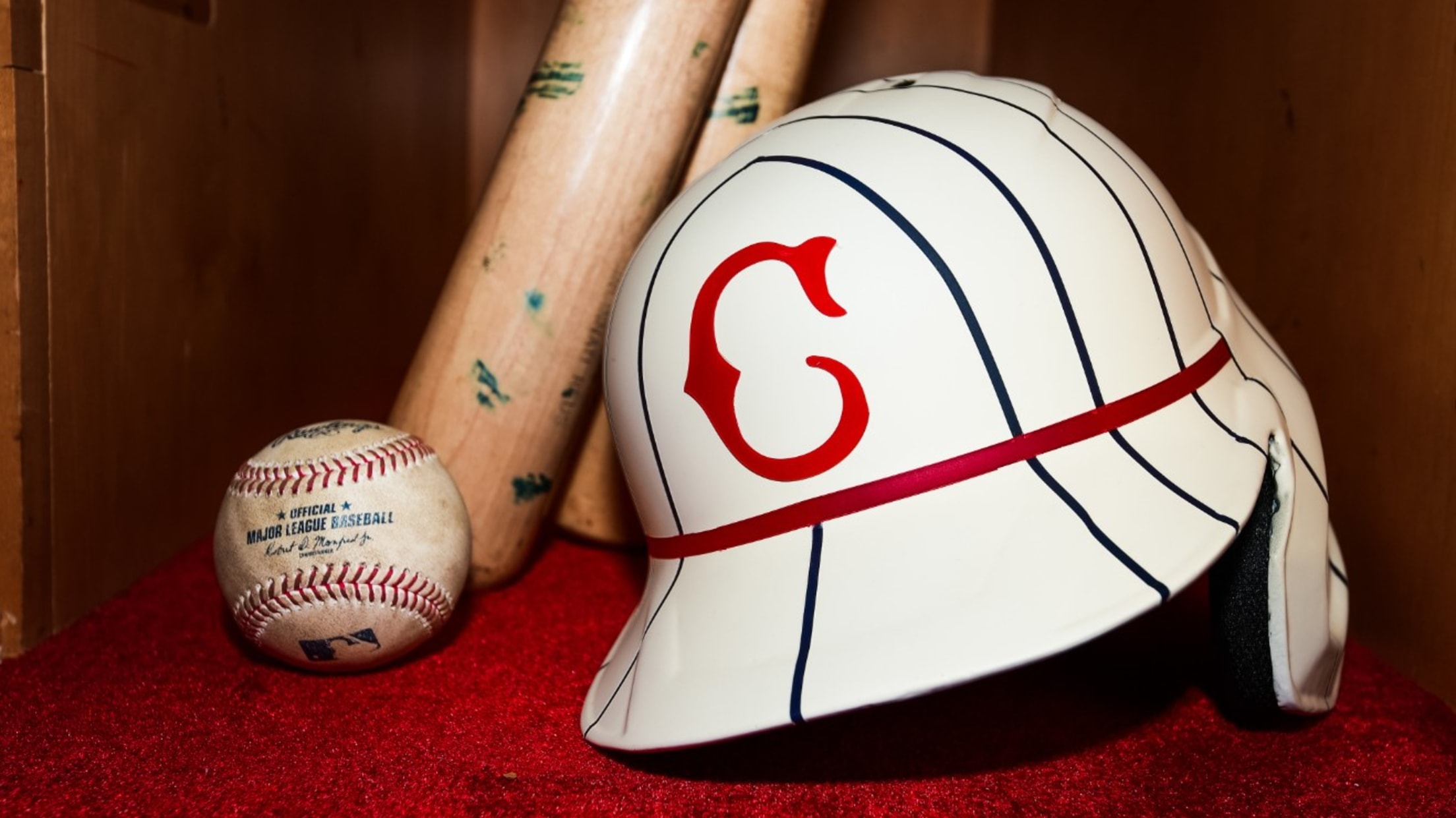 The Cubs and Reds are set to don throwback uniforms that are reminiscent of the early 20th century when they square off in the cornfields of Dyersville, Iowa, on Thursday for the second edition of MLB at Field of Dreams. The uniforms for both clubs were unveiled on social media
Franmil has a new home with Cubs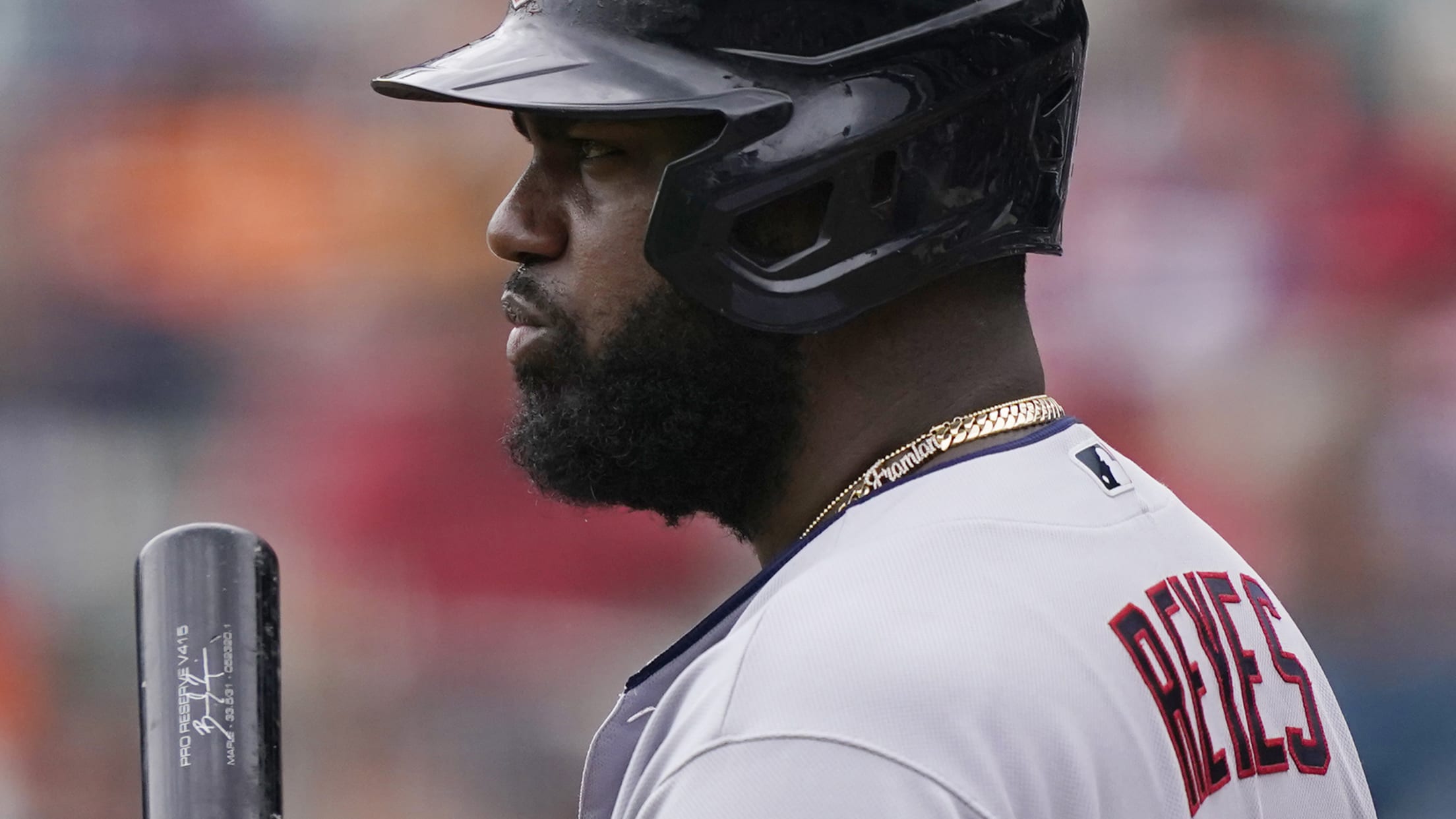 Franmil Reyes has a new home. The 27-year-old outfielder is heading to the Cubs, the club announced Monday. In a surprising move, Reyes was designated for assignment by the Guardians on Saturday, Aug. 6, after posting a disappointing .213 average and a .603 OPS in 70 games with Cleveland this
Winless in Hot Dog Race, Mustard optioned by Guardians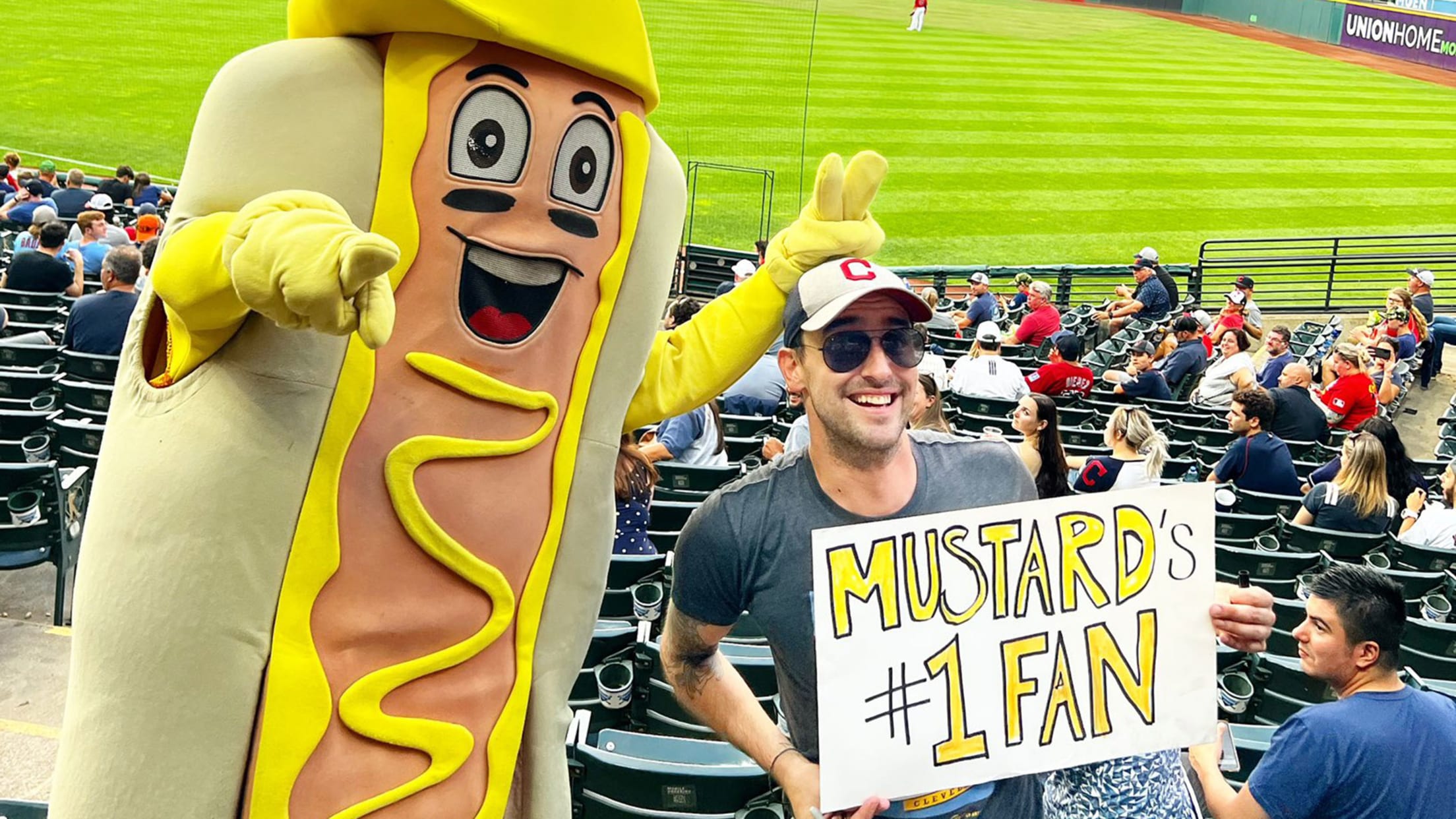 CLEVELAND, OH - The Cleveland Guardians today announced the following roster moves: Optioned Mustard to High-A Lake County. The club did not make a corresponding move. Mustard, 17, has struggled at a historic pace this season, failing to secure a victory in any of the first 50 Sugardale Hot Dog
Details for Field of Dreams Game (Thursday, FOX, 7 p.m. ET)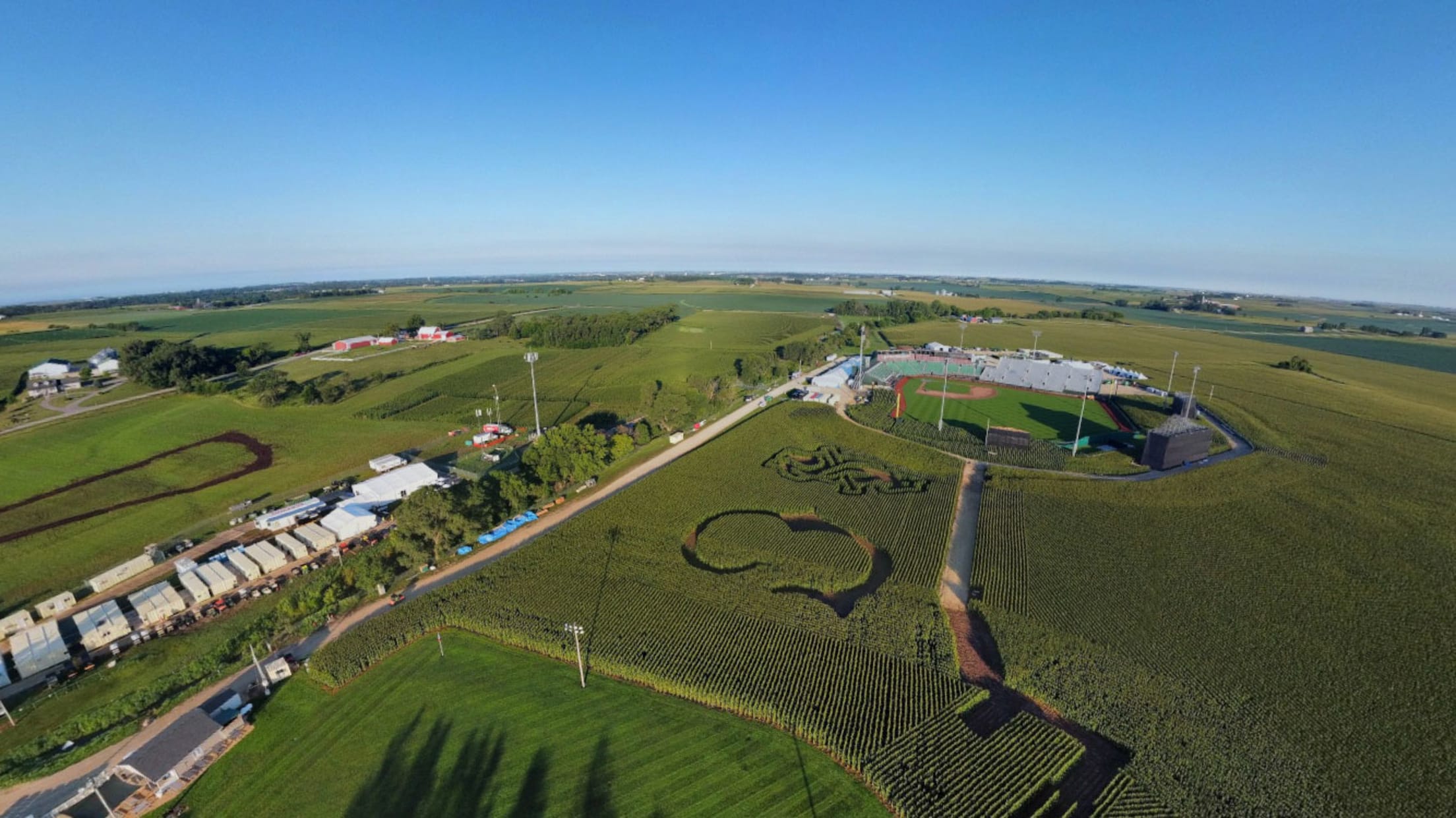 MLB at Field of Dreams returns on Thursday, Aug. 11, when two of baseball's most historic Clubs, the Chicago Cubs and Cincinnati Reds, play a regular season game on a baseball field built in a cornfield next to the iconic movie location in Dyersville, Iowa. This year's game will include
Is this Met a dark horse Cy Young candidate?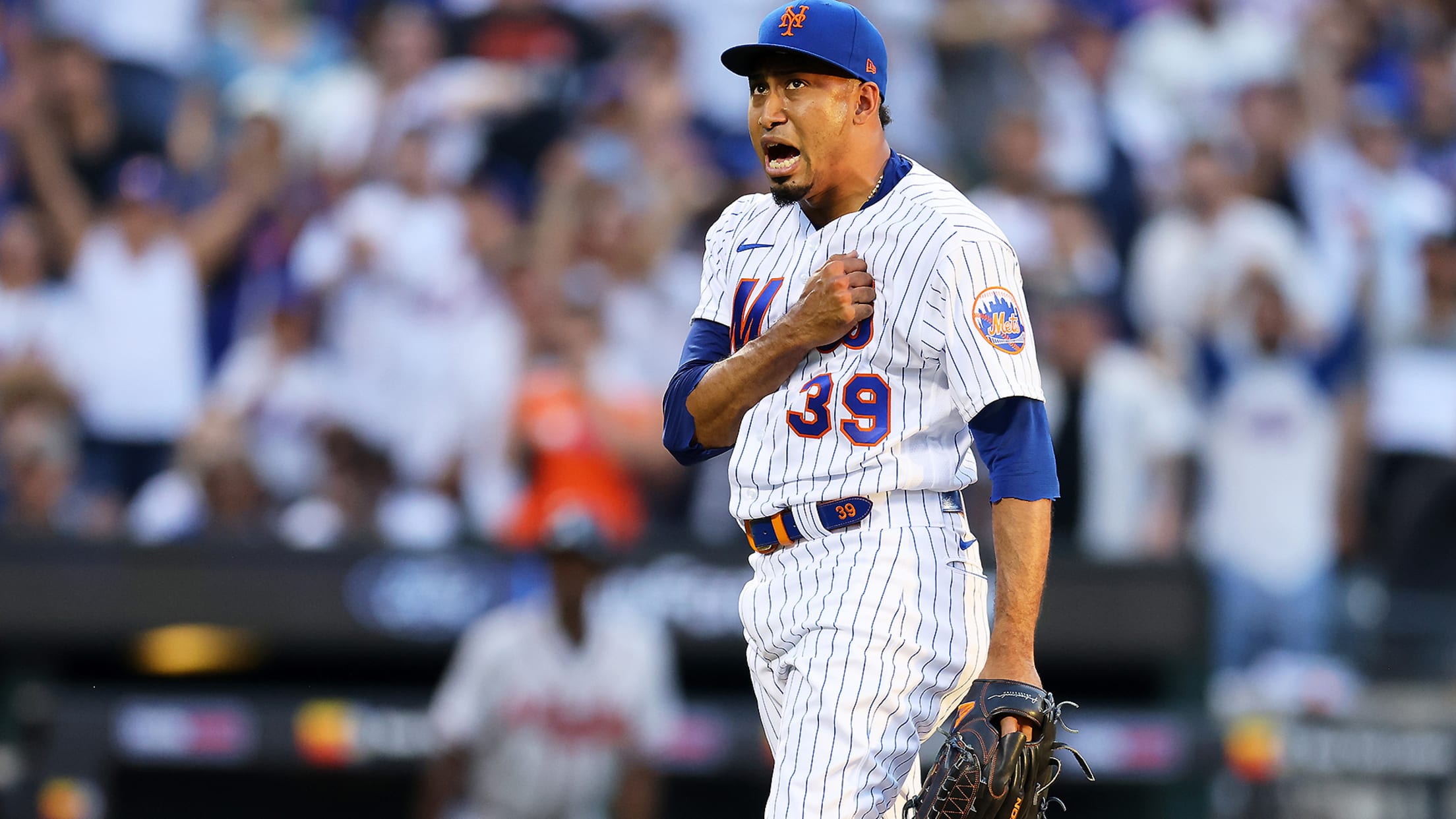 This story was excerpted from Anthony DiComo's Mets Beat newsletter. To read the full newsletter, click here. And subscribe to get it regularly in your inbox.
You have to see this gymnast's first pitch to believe it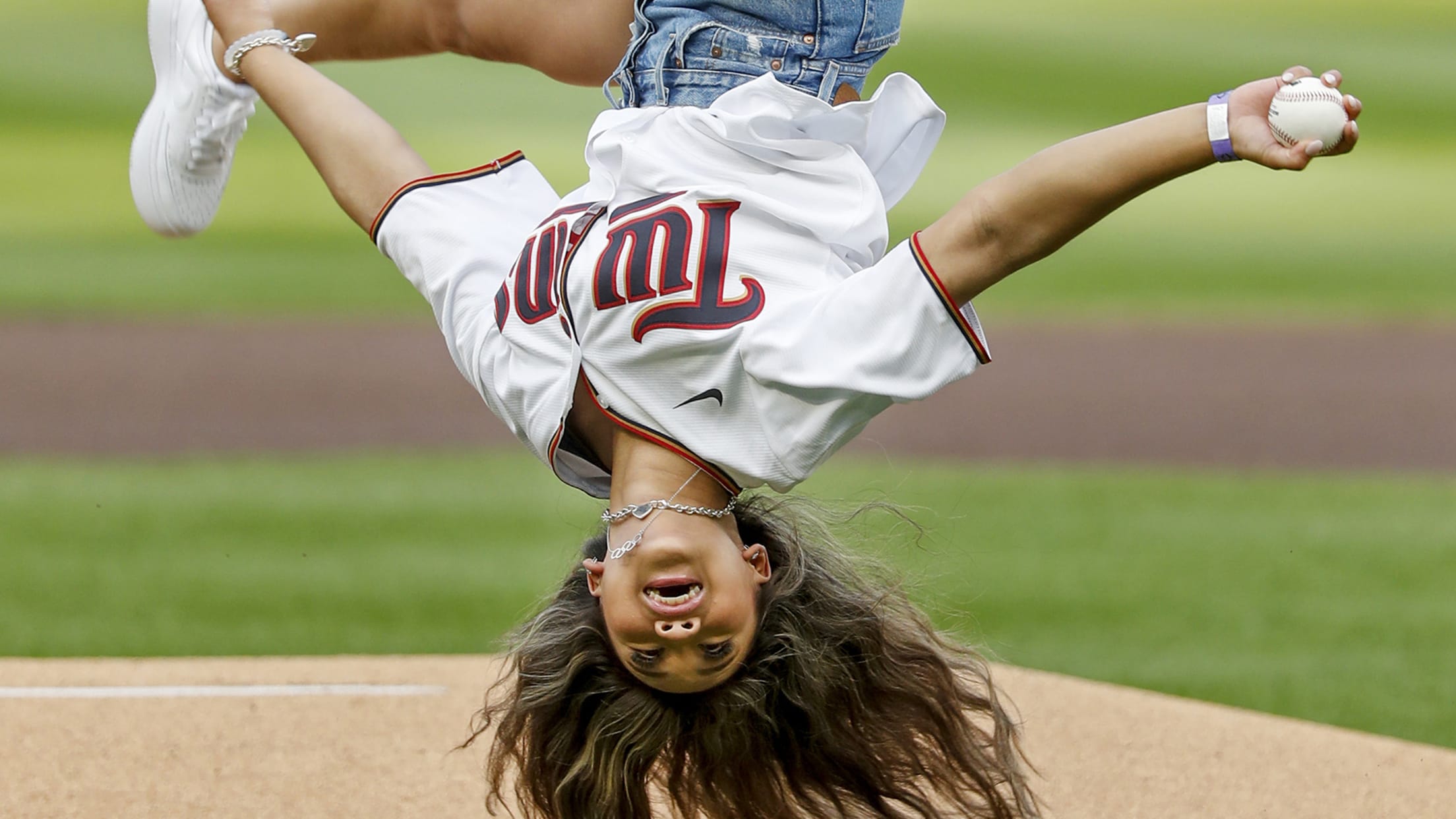 Suni Lee is known for having one of the hardest uneven bars routines in the world. So, when the three-time Olympic medalist and Saint Paul, Minn., native took the mound to throw out the first pitch before Friday's Blue-Jays-Twins game, it should have come as no surprise that she would
Aces + star hitters + all-world closer = 1 major Mets statement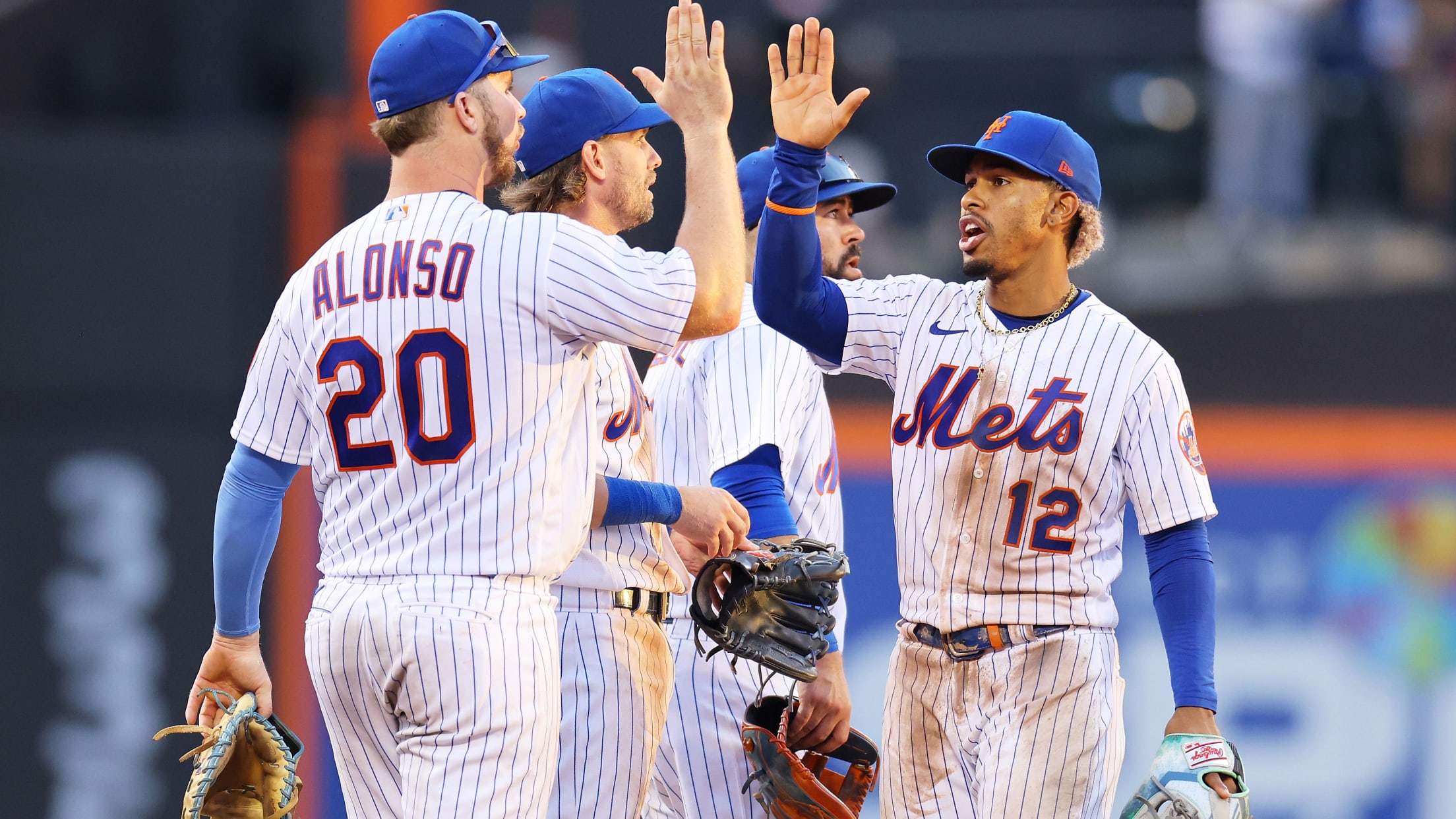 There have been other baseball weekends at Citi Field since the Mets moved to the other side of the parking lot from where old Shea Stadium stood. There was even a World Series weekend in 2015 against the Royals, when the Mets were trying to push that Fall Classic back
Gausman, Arenado named Players of the Week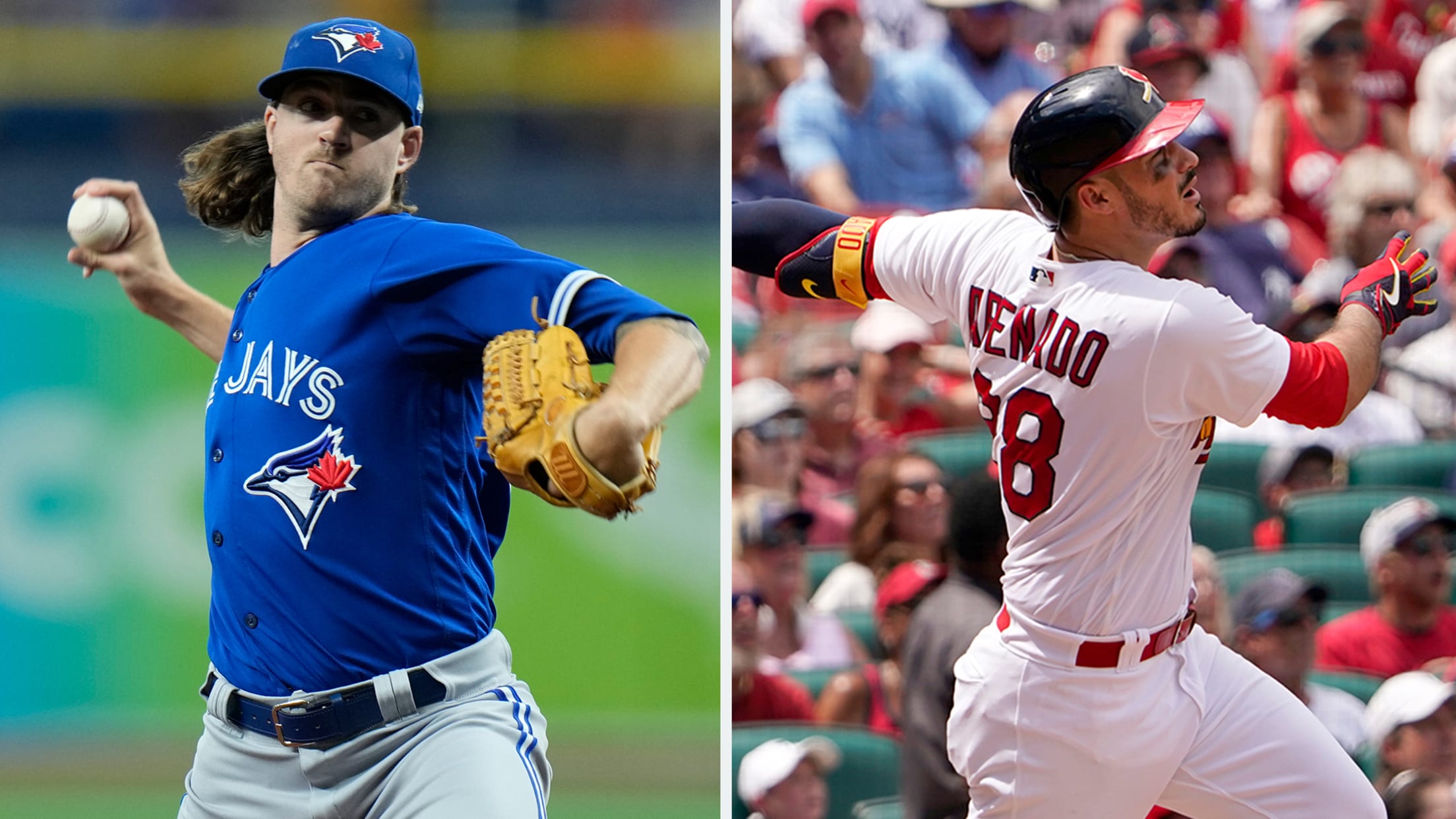 Cardinals third baseman Nolan Arenado and Blue Jays right-hander Kevin Gausman have been named the Players of the Week presented by Chevrolet. Arenado won this season's first NL Player of the Week Award in early April, and now he has another, bringing his career total to eight.
Diving into World Series odds with latest Rankings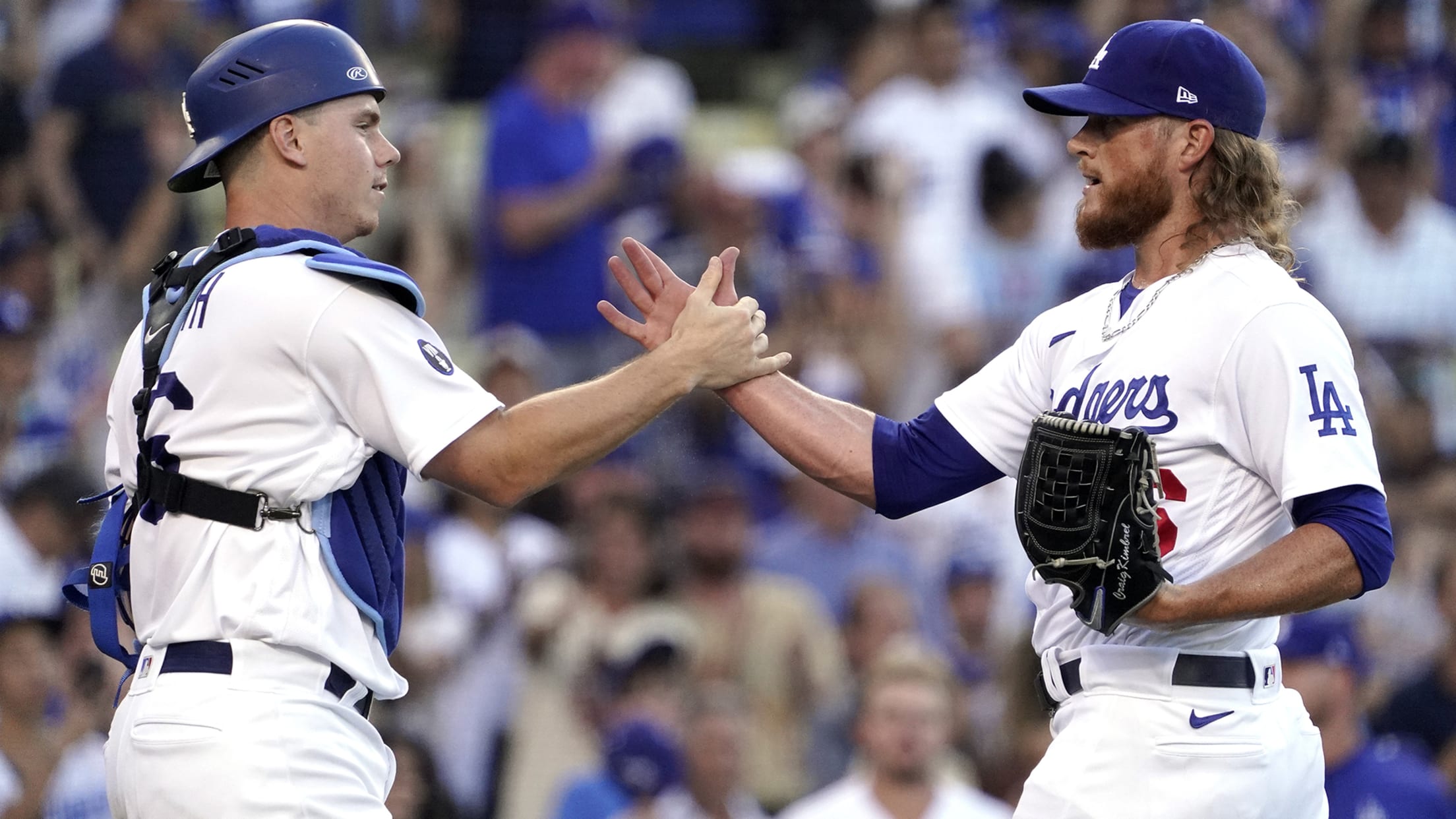 This article was contributed by DraftKings. For more sports betting insights, check out DraftKings Playbook.
deGrom's masterful return to Citi puts rest of MLB on notice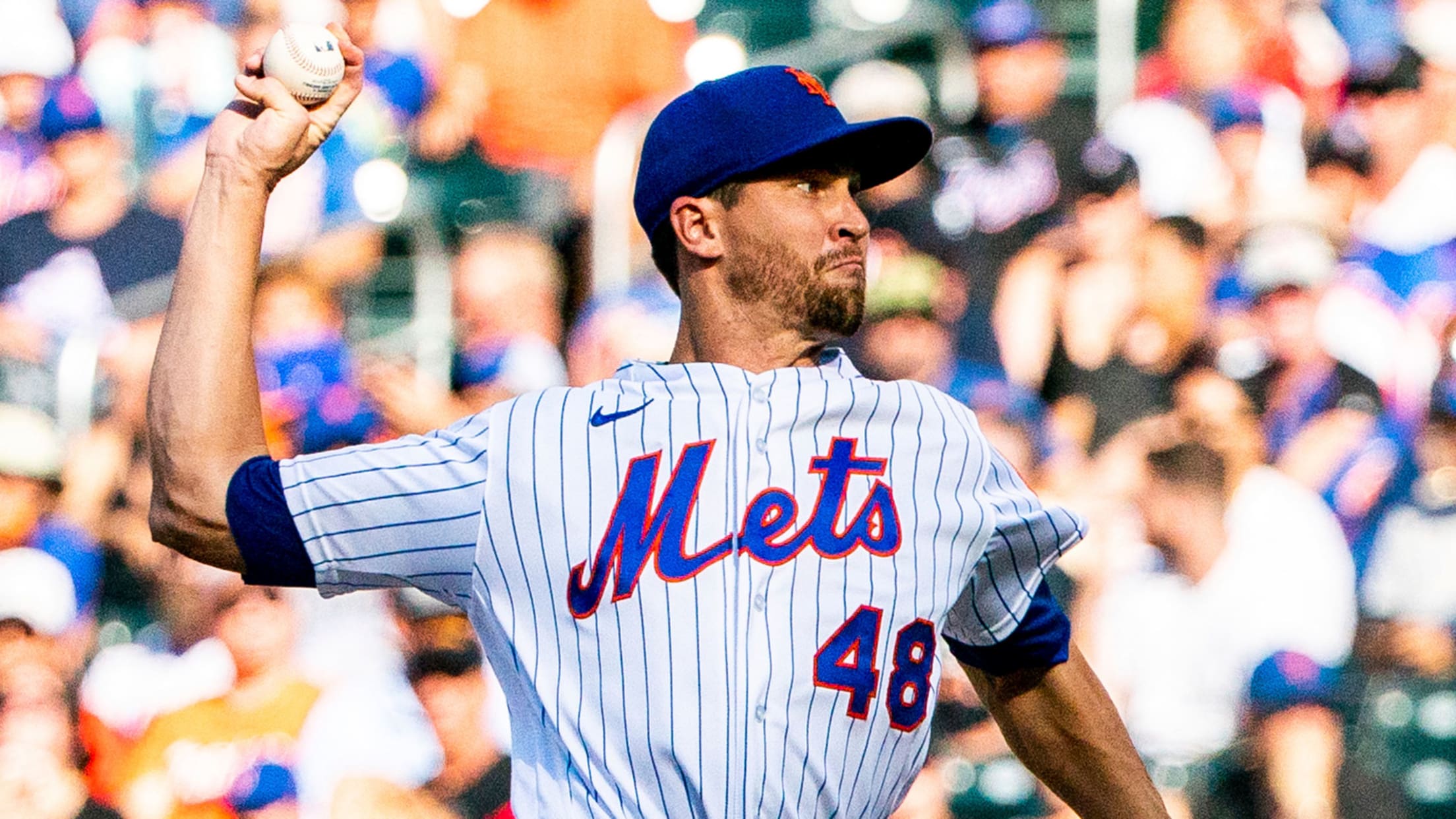 NEW YORK -- Some fans held up their phones to take video, while others simply watched, content to record the moment into memory. Exactly 13 months had passed since Jacob deGrom last appeared on the Citi Field mound. He had made his long-awaited return Tuesday in Washington, but not like
Here's the latest Pipeline Prospect Team of the Week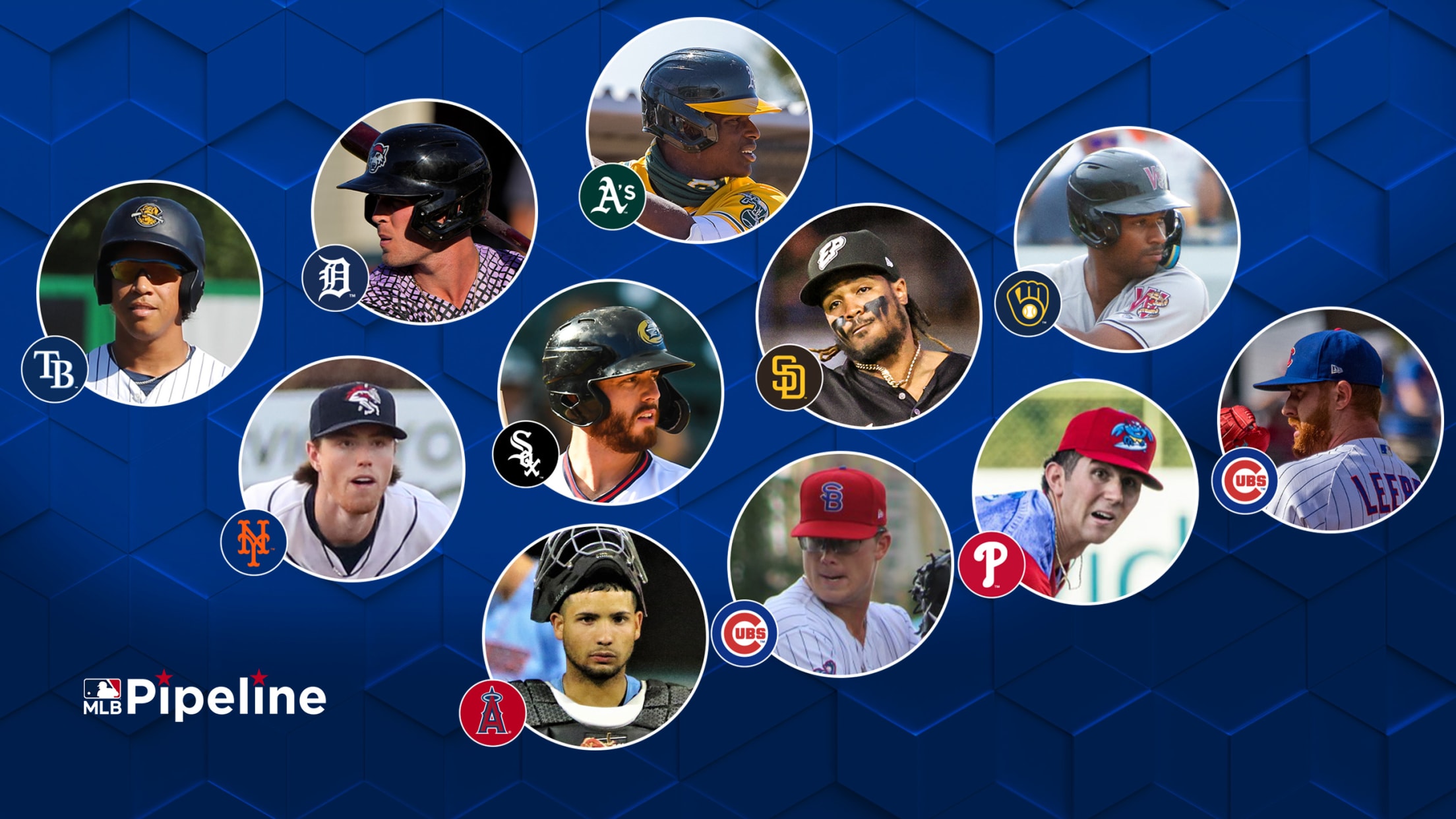 The Angels made moves at the Trade Deadline to try to reshape their farm system, and the biggest of those added a new top prospect to the organization in catcher Logan O'Hoppe, acquired from the Phillies. The Halos have another impressive prospect down the chain in that position, though, in
Acuña's HR-robbing catch nabs Play of the Week honors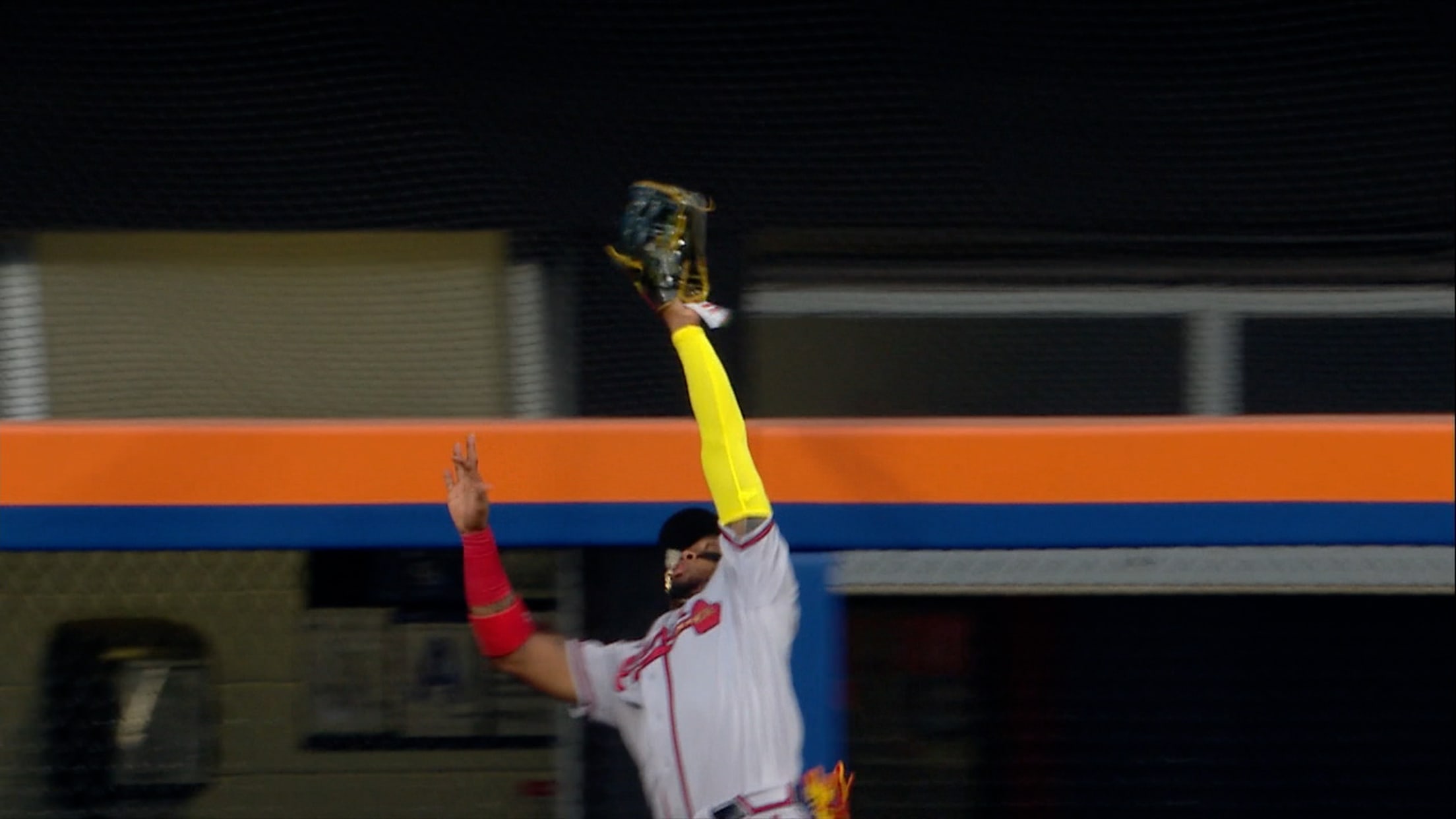 Braves All-Star Ronald Acuña Jr. on Monday earned his second career Electric Play of the Week Award presented by Chevrolet, previously in August 2019, and he's Atlanta's first winner since his teammate Tyler Matzek in May 2021. In the bottom of the first inning against the Mets at Citi Field
'Keep fighting': Inside Royals' bond with young fan fighting cancer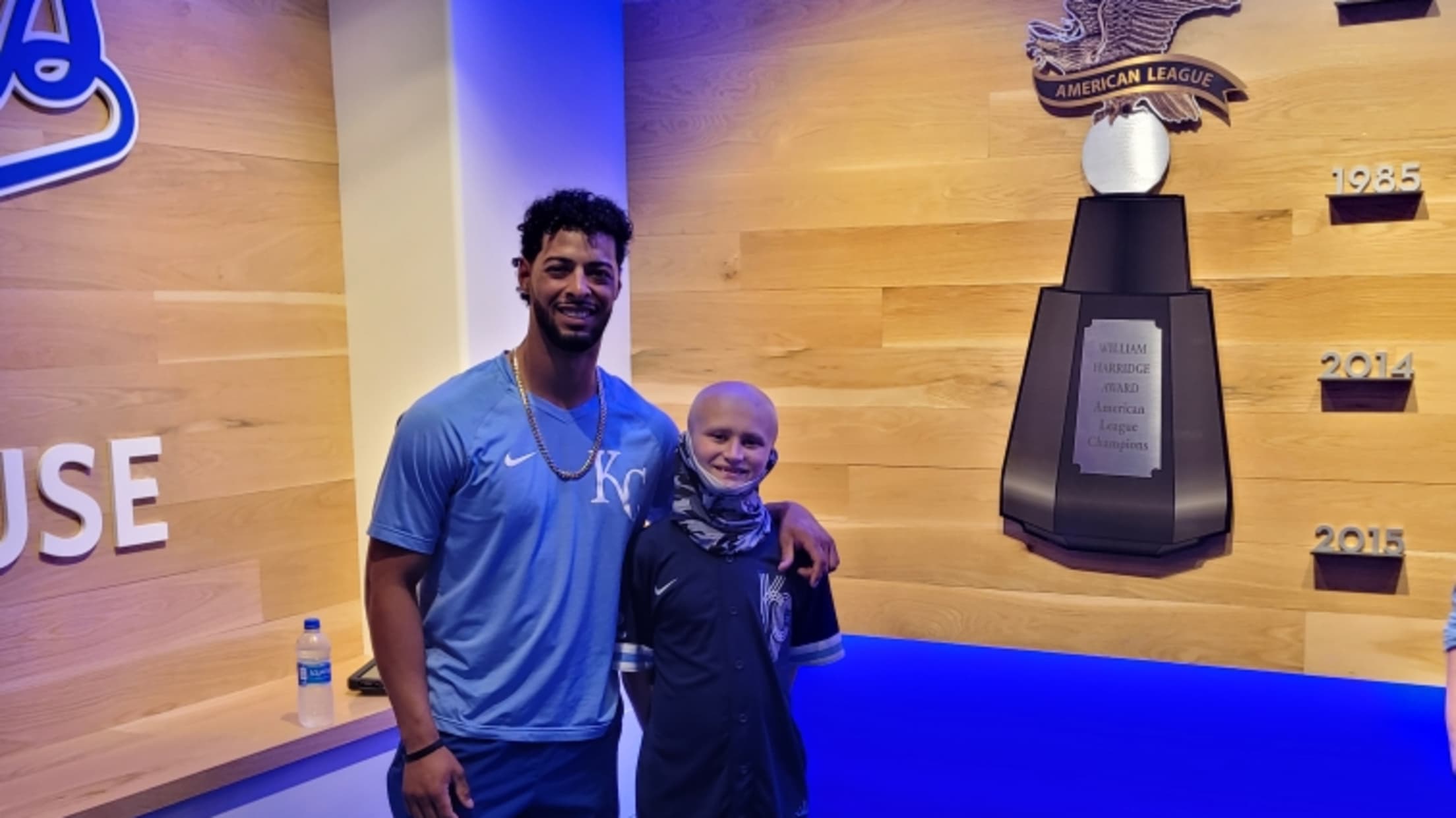 KANSAS CITY -- The green, silicone bracelet MJ Melendez wears on his right wrist is small, nearly unnoticeable, and only when you're looking closely do you see the flash of green as he drives a ball over the fence or fires a throw in the field. But for one Kansas
Cease's sublime 'stache no match for his arm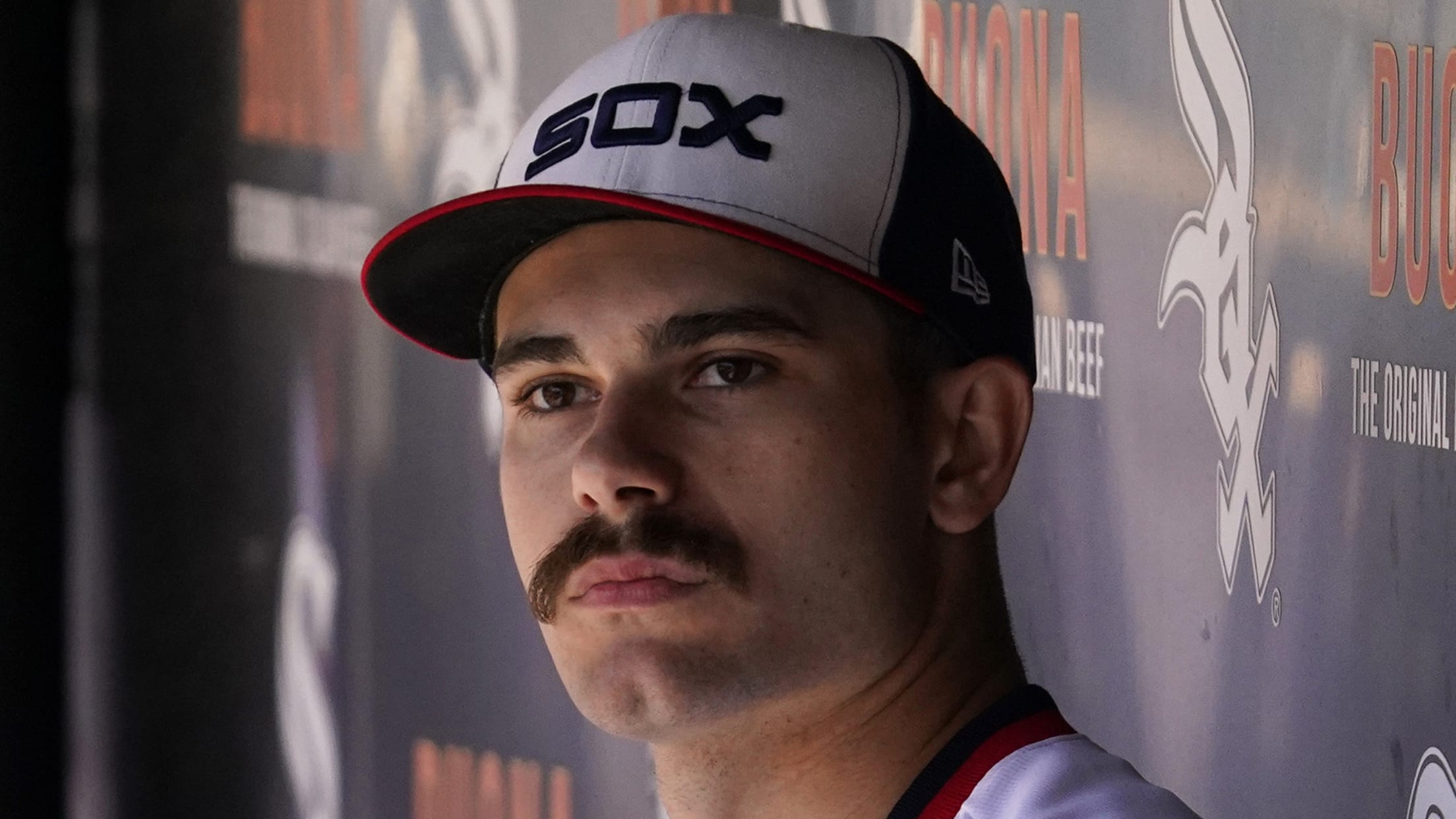 CHICAGO -- Let's talk about Dylan Cease, but not just about the sheer mound dominance shown by the White Sox right-hander. You've seen one 26-year-old possessing a wipeout slider as good as any in the game and a fastball capable of hitting 100 mph, and you've seen them all, right?
Dodgers make statement, sweep revamped Padres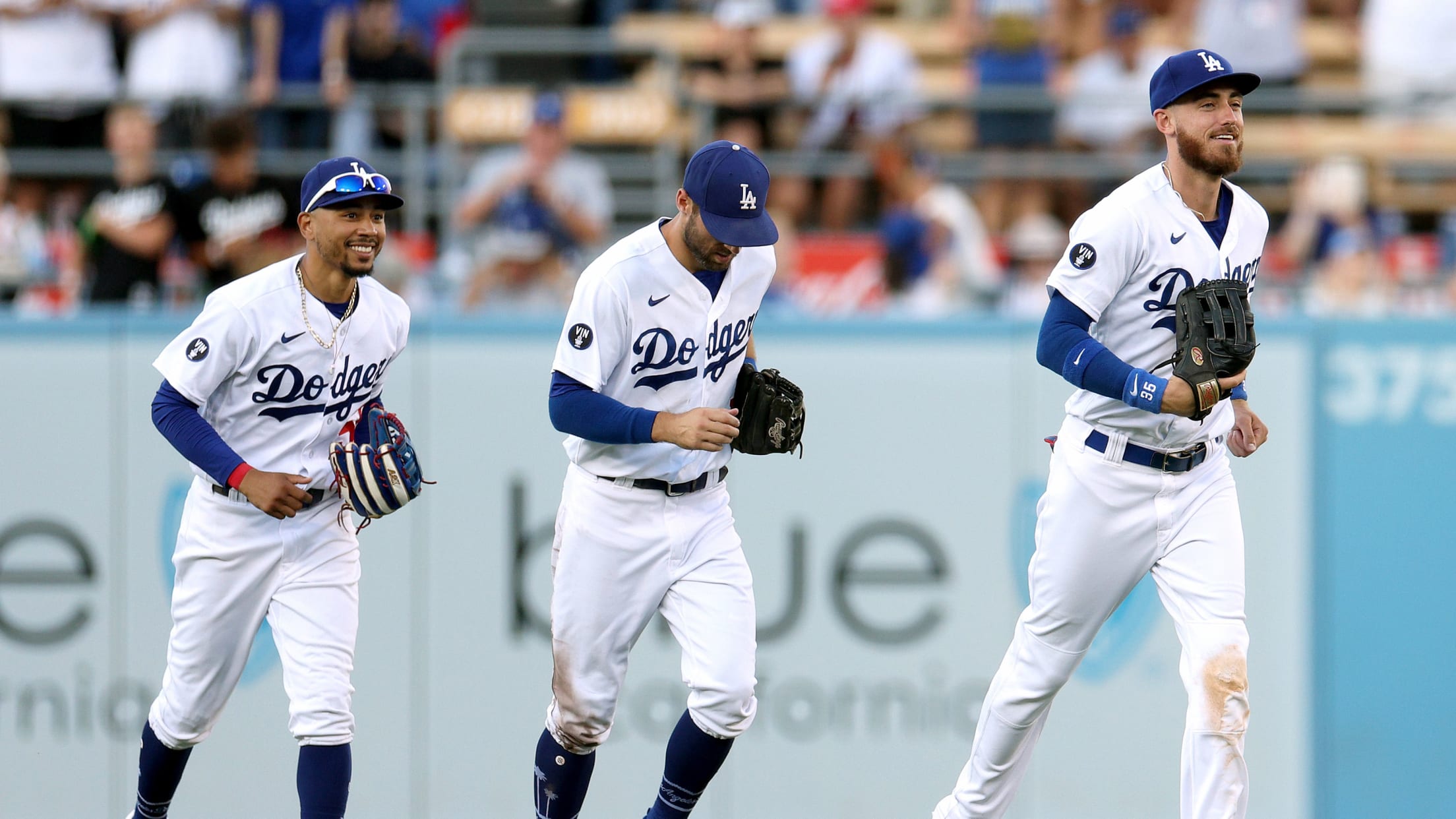 LOS ANGELES -- Entering the much-anticipated weekend series against the Padres, the Dodgers insisted they weren't in the business of sending a message, throwing out just about every cliche in the book. Well, whether they intended to or not, the Dodgers sent a loud and clear message that they're still
Eck to retire from Boston booth at season's end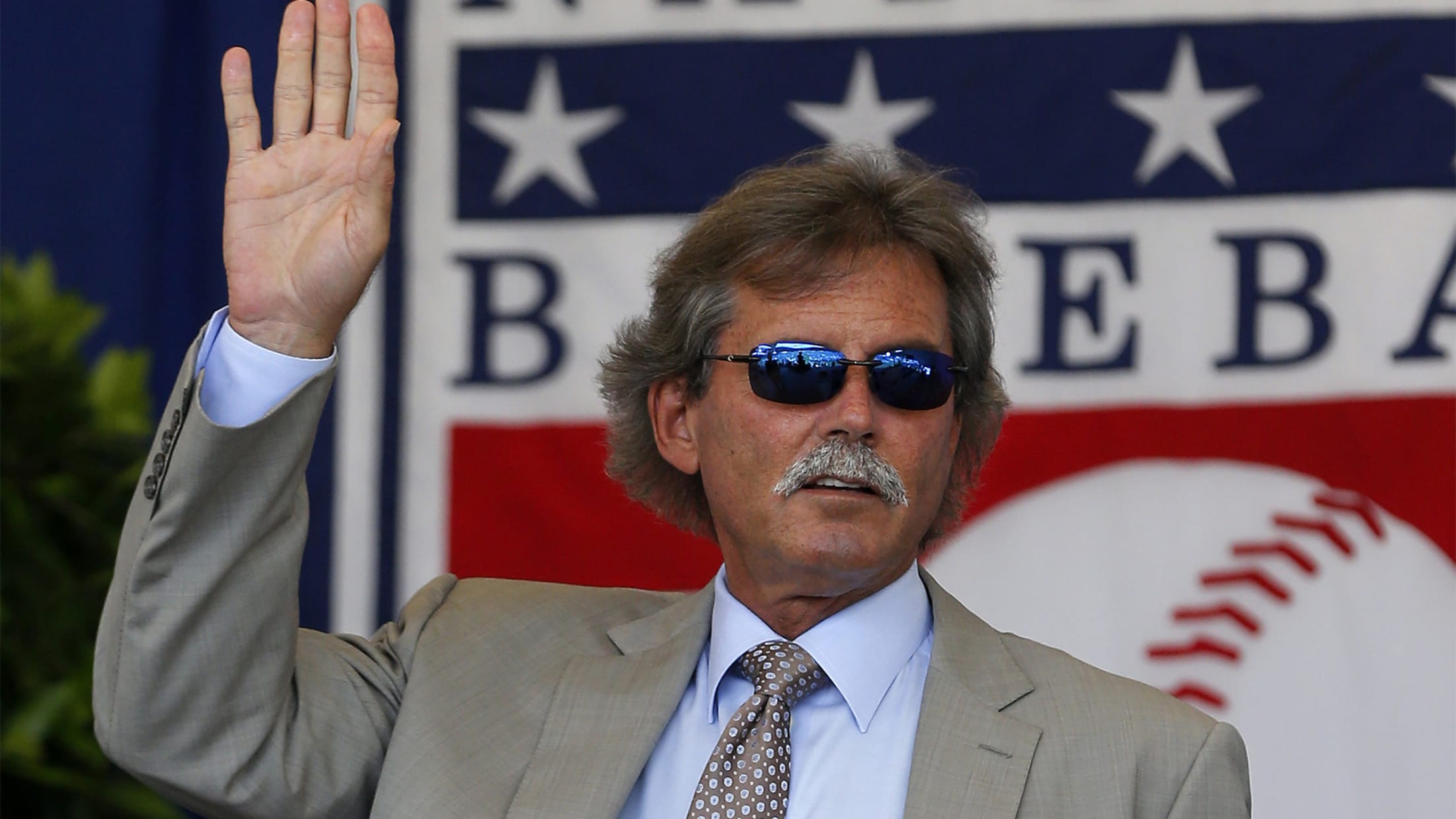 BOSTON – Make sure to enjoy Dennis Eckersley's unique dialect (yakker, cheese, gas, salad, paint, three-run Johnson etc.) and candor for the rest of the 2022 baseball season. The Eck -- a Hall of Fame pitcher in his first career and a wildly popular announcer in Red Sox Nation in
'We put it all together': Streaking Cards sweep Yanks
St. Louis extends winning streak to 7 games with historic series vs. New York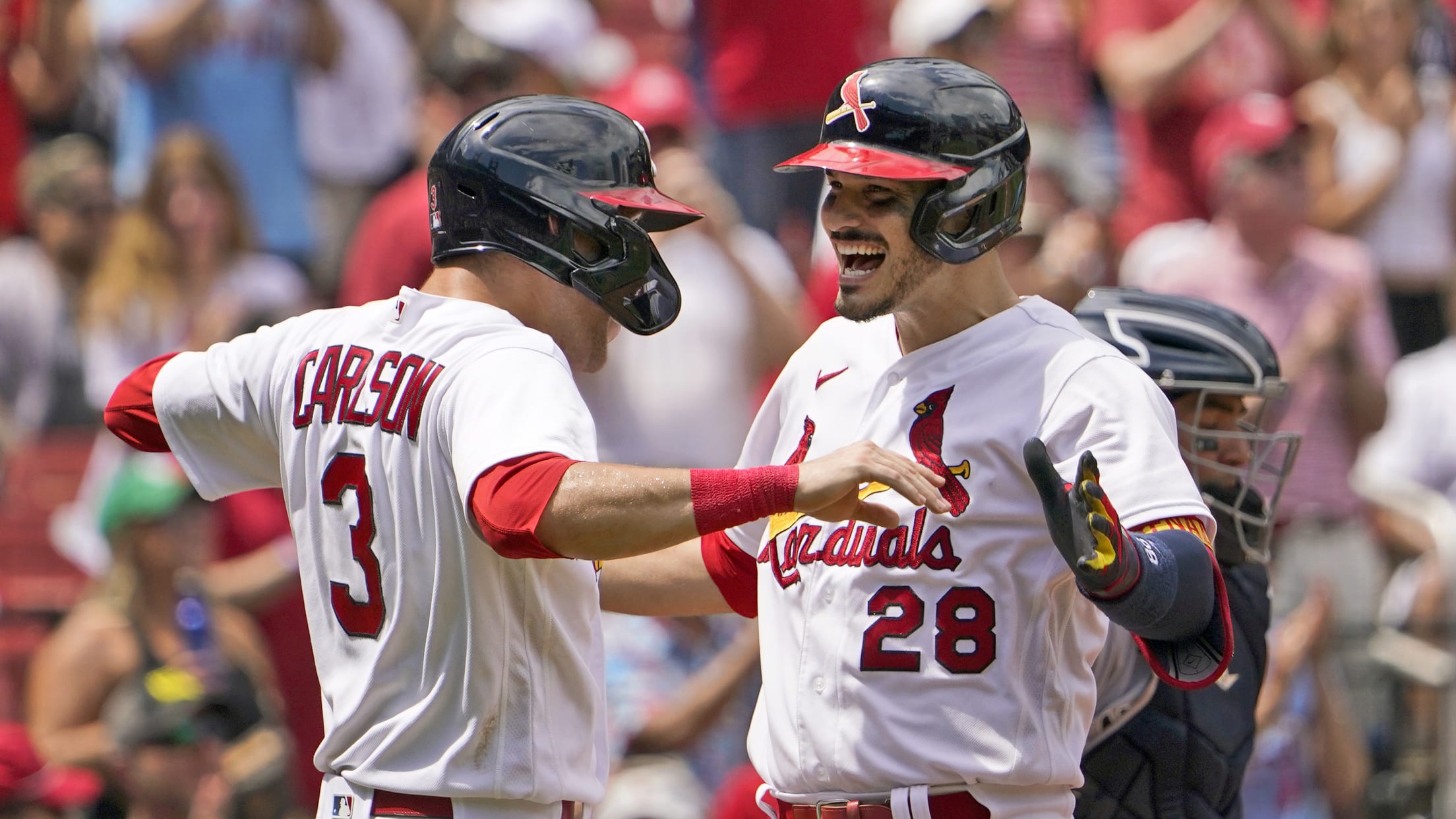 ST. LOUIS -- Considering the way he's pounding the ball, fielding his position at a typically golden standard and playing at an MVP level, Cardinals star Nolan Arenado is rarely wrong these days -- and it pays to listen when he talks.
'Hats off to us': Phils slug their way to sweep, franchise record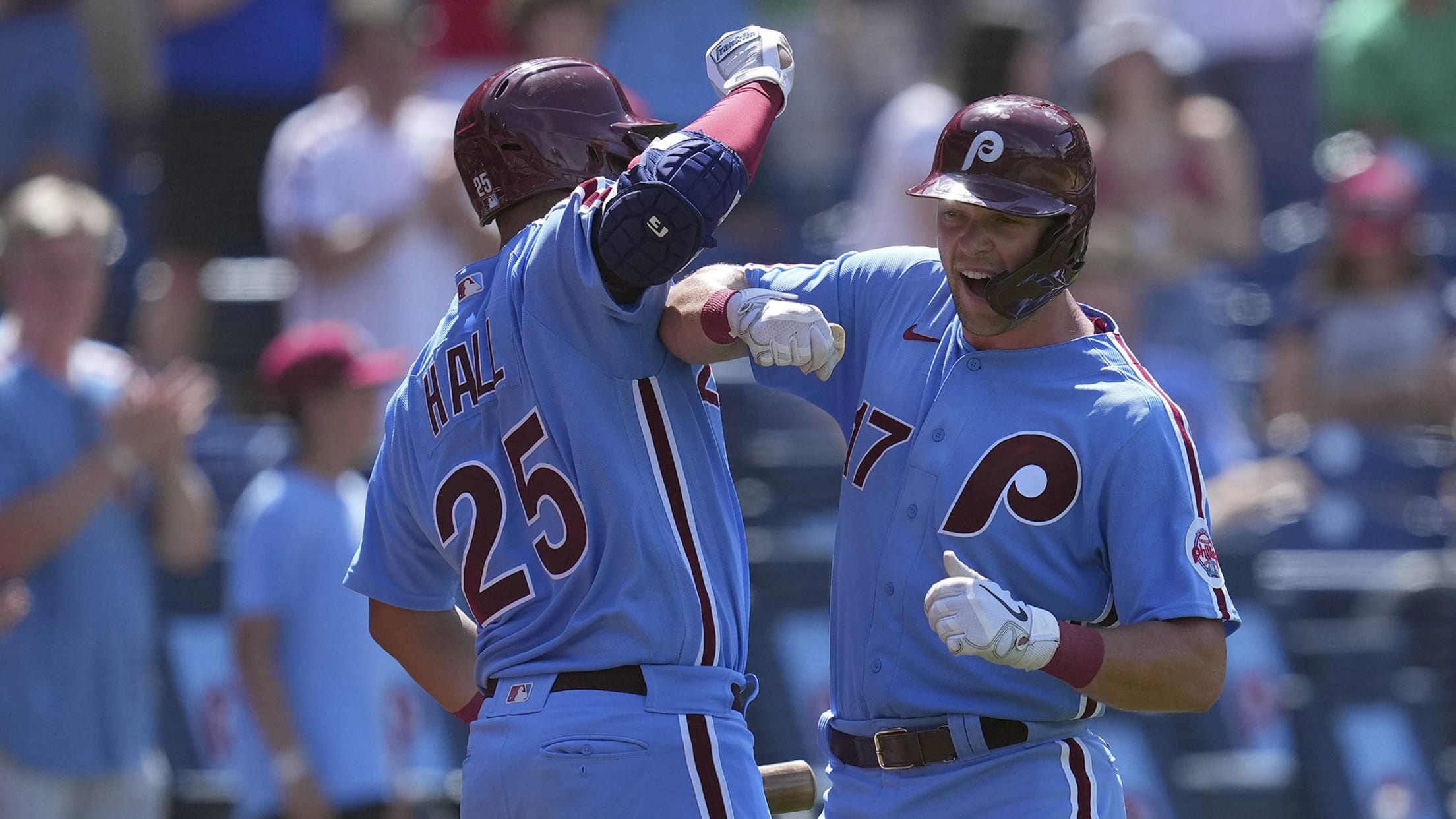 PHILADELPHIA -- Interim manager Rob Thomson said late last month that the Phillies cannot take anybody lightly the rest of the season. They got swept by a bad Cubs team coming out of the All-Star break. It cannot happen again, Thomson suggested. "You get out front, put the foot on
Latest Celebrity Slugger delivers 'Siwa Special'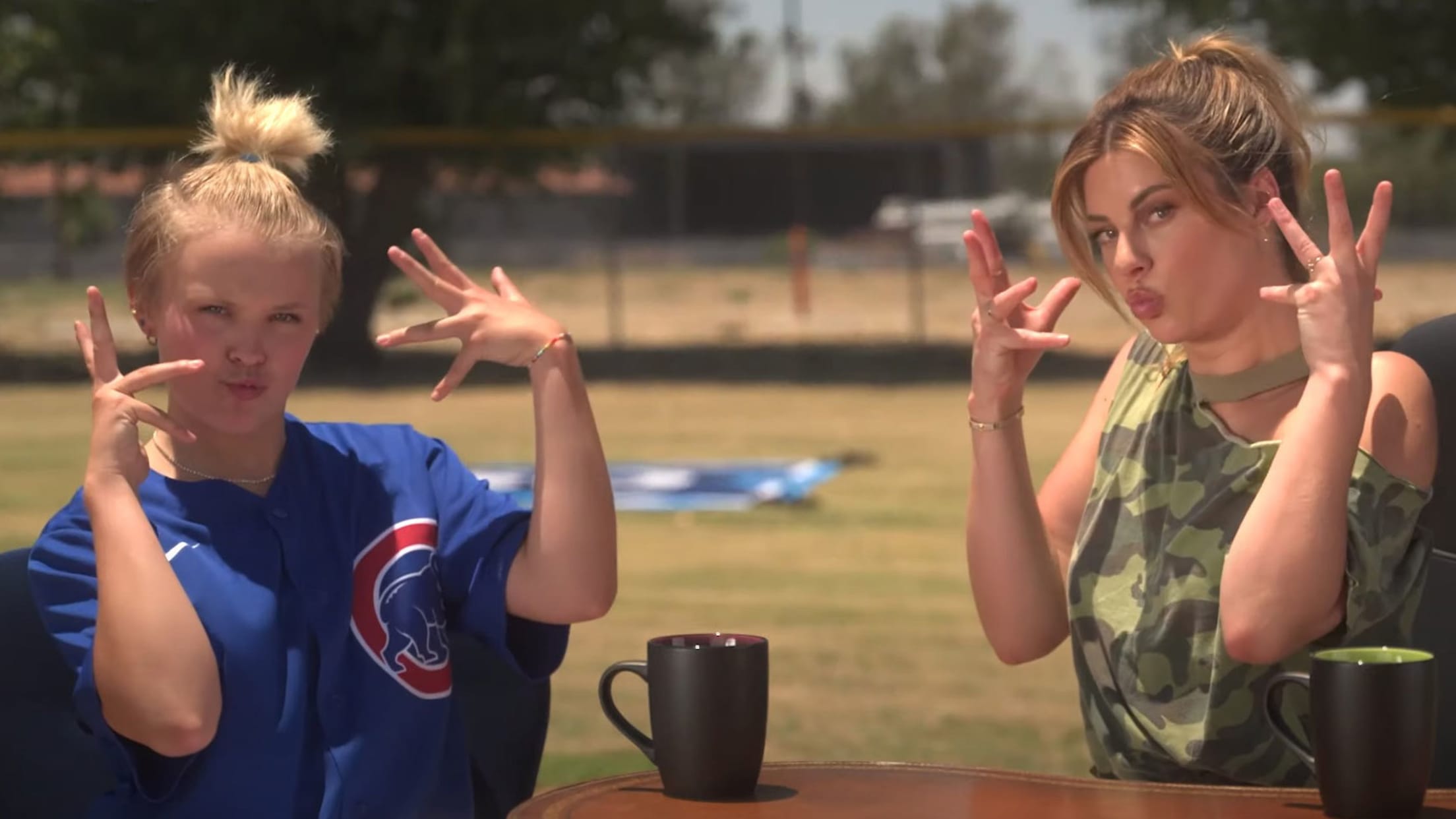 Have yourself a day, JoJo Siwa. The popular YouTube creator showed out during the second episode of Celebrity Sluggers, a new series from MLB Originals that combines getting to know celebrity guests through fun and entertaining interviews with the challenge of hitting fastballs of increasing speed. Sporting a blue Chicago
Injuries: Acuña, J-Rod, Twins, Springer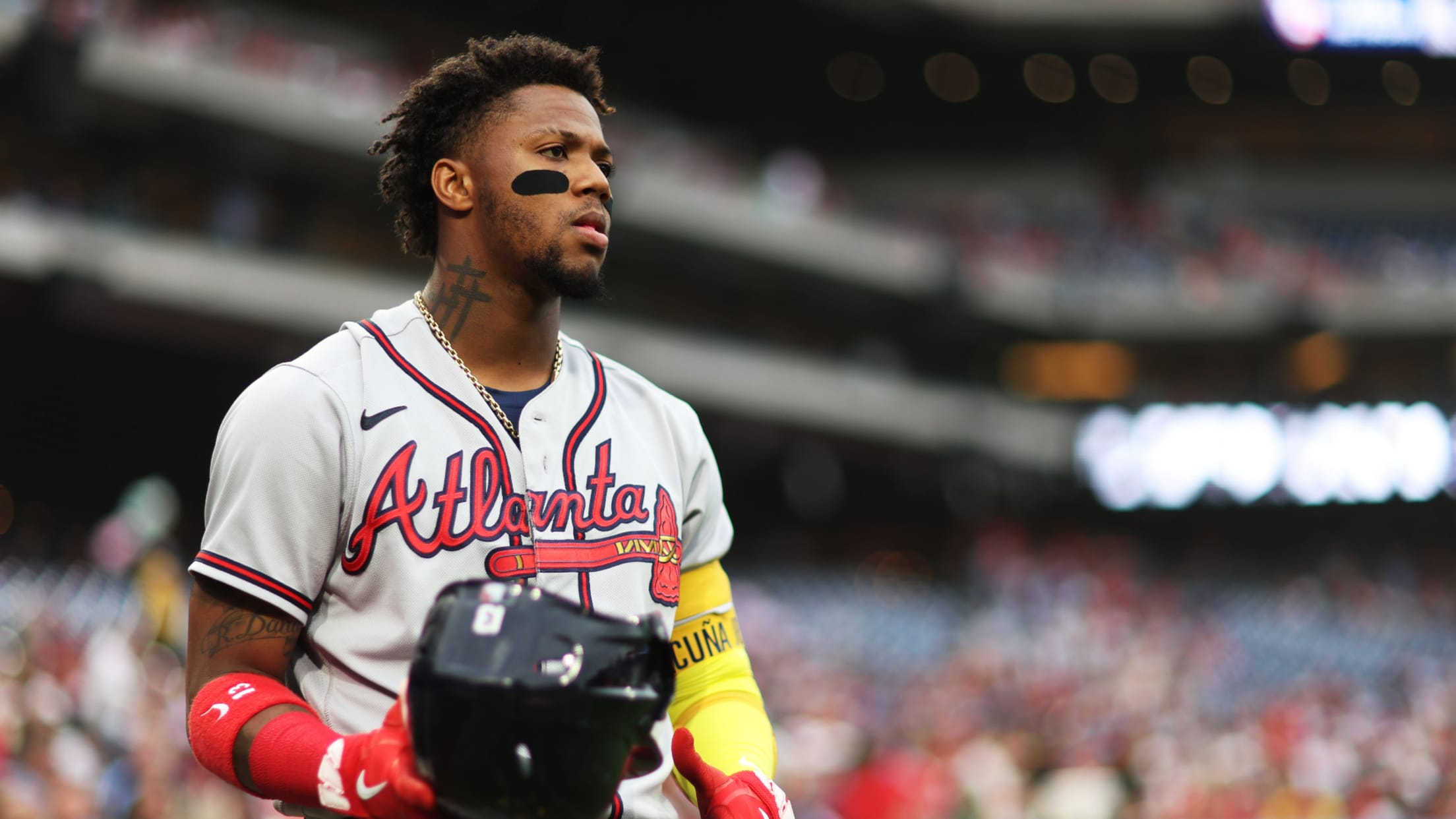 Stay up-to-date with all the latest news on injured and recovering players from across Major League Baseball.
Rays break open scoreless game with 7-run 9th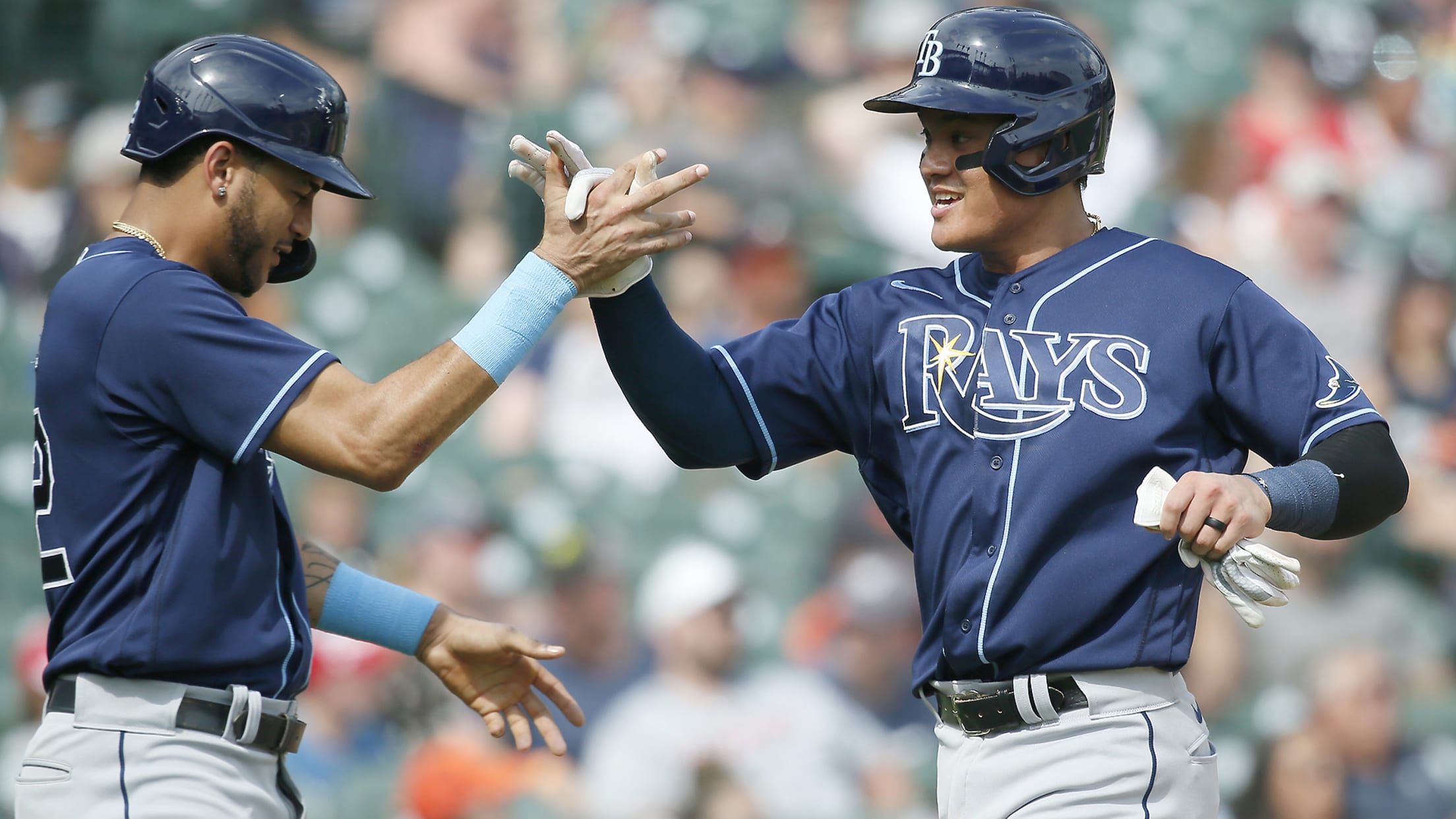 DETROIT -- For eight innings Sunday afternoon at Comerica Park, Tigers pitching ran through the Rays lineup with ease. But in the ninth, Tampa Bay walked all over Detroit's All-Star closer. The Rays had managed only four singles and three walks when Tigers' lefty Gregory Soto took the mound to
Merrifield delivers in dramatic fashion in playoff atmosphere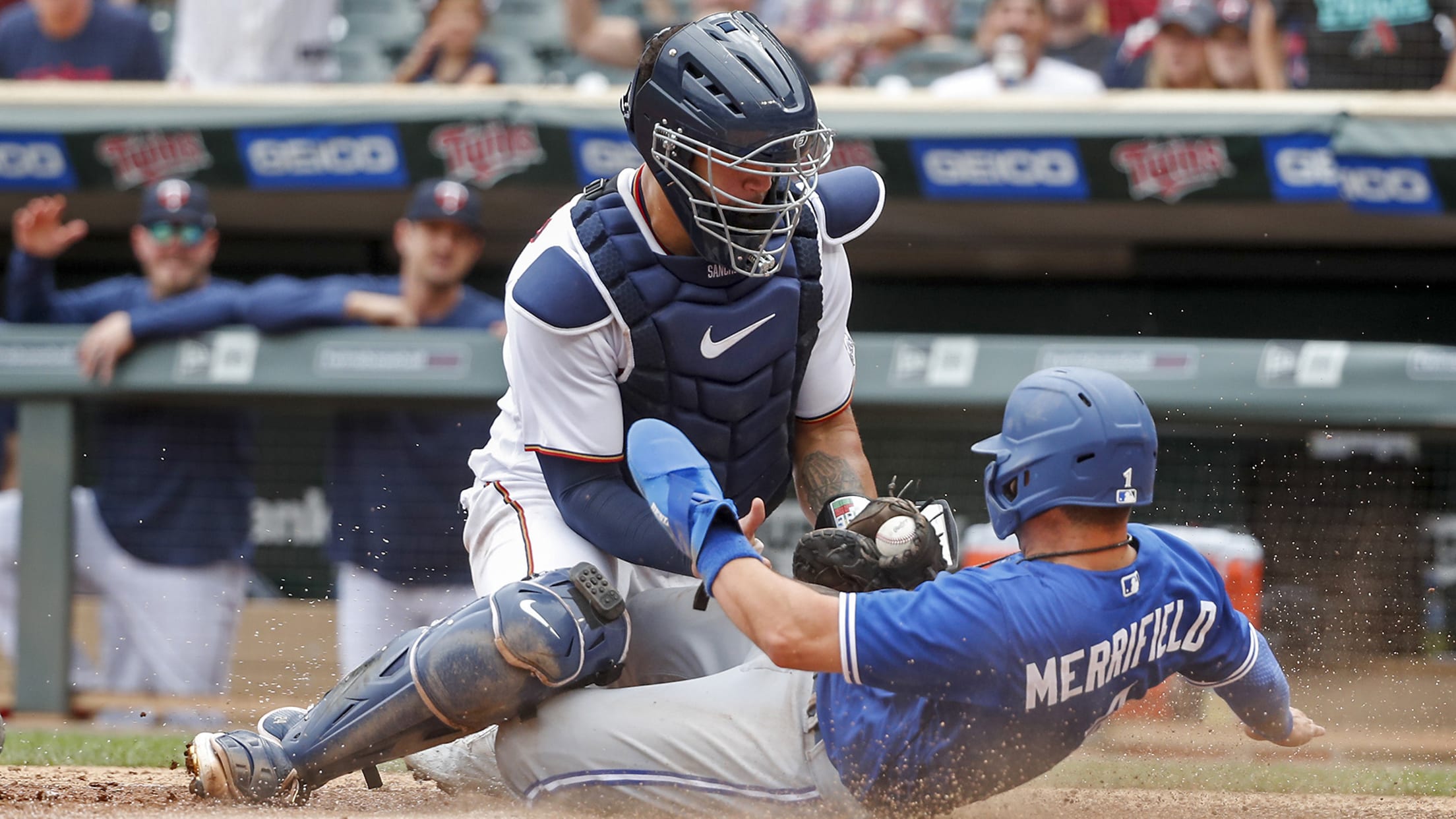 MINNEAPOLIS -- Farewell to boring baseball. The Blue Jays' four-game series split saved its highest drama for the final inning, a controversial play at plate that handed them the 3-2 win in 10 innings Sunday afternoon at Target Field and left Twins manager Rocco Baldelli throwing his hat, kicking the