Trout or Betts? Poll of MLB execs not close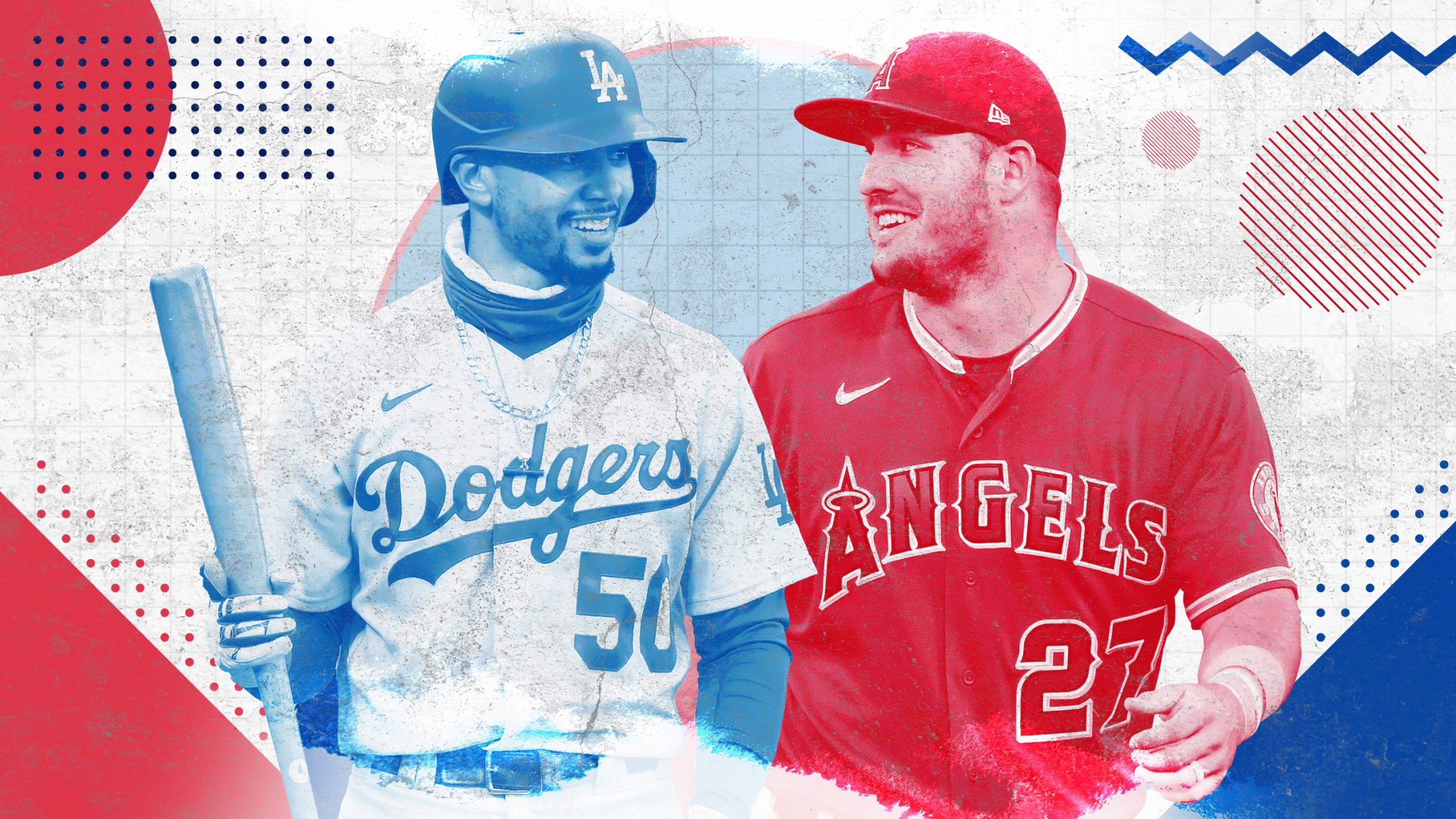 Mookie Betts has been putting on a show during the postseason, with highlights ranging from timely home runs to home run-robbing catches that make you question the laws of gravity. Betts' performance on the national stage has even caused some to ask a question that practically seems blasphemous: Has Mookie
LA-TB World Series Game 4 FAQ (FOX, 8 ET)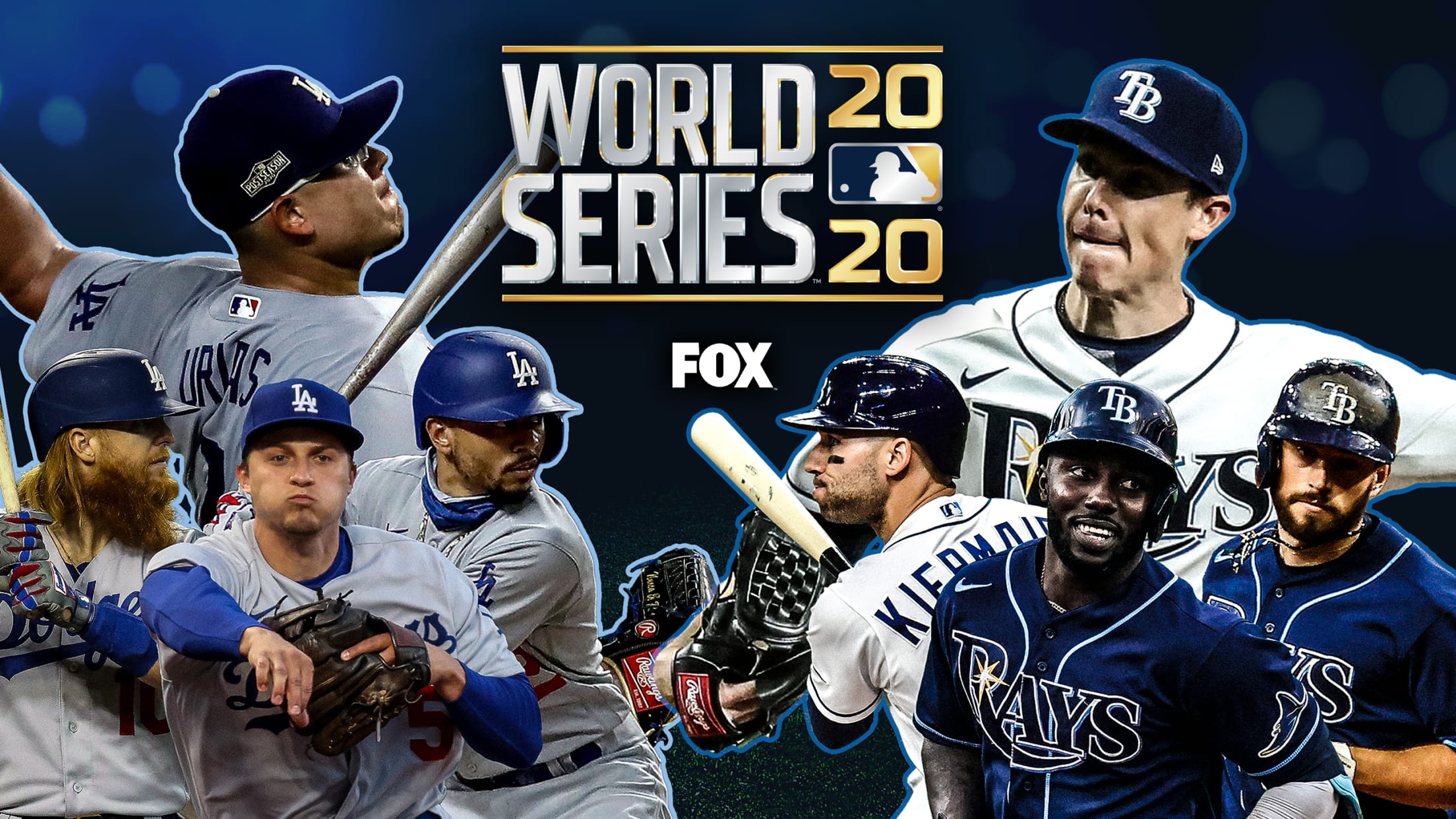 The modern postseason pitcher knows his role is dictated by the setting and the circumstances, and the circumstances now shine a bright light on Julio Urías and Ryan Yarbrough in Game 4 of the World Series between the Dodgers and Rays on Saturday night at Globe Life Field.
7 key storylines for World Series Game 4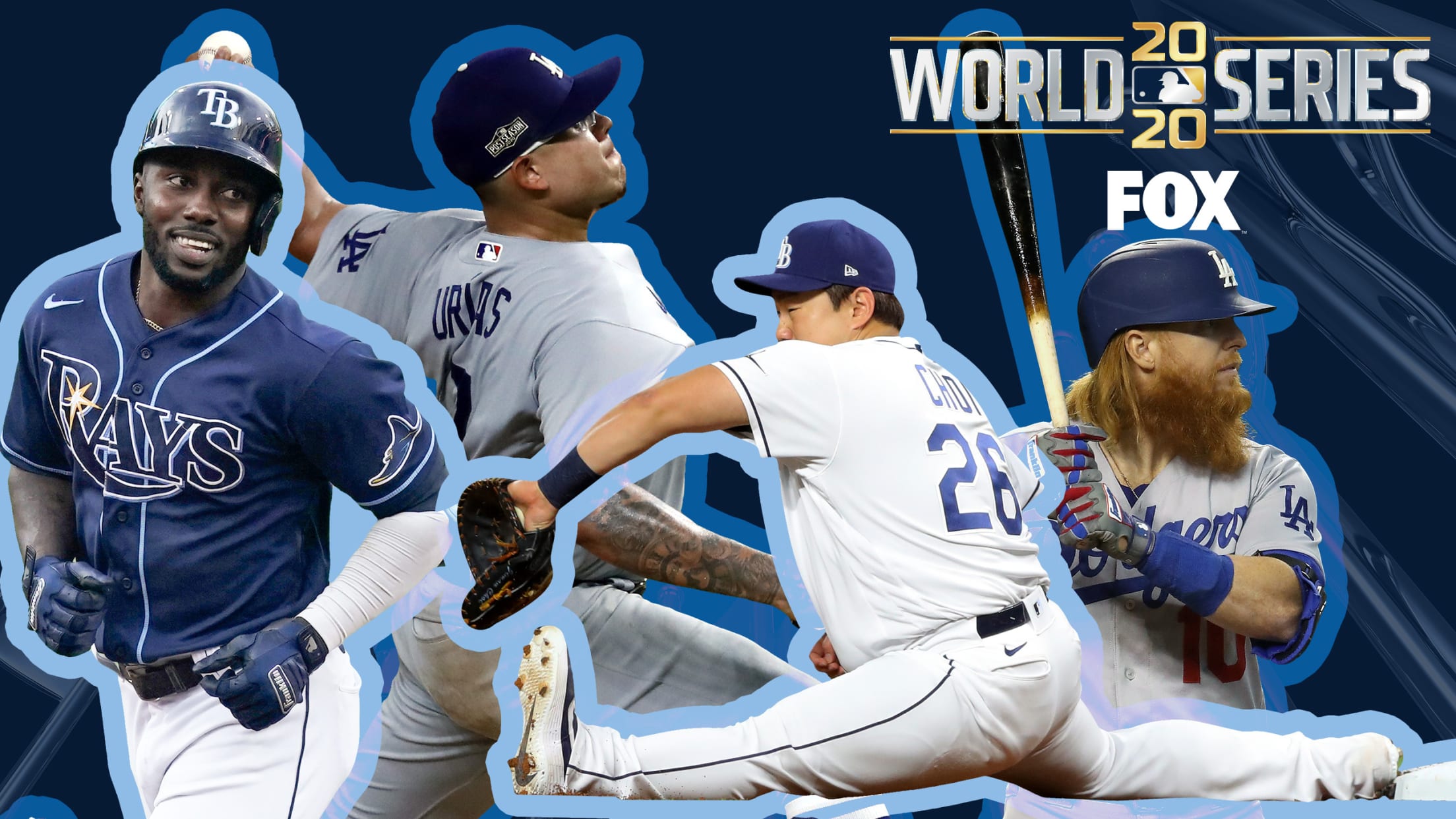 So far, as enjoyable as this World Series has played out to this point, it hasn't been, you know, particularly tense. The Dodgers breezed through Game 1, the Rays took a nice lead in Game 2 and held on, and in Game 3, the Dodgers didn't so much as break
Relentless Dodgers pressuring Rays, up 2-1
Behind brilliant Buehler, LA displays clutch 2-strike, 2-out production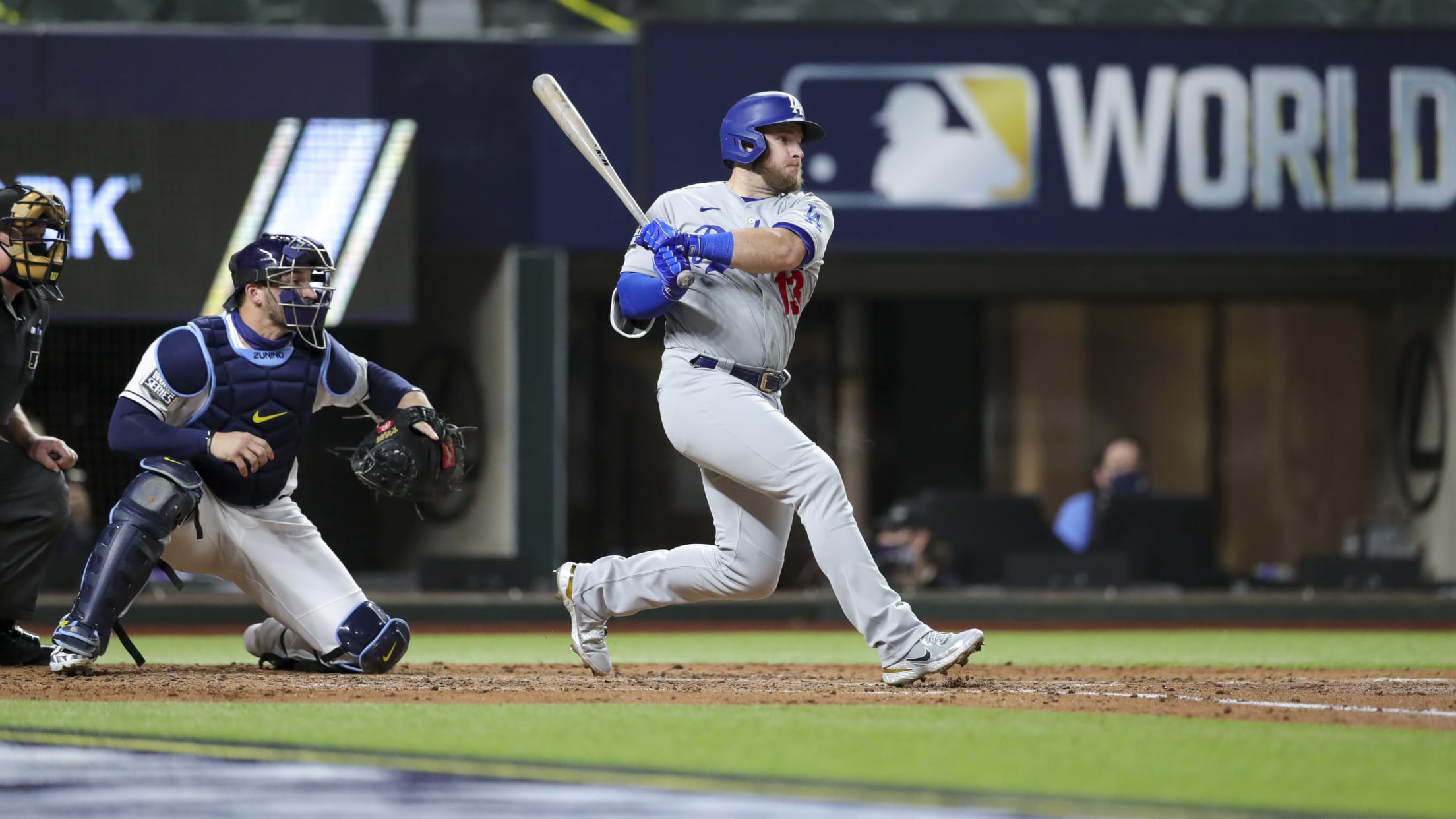 Charlie Morton had just done a difficult thing in getting Mookie Betts, a superstar with one of the lowest whiff rates in Major League Baseball, to swing through strike three for the second out of the third inning in Game 3 of the World Series. But when facing a deep
Hendriks, Williams named Relievers of Year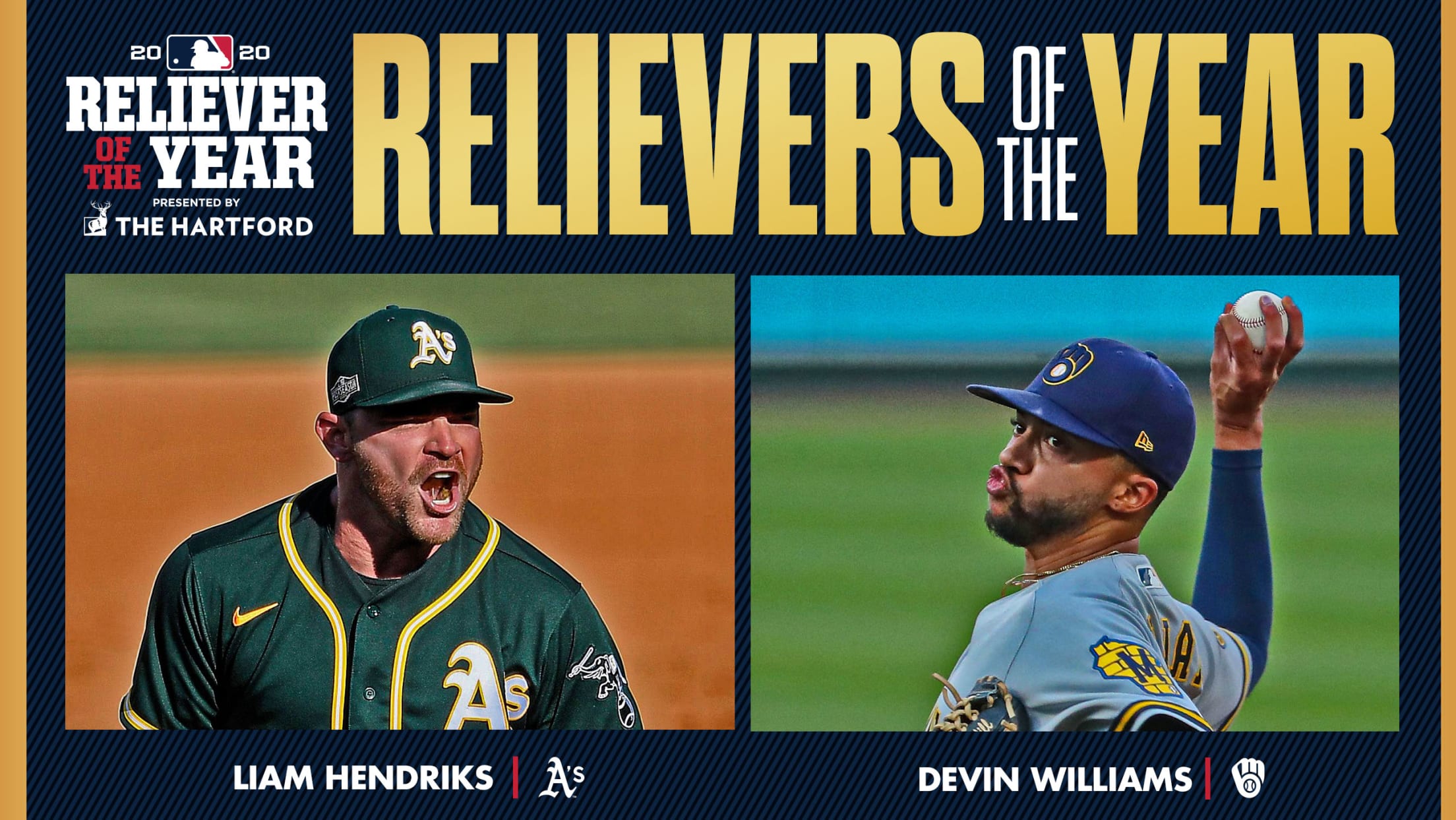 Athletics right-hander Liam Hendriks won the 2020 Mariano Rivera American League Reliever of the Year Award presented by The Hartford, and Brewers rookie Devin Williams won the Trevor Hoffman National League Reliever of the Year Award, it was announced on Saturday. Hendriks posted a 1.78 ERA in 24 appearances (25
Ji-Man Choi's splits are bananas! (Sorry)
The Ji-Man splits montage you crave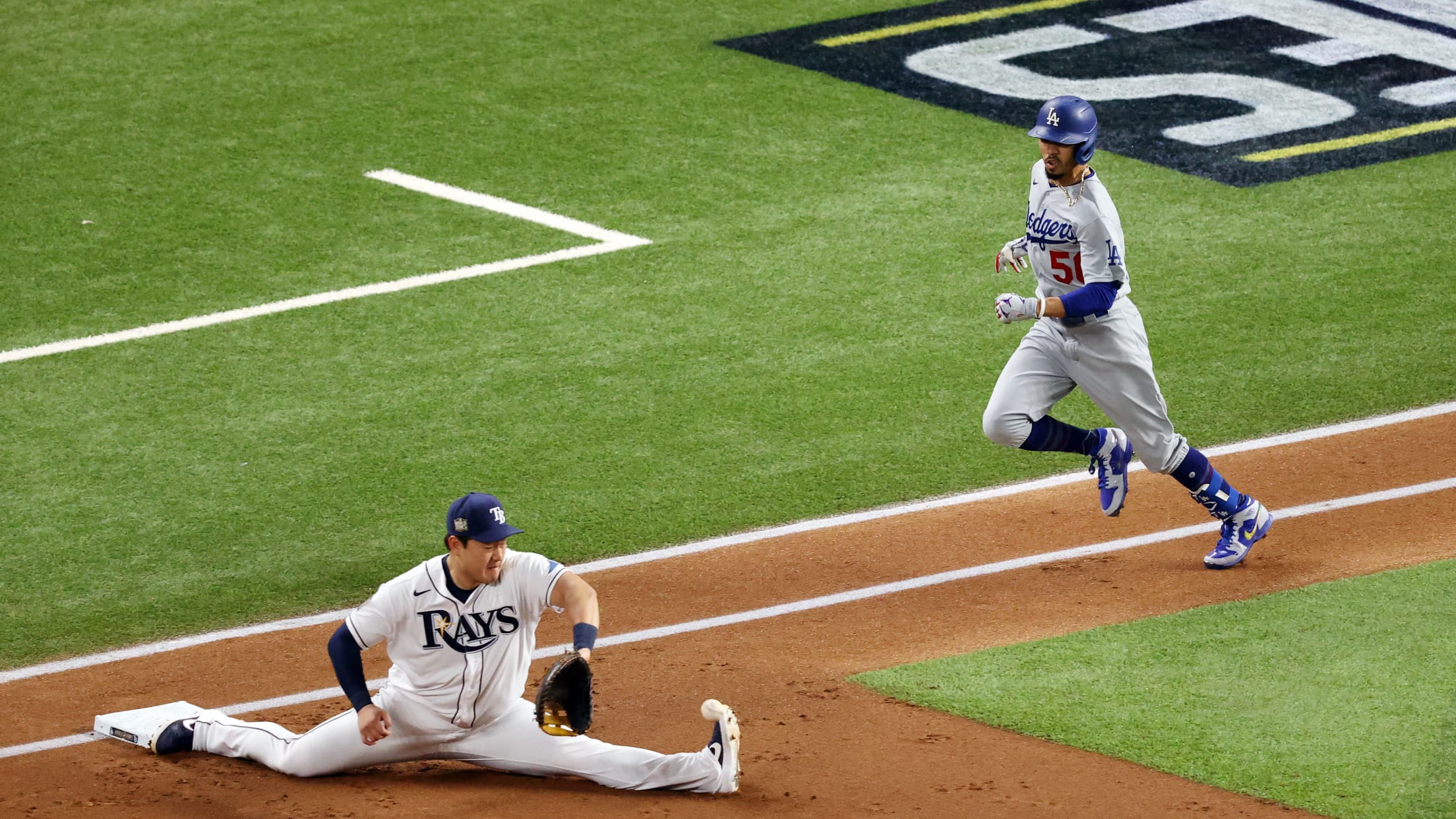 When you think of somebody doing the splits, you probably think of a ballerina or a dancer or an Olympic gymnast. Somebody who's slight, someone who's very flexible. You probably don't think of a burly 6-foot-1, 260-pound first baseman. Well, I'm here to tell you that ballerinas and gymnasts have
Arozarena: 8 HR, 23 hits make playoff history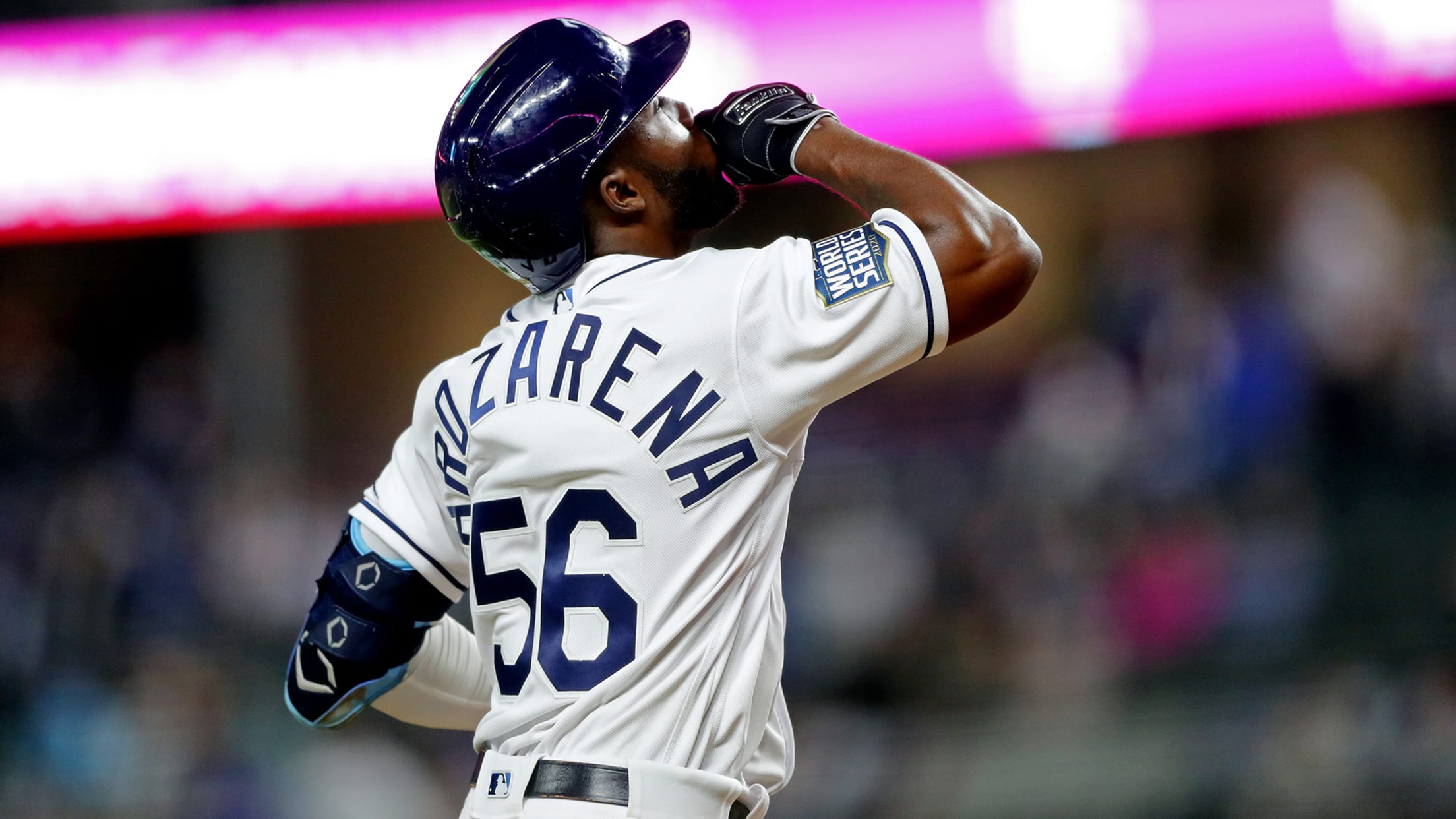 How good has Randy Arozarena been during the postseason? The Rays rookie now has to decide which of his records he likes the most: The one where he surpassed Derek Jeter or the one where he tied, among others, Barry Bonds.
Rays not fretting 2-1 Series deficit to Dodgers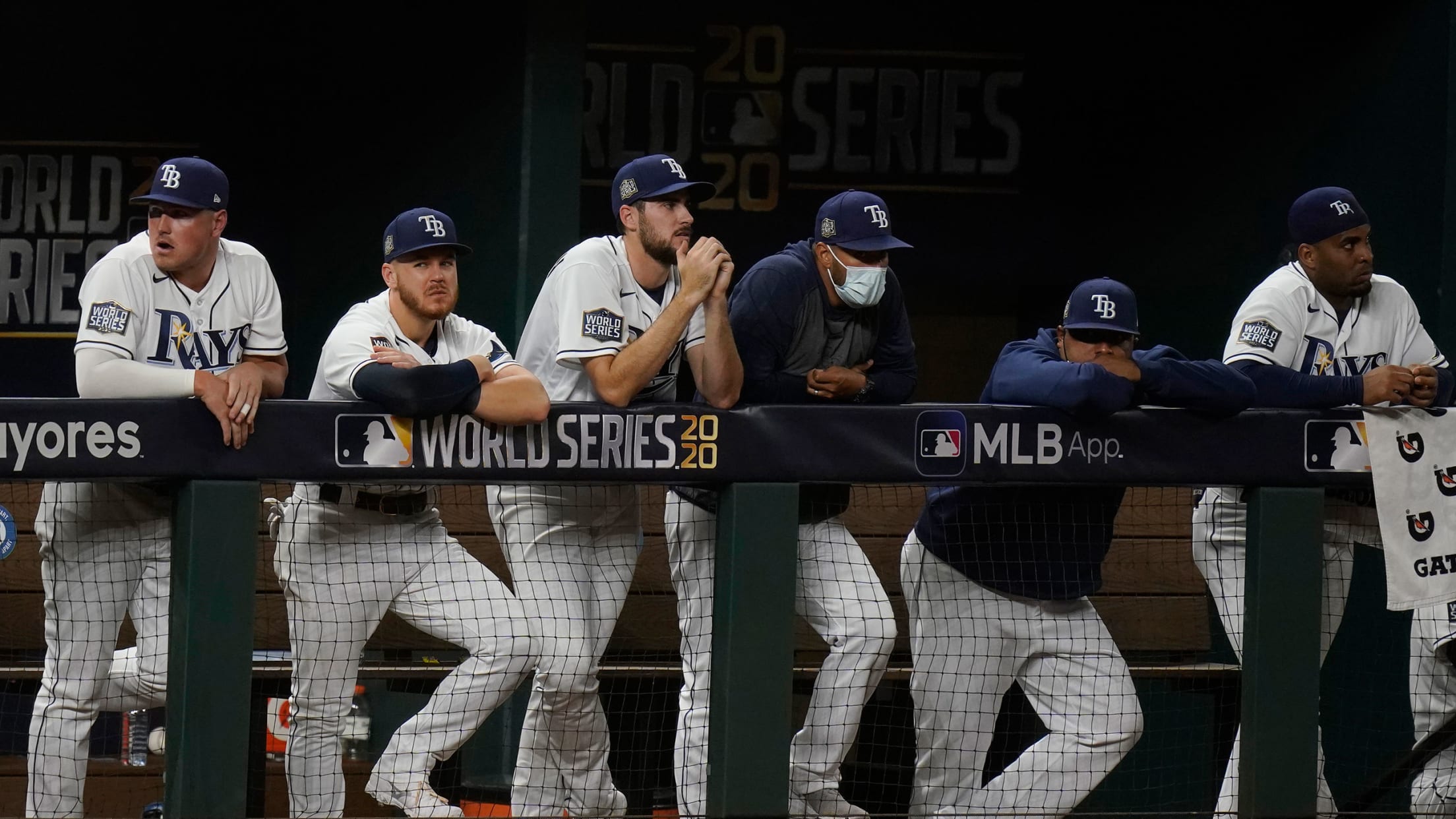 There was no panic in the Rays' clubhouse at Globe Life Field after they lost Game 3 of the World Series to the Dodgers, 6-2, on Friday night. "It's just a very positive group. Even right now, the guys are in there. They're still loose," veteran starter Charlie Morton said
Dodgers making history in 2-out situations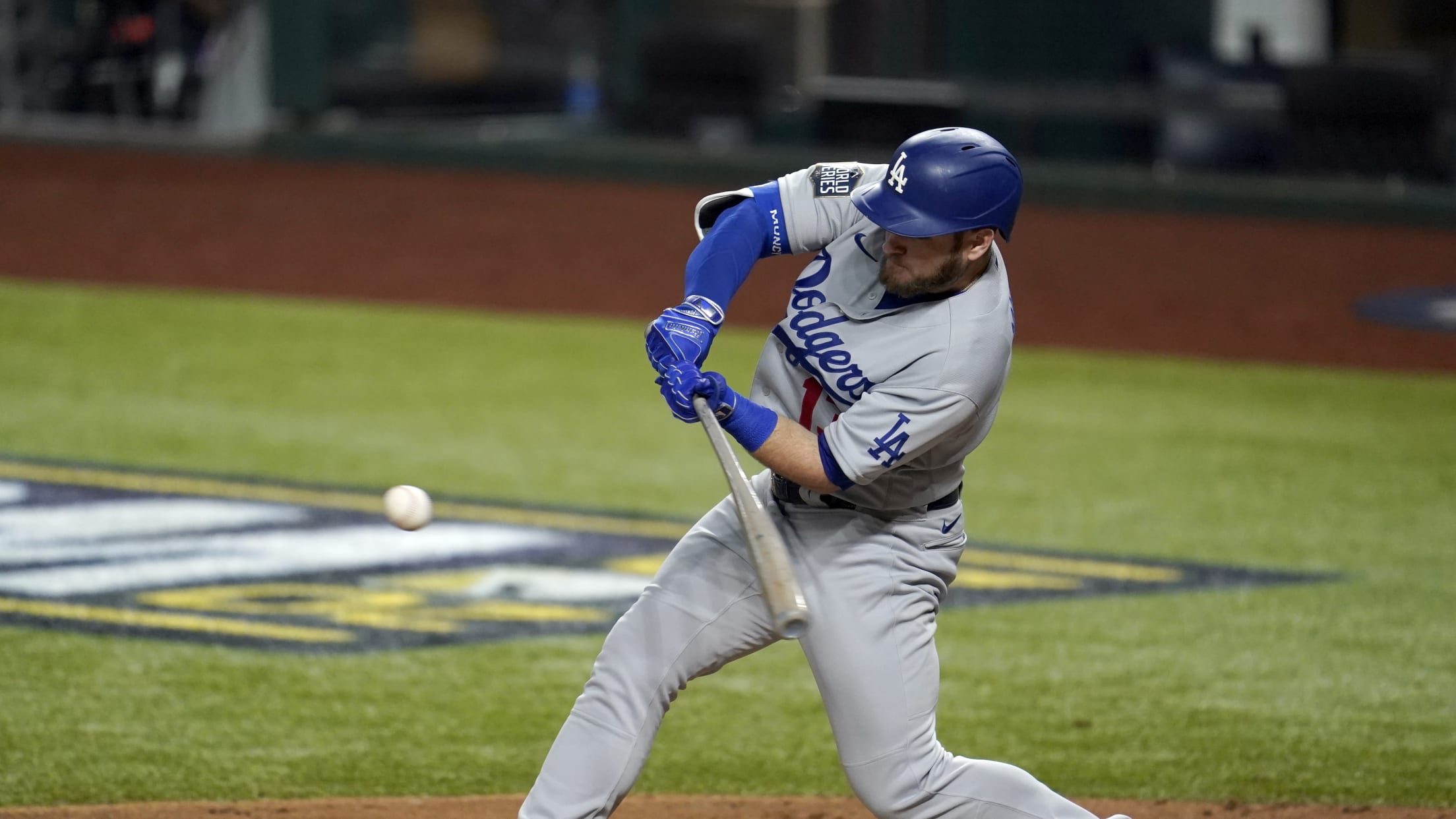 There were two outs in the top of the third inning of World Series Game 3. The Dodgers already had the lead thanks to a Justin Turner solo home run, but Charlie Morton, the Rays' starting pitcher and their only World Series-tested player coming into this Fall Classic, was finding
7 Rays who could play World Series hero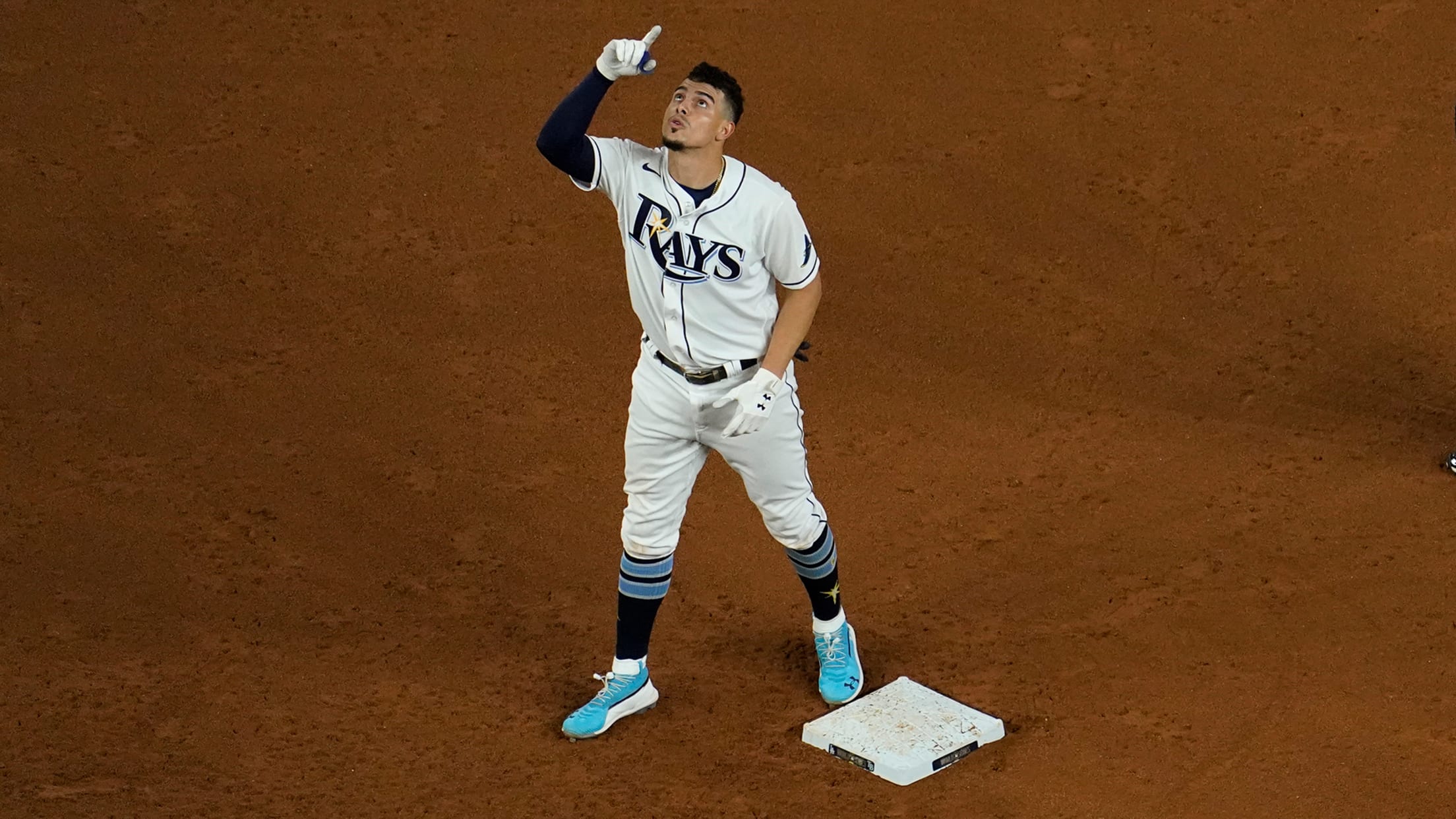 All the Rays need right now is a hero. Randy Arozarena? Was that ninth-inning homer in Game 3 on Friday a start? Brandon Lowe? Can he build off two homers from Game 2 on Wednesday?
Turner joins elite company as October star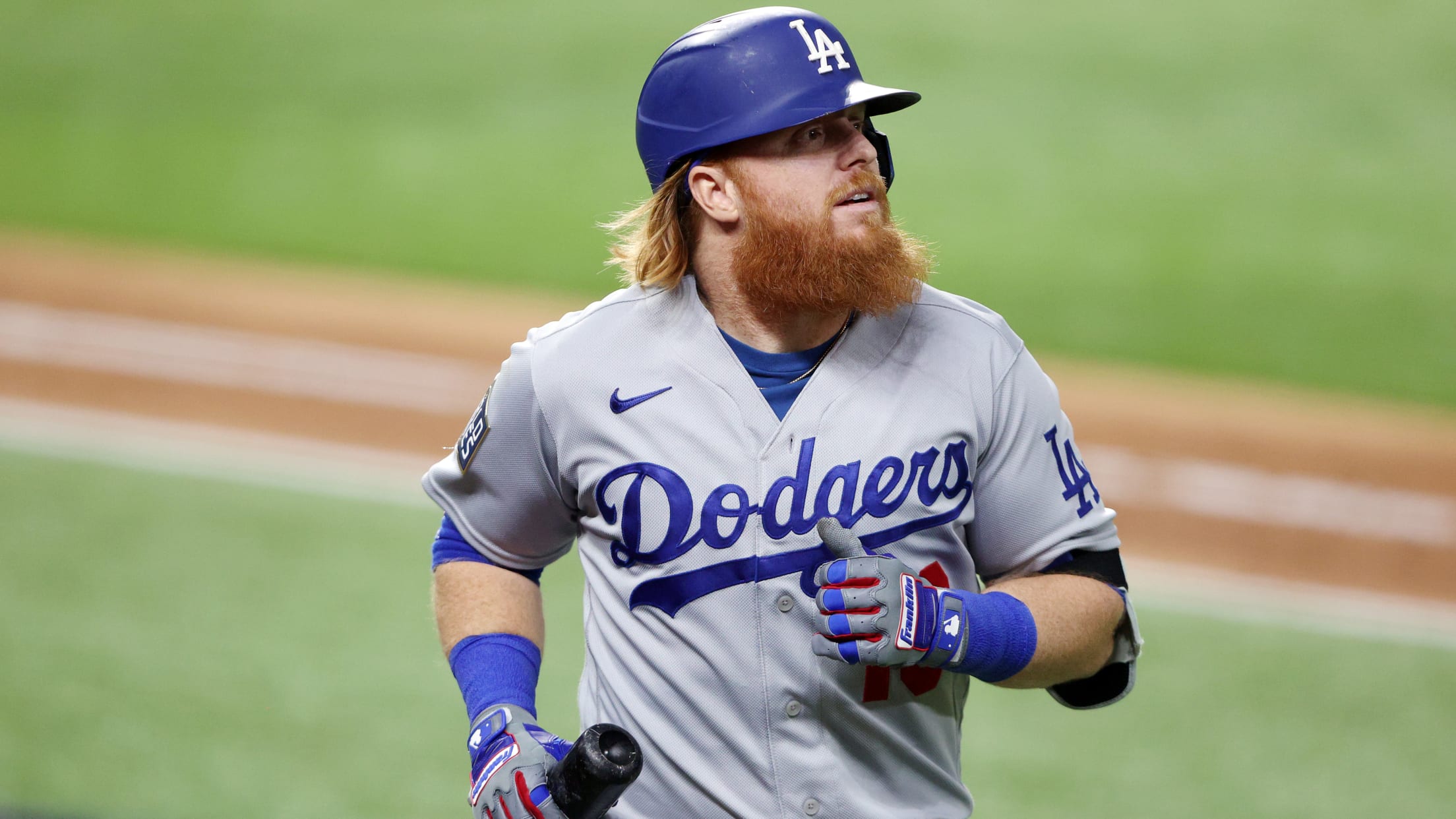 Justin Turner isn't just a great October story right now for the Dodgers. He is one of the best of all time, because his story really started with him being released by the Mets in December of 2013 -- the way David Ortiz's long run as a star of October
Players who hit most homers in a postseason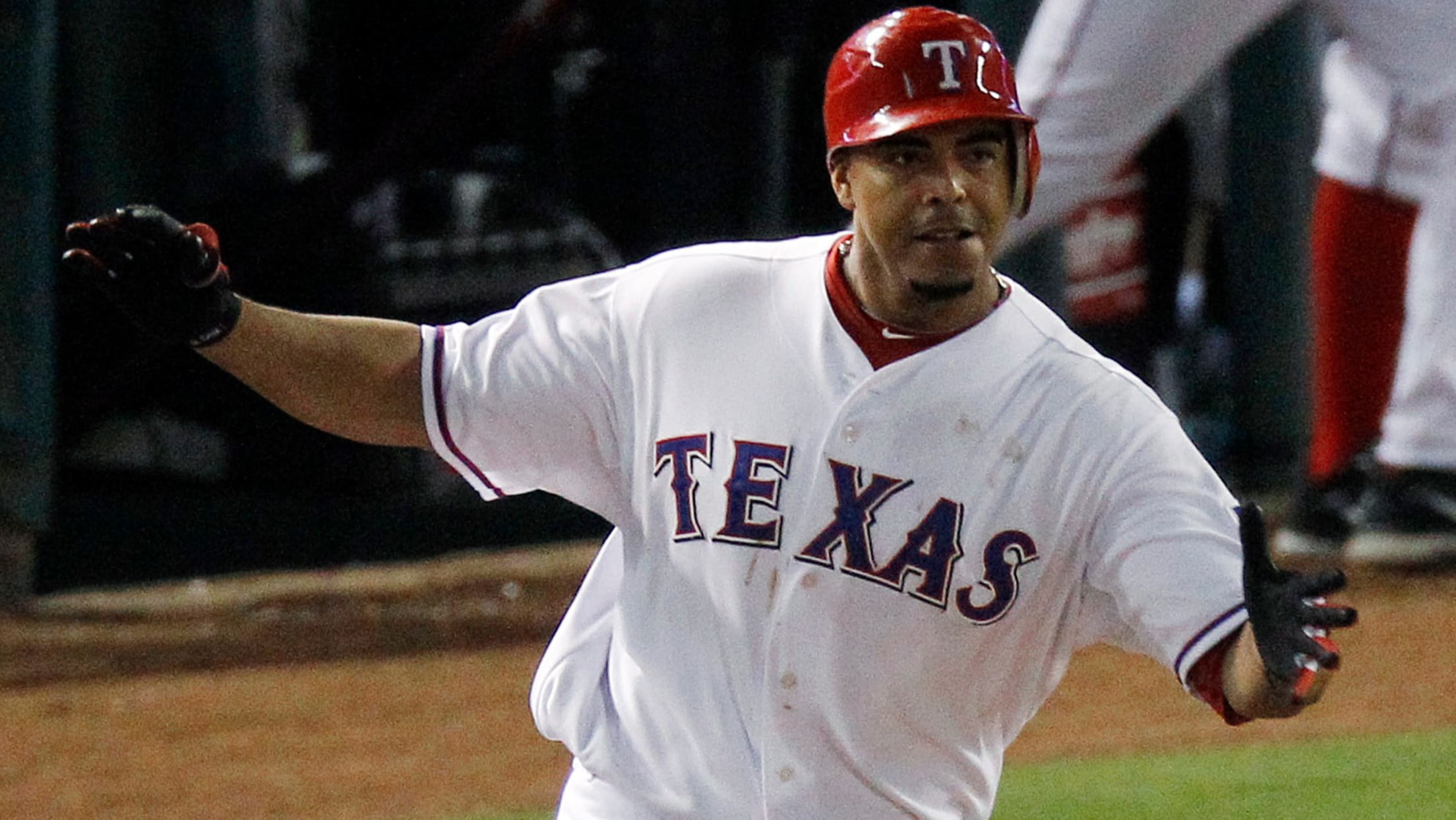 You never know who will go on a postseason power binge. In many cases, it's a renowned slugger. But in others, it's a player not as well known for hitting the ball out of the park. Only 10 players have homered at least seven times in a single postseason, and
Astros reliever James undergoes hip surgery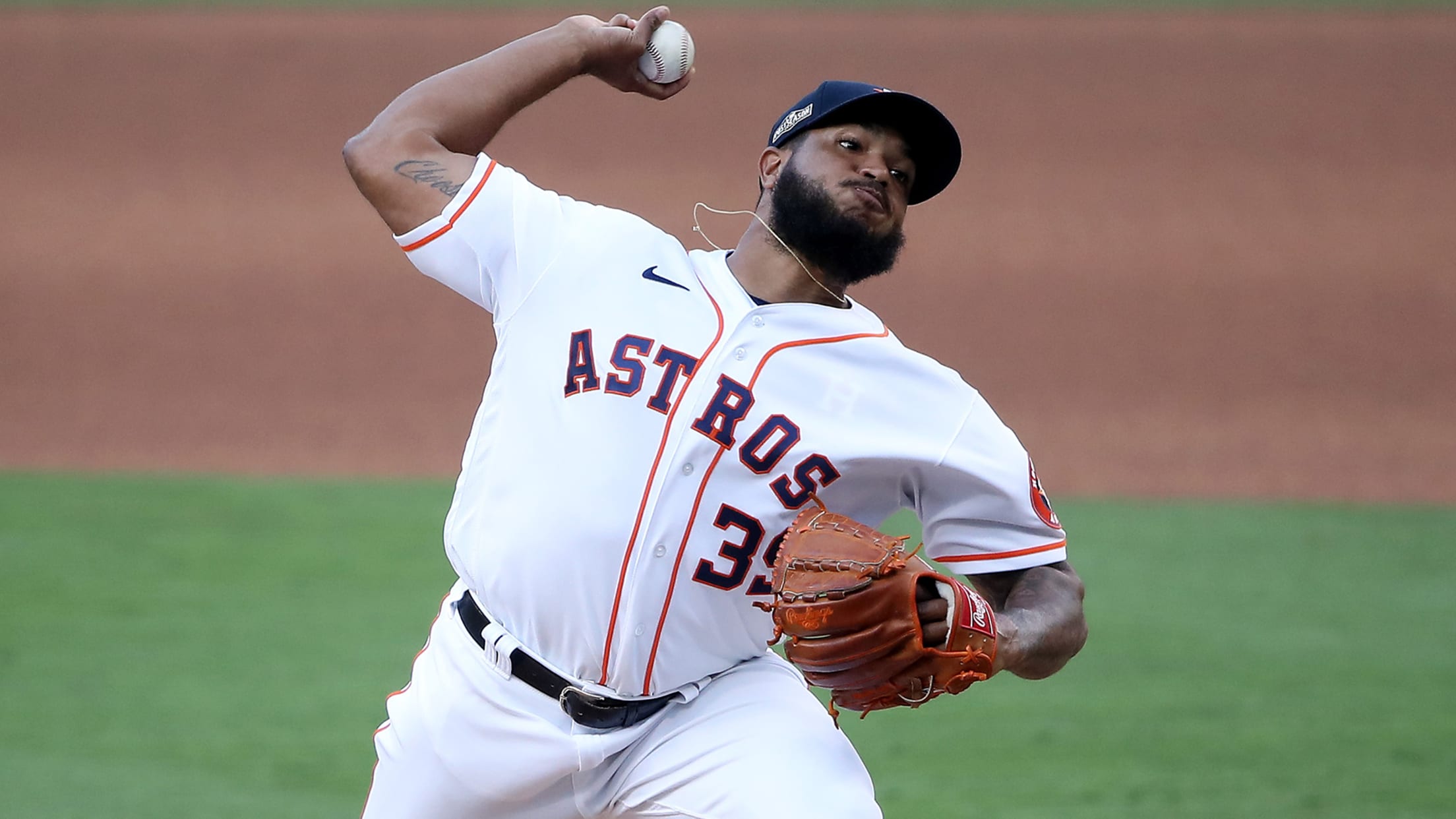 Astros right-handed reliever Josh James underwent surgery on his left hip on Friday to repair a labral tear, general manager James Click announced on Saturday. James' recovery time will be approximately 6-8 months. James initially injured his hip during an outing on Aug. 20 at Colorado, which resulted in a
Buehler spins 10-K gem: 'I enjoy doing this'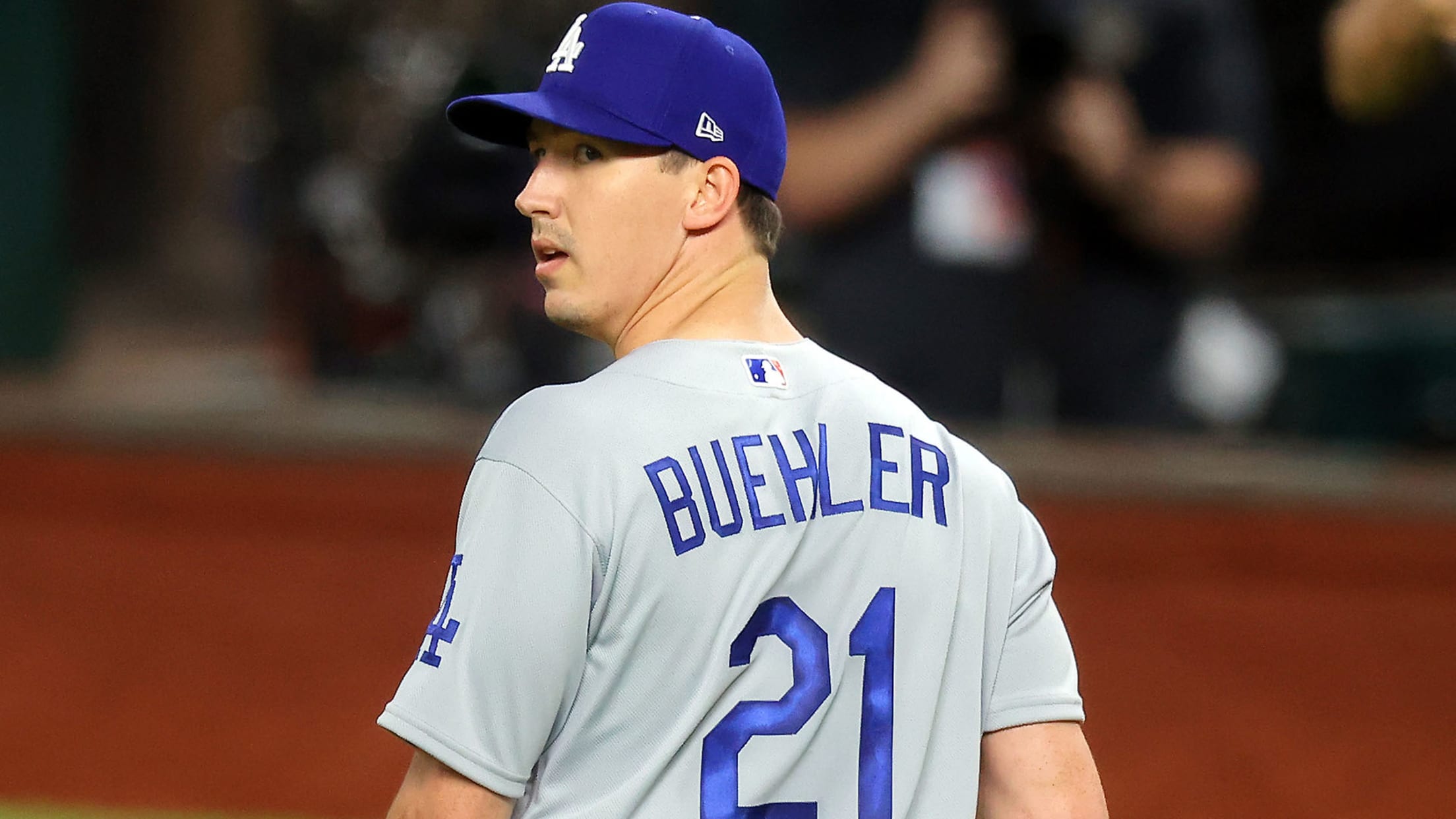 Walker Buehler is lined up to pitch Game 7 if he isn't already home celebrating the Dodgers' first World Series championship in 32 years. • World Series Game 4: Tonight, 8 p.m. ET/5 PT on FOX
HR, RBI sac bunt put Barnes in rare company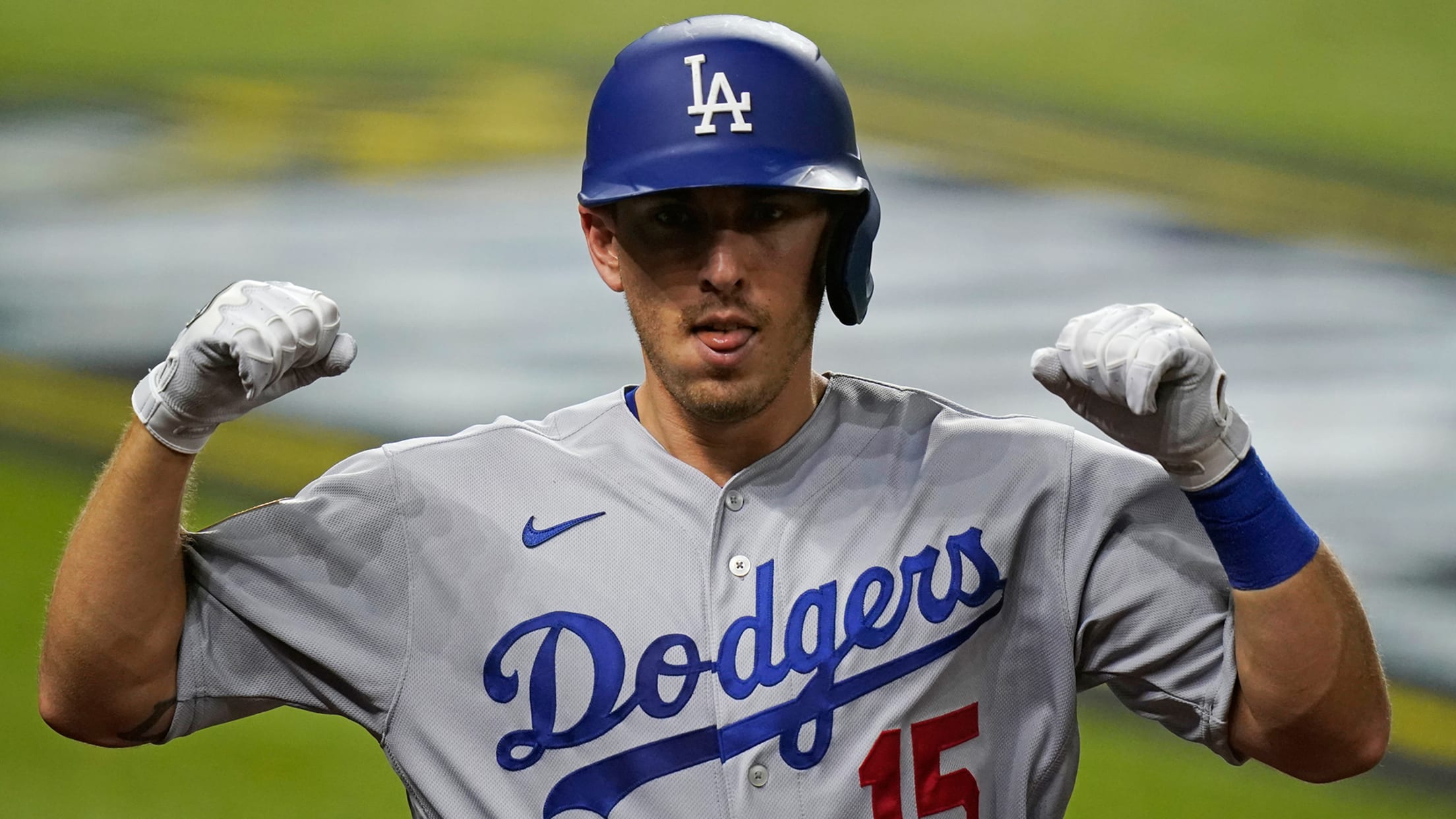 The Dodgers' fourth inning in Game 3 of the World Series on Friday night at Globe Life Field in Arlington might as well have been lifted straight out of the 1960s. Three singles, a stolen base and an RBI squeeze bunt from catcher Austin Barnes? How very un-2020.
SU2C, MLB united in fight against cancer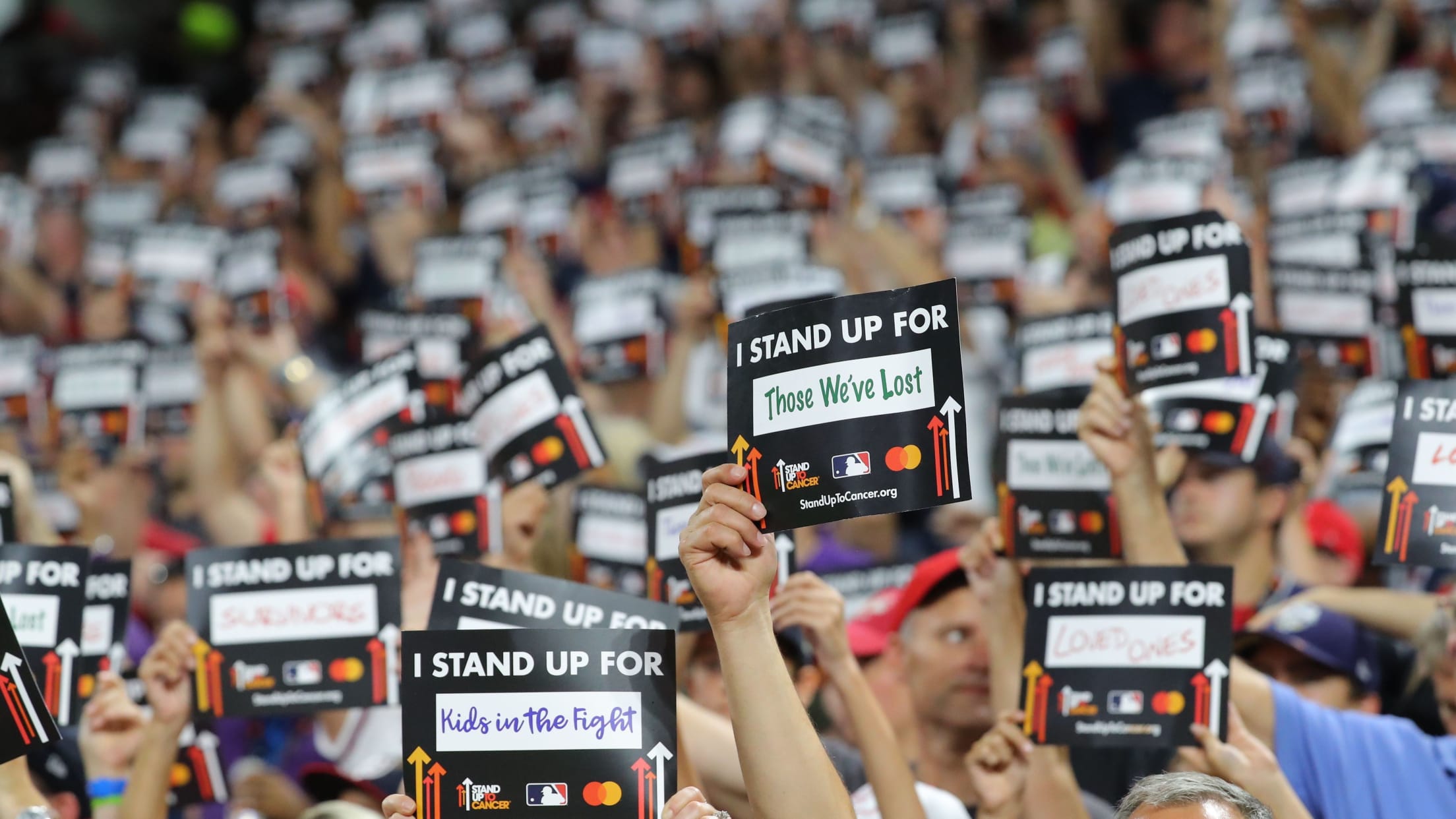 Major League pitchers Chad Bettis, Jameson Taillon and Carlos Carrasco are known for their accomplishments on the mound, but it's their battle off the field that unites them in a unique way. Having all overcome cancer diagnoses in recent years, they understand firsthand the importance of the work Stand Up
Turner's 11th playoff HR ties Dodgers record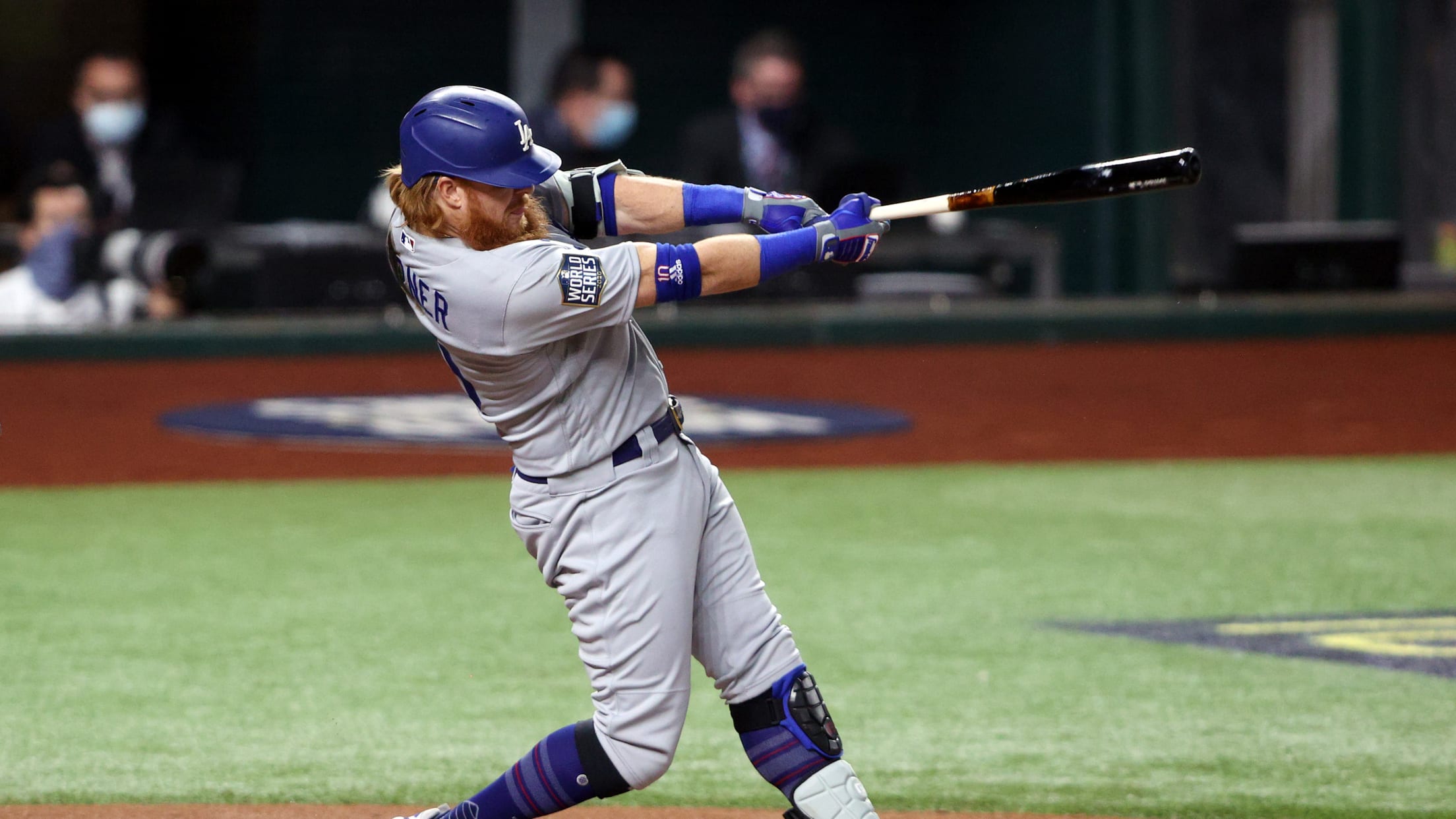 Duke Snider's final postseason home run snapped a scoreless tie in the third inning of Game 6 of the 1959 World Series. He hit it off a fellow future Hall of Famer, Early Winn of the White Sox.
Morton has rare playoff hiccup in Game 3
Righty takes first loss in sixth postseason start with Rays
ARLINGTON -- Throughout his career, Charlie Morton has had a knack for finding another gear and turning into Charlie Freakin' Morton, a nickname that was affectionately given to him for strong big-game efforts during the Astros' championship run in 2017. • World Series Game 4: Tonight, 8 p.m. ET on
Yarbrough to start G4; Rays' Gold Glove snub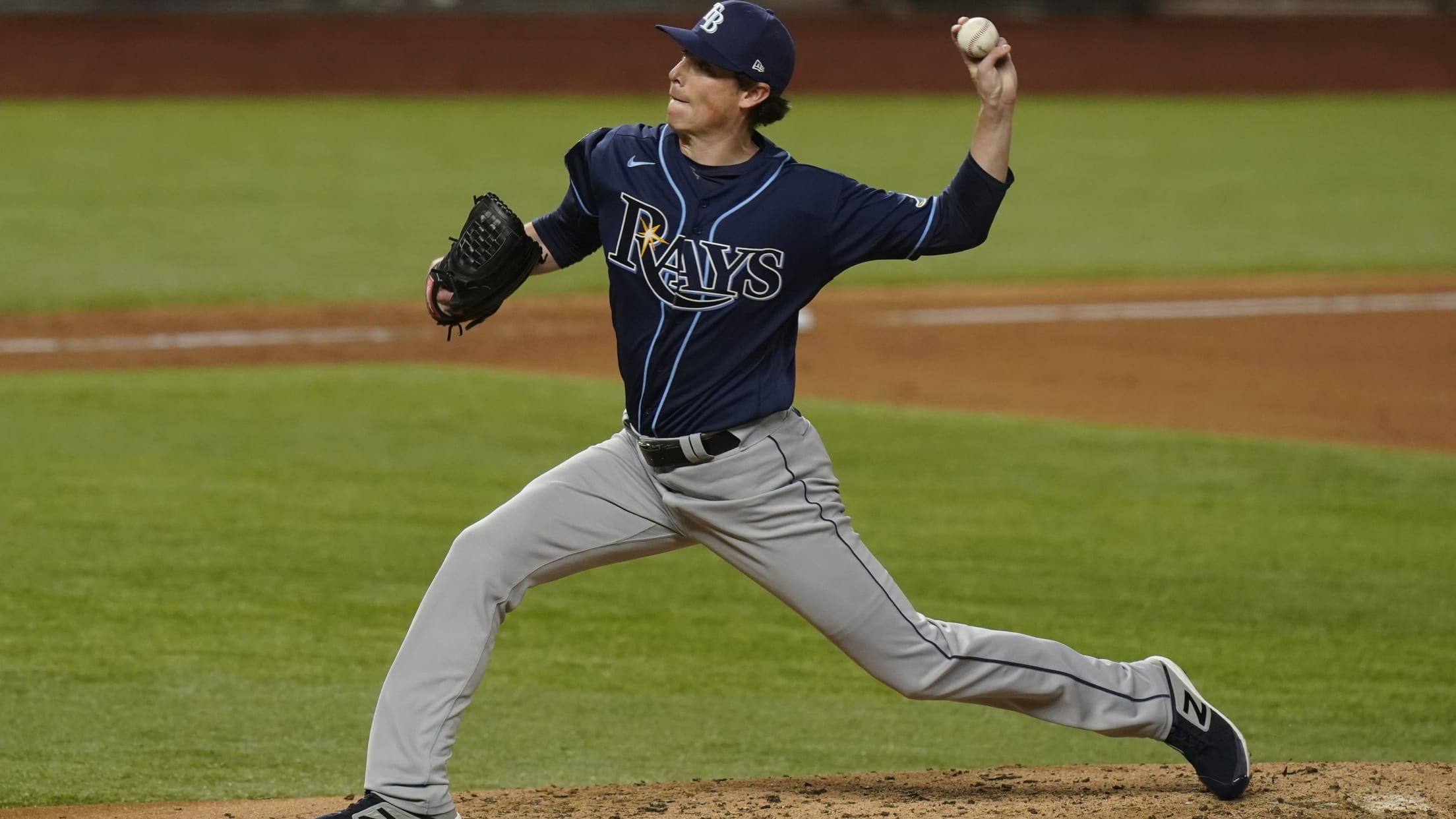 ARLINGTON -- Despite making a rare short relief appearance in Game 1 of the World Series on Tuesday, Rays left-hander Ryan Yarbrough will start Game 4 against the Dodgers on Saturday.
Reports: Boston adds manager candidates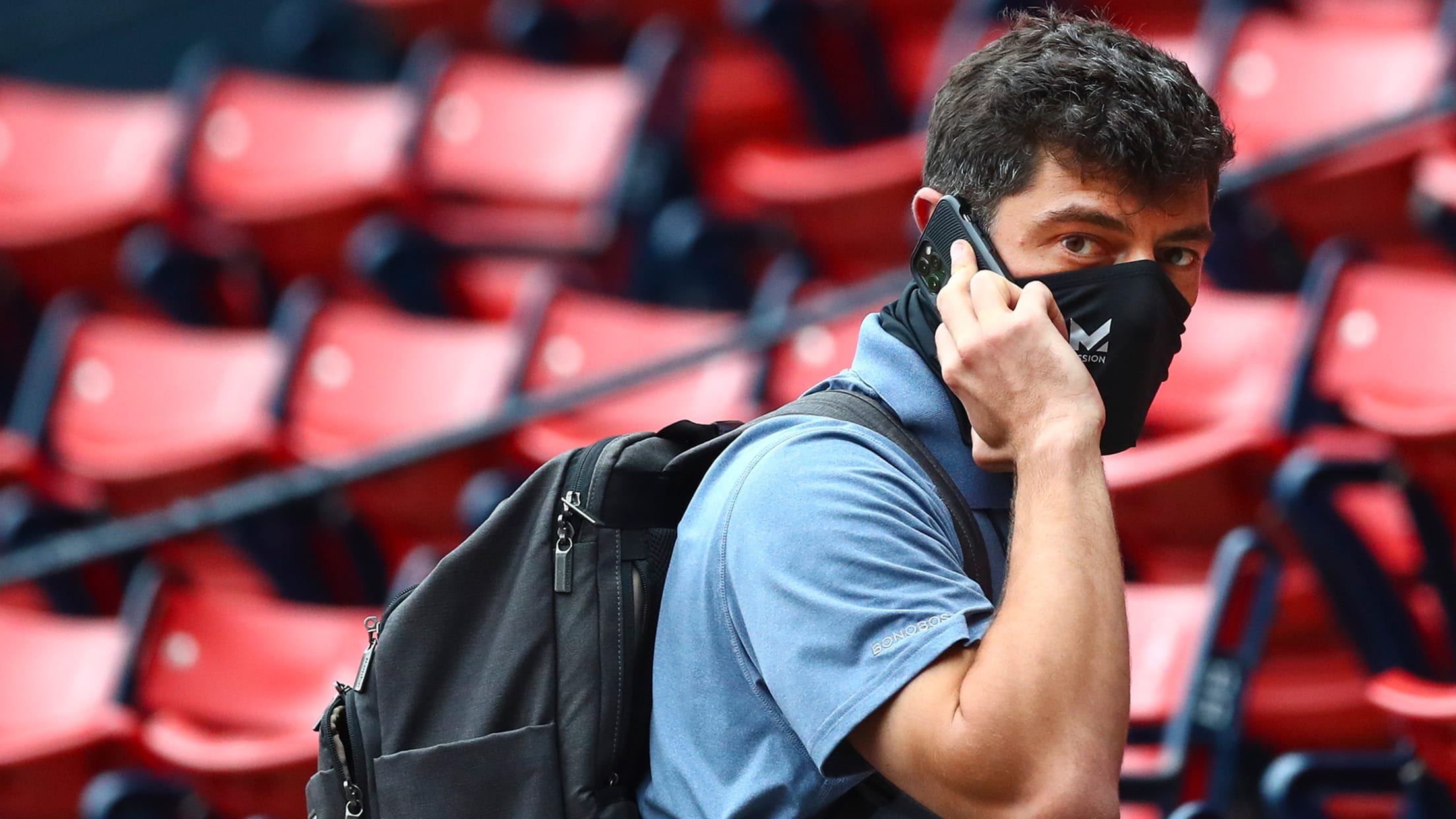 MLB.com is keeping track of all the latest news and rumors surrounding potential manager and general manager changes around the Majors.
It's the World Series of lookalikes
Why is Gritty playing third base for the Dodgers?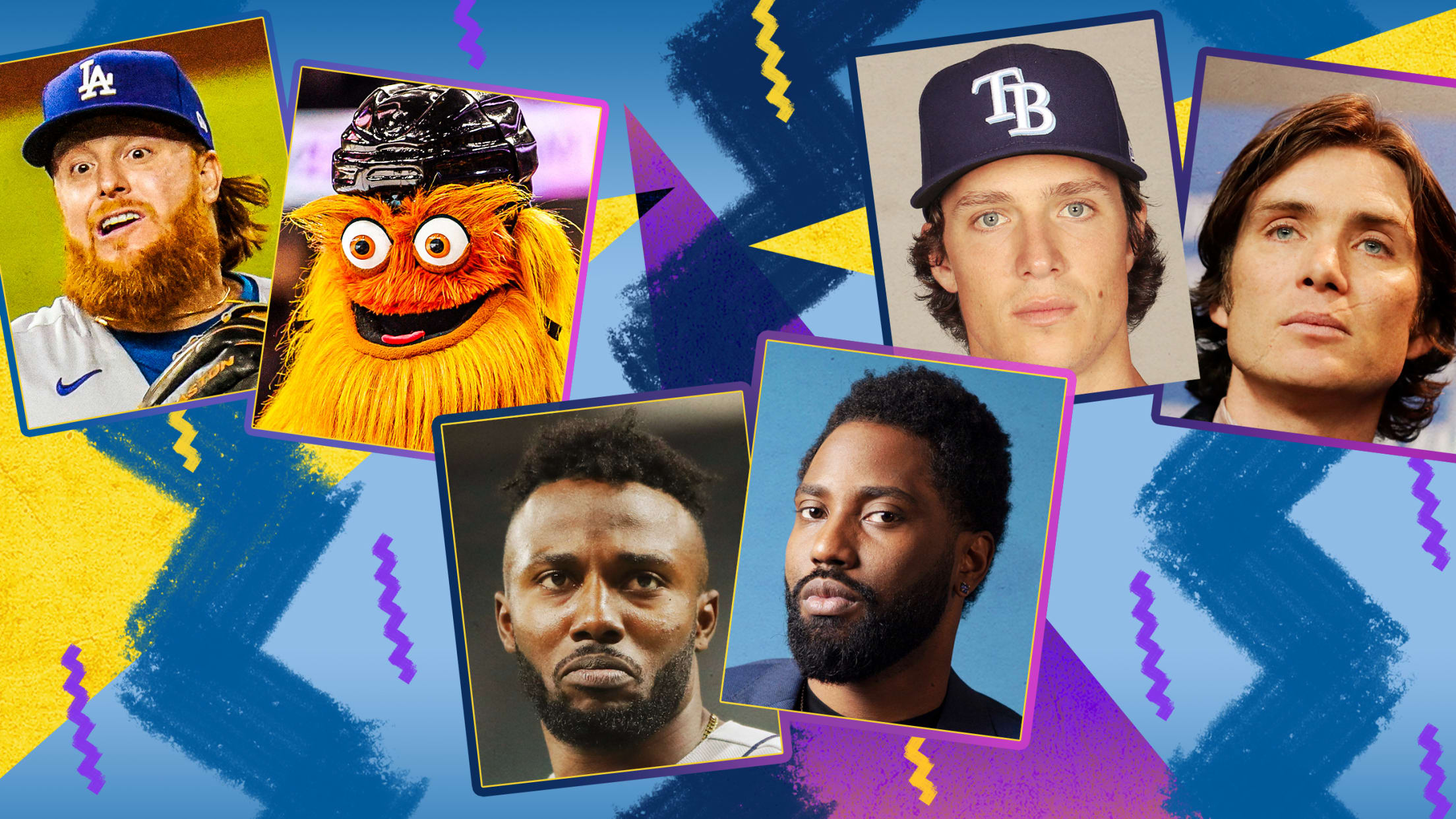 The Dodgers-Rays World Series is a World Series of many things. It's a World Series of the two teams with the best regular-season records. It's a World Series of 1,000 pitchers. It's a World Series of warm places people like to vacation. But most notably, it's the World Series of
G4 starter Urías 'not afraid of the big moment'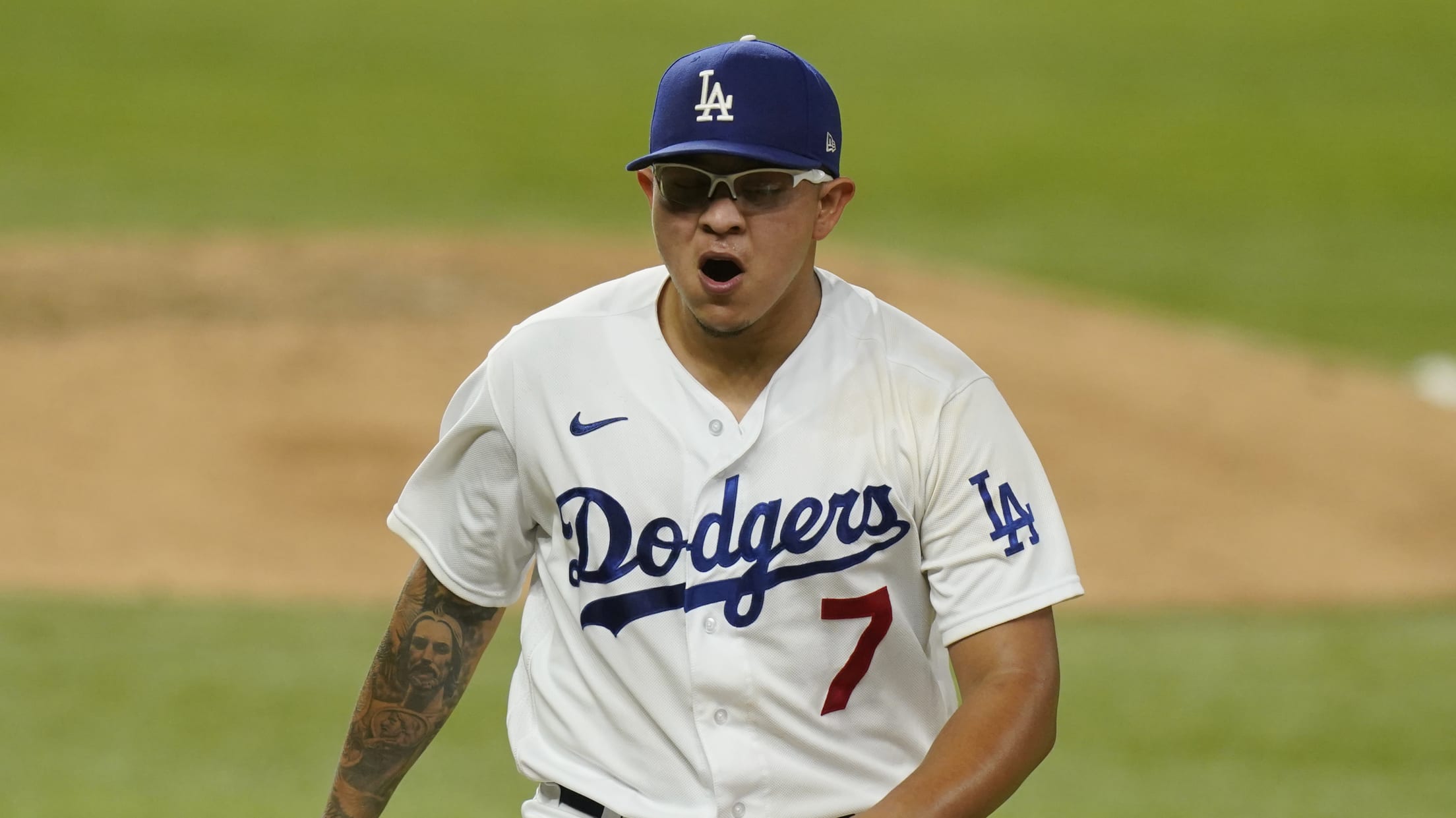 Like Kenta Maeda in previous years, Julio Urías is being asked by the Dodgers to change and juggle roles in the pressure of the postseason. Urías starts Game 4 of the World Series on Saturday, having already started once in the postseason with three multi-inning relief appearances.
Justin Turner's jersey stain: An investigation
Your deepest questions, answered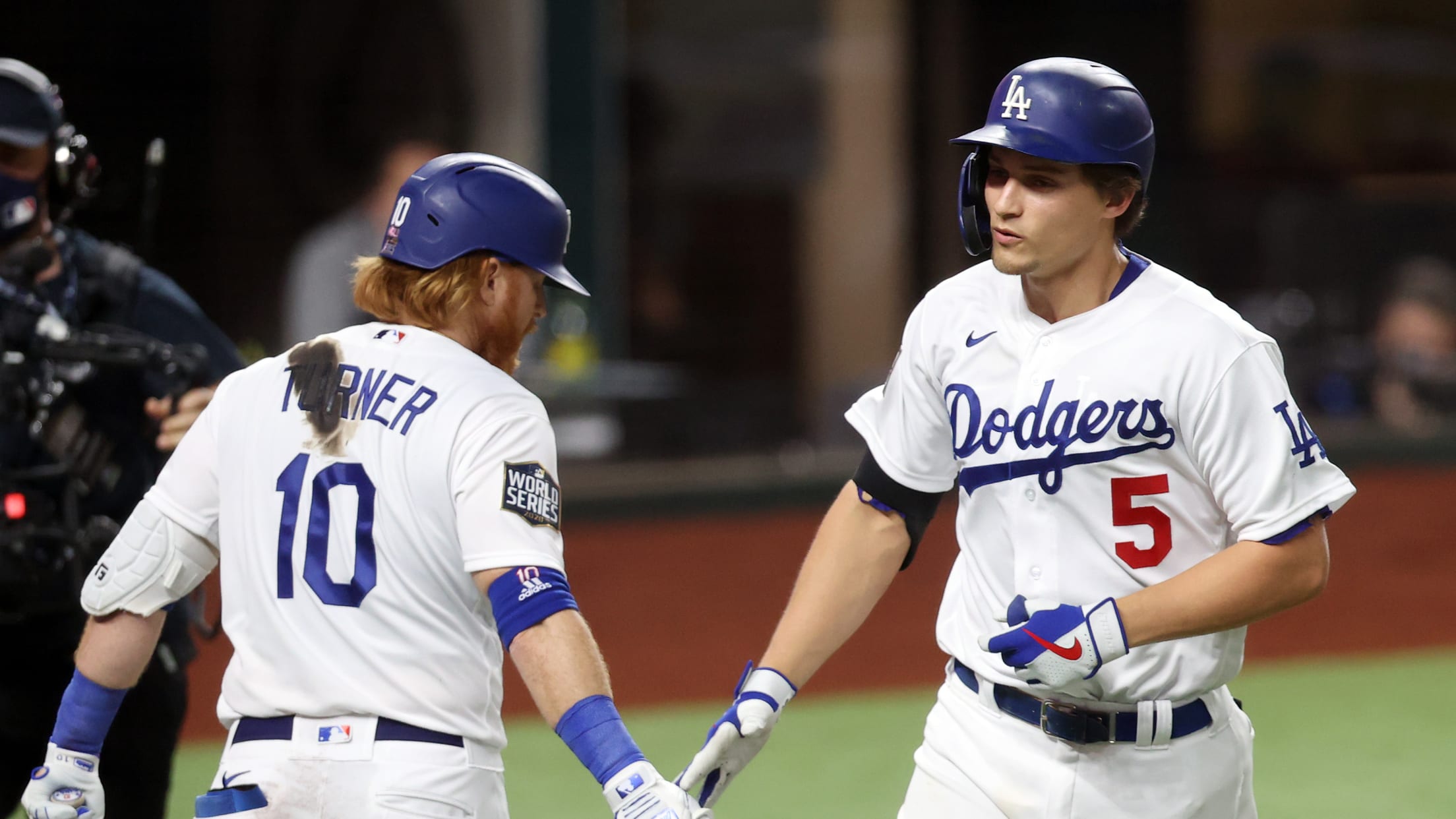 If you've been watching the World Series, there's likely been one question ever-present in your mind. No, not "What's Mookie doing now?" or "How are the bullpens gonna hold up over the series?" Rather it's, "What is up with that giant stain on Justin Turner's back?
Loved ones honored in SU2C moment at WS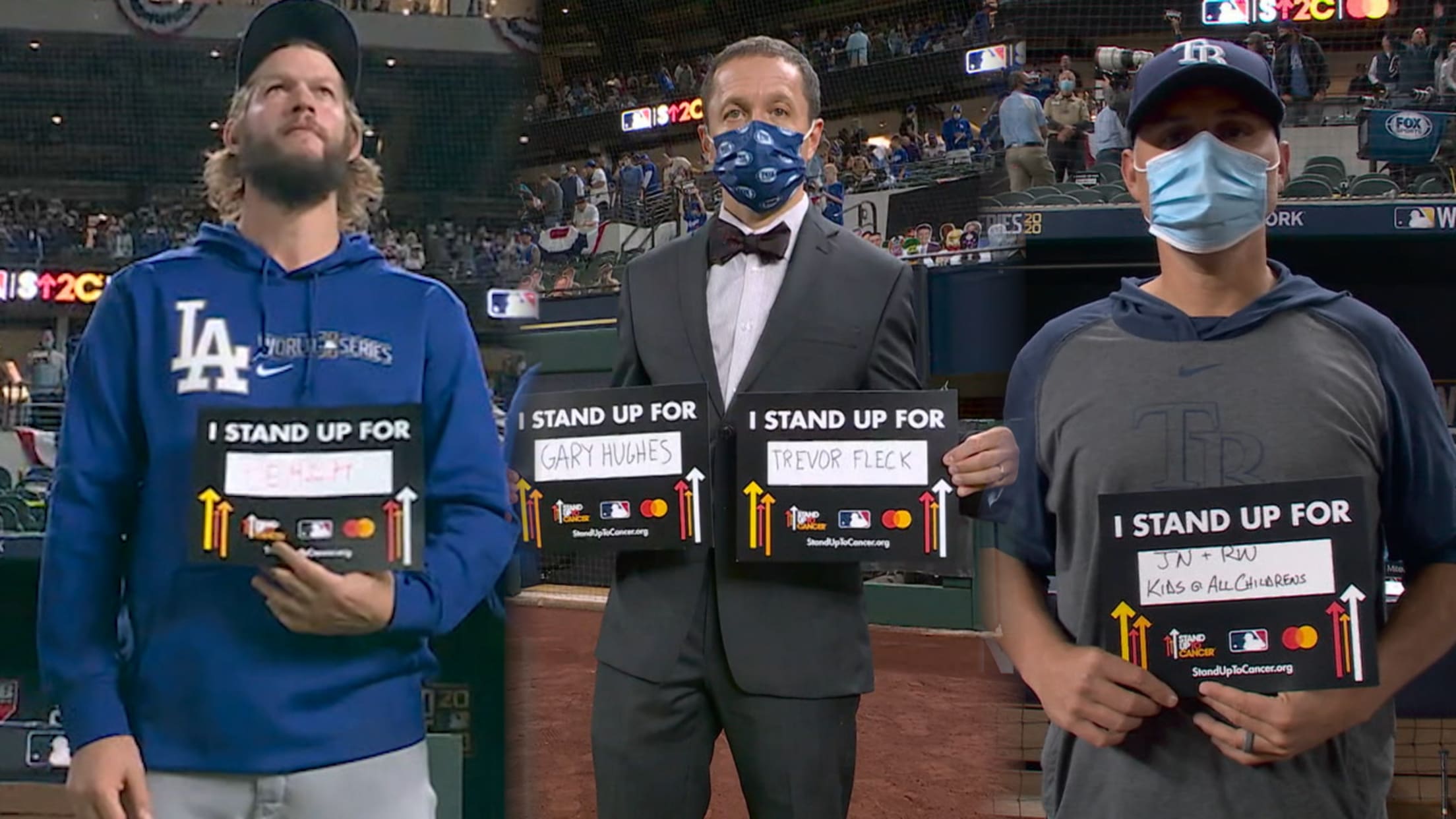 Dodgers third baseman Justin Turner's placard was filled with the names of kids who he connected with during his years of work with Children's Hospital Los Angeles. Pitcher Walker Buehler's placard included the name of his late uncle, Matthew. Rays manager Kevin Cash wrote "JN + RW -- Kids @
MLB, MLBPA announce COVID-19 test results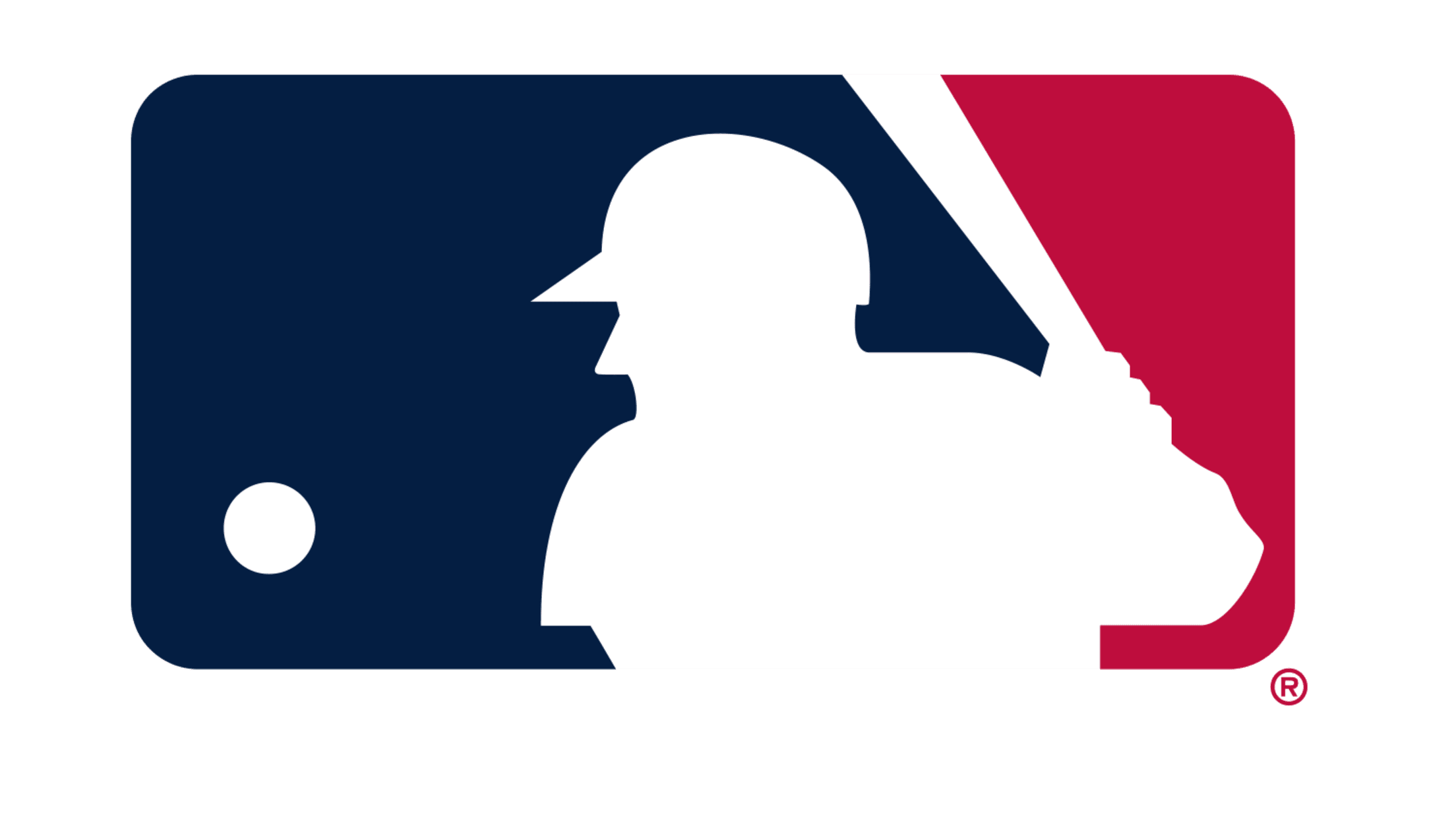 Major League Baseball and the Major League Baseball Players Association jointly announced today the latest COVID-19 testing results under MLB's COVID-19 Health Monitoring & Testing Plan, through the end of Thursday, October 22nd: MONITORING TESTING Covered Individuals are now in Monitoring Testing. To date, the results of Monitoring Testing are