Breaking down every team's closer situation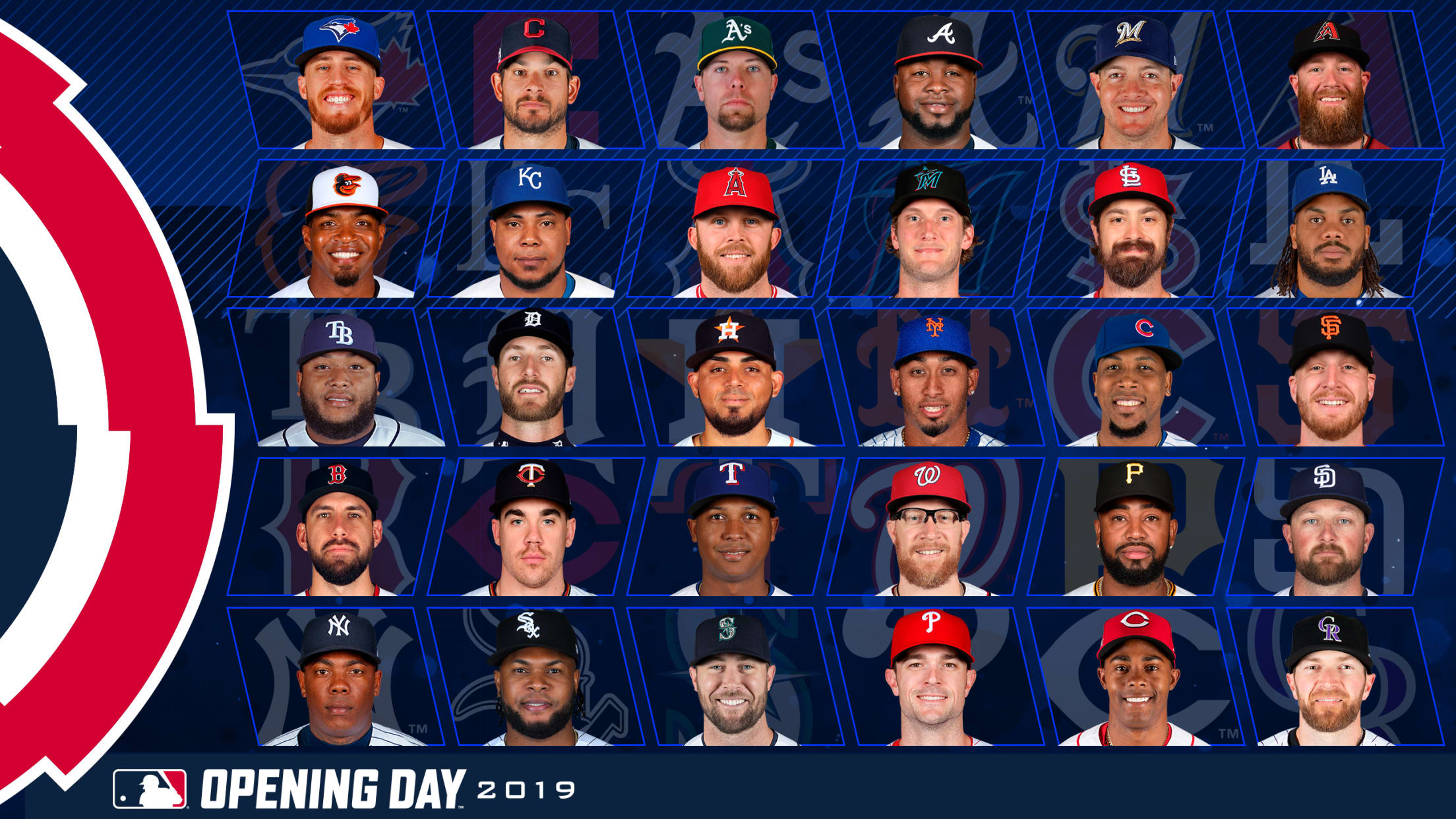 Teams can have solid starting pitching, strong middle relief and a potent offense, but if they don't have a closer waiting in the bullpen to finish off games, wins won't be easy to come by. And while not every club has an Aroldis Chapman or Kenley Jansen waiting in the
Eloy, White Sox near long-term deal (source)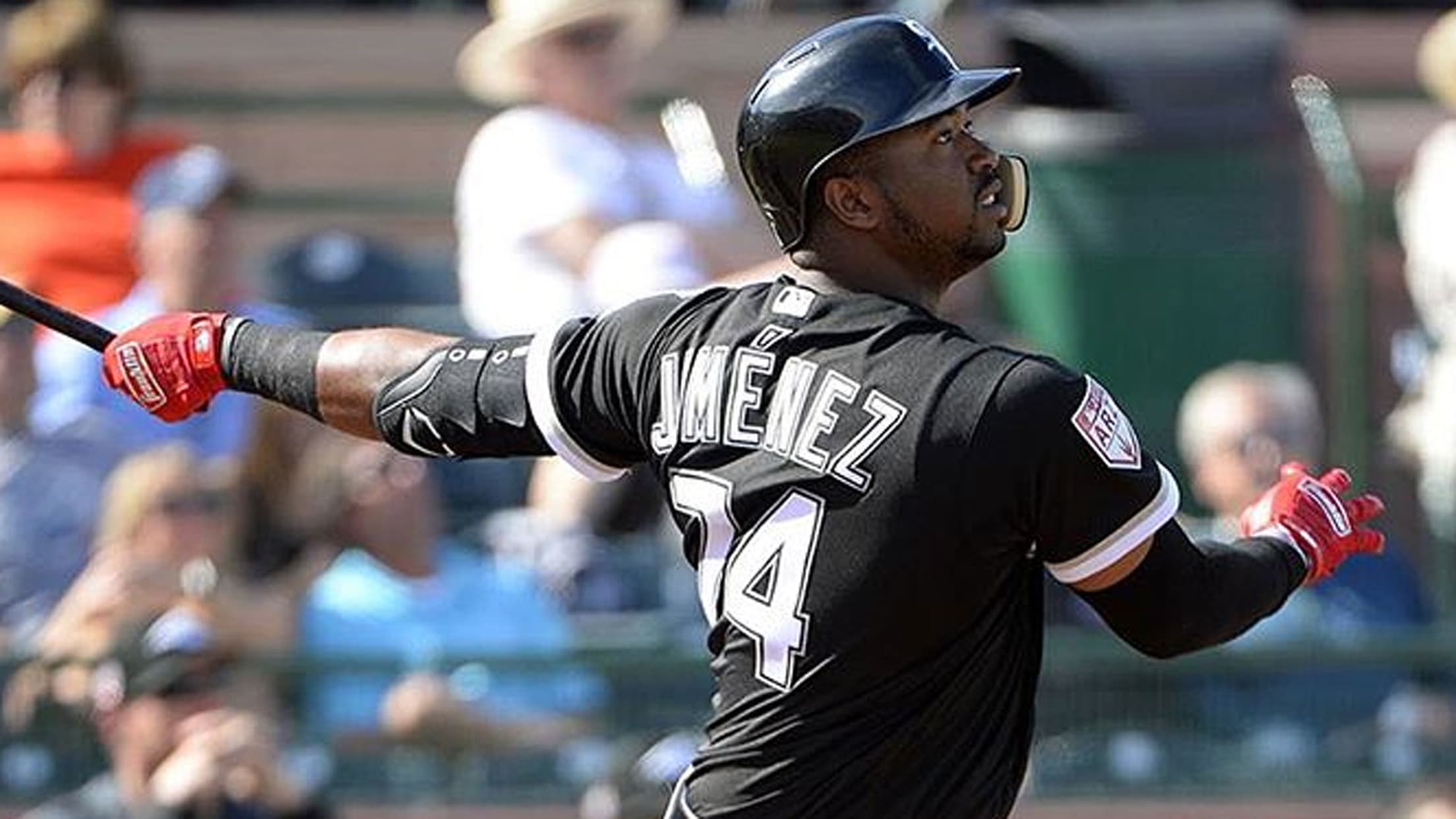 GLENDALE, Ariz. -- The White Sox have committed to Eloy Jimenez as their right fielder of the future. According to a source, the club is finalizing a long-term deal with the highly-touted outfield prospect expected to be worth a maximum of $77.5 million over eight years -- including two club
Report: Brewers' Kimbrel talks getting serious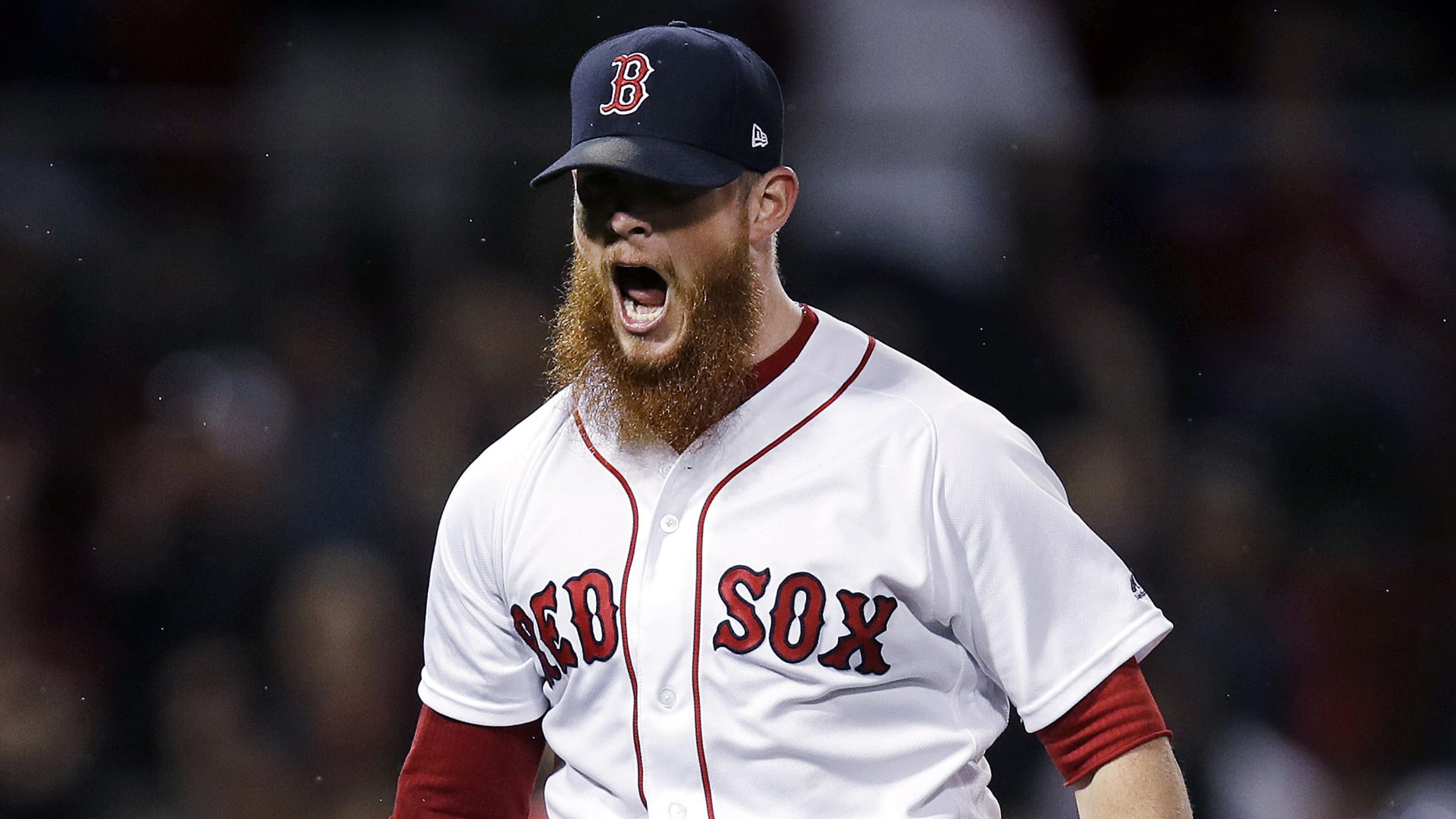 Closer Craig Kimbrel has compiled an impressive resume during his nine seasons in the big leagues, recording a microscopic 1.91 ERA with a 0.92 WHIP, 333 saves and a 14.7 K/9 rate. Below you will find a list of the latest news and rumors surrounding the right-hander, who remains unsigned.
Betts confirms he rejected $200M extension offer
In wake of large deals, Betts says situation with Red Sox is 'perfectly fine'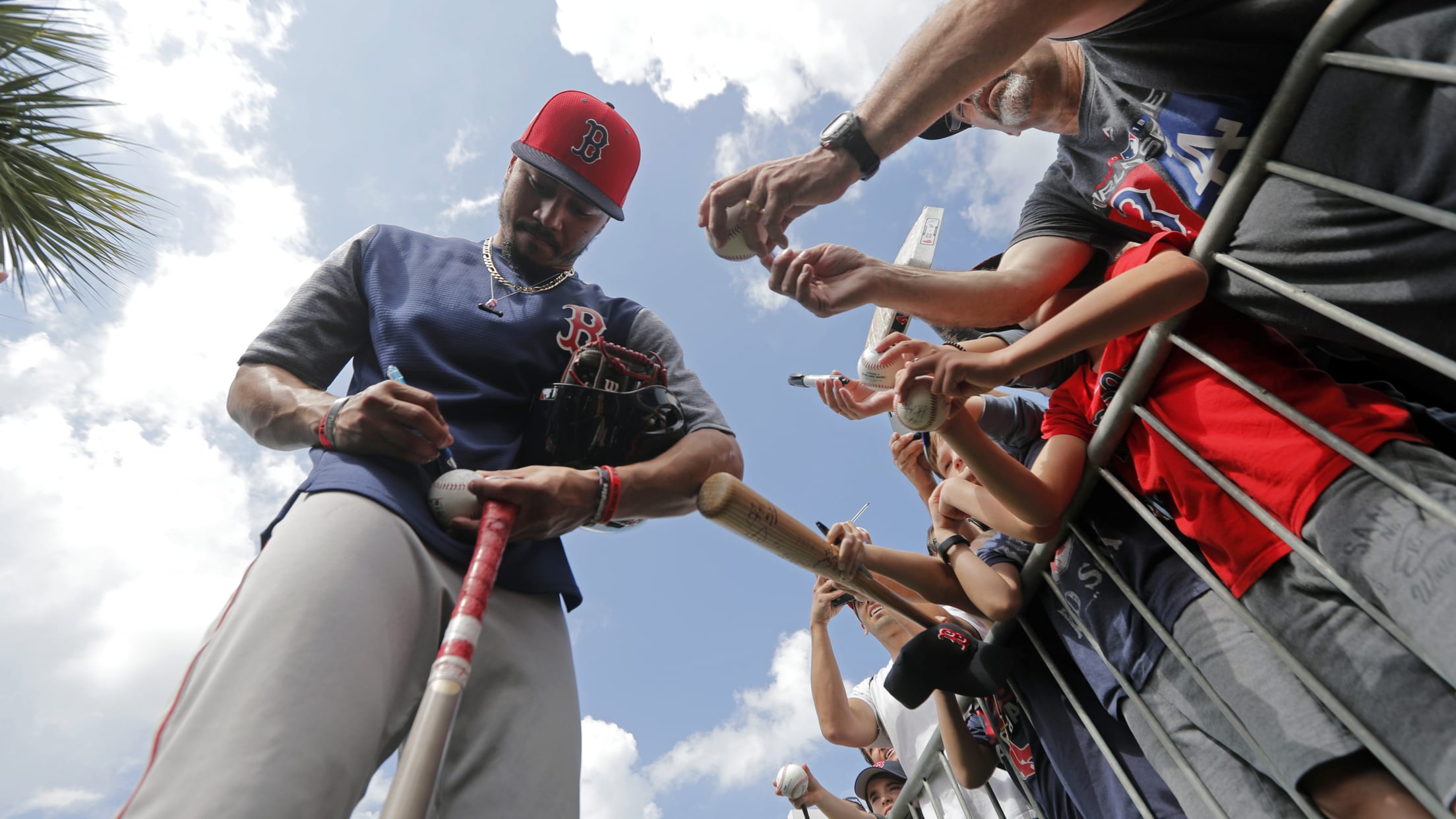 In the wake of Mike Trout's reported 10-year, $360 million extension revealed Tuesday, which brings his current contract to an astounding 12 years and $426.5 million, eyes naturally turned toward the next-biggest potential free agent, Mookie Betts, and whether he would also be interested in avoiding the open market. But
Kikuchi's big league debut tomorrow in Japan
Lefty slated to be first Japanese player to begin MLB career in country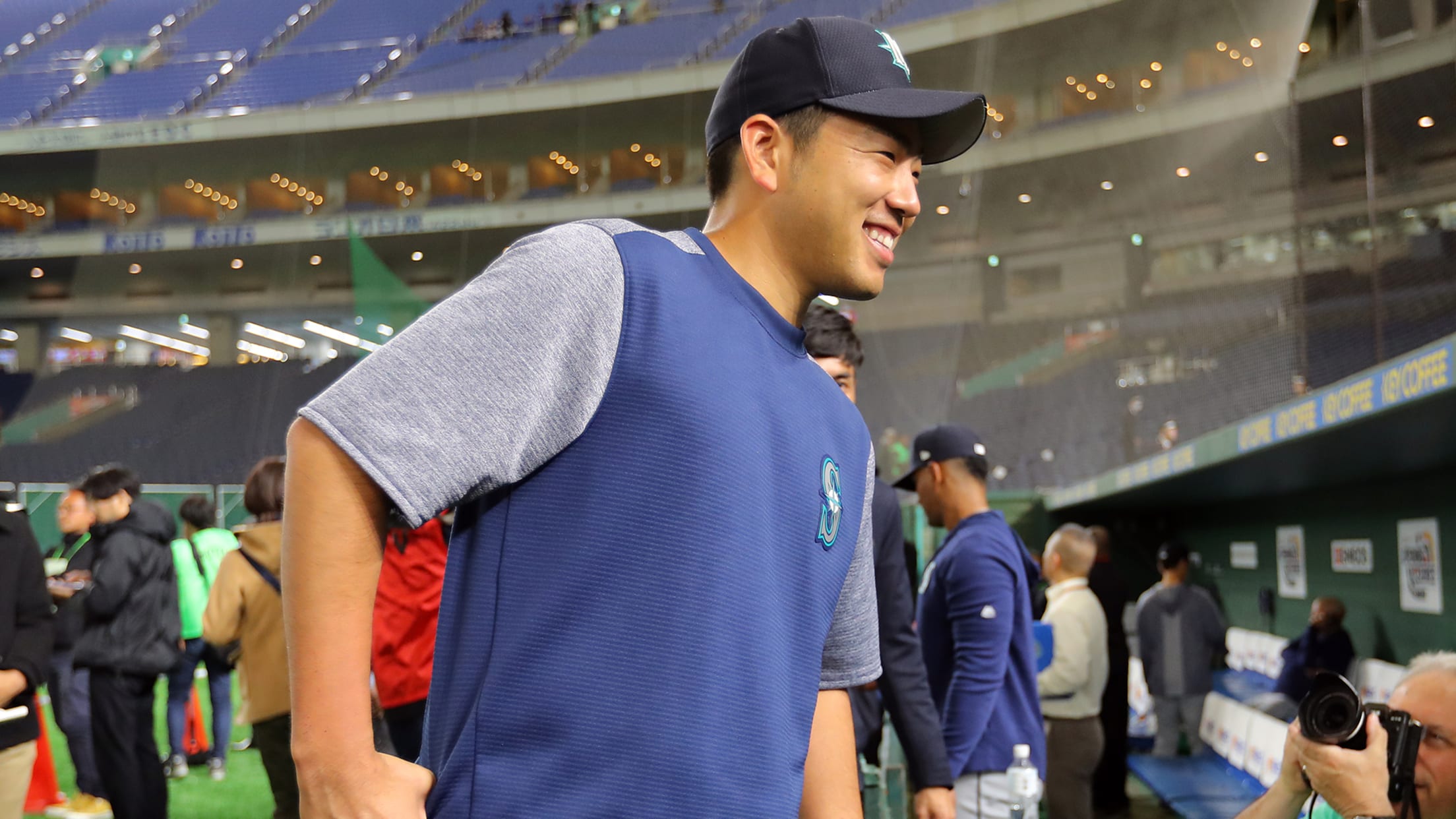 TOKYO -- While most eyes have been on Ichiro Suzuki this week, Yusei Kikuchi doesn't mind. He's as big a fan as anybody of the Mariners' icon and has enjoyed his front-row seat to history. When Kikuchi first signed with Seattle in January, he'd only seen Ichiro from afar. Growing
Top 10 first basemen of the decade (so far)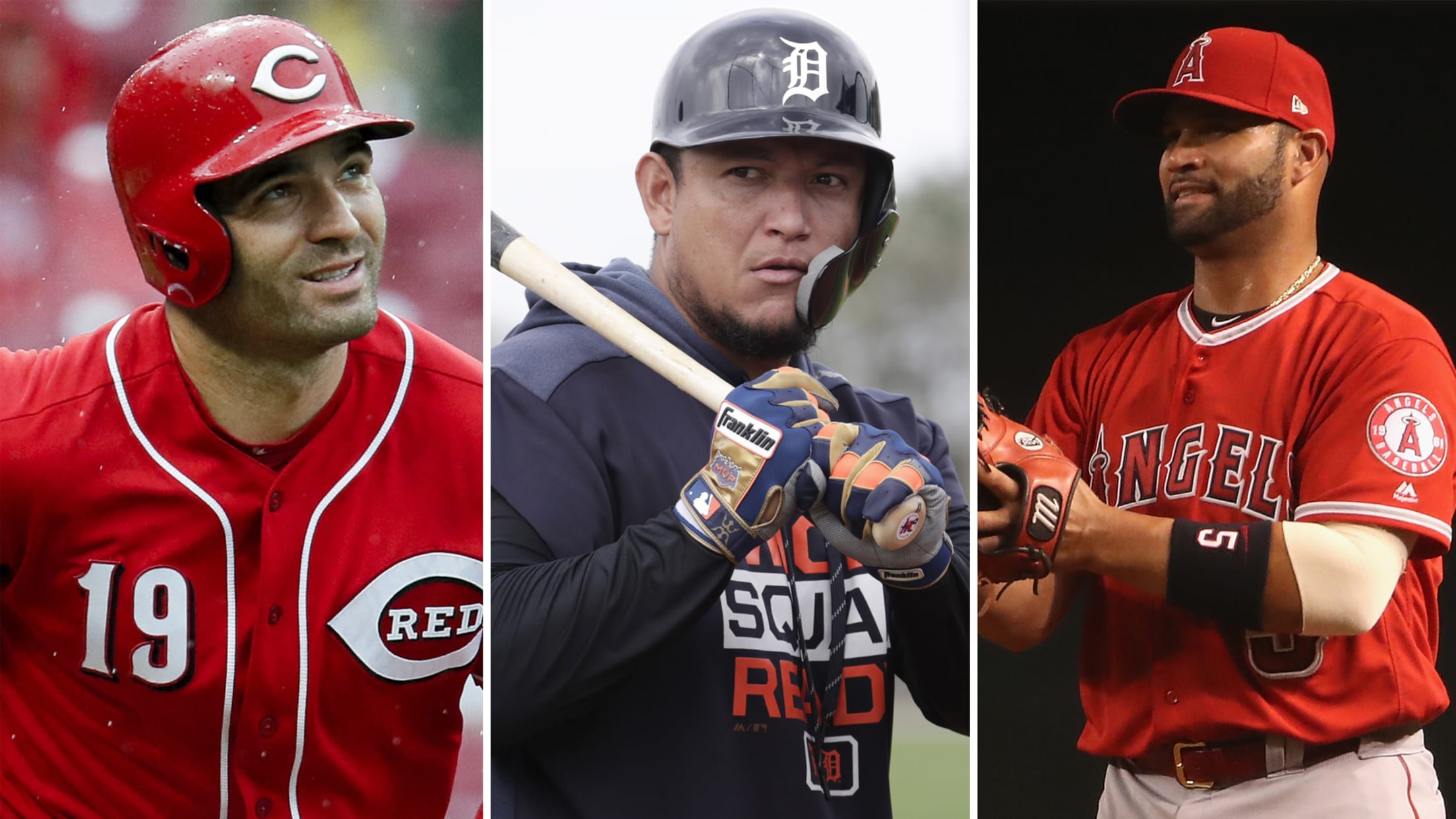 MLB.com columnist Will Leitch's series on the Data Decade, closing out this remarkable decade of baseball, runs every other Wednesday. Today, we look at the 10 best first basemen of the decade. • Previous stories in this series: Best 10 catchers In many ways, the first baseman has lost some
Revisiting the earliest MLB contract extensions
Jimenez becomes third player to sign deal before debut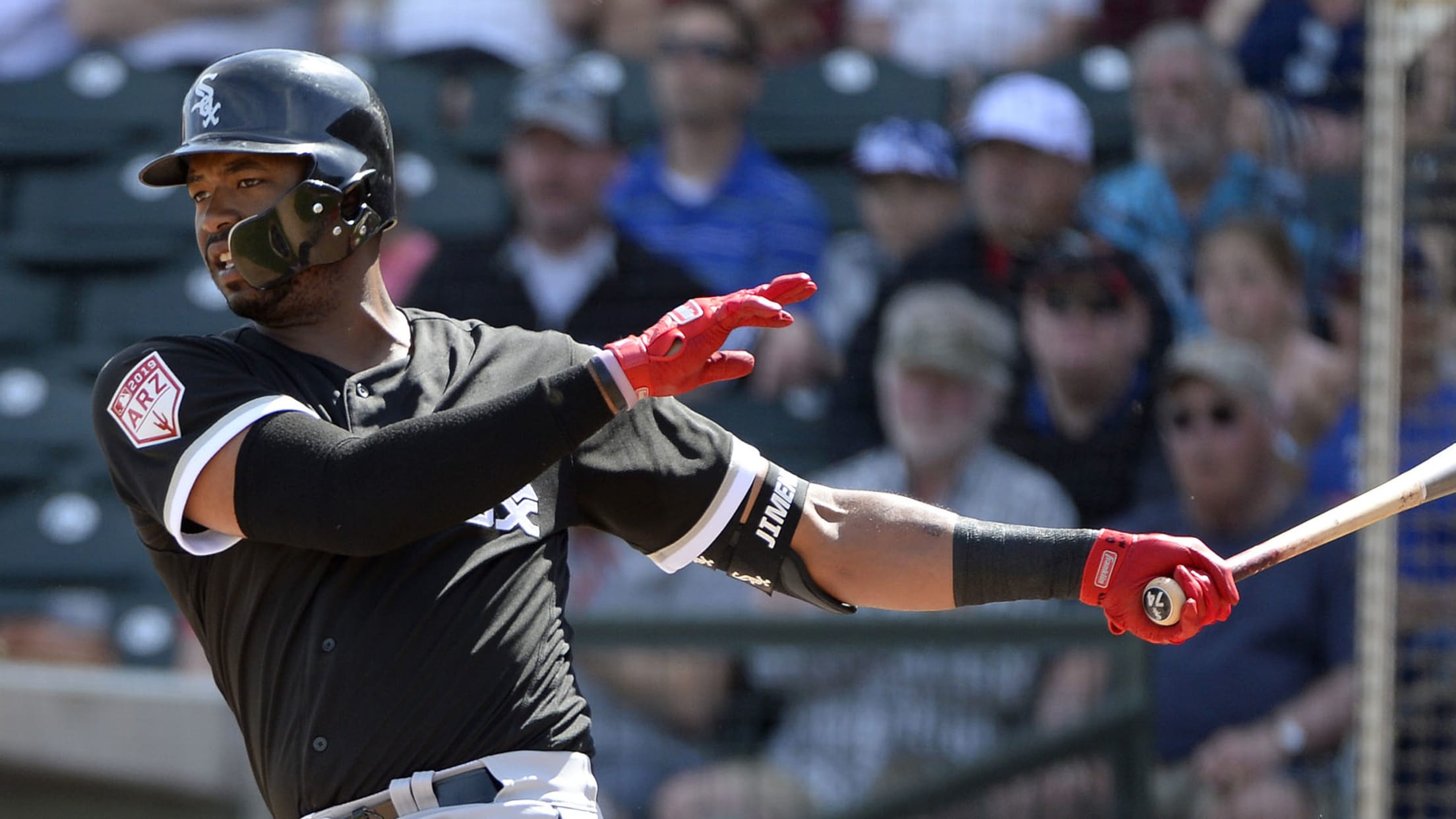 Eloy Jiménez has yet to appear in a big league game, but he's already finalizing a big-time contract. The sport's No. 3 overall prospect, according to MLB Pipeline, worked out a long-term deal with the White Sox on Wednesday, eight days before the club opens the 2019 season at Kansas
No dynamic duo, but Bryce 'excited' for Trout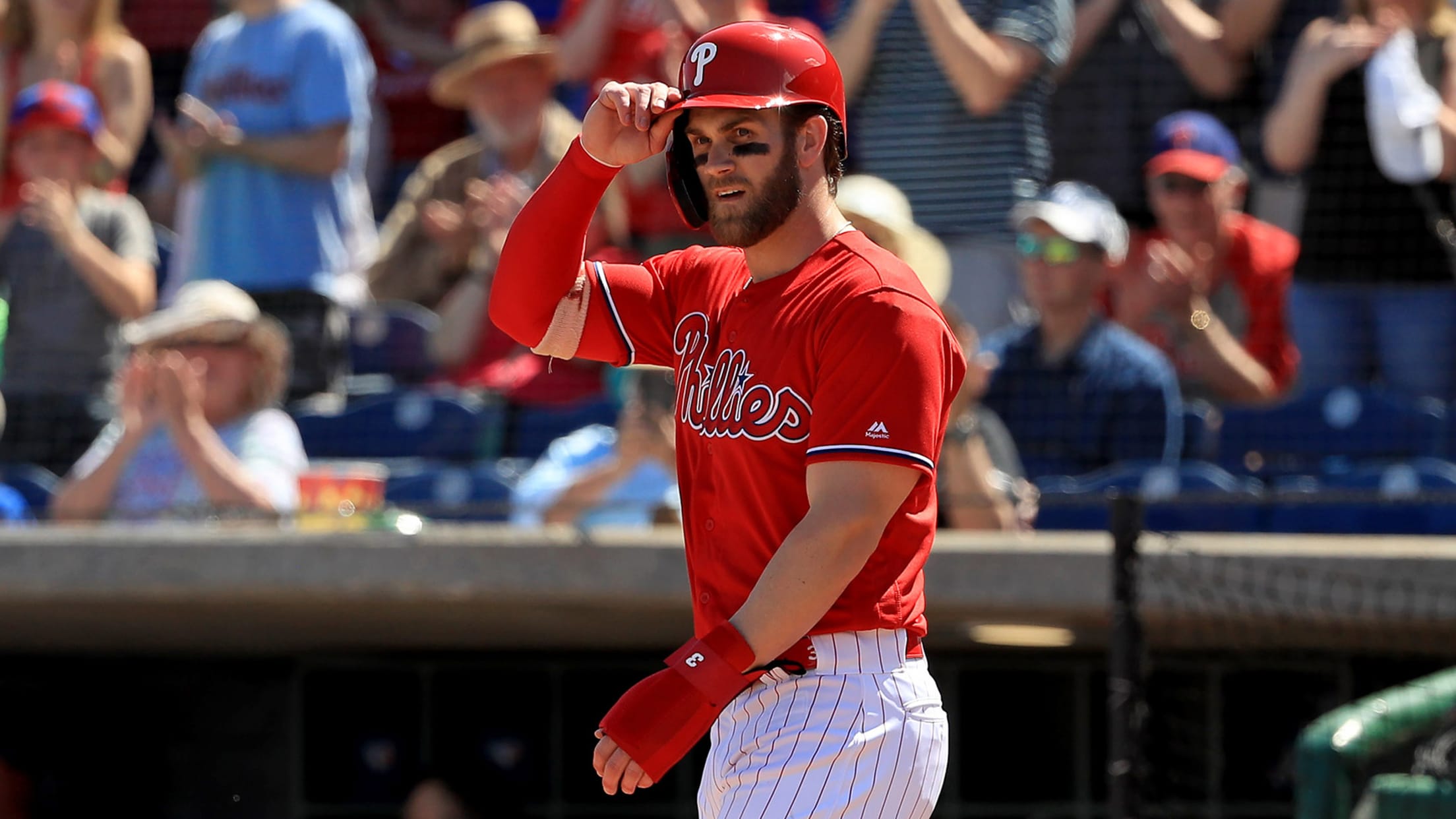 CLEARWATER, Fla. -- Bryce Harper is thrilled for his buddy Mike Trout, even if it ends the dream of the pair roaming the same outfield for the Phillies. Trout agreed Tuesday to a record-smashing 12-year, $430 million contract extension, according to sources. The deal is not yet official. Harper texted
The 2019 Opening Day starters are...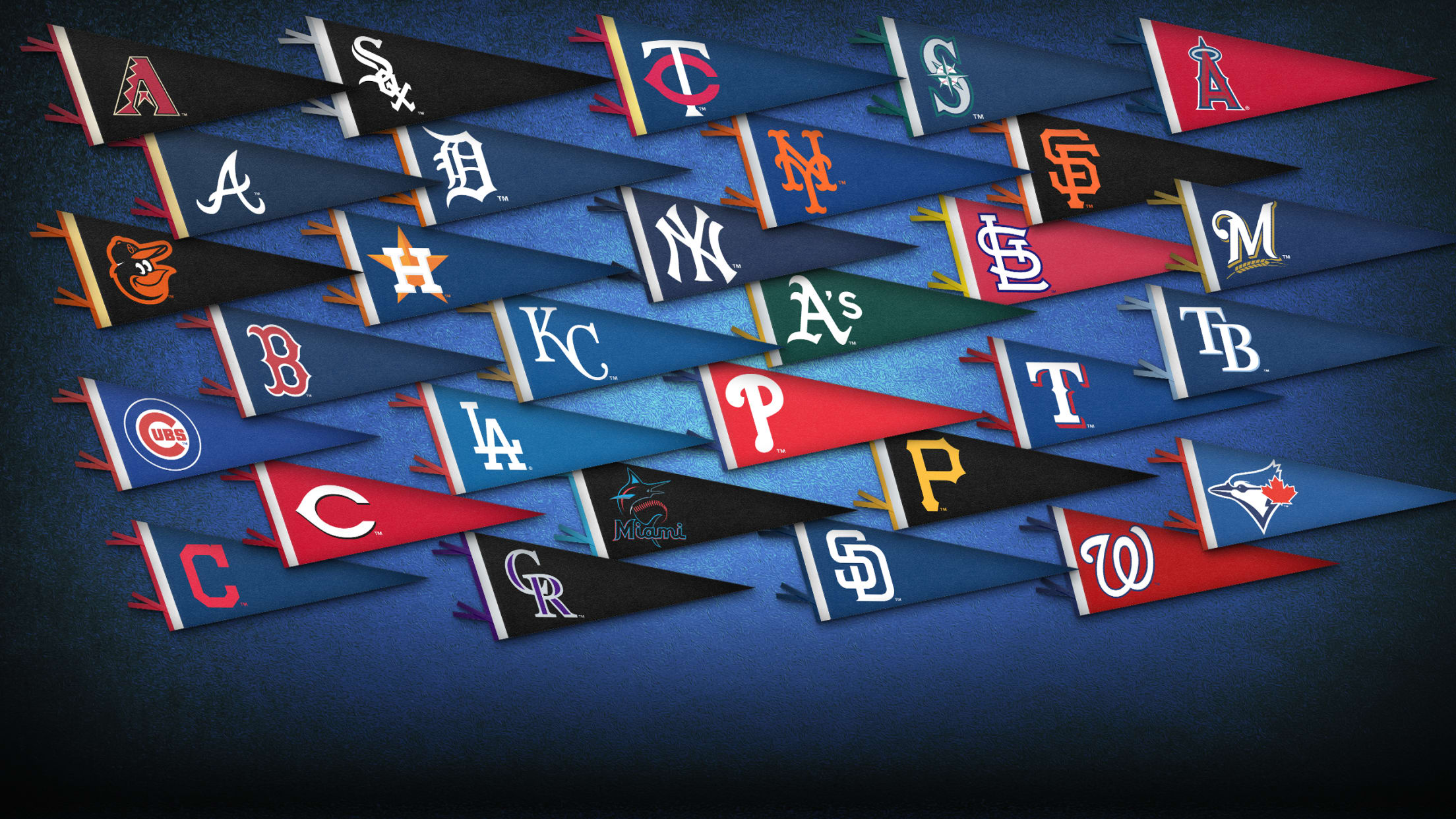 MLB.com is keeping track of each team's Opening Day starting pitcher as they are announced. Noted in parentheses are how many times that pitcher has started on Opening Day. AL EAST Blue Jays: Marcus Stroman (2nd) vs. DET 2018 OD starter: J.A. Happ Stroman was solid in his first opening
Projected 2019 lineups, rotations for every team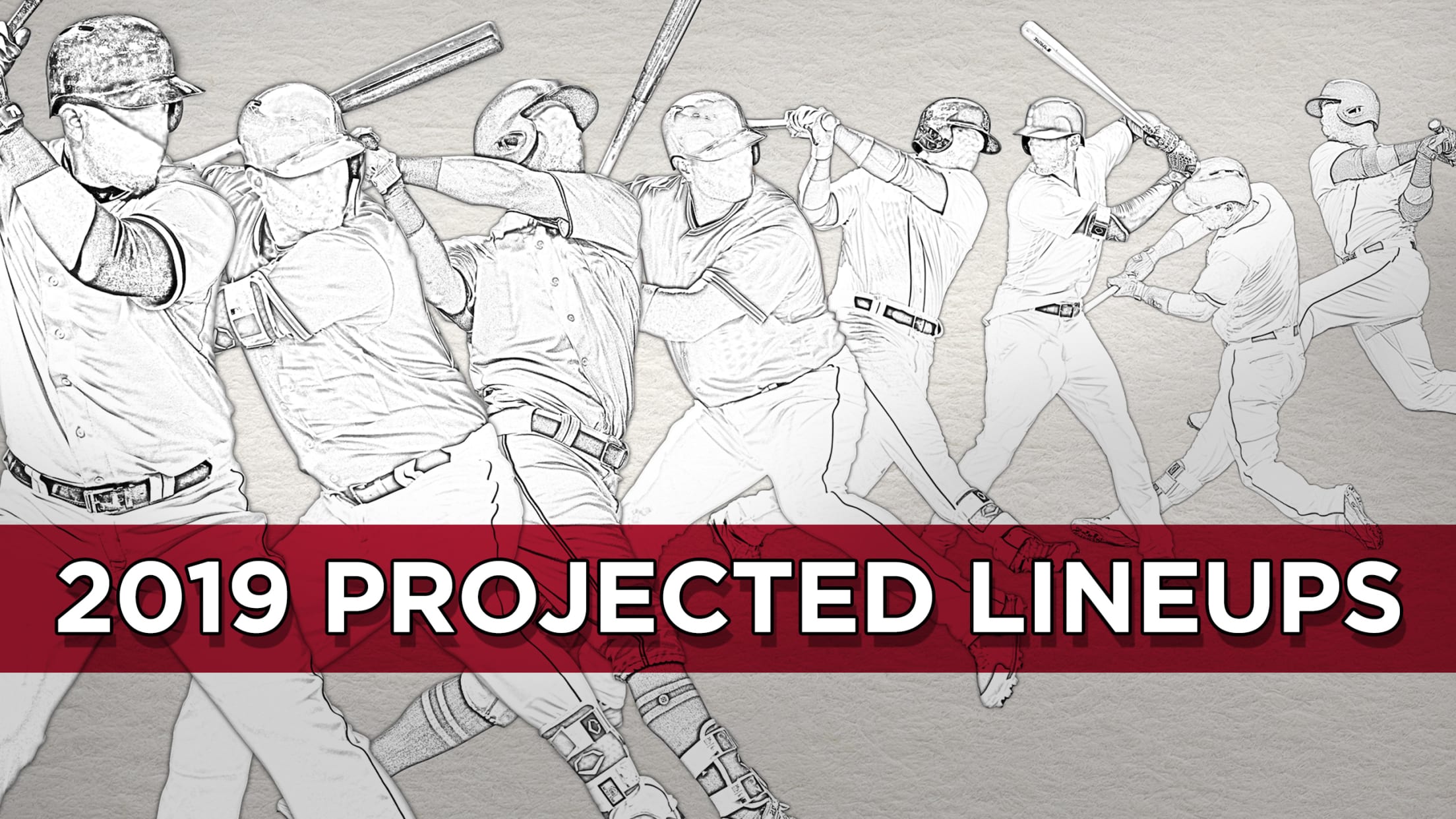 Spring Training is in full swing, and Opening Day is fast approaching. For some players, the Cactus League in Arizona and Grapefruit League in Florida provide nothing more than a chance to shake off some rust. For others, it's an opportunity to win a roster spot or a starting position.
Top prospects: Who's still up? Who got cut?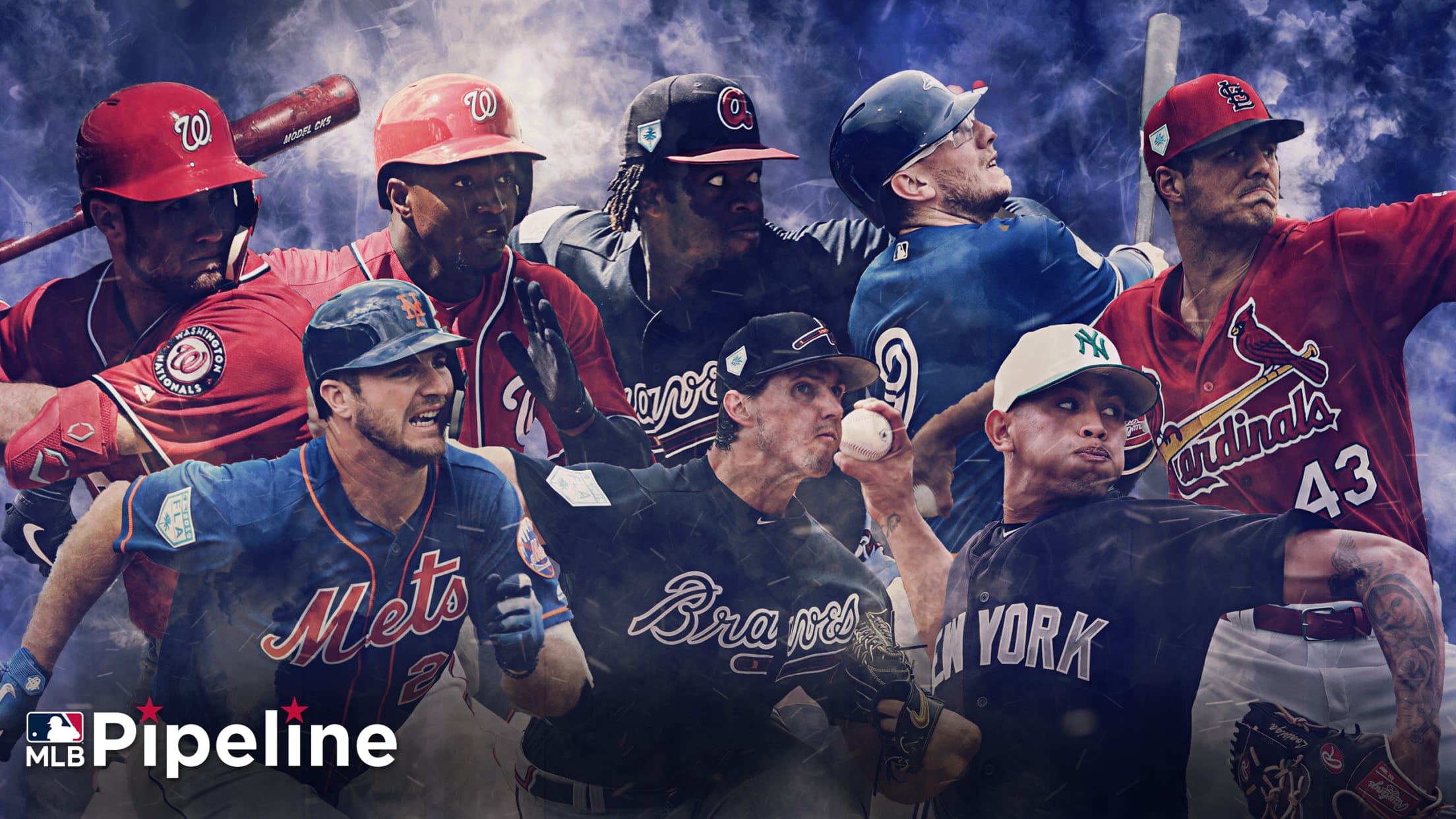 Many of the game's top prospects had a chance to gain experience and show what they could do against Major League competition during Spring Training, but Opening Day is near, and teams are whittling down their rosters. Most of the prospects remaining in camp are either already assured of a
Fantasy Draft Central: Everything in one place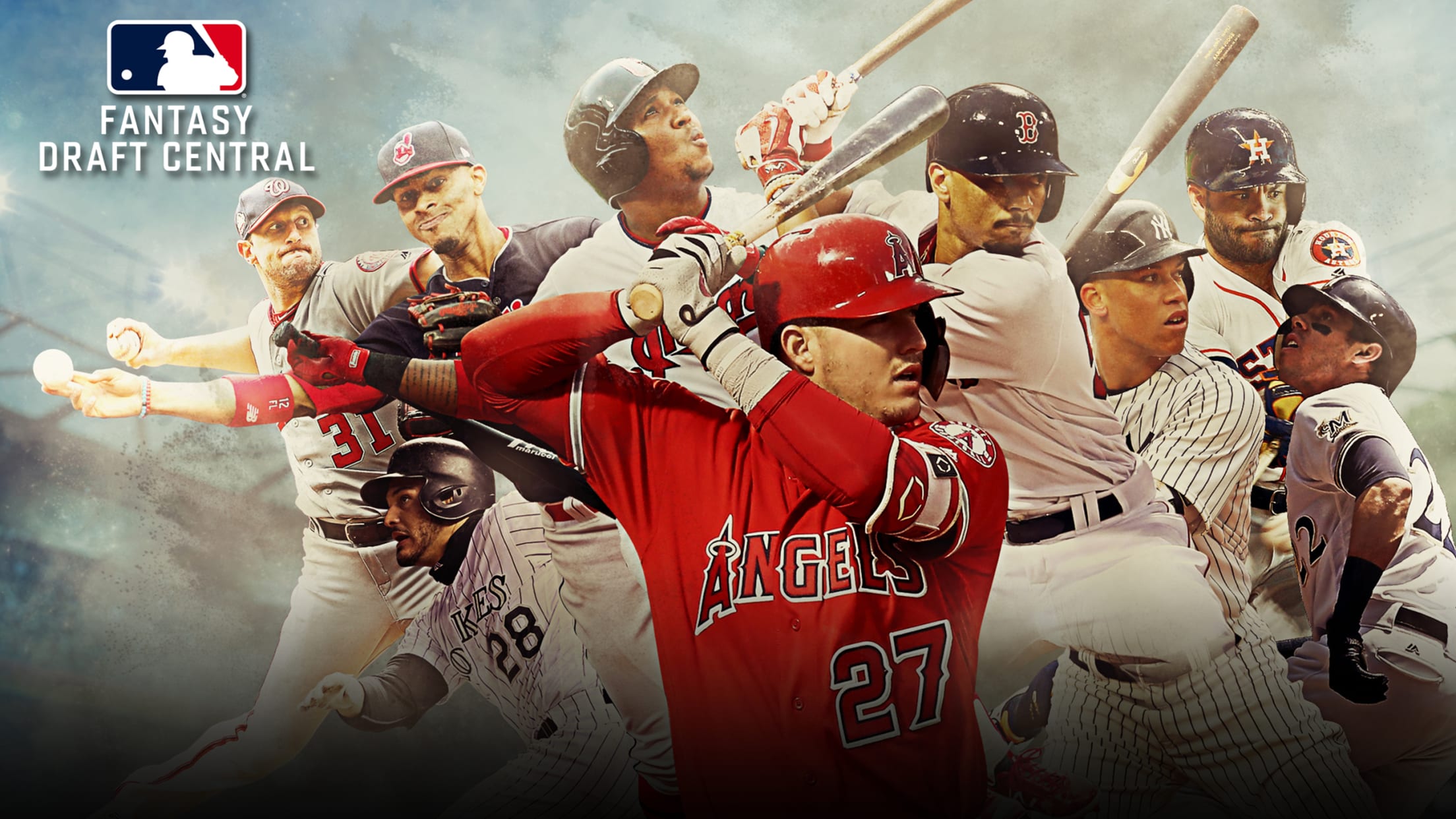 Is this your year to hoist a fantasy title (or two, or three)? MLB.com is here with the draft tools to help make that dream a reality. Top 800 fantasy player rankings: Whether you play in a standard-size league or a more challenging one, use this exhaustive list as your
Rays, Lowe complete 6-year contract extension
PORT CHARLOTTE, Fla. -- The Rays and infielder/outfielder Brandon Lowe have agreed to a six-year, $24 million contract extension with two club options, the team announced Wednesday. Lowe's extension runs through the 2024 season, with the Rays having club options for '25 and '26. With the deal, Lowe will make
Severino feels 'pretty normal' after throwing
Yankees ace shows no signs of discomfort after throwing for first time in two weeks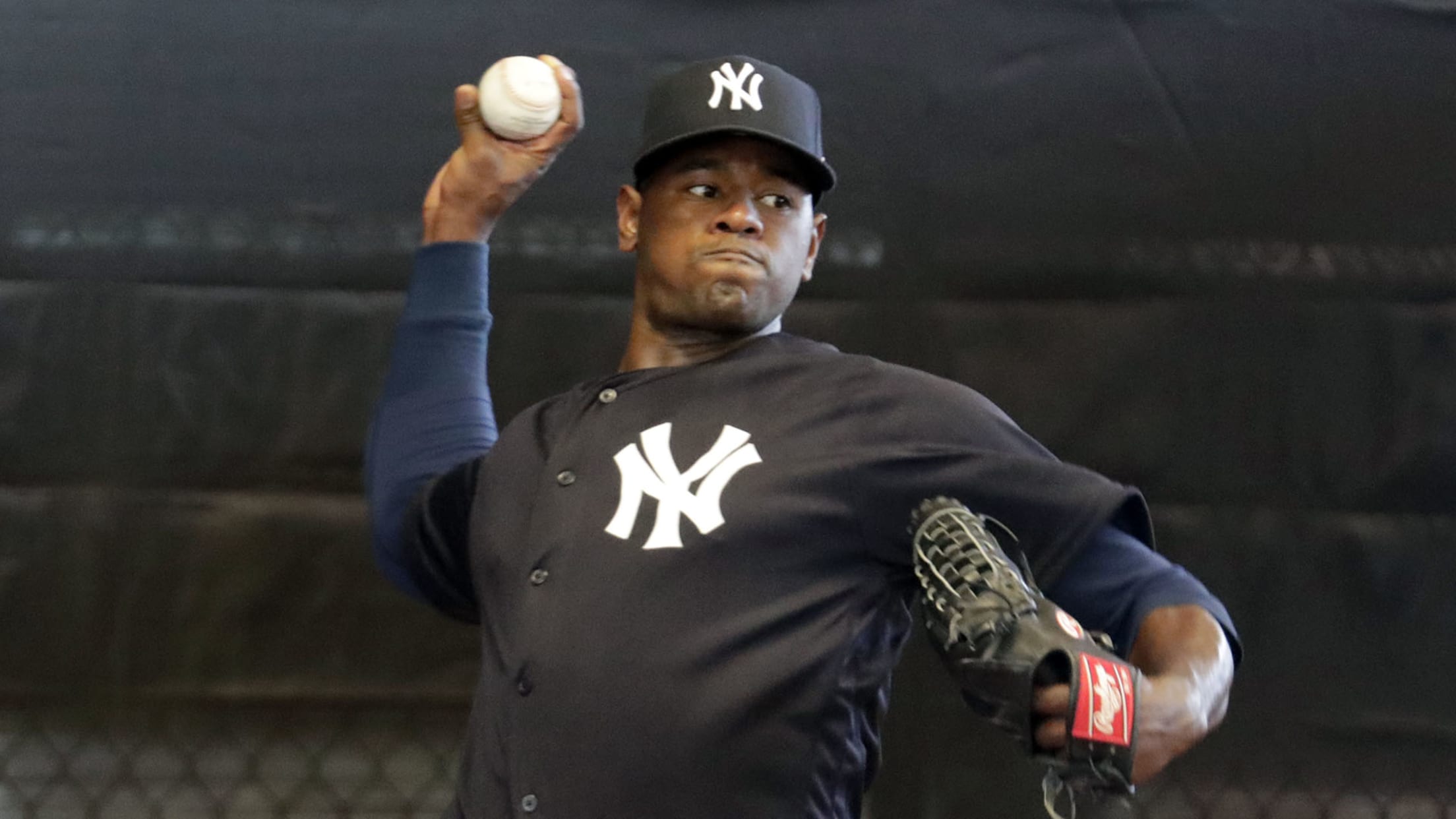 TAMPA, Fla. -- Luis Severino reported no issues after making 25 tosses at a distance of 60 feet on Wednesday morning at George M. Steinbrenner Field, marking the right-hander's first on-field action in two weeks. Severino said his mechanics felt "a little bit off" due to the layoff, but there
Crew on Kimbrel rumors: 'It would be huge'
Milwaukee is reportedly talking to seven-time All-Star closer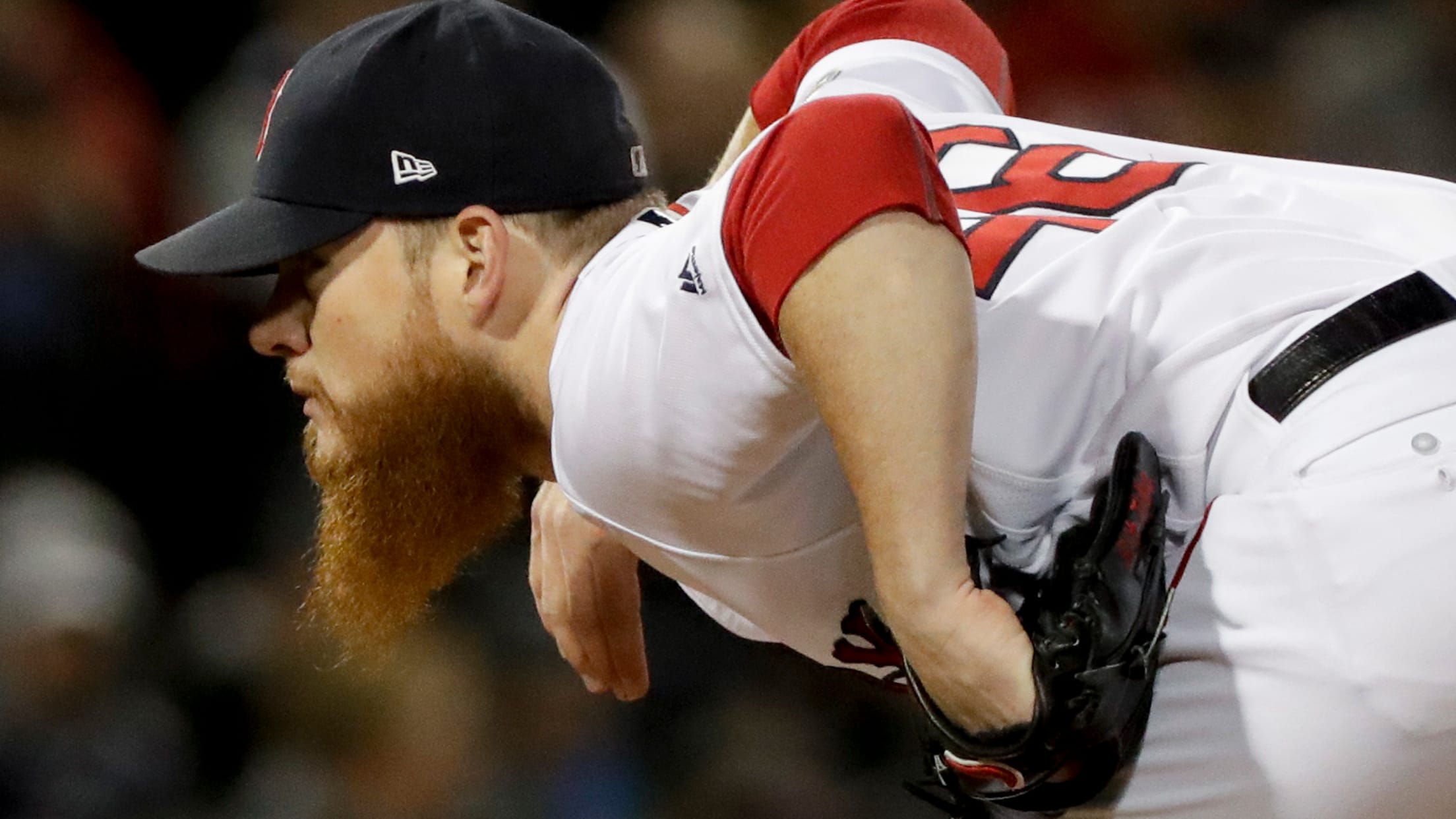 PEORIA, Ariz. -- Craig Kimbrel in a Brewers uniform? It may be far-fetched for a team already stretching the budget, but the image was pretty compelling to some of the other men in Brewers uniforms. The Athletic (subscription required) reported Tuesday night that the Brewers were in talks with Kimbrel,
Polanco could play outfield next week
Bucs' starting right fielder eager to begin playing defense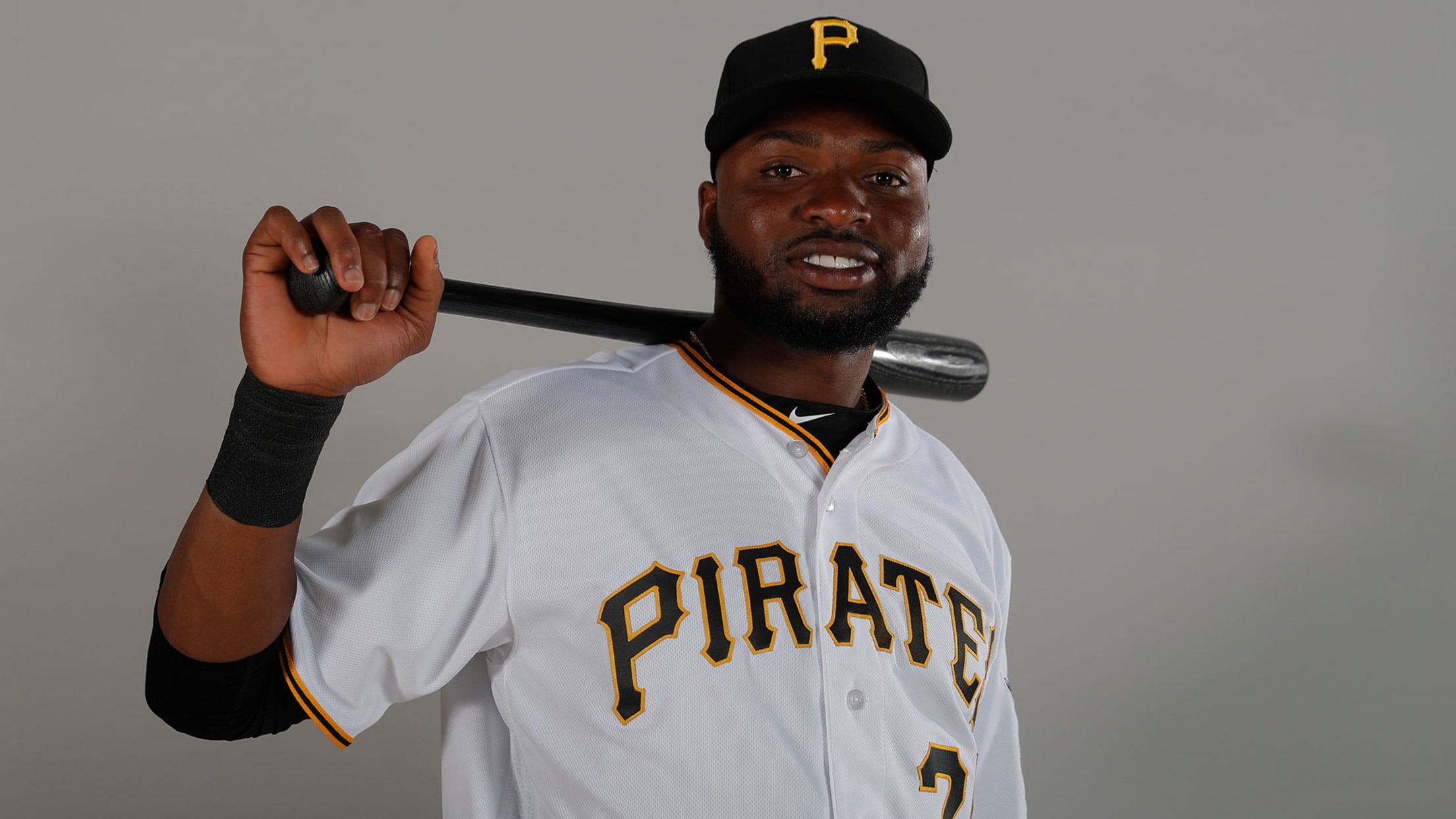 BRADENTON, Fla. -- Gregory Polanco may soon be ready to play right field again. Working his way back from surgery in September to repair the labrum in his left shoulder, the Pirates starter is increasing the intensity of his defensive drill work and could play the outfield in a Minor
Ichiro bats twice before leaving to ovation
45-year-old was second-oldest position player to start Opening Day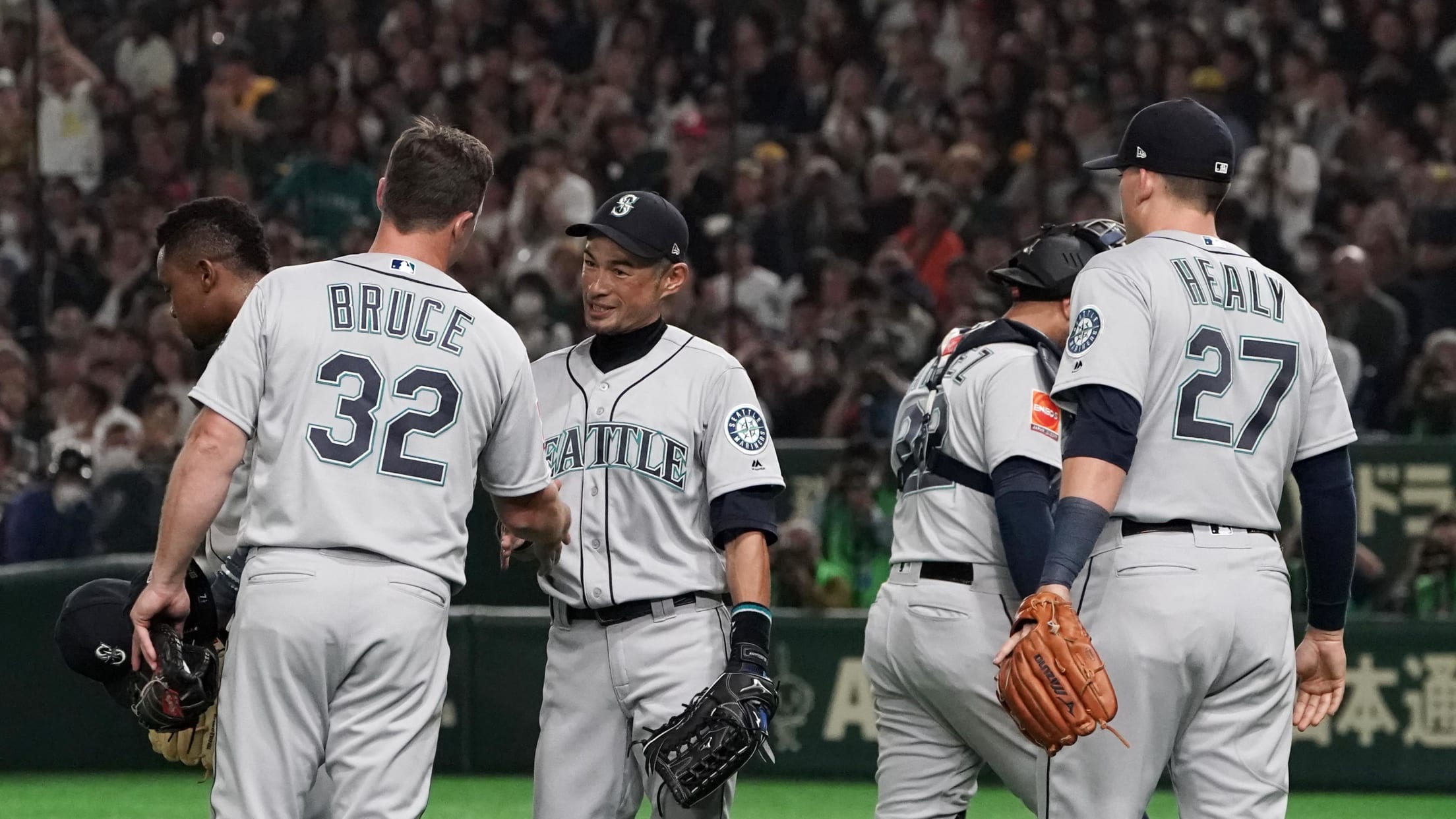 TOKYO -- Ichiro Suzuki didn't get any hits in the Mariners' 9-7 Opening Day win over the A's in the Tokyo Dome on Wednesday, but the venerable outfielder clearly was the hit attraction for a sold-out crowd relishing his return to Japan. Ichiro popped out in the third and worked
After big '18, Bregman still working to improve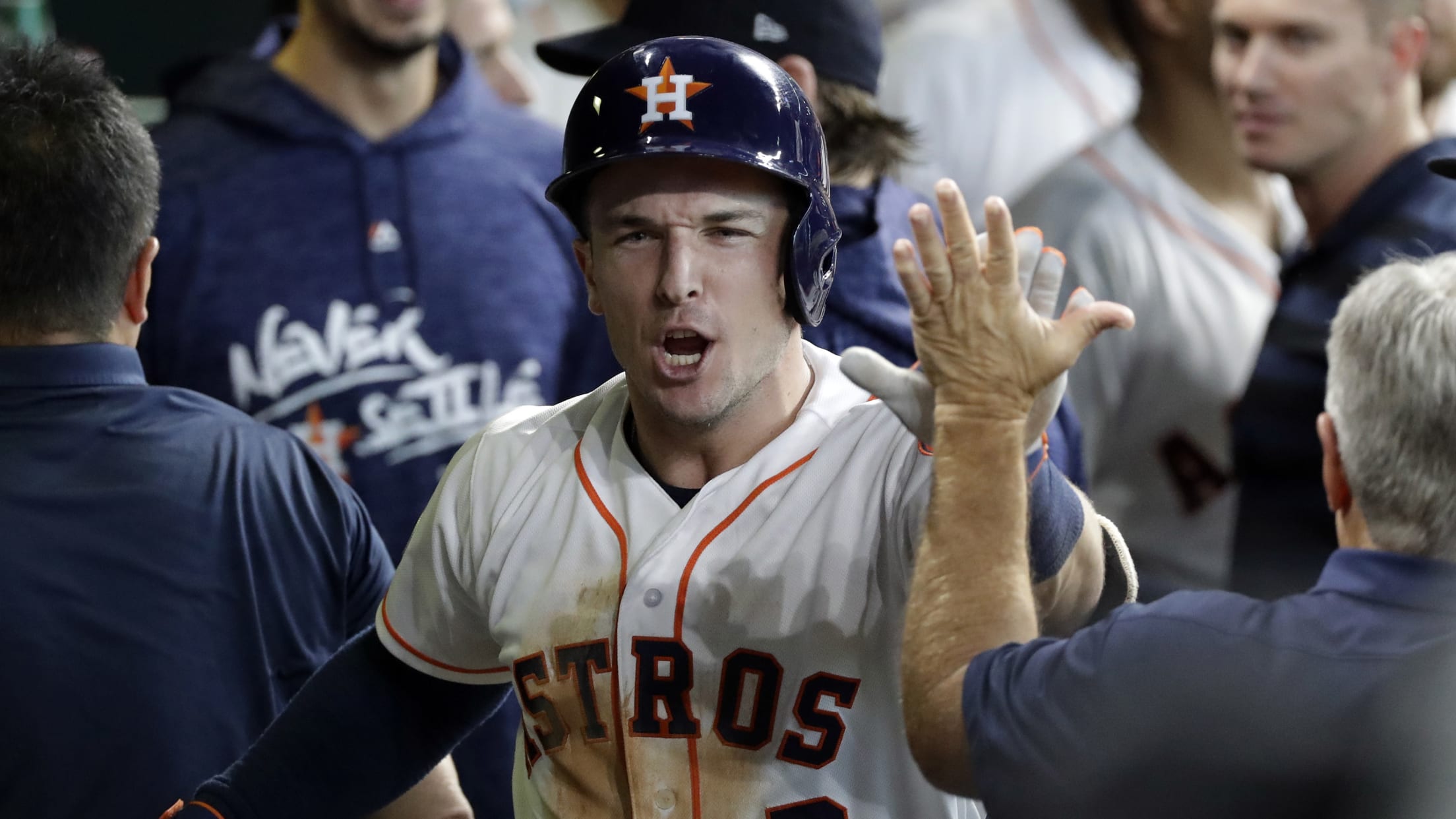 WEST PALM BEACH, Fla. -- Alex Bregman was back in the weight room 12 hours after last season ended, though he hadn't planned it that way. He did this despite being physically spent, mentally drained. "I was so mad," he said. "Sad and angry and kind of depressed. I couldn't
Trout, Halos agree to record $400M+ deal (source)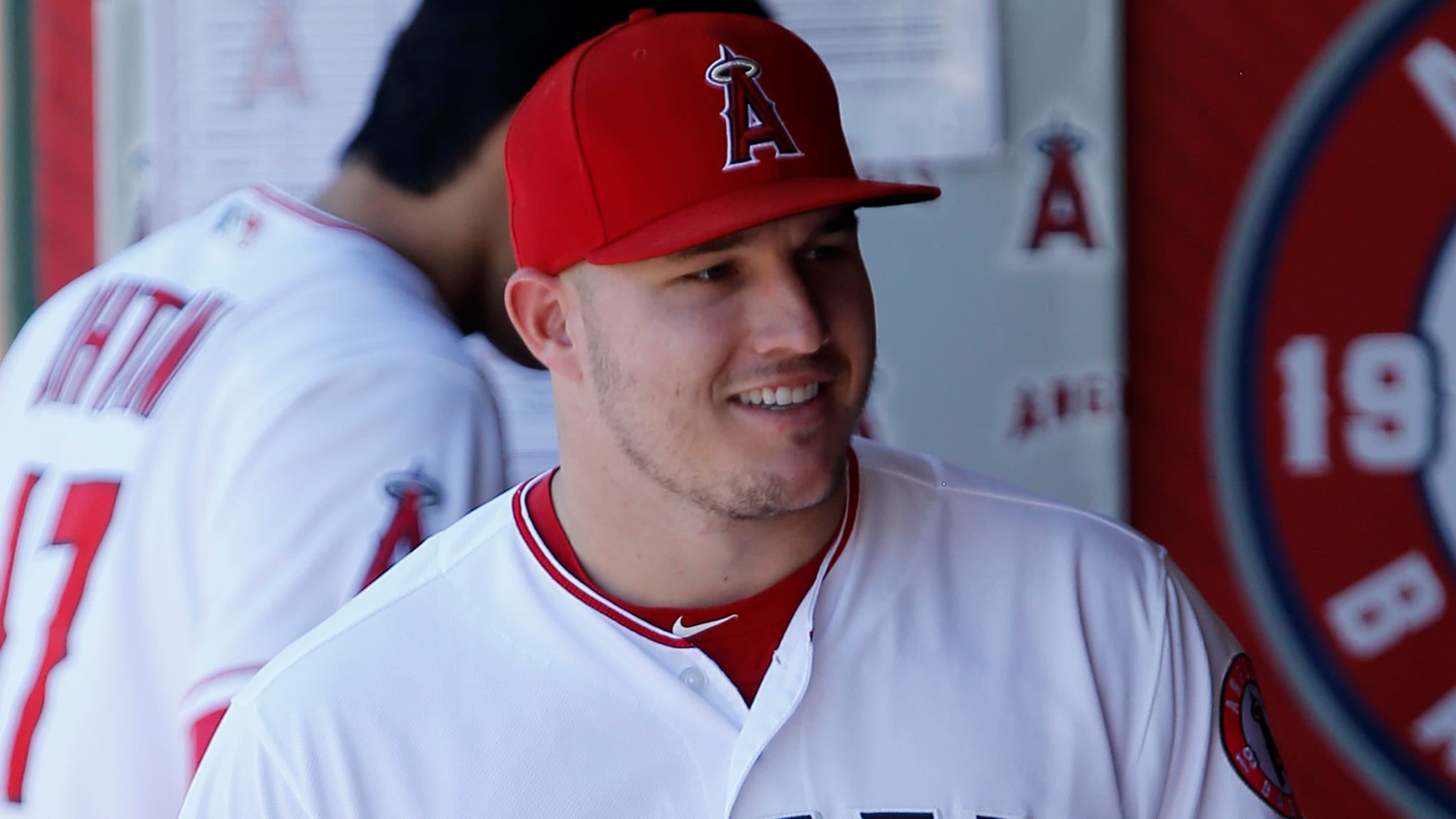 TEMPE, Ariz. -- The Angels and Mike Trout have agreed to a record-setting 12-year contract worth $426.5 million, according to sources. The Angels have not confirmed the deal. Trout, 27, was eligible to become a free agent after the 2020 season upon the completion of the six-year, $144.5 million deal
These 11 players could break out this season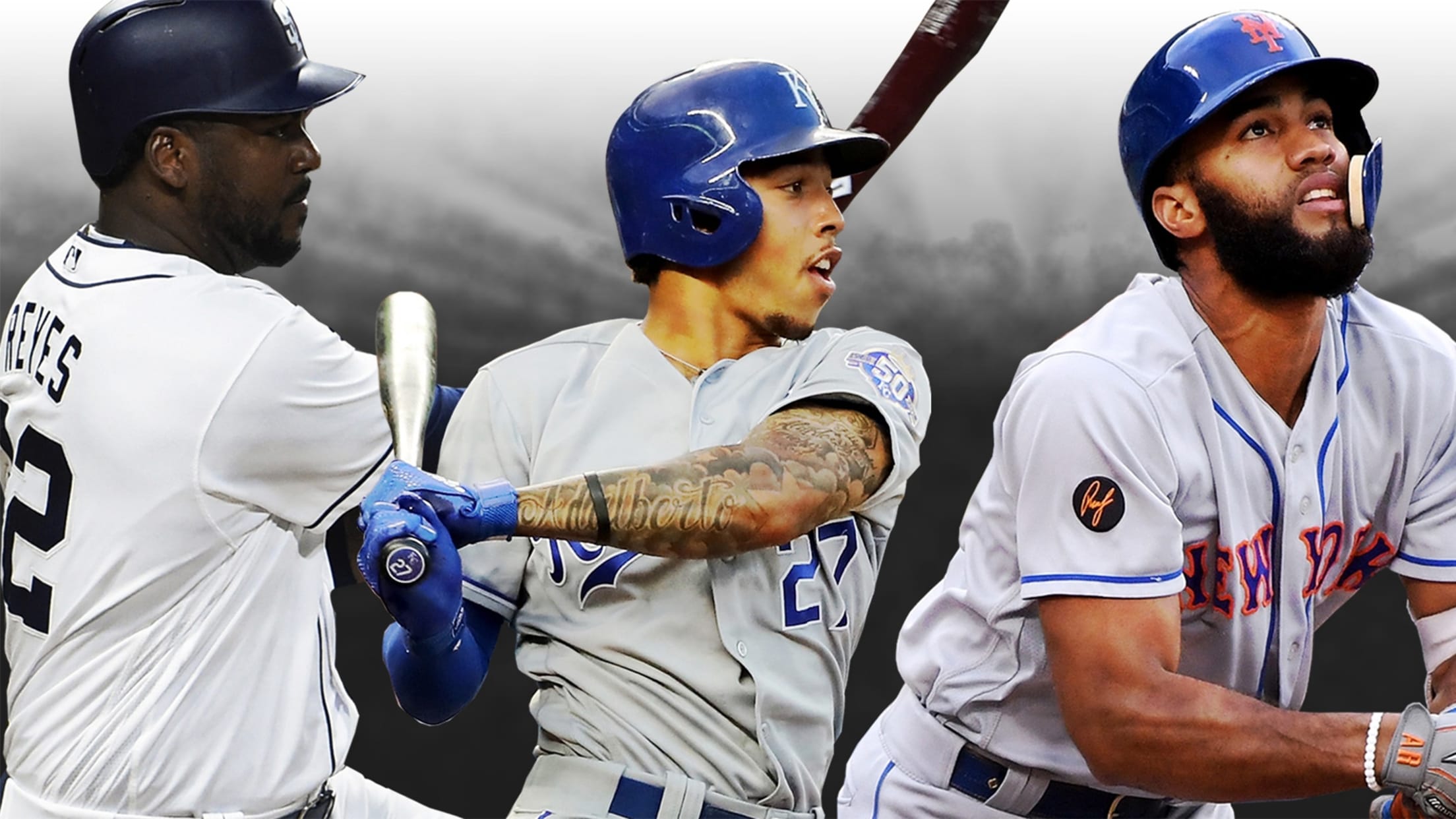 The best players in baseball in 2018 were ... well, they were Mike Trout and Mookie Betts, obviously. Plus Jacob deGrom, and Max Scherzer, and Francisco Lindor, and on and on. There's so many superstars in the game right now. But the names you know right now that you may
Injury updates: Fulmer, Kershaw, Betances, Hicks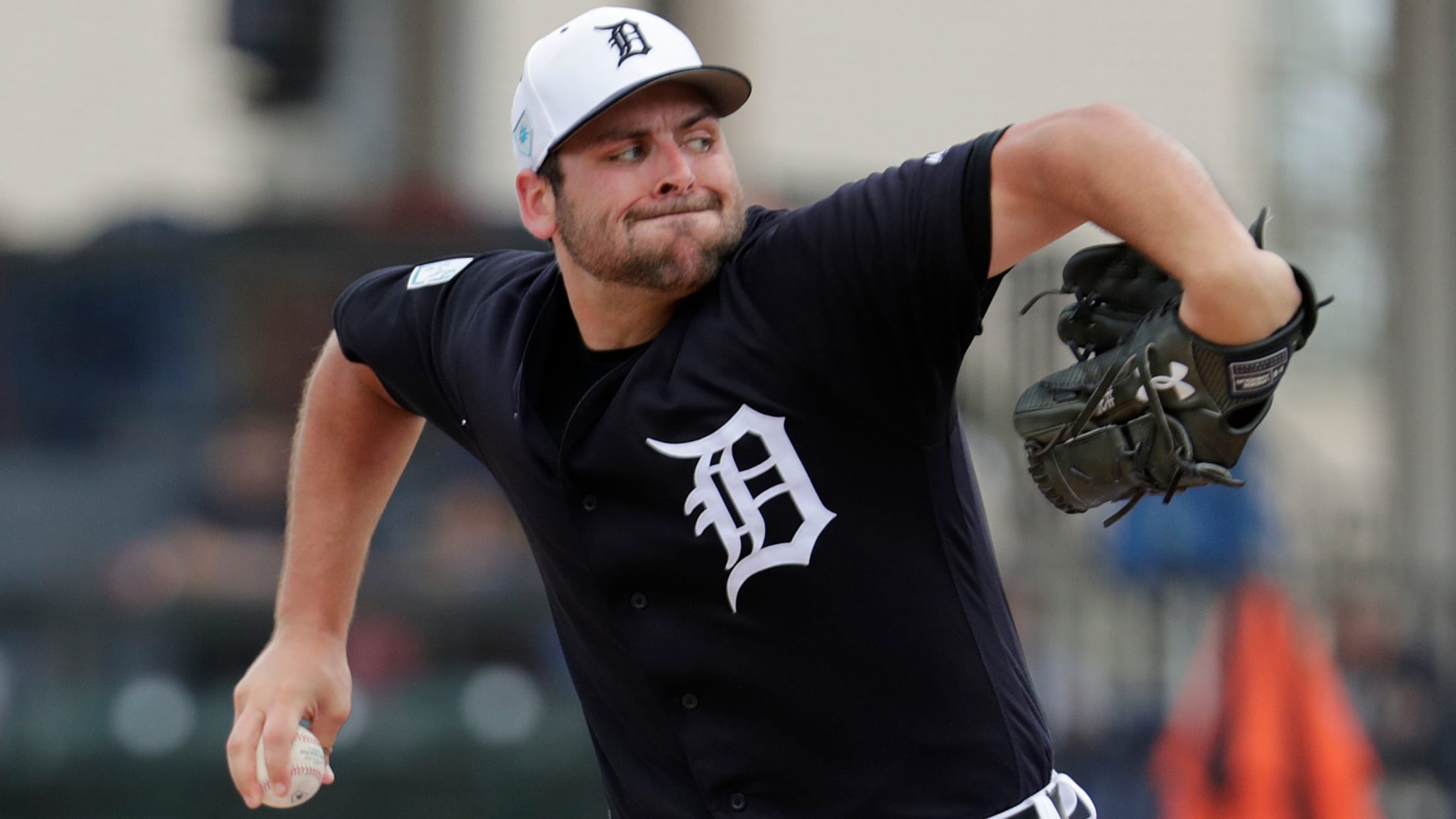 Here's a roundup of the latest injury news around the Majors. Michael Fulmer, Tigers After seeking three separate opinions on his sore right elbow, Fulmer revealed Wednesday that he will undergo Tommy John surgery to repair the damaged ulnar collateral ligament. Fulmer has not yet scheduled the surgery or picked
Santana, Beckham power Mariners past A's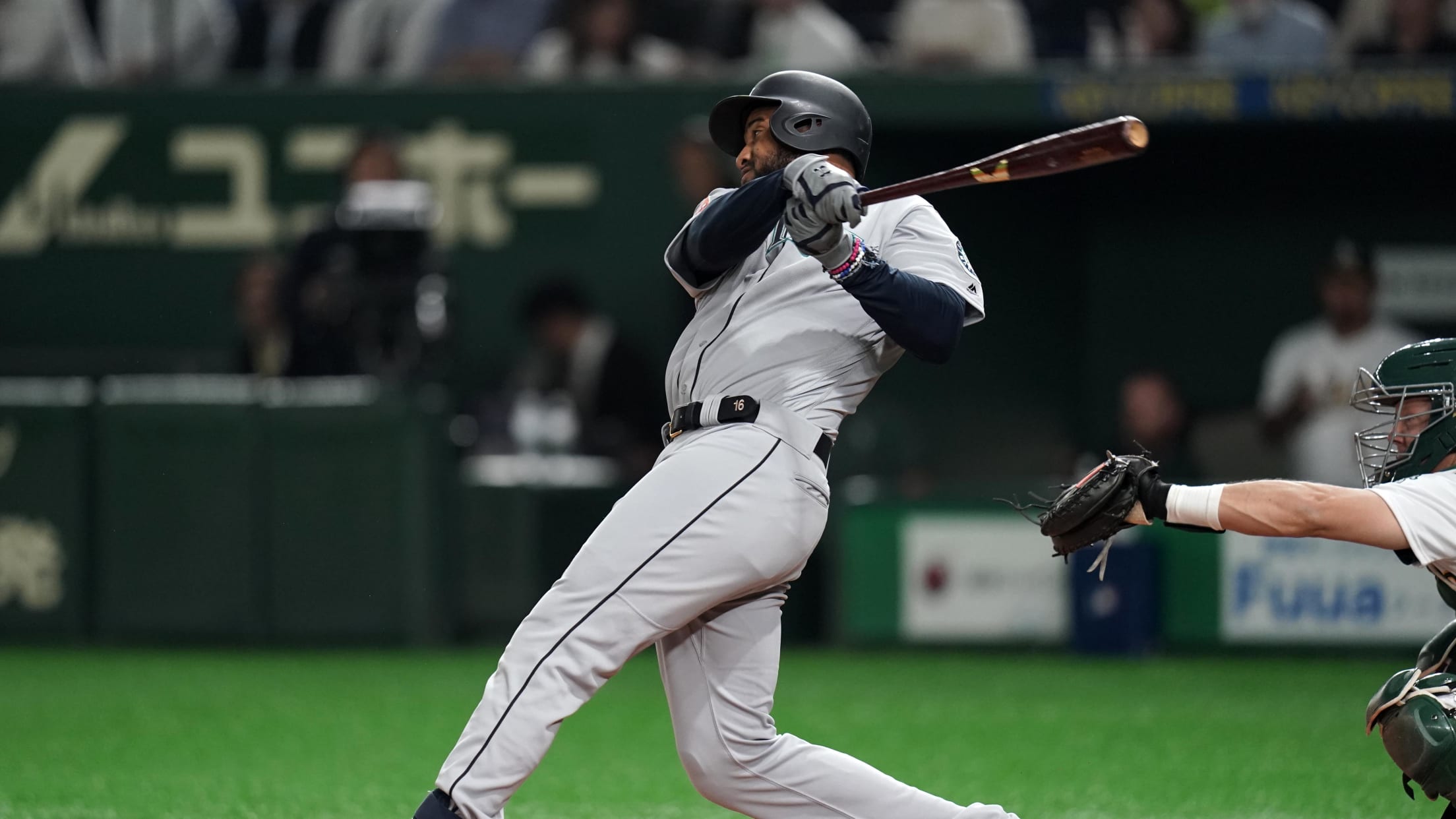 TOKYO -- Many of the Mariners' familiar names are gone after an offseason makeover by general manager Jerry Dipoto, but the new crew made its presence felt in a 9-7 win over the A's on Wednesday in the first game of the Opening Series at the Tokyo Dome.
Gonzalez: A 'no-brainer' to sign with the Yankees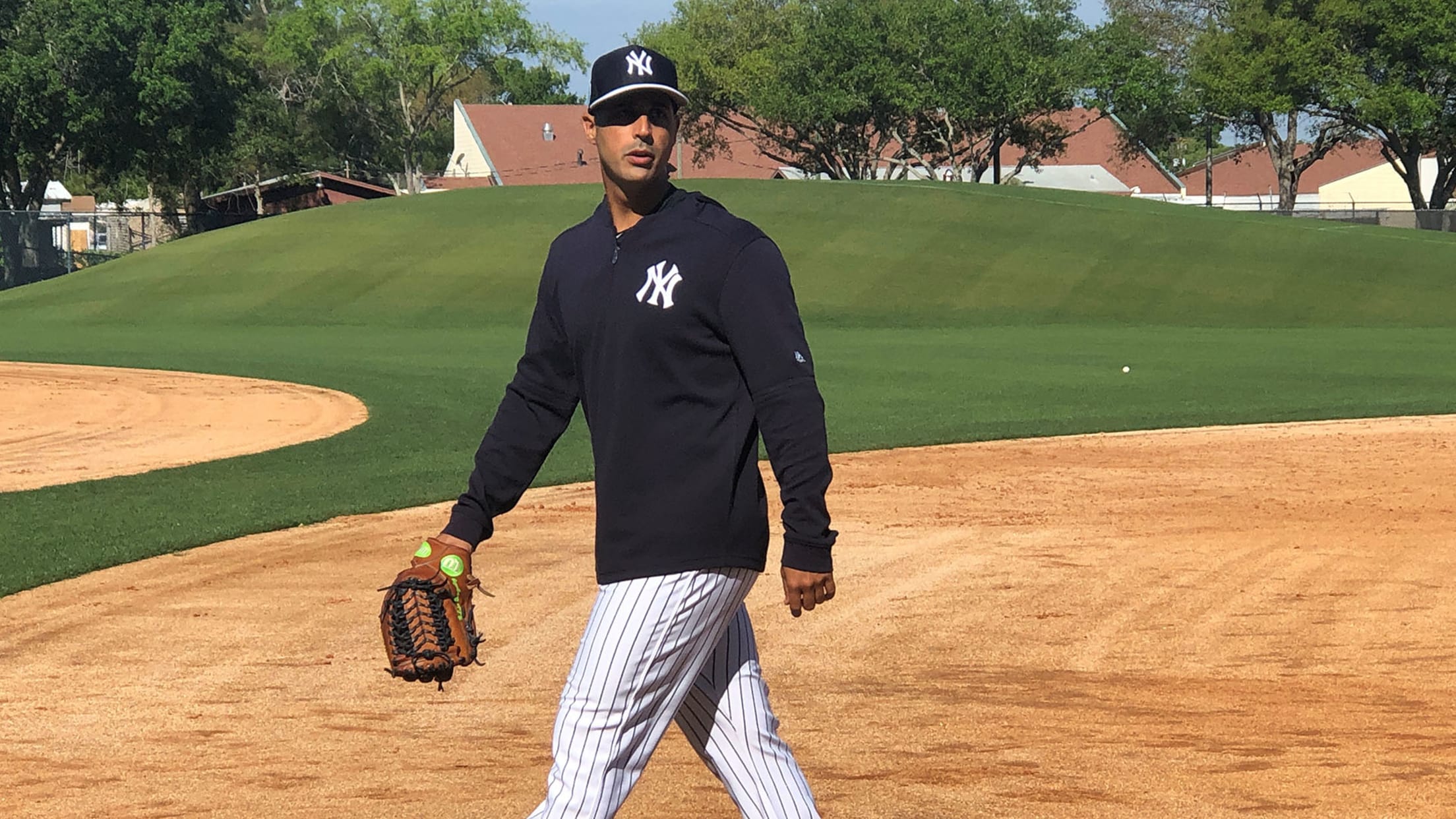 TAMPA, Fla. -- Gio Gonzalez spent his offseason waiting for a phone call, watching hundreds of others report to big league camps while he remained unsigned in South Florida, throwing on high school and college fields in an attempt to simulate Spring Training. Even under normal circumstances, a chance to
Hoskins has sore shoulder; Cutch to bat leadoff
First baseman expected to be ready for Opening Day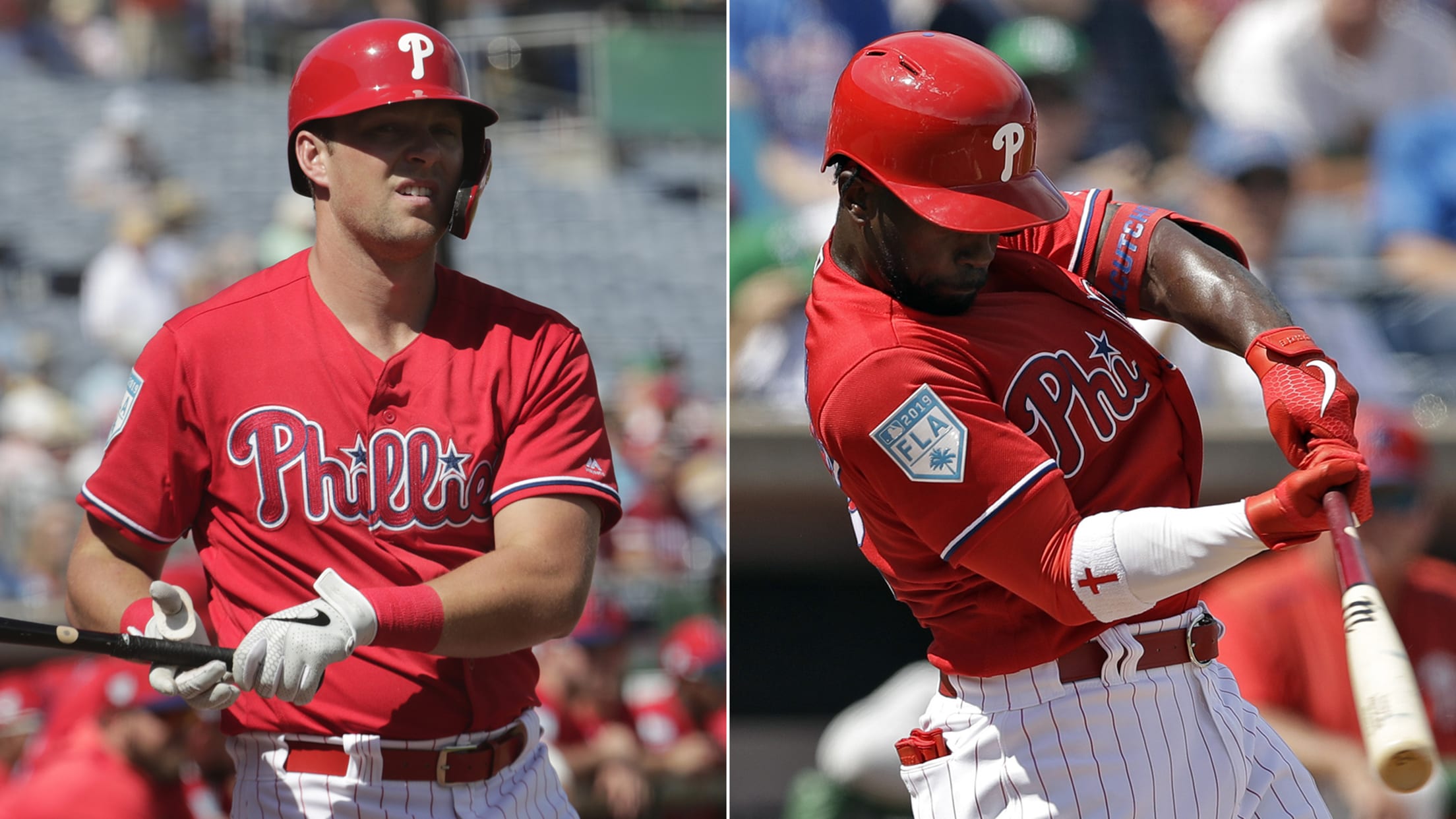 CLEARWATER, Fla. – Rhys Hoskins said there is no reason to worry, but he is battling "mild" soreness in his left shoulder. Hoskins is expected to be in the Opening Day lineup on March 28. "It's not in question," Hoskins said. "It's nothing to worry about." Hoskins said he first