Experts pick World Series winner, MVP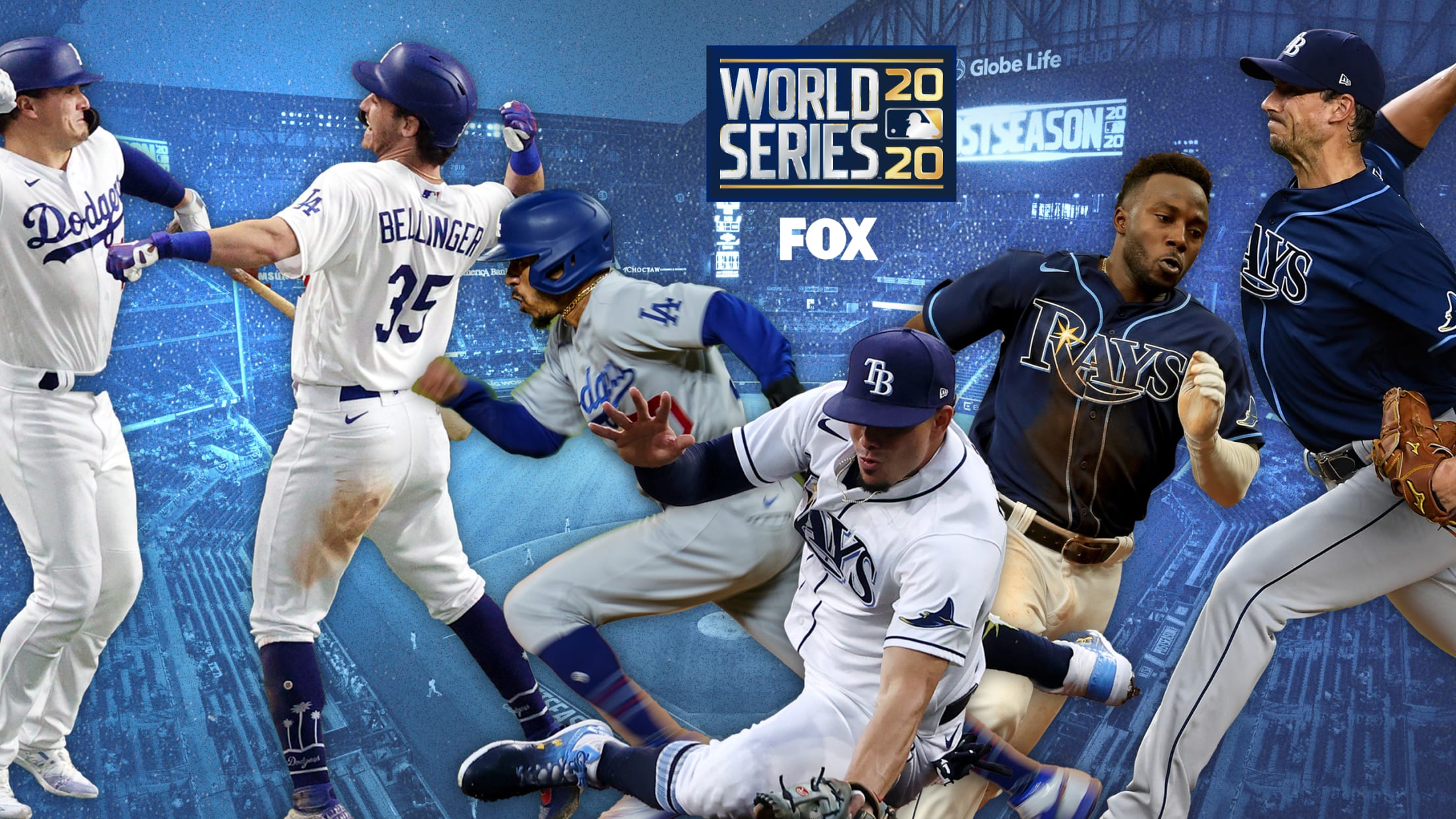 The World Series is set to begin, and now the experts' picks are in. The 2020 Fall Classic between the Dodgers and Rays starts Tuesday with Game 1 at 8 p.m. ET at Globe Life Field in Arlington (watch on FOX). It's a clash of the top team of each
TB-LA World Series Game 1 FAQ (8 ET, FOX)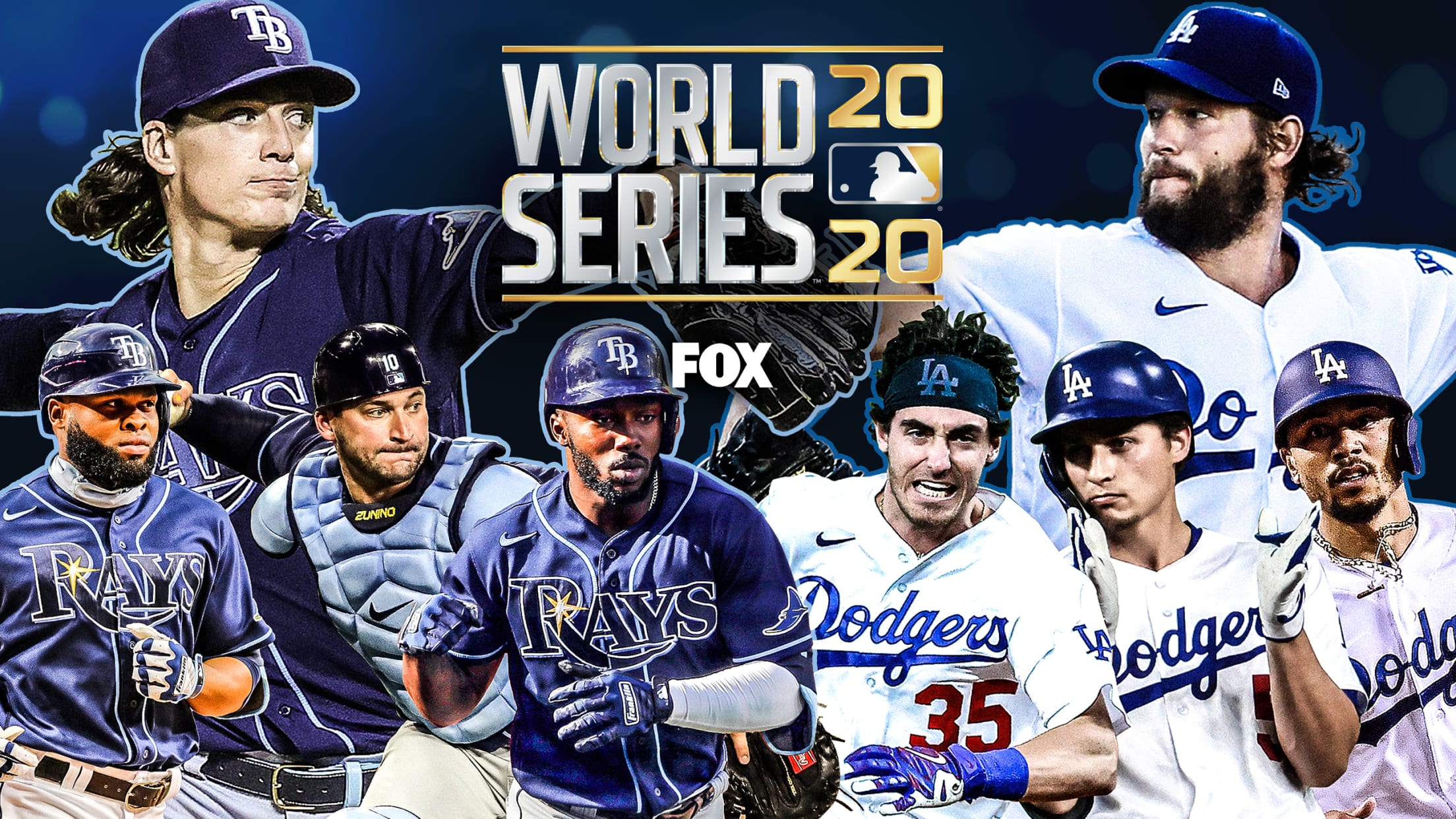 After all the hand-wringing about a shortened season, bloated brackets, sub-.500 postseason squads and division winners subjected to arbitrary best-of-threes, what are we left with?
Rays-Dodgers: World Series position analysis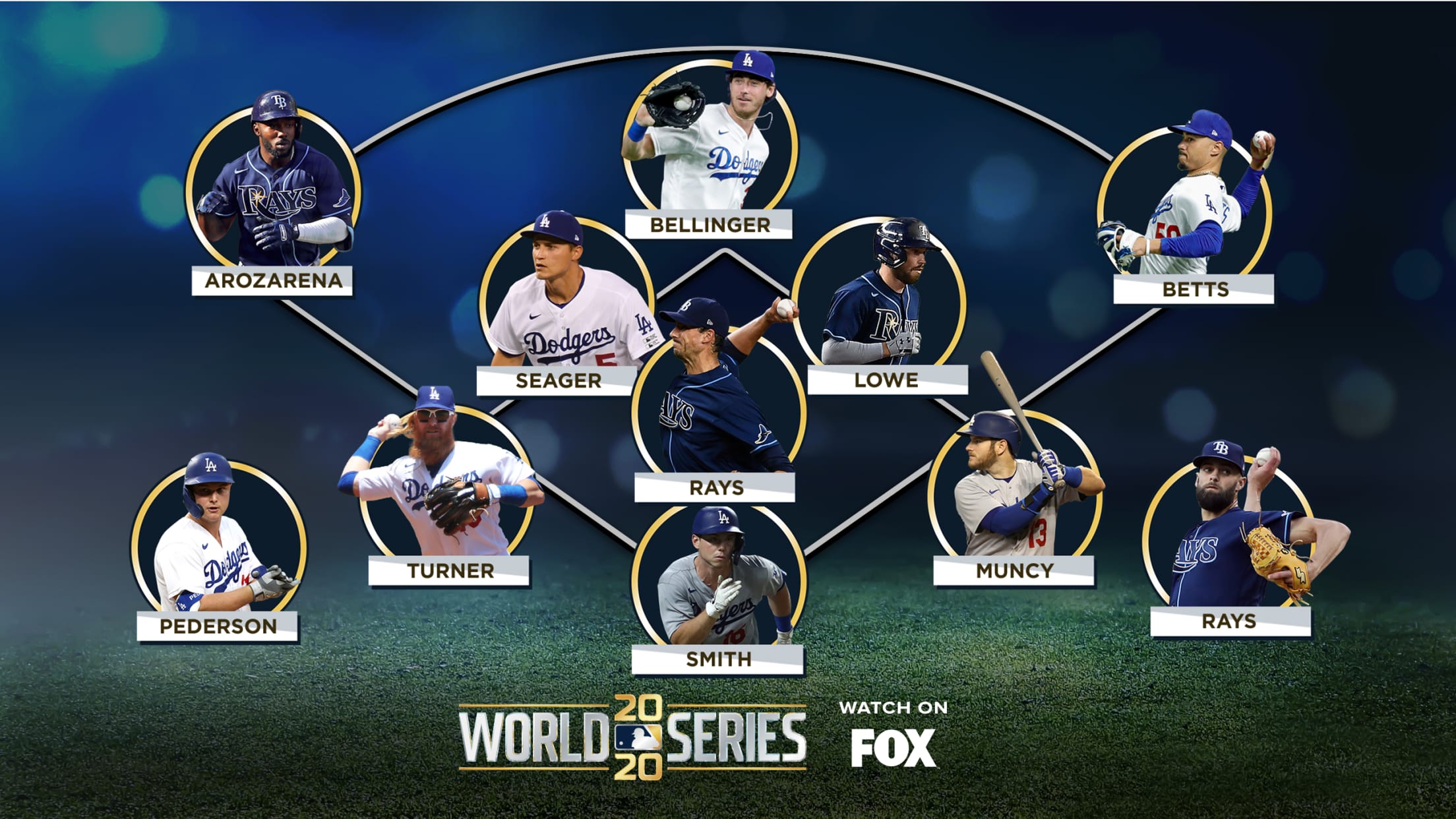 Sometimes, we do get the right teams in the World Series. The Rays were the American League's No. 1 seed, and they survived three rounds of playoff series to get to the Fall Classic. The Dodgers were the National League's top seed, and they're here, too. The two best teams
Friedman called this World Series 6 years ago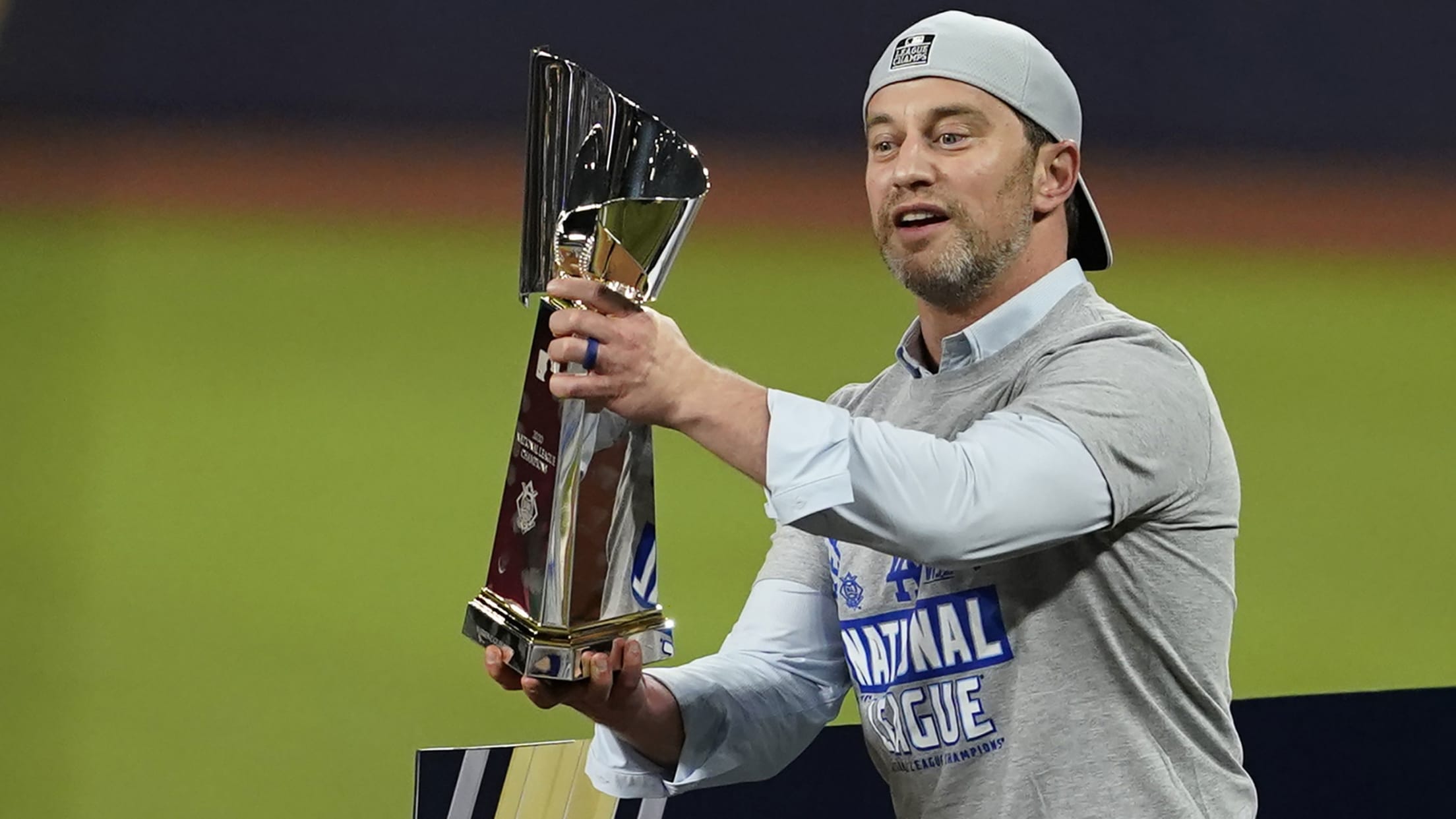 Six years and six days before Game 1 of the 2020 World Series, Andrew Friedman left his longtime post running the Tampa Bay Rays' front office to become the Los Angeles Dodgers' president of baseball operations.
Could No. 1 prospect debut in World Series?
Wander Franco's Instagram post fuels speculation
Could Wander Franco be making his MLB debut in the World Series? Well, probably not. Unfortunately. But the No. 1 prospect in baseball did share a photo on Instagram of his jersey with a World Series 2020 patch on the sleeve on Monday, immediately ramping up excitement that he could
Kershaw to start WS Gm. 1; Buehler in Gm. 3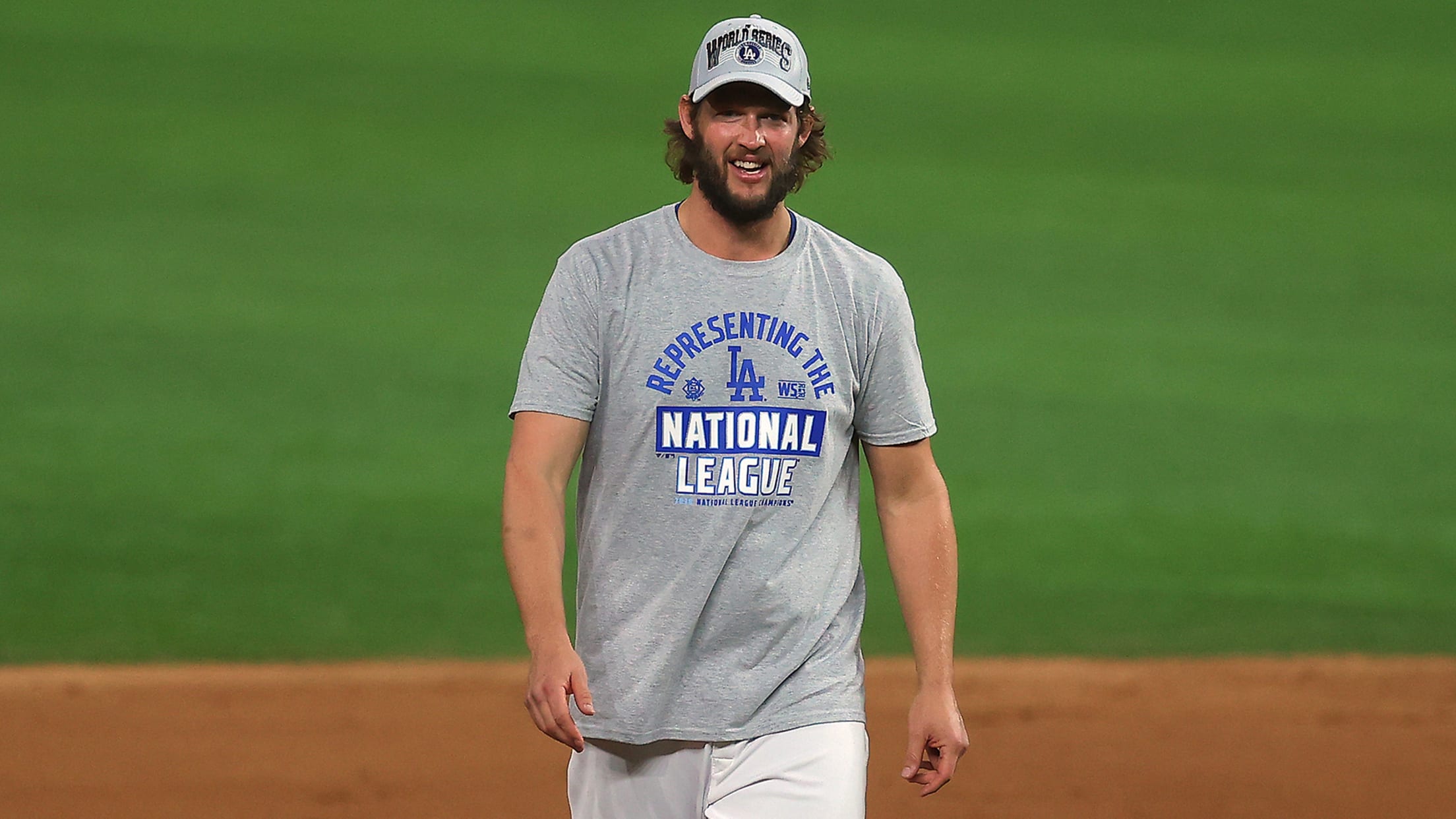 Three-time National League Cy Young Award winner Clayton Kershaw will start Game 1 of the World Series on Tuesday against the Rays, and right-hander Walker Buehler will start Game 3 on Friday, the Dodgers announced on Monday. A starter for Game 2 hasn't been announced. • World Series Game 1:
Glasnow eyes 'unbelievable' duel; Snell in G2
Righty SoCal native set to face Kershaw in Game 1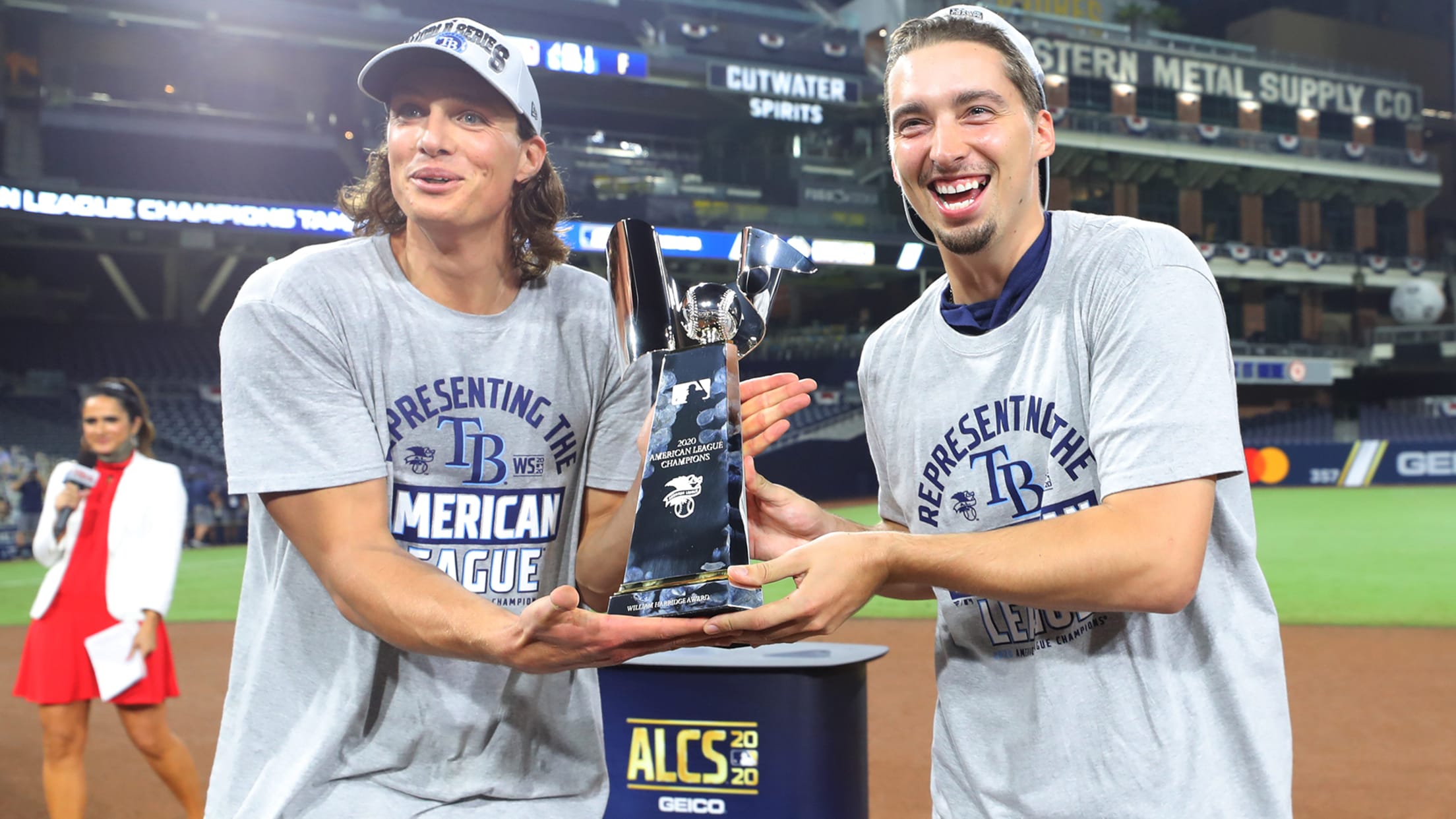 ARLINGTON -- Tyler Glasnow grew up in the Southern California area watching Clayton Kershaw pitch big games for the Dodgers. With the Rays naming Glasnow their Game 1 starter, the right-hander will now face off against Kershaw in Game 1 of the World Series on Tuesday at Globe Life Field.
7 bold predictions for the 2020 World Series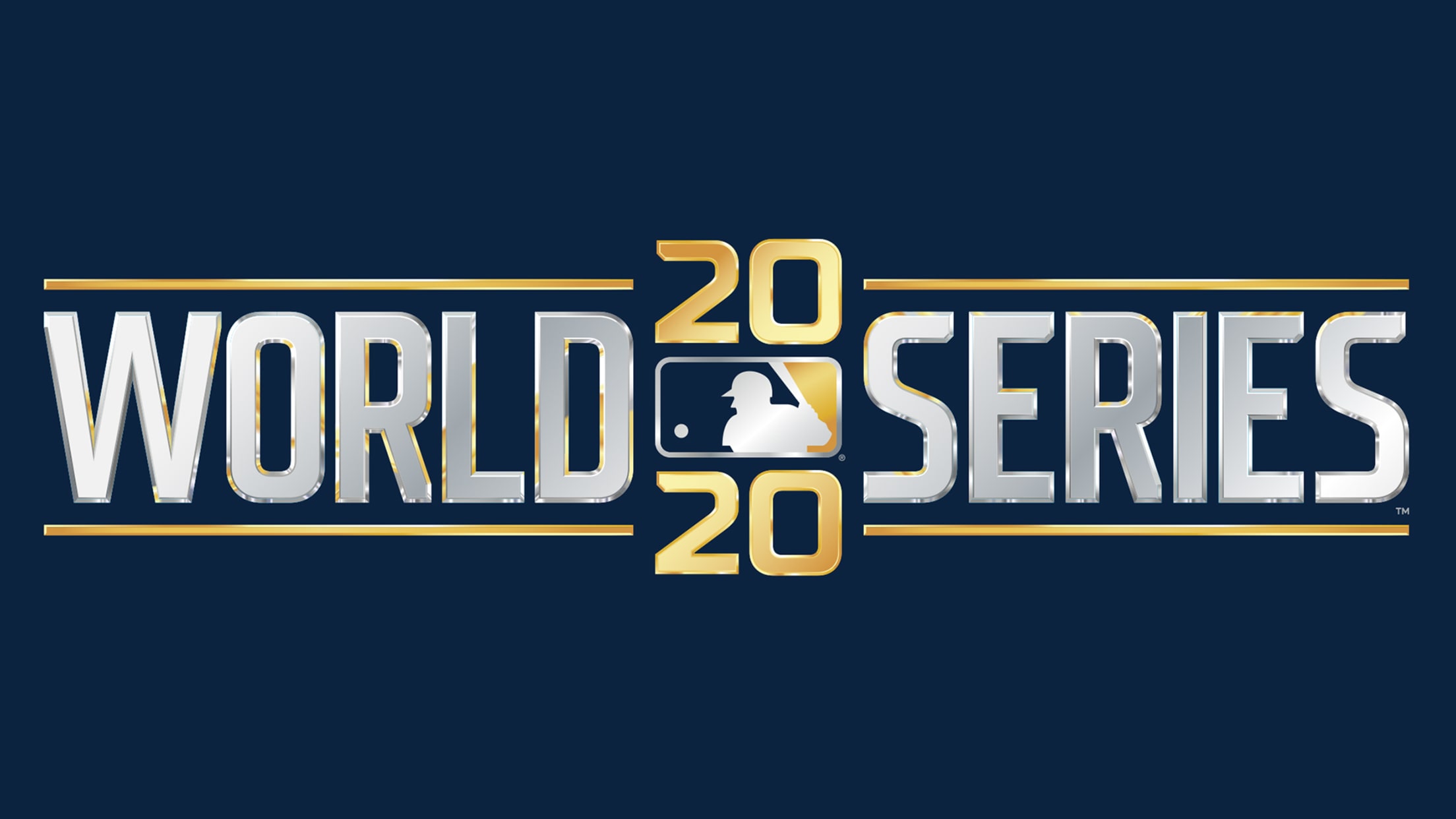 This is the World Series we deserve. Dodgers vs. Rays. Seems like it was meant to be, doesn't it? That definitely didn't always appear to be the case. Right, Dave Roberts? You agree with that, Kevin Cash?
'A little bit sore,' Bellinger expected to play G1
Dodgers outfielder hurt right shoulder in NLCS Game 7 win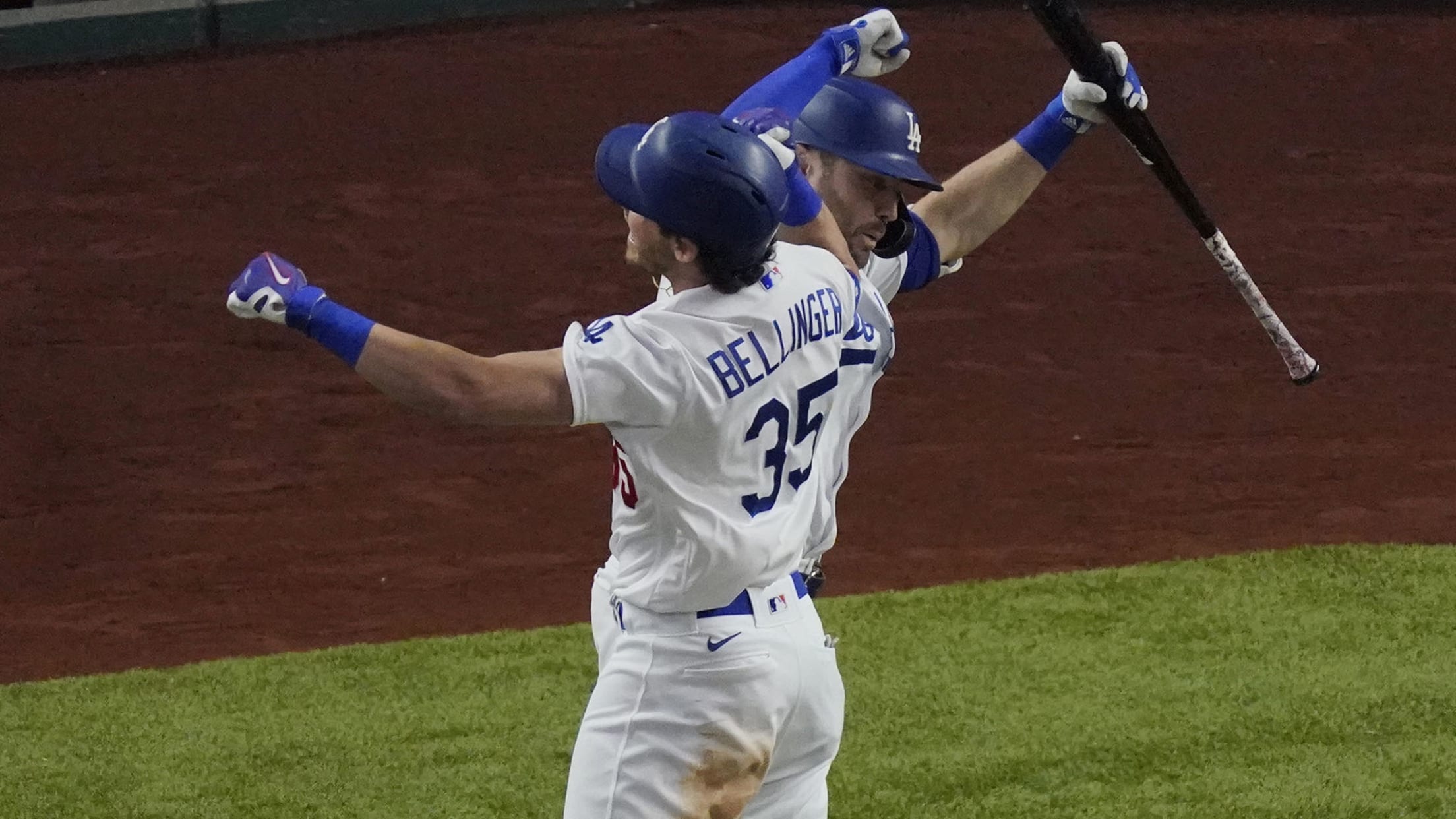 Cody Bellinger shrugged off concern over his right shoulder popping out of its socket while he was celebrating during the Dodgers' win in Game 7 of the National League Championship Series on Sunday, and manager Dave Roberts said he expects Bellinger to start Game 1 of the World Series against
9 best players to suit up for both LA and TB
The Crime Dog, The Tornado and Scott Kazmir inside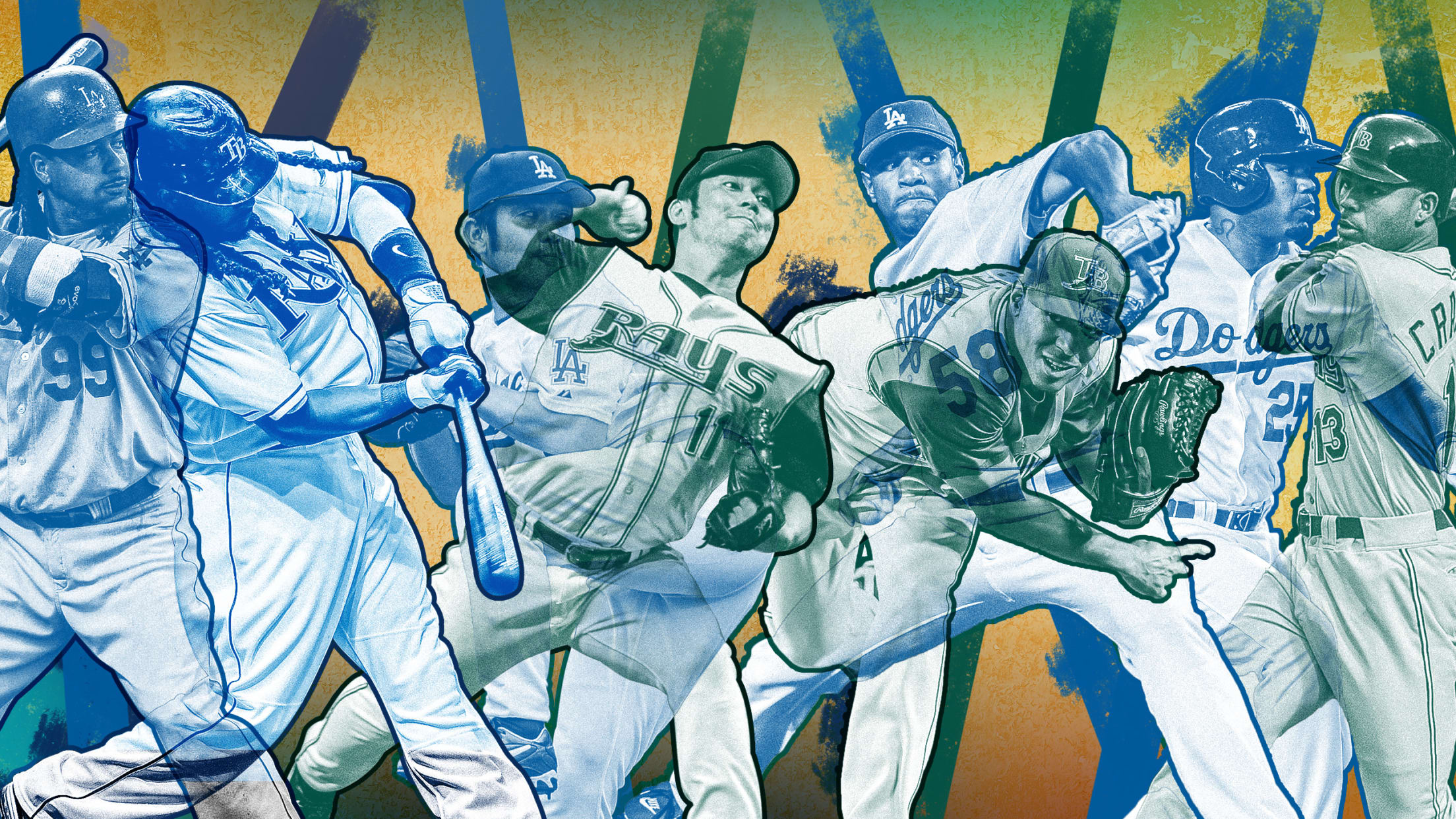 When the Dodgers and Rays face off to start the World Series on Tuesday night, there will be many interesting connections between the clubs. Despite entirely different approaches to roster building, they were the two best teams in the Majors in 2020, making this only the fourth time in the
7 defining storylines for World Series Game 1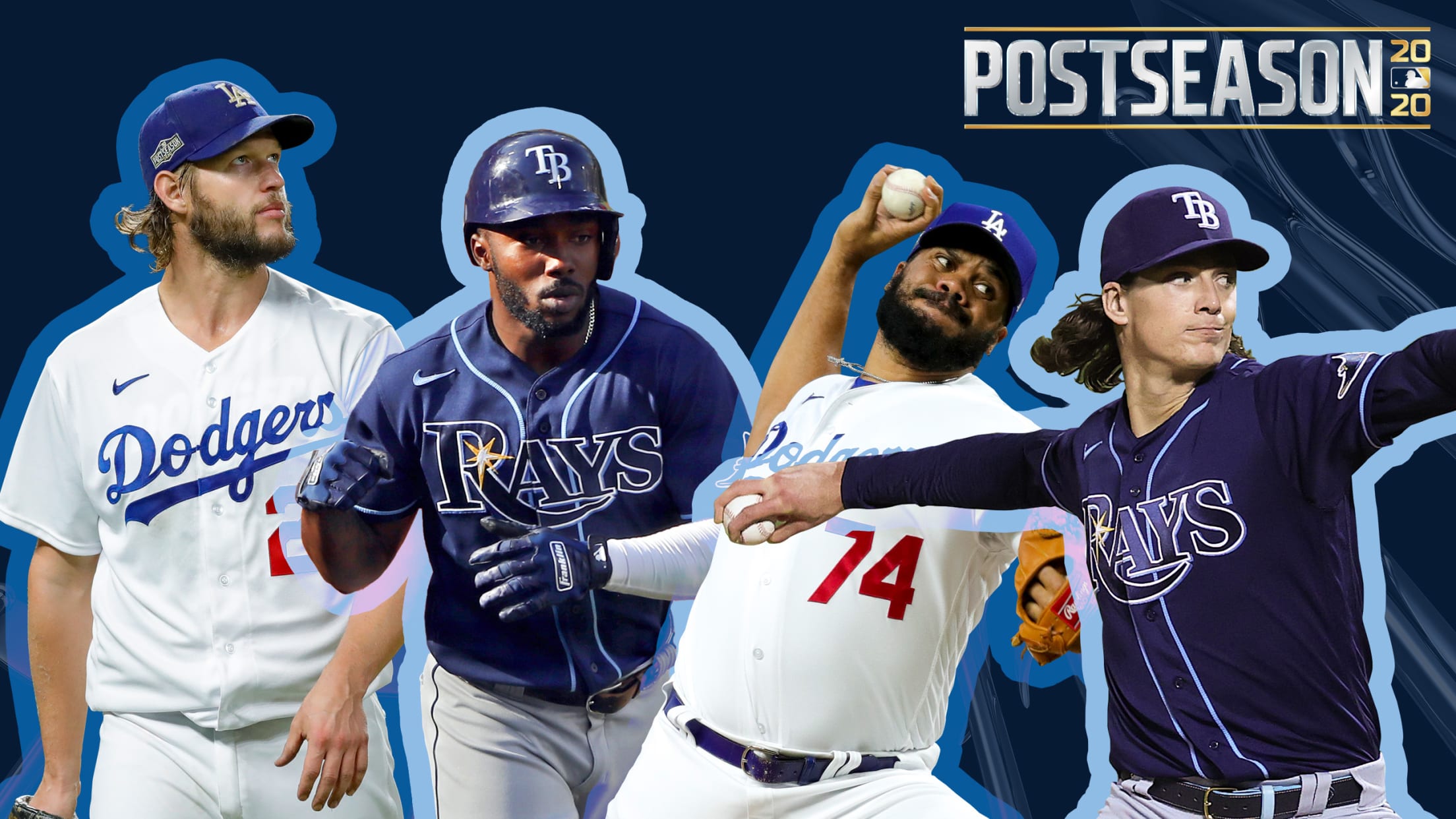 Somehow, we have made it. Throughout this unusual baseball season, throughout this insane year, we wondered if we were ever going to make it to this, the World Series. And we have. We have made it.
AL, NL Reliever of the Year finalists unveiled
These were the best relievers in baseball all season. But who was the best of the best? The finalists for the 2020 American and National League Relievers of the Year presented by The Hartford were announced Monday. There are three finalists in each league, with the American League winner named
A very serious Rays-Dodgers head-to-head
All the things that will DEFINITELY impact the World Series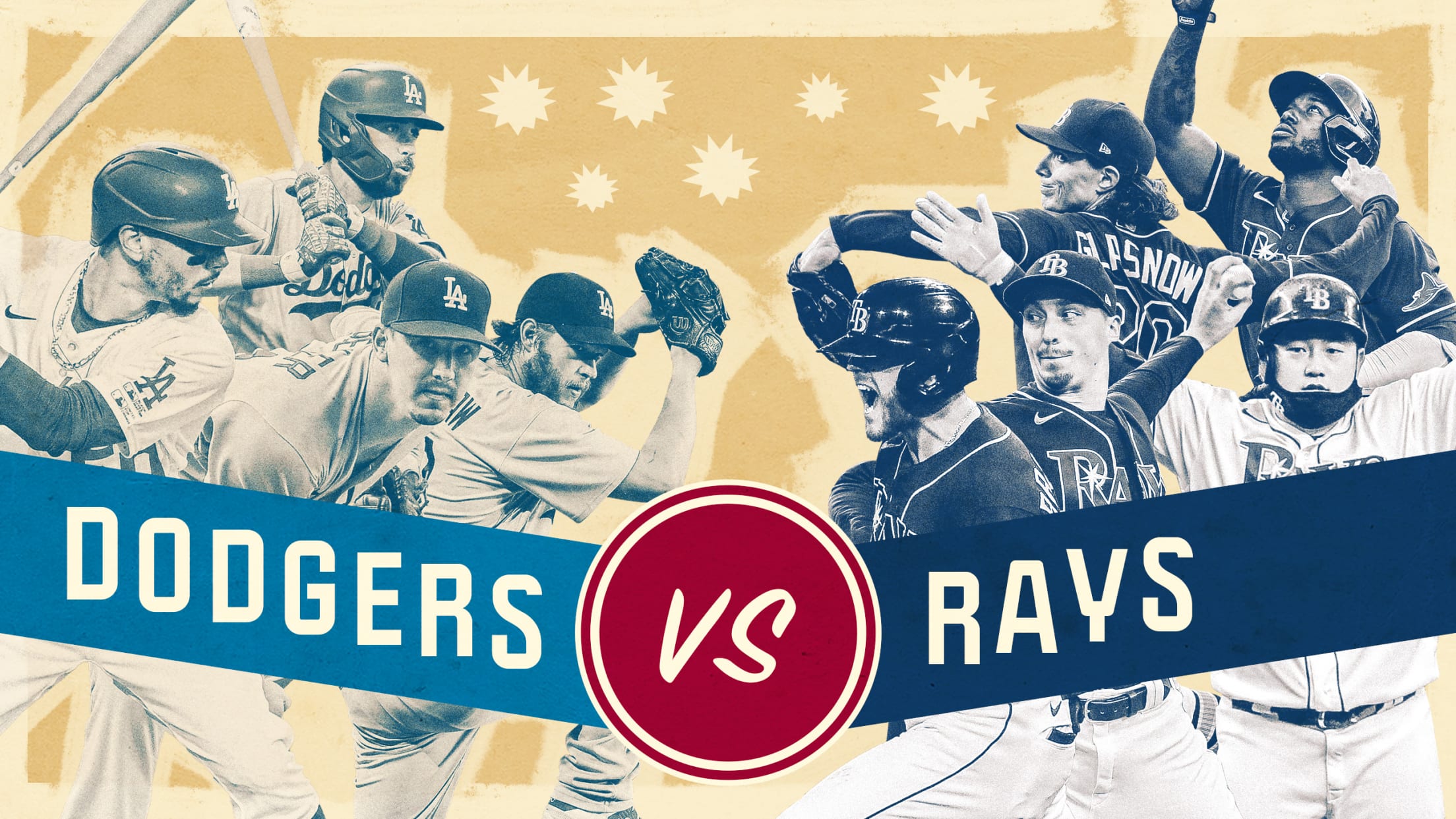 Despite the strangest, hardest and shortest season in recent memory -- and for only the fourth time in the Wild Card era -- the two best teams in their respective leagues will face off in the World Series when the Rays and Dodgers square off for Game 1 on Tuesday
5 reasons why '20 is different for Dodgers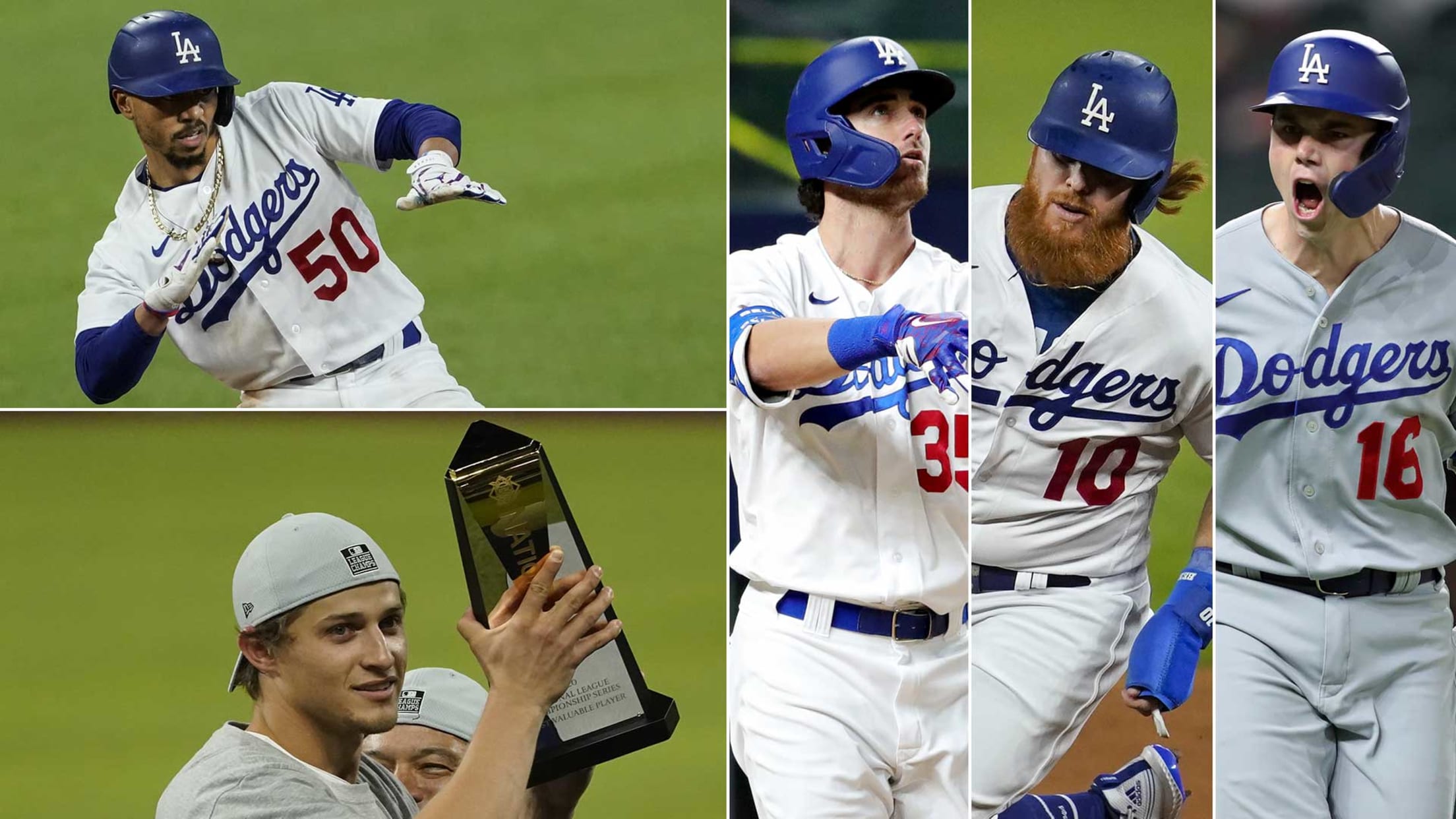 "This year is our year," Dodgers manager Dave Roberts said. It was Sunday night at Globe Life Field, and Roberts' Dodgers had just come back from deficits of 2-0 and 3-2 in Game 7 of the National League Championship Series to beat the Braves, as well as coming back from
7 reasons Rays will win World Series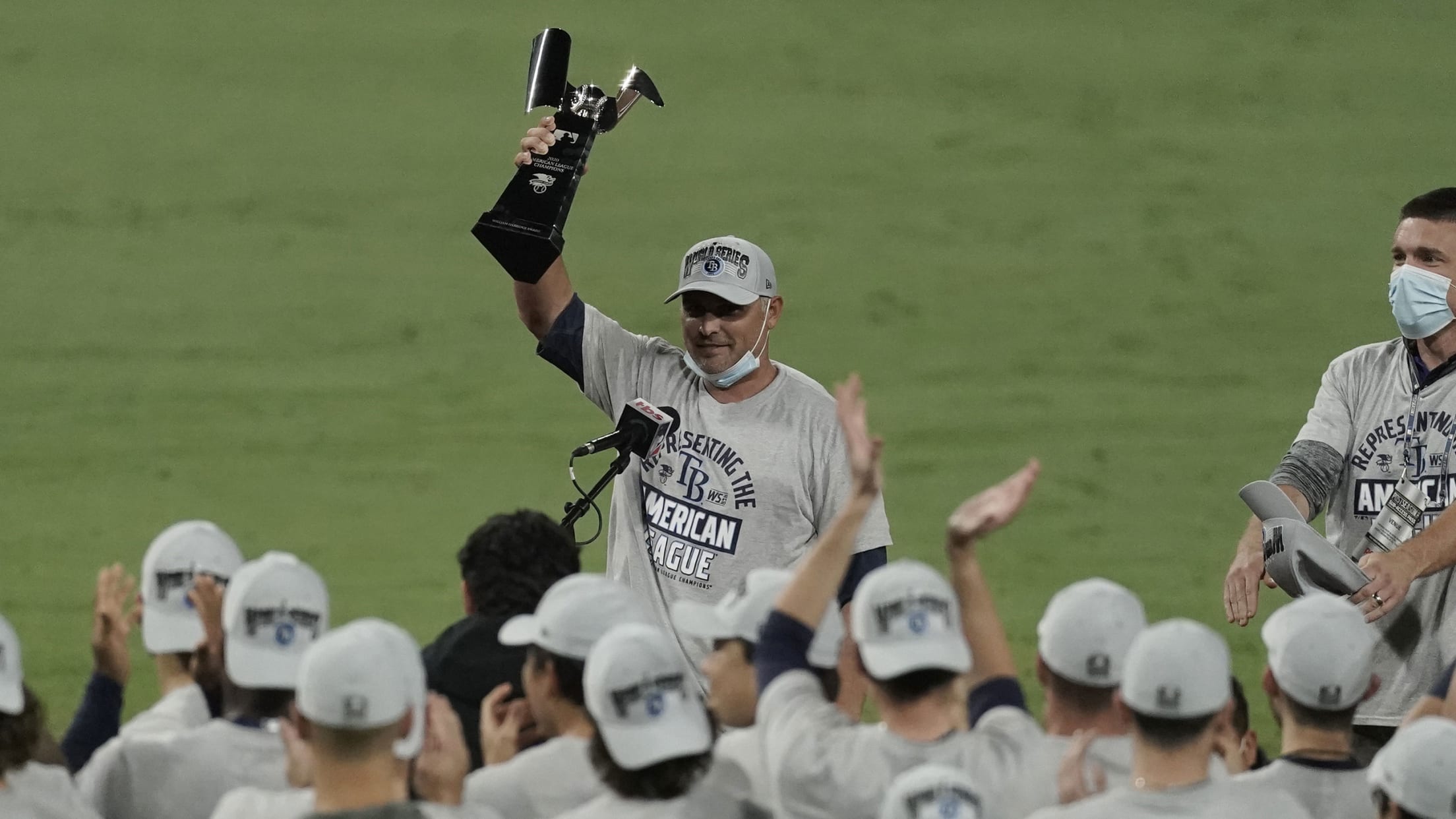 To watch the 2020 American League champions play is to understand what perfection looks like. This isn't to say the Tampa Bay Rays are perfect, and that's part of what makes them special.
Here's why Arozarena's success isn't a shock
Rookie outfielder having breakout postseason for Rays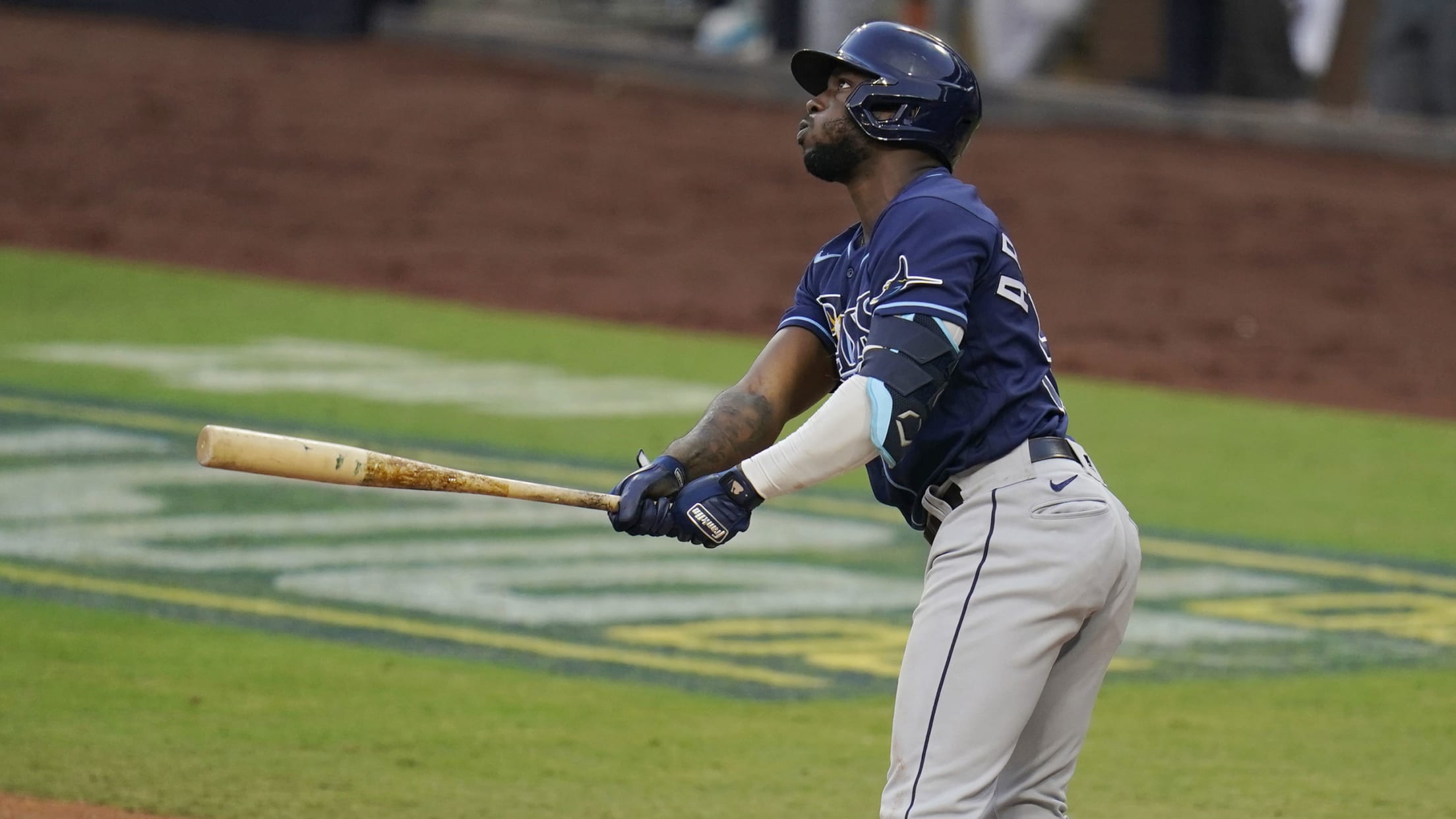 Rays hitting coach Chad Mottola had seen enough of Randy Arozarena during Spring Training to know that the young outfielder had elite bat speed. But there was one specific moment in which Mottola knew the Rays had a rising star on their hands.
1 vs. 1 promises to be 'a heck of a battle'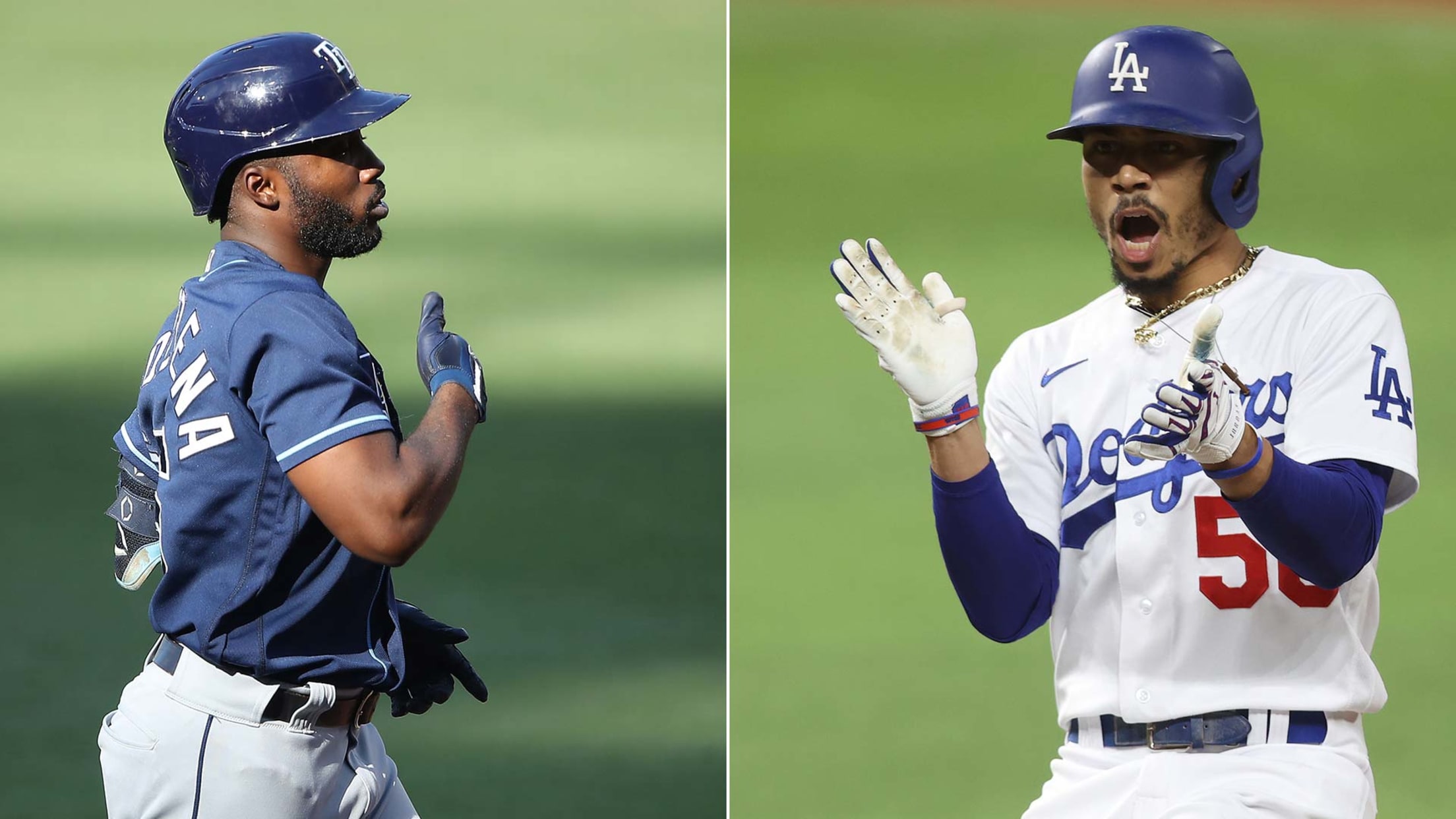 On the surface, sure, the Dodgers and Rays don't have much in common. The Dodgers have a long and proud franchise history with 24 National League pennants, six World Series championships and a current roster full of household names like Clayton Kershaw, Mookie Betts and Cody Bellinger. The Rays have
Game times set for World Series on FOX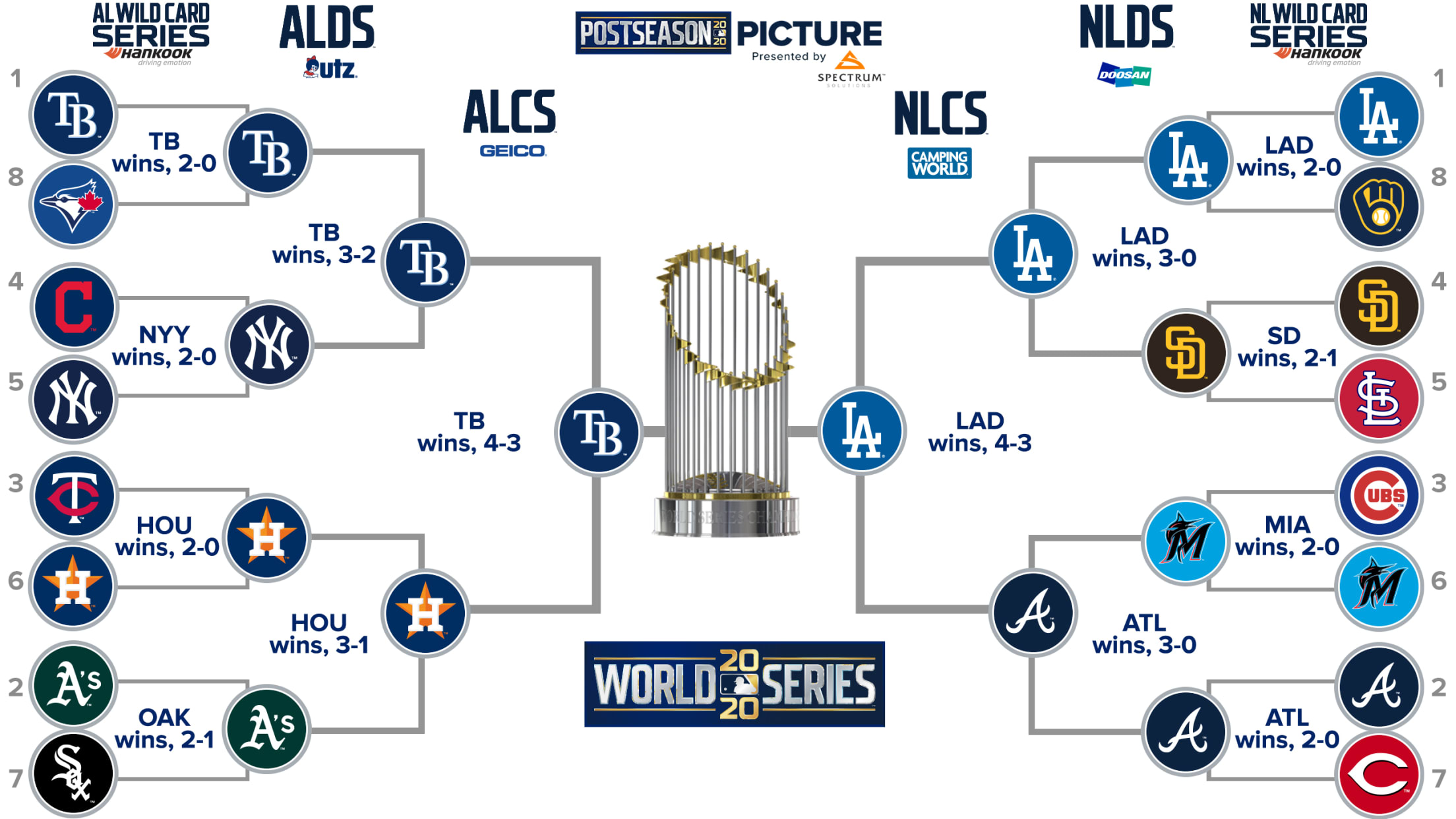 A year that has looked like no other will have a similarly unique finish. Major League Baseball's schedule for the 2020 postseason is highlighted by the Rays taking on the Dodgers in the first neutral-site Fall Classic in modern history. The 116th World Series is slated to start with Game
LA pitching puzzle 'hard to figure out'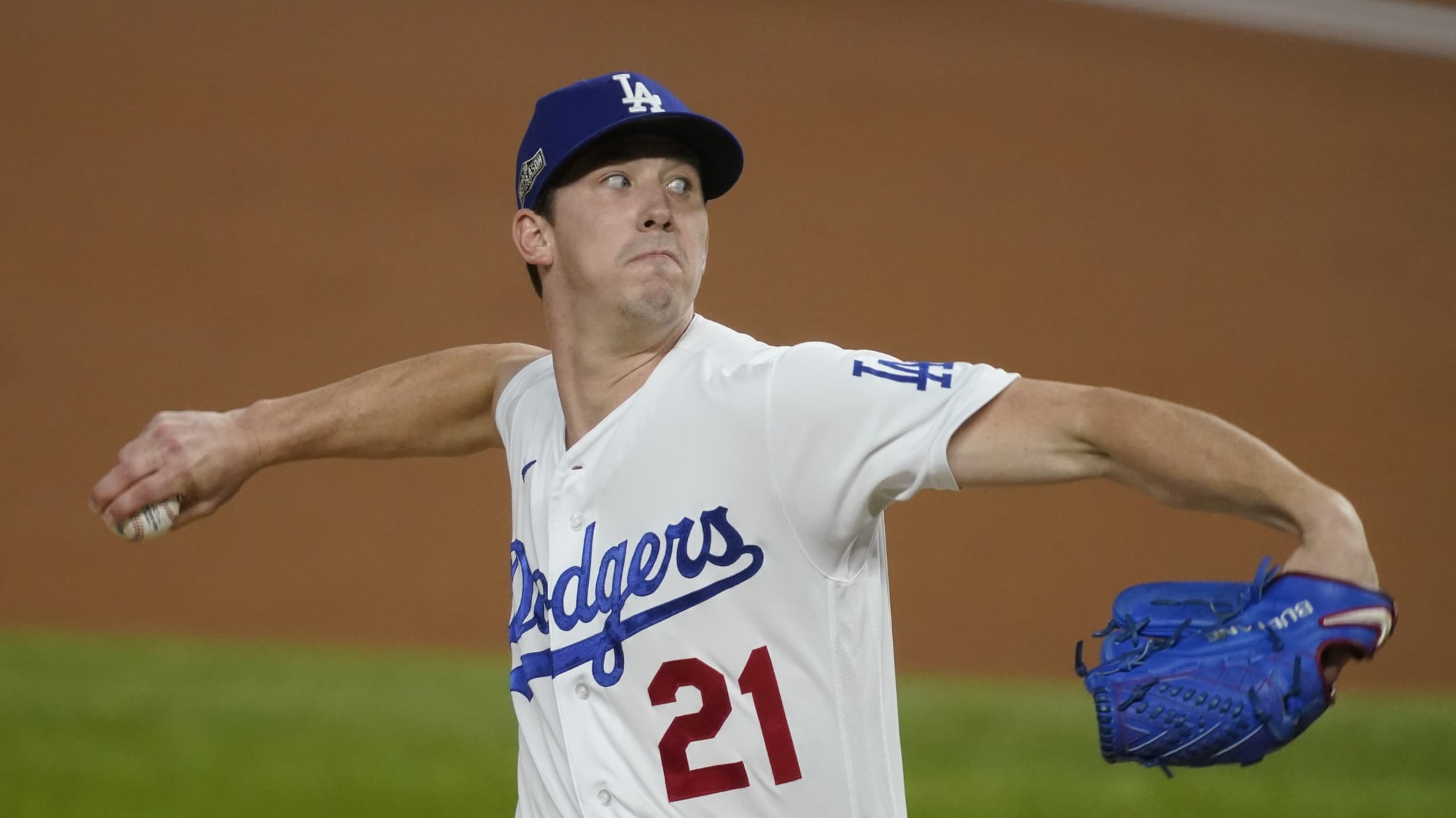 A conventional schedule, with scheduled off-days, returns for the World Series. But don't expect conventional pitching strategy from the Dodgers to follow. "I don't know what conventional is," Dodgers manager Dave Roberts said on Monday after announcing that Clayton Kershaw would start Game 1 on Tuesday and Walker Buehler would
Rays' first wave of relievers is nasty, too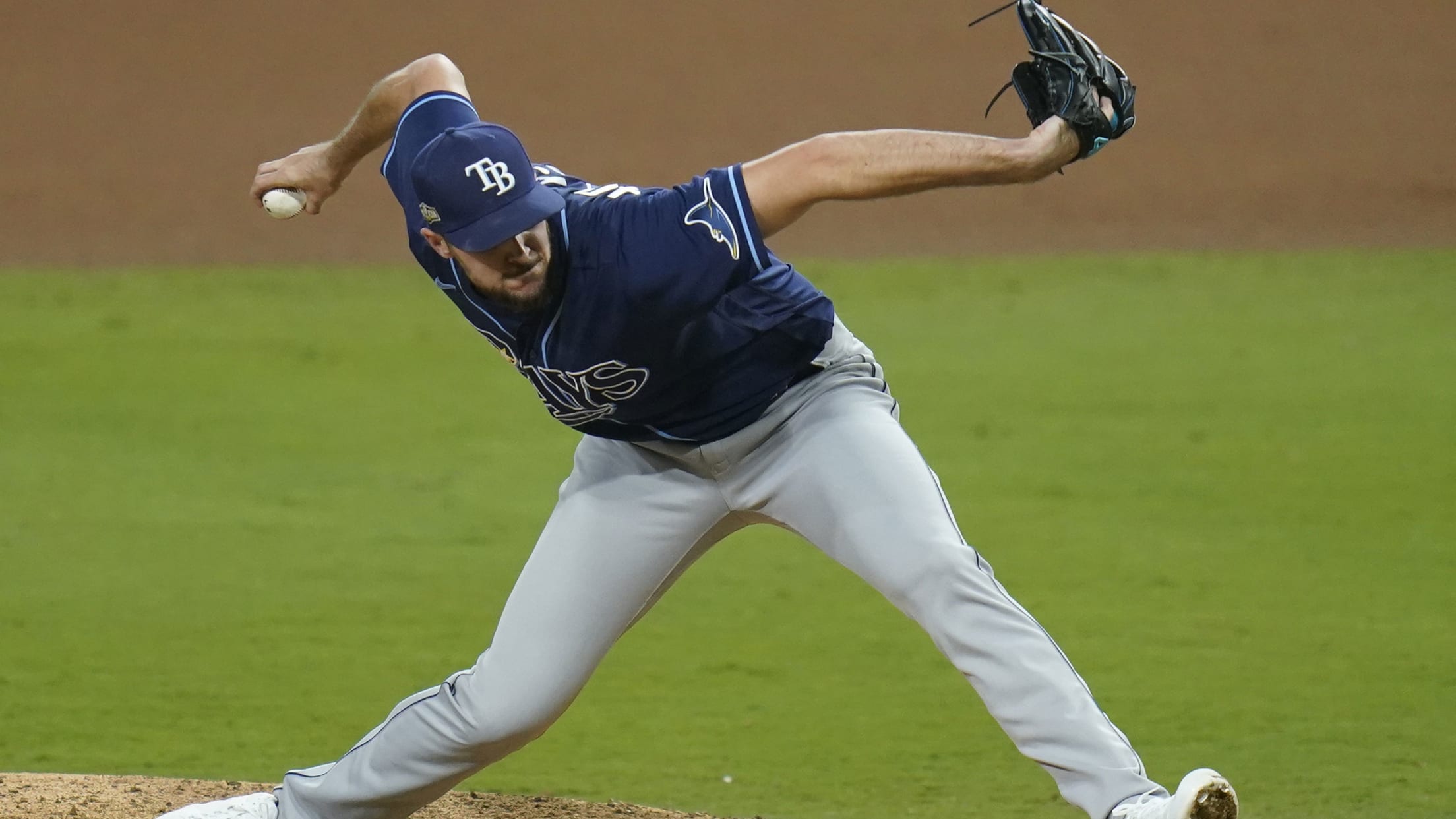 ARLINGTON -- When you look at the Rays' bullpen, it's easy to fall in love with "the stable" of guys who throw at a high velocity. It's also impressive to see just how many different arm angles they feature.
Springer, FAs will headline Astros' offseason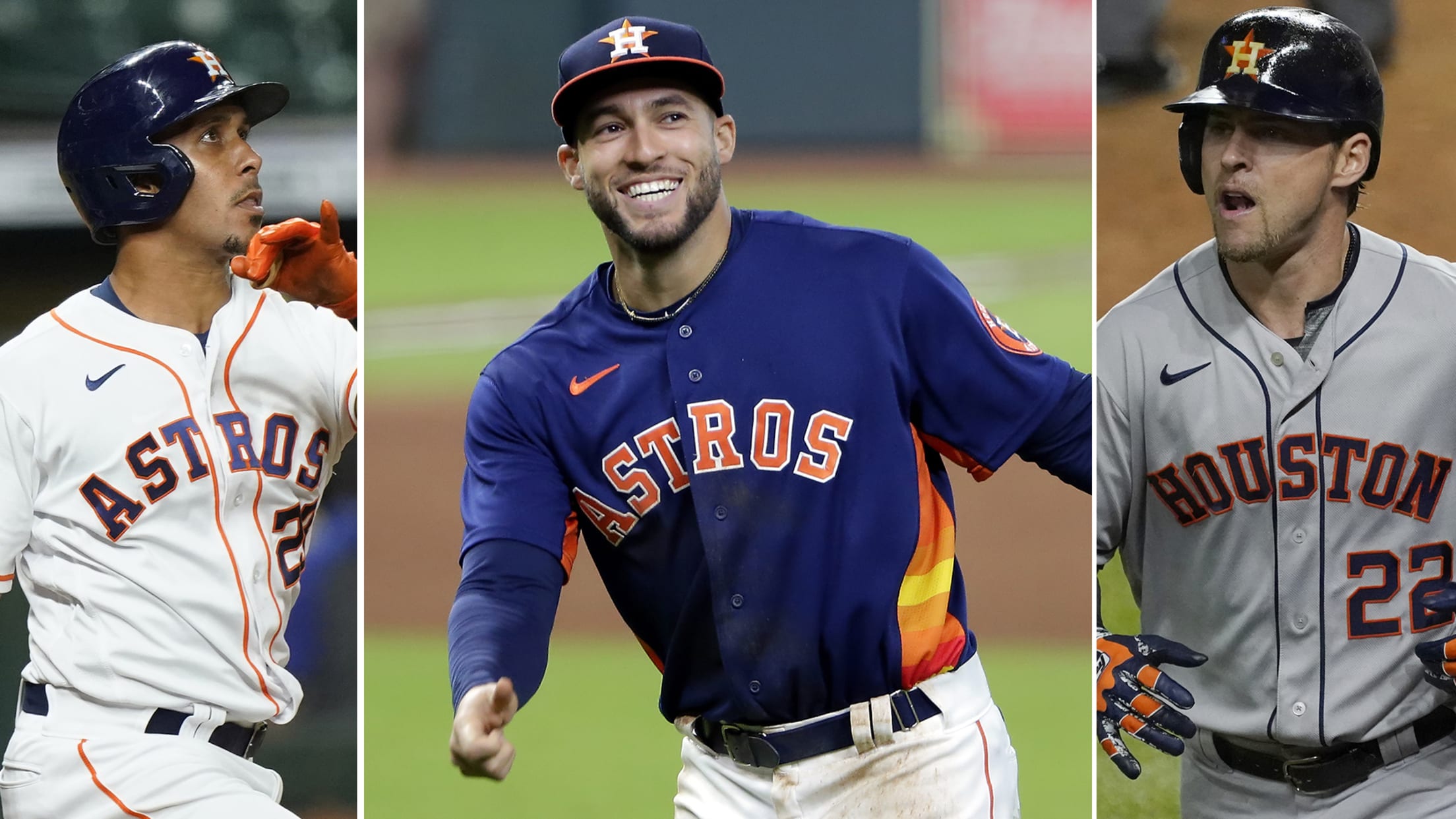 HOUSTON -- The name that will dominate the Astros' offseason talks is George Springer, the star outfielder who's hitting free agency for the first time. Springer is one of the core players on the Astros' run to four consecutive American League Championship Series, including a championship in 2017 in which
Can Lowe put struggles behind him in WS?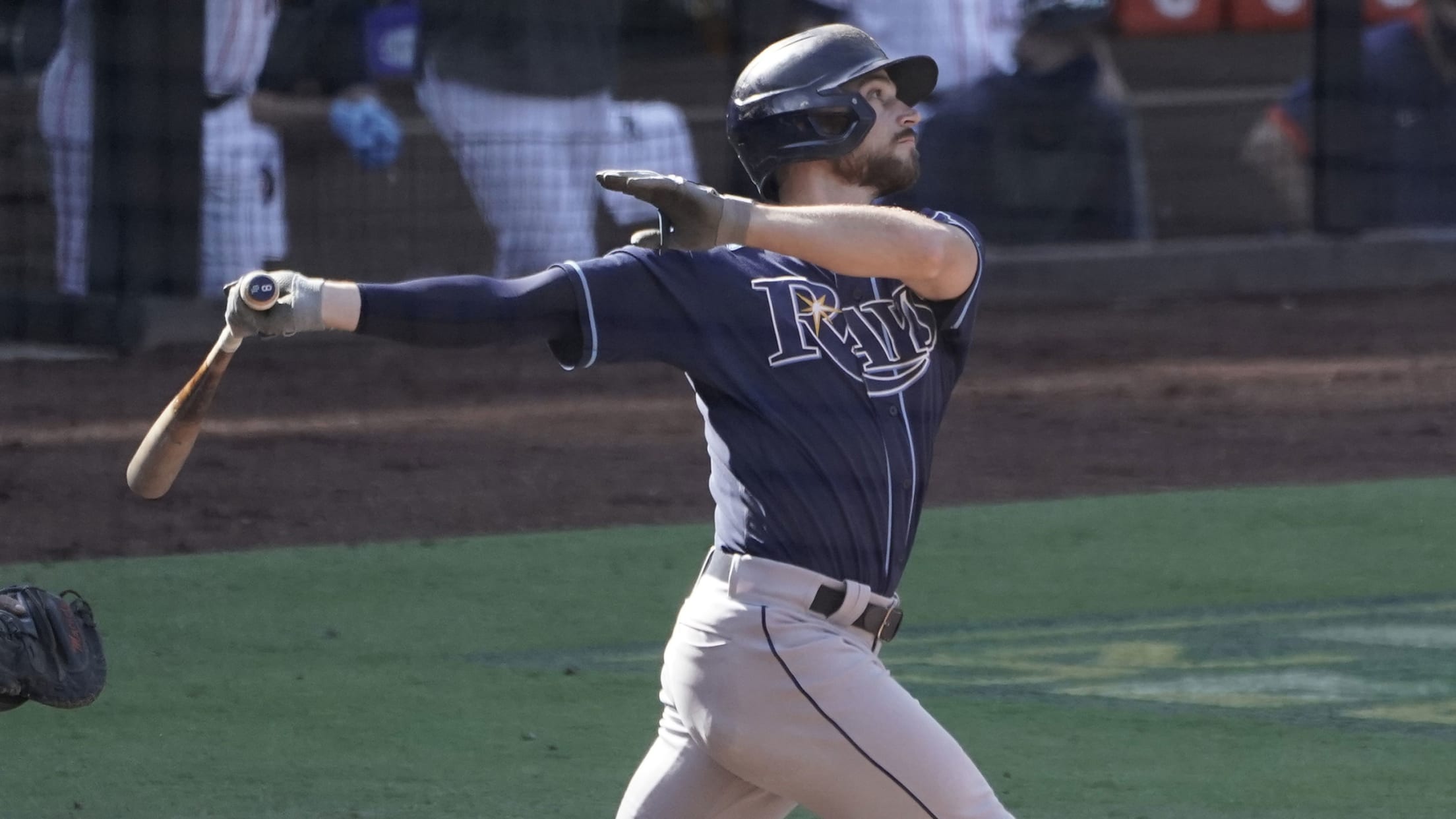 Brandon Lowe stared down Lance McCullers Jr. and lightly bounced his bat as the Astros right-hander wound up and delivered in Game 7 of the American League Championship Series on Saturday, as Lowe does before unleashing any of his explosive left-handed swings. Instead, he squared up at the last second
Ranking World Series players as prospects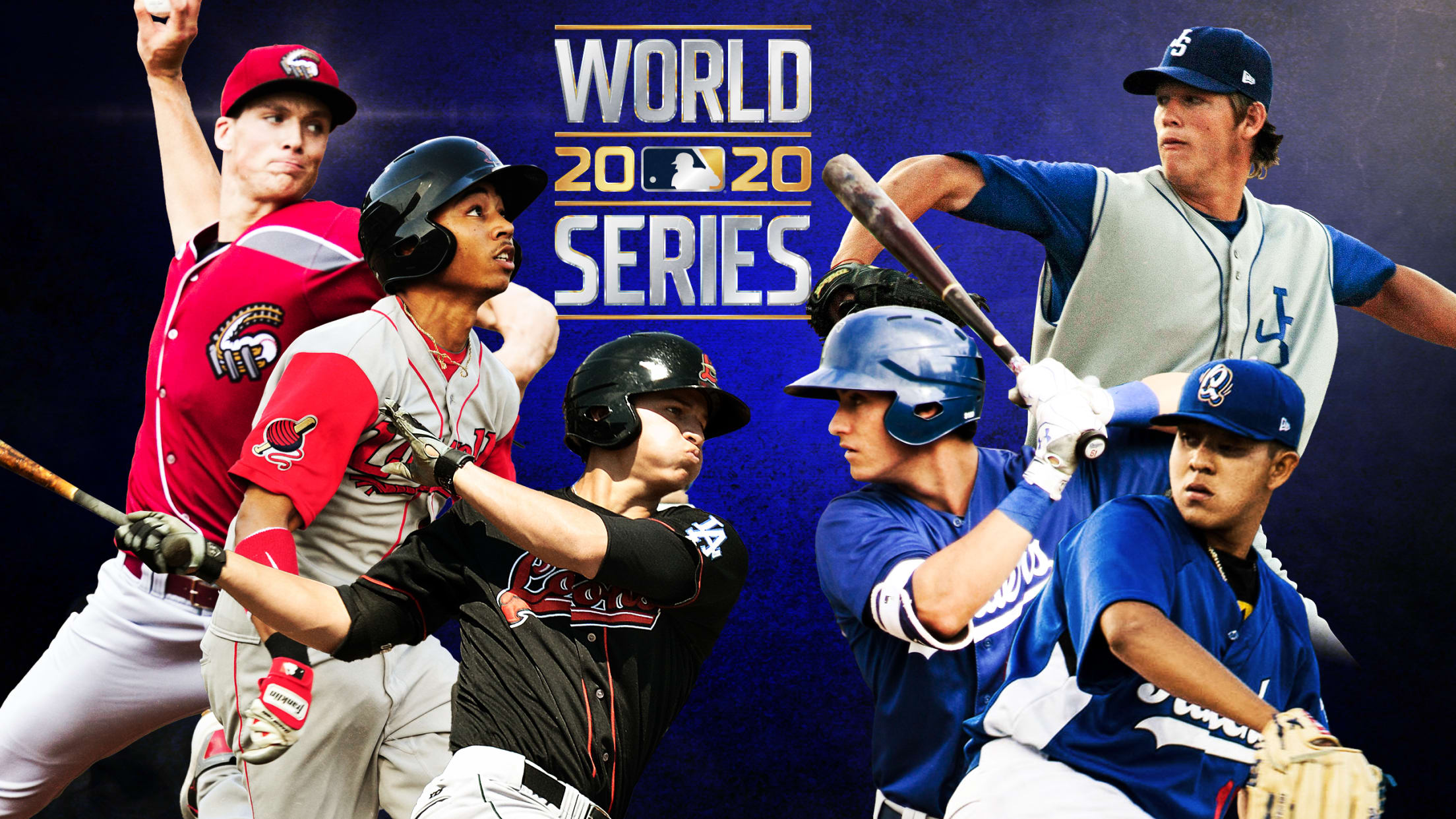 The Dodgers and Rays constructed World Series teams in different fashions, no surprise considering the disparity in financial resources available to the two organizations. Rather than leverage its wealth, however, Los Angeles used the Draft and international market to put together one of the most homegrown clubs in the playoffs.
Nick Krall to lead Reds' baseball ops dept.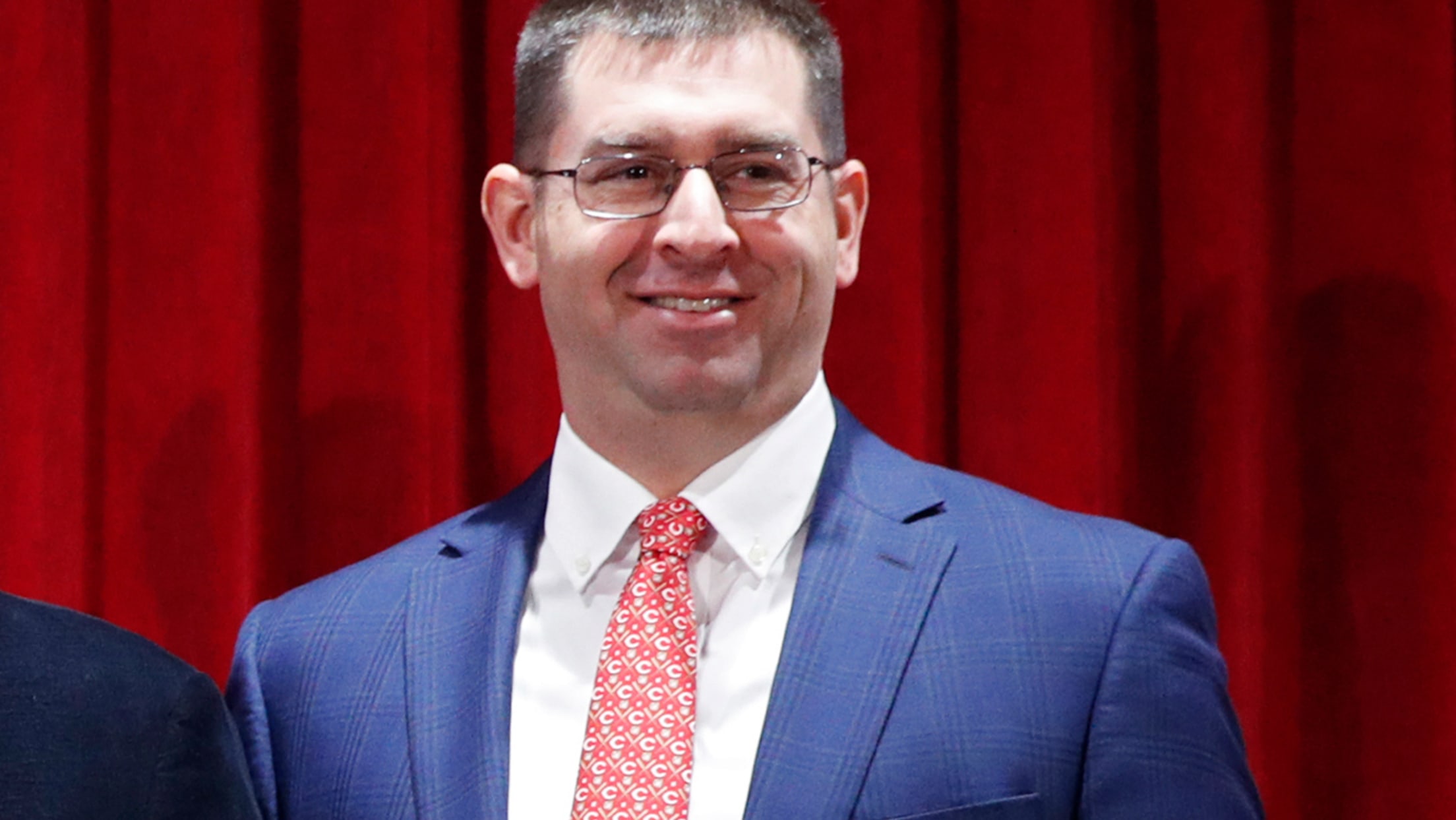 CINCINNATI -- To replace president of baseball operations Dick Williams, who resigned earlier this month, the Reds looked internally for his replacement. Vice president and general manager Nick Krall was named Monday as the head of baseball operations for the club. Krall, who will turn 43 next month, will retain
A long championship drought is about to end
And then there were two. When the Rays clinched the American League pennant with a 4-2 victory over the Astros in Game 7 of the AL Championship Series on Saturday night, they advanced to the World Series for the second time in franchise history. They'll face the Dodgers, who beat