Power Rankings: Familiar club climbs back to Top 5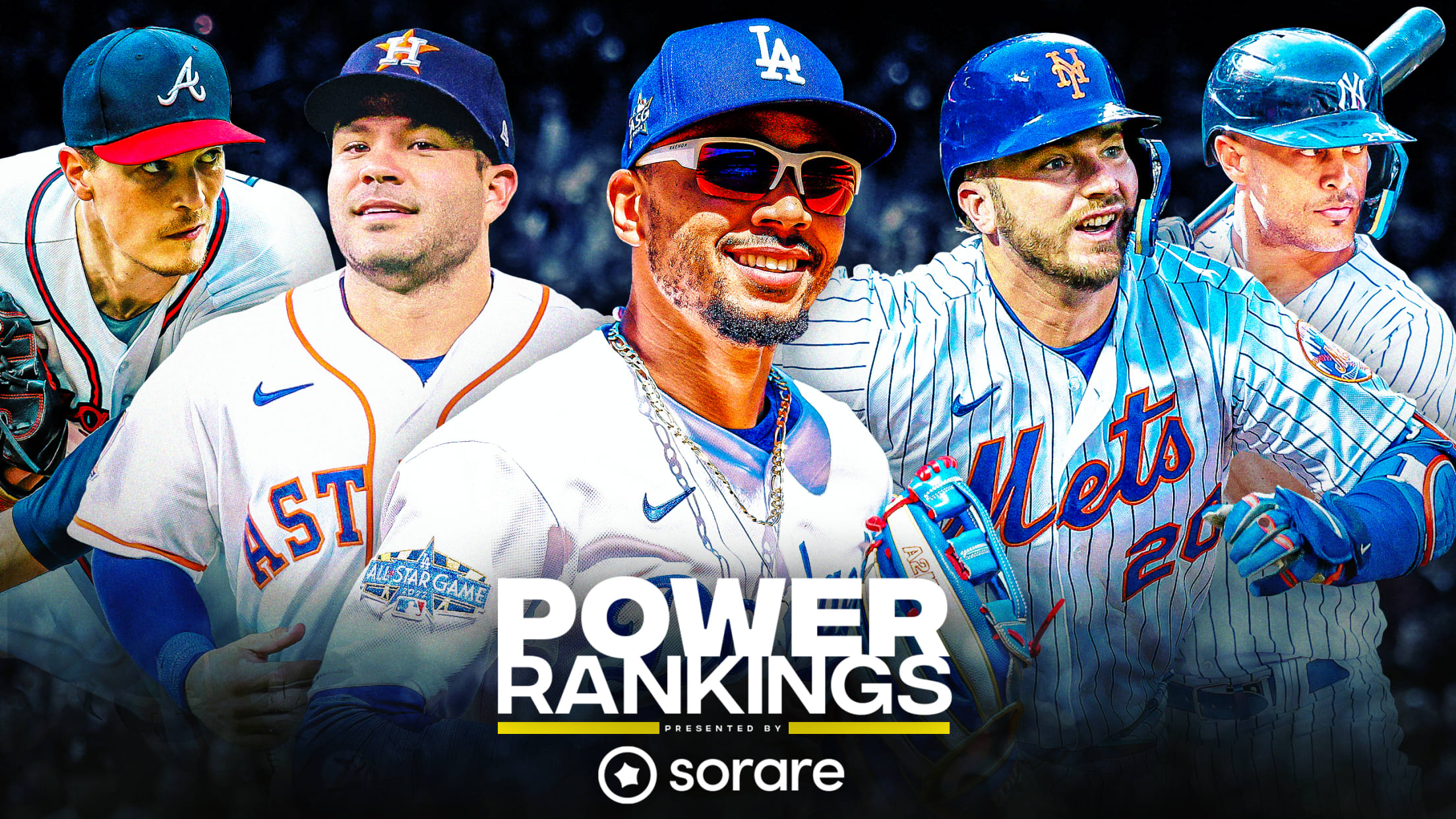 As we enter the final full week of the Major League season, a team that previously spent a decent amount of time in the top spot has worked its way back into the Top 5. The Yankees have turned things around following a late-season swoon, but they aren't the only
Closest race in baseball: Judge clings to batting lead in Triple Crown bid
Since the All-Star break, any talk of a potential Triple Crown winner in MLB this season had mainly centered around Cardinals first baseman and National League MVP favorite Paul Goldschmidt. That changed in mid-September -- as we reach the final days of the regular season, it's Yankees slugger Aaron Judge
Braves visit White House: 'It's an incredible honor'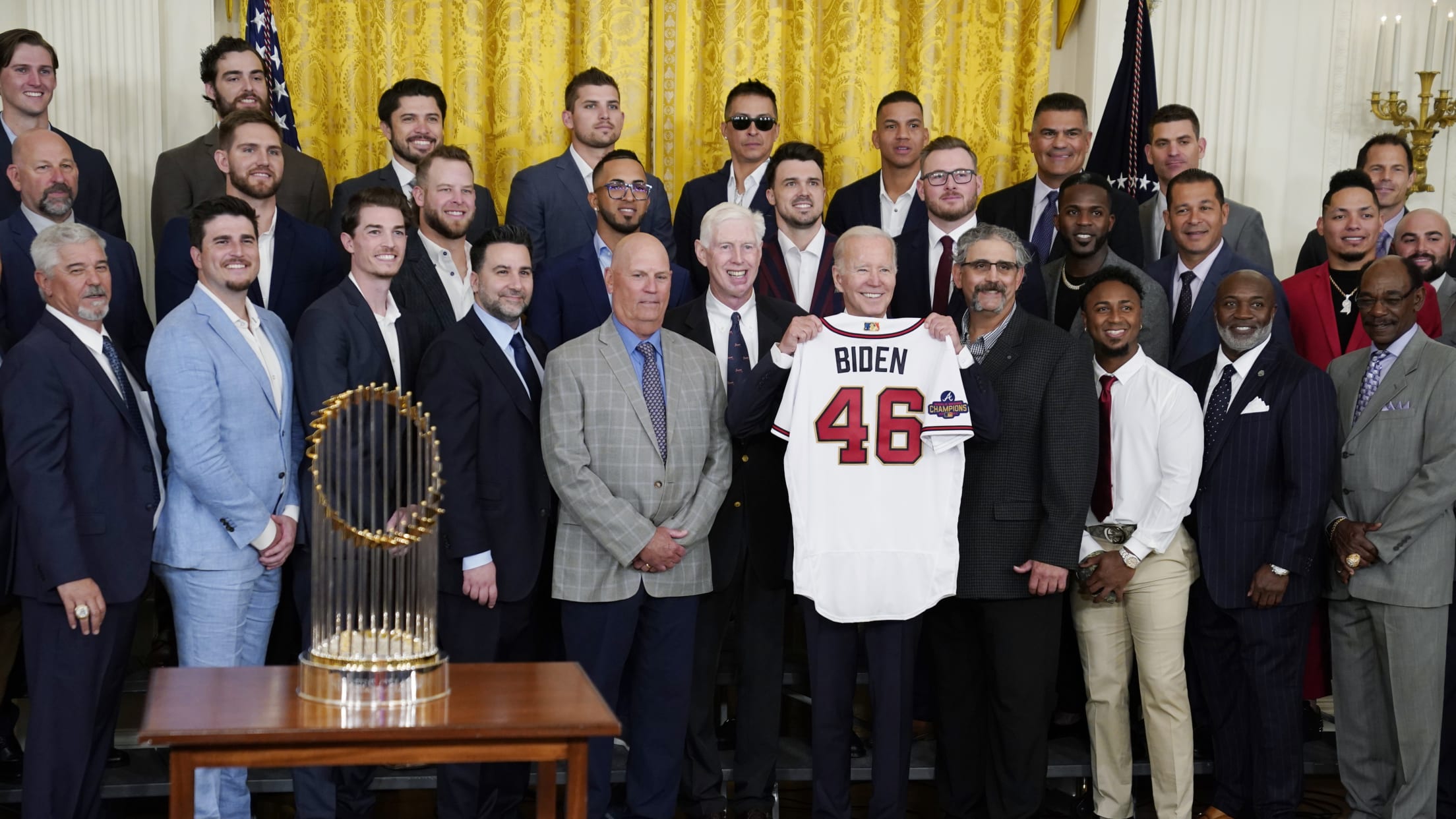 WASHINGTON -- Nearly a year after winning the World Series, the Braves are still reaping the benefits. The defending champs were wowed while serving as President Joe Biden's guests at the White House Monday afternoon. "It's surreal," Braves president of baseball operations Alex Anthopoulos said. "You're sitting up there on
Watch Judge go for No. 61 in Toronto tonight at 7 ET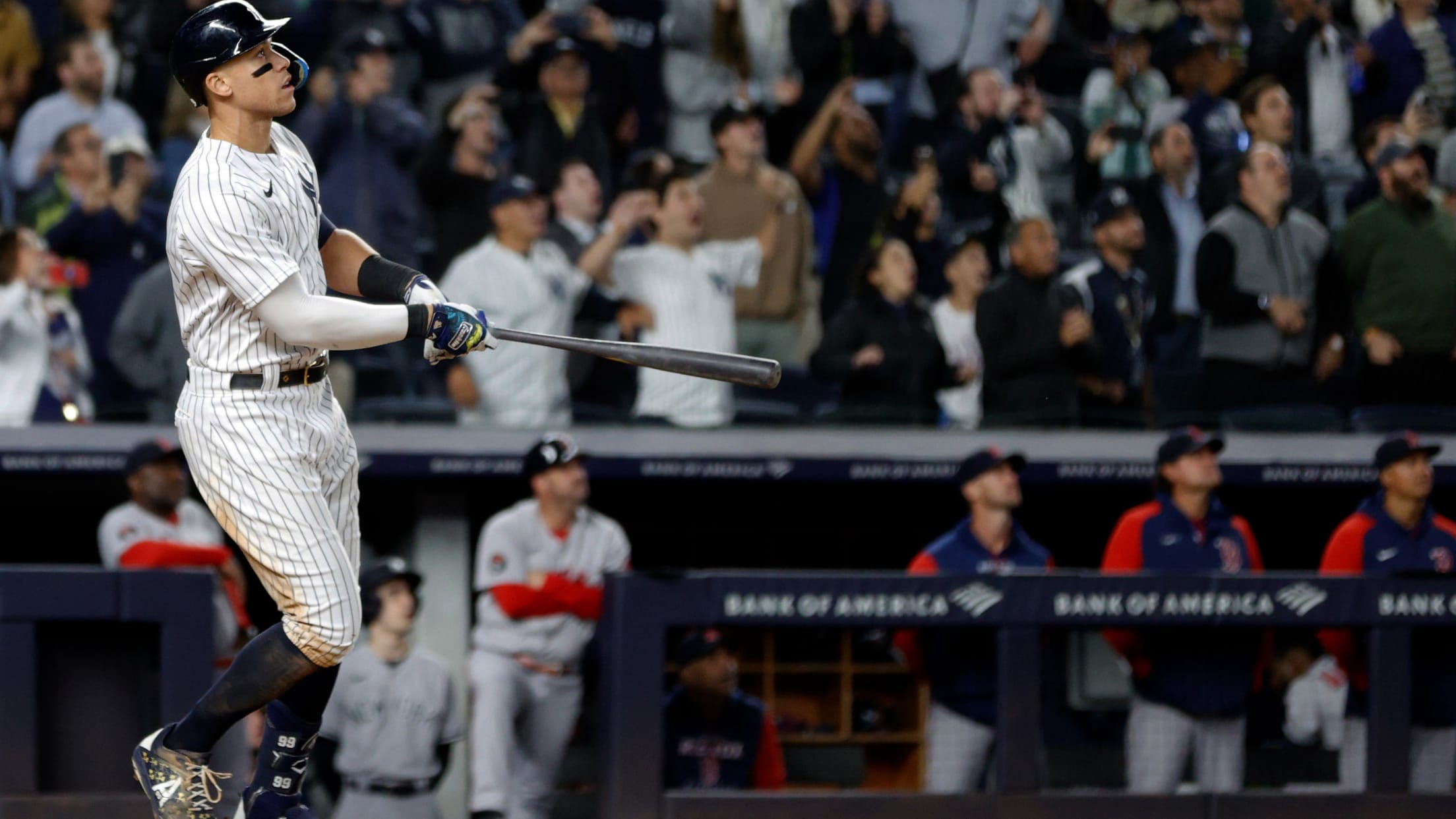 The baseball world remains intently focused on the Yankees' Aaron Judge as he pursues history. Judge is not only one homer away from tying Roger Maris' American League record of 61 homers from 1961, he's also contending for the Triple Crown -- the league lead in batting average, homers and
11 rookies poised to electrify on postseason stage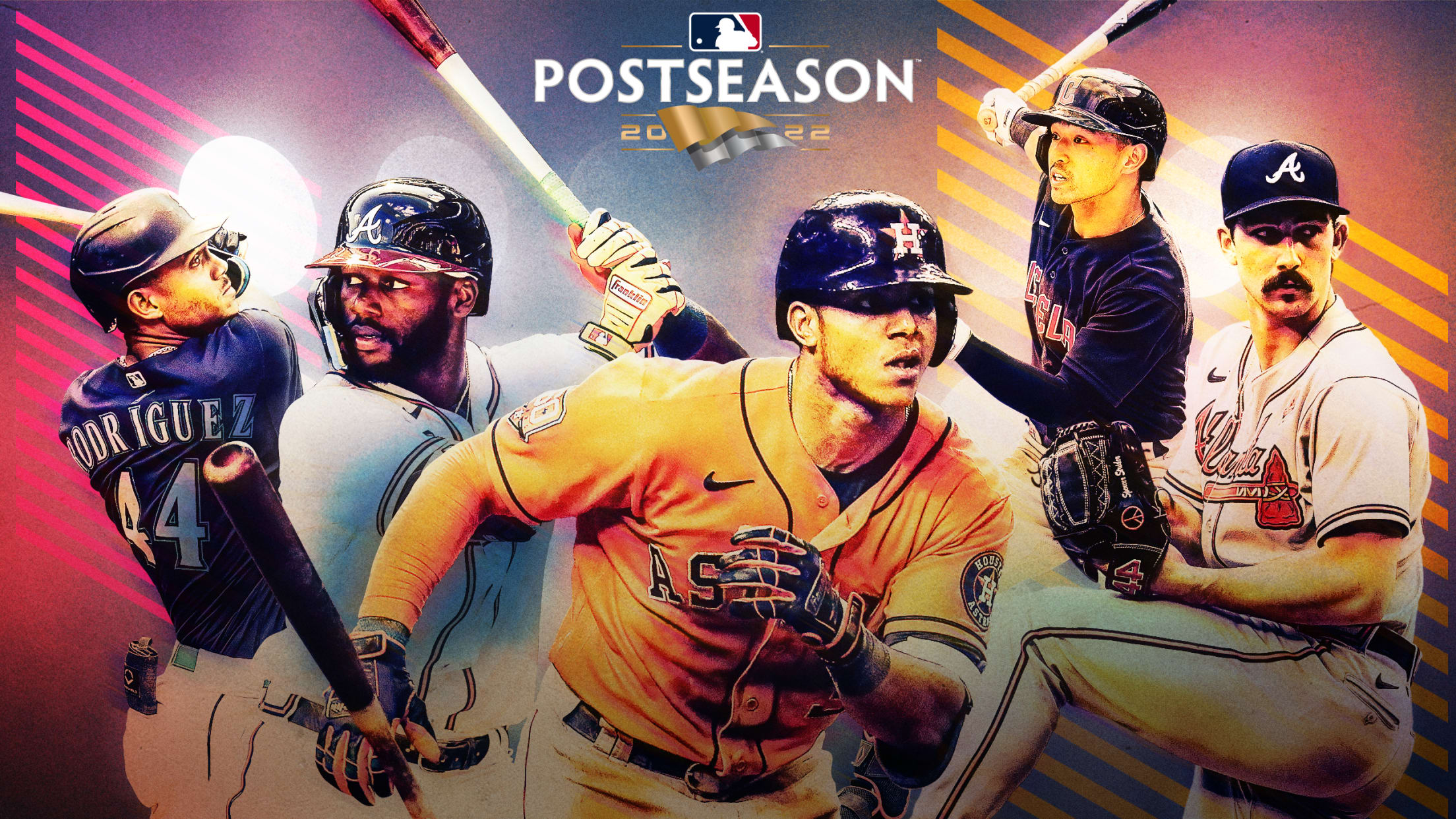 There's no bigger stage to make a name for yourself than the postseason. Here are the rookies who could become the next October stars in 2022. The playoffs will be full of superstars who've been there before, from Aaron Judge to Jacob deGrom to Justin Verlander to Freddie Freeman. But
Young Guardians make history with AL Central title
Cleveland celebrates first division title since 2018 after sweep of Rangers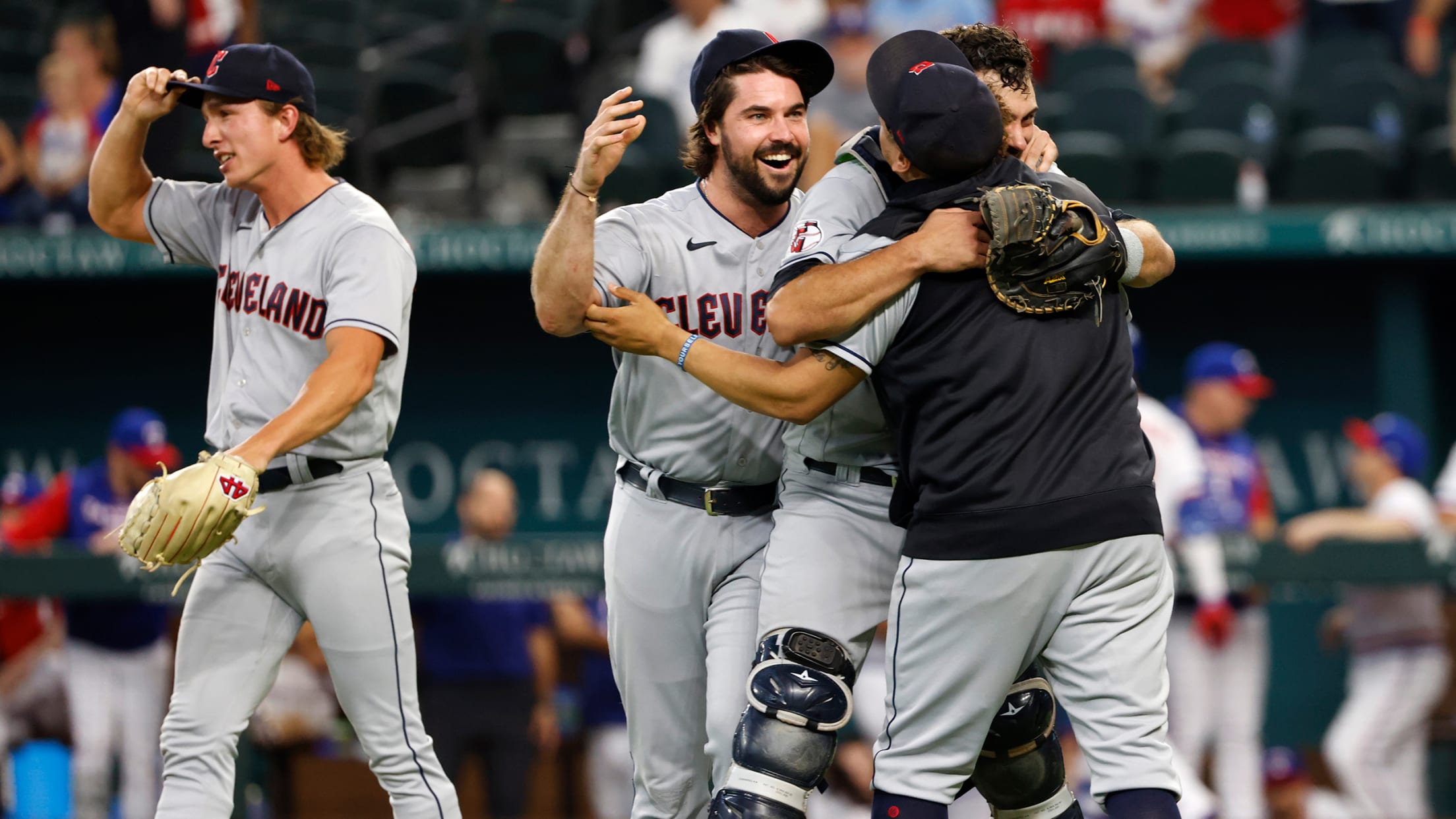 ARLINGTON -- There's been so much focus on how young the Guardians' roster is this season. So along with a typical champagne celebration, what's more fitting than a pizza party for a young club that just clinched the American League Central? Oscar Gonzalez and Cal Quantrill were bringing in boxes
Anthem standoff goes awry as Weaver, Ray get tossed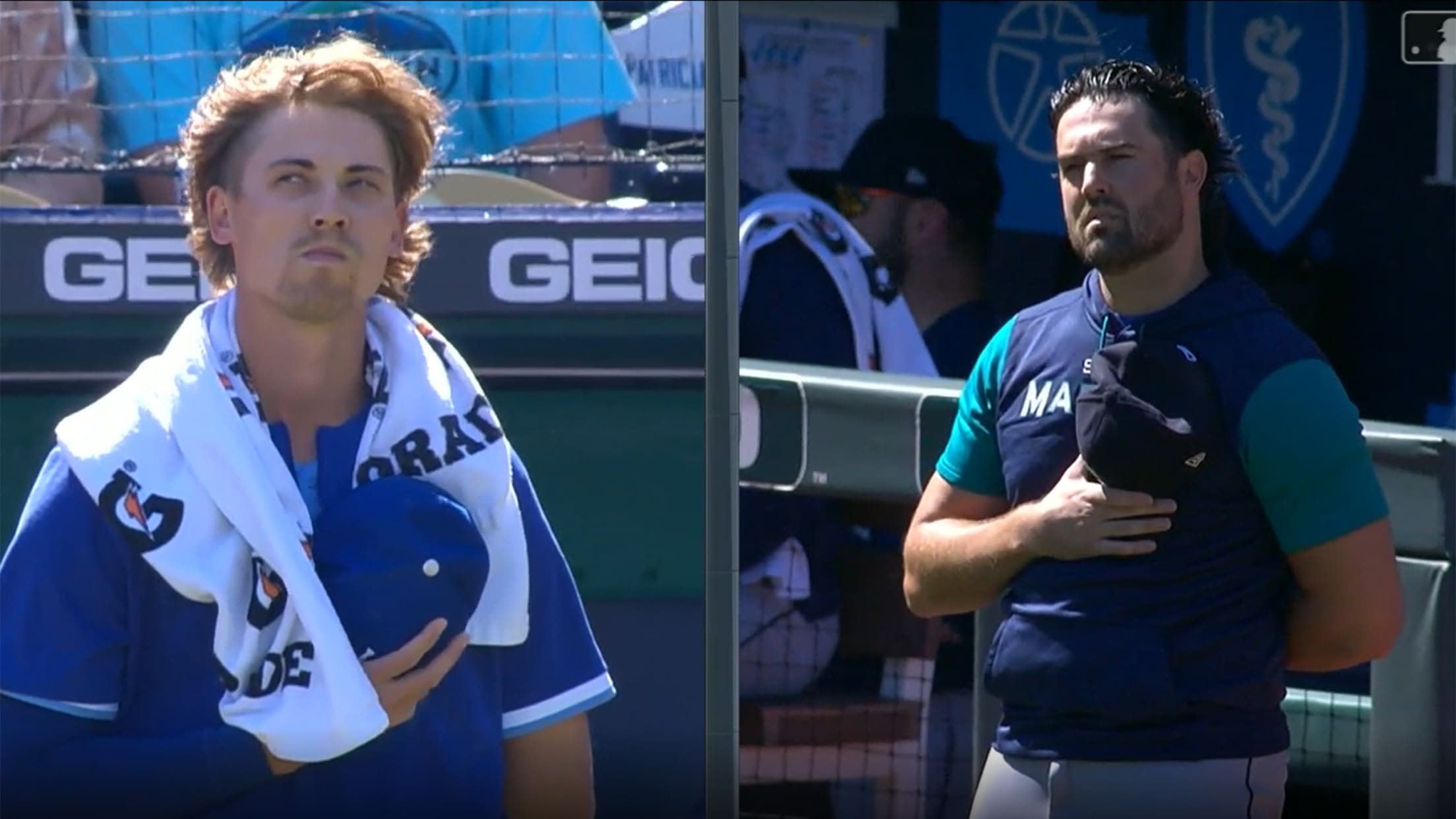 KANSAS CITY -- A national anthem standoff between two former teammates went awry Sunday afternoon at Kauffman Stadium when both were ejected prior to first pitch of the Mariners-Royals series finale -- and that was only the start of what would be a wild 13-12 Royals win. Royals reliever Luke
This 16-year-old 'unicorn' is a switch-hitter AND switch-pitcher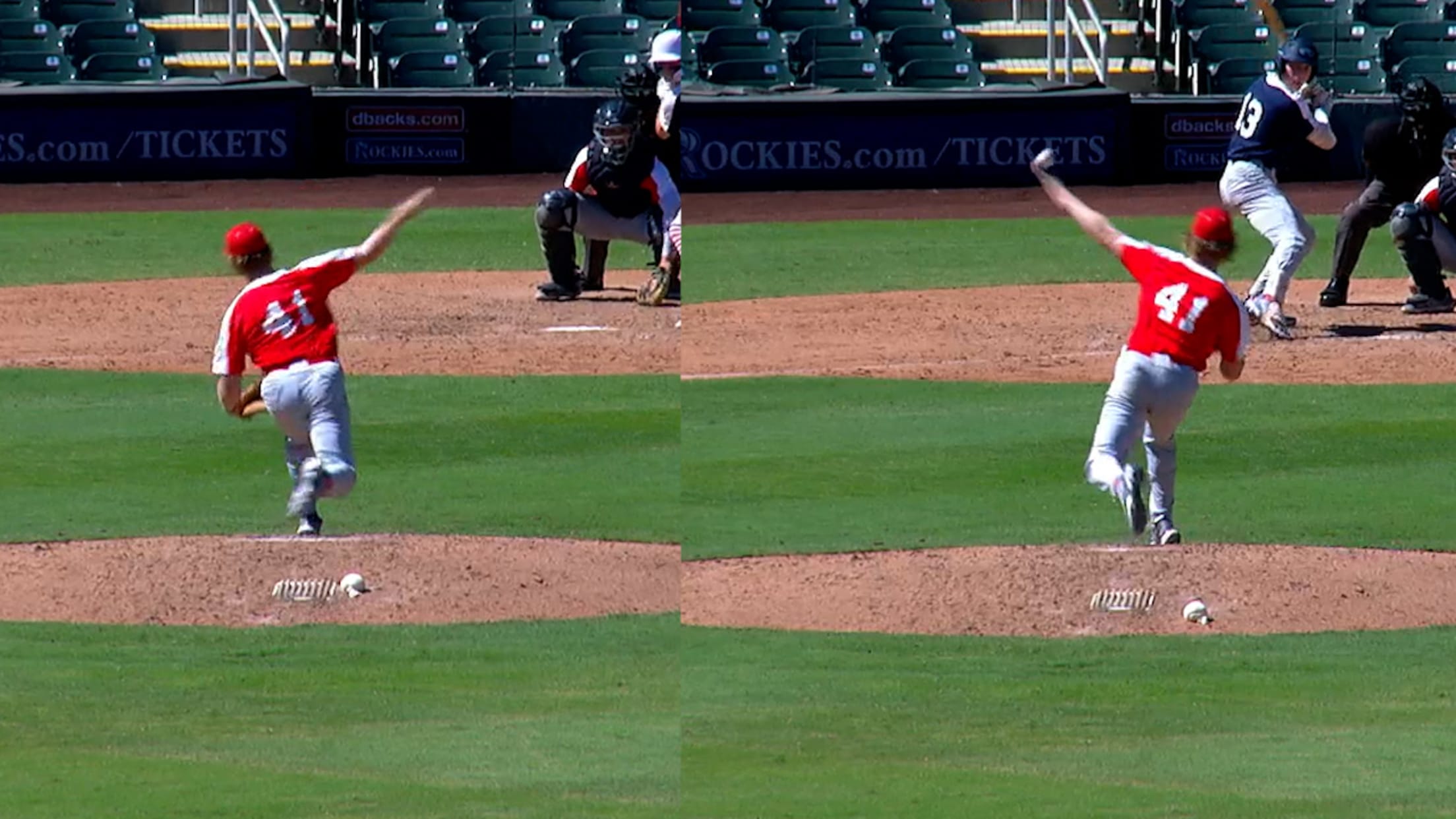 SCOTTSDALE, Ariz. -- Max Charles displayed an 88 mph fastball during Game 3 of the States Play Invitational on Sunday as a right-handed pitcher. Then, he displayed an 87 mph fastball as a lefty. "He's like a switch-hitting Ohtani that pitches [with both arms]," said broadcaster Bruce Chen as he
Yanks win rain-shortened game with Judge stranded on deck
New York completes 6-0 homestand, drops AL East magic number to two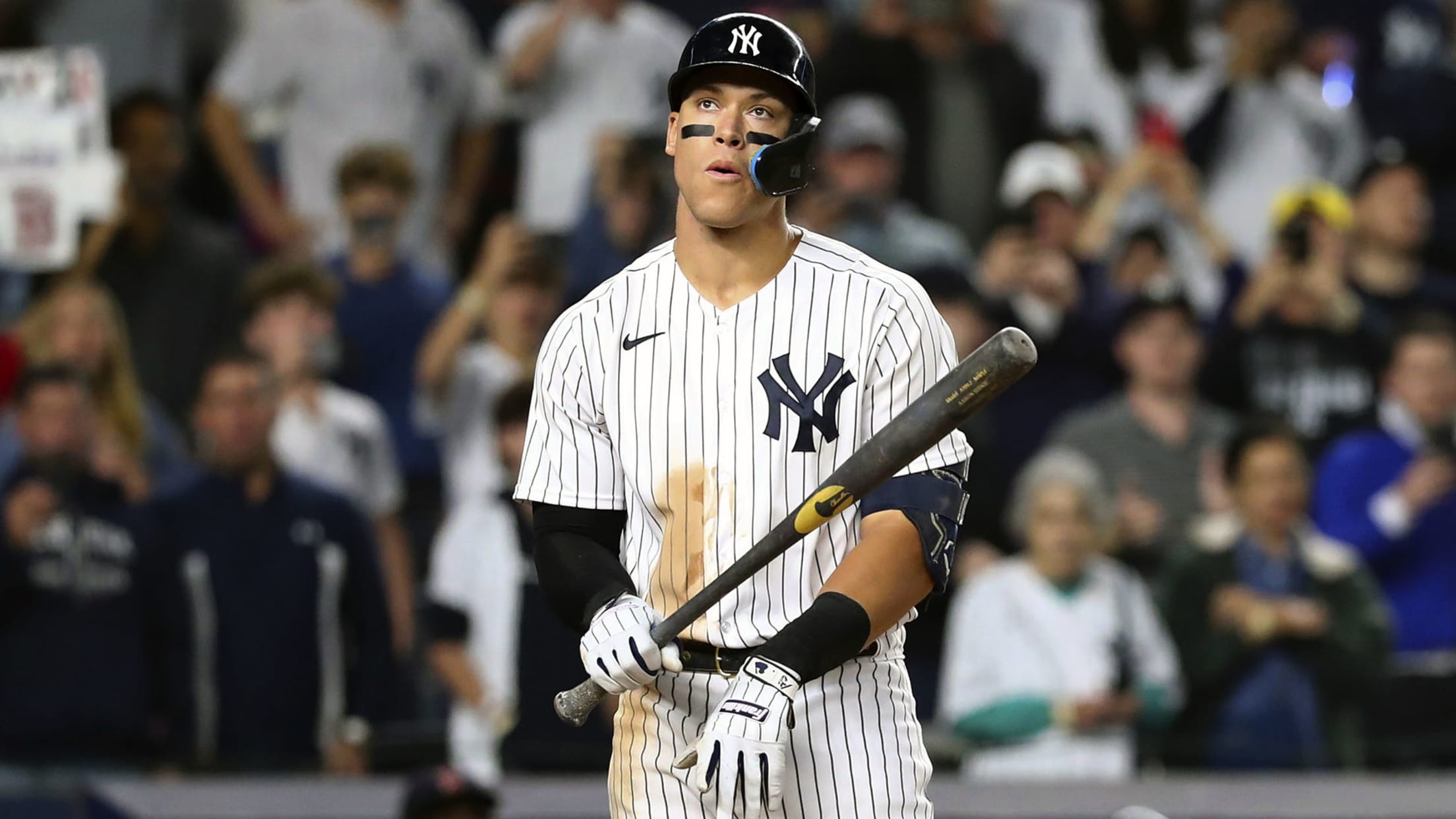 NEW YORK -- The next spot due to bat in the Yankees' lineup belonged to Aaron Judge, a compelling reason to brave the deluge that pounded Yankee Stadium when play halted on Sunday evening. Most of the crowd remained, time frozen at the end of the sixth inning, hoping Mother
Down by 9, Royals win with 11-run inning
KC comeback marked 1st of its kind in 4-plus years, major blow for Seattle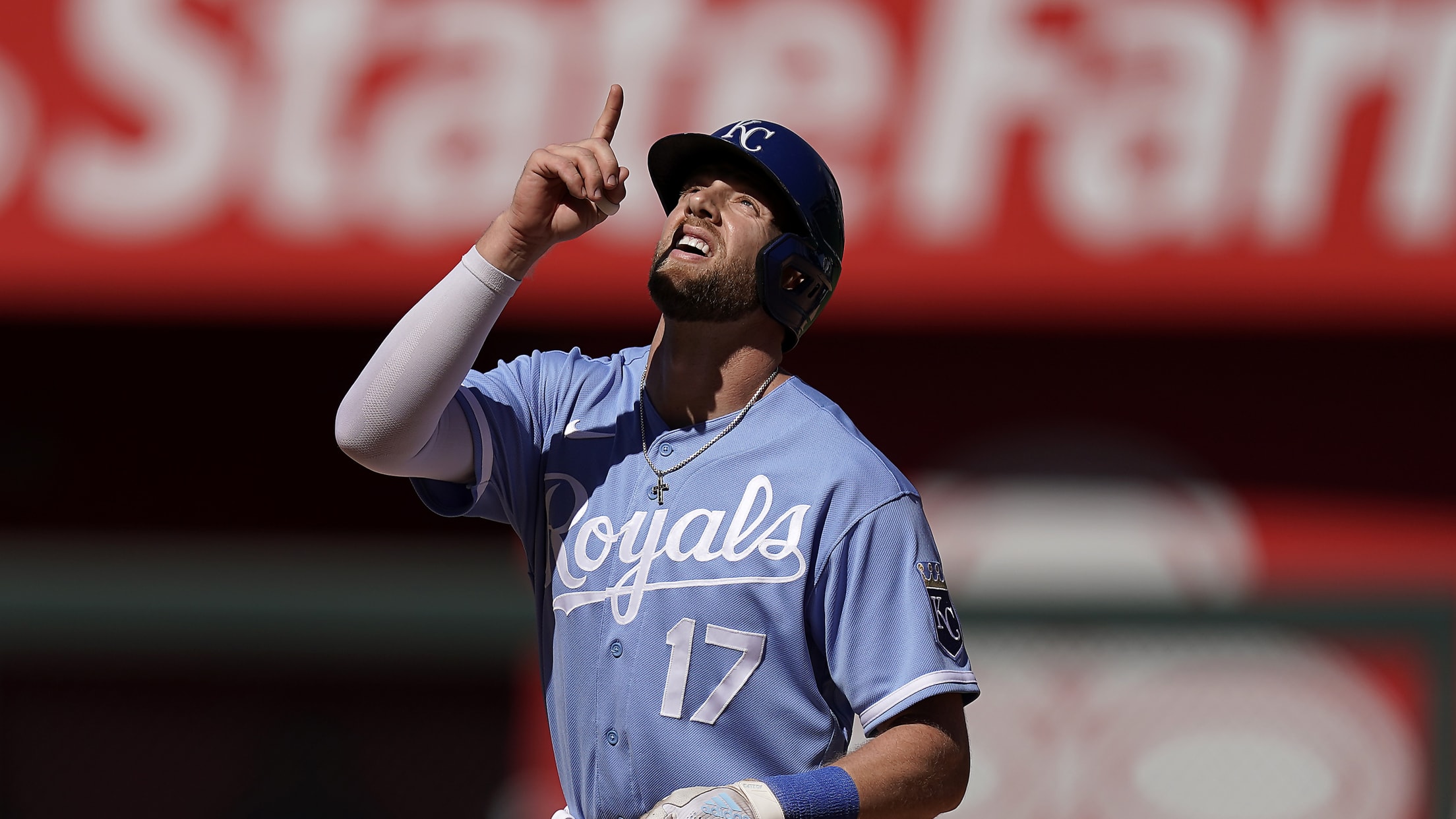 KANSAS CITY -- Now that was a home finale to remember. In their final game at Kauffman Stadium this year, the Royals found themselves down nine runs in the fifth inning to the Mariners on Sunday afternoon. Then they found themselves leading by two runs after the sixth inning. By
Postseason watch: Guardians in, WC races tight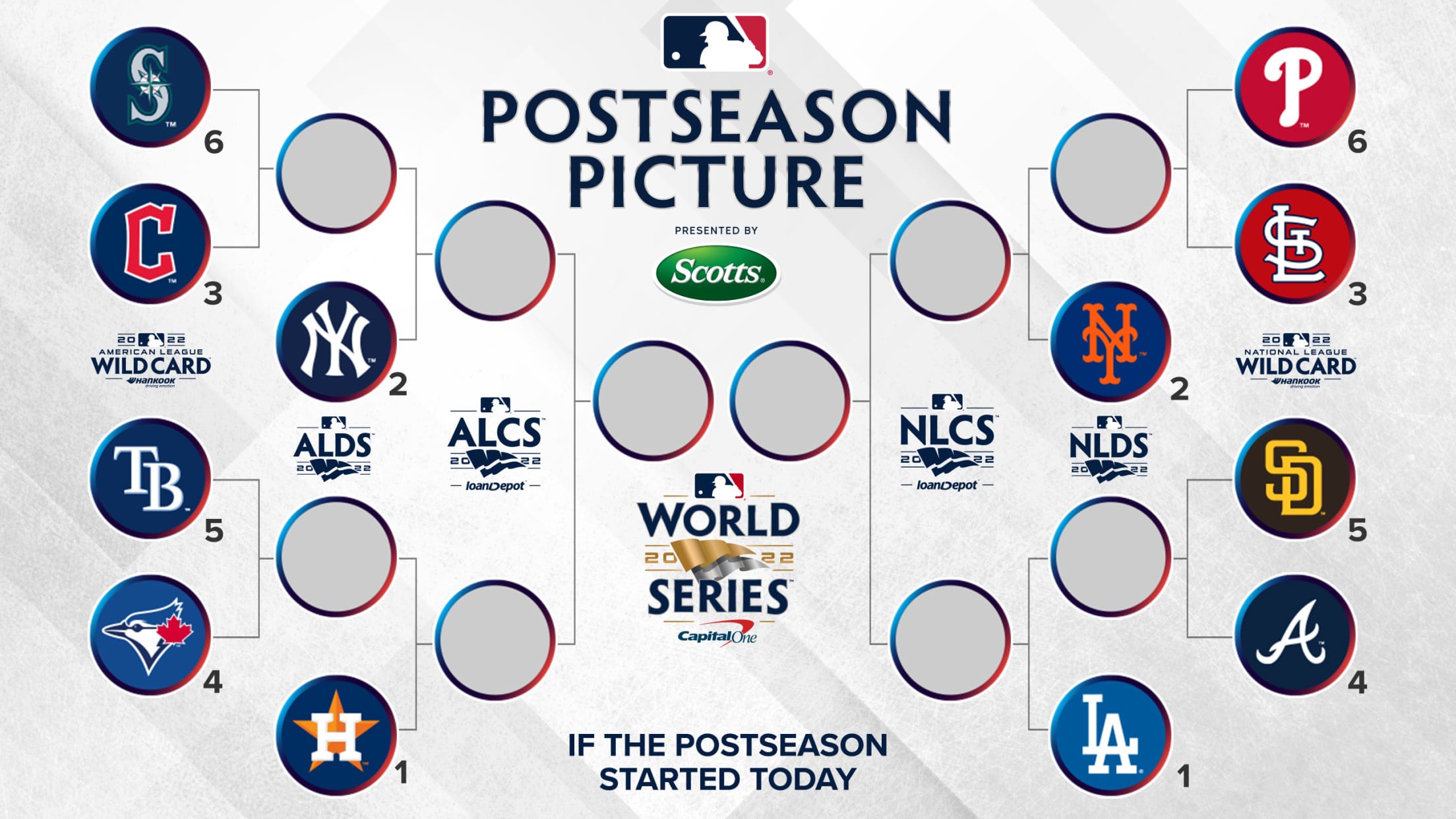 The Guardians punched their ticket to the postseason and claimed the American League Central crown thanks to a White Sox loss to the Tigers just minutes before Cleveland beat Texas at Globe Life Field on Sunday, 10-4. It's Cleveland's first AL Central title in six years, as the Guardians surprised
Alonso drives in 5 to become Mets' RBI king
First baseman passes Piazza, Wright to set new single-season club record for RBIs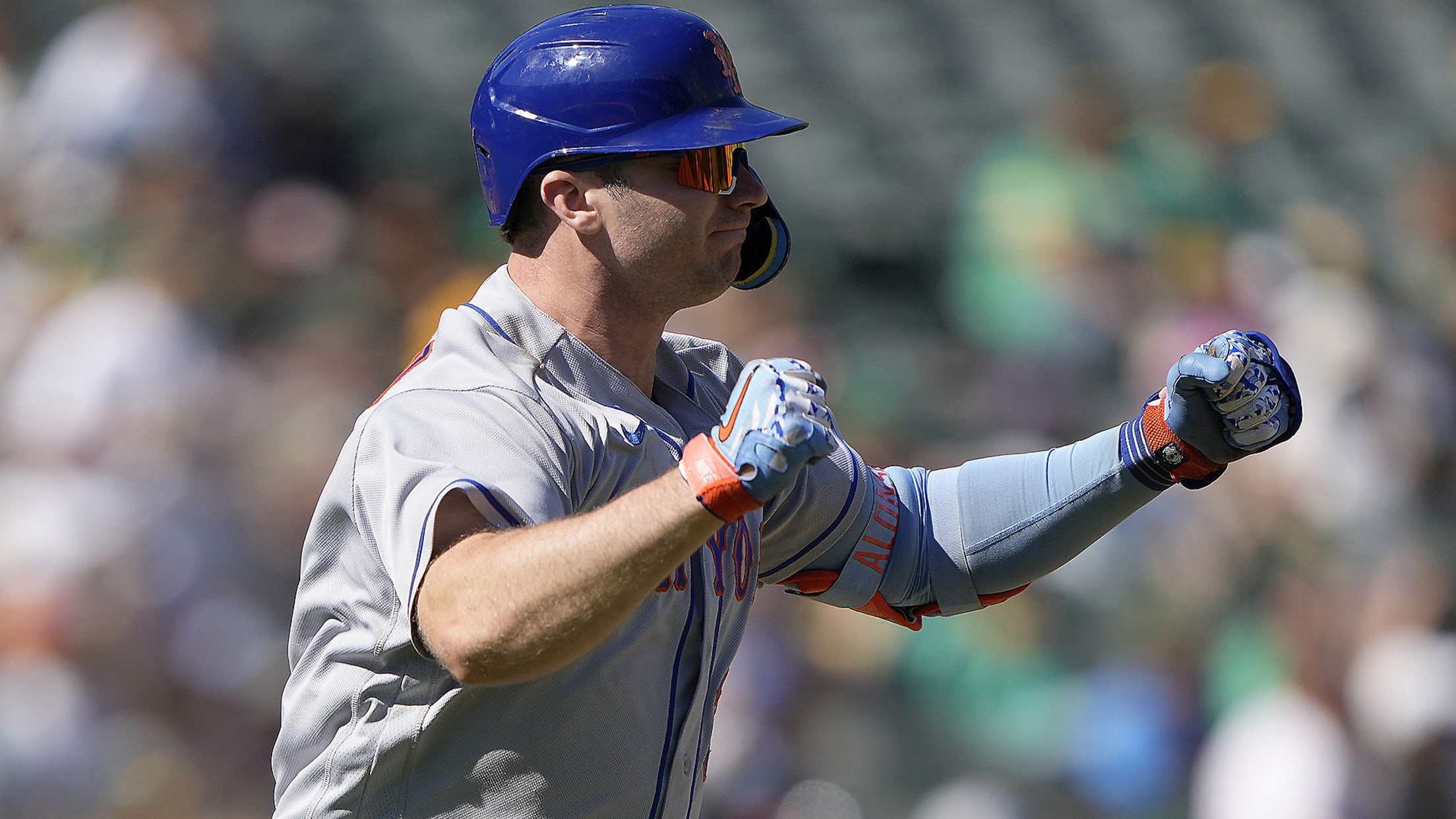 OAKLAND -- When Max Scherzer signed a three-year, $130 million deal to join the Mets last December, it brought him to an organization that he believed had the requisite talent to do something special. It also meant he would no longer have to face former NL East rival Pete Alonso,
Suter leads by example to protect environment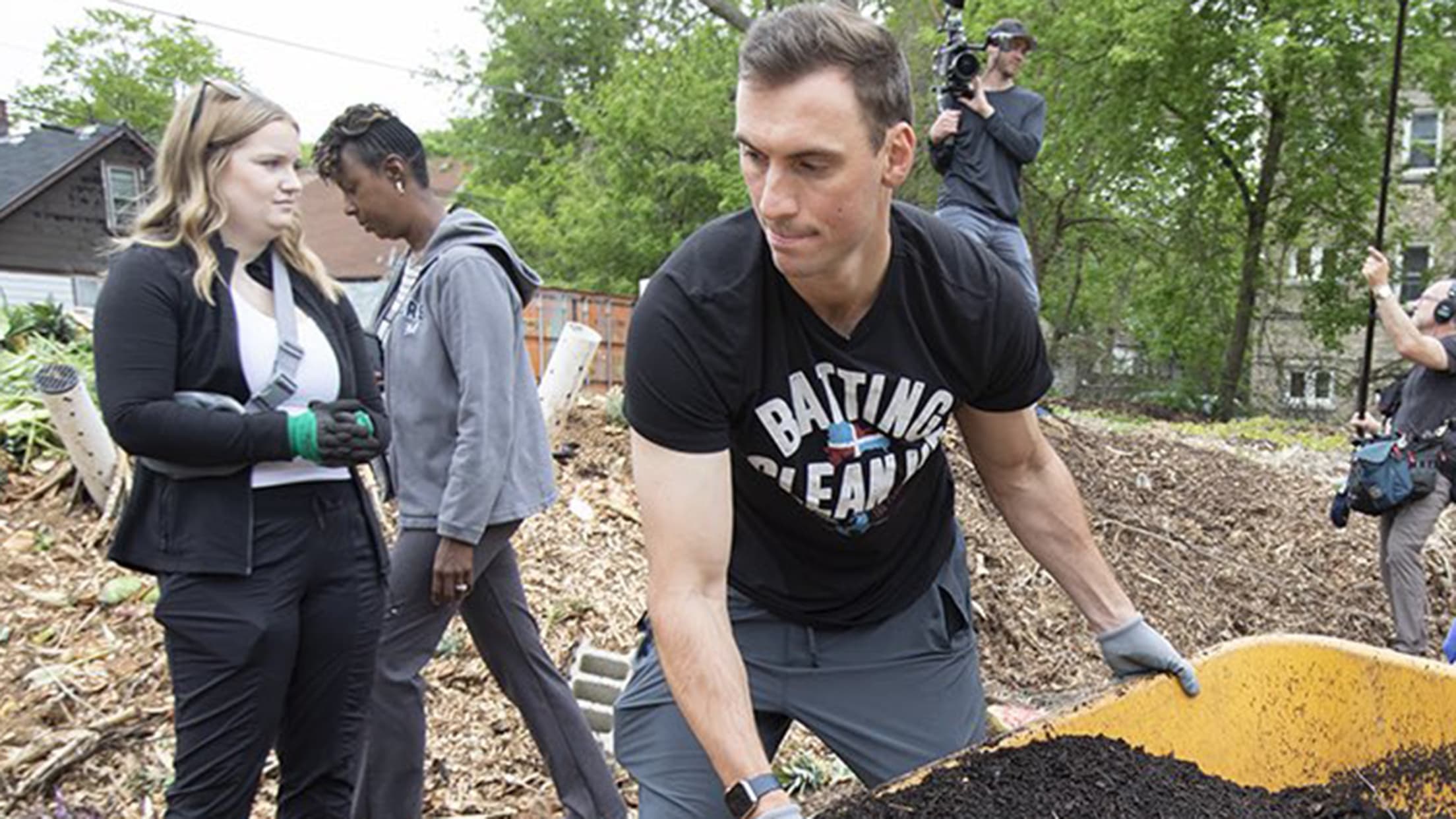 MILWAUKEE -- Brent Suter remembers "a lot of side eye and a lot of weird looks" when he started putting his dinner in his own eco-friendly silicone container instead of the Styrofoam takeout boxes that were ubiquitous in Minor League clubhouses in 2013. "I was noticing in the Minor Leagues,
What's next for Marlins after Mattingly's tenure?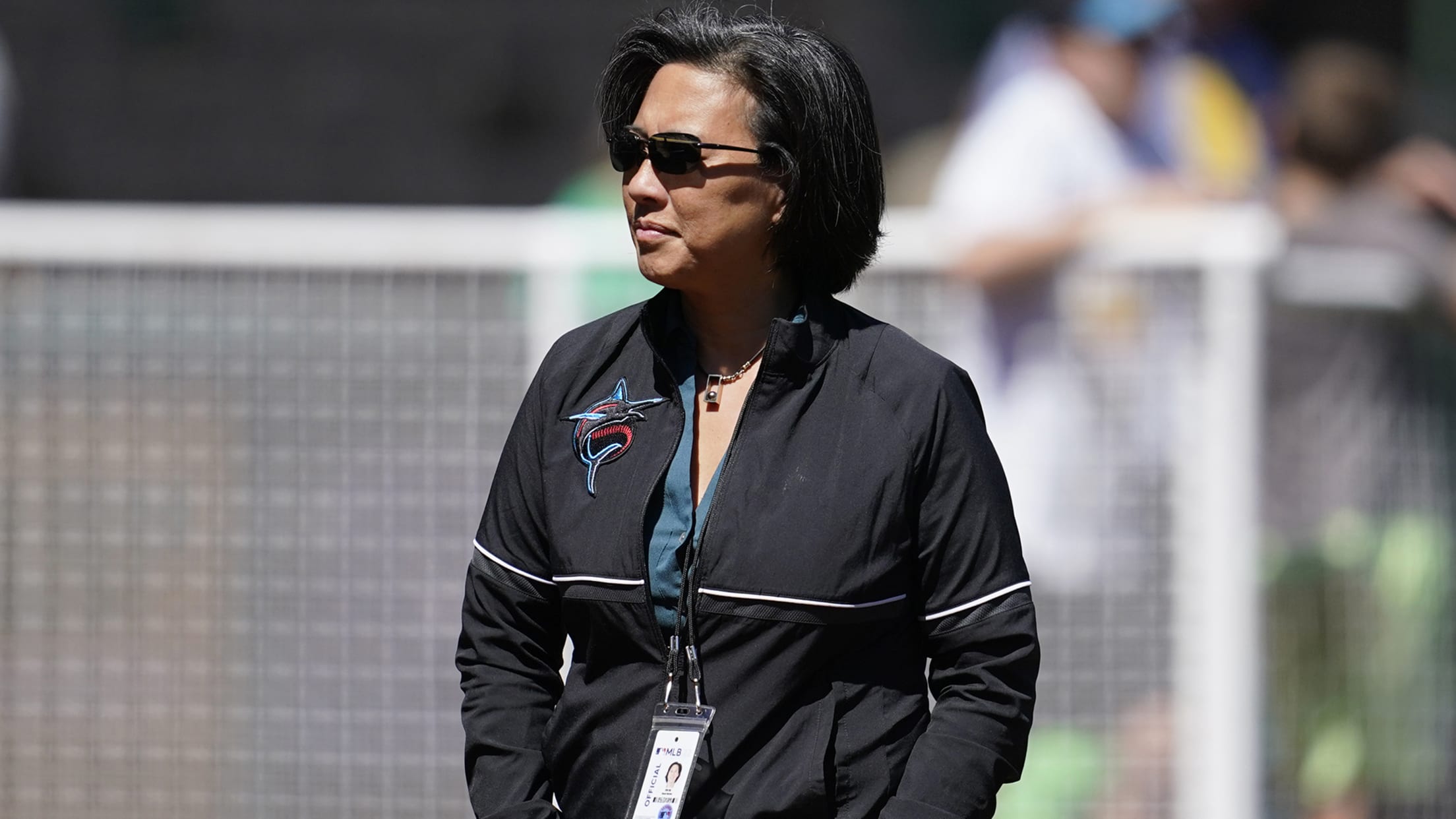 With Don Mattingly not returning in 2023, the Marlins will begin a managerial search for the first time in eight years. Below is a helpful breakdown of what we know so far: With nine games remaining, why now? Mattingly, general manager Kim Ng and chairman/principal owner Bruce Sherman revealed that
Injuries: Braves, Montas, Cardinals, Dodgers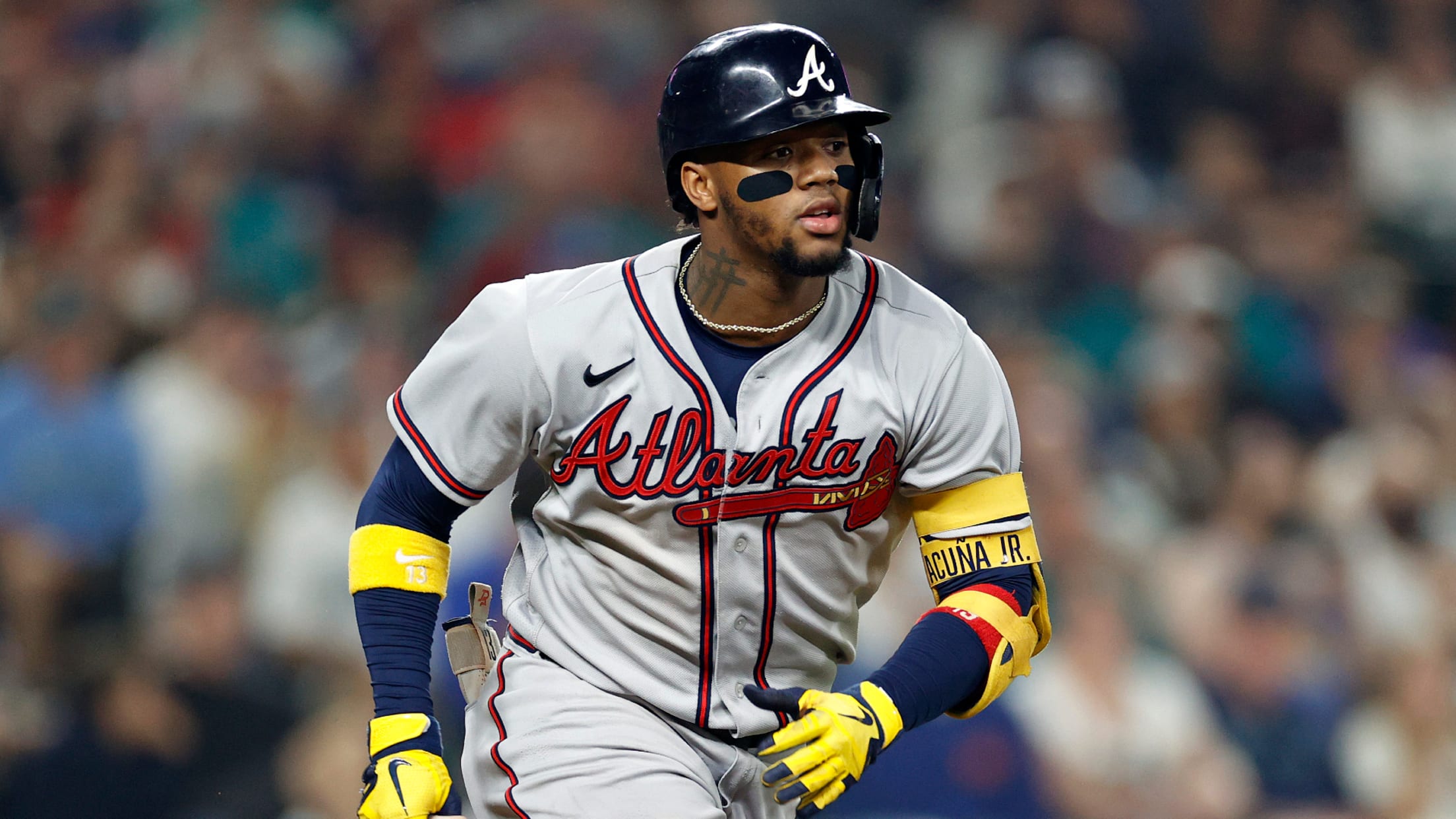 Stay up-to-date with all the latest news on injured and recovering players from across Major League Baseball.
These 2022 draftees made the best pro debuts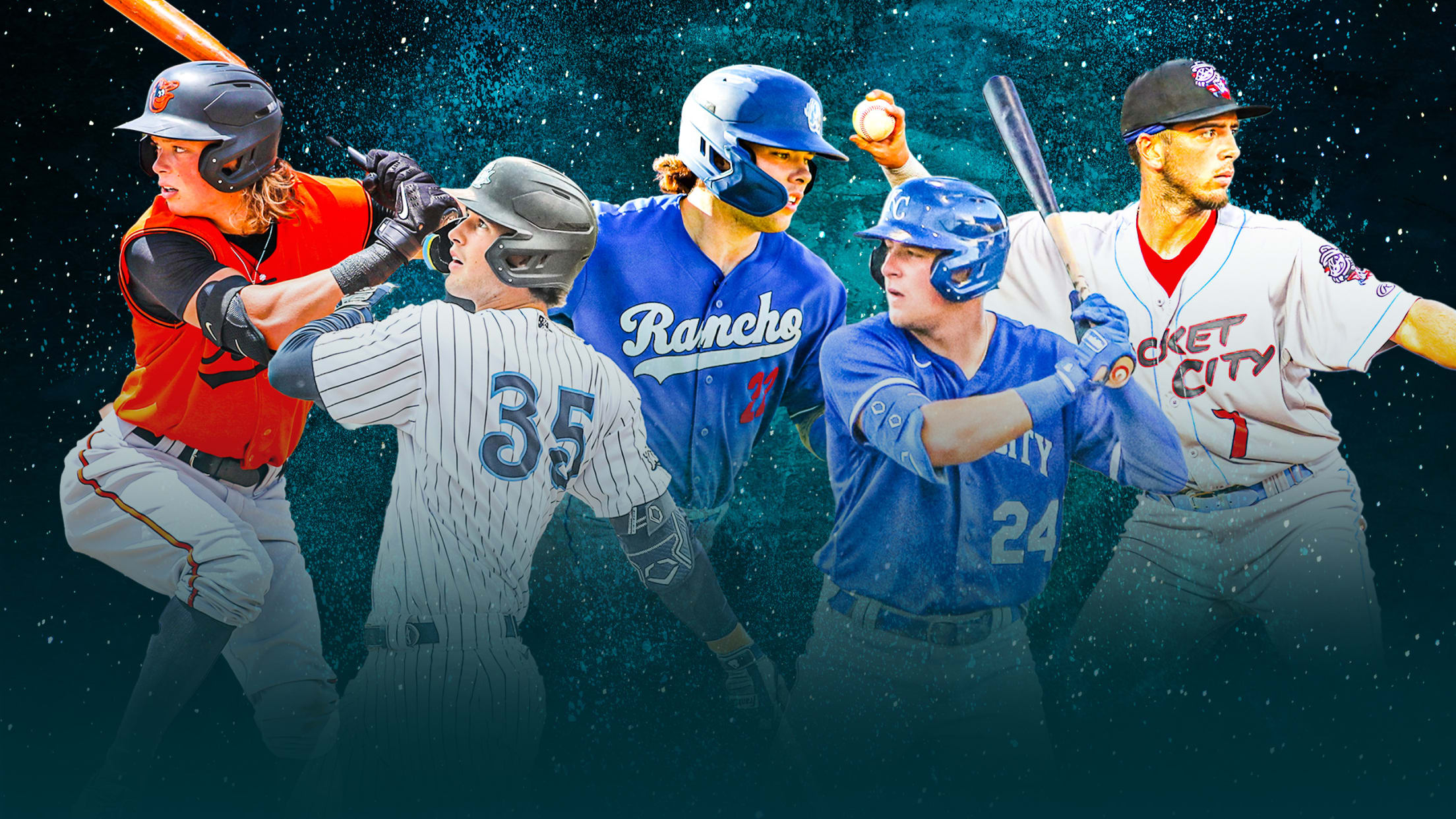 In the grand scheme of development, pro debut performances by draftees don't matter much and often involve small sample sizes after a layoff. To cite one famous example, Chipper Jones posted a .592 OPS in Rookie ball after going No. 1 overall in 1990, fueling incredulity that the Braves could
Dodgers tie team wins record, clinch NL's top seed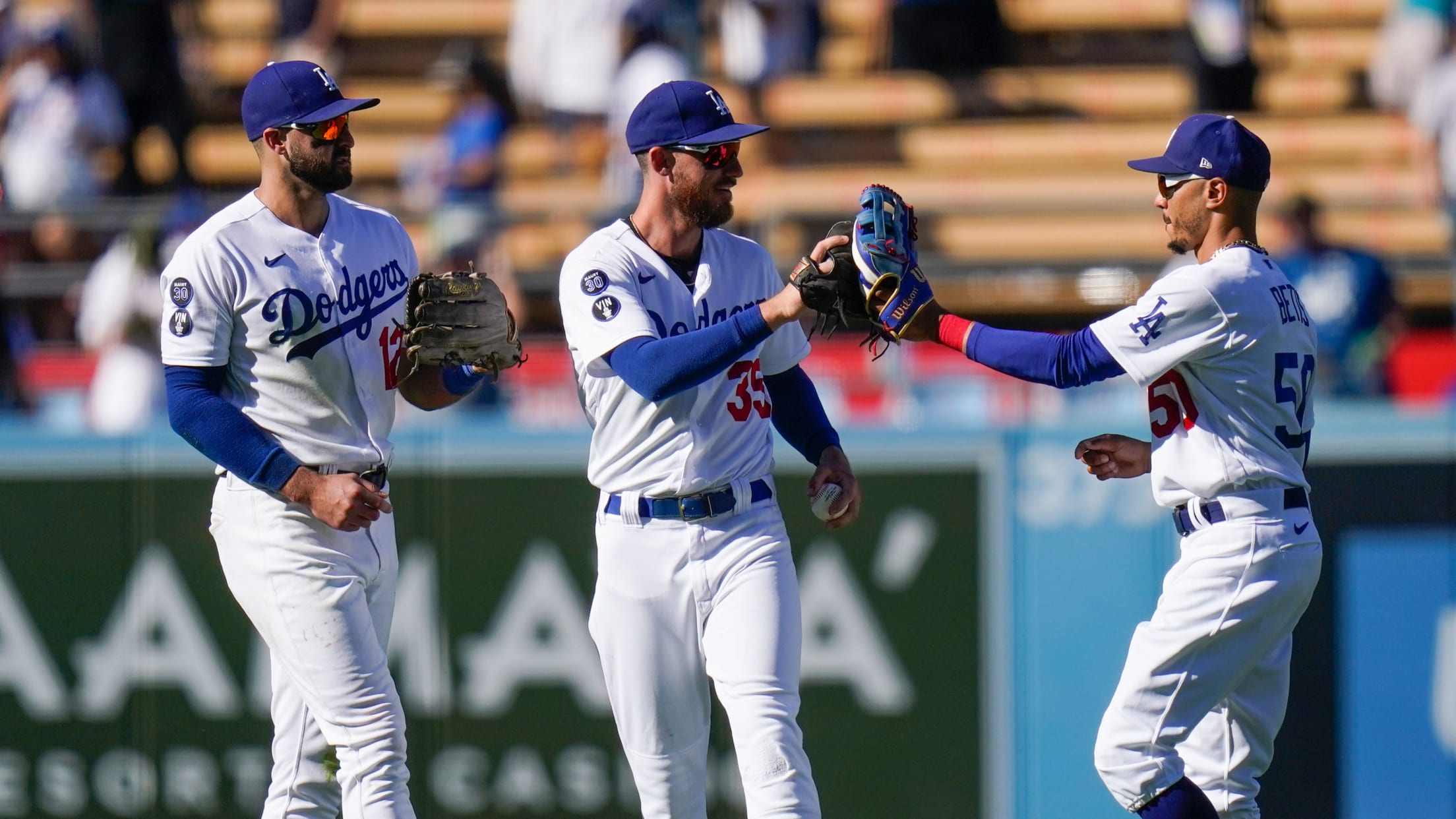 LOS ANGELES -- With a 4-1 win over the Cardinals on Sunday at Dodger Stadium, the Dodgers have matched the franchise's single-season record with 106 wins. They became the first team ever to win 106 or more games in three consecutive full season (2019, '21). "It's amazing," Dodgers manager Dave
'Top player for a reason': Acuña lifts Braves in NL East hunt
PHILADELPHIA -- Memories of last year's postseason celebrations were stirred as the jubilant screams were heard outside the Braves' clubhouse following an 8-7 win in 11 innings over the Phillies on Sunday afternoon at Citizens Bank Park. "This is a fun team," Braves center fielder Michael Harris II said. "That's
Springer (2 HRs) hitting new gear for WC leaders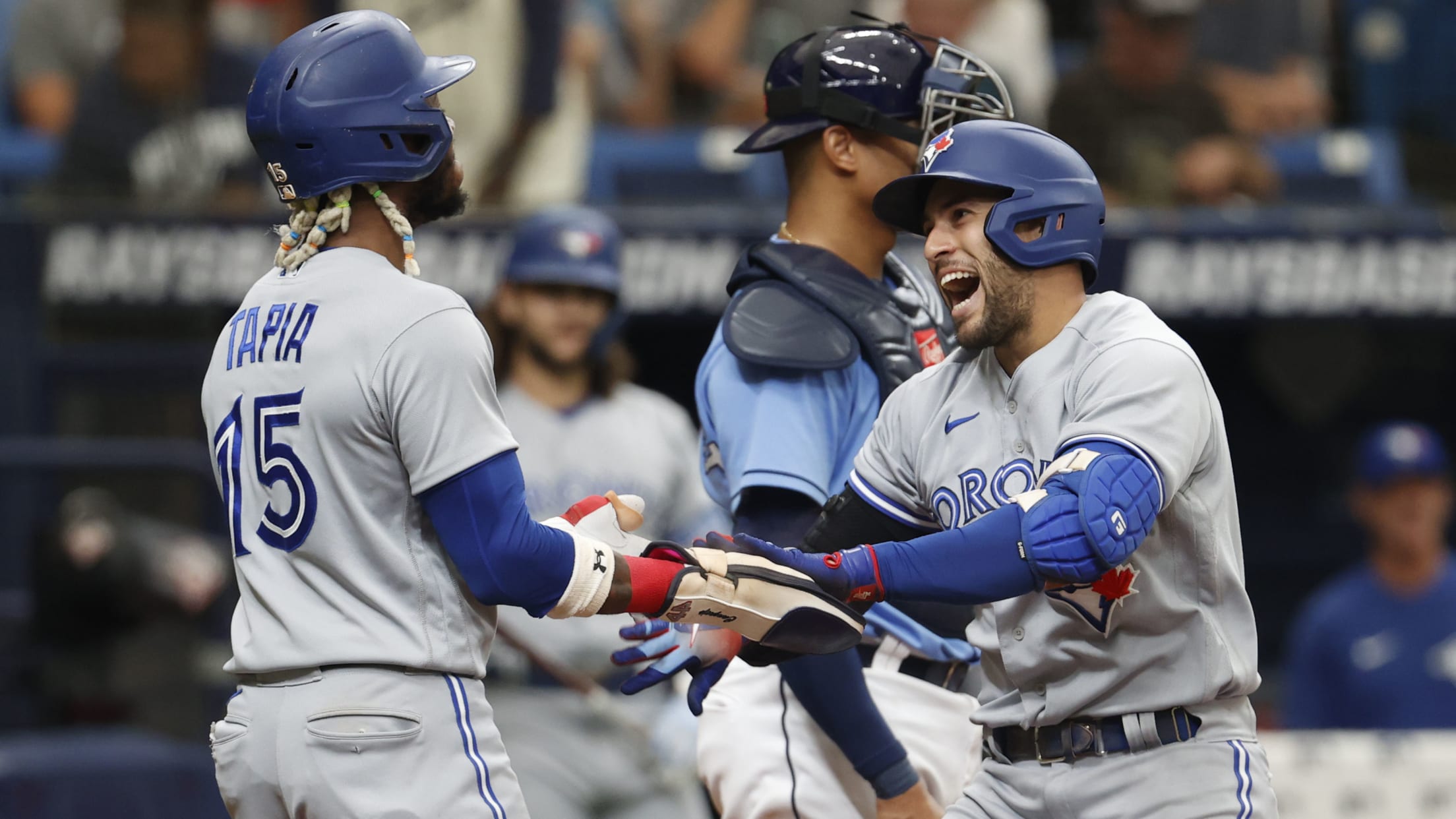 ST. PETERSBURG -- When summer ends, George Springer season begins. Springer launched two home runs in Sunday's 7-1 win over the Rays, the second of which still hasn't landed, carrying the Blue Jays back to a two-game lead in the American League Wild Card race. Coming off two losses to
Maris' family following Judge on HR pursuit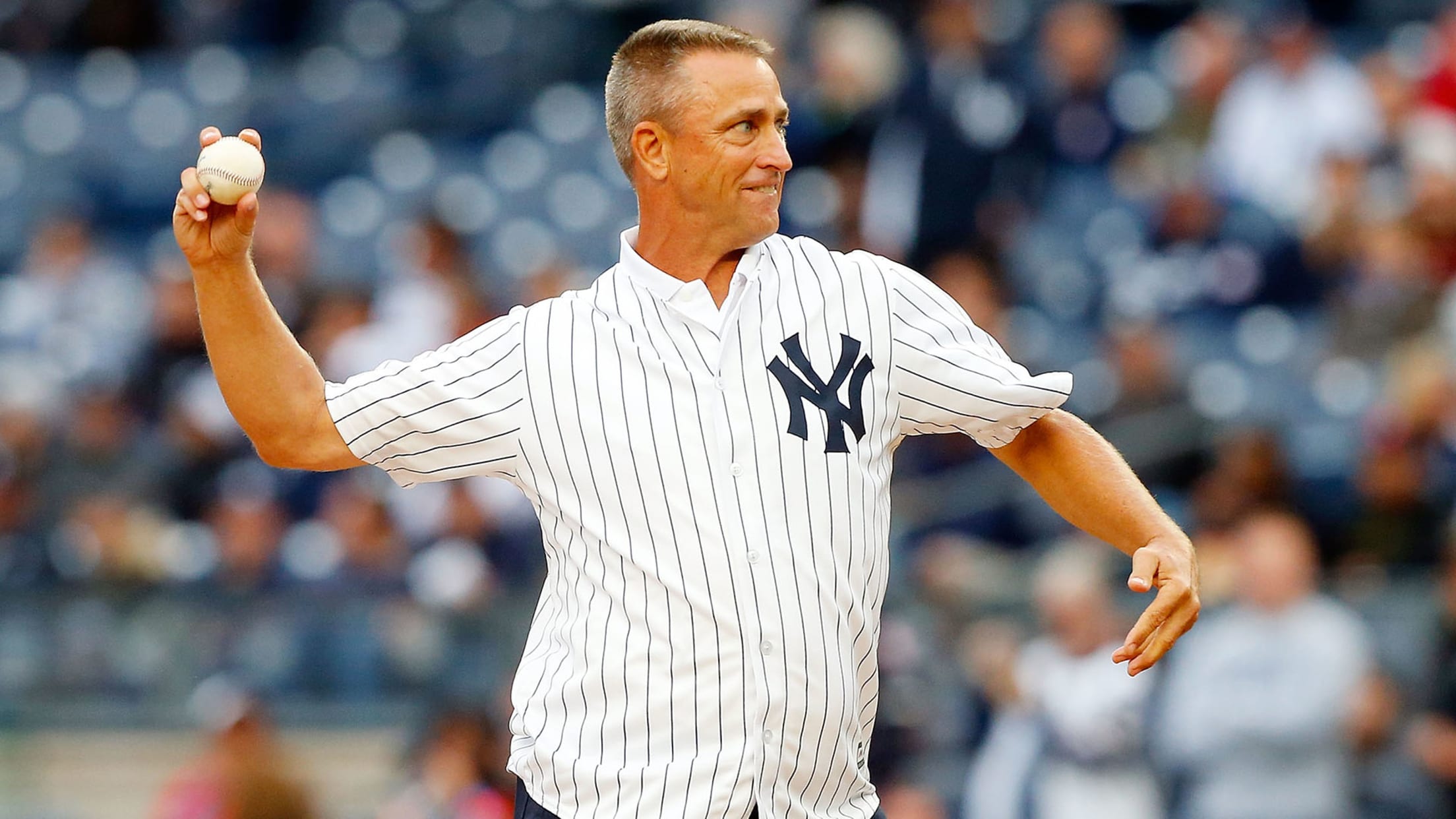 NEW YORK -- Kevin Maris, the son of the late Yankees slugger Roger Maris, said recently he was having an "awesome time" at Yankee Stadium watching the home run chase involving Aaron Judge, who was one home run shy of tying the American League record set by Maris in 1961
Braves' 44 Classic a thrill for young players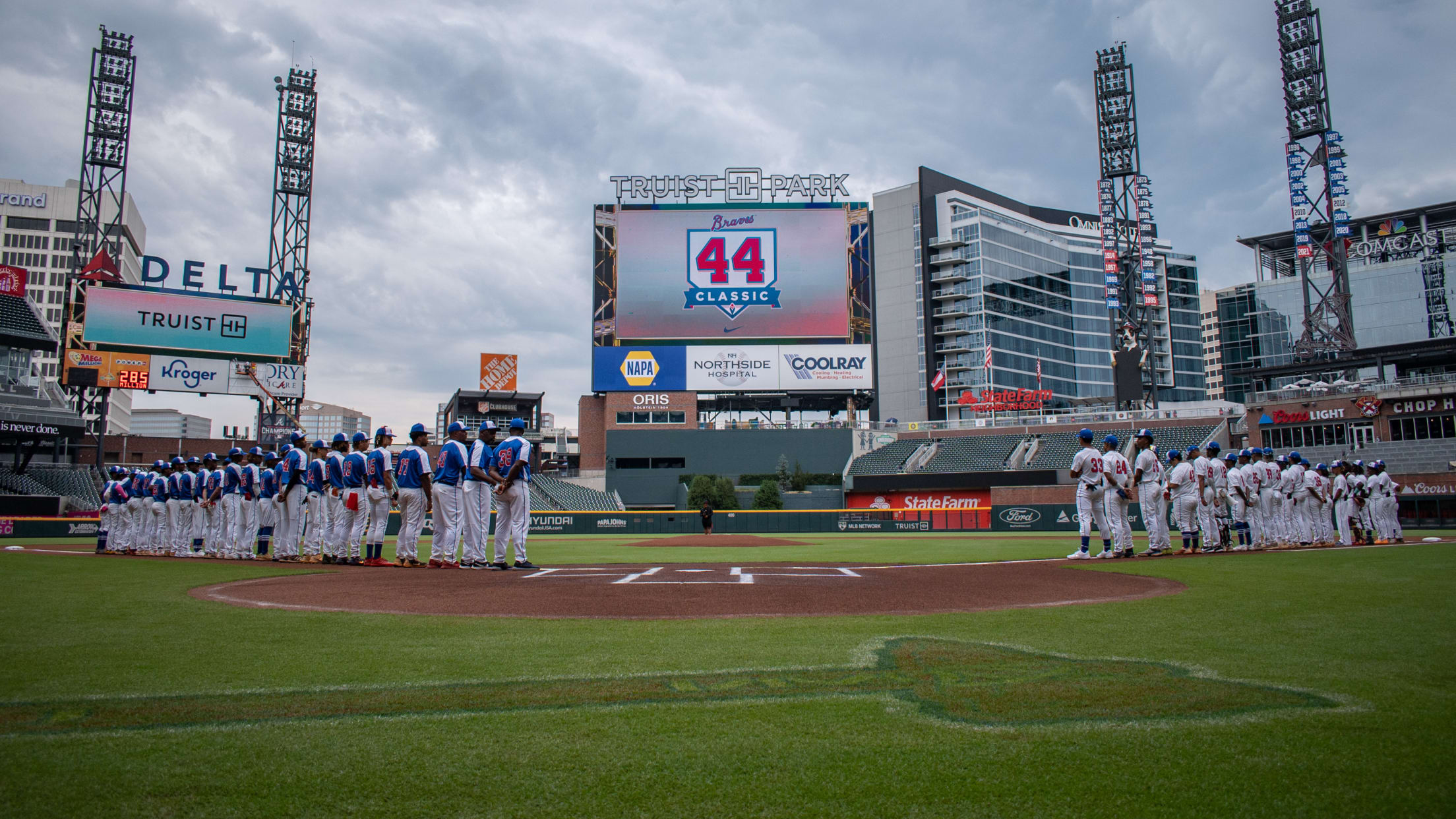 Playing against old teammates and friends leads to healthy competition and smack talk, but the buzz quieted as Team Blue shut out Team White 3-0 in the Braves' fourth annual 44 Classic scrimmage on Sunday at Truist Park. The event, named in honor of club legend Hank Aaron -- who
Mexicali native Adrián Martínez proud to inspire others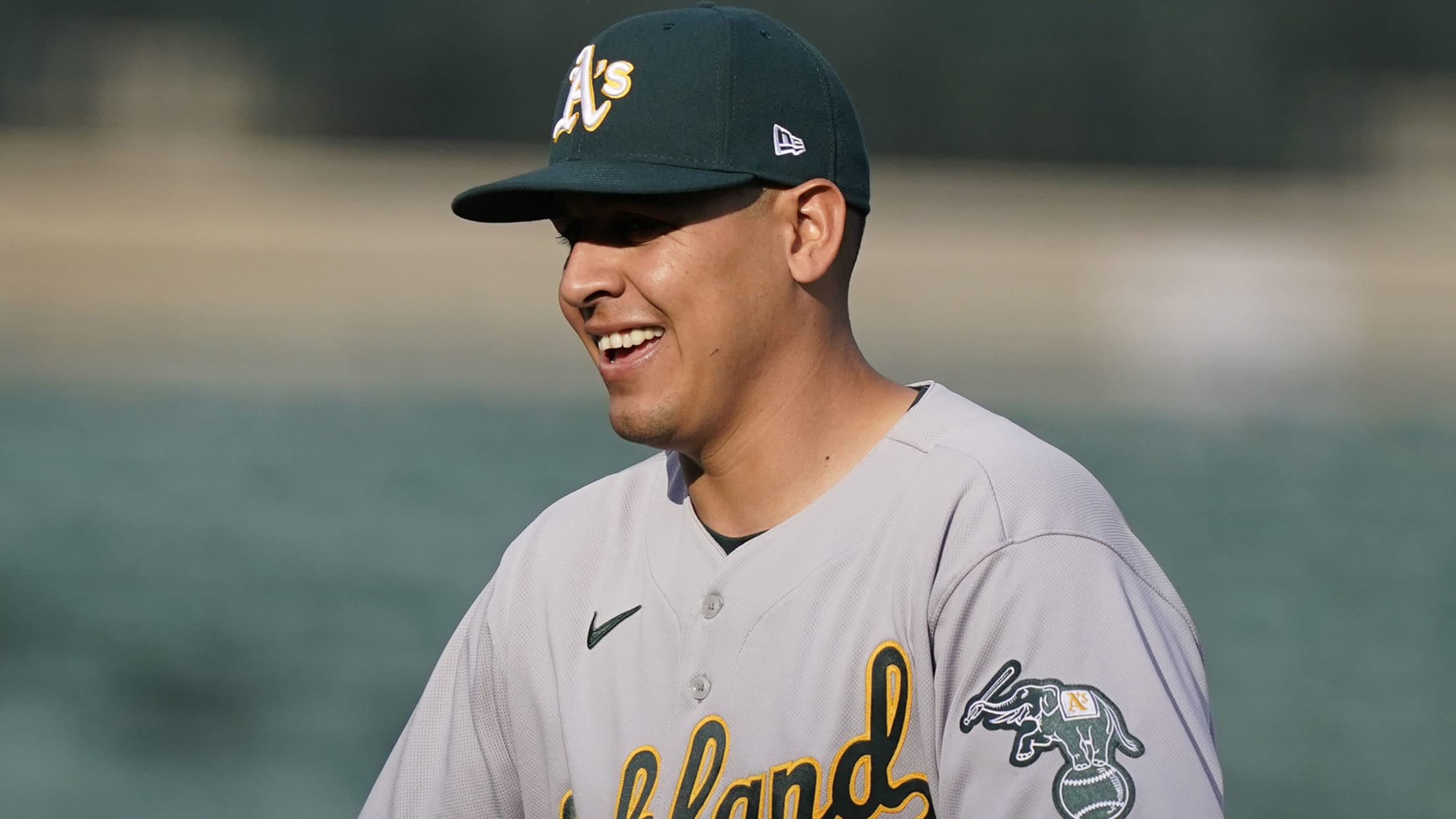 On a sun-drenched August afternoon at the Oakland Coliseum, Adrián Martínez, just a few minutes after striking out American League MVP frontrunner Aaron Judge a second time in the game, handed the ball to A's manager Mark Kotsay and walked off the mound to a standing ovation. Moments like this
Lights-out Javier primed to be Astros' key weapon in playoffs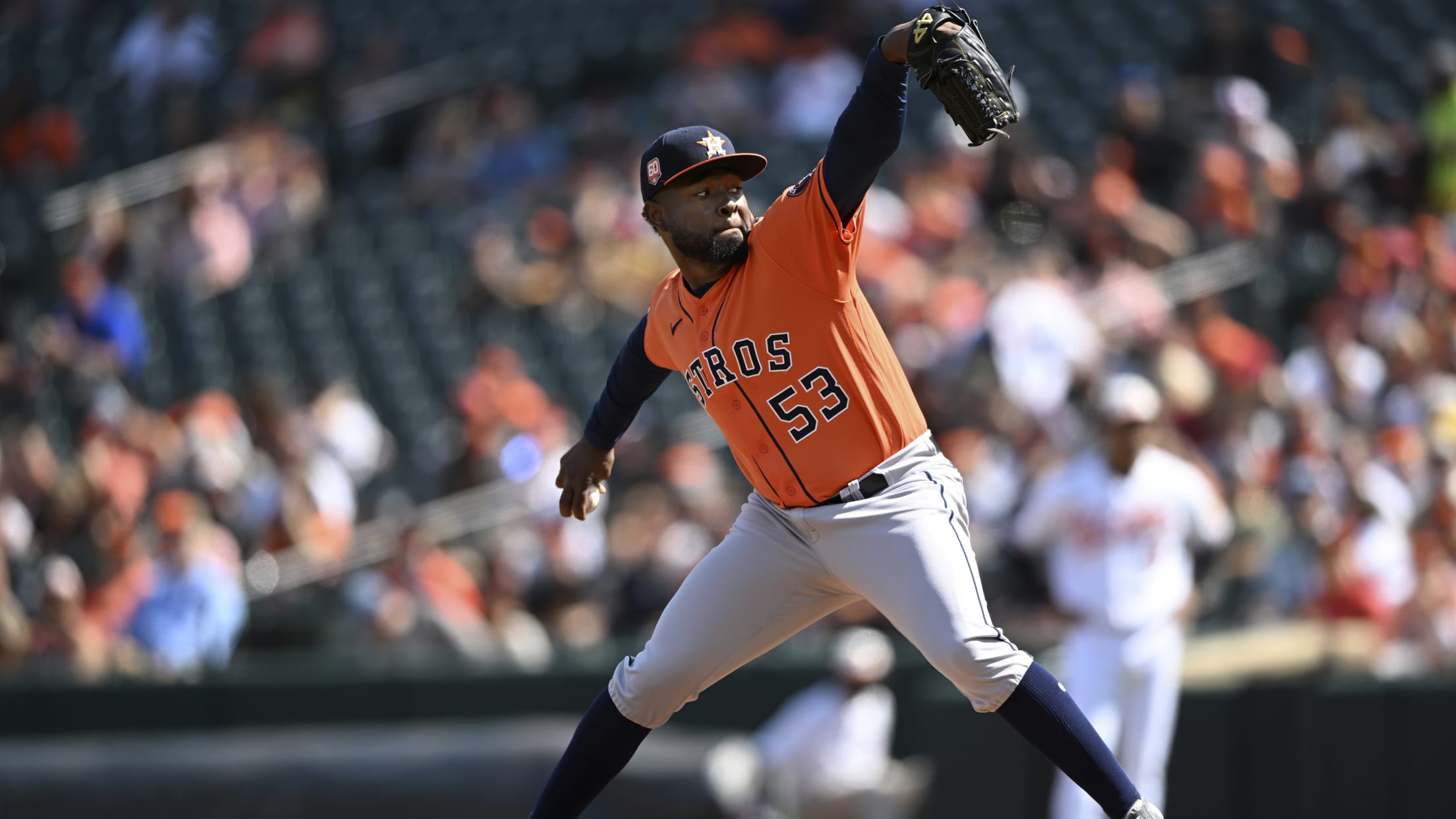 BALTIMORE -- The Astros have a starting rotation filled with pitchers that are peaking at the right time with the postseason just around the corner. With Justin Verlander, Lance McCullers Jr. and Framber Valdez leading the rotation, the Astros are set up nicely for what they hope will be another
Circle it! Padres slice magic number to 6
Machado a presence in the box, on defense and at the whiteboard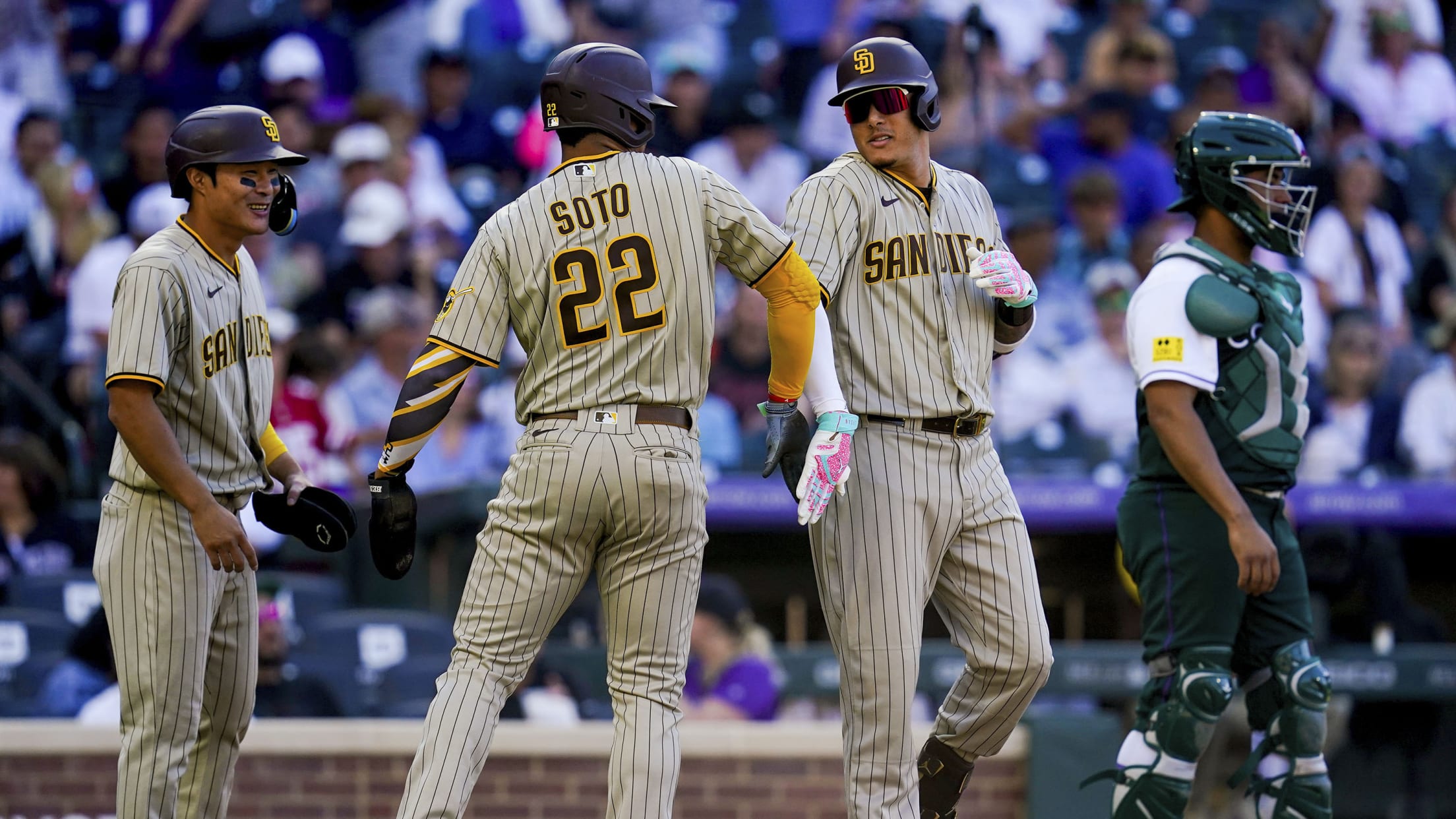 DENVER -- On Saturday night -- after he finished his media responsibilities and before he left for the team bus -- Padres third baseman Manny Machado grabbed a blue dry-erase marker and drew a massive "8" on the whiteboard at the exit to Coors Field's visitors' clubhouse. Then he circled