7 things nobody saw coming this season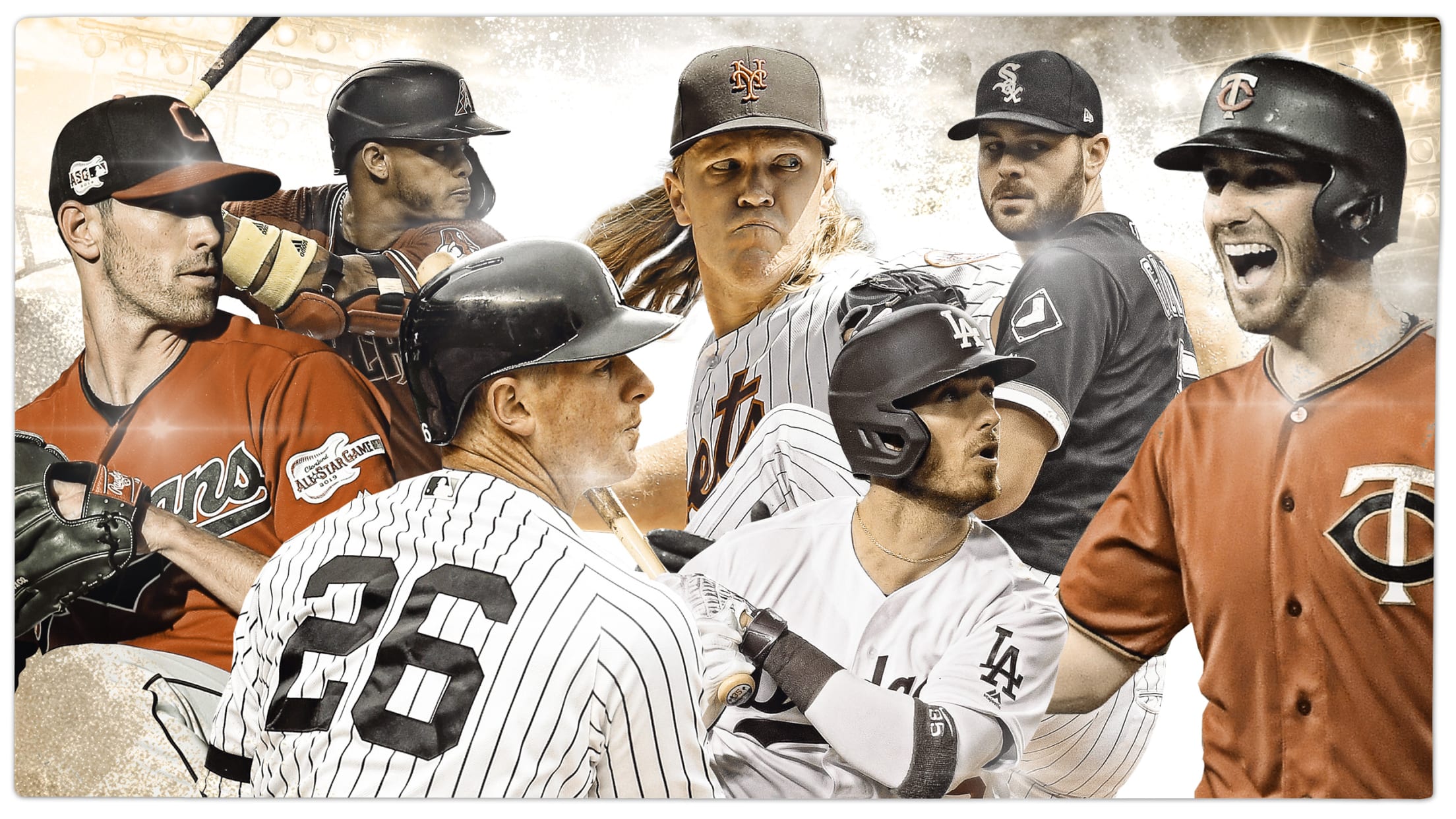 Baseball will really mess with your mind, man. Analyze it, scrutinize it, conceptualize and contextualize it all you want, but things (a whole bunch of things) are going to happen in a Major League season that nobody (and I do mean nobody) saw coming. This is a list of seven
J-Ram to have surgery on broken hamate bone
Indians third baseman sustains injury during Saturday's at-bat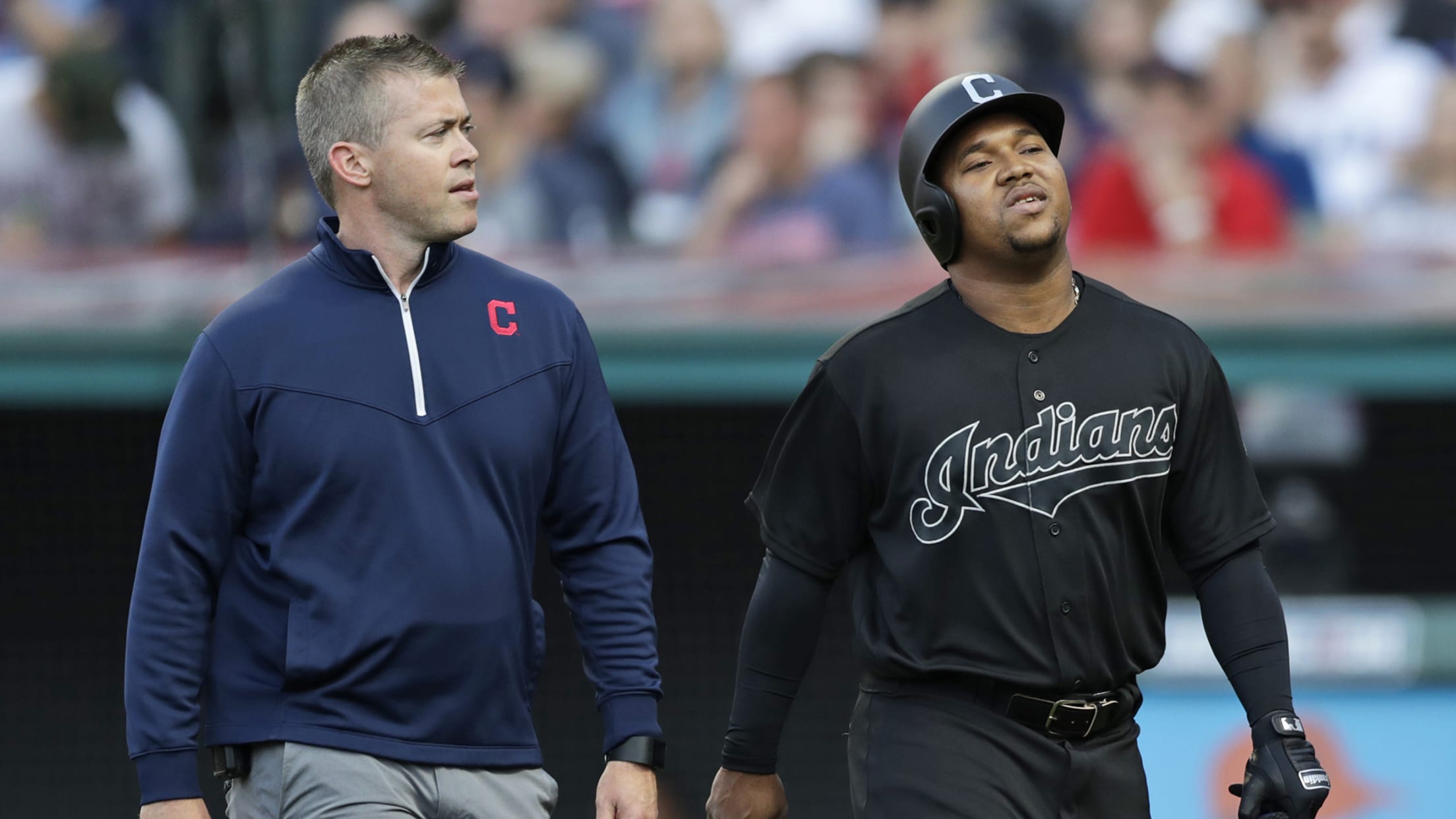 CLEVELAND -- The Indians have suffered their fair share of blows this season, losing Francisco Lindor, Corey Kluber, Mike Clevinger and Carlos Carrasco to the injured list at different points throughout the 2019 campaign. But the latest injury to José Ramírez may be the club's most difficult one to bounce
Harper (paternity list) expected back Monday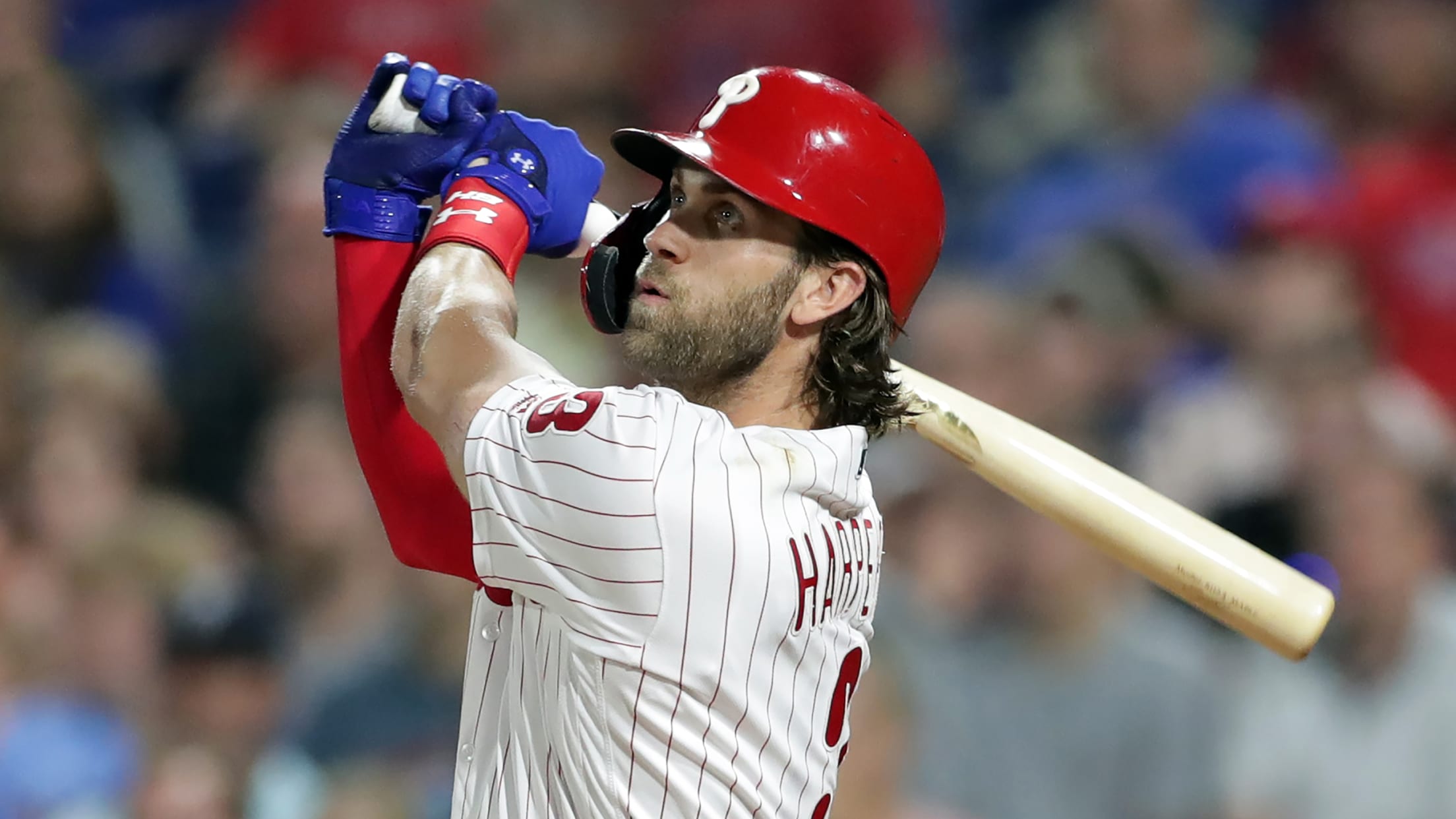 MIAMI -- Bryce Harper is expected to rejoin the Phillies for Monday night's series opener against the Pirates at Citizens Bank Park. The Phillies placed Harper on the paternity list Friday, which allows him three days away from the team. Harper and wife Kayla have made no announcement, but they
Jeffress to IL with hip injury; Black recalled
Reliever hopes respite readies him for September run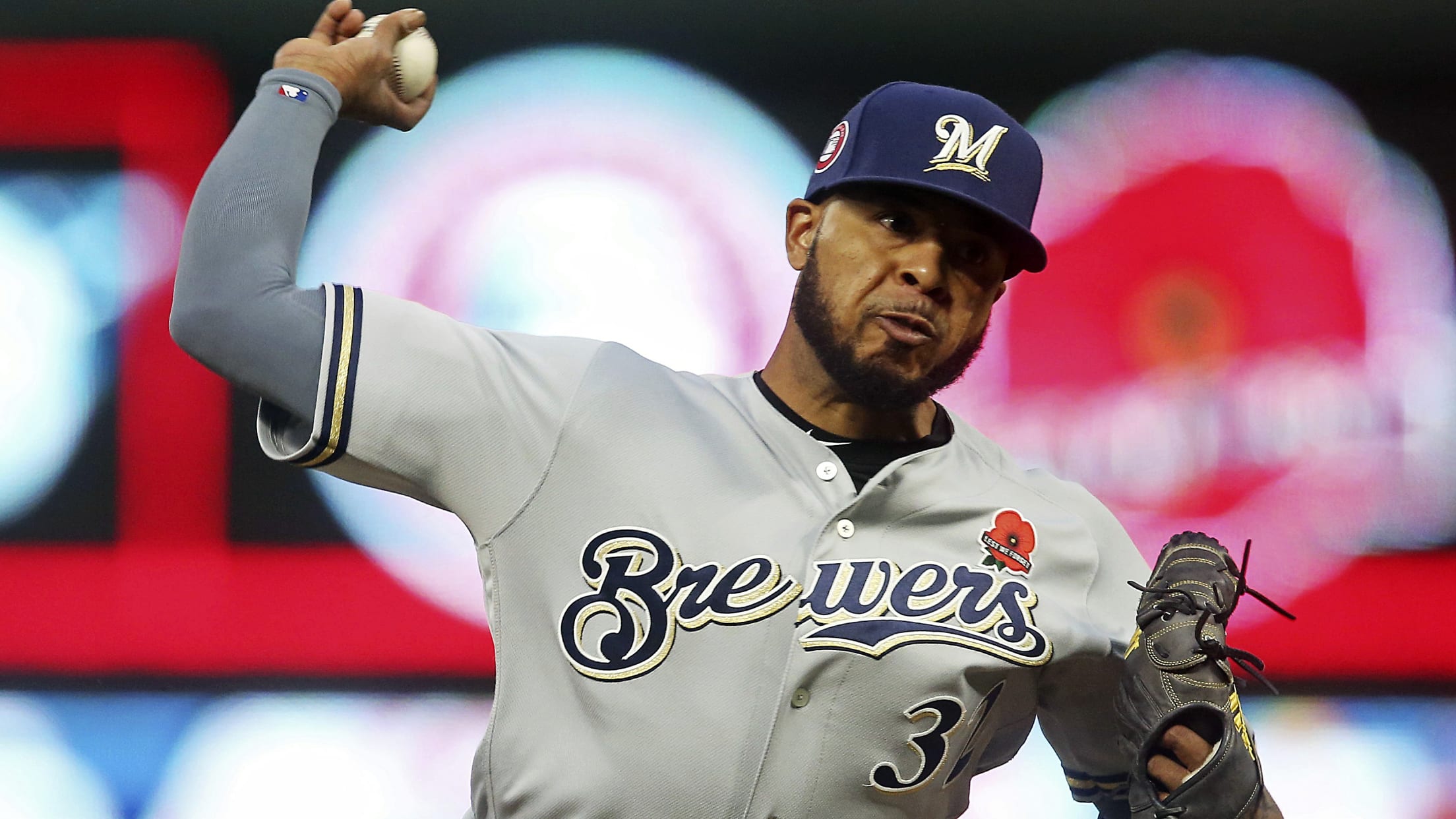 MILWAUKEE -- Brewers reliever Jeremy Jeffress landed unexpectedly on the 10-day injured list Sunday with a left hip injury that he said has been bothering him over the past week. The Brewers called up fellow right-hander Ray Black to replace Jeffress, who reported discomfort the morning after a 2 1/3-innings
Cubs call up Bote, place Holland on injured list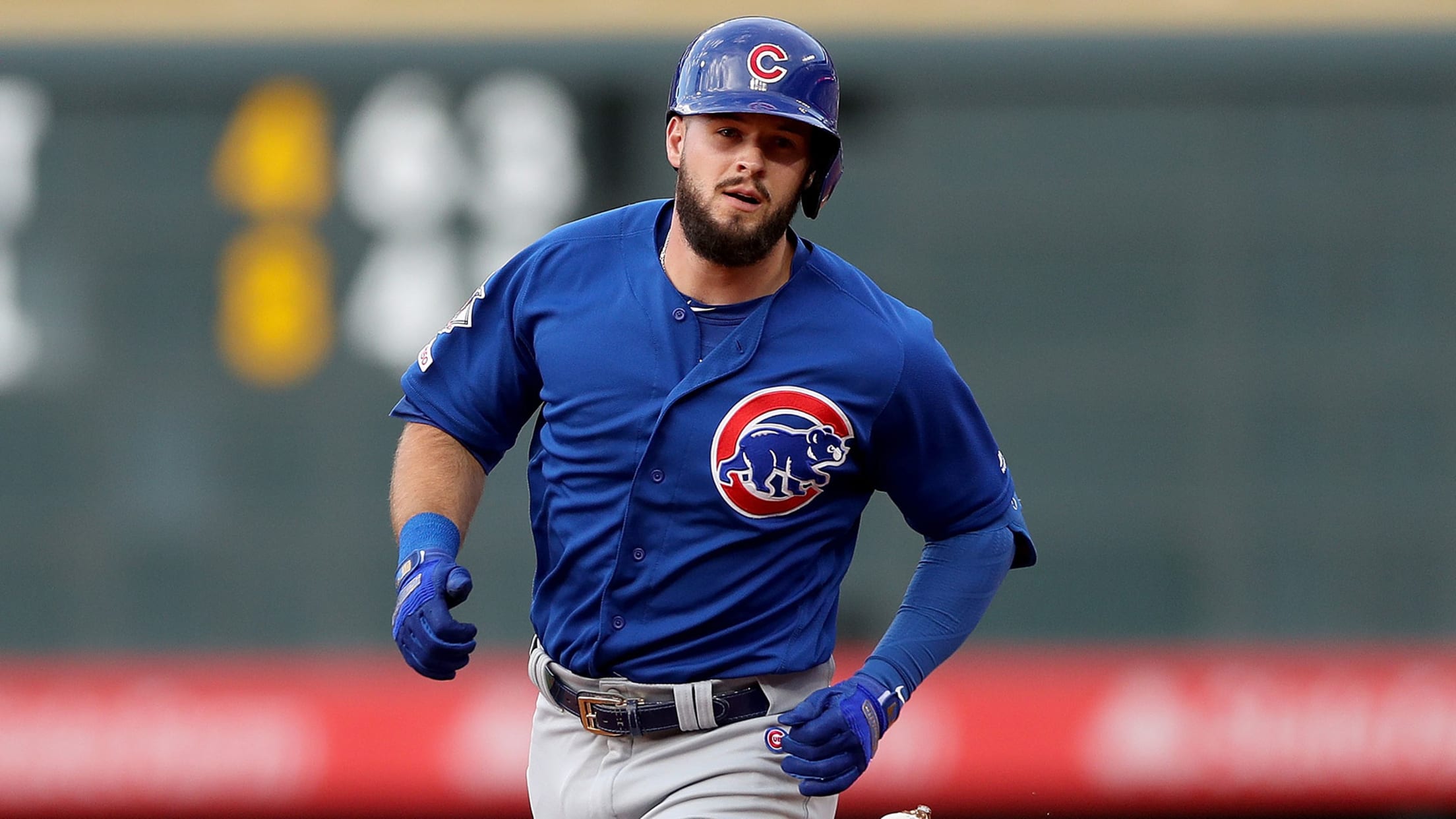 CHICAGO -- The Cubs could not afford to keep playing with a three-man bench in light of Anthony Rizzo's ongoing battle with back tightness. Prior to Sunday's game against the Nationals, Chicago recalled utility man David Bote from Triple-A Iowa to increase the available reinforcements. In order to add Bote
Muncy's 'soccer flop' halts Yanks' comeback bid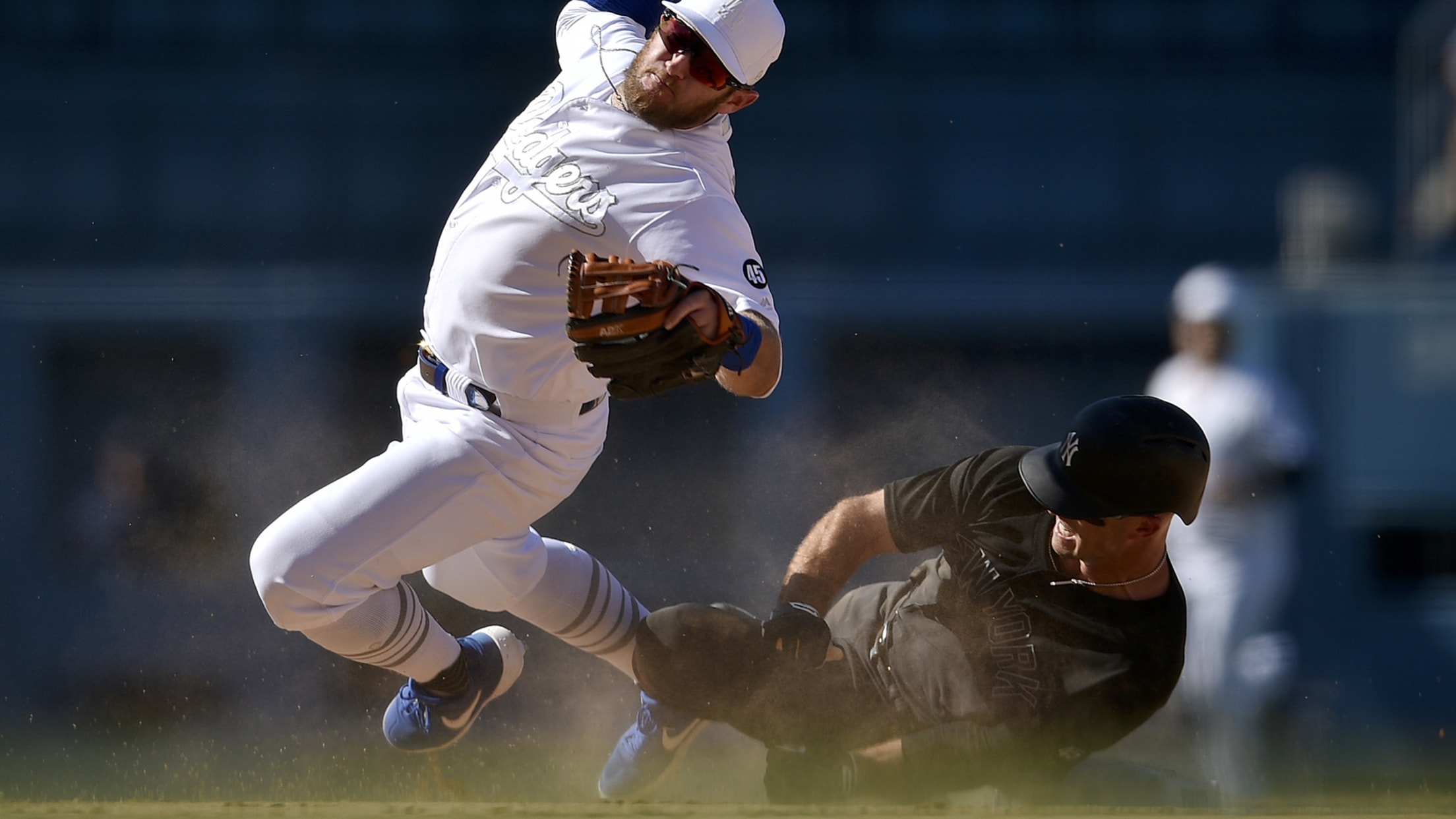 LOS ANGELES -- With eight innings in the books, the Yankees' offensive attack had been boiled down to a single Aaron Judge swing. That appeared to be turning in the ninth, with closer Kenley Jansen pinned into a one-out jam, focusing his attention on the runners dancing from first and
Romo honors his 4 children with custom cleats
Twins right-hander wearing special footwear during Players' Weekend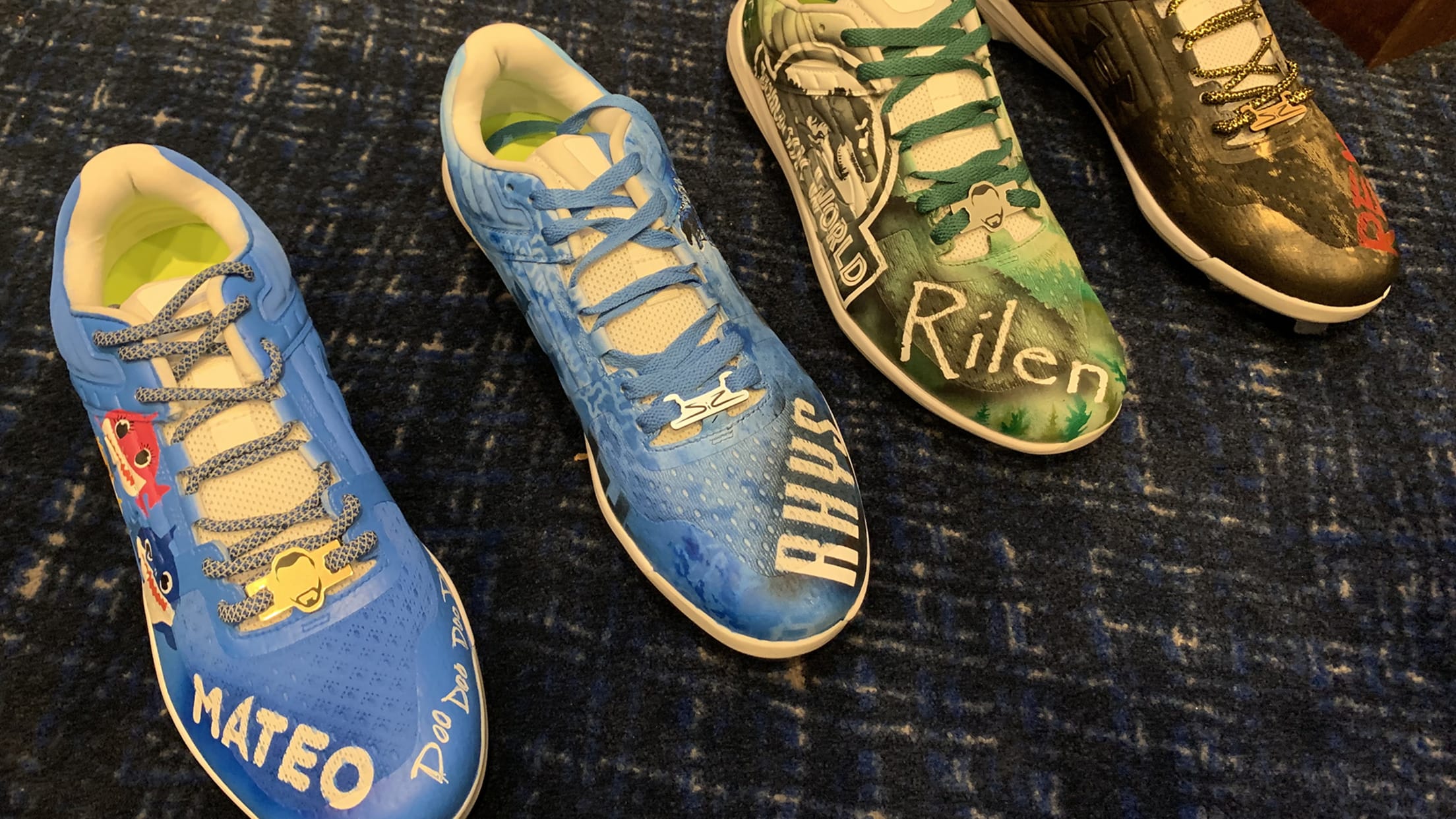 MINNEAPOLIS -- Sergio Romo was scrambling before Friday's game. First, Romo asked a member of the media for help. Outfielder Jake Cave was then summoned for his opinion. Finally, Romo called over several children that were playing cards at the table next to his locker in the Twins' clubhouse. Romo
How the Rays quietly built a great team
Development of rare finds fuels Tampa Bay's run to the postseason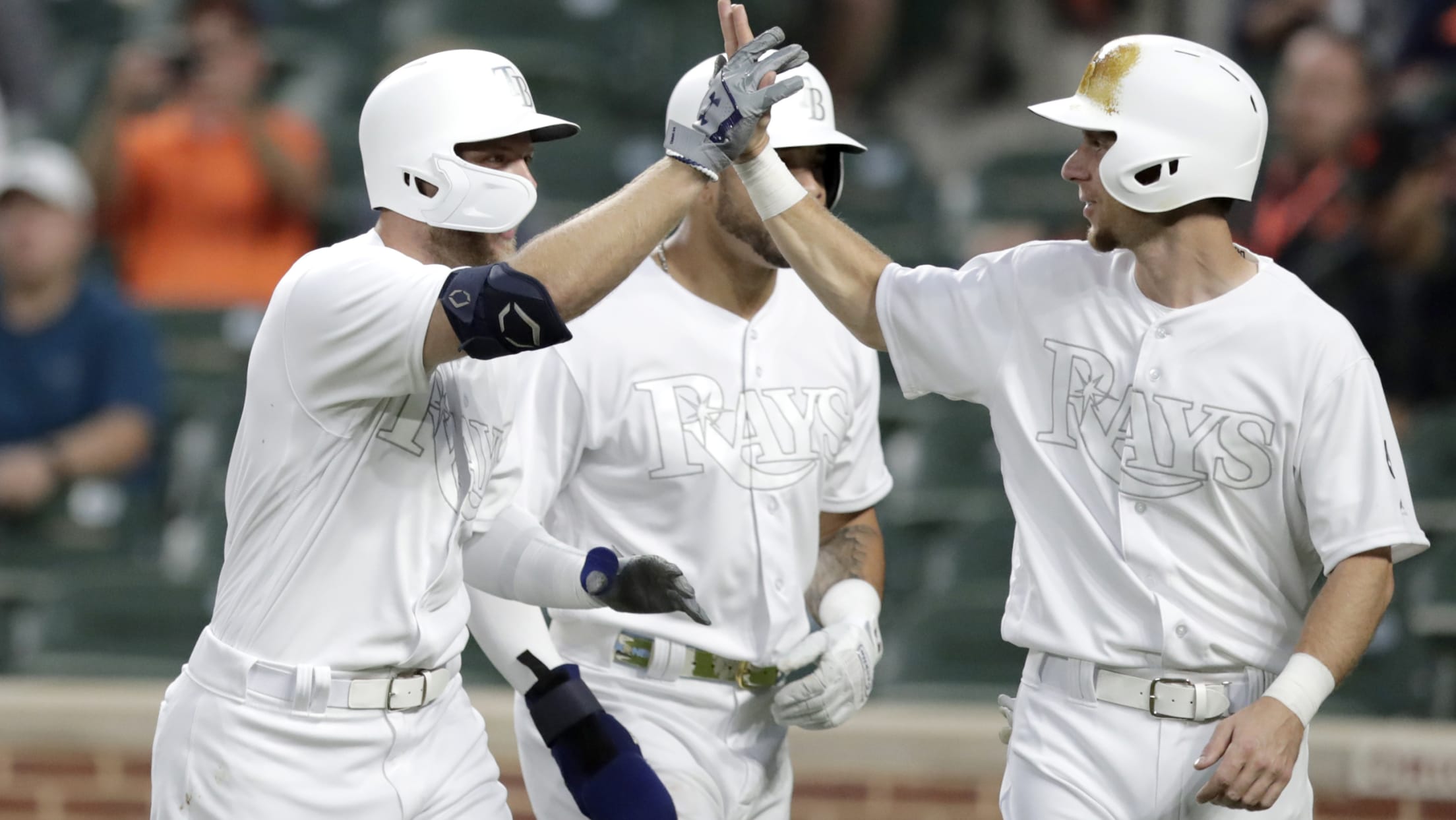 To appreciate the Rays, let's begin with this: What do they know that others don't? That's a question every team should be asking itself with Tampa Bay on a 95-win pace despite baseball's lowest payroll. Never mind the money part of it. That's yesterday's news. The Rays don't pay much
Alberto exits game after collision at second
BALTIMORE -- The Orioles are determining Hanser Alberto's status after the third baseman left Sunday's series finale against the Rays due to injury. Alberto was removed from the game at Camden Yards after colliding with Rays shortstop Willy Adames while attempting to take second base on Jalen Beeks' wild pitch
Piscotty loses ball in sun, makes no-look grab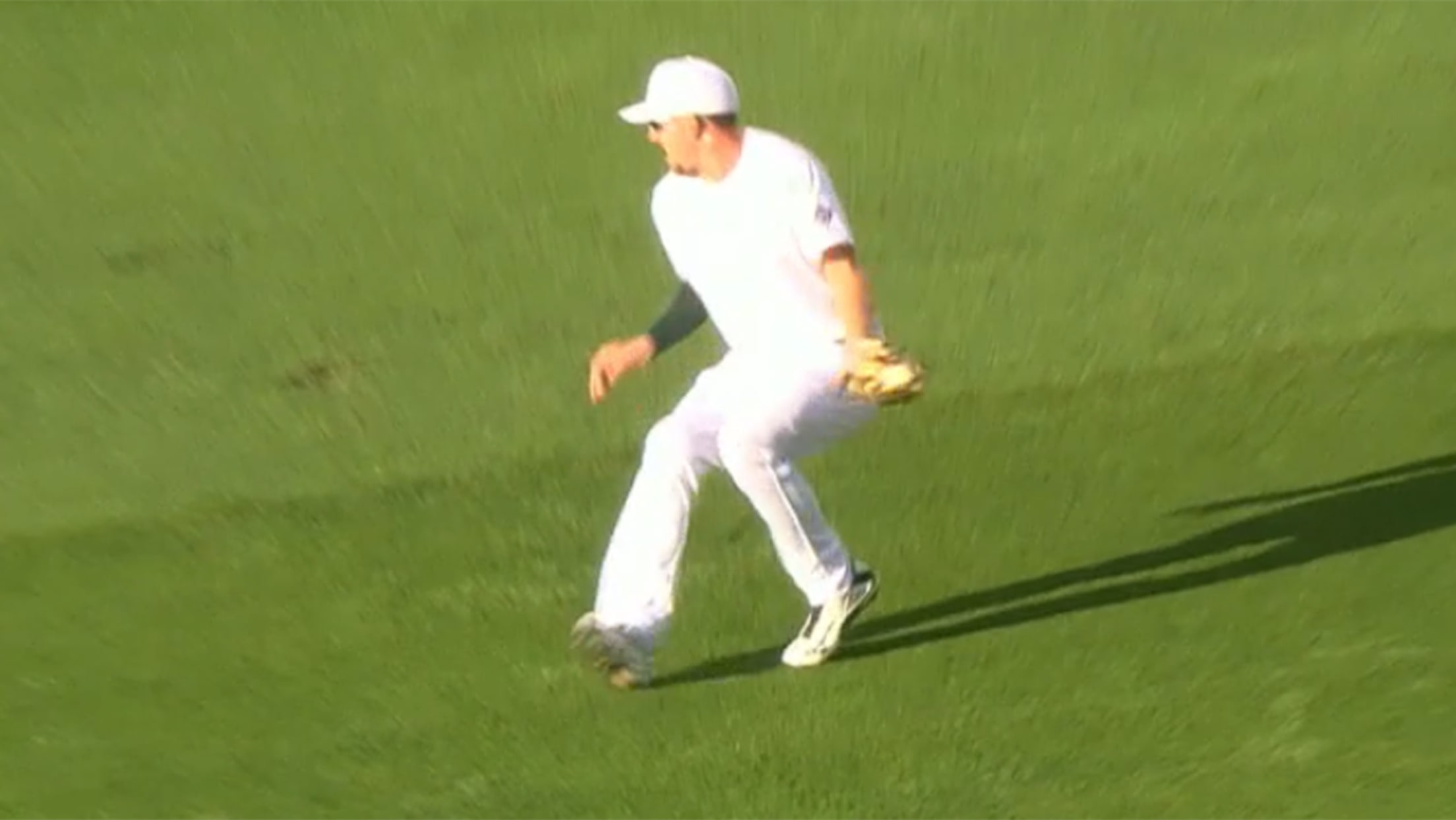 Had it all the way ... right, Stephen Piscotty? Even the A's right fielder had to be wondering how Buster Posey's line drive landed in his glove to end the bottom of the first inning against the Giants on Saturday at the Coliseum. Posey roped a liner off A's starter
Injury updates: J-Ram, Votto, Jeffress, Buxton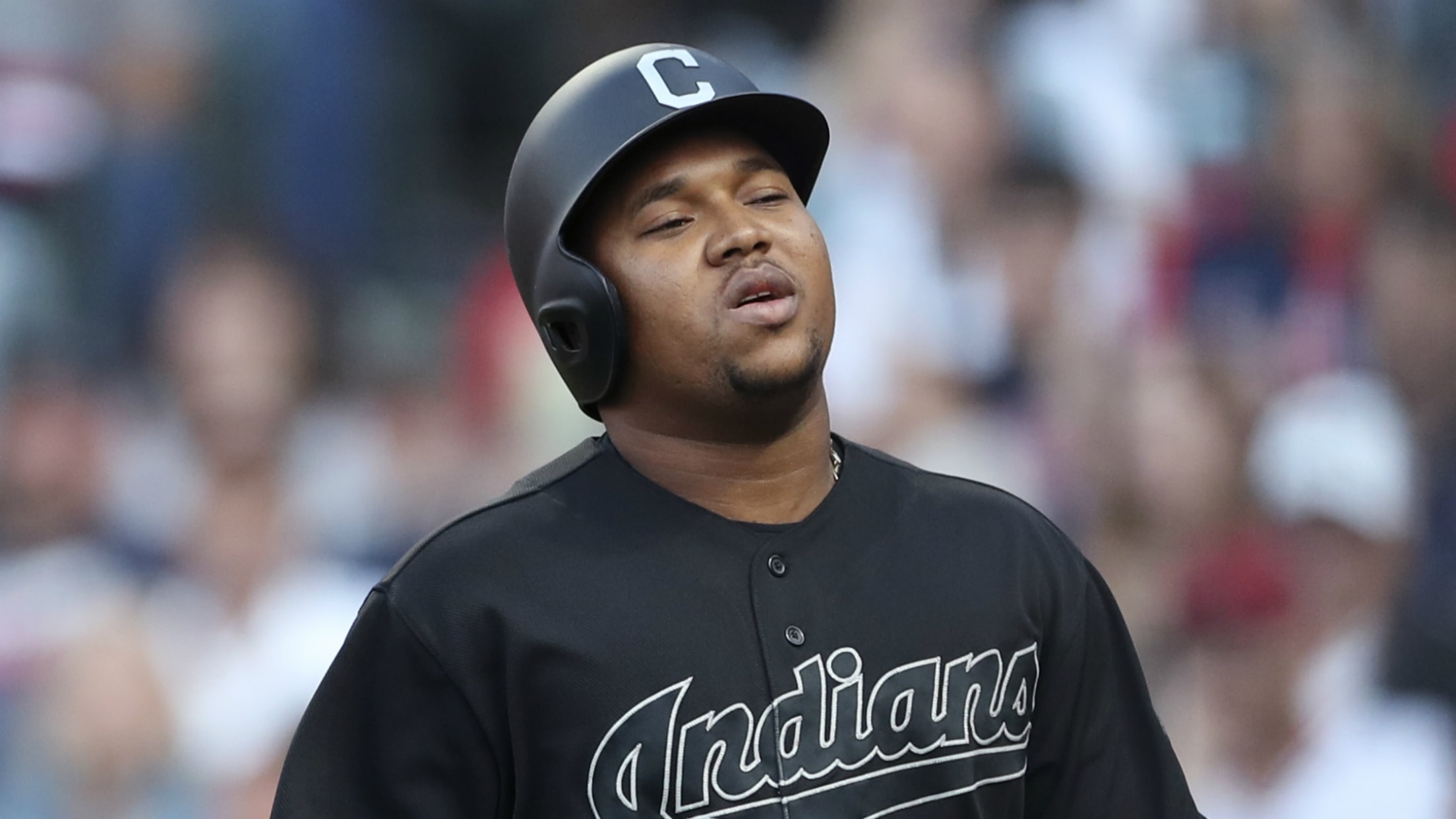 Here is the latest injury news from around Major League Baseball.
Morton emotional about return to Houston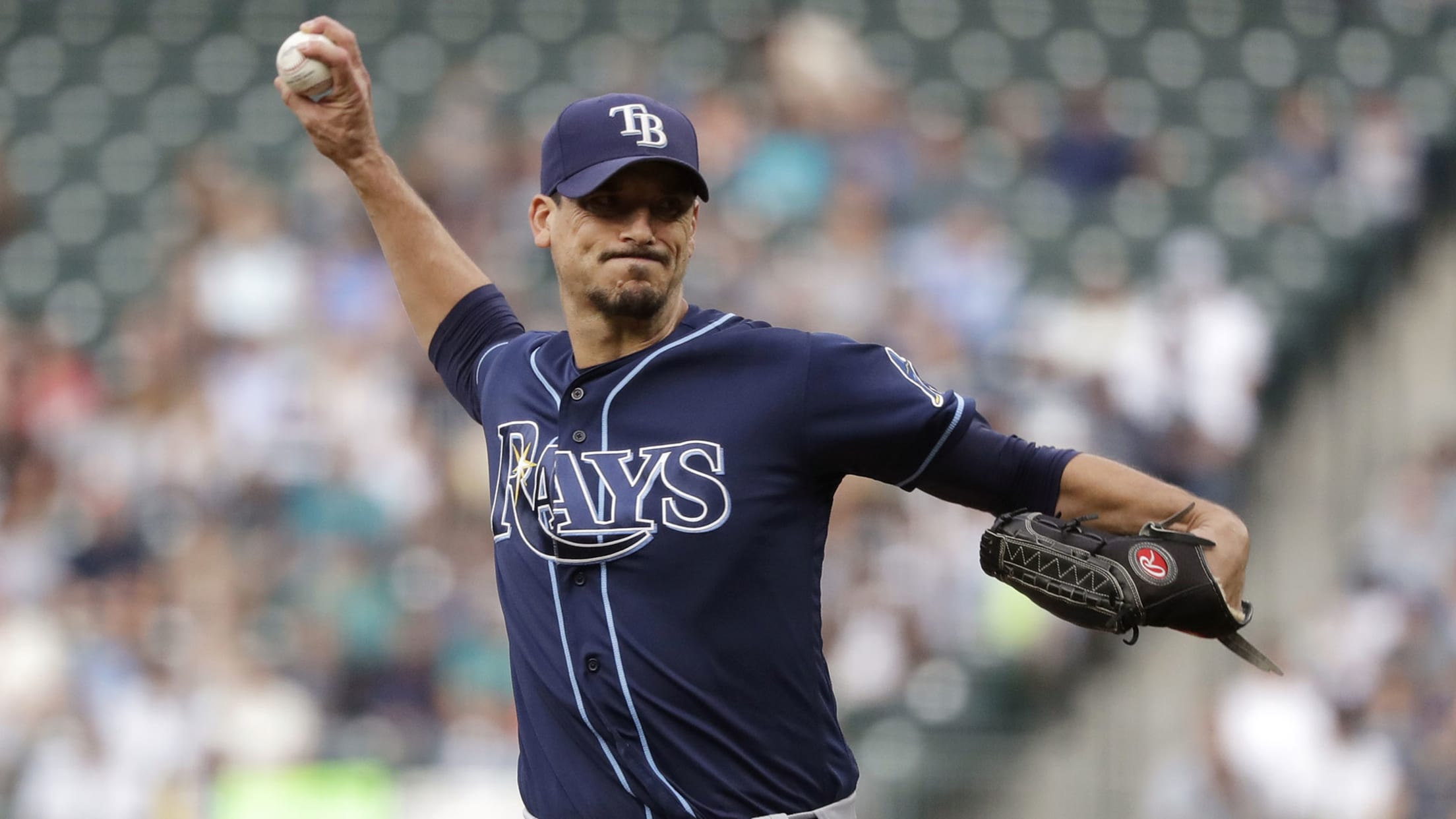 BALTIMORE -- In case you needed a reminder about where Houston sits in the heart of Charlie Morton, his equal parts rambling and emotional two-minute-long answer when asked about his favorite memory there should serve as case in point. It's a story that starts with Jeremiah Randall, Morton's close friend
Bettis to undergo season-ending hip surgery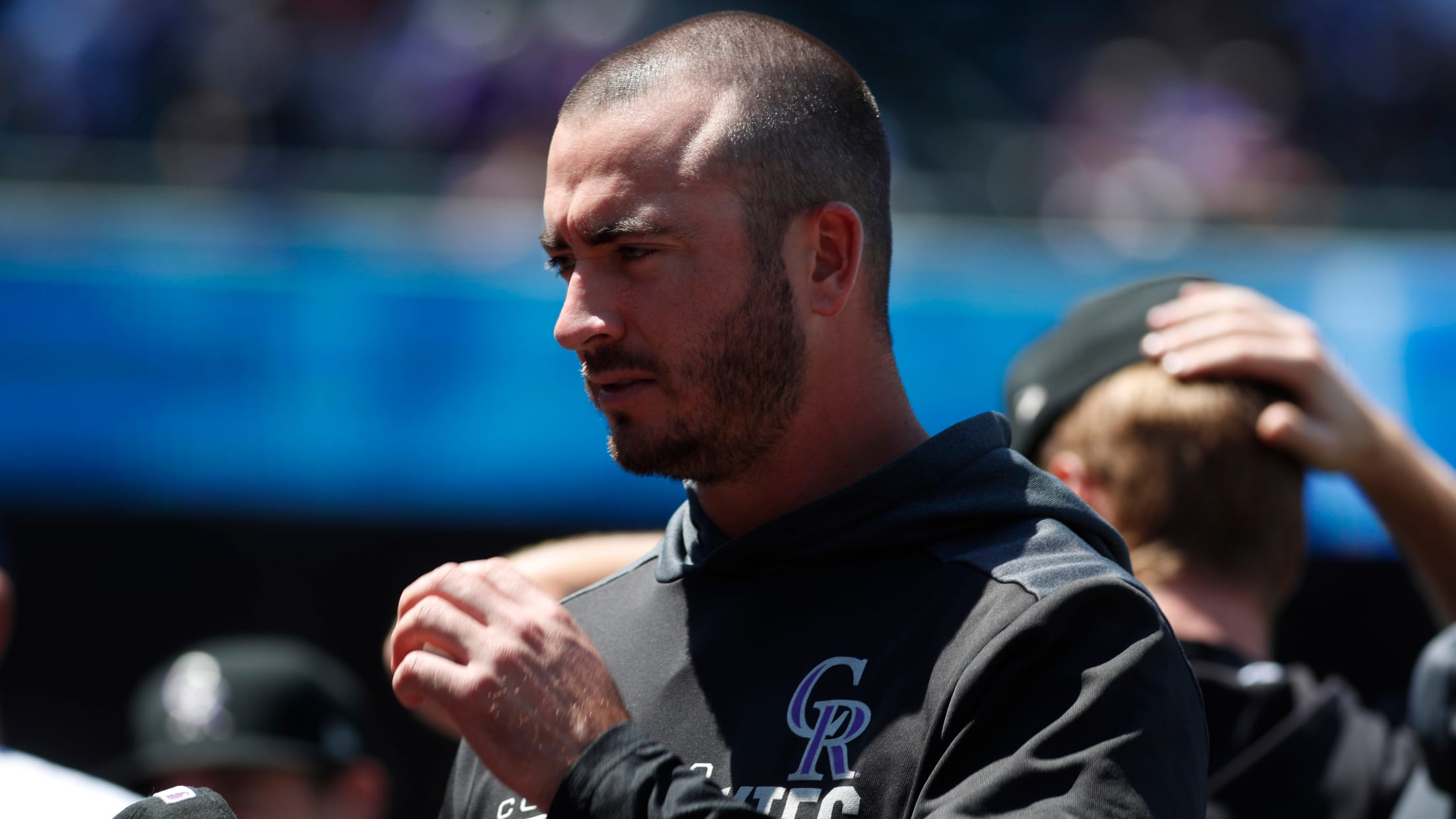 ST. LOUIS -- Rockies right-hander Chad Bettis, who hasn't pitched since Aug. 13 because of a right hip impingement, will undergo bilateral hip surgery, which will be performed by Dr. James Genuario on Tuesday in Denver. The decision, which Bettis revealed on Sunday, put an end to a strange season
Veteran Montero looking like Comeback Kid
After missing 2018 due to Tommy John surgery, reliever is solidifying role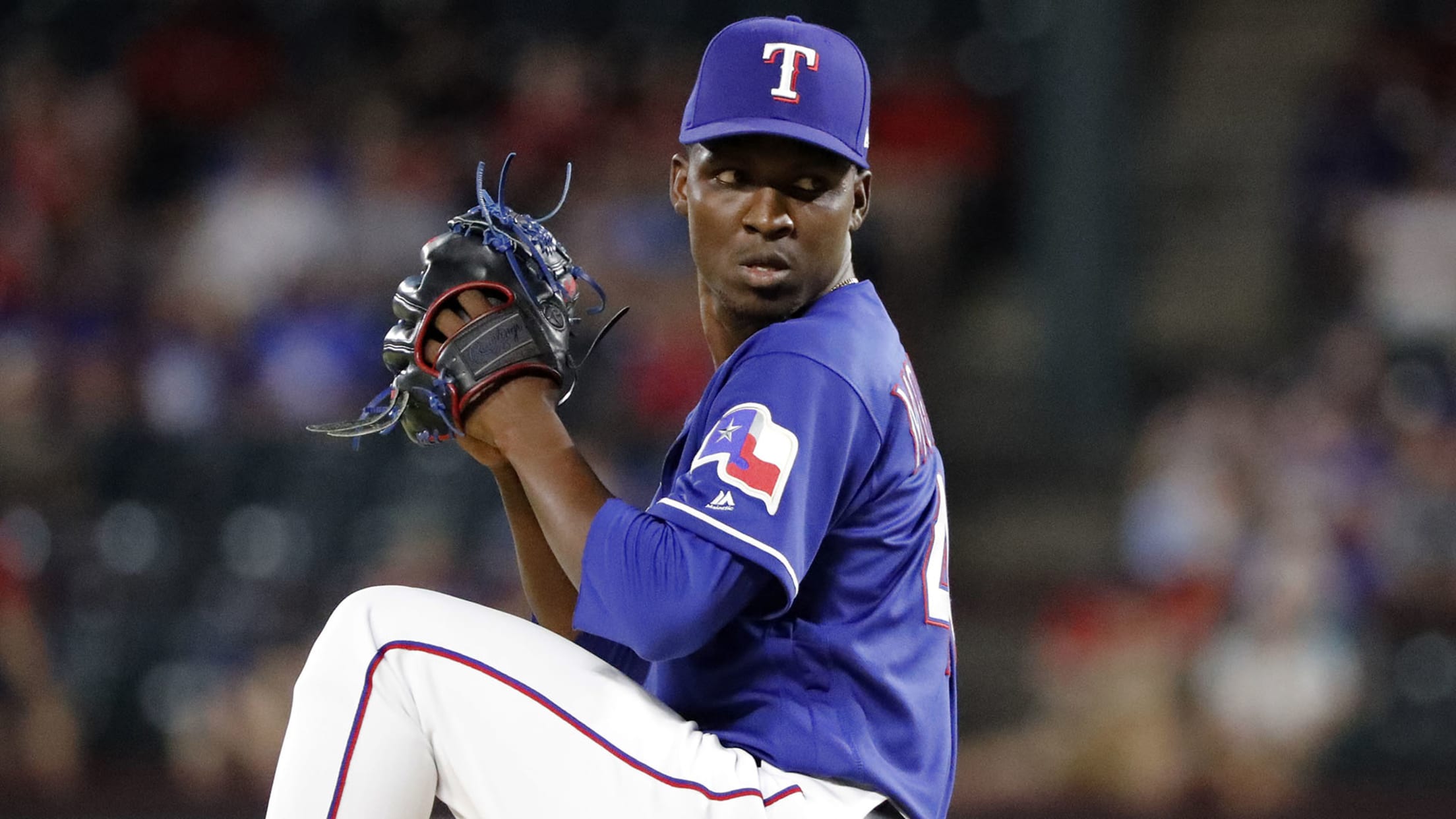 CHICAGO – The Rangers have some impressive young arms in their bullpen. Right-hander Rafael Montero is not one of them. Yes, he has been impressive, but he is not "young." He is 28 and spent four years in the big leagues with the Mets before he signed with the Rangers
Panda's season to end with Tommy John surgery
OAKLAND -- The Giants announced Saturday that Pablo Sandoval will undergo Tommy John surgery on his right elbow in the first week of September, prematurely ending a resurgent season for the 33-year-old veteran infielder. Sandoval traveled to Los Angeles on Wednesday to be evaluated by Dr. Neal ElAttrache, who recommended
Lopez to come off IL to start opener vs. Reds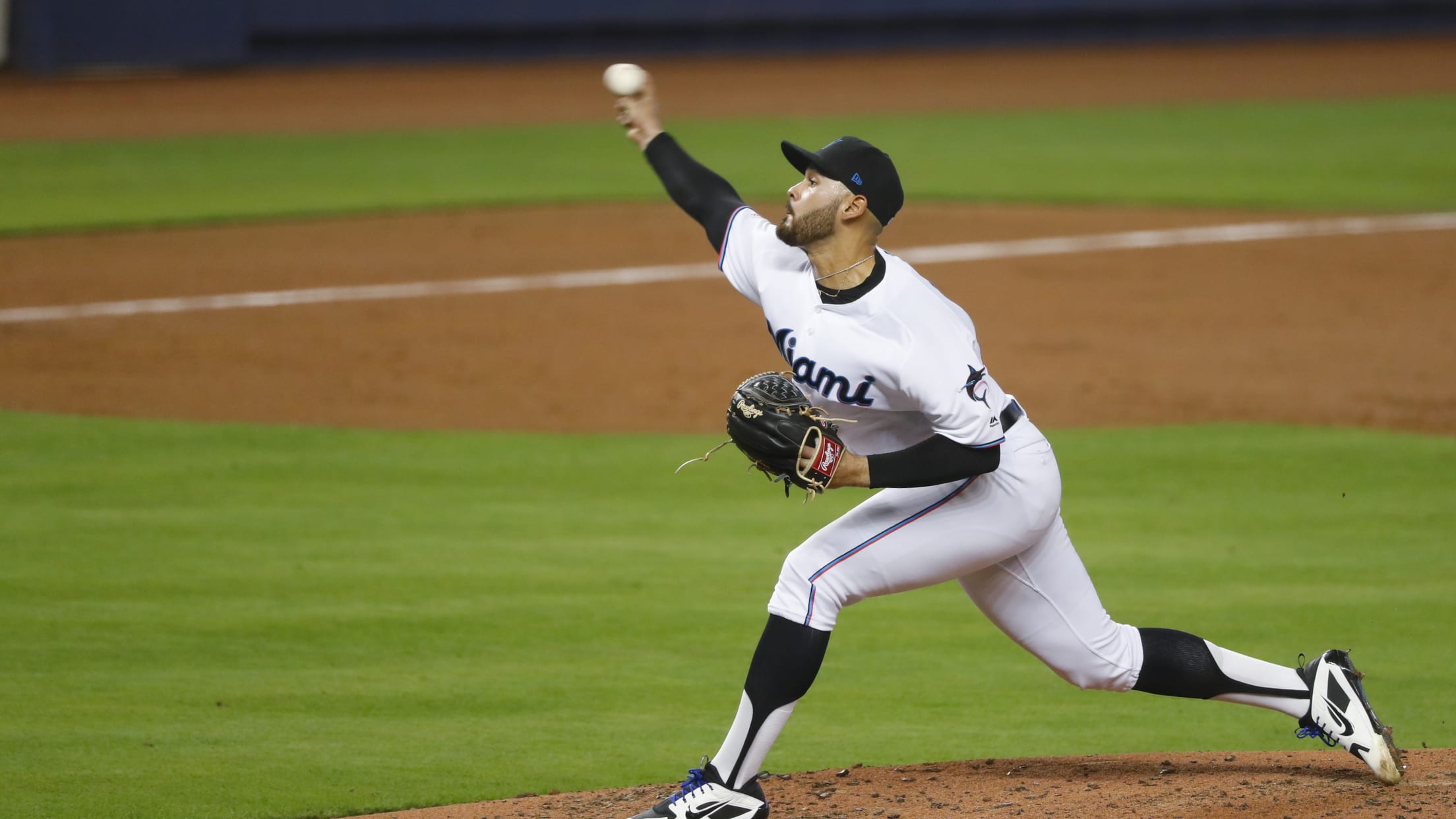 MIAMI -- A big part of the Marlins' rotation returns on Monday. Pablo López, who has been out since June 15 with a right shoulder strain, is expected to be reinstated from the 10-day injury list and start the series opener against the Reds at Marlins Park. "We're going to
Sneed takes familiar trip down to Triple-A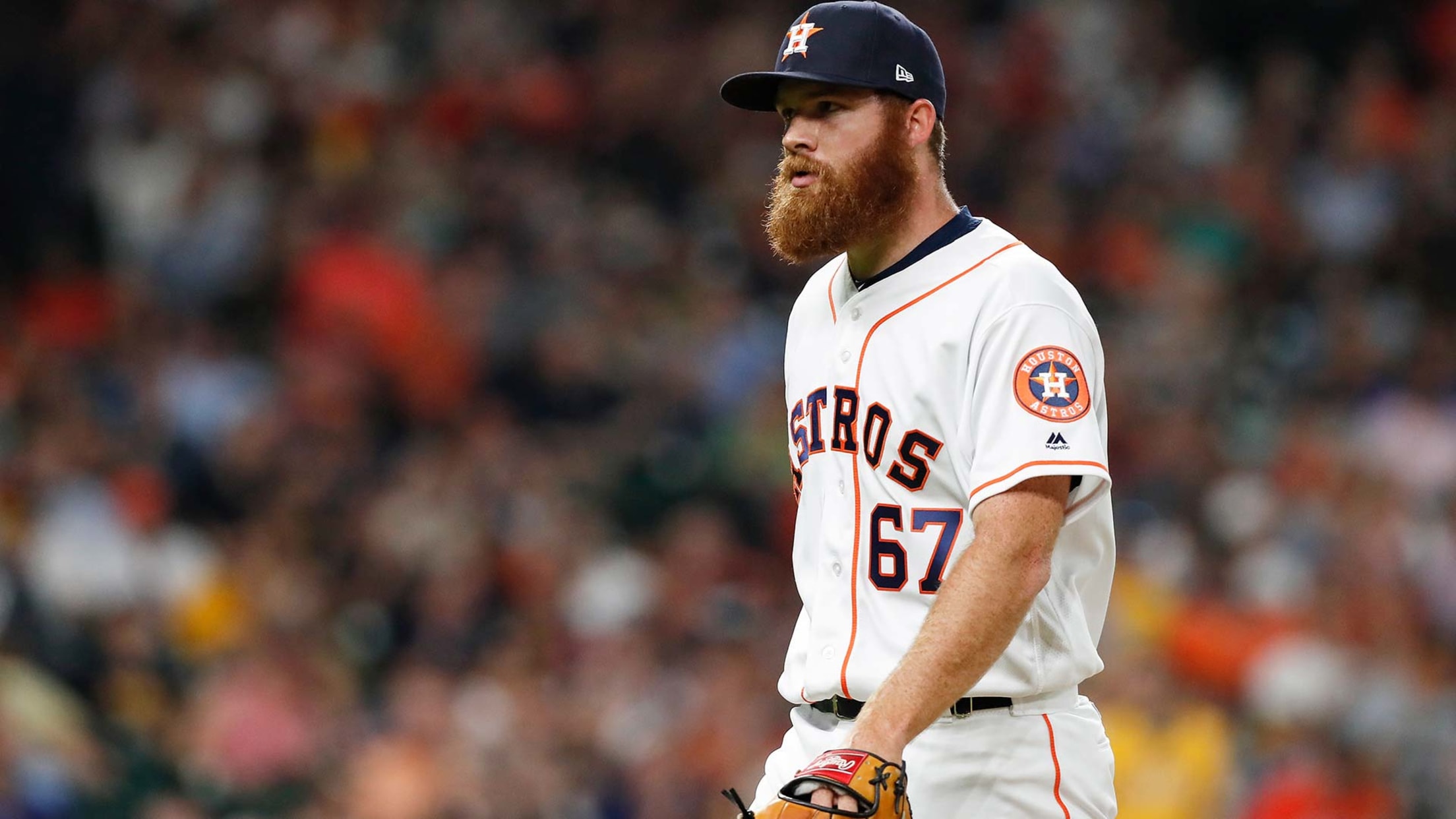 HOUSTON – Right-hander Cy Sneed knew the drill all too well. The Astros, having activated starting pitcher Framber Valdez to start Sunday's game, needed to create roster space. So when bench coach Joe Espada approached Sneed in the clubhouse after Saturday's win over the Angels, he knew what was up.
Winker (cervical strain) on IL; Dietrich returns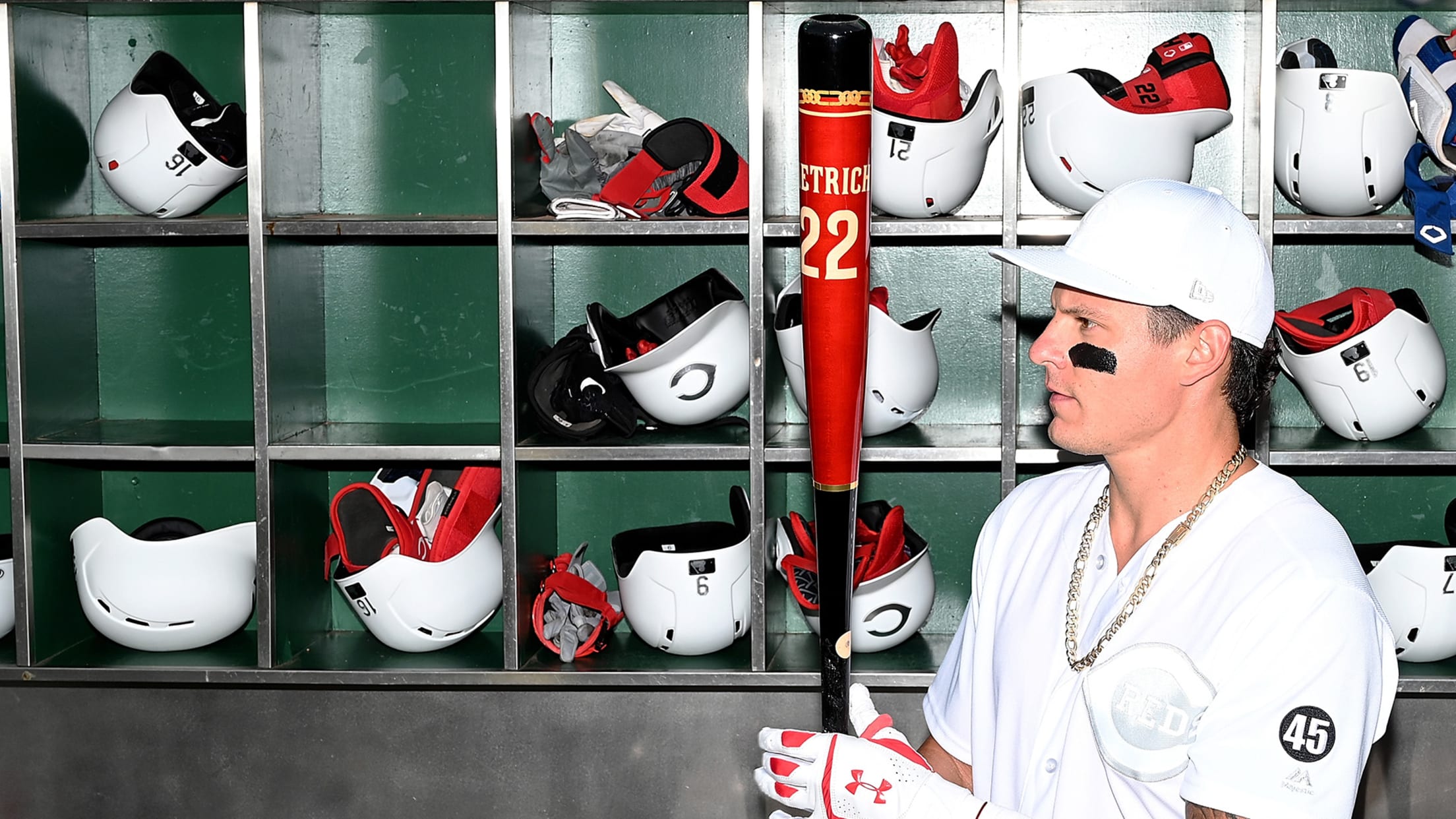 PITTSBURGH -- Arguably one of the largest of all larger-than-life figures has returned to the Reds just in time for Players' Weekend. Derek Dietrich was activated from the 10-day injured list Friday for Cincinnati's series opener against the Pirates. His spot on the active roster was created when Jesse Winker
Marlins host beautification project for students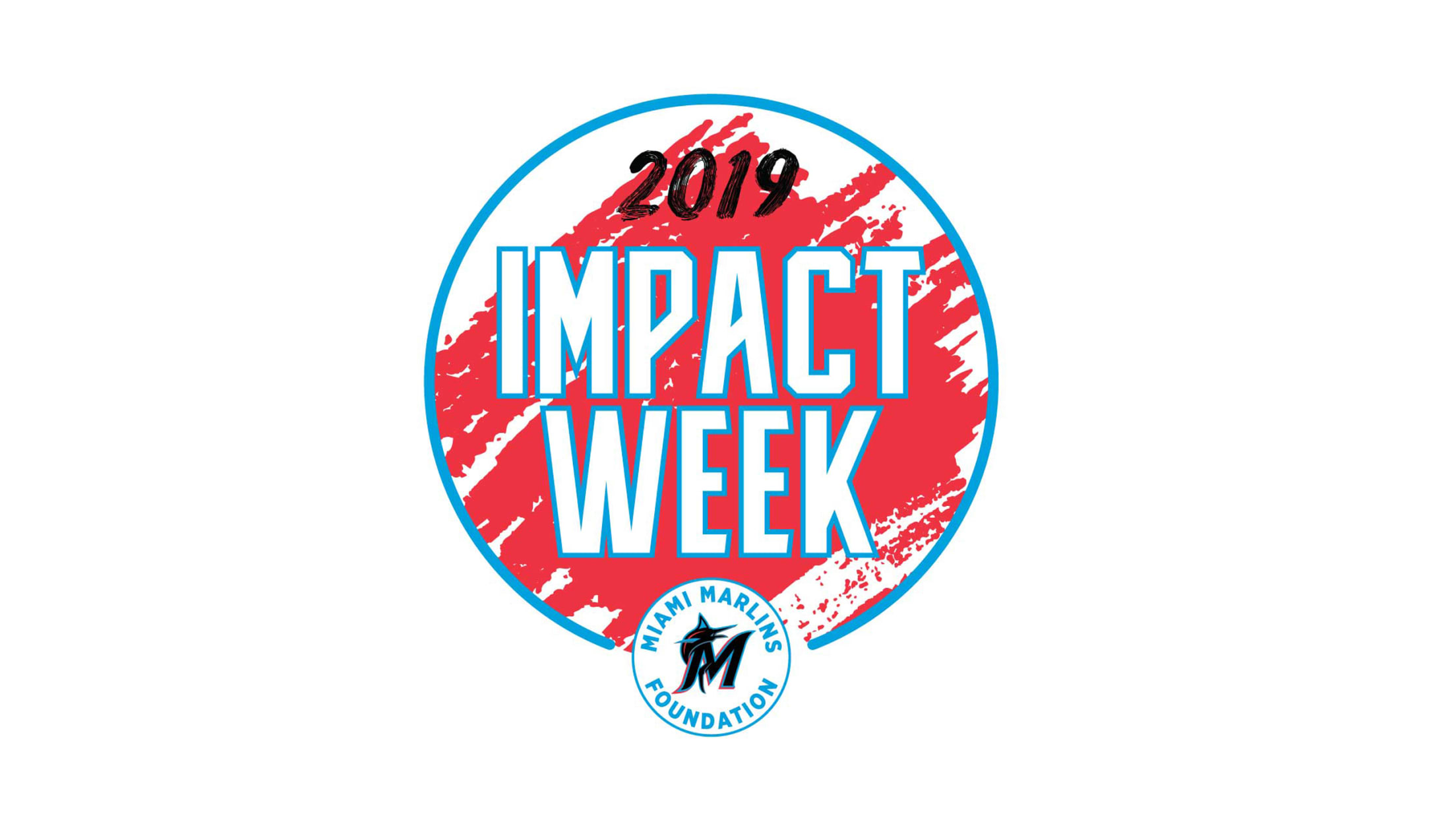 MIAMI -- Led by chief executive officer Derek Jeter and chief operating officer Caroline O'Connor, the Marlins headed to Charles R. Drew K-8 Center in Liberty City on Sunday for the third event of Impact Week. At Sunday's event, the Marlins hosted a beautification project to inspire students by painting
Keller fine with limit on innings down stretch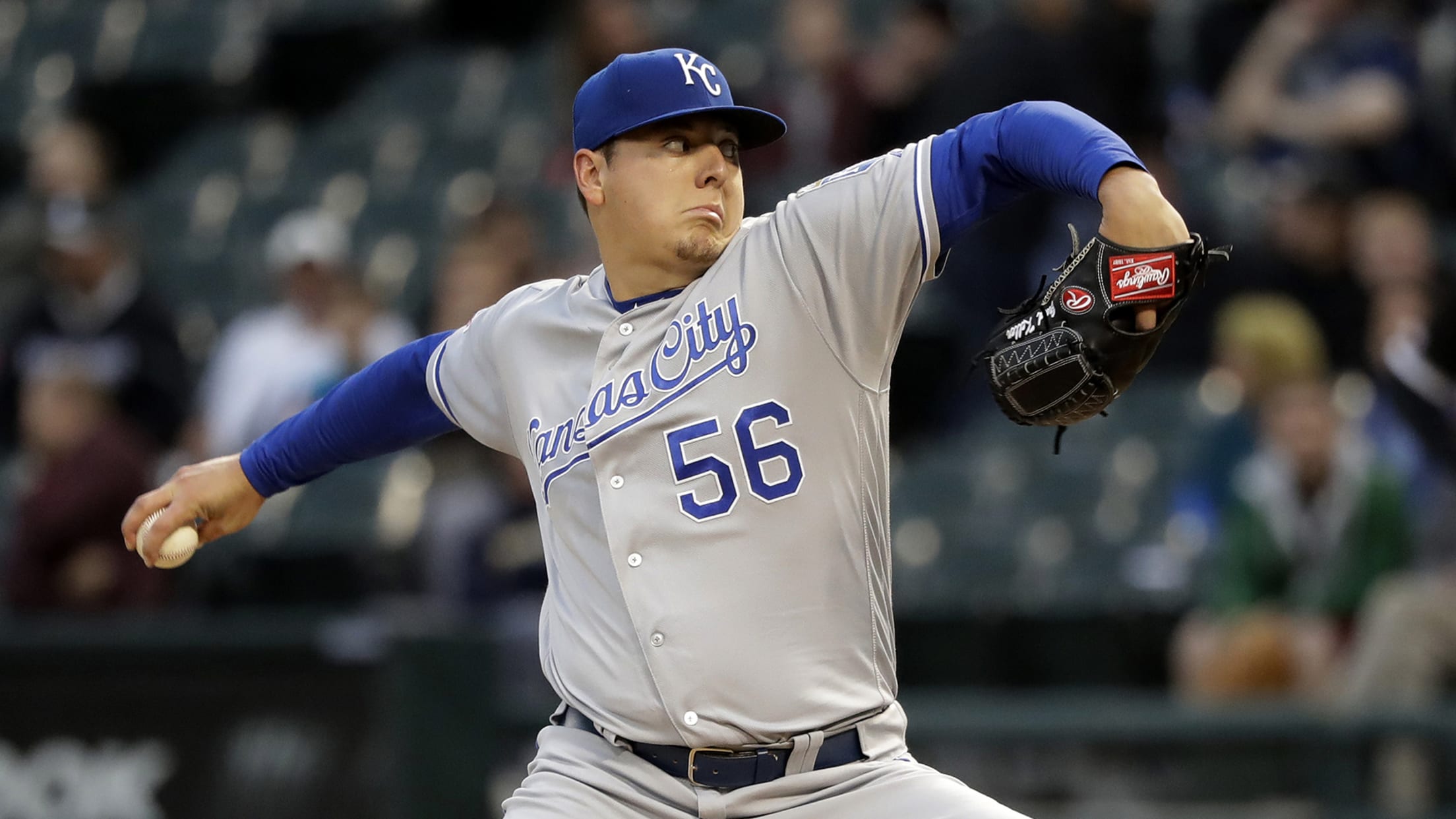 CLEVELAND -- Royals manager Ned Yost said on Sunday that right-hander Brad Keller will not log any more than 100 pitches per game for the rest of 2019. "We're not going to push him past that," Yost said. "I would say 100 will be the max." Yost already has indicated
Senzel using time off to 'work through things'
Votto takes batting practice, runs the bases; Winker not yet ready for baseball activities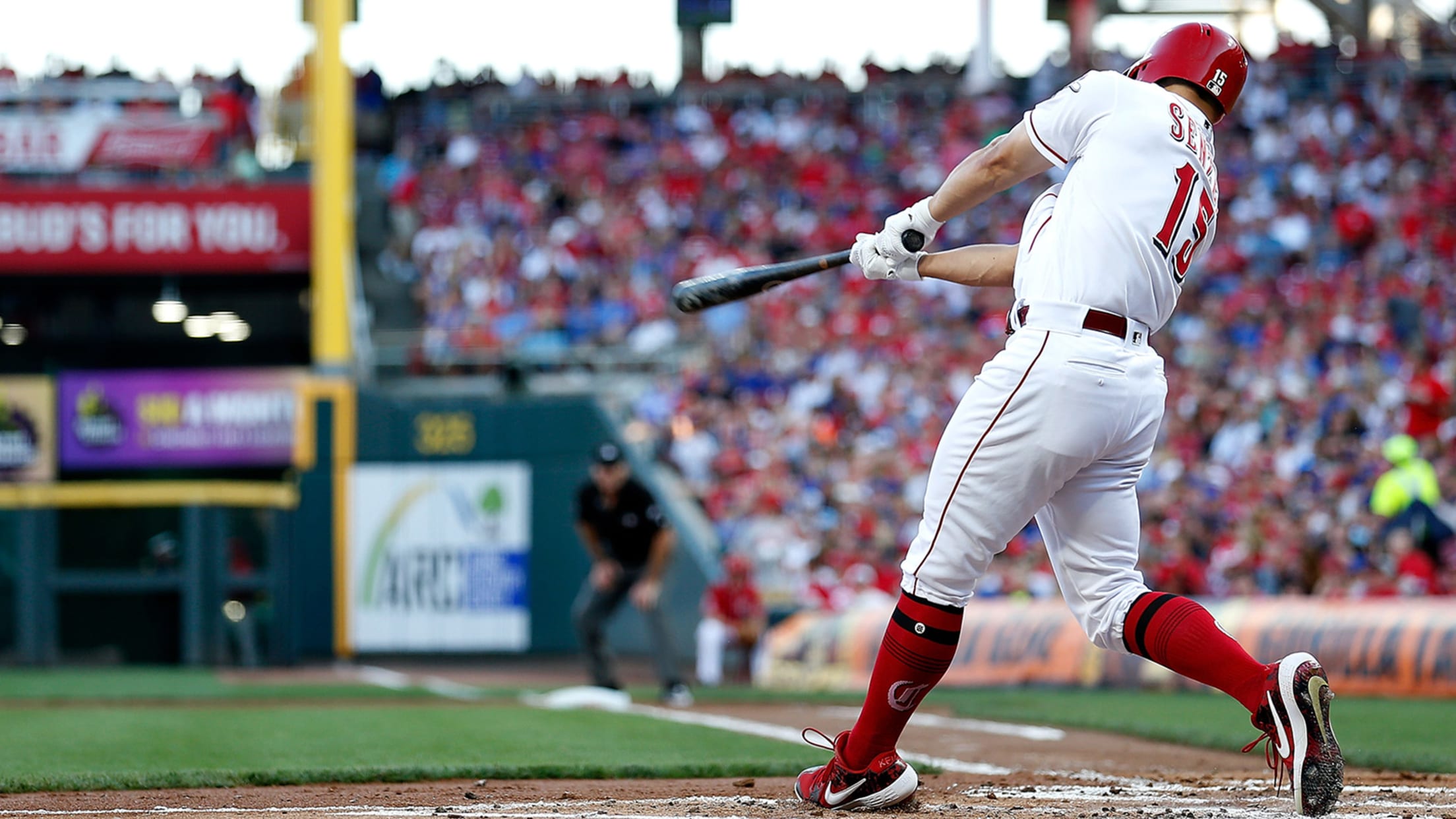 PITTSBURGH -- Nick Senzel was kept out of the starting lineup Sunday against the Pirates, as manager David Bell says his young outfielder is dealing with "a little bit of a sore thumb." Bell didn't think the injury would require much time off, but he's also allowing Senzel to work
Alvarez's 455-ft BP bomb damages 'El Grande'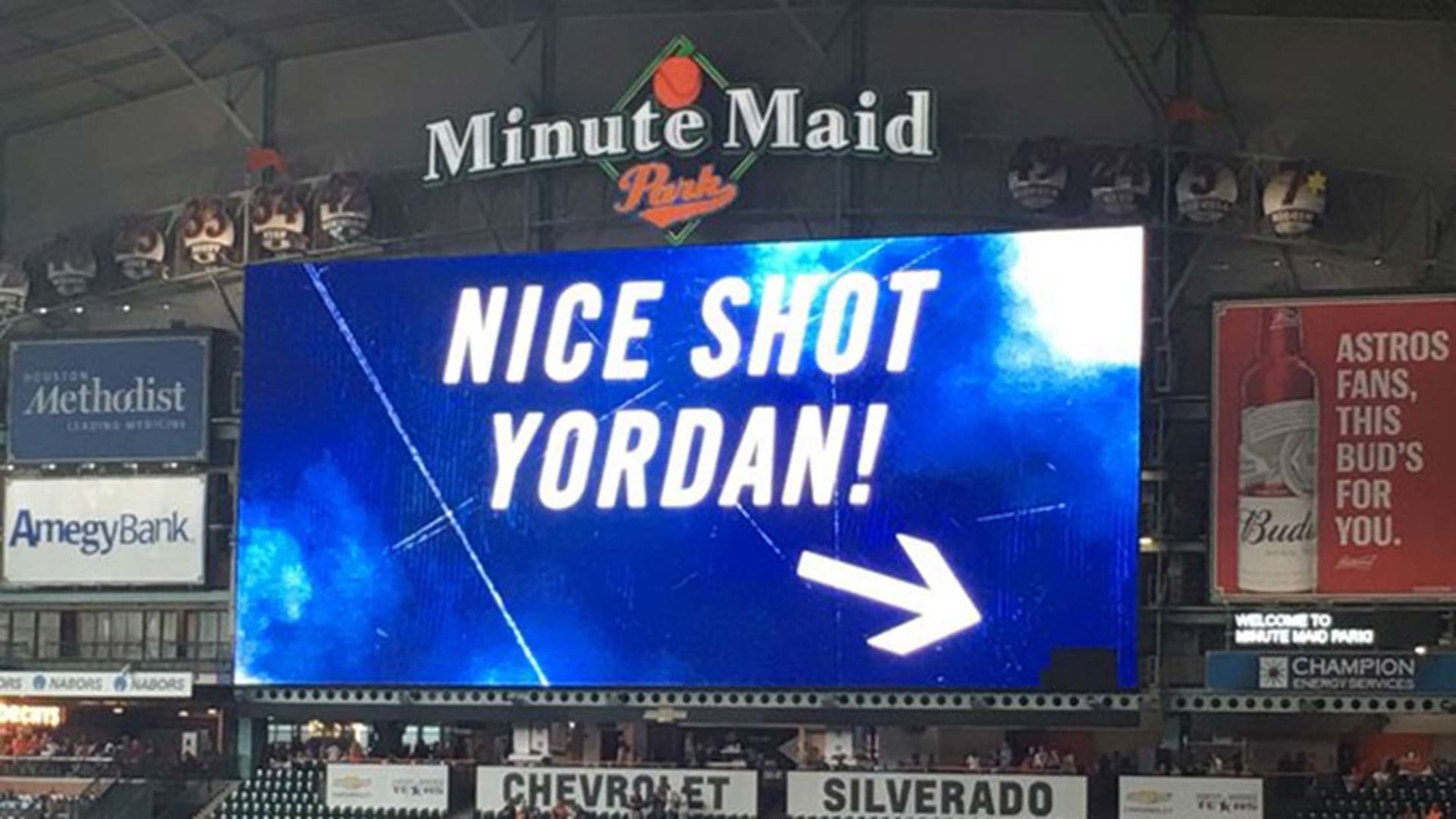 HOUSTON -- Astros rookie slugger Yordan Alvarez has become a must-watch at-bat this season. Even during batting practice. Alvarez is believed to be the first person to strike "El Grande," the massive scoreboard above right field, with a baseball when he did it during batting practice prior to Saturday's game
Alonso's 41st HR ties Mets' single-season record
Slugger has five weeks to challenge Judge's MLB rookie home run record (52)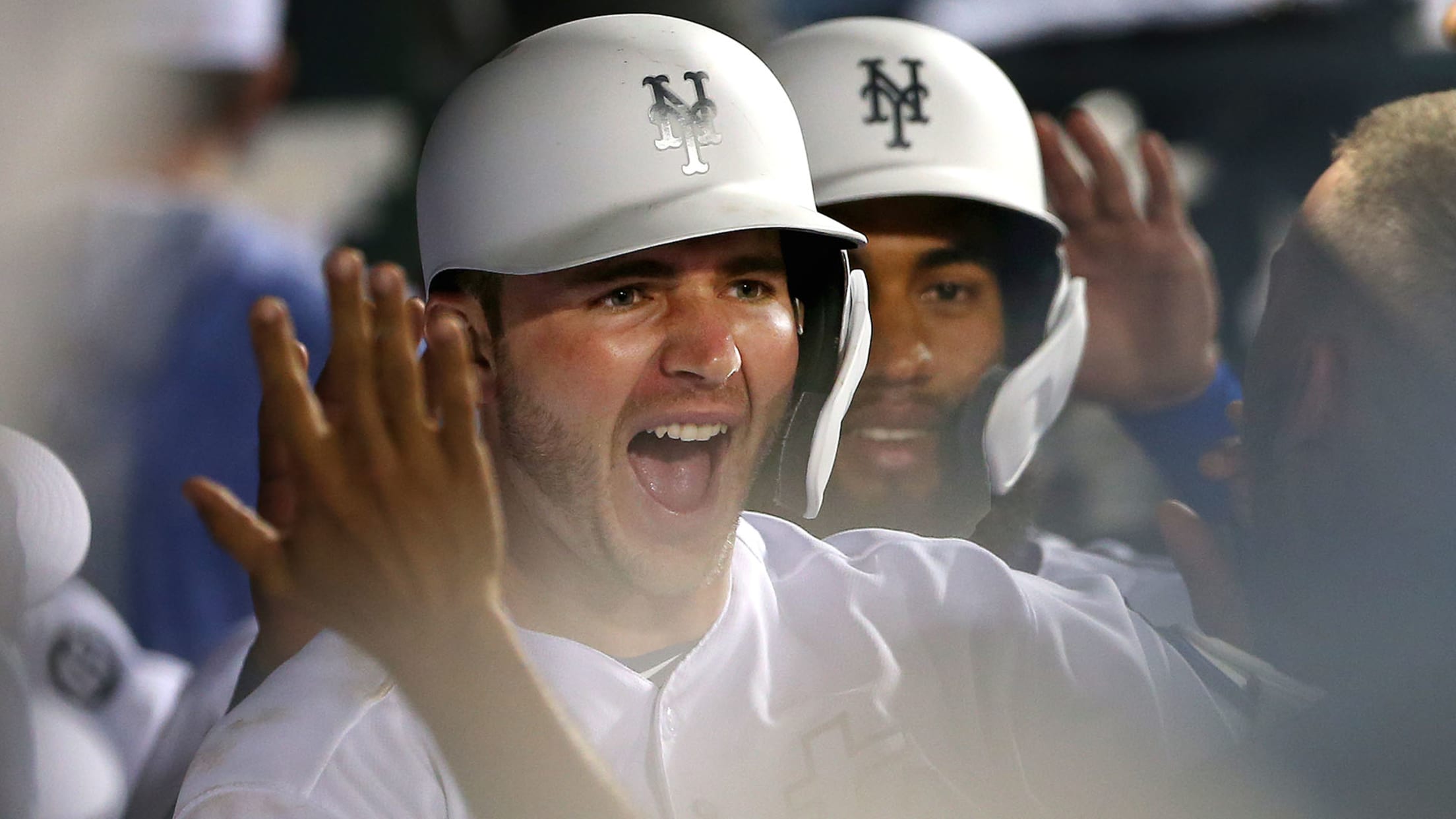 NEW YORK -- The bat model was a Dove Tail PA20, nicknamed "Haley's Comet" as an ode to Pete Alonso's fiancée. Alonso initially used it during his dramatic win over Vladimir Guerrero Jr. in the Home Run Derby last month. He brought it back Saturday for Players' Weekend after breaking
Prospect Murphy adjusting to his new delivery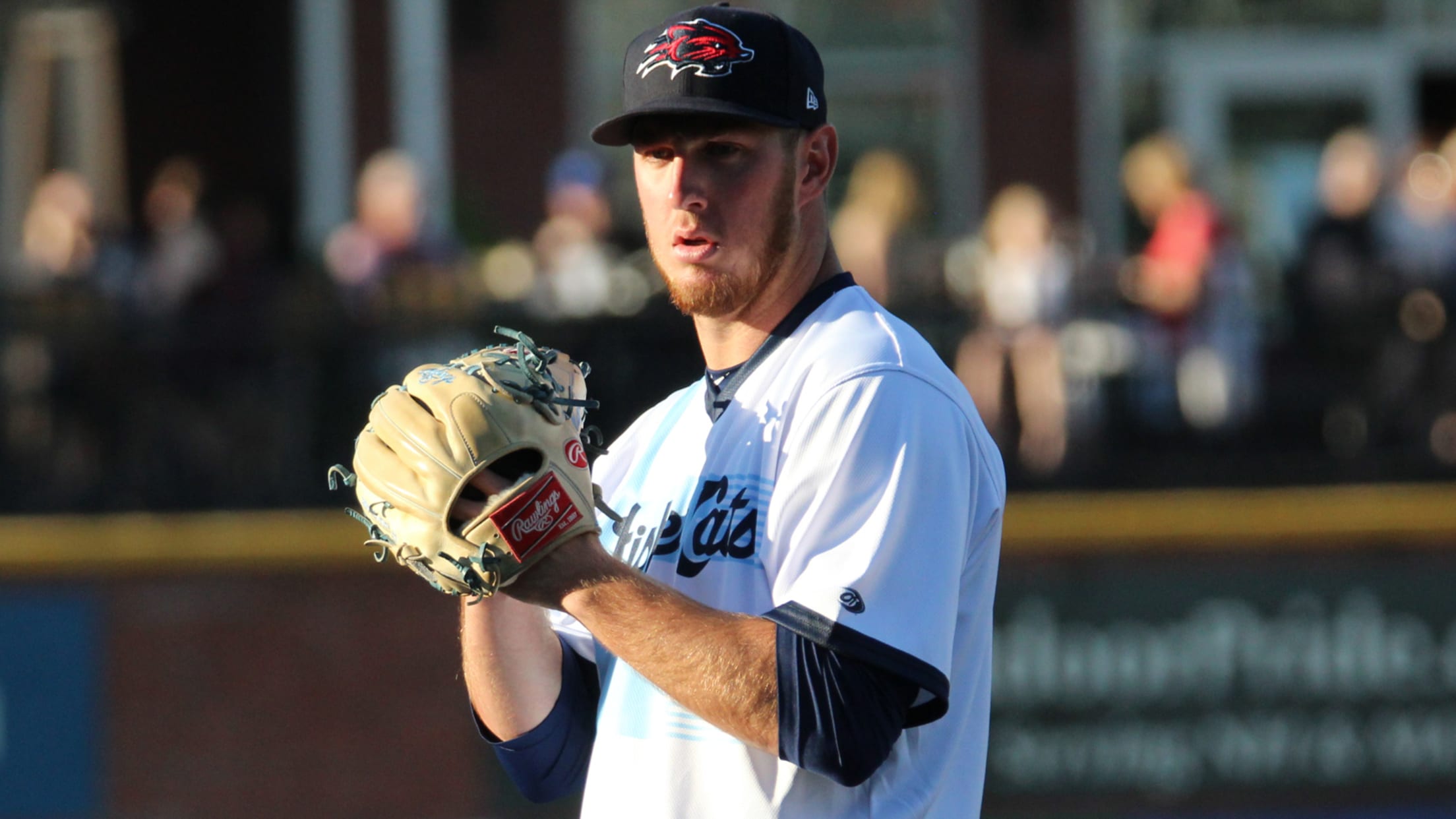 The second half of the season has been one of trial and error for Patrick Murphy. After 11 starts at Double-A New Hampshire, the 24-year-old right-hander learned on June 2 that the delivery he's developed and used throughout his entire baseball career was deemed illegal, as determined by Major League