The likeliest award winner from every team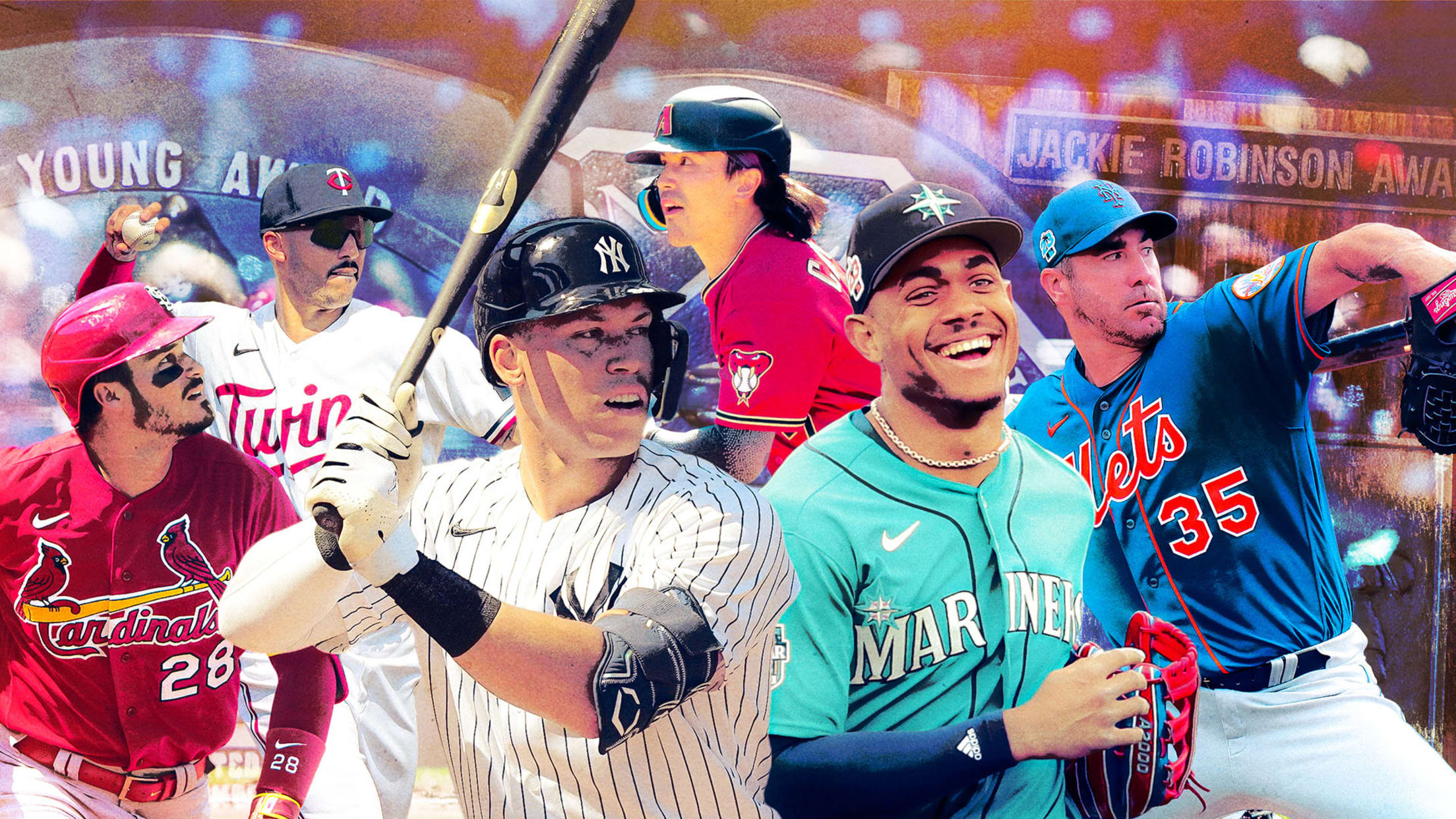 In both the best and worst of team seasons, an individual can shine through. You don't have to be a World Series contender to have a major award winner, so we've taken up this annual exercise to try to determine the member of each team who is most likely to
These celebs and players dig the new rules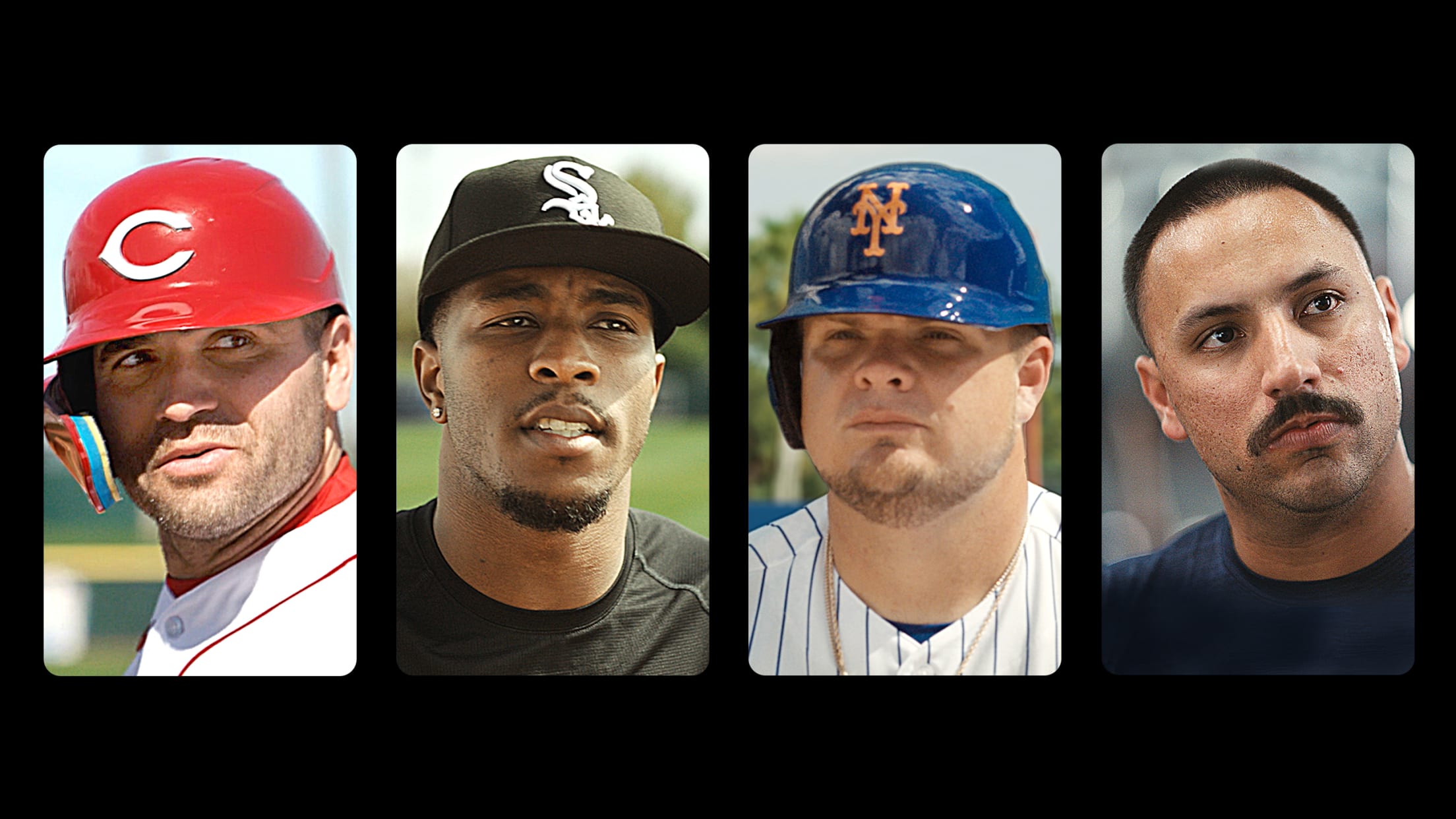 A new era of baseball is underway. The arrival of three rule changes in 2023 will make the pace of game faster, with more action and even more athleticism on display. What better way to acquaint ourselves with the new rules than with the help of some of the biggest
Ranking the farm systems, 1 to 30
Many have come at the king. So far, they've still all missed. The Orioles retain the top spot in the MLB Pipeline Farm System Rankings for the fourth consecutive time between preseason and midseason lists. Since Pipeline began ranking systems in 2015, only one other organization has claimed No. 1
Rhys Hoskins carted off with apparent left knee injury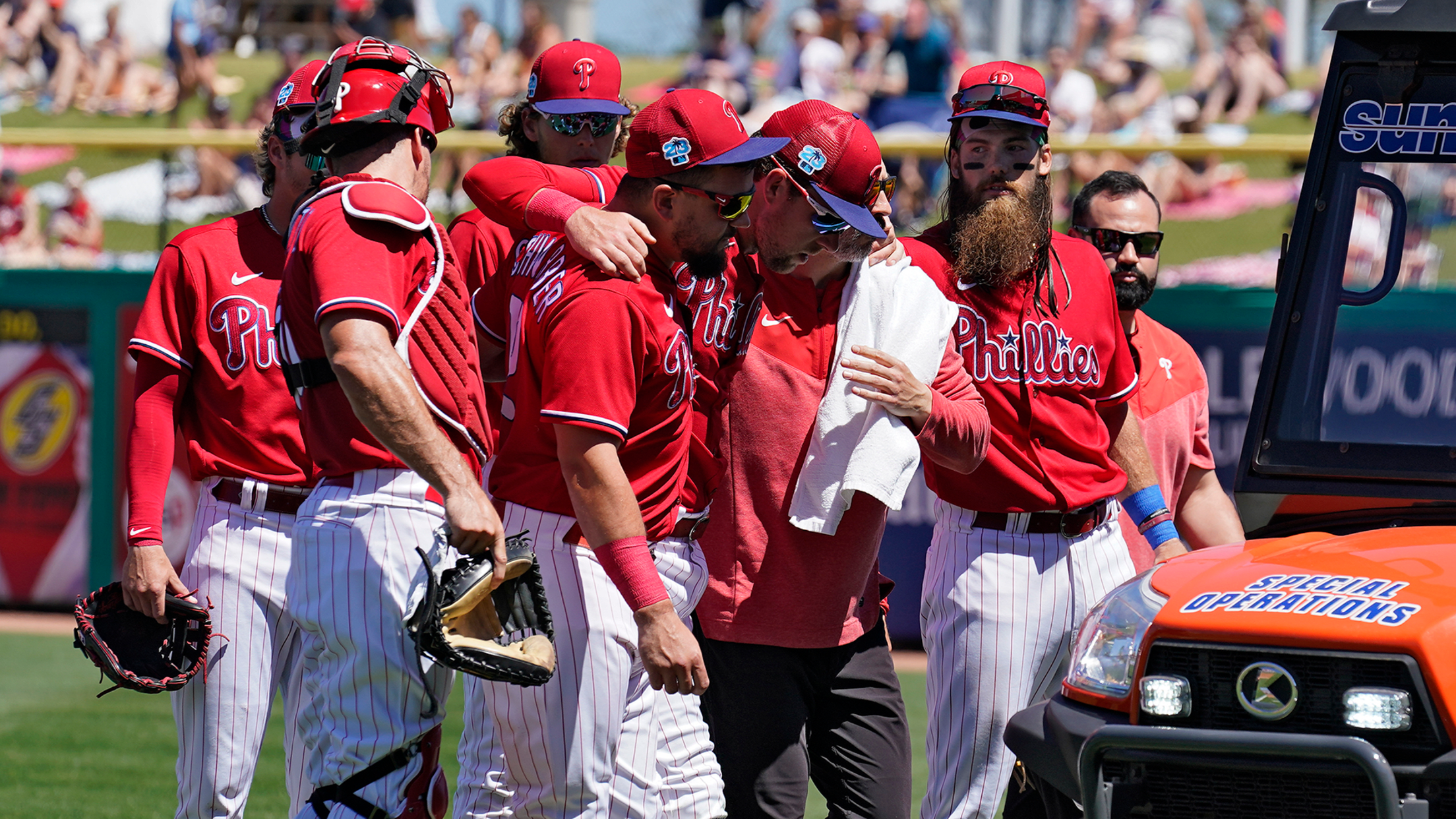 CLEARWATER, Fla. -- Phillies first baseman Rhys Hoskins was taken off the field on a cart after sustaining a left knee injury during the second inning of Thursday's Grapefruit League game against the Tigers at BayCare Ballpark The club said Hoskins will undergo further evaluation and testing, and an update
Angels react to Trout vs. Ohtani Classic finish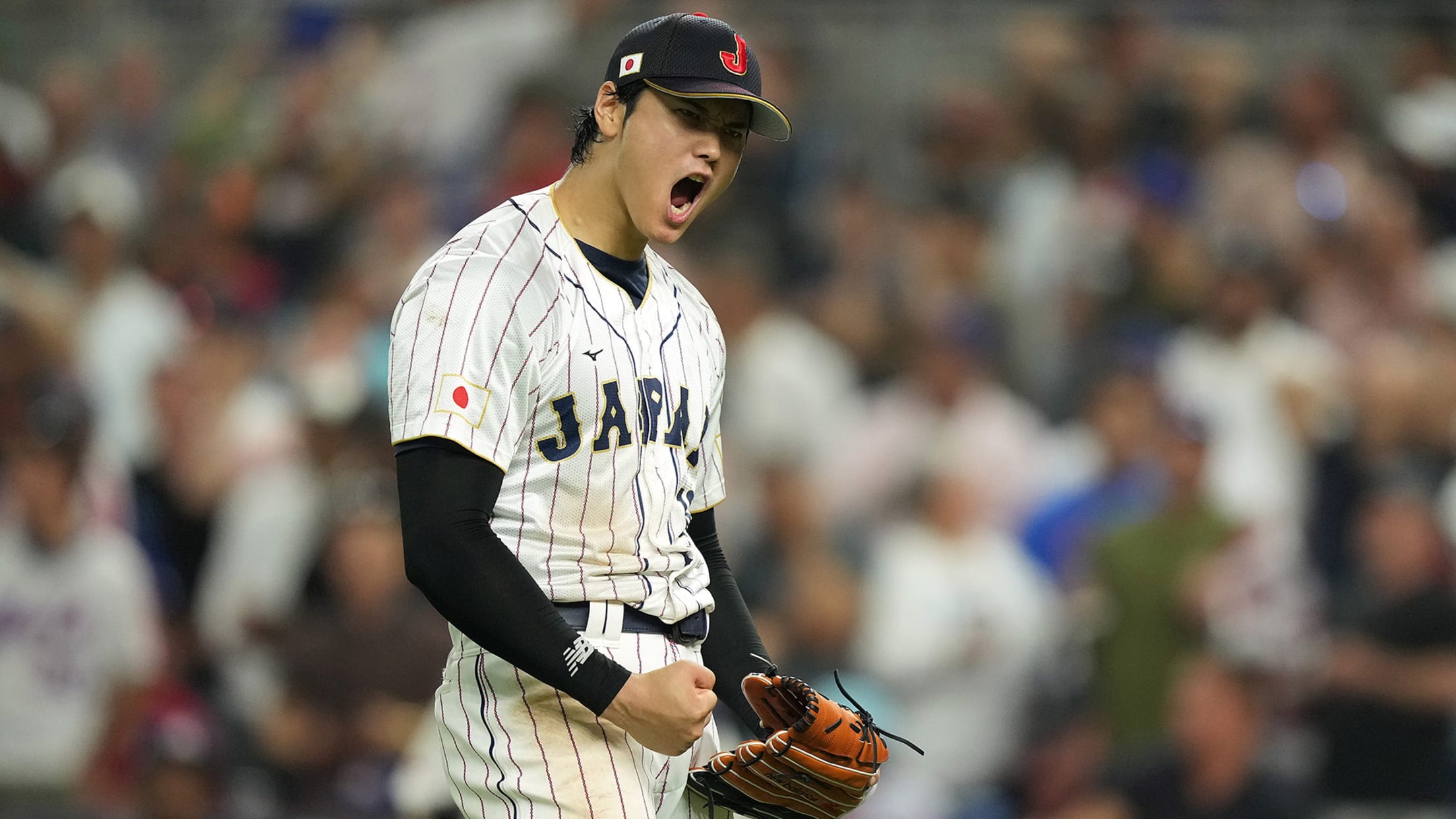 SCOTTSDALE, Ariz. -- It actually happened. After all the talk of a potential matchup between Angels superstars Shohei Ohtani and Mike Trout in the World Baseball Classic, the stars aligned, and the two faced off with the game on the line on an unforgettable Tuesday night in Miami. The stakes
Wainwright to miss 'several weeks' with groin strain
Cardinals' ace no longer the Opening Day starter as his season will begin on IL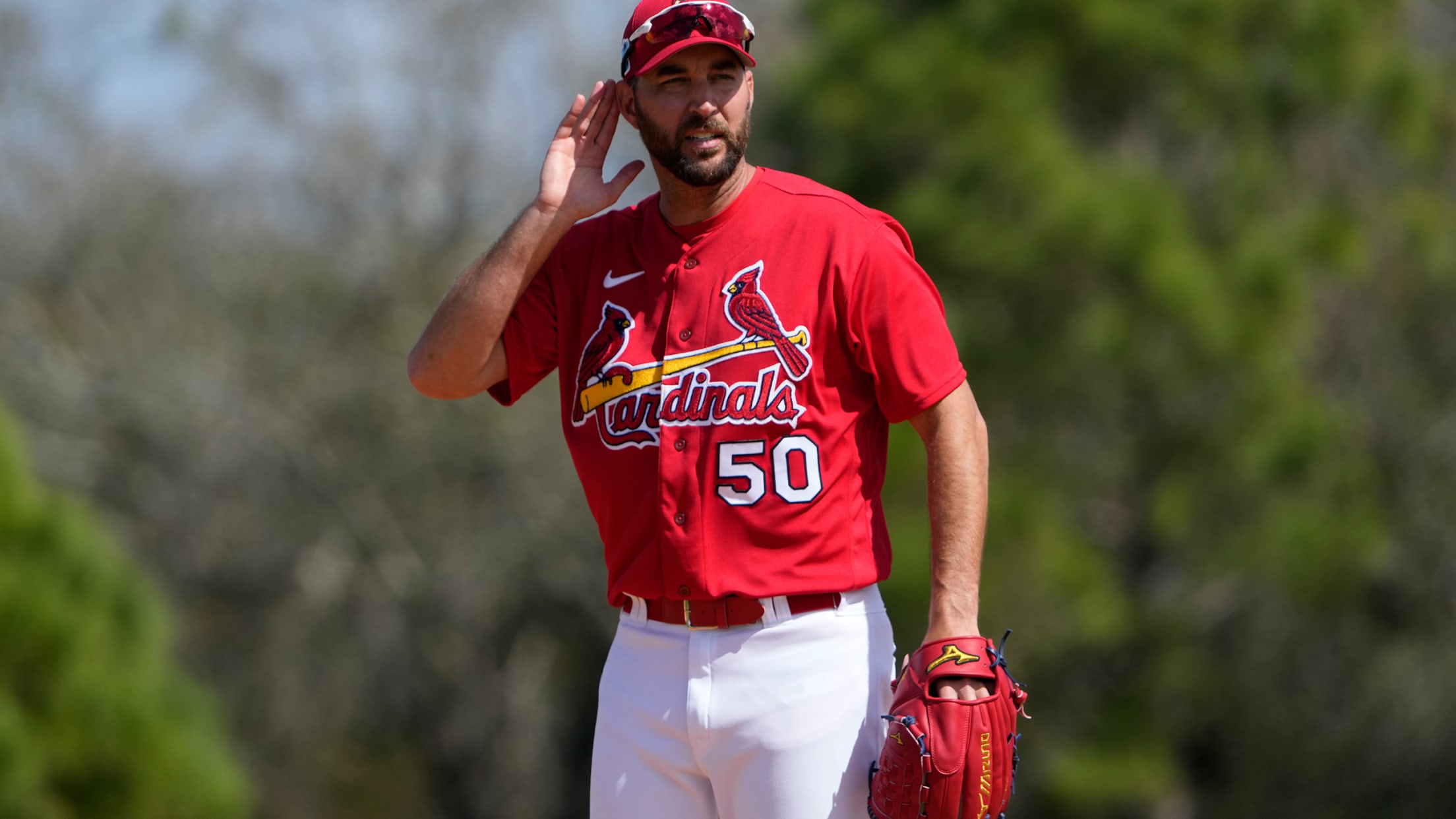 JUPITER, Fla. -- Adam Wainwright, who was scheduled to begin his final MLB season as the Cardinals' Opening Day starter for a seventh time in his 18-year career, will instead open on the injured list after suffering a groin strain. Manager Oliver Marmol confirmed Wainwright's injury on Thursday morning prior
These 8 prospects opened eyes in Spring Training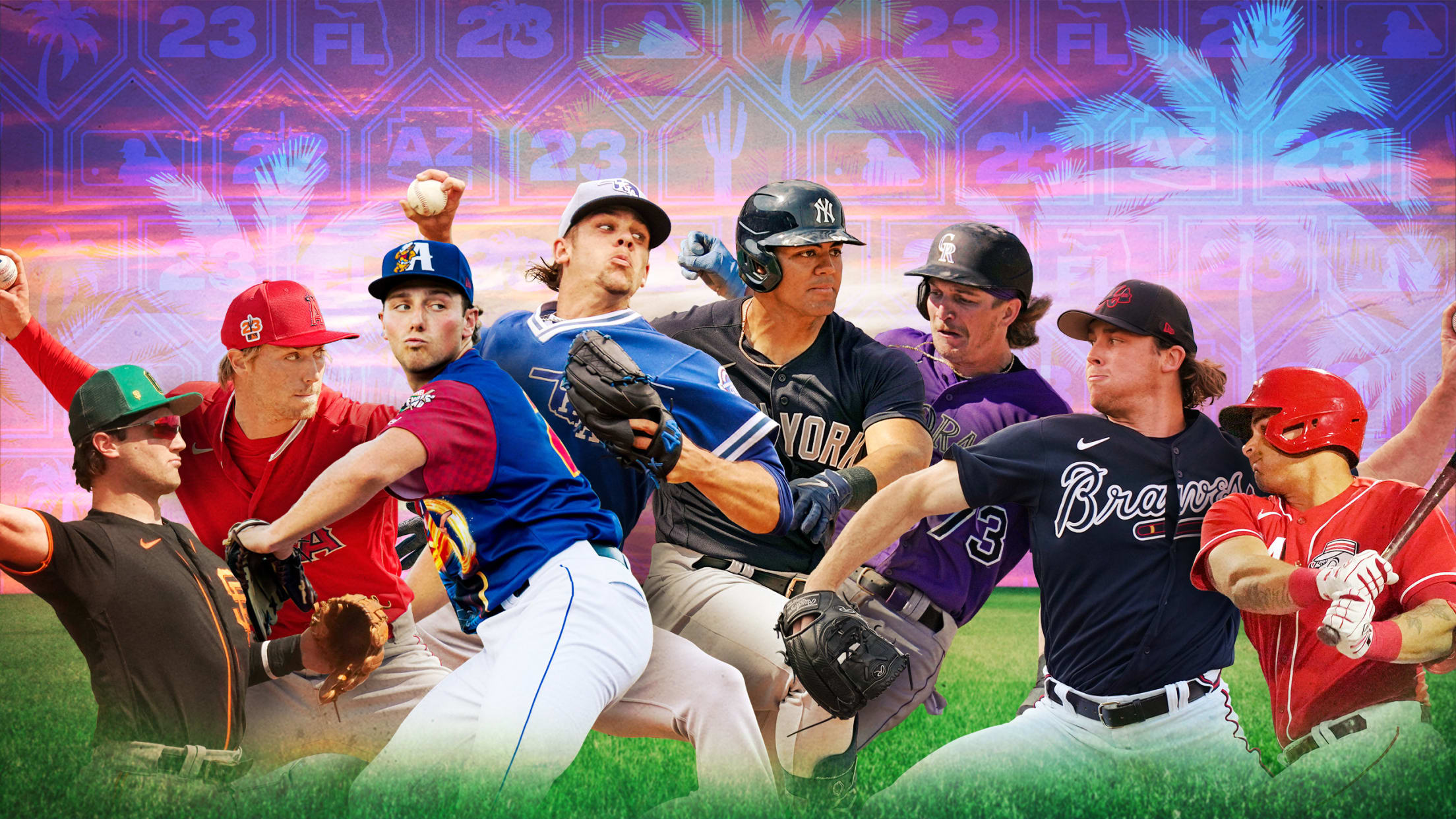 With the countdown to Opening Day into the single digits and rosters being trimmed every day, MLB Pipeline looks at some prospects who have impressed during Spring Training. Jim Callis and Jonathan Mayo discussed this very topic on the latest Pipeline Podcast, breaking players down into four categories -- Top
High school catcher falls for the oldest trick in the book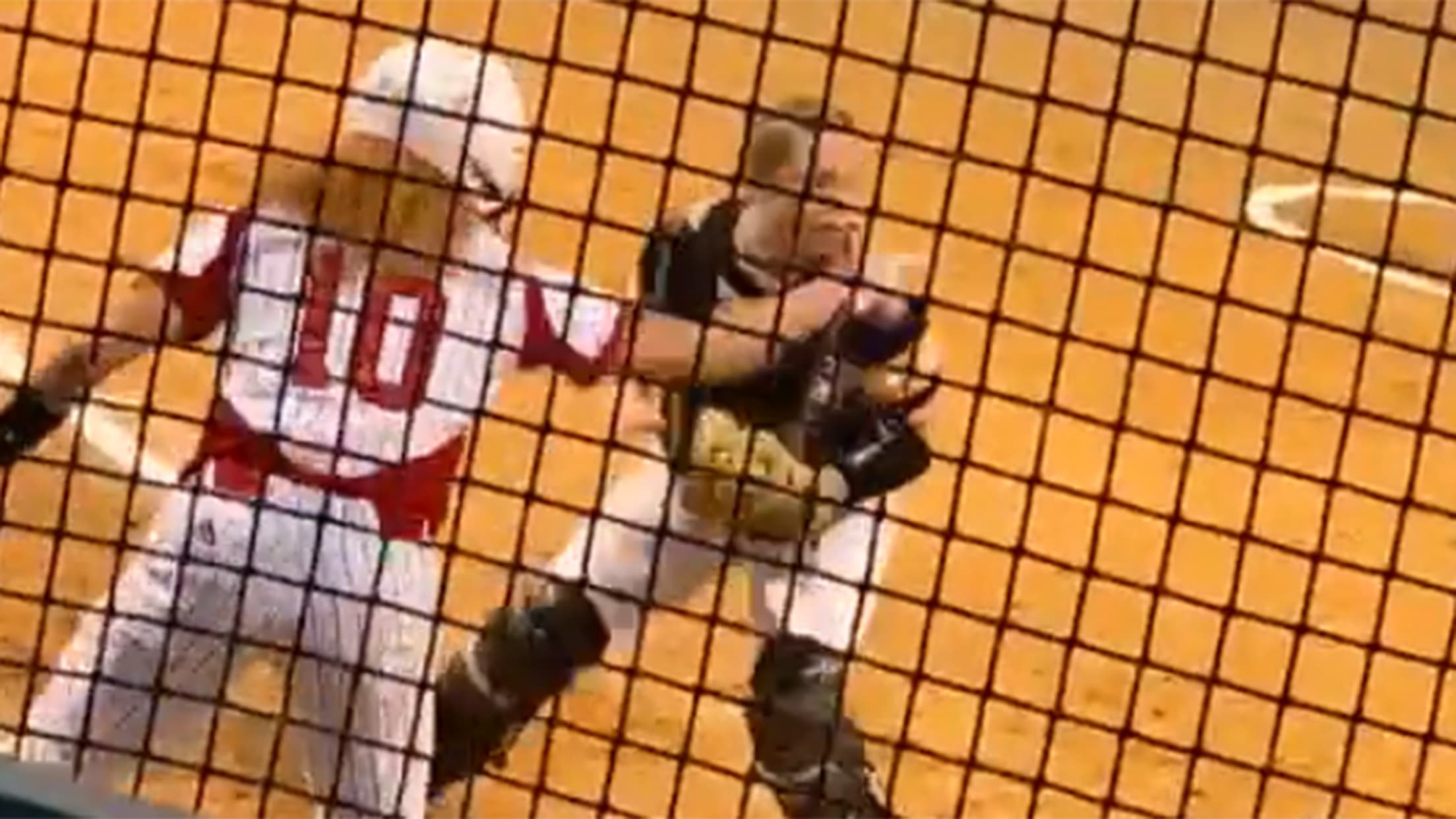 On May 5, 1993, Greg Maddux scored from second against the Pittsburgh Pirates by dancing around Pirates catcher Don Slaught at home plate. While the throw from center field beat Maddux by a good 10 feet, he was able to avoid two tag attempts from Slaught and dive into home
Is it possible we haven't seen apex Ohtani yet?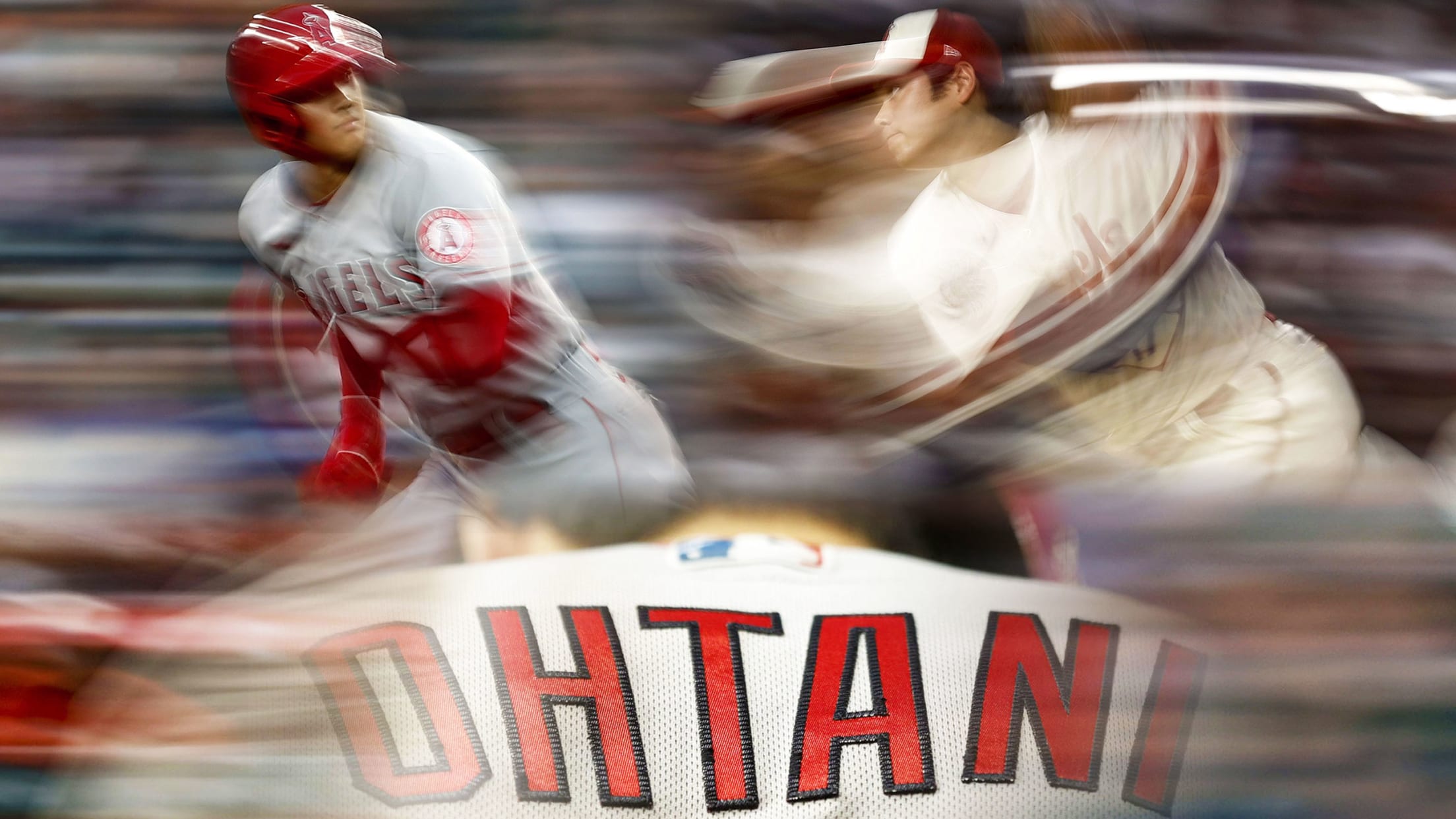 Based on the sheer magnitude of Shohei Ohtani's contributions these past two seasons, it's really unfair to expect him to do more. But what if he could? Ohtani is an AL MVP Award winner, and he was named MVP of the 2023 World Baseball Classic, too, after helping Japan win
Boston's new star puts on a Classic show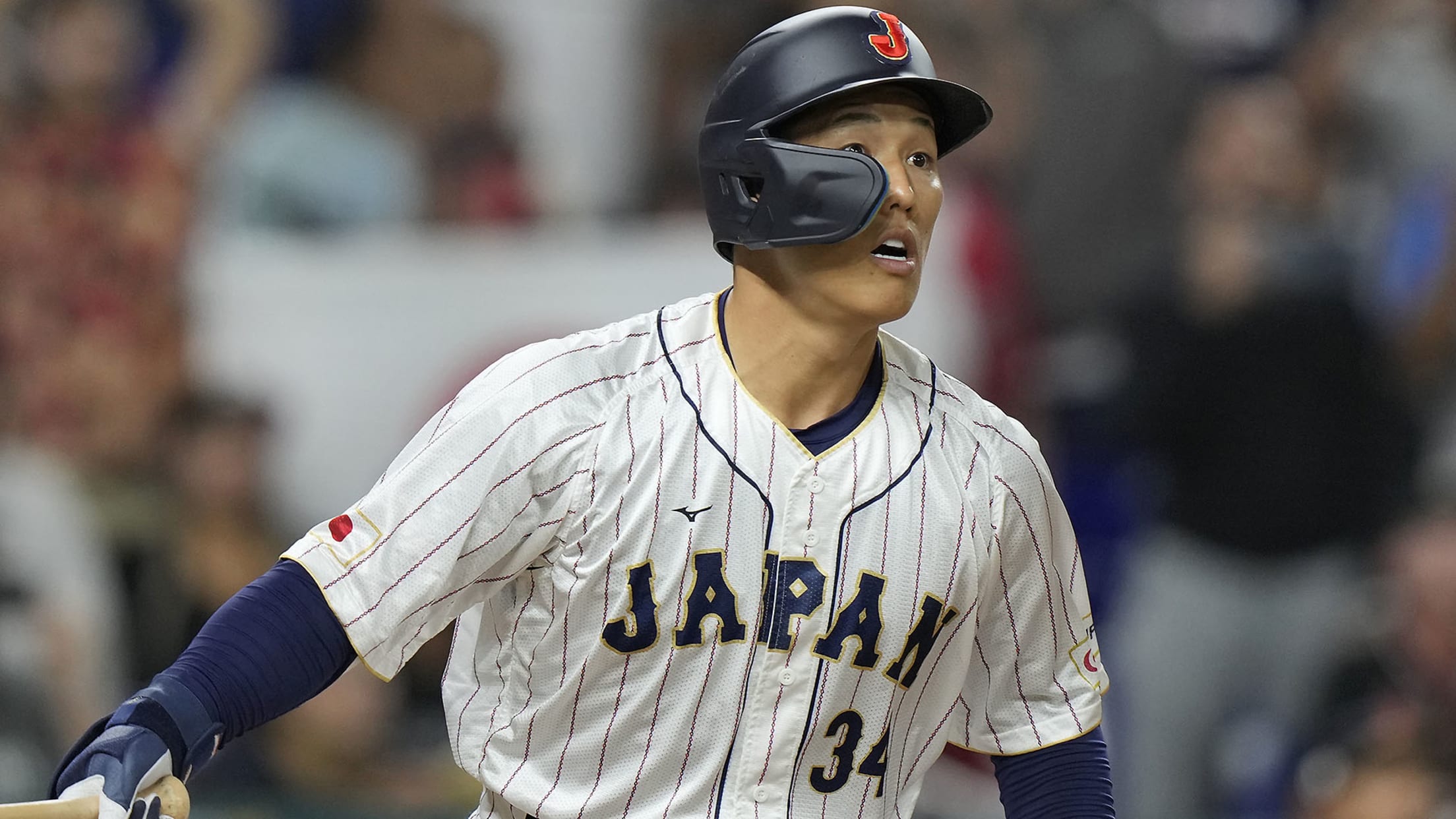 This story was excerpted from Ian Browne's Red Sox Beat newsletter. To read the full newsletter, click here. And subscribe to get it regularly in your inbox.
Top 10 moments of 2023 World Baseball Classic
The fifth edition of the World Baseball Classic is in the books, with Japan winning its third Classic title via a 3-2 victory over Team USA in the championship game. But while the 2023 Classic may be over, it won't soon be forgotten. Here are the 10 most memorable moments
Raisel Iglesias (shoulder) to open season on IL
Snitker calls Minter 'obvious guy' to assume closer role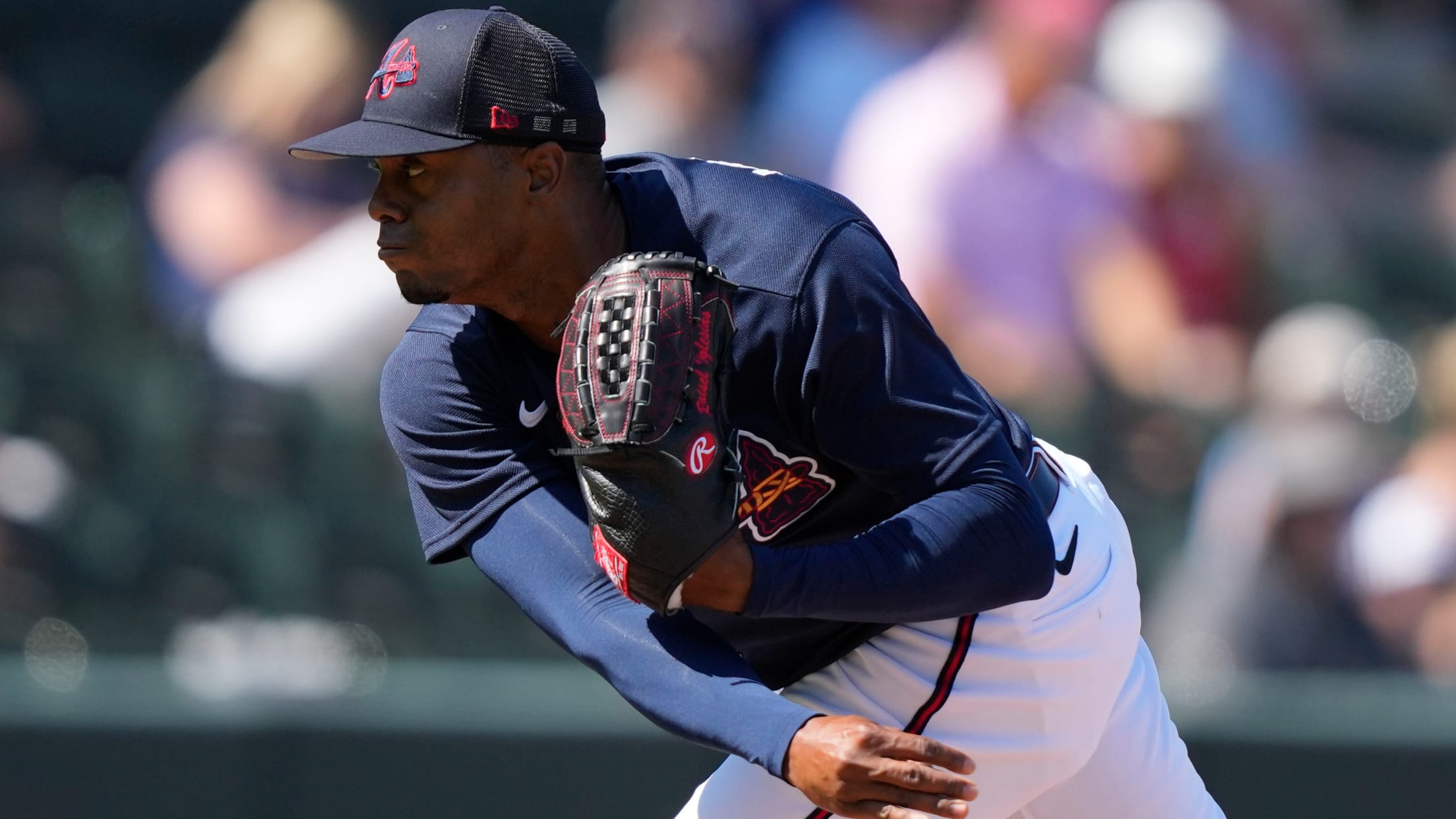 NORTH PORT, Fla. -- Just when it looked like the Braves might enter the season without any significant health concerns, closer Raisel Iglesias revealed he is dealing with a sore right shoulder. Iglesias informed the Braves of the discomfort on Wednesday and he underwent a MRI that showed no structural
Roki Sasaki's stuff is as amazing as we thought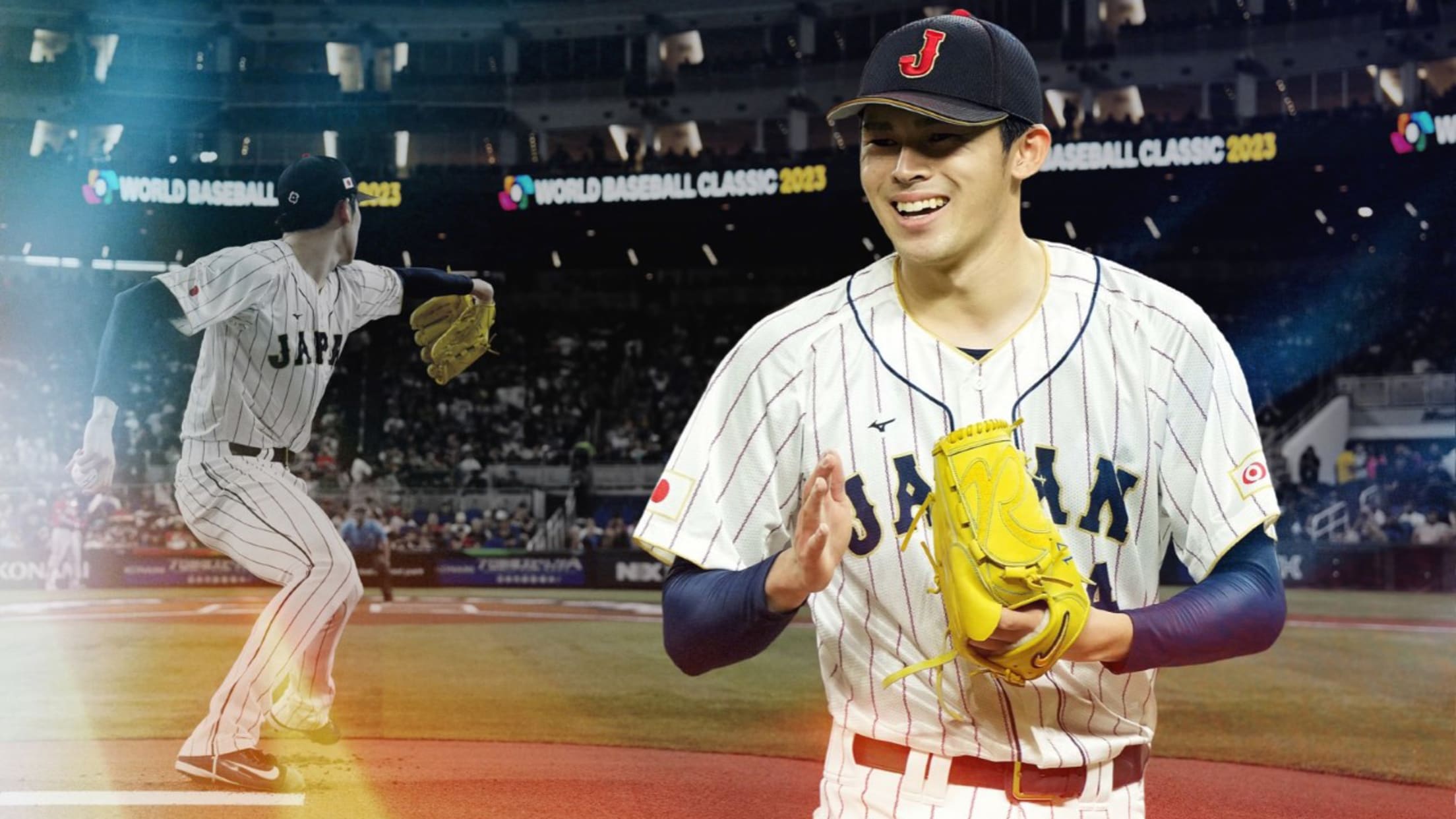 When the World Baseball Classic started, we knew what Roki Sasaki was already doing in Japan. We knew the 21-year-old might be one of the nastiest pitchers in the world. Now we have proof. Sasaki's phenomenal talent was on display in his WBC semifinal start against Mexico. And since he
An A's coach recalls going one-on-one with Michael Jordan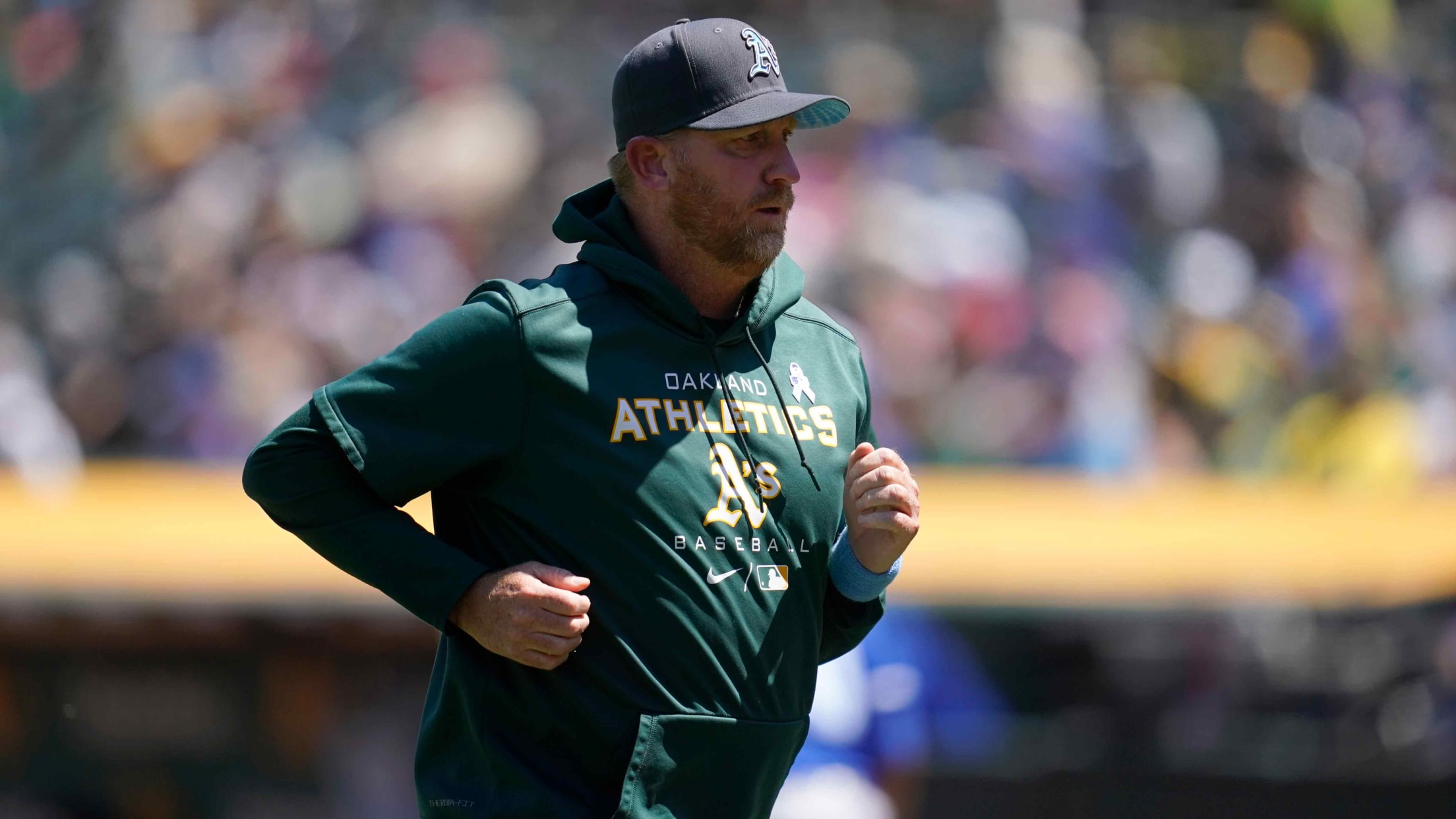 This story was excerpted from Martín Gallegos' Athletics Beat newsletter. To read the full newsletter, click here. And subscribe to get it regularly in your inbox. MESA, Ariz. -- Ever wonder what it would have been like to go one-on-one with Michael Jordan? A's pitching coach Scott Emerson has lived
Japan's win inspires Suzuki during rehab process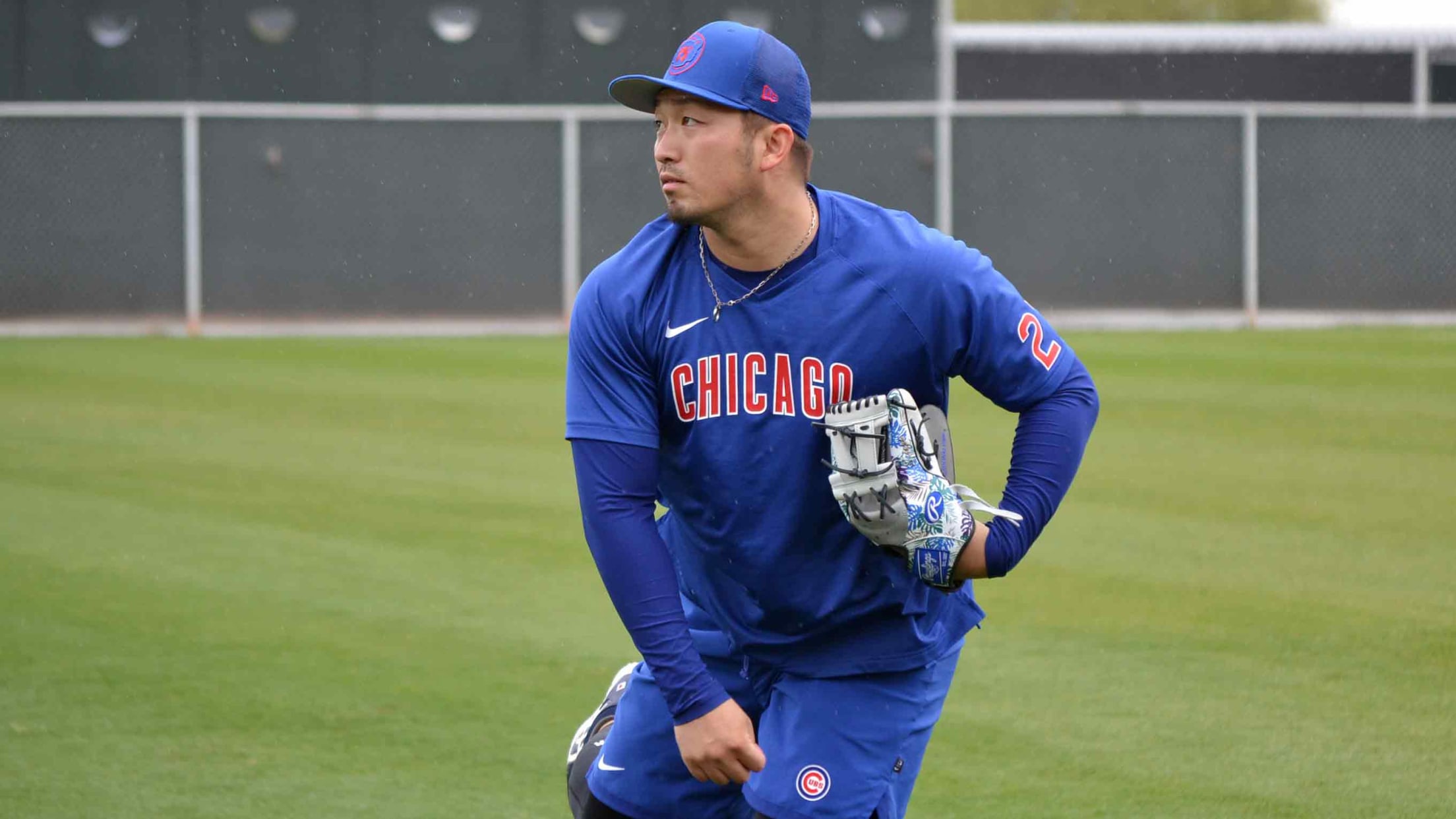 MESA, Ariz. -- As the pyrotechnics went off and Team Japan hoisted the World Baseball Classic trophy skyward in Miami, celebrating their triumph over Team USA on Tuesday night, one player gripped one of Seiya Suzuki's jerseys. Earlier this spring, Suzuki was forced to withdraw from the tournament due to
Energized Urías back with Dodgers after 'blessing' of Classic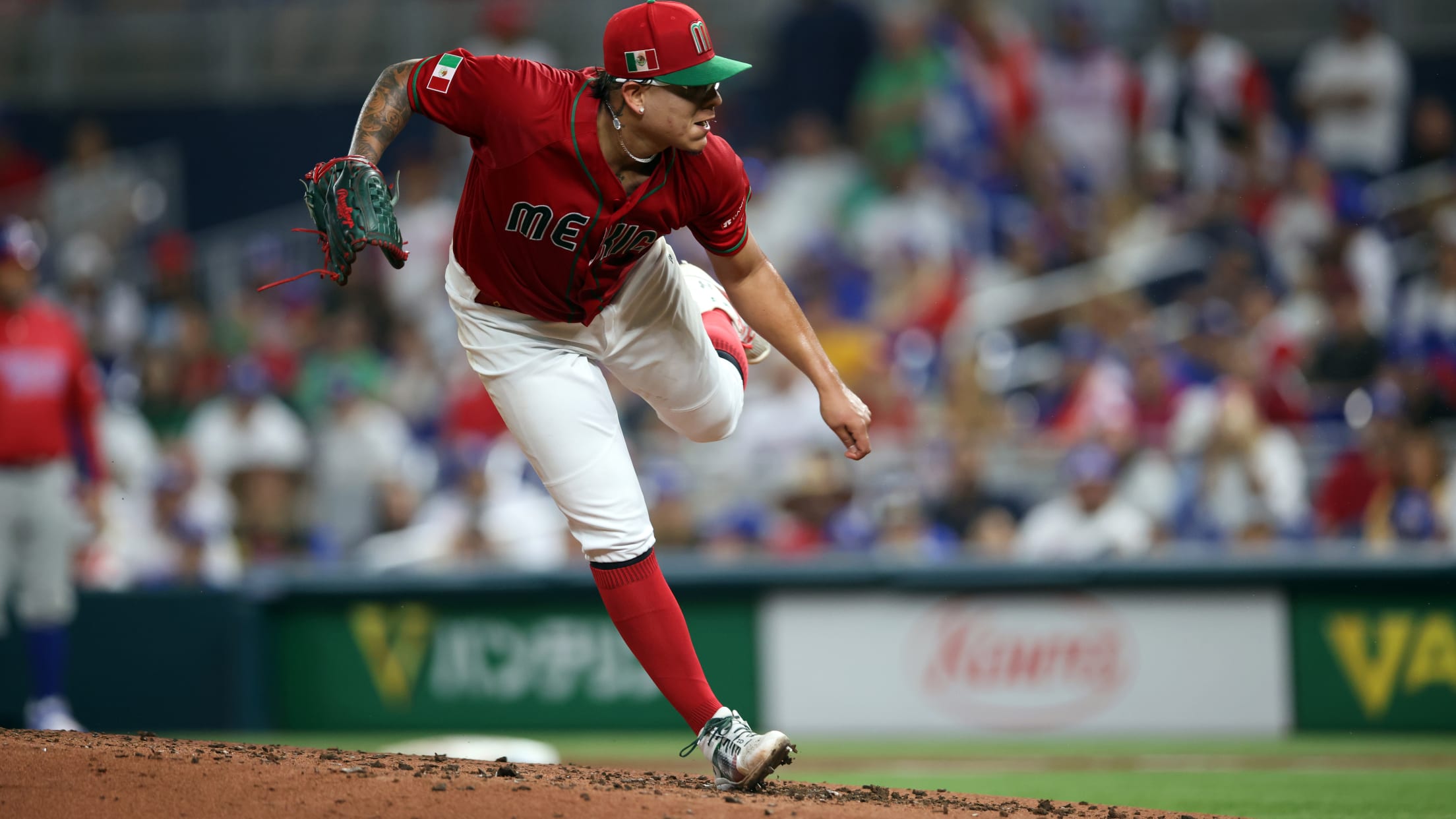 PEORIA, Ariz. -- When Dodgers left-hander Julio Urías committed to play for Team Mexico in the World Baseball Classic back in September, he knew wearing his country's uniform would be one of the most special moments of his career. But after experiencing the emotion and thrill of playing in the
Arozarena (and his boots) take the World by storm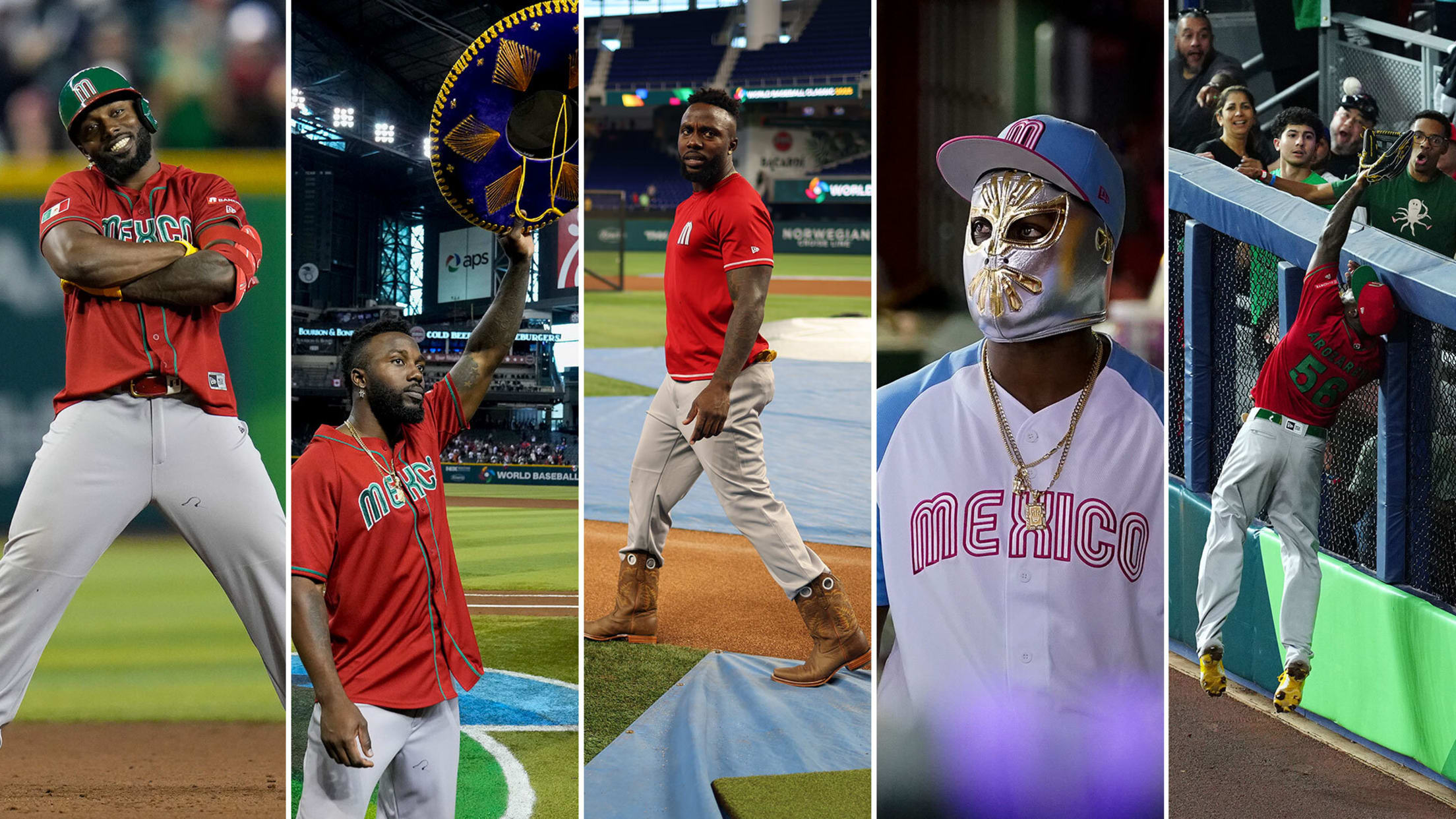 ST. PETERSBURG -- Infielders Isaac Paredes and Jonathan Aranda returned to Tropicana Field on Wednesday morning after playing for Mexico in the World Baseball Classic, and it was hard to tell what impressed them more: the overall WBC experience, what Mexico's run to the semifinals meant for baseball in their
Altuve has surgery, can resume baseball activity in 2 months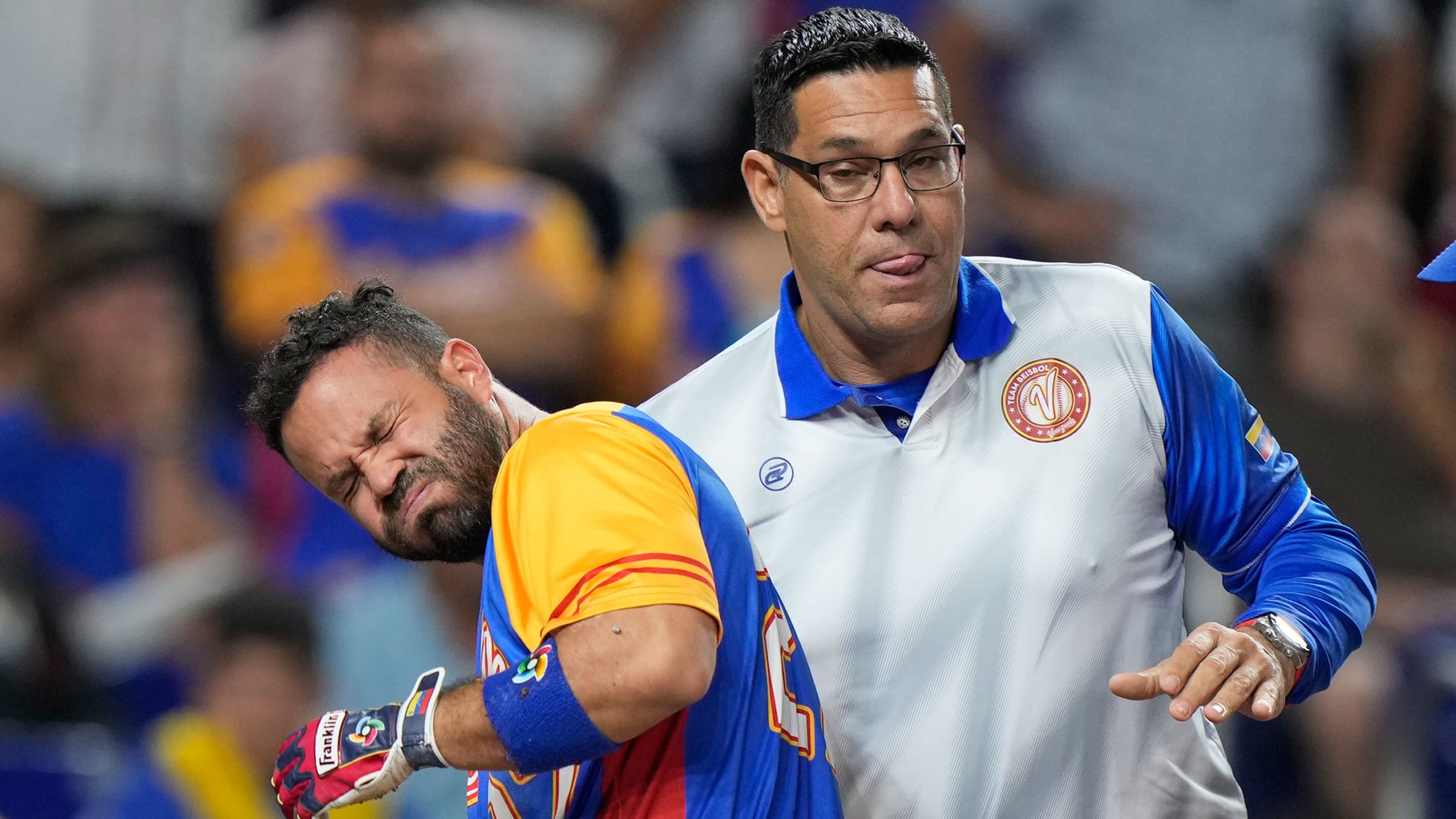 WEST PALM BEACH, Fla. -- For the first time in more than a decade, Jose Altuve won't be starting at second base for the Astros on Opening Day. The eight-time All-Star second baseman underwent surgery on his fractured right thumb on Wednesday, and his estimated timetable for resuming baseball activities
MLB sends clarifications on new rules to clubs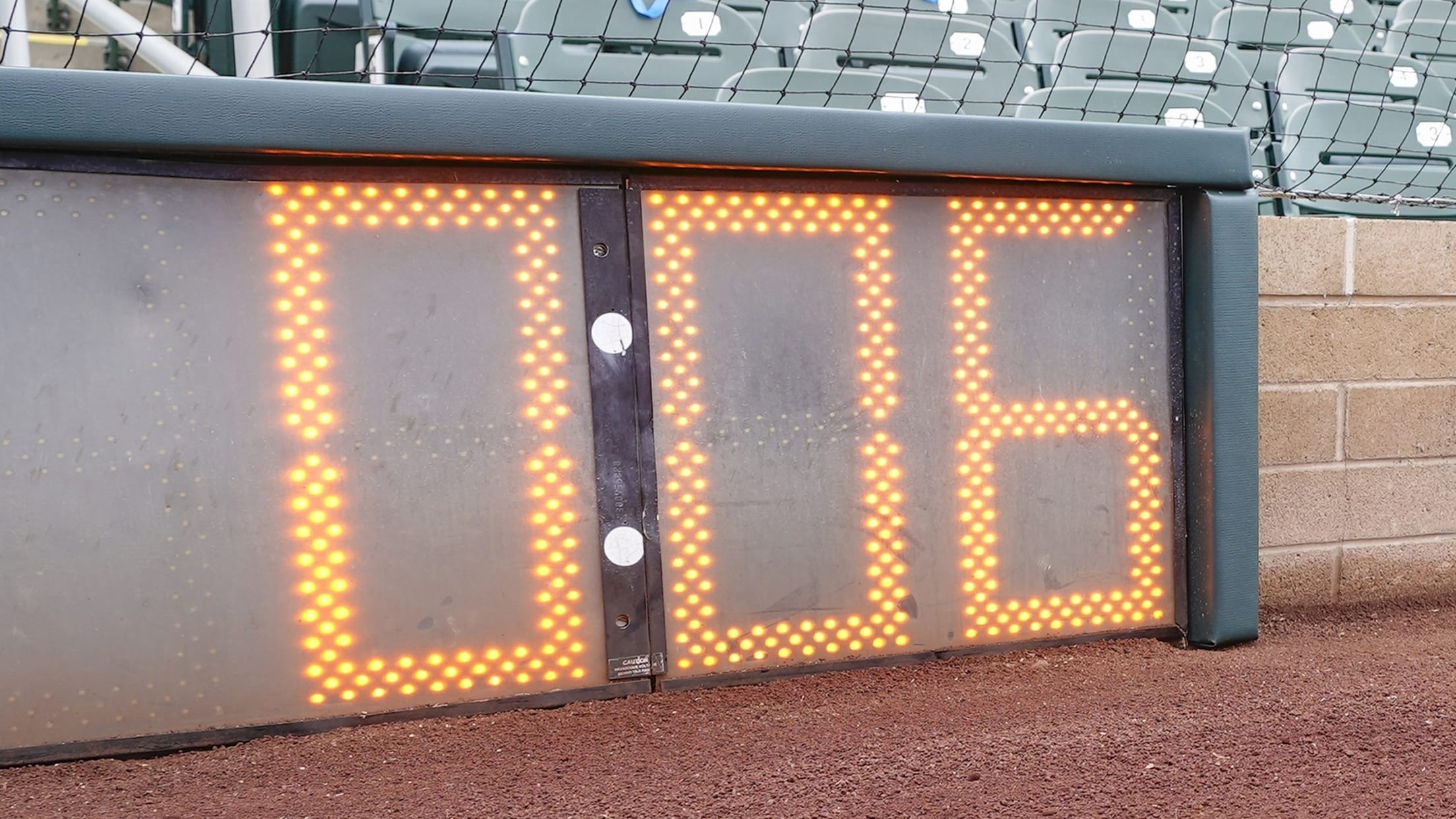 Major League Baseball sent a memo to clubs on Wednesday outlining several clarifications on the rule changes that have been implemented for the 2023 regular season, including a pitch timer, infield shift restrictions and larger bases. Thus far, the average game time in Spring Training has been 2 hours, 36
Hicks eyes starting 'down the road,' but set on relief in '23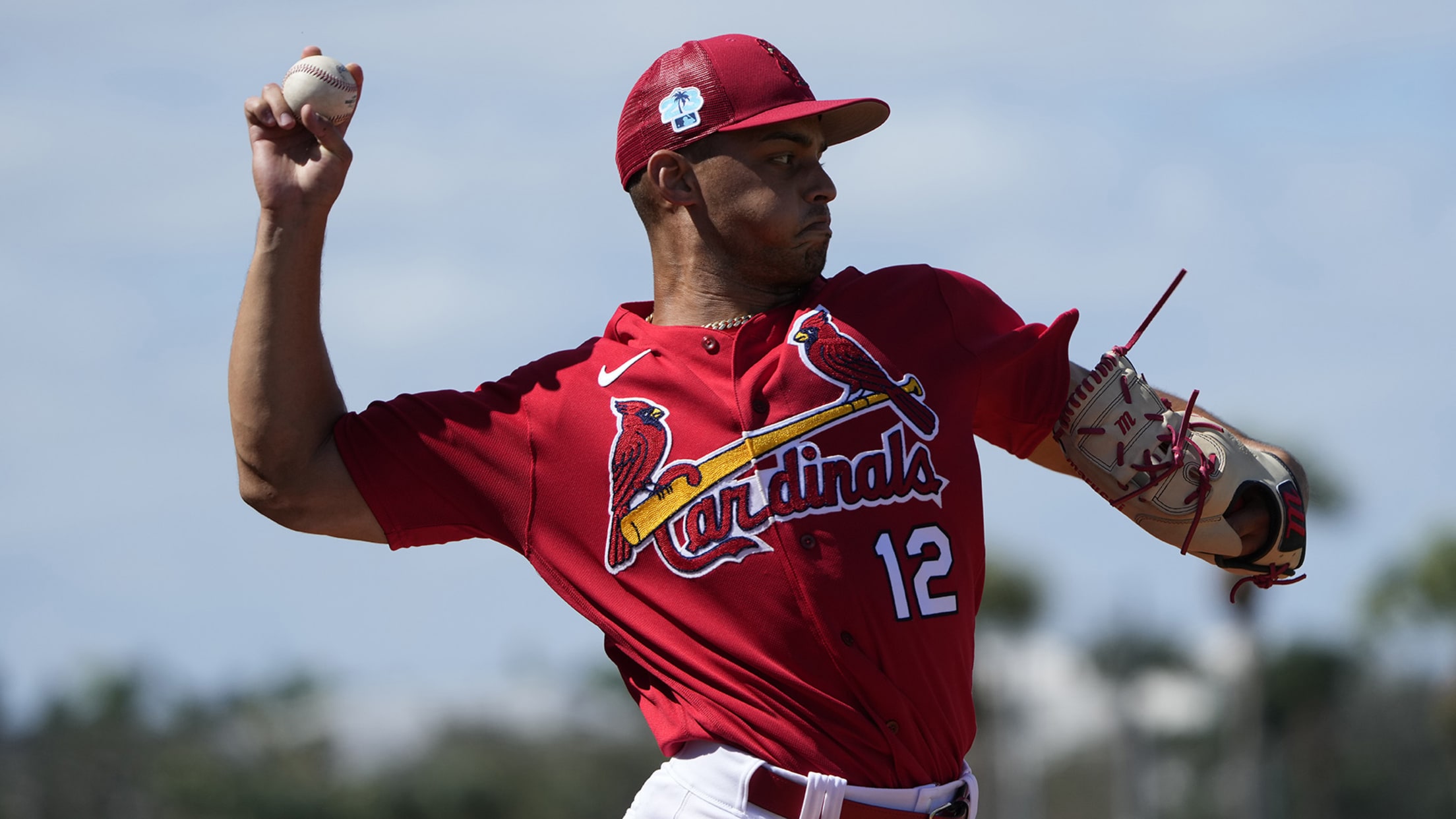 JUPITER, Fla. -- Jordan Hicks is healthy and happy as a key piece of a Cardinals bullpen that could be among the most dominant in the National League, and he wants nothing more out of the 2023 season than helping St. Louis contend for a World Series crown. Still, Hicks
Injuries: Nimmo, Hoskins, Waino, Iglesias, Astros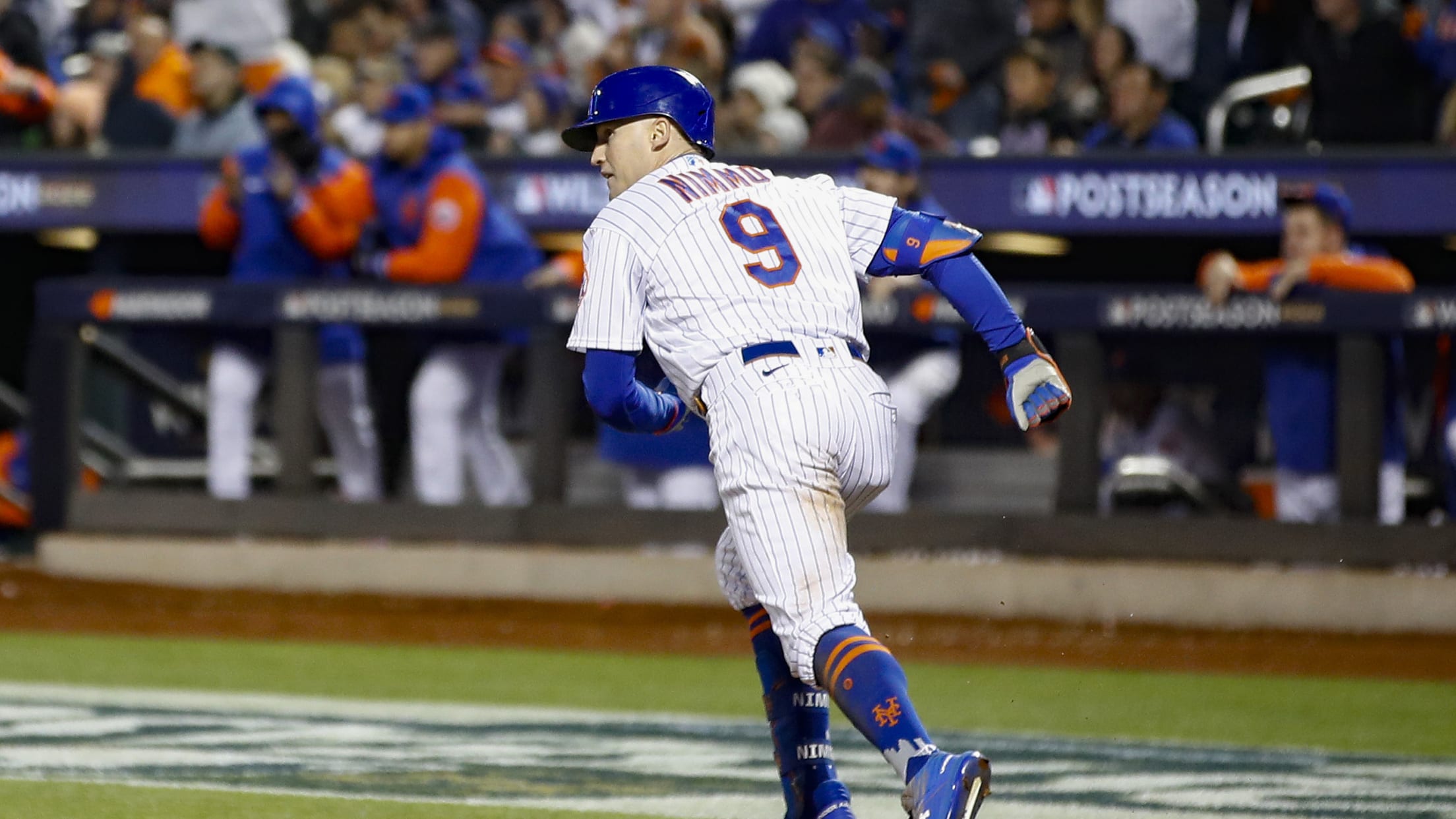 Stay up-to-date with all the latest news on injured and recovering players from across Major League Baseball.
Who's on the all-time World Baseball Classic team?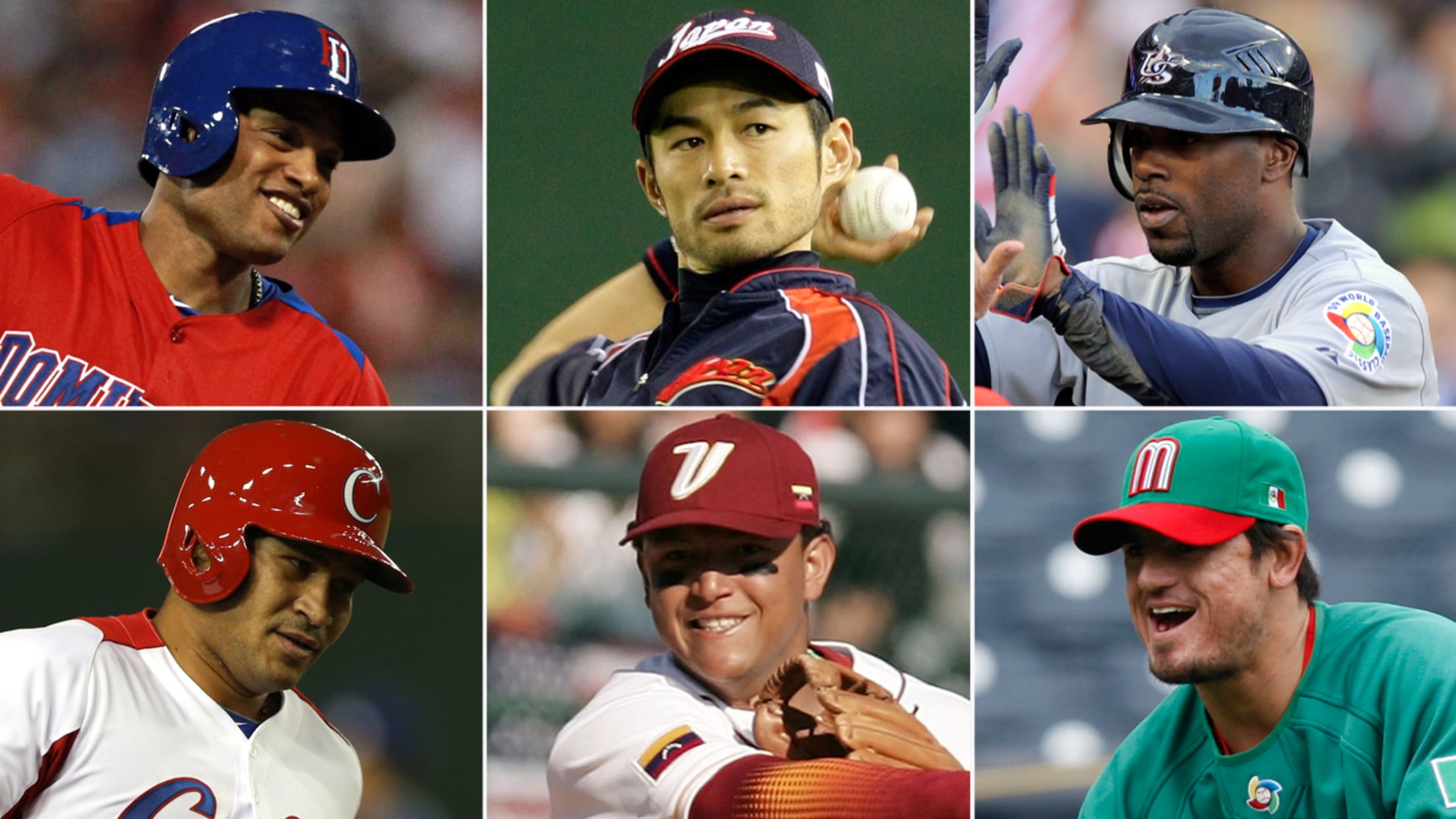 At the end of each World Baseball Classic, tournament organizers select a player from each position for the all-Classic team. It's an incredible honor, signifying each player's ability to excel among the biggest collection of baseball talent anywhere on the planet. MLB.com has taken the honor one step further. With
Japan tops Team USA in dramatic finish to claim 3rd Classic title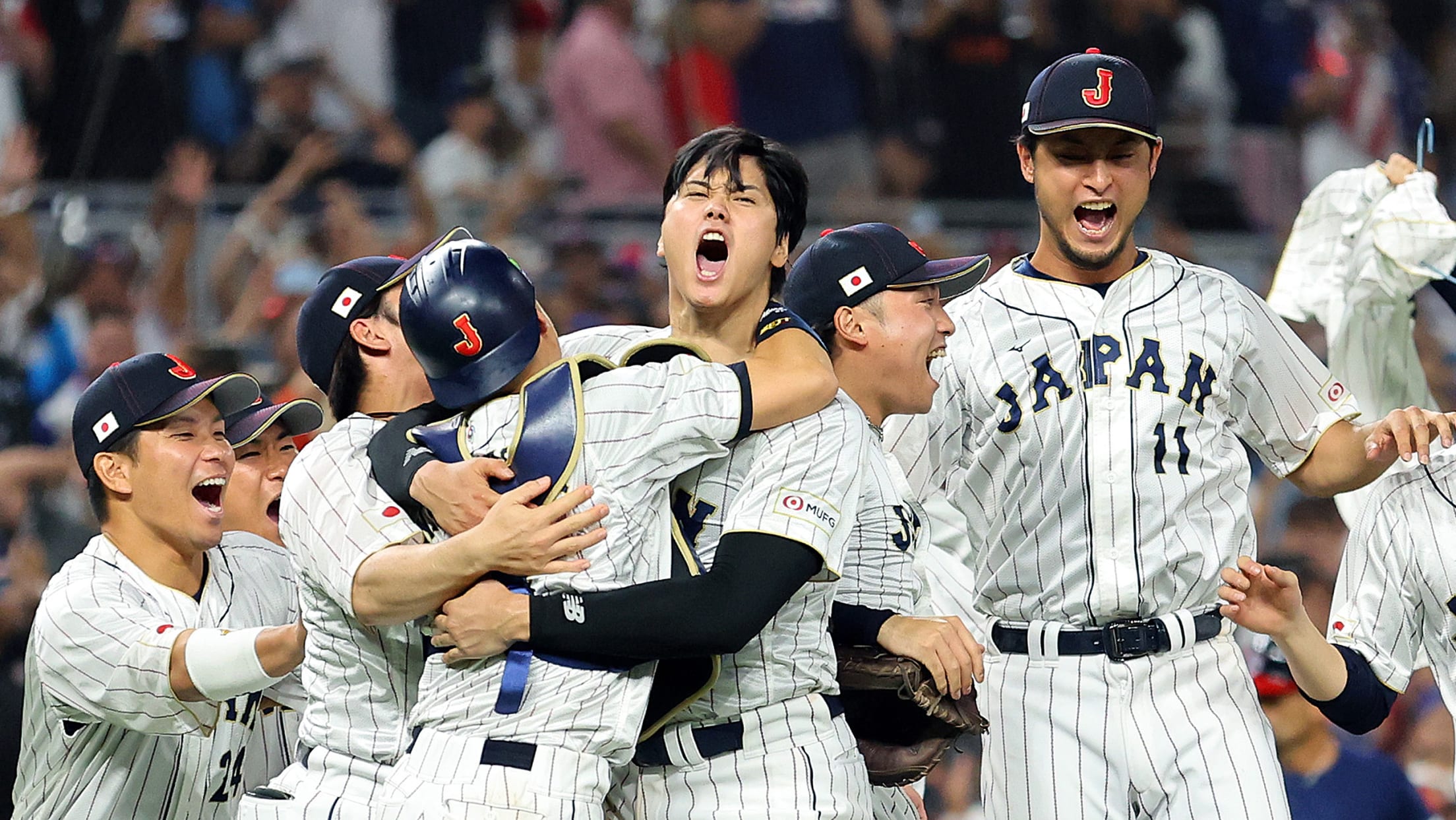 MIAMI -- In the end, it all came down to Shohei Ohtani vs. Mike Trout. The Angels teammates squared off for the final at-bat of the 2023 World Baseball Classic in a legendary matchup between two of the game's powerhouses as a sellout crowd of 36,098 at loanDepot park and