67 years ago, 2 teams of 12-year-old boys made history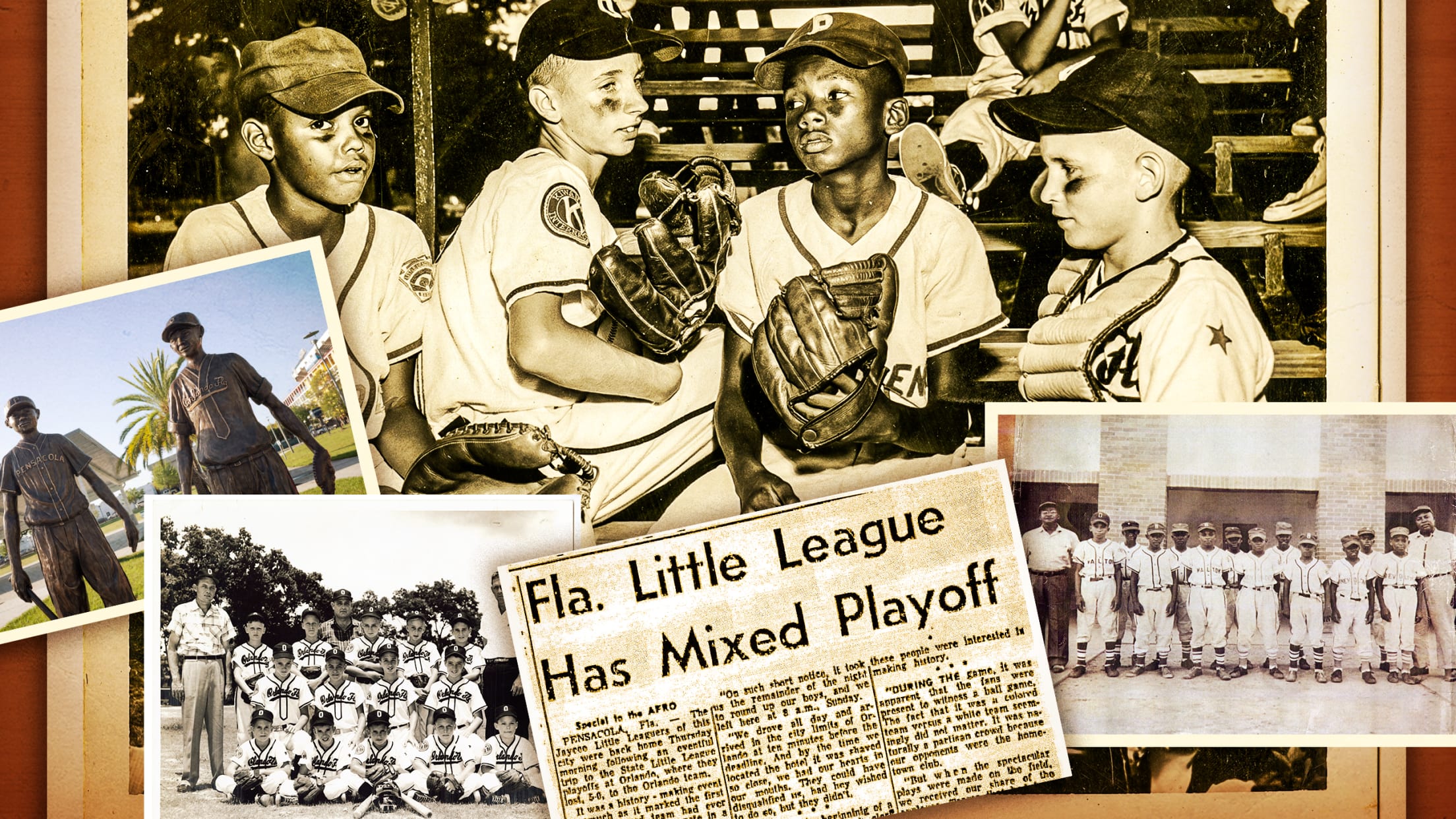 There is no baseball field at Lake Lorna Doone Park today. But baseball history was made there 67 years ago. Although this diamond to the west of downtown Orlando didn't last forever, the legacy of what occurred in 1955 is immortalized by a monument that was unveiled at the park
Here is the best player at every age, from 21-42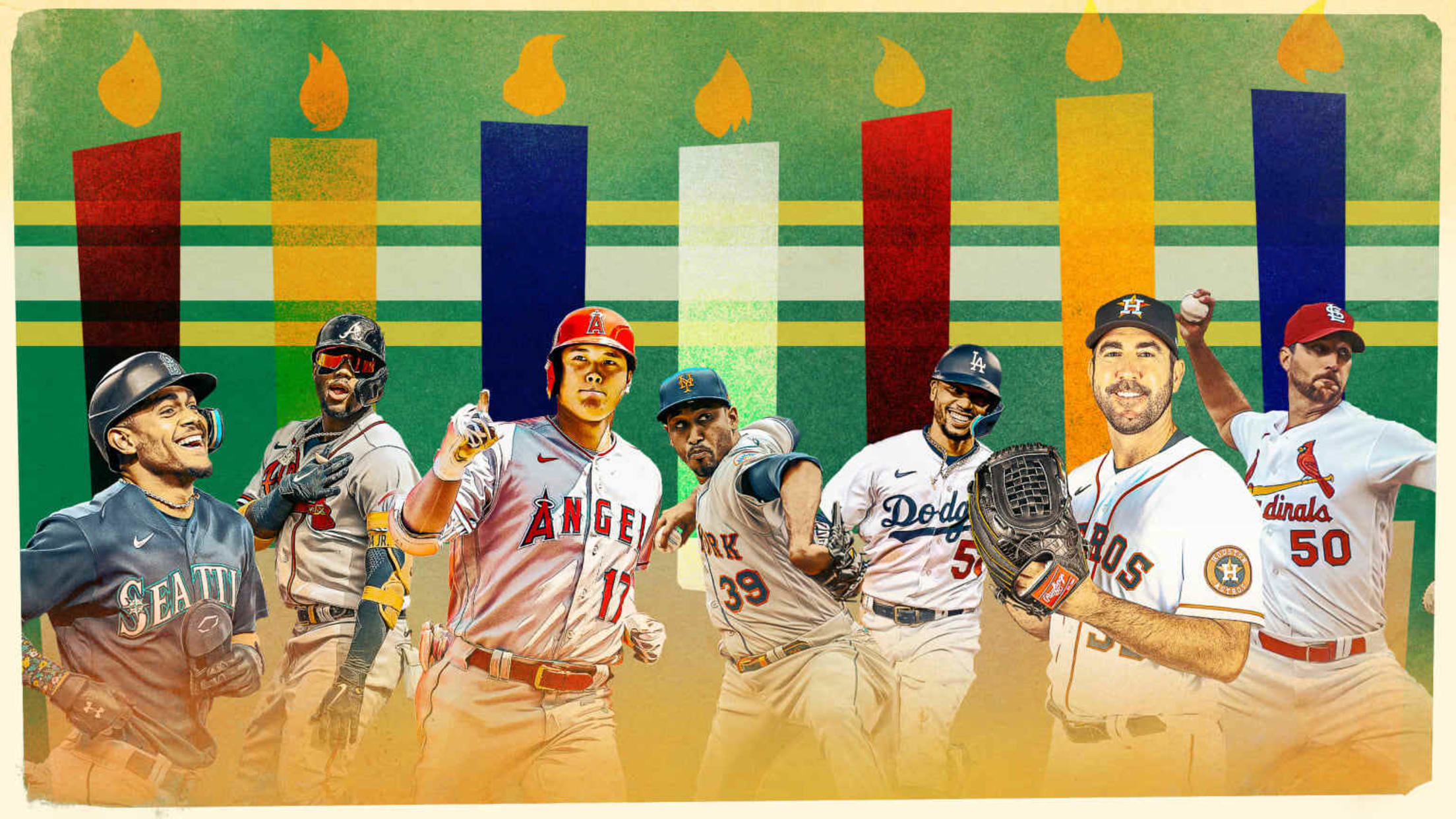 Until May 28, the youngest player in baseball in 2022 was the same guy who was the youngest player in baseball in 2021: Wander Franco. That day, Michael Harris II got the call up from the Braves and took over Franco's spot … because he's six days younger. The day
Trout reinstated from injured list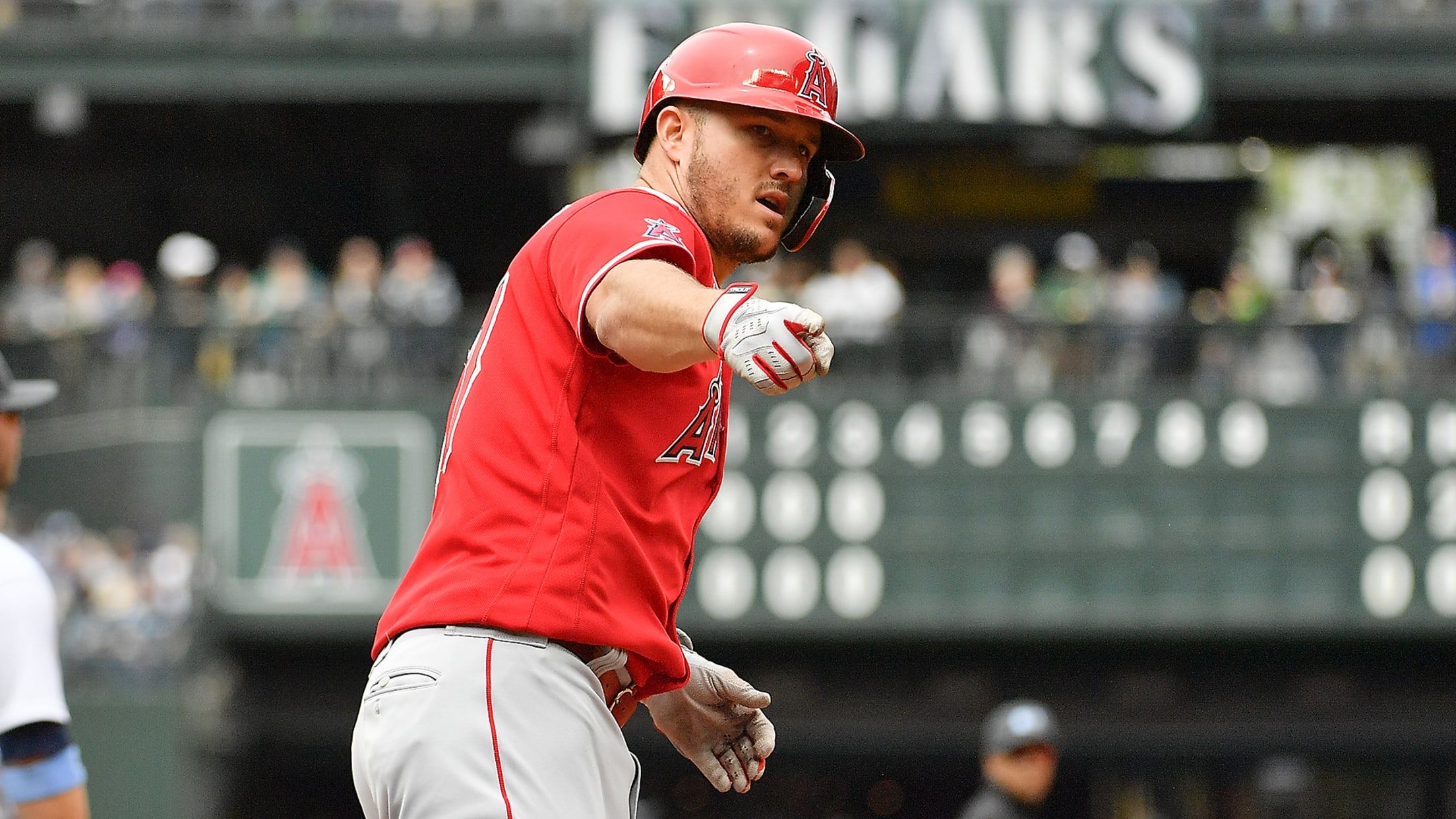 Angels superstar Mike Trout was activated off the injured list before Friday's series opener against the Tigers. To make room, outfielder Steven Duggar was optioned to Triple-A Salt Lake after Wednesday's game. Trout, who has been out since July 12 with an upper back/left rib cage injury, faced live pitching
Tatis meets with Preller for first time since suspension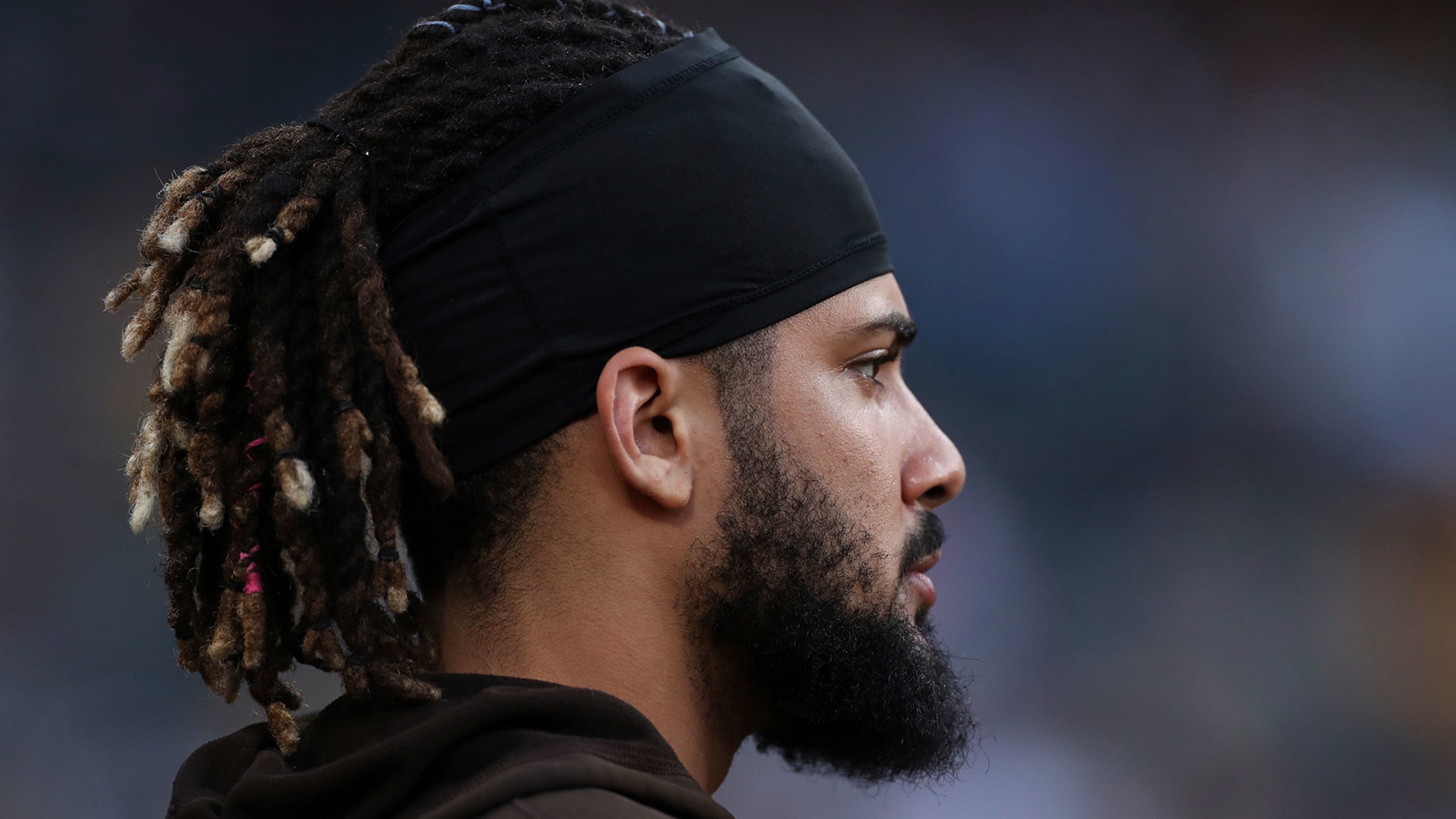 SAN DIEGO -- Padres president of baseball operations A.J. Preller met with Fernando Tatis Jr. on Thursday, sources said, marking the first time the two have spoken face to face since the star shortstop received his 80-game suspension last week. Details of that meeting, which took place away from Petco
No. 1 overall pick Holliday connects on first homer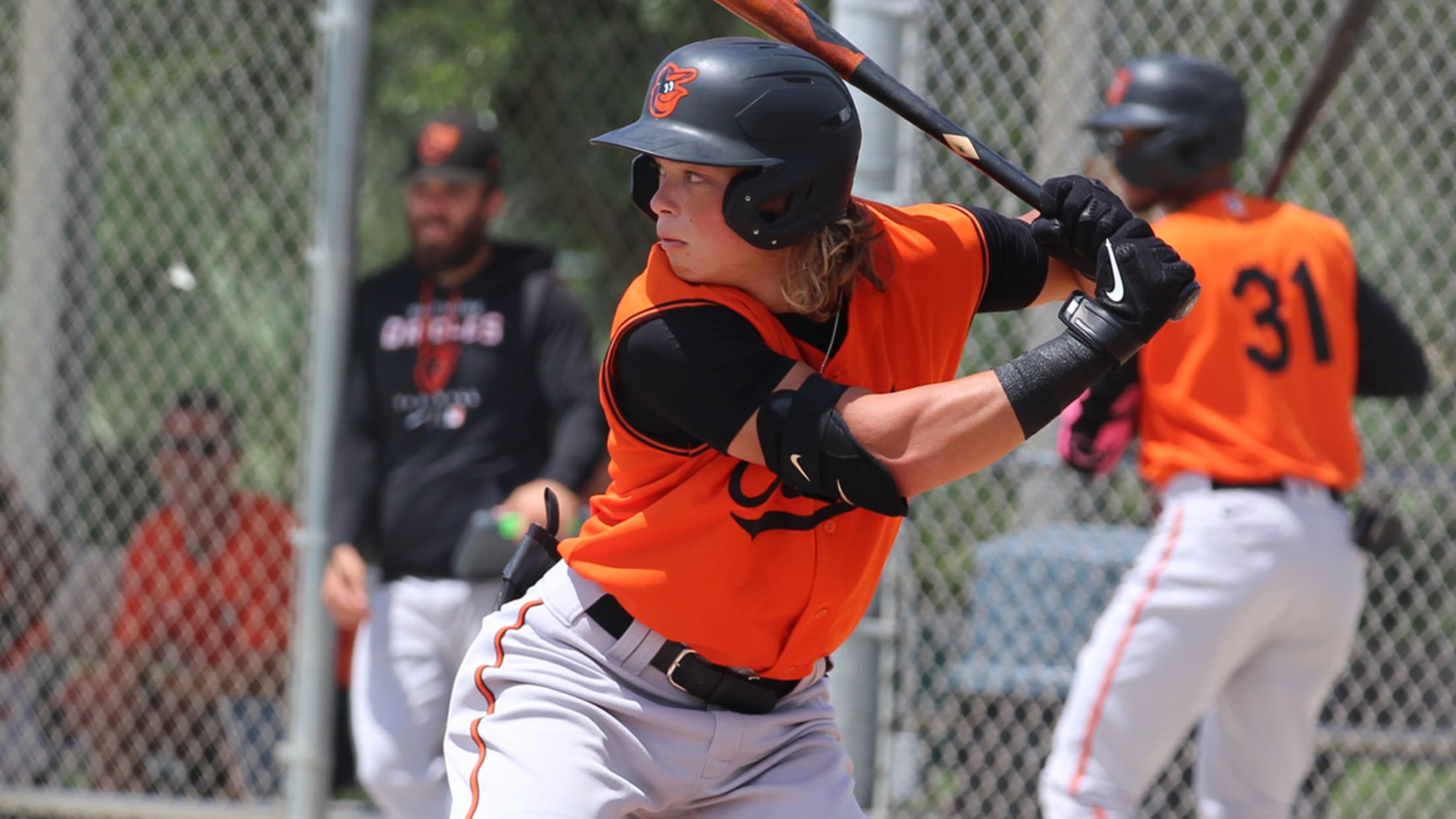 That didn't take long. No. 1 overall pick Jackson Holliday hit his first professional home run Friday in the Florida Complex League to lead his FCL Orioles to a 7-1 win over the FCL Pirates in the first game of a doubleheader in Bradenton. The homer -- a solo shot
Watch Mark DeRosa be named Team USA manager live on air
A member of the 2009 WBC team, DeRosa will make his professional coaching debut in 2023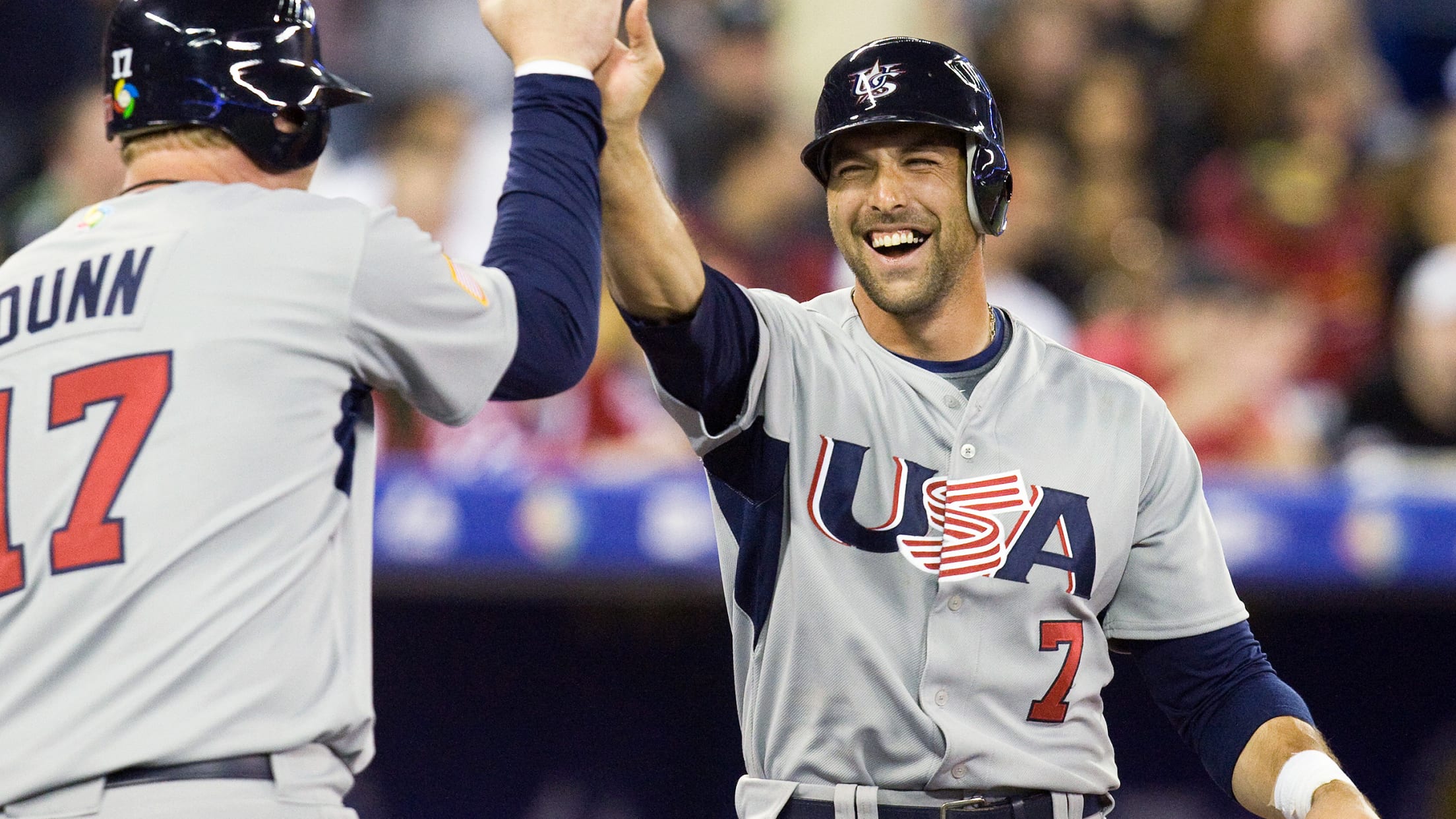 Across a 16-year Major League career, Mark DeRosa played nearly every position imaginable -- lining up everywhere except at center field, pitcher and catcher. Well, now it will be his job to decide where to put players. On Friday, Team USA general manager Tony Reagins announced that DeRosa would be
Grissom's hustle on gutsy send nets big series win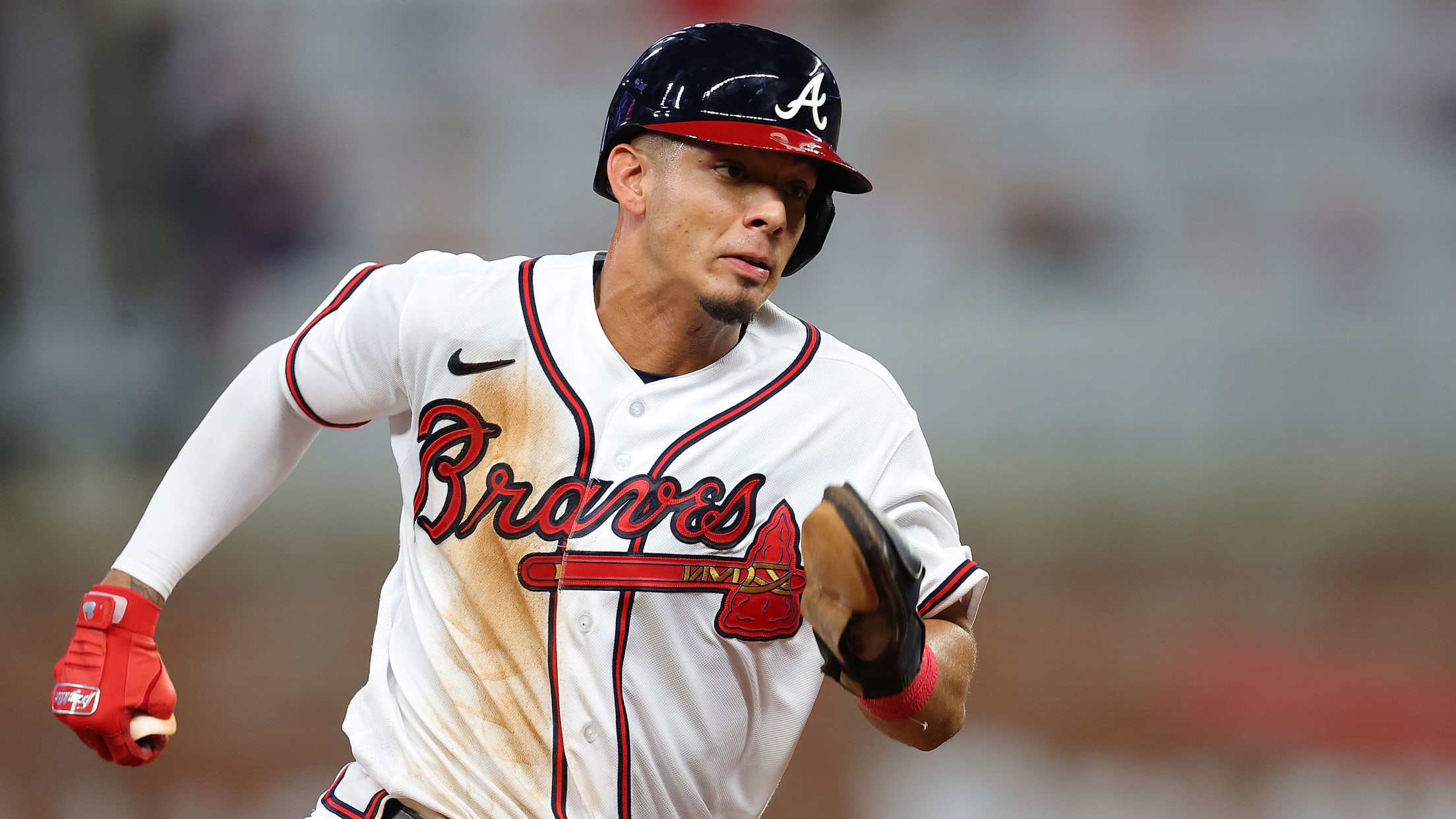 ATLANTA -- As Vaughn Grissom rounded second and saw Braves third-base coach Ron Washington waving him home, he didn't know what to think. "I wasn't thrilled at first. I was thinking, 'Oh my gosh, this is probably going to be a close play,'" Grissom said. It was certainly a close
Two no-hitters in one game. How?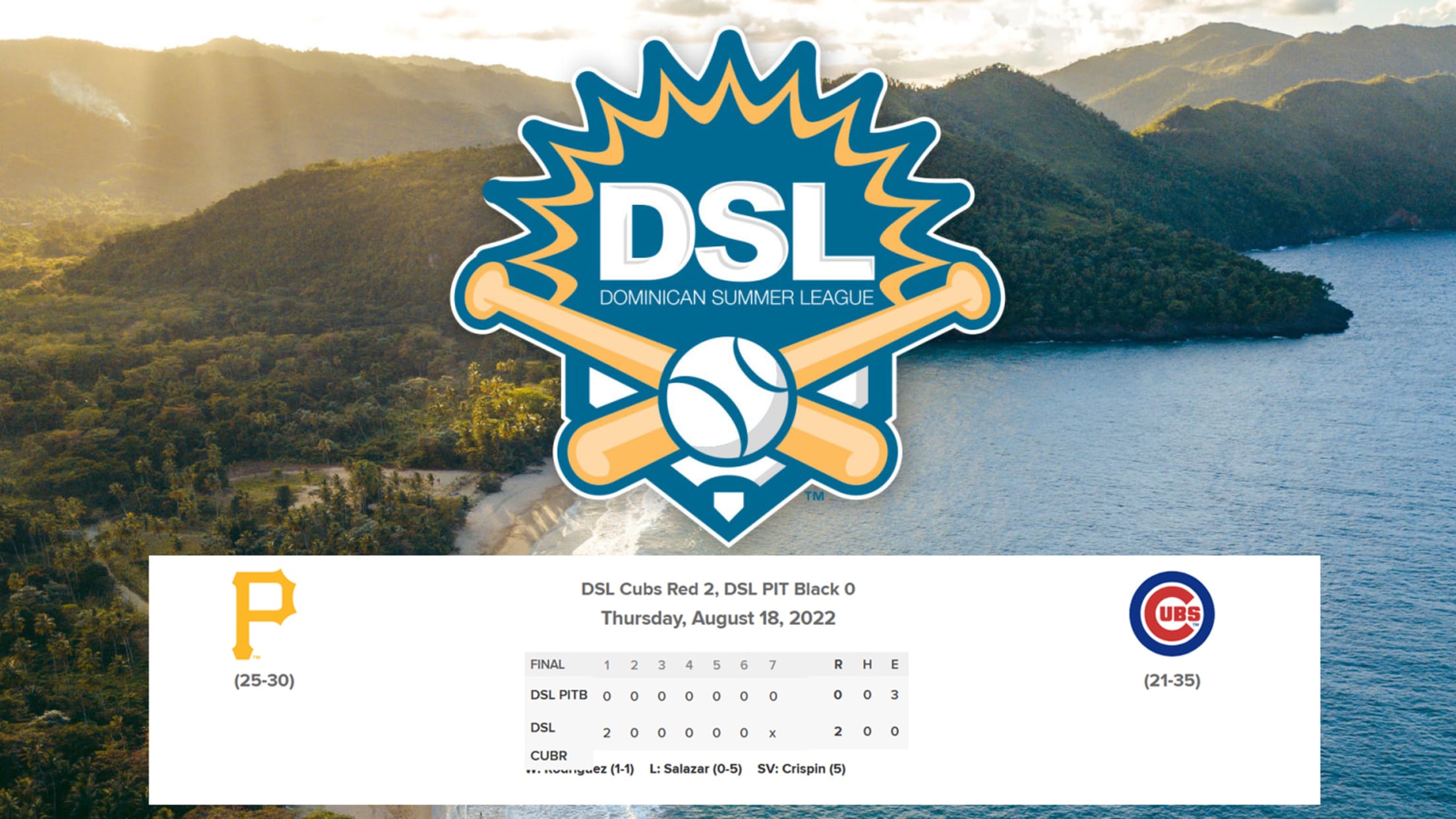 There were two no-hitters thrown in the Dominican Summer League on Thursday. They just so happened to be in the same game. Cubs Red defeated Pirates affiliate PIT Black, 2-0, in a seven-inning contest that featured zero hits for either side. Six pitchers combined on the feat: Juan Bello, Wilber
Here are 4 wise wagers for tonight's Apple TV+ games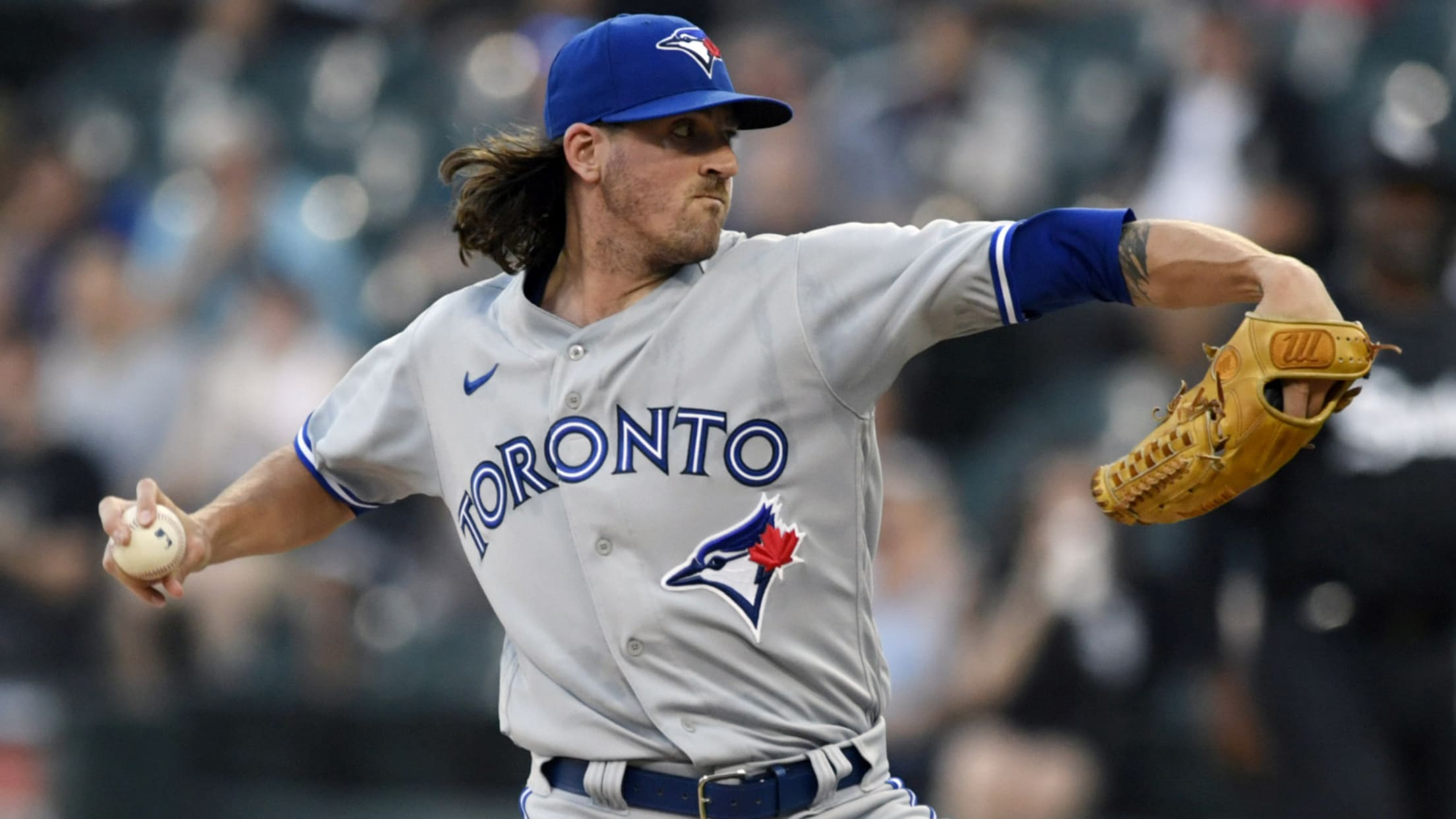 This article was contributed by DraftKings. For more sports betting insights, check out DraftKings Playbook.
Toronto's potent 1-2 punch keys refreshing win
Blue Jays turn page from recent struggles with all-around offensive barrage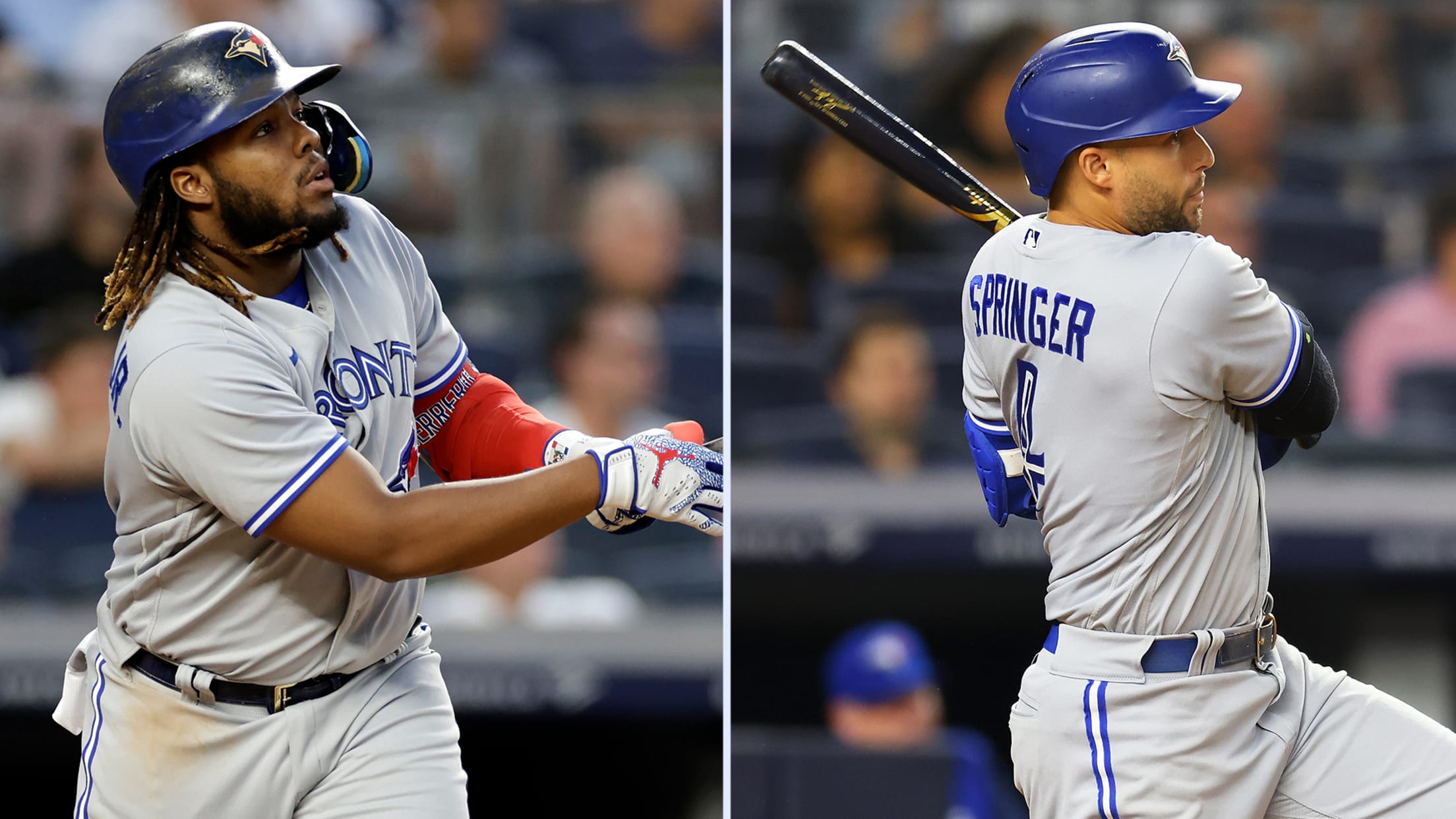 NEW YORK -- When in doubt, follow the leader. In a 9-2 win on Thursday night at Yankee Stadium that the Blue Jays can print off and laminate as their blueprint for winning in September and October, George Springer and Vladimir Guerrero Jr. at the top of the order were
Pinch-hit grand slam! Pujols' 690th was a career first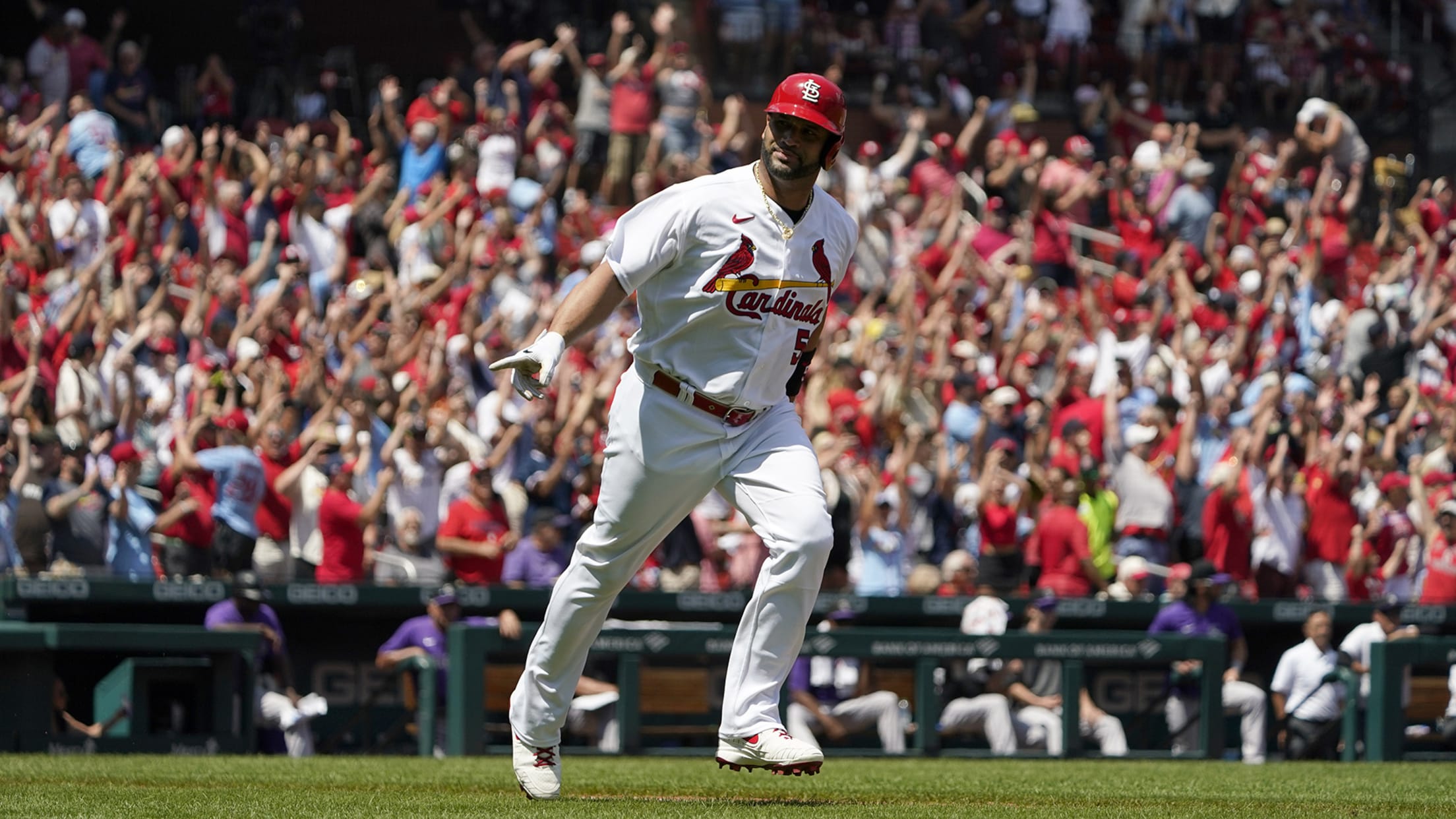 ST. LOUIS -- To put into perspective the tear Albert Pujols has been on of late while nearing the end of his 22nd and final MLB season, the Cardinals' slugger has either tied or passed the likes of baseball immortals Ty Cobb, Babe Ruth, Hank Aaron and Willie Mays in
The 'left-handed-hitting Judge' is embracing the comps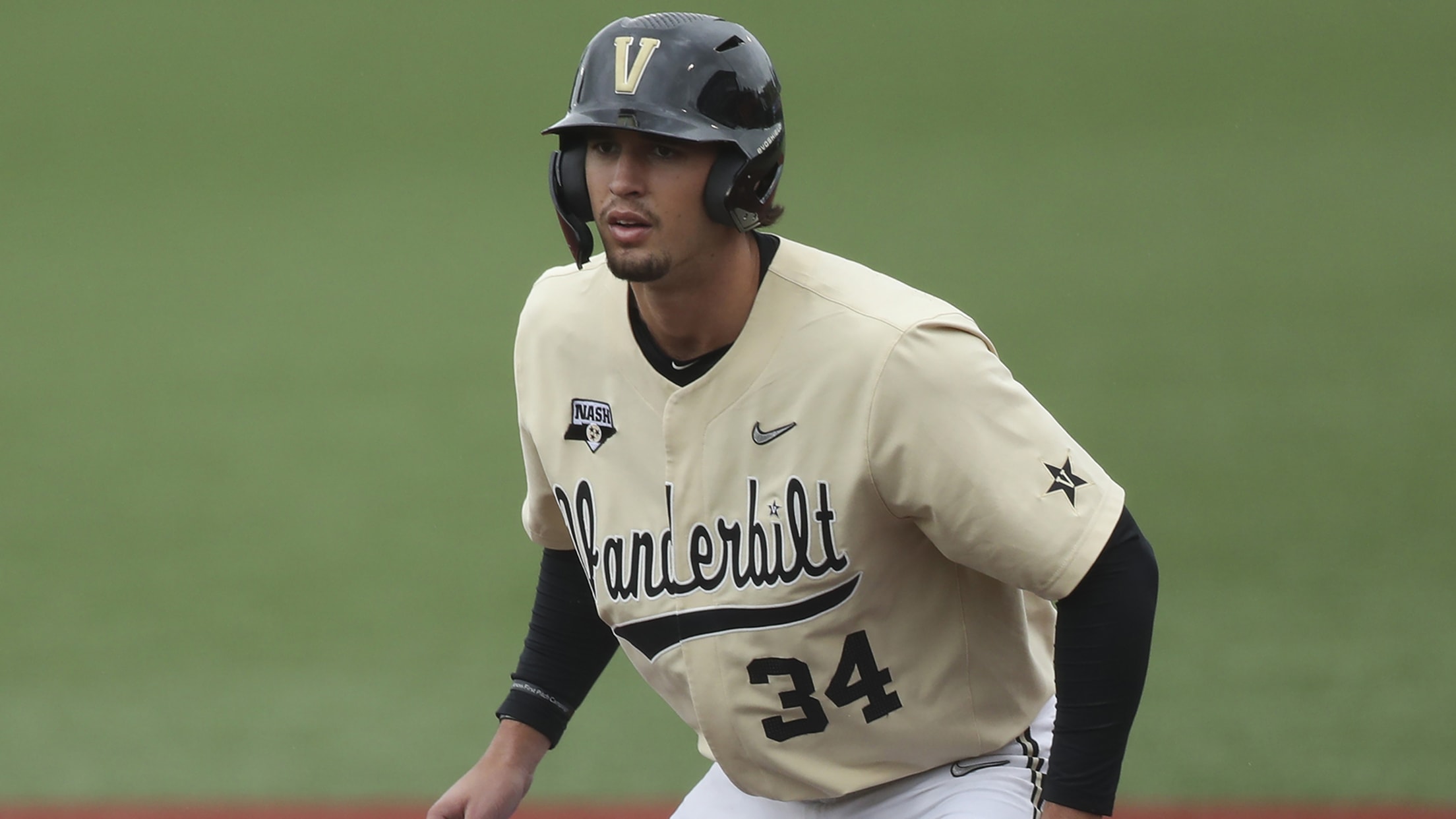 NEW YORK -- Spencer Jones was in high school when he first heard the comparisons. With an eye toward the future, an advisor told him "you can be the left-handed-hitting Aaron Judge." He heard them again in college, playing summer ball for the Brewster Whitecaps of the Cape Cod League
'Big weapon' Patiño flashes postseason stuff
Right-hander delivers 5 2/3 scoreless IP against KC in his first start back from Triple-A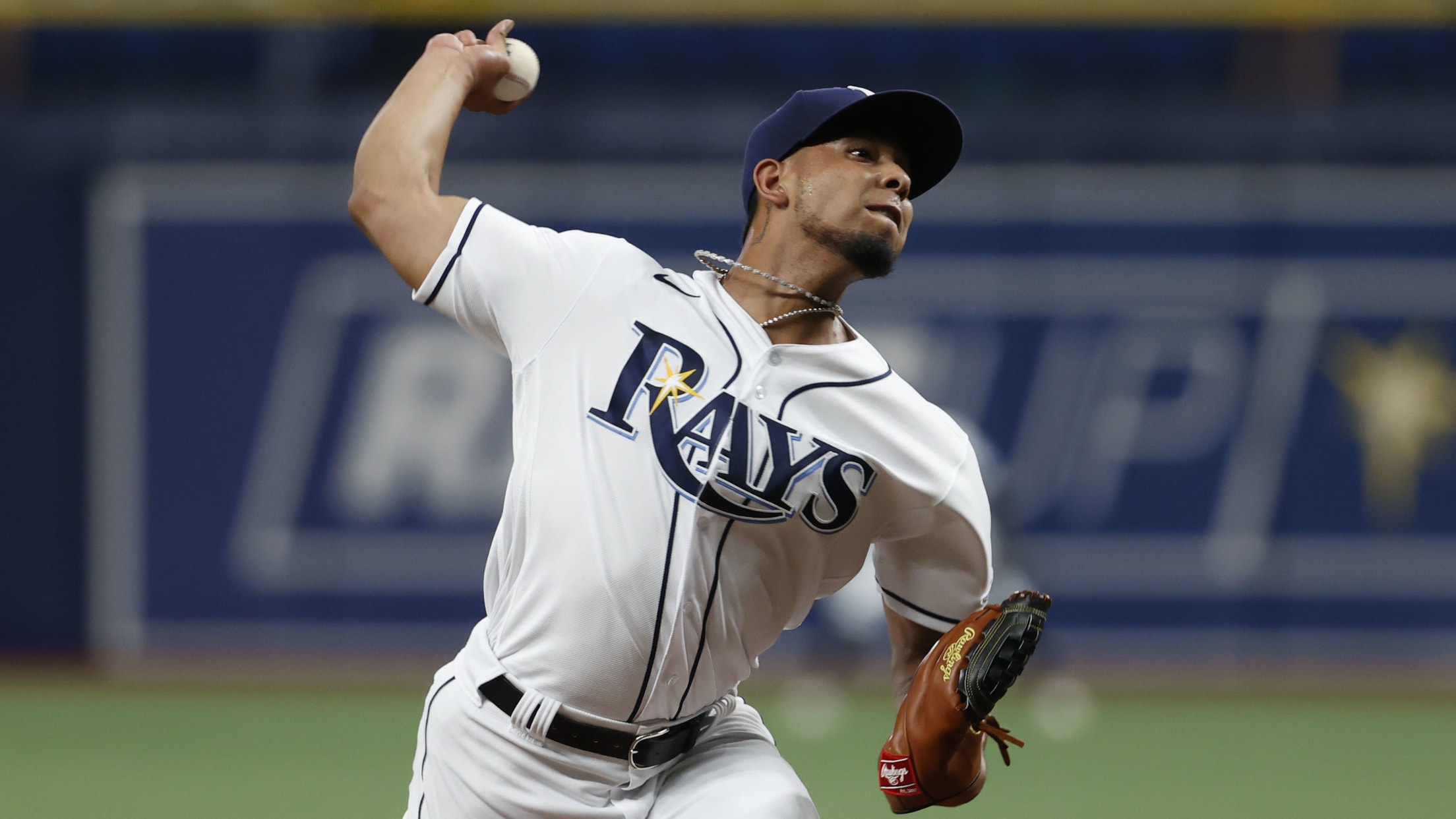 ST. PETERSBURG -- Luis Patiño gave the Rays what they needed on Thursday night. As Tampa Bay seeks opportunities to keep its top starters fresh, Patiño's spot start gave the club an extra day of rest. After asking a lot of their bullpen the previous three nights at Yankee Stadium,
Has Cutch joined 'Sons of Anarchy'?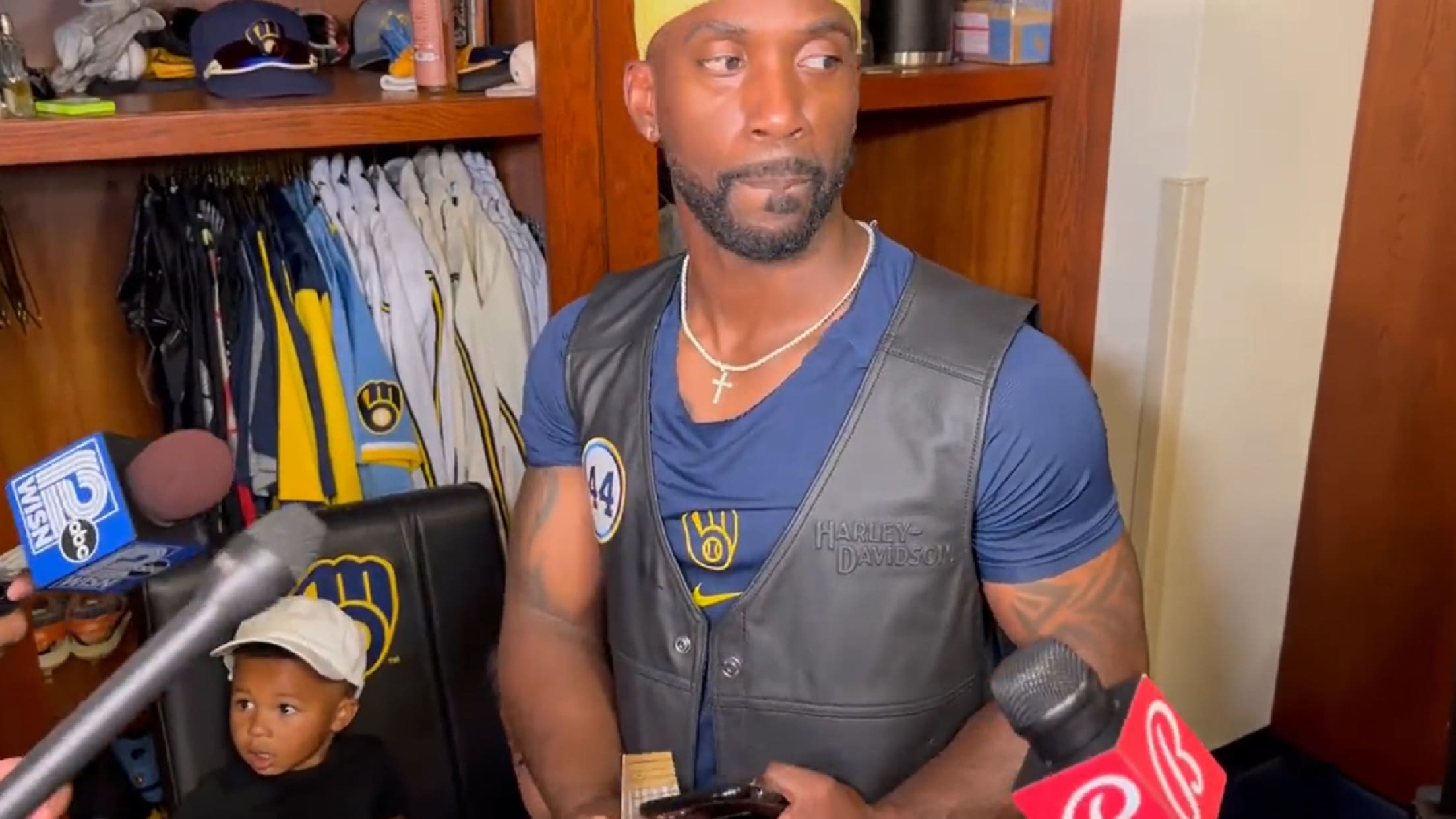 On Thursday, the Brewers secured a split with the Dodgers by winning the finale, 5-3, behind a monster two-home run, three-RBI game from Andrew McCutchen. The 35-year-old outfielder played so well that his heroics inspired his teammates to launch a new postgame schtick. In the clubhouse following the game, McCutchen
'Made a statement': Bregman keys Astros' 21-run barrage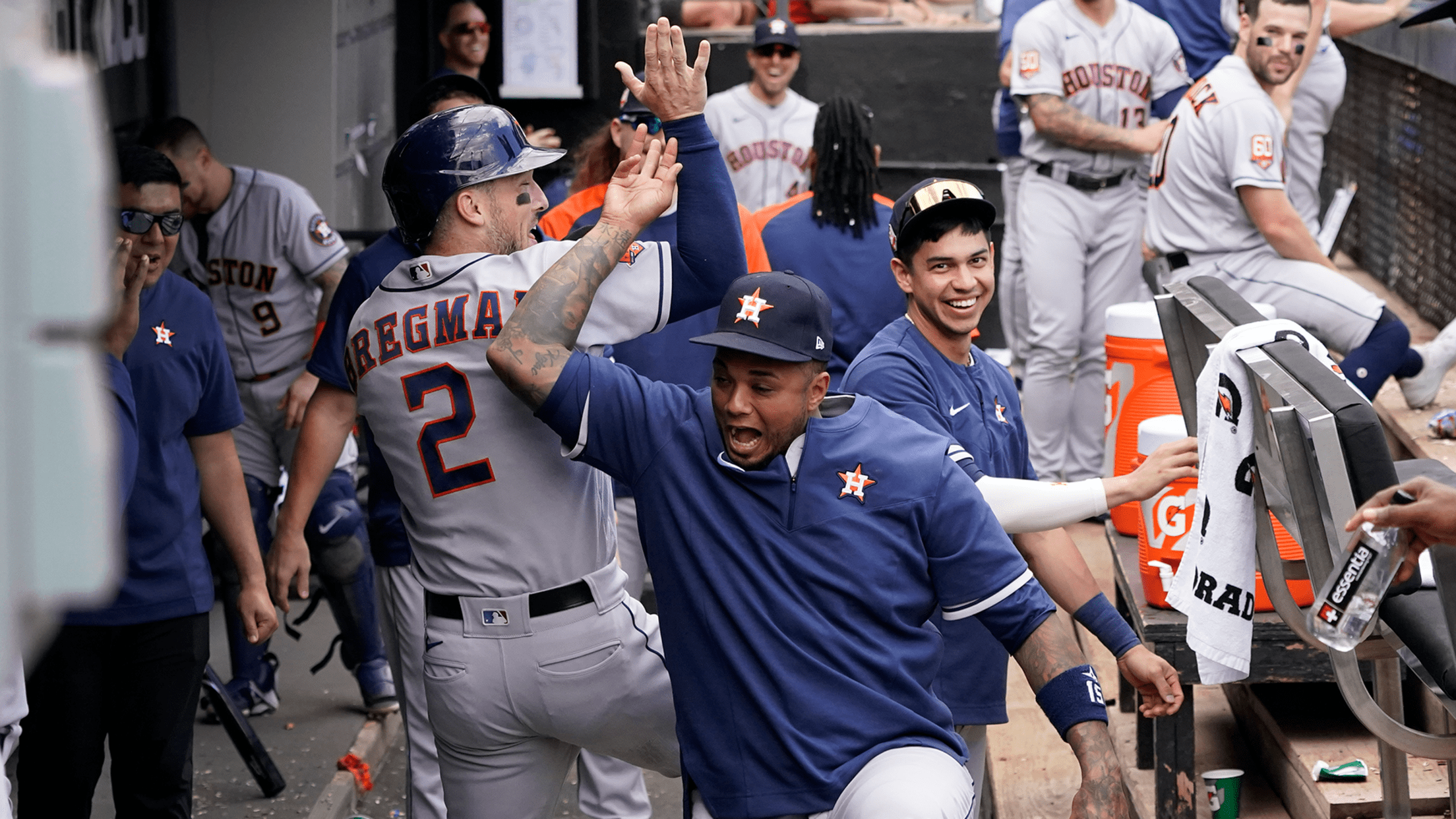 CHICAGO -- The way Alex Bregman has been swinging the bat in the last month has rekindled thoughts of the 2019 season, when Bregman spearheaded one of the best offenses in Major League history and flirted with winning the American League Most Valuable Player Award.
New ball-strike challenge system in Minors on display Saturday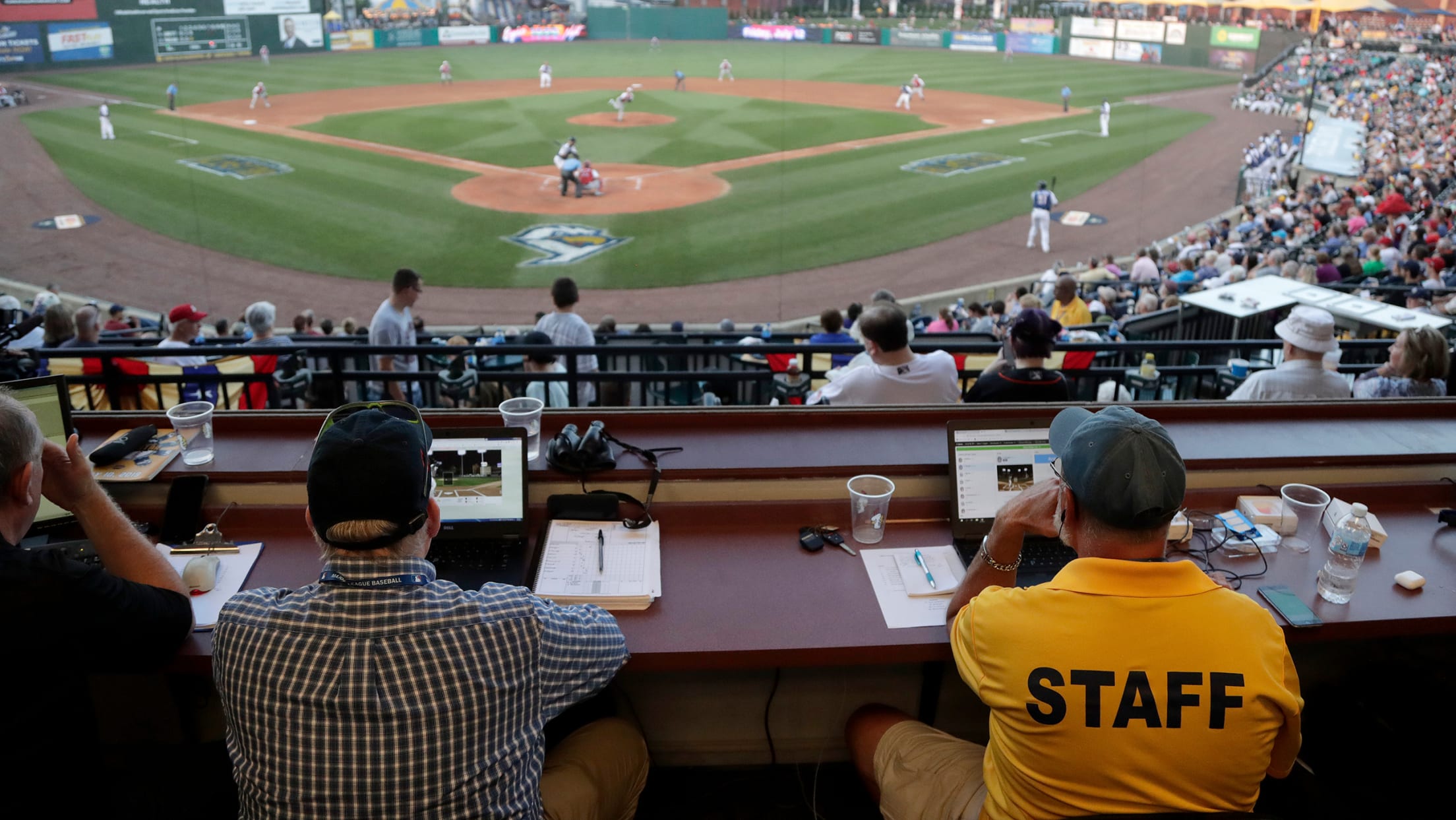 When the officials wronged Serena Williams at the 2004 U.S. Open quarterfinals, permanent alterations came to professional tennis. On that September night in 2004, onlookers at the National Tennis Center were baffled as Williams, in the decisive third set of a loss to Jennifer Capriati, was the victim of four
Been playing Wordle a while? This iconic broadcaster just found it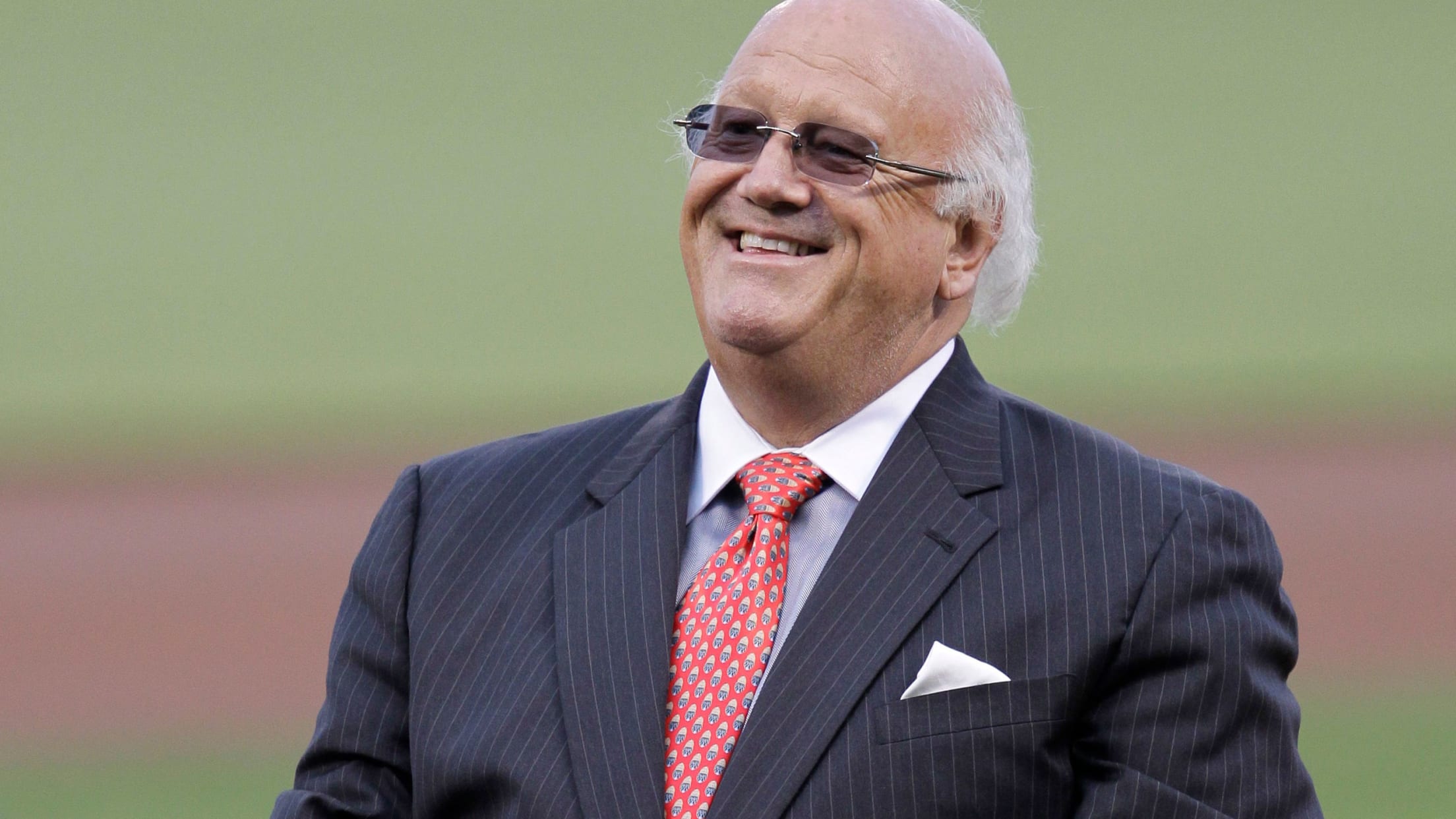 Many of us play Wordle, but for most of us, we didn't learn how to play from our favorite broadcaster. Jon Miller isn't like most people. In the bottom of the fourth inning of the Giants' matchup against the D-backs on Wednesday night, Miller's mind was blown when he was
Aubrey Plaza challenges Drake, takes swings on Celebrity Sluggers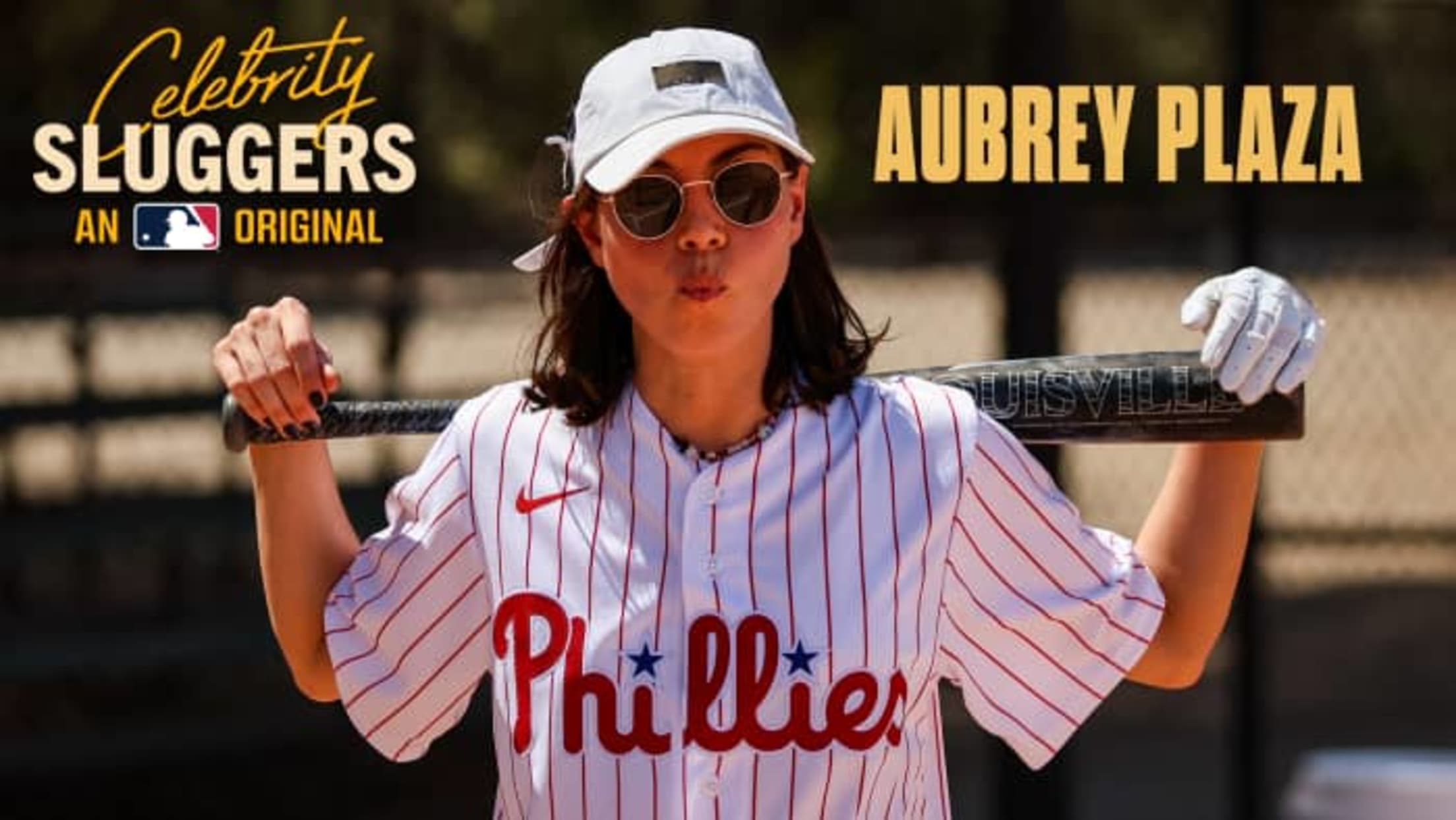 Aubrey Plaza is known to many for her portrayal of April Ludgate on "Parks and Recreation" -- a character known for her brooding intensity and dry, sarcastic sense of humor. Turns out, that's also her demeanor in the batter's box when trying to crush homers against a rather unforgiving pitching
Play Beat the Streak now -- and roll with this under-the-radar pick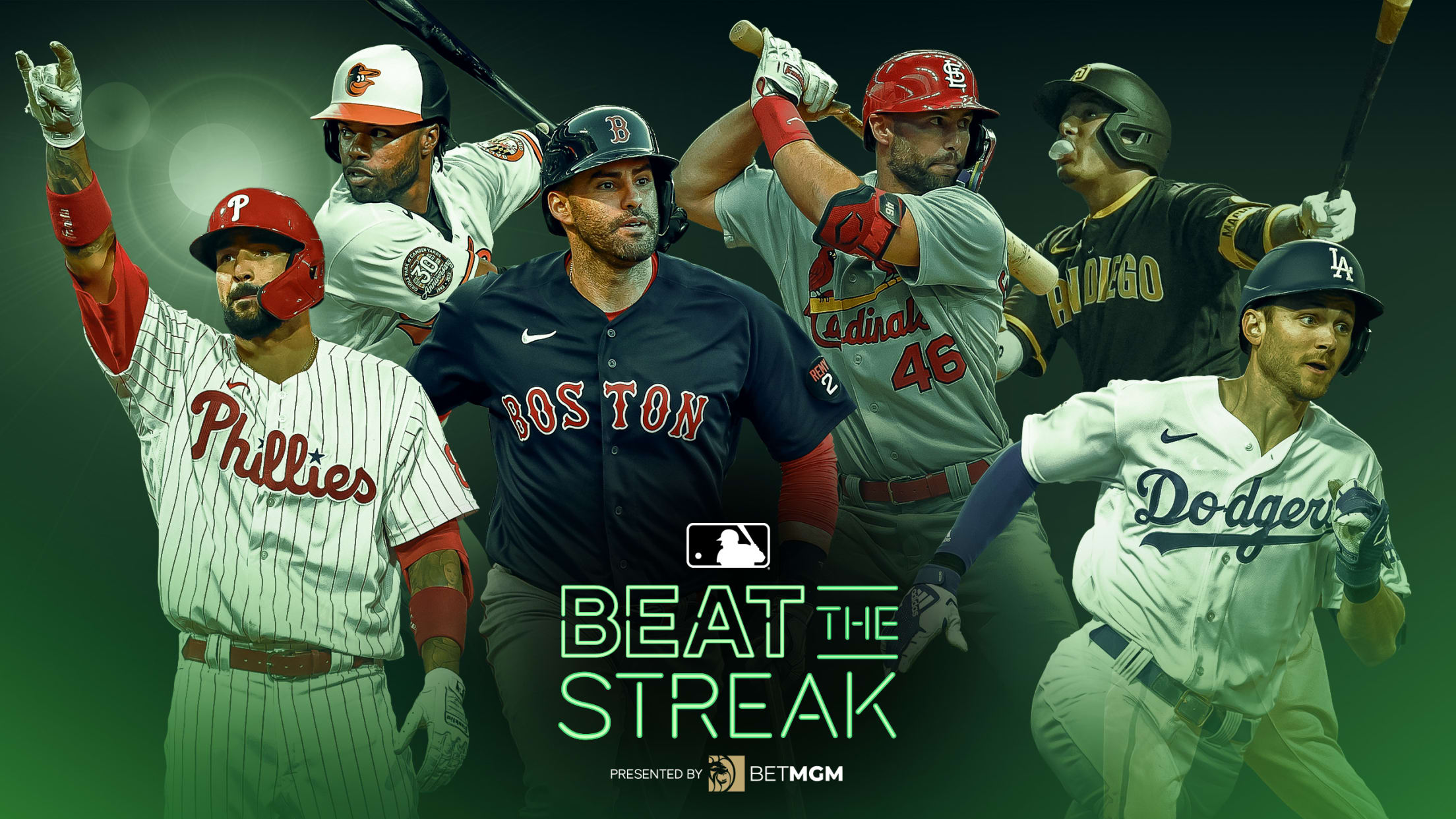 Beat the Streak is back for the 2022 season -- and the $5.6 million prize is still up for grabs. The idea is simple -- pick one player (or two) every day who you think will get a hit. The objective -- surpass Joe DiMaggio's record-long 56-game hitting streak --
Split with mighty LA gives Crew a boost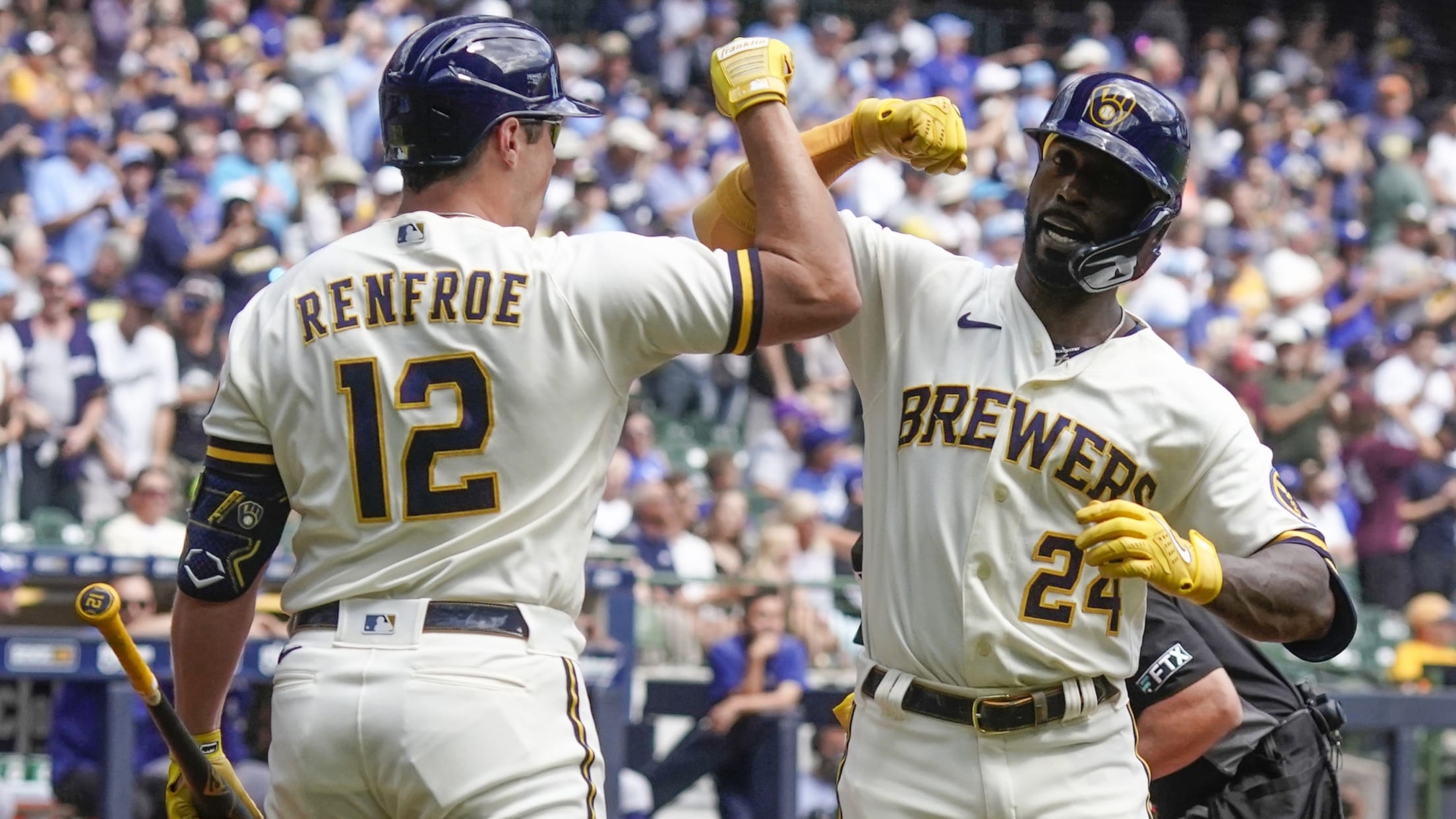 MILWAUKEE -- Are these seven games in 10 days against the best-in-the-National League Dodgers a litmus test for a Brewers team trying to get back on track? To be determined.
Rangers prospect extends hitless streak to 14 1/3 innings
Though High-A Hickory fell two outs short of their third no-hitter of the season, Mason Englert is still in the midst of an unprecedented stretch of his own. The Rangers prospect extended his hitless streak to 14 1/3 innings, scattering a walk and two hit batsmen across six scoreless frames
Pakistan has a ringer for WBC: A former NFL QB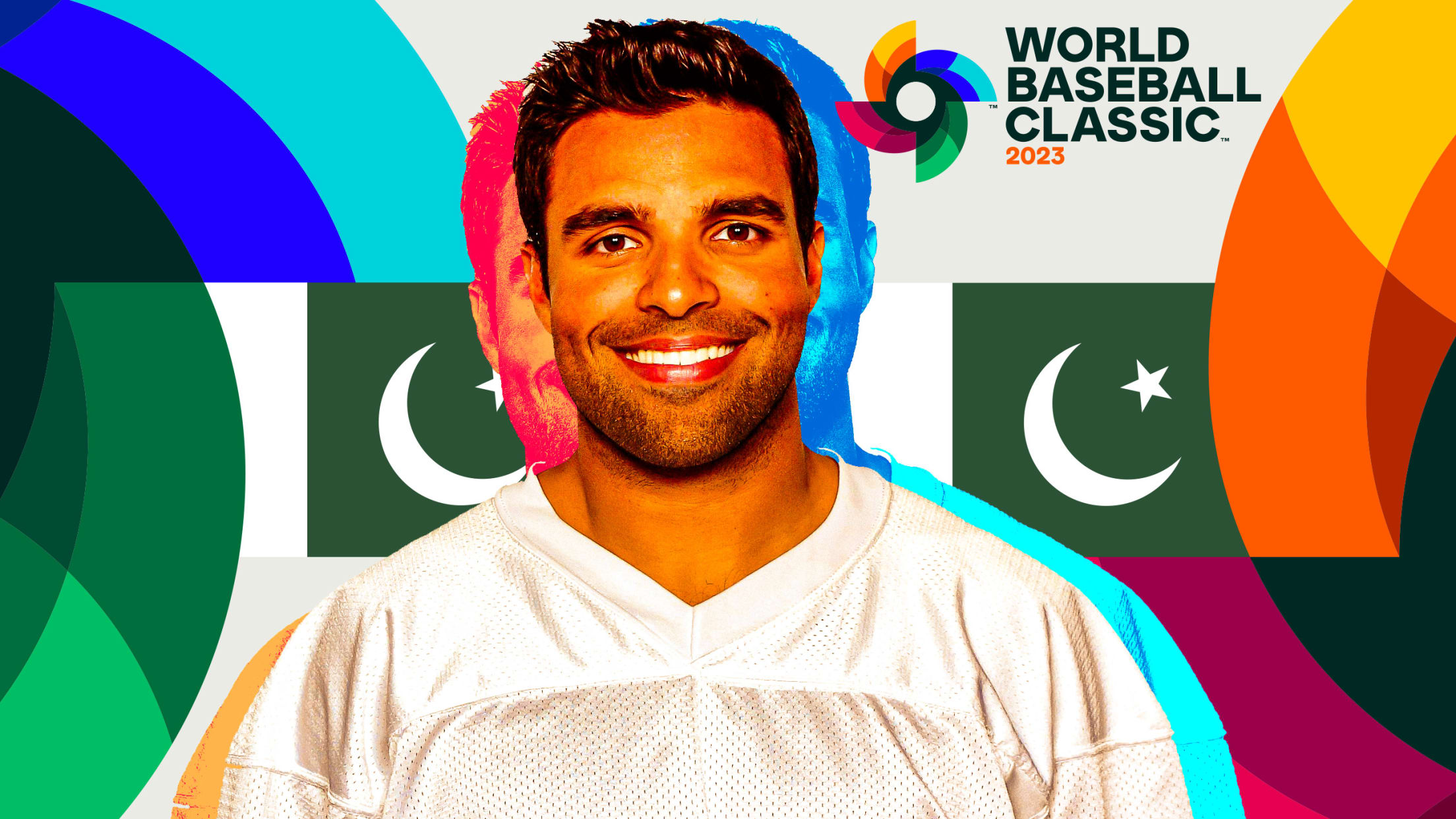 When Team Pakistan takes the field at the Pool B qualifiers in Panama next month, there may be a familiar face stepping to the plate -- only this time, his helmet will be a little different than the one he's best known for. On Thursday, Gibran Hamdan -- the first
Cards' Walker notches fourth multihomer game of '22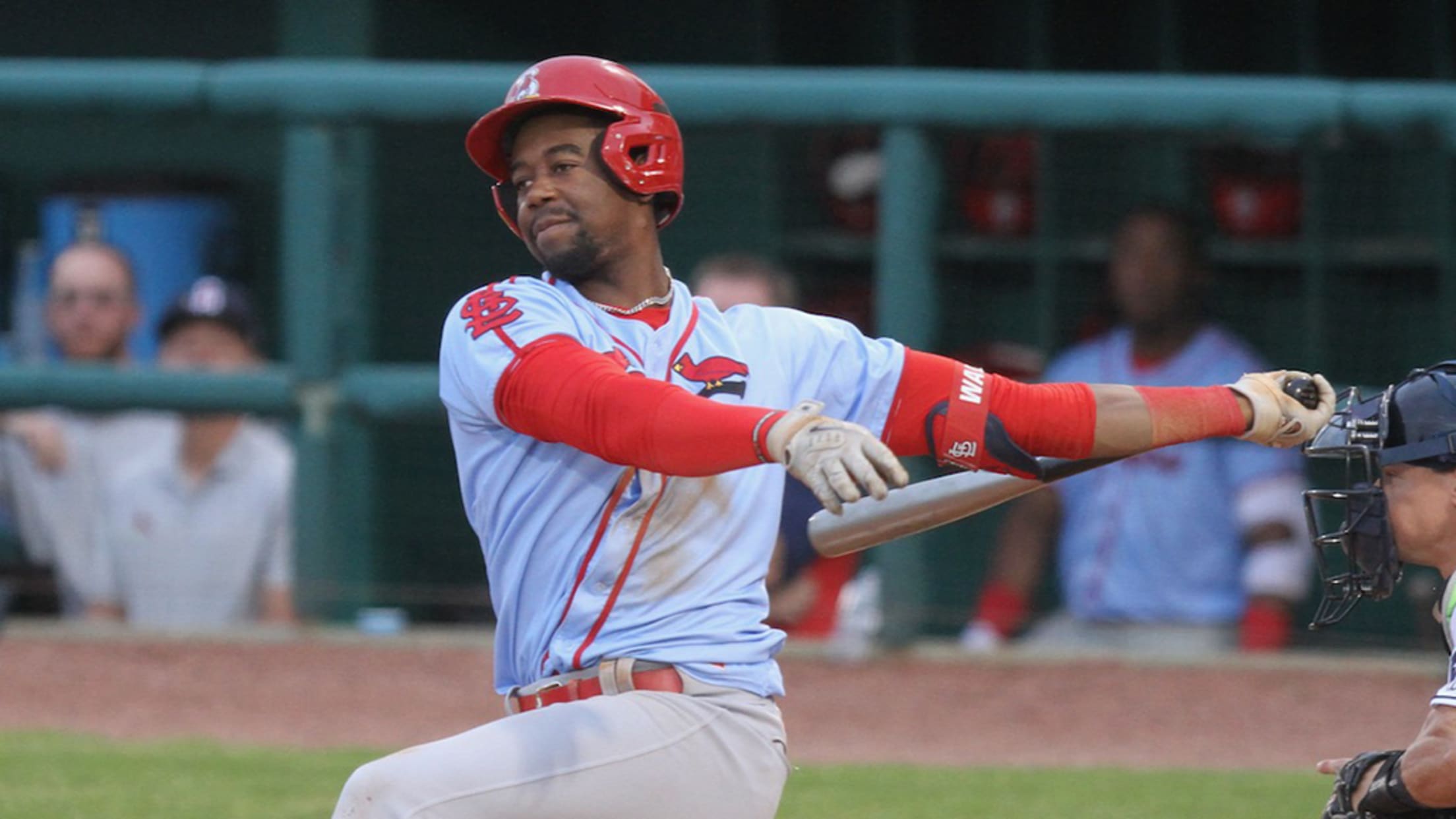 Competing at a level where he's more than four years younger than the average player, Jordan Walker isn't just holding his own, he's putting his name into the conversation for the next big thing to hit the Midwest, if not all of baseball. Baseball's No. 6 overall prospect homered twice
Watch for these milestones during the final stretch of 2022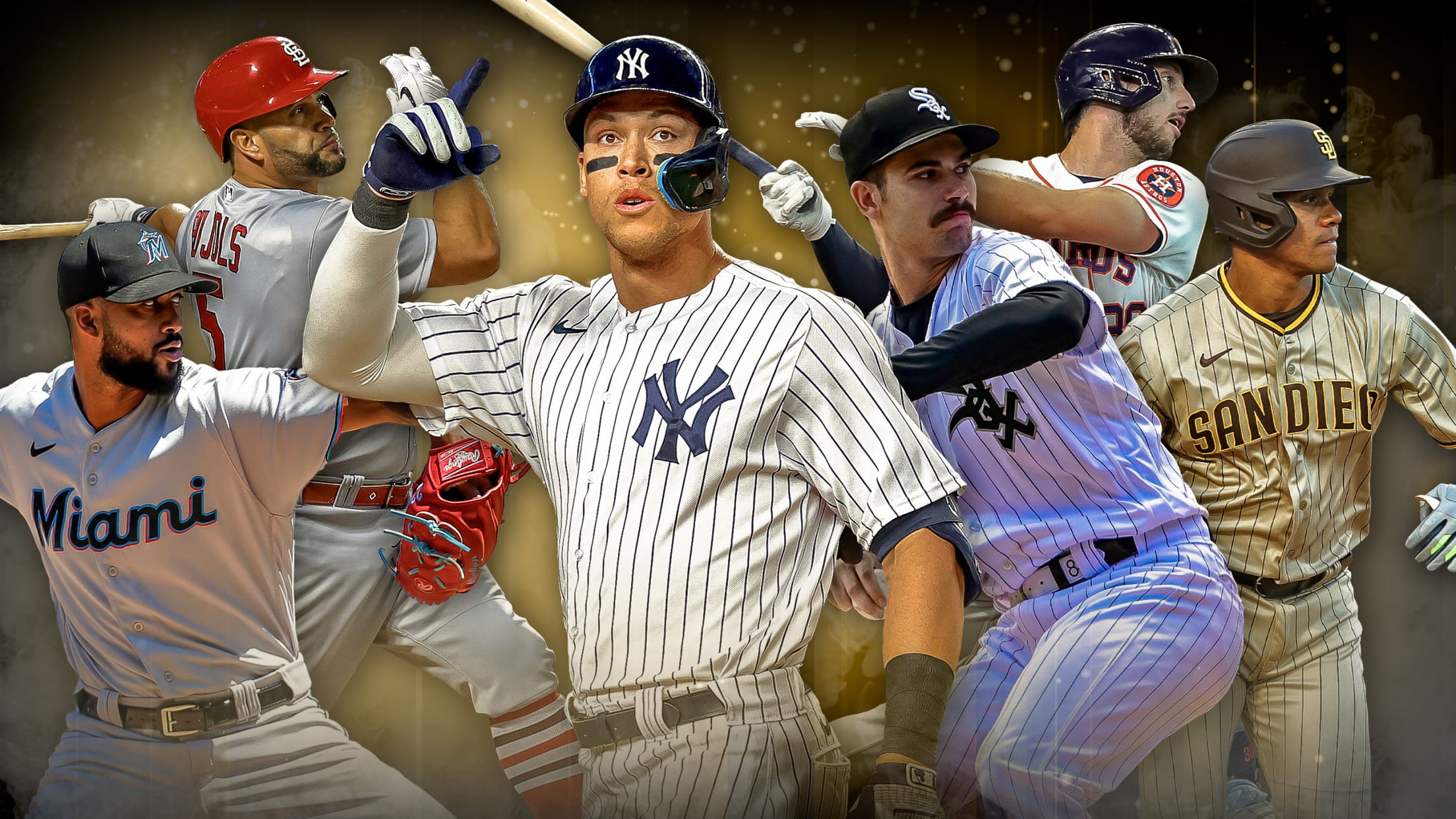 As the 2022 season nears its end, focuses will shift depending on the standings. Some will be fighting for a playoff spot, while others will be using the final days to get some looks at young talent. But whether a team is a contender or not, all 30 clubs will
'Fun At Bat After School' launches nationwide
MLB, USA Baseball, Boys & Girls Clubs of America team up for program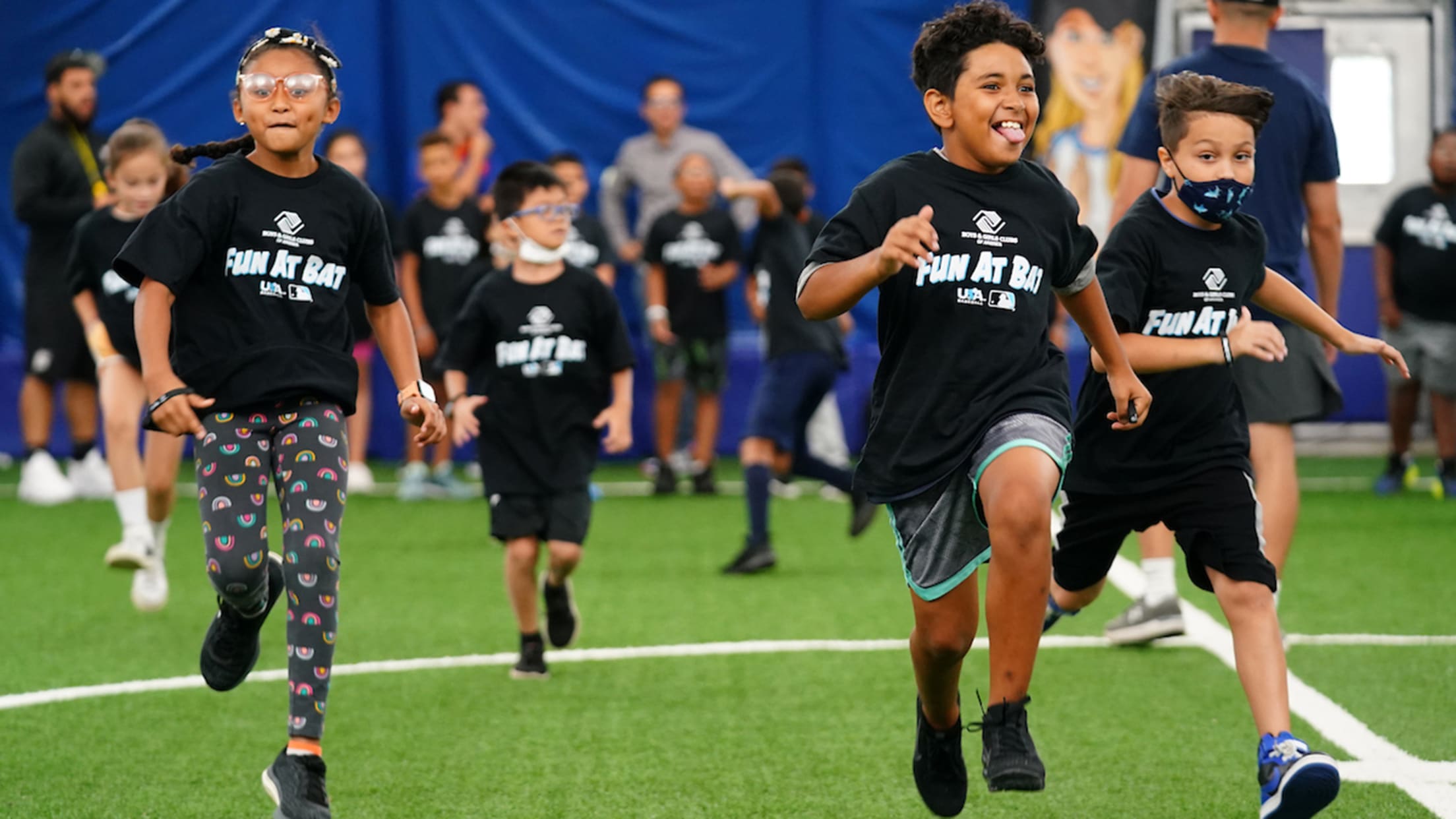 More than 30,000 kids from Boys & Girls Clubs across the country will soon be stepping up to the plate with "Fun At Bat After School," a major expansion of the free bat-and-ball instruction program co-sponsored by Major League Baseball and USA Baseball. In an exclusive collaboration with Boys &