Breakout candidates for every club in 2020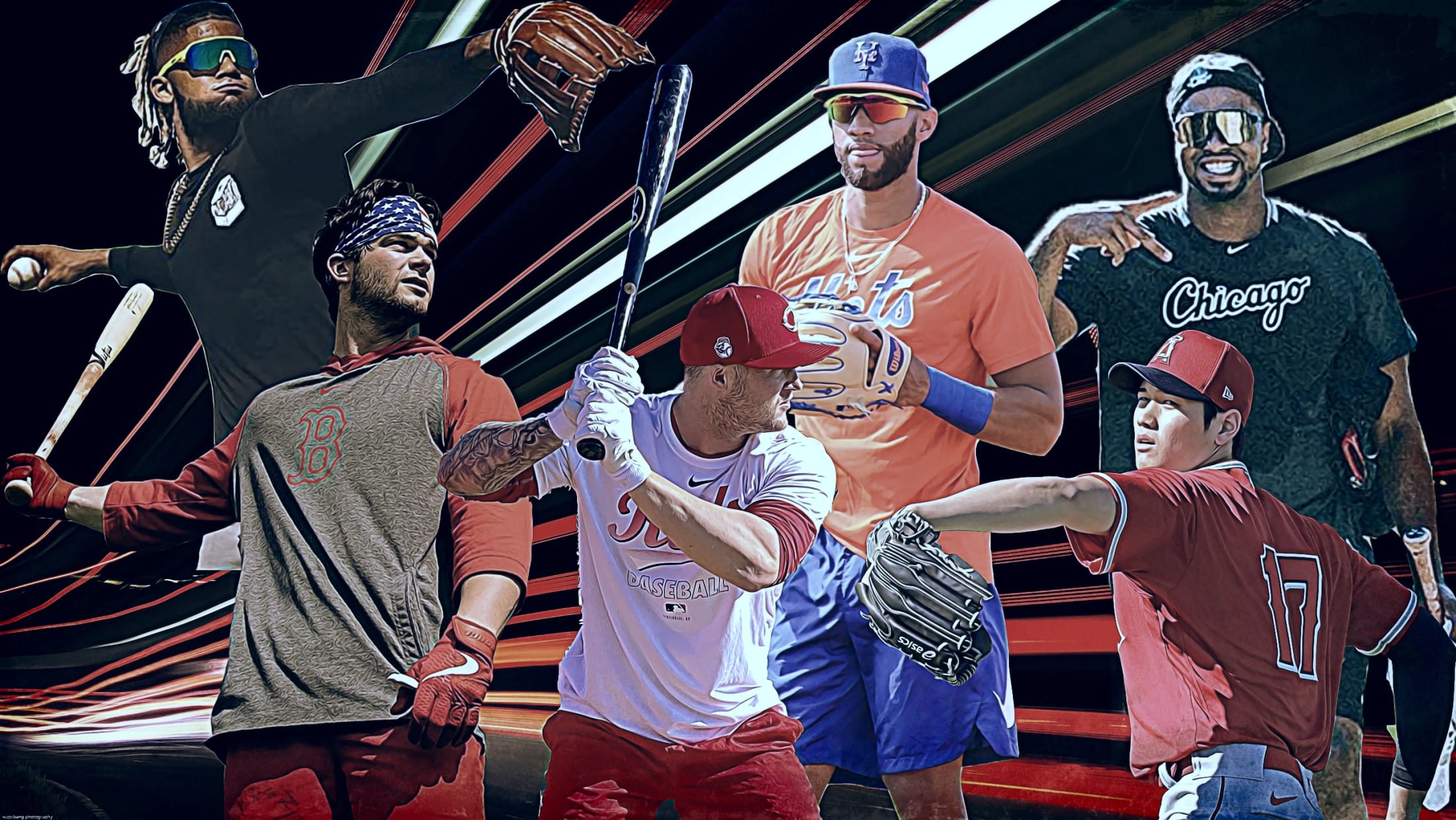 No matter how many free agents you sign or big trades you make, the best way for any team to improve immediately is to have breakthrough seasons from their young players, that season in which it all comes together for them ... that season they make the leap. We saw
Camps are open, with one player noticeably absent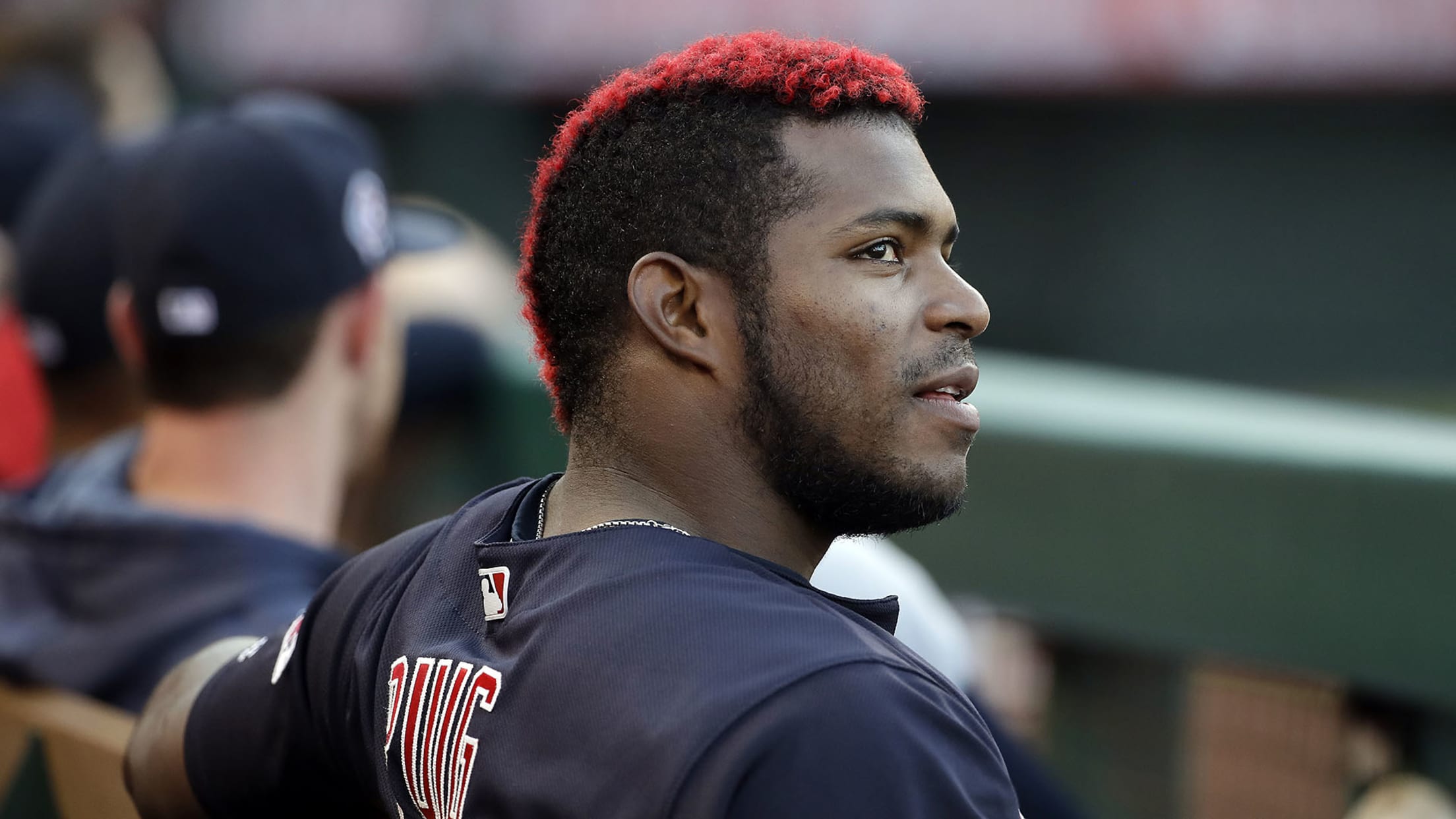 We have been arguing about Yasiel Puig as long as we have known Yasiel Puig. He was screamed at by retired players just a month into his career. He had opponents throwing at him before they even knew his name. He drove Madison Bumgarner so nuts that Bumgarner basically started
Trout on Astros: 'Careers have been affected'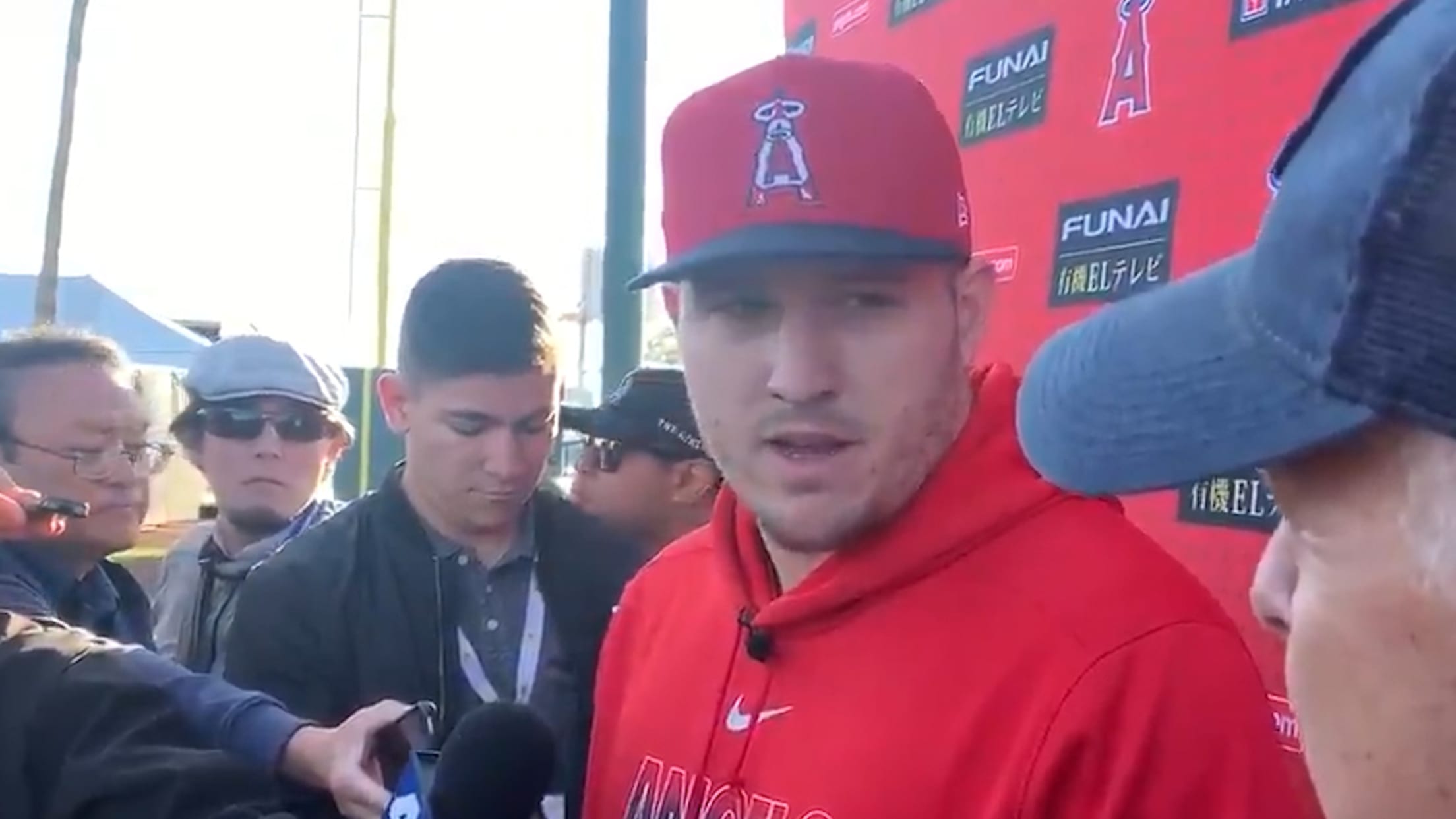 TEMPE, Ariz. -- Angels superstar Mike Trout became the latest player to express anger and frustration with the Astros over their electronic sign-stealing. Trout, a three-time AL MVP and eight-time All-Star, has played in the same division as Houston for seven of his nine MLB seasons and was surprisingly candid
Lugo to miss start of spring games with toe injury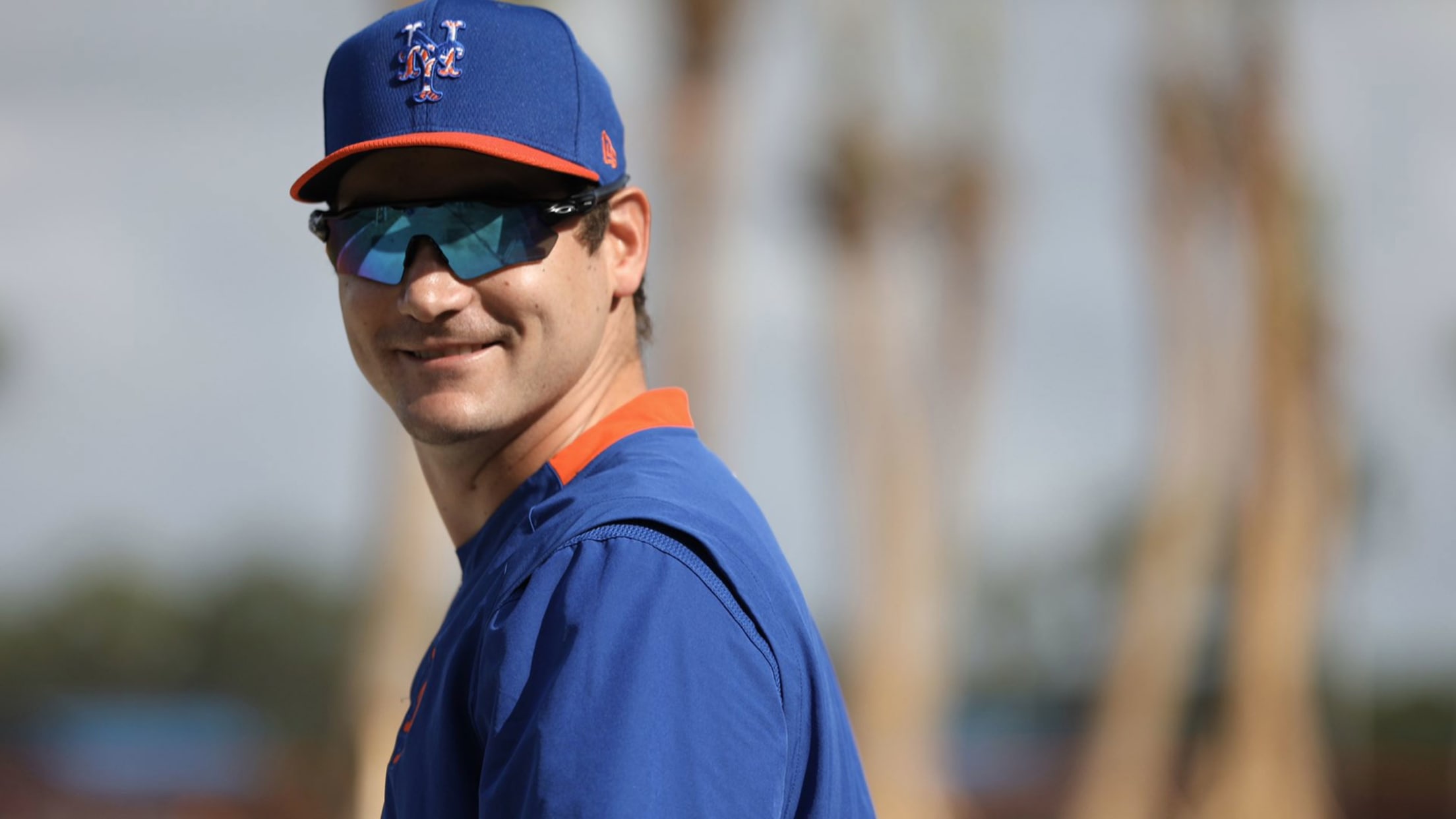 PORT ST. LUCIE, Fla. -- Mets reliever Seth Lugo will miss the start of the Grapefruit League season due to a fractured left pinkie toe, manager Luis Rojas said Tuesday. Lugo injured his toe banging into an object in his Port St. Lucie home on Monday night. Returning to camp
October success not in the stars for Kershaw?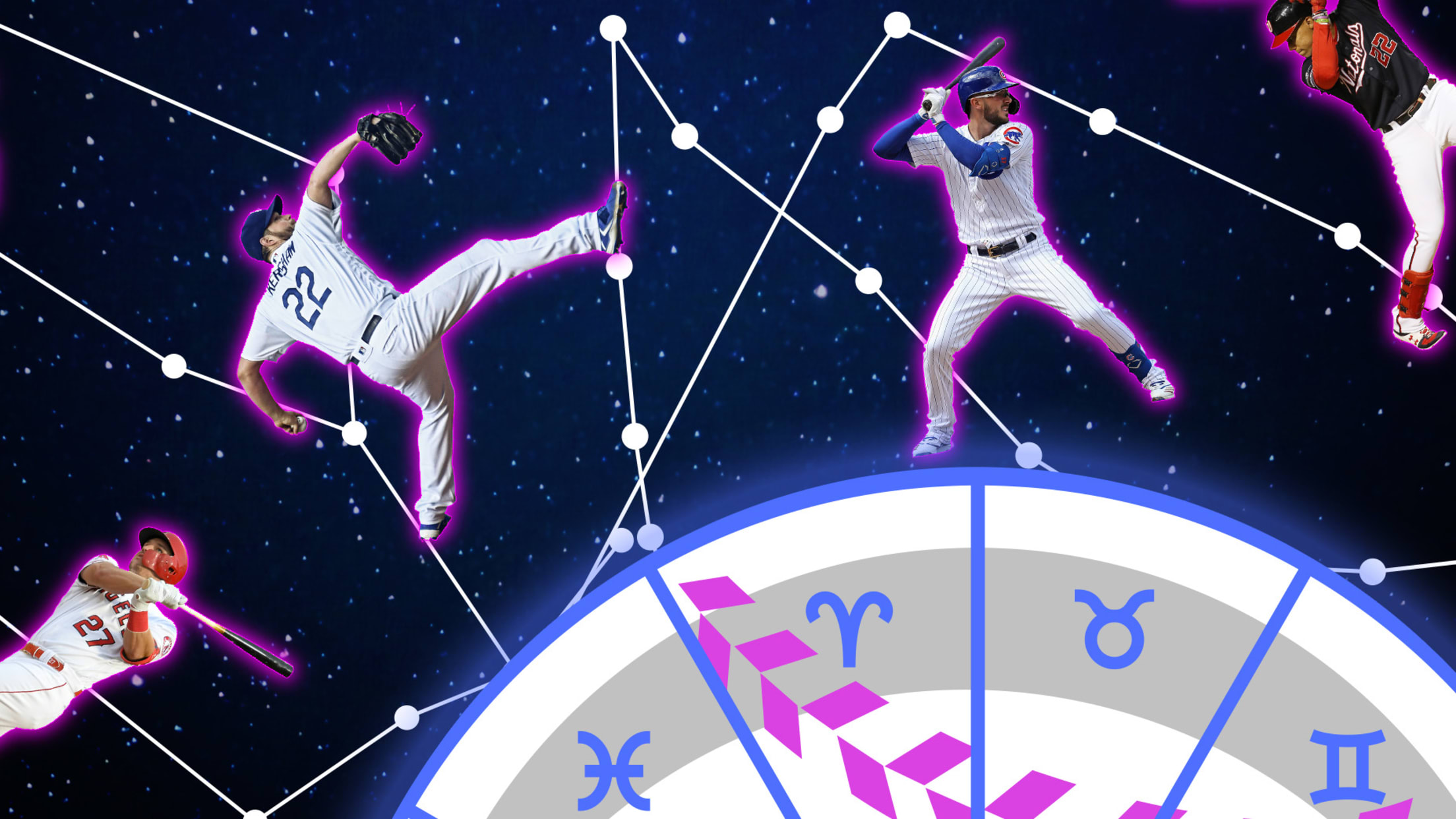 When we talk about stars in baseball, we're usually talking about players like Mookie Betts, Juan Soto or Mike Trout. But not today. Today we're tilting our heads back and looking up at the actual stars. We're letting the cosmos tell us its secrets; we're going to let a host
Judge misses BP with minor shoulder issue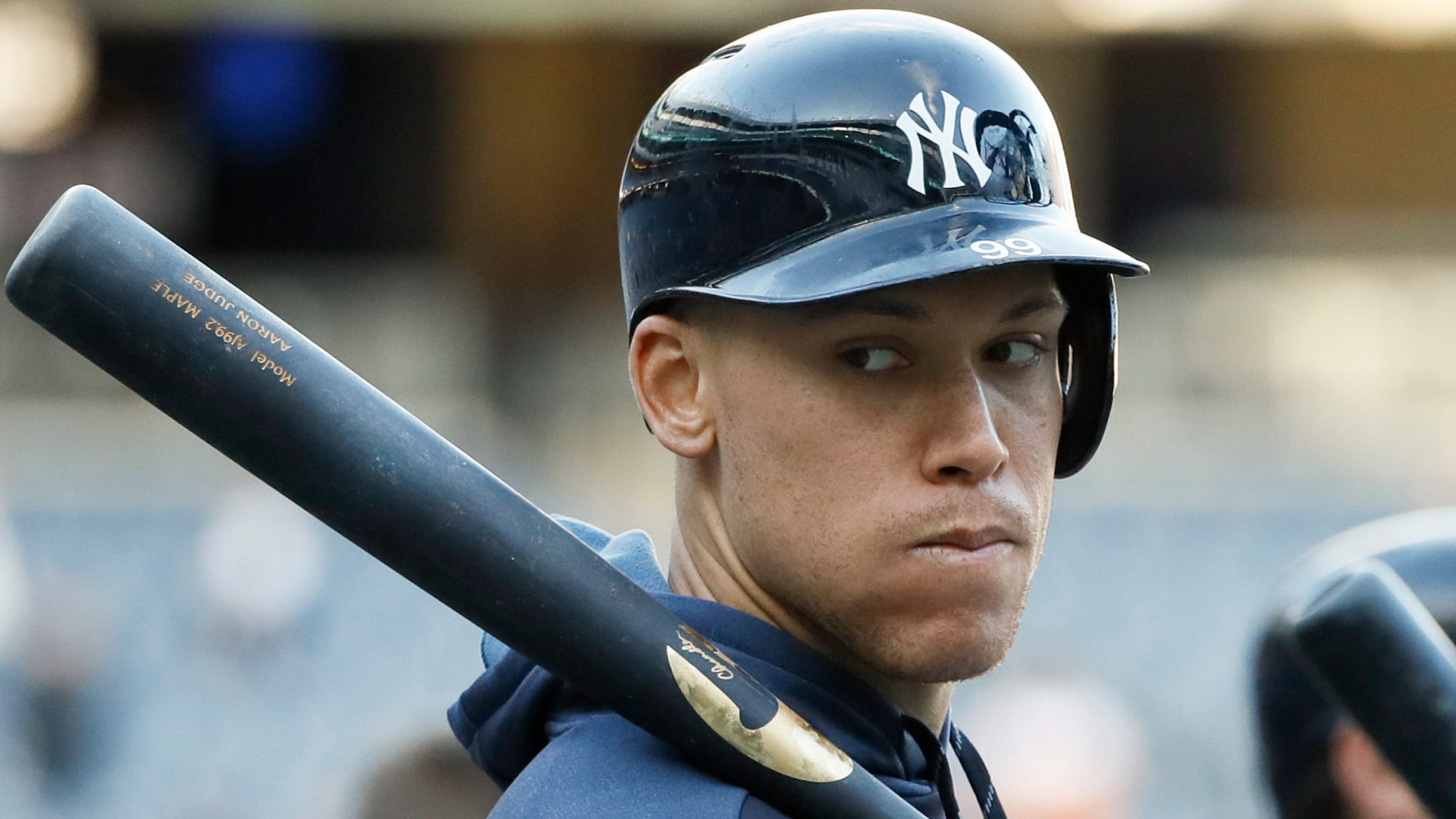 Aaron Judge has a minor right shoulder issue, but the Yankees don't believe it's anything serious. The star outfielder didn't join the team's batting practice groups at Spring Training on Tuesday, the first full day of Yankees workouts, but he's expected to do all other activities.
Red Sox, Lucroy agree to Minors deal (source)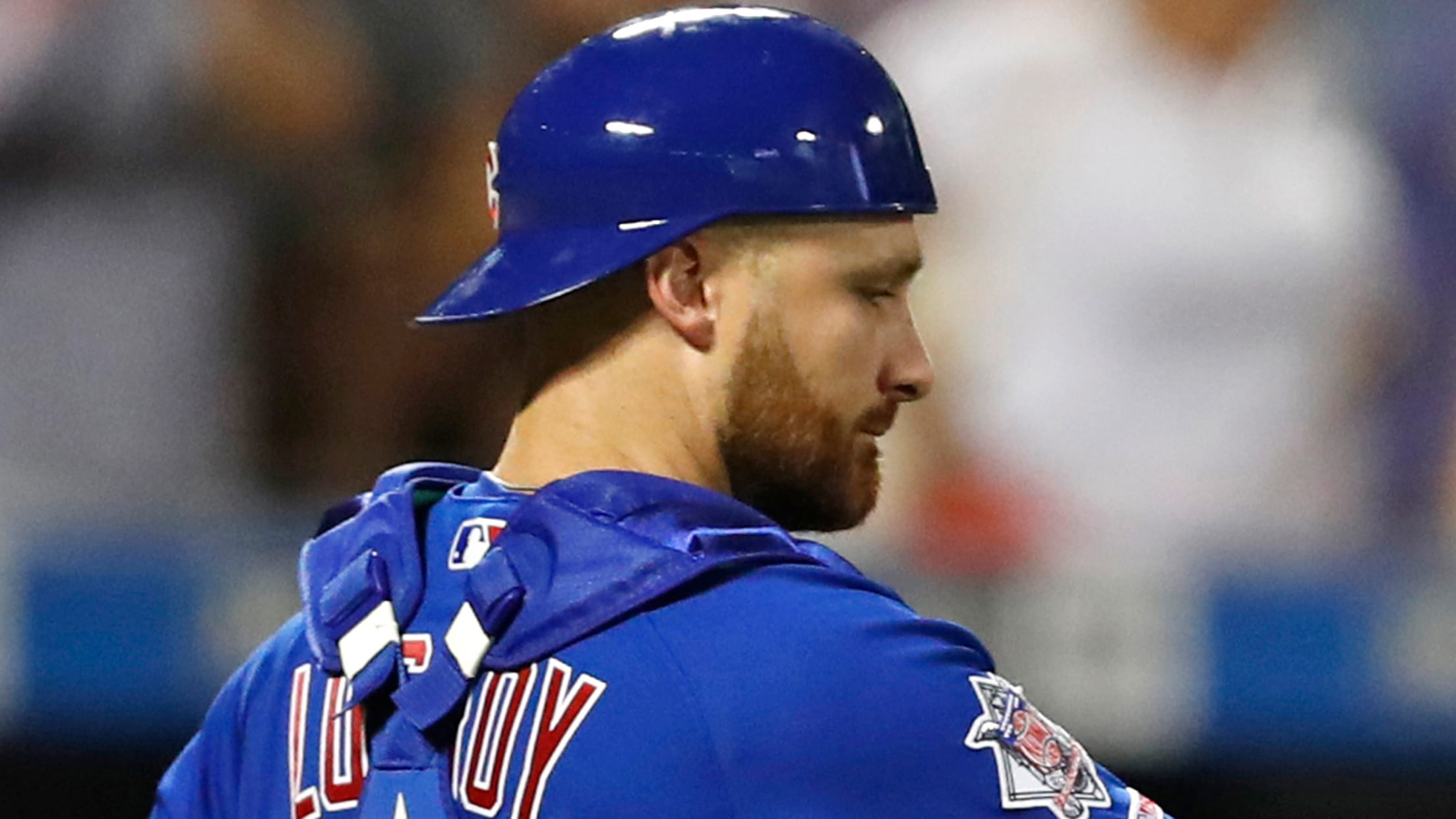 FORT MYERS, Fla. -- Red Sox camp grew by one on Tuesday as Boston agreed to a Minor League deal with an invite to Spring Training with veteran catcher Jonathan Lucroy, according to multiple reports.
Huff not invited to 2010 World Series reunion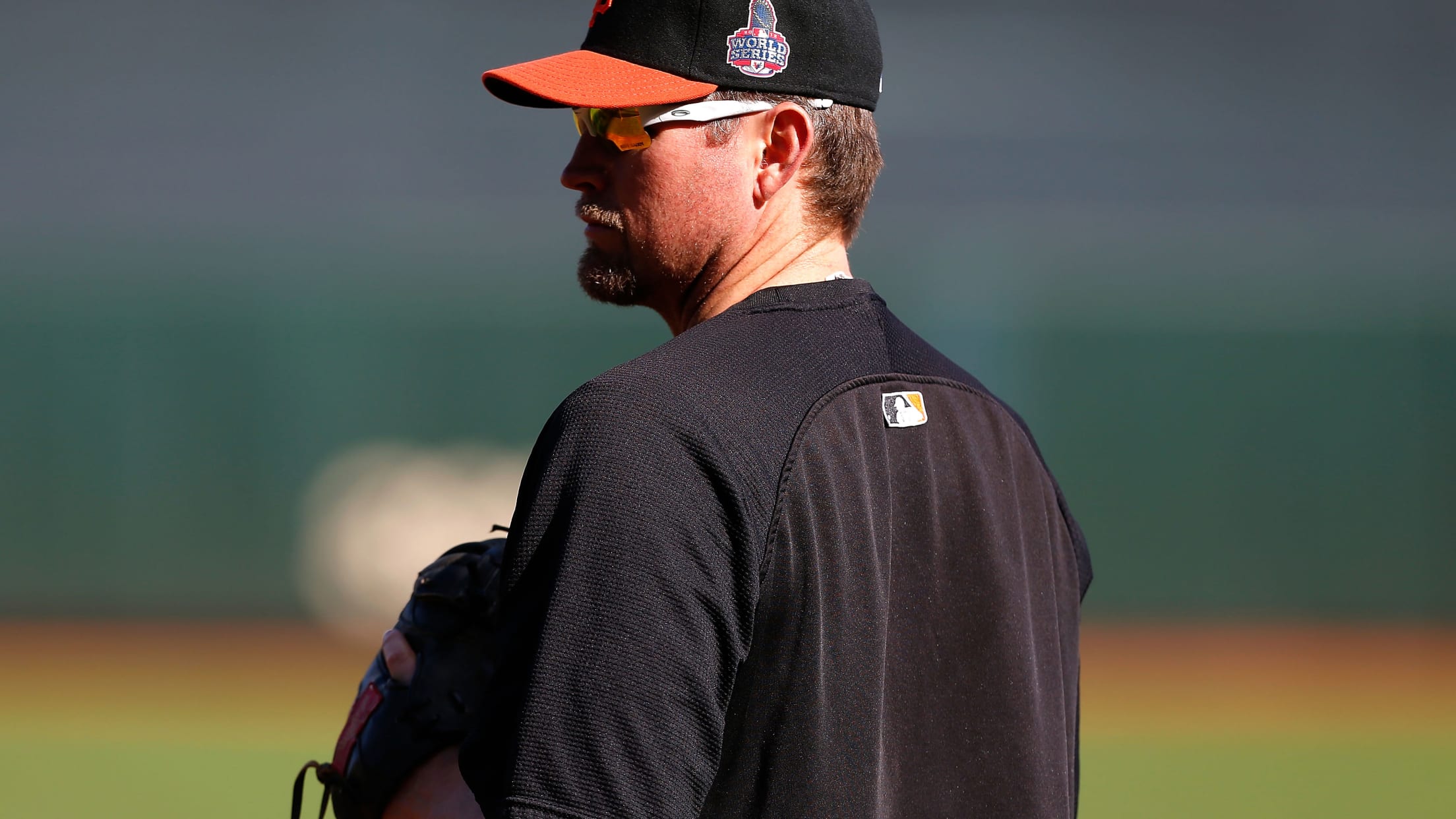 SCOTTSDALE, Ariz. -- The Giants will celebrate the 10th anniversary of their 2010 World Series title during a ceremony at Oracle Park on Aug. 16, but one prominent member of the team will be absent from the reunion. First baseman Aubrey Huff, who led the Giants in home runs and
Hear from Hank: HOFer talks Freeman, Snitker 
Braves legend honored with street dedication at CoolToday Park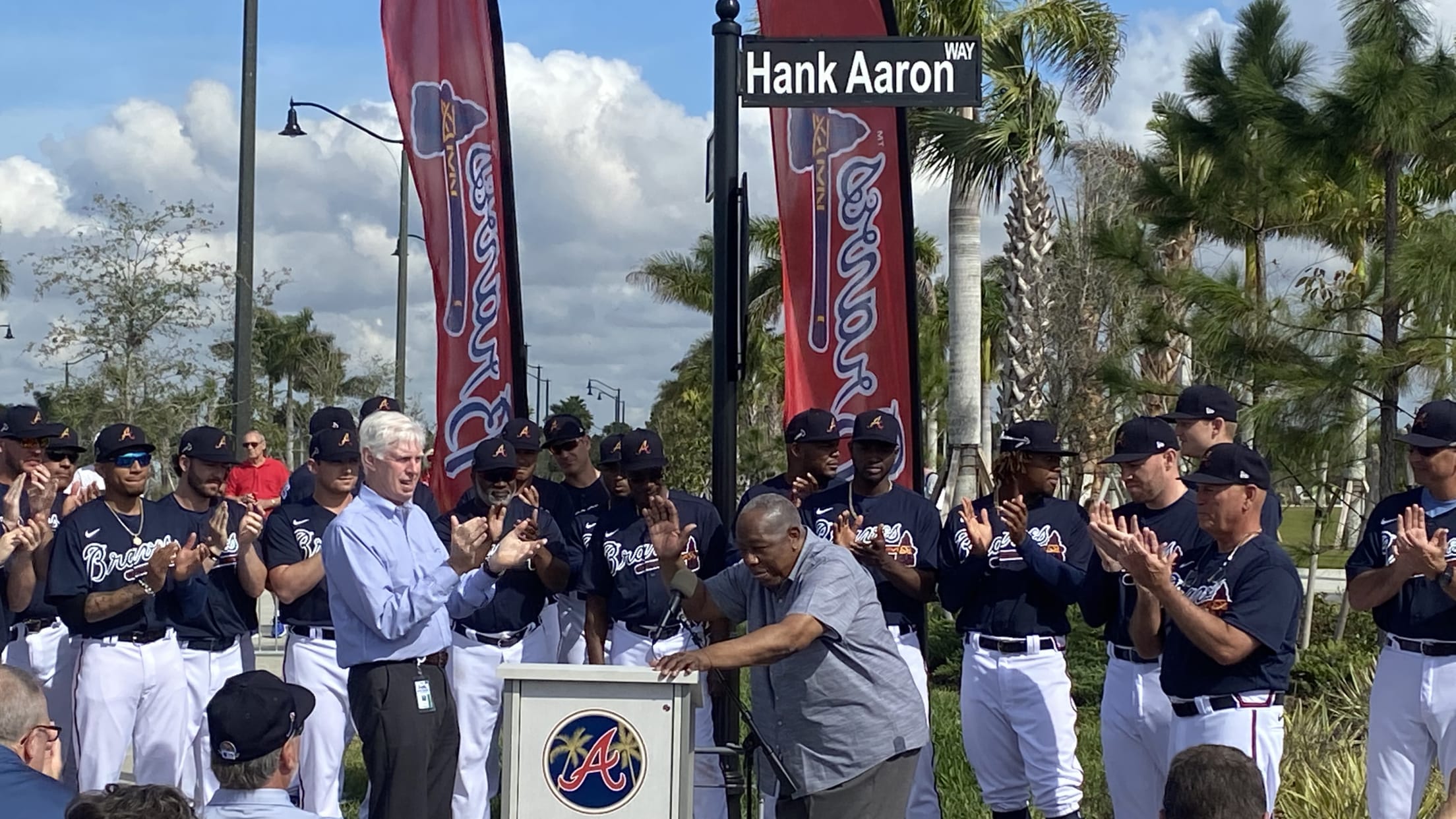 NORTH PORT, Fla. -- Hank Aaron was at the Braves' new Spring Training complex on Tuesday morning, when the club honored him with the dedication of Hank Aaron Way, a street that leads into CoolToday Park's main parking lot.
Rangers pull a straight flush for a full house
Rangers went bathroom crazy during the Super Flush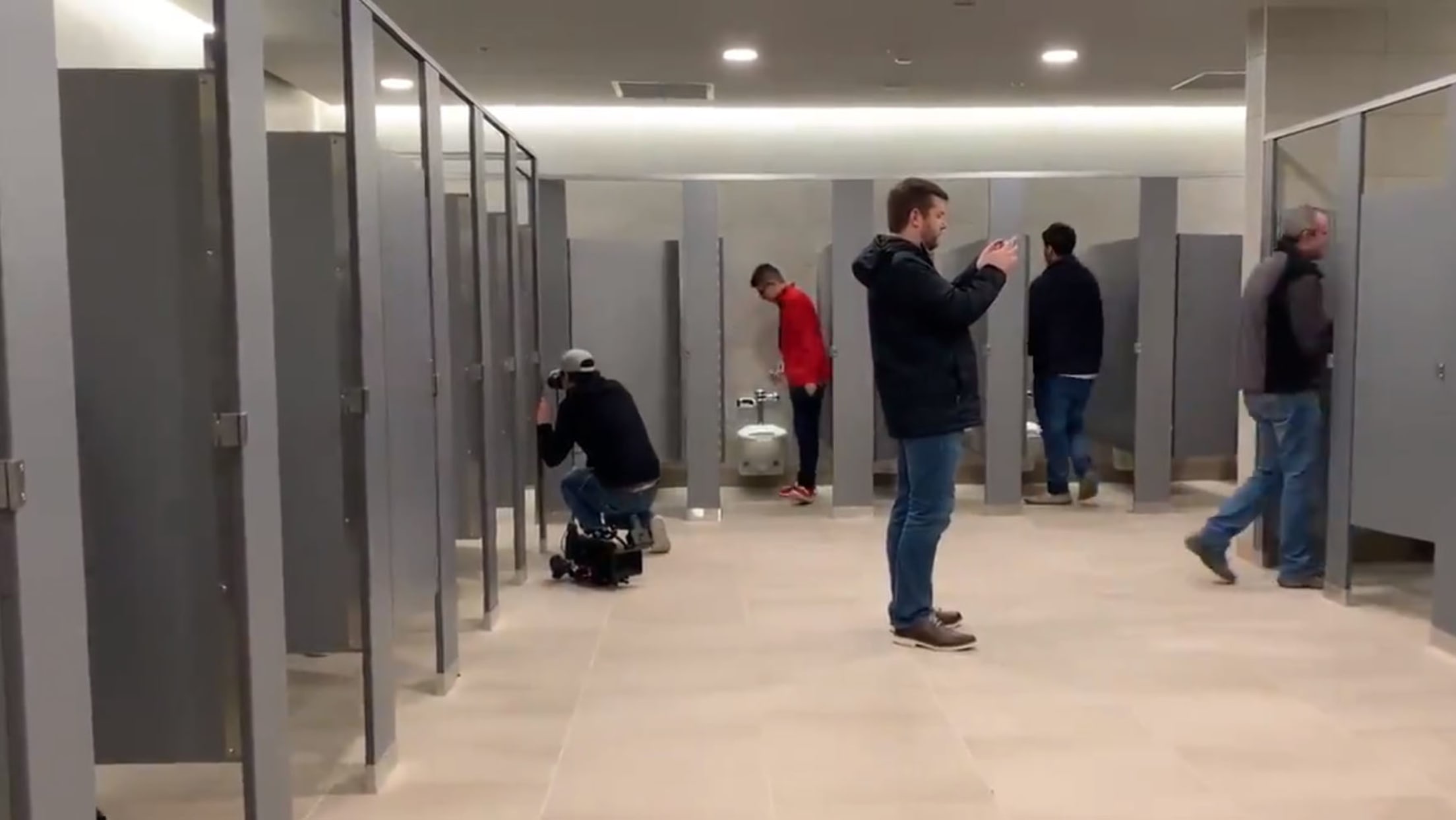 In polite society, you're not supposed to be excited about what you did in the bathroom. Our parents probably taught us that. But on Tuesday, the entire Rangers organization cheered when they -- collectively -- went to the bathroom. Why's that, you ask – as a look of shocked disgust
1 ST prediction for each club. Some are BOLD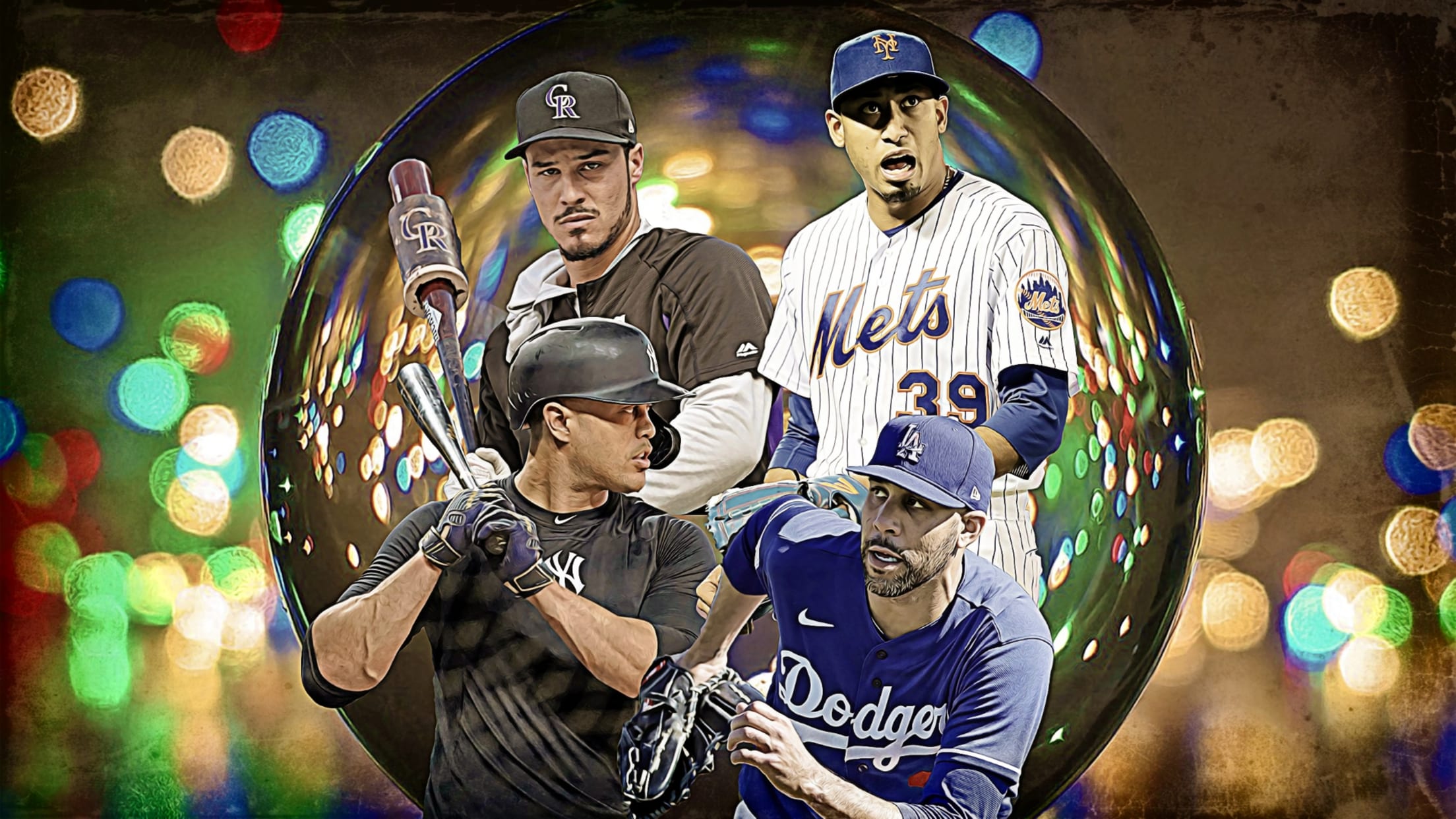 Spring Training is underway, which means the regular season is just around the corner. With camps ramping up in Arizona and Florida, each MLB.com beat writer offers a bold prediction as to what we could see before Opening Day.
Complete 2020 fantasy rankings: From 1 to 800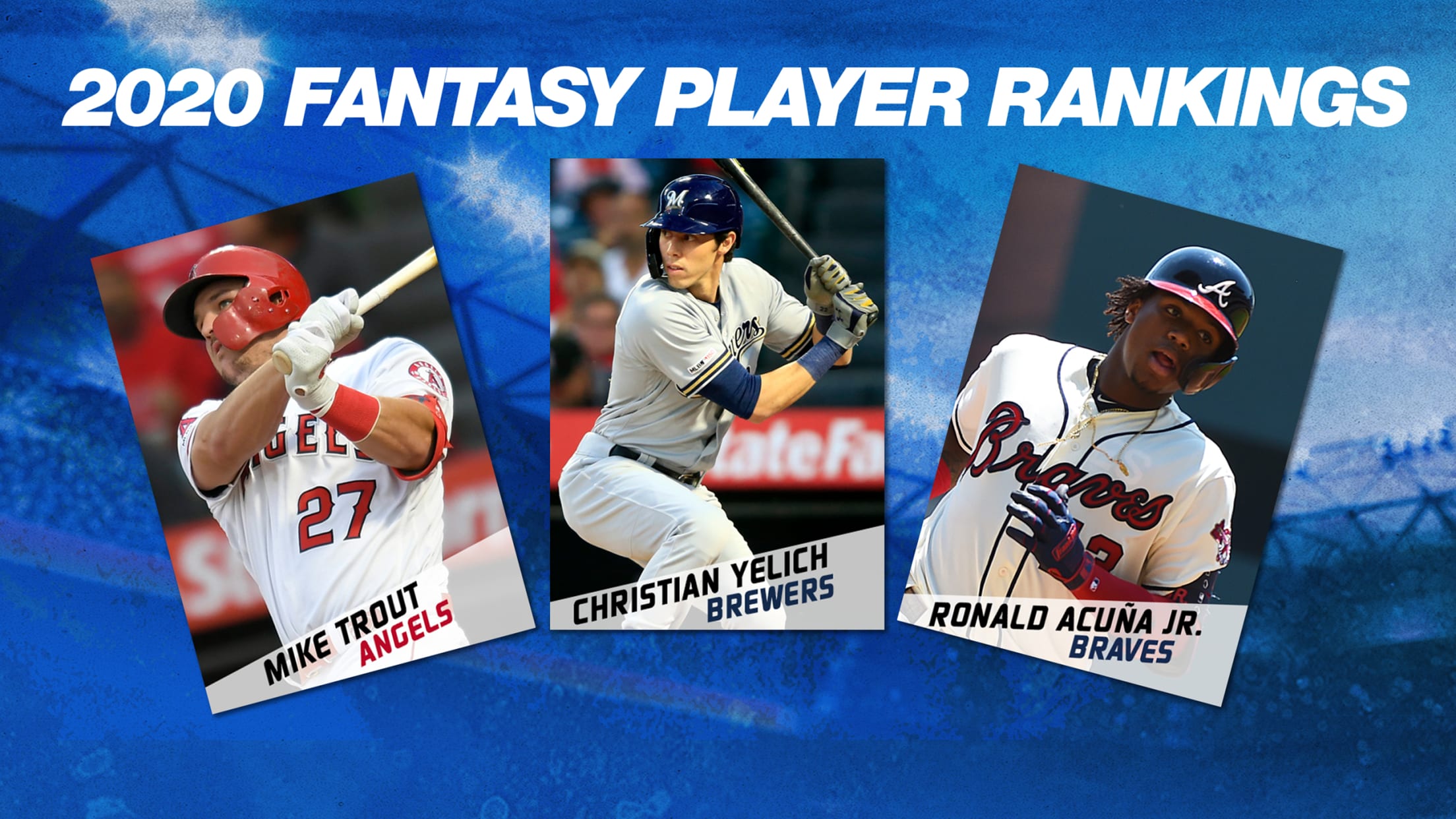 Homers, homers, everywhere. That was the story of the 2019 regular season, as sluggers across the Majors took aim at the record books. And now, fantasy owners need to figure out what it all means heading into '20. The all-around players -- those who can hit for average and/or post
Eight outrageous tales from Negro Leagues history
Is there a ballpark Josh Gibson didn't hit a ball out of?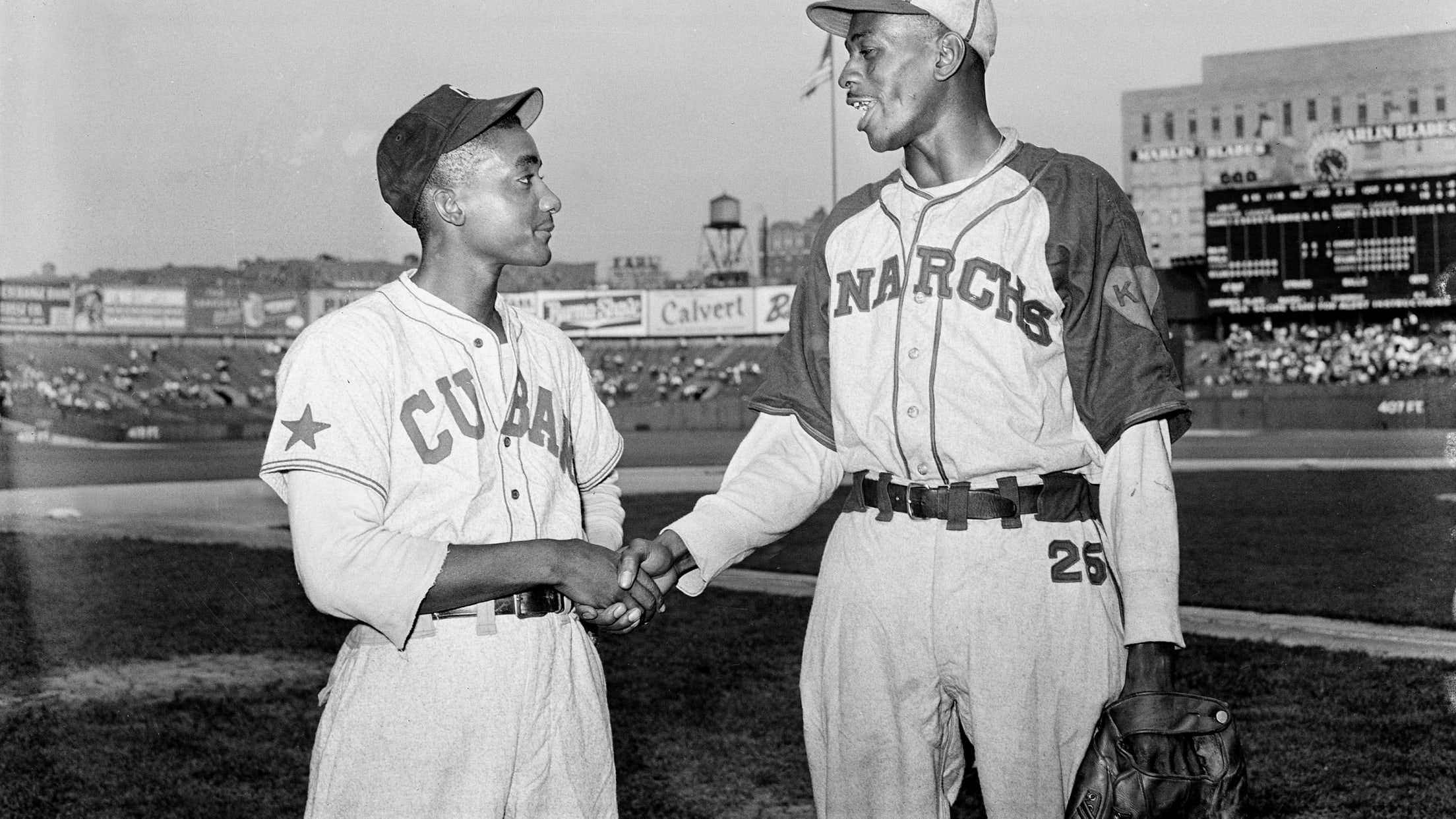 The Negro Leagues never kept official statistics. We don't know just how many homers Josh Gibson hit in his career, how many batters Satchel Paige whiffed. Most of us will never know what it was like to watch Cool Papa Bell sprint around the bases in his prime, or to
Opening Day lineup, rotation, closer predictions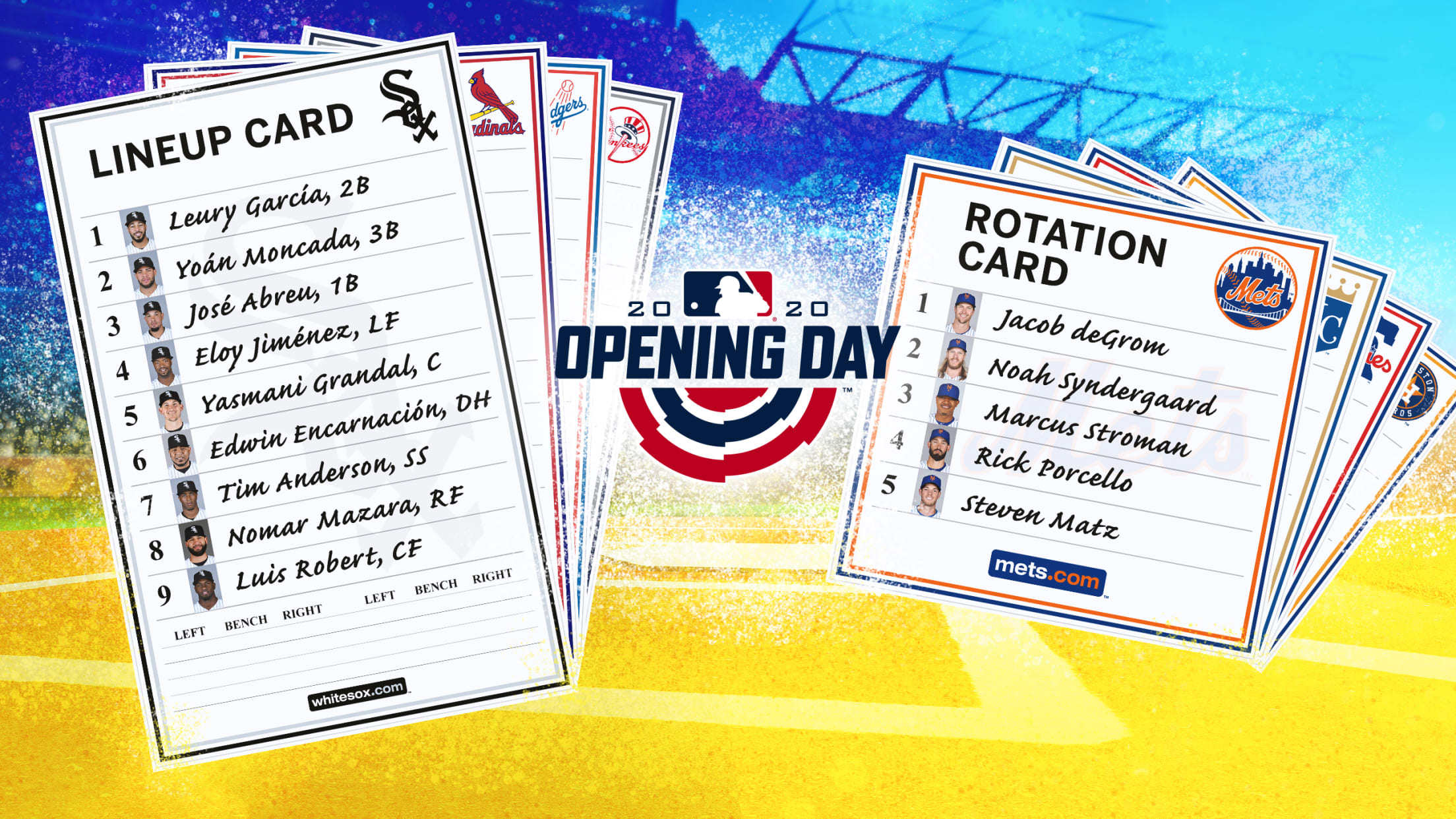 Gerrit Cole will be in Yankees pinstripes. Anthony Rendon joins Mike Trout and Shohei Ohtani in Anaheim. The Reds have added three new hitters to their lineup. Madison Bumgarner is no longer a Giant. There have been many seismic changes around baseball this offseason, and with pitchers and catchers getting
Cards' Mikolas sidelined by sore forearm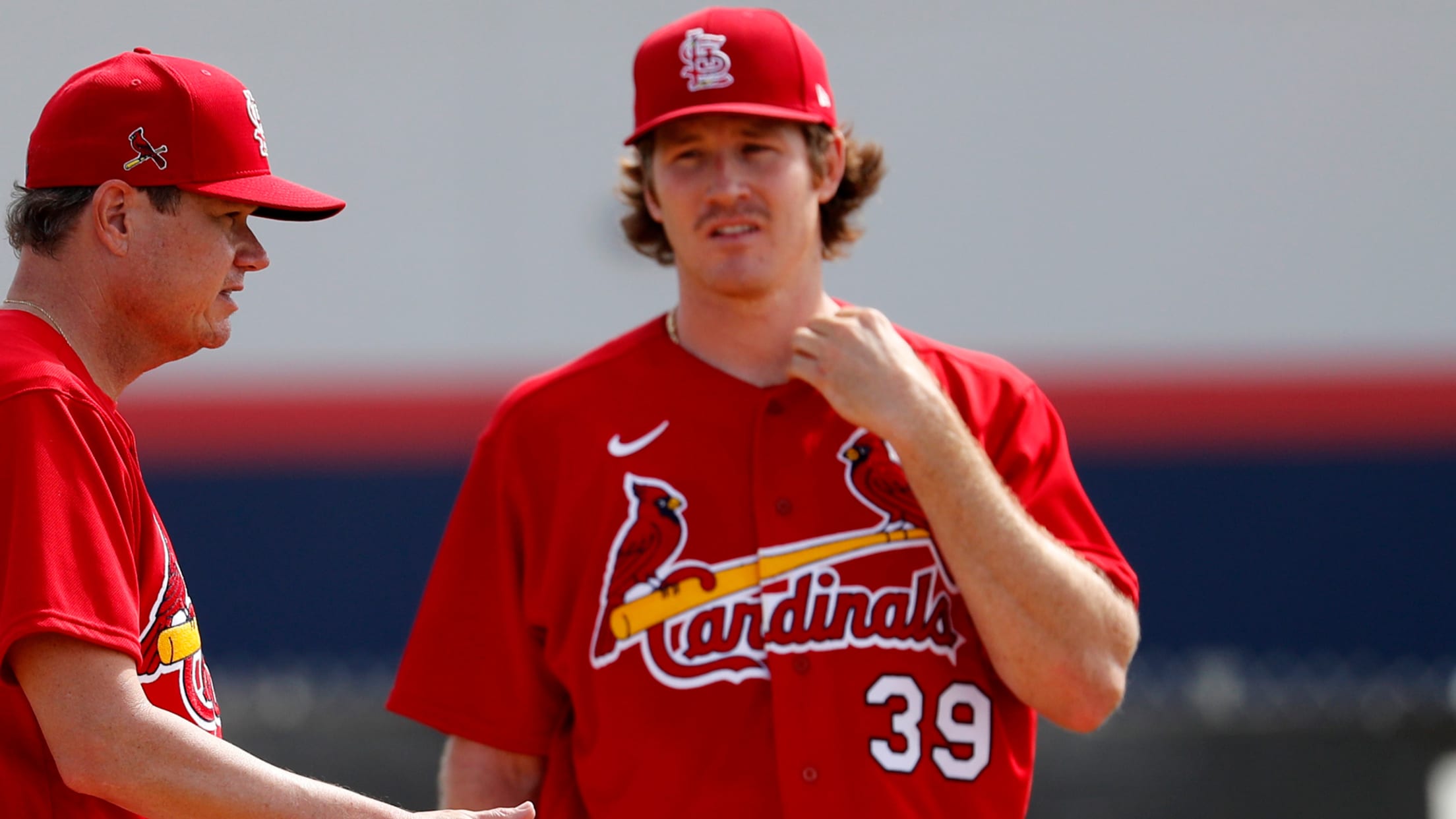 JUPITER, Fla. -- Cardinals right-hander Miles Mikolas had a second platelet-rich plasma injection Tuesday morning to treat his ongoing right forearm soreness. As a result, his season will be delayed by at least a month. Mikolas received the injection in his right forearm to help heal the flexor tendons, which
Brock Holt to sign with Brewers (report)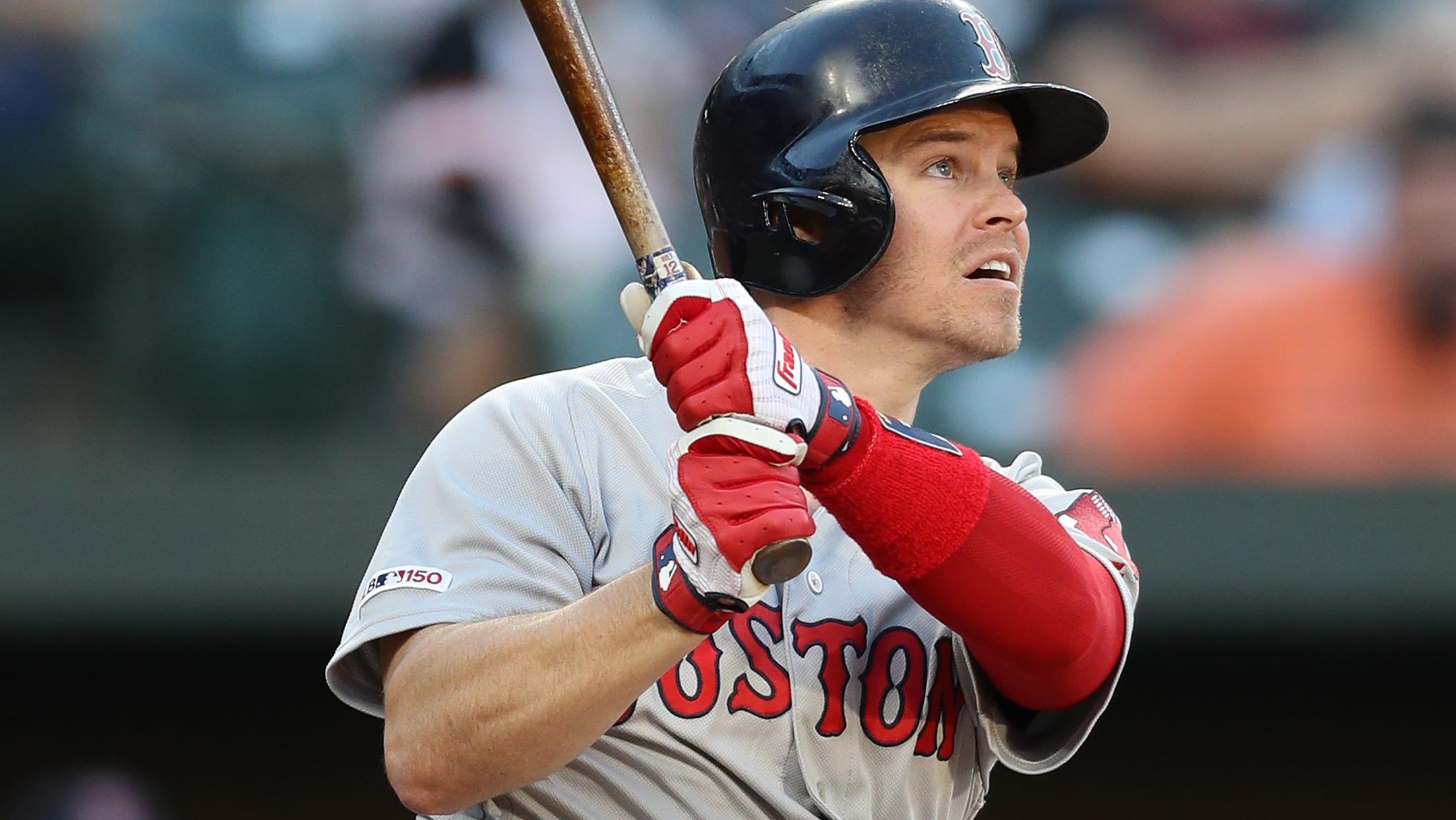 Free agent Brock Holt has agreed to a deal with the Brewers pending a physical, MLB Network insider Ken Rosenthal reported Monday night. Holt played for the Red Sox for the last seven seasons, primarily as a utility player. Terms of the deal are not known, and the club has
Twins, Berríos seek edge with new mound tech
Introduced by pitching coach, device pairs biomechanic data with video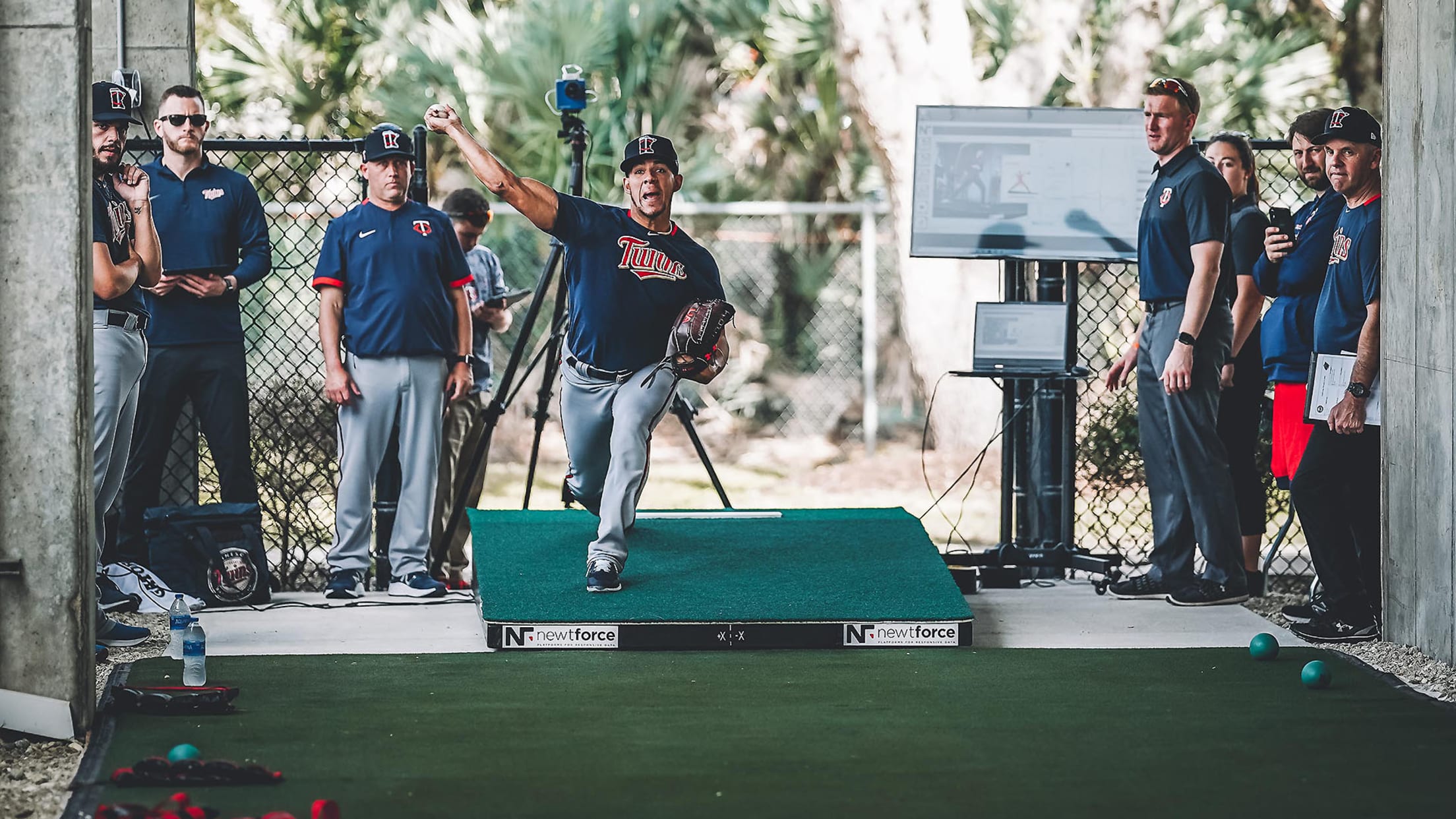 FORT MYERS, Fla. -- There are three bullpen mounds down the left-field line at Hammond Stadium. That's where, last spring, Twins coaches and analysts gathered around their Rapsodo machines and Edgertronic high-speed cameras to quantitatively analyze the pitchers in camp. All of that is still in place. This year, though,
Notes: Pitching puzzle; Pearson drawing buzz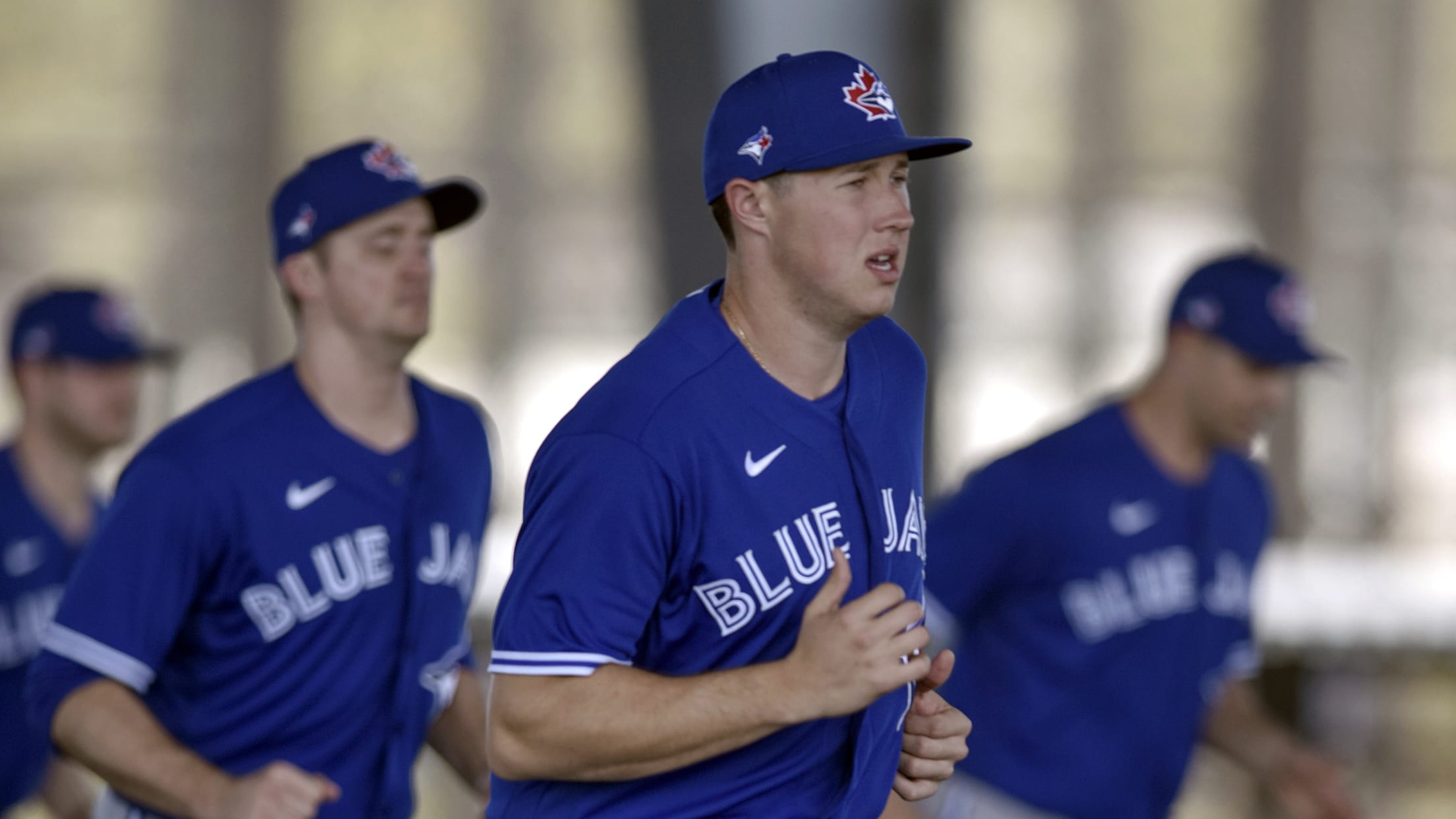 DUNEDIN, Fla. -- The Blue Jays have a complicated puzzle to put together when it comes to selecting their fifth starter, and that process officially starts on Saturday when the club opens its Grapefruit League schedule in Tampa against the Yankees.
Which Rangers are candidates for extensions?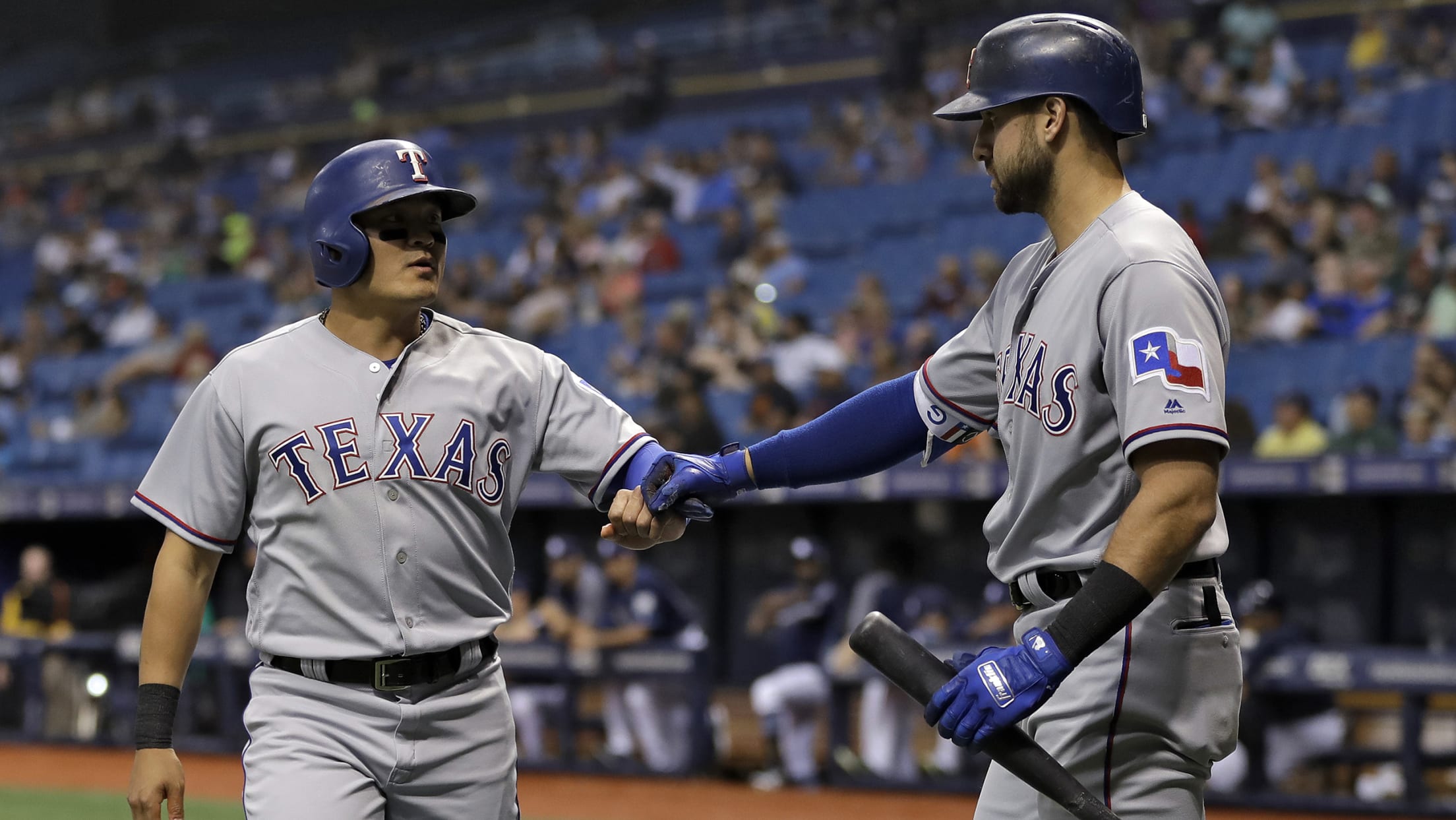 SURPRISE, Ariz. -- The Rangers are in the process of getting all their pre-arbitration players under contract by the start of Cactus League games on Friday. The next item of business could be contract extensions for one or more players. That's always a topic of conversation for the Rangers in
Age aside, Bichette, Biggio providing leadership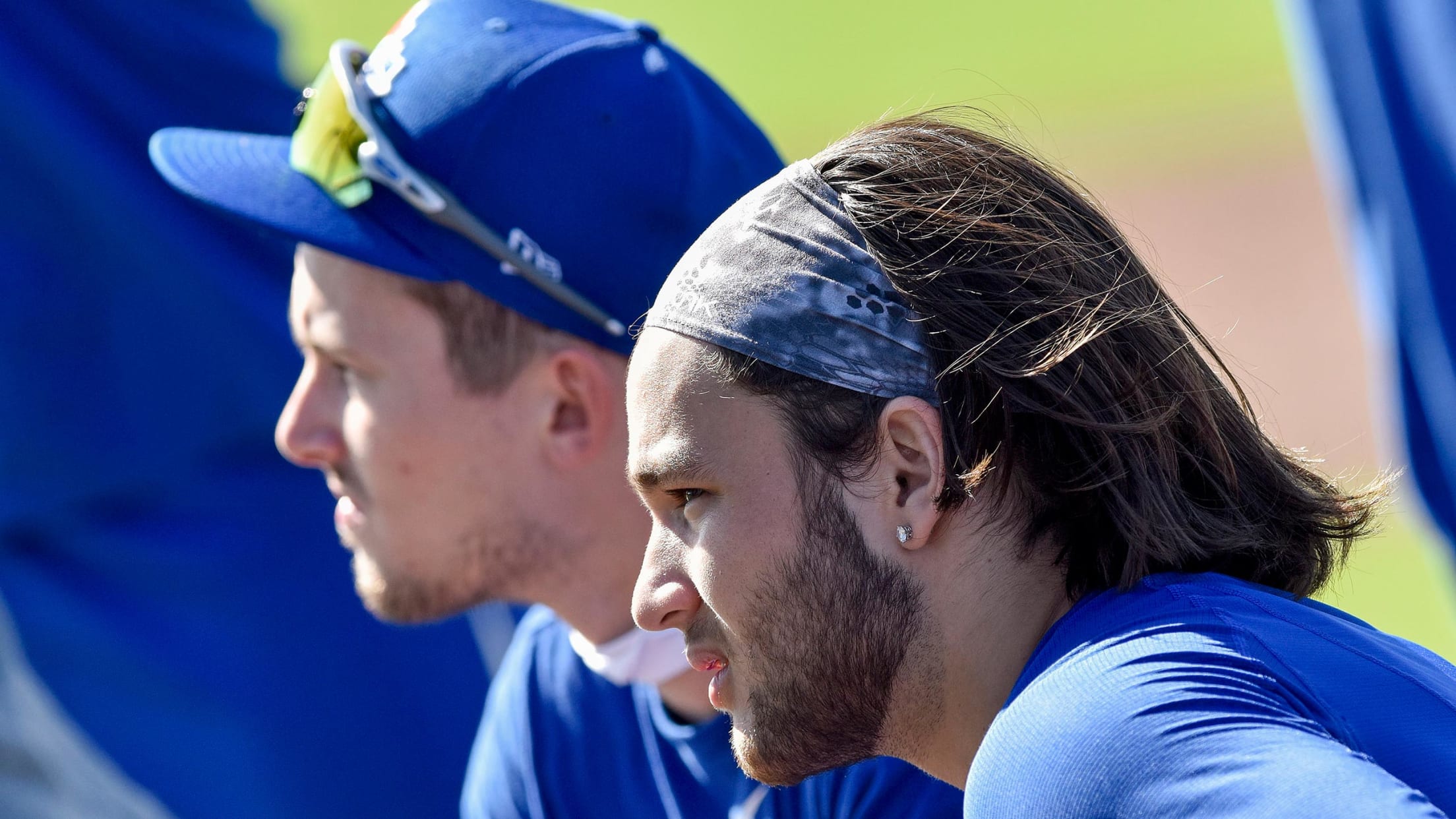 DUNEDIN, Fla. -- The value of clubhouse leadership is an unmeasurable metric in the great measured game of baseball. At times it's a buzzword, and other times it tips a team from defeat to victory, but rarely in quantifiable ways. The clearest example from the Blue Jays' 2019 season came
Can Eloy hit 50 homers in 2020? 'Why not?'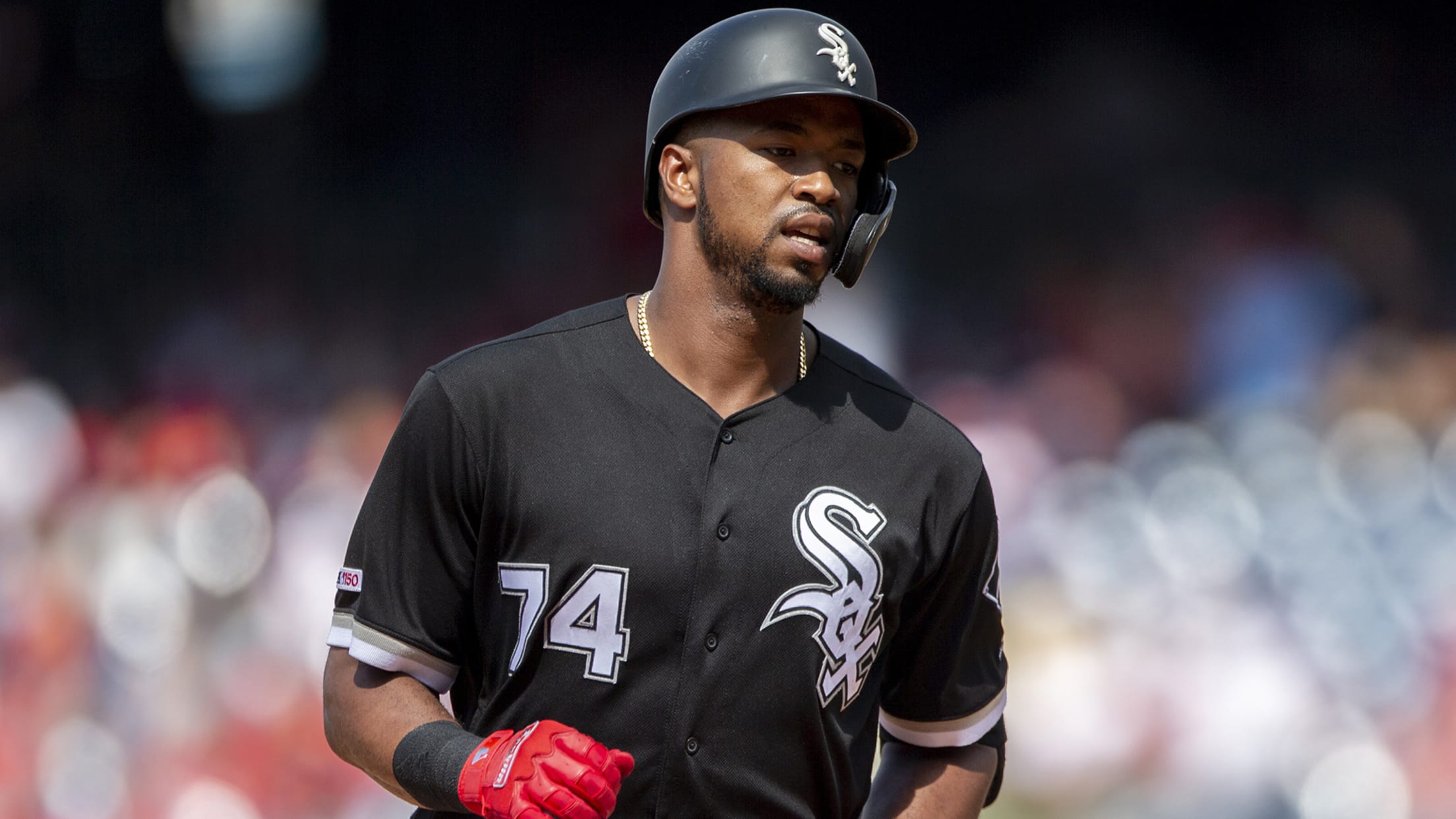 GLENDALE, Ariz. -- Based on his interview session Monday at Camelback Ranch, White Sox left fielder Eloy Jiménez already appears to be in midseason form in regard to the daily happiness he brings to his job. Jiménez joked about being tired after a longer day of workouts with the full
Here's how Soler can get even better in 2020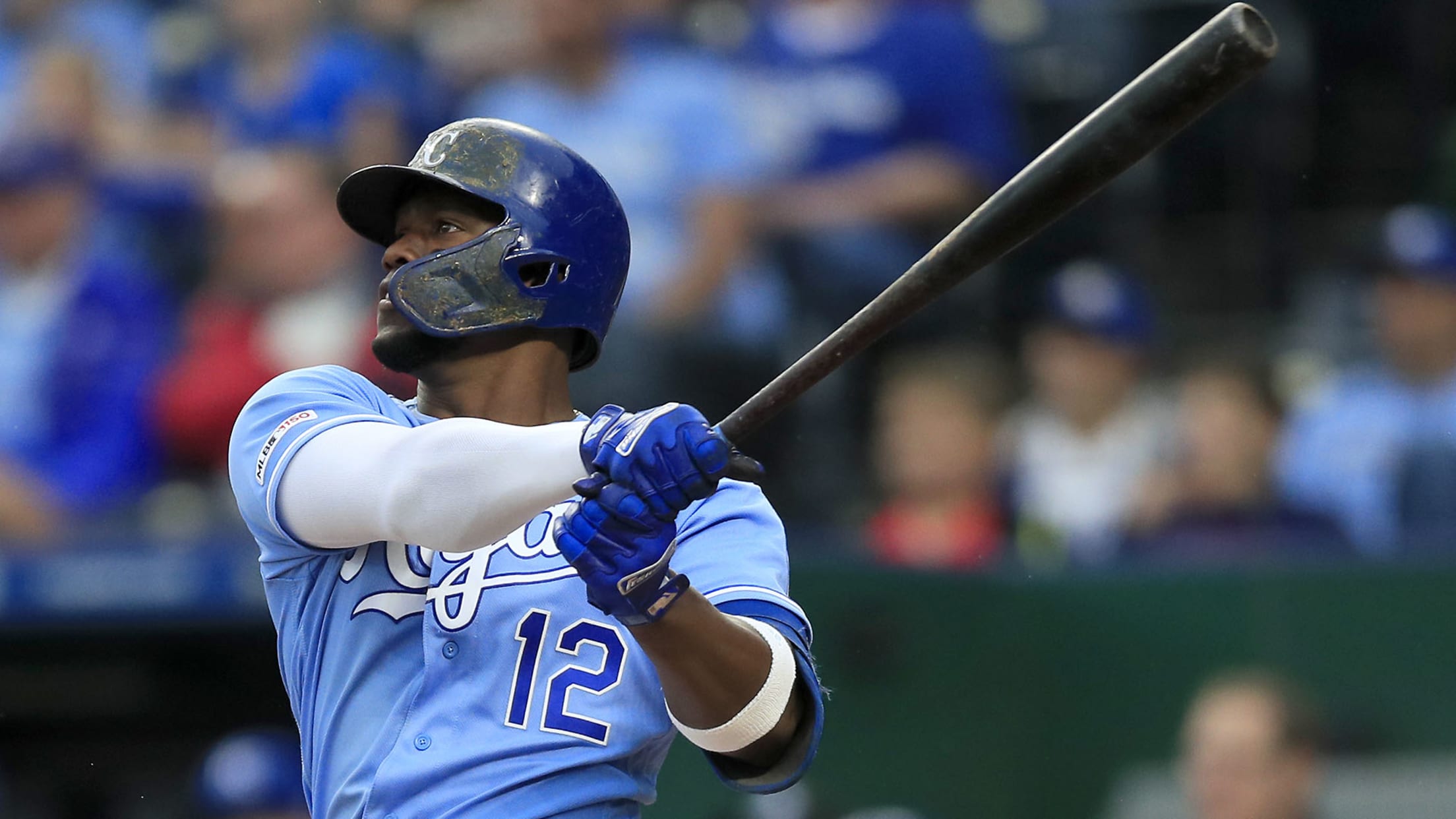 SURPRISE, Ariz. -- How exactly does Royals designated hitter Jorge Soler, the reigning American League home run champ, improve upon a season in which he hit 48 home runs? Simple. Just get better.
Céspedes takes swings, declines to talk publicly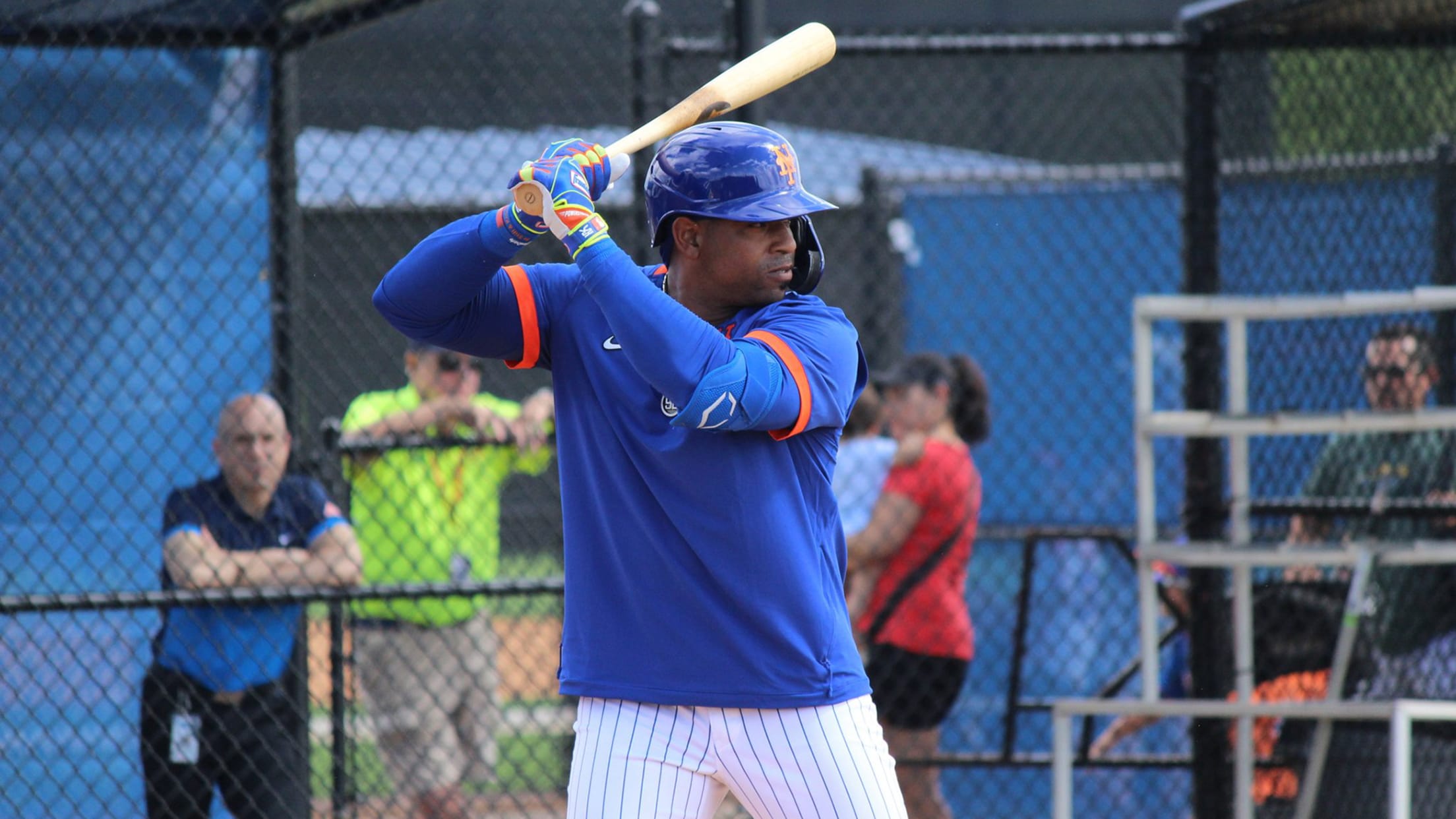 PORT ST. LUCIE, Fla. -- At around 10:30 a.m. Monday, Yoenis Céspedes emerged from the Mets' clubhouse to participate in stretches with the team. Fifteen minutes later, he ducked behind the batting cage alone, only to resurface on a back field later in the morning. Céspedes signed autographs and posed
Verdugo to don No. 99, in nod to Manny
He's the first player in Red Sox history to wear the number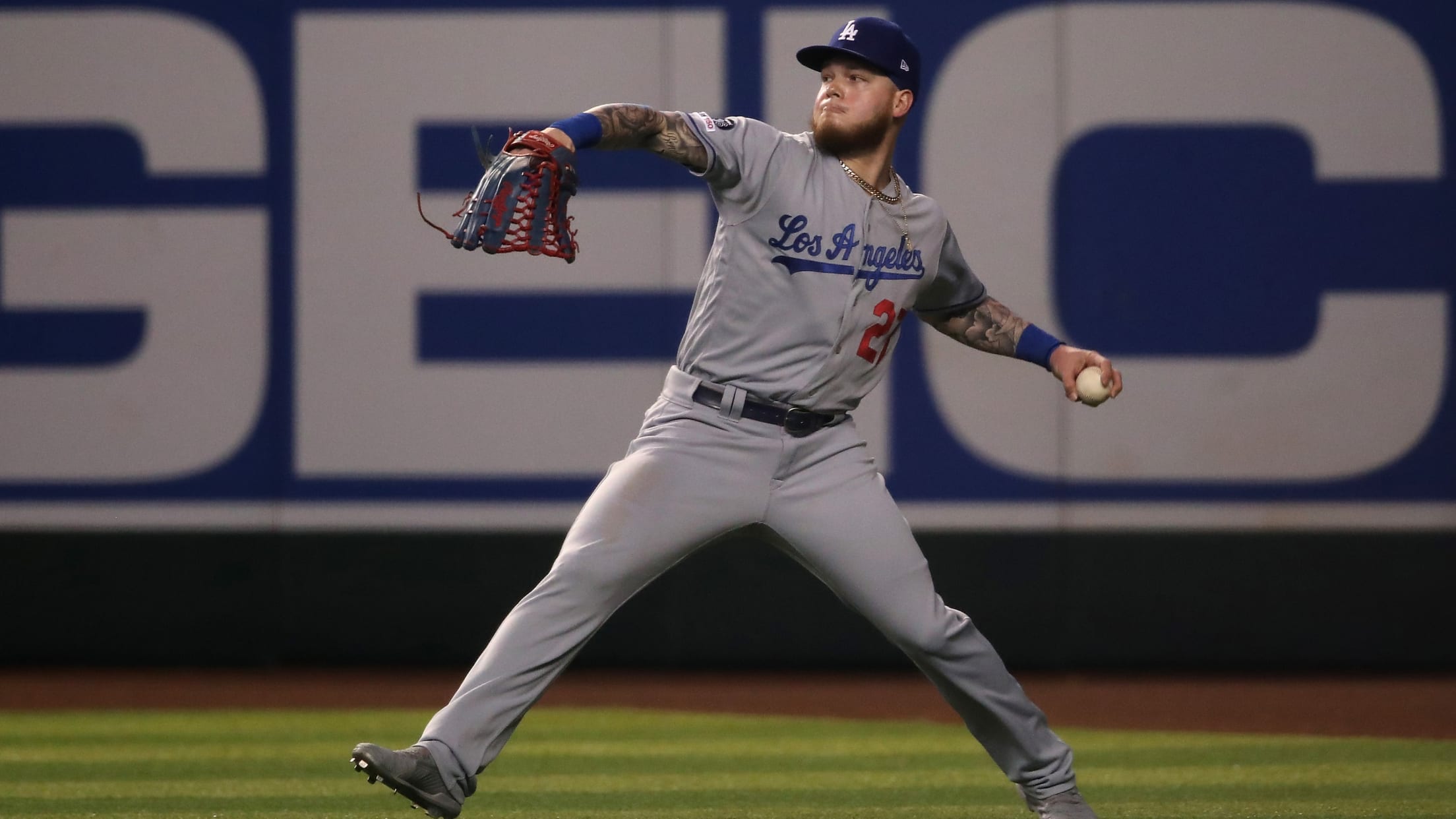 FORT MYERS, Fla. -- Alex Verdugo saw it as a chance to put his own spin on things; to stand out from the crowd, if you will.
Joey Votto's back with the photo shoot of the year
We missed you, Joey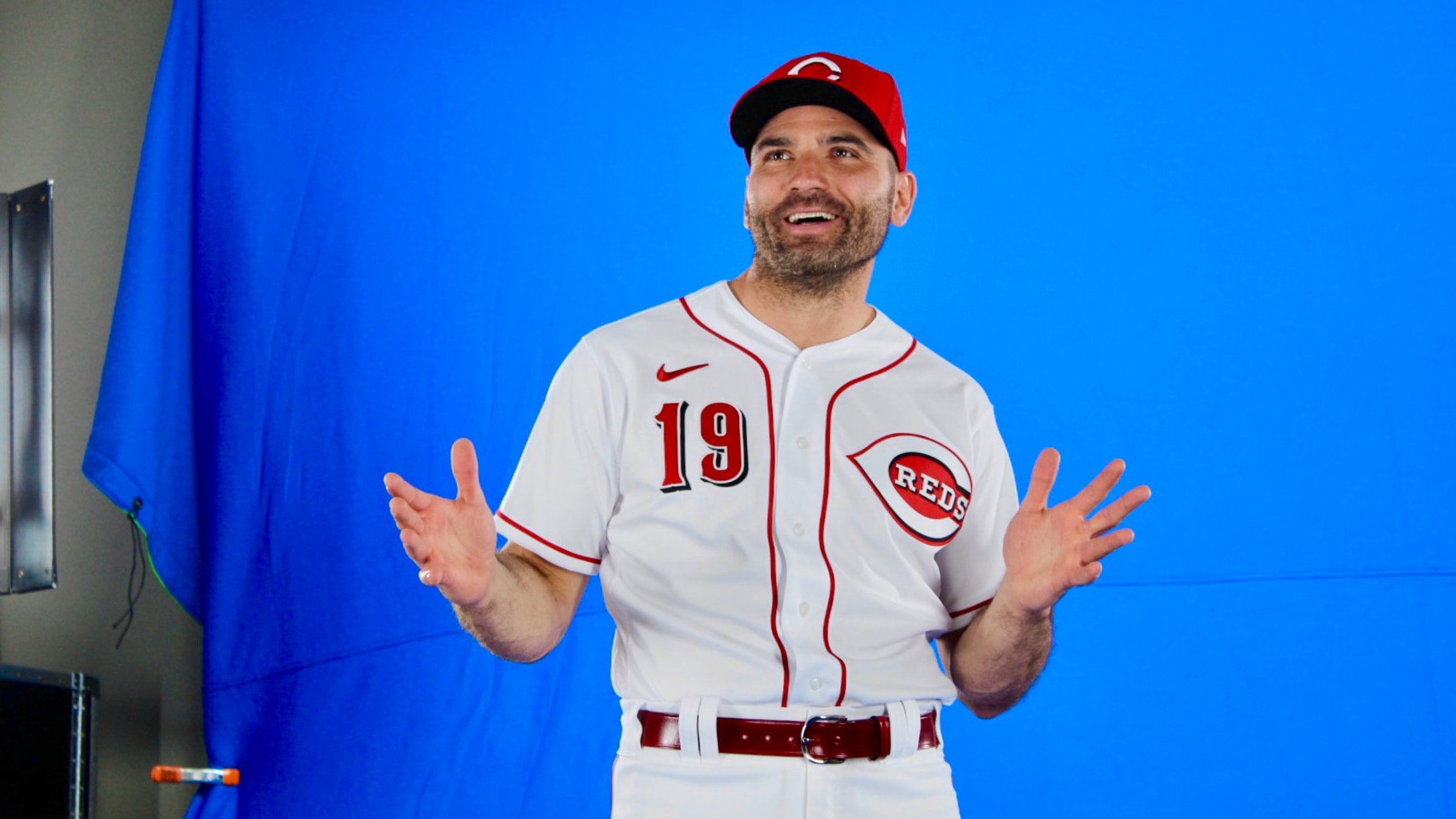 Oh, Joey Votto. How long and cruel the winter months were without him in our lives. We missed him tossing baseballs clear out of the stadium just to troll some fans, taking part in absolutely perfect interviews and dancing his way into our hearts.