Fernandomania still resonates decades later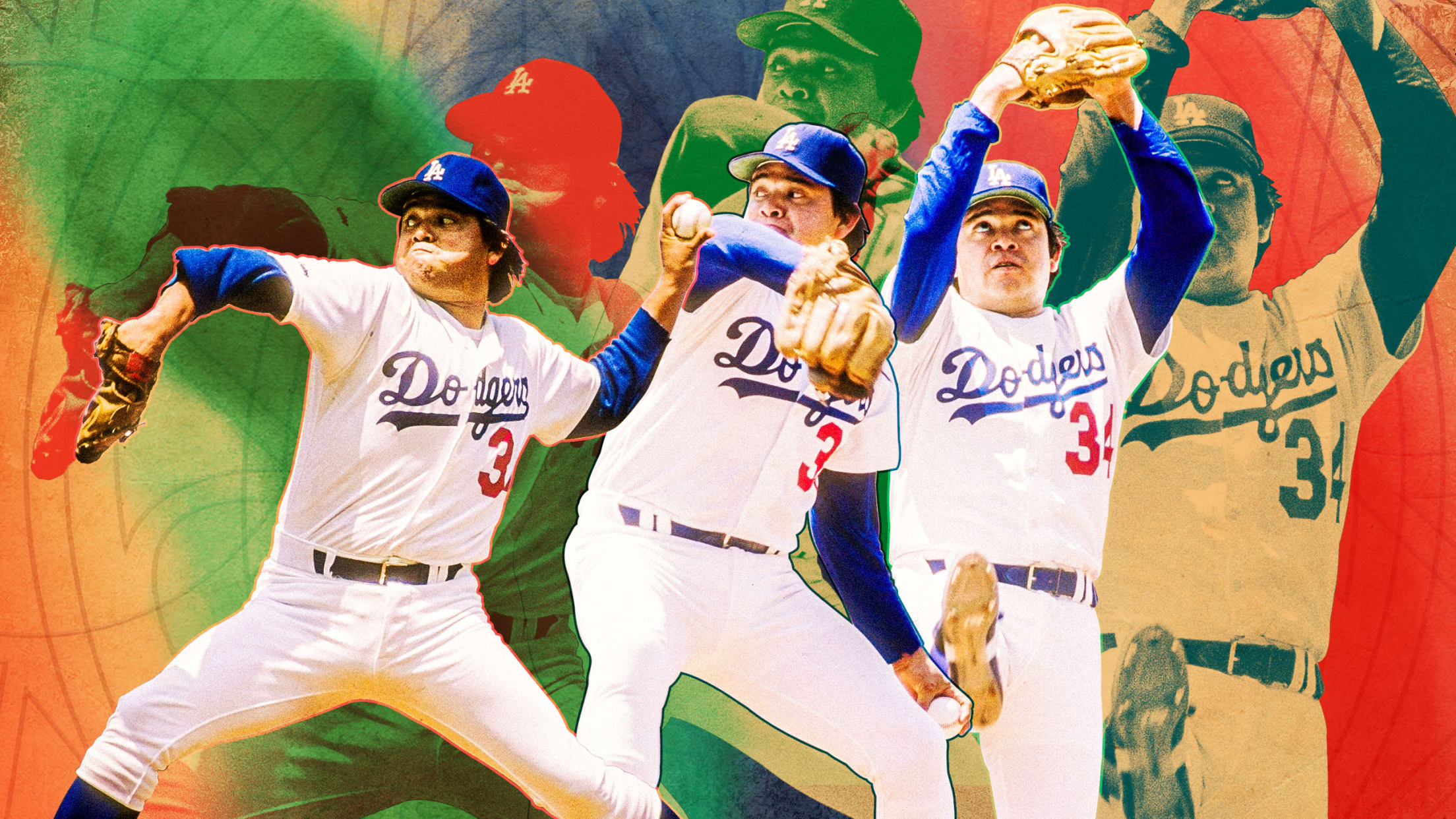 The screwball relies on movement and lots of feeling. It begins in one direction and unexpectedly breaks in the opposite direction. When it's good, it's incredible, and when executed perfectly, you'll never forget it. Forty years ago, Fernando Valenzuela pitched himself out of rural Mexico and into the heart of
How Fernando drew thousands of extra fans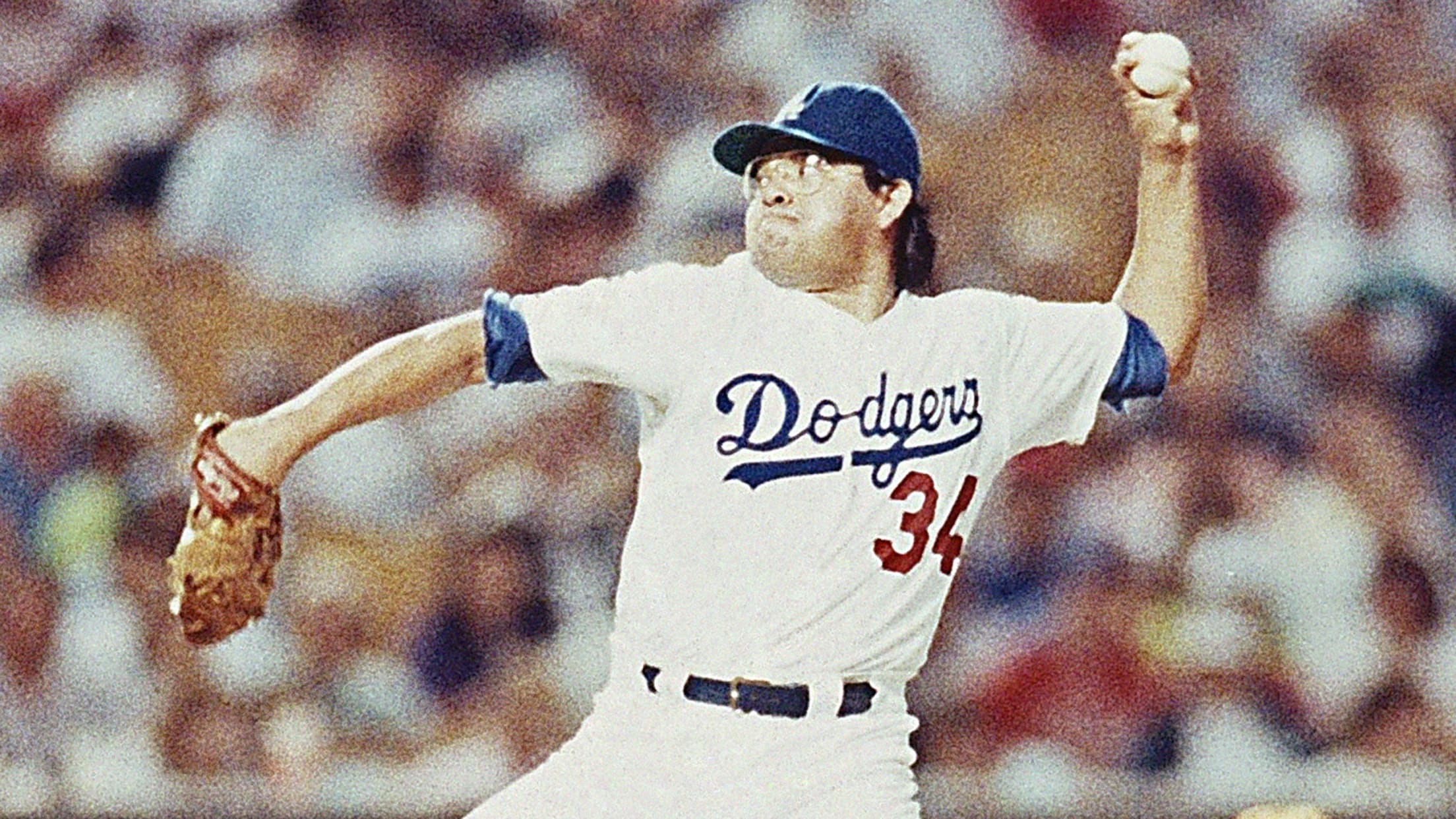 "I truly believe," legendary Dodgers broadcaster Jaime Jarrín once said, "that there is no other player in Major League history who created more new fans than Fernando Valenzuela. Sandy Koufax, Don Drysdale, Joe DiMaggio, even Babe Ruth did not. Fernando turned so many people from Mexico, Central America, South America
Teammates still awed by Fernandomania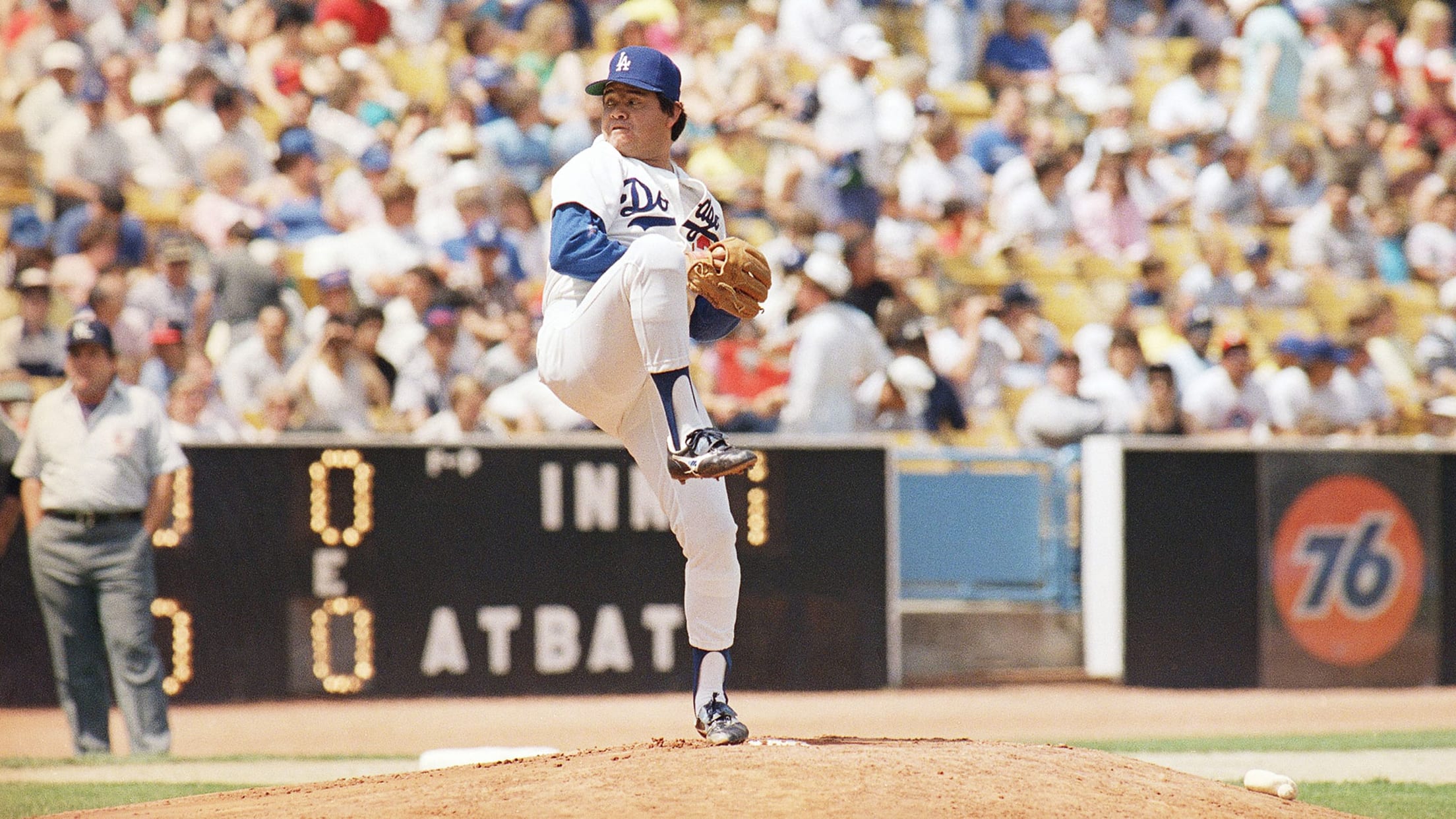 Four decades have passed since a 20-year-old screwball-throwing left-hander from Etchohuaquila, Mexico, named Fernando Valenzuela captivated the baseball world when he began the 1981 season by winning his first eight starts for the Dodgers. Forty years later, Valenzuela's otherworldly performance in that stretch -- seven complete games, five shutouts, a
Even pre-mania, Fernando was 'amazing'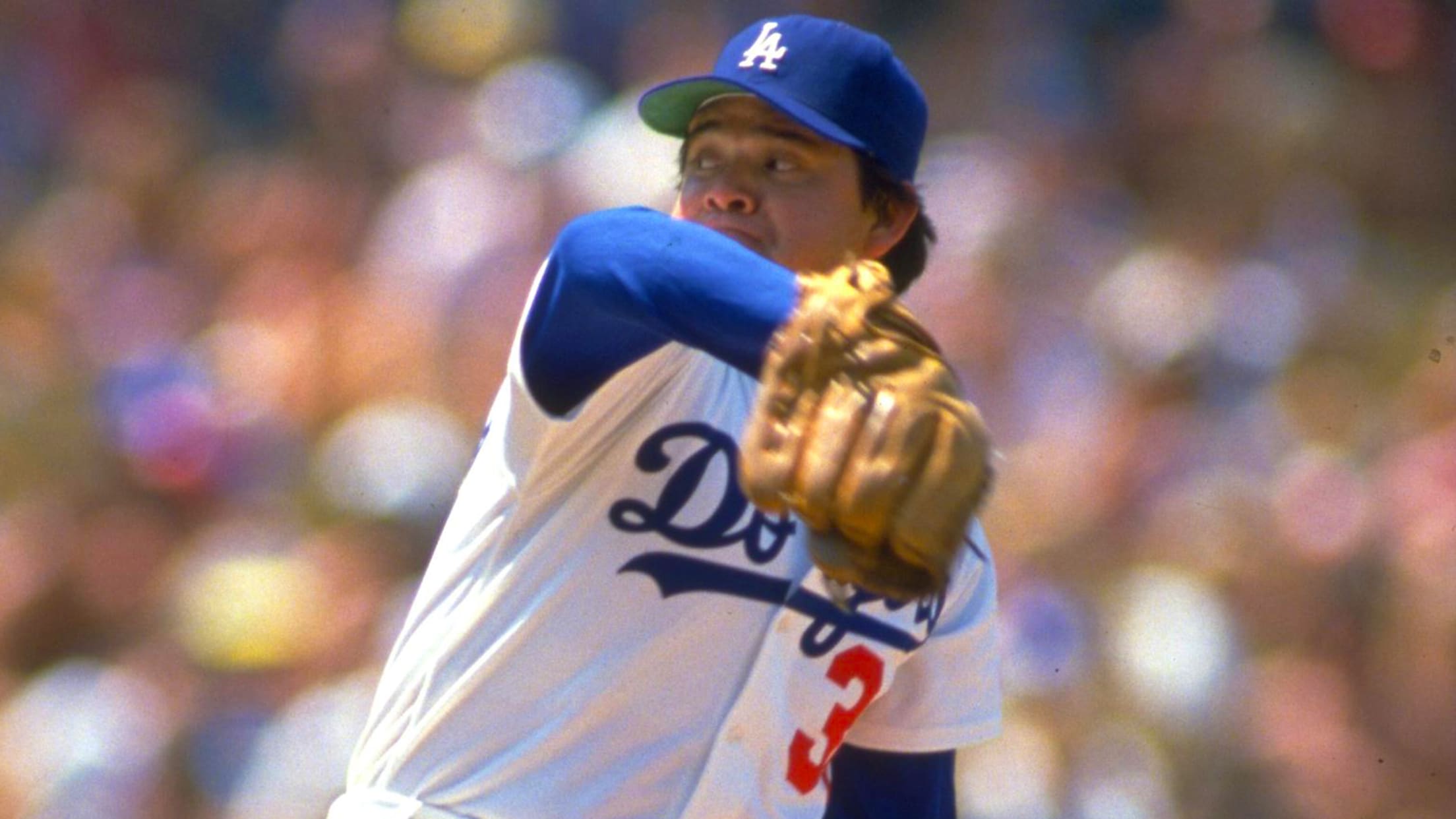 To many people, Fernandomania began after Fernando Valenzuela tossed a shutout against the Astros on April 9, 1981. The fact that Valenzuela delivered that type of performance on short notice after Jerry Reuss went down with an injury helped enhance the moment, and his legacy. Over the next few months,
No love lost after no-no for Indians, Sox
Eaton preaches respect for Cleveland infielders after early scuffle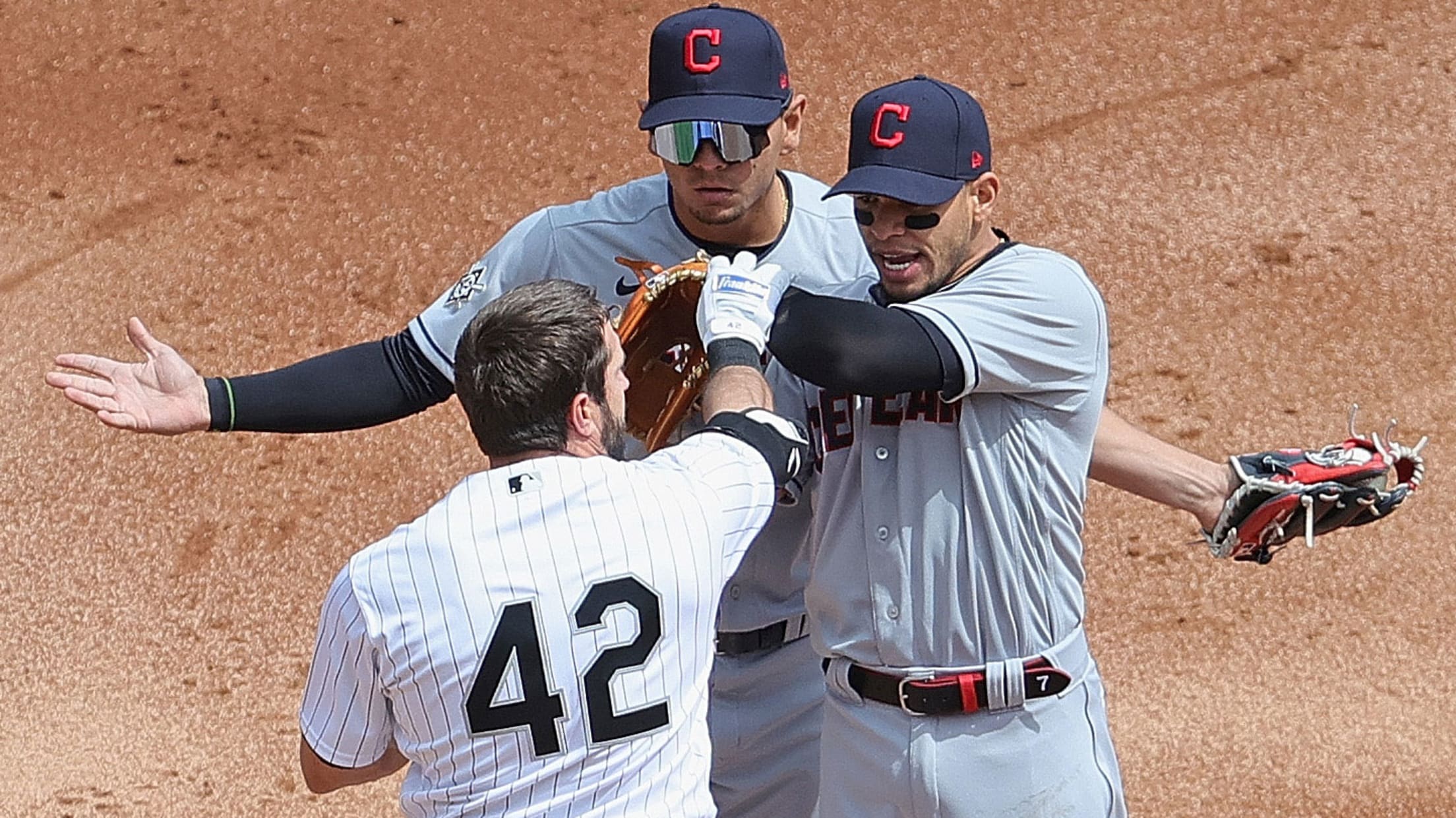 CHICAGO -- The benches cleared in the first inning of Cleveland's 4-2 victory over the White Sox on Thursday at Guaranteed Rate Field on a play involving Adam Eaton at second base. Eaton singled to right, sending Tim Anderson to third. Hustling all the way, Eaton beat the throw to
Roundtable: Dodgers-Padres fireworks begin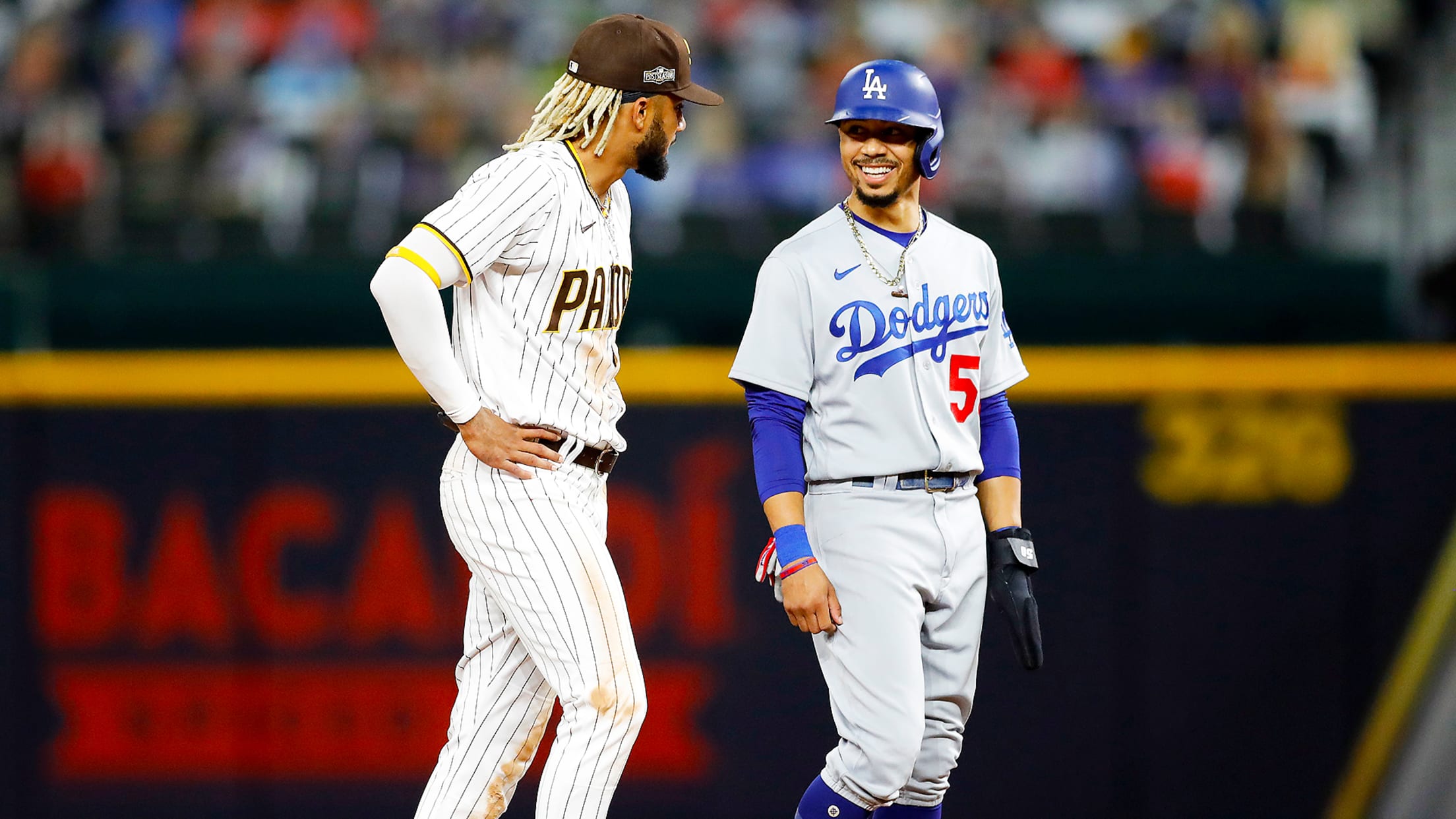 The National League West race is expected to be a dogfight until the end, and two teams involved in this rapidly growing rivalry will have their first cracks at each other this weekend at Petco Park. The Dodgers and Padres are both off to good starts, and though it's still
Hole in one? Mancini's glove betrays him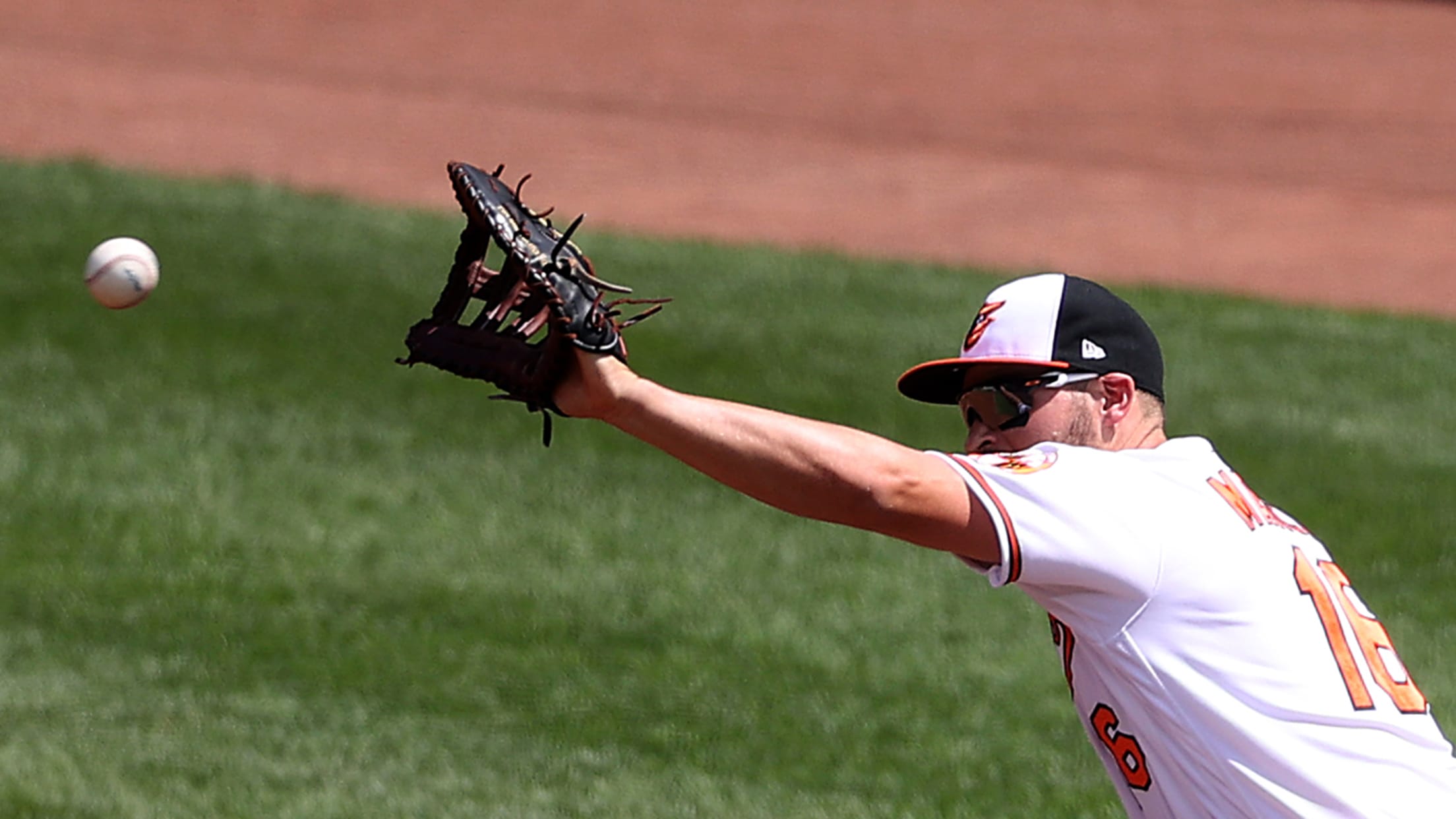 As even baseball's best fielders will tell you, physical errors happen. They are simply part of the game, unavoidable over a 162-game season. But in rare cases, it's the glove that should be charged with the error -- just ask Trey Mancini. The Orioles first baseman had only his mitt
7 key storylines as Dodgers, Padres reunite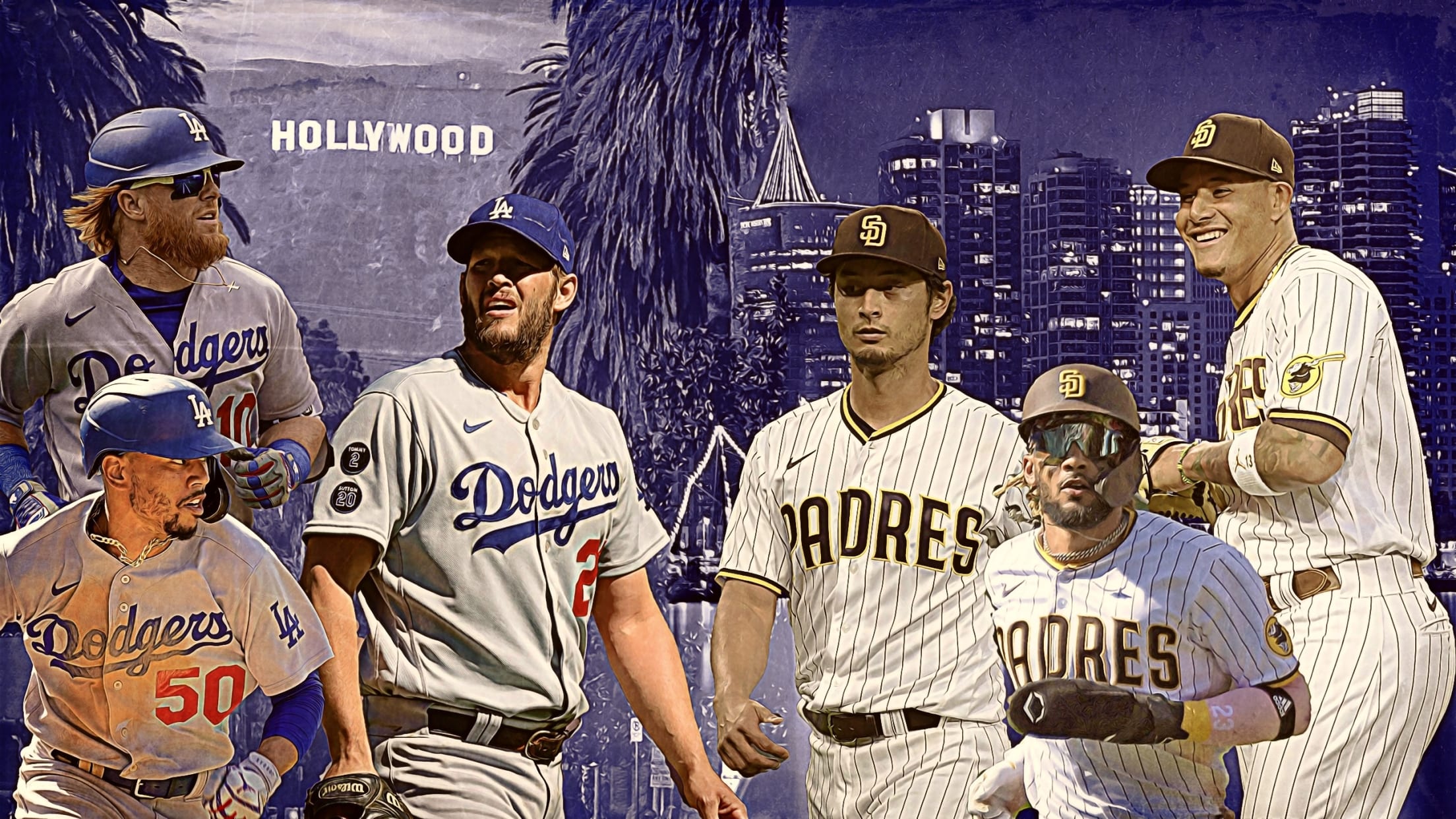 SAN DIEGO -- As mid-April series go, this one is about as big as it gets. After a winter's worth of back-and-forth, the Dodgers and Padres are slated to square off for the first time this weekend at Petco Park. It's a series that combines superstar players with National League
Tepera suspended 3 games, Ross for 1 game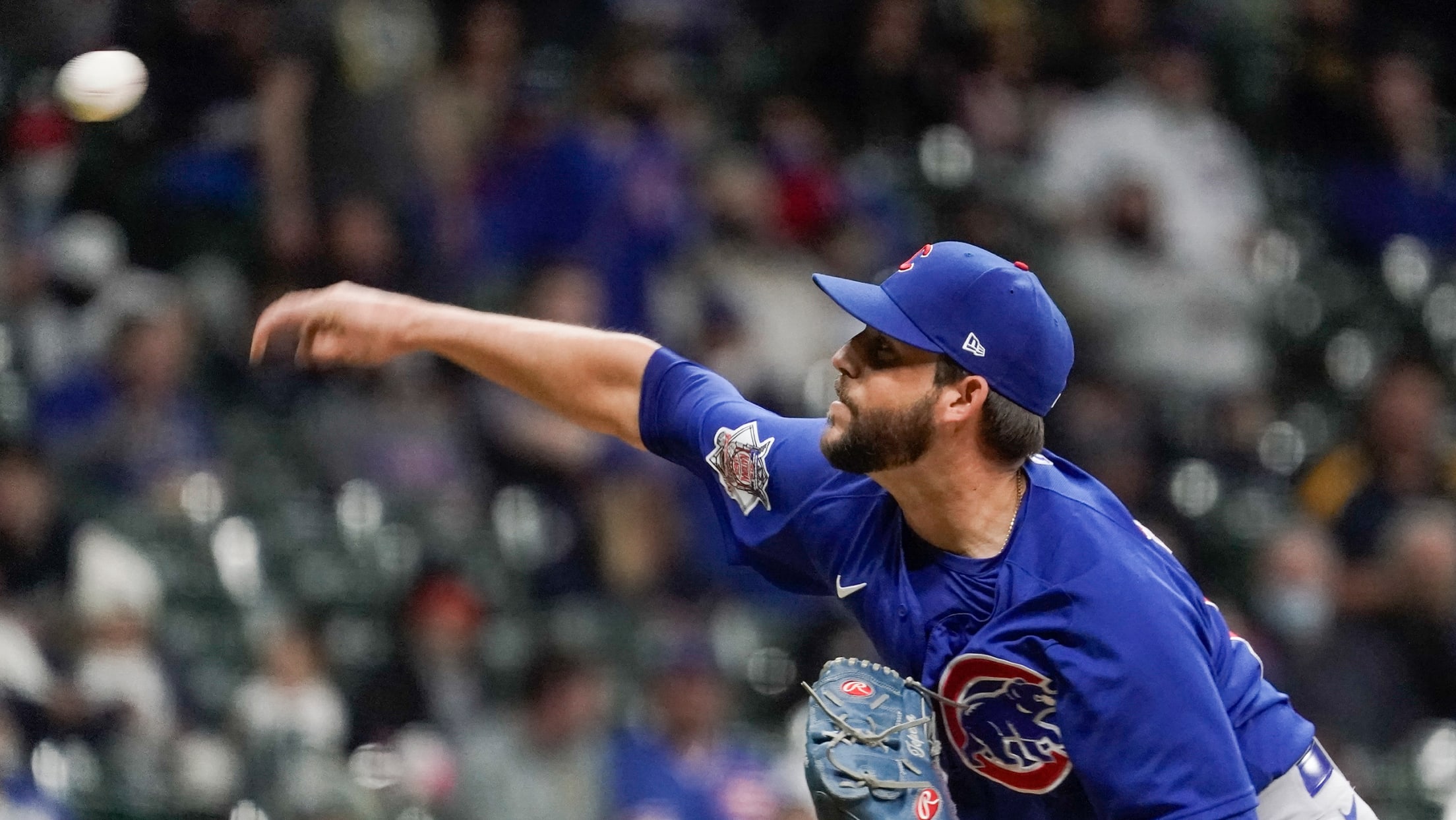 Cubs reliever Ryan Tepera and manager David Ross both received suspensions and undisclosed fines from Major League Baseball on Thursday. Tepera's is a three-game suspension that he has elected to appeal, and Ross' is for one game. MLB concluded that Tepera intentionally threw a pitch at Brewers starter Brandon Woodruff
These rookies are early Statcast standouts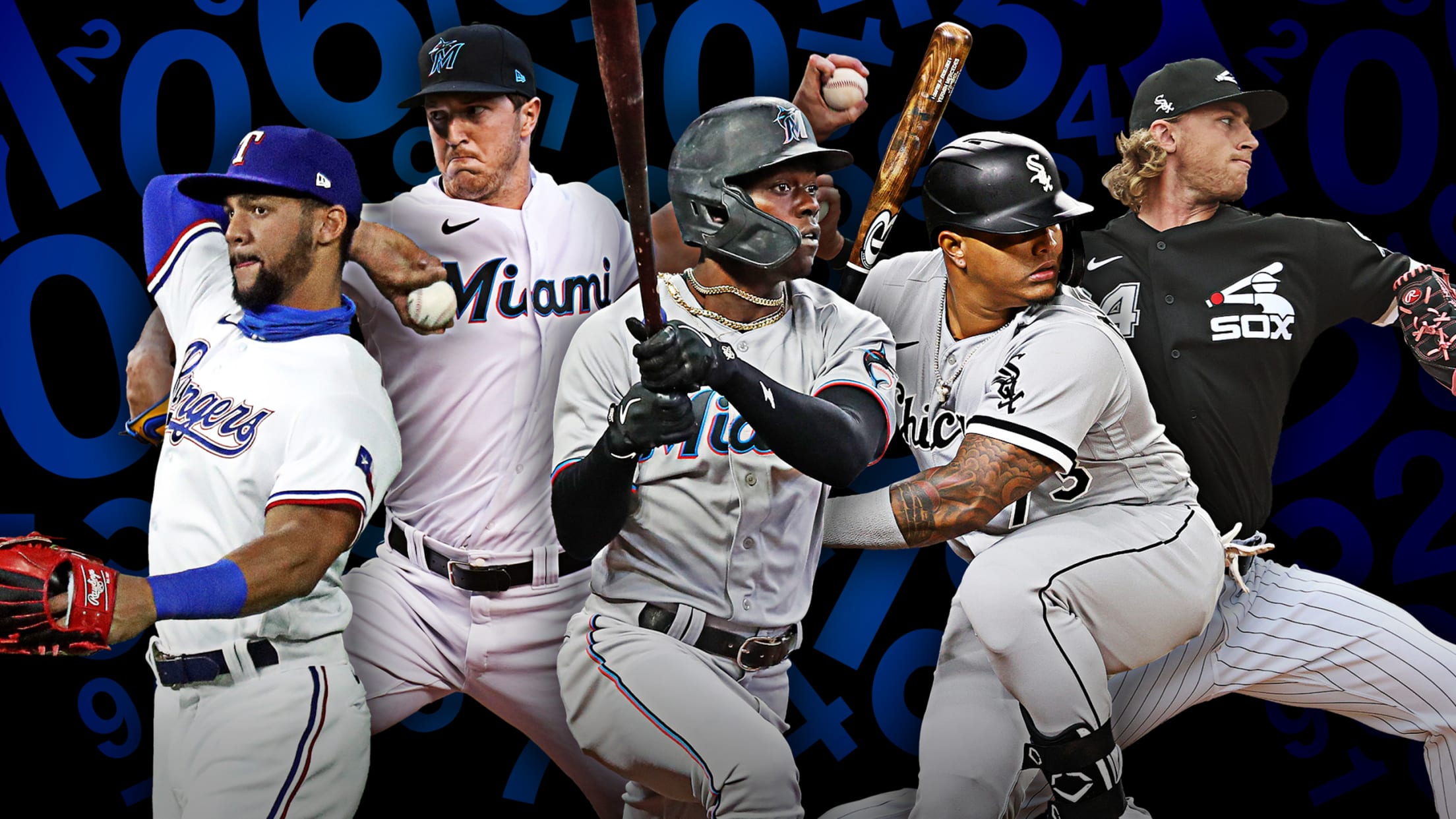 Anything feels possible in a small sample. A No. 9 hitter can have a four-hit day. A struggling pitcher can have a clean inning. The slowest runner can pull off a delayed steal for his one theft of the season. But that's not entirely true. Not every pitcher can pump
Arenado vs. Bryce! Stream it free (details)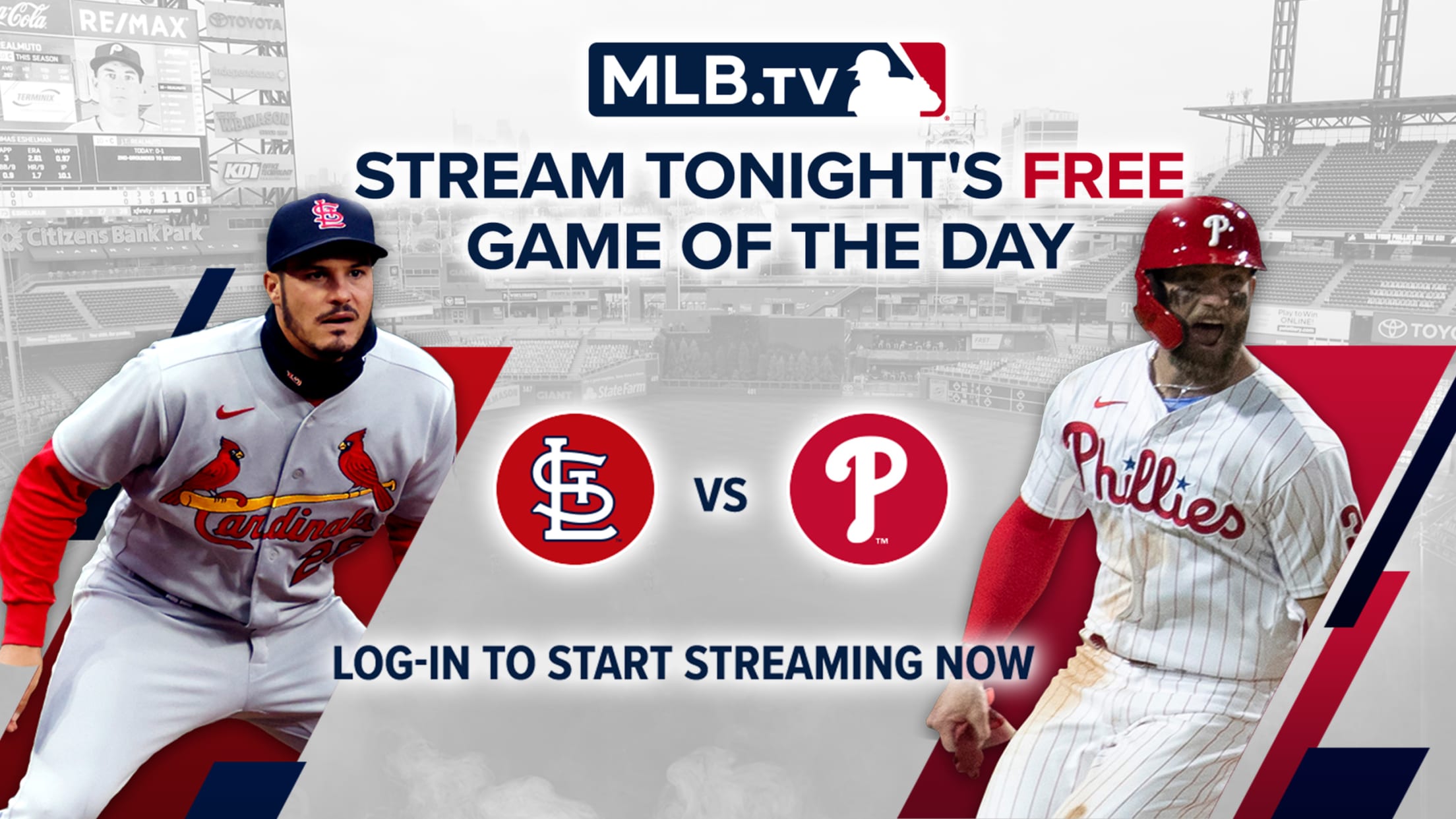 It's been a while since the Cardinals and Phillies squared off, but when the drought ends on Friday night, you can tune in -- for free. The teams' series opener at Philadelphia's Citizens Bank Park (7:05 p.m. ET) will be MLB.TV's Free Game of the Day. (Blackout restrictions apply, although
Dodgers send message with 6-0 homestand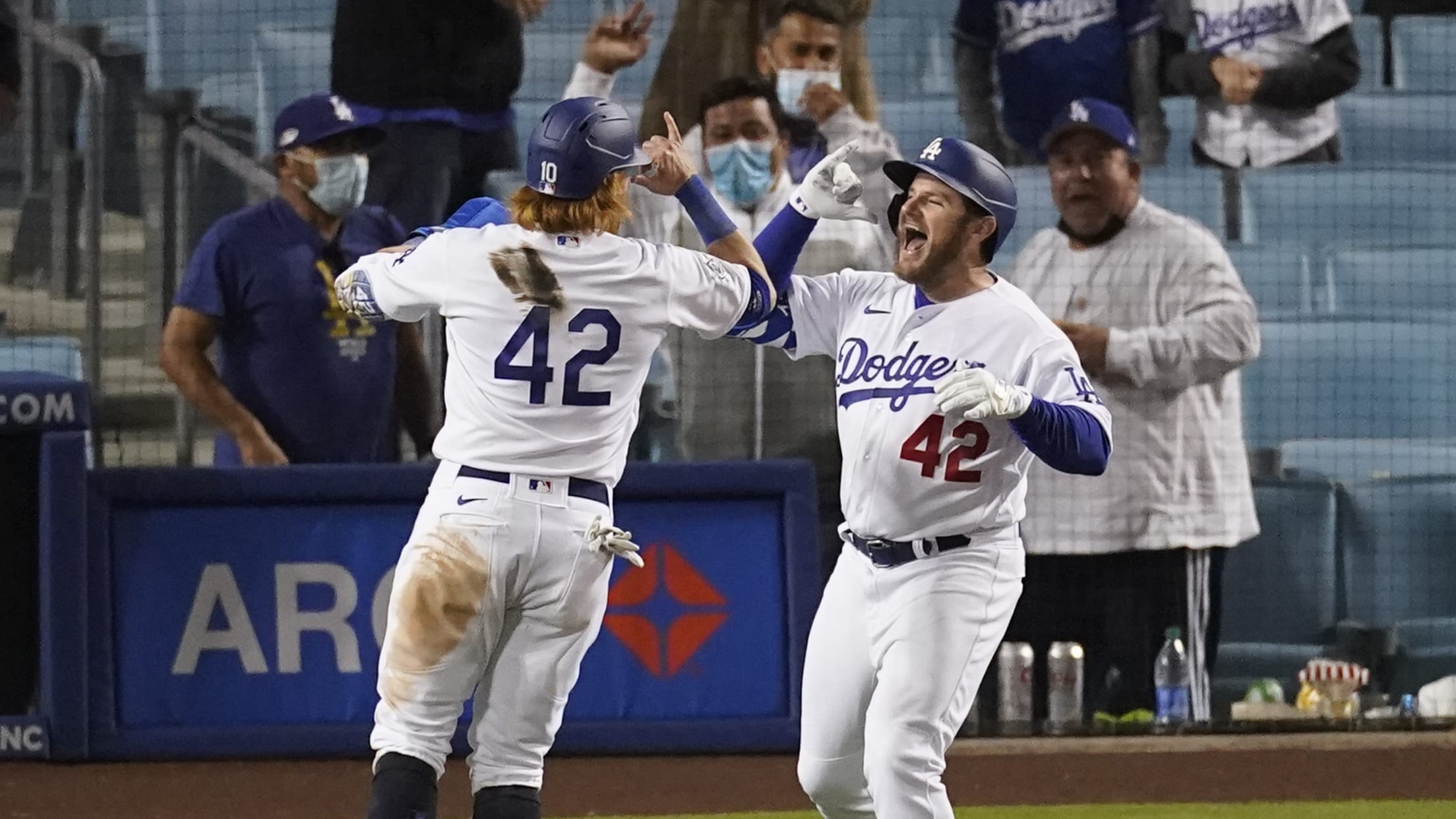 The Dodgers' first homestand of the season began with the team receiving their World Series rings. It ended with a perfect record following a come-from-behind 7-5 win over the Rockies on Thursday night at Dodger Stadium. With Mookie Betts and Corey Seager out of the starting lineup, Justin Turner and
Why Vlad Jr.'s hot start is for real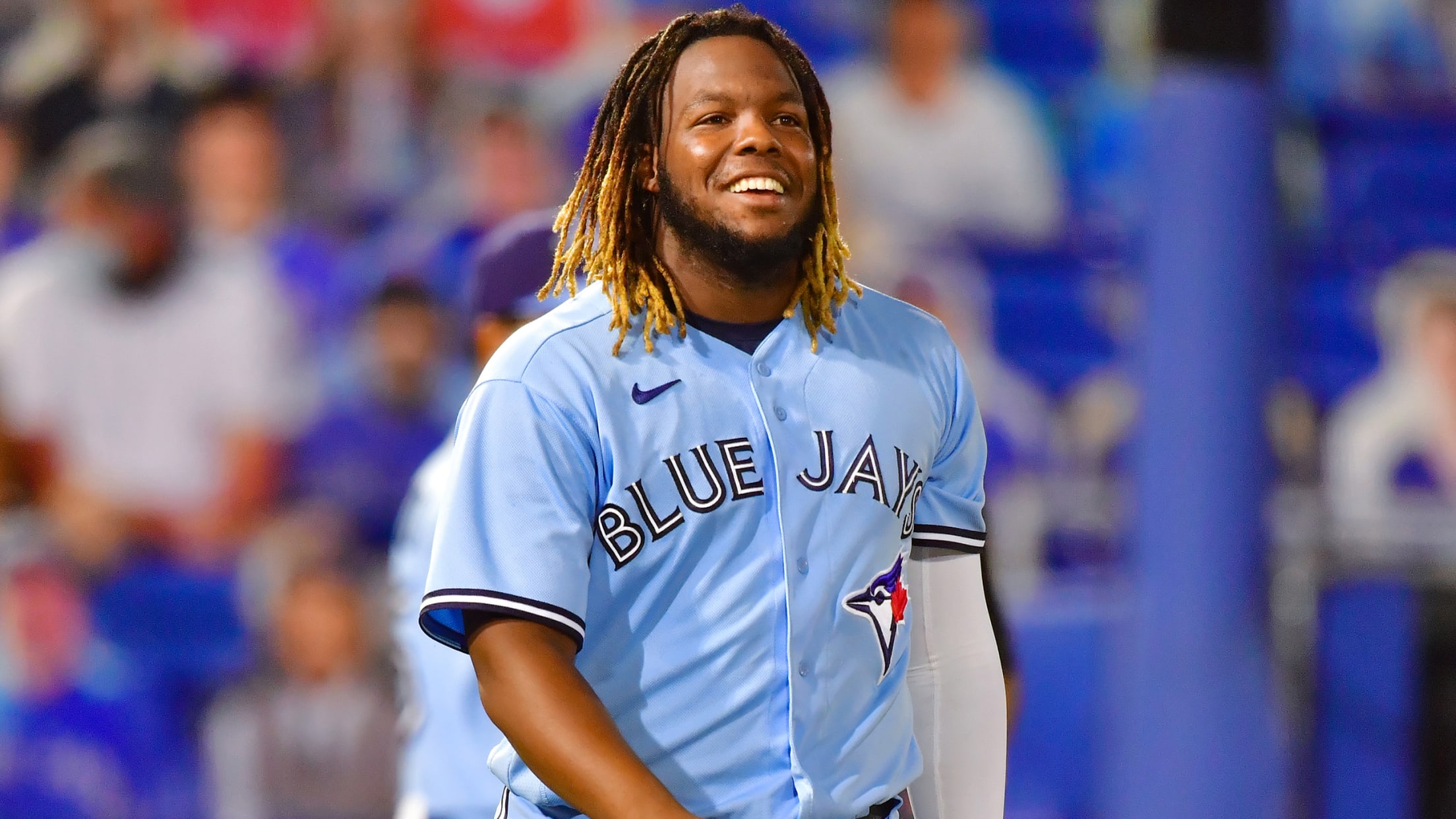 Vladimir Guerrero Jr. is off to one of the hottest starts to the young 2021 season, and it's been a ton of fun to watch so far. Guerrero has reached base safely in all 13 of the Blue Jays' games this season, so if you've watched a game, odds are
'The Jed of old': Lowrie's hot bat fueling A's
Oakland's offensive surge continues as winning streak reaches 5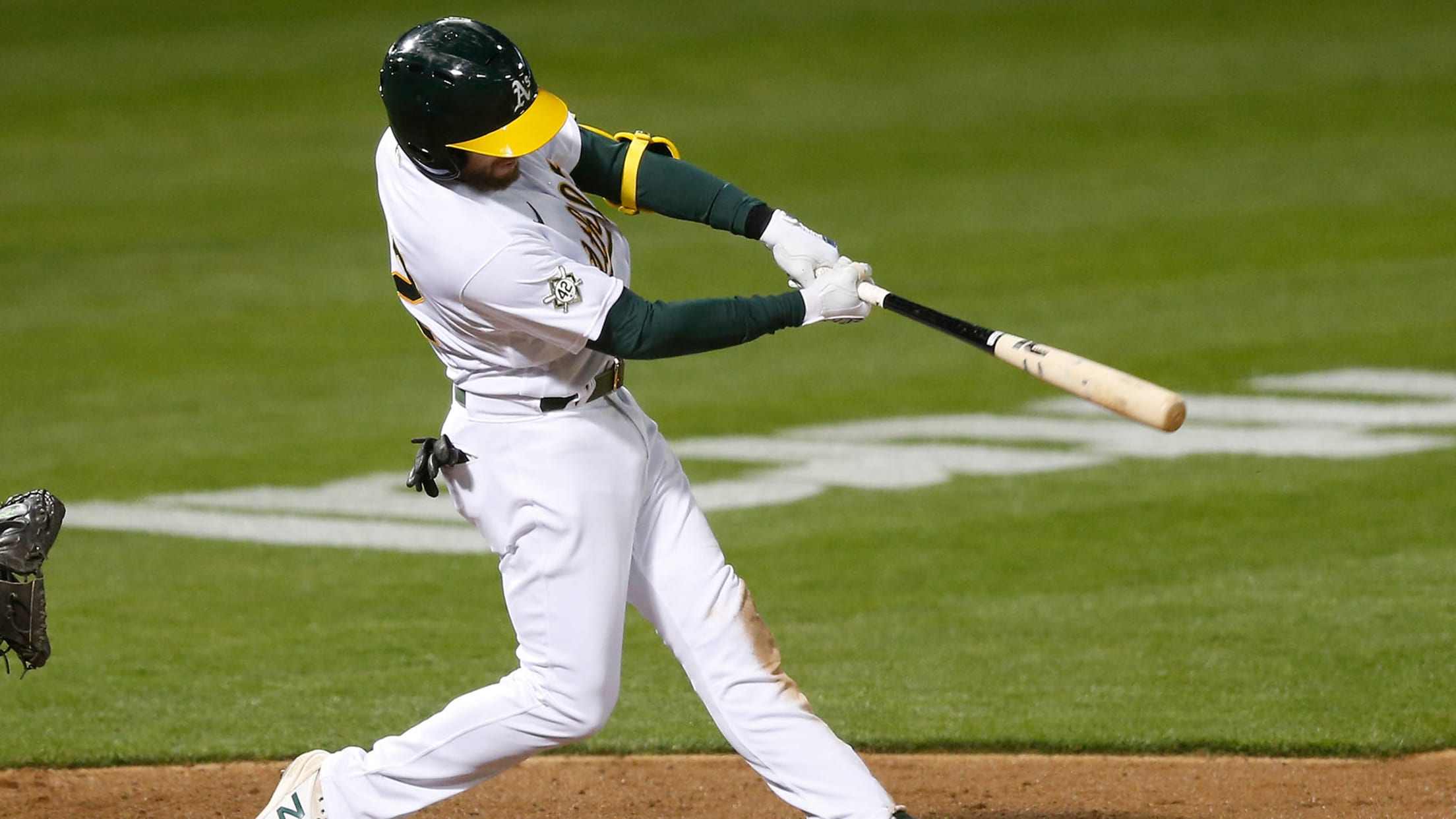 OAKLAND -- There seems to be a magical connection between Jed Lowrie and the A's uniform. That's about the only way to make sense of this unexpected career rejuvenation he currently finds himself in. Lowrie's hot-hitting ways continued in Thursday's 8-4 win over the Tigers at the Oakland Coliseum. The
García picks perfect time for first career HR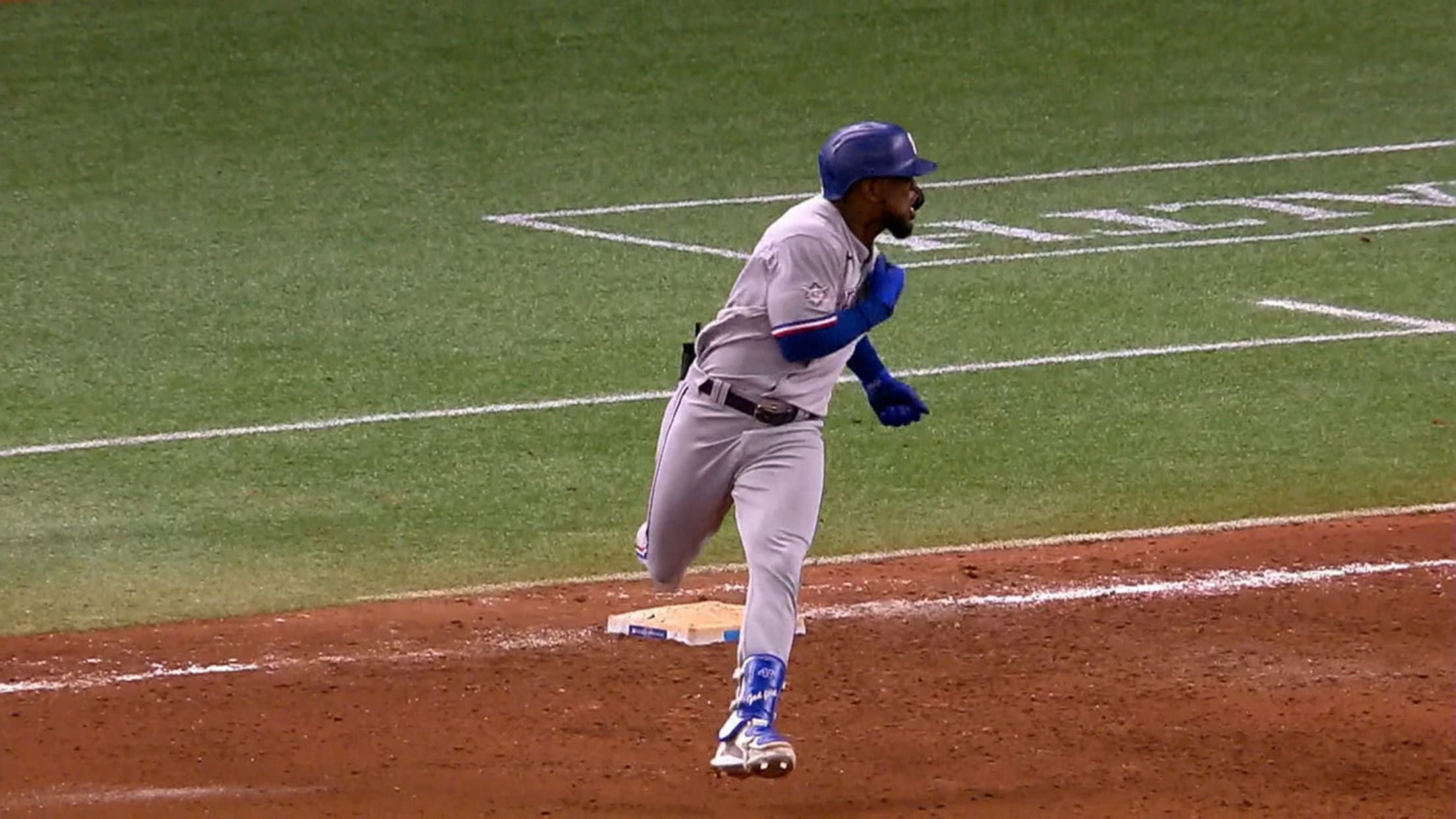 After being denied his first career home run twice on Wednesday night, Adolis García played hero for the Rangers in the series finale, finally hitting his first career home on a go-ahead shot in the 10th inning to secure a 6-4 win over the Rays on Thursday at Tropicana Field.
Win boosts Padres heading into series vs. LA
Machado HR sparks 4-run 1st in support of solid start by Paddack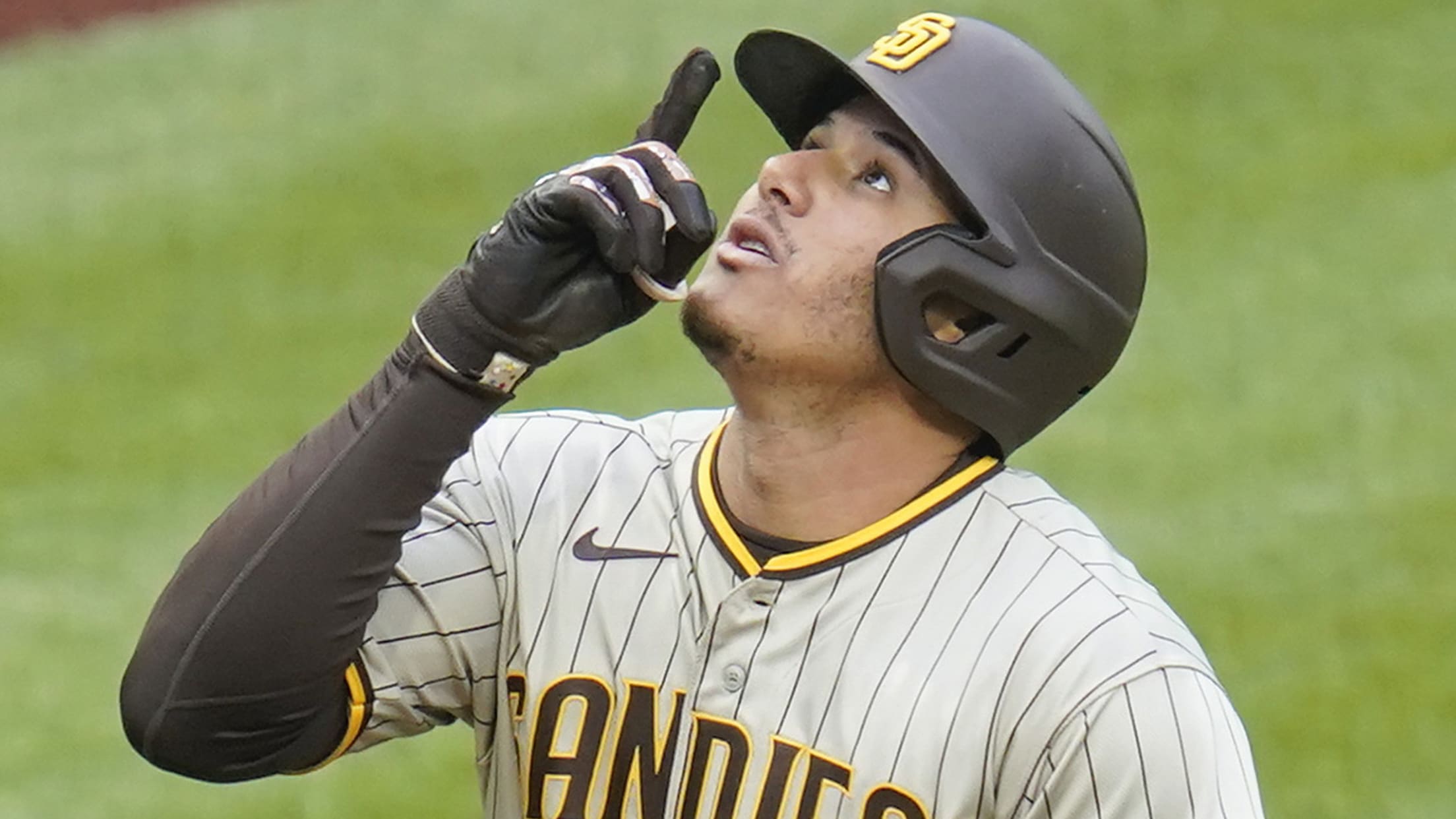 The last thing the Padres wanted to do heading into their highly anticipated weekend series with the Dodgers was drop three of four games to the lowly Pirates in Pittsburgh. Coming off two straight losses in which they went 2-for-20 with runners in scoring position, the Friars needed a spark.
Cueto heads to injured list with lat strain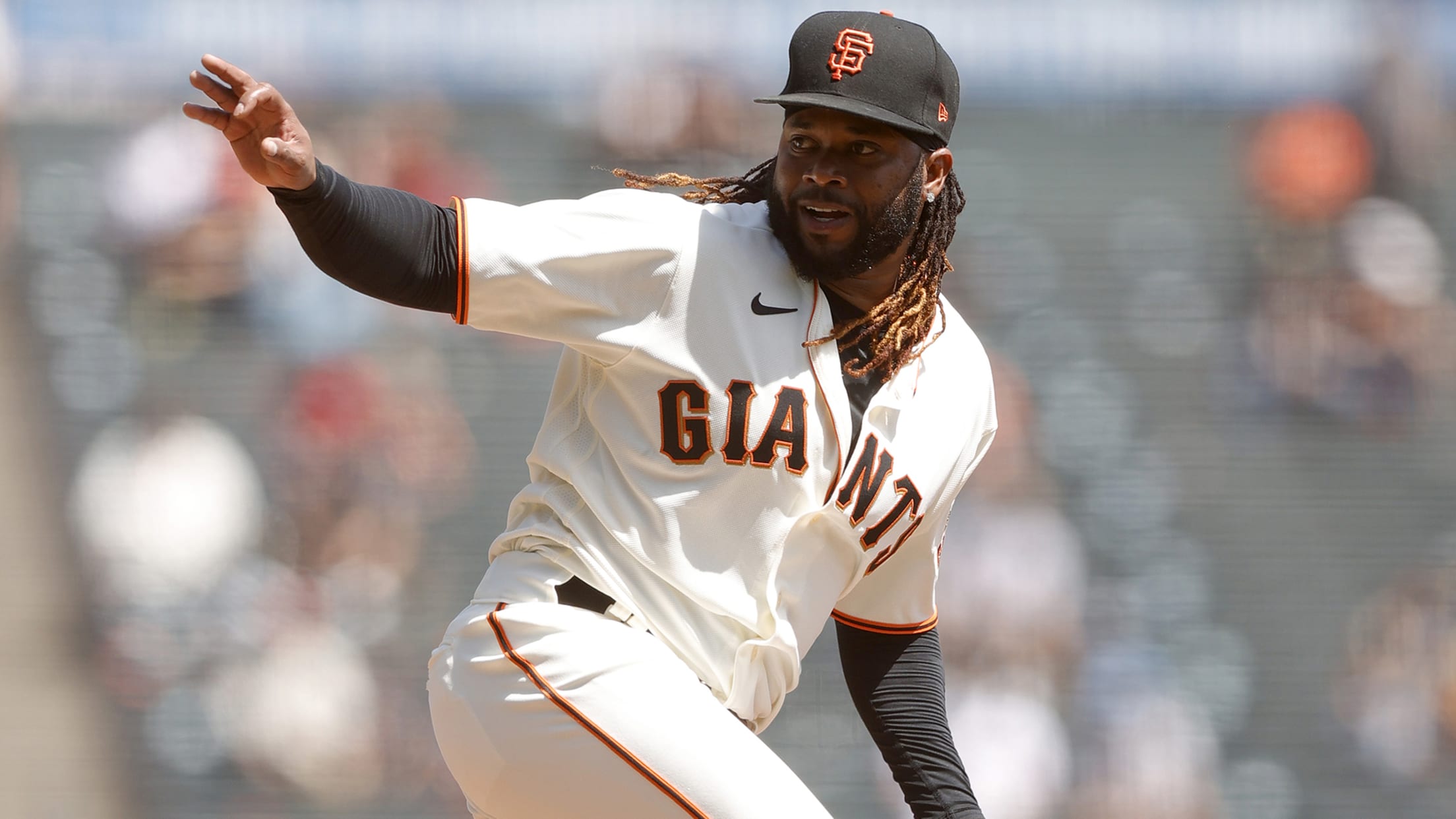 The Giants announced Thursday that right-hander Johnny Cueto is heading to the 10-day injured list with a Grade 1 lat strain. A corresponding roster move is expected to be announced before Friday's series opener against the Marlins in Miami. Cueto suffered the injury in the sixth inning of the Giants'
The true story of Hubbard's snake card
A piece of weird baseball history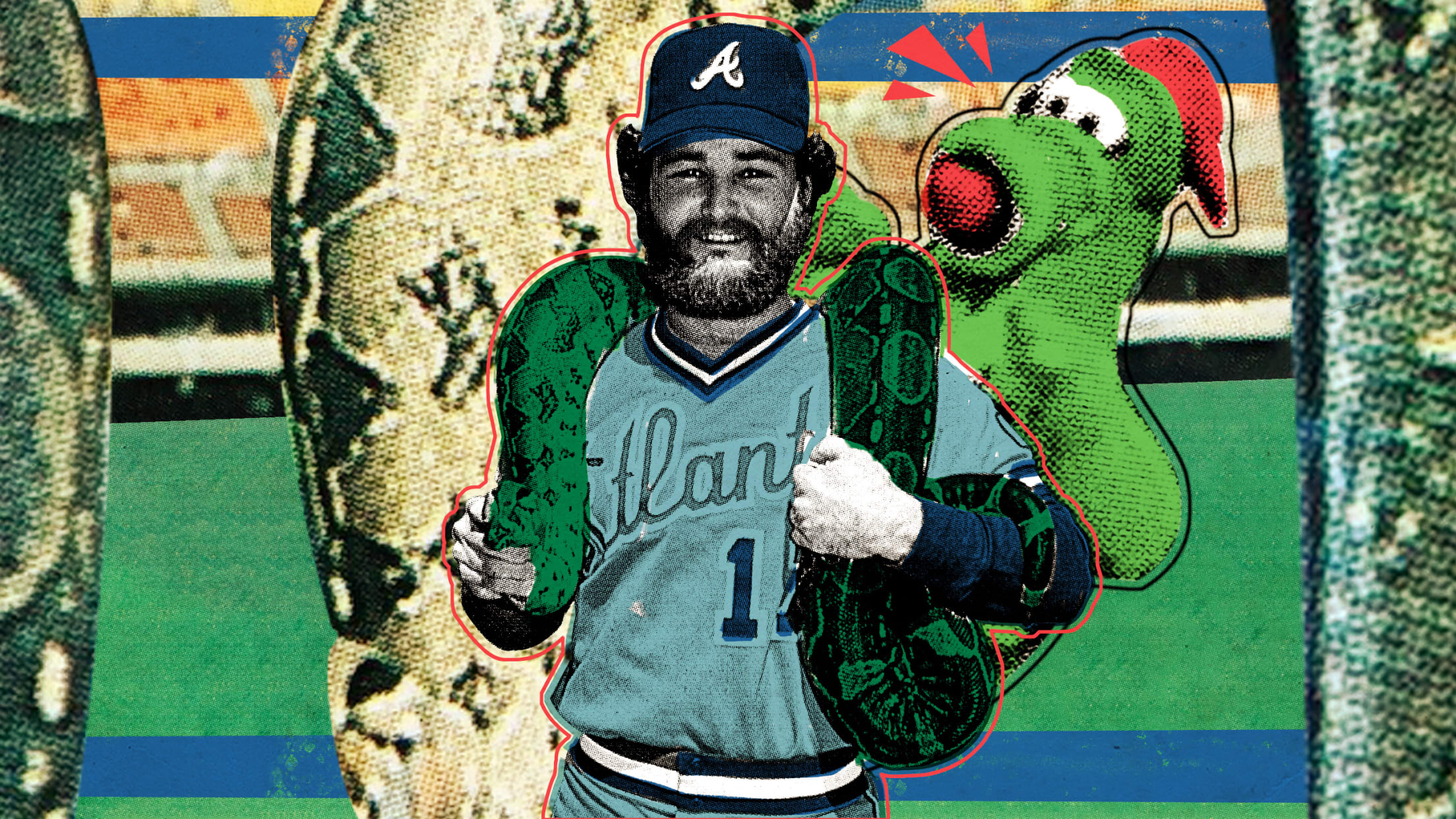 He hated it. When he first saw the image, he loathed it. A fan had brought it up to be signed, shoving the gloriously colorful and wholly unlike-anything-out-there card and he couldn't stand it. "Heck, when I used to get them in the mail, I would take that card and
Hicks' next act: 'How can I be an inspiration?'
Cards flamethrower opens up on Tommy John recovery, 22 months spent out of the bigs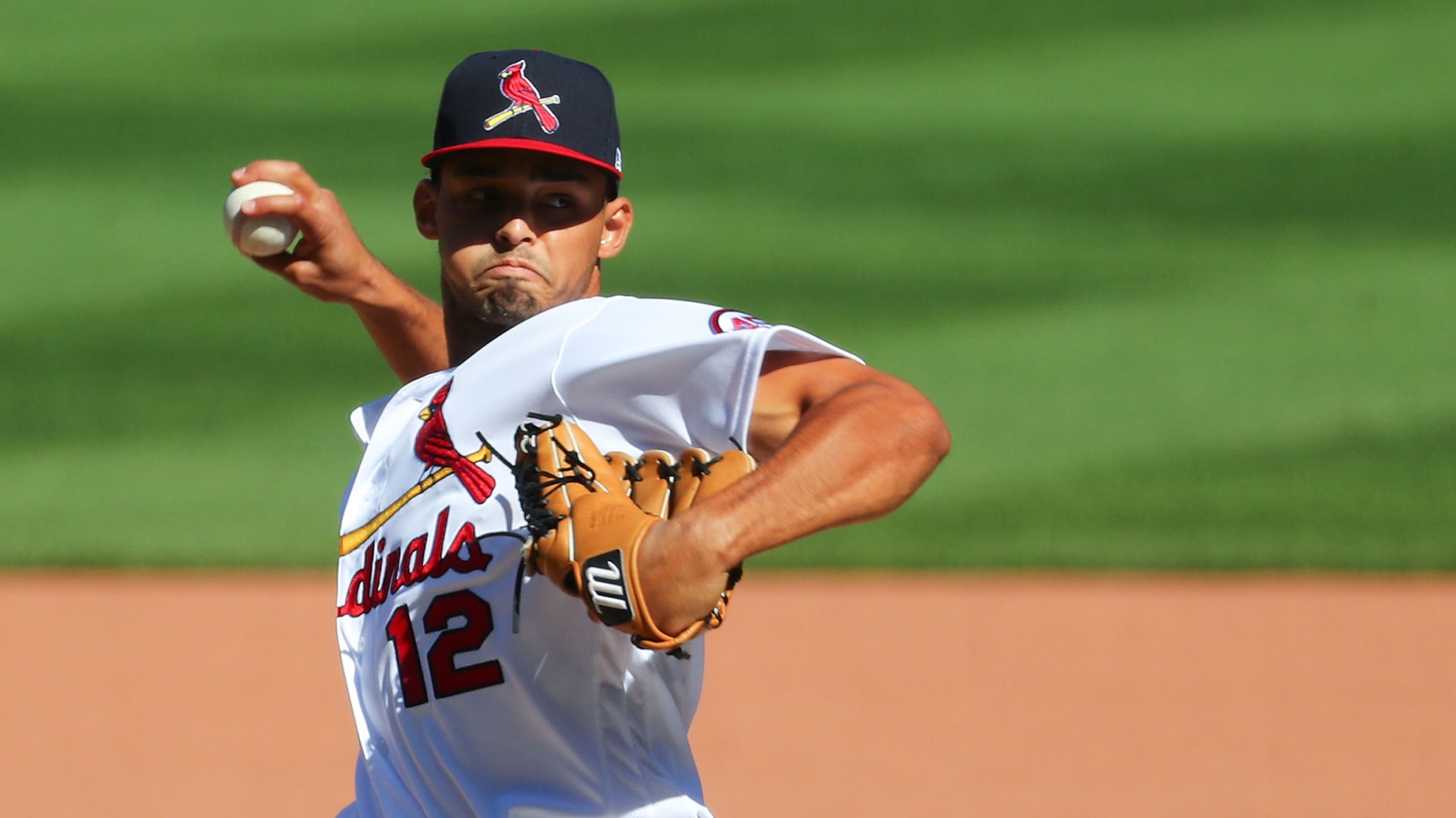 Anyone privy to the slightest of interactions with Jordan Hicks will tell you how fierce a competitor he is, how much he'll go to bat for his teammates and how much he looks forward to once again blowing his fastball by batters. And they'll tell you one more thing: how
Swanson's walk-off caps 'vintage Braves' win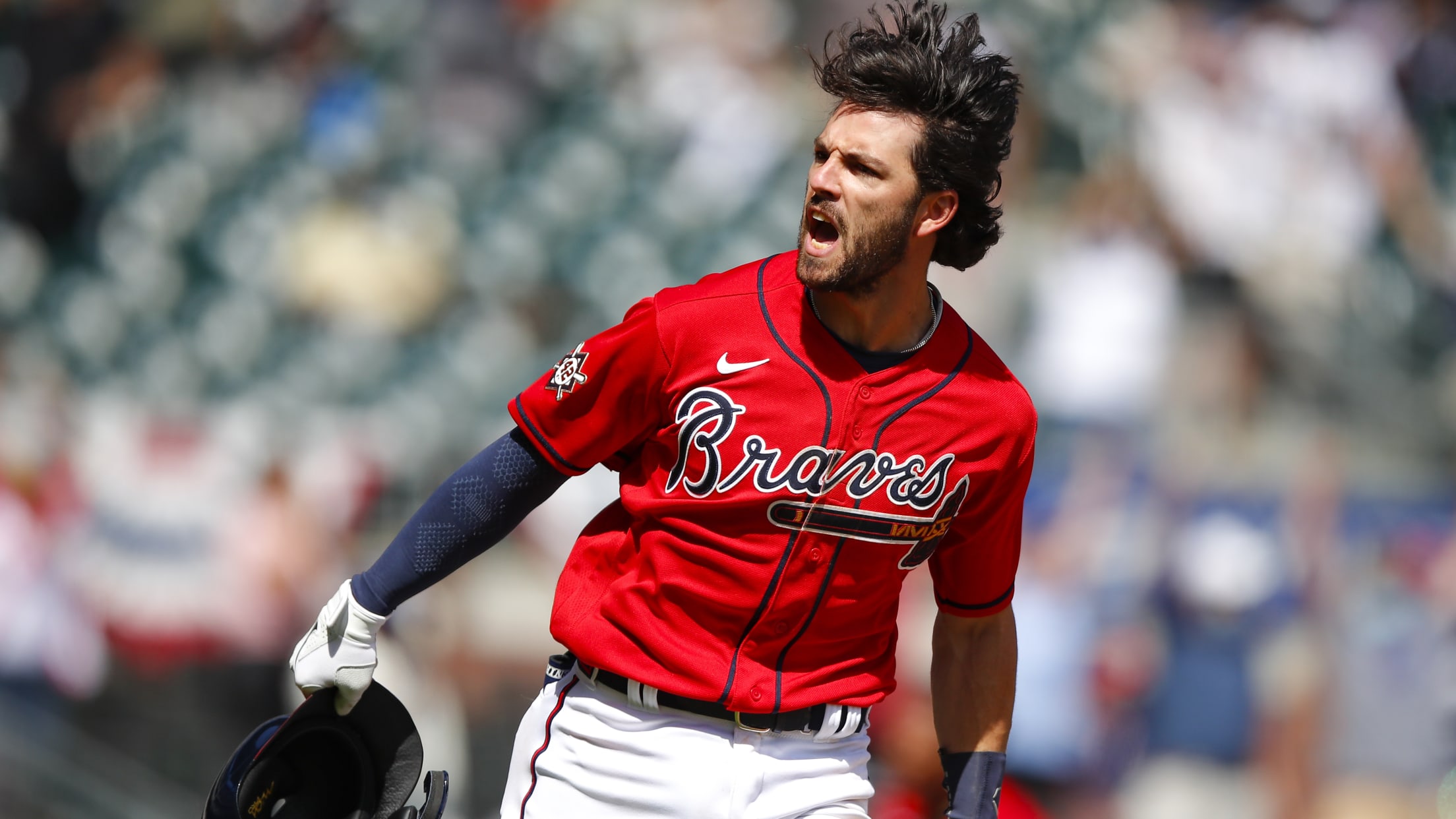 ATLANTA -- Instead of extending their recent woes in maddening fashion, the Braves staged a ninth-inning comeback and celebrated a timely win that eased some of the frustration they have felt through the season's first two weeks. After blowing a lead in the top of the ninth at Truist Park
Arraez the 'lightning bolt' sparks walk-off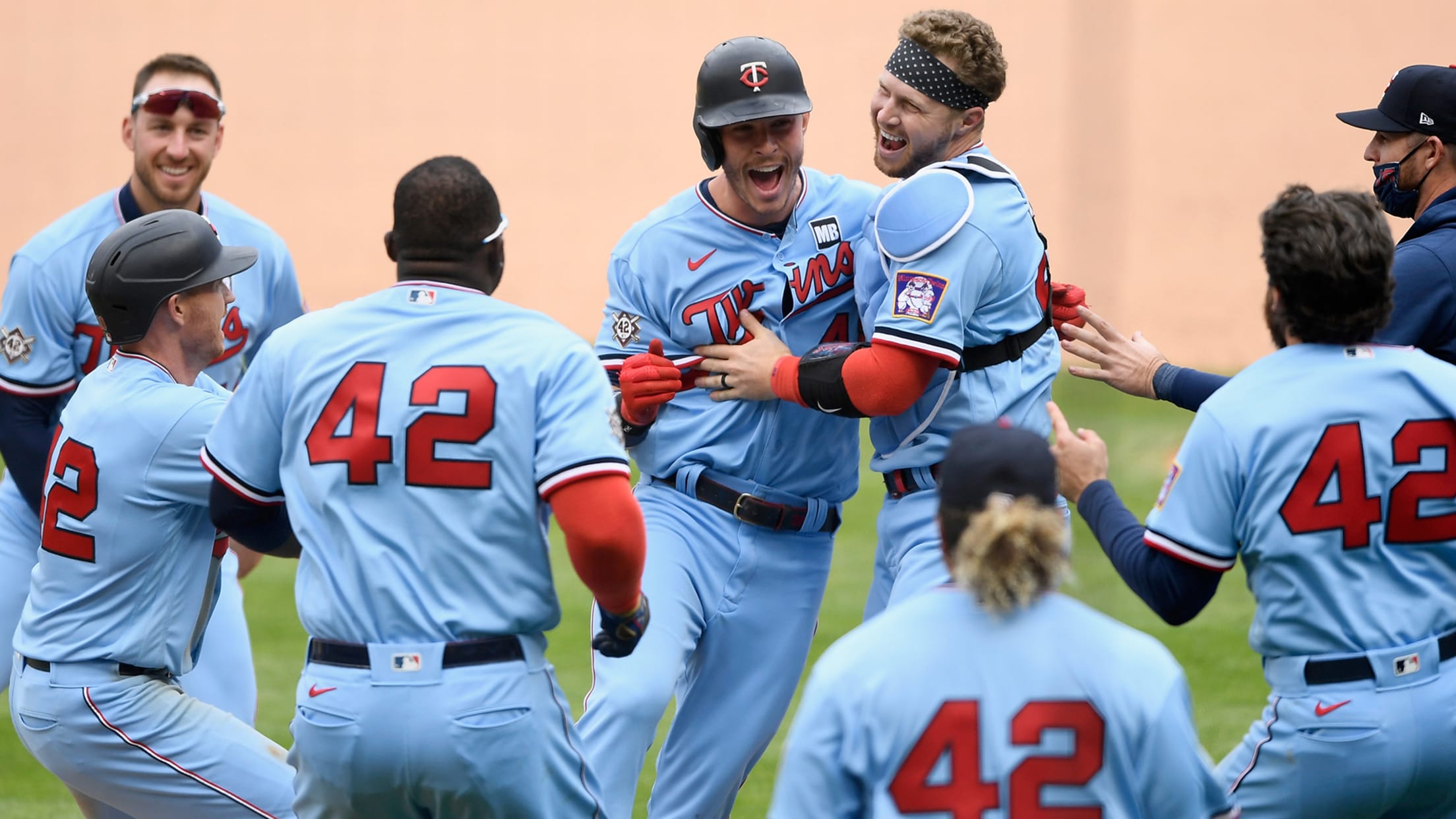 MINNEAPOLIS -- The Twins had more than their share of chances to finally snap out of their five-game losing streak on Thursday. Michael Pineda threw seven shutout innings. Taylor Rogers nearly shut down the game-tying Boston rally -- twice. They got gifted a second chance on a phantom foul call
Smith, Young power up for D-backs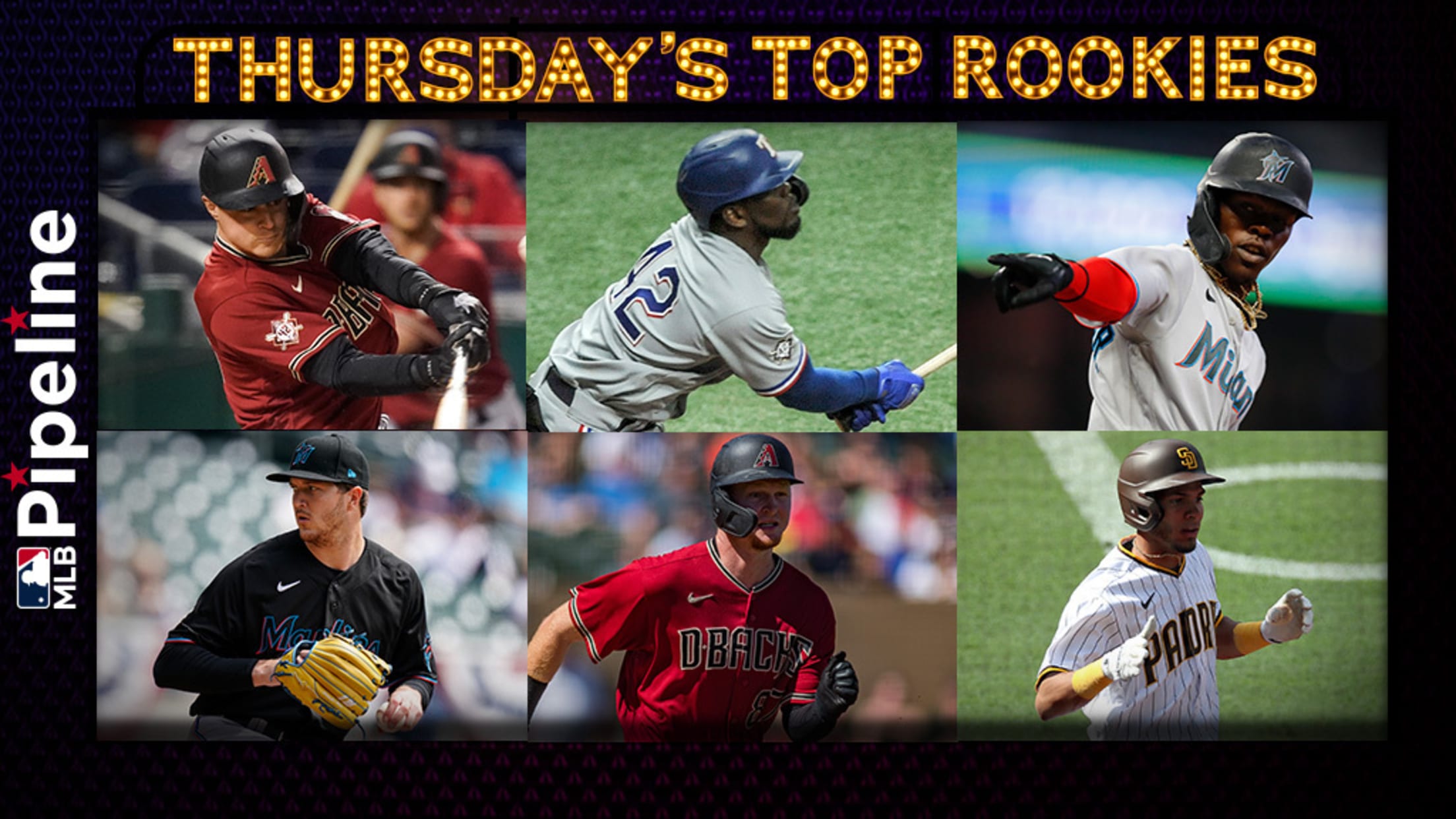 The ball was flying at Nationals Park on Thursday night, and two D-backs prospects took center stage. Arizona's No. 15 prospect Pavin Smith and No. 30 Andrew Young each belted homers -- Young's a grand slam -- and drove in a combined six runs as the D-backs took down the
Watch Tomás Nido slip 'n' slide across tarp
Paging Robin Ventura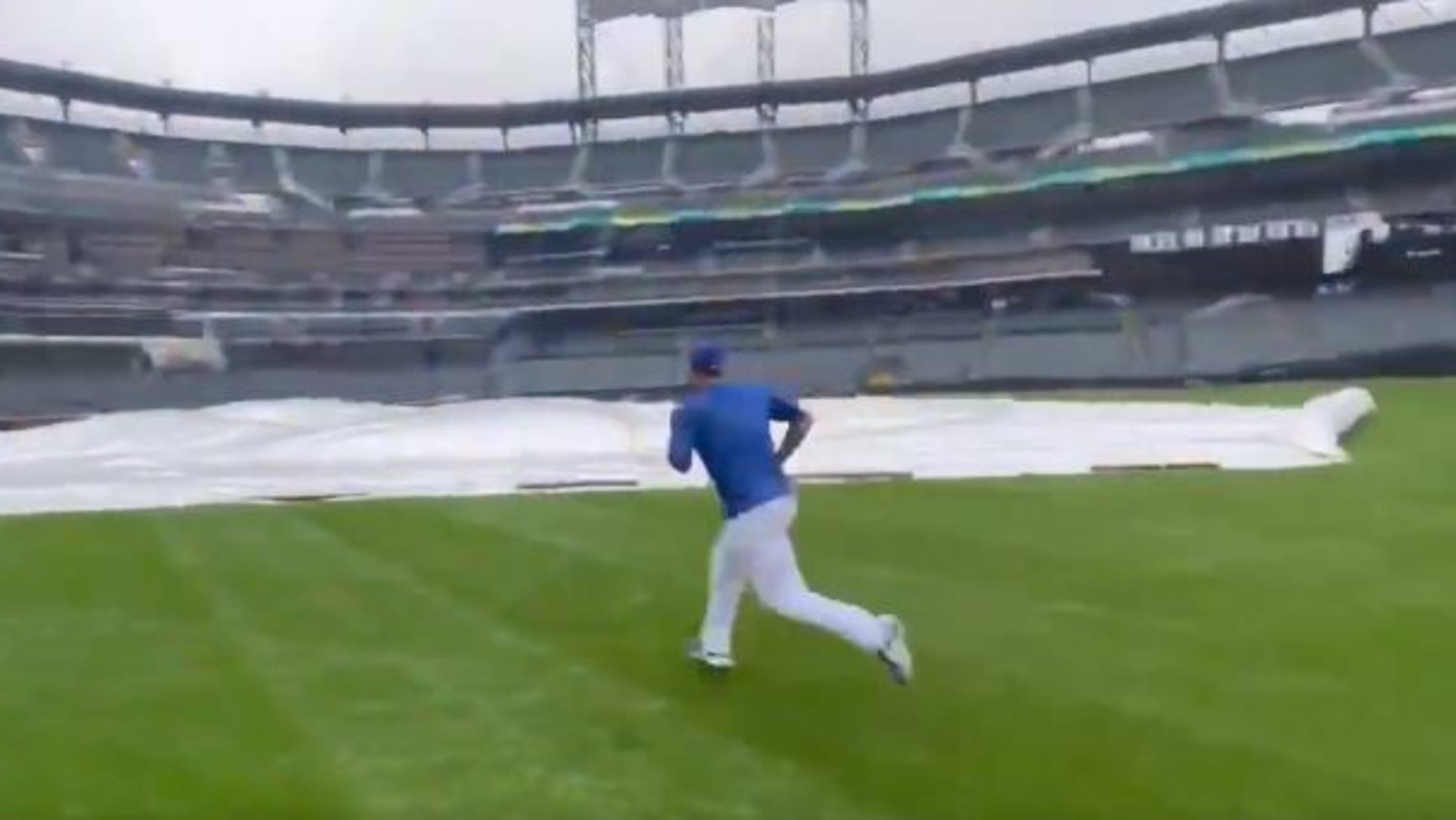 The Mets' game against the Phillies got rained out on Thursday -- the team's sixth postponement already this season. They could've sulked, they could've complained, they could've cried their eyes out that they would not be playing baseball yet again. Instead, like five-year-olds at a summer birthday party, they decided
Guess who? Acuña hits MLB-best 7th HR
'When is he going to get called up to the next league?'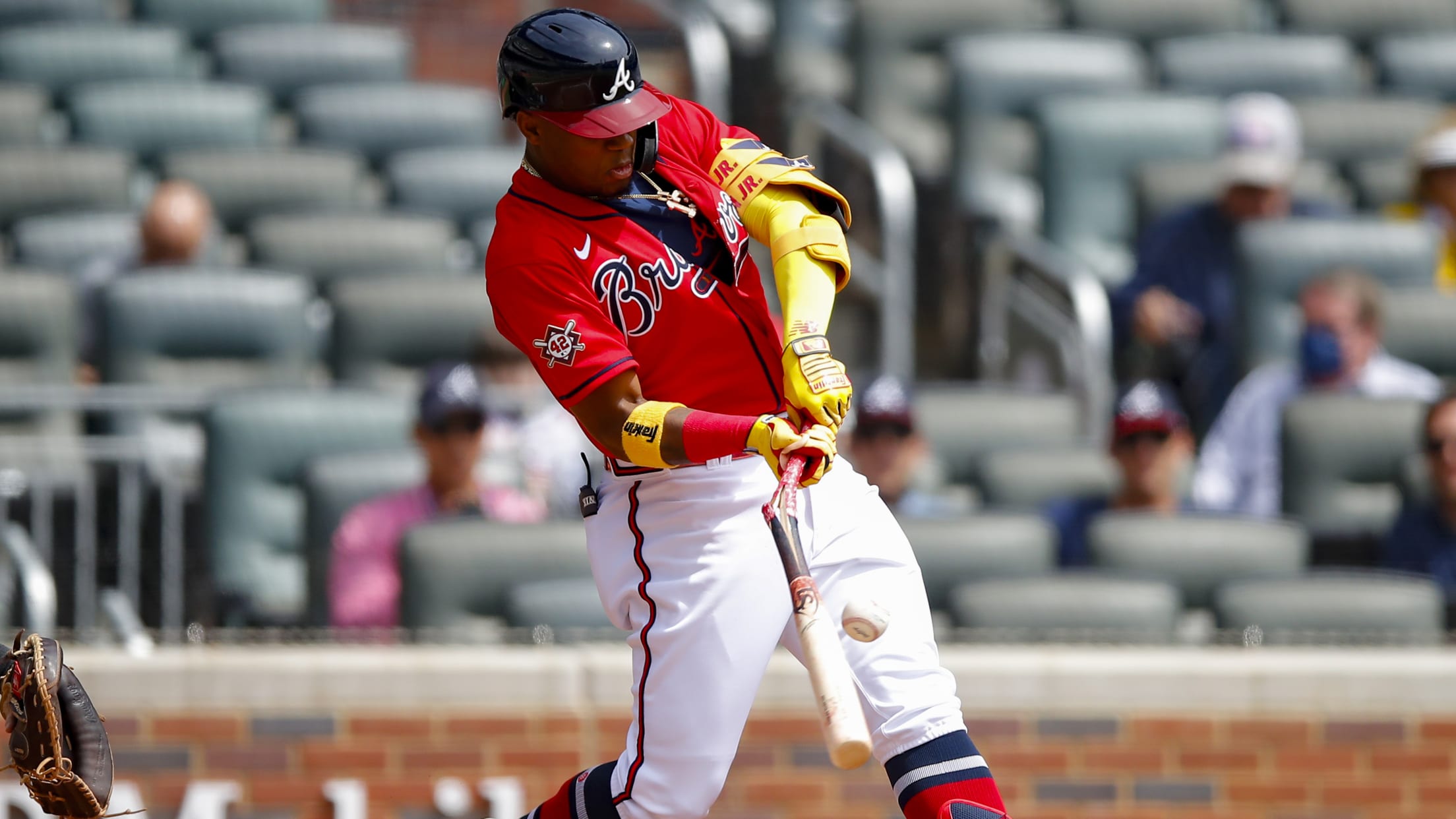 ATLANTA -- One day after a two-homer game, Ronald Acuña Jr. continued to amaze his teammates as he hit yet another home run, helping the Braves snap a four-game losing streak with a 7-6 win over the Marlins on Thursday afternoon at Truist Park. "When is he going to get
'Enough is enough' -- Jansen has new edge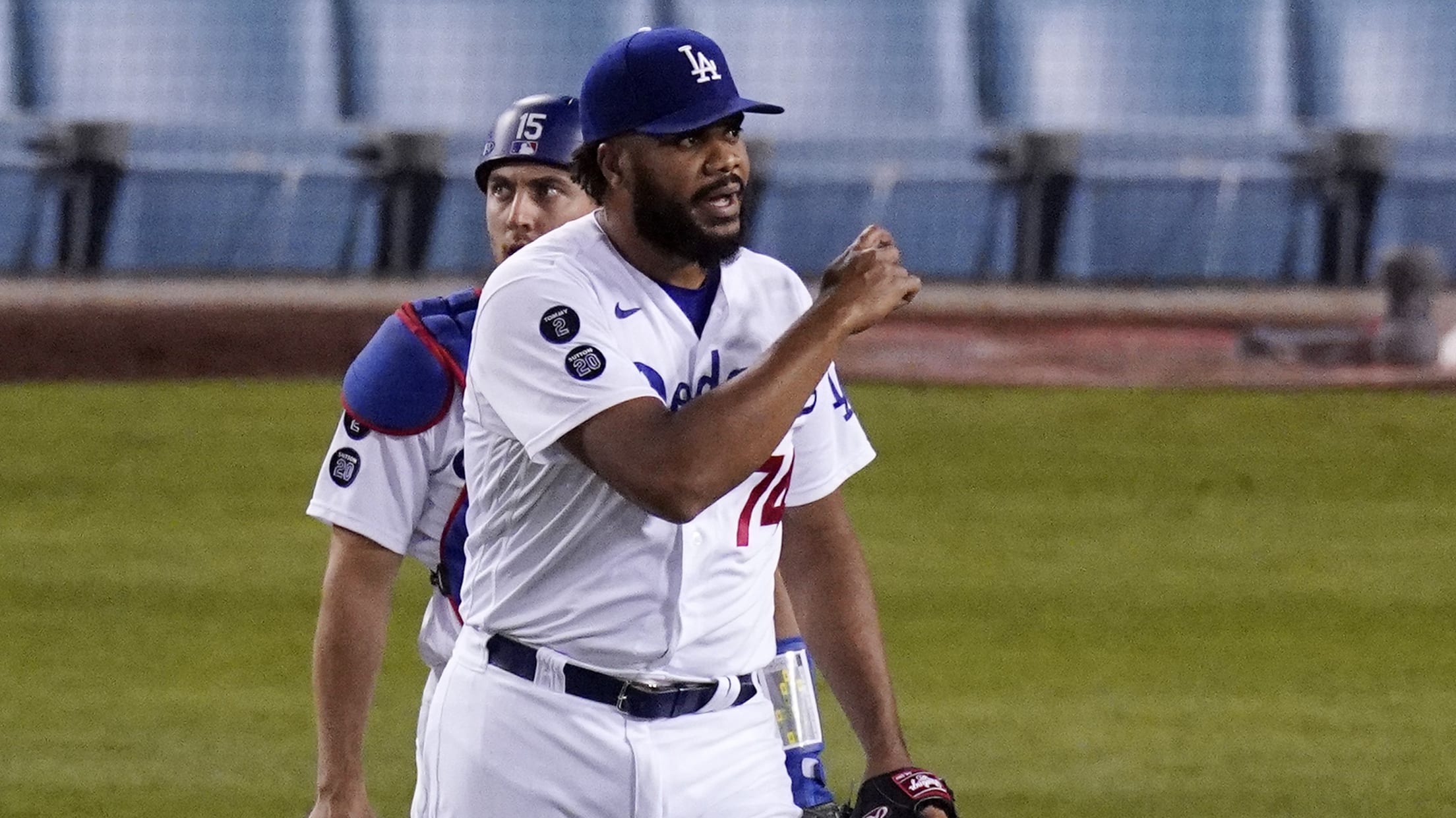 LOS ANGELES -- The Kenley Jansen rollercoaster ride has been a hot topic of conversation over the last few years. But on his second pitch in his outing on Sunday against the Nationals, something might've clicked for the most accomplished closer in franchise history. Jansen said the specific feeling is