Four-man outfield works ... kind of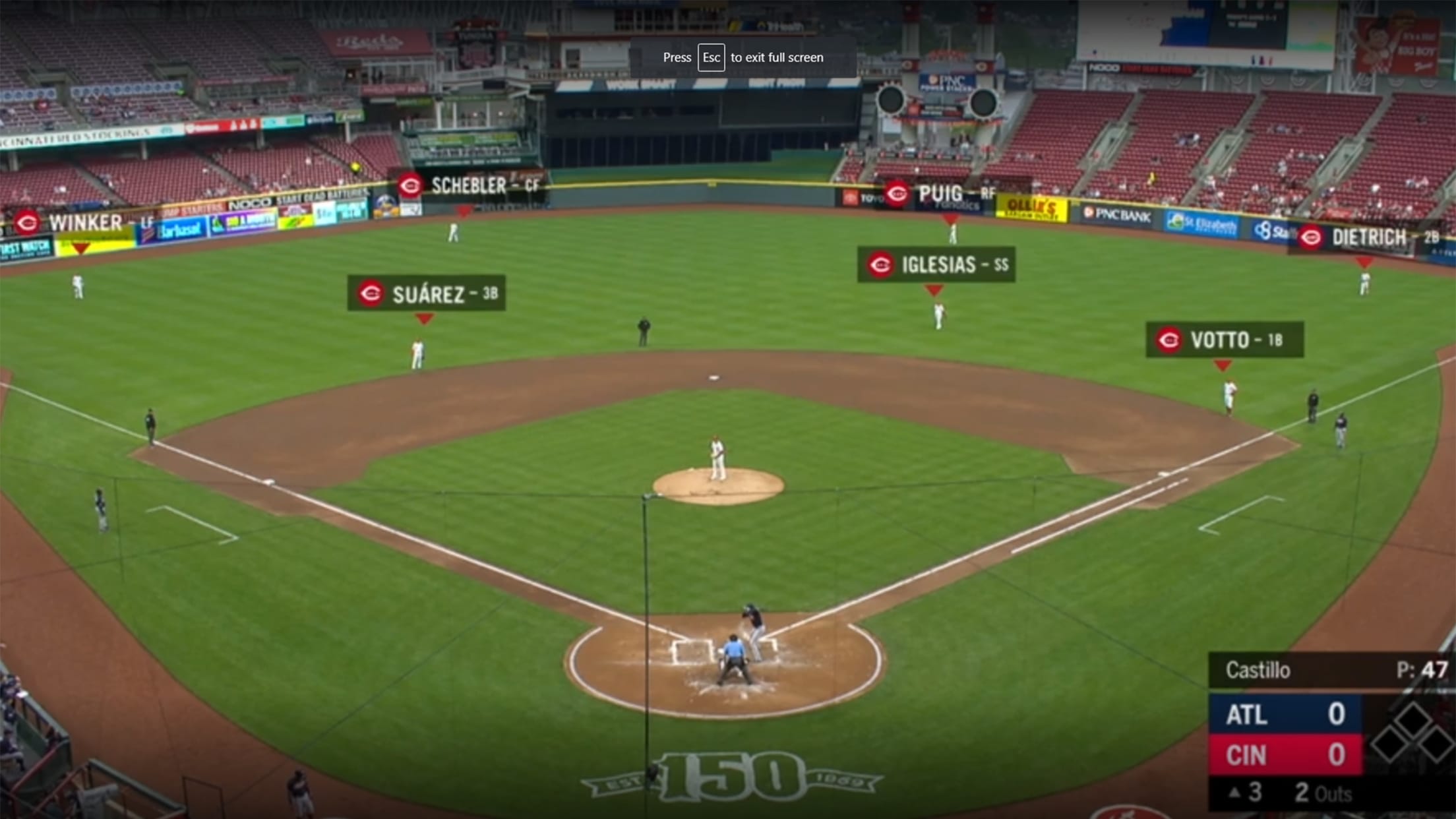 Freddie Freeman beat a four-man outfield shift, but he wasn't able to outrun Yasiel Puig's right arm. In the top of the third on Thursday, the Reds moved second baseman Derek Dietrich to right, then shifted Puig to right-center. The Braves' first baseman laced a single off right-hander Luis Castillo
Former batterymates do battle in 16-pitch AB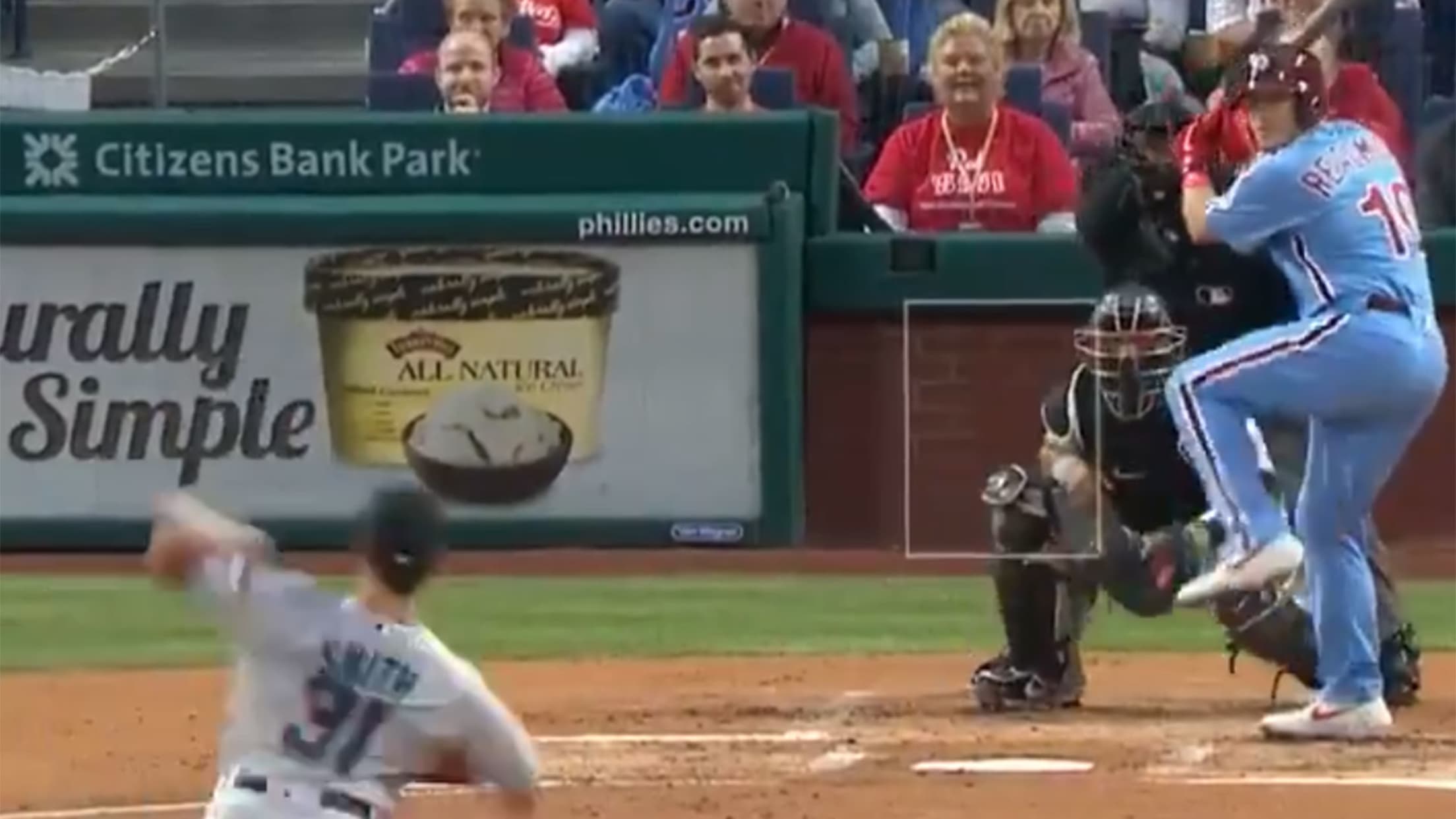 PHILADELPHIA -- Rarely does a batter who strikes out receive a loud applause from his home crowd. But not many showdowns were like the one between Marlins left-hander Caleb Smith and Phillies catcher J.T. Realmuto. Former batterymates as Marlins, Smith faced Realmuto in an epic first-inning at-bat at Citizens Bank
Predicting Draft's top 3 picks, first 5 college arms
I don't know why this still bothers me, but it does. Kyler Murray is the favorite to go No. 1 overall in the NFL Draft tonight, and there are so many misconceptions about how the Athletics "bungled" the No. 9 overall choice in the MLB Draft last June when they
What you need to know about Vlad Jr.'s debut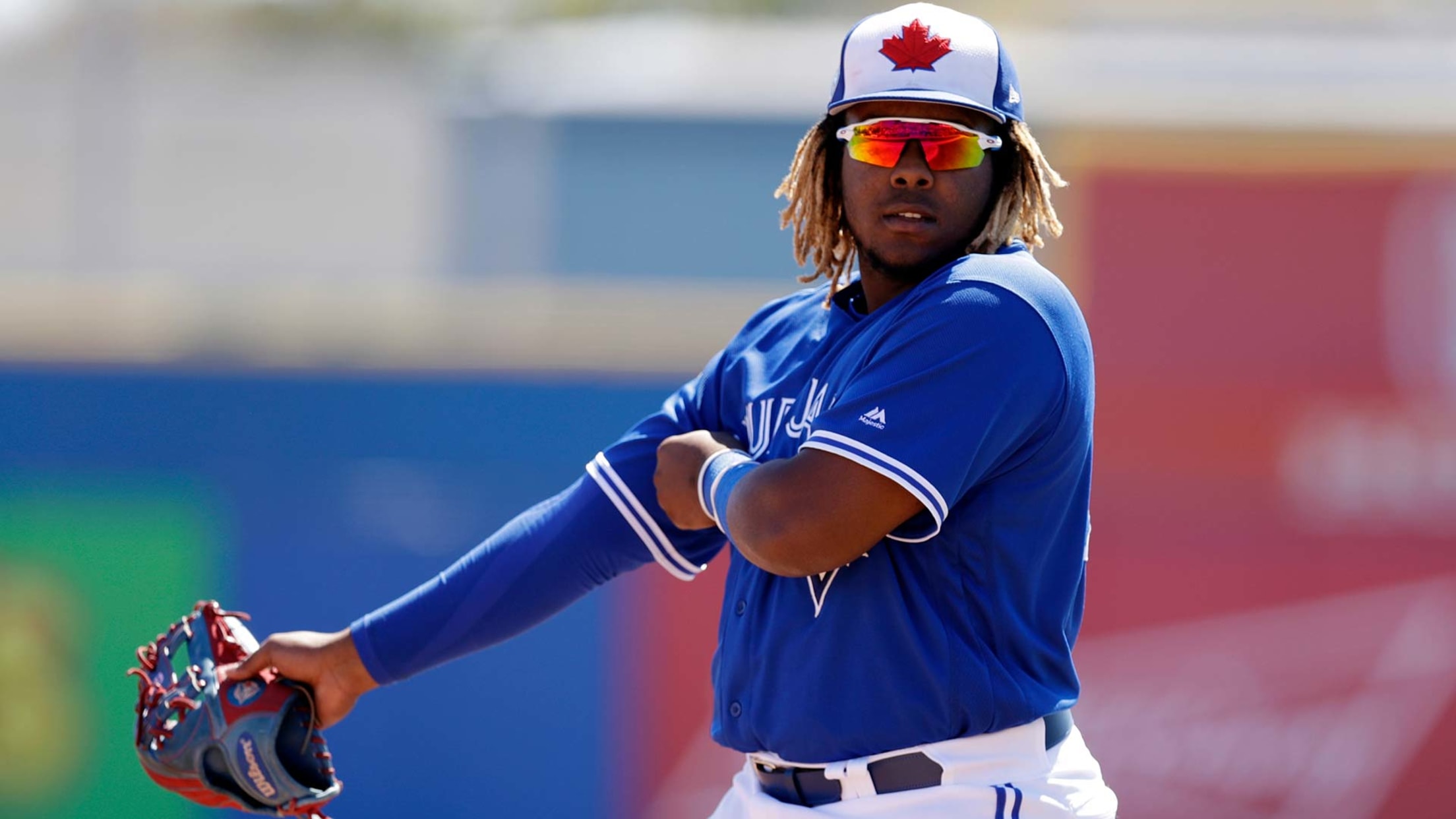 TORONTO -- It's the beginning of a new era in Blue Jays baseball: Vladimir Guerrero Jr. has arrived. One of the most hyped players in Minor League history will make his debut on the big stage Friday night against Oakland. Weeks of endless speculation, years of glowing scouting reports and
Aw Shucks! Watch Pirates OF haul back HR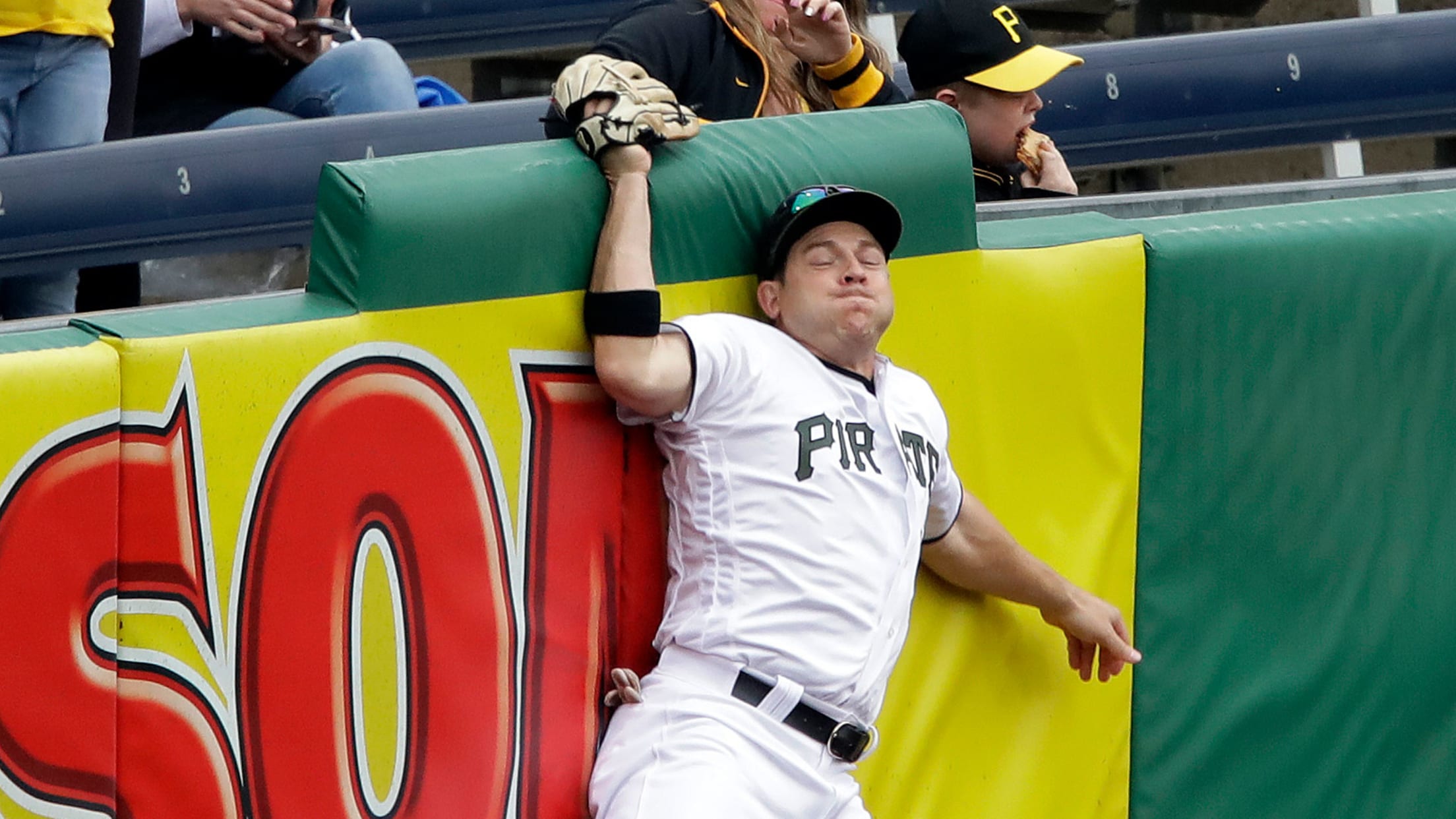 Pirates left fielder JB Shuck added the latest clip to the season's highlight reel of home run robberies when he hauled back a deep drive from the D-backs' Eduardo Escobar in the seventh inning of Arizona's 5-0 win on Thursday at PNC Park. With two outs and a runner on,
Miggy at 2,700: 3,000 is 'going to be awesome'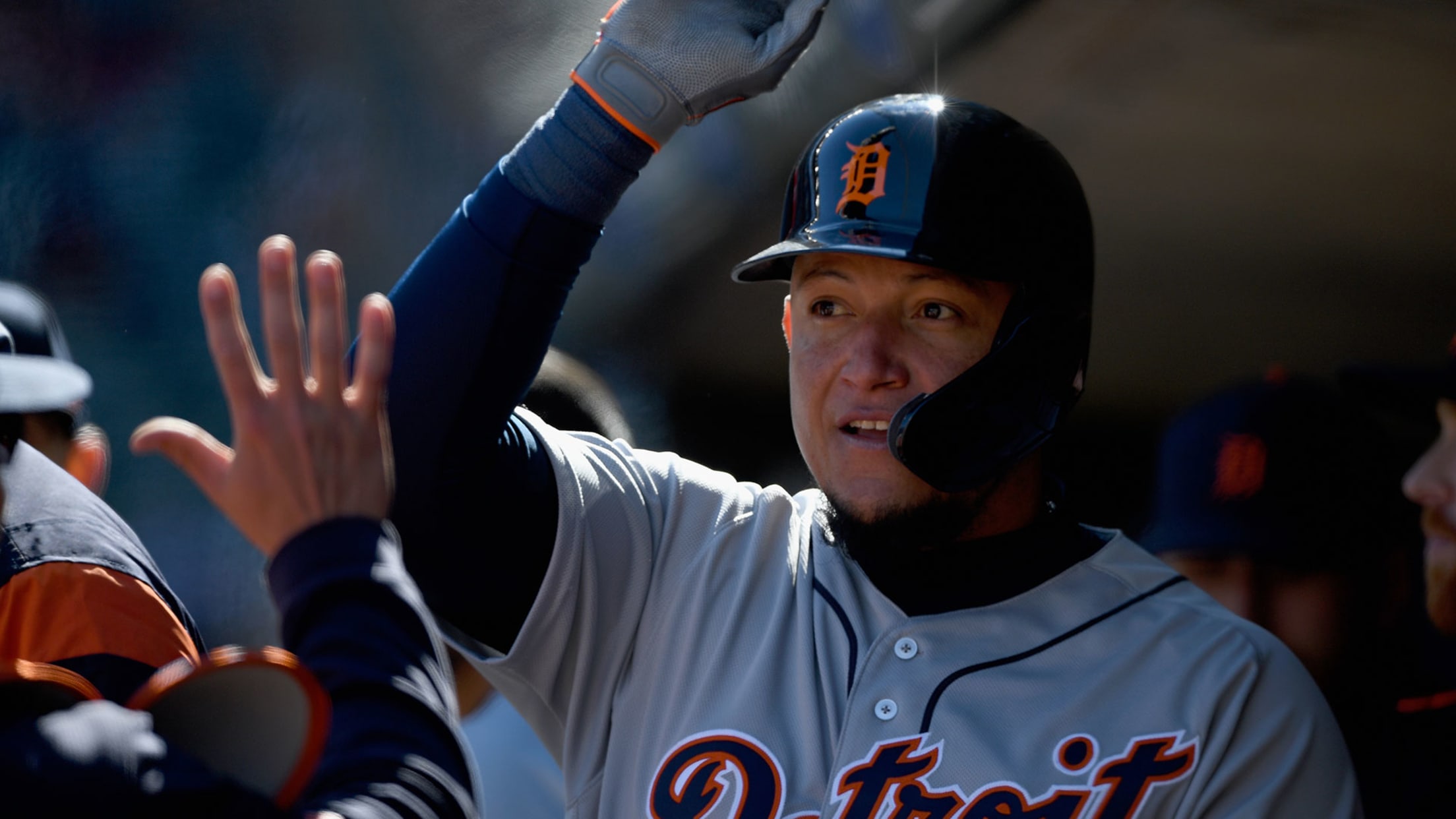 BOSTON -- Sixteen years later, Miguel Cabrera vividly remembers his first hit. "It was a home run. I can't forget it," he said. "It was a long time ago, but the feeling was so great. I was excited." The 11th-inning walk-off blast on June 20, 2003, that lifted the Marlins
Nats to promote top prospect Kieboom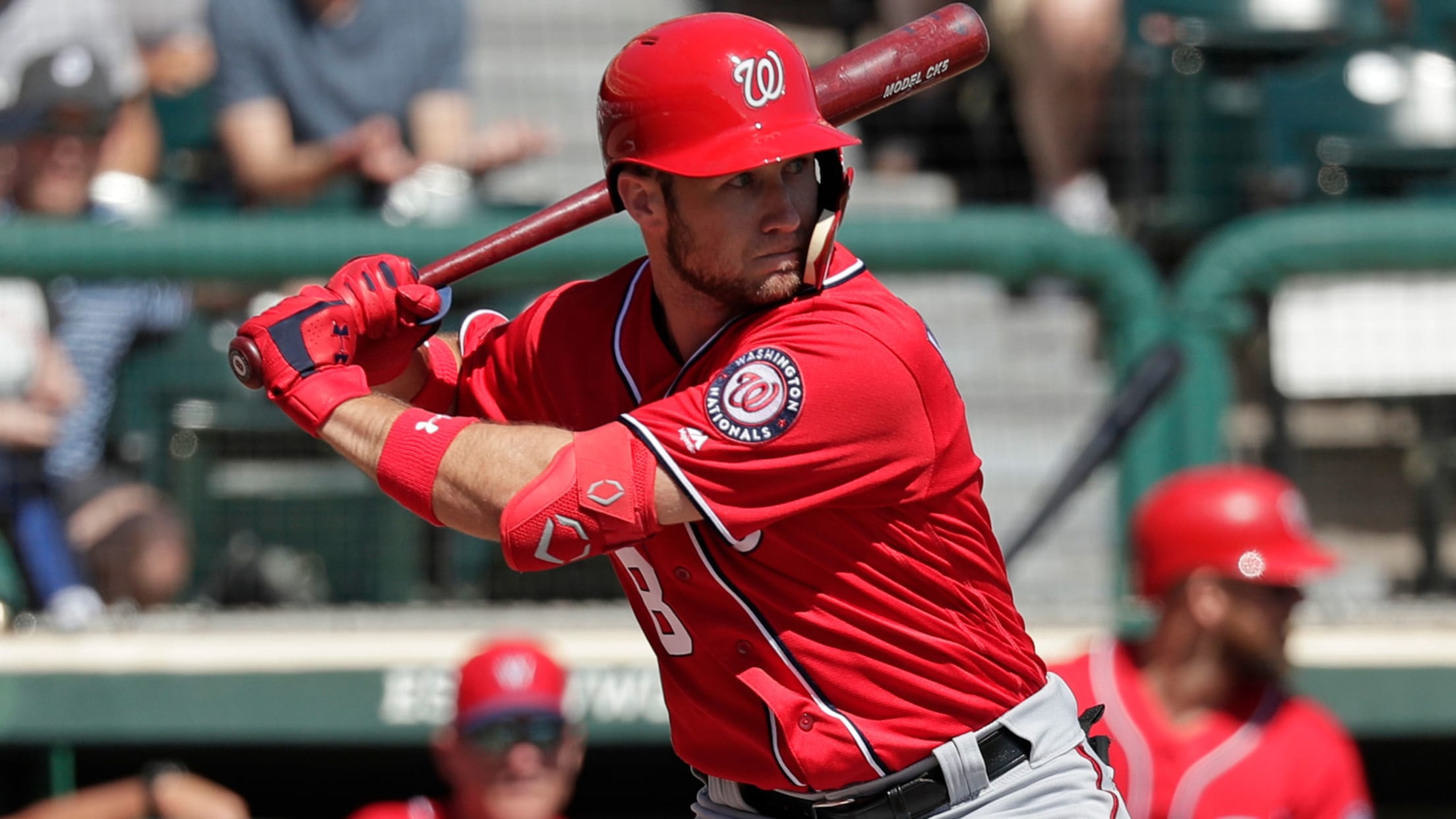 The Nationals, dealing with injuries to multiple key infielders, are promoting top prospect Carter Kieboom, MLB.com's William Boor confirmed Thursday. The Nationals, who are off Thursday and begin a homestand Friday against the Padres, have not confirmed the news, which was first reported by The Washington Post. Kieboom is Washington's
Yankees acquire Maybin from Indians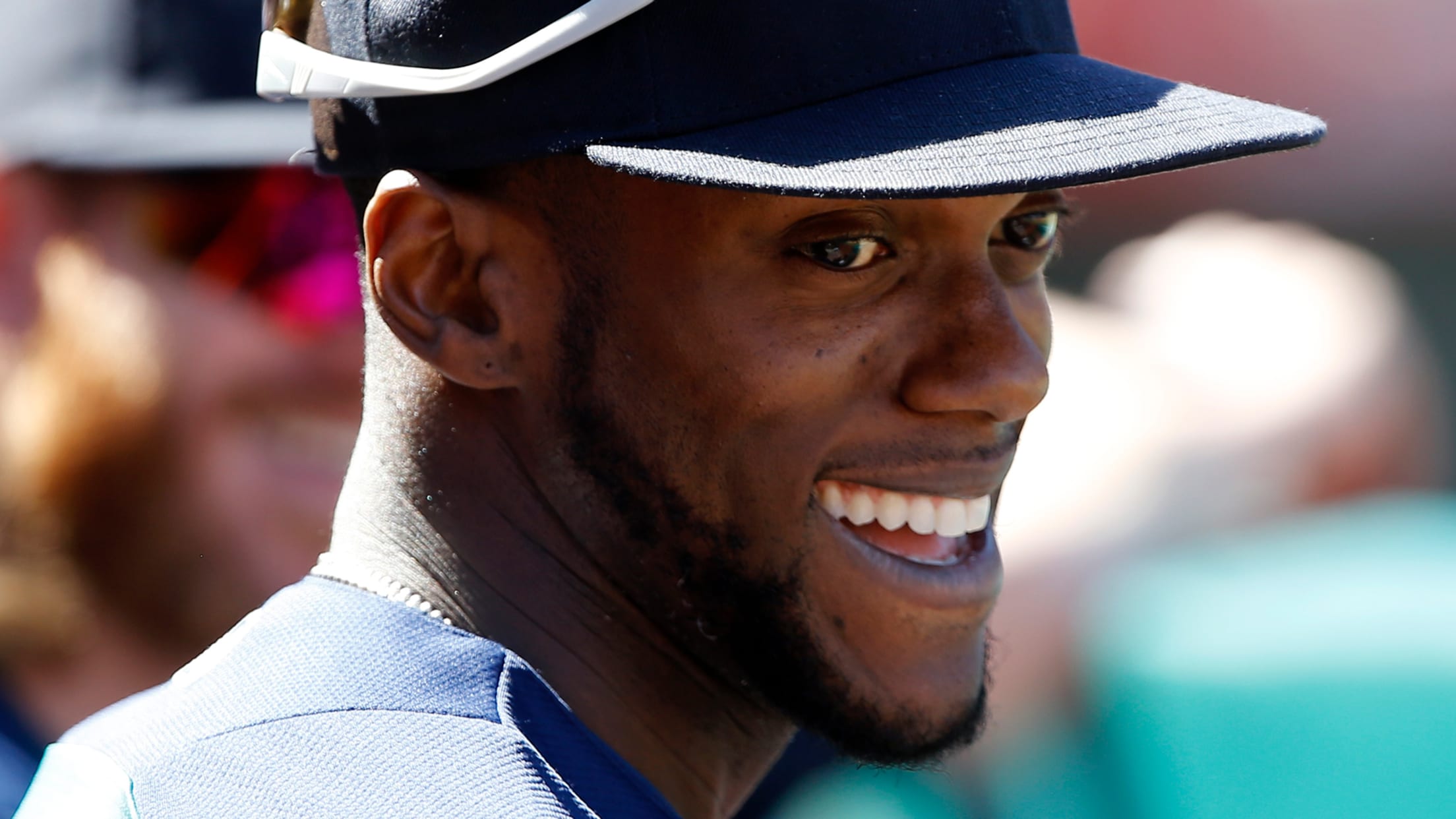 The Yankees acquired outfielder Cameron Maybin from the Indians for cash considerations on Thursday. To make room on the 40-man roster for Maybin, right-hander Luis Severino was transferred to the 60-day injured list. Maybin, who signed a Minor League deal with Cleveland on March 29, could provide immediate depth to
Trout: I want to see LeBron play baseball
We polled MLB players: Which stars of other sports could play baseball?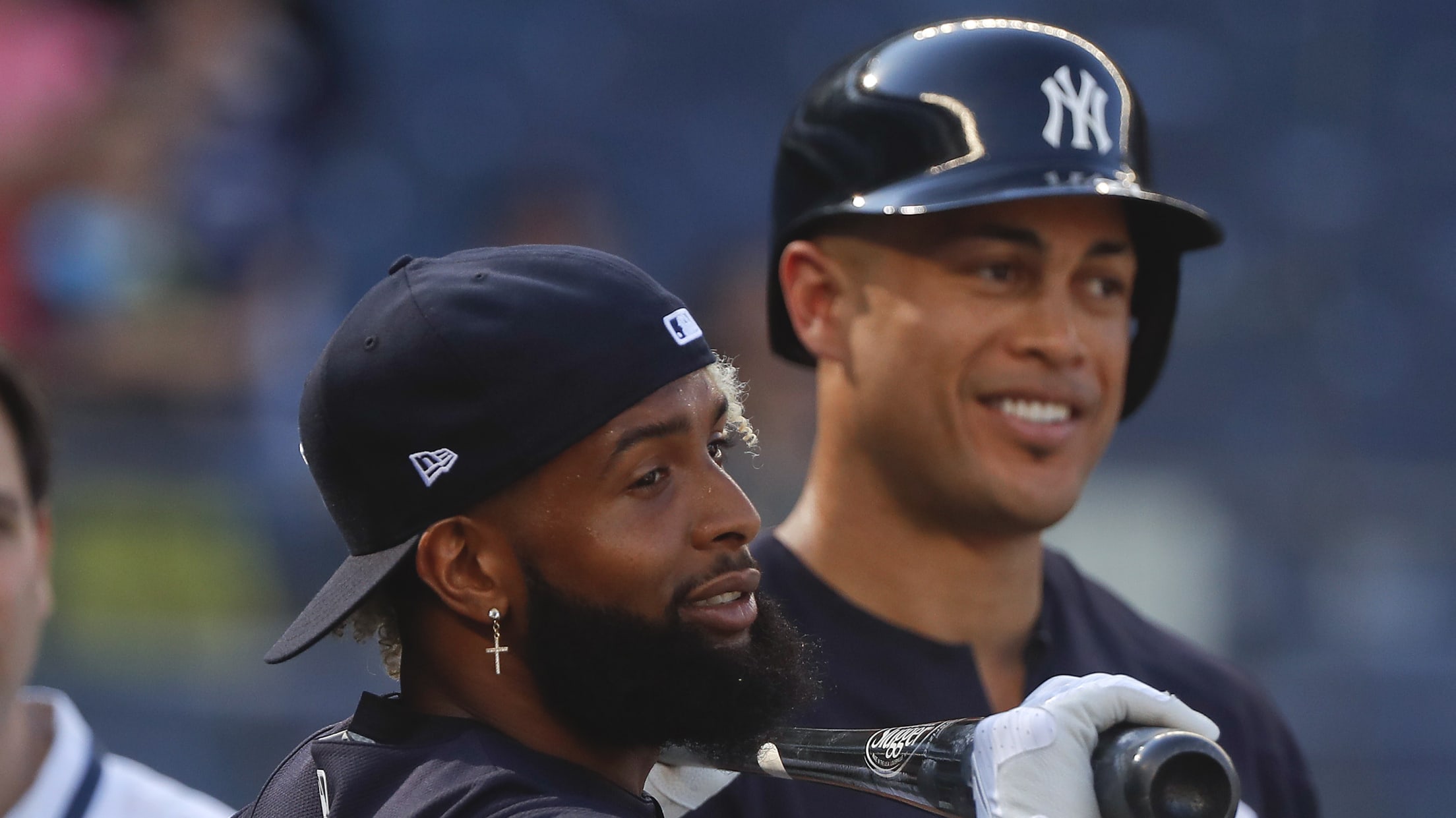 On Thursday night, would-be A's prospect Kyler Murray and soon-to-be professional quarterback will become the first athlete in history to be drafted in the first round of both the MLB and NFL Drafts. The Arizona Cardinals might even select him at No. 1 overall. Wherever Murray's football career goes from
The 5 slowest HR trots on record
Since Statcast began tracking in 2015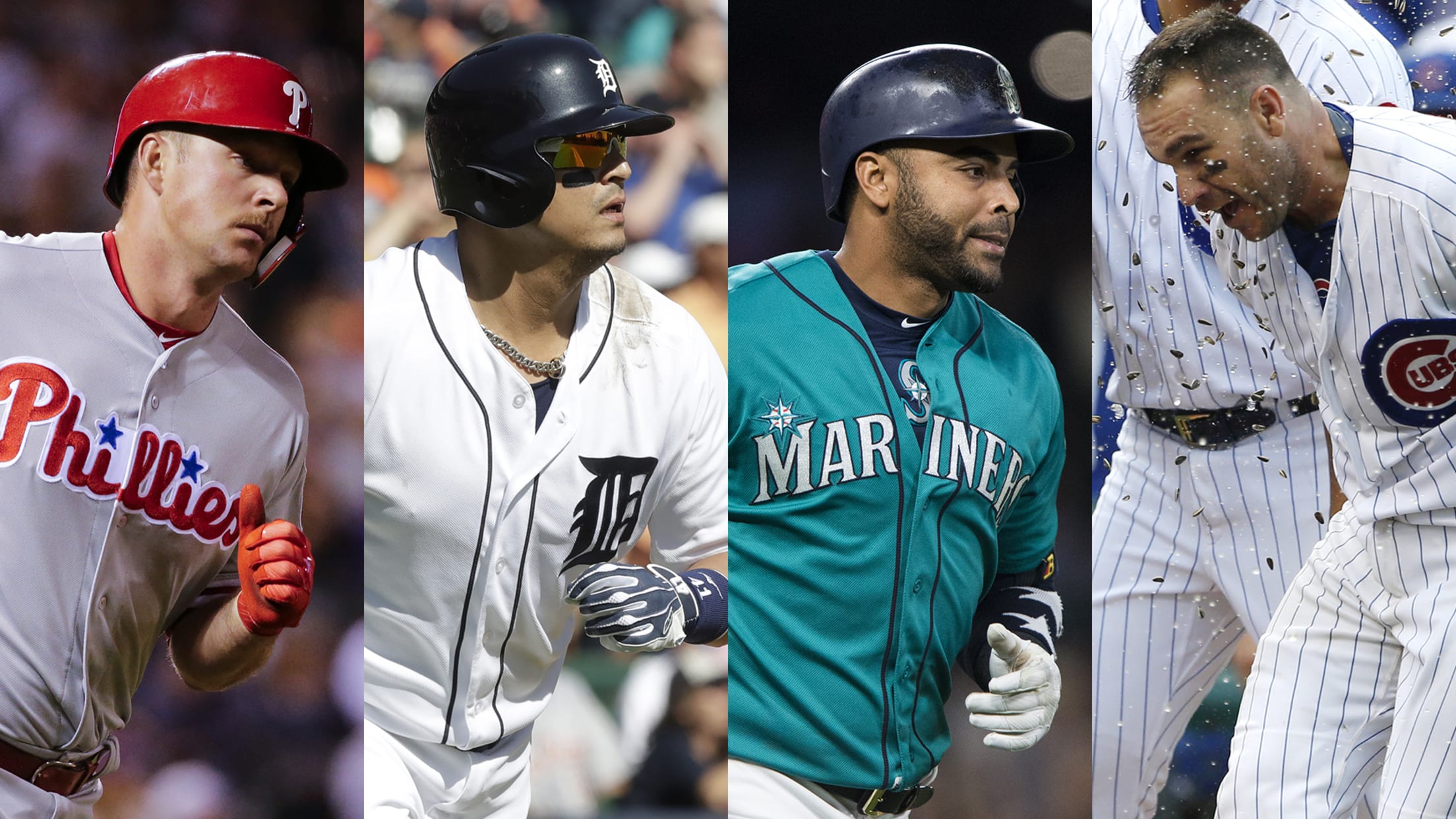 Sometimes, the satisfaction with hitting a home run comes with marveling in the moment. "As a human, when you hit a ball that far, it's hard not to stop and watch where it lands," Indians outfielder Carlos Gonzalez once said. Hitting homers isn't easy, which is why it's probably no
Greinke's day at the plate vs. Pirates historic
Righty's fifth-inning triple is his fifth extra-base hit in 2019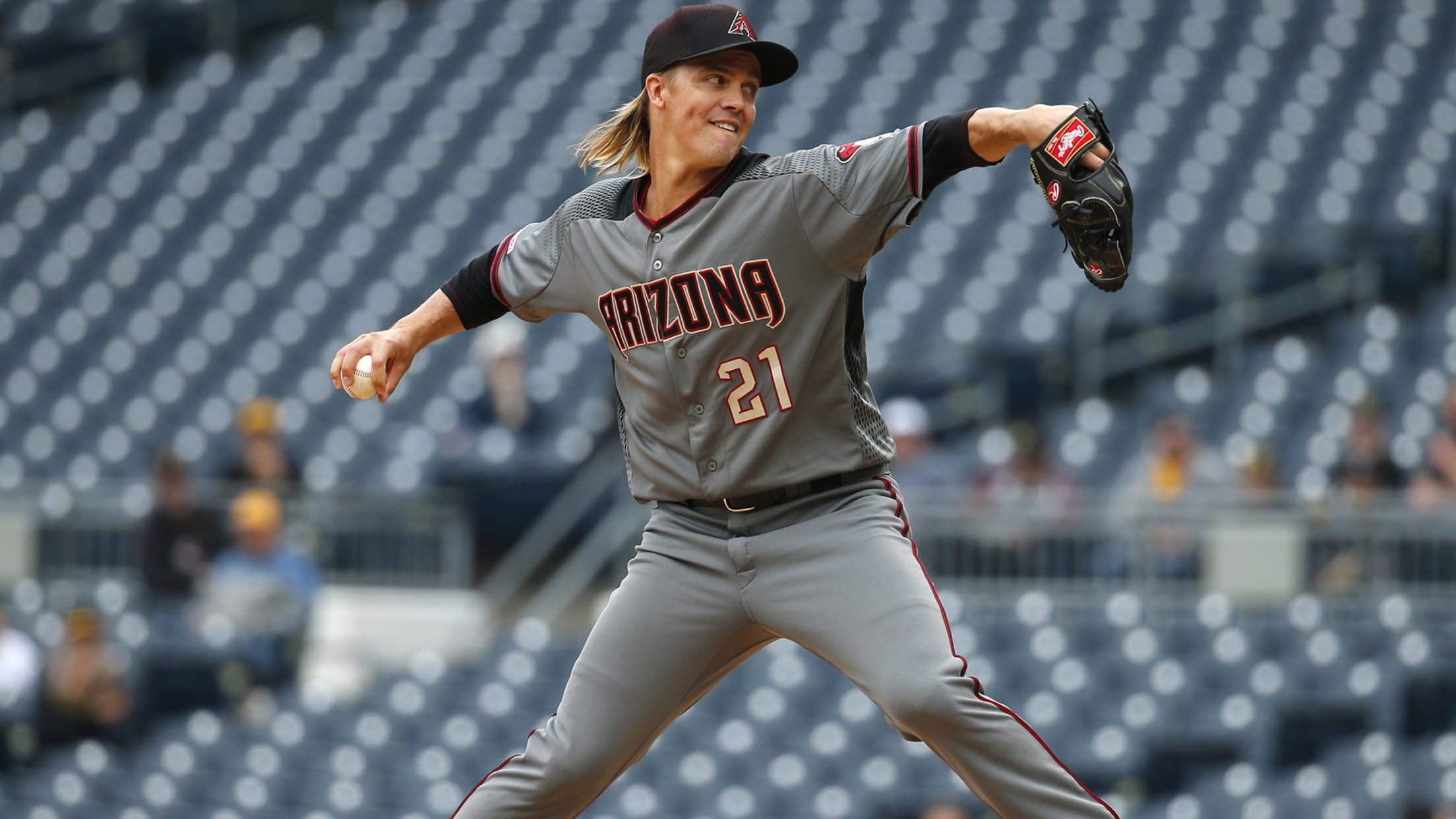 PITTSBURGH -- Zack Greinke couldn't help but give a little smirk as he tossed his hair back, standing up at third base after his first career triple on Thursday. And what's not to smile about? On top of returning to vintage form with seven shutout innings against the Pirates in
Wainwrights complete long journey to adopt son
'I've got a little boy now to call my own. It's so special,' says Wainwright of baby Caleb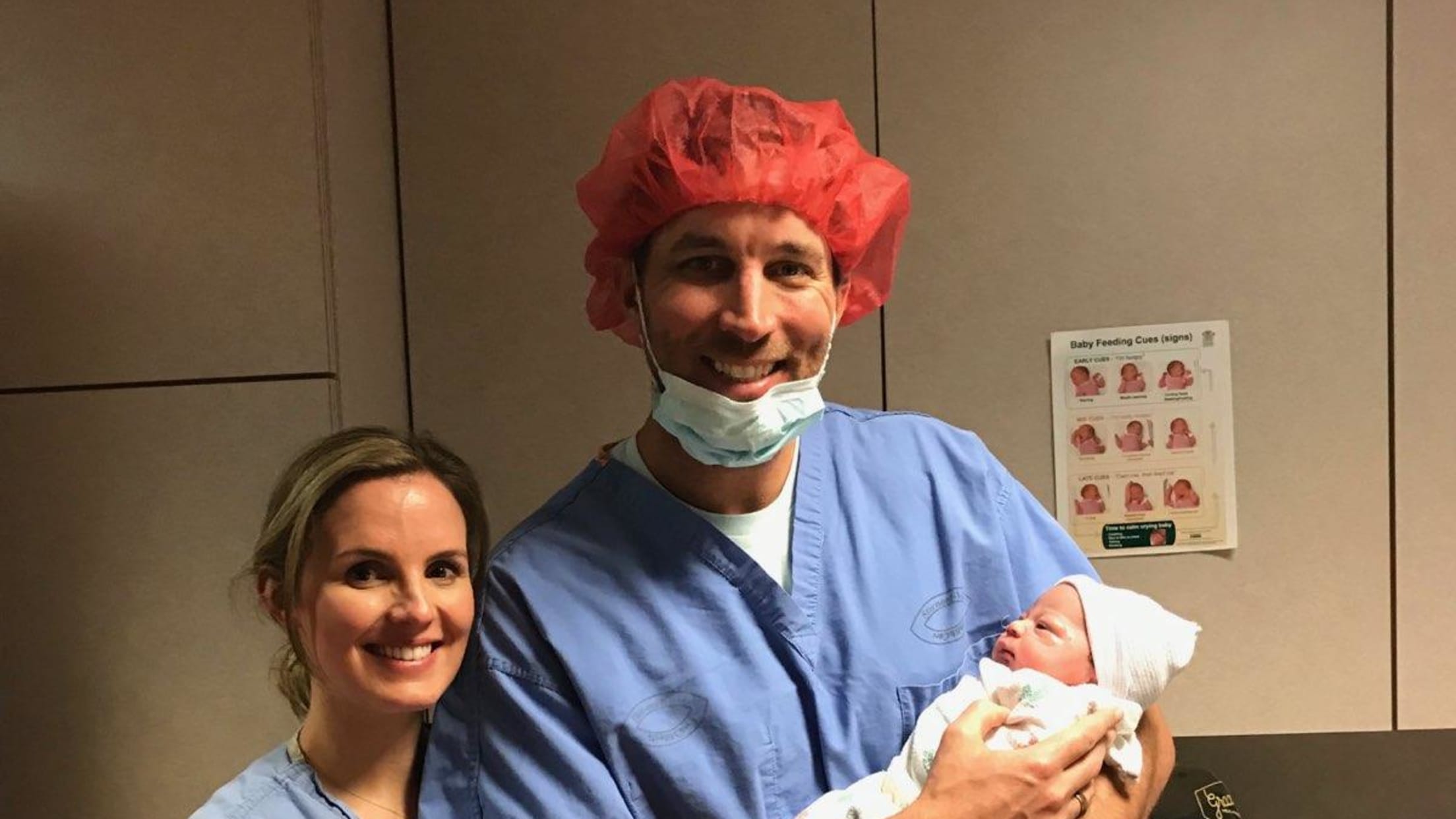 ST. LOUIS -- There was so much about that Sunday afternoon, April 7, that seemed significant. The Cardinals had just notched their first home win of the season, and Adam Wainwright, amid questions about his age and ability, had turned back the clock with the sort of performance that reassured
Stripling shows value as starter, will stay ready
LA pitcher goes 4 2/3 scoreless, but gets relegated to bullpen for Hill's return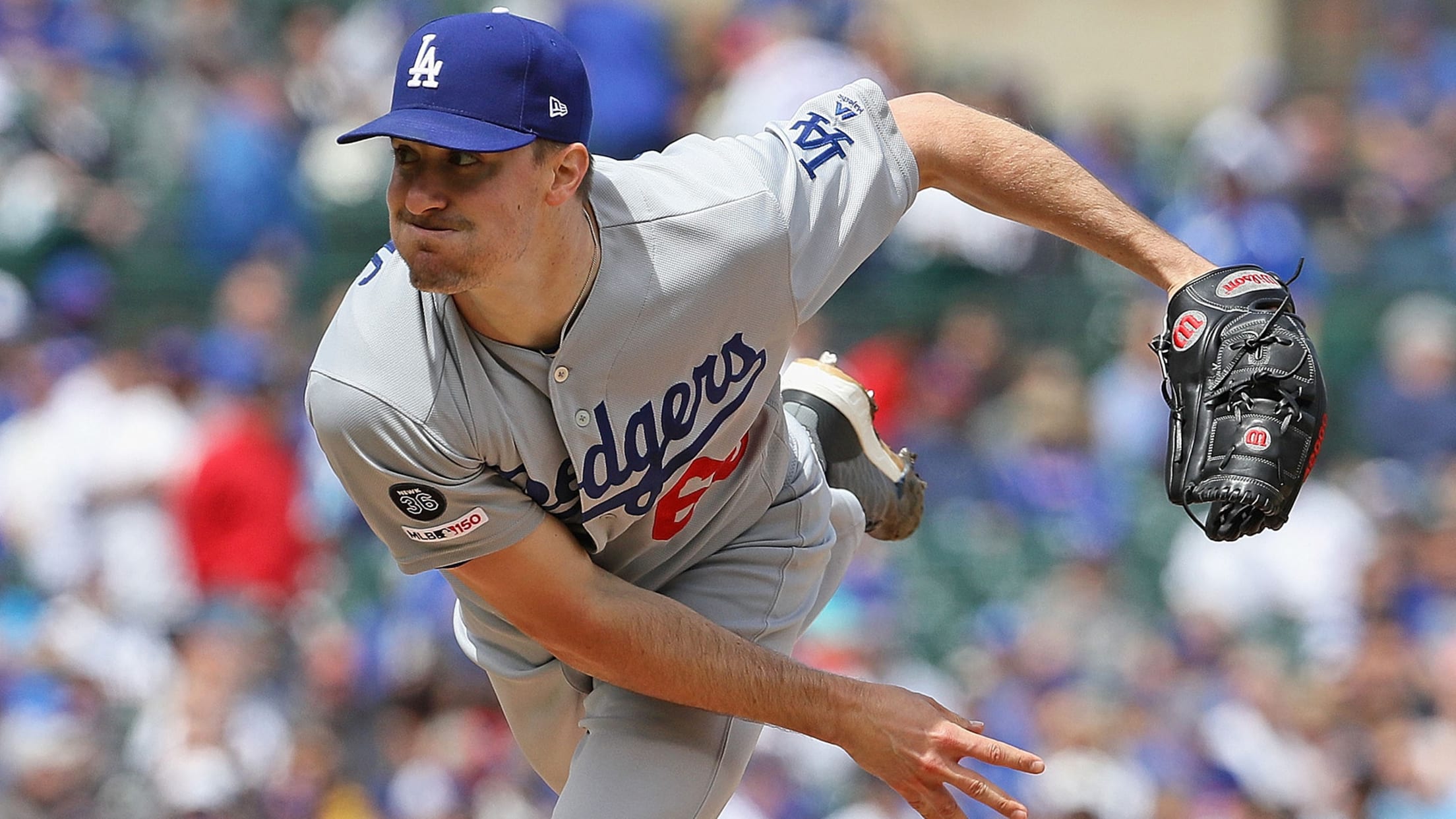 CHICAGO -- Ever been transferred from the job you always wanted to one you hoped was left behind? Ross Stripling just was. The Dodgers hung on to beat the Cubs, 2-1, Thursday to avoid a series sweep. Stripling has been the Dodgers' most consistent starting pitcher to date, but he's
Don't buy the win-loss records of these teams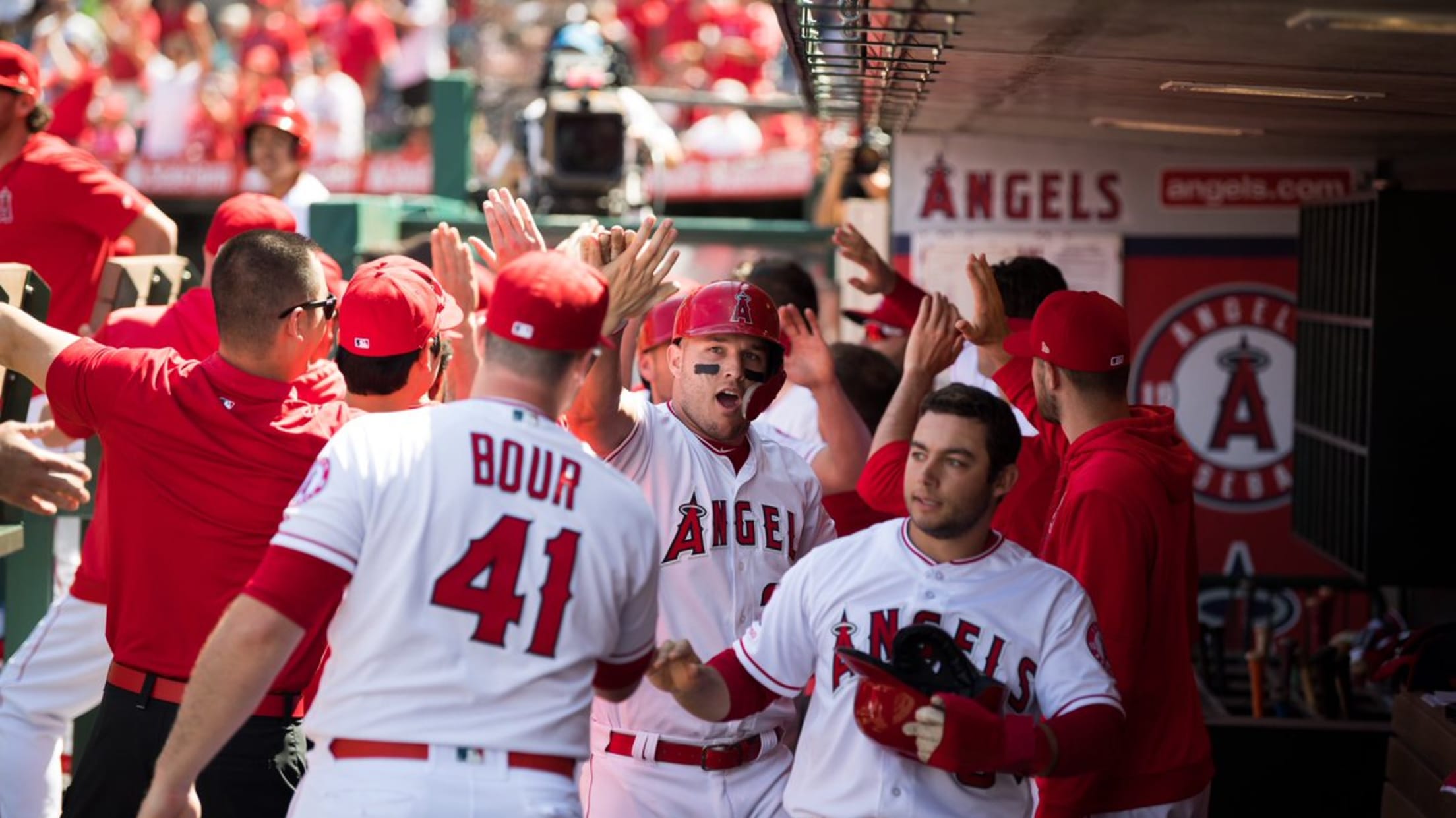 We are far along enough in the season that checking out the standings isn't an exercise in absurdity. If your team is in last place, it doesn't mean the season's over by any stretch of the imagination … but it's maybe time to start kicking matters into gear. Teams have
Foul ball is hole-in-one in umpire's pocket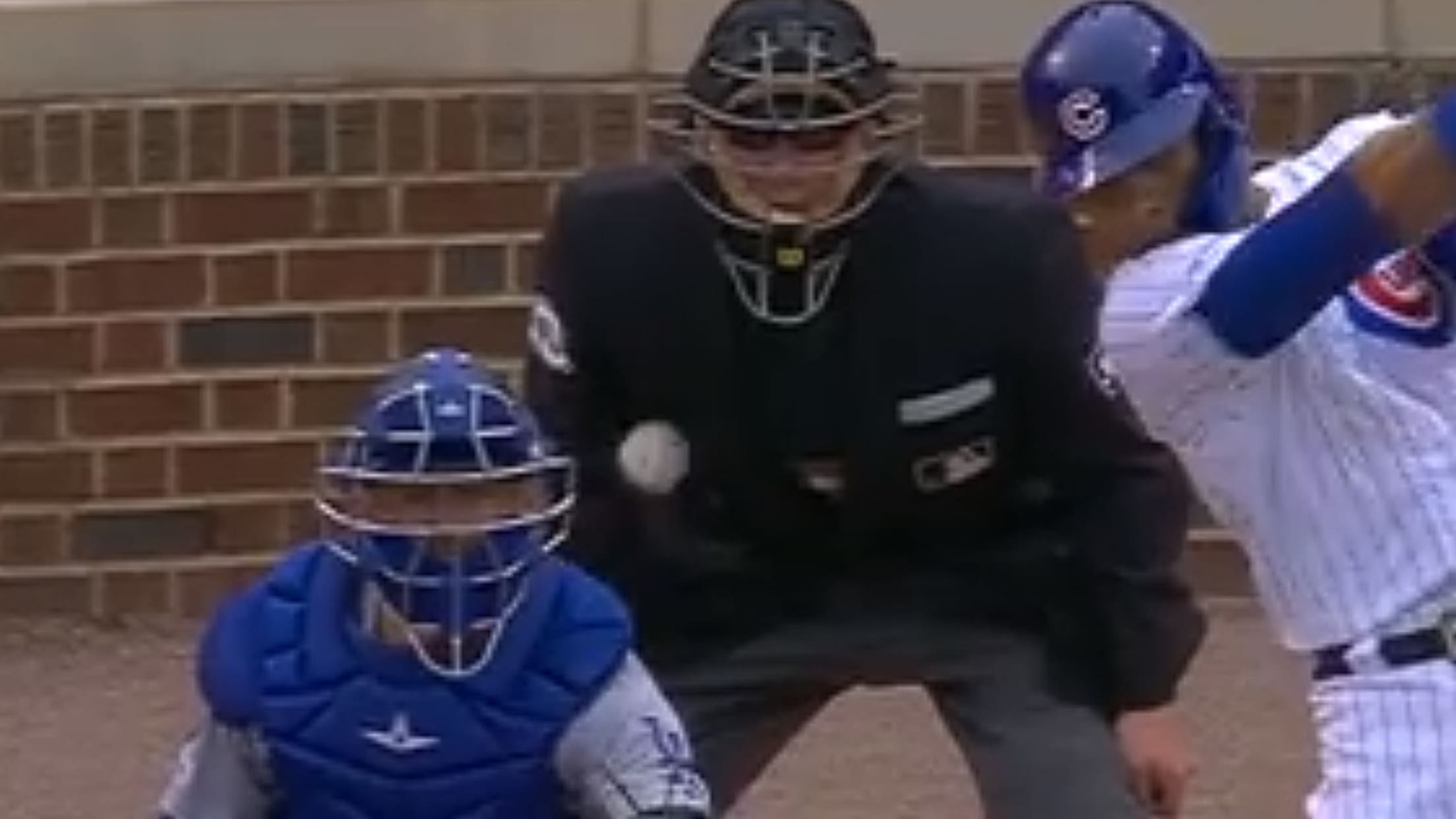 Willson Contreras' foul ball went where? Leading off the bottom of the ninth, the Cubs' catcher fouled Dodgers closer Kenley Jansen's cutter off catcher Rocky Gale's left shoulder pad and right into home-plate umpire Lance Barksdale's right pocket. Barksdale calmly took it out and handed the ball back to Gale.
Rhame suspended 2 games for pitch near Rhys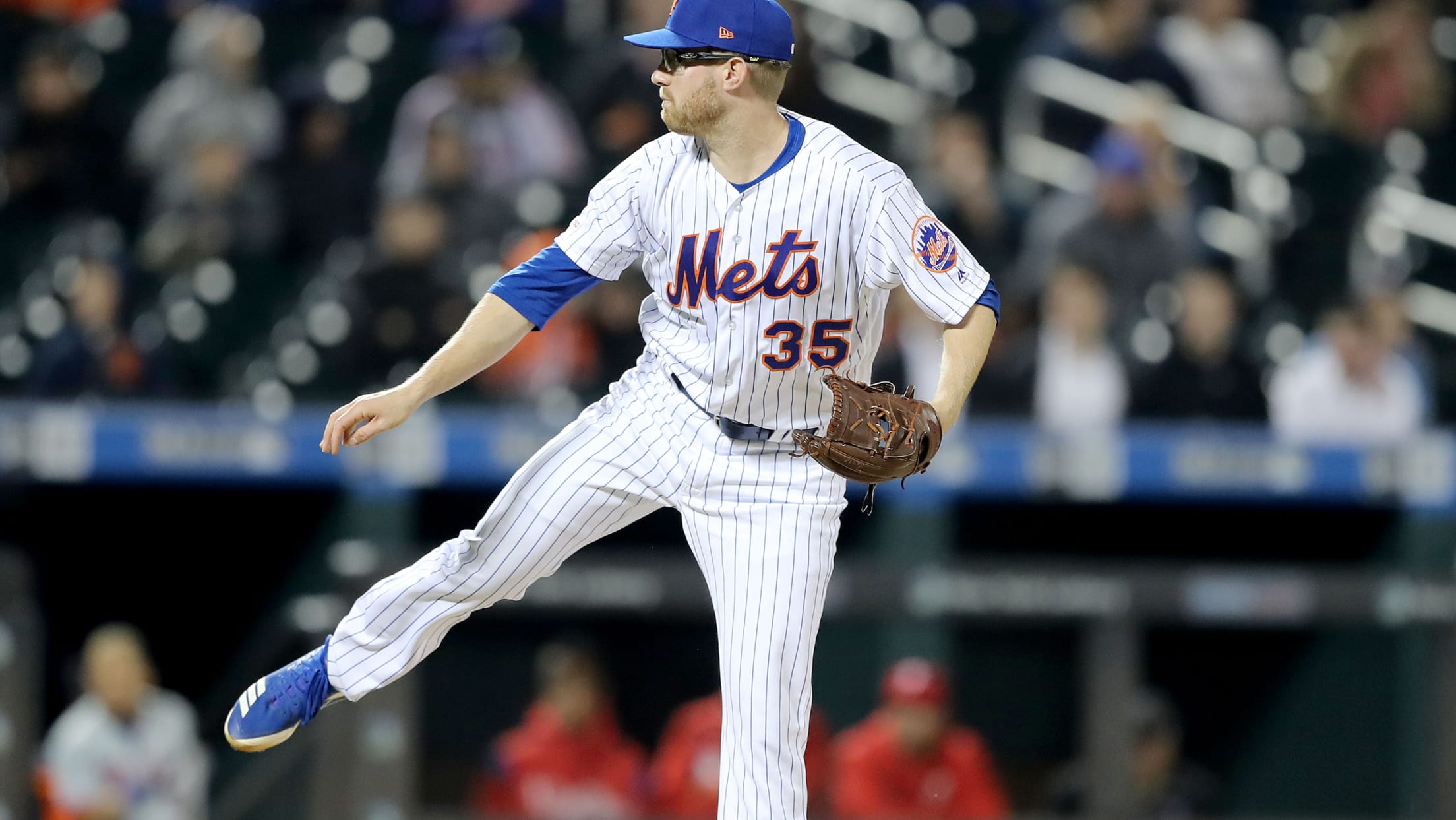 NEW YORK -- Mets reliever Jacob Rhame has been suspended two games and fined an undisclosed amount for "intentionally throwing a pitch in the area of the head of Rhys Hoskins," according to a Major League Baseball release. If Rhame does not appeal, his suspension will begin Friday in the
Brantley reunites with former club in Houston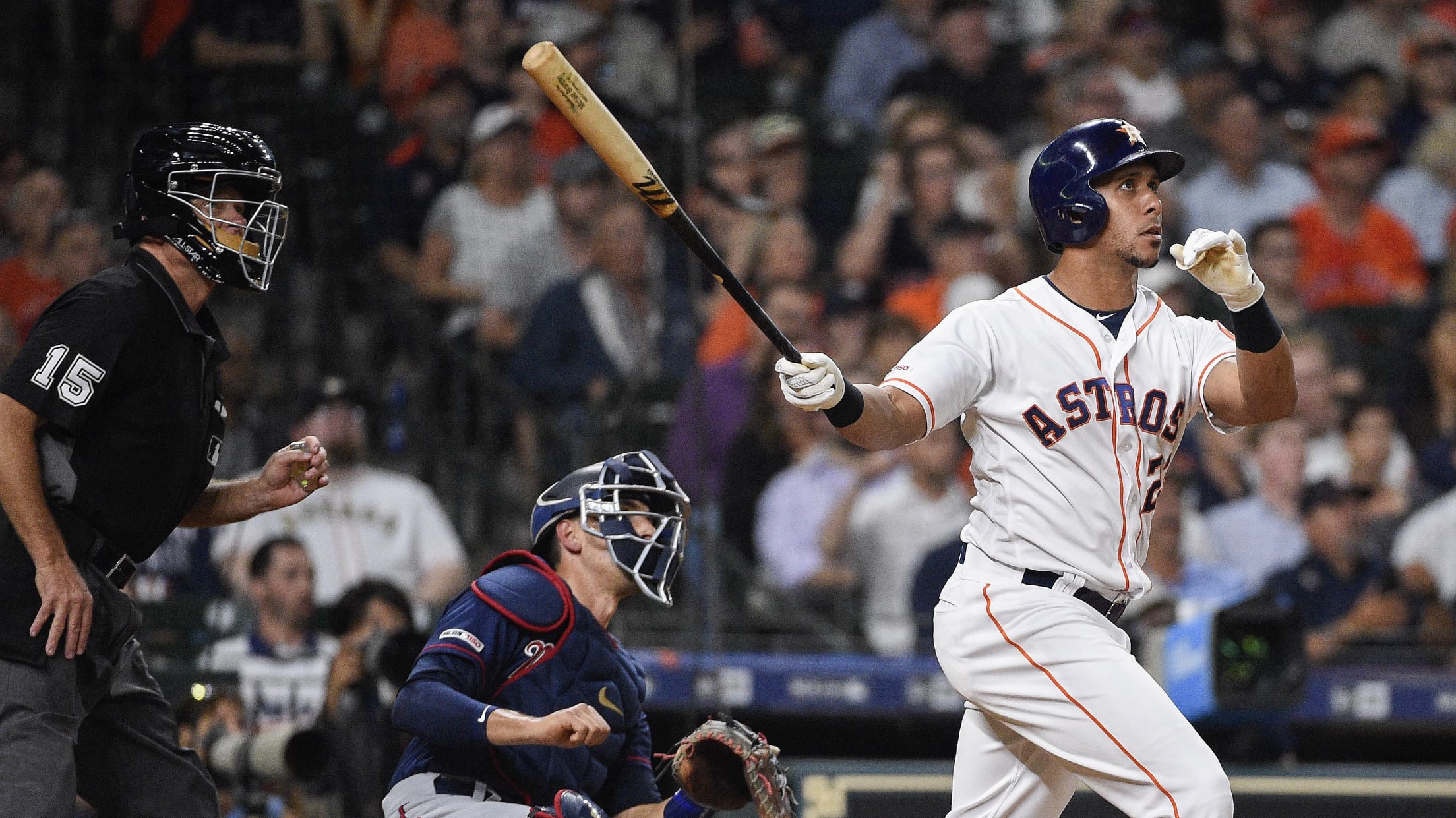 HOUSTON -- Michael Brantley, who played the first 10 years of his career with the Indians and helped them reach the World Series in 2016, said on Thursday prior to facing the Tribe for the first time in his career that his former franchise will always hold a special place
Senzel: No timetable for big league promotion
Gennett walking in clubhouse; Wood throwing bullpen sessions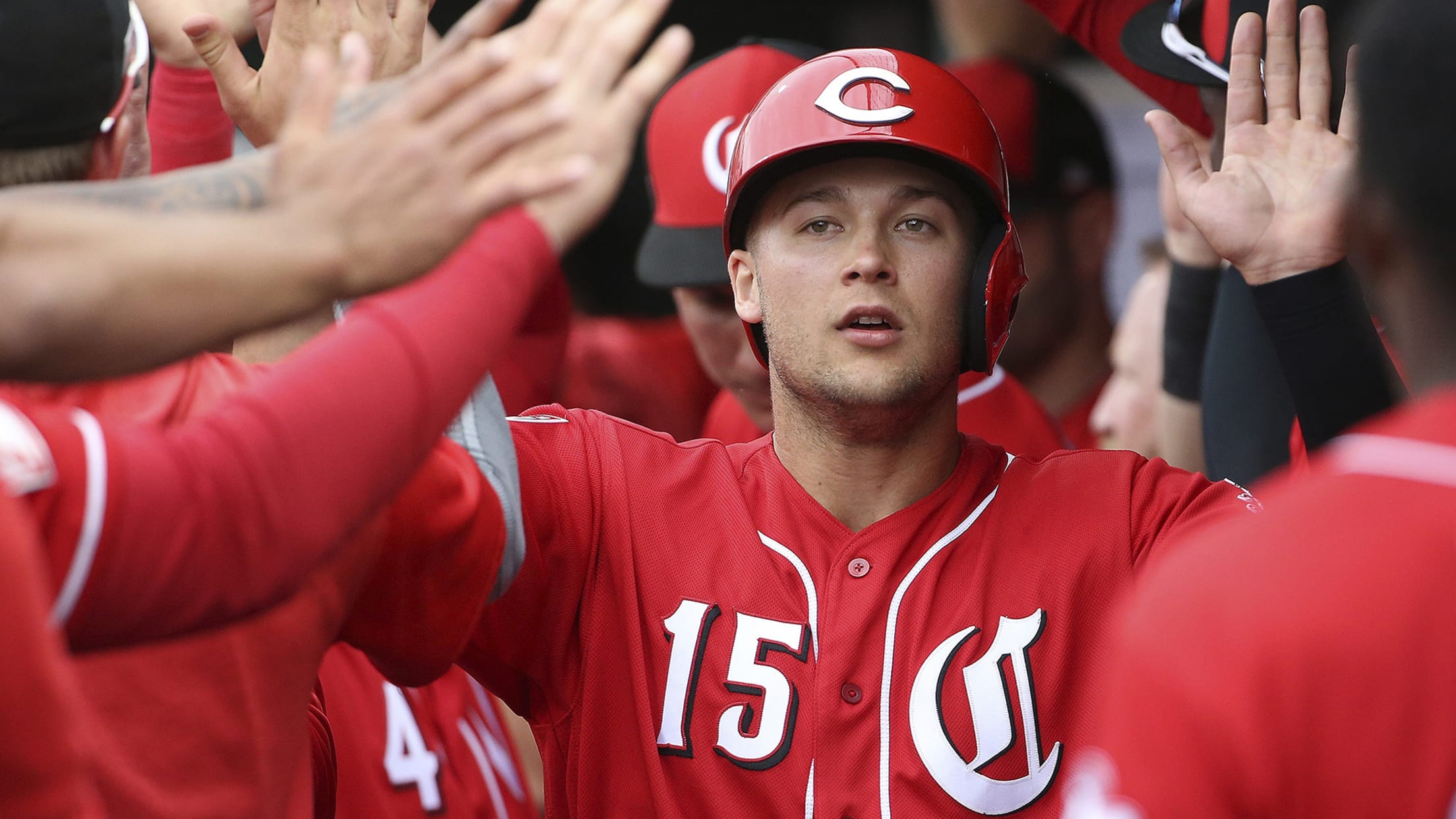 CINCINNATI -- The highly anticipated first big league promotion of baseball's No. 1 prospect, Vladimir Guerrero Jr., is happening when he joins the Blue Jays on Friday. Reds fans have been just as antsy to see the Reds' No. 1 prospect -- and No. 5 overall -- Nick Senzel reach
Price start moved to go back to back with Sale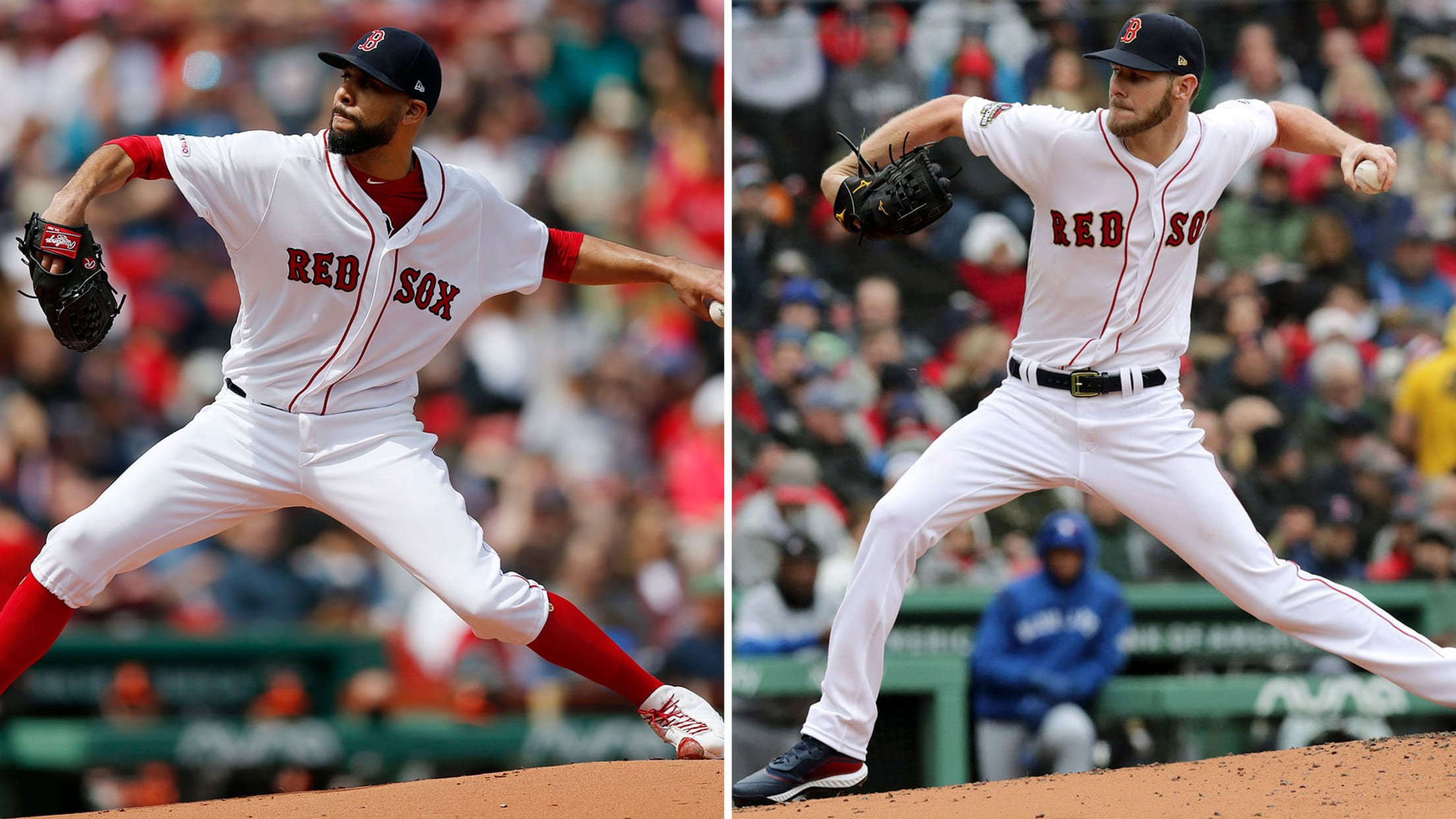 BOSTON -- Red Sox manager Alex Cora has made a slight tweak to his rotation that will allow his two aces to pitch on back-to-back days going forward. David Price, who had been scheduled to open the weekend series against the Rays on Friday night, will pitch Saturday instead. Chris
Injury updates: Stanton, deGrom, Lester, Ohtani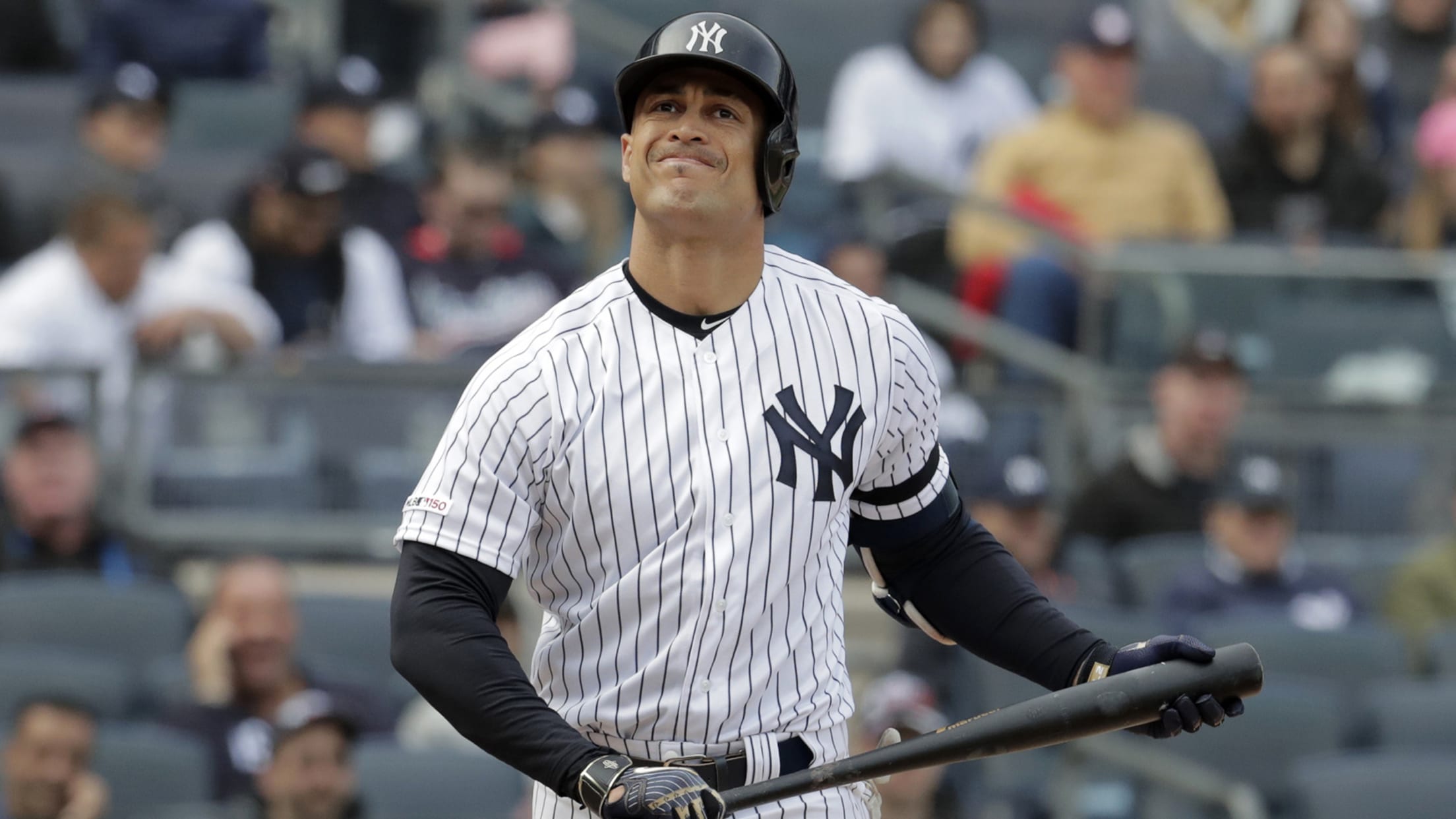 Here's a look at the latest injury news around the Majors.
Alfaro reminisces on first trip back to Philly
Brinson looks to increase playing time with better at-bats
PHILADELPHIA -- Before taking the field on Thursday night, Marlins catcher Jorge Alfaro spent some time catching up with some former Phillies teammates, coaches and friends. The four-game series is the first time Alfaro has faced Philadelphia since being acquired by the Marlins as part of the J.T. Realmuto trade.
Quinn to miss 'several weeks' with groin strain
Cozens recalled; Kapler may get creative with outfield as injury bug strikes again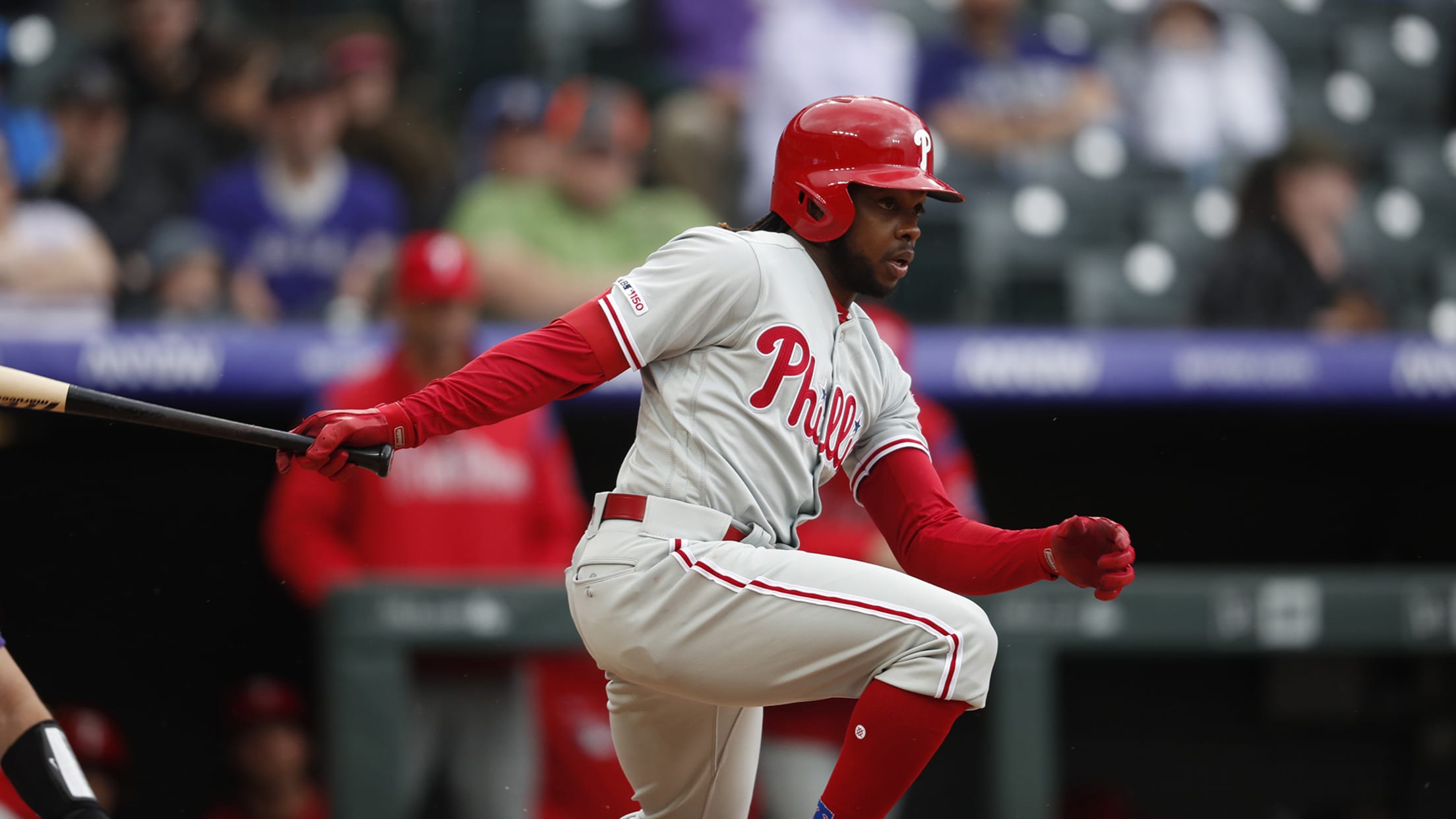 PHILADELPHIA -- Roman Quinn was placed on the injured list prior to Thursday's series opener against the Marlins after being diagnosed with a Grade 2 groin strain. Dylan Cozens was recalled from Triple-A Lehigh Valley to take Quinn's place on the active roster. There's no timetable for Quinn's return, but
Lovullo on Holland: 'He hasn't let us down'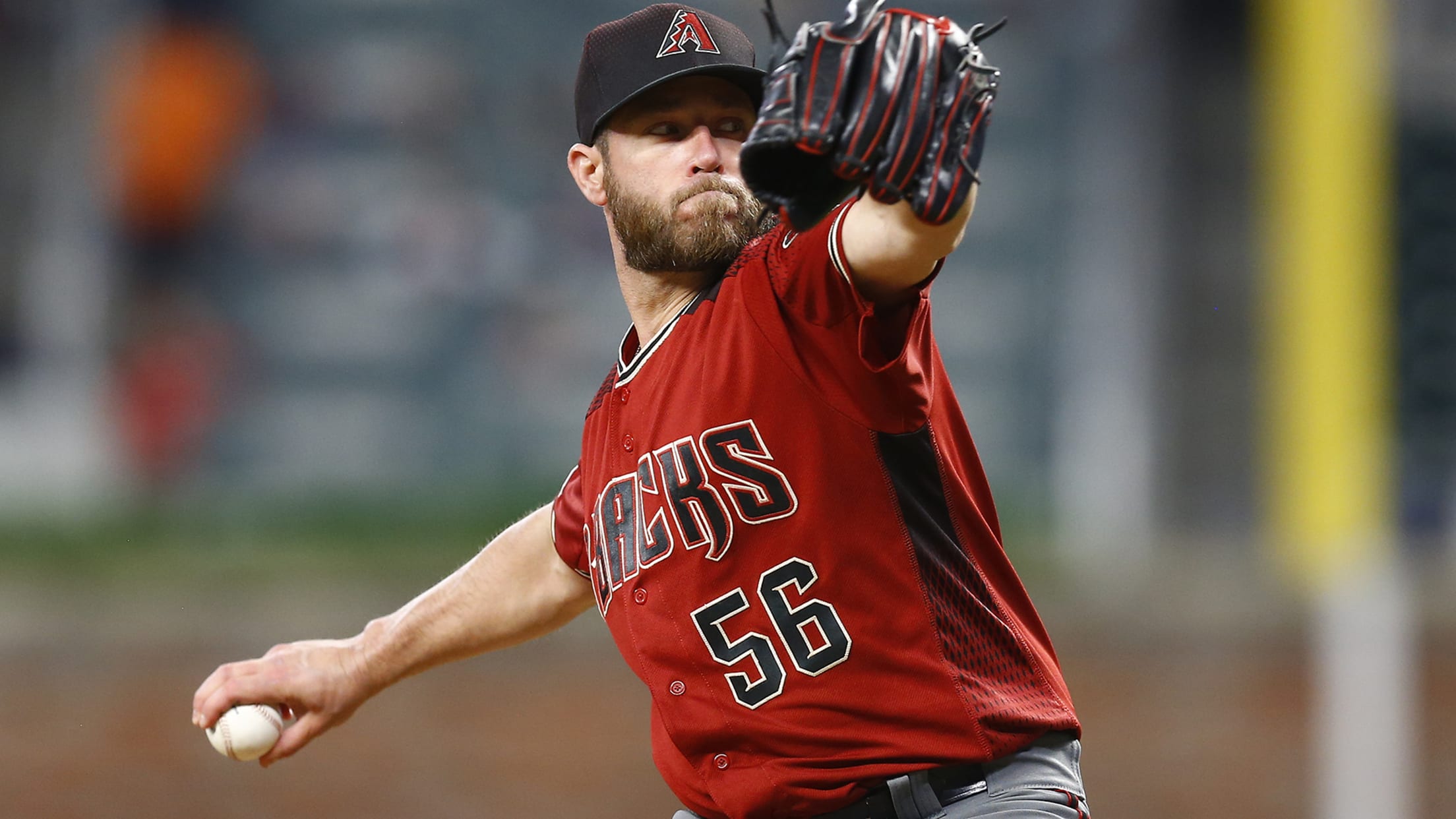 PITTSBURGH -- When the D-backs signed Greg Holland to a one year, $3.25 million contract on Jan. 31, there were questions about whether the team would see the version that struggled consistently with the Cardinals to begin 2018 or the one that shut down batters with the Nationals to end