Santana eyes 1st ASG appearance in Cleveland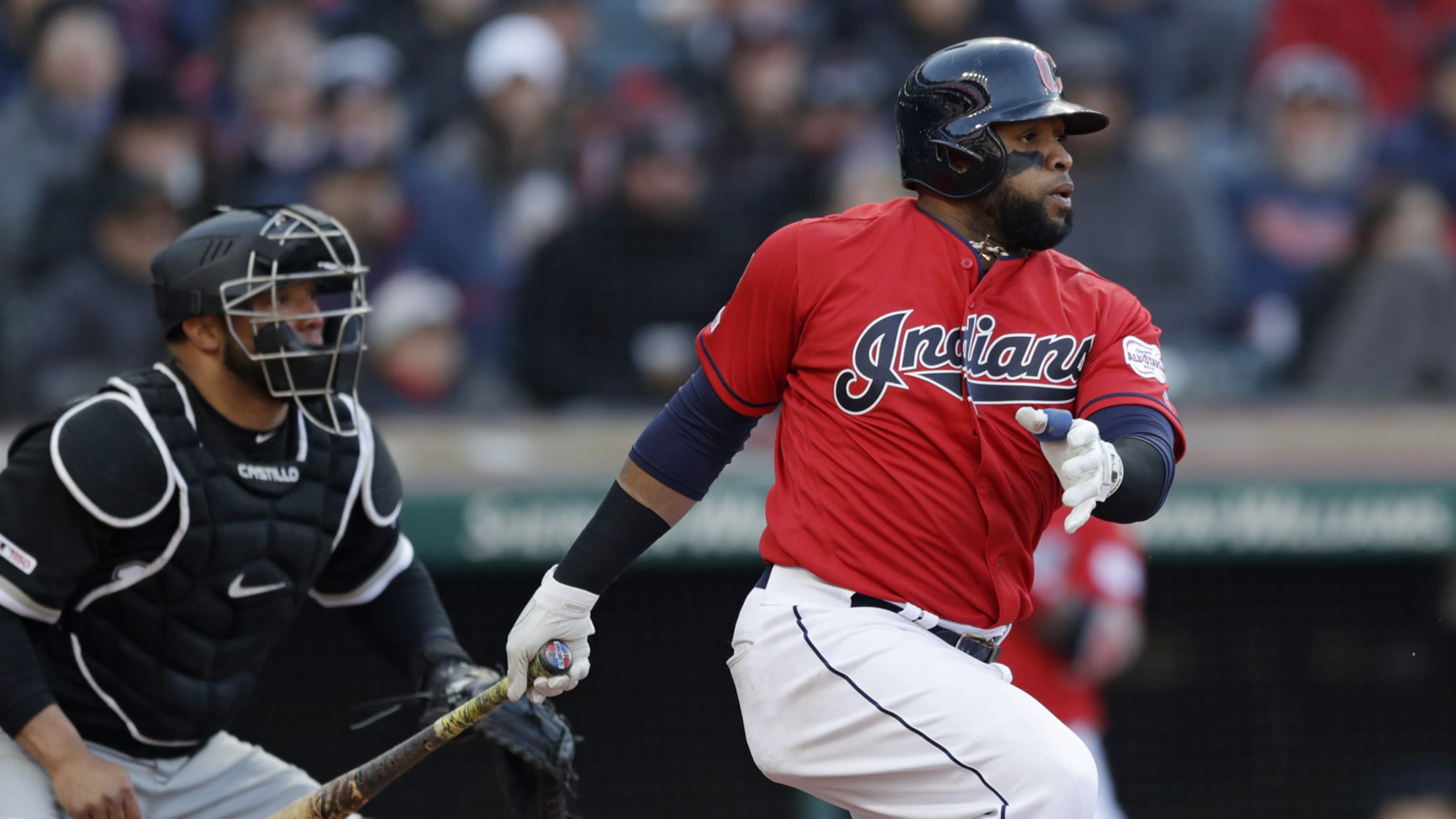 These are all of the finalists for the Starters Election, which begins Wednesday at noon ET and runs through Thursday at 4 p.m. The winners will be unveiled on ESPN that night starting at 7 ET. Players who do not get elected starters are not automatically added to the team
Stroman at home in NY, weighs in on rumors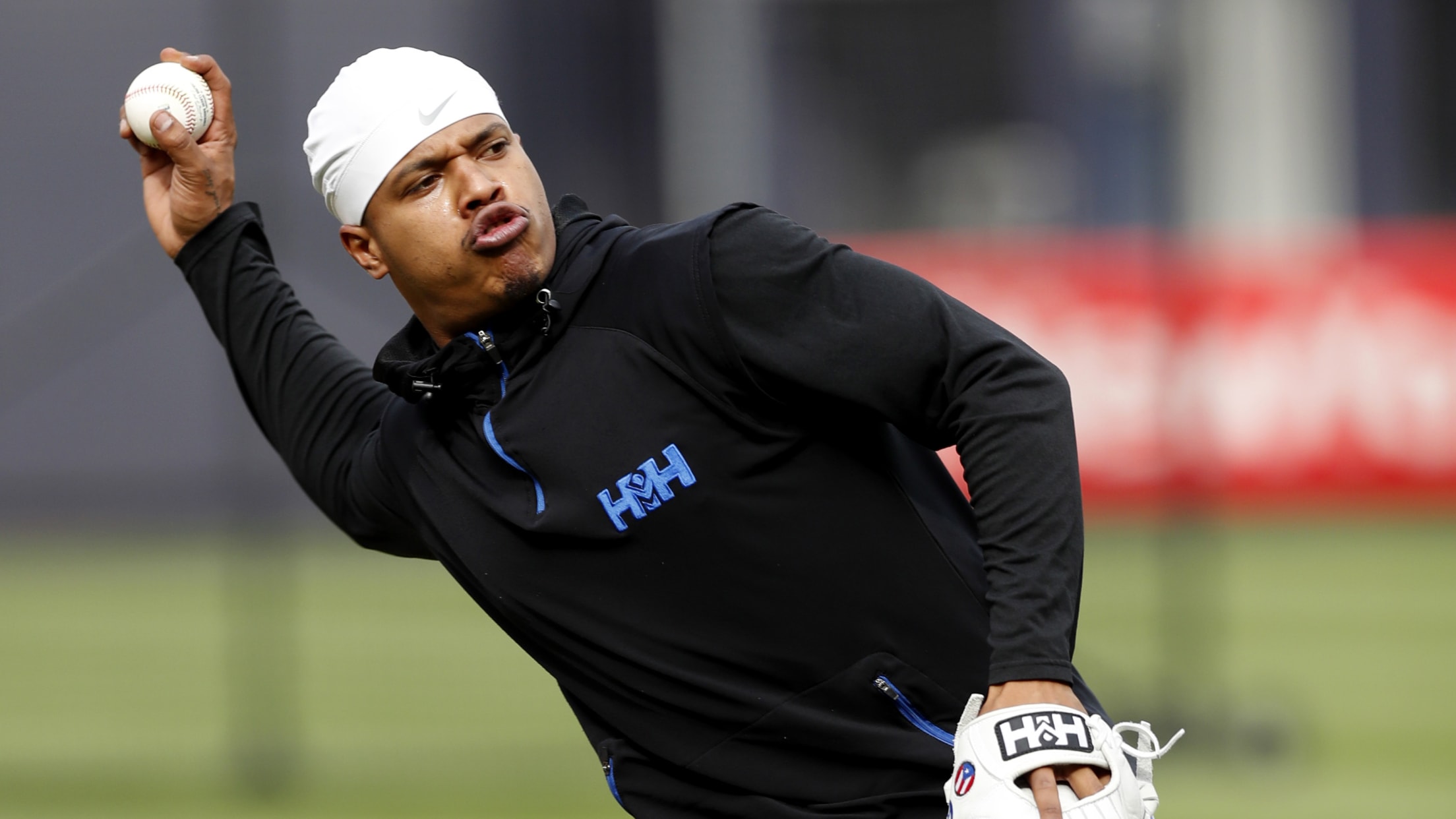 NEW YORK -- Marcus Stroman said the reality has set in about his future in Toronto. The right-hander could be moved before the July 31 Trade Deadline. Stroman is not a free agent until 2021, but he doesn't expect to be signed long term with the Blue Jays. "It's not
Welcome to the party! Bucs sell Bell in big way
Club inviting fans to PNC Park to vote for slugger from 5-9 p.m. ET on Wednesday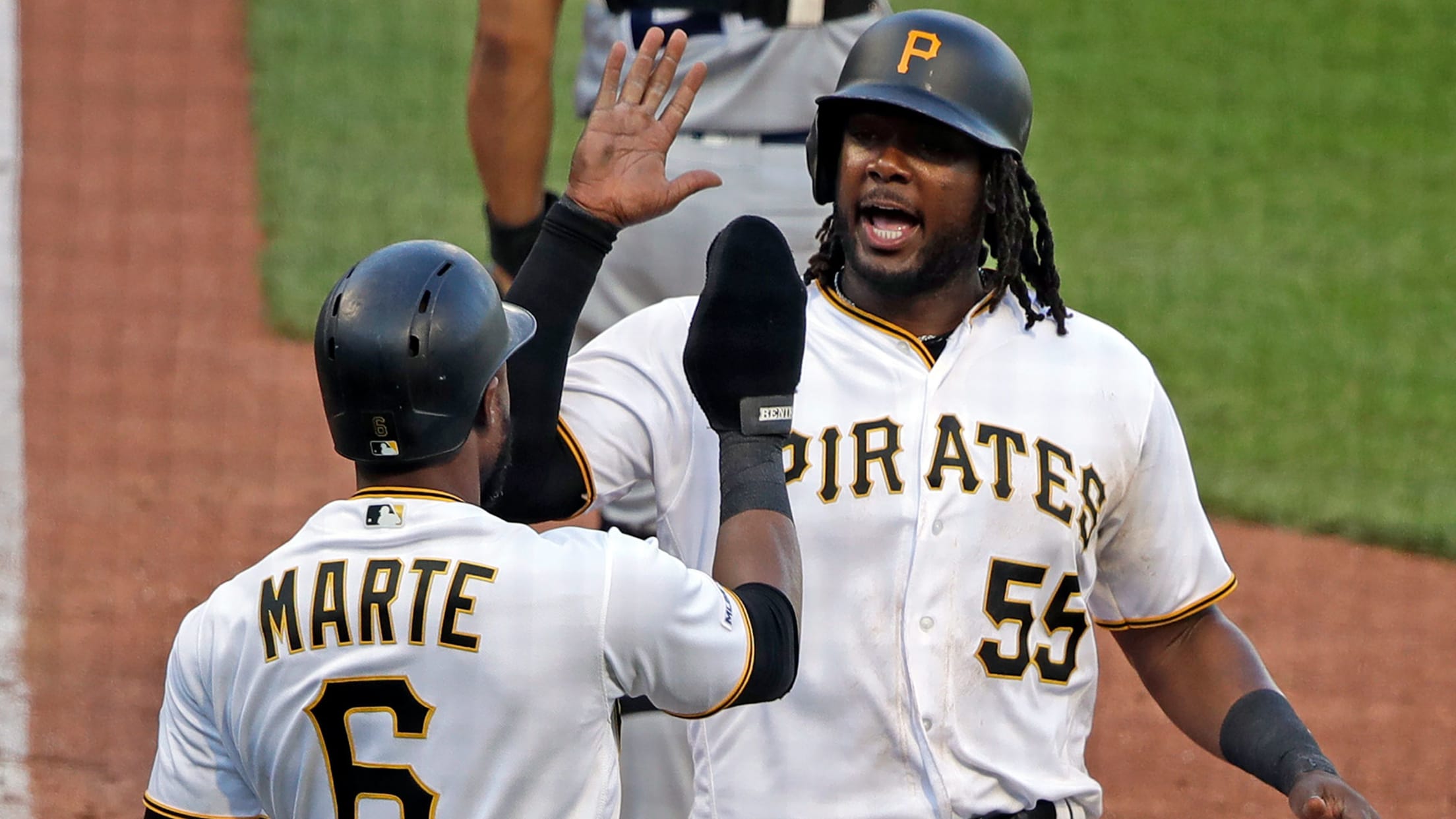 These are all of the finalists for the Starters Election, which begins Wednesday at noon ET and runs through Thursday at 4 p.m. The winners will be unveiled on ESPN that night starting at 7 ET. Players who do not get elected starters are not automatically added to the team
Orioles sign No. 1 overall pick Rutschman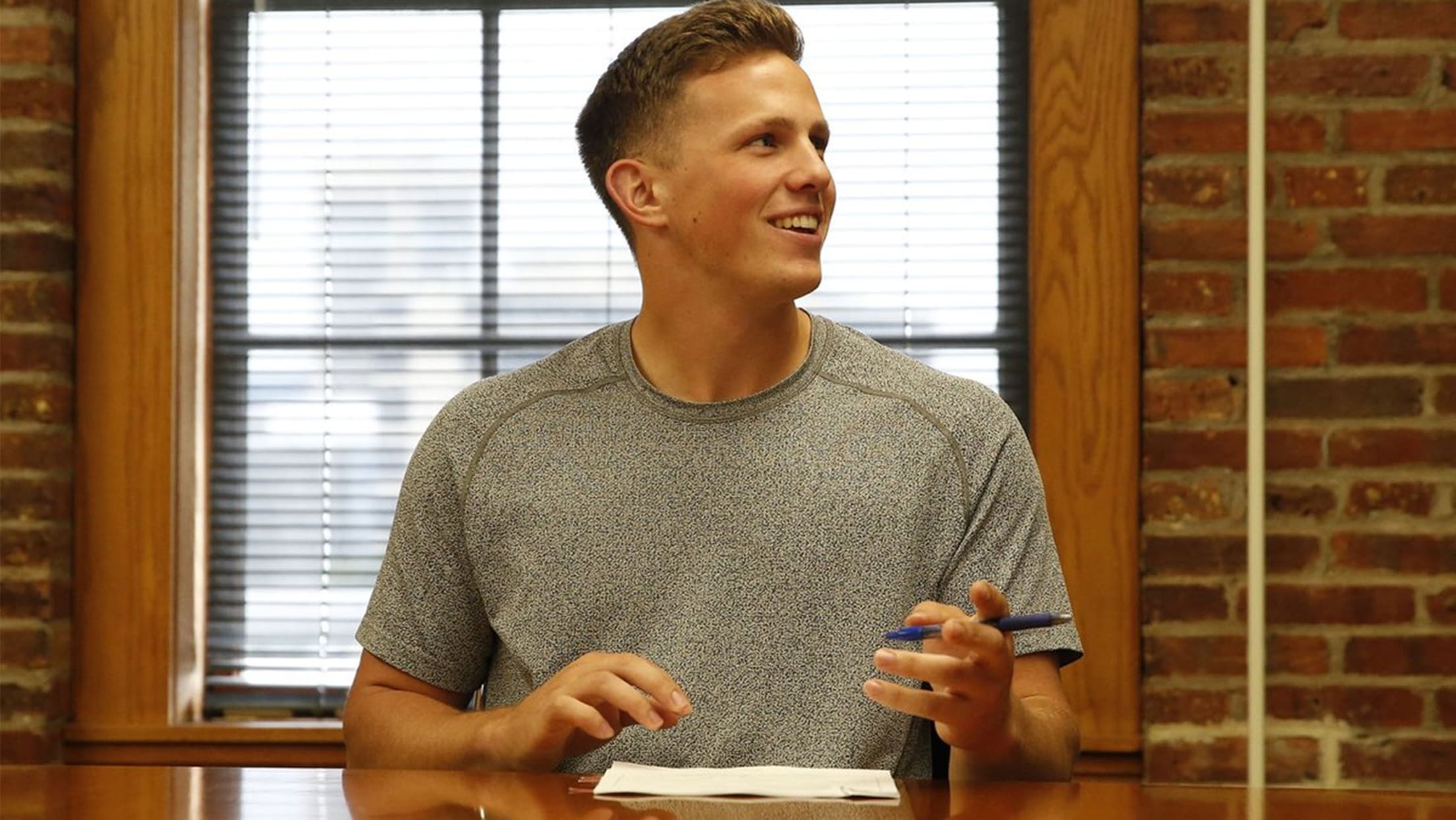 The Baltimore Orioles on Monday announced that they have signed the first overall selection in the 2019 Draft, catcher Adley Rutschman from Oregon State University. This year marked the second time in Orioles history that the club had the first overall selection in the MLB Draft, with right-hander Ben McDonald
Cardinals closer Jordan Hicks has torn UCL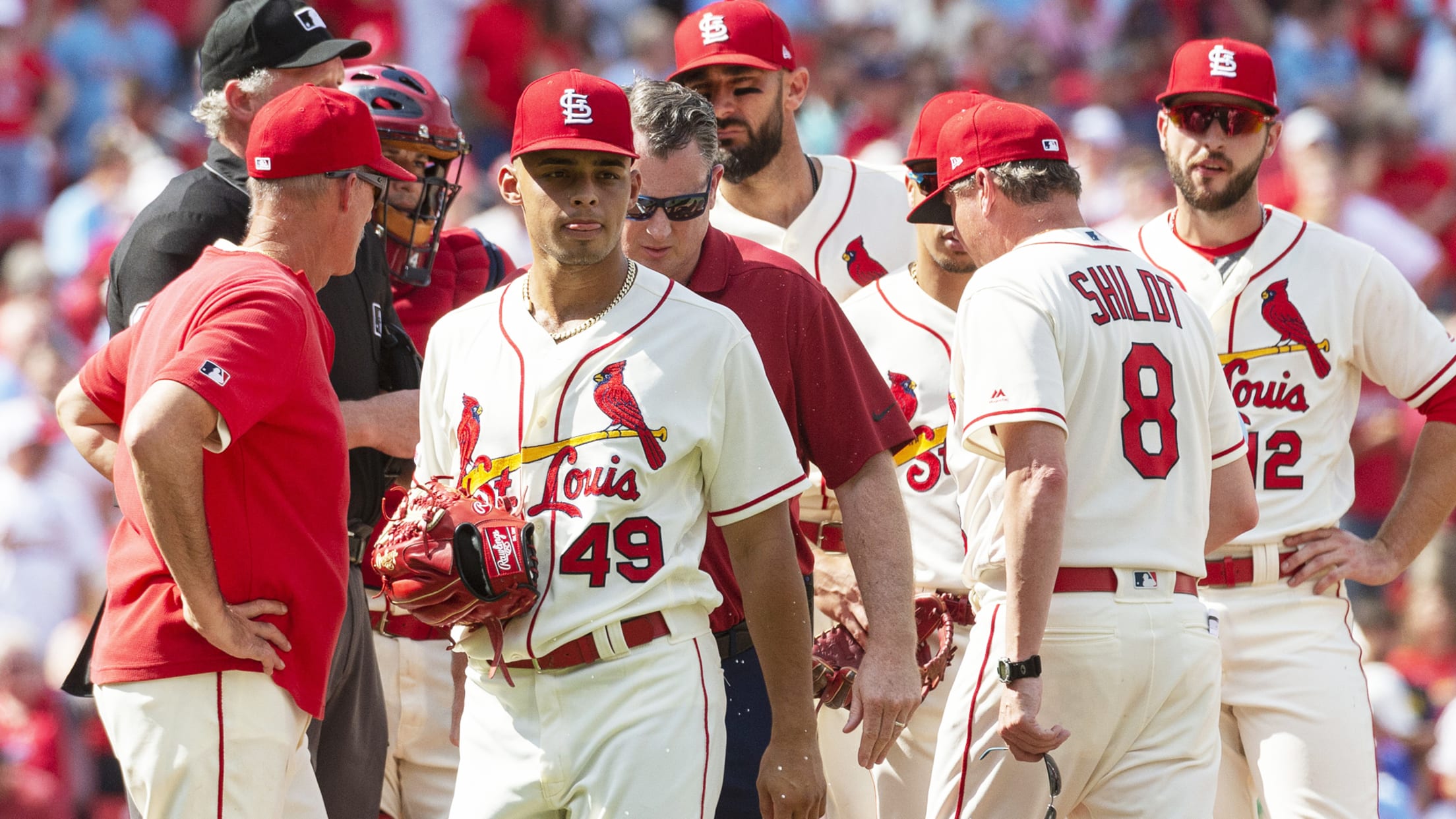 ST. LOUIS -- An MRI examination showed that closer Jordan Hicks has a torn UCL in his right elbow, the Cardinals announced on Monday. The team, which did not detail the extent of the tear, is determining what its next step will be, though this particular injury often leads to
6 suggestions as we await Starters Election vote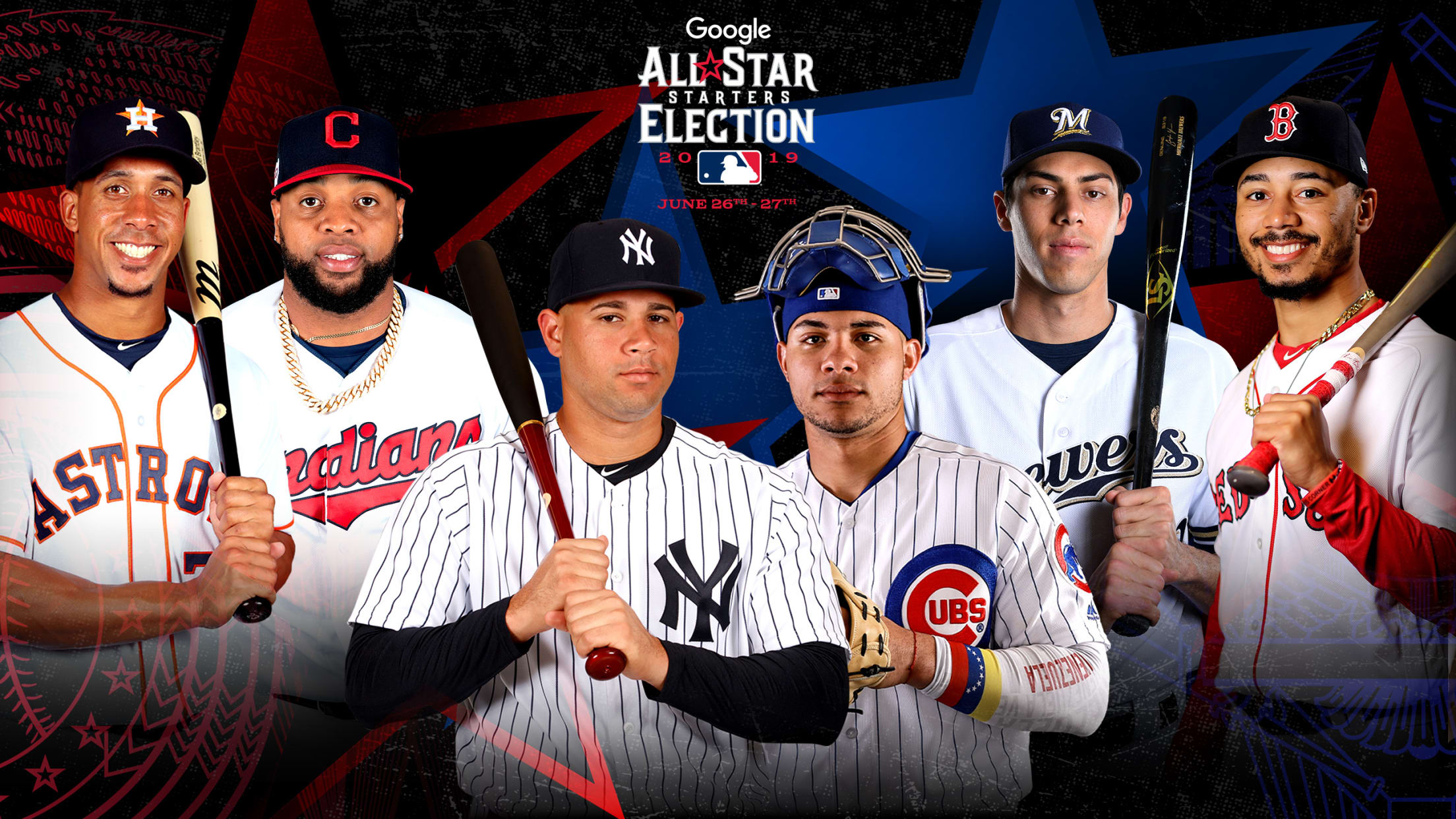 These are all of the finalists for the Starters Election, which begins Wednesday at noon ET and runs through Thursday at 4 p.m. The winners will be unveiled on ESPN that night starting at 7 ET. Players who do not get elected starters are not automatically added to the team
Rumors: Stroman, Abreu, Cardinals, C. Smith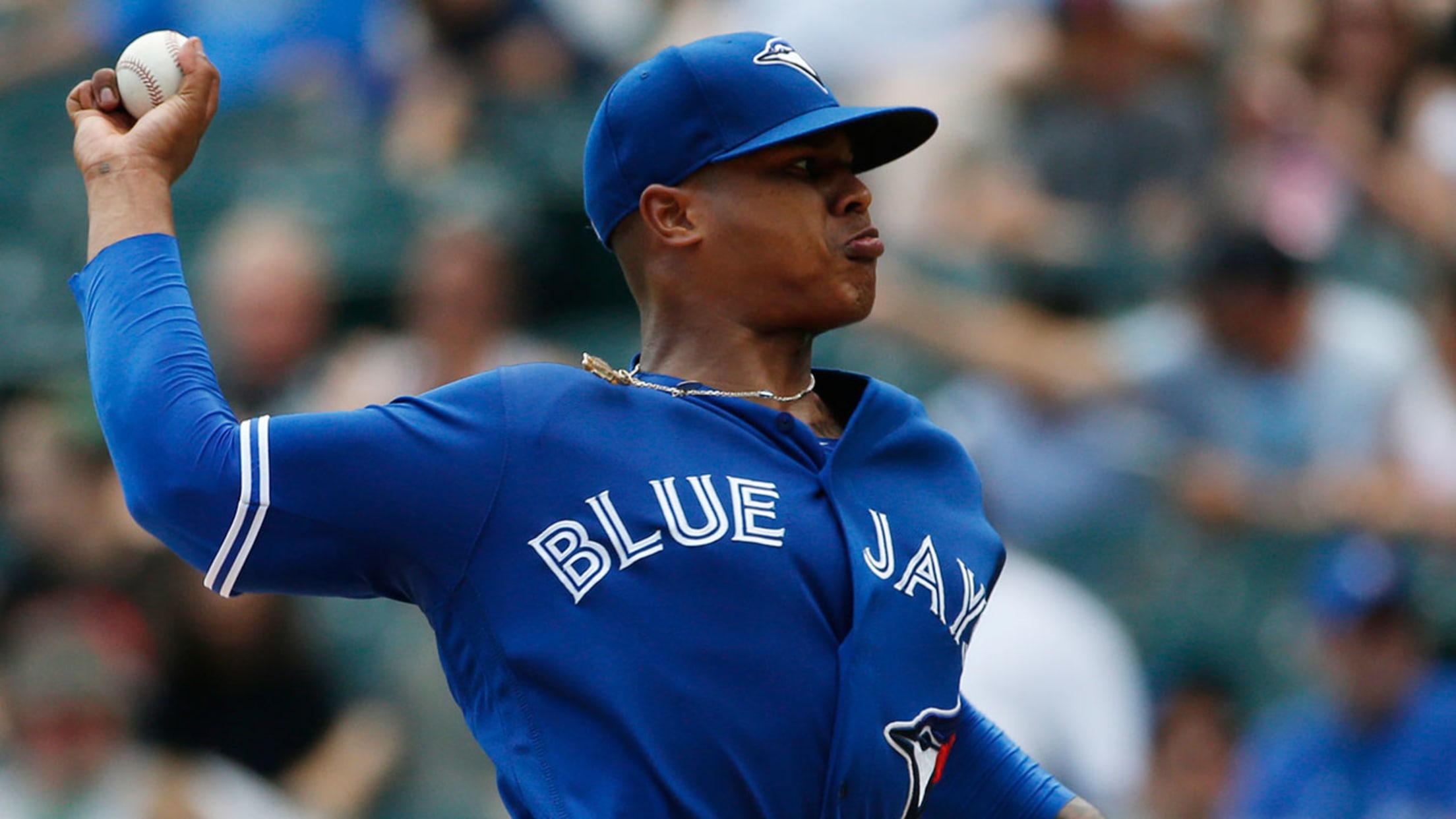 MLB.com is keeping track of all the latest free agent and trade rumors right here.
Mets fine Callaway, Vargas for roles in incident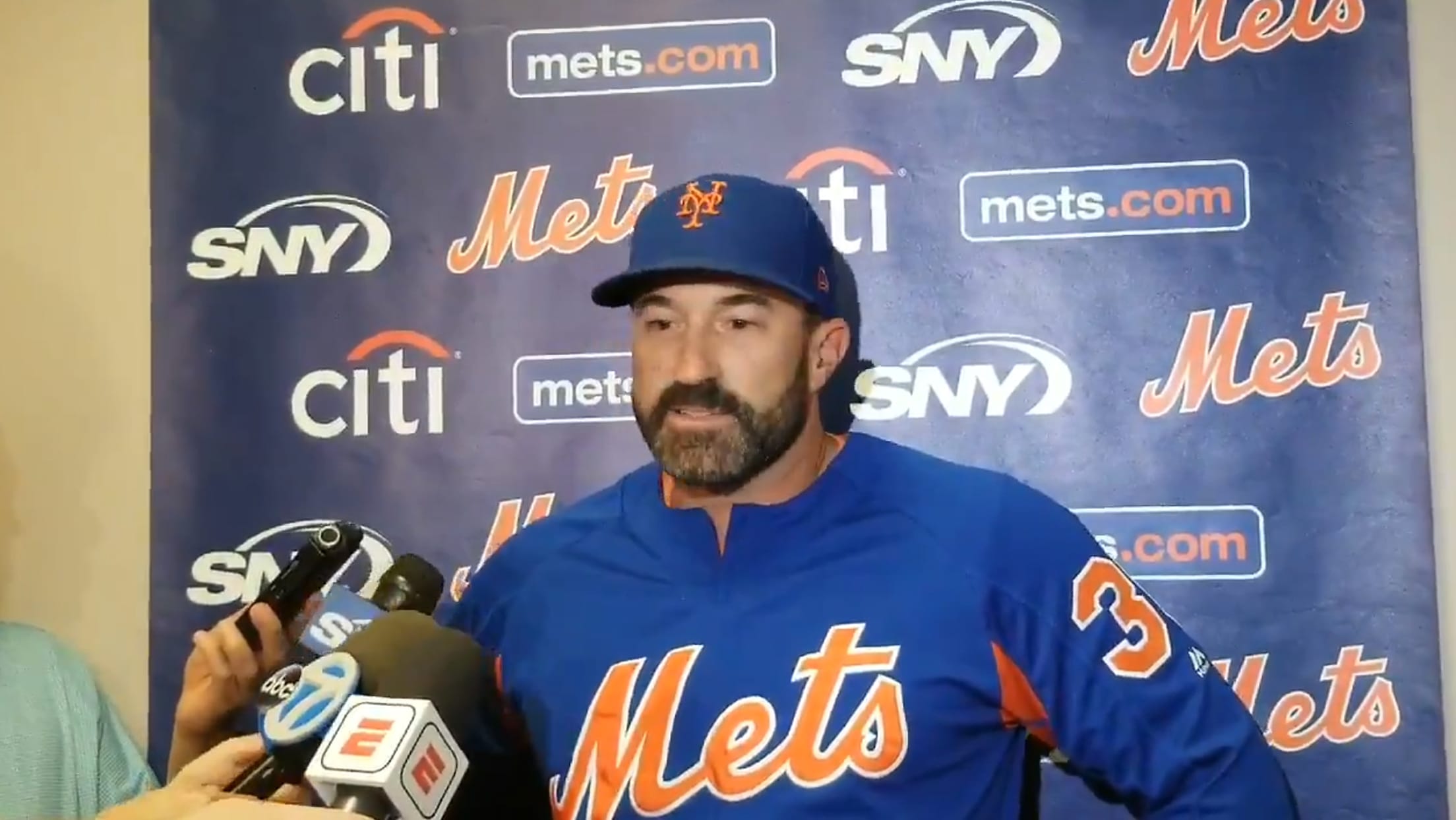 PHILADELPHIA -- A day after a clubhouse altercation between Mickey Callaway, Jason Vargas and a reporter at Wrigley Field, the Mets fined Callaway and Vargas but did not issue further discipline. Callaway initially declined to apologize for his actions, before calling reporters back into his office two hours later to
Here are the finalists for All-Star Starters Election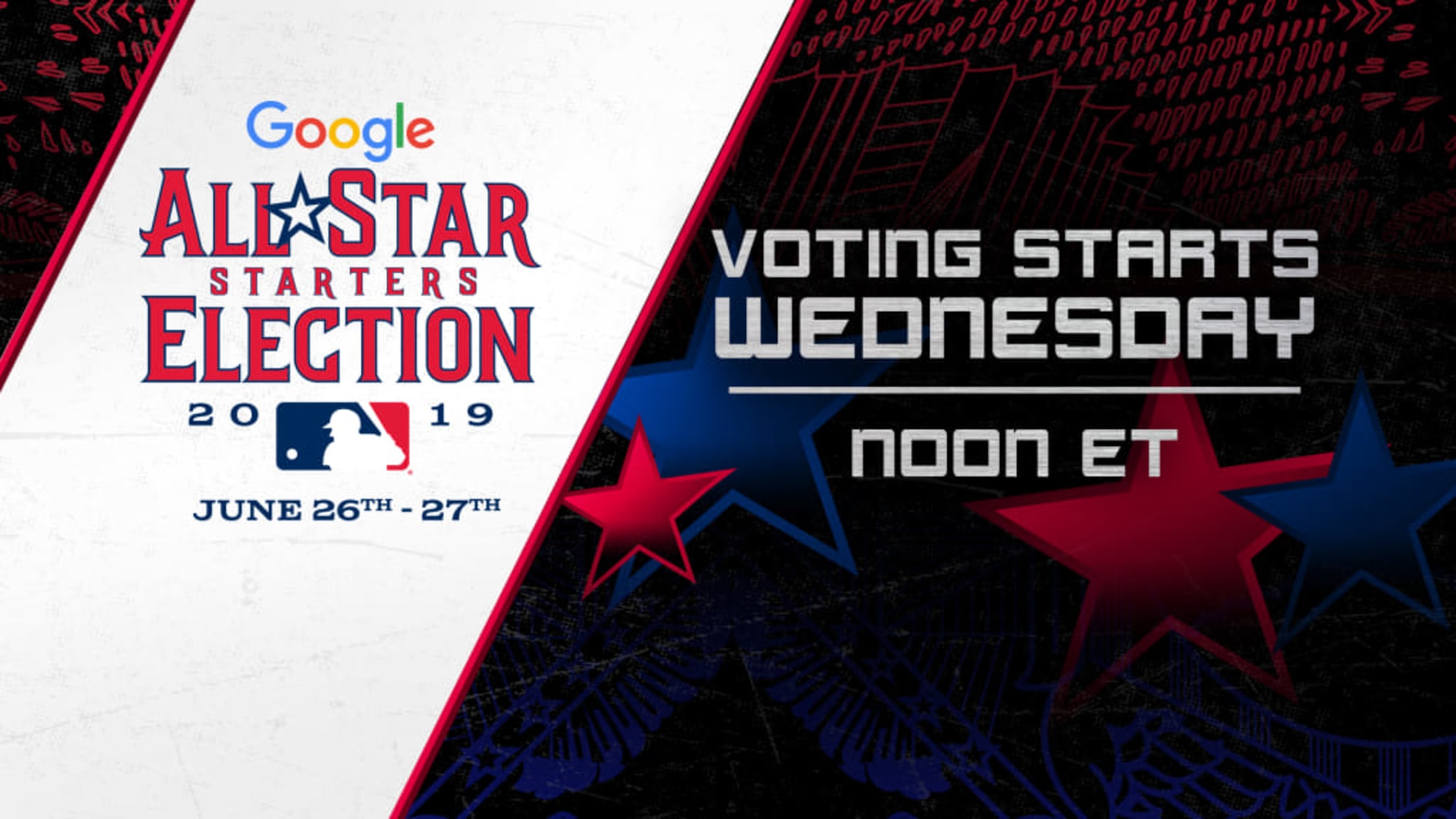 The field is set for the first-ever Google MLB All-Star Starters Election in advance of the 2019 MLB All-Star Game presented by Mastercard. With voting wrapped in the three-week Primary phase of the 2019 Google MLB All-Star Ballot, the top three vote-getters at each position (nine for outfielders) have been
Phils GM throws full support behind Kapler
PHILADELPHIA -- Phillies general manager Matt Klentak said emphatically Monday that Gabe Kapler will be his manager through the 2019 season and there will be no changes to the coaching staff, despite a recent stretch of poor play that has spotlighted season-long struggles from the lineup and pitching staff. It
Machado 'really excited to be back' in Baltimore
Third baseman to suit up as visitor for first time in Charm City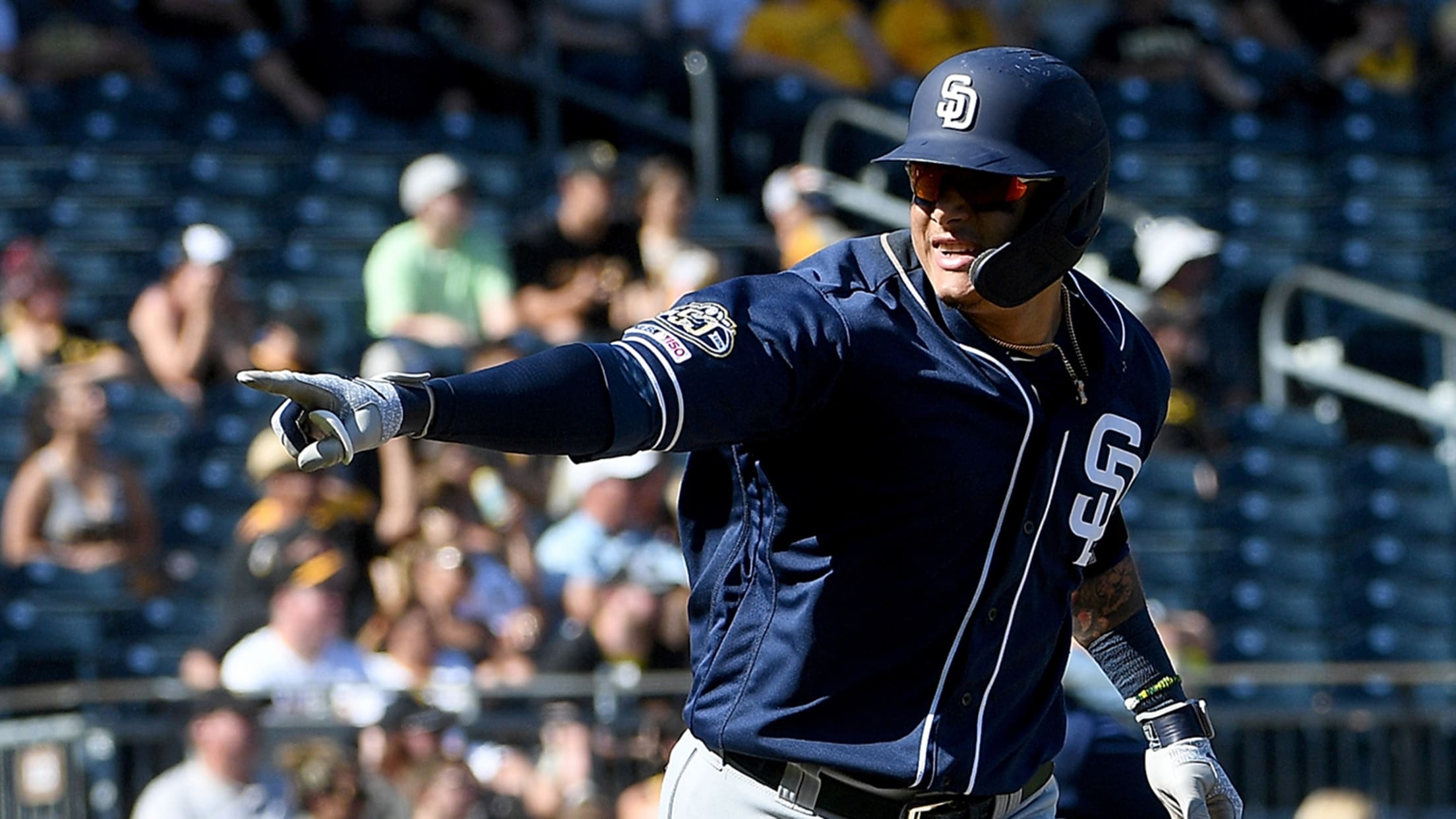 BALTIMORE -- Of all the memorable moments Manny Machado authored as an Oriole, his favorite was his first career home run. Facing Luke Hochevar as a bright-eyed 20-year-old on Aug. 10, 2012, Machado worked a full count, then pulverized a hanging slider into the left-field seats. Camden Yards, with the
New club takes over Power Rankings' top spot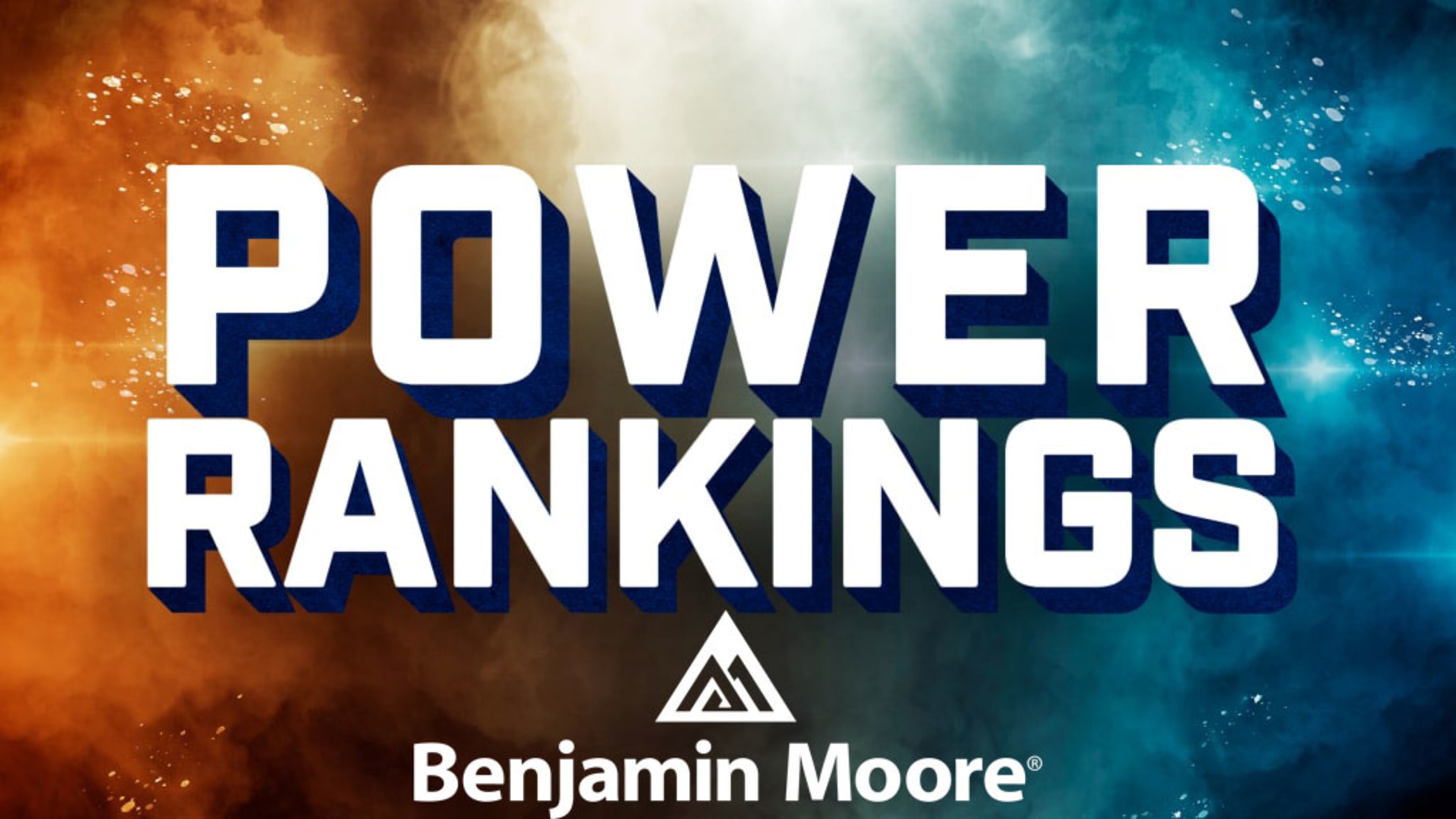 Fifteen teams will enter the upcoming week with winning records, but few have established themselves as a cut above the rest of the Major Leagues. There aren't any surprises there -- with just a few games left until we reach the true halfway point of the season, most of the
Royals social media aids ASG support for Dozier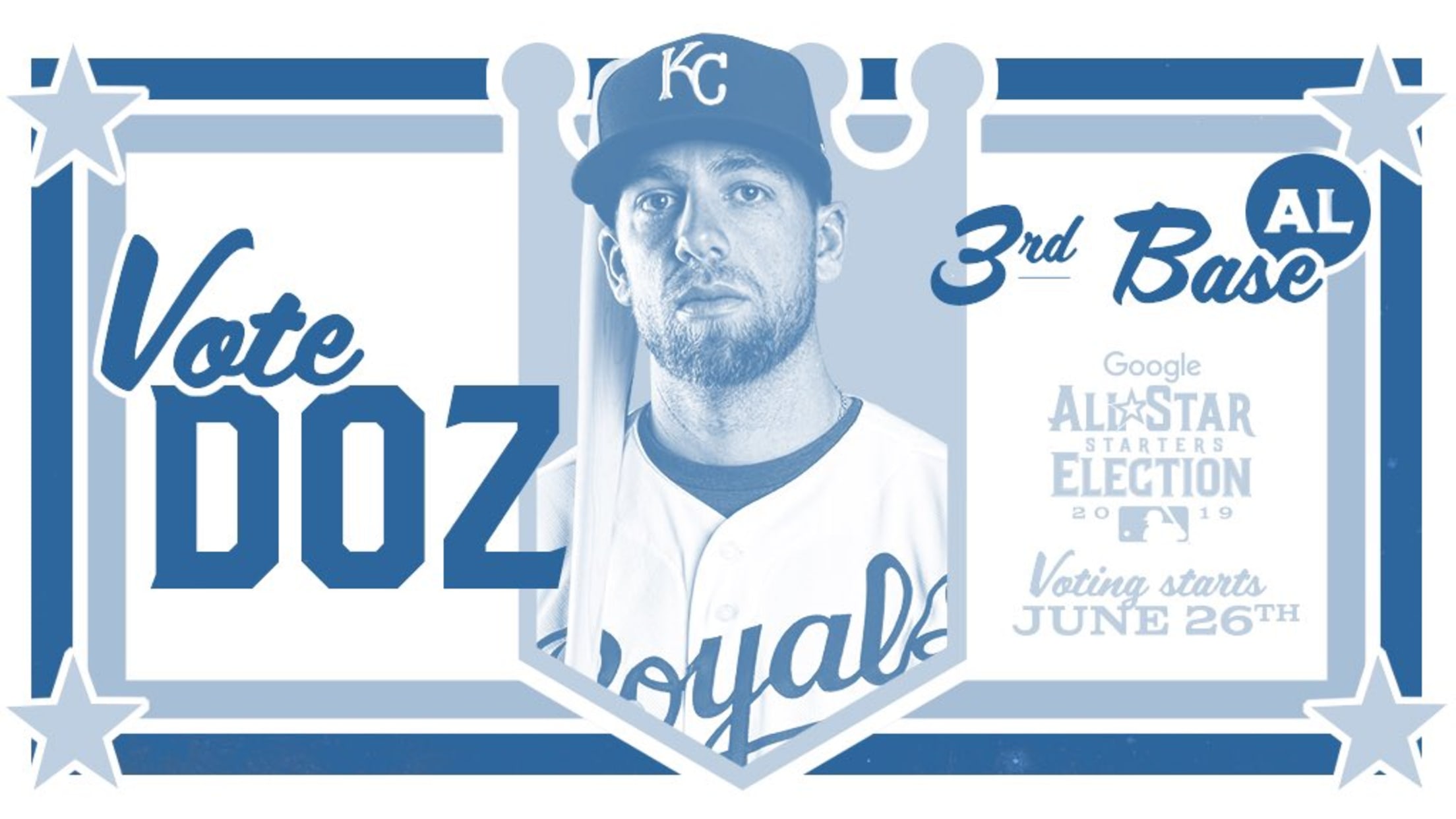 These are all of the finalists for the Starters Election, which begins Wednesday at 11 a.m. CT and runs through Thursday at 3 p.m. CT. The winners will be unveiled on ESPN that night starting at 6 CT. Players who do not get elected starters are not automatically added to
Rodney to join Nationals' bullpen (source)
Fedde optioned to Minors as Voth slides into Washington's rotation
WASHINGTON -- The Nationals will call up reliever Fernando Rodney ahead of Tuesday's series opener in Miami, a source confirmed to MLB.com on Monday. Rodney started the season with the A's, but he was released in May after giving up 15 earned runs on 20 hits in 14 1/3 innings
Who has the longest streak as an All-Star starter?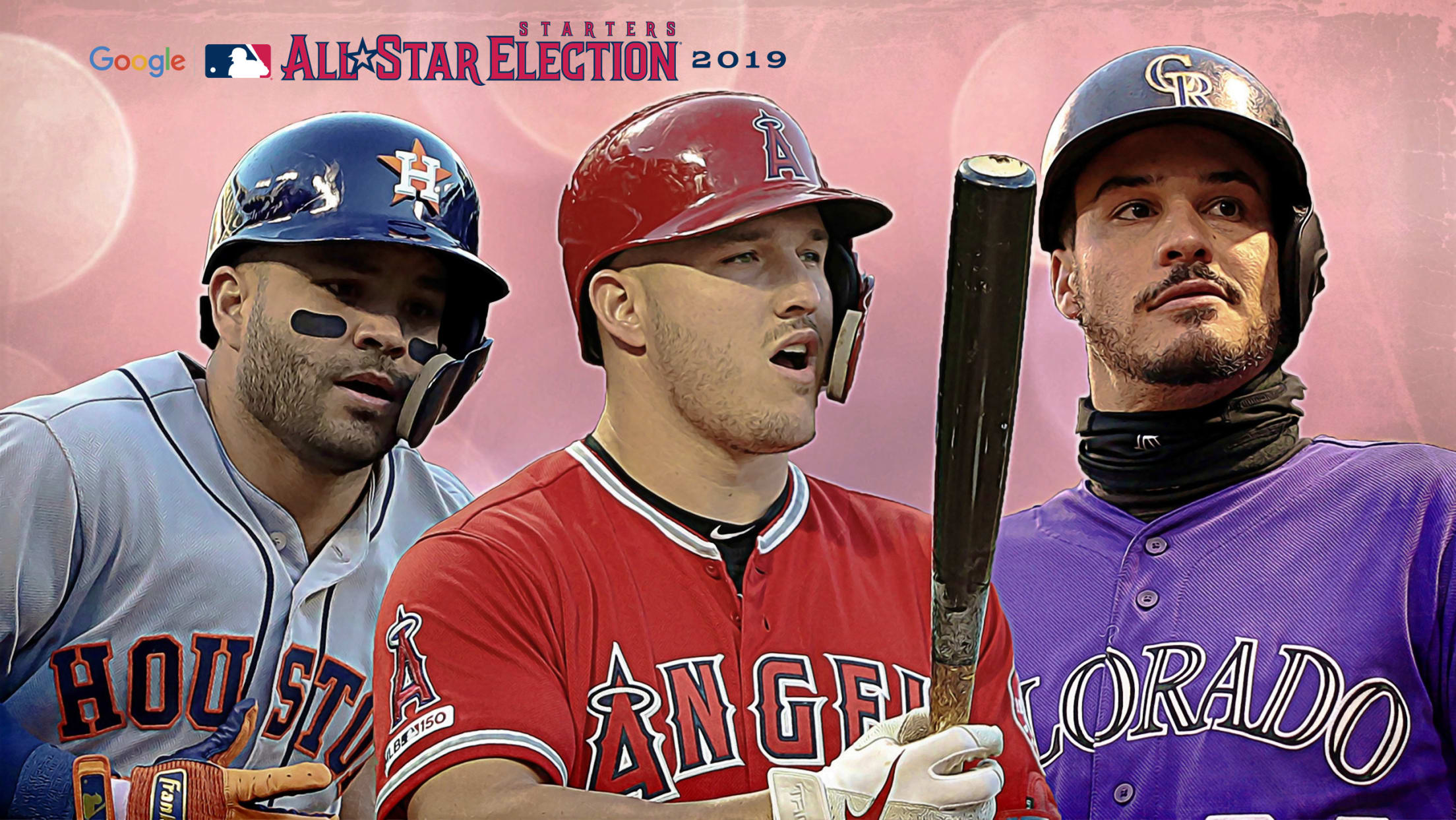 These are all of the finalists for the Starters Election, which begins Wednesday at noon ET and runs through Thursday at 4 p.m. The winners will be unveiled on ESPN that night starting at 7 ET. Players who do not get elected starters are not automatically added to the team
Here's why Nats think Kendrick is an All-Star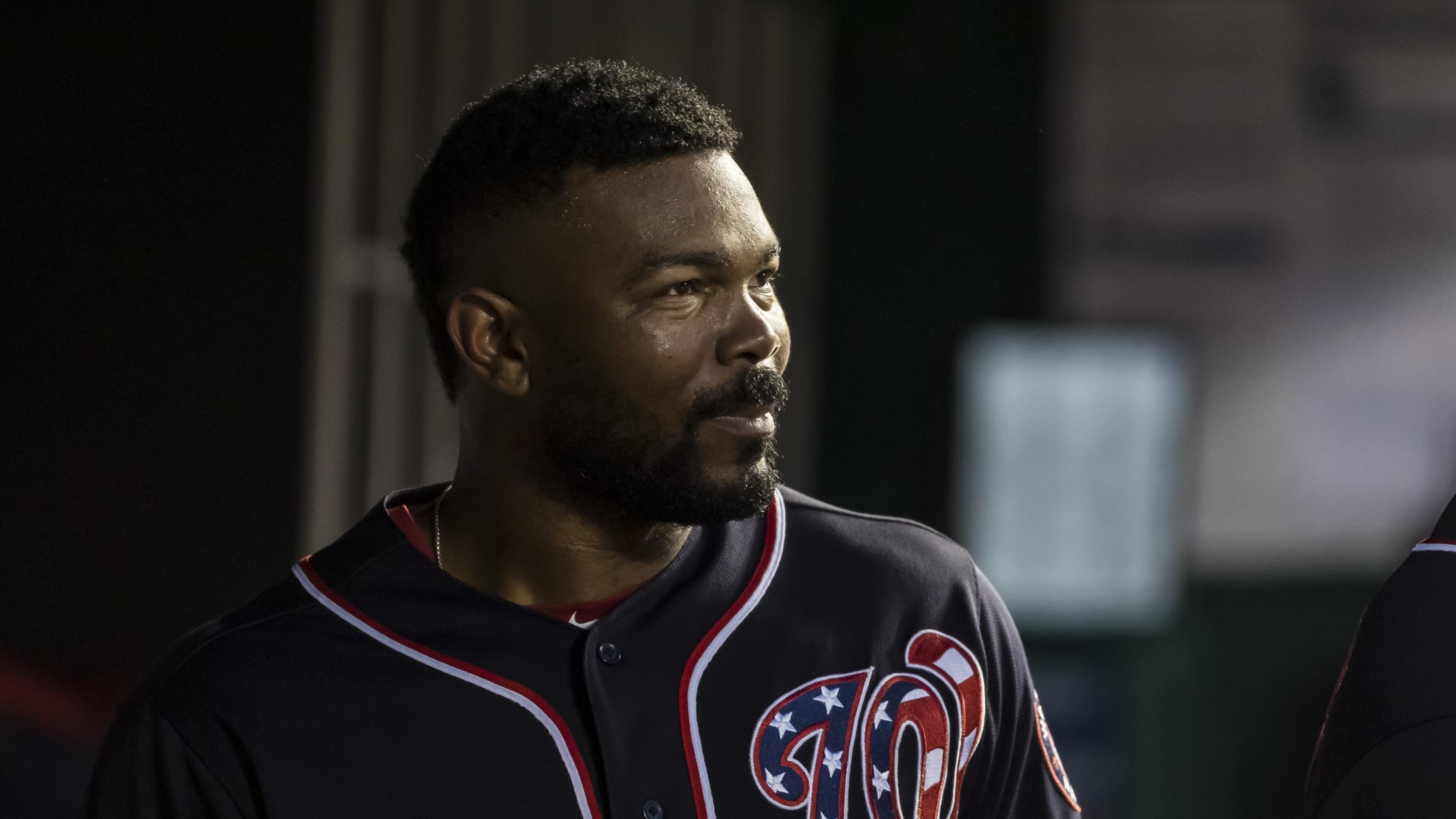 WASHINGTON -- Howie Kendrick's teammates believe he should be an All-Star. Manager Dave Martinez has gone out of his way to mention it, more than once, in the past few weeks. It's an unofficial campaign going around the Nationals' clubhouse. They all marvel at how Kendrick, who will turn 36
Trout, Alonso named Players of the Week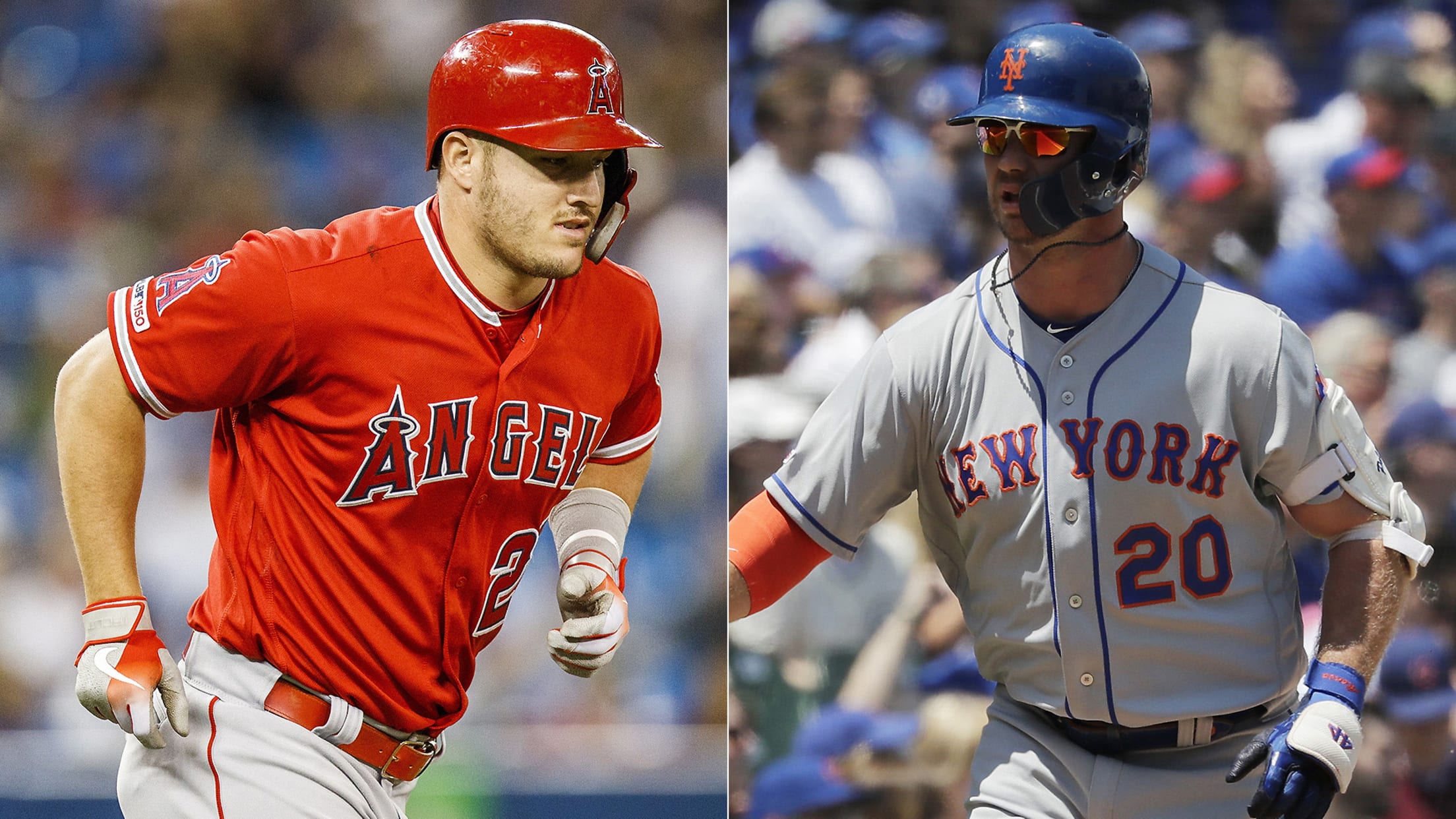 Major League Baseball recognized last week's top performers with its American League and National League Players of the Week presented by W.B. Mason, announced Monday afternoon. Mike Trout was named the AL Player of the Week, while Pete Alonso earned the honor for the NL. Trout batted .483/.559/.862 (14-for-29) last
Dodgers 1st team ever to win 3 in row THIS WAY
Smith joins Beaty, Verdugo as weekend walk-off heroes vs. Rockies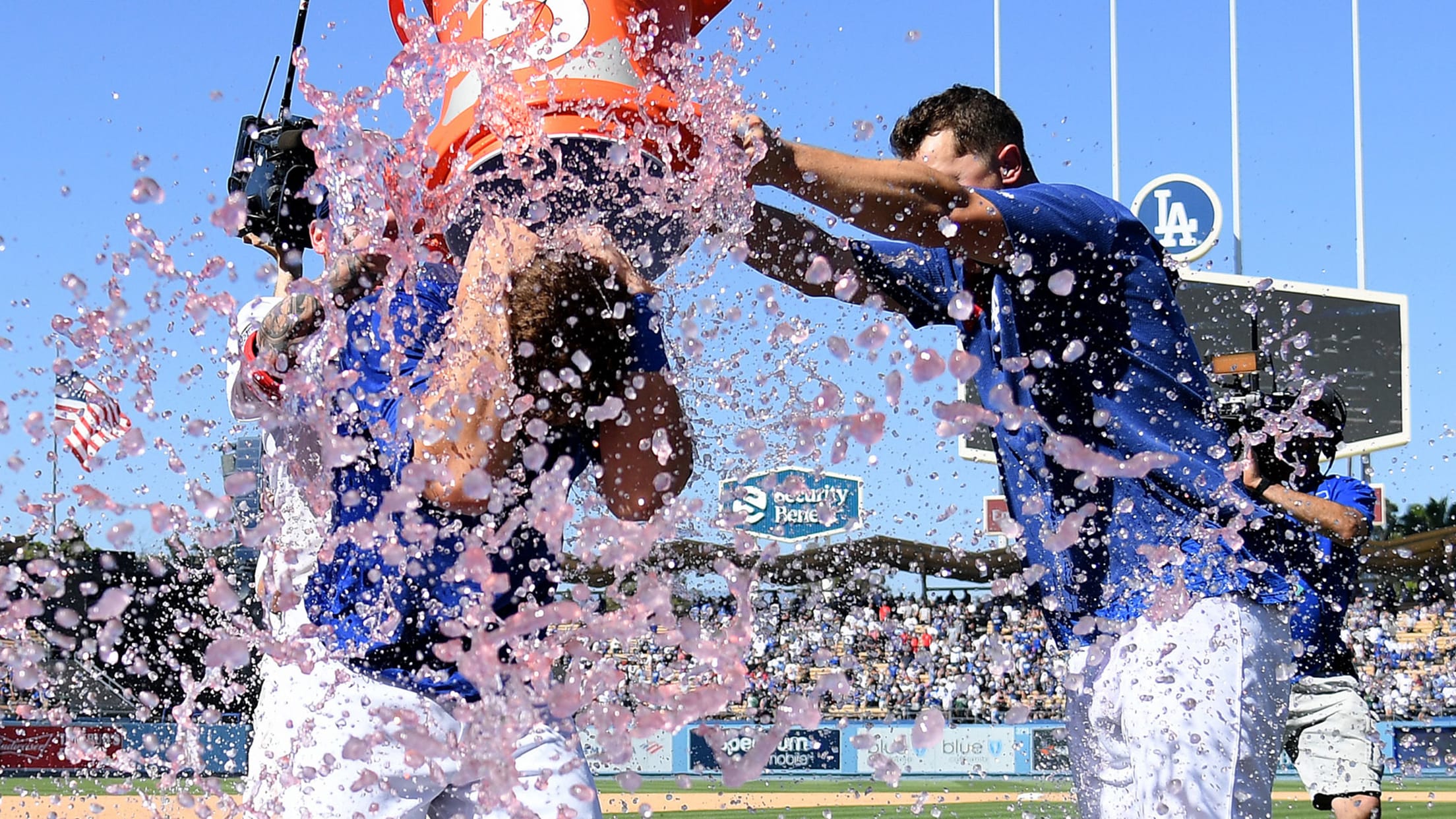 LOS ANGELES -- Kyle Garlick is on the clock, now that Will Smith has followed Matt Beaty and Alex Verdugo in a historic rookie walk-off weekend. Smith, recalled from Triple-A Sunday morning, spent the late afternoon in the daily Gatorade hero shower after launching a three-run pinch-hit blast off Scott
Thor to make rehab start Tuesday in Brooklyn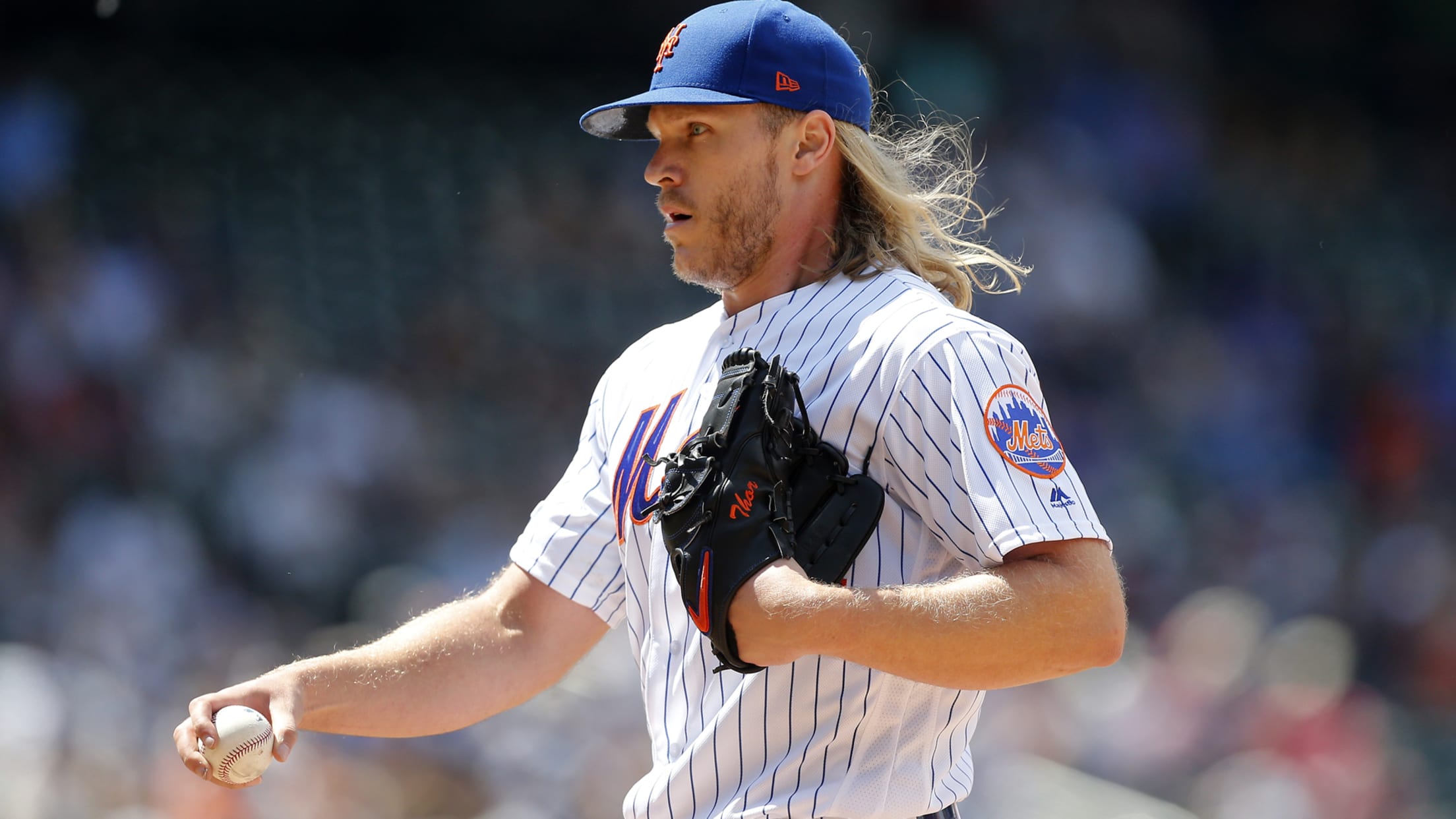 PHILADELPHIA -- Mets pitcher Noah Syndergaard will begin a Minor League rehab assignment on Tuesday with Class A Brooklyn, putting him in line to return as soon as Sunday at Citi Field. Syndergaard said he hopes to make only one rehab start as he recovers from a strained right hamstring.
Wright set to be activated just in time for Sox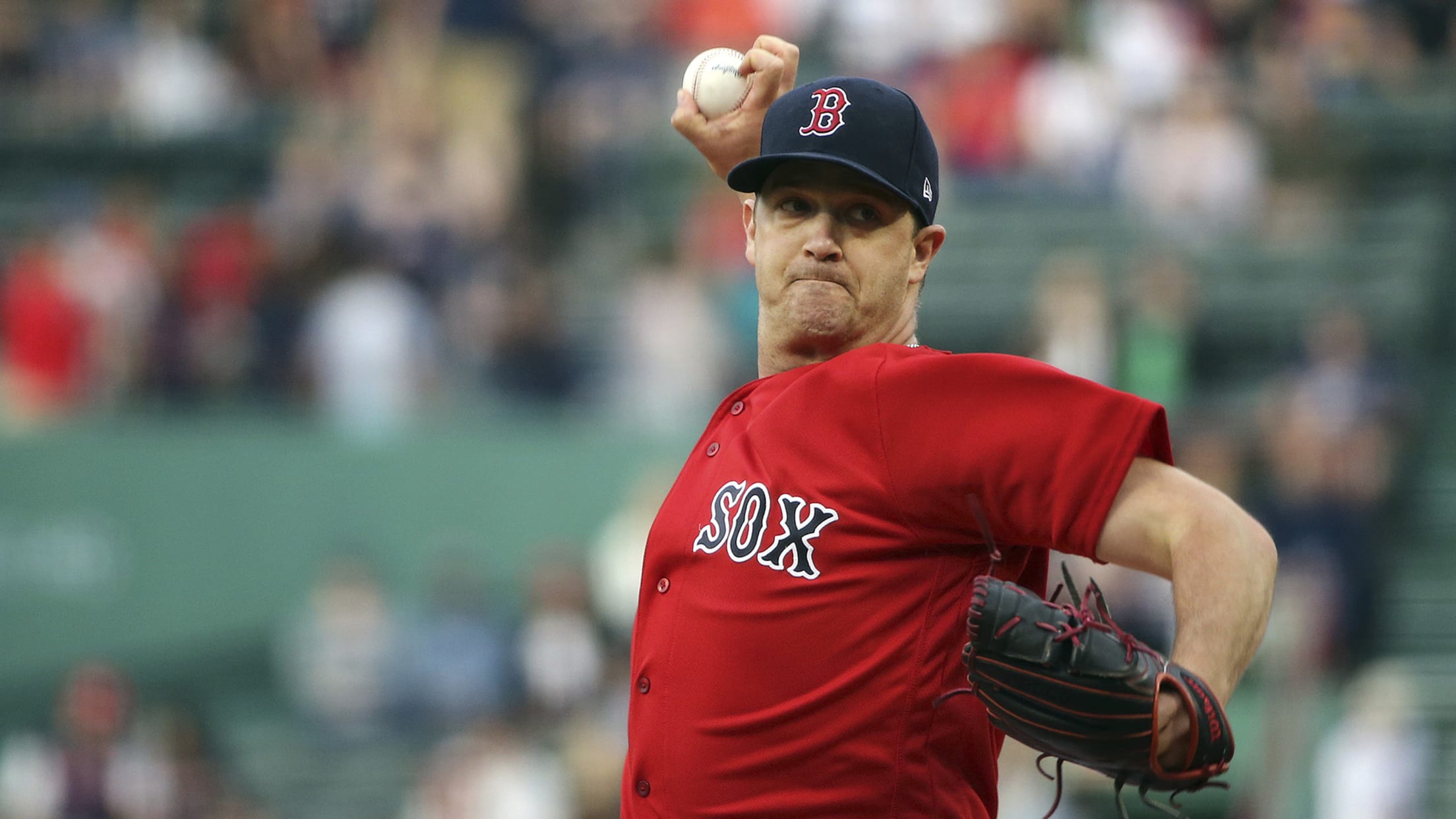 BOSTON -- For a bullpen that needs help, knuckleballer Steven Wright should be ready to offer some on Tuesday when he is eligible to be activated following an 80-game suspension for testing positive for a performance-enhancing substance. Wright has pitched in five games in a Minor League rehab assignment for
Tatis startles everyone, scores on infield popup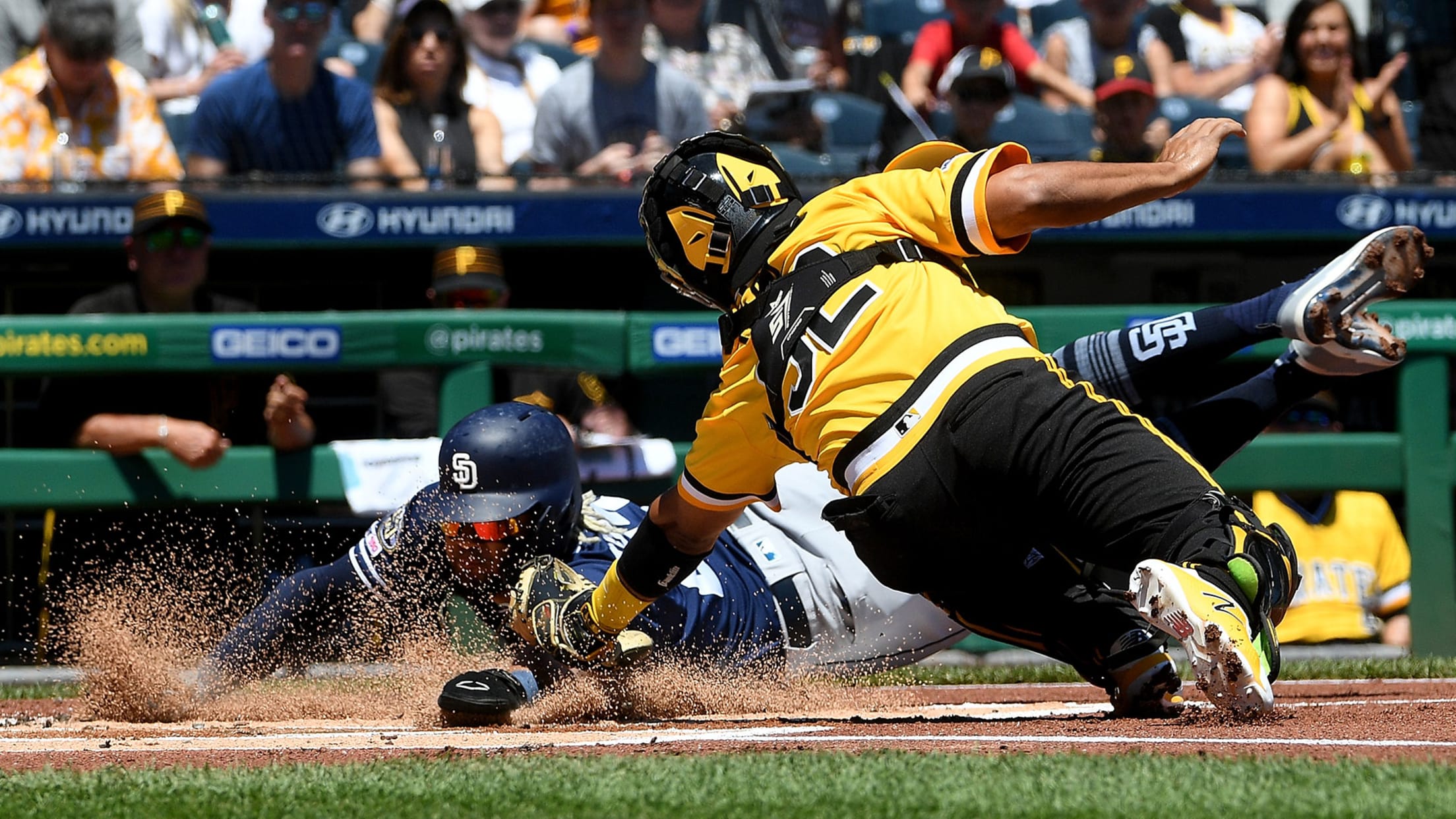 PITTSBURGH -- Very rarely does a popup a few feet back behind the infield dirt become a sacrifice fly. But very rarely do players make heads-up plays like Fernando Tatis Jr. With one out in the first inning of Sunday's 11-10, 11-inning loss to the Pirates, Tatis stood on third
Wong's creative defense earns Play of the Week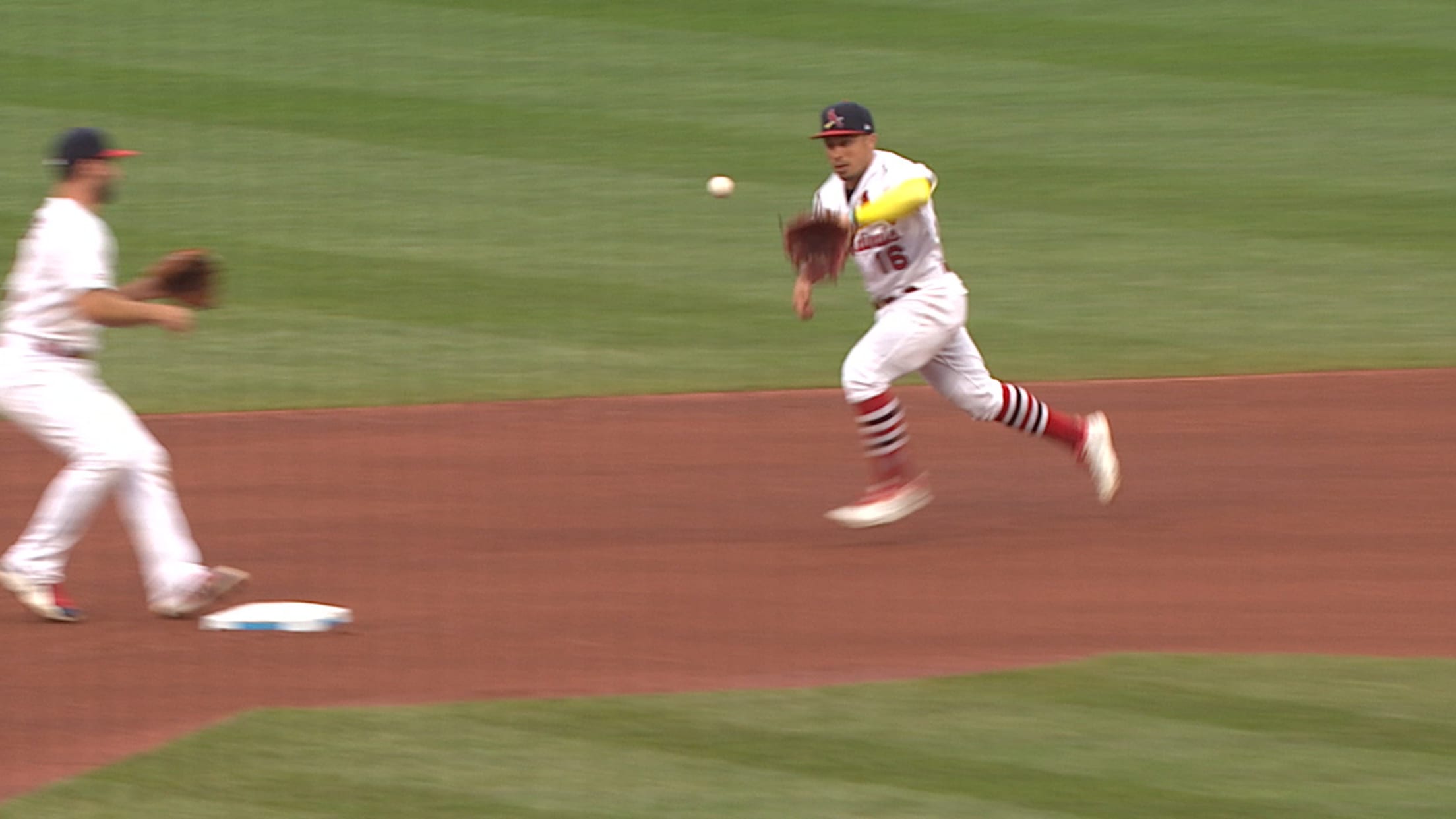 The Cardinals' Kolten Wong is the latest recipient of the Play of the Week presented by W.B. Mason for his dazzling double play in Sunday's series finale against the Angels in St. Louis, MLB announced Monday. Wong earned his status in the blink of an eye in the third inning.
Jon Jay off IL; White Sox designate Despaigne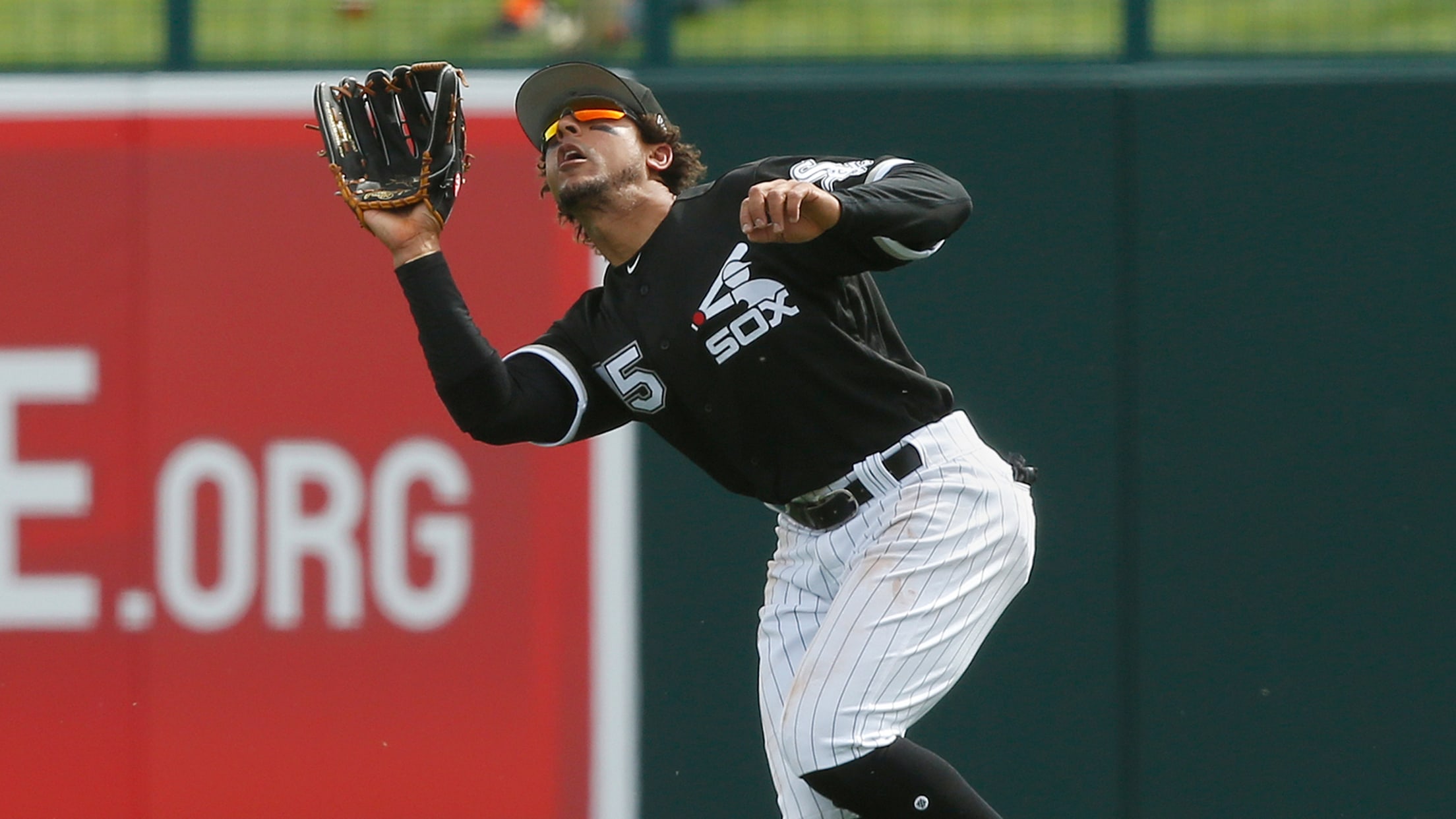 BOSTON -- Nearly three months since being placed on the injured list, Jon Jay made his season debut for the White Sox on Monday against the Red Sox. The veteran outfielder, who went on the IL on March 25 because of a strained right hip, got the start in right
Tribe lifts Bauers (ankle) from lineup vs. Royals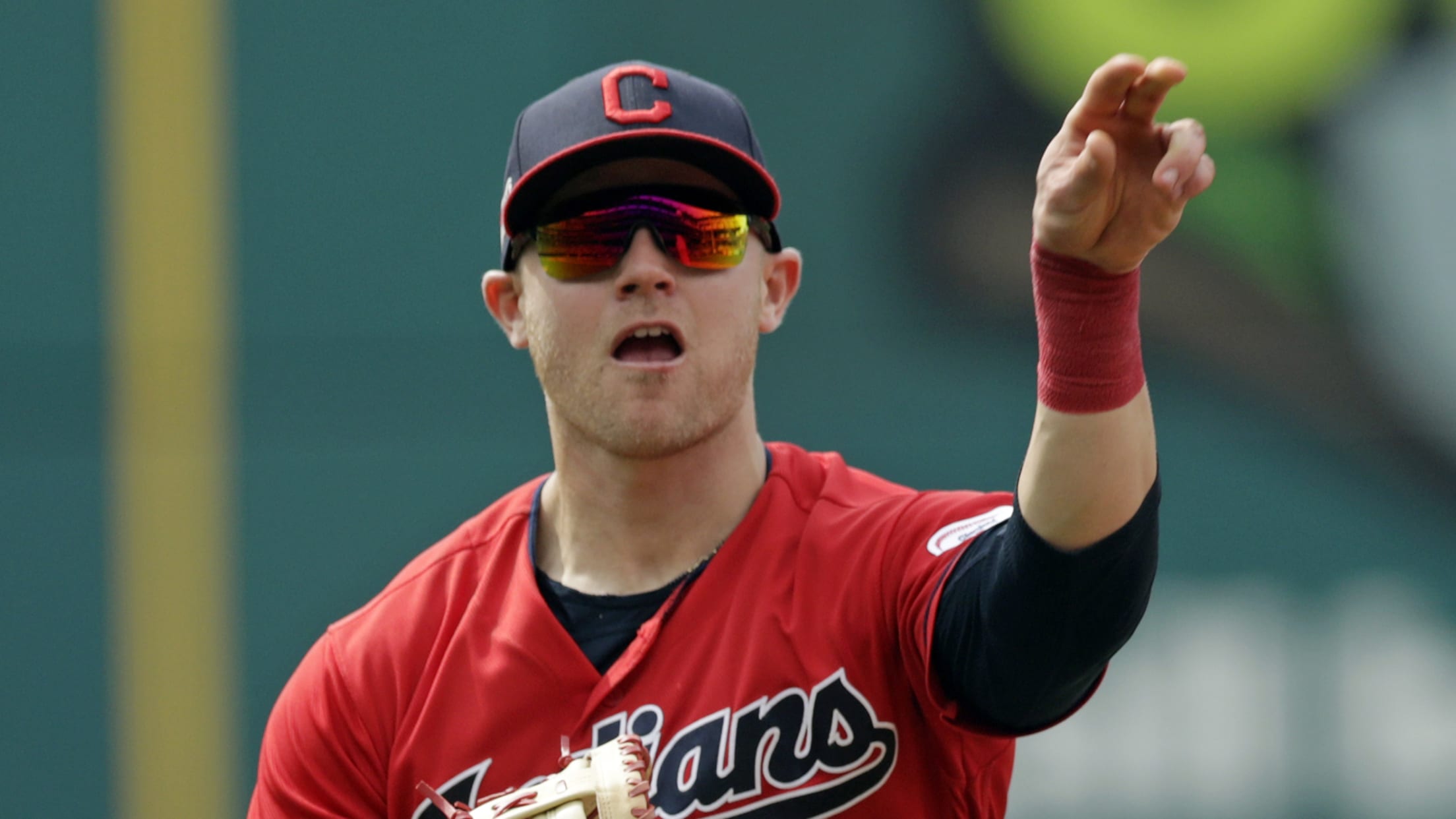 CLEVELAND -- The Indians now have to wait and hope they can avoid losing yet another player to the injured list. Prior to Monday's series opener against the Royals, Jake Bauers, who was to be starting in left field and hitting sixth, was scratched from the lineup with a sprained
Mets clubhouse heated after tough loss
The Mets' tough day on the diamond turned into a reportedly contentious one in the visitors' clubhouse. According to multiple reports, Mets manager Mickey Callaway got into a confrontation with a beat reporter following New York's 5-3 loss to the Cubs in Sunday's series finale at Wrigley Field. Per the