Is Kimbrel now open to 3-year deal?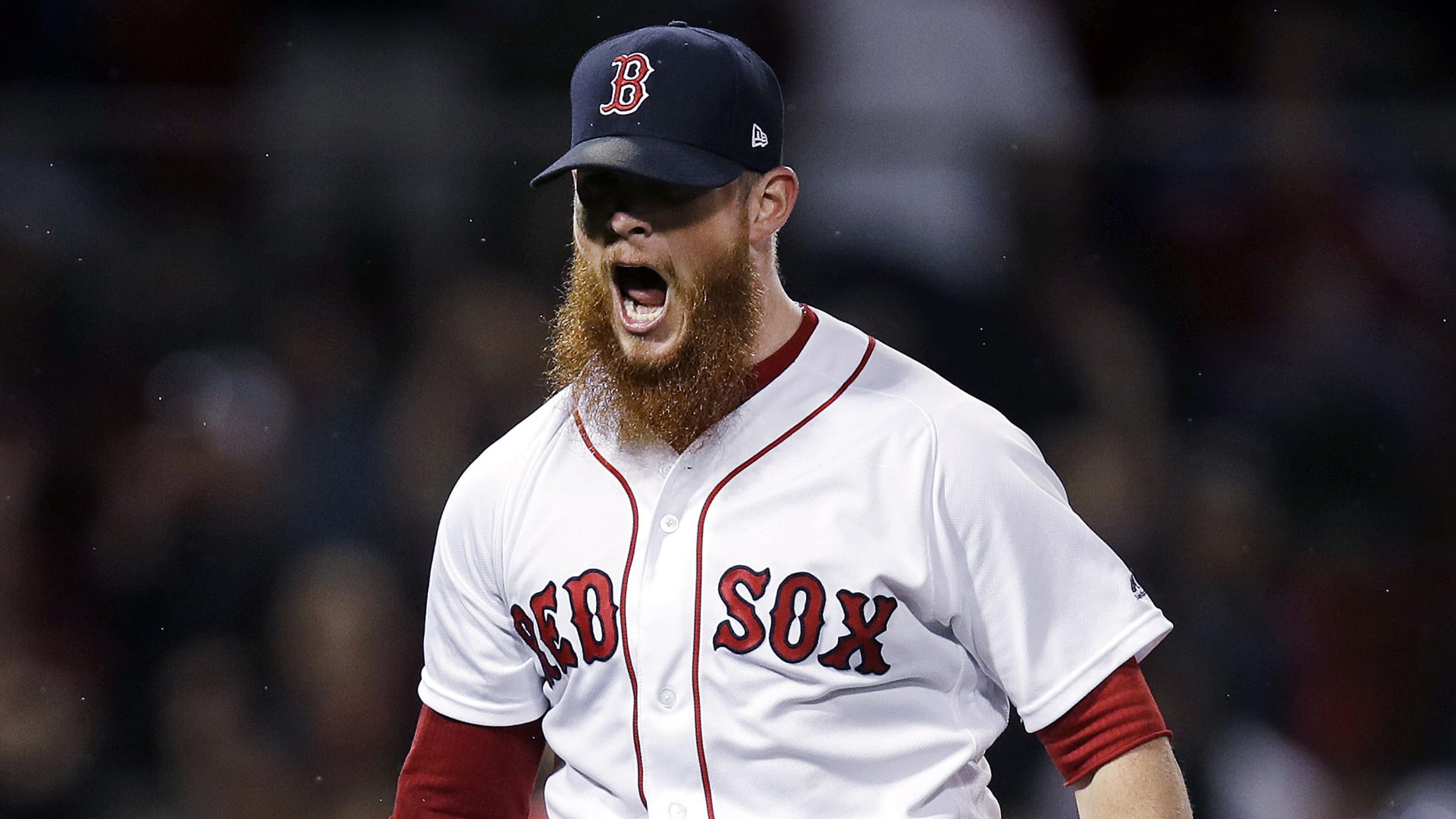 Closer Craig Kimbrel has compiled an impressive resume during his nine seasons in the big leagues, recording a microscopic 1.91 ERA with a 0.92 WHIP, 333 saves and a 14.7 K/9 rate. Below you will find a list of the latest news and rumors surrounding the right-hander, who remains unsigned.
The best bullpen trios in baseball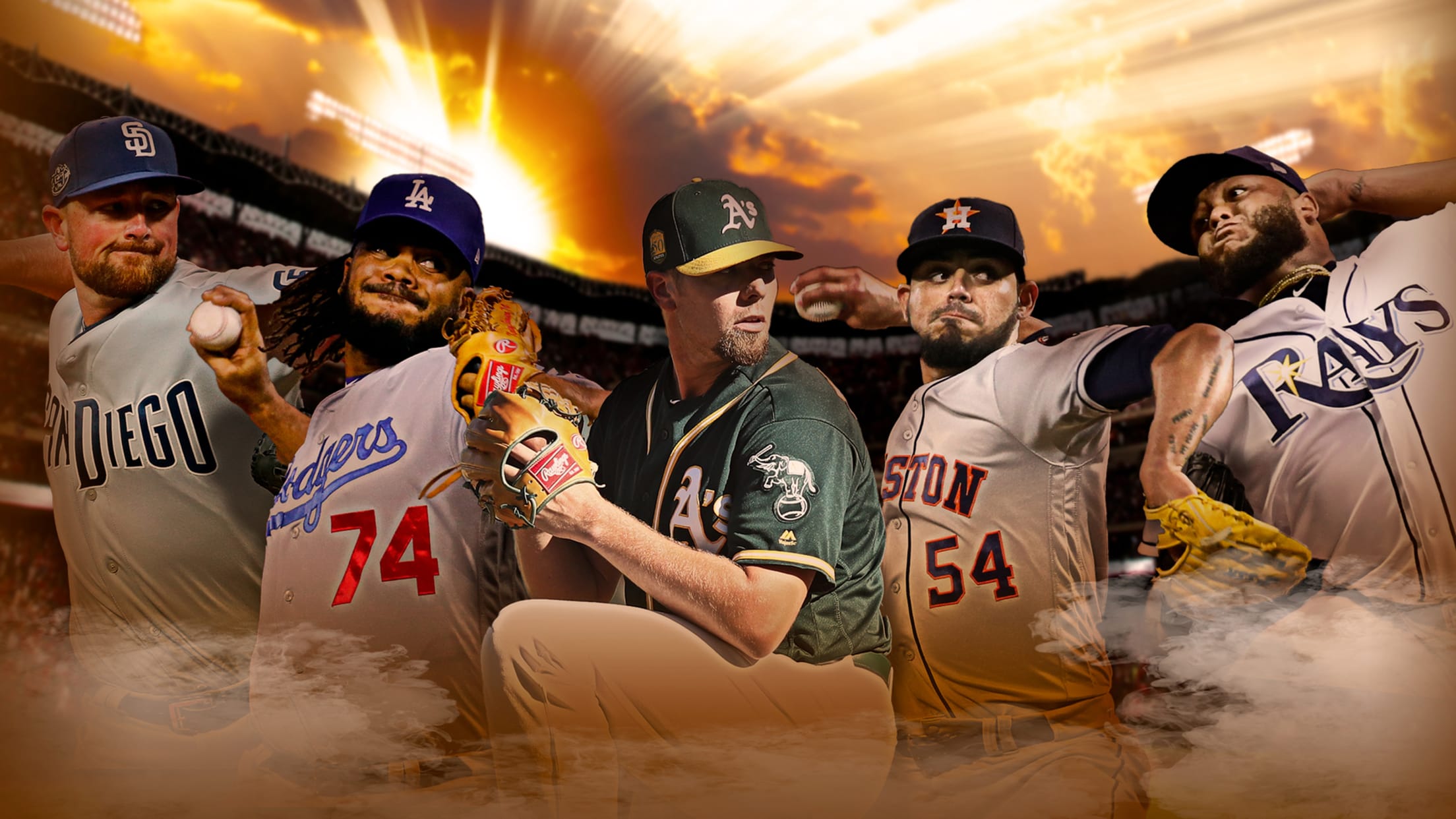 On Tuesday night, ESPN's David Schoenfield posited an interesting question on Twitter: Is the Tampa Bay relief combo of Jose Alvarado and Diego Castillo the best in baseball? There's certainly a strong argument for it, to be sure. The pair have yet to allow a run in 18 1/3 combined
Bochy tossed, Giants quickly break up no-no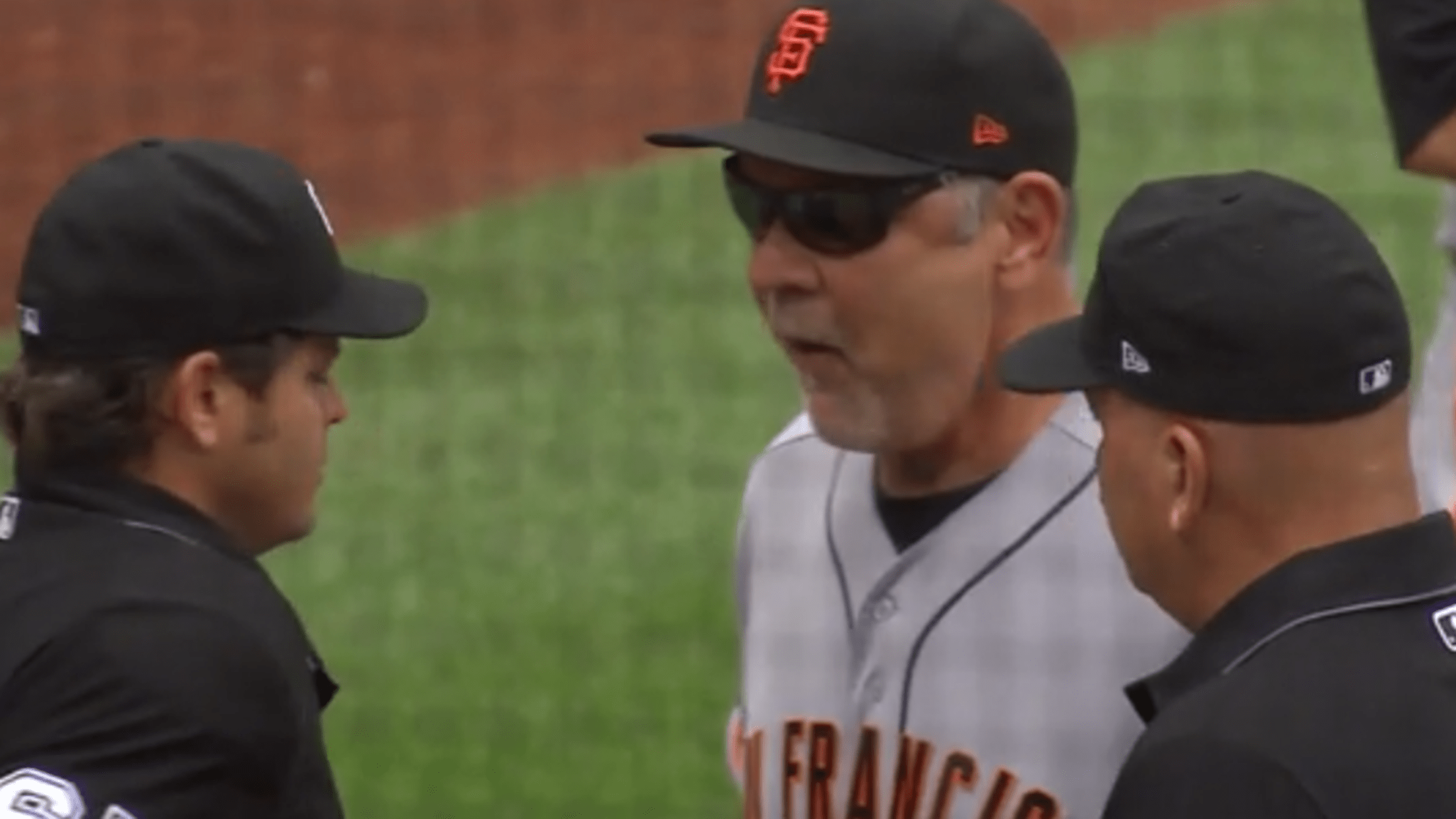 WASHINGTON -- Bruce Bochy's final visit to Washington as a big league manager ended a little earlier than expected. Bochy was ejected during the fifth inning in the Giants' series finale Thursday against the Nationals, presumably for arguing with plate umpire Ryan Additon about his strike zone. It was Bochy's
Top 10 shortstops of the decade (so far)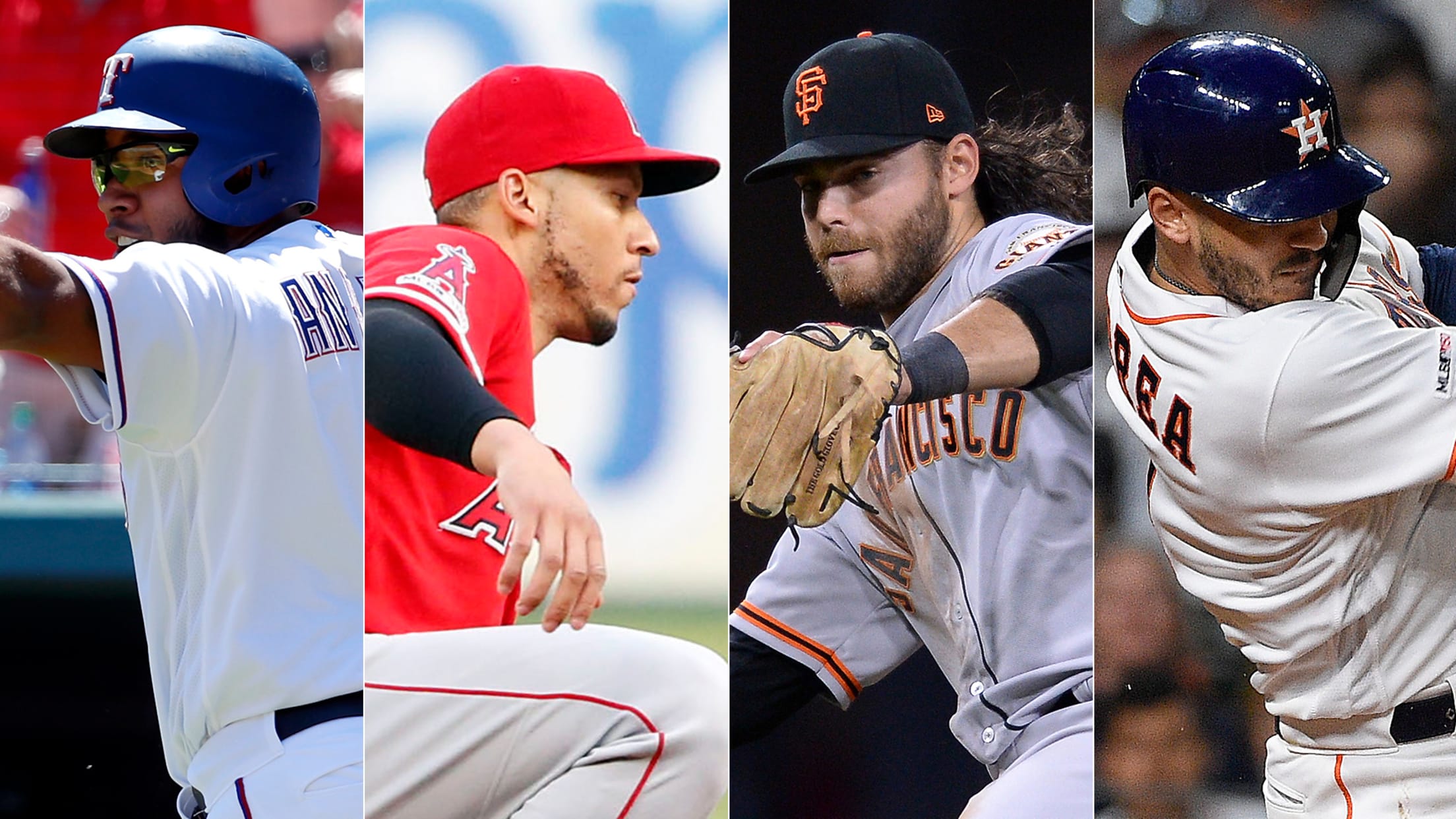 Will Leitch's series on the Data Decade, closing out this remarkable decade in the year of baseball, runs every other week. Today we look at the 10 best shortstops of the decade. You can, in many ways, track the history of baseball over the last 40 years by its shortstops.
Yes, the Rays are now projected to win AL East
After finishing a distant third in the American League East last season behind the Red Sox and Yankees despite going 90-72, the Rays were generally picked to do so again this year. It's taken Tampa Bay less than a month to flip the script. As of Thursday, FiveThirtyEight.com projects the
Could Keuchel boost this contender's chances?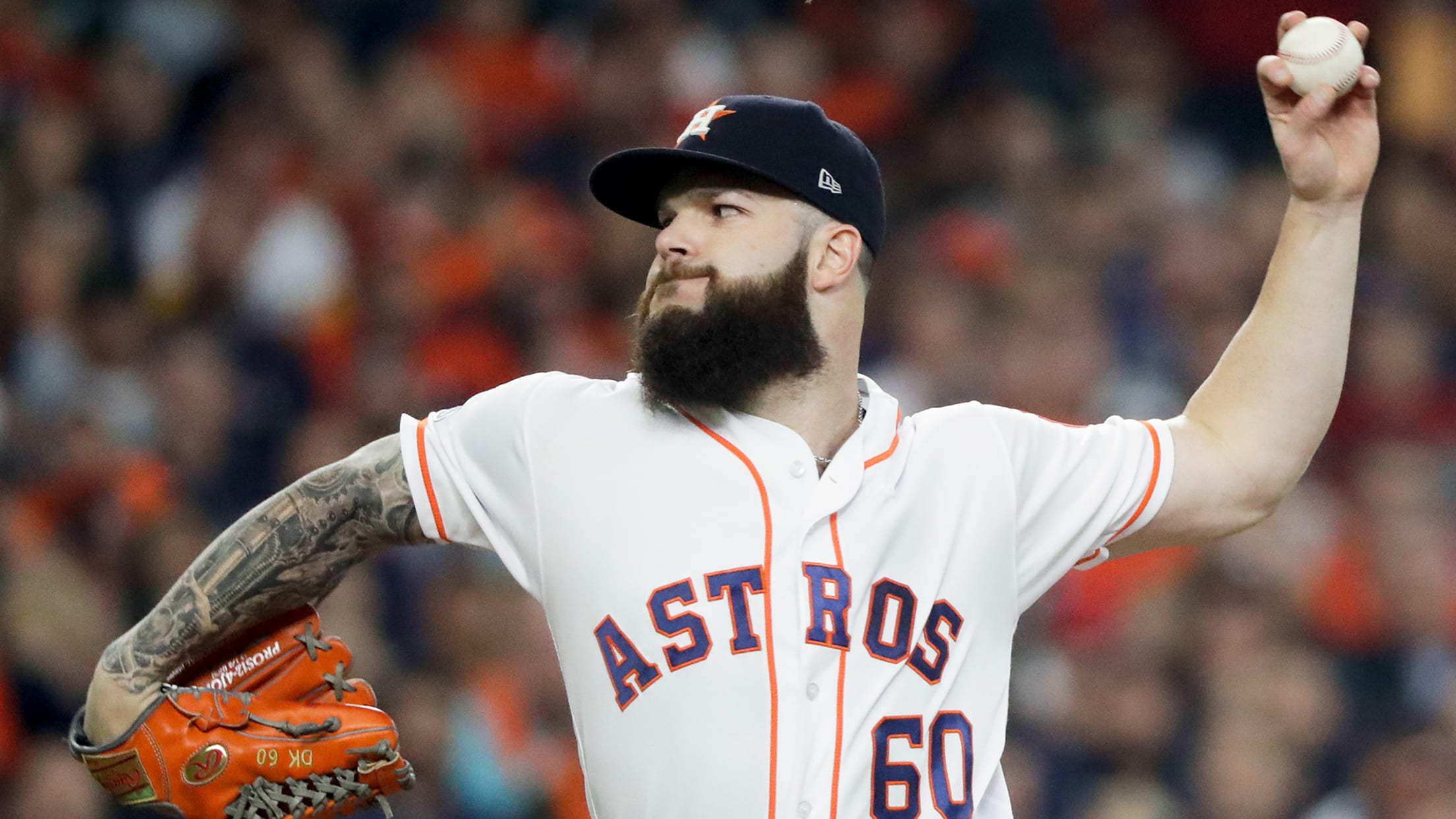 After a seven-season tenure with the Astros that included a trio of 200-inning seasons, an American League Cy Young Award in 2015 and an overall 3.66 ERA, Dallas Keuchel is now a free agent. Below, you will find a list of the latest news and rumors surrounding the left-hander. Burnes
NL outscoring AL? You read that right
Even without DH, Senior Circuit clubs own the edge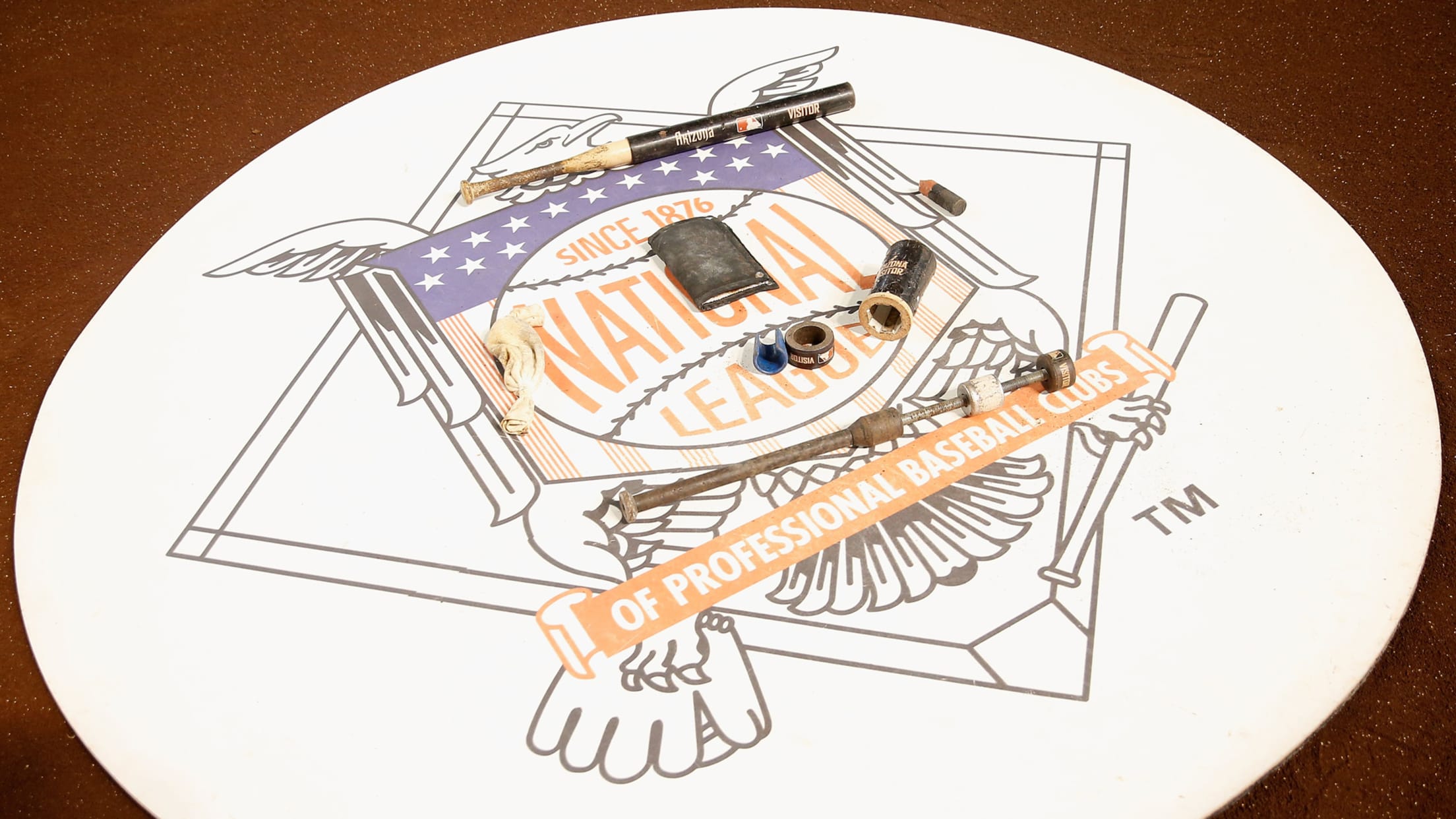 The designated-hitter rule has sparked debate ever since it was introduced 46 years ago, and those on both sides of the debate may be as entrenched as ever. But for those who favor pitchers getting the chance to hit in the National League, the early returns from 2019 suggest that
To flip or not to flip? Players weigh in
Anderson, Grichuk, Garrett comment after benches clear in Chicago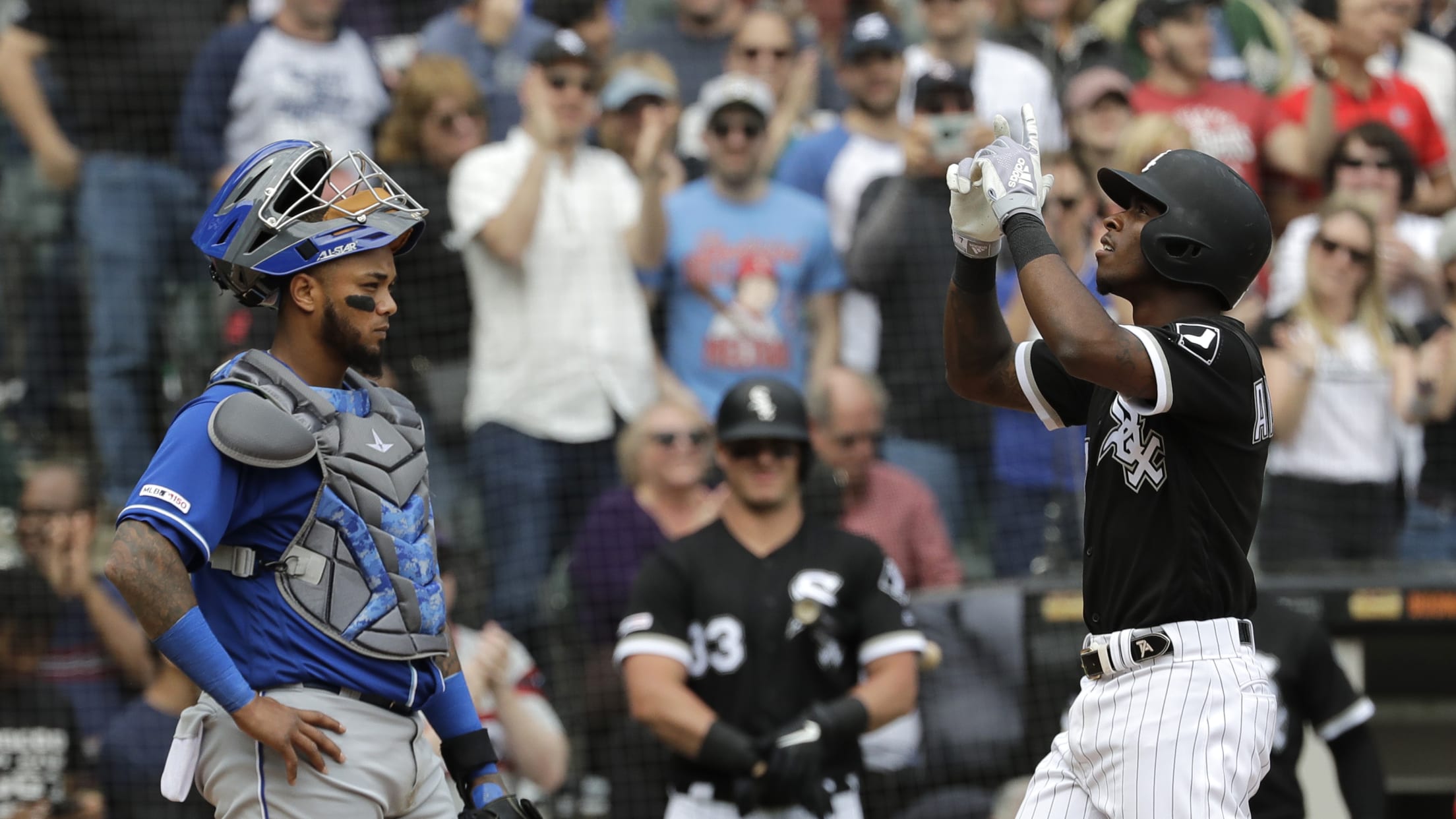 White Sox shortstop Tim Anderson, who was at the center of a benches-clearing incident Wednesday when he was drilled by a pitch two innings after flipping his bat on a home run, was not backing down from his pro-bat-flip stance Thursday. "I never looked at one of their players when
What do these prospects' hot starts mean?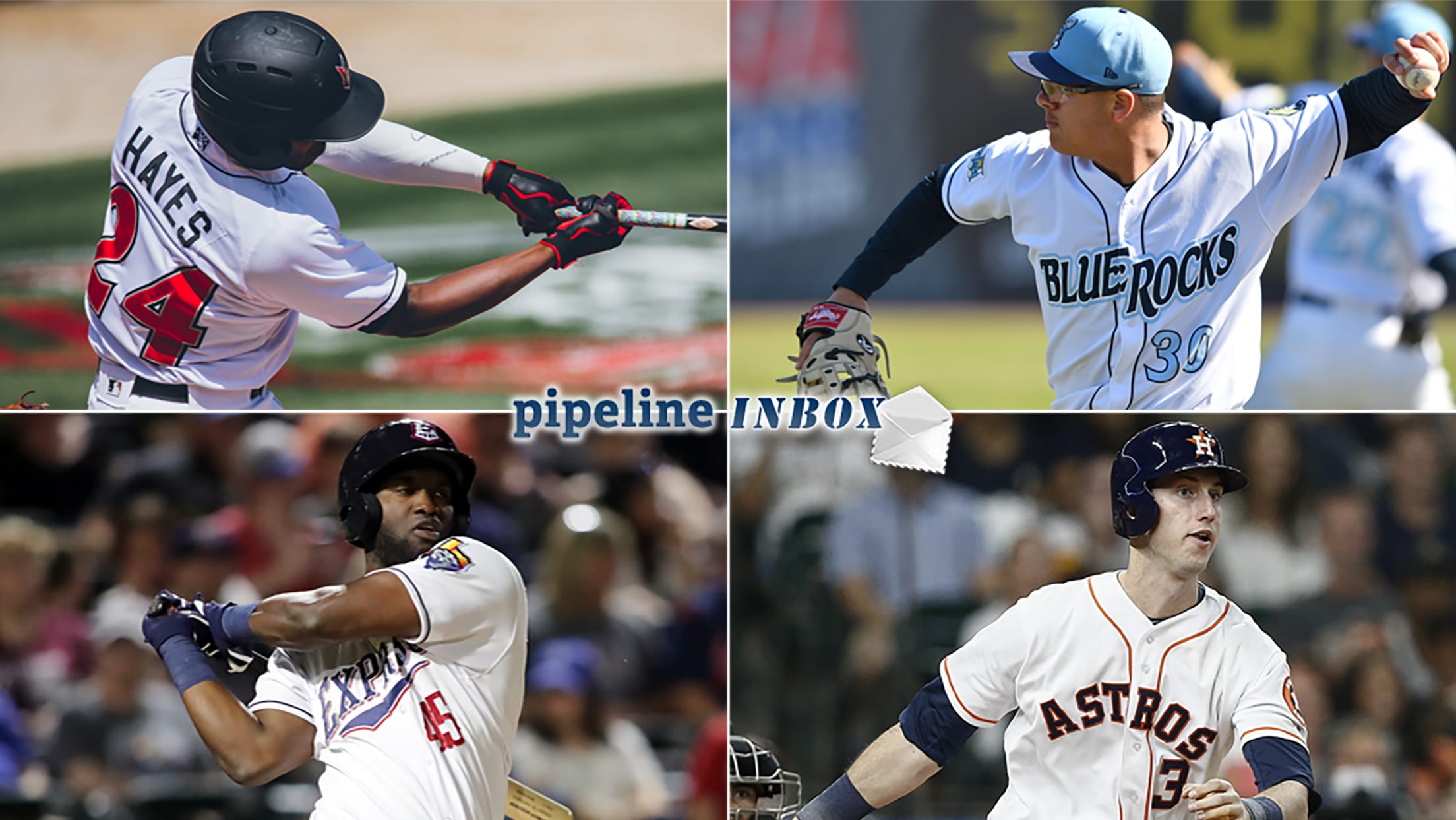 We're at that beginning stage of the season. Big league teams have played 15-20 games, while Minor League clubs have played a bit more than a dozen. That, of course, leads to fans wanting to jump to conclusions about one prospect jumping over another in our rankings, or one prospect
Each NL East team's secret weapon is ...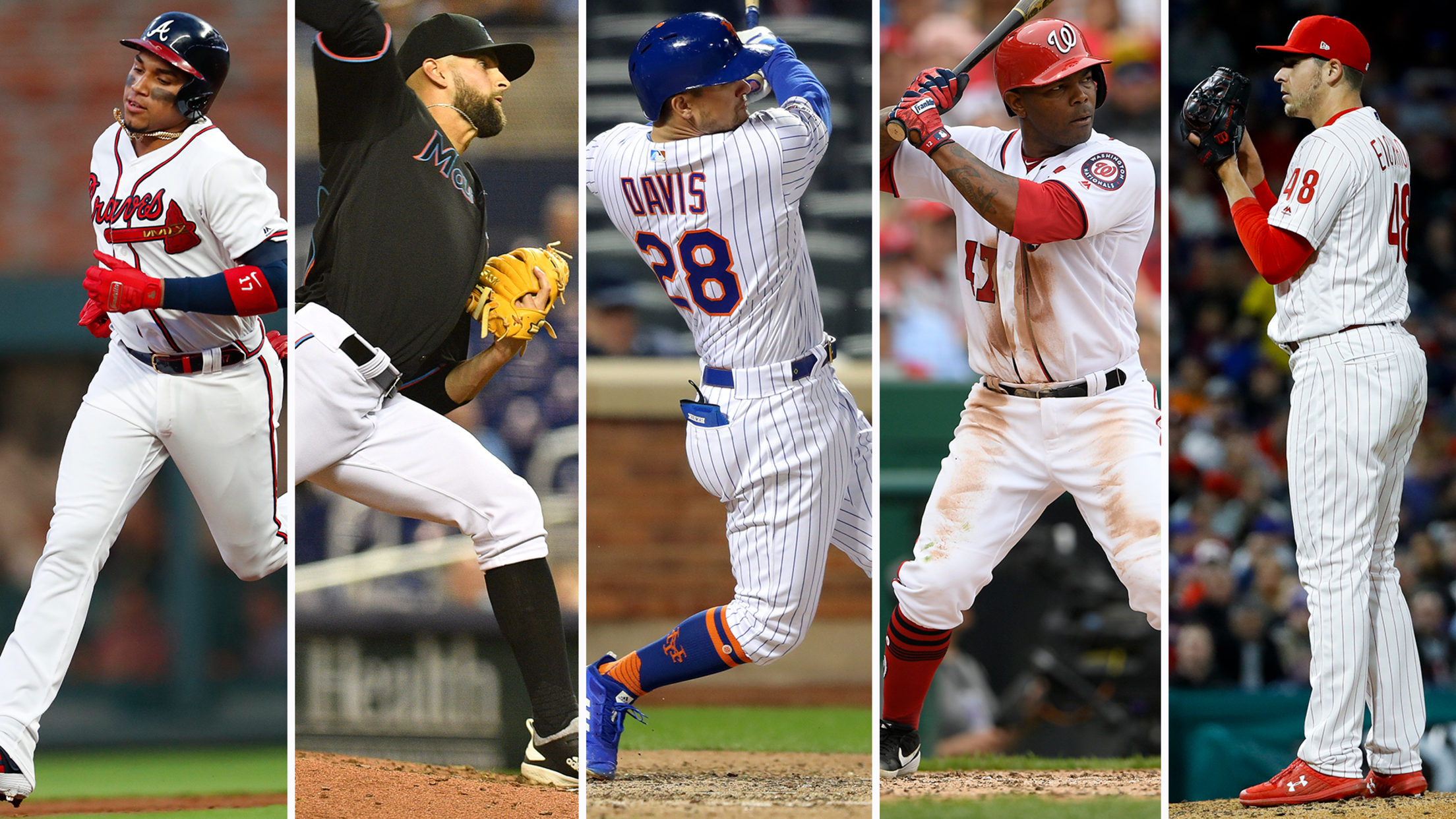 It will take more than sluggers, aces and closers to win the National League East this season. It will take role players and fifth starters and middle relievers, too. It might take somebody or something that nobody is expecting at all. We are talking about secret weapons, of course. It
Chapman's bat has caught up to his glove
A's star has been top-10 MLB slugger since 2018 ASG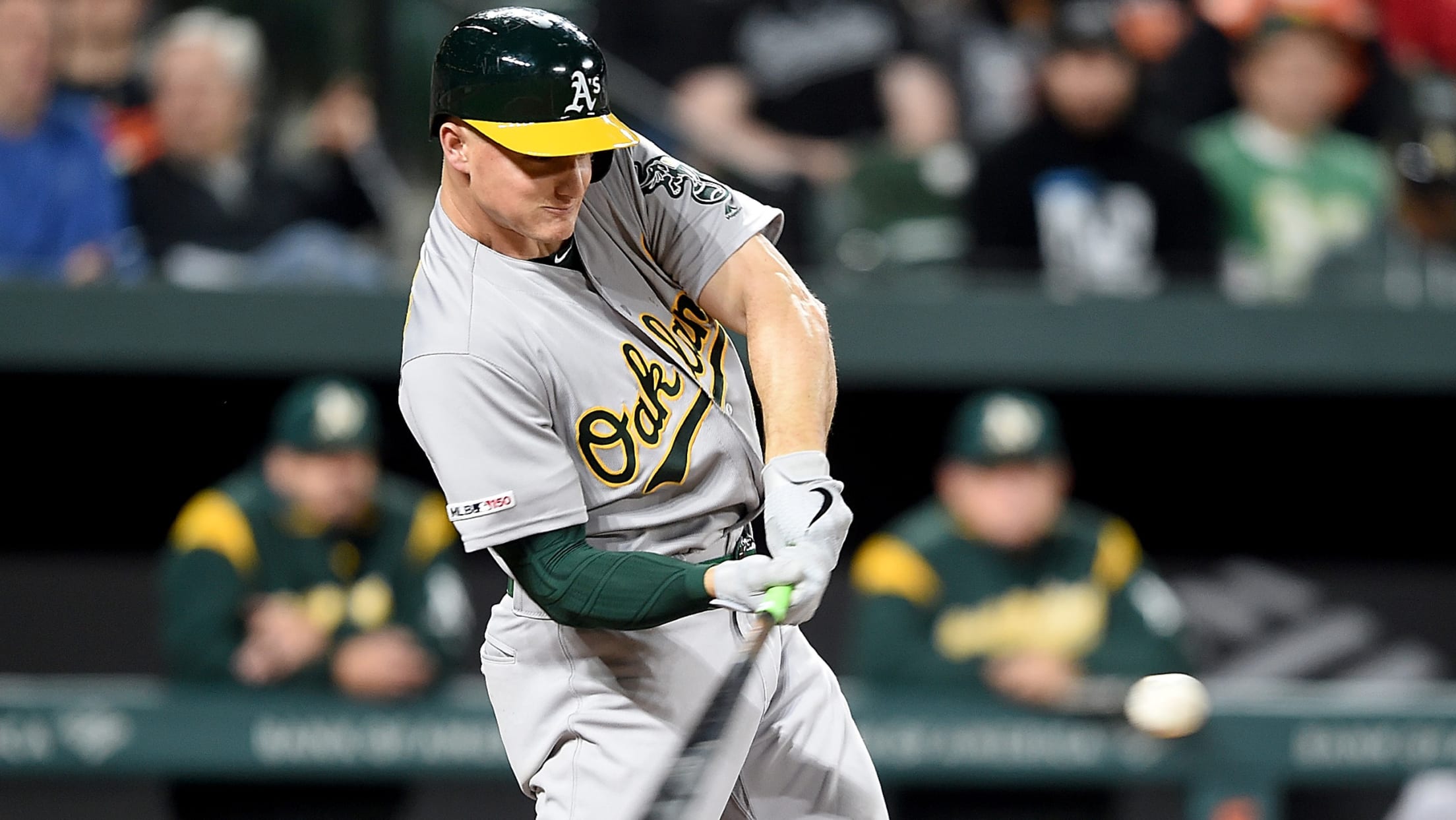 If you're at all familiar with A's third baseman Matt Chapman, you know about his Gold Glove defense. Platinum Glove-worthy, in fact, for incredible plays, like Chapman's latest gem below, that he seemingly makes at least once a week.
Yanks throw a dance party in clubhouse after win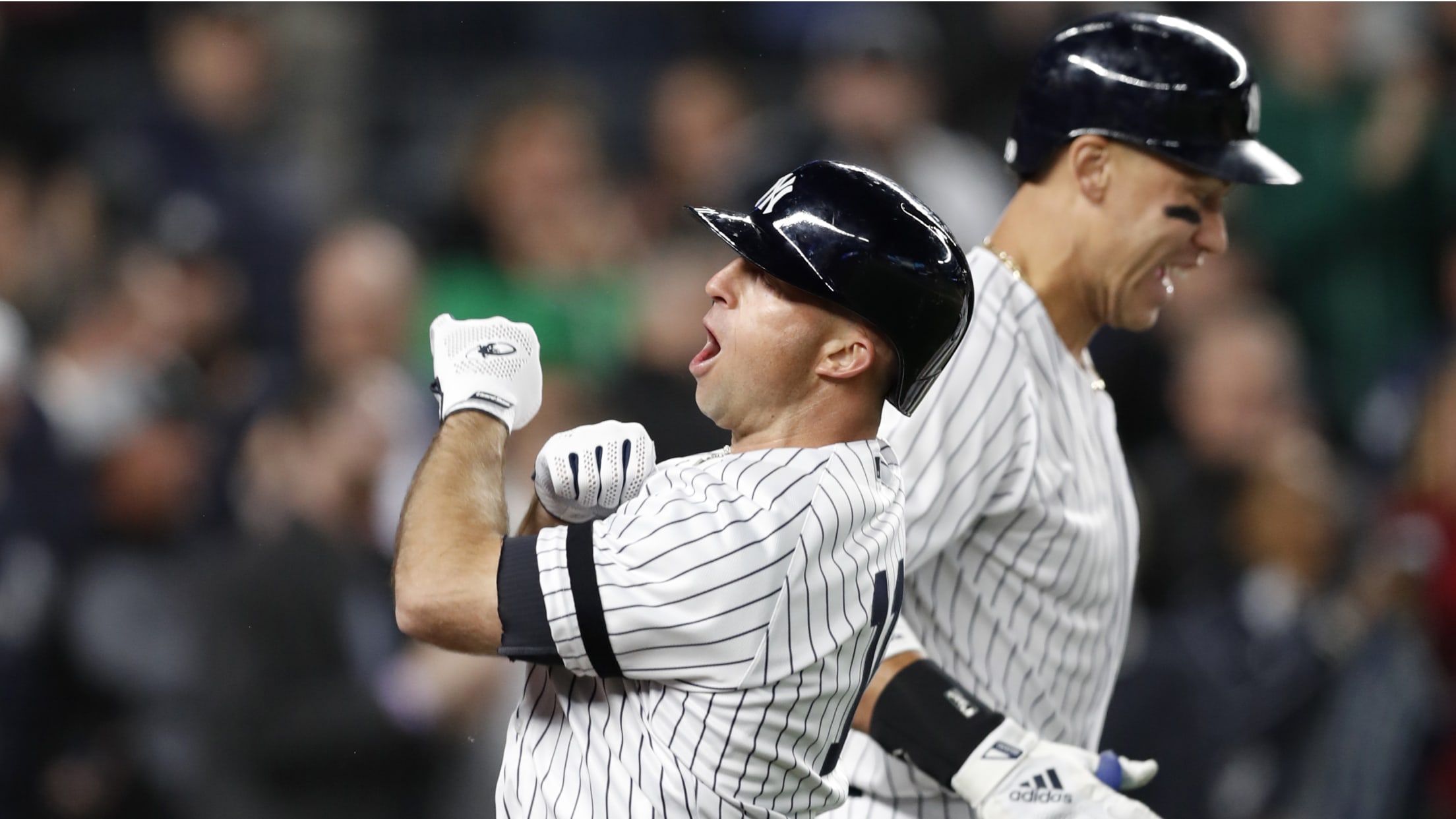 NEW YORK -- Brett Gardner's go-ahead grand slam shook the rafters of Yankee Stadium, prompting what Aaron Judge described as "chaos" in the home dugout. For a Yankees club that has been waiting for something significant to celebrate, their party was only beginning. Moments after the final out of the
A first for Votto in 6,829th plate appearance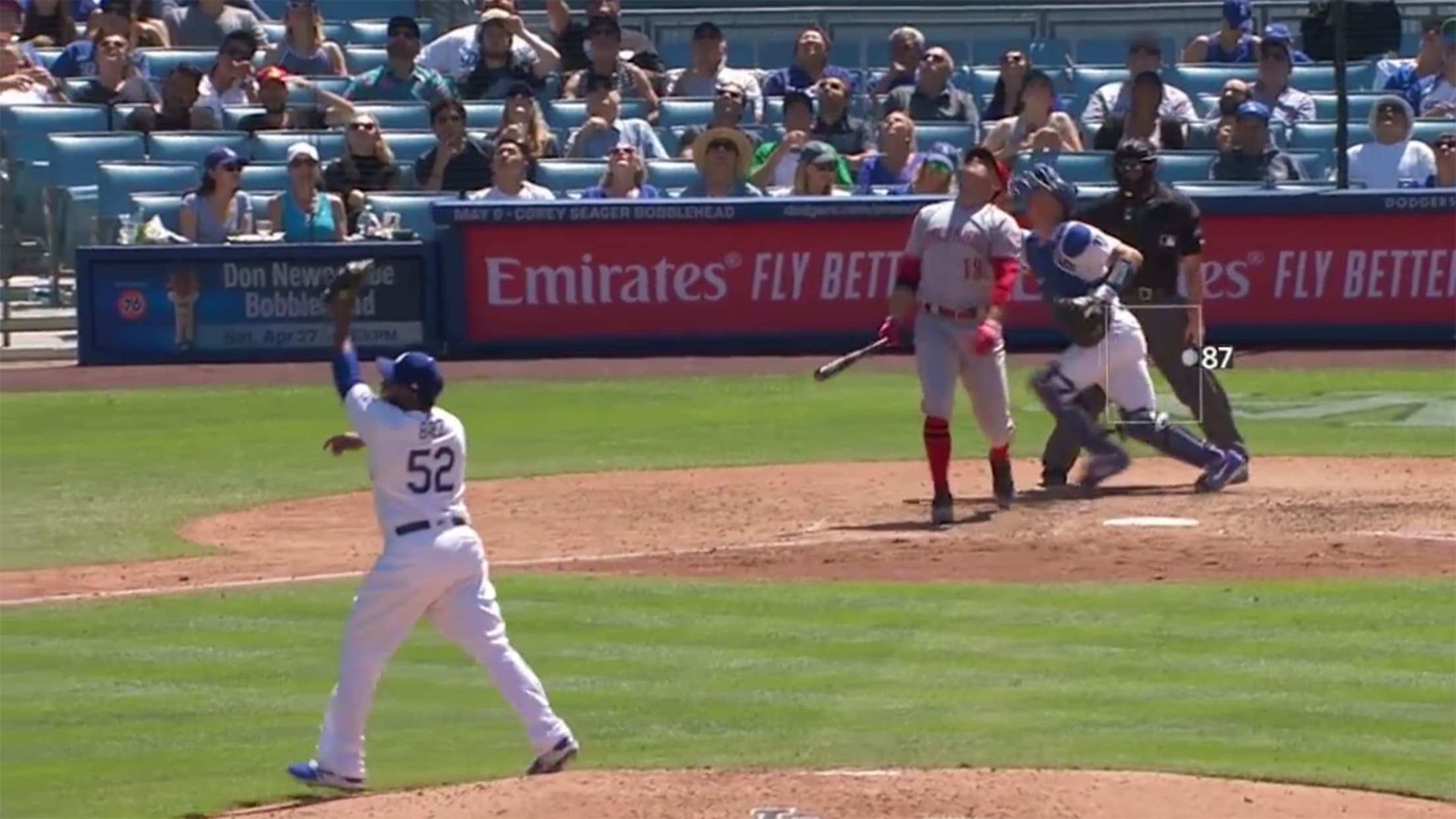 Joey Votto has done a lot of things in his distinguished 13-year career in the Majors, but the six-time All-Star first baseman did something Wednesday that was a first for him. He popped up to the first baseman. This rare event came in the eighth inning of the Reds' 3-2
Giolito goes on injured list with strained hammy
Fulmer, Cordell recalled from Triple-A; Moncada says he's OK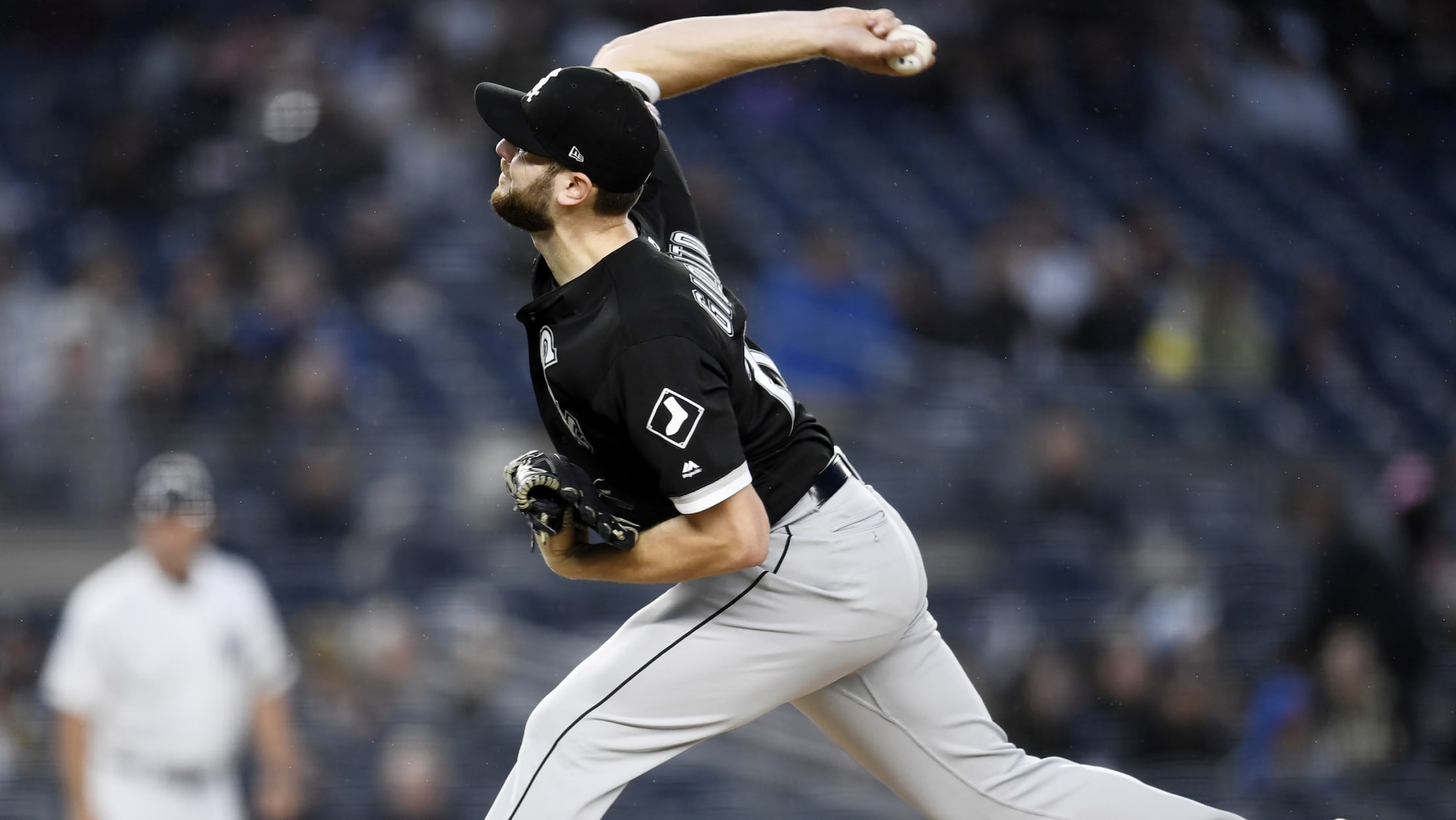 DETROIT -- Lucas Giolito was placed on the 10-day injured list with a strained left hamstring prior to Thursday's series opener with the Tigers. Right-hander Carson Fulmer was recalled from Triple-A Charlotte. Giolito was cruising against the Royals on Wednesday when he felt a little pull in his hamstring above
Sixto sighting: RHP prepares for Double-A debut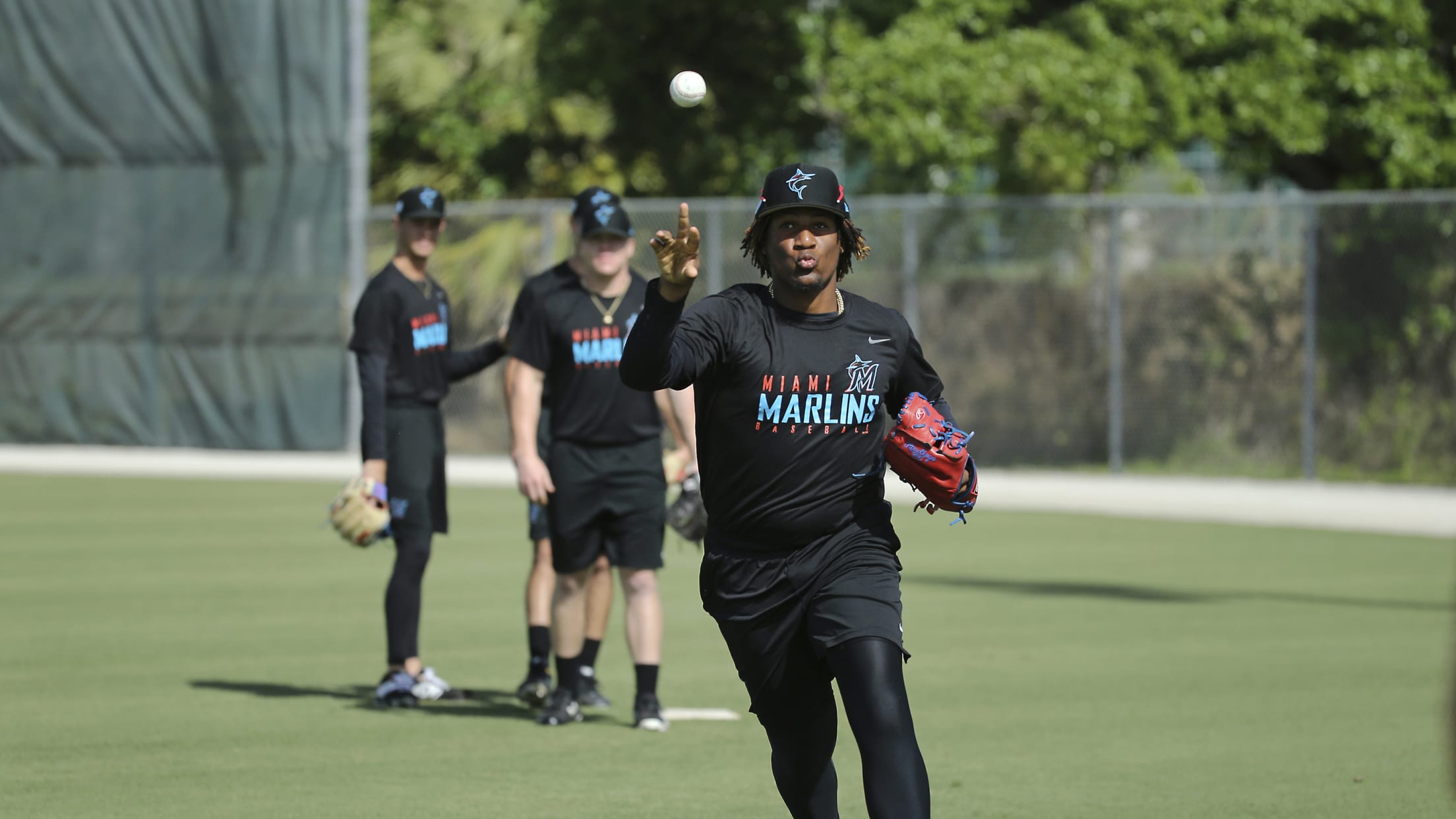 JUPITER, Fla. -- With little fanfare on a back field Thursday morning, Marlins top prospect Sixto Sanchez took a giant step forward in getting ready to make his Double-A debut. The 20-year-old right-hander, ranked No. 26 on MLB Pipeline's Top 100 list, threw two scoreless innings in an intrasquad scrimmage
Bat flip leads to benches clearing in Chicago
Royals and White Sox have differing views of Anderson's actions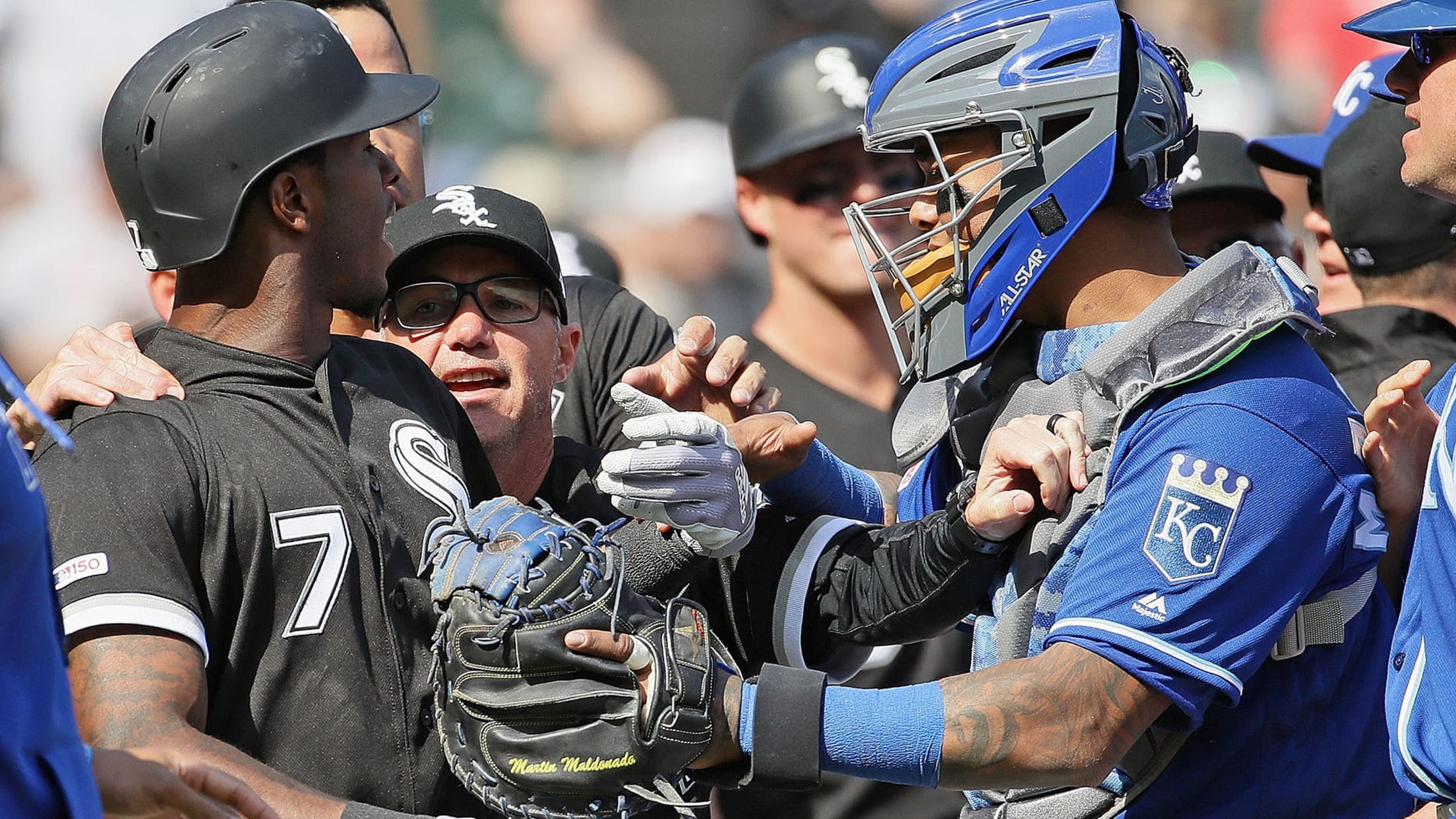 CHICAGO -- White Sox shortstop Tim Anderson was hit in the backside by Royals right-hander Brad Keller's first pitch in the bottom of the sixth inning, leading to a benches- and bullpen-clearing fracas during the Royals' 4-3, 10-inning win at Guaranteed Rate Field on Wednesday.
Each AL East team's secret weapon is ... 
Most of the attention usually falls on the top stars, but every team has one or two players who fly under the radar while providing a huge boost for their respective teams. Let's take a look at a player who could serve as a secret weapon for every team in
Wednesday's top prospect performers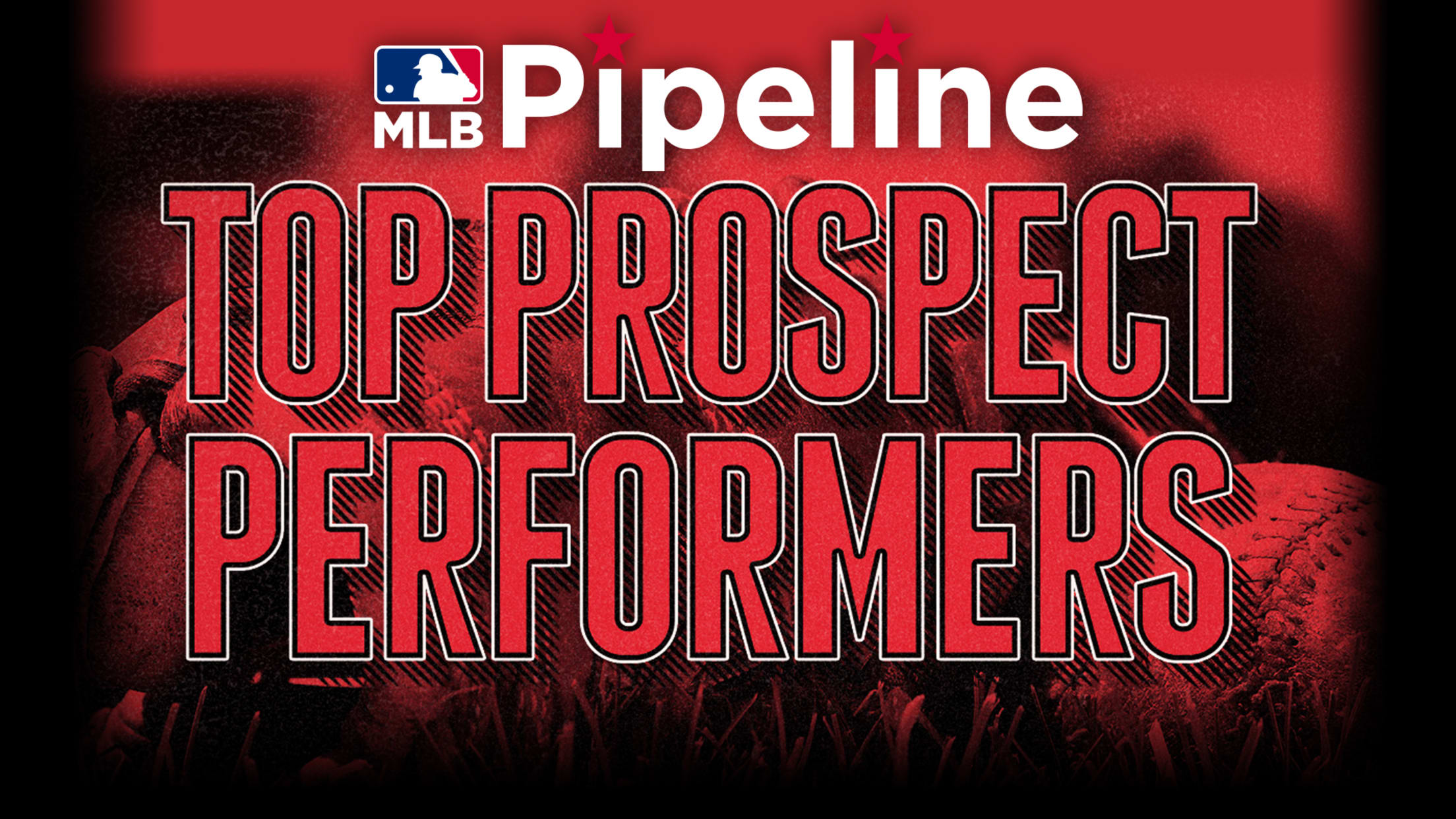 Here's a look at Wednesday's top Minor League performers from each team's Top 30 Prospects list: AMERICAN LEAGUE EAST Blue Jays: Vladimir Guerrero Jr., 3B (No. 1, MLB No. 1) -- 2-for-4, solo HR (2), 2 R, BB; Bo Bichette, SS (No. 2, MLB No. 10) -- 2-for-4, 3B, 3
Austin back in lineup, not ready for left yet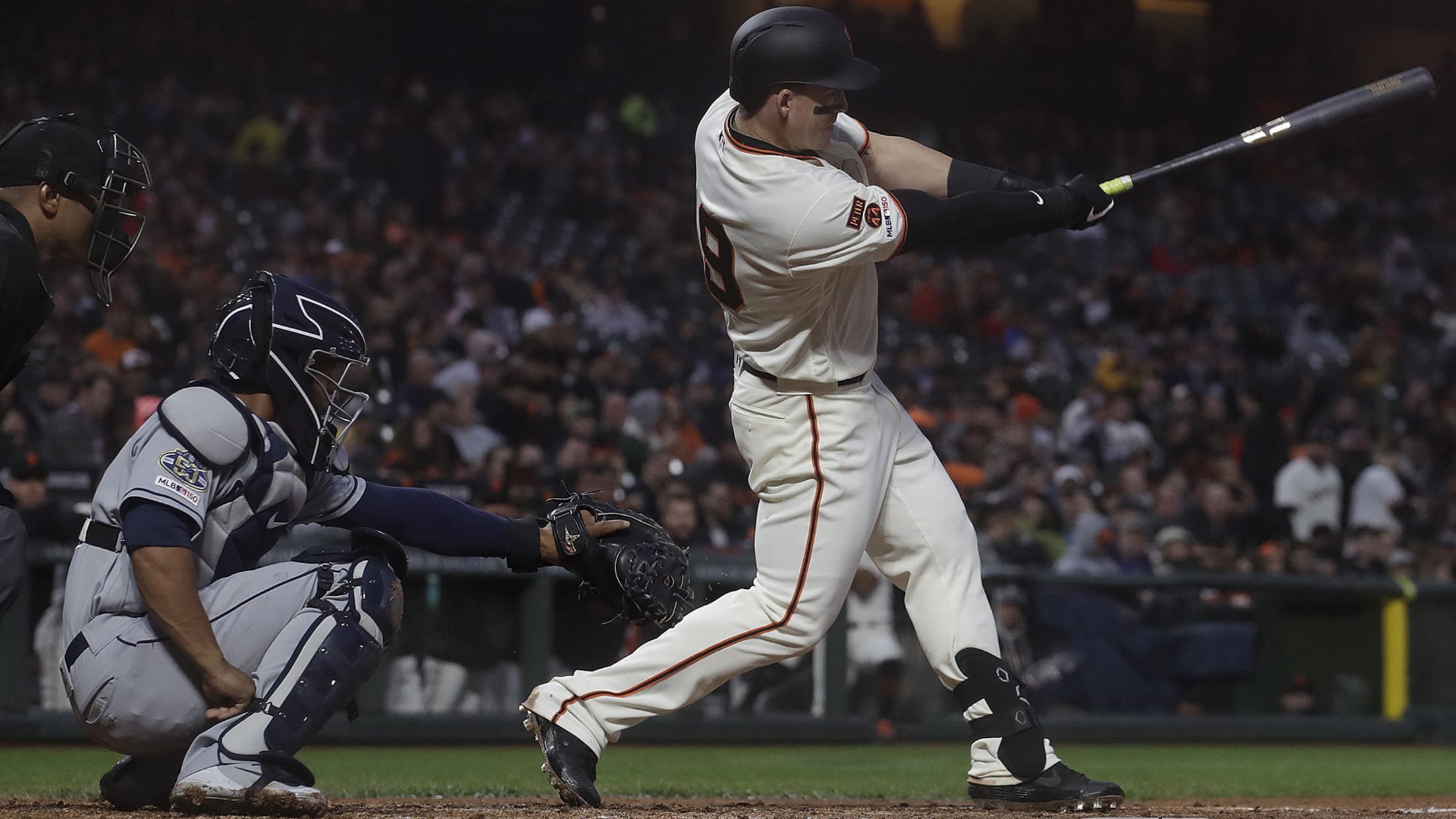 WASHINGTON -- Tyler Austin made his return to the Giants' lineup on Thursday, starting at first after missing four games because of right elbow soreness. But lingering concerns remain that are keeping Austin out of the defensive position the Giants prefer. "He hasn't been able to do some more work
Schoop calls shift 'a risk we're willing to accept'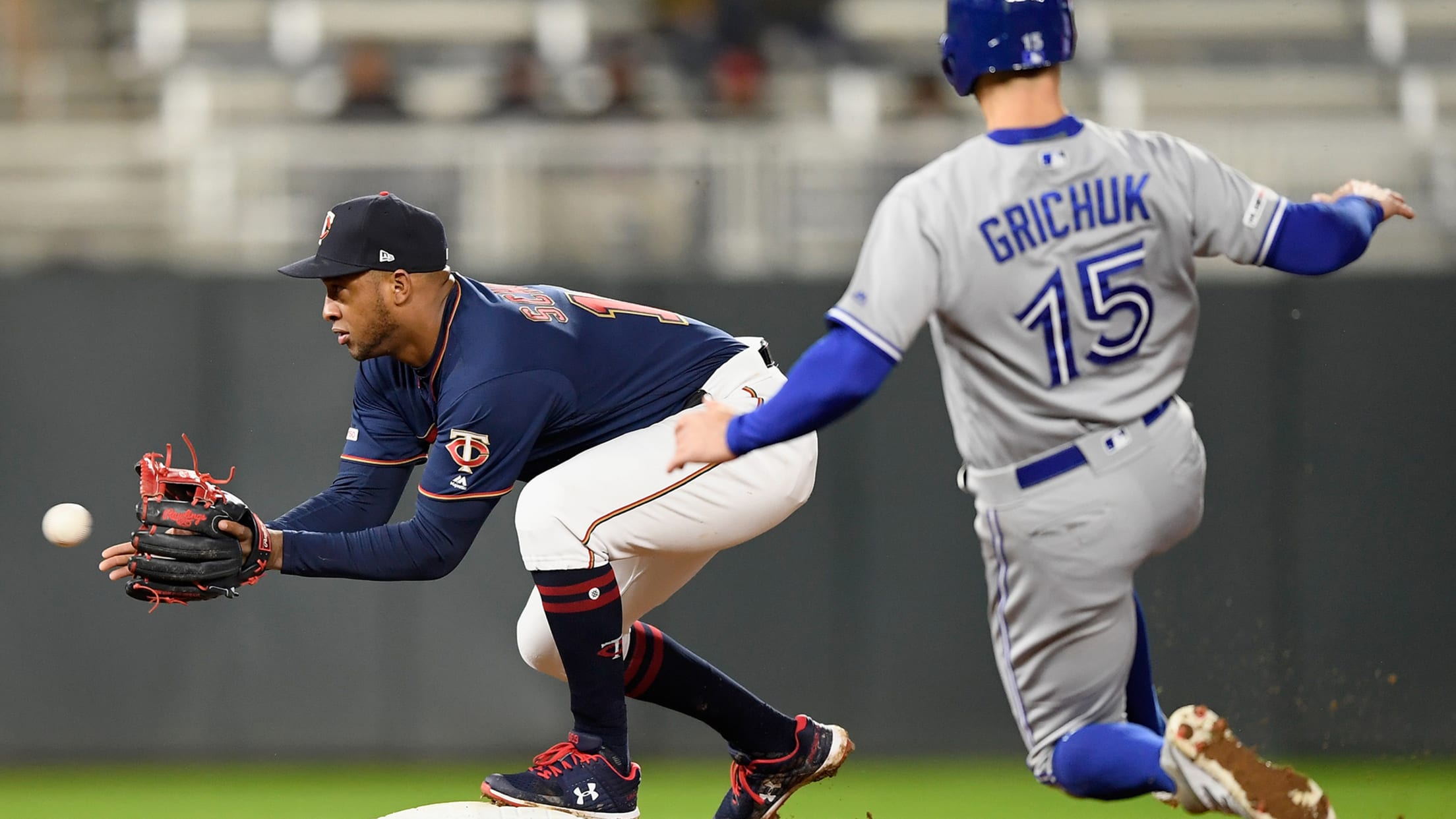 MINNEAPOLIS -- There's certainly an element of frustration that's possible when the Twins' aggressive use of infield shifting results in either hitters reaching on batted balls that might not have otherwise resulted in hits, or when baserunners move up on plays where they might have otherwise been erased. But even
Vlad Jr. continues Minors tear with monster HR
MLB Pipeline's No. 1 prospect hits 441-foot blast vs. Pawtucket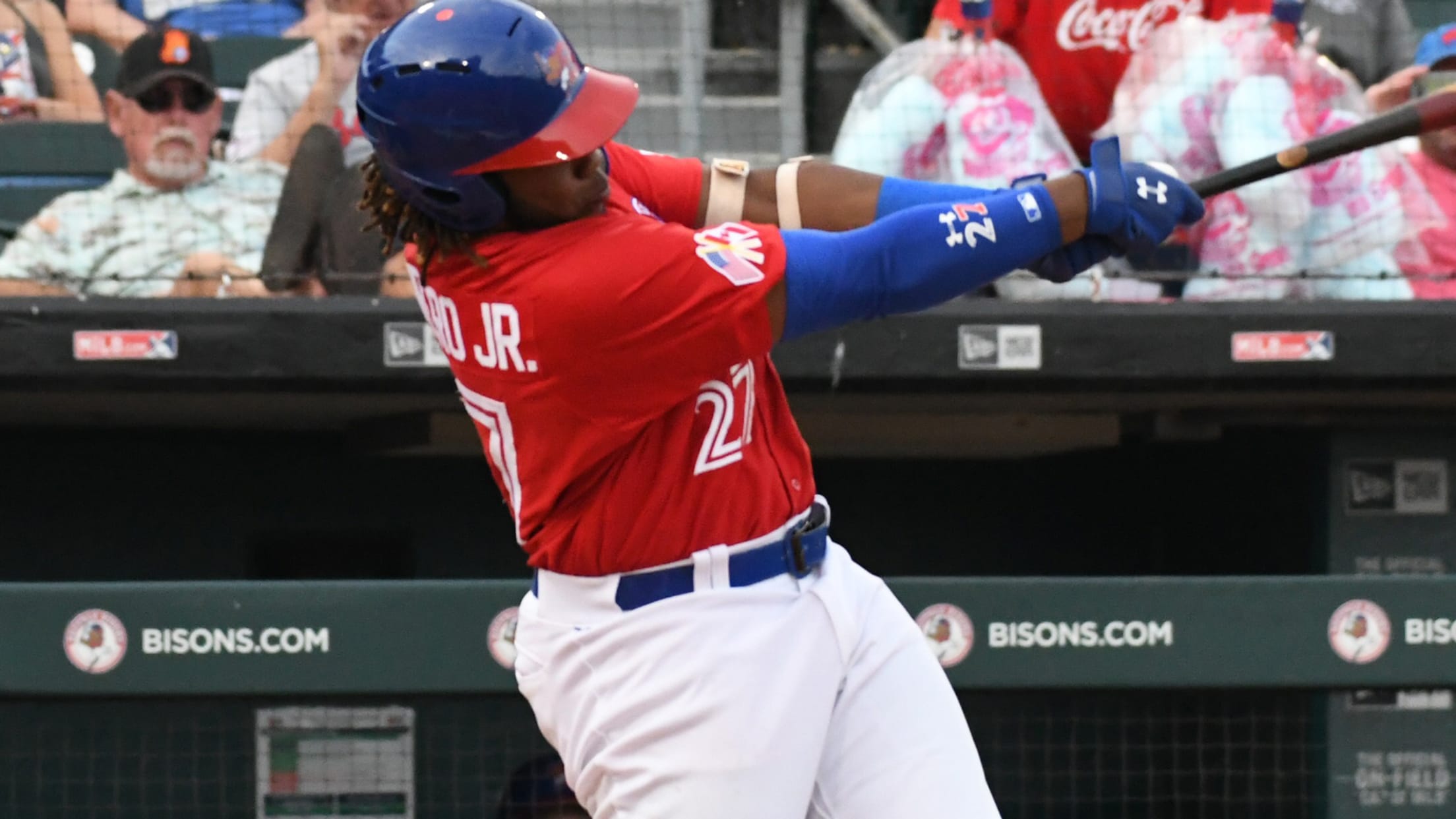 PAWTUCKET, R.I. -- The 441-foot home run that soared into the parking lot of McCoy Stadium on Wednesday with an exit velocity of 107 mph was another glimpse into Vladimir Guerrero Jr.'s potential. It's only a matter of when -- not if -- the No. 1 prospect in baseball, according
This feat hadn't happened in MLB since 2011
Orioles catch Kiermaier stealing twice ... in the same inning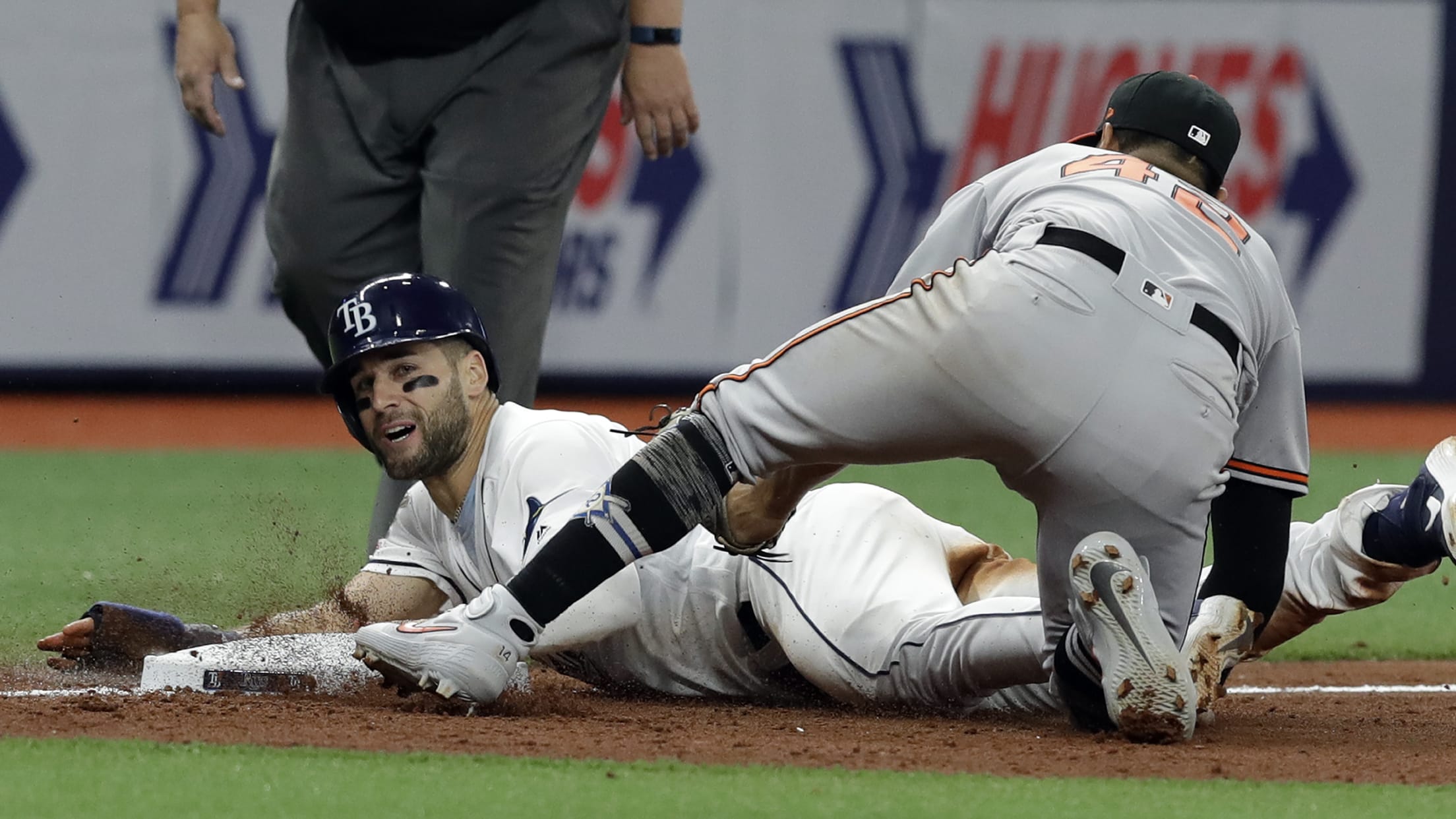 ST. PETERSBURG -- Over the course of a 162-game season, the chances to make history are endless. Some milestones live forever; other feats get filed into the game's annals, quirky nuggets to be unearthed again at a later date. The Orioles made the latter type of history on Tuesday night
Cole Hamels is delivering like an ace for Cubs
Hamels goes seven scoreless, and Baez gets it done with the bat again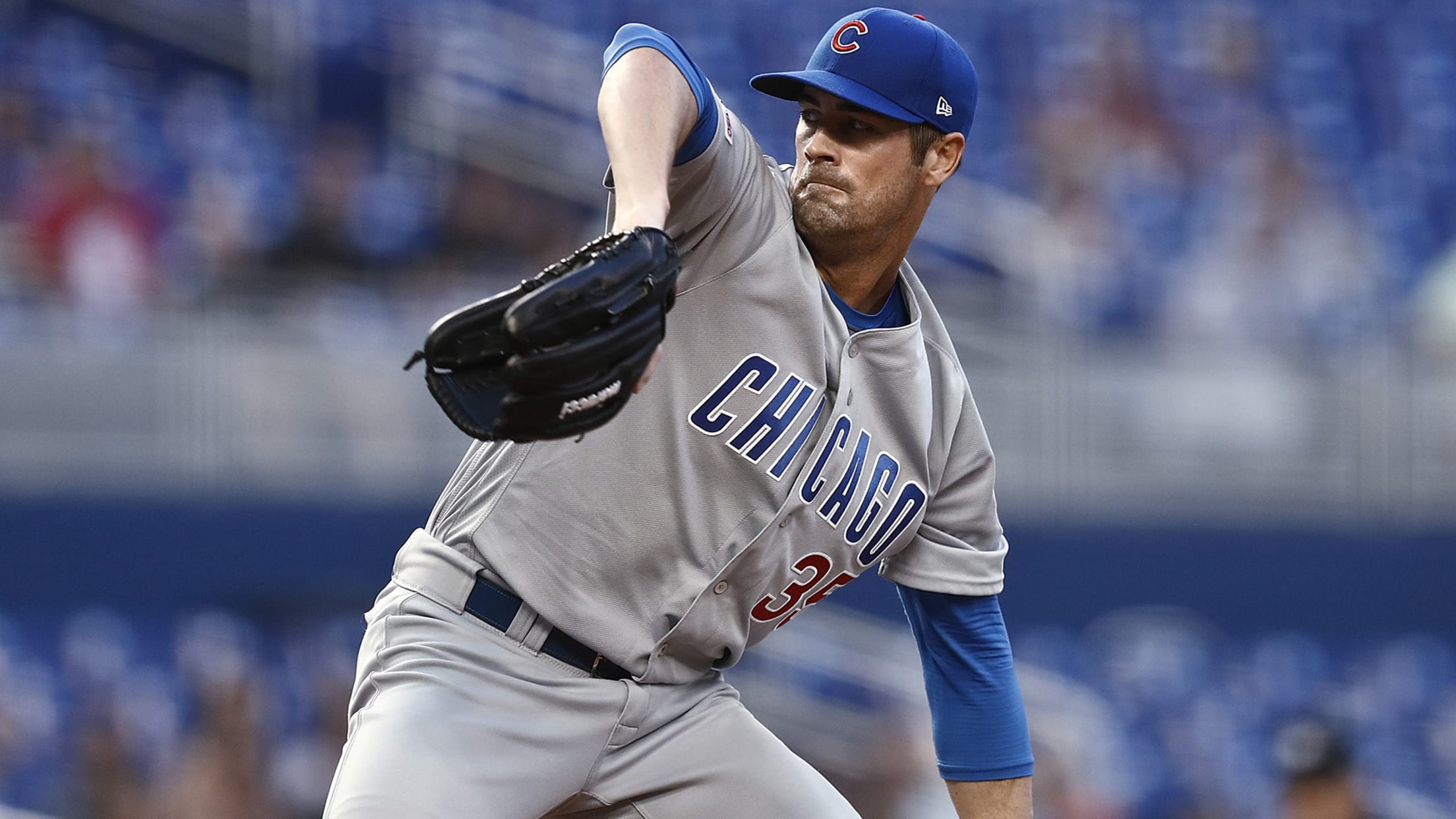 MIAMI -- Sure, the Cubs' first sweep since last August came at the expense of a ballclub with the fewest wins in the Majors. But Wednesday's 6-0 win over the Marlins at Marlins Park kept the team trending in the right direction. "That's an easy trap. That's a Major League
Fastball-masher Soto now adjusting to offspeed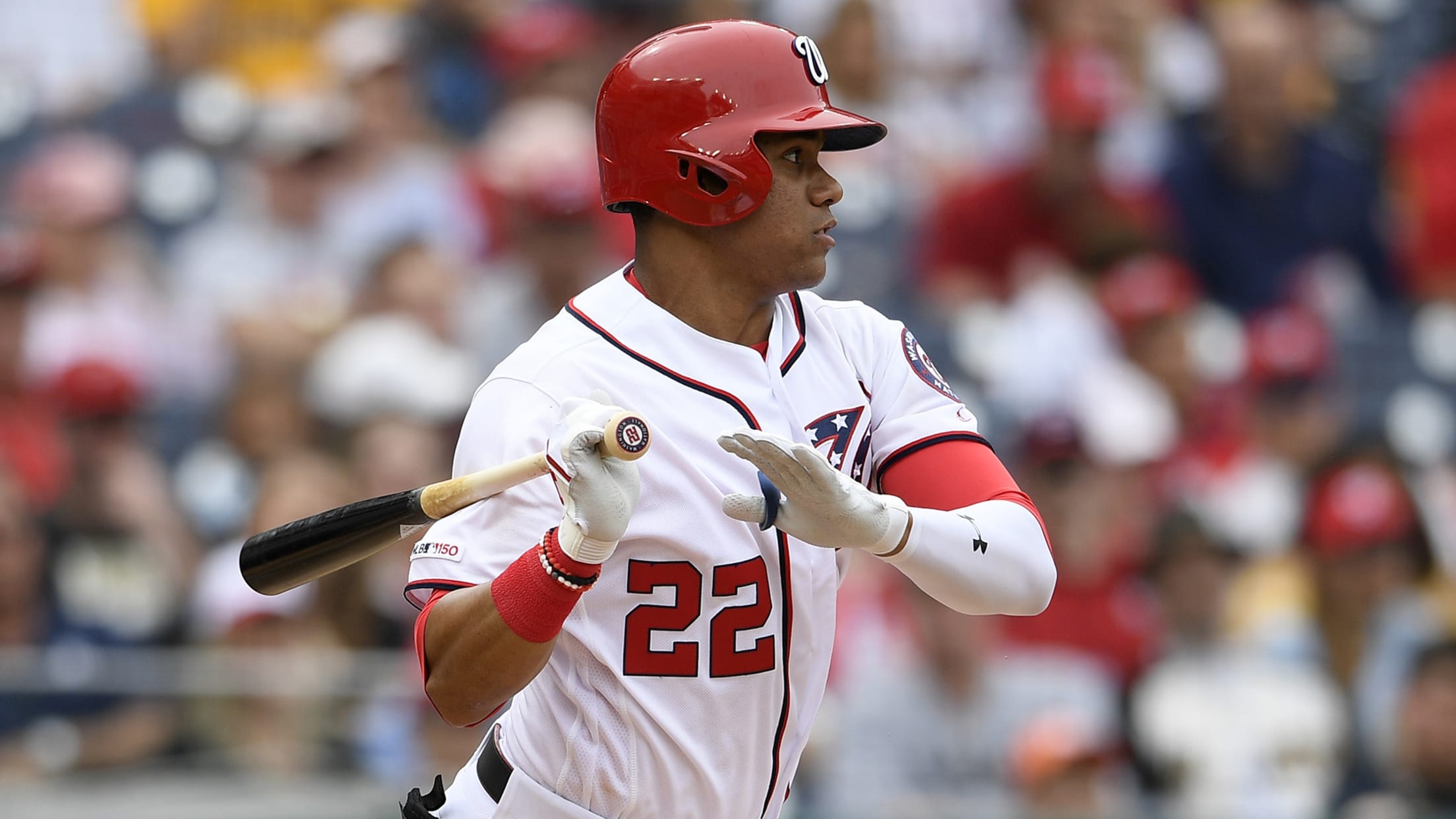 WASHINGTON -- A few days ago in the batting cage, Nationals hitting coach Kevin Long brought Juan Soto some information to help quantify what the second-year slugger had been facing at the plate. Nobody in the Majors had seen a lower percentage of fastballs than Soto at that point, and