Mets bring in Matt Kemp on Minors deal (source)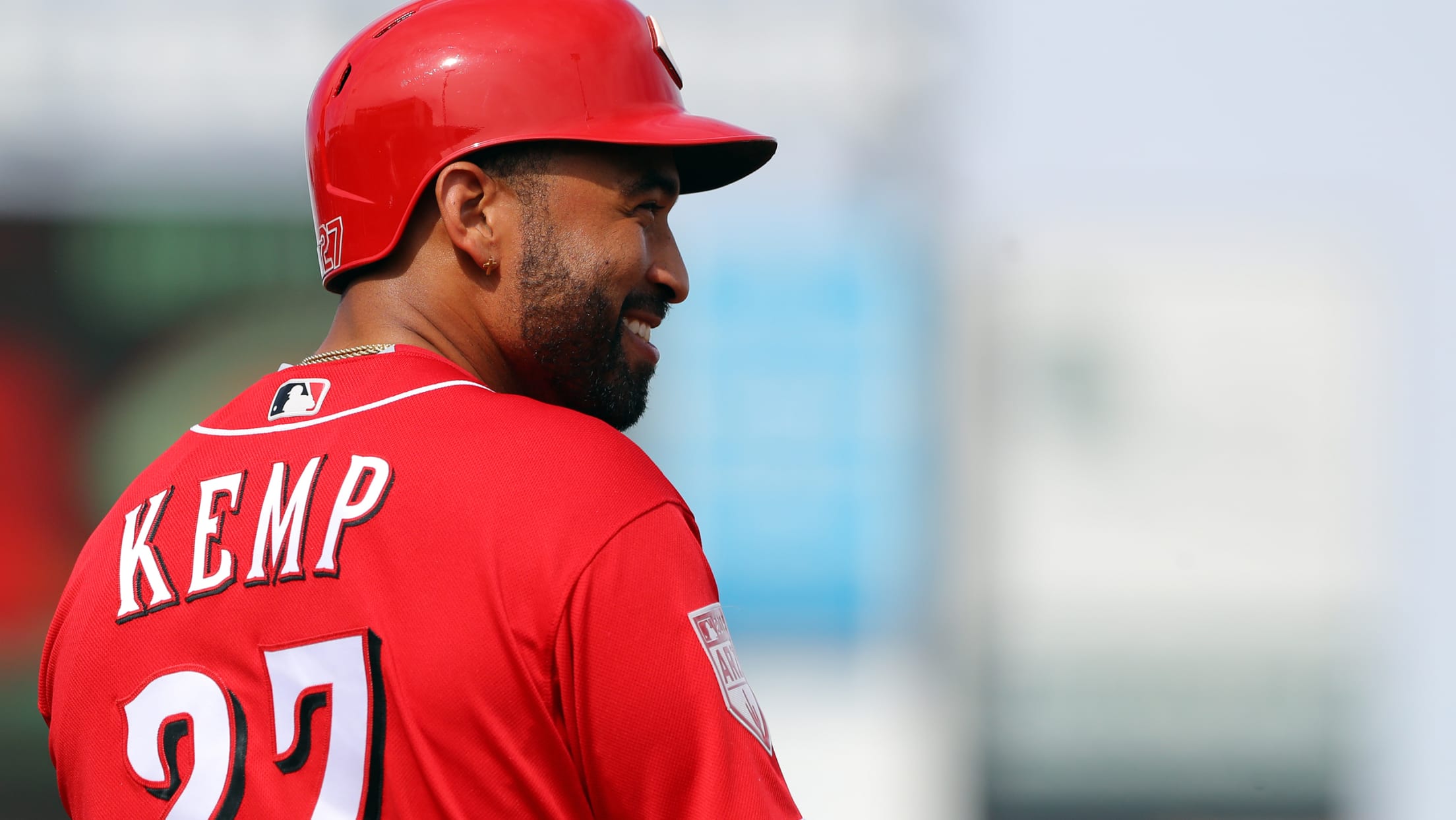 NEW YORK -- The Mets added further to their outfield stockpile on Friday, signing Matt Kemp to a Minor League contract, a source confirmed. The club has not yet commented on the deal because it is not official. The Mets recently promoted two of their top Triple-A outfielders, Carlos Gomez
Blue Jays' lineup makes MLB history Friday
Biggio, Vlad Jr. become first teammates to have HOF fathers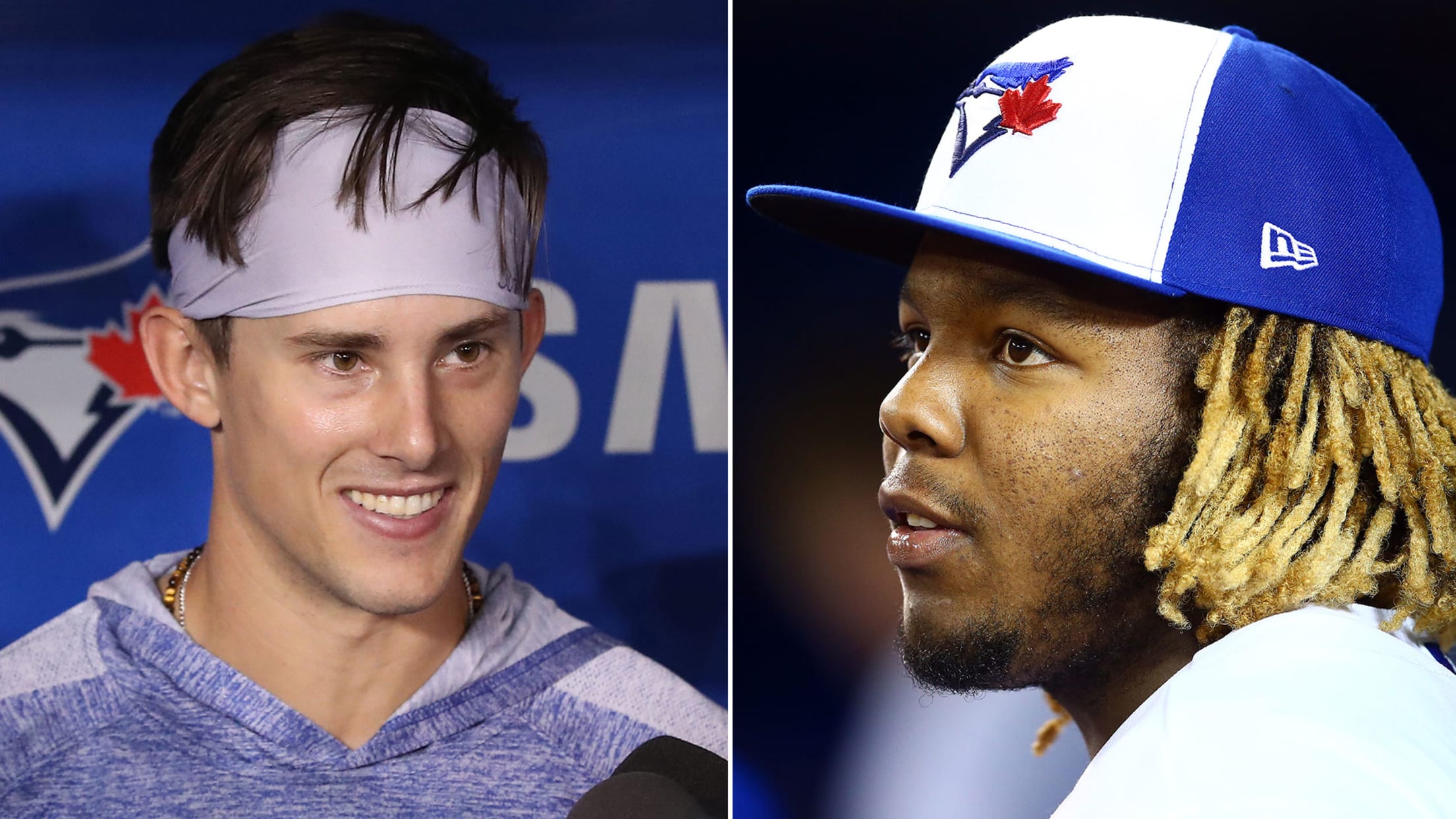 The Blue Jays already had one son of a Hall of Famer in their lineup. On Friday, they are making it two -- and making some history in the process. Toronto officially called up infielder Cavan Biggio on Friday, selecting the contract of their No. 9 prospect from Triple-A Buffalo.
Paxton still bothered by knee; Didi set for rehab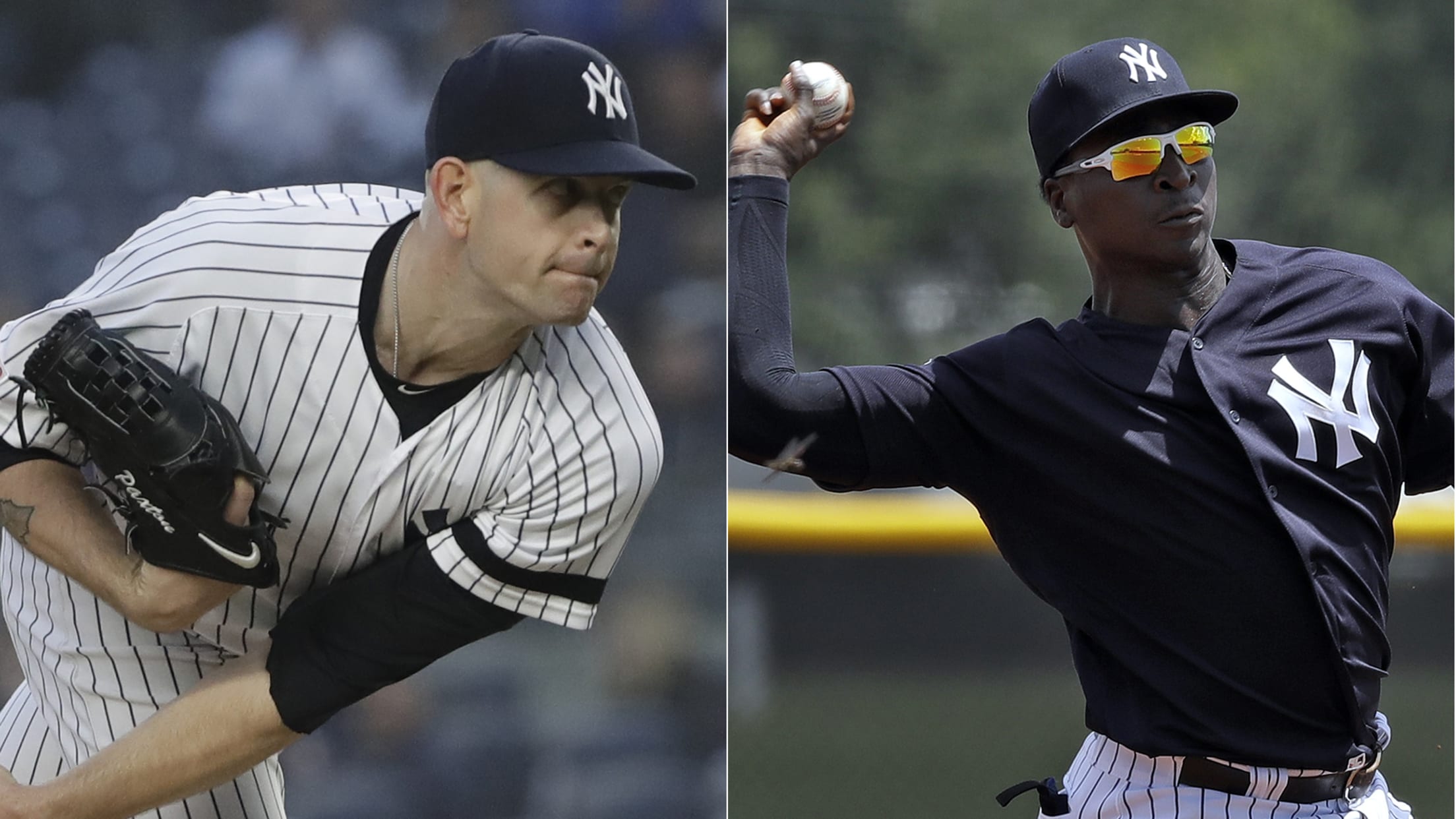 Before the Yankees begin a three-game series in Kansas City this weekend, there were updates on three injured players on the mend from the Yankees' facilities in Tampa, Fla. James Paxton pitched in extended spring camp on Friday, going four innings allowing one hit and striking out seven. According to
Here's the latest mock draft for the full 1st round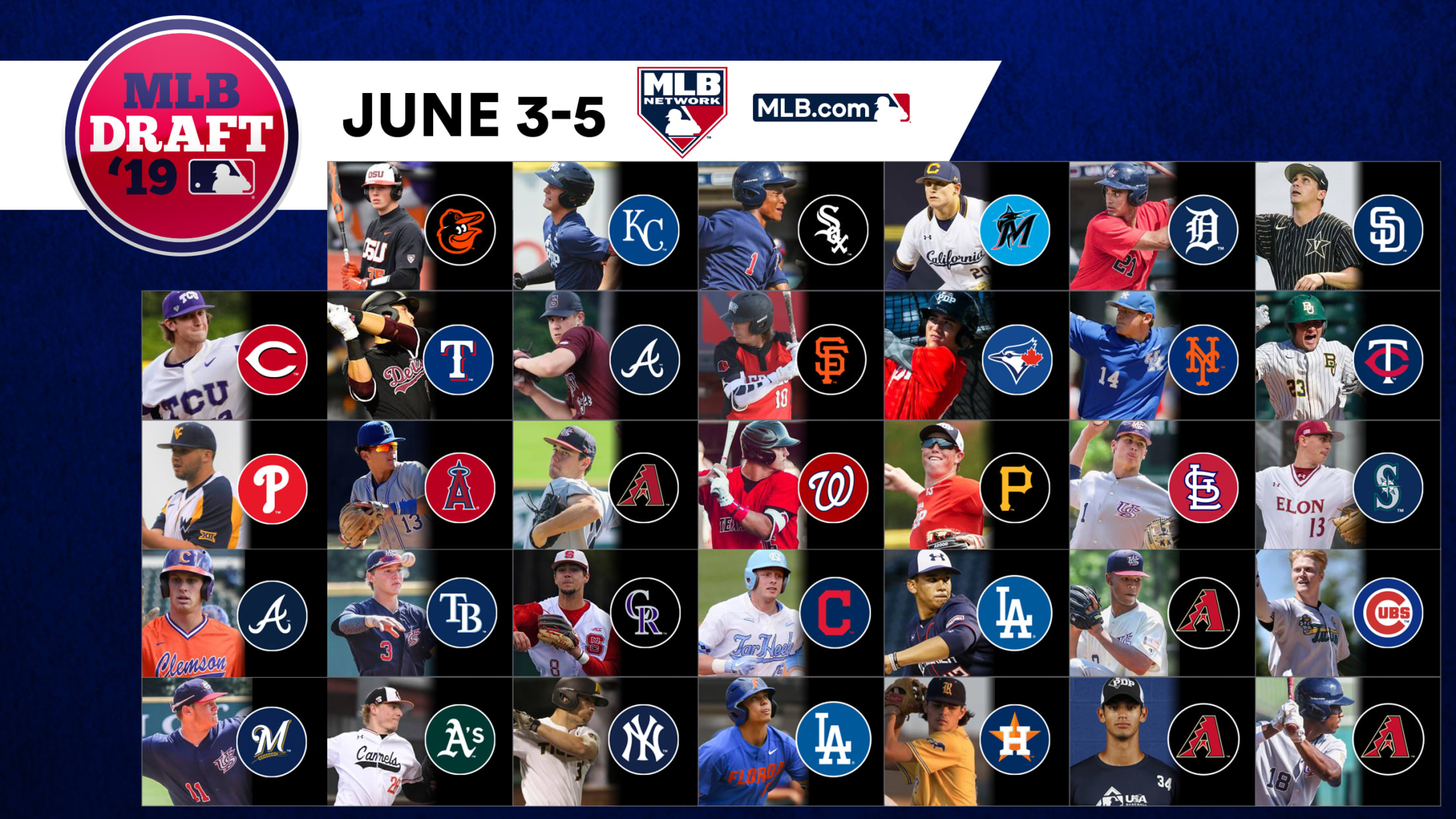 Who will go first in the 2019 MLB Draft? Nearly all scouting directors not picking No. 1 overall believe that Oregon State catcher Adley Rutschman is the obvious best choice for the pick. And most believe he will end up being taken by Baltimore. But there's still an alternative narrative:
Suarez's clutch jack in 9th caps Reds' comeback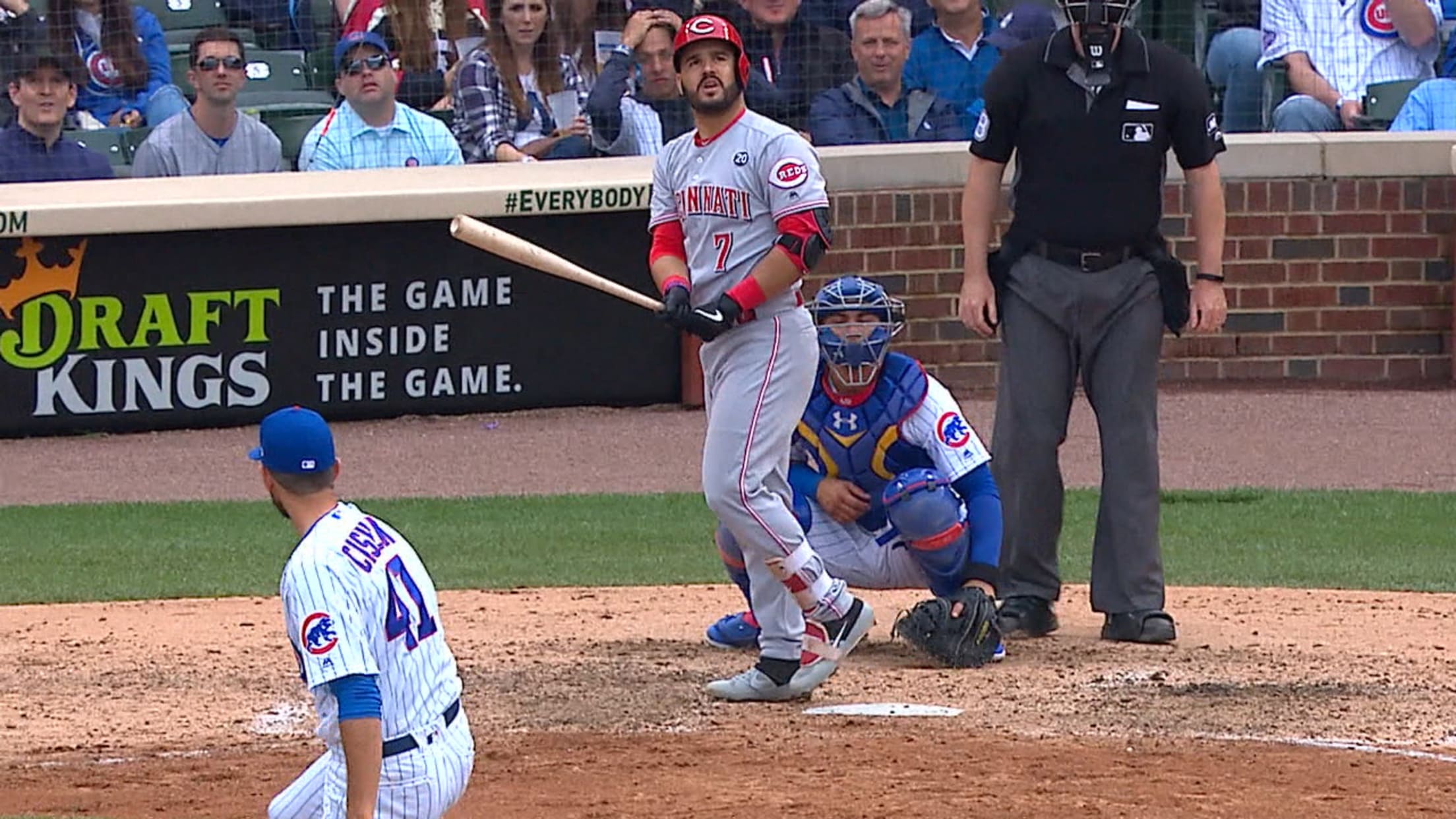 CHICAGO -- The Reds pulled off a really nice comeback, twice. It was Eugenio Suárez's two-run home run in the top of the ninth inning that gave Cincinnati a 6-5 victory over the Cubs at Wrigley Field on Friday. A two-out pinch-hit RBI single in the bottom of the eighth
Khris Davis (hip/oblique) placed on injured list
A's recall outfielder Bolt from Triple-A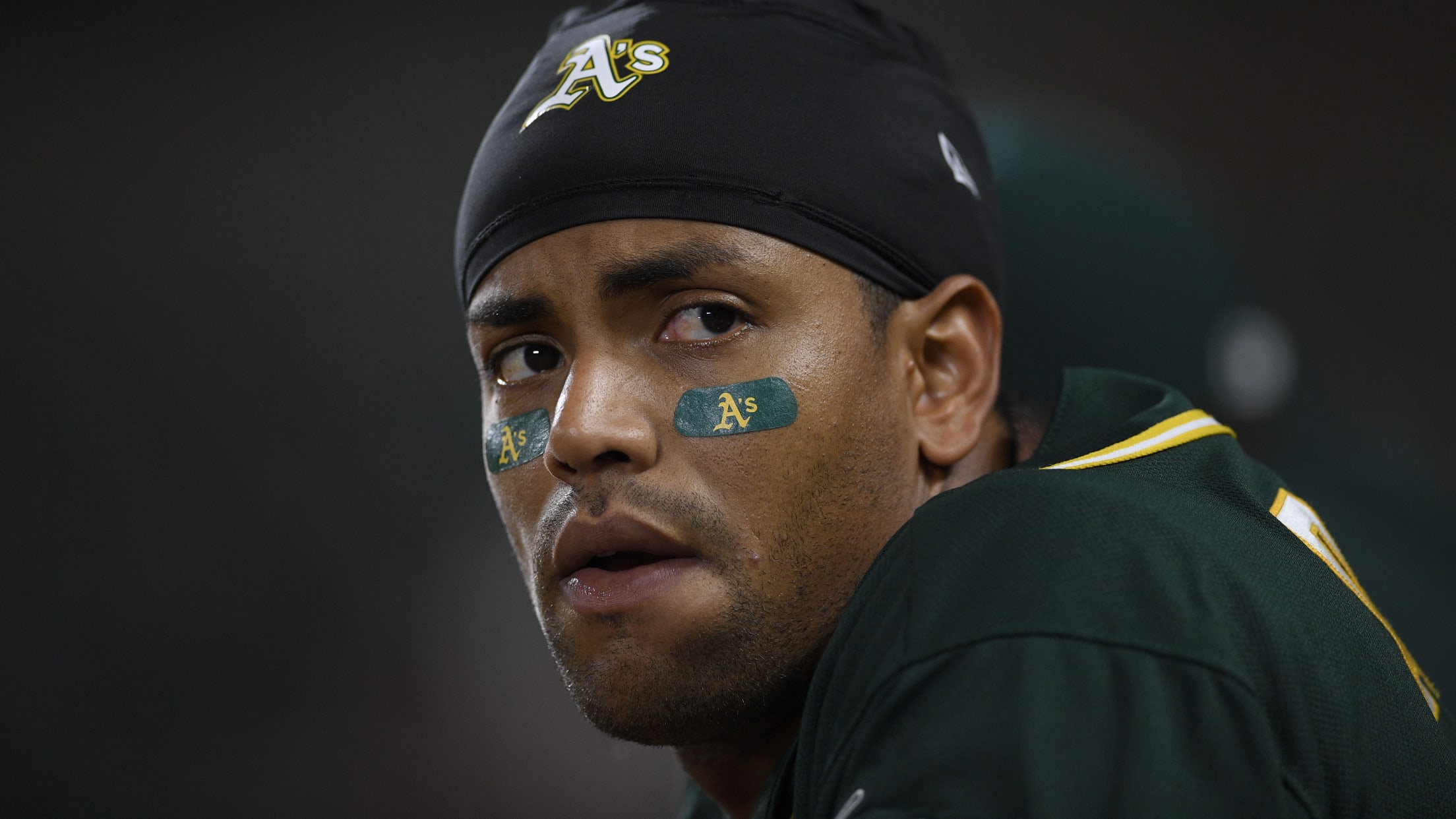 The Oakland A's placed designated hitter Khris Davis on the 10-day injured list, retroactive to May 22, with a left hip/oblique contusion and recalled outfielder Skye Bolt from Triple-A Las Vegas, the club announced on Friday. Davis suffered the injury on May 5 in Pittsburgh but played in seven of
Not so fast: 8 teams with deceiving records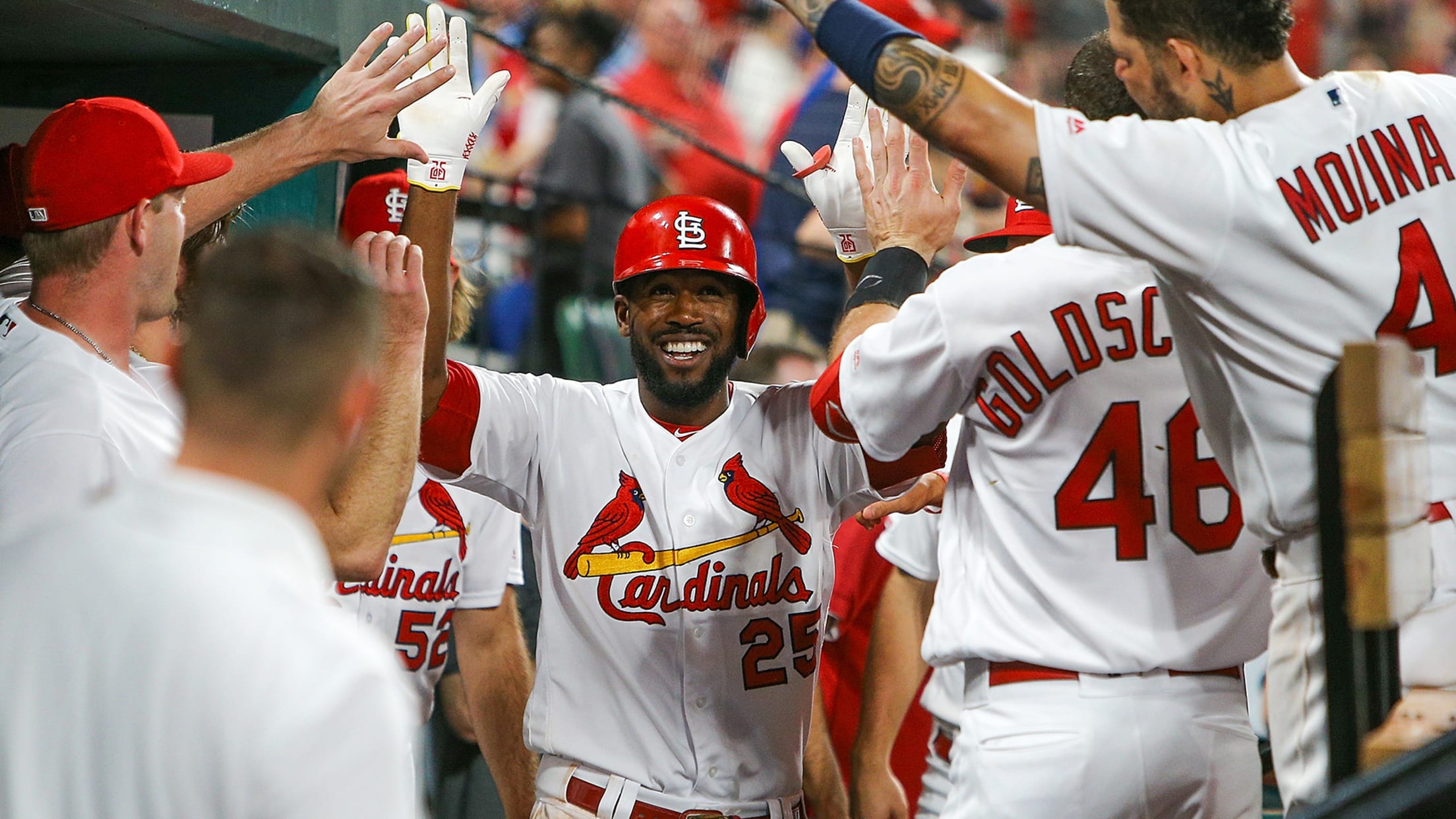 We are far enough along in the season that checking out the standings is now a daily exercise. If your team is struggling, it doesn't mean the season's over by any stretch of the imagination … but it's maybe time to start kicking matters into gear. Teams have roughly played
HOFer Biggio on hand for son's MLB debut
Cavan, 24, ranked as Blue Jays' No. 9 prospect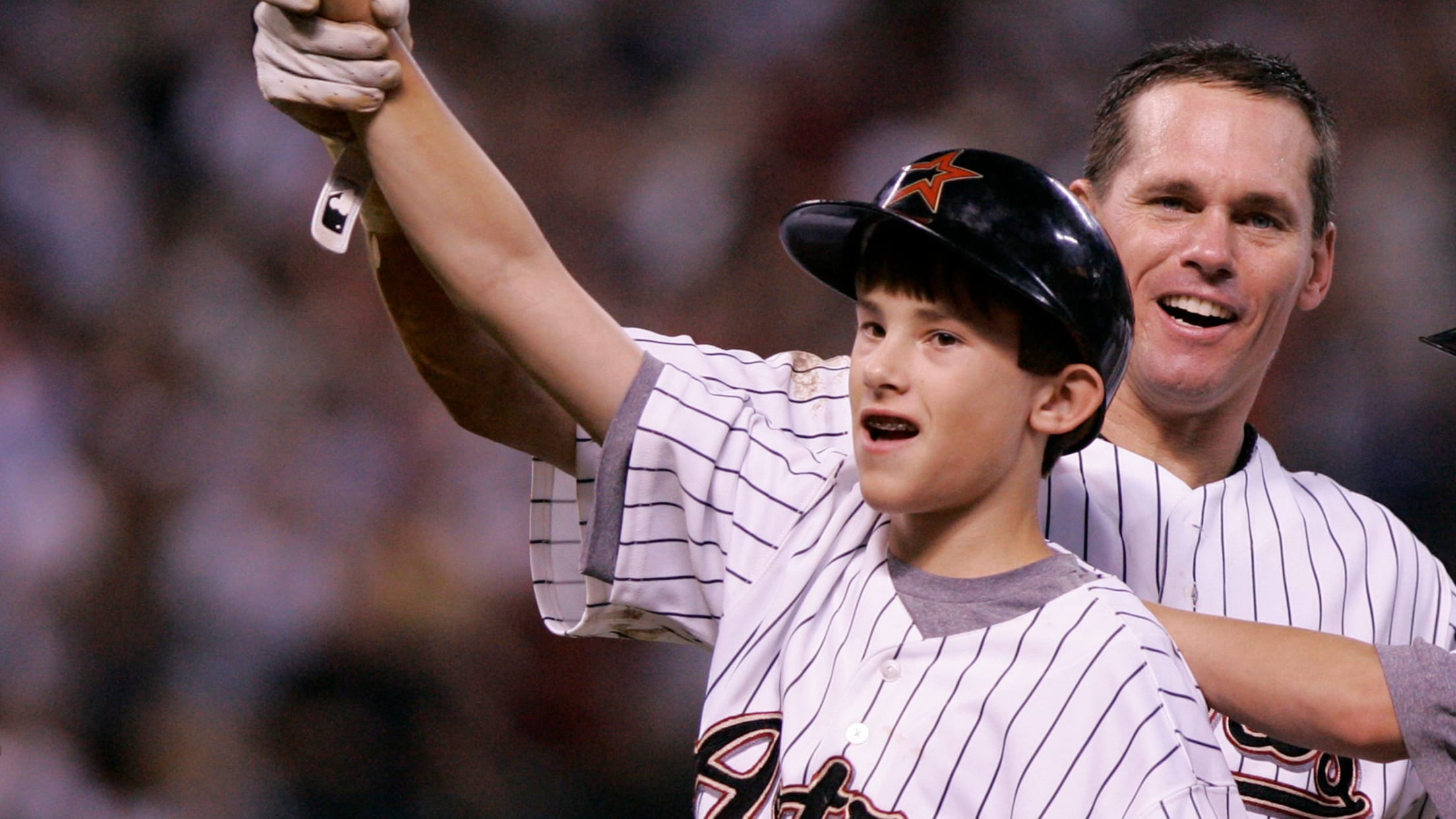 HOUSTON -- Craig Biggio's children were always a visible part of his baseball life, especially his sons, Conor and Cavan. The duo would serve as bat boys from time to time when they were old enough, including in the days leading up to Craig's run at 3,000 hits in 2007.
J.D. Martinez back in Red Sox lineup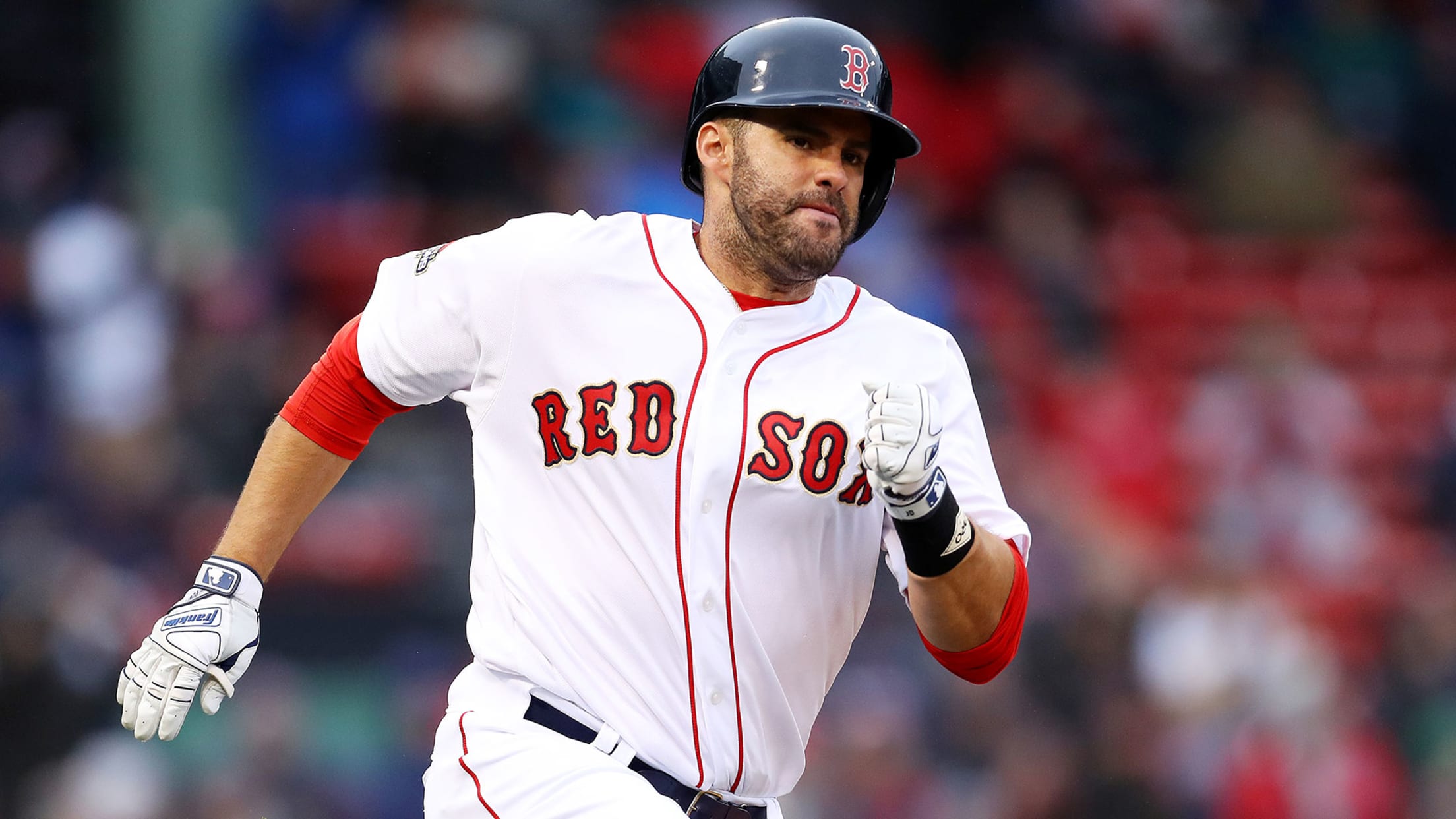 HOUSTON -- The Red Sox received a boost for the opener of their three-showdown against the Astros as star slugger J.D. Martinez returned to the lineup on Friday. Martinez didn't play in the four-game series at Toronto due to illness and back spasms. But he was cleared to return on
Ervin Santana signs Minors deal with Mets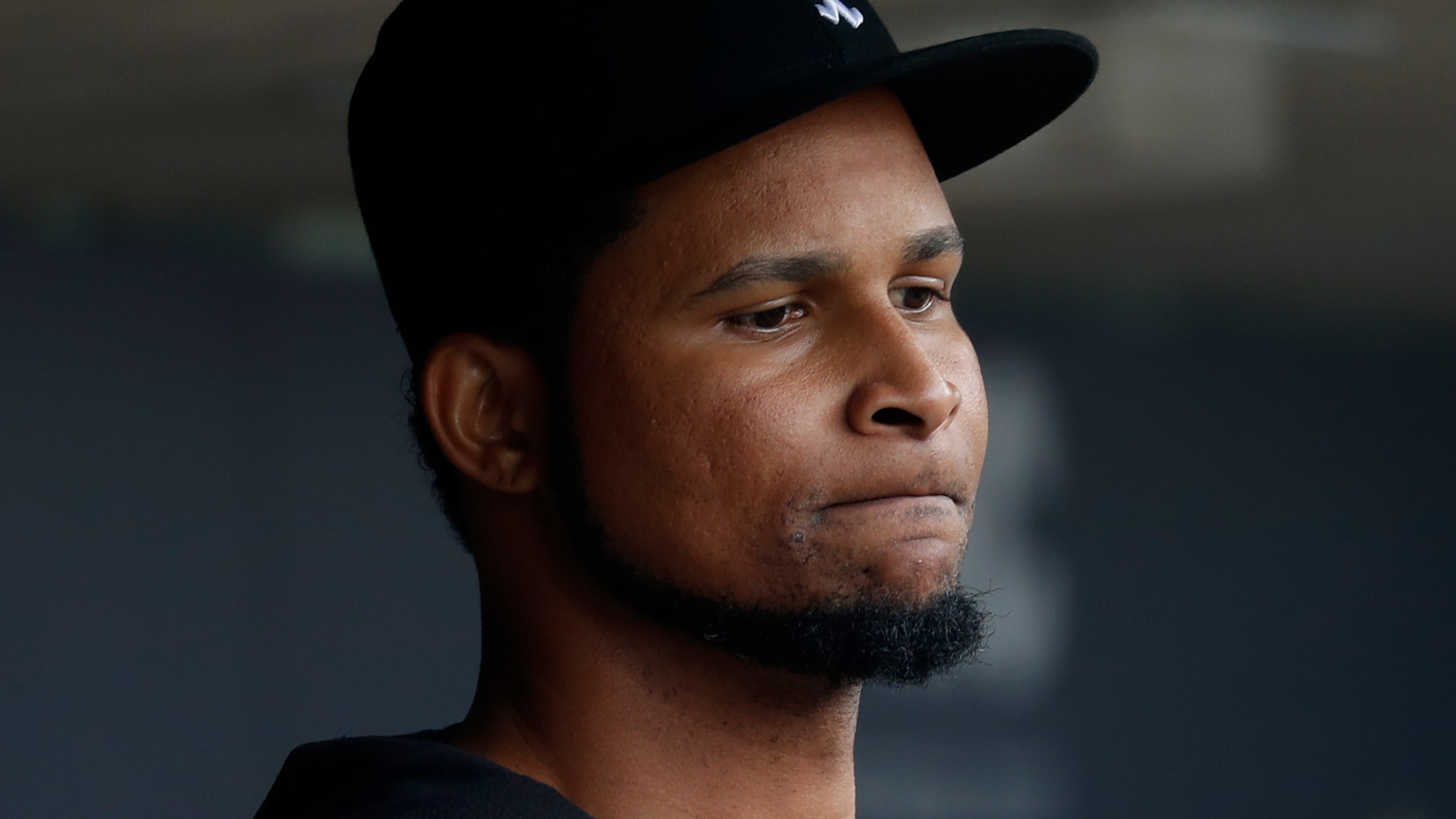 The Mets made a move to bolster their rotation depth Friday, agreeing to terms on a Minor League deal, pending a physical, with right-hander Ervin Santana. Santana, 36, signed a Minor League contract with the White Sox in February and made the club out of Spring Training, but he was
Here are the Top 200 Draft prospects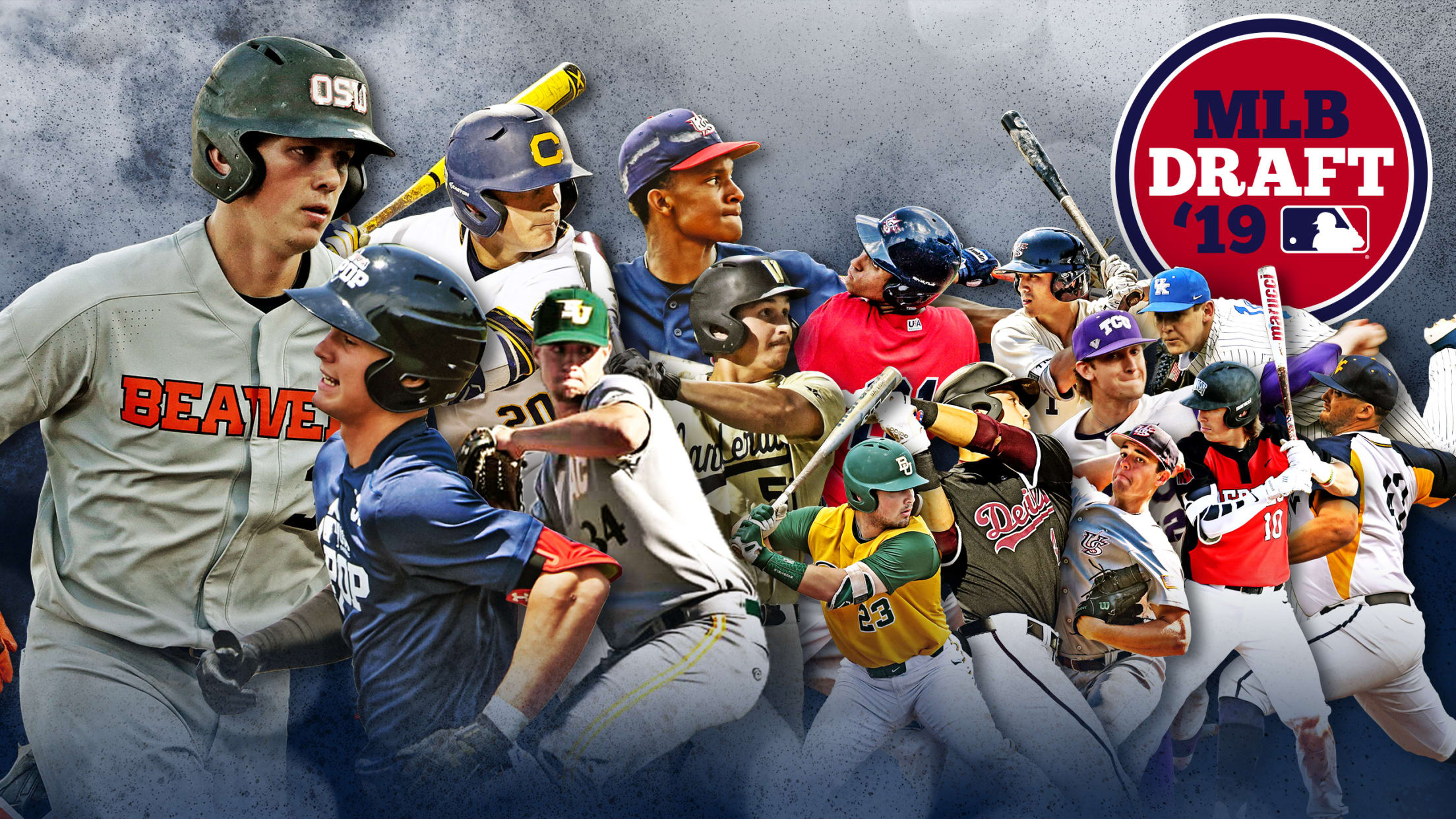 Oregon State catcher Adley Rutschman, the strong favorite to go No. 1 overall to the Orioles on June 3, continues to sit atop MLB Pipeline's Draft rankings as we expand our list from 100 to 200. In fact, very little has changed at the top.
Top 10 games of 2019 (thus far)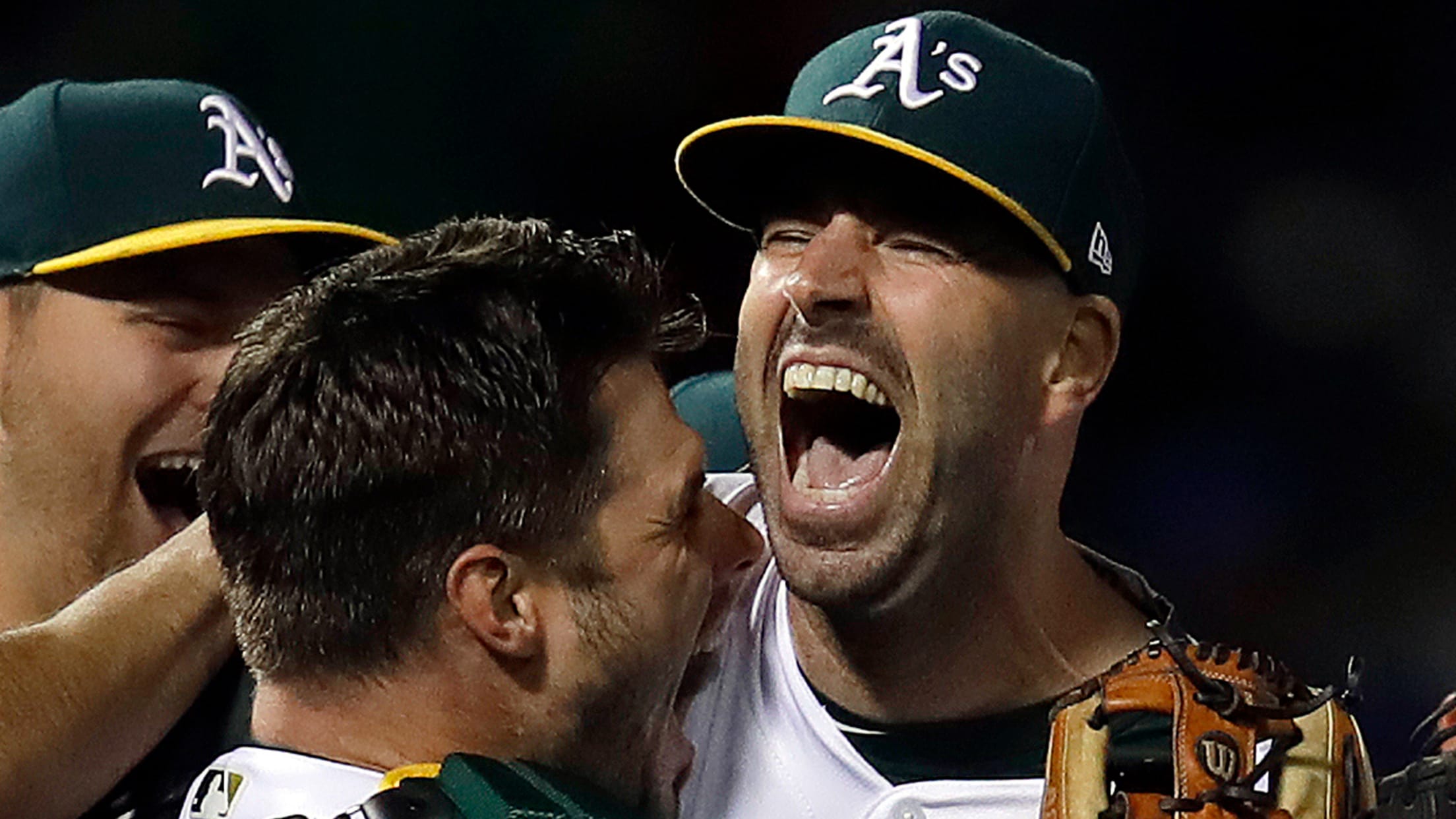 One of the many joys of baseball is that you never know what you will see on any particular night. Maybe you'll see a no-hitter; maybe you'll see a slugfest; maybe you'll see a relatively nondescript 5-1 snoozer. The unpredictability is what makes it great. Baseball always has a way
Blue Jays call up Cavan Biggio, son of HOFer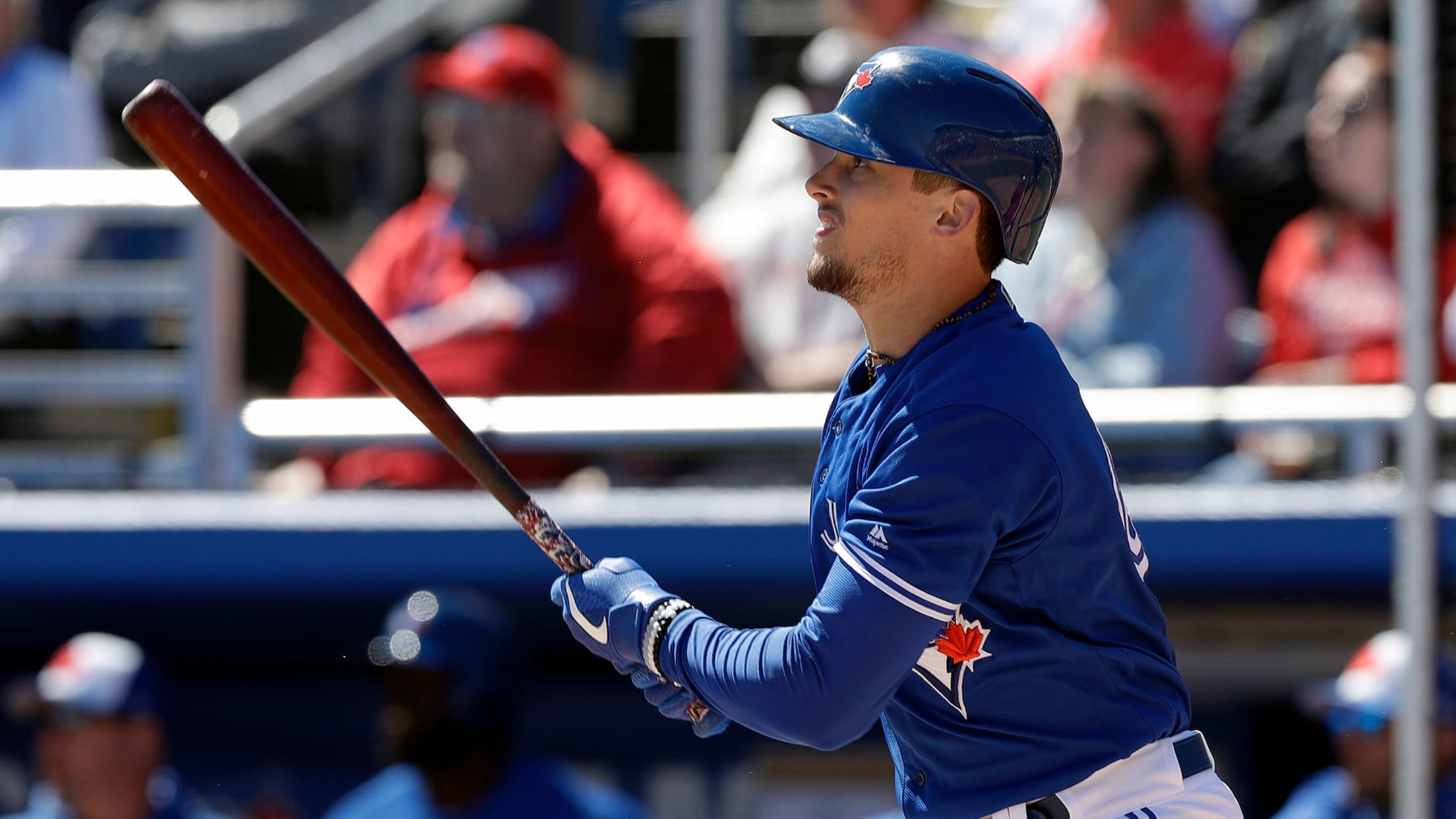 TORONTO -- The Blue Jays will offer another glimpse into their future when prospect Cavan Biggio makes his Major League debut Friday. Biggio, the son of Hall of Famer Craig Biggio, was called up along with Lourdes Gurriel Jr. from Triple-A Buffalo. Both will be in the lineup as the
AL Notes: Yanks' injuries, CarGo, Sox at Astros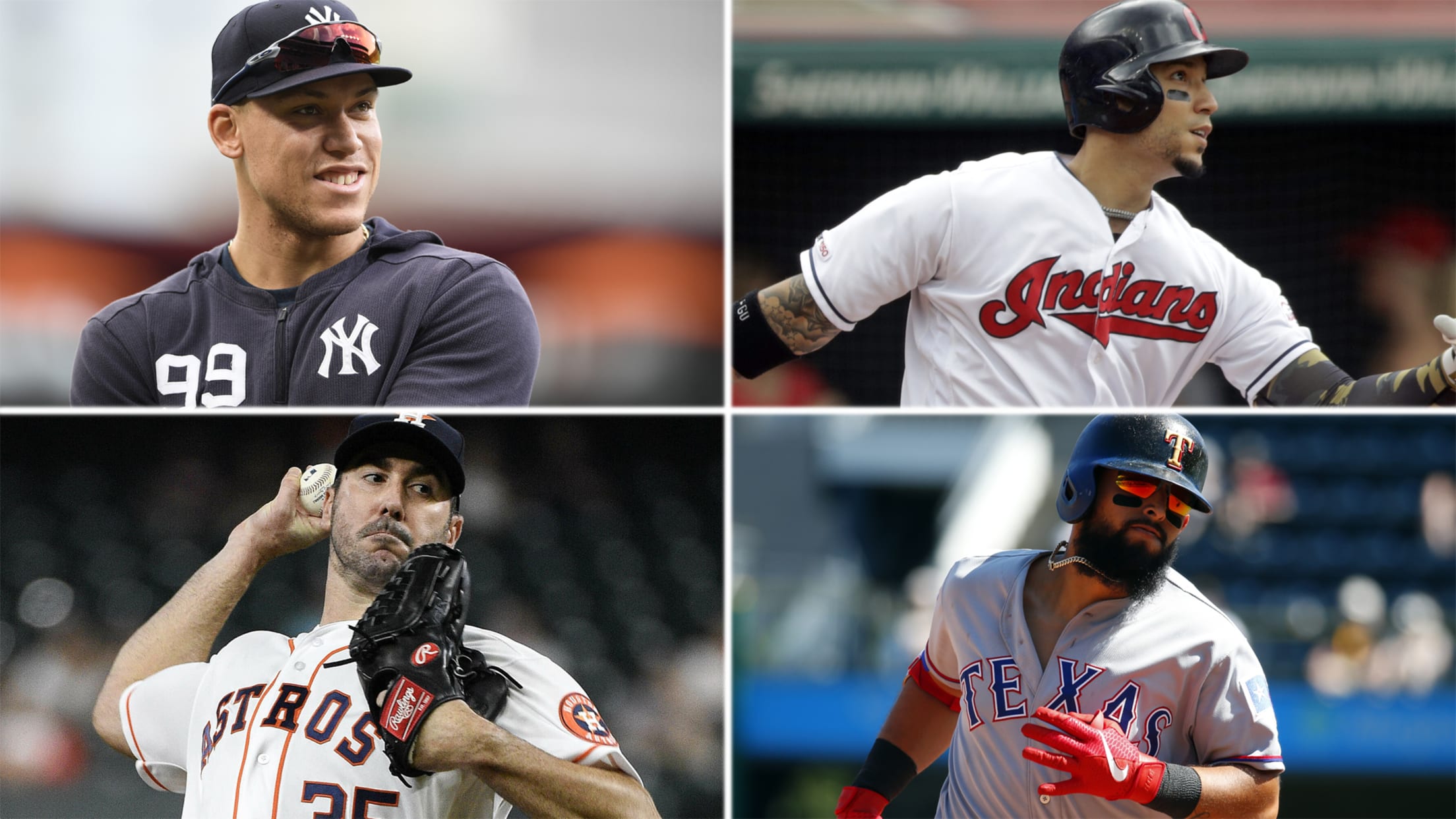 Rangers GM Jon Daniels was once quoted as saying, "There is no contingency plan for your best players." The Yankees are disproving that theory. New York enters the weekend atop the American League East following this week's four-game sweep of the Orioles. Coming back from an 8-10 start isn't unique
Tying HR, winning hit … What can't Riley do?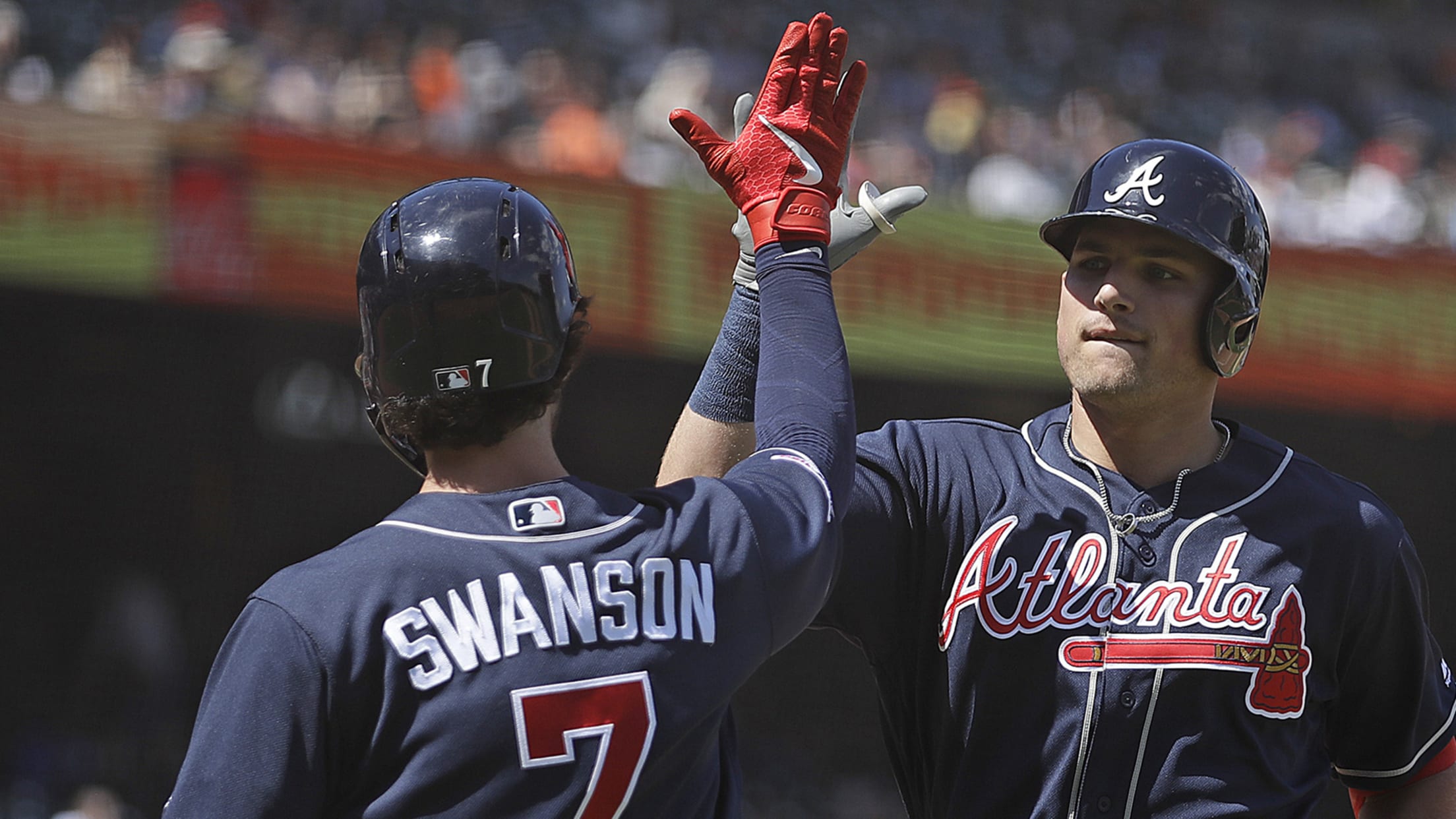 SAN FRANCISCO -- As Thursday's Braves-Giants game settled into extra-inning torpor, it became clear that somebody or something dynamic had to take over to finish it off. This was a job for Austin Riley, who has quickly become one of the most compelling rookies in the Major Leagues. Facing hard-throwing
Twins blast 8 homers in epic power display
Cron tallies 5 hits; Kepler bruises knee late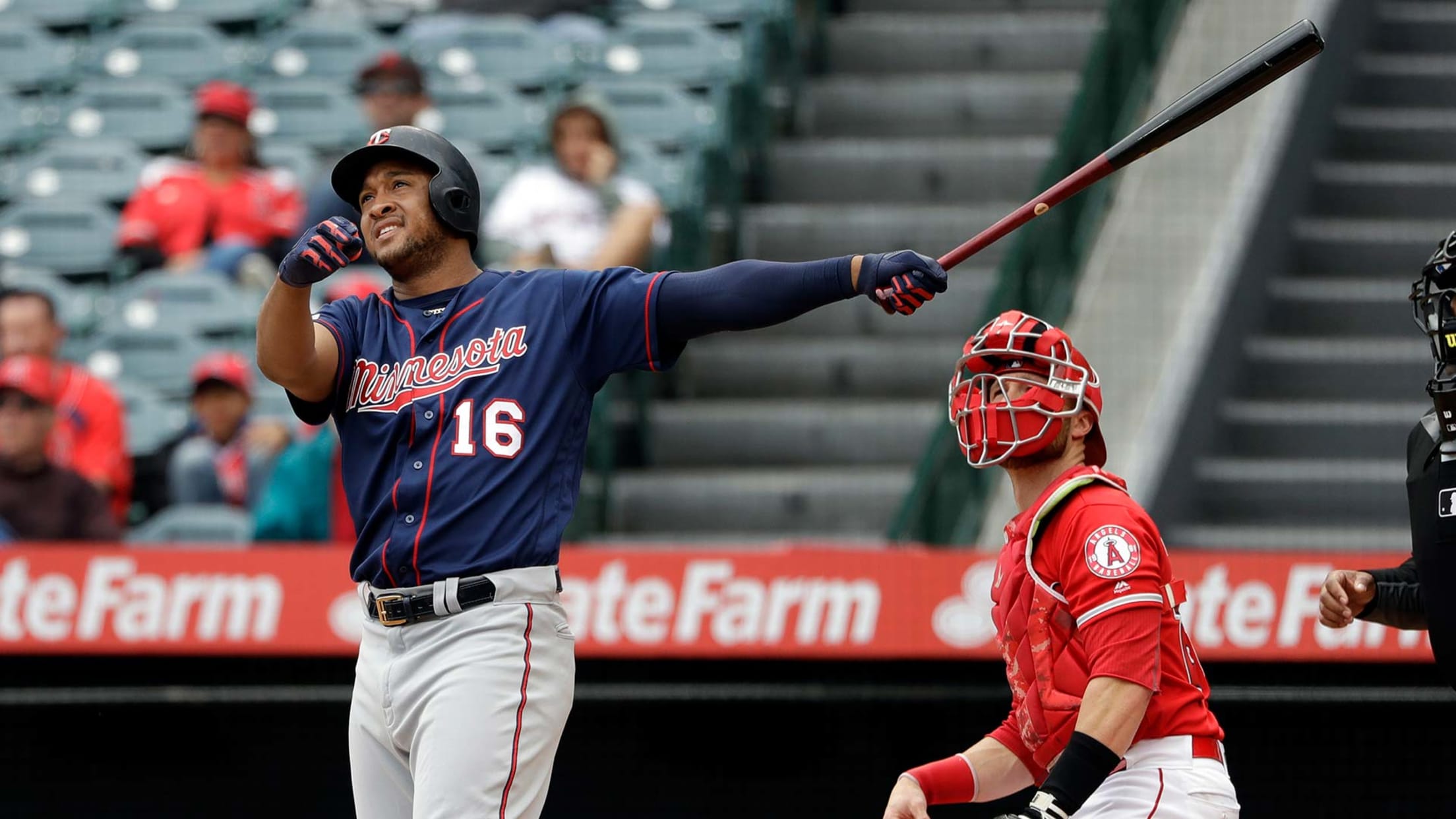 ANAHEIM -- The rain in Anaheim stopped, but the Twins' frenzied storm of home runs carried on. Jonathan Schoop and Miguel Sanó each went yard twice, while Max Kepler, Jorge Polanco, Eddie Rosario and C.J. Cron also added blasts as the Twins smashed eight homers -- seven of them estimated
Giolito silences vaunted Astros in first shutout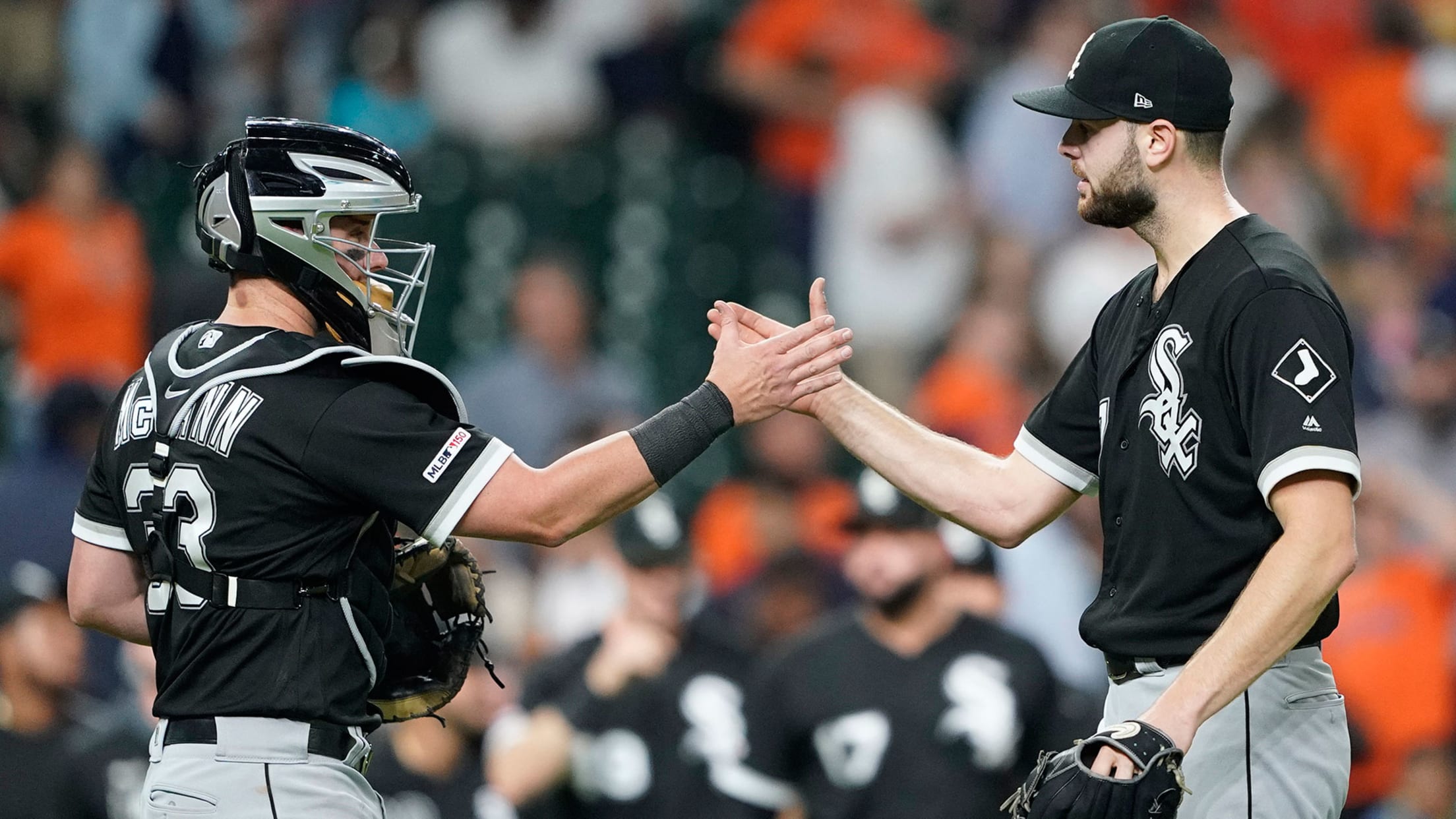 HOUSTON -- Lucas Giolito wasn't concerned that he was going to be prematurely lifted from Thursday's game against the Astros, but he did have it in the back of his mind what he would say in the event that manager Rick Renteria decided to not let him go the distance.
D-backs promote Minors HR leader Cron
Peralta placed on injured list with right AC joint inflammation
The D-backs called up prospect Kevin Cron and outfielder Tim Locastro on Friday and placed outfielder David Peralta (right AC joint inflammation) on the 10-day injured list, retroactive to Wednesday. The club also optioned right-hander Jimmie Sherfy to Triple-A Reno. The 26-year-old Cron, who is the younger brother of Twins
Injury updates: Paxton, Didi, K. Davis, Conforto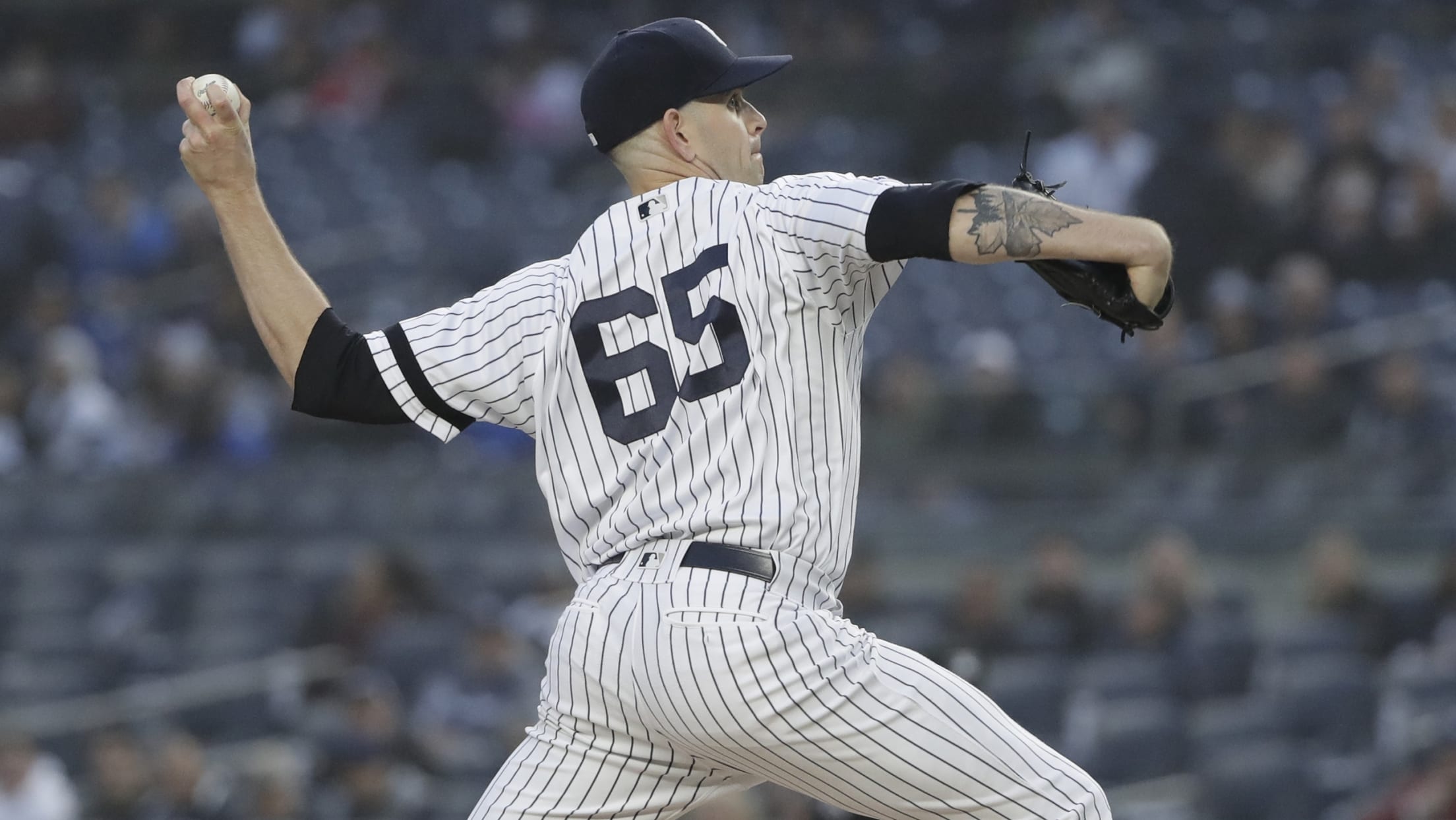 James Paxton, Didi Gregorius and Troy Tulowitzki, Yankees According to the Associated Press, Paxton still felt discomfort in his left knee when he pitched in extended spring training on Friday. "If I come in tomorrow with more pain than I had walking in today, then we'll have to do something.
No. 9 Padres prospect Naylor called up
San Diego places Dickerson on 10-day injured list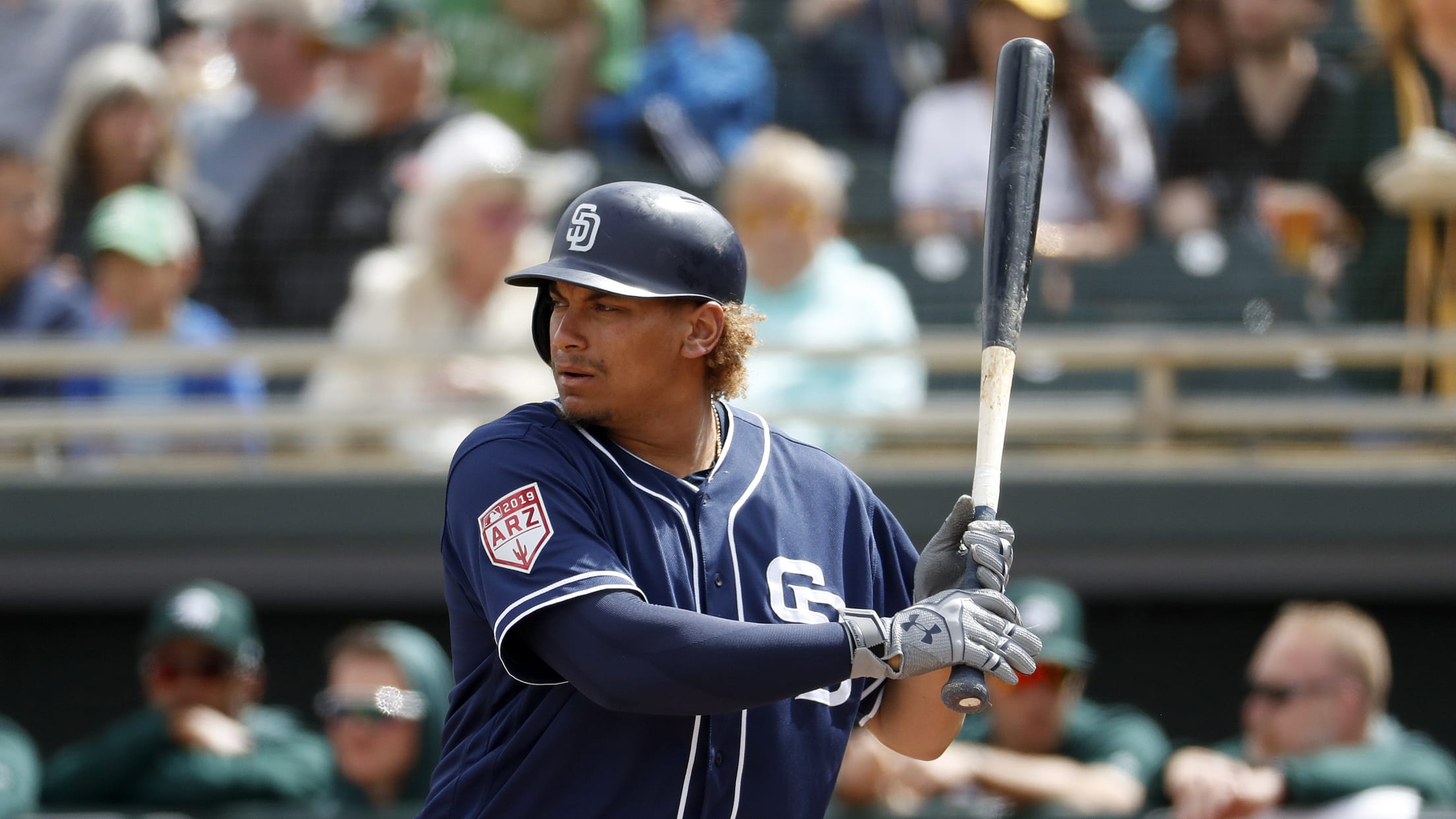 The Padres called up No. 9 prospect Josh Naylor on Friday and placed outfielder Alex Dickerson on the 10-day injured list, retroactive to Monday, with a sprained right wrist. The club also transferred left-hander Aaron Loup to the 60-day IL. The 21-year-old Naylor is a native of Mississauga, Ontario, and
Breakthrough Series heads to Kansas City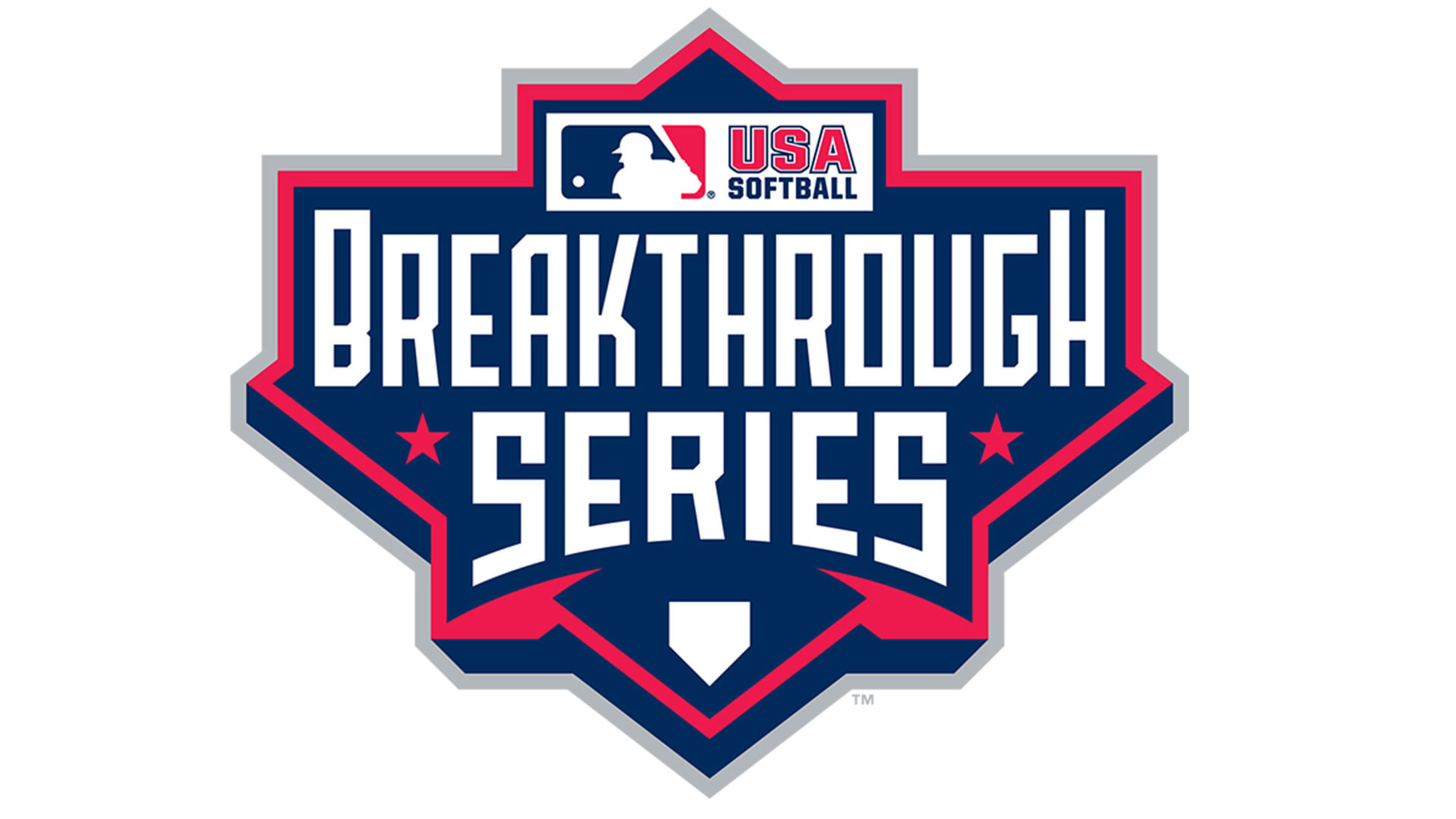 Ballplayers from all over the country will gather this weekend in Kansas City for the annual Softball Breakthrough Series, a premier Major League Baseball showcase event that will include hands-on instruction from some of softball's biggest names. MLB and USA Softball will co-host the event, held this year at the
Is this injury-depleted contender eyeing Keuchel?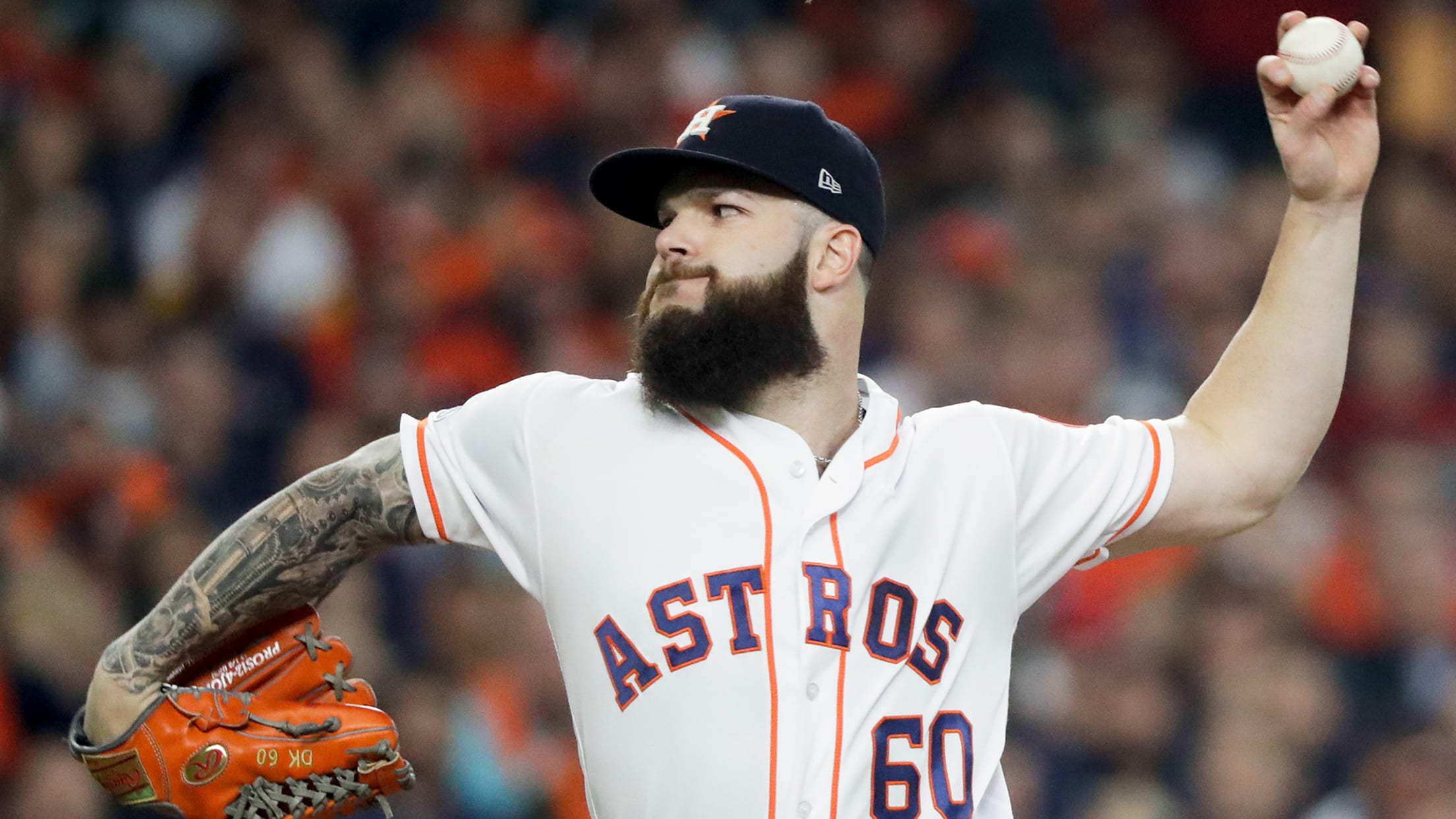 After a seven-season tenure with the Astros that included a trio of 200-inning seasons, an American League Cy Young Award in 2015 and an overall 3.66 ERA, Dallas Keuchel is now a free agent. Below, you will find a list of the latest news and rumors surrounding the left-hander.