Jeter's Hall call near-unanimous; Walker elected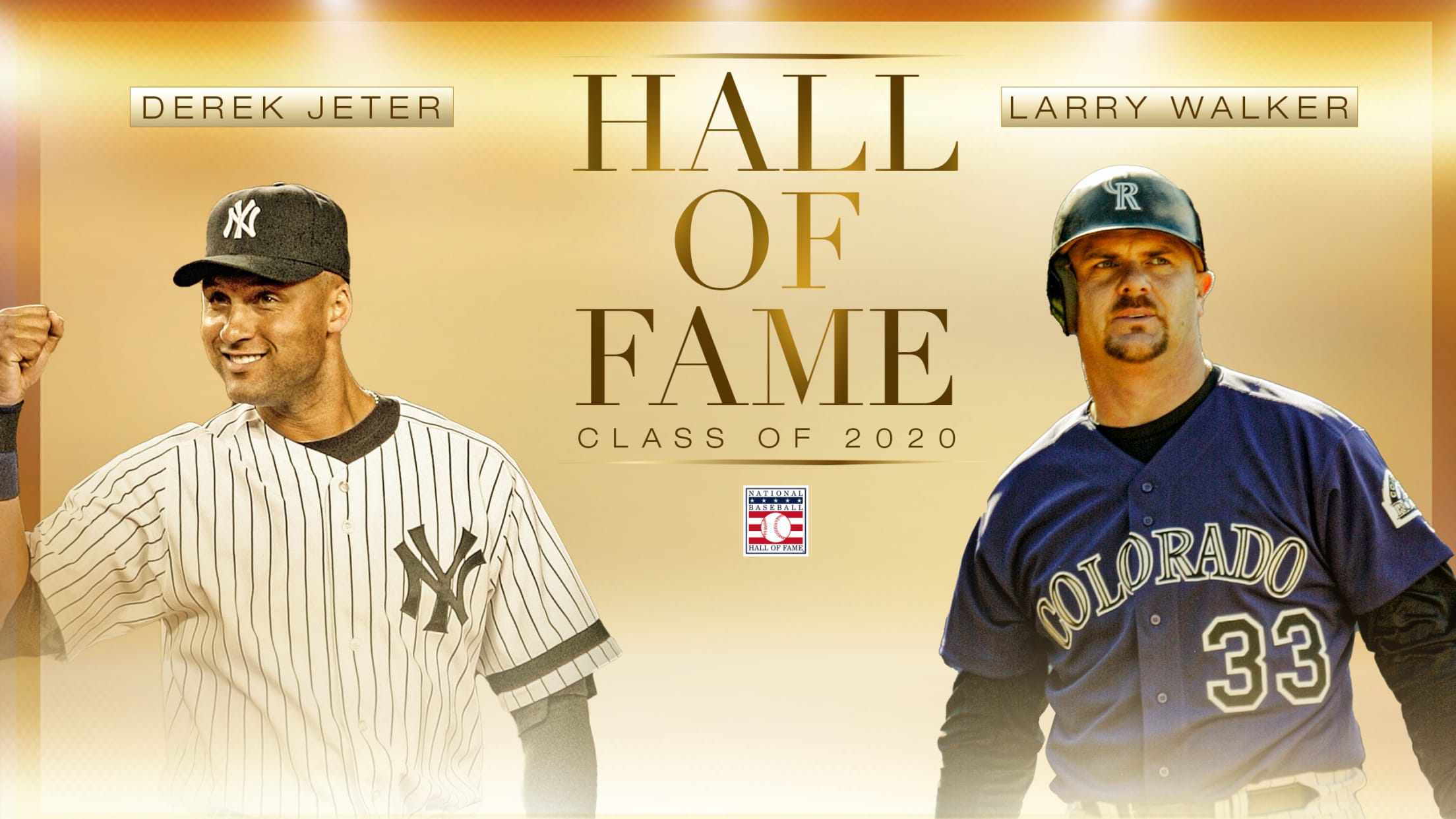 Derek Jeter came extremely close to unanimity, and Larry Walker came uncomfortably close to ouster. In the end, all that matters is that they are in the Baseball Writers' Association of America's Hall of Fame Class of 2020. Jeter was unsurprisingly ushered into Cooperstown in his first year on the
Jeter falls 1 vote shy of unanimous HOF election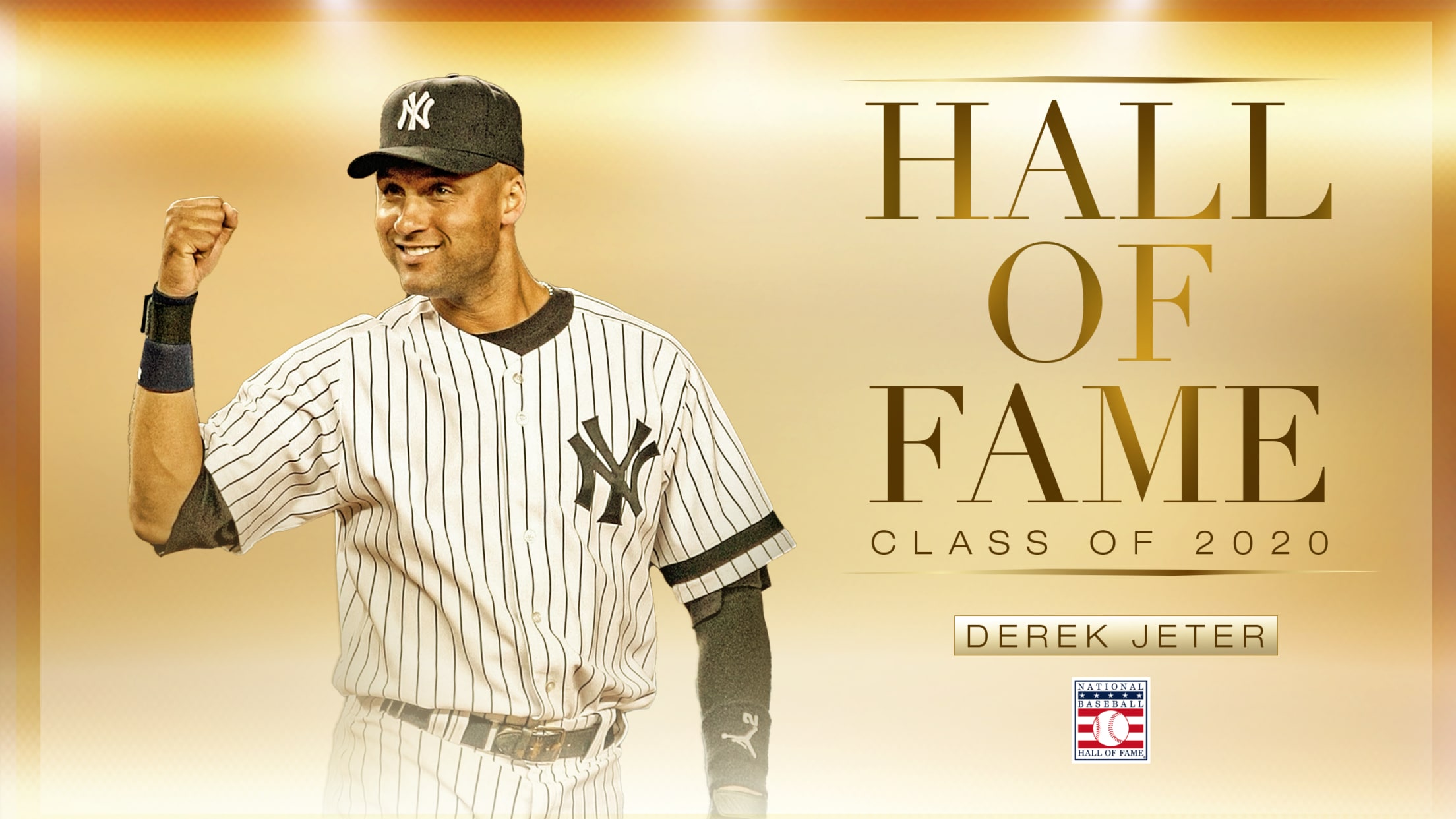 NEW YORK -- There were still questions about Derek Jeter's readiness to serve as a big league shortstop when the fresh-faced rookie took the field for his first Opening Day in 1996. They were answered over the course of that afternoon's action, highlighted by his first career home run and
Walker elected to Hall of Fame in final year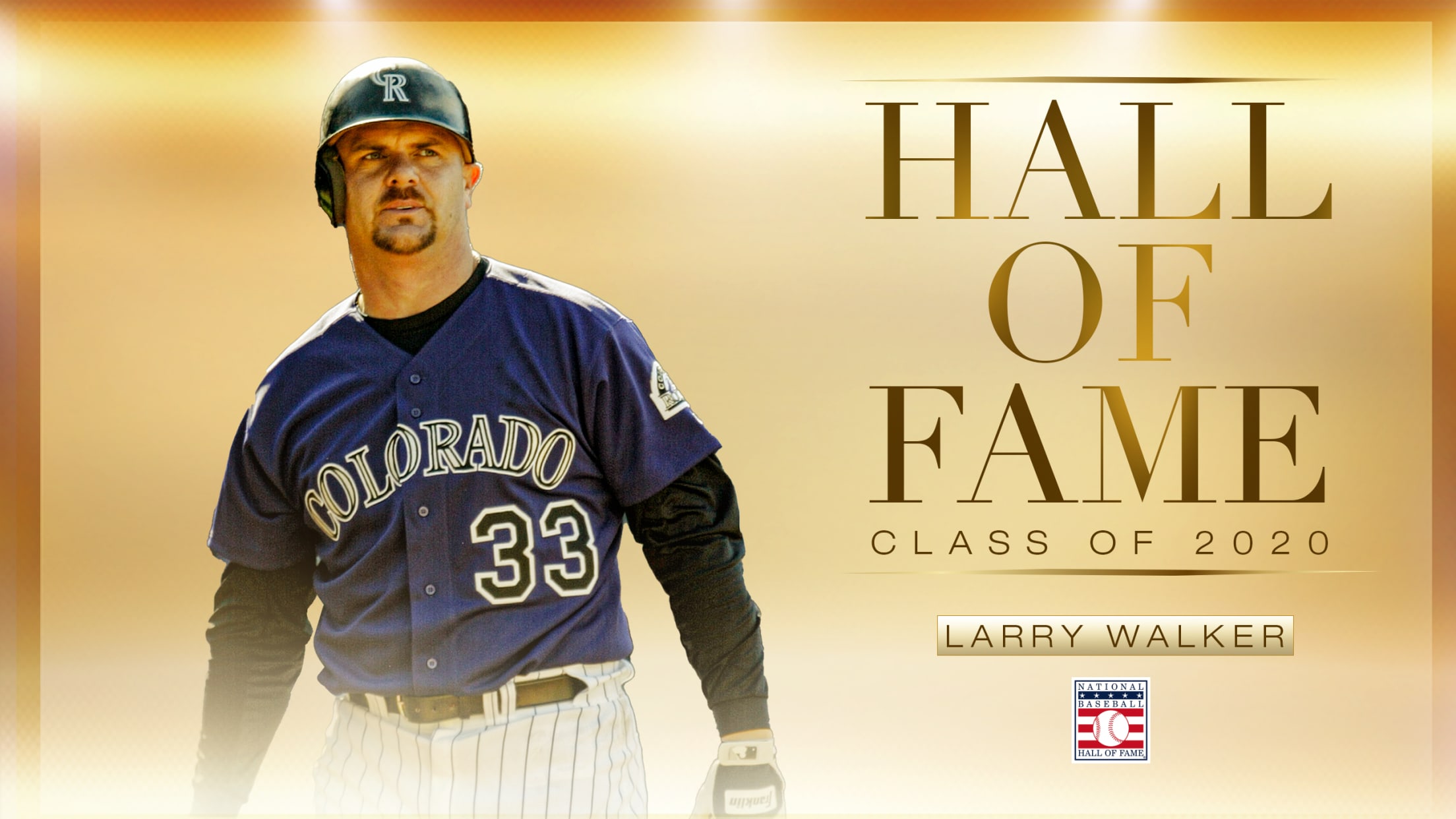 DENVER -- Statistics never really captured Larry Walker, especially during the 10 years of his career he spent with the Rockies in a hitter-friendly but difficult-to-measure atmosphere. Ultimately, the numbers simply could not hold him back. In his final year on the ballot, Walker was elected to the Hall of
Schilling falls short of Hall in 8th year on ballot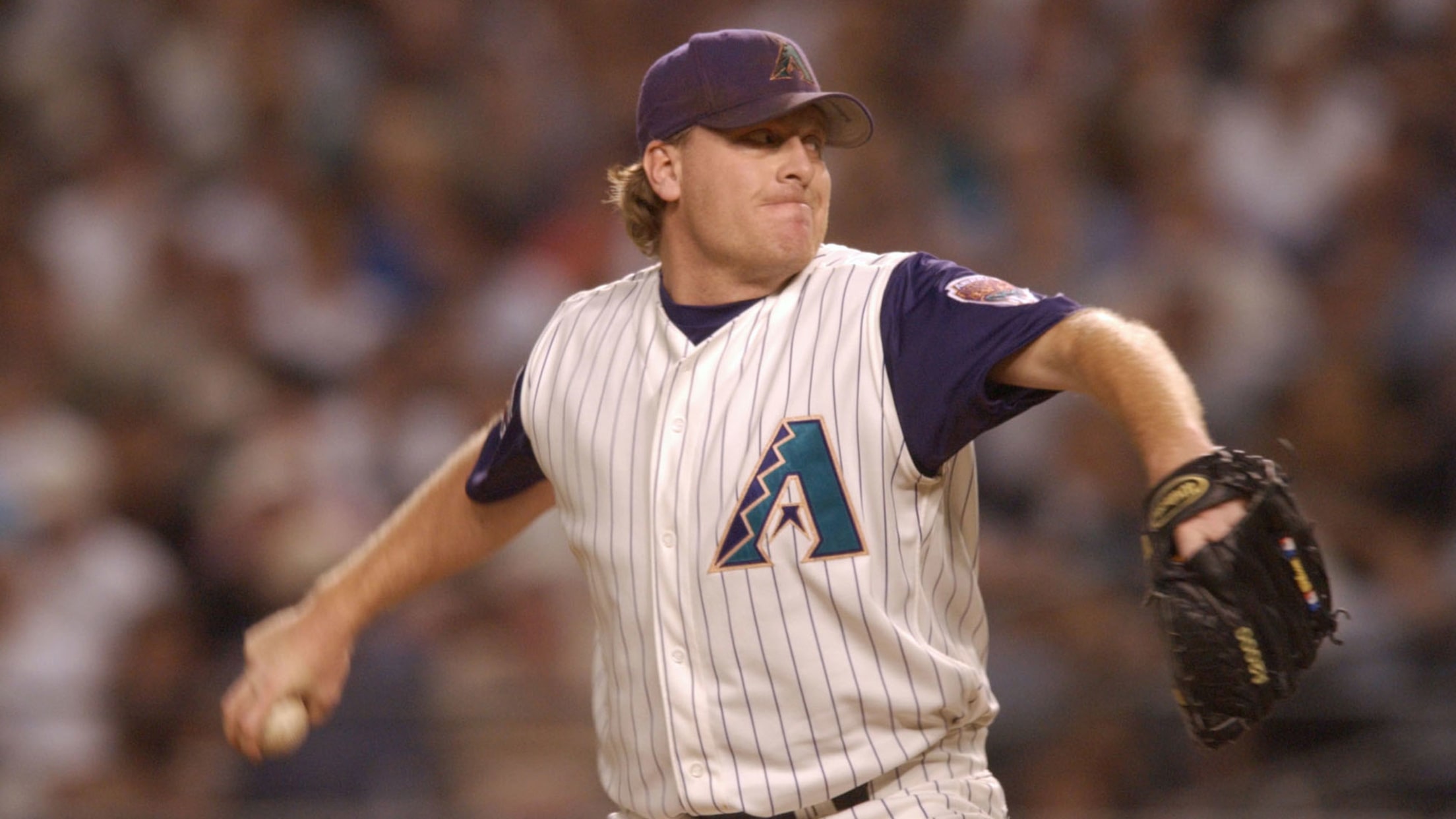 Curt Schilling fell short again, but he is trending in the right direction. He still has time. Schilling learned Tuesday that he will not be inducted into the Hall of Fame this summer, after his name appeared on 70 percent of ballots cast by the Baseball Writers' Association of America.
Bonds rises, but falls short of Hall of Fame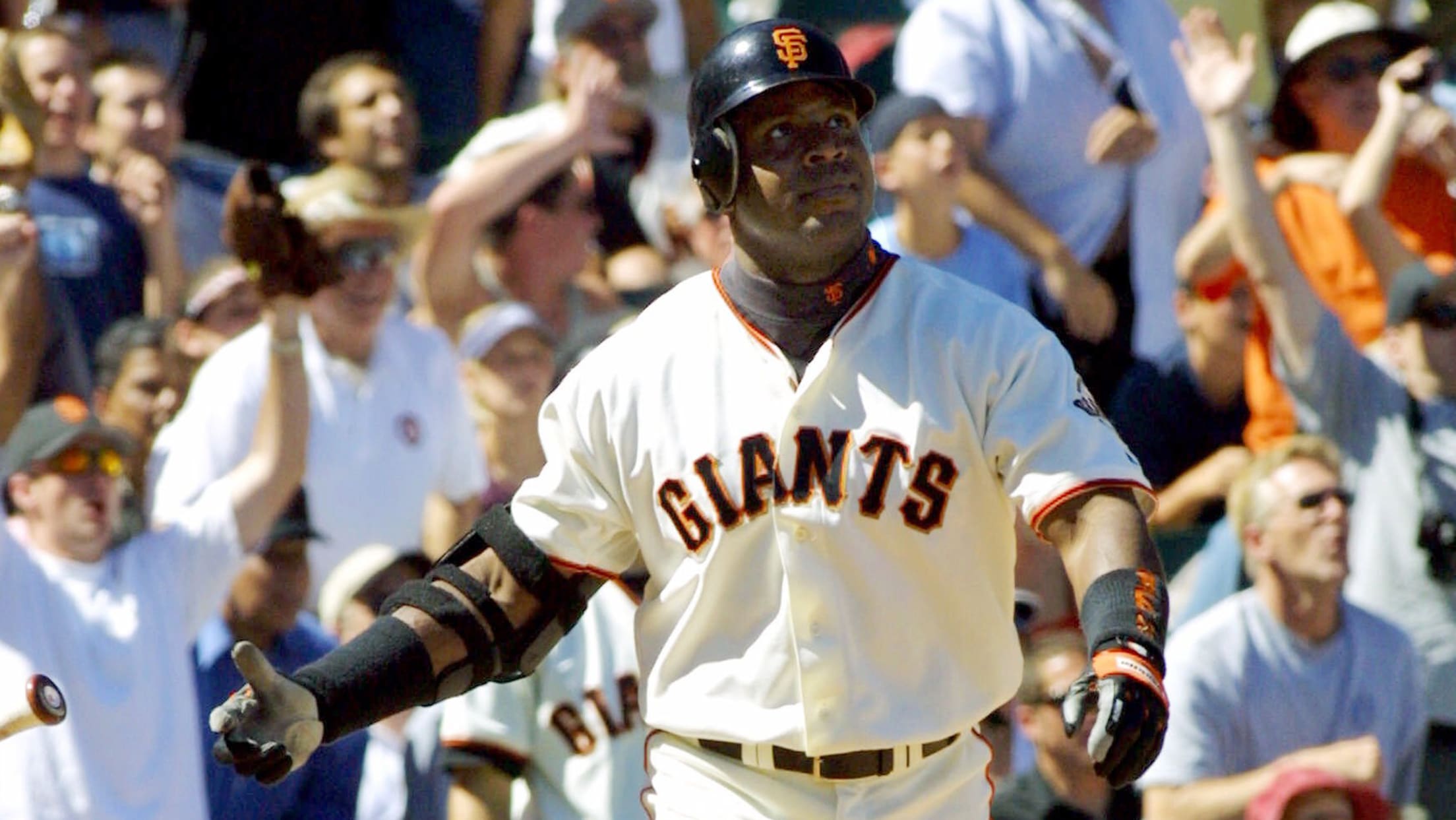 Barry Bonds, MLB's all-time home run leader, was not elected to the National Baseball Hall of Fame when the voting results were announced on Tuesday. In his eighth year of eligibility, he was named on 60.7% percent of ballots, falling short of the 75% threshold for election. Derek Jeter and
The latest on Arenado's situation with the Rox
DENVER -- Rockies star third baseman Nolan Arenado expressed frustration with the direction of the club on Monday night, saying he has felt "disrespected" by the team. Arenado stopped short of demanding a trade in his quotes to various outlets, but his thoughts came in response to general manager Jeff
Here are MLB's Top 10 3B prospects for 2020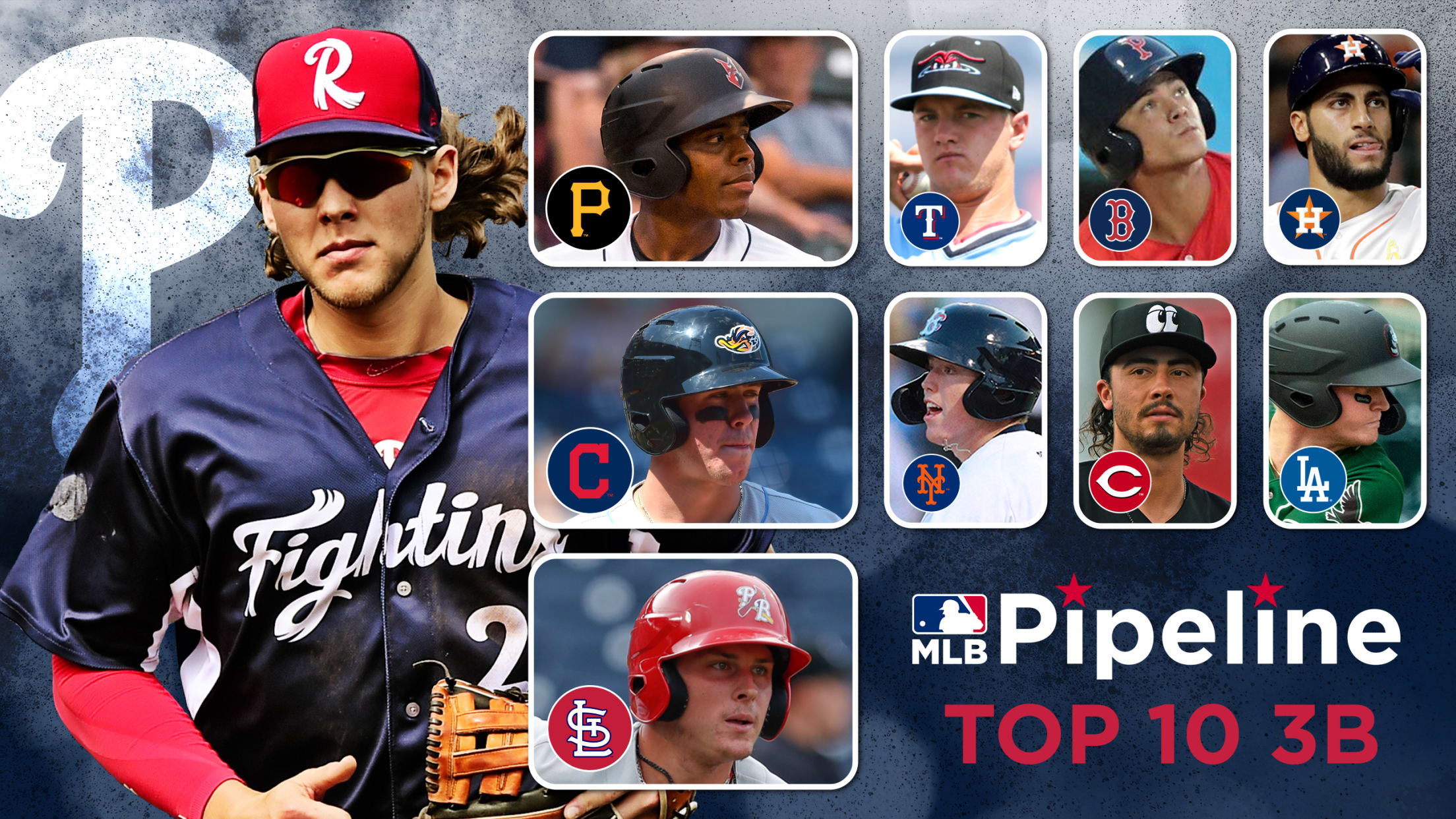 MLB Pipeline will reveal its 2020 Top 100 Prospects list with a one-hour show on MLB Network and MLB.com, which will be broadcast on Saturday at 3 p.m. ET. Leading up to the release of the Top 100, we'll examine baseball's top 10 prospects at each position. Each of the
How did our writers fill out Hall of Fame ballots?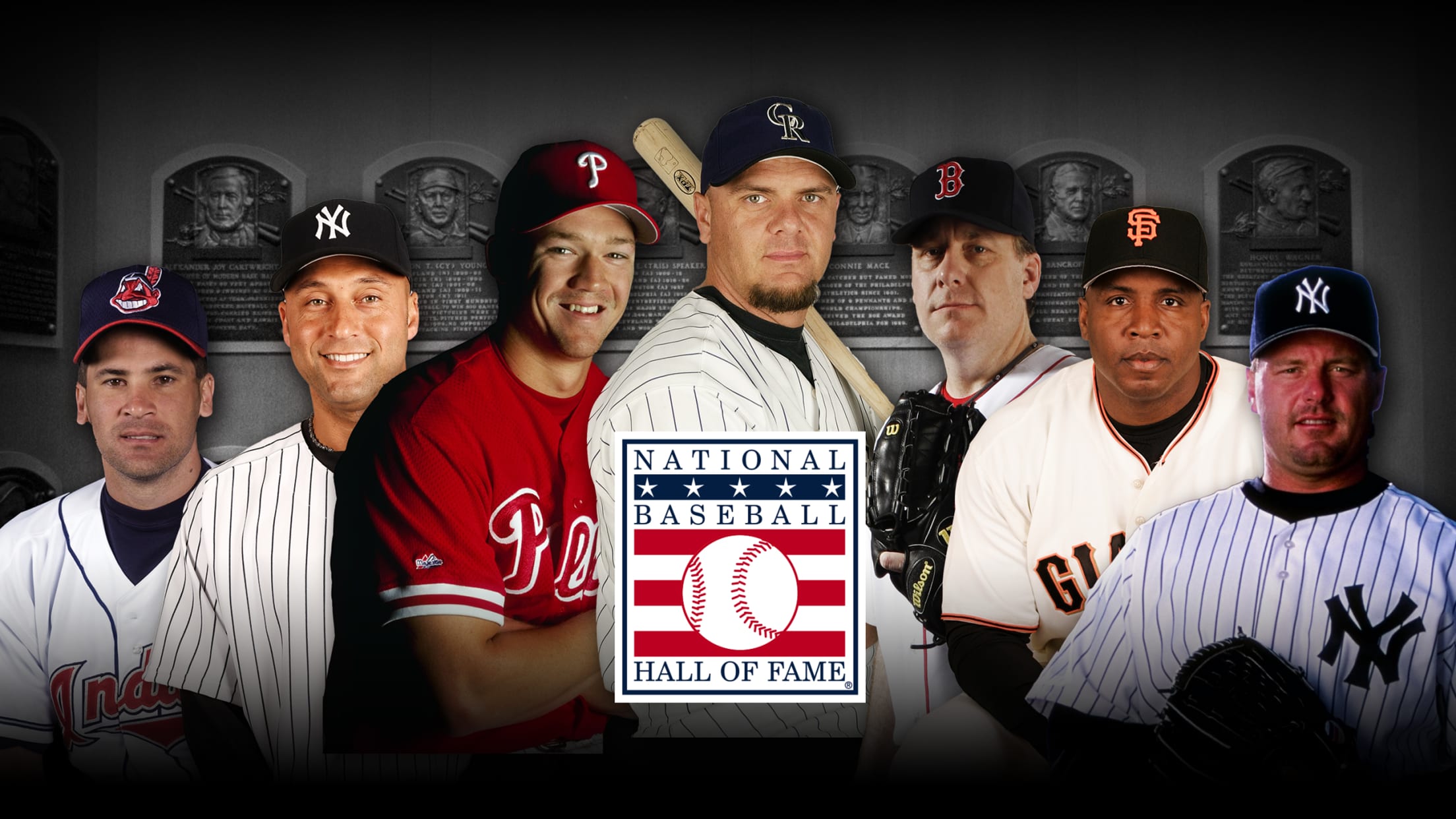 The six MLB.com writers below were among those eligible to cast ballots in the 2020 Hall of Fame vote conducted by the Baseball Writers' Association of America. The Hall of Fame will announce the results today, with live coverage on MLB Network beginning at 3 p.m. ET and the announcement
Pedroia has setback with rehabbing knee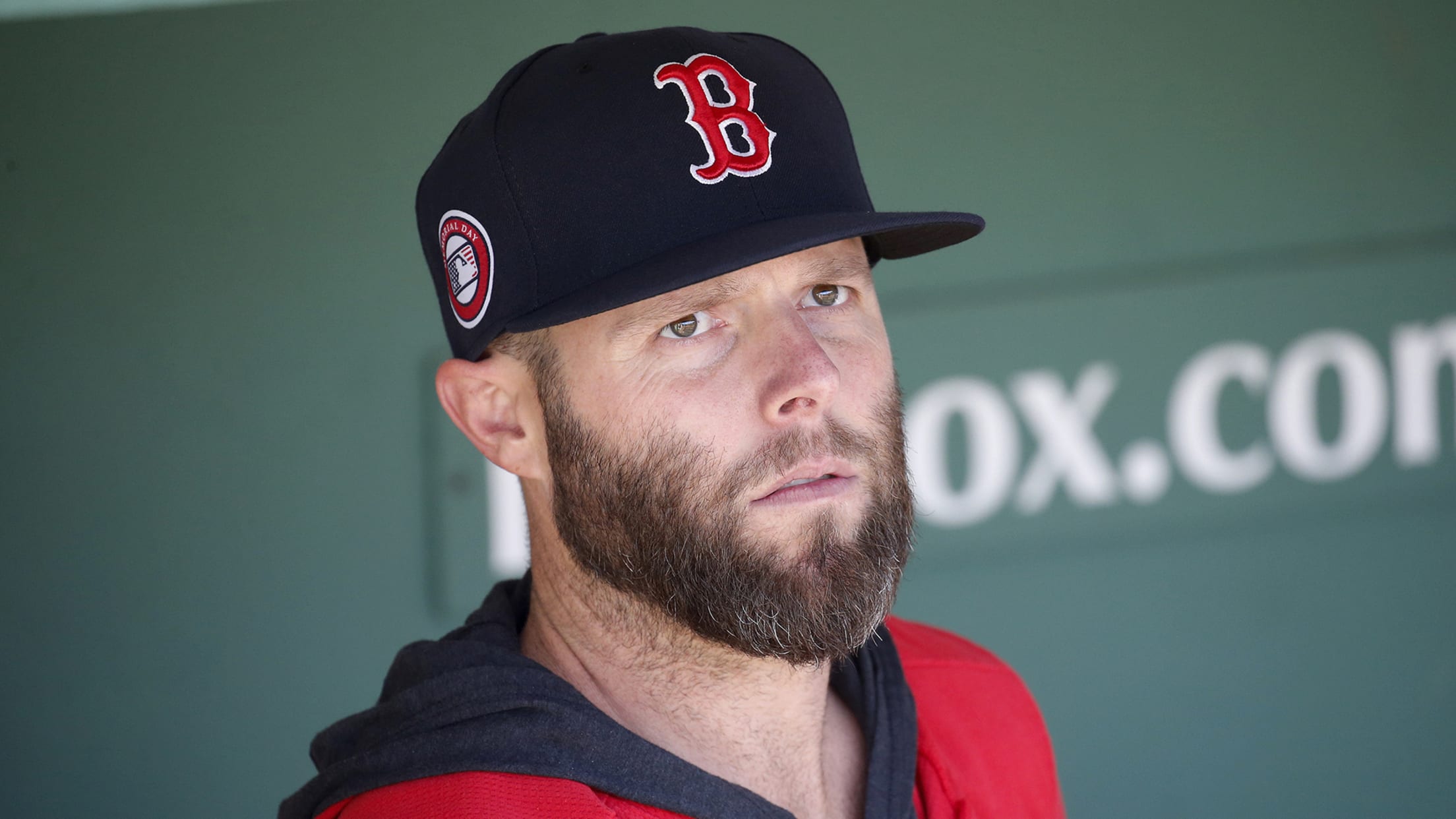 BOSTON -- Dustin Pedroia's latest comeback attempt has been derailed by a recent setback with a problematic left knee that has already cost him most of the past two seasons. "Dustin has suffered a significant setback while rehabbing his left knee injury. As a result, his status for Spring Training
Does this team have the best bullpen in NL?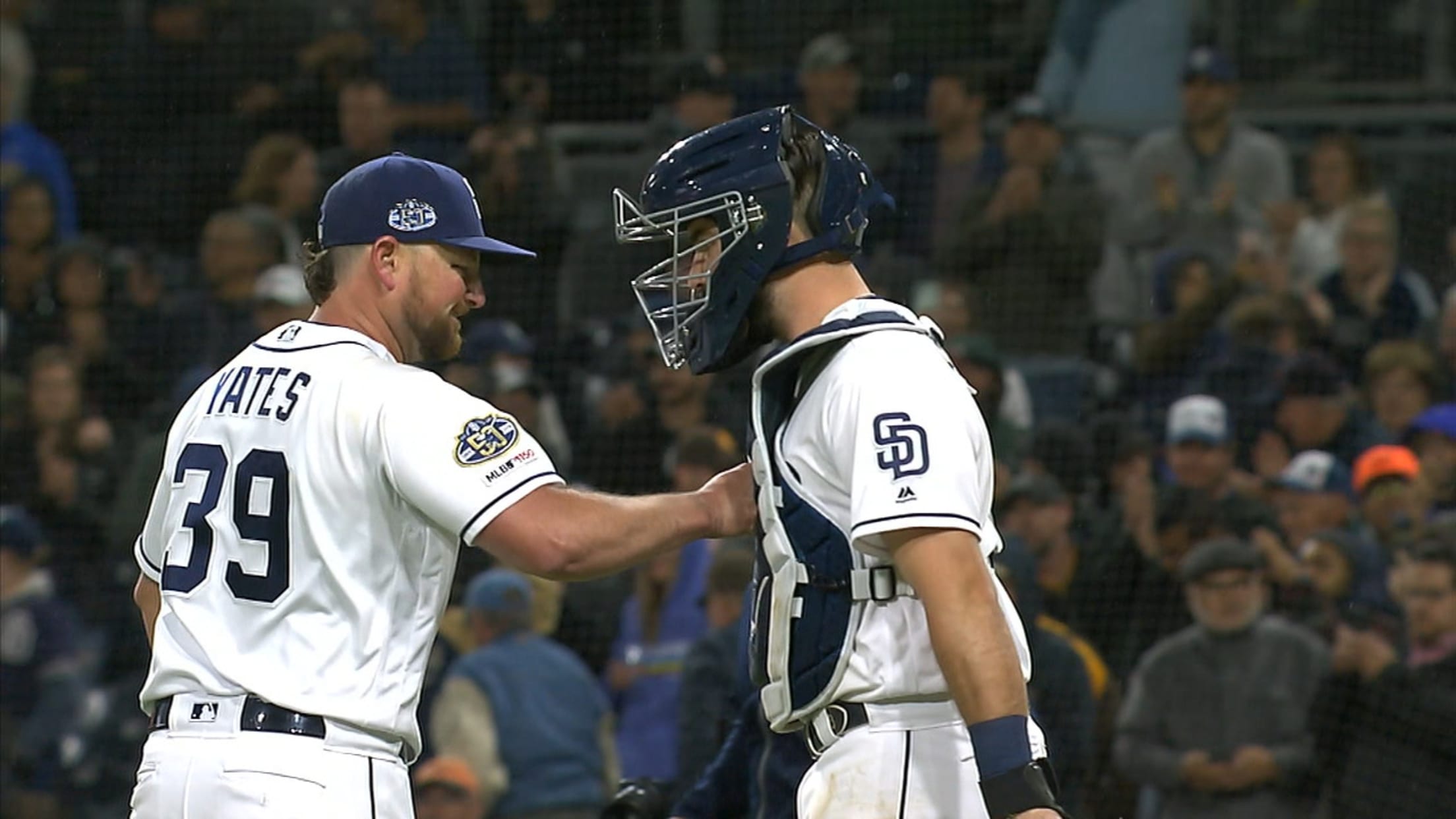 SAN DIEGO -- The Padres are not a complete team. Far from it, in fact. They have visions of contending for a Wild Card spot this season, but they have questions lingering at half of the places in their lineup and an unproven starting rotation. But for all of their
Cubs trade for Red Sox relief prospect Lakins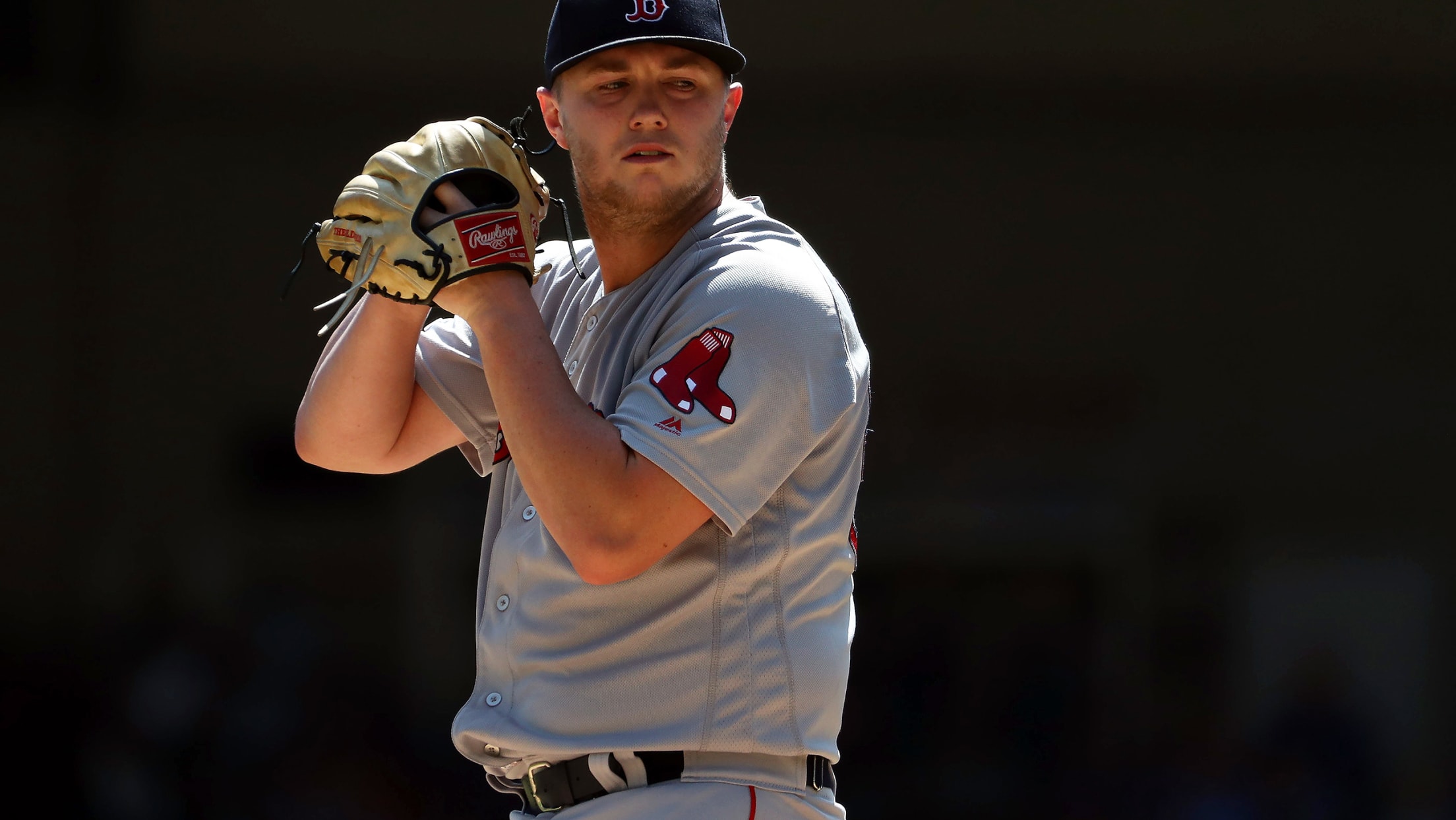 CHICAGO -- One thing the Cubs will not lack in the bullpen this spring will be competition. Chicago has spent this offseason collecting a variety of intriguing cost-effective arms, and the team will spend the preseason sifting through its options as it builds the Opening Day relief corps. On Tuesday,
Donaldson brings 'grit' to Minnesota
Twins rave about veteran's leadership for homegrown core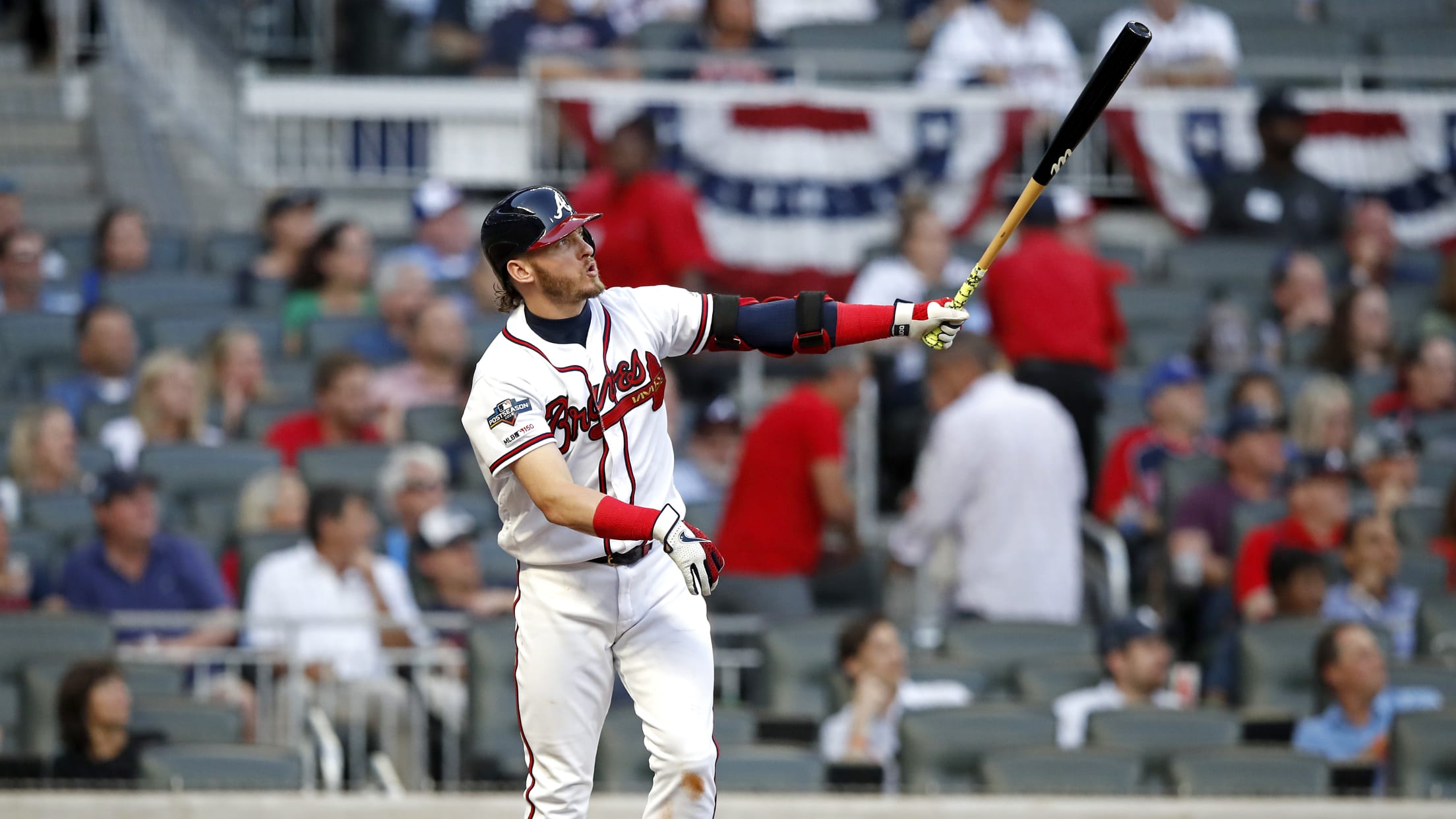 ST. CLOUD, Minn. -- Take your pick of quantitative metrics, and it's a safe bet that they'll paint a thoroughly positive picture of the impact that Josh Donaldson should have on the Twins' offense and defense. As analytically oriented as the Twins are, they're just as thrilled about what their
Manager Rumors: Astros, Mets, Red Sox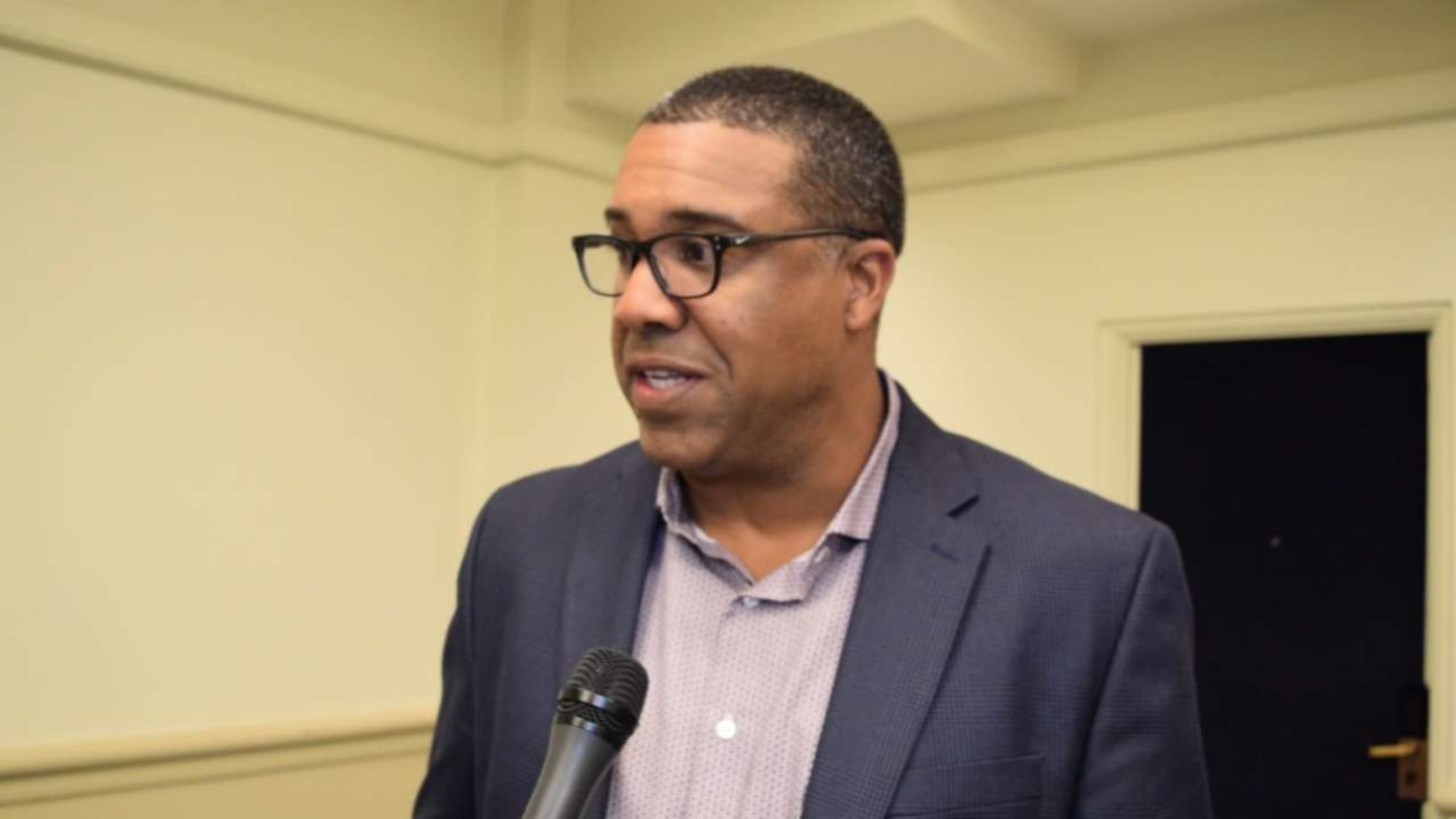 MLB.com is keeping track of all the latest news and rumors surrounding potential manager changes around the Majors.
Storen inks Minors deal with Phils (source)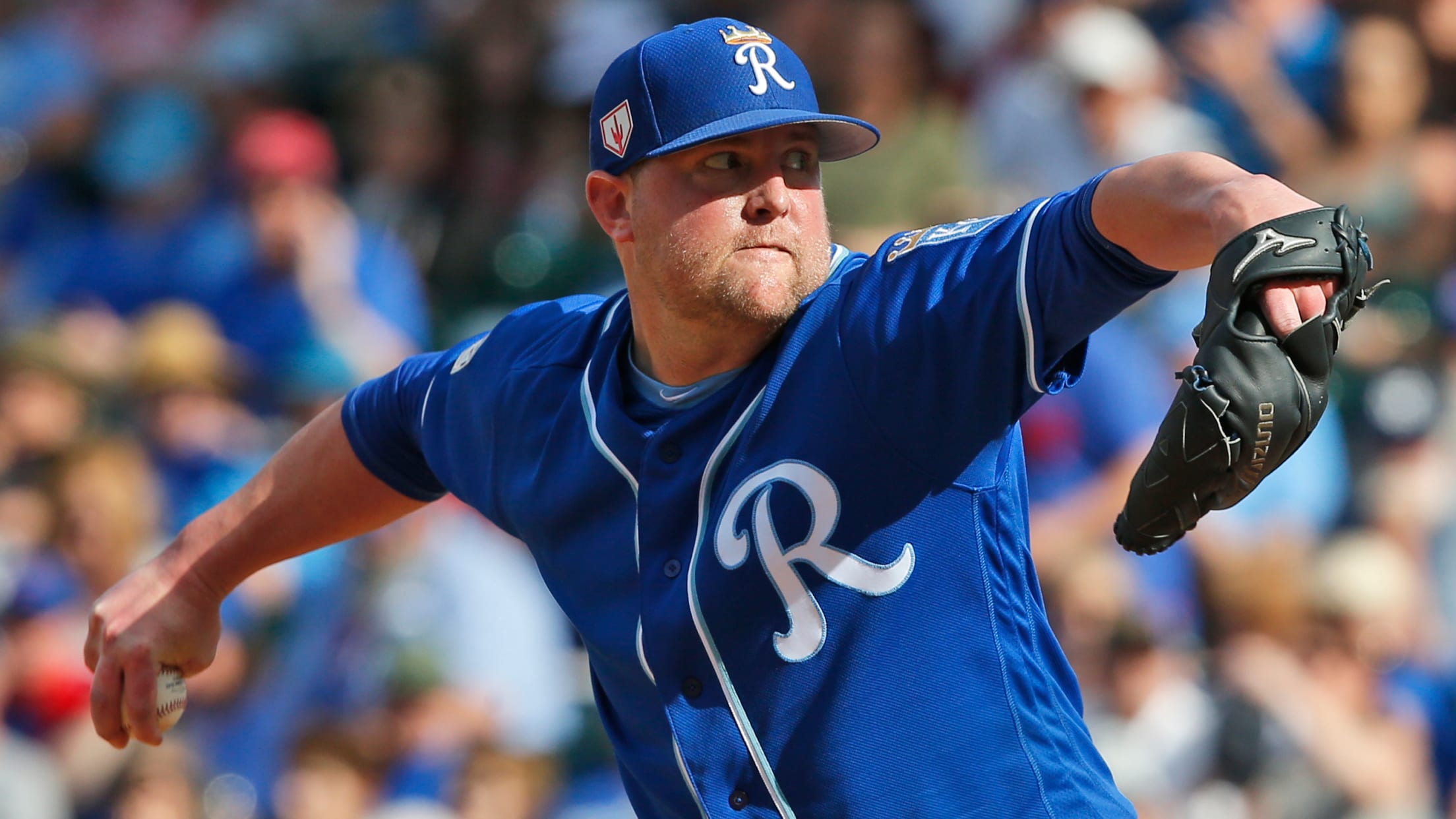 PHILADELPHIA -- Drew Storen will be fighting for a Phillies bullpen job this spring. A source told MLB.com on Tuesday that the Phillies signed Storen to a Minor League contract with an invitation to big league camp next month in Clearwater, Fla. He will make $750,000 if he makes the
Highest voting percentages in HOF history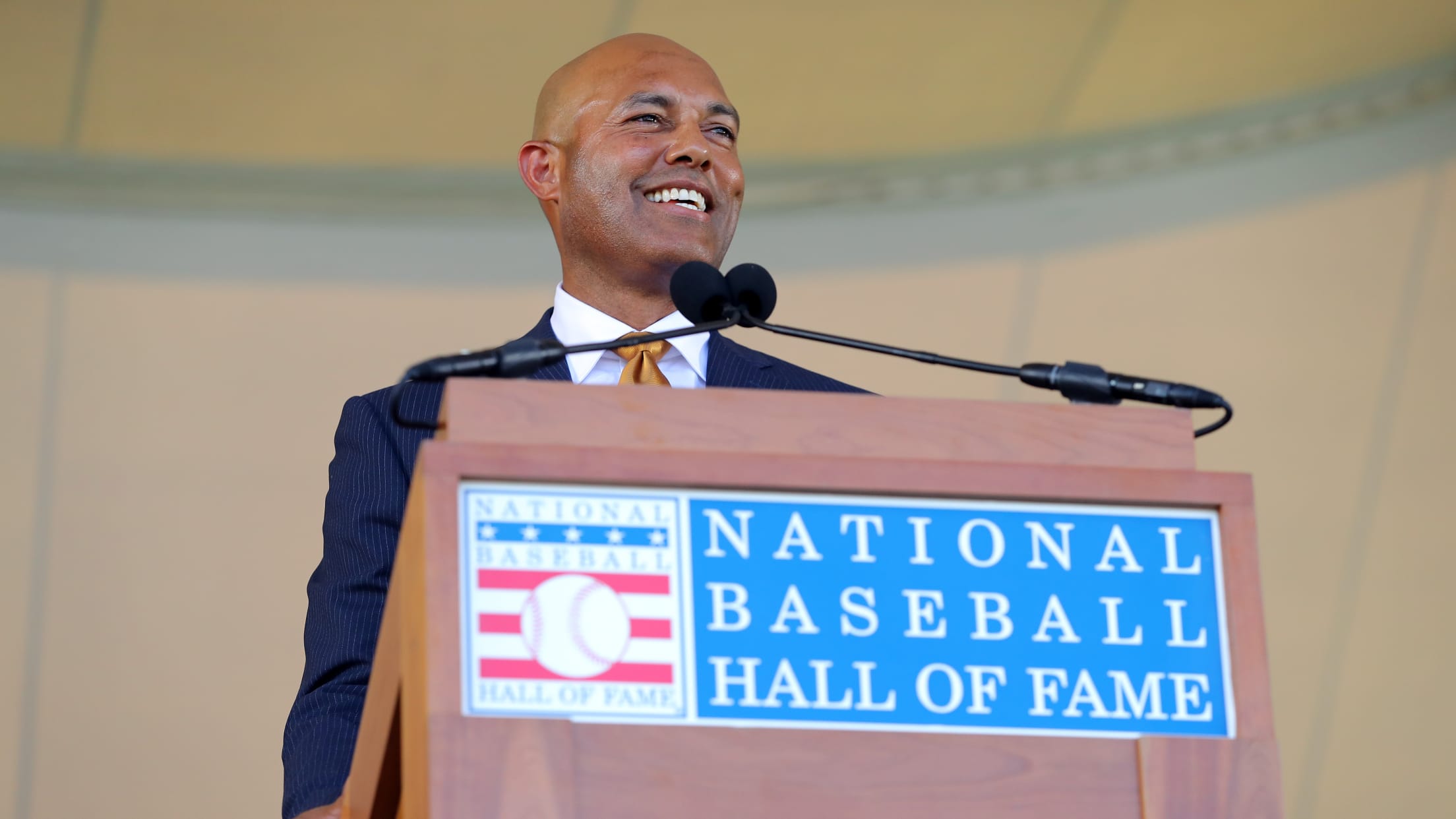 There is perhaps no greater honor for a big leaguer than being inducted into the National Baseball Hall of Fame -- especially in the first year on the ballot. Even more remarkable than being a first-ballot Hall of Famer is a player receiving every single possible vote in his first
Take a peek and get ready for R.B.I. Baseball 20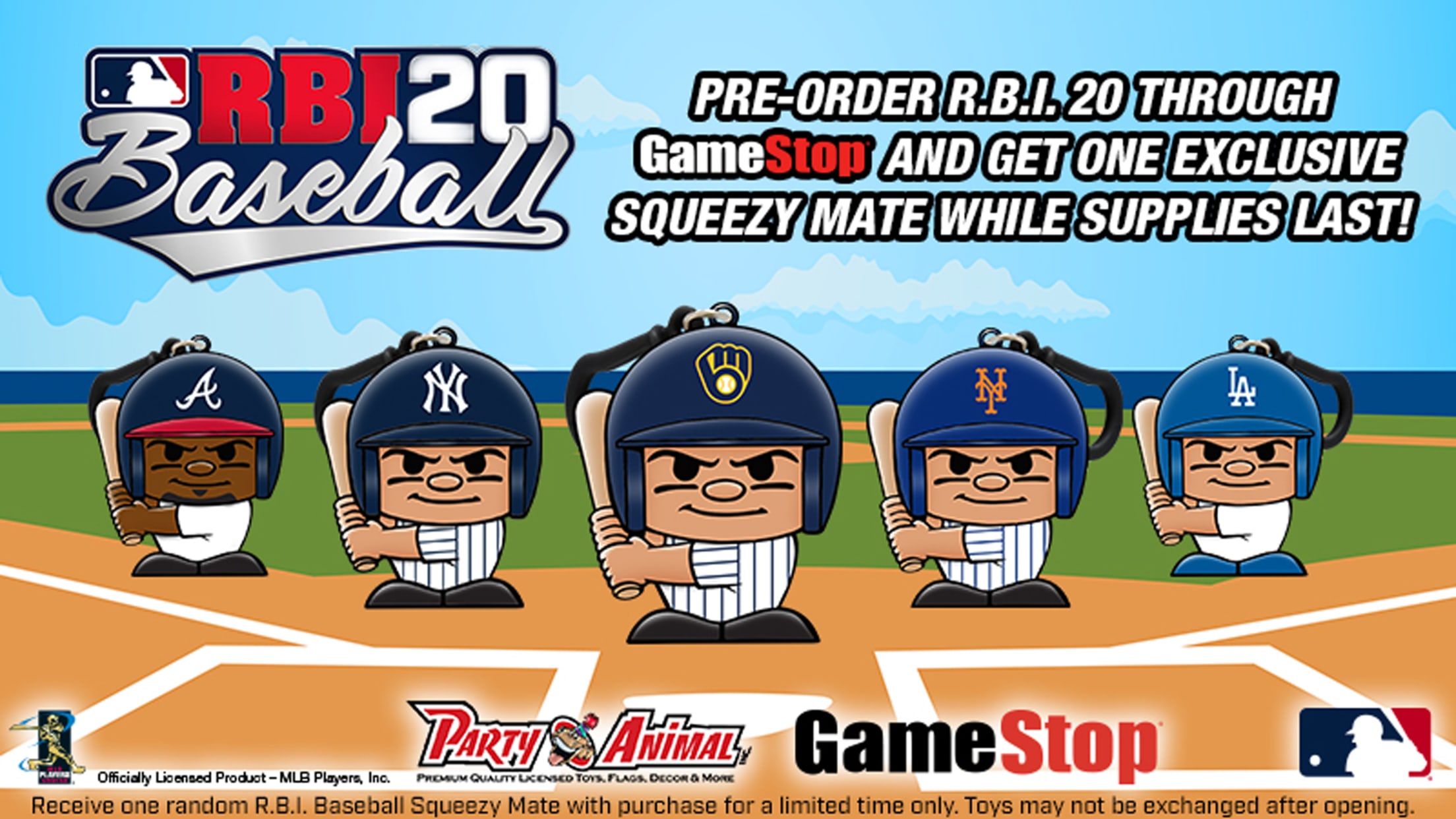 Want to hit home runs like Christian Yelich? Why not hit home runs \as\ Christian Yelich? Here's your chance. You can pre-order your copy of R.B.I. Baseball 20 now. This year's edition of MLB's iconic video game -- with Yelich on the cover -- is coming in March. Here's a
How Bucs' top 6 starters can make gains in '20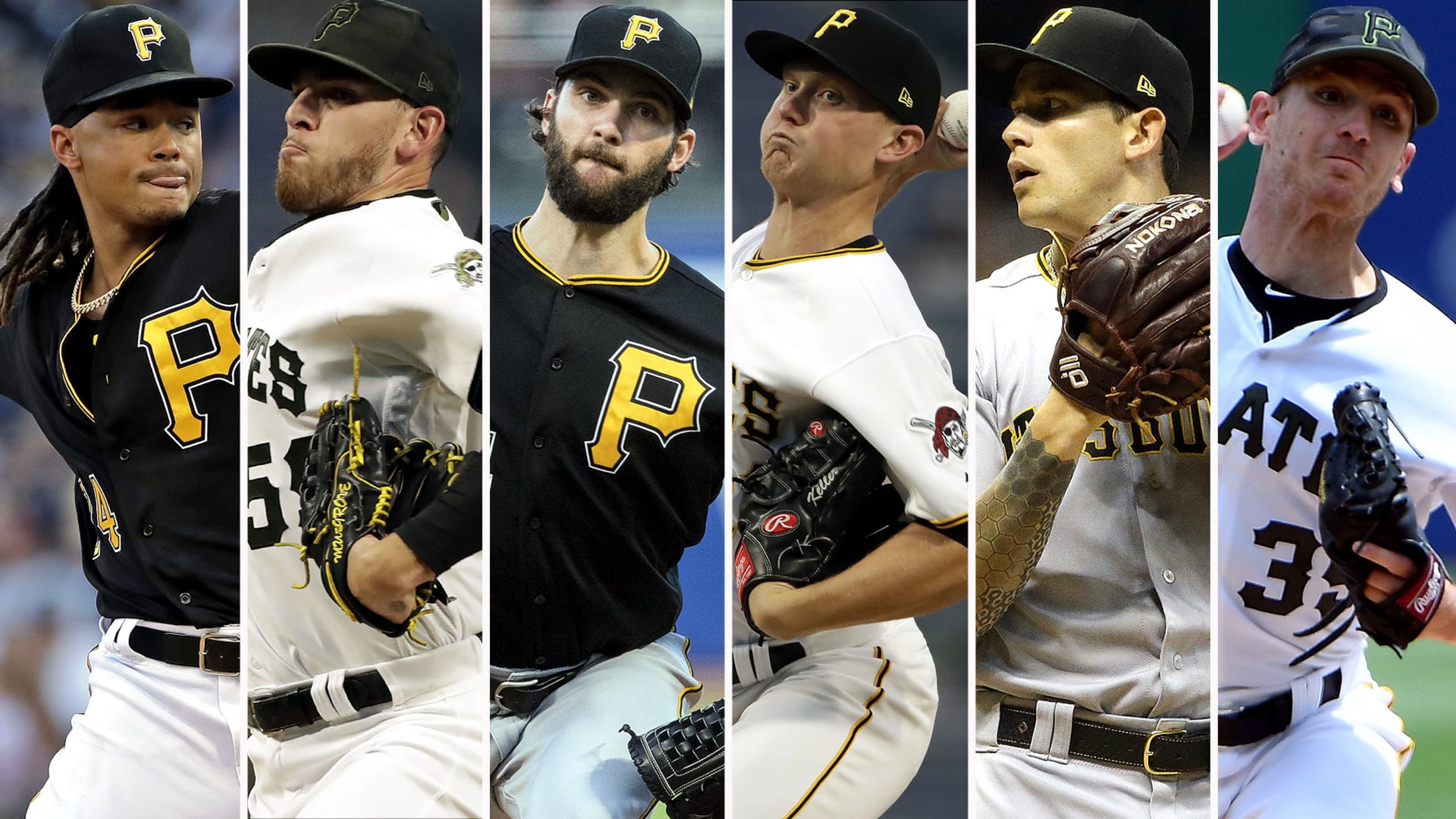 PITTSBURGH -- A year ago, the Pirates viewed their starting pitching as the backbone of their team. Steven Brault called their collection of arms "scary," in a good way, and MLB.com suggested they might have MLB's most underrated rotation. Instead of being a strength, the Pirates' rotation was a glaring
Prospect Graterol to the bullpen ... for now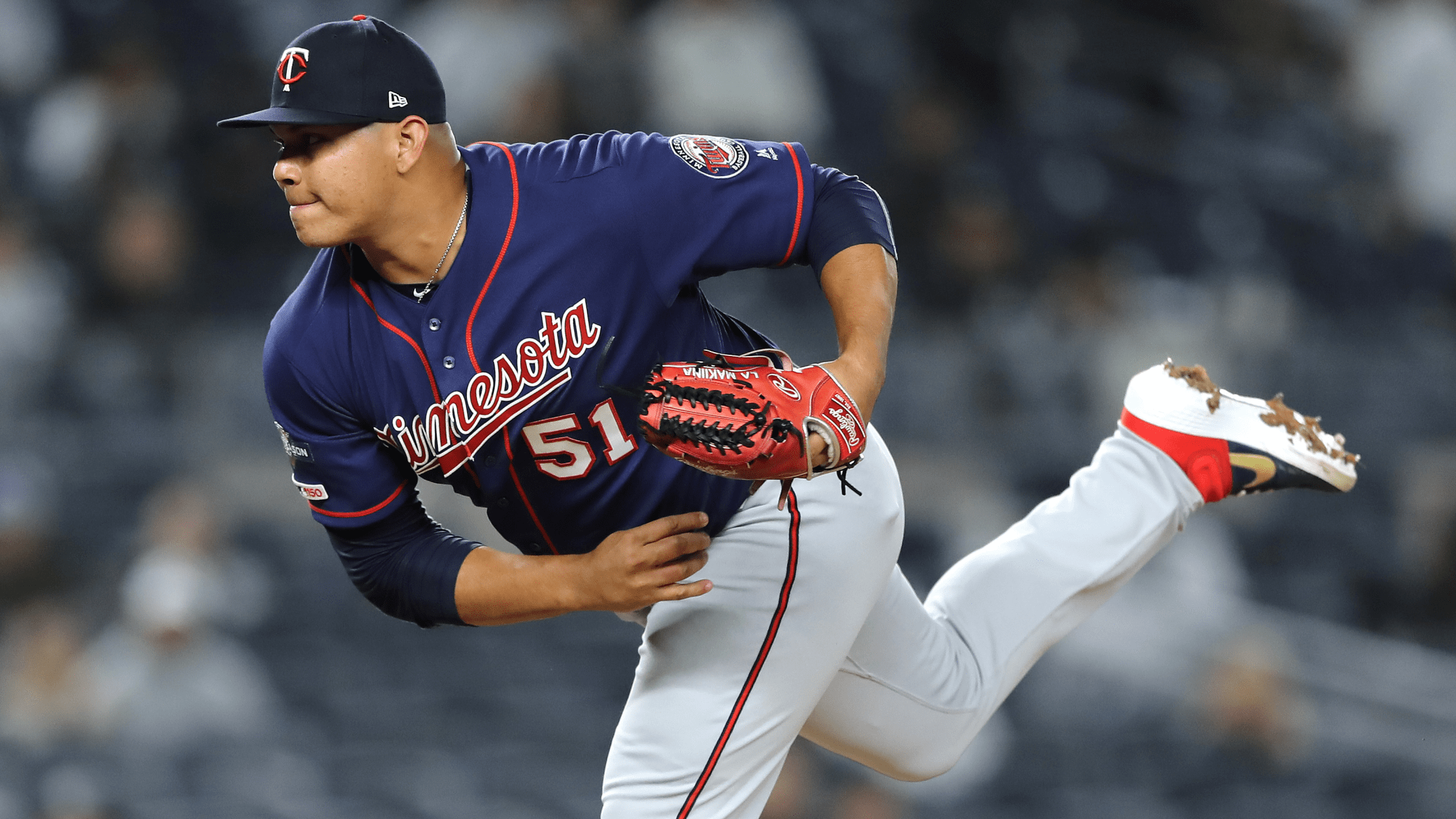 ST. CLOUD, Minn. -- It's settled, then: Top pitching prospect Brusdar Graterol will remain a reliever for the time being. At the Twins Winter Caravan stop in St. Cloud on Monday night, pitching coach Wes Johnson and general manager Thad Levine said that the current plan for the 21-year-old Graterol
In defense of Arenado … and the Rockies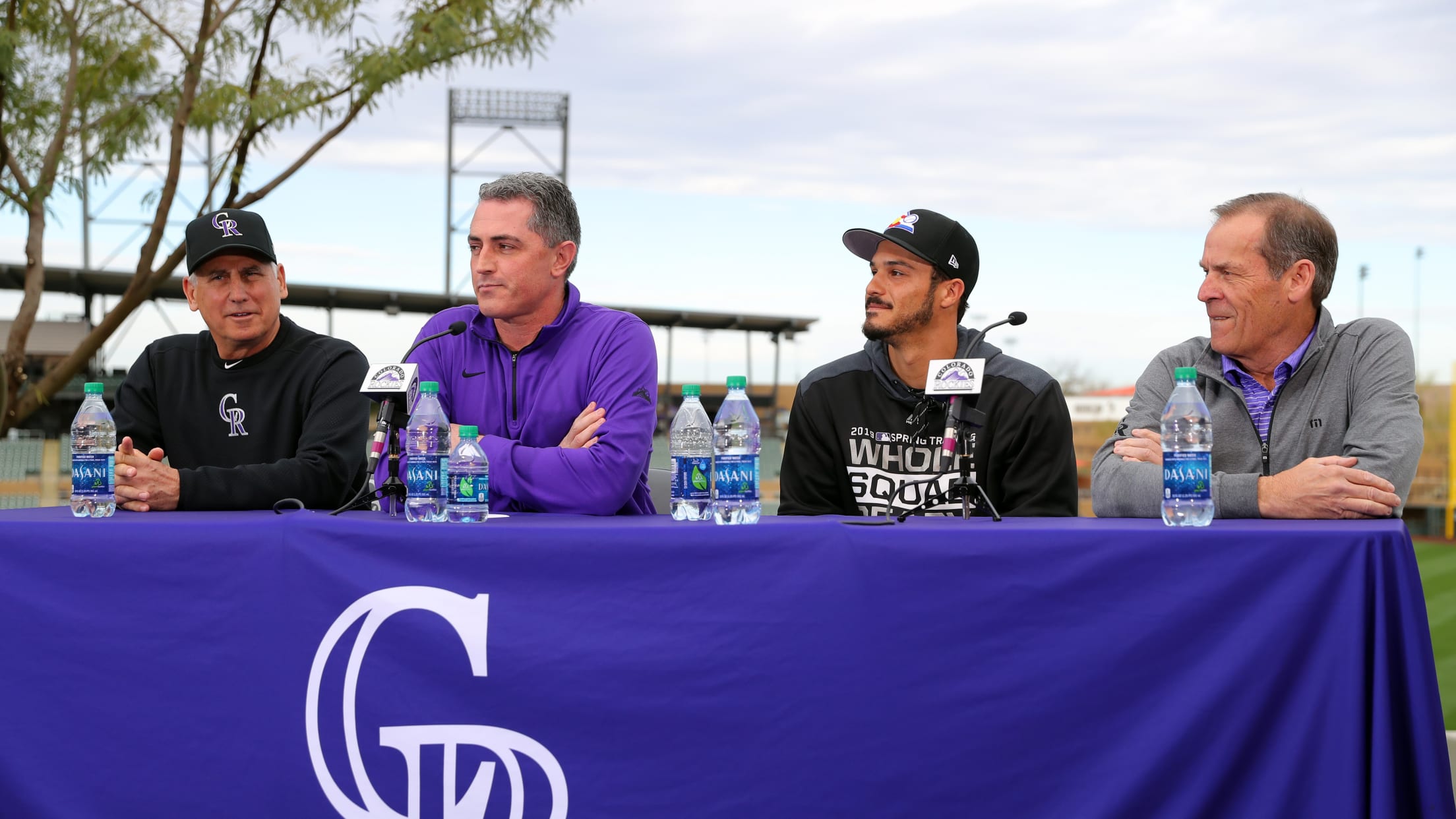 The Nolan Arenado situation has devolved into a bit of a mess. After a month of rumors, reports of "ongoing discussions" and good old-fashioned wild unsubstantiated speculation about Arenado possibly being shipped out of Colorado, Rockies general manager Jeff Bridich told the Denver Post on Monday that the team was
Huff among non-roster invites to Rangers camp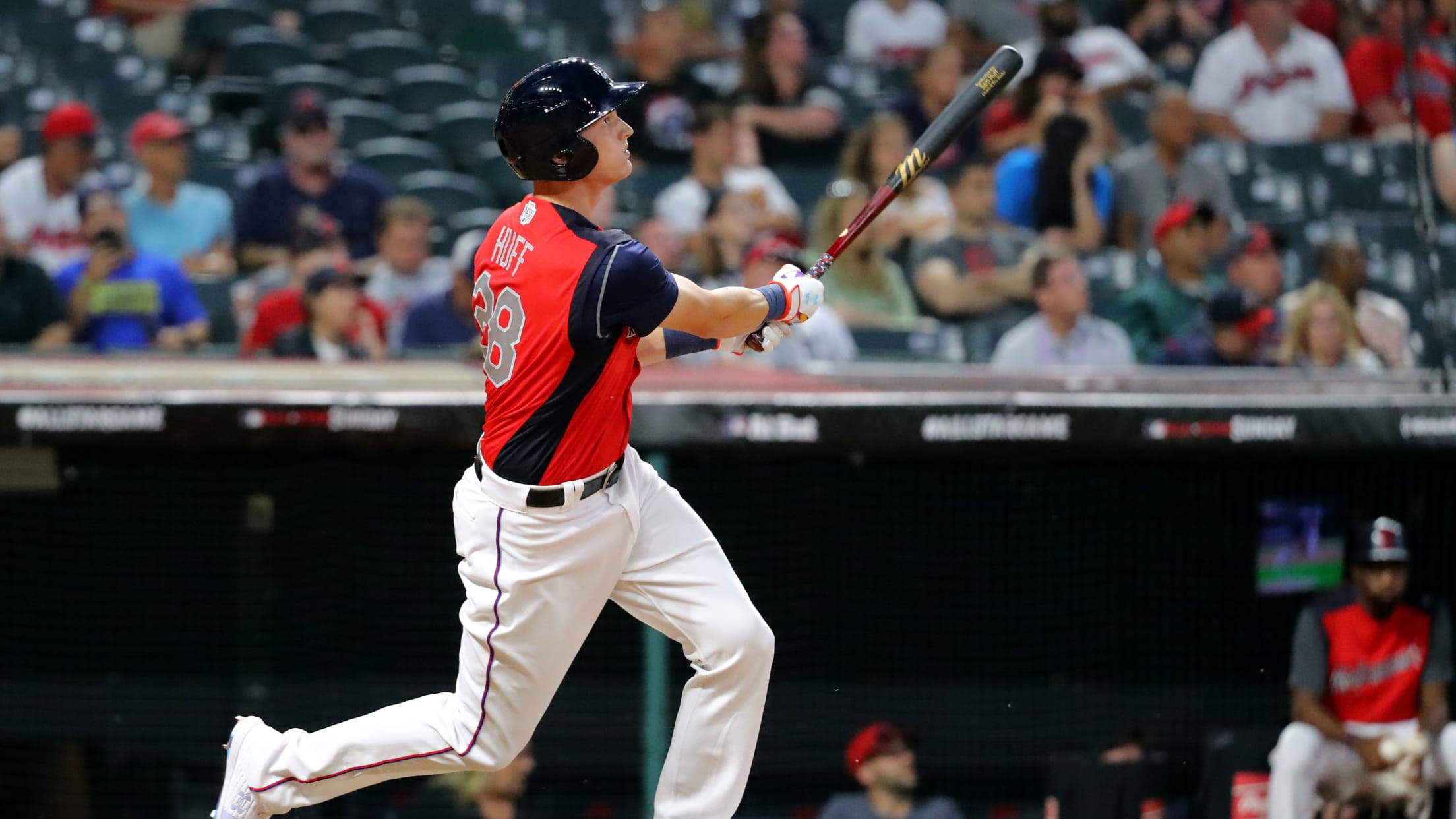 The Rangers announced on Tuesday that eight players on Minor League contracts have received invitations to Major League Spring Training camp, including catcher Sam Huff, the team's No. 2 prospect (MLB's No. 73 overall). Huff, 22, was selected in the seventh round of the 2016 MLB Draft out of high
Soler, Kennedy, Merrifield earn KC top honors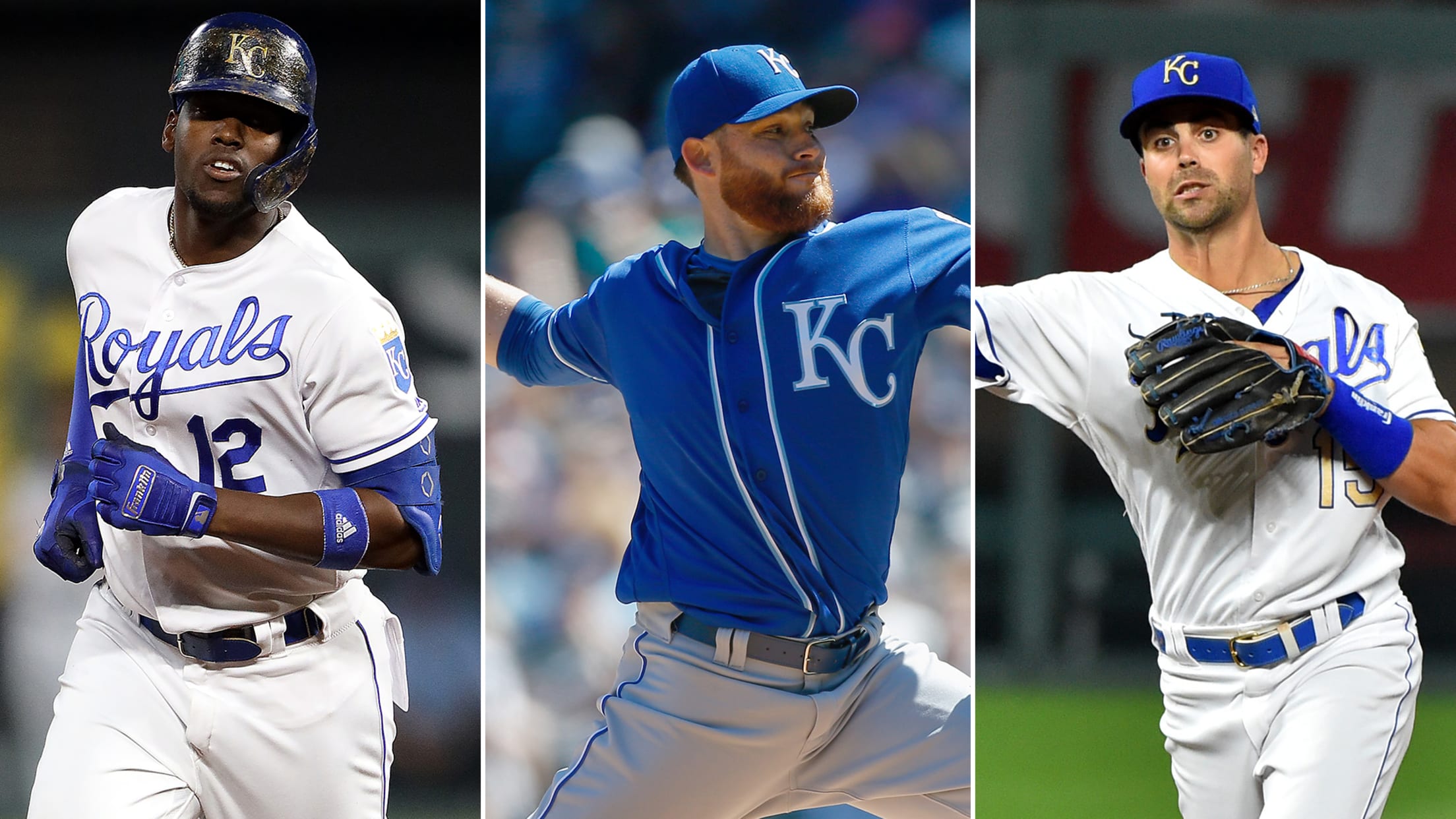 KANSAS CITY -- Outfielder/DH Jorge Soler, who set the Royals' franchise record for home runs with 48 in 2019, was named the team's Les Milgram Player of the Year, the club announced on Tuesday. Additionally, right-hander Ian Kennedy was named the team's Bruce Rice Pitcher of the Year, and super
Former Mariner among additions to Minors staff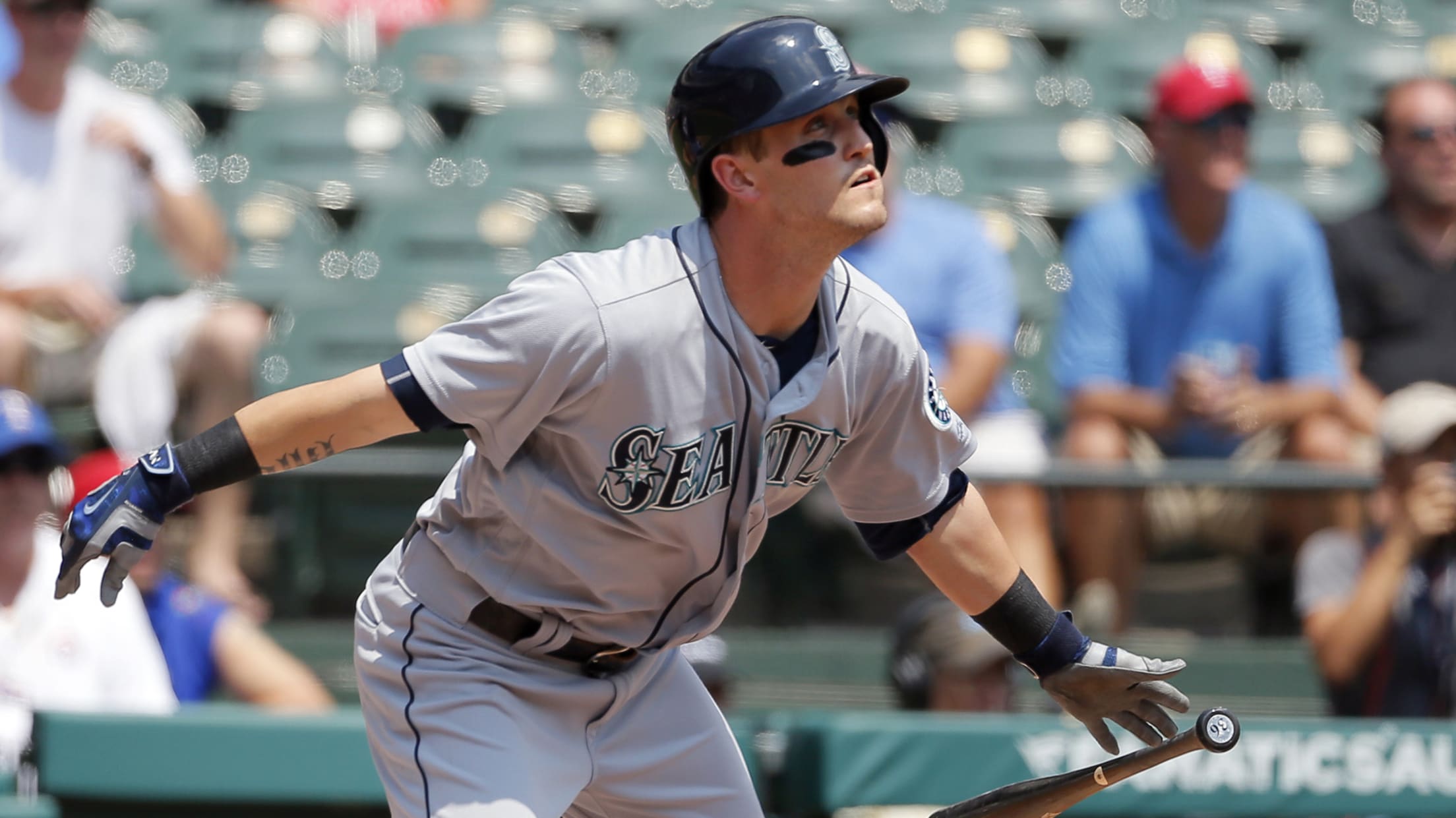 SEATTLE -- Former Mariners utility player Shawn O'Malley has been hired by the club as the new hitting coach at Class A Advanced Modesto, which was among a number of changes announced Tuesday to the franchise's Minor League staff. Tony Arnerich, who spent last season as an assistant hitting and
Source: King Félix agrees to deal with Braves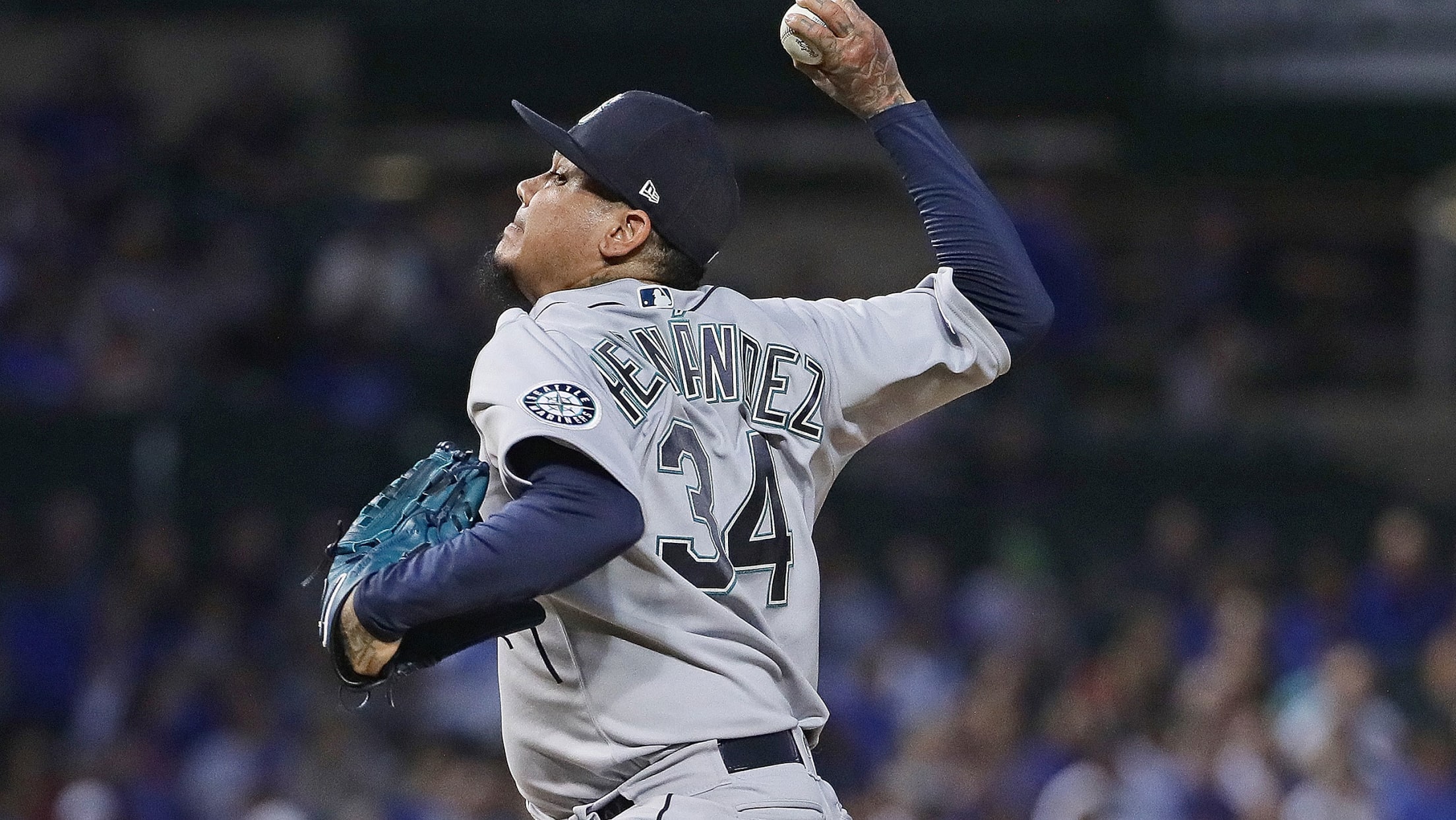 ATLANTA -- Félix Hernández will have a chance to extend his career when he comes to Spring Training attempting to win a spot in the Braves' starting rotation. The Braves have signed Hernández to a Minor League deal that includes an invitation to big league Spring Training, and the 2010
Giants add lefty Blevins on Minors deal (source)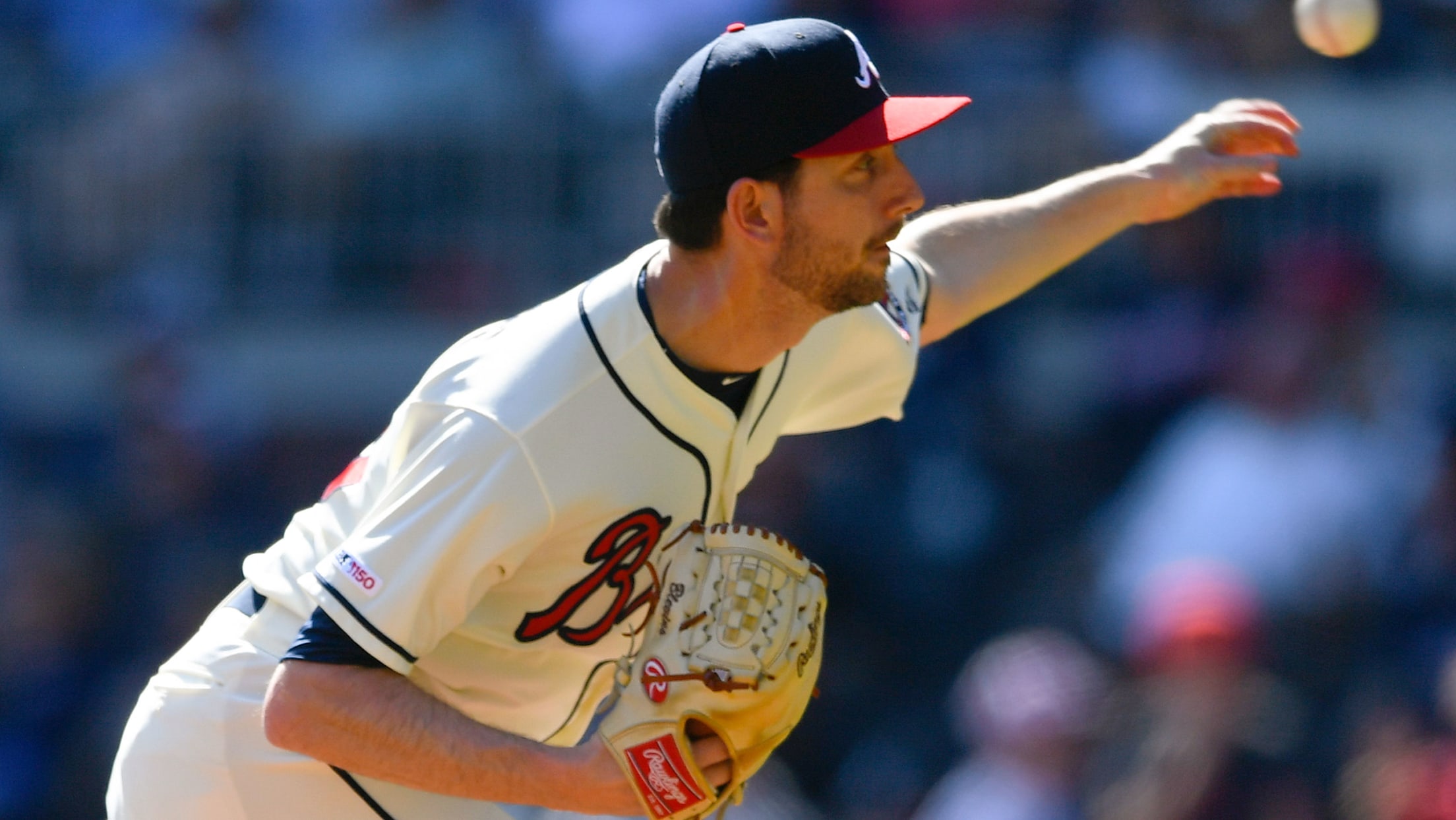 Left-handed reliever Jerry Blevins and the Giants have agreed to a Minor League contract that includes an invitation to big league camp, a source told MLB.com's Mark Feinsand. The club has not confirmed the deal. Blevins, 36, made 45 appearances for the Braves last season, recording a 3.90 ERA with
Pérez to interview for Astros skipper (source)
Current ESPN baseball analyst was Houston's bench coach in '13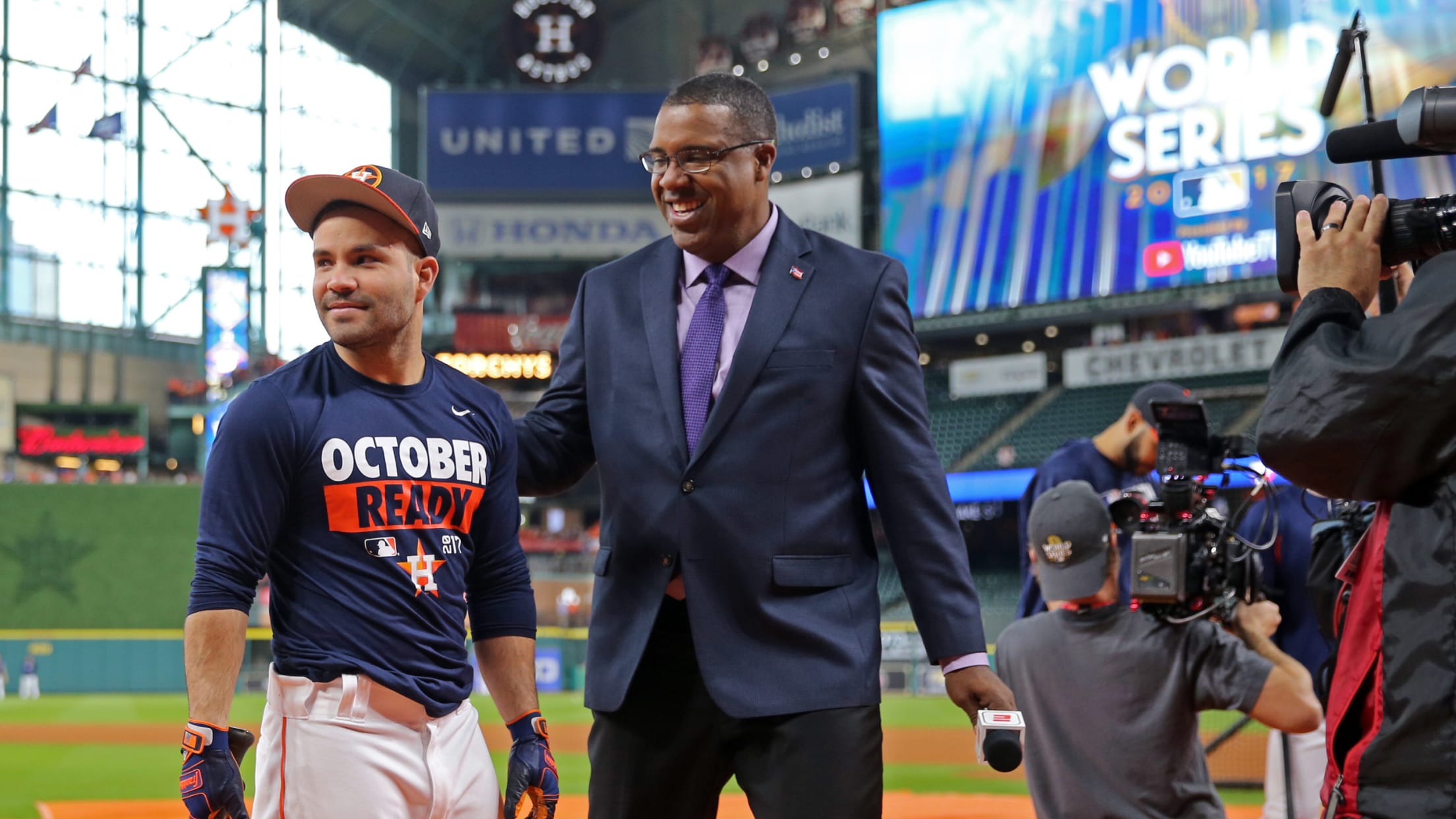 HOUSTON -- Former Astros bench coach and current ESPN baseball analyst Eduardo Pérez will interview for the vacant managerial position on Tuesday, a source told MLB.com. The club has not confirmed the meeting. Pérez, the son of Hall of Famer Tony Pérez, was the Astros' bench coach in 2013 under