Is it freak-out time for clubs that missed out at Meetings?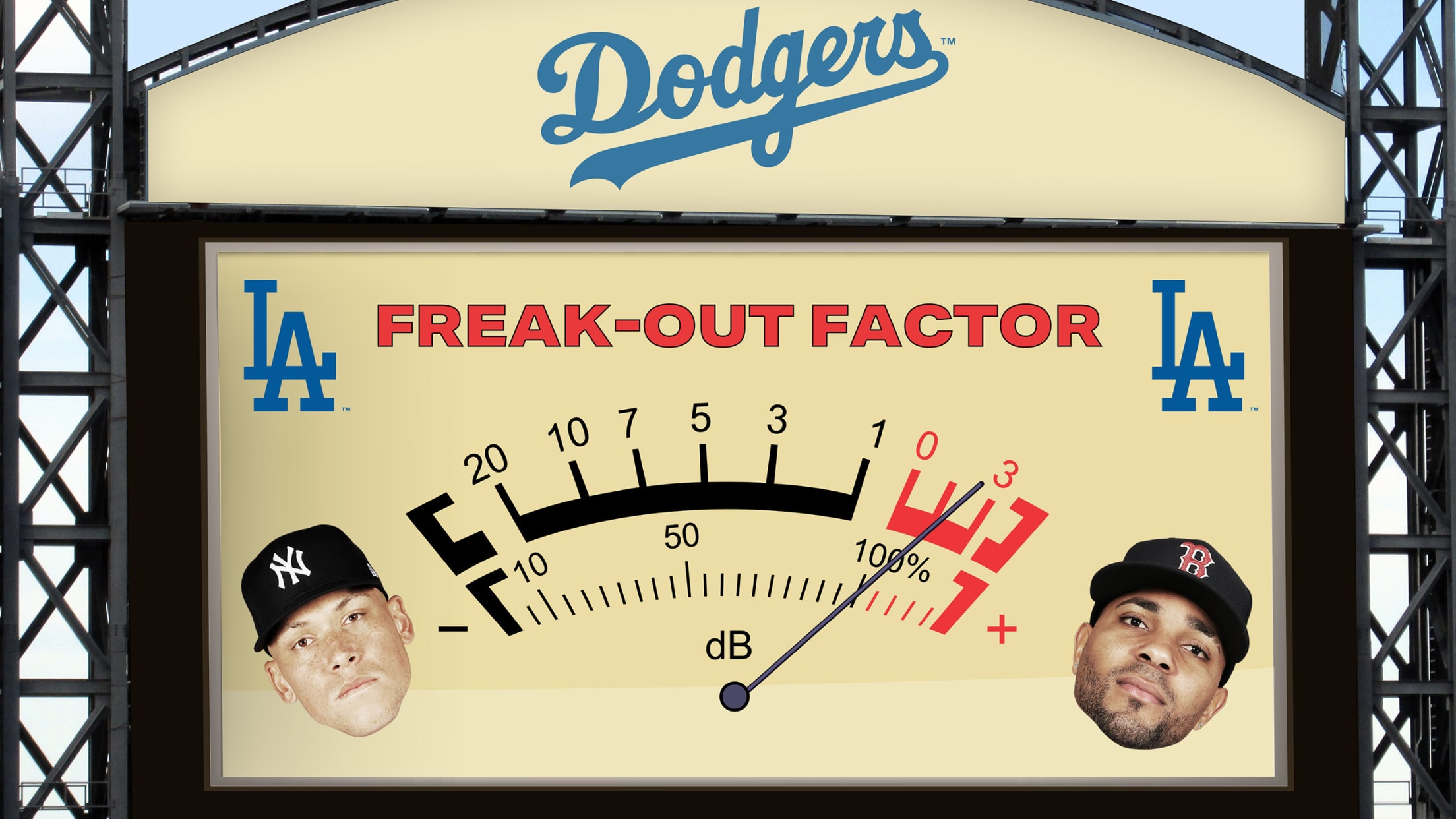 The Winter Meetings are over. The offseason is not. So although we just had a wild week in San Diego, it is not advisable to make any major declarations based off what did -- and did not -- get done at that high-visibility industry gathering. But sometimes fans can't help
Your lingering Hot Stove questions, answered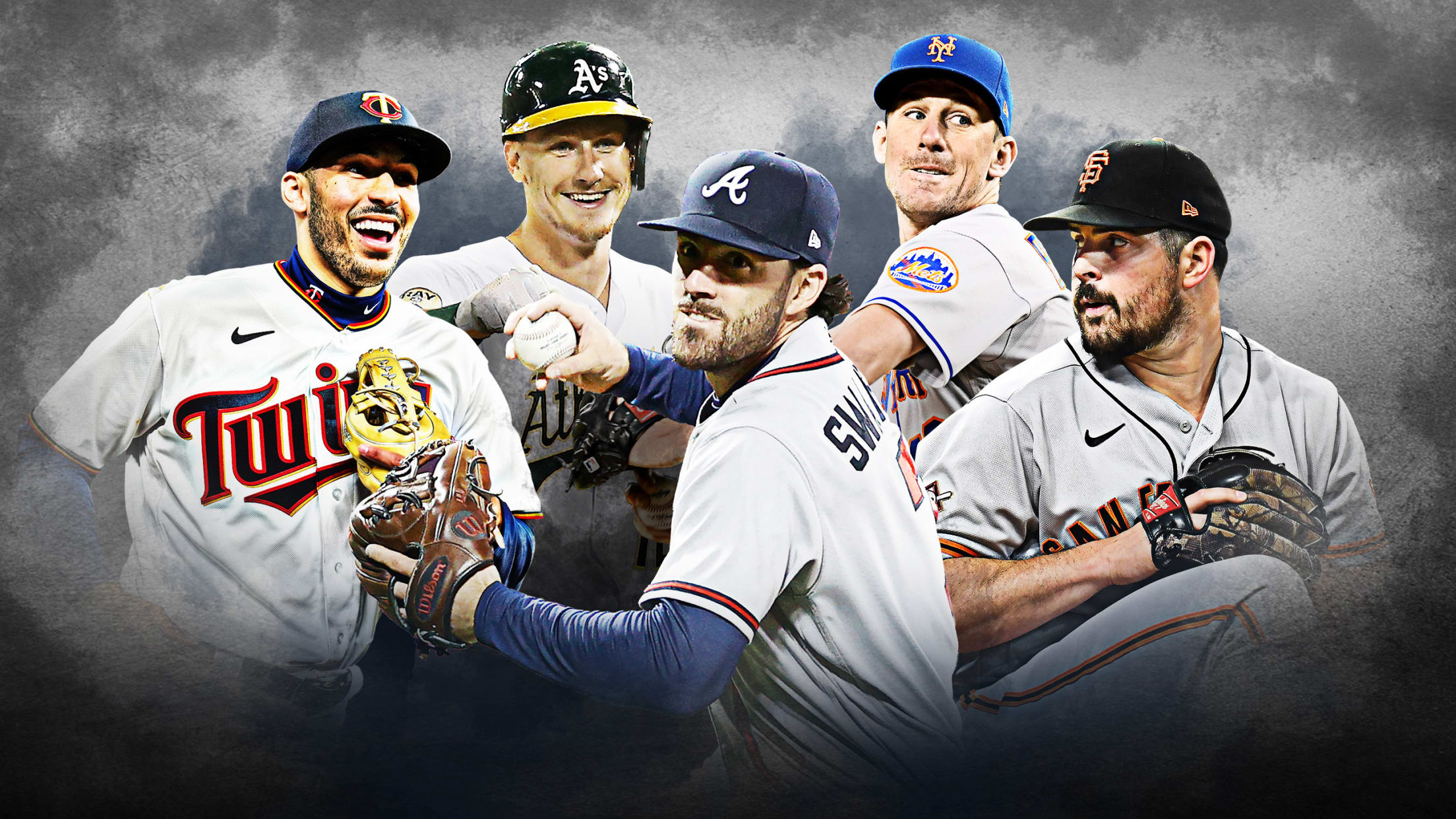 The Hot Stove got turned up to 11 at this year's Winter Meetings, which saw a flurry of megadeals headlined by Aaron Judge's reported $360 million pact with the Yankees. But the offseason is far from over. We still have two months before pitchers and catchers report to Spring Training,
Rumors: Reynolds, Correa, Longoria, Swanson, Rodón
LATEST FREE AGENT & TRADE RUMORS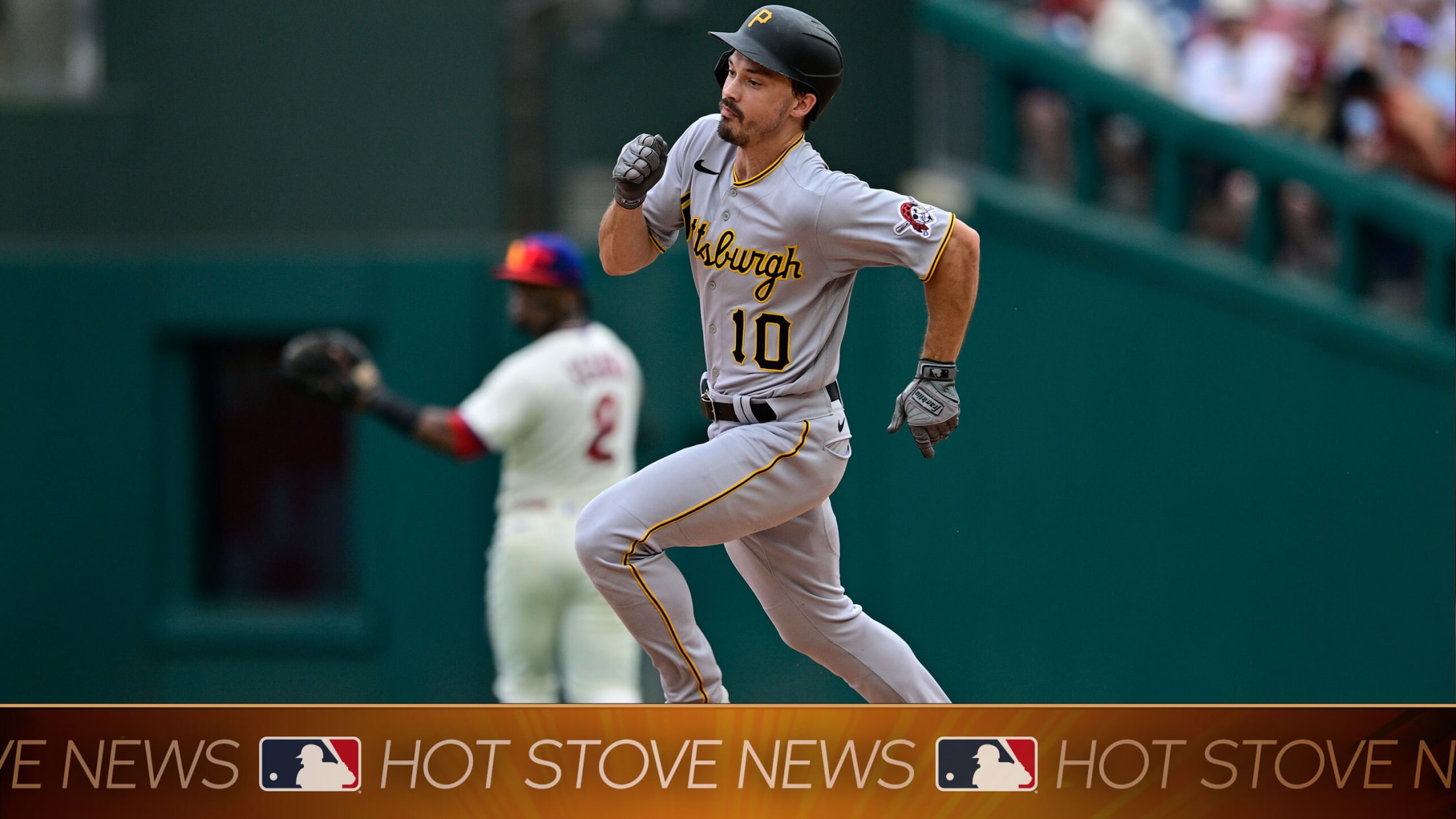 We're keeping track of all the latest free agent and trade rumors.
Is this team best positioned to land Rodón?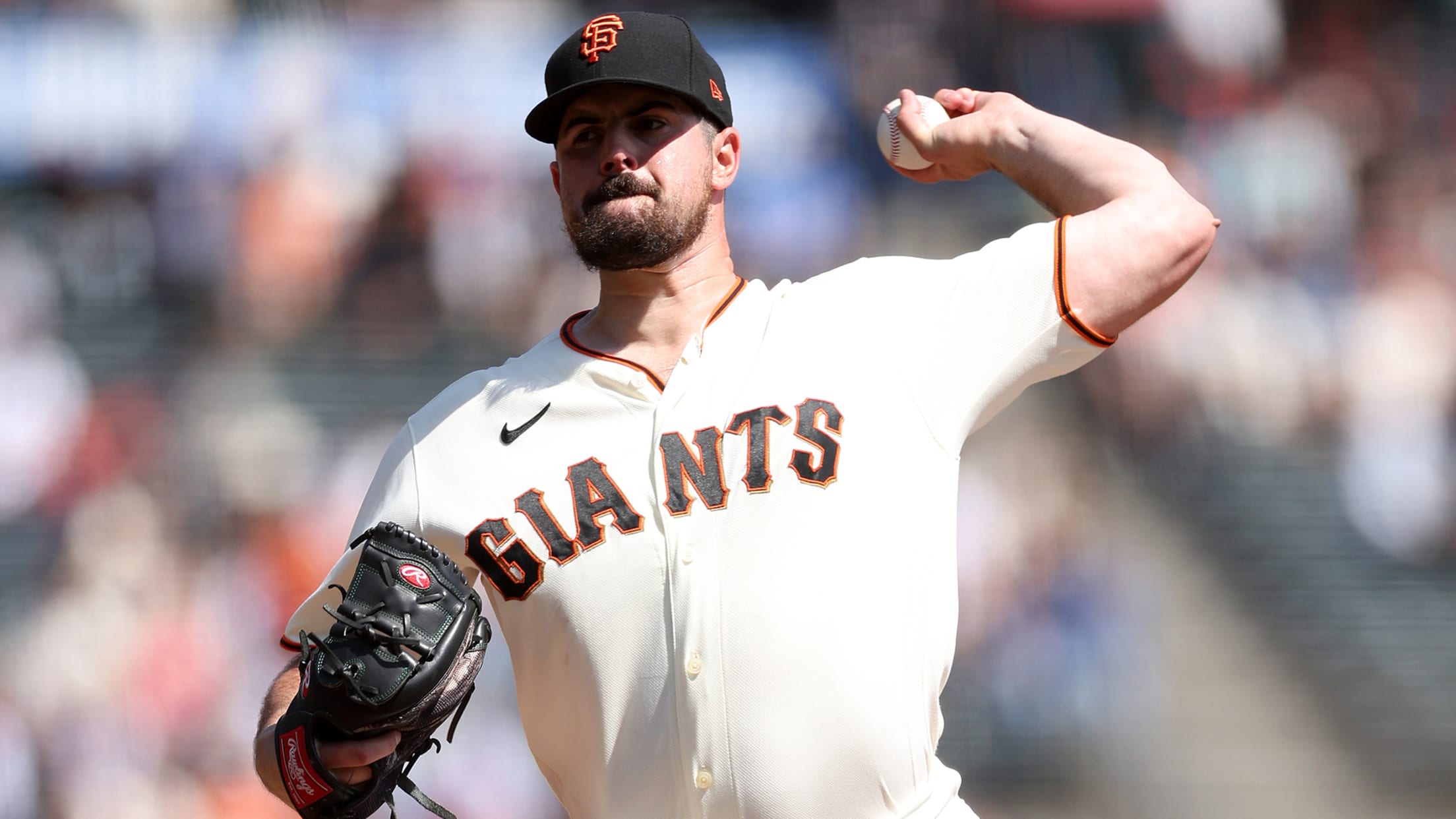 Carlos Rodón has opted out of the final year on his two-year, $44 million contract with the Giants and is now a free agent. MLB.com is tracking the latest rumors surrounding the left-hander. Read all about Rodón here.
Hot Stove shakes up Top 10 starting pitcher duos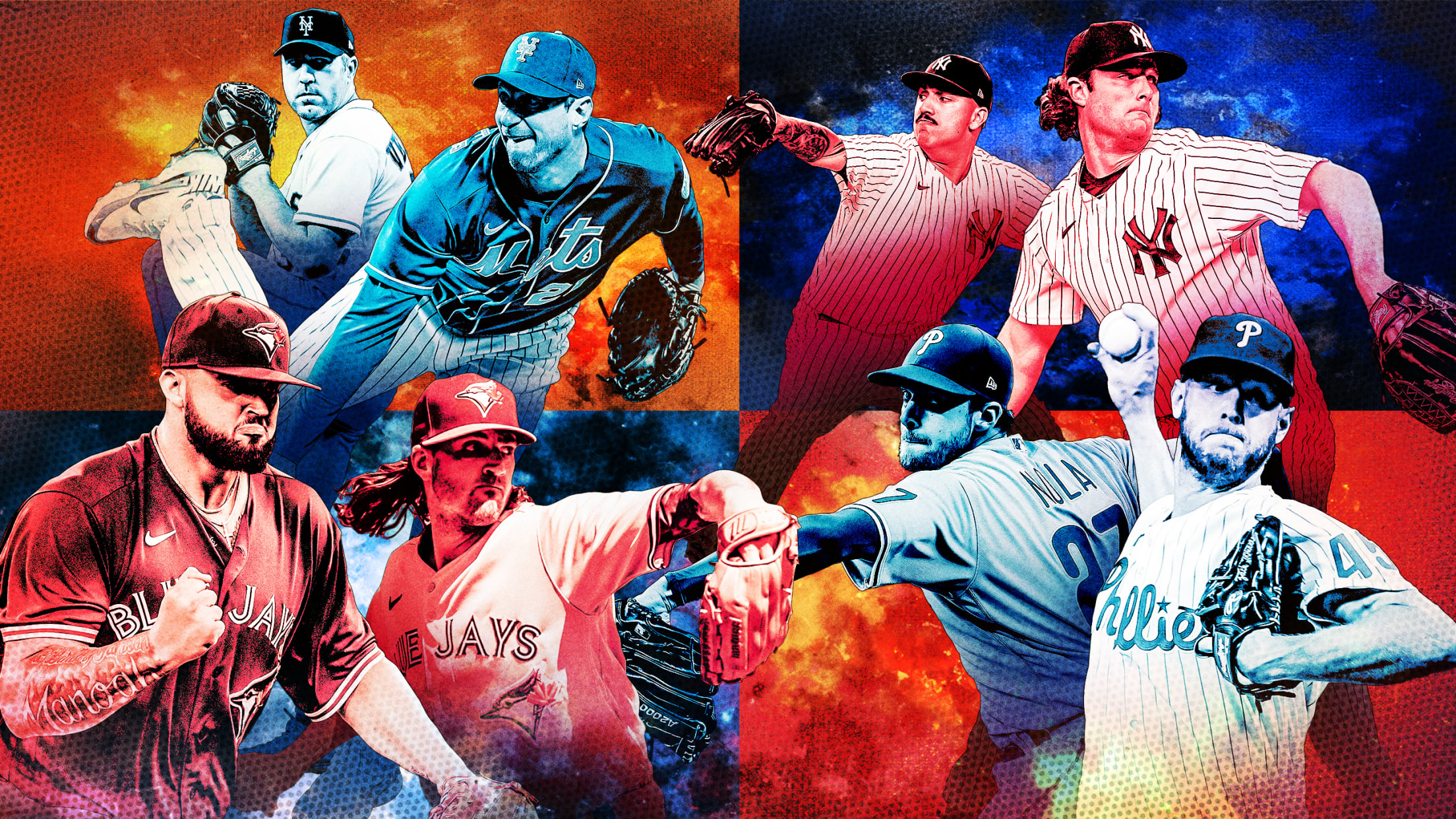 With Justin Verlander reuniting with Max Scherzer in New York, the Mets have an elite 1-2 in their starting rotation for 2023, even with Jacob deGrom leaving for the Rangers. But are Verlander and Scherzer the best pair of pitchers on any team in baseball right now? Let's rank them
Nimmo returning to Mets on 8-year deal (sources)
New York also adding veteran reliever Robertson on 1-year contract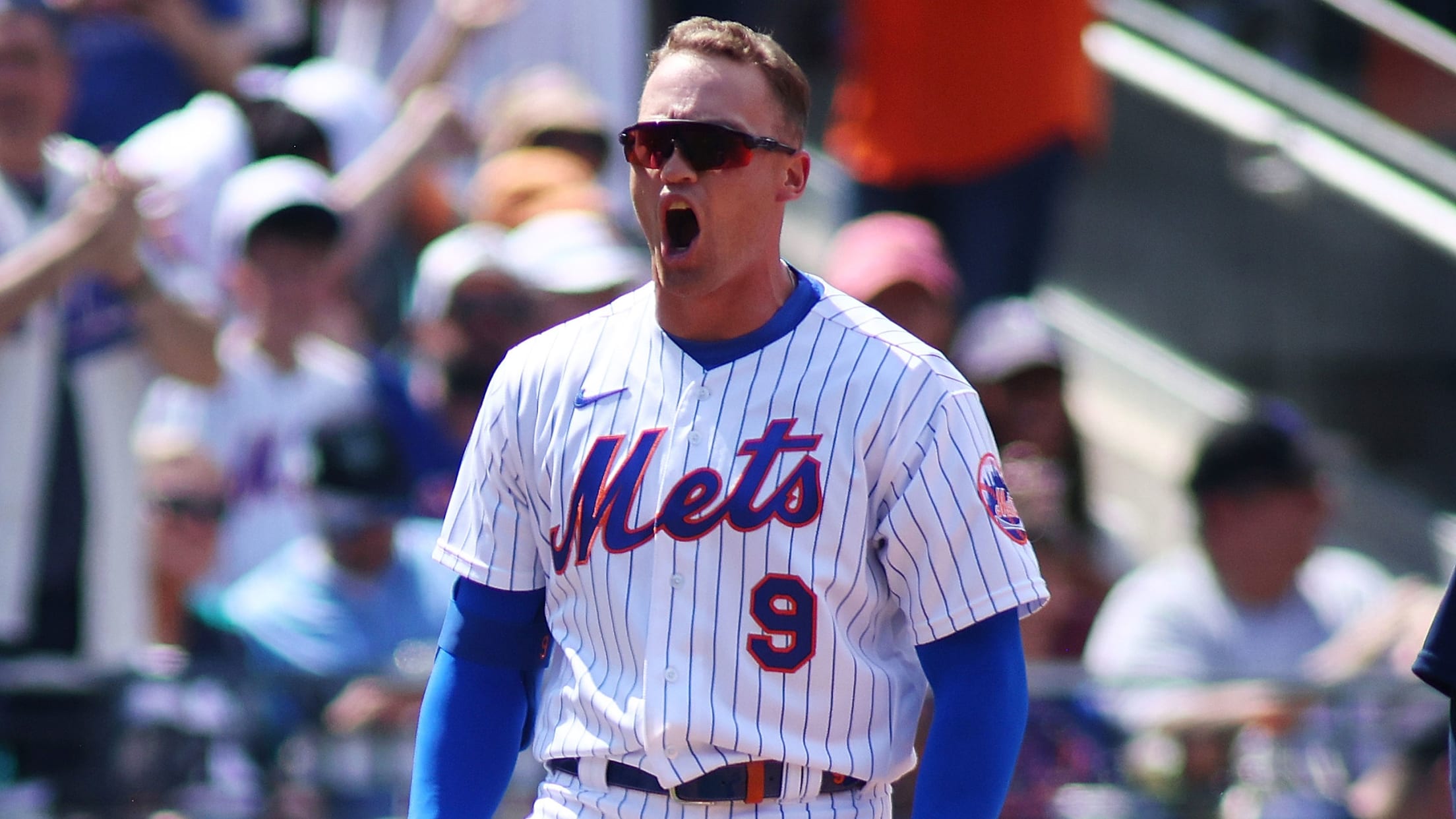 SAN DIEGO -- Brandon Nimmo's personality is built upon an "aw, shucks" demeanor, the type he first showed New York when he signed with the Mets as an 18-year-old, first-round Draft pick more than a decade ago. Over the years, Nimmo grew as both a person and a player, but
Phillies sign lefty reliever Strahm to 2-year deal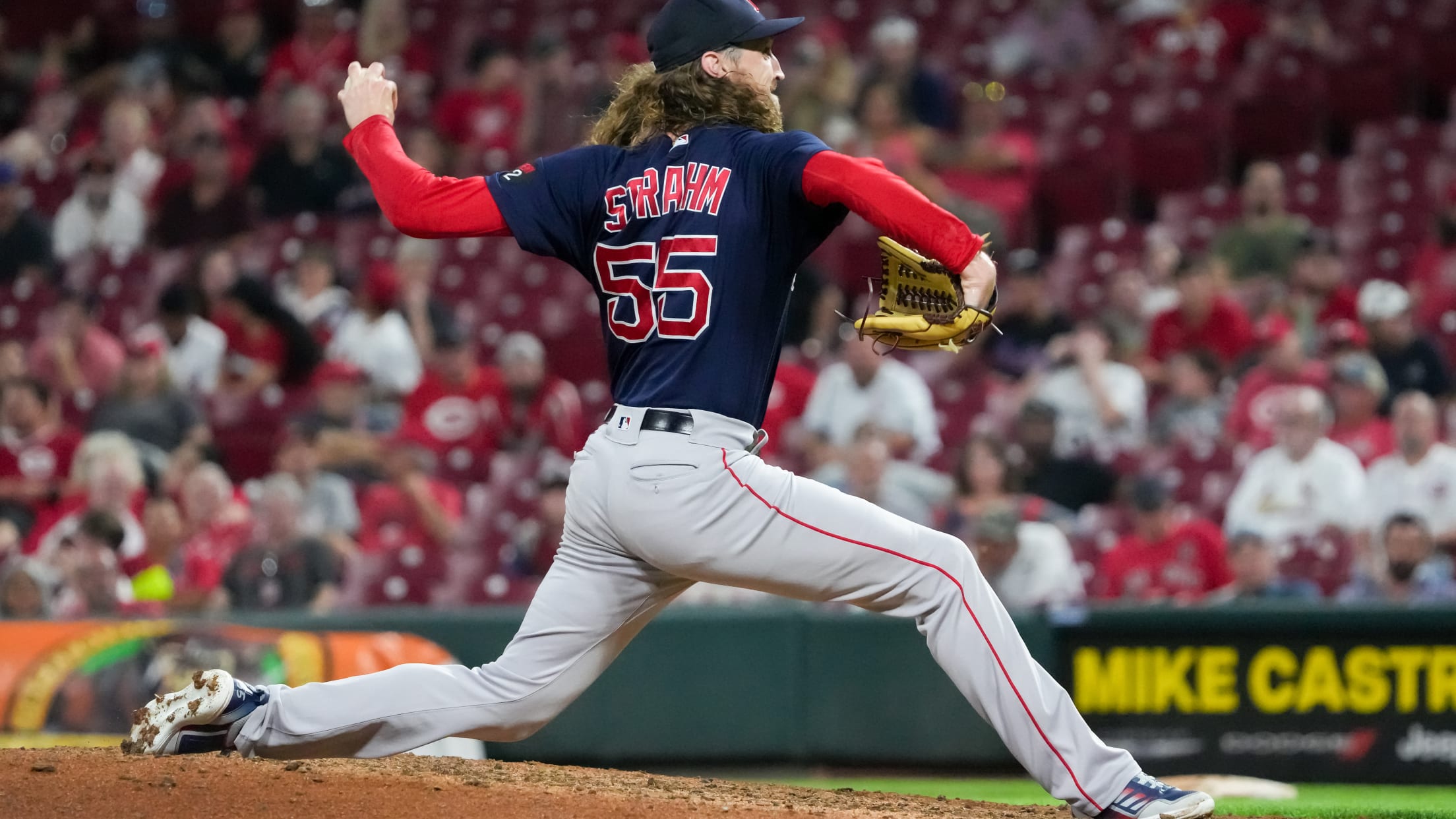 The Phillies have signed left-handed pitcher Matt Strahm to a two-year contract, president of baseball operations David Dombrowski announced on Friday. Strahm, 31, pitched exclusively in relief for the Boston Red Sox last season, posting a 3.83 ERA (19 ER, 44.2 IP) in 50 appearances. He had 52 strikeouts to
Trevor Williams agrees to 2-year deal with Nats (report)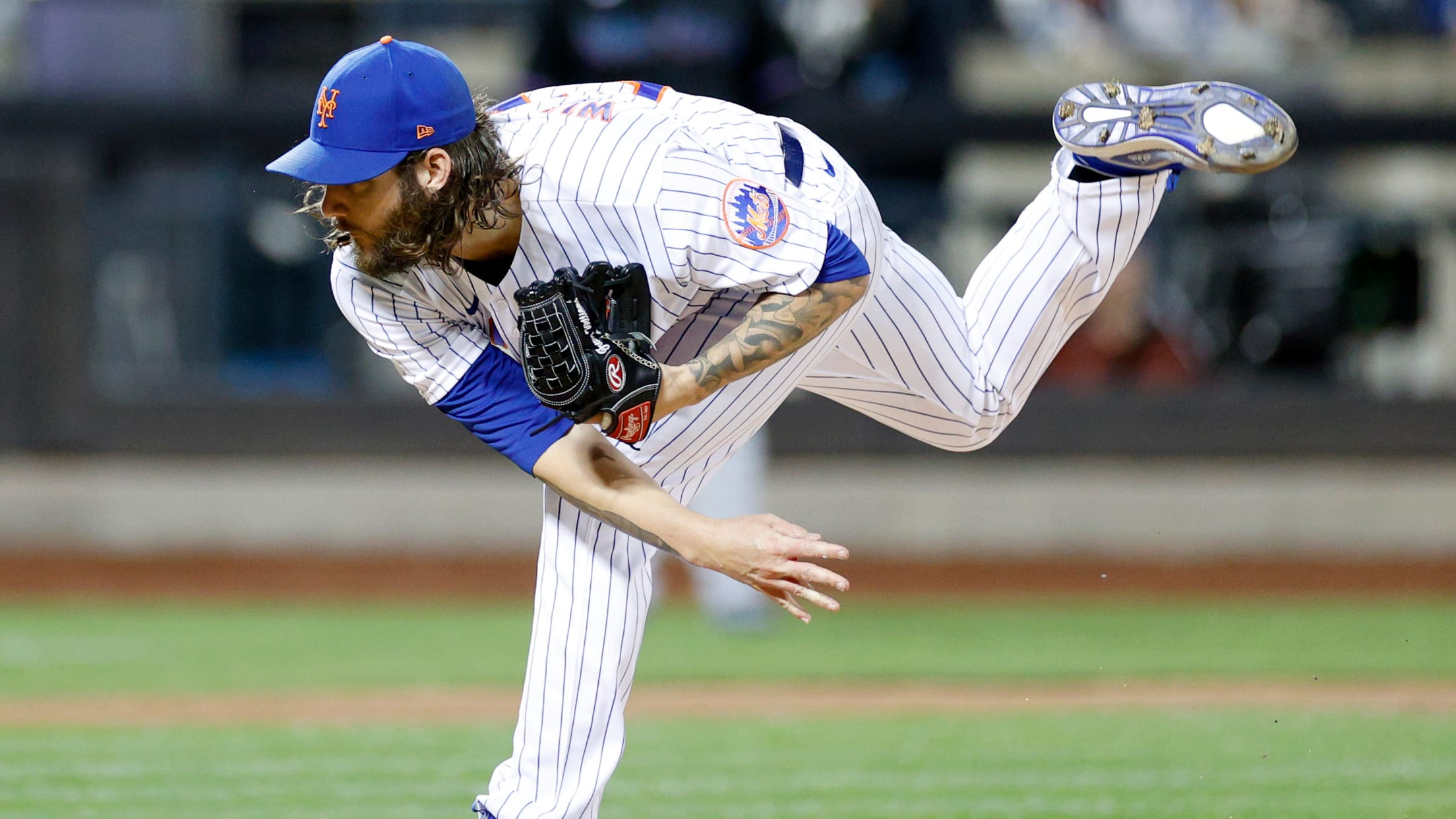 The Nationals appeared to bolster their pitching depth Friday, agreeing to a two-year, $13 million deal with right-hander Trevor Williams, according to multiple reports. The team has not confirmed the signing, which was first reported by Mark Zuckerman of MASN. A 30-year-old swingman, Williams bounced between the rotation and bullpen
Mets building to win now … and long term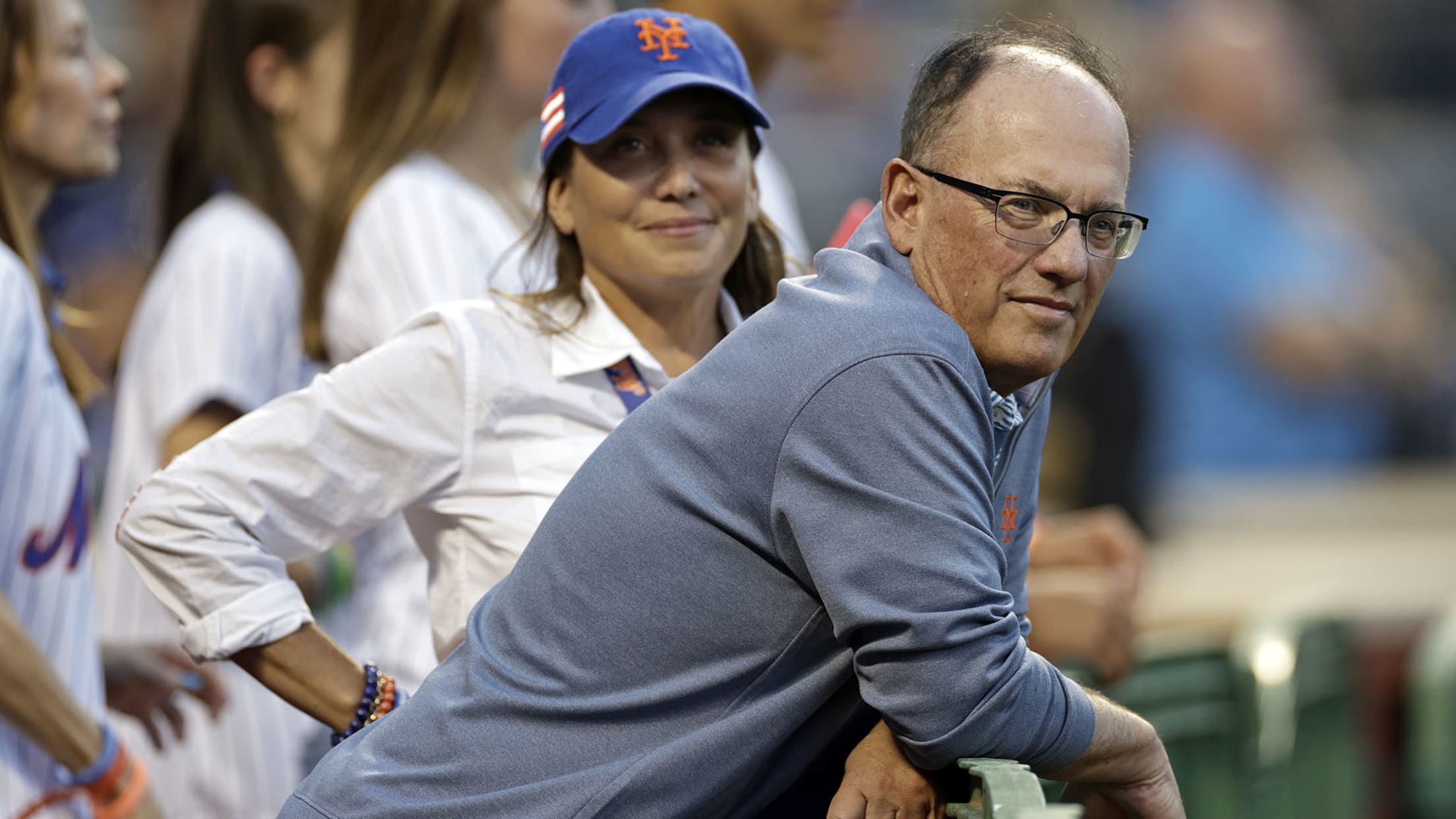 This story was excerpted from Anthony DiComo's Mets Beat newsletter. To read the full newsletter, click here. And subscribe to get it regularly in your inbox.
The international phone call that helped Yanks land Judge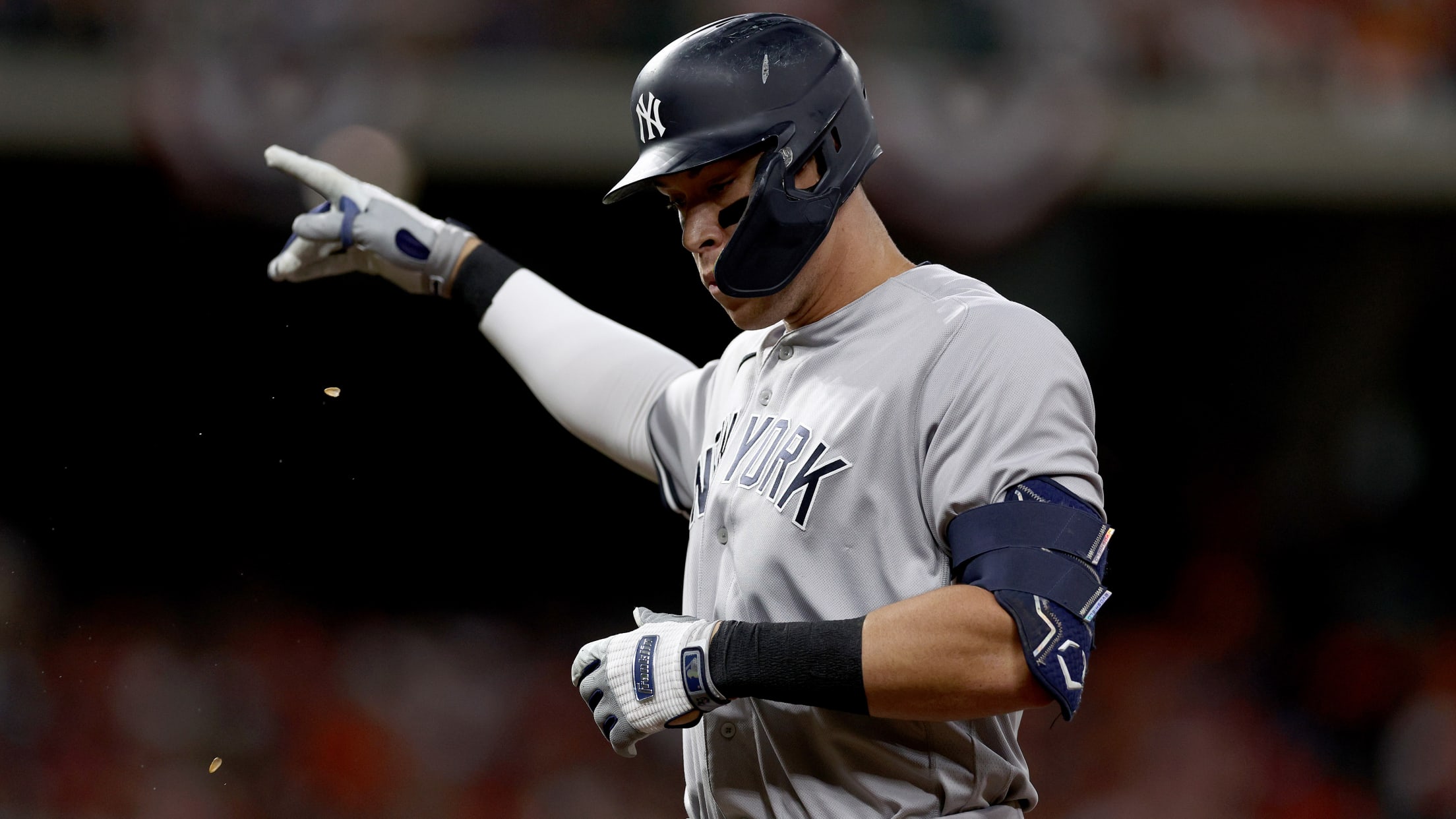 This story was excerpted from Bryan Hoch's Yankees Beat newsletter. To read the full newsletter, click here. And subscribe to get it regularly in your inbox.
With Bogaerts gone, where do Red Sox go from here?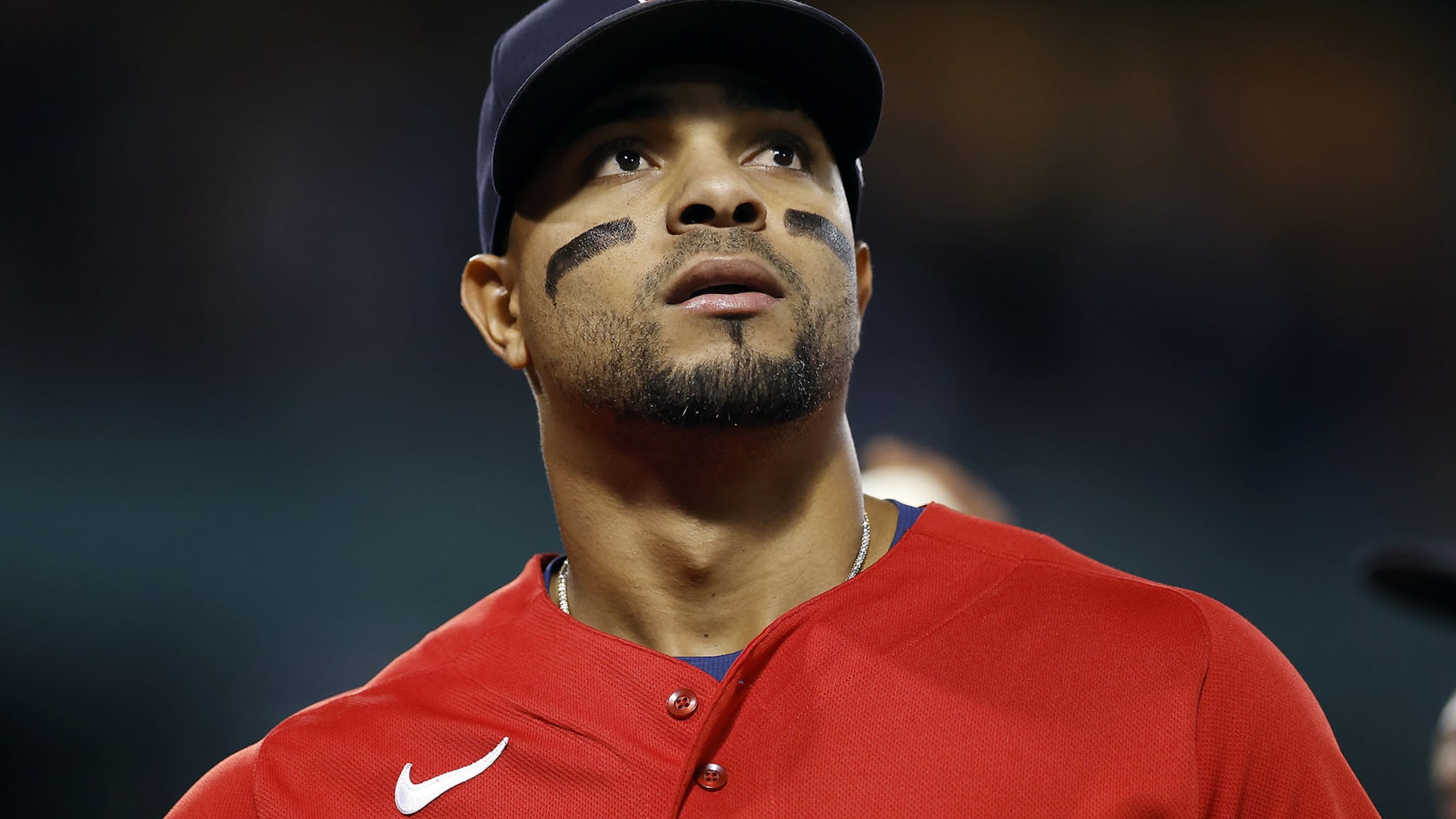 The news of Xander Bogaerts agreeing to terms with the Padres on an 11-year, $280 million contract hit Red Sox Nation hard, and with good reason. Bogaerts was a franchise cornerstone who helped Boston win World Series titles in 2013 and '18. He had been with the organization since signing
Mega-deals wrap up busy Meetings; who's still available?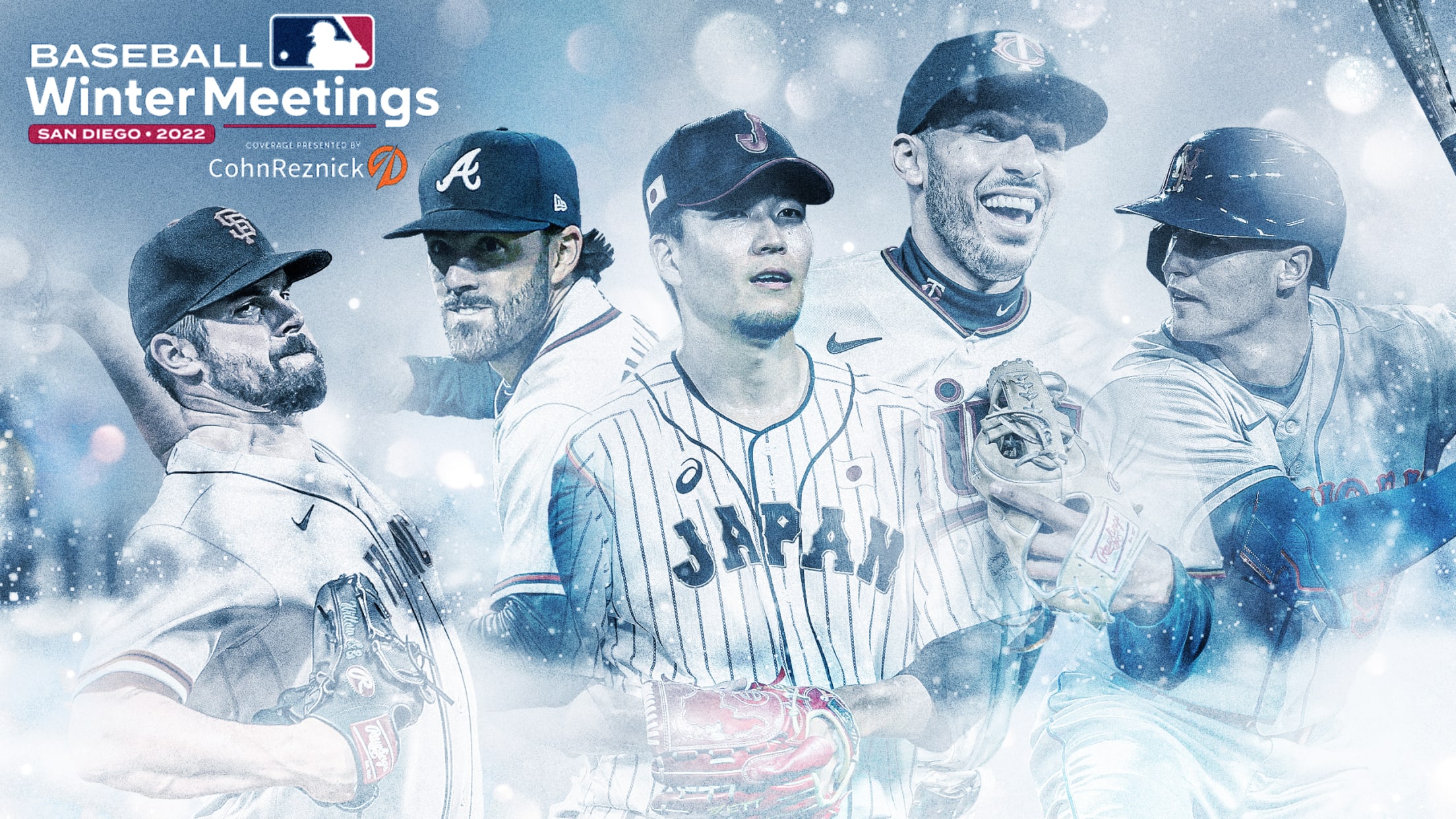 SAN DIEGO -- Wednesday began with Aaron Judge agreeing to a mega-deal with the Yankees, ending the suspense as to where the reigning American League MVP would land. Then, around 9:30 p.m. PT, after most of the baseball world had departed the Manchester Grand Hyatt to return home, the Padres
What's next for Mets after Nimmo, Robertson?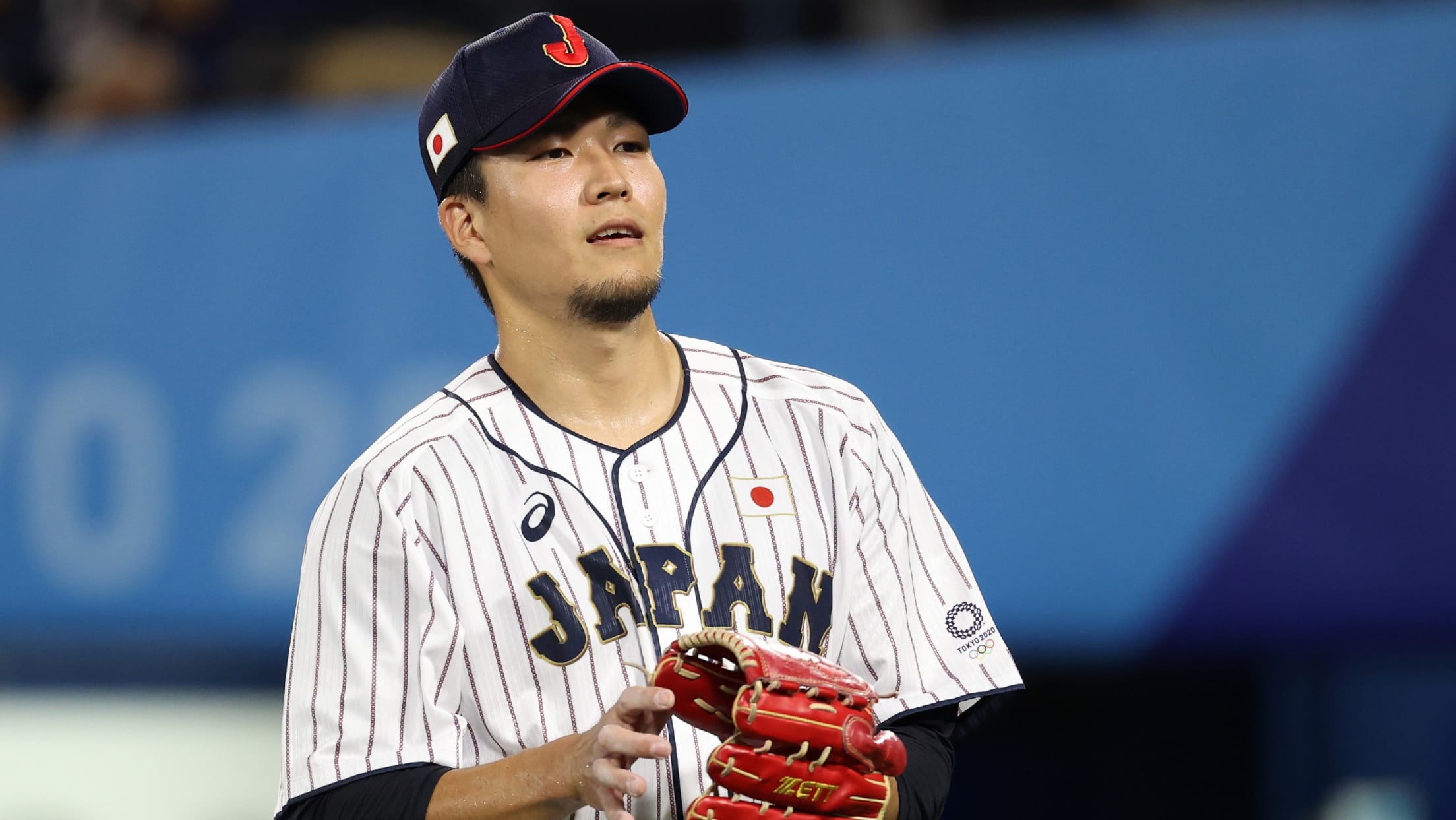 MLB.com is keeping track of all the latest trade and free-agent rumors involving the Mets right here.
Giants may face familiar foe in Correa negotiations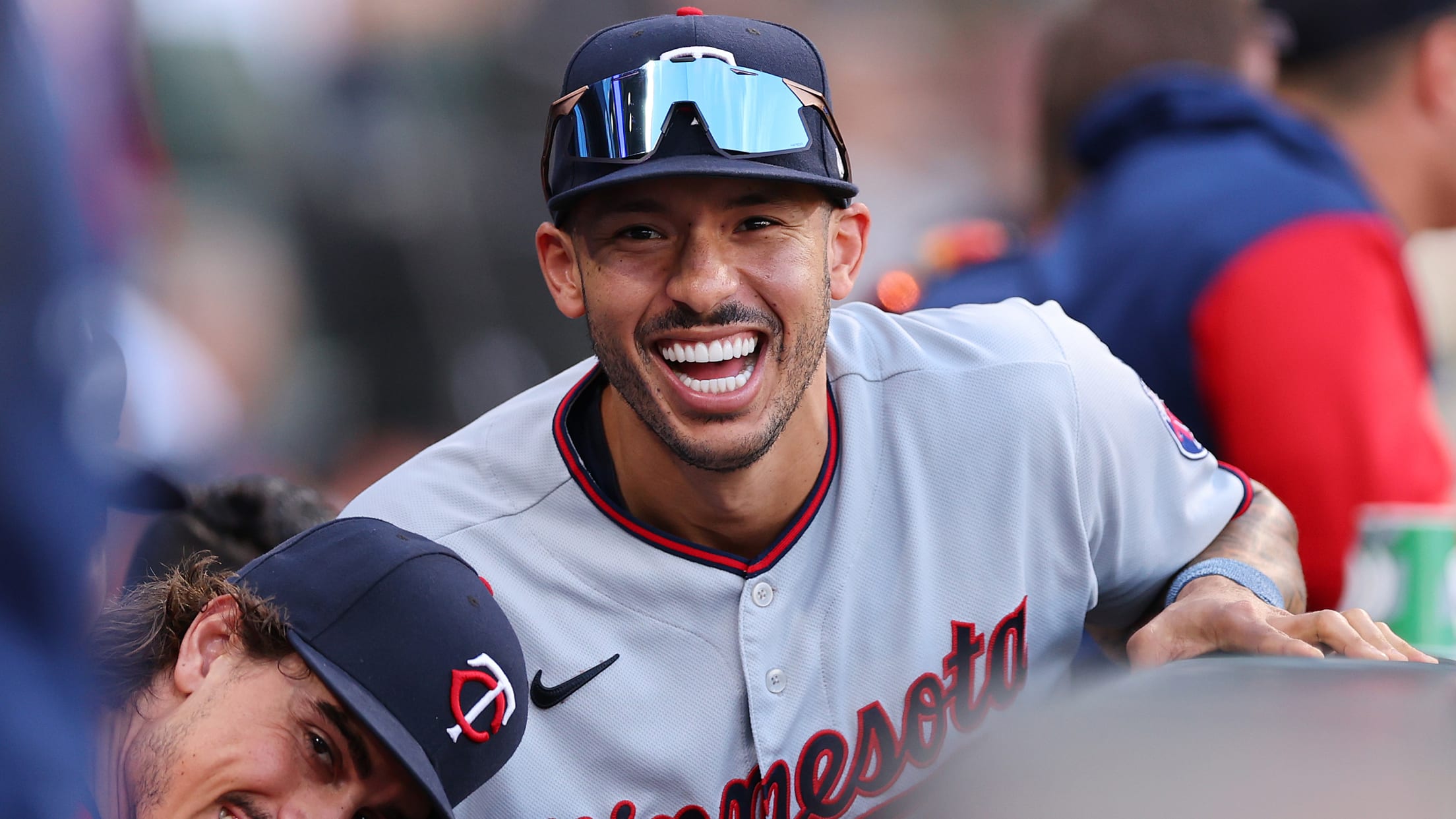 Carlos Correa opted out of his contract with the Twins to become a free agent, and MLB.com is tracking the latest rumors surrounding the 28-year-old shortstop. Read all about Correa here.
Before a career of getting it dirty, Trea dons Phils jersey for first time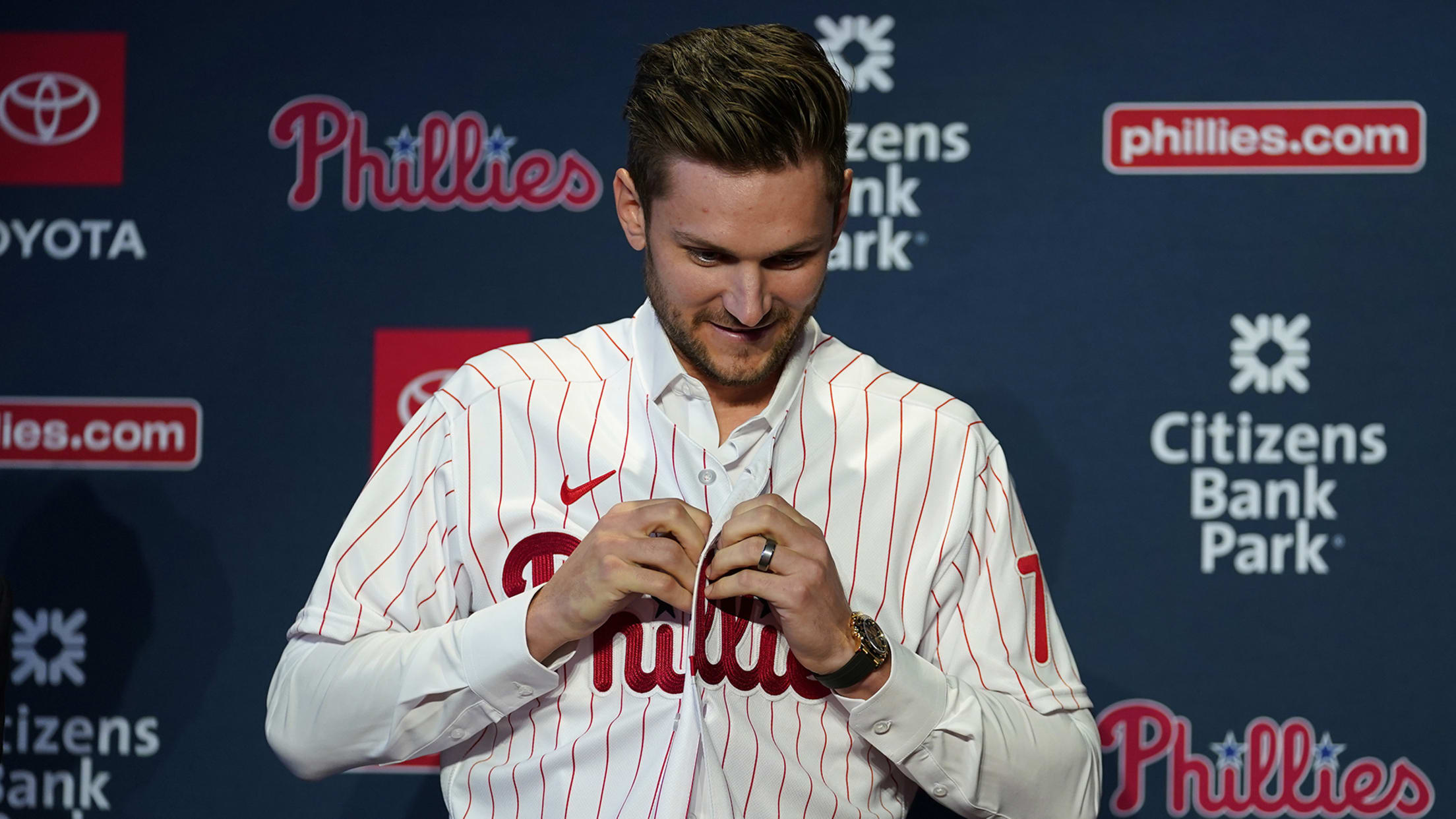 PHILADELPHIA -- Trea Turner has 11 years to get dirty, so Thursday at Citizens Bank Park he put on his crisp, clean, new No. 7 Phillies jersey. He skipped the cap. "I don't want to mess with my hair," Turner joked. "He called a couple of days ago and I
Dodgers ink Jason Heyward to Minor League deal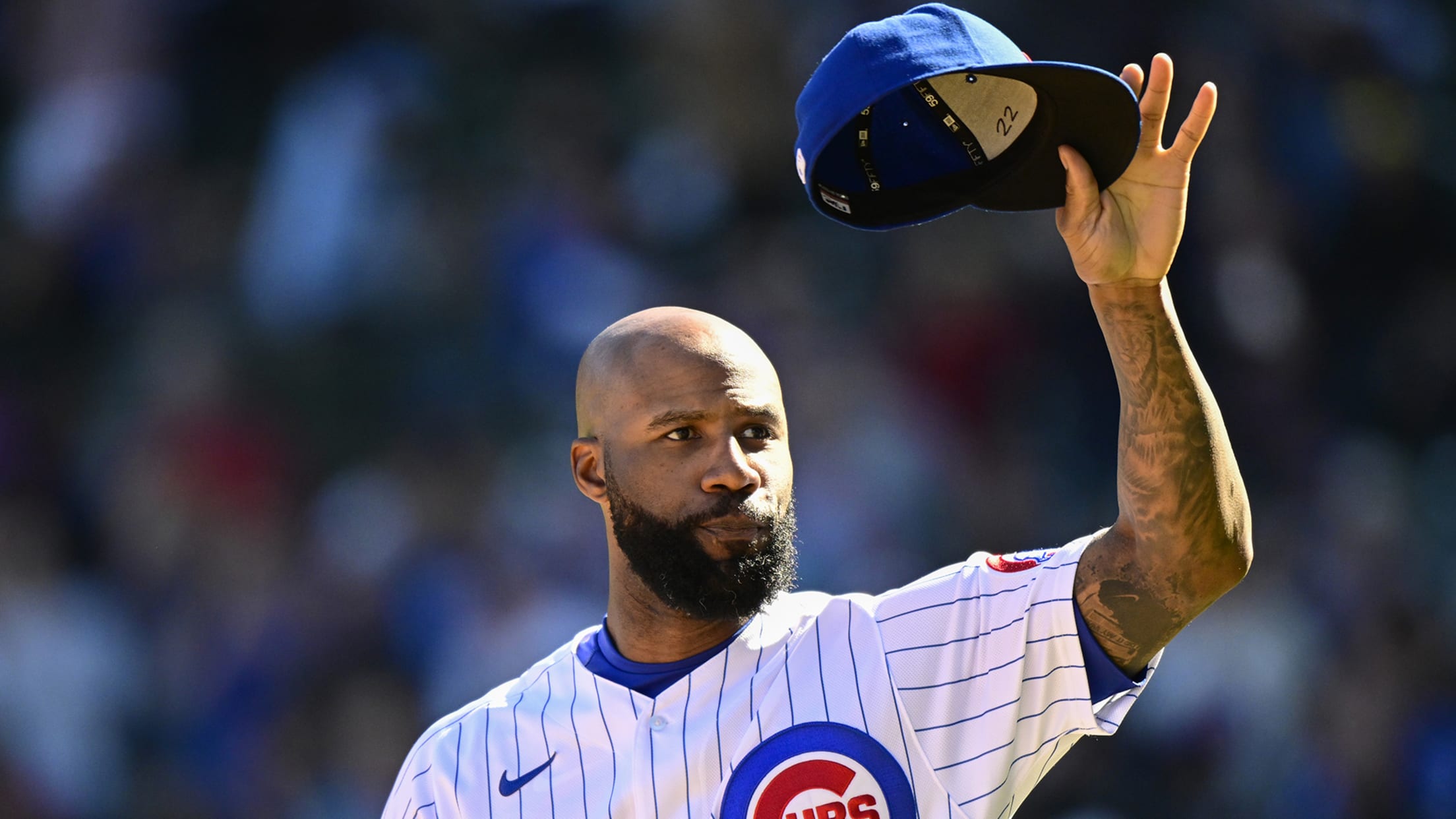 LOS ANGELES -- The Dodgers were quiet at the Winter Meetings in San Diego, but they made a low-risk, high-reward move on Thursday, signing outfielder Jason Heyward to a Minor League deal with an invitation to Spring Training. Heyward, who is owed $22 million from the Cubs after being released
deGrom embracing the vision Rangers putting forth
ARLINGTON -- Late last week, Jacob deGrom flew to Texas for a physical after the quick process that led to him signing a five-year, $185 million deal with the Rangers. Almost immediately after passing the physical, he flew back to his home in Florida to go to Walt Disney World
Every move of the 2022-23 offseason, tracked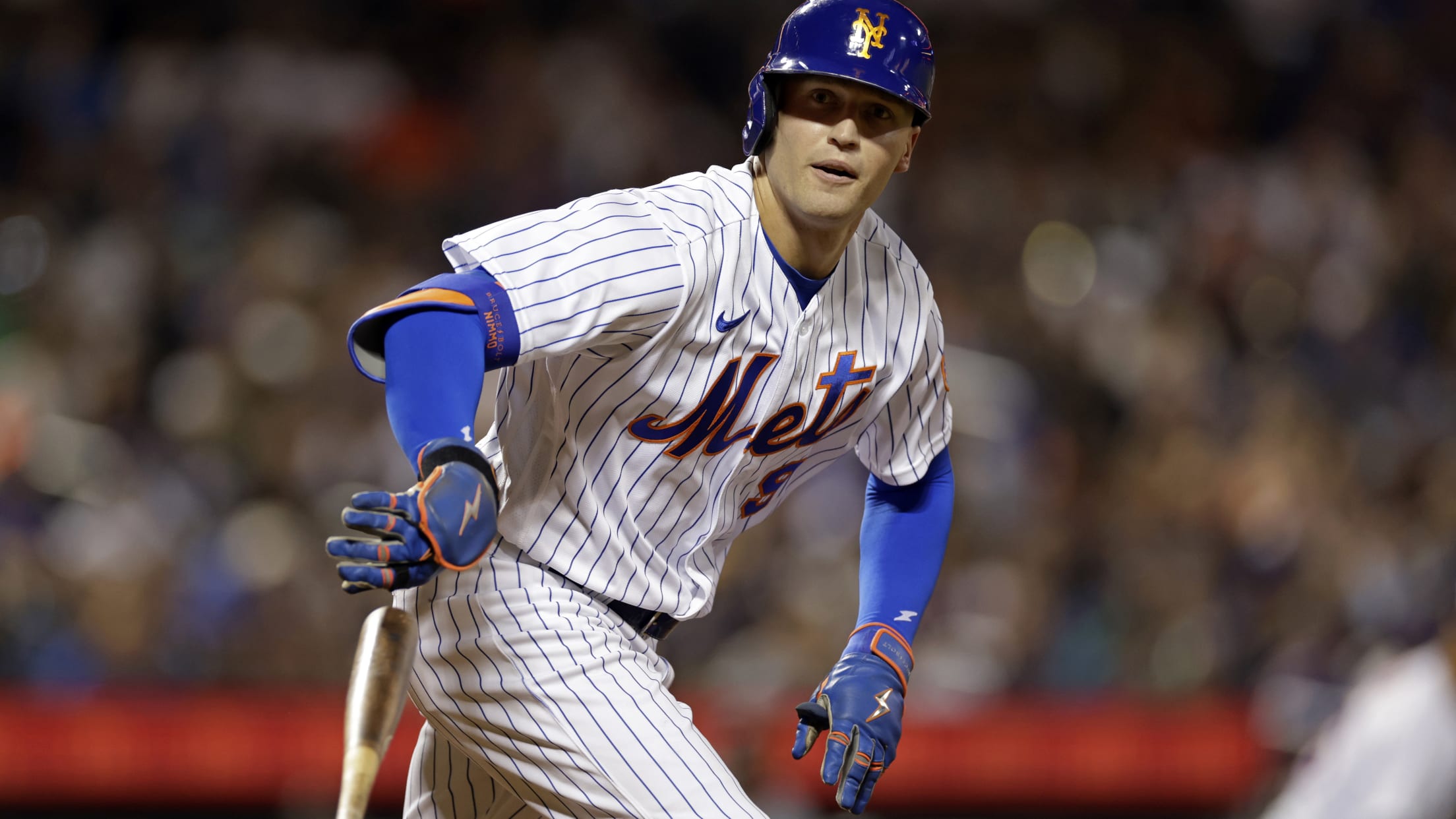 The Major League Baseball offseason is here, and MLB.com's team of writers will have quick-hit analysis of each major transaction in a running list here.
MLB among fastest-growing brands of '22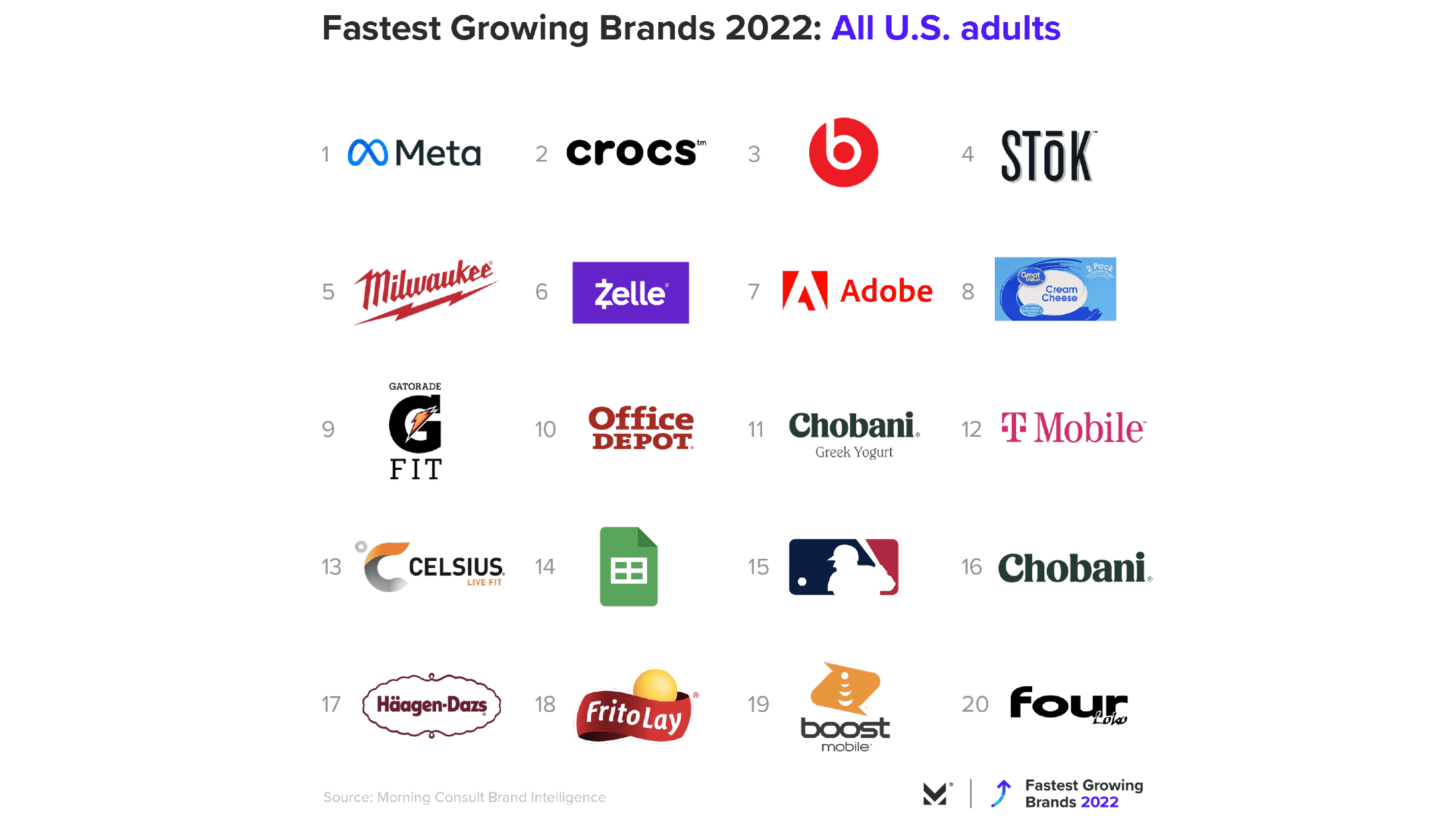 Major League Baseball is one of the fastest-growing brands of 2022, according to a new report. MLB ranked as the No. 15 fastest-growing brand this year among all U.S. adults, according to the report from global decision intelligence company Morning Consult, which was released Tuesday.
Where do Braves stand with Dansby Swanson?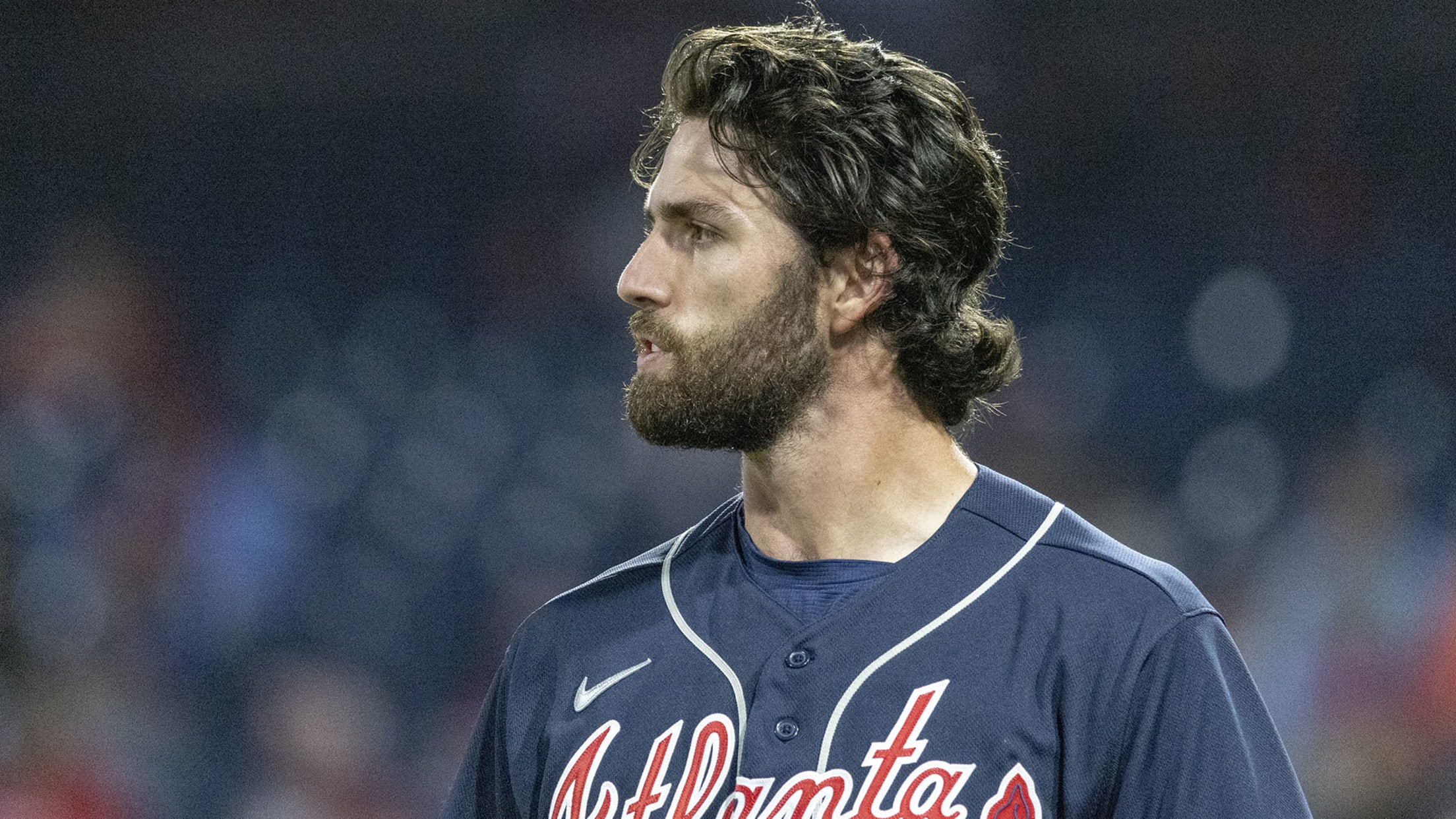 This story was excerpted from Mark Bowman's Braves Beat newsletter. To read the full newsletter, click here. And subscribe to get it regularly in your inbox.
How Contreras hopes to honor Molina's legacy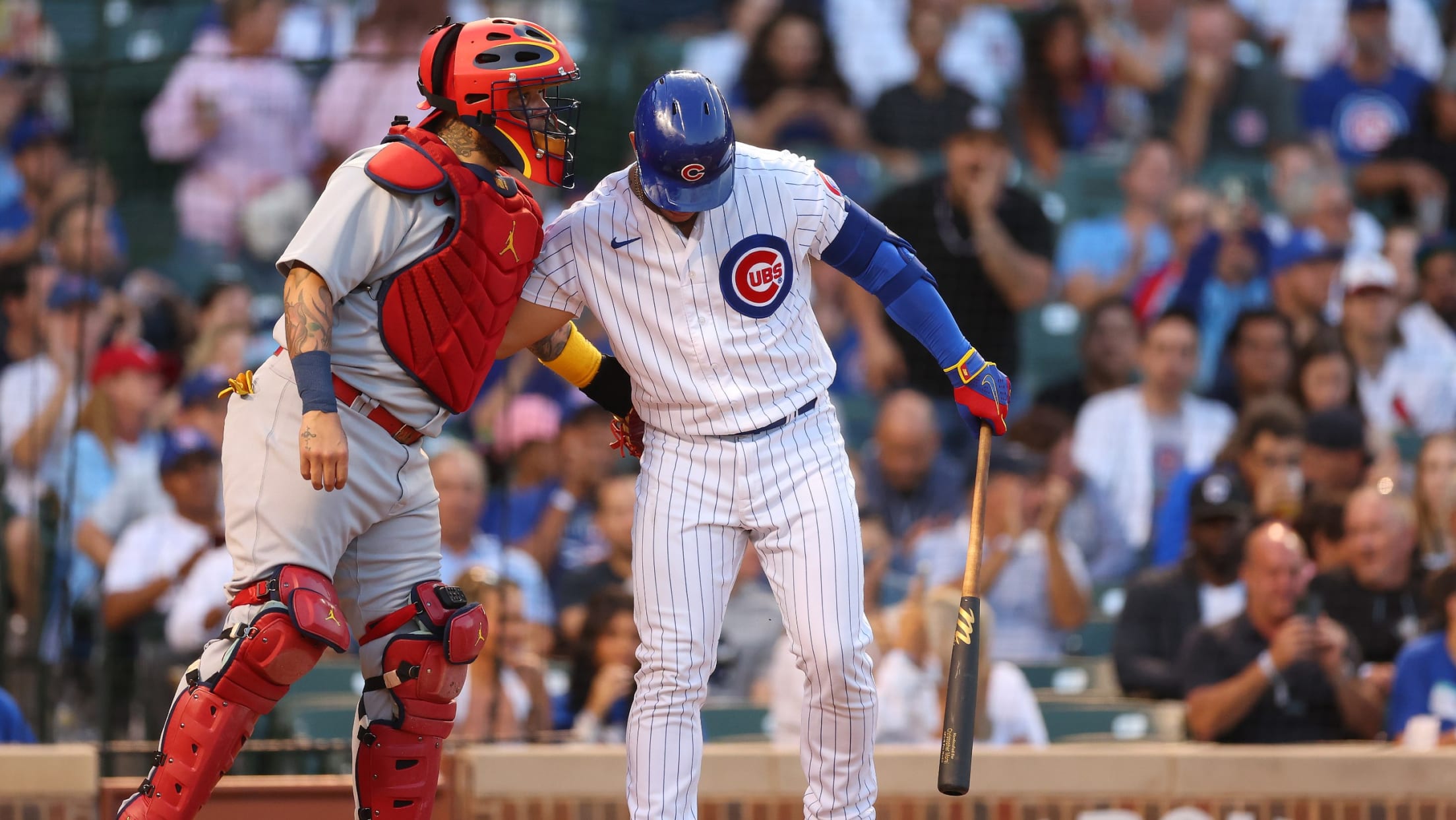 ST. LOUIS -- The move the Cardinals hope will continue their decades-long stability at catcher and make them true World Series contenders again -- agreeing to terms with World Series-winning star Willson Contreras in free agency -- became official on Friday. Contreras, a three-time All-Star who agreed to a five-year,
2022 Rule 5 Draft results: Pick by pick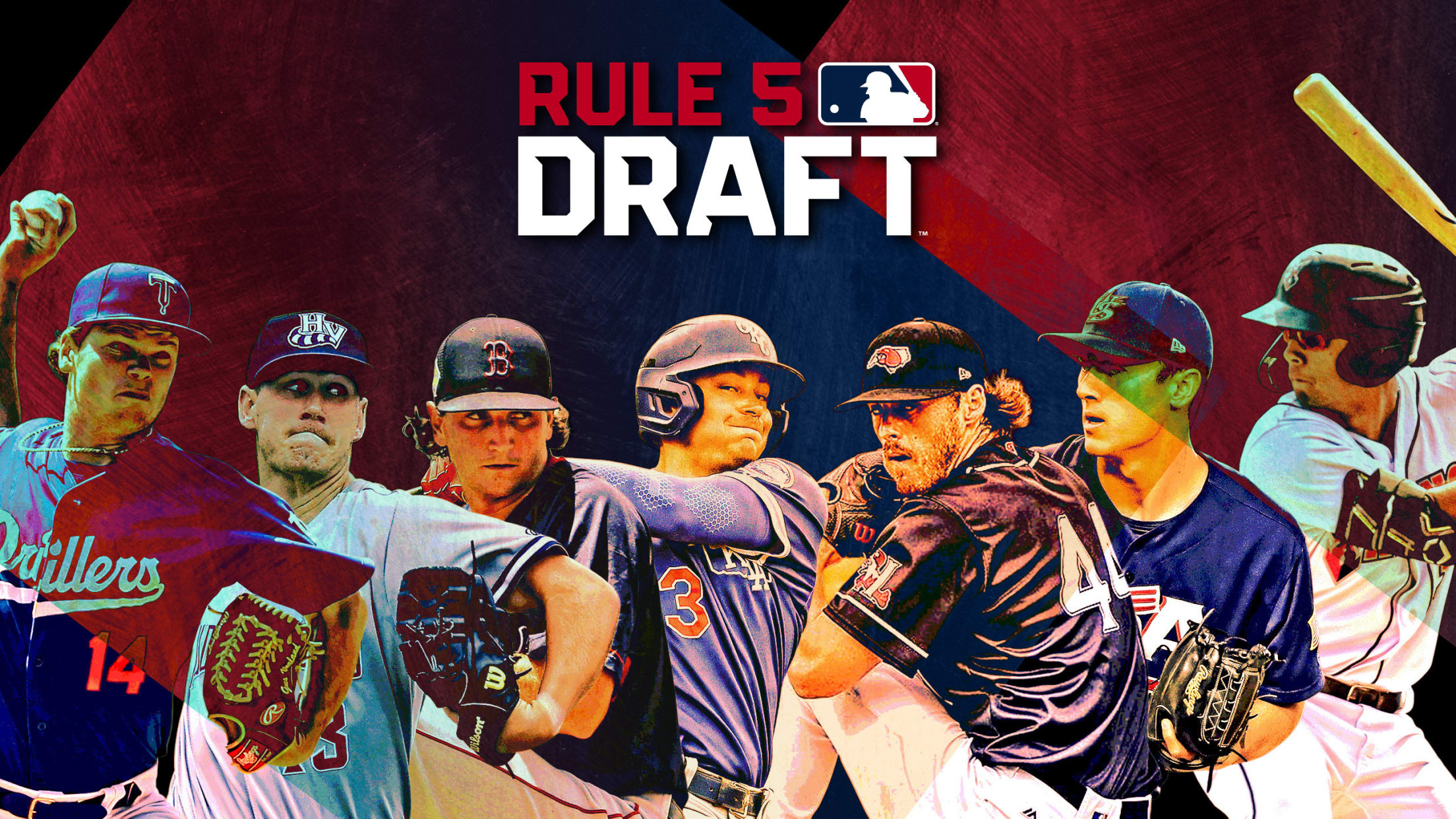 SAN DIEGO -- The return of the Rule 5 Draft at the Winter Meetings for the first time since 2019 brought a packed house and plenty of activity in the Major League phase on Wednesday afternoon. A total of 15 players were taken in that portion of the Rule 5,
Bogaerts, Padres reach deal for 11 years, $280 million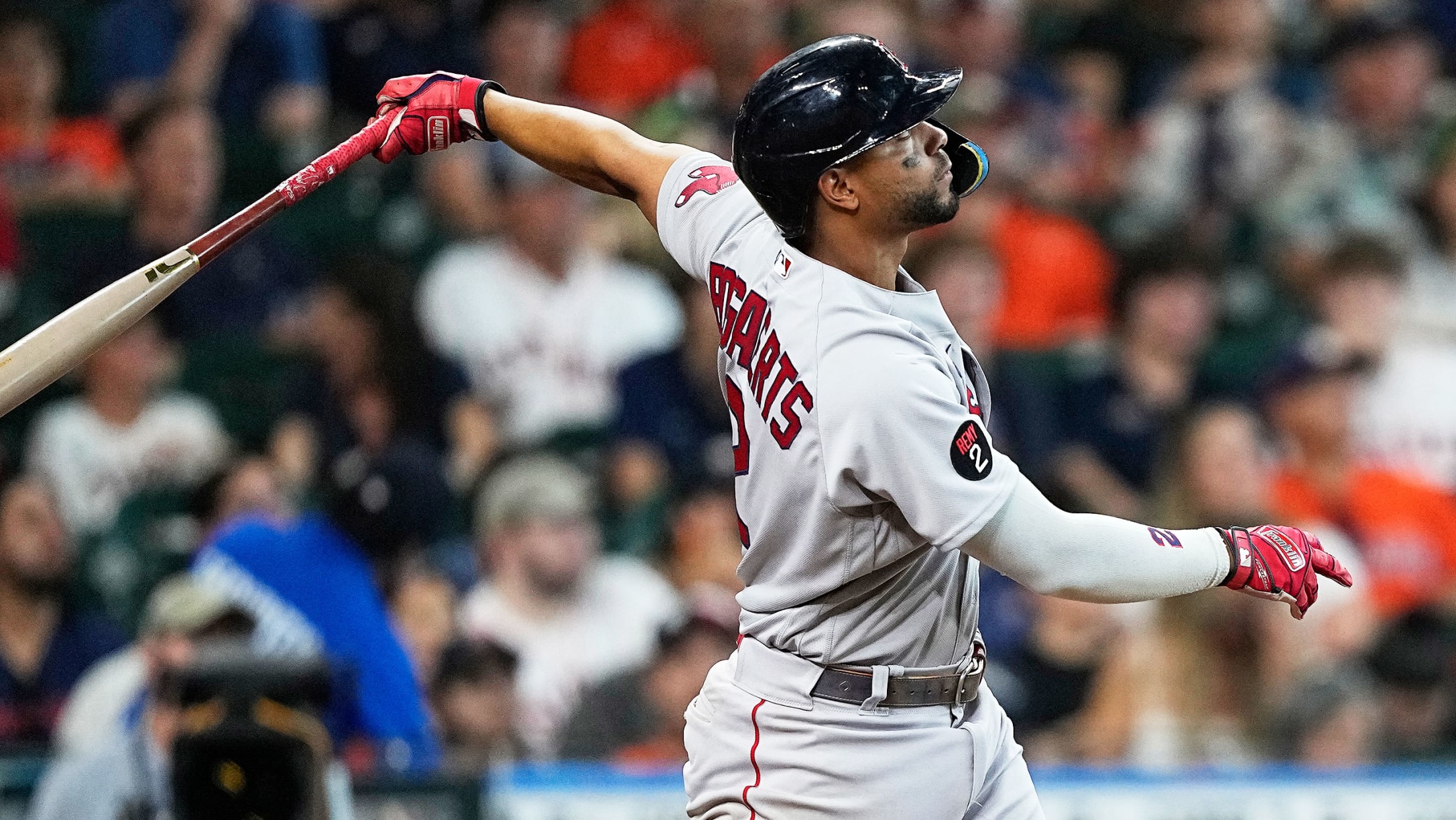 SAN DIEGO -- The Padres closed down their hometown Winter Meetings in style by adding the big-time bat they'd been searching for all week long. Shortstop Xander Bogaerts agreed to an 11-year deal with the Padres on Friday. Terms of the deal were not announced, but a source told MLB.com
Braves bolster bullpen, acquire Jiménez from Tigers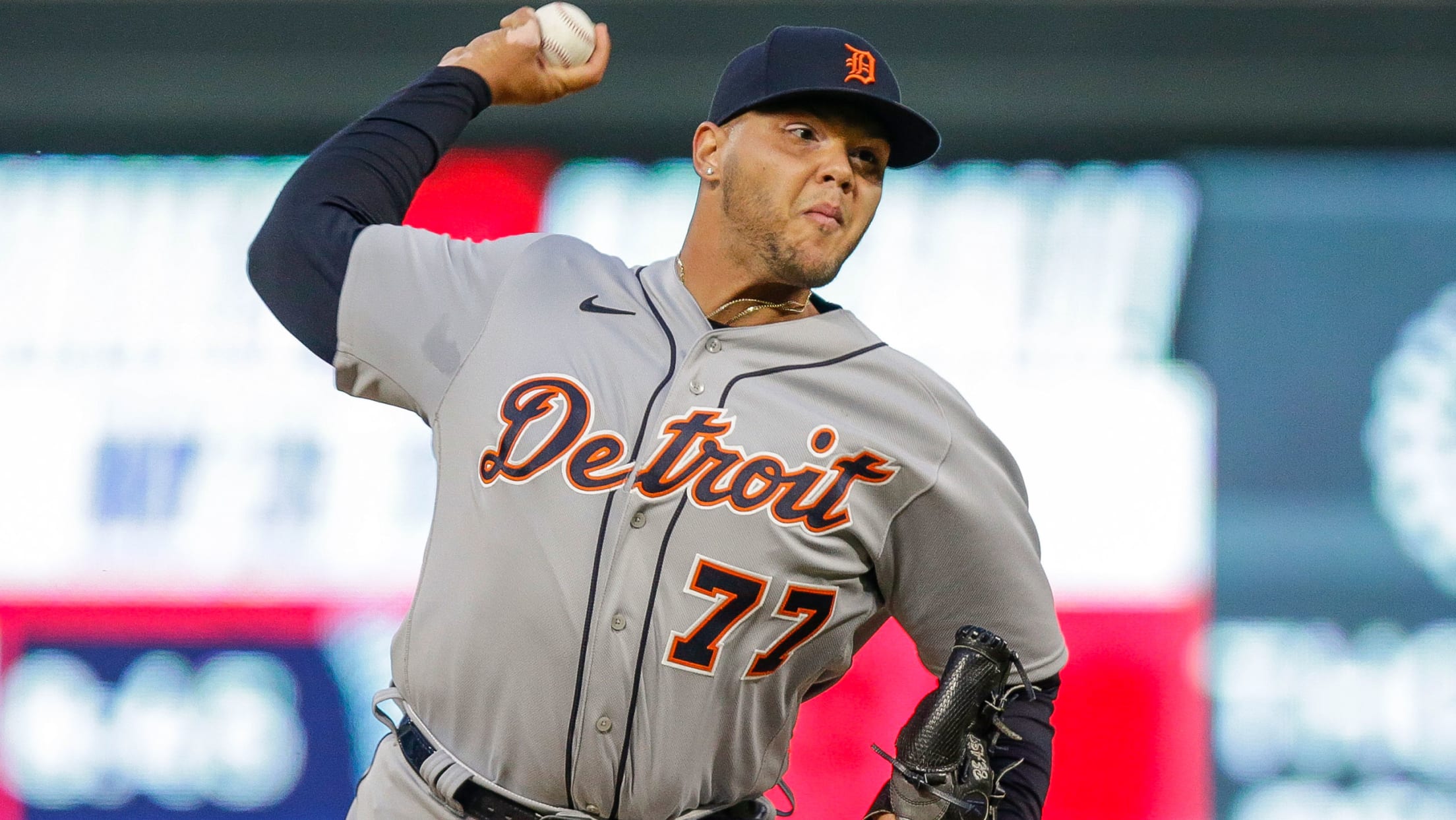 SAN DIEGO -- The Braves strengthened their bullpen by adding one of the American League's top strikeout pitchers from this past season. As the Winter Meetings came to a close on Wednesday, the Braves acquired Joe Jiménez and cash considerations from the Tigers in exchange for Minor League outfielder Justyn-Henry
5 big questions raised by Judge's massive deal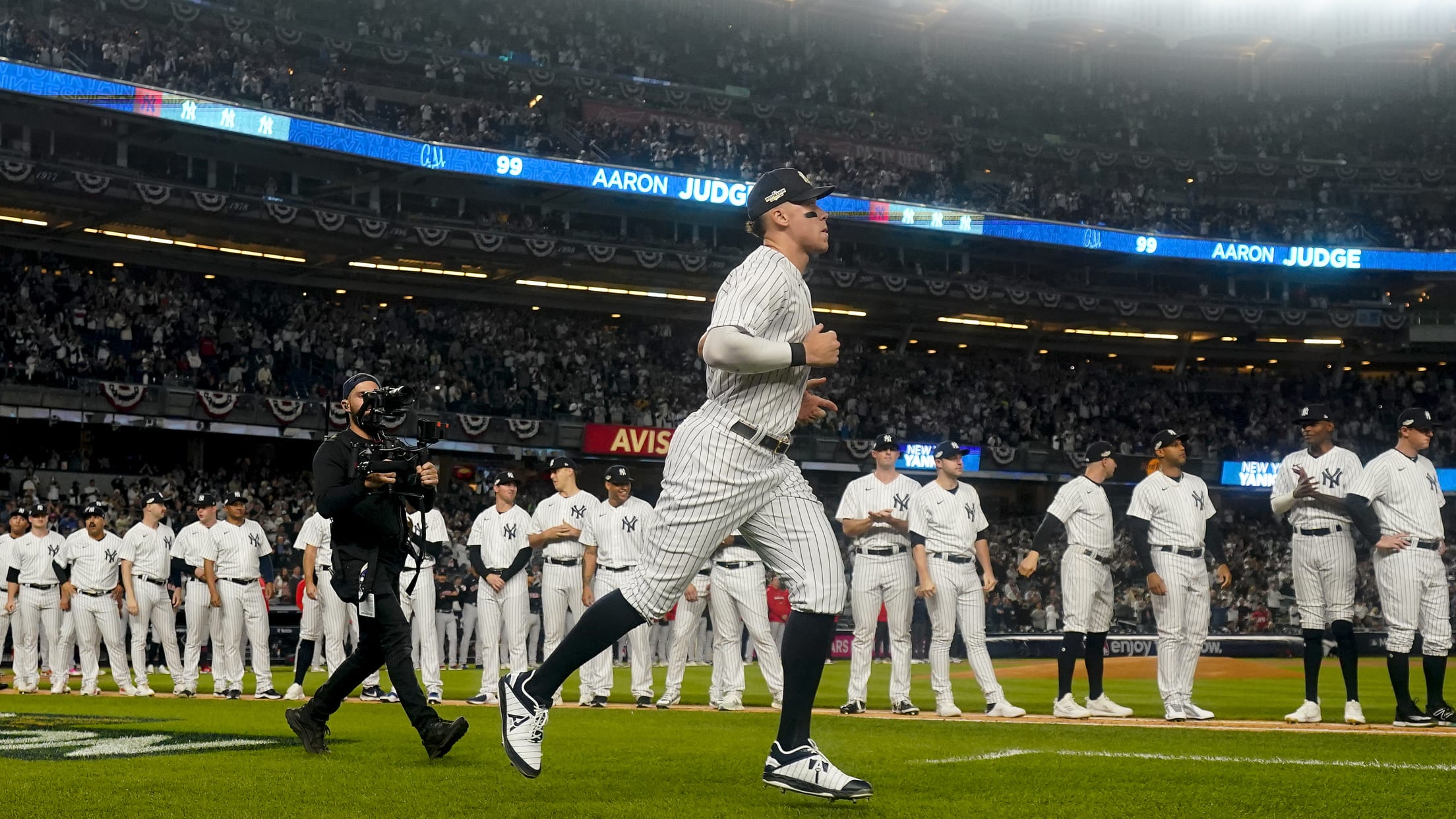 At the end of the day, Aaron Judge had to stay a Yankee, didn't he? Whatever changes the organization may or may not have gone through over the last decade, if the Yankees -- the Yankees! -- were outspent on their best, most beloved, most iconic player … well, would