Springing into action: 7 players already impressing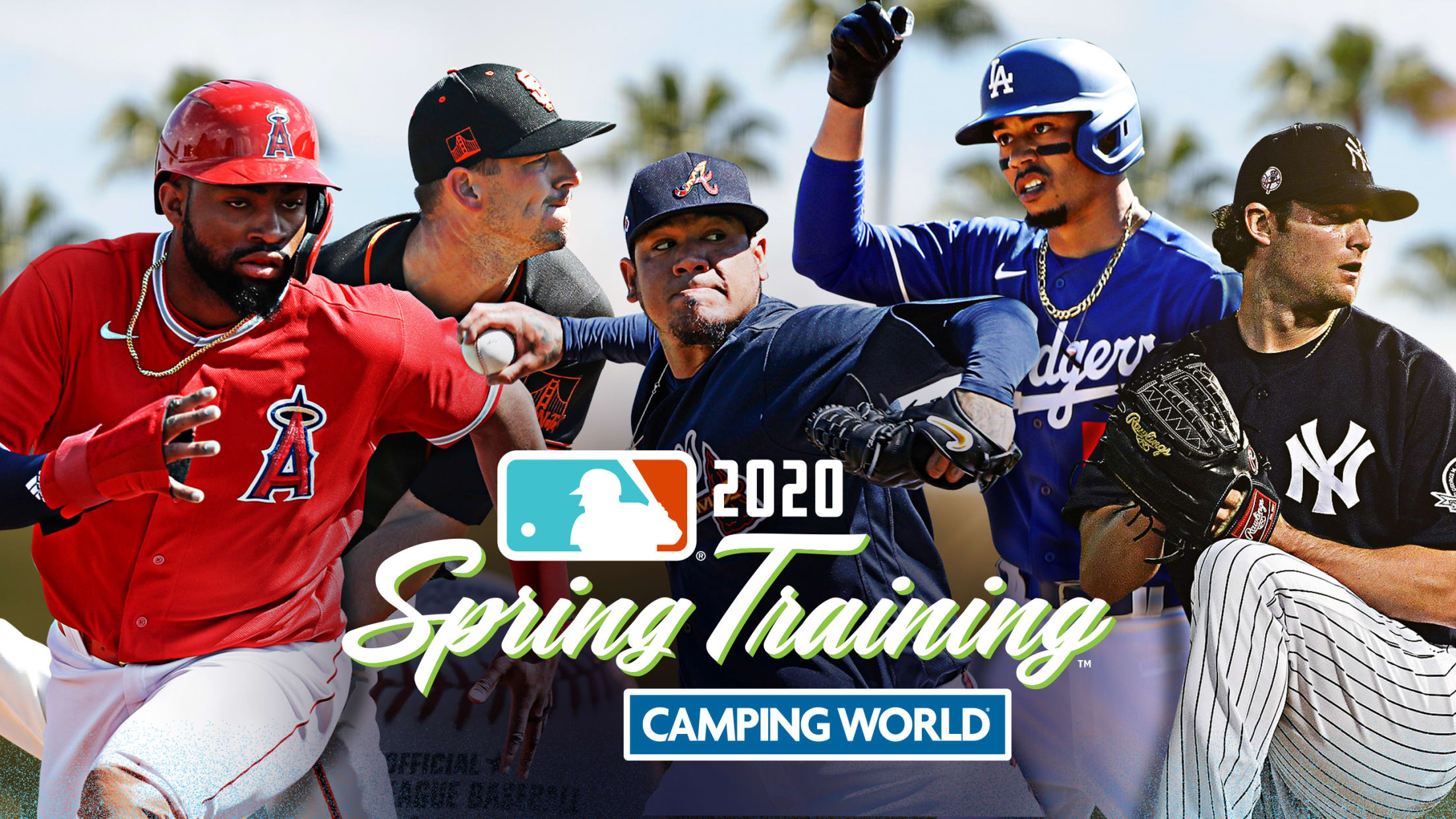 Here's to first impressions. This isn't just about young players, either. Did you see Gerrit Cole's first spring start for the Yankees on Monday? Right out of the gate, Cole's fastball touched 98 mph, and he could not have looked more ready for Opening Day.
Here are Yanks' internal options with Sevy out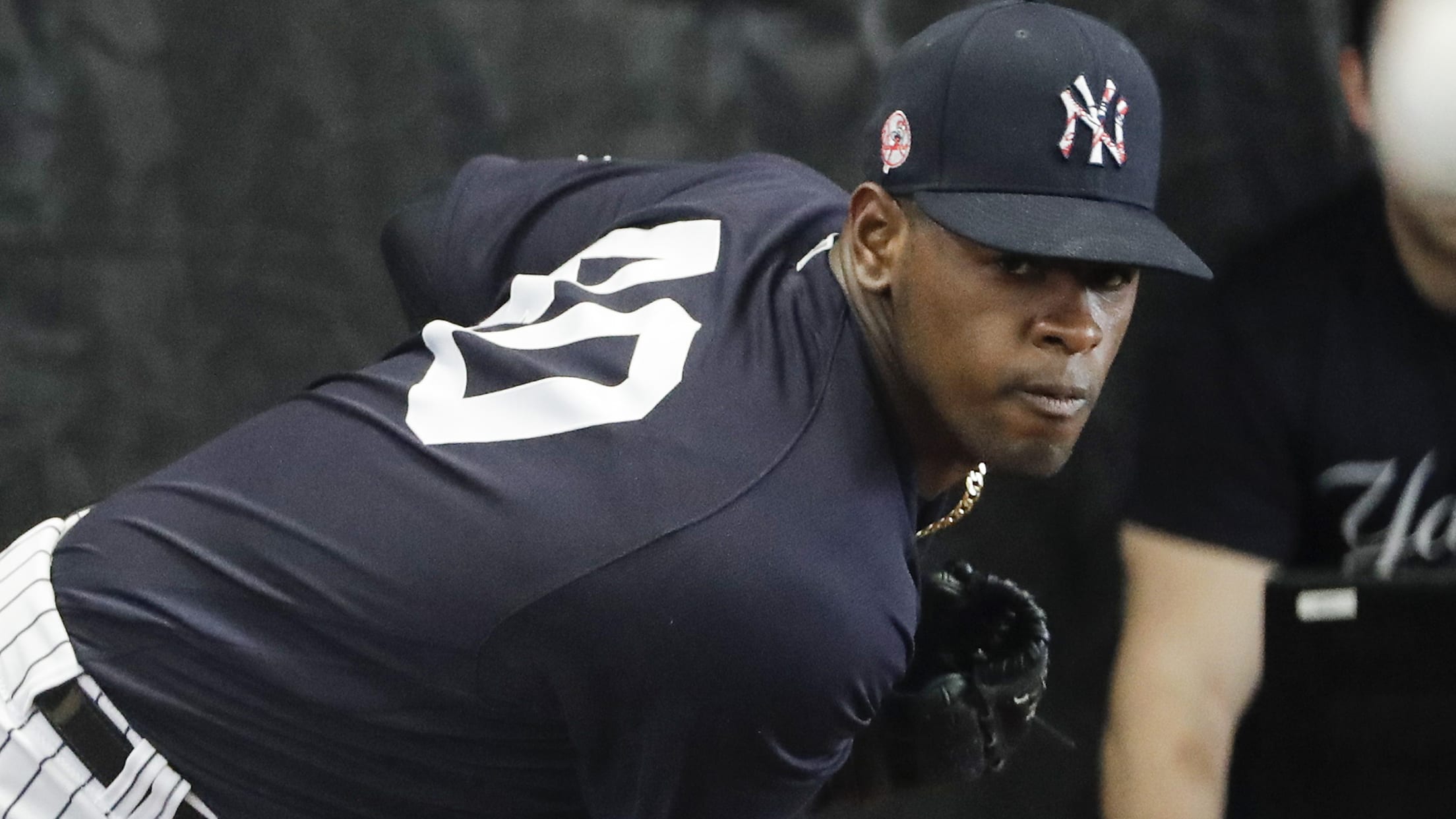 DUNEDIN, Fla. -- About 10 minutes after Brian Cashman peered through a pair of aviator sunglasses and detailed the process that had led Luis Severino toward season-ending Tommy John surgery, a seventh-inning drive whistled down the left-field line of the Blue Jays' spring home, smacking the Yankees general manager in
Deepest roster ever? Dodgers just might have it
LA projected to have Top-10 production at 10 different positions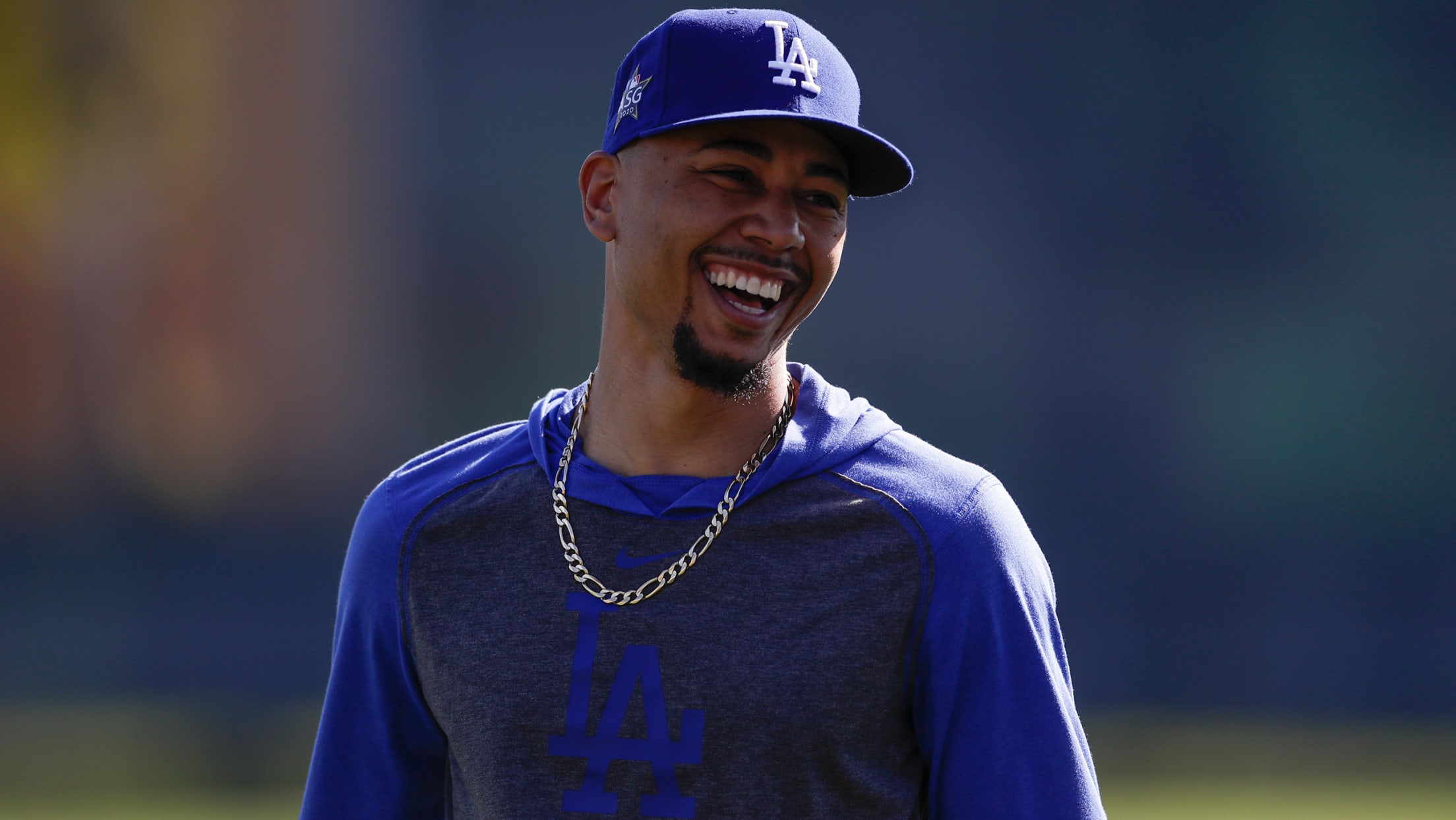 We're still a month away from the regular season, and it already feels like we're running out of ways to describe just how dominant the 2020 Los Angeles Dodgers look like they're going to be. You know why, obviously. They just won a franchise-record 106 games. They've won the last
Top pitching prospect dominates Yanks in debut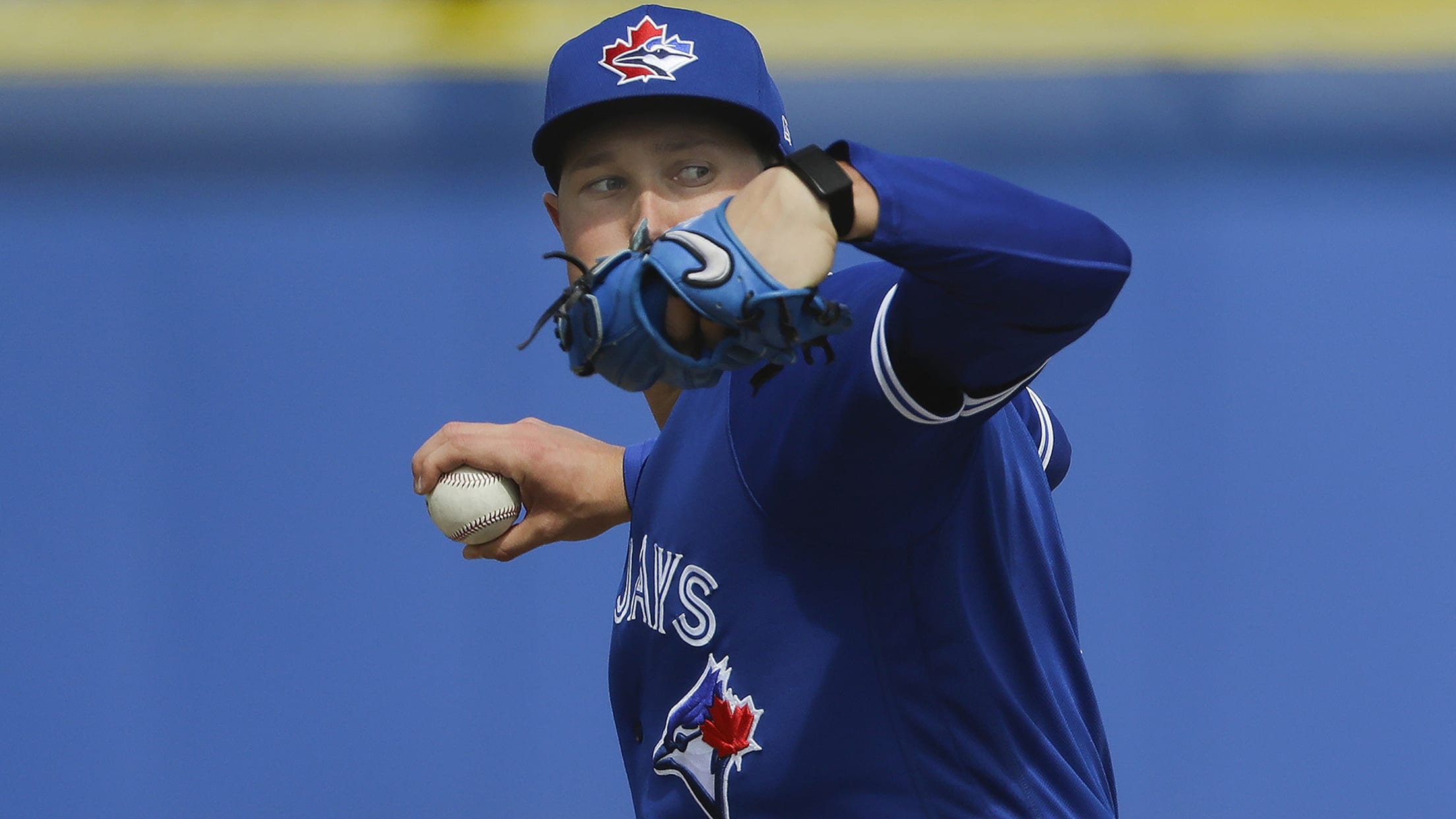 DUNEDIN, Fla. -- Nate Pearson is good, and he knows it. Now the Yankees do, too. The Blue Jays' No. 1 prospect dominated New York in his lone inning of work in Tuesday's 4-1 loss, needing just 12 pitches to strike out the side while hitting 98 mph on the
Tebow (that's right) homers for 1st spring hit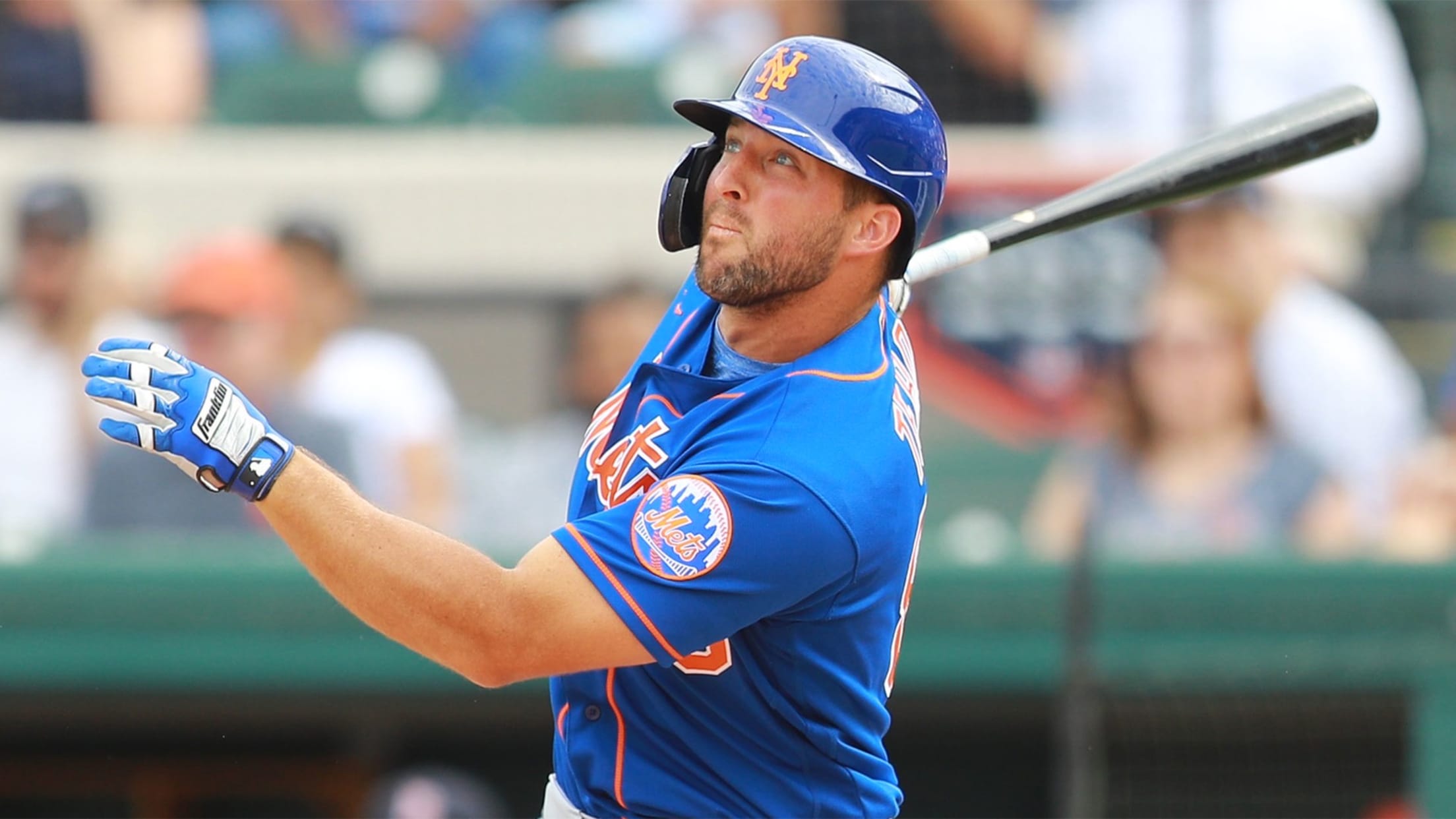 PORT ST. LUCIE, Fla. -- Tim Tebow has never minded the Minor League grind, riding buses across the Southeastern United States despite his obvious international celebrity. So it was nothing unusual for Tebow when the Mets sent him on a five-hour round-trip ride across Florida on Tuesday, for their 9-6
Big-name lineup shows Angels what it can do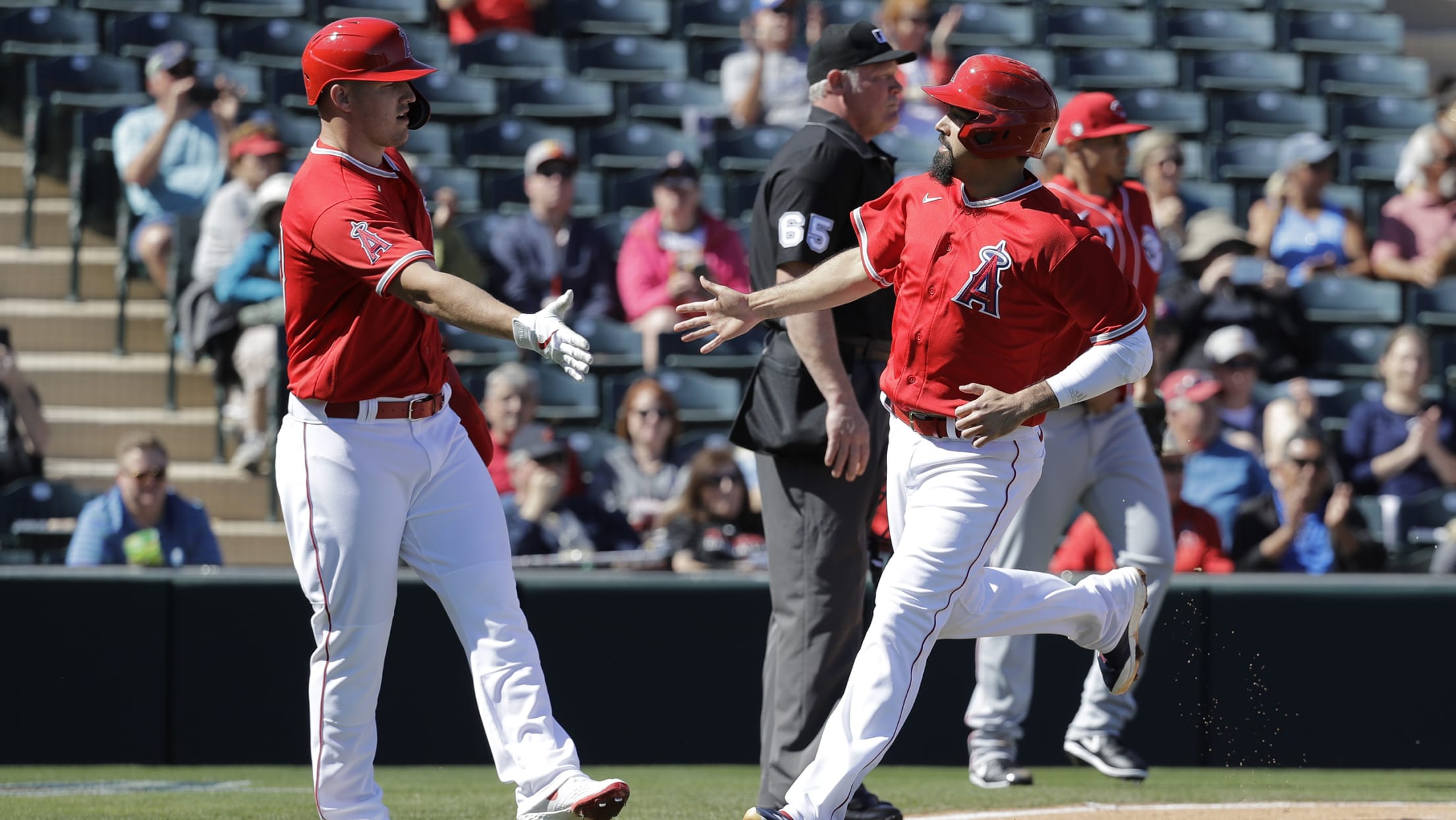 TEMPE, Ariz. -- The Angels rolled out their "A" lineup for the first time this spring on Tuesday against the Reds, marking the Cactus League debuts of regulars such as center fielder Mike Trout, third baseman Anthony Rendon, designated hitter Shohei Ohtani, left fielder Justin Upton and first baseman Albert
A year later: Harper 'more calm' (with more flow)
Arrieta feeling fine; Haseley in concussion protocol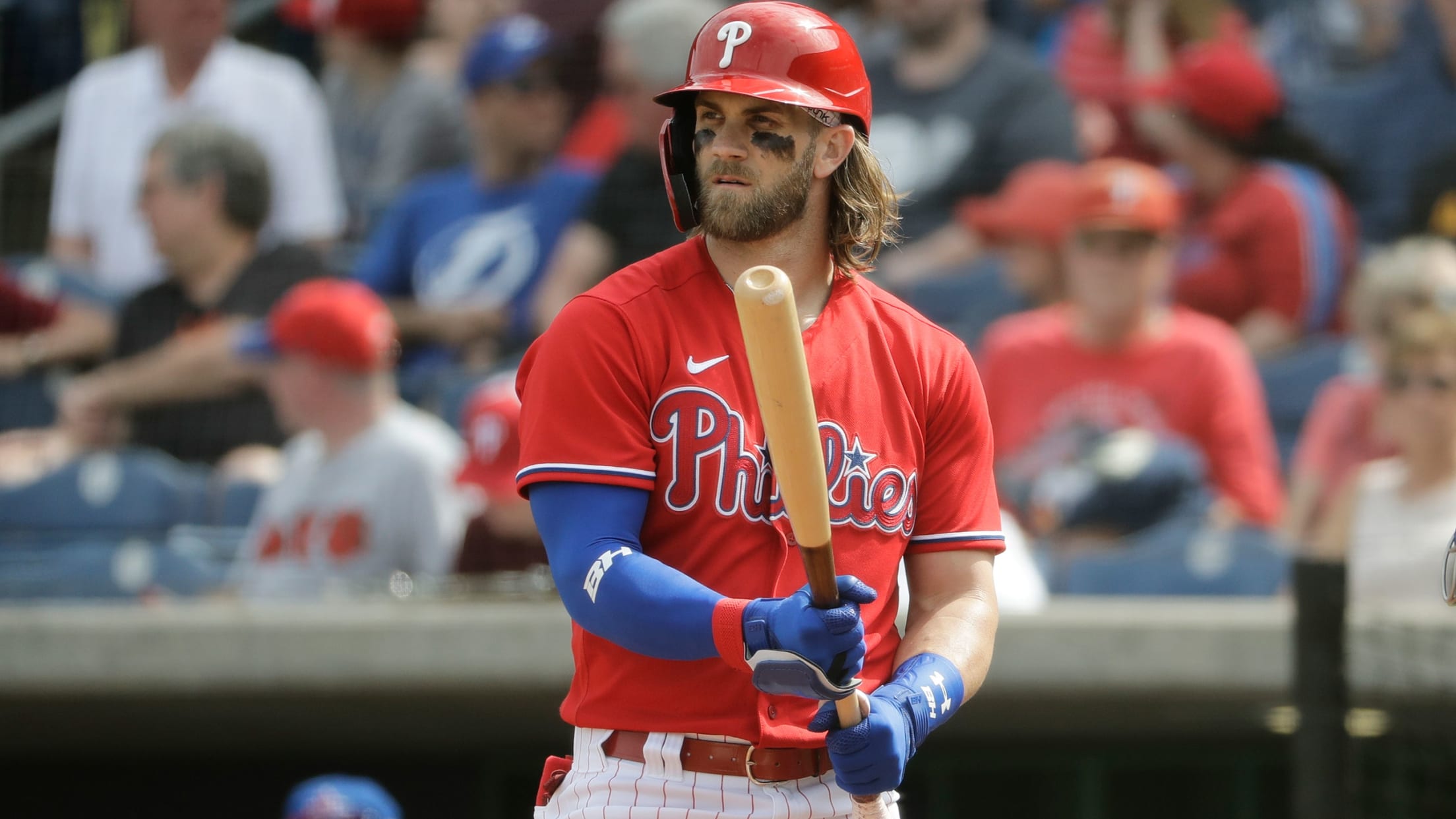 CLEARWATER, Fla. -- Bryce Harper's hair this spring is creeping into Jayson Werth territory. No cuts are scheduled. "I'm going to keep it going. Yeah, keep it flowing," Harper said Tuesday afternoon at Spectrum Field. "Why not? We'll see what happens."
2021 World Baseball Classic venues revealed
Marlins to host 3 rounds, including finals; others at Chase Field, Taichung, Tokyo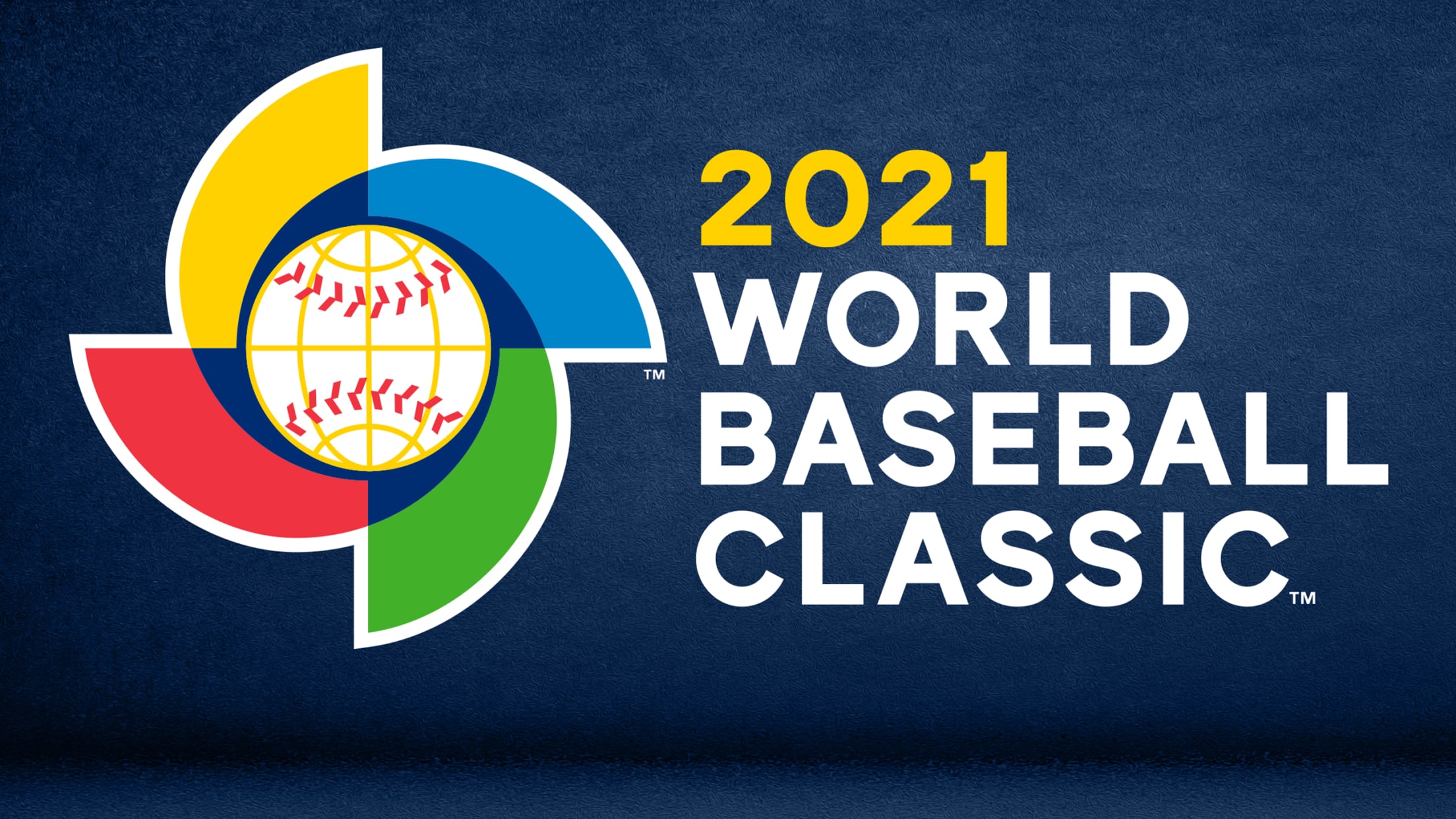 MIAMI -- Years before the inaugural World Baseball Classic in 2006, Jim Small polled Major Leaguers about their interest in participating in a global tournament. Hall of Famer Derek Jeter, then a superstar with the Yankees, was the first hand to go up in favor. Now a CEO and part
Got Wander lust? Franco may debut soon
Morton scoreless in first outing; Beeks, Fairbanks impress; B. Lowe leads offense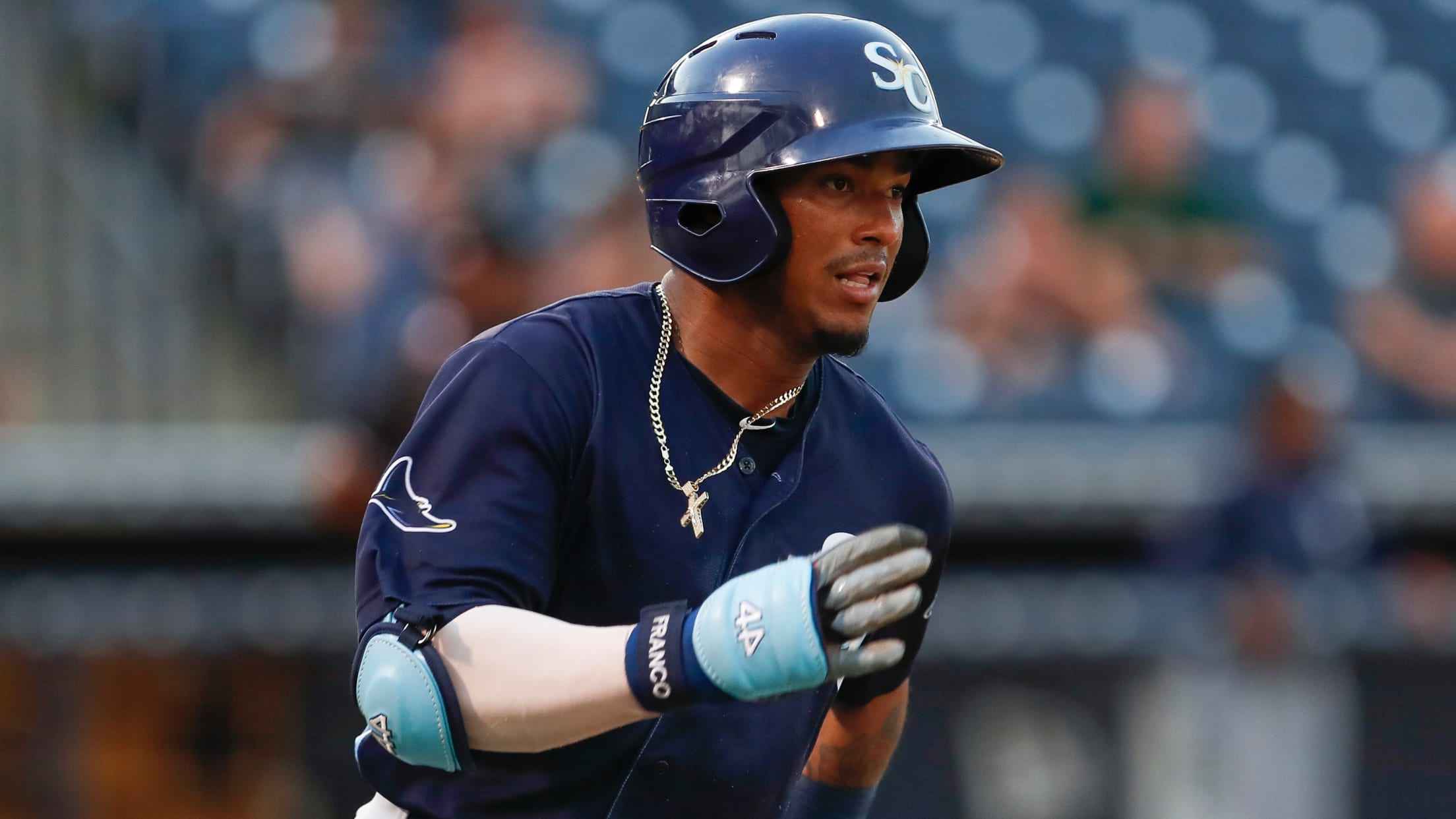 SARASOTA, Fla. -- Wander Franco, the No. 1 overall prospect per MLB Pipeline, is hoping to make his Major League debut at some point during the 2020 season, but Rays fans will likely get a look at the 18-year-old phenom during Spring Training games this week.
World Series favorites, ranked from 1 to 30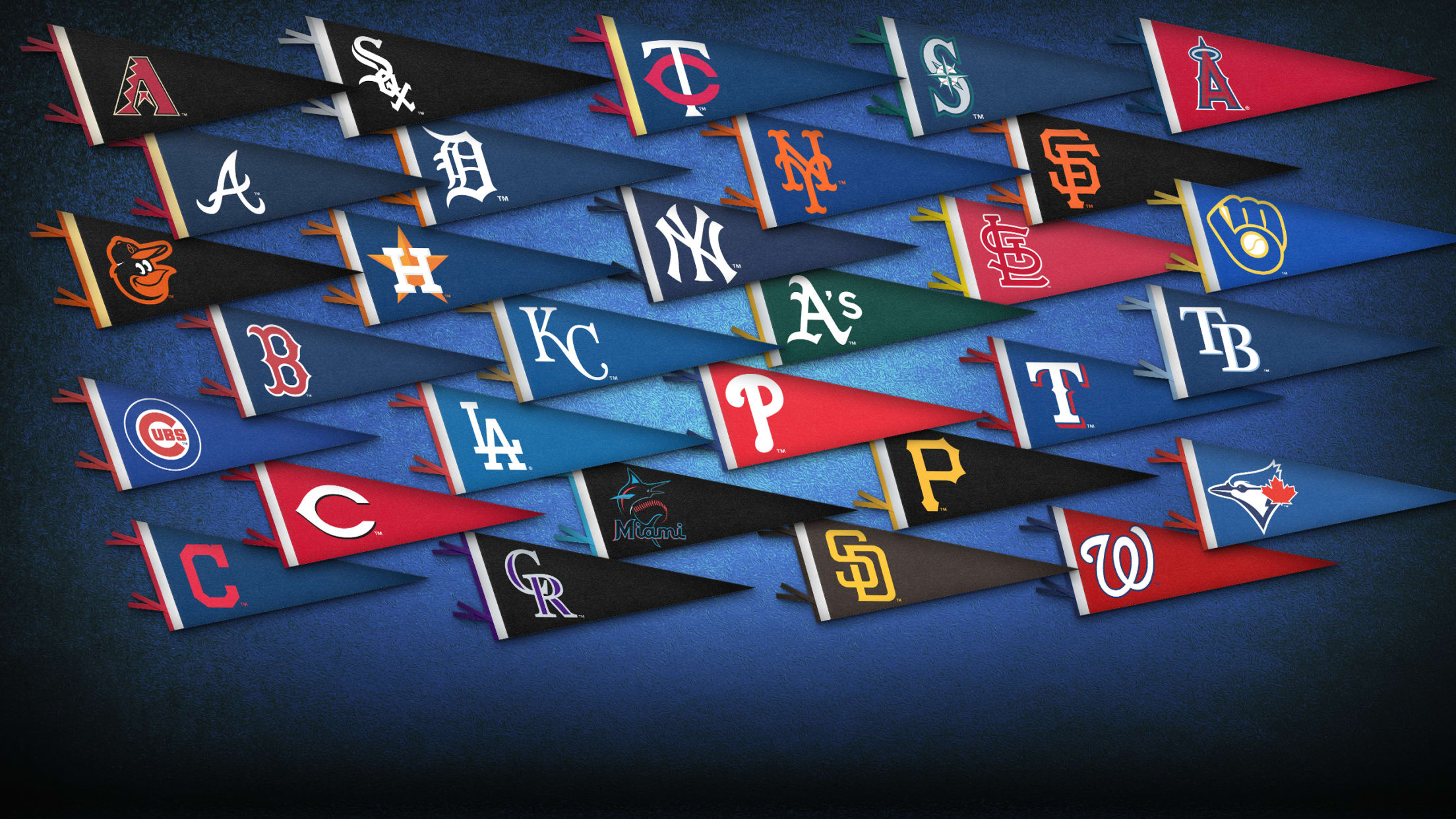 We've finally heard the sweetest words of the spring -- pitchers and catchers report -- and that brings with it the end of what's been something of a wild and crazy offseason. (To say the least.) That means the 30 teams have their rosters more or less set, barring a
Opening Day lineup, rotation, closer predictions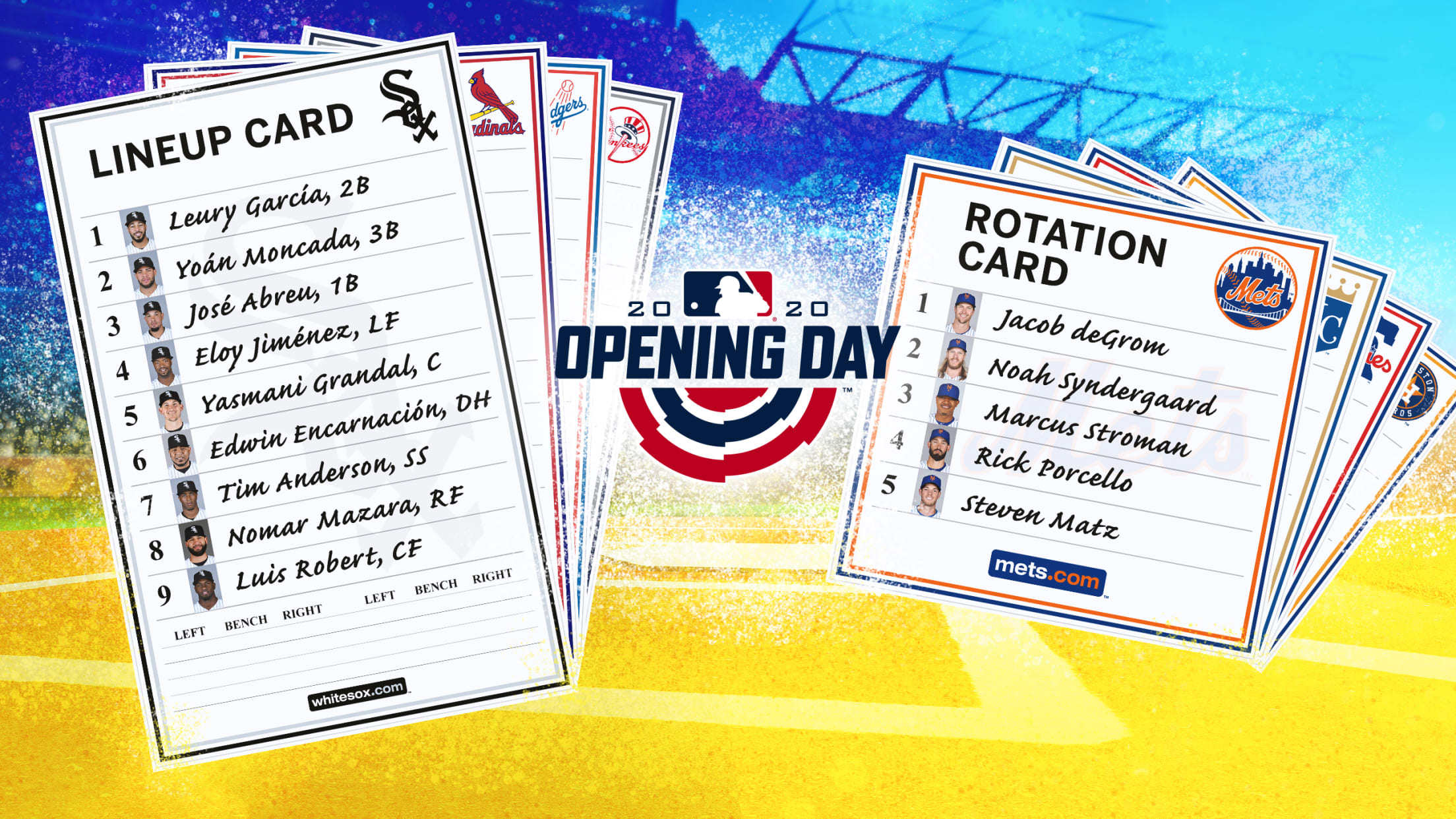 Gerrit Cole will be in Yankees pinstripes. Anthony Rendon joins Mike Trout and Shohei Ohtani in Anaheim. The Reds have added three new hitters to their lineup. Madison Bumgarner is no longer a Giant. There have been many seismic changes around baseball this offseason, and with pitchers and catchers getting
Who's new, who's gone on each team for '20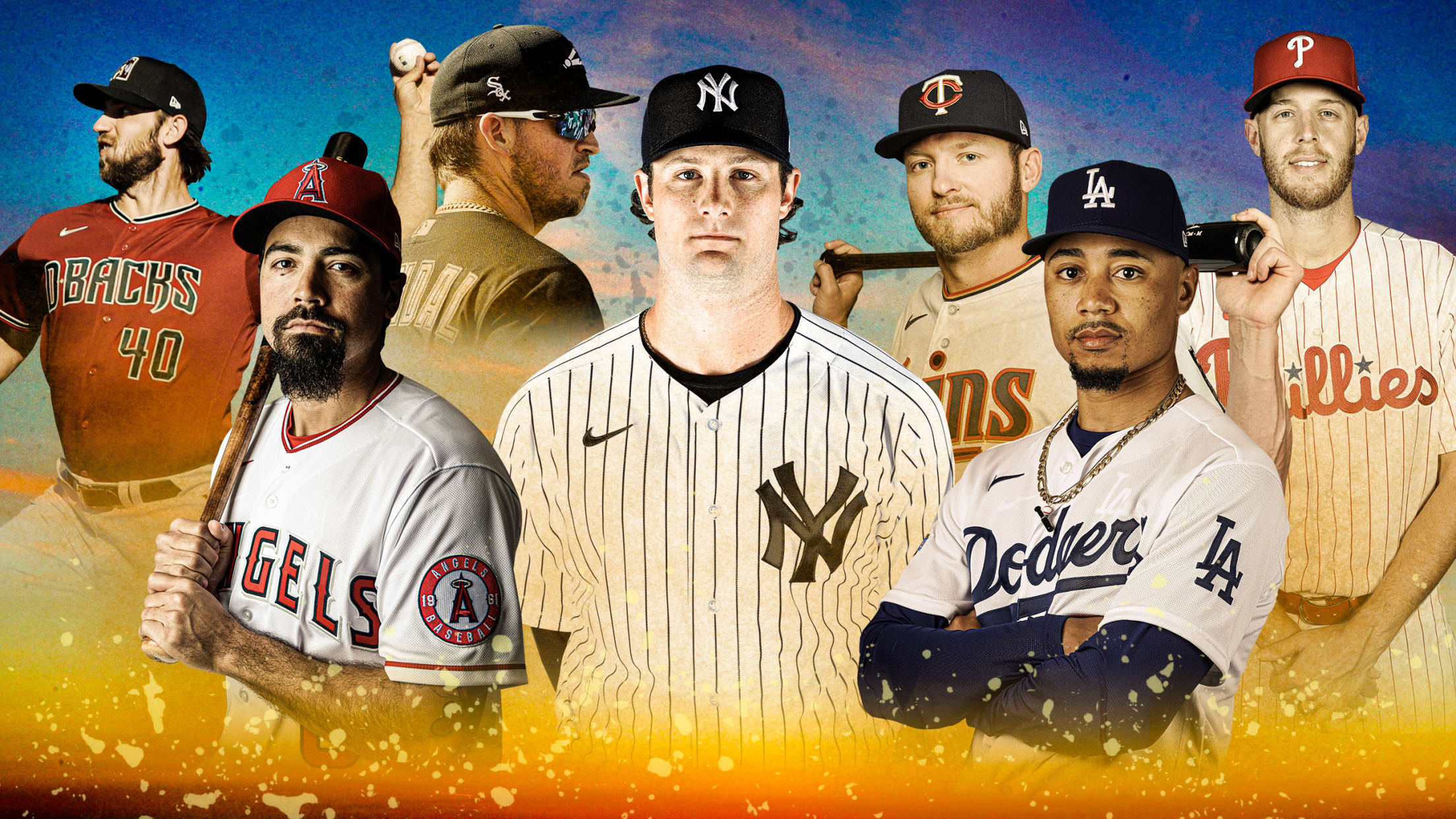 It's a rite of spring: New faces in new places. Don't worry, we kept track of every move in one spot.
Walker visits HOF: 'Trembling inside right now'
Hall of Fame class of 2020 will be inducted on July 26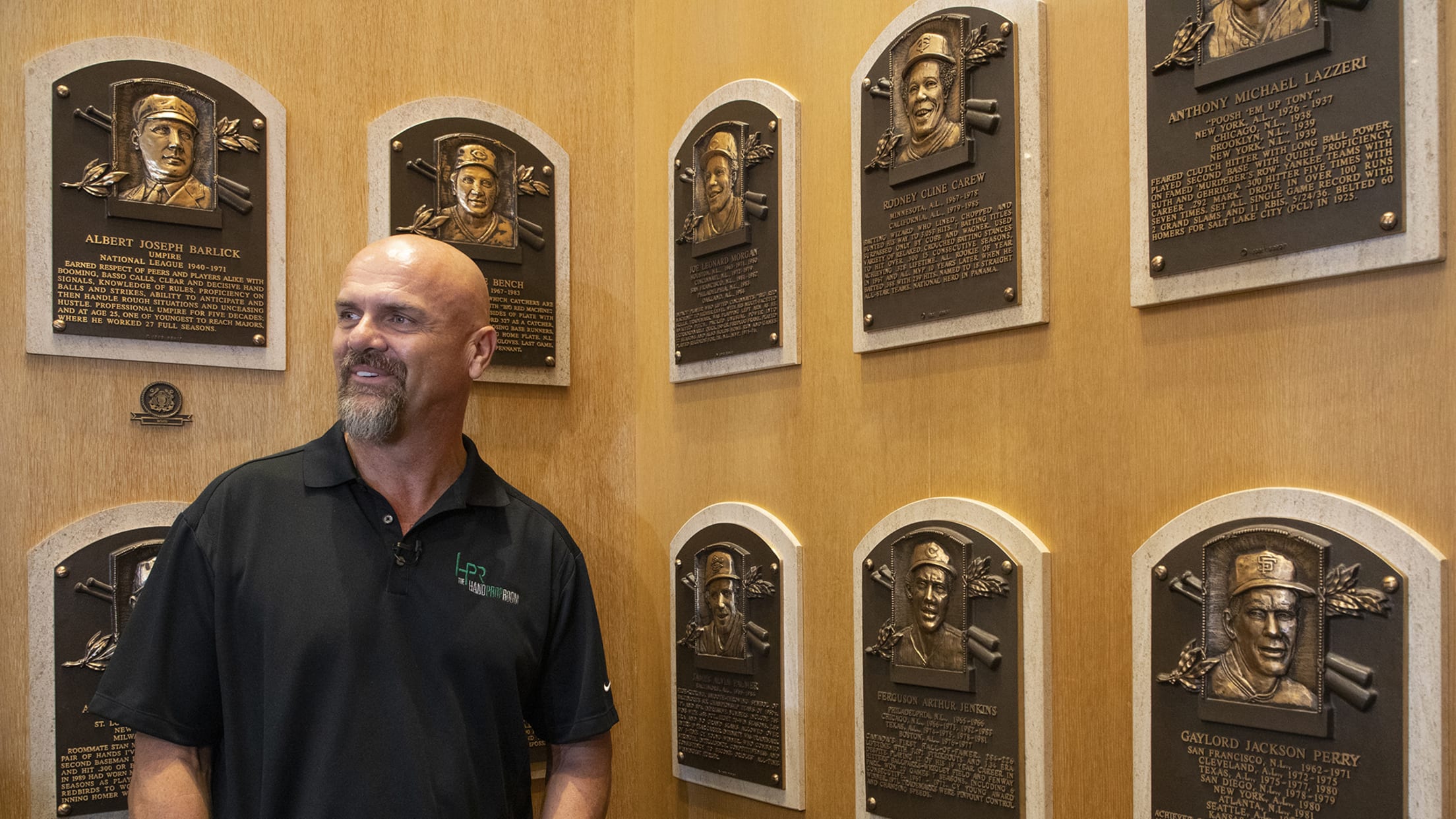 COOPERSTOWN, N.Y. -- Exactly five weeks after receiving THE phone call that informed him he was joining baseball immortality, Larry Walker was sitting in the Baseball Hall of Fame's cathedral-like Plaque Gallery, echoes of past legends seemingly reverberating between its high walls. "I'm kind of trembling inside right now. I
Severino needs season-ending Tommy John
Right-hander will undergo the procedure Thursday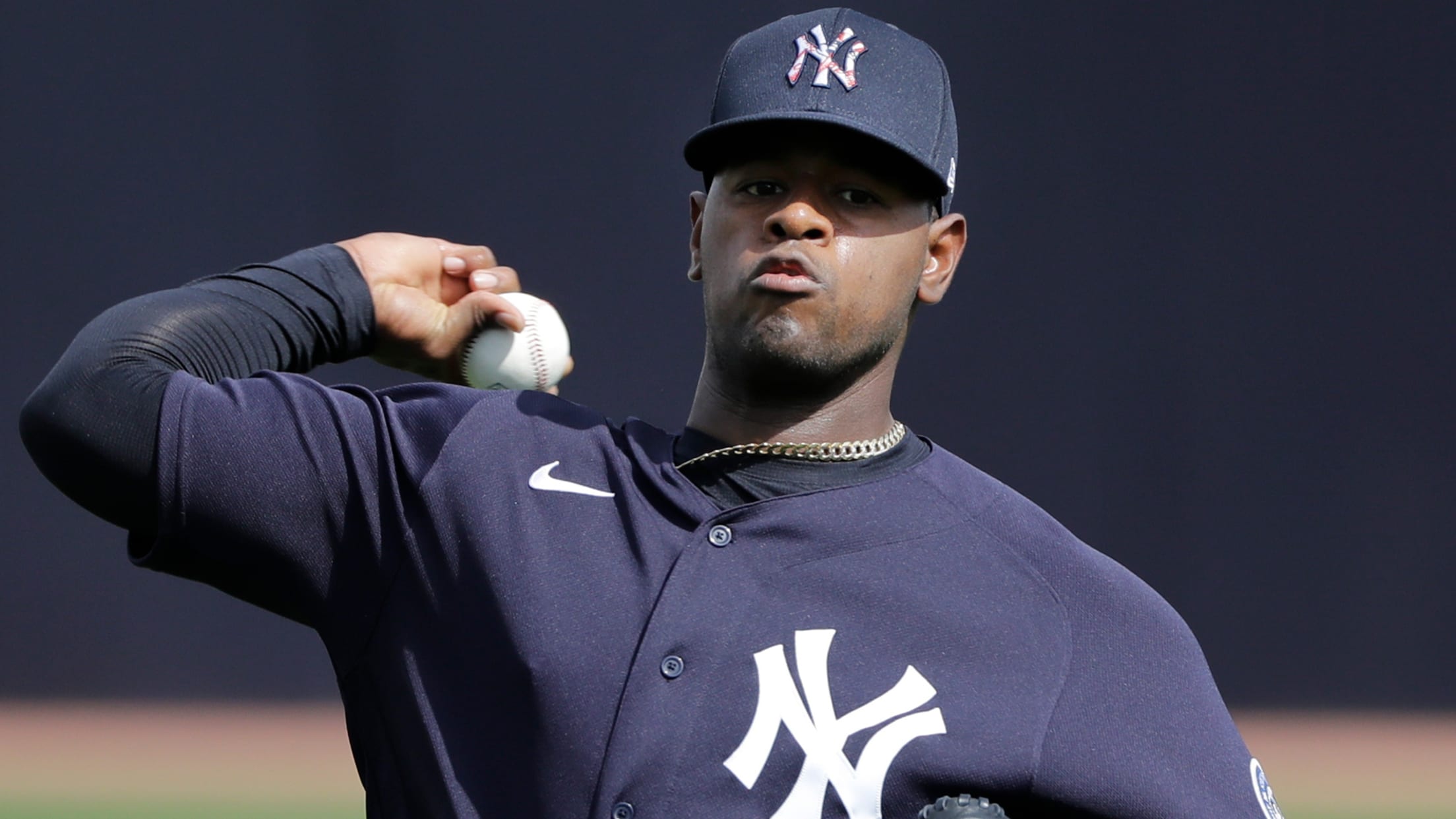 DUNEDIN, Fla. -- As Luis Severino dropped into a chair in the Minute Maid Park press conference room last October, the right-hander expressed confidence that he would be pitching the next evening, believing that his Yankees would push the American League Championship Series against the Astros to a seventh game.
Match these LinkedIn 'pages' to MLB stars
Because networking knows no offseason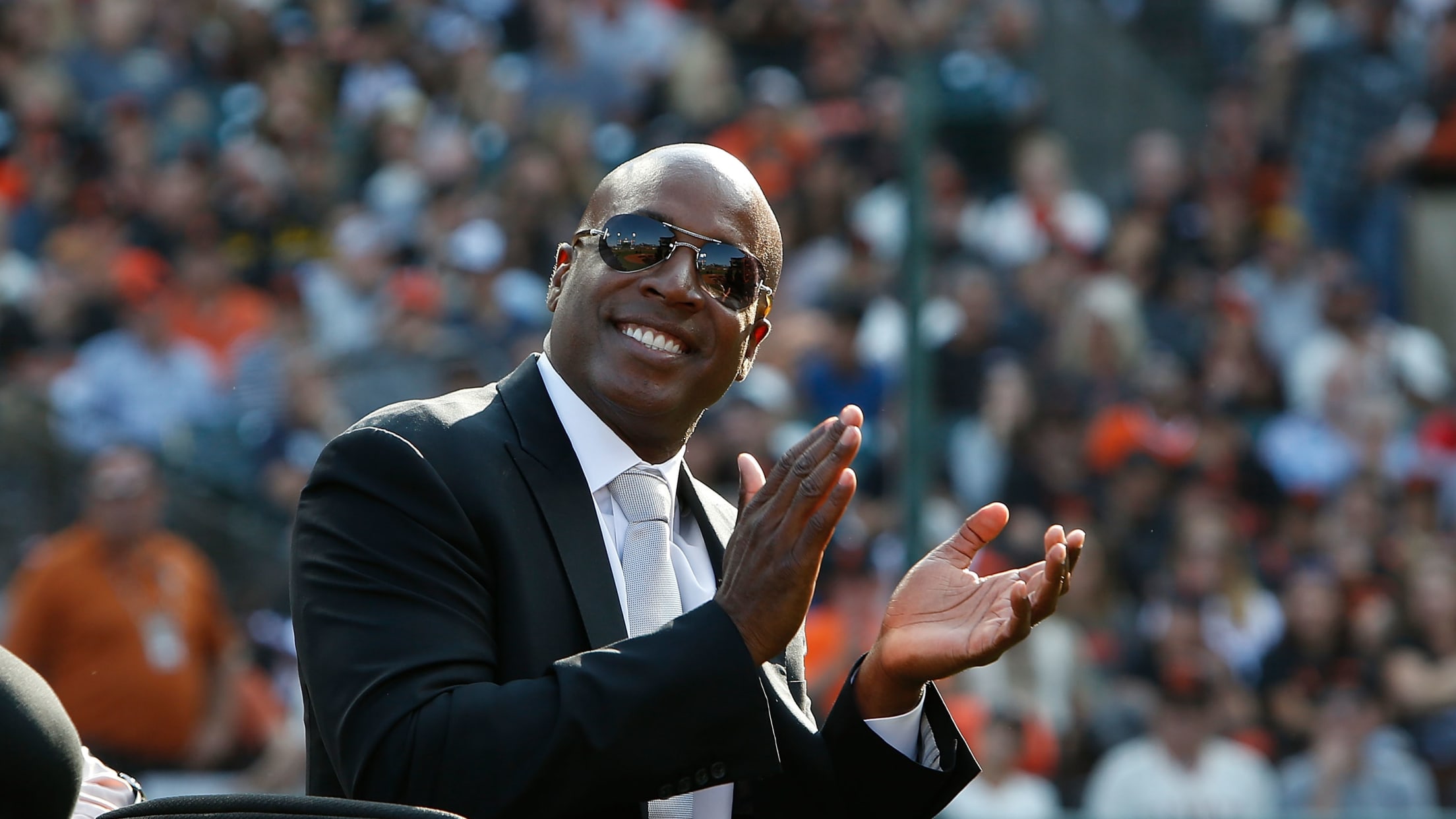 You would think that one of the perks of being a Major League superstar -- somewhere below "bat flipping your walk-off homer in front of thousands of adoring fans" but above "complementary cake on every chartered flight" -- is that you never really have to go through a job search
Ranking every fantasy player, 1 to 800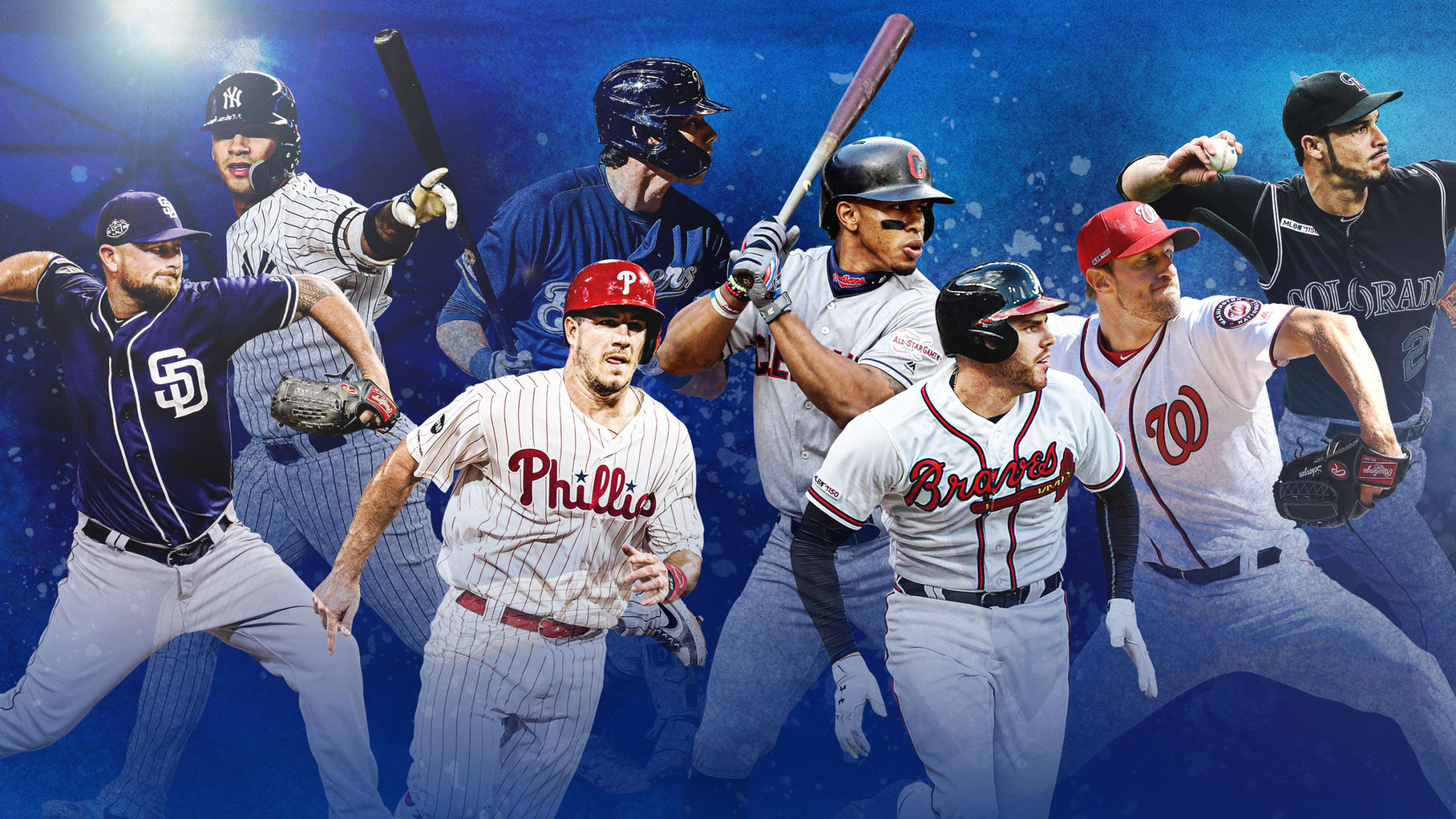 It's fantasy draft season, and MLB.com is here to help you prep. The 2019 campaign played host to an offensive onslaught for the ages, as sluggers across the Majors took aim at the record books. And now, fantasy owners need to figure out what it all means heading into '20.
Van on warning track disrupts spring game
Welcome to Spring Training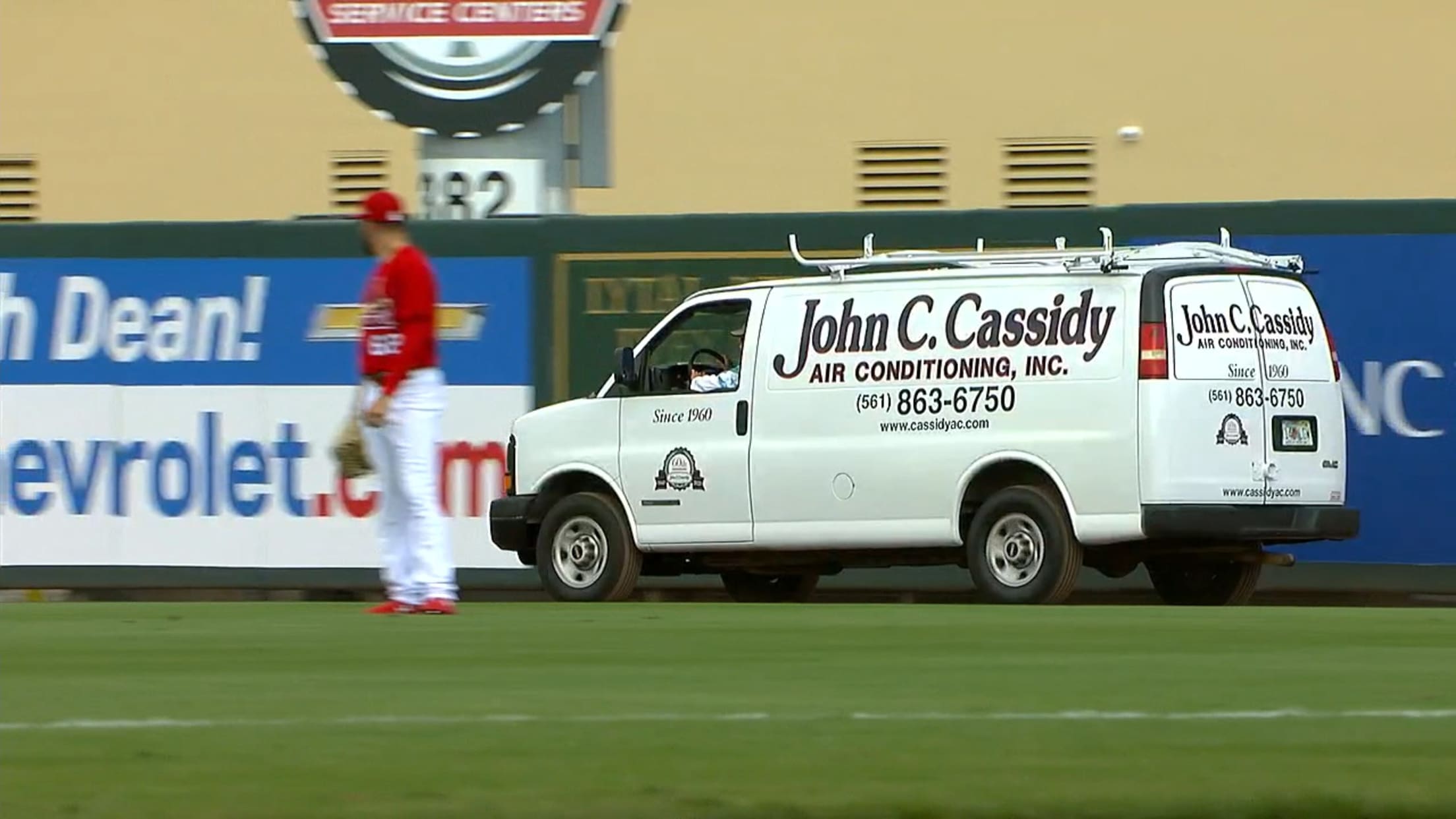 It doesn't take long to figure out the atmosphere around Spring Training is more relaxed than a regular-season game. The stadiums are smaller. Players tend to come and go throughout any given game. A lot of fans watch the game from a blanket on the lawn. What's more relaxing than
Offensive consistency key to Cards' success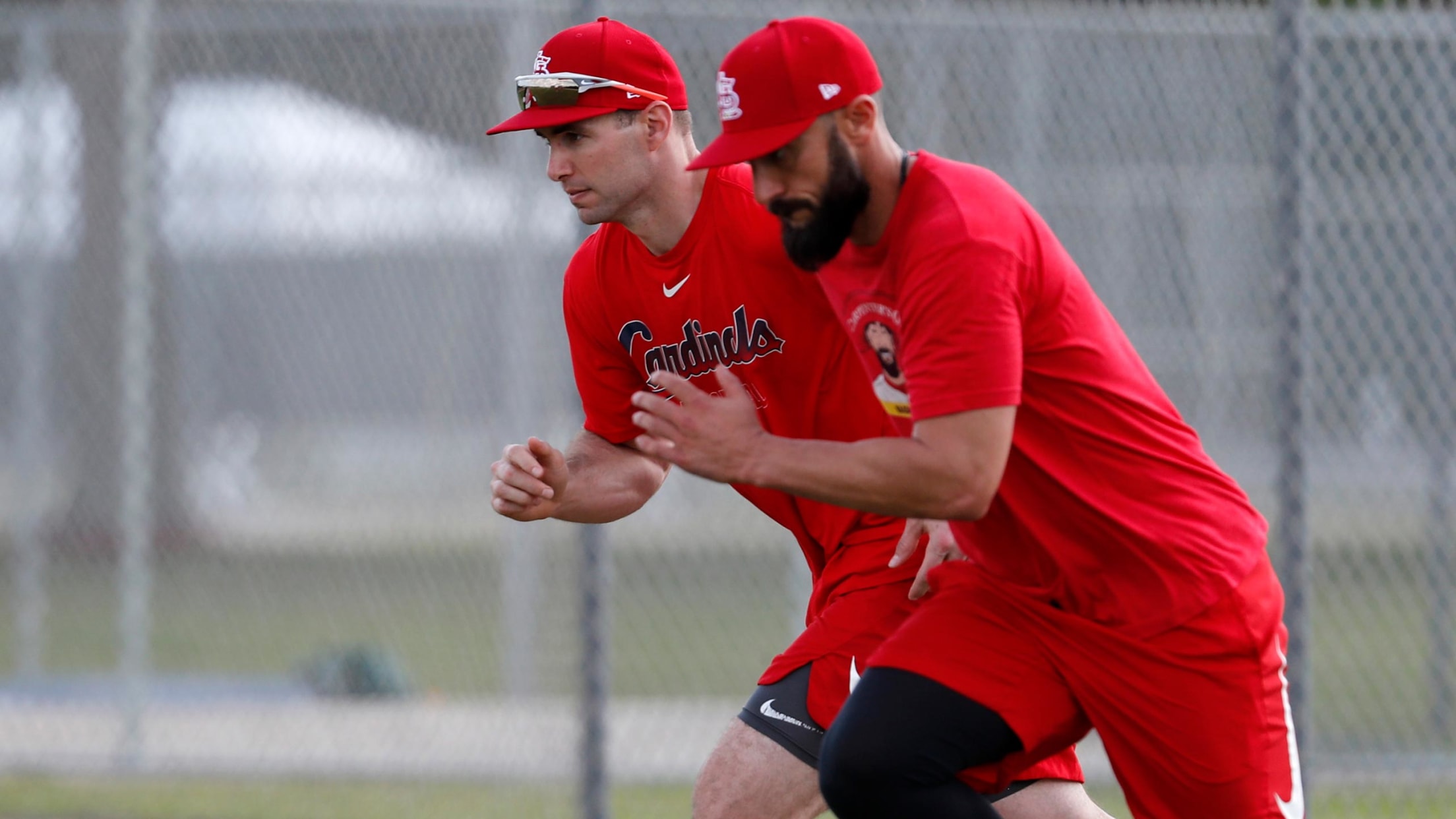 JUPITER, Fla. -- In a wide-open National League Central battle, the reigning division champion Cardinals believe they have a good chance to repeat in 2020. Their pitching staff (led by ace Jack Flaherty) is one of the best in the league, their defense is unmatched and they feel as though
'I want more': Soto slugs first dinger of '20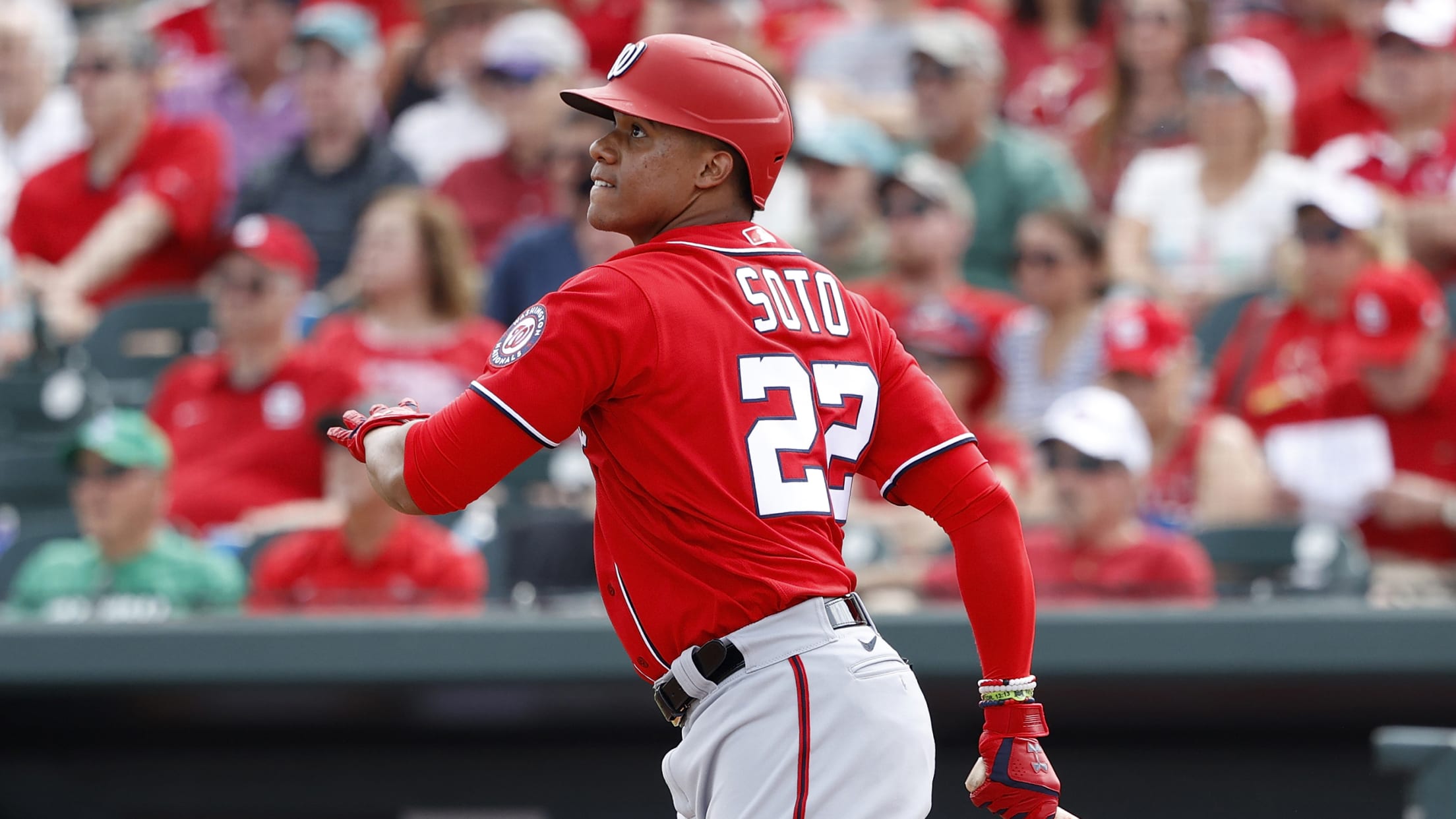 JUPITER, Fla. -- There are loud cheers each time Juan Soto steps into the batter's box. He hears them, including afternoons like Tuesday, when he hit his first home run of Spring Training.
Healthy Kershaw lining up for Opening Day start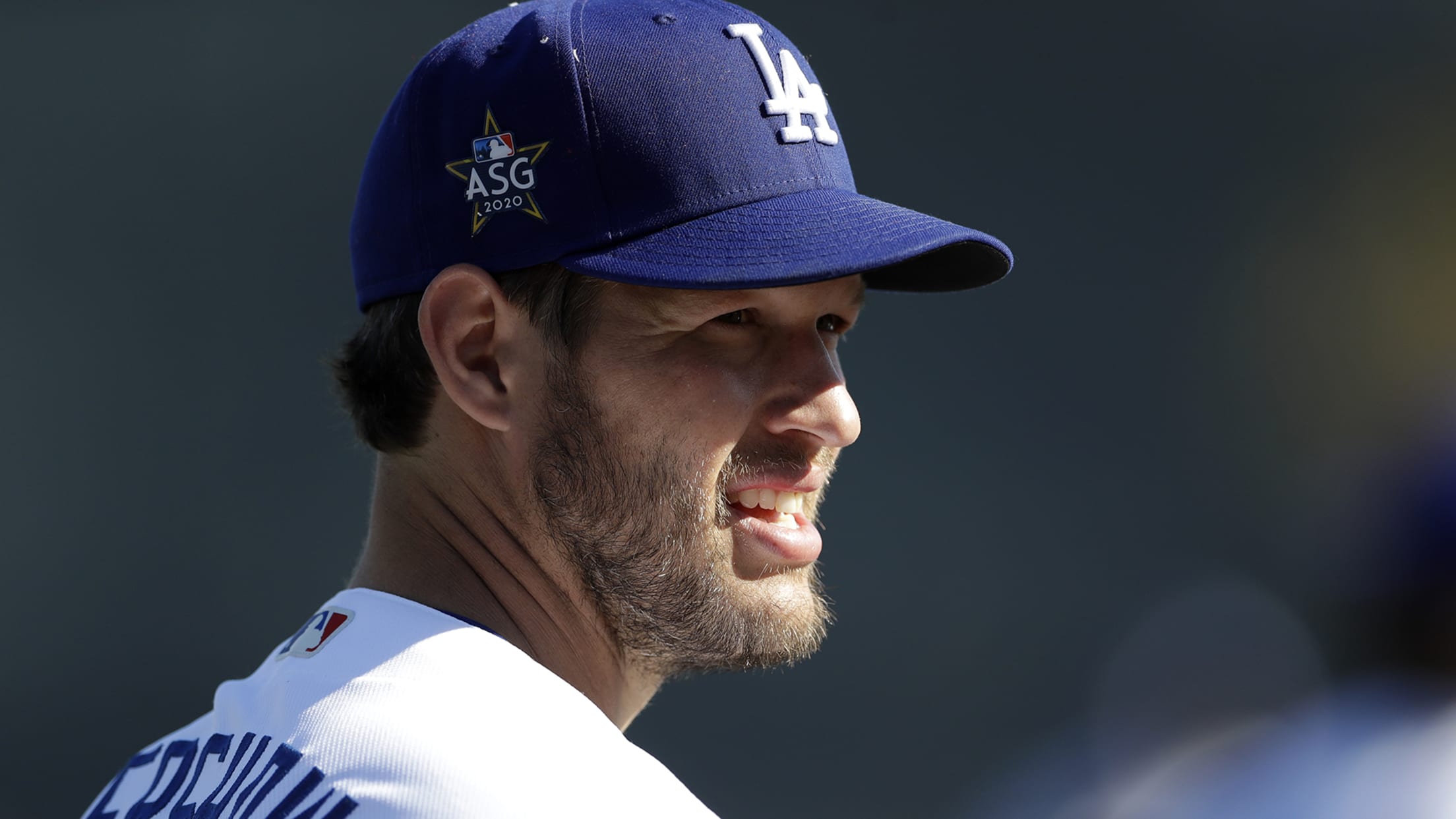 SCOTTSDALE, Ariz. -- Clayton Kershaw threw his third bullpen of spring Tuesday morning and is on track to pitch Opening Day on March 26 against the Giants at Dodger Stadium.
Angels honor Altobelli family with special hats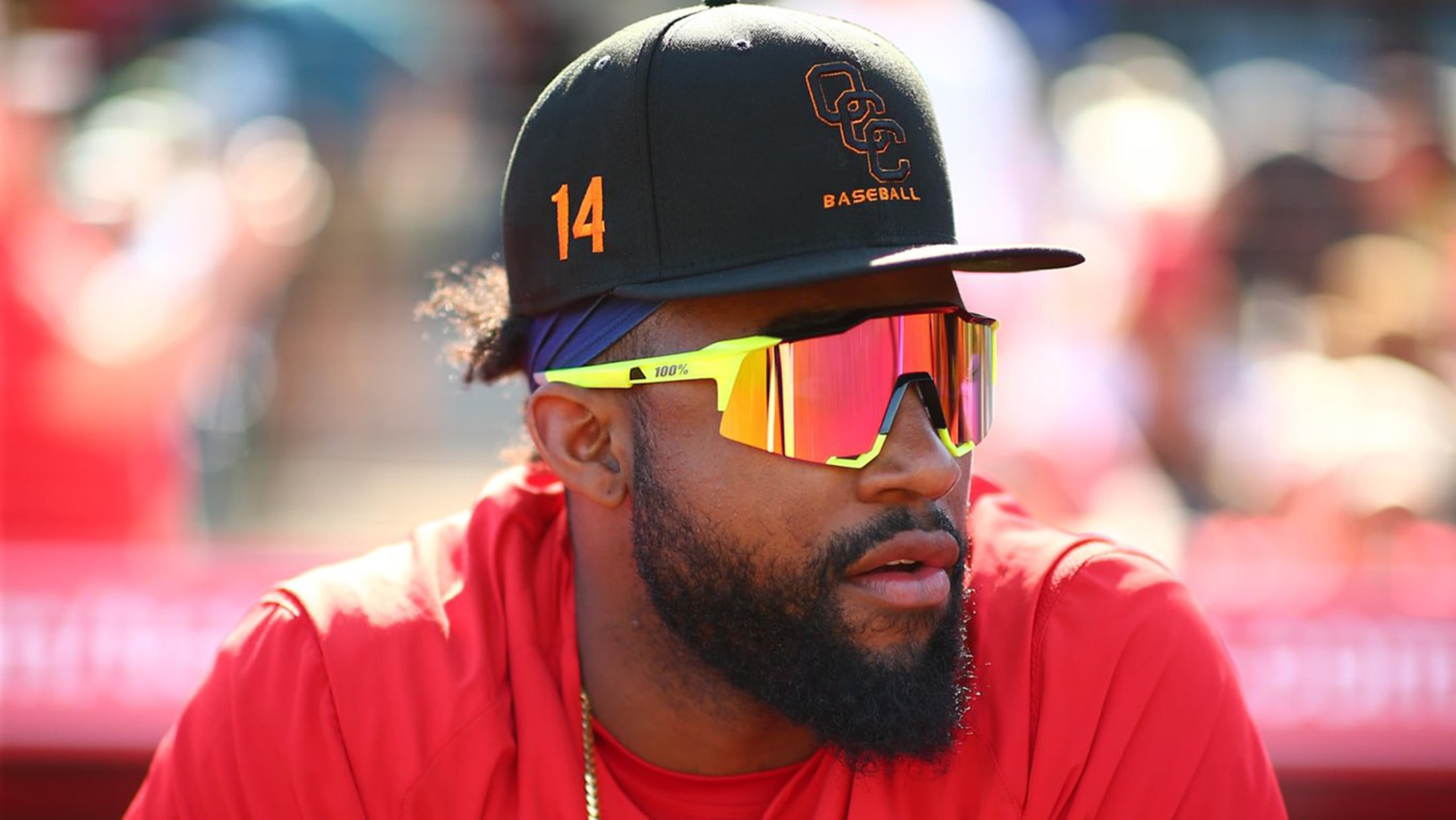 TEMPE, Ariz. -- The Angels paid tribute to late Orange Coast College coach John Altobelli and his family on Tuesday, wearing black OCC hats with Altobelli's No. 14 embroidered on the right side, against the Reds at Tempe Diablo Stadium.
Kelenic's attitude 'rubbing off' on teammates
Mariners' top prospect makes first spring start vs. hometown club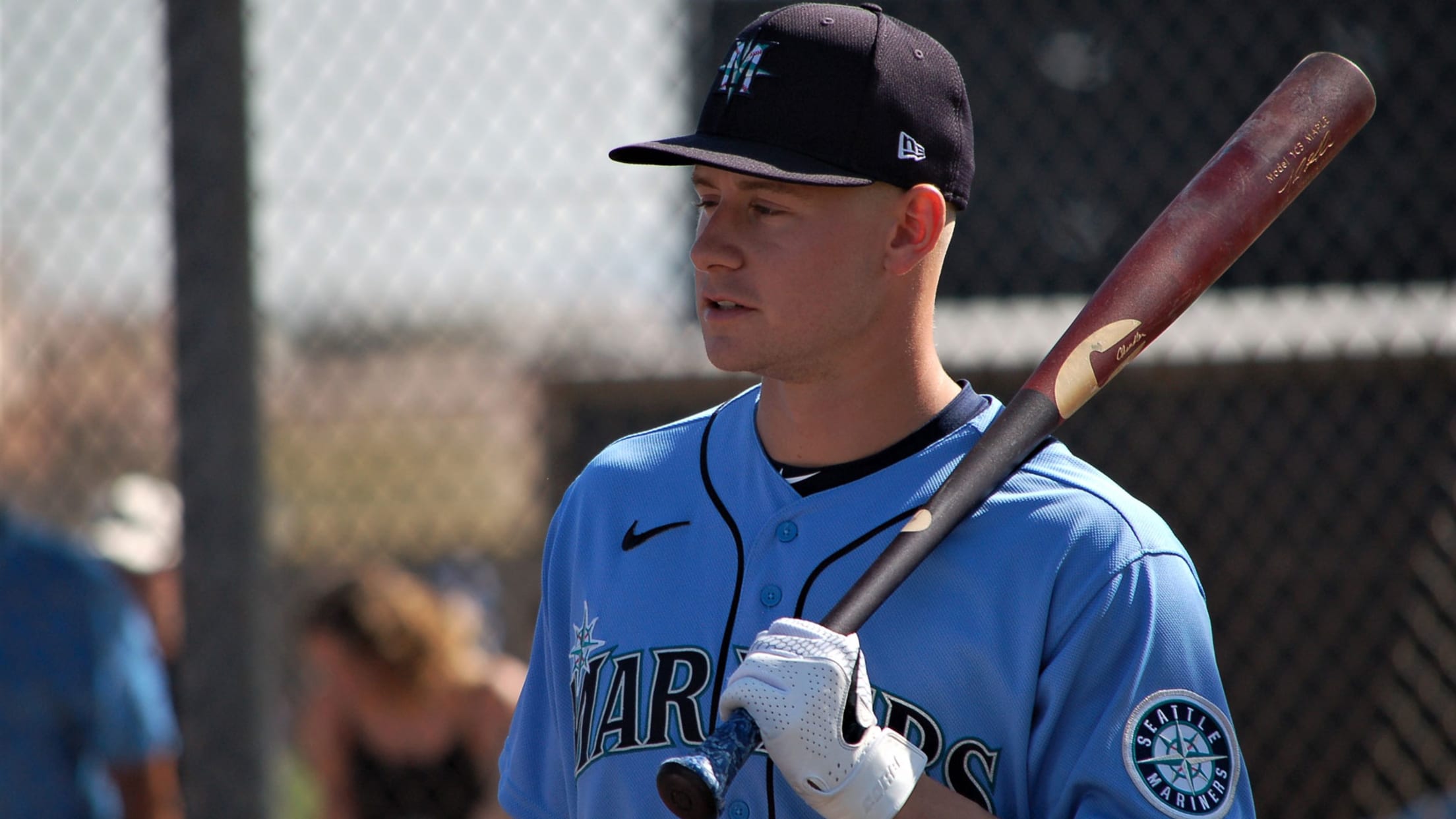 PHOENIX -- Jarred Kelenic's introduction to his first Major League camp has already come with plenty of lessons. And the 20-year-old outfielder is passing most of the early tests in impressive fashion, including lacing a run-scoring single and then scoring the winning run in the Mariners' 2-1 victory over the
MadBum's rodeo alias is now an MiLB promo night
Don't forget your lasso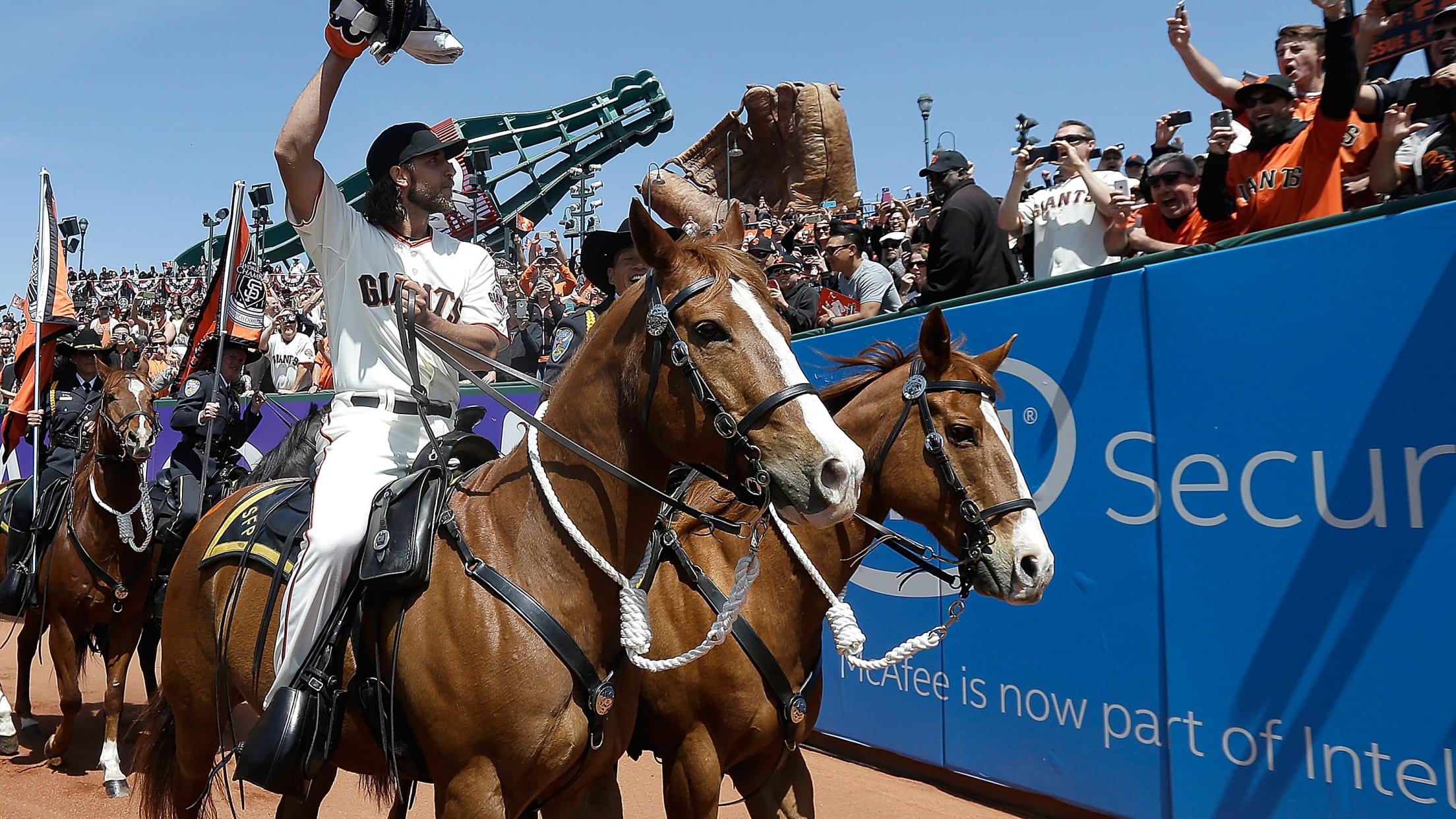 On Sunday, the discovery that Madison Bumgarner has been competing in the Arizona rodeo circuit under the alias "Mason Saunders" set the baseball world on fire. If he could moonlight roping horses for years without attracting attention, who could still claim to know anything about the three-time World Series champ?
deGrom's competitiveness on display in sim tilt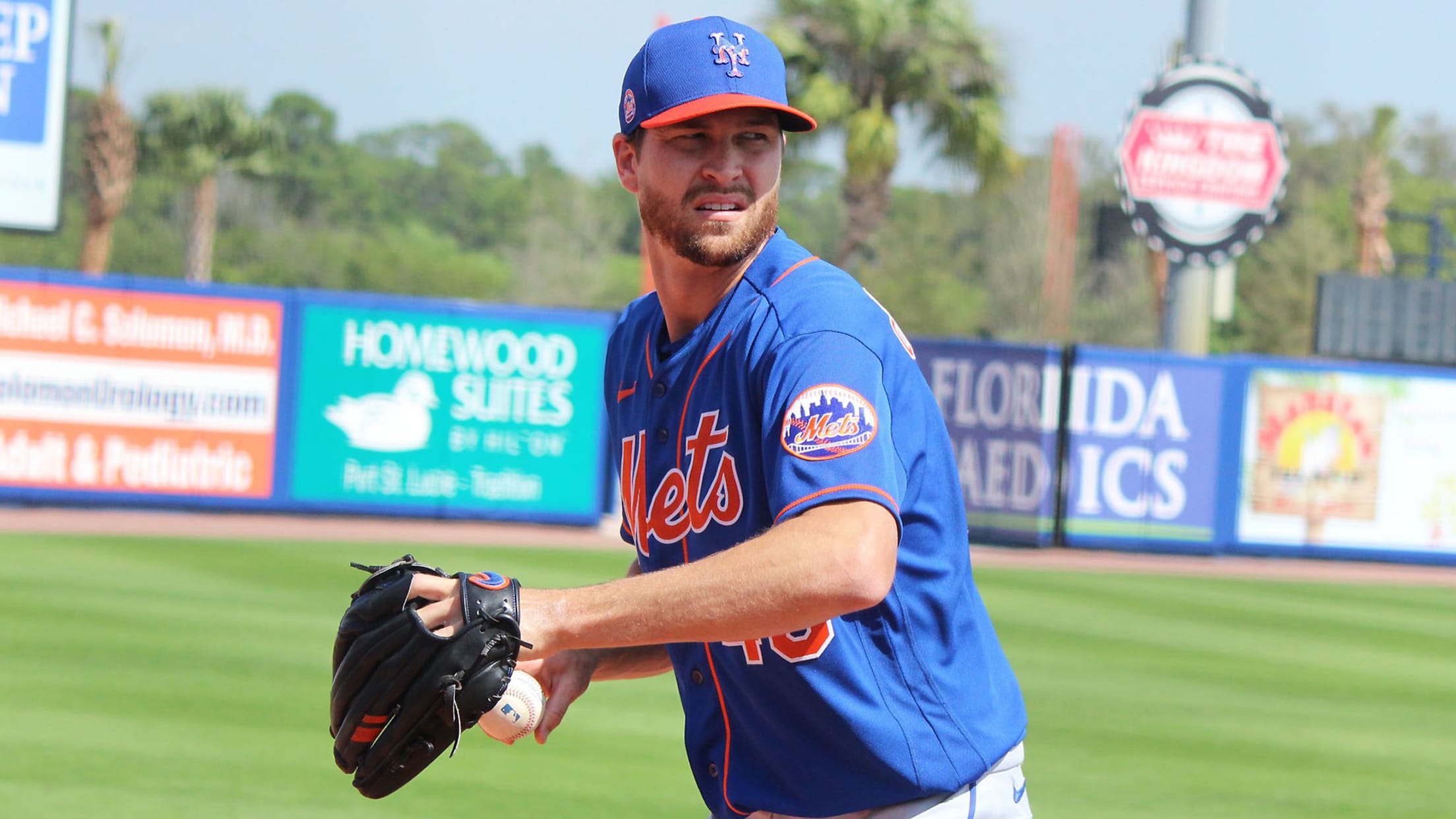 PORT ST. LUCIE, Fla. -- On a relative scale, conditions at Clover Park on Tuesday were not ideal for generating adrenaline. As Jacob deGrom pitched in something approximating a baseball game for the first time this spring, players and coaches lingered behind a rectangular patch of netting. The stadium was
Like aces? Here are the Nationals' spring plans
Zimmerman to make spring debut 'by the weekend'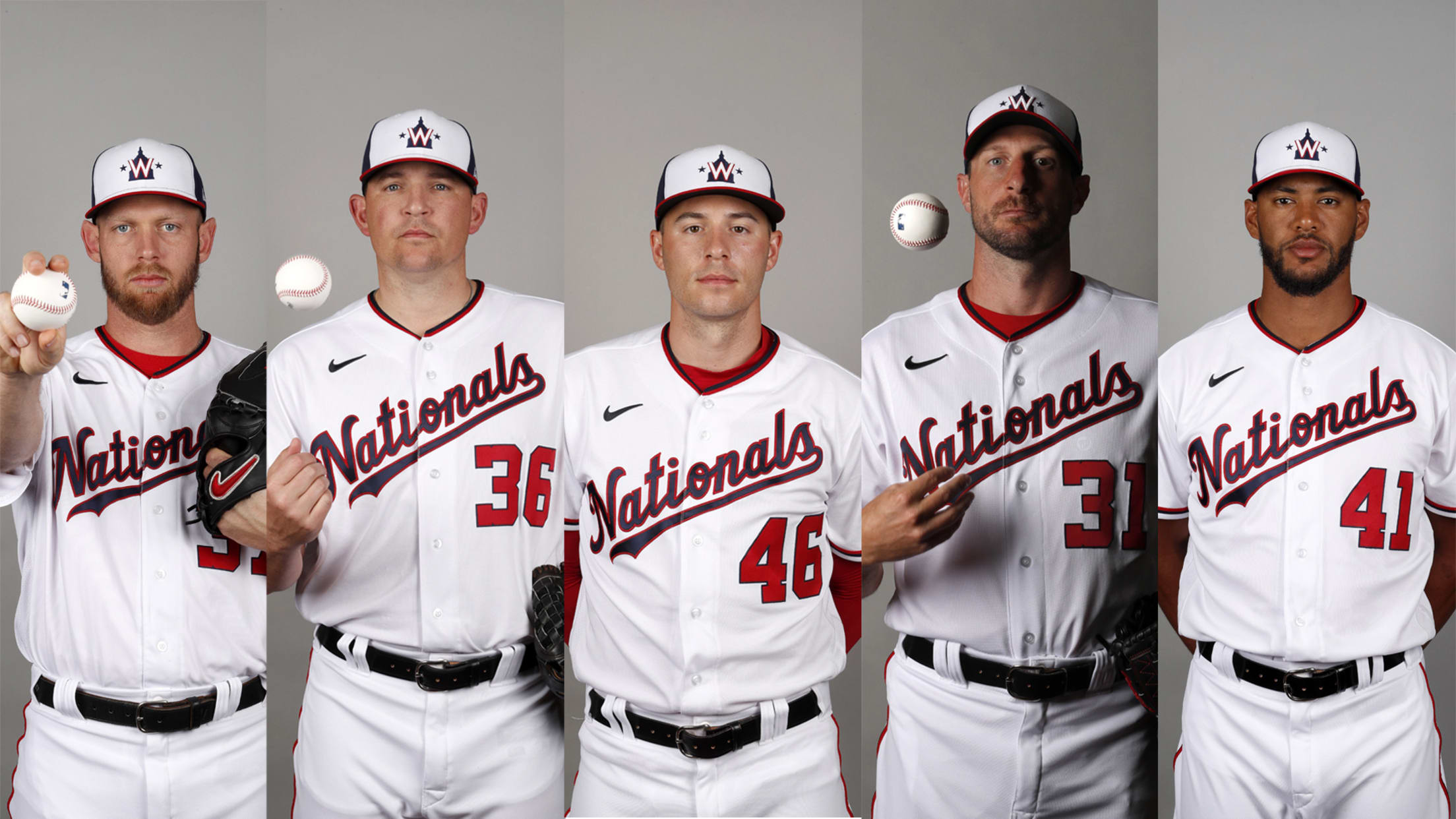 WEST PALM BEACH, Fla. -- A broader picture of the Nationals' arms is expected to take shape this week.