HOF Class of 2019's speeches, sights & sounds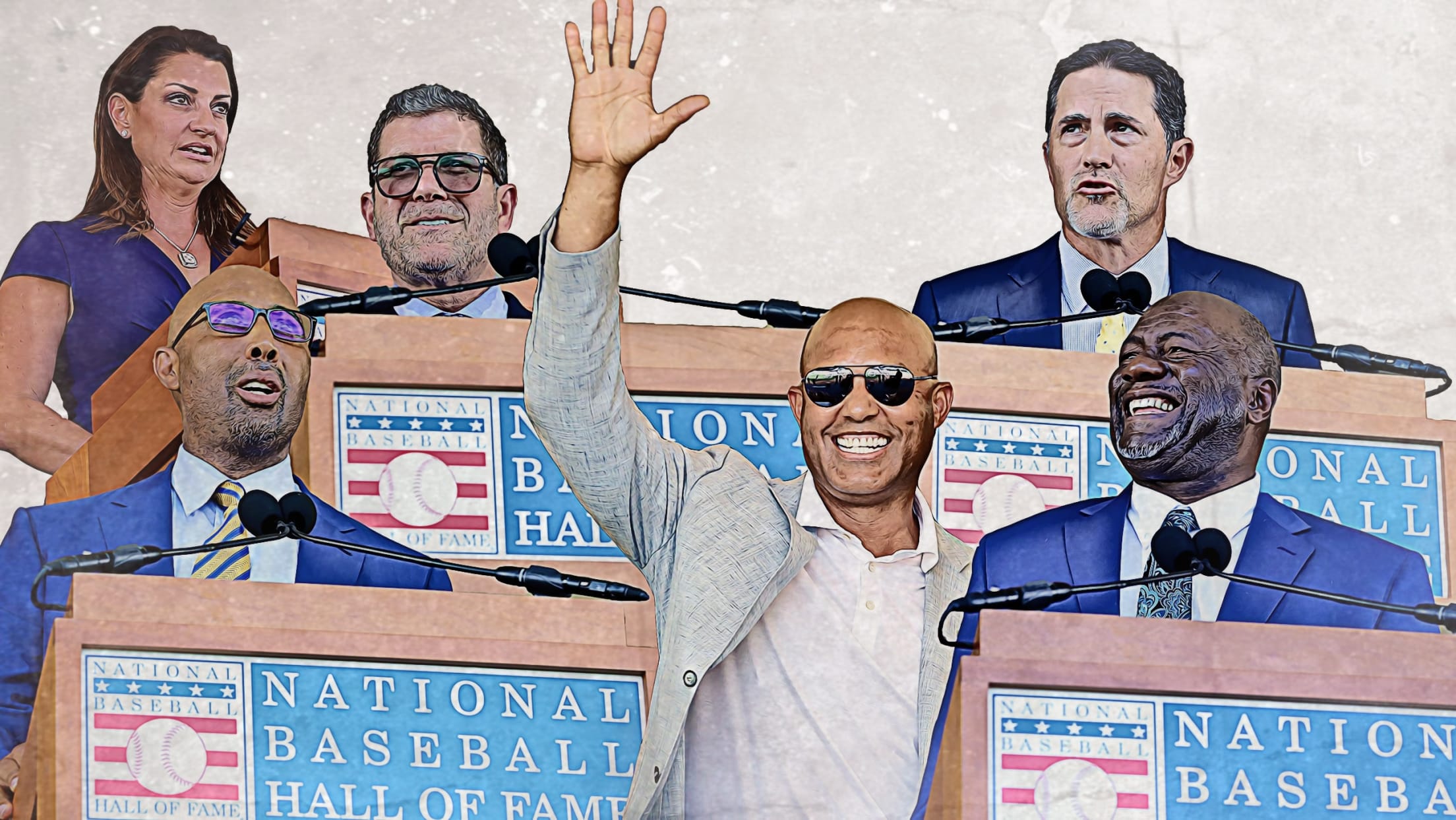 Every July, baseball's greatest legends gather in Cooperstown as new members of the Hall of Fame are inducted into the sport's most hallowed institution. The Class of 2019 -- Mariano Rivera, Roy Halladay, Mike Mussina, Edgar Martinez, Lee Smith and Harold Baines -- includes the greatest closer of all time
8 matches for teams in need of bullpen boost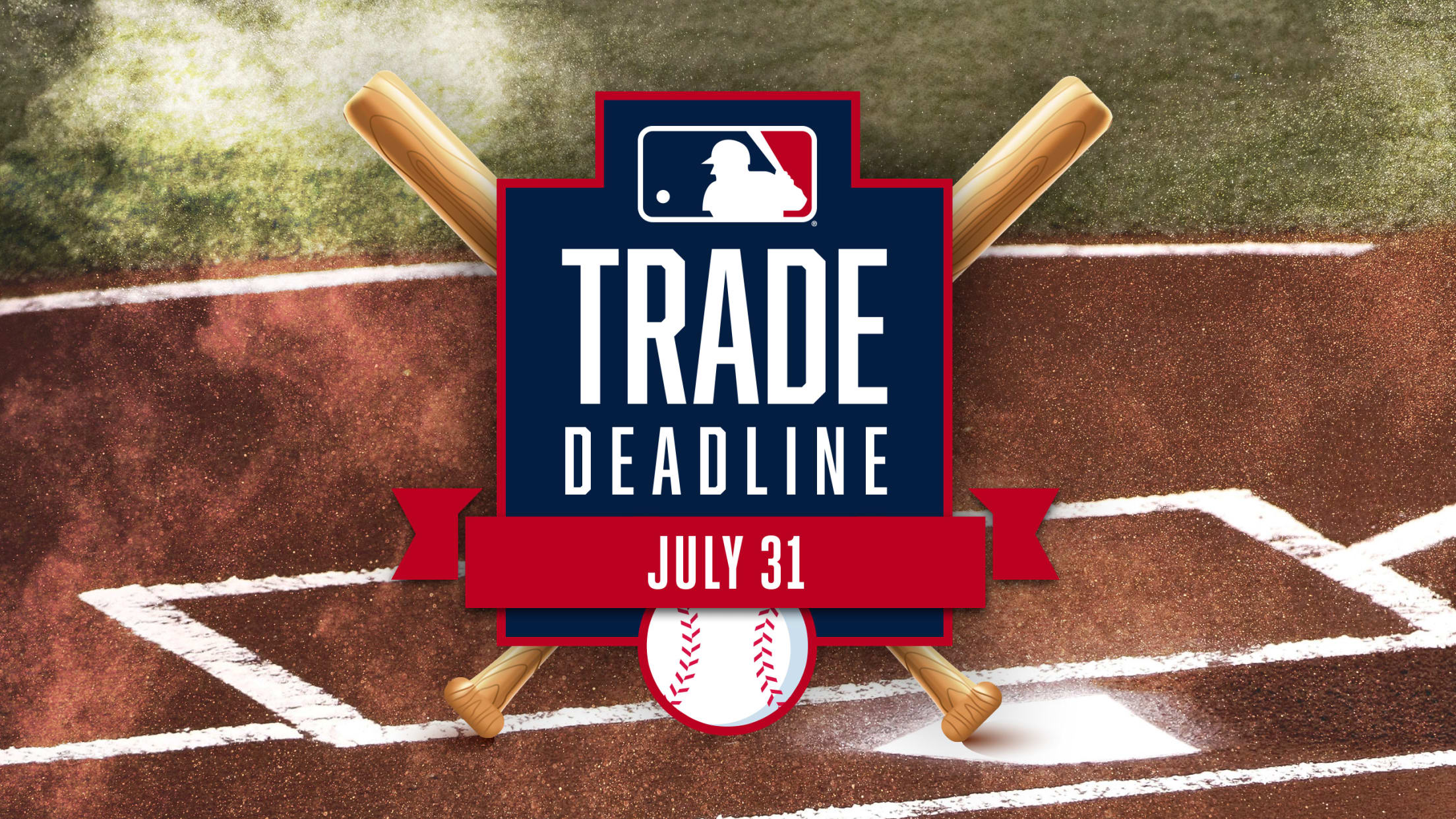 For any team to succeed, a reliable bullpen is pretty much a must. We've seen the importance of a strong bullpen, especially in recent postseasons. There have been teams that have had a bullpen perform better in the postseason than it did in the regular season, but in general, if
Rumors: Castellanos, Giants, Boyd, Stroman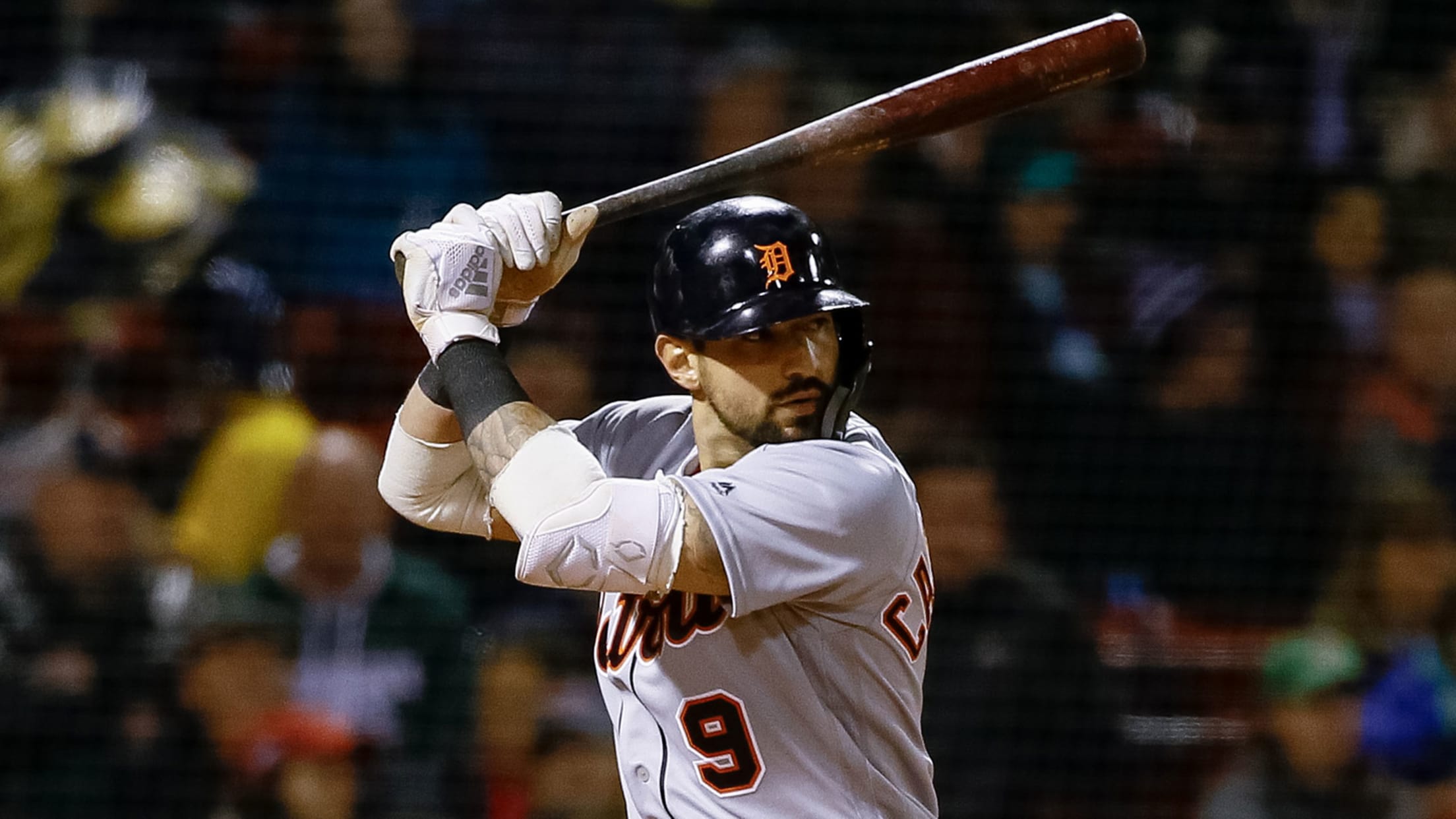 MLB.com is keeping track of all the latest free agent and trade rumors right here.
Ramirez homers to give Tribe comeback win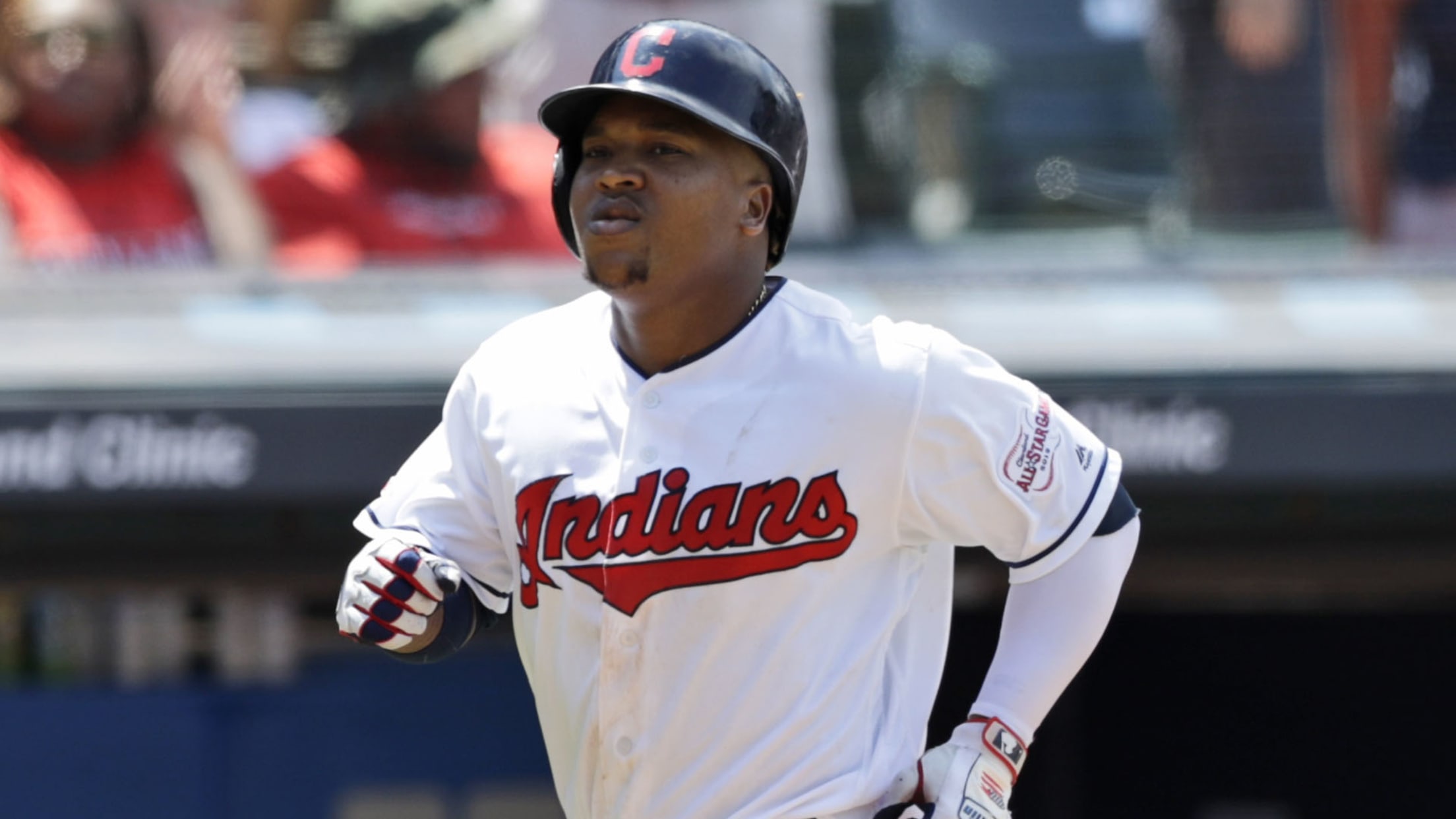 CLEVELAND -- There have been stints this season where Jose Ramirez looked like he was starting to revert into All-Star form. But after a week or so, the bat would go cold again. The Indians third baseman was putting together his longest hot streak of the season, carrying an 11-game
Angels release Matt Harvey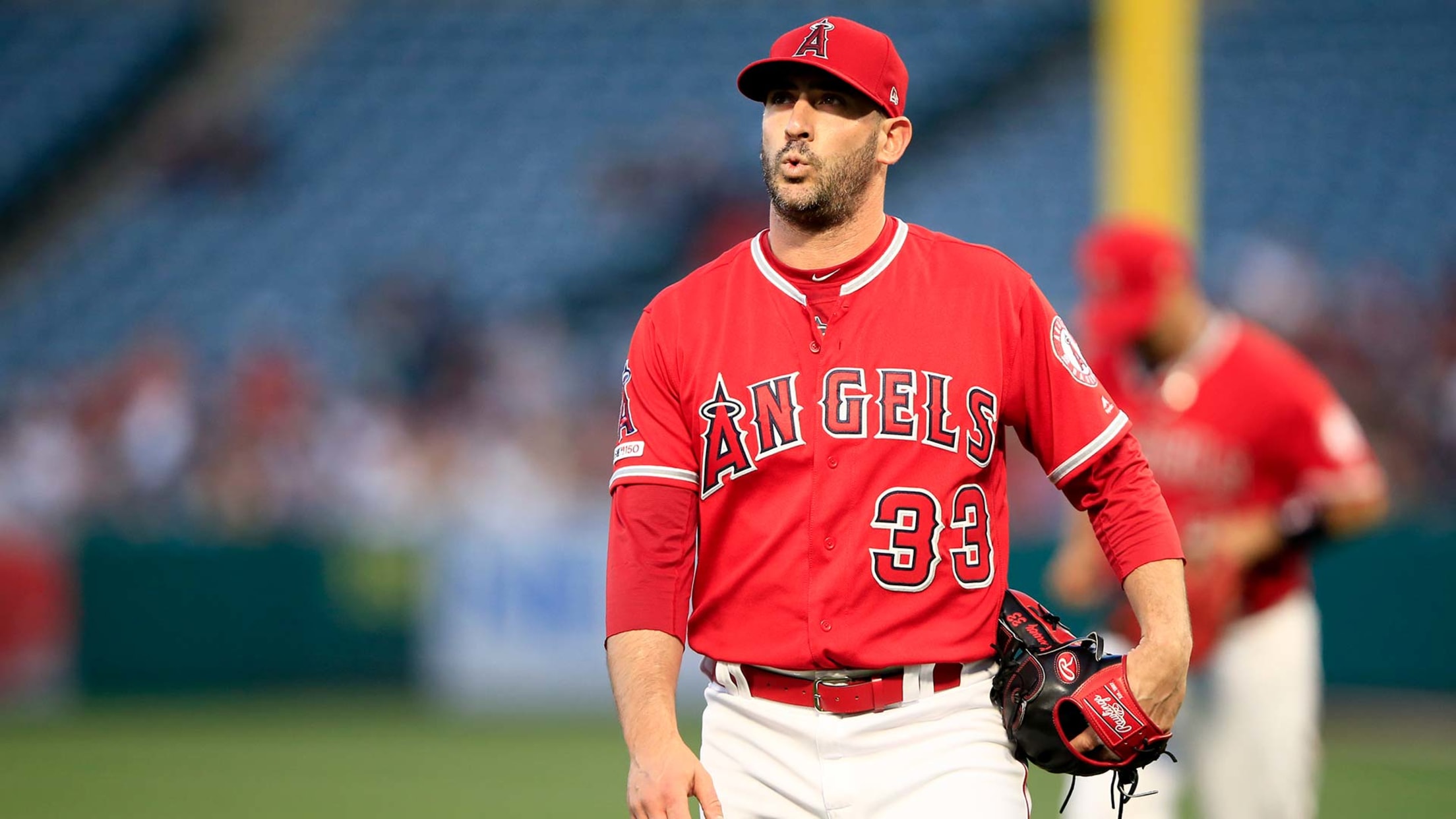 SEATTLE -- The Angels released veteran right-hander Matt Harvey on Sunday, two days after he was designated for assignment. Harvey, who was signed to a one-year deal worth $11 million in the offseason, is now free to sign with any team. The Angels are still on the hook for his
Rox bats come to life as Marquez cools Yanks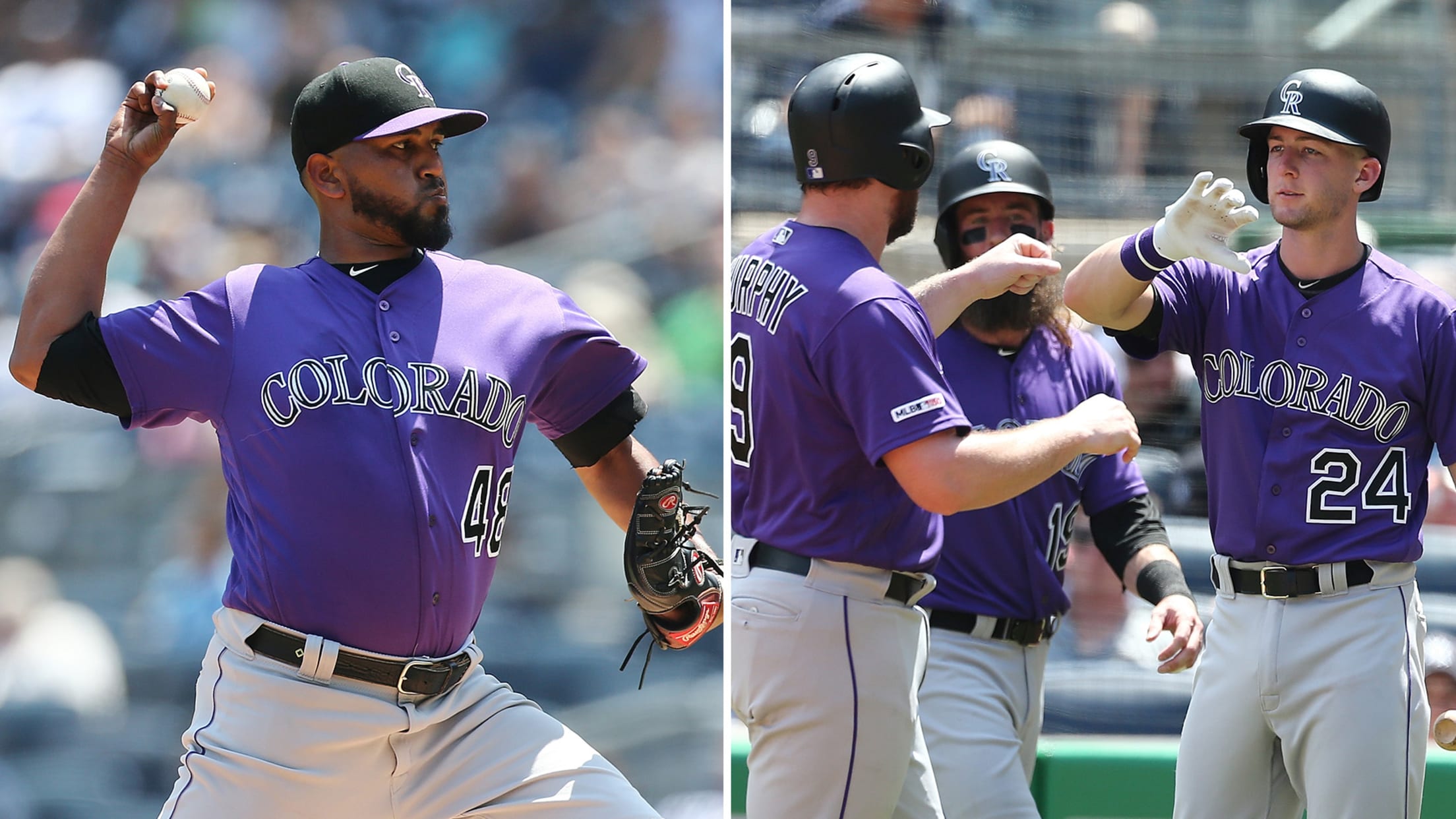 NEW YORK -- Although the Rockies lost to the Yankees on Saturday afternoon, manager Bud Black saw signs of life on offense after they scored five runs in the sixth inning. Black was looking for that to carry over into Sunday's game, and it happened as the Rockies snapped their
Pirates GM: No plans to trade Vazquez
Huntington: '[He] will be closing next playoff games that we're a part of'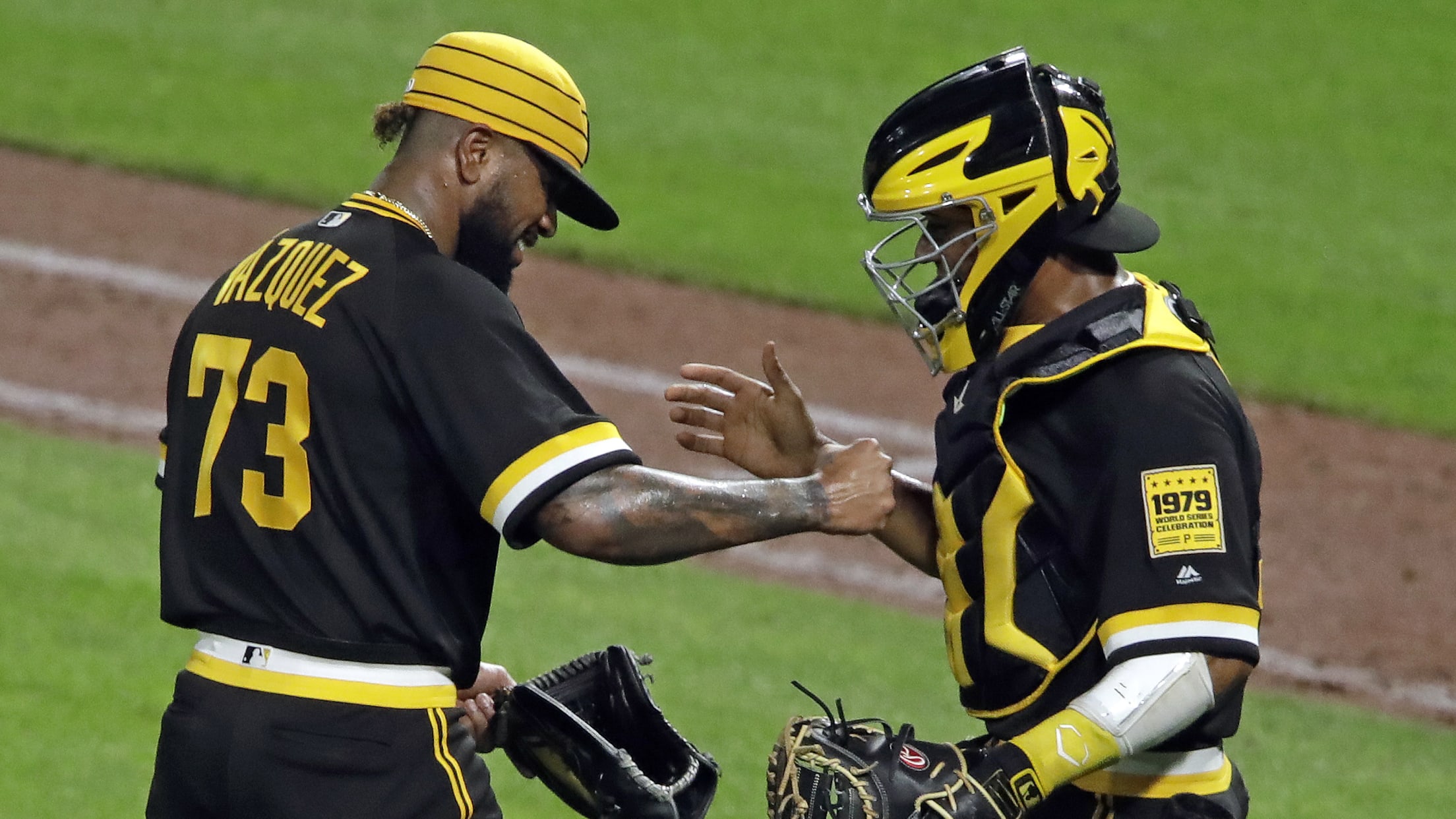 PITTSBURGH -- Neal Huntington is going to field plenty of phone calls and text messages over the next 10 days. Of course he is -- that's his job leading up to the Trade Deadline. But even if the Pirates trade away veterans for prospects, the general manager won't be picking
Trade market might boost Cubs vs. lefties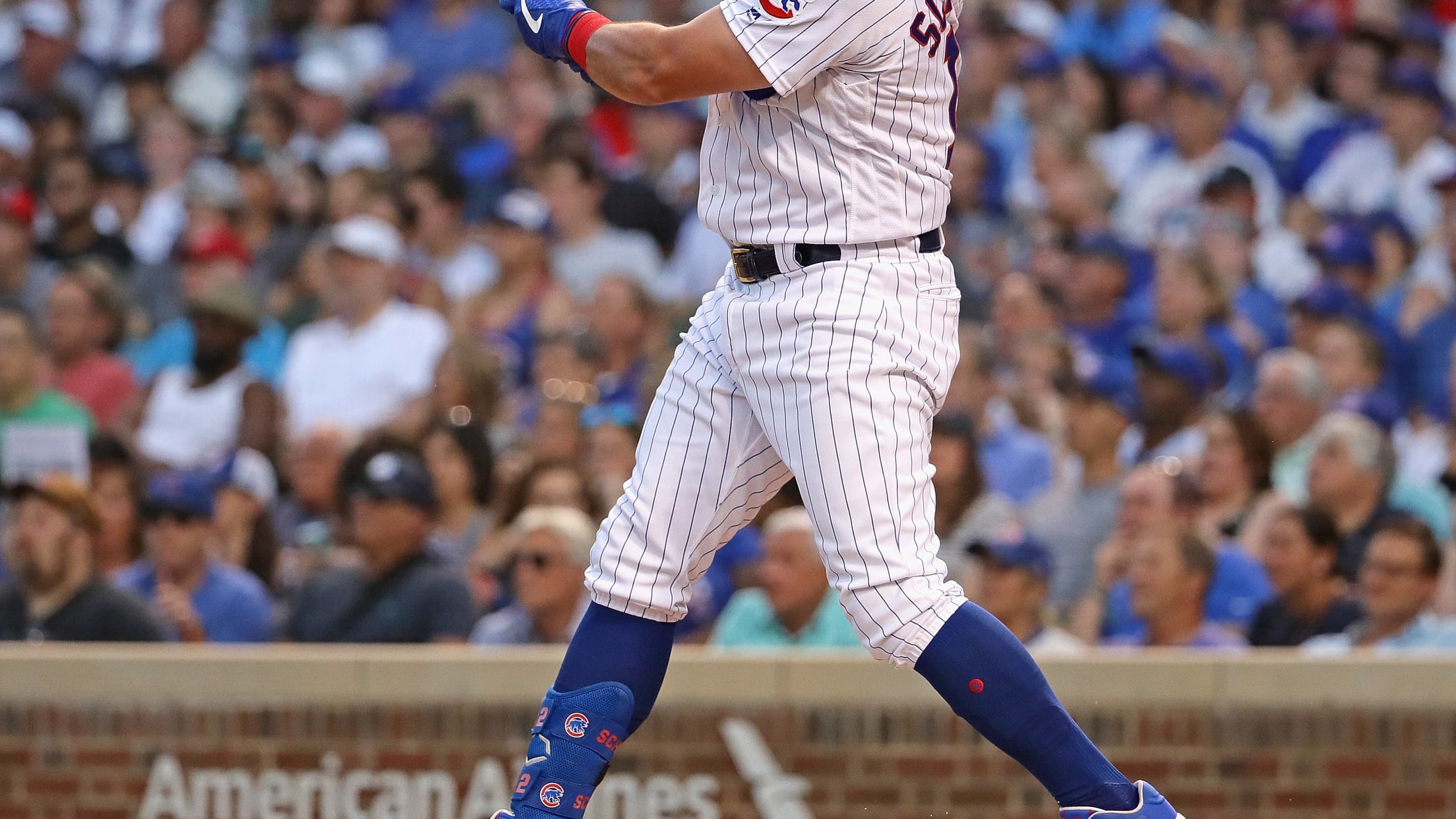 CHICAGO -- Cubs manager Joe Maddon did not mince words earlier this week when discussing his offense's production against left-handed pitching this season. "We've been terrible. We have to be better," Maddon said before the weekend series against the Padres. "If you look at the overarching, overall numbers, they're not
Holland designated for assignment by Giants
SF selects contracts of Green, Menez; Jones released; Blach optioned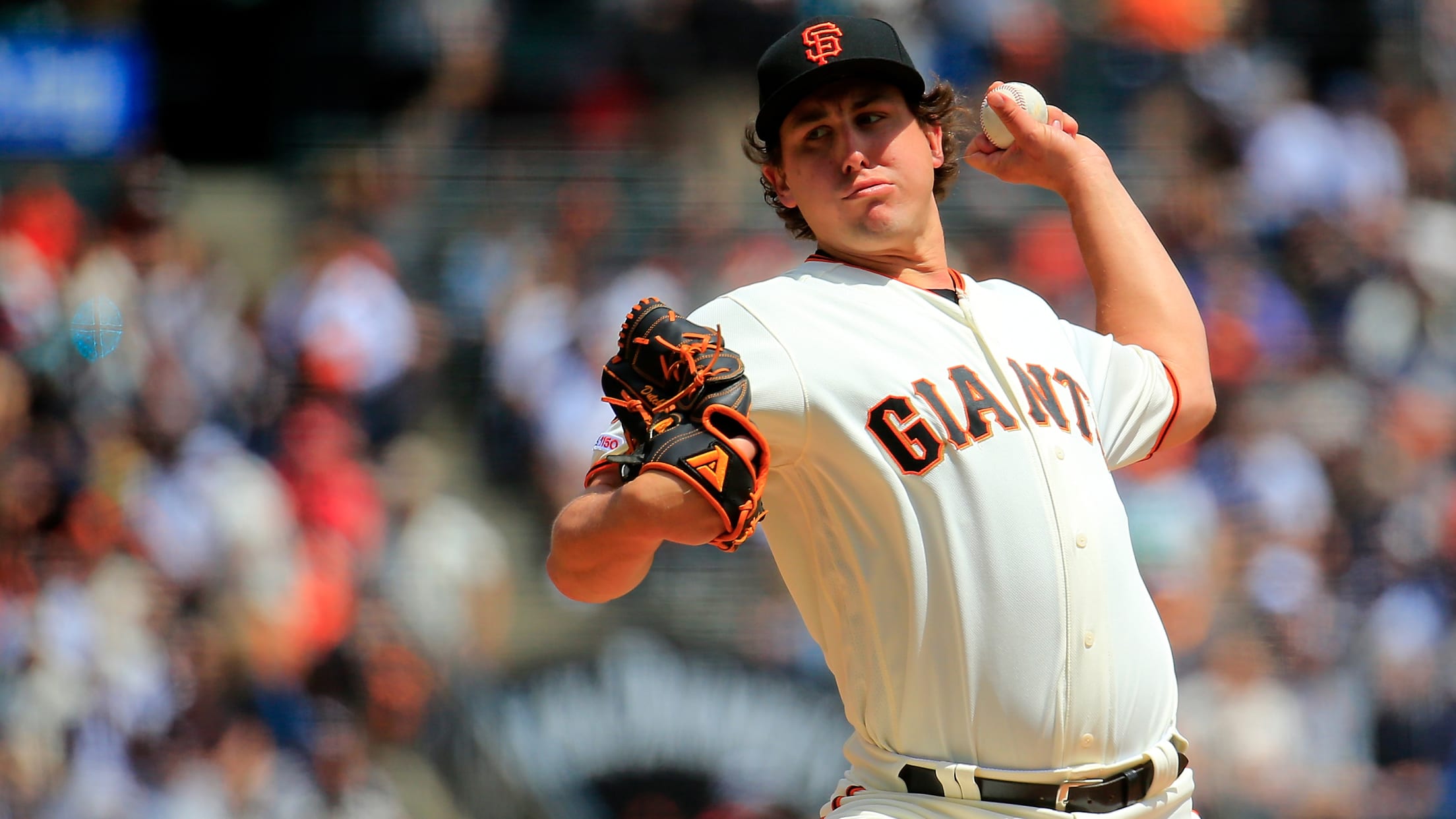 SAN FRANCISCO -- Slapping another coat of fresh paint on the roster, the Giants announced on Sunday that they designated left-hander Derek Holland for assignment. Left-hander Conner Menez, the Giants' scheduled starter for Sunday's series finale against the Mets, was officially added to the roster. San Francisco also selected infielder
7 teams that should go get Greinke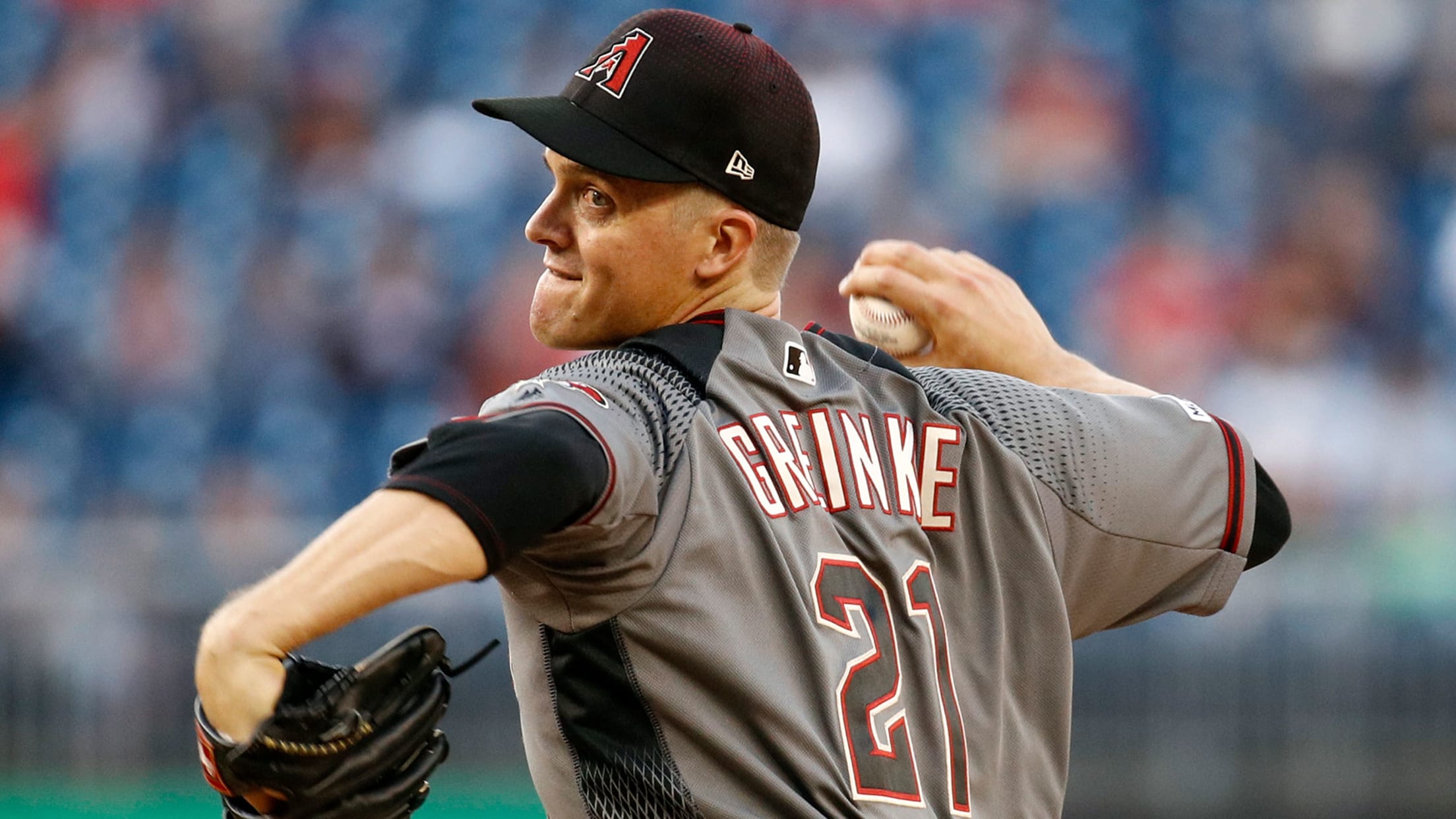 At 35 years old and more than halfway into the six-year contract he signed with the D-backs prior to the 2016 season, Zack Greinke remains a force. And as the July 31 Trade Deadline approaches, he should be drawing a lot of interest, if he is available. Yes, Greinke's fastball
d'Arnaud slams door on Rays' losing streak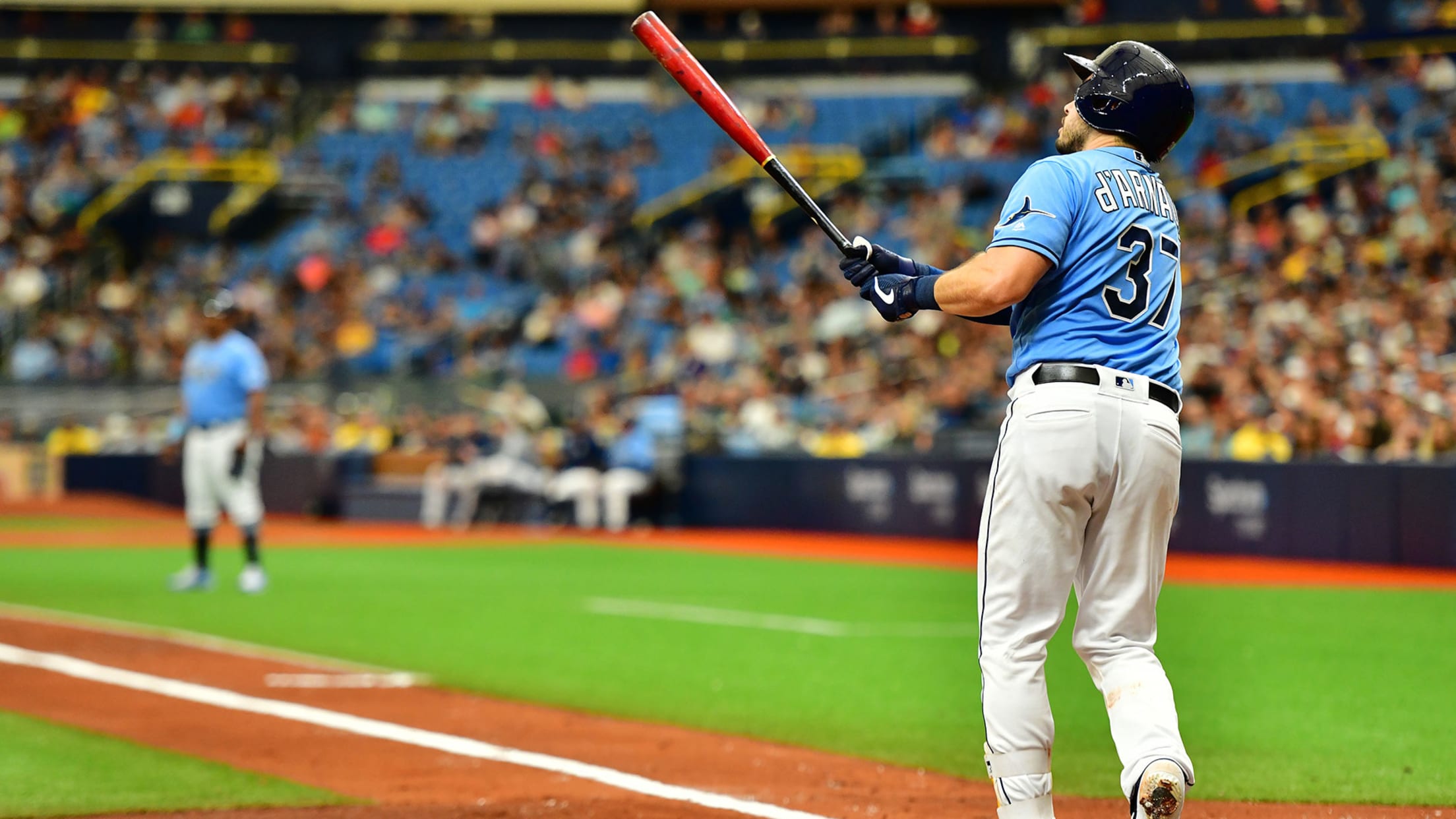 ST. PETERSBURG -- When the Rays acquired Travis d'Arnaud from the Dodgers for cash considerations on May 10, the thought was that the 30-year-old would give Tampa Bay some stability at catcher until Mike Zunino and Michael Perez returned from injuries. However, over the past two months, d'Arnaud has established
Yankees continue monitoring SP market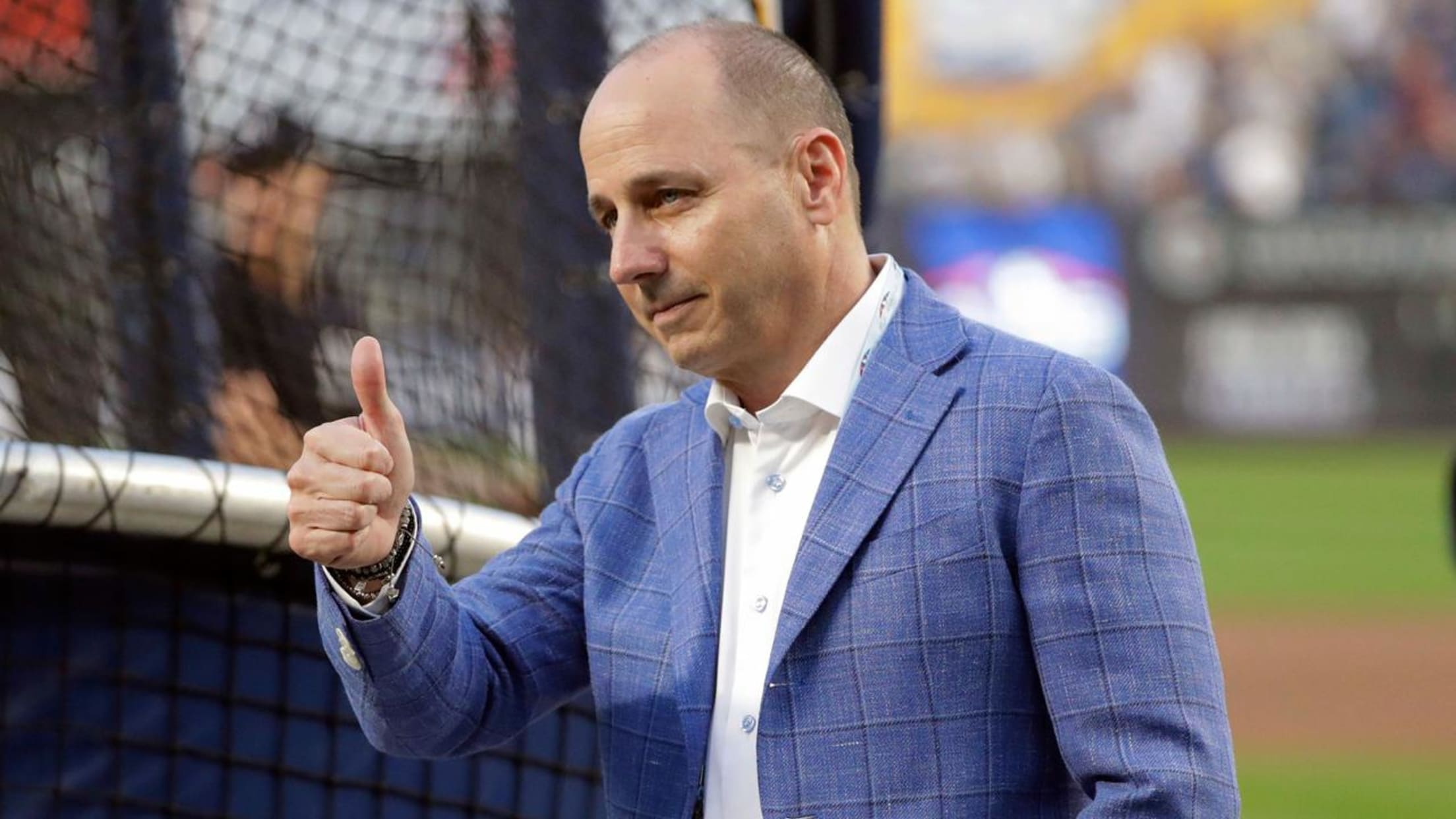 MLB.com is keeping track of all the latest Yankees-related free agent and trade rumors right here.
Braun (back) misses finale; Yelich gets day off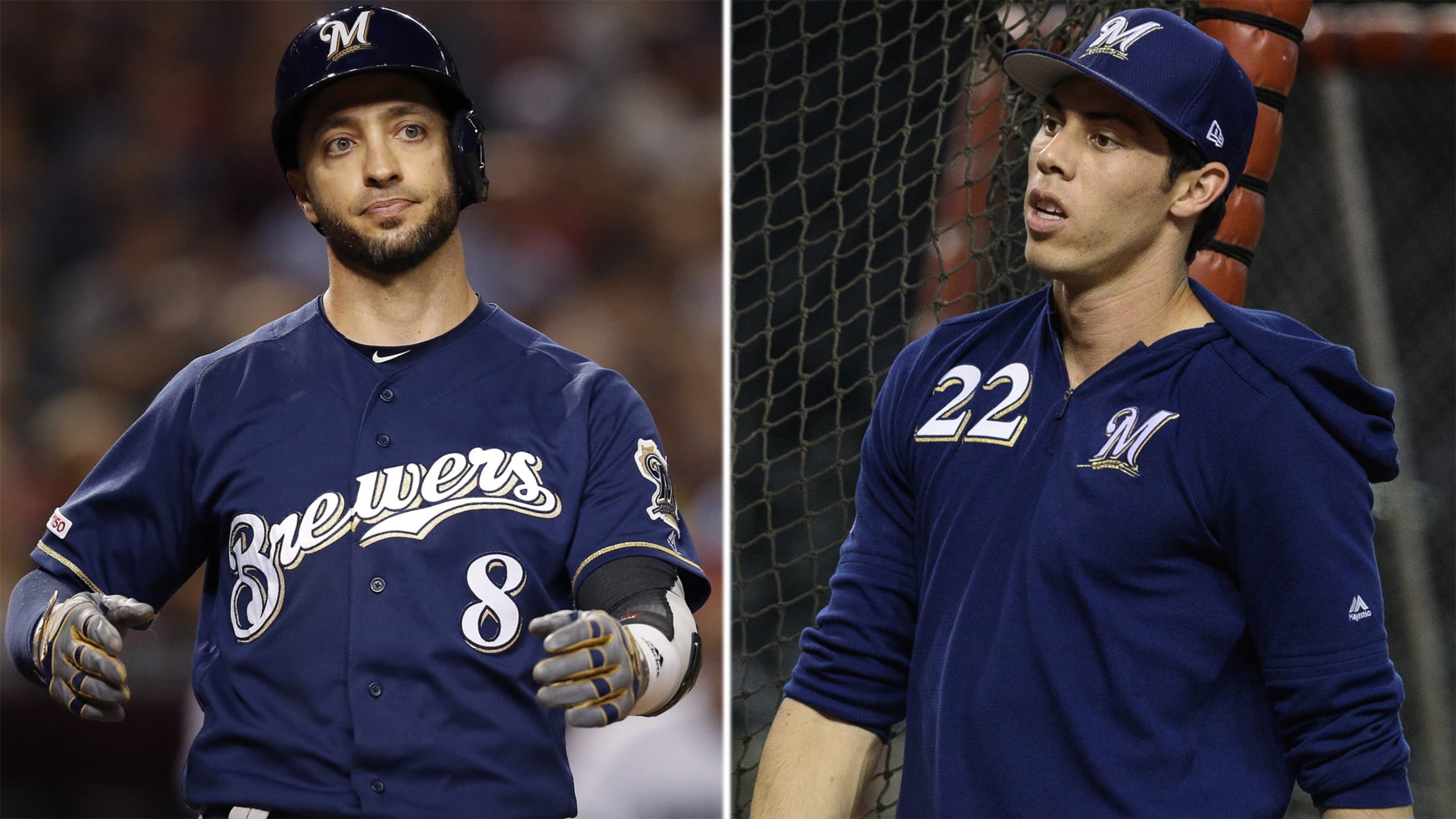 PHOENIX -- Ryan Braun was scheduled to be in the Brewers' lineup for Sunday's series finale vs. the D-backs, but plans changed when the veteran outfielder's back locked up on him overnight. "We'll see how it is as the day goes on, but he wasn't feeling good this morning," manager
Segura departs game with left heel soreness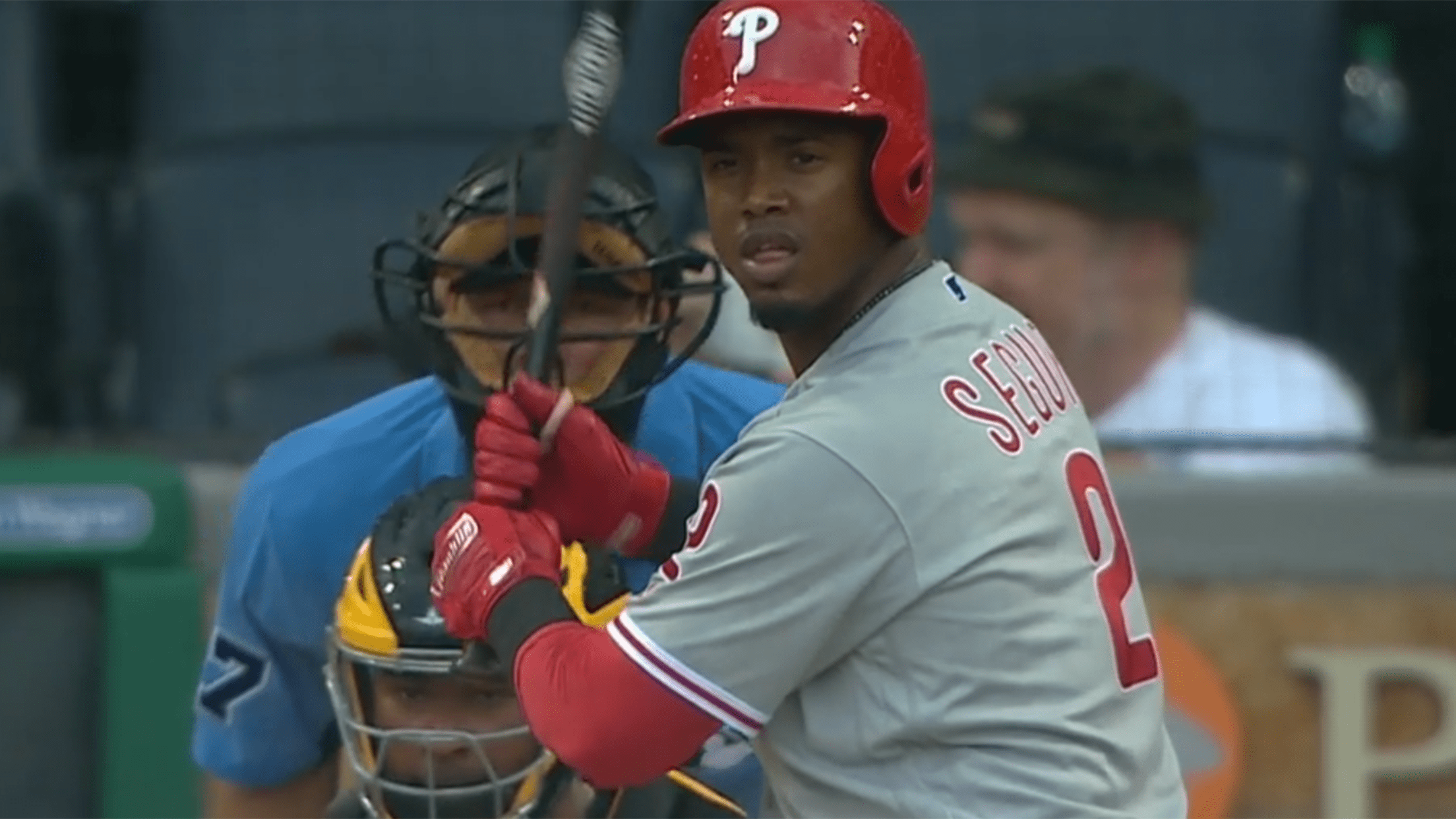 PITTSBURGH -- Jean Segura's issues with left heel pain have cropped up during the Phillies' series in Pittsburgh, culminating in his exit from Sunday's series finale against the Pirates at PNC Park in the fourth inning. The club announced he was removed due to heel soreness, and Scott Kingery shifted
Rojas day to day with right shoulder strain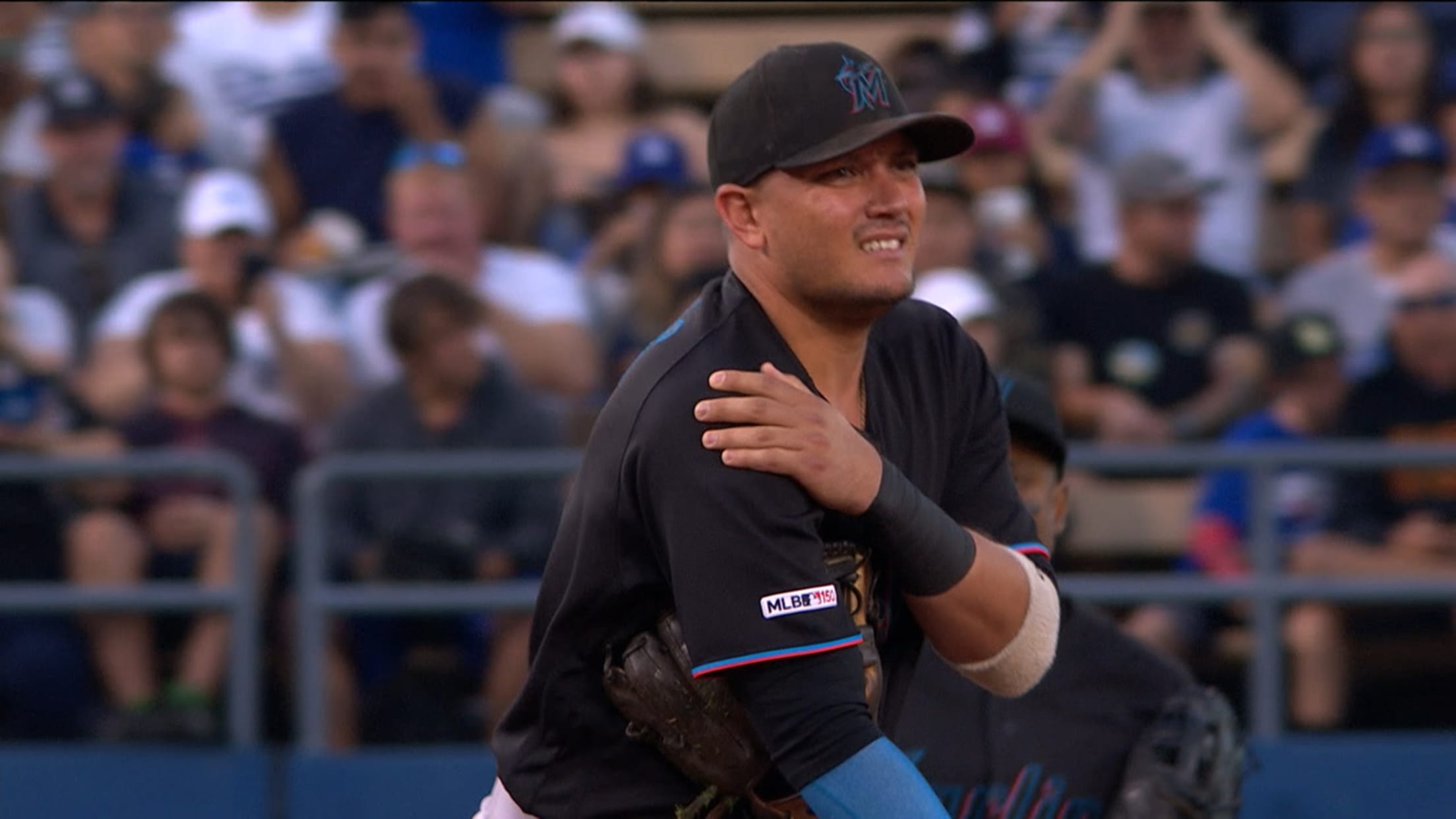 LOS ANGELES -- Miguel Rojas was out of the lineup on Sunday for the Marlins' series finale at Dodger Stadium. Rojas exited in the fifth inning of Saturday night's 10-6 loss to the Dodgers with a right shoulder strain. He is considered day to day. Manager Don Mattingly was optimistic
Voit in Yanks lineup after hit-by-pitch scare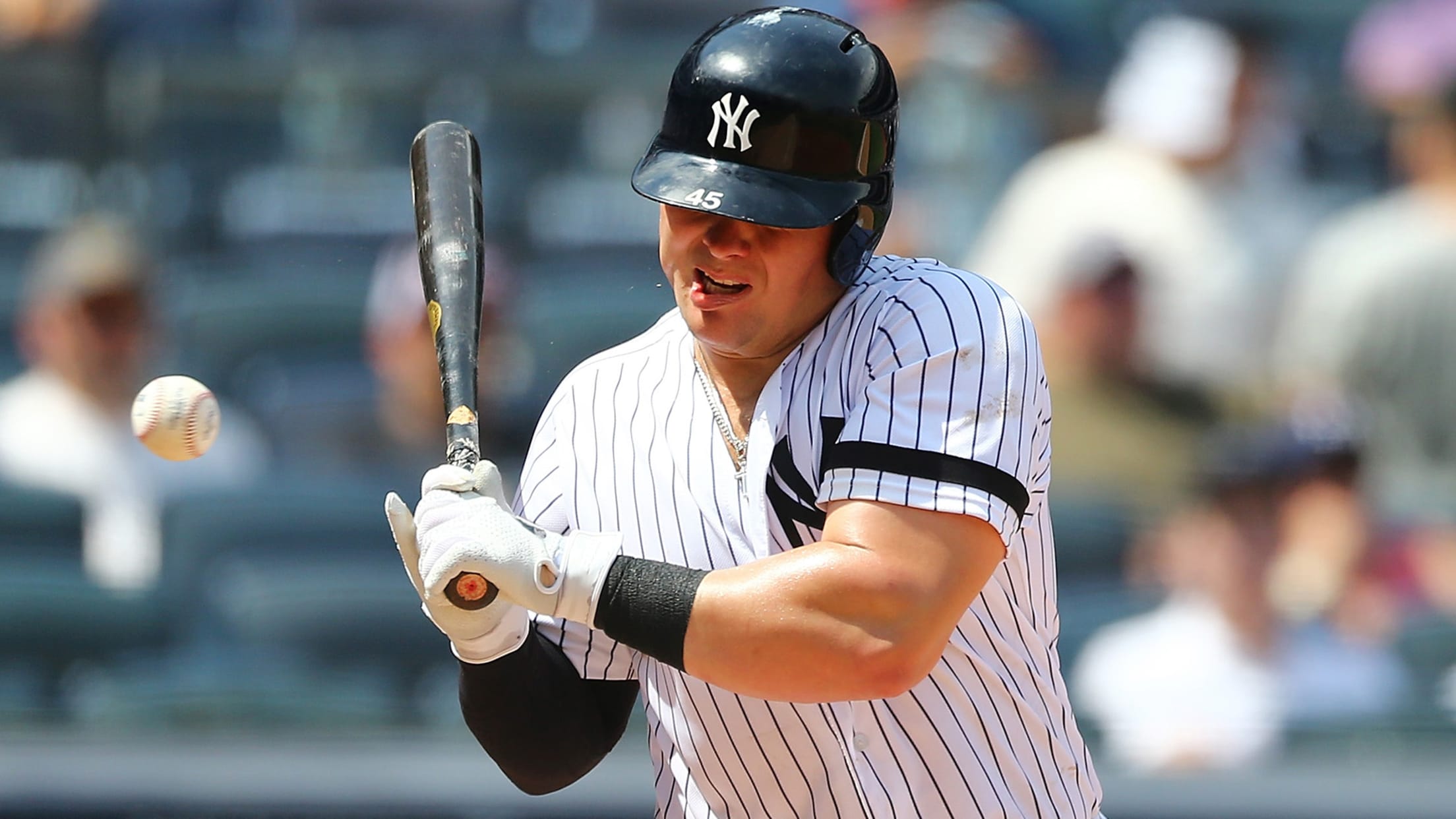 NEW YORK -- Luke Voit was back in the lineup for the Yankees on Sunday, one day after being hit by a pitch that glanced off his shoulder and hit his chin. He was removed from Saturday's game in the top of the fifth inning after the hit by pitch
Sano rewarding Twins' faith with hot streak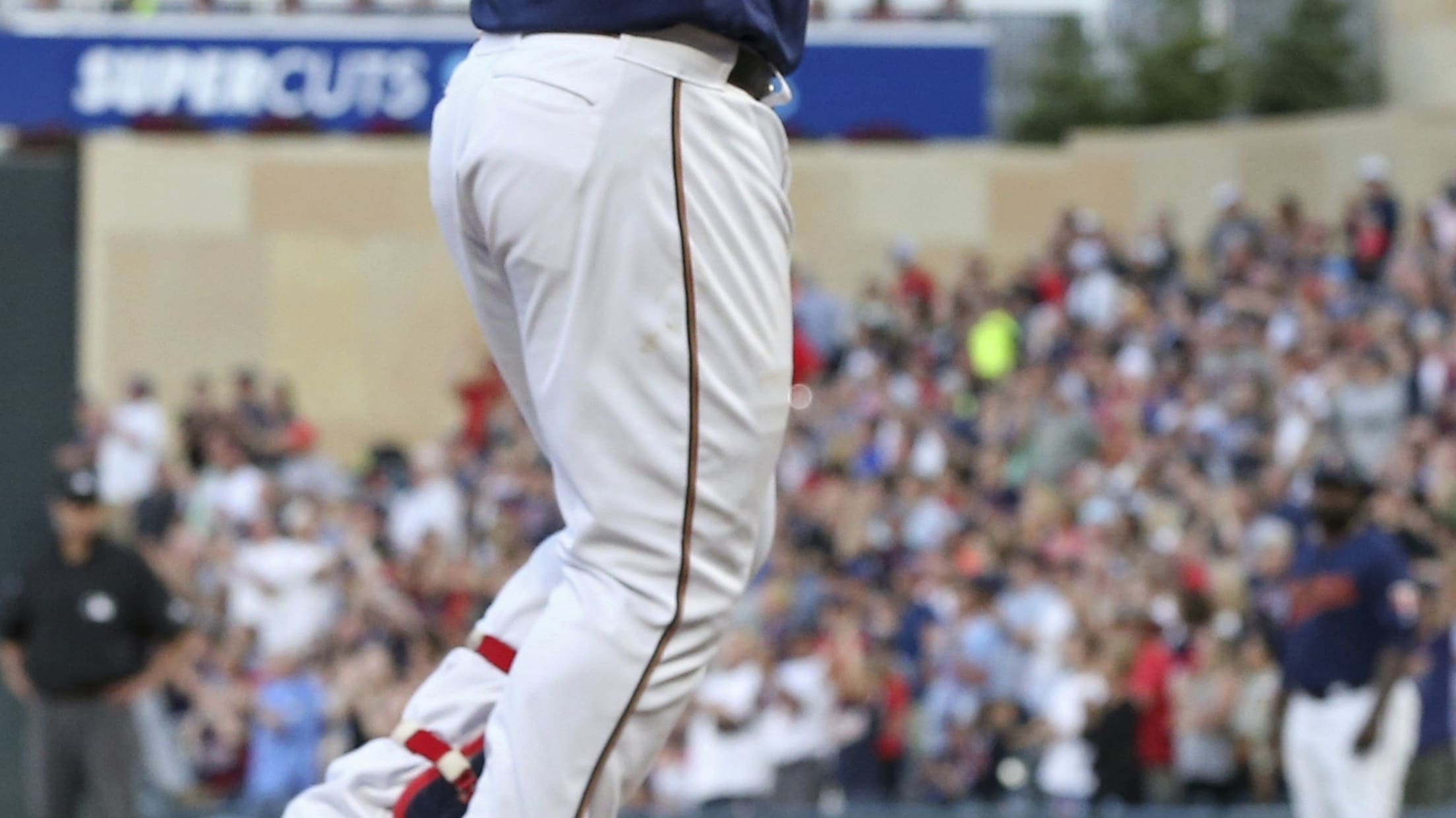 MINNEAPOLIS -- The Twins' faith in Miguel Sanó has started to pay off in a big way. The slugger had certainly endured a brutal slump through part of June following an injury-delayed start to the season, but manager Rocco Baldelli stuck with his third baseman through the ups and the
Rockies DFA Reynolds, option Senzatela
Hoffman, Howard brought up from Triple-A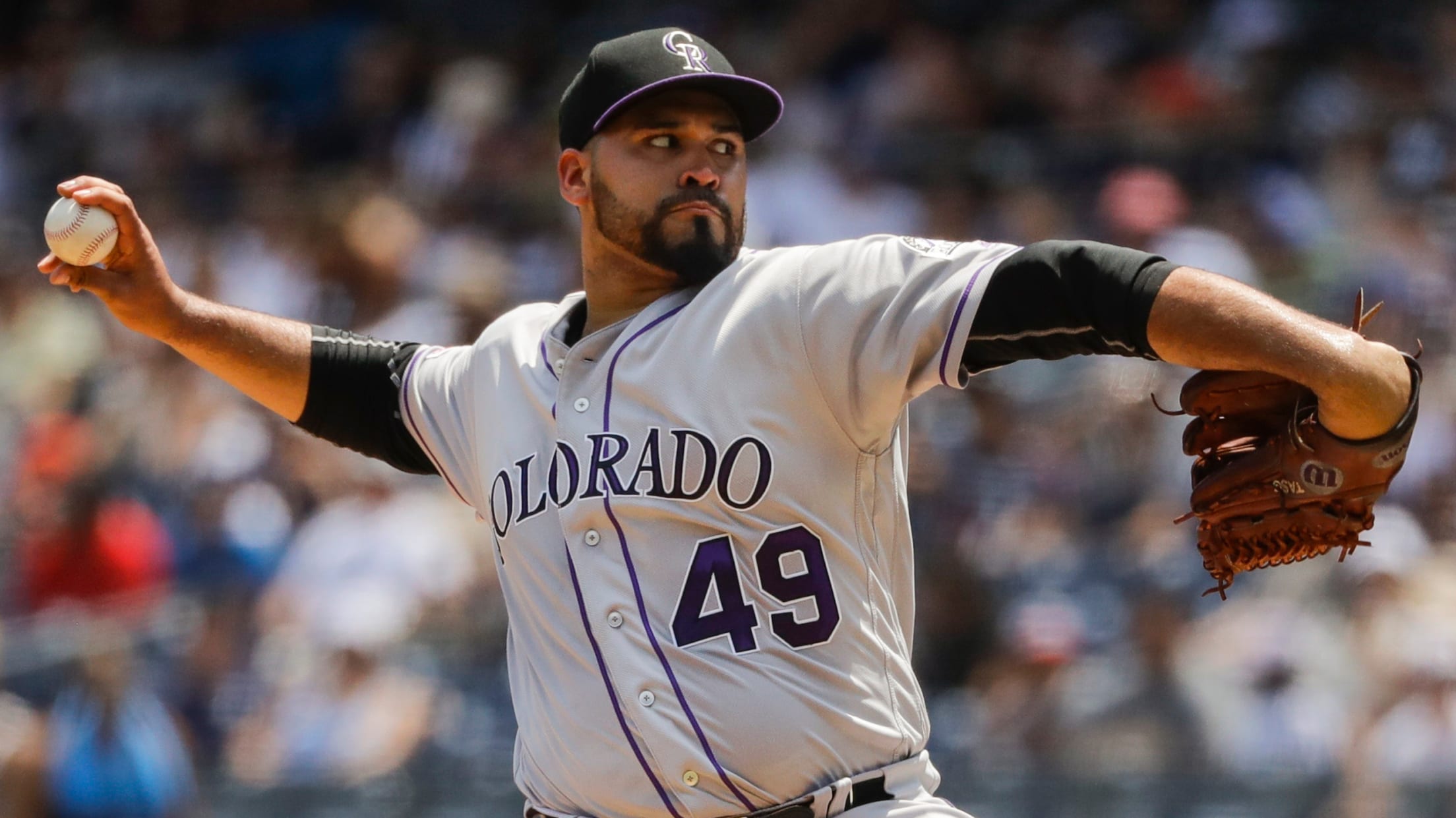 NEW YORK -- With their bullpen overworked, the Rockies made a series of roster moves before Sunday's game against the Yankees, optioning right-hander Antonio Senzatela to Triple-A Albuquerque and designating first baseman Mark Reynolds for assignment while recalling right-hander Jeff Hoffman and selecting the contract of left-hander Sam Howard from
Margot a regular in CF due to offensive surge
Notes on Munoz, Tatis, Machado, Hosmer, Naylor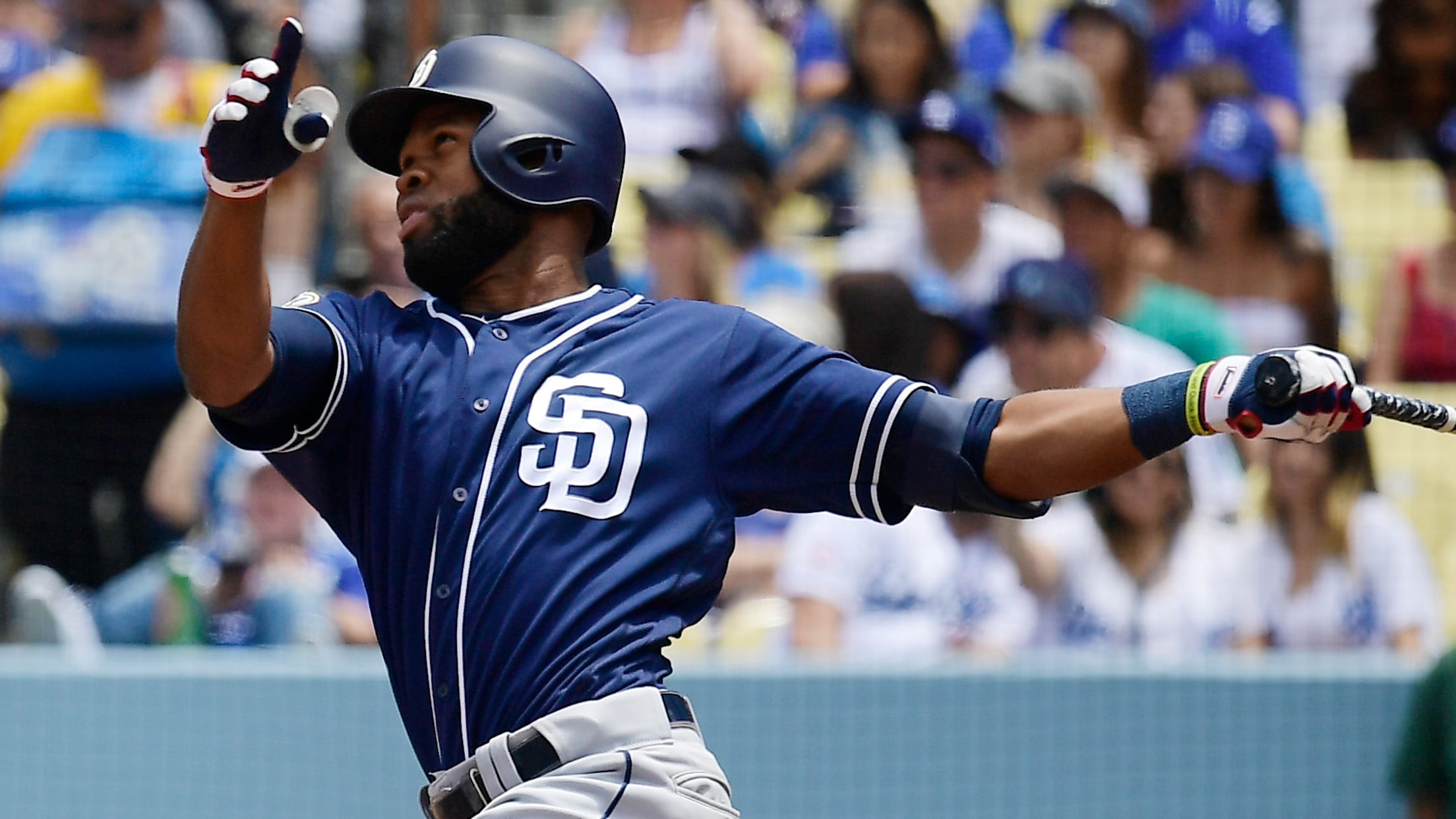 Bill Center, longtime sportswriter for U-T San Diego, is an employee of the Padres. The re-emergence of Manuel Margot as the Padres' center fielder has turned Wil Myers into, at least temporarily, a reserve. Since getting a pinch-hit double on June 22, Margot has started 17 of the Padres' past
Orioles take series behind Wojciechowski's gem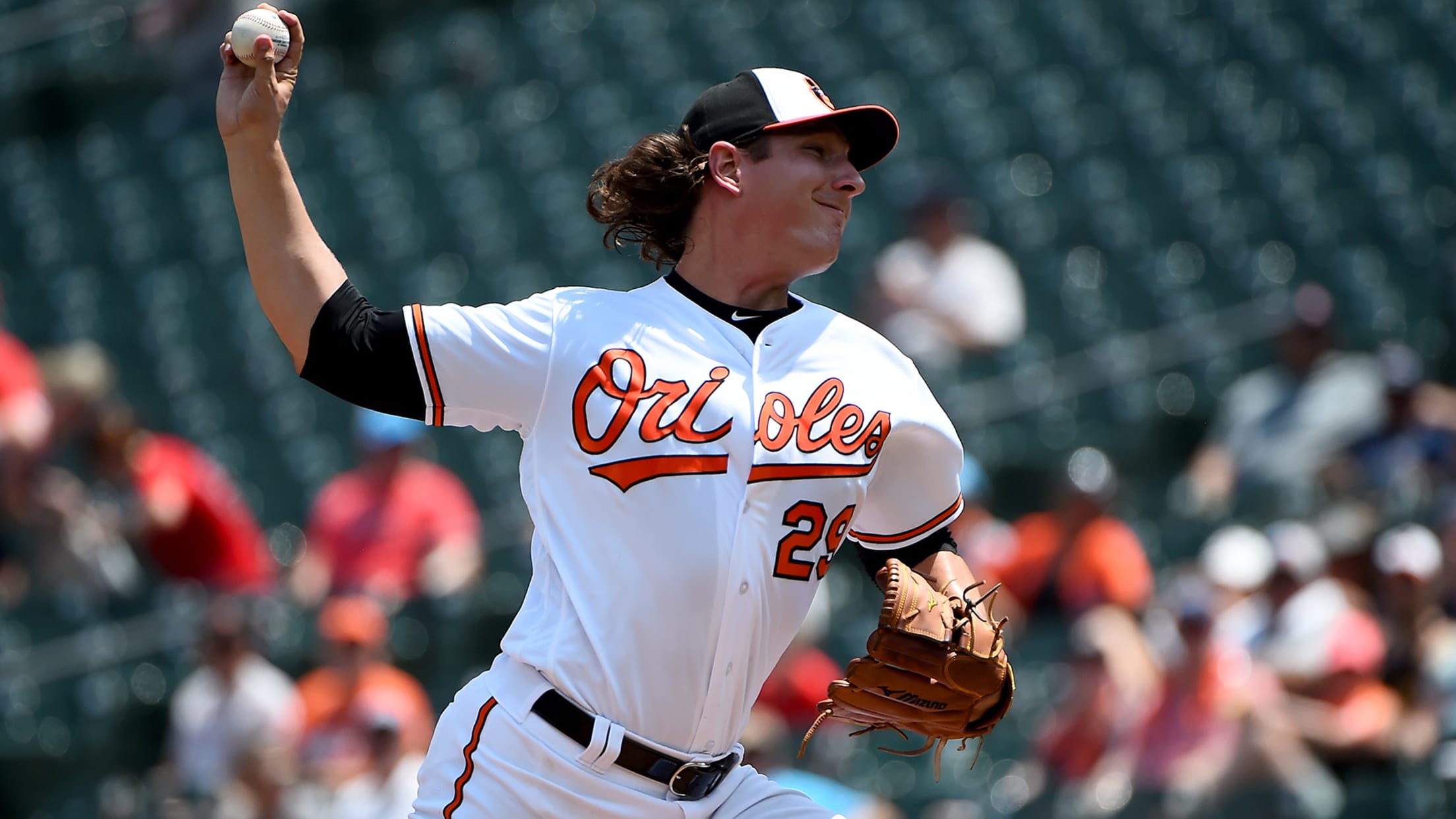 BALTIMORE -- Save for the navy blue jersey draped over his shoulders, Andrew Cashner didn't look all that different toeing the Oriole Park rubber Sunday than when he left. That was, after all, just eight days ago, when Cashner was shipped to the Red Sox for a pair of teenage
Naylor, Wingenter to Triple-A as pitchers arrive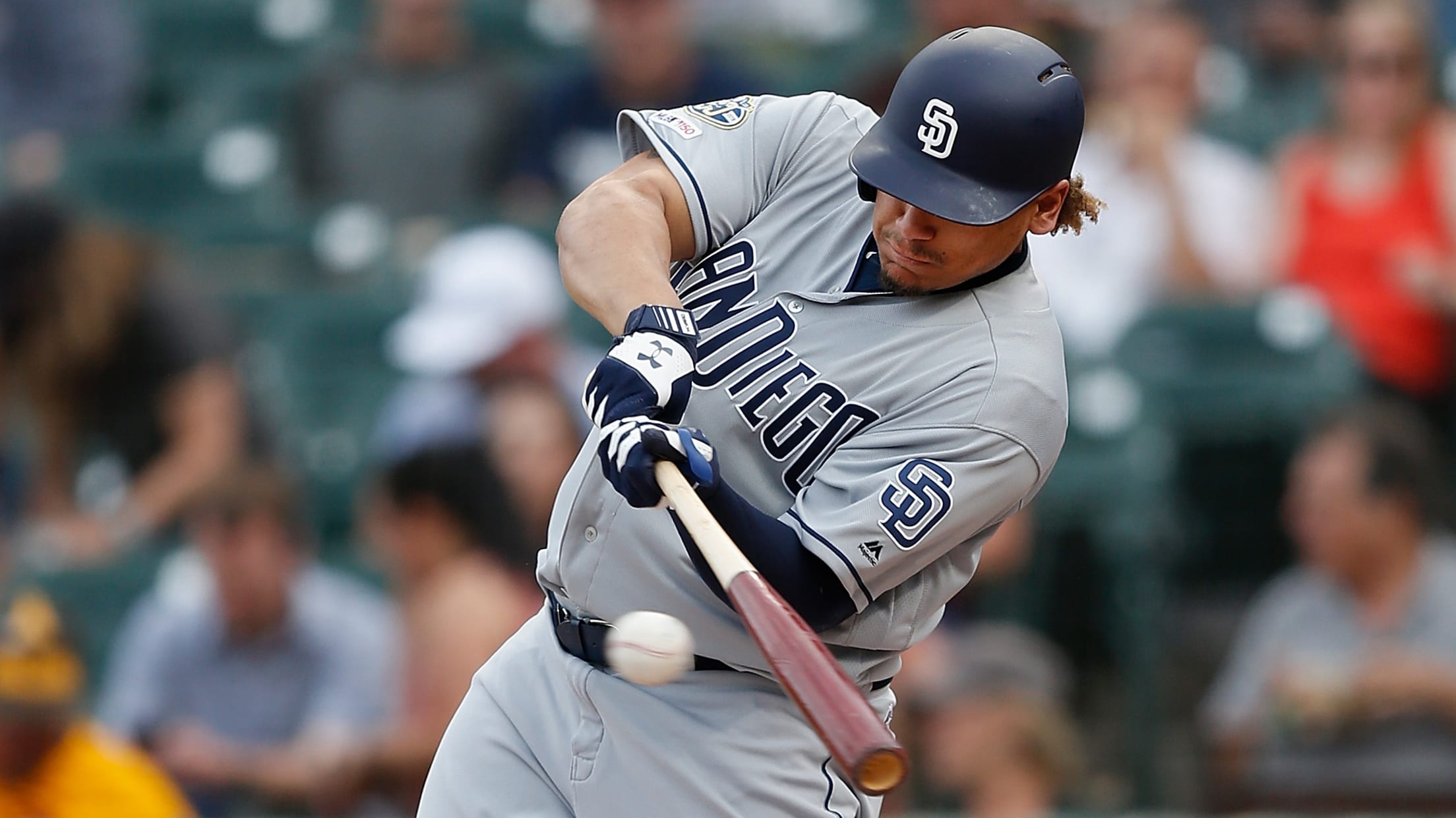 CHICAGO -- The Padres made the promotions of left-hander Adrian Morejon and right-hander Michel Baez official Sunday before their series finale vs. the Cubs. In order for Morejon and Baez to be added to the 40-man roster, the team moved right-hander Adam Warren to the 60-day injured and recalled right-hander
Injury updates: Yanks, Max, Kiermaier, Chavis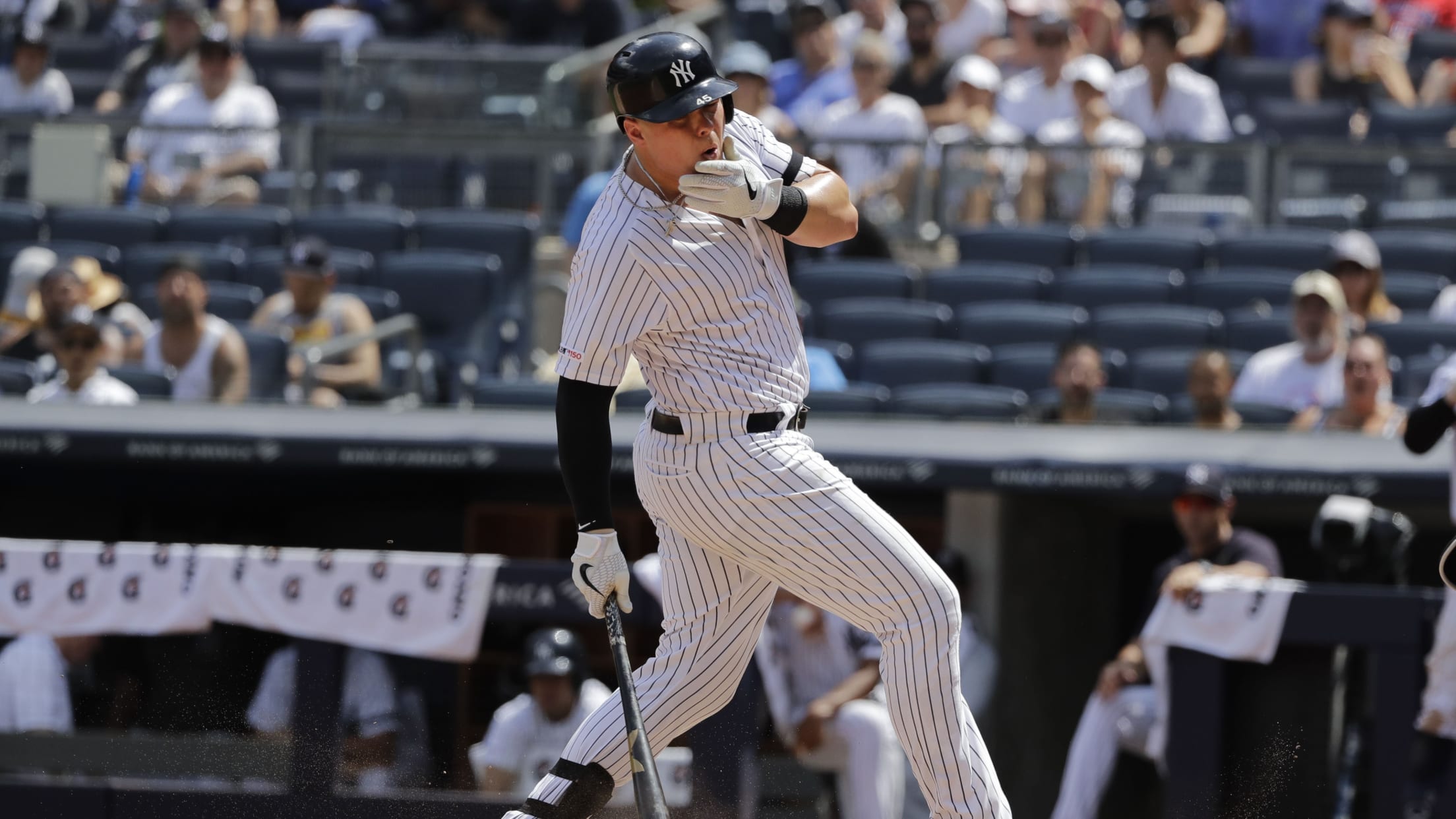 Here is the latest injury news from around Major League Baseball.
The Reds will never look more imposing than when they lifted weights in the dugout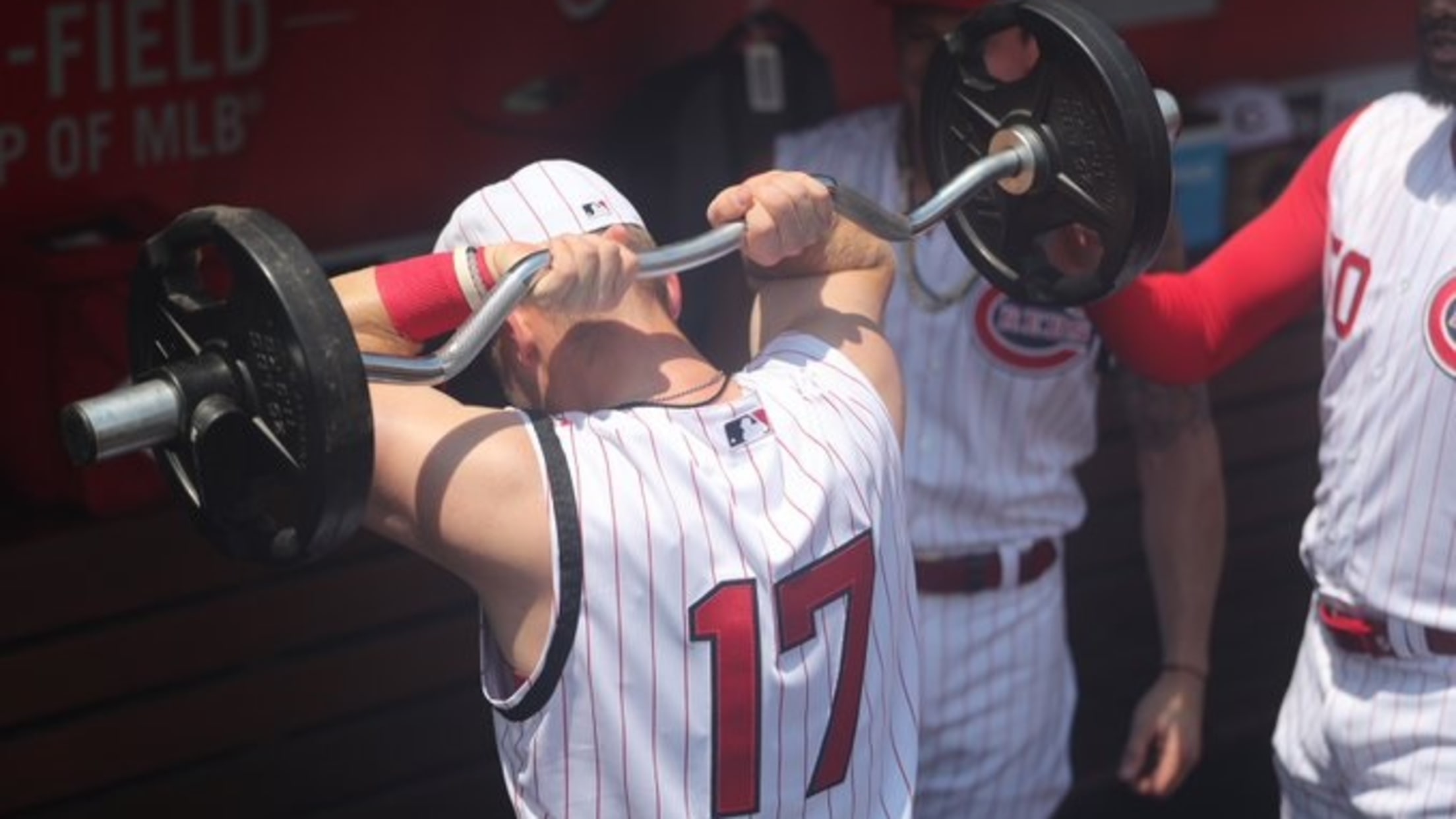 The Reds have been having a lot of fun with their throwback jerseys throughout the celebration of their 150th anniversary. The highlight so far was probably the day they wore the 1956 throwbacks that showed off all their muscles, especially Yasiel Puig's.
Kiermaier (thumb) to IL, but no surgery required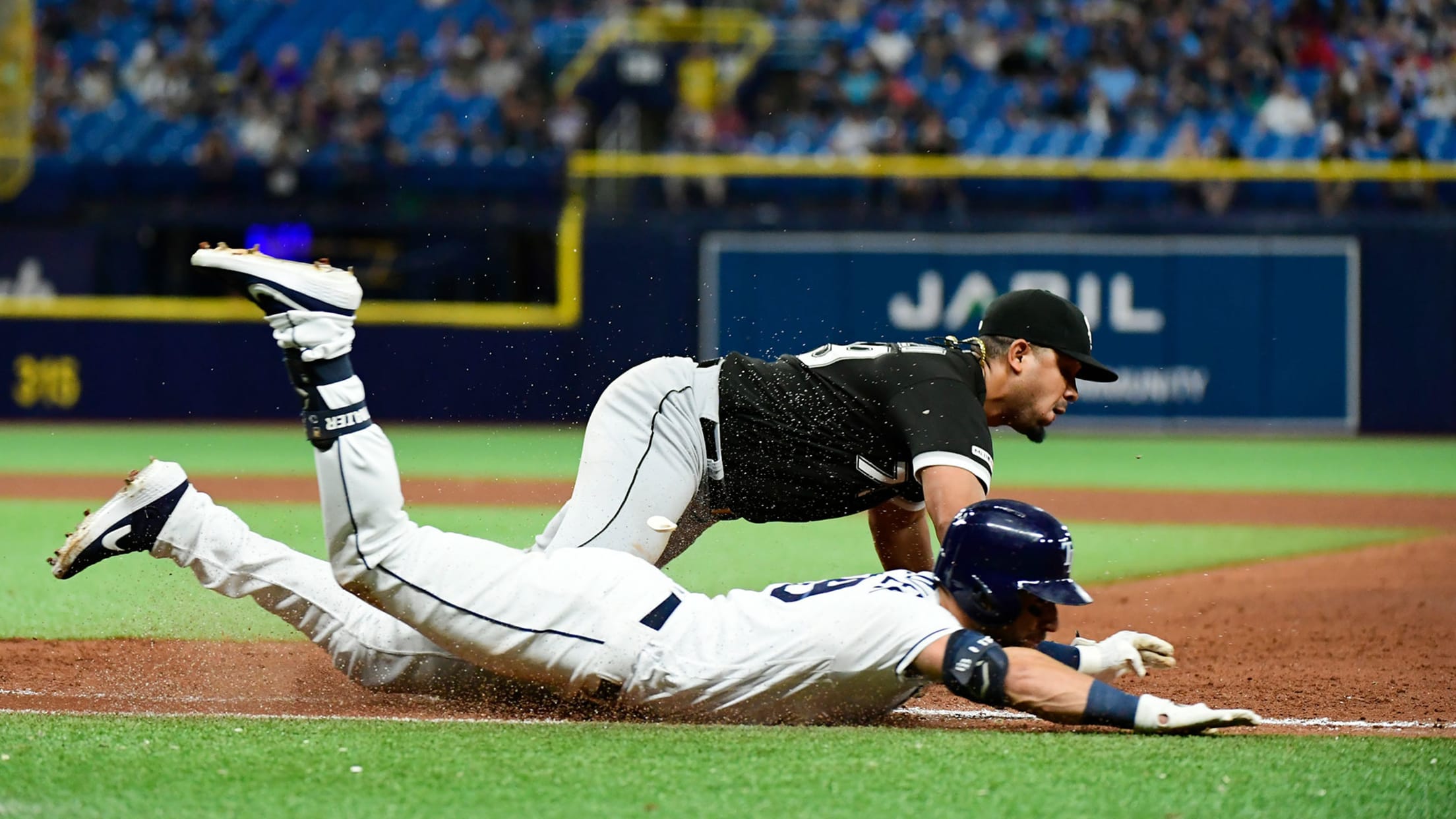 ST. PETERSBURG -- The Rays placed center fielder Kevin Kiermaier on the 10-day injured list on Sunday with a sprained left thumb, though they said that surgery would not be required. Outfielder Guillermo Heredia was recalled from Triple-A Durham to fill Kiermaier's roster spot. Kiermaier left Saturday's 2-1, 11-inning loss
Mariners acquire RHP Magill from Twins
Vogey dealing with left shoulder soreness; Strickland on the mend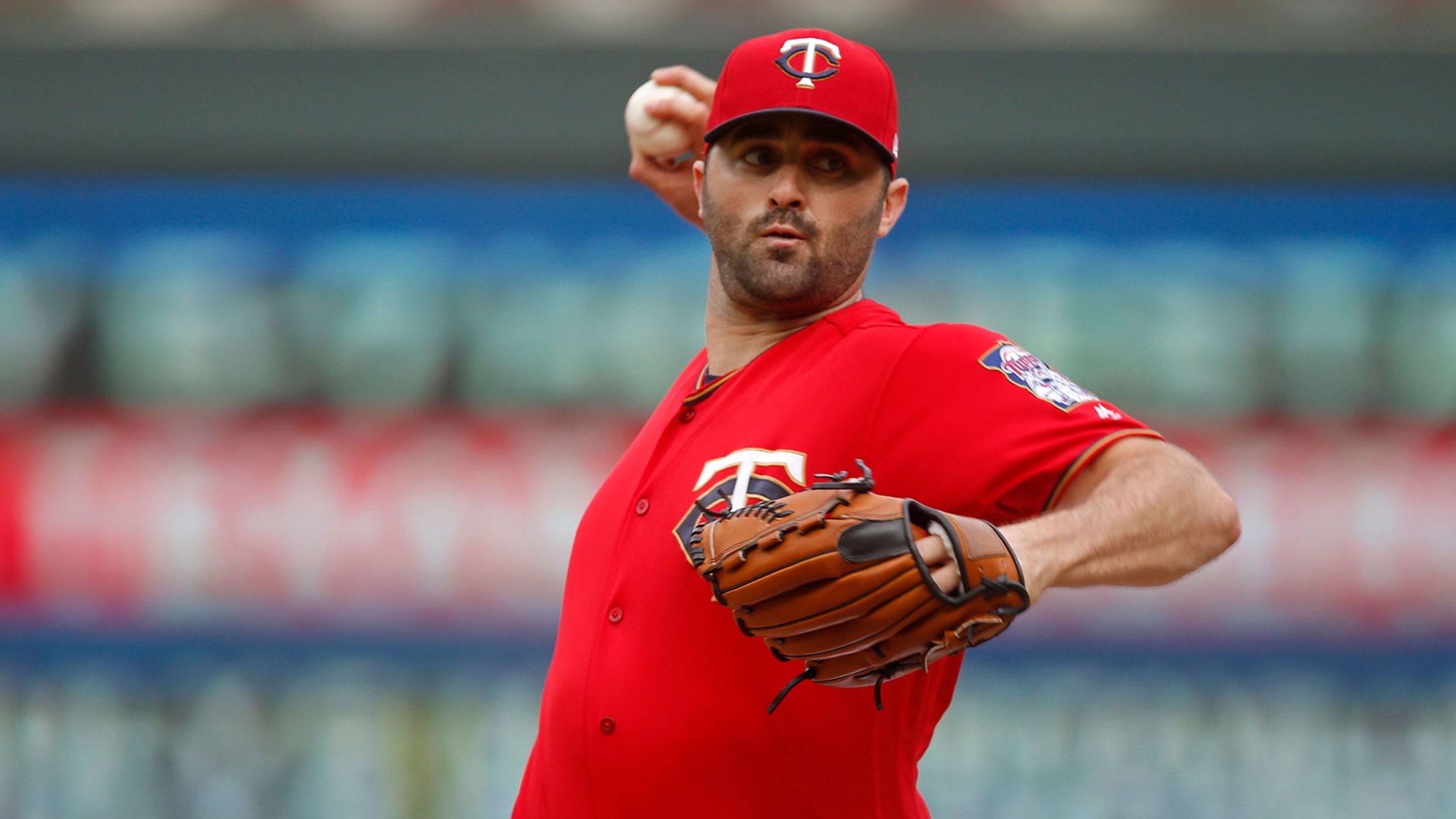 SEATTLE -- As they navigate through a step-back season, the Mariners have allocated a chunk of their relief innings to arms that began the season outside the organization, bringing in those pitchers for the chance to earn Major League innings. They added another such right-hander on Sunday, acquiring Matt Magill