Breakout candidates for every club in 2020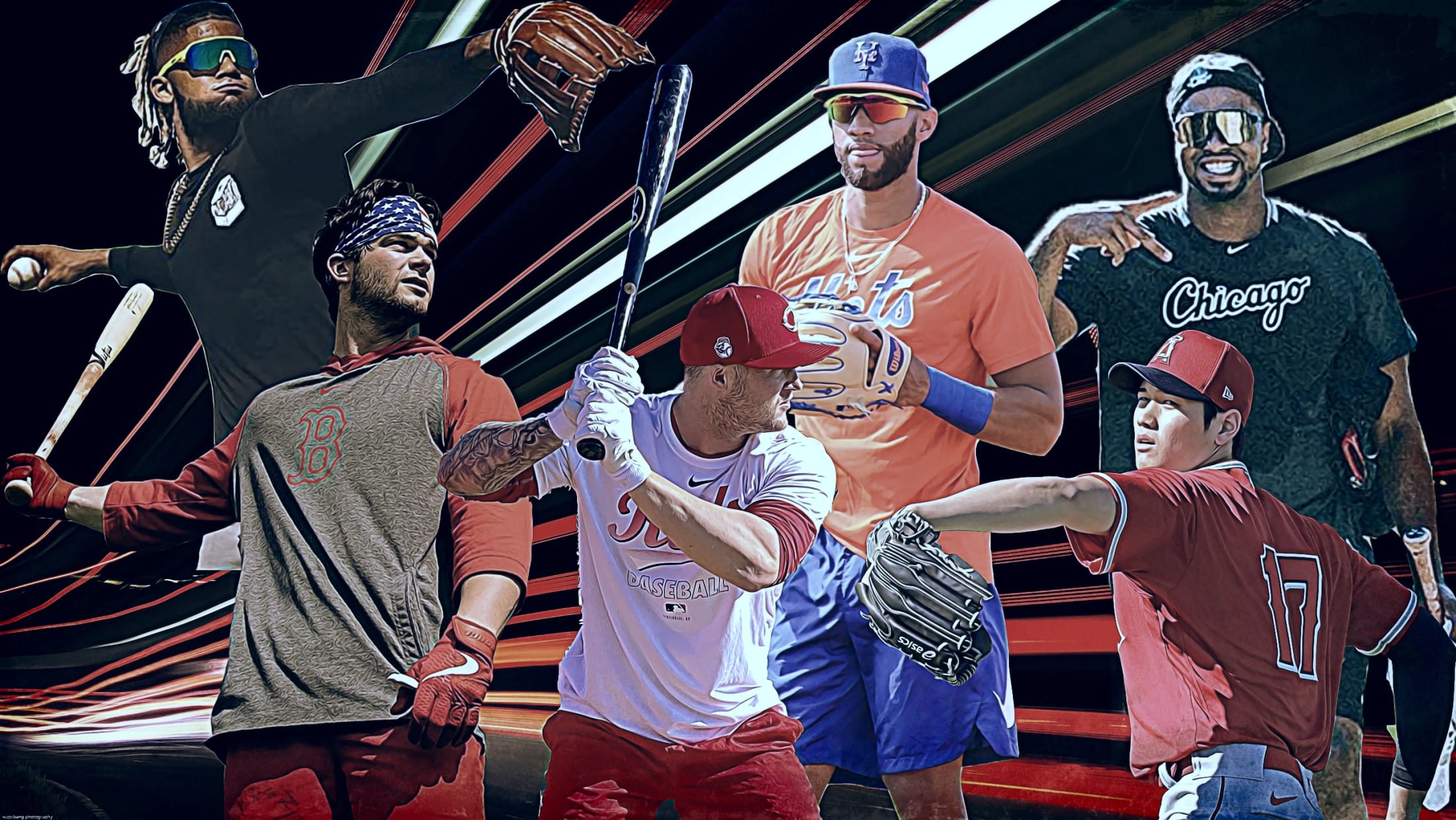 No matter how many free agents you sign or big trades you make, the best way for any team to improve immediately is to have breakthrough seasons from their young players, that season in which it all comes together for them ... that season they make the leap. We saw
Trout on Astros: 'Careers have been affected'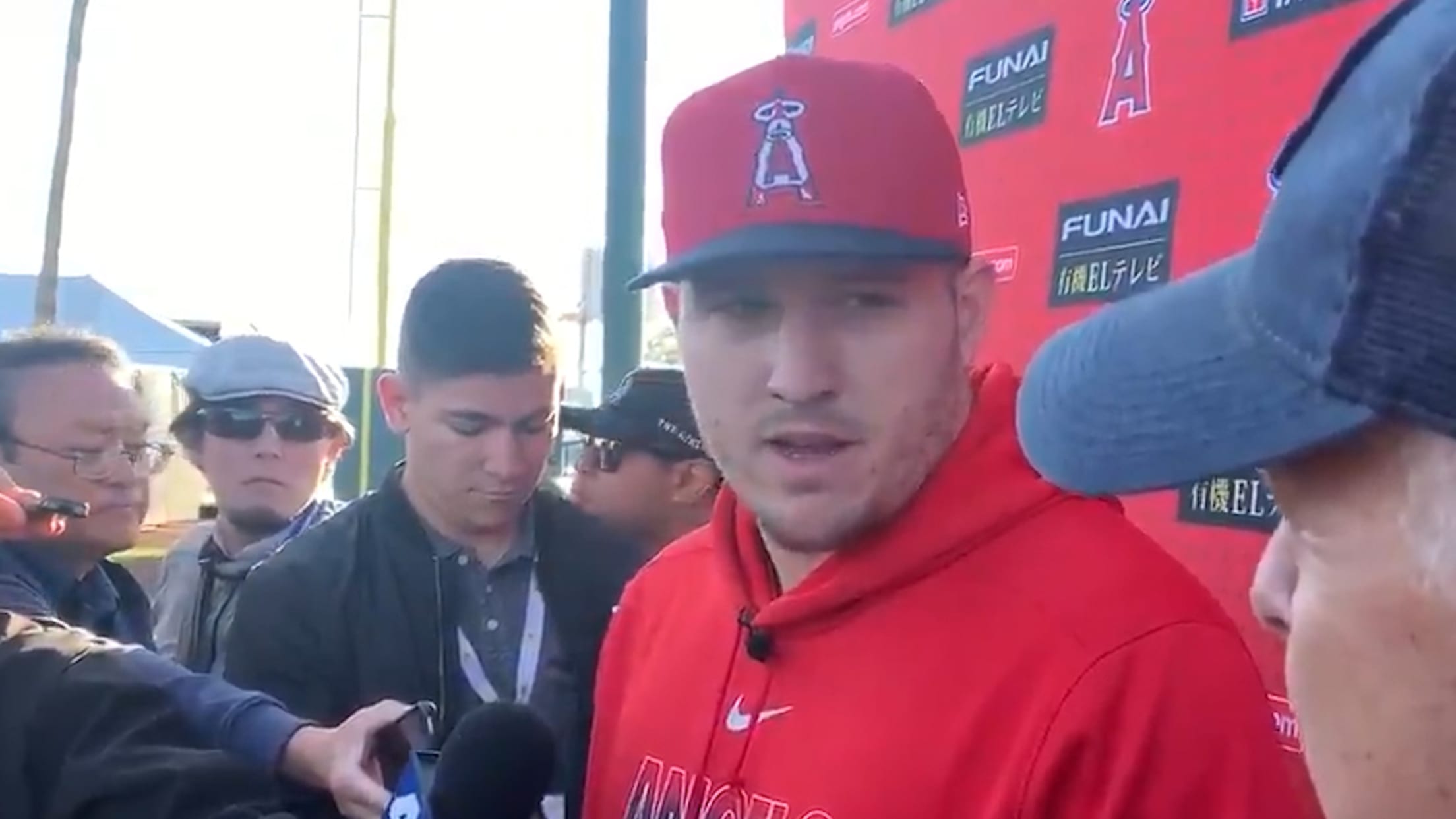 TEMPE, Ariz. -- Angels superstar Mike Trout became the latest player to express anger and frustration with the Astros over their electronic sign-stealing. Trout, a three-time AL MVP and eight-time All-Star, has played in the same division as Houston for seven of his nine MLB seasons and was surprisingly candid
Camps are open, with one player noticeably absent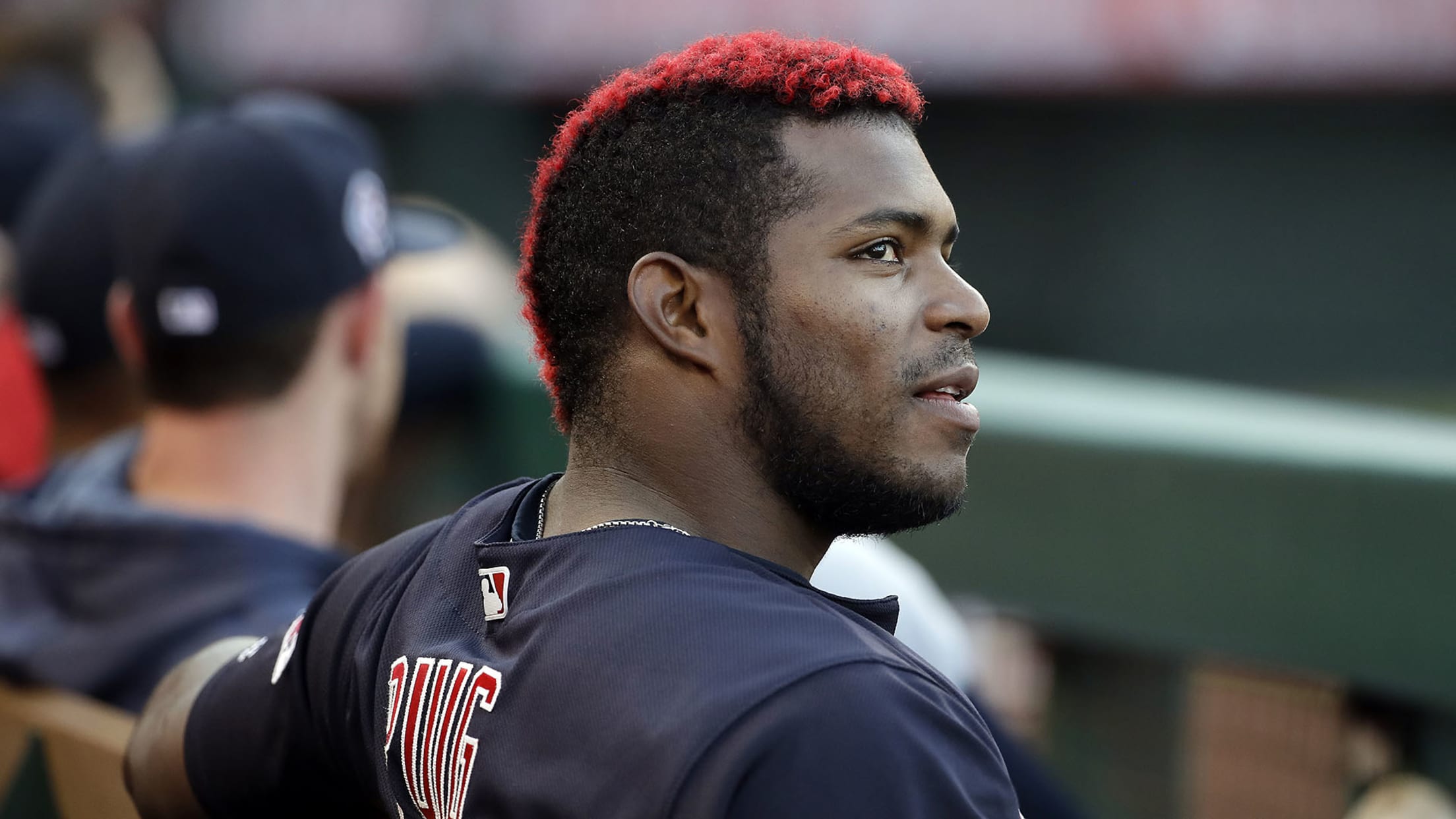 We have been arguing about Yasiel Puig as long as we have known Yasiel Puig. He was screamed at by retired players just a month into his career. He had opponents throwing at him before they even knew his name. He drove Madison Bumgarner so nuts that Bumgarner basically started
Lindor, Indians continue extension talks
'Nothing has made sense yet. It's early still,' says 4-time All-Star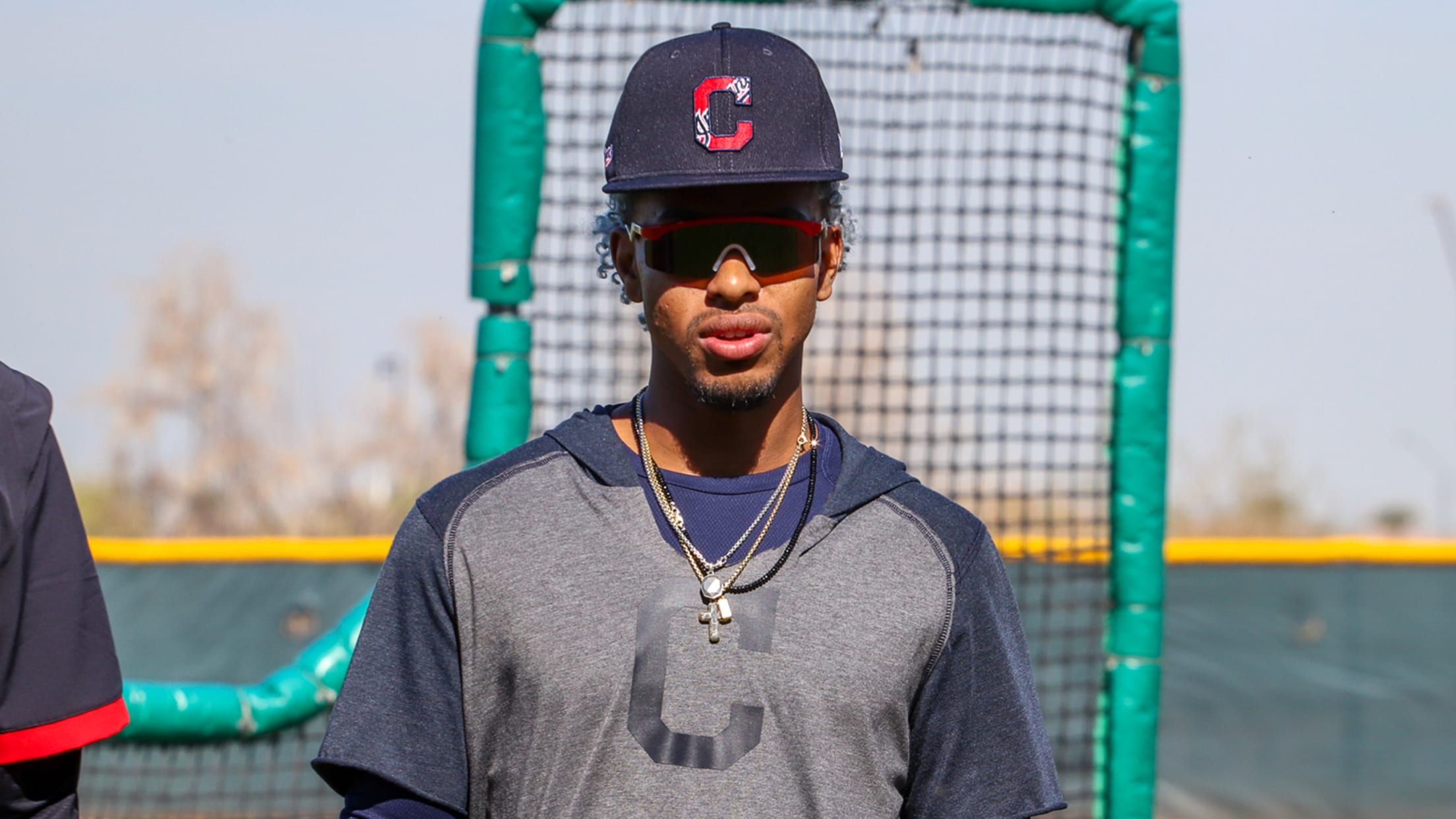 GOODYEAR, Ariz. -- Francisco Lindor explained why he and the Indians haven't been able to agree to an extension at Tribe Fest at the beginning of the month, and now he's making sure that everyone knows his preference is to remain in Cleveland.
Brock Holt to sign with Brewers (report)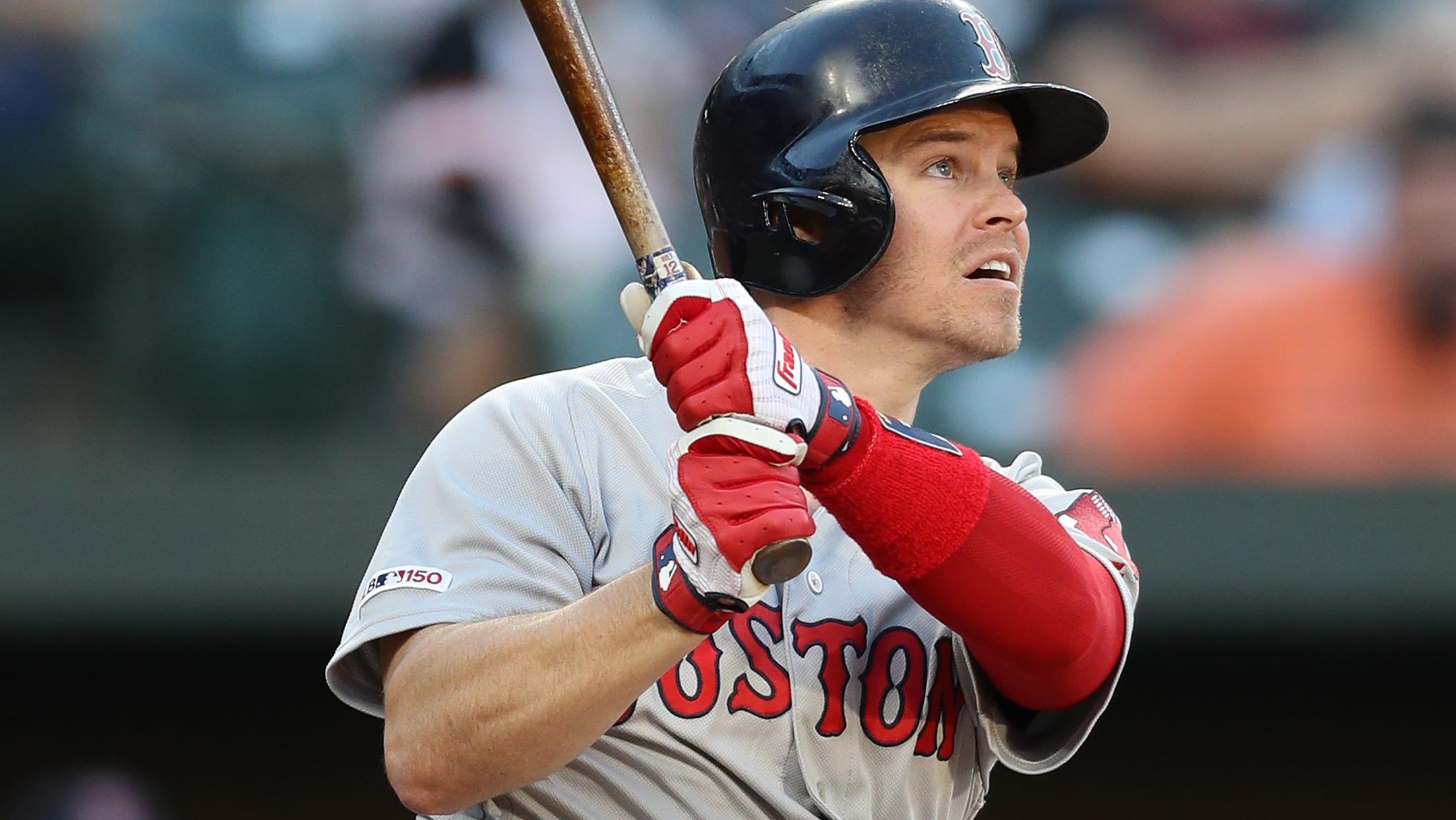 Free agent Brock Holt has agreed to a deal with the Brewers pending a physical, MLB Network insider Ken Rosenthal reported Monday night. Holt played for the Red Sox for the last seven seasons, primarily as a utility player. Terms of the deal are not known, and the club has
October success not in the stars for Kershaw?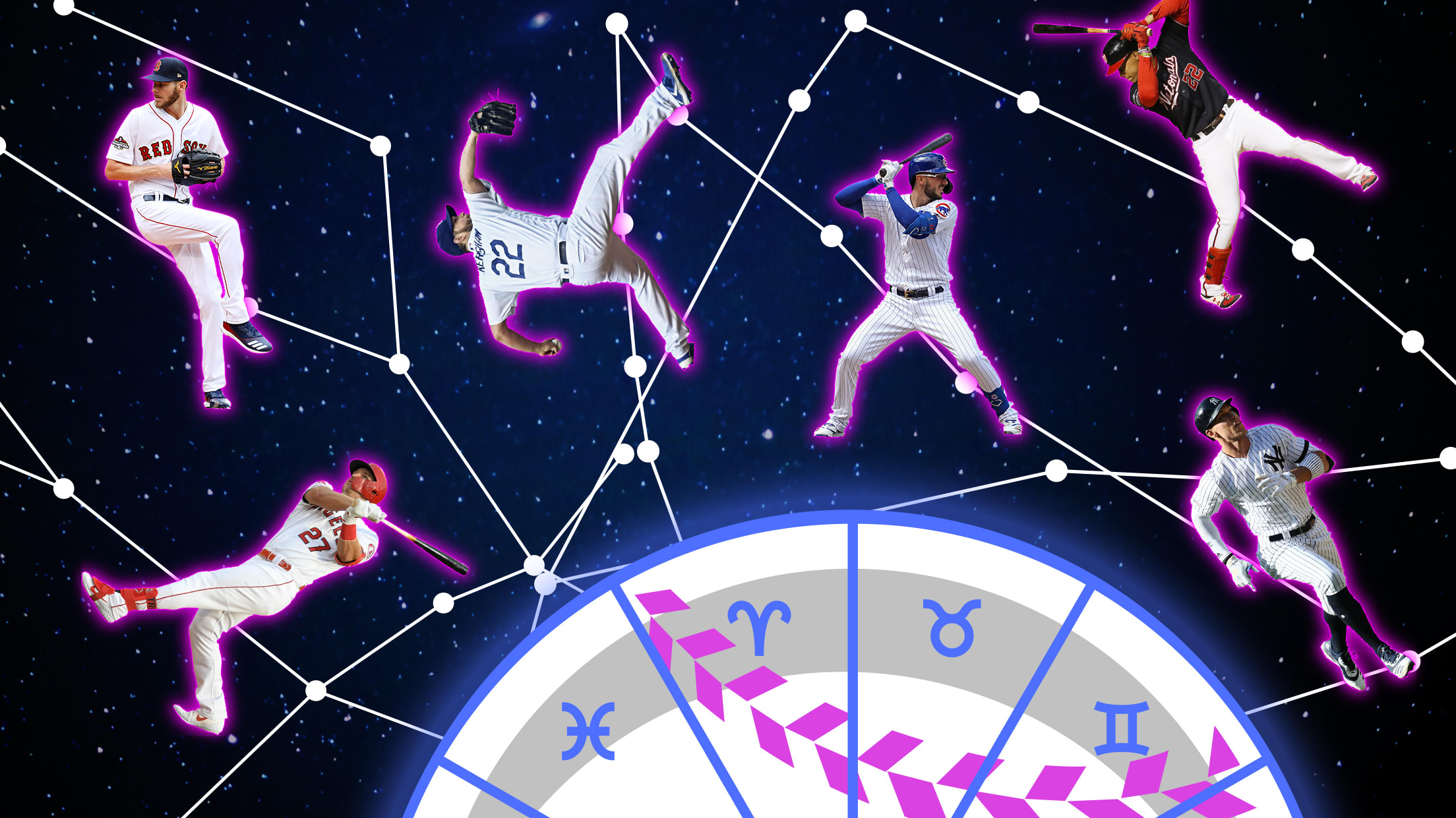 When we talk about stars in baseball, we're usually talking about players like Mookie Betts, Juan Soto or Mike Trout. But not today. Today we're tilting our heads back and looking up at the actual stars. We're letting the cosmos tell us its secrets; we're going to let a host
Céspedes takes swings, declines to talk publicly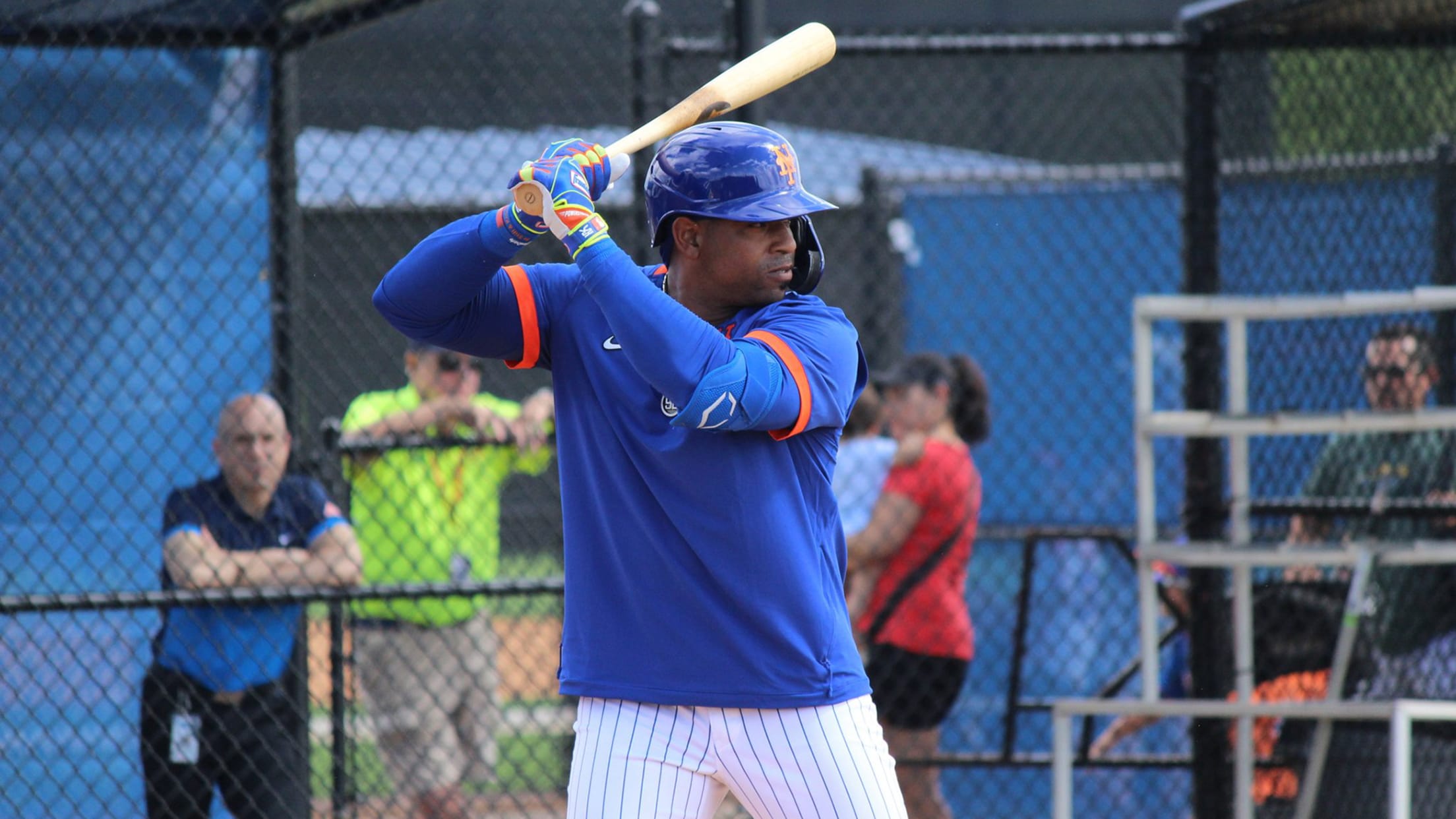 PORT ST. LUCIE, Fla. -- At around 10:30 a.m. Monday, Yoenis Céspedes emerged from the Mets clubhouse to participate in stretches with the team. Fifteen minutes later, he ducked behind the batting cage alone, only to resurface on a back field later in the morning. Céspedes signed autographs and posed
Eight outrageous tales from Negro Leagues history
Is there a ballpark Josh Gibson didn't hit a ball out of?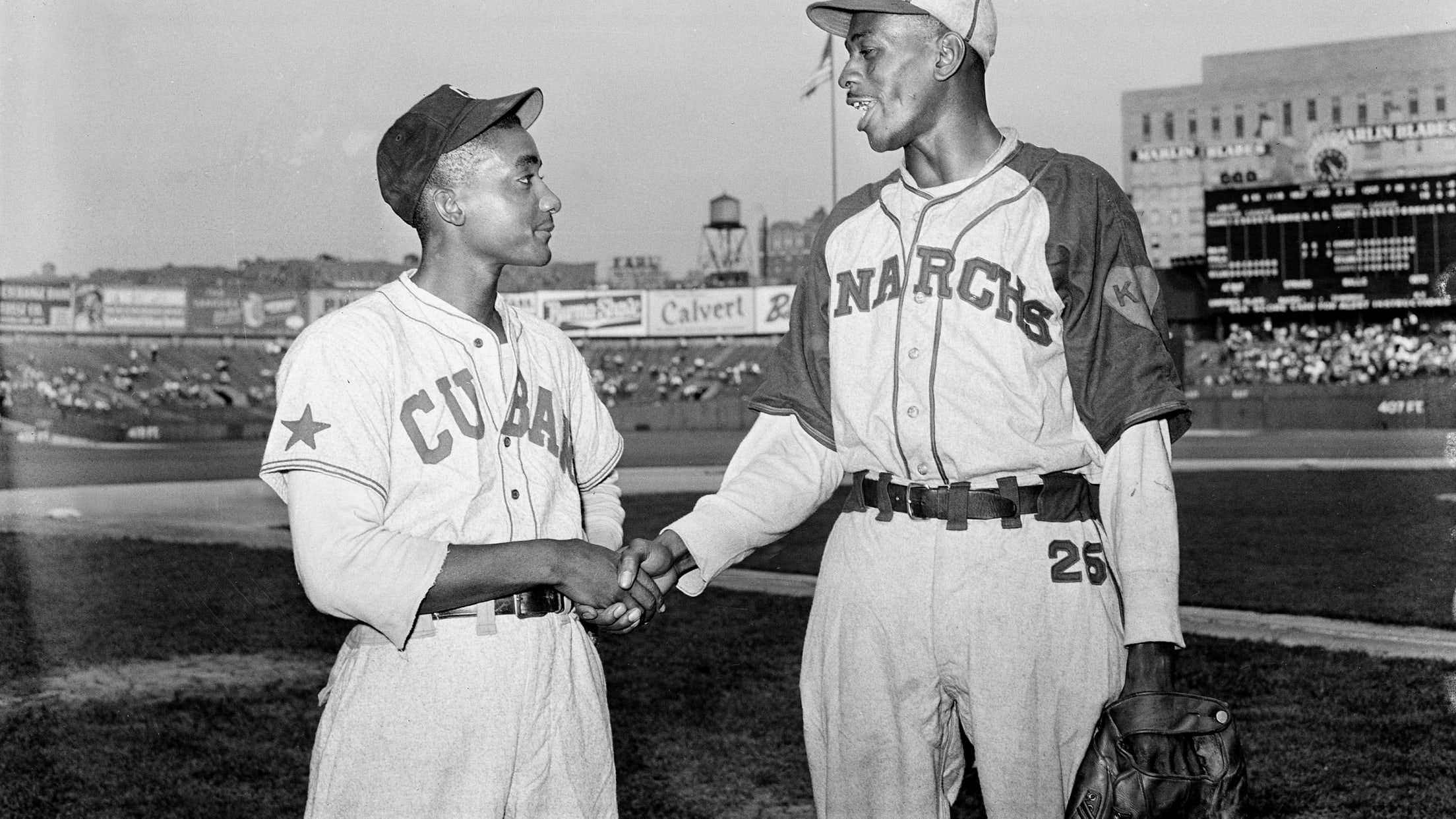 The Negro Leagues never kept official statistics. We don't know just how many homers Josh Gibson hit in his career, how many batters Satchel Paige whiffed. Most of us will never know what it was like to watch Cool Papa Bell sprint around the bases in his prime, or to
These are MLB's most underrated players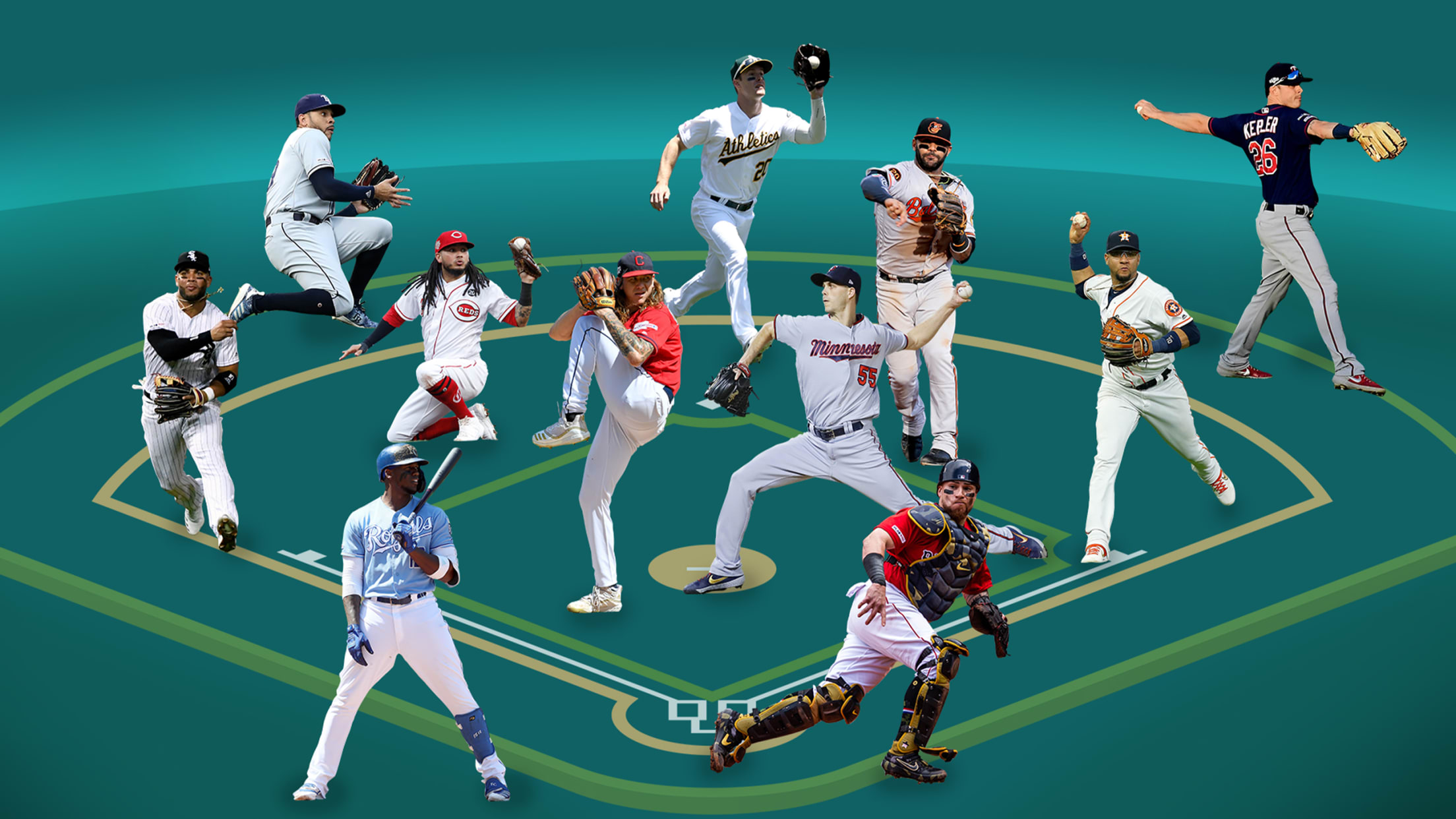 You know what's overrated? The term "underrated." In sports talk, people throw it around with no real regard for its exact definition ... primarily because it does not have an exact definition. How you rate a particular player might differ drastically from how somebody else rates the same player. Thankfully,
Academies' impact on display at Dawson Classic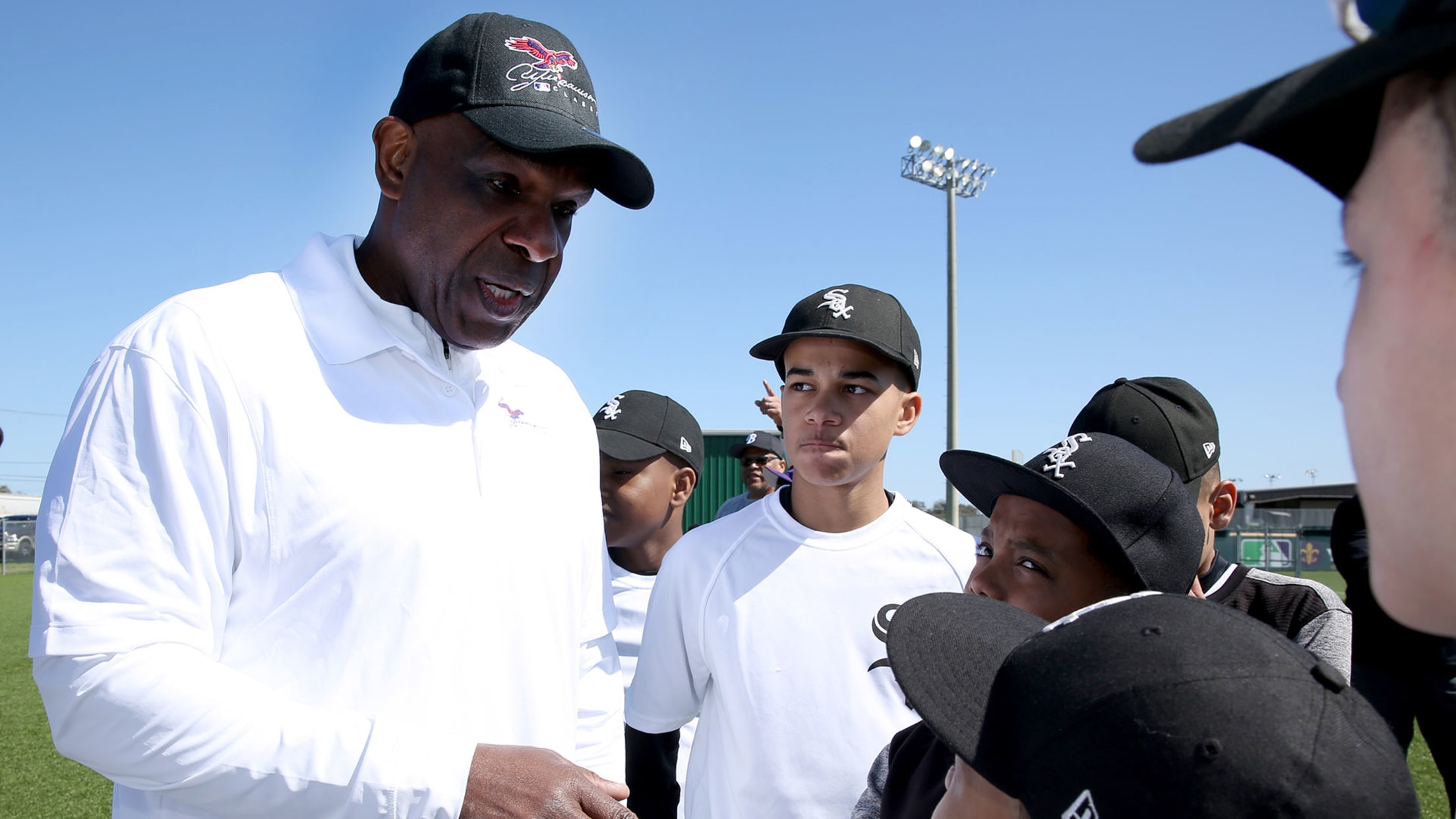 NEW ORLEANS -- Over the past 15 years, Major League Baseball has built youth academies all over the country, and, the majority of the attention is directed toward the many baseball and softball events that are held at these facilities throughout the year. But that's not the sole purpose of
1 ST prediction for each club. Some are BOLD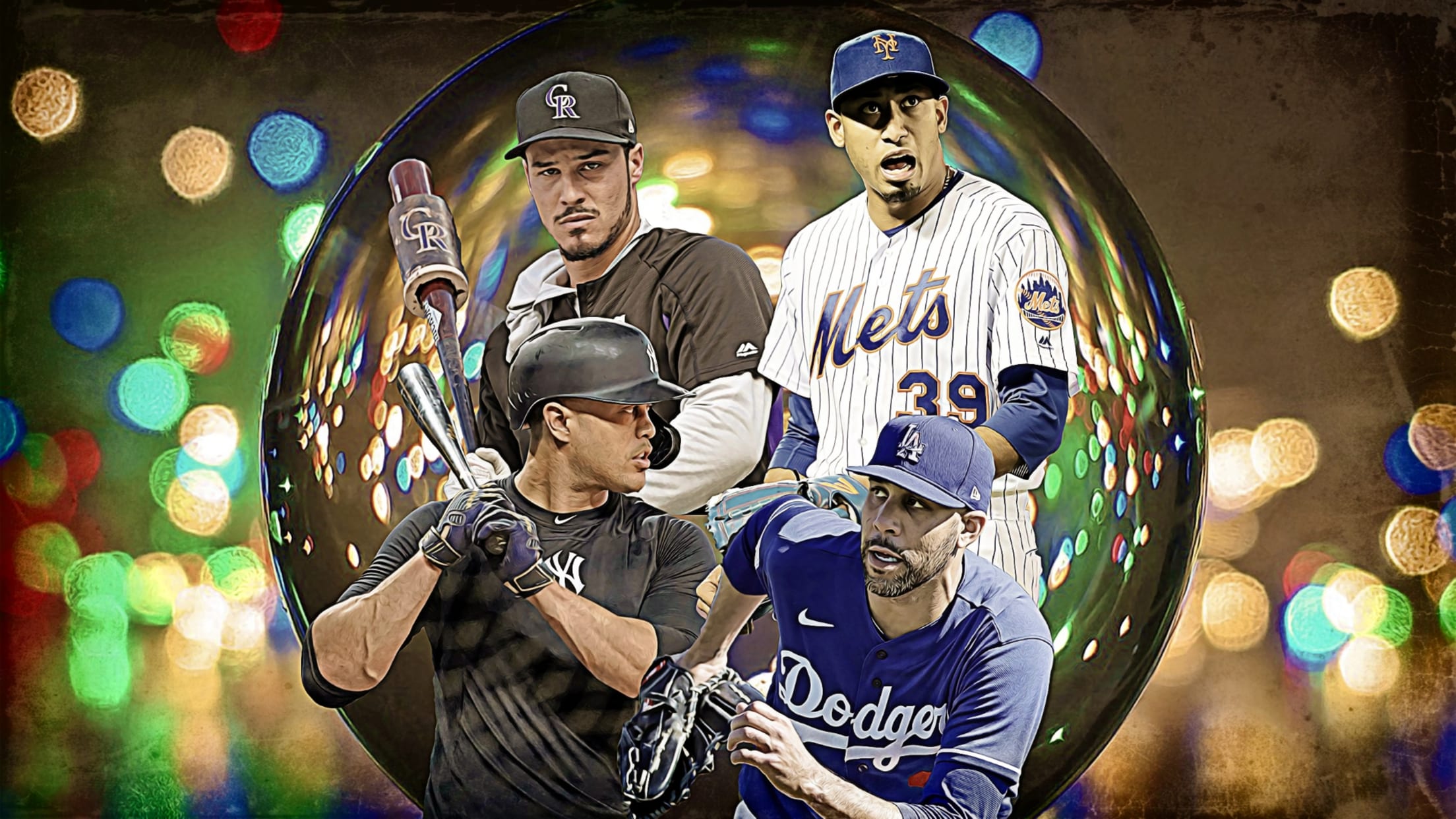 Spring Training is underway, which means the regular season is just around the corner. With camps ramping up in Arizona and Florida, each MLB.com beat writer offers a bold prediction as to what we could see before Opening Day.
Forecasting all 30: Lineup, rotation, closer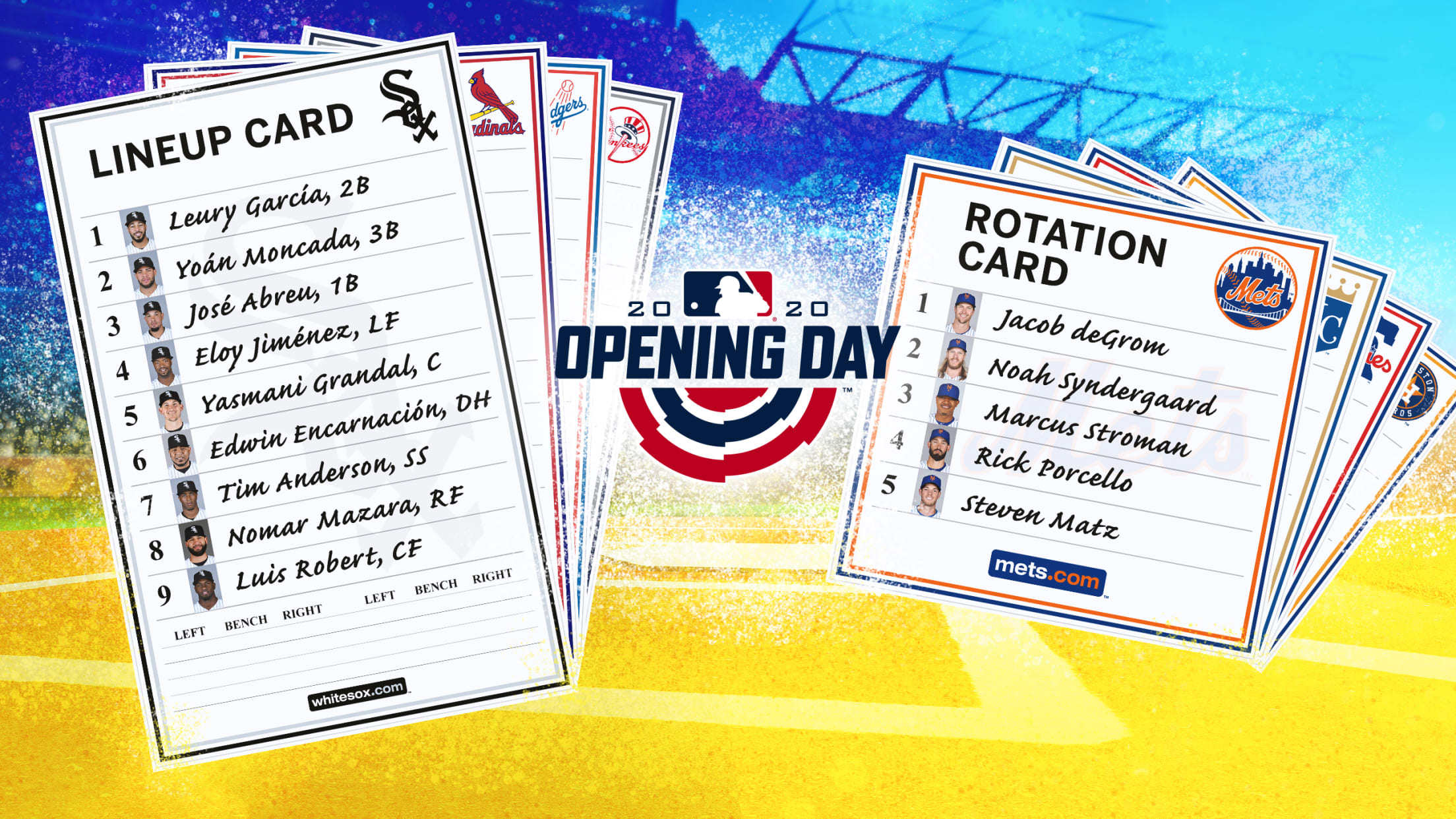 Gerrit Cole will be in Yankees pinstripes. Anthony Rendon joins Mike Trout and Shohei Ohtani in Anaheim. The Reds have added three new hitters to their lineup. Madison Bumgarner is no longer a Giant. There have been many seismic changes around baseball this offseason, and with pitchers and catchers getting
Torres emotional, but conflicted about Astros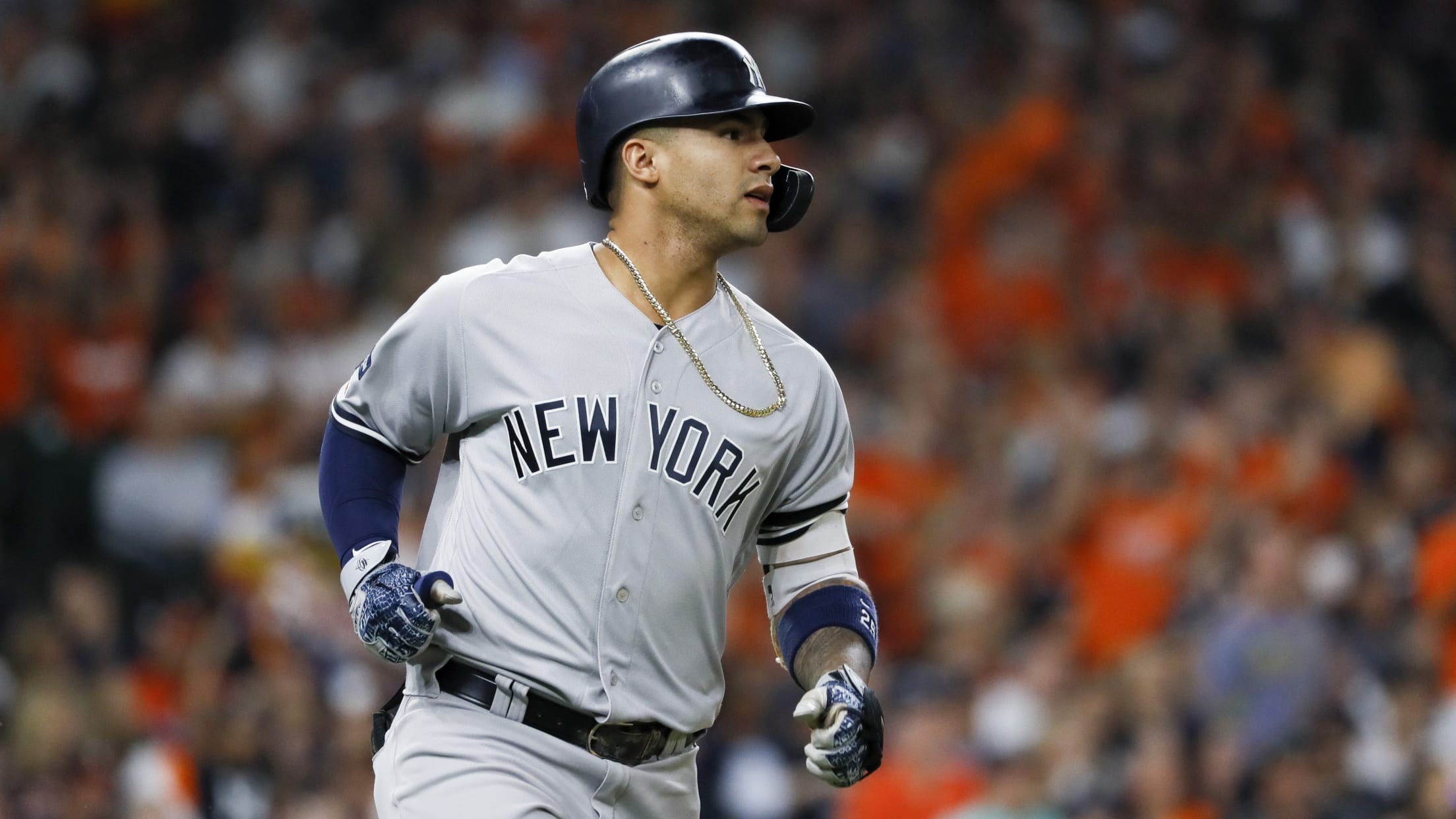 TAMPA, Fla. -- In recent years, the Yankees' pitchers have grown mindful of guarding their signs, not wanting to leak information to opponents. That was especially true with rumors of the Astros' activities circulating throughout big league clubhouses, but apparently it did not extend to the digital world, where Gleyber
Red Sox owners explain 'tough' Mookie trade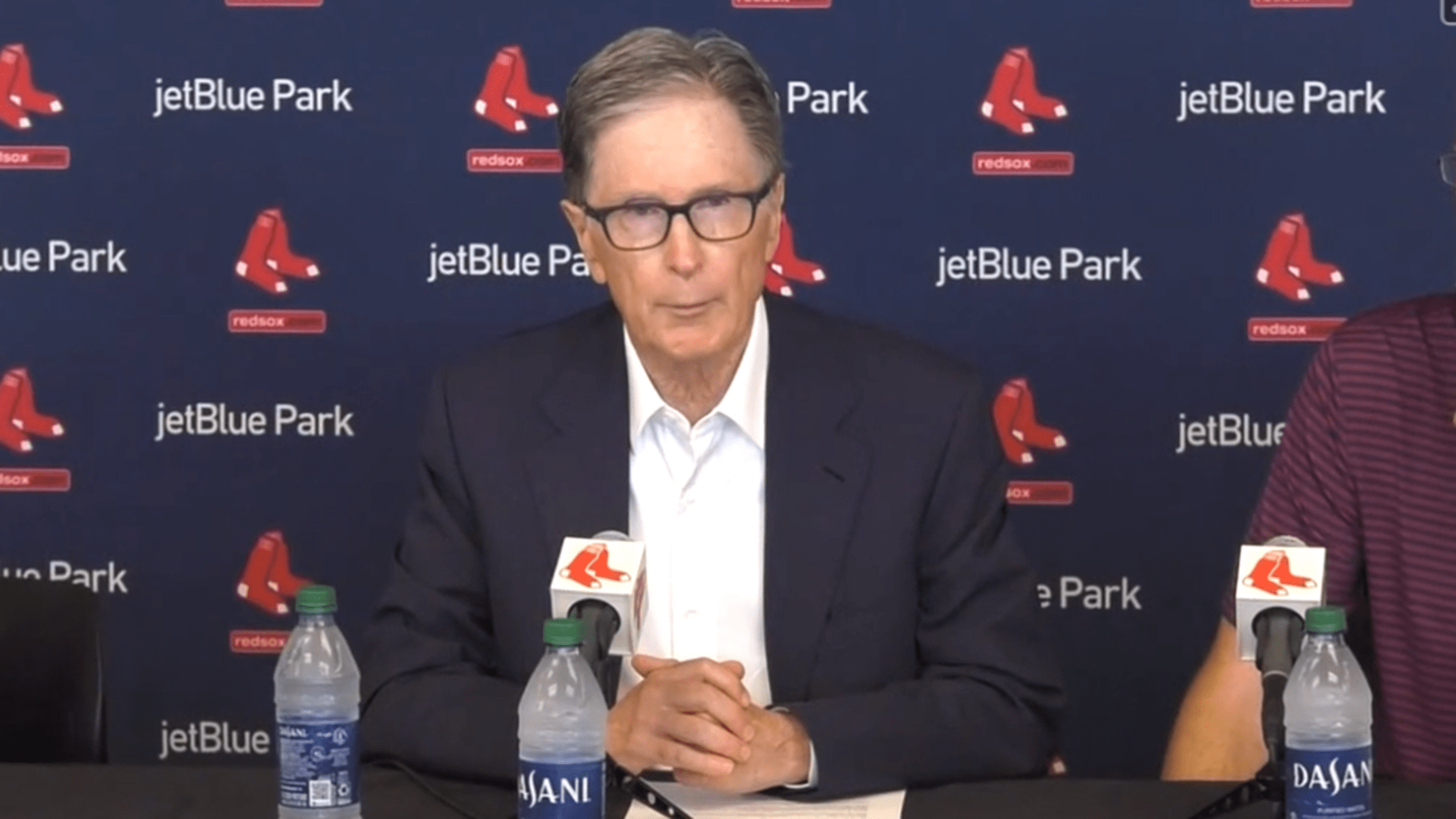 FORT MYERS, Fla. -- In keeping with a tradition that started 18 years ago when they first took over the team, Red Sox principal owner John Henry and chairman Tom Werner held court with the media just after the first full-squad workout of Spring Training got underway on Monday. And
Healthy Freeman on '20: 'World Series or nothing'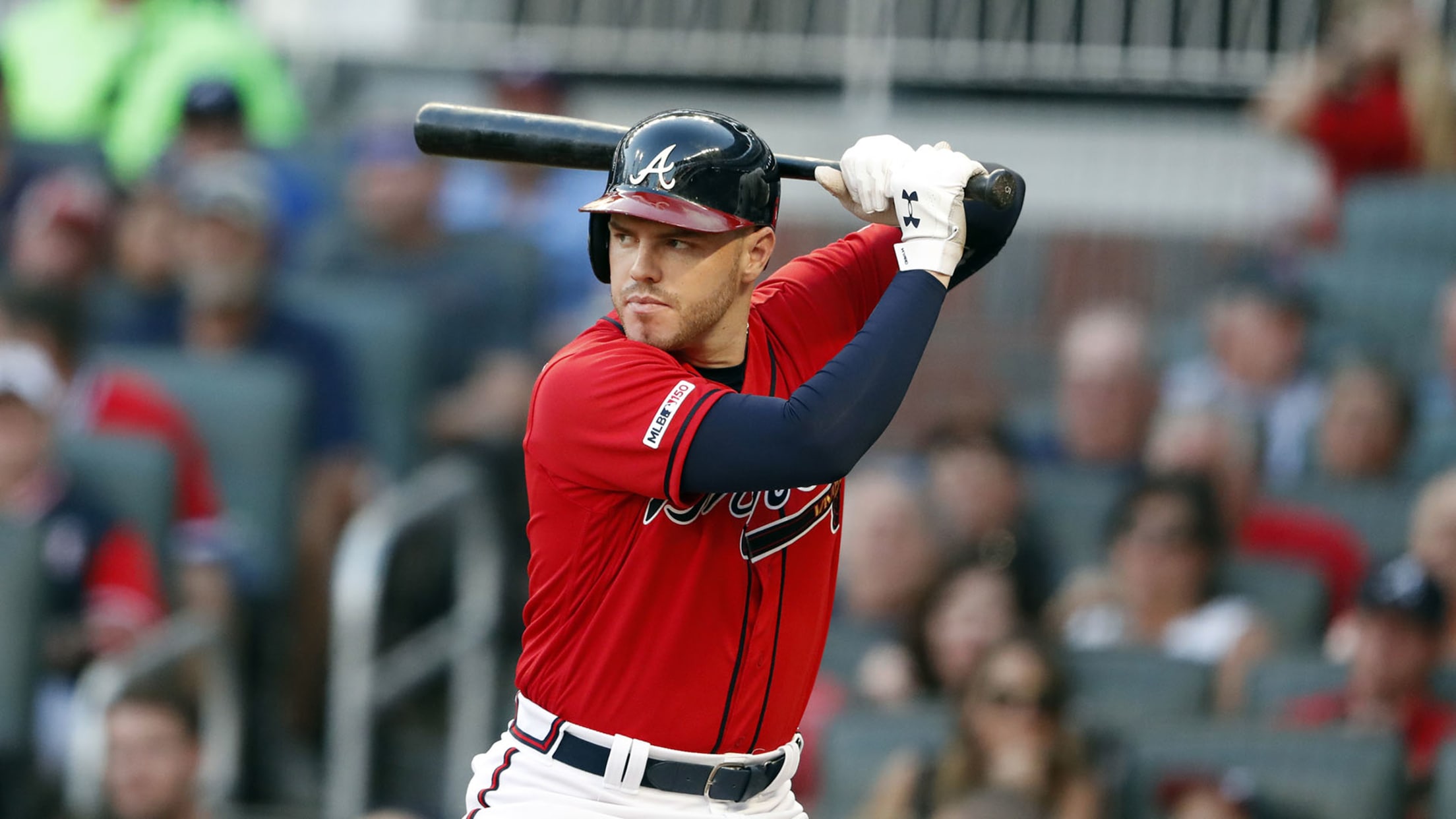 NORTH PORT, Fla. -- Now 30 years old and 12 years removed from sharing a clubhouse with John Smoltz and Chipper Jones during his first big league Spring Training, Freddie Freeman believes the Braves have reached a point where they should now be considered annual World Series contenders. "I thought
J.T., Sánchez lead 2020 fantasy catcher rankings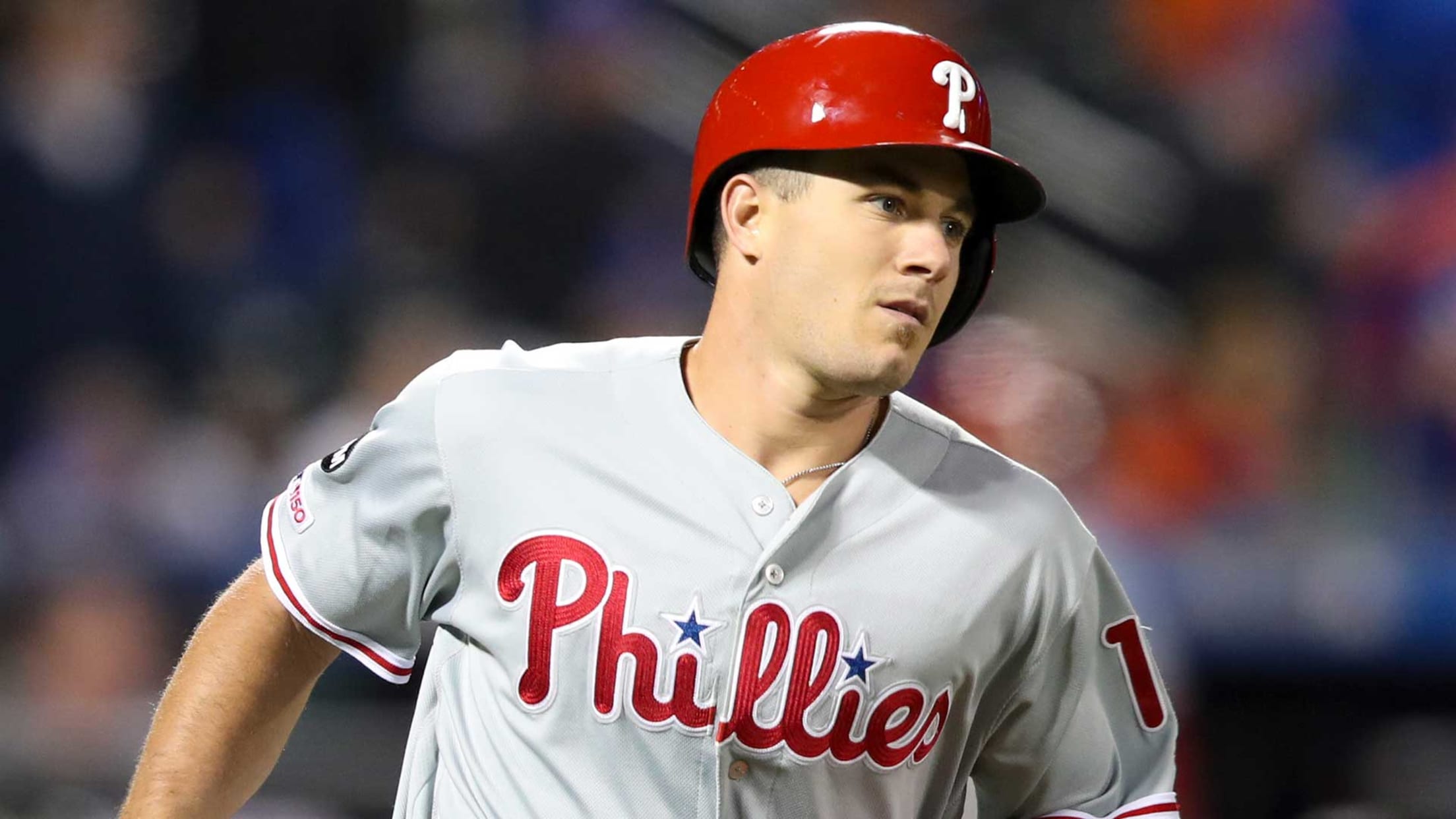 Catcher is typically fantasy baseball's weakest position, but with the emergence of several new faces and the return of a perennial 20-homer option from a season-long injury, this is perhaps the strongest class of backstops in years. Here's how the position breaks down heading into the 2020 campaign. • Complete
One change for Vlad Jr. could pay off in big way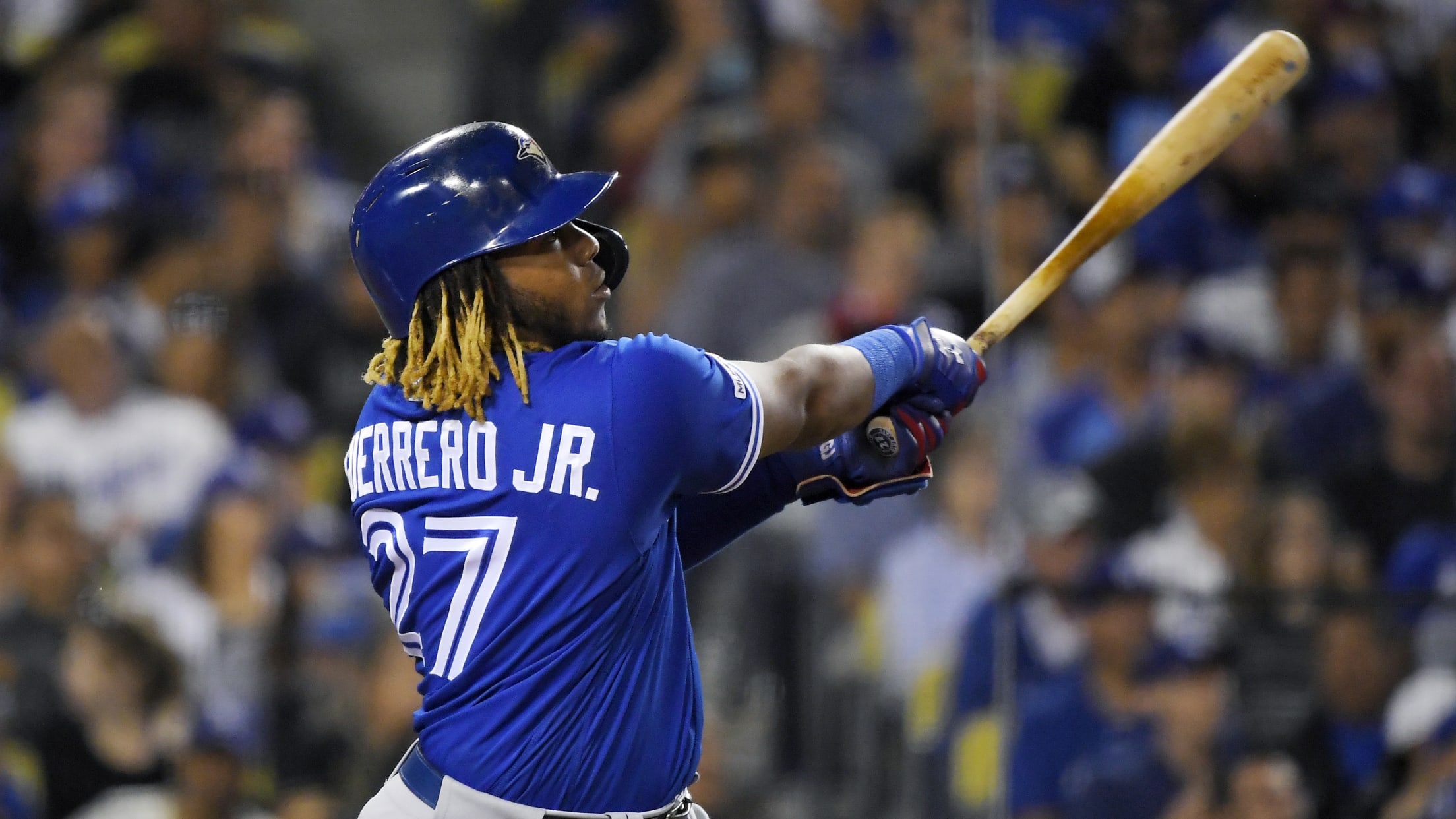 DUNEDIN, Fla. -- A few degrees stand between Vladimir Guerrero Jr.'s underwhelming debut and his overwhelming potential as one of baseball's most talented hitters. How Guerrero finds those extra degrees of launch angle is a mission that now involves the player, hitting coach Guillermo Martinez, and the club's strength and
Betts thanks Boston: 'You were great to me'
In a video released on his Twitter account Monday morning, new Dodgers outfielder Mookie Betts sent a heartfelt message to the city of Boston and expressed anticipation for what's to come in Los Angeles this season. "Nine years, man, you were great to me Boston," Betts said over a highlight
Moustakas adapts to new team, position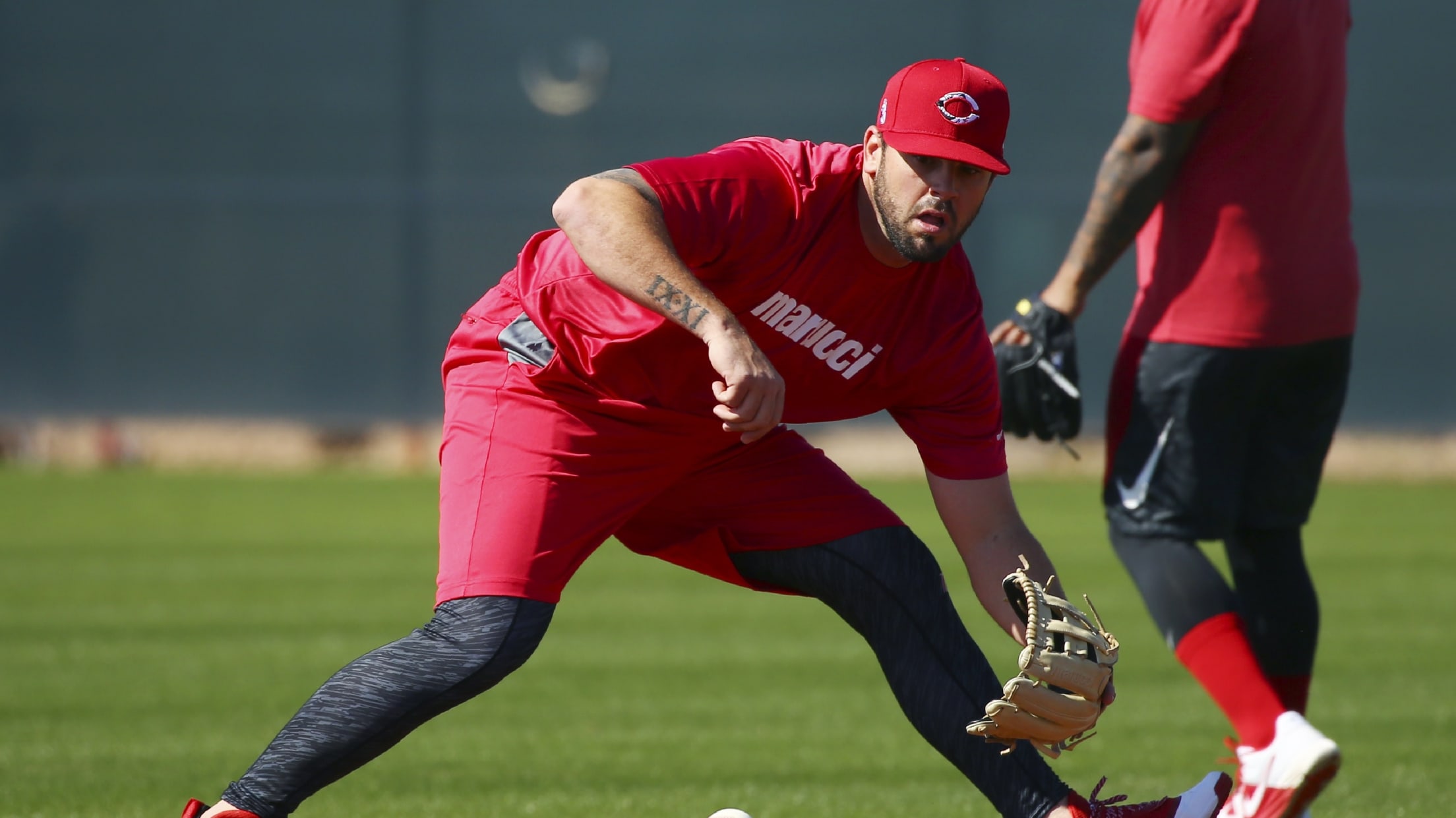 GOODYEAR, Ariz. -- New Reds second baseman Mike Moustakas was the first free agent the club signed during the offseason, and he was one of the first star players in the Majors to choose a team. Moustakas was pretty pleased that Cincinnati didn't end its upgrades with his addition. "When
Think Soto had a good '19? Don't tell him that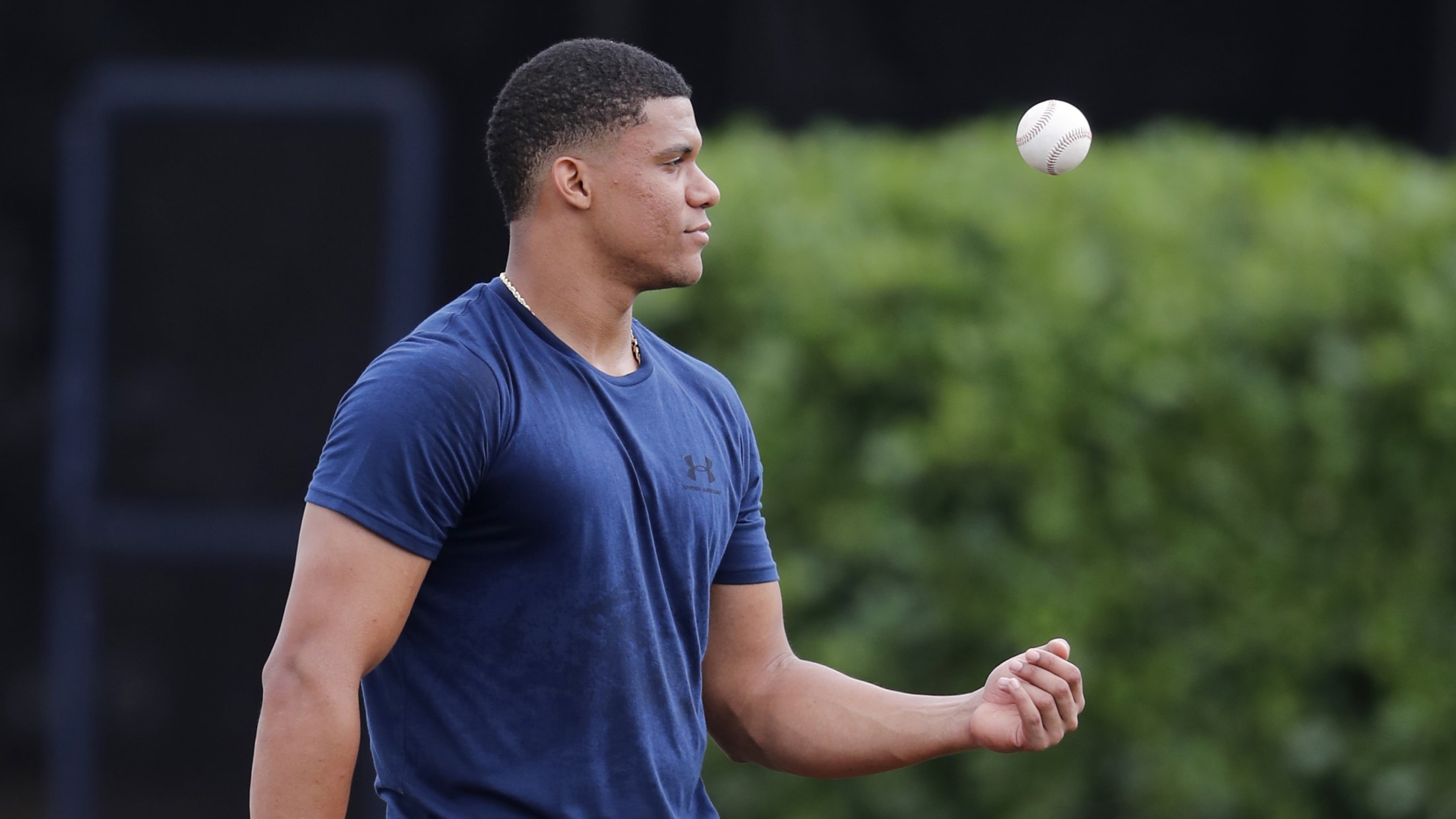 WEST PALM BEACH, Fla. -- How does belting five home runs in the postseason en route to a World Series championship and making a name for himself in Major League Baseball change Juan Soto's mindset heading into Spring Training? Not at all, actually.
Chapman aims to make bat shine like glove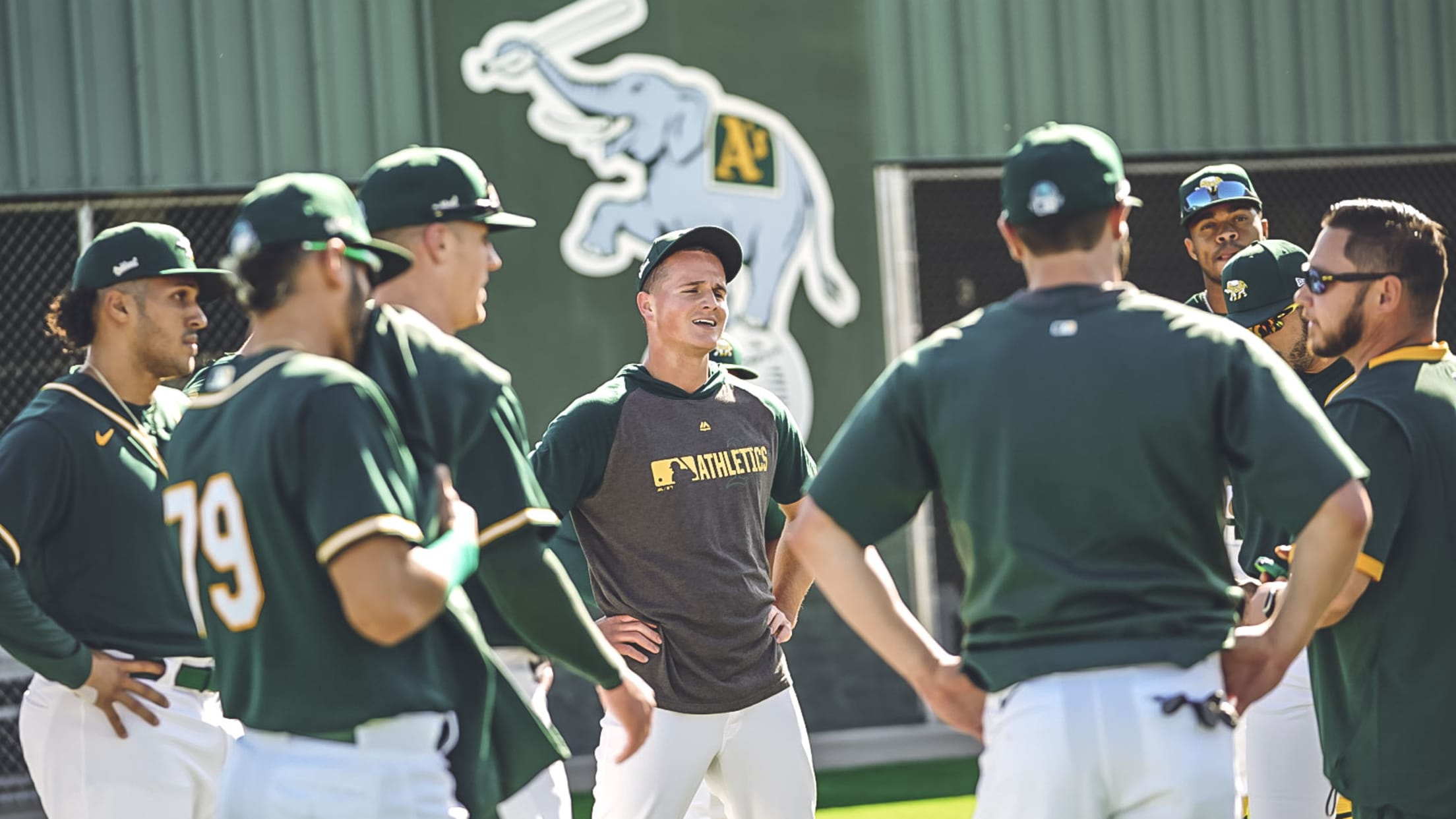 MESA, Ariz. -- Matt Chapman has already established himself as one of baseball's elite defenders with two Gold and Platinum Glove Awards in his first full seasons in the Majors. For 2020, he plans to elevate his offense to that same level. The All-Star third baseman bashed a career-high 36
Cool Papa Bell: Faster than light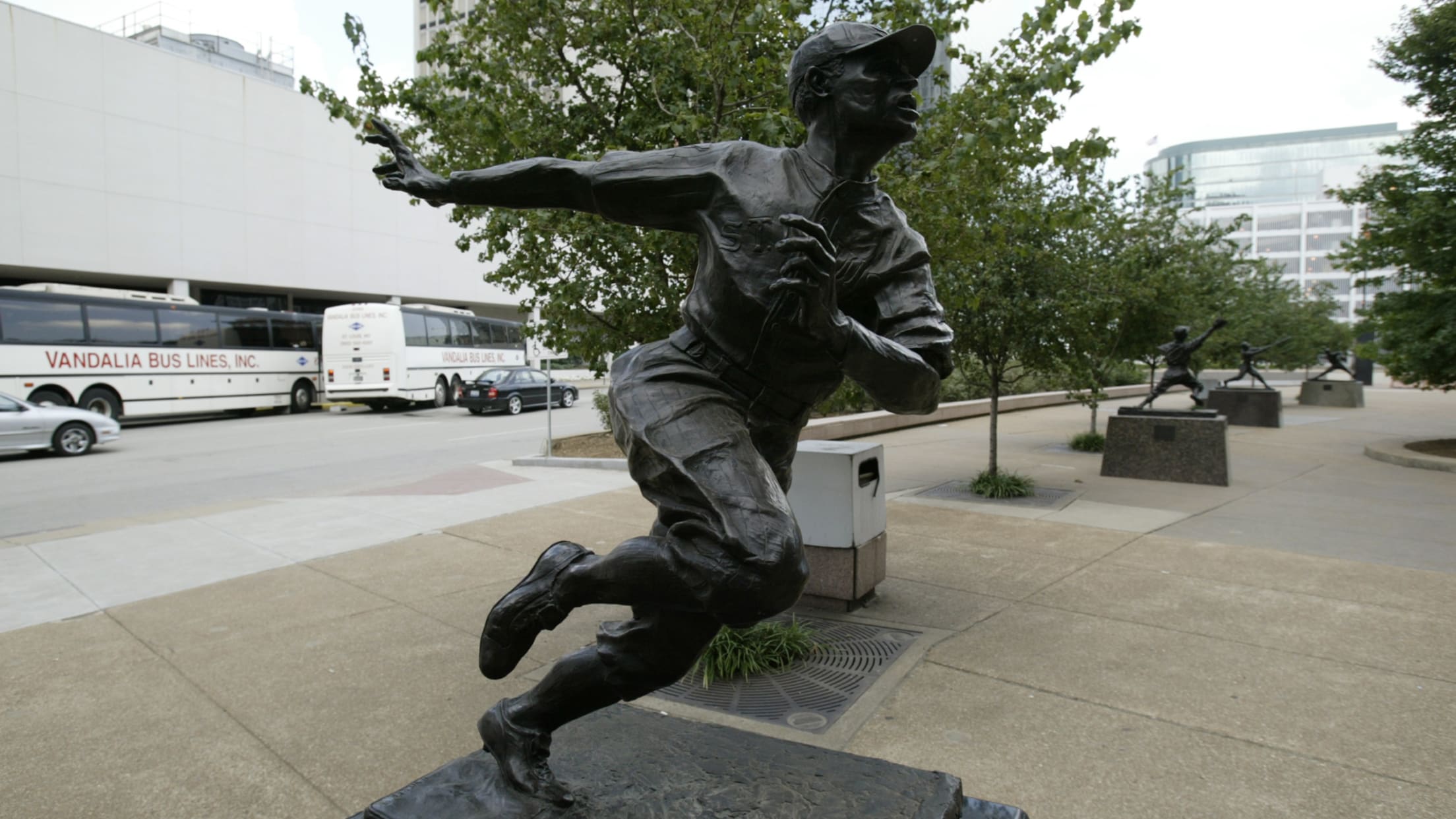 This February is not only Black History Month, but also the 100th anniversary of the Negro Leagues, which were born on Feb. 13, 1920. To help celebrate this centennial, MLB.com will be looking back at some Negro Leagues legends throughout the month. "One time he hit a line drive right
Cards' goal: Appreciate past, look to future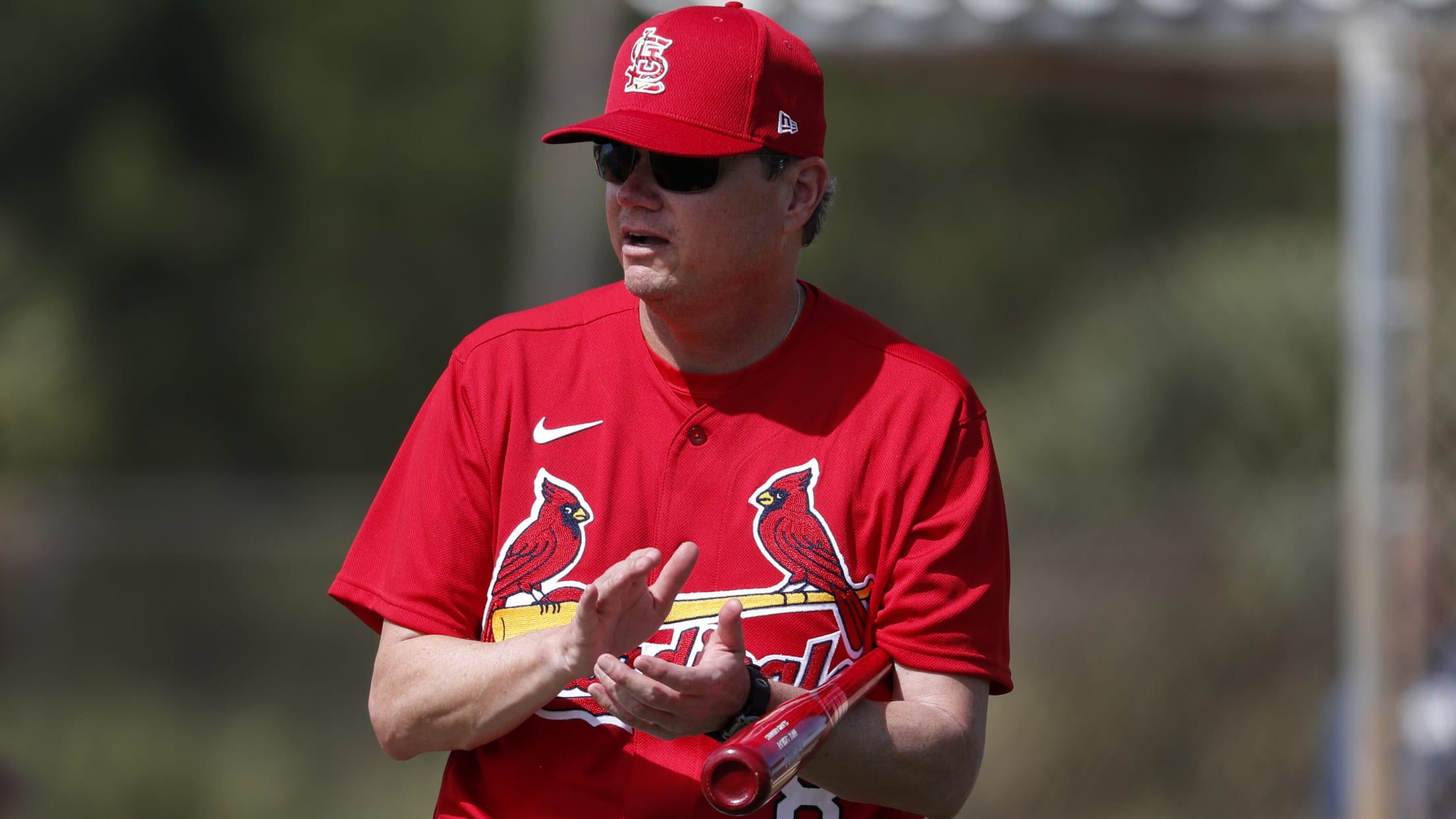 JUPITER, Fla. -- As the Cardinals held their first full-squad workout Monday, officially bringing all their players together for a week of workouts before spring games start Saturday, the goal for 2020 was clear in the message manager Mike Shildt sent in the morning clubhouse meeting. "Appreciate the past, grow
Ricketts discusses 'State of the Cubs'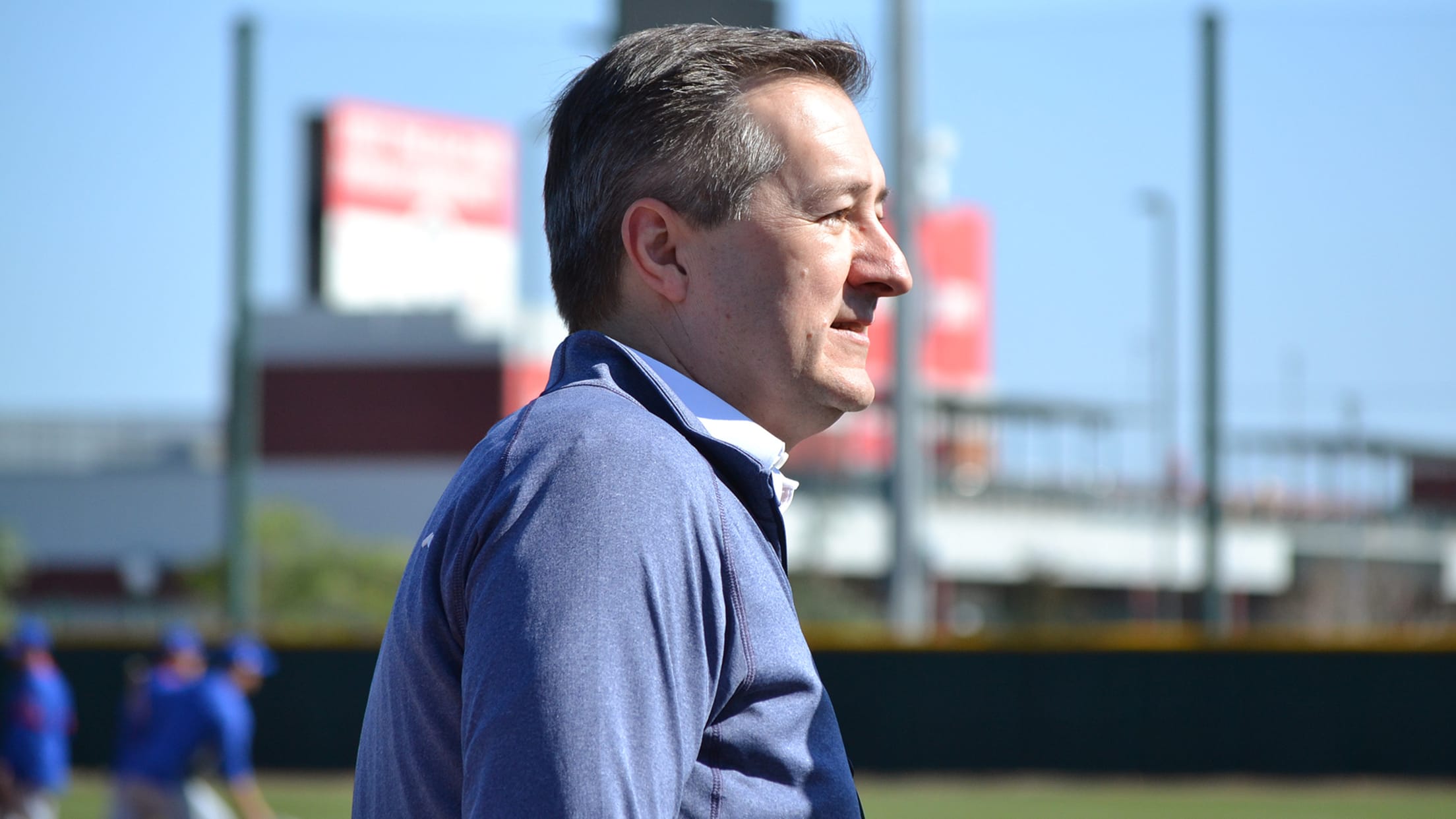 MESA, Ariz. -- As he does each spring, Cubs chairman Tom Ricketts spoke to the team ahead of the first full-squad workout on Monday morning. He spoke to largely the same group that came up short of the postseason last season, with one significant exception. This year, Ricketts also had
CarGo brings proven leadership to Mariners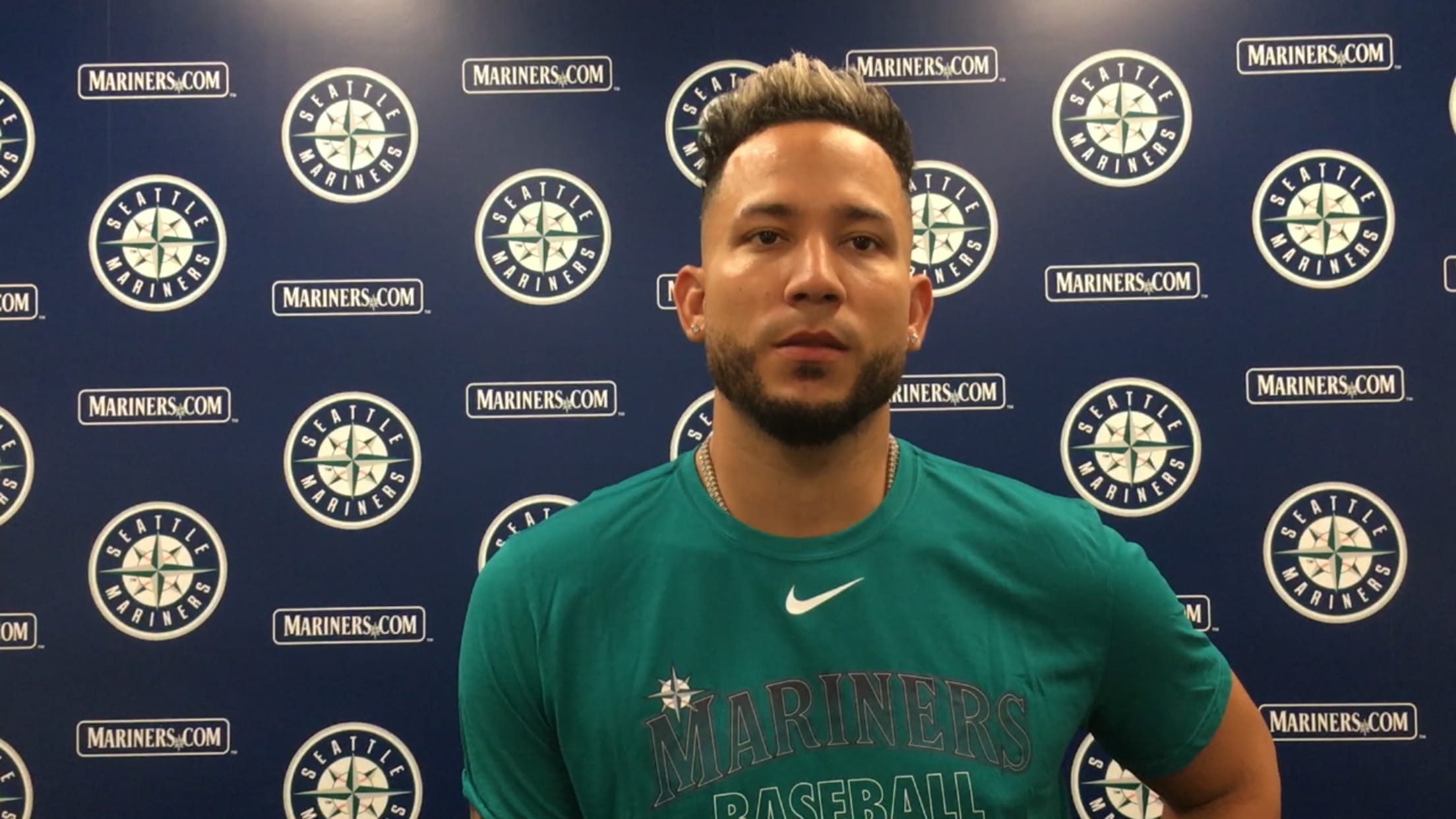 PEORIA, Ariz. -- Carlos González donned Mariners teal on Monday as he prepared to take a physical and officially join the club for Spring Training after inking a Minor League deal with an invite to spring camp. Being present at the start of camp was exciting for González, who has