These 5 players have opened eyes in April
Walker, Stephenson, Fried, Polanco, Goodrum having hot starts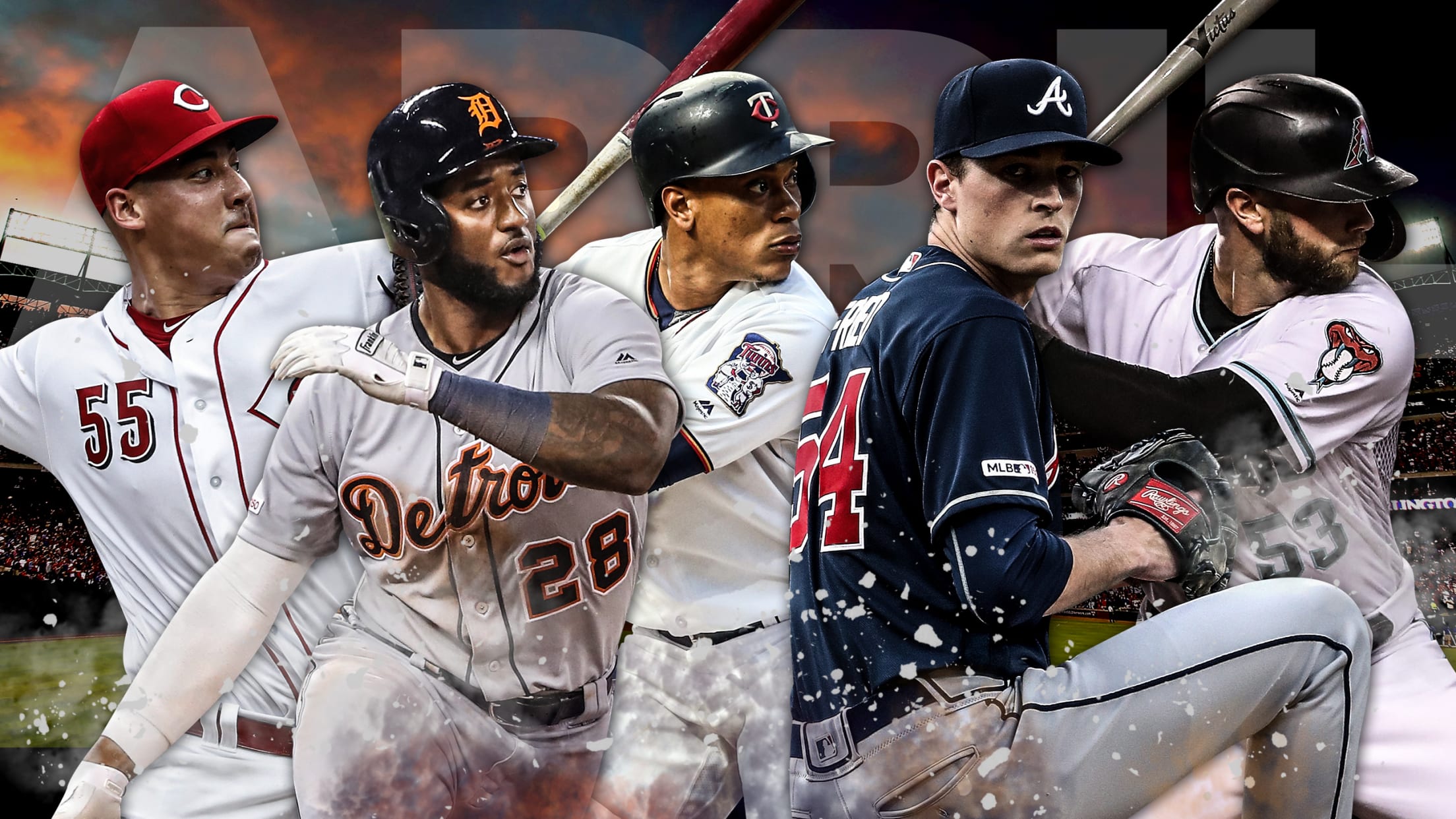 It's early enough in the season that some numbers can still feel very odd, like Mookie Betts hitting .244 and Aaron Nola posting a 6.84 ERA. Then again, the three best players in baseball so far have been Cody Bellinger, Christian Yelich, and Mike Trout. Aaron Judge has the best
Harper ejected as Arrieta calls out 'flat' Phils
Veteran RHP critical of team's focus, slugger's argument with umpire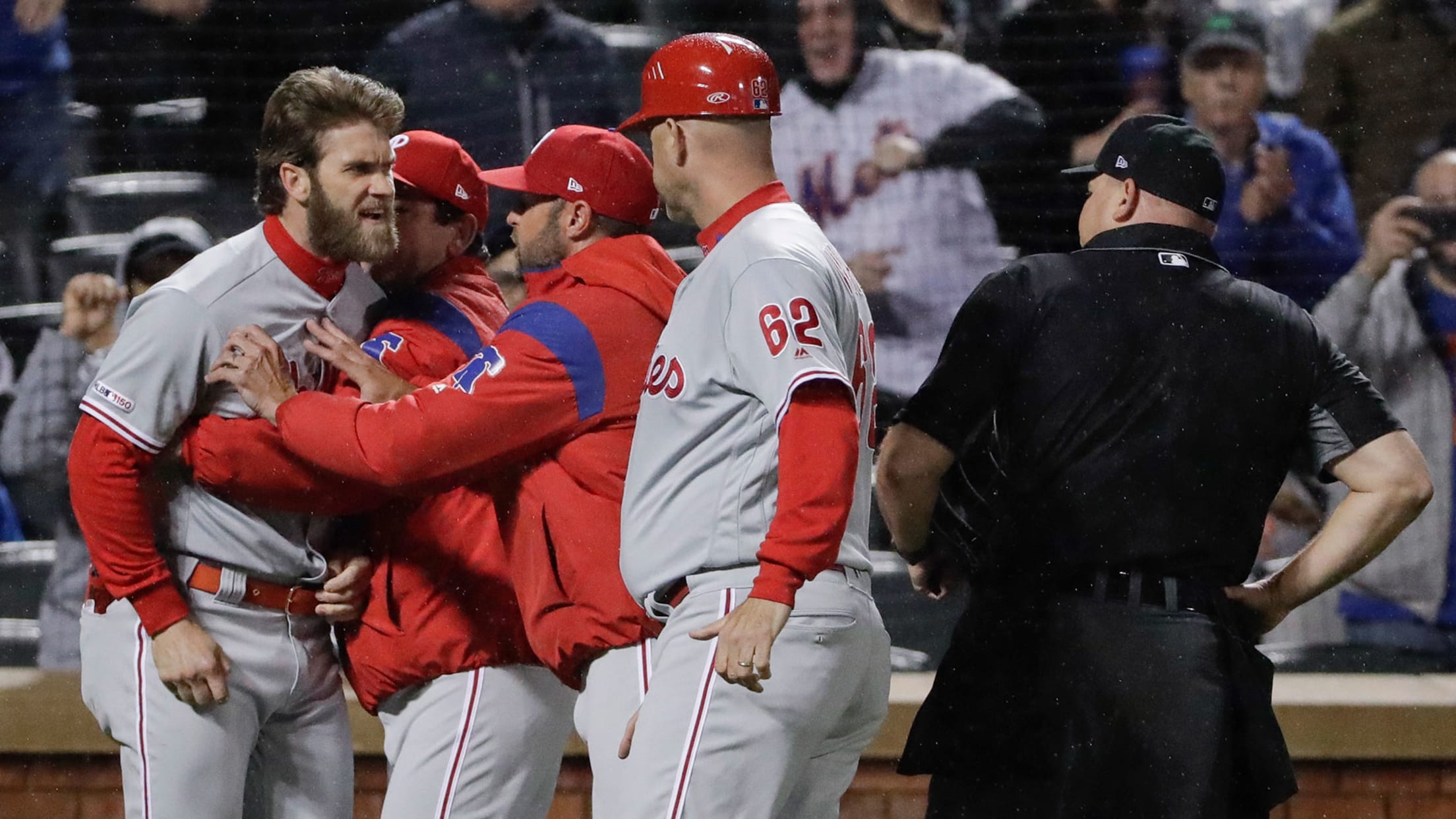 NEW YORK –- Bryce Harper boiled. Jake Arrieta fumed. The Phillies are facing their first gut check of the season after suffering their fourth loss in five games in Monday night's 5-1 loss to the Mets at Citi Field. There have been worse losses, including an earlier one on this
These closers saved the day at record rates
Greene has saved all 10 of Tigers' wins this season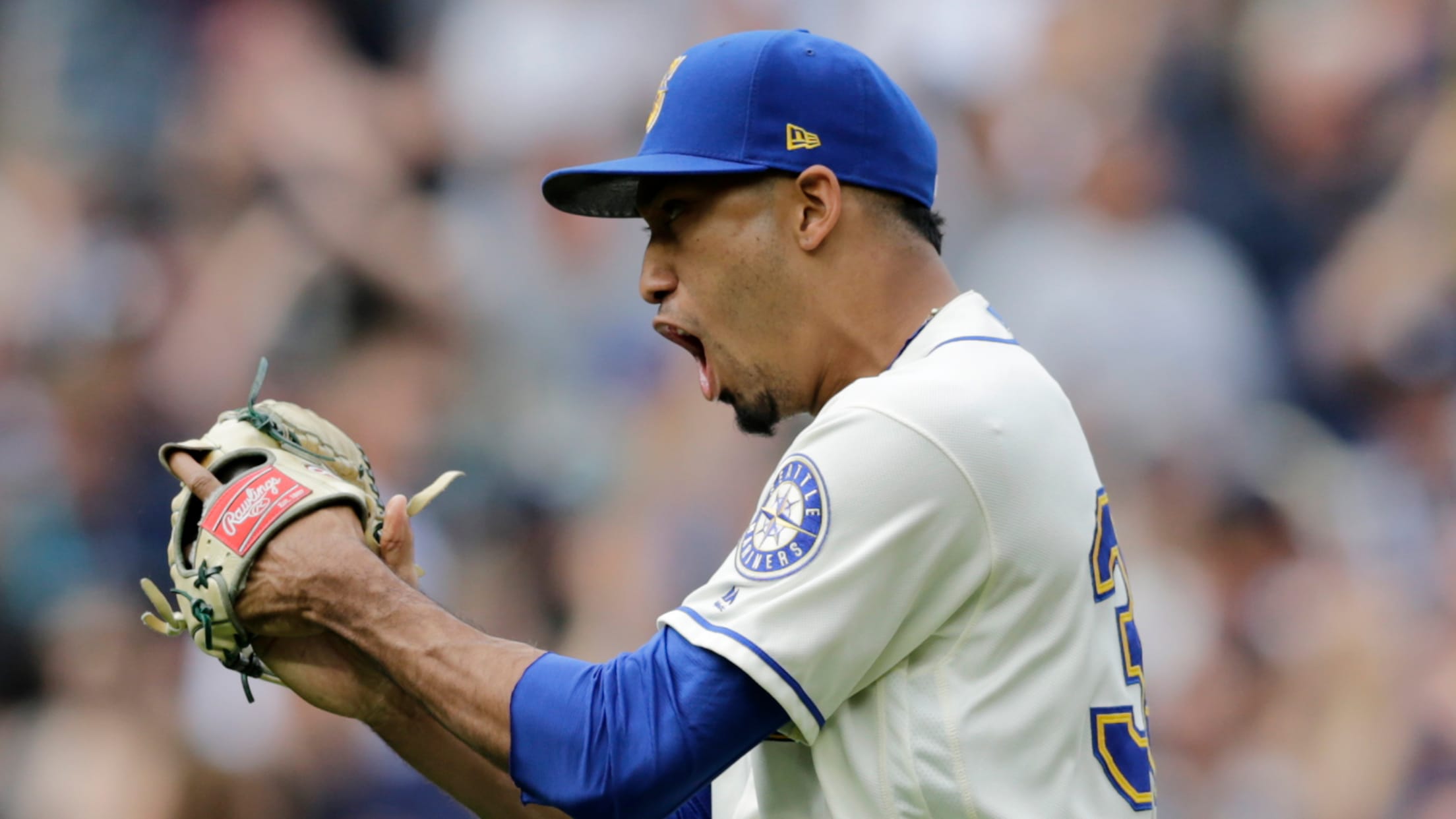 During Edwin Diaz's historic season last year, it felt like every time the Mariners won a game, their star closer was the last man on the mound finishing it off. And that was more or less true. Diaz saved 57 of the Mariners' 89 total wins in 2018 -- nearly
'Heart-wrenching': Bucs hope for best for Burdi
Reliever exits with right biceps/elbow injury after crumpling to mound in pain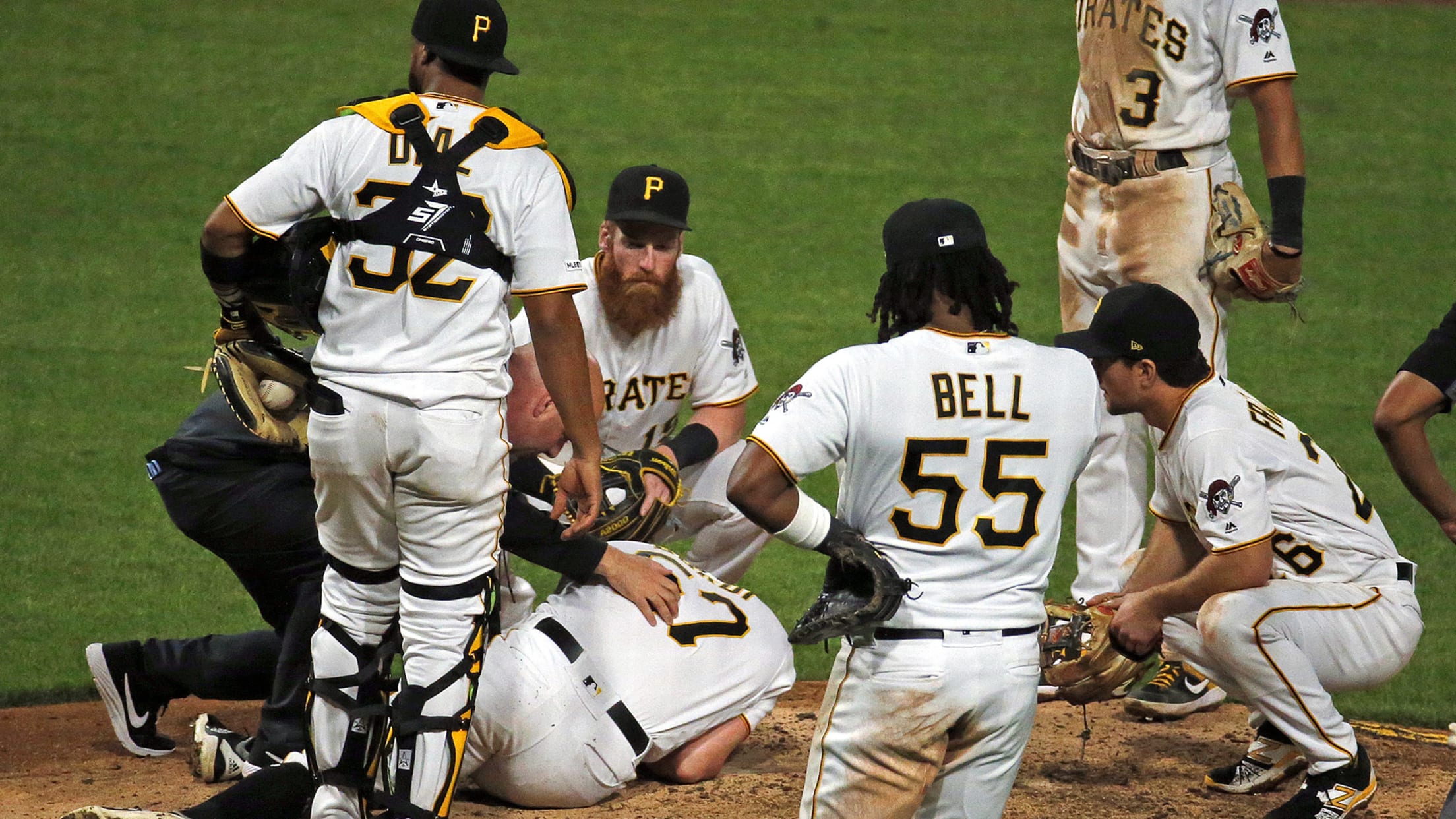 PITTSBURGH -- The Pirates' clubhouse was quieter than usual after Monday night's 12-4 loss to the D-backs at PNC Park. The somber mood had nothing to do with the final score. Reliever Nick Burdi exited Monday's game in the eighth inning, clutching his right biceps and elbow in obvious pain
20 years ago, Tatis' slams made history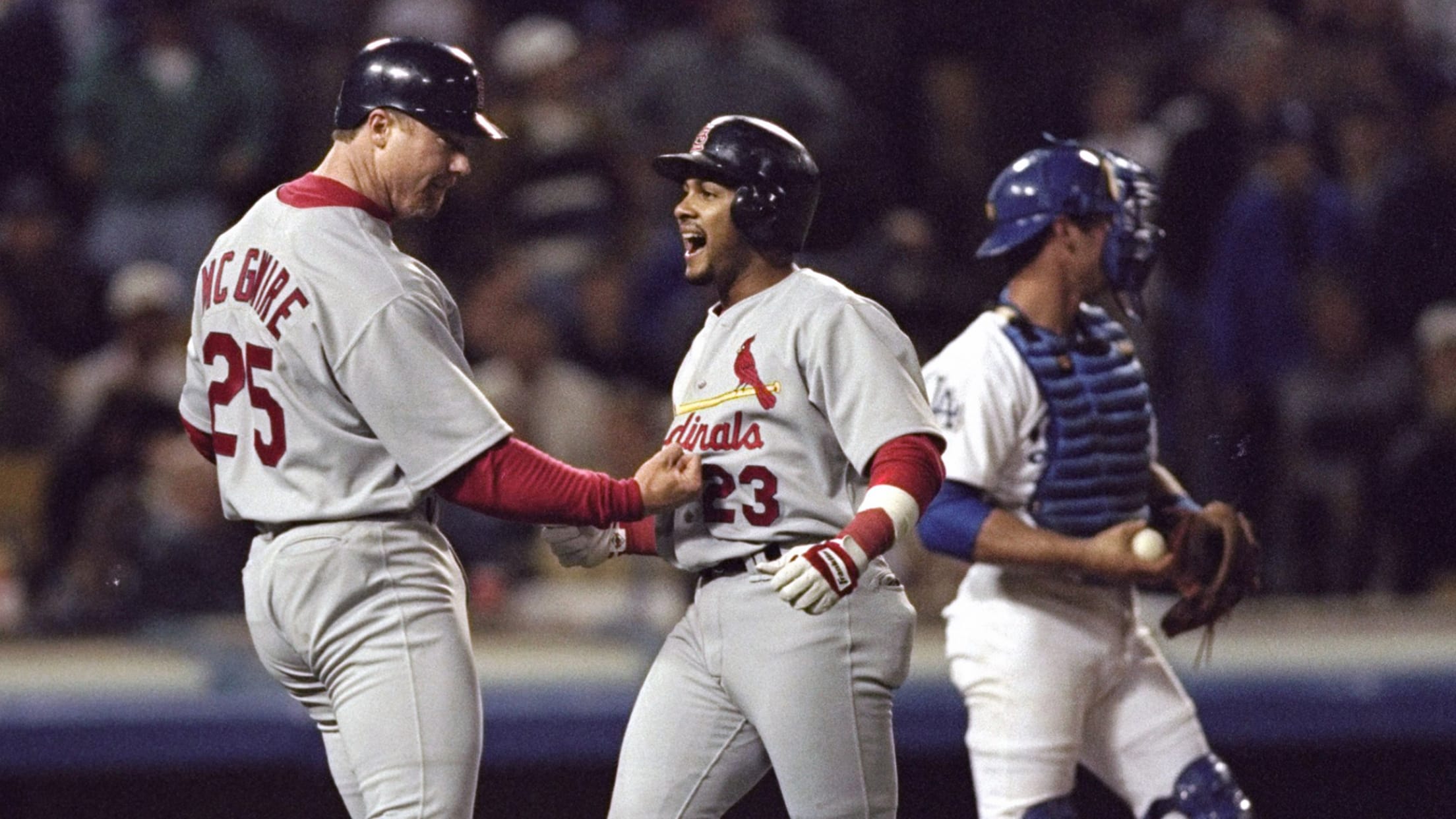 Tuesday marks the 20th anniversary of the night Cardinals third baseman Fernando Tatis pummeled two grand slams in the same inning at Dodger Stadium, and even more astonishingly, did so off the same pitcher (Chan Ho Park). Nobody had hit two slams in the same inning before in a Major
These are some of baseball's craziest double plays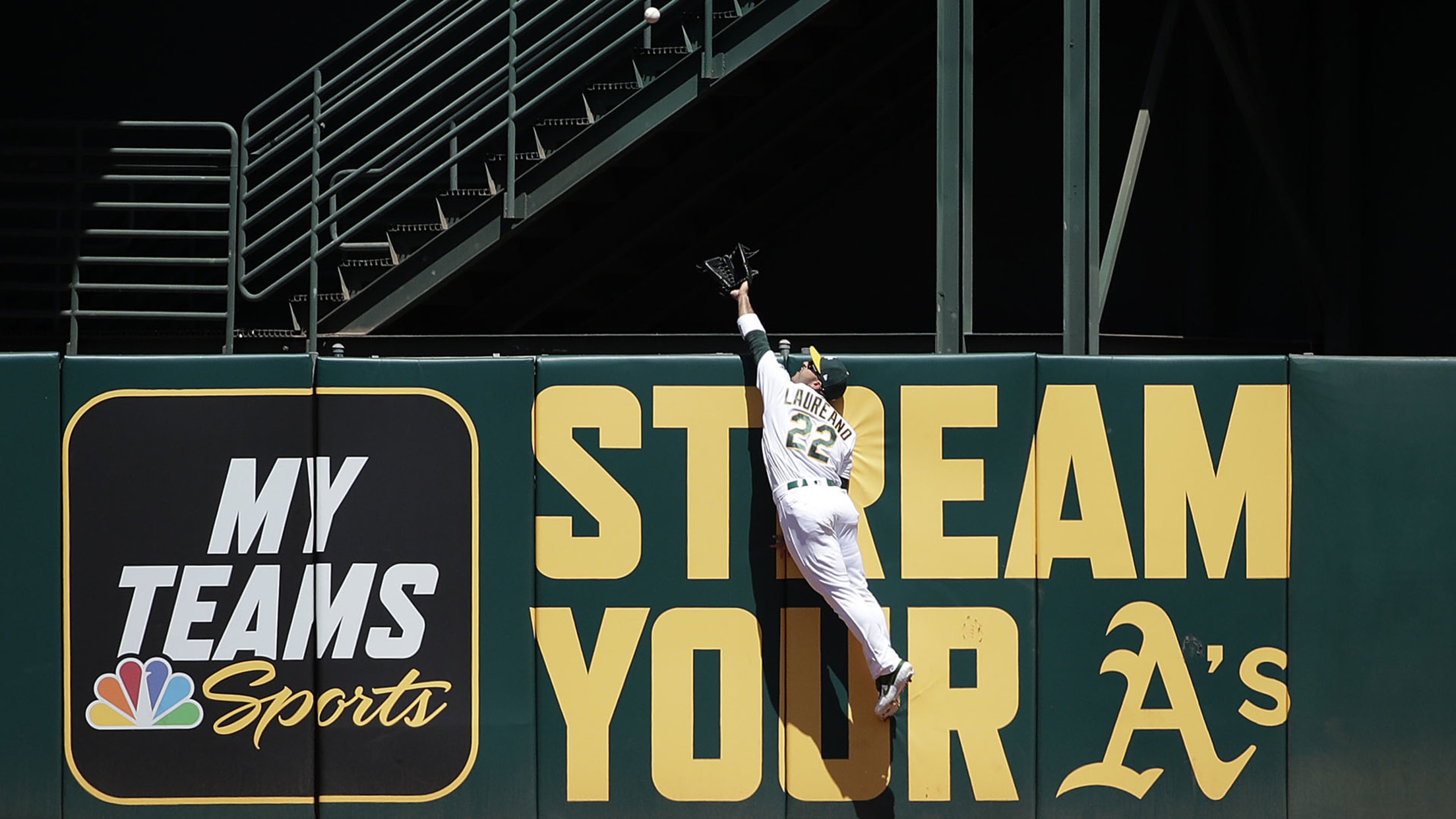 Although double plays are commonplace during baseball games, many are far from common. Just look at what happened in Oakland this past Sunday, when fans were treated to one of the most incredible defensive sequences in recent memory. It's a play that needs to be seen to be believed, and
Cashman: Judge will be 'down for a while'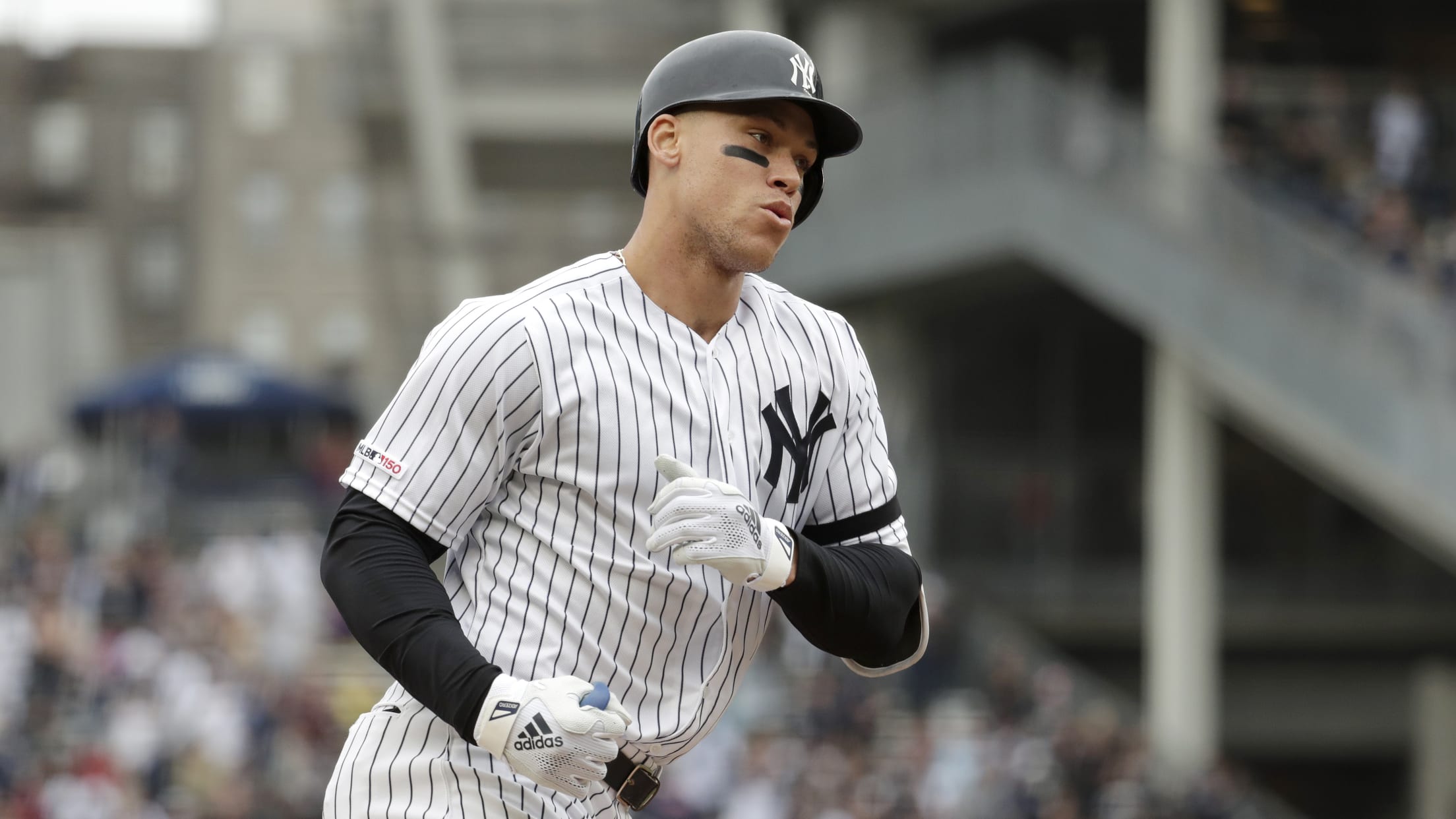 ANAHEIM -- Aaron Judge has accompanied the Yankees on their nine-game West Coast road trip, though for all intents and purposes, the star slugger is serving as a cheerleader while his teammates take on the Angels, Giants and D-backs. Speaking on WFAN, general manager Brian Cashman declined to offer a
The most-anticipated debuts in MLB history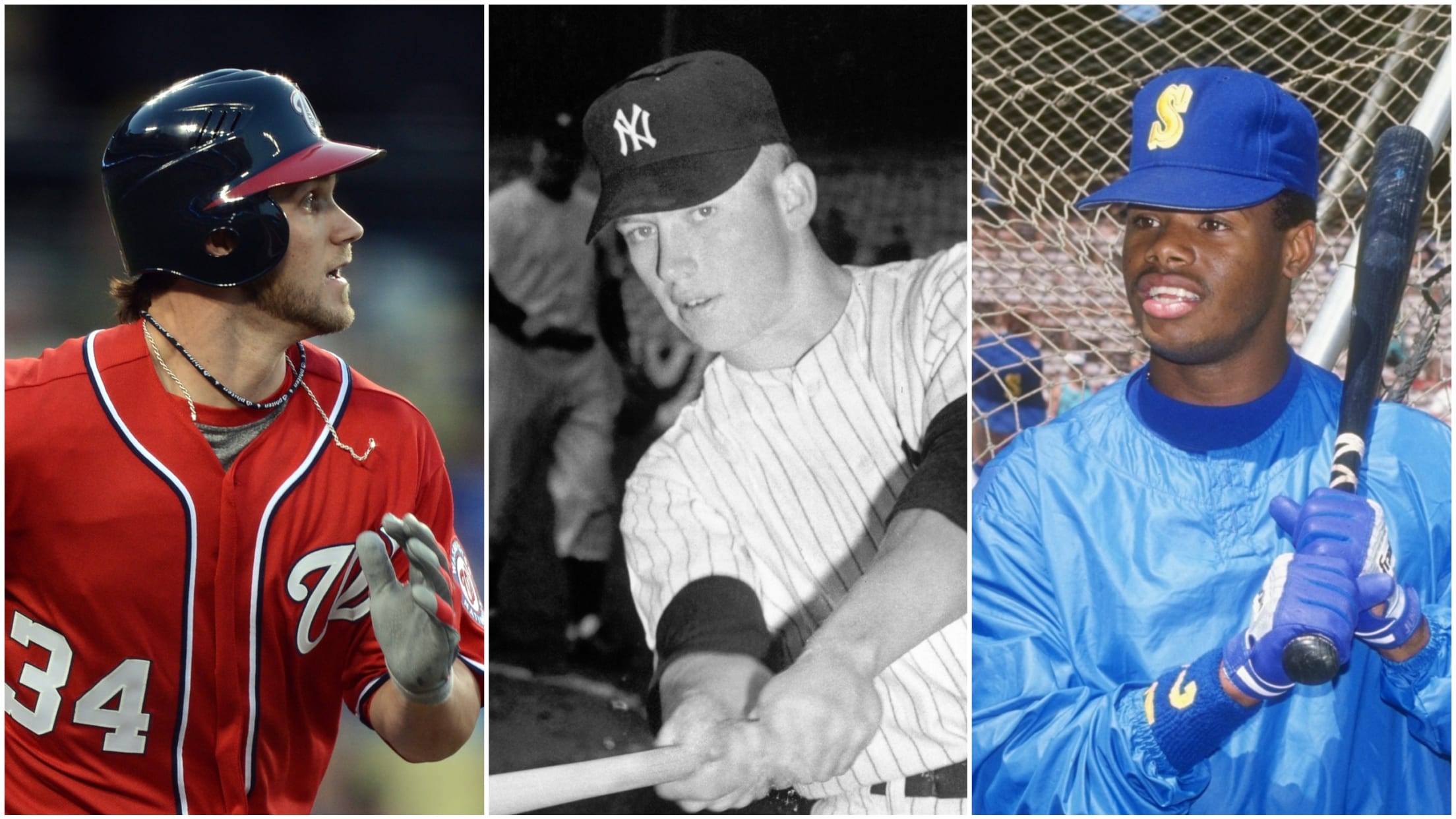 The baseball world is waiting with bated breath for Vladimir Guerrero Jr.'s first step onto a Major League diamond, and for good reason. Guerrero, already the son of a Hall of Famer, was given a top-end 80 grade for his hitting, owns a career .331/.415/.531 slash line in the Minor
Injury updates: Eovaldi, deGrom, Judge, Sanchez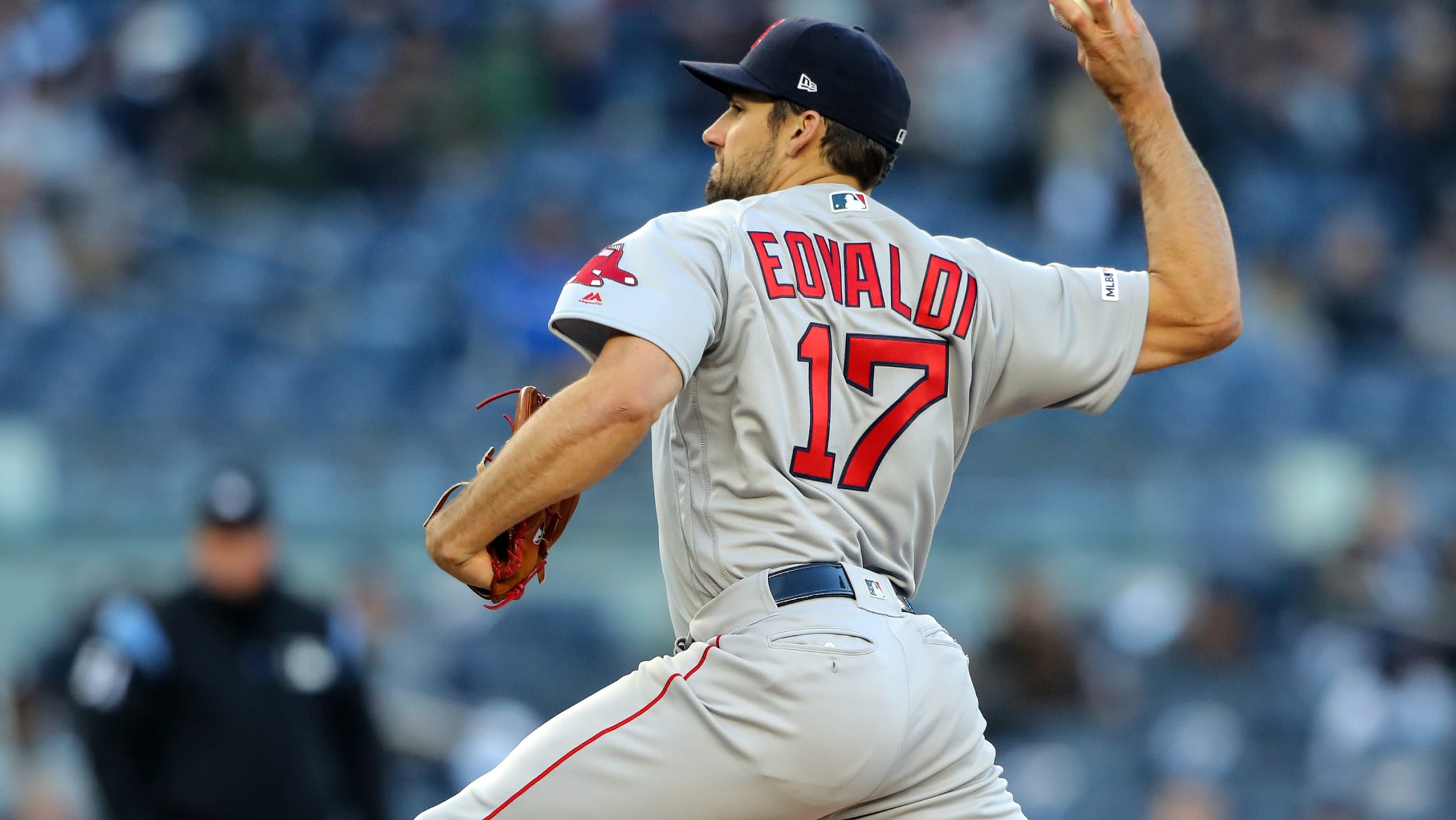 Here's a look at the latest injury news around the Majors.
Nolan homers for 1K, then ends game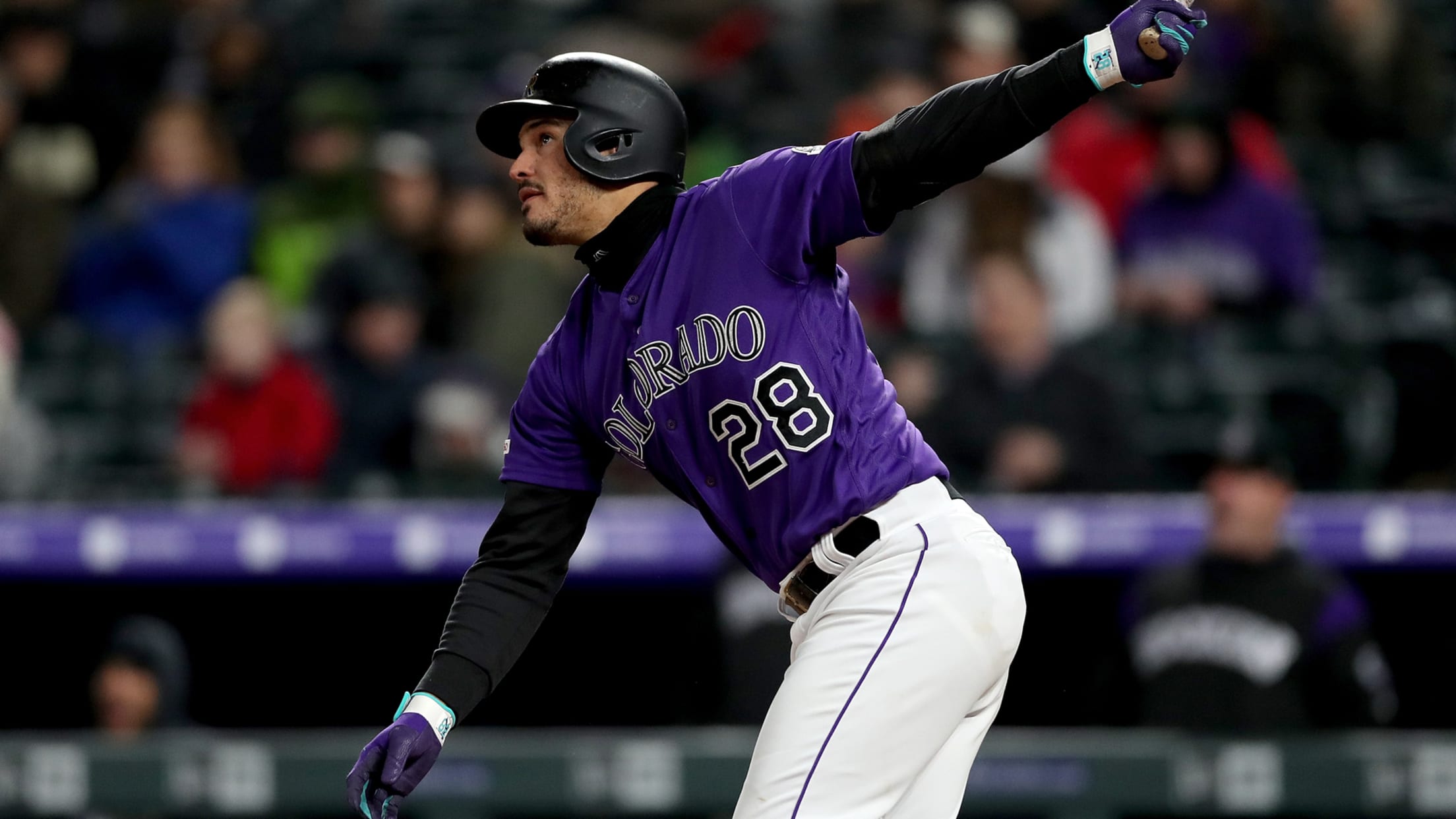 DENVER -- Nolan Arenado insisted he had no idea the next hit would make him the ninth player in Rockies history to reach 1,000. He just knew it was a big moment. Arenado's milestone came on a Statcast-projected 419-foot home run in the seventh inning that put the Rockies ahead
Urshela can't be stopped by Angels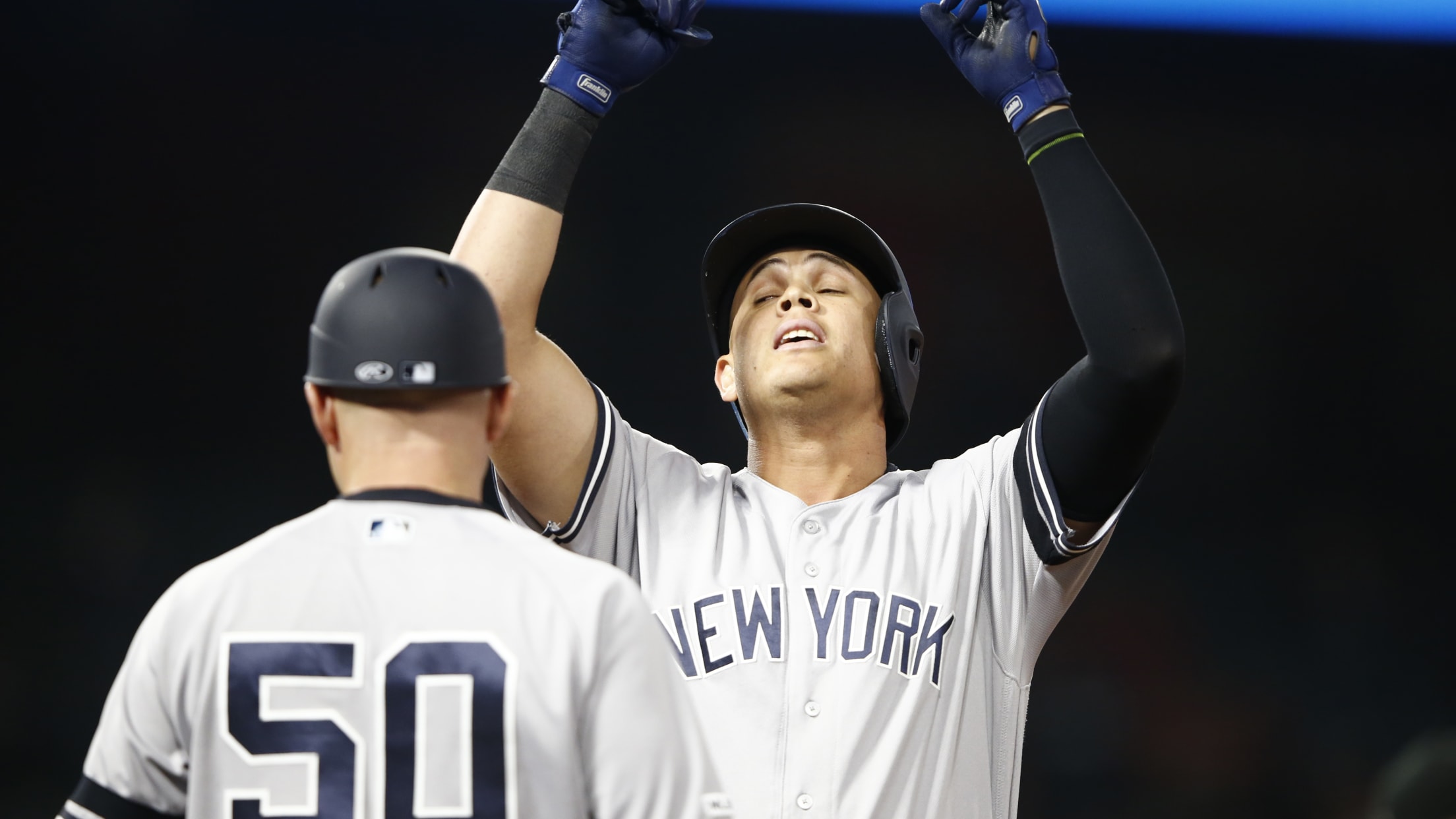 ANAHEIM -- The Yankees were well-acquainted with Gio Urshela's reputation as a slick defender, but on the day that the veteran arrived to begin this unexpected opportunity with the Yankees, he cryptically suggested he had made significant changes at the plate. Pressed for details, he promised his performance would soon
Zunino channels new 'dad strength' for 1st HR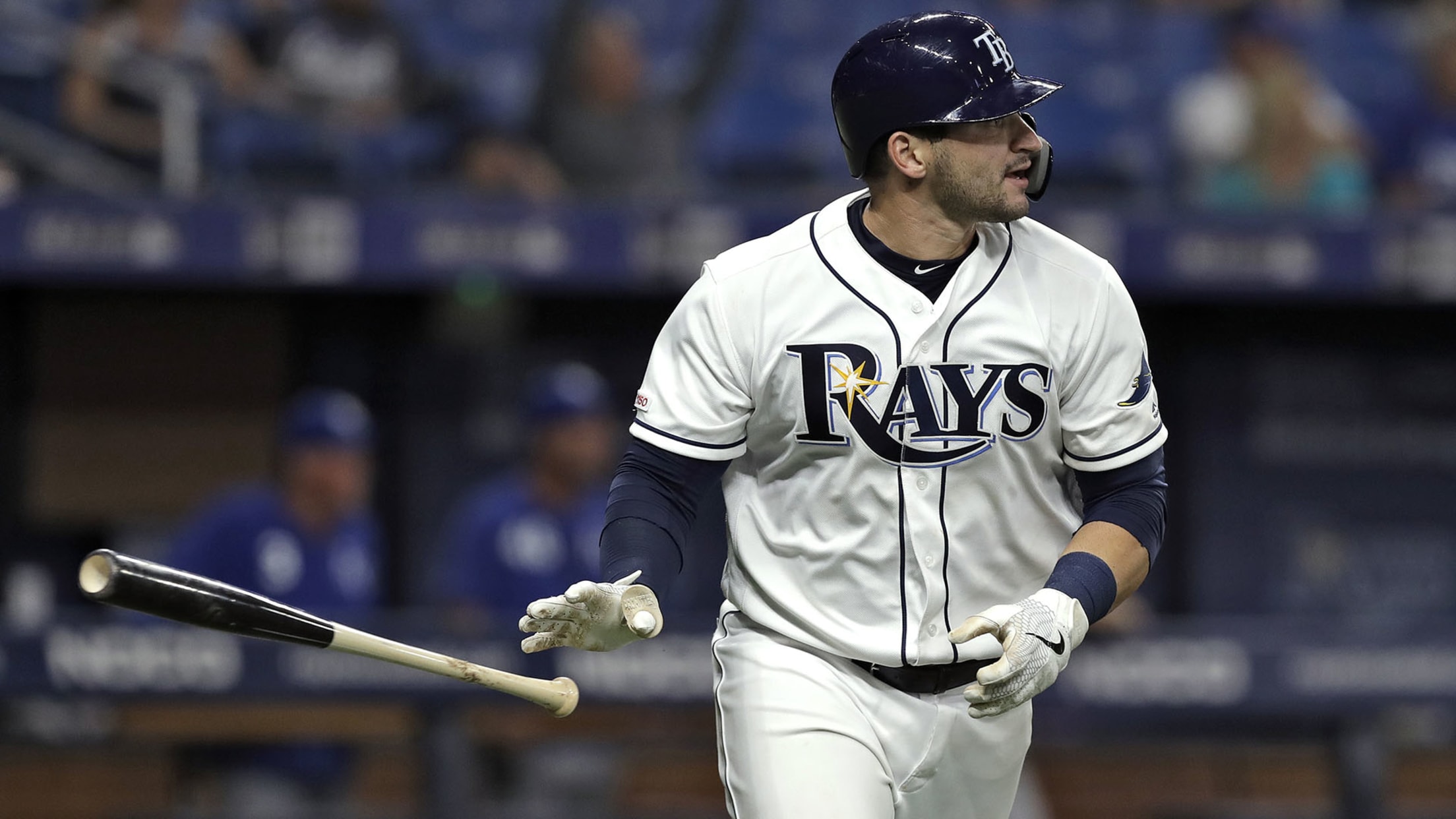 ST. PETERSBURG -- After welcoming the birth of his first child, Rhett Michael Zunino, on Friday night, Mike Zunino returned to the Rays lineup Monday and was interested to see if he would benefit from the "dad strength" that some of his teammates have raved about. "It'll be nice to
Matz pulls 180 with dominant start vs. Phillies
Mental conditioning helps lefty shed previous outing: 'He wiped the slate clean'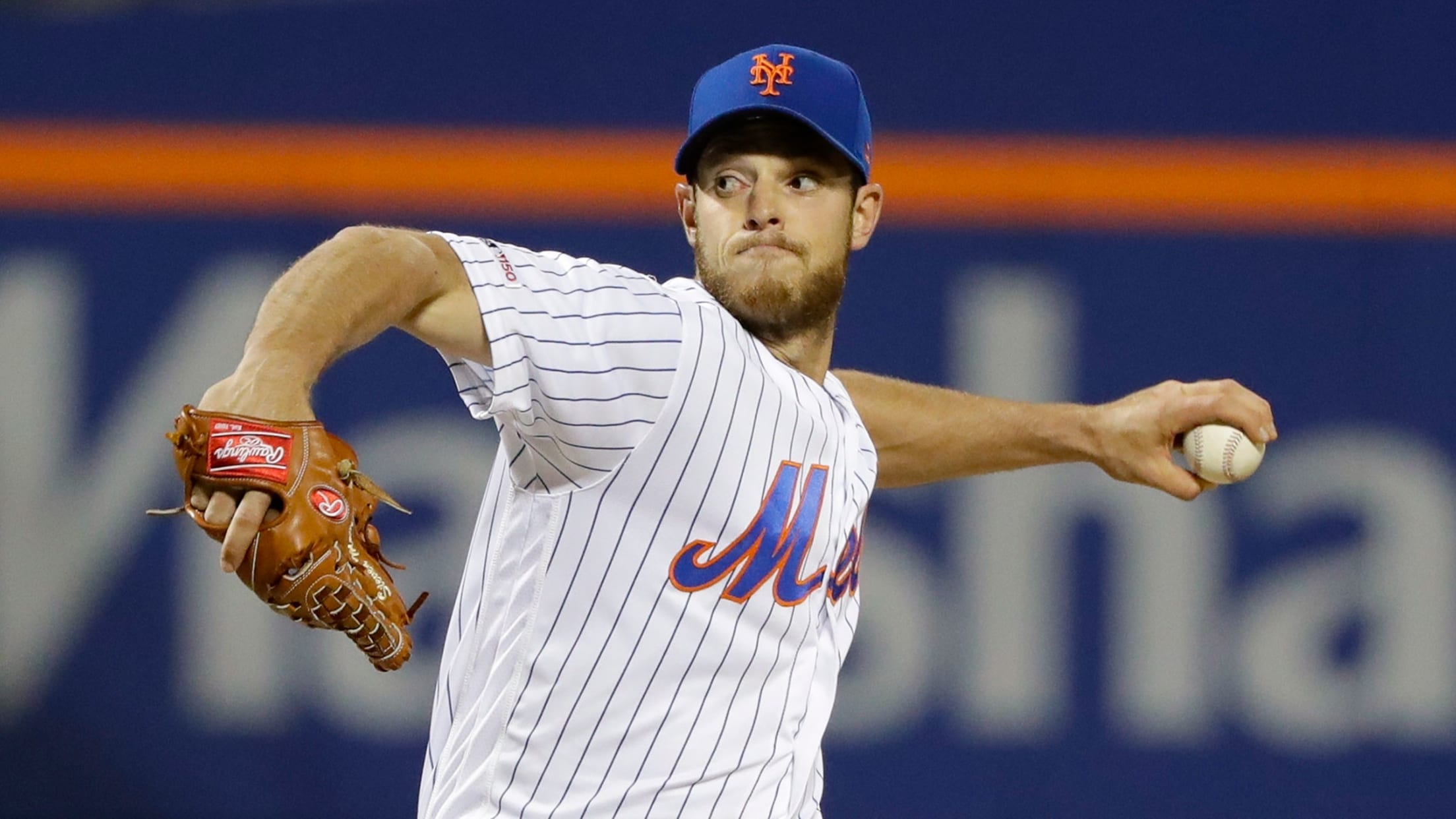 NEW YORK -- For Steven Matz , the days between starts were routine. Briefly, Matz watched video of his last outing, an eight-run blowup in Philadelphia in which he didn't record an out. He noticed the obvious -- he was leaving balls up in the zone -- and moved on.
Polanco does it again as Twins fend off Astros
Shortstop homers, racks up 4 RBIs in second 4-hit game of season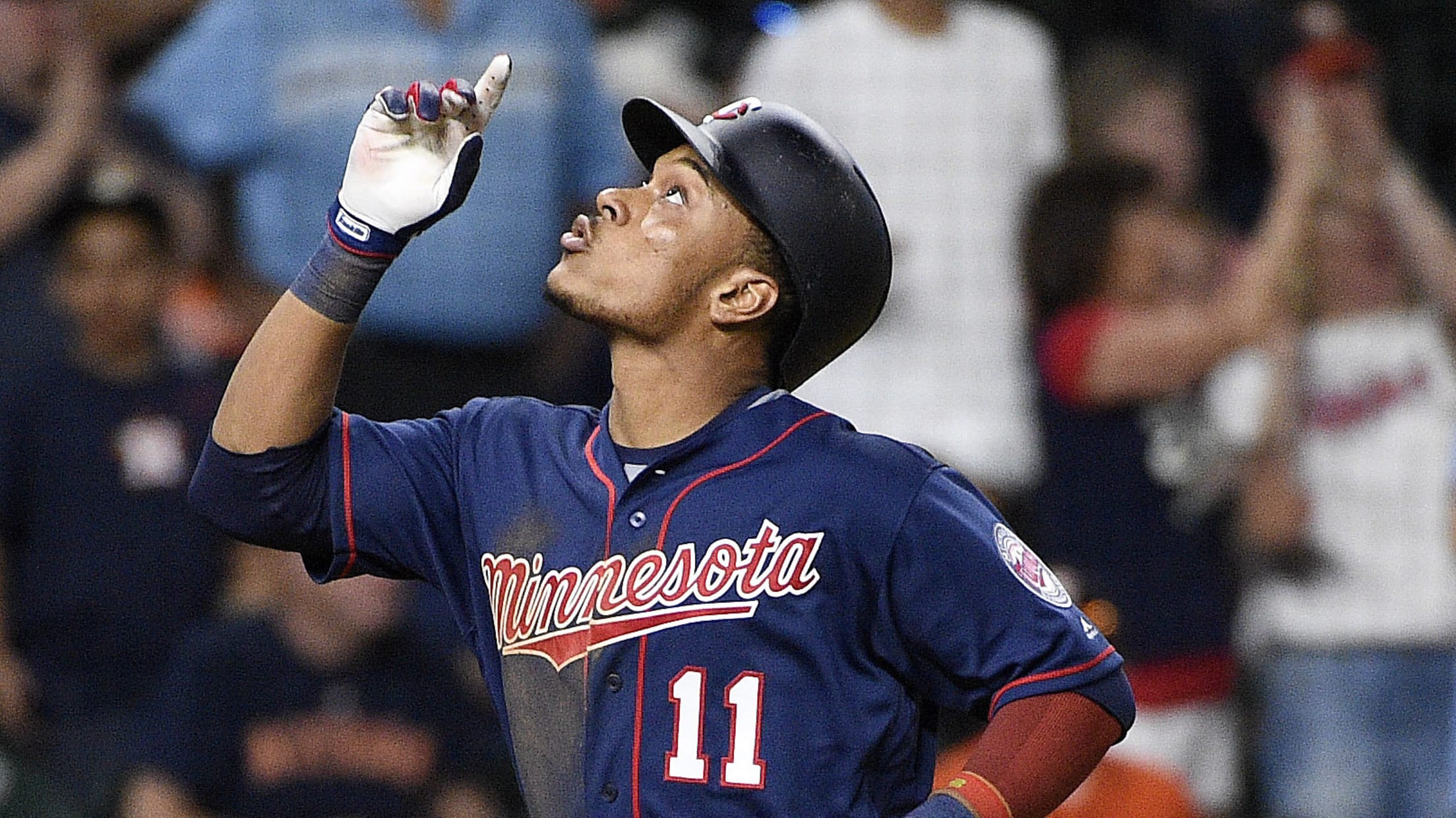 HOUSTON -- However you measure it -- batting average, on-base percentage, slugging percentage -- Monday night's game between the Twins and Astros featured a clash of two of the top three offenses in the American League. Led by four hits and a late homer from Jorge Polanco, the Twins' bats
Surgery for Eovaldi, out 4-6 weeks (source)
Right-hander to have loose bodies removed from right elbow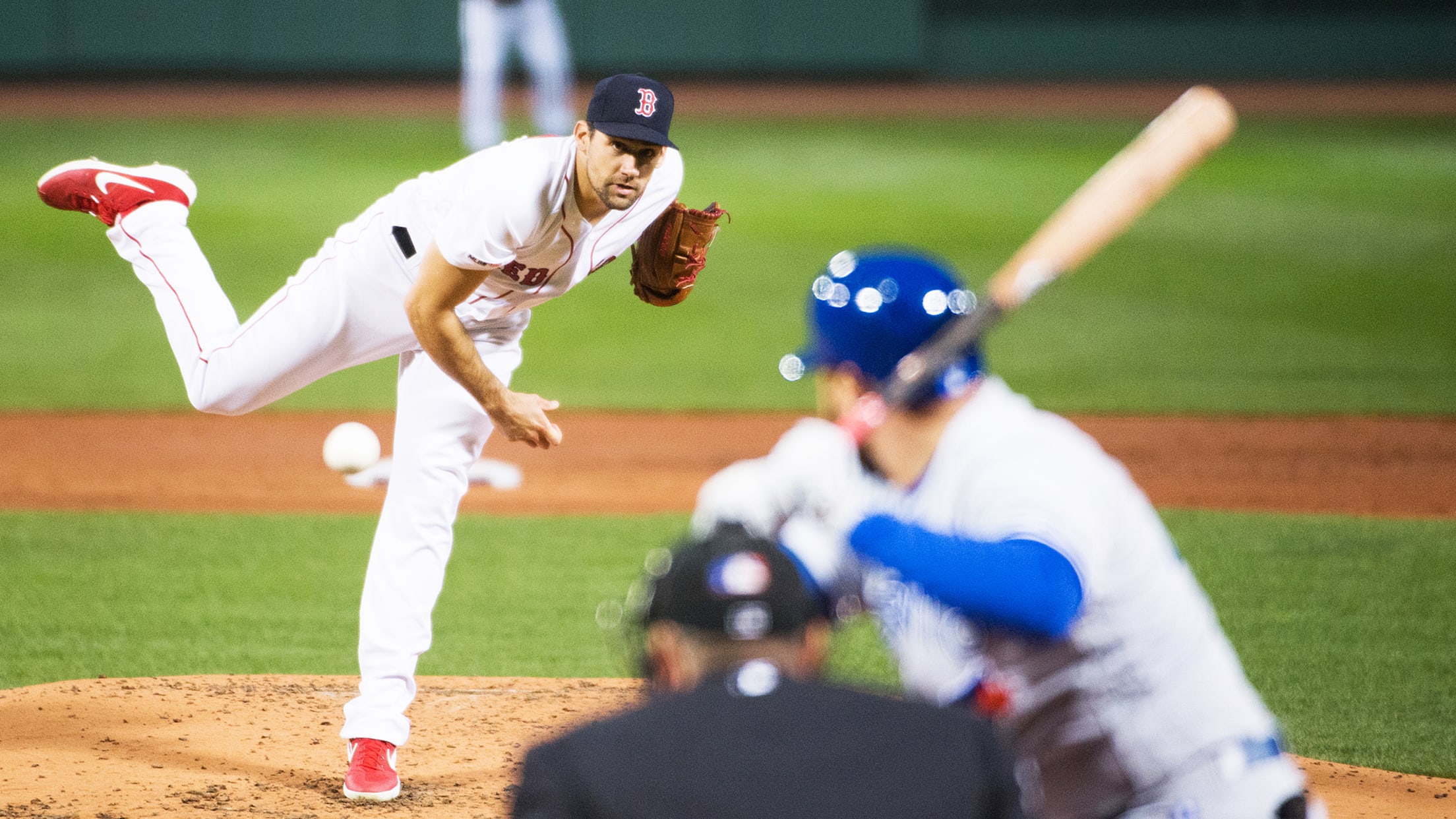 BOSTON -- Red Sox right-hander Nathan Eovaldi has elected for arthroscopic surgery to address loose bodies in his right elbow, and he could pitch again in four to six weeks, a source told MLB.com. Eovaldi will have surgery on Tuesday morning. It is the same procedure Eovaldi had in March
Fowler's 1st HR, 4 hits key rout of Brewers
Outfielder drives in four, including a pair in seven-run seventh inning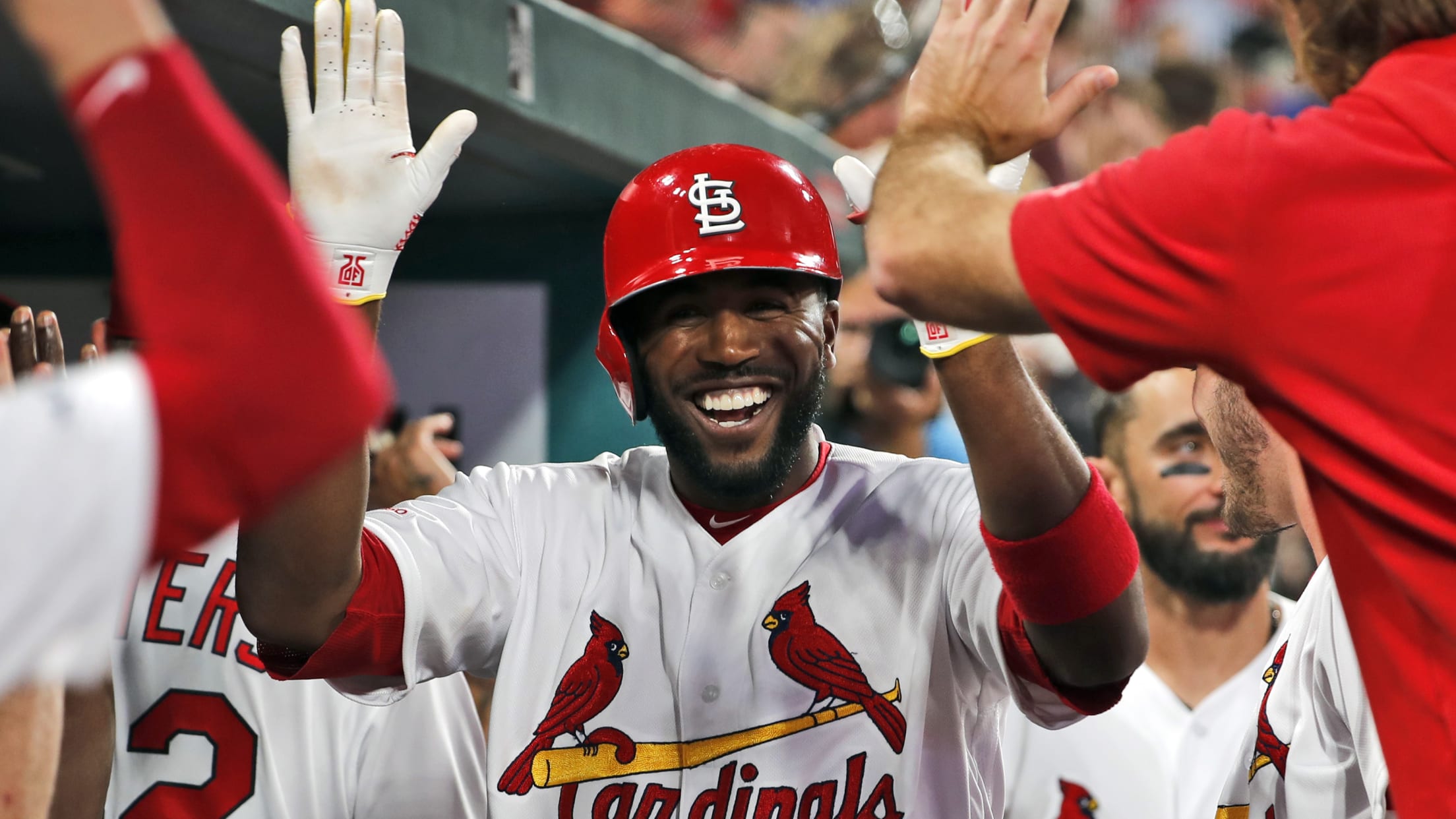 ST. LOUIS -- Cardinals outfielder Dexter Fowler entered Spring Training with a new outlook and a healthy body. And now he's getting new results. On Monday, Fowler continued to rebound from the worst season of his professional career, bashing his first home run of the season as part of a
Abreu leads White Sox breakout in Baltimore
Slugger raps 3 hits, drives in 5 as Sox set season highs in runs and hits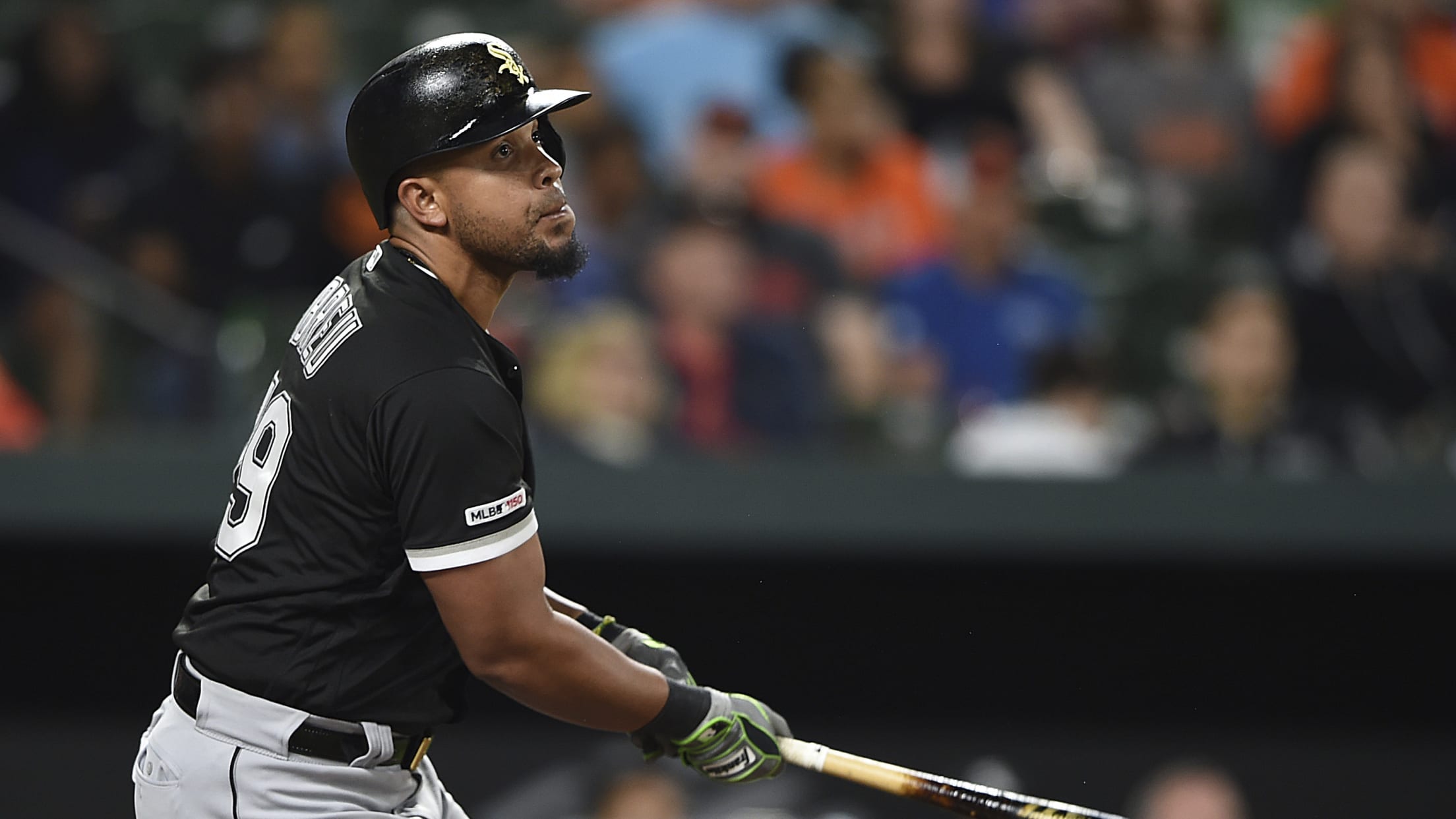 BALTIMORE -- May is just around the corner. You can tell by José Abreu's swings. Often a slow starter, the two-time All-Star slugger appears to be warming up from his latest sluggish April after driving in five runs in the White Sox 12-2 win over the Orioles on Monday night
For D-backs, rallies are better late than never
Arizona scores 7 runs in 7th inning to come back and beat Bucs
PITTSBURGH -- The D-backs are struggling to find success off starters, but that hasn't hindered their ability to score at all. This year, when the going gets late, the bats get going. They continued to find ways to rally in the dark on Monday night, lifting off for seven runs
Polanco comes off IL, doesn't skip a beat
Outfielder goes 2-for-4 in first start of season; lefty Brault optioned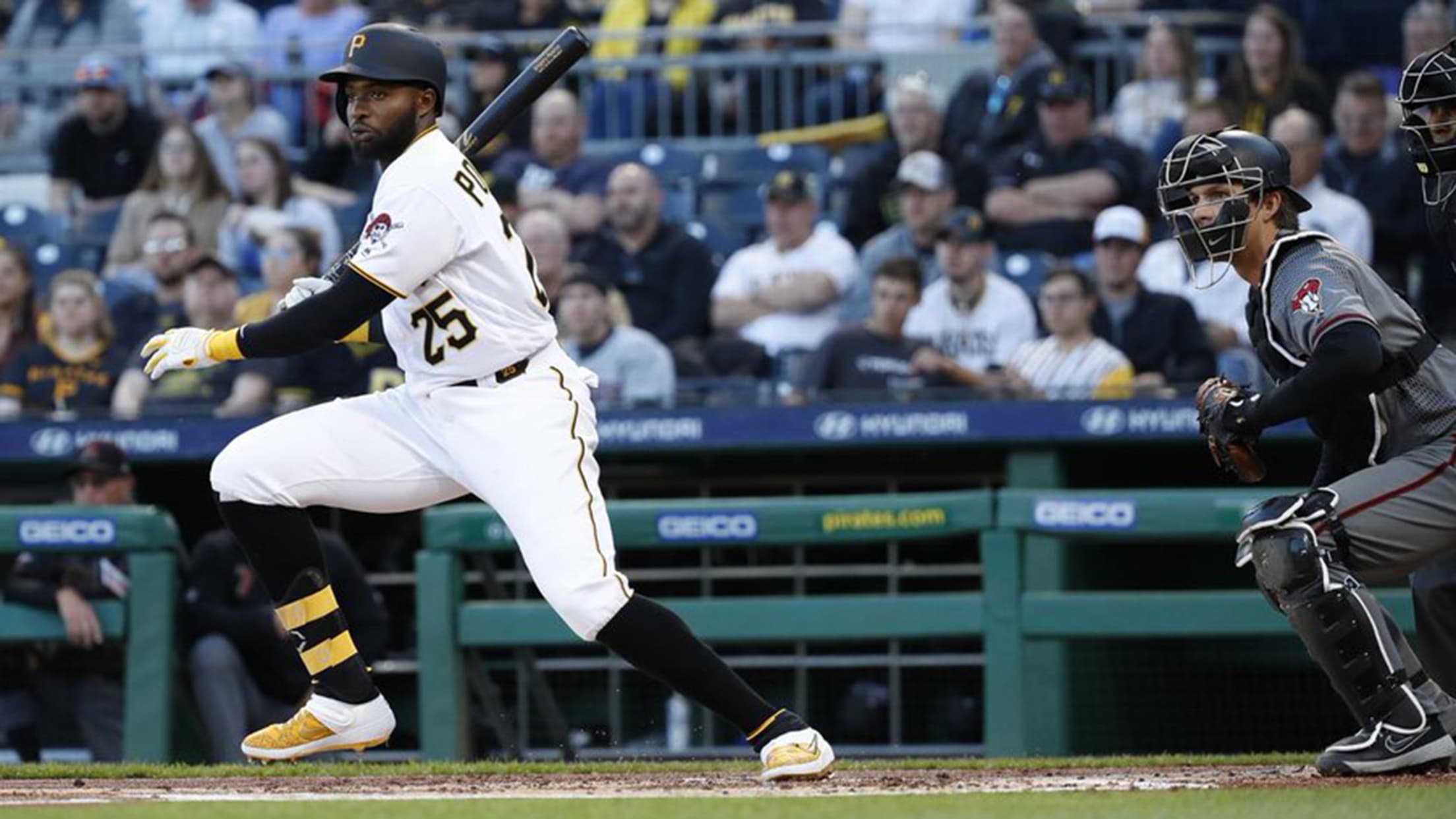 PITTSBURGH -- Gregory Polanco, fresh off some early work in the Pirates' indoor batting cage, stood in front of his locker and smiled at the question. Isn't he a little ahead of schedule? "Yeah," Polanco said, laughing. "A lot." The Bucs reinstated Polanco from the injured list for Monday night's
This team has interest in Kimbrel -- on 1 condition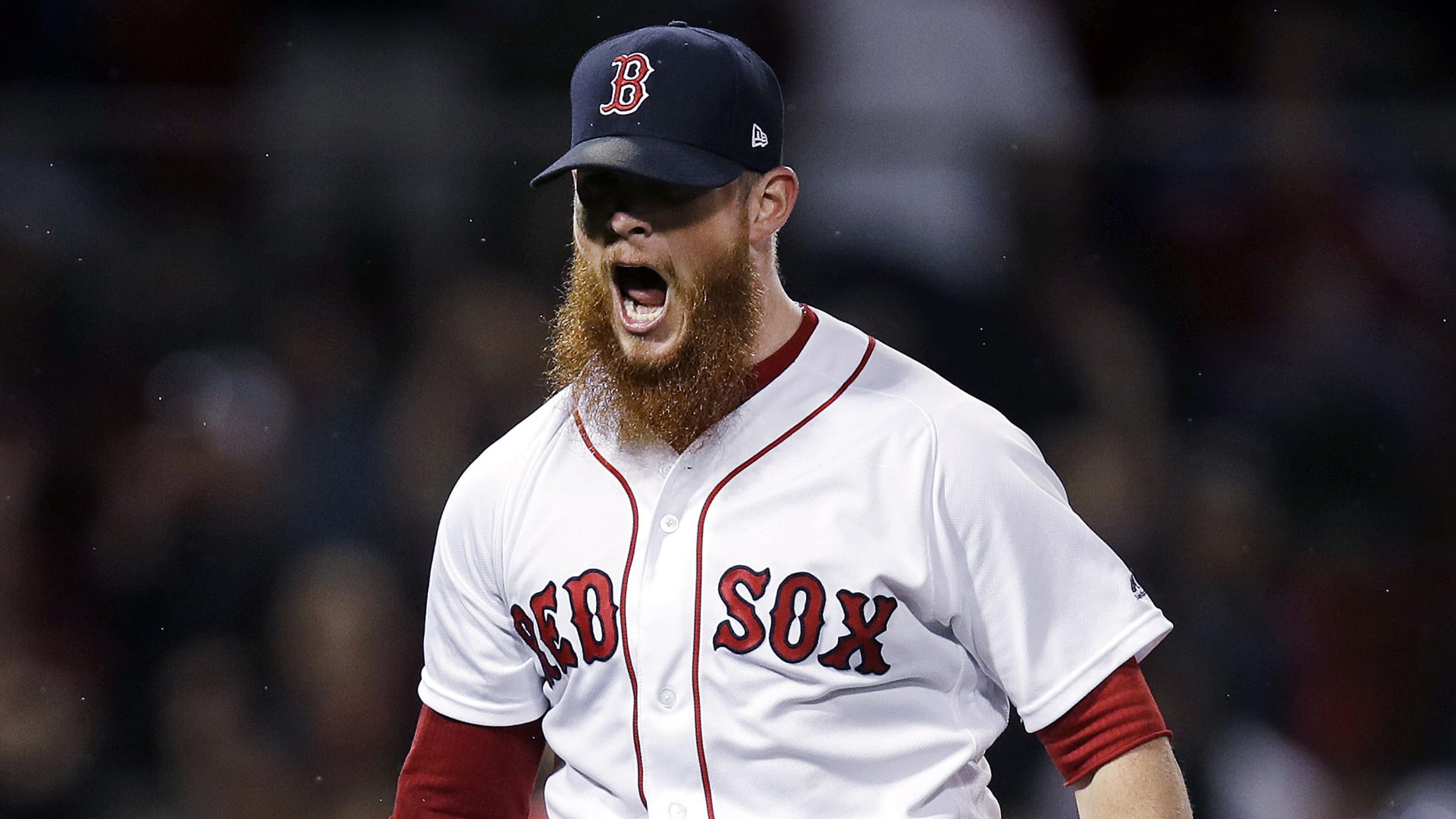 Closer Craig Kimbrel has compiled an impressive resume during his nine seasons in the big leagues, recording a microscopic 1.91 ERA with a 0.92 WHIP, 333 saves and a 14.7 K/9 rate. Below you will find a list of the latest news and rumors surrounding the right-hander, who remains unsigned.
Is Chapman MLB's top fireballer? Not anymore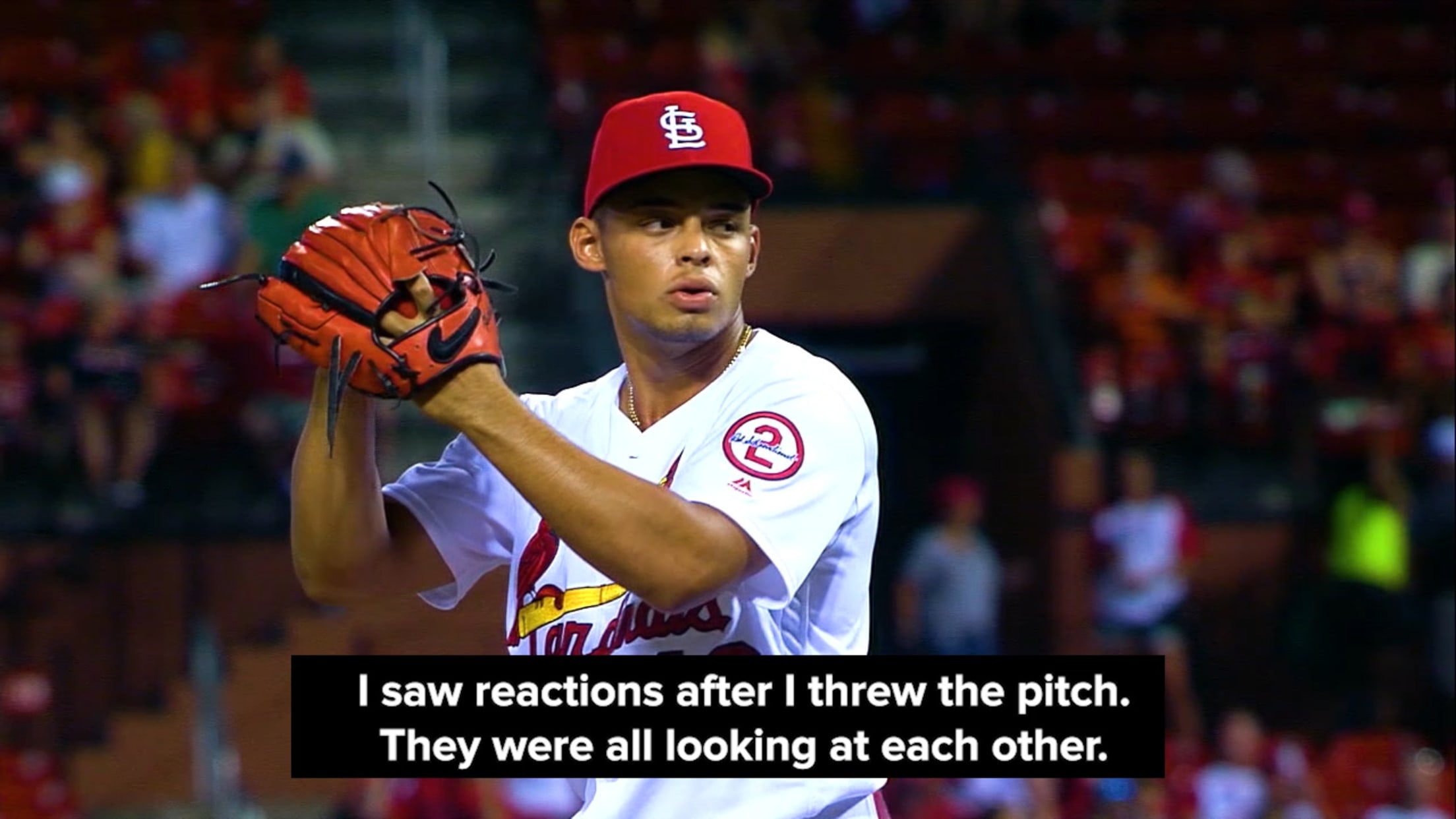 Jordan Hicks is throwing unparalleled fire right now. The Cardinals' 22-year-old reliever has by far the fastest fastball in the Majors in 2019. And he dialed it up to his highest level of the season in Sunday's series finale against the Mets. Hicks' game-ending strikeout of Juan Lagares: a sinker
Two teams gained 9 spots in Power Rankings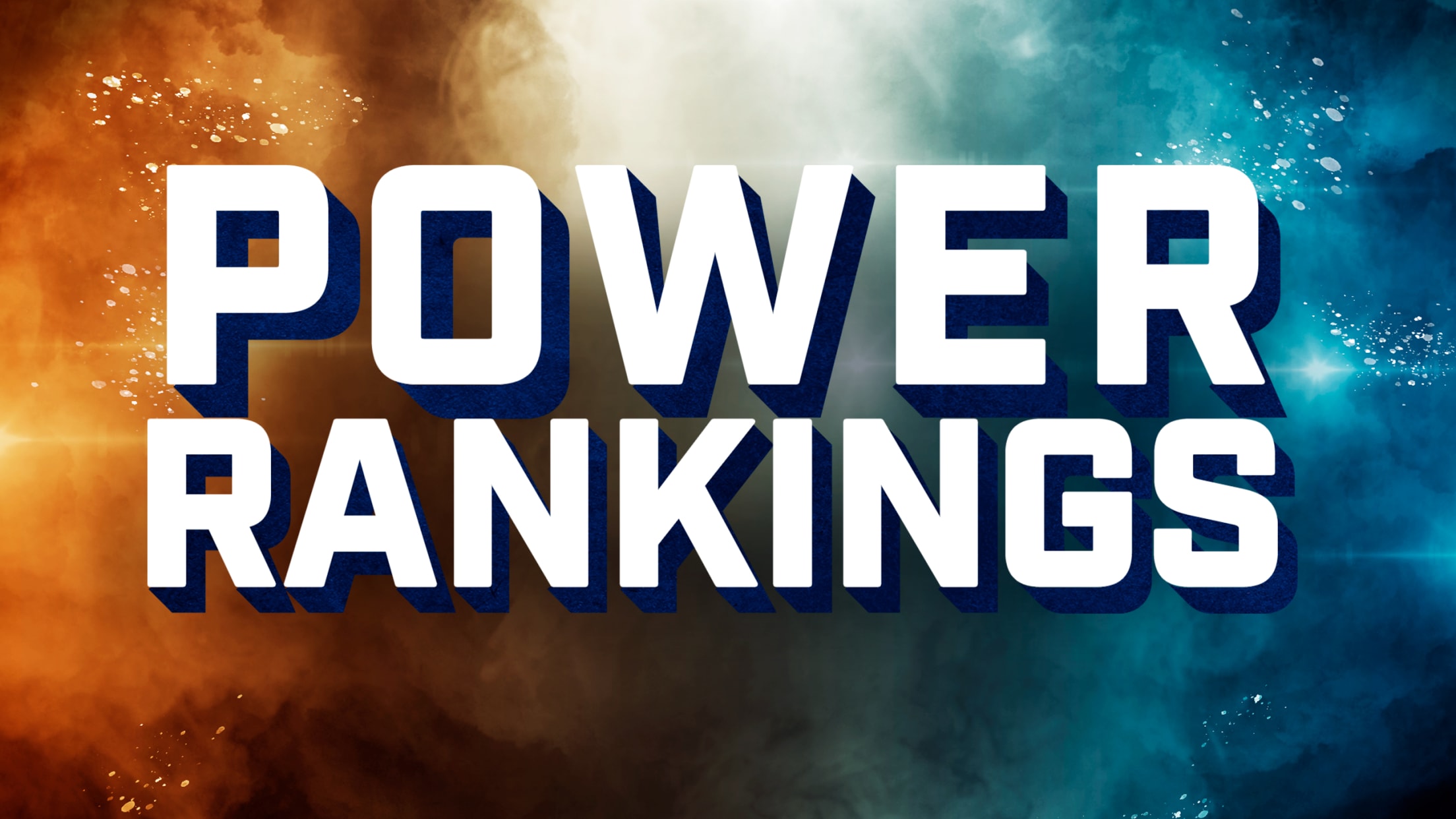 It's still April, which means the overused trifecta of "it's still early," "it's too early to panic" and "they're off to a slow start" is not quite ready to be shoved to the back of the sock drawer just yet. It truly is much too early to glean a lot