Your 2023 World Series winner? Experts predict that and more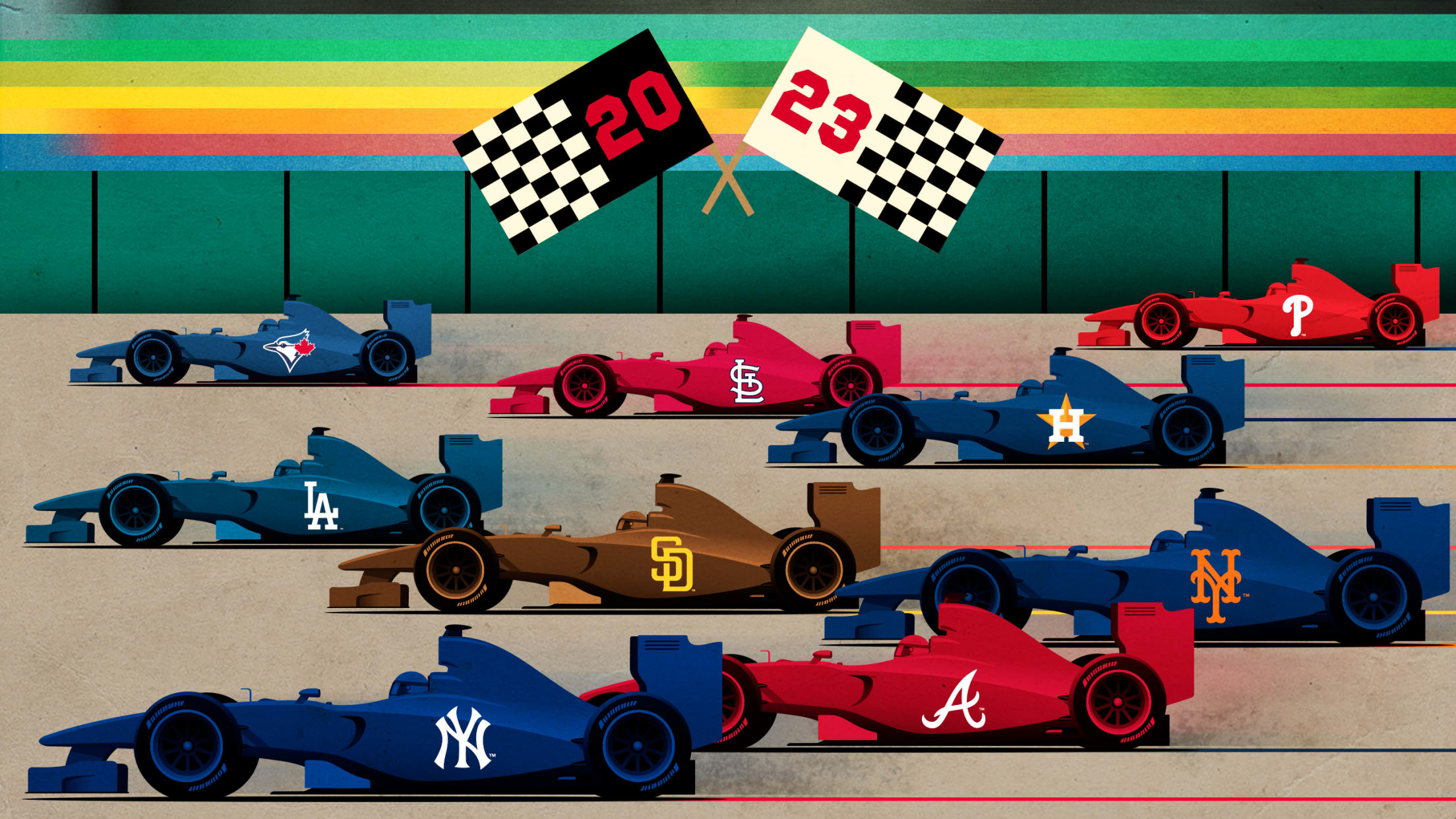 As we close in on Opening Day, it's predictions season, and we asked 87 MLB.com voters to weigh in on which teams they foresee winning the divisions, the Wild Card spots, the league pennants and, ultimately, which club will emerge as the World Series champion in 2023: American League AL
A 2023 World Series draft, from 1 to 30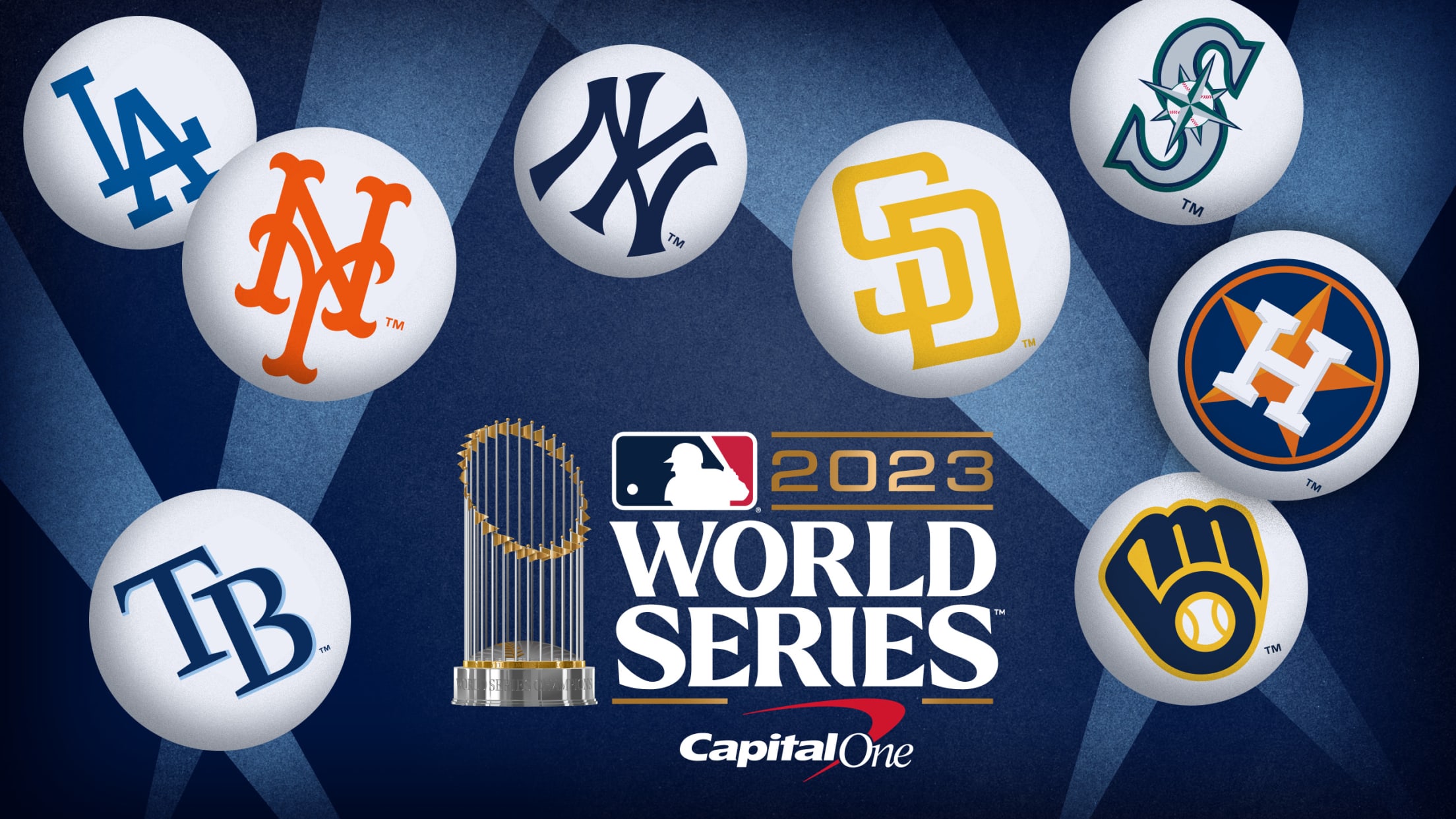 With the season upon us, it's time for MLB.com's Will Leitch and Mike Petriello to conduct their annual World Series draft. The rules here are simple: Rank the teams in order of how likely you think they are to win the World Series this year. This isn't about the future,
1 important thing we learned from each team this spring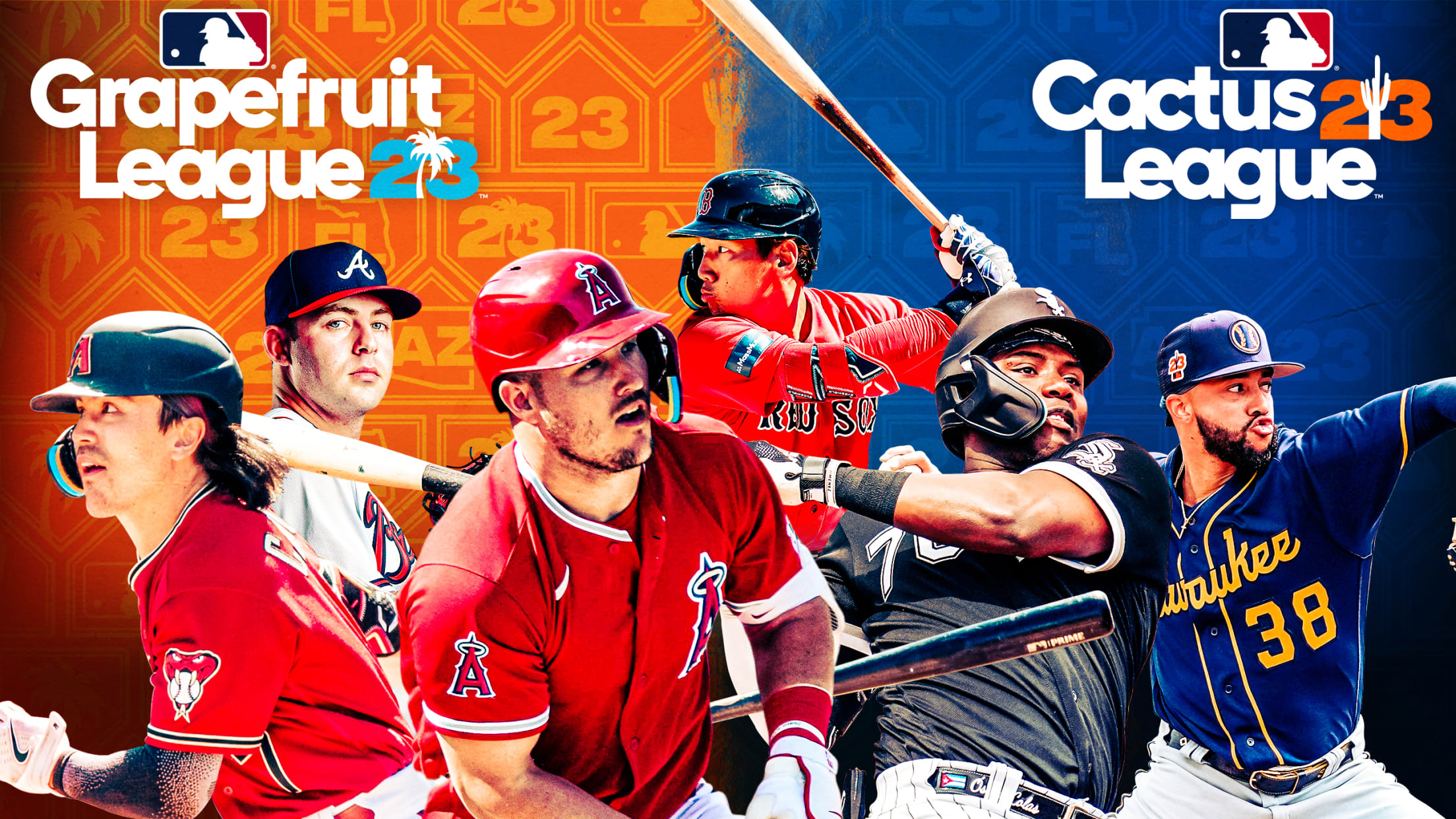 With Spring Training nearly over and the start of the season mere days away, teams are beginning to gear up for Opening Day. Rosters are being finalized, roles are being put in place for players and expectations are rising. So with that in mind, here's the most important thing we
The Top 10 rotations in 2023 are ...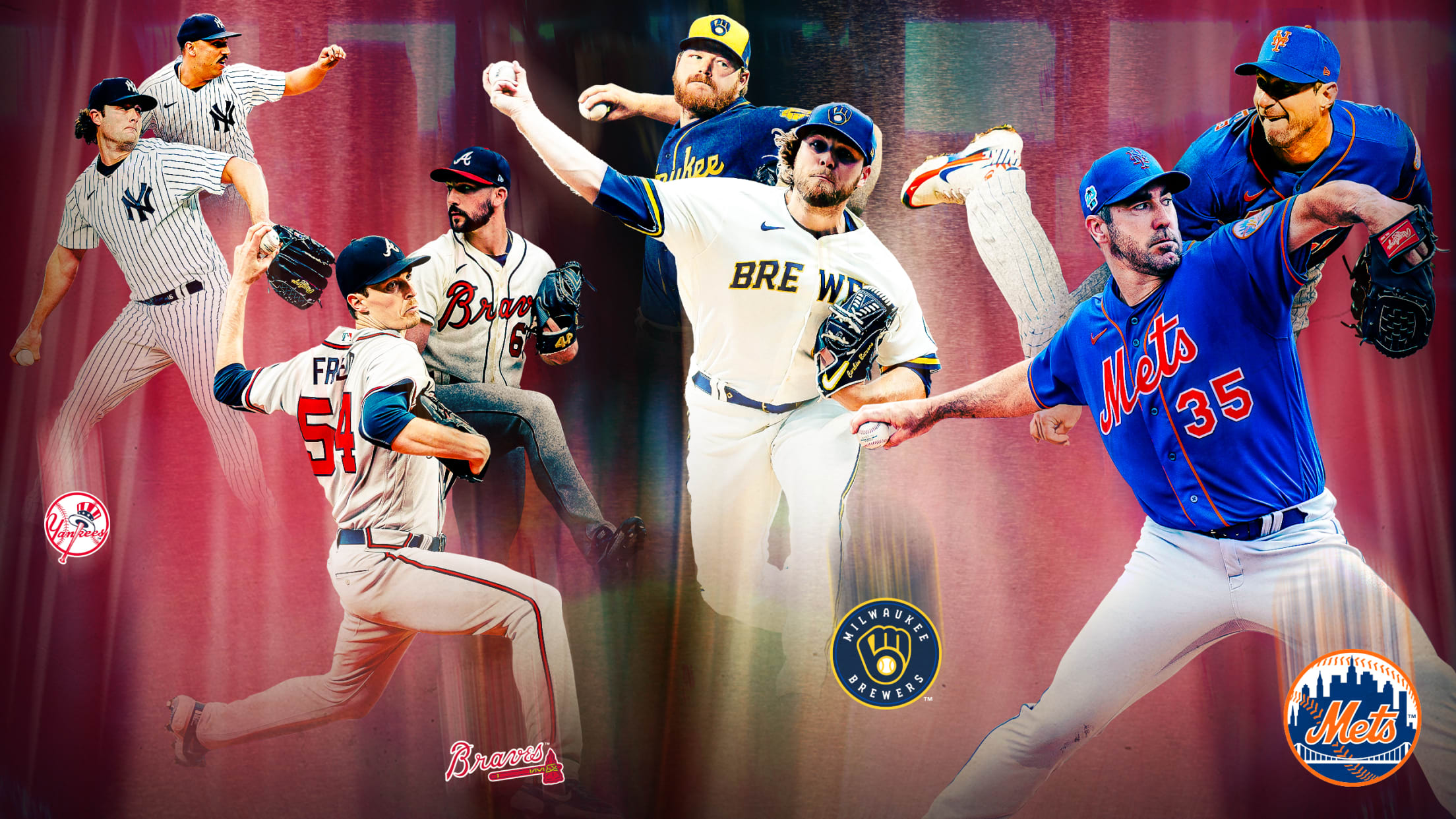 Every MLB team used at least eight starters last season. All but two (the Astros and Rockies) used at least 10. Eight used 15 or more. The Rays used 18 -- a level of inconsistency that at one time would have communicated chaos but, in that particular case, was merely
Cubs, Hoerner agree to 3-year, $35 million extension (source)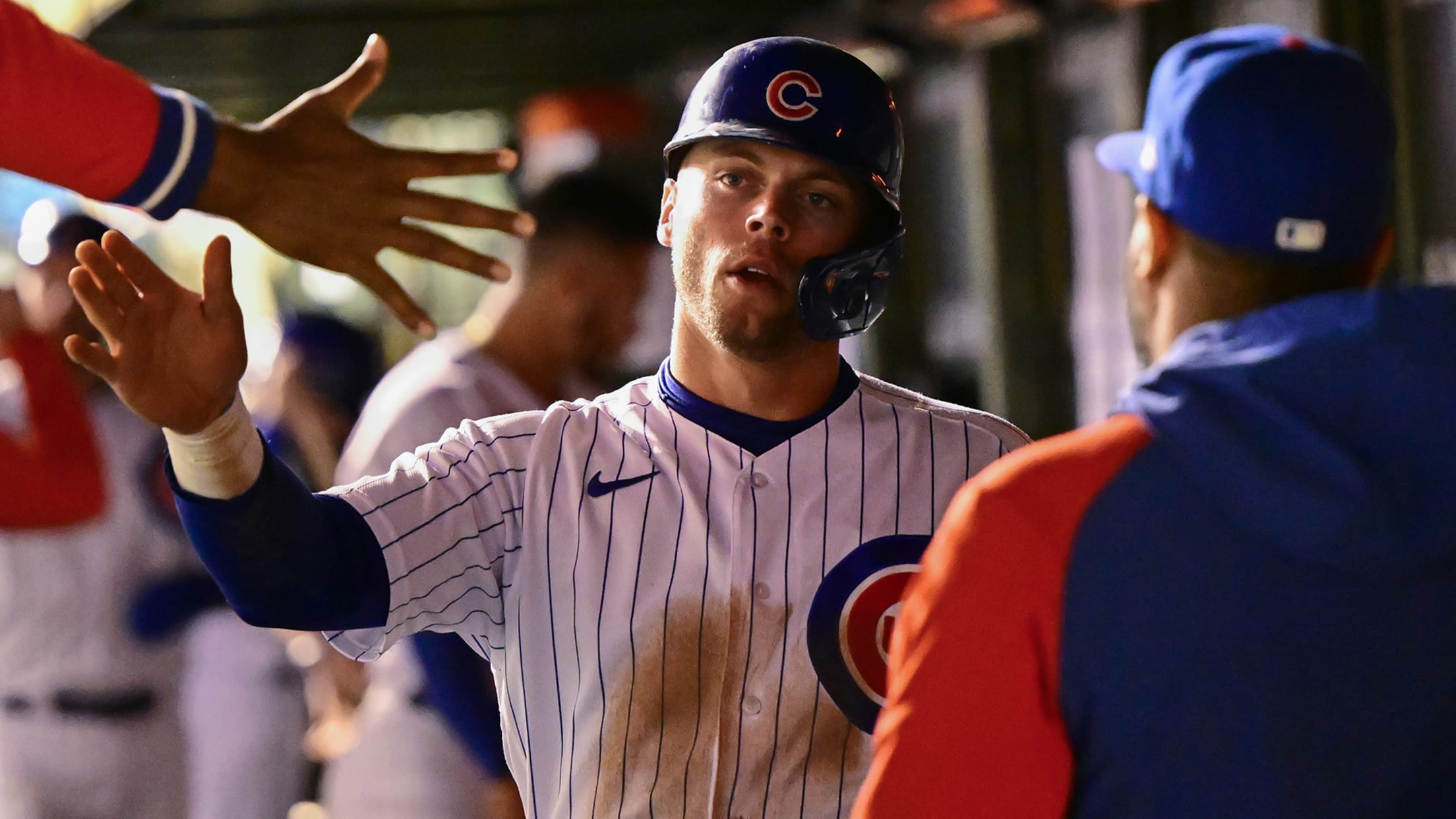 MESA, Ariz. -- Nico Hoerner did not consider Opening Day a hard deadline, but the second baseman hoped to avoid any distractions once the baseball season arrived. If an extension was going to happen, Spring Training was the time to put ink to paper. "When I'm playing baseball, I like
McKenzie to rest for 2 weeks with shoulder strain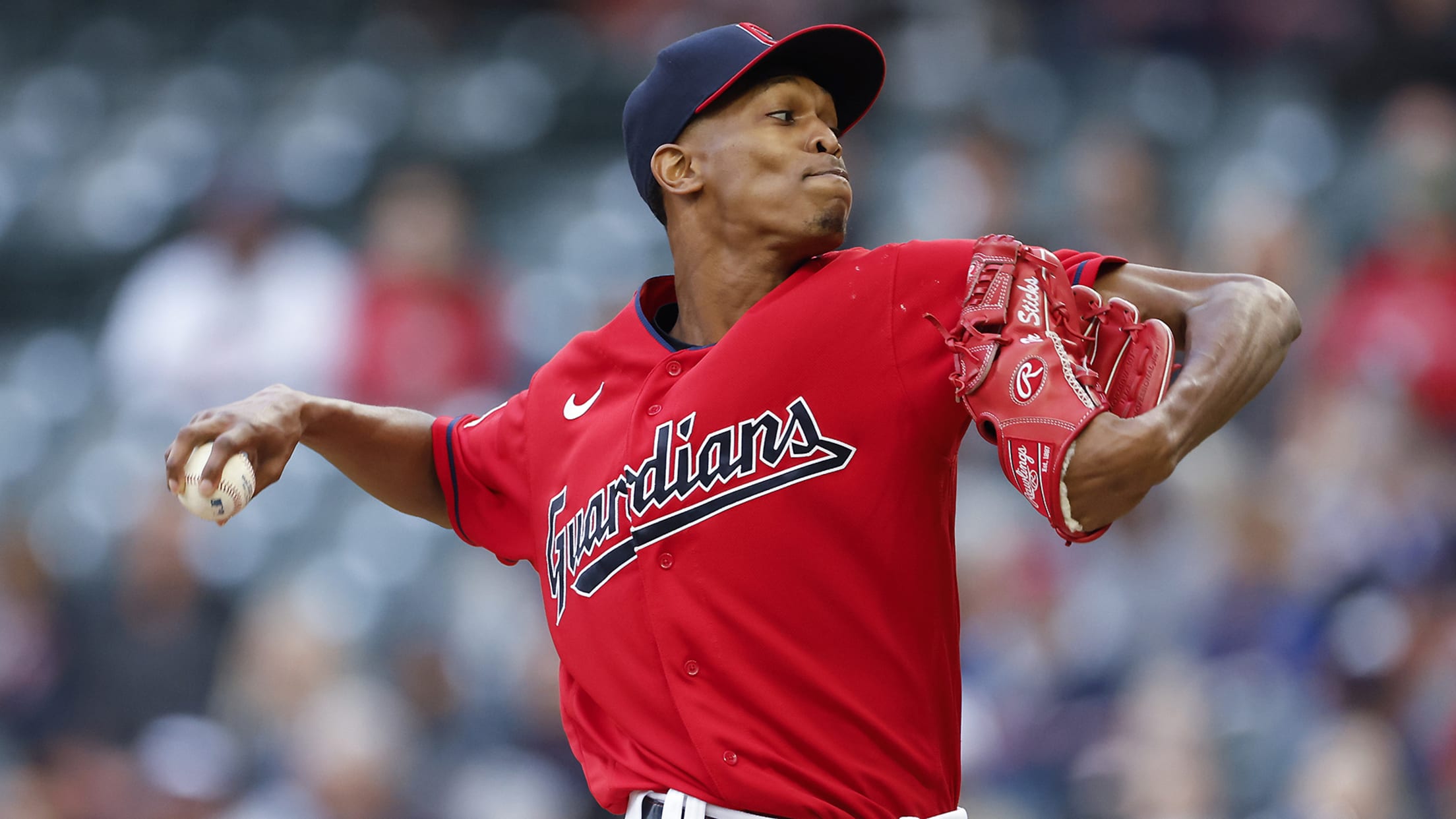 PHOENIX -- The Guardians will have to start the year without Triston McKenzie in their rotation after an MRI revealed a strain in his right teres major muscle. McKenzie will be shut down from throwing for two weeks, and may need up to eight weeks to return to play. He
Here's where Top 100 prospects will begin the season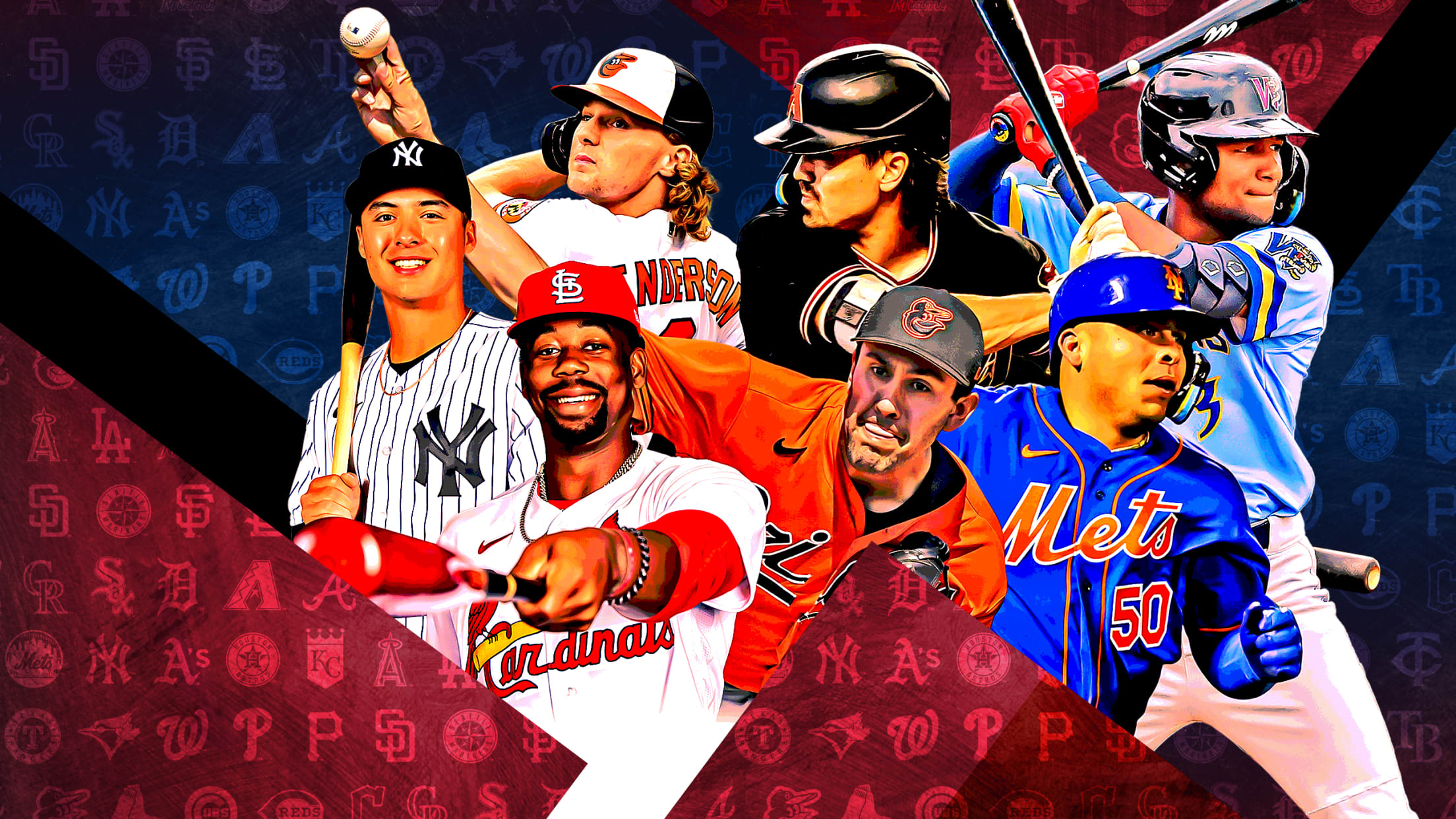 Videos of Major League callups have been all the rage of late. Beyond the eye of the cameras, many more top prospects are finding out where they're headed to begin 2023. Major League Opening Day is Thursday with the first Triple-A games beginning a day later. Double-A, High-A and Single-A
Two HUGE debuts on Opening Day: Get to know these future stars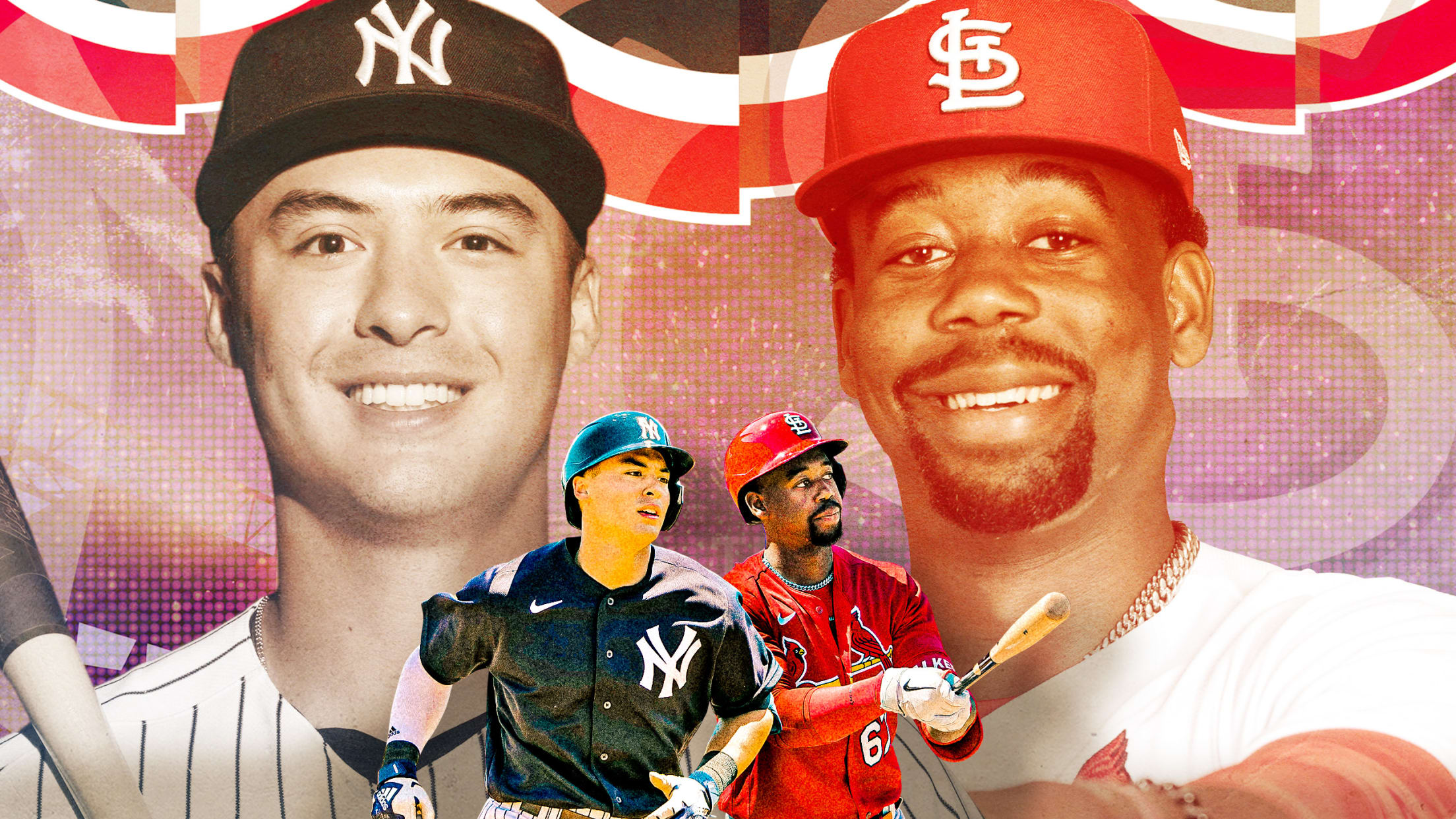 Opening Day is always exciting. This year, the arrival of two elite prospects to two of baseball's most storied franchises adds to the anticipation even more. In Cardinals outfielder Jordan Walker (No. 4 per MLB Pipeline) and Yankees shortstop Anthony Volpe (No. 5), two of the game's top prospects made
6 teams set to get City Connect uniforms in 2023
Braves, Rangers, Mariners, Reds, O's, Bucs to don alternate threads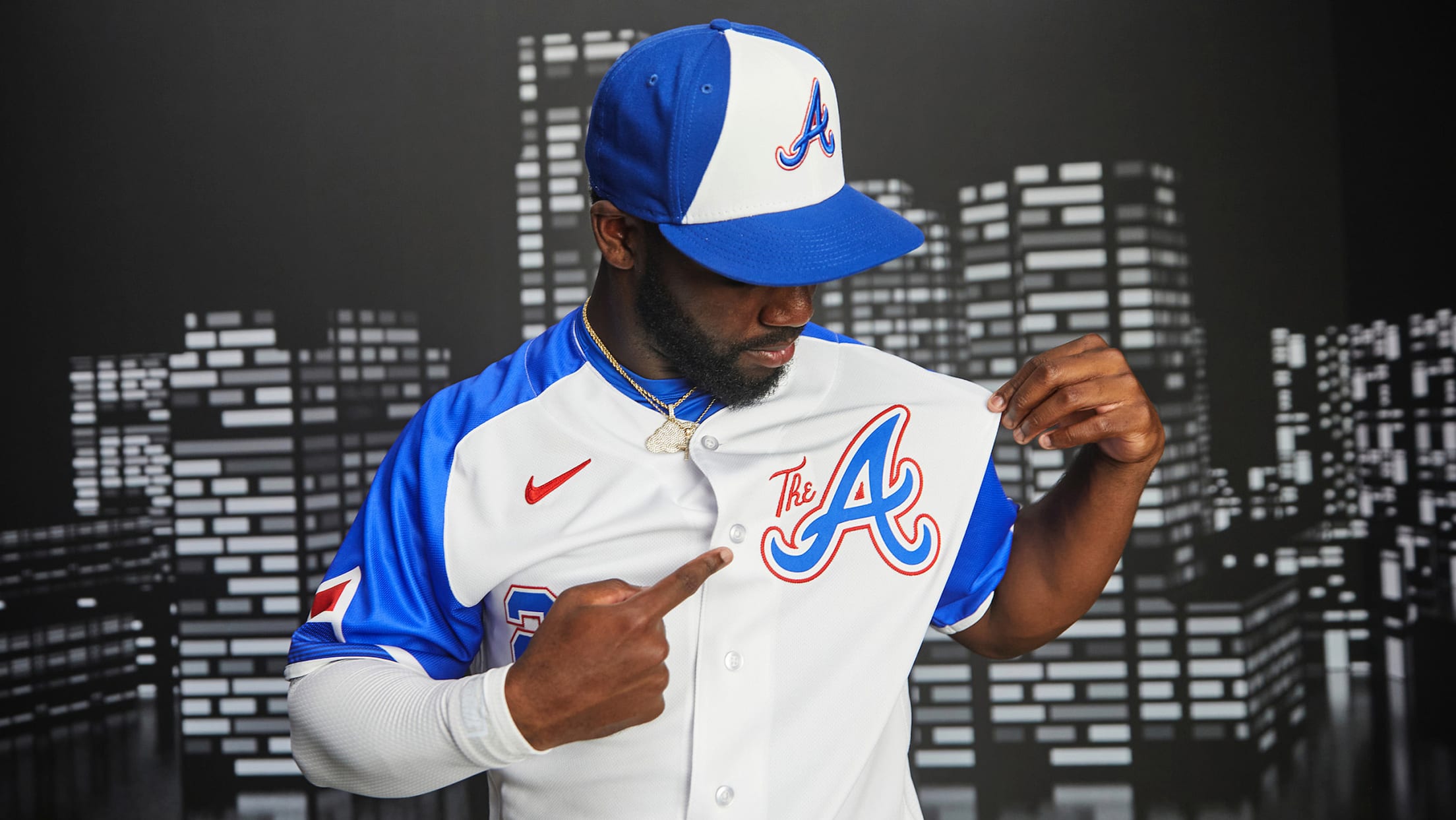 Six more teams will be sporting City Connect uniforms during the 2023 season. The Braves, Rangers, Mariners, Reds, Orioles and Pirates will all unveil new City Connects by late June, starting with Atlanta on April 8, joining 14 other clubs for a total of 20 teams with City Connect attire
Alvarez 'continuing to amaze' as Opening Day nears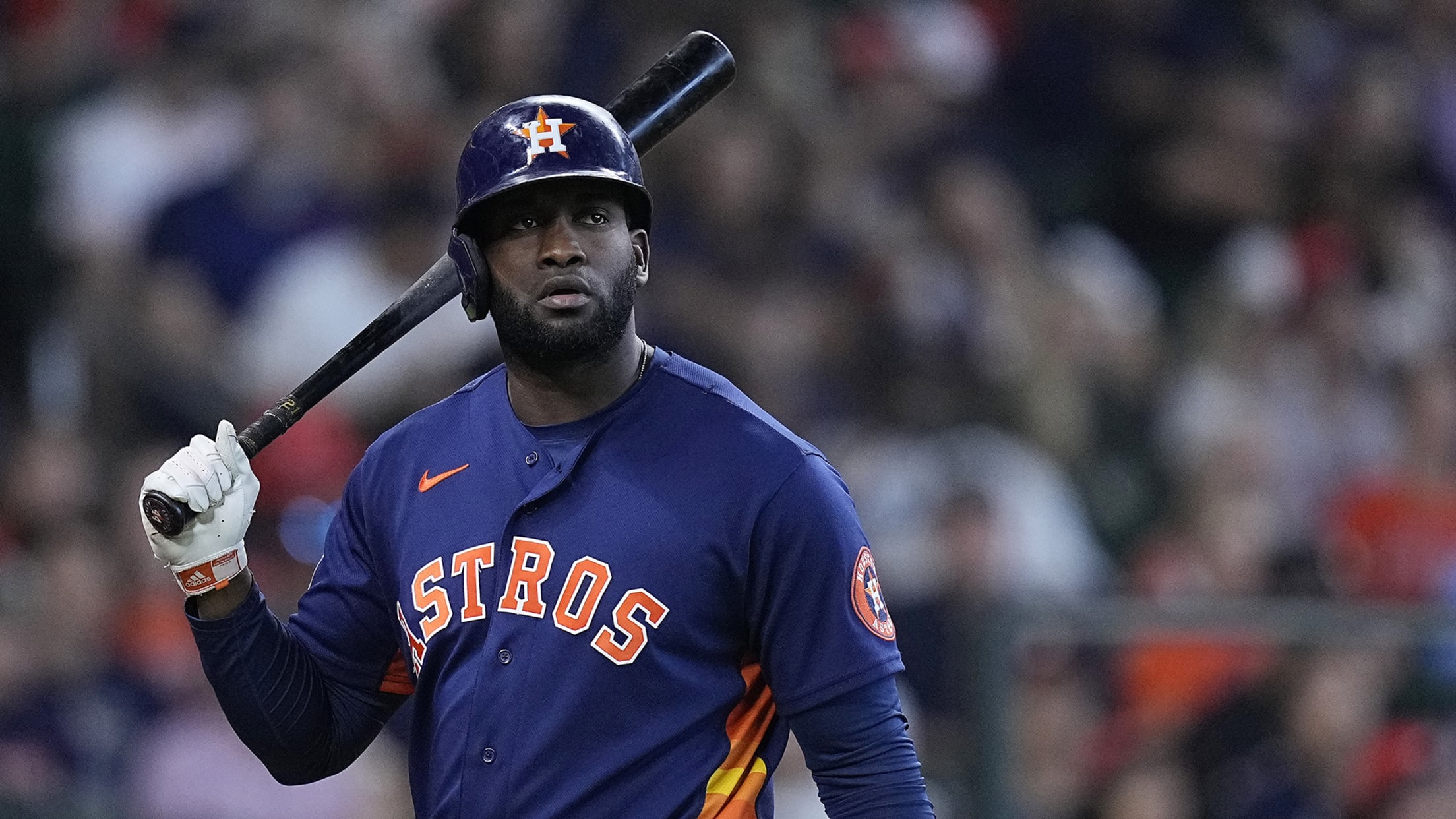 SUGAR LAND, Texas -- Yordan Alvarez might not have played all nine innings against Triple-A Sugar Land on Monday as was originally scheduled, but he looked good while he was out there. Alvarez went 1-for-3 with a hard-hit double in the Astros' 3-1 exhibition win over the Space Cowboys, their
Royals ride off-day wave of fun at Six Flags
Pasquantino shows his 'skills' at 3-point challenge; KC rounds out bench spots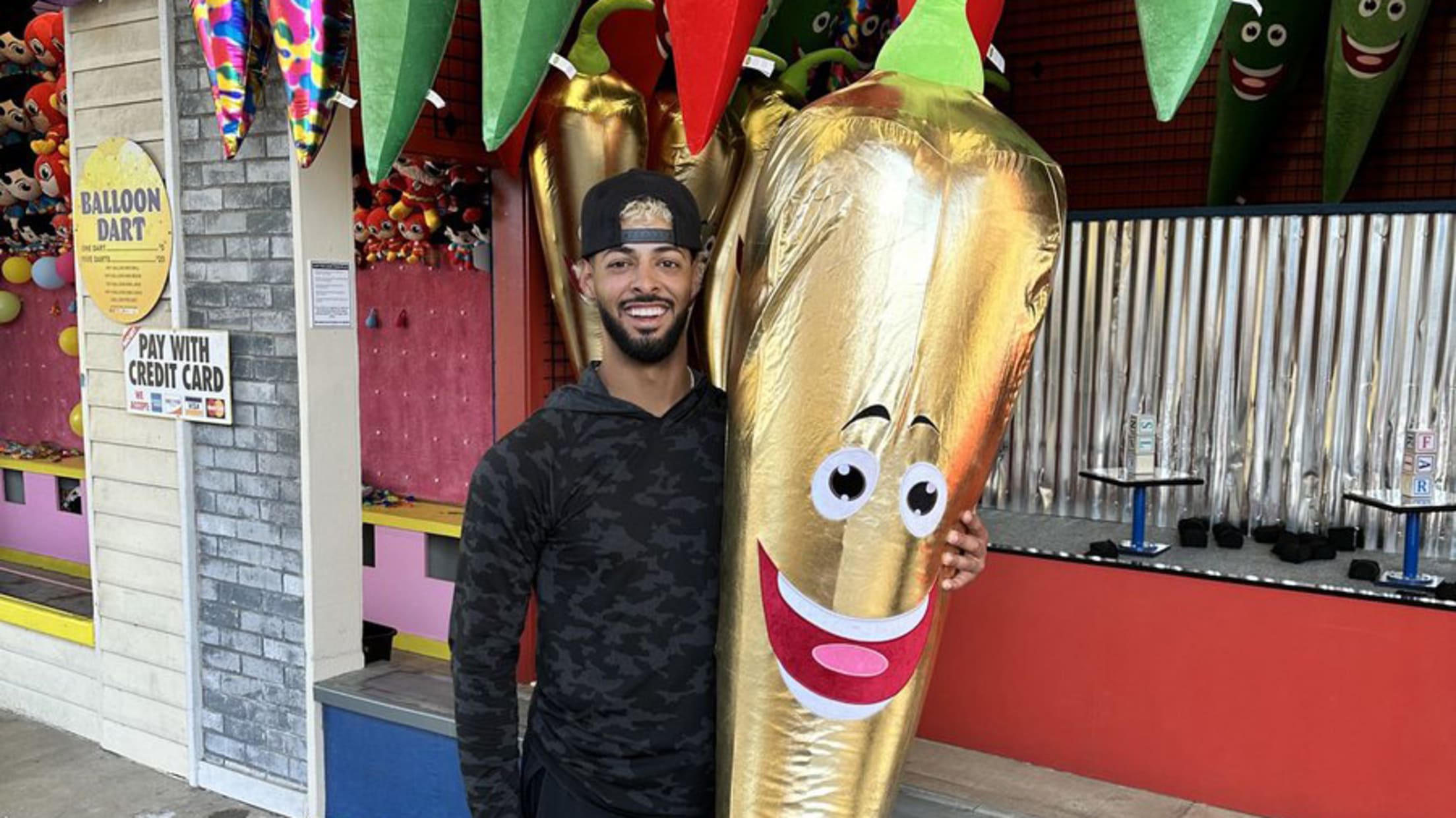 ARLINGTON -- When the Royals were given an off-day in the Dallas area on Sunday, player plans varied. Some, like Bobby Witt Jr., got to see family. Some slept in and hung out by the pool. Four of them went to Six Flags Over Texas amusement park in Arlington, and
'I'm ready right now': Here's the plan for Tatis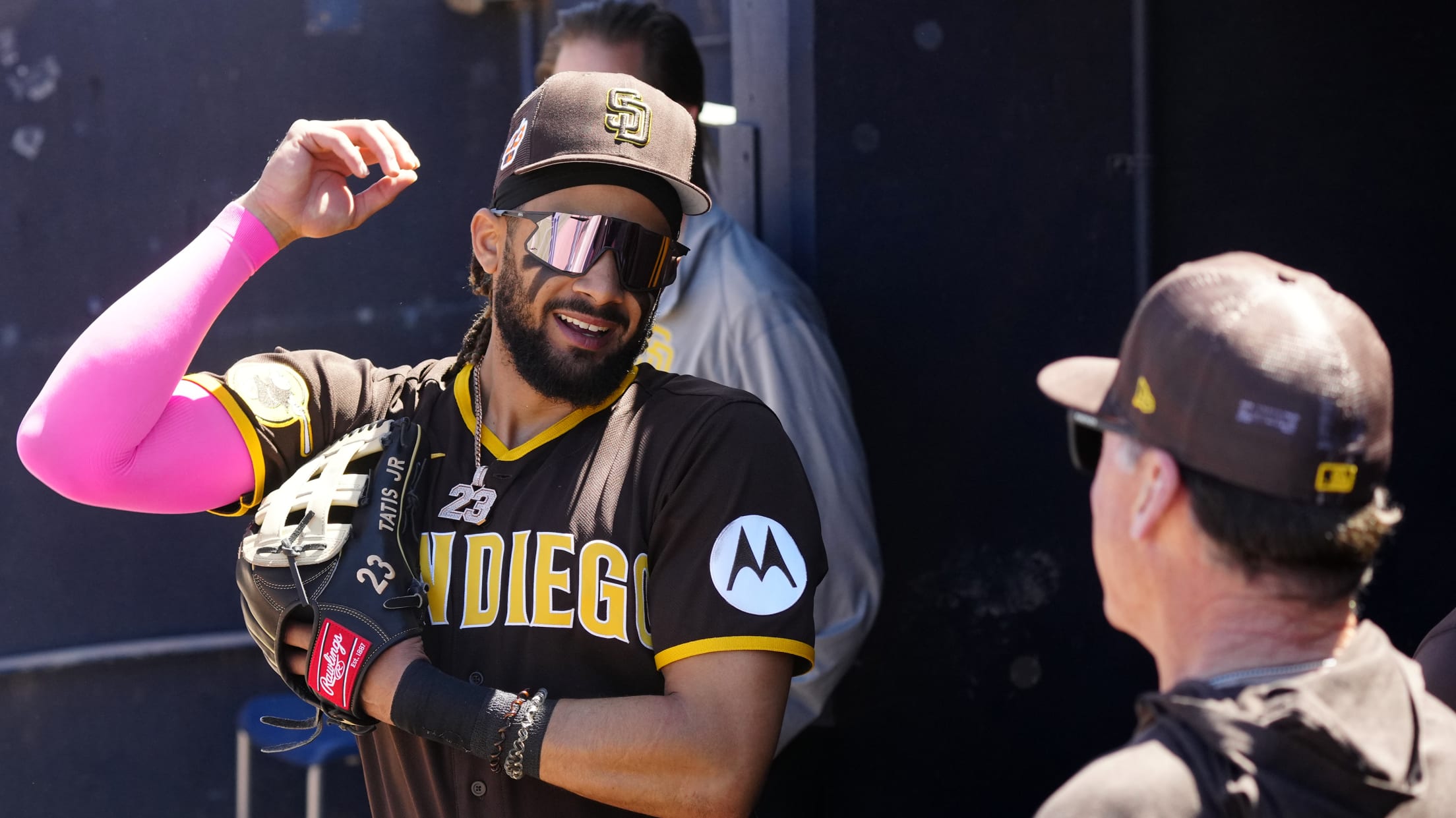 SAN DIEGO -- The Padres eased Fernando Tatis Jr. into action this spring – and why not? Tatis was coming off surgeries to his left wrist and shoulder and isn't eligible to return from his PED suspension until April 20. But as the team broke camp on Monday afternoon --
Opening Day Power Rankings: Who's No. 1?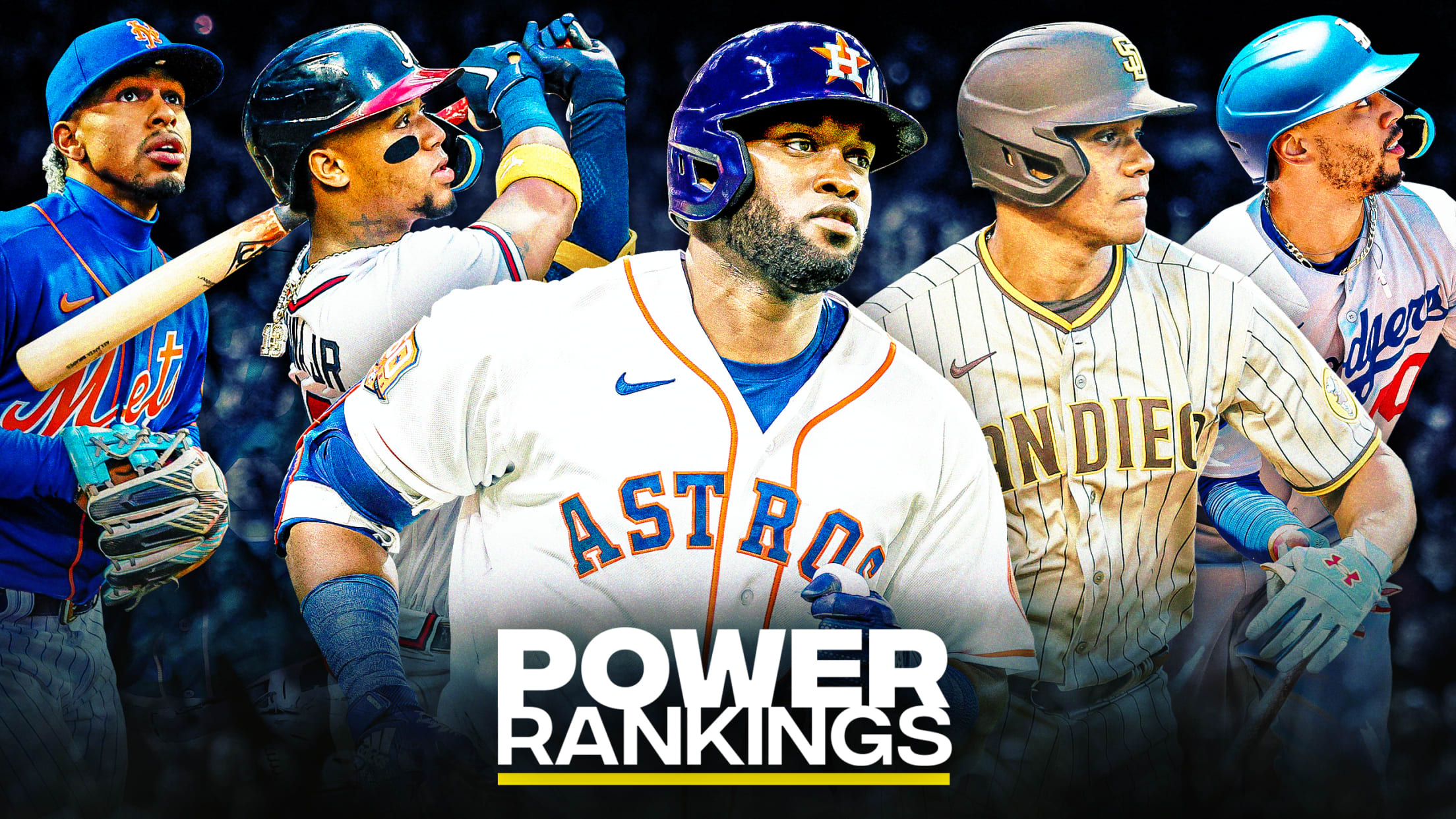 Congratulations: You have made it. On Opening Day, it will have been exactly 154 days since a Major League Baseball game counted in the standings, and while the World Baseball Classic certainly provided a welcome respite from the months of staring outside the window waiting for spring, it is, at
Tigers acquire versatile infielder in local product McKinstry
Detroit sends Minor League right-hander Guzman to Cubs in exchange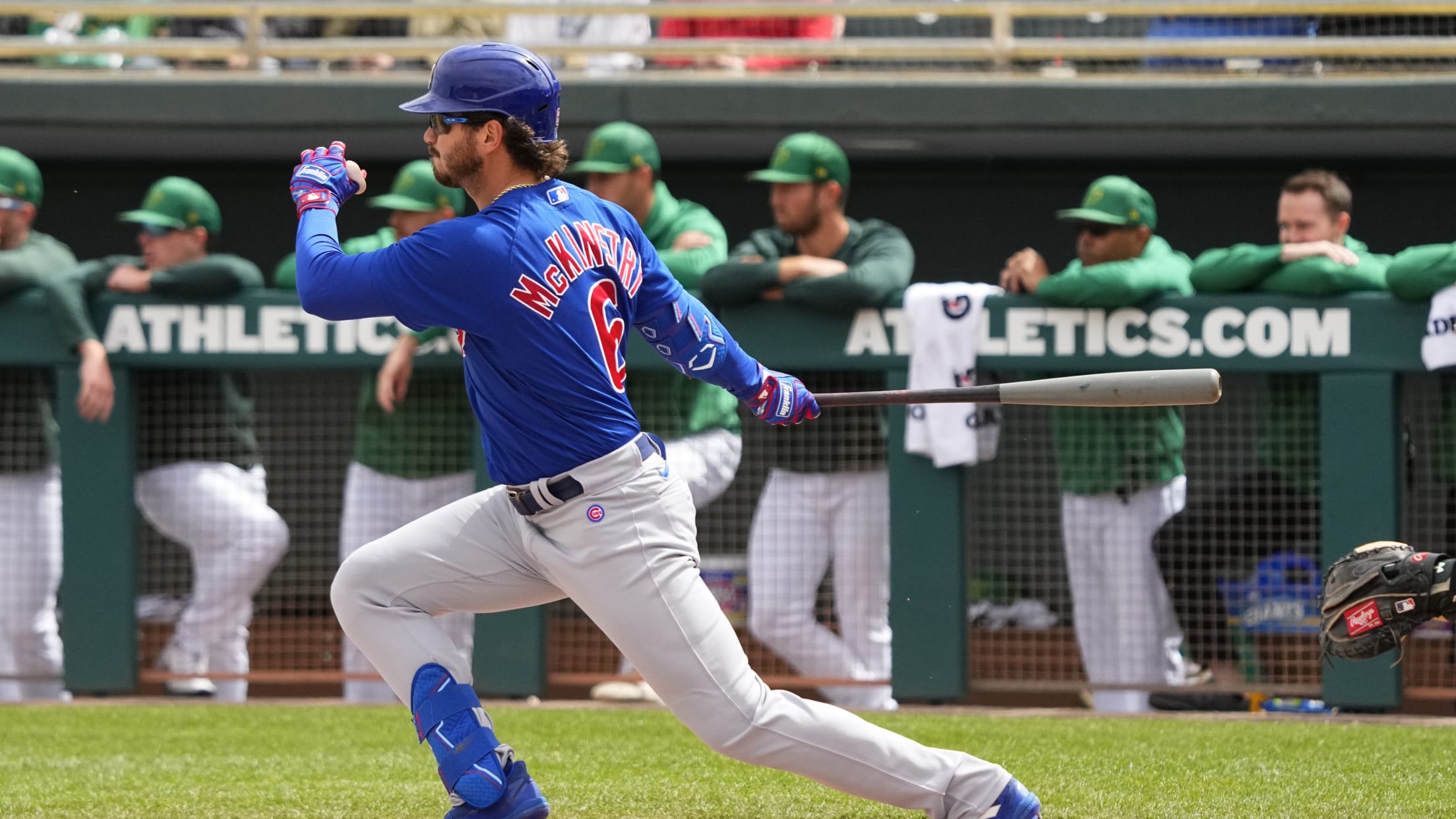 LAKELAND, Fla. -- Former Central Michigan Chippewa Zach McKinstry is headed back to the state. The Tigers acquired the left-handed hitter and versatile infielder from the Cubs on Monday in exchange for Minor League reliever Carlos Guzman. The trade was part of a series of moves Monday that brought Detroit
Get to know Cards' electric top prospect Jordan Walker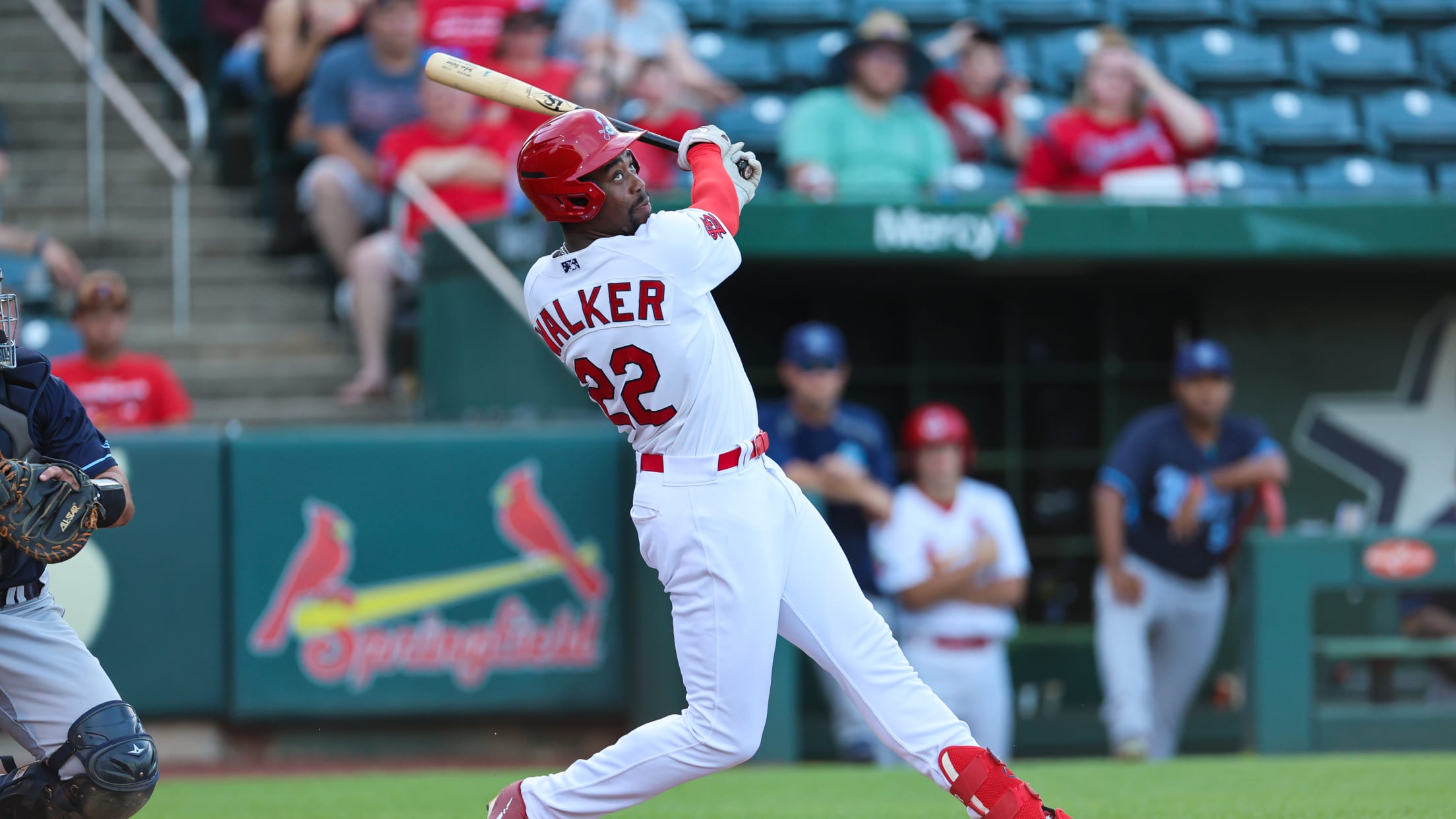 With his 6-foot-5 frame, Cardinals outfield/third base prospect Jordan Walker is hard to miss. Of course, Walker's tools have done just as much in helping him stand out. The 20-year-old from Georgia is a skilled hitter, a power threat and so much more. Here's what to know about MLB Pipeline's
Peraza still in Yankees' plans after being edged out for job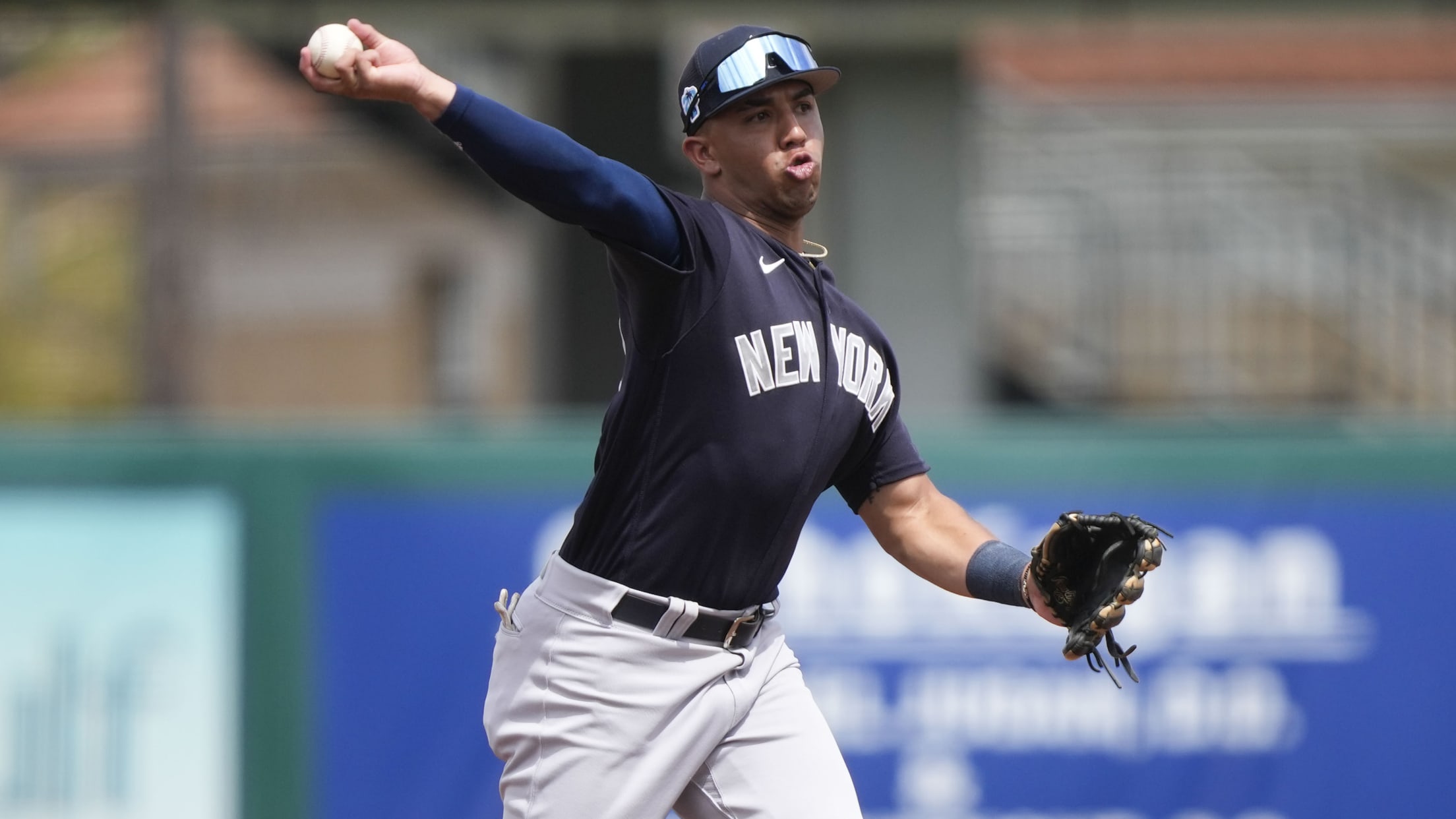 TAMPA, Fla. -- Yankees officials expressed confidence in shortstop Oswald Peraza a day after the team announced that its No. 3 prospect would be sent to Triple-A Scranton/Wilkes-Barre to start the season. "We still think he's going to have a long big league career as a shortstop," manager Aaron Boone
Braves honor Aaron's legacy with new City Connect uniforms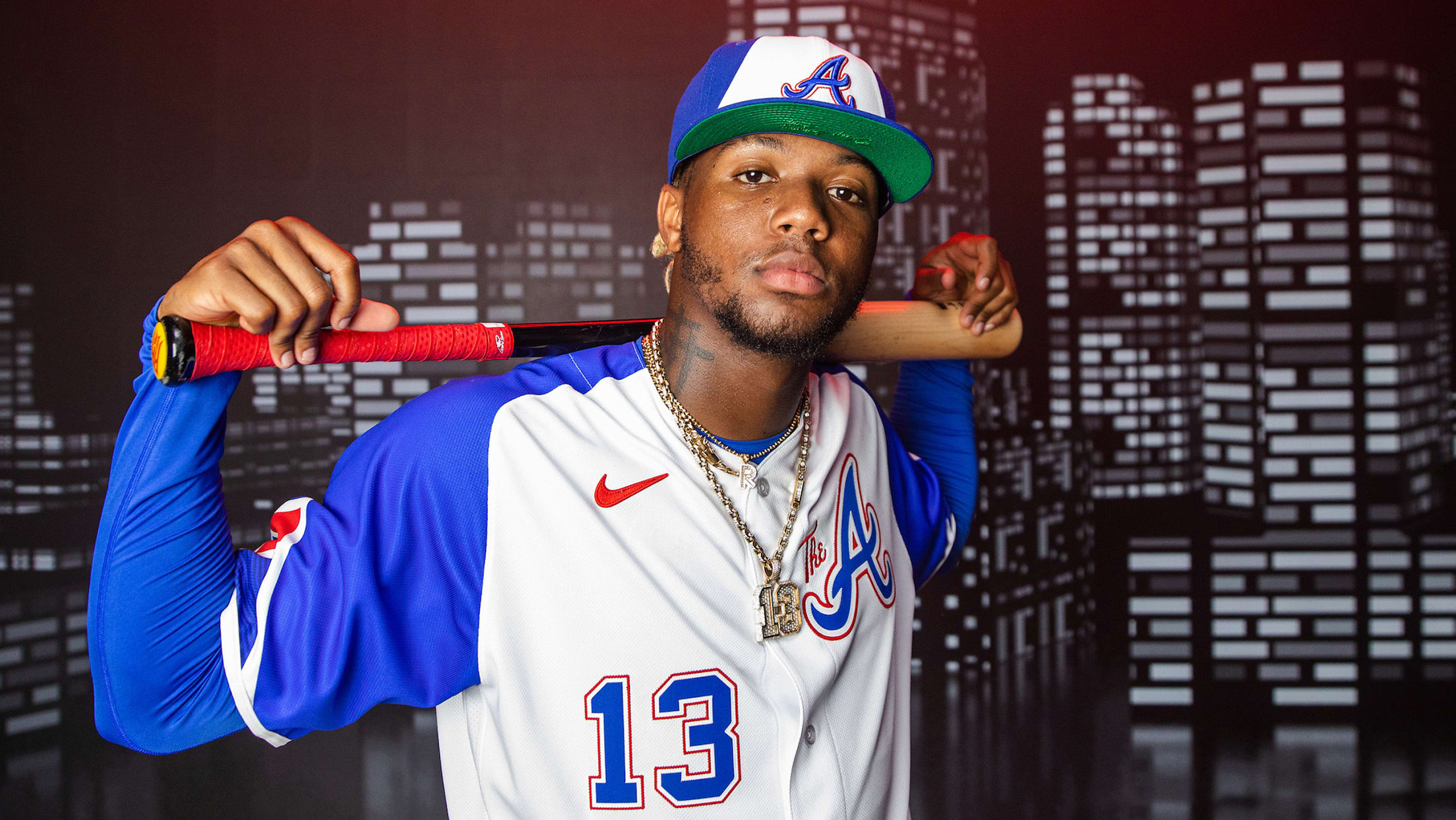 NORTH PORT, Fla. -- The Braves will display a new look when they wear their Nike City Connect jersey during every Saturday home game this year. The new jerseys -- unveiled by the club on Monday morning -- will debut when the Braves host the Padres on April 8, the
Trout teaming up with Tiger to build a golf course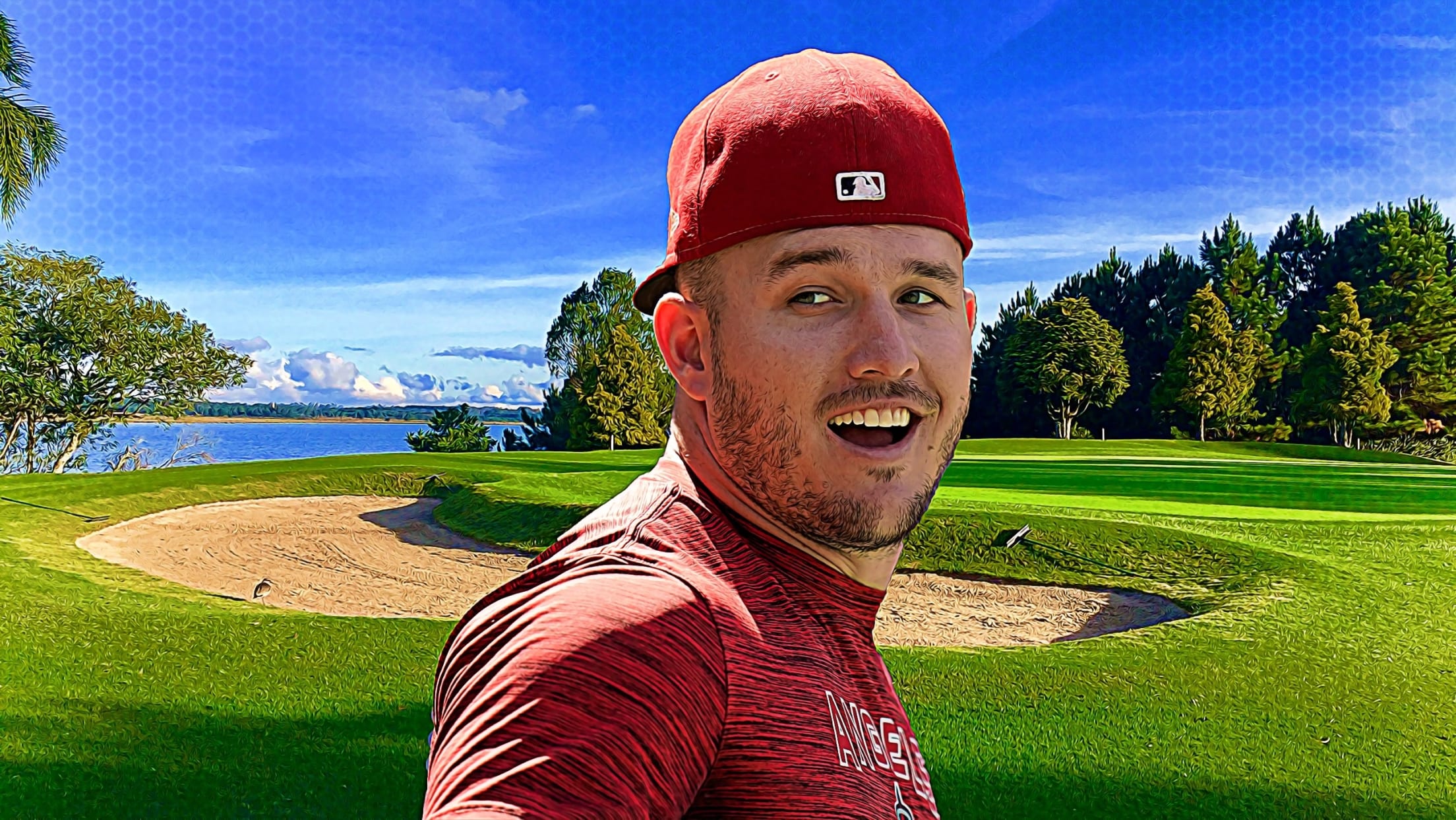 We all know Mike Trout is one of the best baseball players in the world. But a lesser-known fact is that the three-time MVP is no slouch with a golf club. On Monday, Trout took his love of golf to a new level with the announcement that he's partnering with
Injuries: Votto, Soto, Musgrove, Suzuki, McKenzie, Yankees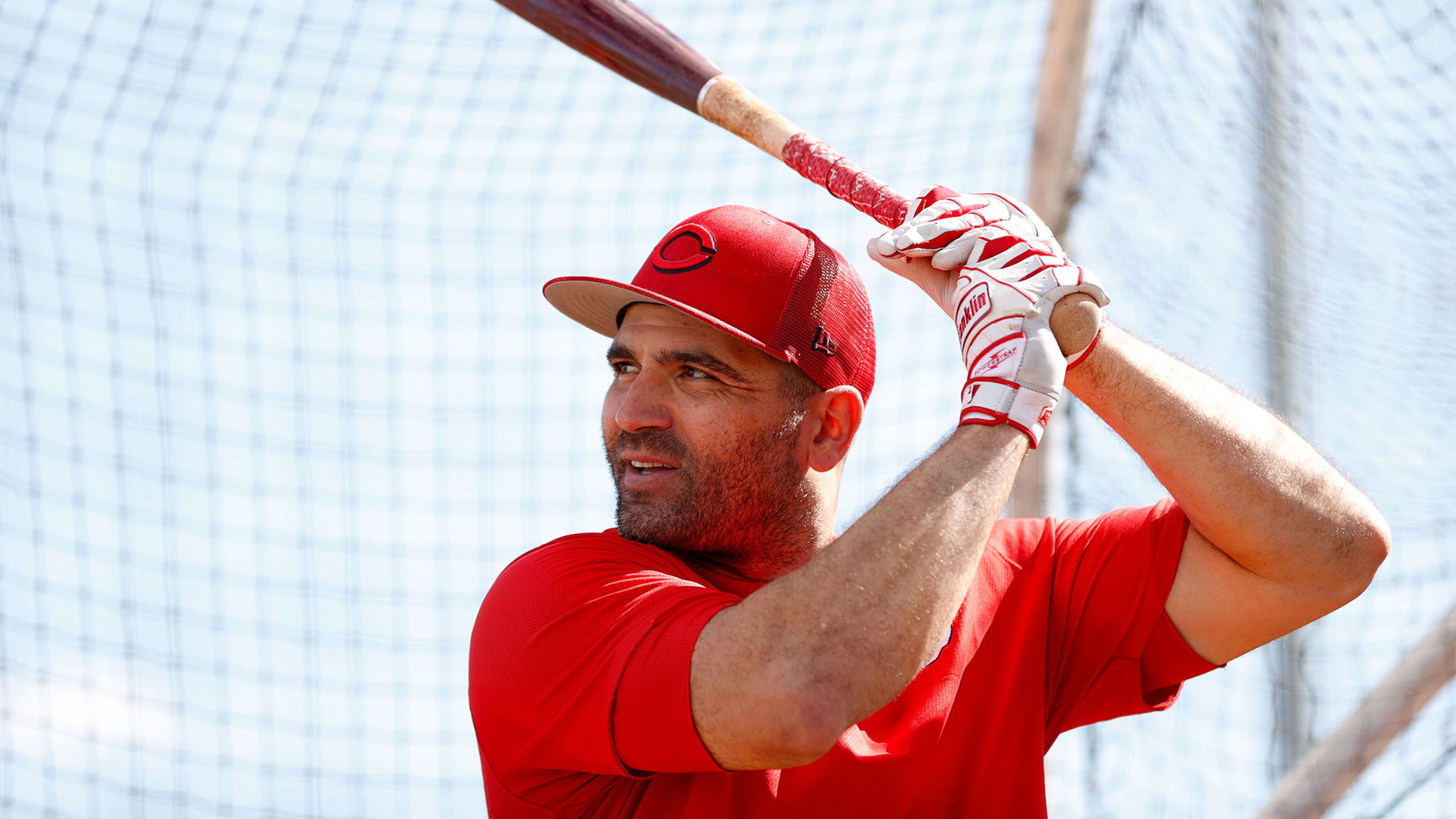 Stay up-to-date with all the latest news on injured and recovering players from across Major League Baseball.
Voit agrees to 1-year deal with Brewers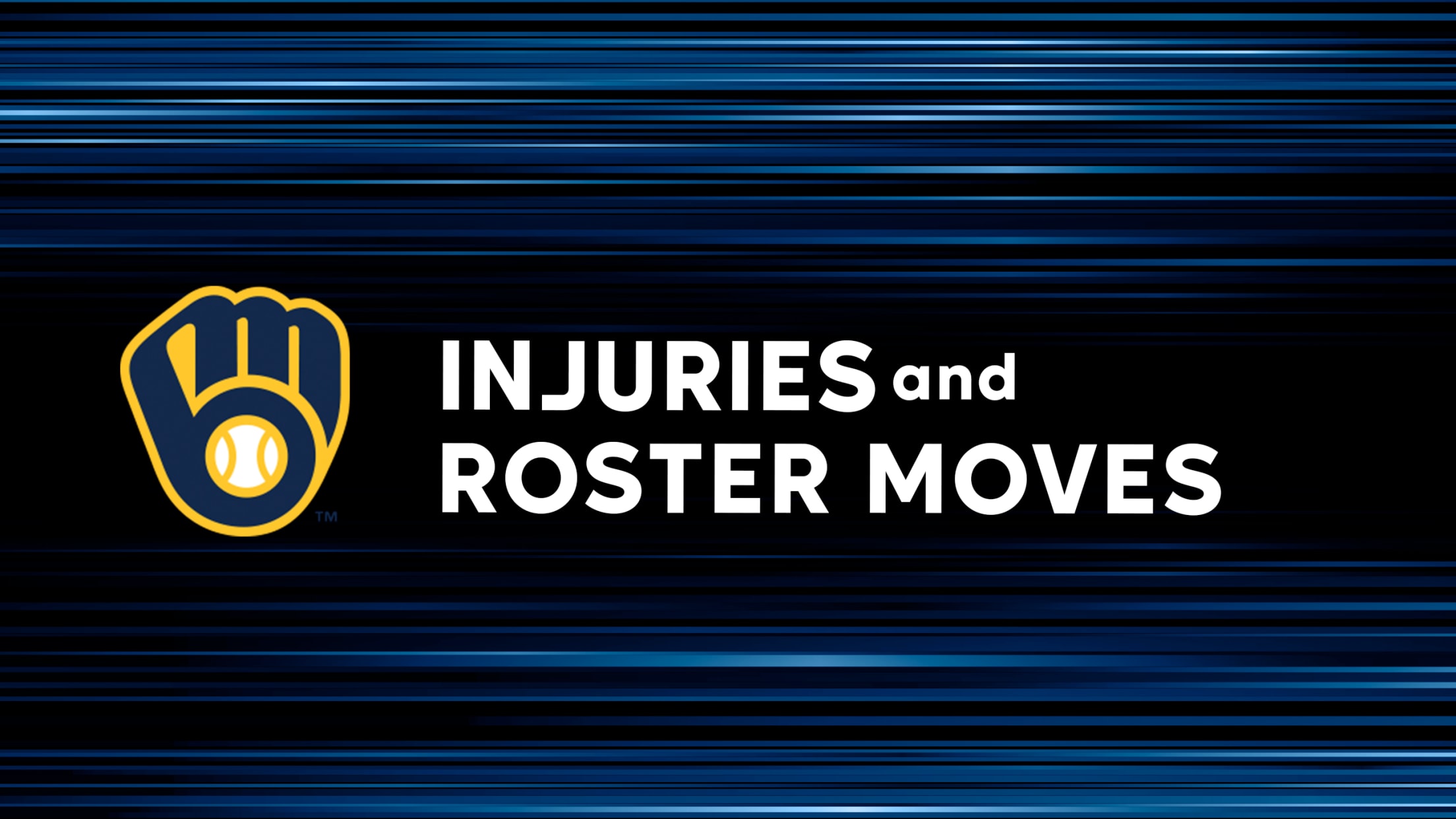 No. 2 O's prospect Rodriguez doesn't make roster
GM Elias optimistic righty's stint with Triple-A Norfolk will be short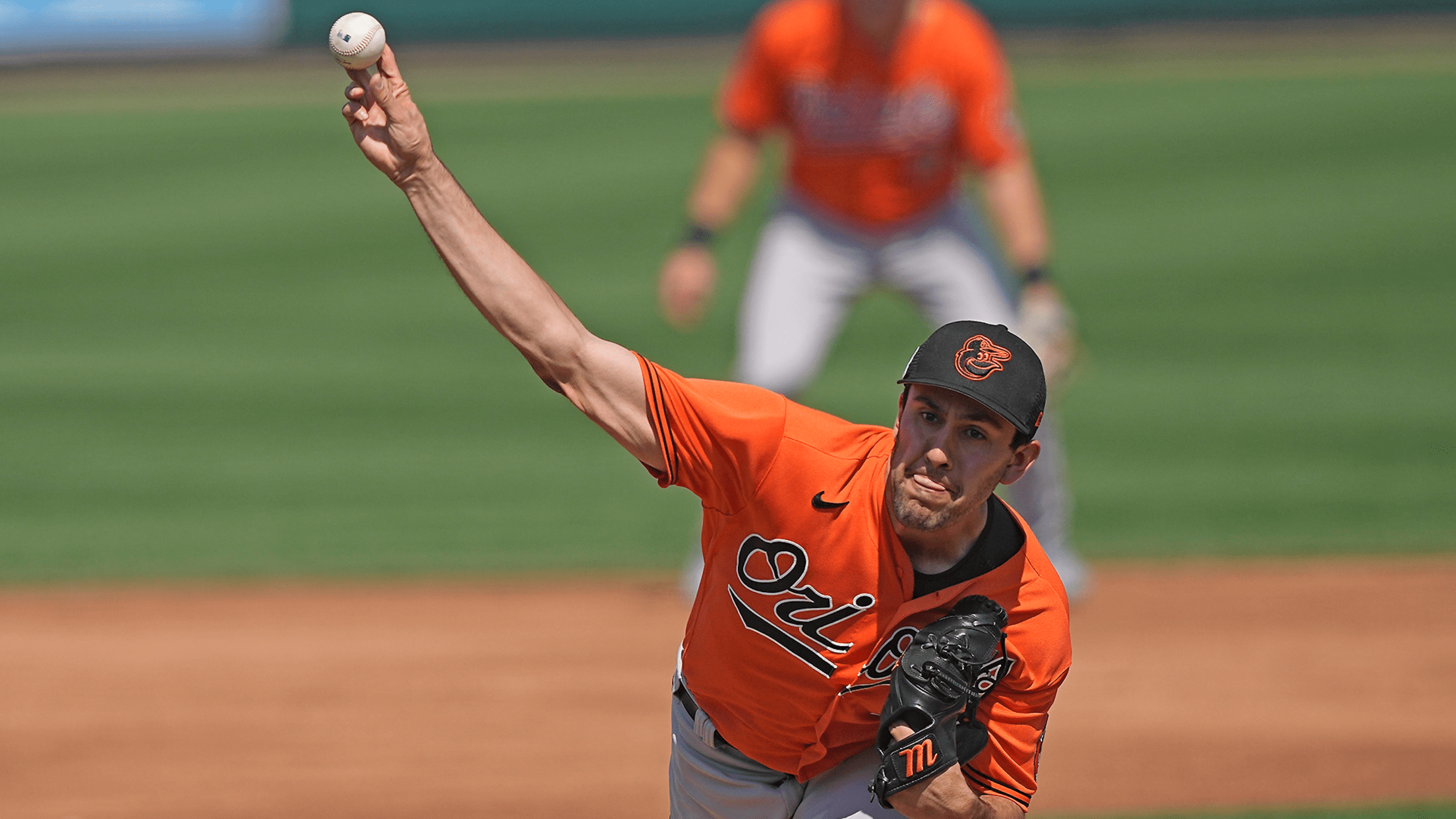 SARASOTA, Fla. -- Grayson Rodriguez will have to wait a bit longer for his MLB debut. But Orioles general manager Mike Elias is optimistic it's coming not too far into the future. Rodriguez won't be in the big leagues to open the 2023 season, though, as the 23-year-old right-hander was
Experts predict this season's league leaders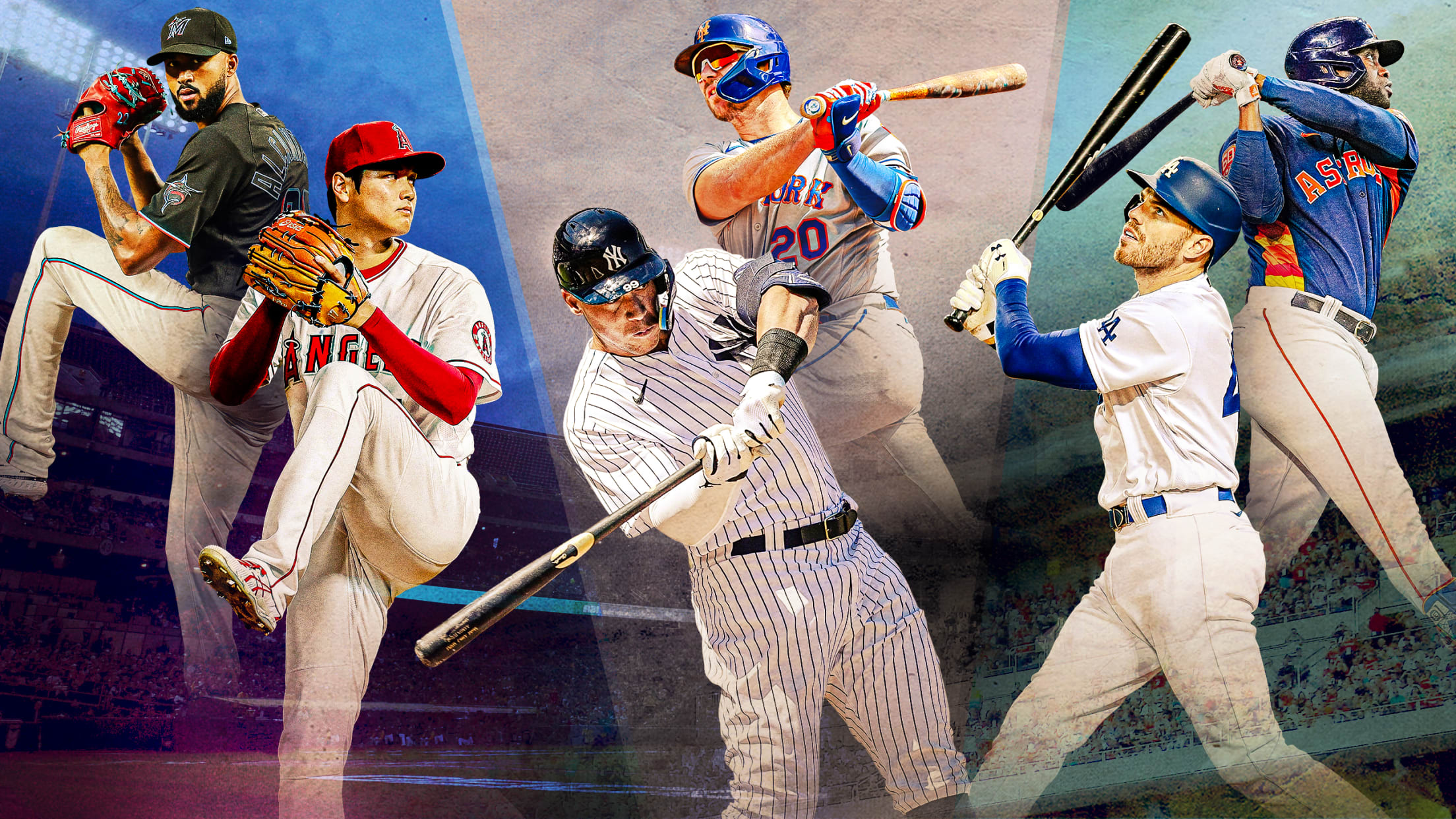 Opening Day is just three days away. As the countdown continues to the start of the season, it's time to pick which players will stand out in 2023. We polled 87 MLB.com experts for their picks on who will lead the American League and National League in a number of
Projected Opening Day lineups for each team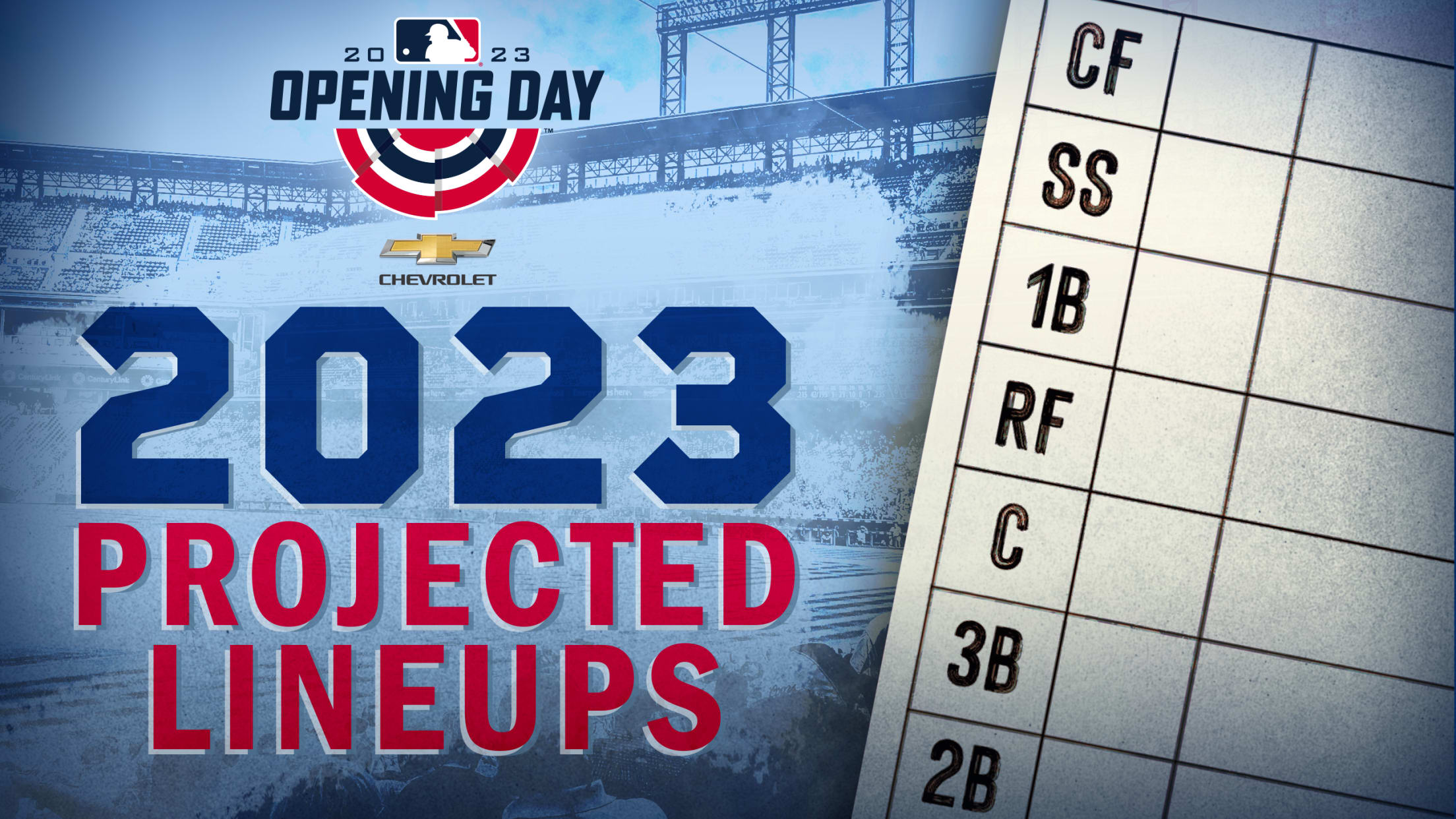 Opening Day is upon us, and with it comes the celebration of a new Major League season. One of the biggest questions surrounding each of the 30 MLB clubs heading into Thursday's season opener is: What will the very first starting lineup of the regular season look like? With the
New time restrictions for replay reviews to begin Opening Day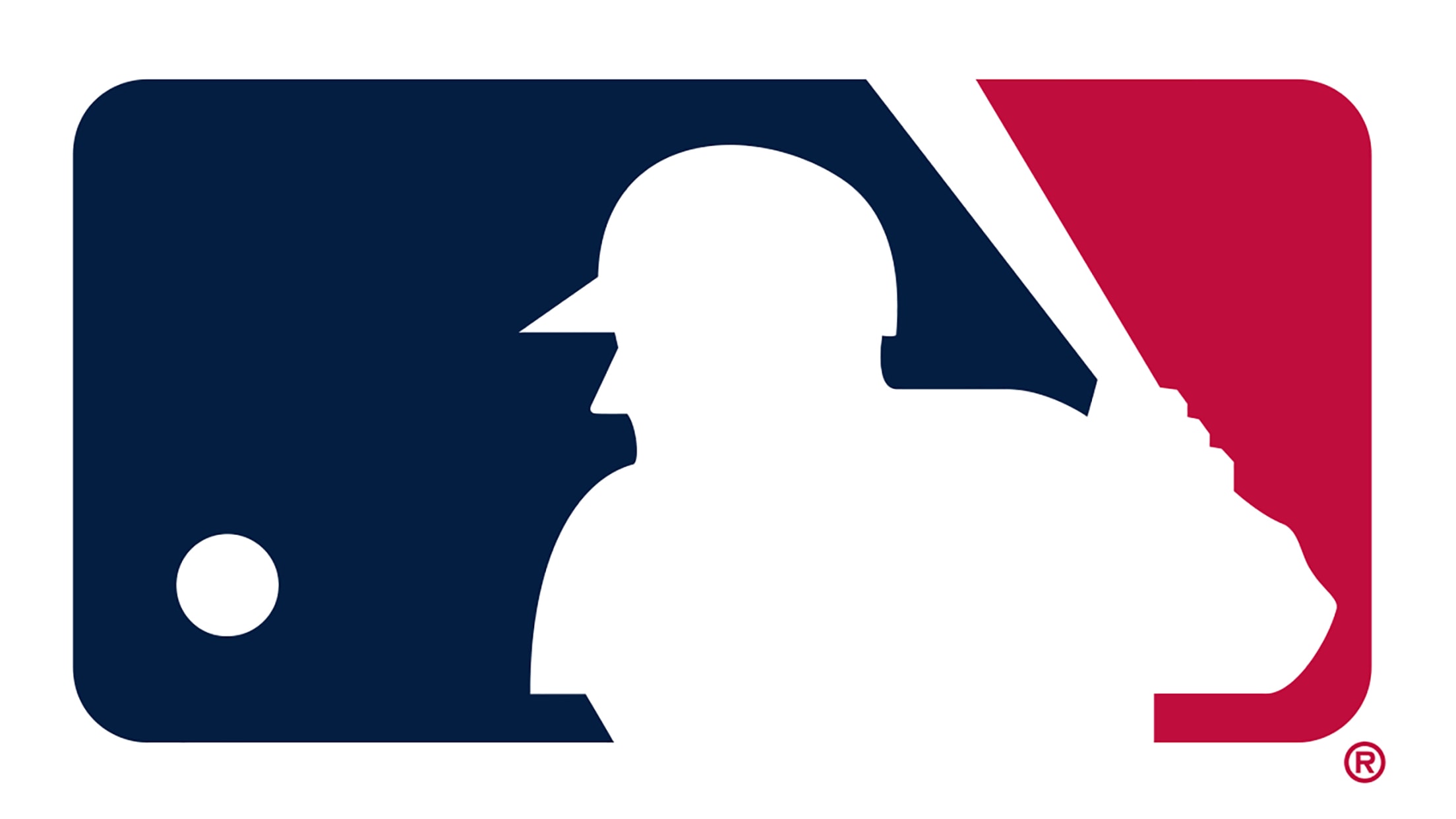 A quicker pace of play this season will be accompanied by a quicker pace of replay. In conjunction with the arrival of the pitch timer, managers will have a shorter window of time to request replay reviews. Because replay review was only used in Spring Training games at Salt River