Each team's most likely 2019 award candidate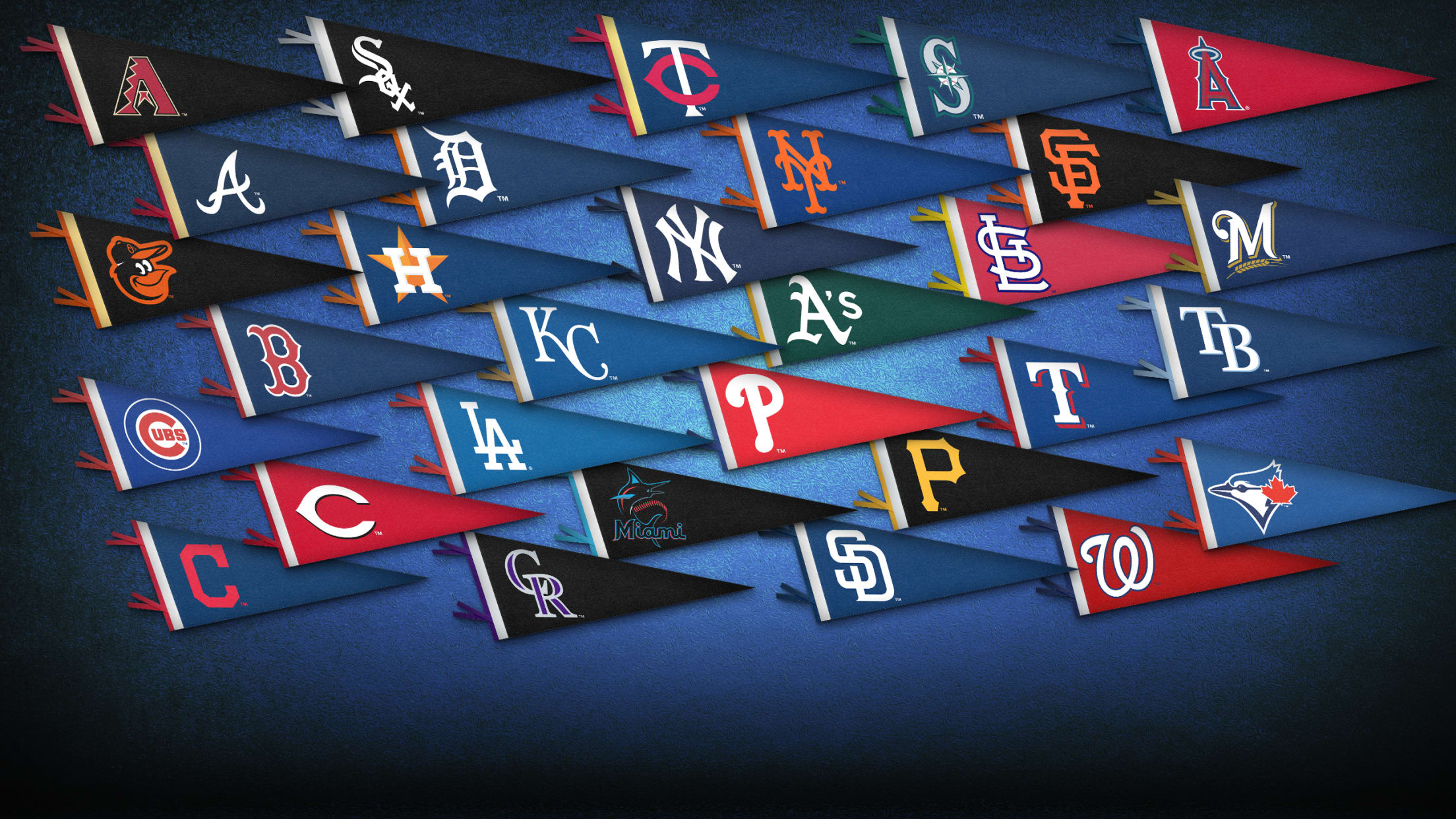 As we saw again last year, with the American League Most Valuable Player Award winner coming from a 108-win Red Sox team and the National League Cy Young Award winner coming from a 77-win Mets team, an award-caliber season can emanate from just about anywhere. With that in mind, let's
The latest Harper free-agent rumors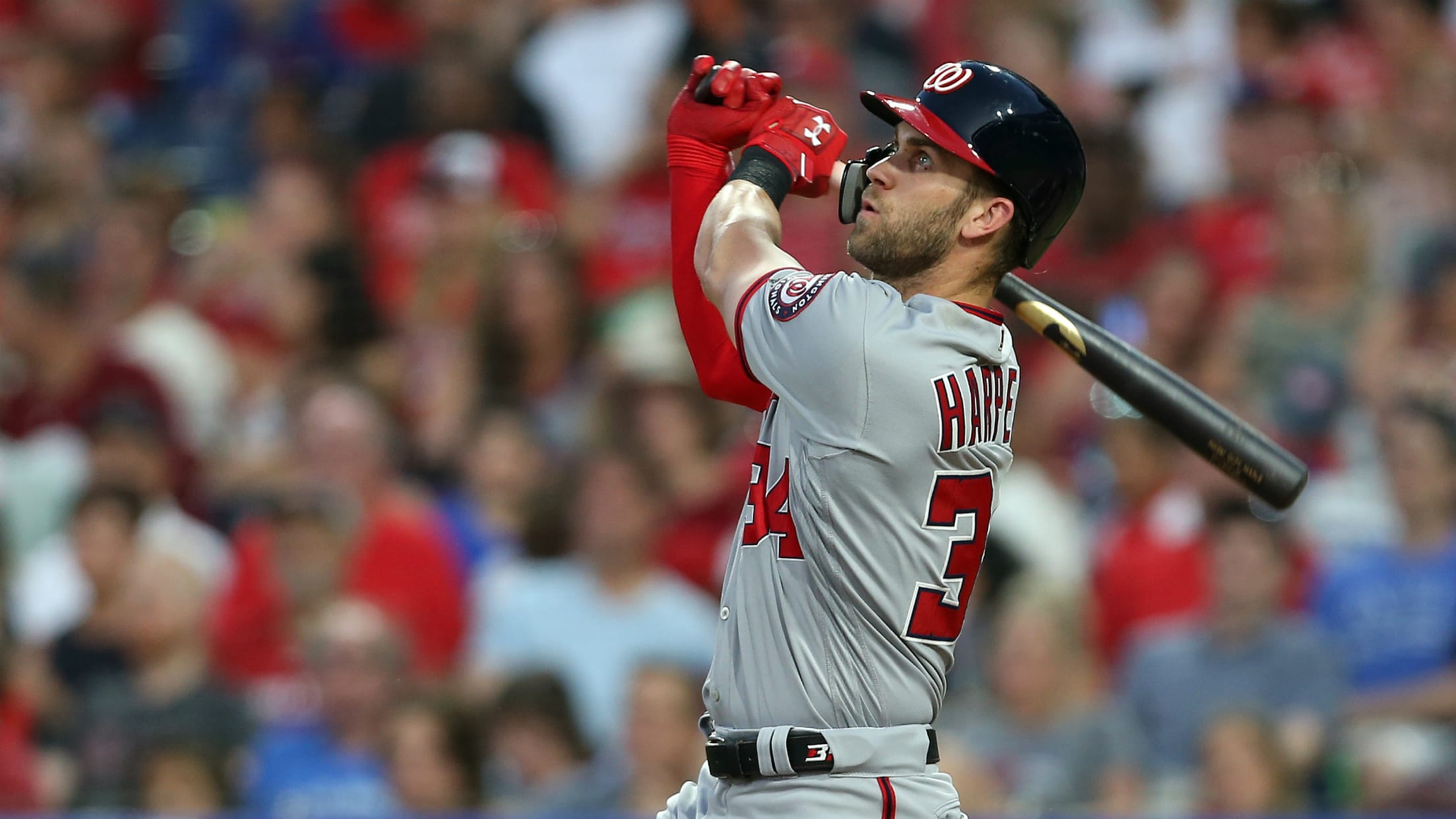 After a seven-season tenure with the Nationals that included a National League Rookie of the Year Award in 2012, an NL MVP Award in 2015 and six All-Star nods, Bryce Harper is now a free agent for the first time. Below you will find a list of the latest news
Machado's 10-year pact with Padres official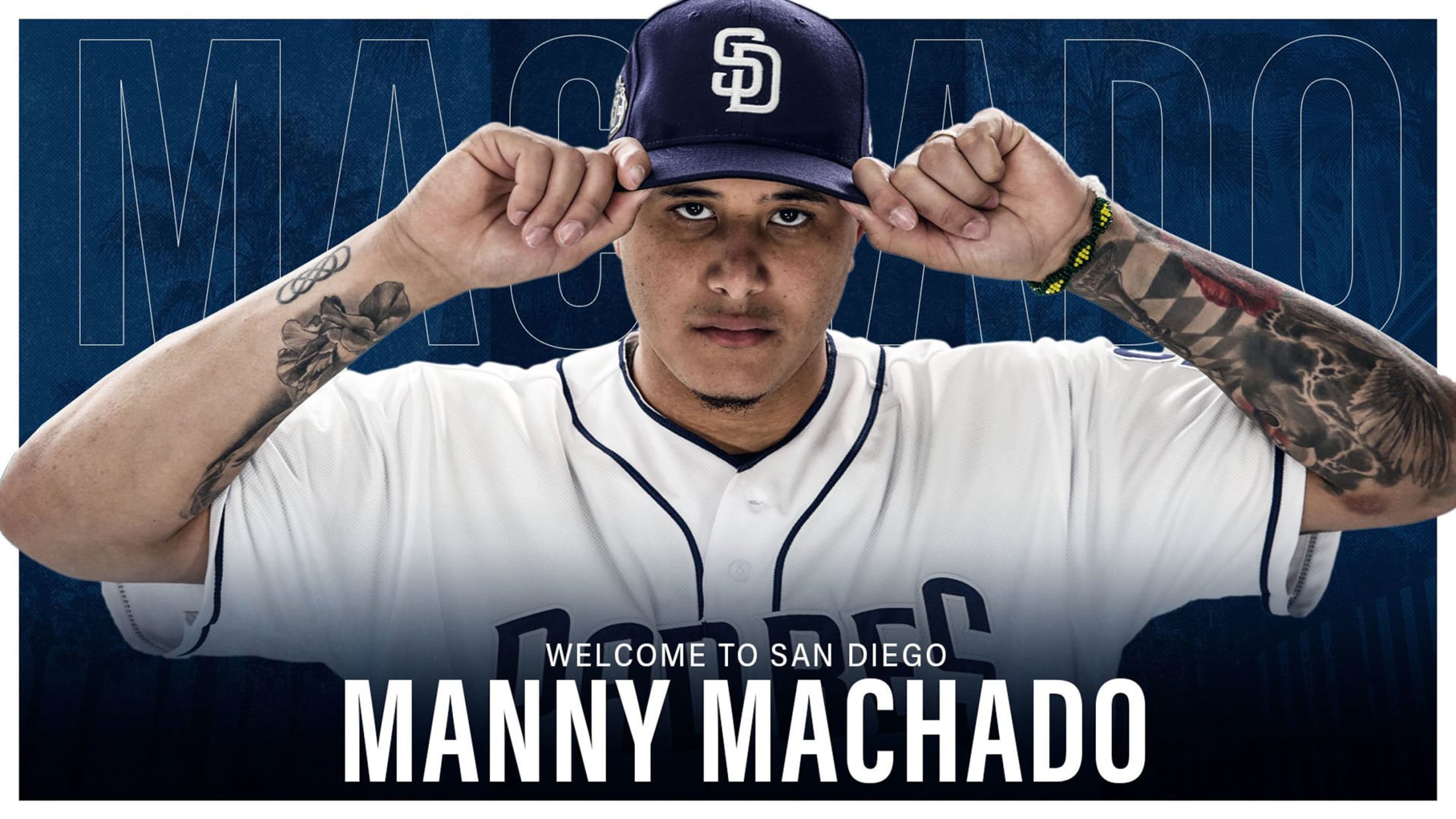 PEORIA, Ariz. -- The Padres' bright future is rapidly becoming the present, and Thursday presented the clearest evidence yet: Manny Machado is officially headed to San Diego. The superstar free-agent infielder finalized his deal with the Padres on Thursday night, and he was introduced in a news conference at the
Kershaw gets day off after frustrating 'pen
Roberts won't 'overplay' early discouraging spring practice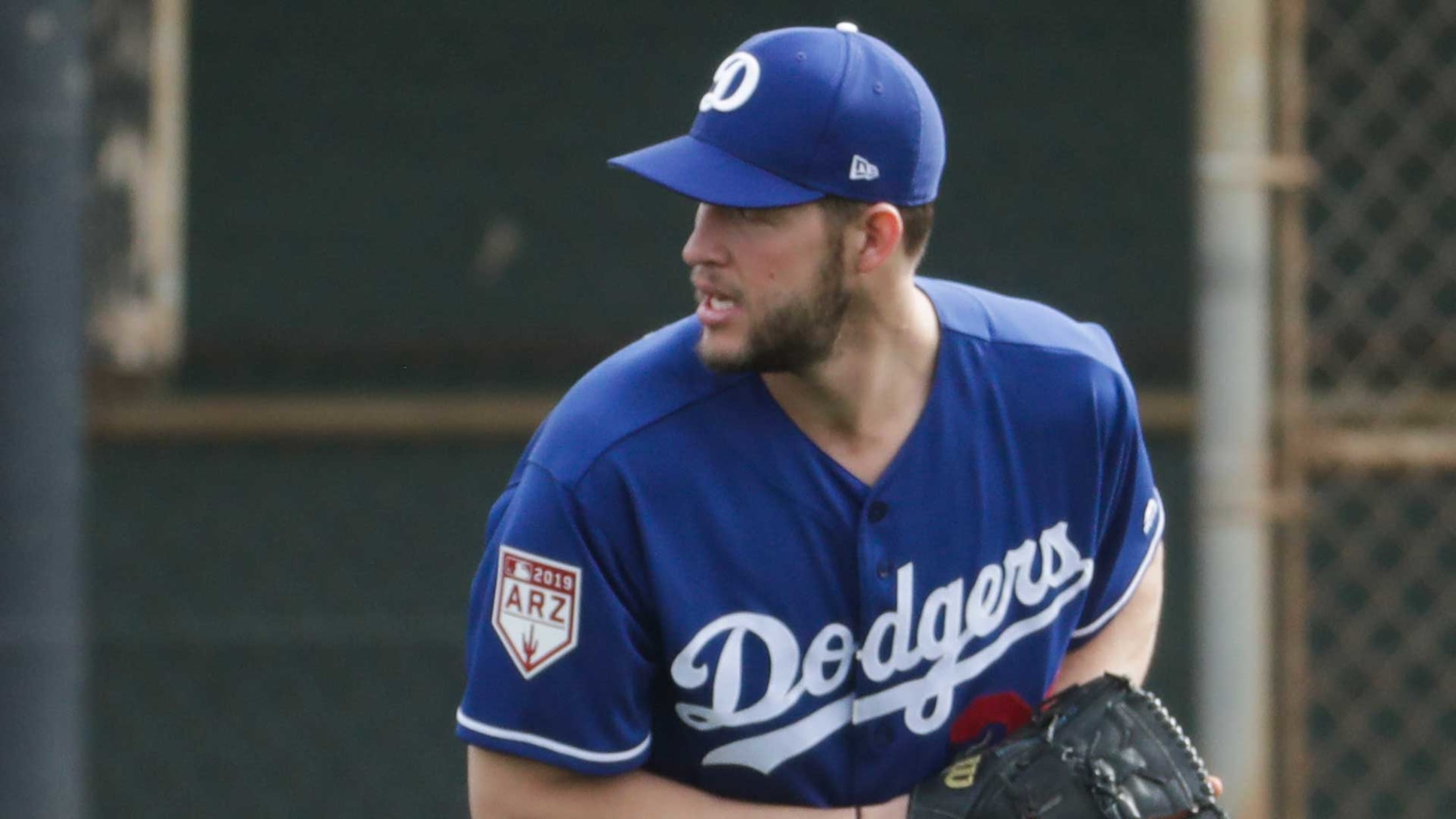 GLENDALE, Ariz. -- Dodgers ace Clayton Kershaw, discouraged after throwing a bullpen session on Wednesday, was given Thursday off by manager Dave Roberts. Kershaw, named the Opening Day starter for a ninth consecutive season on Tuesday, also told Roberts he wasn't happy with his session throwing live batting practice on
Mike Trout chases snowstorms in Arizona (!)
Mike Trout enjoys Arizona snowstorm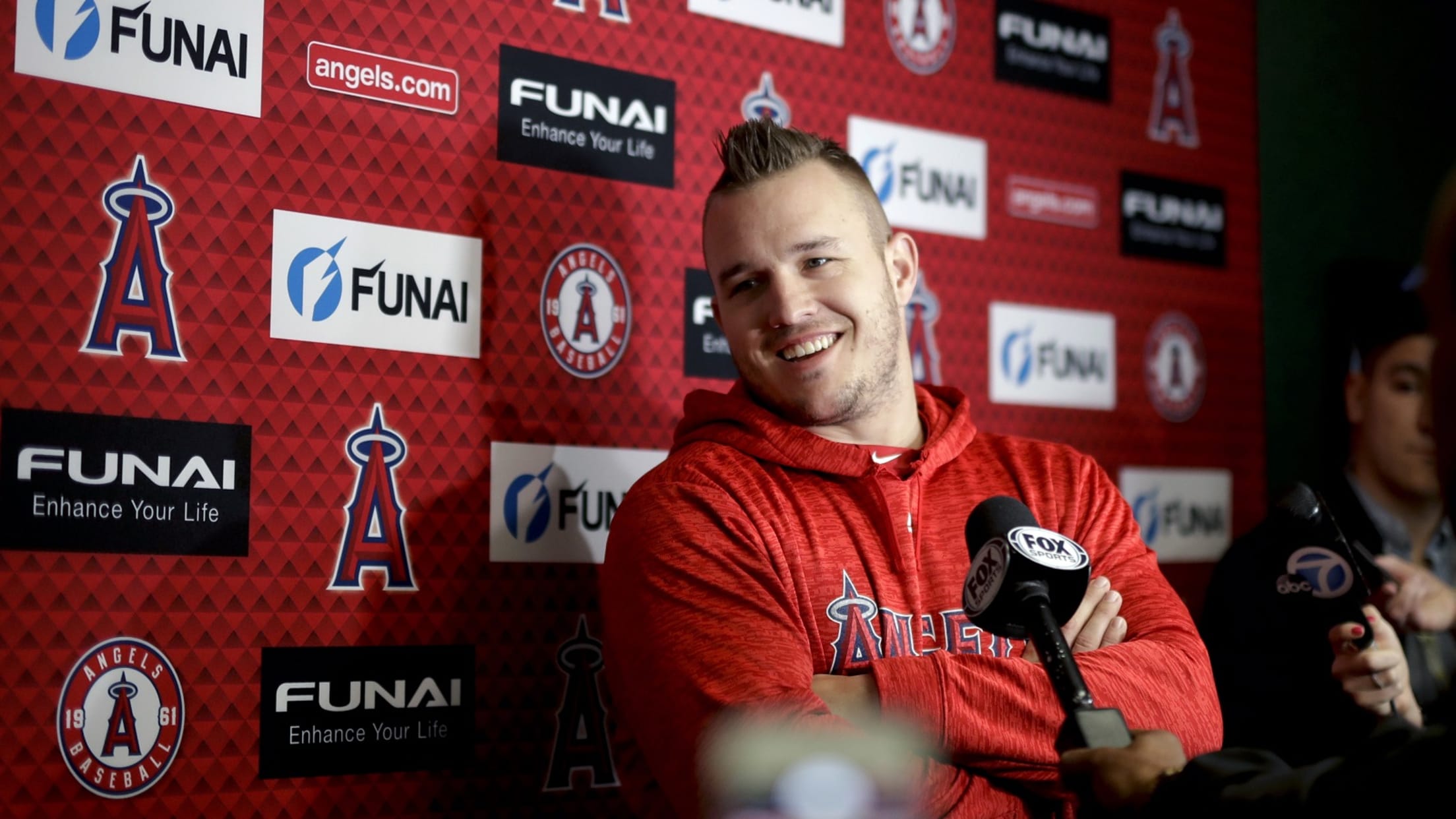 Spring Training began this week, officially, as players from all 30 teams find themselves in either Florida or Arizona.Mike Trout is currently in Arizona at the Angels' team facility, where he's far away from the type of inclement weather that is making its way around the rest of the country.
Water main break a perfect time to bid for Bryce
Construction crew near Philly wants Bryce Harper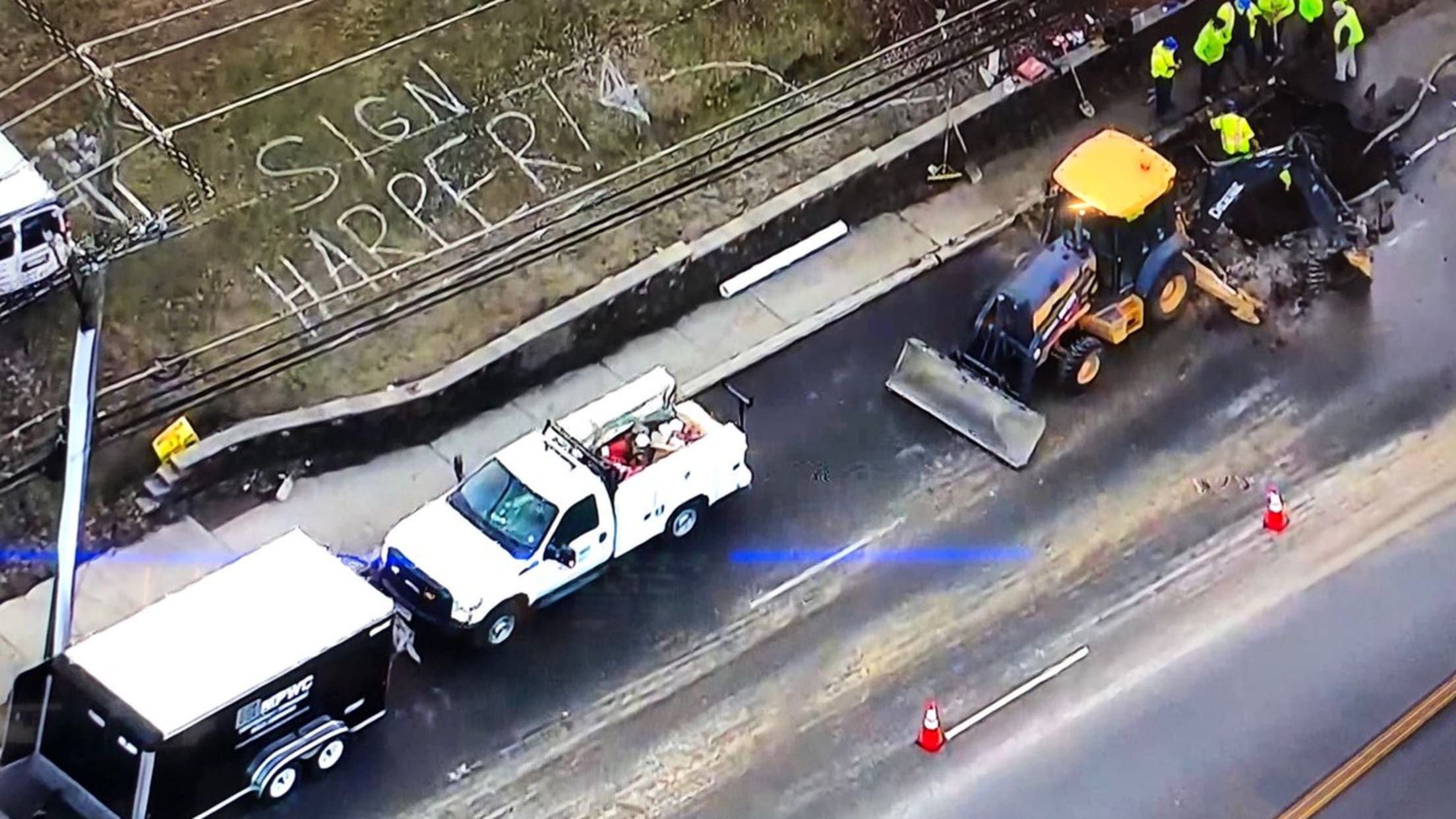 With Manny Machado officially a Padre, all the attention is on Bryce Harper. The former MVP outfielder is the best free agent left on the market and, for teams that missed out on Machado, the pressure is on to not let him get away. That is especially the case in Philadelphia,
Latest on Phillies' pursuit of top FA arms
Philly unlikely to engage Keuchel, Kimbrel unless prices drop, sources say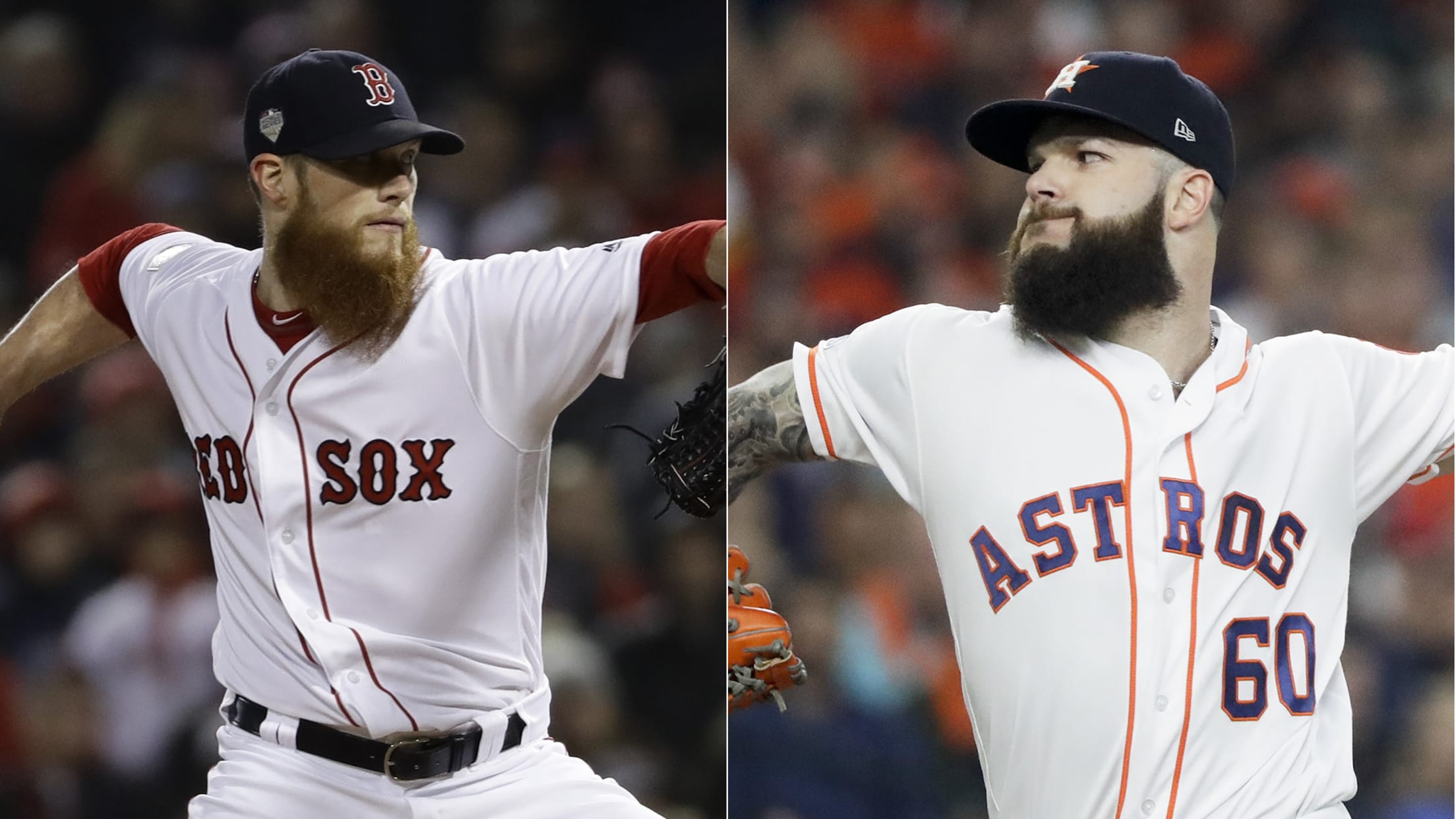 CLEARWATER, Fla. -- Bryce Harper is not the only prominent free agent remaining on the market, but he might be the only one the Phillies are wholeheartedly pursuing before Opening Day. The two most notable free agents other than Harper are left-hander Dallas Keuchel and closer Craig Kimbrel. They would
Martinez happy with Cards despite uncertain fit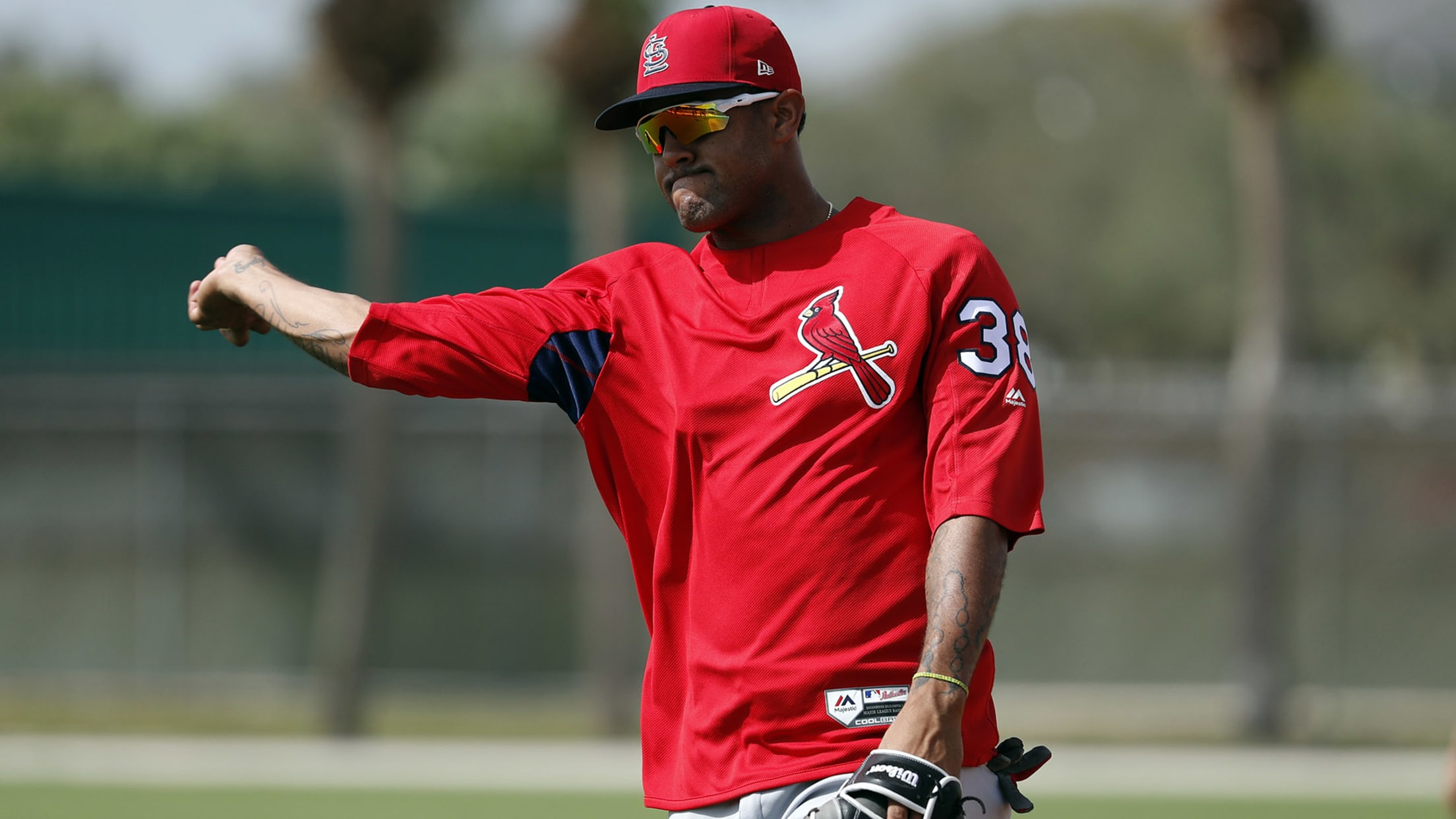 JUPITER, Fla. -- To understand why Jose Martinez is thrilled to still be a Cardinal, why he'd rather be here in a camp with no certain fit than one where a job would be promised, you best understand the place Martinez was at when he became a Cardinal for the
Ottavino features filthy stuff in workout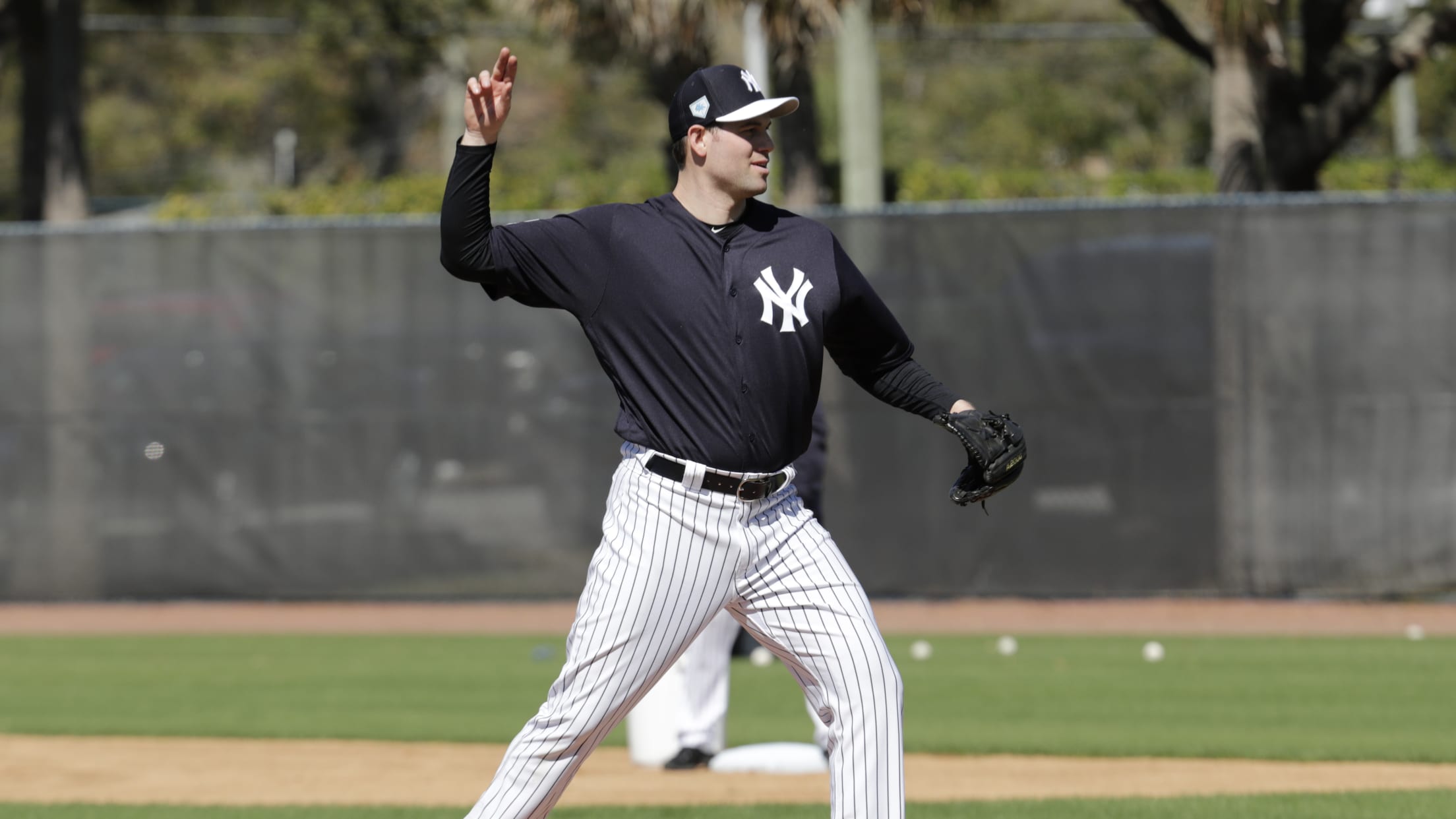 TAMPA, Fla. -- The insane break on Adam Ottavino's slider still had some of the Yankees' hitters buzzing after Thursday's workout at George M. Steinbrenner Field, and they shared the same general sentiment: thank goodness they won't have to face him in games. Ottavino struck out all four batters he
deGrom's agent in town ... extension next?
Contract talks expected to continue this spring; Lowrie's MRI negative; Mets announce ST giveaways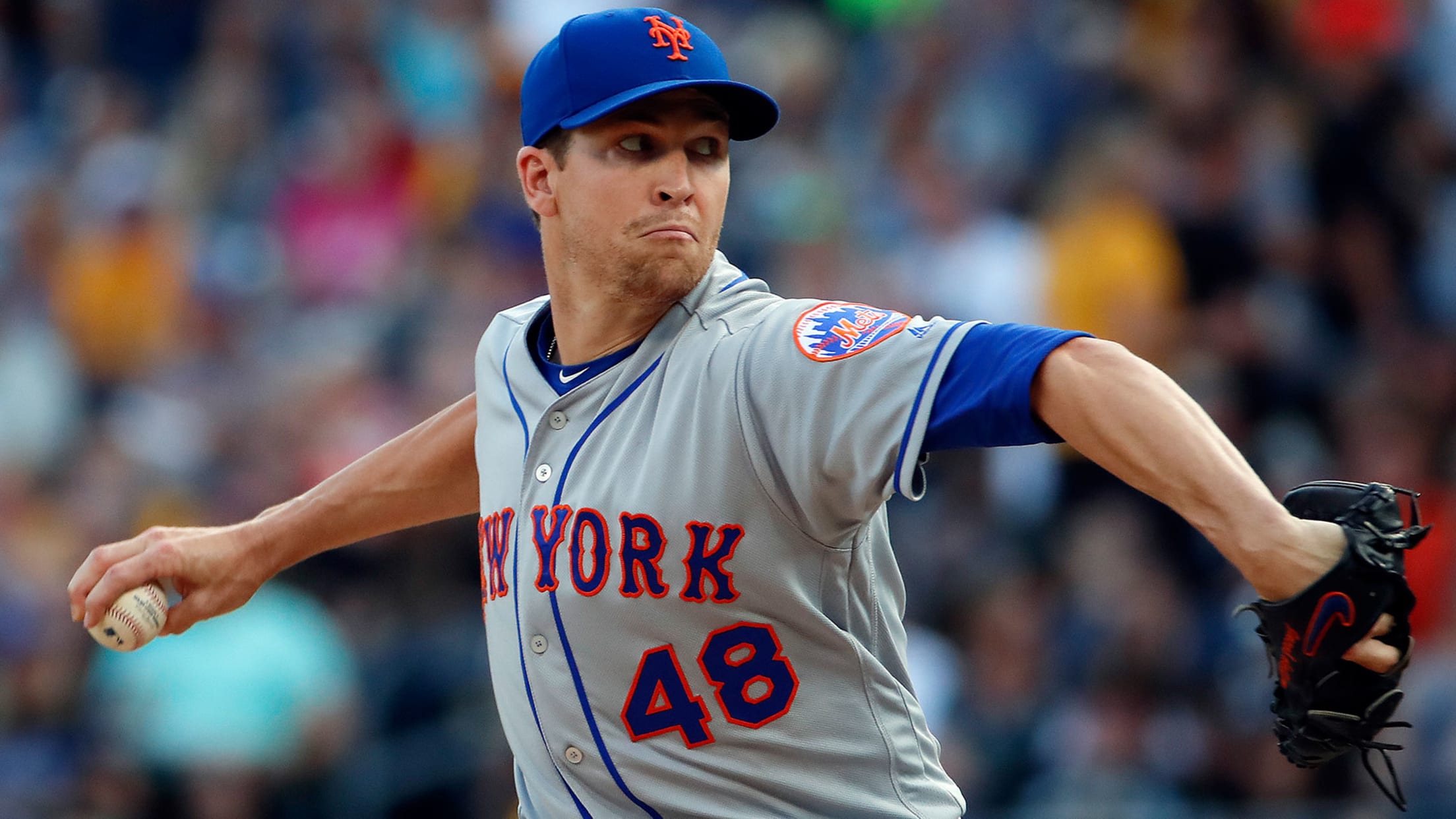 PORT ST. LUCIE, Fla. -- Jacob deGrom's agents are in town. Brodie Van Wagenen is in town. The Wilpons are in town. Now, they just have to agree on a deal.
Murphy feeling right at home at first base
Veteran has played most at second, but metrics say he's best at first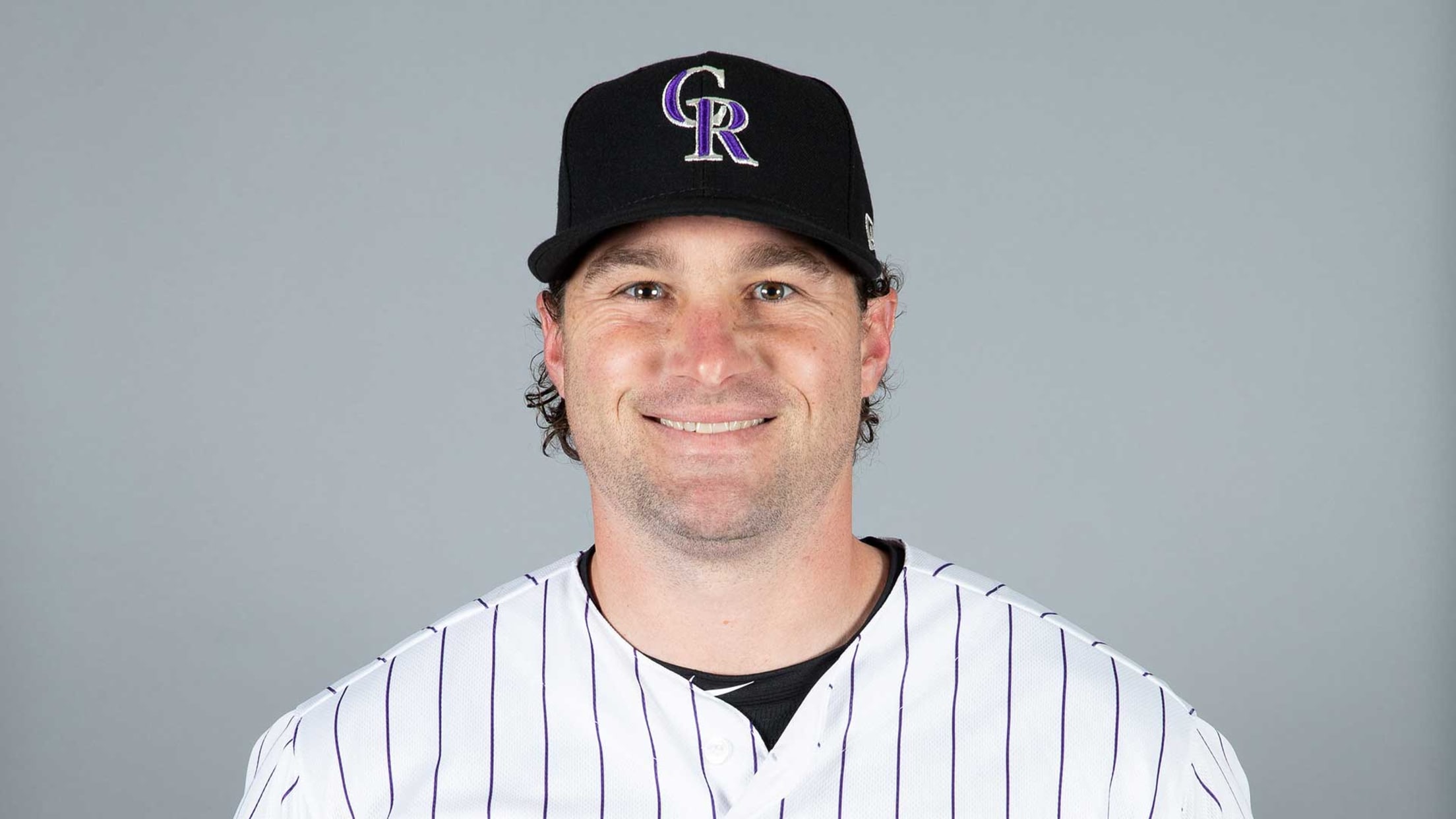 SCOTTSDALE, Ariz. -- Daniel Murphy's desire and foot movements, it turned out, matched what the advanced stats say: He should be playing first base for the Rockies. Murphy, who signed with the Rockies for two years and $24 million, entered pro ball with the Mets at third base, but David
Reds excited for Lorenzen's two-way potential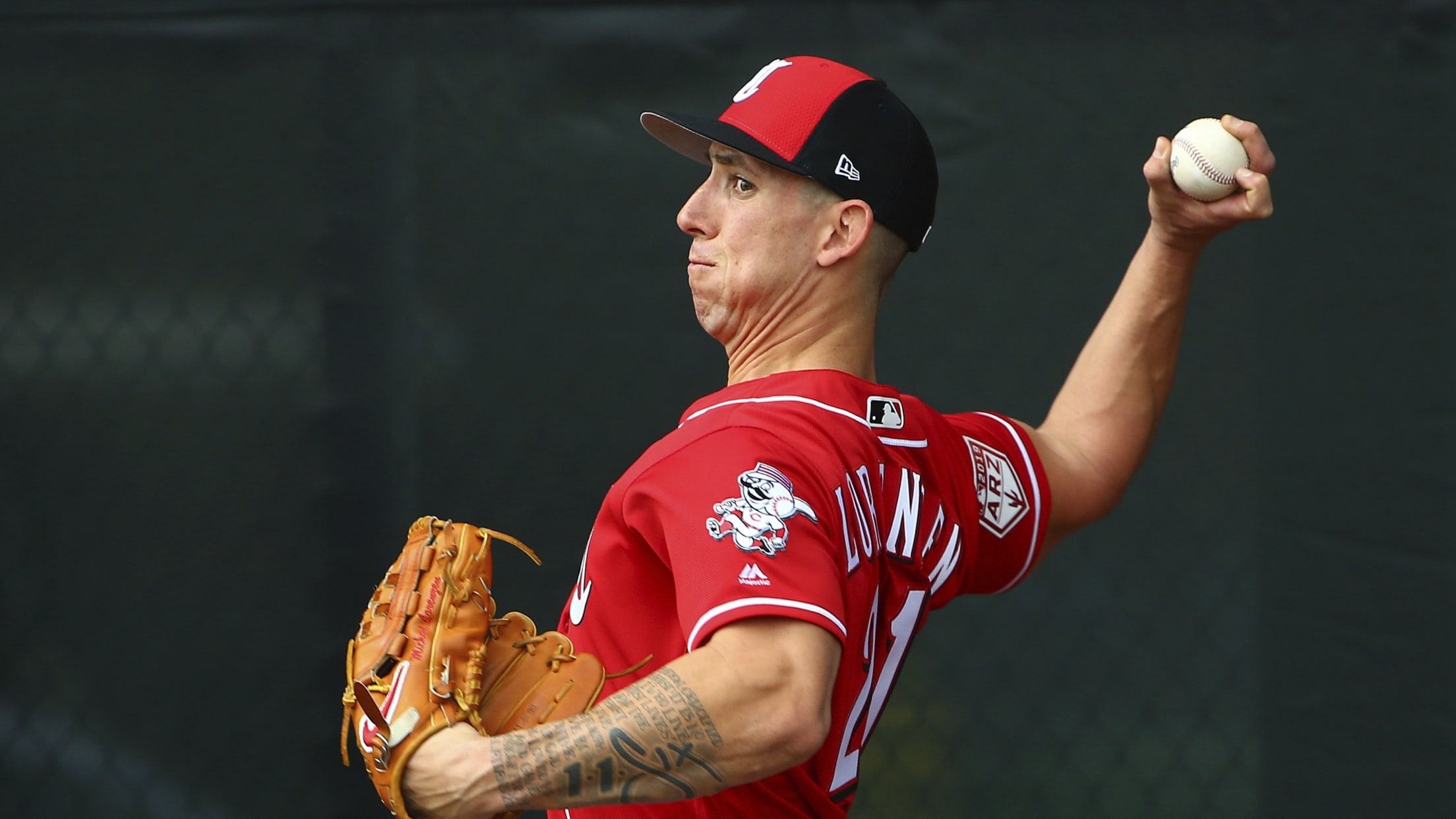 GOODYEAR, Ariz. -- Reds management clearly doesn't view pitcher Michael Lorenzen's ability to be a two-way player as a novelty. The plan for Lorenzen that was in place became reality on Thursday. On the Reds' Spring Training schedule posted in the clubhouse, Lorenzen was grouped with the outfielders to take
Machado to Padres: What you need to know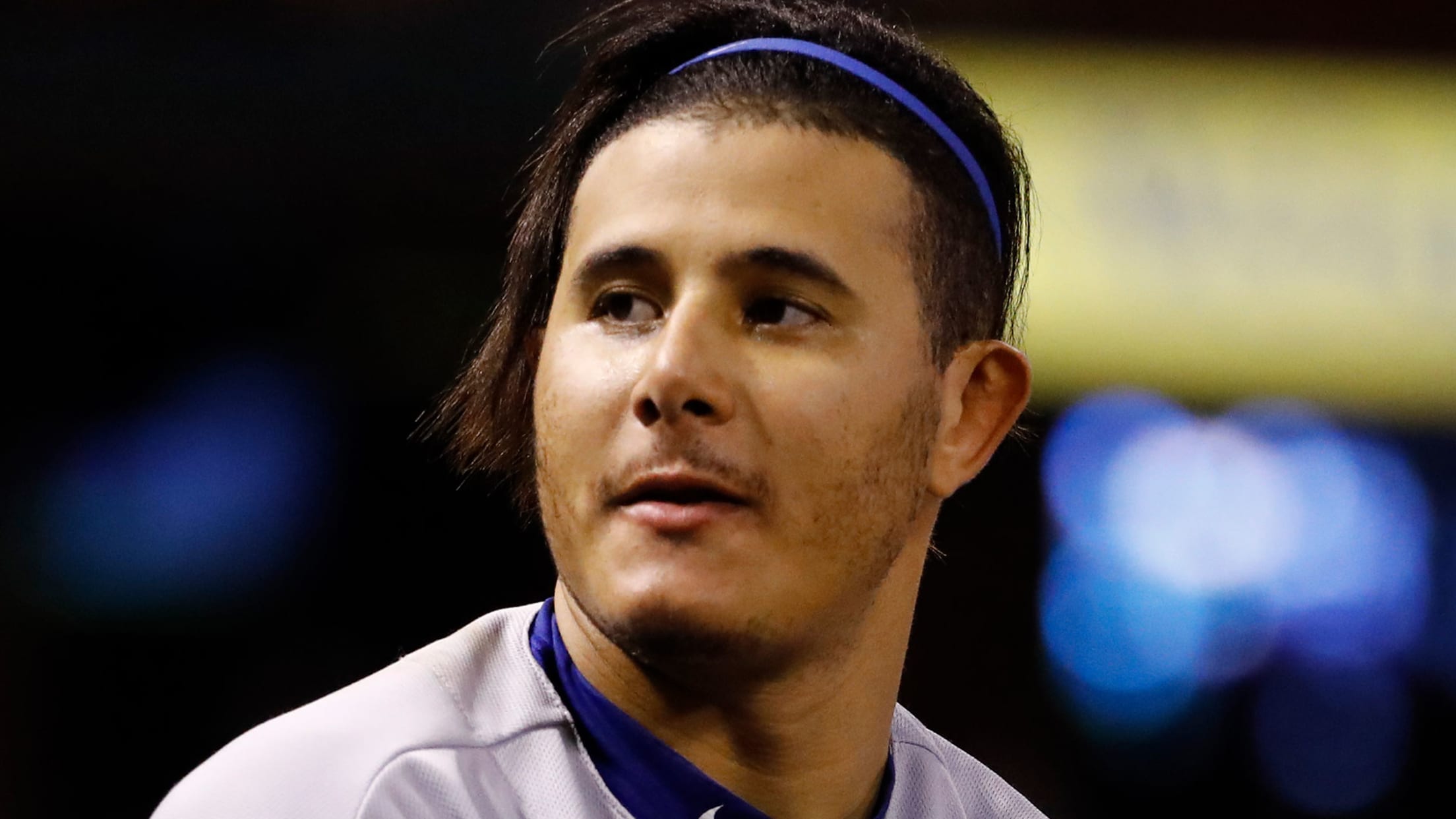 PEORIA, Ariz. -- Manny Machado is San Diego-bound. The Padres finalized a record-setting 10-year deal with the superstar free agent on Thursday, and he'll be introduced in a press conference Friday at the Peoria Sports Complex. Here's everything you need to know about the signing. What are the parameters of
10 years later, Gardy eyes another title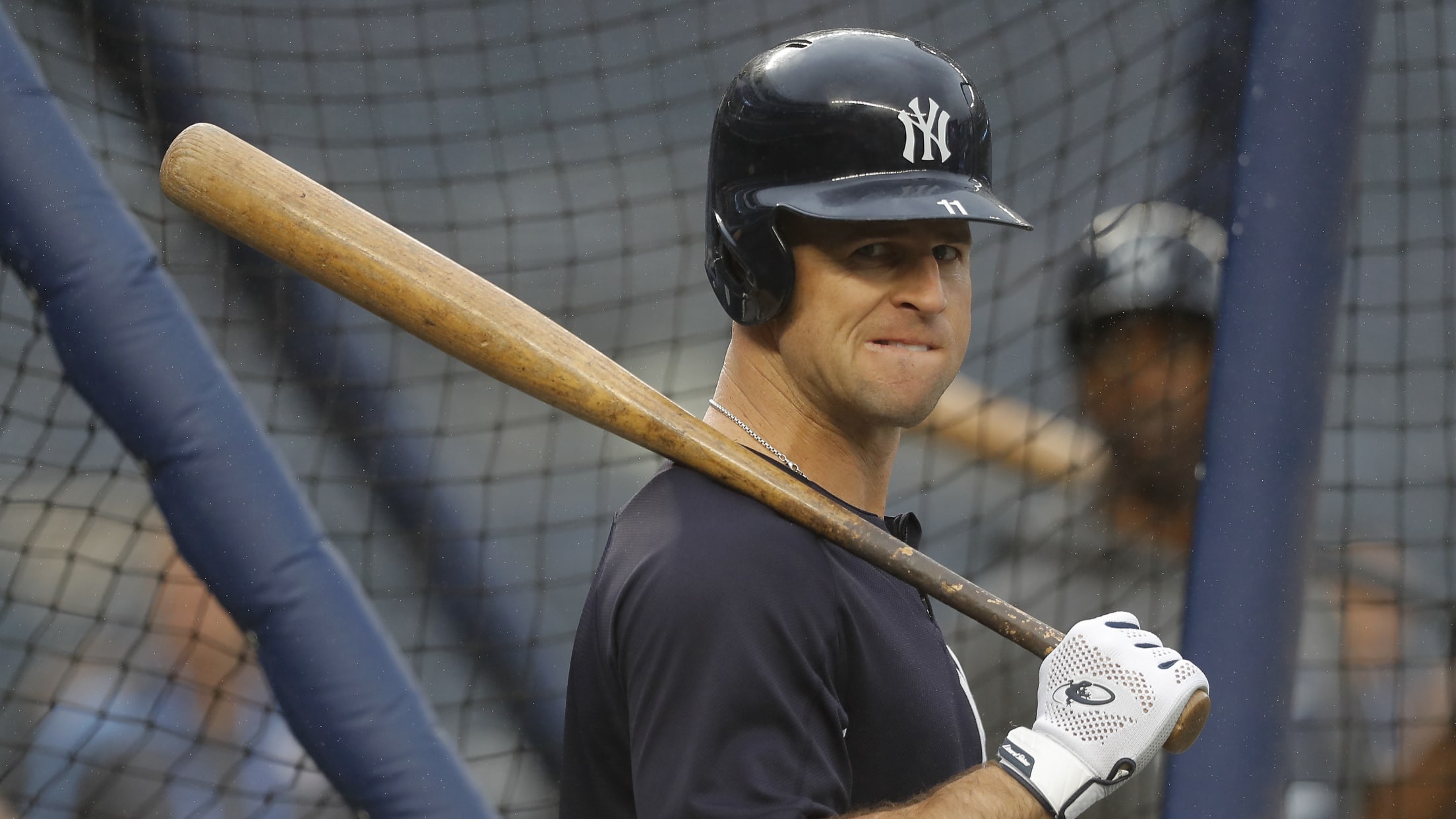 TAMPA, Fla. -- As the longest-tenured member of the Yankees zipped his bags for the journey south to his South Carolina home, Brett Gardner vowed to make it easy for the only professional organization he hopes to play for. If they still wanted him, he would come back, and the
Revamped Reds poised for major improvement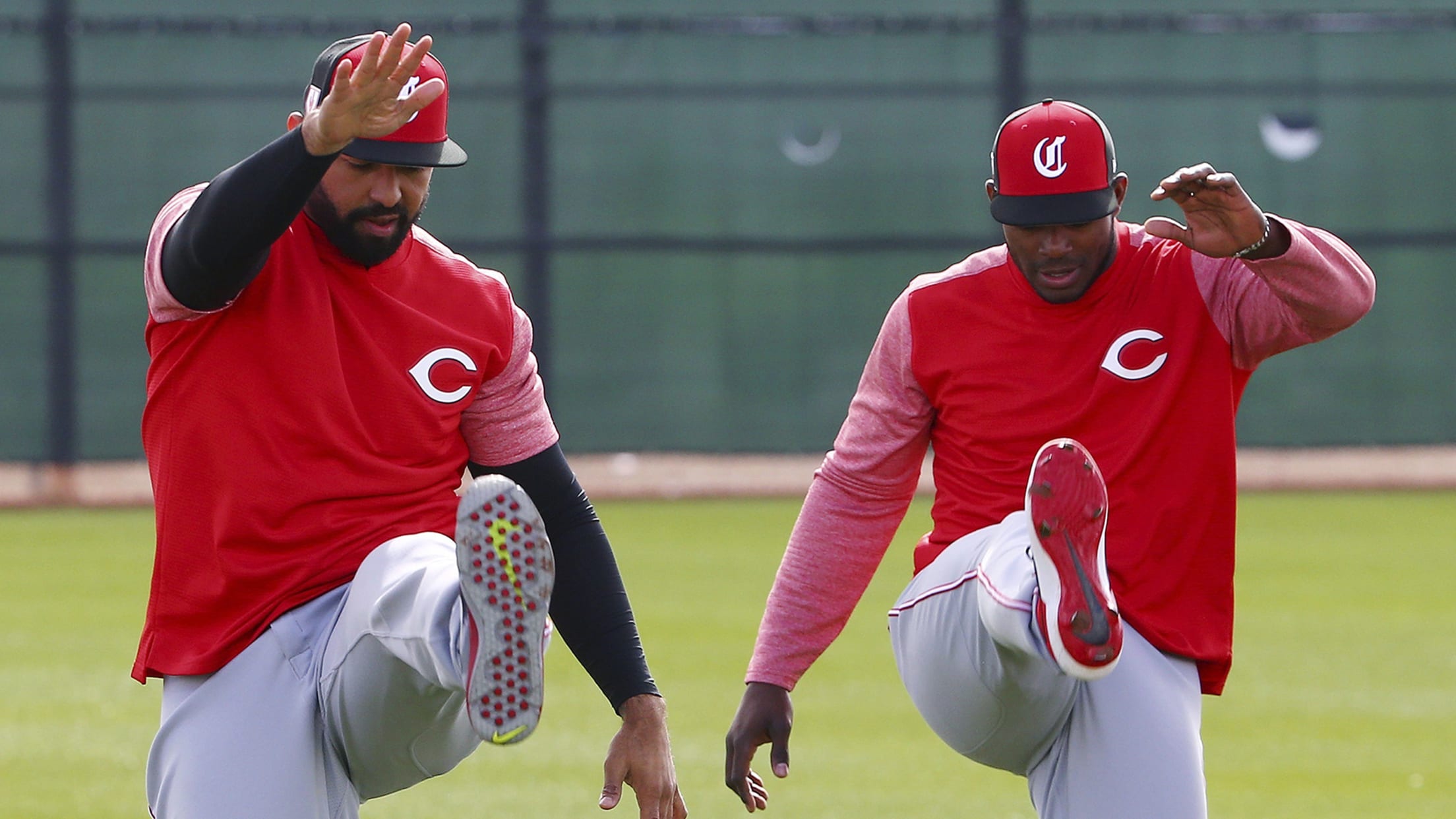 GOODYEAR, Ariz. -- All teams have optimism during the early days of Spring Training, but there's something of a different vibe in Reds camp. Partly because of an aggressive front office making offseason acquisitions and new manager David Bell and his staff creating a new culture, Cincinnati is clearly trying
Bucs pitchers looking to leverage tracking tech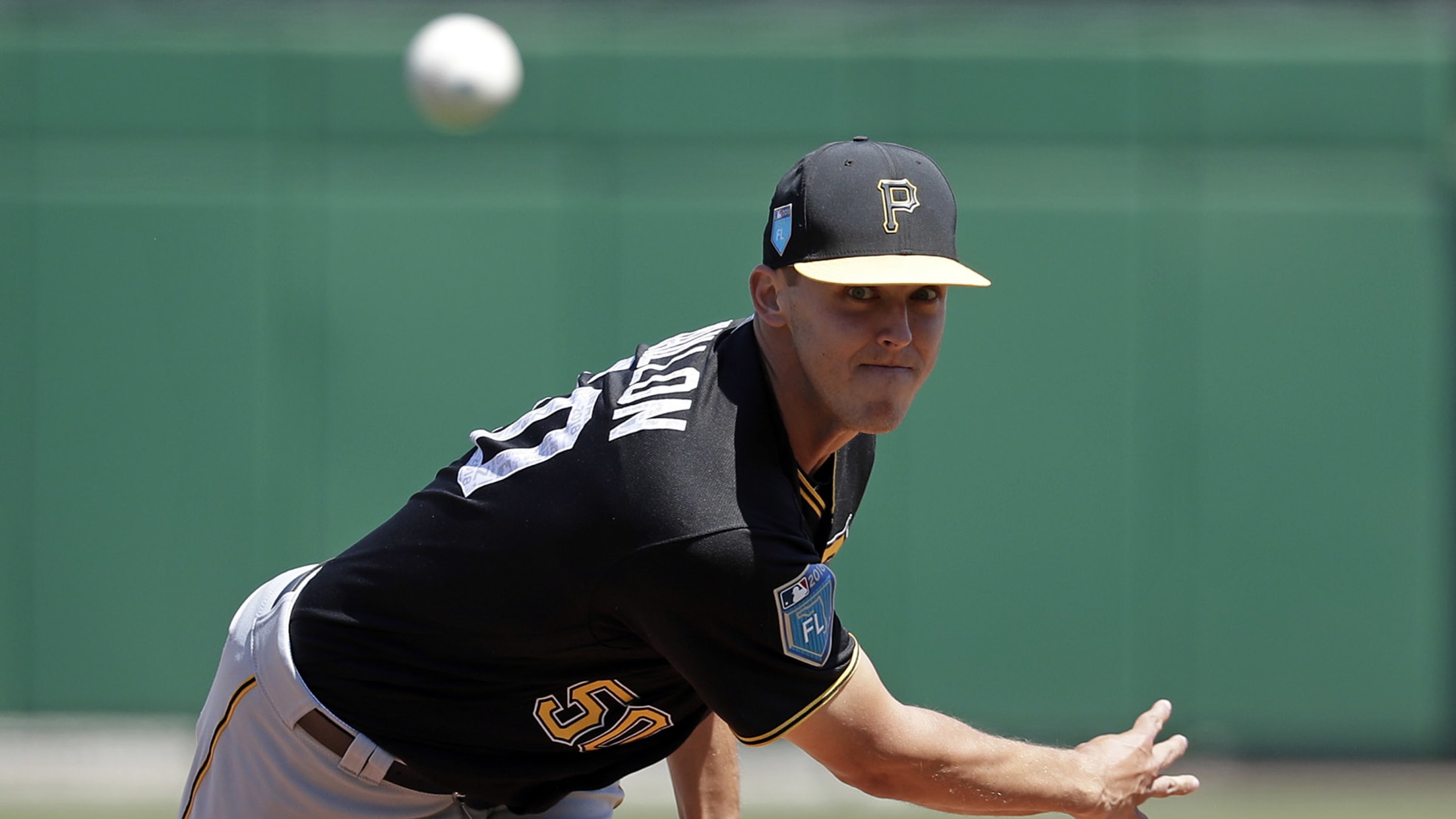 BRADENTON, Fla. -- Jameson Taillon never really had a chance to work on his slider last year. He introduced the pitch on the fly, a little more than a month into the season, even though he hadn't thrown it since high school. But he has an idea of what it
Robles: 'I'm here to do what I can do'
Nats top prospect not adding pressure before much-anticipated full rookie season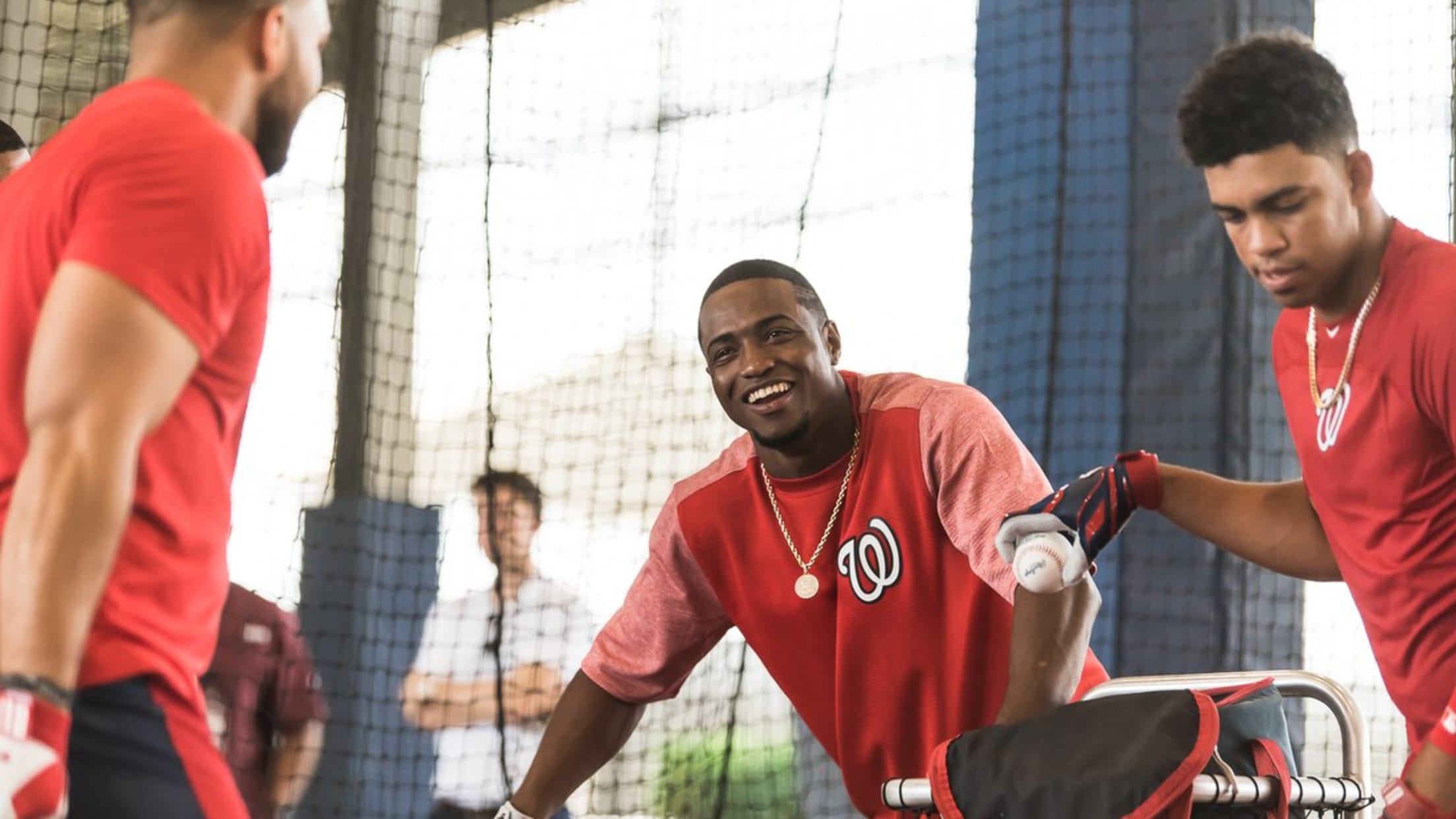 WEST PALM BEACH, Fla. -- MLB Pipeline released Washington's Top 30 Prospects list on Tuesday and for the third consecutive season, Victor Robles was at the top of the list. For at least that long, Robles' name has been one of the hottest topics around the Nationals, either for the
The Yankees busted out the wigs and got weird on Photo Day
Yankees bust out the wigs for Photo Day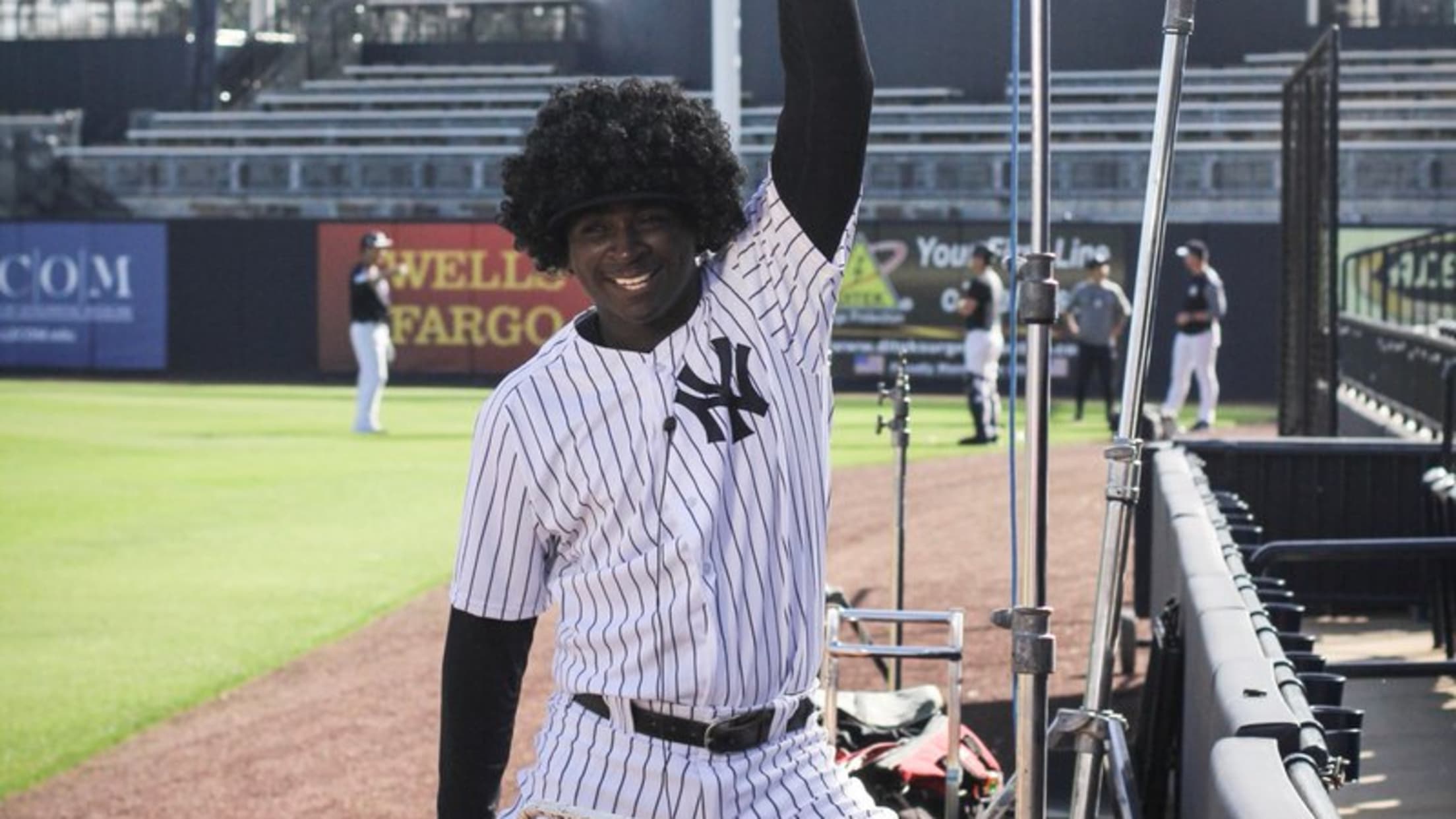 The Yankees have one of the strictest hair policies in the Majors. Facial hair other than a mustache is outlawed and hair is required to be trimmed to more or less resemble the characters from a 1950s PSAs. (That's partially why Clint Frazier's flowing red locks are no more.) But on
Ichiro OK after getting plunked by Felix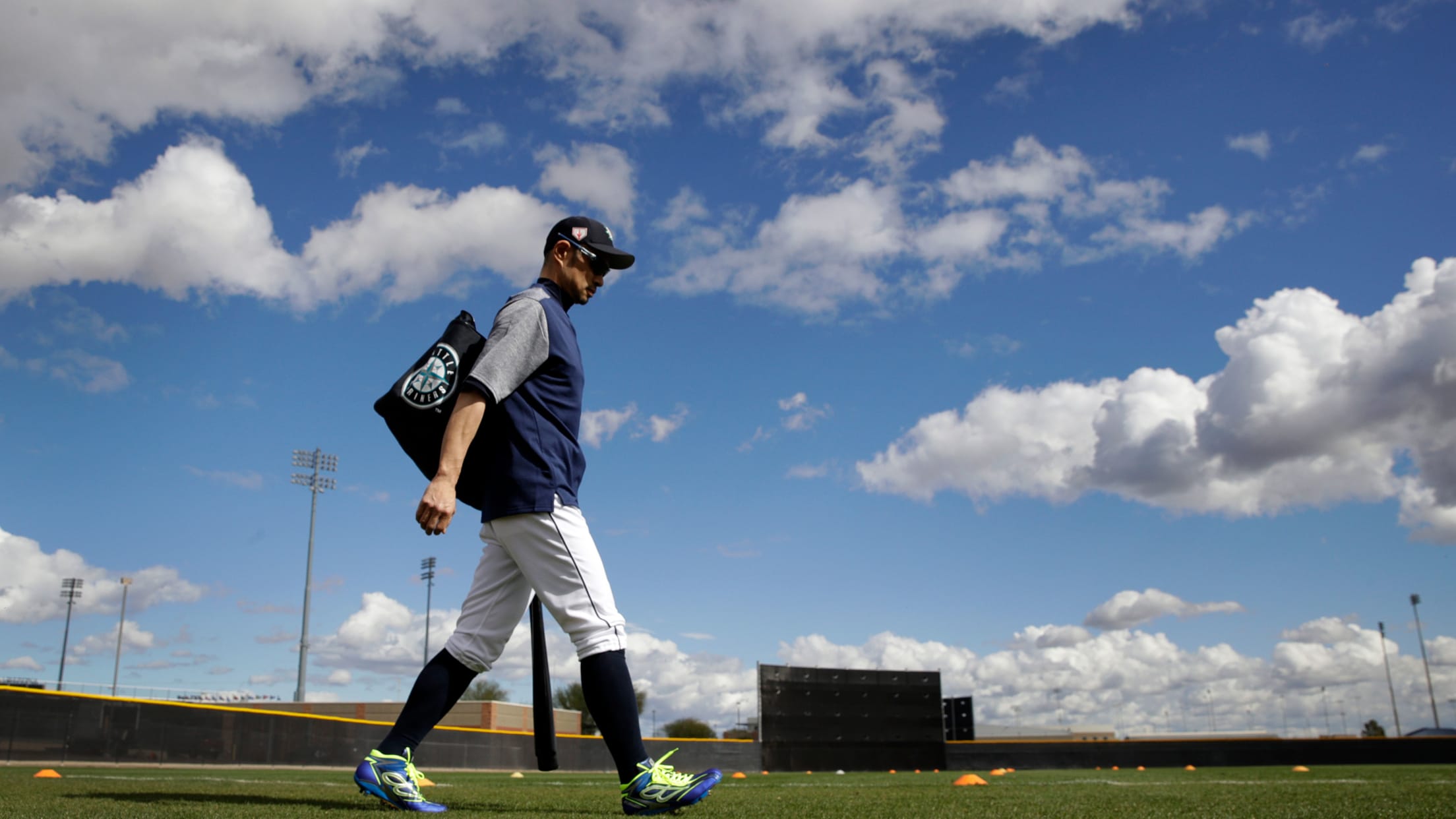 MESA, Ariz. – Ichiro Suzuki had X-rays taken of his bruised right foot after being hit by a pitch by Felix Hernandez during live batting practice on Wednesday, but the 45-year-old outfielder didn't have any structural damage and is expected to return to workouts in a day or two. "They
Long road reunites Matz, Kay at Mets camp
Big leaguer and prospect attended same Long Island high school a few years apart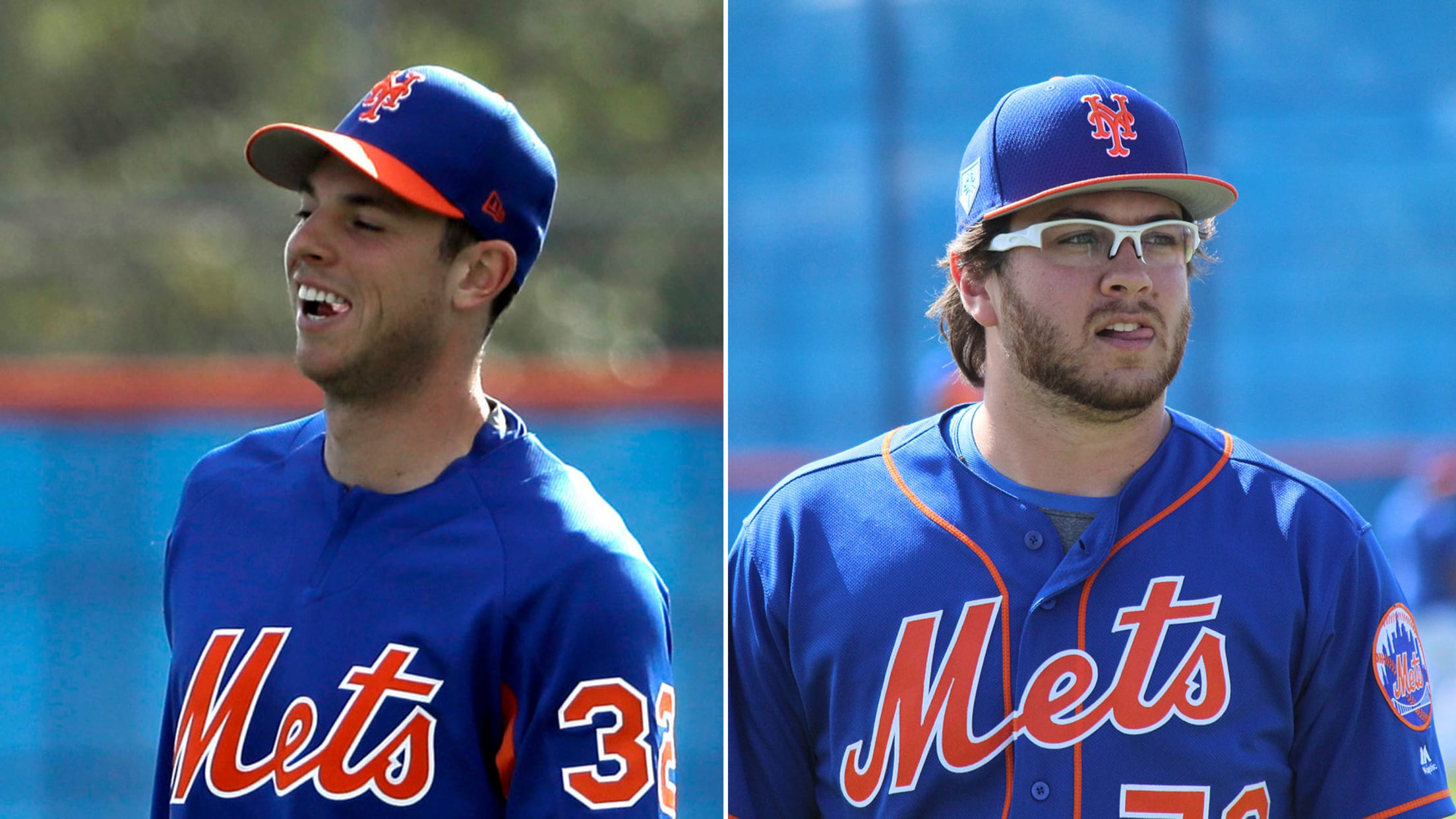 PORT ST. LUCIE, Fla. -- All told, Long Island is only 1,401 square miles in area, known more in athletic circles for lacrosse than for baseball. The Three Village Central School District constitutes less than 2 percent of the island, making it an unlikely area to produce two Major League
20 questions that will define the AL East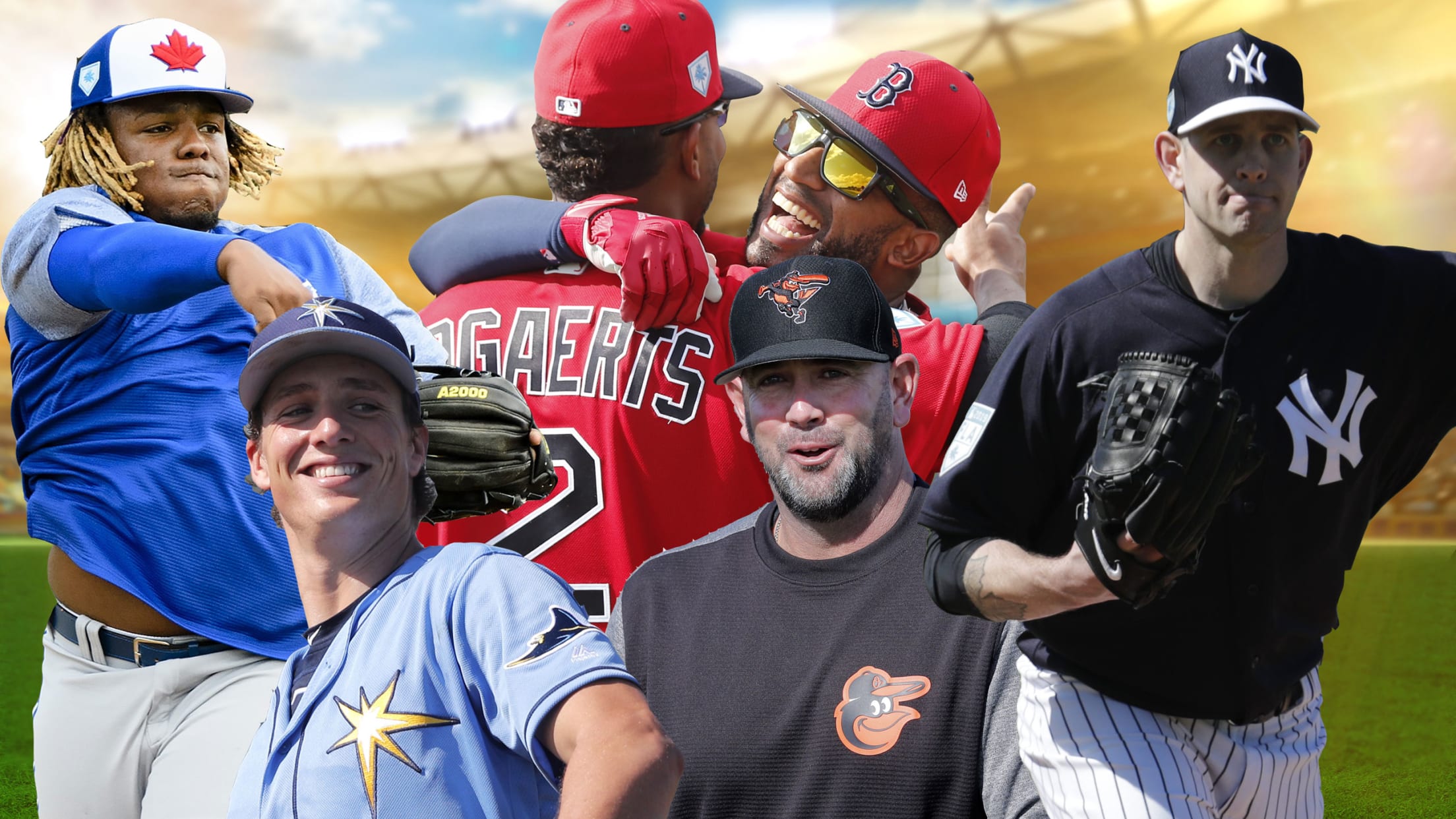 It's easy to forget this now, but heading into last season, it was the Yankees, not the Red Sox, who were widely considered the heavy favorite in the American League East. In fact, picking Boston to win the division became a sort-of indicator of hipster contrarianism; sure, the Yankees just
The 13 most intriguing players in Spring Training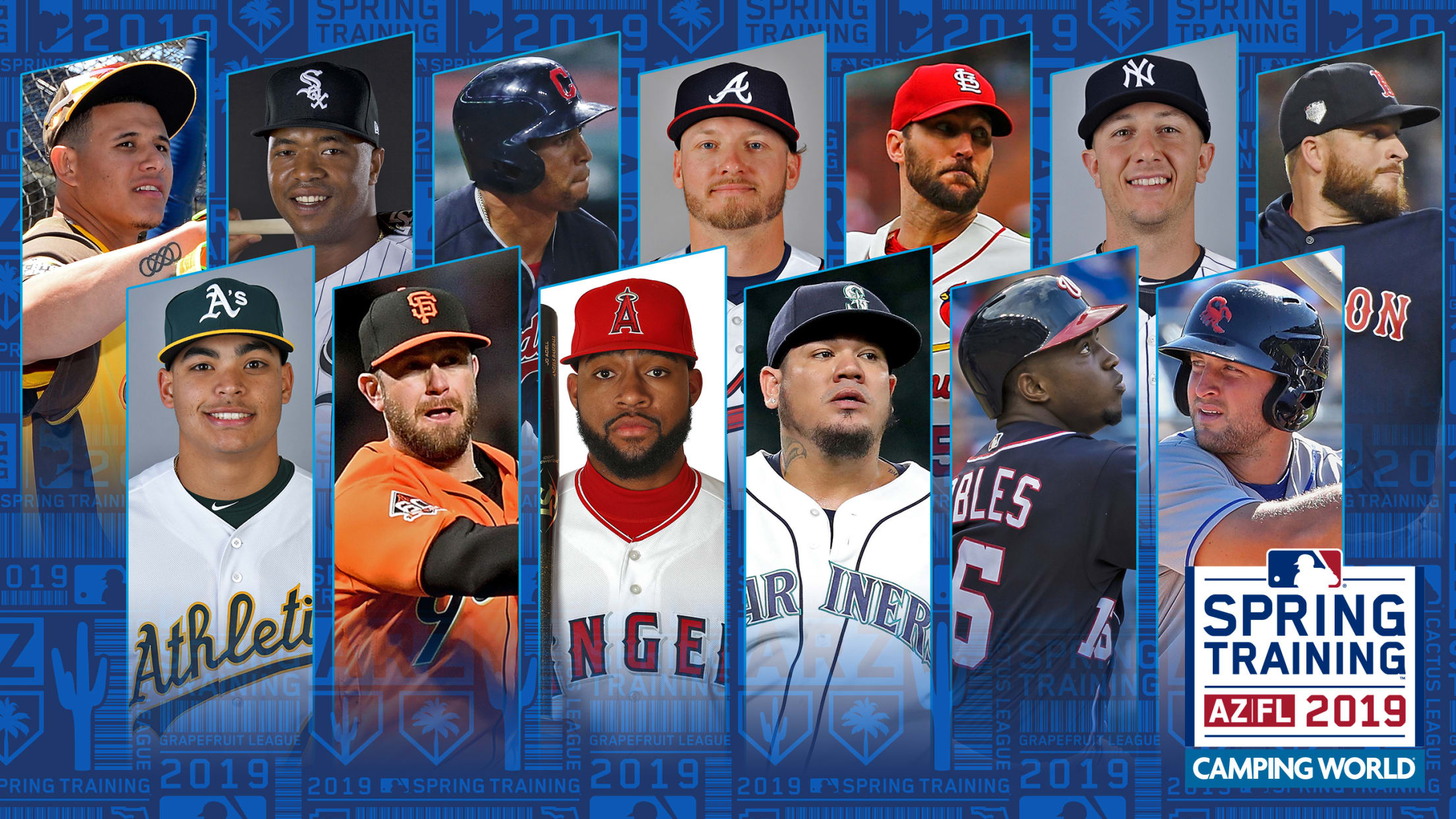 Sometimes they'll tell you Spring Training performances don't mean all that much. After all, as The Earl of Baltimore -- that would be Hall of Fame manager Earl Weaver -- once said, "Nothing that happens in Fort Myers in March has anything to do with what happens at Fenway Park