After benches clear, a postseason clinch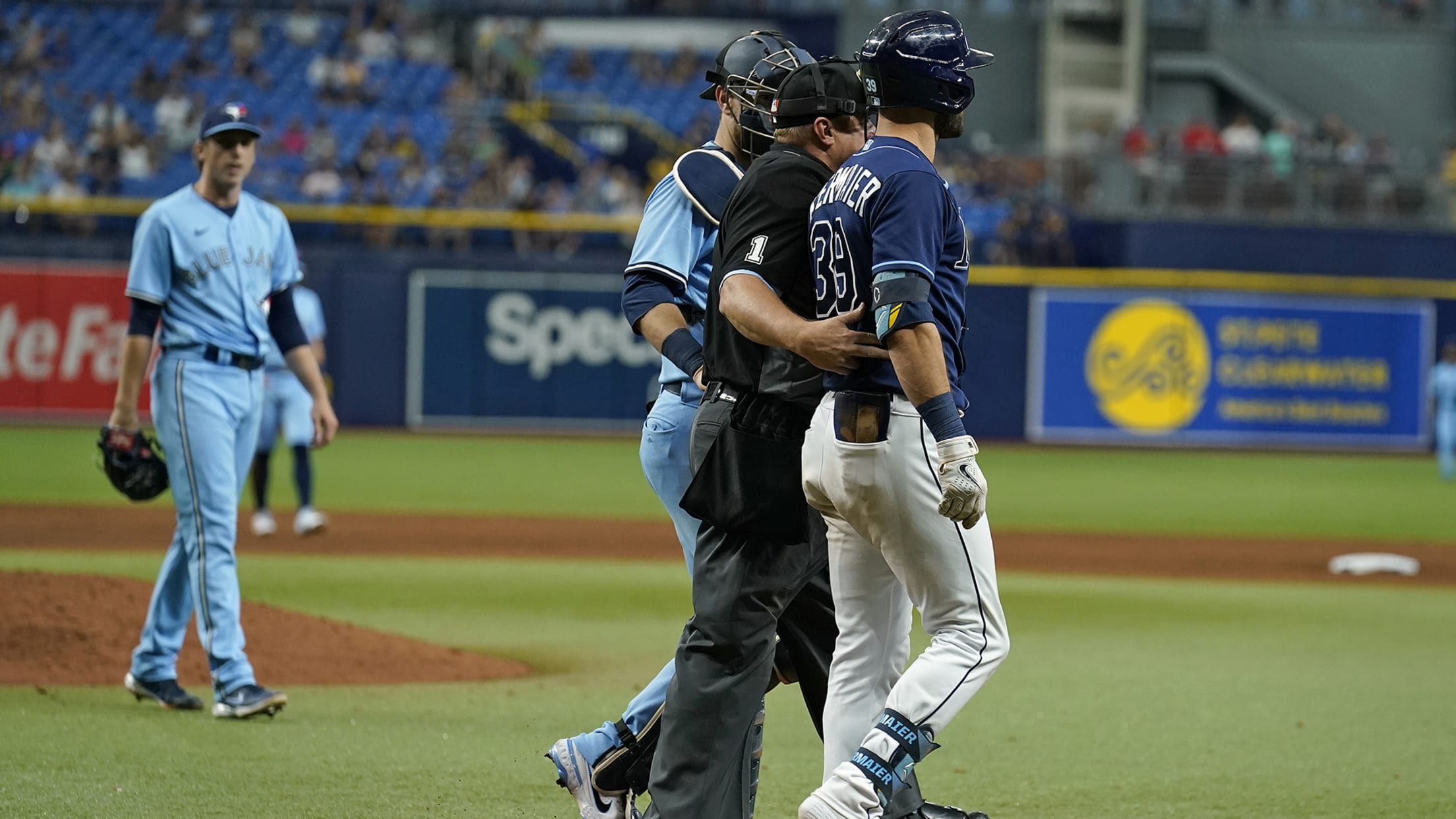 What Blue Jays manager Charlie Montoyo termed "agua under the bridge" on Tuesday night escalated on Wednesday afternoon when Rays outfielder Kevin Kiermaier was hit in the back with a pitch from Toronto reliever Ryan Borucki in the 8th inning. Kiermaier, who had picked up and kept a scouting card
'Creating our own luck': 11 straight for Cards
Club 4 1/2 ahead in 2nd WC spot with longest win streak in 20 years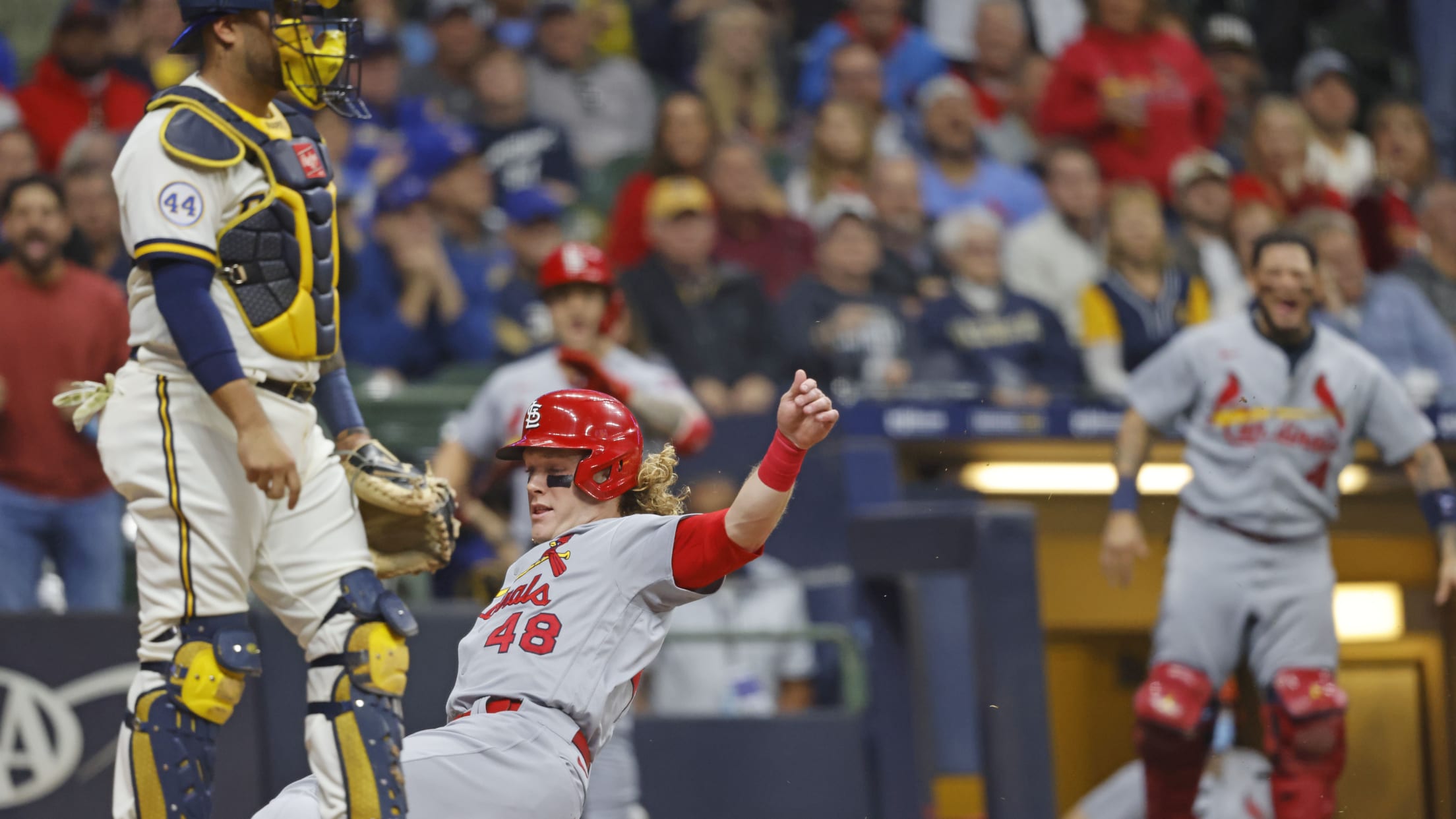 MILWAUKEE -- As Tommy Edman launched a fly ball deep to the wall in the second inning on Wednesday night, Harrison Bader inched back toward second base. Watching Brewers center fielder Lorenzo Cain running further and further toward the wall, Bader moved closer and closer to the bag until he
Yanks rally to move into AL Wild Card picture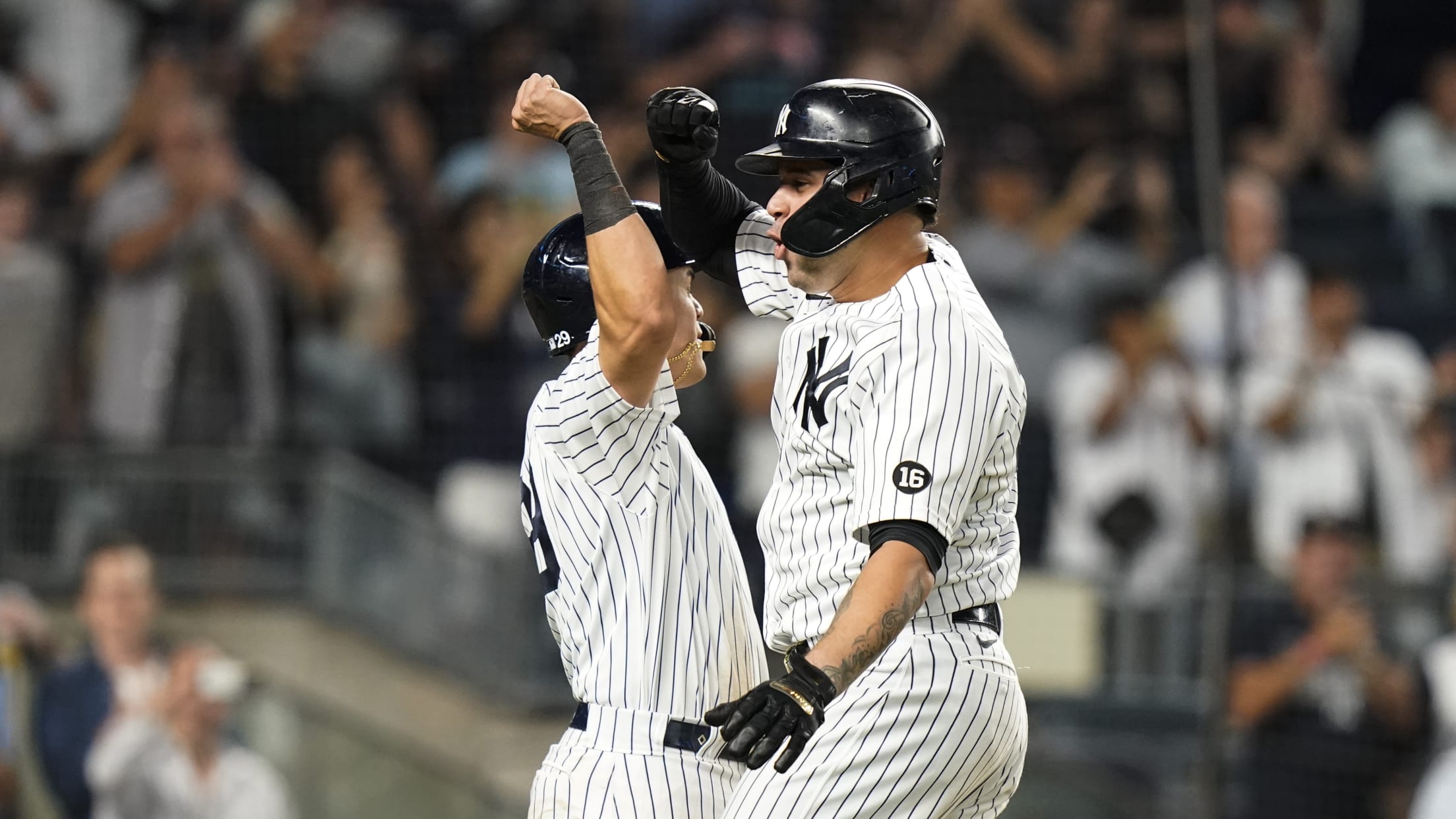 NEW YORK -- The world went silent for Gleyber Torres as he strode to Yankee Stadium's home plate in the eighth inning on Wednesday, flashing back to a previous at-bat in the game that had resulted in a bases-loaded strikeout. He'd steeled himself for the next chance, and now it
Here's how Duvall's HR became ... a single?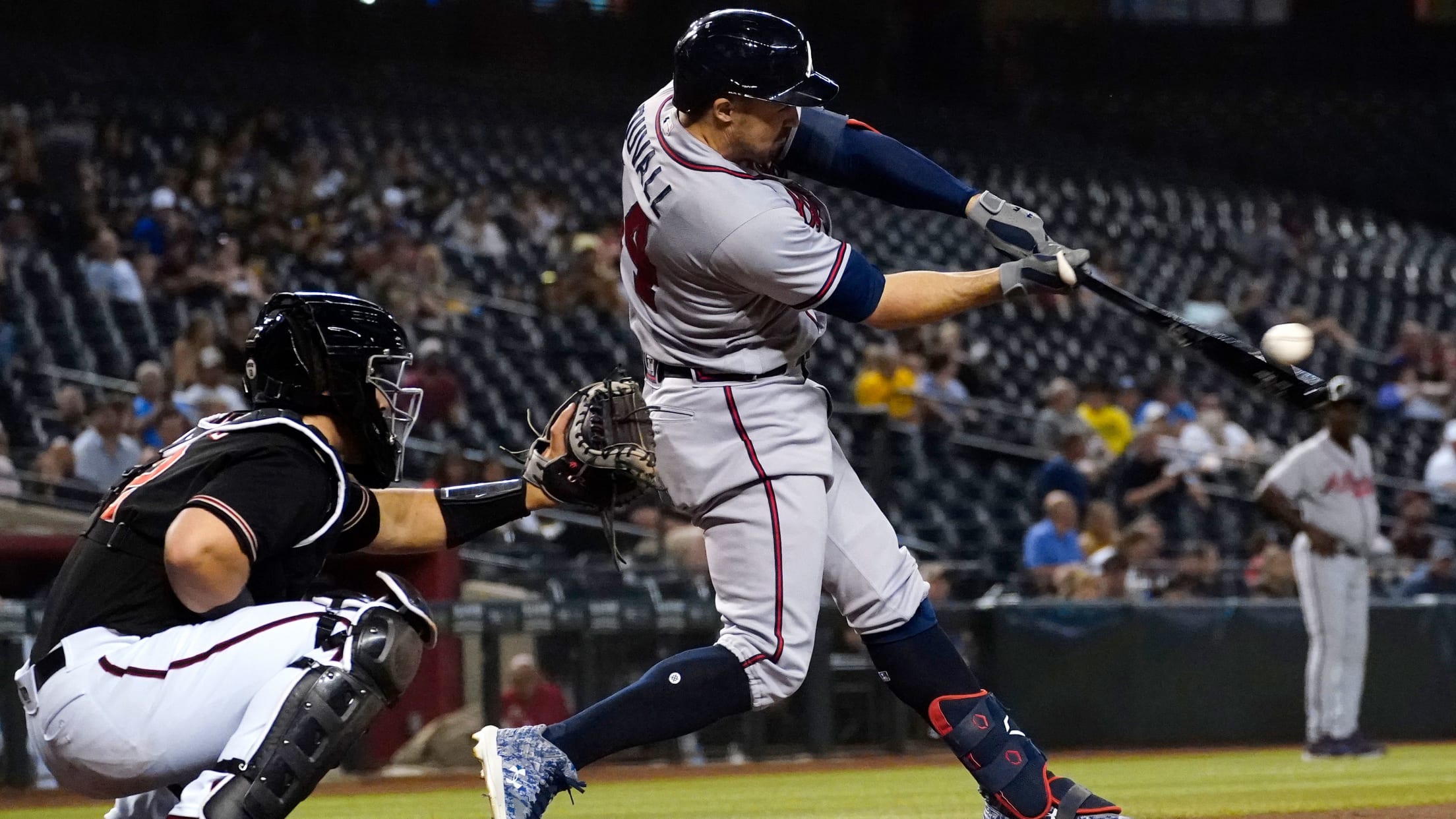 PHOENIX -- To record his first career 40-homer season, Adam Duvall will need to clear the outfield wall at least 41 times this year. Confused? So too was Austin Riley and many others who were watching when Duvall appeared to hit his 38th homer of the season during the first
95 mph strike ... from right field?! Check it out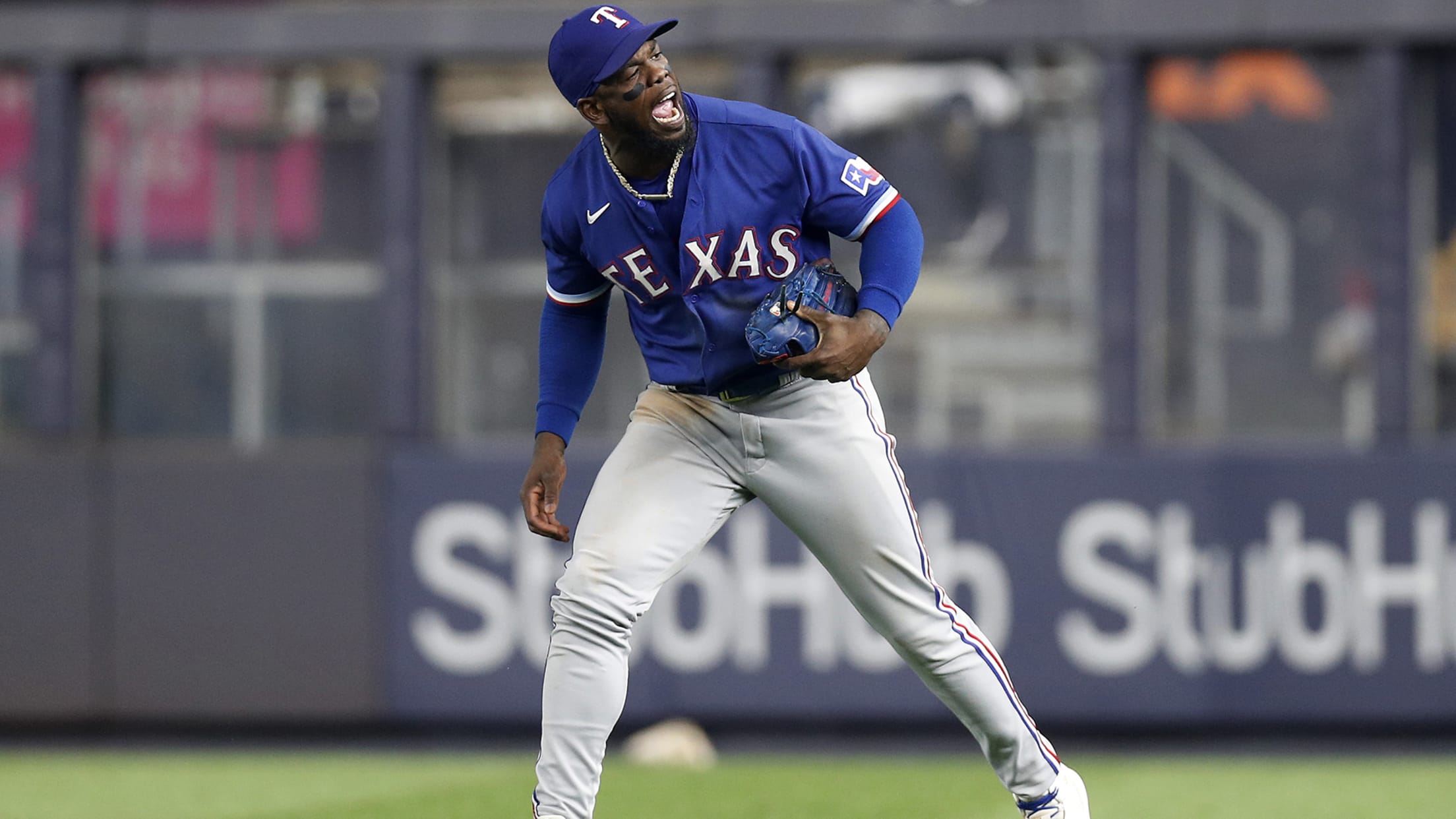 NEW YORK -- When you hear 95.5 mph strike, you usually think it's coming off the mound, right? Well, think again, because Rangers rookie Adolis García's mind-bending throw was exactly that ... except it came from right field and cut down the tying run at home plate. The Yankees would
Rays clinch berth, have 'bigger aspirations'
Tampa Bay, AL's first team to reach playoffs, sets sights on AL East title -- and more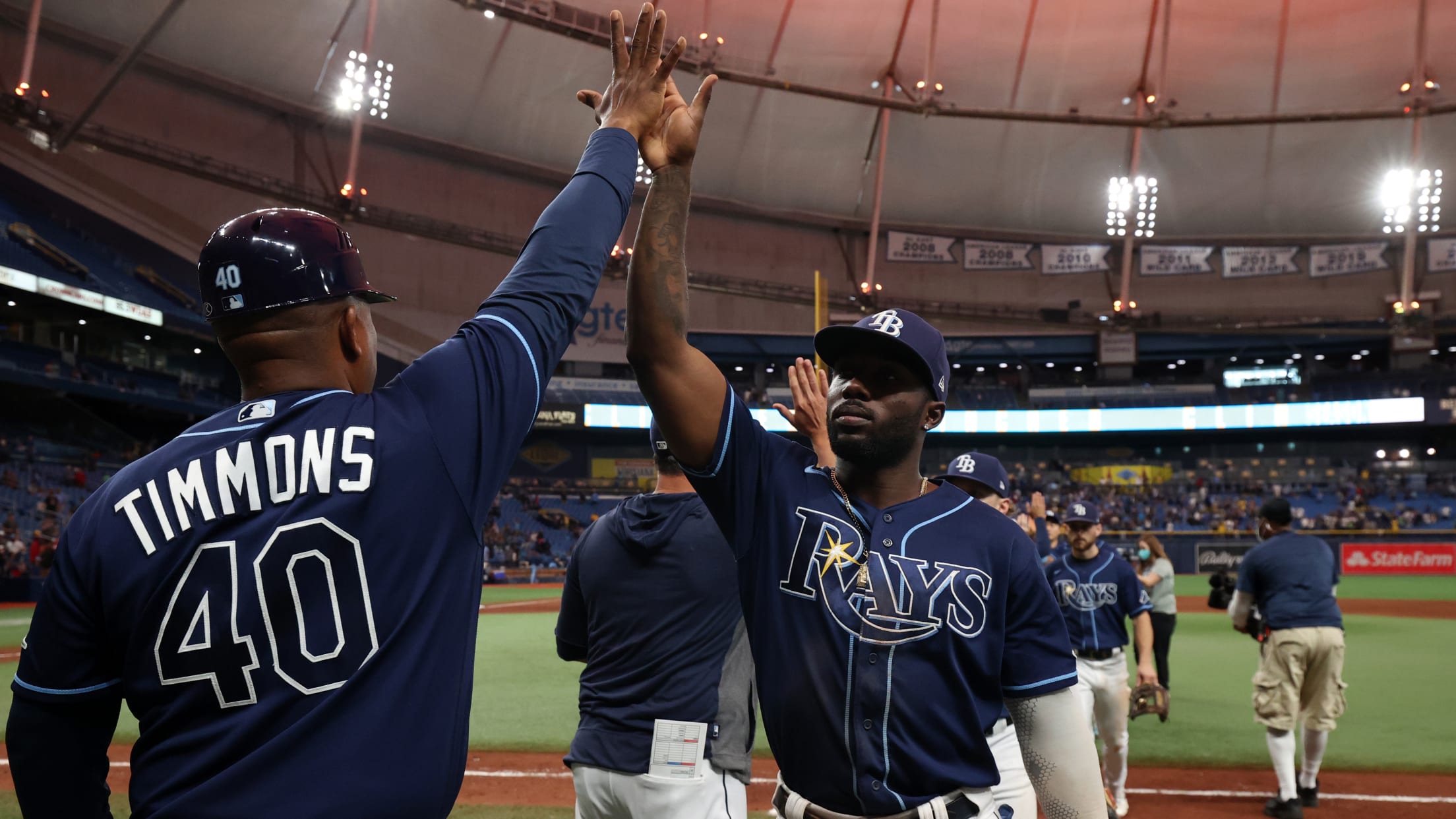 ST. PETERSBURG -- The last time the Rays clinched anything in front of their home fans, Evan Longoria's walk-off homer in "Game 162" set off a delirious celebration at Tropicana Field. Nearly a decade later, after a 7-1 win over the Blue Jays officially sent them to the postseason for
Giants hold on late to expand NL West lead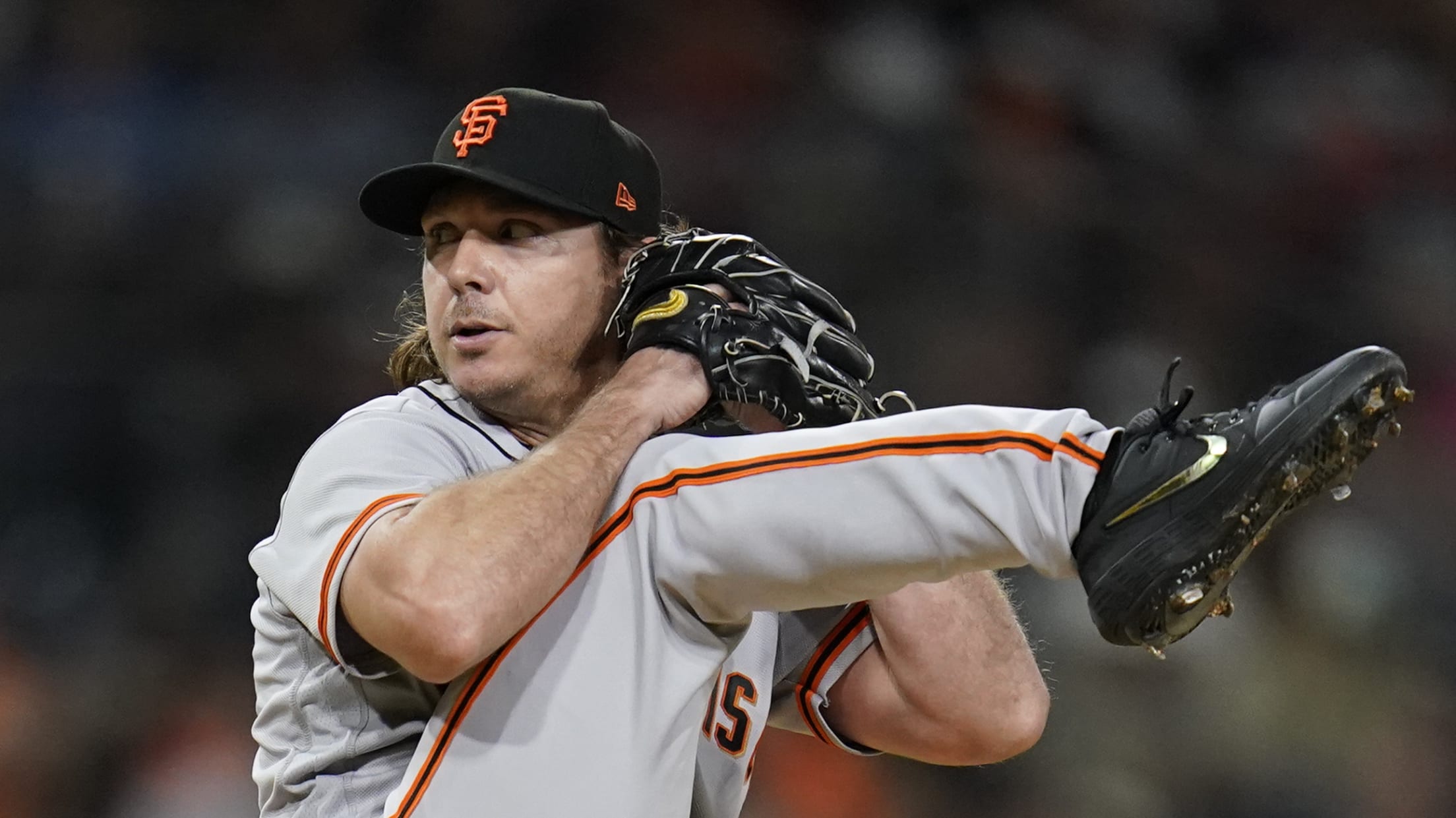 SAN DIEGO -- At the beginning of the year, Scott Kazmir couldn't have fathomed what awaited him in 2021. A second Major League comeback. An Olympic silver medal. And now, a chance to make a meaningful start for the first-place Giants in late September. "It's been a crazy year, a
Albies rips homer to join 30-HR, 100-RBI club
Riley adds solo shot as Braves' young core stacks accolades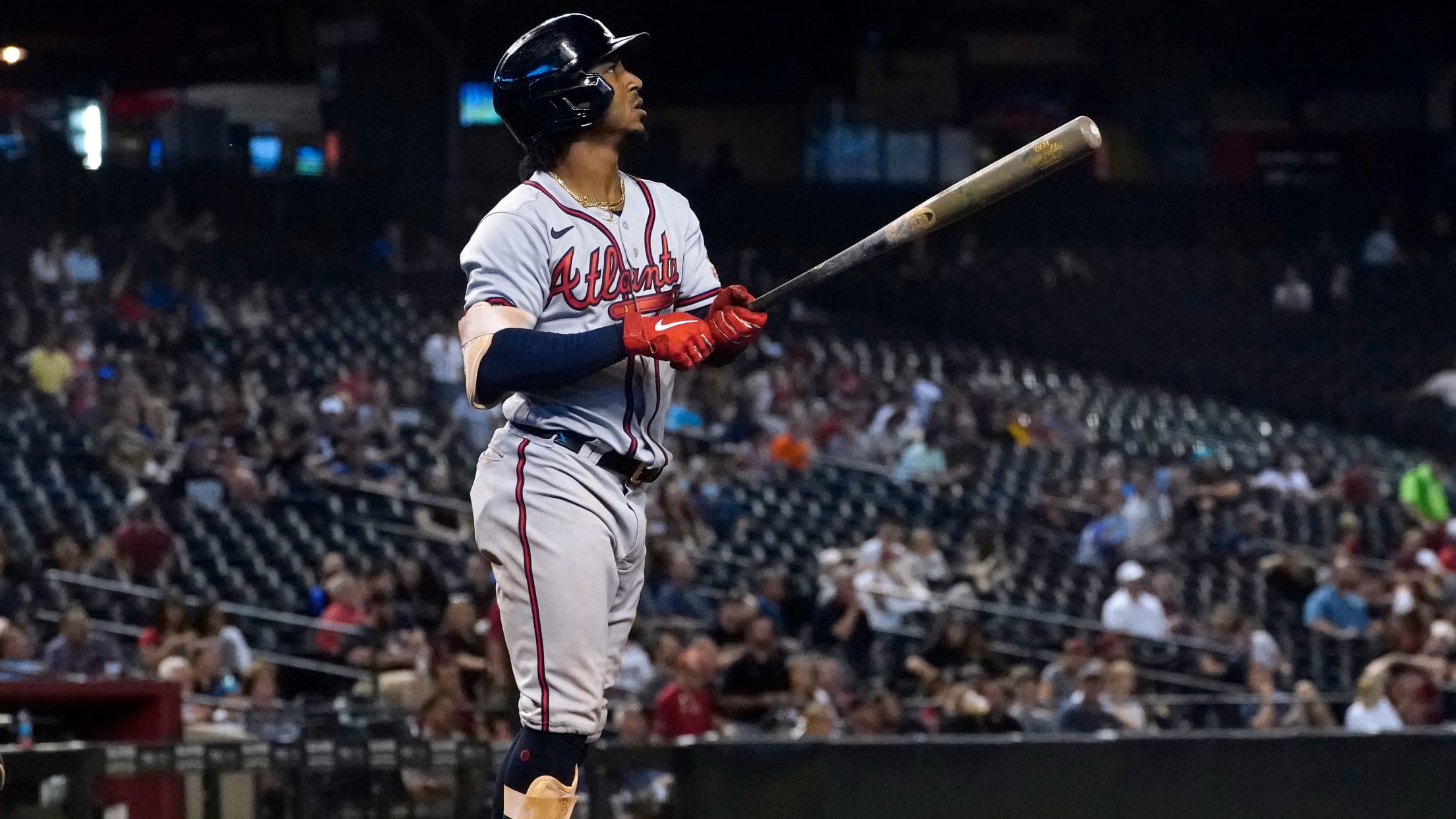 PHOENIX -- Along with providing daily entertainment via the incessant barbs he exchanges with Braves third-base coach Ron Washington during batting practice, Ozzie Albies has regularly energized his teammates with the tremendous talent he's displayed during this special season. Albies created a lasting memory with the home run he hit
Complete 2021 MLB postseason schedule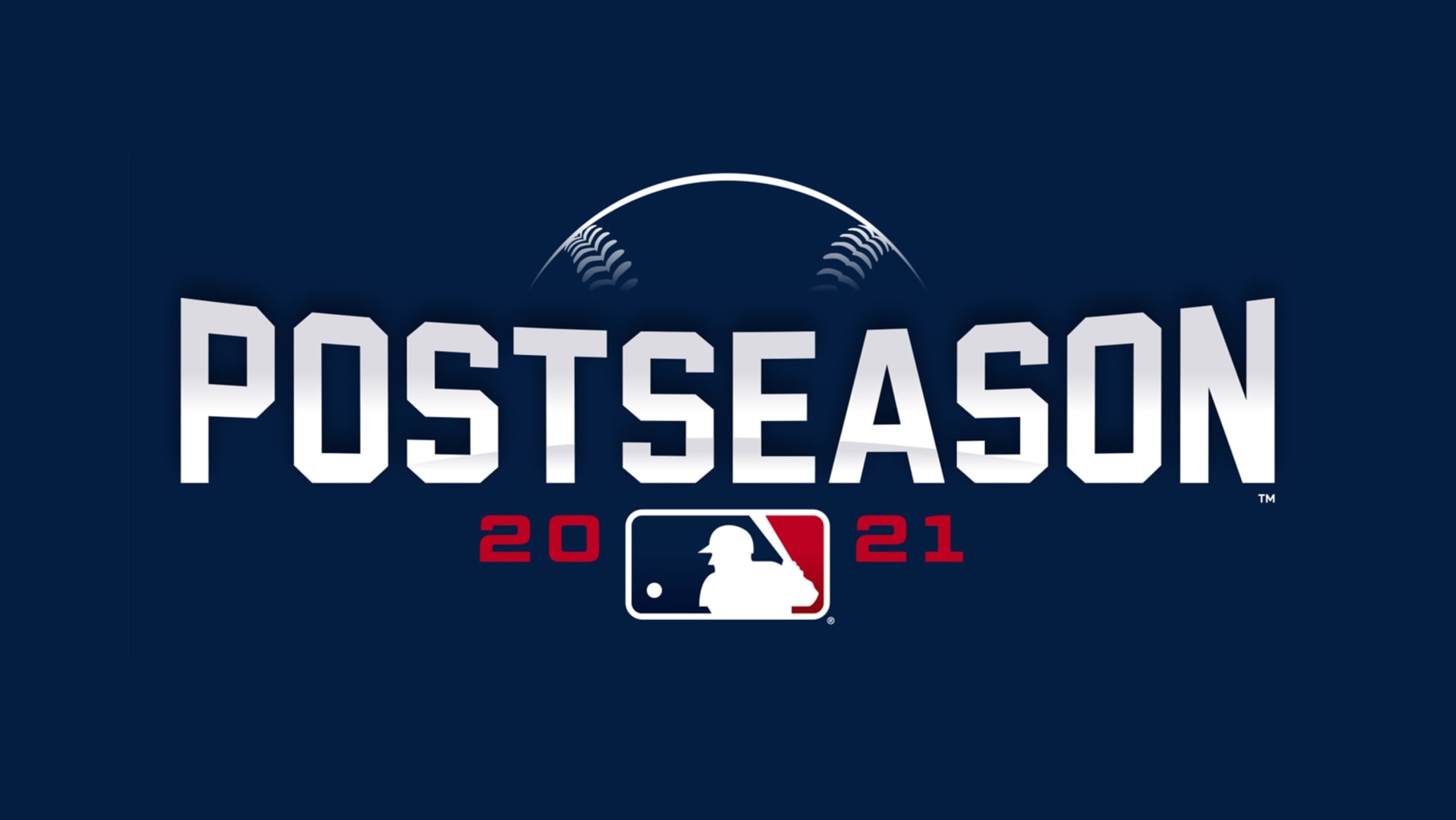 Major League Baseball today announced the schedule for the 2021 Postseason, which is set to open with the American League Wild Card Game presented by Hankook on ESPN on Tuesday, Oct. 5, followed by the National League Wild Card Game presented by Hankook on TBS on Wednesday, Oct. 6. Game
Tatis in rare air after smacking 40th homer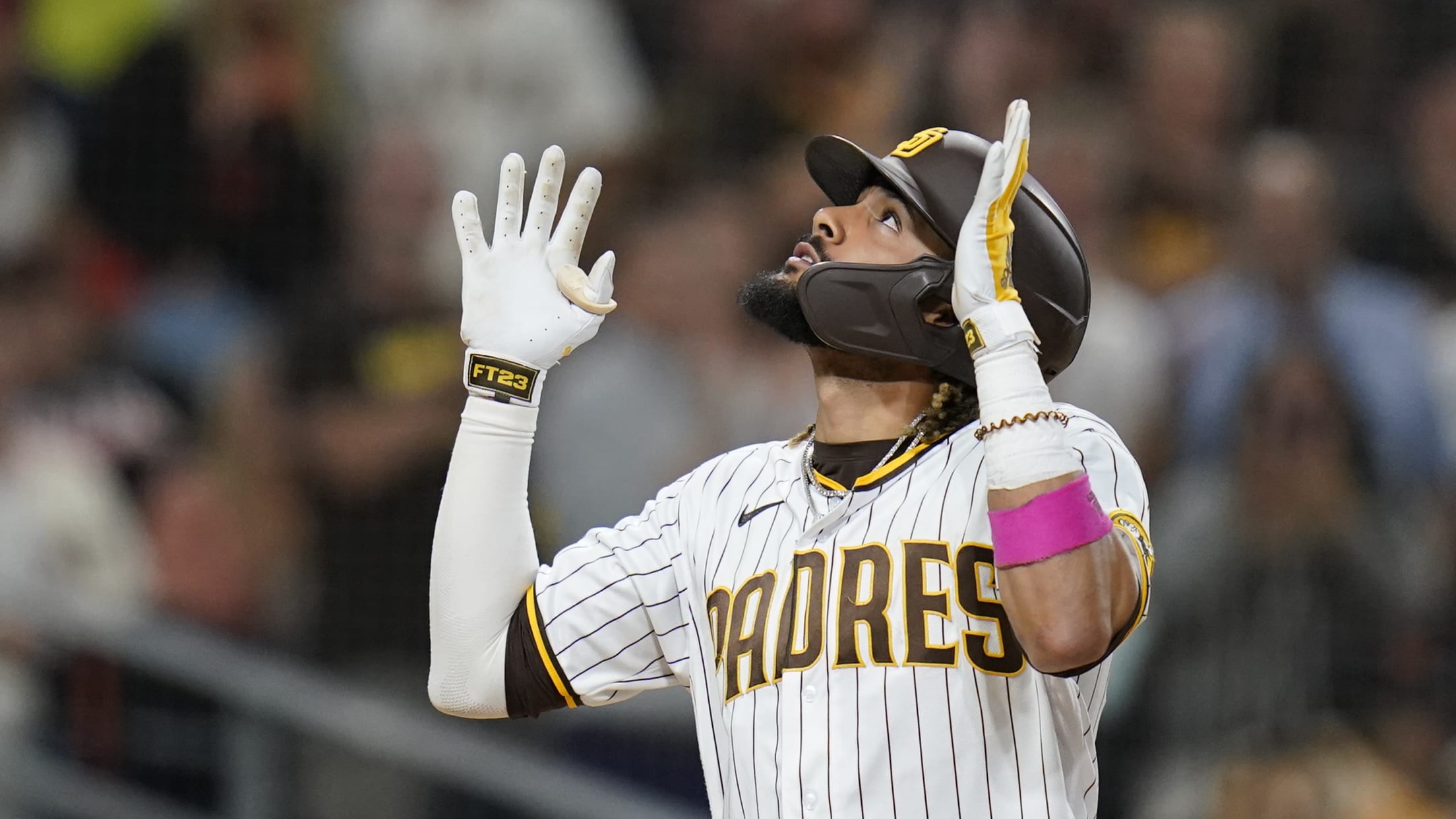 SAN DIEGO -- It's been a rough month in San Diego -- the kind of month that'll prompt questions about the Padres' future and where they go from here after falling from the National League playoff picture. But here's one thing worth remembering about that future in San Diego: The
Here are the '21 playoff tiebreaker scenarios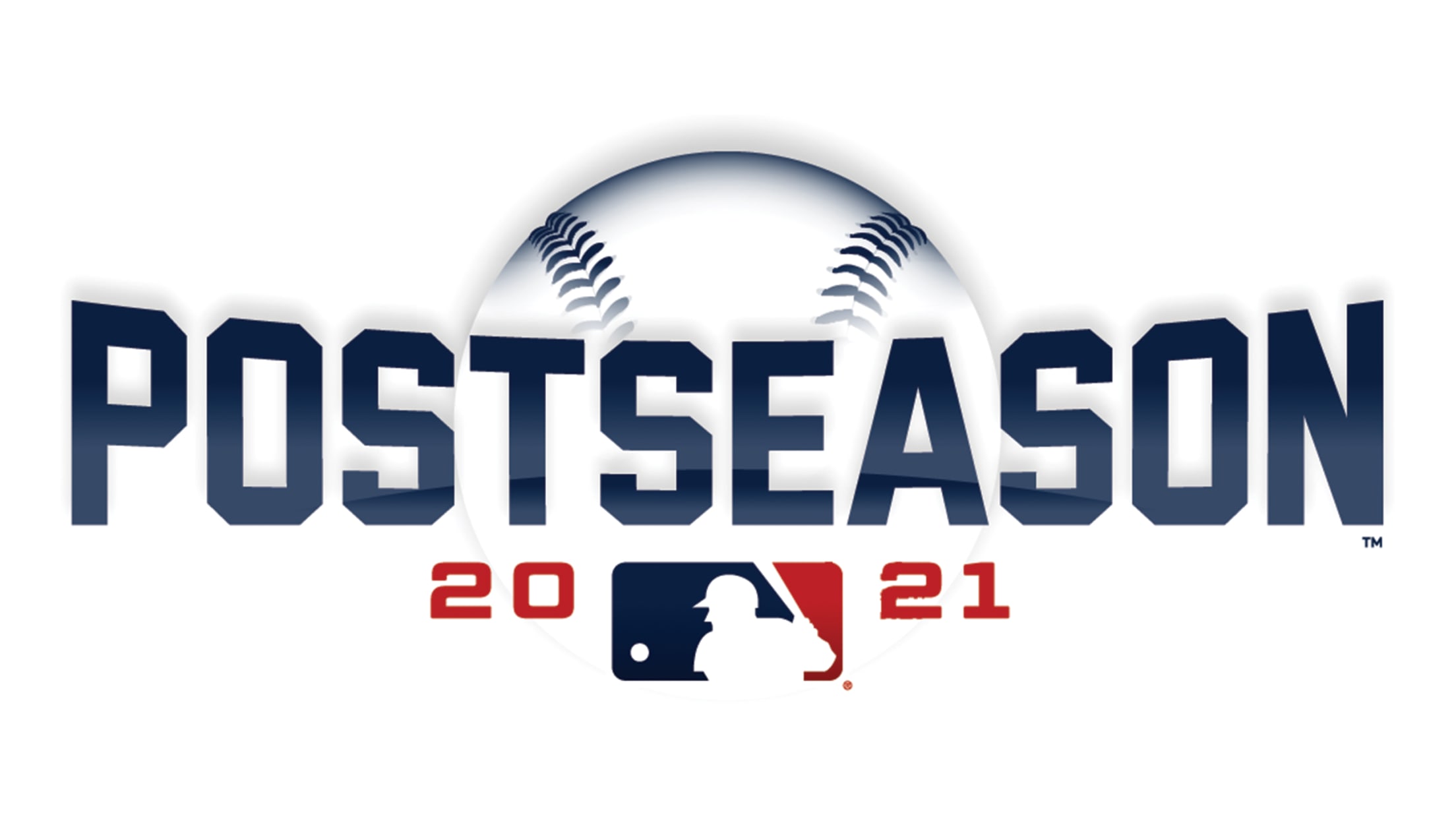 Just as extra innings are sometimes required to resolve games, extra games are sometimes required to resolve regular-season races. It hasn't happened often, even in the dual-Wild Card era in which more teams are in the late-season mathematical mix. Since Major League Baseball went to the dual-Wild Card format in
Schwarber (2 HRs) paces Sox's 7th straight W
Sale: 'You couldn't ask for any more from someone you acquire at the Trade Deadline'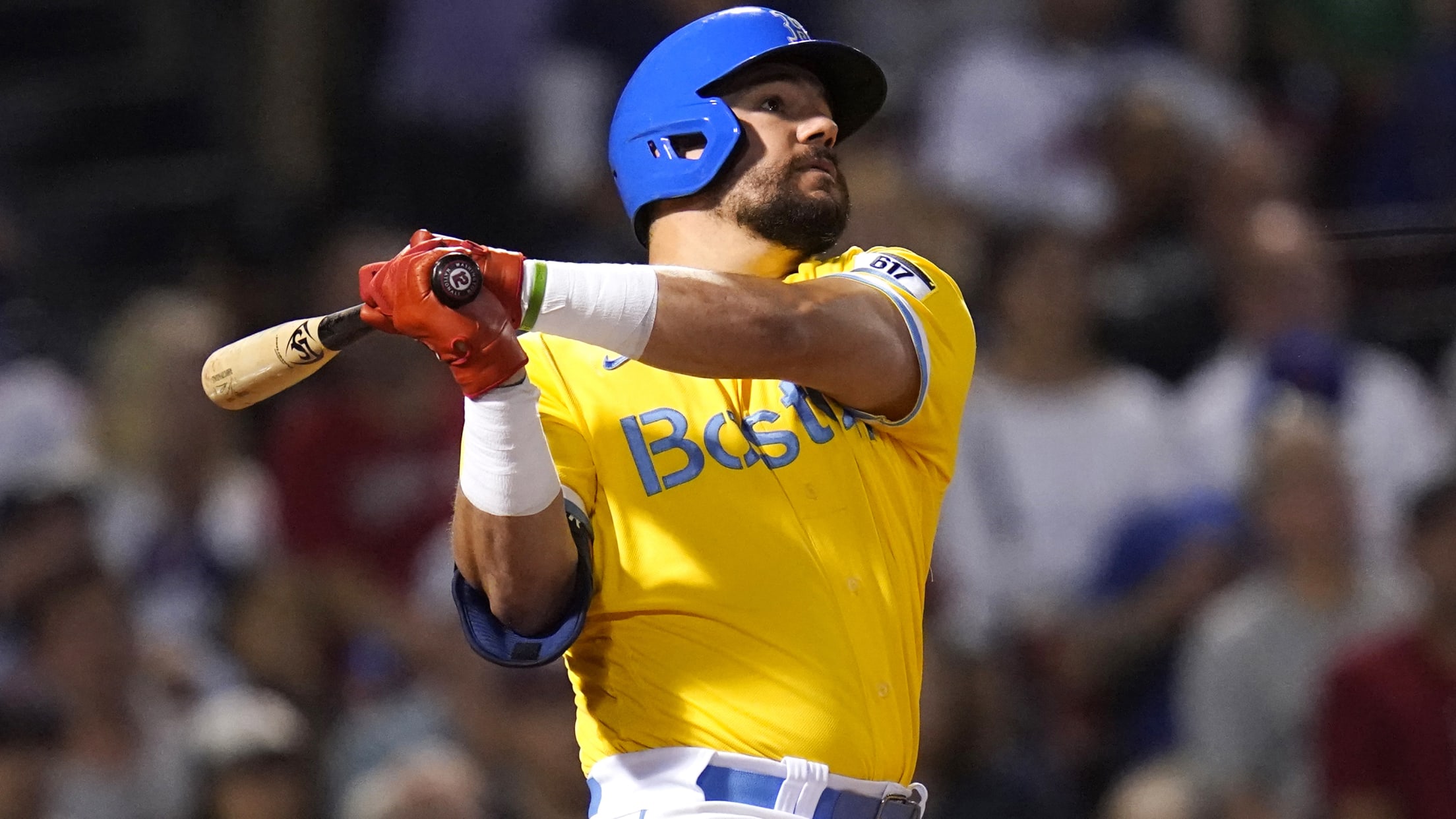 BOSTON -- Remember that "letdown" the Red Sox supposedly had at the Trade Deadline because their competitors stocked up and Boston's main acquisition wouldn't be able to play for at least two weeks because of a right hamstring injury? Well, it turns out that Kyle Schwarber was entirely worth the
Astros outlast Angels in 12-inning win
Alvarez reaches 100 RBIs; Houston's magic number to clinch AL West down to 3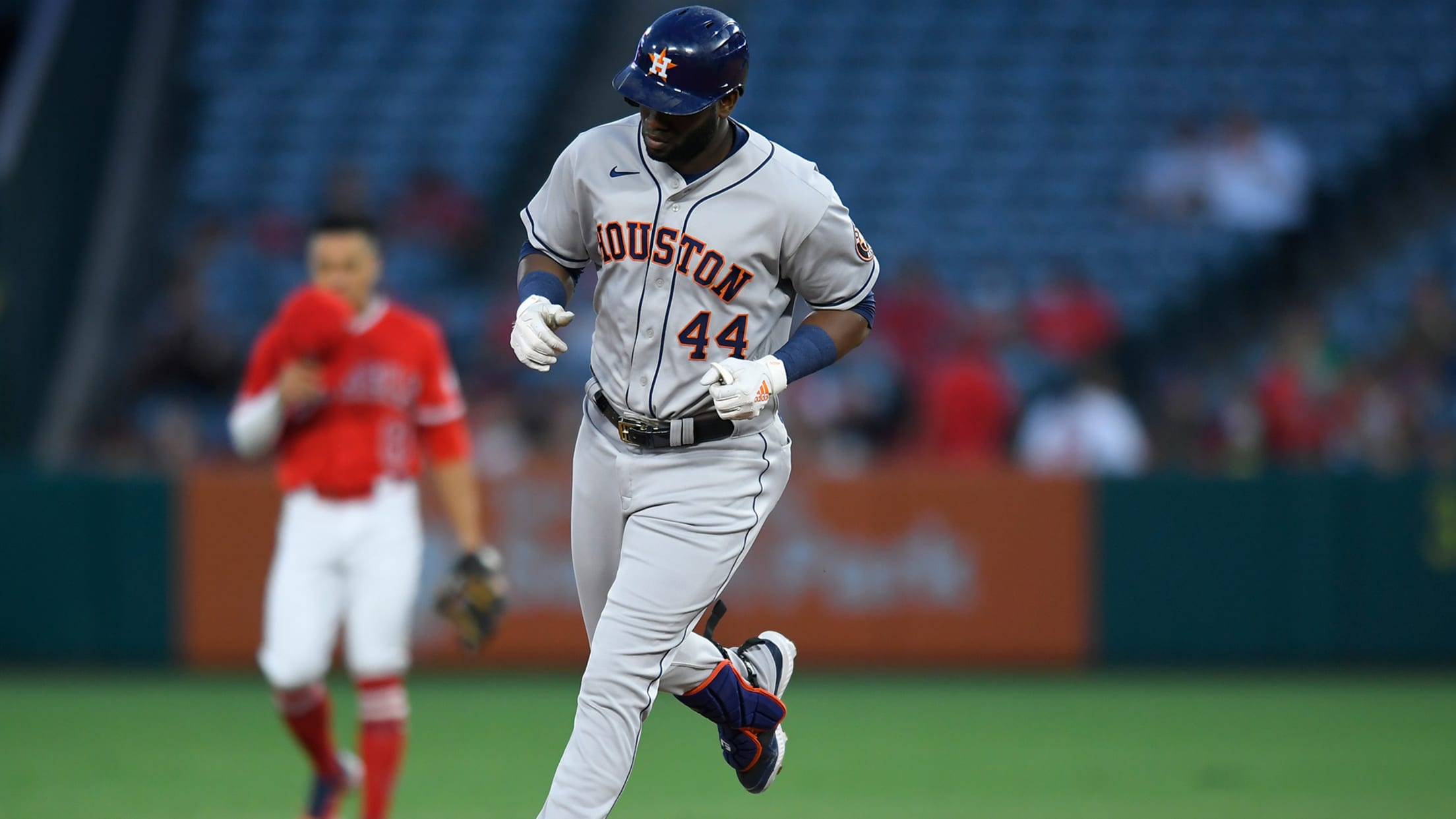 ANAHEIM -- Jake Meyers had an RBI single and Jose Altuve added a two-run double as the Astros scored four times in the 12th inning to beat the Angels, 9-5, on Wednesday night at Angel Stadium for their fourth consecutive win. The Astros, who won for the seventh time in
Injuries: Flaherty, Cruz, Giants, Astros
Stay up-to-date with all the latest news on injured and recovering players from across Major League Baseball.
Mariners pass A's, stay afloat in Wild Card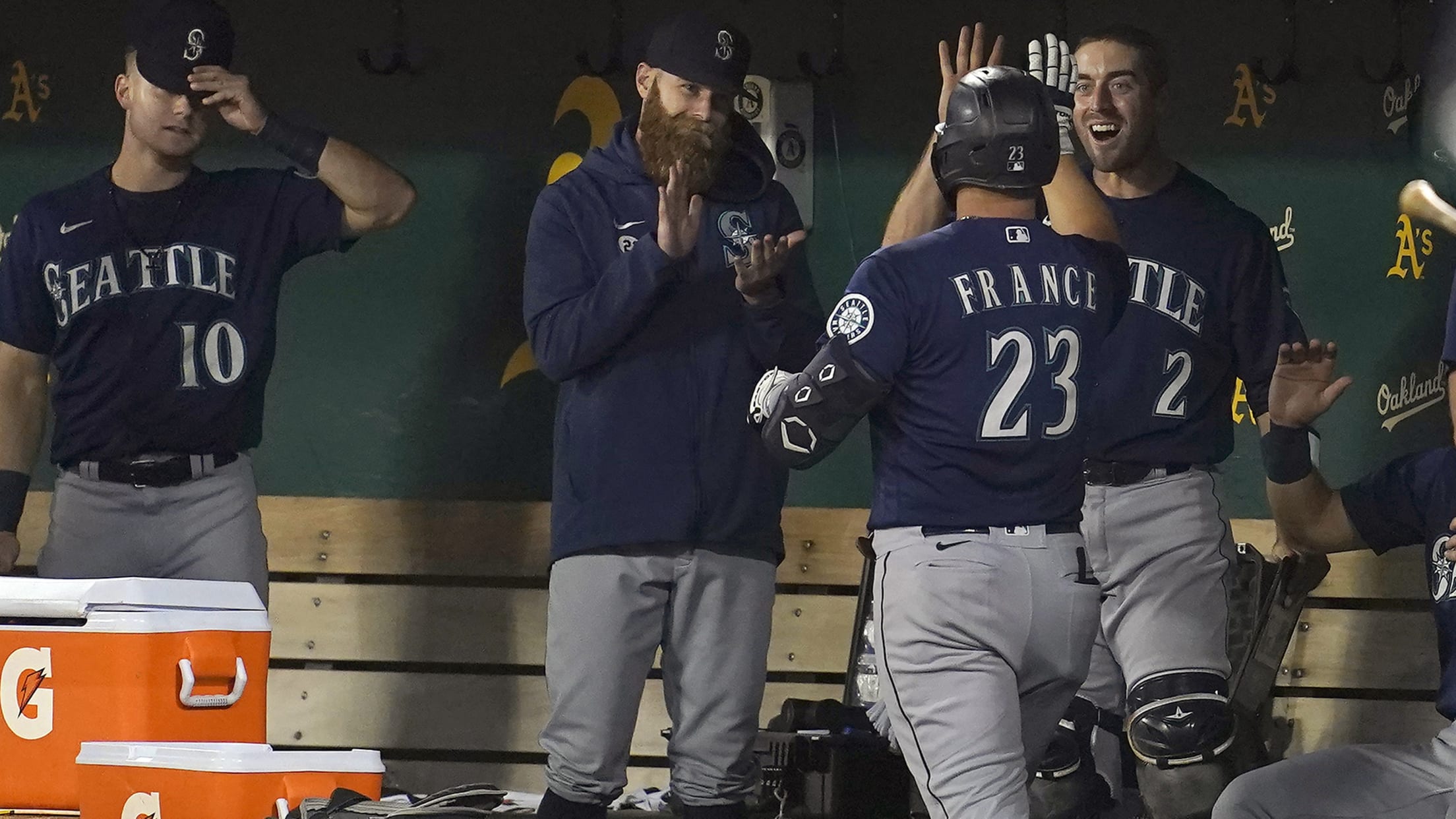 OAKLAND -- No team in the American League wins at a more regular rate behind a single starting pitcher than the Mariners have behind Chris Flexen. With a 4-1 victory over Oakland at the Coliseum on Wednesday, the Mariners advanced to 20-9 in games behind Flexen this year for a
How Scherzer is outdoing even himself in LA 
Righty has allowed five earned runs in nine Dodger starts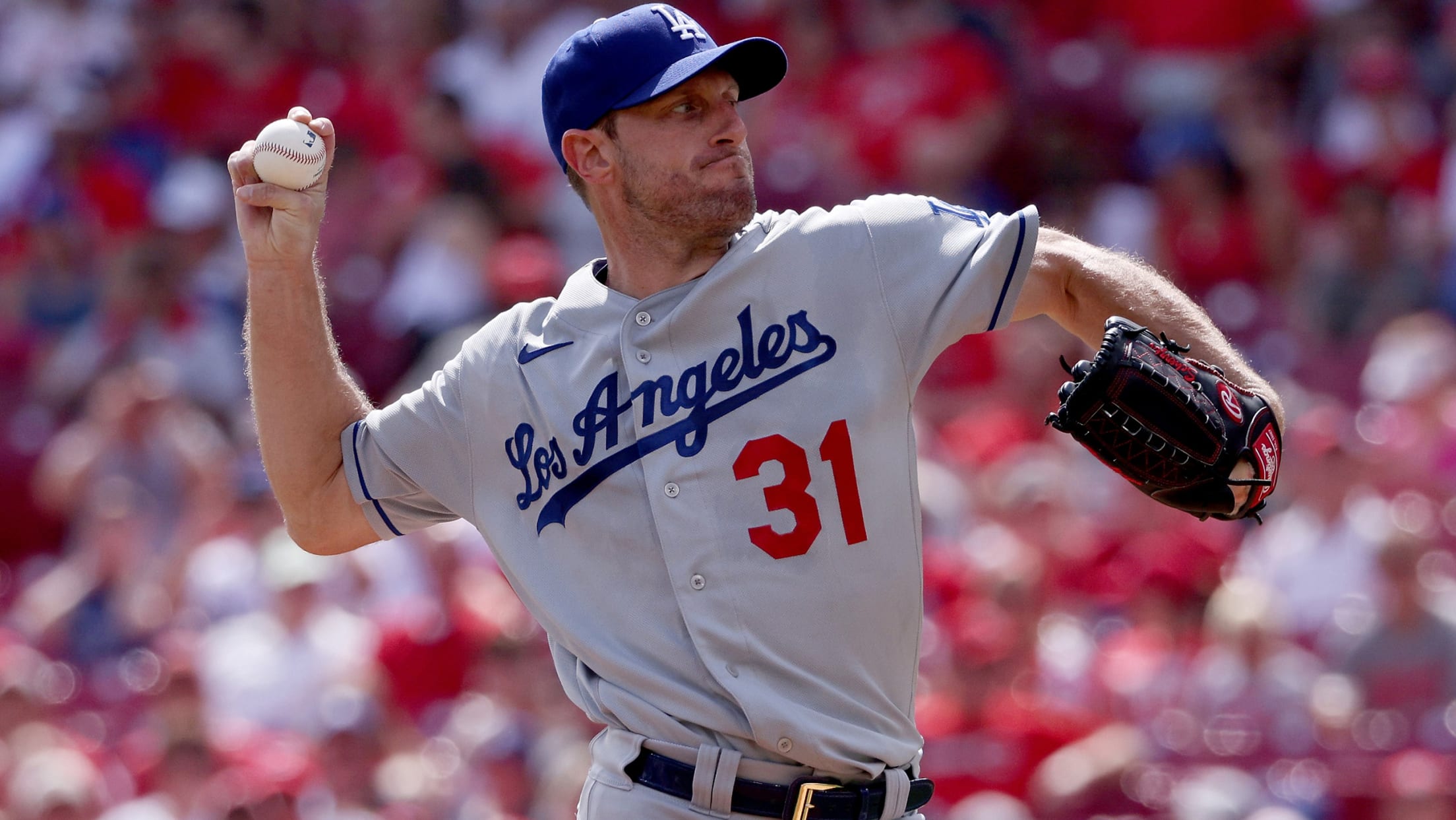 "For me, this is as good as I can remember him," said Dodgers infielder Trea Turner last weekend about Max Scherzer, and Turner should know better than anyone. After all, they each joined the Nationals in 2015 -- Scherzer was the starting pitcher in the first game Turner ever started
Bark at the park? Try hound on the mound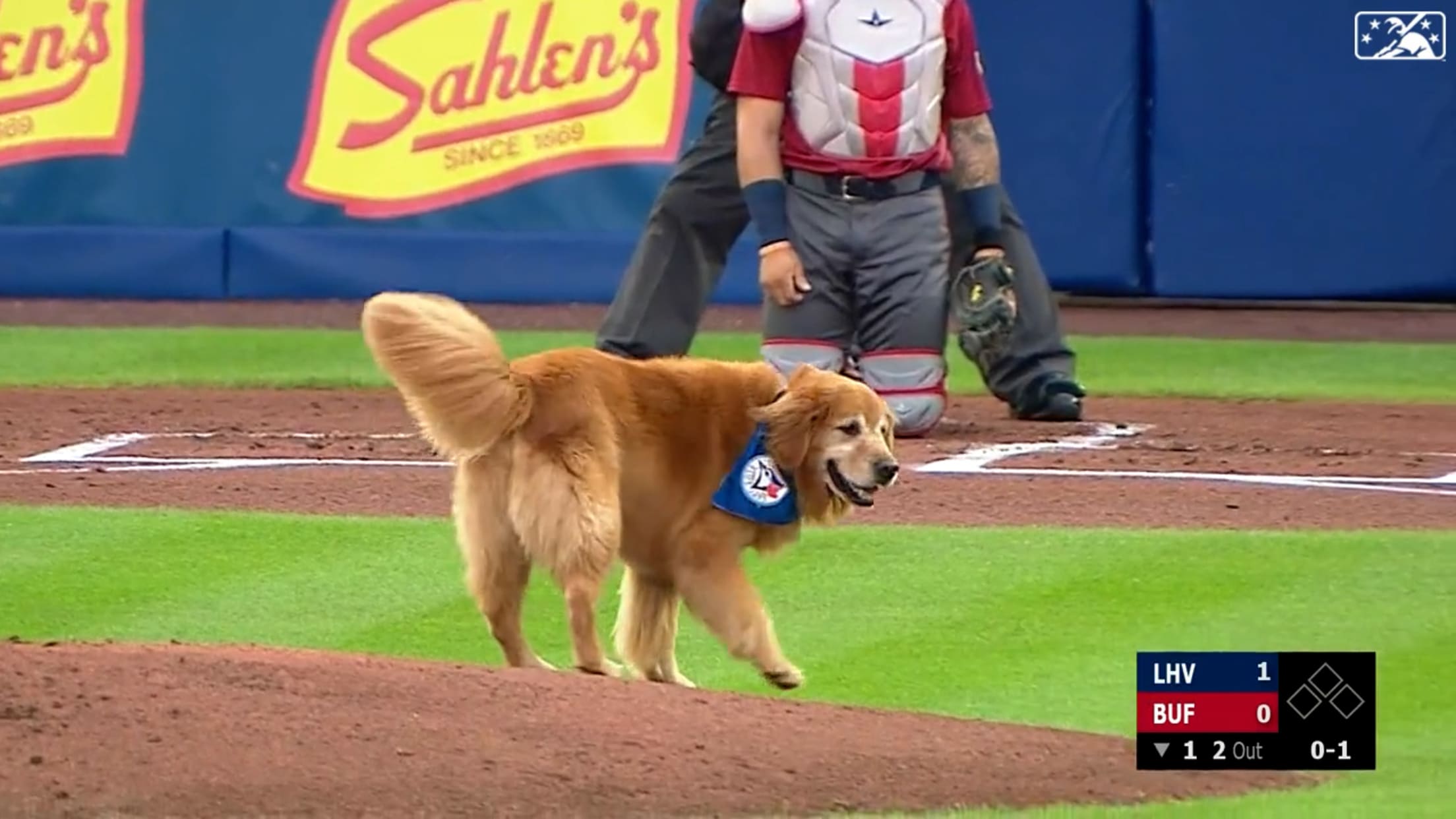 When the Buffalo Bisons, Triple-A affiliate of the Blue Jays, needed a place to call home while the Jays used Sahlen Field for a season-plus because of the COVID-19 pandemic, they found that home at the Trenton Thunder's ballpark. Trenton's club is one of the first MLB Draft League teams,
Cy-caliber Wheeler aids Phillies' playoff push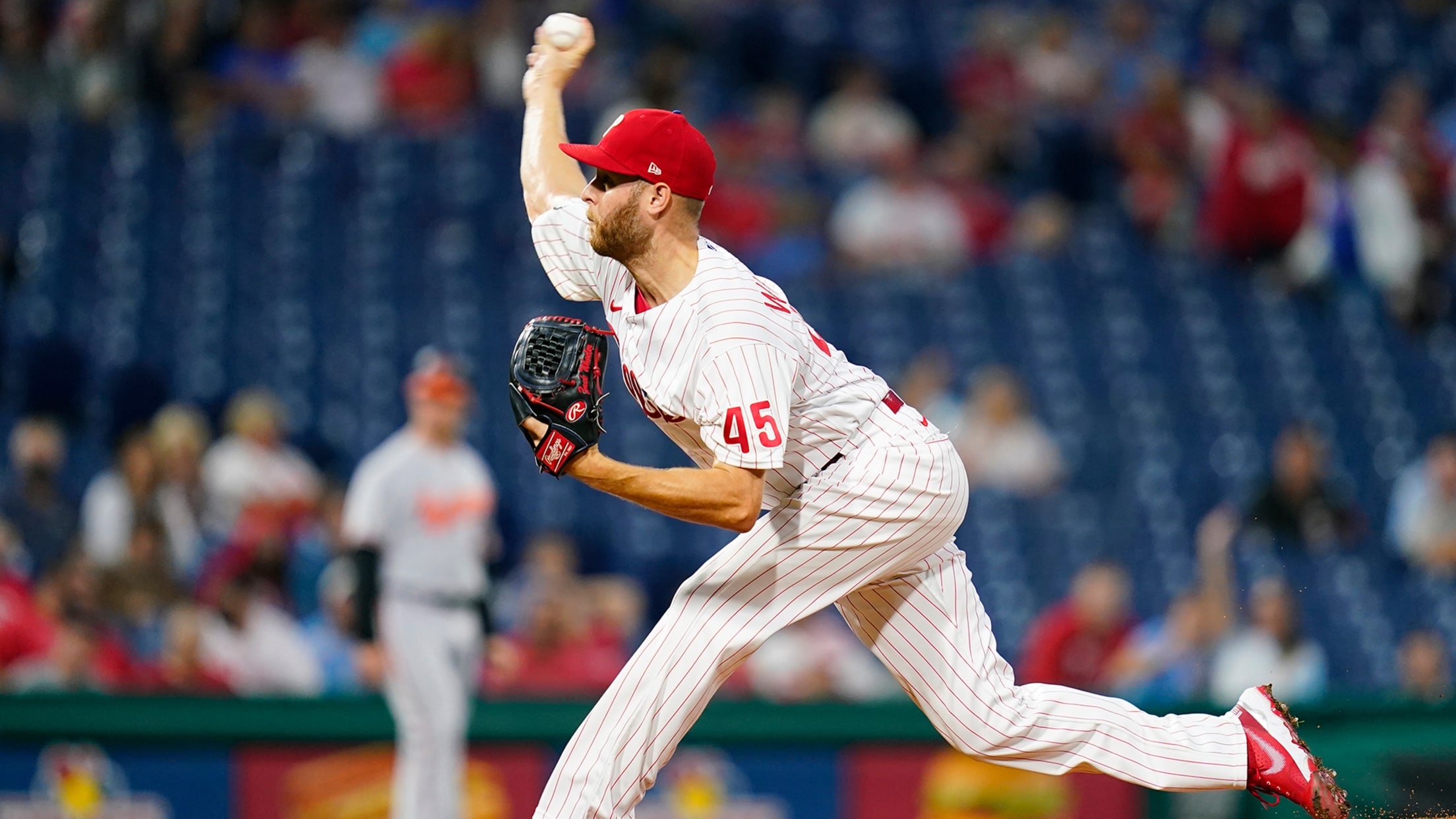 PHILADELPHIA -- The Phillies could not waste another Cy Young-worthy start from Zack Wheeler. Not against the lowly Orioles. Not if they want next week's games in Atlanta to matter. The Phillies kept their postseason hopes alive on Wednesday night with a 4-3 victory over the Orioles at Citizens Bank
Buehler struggles again as LA loses ground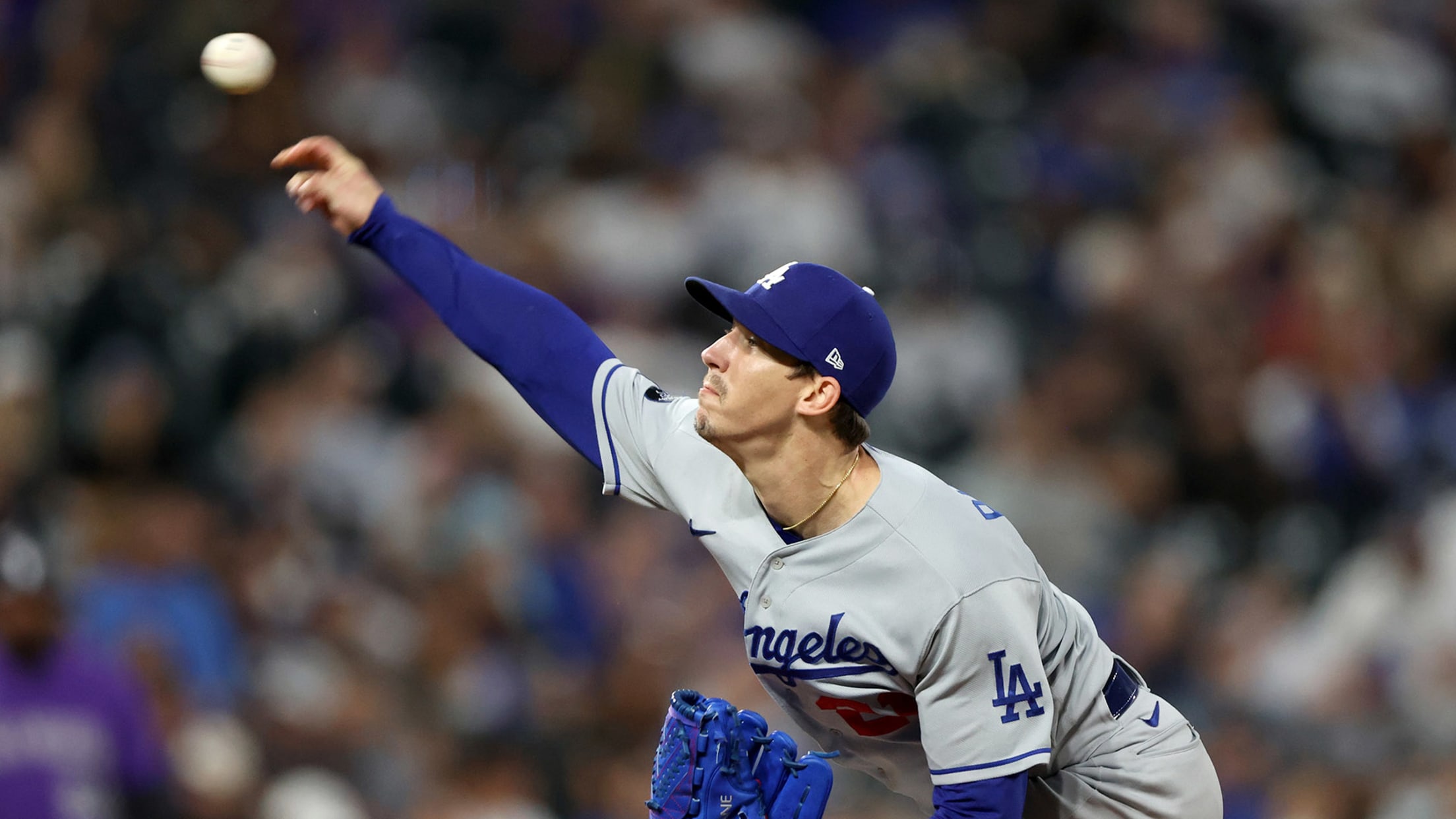 DENVER -- Dodgers starter Walker Buehler was one of the most dominant pitchers in the Majors over the first five months of the season. He had a 2.05 ERA at the end of August, the best in MLB among qualifying starters. Buehler was putting together the type of season that
Hyde to return as O's skipper in 2022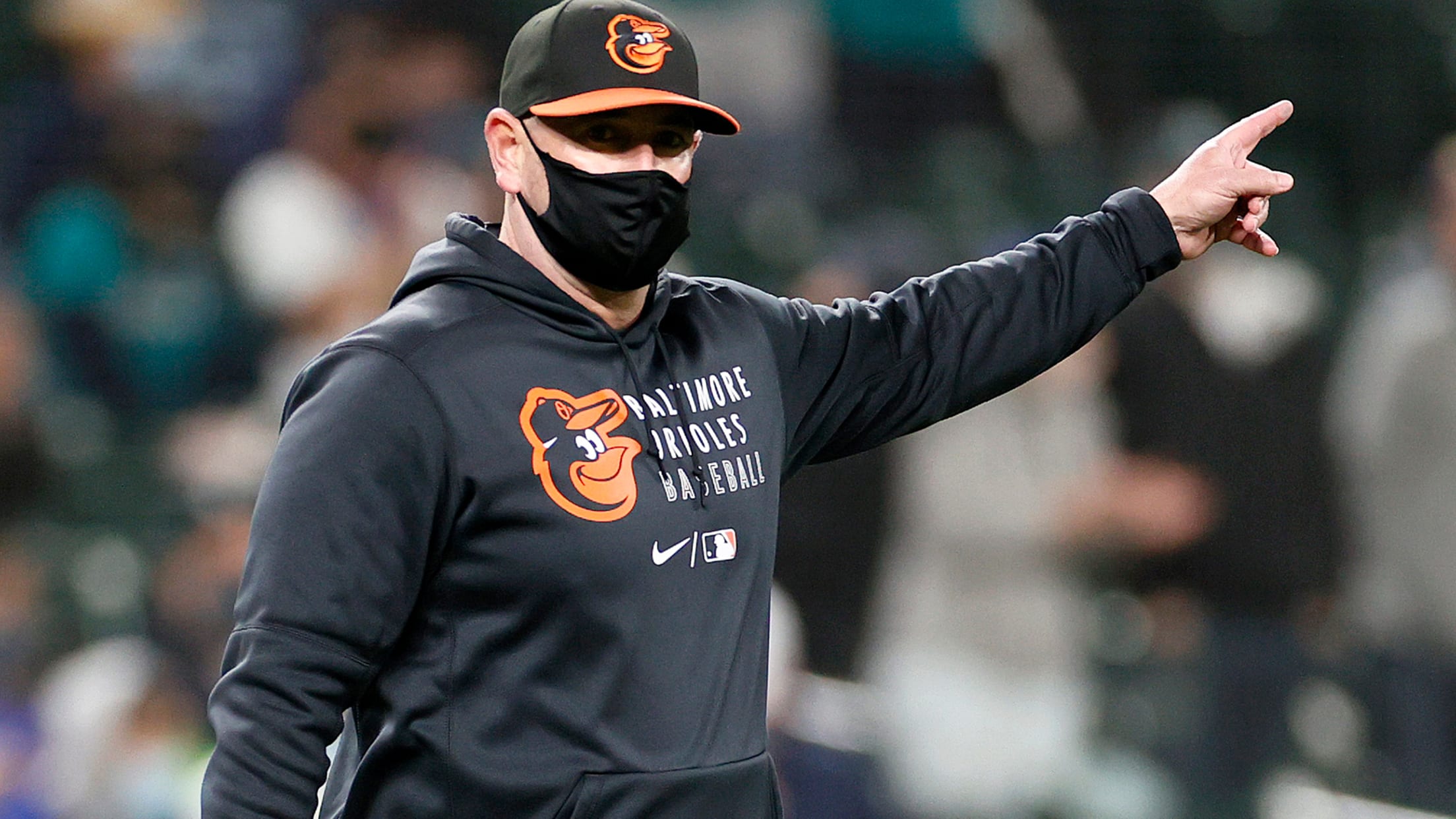 PHILADELPHIA -- It appears Brandon Hyde isn't going anywhere. Hyde confirmed following Wednesday's 4-3 loss to the Phillies that he will return as Orioles manager in 2022, shortly after multiple reports surfaced saying he'd signed a contract extension last winter. The Athletic first reported the extension, which runs through 2022.
Frustration mounts as A's fall behind Seattle
OAKLAND -- The A's are anticipating a boost of energy from seeing their All-Star ace Chris Bassitt make his long awaited return to the mound on Thursday. At this point, that might be their last hope of saving their sinking season. For a third straight day, the A's were thoroughly
Soto goes 3-for-3, continues to set records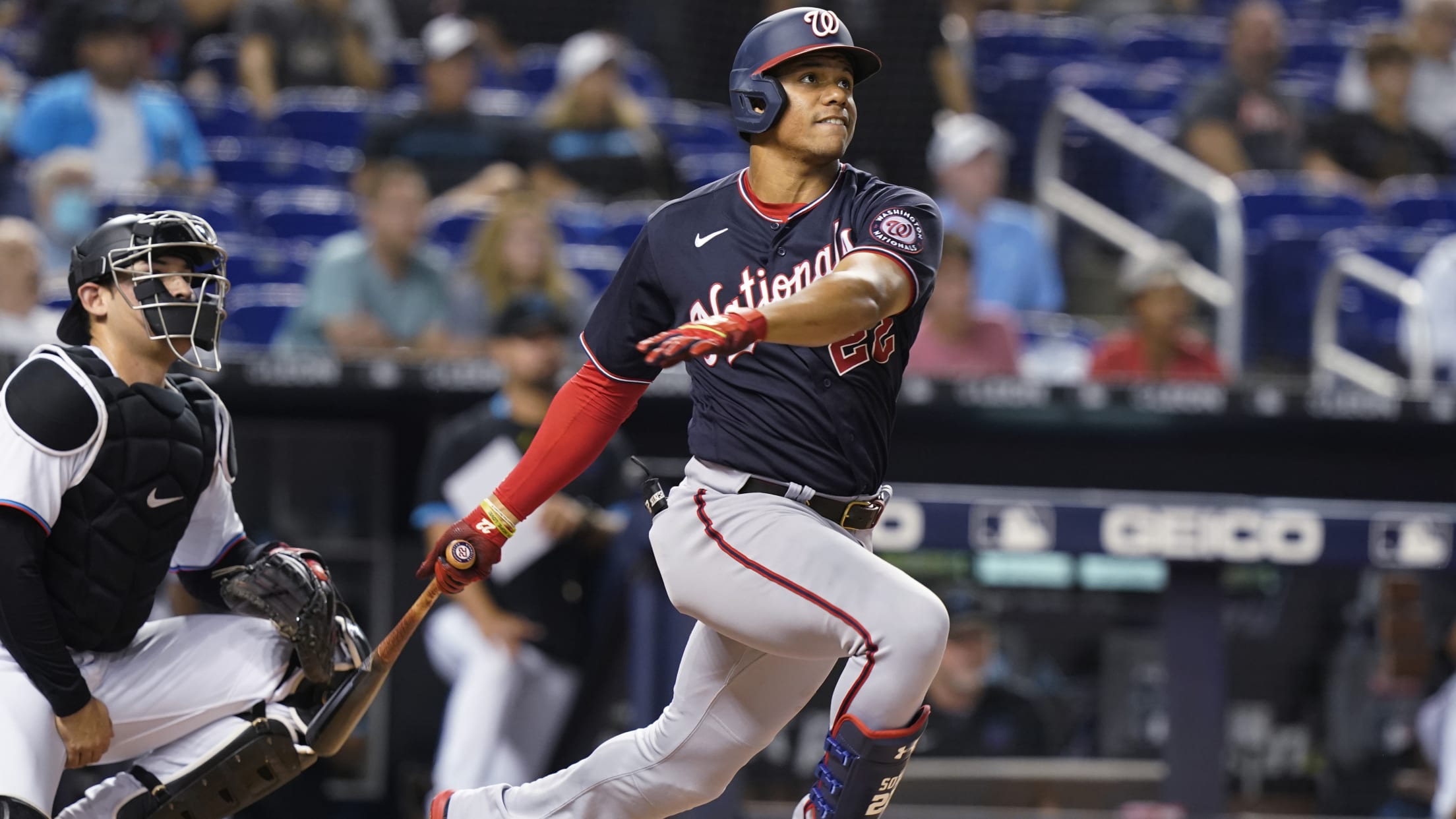 MIAMI -- The box score Wednesday night was a snapshot of Juan Soto's season, one in which he is sparking National League Most Valuable Player Award chatter. With one single, one double, one home run and two walks over five plate appearances in the Nationals' 7-5 win over the Marlins
Dodgers-Rox odds, prediction for series finale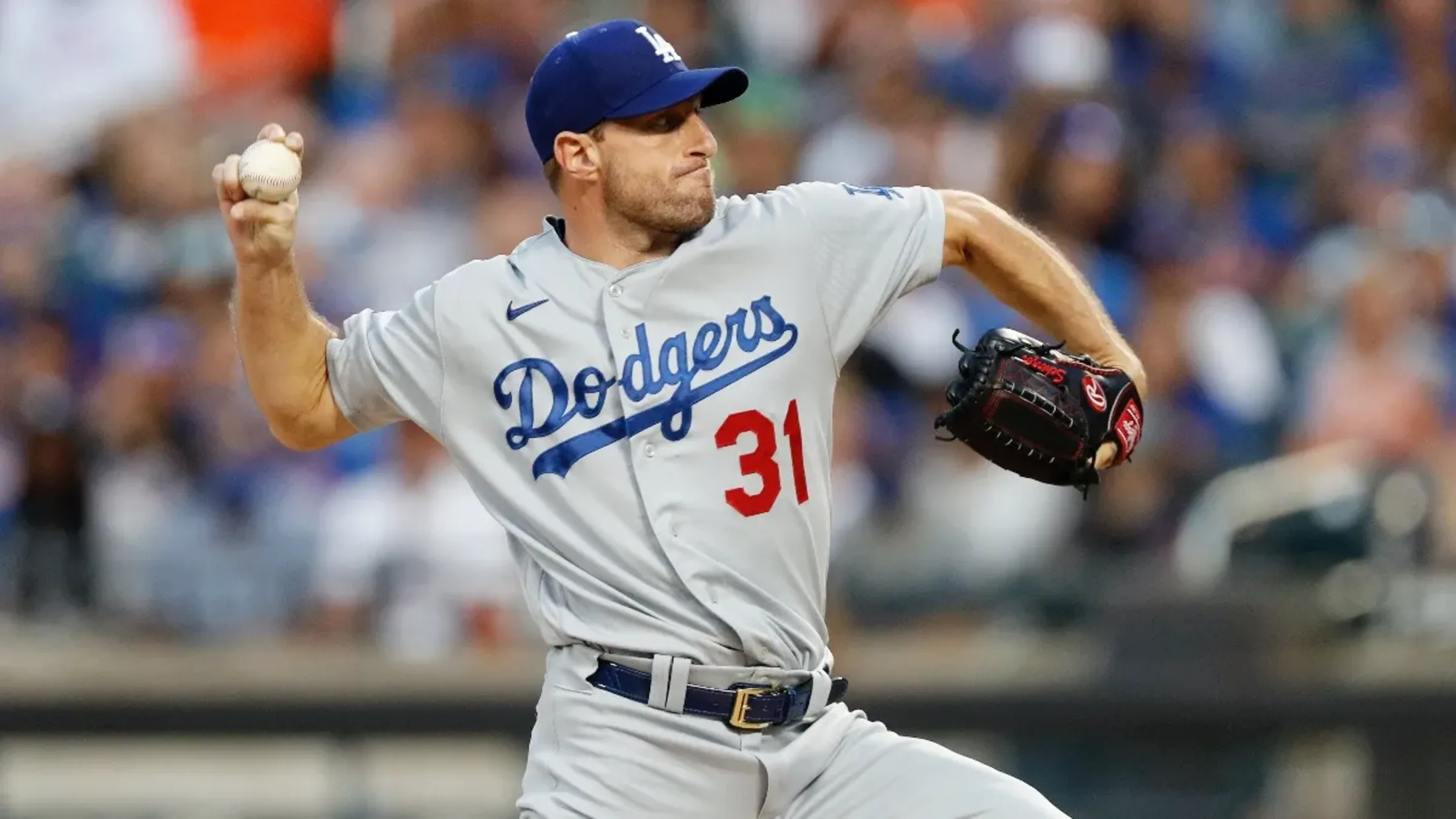 A version of this article originally appeared on the Action Network. For more betting insights, check out ActionNetwork.com.
Bell extended through 2023: 'I love my job'
GM on skipper: 'We feel he's the right guy moving forward'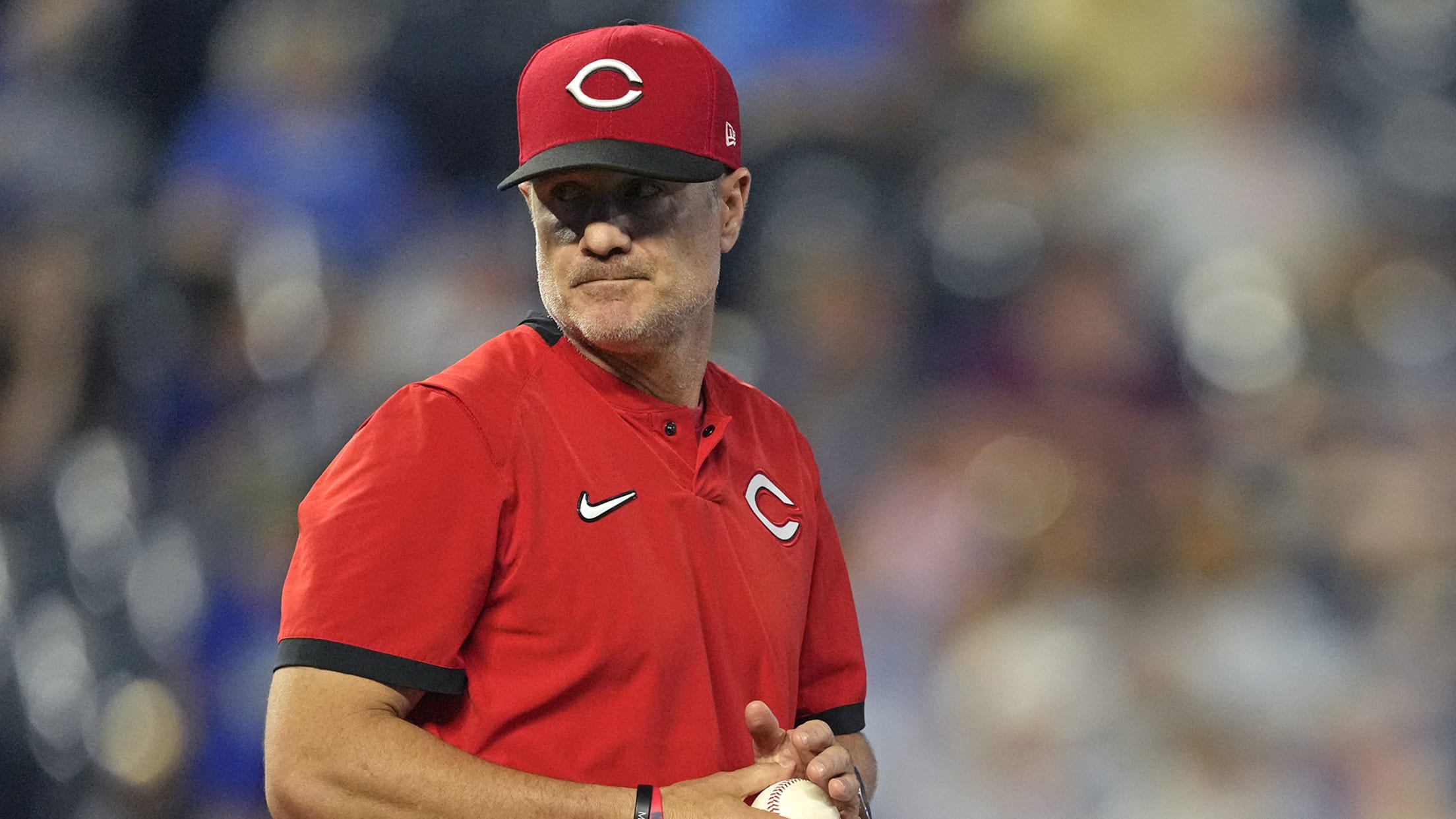 CINCINNATI -- Reds manager David Bell agreed to terms Wednesday on a new two-year contract extension through the 2023 season. Bell and general manager Nick Krall both expected the coaching staff to return as well. Bell was approaching the end of his initial three-year deal to manage the team. "We've
Ohtani to pitch on Sunday against Seattle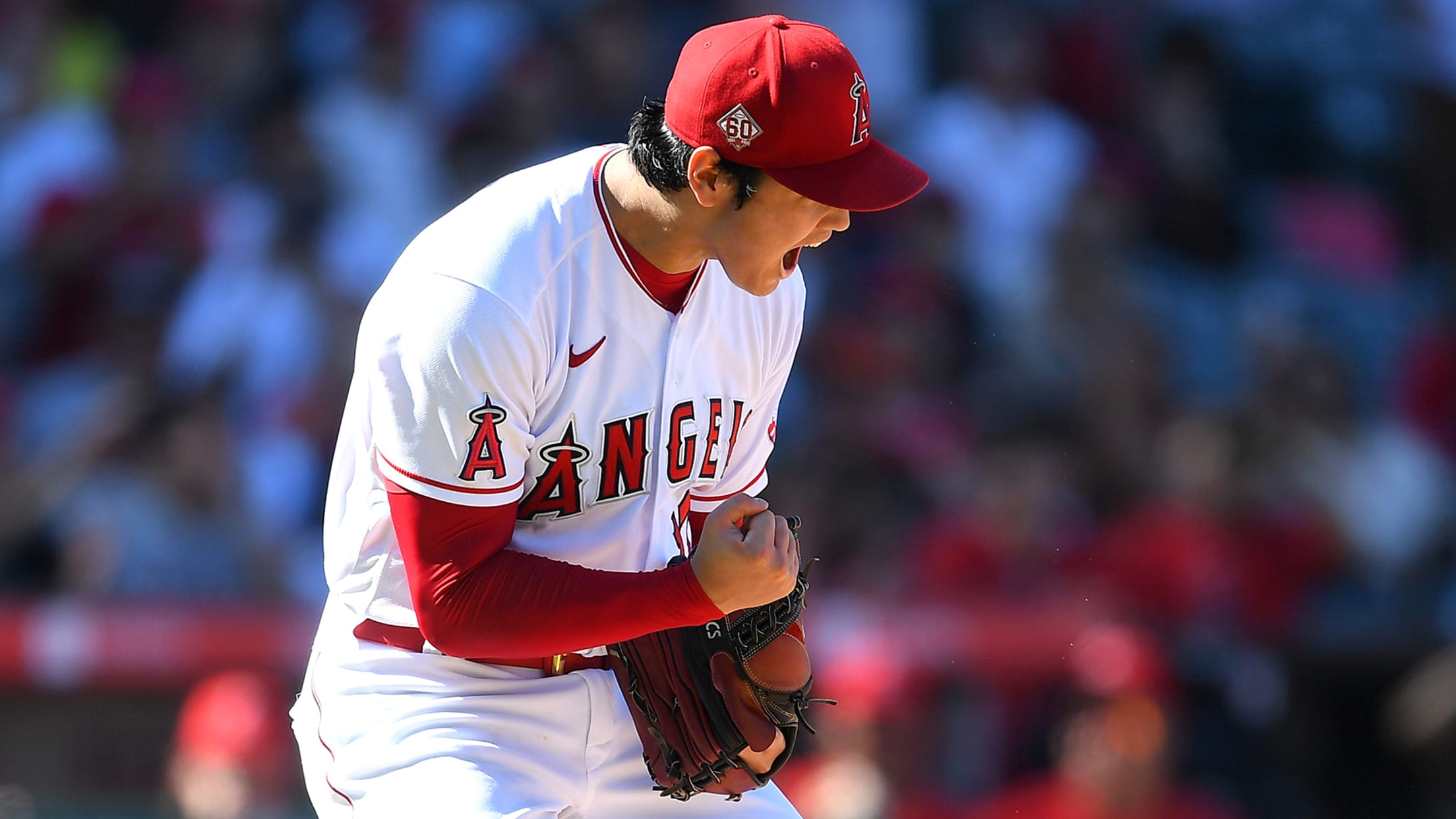 ANAHEIM -- Two-way sensation Shohei Ohtani will get at least one more start on the mound. Ohtani, who is considered the favorite for the American League MVP Award, is set to make his 23rd start of the year on Sunday against the Mariners at Angel Stadium -- and he could