Cards set club mark with 15th straight 'W'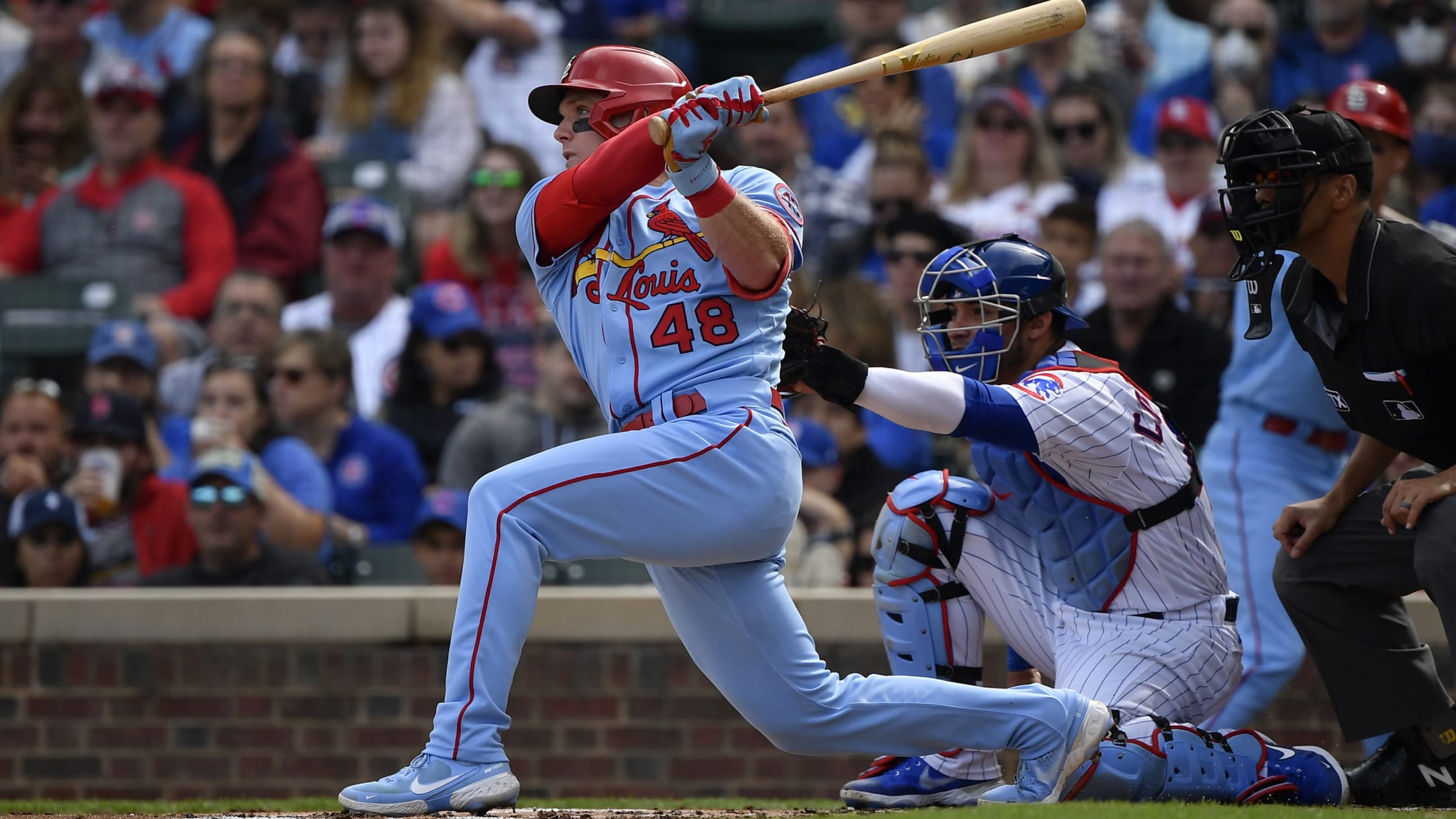 CHICAGO -- There have been games in this streak where the Cardinals have bellowed their way to victory, scoring first, not looking back and giving themselves a wide berth to coast to the final out. There have been instances when they've had to come back; they surmounted a four-run deficit
We've never seen a HR leaderboard like this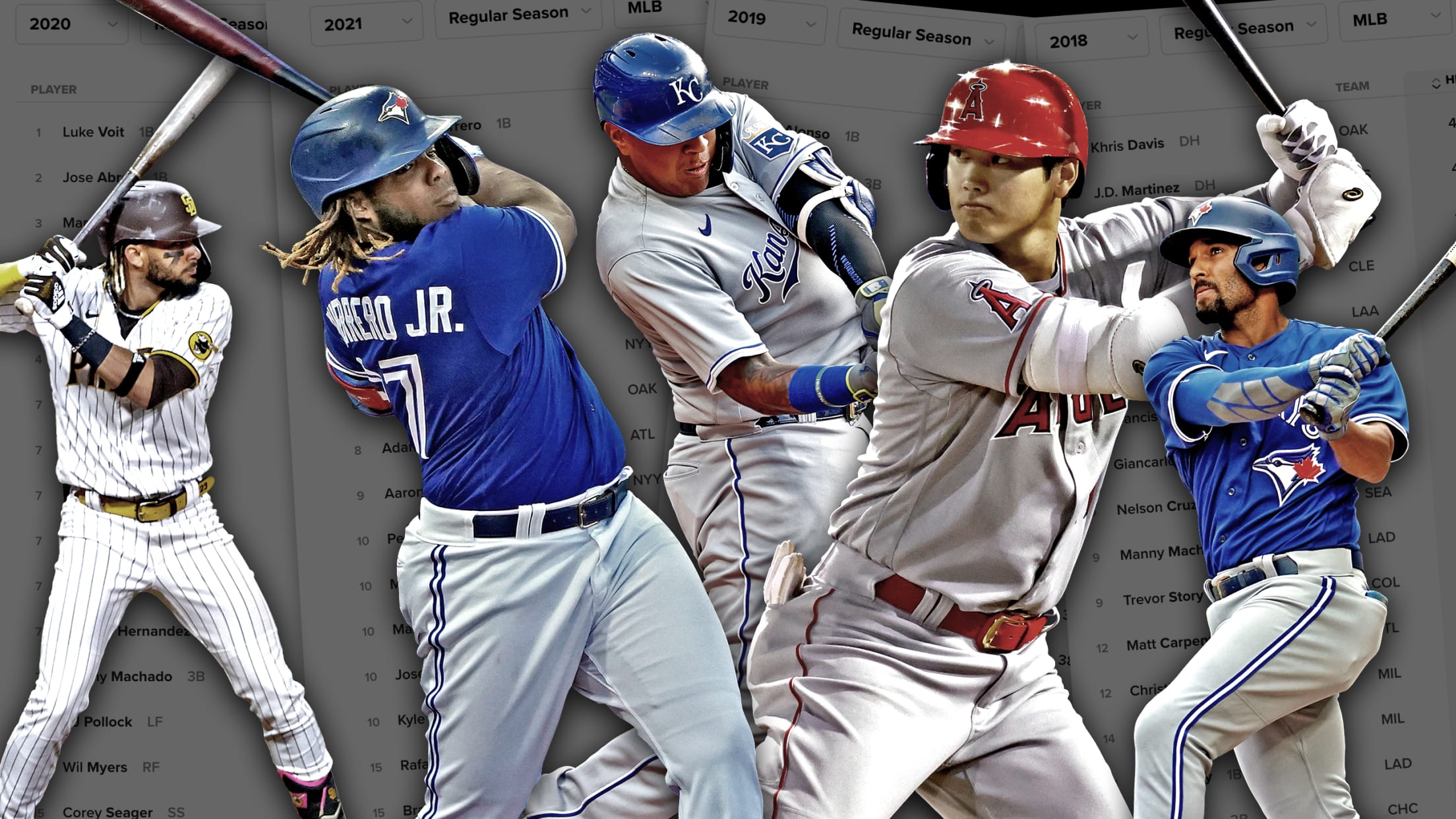 There have been years in which multiple players reached the 60-homer plateau. There's been plenty of seasons when more players hit 40. But we've never seen a home run leaderboard quite like this. Here's how the top five looked entering Friday's action: Vladimir Guerrero Jr. (TOR): 46 Salvador Perez (KC):
A first: 2 players, 4 teams, 1 day
How a suspended game led to weird baseball history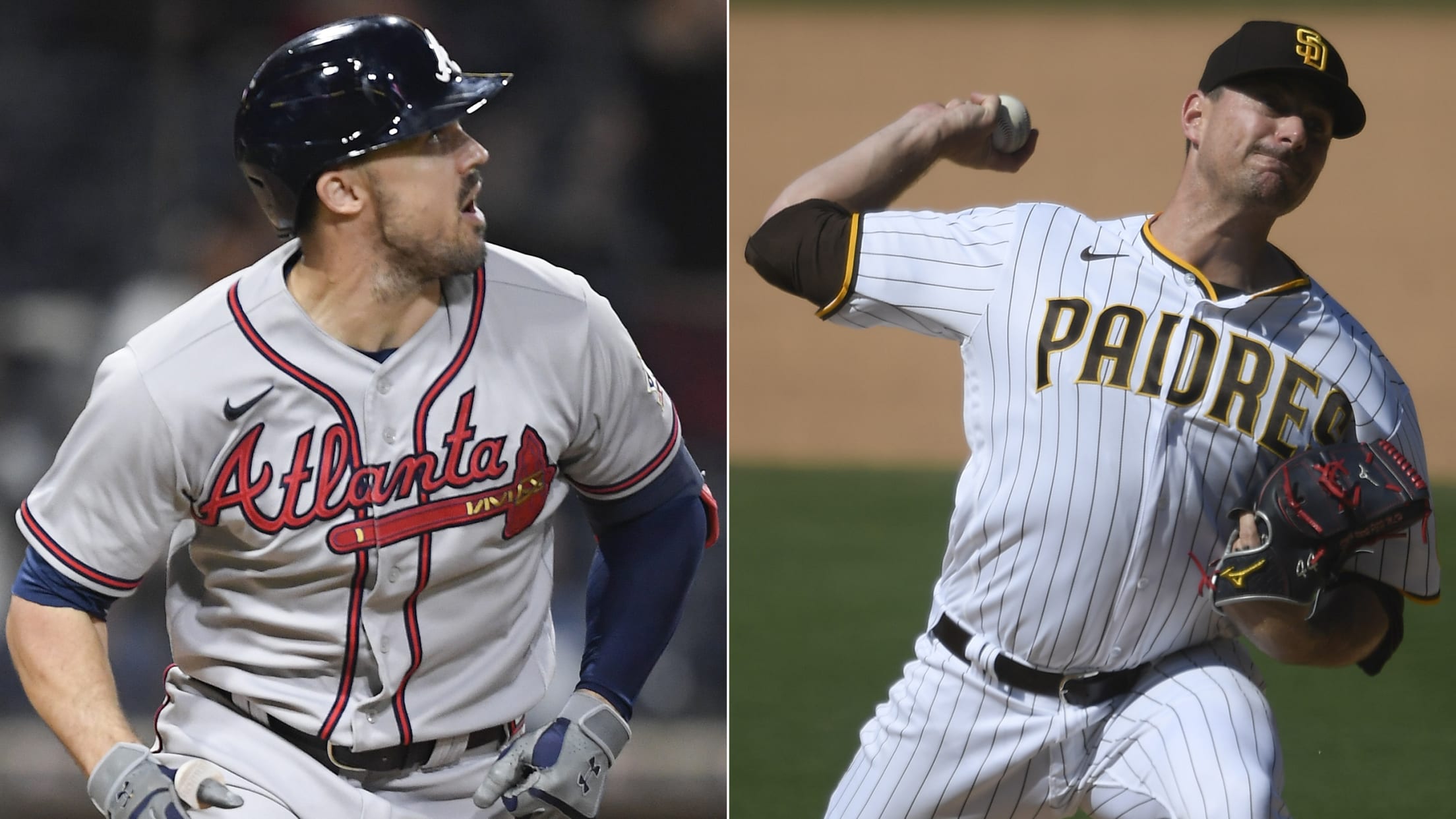 On July 21, Adam Duvall's Marlins faced Daniel Hudson's Nationals. Also on July 21, Duvall's Braves faced Hudson's Padres. Wait, what? That sounds impossible, but it's true. And no, these two veterans are not time travelers -- at least, not really. But they did make some weird baseball history on
Will Torkelson hit 30 HRs? It's in reach
Keeping tabs on the No. 4 overall prospect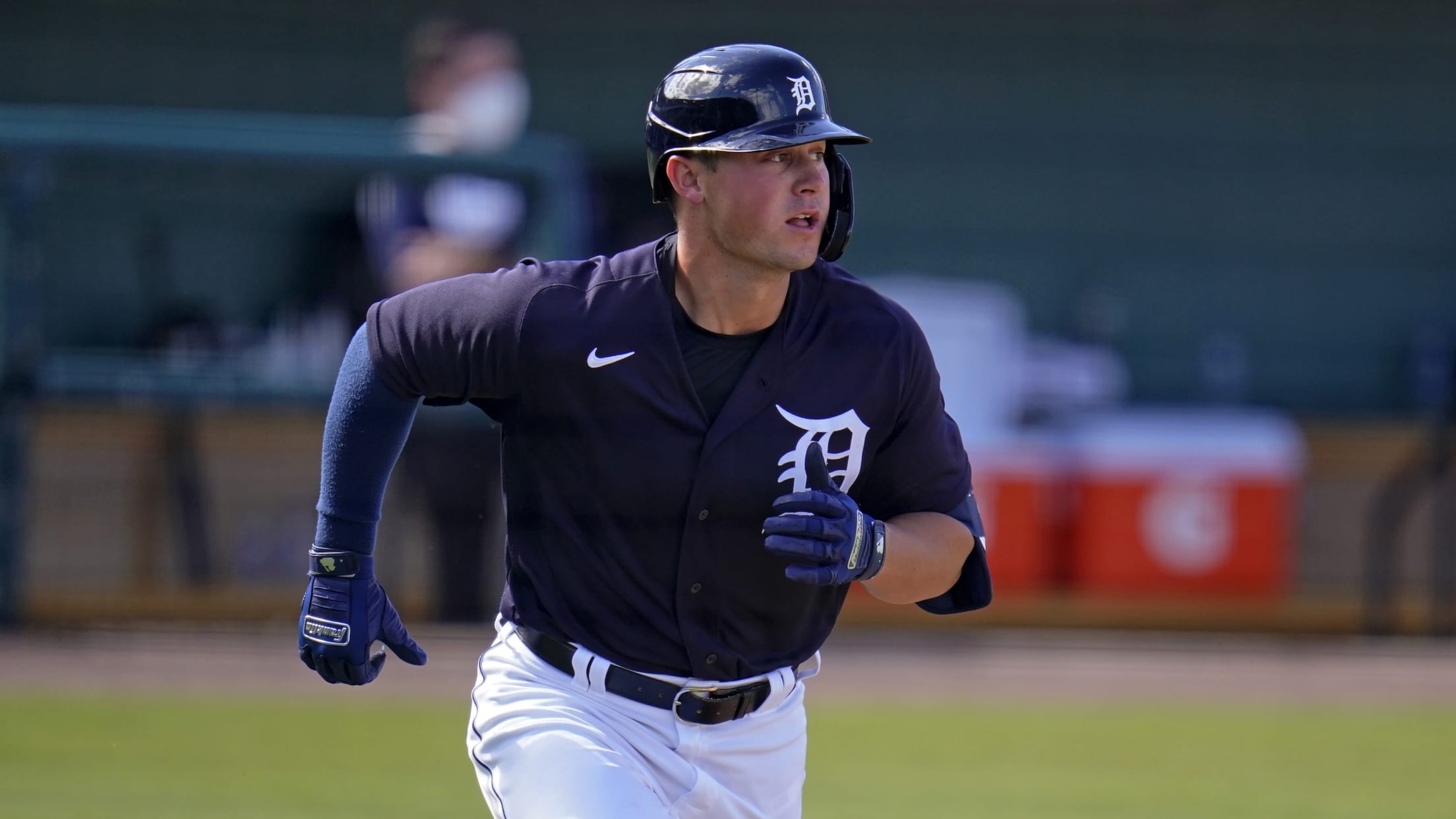 Sept. 25: Drawing closer to 30-homer debut Going yard for the second straight day, Spencer Torkelson hammered an opposite-field jack for No. 28 on the year and his ninth since being promoted to Triple-A Toledo on Aug. 16. The Tigers' top prospect plated four in a 3-for-5 showing, doubling twice
'Sights are set': Yanks aim to host WC Game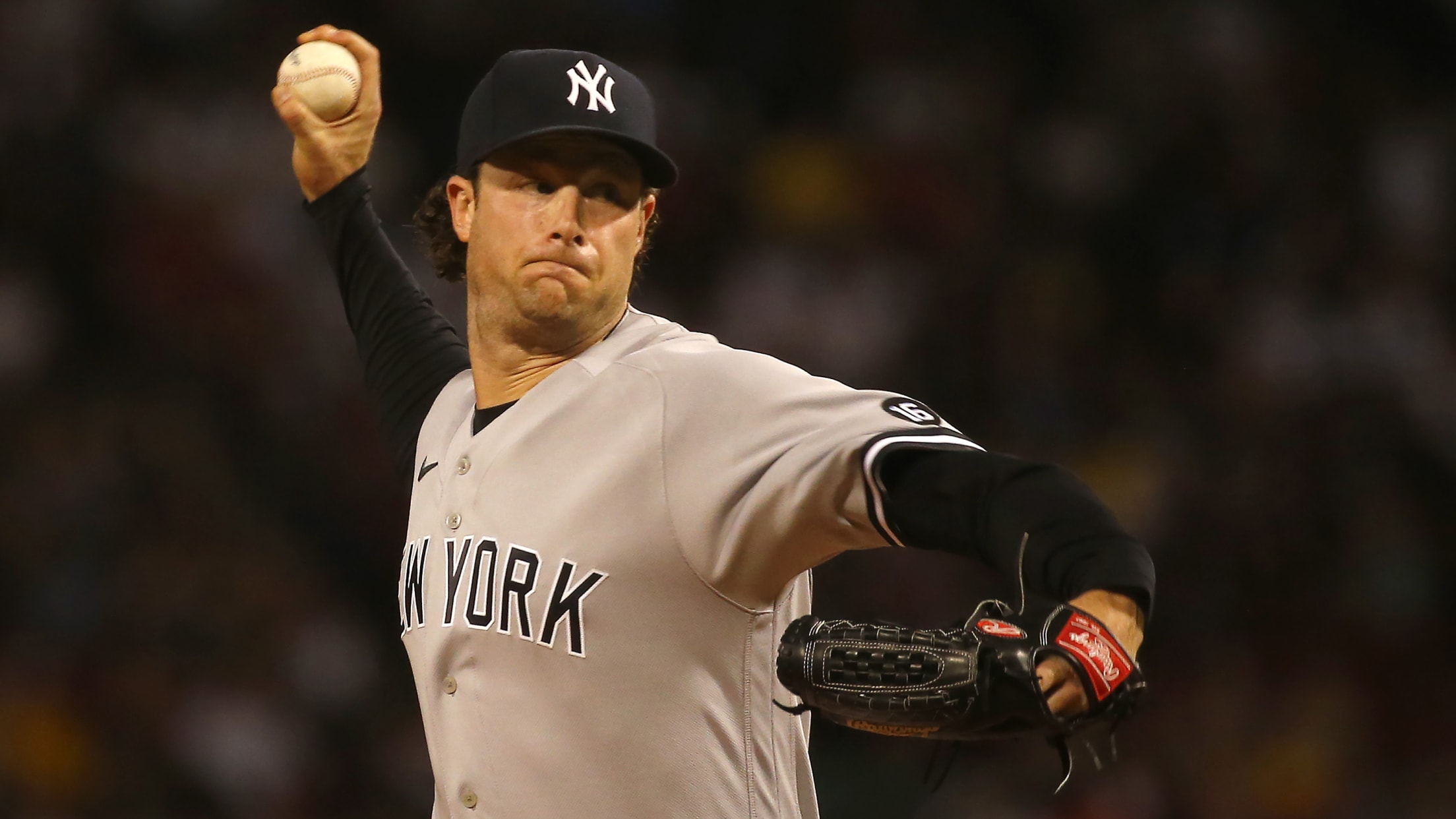 BOSTON -- Three of the eight American League Wild Card Games played since the 2012 introduction of the win-or-go-home contest have been hosted at Yankee Stadium, more than any other venue and with the home team advancing twice. The Yanks sure would like to try their luck again. The Yankees
Giants first to 100 wins, cling to NL West lead
San Francisco launches 4 homers vs. Colorado, stays 1 game ahead of LA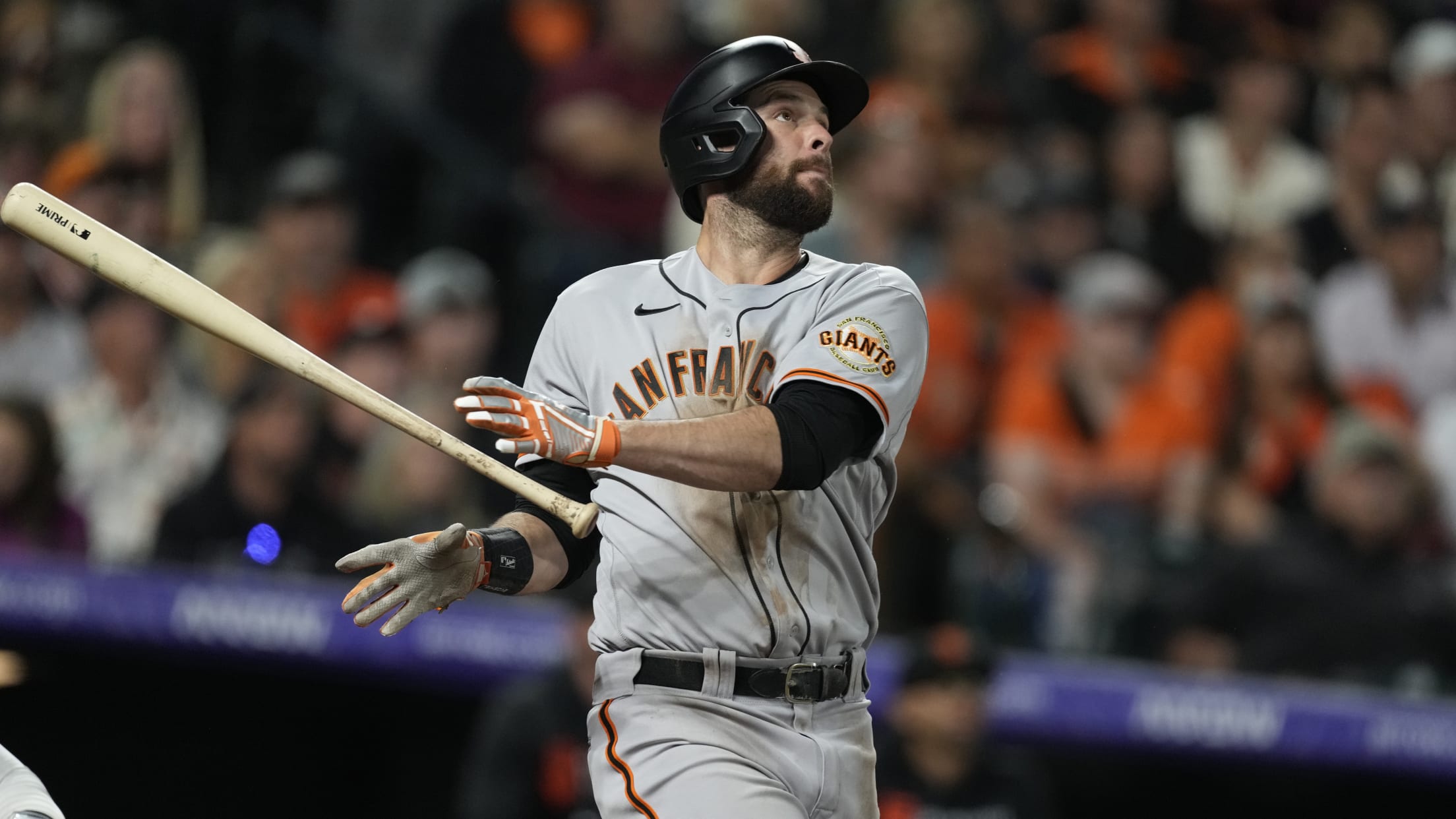 DENVER -- For the first time since 2003, the Giants are a 100-win team, and they got there by continuing their historic onslaught of power on Friday night at Coors Field. San Francisco became the first team in the Majors to reach the century mark by slugging four home runs
'My heart hurts': Bradley (oblique) back on IL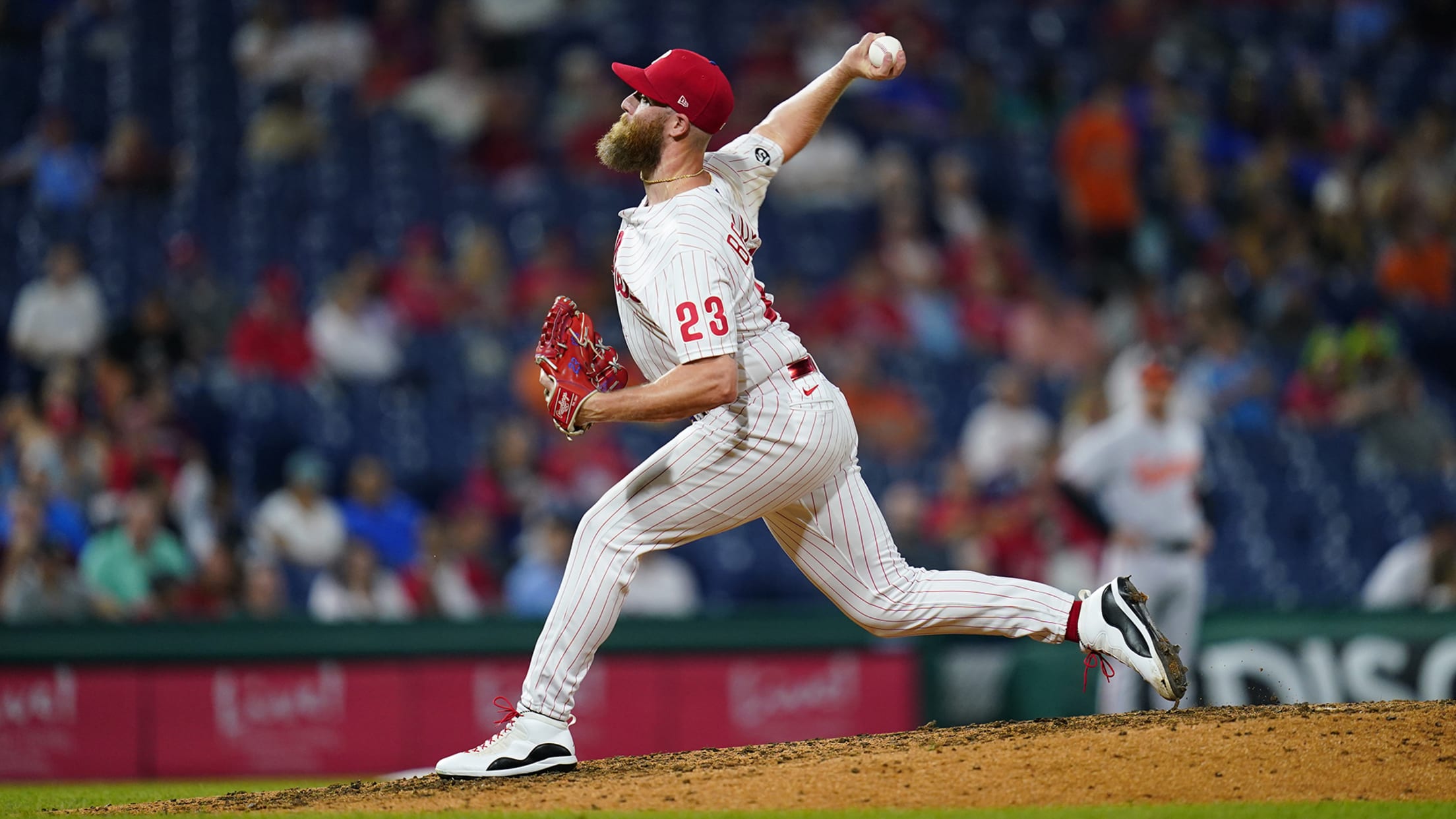 PHILADELPHIA -- If Archie Bradley pitches again for the Phillies, it will be in the postseason. If the Phillies make the postseason. If his strained left oblique heals quickly enough. The Phillies placed Bradley on the 10-day injured list on Saturday with a similar injury to the one that sidelined
Manoah, Ryu close off field & they're foodies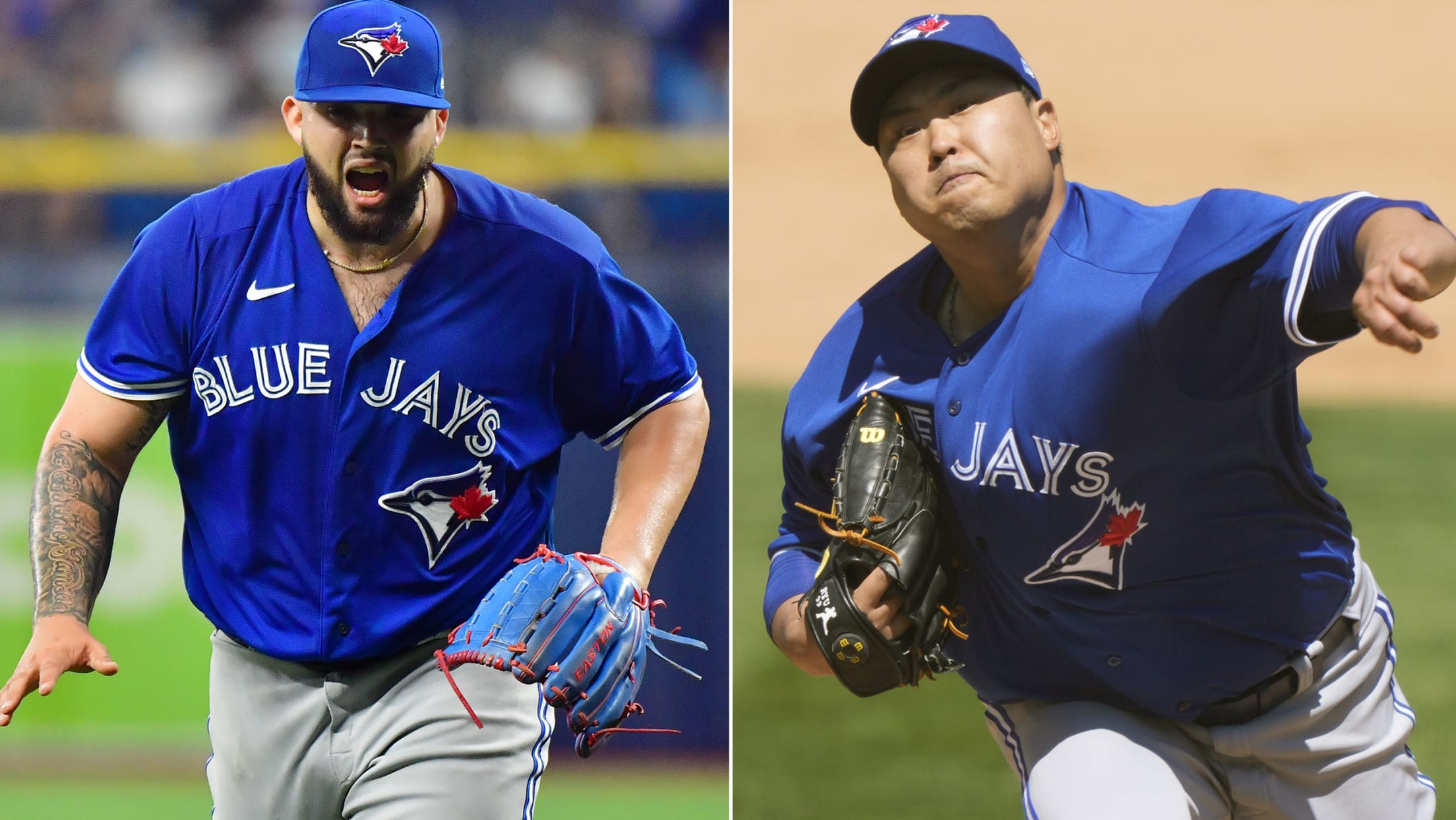 MINNEAPOLIS -- Back on May 31, Alek Manoah sat in his hotel room in Buffalo, N.Y., watching a Yankees game, laying low on his first off-day in the big leagues. Hyun Jin Ryu, the star pitcher and veteran of many off-days, was at Niagara Falls. Manoah, scrolling through Instagram, saw
Each MLB franchise's longest winning streak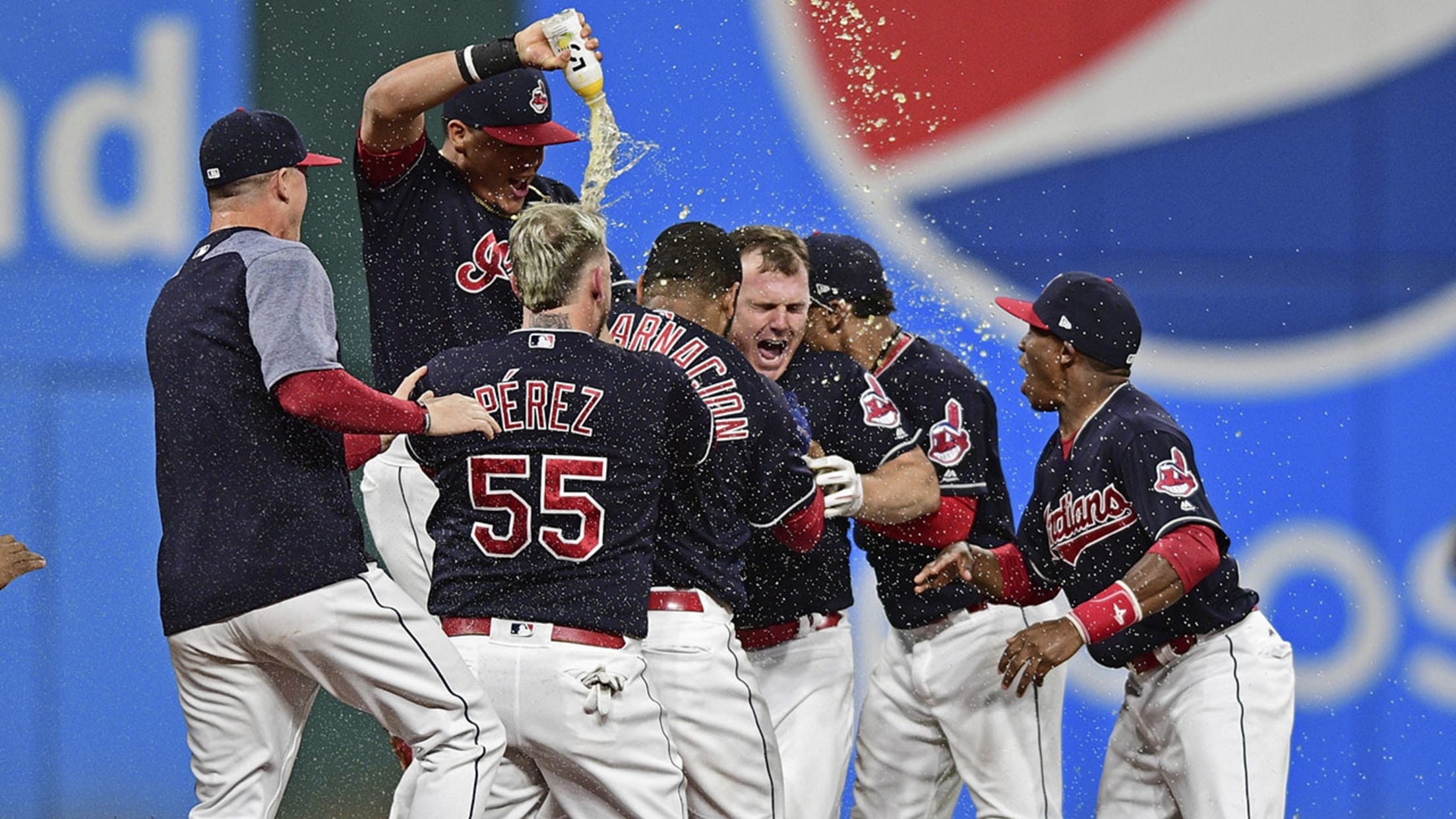 Few storylines are more compelling than a long winning streak, with the excitement growing higher day by day. They can't go on forever, but they're fun while they last. The 2021 season has brought its fair share of long winning streaks, including a franchise record. The Astros, Brewers and Rays
Playoff watch: Division clinches imminent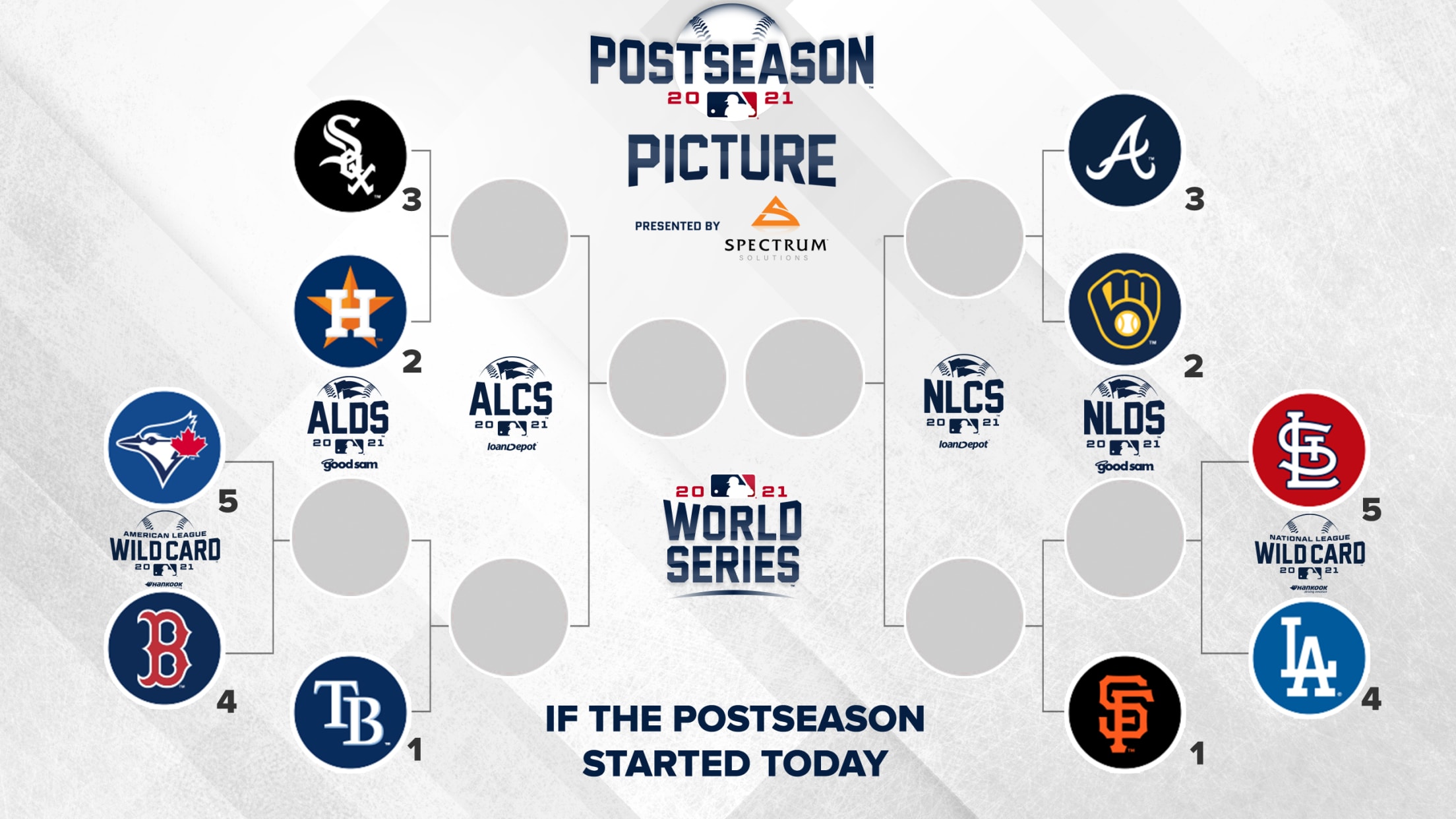 Despite it being a quiet night for clinchers, both leagues should anticipate one this weekend, as the Rays and Brewers each have a chance to clinch their divisions as soon as Saturday. Both teams have already clinched home-field advantage for their divisions -- the Brewers having done so with their
Complete 2021 MLB postseason schedule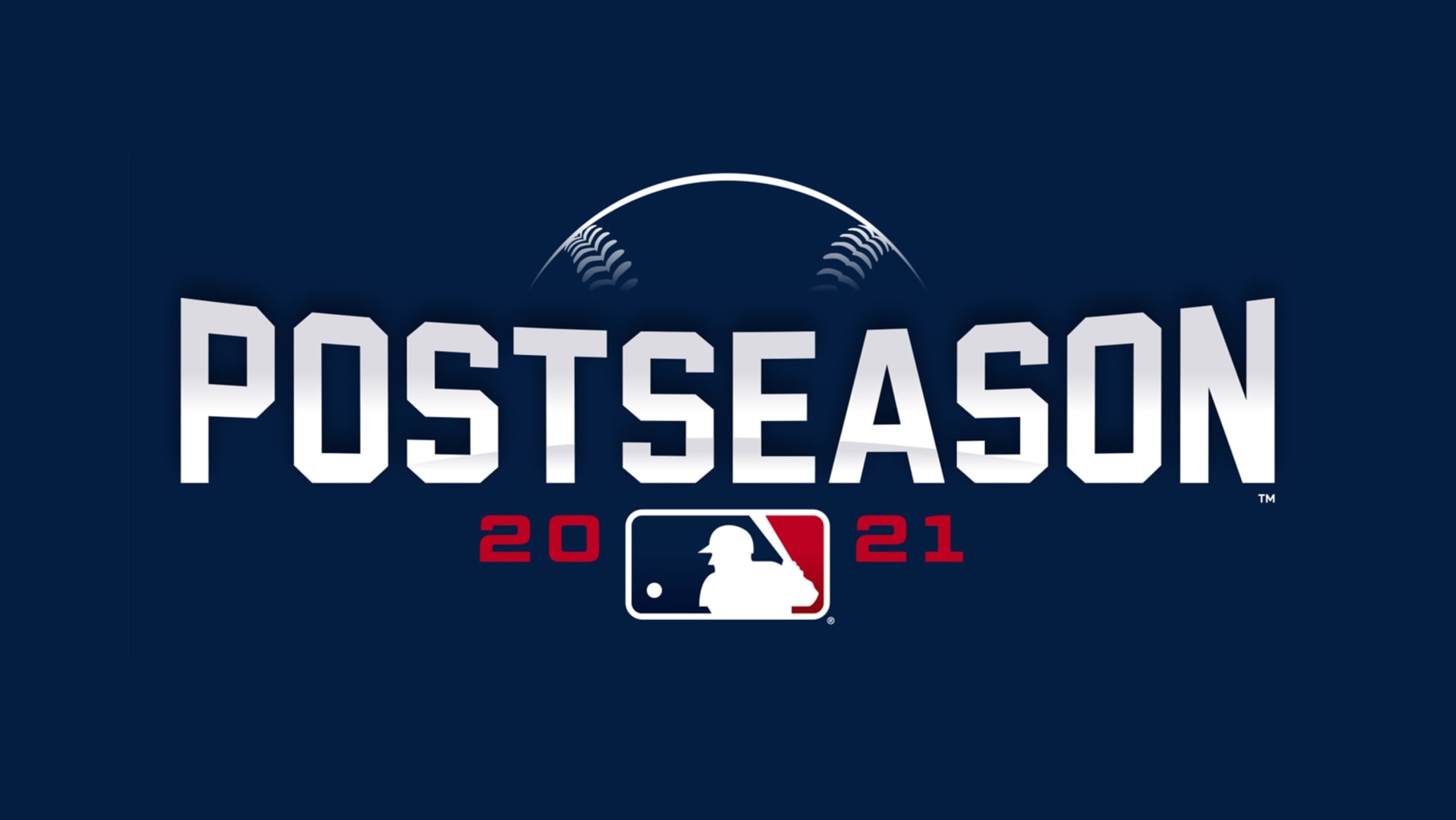 Major League Baseball today announced the schedule for the 2021 Postseason, which is set to open with the American League Wild Card Game presented by Hankook on ESPN on Tuesday, Oct. 5, followed by the National League Wild Card Game presented by Hankook on TBS on Wednesday, Oct. 6. Game
Here are the '21 playoff tiebreaker scenarios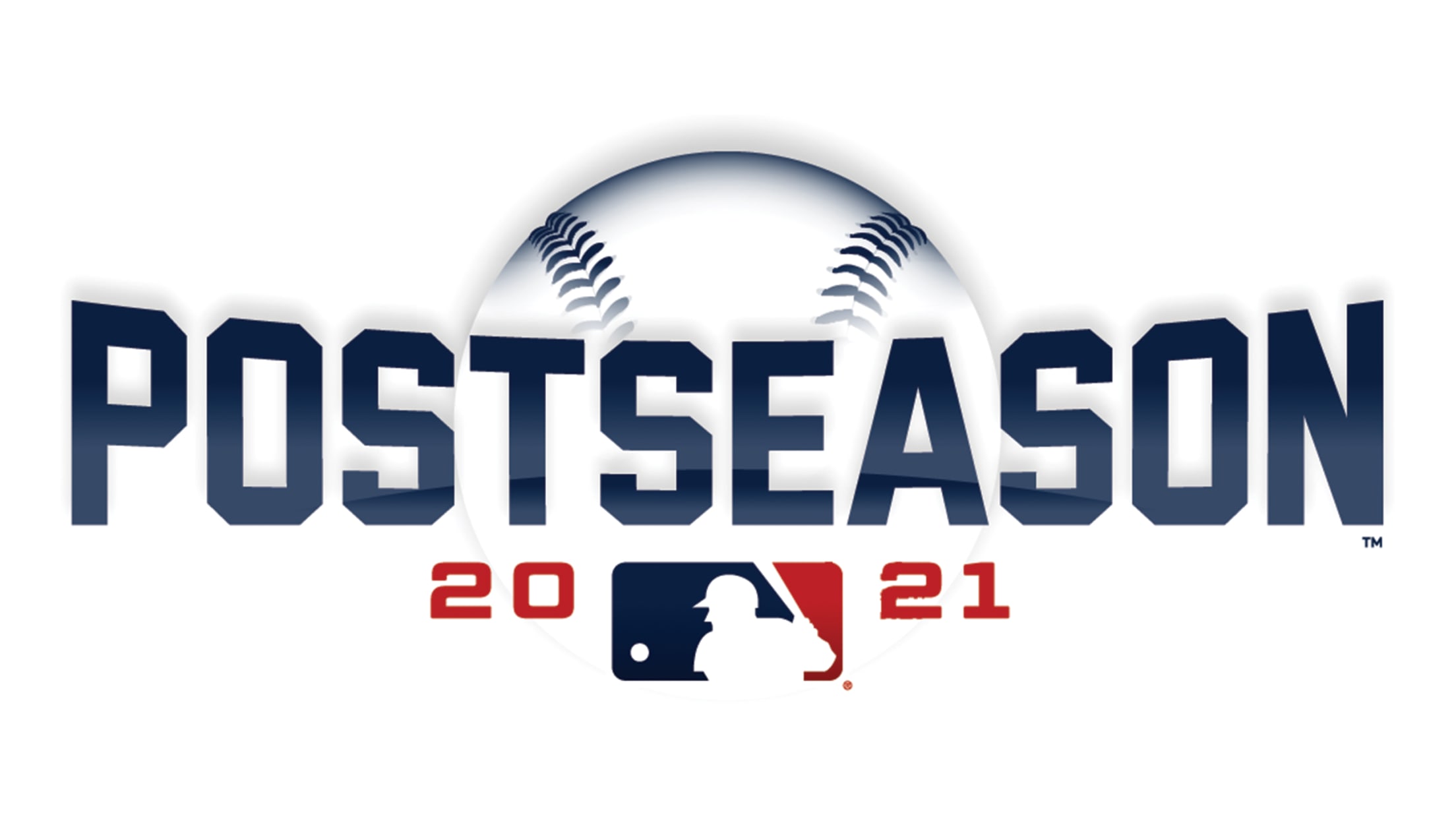 Just as extra innings are sometimes required to resolve games, extra games are sometimes required to resolve regular-season races. It hasn't happened often, even in the dual-Wild Card era in which more teams are in the late-season mathematical mix. Since Major League Baseball went to the dual-Wild Card format in
Injuries: Greinke, Yankees, Cease, Bellinger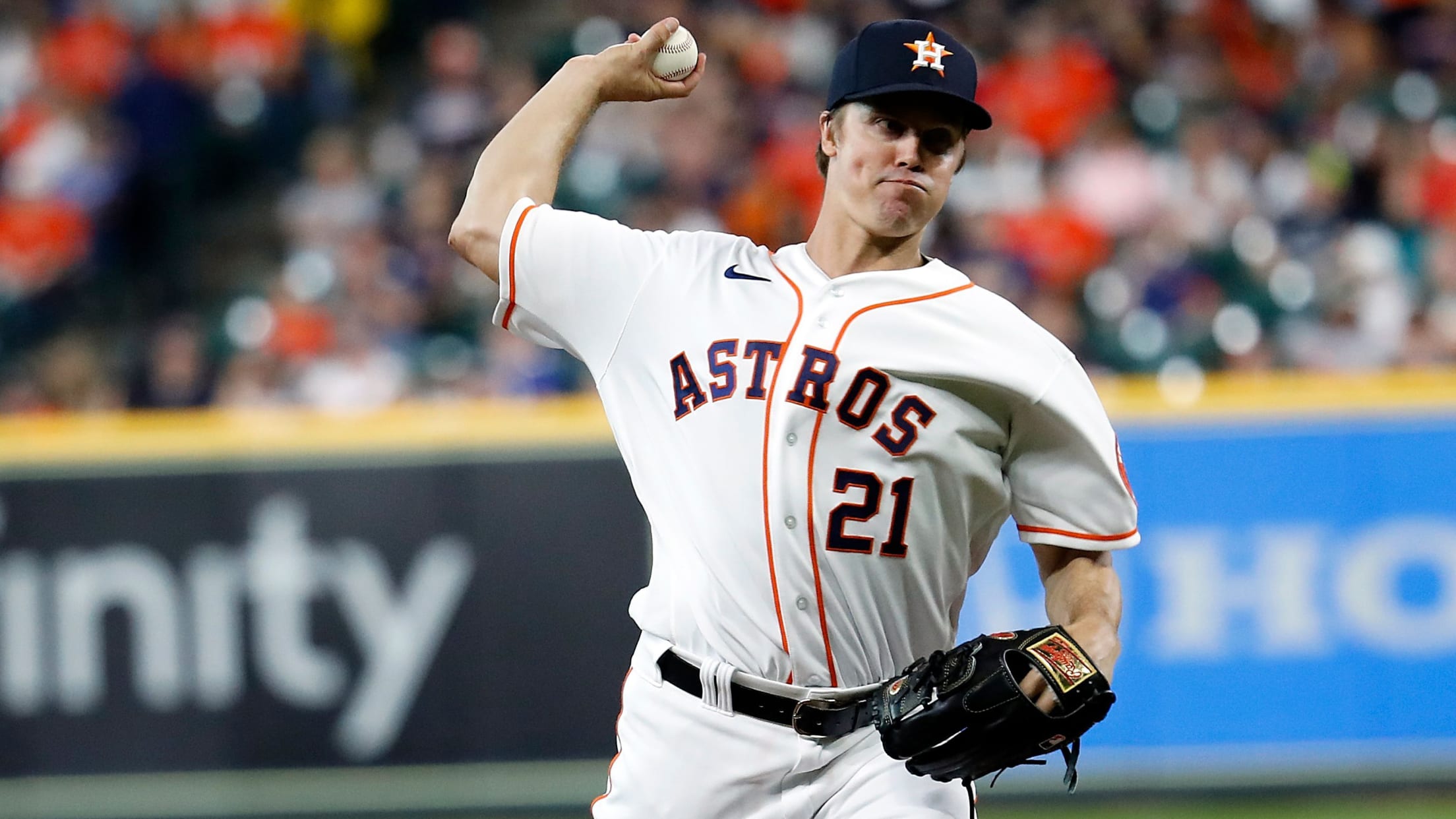 Stay up-to-date with all the latest news on injured and recovering players from across Major League Baseball.
Wander back, extends on-base streak to 40
Franco thrilled to return: 'I feel like it's like my debut'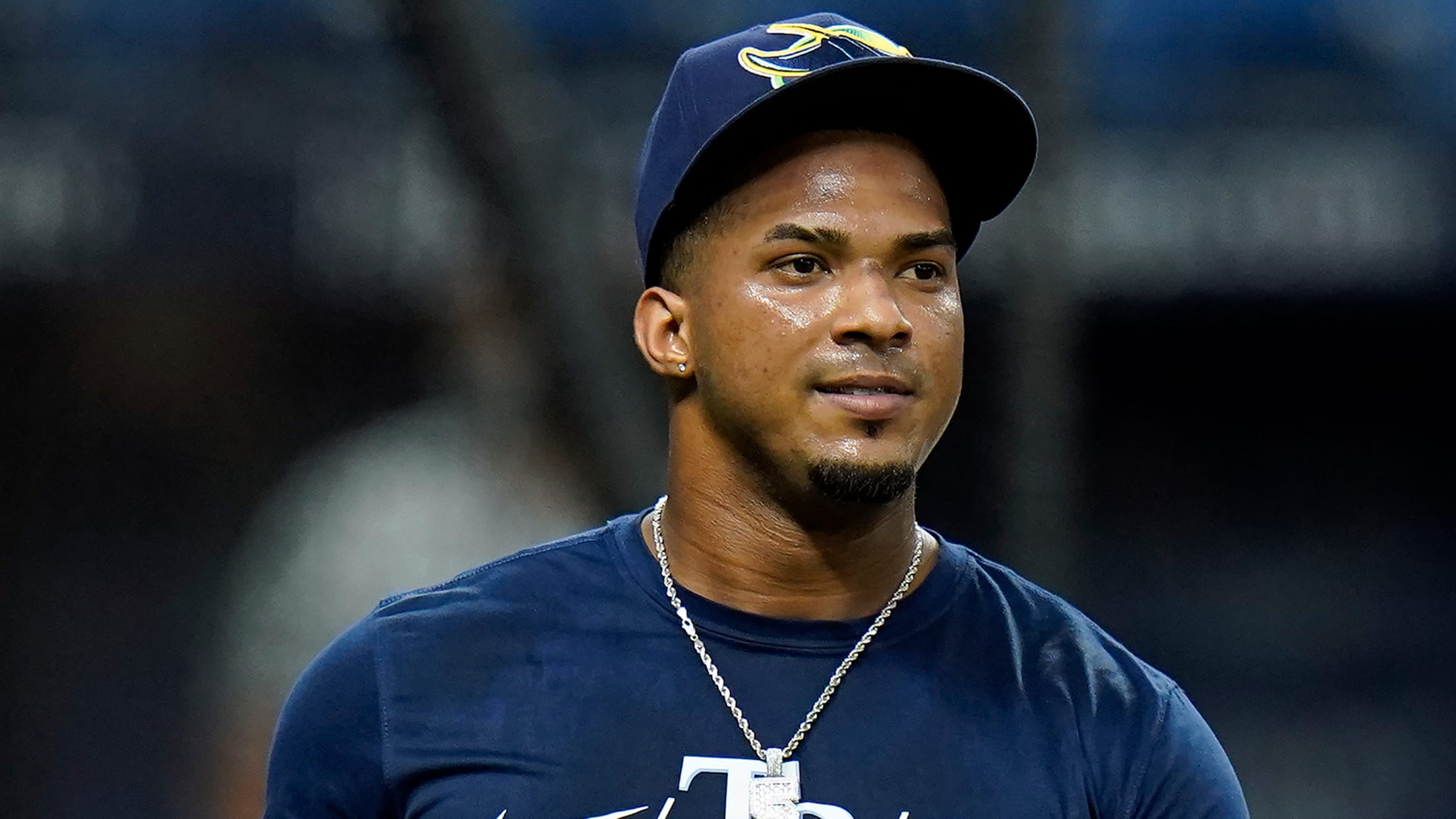 ST. PETERSBURG -- Two days after the Rays punched their ticket to the postseason, they got rookie phenom Wander Franco back for the final stretch of the regular season. Tampa Bay reinstated Franco from the 10-day injured list and optioned infielder Taylor Walls to Triple-A Durham prior to Friday night's
There's never been a leadoff hitter like Soler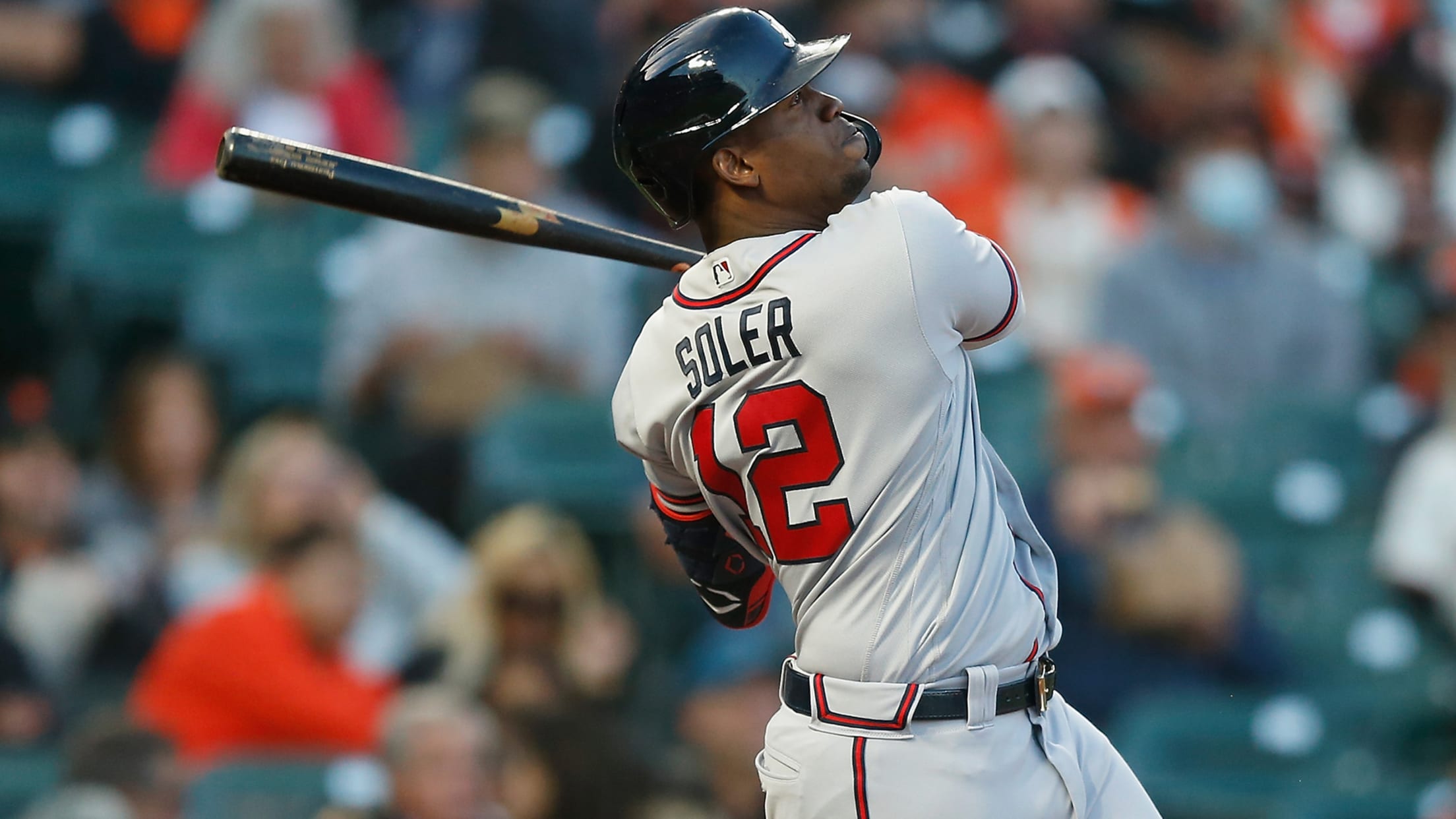 In case you're wondering whether it's unusual for the Braves to be using Jorge Soler -- a player who is large and powerful, but not terribly fast or renowned for his contact or on-base skills -- atop their lineup, as they've been doing for the past four games, know that
Didi rewards skip's faith to inch Phils near 1st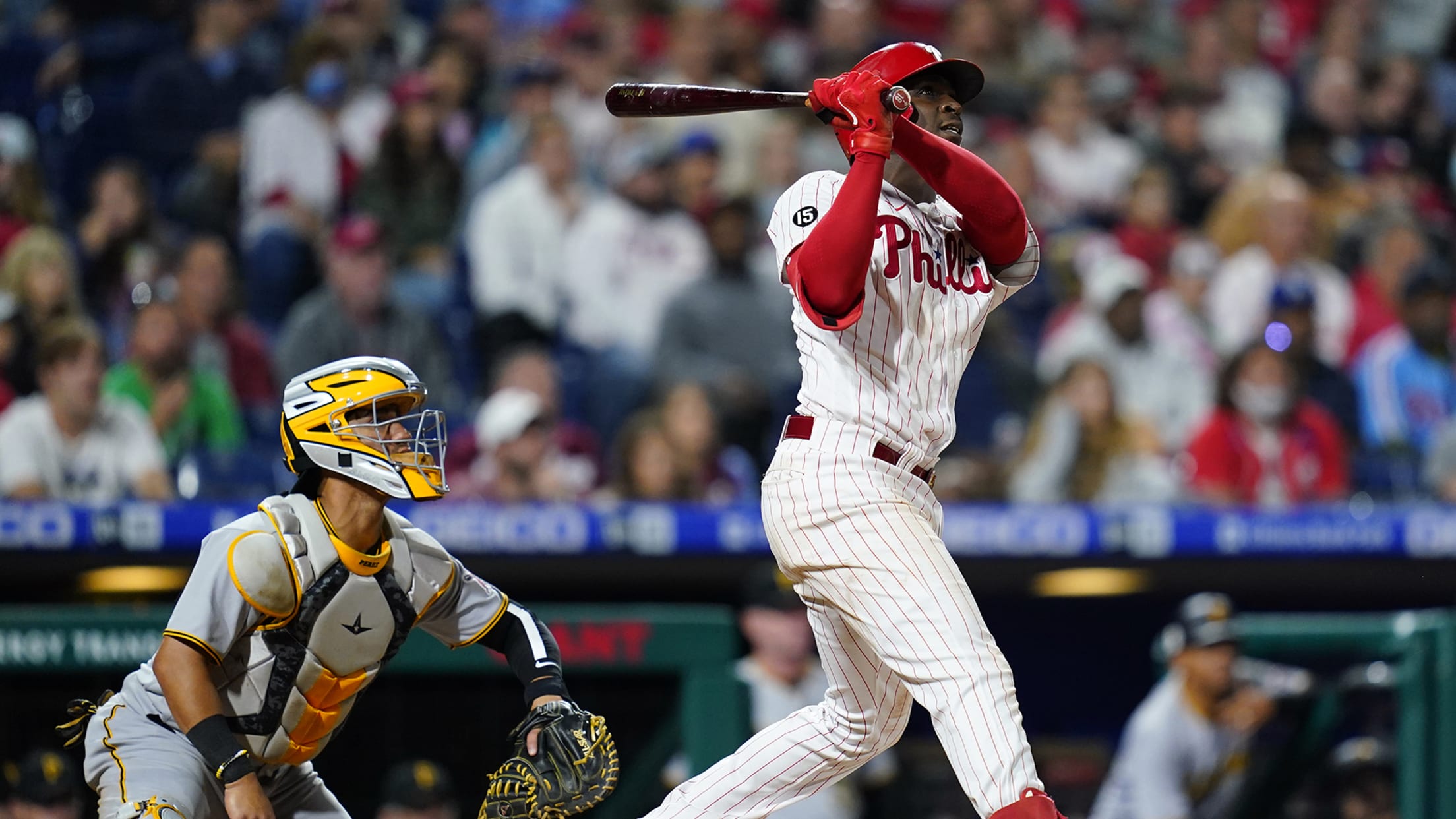 PHILADELPHIA -- Joe Girardi issued Didi Gregorius a vote of confidence this week. Despite the shortstop's season-long struggles, both offensively and defensively, the Phillies' manager said he planned to play Gregorius the rest of the season, even against left-handed pitching. First, Girardi said he values his experience in a pennant
Mullins 1st Oriole in 30-30 club: 'It's surreal'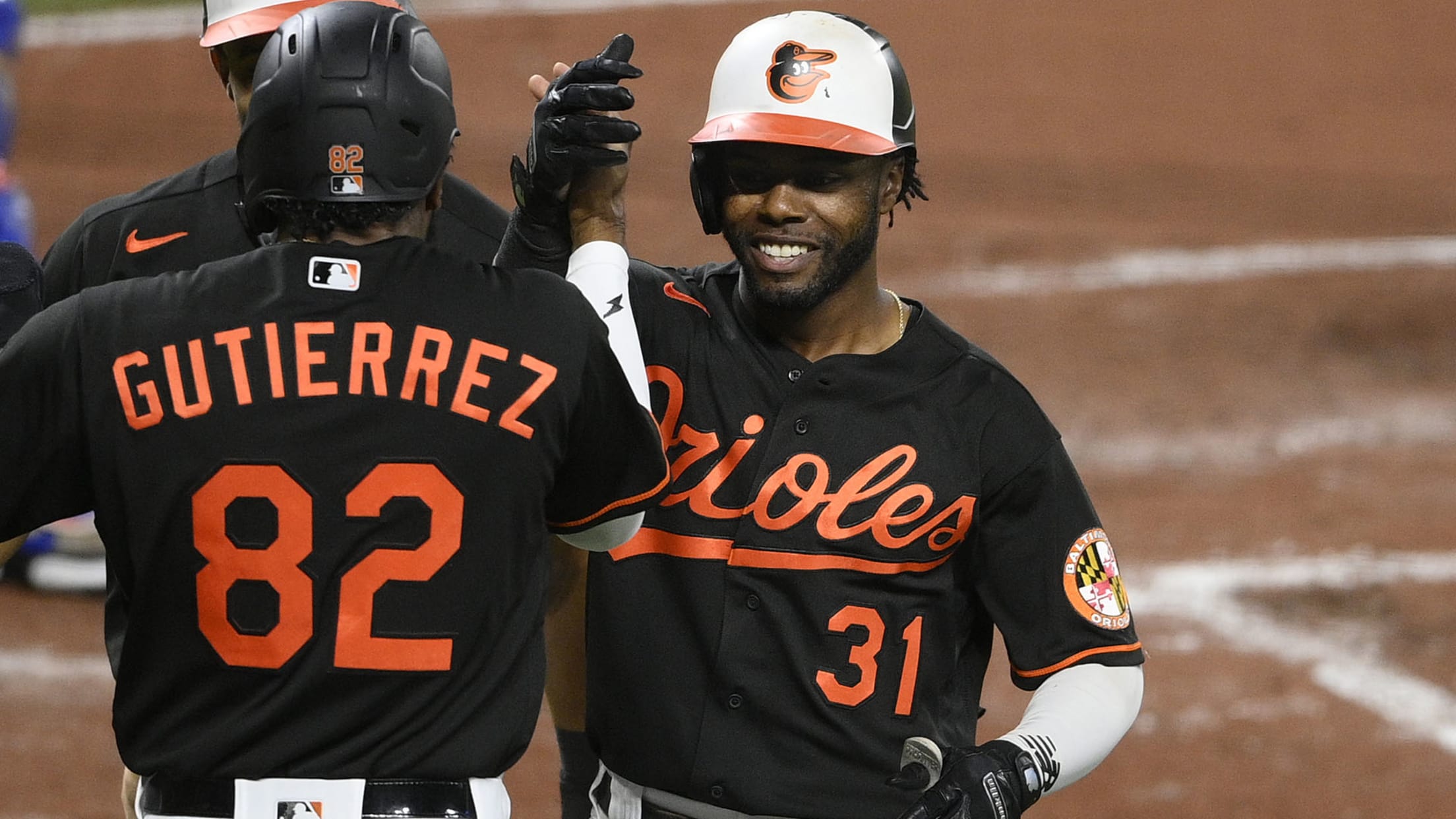 BALTIMORE -- Cedric Mullins' surprise, superlative breakout season now also ranks historic. Not until Friday had an Oriole player hit 30 home runs and stolen 30 bases in the same season, throughout 67 years of O's baseball in Baltimore. In that respect, Mullins now stands alone. He earned the distinction
Maddux! Fried blanks SD on 98 pitches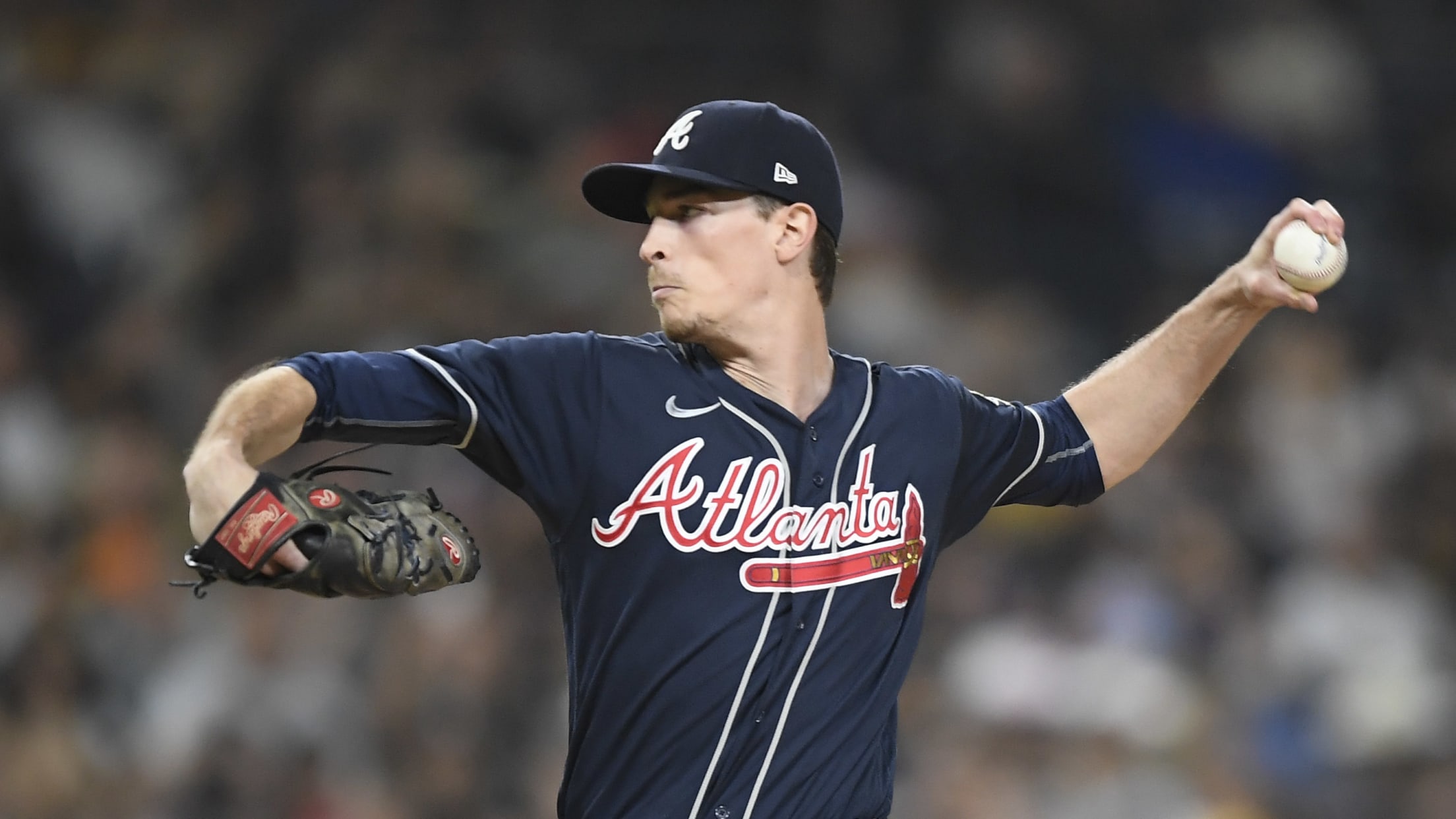 SAN DIEGO -- As Max Fried continues to live up to the great expectations that surrounded him when the Padres drafted him in 2012, he is giving the Braves exactly what is expected from a frontline starter in the heart of a pennant race. Fried dazzled yet again as he
'Good first punch': Yanks within 1 of WC tie
Stanton, Torres go yard; Cole turns in quality start vs. rivals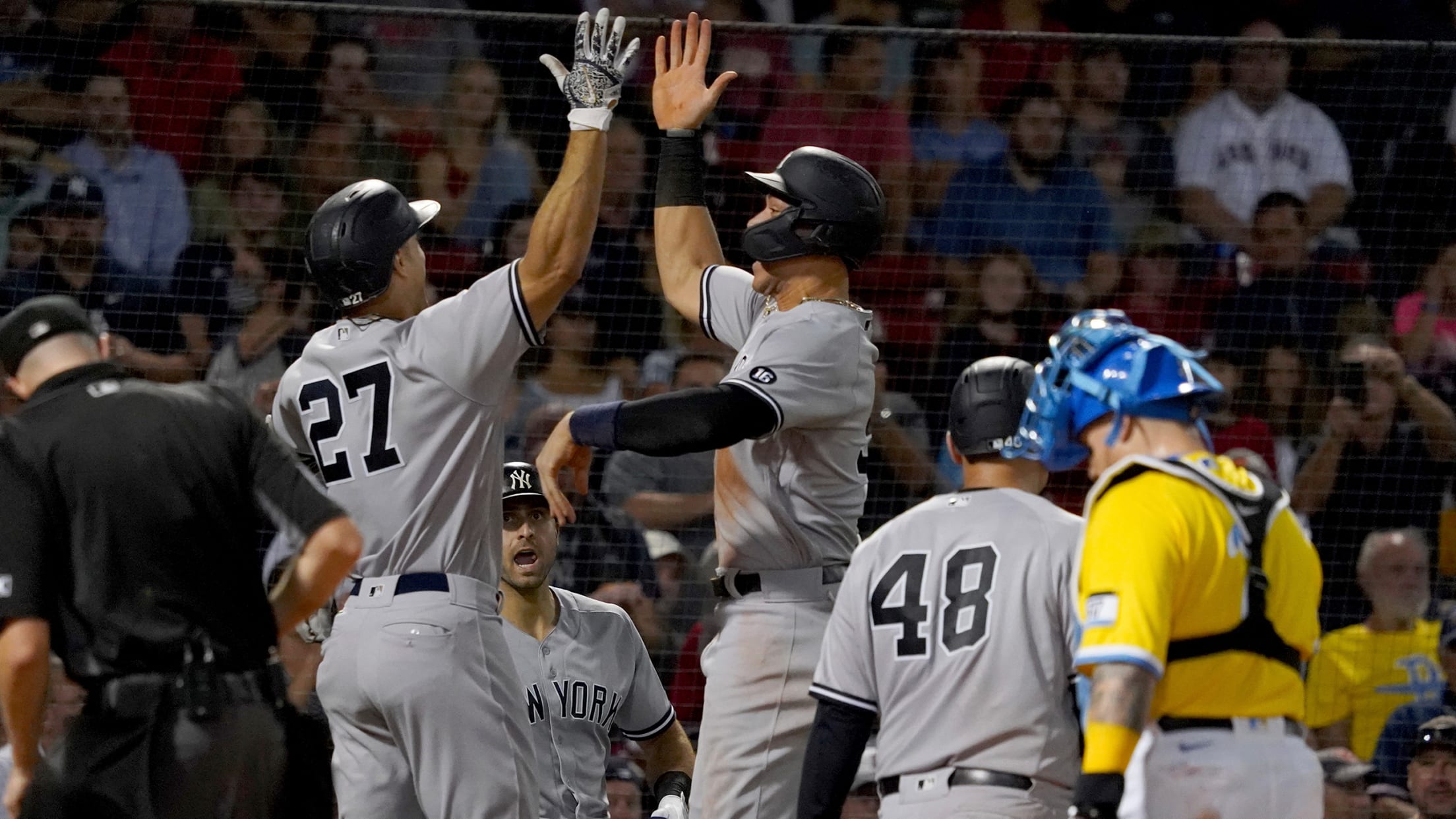 BOSTON -- This is the most meaningful stretch of games for the 2021 Yankees, a nine-game sprint that will determine their playoff qualification. There is comfort in having it rest in their hands, as manager Aaron Boone believes. If they win most of their games, their season almost certainly will
In 2-month game of oddities, Tatis HR wins it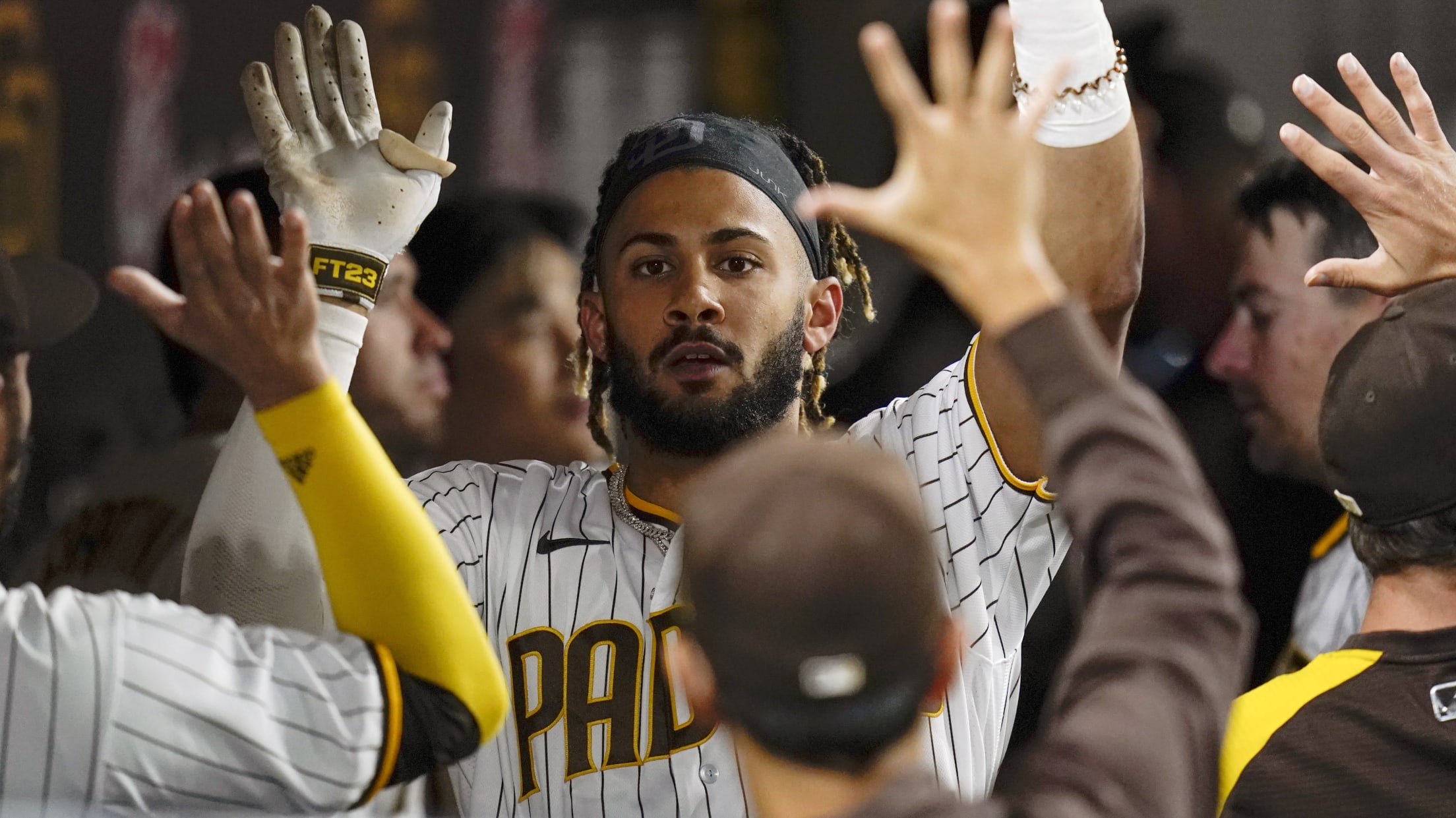 SAN DIEGO -- Technically, Fernando Tatis Jr. hit his 30th homer of the season on Friday night, bringing his total for the year to 41. Make sense? Meanwhile, Adam Duvall, who was not a Brave when this game started, homered off Daniel Hudson, who was not a Padre when this
Rays' magic number now 2 to clinch AL East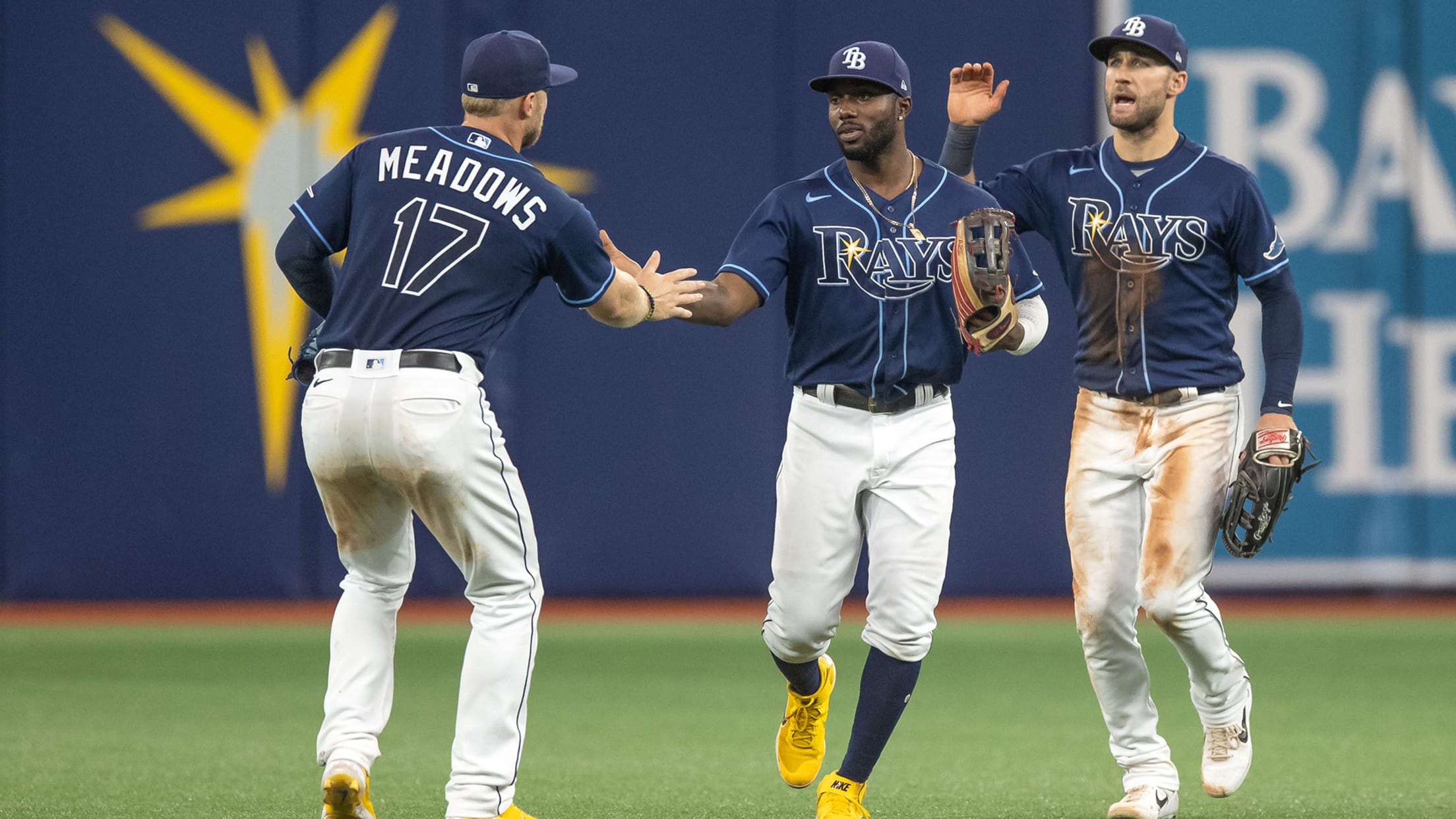 ST. PETERSBURG -- When the Rays clinched their third straight postseason appearance on Wednesday, they opted for a relatively low-key celebration at Tropicana Field. They may not have to wait much longer for a bigger bash in the home clubhouse. The Rays' 8-0 win over the Marlins at Tropicana Field
'It's fun': Pollock keeps NL West race tight
Former D-back homers, contributes to eye-popping outfield defense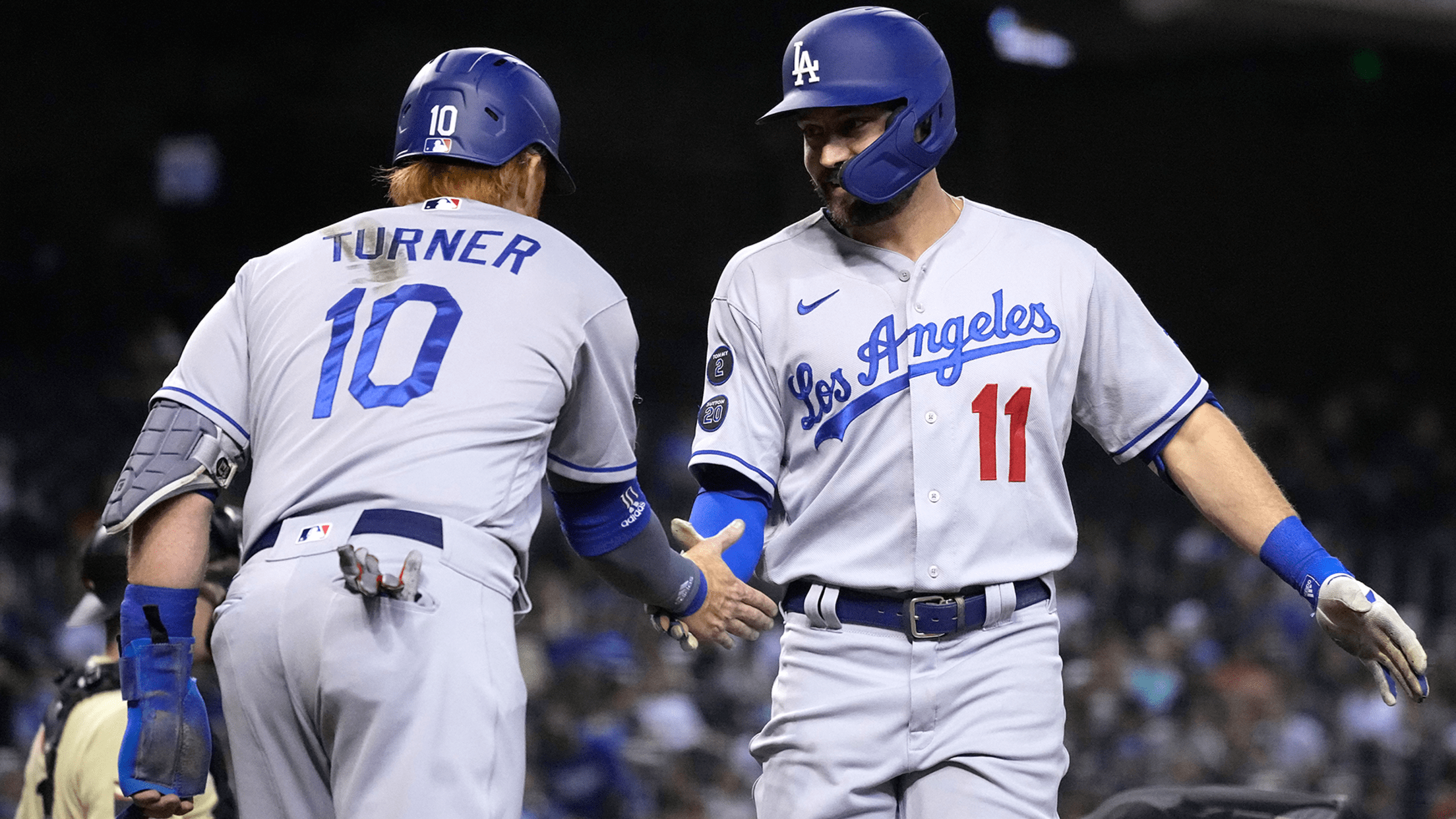 PHOENIX -- With no regular season head-to-head games remaining against the Giants, the National League West will ultimately be decided by which team handles its business best against teams it's supposed to beat. The Dodgers have feasted against the D-backs all season long and will have to continue that over
Cardinals vs. Cubs: Odds, preview, prediction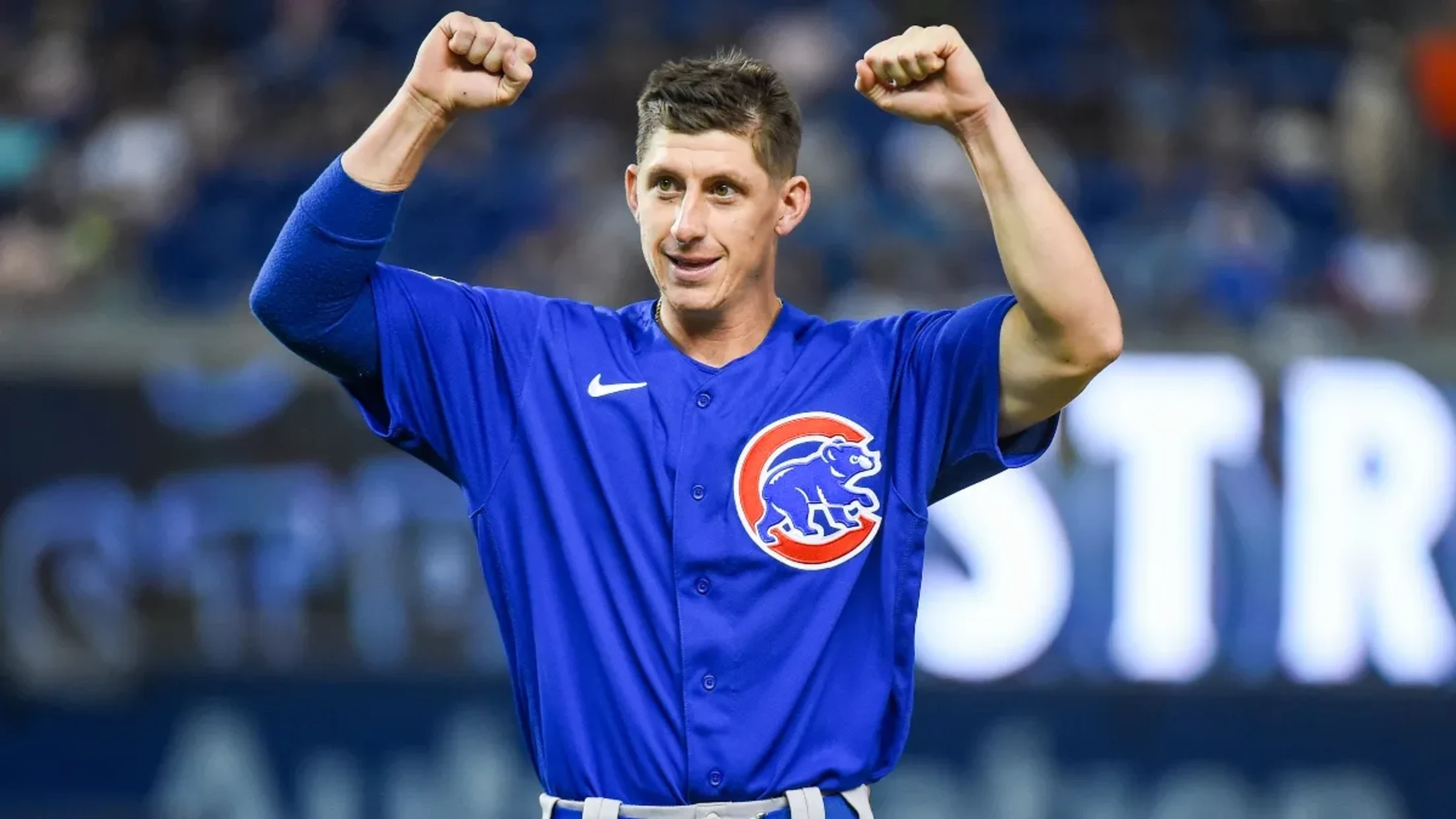 A version of this article originally appeared on the Action Network. For more betting insights, check outActionNetwork.com.
Fearsome Ohtani walking at historic rate
Two-way stud in elite company after walking 11 times in 3 games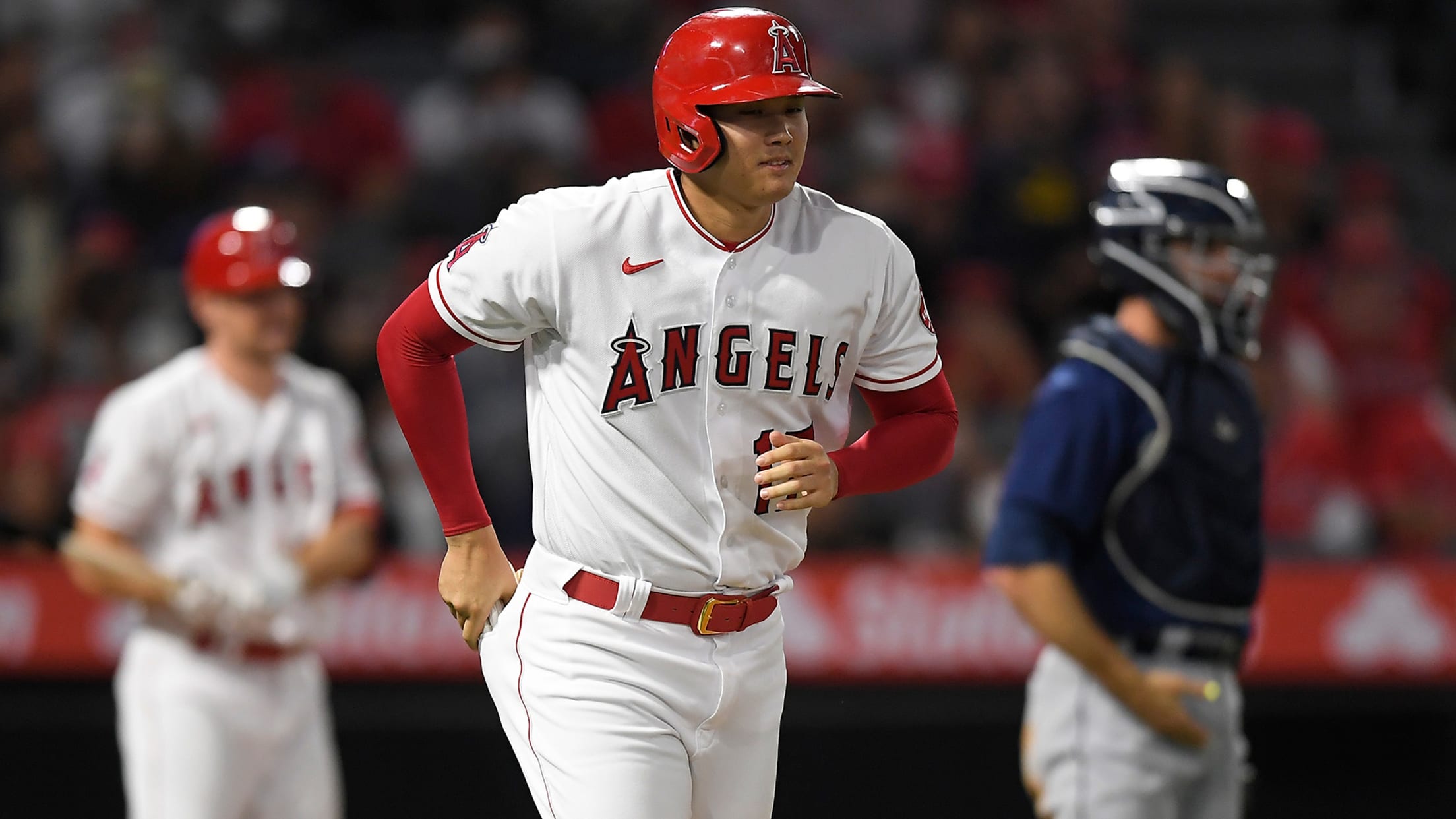 ANAHEIM -- Shohei Ohtani tied yet another Major League record on Friday, and this one showed just how much teams are trying to avoid pitching to him down the stretch. After drawing a career-high four walks on Wednesday and three on Thursday against the first-place Astros, Ohtani drew four more
Magic No. at 2 after Yelich's eventful night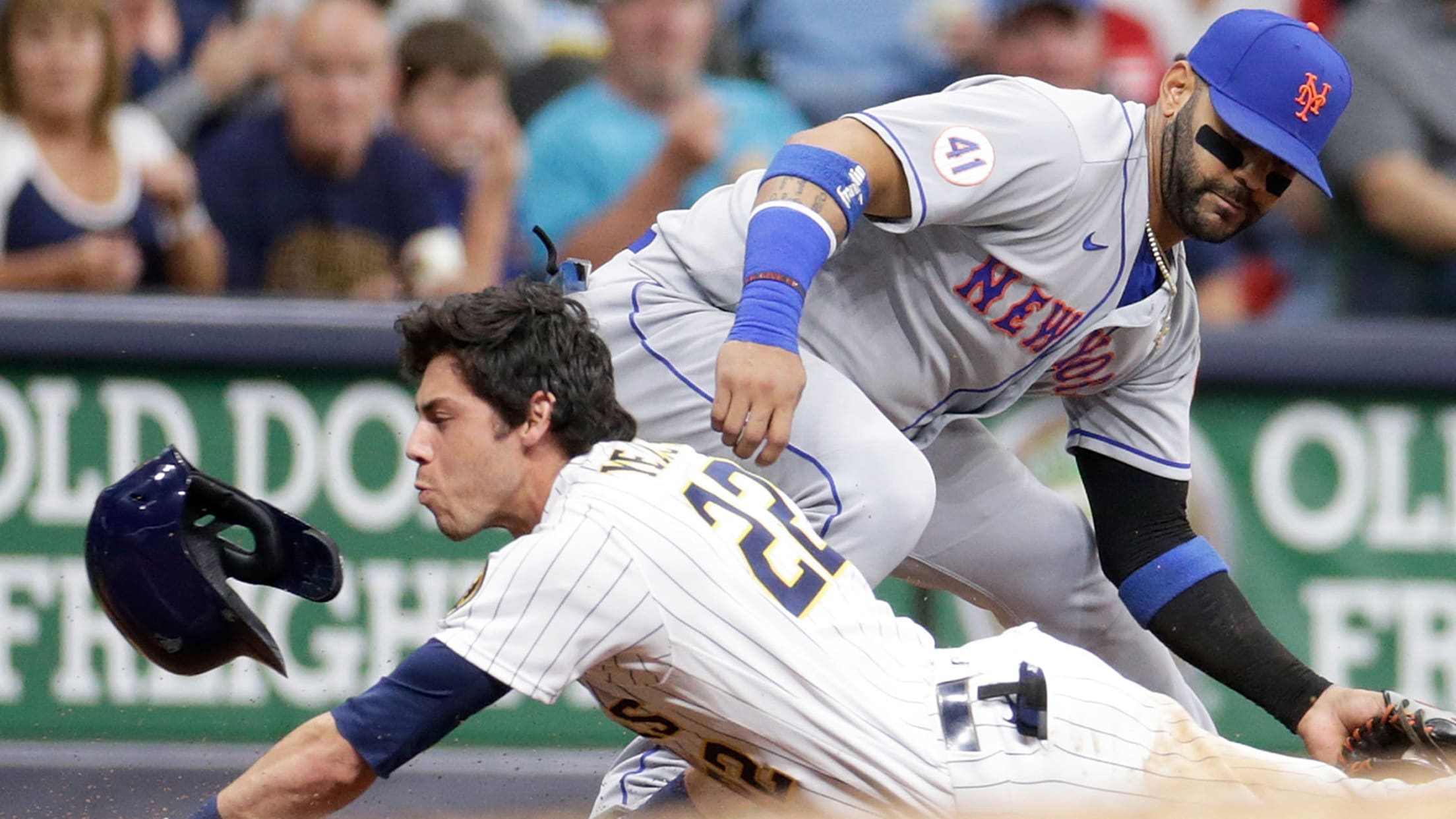 MILWAUKEE -- Christian Yelich's Friday night went like this: 2-for-3 with two runs, one triple, one home run, one walk and one cut lip. The way Yelich's season has gone -- and the way this week has been going for the Brewers -- it was a small price to pay