7 things to watch in regular season's final week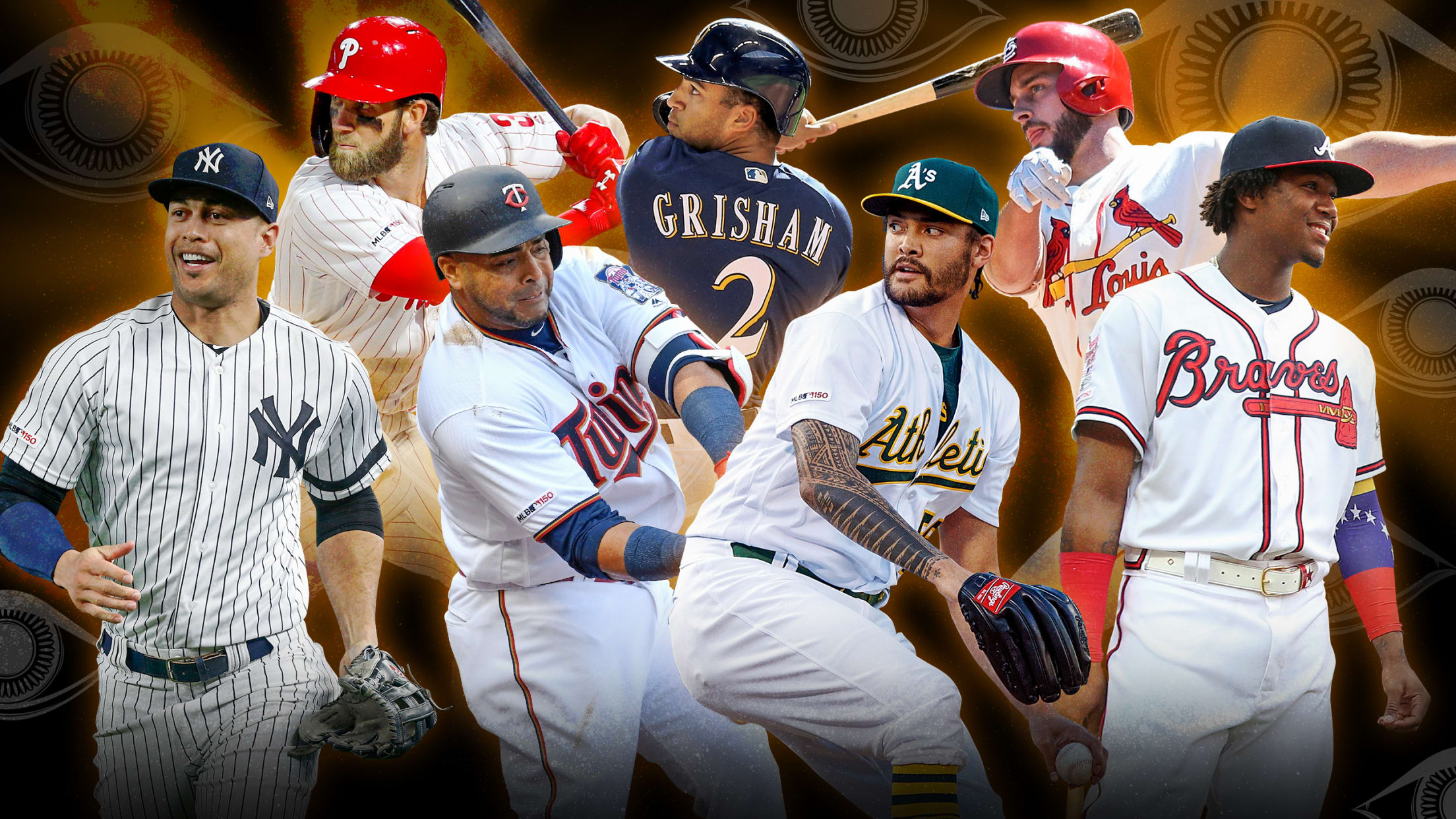 Can you believe it? These six months have flown by, and things are moving even more quickly now as some teams prepare for the postseason and others fight and claw simply to get there. Anyway, welcome to the final week of the regular season. Excluding division leaders, we still have
One breakout player from every team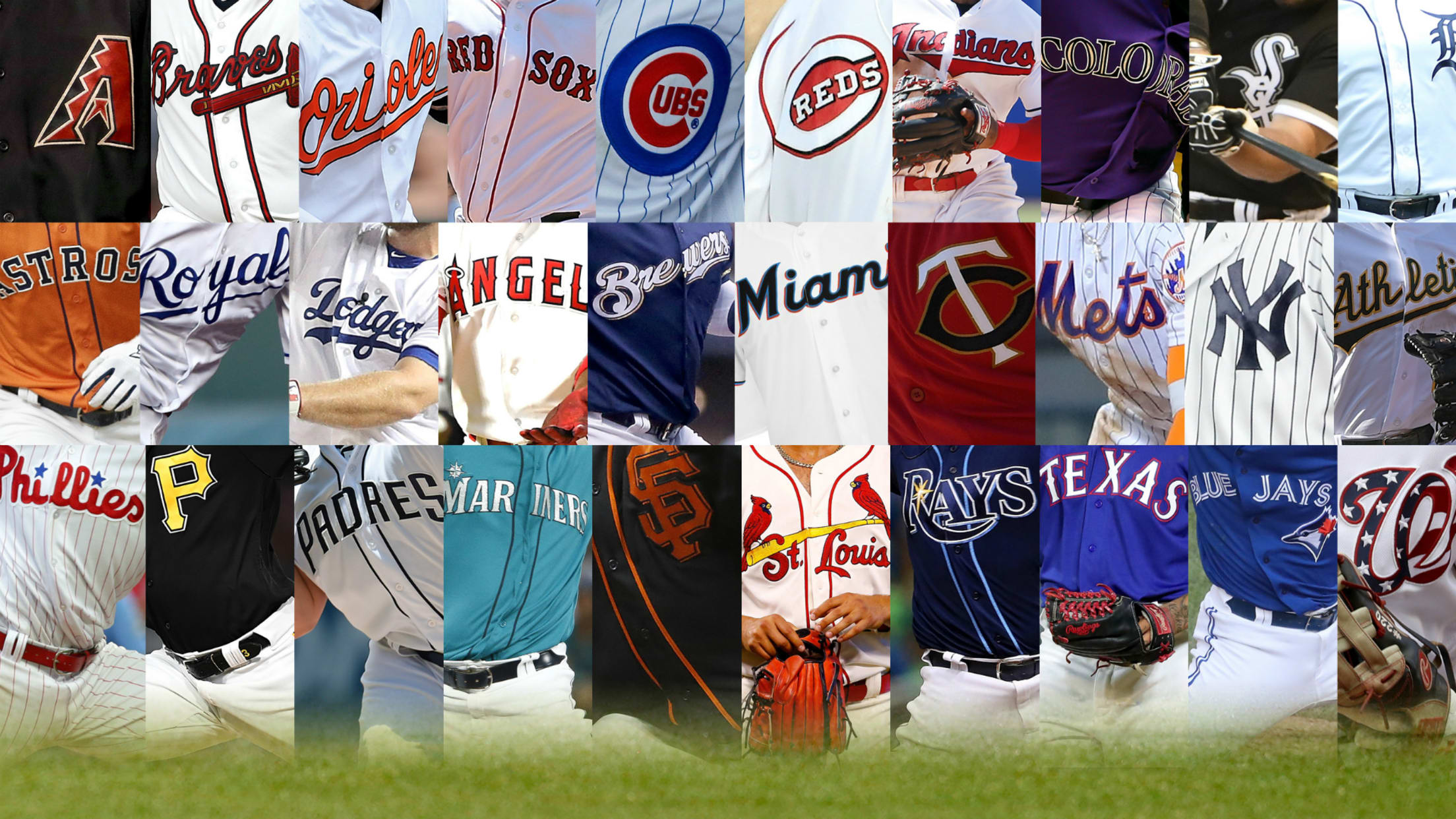 Not every player hits the ground running the minute they arrive in the Majors. Remember, Mike Trout hit .220 in his first season in the big leagues. But once he became Mike Trout, everyone knew it. He had his breakthrough season. And when you have your breakthrough season, it's impossible
Ned Yost to retire as Royals manager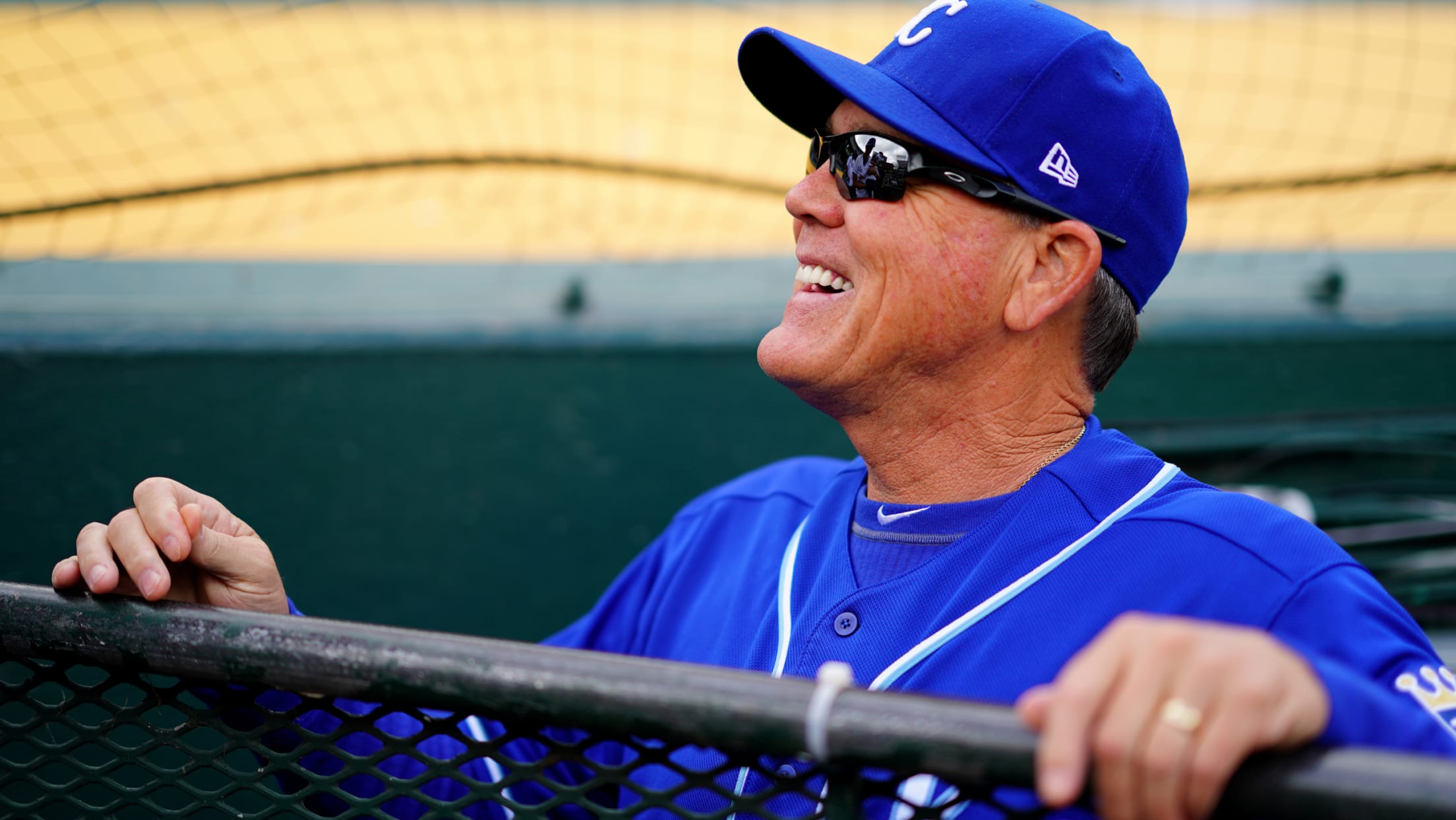 KANSAS CITY -- Royals manager Ned Yost announced on Monday that he is stepping down as the team's manager. Yost, 65, led the Royals to a 22-9 postseason record for a .710 winning percentage, which still leads all managers who have managed at least 20 postseason games. His 2014 Royals
Who tops Power Rankings with a week to go?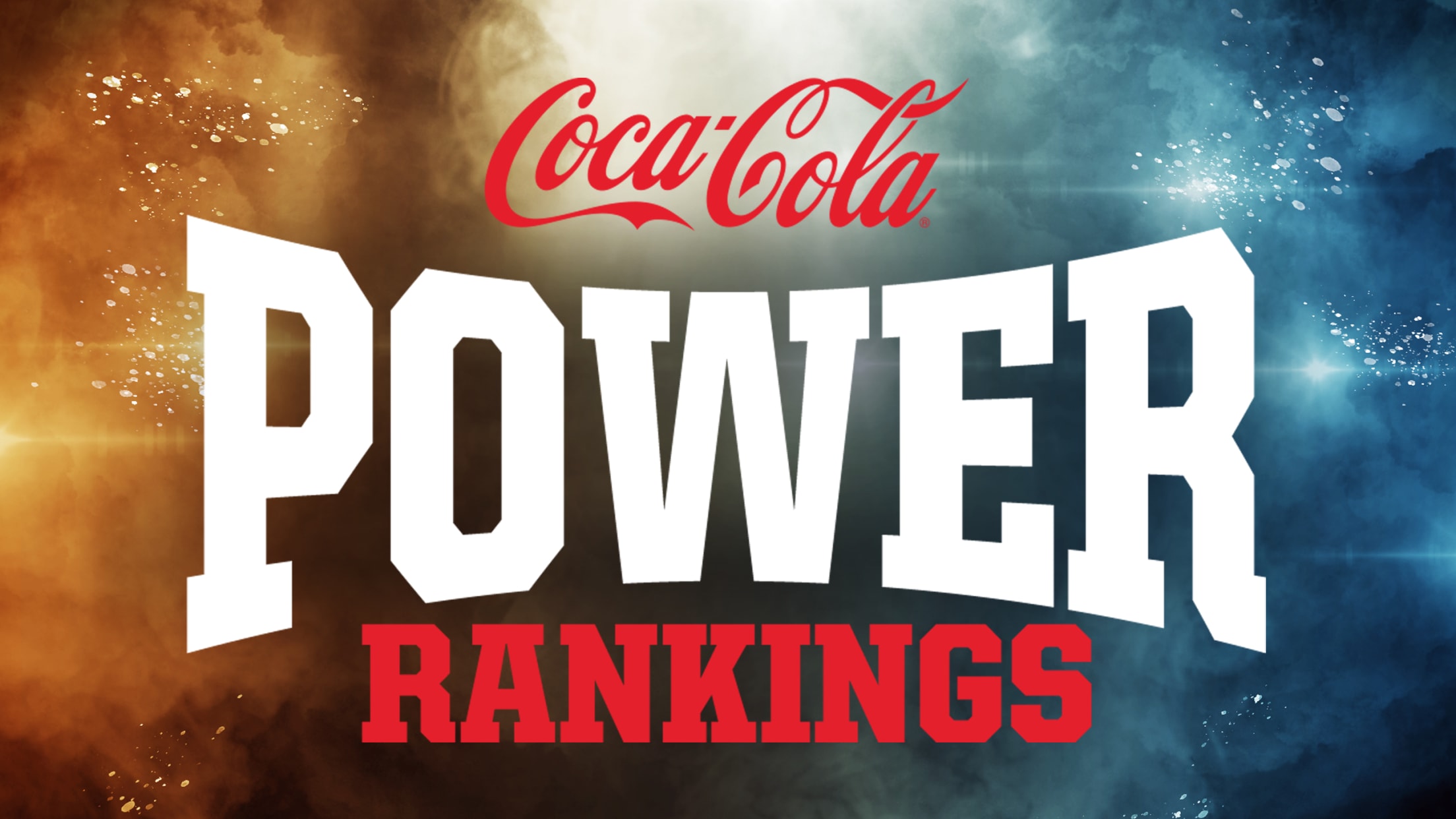 It's here -- the final week of the regular season, which is also known as the calm before the chaotic storm that is October baseball. Some of the postseason field has been decided, but there are still a few ongoing races. The American League Central will probably be the next
Postseason watch: Cards in; 2nd ALWC tied
The Cardinals completed a four-game sweep over the Cubs to clinch a playoff spot Sunday, becoming the fifth team to punch its playoff ticket in 2019. St. Louis leads the NL Central by three games over second-place Milwaukee. With a Brewers win and Nationals loss Sunday, the two teams are
Mancini, Seager nab Player of the Week honors
Major League Baseball selected Orioles slugger Trey Mancini and Dodgers shortstop Corey Seager as the American and National League Players of the Week presented by W.B. Mason. Mancini, 27, pounded Tigers, Blue Jays and Mariners pitchers to the tune of a .462/.484/.846 slash line, homering twice and doubling four times
Here is MLB's All-Second Half team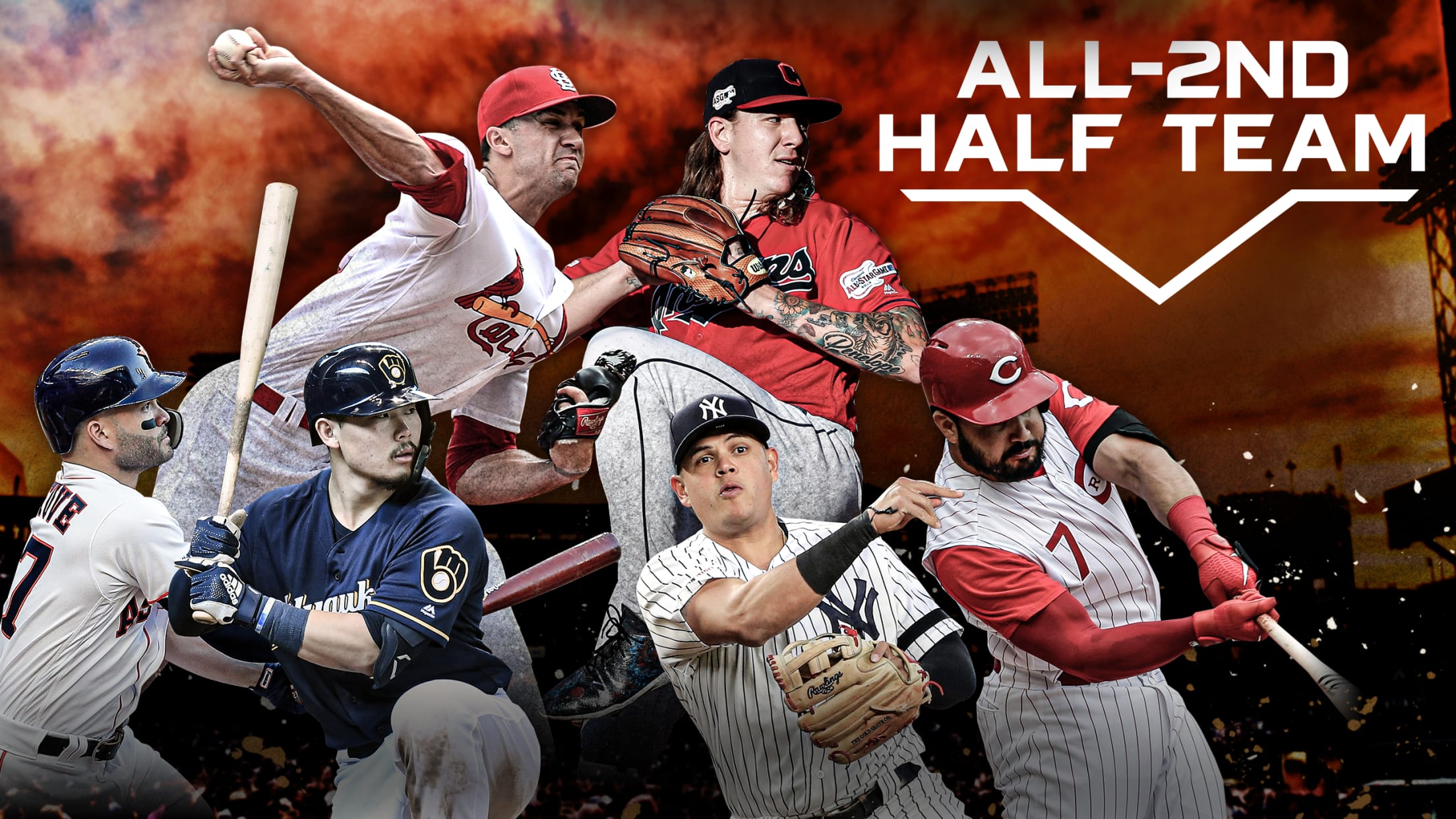 Because an All-Star Game staged in the winter months would be odd and unsettling, the Midsummer Classic we know and love is a celebration of a half-baked season. You get to the game mostly on the might of numbers not yet fully formed. That means the second-half surgers -- the
Postseason could feature 5 100-win teams
No postseason has featured more than three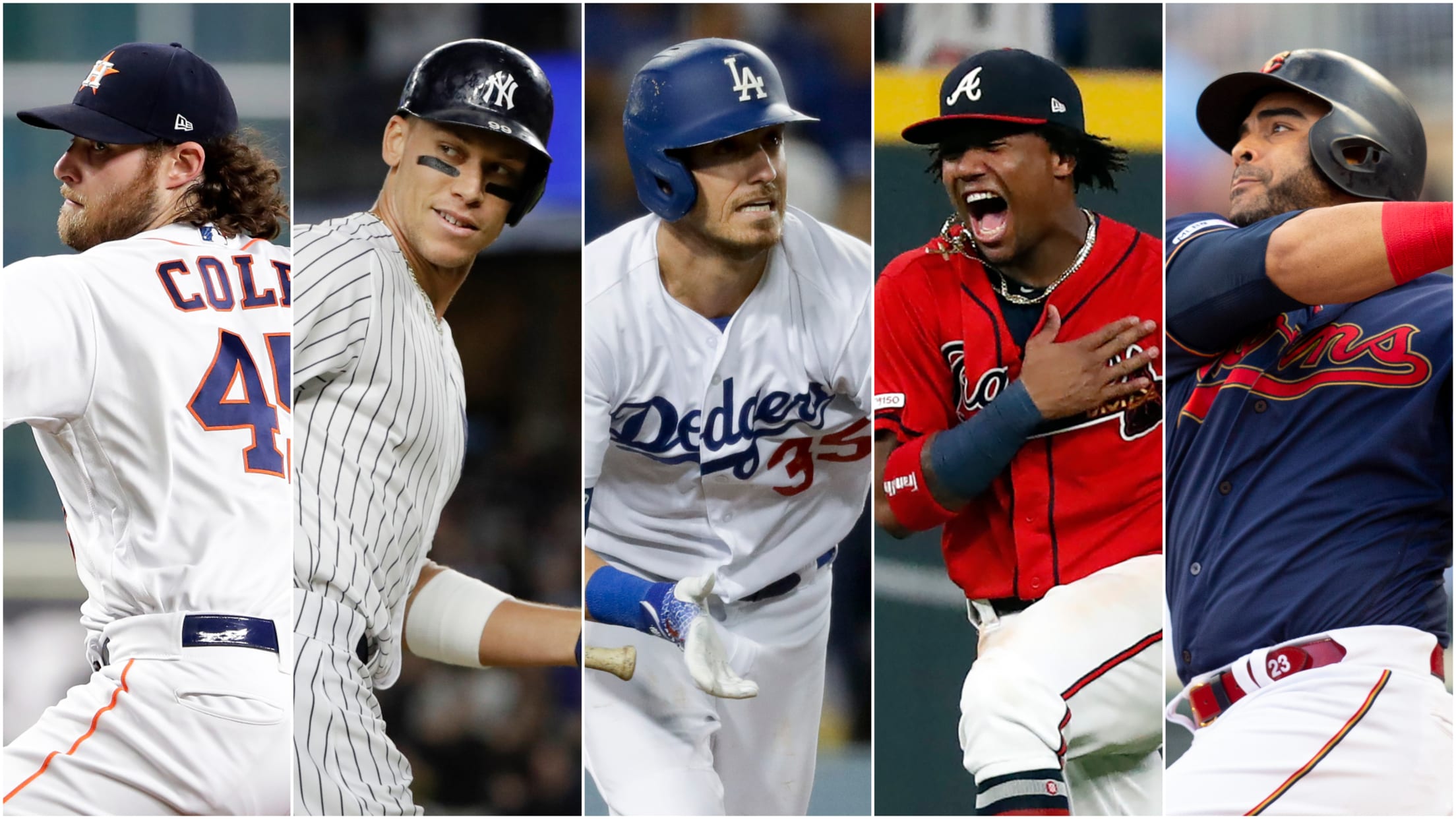 The Wild Card races promise plenty of drama between now and Sunday's season finale. But don't sleep on the runaway division leaders. The Astros and Yankees already sit in the clubhouse with 102 wins, and the Dodgers reached 100 Sunday, meaning the upcoming postseason has already tied for the most
How will Goldy react to first trip back to Arizona?
Former D-backs star expected to receive warm reception from fans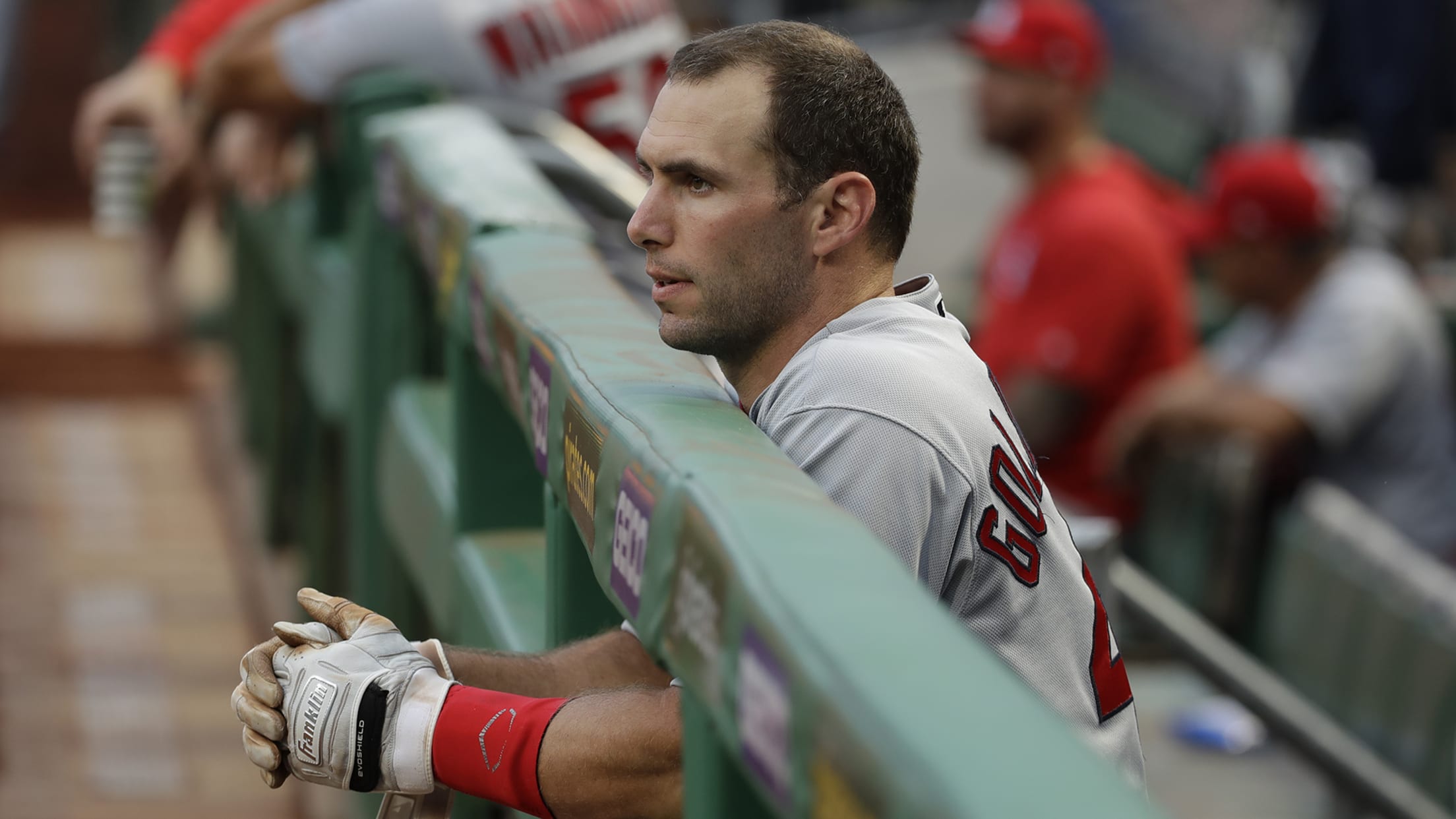 PHOENIX -- At some point before Monday's first pitch of the Cardinals-D-backs game, the video board will play a tribute to Paul Goldschmidt, who is making his first trip back to Chase Field since being dealt to St. Louis in December. The D-backs organization wants to make sure that fans
Inbox: Whom might Tigers take with top pick?
Beat reporter Jason Beck answers fans' questions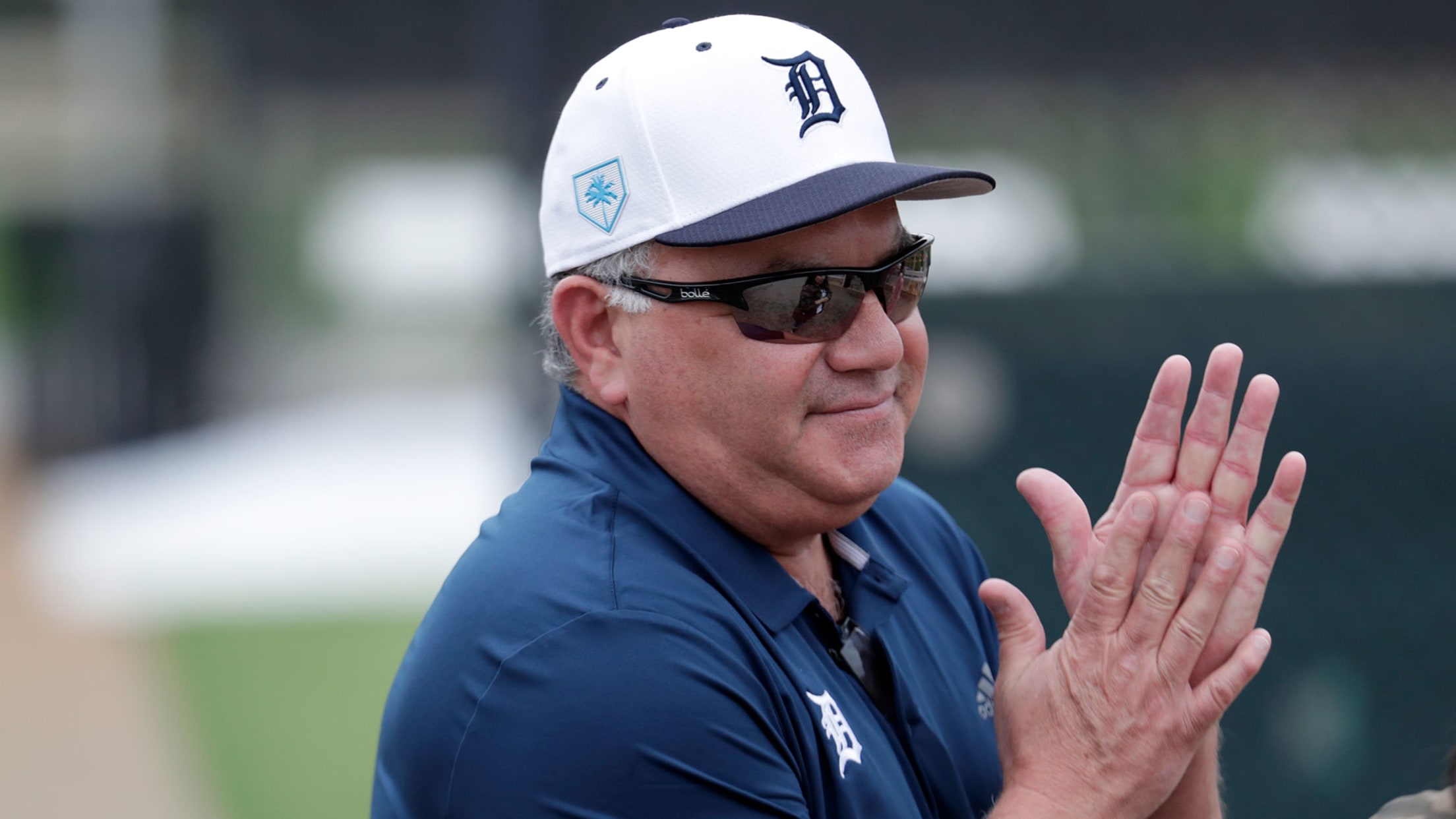 DETROIT -- There's a ironic rhythm to the baseball season. It's really long, and it feels that way as you're going through it because there are games almost every day. And yet, the baseball season seems to go by sooner every year -- especially the long ones. The July Trade
Which contenders have toughest slates left?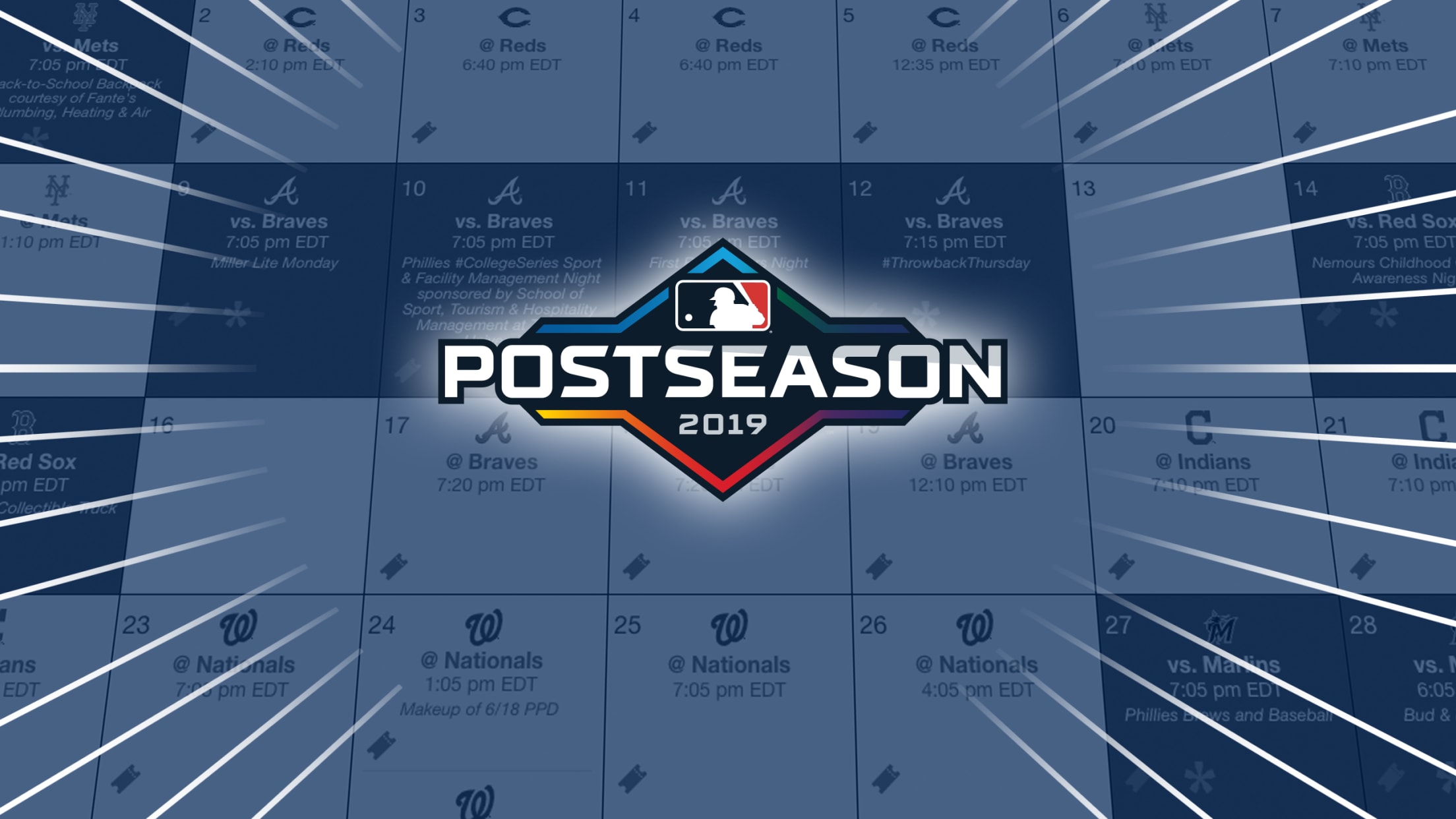 It all comes down to this -- the final week of the 2019 regular season, when the postseason races will be decided, once and for all. With only one week to go, there are still playoff spots in both leagues up for grabs, and several teams are still in the
Injury updates: J-Ram, Freeman, Kepler, Bryant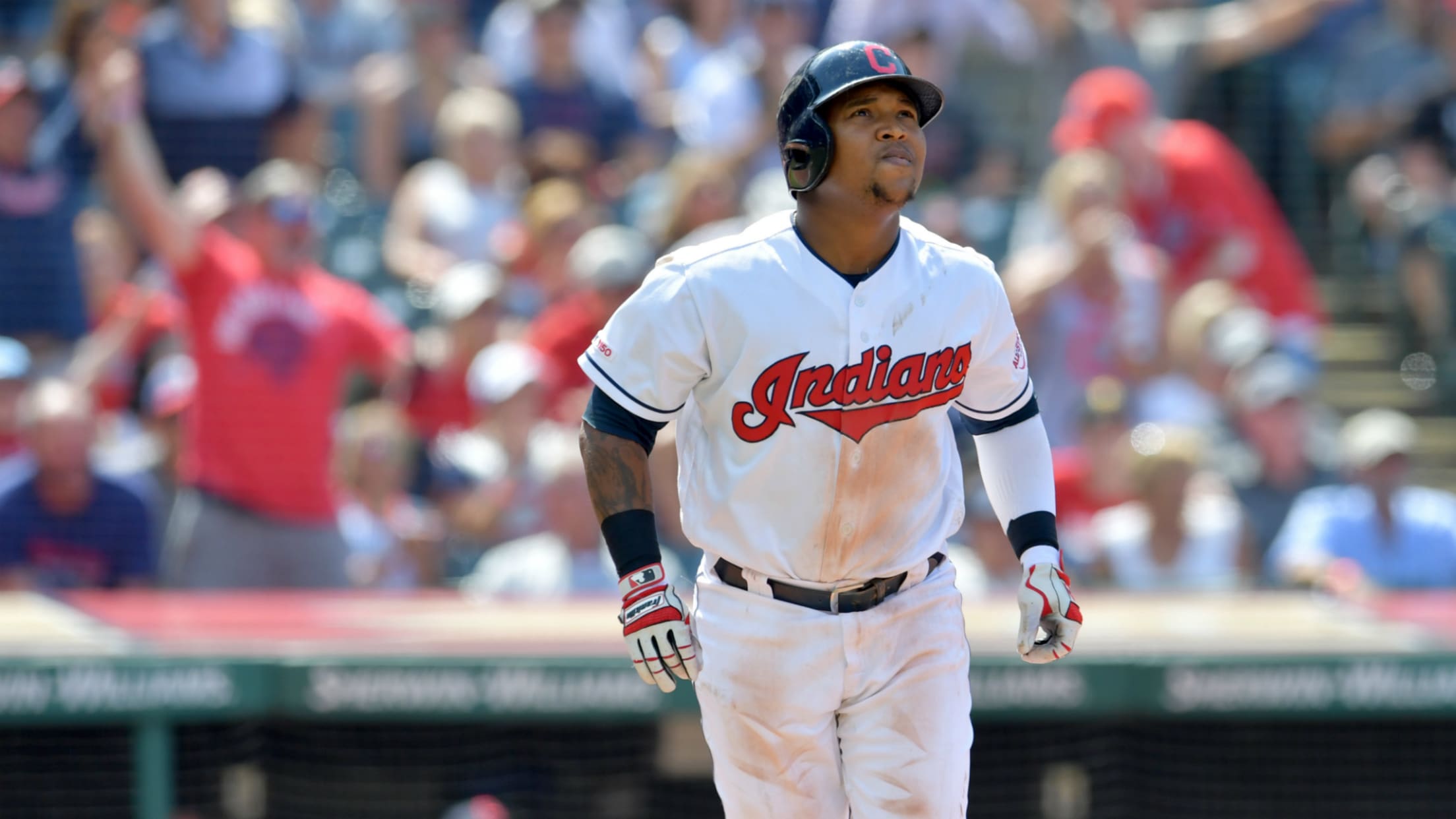 Here is the latest injury news from around Major League Baseball.
Here is the 2019 postseason schedule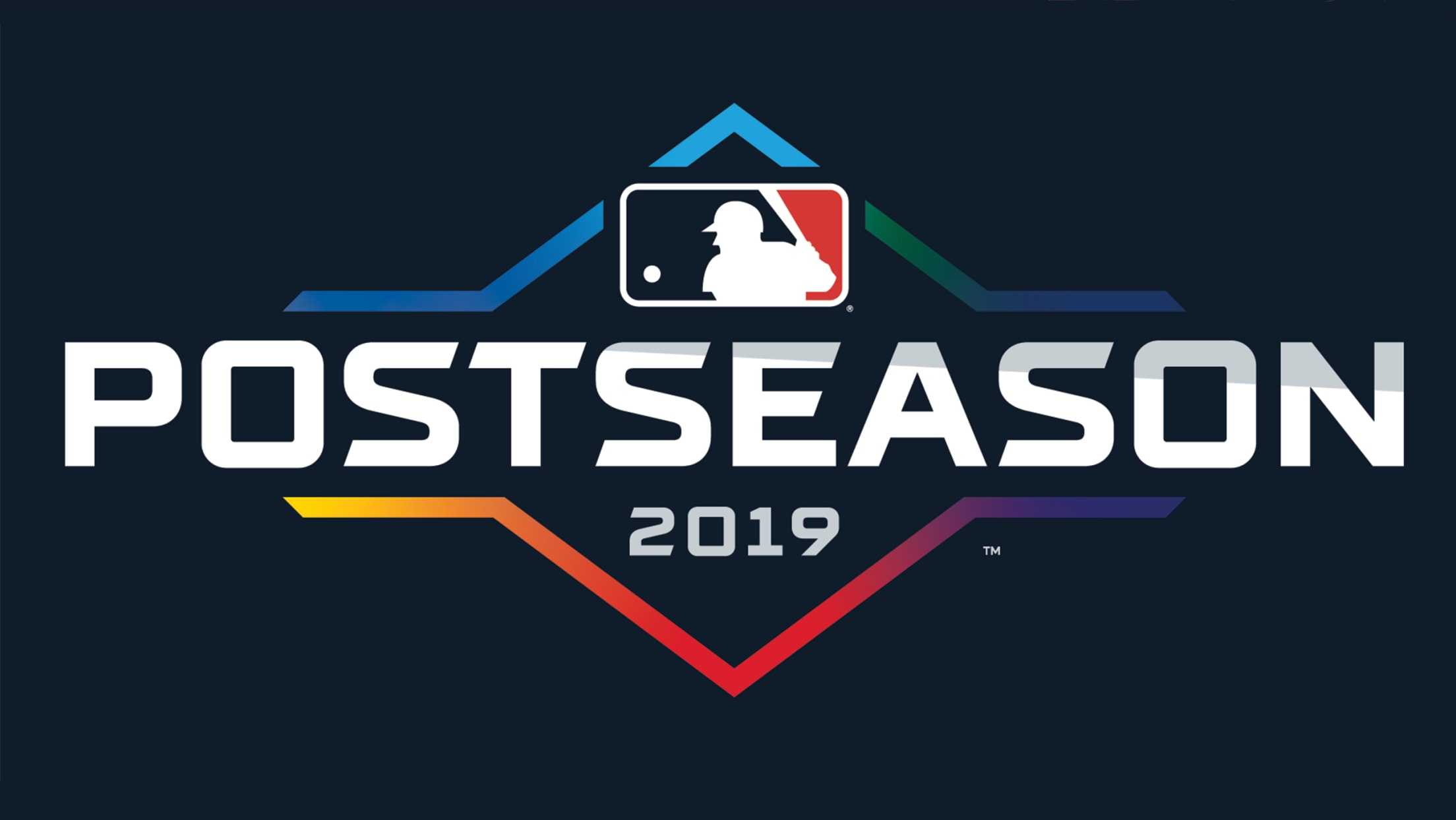 Major League Baseball today announced the schedule for the 2019 Postseason, which is set to open with the National League Wild Card Game presented by Hankook Tire on TBS on Tuesday, Oct. 1, followed by the American League Wild Card Game presented by Hankook Tire on ESPN on Wednesday, Oct.
Explaining postseason tiebreaker scenarios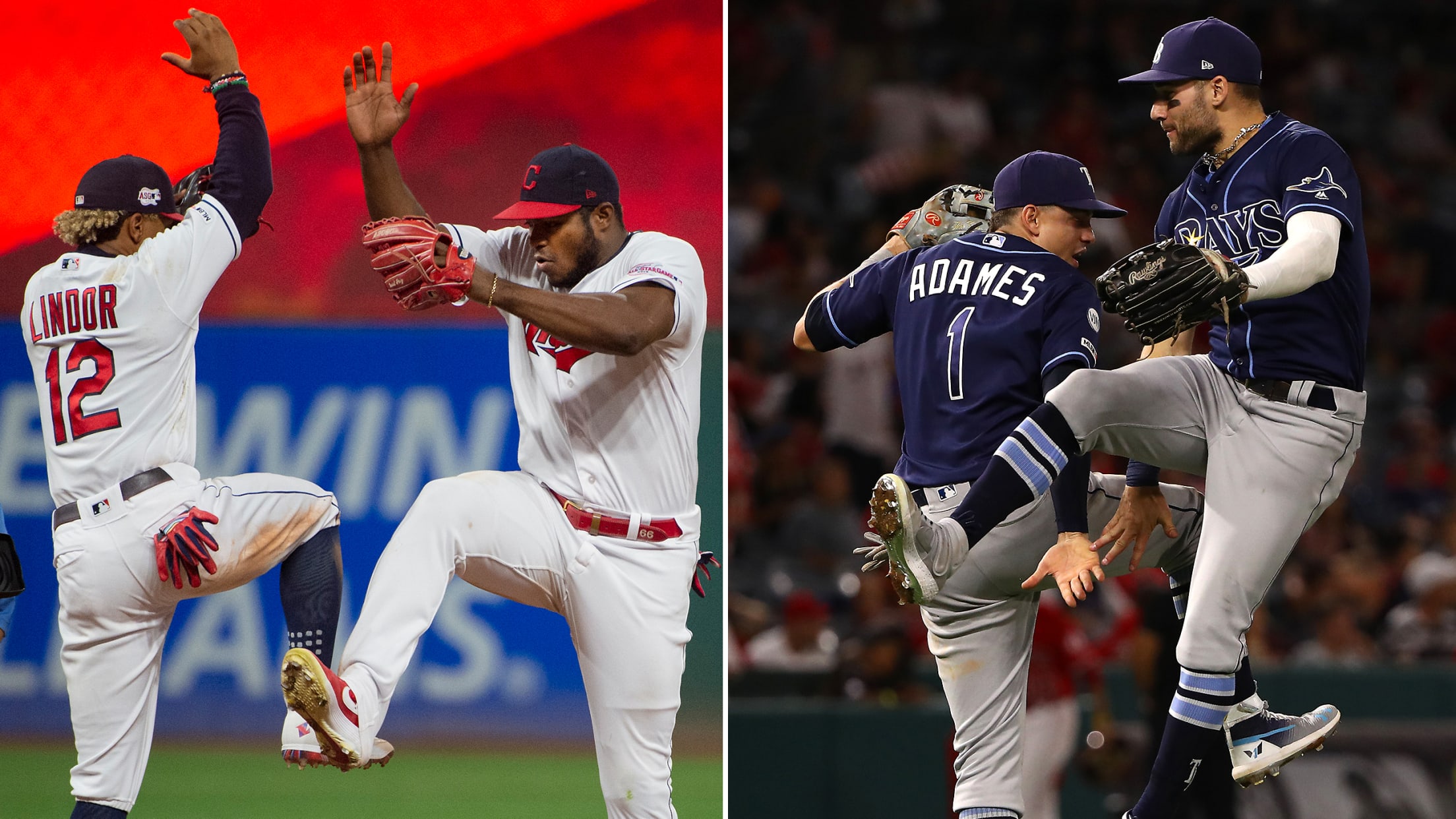 When Major League Baseball instituted the dual-Wild Card system before the 2012 season, it was pretty widely assumed that there would be years in which a cluster of clubs with identical records would require, essentially, their own tournament to decide who advances to the one-and-done Wild Card round. To date,
Ryu's 1st HR, Belli's slam power LA to 100th W
Lefty uses slugger's bat to go deep; Dodgers set franchise record with 33rd series victory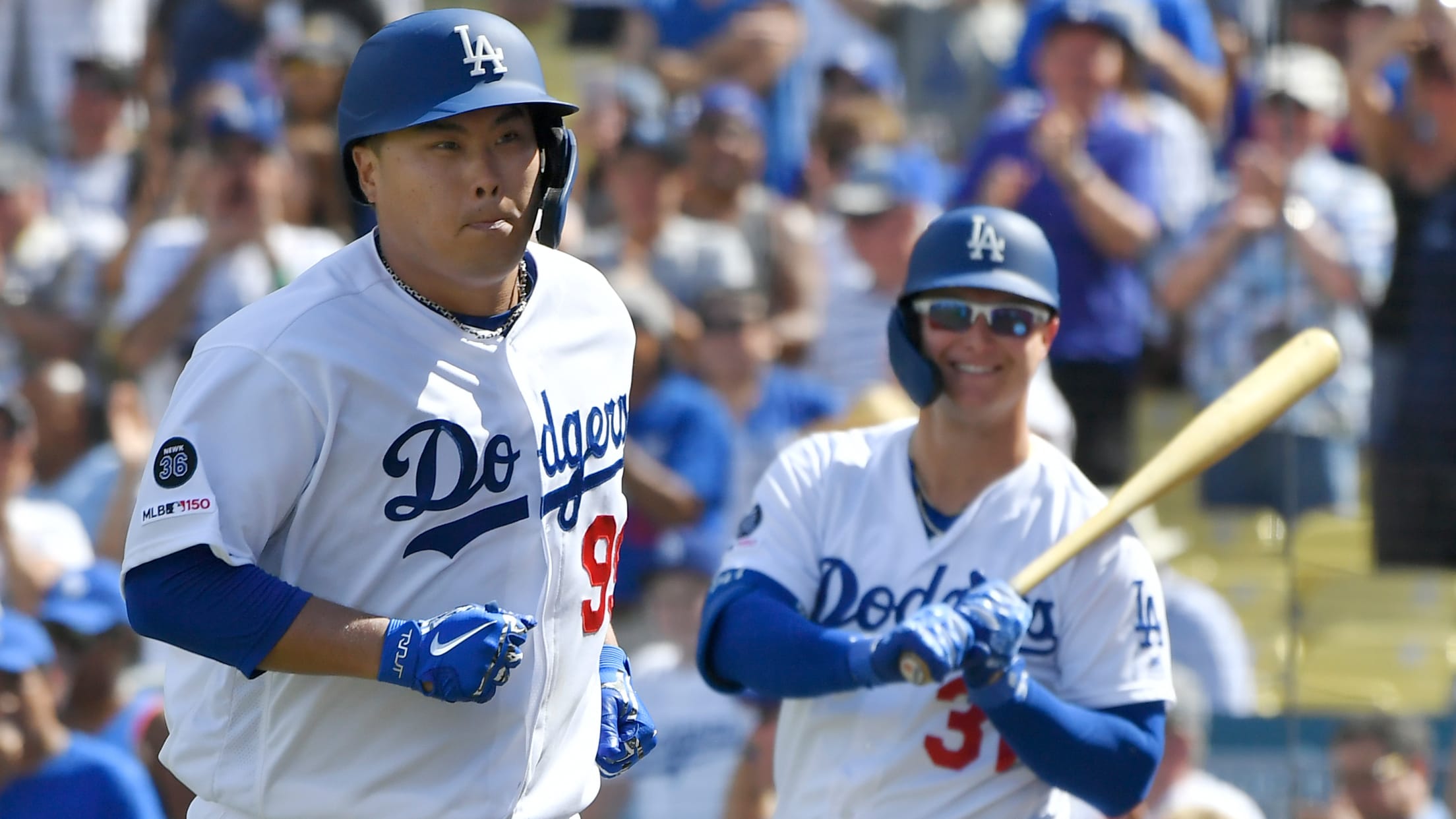 LOS ANGELES -- Of course Hyun-Jin Ryu homered on Sunday afternoon. He was swinging Cody Bellinger's bat for his first MLB blast, a bat that soon would connect for Bellinger's second grand slam of the season. Ryu took swings at dispelling a few common beliefs in the Dodgers' 7-4 win
Hays honored for amazing homer-robbing grab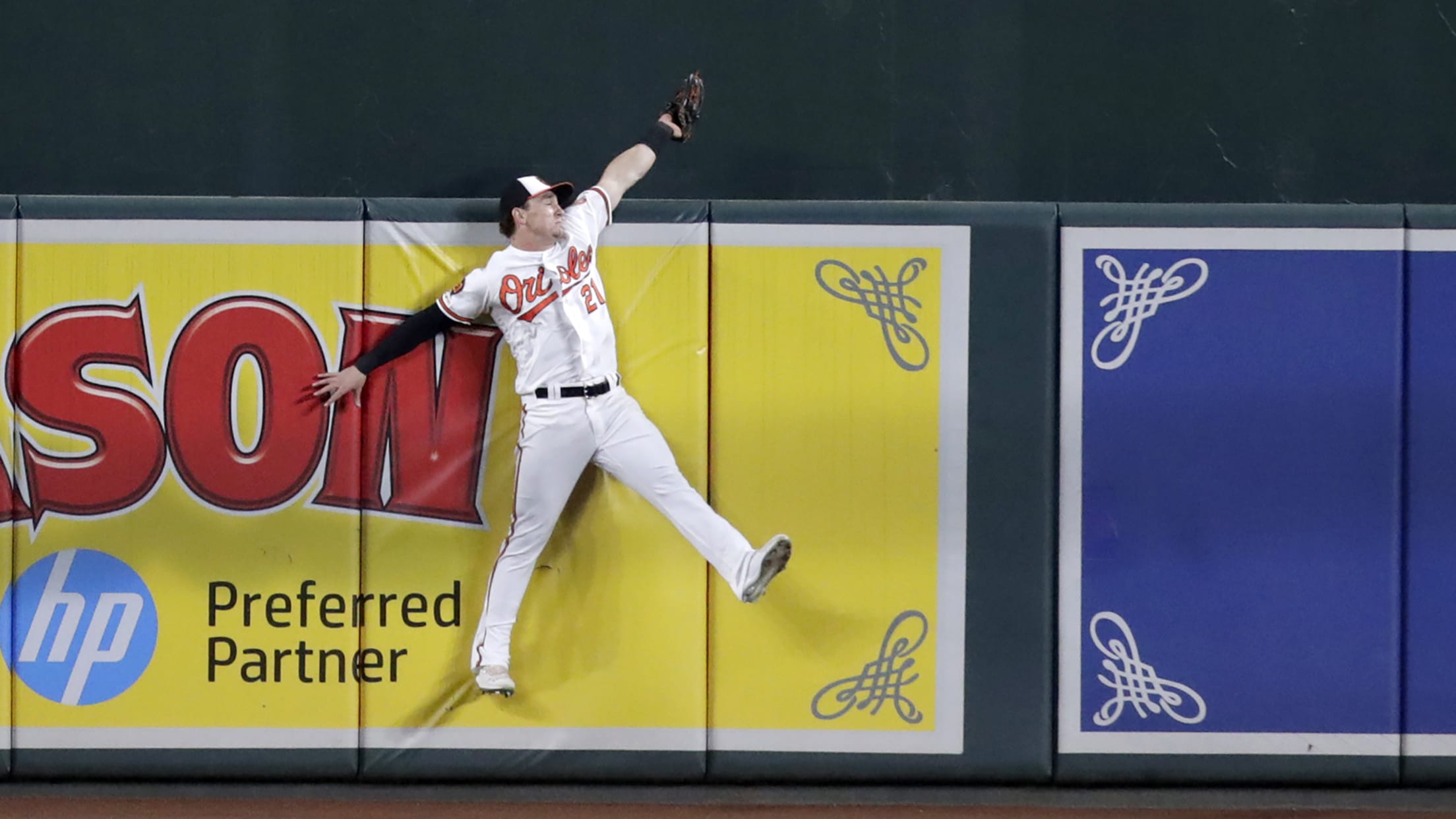 Orioles center fielder Austin Hays' unbelievable effort to rob Blue Jays third baseman Vladimir Guerrero Jr. of a home run Thursday at Camden Yards has been named the Play of the Week presented by W.B. Mason. Guerrero was vying for Toronto's third straight homer in the fourth inning of Thursday's
Not perfect, but Crew's magic number at 3
Brewers don't allow baserunner until 7th; finish homestand 6-1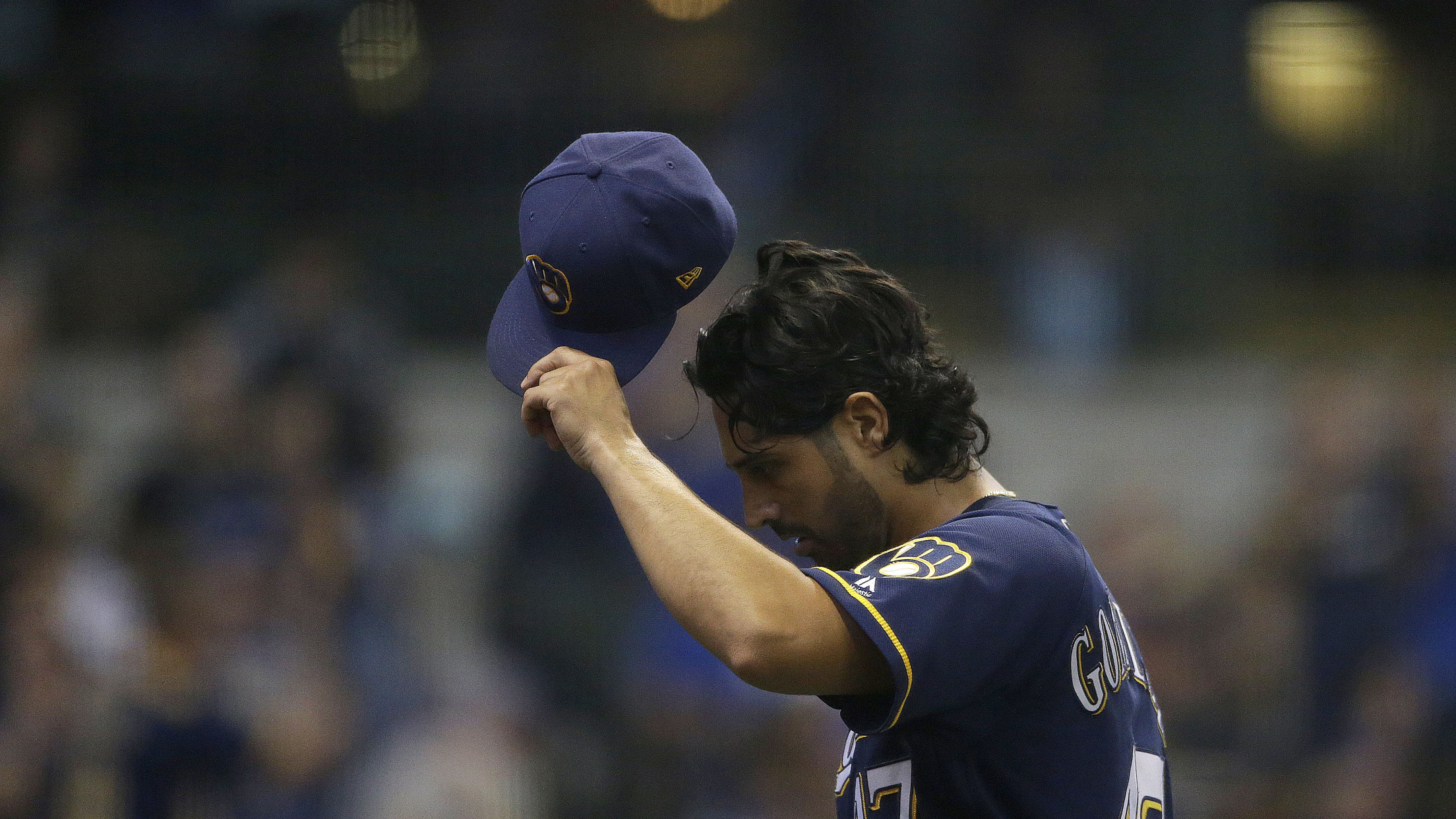 MILWAUKEE -- There's something special that happens when the Brewers get to September, and that magic continued in Sunday's 4-3 victory over the Pirates at Miller Park that capped a three-game sweep. Milwaukee's magic number dropped to three games with the Cubs' loss to the Cardinals and the Brewers are
3 HRs for Springer, AL West 3-peat for Astros
Houston clinches division behind Springer, Verlander in final home game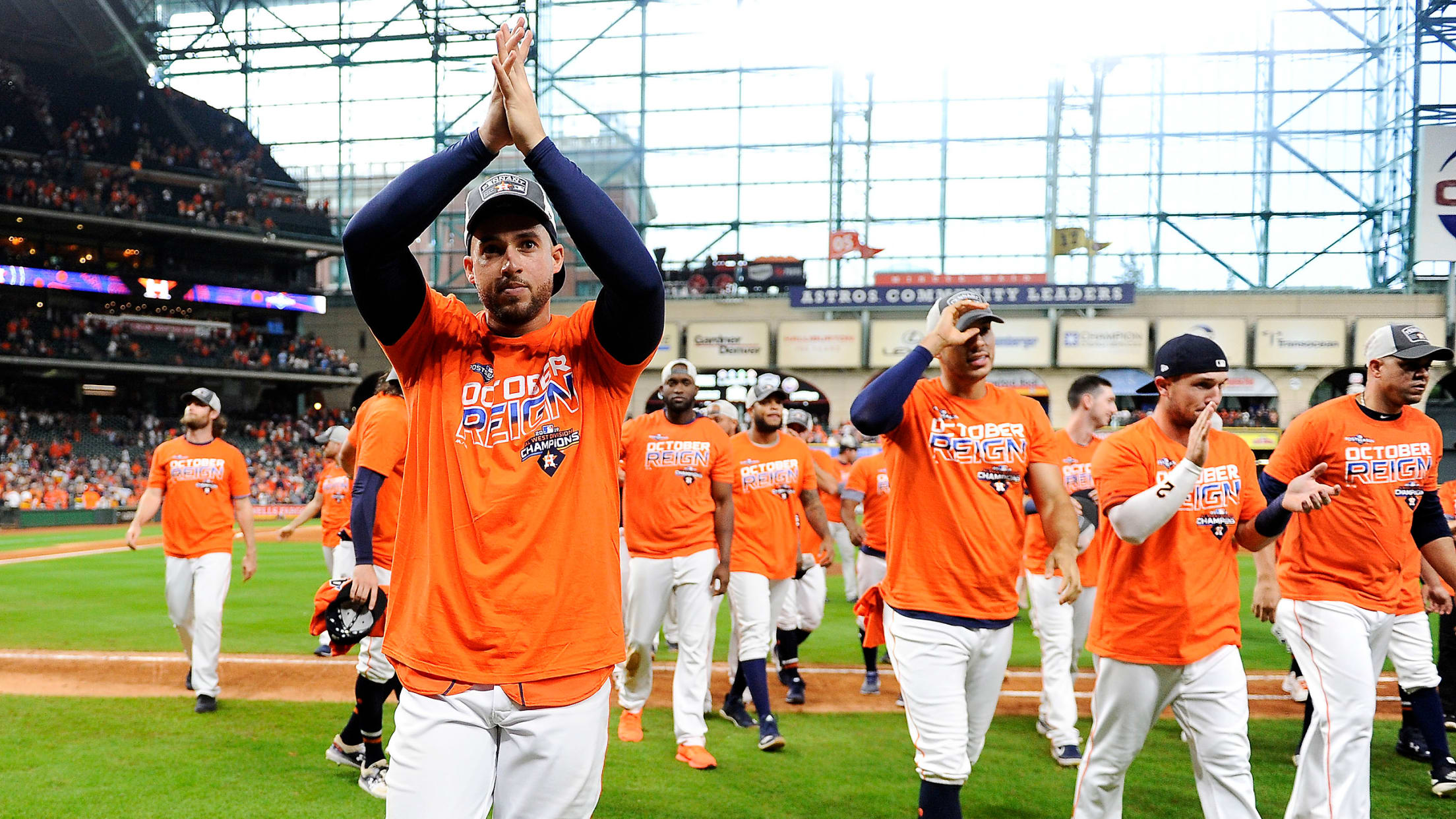 HOUSTON -- The Astros weren't going to be denied on this day. Not with Justin Verlander on the mound with a chance to win 20 games. Not with George Springer swinging the bat like he wanted to single-handedly carry the day. And not with a sellout crowd ready to throw
Cards rally to clinch playoff berth, sweep Cubs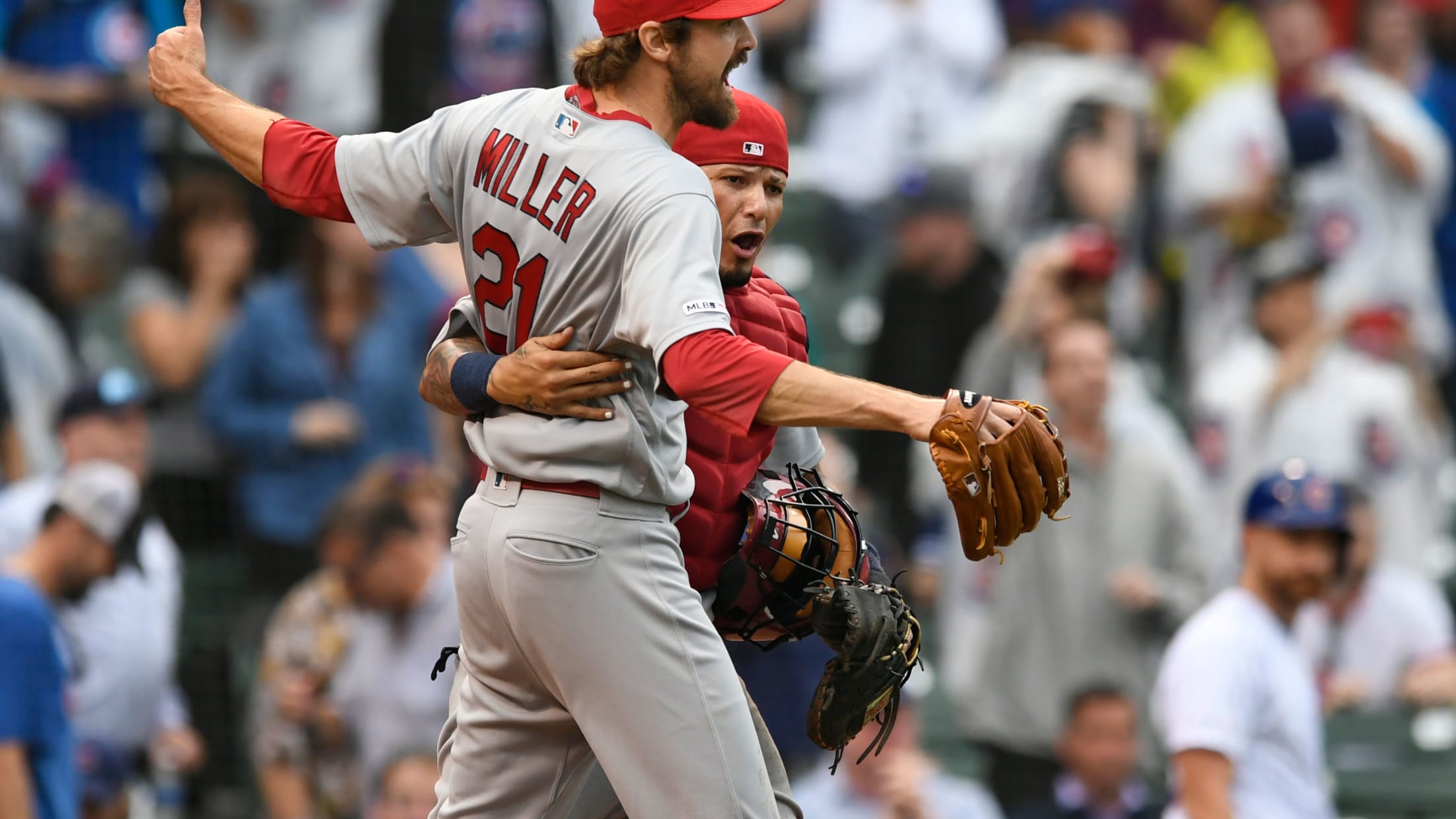 CHICAGO -- Champagne glasses and bottles lined the table in the visitor's clubhouse at Wrigley Field, remnants of a toast to celebrate a 3-2 victory against the Cubs on Sunday afternoon -- a victory that clinched the Cardinals' first postseason berth since 2015. But the clubhouse wasn't covered in champagne,
Severino strikes out 9 in 2nd start of 2019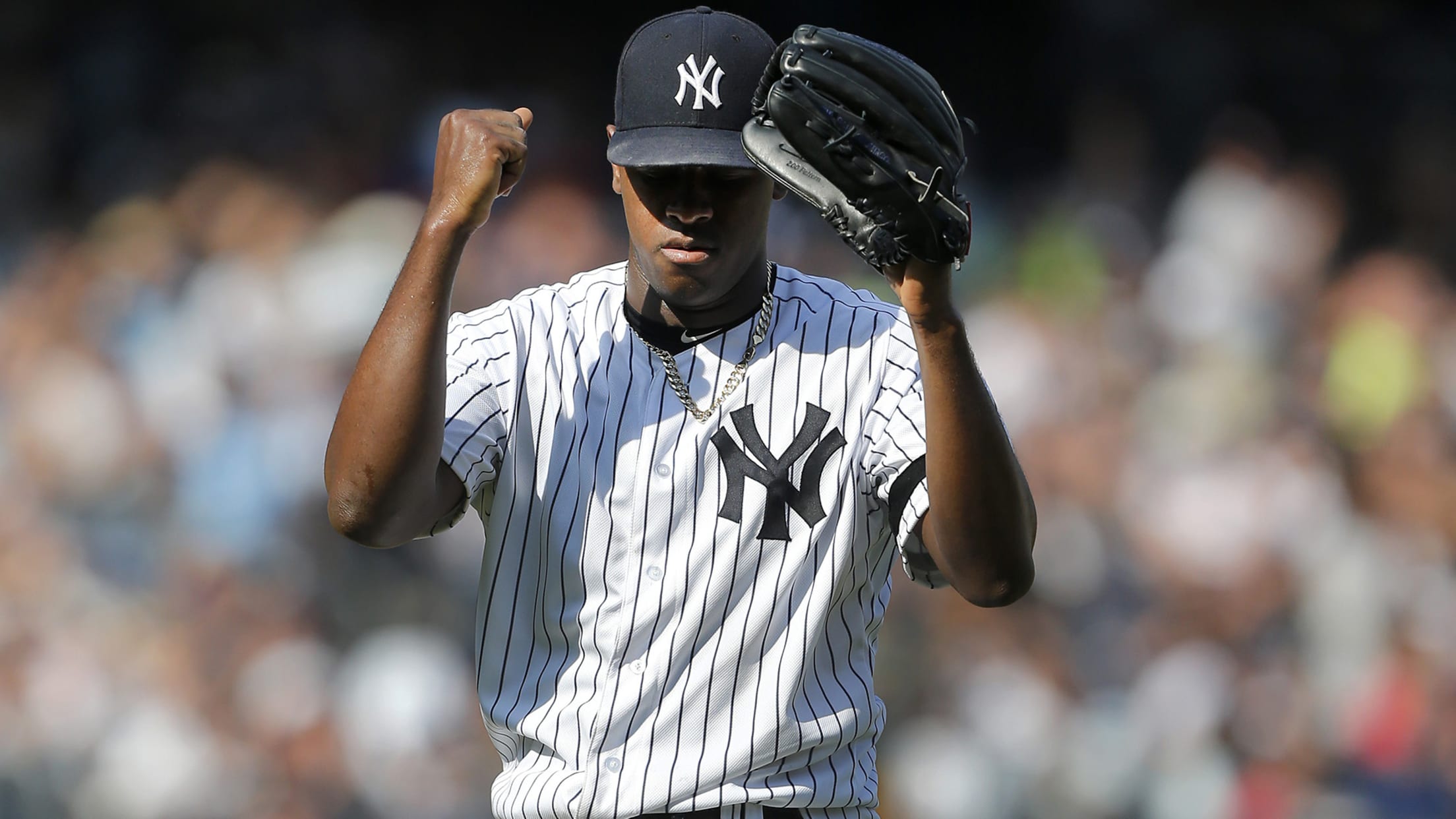 NEW YORK -- When the Yankees decided to stand pat in advance of the Trade Deadline this July, general manager Brian Cashman voiced the belief that a healthy Luis Severino could provide more of an upgrade than any other available player in the marketplace. That vision is becoming reality, just
Yanks' Gardner has some business to finish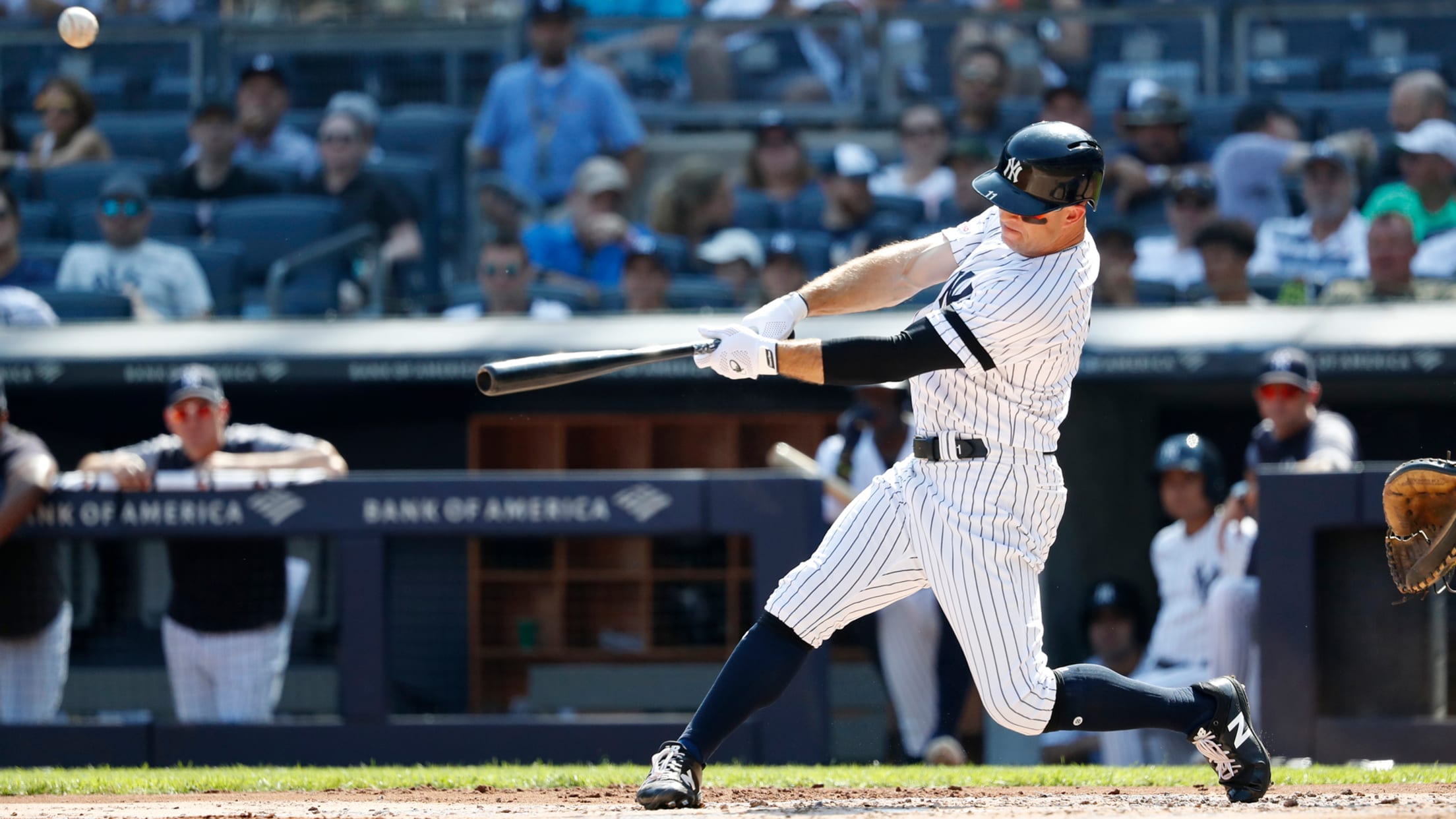 There are two players left from the last Yankees team to win the World Series: CC Sabathia and Brett Gardner. CC is limping to the end of his Hall of Fame career now, with just five wins and an earned run average just a decimal point under five runs a
Springer mashes 3 HRs for 1st time in career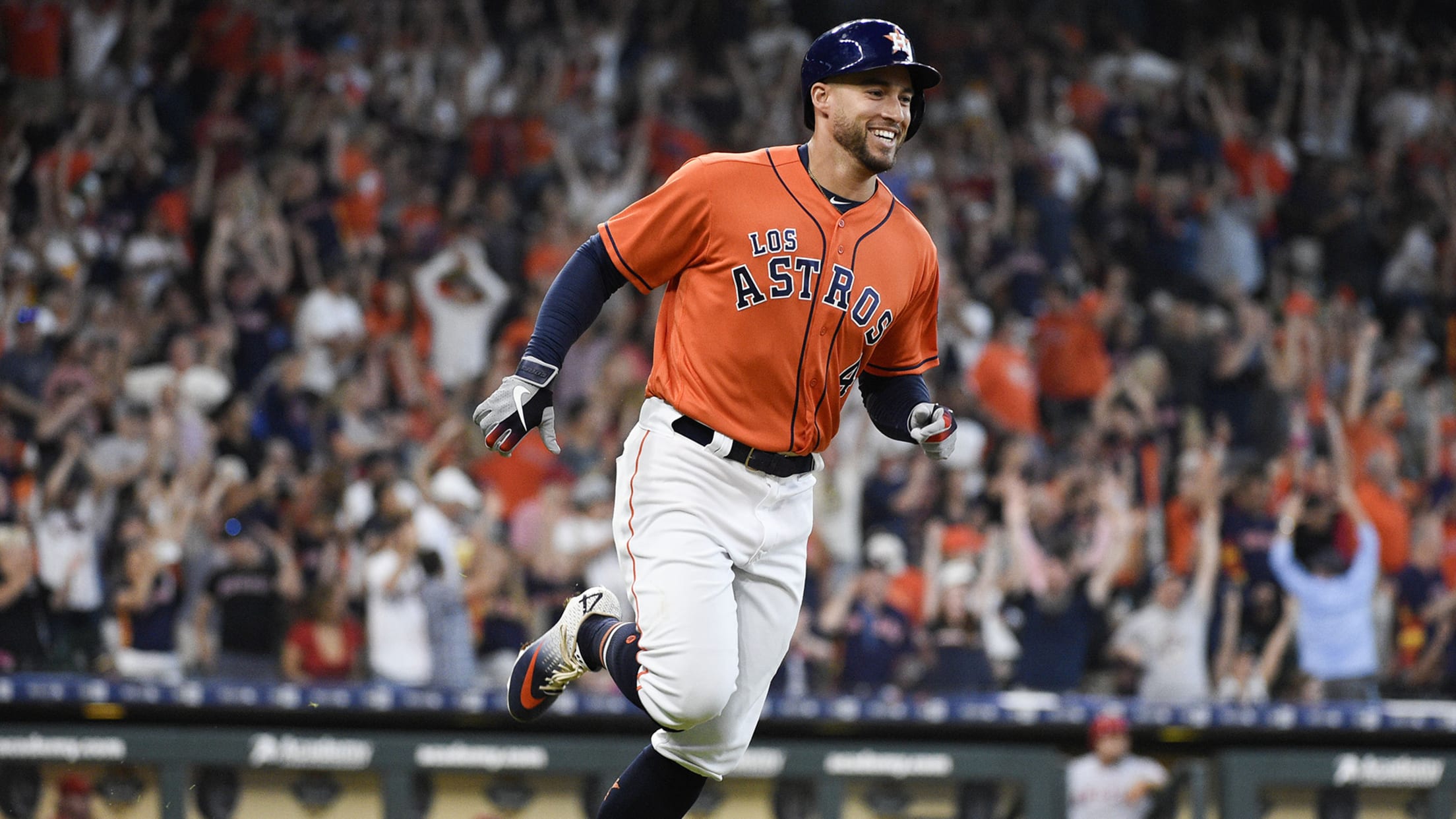 HOUSTON – With Justin Verlander on the mound and a chance to clinch the American League West title, Astros outfielder George Springer ensured run support wouldn't be a problem Sunday afternoon. Springer became the second Astros player this season to bash three home runs in a game when he homered
Cubs lose 6th straight, watch Cards clinch
Darvish's gem slips away in ninth; Chicago falls back in WC race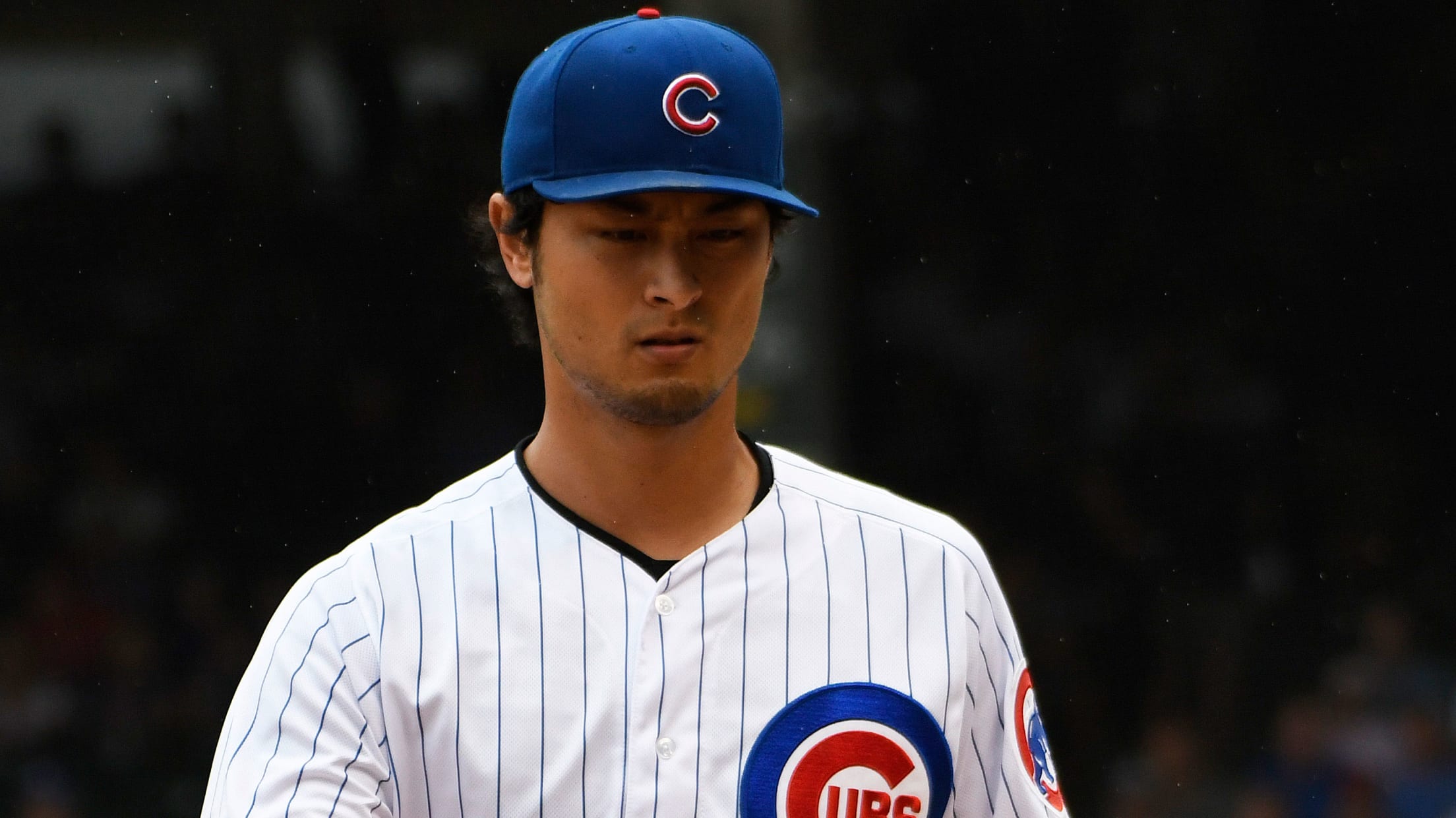 CHICAGO -- A considerable amount of dirt was caked across the right side of Yu Darvish's silver name plate above his clubhouse locker. It was the result of an anger-fueled heave of his muddy spikes in the moments following Sunday's gut-wrenching loss to the Cardinals. As Darvish spoke to reporters
Mercado, Tribe slug their way into Wild Card tie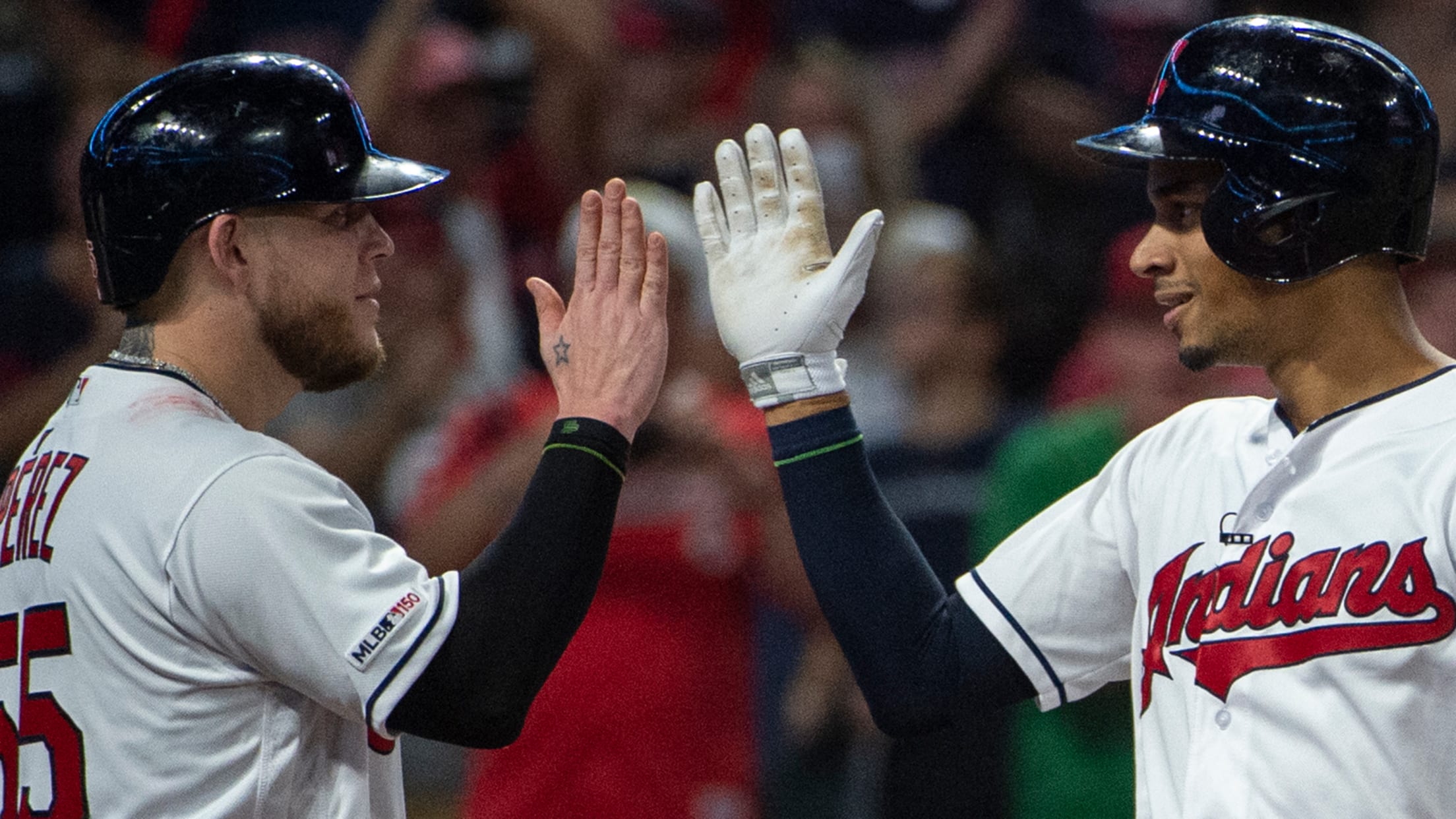 CLEVELAND -- When the Phillies decided to intentionally walk Francisco Lindor to get to Oscar Mercado late in Friday's victory, the 24-year-old rookie responded with an RBI single and a simple message afterwards: "You can be afraid of me, too." Two days later, he was still driving home his point.
Cruz joins 400-HR club on swat No. 40
Sanó on slugger's accomplishment: 'Thank you, God, for letting me play with Nelson'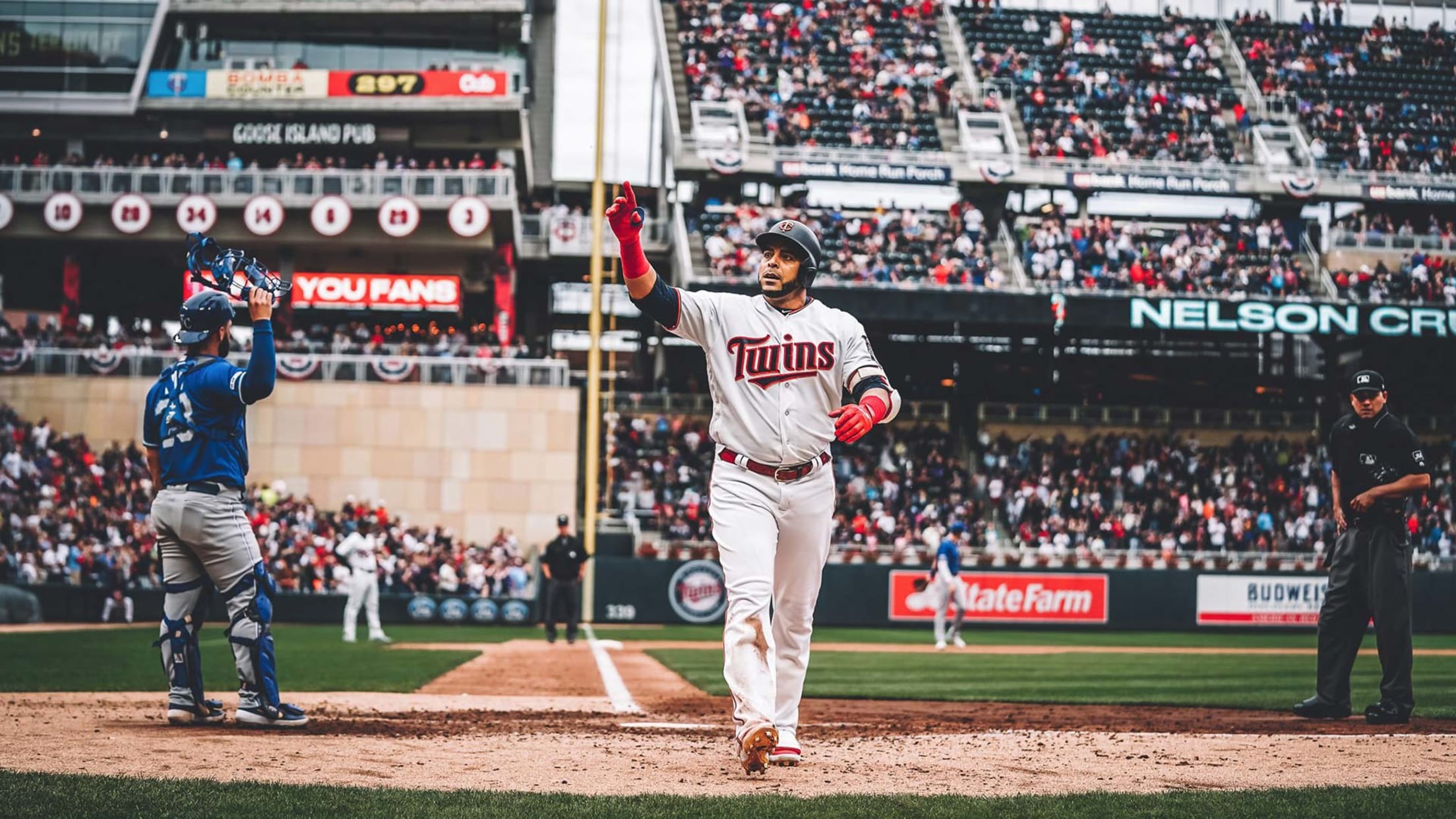 MINNEAPOLIS -- Nelson Cruz said to Twins senior director of communications Dustin Morse at the end of Spring Training that he planned to hit his 400th career home run this season -- and to expect playoff baseball in October at Target Field. Cruz didn't let age stand in his way.