Yanks acquire Encarnacion from M's
Club ships No. 27 prospect Then, cash considerations to Seattle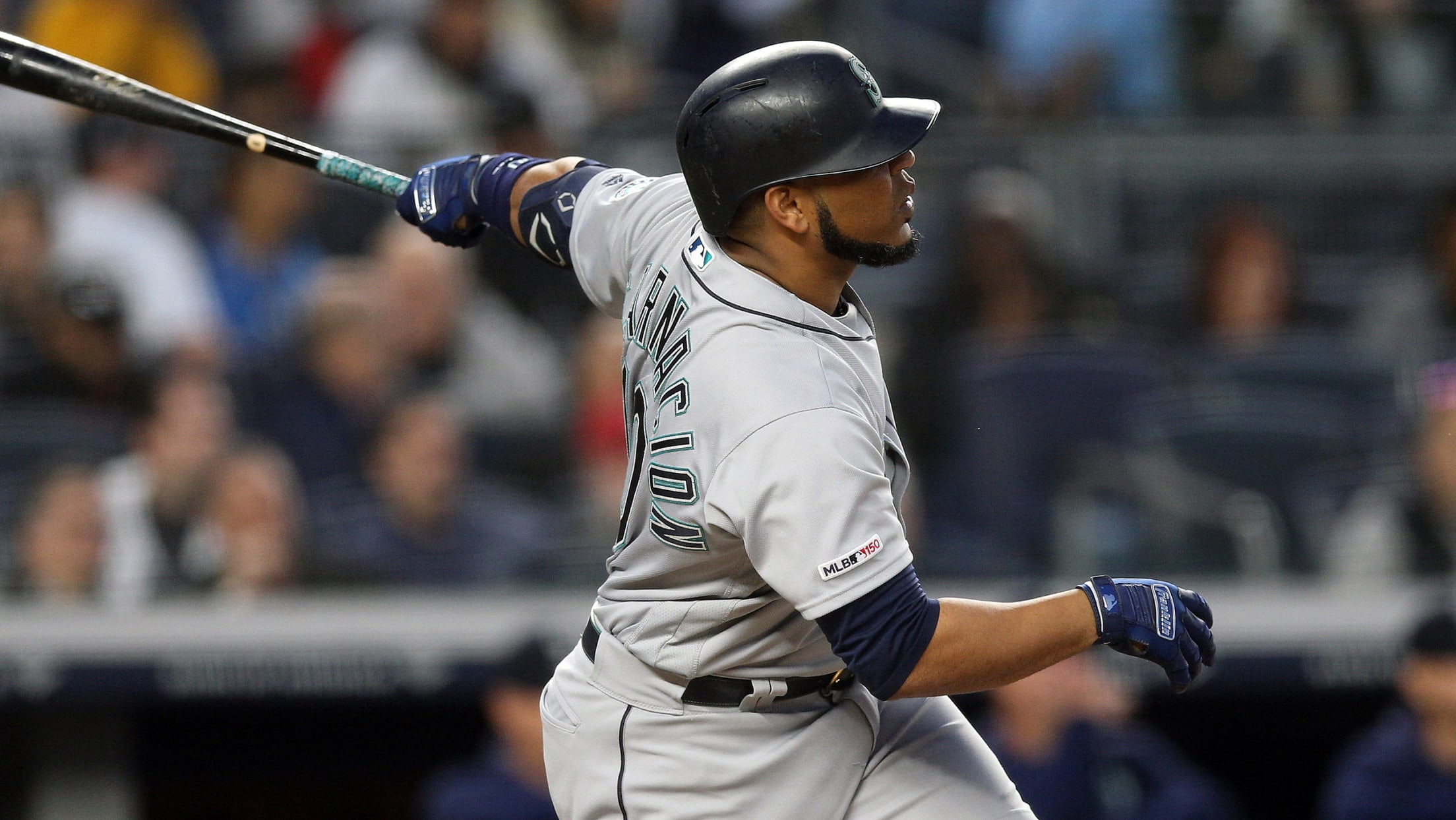 While the Yankees hope to get sluggers Aaron Judge and Giancarlo Stanton back from injury soon, it hasn't stopped the team from adding another slugger to the mix. New York bolstered its lineup Saturday, as the Yanks announced they have acquired Edwin Encarnacion from the Seattle Mariners. The Yanks are
5 games. 4 homers. History for Astros phenom
Rookie leads balanced attack by young Houston lineup to back Valdez's sterling start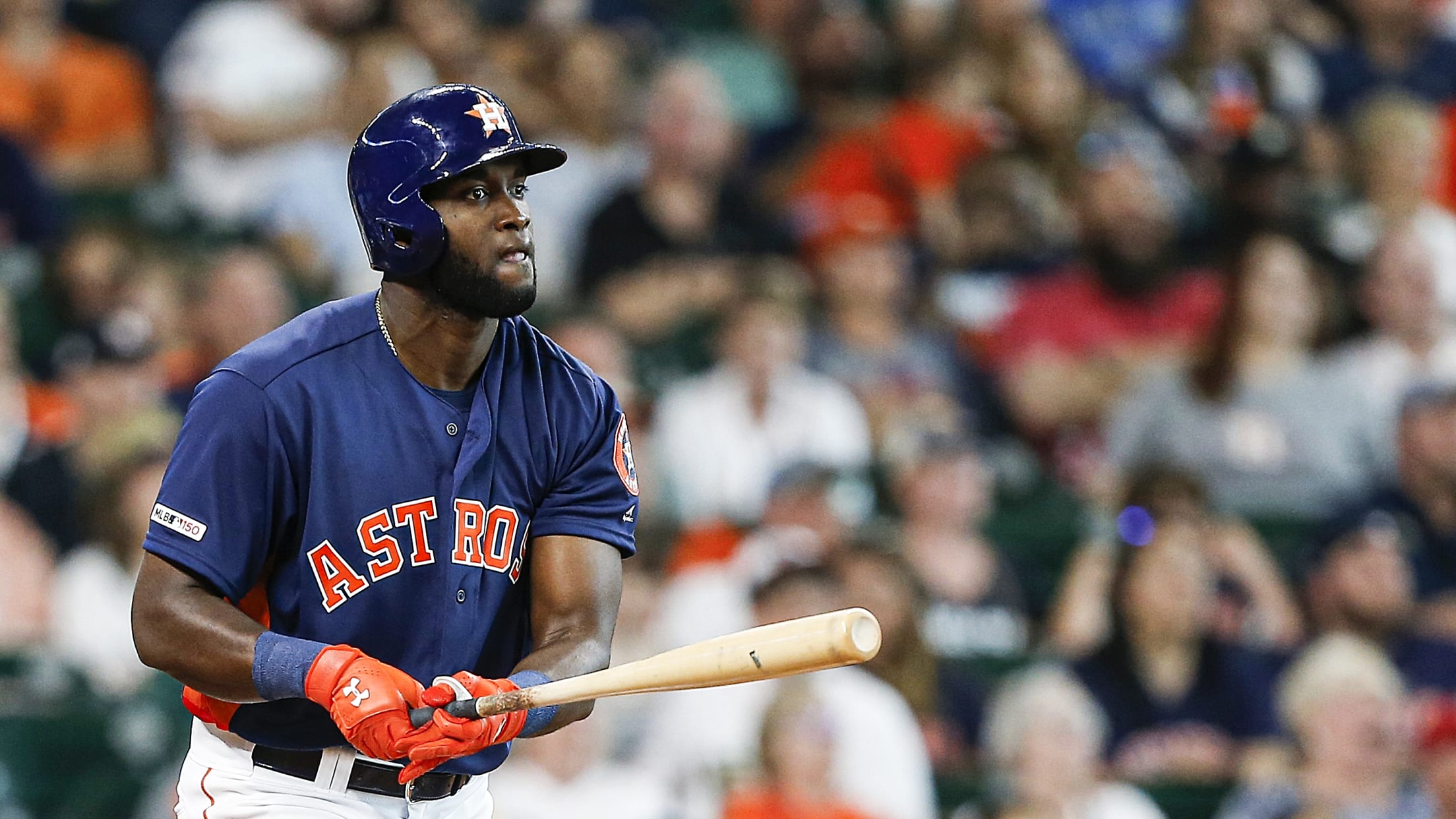 HOUSTON -- The Astros keep on winning. And rookie sensation Yordan Alvarez keeps on hitting homers. Alvarez became only the fourth player in Major League history to slug at least four home runs in his first five career games when he took Blue Jays starter Clayton Richard deep in the
Yu drowns out LA boos before Rizzo plays hero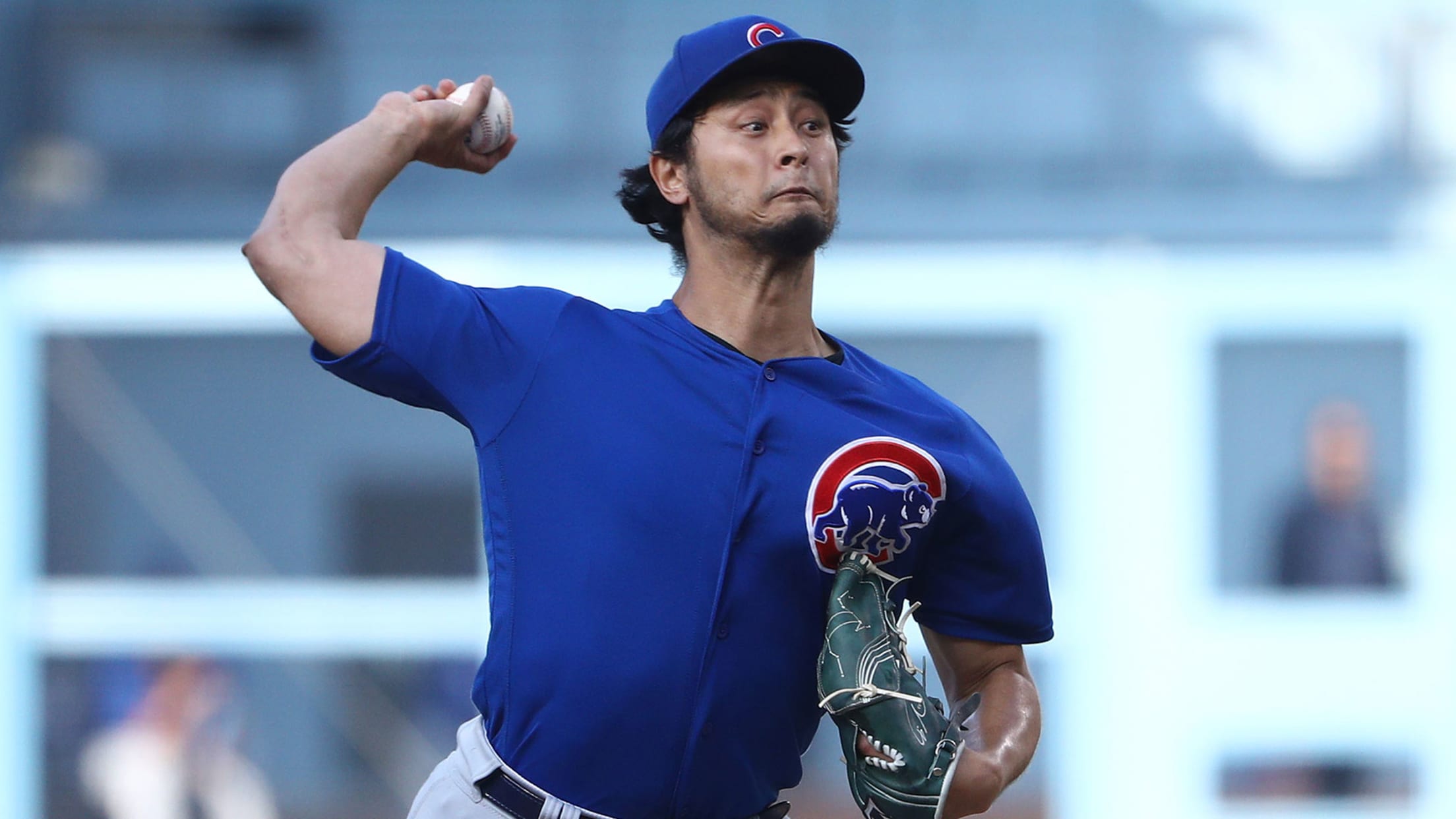 LOS ANGELES -- Yu Darvish heard it from the Dodger Stadium crowd when his name was announced before Saturday night's game began. He heard it again when he first took the mound, and then later when he stepped into the batter's box. The boos were out in force in L.A.,
Alonso's 23rd HR hits facing of 3rd deck
458-foot homer marks longest for rookie slugger this season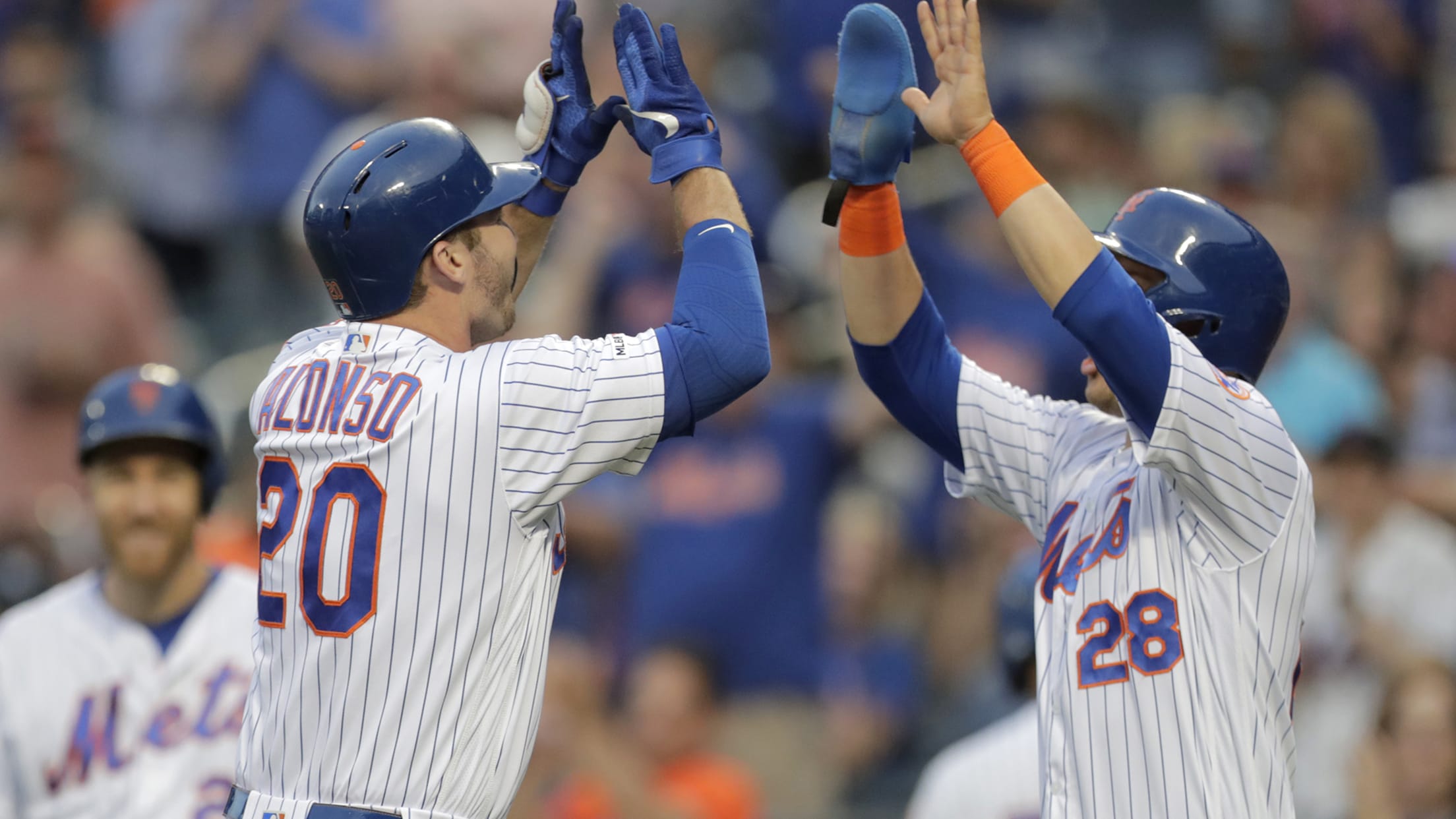 NEW YORK -- Before a recent batting-practice session at Citi Field, Mets chief operating officer Jeff Wilpon stood by the cage razzing Pete Alonso. He told the rookie that he'd seen Yoenis Cespedes and Albert Pujols hit home runs into Citi's towering third deck, but that he hadn't seen Alonso
Newcomb passes tests after taking liner off head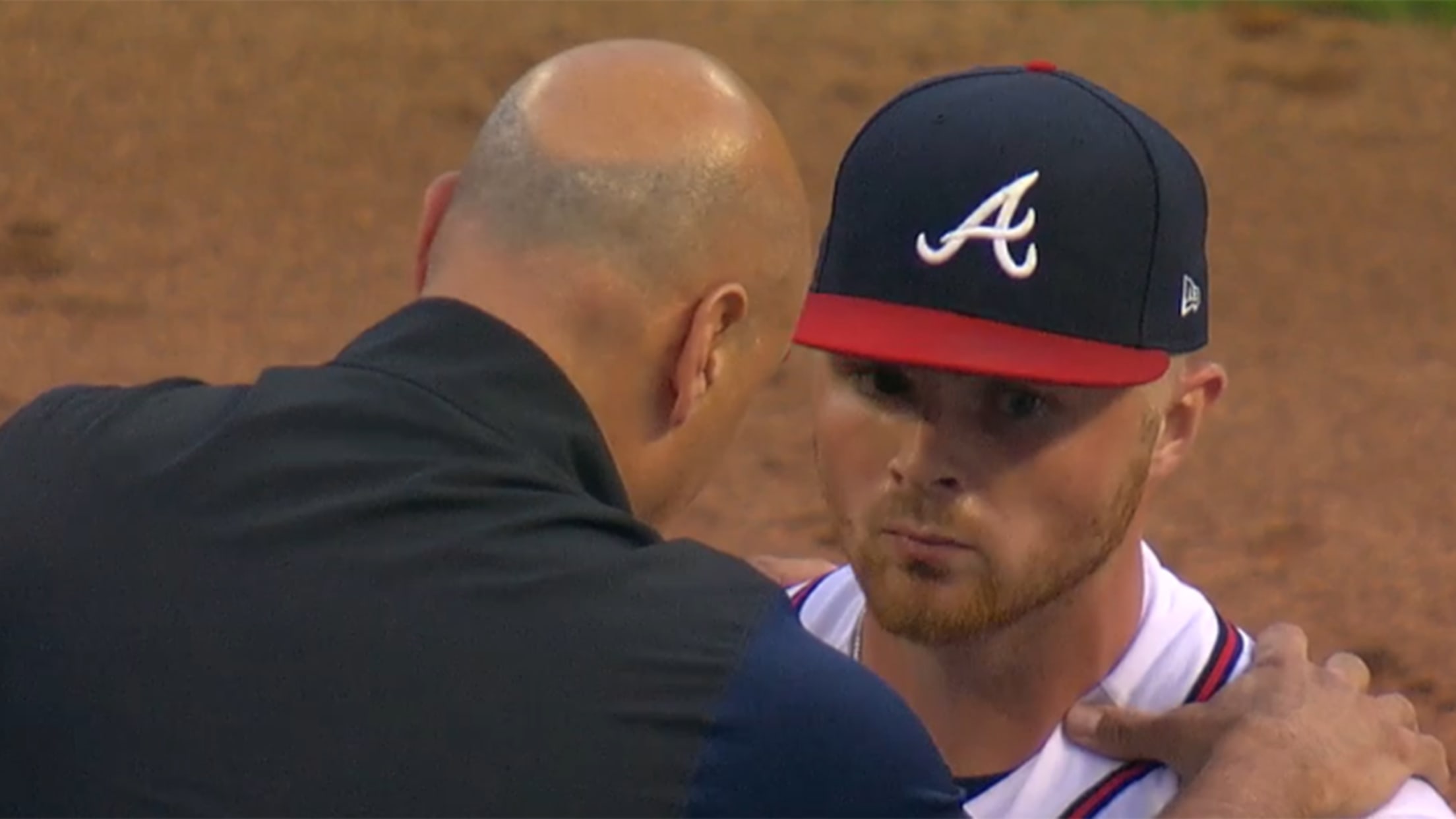 ATLANTA -- It was certainly encouraging to see Sean Newcomb stand at his locker and calmly address being hit in the head with a line drive during the third inning of Saturday night's 6-5 loss to the Phillies. But the Braves will continue to carefully monitor their left-handed pitcher, who,
Injury updates: Bruce, Thor, Newcomb, Senzel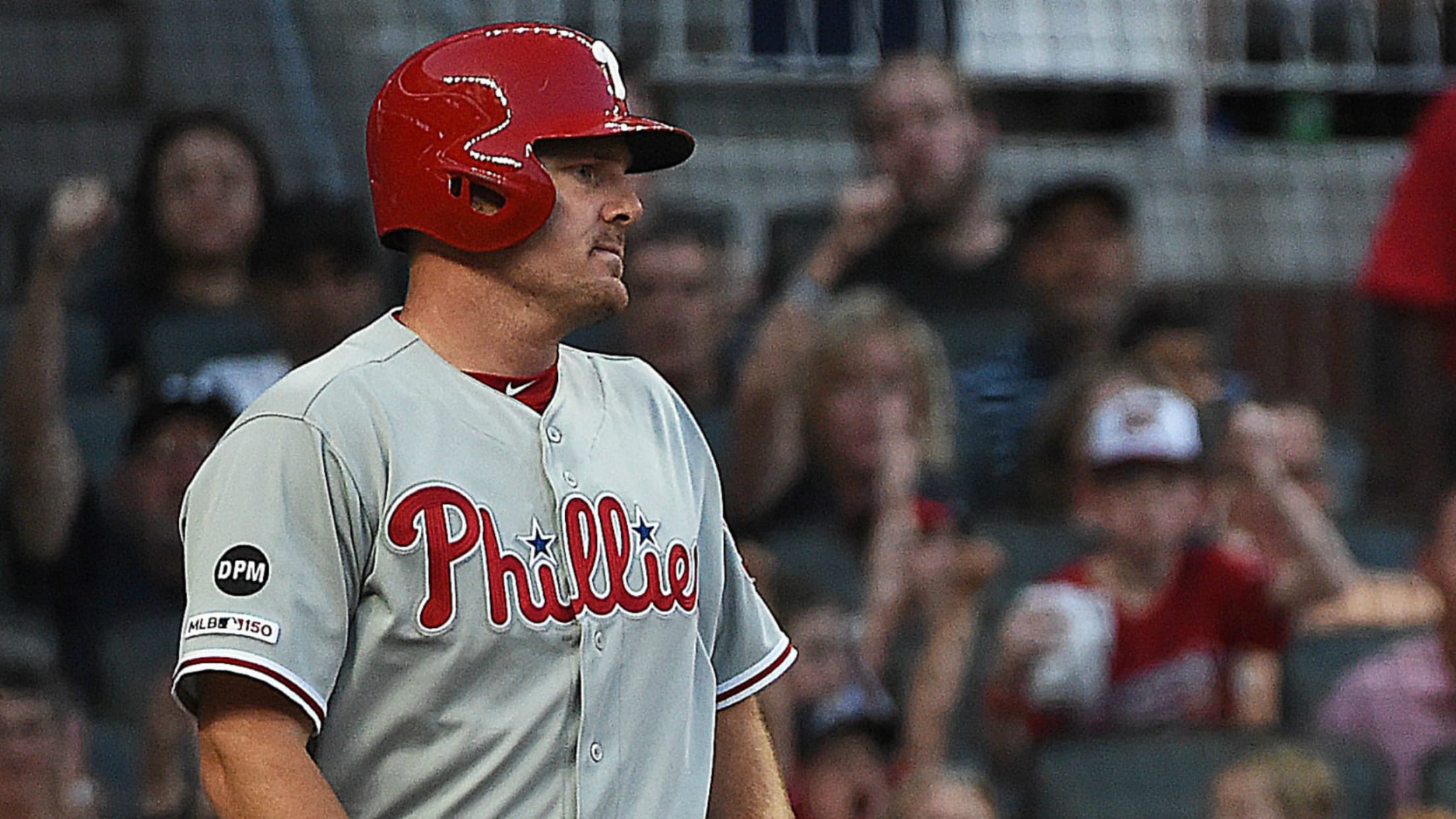 Here is the latest injury news from around Major League Baseball.
7 under-the-radar starters who could be traded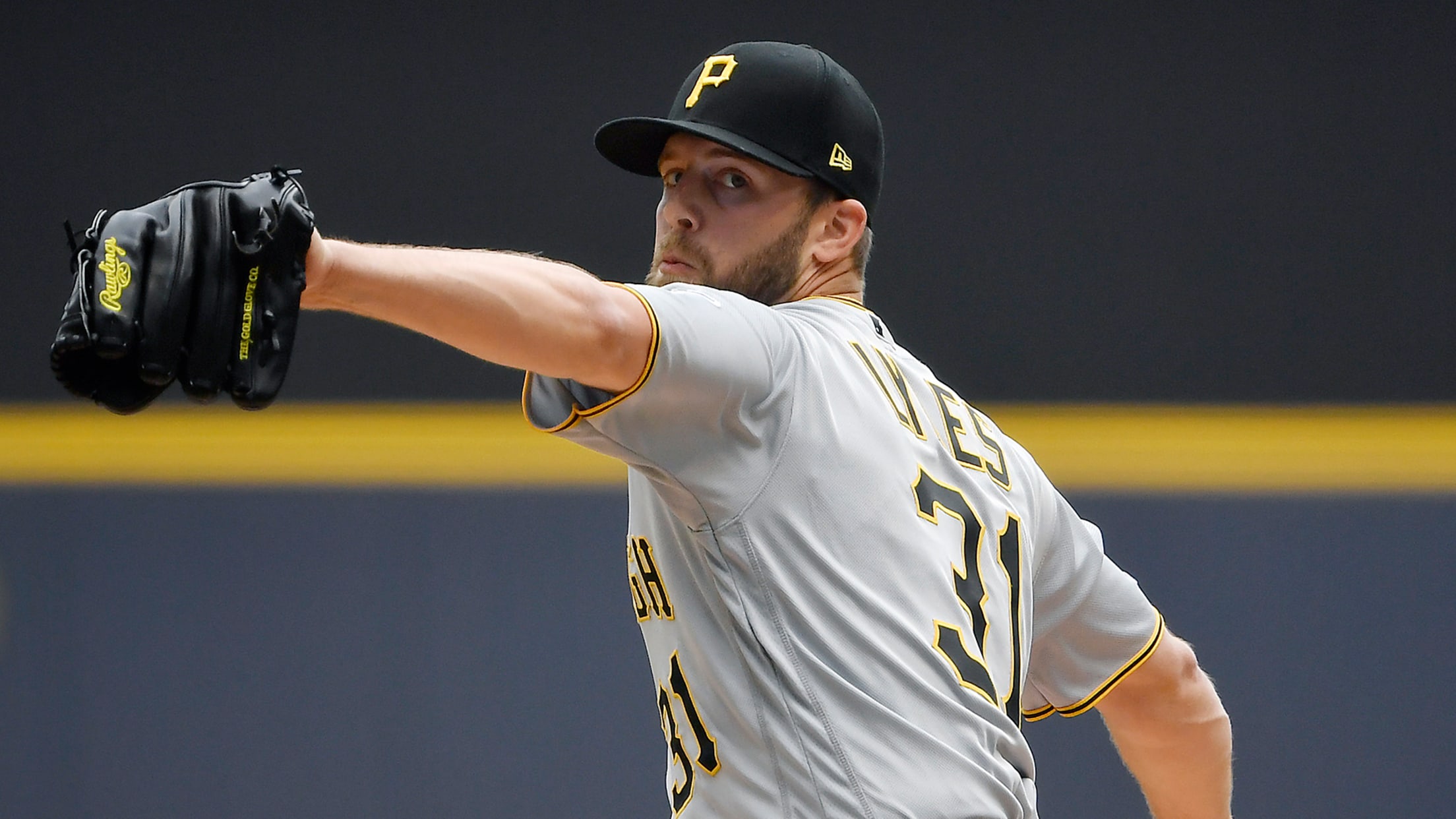 We're not going to be surprised if Madison Bumgarner is traded. We also wouldn't be surprised to see Marcus Stroman, Matthew Boyd or even Robbie Ray end up on contenders by the July 31 Trade Deadline. Zack Greinke is a fascinating possibility if the D-backs consider moving in that direction.
Straight steal of home catches pitcher napping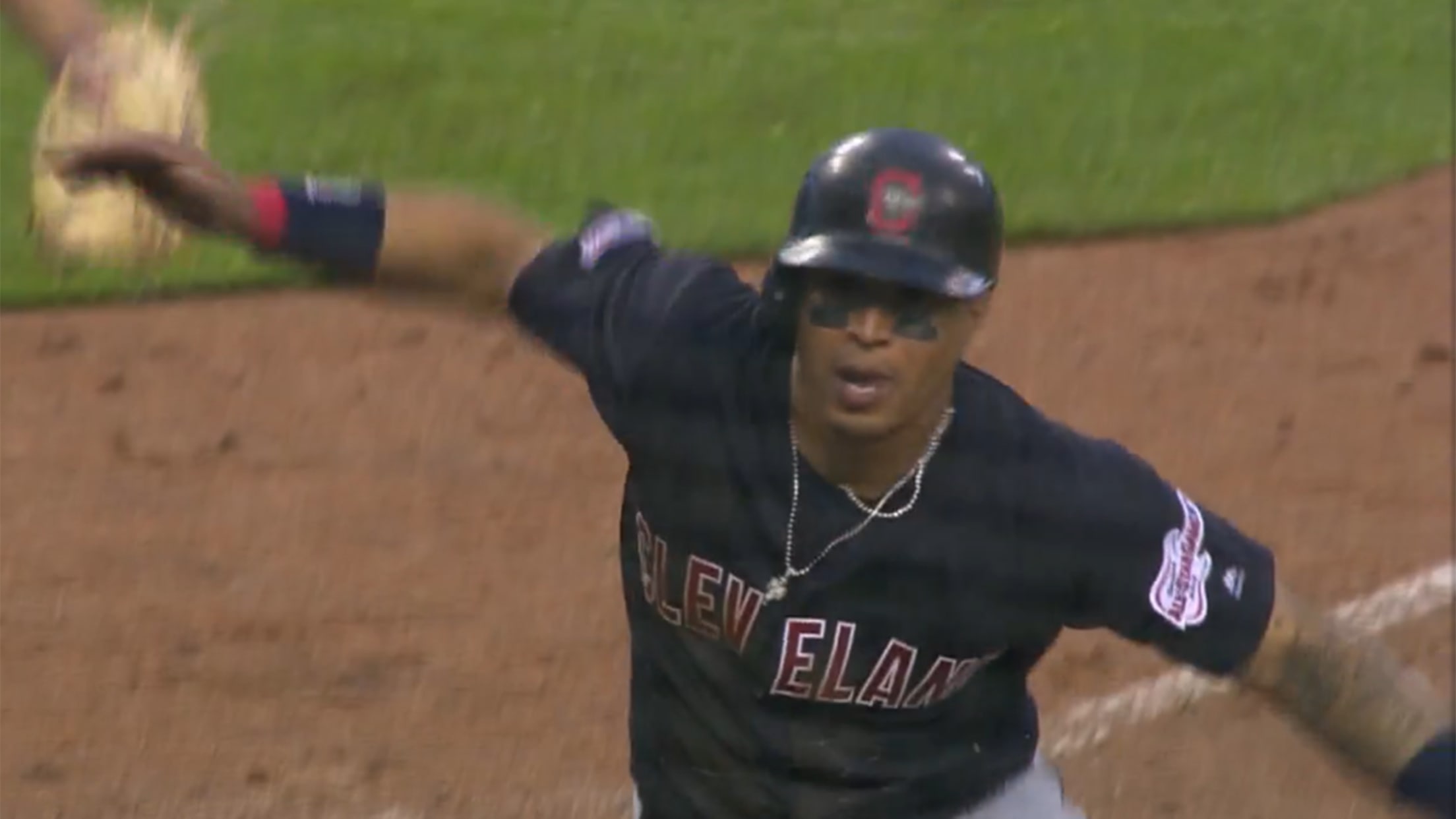 DETROIT -- It's not every day that you see a player make a straight steal of home. It's even more rare that a player makes that daring attempt against a right-handed pitcher, who has the best view in the house of the runner on third. Leonys Martin wasn't intimidated. With
Players share memories for Father's Day
So many baseball players learn the game from their dads. Major Leaguers are no exception. As MLB celebrates Father's Day on Sunday, players all around the game will think back to what their dads did for them -- whether they were big leaguers themselves, or Little League coaches, or just
VOTE NOW! There's a new way to pick All-Stars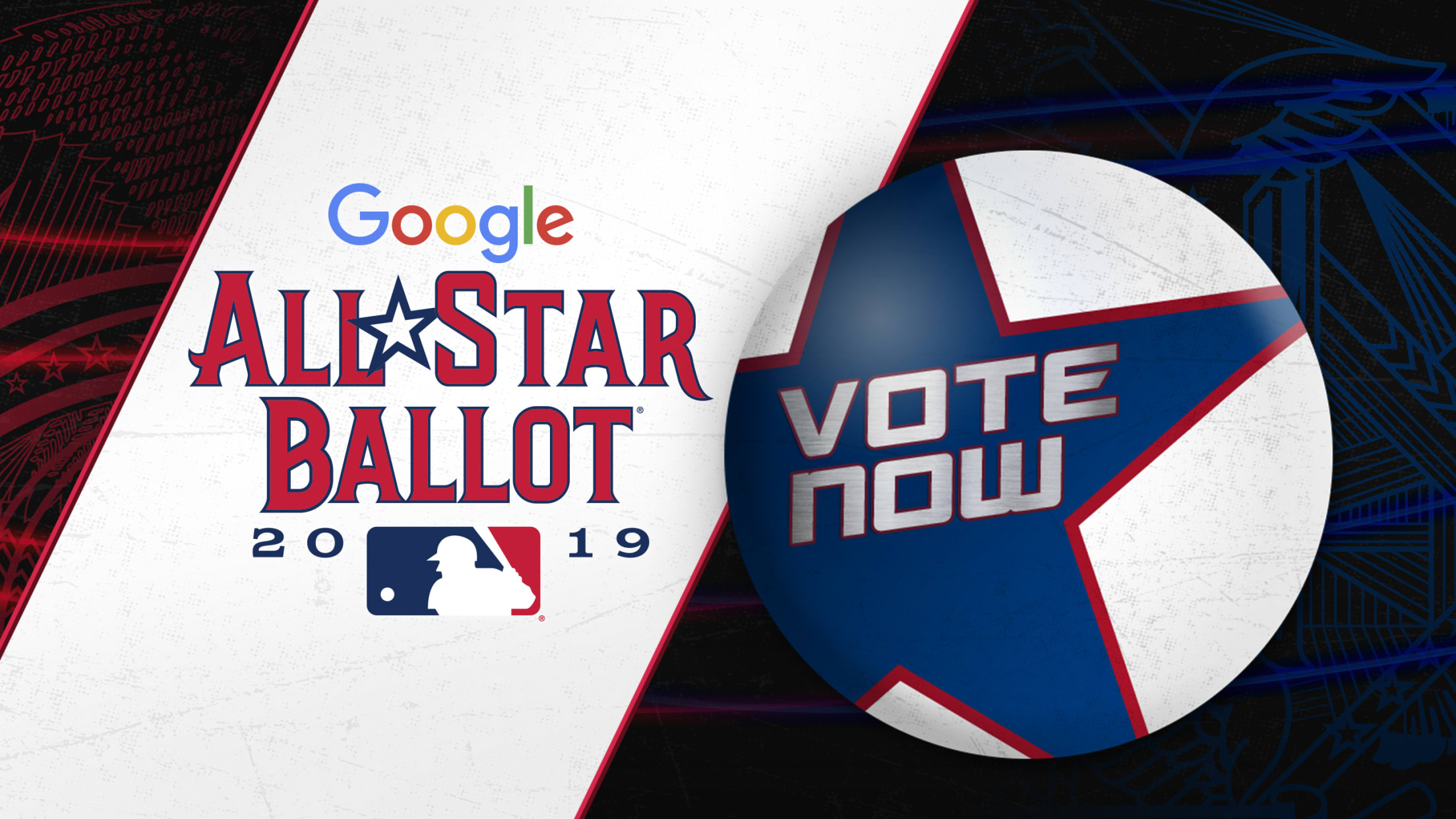 Baseball's version of the primary season is now upon us, and the sport's answer to Election Day is not far behind. And in incorporating shades of the political process, the 2019 Google MLB All-Star Ballot brings major change to the selection system for All-Star Game starters. • VOTE NOW: 2019
Blackmon has HOW MANY straight 4-hit games?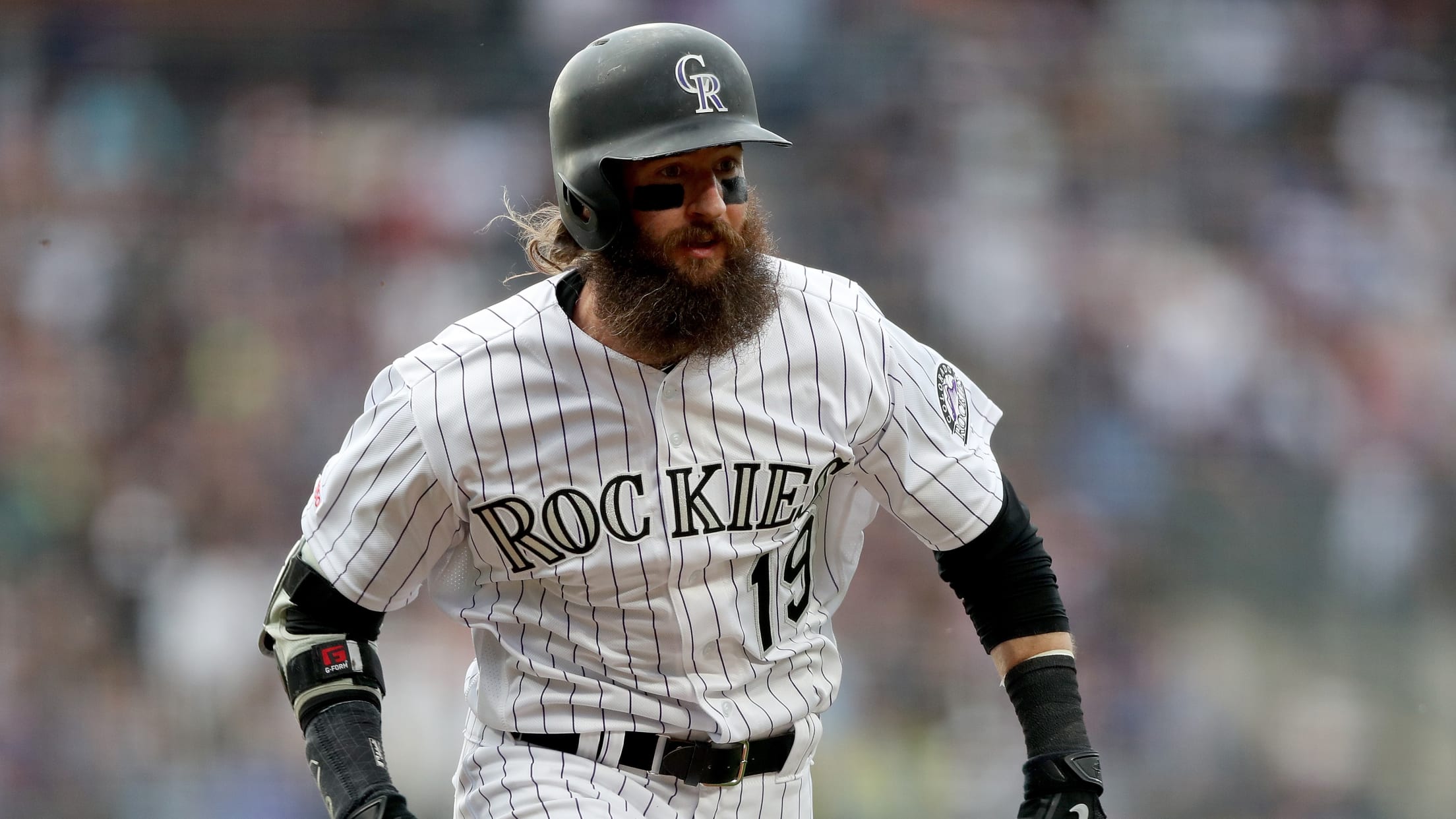 DENVER -- Charlie Blackmon counts and appreciates his hits. But the idea he was setting a record by becoming the first player in Rockies history with three straight four-hit games hadn't dawned on him. "I didn't know that's a record," Blackmon said after going 4-for-6 in the Rockies' 14-8 victory
Sale still fueled by rough MLB debut against O's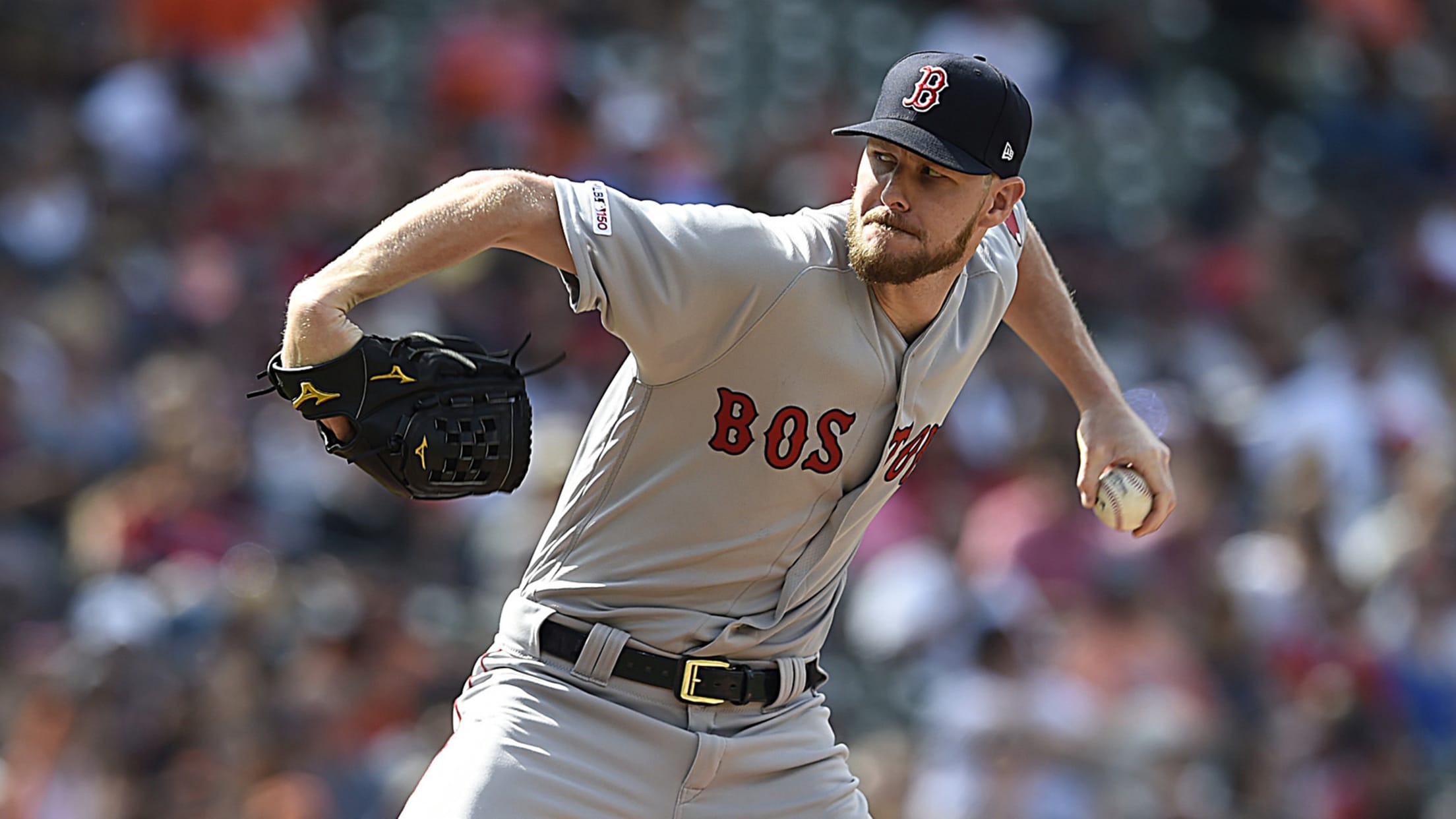 BALTIMORE -- Chris Sale didn't always like pitching at Camden Yards. In fact, he hated it, and still does … kind of. The year was 2010, and Sale was just called up just months after he was drafted 13th overall by the White Sox. After not appearing during a series
Yastrzemski lays out for final out in Giants' win
Closer Will Smith: 'He gets the save today, for sure'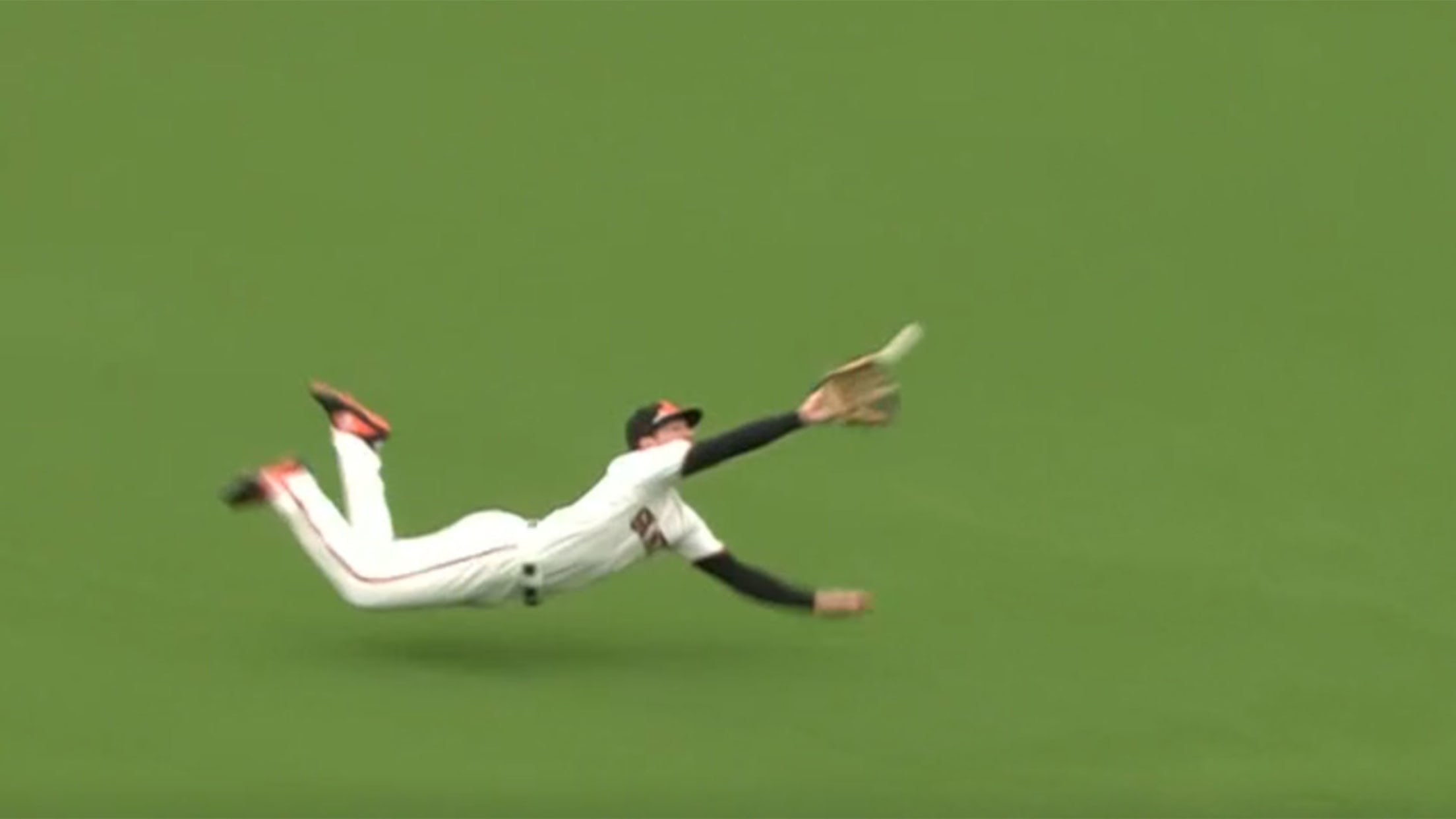 SAN FRANCISCO -- Giants closer Will Smith got the save, but give credit to rookie outfielder Mike Yastrzemski. With Saturday's game on the line in the bottom of the ninth, Yastrzemski made a tremendous diving catch in left field to secure the Giants' 8-7 win over the Brewers at Oracle
Gonzalez, Cron deliver for Twins on Mauer Day
Marwin's defensive gamble pays off; Odorizzi gets his 10th win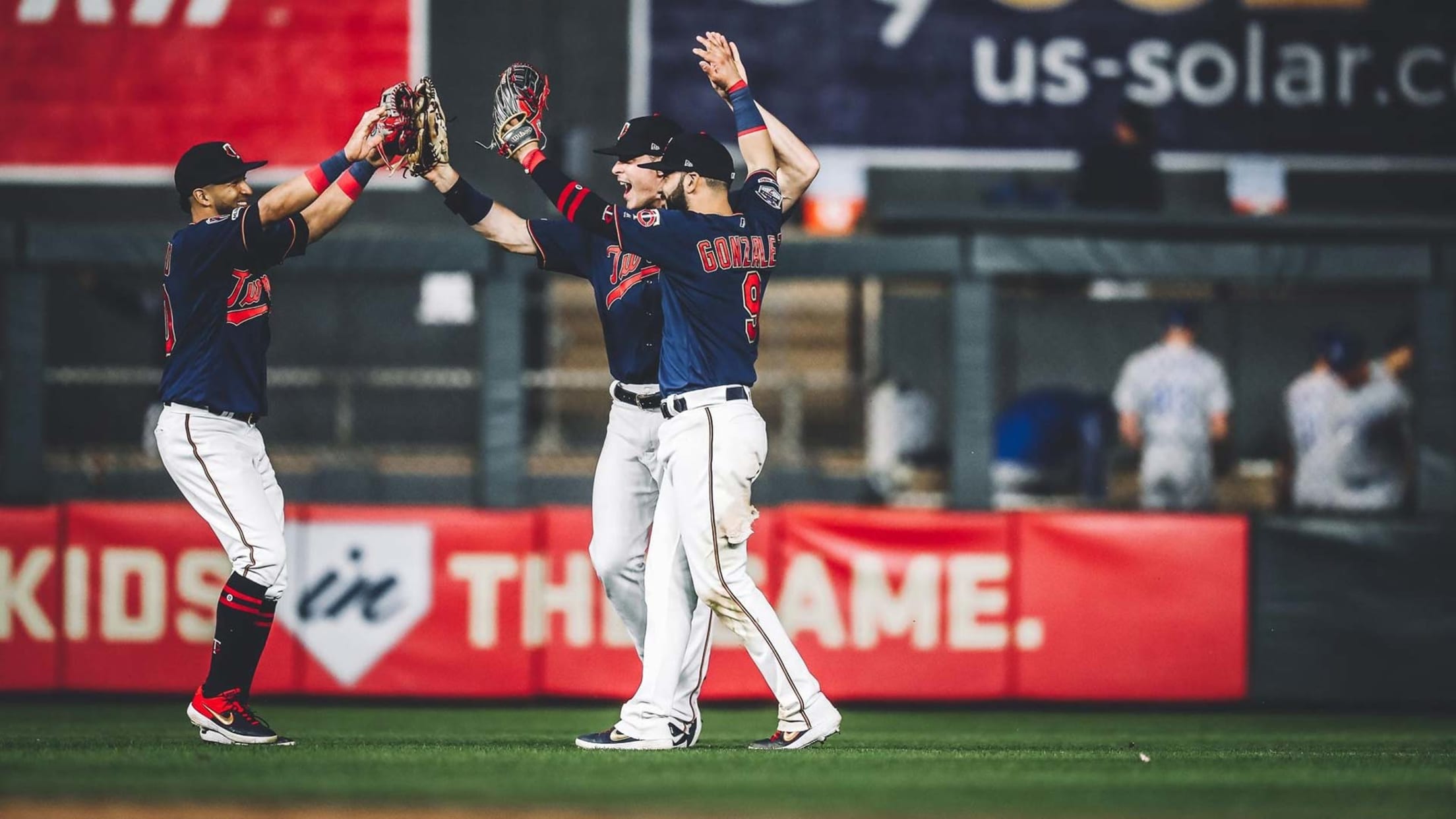 MINNEAPOLIS -- Prior to Saturday night's game, the Twins paid tribute to one of the most celebrated figures in the franchise's history by officially retiring Joe Mauer's No. 7. After rain avoided the Twin Cities area during the game to allow for a celebration of the past, a pair of
Machado ejected, Padres testy in loss to Rox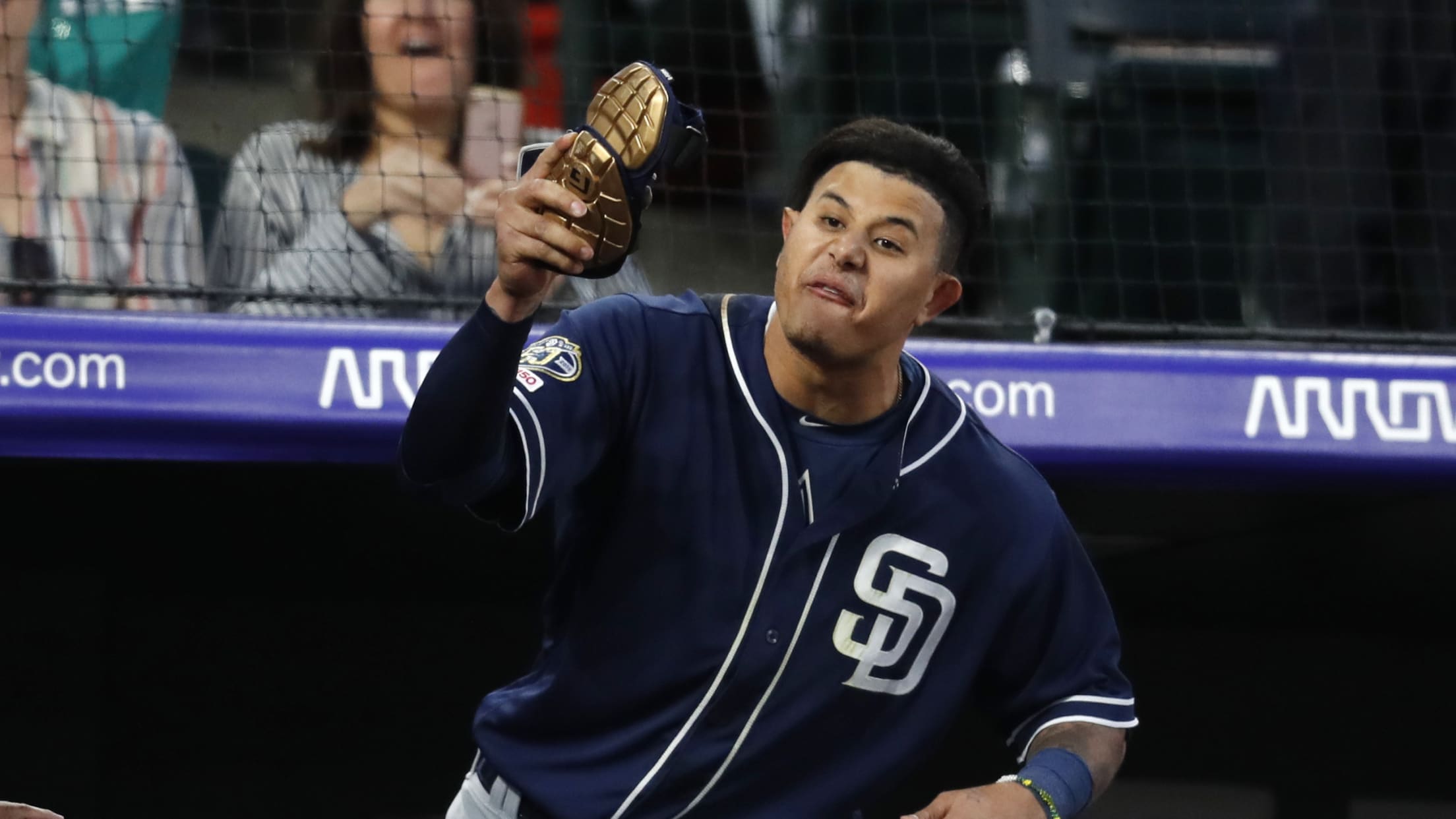 DENVER -- Jubilation one night, frustration the next. The good vibes from the Padres' miracle ninth-inning comeback Friday lasted all the way until the fifth inning on Saturday. Then Manny Machado got ejected. An inning later, manager Andy Green and lefty Matt Strahm got themselves tossed. In the process, the
After Girls Breakthrough Series, new path awaits
New Jersey baseball player plans to serve her country by joining Navy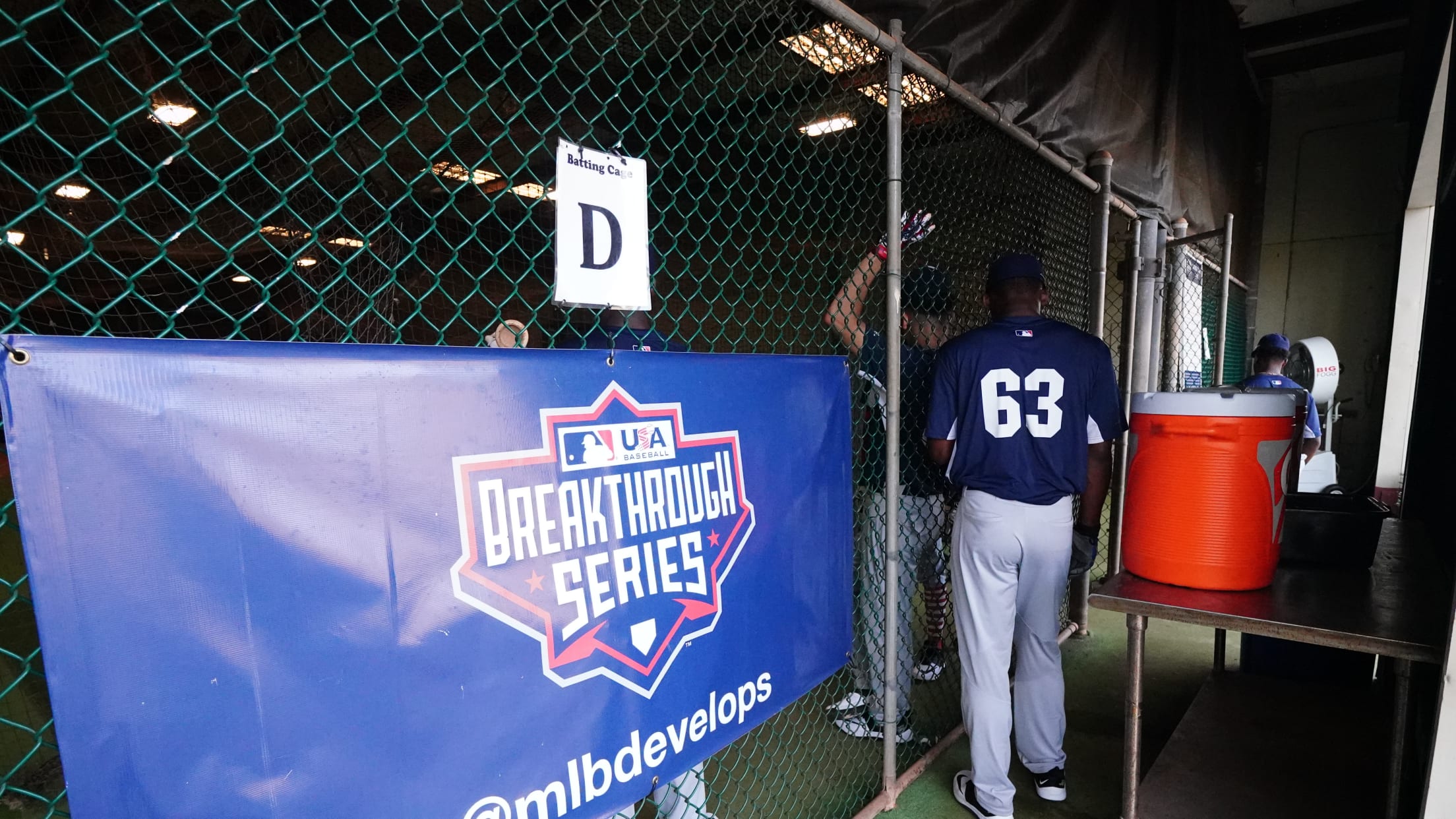 VERO BEACH, Fla. -- As part of the second annual MLB Girls Baseball Breakthrough Series, 65 of the world's best players visited Marlins Park on Saturday for a Career Chat with female Miami Marlins' front-office employees. In addition to the Career Chat, they'll also watch the game between the Marlins
Neris flips script; Hernandez powers comeback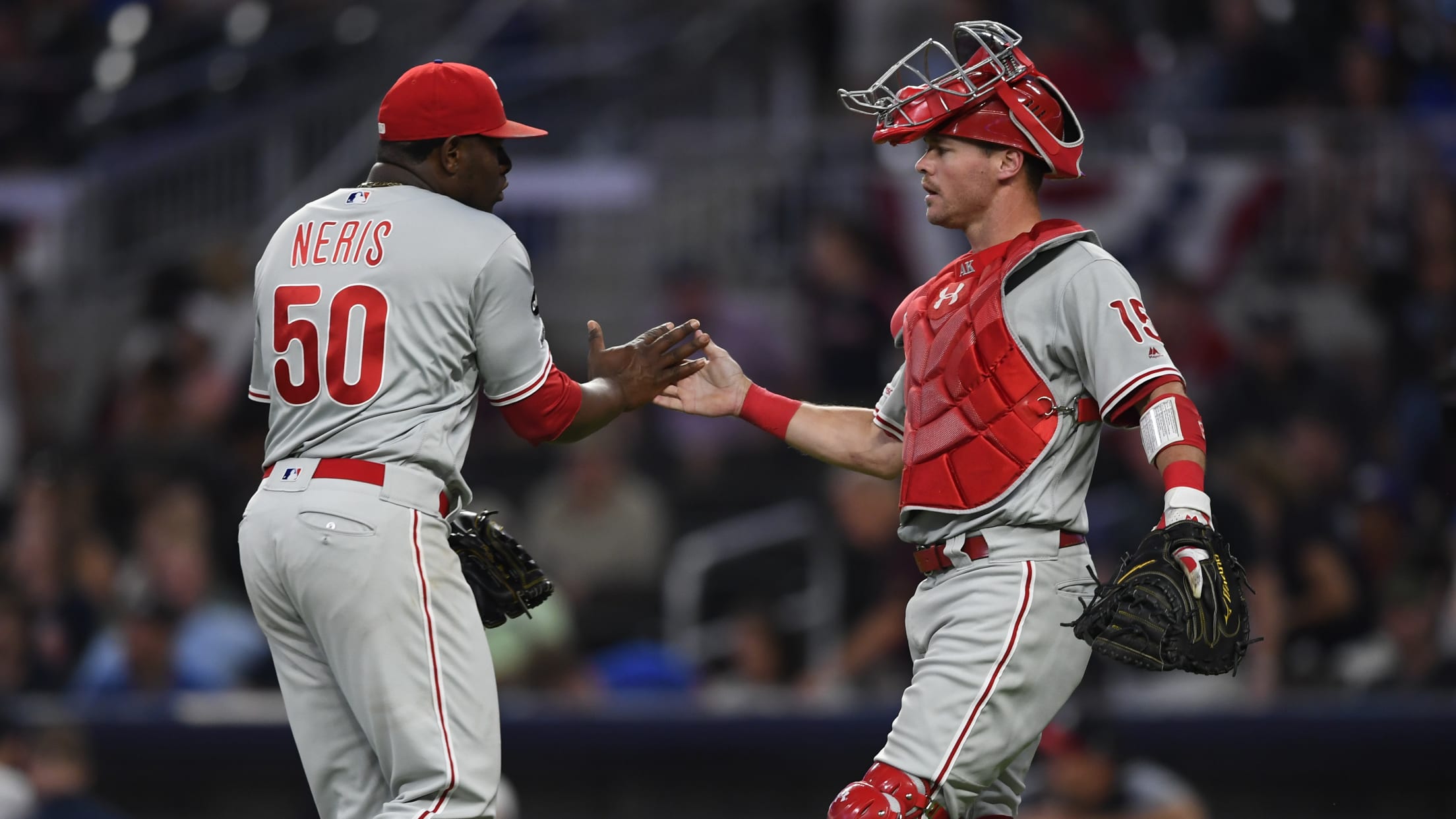 ATLANTA – Héctor Neris made a promise with a smile following Friday night's brutal loss to the Braves at SunTrust Park. "Tomorrow, you know, I got it tomorrow for sure," he said. The Phillies' offense provided Neris his redemption moment Saturday night, when it scored two runs in the top
Ruth jersey auctions for record $5.64 million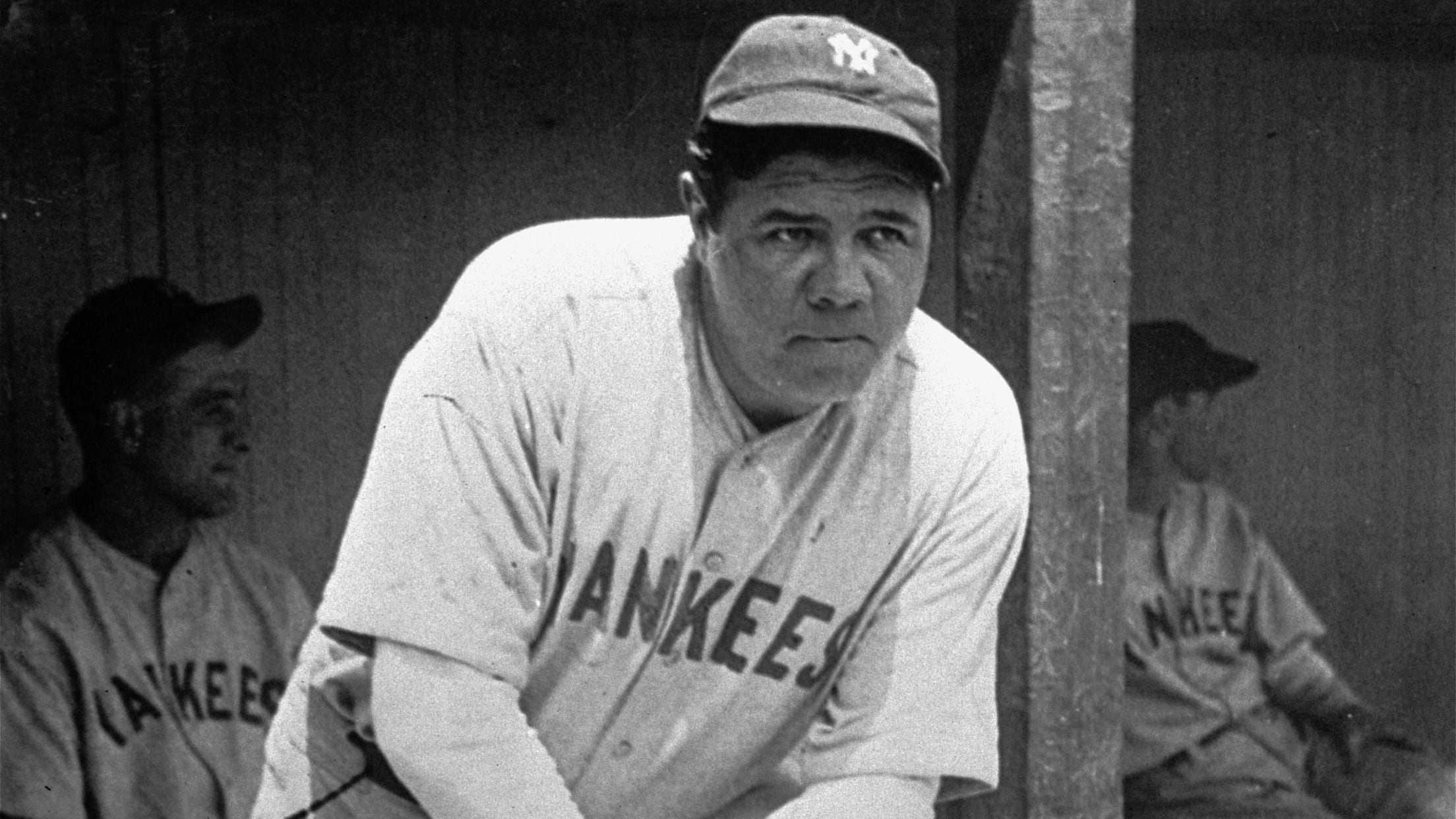 A Babe Ruth jersey sold for $5.64 million in an auction, according to Hunt Auctions. That quantity is a record for a sports memorabilia item, breaking the prior record of $4.4 million, which was also for a Ruth jersey that sold in 2012. The jersey is thought to be from
Keuchel goes 7 innings in 2nd Minors start
Dallas Keuchel made his second Minor League start Saturday as part of his preparation to pitch in the Majors for the first time since October with the Astros. The veteran left-hander took the mound for the Braves' Double-A affiliate in Mississippi and gave up three runs on 11 hits over
Tributes abound as Mauer's No. 7 is retired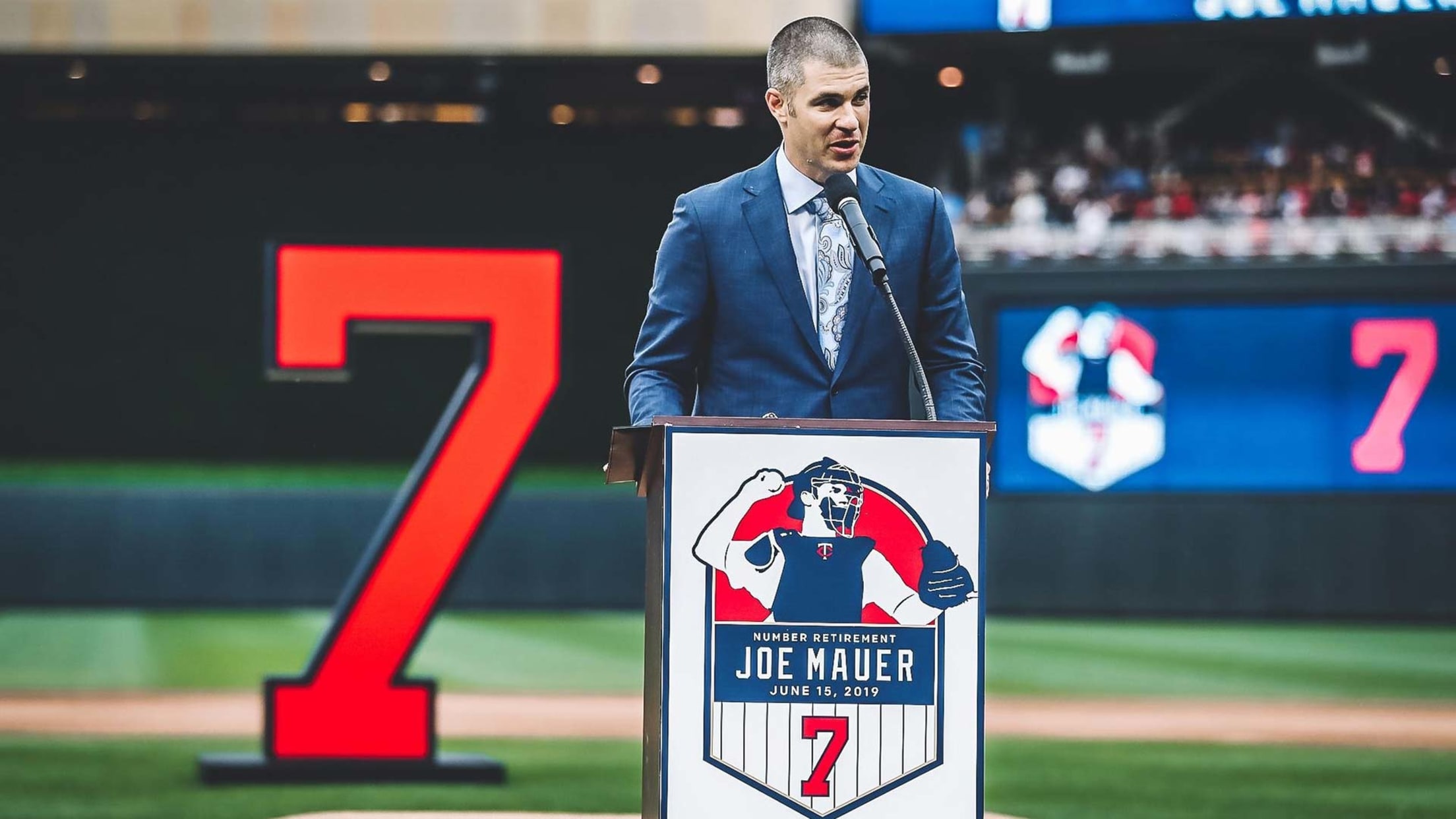 MINNEAPOLIS -- Joe Mauer had never worn the No. 7 in his life -- in any sport -- before he found a jersey with the number hanging in a locker in Elizabethton, Tenn., as an 18-year-old playing rookie ball. "To be honest, it wouldn't have mattered to me what number
Green, Cortes set tone for Yanks' win in Chicago
Opener K's 6 in 2 innings, then lefty goes 5-plus for first MLB win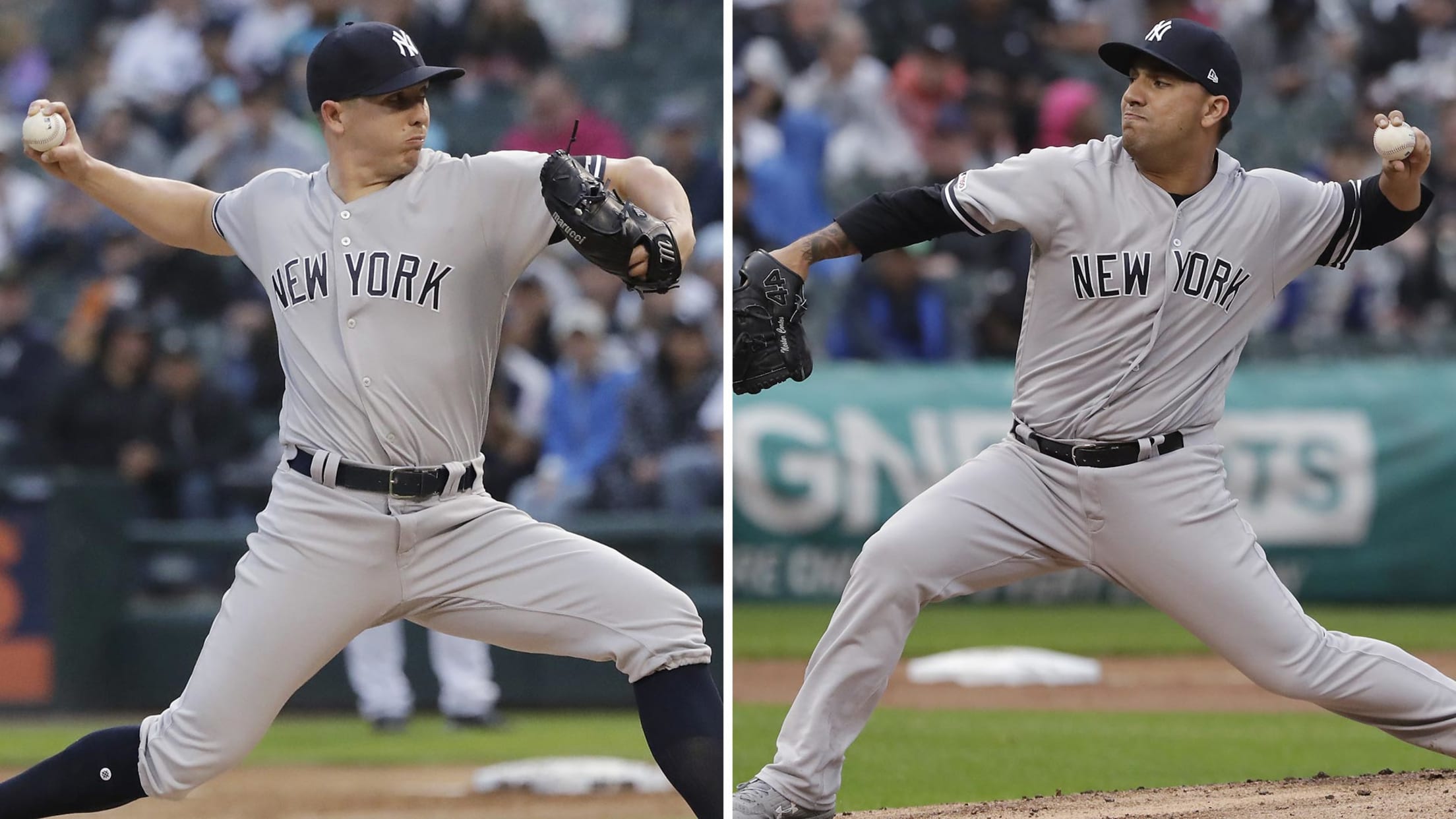 CHICAGO -- While the baseball world was buzzing with the Yankees' move to acquire veteran slugger Edwin Encarnacion from the Mariners, back at Guaranteed Rate Field, the team looked to avoid dropping its fourth consecutive game. After playing poorly Friday, the Yankees needed to come out like a team that
Bumgarner solid vs. potential trade match
Giants rally against Brewers to win 4th straight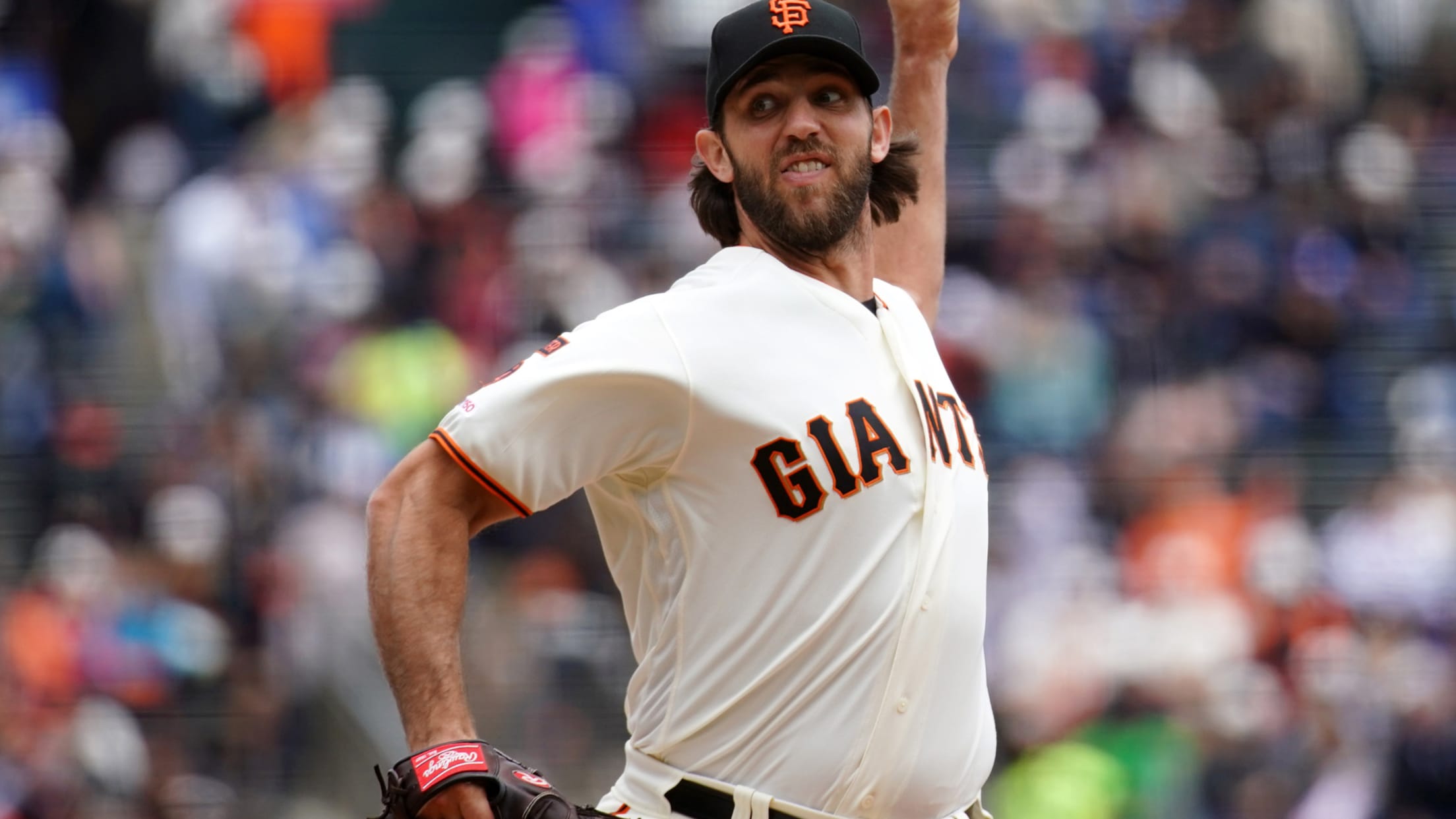 SAN FRANCISCO -- Count the Brewers among the contending teams who are likely to be linked to Giants ace Madison Bumgarner in the weeks leading up to the July 31 Trade Deadline. Milwaukee got a first-hand look at Bumgarner in the Giants' 8-7 comeback win on Saturday afternoon at Oracle
Bieber's concert of dozen K's comes to Detroit
Martin records straight steal of home in 8th to ice victory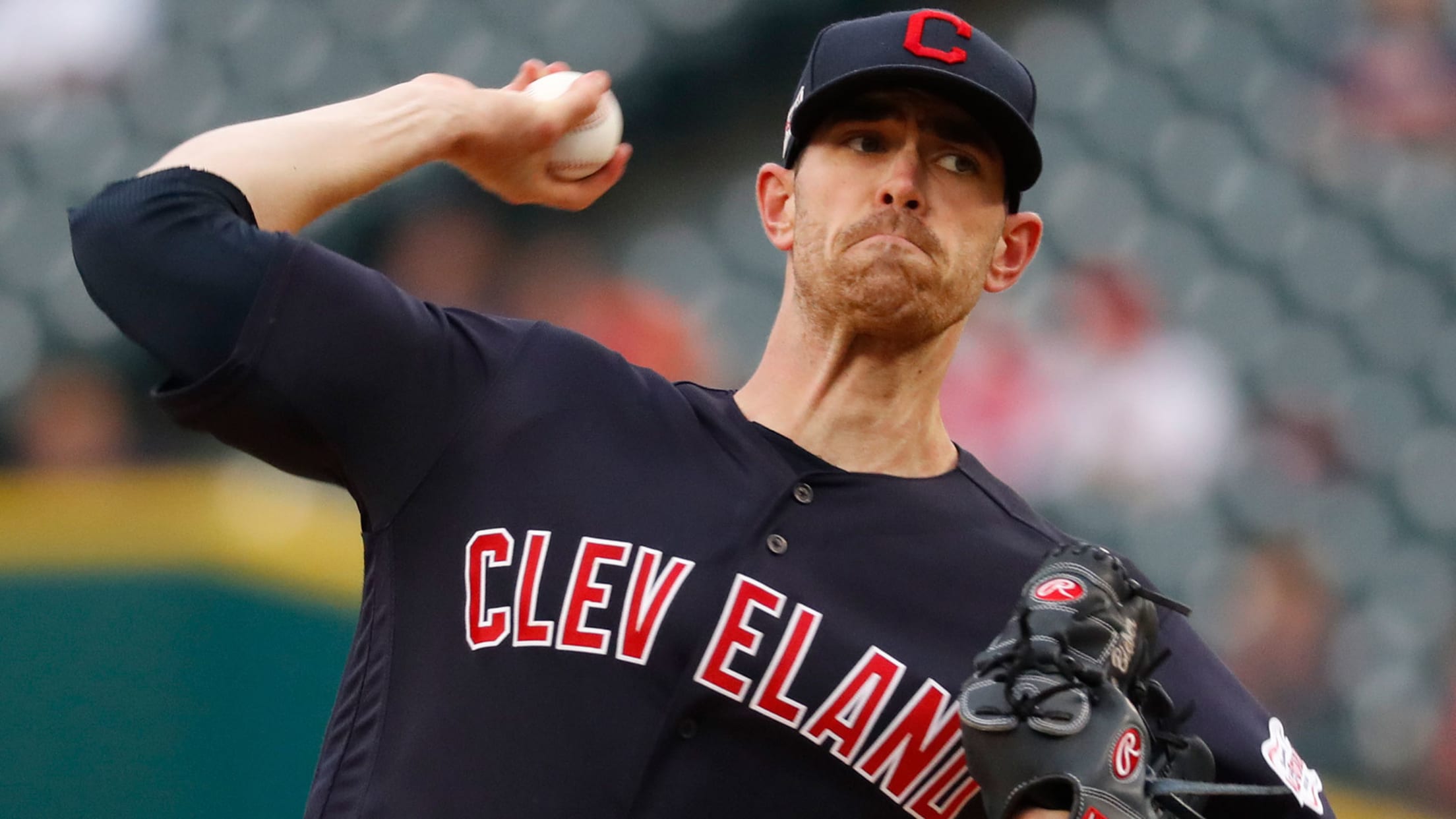 DETROIT -- Shane Bieber appeared to be running on fumes. He was standing on the rubber in the bottom of the seventh inning with no outs and an 0-2 count on Detroit's Harold Castro, as his pitch count clicked to 94. He had just given up three straight singles that
Hendricks to IL with shoulder inflammation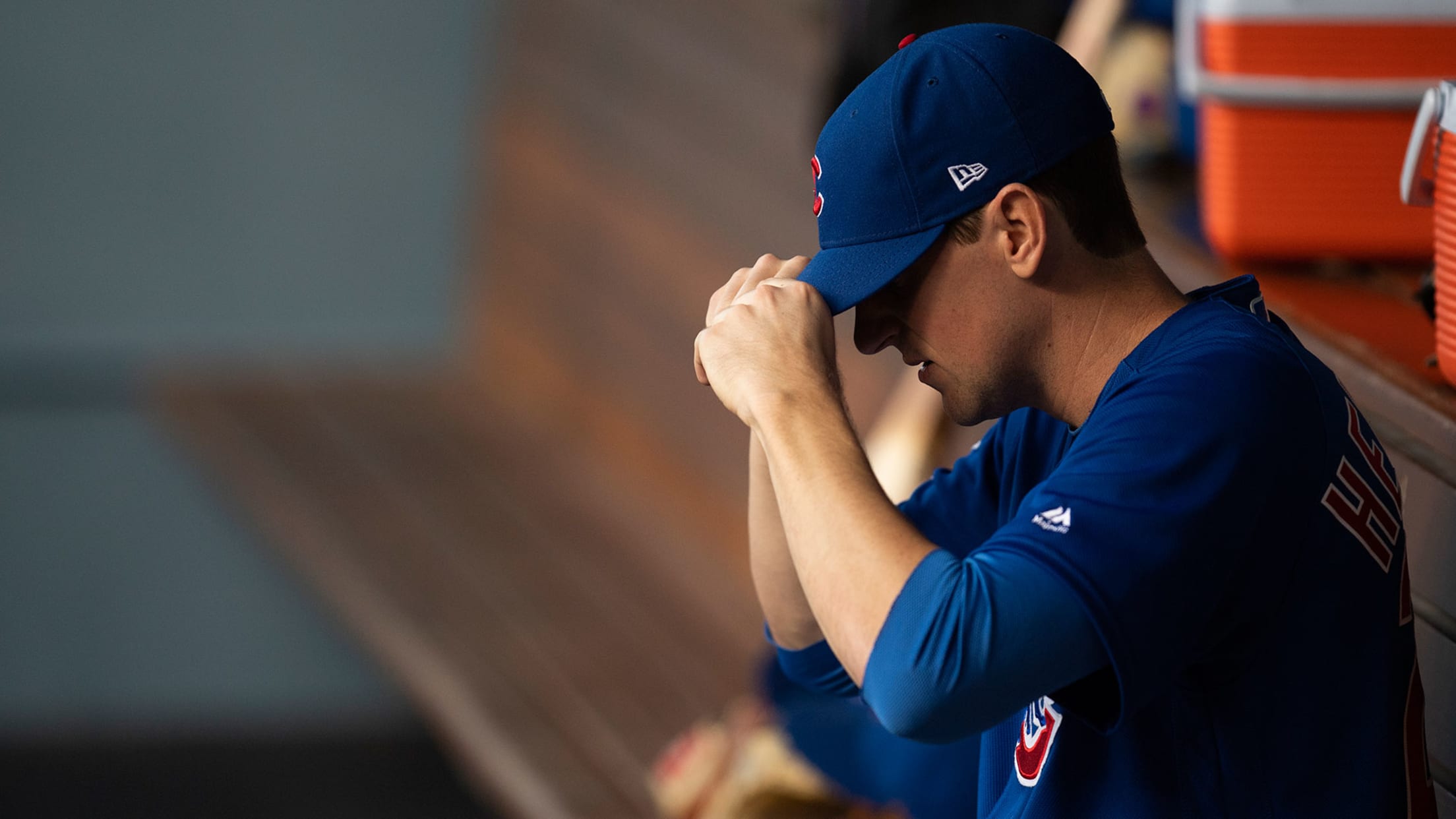 LOS ANGELES -- Kyle Hendricks felt some discomfort in his throwing shoulder while playing catch in recent days, but he did not deem the issue serious enough to ask out of Friday's start against the Dodgers. Then, the discomfort gradually developed into pain and the pitcher knew there was no