Braves benefit from blunder in win over Phils
Adrianza provides spark with pinch-hit double, scores decisive run in 7th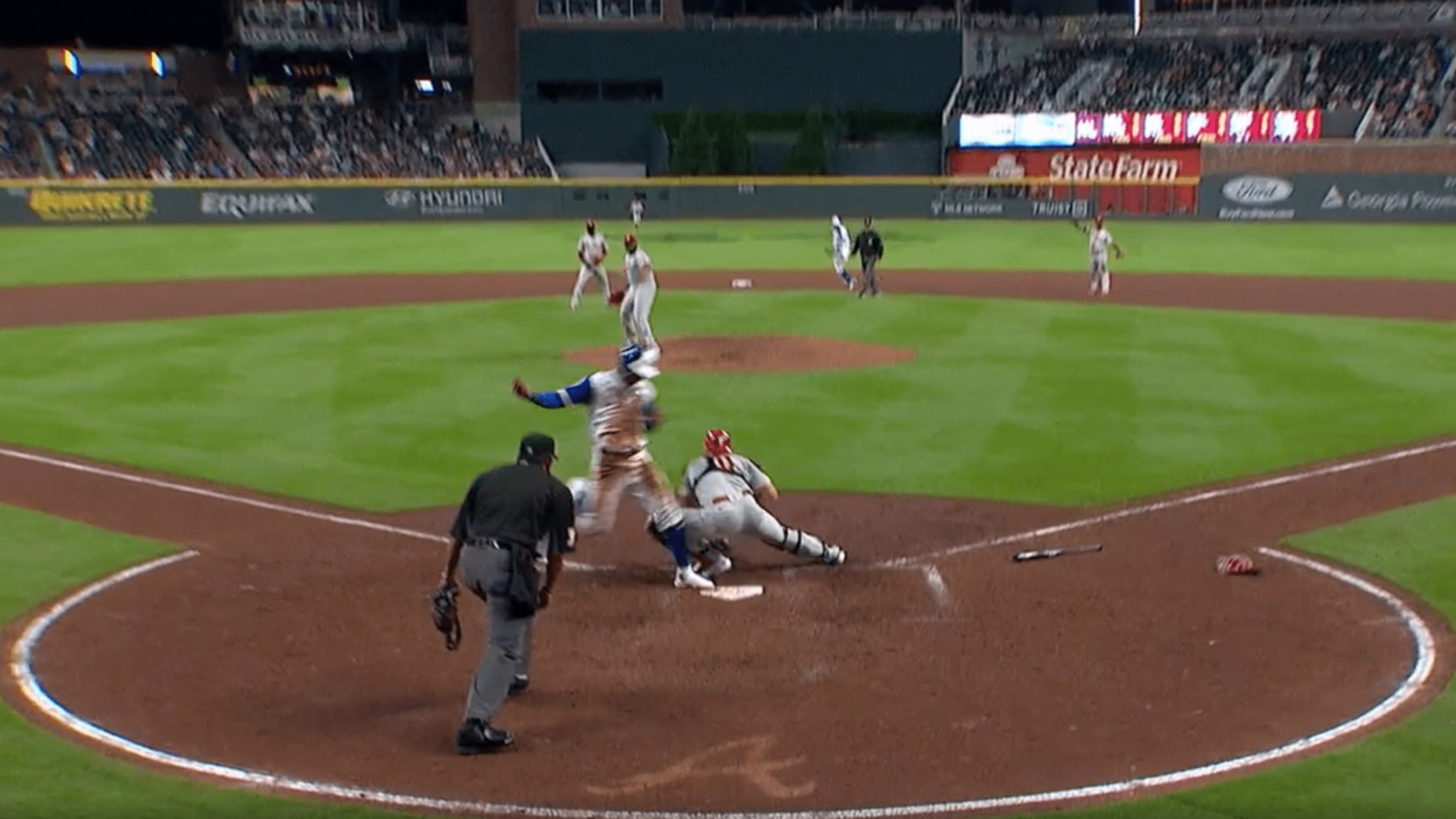 ATLANTA -- With the presence of Freddie Freeman and Ronald Acuña Jr., the Braves know they again have one of baseball's top lineups. But a little more than a week into the season, it appears they may also have a very capable bench. Long after Freeman and Acuña created early
Injuries: Betts, Bregman, Archer, Mets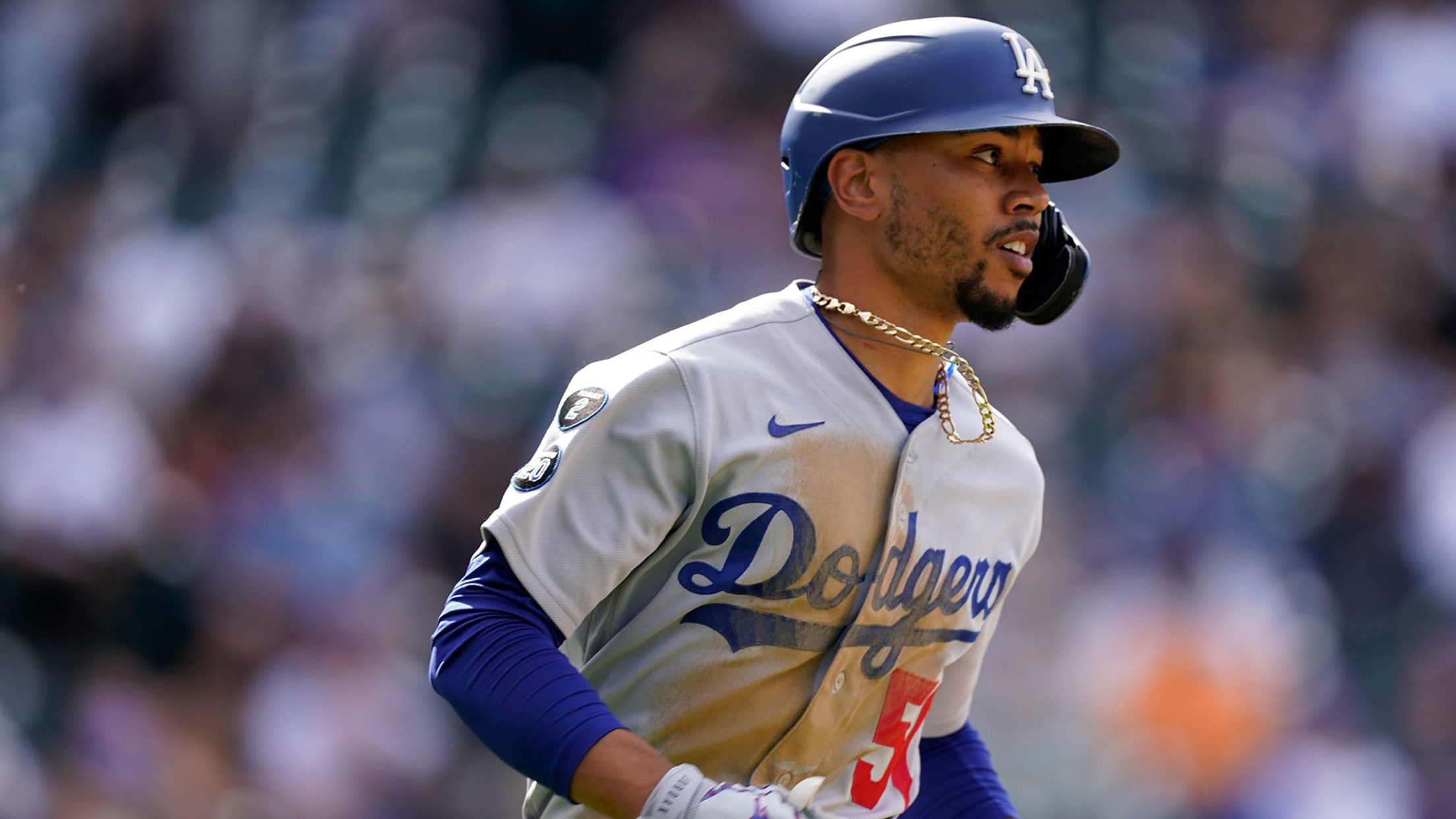 Stay up-to-date with all the latest news on injured and recovering players from across Major League Baseball.
Newly beardless Odor almost unrecognizable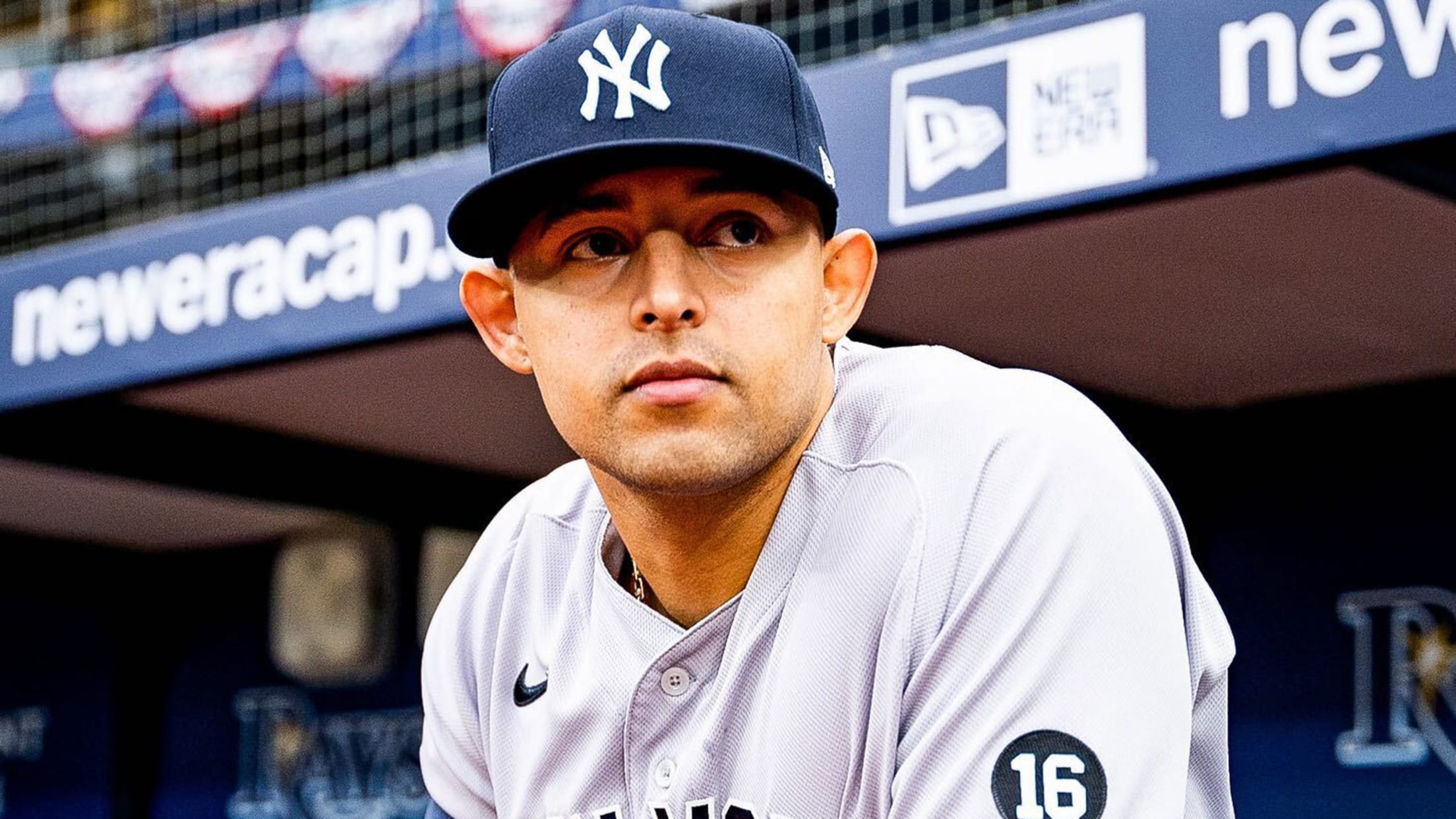 We've seen it before: A player comes to the Yankees and shaves their distinctive facial hair or trims their trademark coif to abide by the team's famous policy. But few players have undergone as complete a transformation as new Yankees infielder Rougned Odor. Odor, who was traded to New York
Kim hits first MLB homer as bats carry SD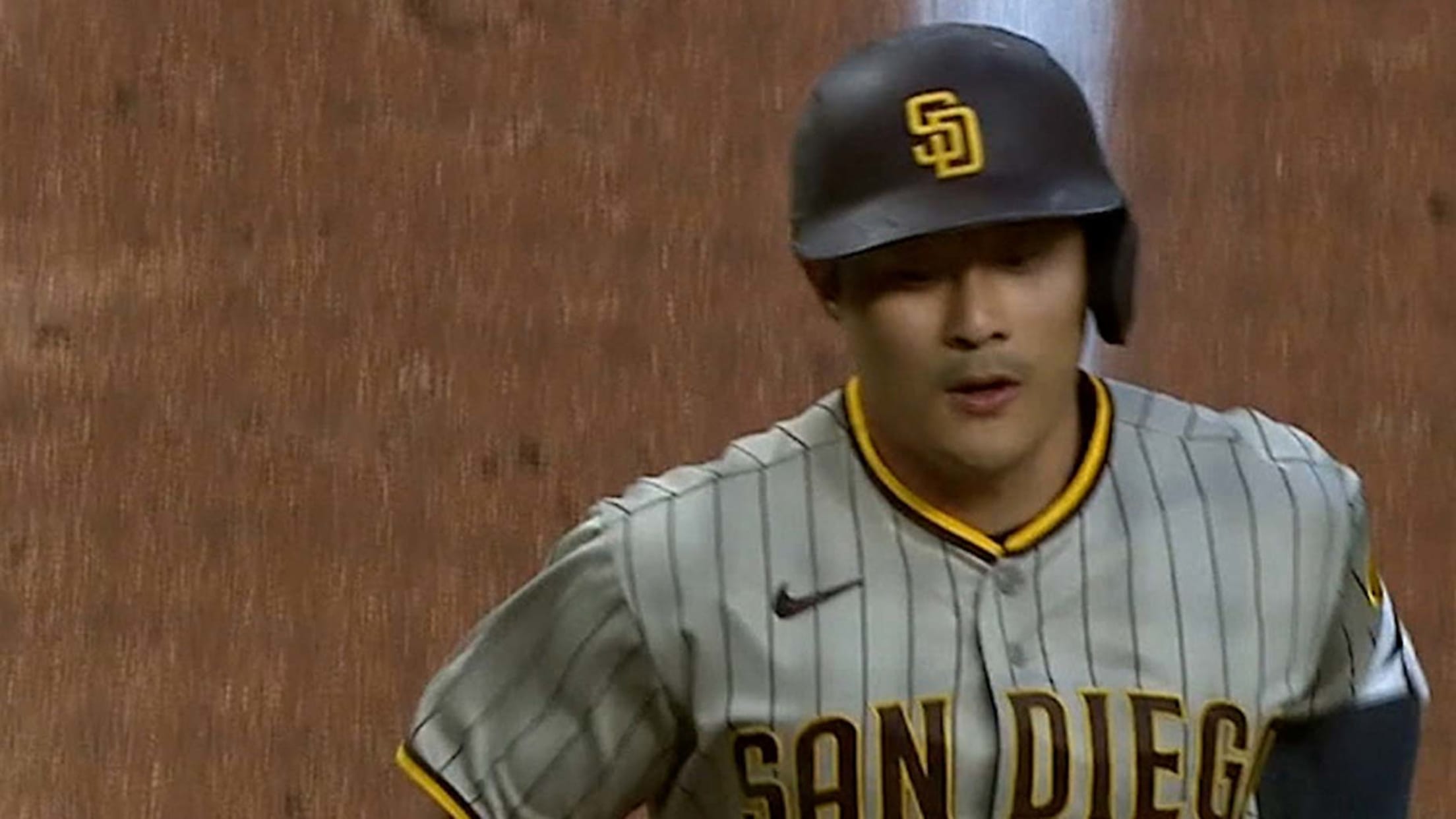 No no-hitter hangover here. A night after Joe Musgrove made history by twirling the first no-hitter in franchise history, the Padres' offense held up its end of the bargain on Saturday night in Texas. Ha-Seong Kim launched his first big league homer, and Trent Grisham hit his first home run
Germán optioned after Yankees' shutout loss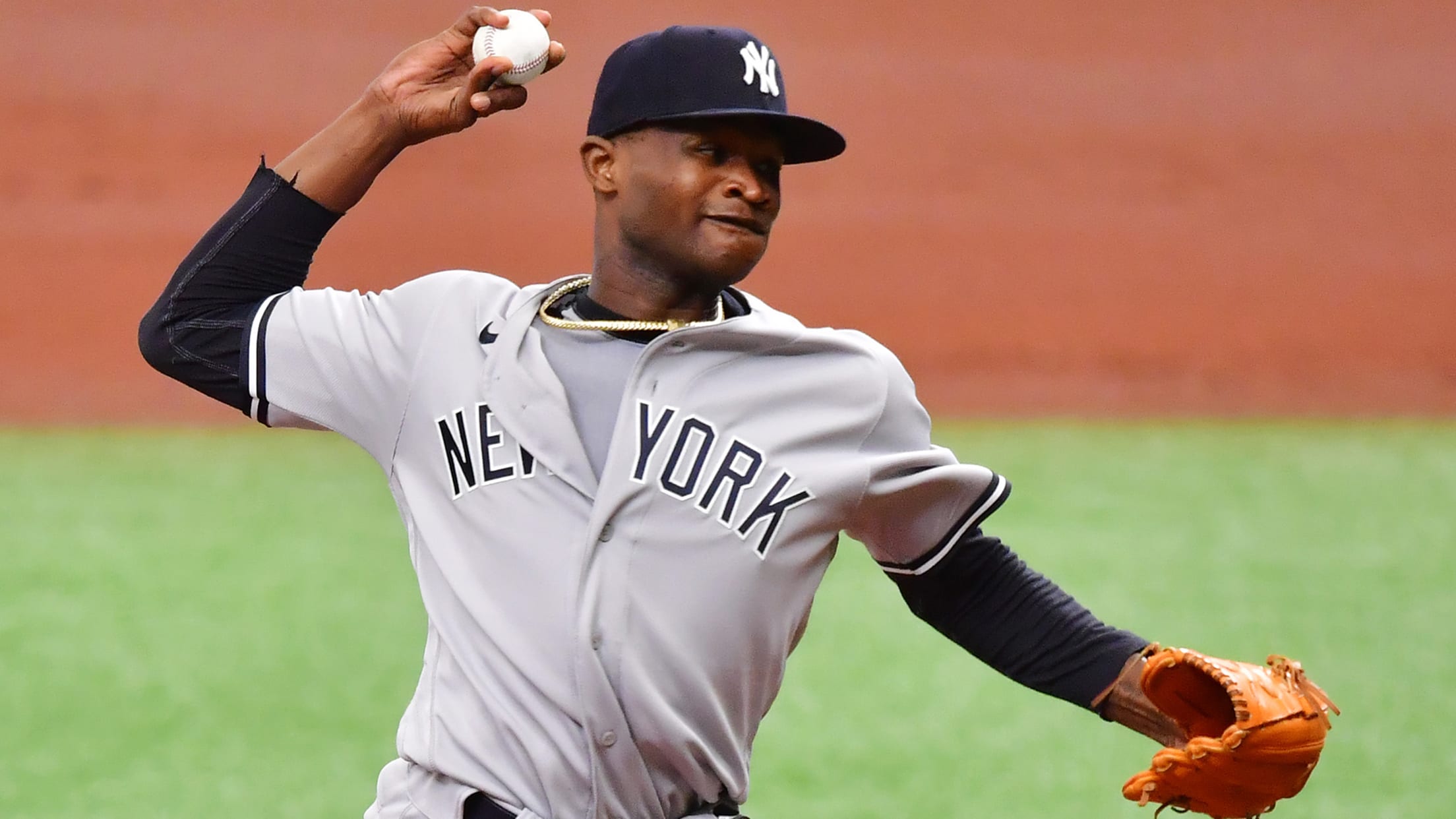 Domingo Germán was one of the Yankees' most dominant pitchers this spring, breezily outpacing his competition for a rotation spot. His first seven innings of the regular season have not been as impressive, and after watching another two homers leave the yard on Saturday, the right-hander was optioned to the
'He's a big deal': Crawford swats clutch HR
Giants' longtime shortstop notches winning hit in second straight game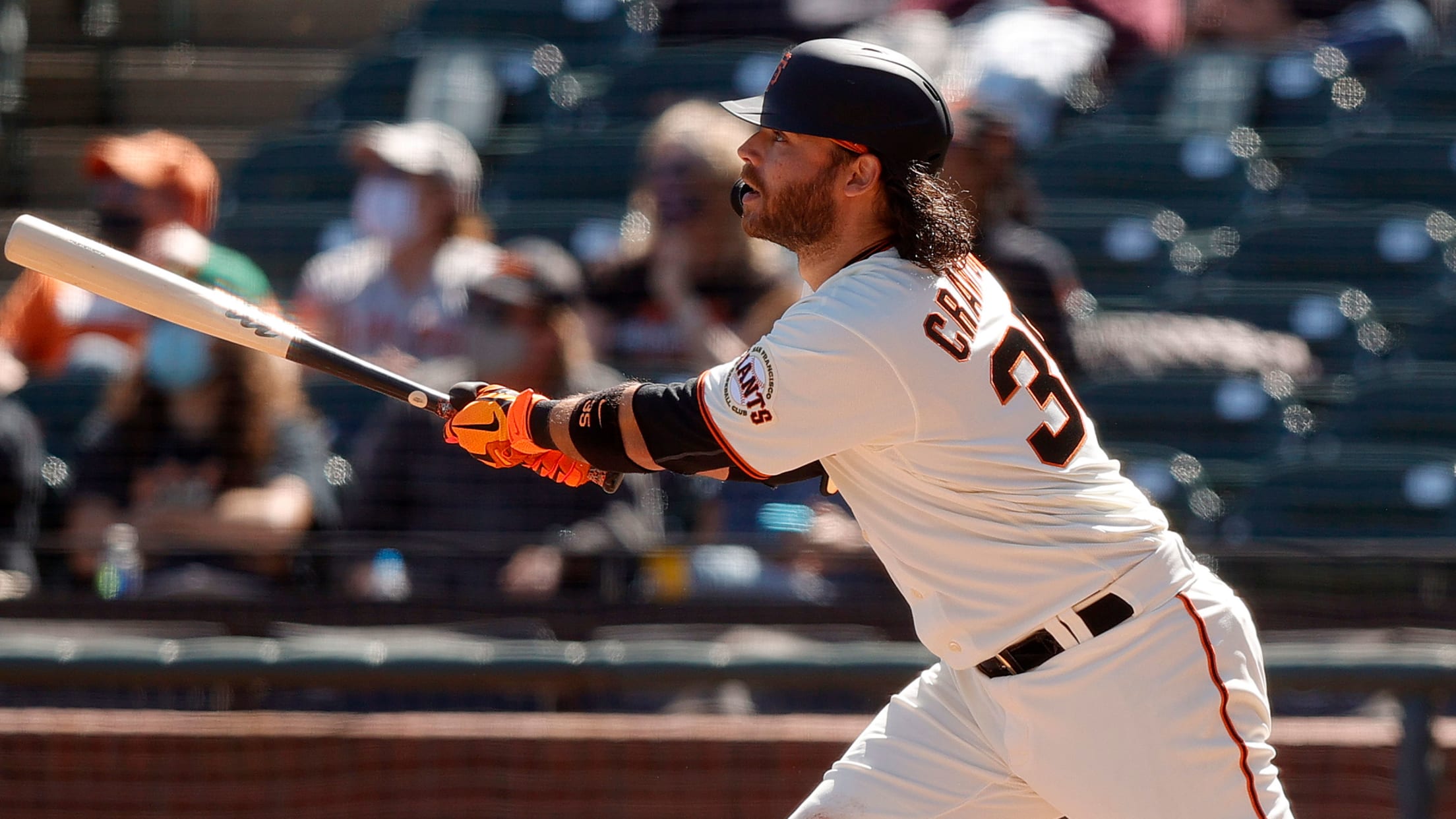 SAN FRANCISCO -- For the second consecutive day, shortstop Brandon Crawford came through to deliver the decisive hit for the Giants, crushing a go-ahead, three-run home run to propel his hometown club to a 4-3 win over the Rockies on Saturday afternoon at Oracle Park. The Giants trailed, 3-1, entering
Mets 'waste' deGrom's stellar 14-K outing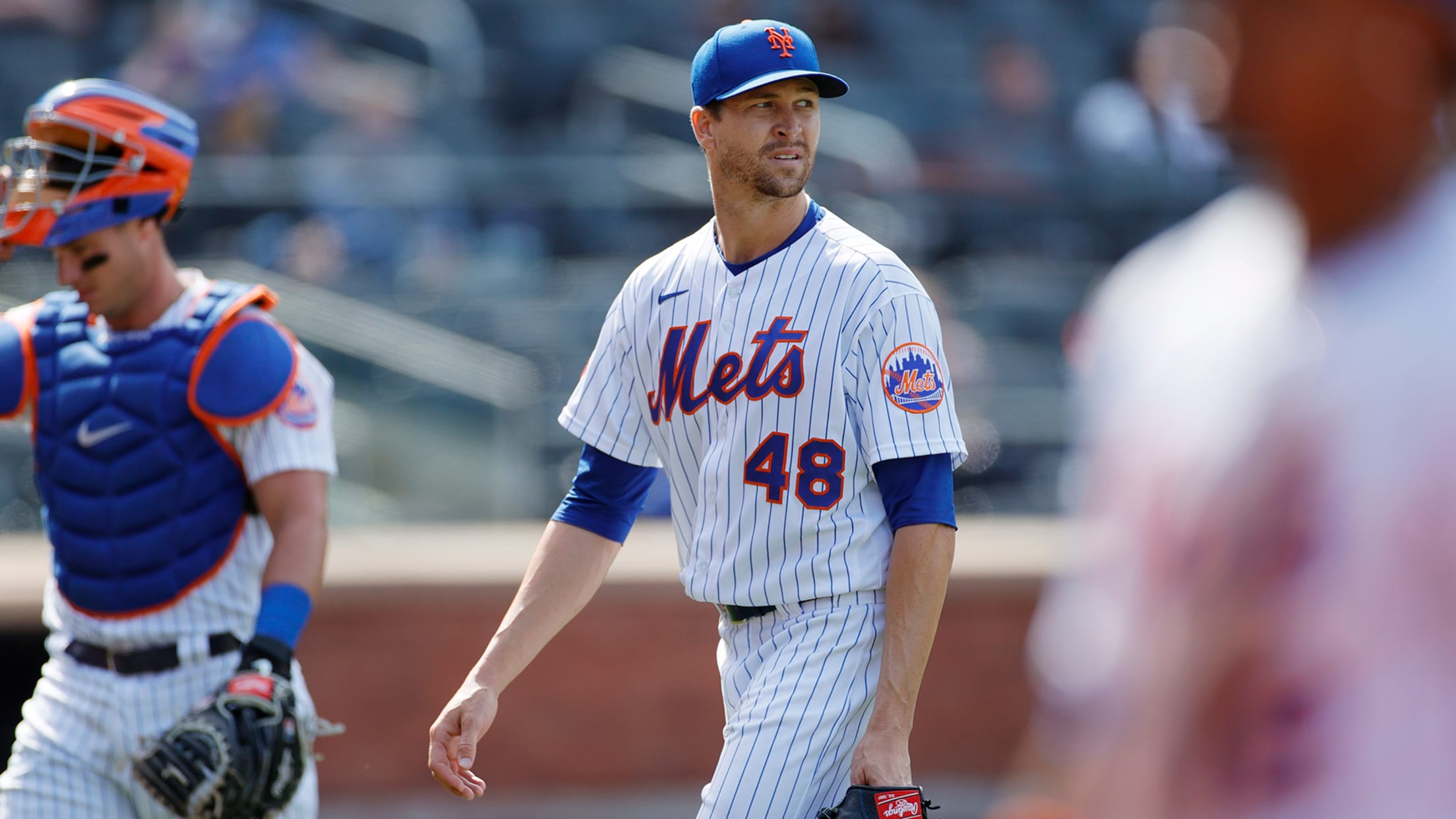 NEW YORK -- Following Jacob deGrom's season debut, in which he pitched six sparkling innings, recorded two hits and an RBI at the plate and watched the Mets lose despite all of it, reliever Trevor May bemoaned that "Jake shouldn't have to do everything himself." The reality is he might.
Want to meet Pujols? Vlad Jr. can set that up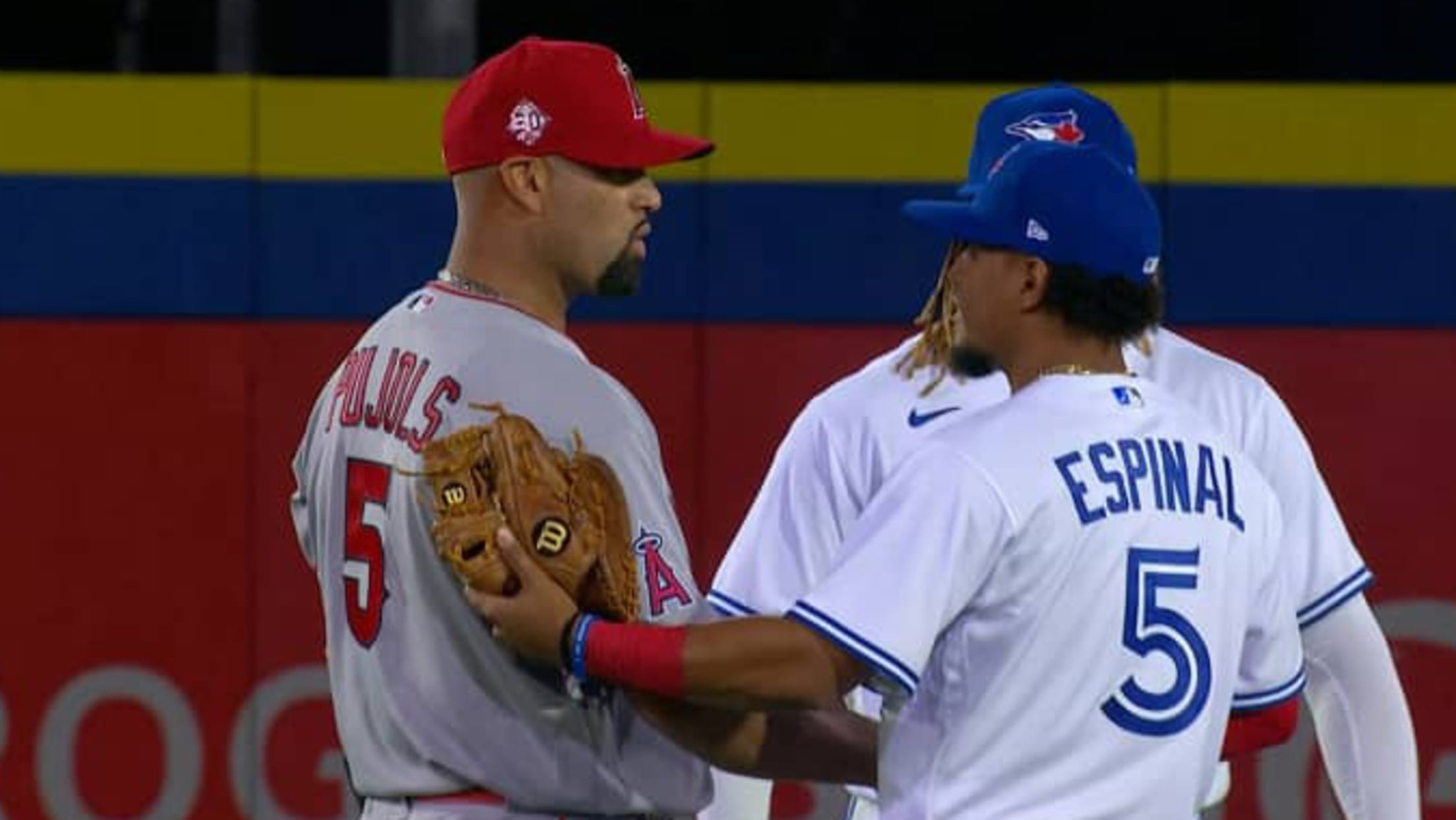 Vladimir Guerrero Jr. is a full-time ballplayer and a part-time wingman. Prior to the start of Saturday's game between the Blue Jays and Angels in Dunedin, Fla., Guerrero was chopping it up with Albert Pujols, still one of baseball's biggest names even in his later years. After the pair fist-bumped
Musgrove's feat two lifetimes in the making
As righty throws SD's first no-no, family dares not move from their usual spots
Mark Musgrove recalls being furious with Preston Gomez that July night in 1970. Musgrove was a 12-year-old Padres fan at the time, listening to games on a 9-volt transistor radio in his backyard. A month earlier, Musgrove was in attendance when Dock Ellis authored his infamous no-hitter against the Padres
Dalbec comes through for Sox in win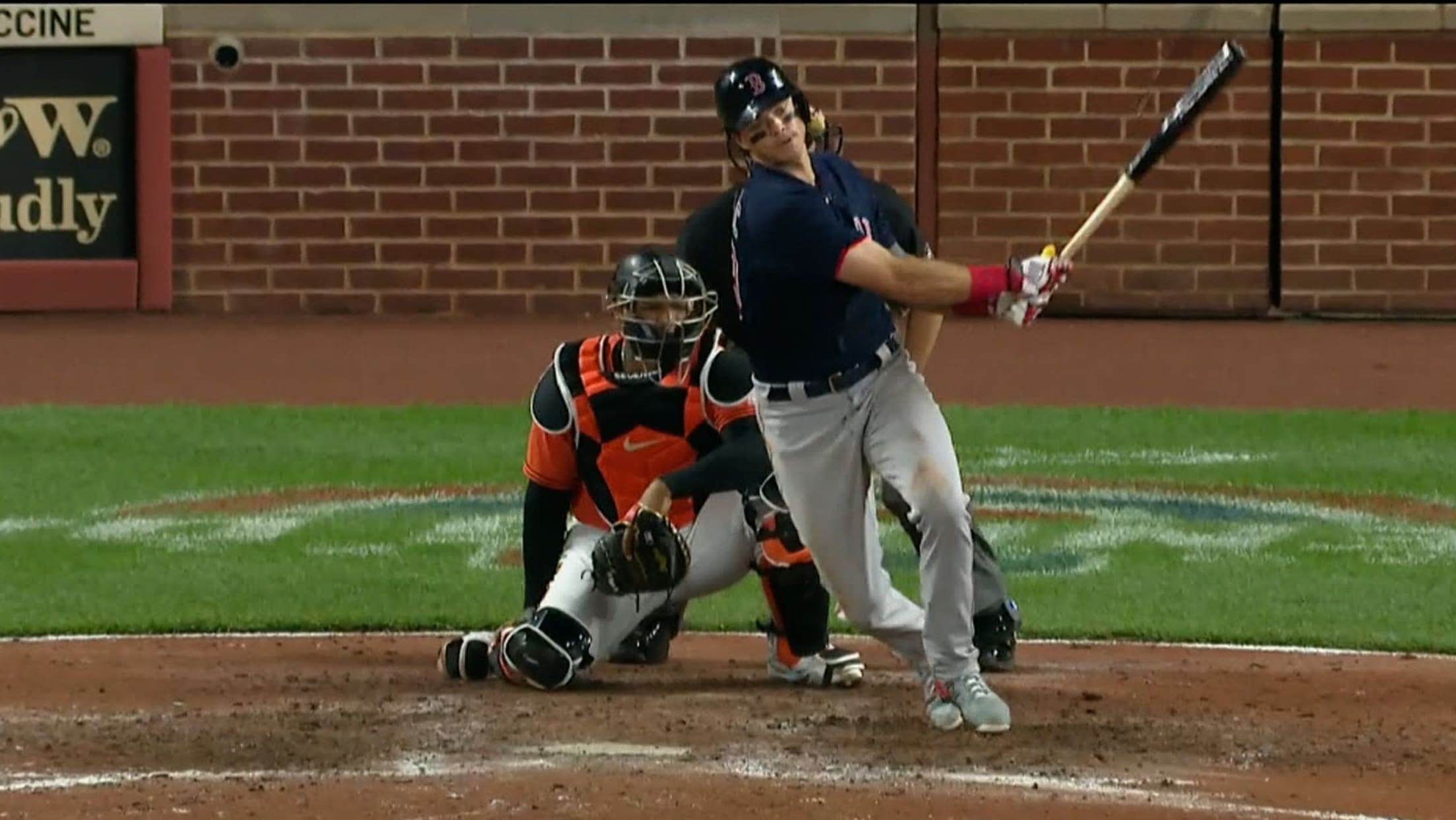 Rookie Bobby Dalbec was in a funk to start the season, but the Red Sox needed him to do something when it mattered most on Saturday night at Camden Yards. There were runners at the corners with one out in the top of the ninth and his team down by
Mancini hits 1st HR since inspirational return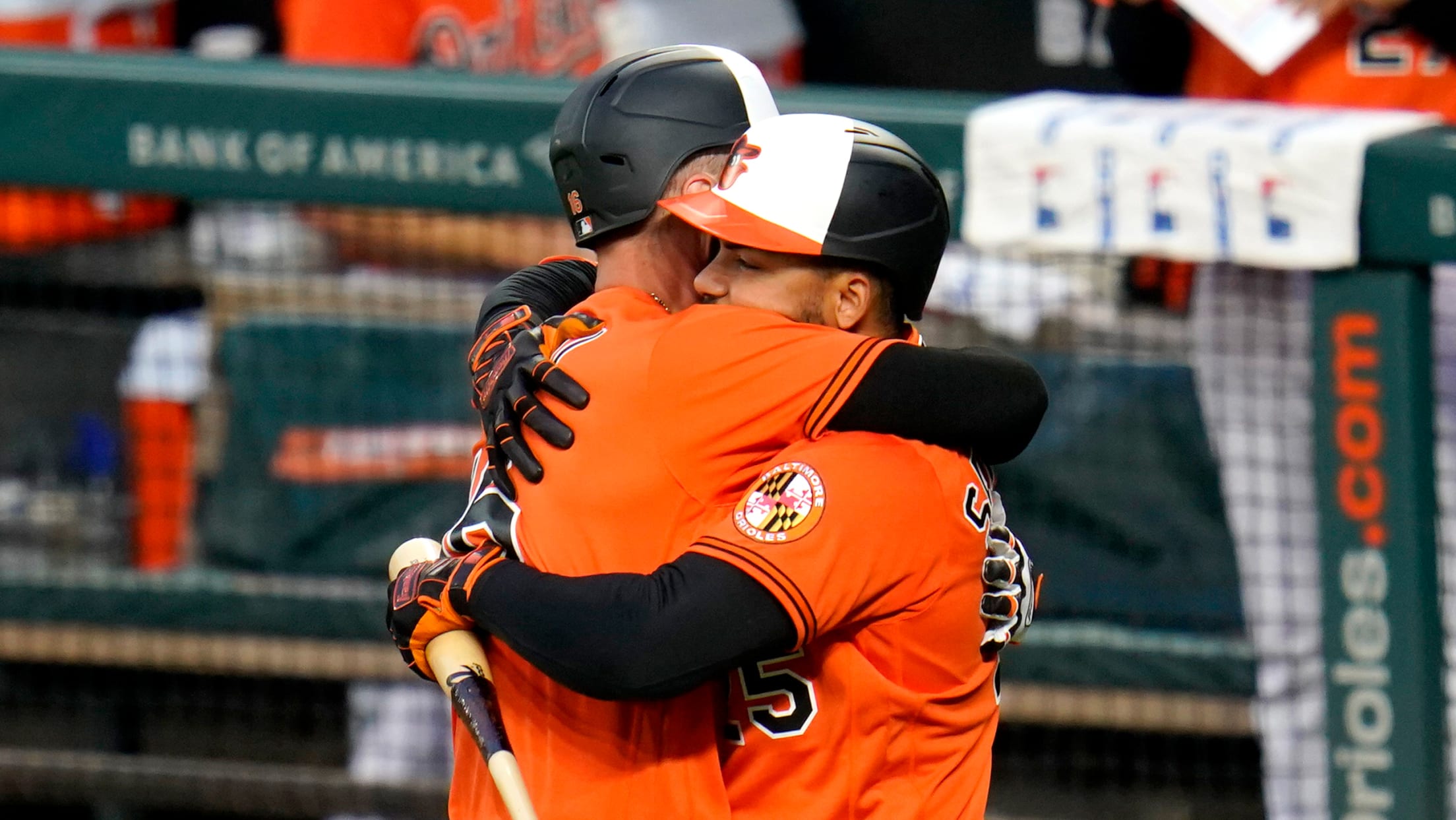 Throughout his emotional first week back on the field after beating Stage 3 colon cancer, Trey Mancini privately regretted how, at the plate, he'd struggled to retain his old form. Opening the year 5-for-his-first-28 at-bats without a homer, Mancini acknowledged this week he was pressing amid the pressure "trying to
Unforgettable moment for Brown in A's win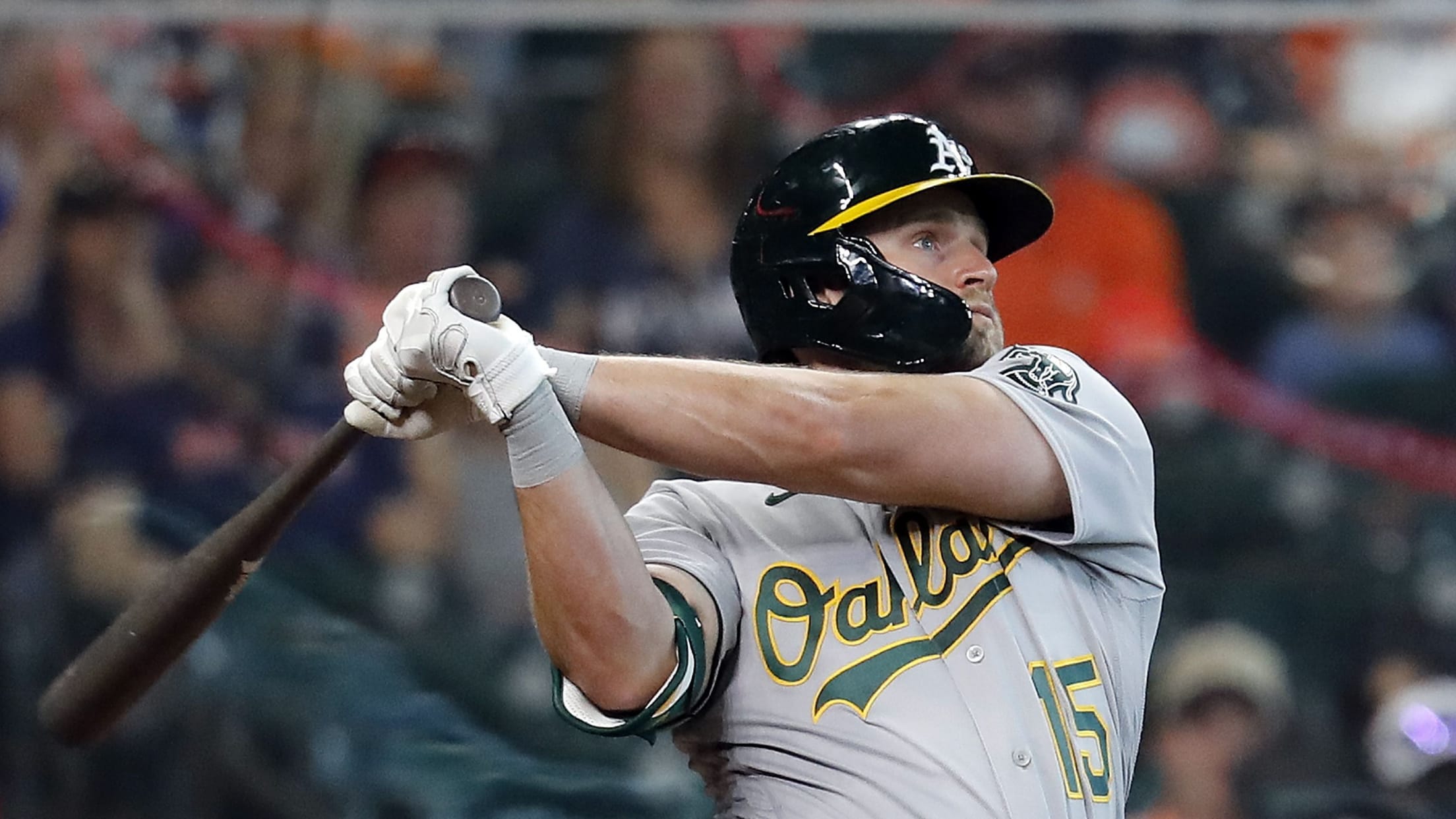 Seth Brown finally had his moment. In his 102nd career plate appearance, the slugger achieved a milestone that had long evaded him in the A's 7-3 win over the Astros on Saturday, launching his first career home run well into Minute Maid Park's second deck in an awesome display of
Rays' 'pen, Arozarena rise to occasion vs. NY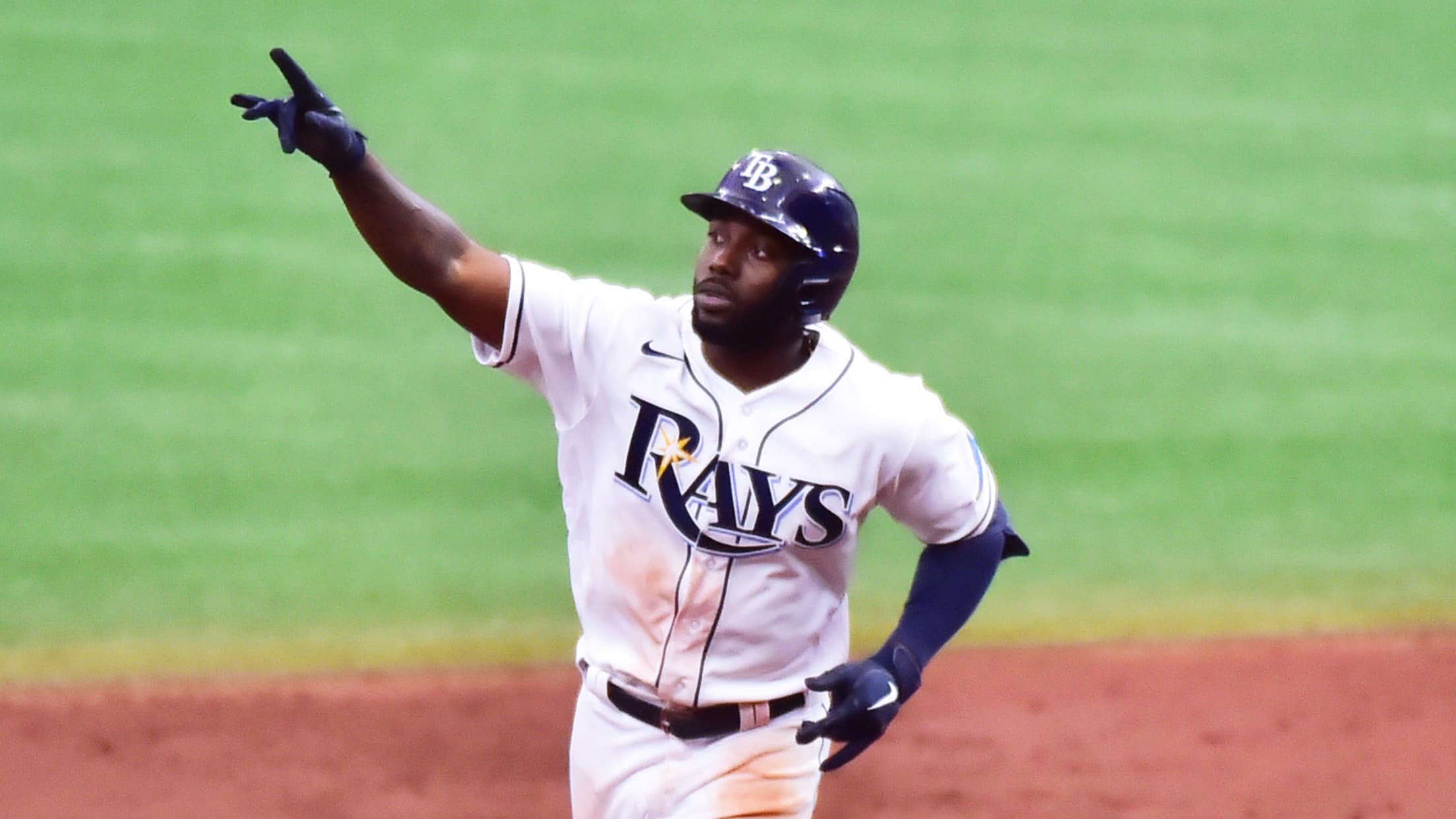 ST. PETERSBURG -- With an early lead and an unexpectedly early exit by starter Chris Archer, the Rays needed their bullpen to step up and find a way to record 20 outs Saturday afternoon. Tampa Bay's relief corps was up to the challenge, picking up 6 2/3 innings during the
Bucs' bats awake to bury Cubs, back Keller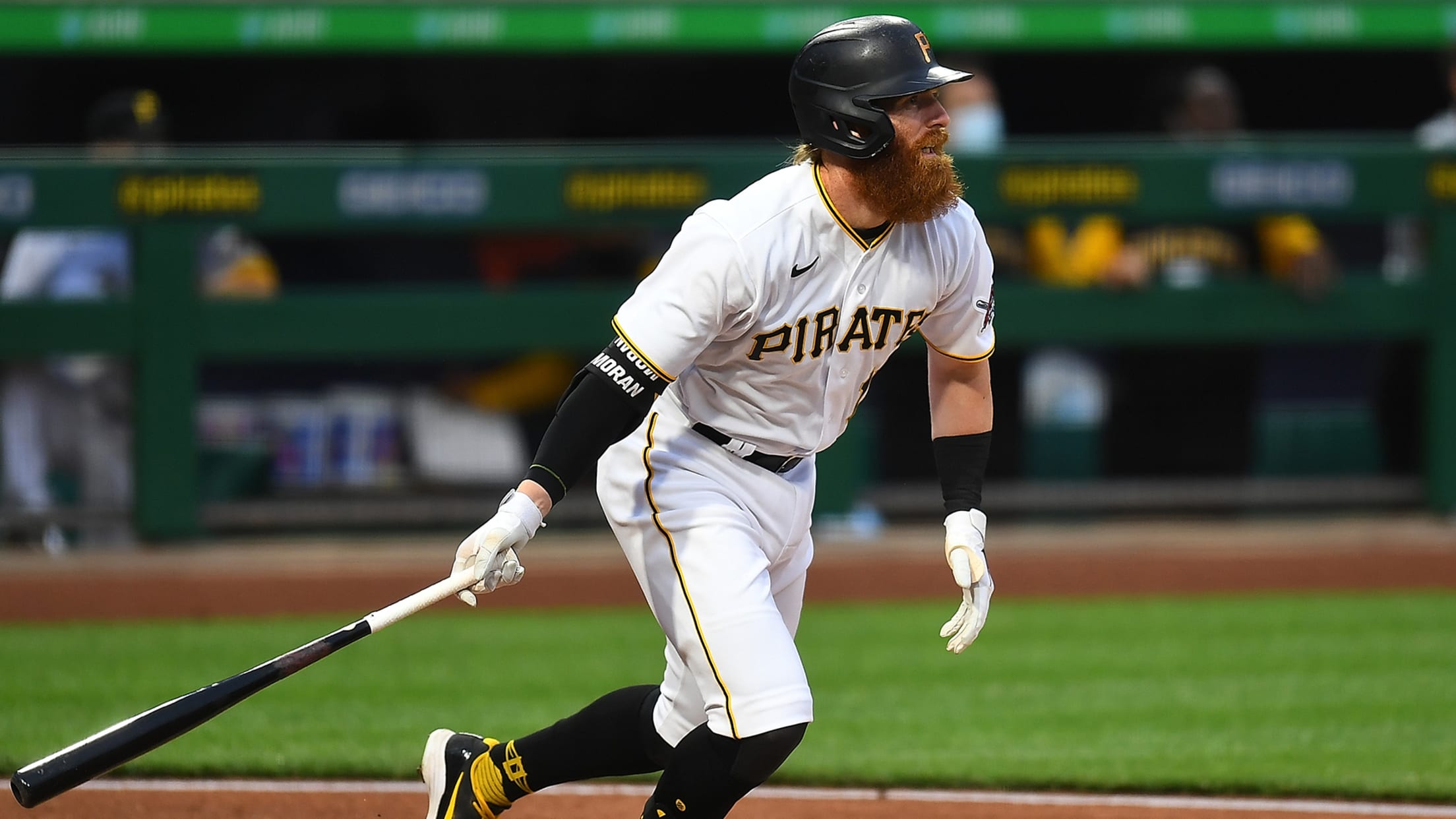 PITTSBURGH -- The Bucs' batters finally found their swing. After being held to only 14 runs over a six-game losing streak, the Pirates erupted in the second inning on Saturday, scoring seven times to fuel an 8-2 win over the Cubs at PNC Park. And it came with the help
Rogers breezes through Mets, K's 10 in win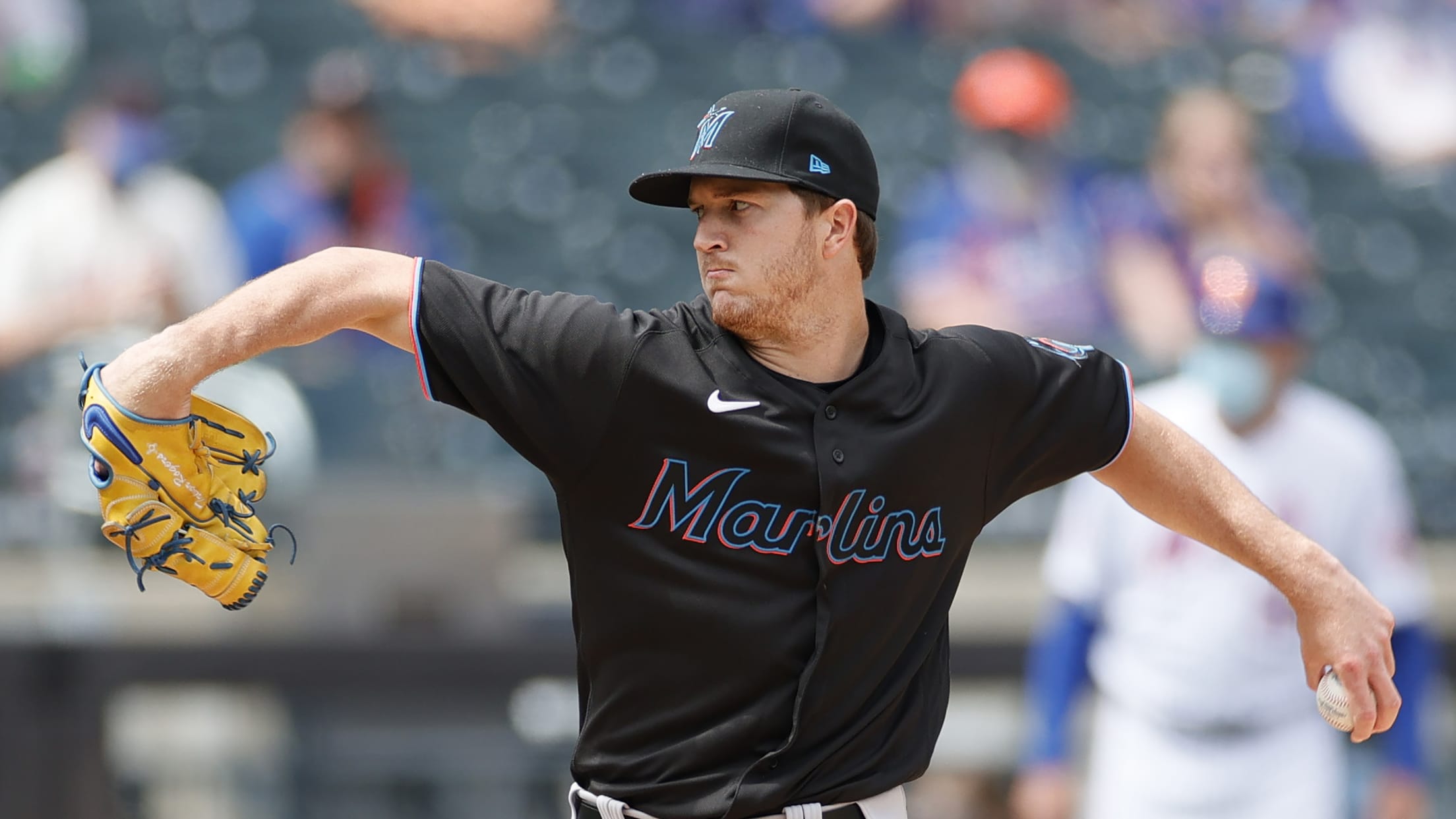 NEW YORK -- When baseball experts talk about the Marlins' young, talented pitching staff, names like Sandy Alcantara and Sixto Sánchez are the first to roll off the tongue. But don't forget to mention left-hander Trevor Rogers, who was dealing on Saturday afternoon at Citi Field as the Marlins blanked
García's 5-RBI day powers Brewers to win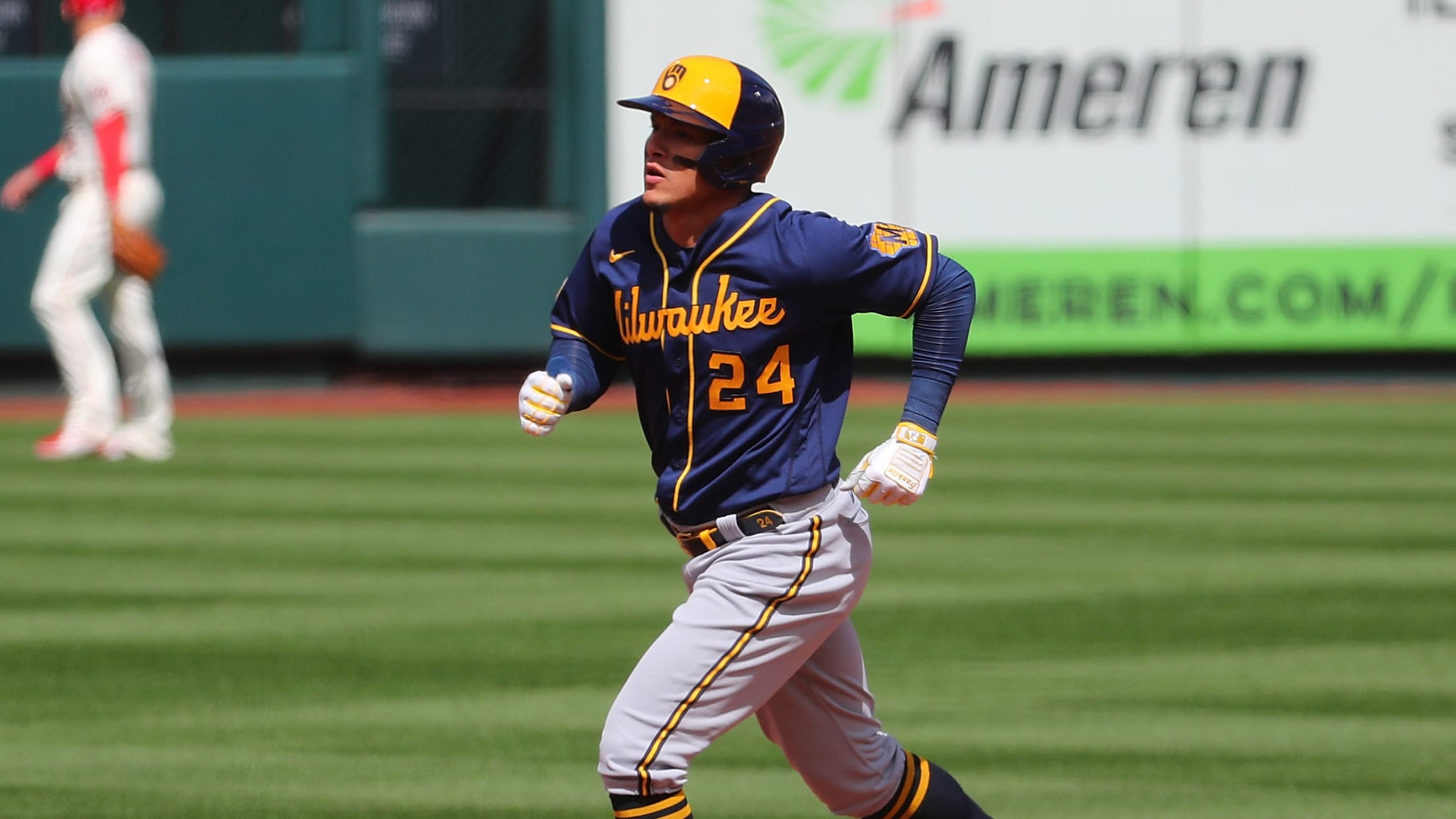 For a player trying to keep a regular spot in the Brewers' outfield, Avisaíl García needed a day at the plate like he had on Saturday. With Milwaukee leading St. Louis by a run in the fifth inning, García smoked a ball to left-center for a two-run home run. The
10 eye-popping stats from Opening Week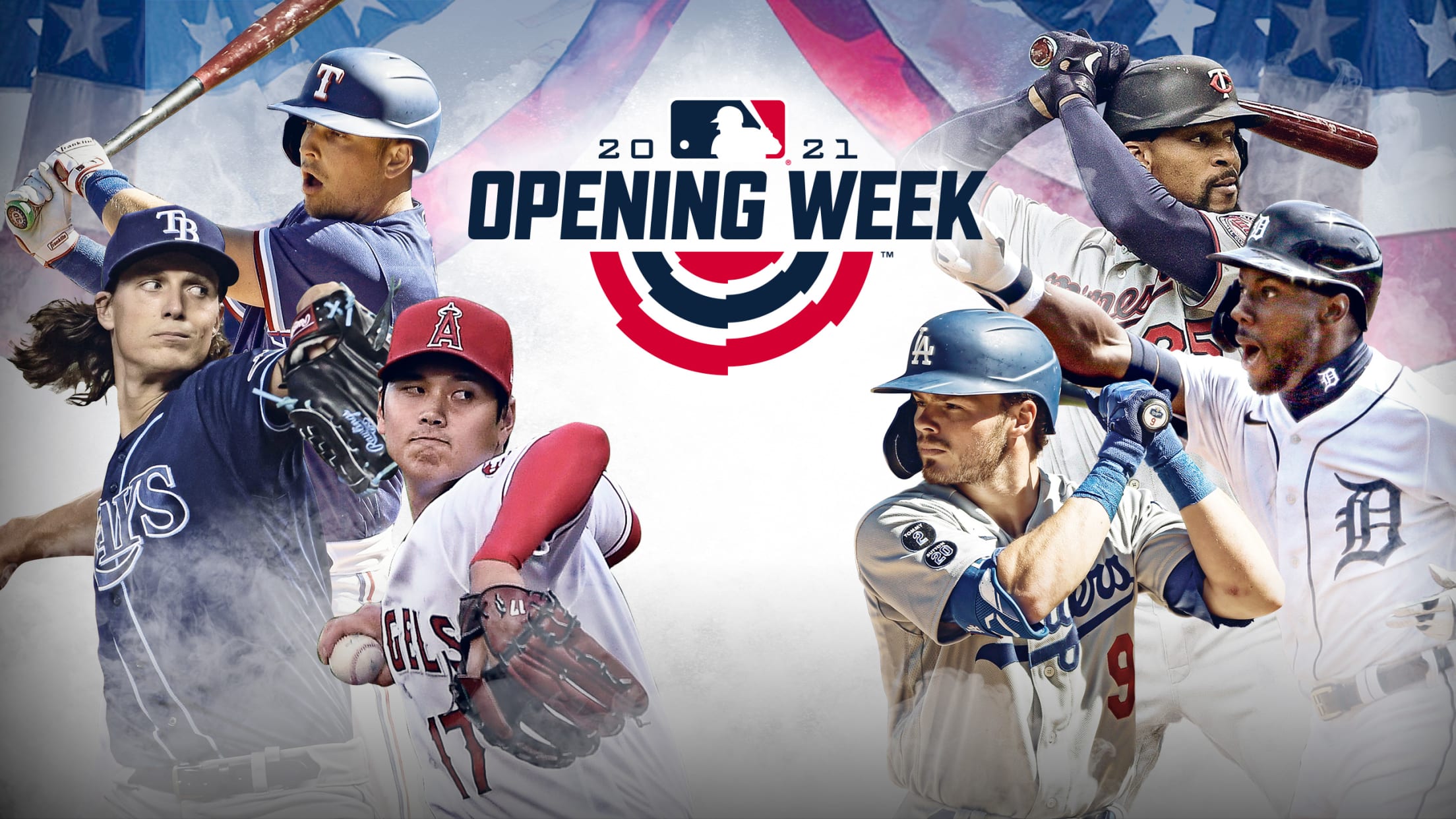 We're only a week into the 2021 season, but it's never too soon to look at the Statcast data and try to pick out the players who are poised for big years. So, let's do it. Here are the Statcast standouts from the season's early goings. These could be players
Women breaking ground in MLB, sports tech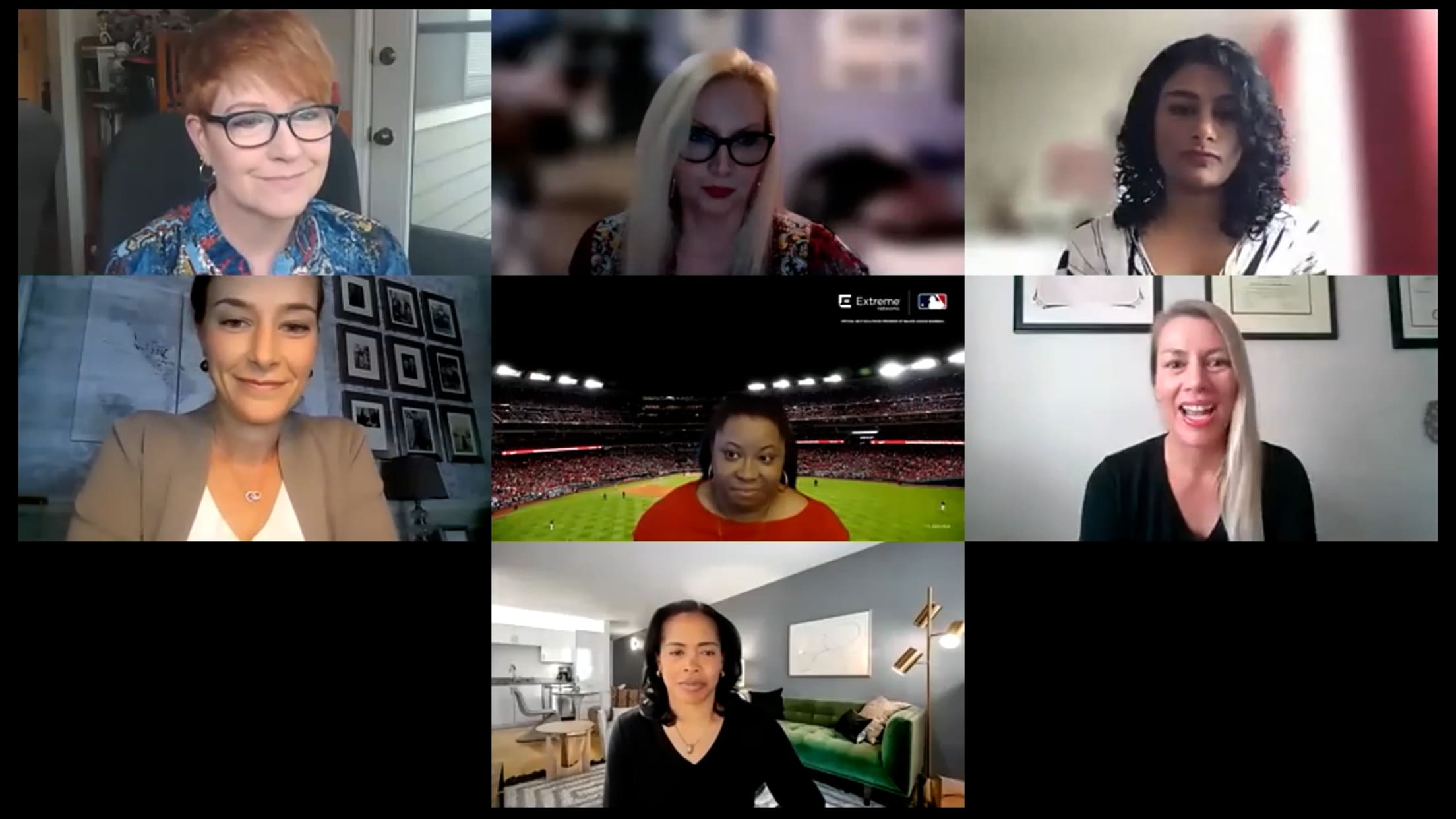 Soon, baseball fans may be able to experience a game from the vantage point of their favorite player, see bathroom lines from their seats or have a device giving them stats using AR (augmented reality) or VR (virtual reality). Major League Baseball has partnered with Extreme Networks as its official
1 catcher, 2 teams, back-to-back no-hitters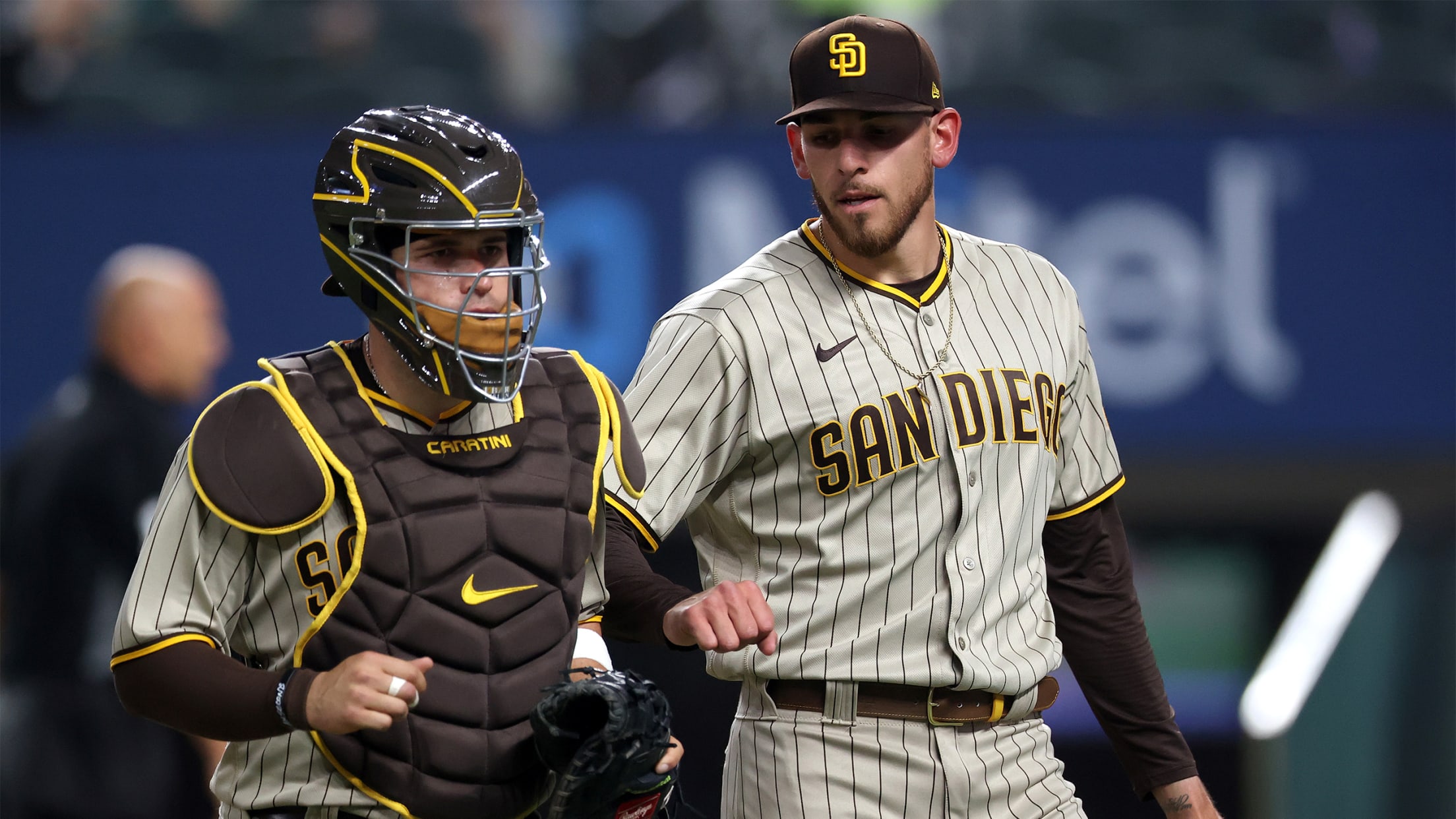 Victor Caratini was behind the plate when Joe Musgrove threw the first no-hitter in Padres history on Friday night against the Rangers at Globe Life Field. The Padres' 3-0 win marked the second no-hitter Caratini has caught in his career, the first taking place not that long ago, with Alec
A first for everything: Alvarez lays down bunt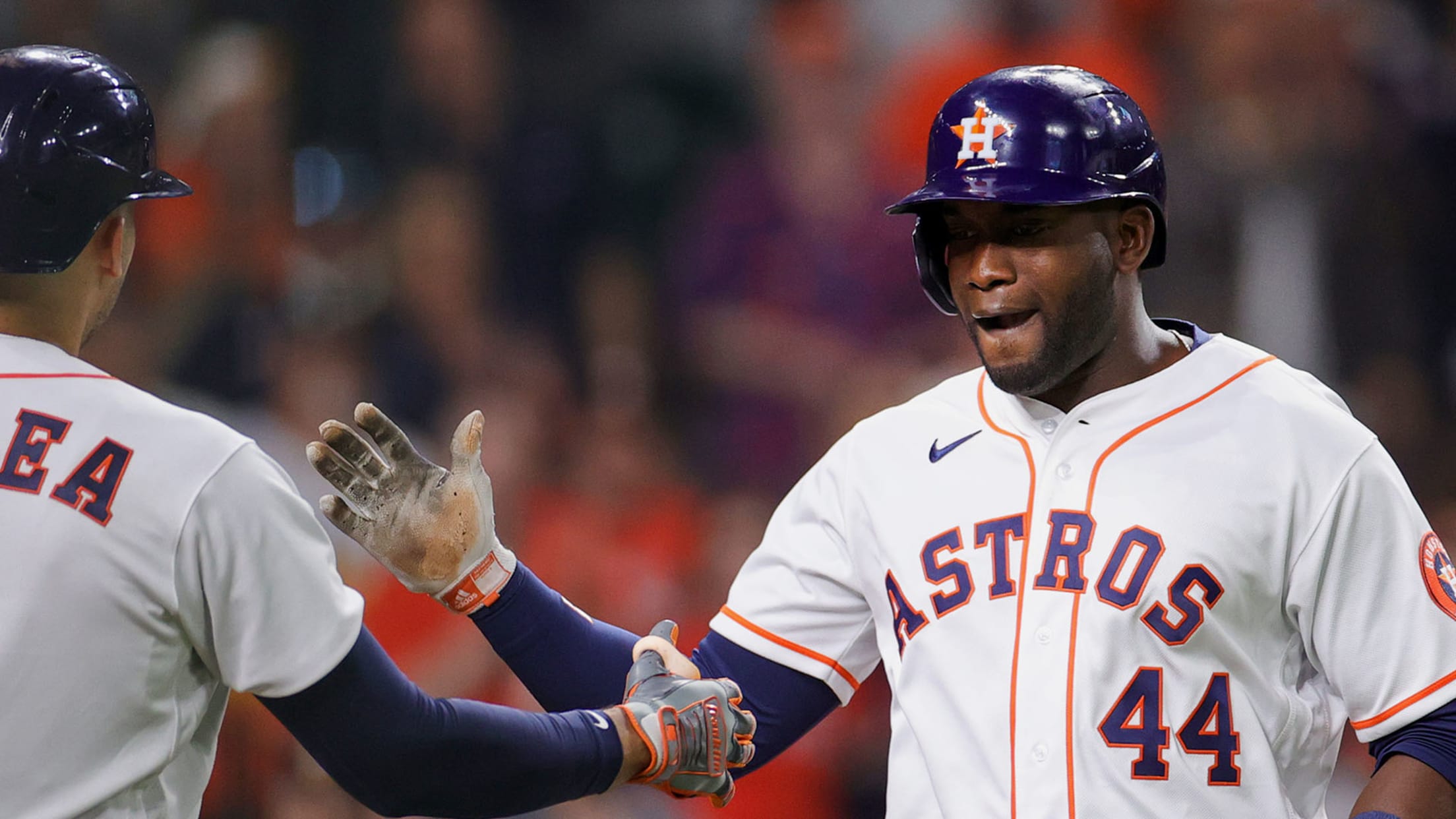 HOUSTON -- When you're in a slump, you'll take any kind of hit you can get. That appeared to be the mindset of Astros designated hitter Yordan Alvarez when he snapped an 0-for-8 funk by putting down a perfectly placed bunt in the eighth inning of Saturday's 7-3 loss to
It's official, Cleveland: 'Runs are awesome'
Long ball accounts for 75 percent of Indians' runs so far in 2021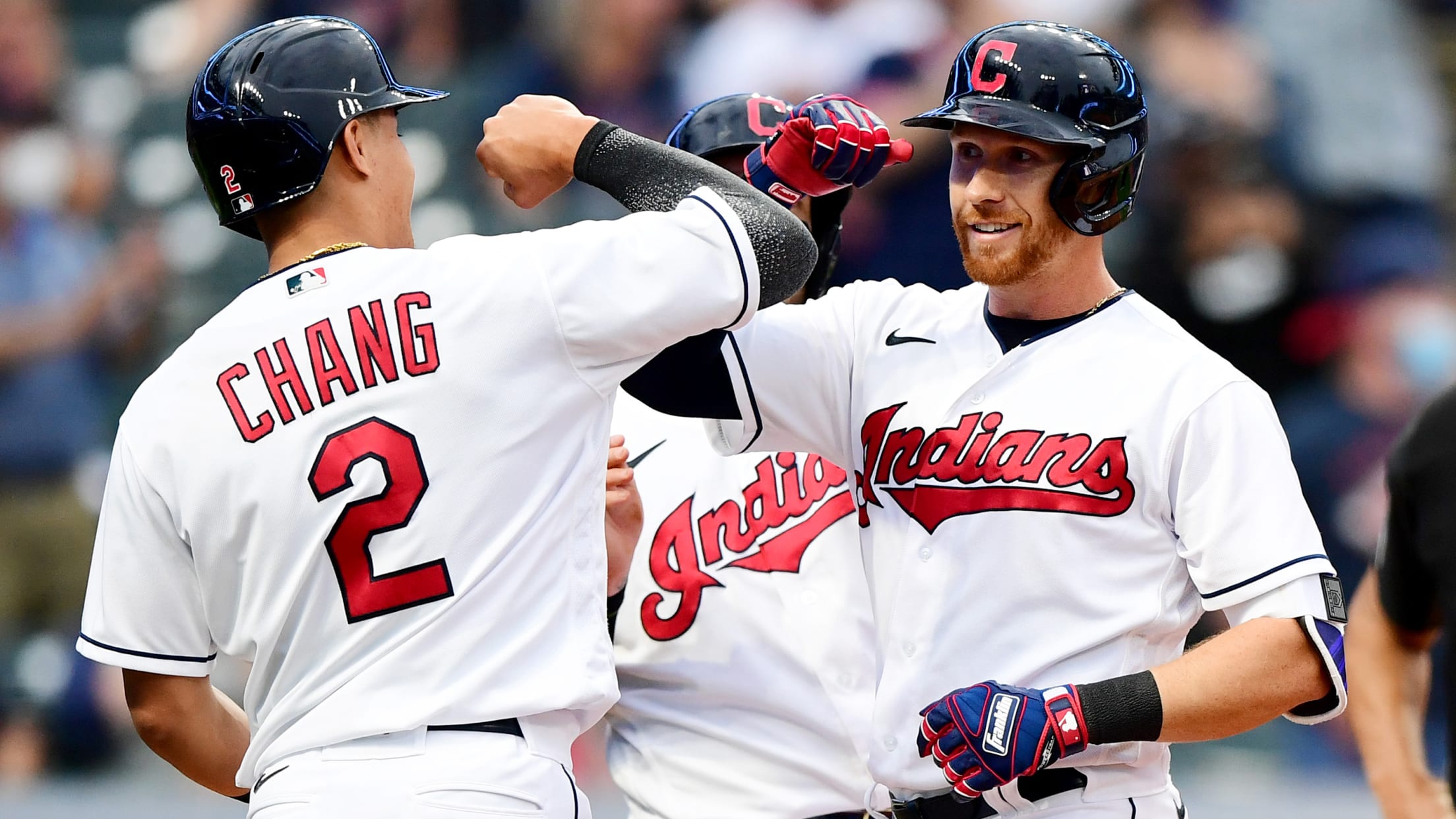 CLEVELAND -- The Indians did what they do best on Saturday night to secure their third consecutive win: Rely on the homer to back a stellar starting performance. To assure starter Aaron Civale's 7 2/3-inning, one-run gem would not be wasted, Cleveland's bats exploded for five home runs to lead
Paxton seeks 2nd opinion on arm injury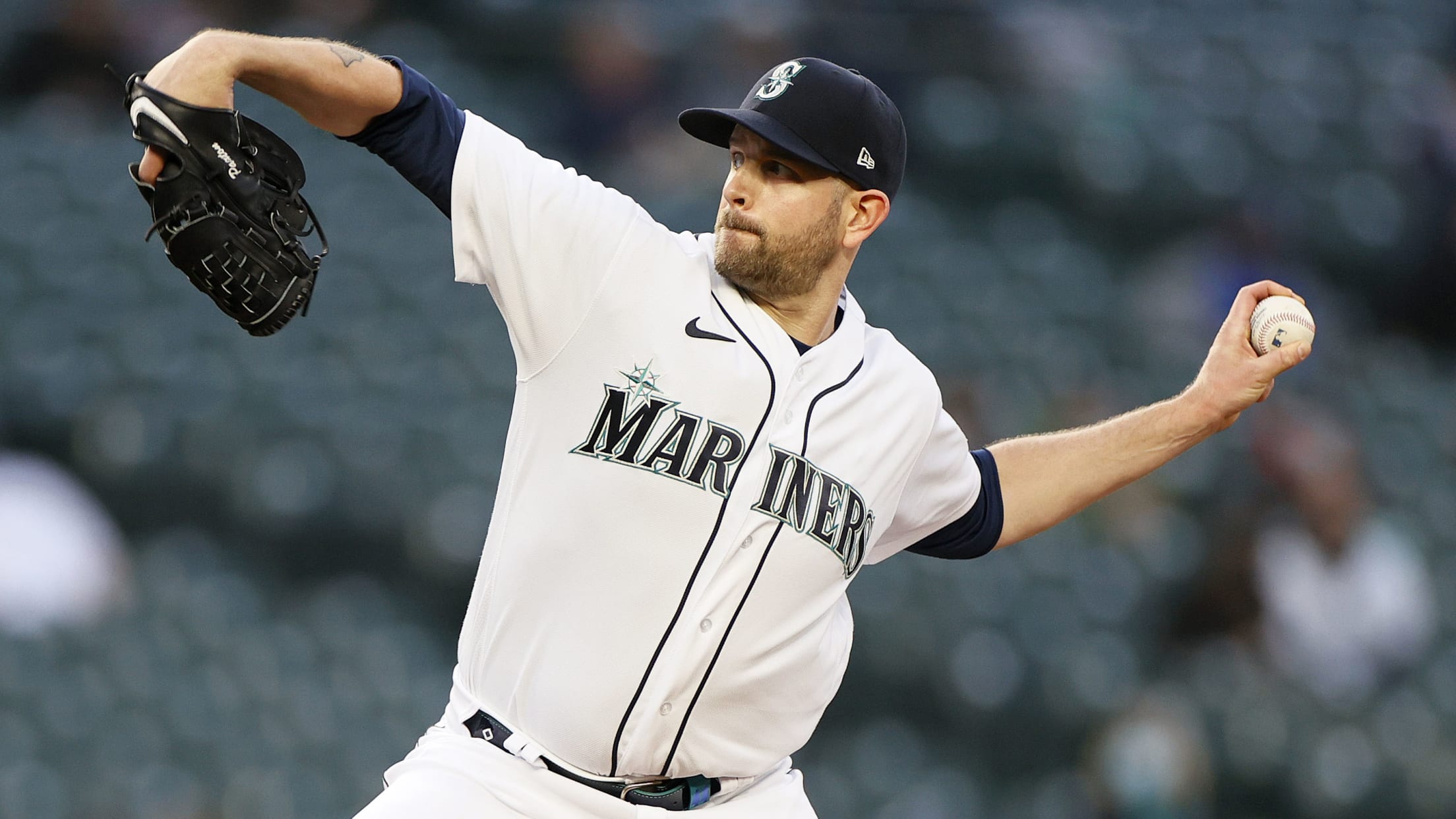 Mariners left-hander James Paxton will receive further consultation on his left forearm strain on Monday. He has not yet determined if he will undergo Tommy John surgery, manager Scott Servais said on Saturday. Paxton underwent an MRI at T-Mobile Park on Wednesday and wanted to seek a second opinion. Big