Hamstring strain forces Springer to injured list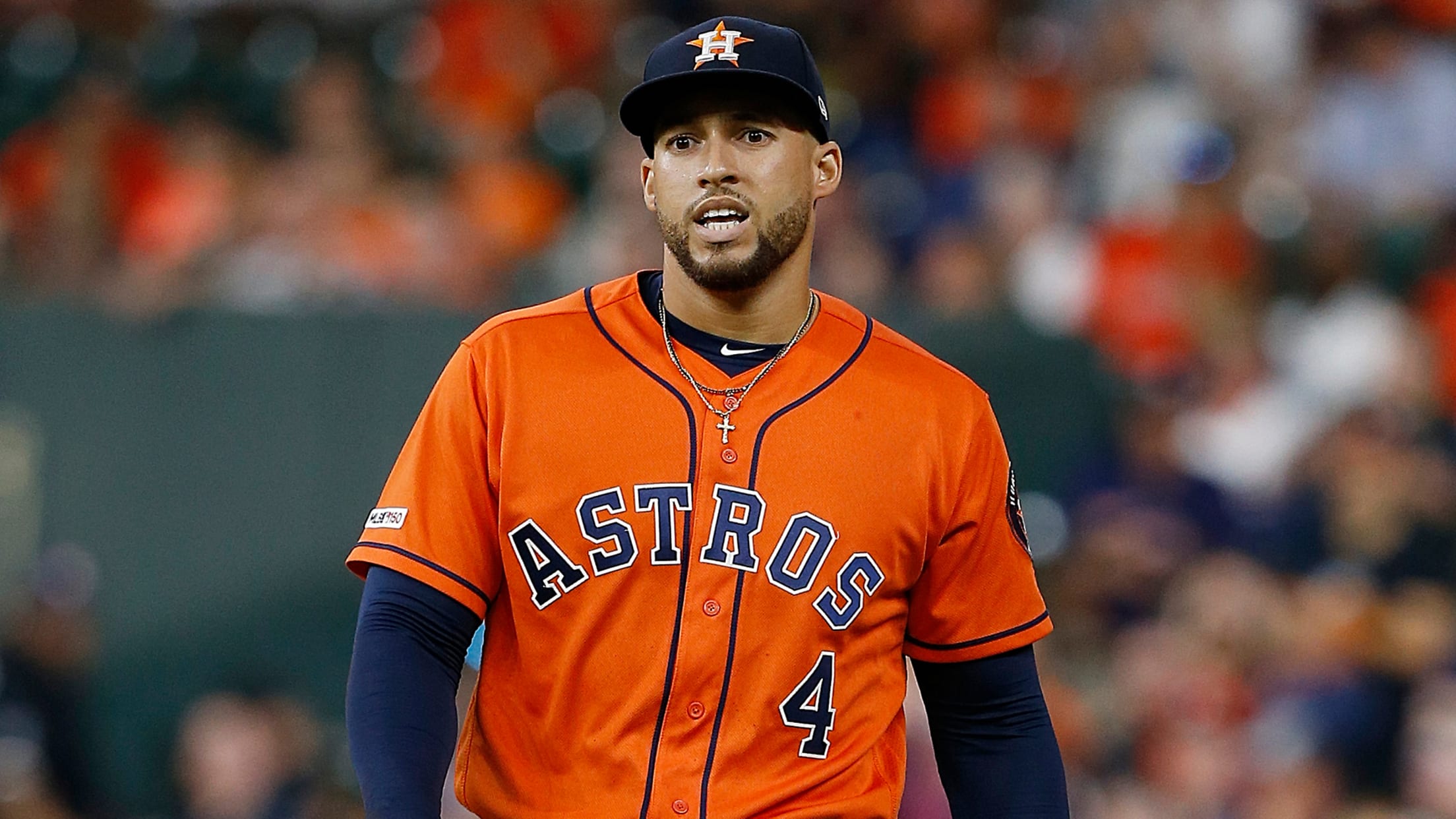 Baseball's best offense was dealt a huge blow on Saturday when the Astros placed outfielder George Springer on the injured list with a left hamstring strain. In a corresponding move, the club recalled outfielder Derek Fisher from Triple-A. Springer, who returned to the lineup in Friday's 4-3 win over the
Pillar not content with 1 out on all-out grab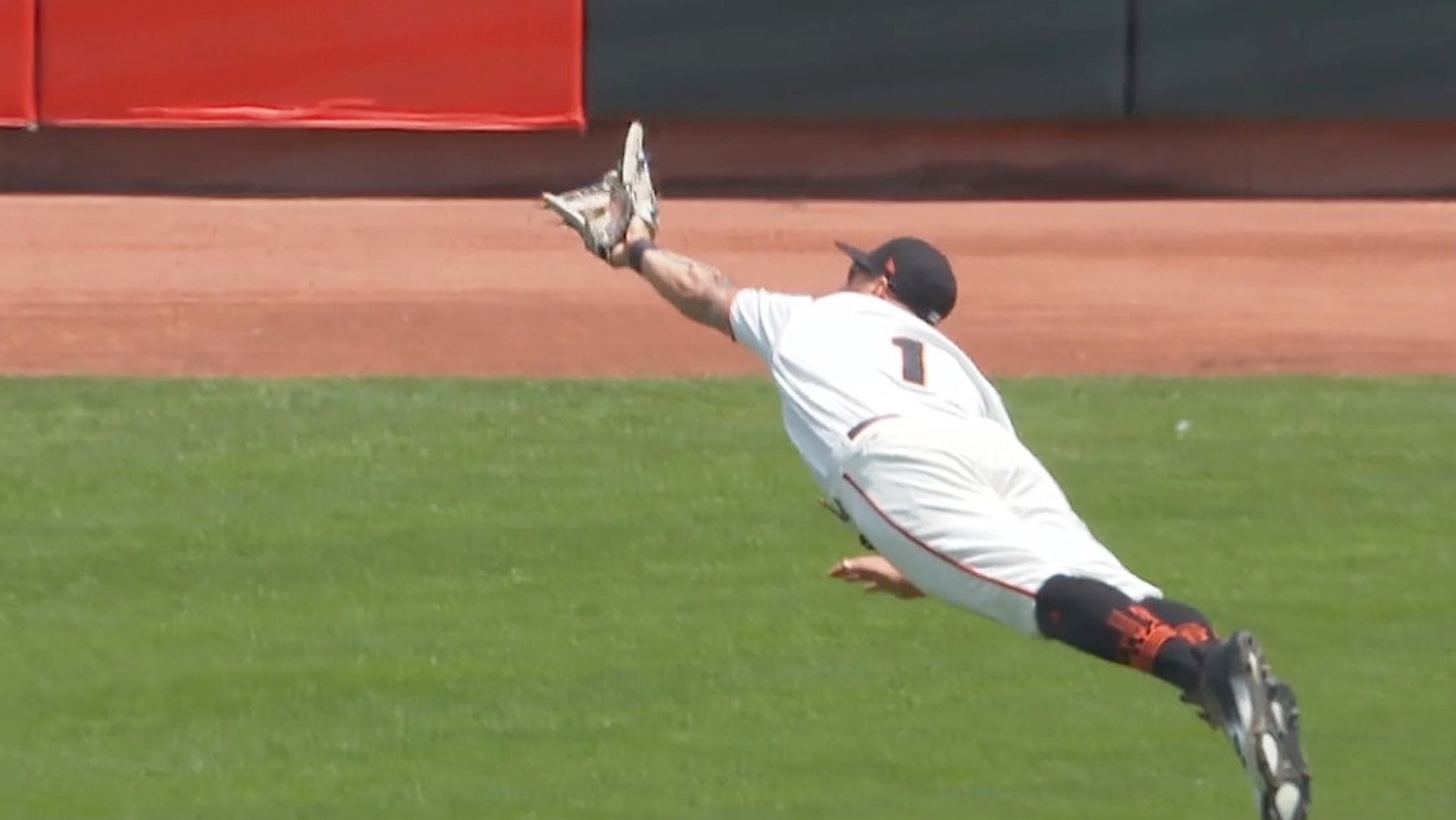 What's better than an unbelievable out? Two unbelievable outs. Giants right fielder Kevin Pillar likely saved a run and may have avoided a big D-backs rally in the first inning of Saturday's game at Oracle Park. With runners on the corners and one out, rookie Kevin Cron scorched a line
Watch B-Ham run a long, long way to rob a hit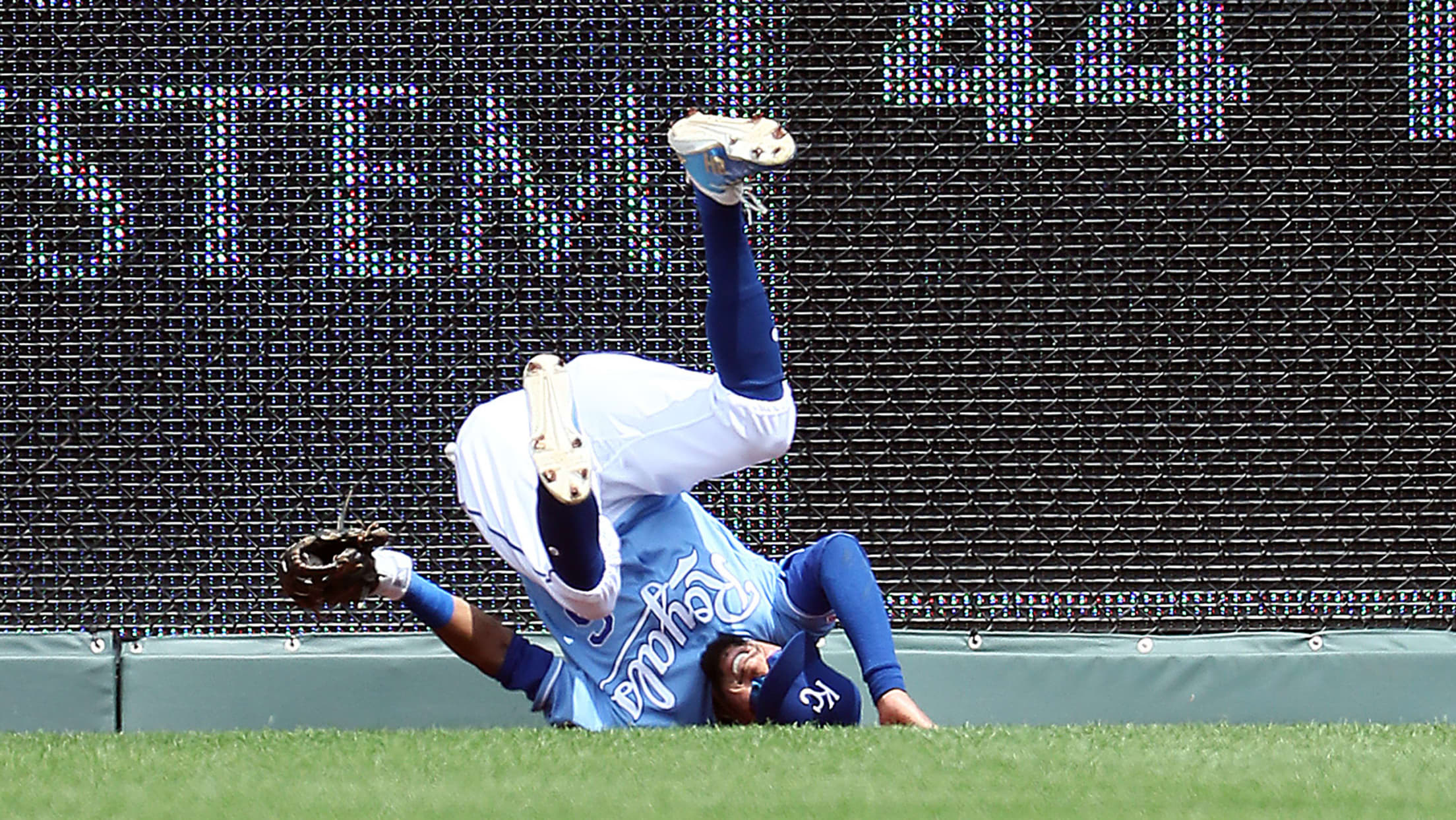 Add another great catch to Billy Hamilton's highlight reel. The Royals center fielder ran 103 feet and crashed into the right-center-field wall to rob Yankees designated hitter Clint Frazier of extra bases to lead off the sixth inning in Game 1 of the day-night doubleheader on Saturday. Kansas City starter
These 5 players have opened eyes in May
Montas, Gallegos, Jackson, Reynolds, Pence all making impacts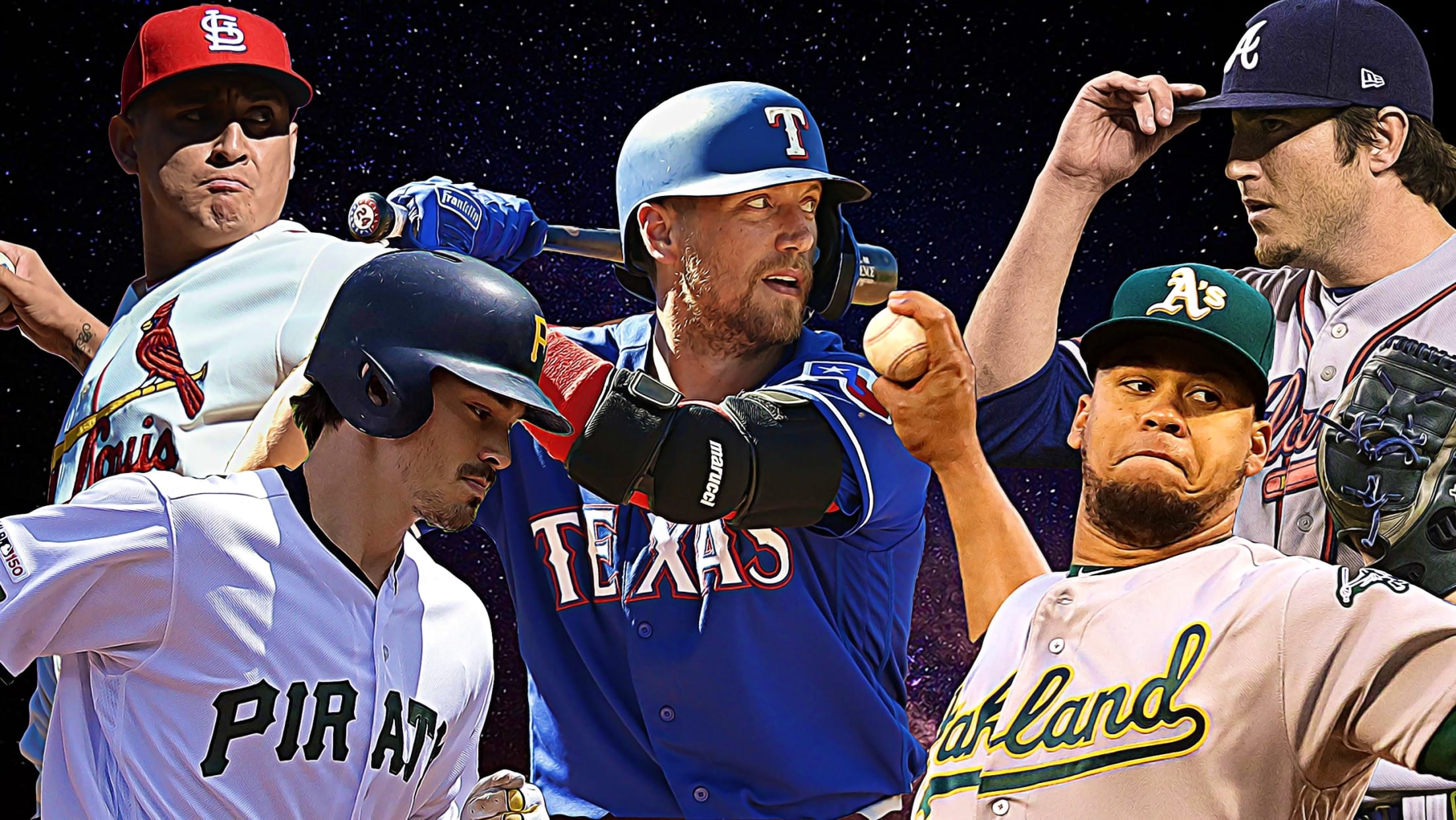 Last month, we took a look at five April performances from surprising sources that demanded our attention. They haven't all kept that up -- Max Fried and Jorge Polanco still look great, while Niko Goodrum hasn't -- but they were worth spotlighting. Now that we're nearing the end of May,
After strong rehab outing, Paxton nears return
Gregorious starting rehab assignment in Tampa; Tulo not far behind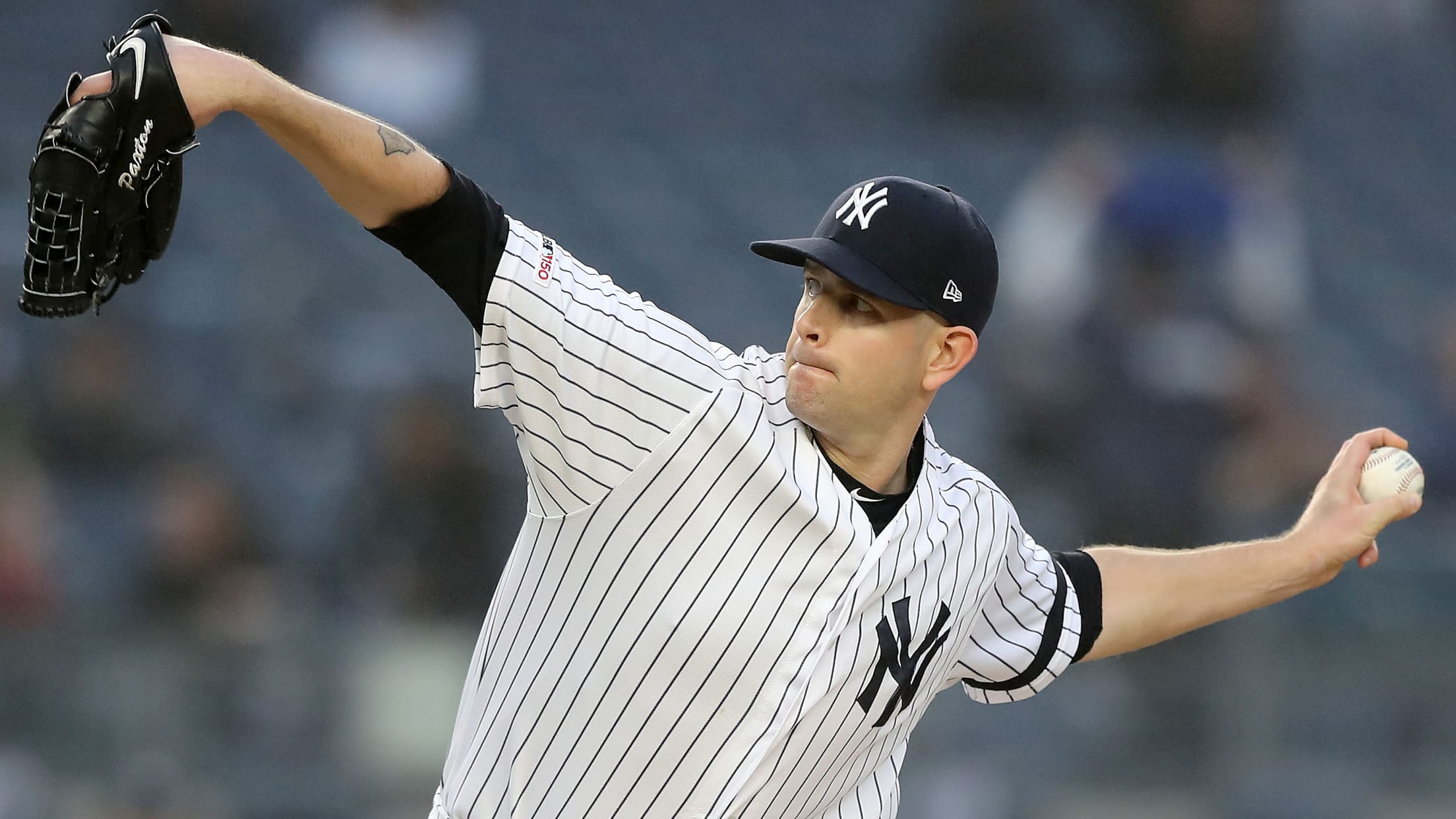 KANSAS CITY -- James Paxton has reported no significant issues with his left knee and could slot into the Yankees' rotation during their upcoming homestand, manager Aaron Boone said prior to Saturday's scheduled doubleheader against the Royals at Kauffman Stadium. Paxton pitched four innings in an extended spring game on
Derby hopeful Alonso would donate to charity
Rookie slugger would send portion of $1 million prize to Wounded Warrior Project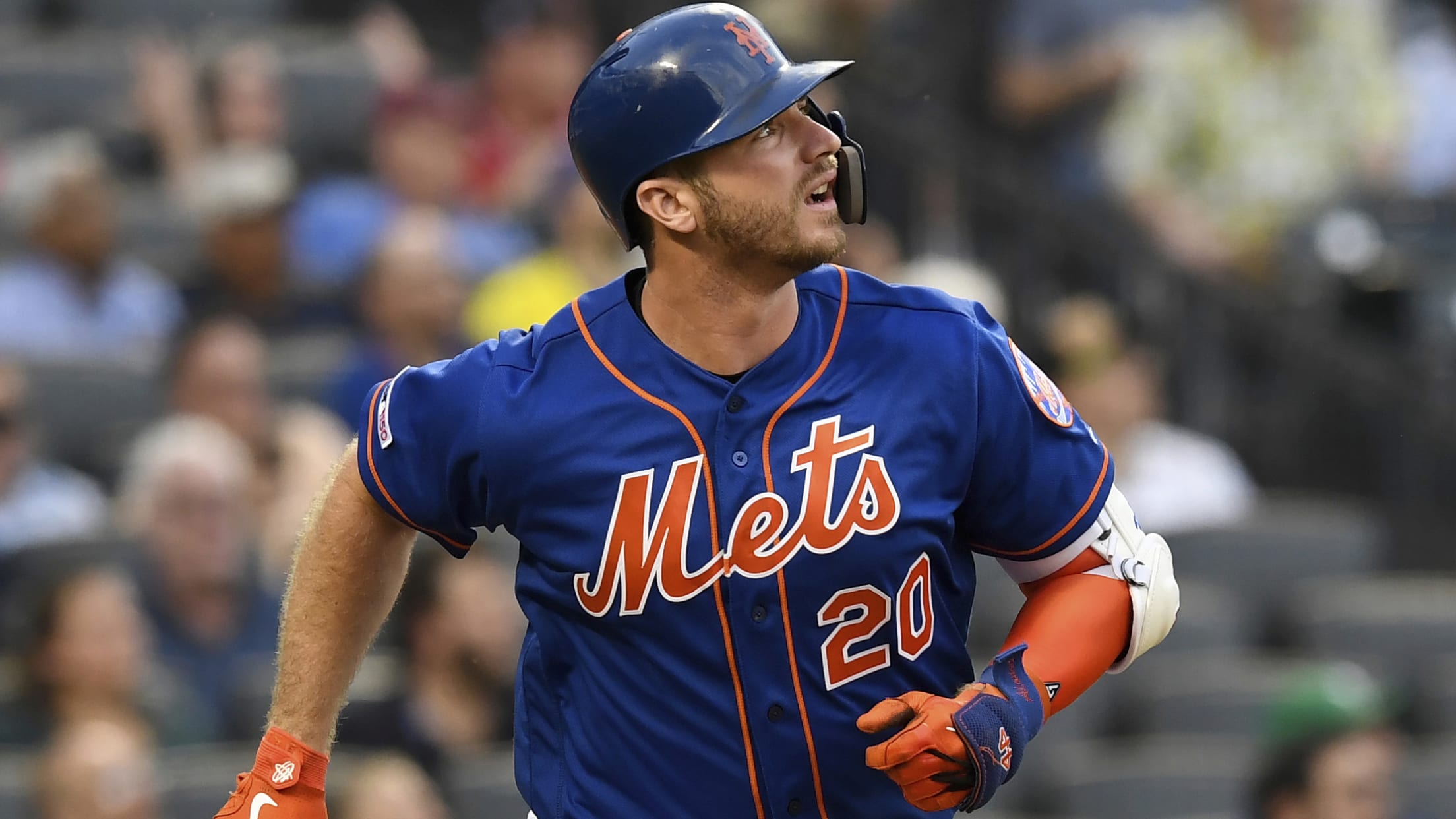 NEW YORK -- New for this year's Home Run Derby is a sizeable cash prize to the winner -- $1 million, or nearly twice Pete Alonso's rookie salary. While Alonso has his eye on that award, it's not for selfish reasons. Alonso hopes to participate in this year's Derby in
5 teams that face tough Deadline decisions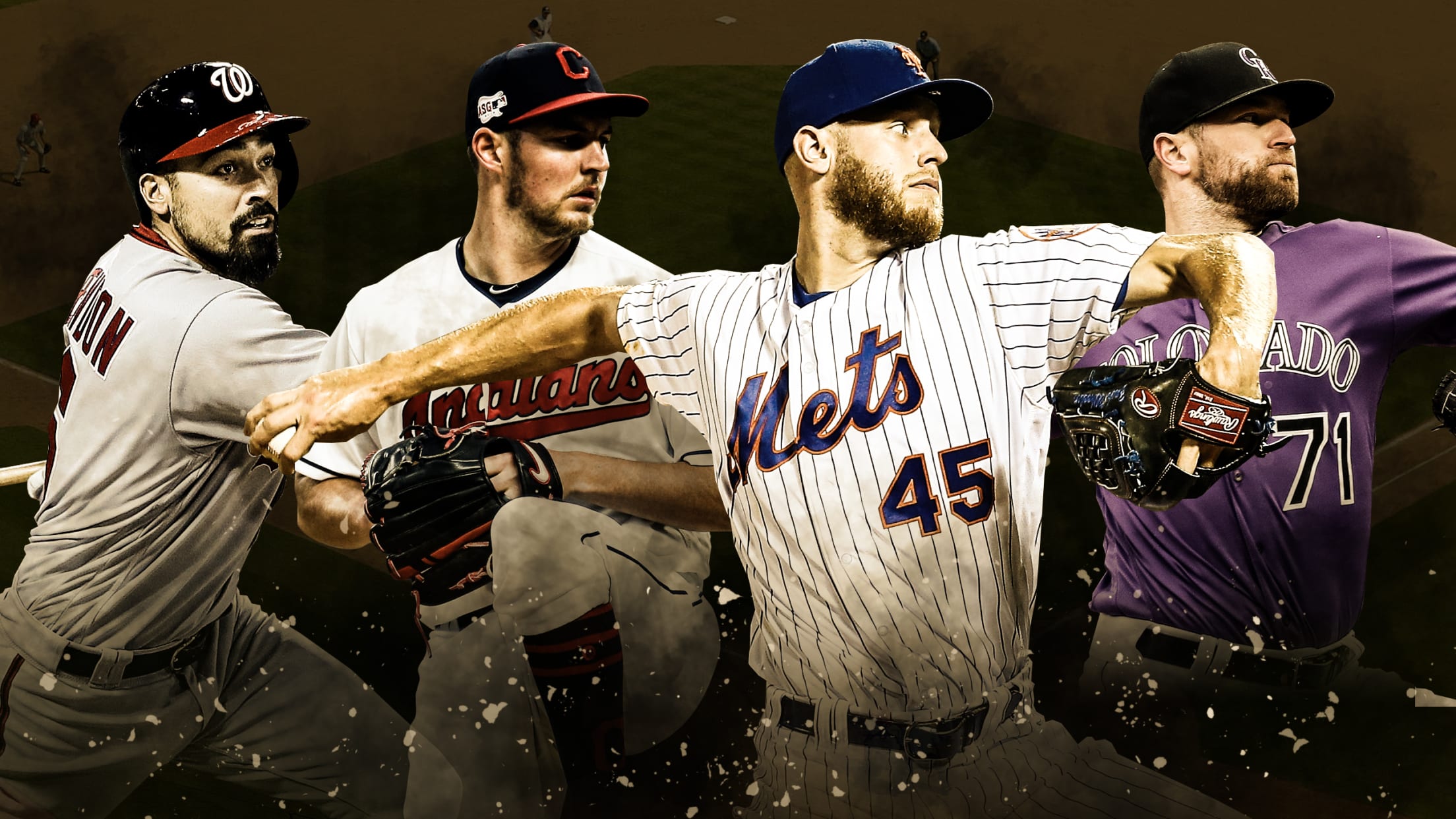 The Astros, Yankees and Dodgers will be buyers at the Trade Deadline. No-brainer, right? On the flip side, you have teams like the Orioles, and if your friendly local general manager hasn't already made a run at acquiring reliever Mychal Givens, he might want to do put that atop his
2019 Draft legacies: Witt, Halladay, Hoffman, etc.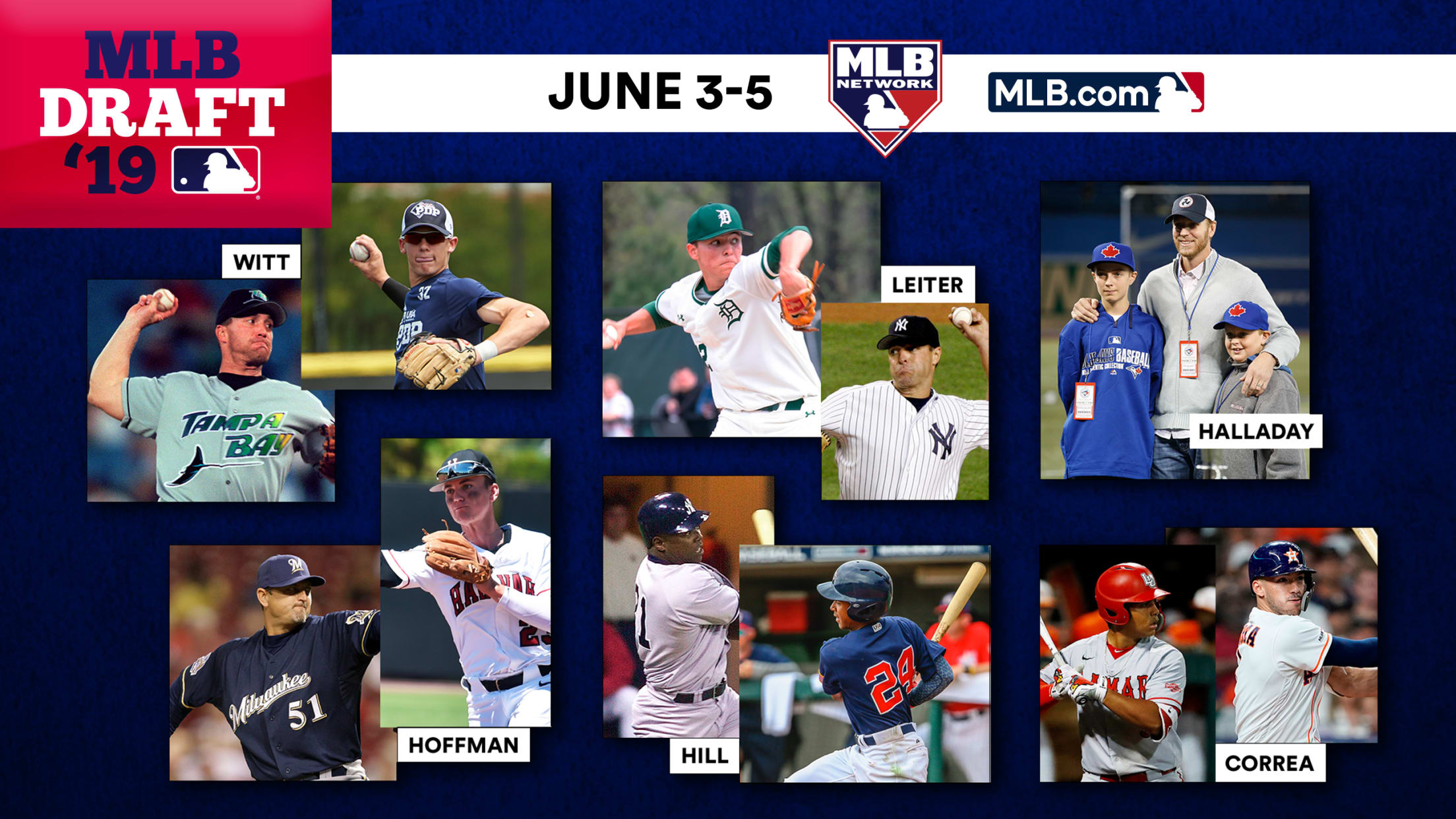 From Barry Bonds and Ken Griffey Jr. to Vladimir Guerrero Jr. and Fernando Tatis Jr., Major League Baseball has a strong history of legacy players carving their own paths to the pros. It starts in the Draft. Take the Blue Jays, for example, who've made a habit of drafting sons
Are these AL East teams the favorites for Keuchel?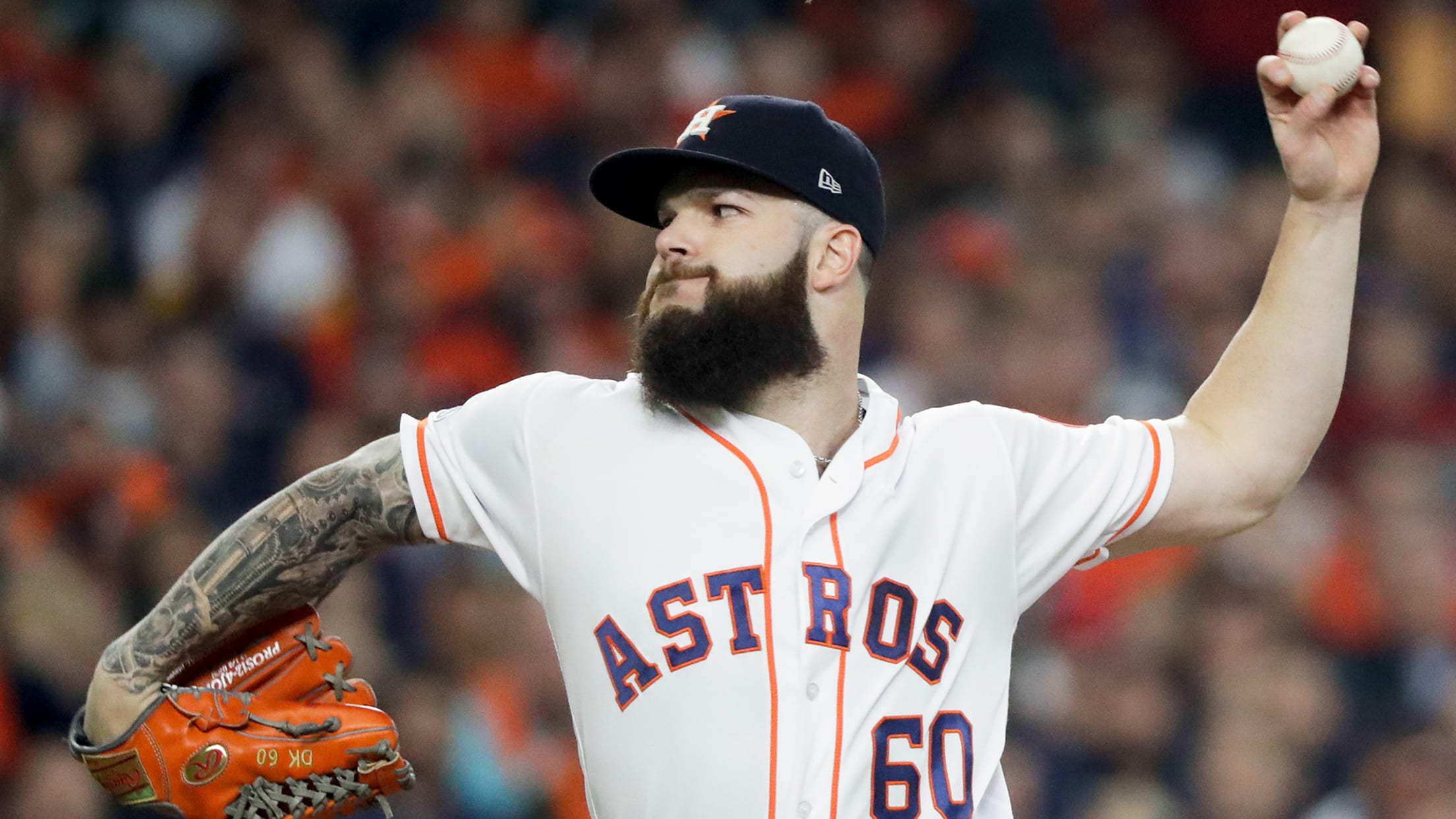 After a seven-season tenure with the Astros that included a trio of 200-inning seasons, an American League Cy Young Award in 2015 and an overall 3.66 ERA, Dallas Keuchel is now a free agent. Below, you will find a list of the latest news and rumors surrounding the left-hander.
Giants call up Yastrzemski's grandson
Williamson designated for assignment; Gott goes on injured list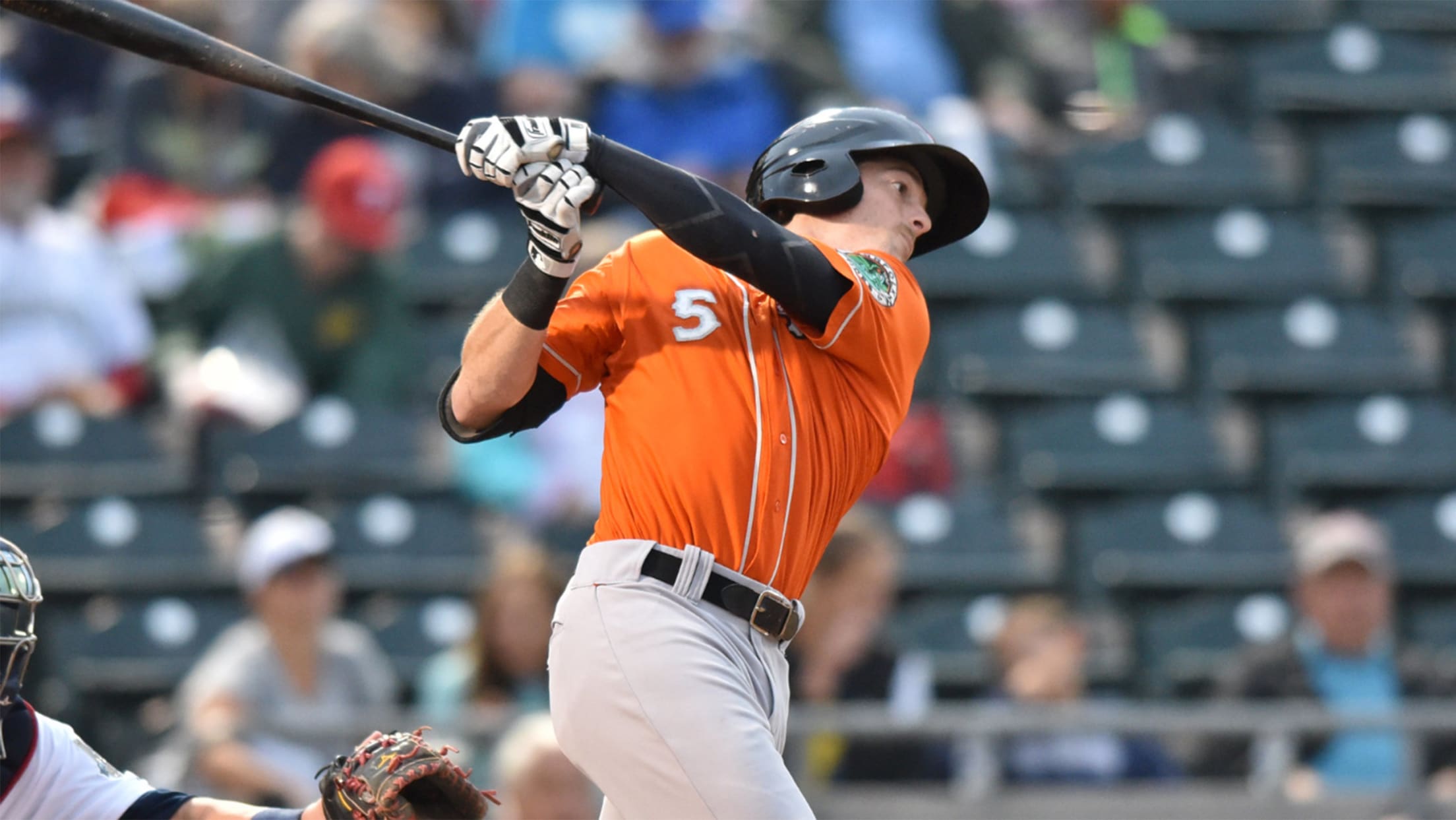 SAN FRANCISCO -- The Mac Williamson era appears to be over. The Giants designated Williamson for assignment for the second time this season and promoted outfielder Mike Yastrzemski from Triple-A Sacramento on Saturday. Yastrzemski, the grandson of Hall of Famer Carl Yastrzemski, started in left field against the D-backs in
Impressive comps for Acuña's first 162 games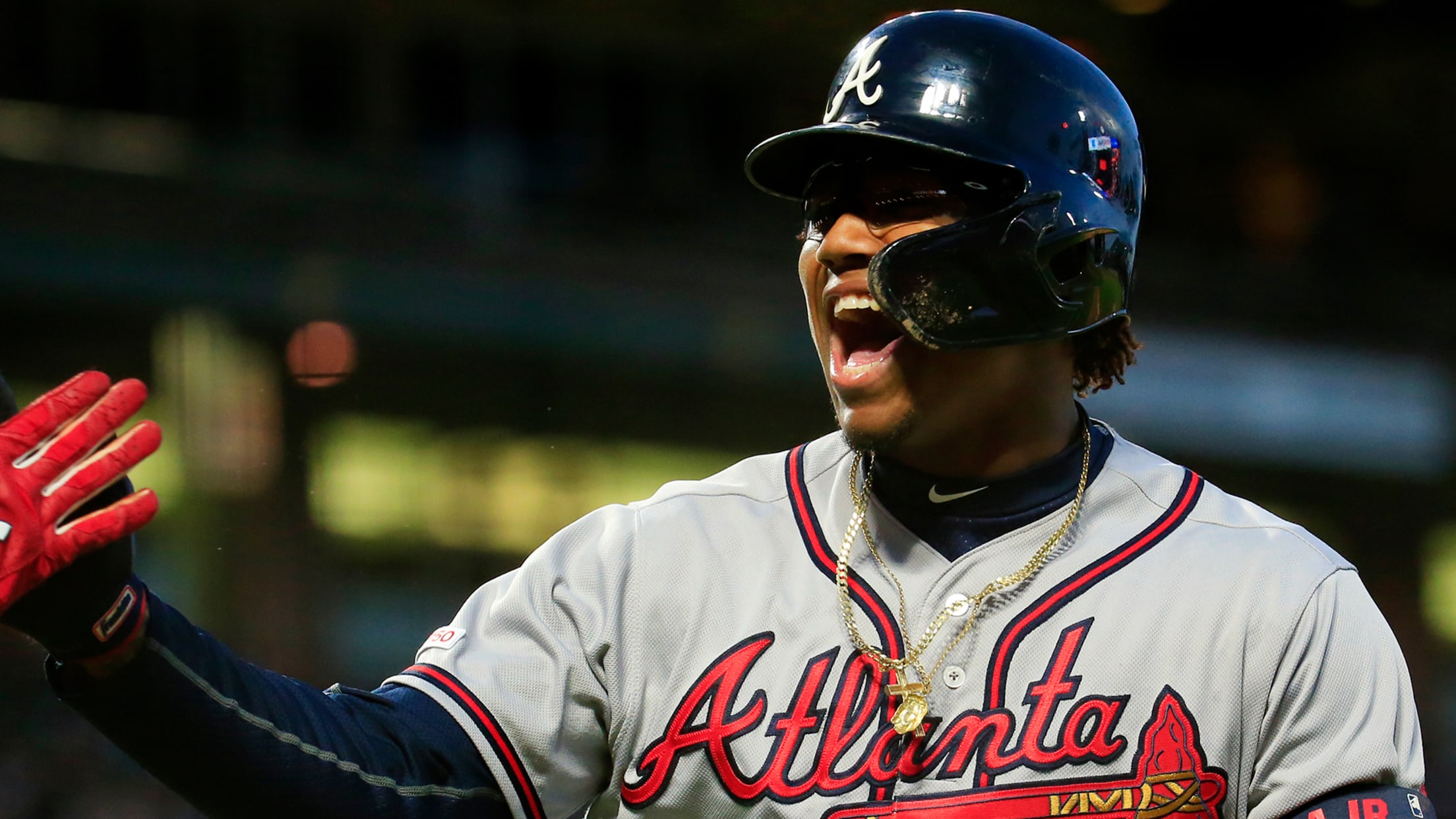 On Friday night in St. Louis, Ronald Acuña Jr. played the 162nd game of his career for the Braves, giving him the equivalent of one full Major League season under his belt since his debut last April 25. Acuña arrives at that milestone at a young age, as he won't
Seager activated from injured list for '19 debut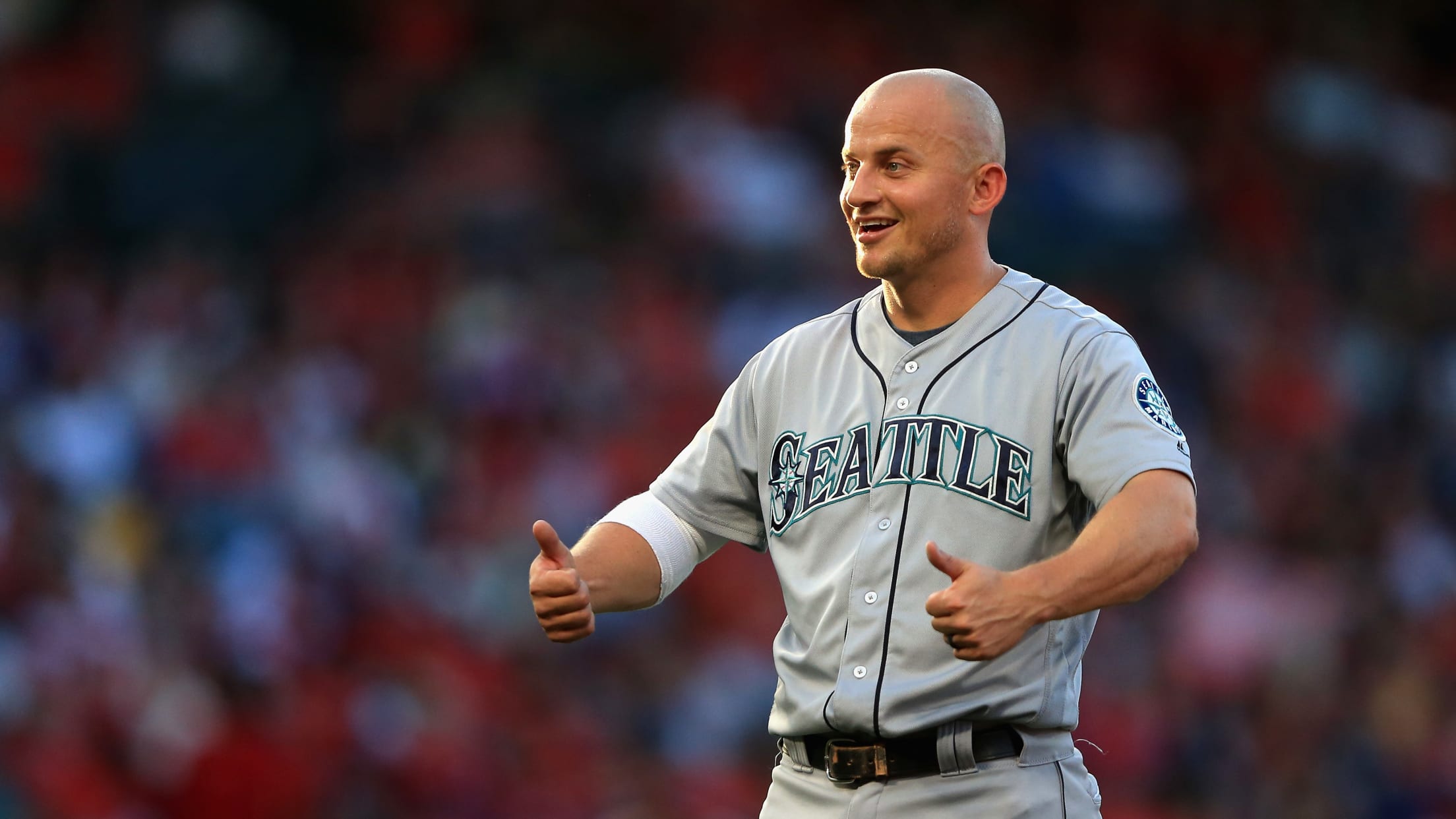 The Mariners activated third baseman Kyle Seager from his rehab assignment at Triple-A Tacoma and reinstated him from the 60-day injured list before Saturday's game against the A's in Oakland. The club also optioned infielder Dylan Moore to Tacoma and transferred right-hander Sam Tuivailala to the 60-day injured list. Seager
NL Notes: Nats' bullpen woes, Freeman on fire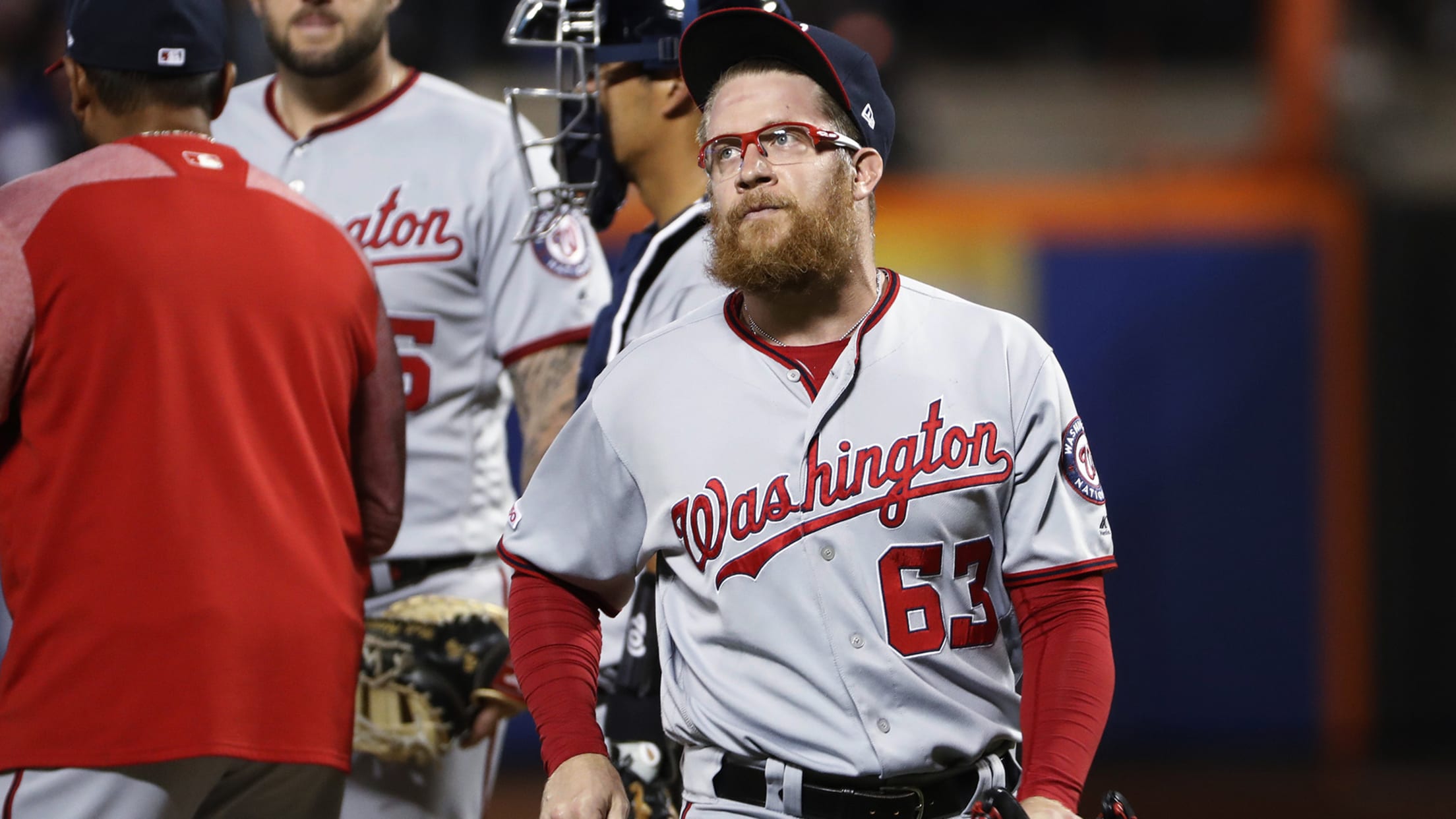 Welcome to the NL notebook, a weekly look at players, topics, and trends around the Senior Circuit. This week, we check in on the struggling Nationals, the surging Freddie Freeman and the dominant Kirby Yates. Take a quick look at the Nationals' roster, and you will see a group that
A's designate Fernando Rodney, call up Wang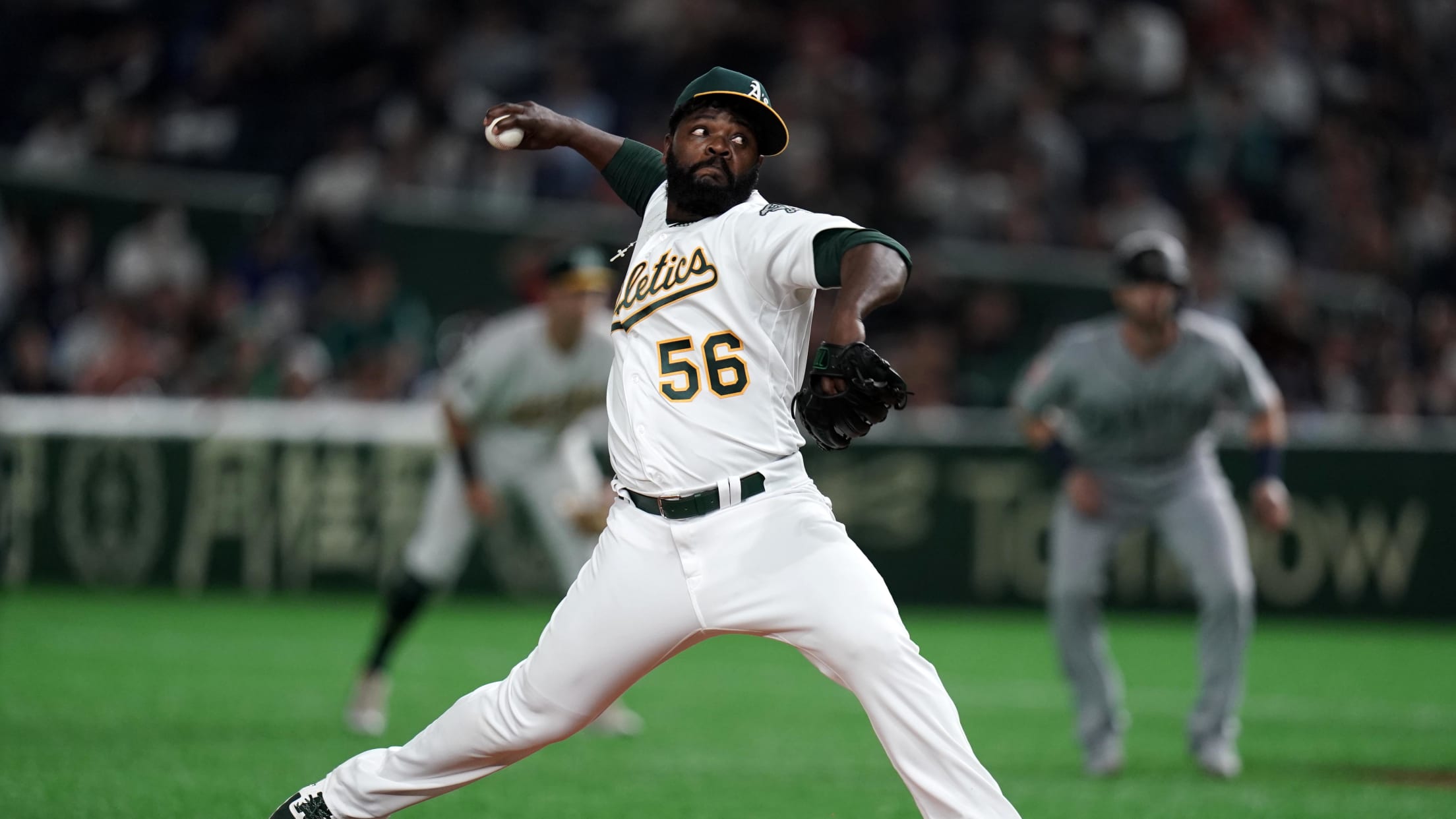 OAKLAND -- Fernando Rodney was expected to contribute in the back-end of the A's bullpen this year, but after a rough start to the year, his time with the club has come to an end. The A's designated Rodney for assignment before Saturday's game against the Mariners after the right-hander
Which clubs are eyeing Kimbrel with Draft near?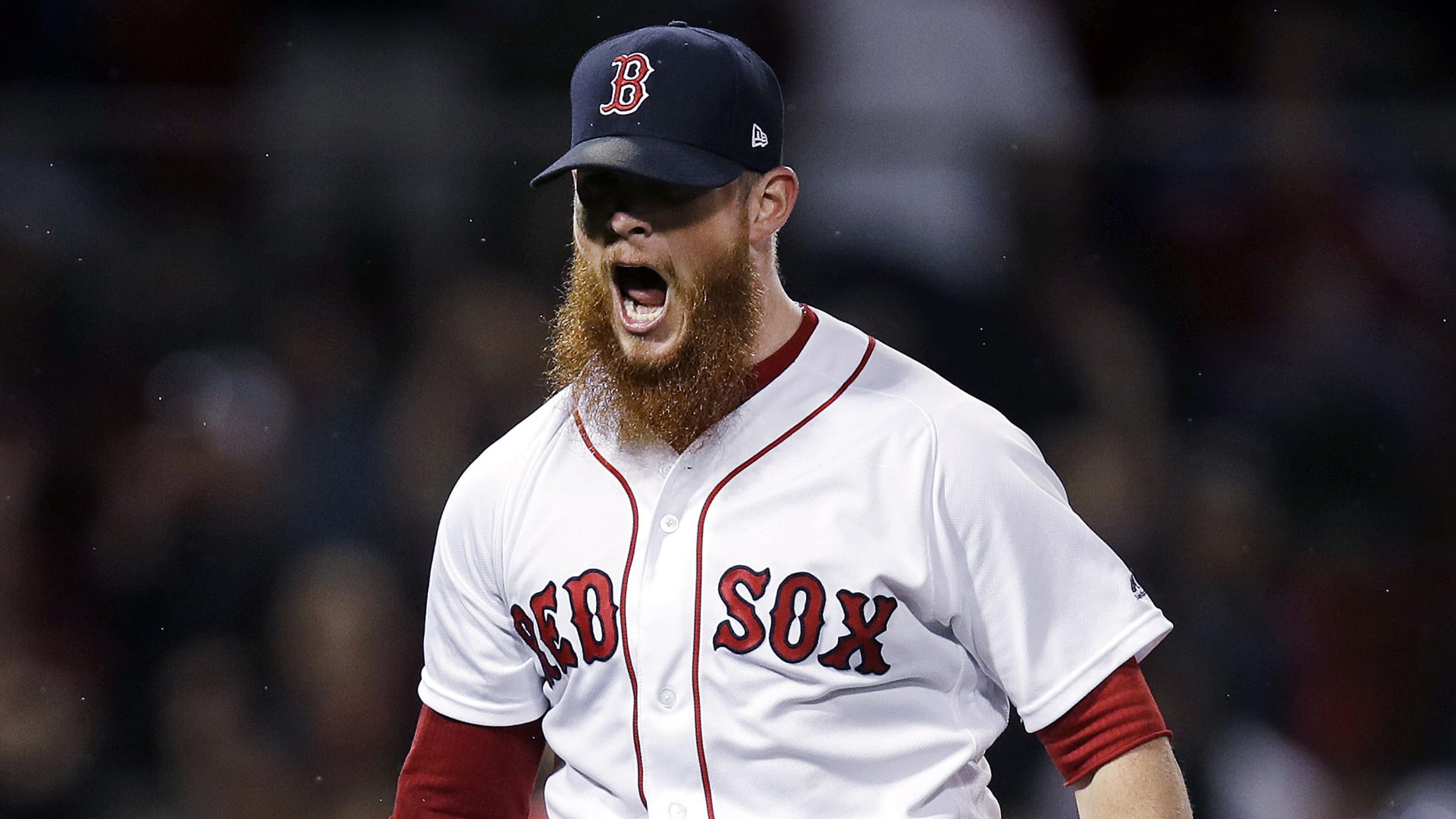 Closer Craig Kimbrel has compiled an impressive resume during his nine seasons in the big leagues, recording a microscopic 1.91 ERA with a 0.92 WHIP, 333 saves and a 14.7 K/9 rate. Below you will find a list of the latest news and rumors surrounding the right-hander, who remains unsigned.
Story breaks an A-Rod mark, then walks off
Home run No. 100 fuels 7th-inning rally; No. 101 delivers walk-off win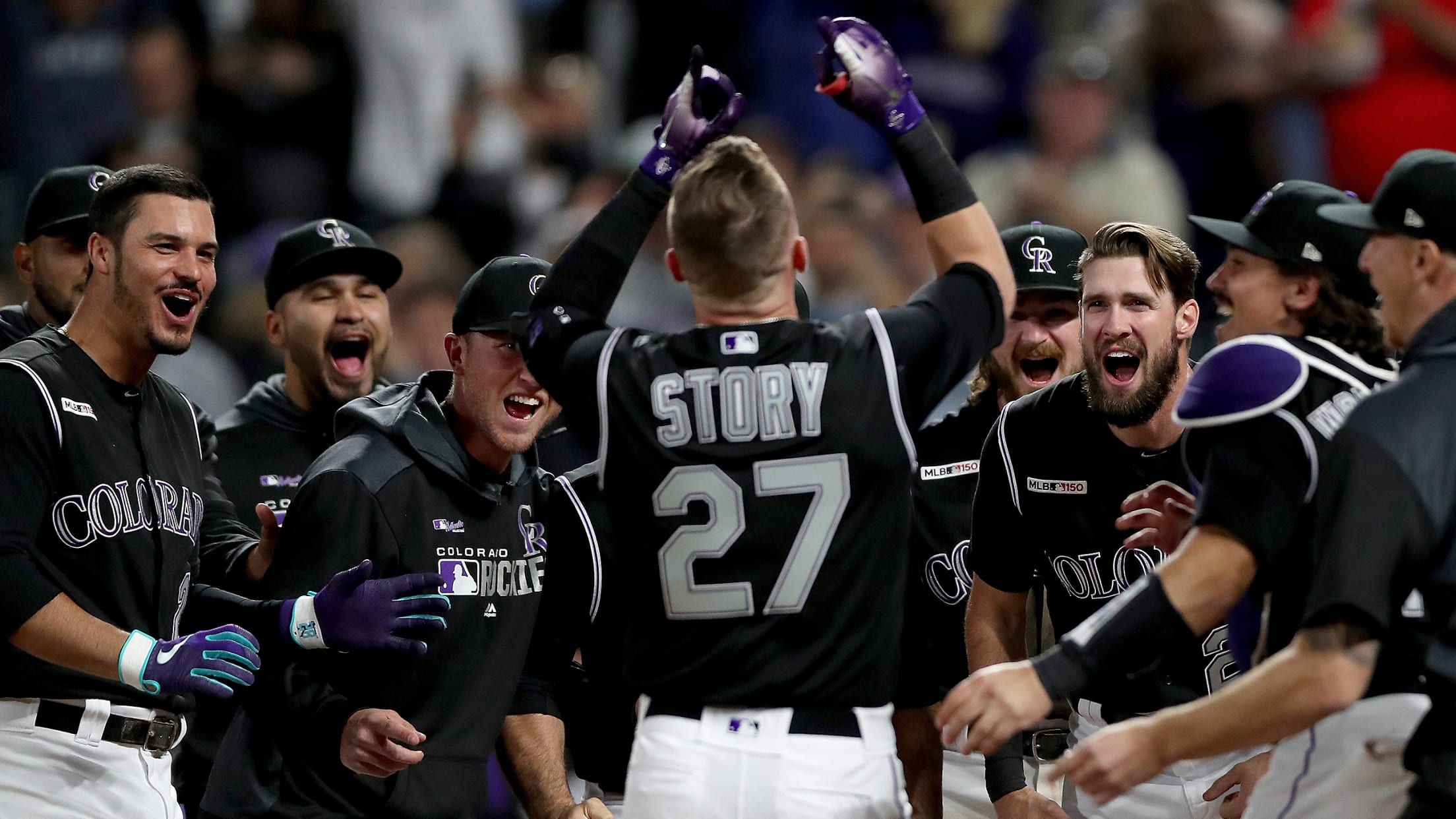 DENVER -- The Rockies' Trevor Story's milestone home run Friday night -- a seventh-inning, two-run shot that made him the fastest shortstop to 100 homers in history -- excited teammate Nolan Arenado so much that he celebrated by hitting his own homer, his second of the game. "I was either
Sox recall Zavala; Welington on concussion list 
Anderson scratched with right wrist soreness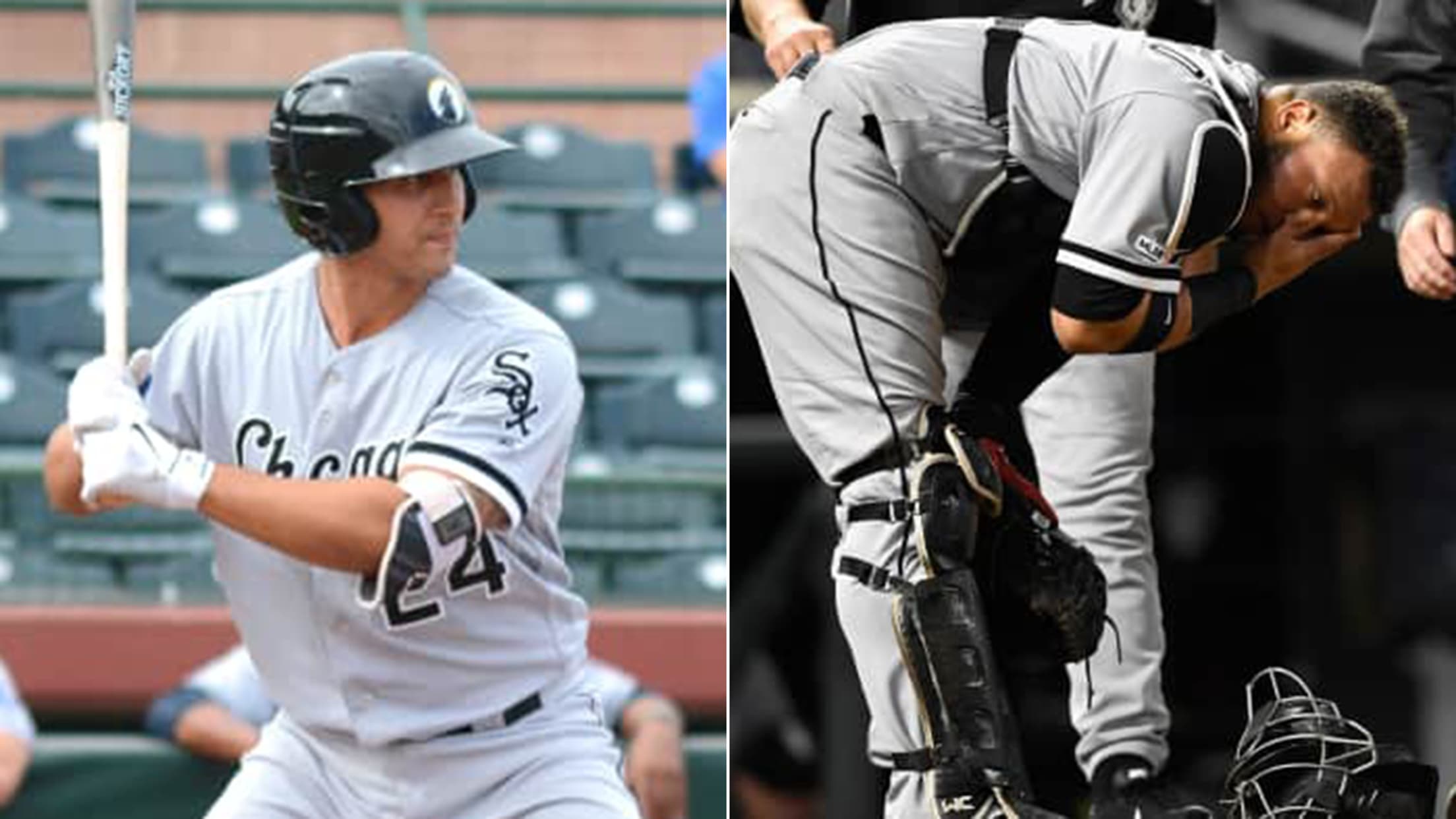 MINNEAPOLIS -- Seby Zavala was sitting in his Charlotte home watching television at around 1:30 Saturday morning when he received a phone call from Knights manager Mark Grudzielanek. Zavala was getting the promotion from Triple-A to the White Sox, with catcher Welington Castillo being placed on the seven-day concussion list.
Yelich first in Majors to 20 homers in '19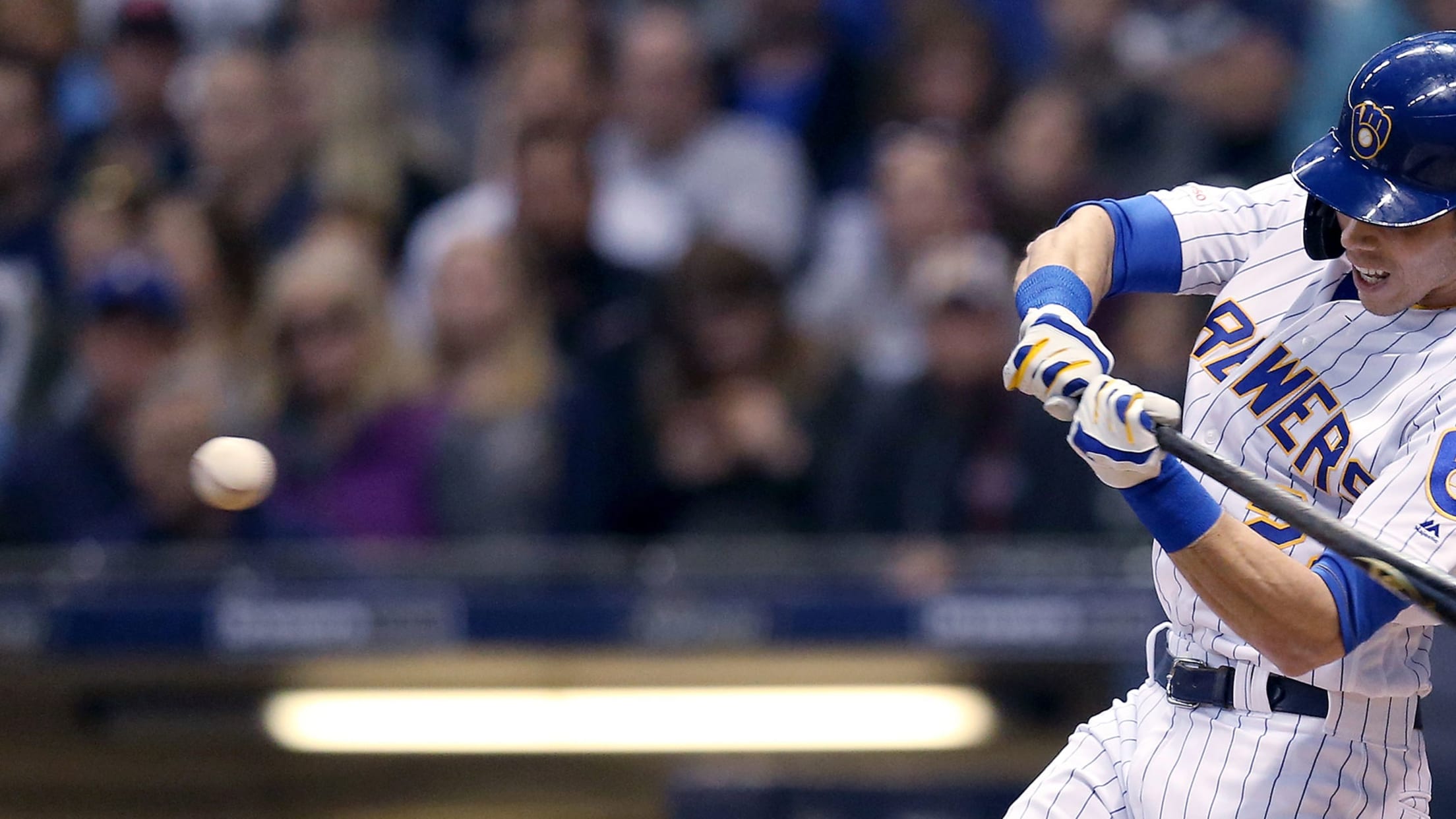 MILWAUKEE -- Christian Yelich chugged one night, and he slugged the next. Brewers manager Craig Counsell considered it a sign that Yelich's stiff back was feeling better when he saw video of Yelich chugging a beer during a timeout of Game 5 of the NBA's Eastern Conference Finals in Milwaukee
Injury updates: Springer, Paxton, Didi, Cruz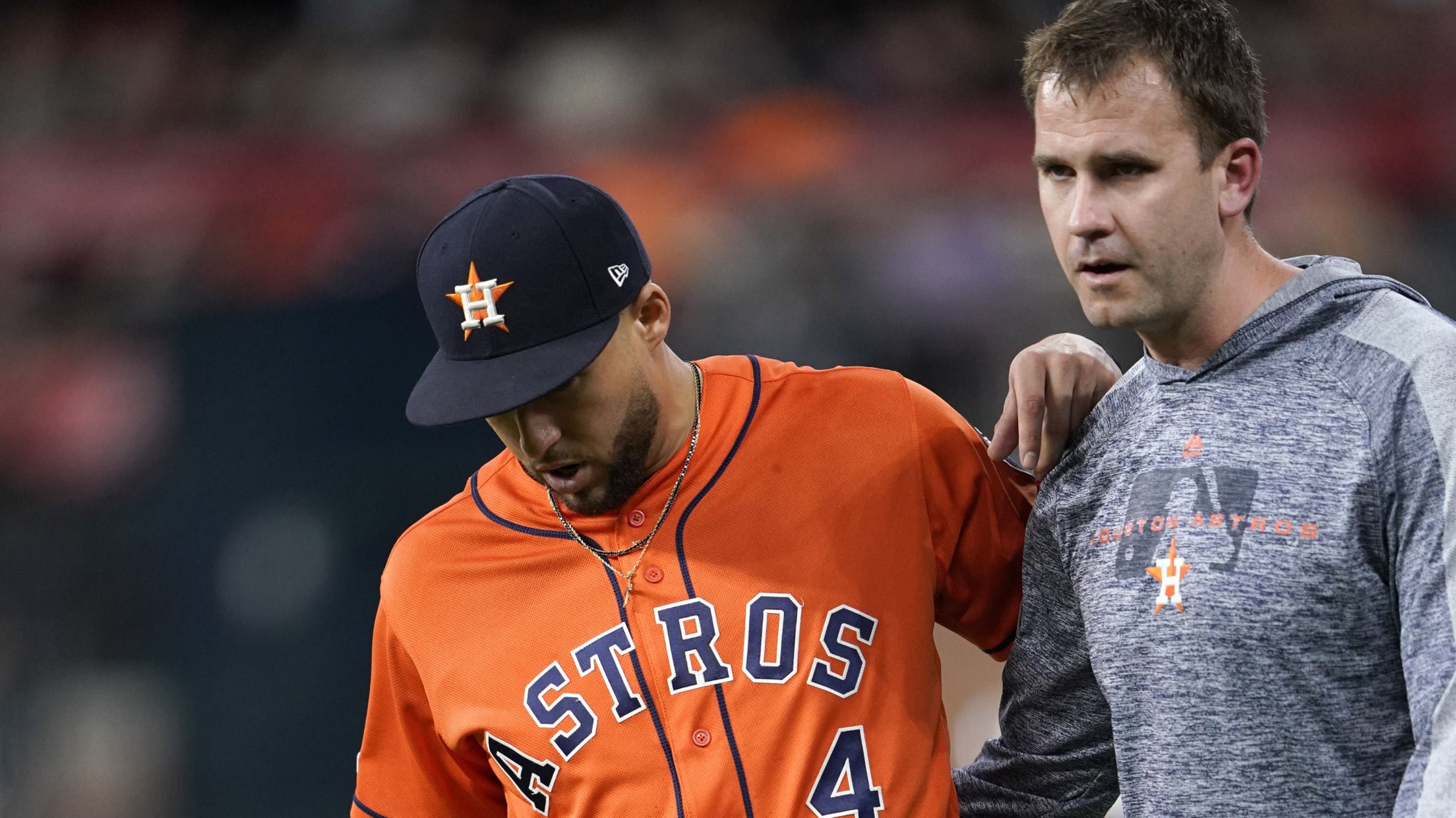 Here is the latest injury news from around Major League Baseball. George Springer, Astros Springer was placed on the 10-day injured list Saturday with a left hamstring strain, which he suffered in the eighth inning of Friday's game against the Red Sox while chasing a pop-up in foul territory. "Going
Twins surpass 100 HRs, on pace for ... 327?!
Minnesota hits 3 HRs, scores 10 unanswered runs in victory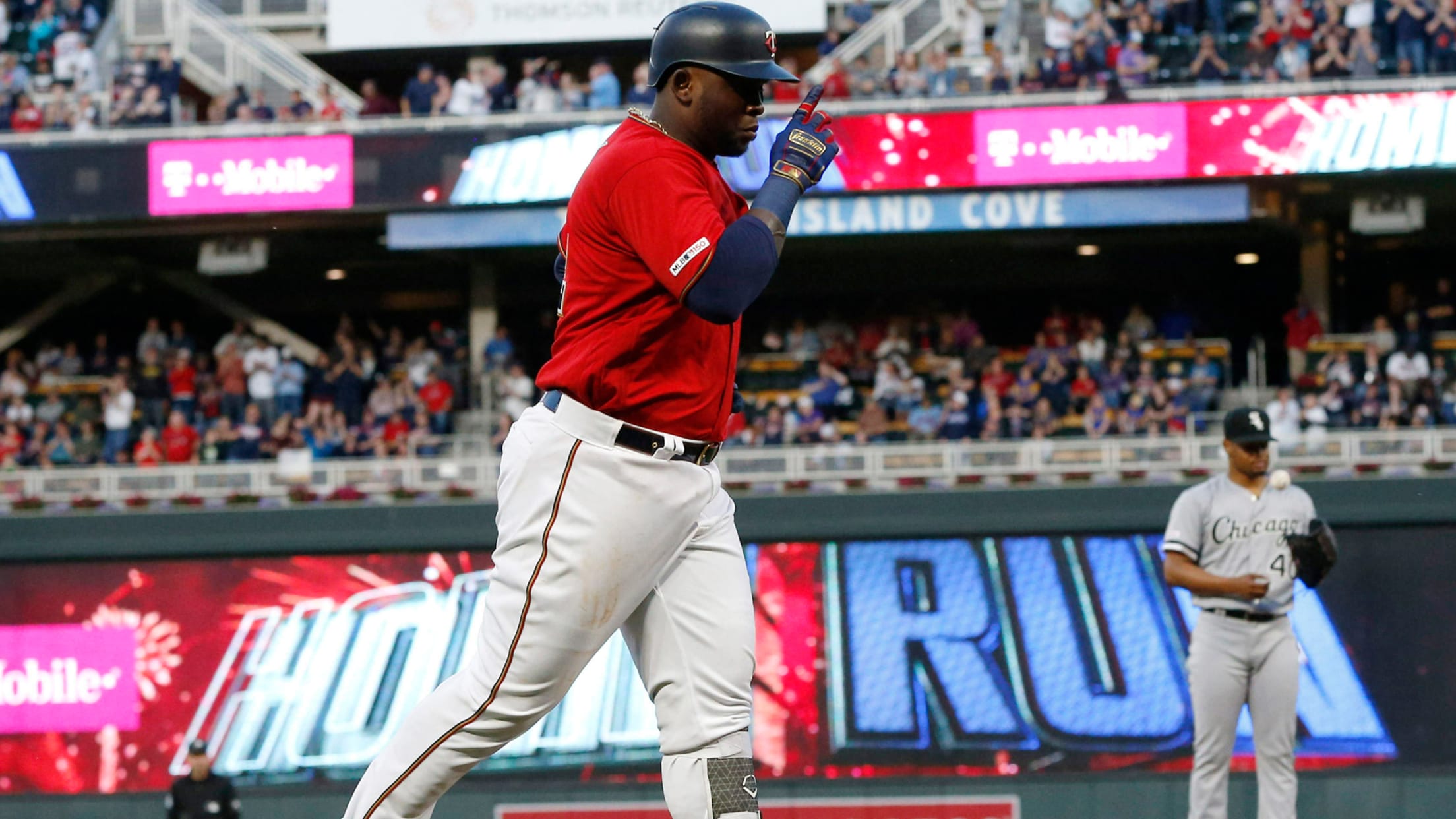 MINNEAPOLIS -- Miguel Sanó's third-inning solo homer to Target Field's upper deck in left field propelled the Twins to their first lead in their 11-4 rout of the White Sox on Friday -- and also towards the top of baseball's record books. After Eddie Rosario hit No. 99 of the
Pressly's streak of scoreless games ends
Astros reliever had made 40 straight scoreless appearances
The Astros acquired right-hander Ryan Pressly from the Twins on July 27, 2018, looking to bolster their bullpen for the stretch run. In his Houston debut, Pressly allowed a home run to the very first batter he faced, Texas' Rougned Odor. It's fair to say that did not set the
Blue Jays' lineup adds to HOF lineage
Biggio, Vlad Jr. become first teammates to have HOF fathers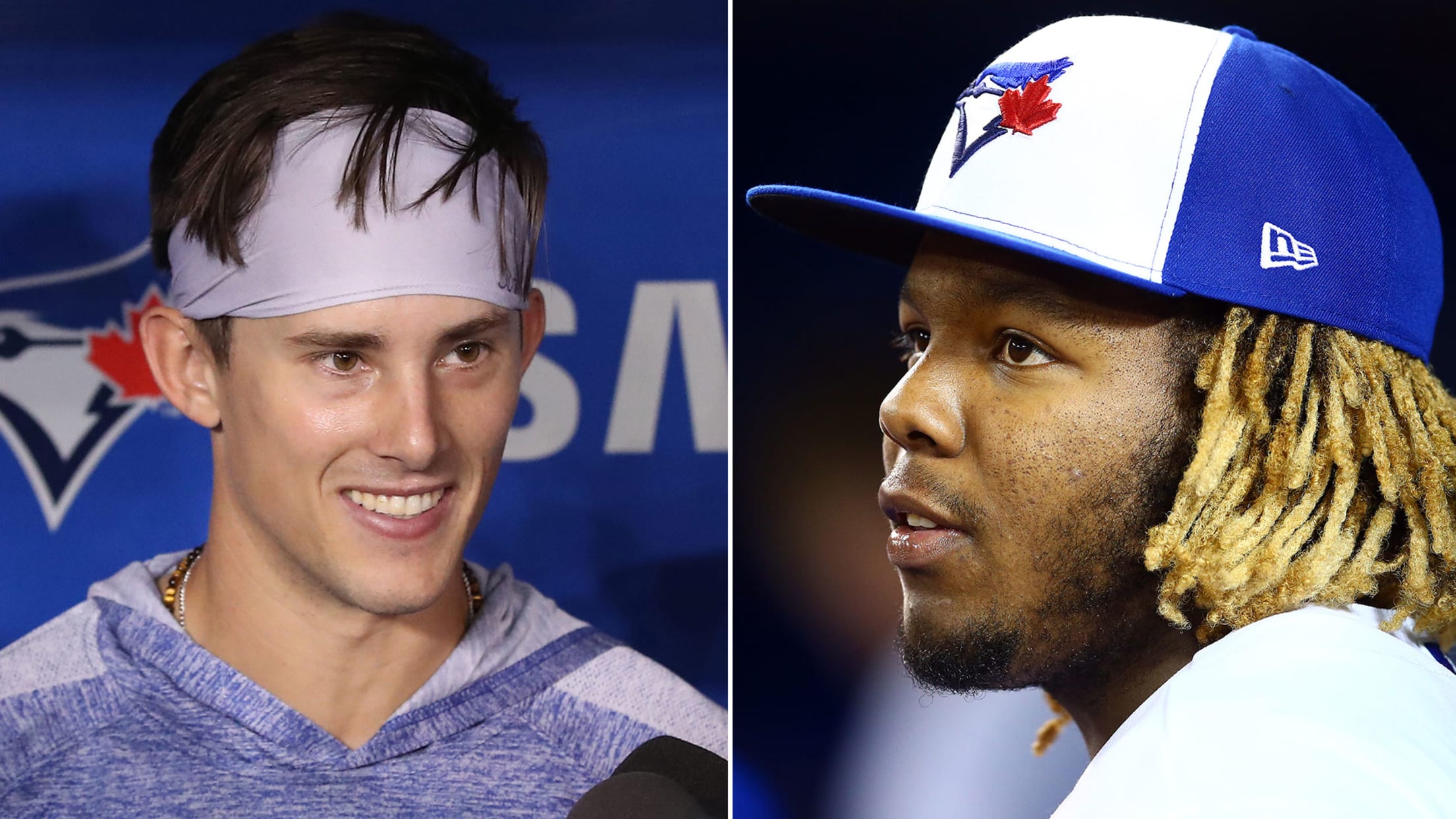 The Blue Jays already had one son of a Hall of Famer in their lineup. On Friday, they made it two -- and made some history in the process. Toronto officially called up infielder Cavan Biggio on Friday, selecting the contract of their No. 9 prospect from Triple-A Buffalo. The