Who has edge? Nats-Astros position by position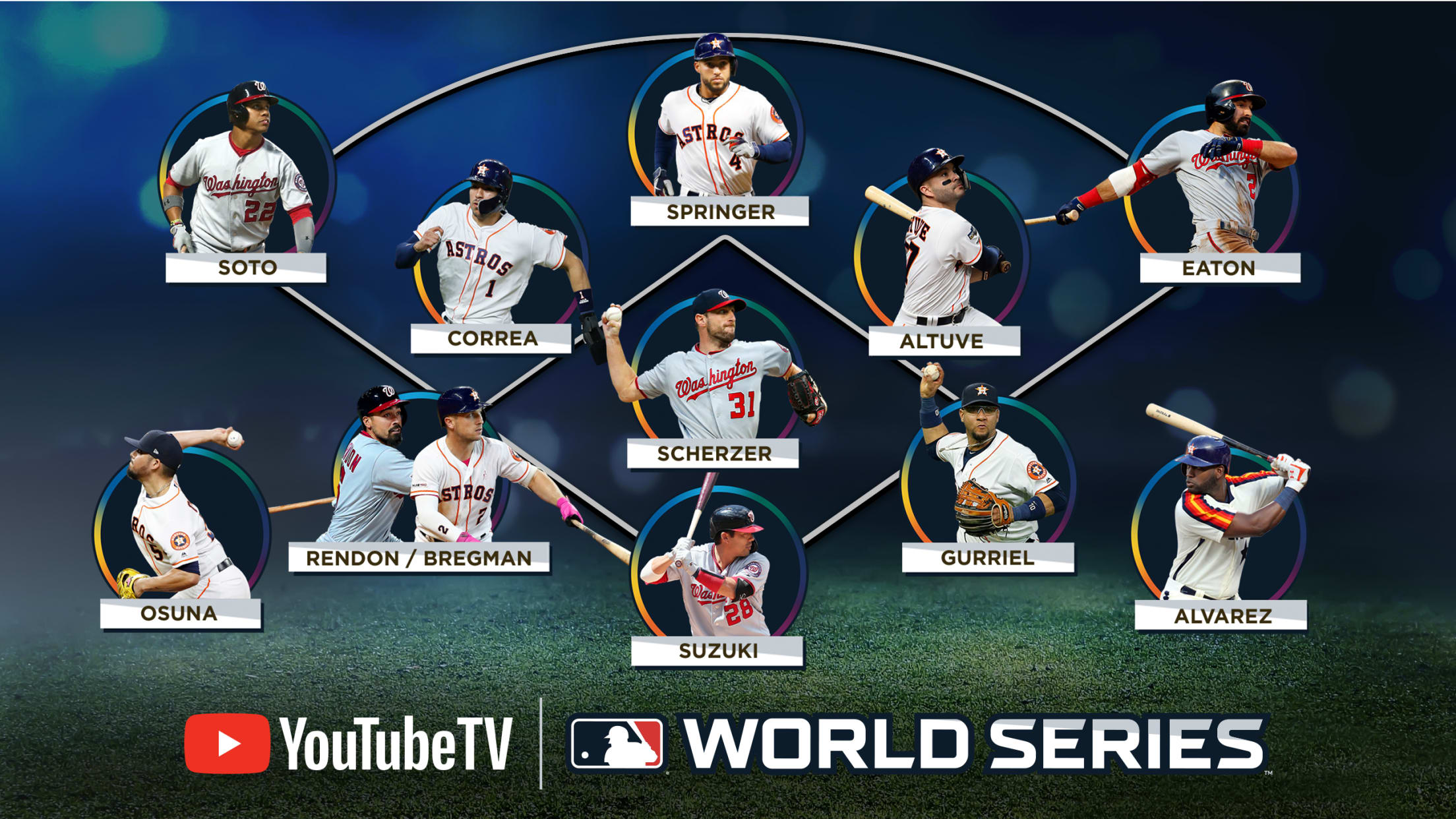 The World Series has arrived, and it's a good one: The 107-win Astros, hoping to collect their second ring in three seasons, face the more-than-a-Cinderella-story Nationals, owners of the second-most wins in baseball over the past seven seasons. Looking for superstars? Friend, you've got them -- on both sides.
Altuve: From $15K bonus to Astros icon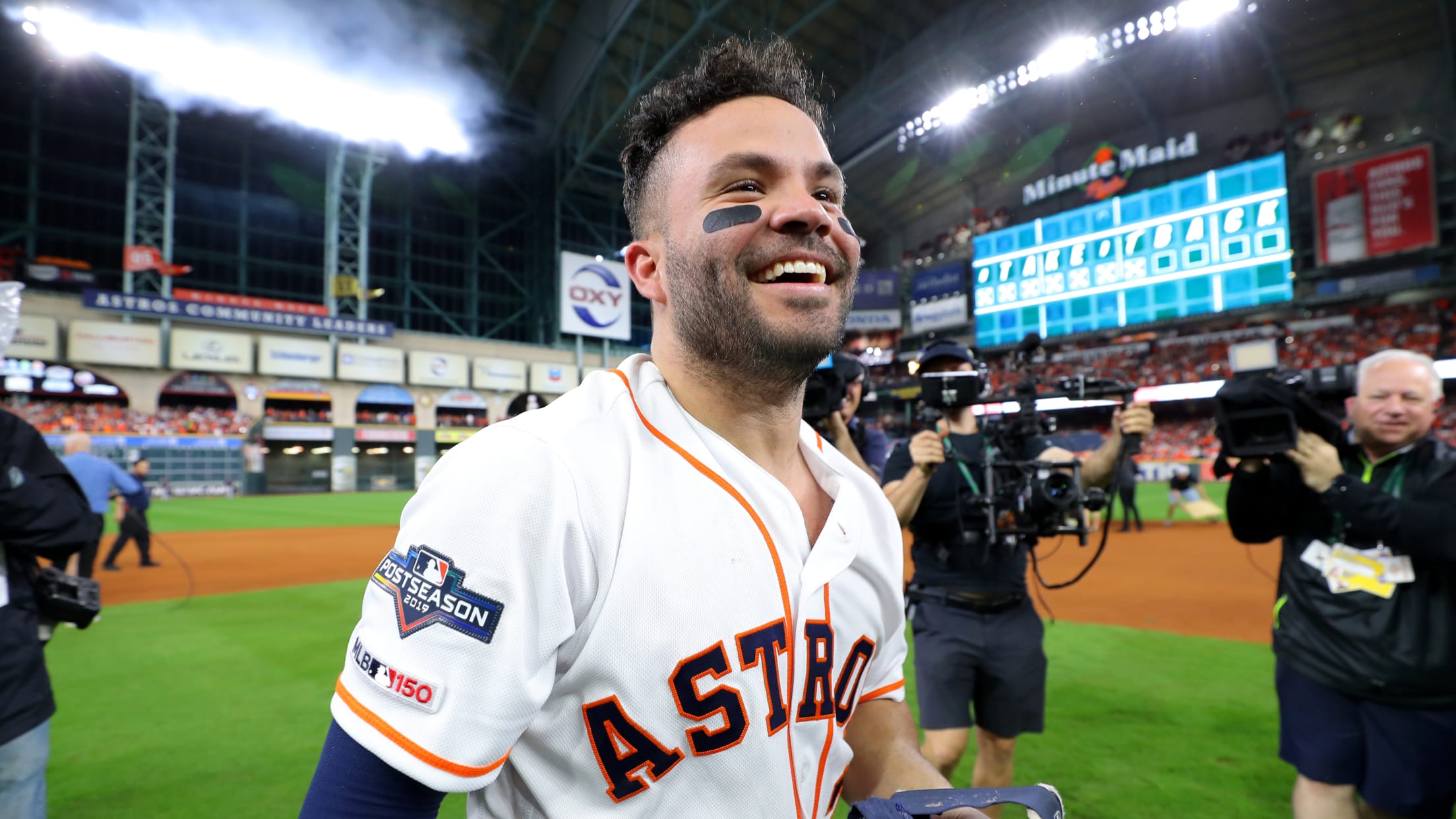 HOUSTON -- Almost immediately, it was obvious to some that 16-year-old José Altuve was different. "Sometimes, you just have a feel about a guy," Al Pedrique said. "With others, you can see it."
Will Rendon be a Houston legend? He already is
Before going to DC, Nats star was local standout at Rice University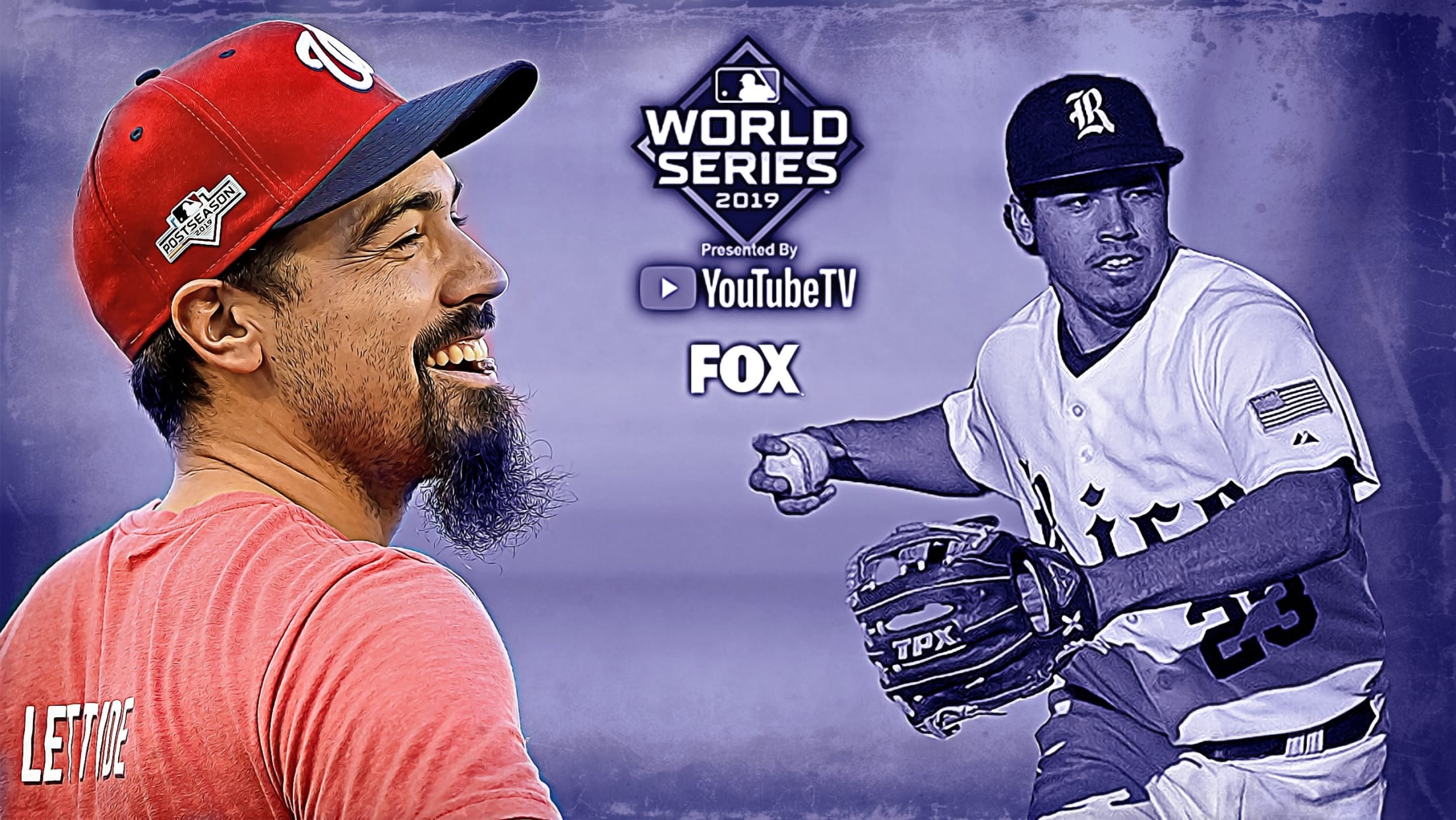 HOUSTON -- Rice University baseball coach Wayne Graham was seated on a folding chair next to an indoor hitting cage when 18-year-old freshman Anthony Rendon grabbed a bat and stepped to home plate for the first time. • World Series presented by YouTube TV, Gm. 1: Tues., 8 p.m. ET
Each team's best player who never won a title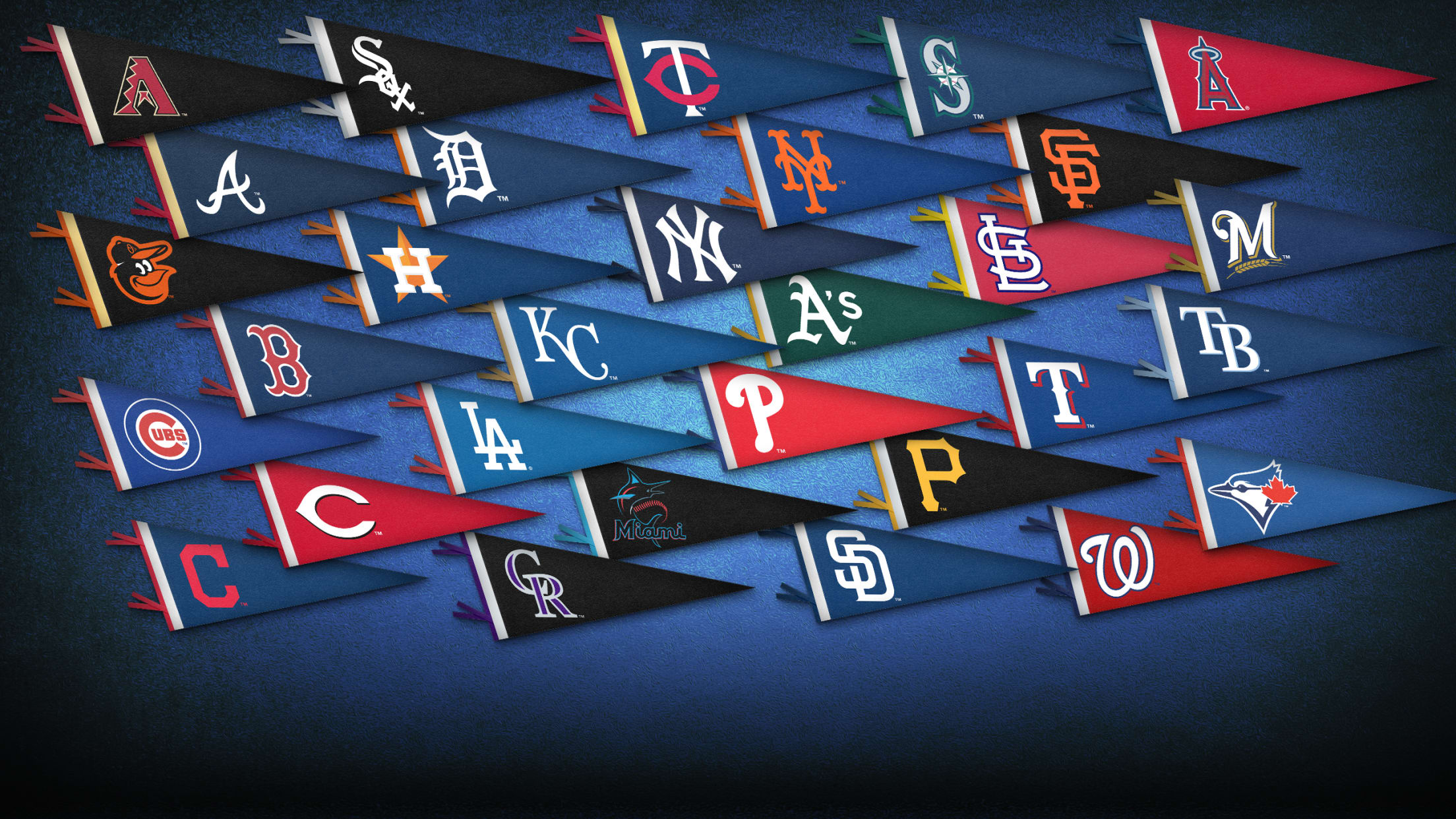 The World Series begins Tuesday, and this World Series is full of great players, including potential Hall of Fame players, who have never won a championship before. That's the goal of any player, to win a title, which is why the truly great players always try to make sure they
Aces all over: WS a matchup of big-time arms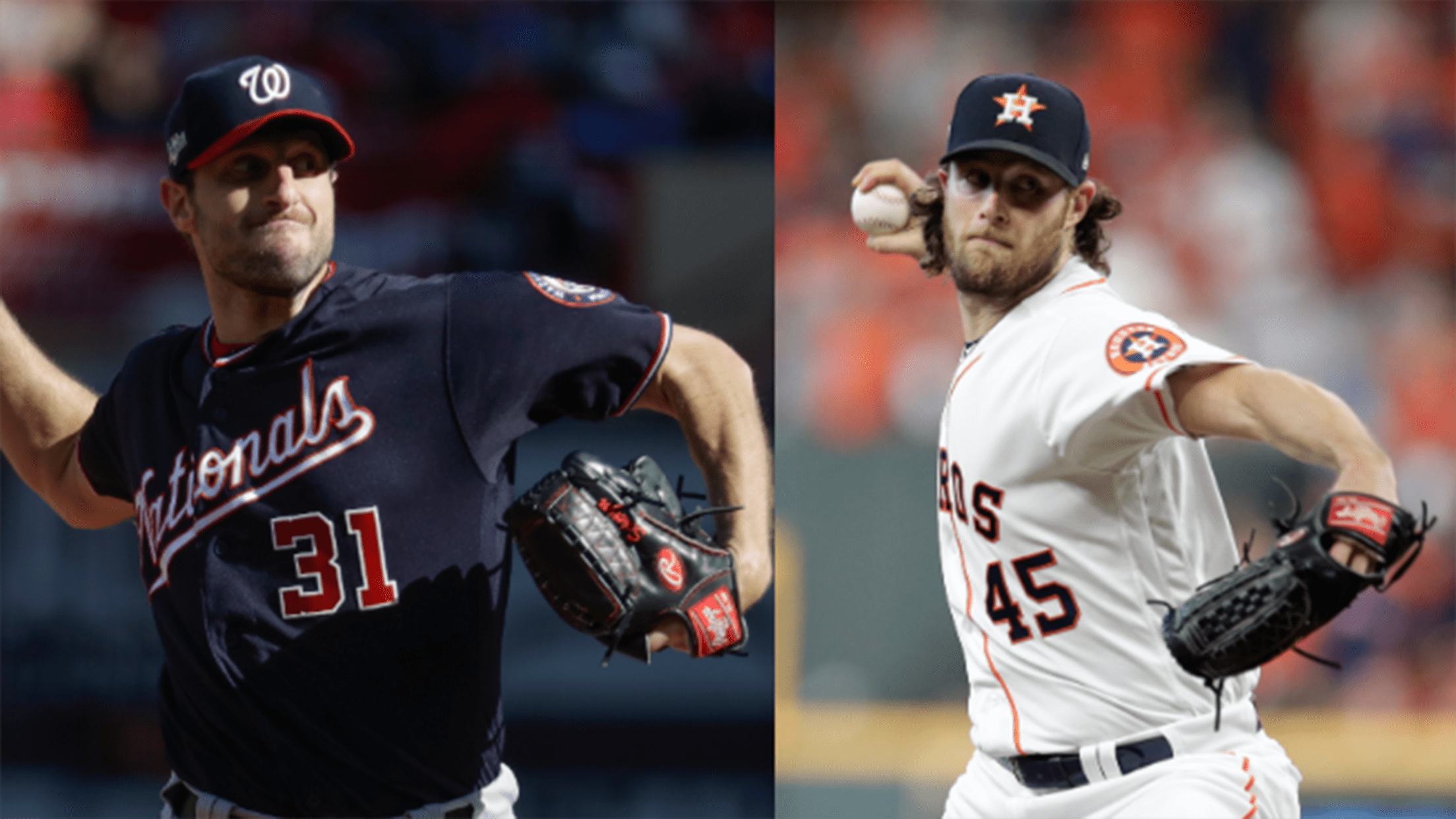 If you like starting pitching, this is the World Series for you. In recent years, and throughout postseason history, we've seen dominant World Series performances -- Madison Bumgarner in 2014, and plenty others -- we've seen aces in the World Series -- Justin Verlander for the Astros just two years
World Series Game 1: Lineups, matchups, FAQs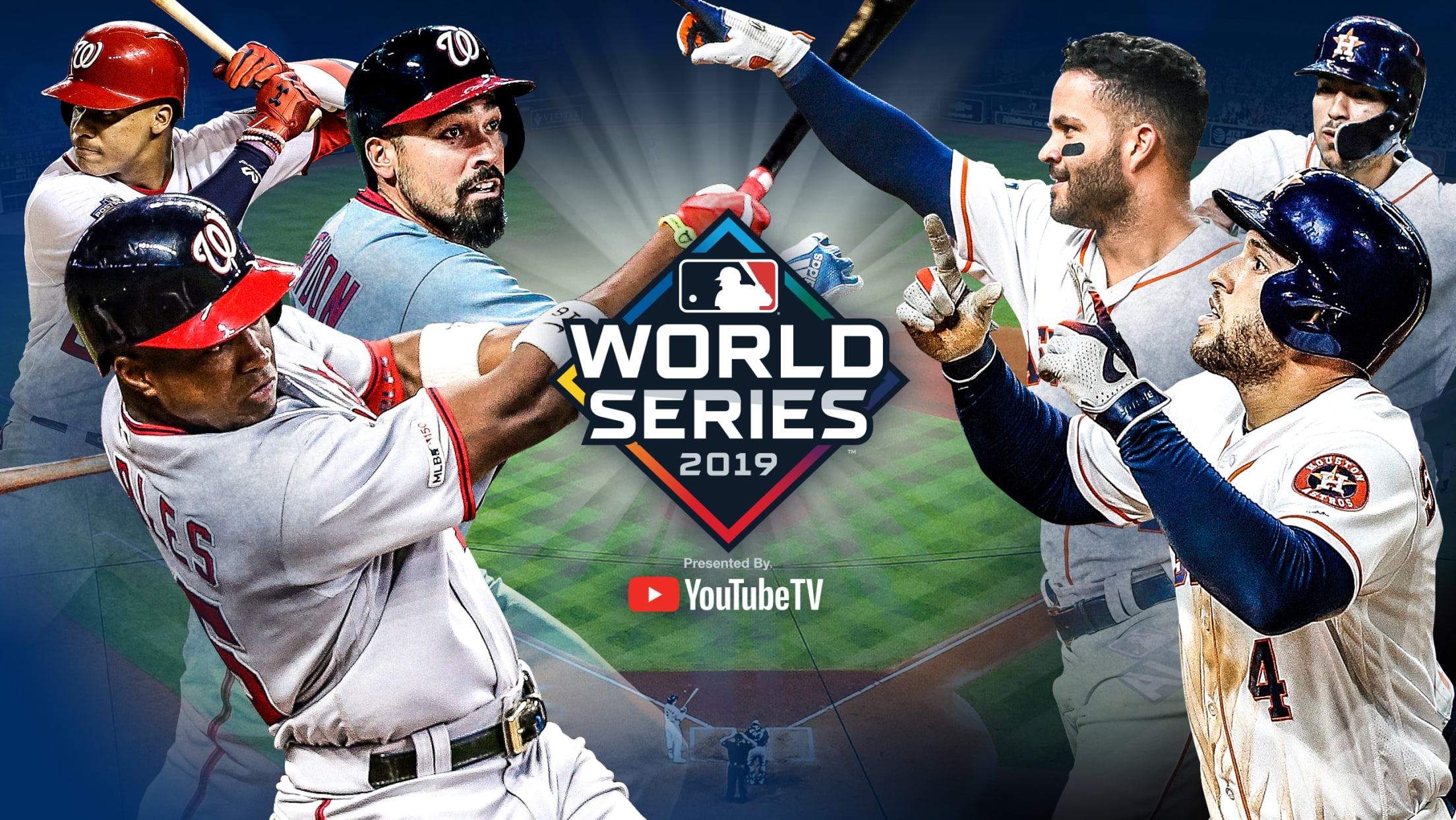 The Astros are a team many people believed would be here all along. The Nationals were left for dead a couple of months into the season. Now they get set to collide in what should a tantalizing World Series featuring three-deep starting rotations and dangerous lineups. The Nats overcame a
How Astros, Nats built their World Series teams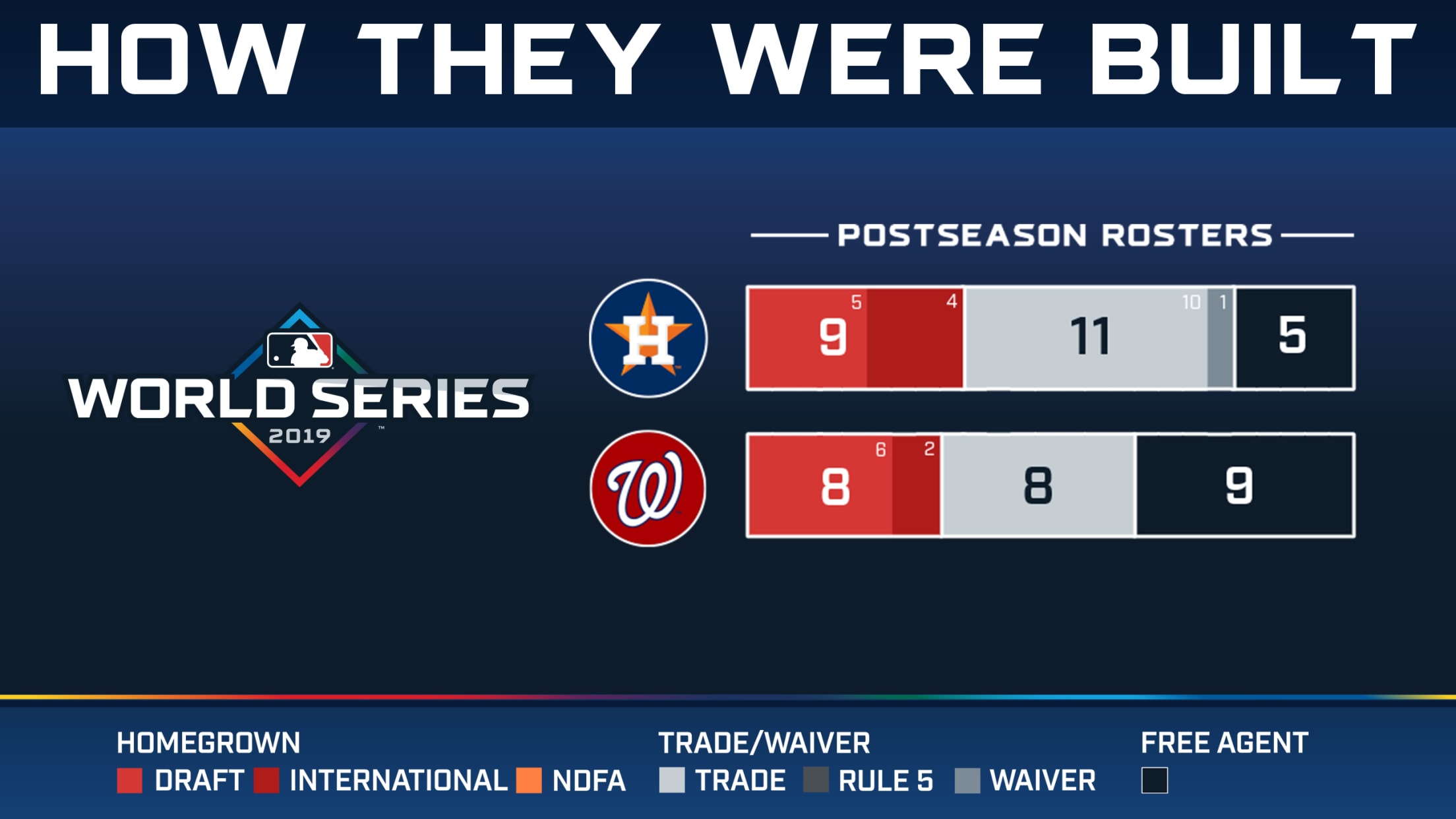 While the Astros and Nationals took strikingly different routes to the World Series, they constructed their pennant winners in similar fashion. Heavily favored to win the American League West, Houston seized the division lead for good by the end of April en route to a franchise-record and Major League-best 107
Manager Buzz: Mets, Cubs, Phils, SD, SF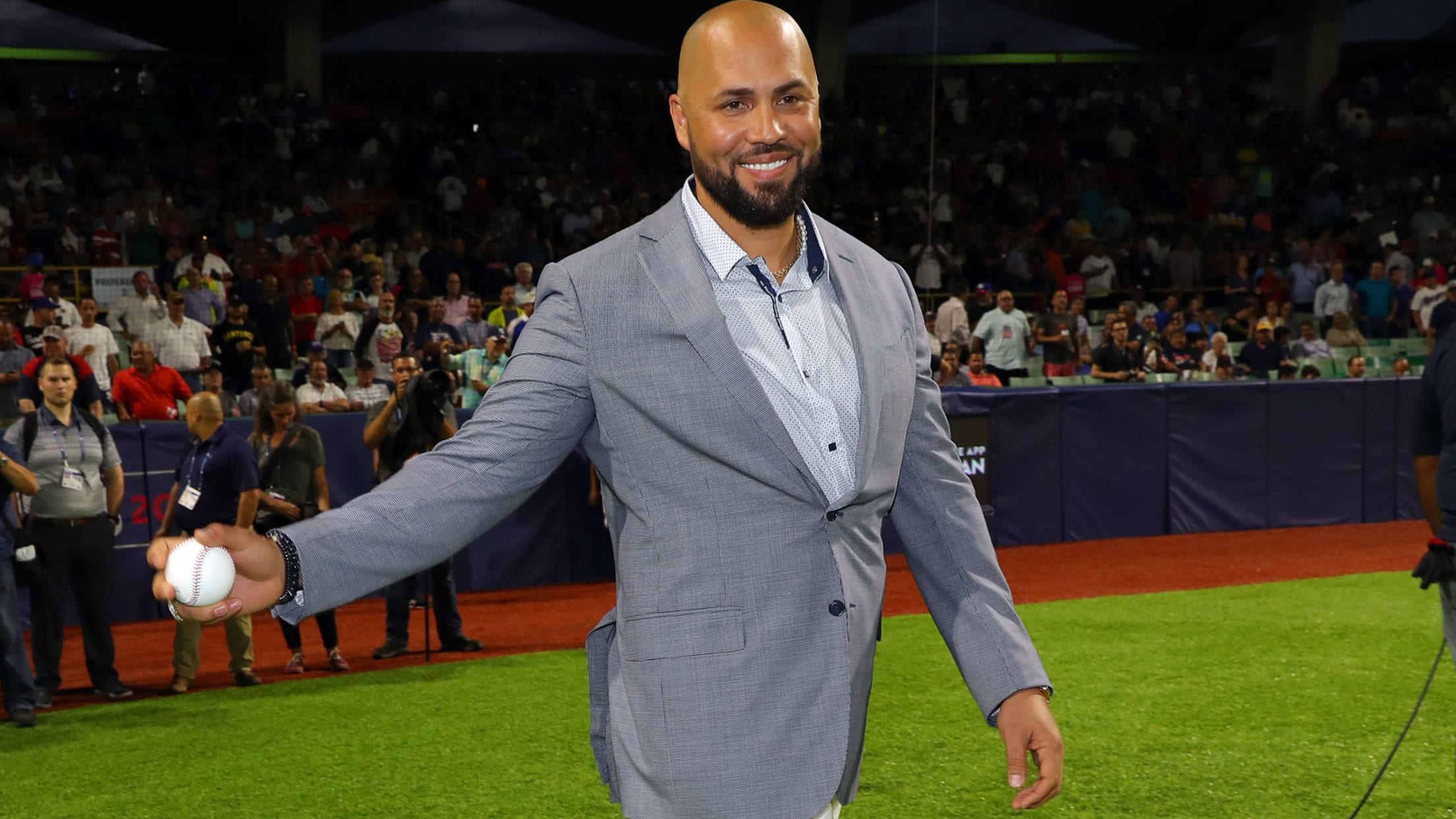 MLB.com is keeping track of all the latest news and rumors surrounding potential manager changes around the Majors.
2019-20 free agents for all 30 MLB teams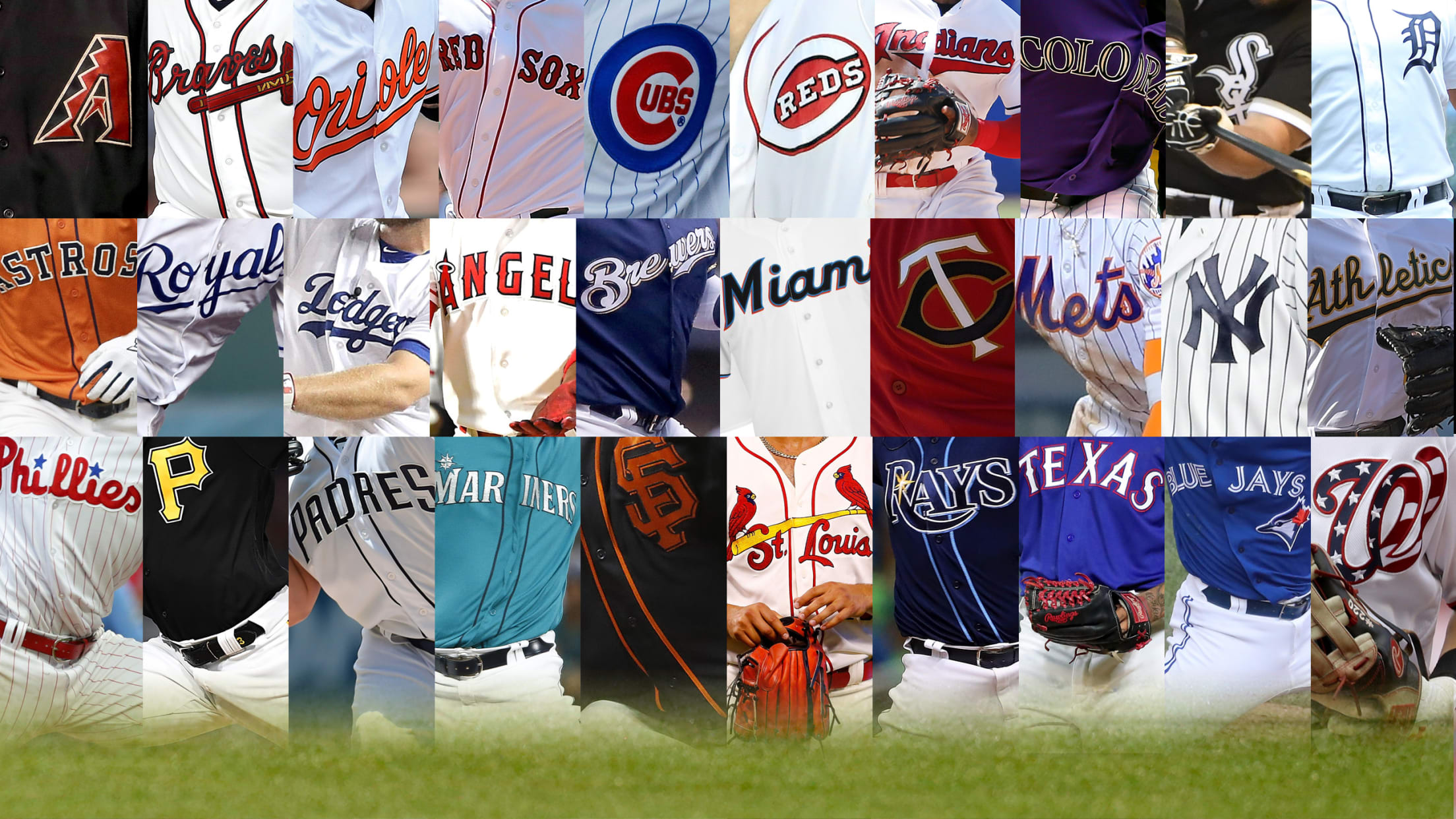 Here is a division-by-division breakdown of the impending free agents for all 30 Major League clubs, including players who have 2020 options.
Yankees' offseason could be a game-changer
Fortifying rotation will be top priority for Cashman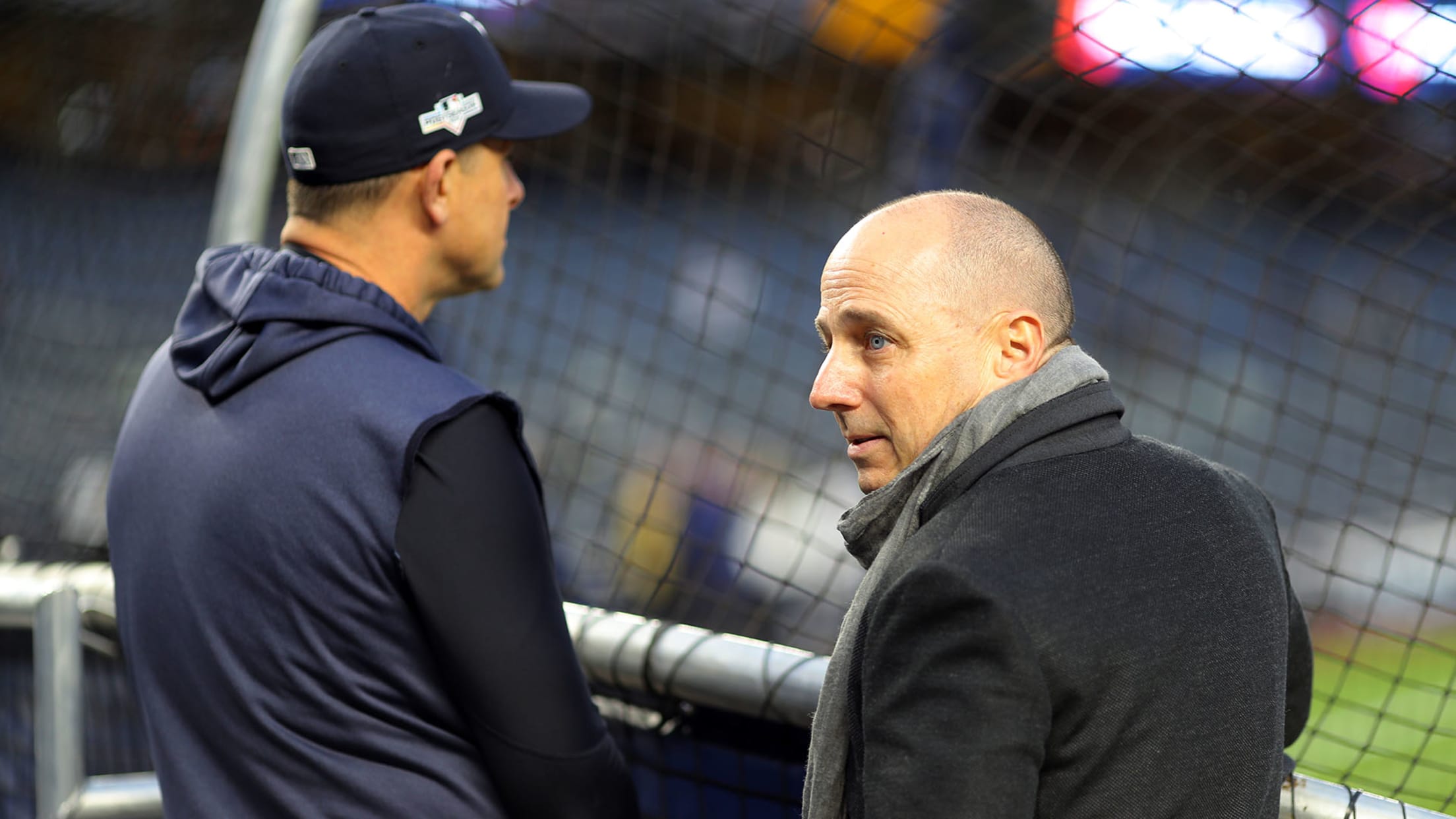 When baseball historians look back at the 2010s, they might refer to it as the lost decade of the Yankees' storied past. Another season ended in disappointment for New York on Saturday night, as the Astros finished off a six-game American League Championship Series with a 6-4 victory, sending the
How will teams value MadBum in free agency?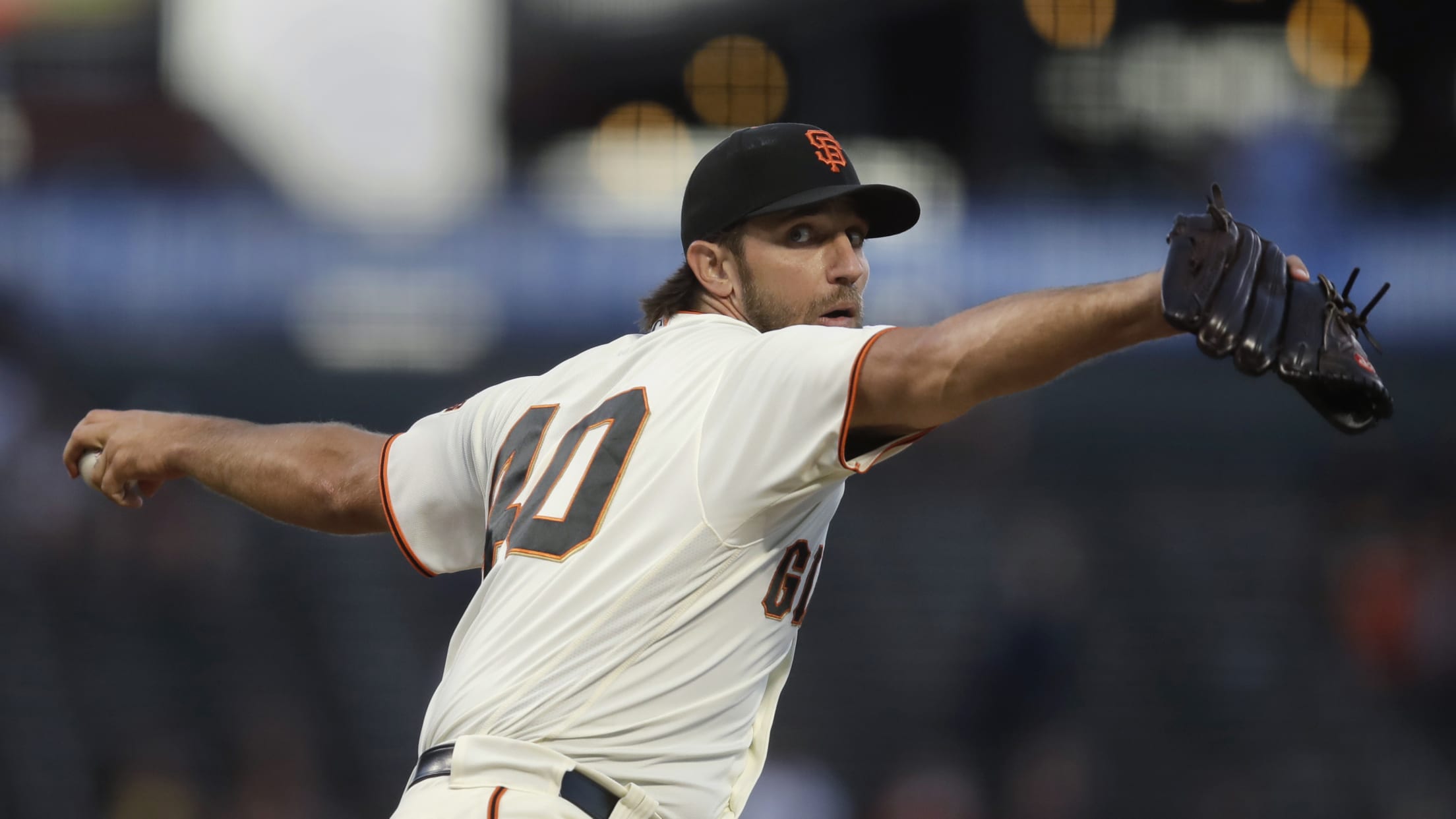 No matter what happens this offseason, Madison Bumgarner will be connected to the Giants forever. It couldn't be any other way, not after the first-round pick from the 2007 Draft spent 11 seasons in San Francisco, made four All-Star teams, played an outsized role in three championship runs, and created
World Series begins Tuesday (8 ET, FOX)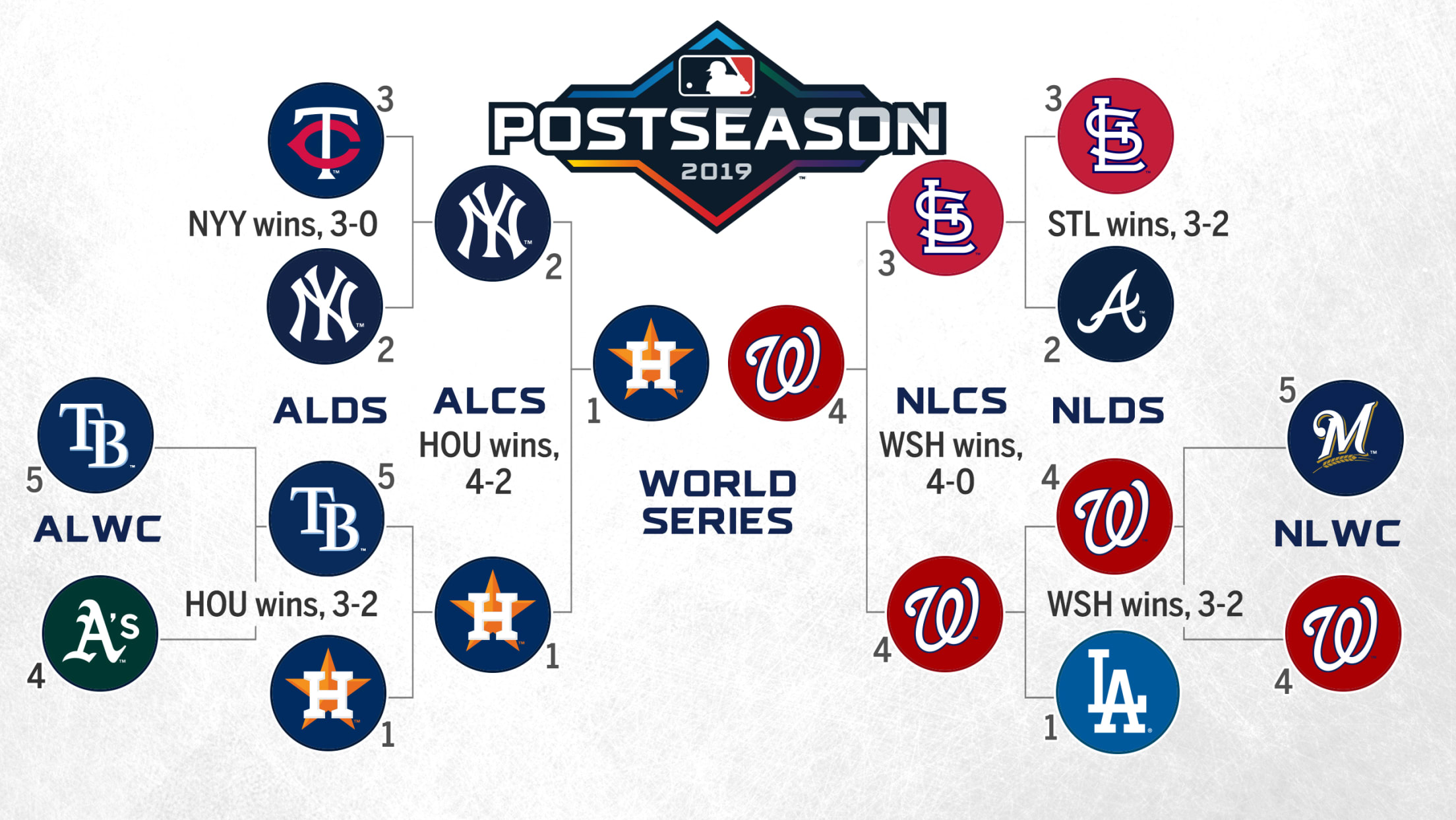 The Astros have reached the World Series for the second time in three years, and they'll open the 115th Fall Classic at home against the Nationals. Game 1 of the 2019 World Series presented by YouTube TV is scheduled for Tuesday at 8 p.m. ET. It will change sites for
The 26 World Series facts you need to know
Nationals-Astros Fall Classic gets underway Tuesday in Houston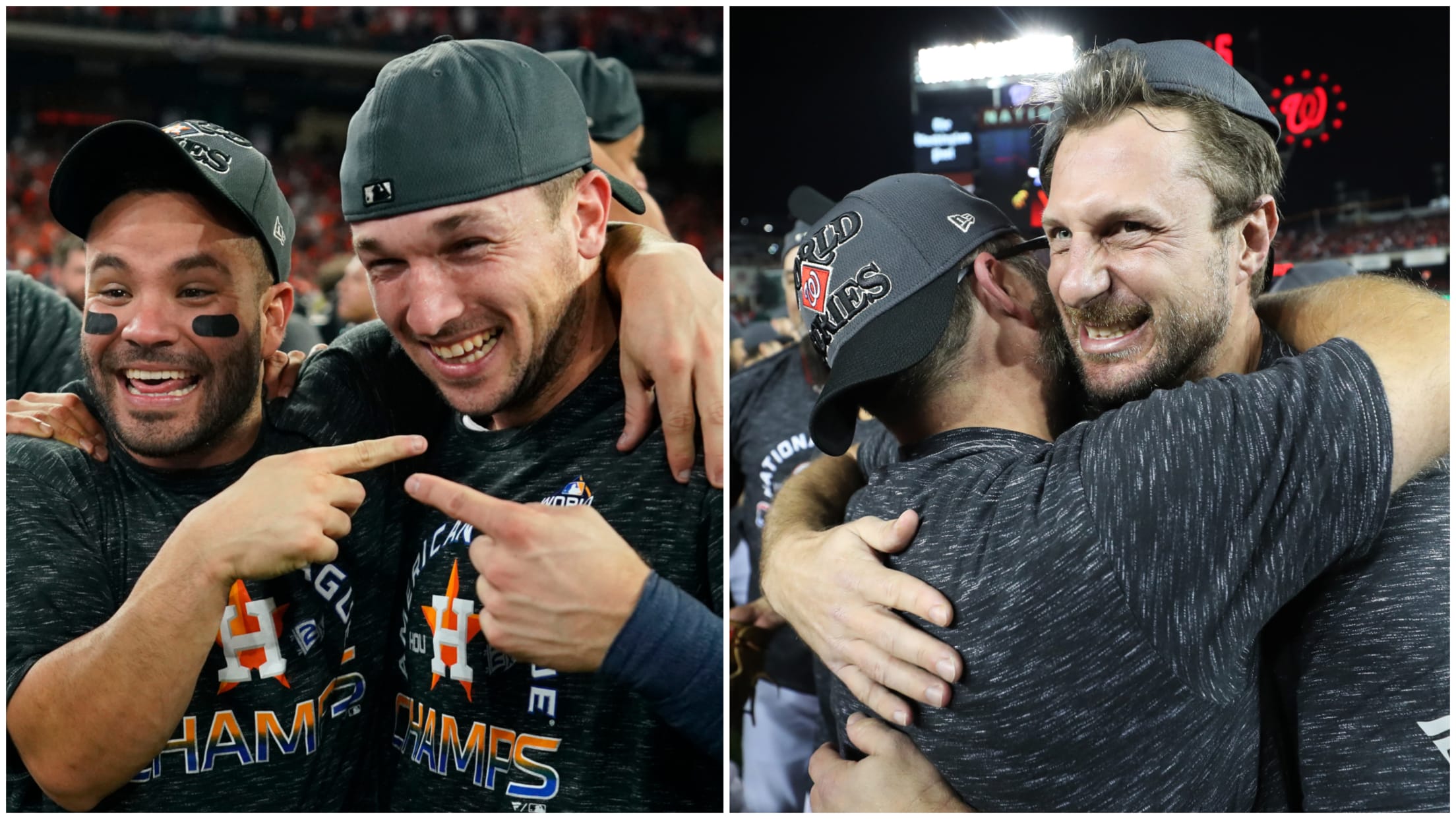 The World Series matchup is set. The Nationals and Astros will face off, beginning on Tuesday in Houston. The Nationals will be making their first appearance in the Fall Classic in franchise history, while the Astros are making their third -- but second in three seasons. In 2017, we saw
101-mph heat & unhittable slider. Sound good?
Rainey's slider had highest swing-and-miss rate in baseball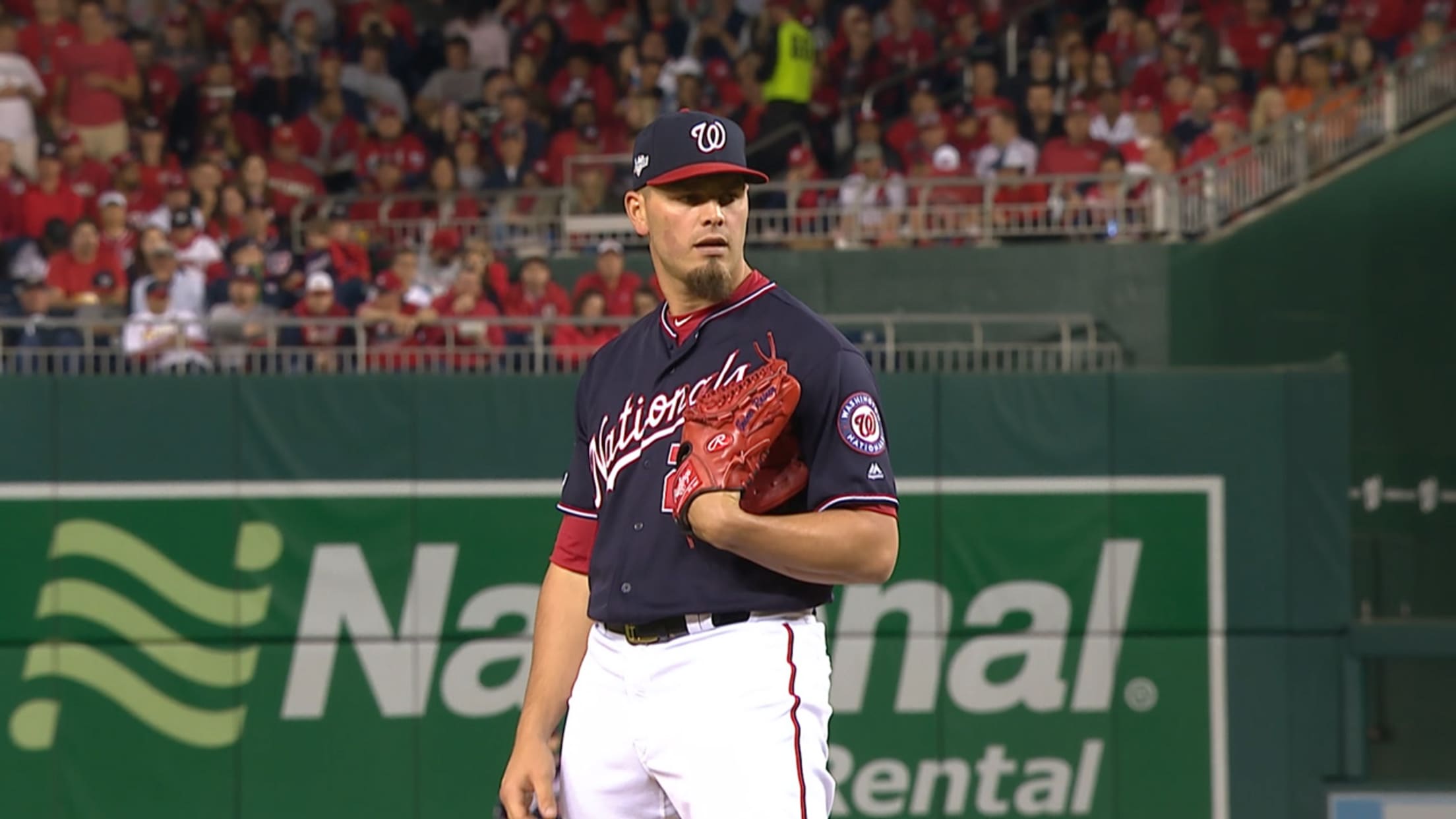 The Nationals pitched 36 innings in the National League Championship Series -- good ones, allowing only five earned runs in what was arguably the most dominant NLCS or ALCS performance of all time -- and 33 of them, or nearly 92%, came from just six pitchers: starters Stephen Strasburg, Aníbal
MLB umpire Eric Cooper dies at 52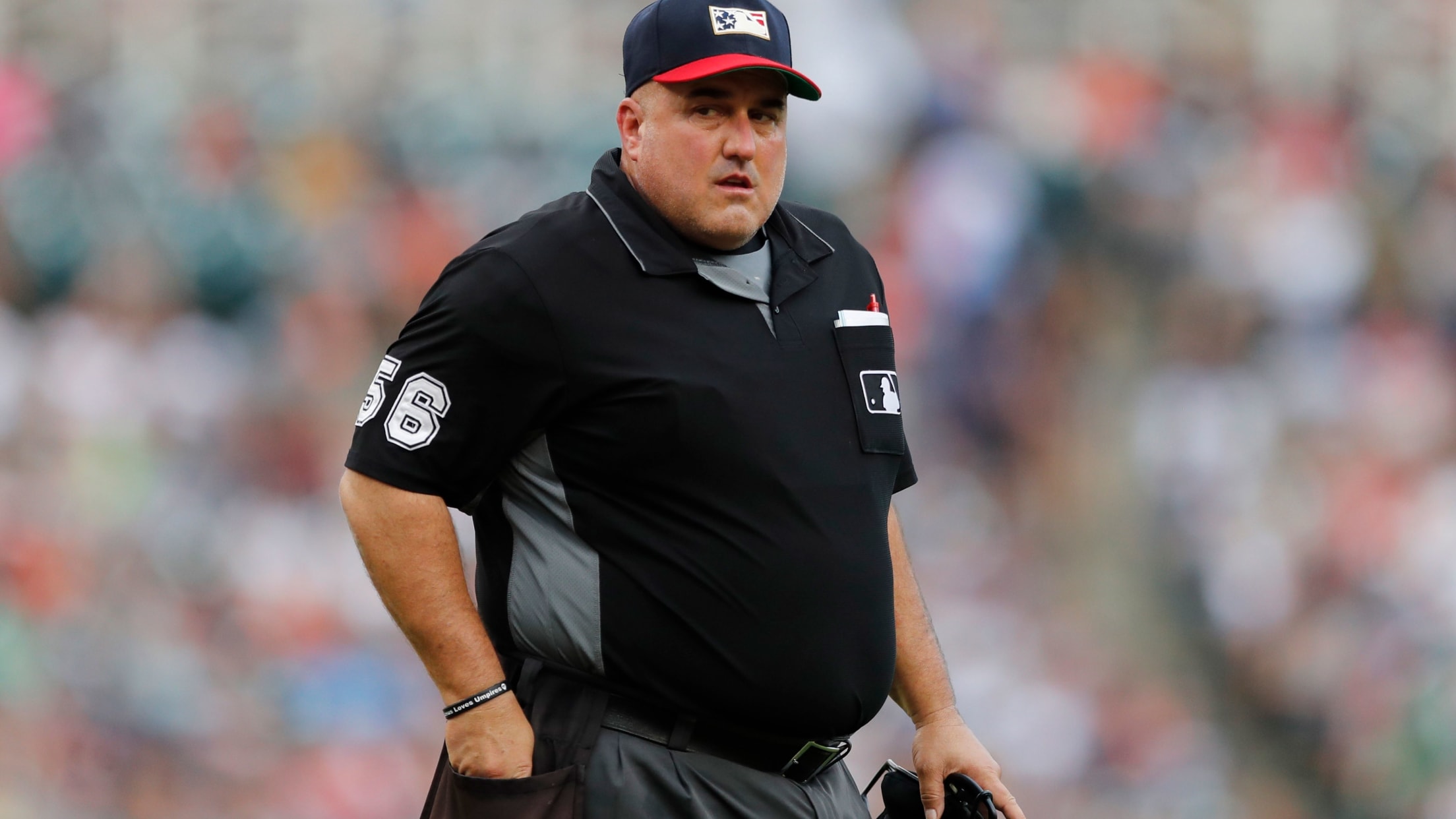 Commissioner Robert Manfred issued the following statement today regarding the sudden passing of 21-year Major League Umpire Eric Cooper, who was 52: "This is a very sad day across Major League Baseball. Eric Cooper was a highly respected umpire, a hard worker on the field and a popular member of
Source: Cubs, Espada to interview second time
Astros bench coach first candidate to meet twice for managerial vacancy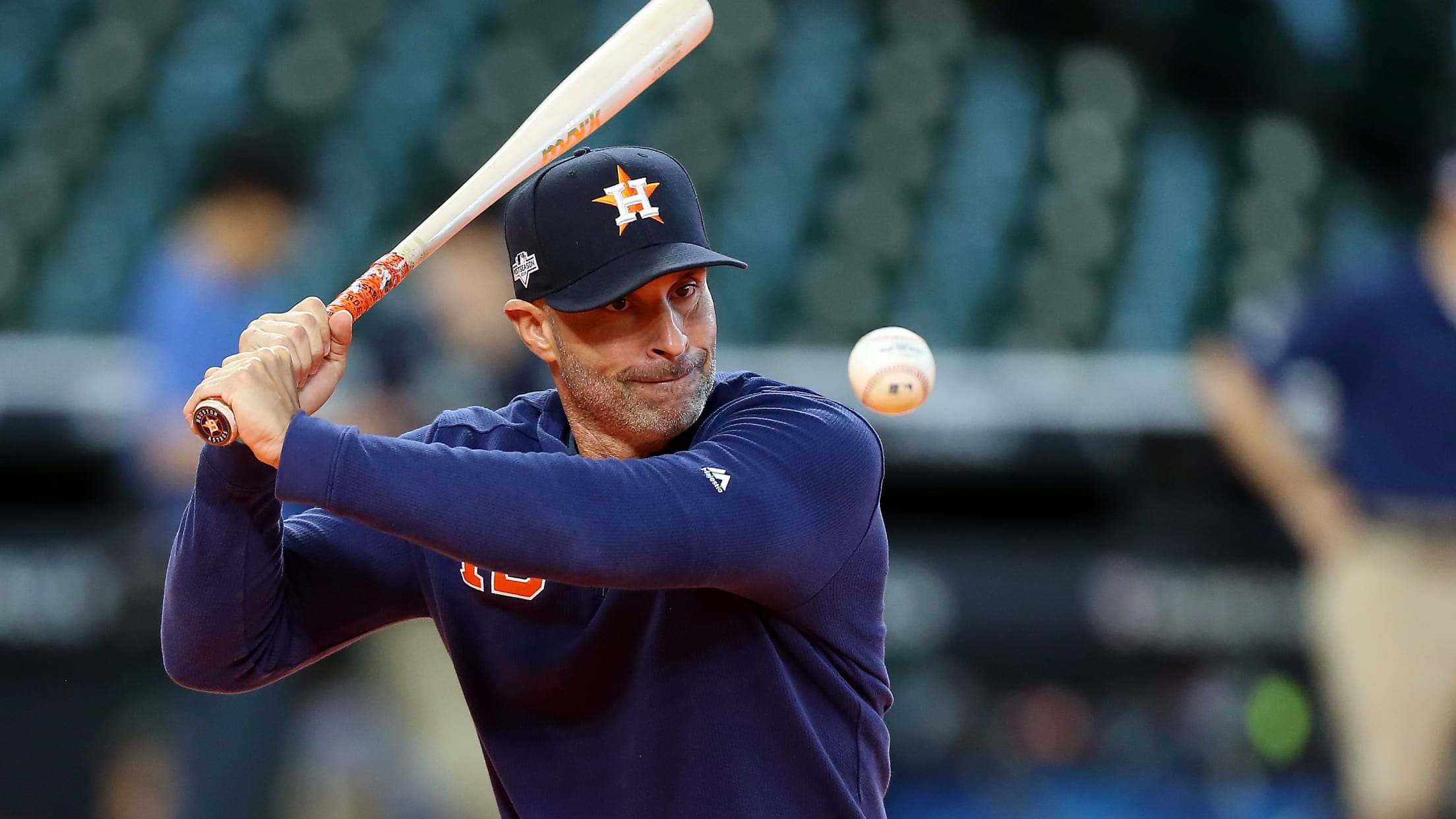 CHICAGO -- In the wake of a wild walk-off win over the Yankees on Saturday night, the Astros are on their way to the World Series for the second time in three years. And their bench coach, Joe Espada, is on his way to Chicago for a second managerial interview
Former Tigers pennant winners reunite in WS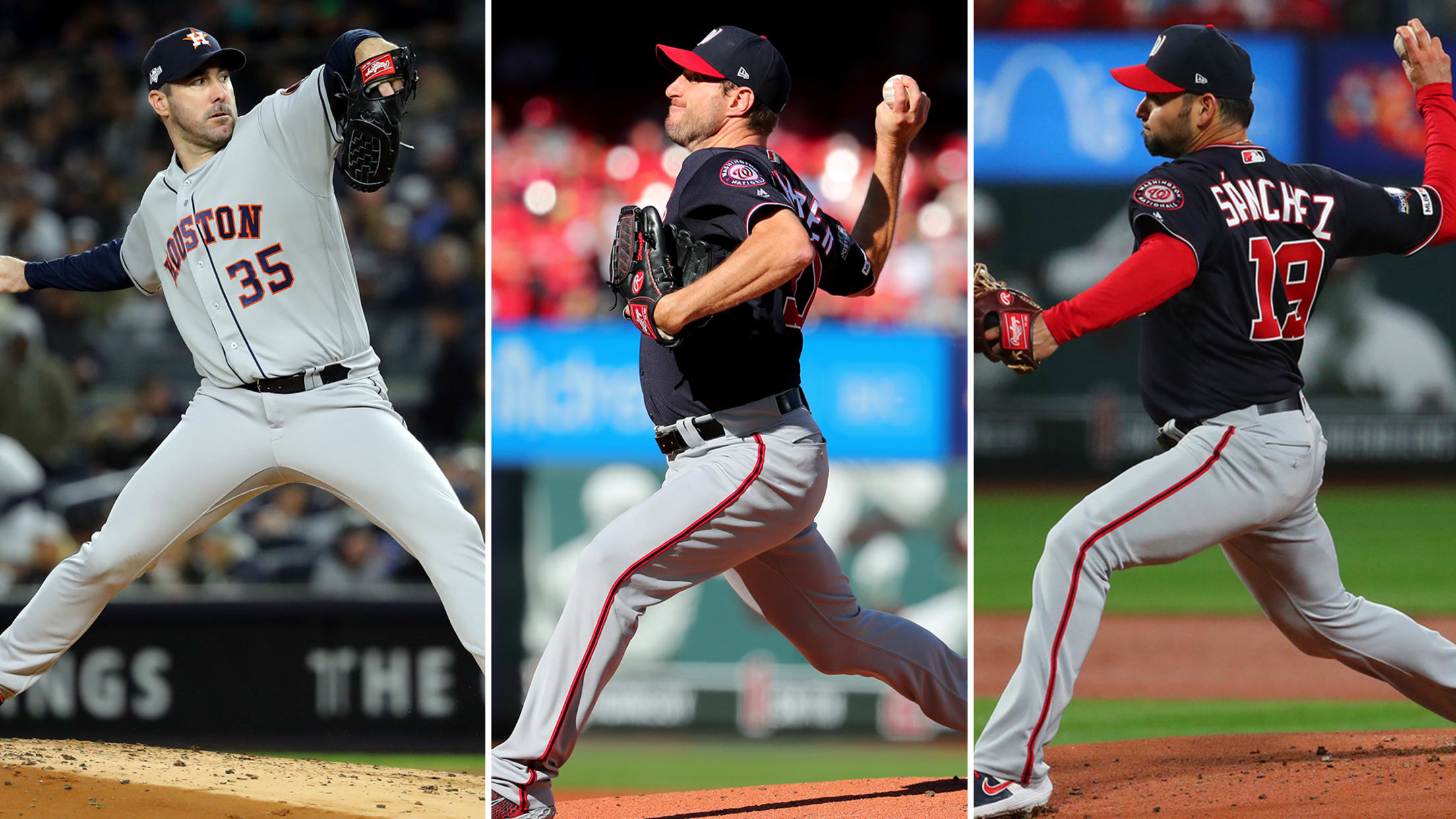 Jeff Jones was a former big league pitcher just beginning his second year as a coach when longtime Tigers general manager Bill Lajoie approached him in Spring Training. "Do you know what makes a good pitching coach?" Jones recalls Lajoie asking him.
Astros' rotation sets up perfectly after G6 win
Cole to get nod Tuesday in Game 1, followed by Verlander, Greinke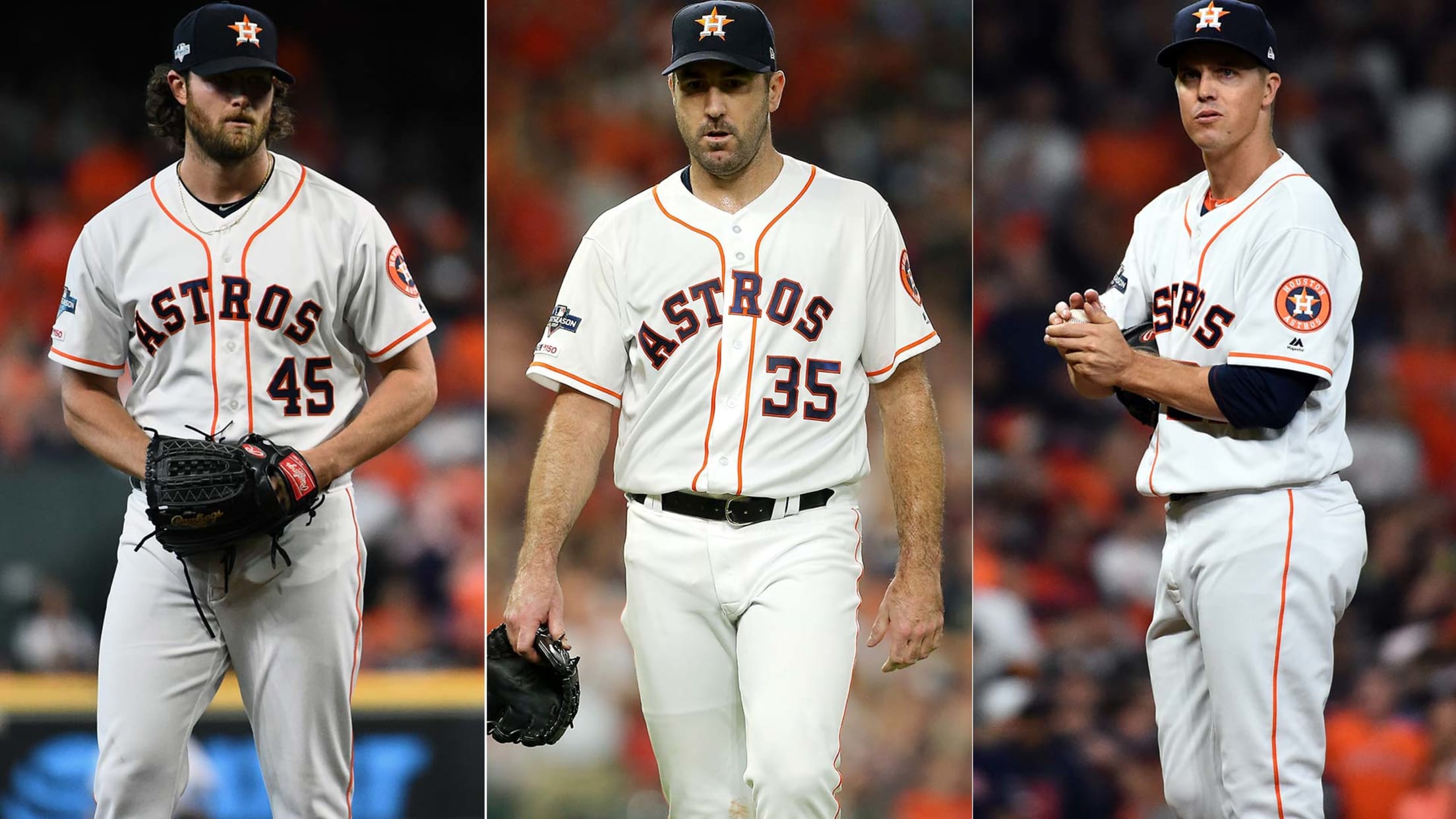 HOUSTON -- The Astros had their goal set before the American League Championship Series against the Yankees began: Win as fast as possible.
Rumors: Rosario, Castellanos, Andrus, Rendon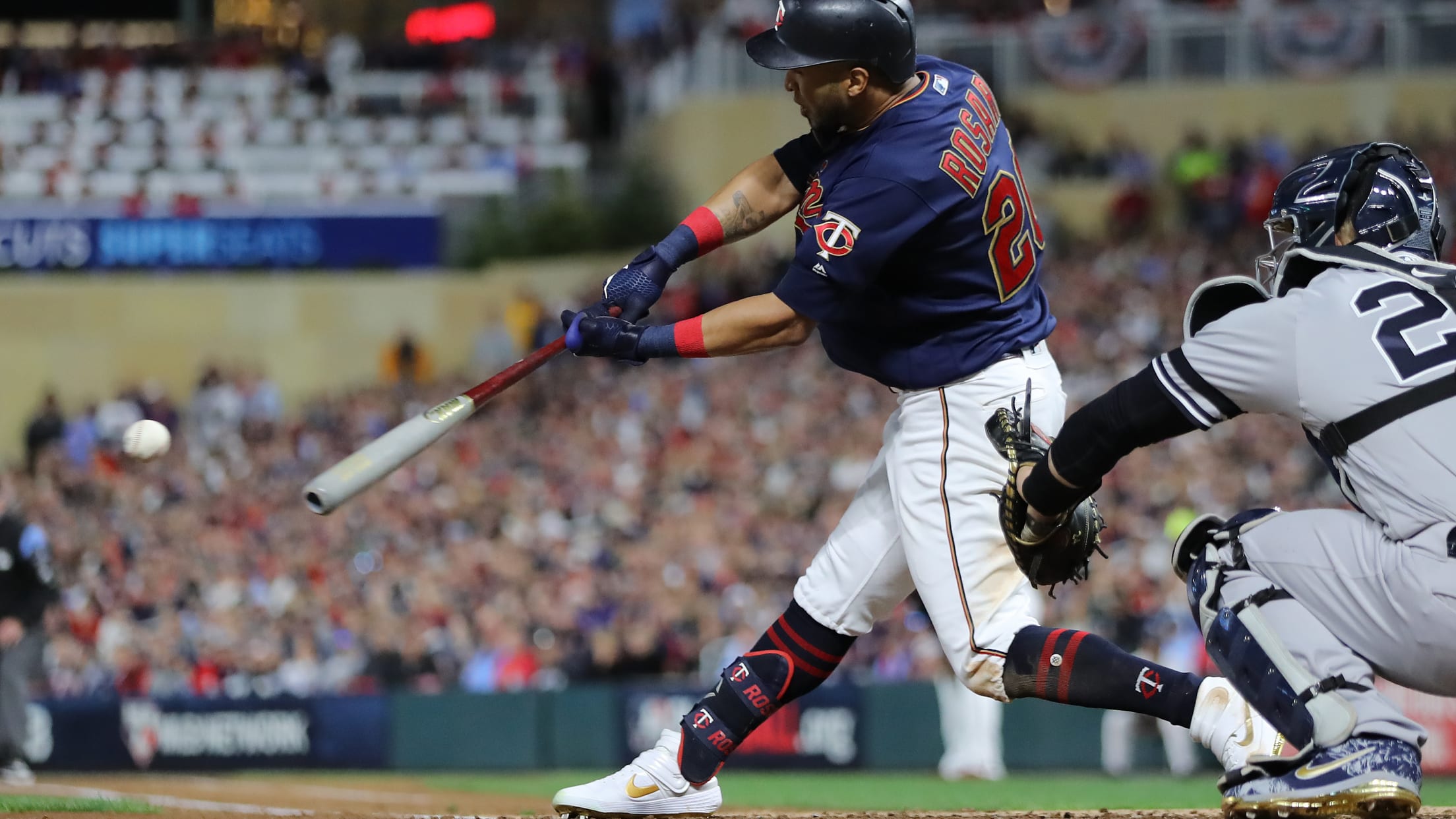 MLB.com is keeping track of all the latest free agent and trade rumors right here.
Altuve's walk-off homer sends Astros to Series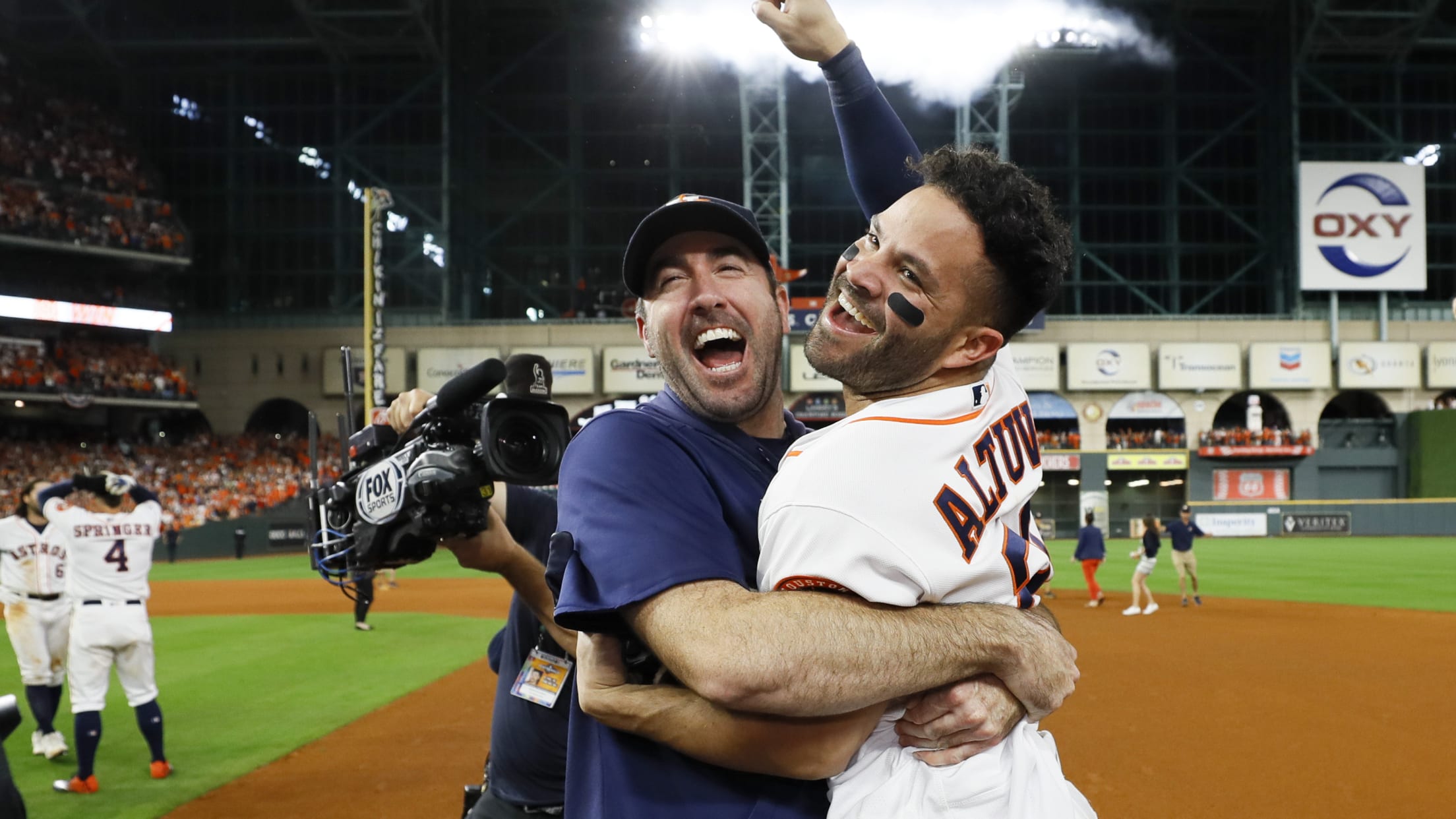 HOUSTON -- The Astros weren't built to win just one championship. Raising the trophy one time was never going to be good enough. You don't endure three consecutive years of losing 100 games to rebuild into a juggernaut and get just one taste of champagne at the end of October.
'I couldn't believe it': Chapman on walk-off HR
Closer reflects after giving up series-ending HR in ALCS Game 6 loss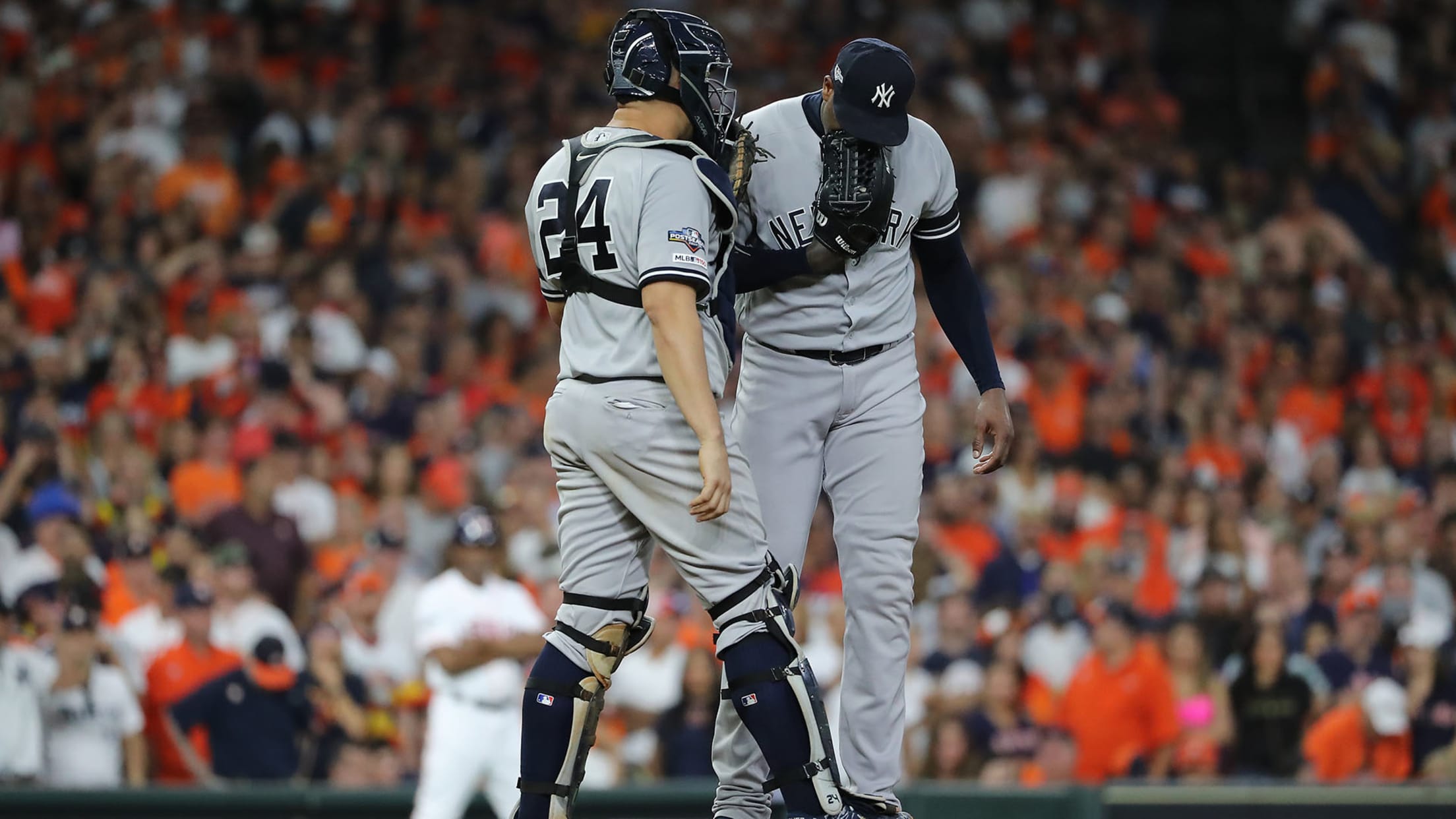 HOUSTON – There's a facial expression some people in the game make after a failure. It's a masking device, often involuntary, and it's designed to hide the surprise and pain that comes with a devastating defeat in baseball. It was the face of a stunned Aroldis Chapman as he watched
'You can call us old. That's fine. We don't care'
National League champions feature Majors' oldest roster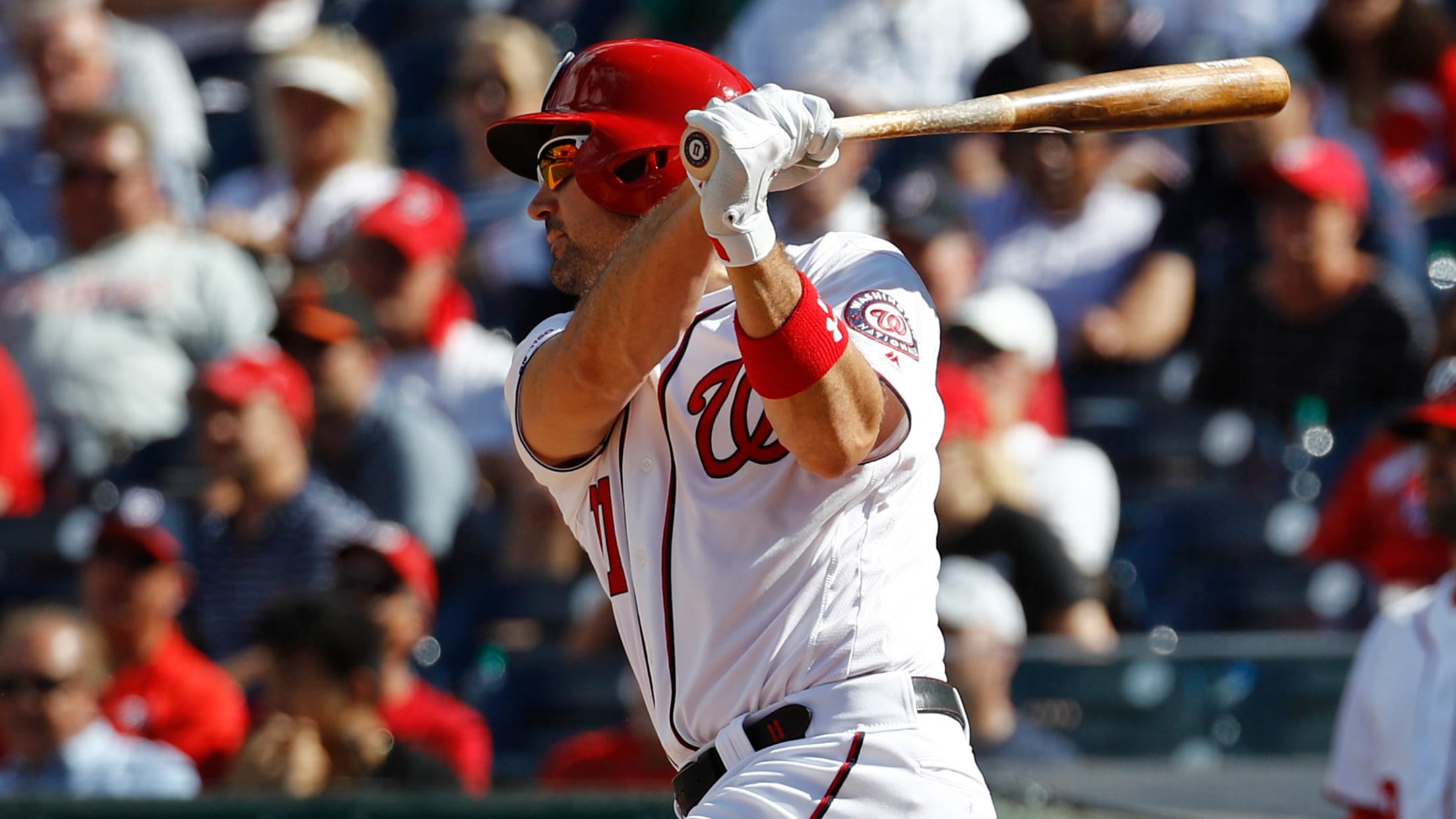 WASHINGTON -- It was the 14th anniversary of Ryan Zimmerman's Major League debut, and it was time to dance in the dugout.