9 clubs whose moves 'won' the offseason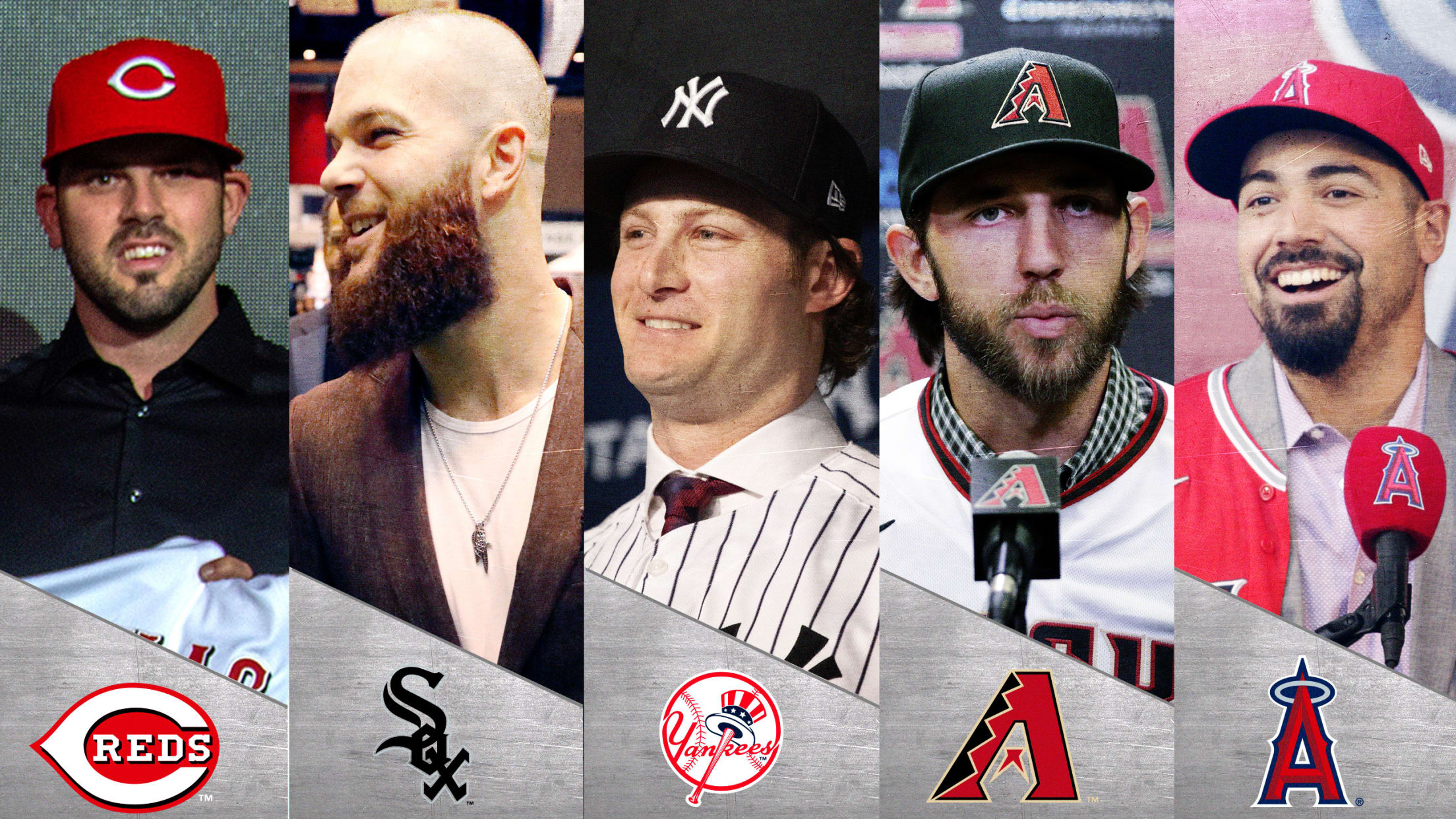 If you'd like to argue that this was the most active MLB offseason in history, you'll get no argument from me. Let's begin here: Eight teams awarded the eight largest contracts. Here's more: • Thirteen teams signed free agents to contracts of at least three years. The Nationals, Reds and
D-backs gear up for contention, trade for Marte
Acquired in exchange for two prospects, center fielder relieved trade uncertainty has now ceased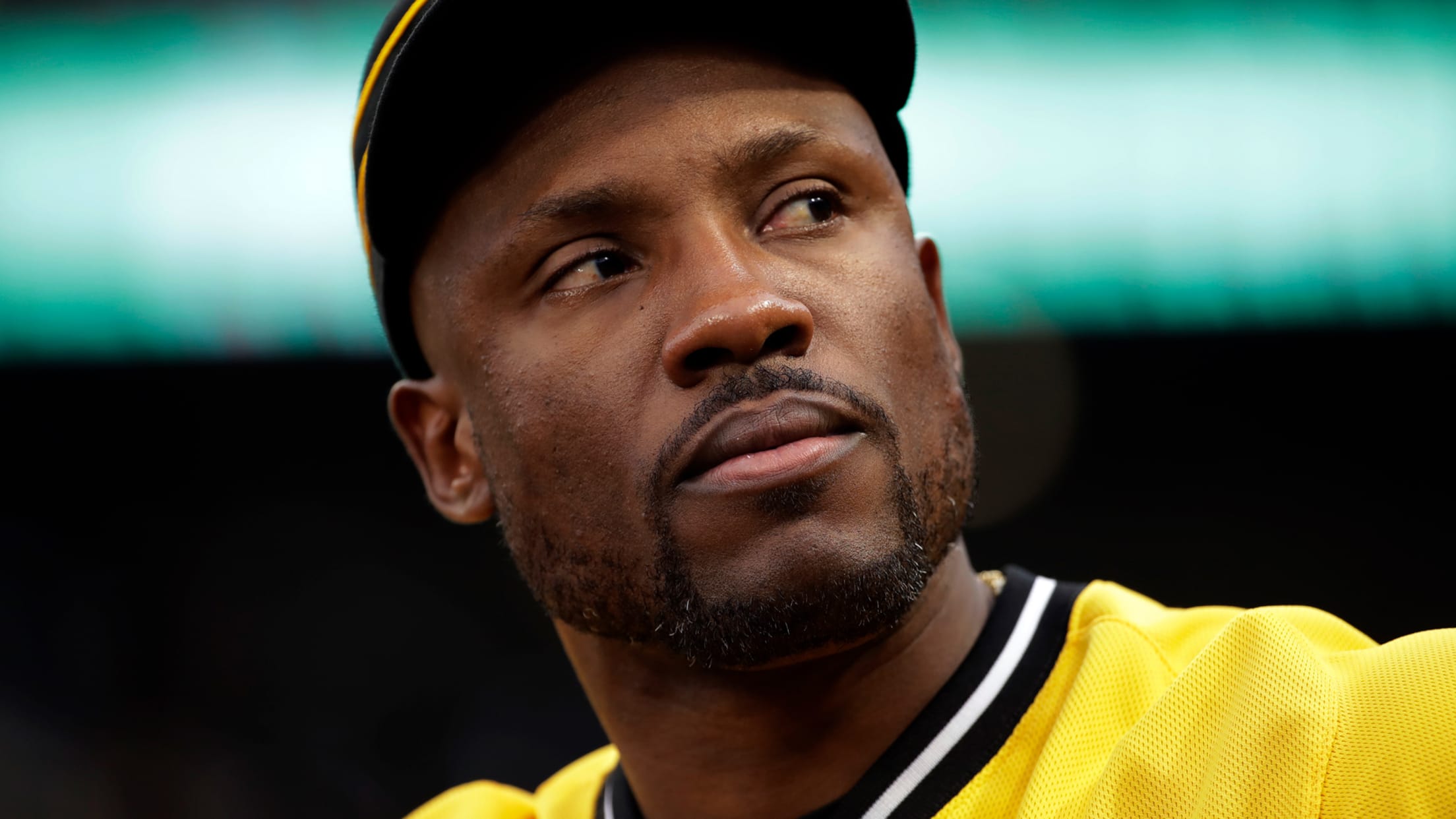 PHOENIX -- As Spring Training crept closer and closer, there was still one thing left on the offseason to-do list that D-backs general manager Mike Hazen had yet to check off: find a center fielder. Hazen accomplished that Monday when the D-backs acquired Starling Marte from the Pirates. Pittsburgh sent
Reds finalize 4-year deal with Castellanos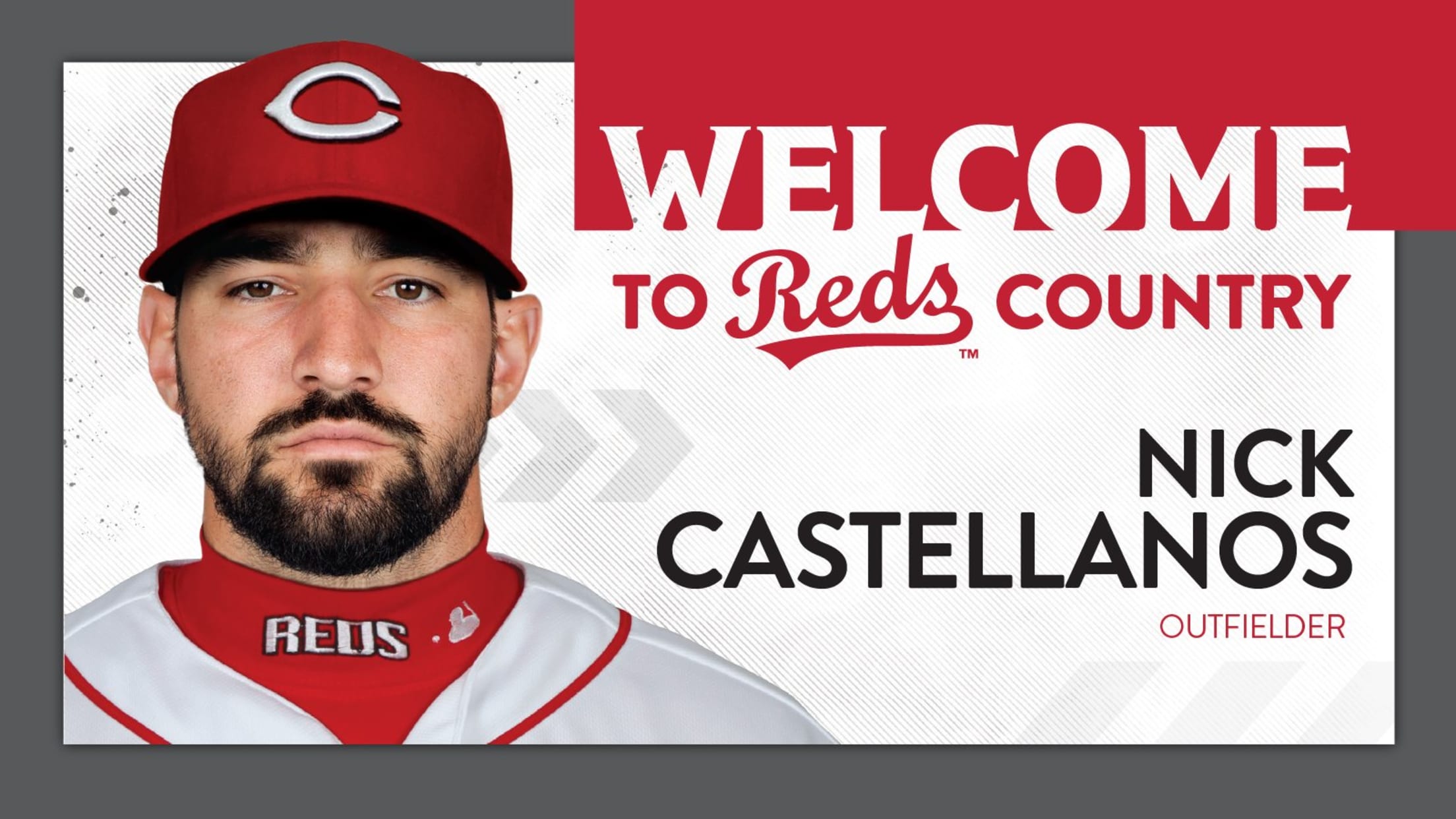 CINCINNATI -- One of the most aggressive teams on the free-agent market all winter, the Reds made another big addition on Monday. The club signed outfielder Nick Castellanos to a four-year, $64 million contract with a $20 million mutual option for the 2024 season. Castellanos will earn $16 million in
The 5 most surprising infield standouts of 2019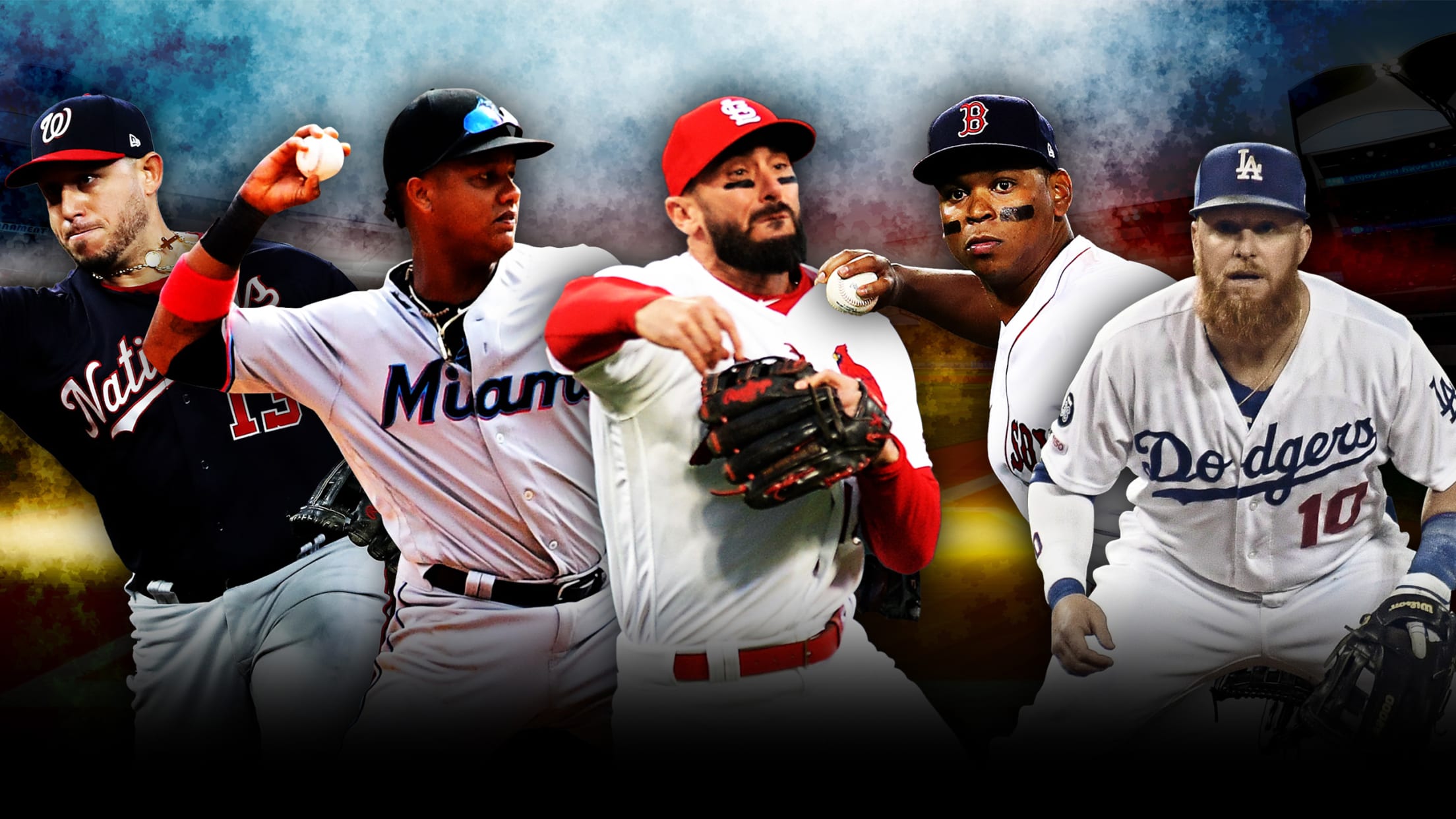 The release of any new metric involves an eye test: Do the stars we recognize for that skill in real life show up at the top of the leaderboard? When Statcast released its new infield Outs Above Average (OAA) metric earlier this month, the answer was a decisive "Yes." The
JT on Kobe: 'He's a guy I always looked up to'
Dodgers star hosts charity event with heavy heart in wake of LA giant's passing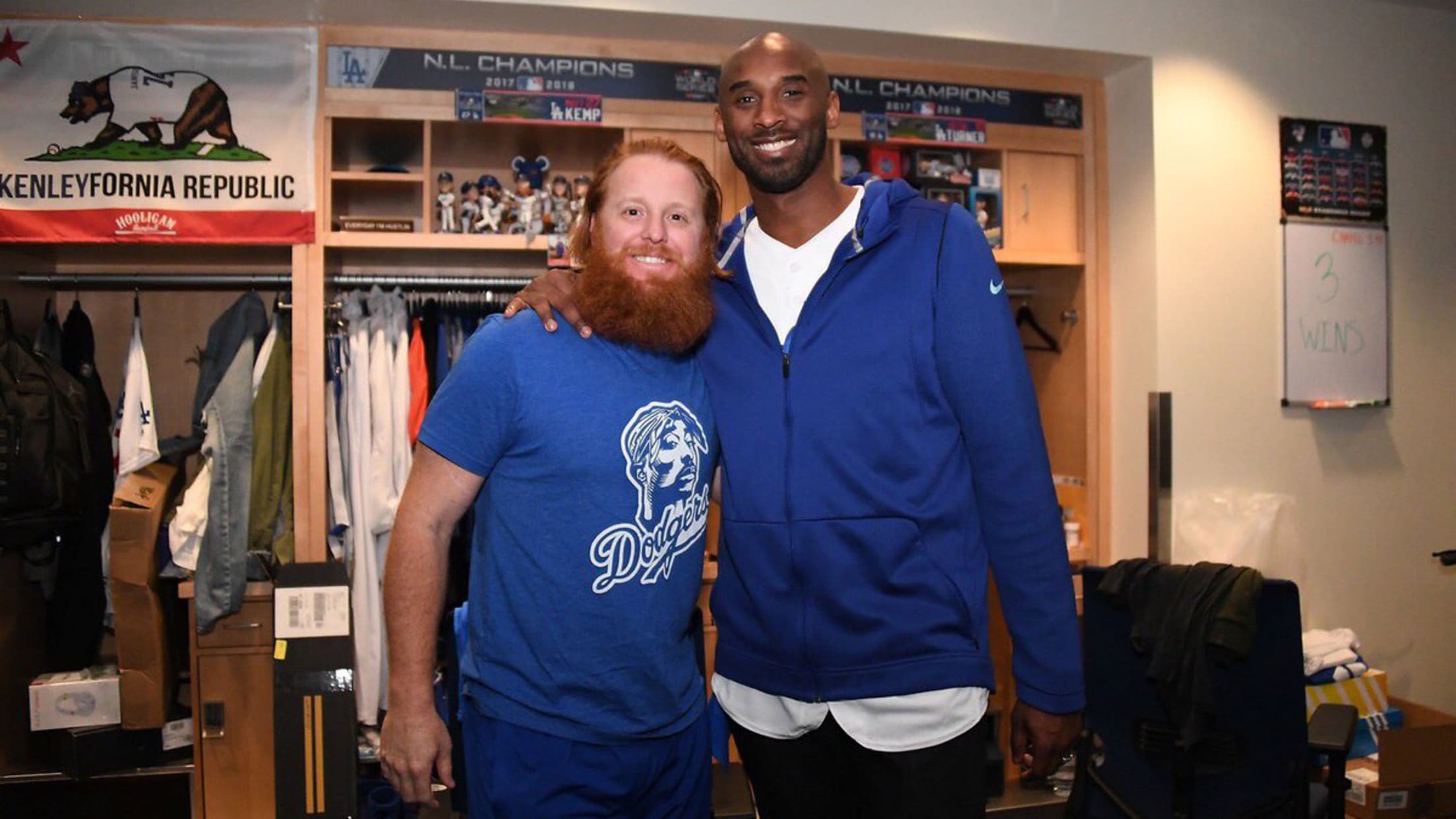 THOUSAND OAKS, Calif. -- In the wake of Sunday's tragic helicopter crash that took the lives of Lakers icon Kobe Bryant, his daughter and seven others, Dodgers third baseman Justin Turner said he considered canceling his 5th annual charity golf tournament set for Monday. But after seeing how attendees of
Adam Jones arrives to absolute mob scene in Japan
A hero's welcome for the outfielder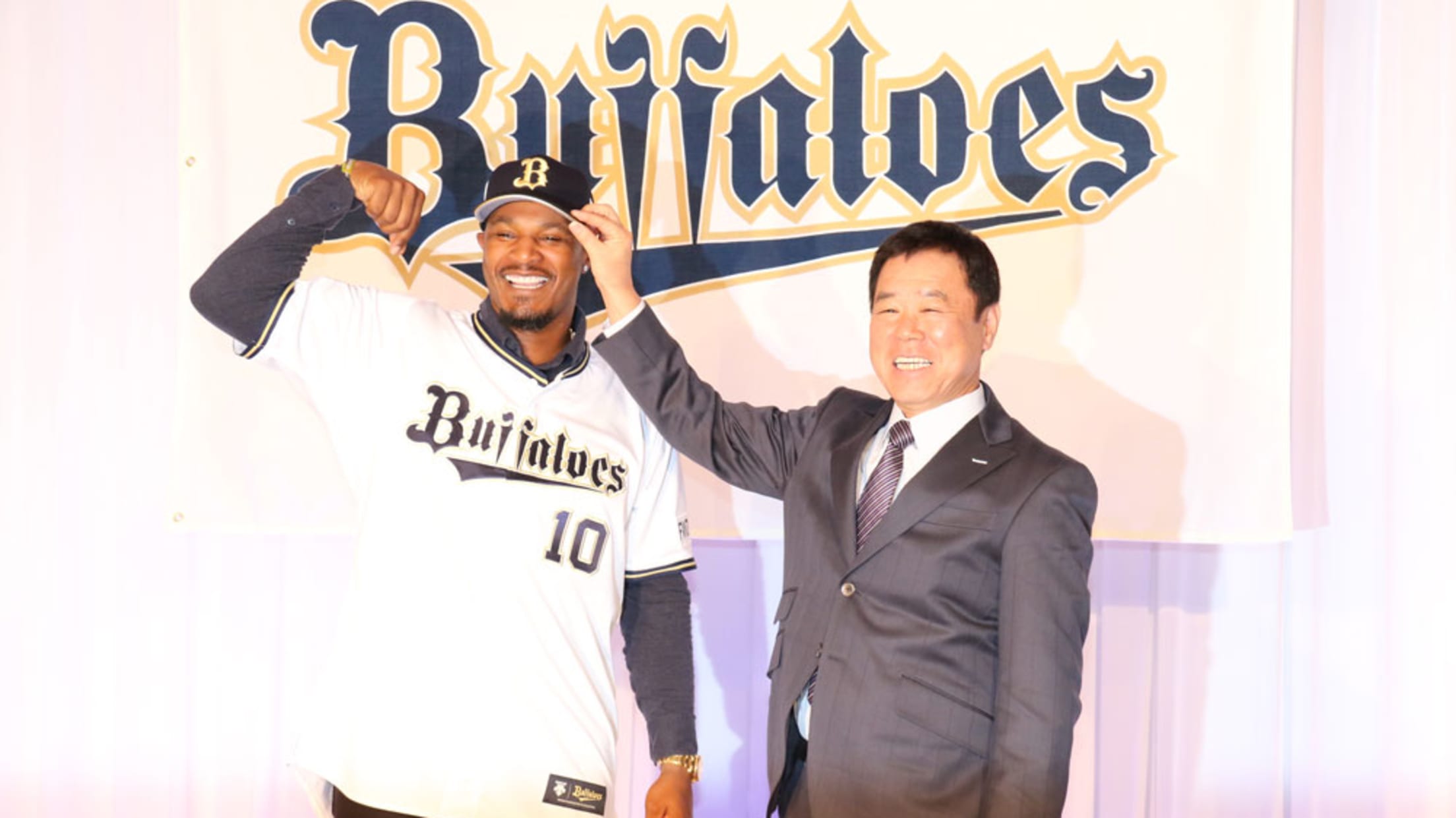 Adam Jones was a beloved player in the U.S. He played rock, paper, scissors with fans during games, he ruthlessly pied people whenever he felt like it and, well, he was an actual, legitimate American hero. Unfortunately for us, Jones decided to leave the Majors to play for Japan's Orix
Rumors: Senzel, Lindor, Padres, Betts, Cubs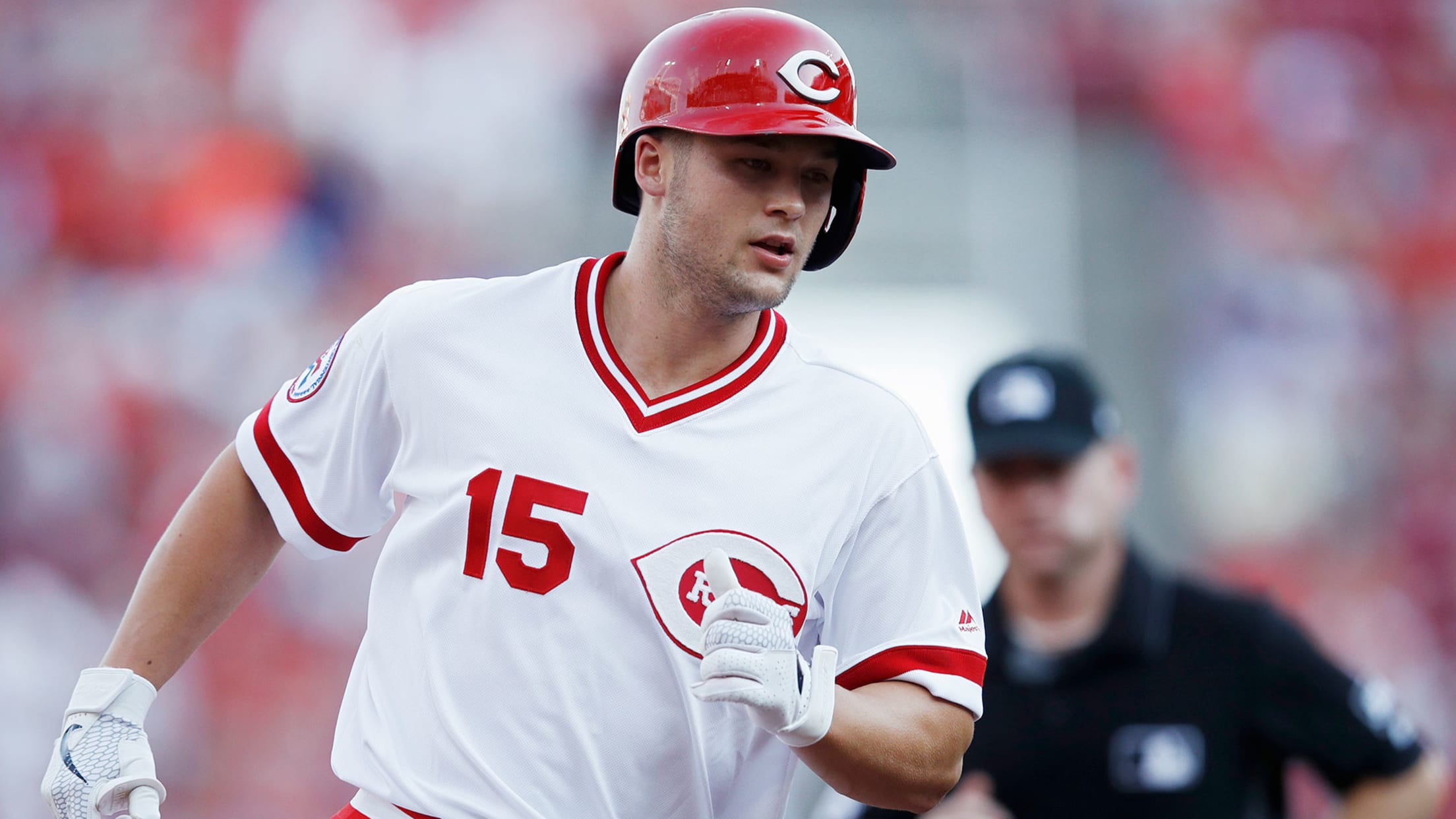 MLB.com is keeping track of all the latest free-agent and trade rumors right here.
Kershaw 'ready to move on' from sign-stealing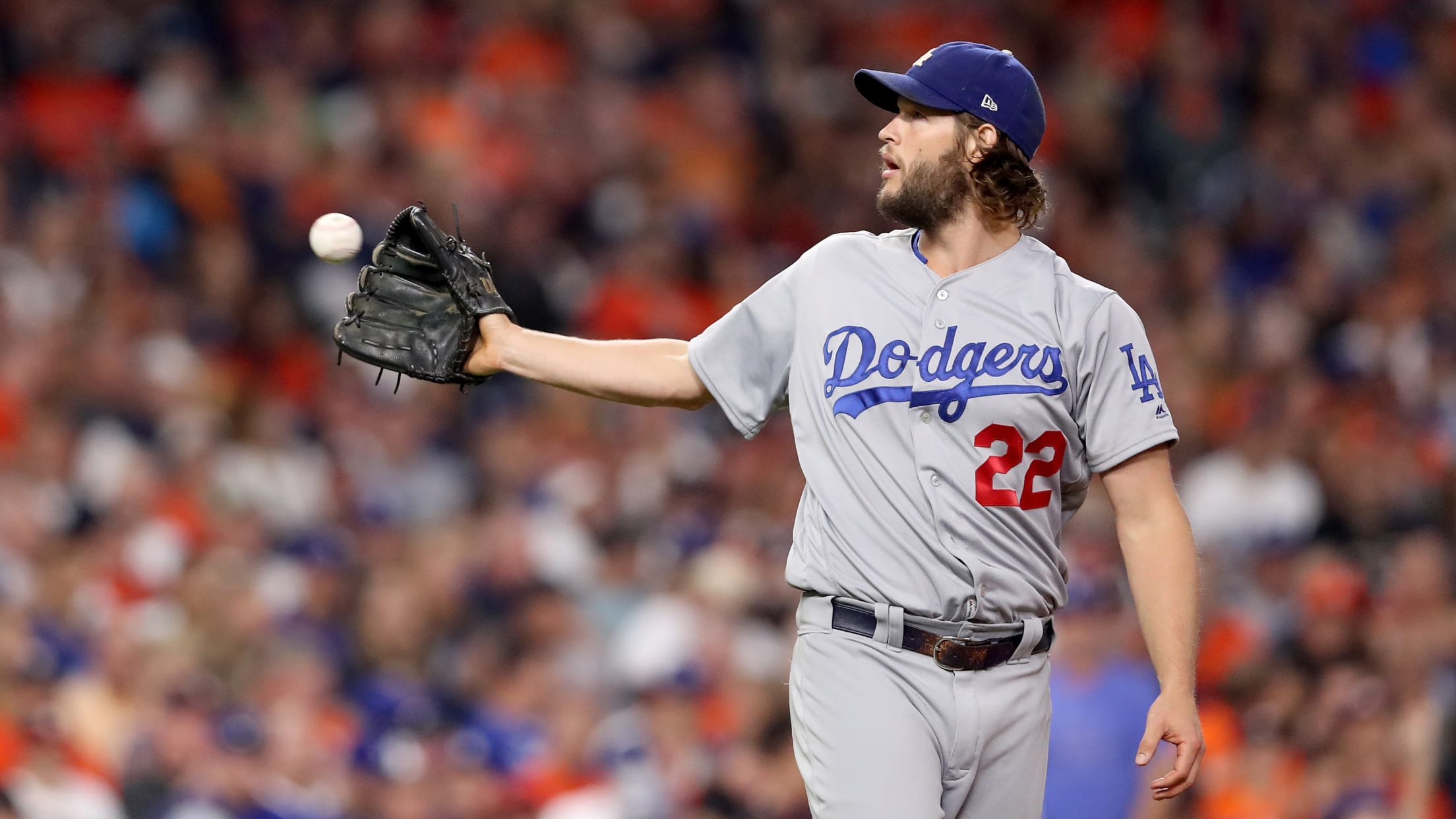 THOUSAND OAKS, Calif. -- For the first time publicly, Clayton Kershaw addressed the Houston Astros' sign-stealing scandal on Monday, reiterating the tone of resigned frustration expressed by teammates at Saturday's Dodgers FanFest. Appearing at teammate Justin Turner's annual charity golf tournament, Kershaw said he understands why involved players haven't been
Crew adds Shelby Miller on Minors deal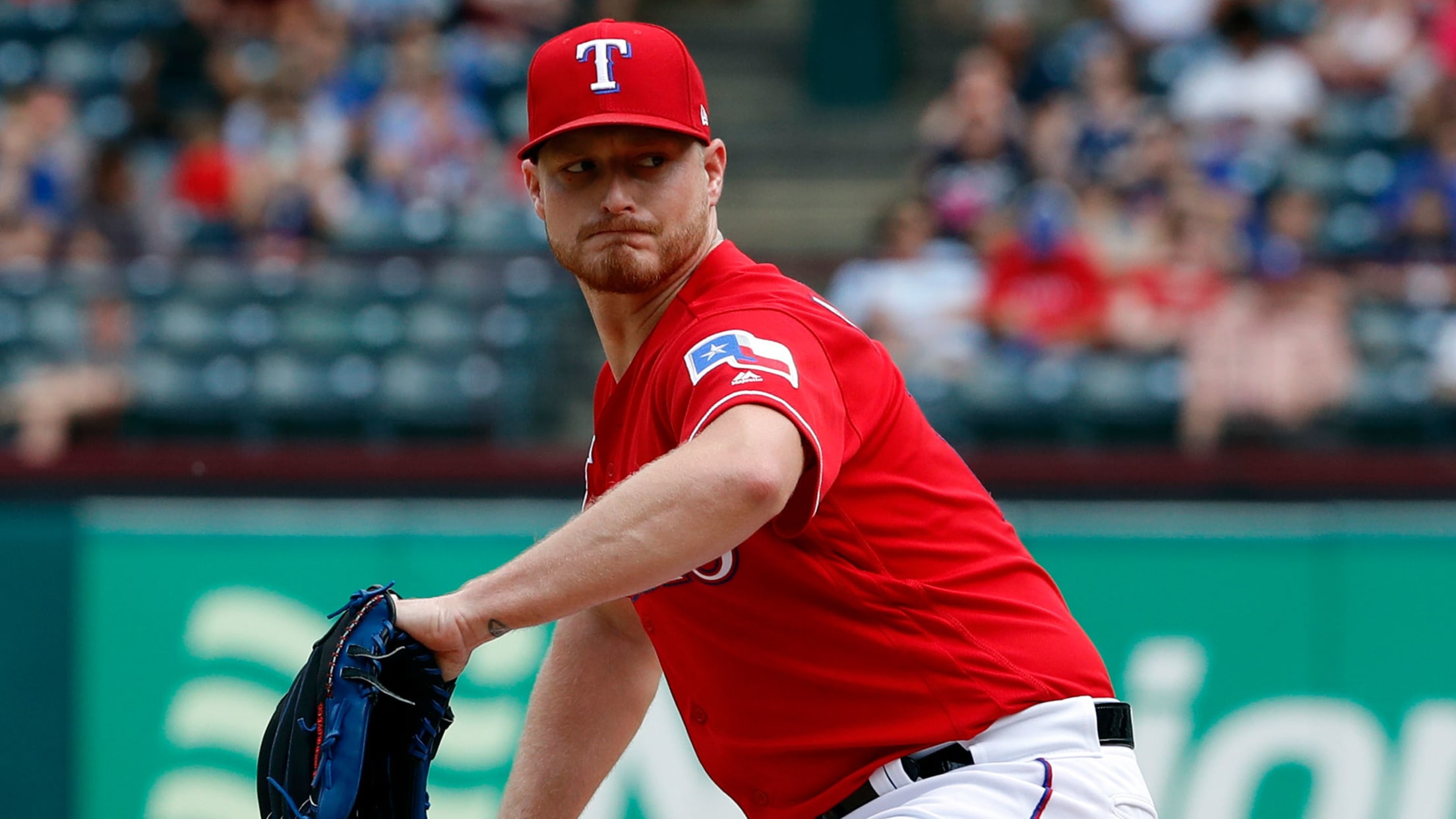 The Brewers signed right-hander Shelby Miller to a Minor League contract with an invitation to Major League Spring Training, the club announced on Monday. Miller, a former first-round Draft pick in 2009, posted an 8.59 ERA in 44 innings over 19 appearances (eight starts) for the Rangers in 2019. He
Altobelli's death touches Mariners' hearts
Longtime coach, wife, daughter among those killed in helicopter crash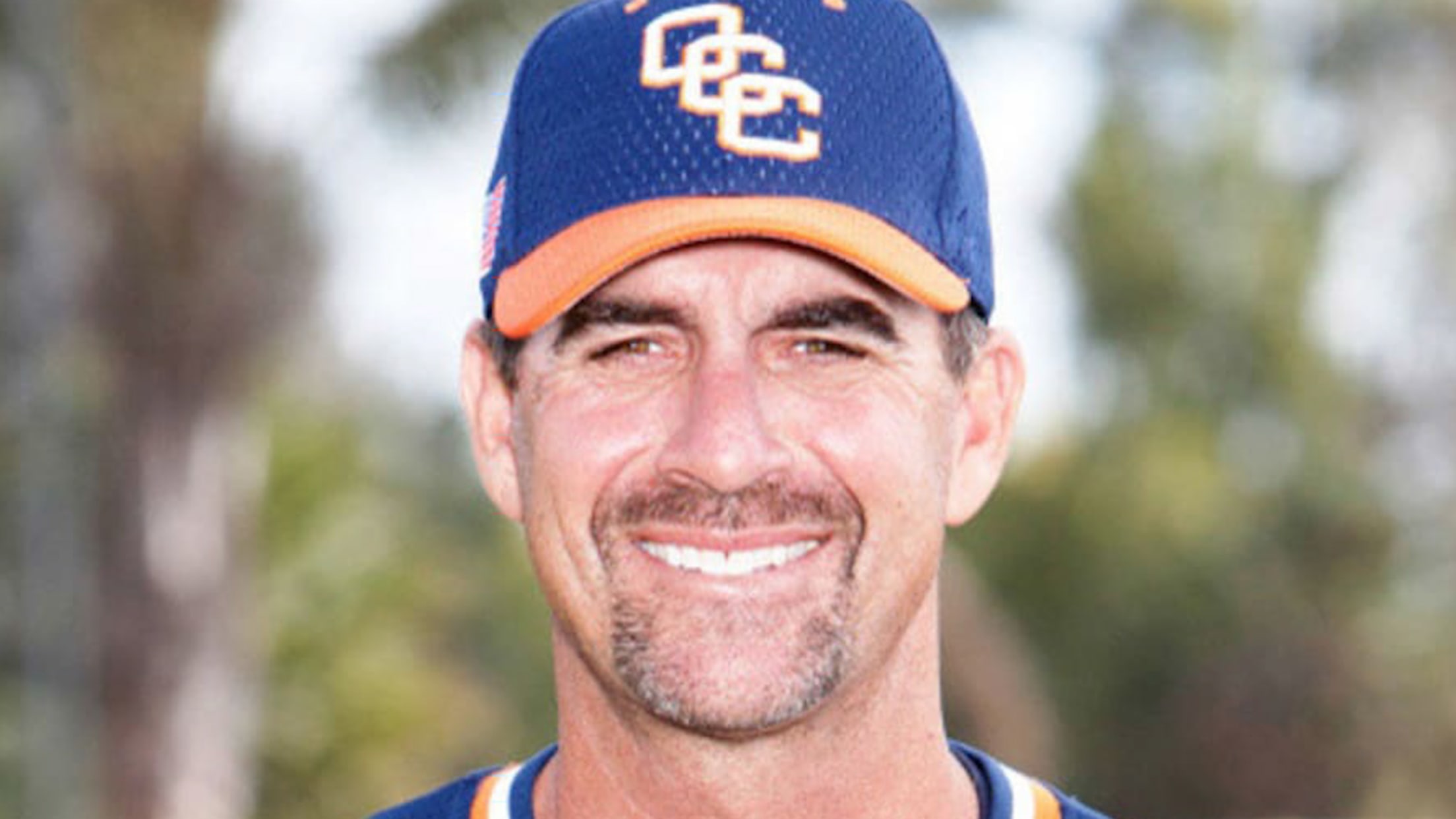 SEATTLE -- Like so many on Sunday, Mariners reliever Brandon Brennan was stunned by the devastating news of Kobe Bryant's death. And then, things got worse. For Brennan, the next shock came with a phone call from former teammate Boog Powell, who was in tears as he told Brennan that
New doc on '80s Cards is as fun as they were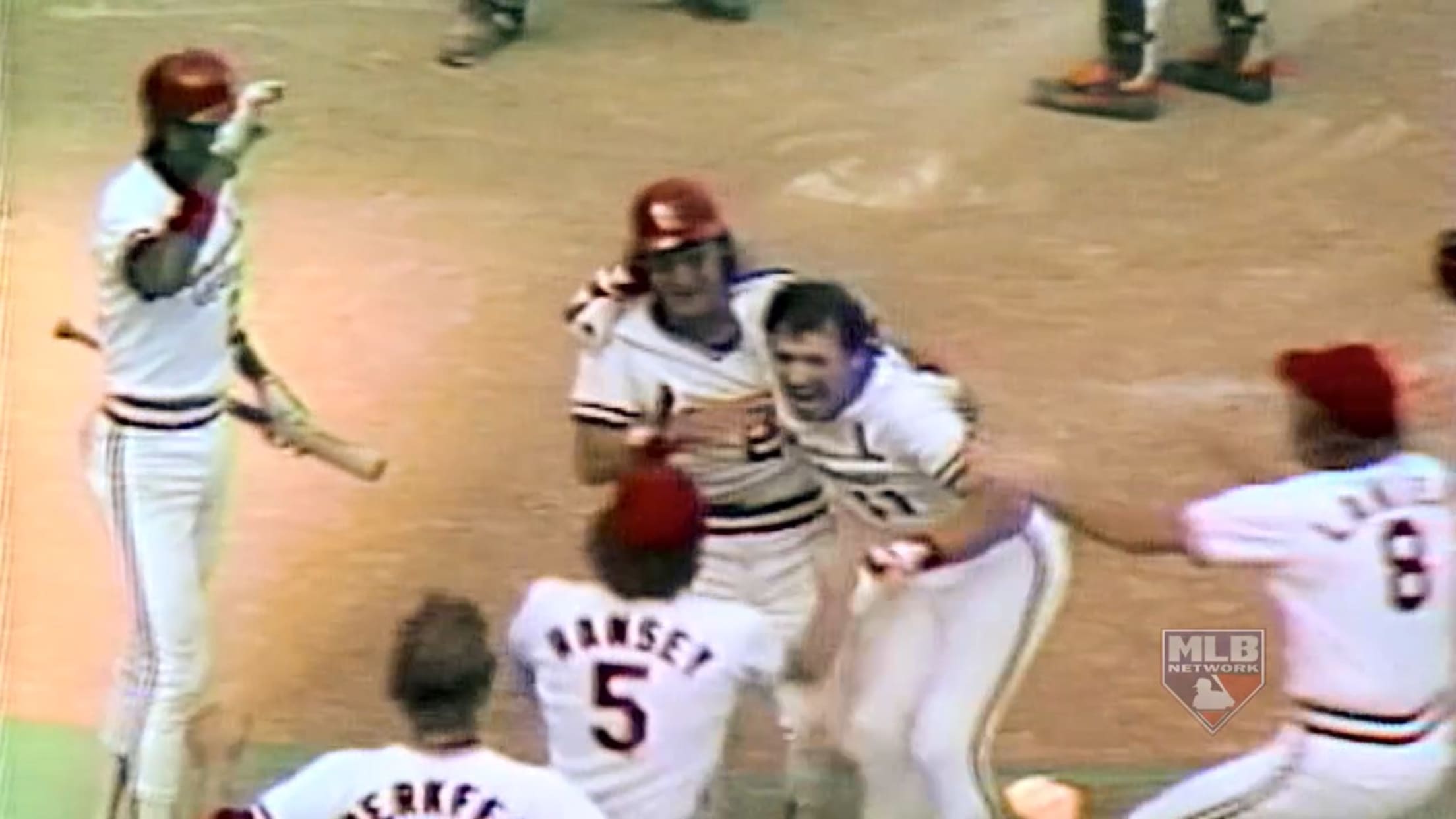 The first baseball team you follow as a kid, the first one you truly dedicate yourself to obsessing over every day for six months of the year, can set the tone for the rest of your baseball fandom moving forward. Baseball just means more to you when you're a kid:
Red Sox's manager search remains mysterious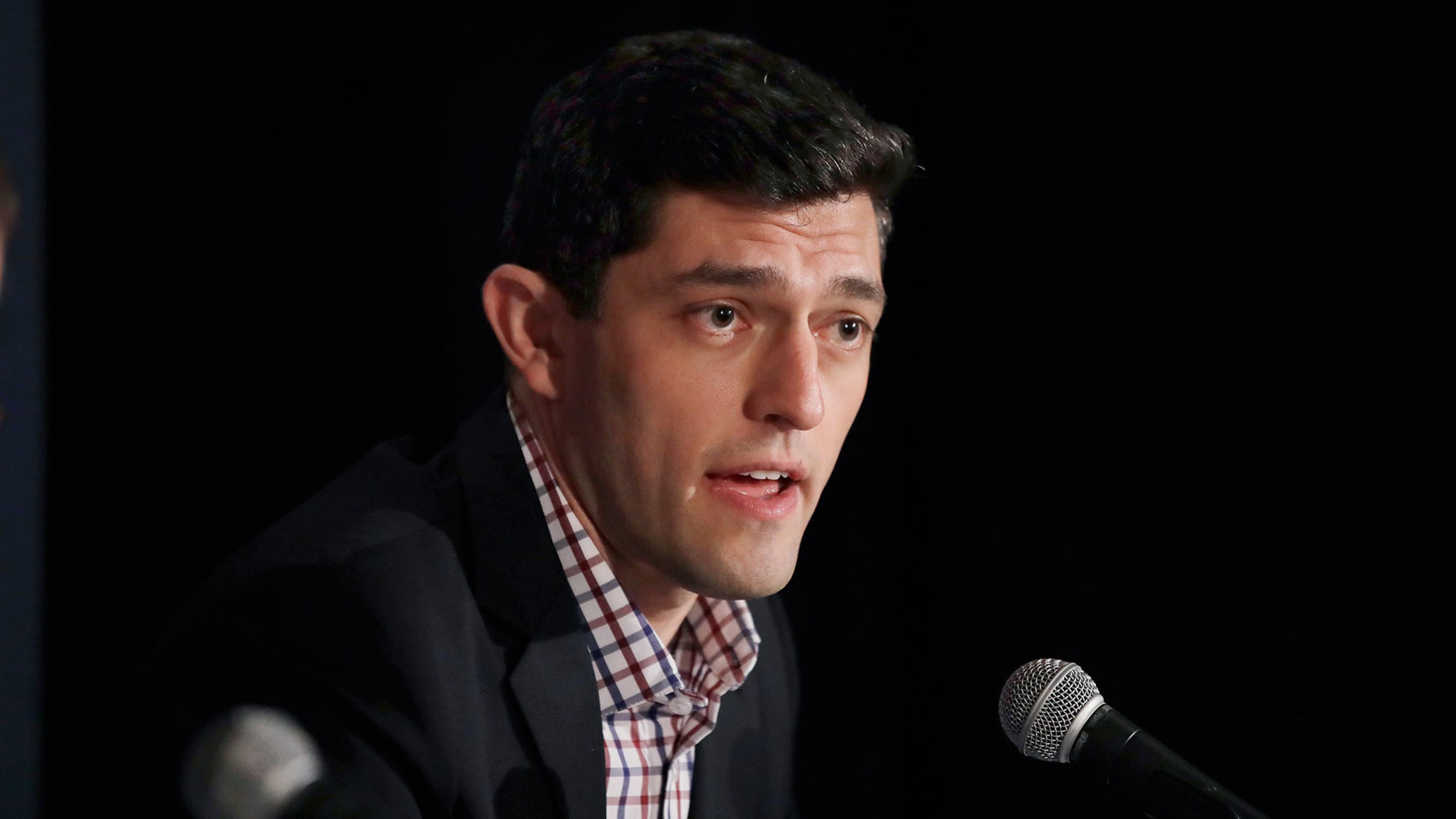 MLB.com is keeping track of all the latest news and rumors surrounding potential manager changes around the Majors.
Garver ready to improve after successful '19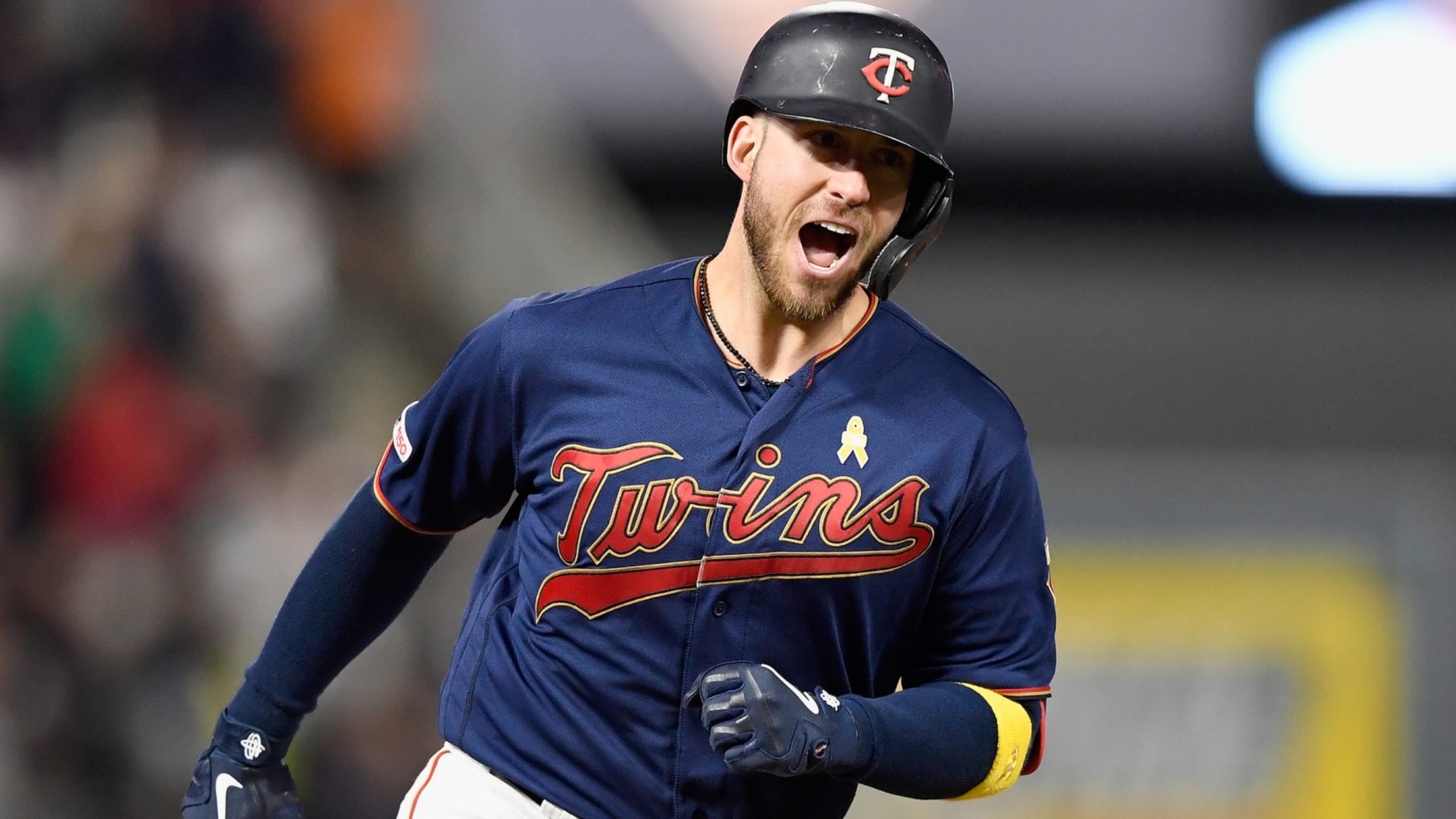 MINNEAPOLIS -- Mitch Garver's breakout in his age-28 season was fueled by his willingness to think aggressively and change his game accordingly. He's already looking ahead to 2020 with that same attitude to continue to evolve his game. Garver said at TwinsFest over the weekend that he has modified his
How Castellanos' deal with Reds impacts Cubs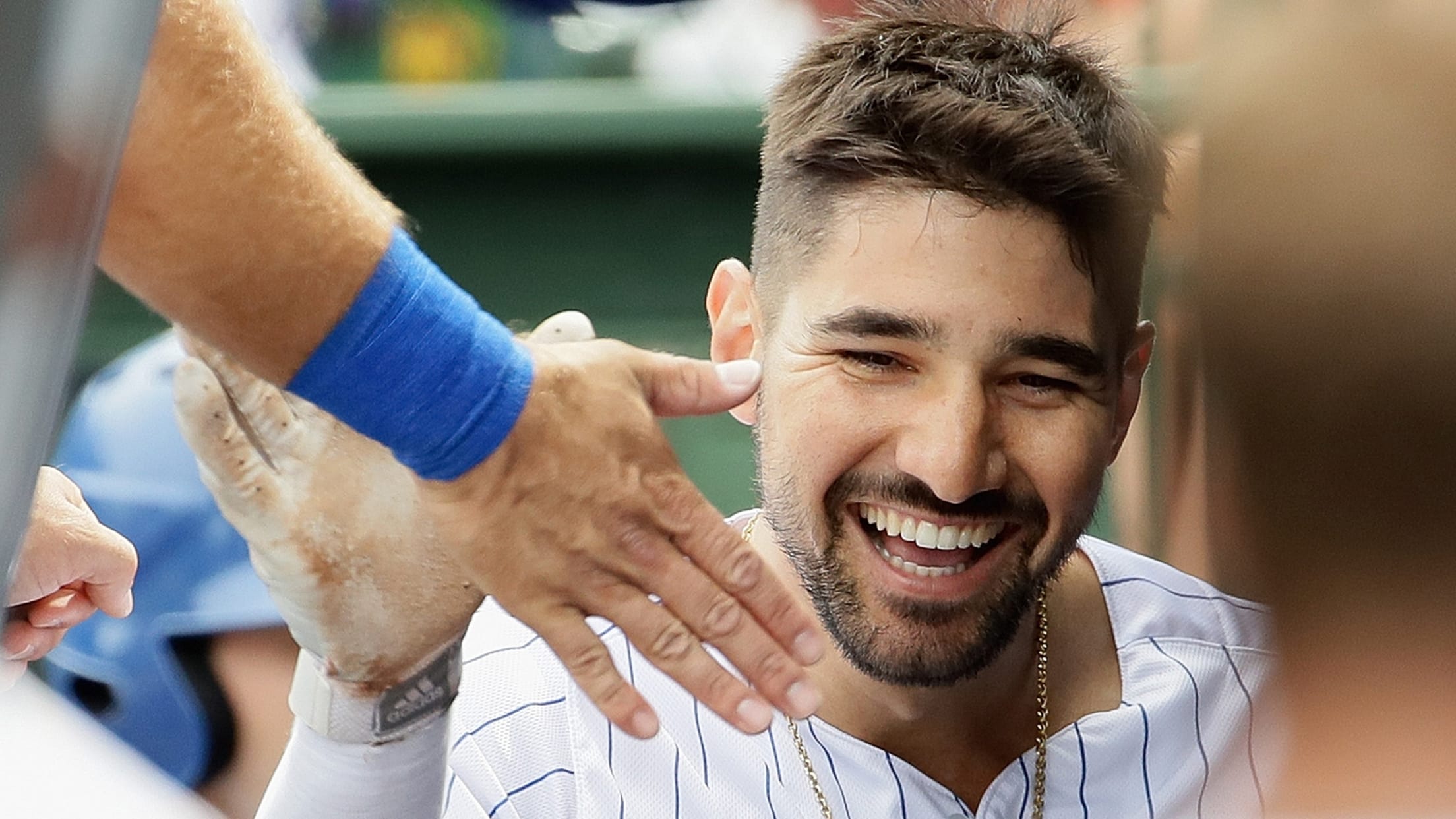 CHICAGO -- Nick Castellanos quickly won over the Cubs' clubhouse and the team's fan base last summer. After coming over in a mid-summer trade, Castellanos treated every day like Opening Day, churned out hit after hit after hit, and he did not hide his emotions in big moments. Cubs fans
Pirates' biggest questions after trading Marte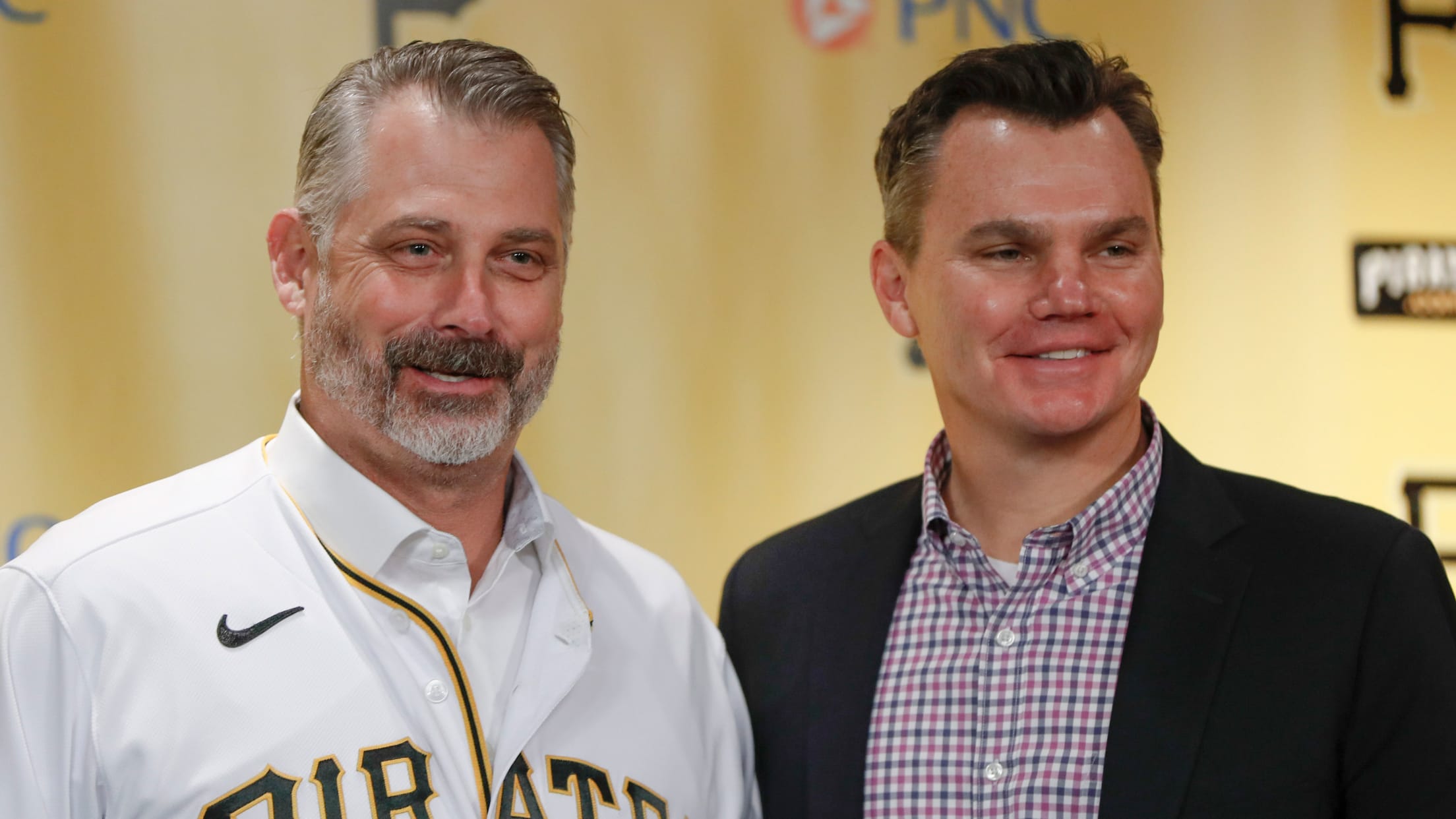 PITTSBURGH -- After two months on the job, Pirates general manager Ben Cherington finally made his first big move. The Pirates traded center fielder Starling Marte, arguably their second-best player of the past decade, to the D-backs on Monday and received two high-risk/high-reward prospects in shortstop Liover Peguero and right-hander
What are Rangers' remaining options at 1B, CF?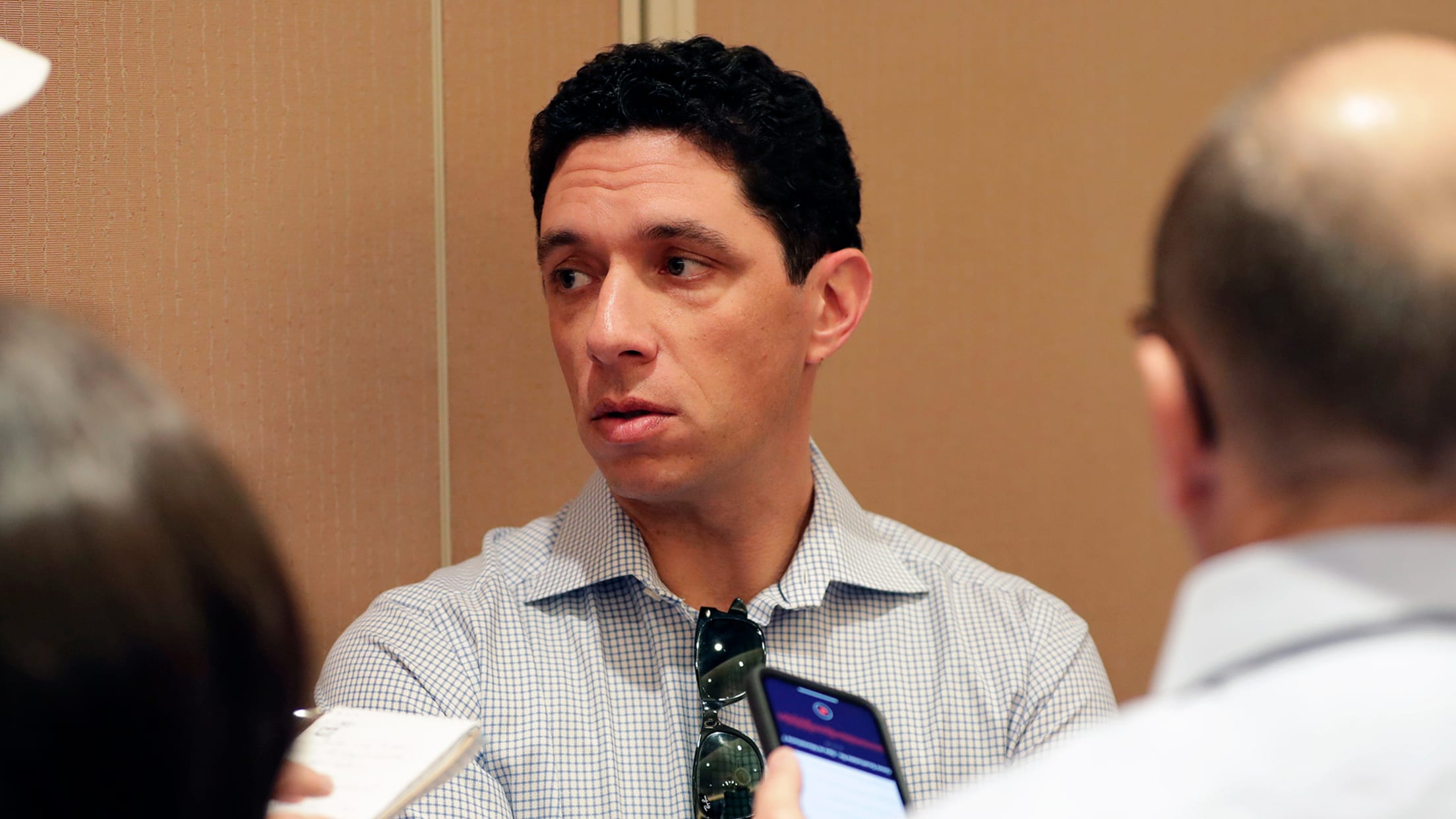 ARLINGTON -- The Rangers were interested in free agent Nick Castellanos as their first baseman, but he signed with the Reds. The Rangers were interested in center fielder Starling Marte, and he was traded from the Pirates to the D-backs. That leaves Texas examining its options at both positions with
What's holding up Padres' pursuit of Betts?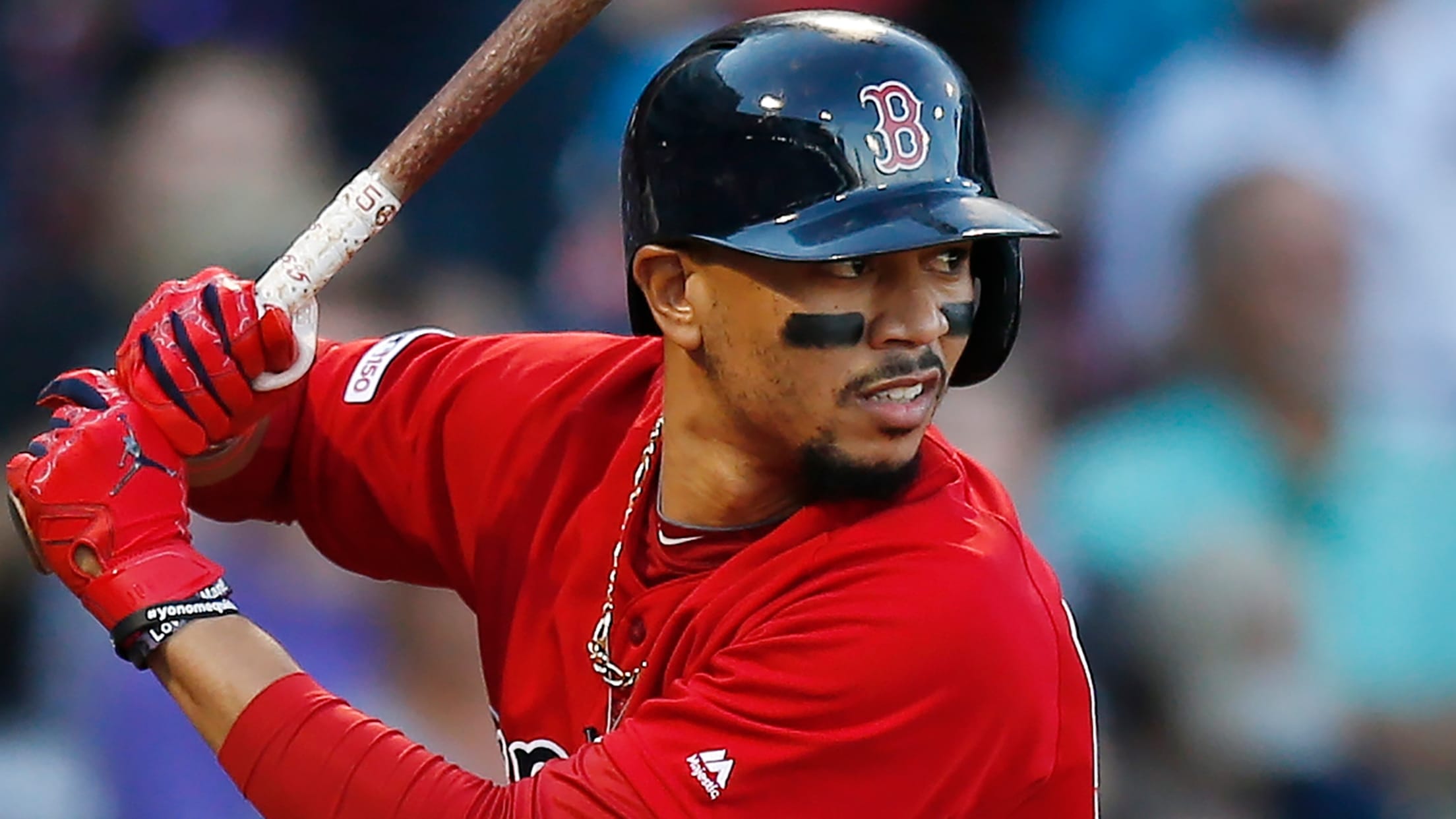 With Mookie Betts entering the final year of his contract in 2020, the '18 American League Most Valuable Player Award winner will be the focus of plenty of trade talks this offseason. Below is a list of the latest news and rumors surrounding the 27-year-old outfielder.
Tigers roll dice on former Twins slugger (source)
Vargas agrees to Minor League deal after stint in Japan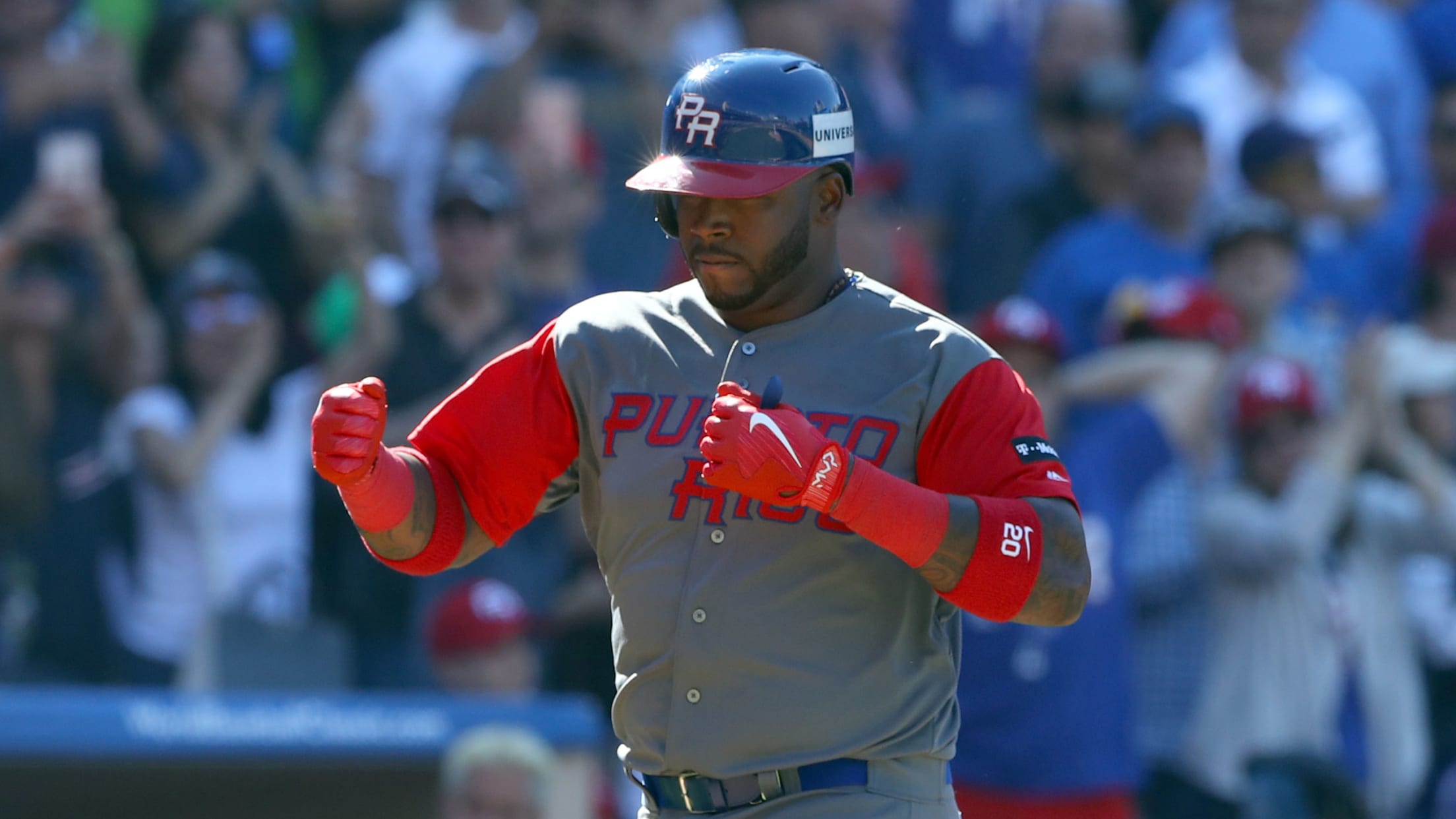 DETROIT -- Thirty years after Cecil Fielder jumped from Japan to the Tigers and powered his way to stardom, Kennys Vargas will be looking to return to the States with Detroit, albeit on a smaller scale. The former Twins first baseman has agreed to a Minor League contract with the
Marte deal adds high-end talent to Bucs' farm
Pirates acquire 2 Minor Leaguers from D-backs for veteran center fielder
PITTSBURGH -- Since taking over as the Pirates' general manager in November, Ben Cherington has actively avoided saying that his club is rebuilding. But on Friday, when asked how he can build a sustainable contender in Pittsburgh, he may have foreshadowed the trade he completed on Monday afternoon. "We need
Predicting all 30 rotations for 2020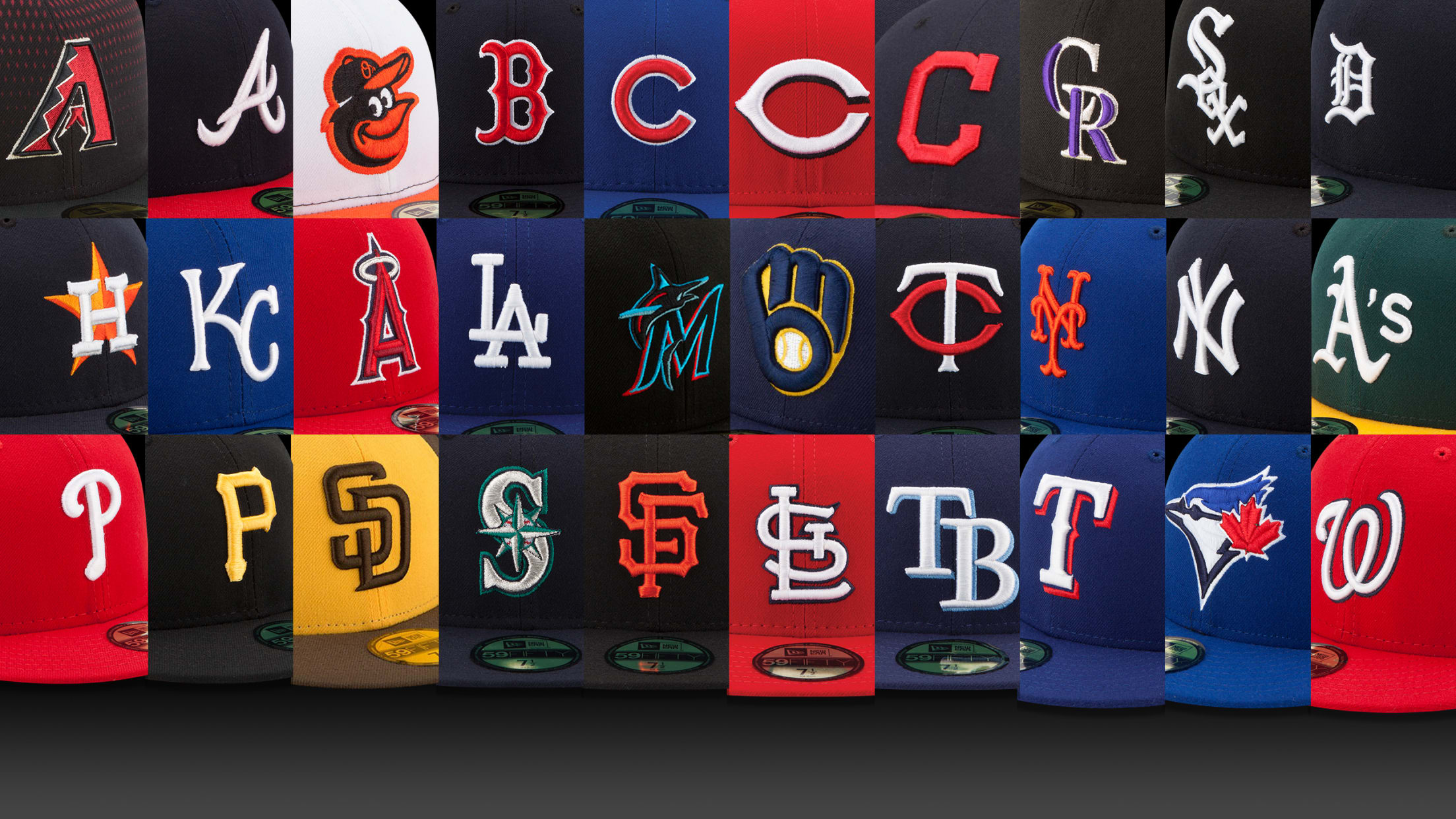 With rosters coming together and Spring Training right around the corner, MLB.com is taking a look at what each club's Opening Day rotation likely would look like … if the season started today. With the help of club beat writers, here are those projections: AL EAST Blue Jays The Blue
Puig among top remaining free-agent bats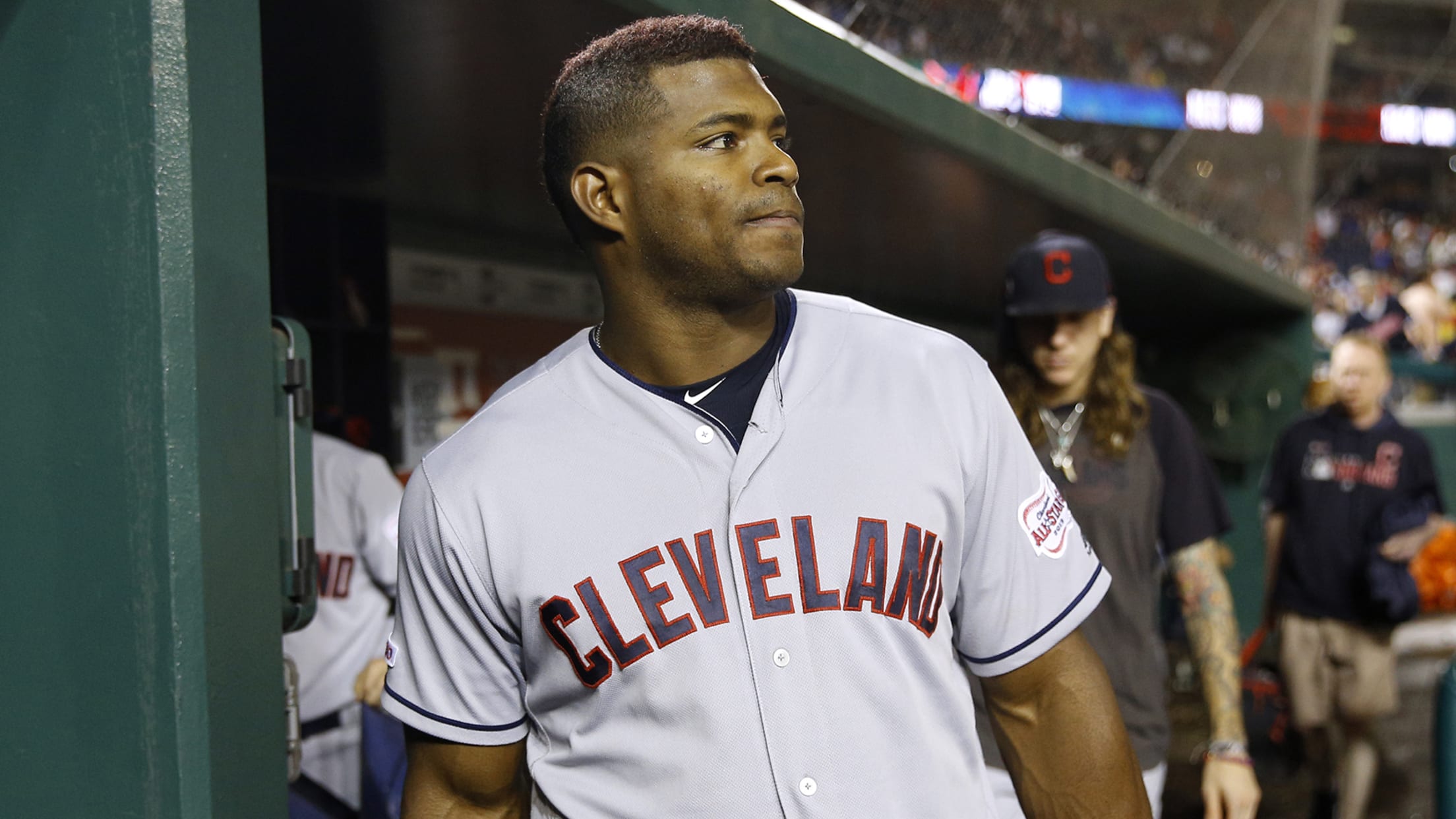 Yasiel Puig is on the open market for the first time since he signed a seven-year, $42 million deal with the Dodgers as an international free agent. Below is a list of the latest news and rumors surrounding Puig, who has averaged 25 homers over the last three seasons and
We can change your opinion on these 4 infielders
Putting Anderson, Bogaerts, Galvis, Albies through a Statcast lens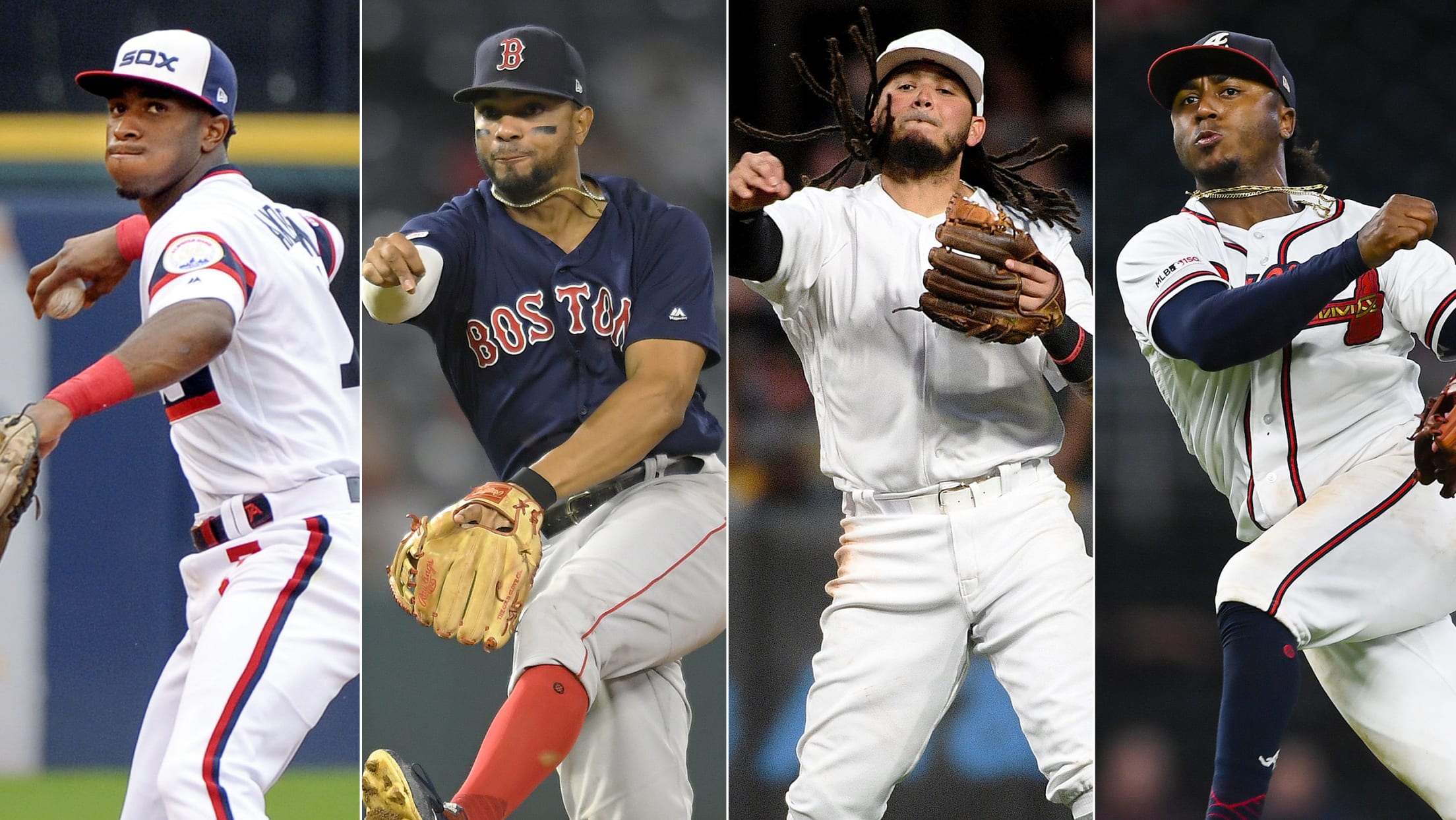 Earlier this month, Statcast rolled out Outs Above Average for infielders, which, as we detailed in the introductory article, attempts to evaluate the defensive quality of infielders based on more than the eye test. Using the hardware installed at each of the 30 Major League parks, we can look at
'Homework assignments' for '20's sophomore class
Big numbers could be one tweak away for 5 of last year's top prospects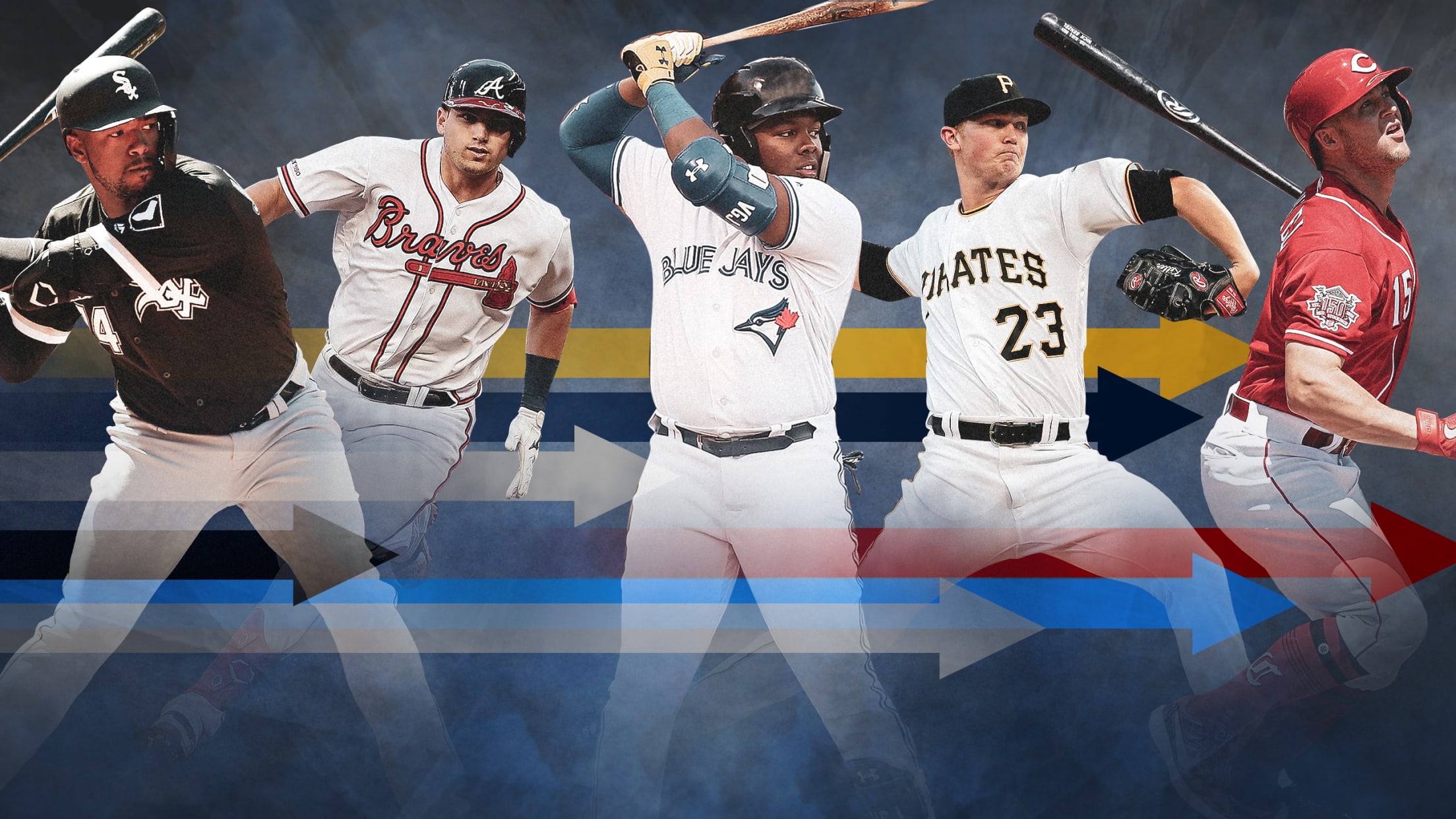 Baseball saw its youngest players take over like never before last year, with rookie phenoms like Pete Alonso, Yordan Alvarez and Fernando Tatis Jr. making the game look unfathomably easy. But it wasn't a breeze for everyone, including for some of the most anticipated rookies. Below, we're looking at five
Top 10 Right Now: Catchers and second base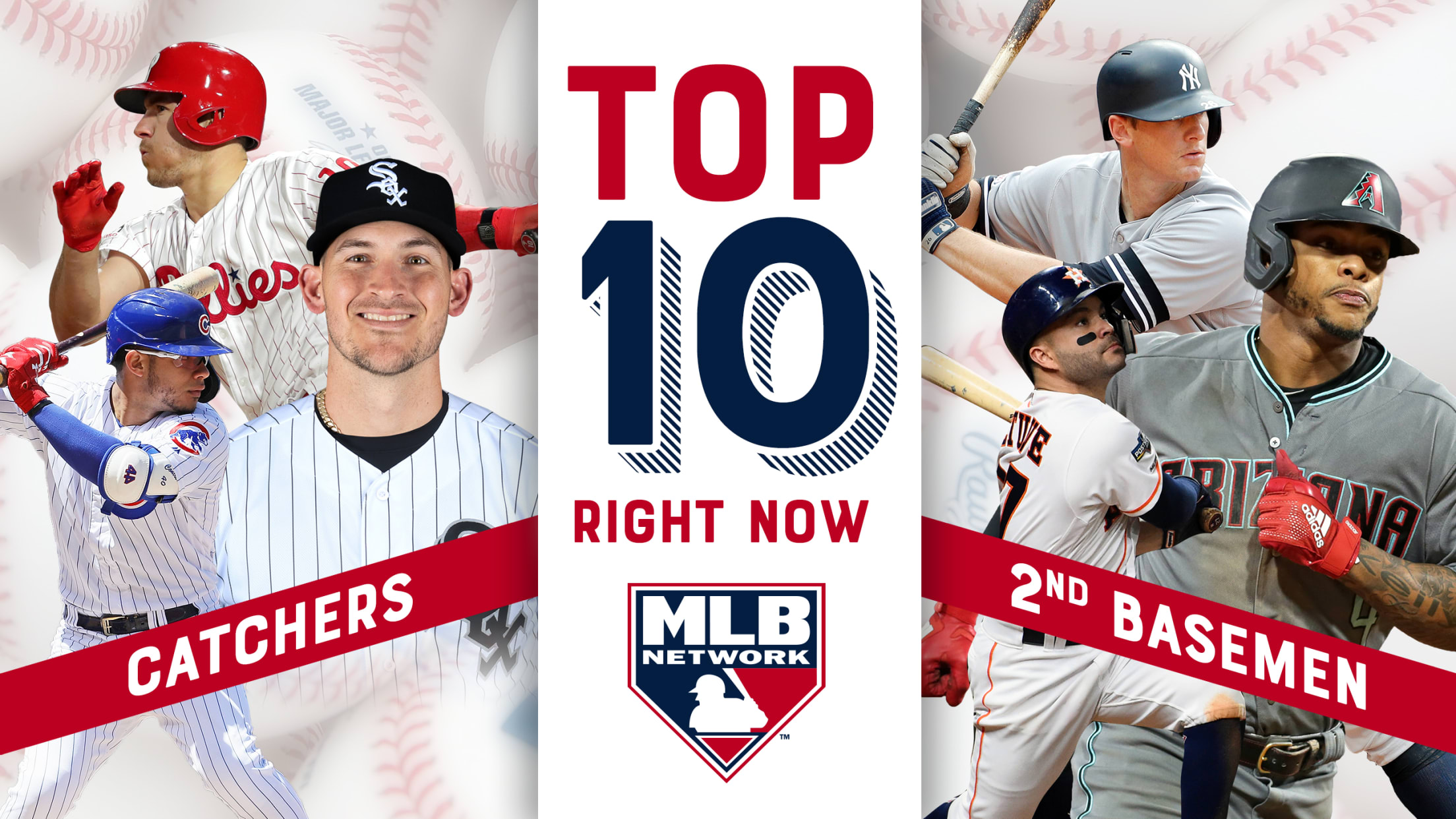 It's that time of year -- time to rank the top 10 players at each position around MLB. It's always fun not only to do the ranking, but to see how the list has changed year over year and who the newcomers are. The lists for the 2020 season are
Best tools among 2020's Top 100 prospects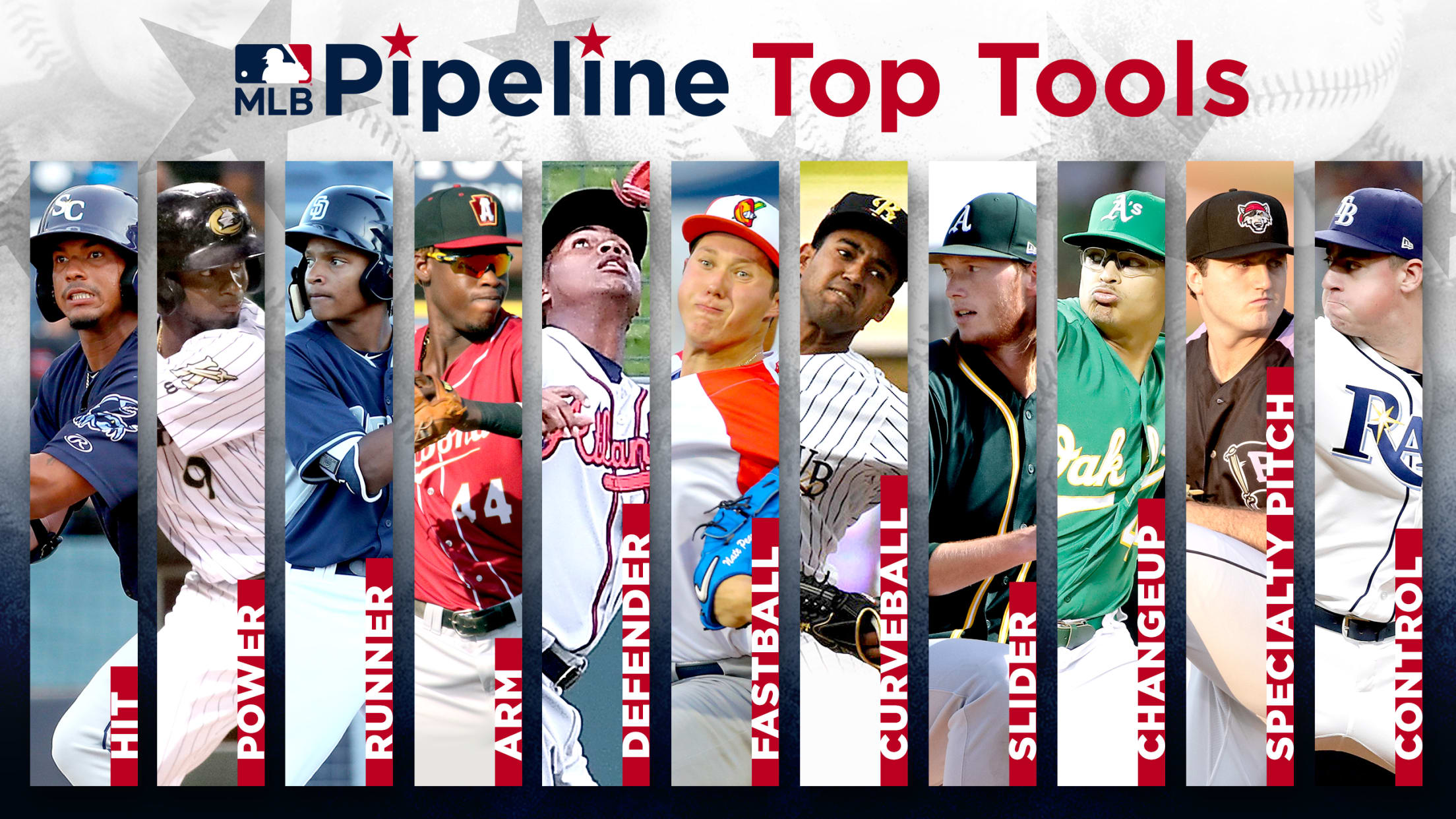 Since MLB Pipeline started putting tools grades on its prospects report seven years ago, just one player ever had earned a top-of-the-scale 80 for his hitting ability. Blue Jays third baseman Vladimir Guerrero Jr. did so in 2018 and again last year, when he ranked atop our Top 100 Prospects