Astros turn tide, grind out Series-tying win
HOUSTON -- Baseball and weather have a complication in common. They are both frustrating to forecast, changing with the whims of wind or wins. You can begin a day, as so many did here, to a smartphone alert of a tornado warning. And you can end a day, as so
Altuve ties Bernie on postseason HR list
To rack up a lot of home runs in the postseason, a hitter needs plenty of chances and the ability to come through on the biggest stage. These 12 elite October performers have had both, each producing at least 17 big flies in their playoff careers. Here is a look
Shift trouble stings Braves: 'It's baseball'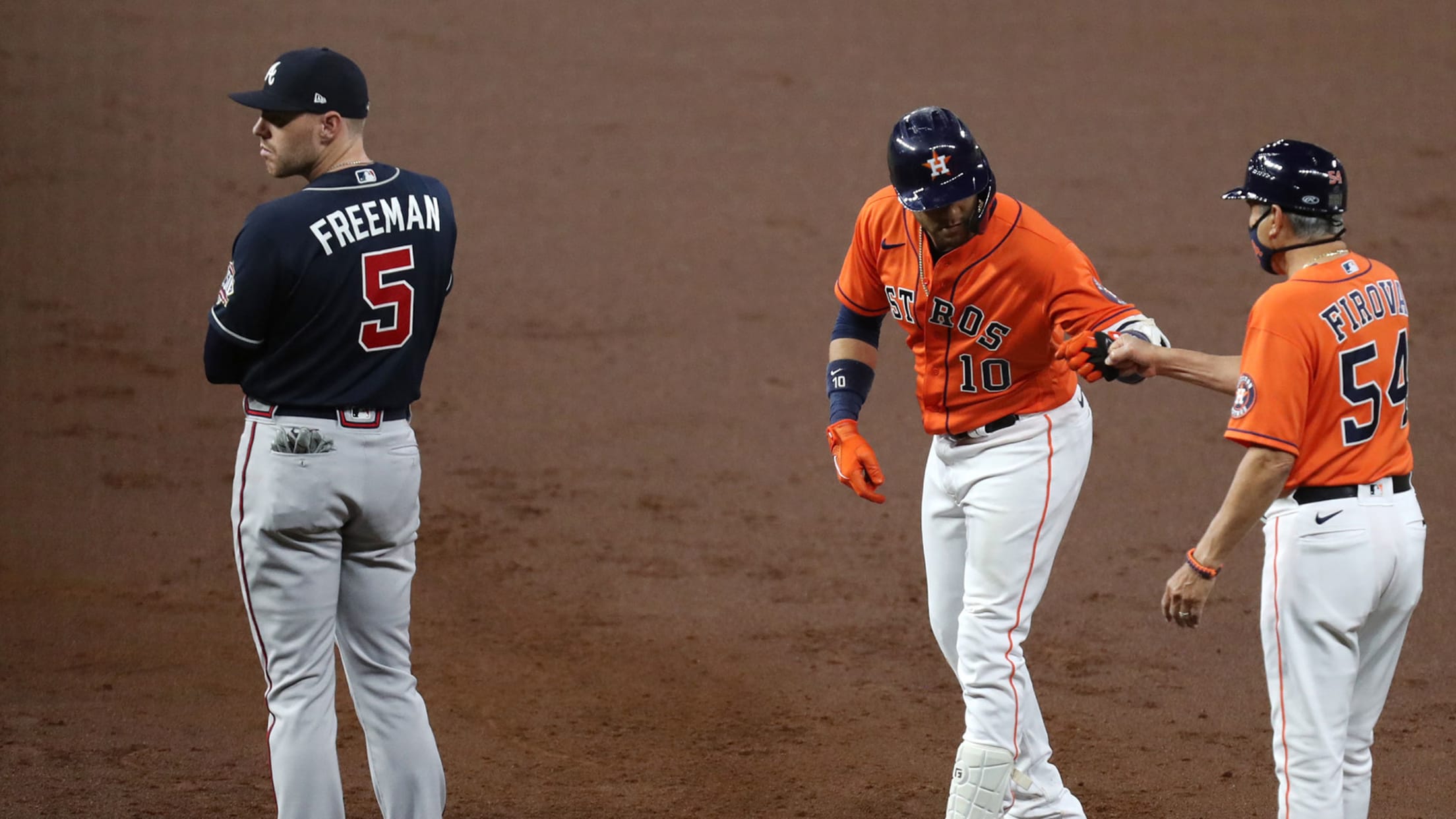 HOUSTON -- It was in mid-May that the Braves learned to love the infield shift. Veteran manager Brian Snitker bought in. So did third-base coach and infield guru Ron Washington. The infielders embraced it. Critically, Braves pitchers bought in, too. And for the next five months, the Braves' transformation from
Riley's winding path from prep ace to slugger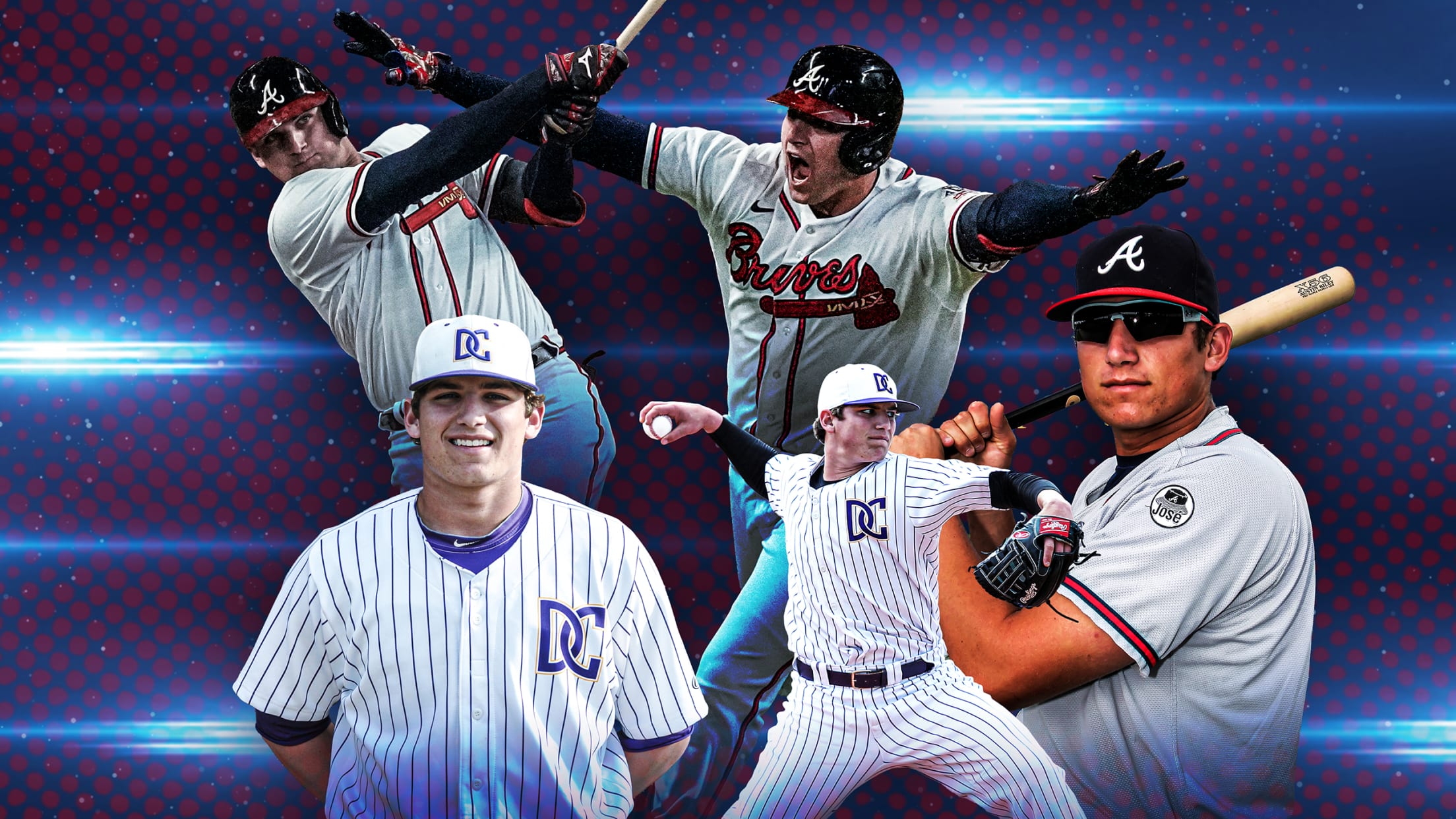 Sometimes scouts learn from their mistakes. And it was a miss Brian Bridges had as an area scout years prior that led to him drafting Austin Riley, now the Braves' cleanup hitter during the World Series, in 2015. Simply taking a player in the MLB Draft isn't newsworthy in and
LHP Davidson subs for Morton on WS roster
After surprise call to Houston, rookie 'here for anything they need'
HOUSTON -- More than four months after being placed on the injured list, left-hander Tucker Davidson will rejoin the Braves as a part of their World Series roster.
Rumors: Star catcher on trade block?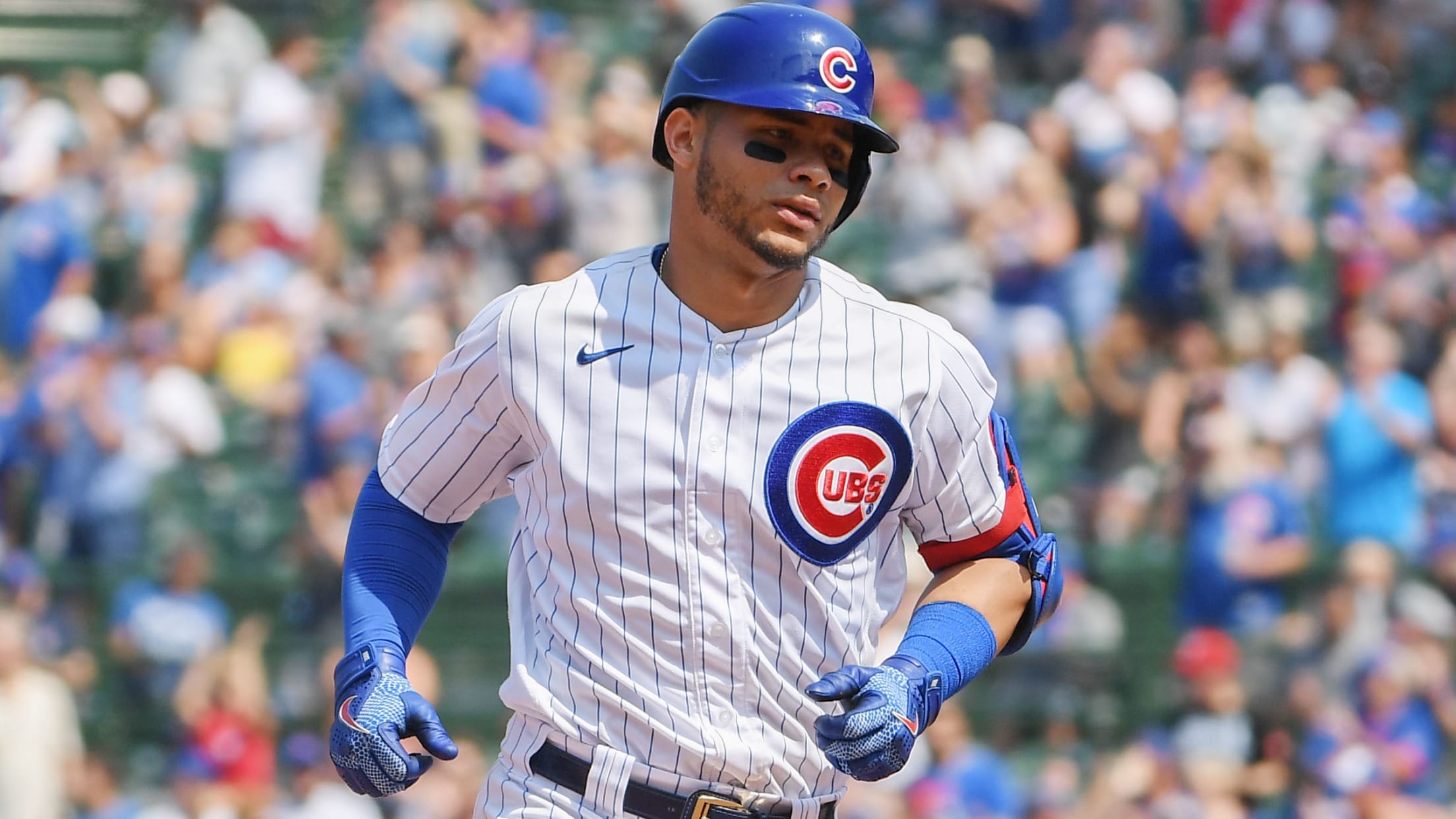 MLB.com is keeping track of all the latest free agent and trade rumors right here.
'Irreplaceable' Morton in Wis. for tests on leg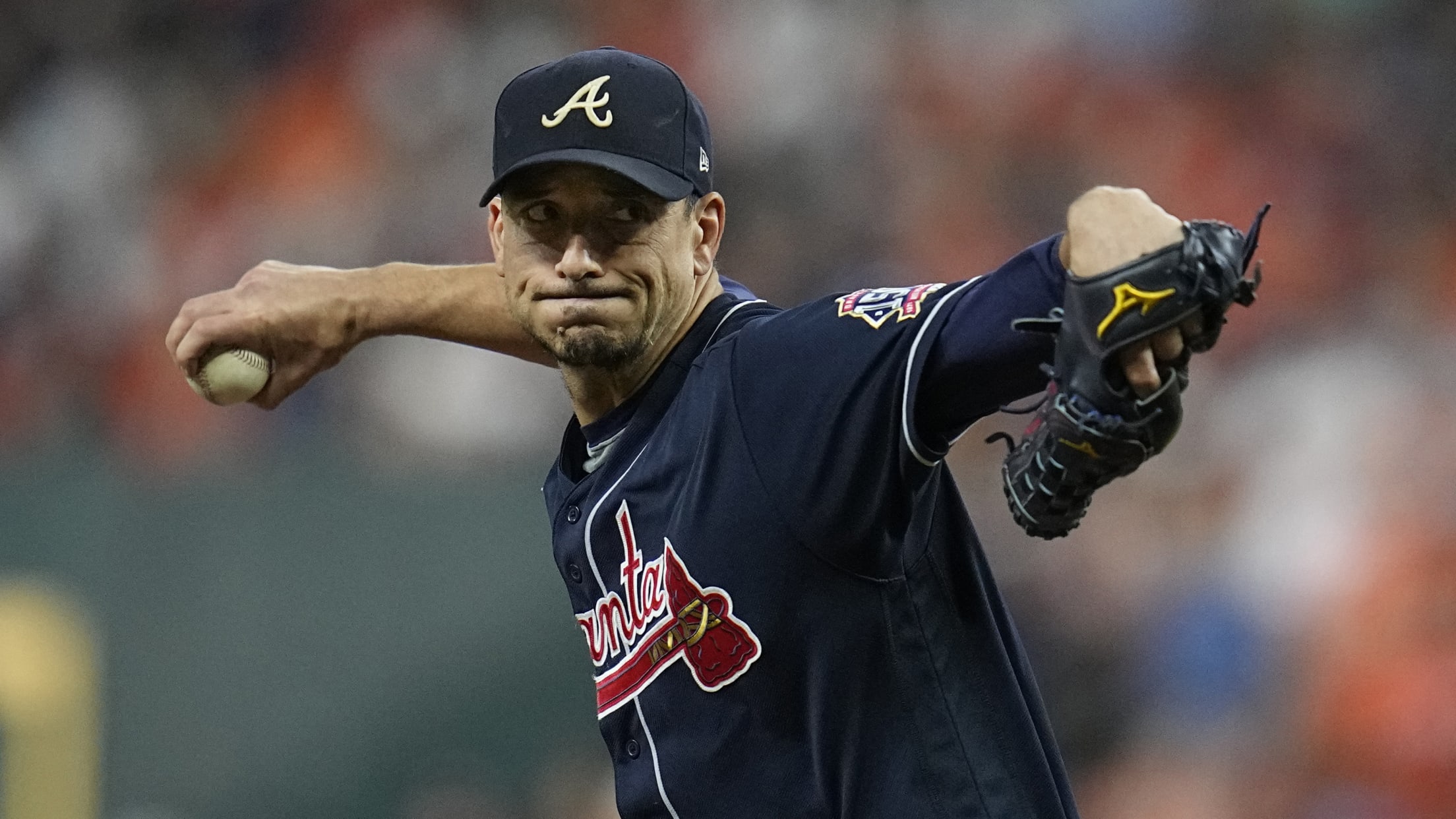 HOUSTON -- Injured Braves starter Charlie Morton temporarily departed the World Series on Wednesday and traveled to Green Bay, Wis., to see a specialist about the fractured right fibula that ended his season in Game 1 on Tuesday night.
The pitcher who nearly tossed a Series no-no
Bill Bevens was one out away from immortality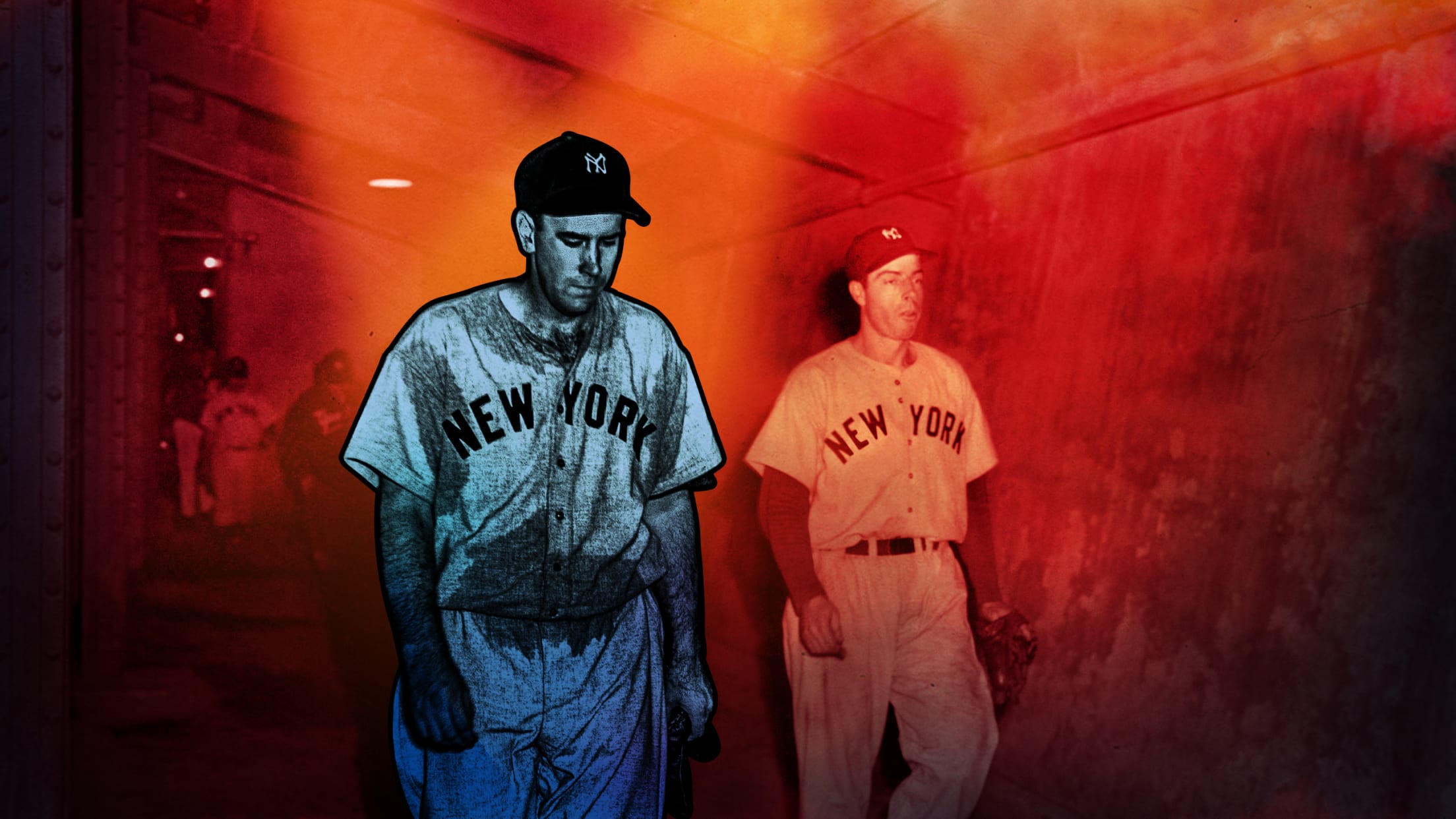 There have only been two postseason no-hitters in baseball's long and glorious history: Roy Halladay -- who shut down the Reds in Game 1 of the 2010 NLDS -- and Don Larsen, who hurled a perfect game against the Dodgers in Game 5 of the 1956 World Series. "Sometimes a
Friedman sets course for Dodgers' offseason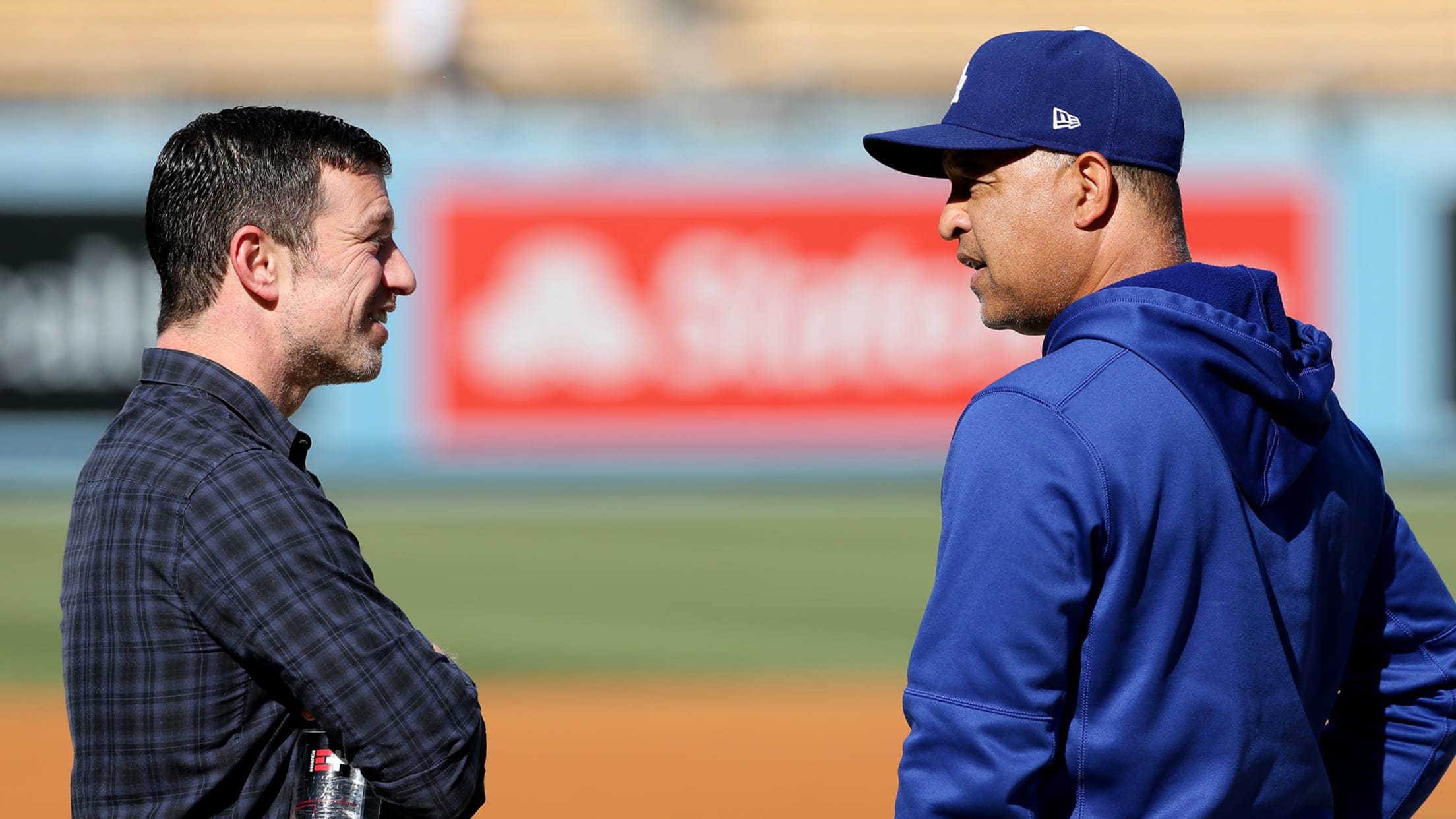 LOS ANGELES -- Before he looks ahead to what should be a busy offseason, Dodgers president of baseball operations Andrew Friedman sat inside the interview room at Dodger Stadium and reflected on his team's 2021 season. "There's a lot to be proud of," Friedman said. "Obviously, we fell short of
Nelson Cruz wins Roberto Clemente Award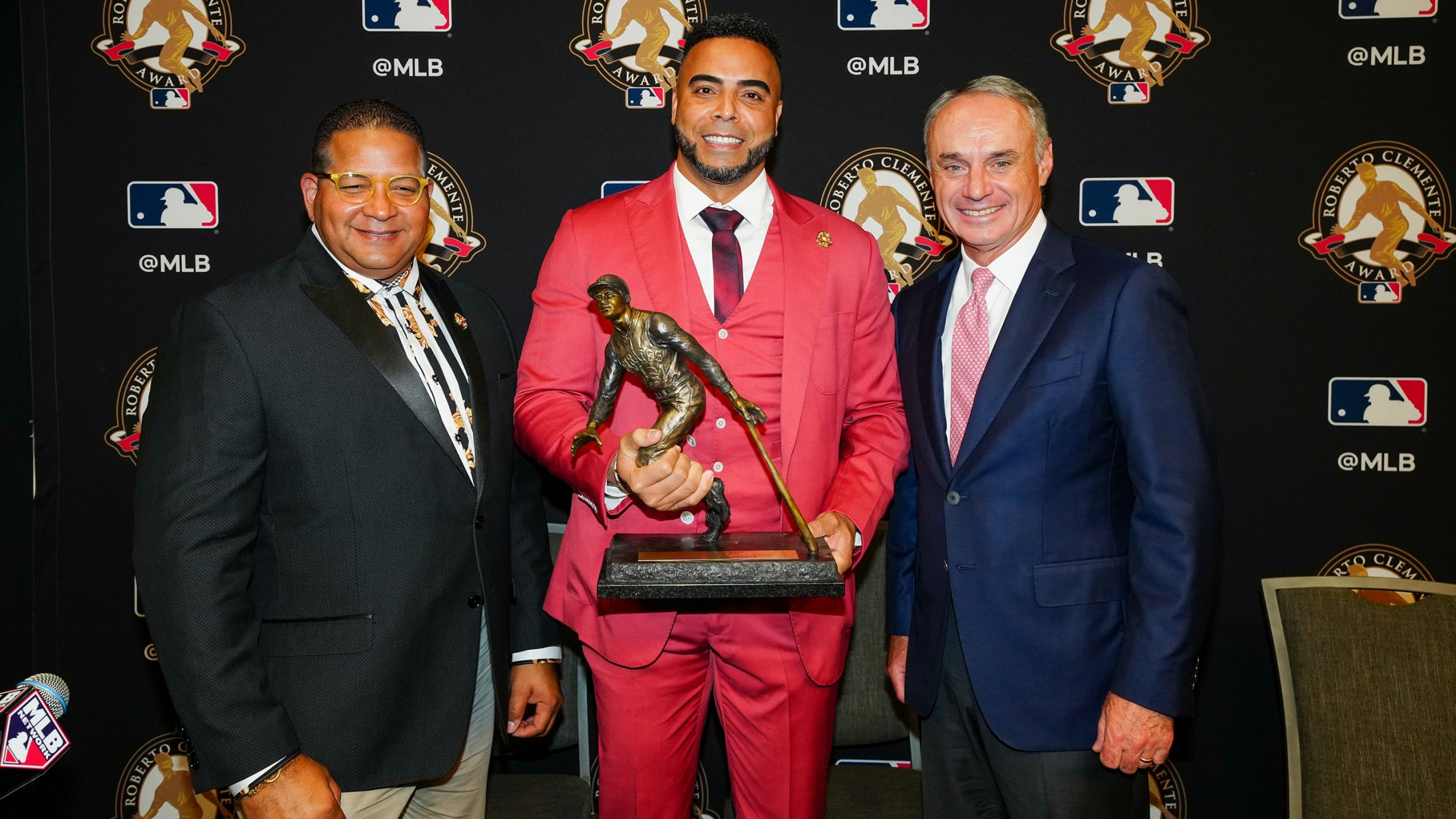 HOUSTON -- It's been many years since Nelson Cruz first brought dentists and optometrists to Las Matas de Santa Cruz in the remote northwestern part of the Dominican Republic, as he now does every year as a service for his hometown. He still remembers the people who would walk in
America won free tacos! Claim yours Nov. 4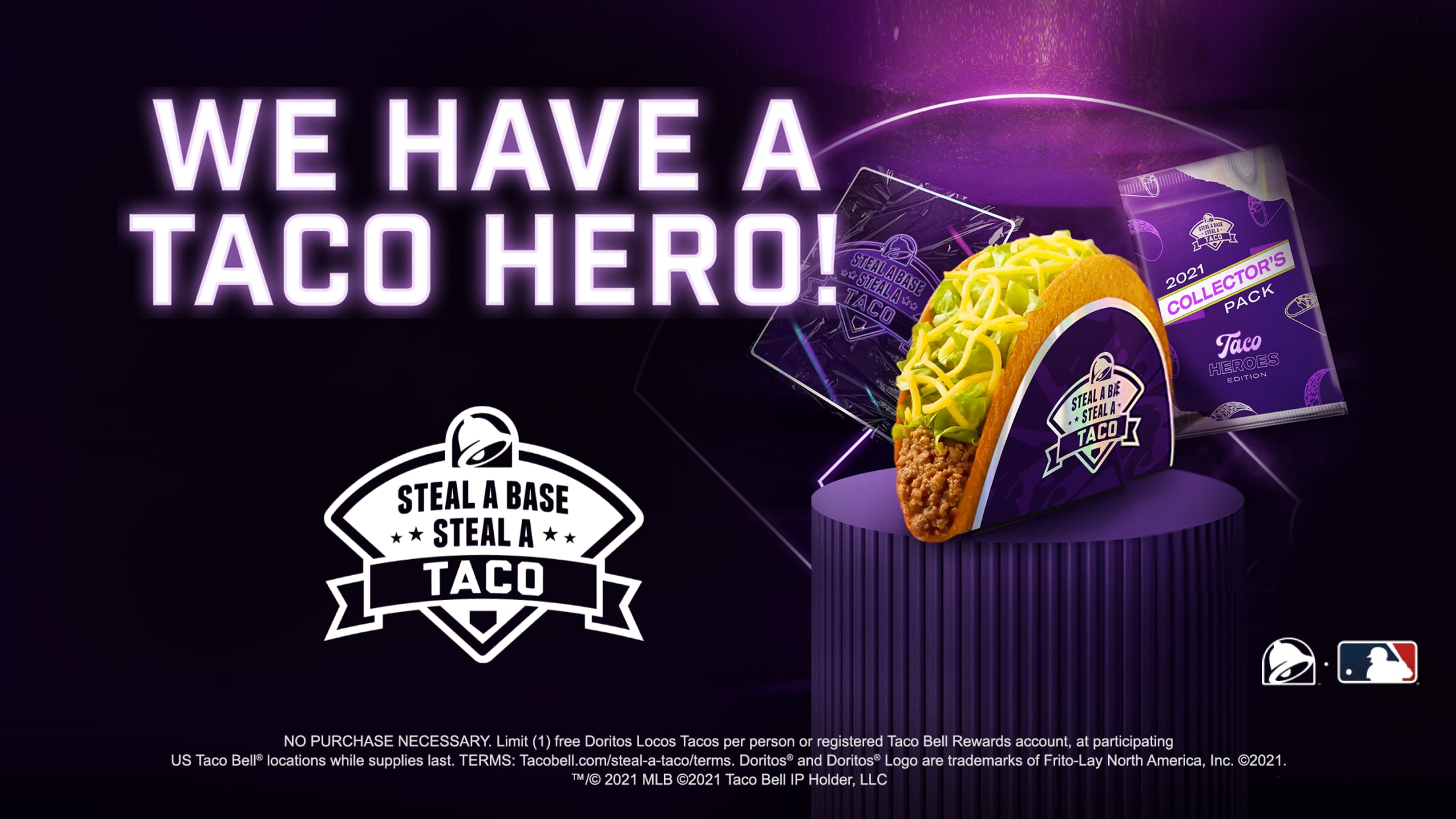 Taco Bell's "Steal a Base, Steal a Taco" promotion is back for the 2021 World Series, and it didn't take long for America to win free tacos courtesy of the Braves' Ozzie Albies, who stole second base in the first inning of Game 1.
Complete 2021 MLB postseason schedule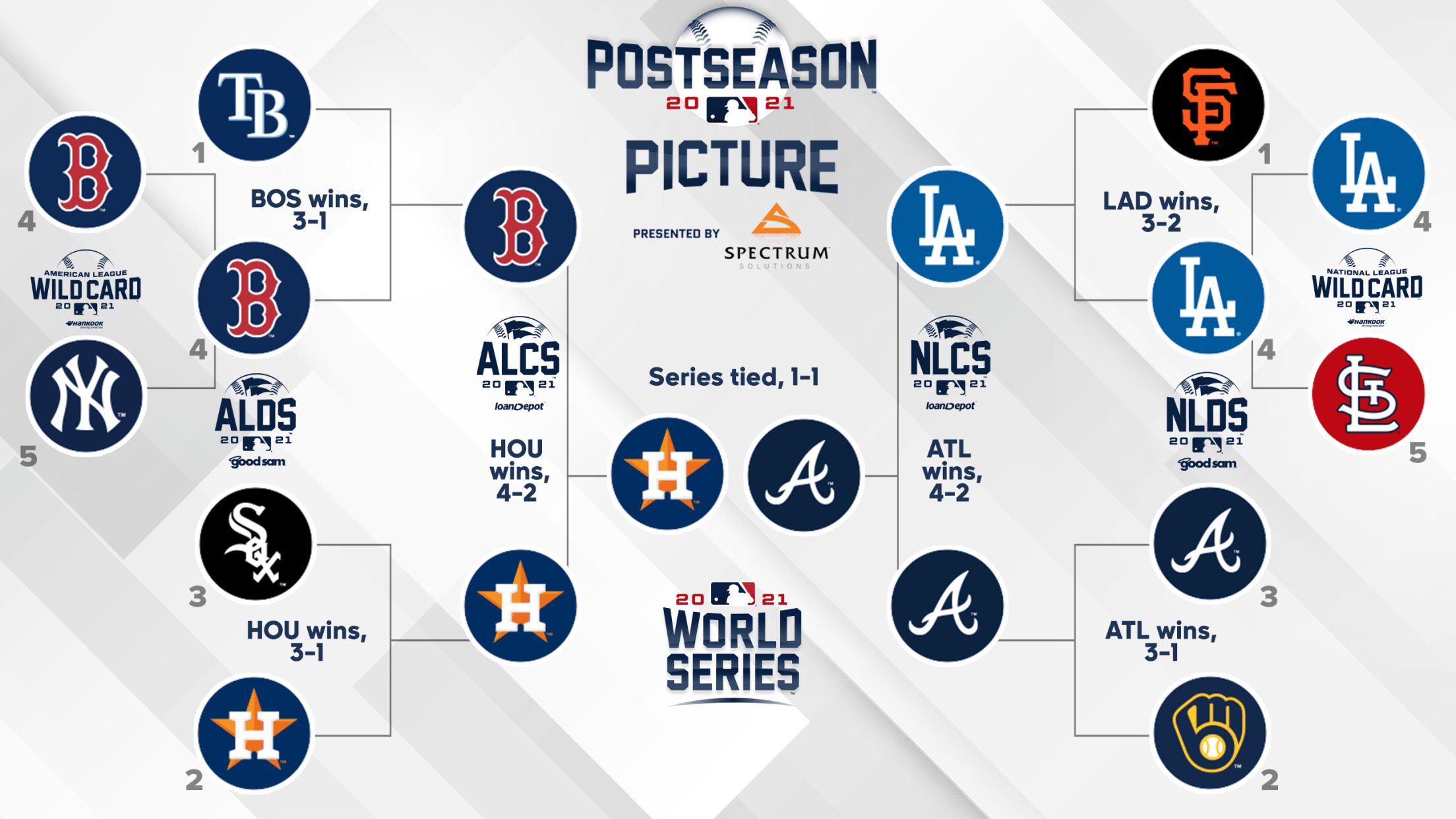 The 2021 MLB postseason began with the Red Sox and Dodgers winning the AL and NL Wild Card Games, respectively. In the League Championship Series, the Astros defeated the Red Sox in six games for the AL pennant and the Braves vanquished the Dodgers in six games in the NL.
The boy who caught (and lost) Maz's HR ball
It's like 'The Sandlot' come to life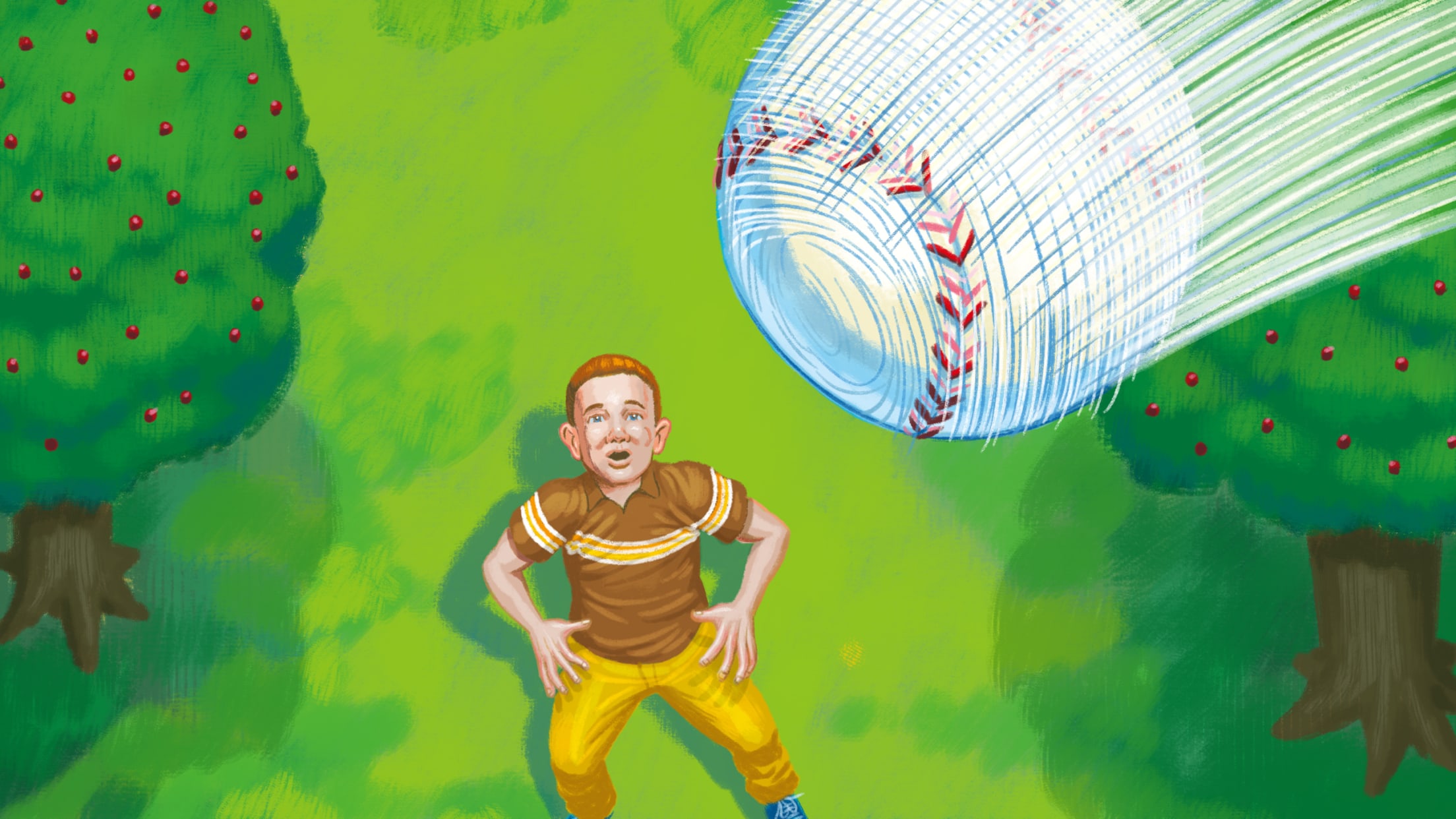 If you're a baseball fan, you've likely seen Bill Mazeroski's home run to win the 1960 World Series. It's replayed nearly every October and is just one of two (along with Toronto's Joe Carter in 1993) Fall Classic-ending walk-off blasts. Pirates fans were so delirious they nearly tore Forbes Field
Mets continue hunt for head of baseball ops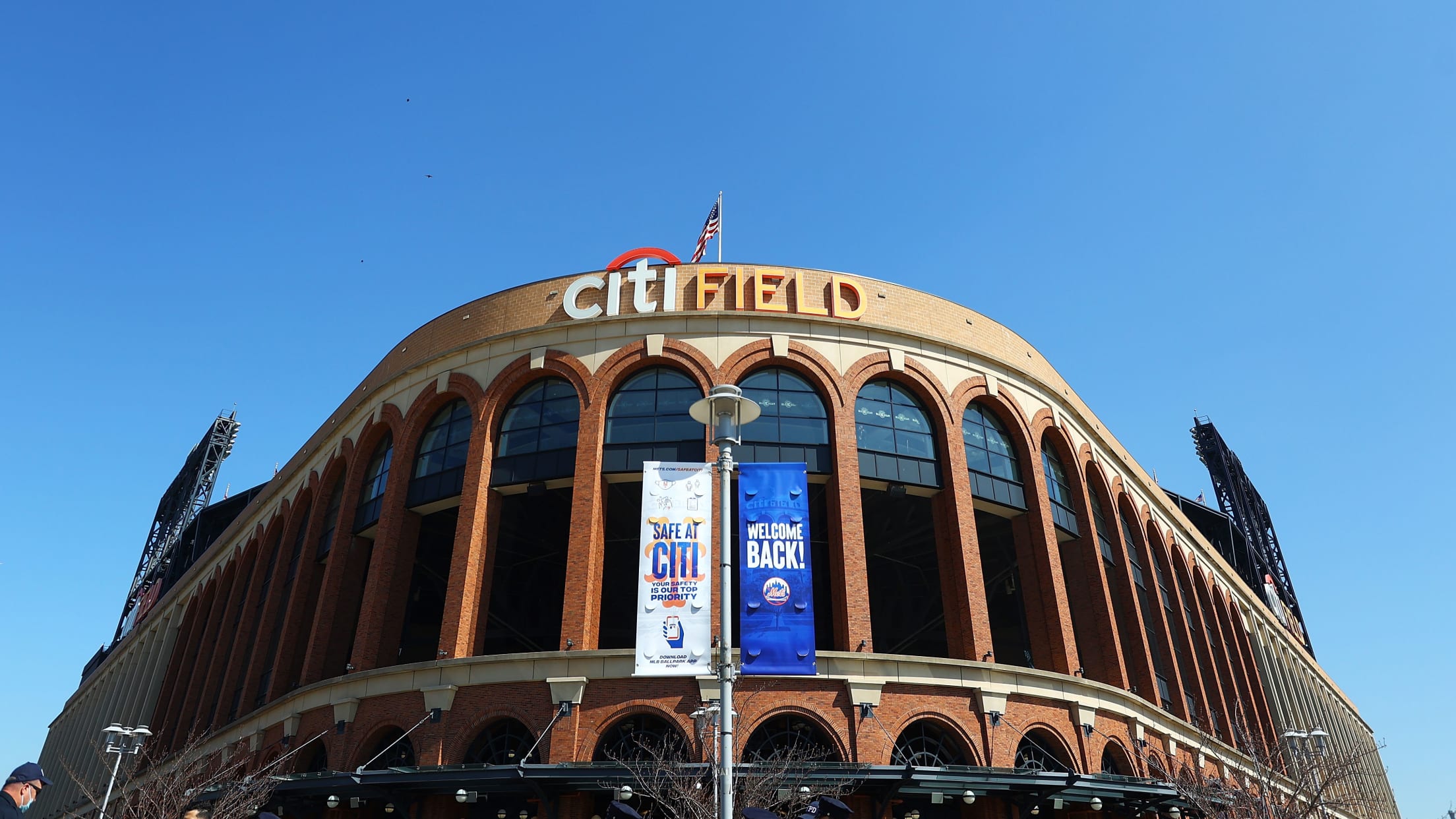 NEW YORK -- The Mets' search for a top baseball operations official has so far come up empty. At least eight executives have either withdrawn from the proceedings or declined to enter them, according to a mix of sources and media reports, forcing the club to expand its pursuit.
MLB, Astros fund Women's Center play yard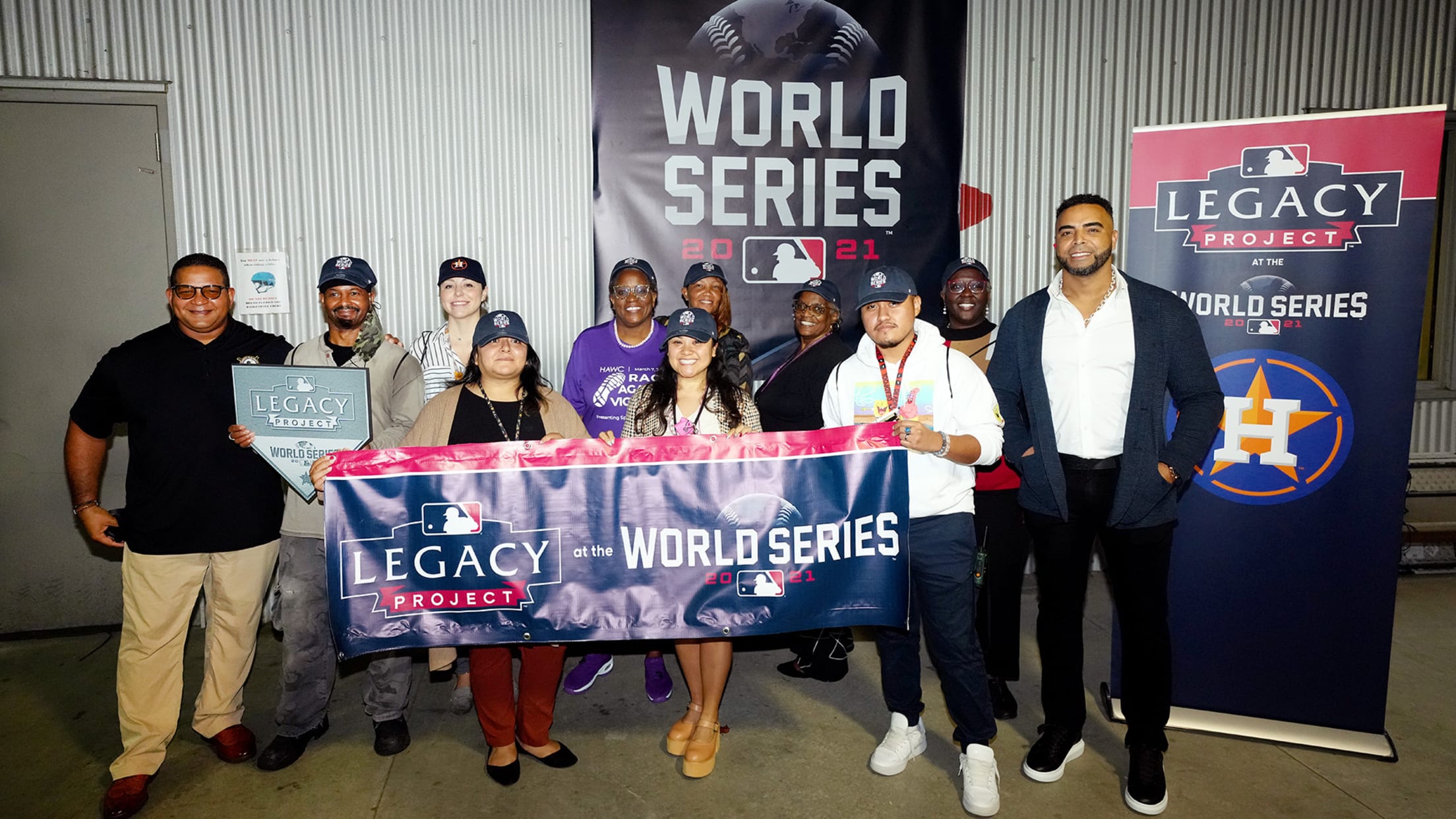 HOUSTON -- Major League Baseball picks several charitable causes to donate to during its jewel events, and on Wednesday, it made a sizeable contribution to the Houston Area Women's Center, as part of its "Fall Classic Legacy" project. The gift totaled $50,000 -- a $25,000 donation from MLB and a
'Confident as they come,' Anderson gets G3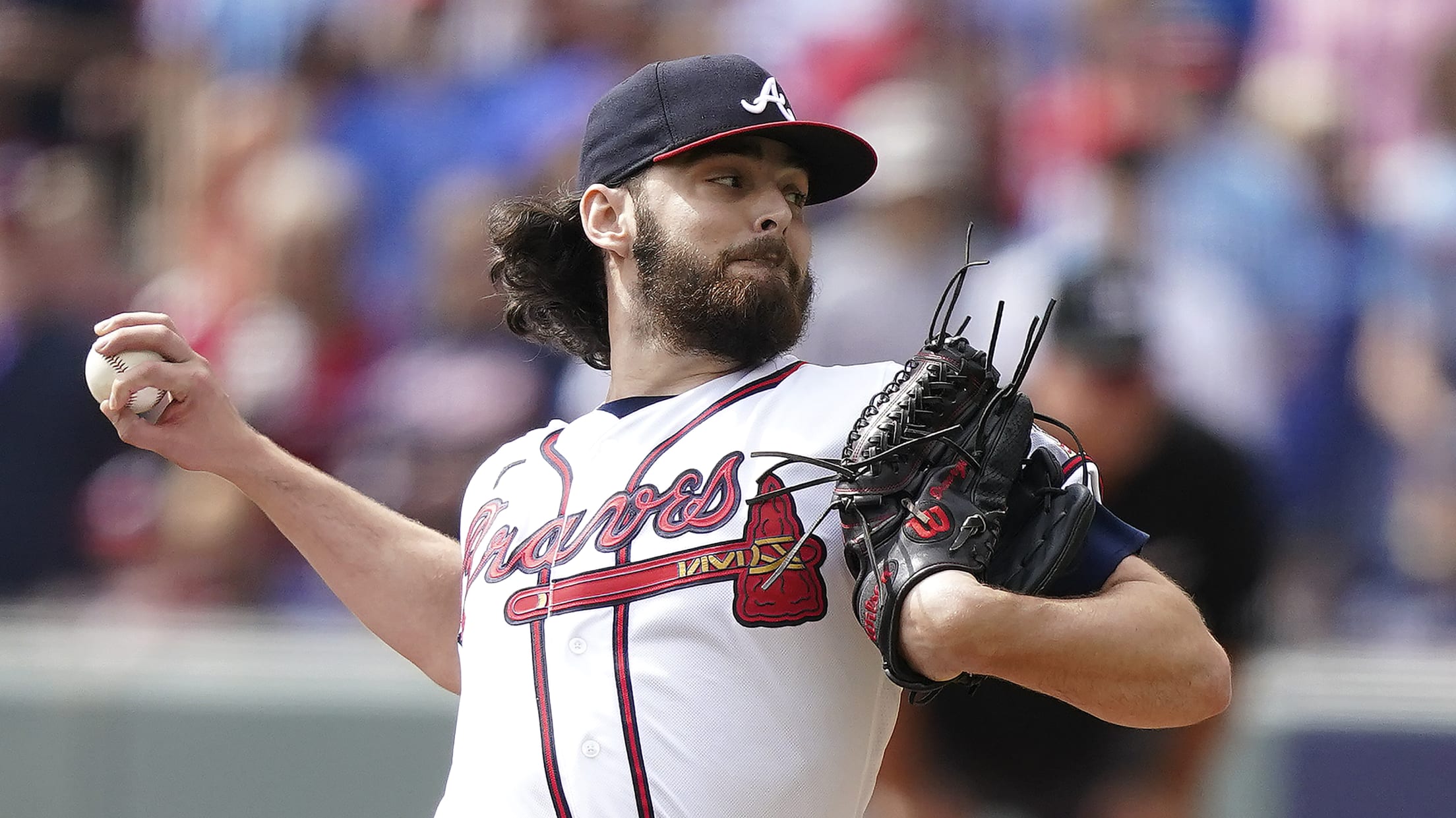 HOUSTON -- Ian Anderson will be 23 years, 180 days old when he starts Game 3 of the World Series for the Braves on Friday night at Truist Park. Teammate Luke Jackson will believe it when he sees the birth certificate. "I mean, he's like 65 years old in a
Rookie Garcia gets Game 3 start for Astros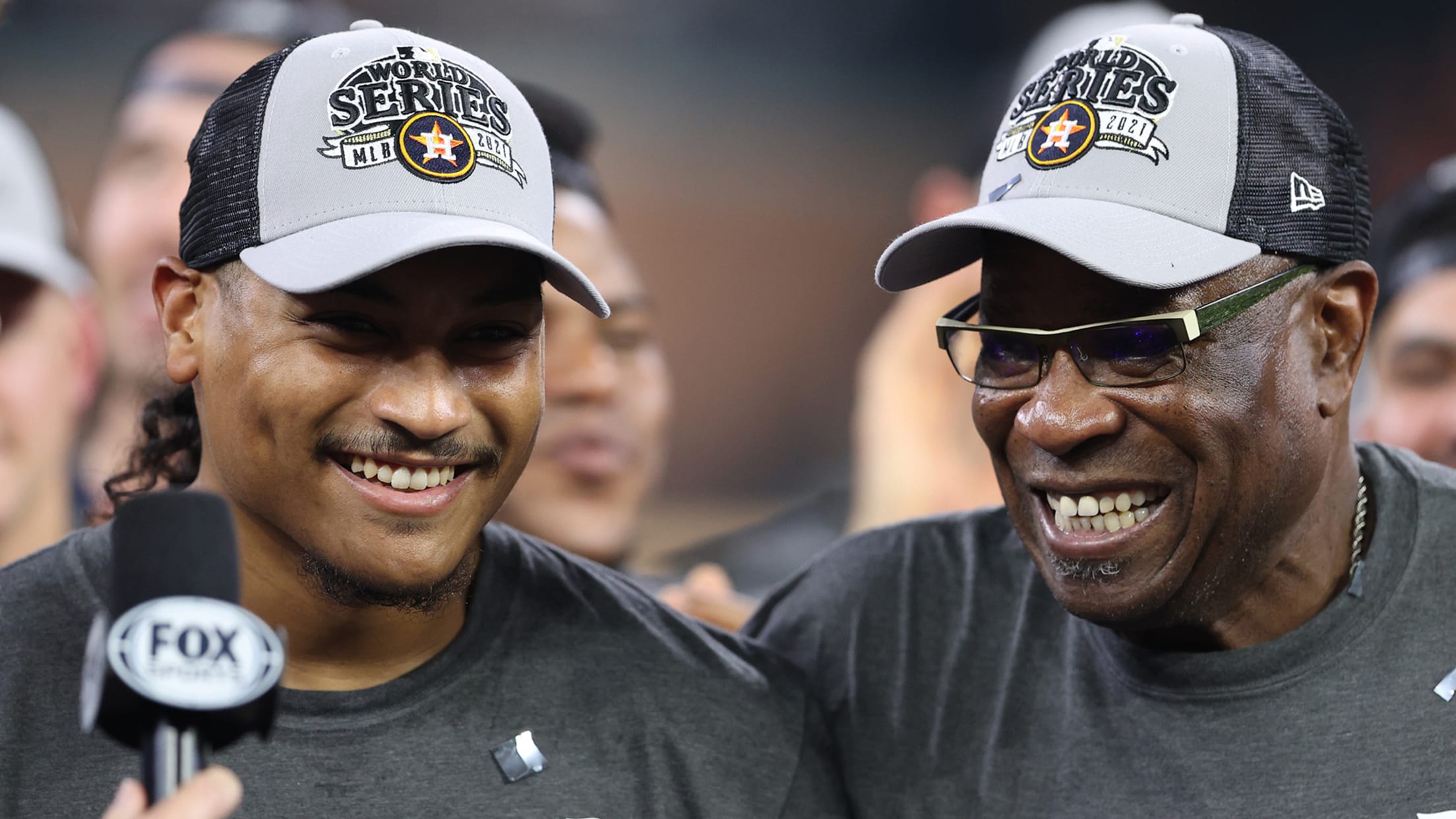 Astros right-hander Luis Garcia will be on the hill when the World Series shifts to Atlanta for Game 3 on Friday, manager Dusty Baker announced on Tuesday.
Wednesday's top AFL prospect performers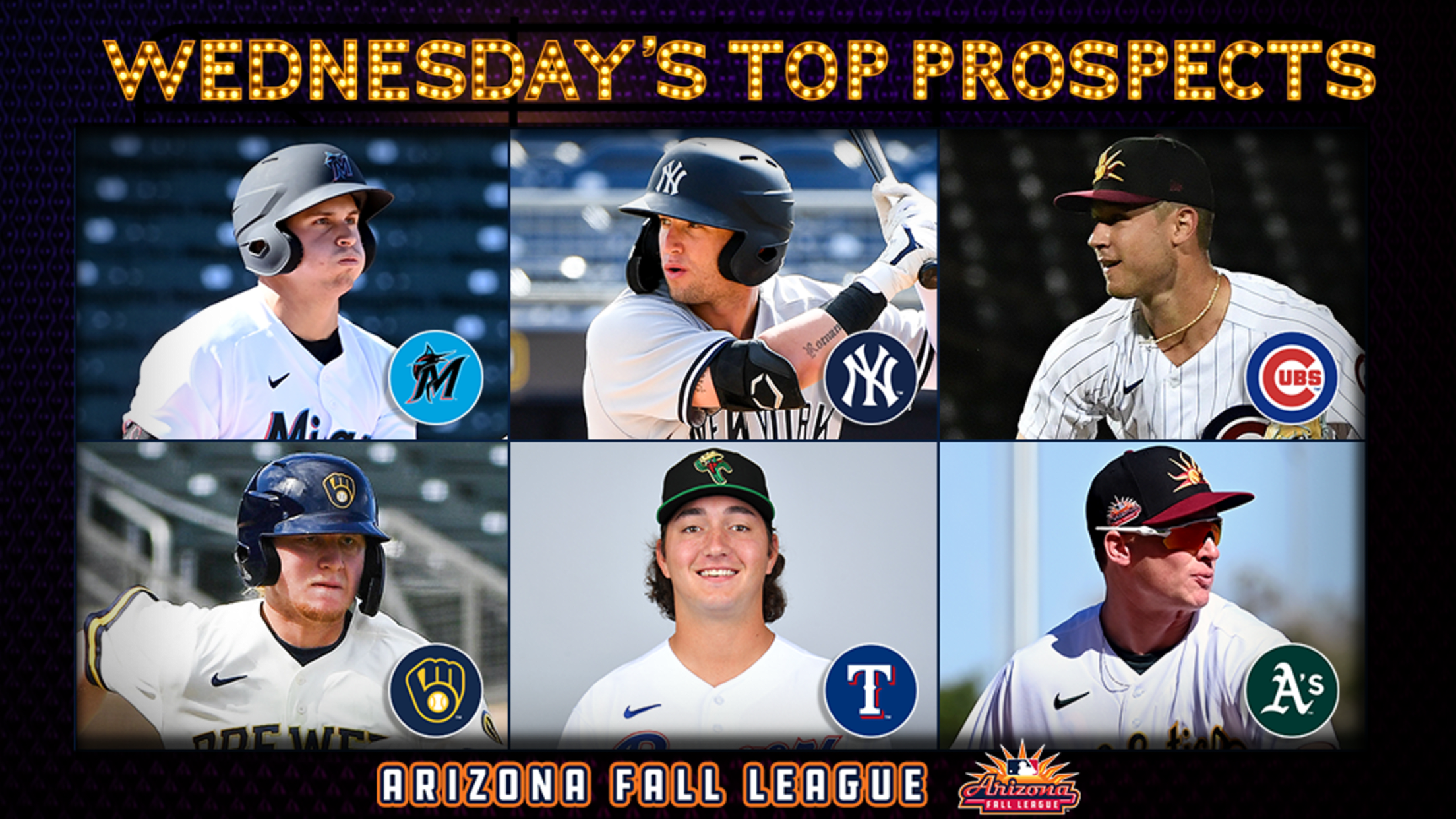 Here's a look at Wednesday's top performers in the Arizona Fall League from each team's Top 30 Prospects list.
Marlins, Rojas agree to extension (source)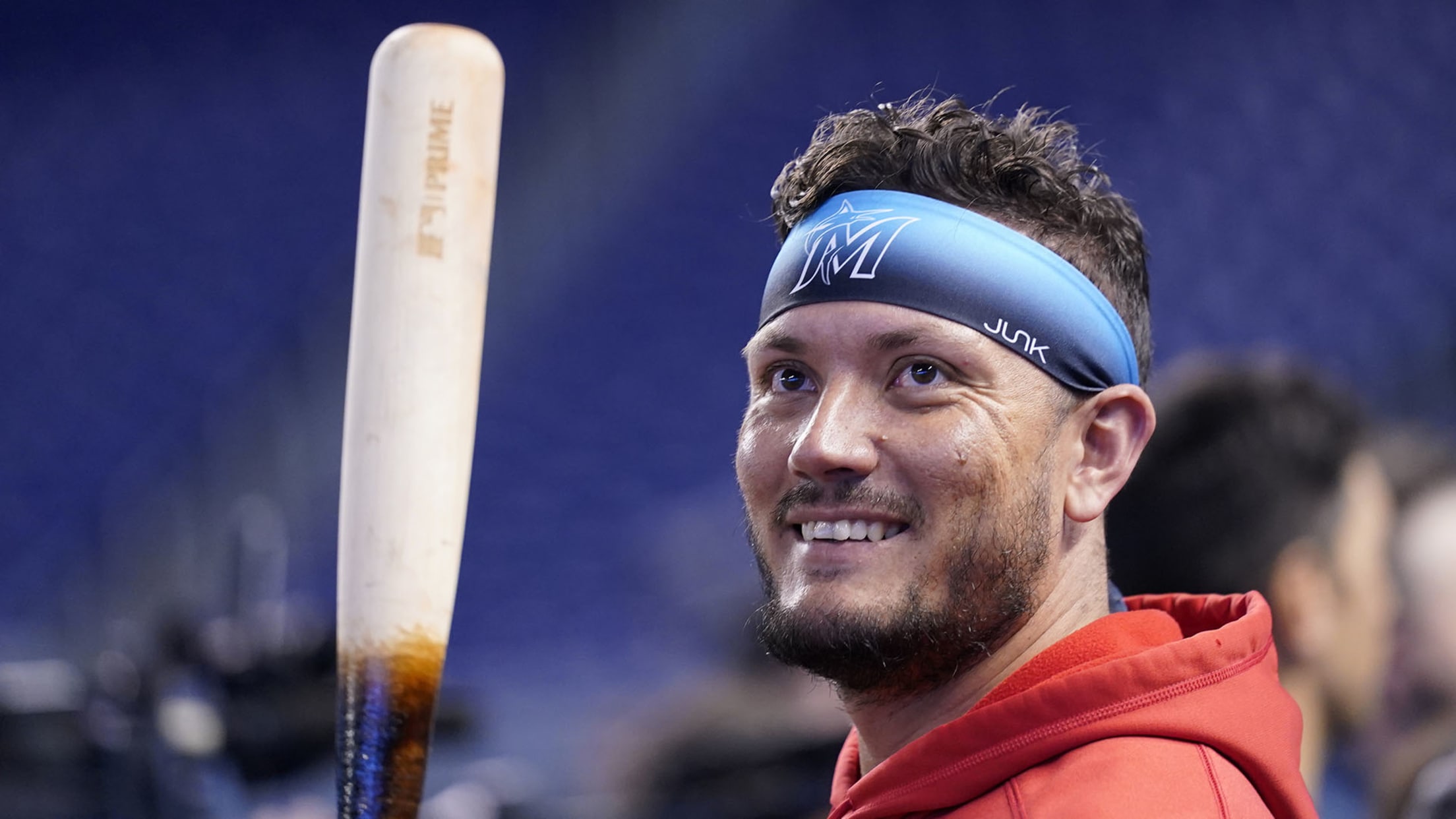 MIAMI -- The Marlins and Miguel Rojas have agreed to an extension that will keep him with the club through 2023, a source told MLB.com. Rojas, whose $5.5 million vesting option for '22 was activated when he reached 500 plate appearances in '21, will make $10 million total on the
Yanks' Dunham turns on power in 2-HR game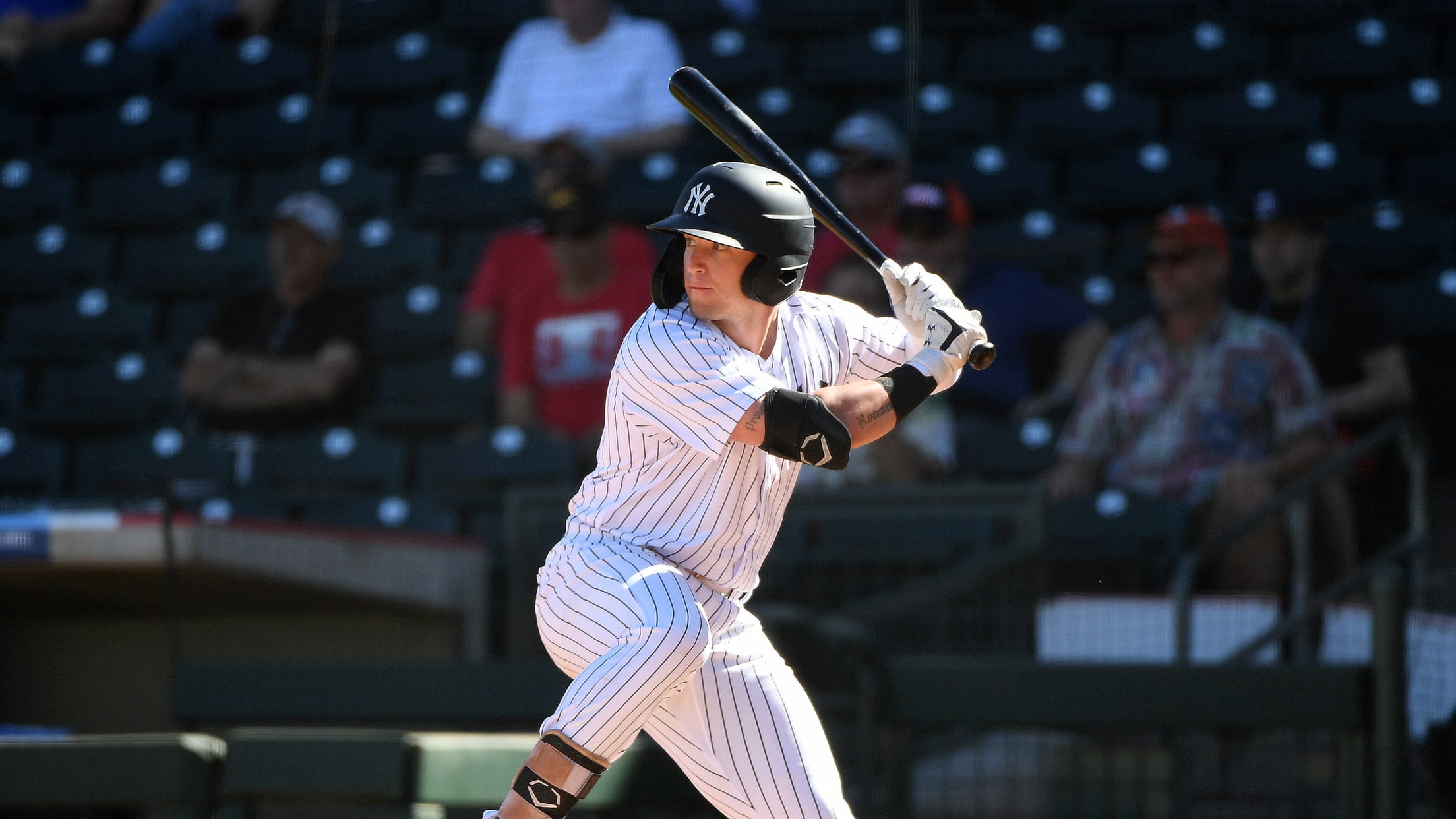 PEORIA, Ariz. -- Elijah Dunham isn't known as a power hitter, but the Yankees' No. 24 prospect does have the ability to drive the ball out of the yard and did so twice Wednesday. Dunham hit his first two homers of his Arizona Fall League campaign, driving in four runs
Cubs' Jensen posts four zeros for Mesa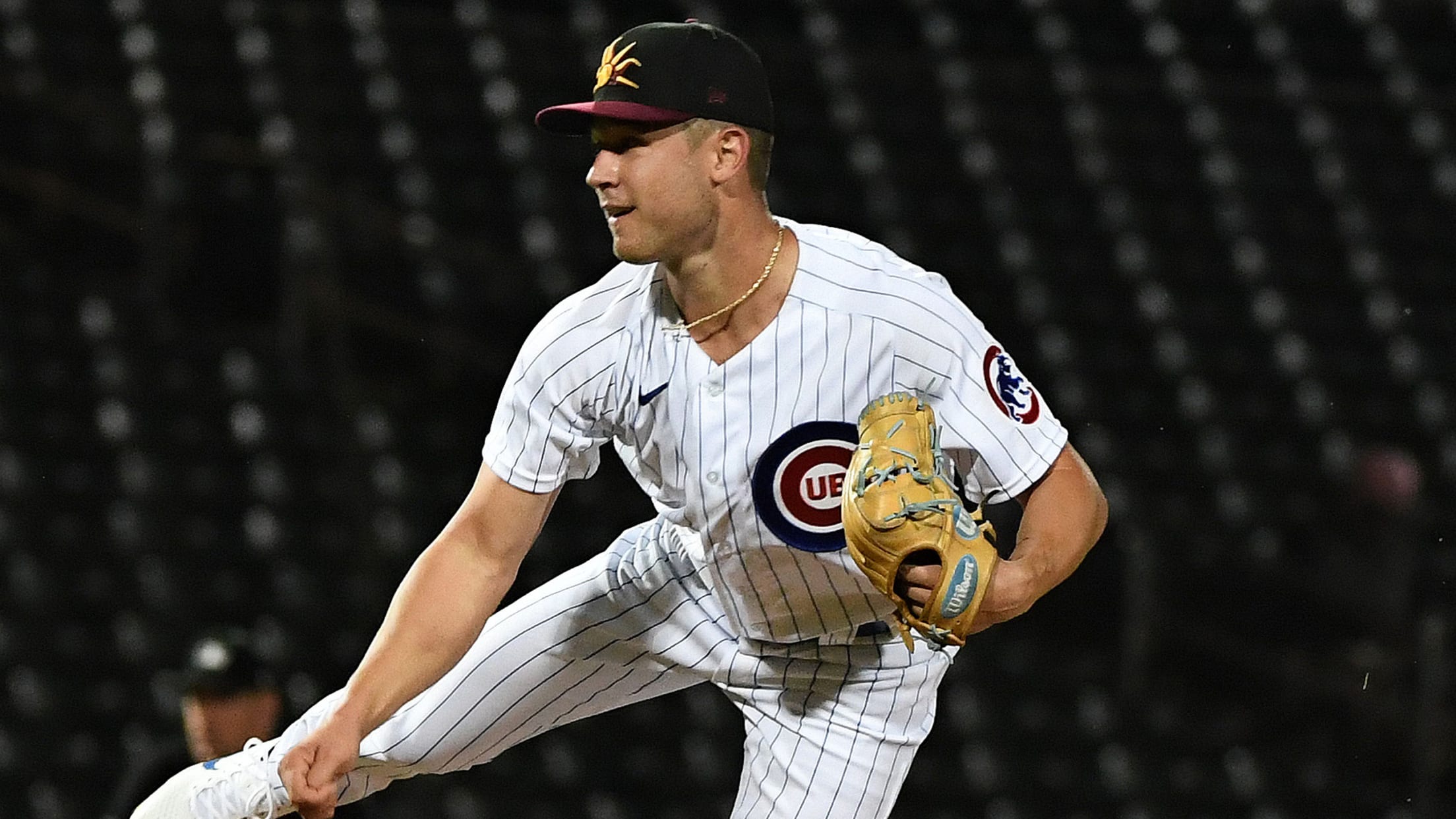 MESA, Ariz. -- The Cubs didn't build off their 2016 World Series championship in large part because they failed to develop pitching. From when former president of baseball operations Theo Epstein and general manager Jed Hoyer arrived in Chicago in October 2011 until the end of their respective tenures, the
Who's back? 5 Q's Red Sox face in offseason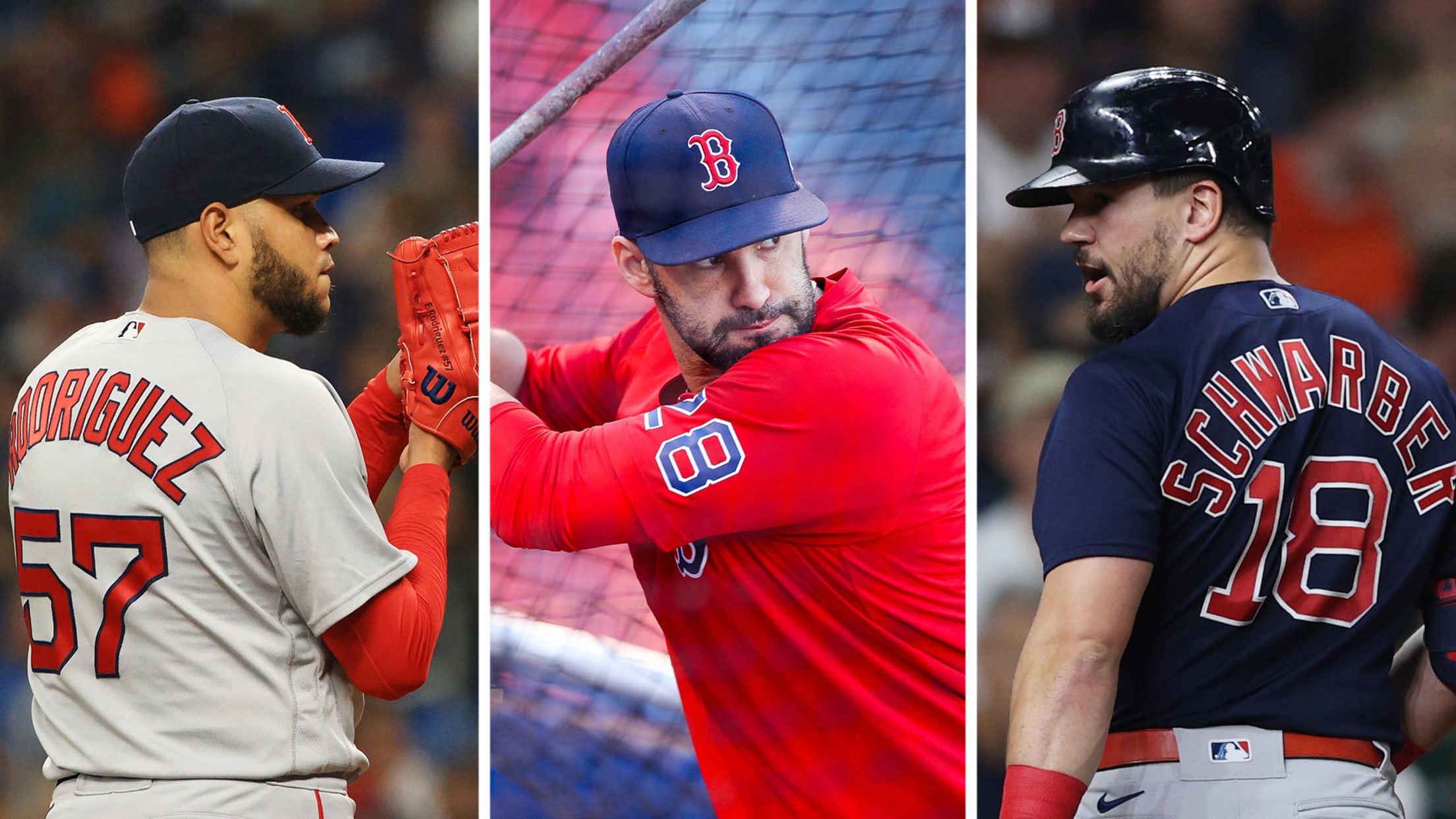 After an exciting season for the Red Sox that ended two wins shy of the American League pennant, it will be interesting to see how the club builds off the success of 2021. As always, there are questions heading into the offseason. Here are five that stick out.
Braves overcome another injury, dominate G1
Atlanta comes out swinging vs. Astros' Valdez; 'pen covers for injured Morton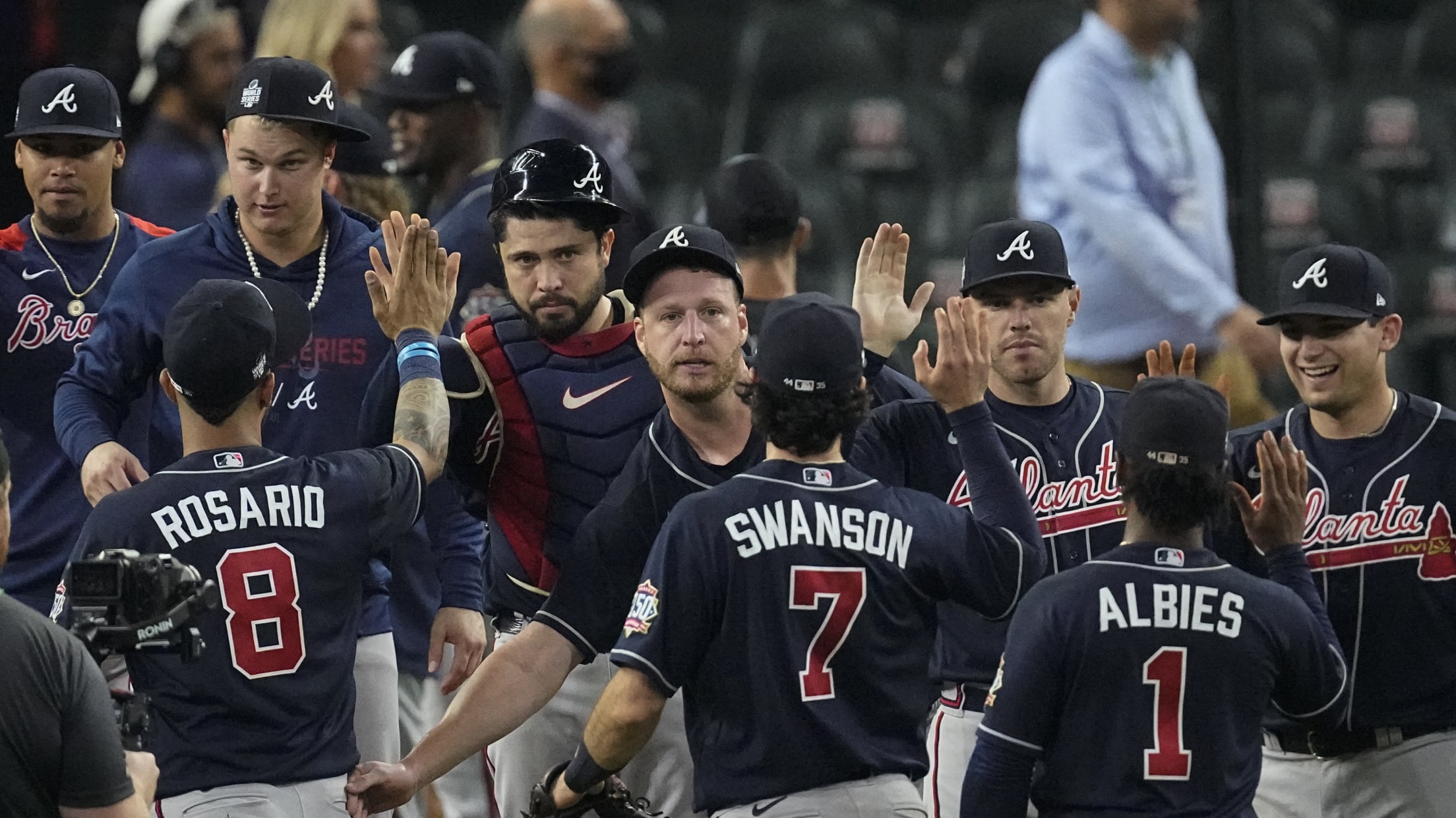 HOUSTON -- Reliable pliability is how the 88-win Braves reached this 2021 World Series. And it's the quality they summoned again against the Astros in a 6-2 victory in Game 1 on Tuesday night at Minute Maid Park that left both teams facing questions about what comes next. In keeping
Remember the 'David Freese Game'? We do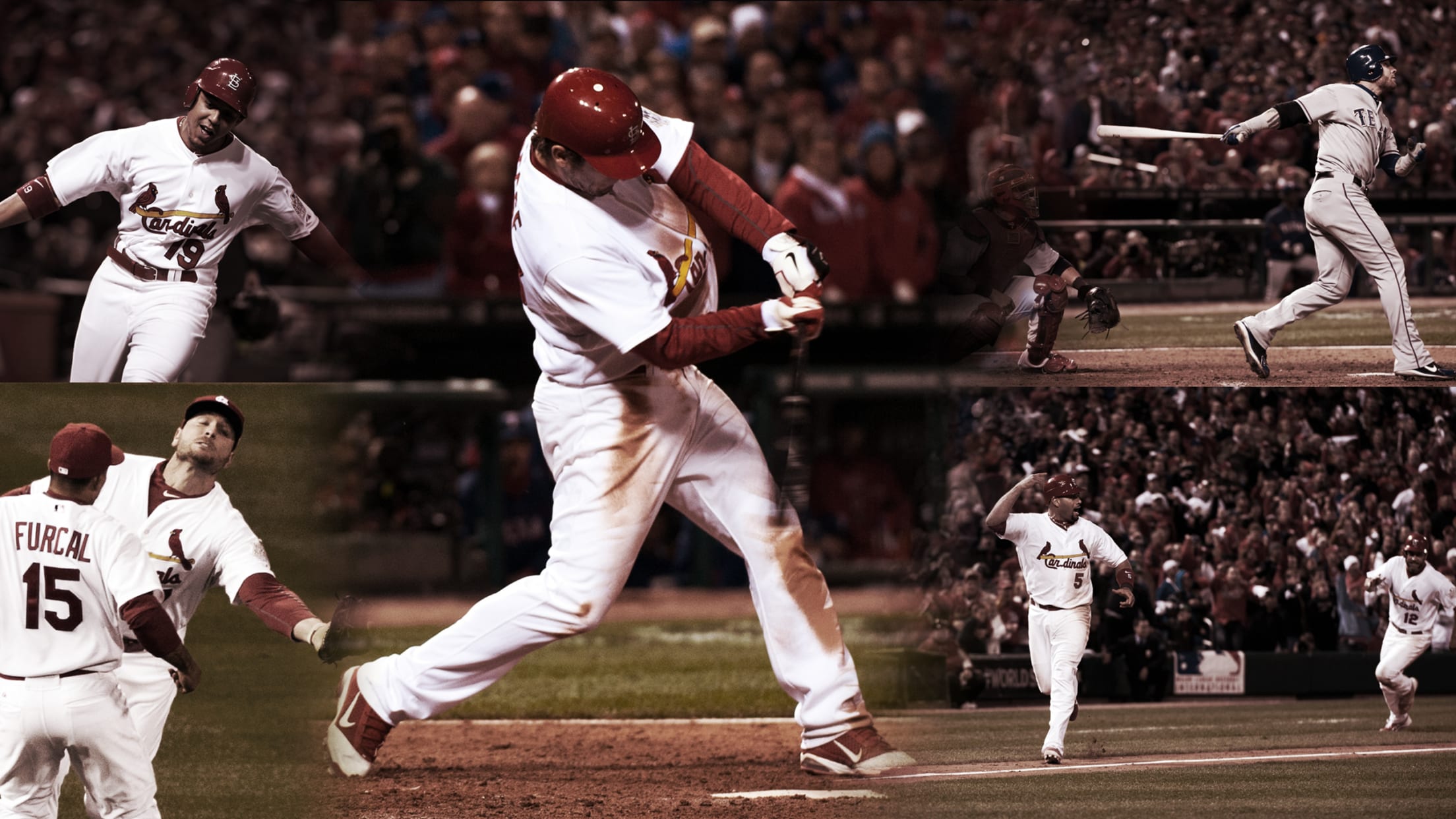 A version of this story was published in 2019.
Soler hits first true World Series leadoff HR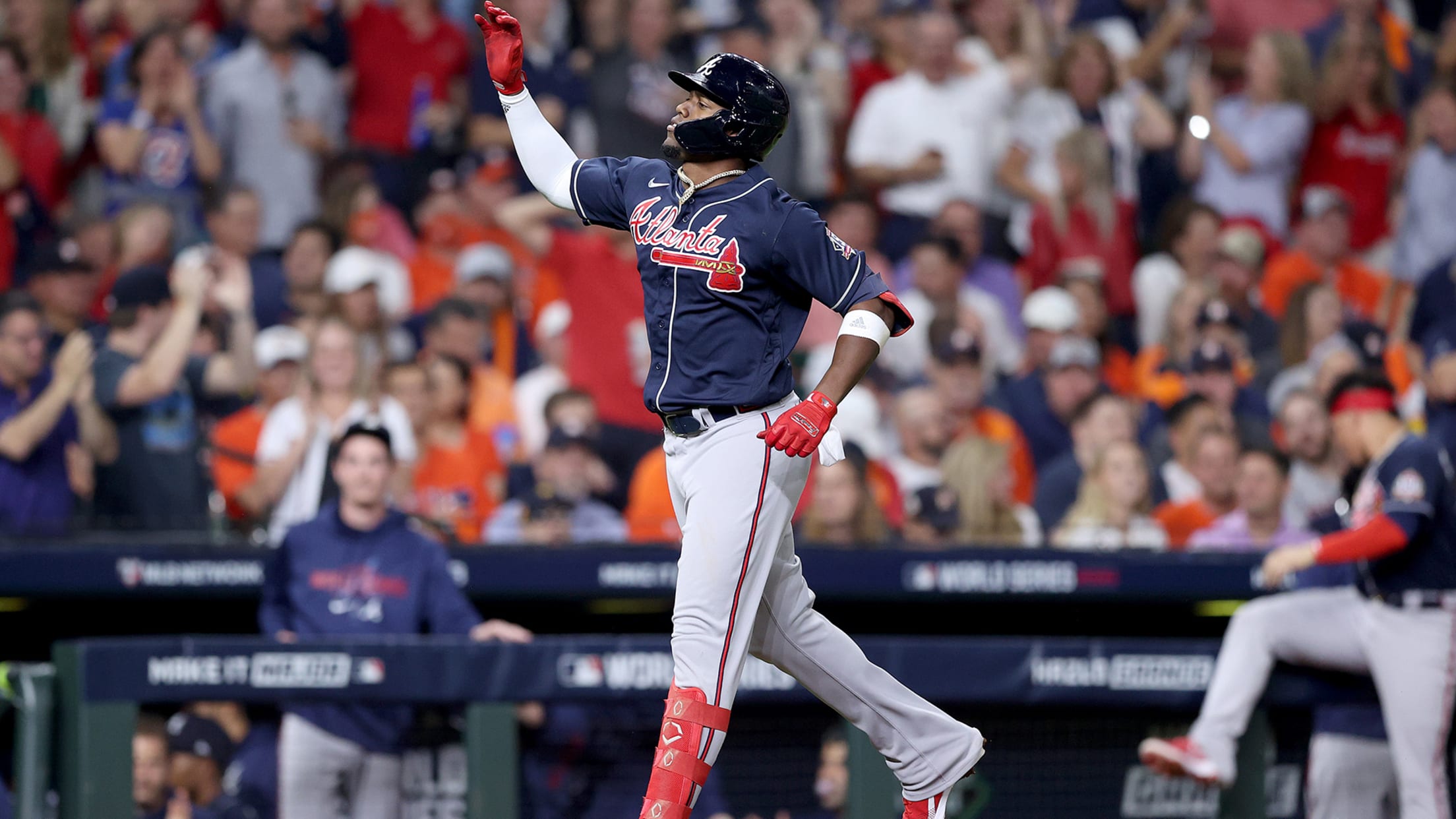 HOUSTON -- Jorge Soler wasted no time at all in announcing his return to the top of the Atlanta Braves' lineup. Soler, making his first start since returning from the COVID-19 injured list, smashed the third pitch of the World Series to the Crawford Boxes beyond the left-field wall at