New players added to winter's free-agent mix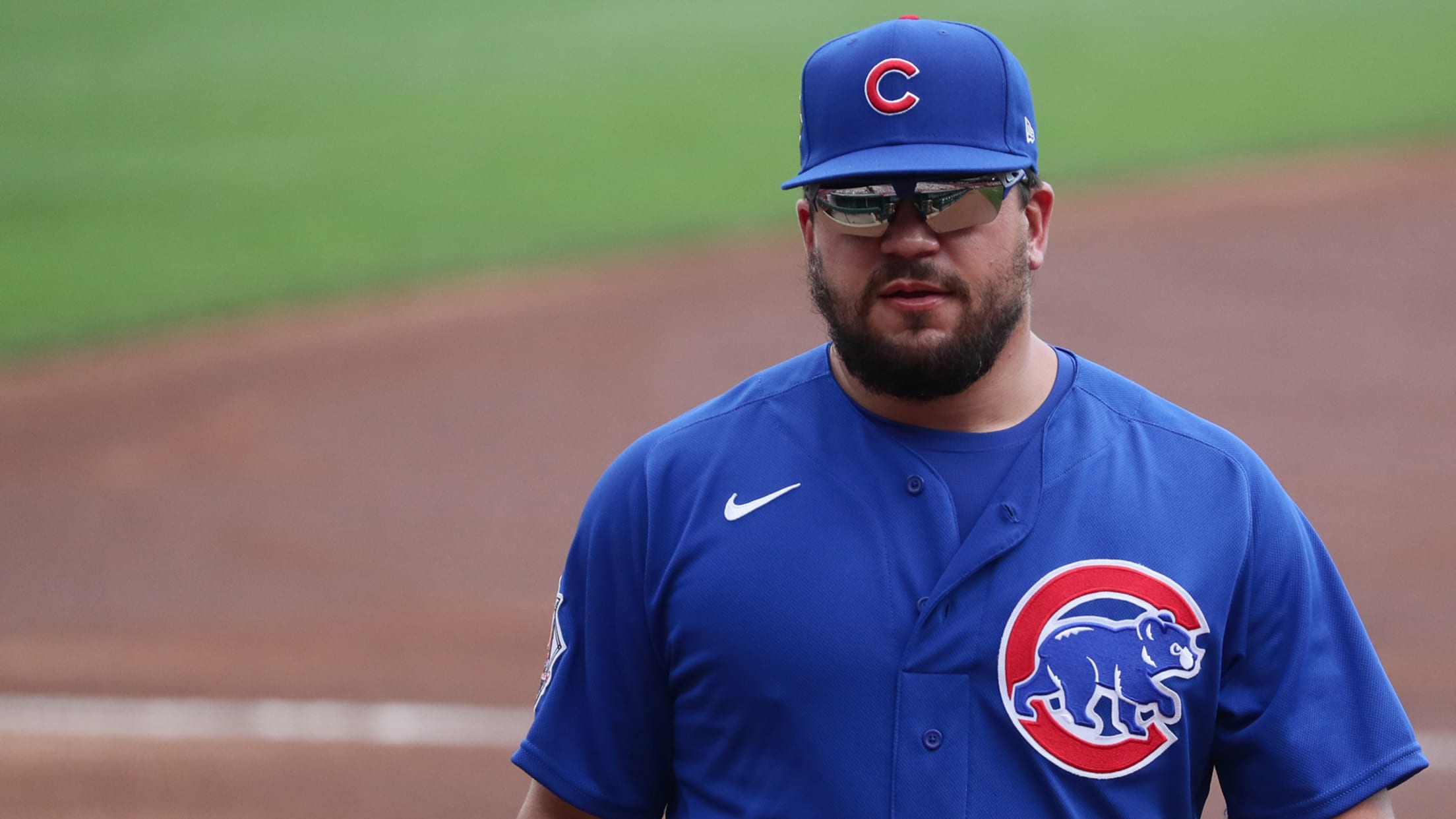 A total of 59 players were non-tendered ahead of Wednesday's deadline, though three immediately re-signed (Kyle Ryan and Dan Winkler with the Cubs, and Kyle Farmer with the Reds), meaning 56 players were added to this offseason's free-agent class. Here is a look at each players who was non-tendered, listed
Knebel 'excited' to join World Series champs
Dodgers acquire veteran reliever in trade with Brewers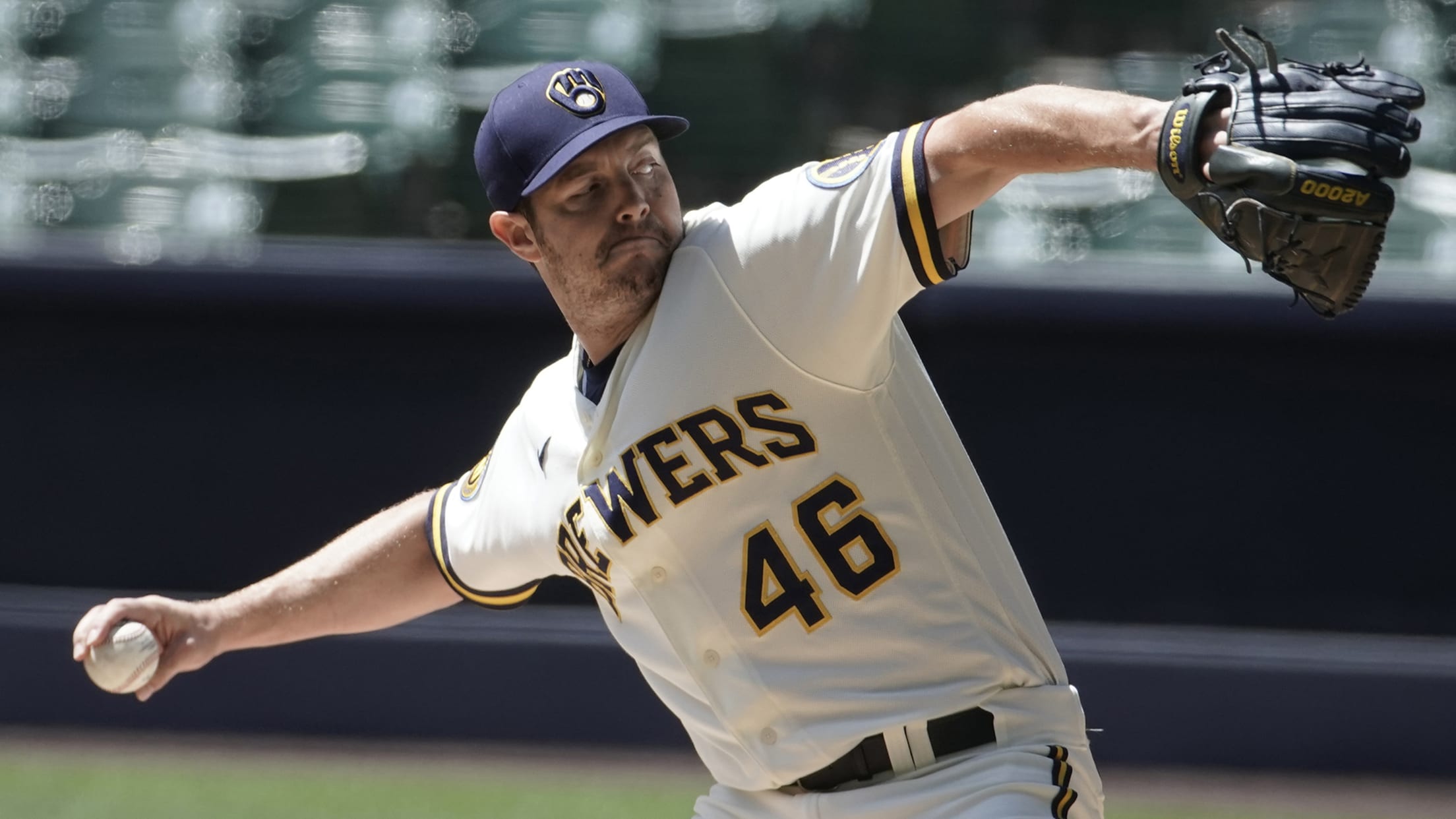 In a low-risk, high-reward move, the Dodgers acquired reliever Corey Knebel from the Brewers on Wednesday in exchange for a player to be named later or cash considerations. Knebel, who is eligible for salary arbitration after making a prorated portion of his $5.125 million deal in 2020, missed all of
'A Cubs legend': Schwarber, 3 others set free
Almora also gone; Báez, Bryant tendered; RHP claimed from Red Sox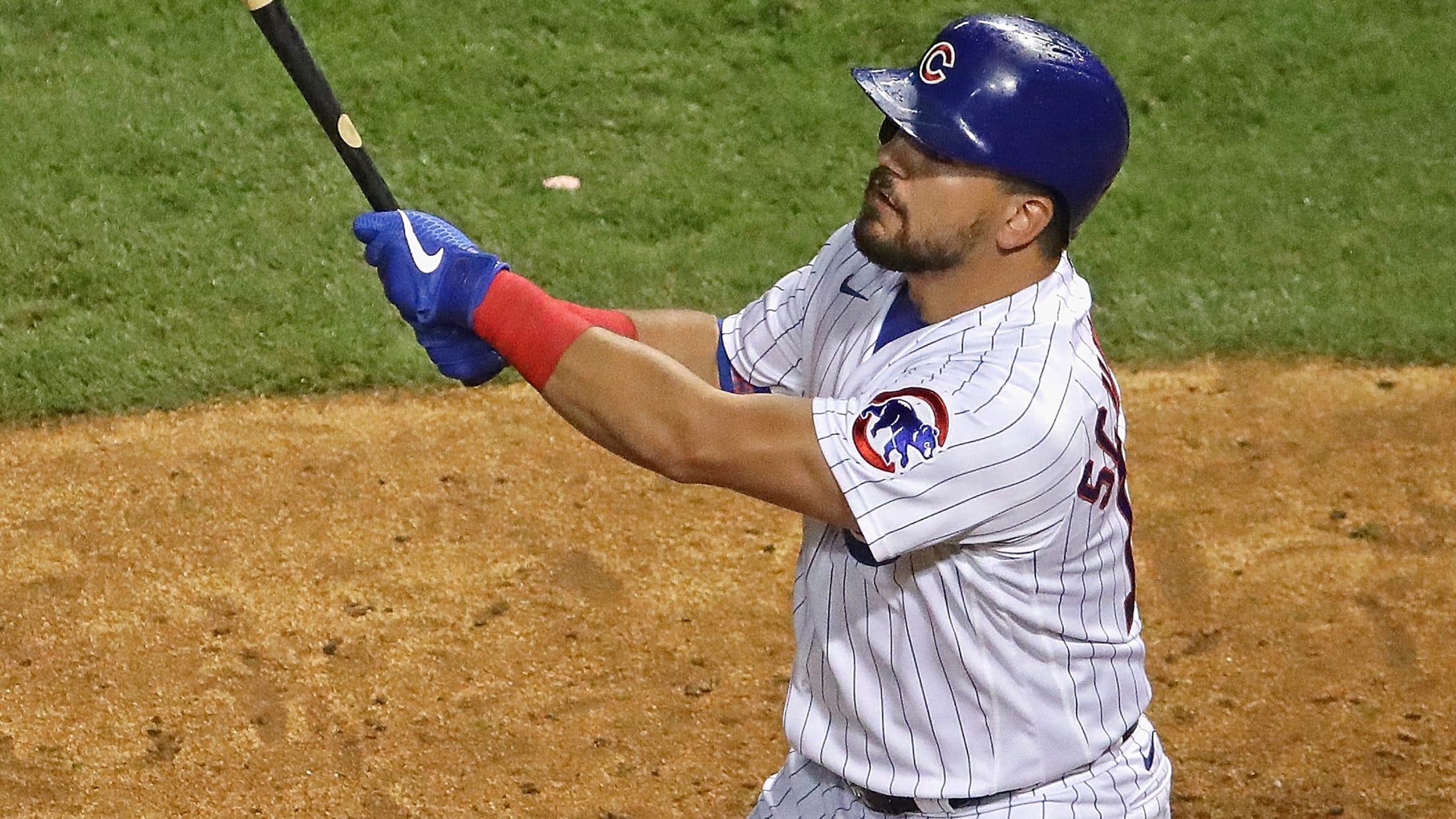 CHICAGO -- Kyle Schwarber was one of the early pieces in the construction of a Cubs core that changed the course of the franchise's history. He played a role in Chicago's World Series triumph over Cleveland four years ago, ending the Cubs' 108-year title drought. Now, Schwarber has gone from
Halos trade for veteran shortstop Iglesias
Minasian on first big move as GM: 'This was a really good fit'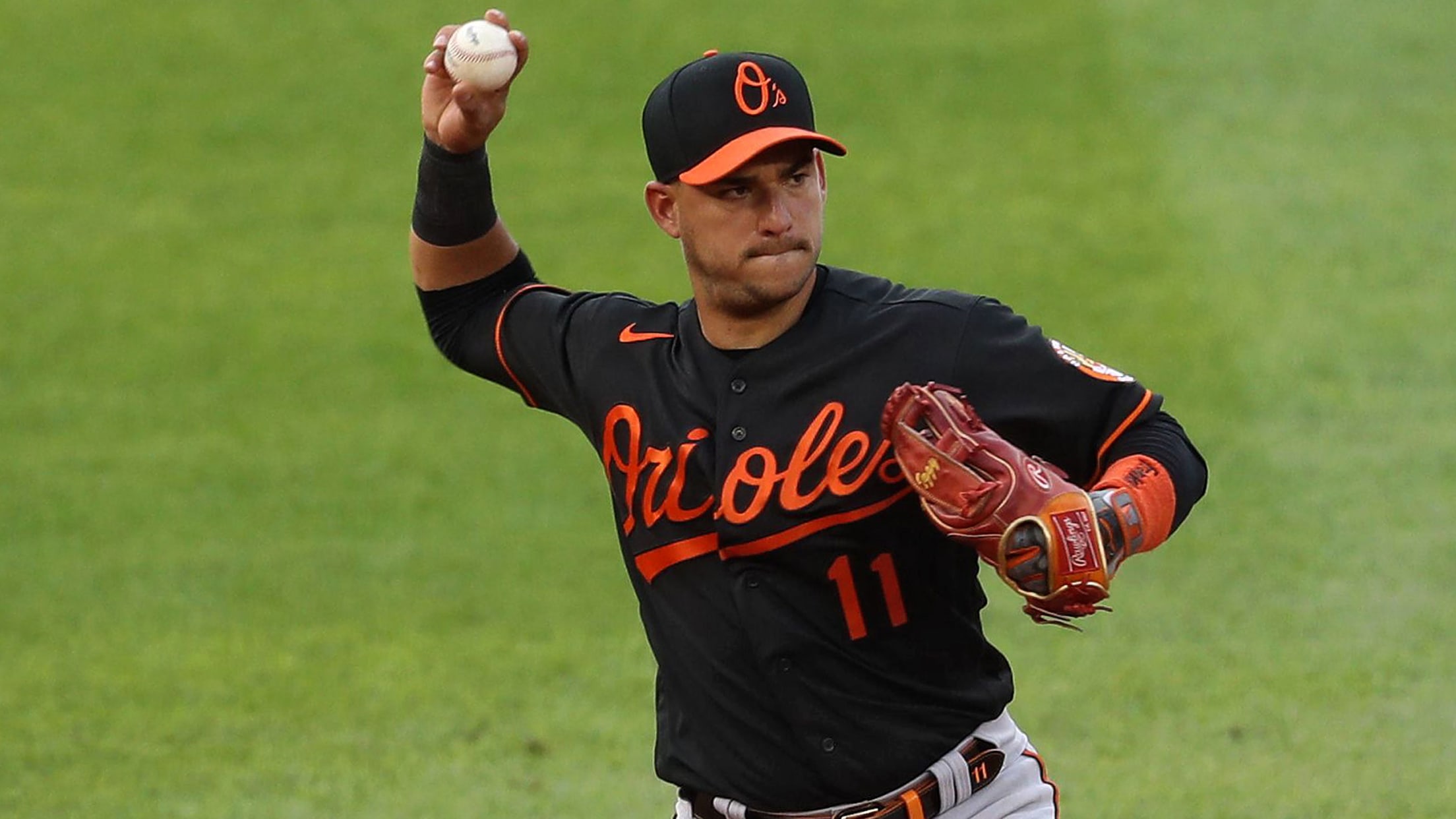 The Angels addressed a huge need at shortstop by acquiring José Iglesias from the Orioles on Wednesday for Minor League right-handers Garrett Stallings and Jean Pinto. Iglesias gives the Angels a replacement at shortstop for Andrelton Simmons, who is a free agent and was not extended a qualifying offer. Los
DJ LeMahieu's potential suitors, ranked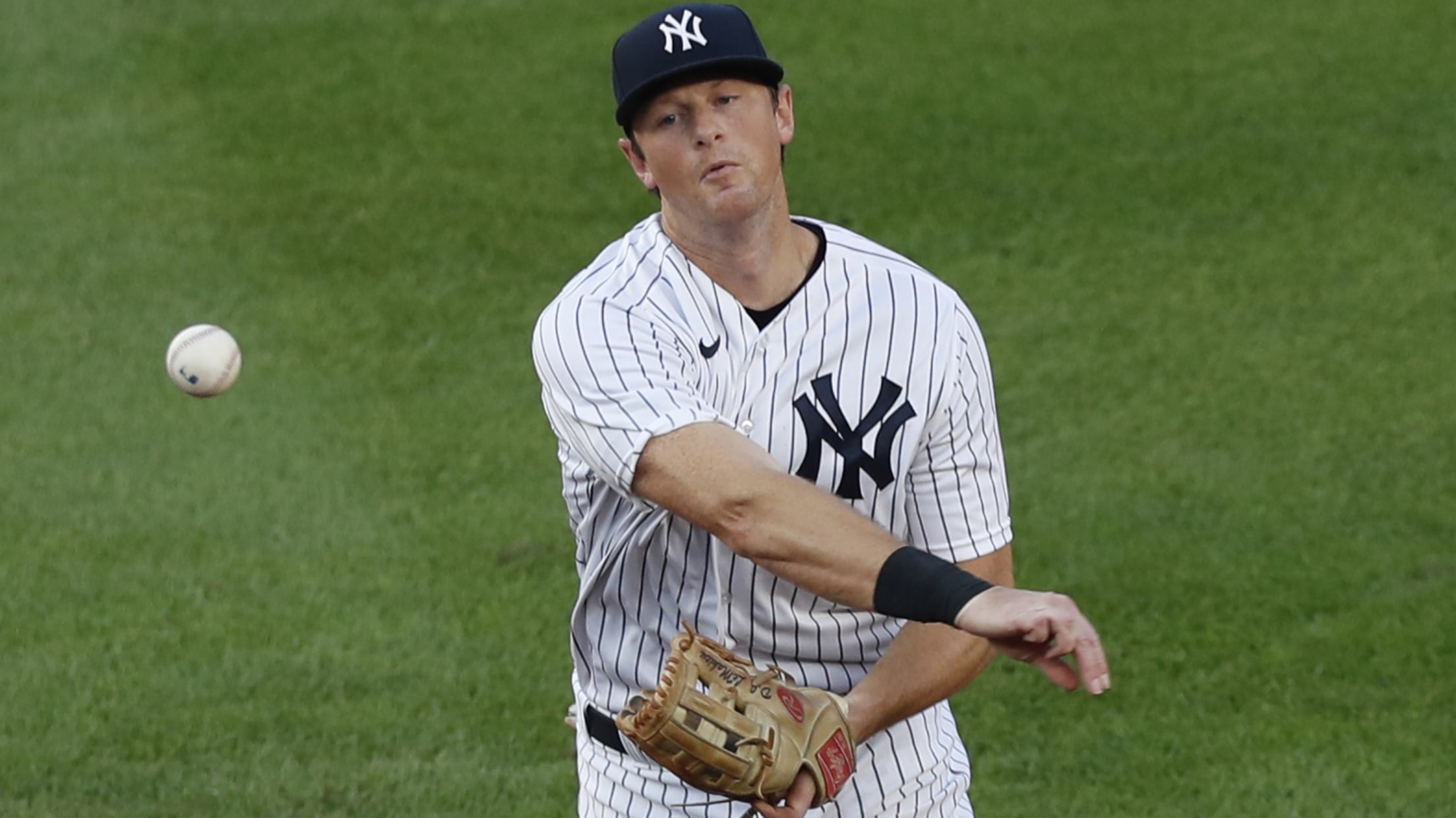 Free-agent season is upon us! This will be a free-agent season unlike any other, which makes sense, given it follows a year unlike any other. You can't expect things to start getting normal now. For the next few weeks, we'll take looks regularly at the top free agents and their
Sánchez among Yanks tendered contracts
Cessa, Heller avoid arbitration; Holder non-tendered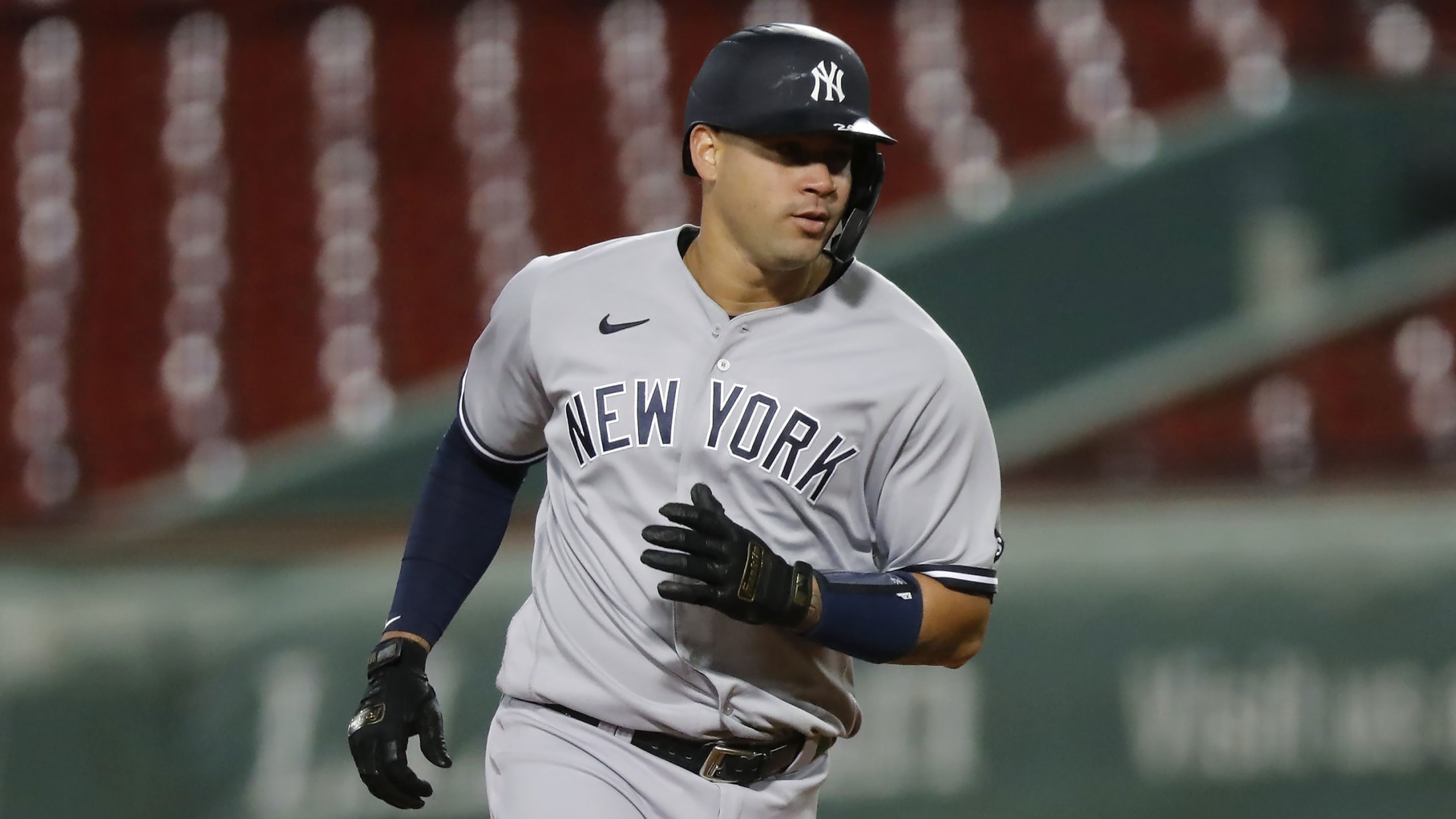 The Yankees have voiced their belief that Gary Sánchez swung the bat better than his numbers indicated throughout the most frustrating season of his professional career. They are banking that the big-swinging catcher will prove them right. Sánchez was among the players with fewer than six years of service time
Angels positioned for Bauer push?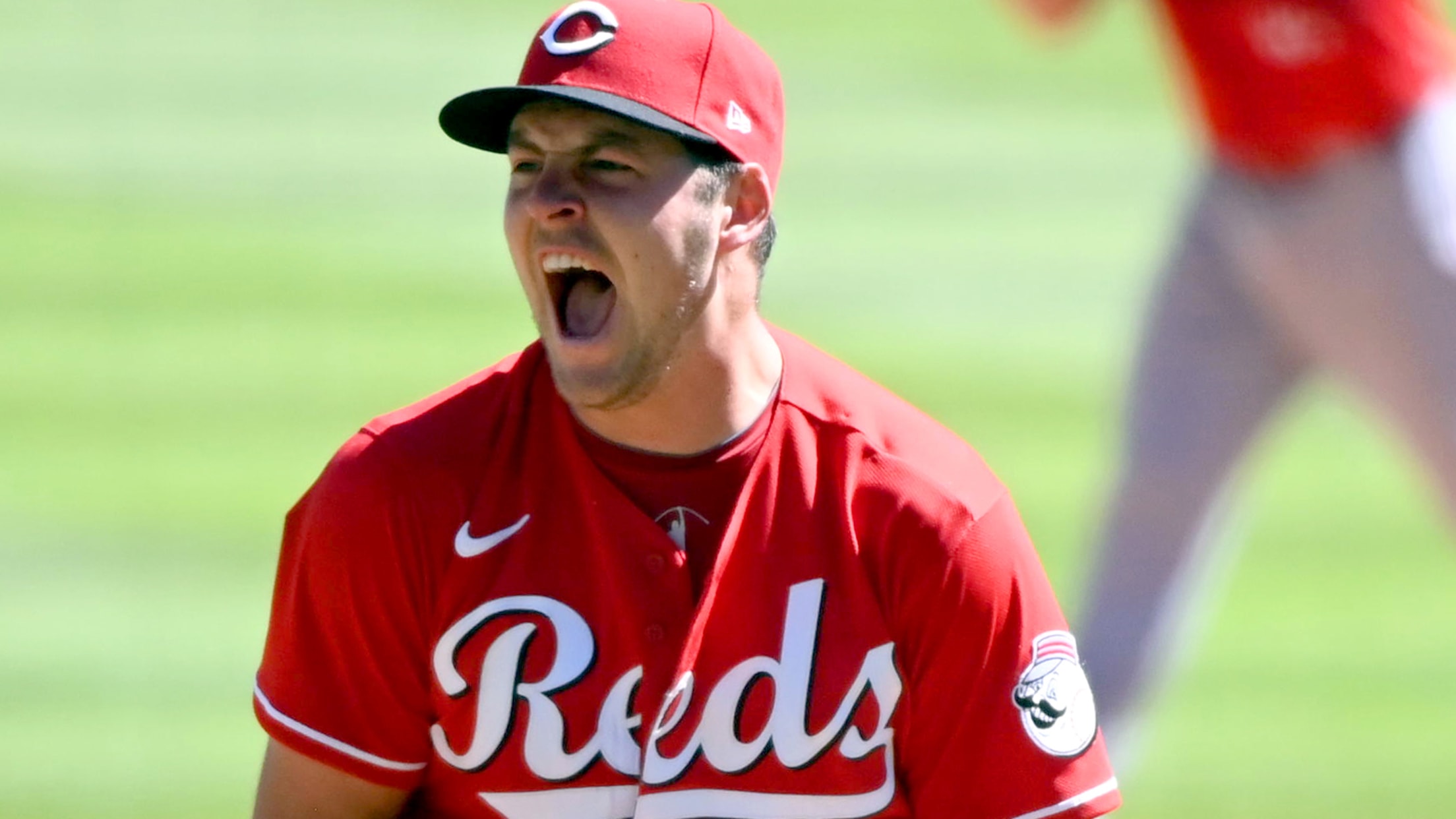 Trevor Bauer has always been one of MLB's most analytical and outspoken players, but strictly in terms of performance, he hardly could have put up a stronger platform season (11 starts, NL-best 1.73 ERA, 100-to-17 strikeout-to-walk ratio in 73 innings) before his first foray into free agency. His stellar campaign
Rumors: Blue Jays talking trade for infielder
MLB.com is keeping track of all the latest free agent and trade rumors right here.
How Halos' trade impacts shortstop market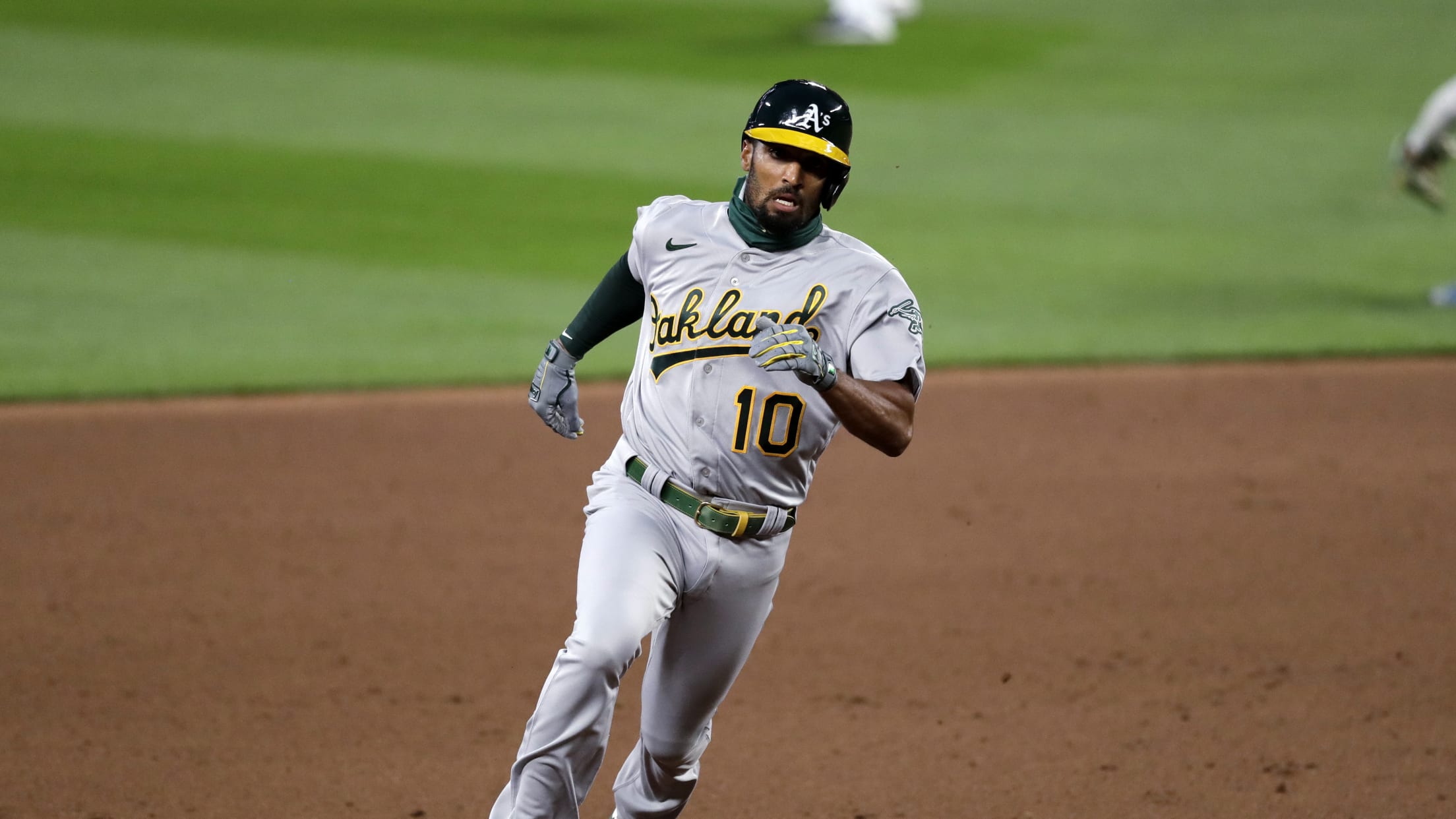 A core member of the stellar A's infield that anchored the team on its playoff runs the last three seasons, Marcus Semien is a free agent for the first time after six seasons in Oakland. Semien was an American League MVP finalist in 2019, when he played all 162 games
Every move of 2020-21 offseason, tracked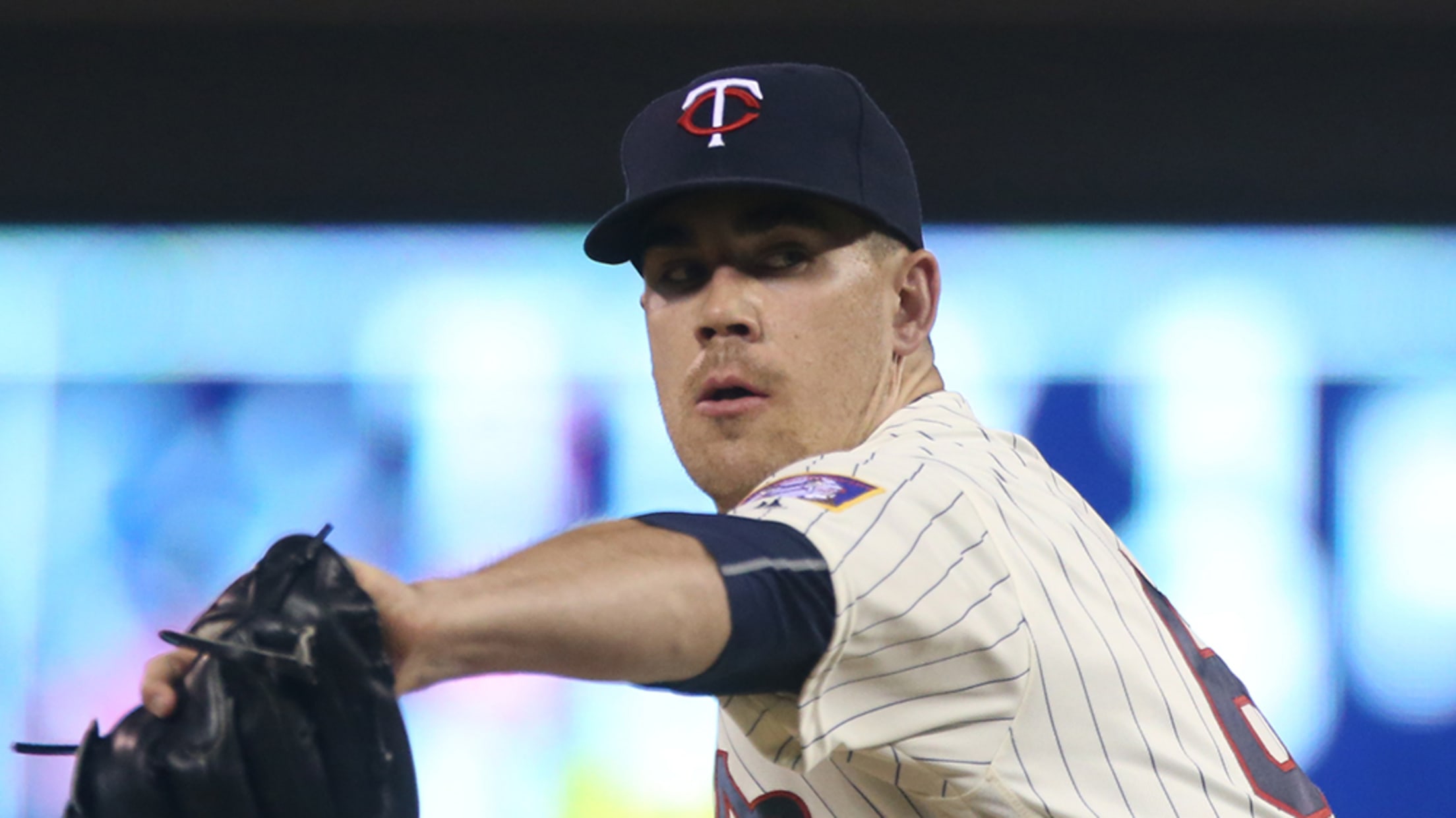 Every winter, there are dozens upon dozens of interesting player moves, and as we've done in the past (2018-19, 2019-20) we're going to catalog all of them here, in a giant running list. (All of the Major League signings and trades, anyway, from players who have already been Major Leaguers.
Position by position: Top free agents available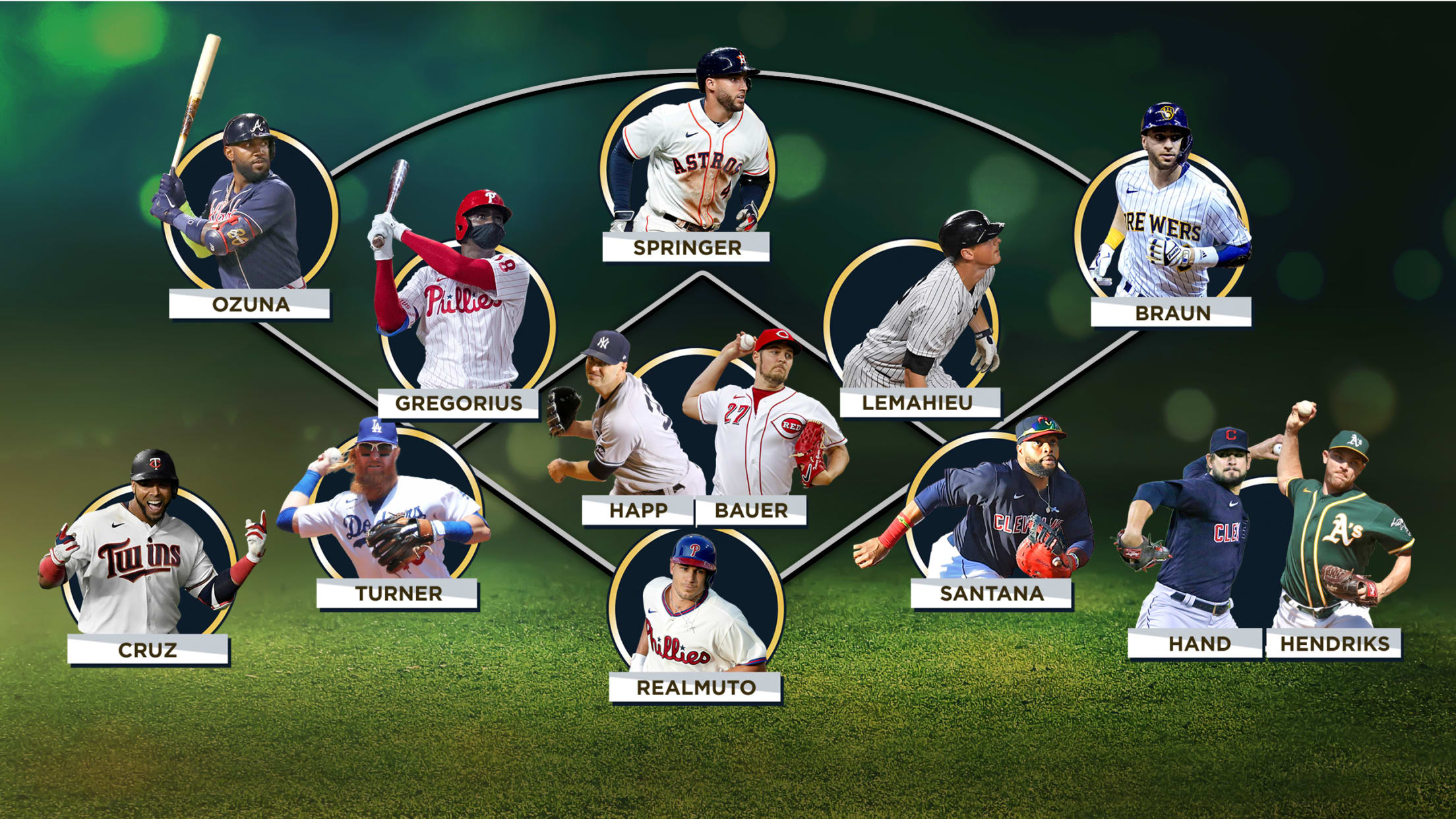 Teams around the Majors will spend the next few months tuning up their rosters for 2021. Some will be major overhauls, while others will be small tweaks. As always, the free-agent market includes a little bit of everything, but which players around the diamond figure to see the most action?
Slugger Duvall non-tendered by Braves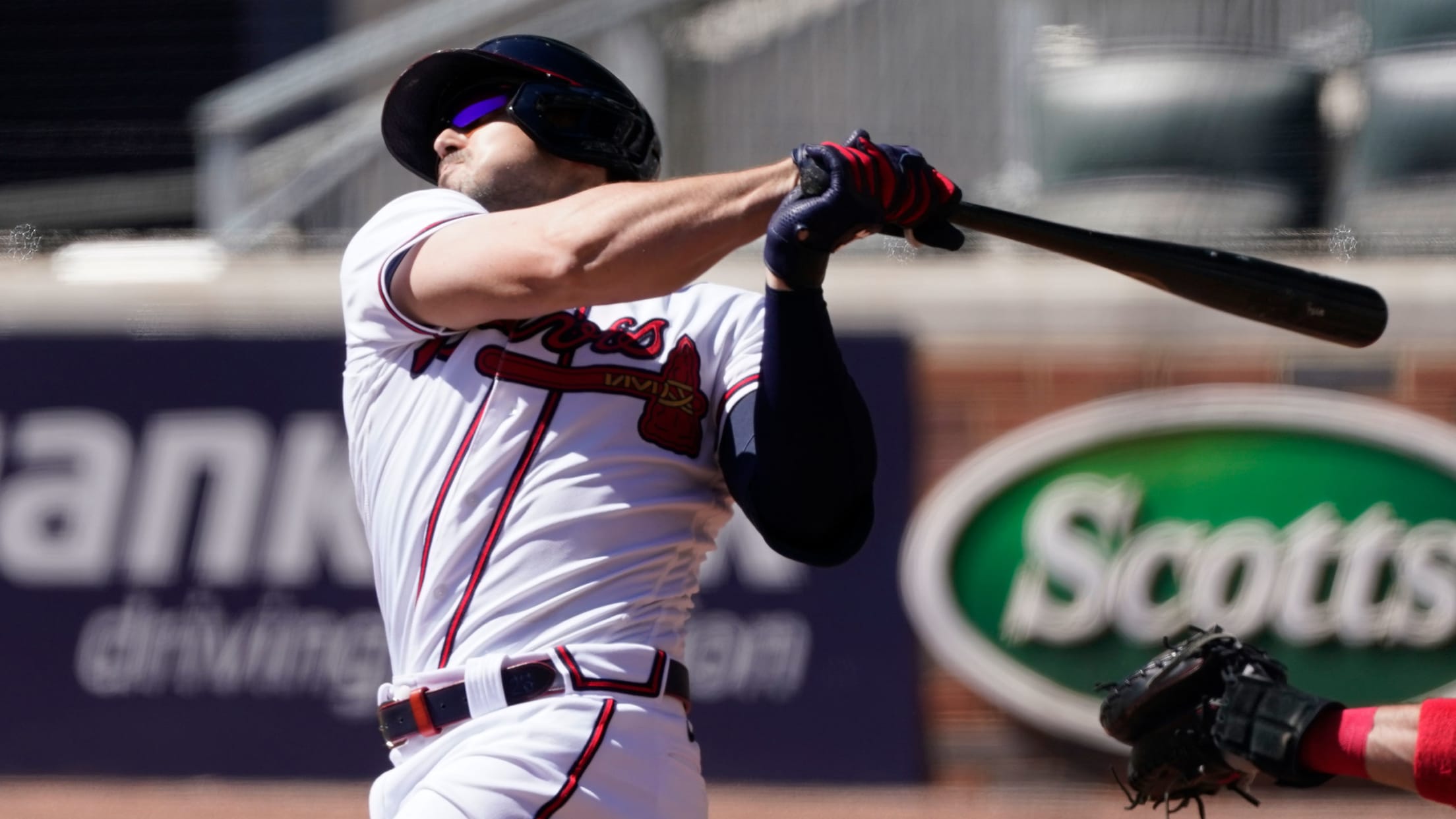 The Braves declined to tender a contract to Adam Duvall ahead of Wednesday night's deadline, putting his future with the club in doubt. Duvall was the Braves' only arbitration-eligible player who was not tendered a contract. Johan Camargo, Luke Jackson and Grant Dayton signed one-year deals with the club on
Rosario, Wisler non-tendered by Twins
Four players agree to deals; Rogers tendered contract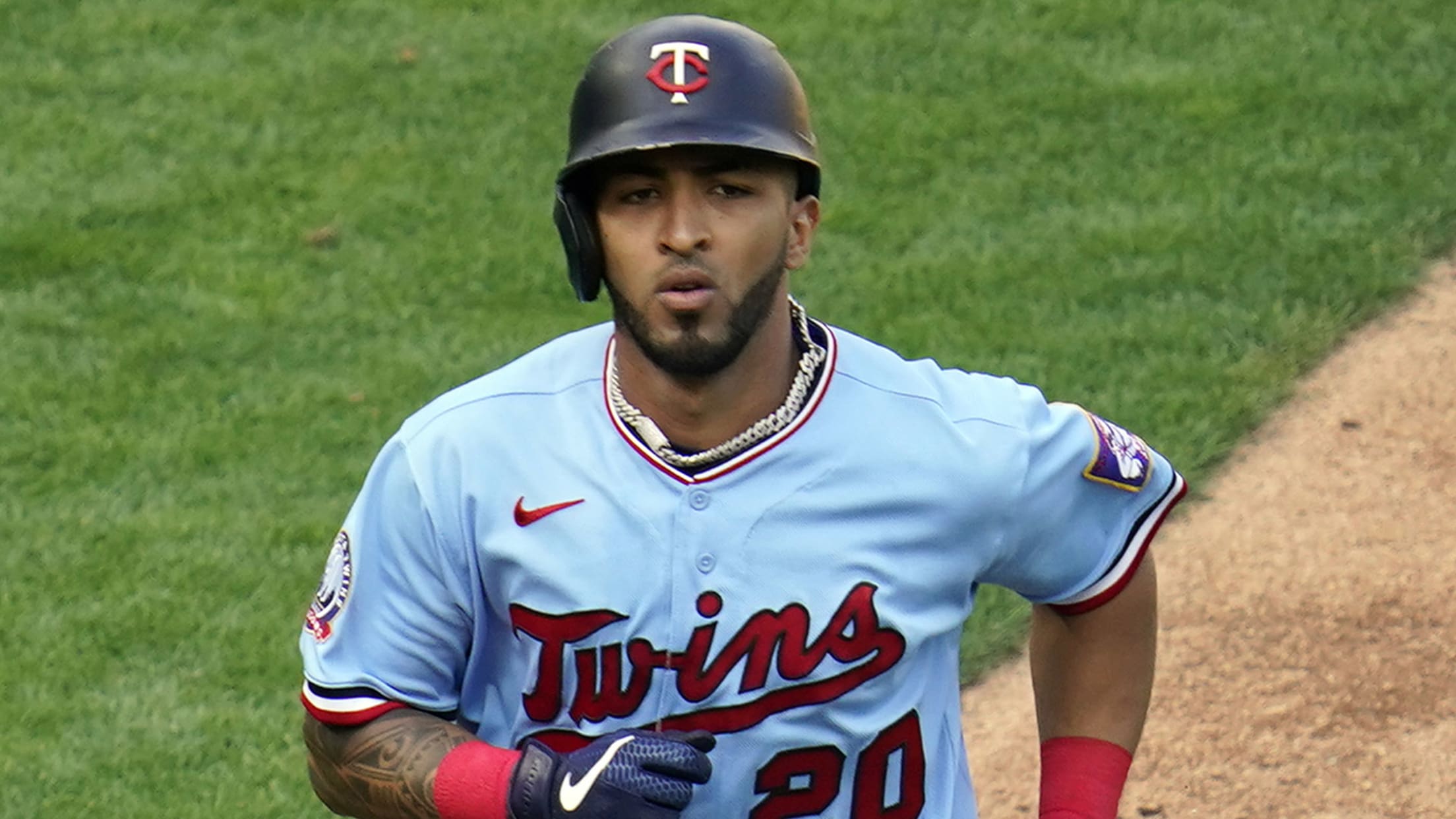 MINNEAPOLIS -- The Twins non-tendered left fielder Eddie Rosario and reliever Matt Wisler at Wednesday night's deadline, making both players free agents. The move with Rosario came as no surprise; the decision on Wisler, on the other hand, came as a significant surprise after he had been one of the
Dahl among trio non-tendered by Rockies
Outfielder becomes free agent, along with Wolters, González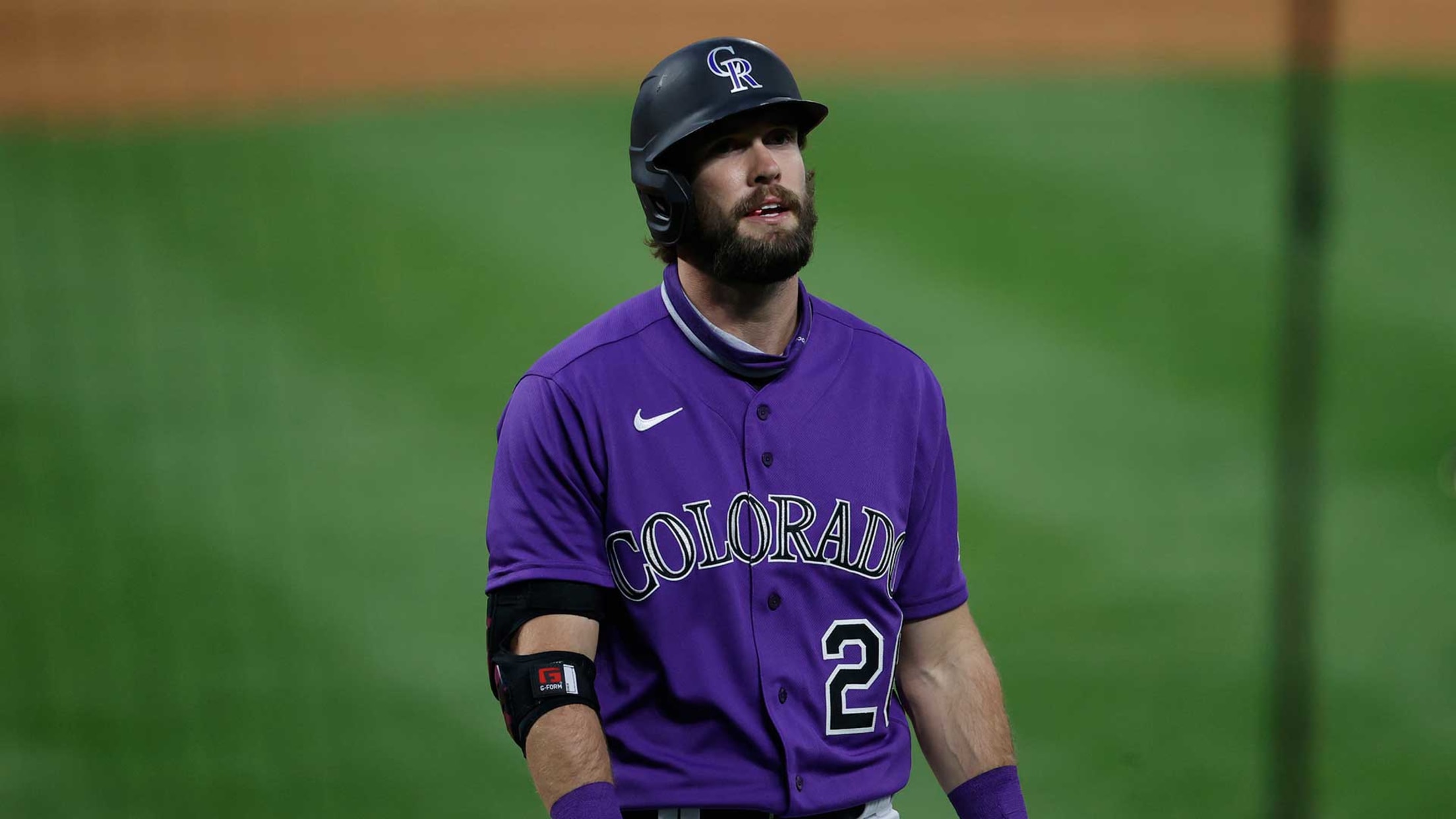 DENVER -- In a move driven by the lack of ticket revenue in 2020 and uncertainty surrounding next year, the Rockies non-tendered center fielder David Dahl on Wednesday, the deadline to offer contracts to players eligible for salary arbitration. Dahl, who has dealt with frequent injuries but also was an
Matz agrees to deal; Gsellman tendered
Mets decline to tender lefty Chasen Shreve a contract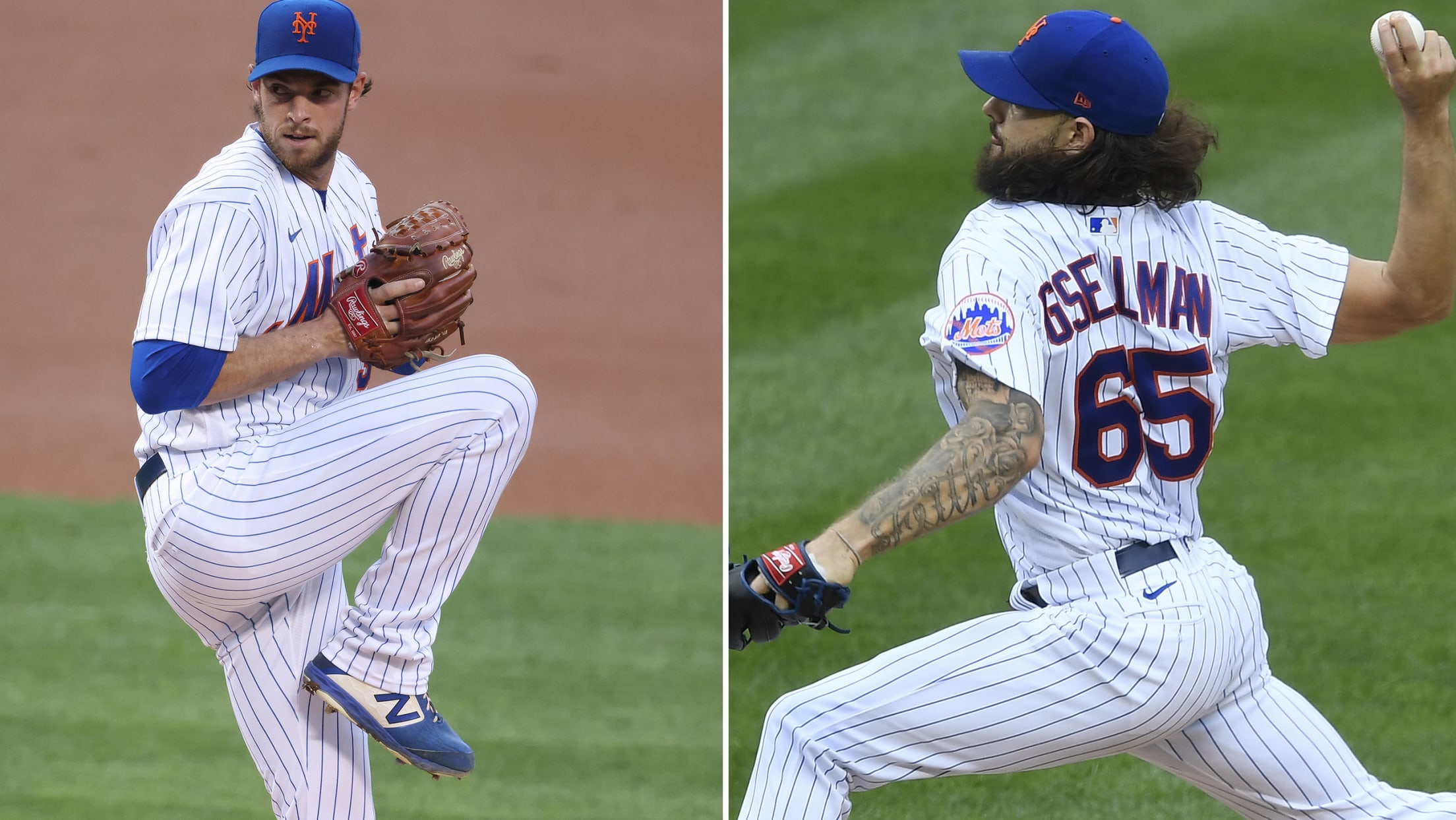 NEW YORK -- A surprise non-tender of Chasen Shreve was the most noteworthy decision the Mets made prior to Wednesday's deadline for teams to tender contracts to their players not under guaranteed deals. The Mets chose to extend contracts to two pitchers coming off down years, Steven Matz and Robert
Padres tender contract to Pham, not Garcia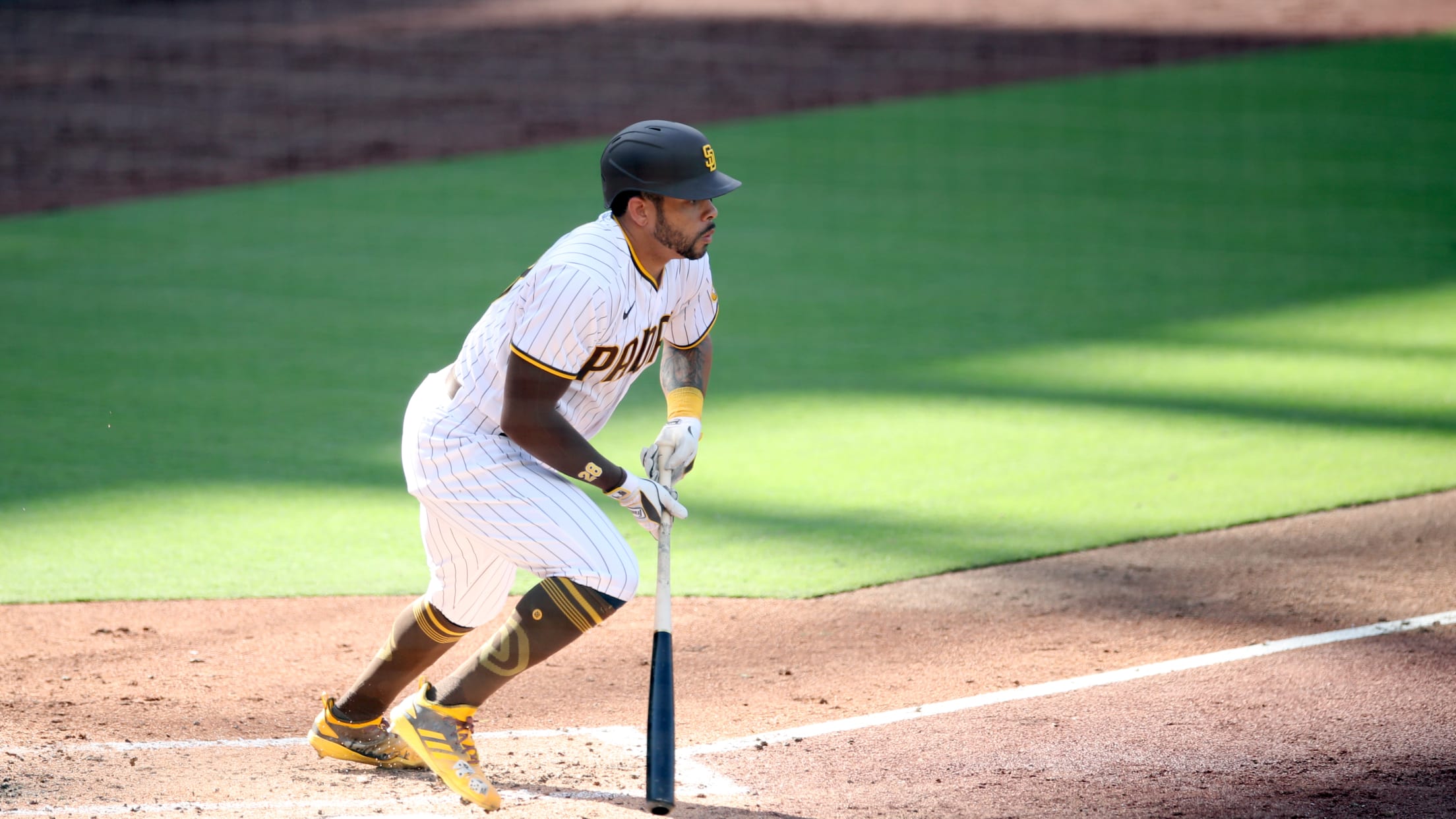 SAN DIEGO -- The Padres tendered a contract to outfielder Tommy Pham on Wednesday but cut ties with Greg Garcia, making the versatile utility player a free agent. Pham and Garcia were the Padres' two biggest question marks ahead of Wednesday's non-tender deadline, and neither decision comes as much of
Mazara, Rodón non-tendered by White Sox
Fry agrees to 1-year deal; Menechino, Cairo talk '21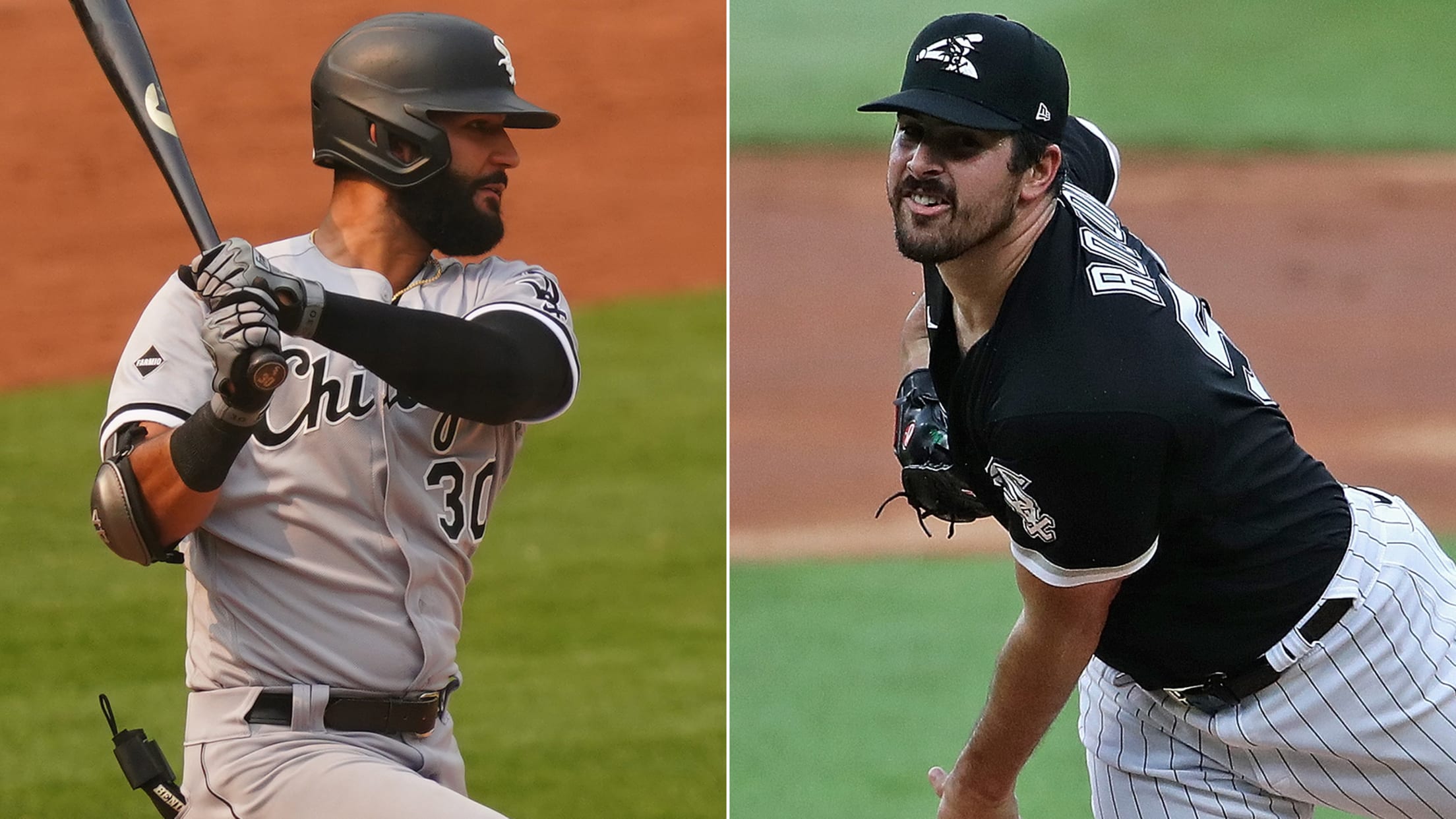 CHICAGO -- The White Sox announced Wednesday that they've declined to tender 2021 contracts to left-handed pitcher Carlos Rodón and outfielder Nomar Mazara. The White Sox also agreed to terms on a one-year, $862,500 contract with left-handed pitcher Jace Fry, avoiding arbitration. All remaining unsigned players on the White Sox
Ozuna's market coming into focus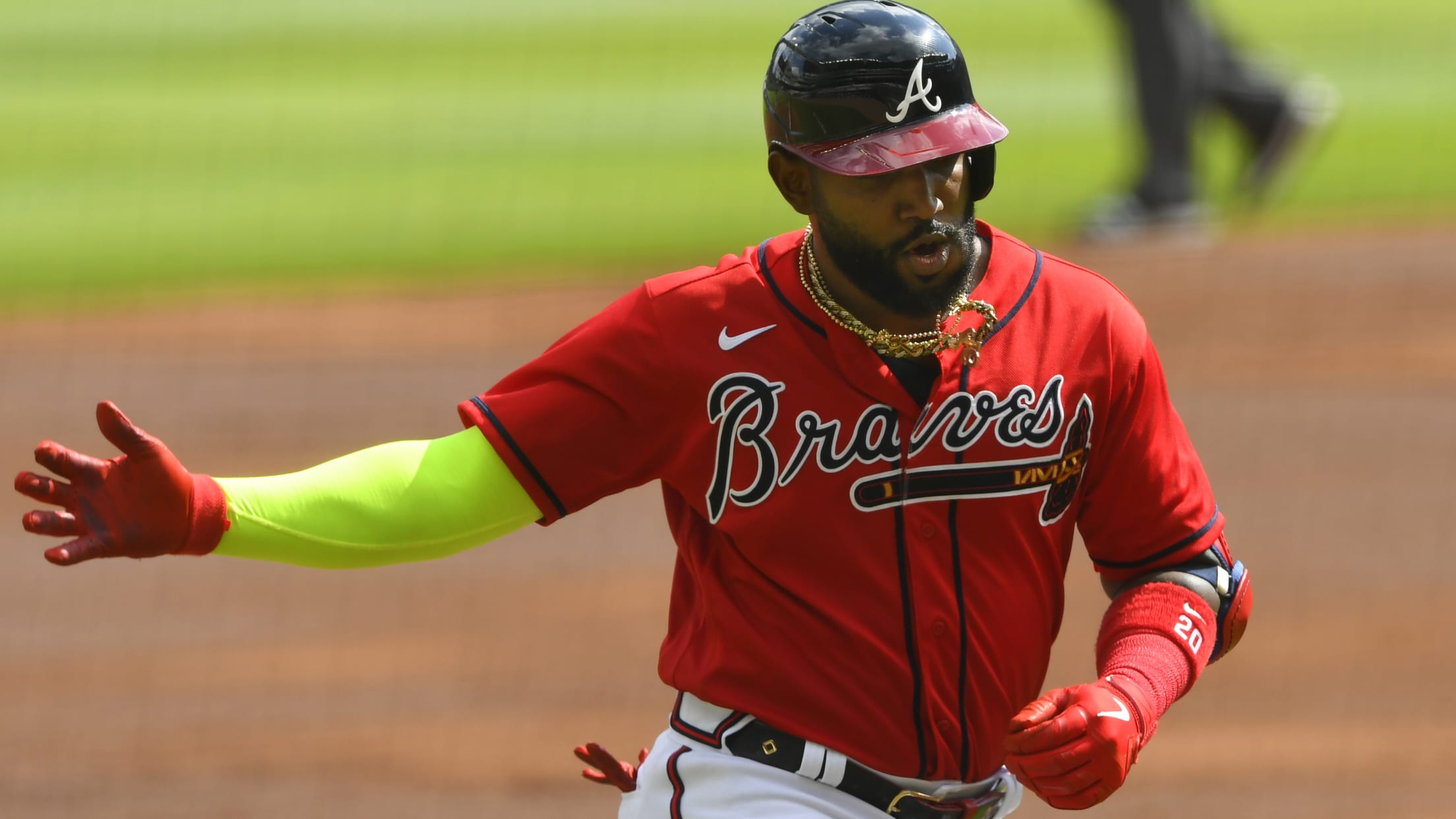 After a pair of underwhelming seasons in St. Louis (107 OPS+ from 2018-19), Marcell Ozuna bet on himself prior to the '20 season, signing a one-year, $18 million free-agent deal with the Braves. It's safe to say Ozuna re-established his market value (and then some): He nearly won the National
No surprise: Nats tender Soto, Turner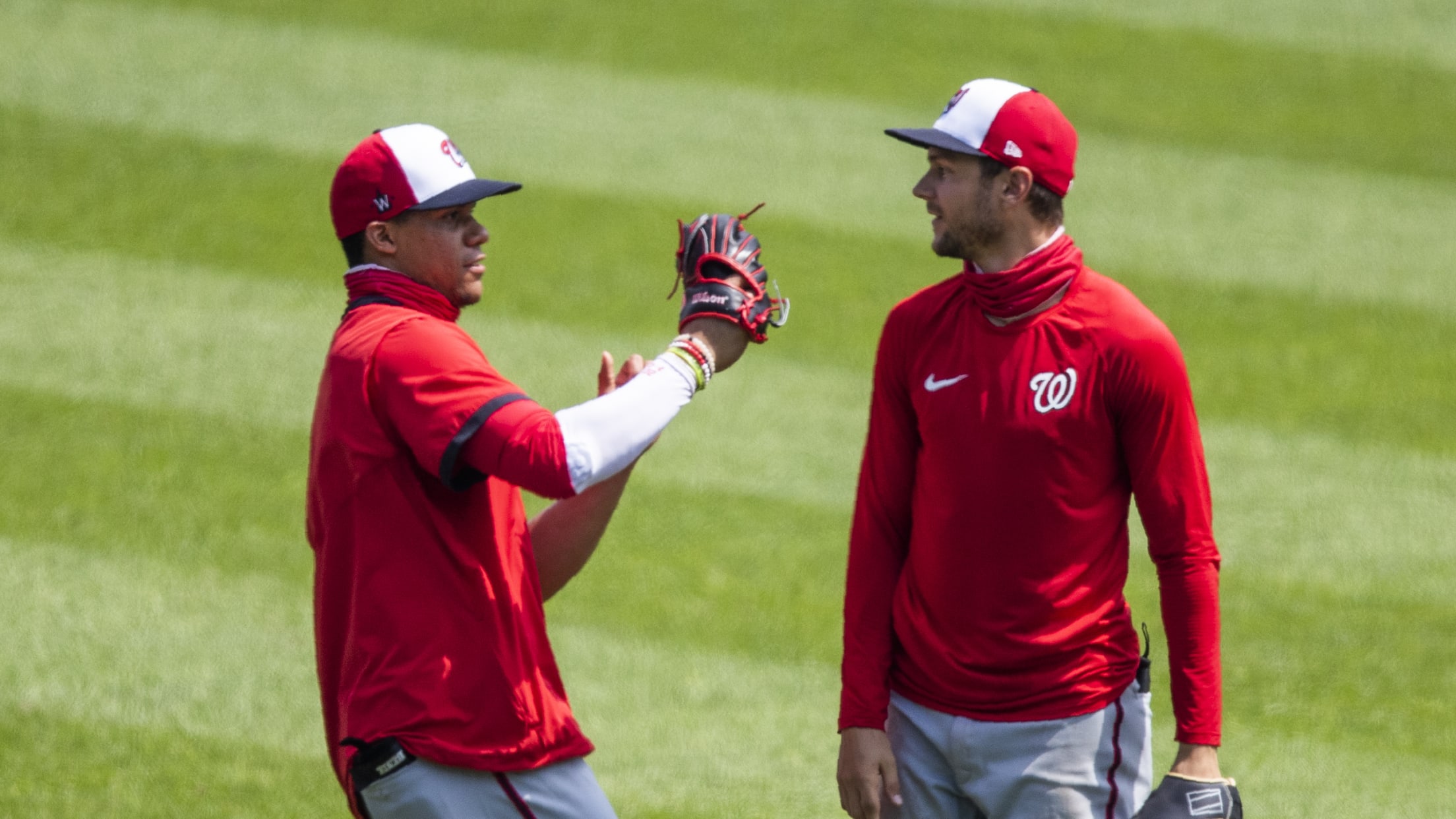 In an expected move, the Nationals tendered contracts to standouts Juan Soto and Trea Turner. The league-wide deadline to tender 2021 contracts to arbitration-eligible players was 8 p.m. ET on Wednesday, and Washington did not non-tender any players. The club agreed to a one-year, $1.5 million deal with right-hander Joe
KC re-signs Soler, Dozier, three more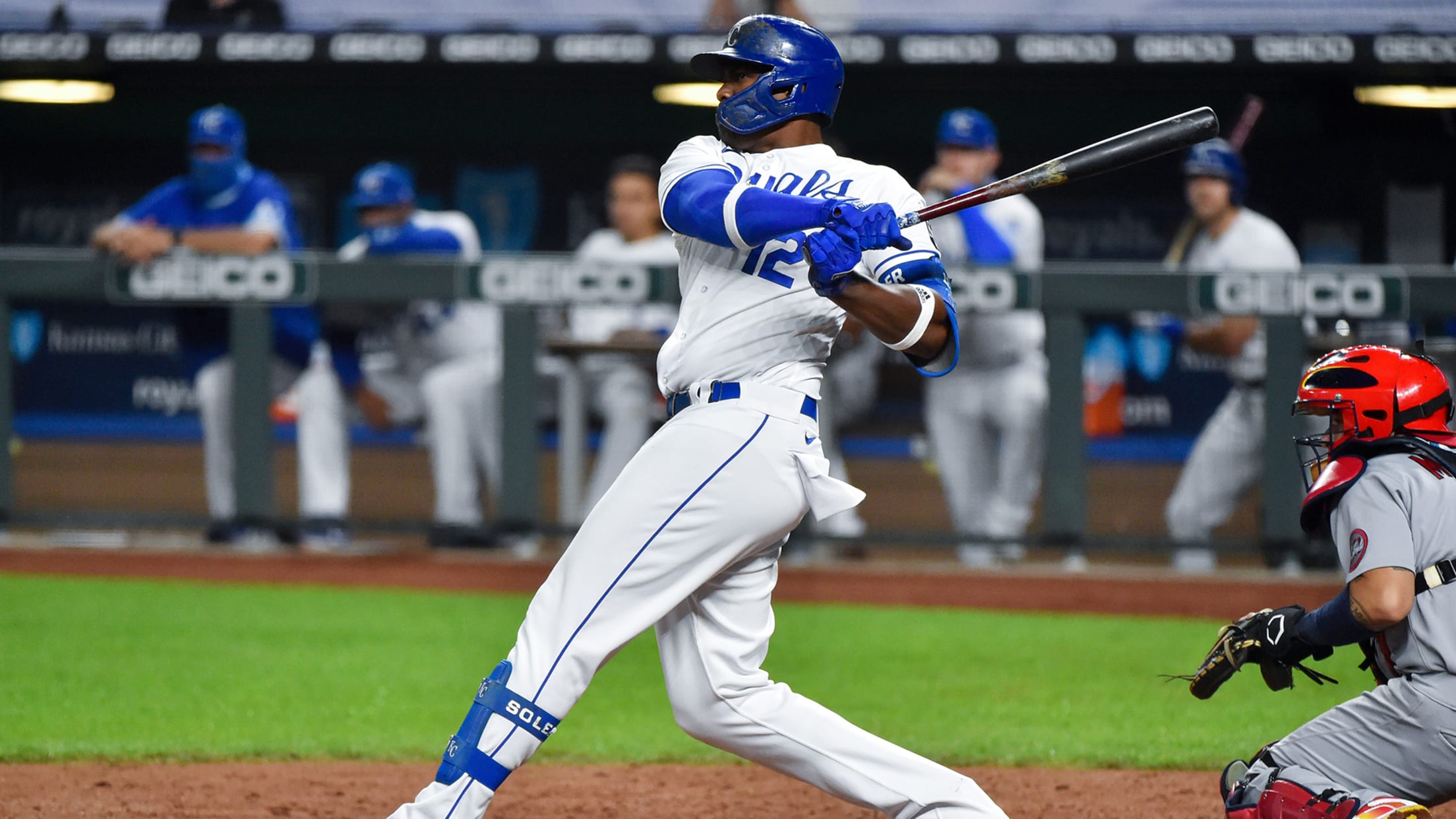 The Royals agreed to one-year contracts with OF/DH Jorge Soler, first baseman/outfielder Hunter Dozier, right-handers Jesse Hahn and Jakob Junis and outfielder Franchy Cordero, but the club non-tendered third baseman Maikel Franco, infielder Jeison Guzman, infielder/outfielder Erick Mejia and outfielder Bubba Starling by Wednesday's 7 p.m. CT deadline. Left-handed pitcher
Indians non-tender Naquin (source)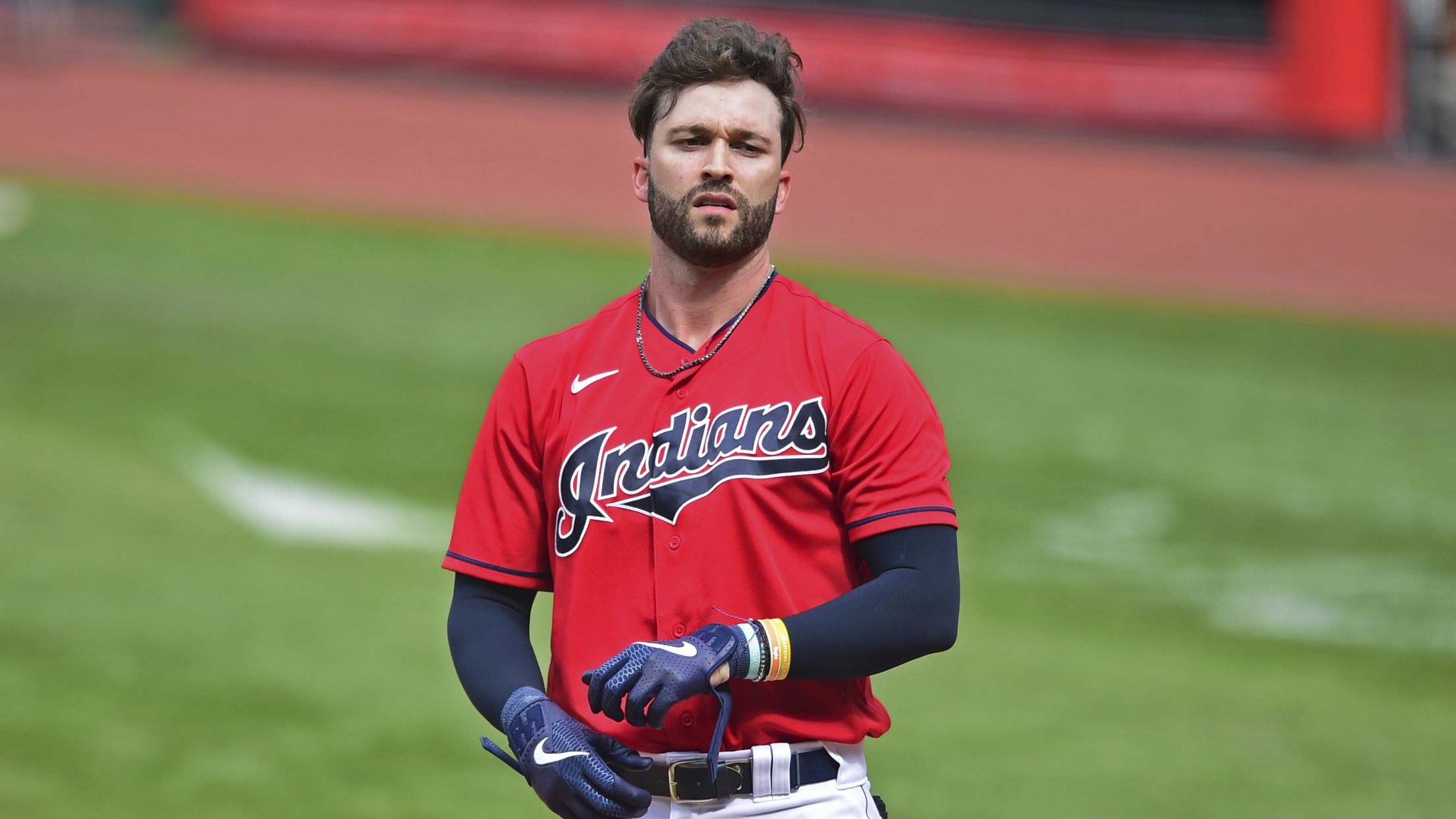 CLEVELAND -- Because the Indians' overcrowded outfield struggled offensively this past season, it seemed likely that at least one of their arbitration-eligible outfielders would not be tendered a contract before Wednesday's 8 p.m. ET deadline, and that proved to be the case. The Indians announced Wednesday evening that they did
Red Sox avoid arb with Barnes, three others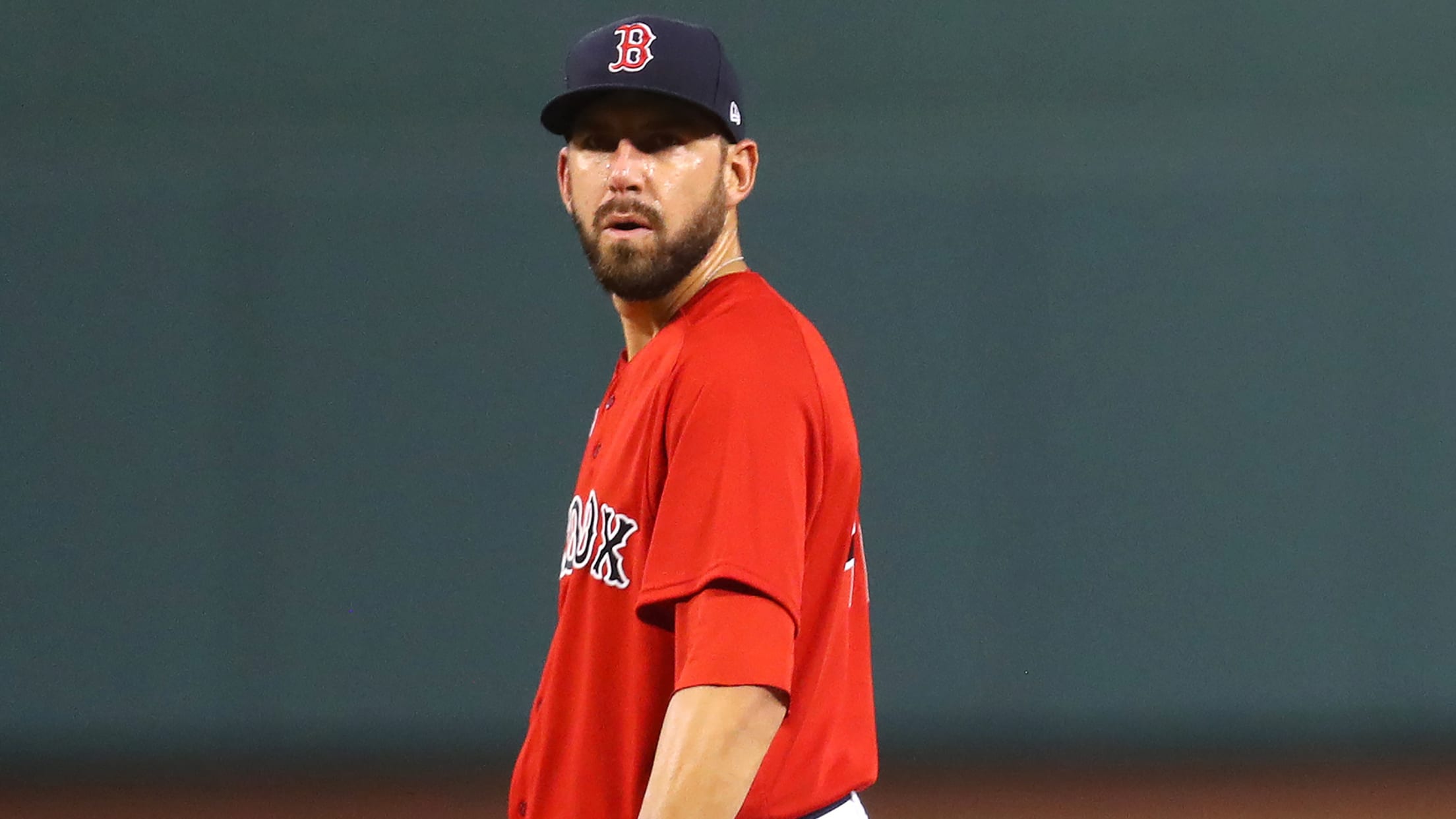 The Red Sox finished off a flurry of activity leading up to Wednesday's 8 p.m. ET non-tender deadline, announcing that they avoided arbitration by reaching one-year deals with righty relievers Matt Barnes, Ryan Brasier and Austin Brice along with backup catcher Kevin Plawecki. The pacts came on the heels of
Colás, the 'Cuban Ohtani,' steps toward MLB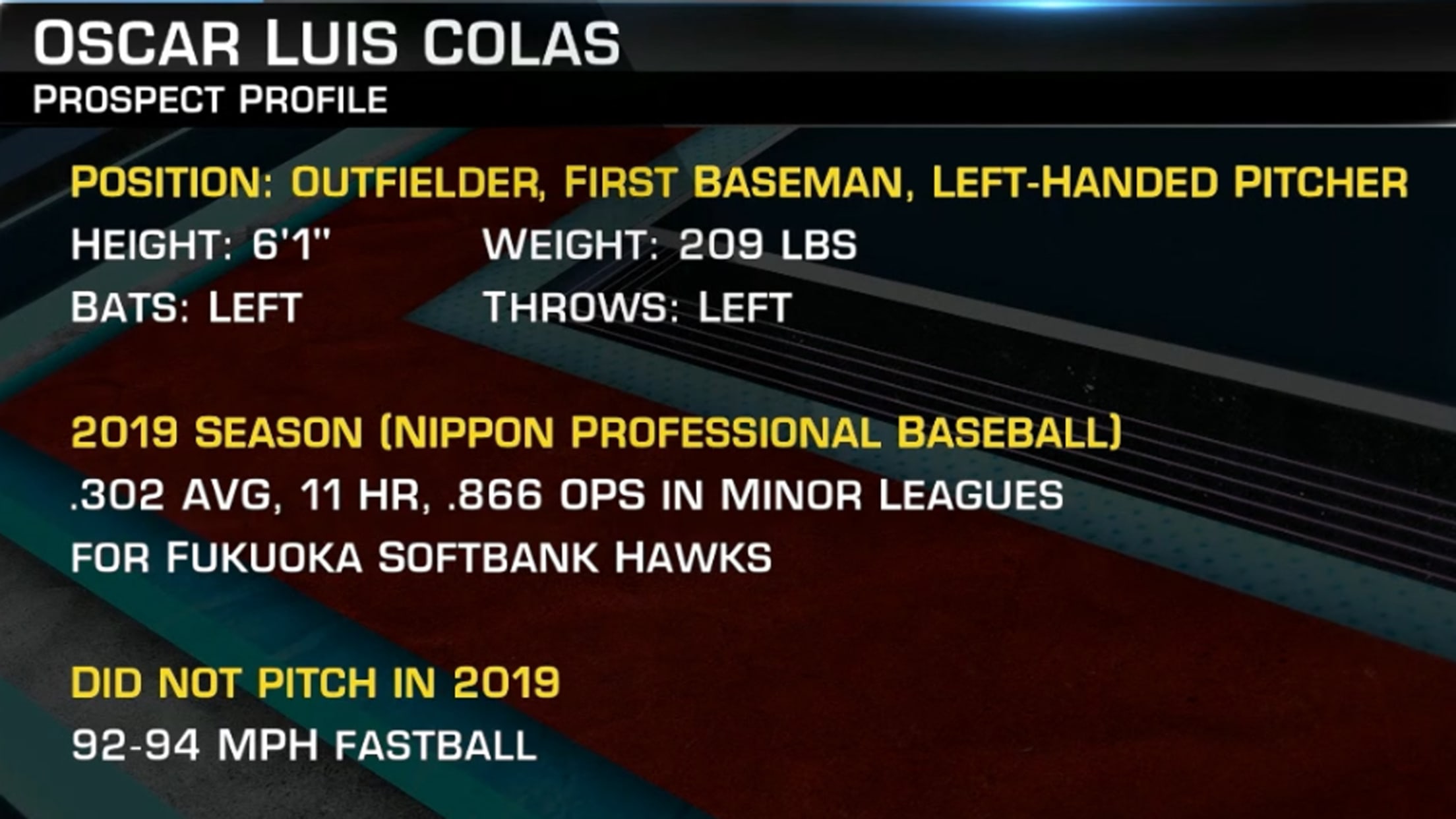 Two-way player Oscar Luis Colás, who defected from Cuba in January, has been declared a free agent by his Nippon Professional Baseball team, the Fukuoka Softbank Hawks, a source told MLB.com's Jesse Sanchez on Wednesday. Colás will now petition for Major League Baseball free agency, which is the first step
Cards tender 5, but not Brebbia, Ravelo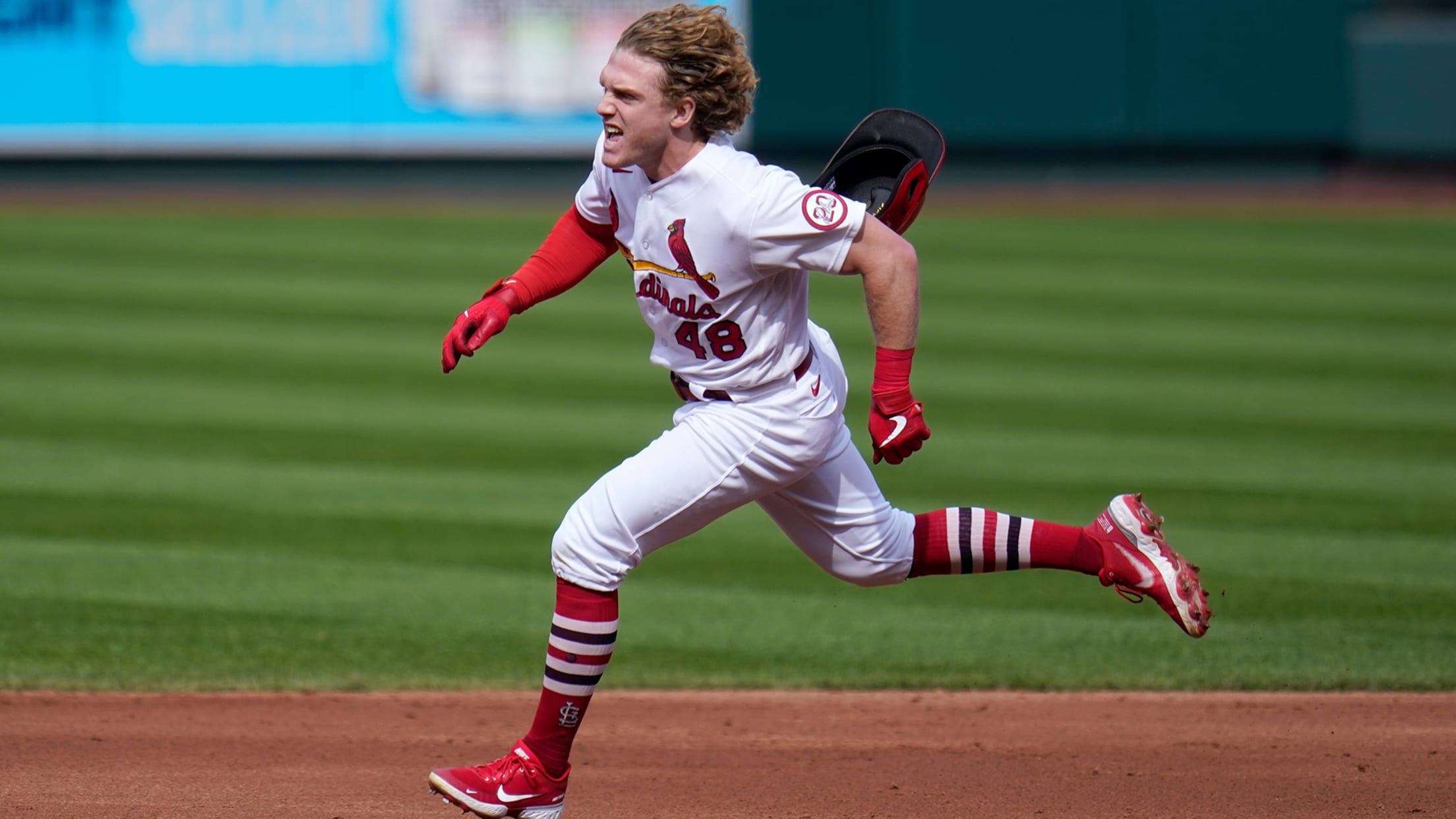 ST. LOUIS -- The Cardinals cleared two spots on their roster at Wednesday's deadline to offer player contracts for the 2021 season, declining to tender offers to reliever John Brebbia and infielder Rangel Ravelo. Both are now free agents. With their roster now at 37, the Cardinals tendered contracts to
Alberto non-tendered in flurry of O's moves
Sánchez, Valaika agree to one-year deals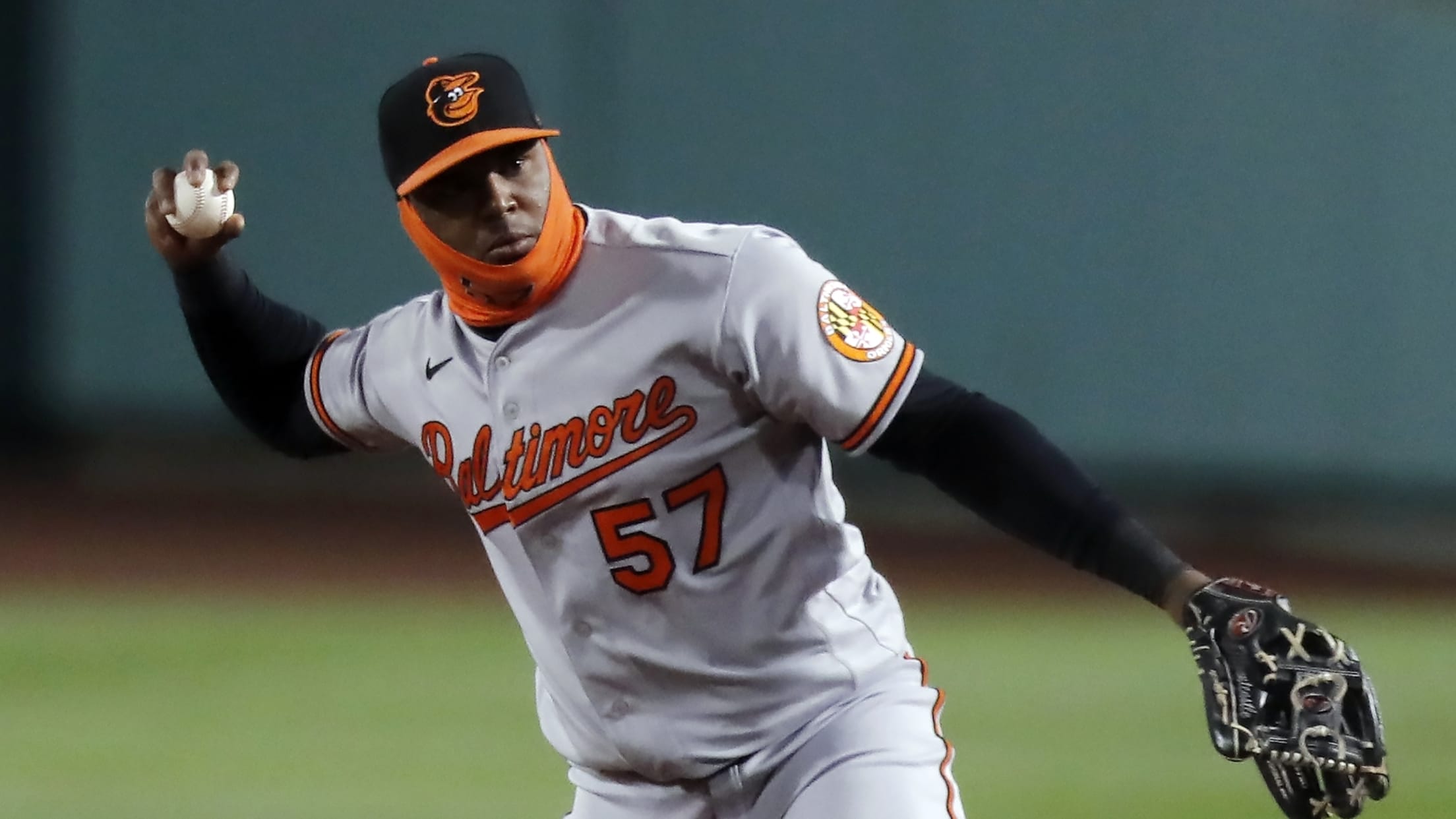 The Orioles non-tendered one of their most productive and popular players from the past two seasons at Wednesday's deadline, parting ways with second baseman Hanser Alberto amid a flurry of moves that reshaped their infield and continued to bolster their farm system with an eye toward the future. Alberto, 28,