ALCS Roundtable: What to expect in Game 6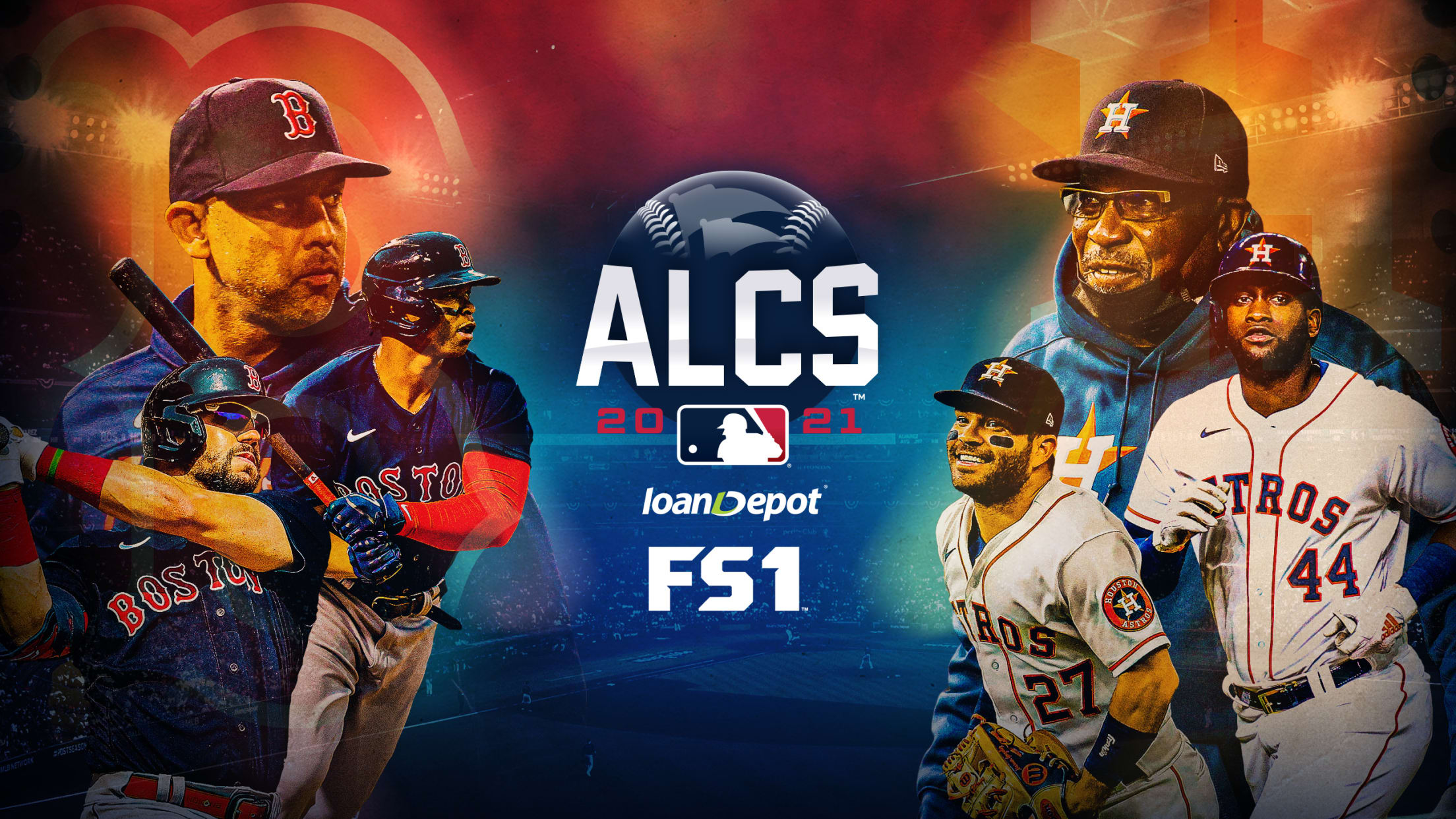 Given that the American League Championship Series began with a split of two games at Minute Maid Park, it was hard to imagine the Astros would return home for Game 6 with the chance to clinch the AL pennant. But here we are. On the eve of what may be
Red Sox-Astros Game 6 FAQ (8 ET, FS1)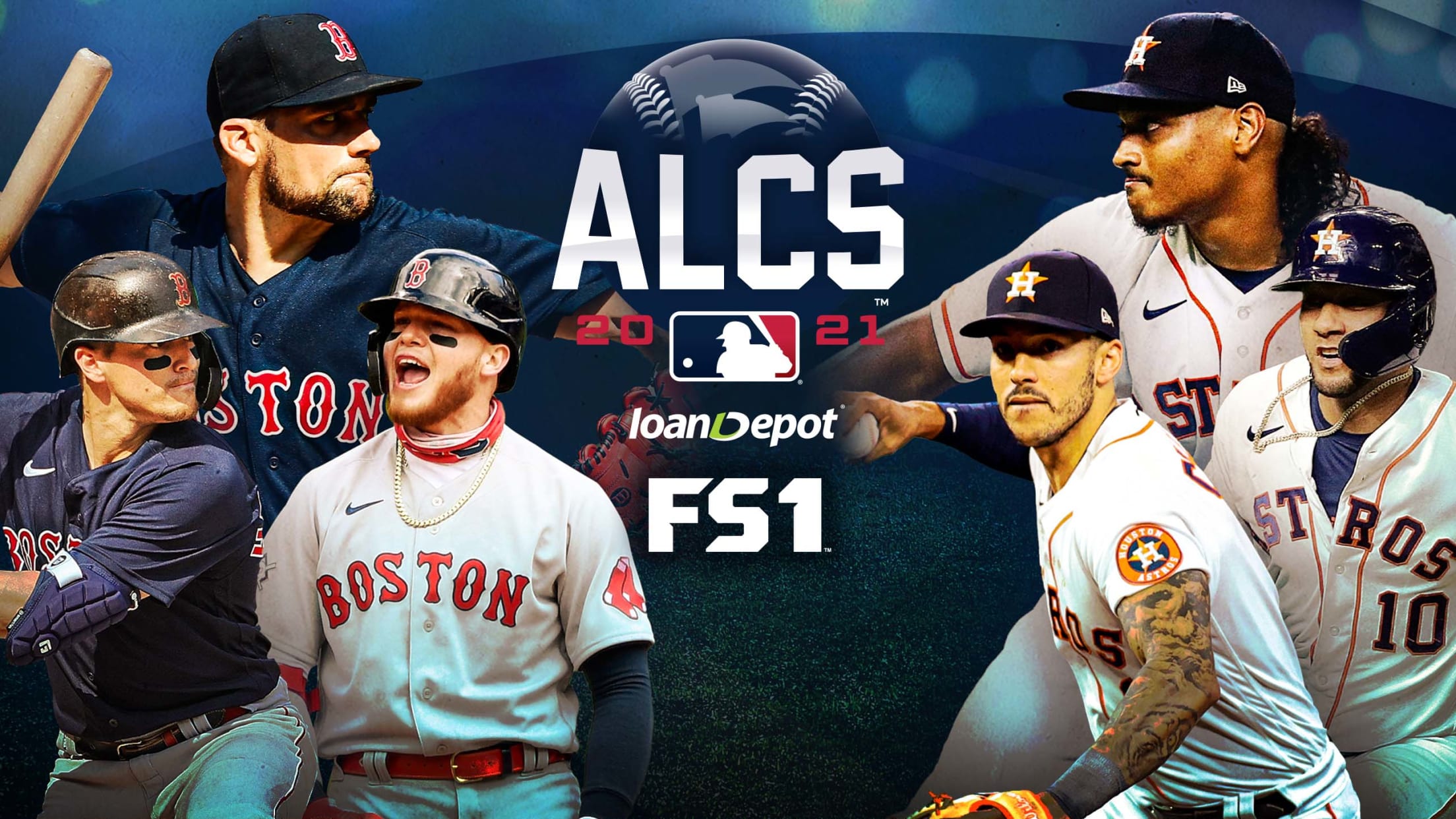 After getting blown out in Game 3 of the American League Championship Series, the Astros were just hoping to find a way to get the series back to Houston. Their situation has improved markedly in a span of 48 hours. Not only are the Astros headed back home, but they
Taylor's EPIC 3-HR game keeps LA going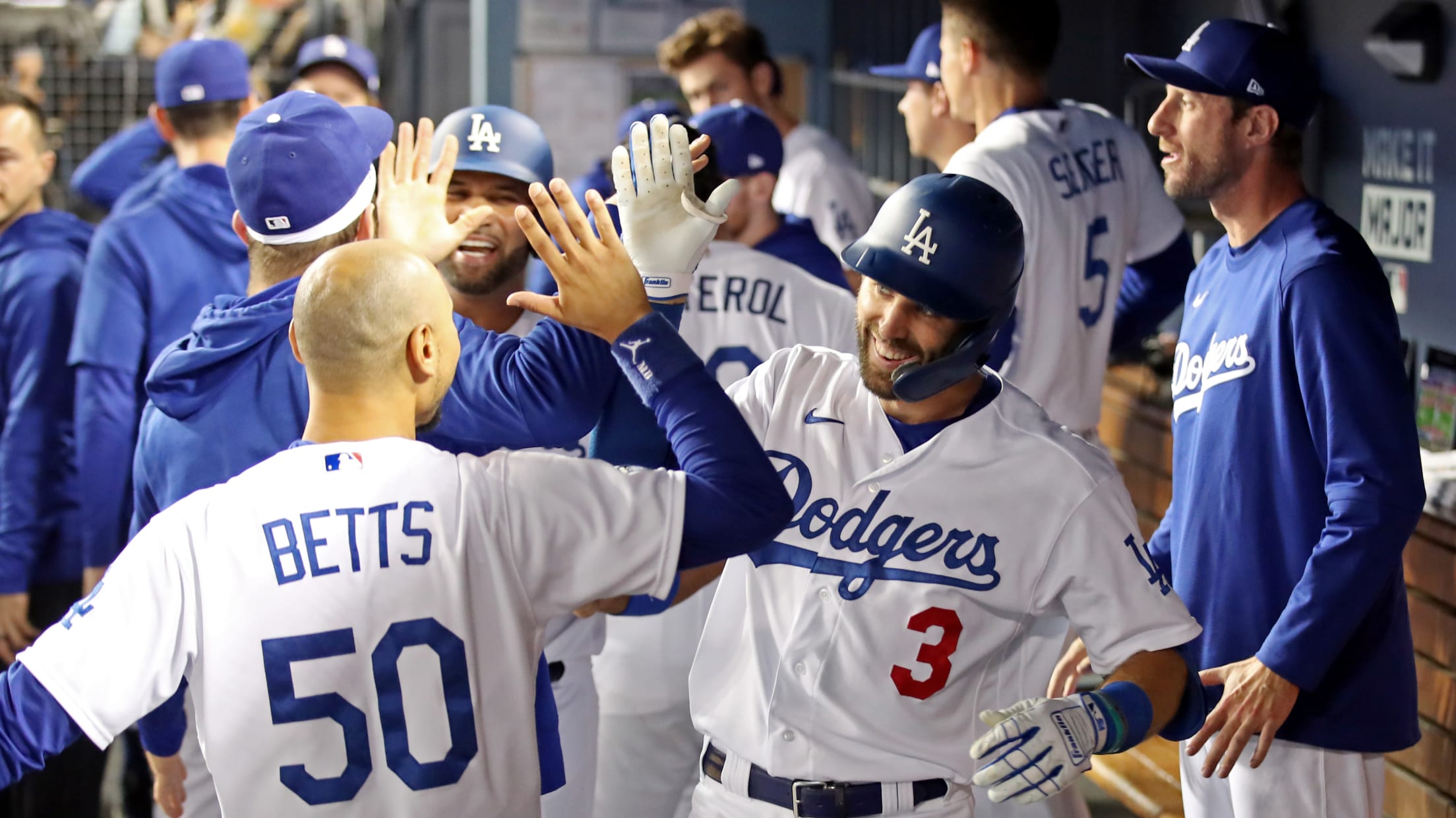 LOS ANGELES -- Chris Taylor is a man of few words. If you're looking for a guide on what excites him, teammate AJ Pollock notes that the list is short: having a beer with friends or watching surfing. On Thursday night, Taylor might've added a third item to that list.
Here are the greatest LCS Game 6s of all time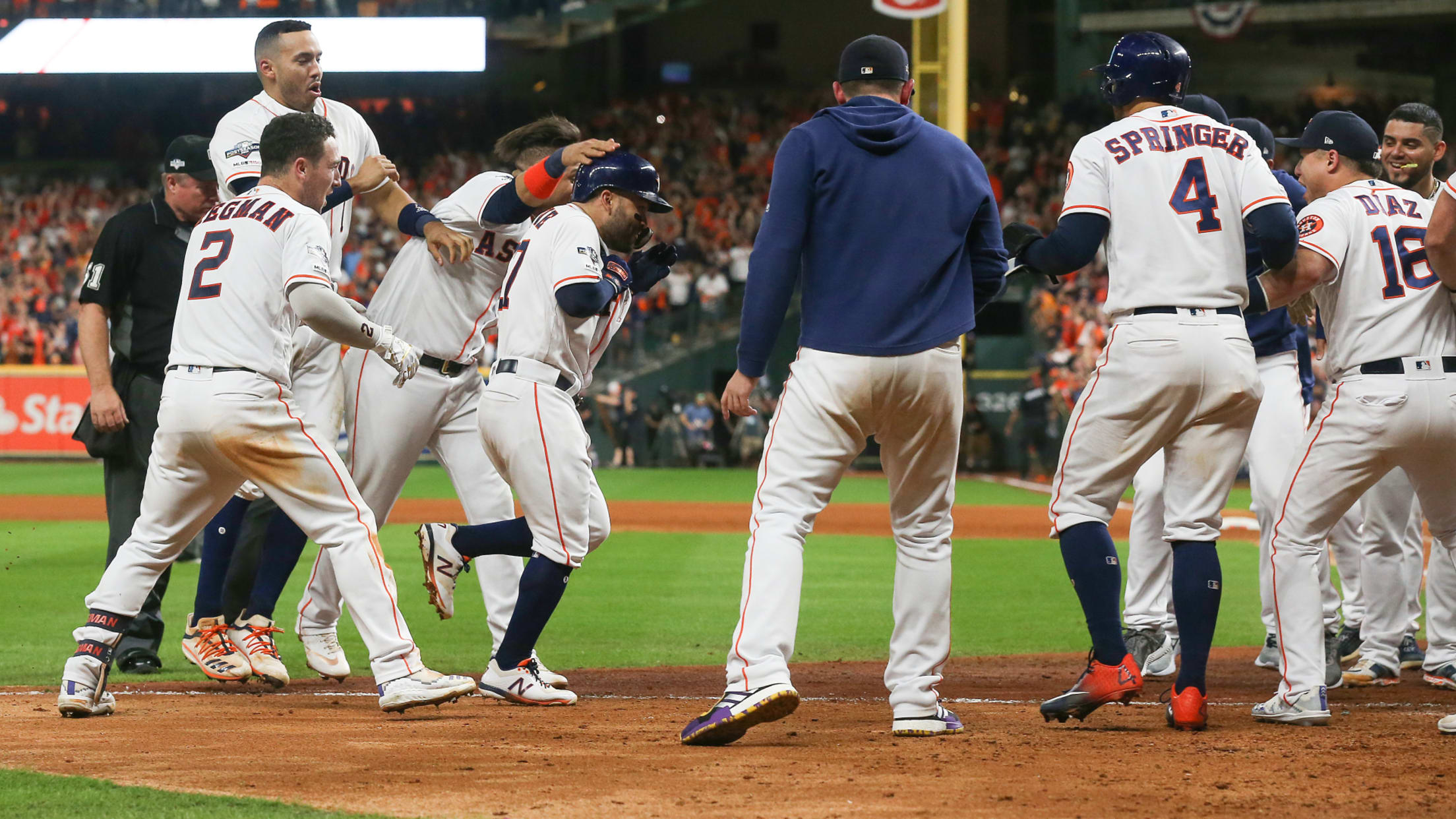 Game 6 in a League Championship Series always means the stage is set for a thriller. One team being so close to a pennant and a trip to the World Series, the other battling to stave off elimination and force a winner-take-all Game 7, is a recipe for must-see October
Eovaldi embraces latest win-or-go-home start
Red Sox righty: 'This is what everybody wants to do'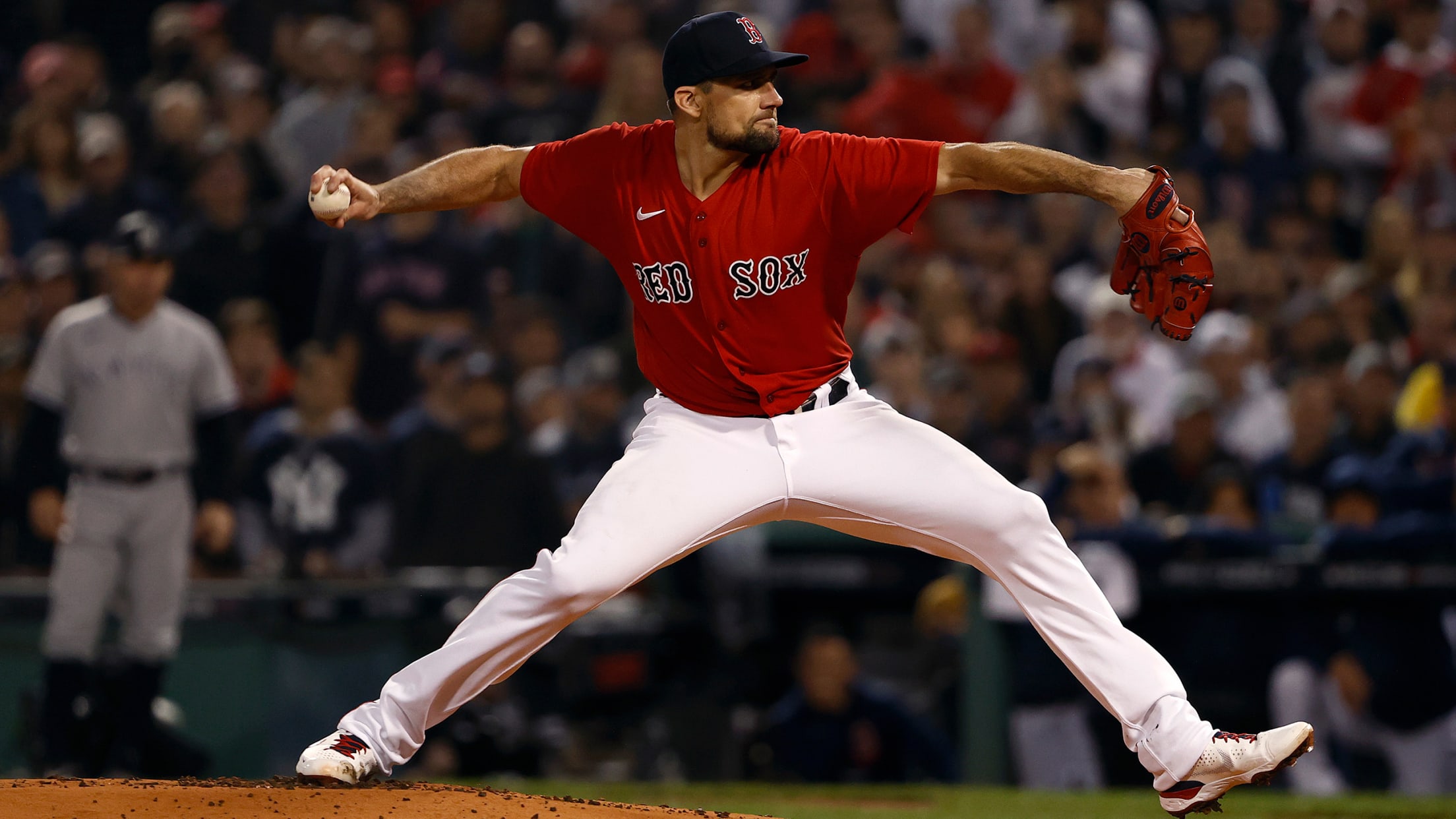 BOSTON -- In the postseason, every game has a "must-win" feel, regardless of where a series stands. The mindset of winning today and worrying later about what's next is a mentality shared by many October teams. For Nathan Eovaldi, Boston's unofficial ace has become quite familiar with pitching in actual
Depth charge! 5-8 hitters: 12 H, 5 HR, 10 RBI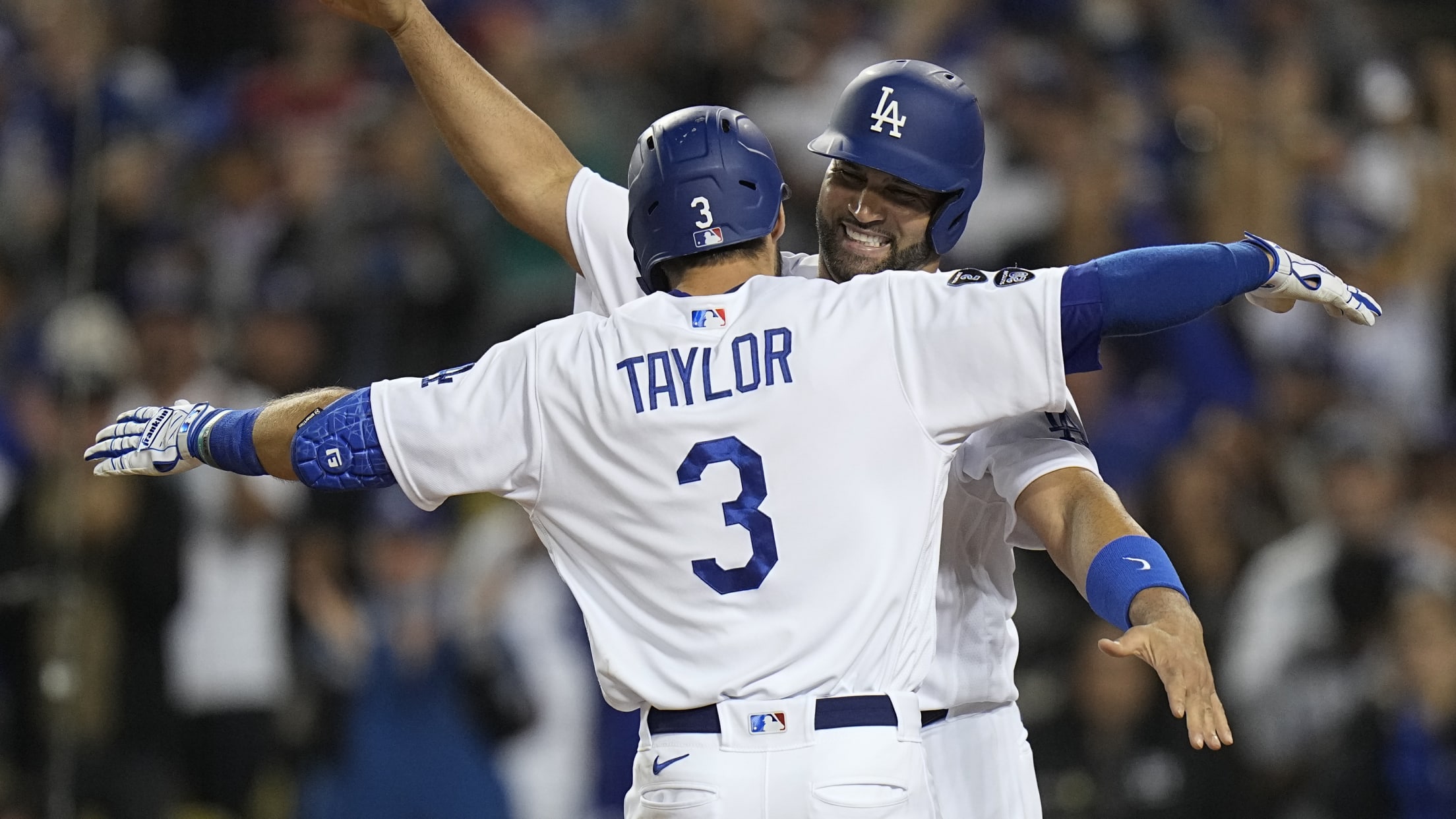 LOS ANGELES -- More than anything else, the Dodgers' sustained run of success has been predicated on their elite depth. For most of the past decade, the bottom half of their starting lineup has never been a question mark. It's been, perhaps, their greatest strength. Lately, however, that ethos has
Kelly expected to miss rest of postseason
Lefty Price an option to replace righty on roster before Game 6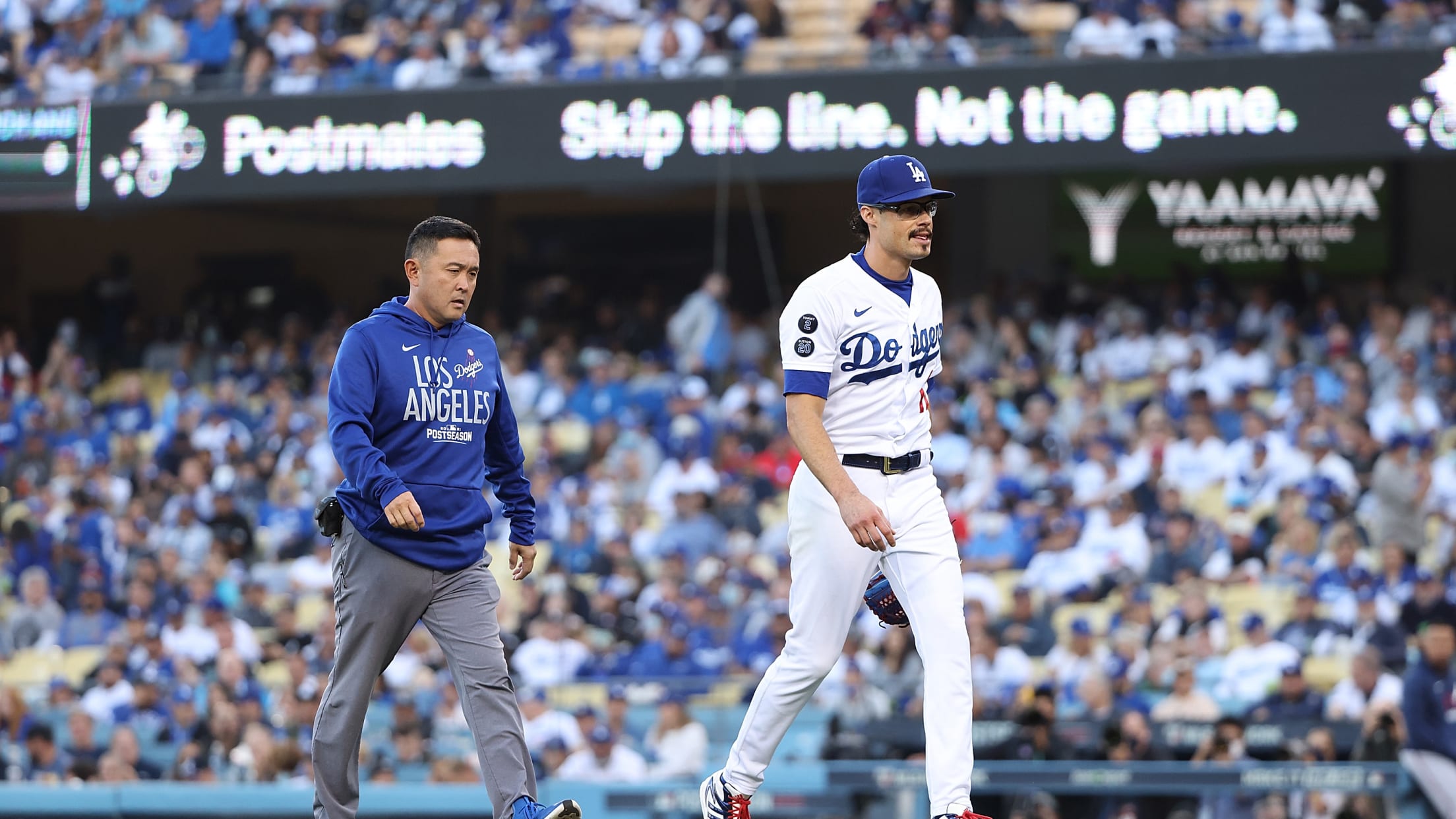 LOS ANGELES -- The Dodgers leaned on their bullpen to keep their season alive on Thursday night, but if they're going to pull off a second consecutive National League Championship Series comeback against Atlanta, they'll have to do so without a key member of their vaunted relief corps. Right-hander Joe
Sox in a must-win? Been there, done that
'This is our story': Boston confident it will respond again with backs against wall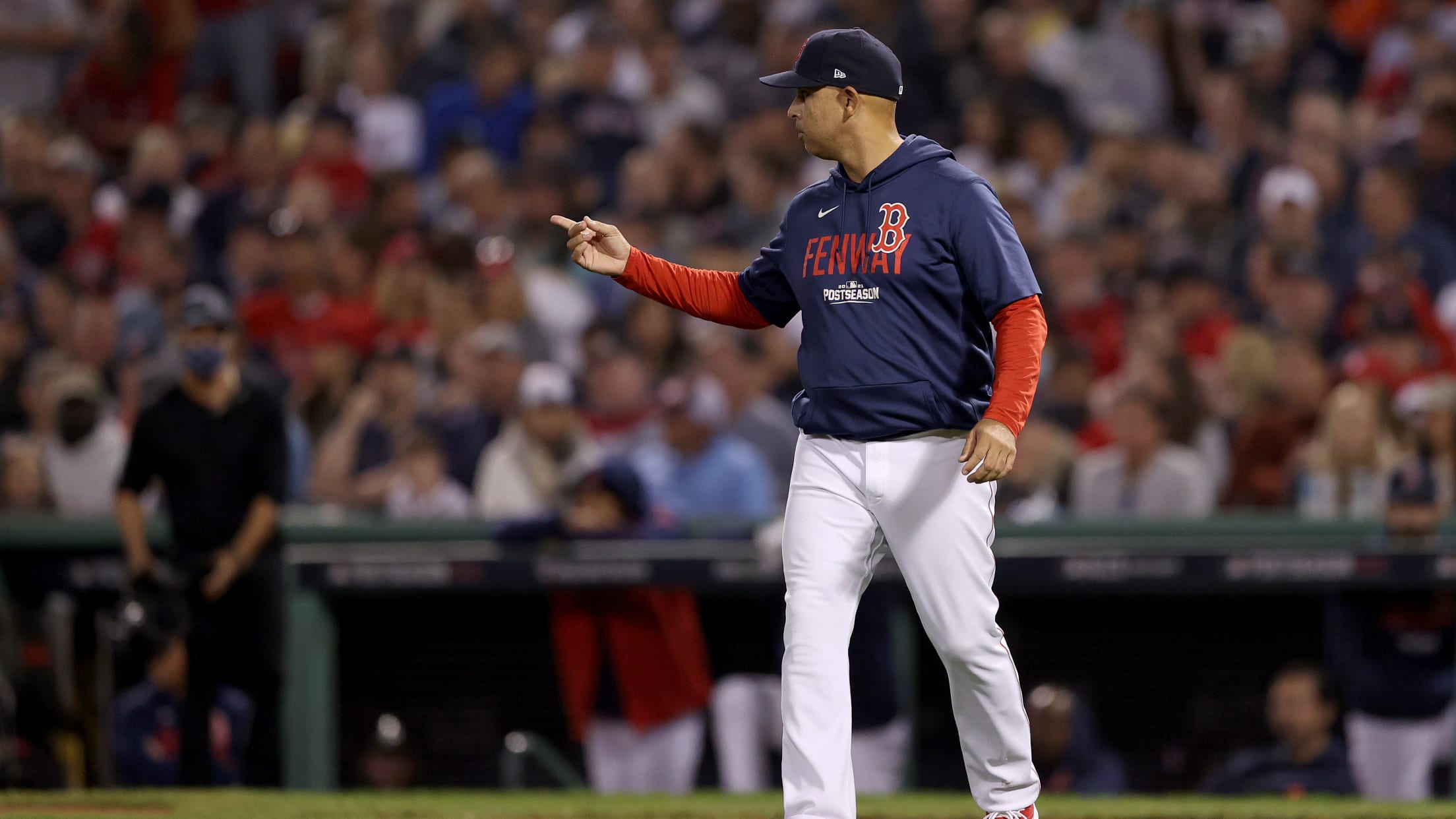 HOUSTON -- The Red Sox arrived in Houston on Thursday amid external buzz that they might finally be in a hole too big to climb out of. Internally, from manager Alex Cora to a battle-tested roster, the feeling is much different.
6 longest win streaks in elimination games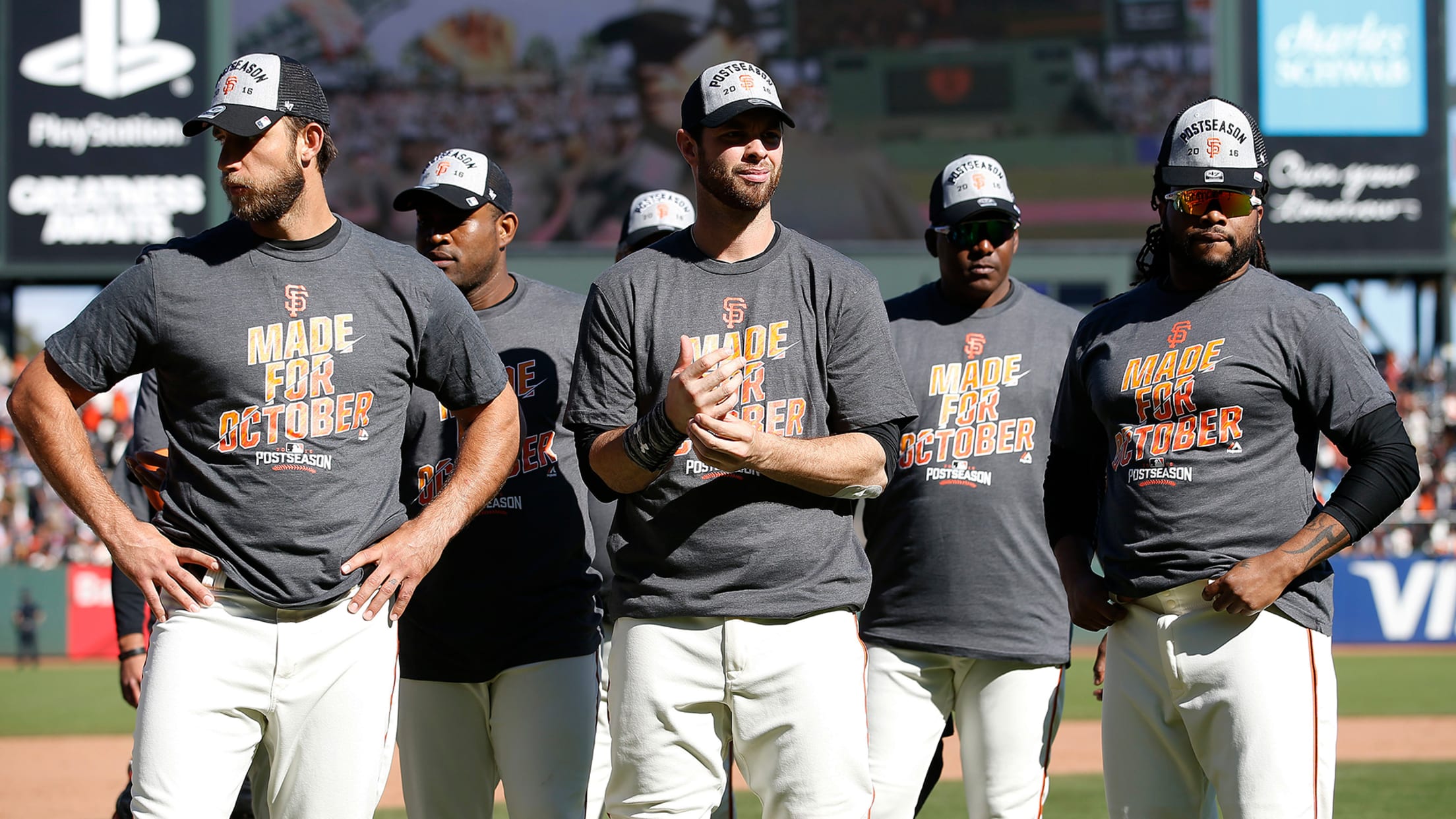 With their 11-2 rout of the Braves in Game 5 of the National League Championship Series at Dodger Stadium on Thursday, the Dodgers staved off elimination for the fourth time in the 2021 postseason, extending their win streak in postseason elimination games to seven dating back to last year. The
Three-feat: Taylor's game by the numbers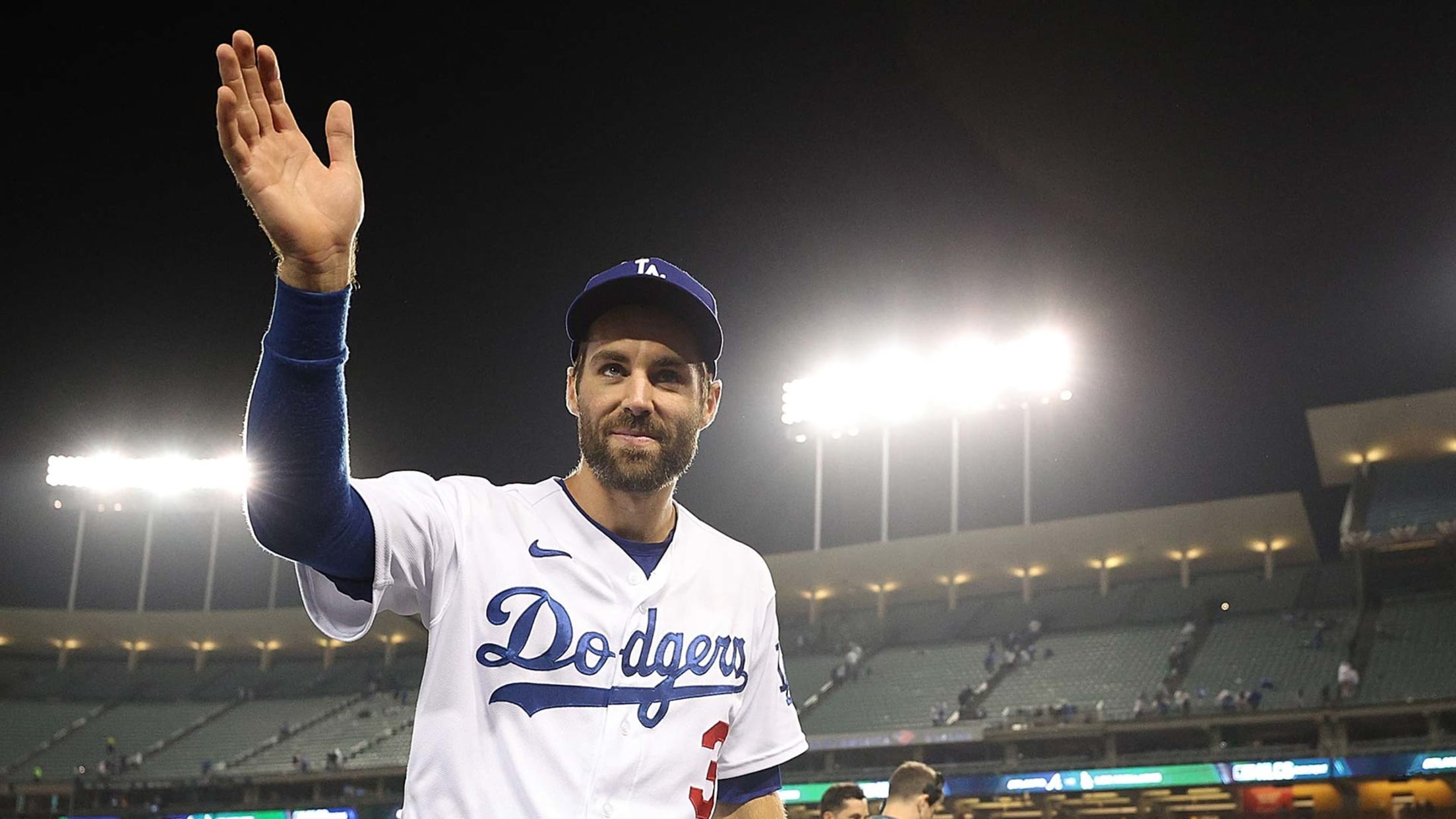 In Game 5 of the National League Championship Series at Dodger Stadium on Thursday, three was the number of the night: • Three, as in the number Chris Taylor wears on the back of his jersey • Three, as in the number of homers Taylor launched to key an 11-2
Knee fine, Garcia can pitch Astros to WS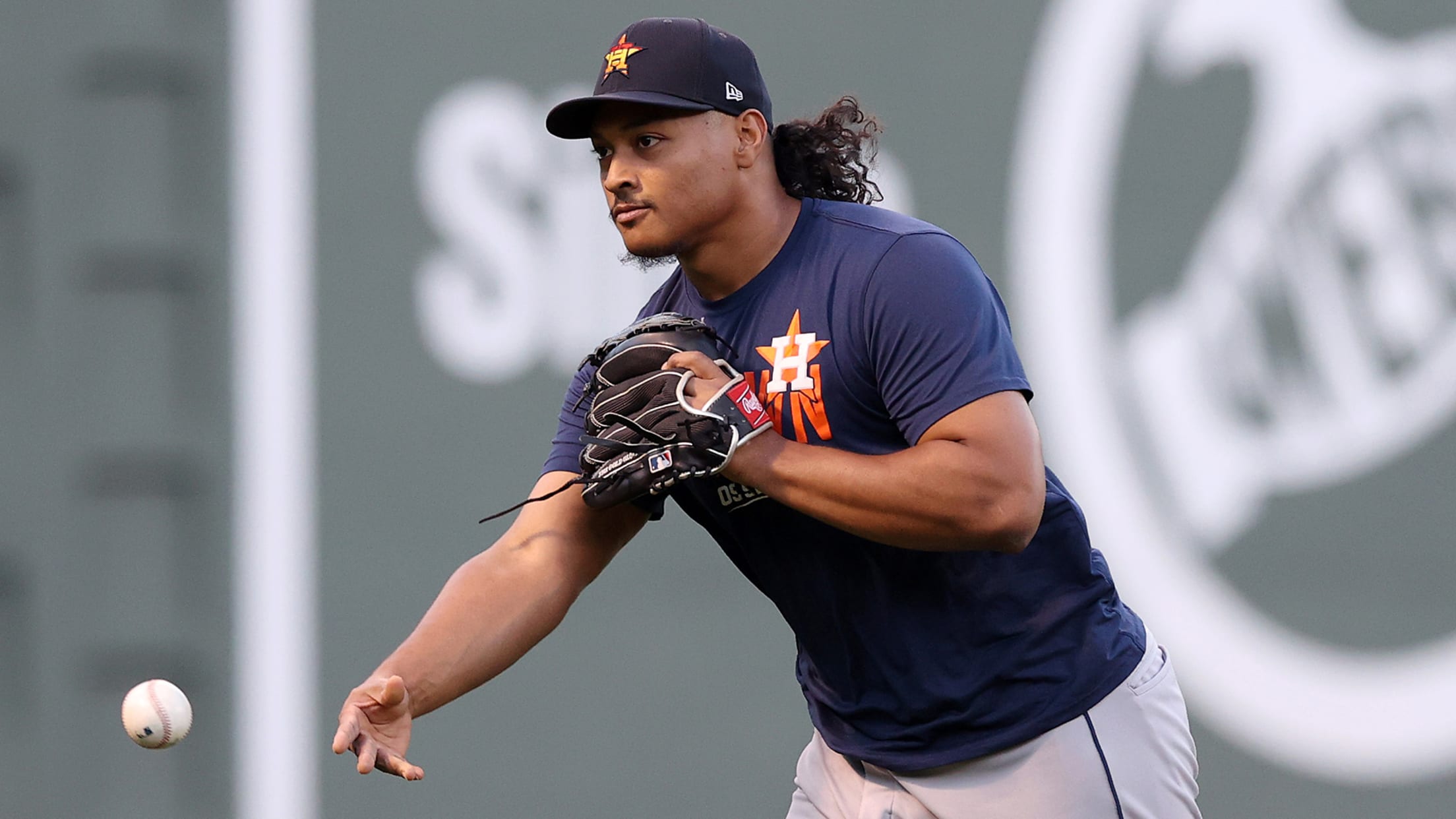 HOUSTON -- The Astros are hoping for a Framber Valdez-like turnaround tonight from right-hander Luis Garcia, who will start Game 6 of the American League Championship Series against the Red Sox at Minute Maid Park with a chance to pitch Houston to the World Series for the third time in
Braves in 'a great position' despite G5 defeat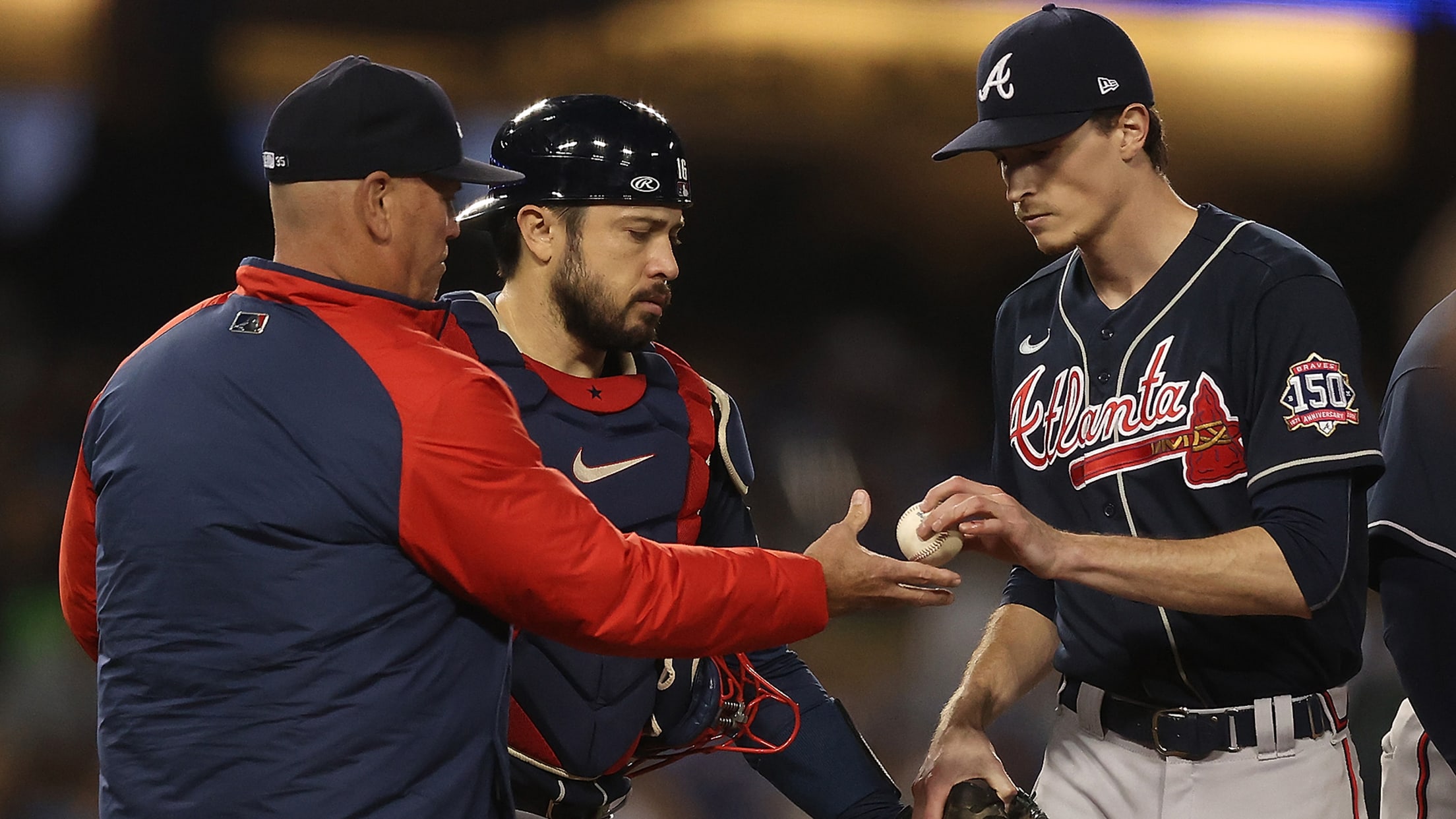 LOS ANGELES -- As much as the Braves might not want to hear the narrative again, it will grow stronger unless they avoid becoming yet another Atlanta professional team to blow a comfortable playoff lead. Thoughts of another ugly collapse were unavoidable when the Braves suffered an 11-2 loss to
Complete 2021 MLB postseason schedule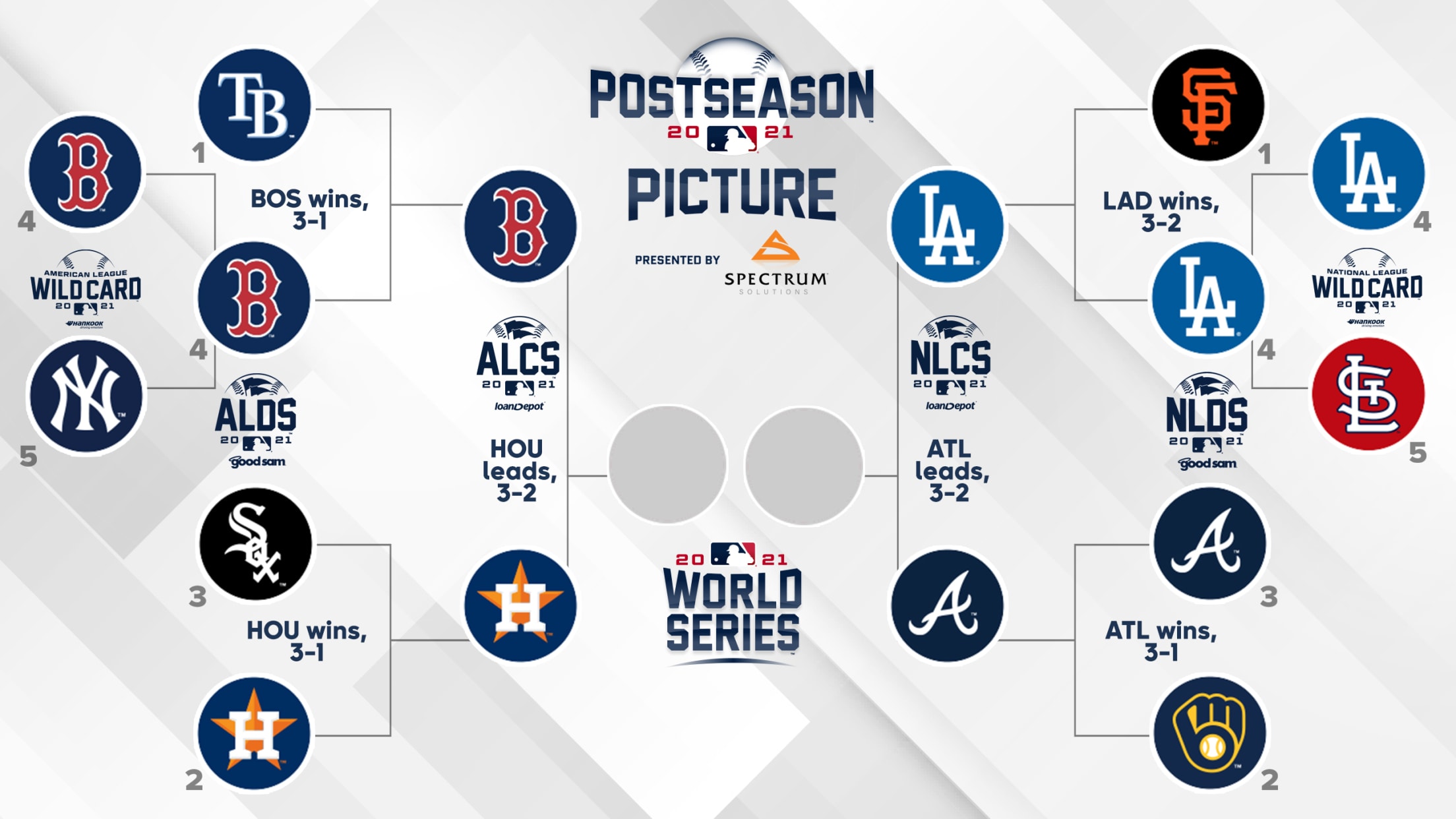 The 2021 MLB postseason began with the Red Sox and Dodgers winning the AL and NL Wild Card Games, respectively. Now there are only four teams left standing, as the Red Sox, Astros, Braves and Dodgers have all punched their tickets to the League Championship Series. ESPN Radio will provide
Final hurrah? Freeman driven to win with ATL
Two-run first-inning homer continues MVP's NLCS resurgence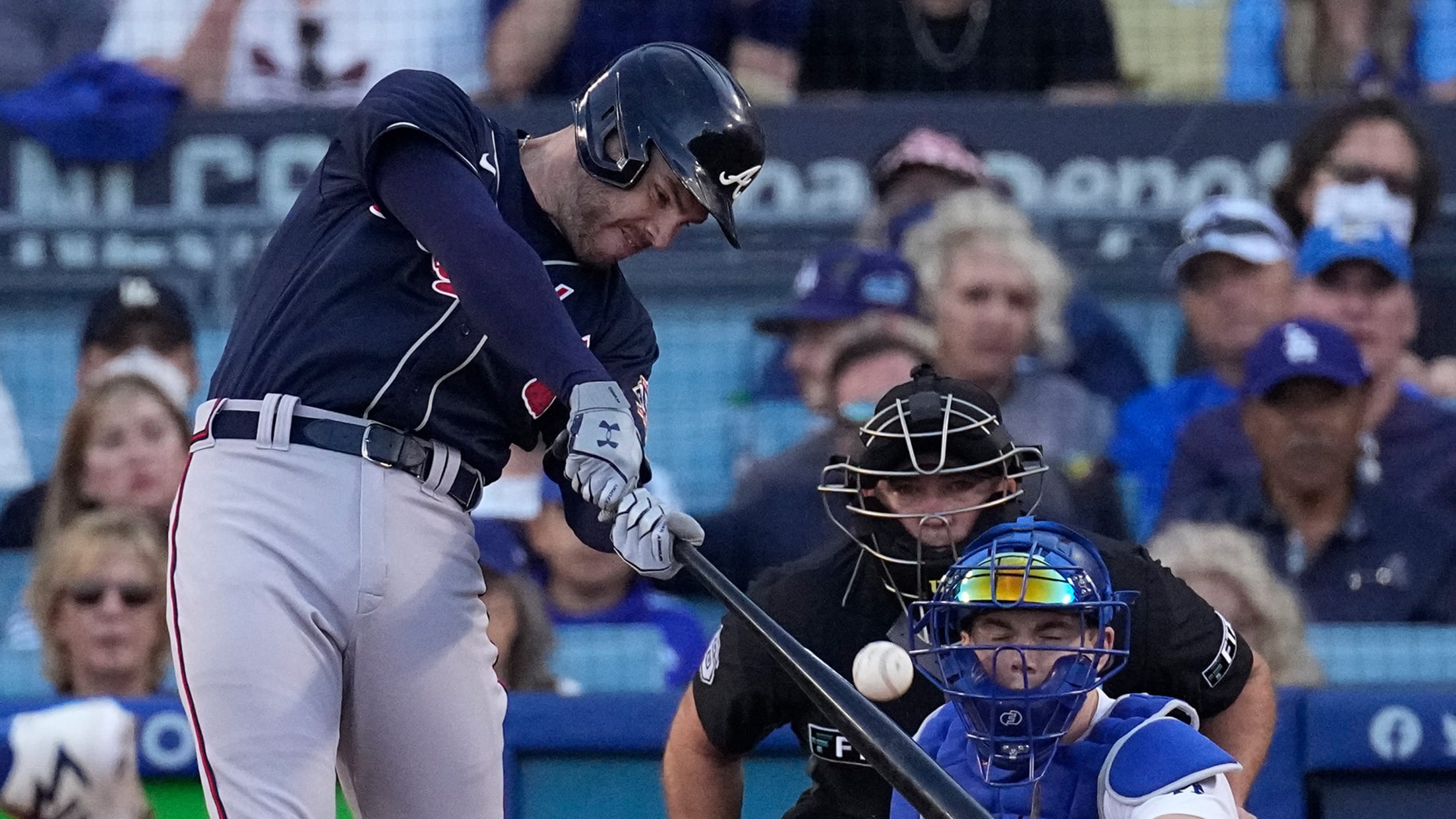 LOS ANGELES -- Freddie Freeman is not a native Atlantan. He was not born in Georgia. He was not raised there. But he is now woven into the city's fabric to such an extent that it's difficult to imagine him leaving. Freeman does not need Atlanta roots to understand the
Best reactions from Chris Taylor's 3-HR night
A magical night in Chavez Ravine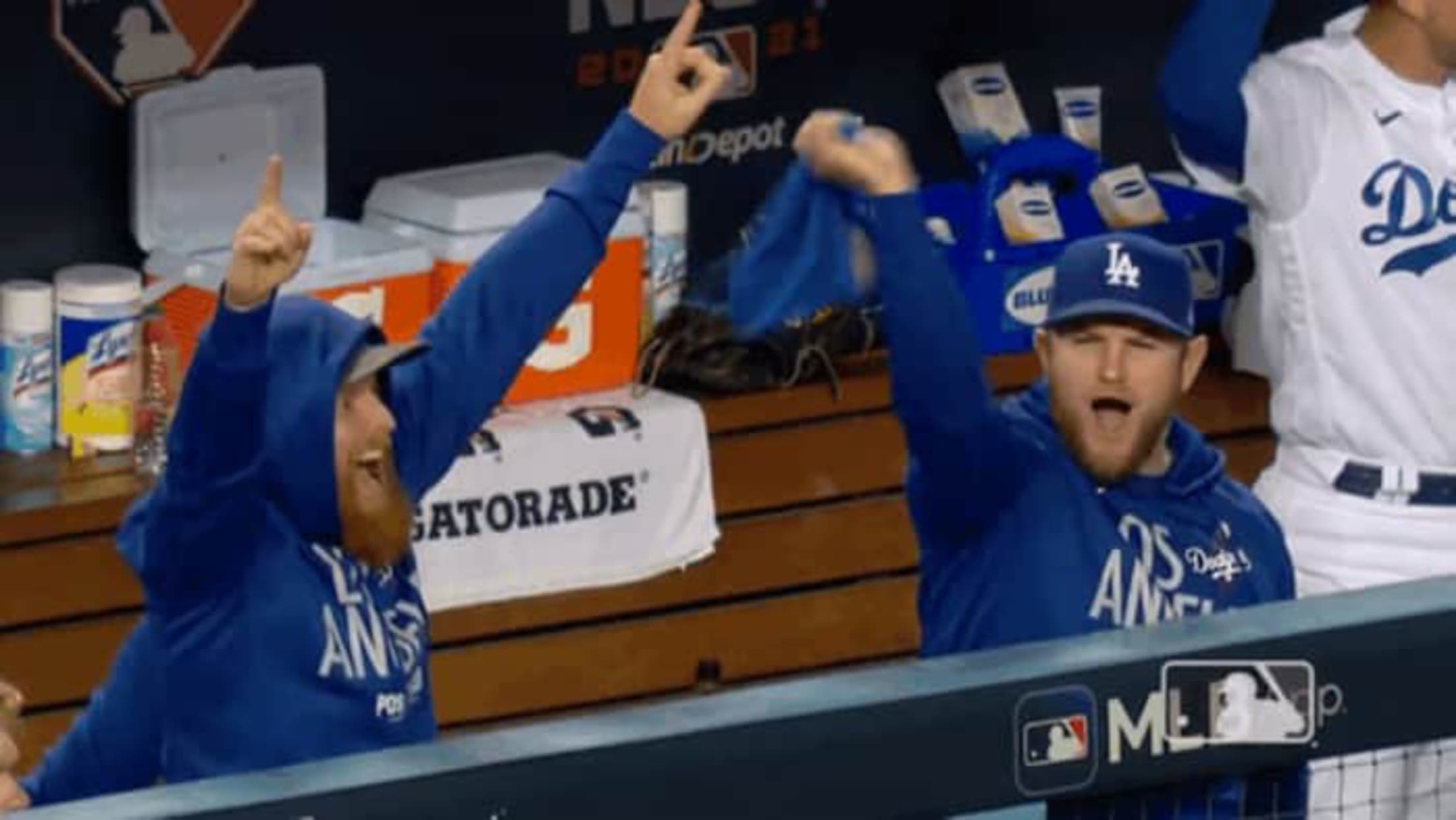 He may not be the biggest name on the team -- heck, he may not be the fourth- or fifth-most famous Dodger -- but when the chips are down and L.A. needs a big performance, Chris Taylor is always there. The winner of the 2017 NLCS MVP, Taylor advanced the
11 players with 3 HRs in a postseason game
11 players have gone deep 3 times in a single postseason game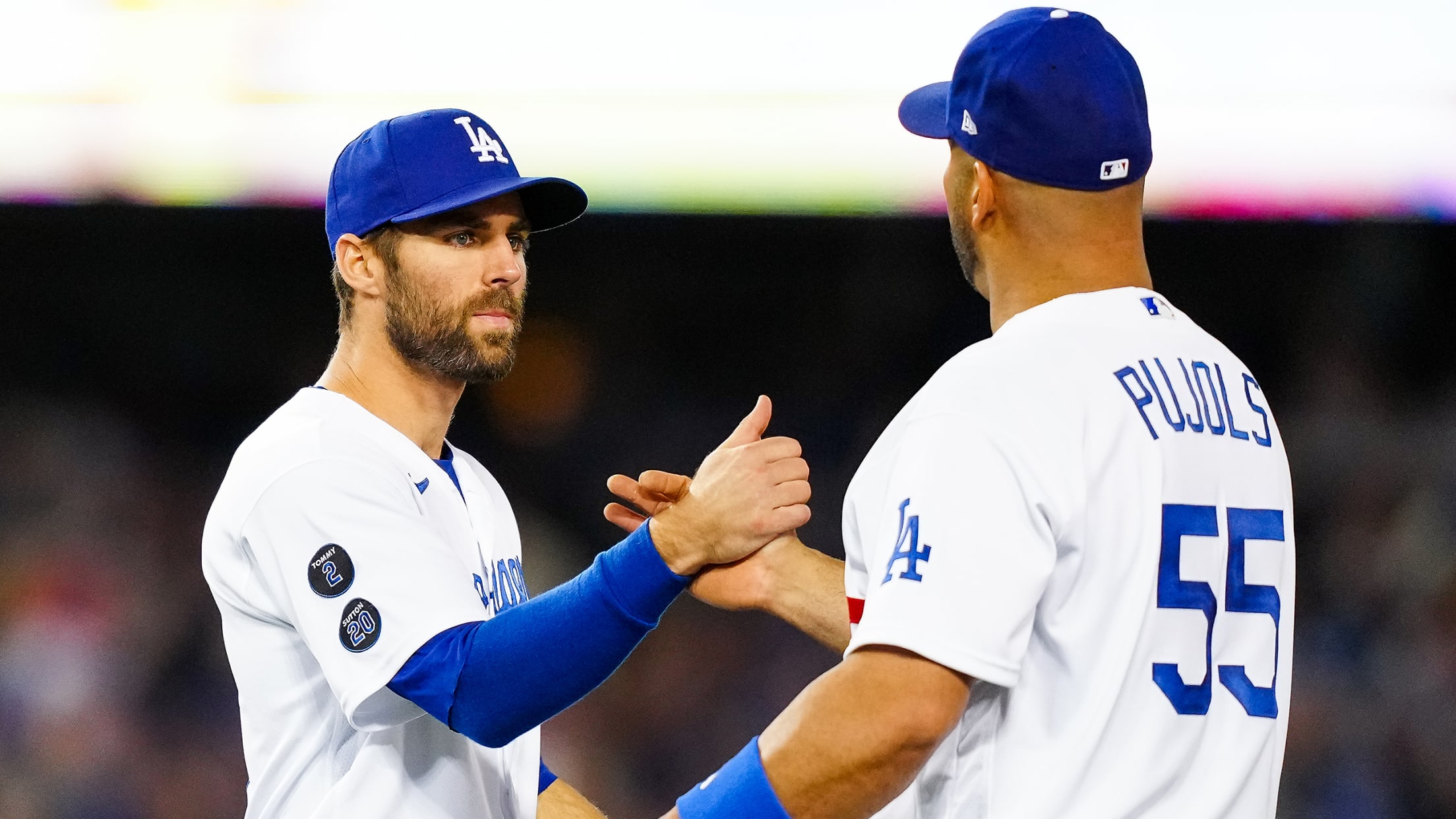 There are few more thrilling individual accomplishments in the postseason than hitting three home runs in a single game. There have been many October heroes throughout baseball history, but the three-homer group consists of a select few. Just 11 players have ever gone deep three times in a single playoff
LA relying on Scherzer's legendary intensity
ATLANTA -- There was a time, long ago, when Max Scherzer asked out of a game. This was back in Spring 2005, on a Friday night for the University of Missouri against rival Nebraska. It was well before Scherzer developed the type of manic mound presence that has seen him
Trevor Story's 9 likeliest suitors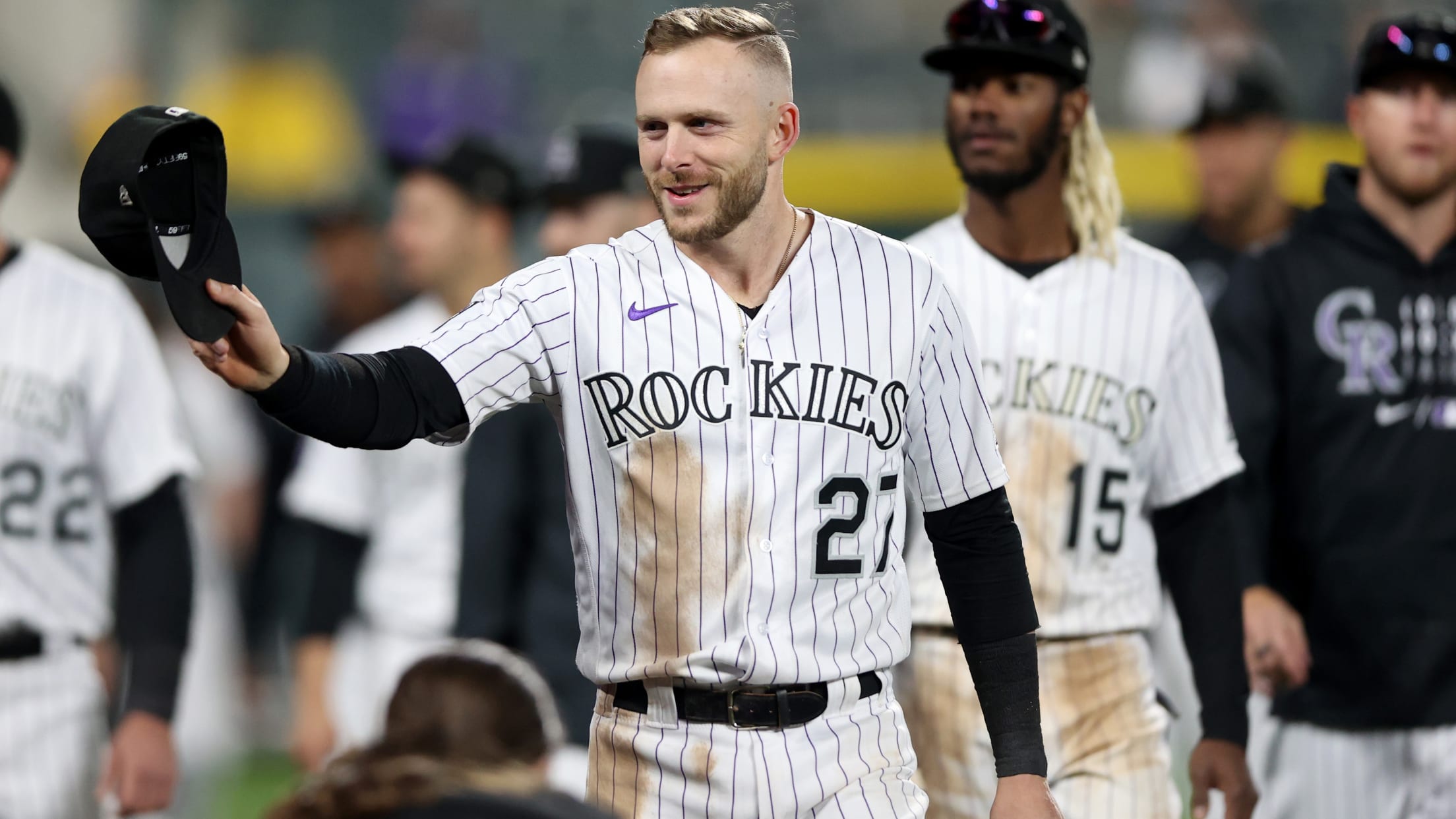 As the regular season comes to an end and fans begin to think about the offseason, we're taking a close look at some of the most prominent players eligible for free agency.
Once reluctant, Kiké now among best in OF
Hernández, slated to play 2B every day, embraced opportunity: 'I want to win'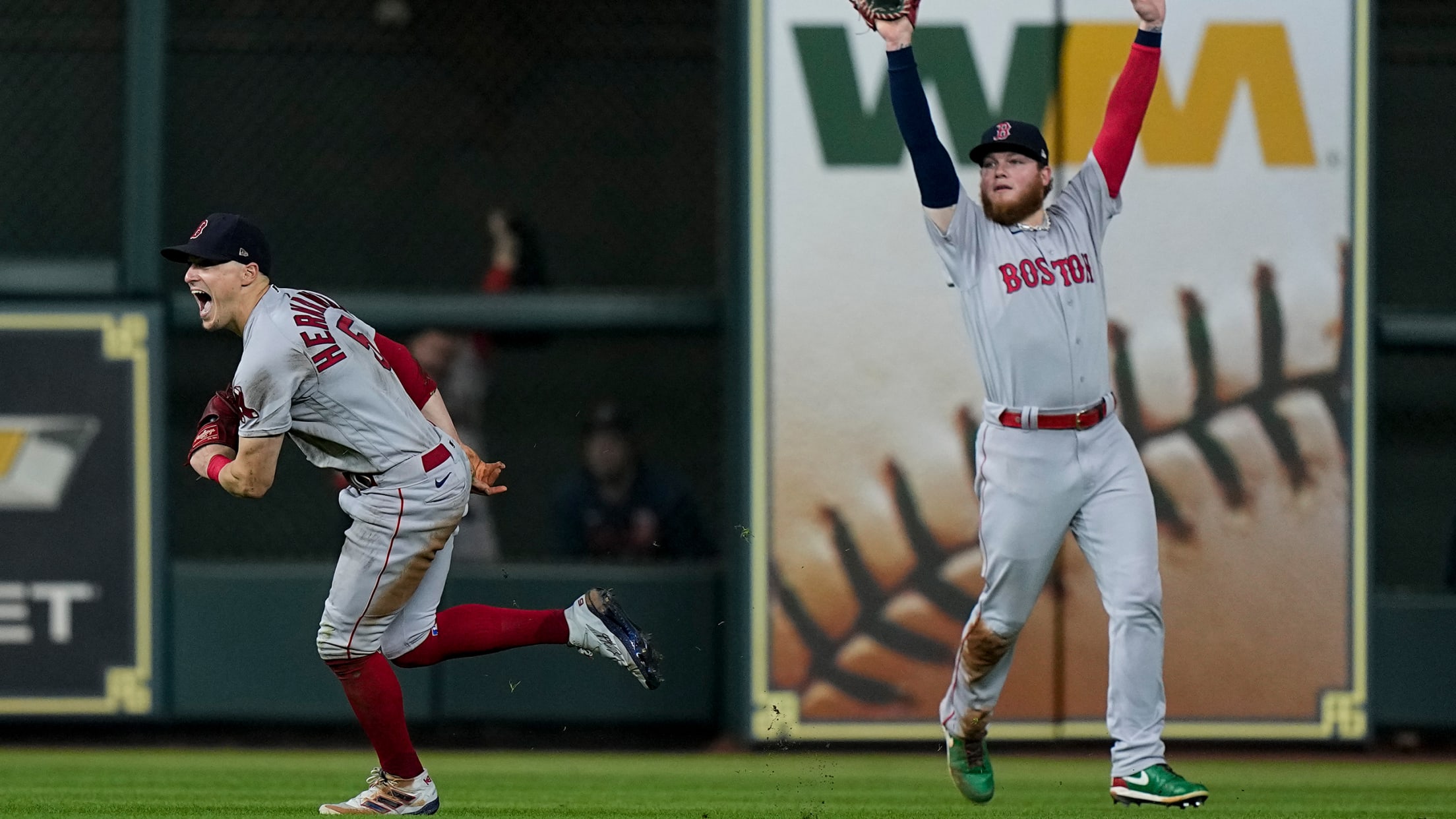 BOSTON -- Kiké Hernández didn't even want to play center field when the 2021 season began. Crazy, right? Given how boisterous he's been while playing defense in the American League Championship Series, especially when making some incredibly flashy plays, it's hard to believe that Hernández had pause at the idea
LA 'pen all in: 'Hearts, sweat, everything'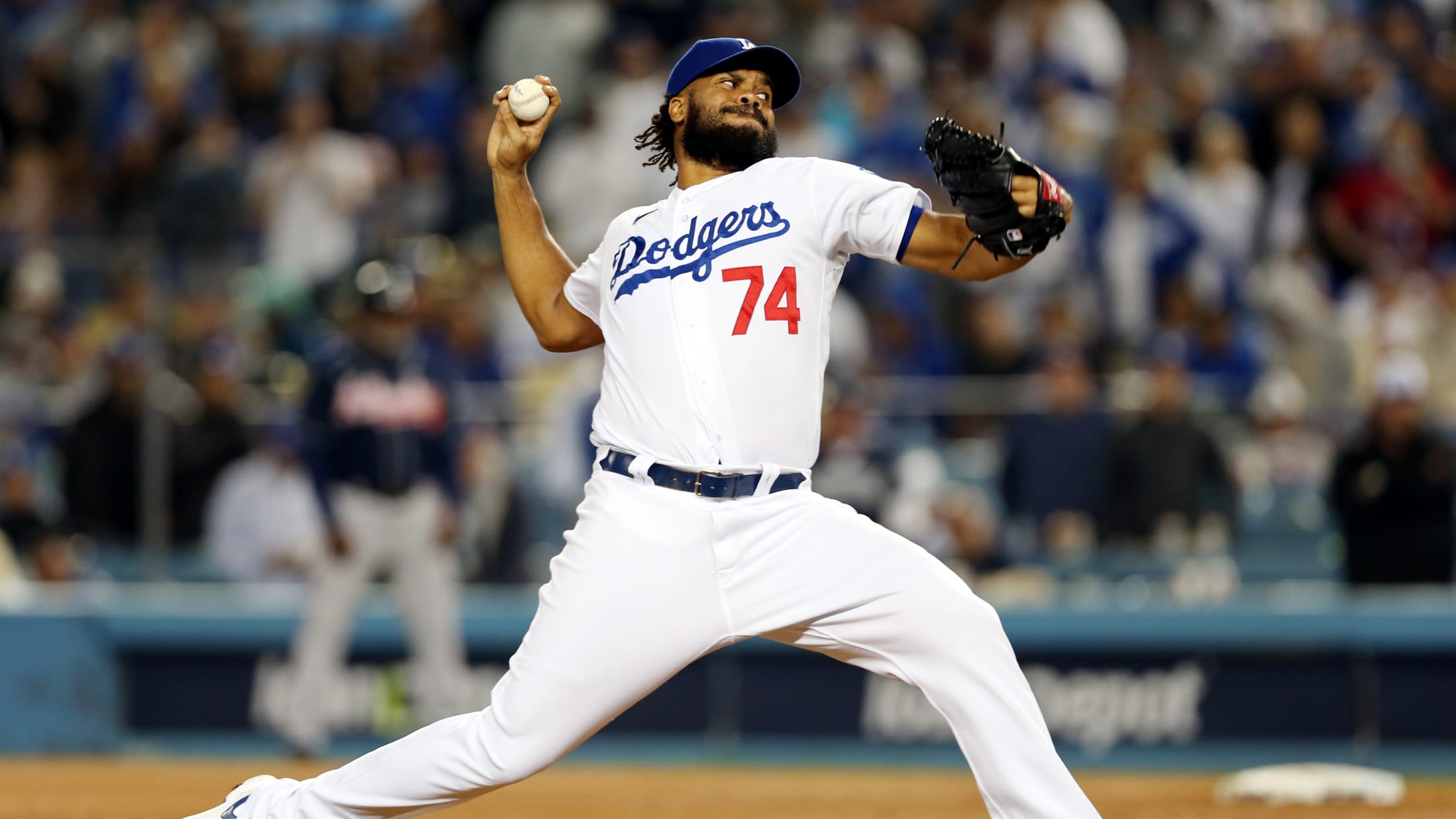 LOS ANGELES -- Being forced to employ a bullpen game with your season on the line is a position no team ever wants to be in. But it worked out pretty well for the Dodgers on Thursday night. Trailing three games to one in the National League Championship Series, seven
Dodgers vs. Braves G6 FAQ (Sat., 5 ET, TBS)
LOS ANGELES -- With a determined effort in Game 5 of the National League Championship Series, the Dodgers pushed the best-of-seven series back to Atlanta, where the Braves only have to win once to advance to the World Series for the first time since 1999. The defending champion Dodgers will
These teams came back from 3-1 deficits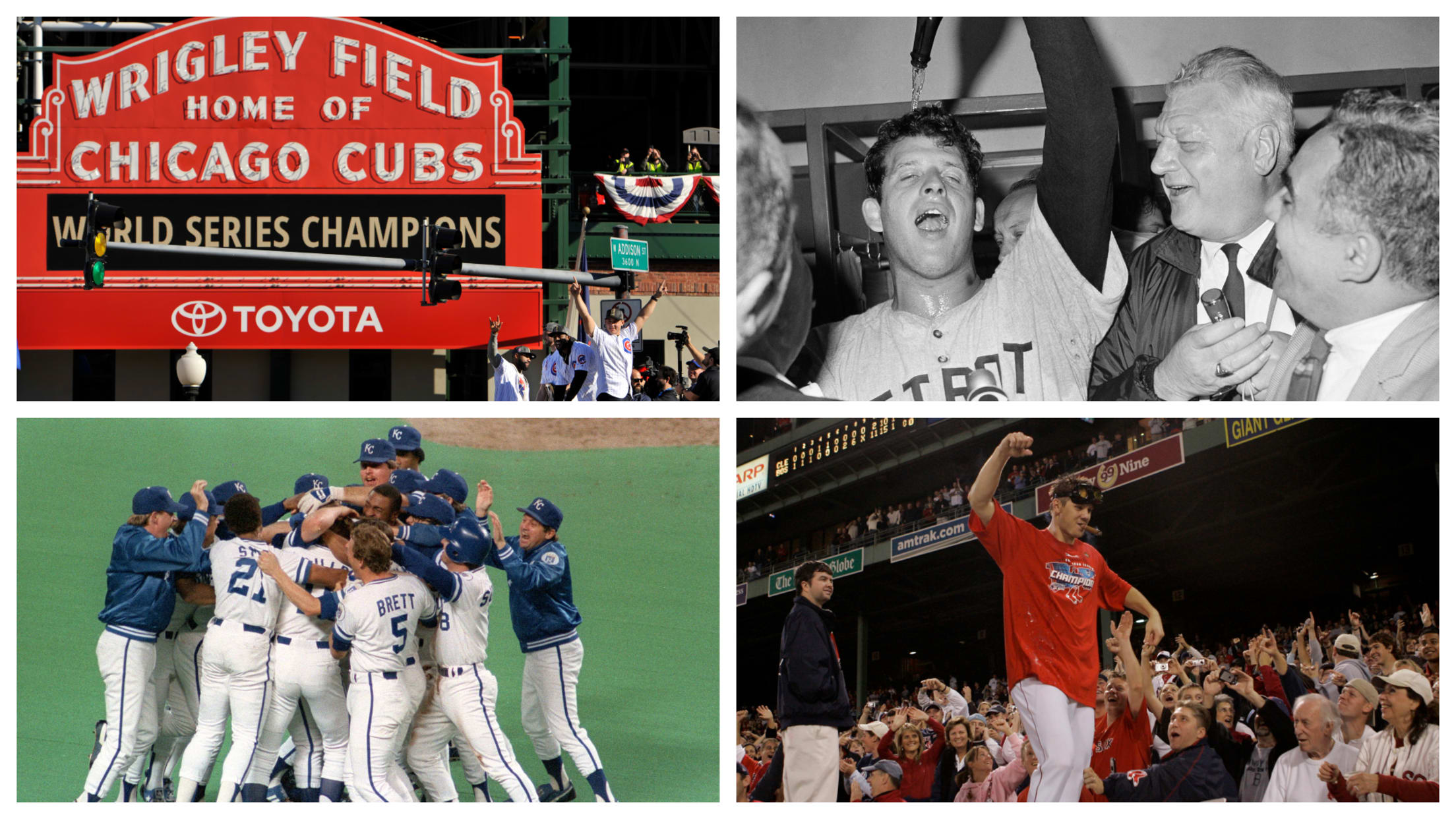 There are few things more imposing for a team than being down three games to one in a seven-game series, but it can also be freeing. Once a club is backed into that corner, the pressure's off; either it wins three games in a row or it tips its cap
Thursday's top AFL prospect performers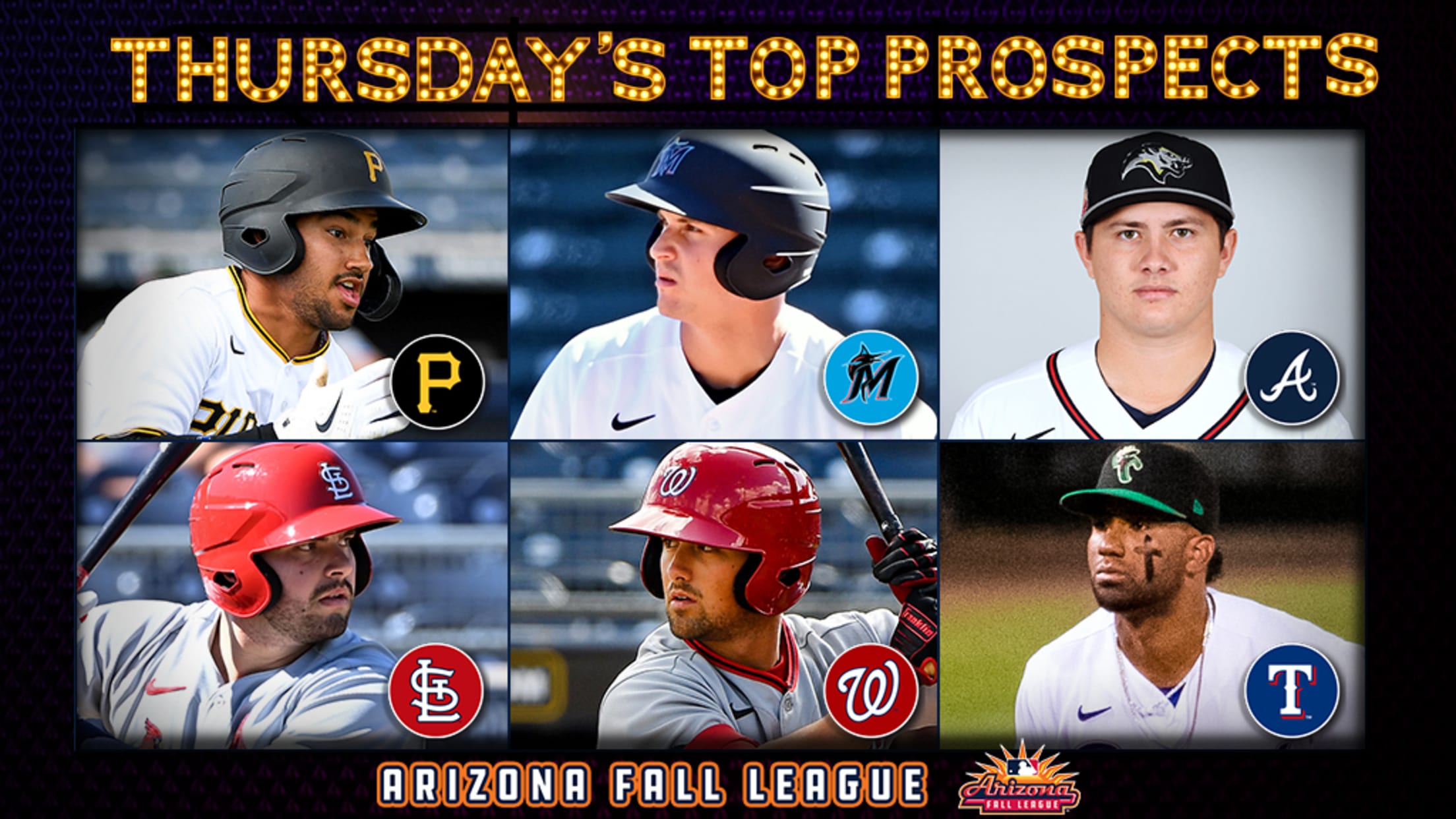 Here's a look at Thursday's top performers in the Arizona Fall League from each team's Top 30 Prospects list.
Ranking Ohtani's top 5 homers in 2021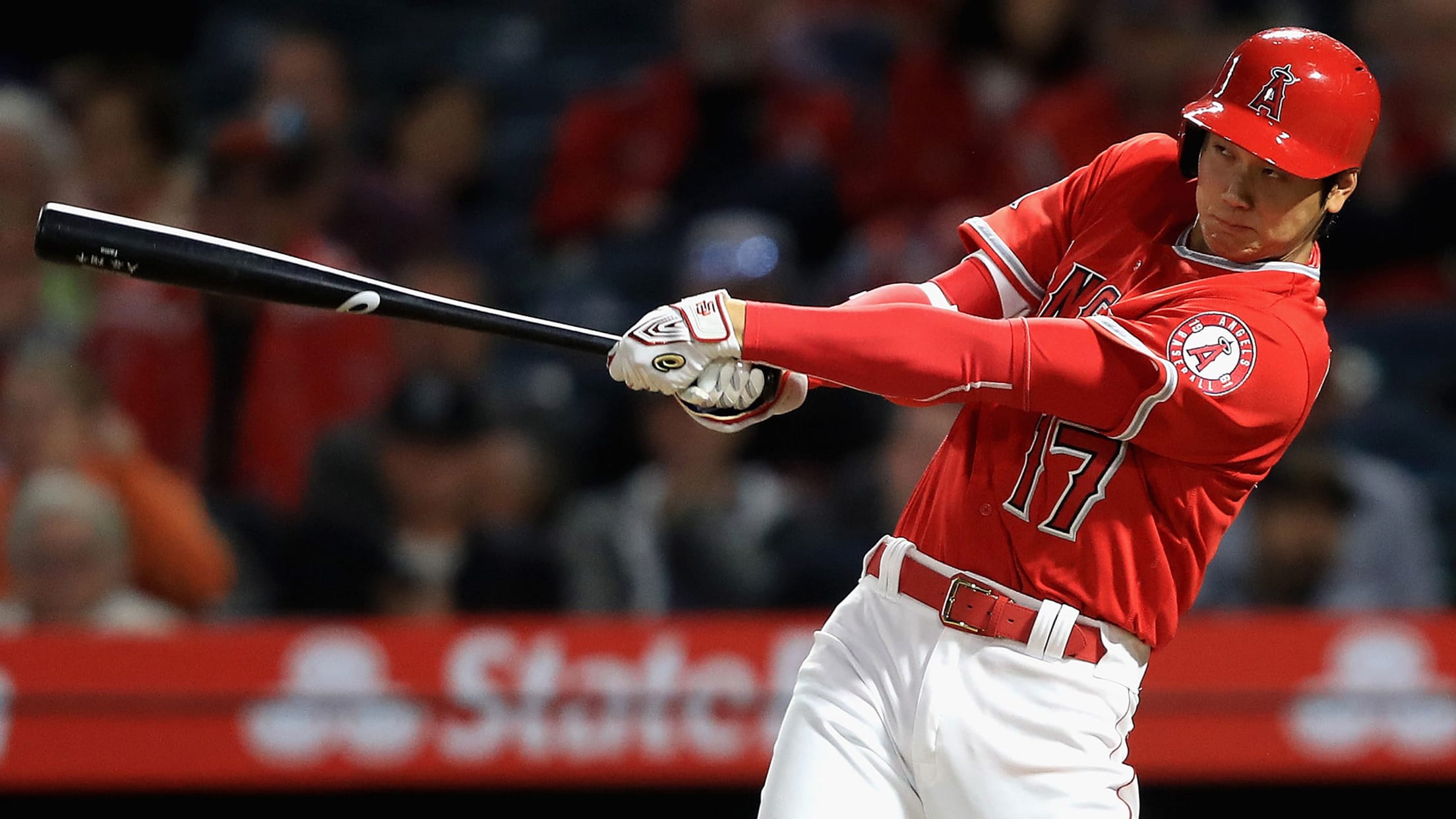 ANAHEIM -- The home runs kept coming in 2021 for two-way sensation Shohei Ohtani, as he smacked 46 blasts to finish third in the Majors behind Vladimir Guerrero Jr. and Salvador Perez, who both hit 48. It was the second-highest home run total in Angels history behind only the 47
J. Turner replaced by Burns on NLCS roster
Minor League third baseman added over McKinstry and McKinney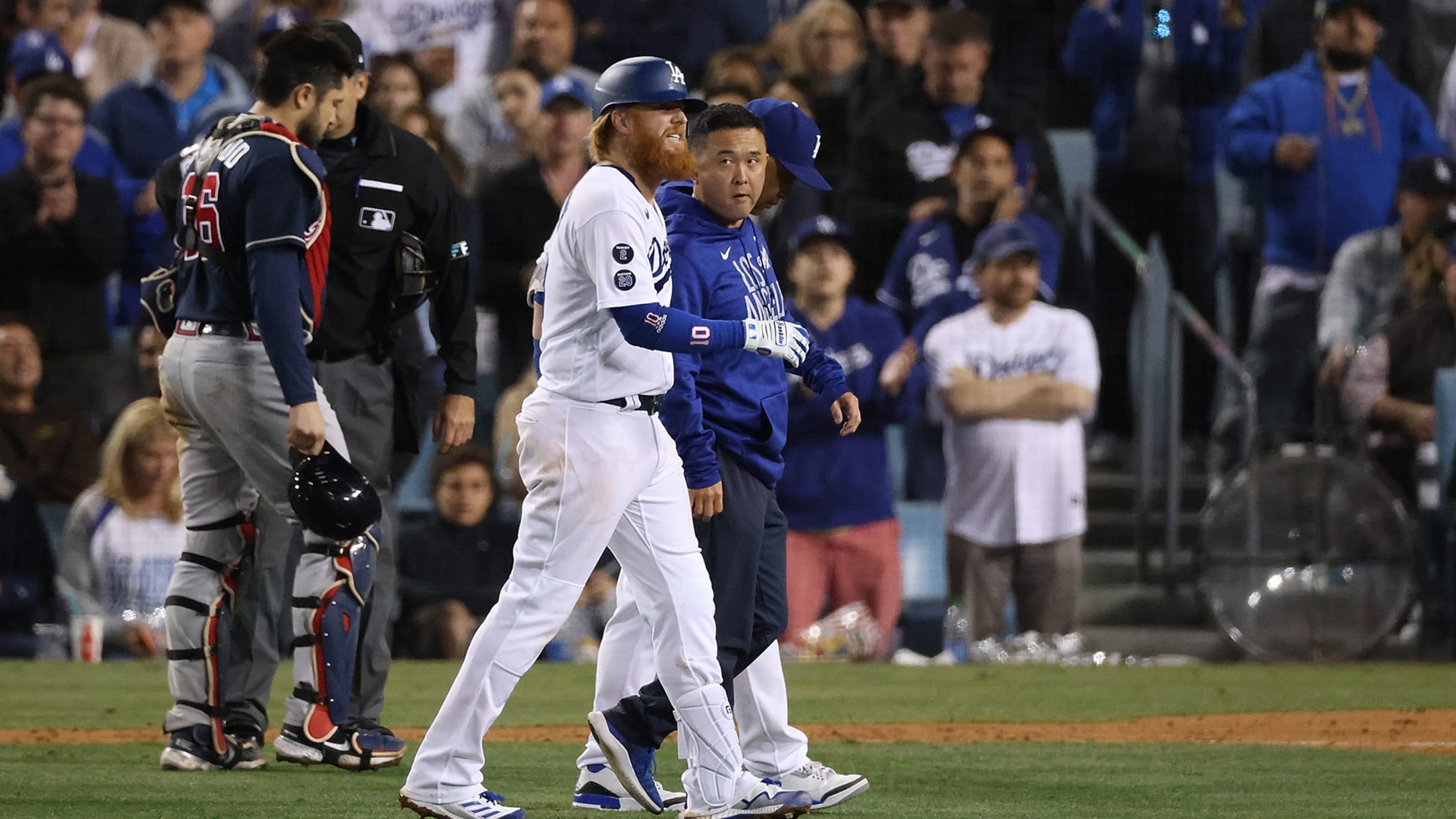 LOS ANGELES -- Third baseman Justin Turner is out for the National League Championship Series after being sidelined by a Grade 2 left hamstring strain sustained in the Dodgers' 9-2 loss to the Braves in Game 4 on Wednesday at Dodger Stadium. "Obviously, it sucked," right fielder Mookie Betts said.