Cool or critical? Trade Deadline urgency meter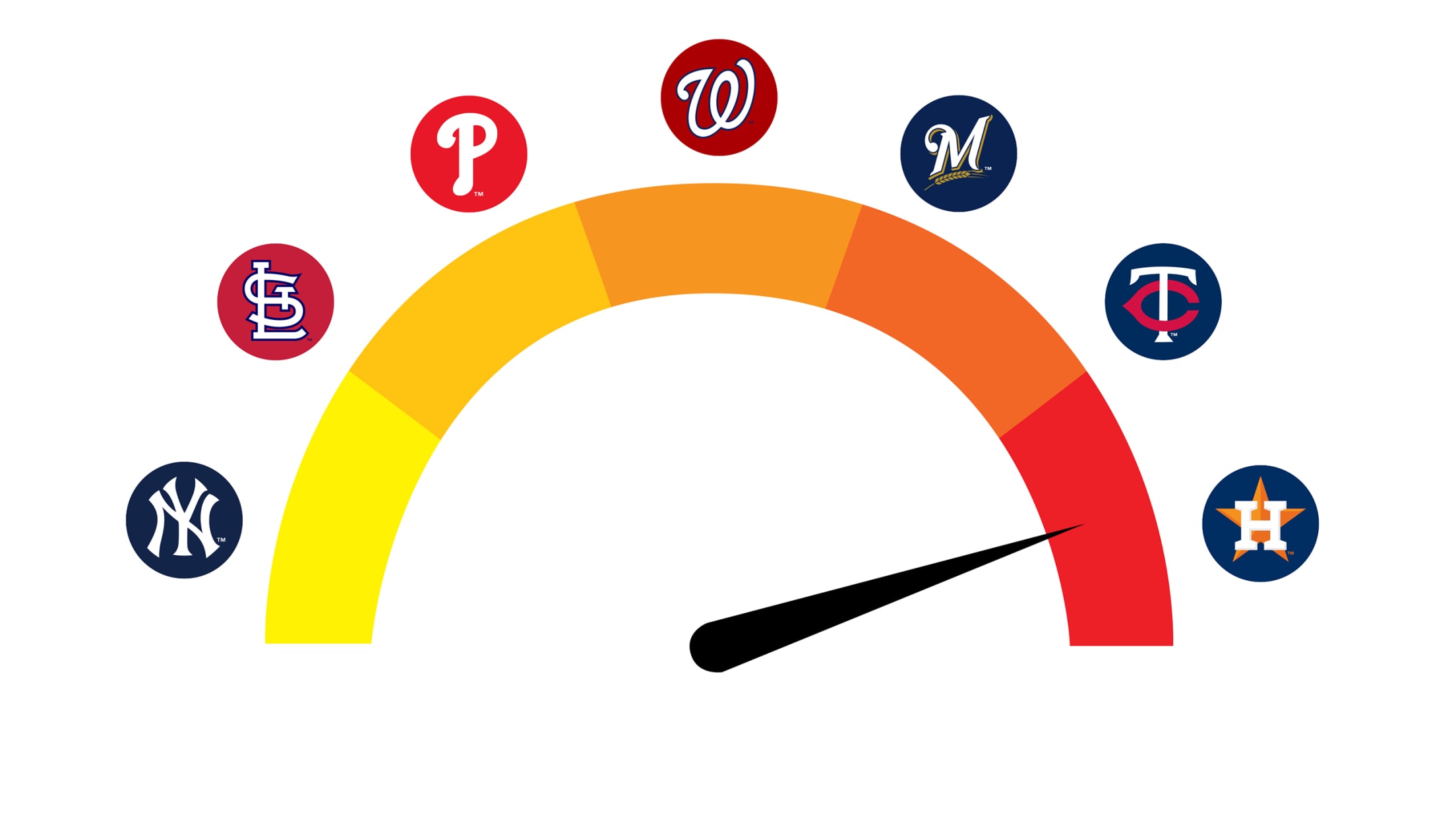 The Dodgers would absolutely love to trade for a reliever who would give manager Dave Roberts another option in those pesky late innings. As great as L.A. has been this season, the bullpen may be the only thing that keeps president of baseball operations Andrew Friedman awake at night. Shoring
7 teams that should go get Greinke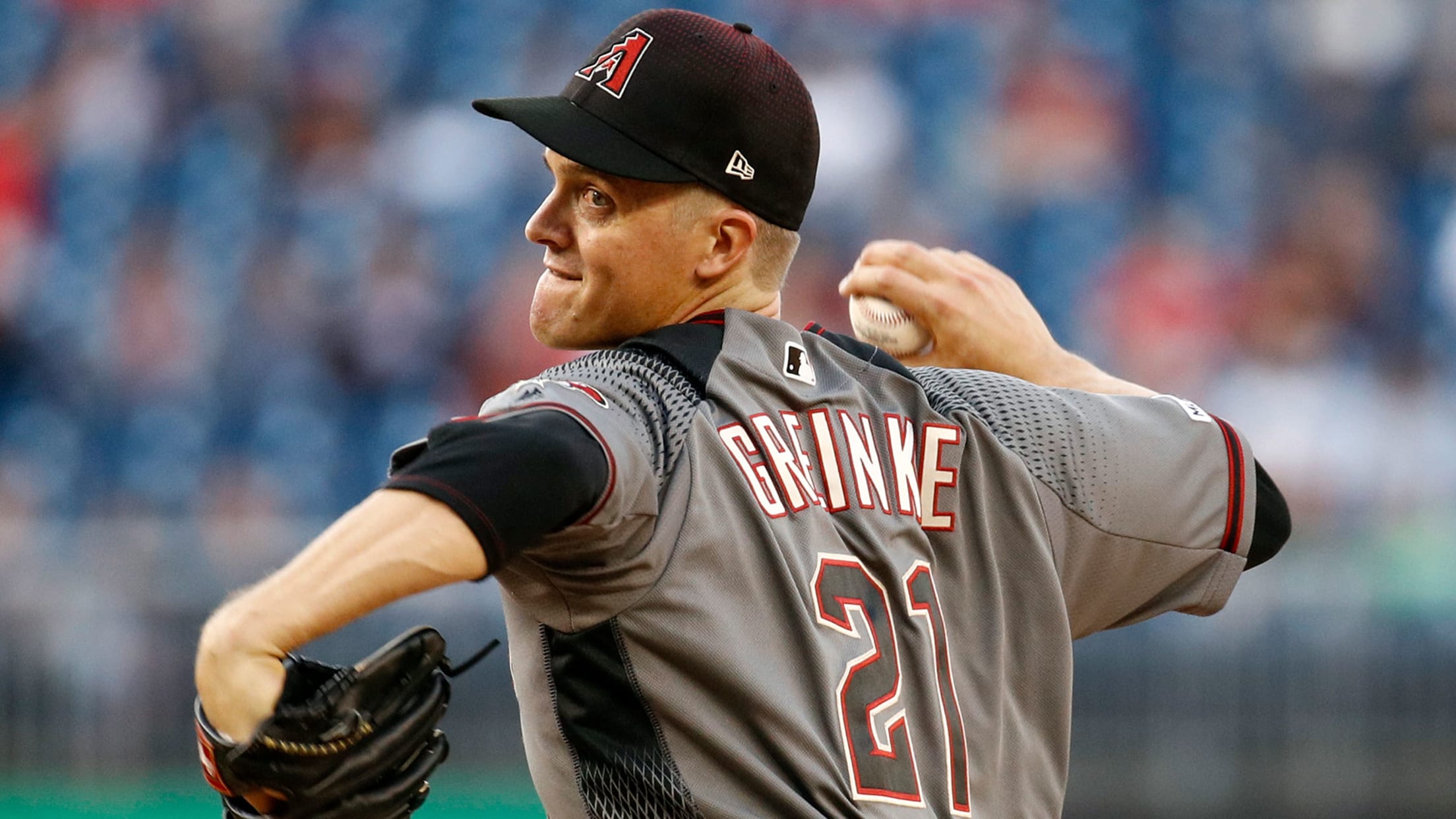 At 35 years old and more than halfway into the six-year contract he signed with the D-backs prior to the 2016 season, Zack Greinke remains a force. And as the July 31 Trade Deadline approaches, he should be drawing a lot of interest, if he is available. Yes, Greinke's fastball
After moon landing, Gaylord shocked everyone
Manager Dark said, 'There'll be a man on the moon before he hits a home run,' and he was right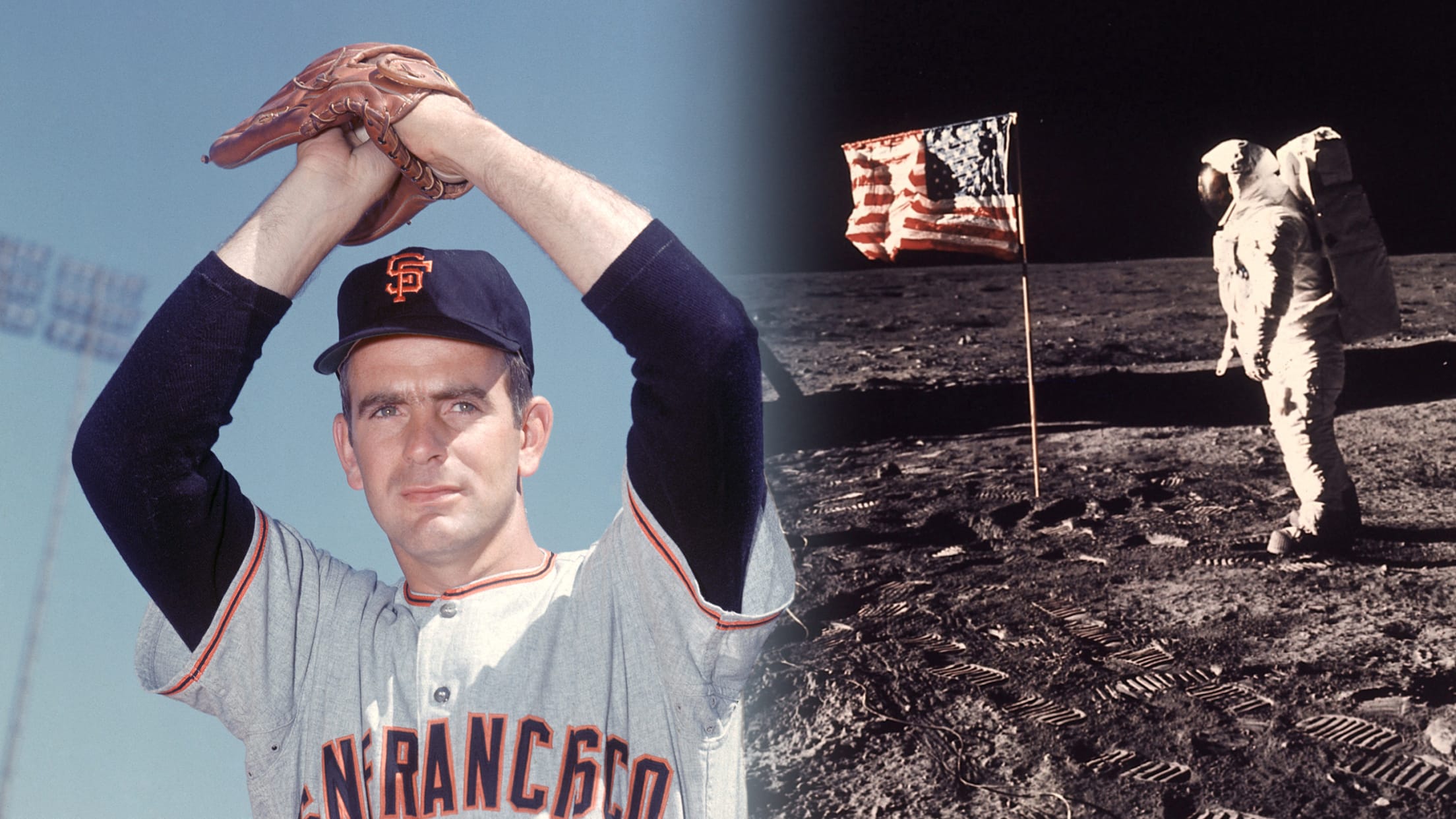 On July 20, 1969, most Americans were consumed by the event of a lifetime: the Apollo 11 lunar landing. The Giants were no different. Giants groundskeeper Matty Schwab found space in his work area underneath the right-field grandstand at San Francisco's Candlestick Park to plug in a black-and-white television set.
Trade piece Leake falls just short of perfecto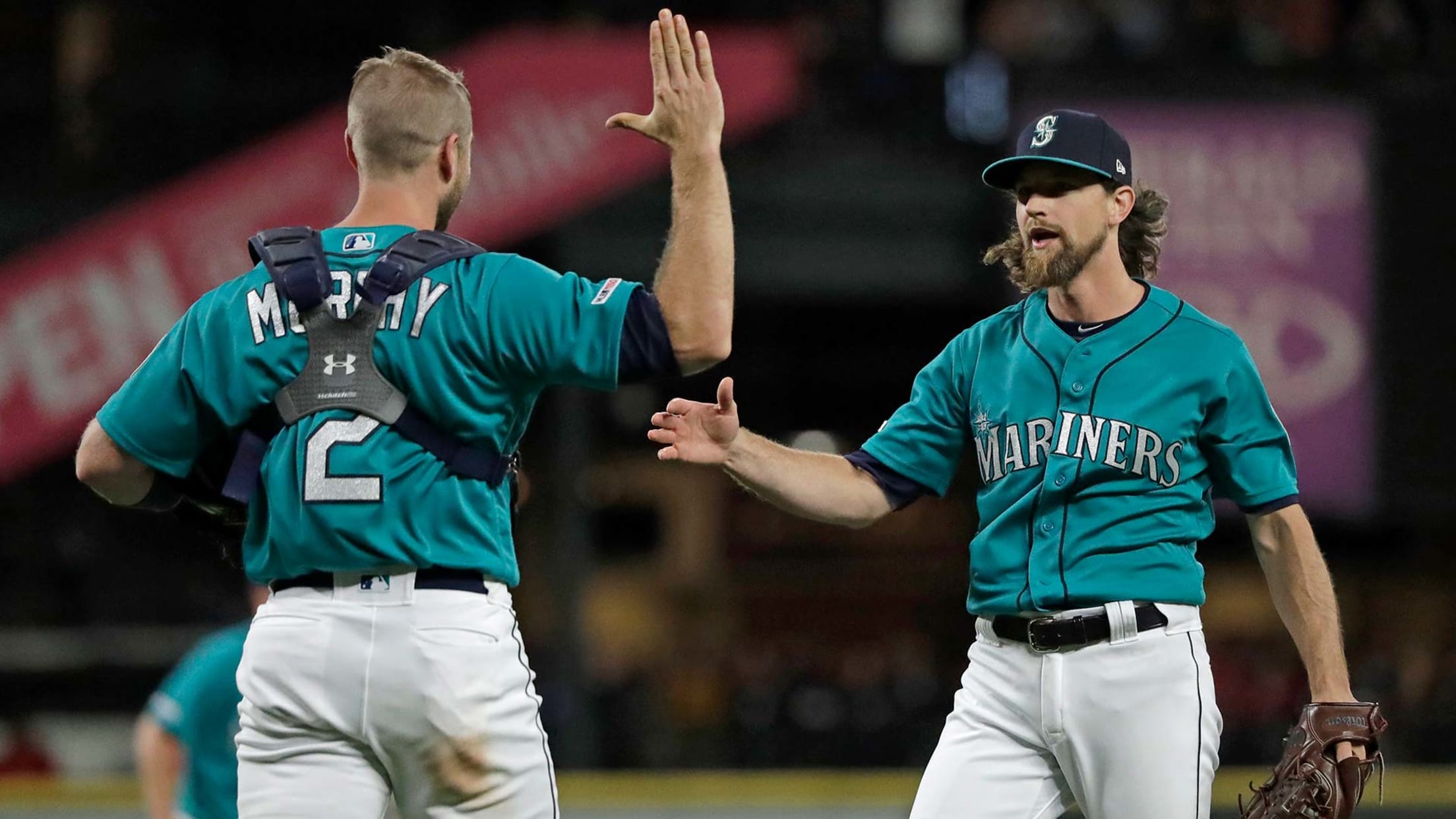 SEATTLE -- Mike Leake might not be in Seattle in two weeks. He could be dealt ahead of the July 31 Trade Deadline and might soon be pitching in a pennant chase. He certainly threw like he was in one during the Mariners' 10-0 win over the Angels on Friday.
Giants walk off on Mets' misplay, streak to .500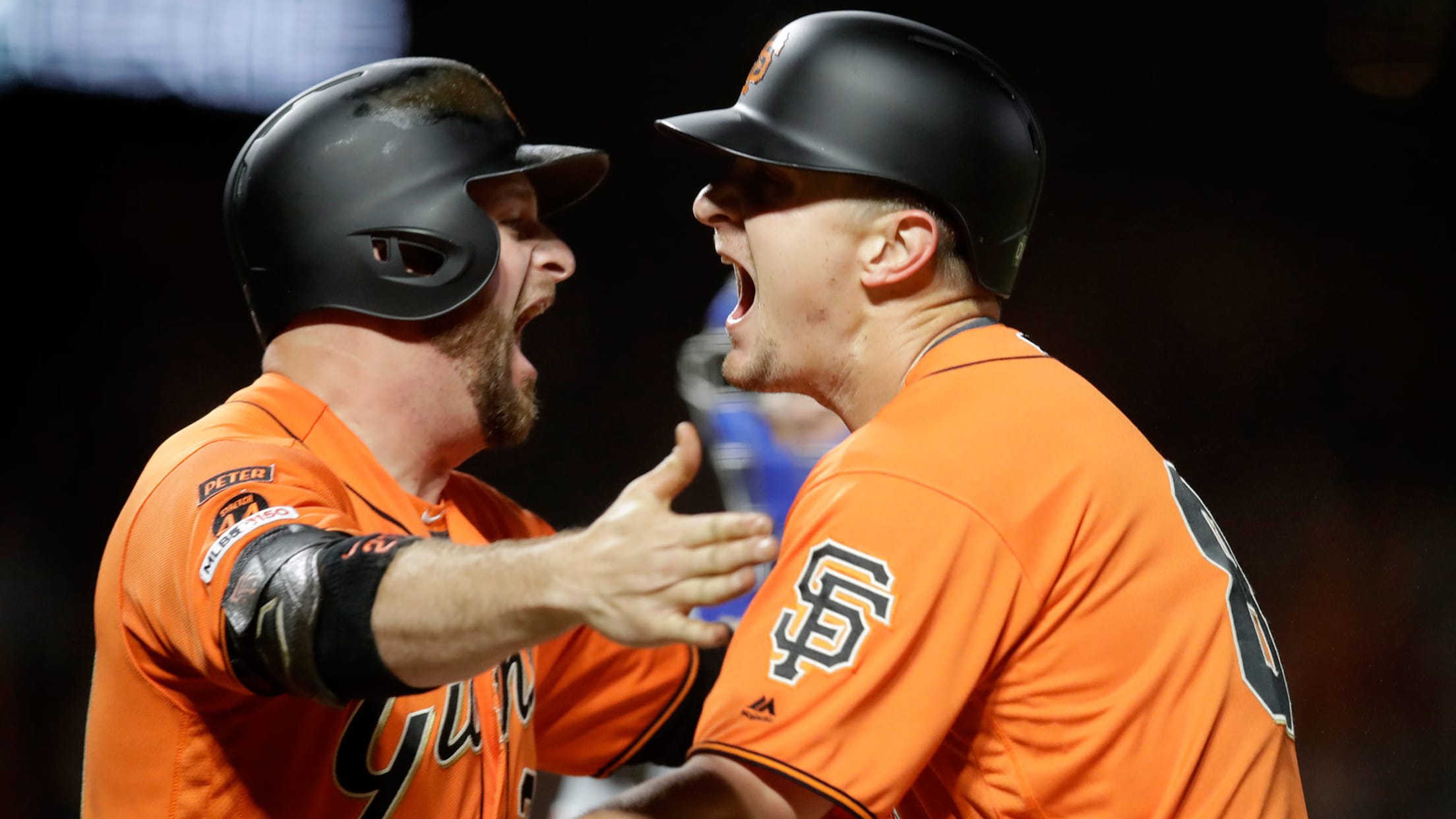 SAN FRANCISCO -- As the Giants' stalemate against the Mets extended into extra innings for the second consecutive night, Tyler Beede and the injured Evan Longoria gathered in the clubhouse to watch the action unfold on television. When the cameras showed Pablo Sandoval lift a routine fly ball to left
Swan song? 8 teams had eyes on Stroman's gem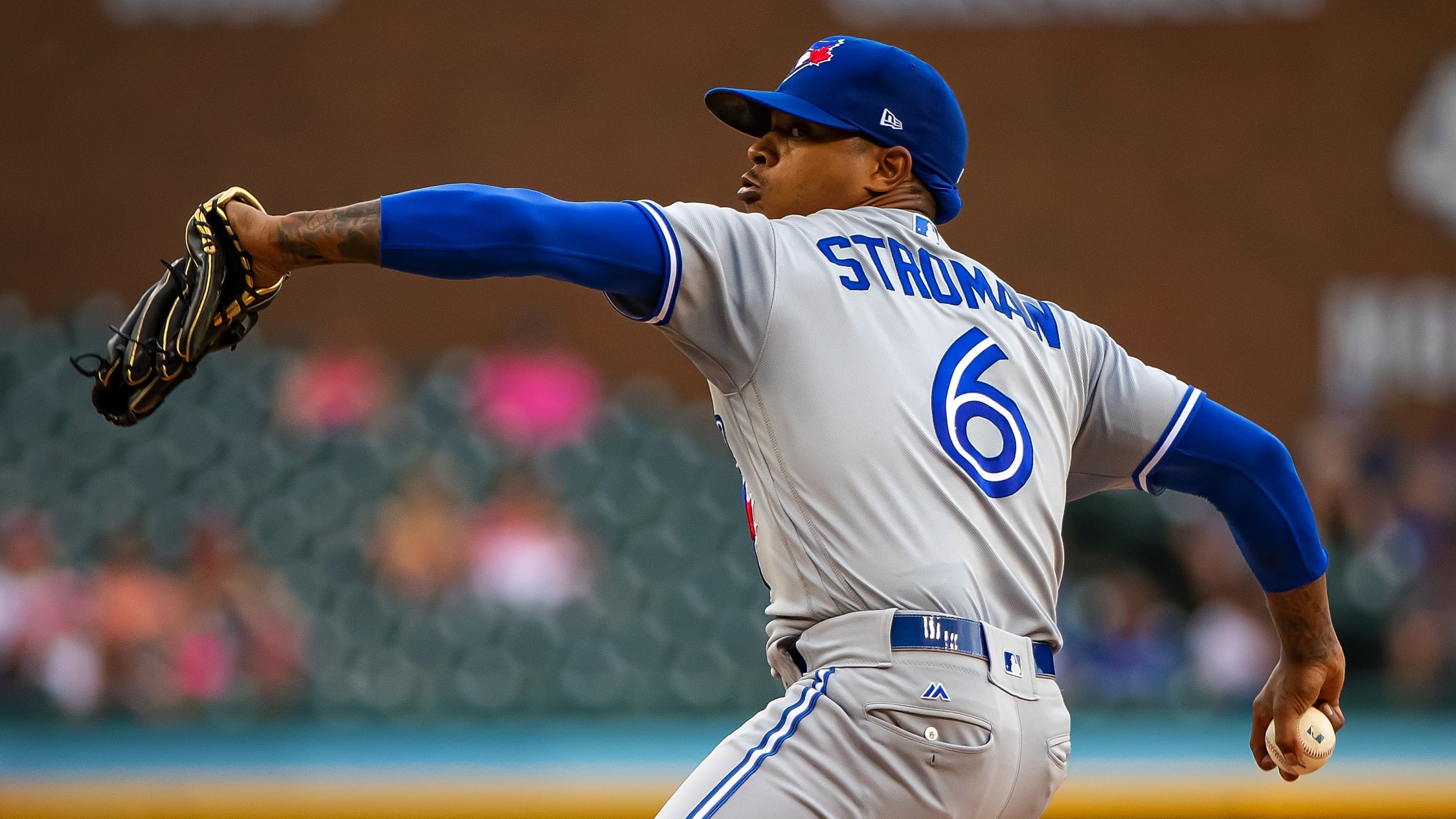 DETROIT -- The ball was not yet in Blue Jays center fielder Teoscar Hernandez's glove for the final out of the seventh inning on Friday night at Comerica Park, and Marcus Stroman's satisfied stroll to the visiting dugout was well underway. Stroman had thrown 101 pitches without issuing a walk
Donaldson plates red-hot Acuna to walk off
Speedy outfielder goes 3-for-4, eyes 30-30 club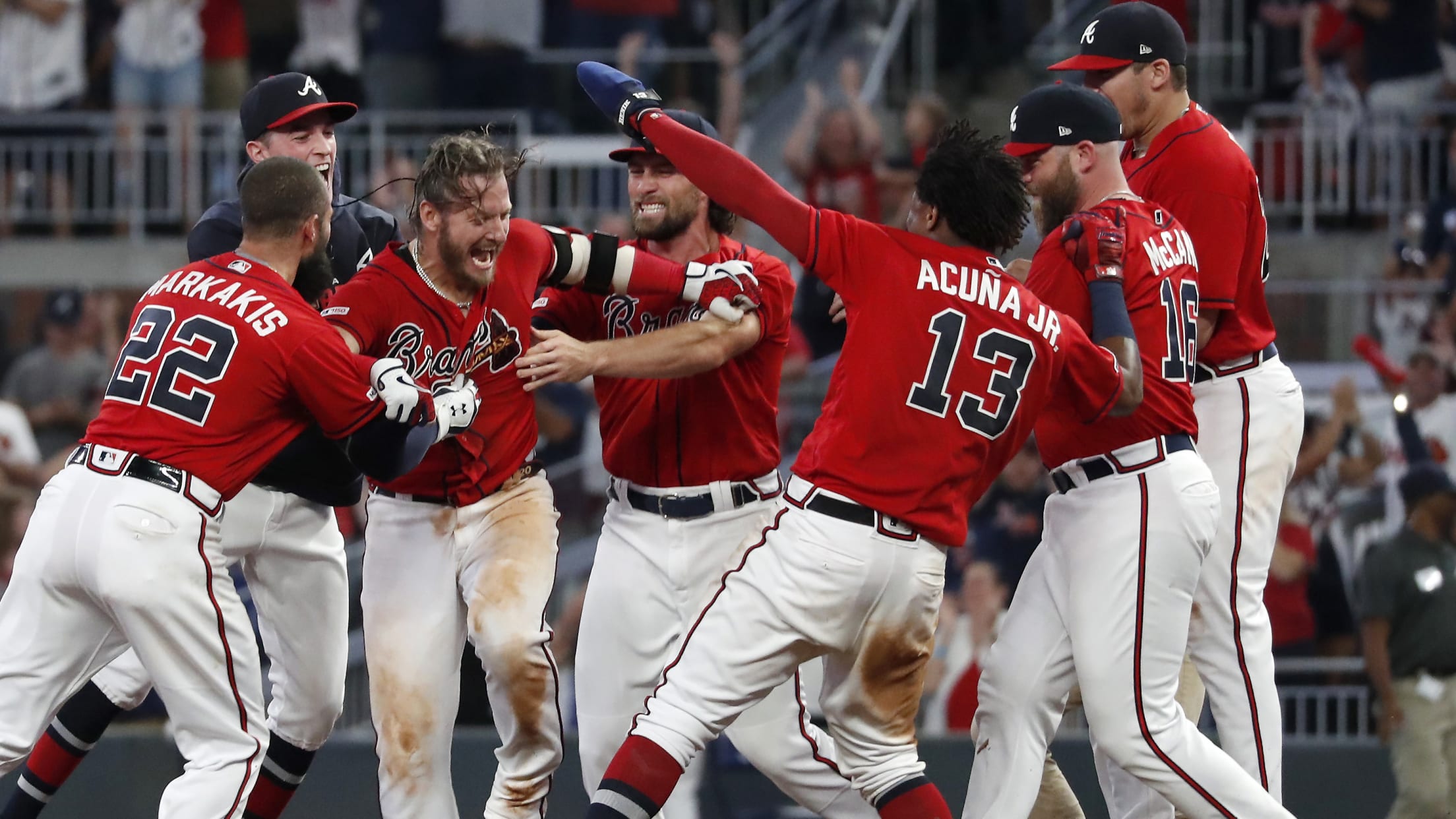 ATLANTA -- When asked about the possibility of recording 30 homers and 30 stolen bases this season, Ronald Acuña Jr. flashed his confident smile and showed more of the youthful excitement the baseball world has enjoyed since he brought his dynamic talents to the big leagues last year. "30-30 is
LA 'pen features playoff cast after Ryu's gem
Maeda turns in 1-2-3 eighth ahead of Jansen's 24th save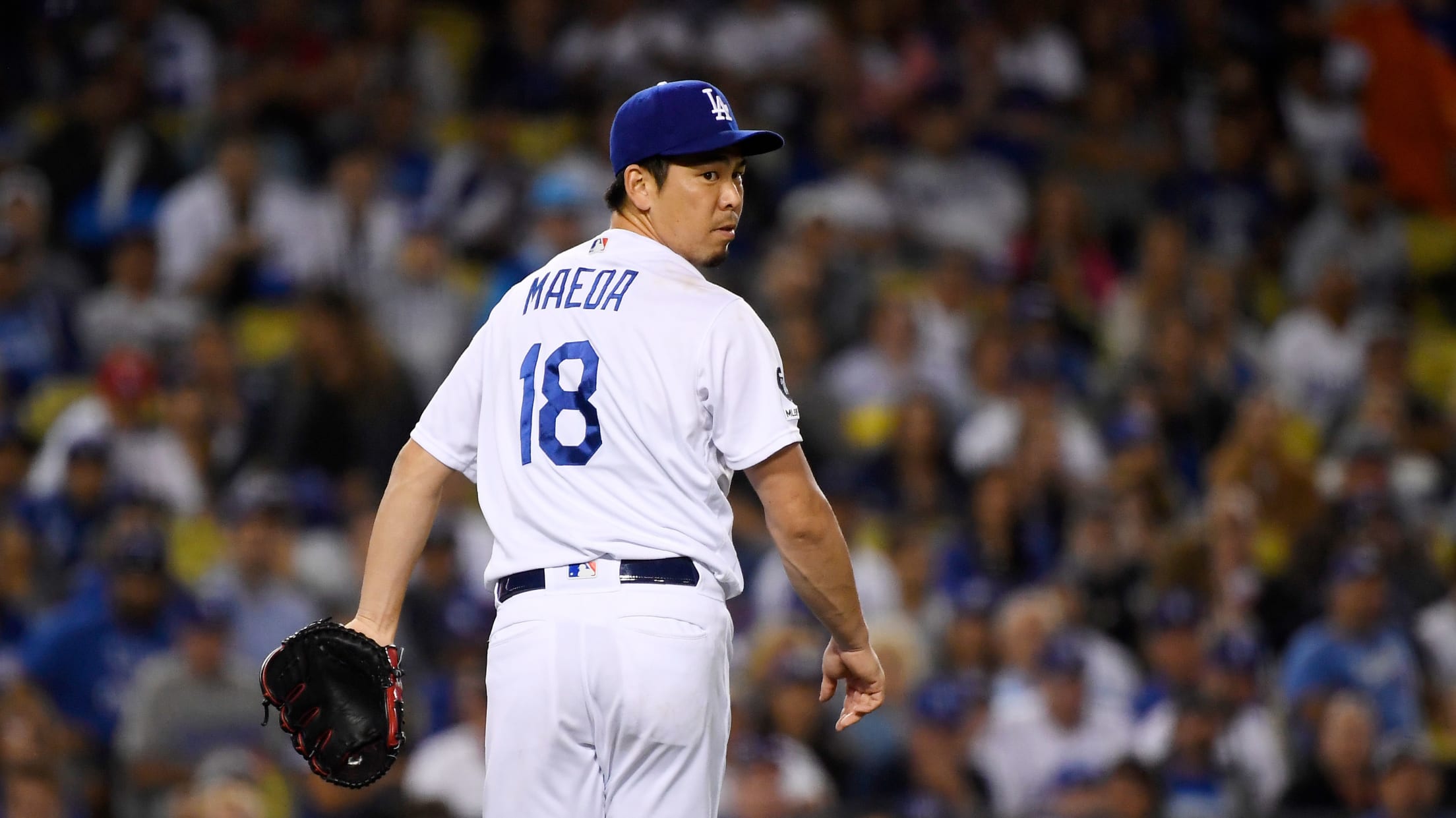 LOS ANGELES -- Whatever happens between now and the July 31 Trade Deadline, Dodgers fans probably got a glimpse of the October bullpen on Friday night when Kenta Maeda pitched in relief. In his first non-start of the year, the reluctant reliever threw a 1-2-3 eighth inning with two strikeouts,
Hall of Fame FAQ: What to know about induction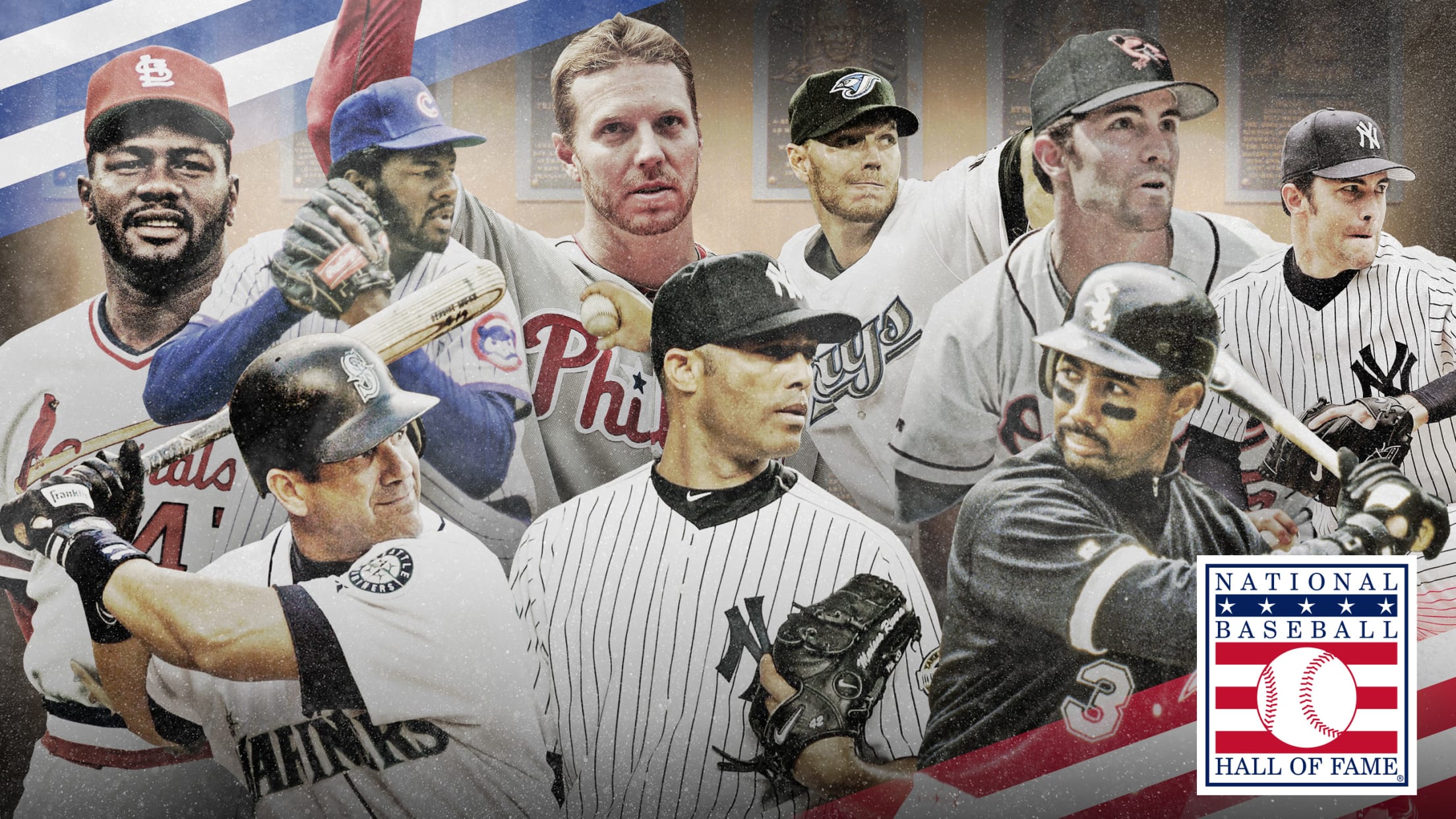 Enshrinement awaits the six-member Class of 2019 when the National Baseball Hall of Fame holds its annual induction ceremony this weekend. Mariano Rivera, Edgar Martinez, Mike Mussina, Lee Smith, Harold Baines and the late Roy Halladay will be saluted Sunday afternoon in Cooperstown, N.Y., with their bronze plaques unveiled before
Rumors: Boyd, Greene, Nats, Thor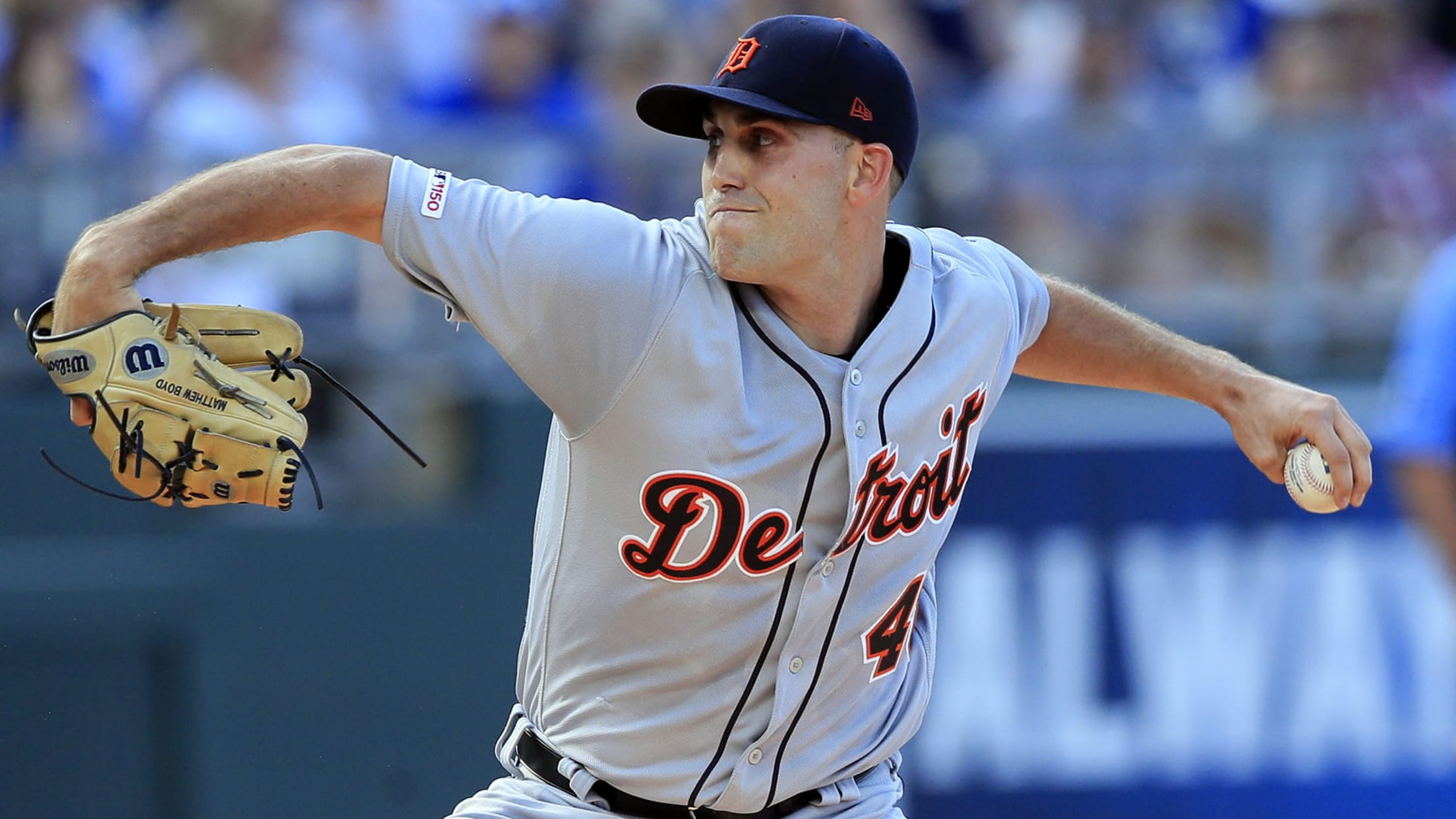 MLB.com is keeping track of all the latest free agent and trade rumors right here.
Injury updates: Scherzer, Maybin, Richards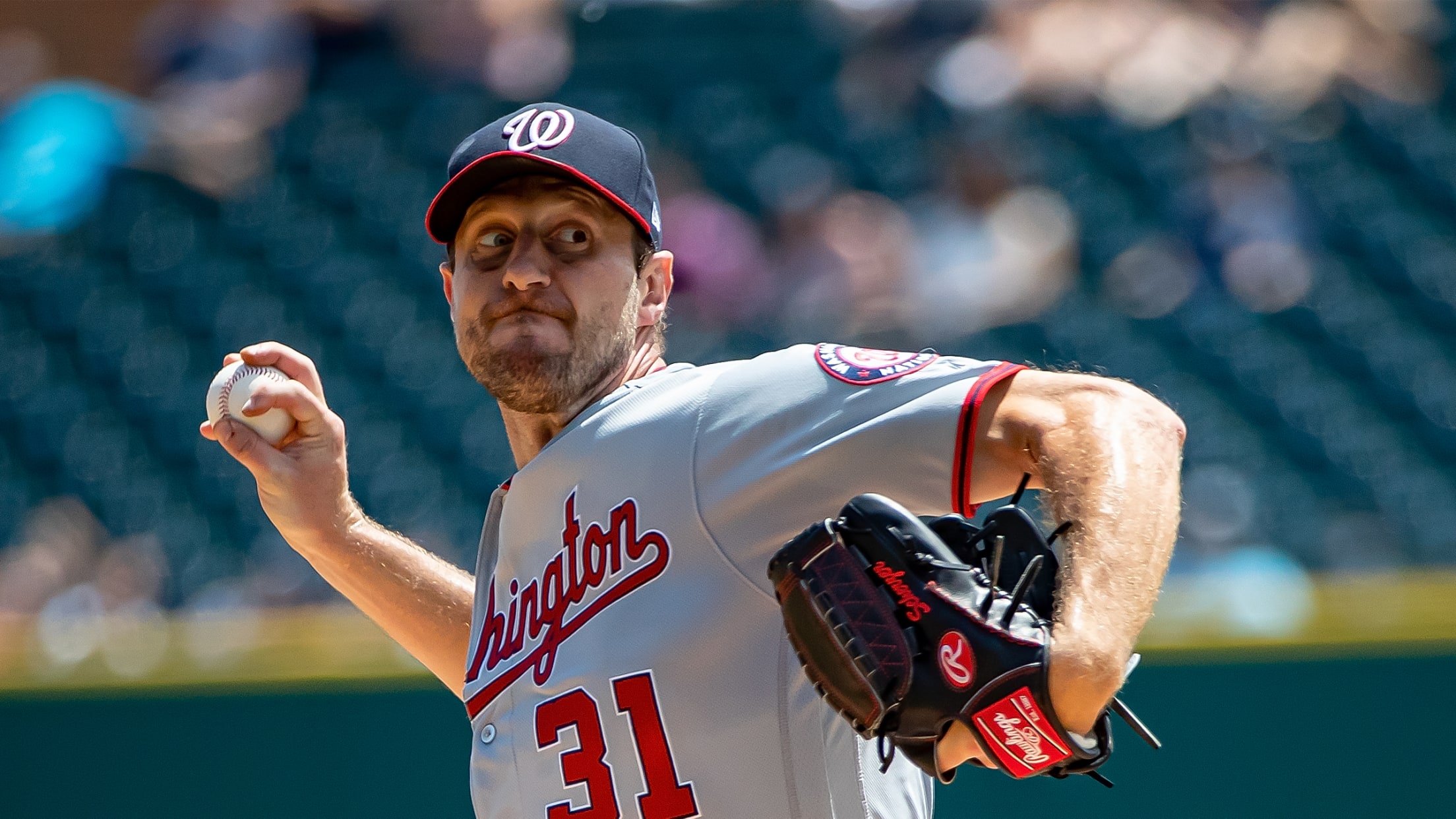 Here is the latest injury news from around Major League Baseball.
Have Giants 'pulled back' in Bumgarner trade talks?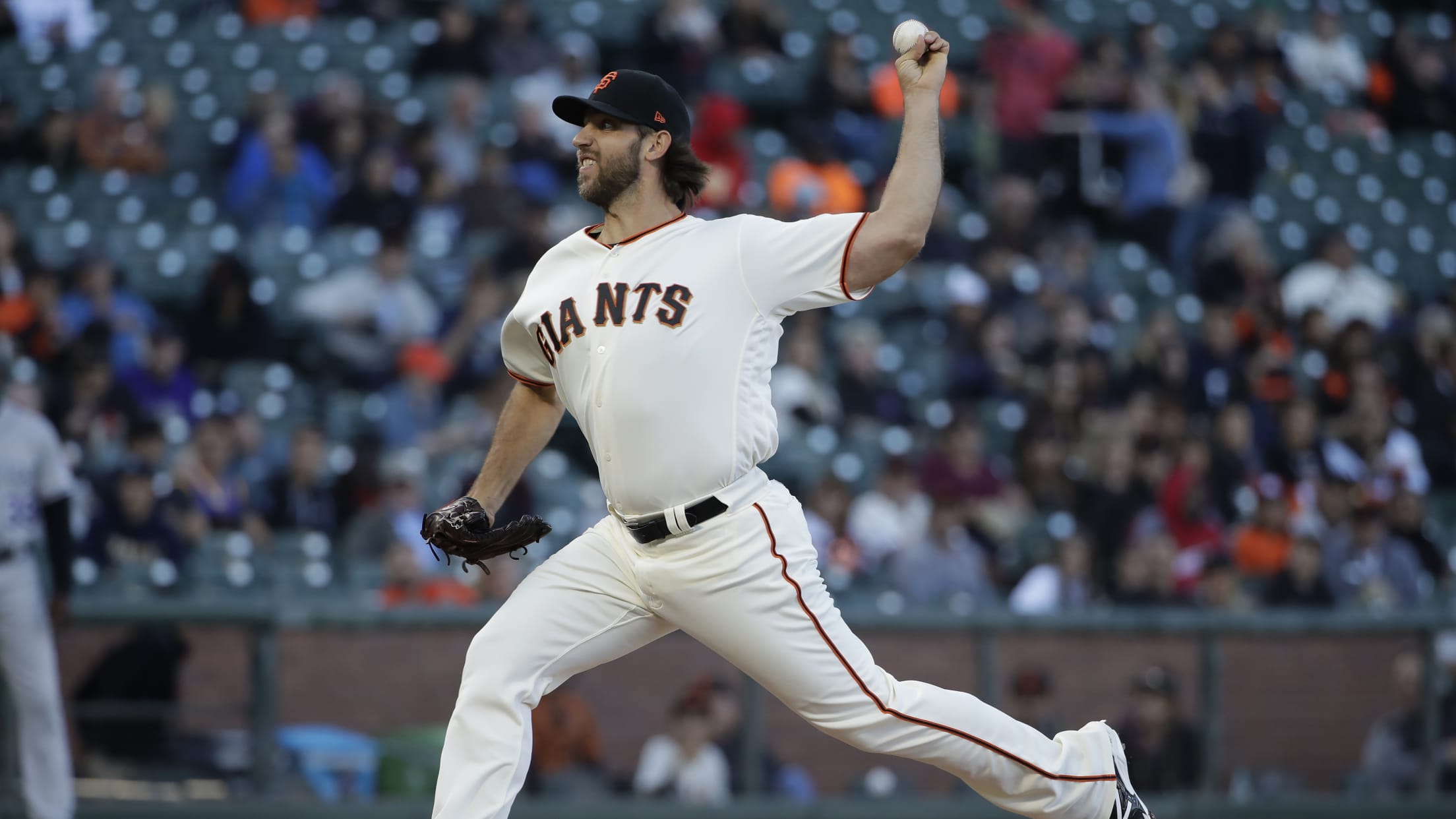 MLB.com is keeping track of all the latest news and trade rumors surrounding impending free agent Madison Bumgarner right here.
Perfect games broken up in 9th inning or later
Pitchers coming ever so close to one of baseball's rarest feats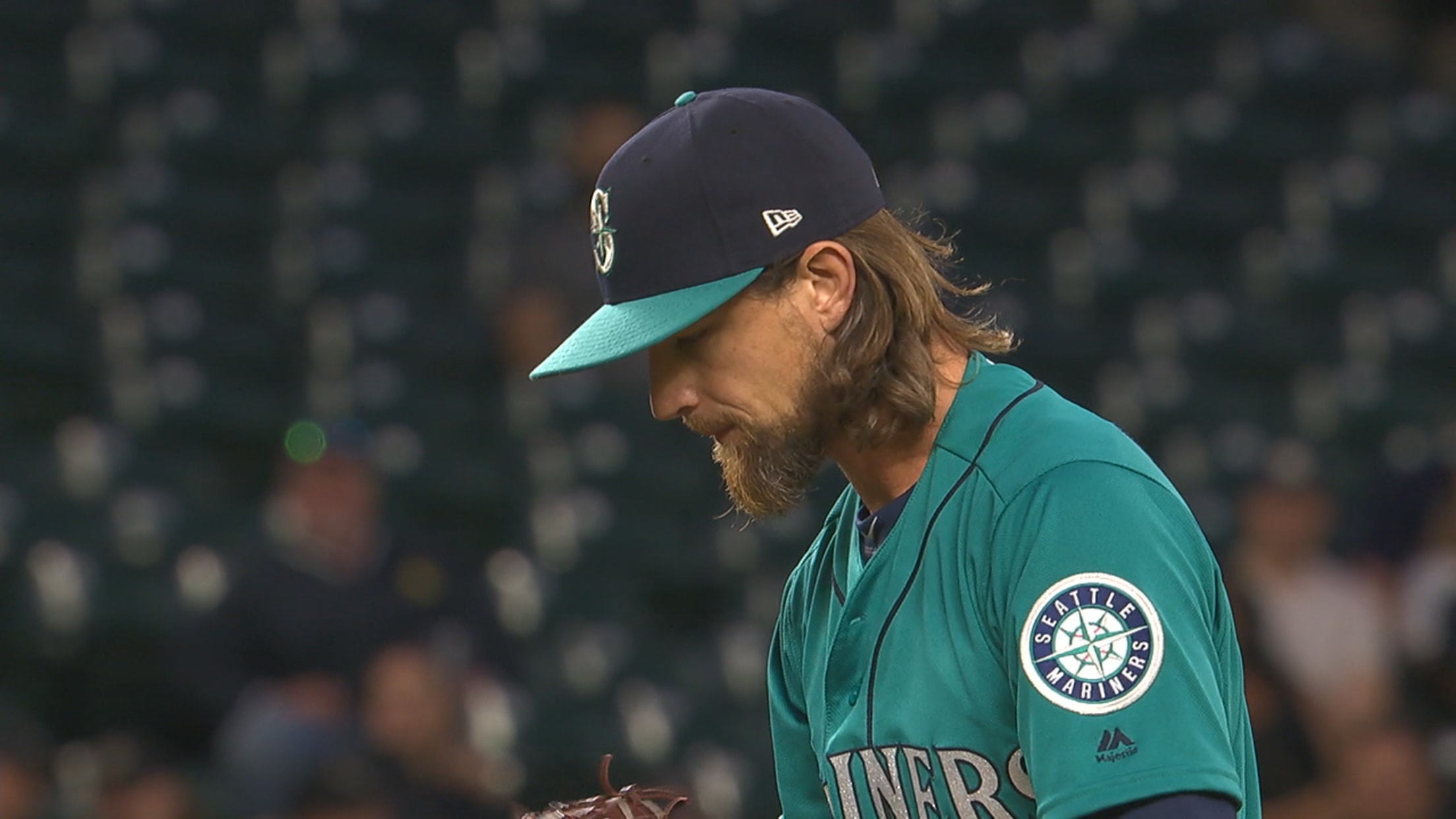 There have only been 23 perfect games in Major League history, but there have been several occasions in which other pitchers' names could have been etched in the history books had it not been for a hitter reaching base in the ninth inning or later. Here are the 12 most
Astros hit three straight HRs in only four pitches
Altuve, Bregman, Alvarez go back to back to back vs. Rangers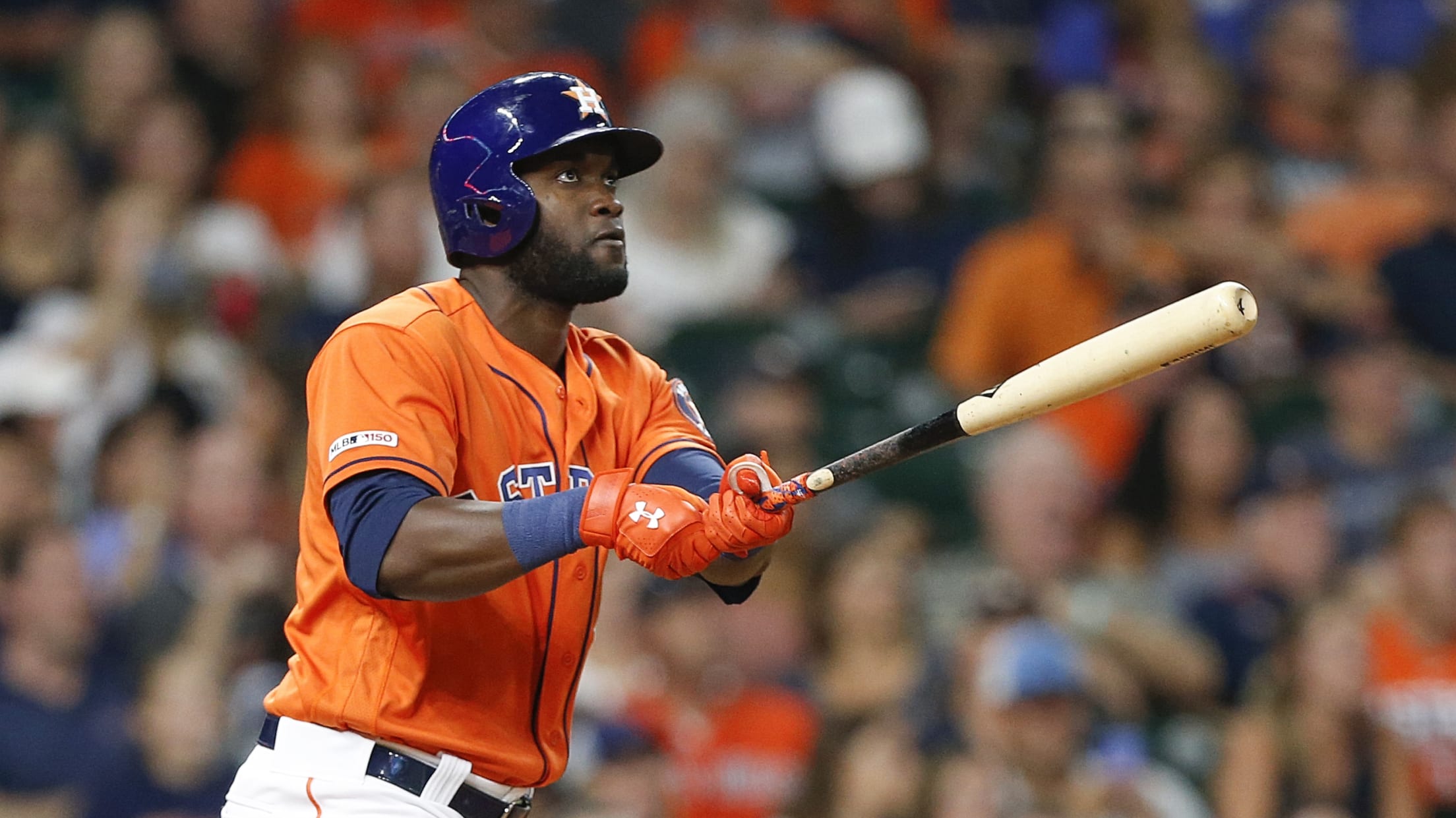 HOUSTON -- José Altuve and Alex Bregman got a sellout crowd at Minute Maid Park roaring Friday night by hitting back-to-back homers in the third inning against the Rangers. Rookie slugger Yordan Alvarez sent them into a frenzy. Alvarez followed Altuve and Bregman by hitting a mammoth, 474-foot homer to
Wheeler (shoulder) could return before Deadline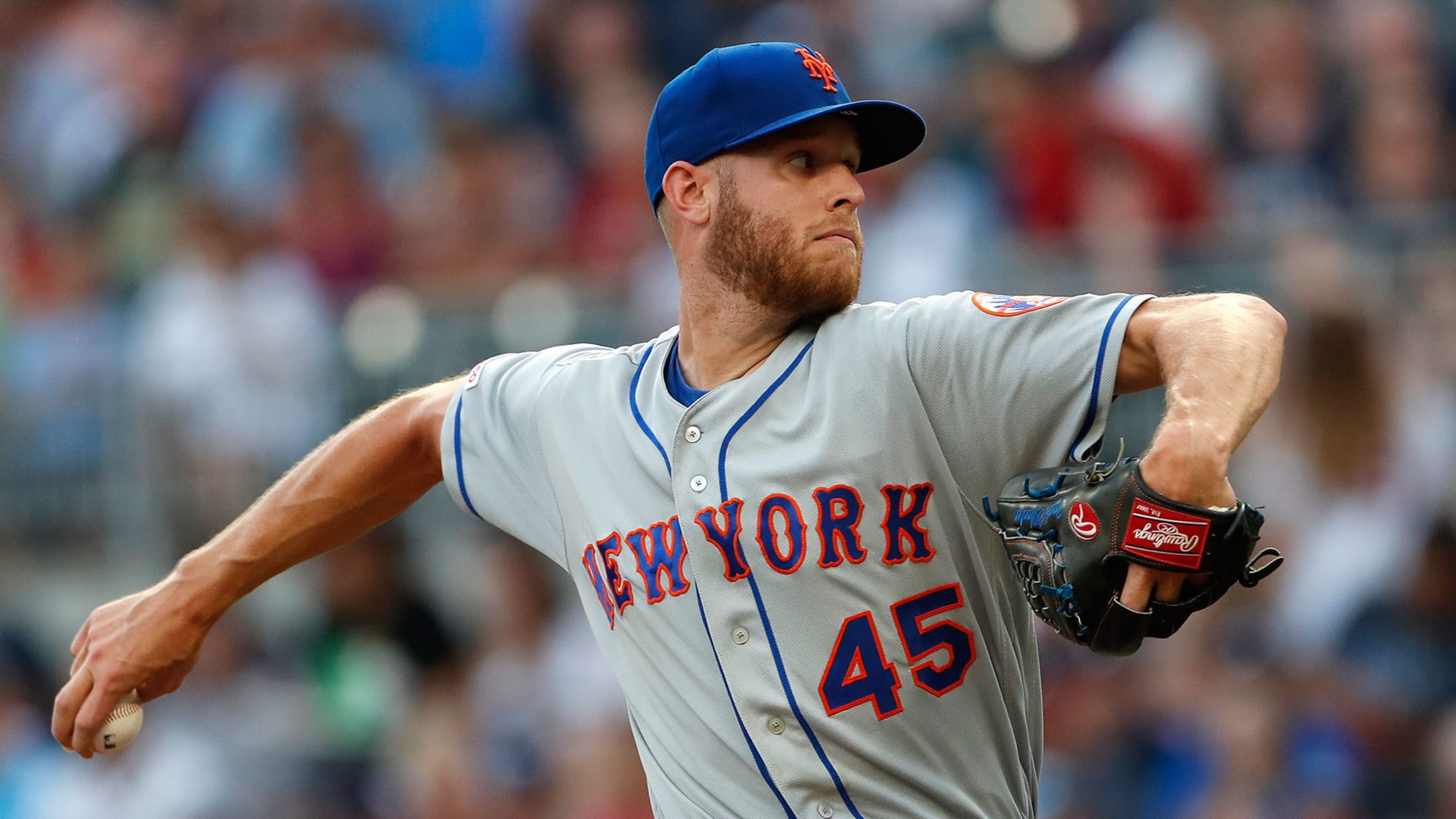 SAN FRANCISCO -- As the Mets try to ready him for a Trade Deadline audition, Zack Wheeler threw 13 pitches off a mound Friday in what manager Mickey Callaway described as "glorified catch." Still, it was a step forward for Wheeler, who had not thrown off a mound since July
Resilient A's bounce back: 'It's a tough group'
Oakland has not lost back-to-back games since June 8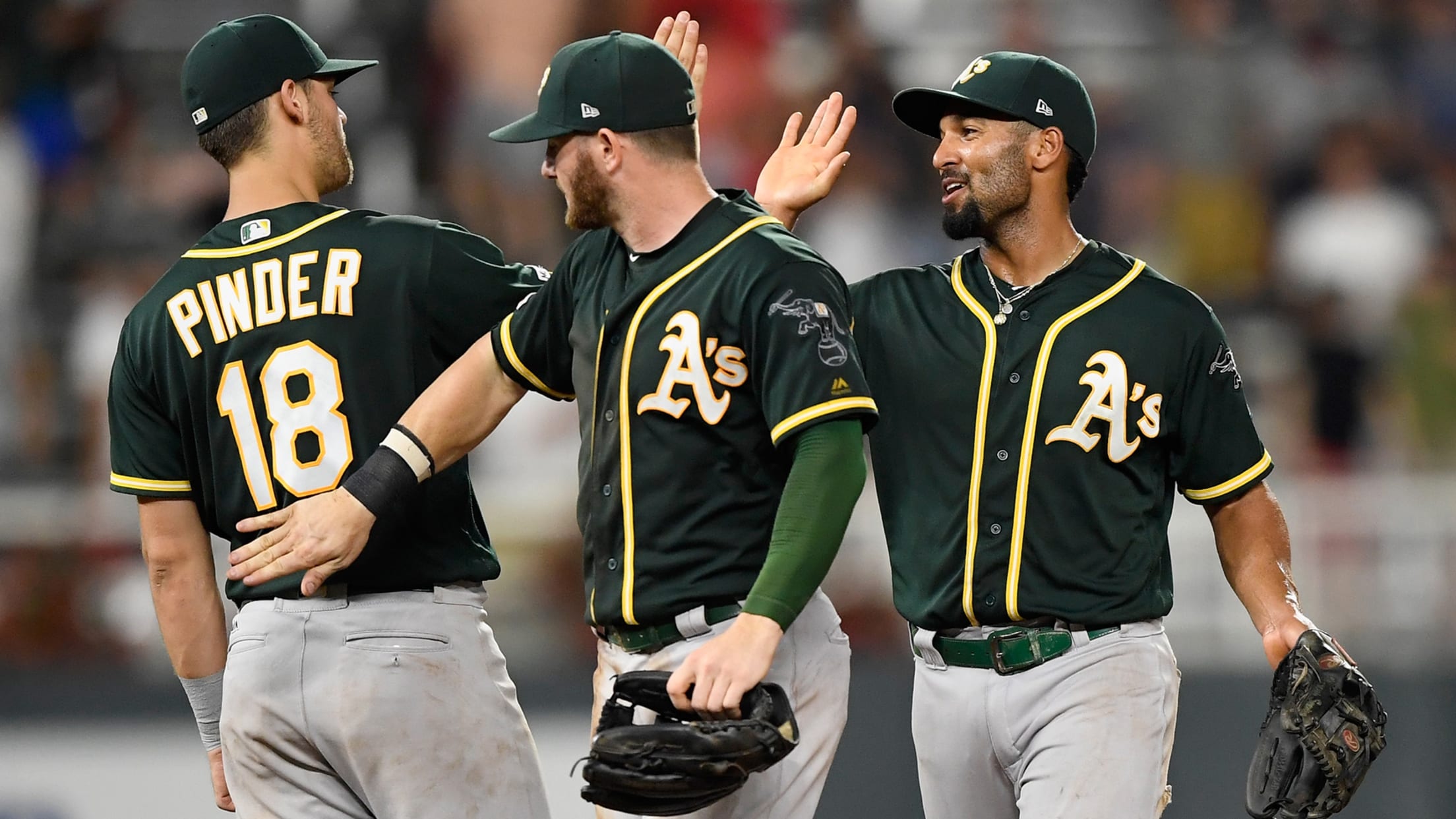 MINNEAPOLIS -- Most teams would find it difficult to brush off a loss as brutal as what the A's experienced in the opener against the Twins at Target Field, but as they've shown time and again, there's something different about this club. Oakland knocked off Minnesota, 5-3, on Friday night,
Perfect 10: Cardinals' sensational 6th seals win
Martinez punctuates carousel of runs with 3-run blast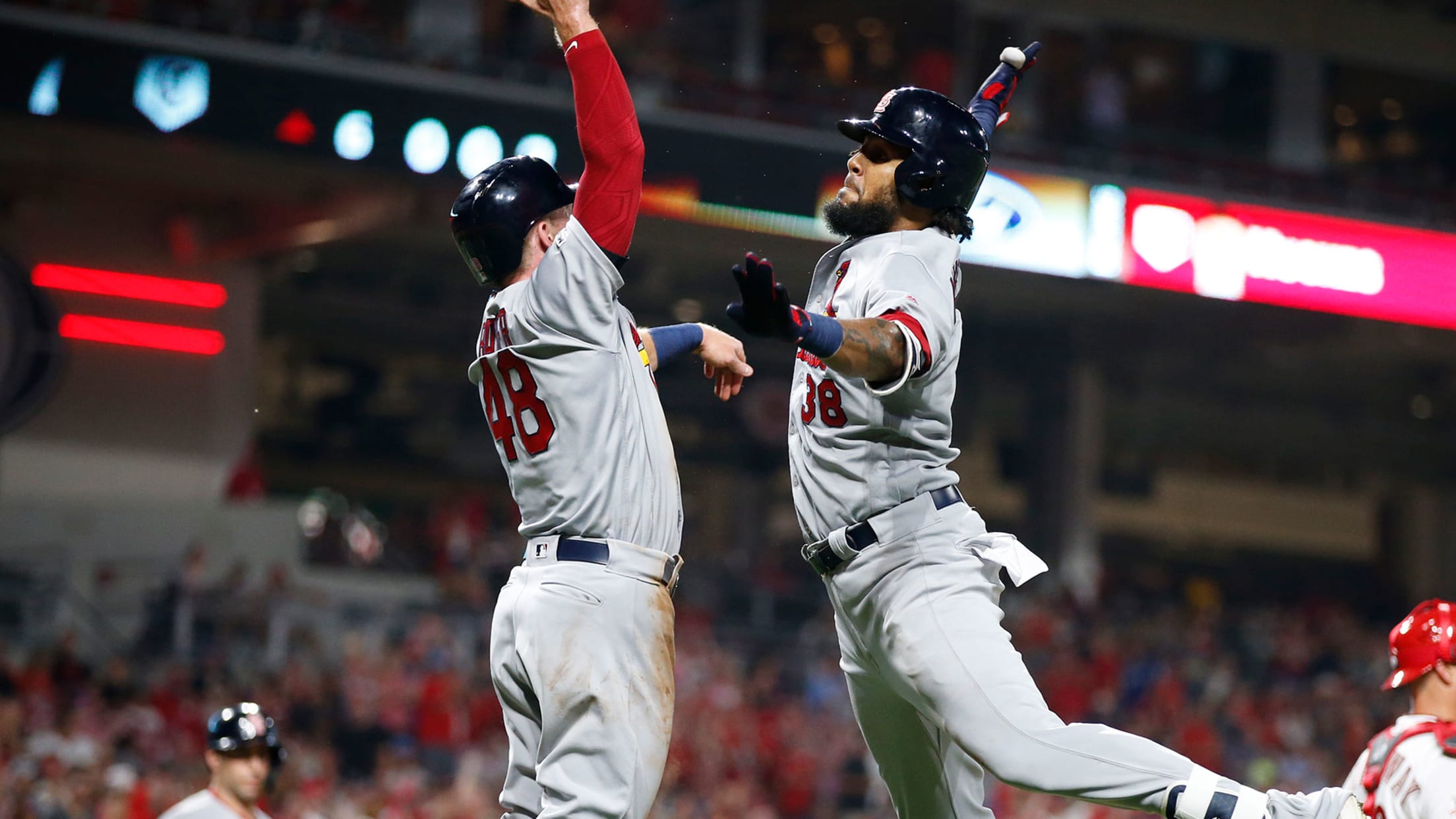 CINCINNATI -- Adam Wainwright had one request when he walked off the mound after giving up seven runs in the fourth inning Friday night. "Pick me up," he told his teammates in the dugout. "Let's win this thing." Two innings later, the Cardinals had erased a seven-run deficit, scoring 10
Edwin's slam sparks Yanks, ex-Rockies pile on
LeMahieu, Ottavino, Tauchman sting former club; Judge also homers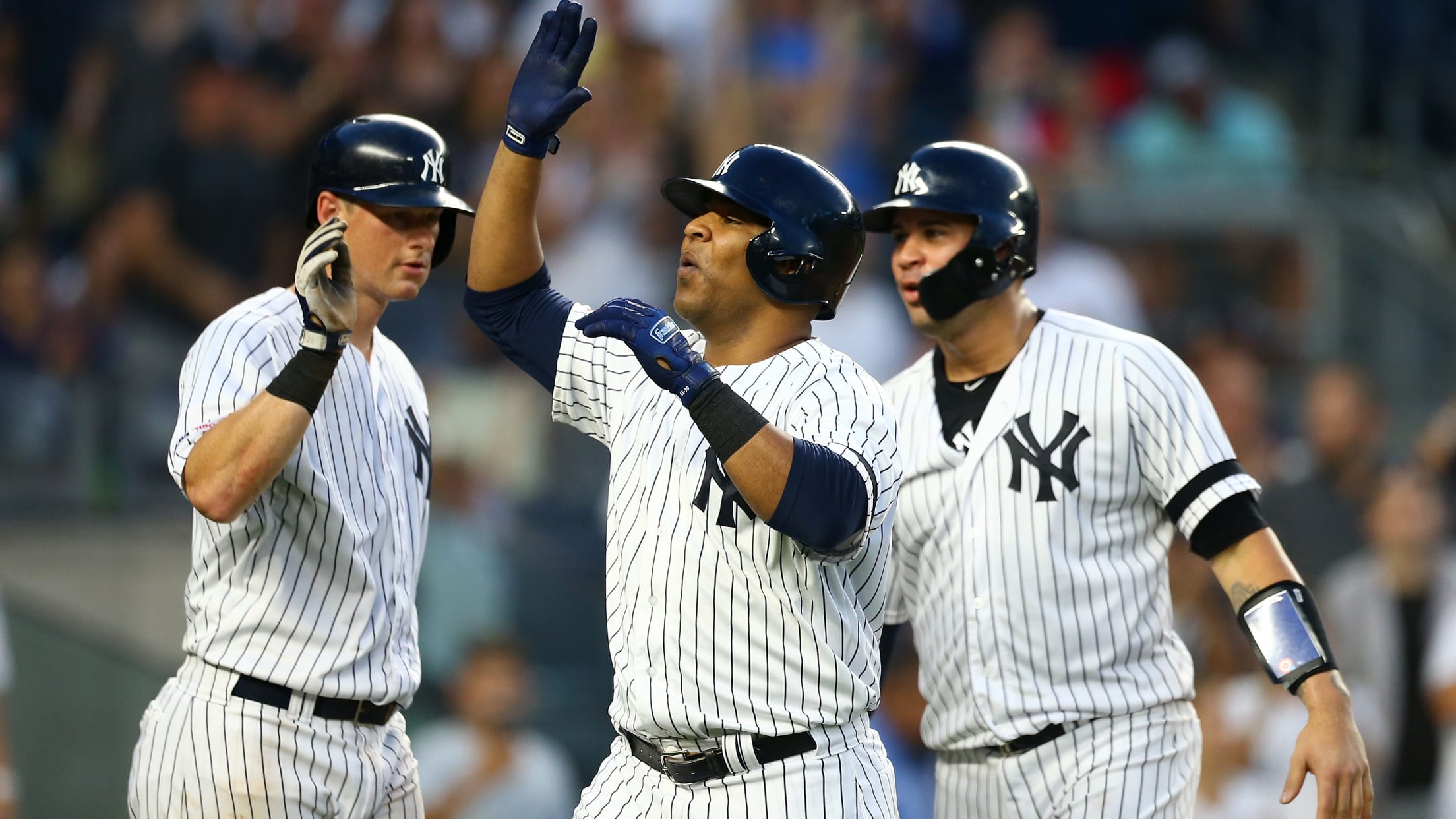 NEW YORK -- From the moment his bat made contact with the ball, Edwin Encarnacion started to run. On a particularly hot summer night at Yankee Stadium -- the temperature on the field hit triple digits at first pitch -- he might not have expected his line drive to carry
Mercado makes AL ROY case with 5-hit game
Indians outfielder batting .526 with 8 RBIs during hot streak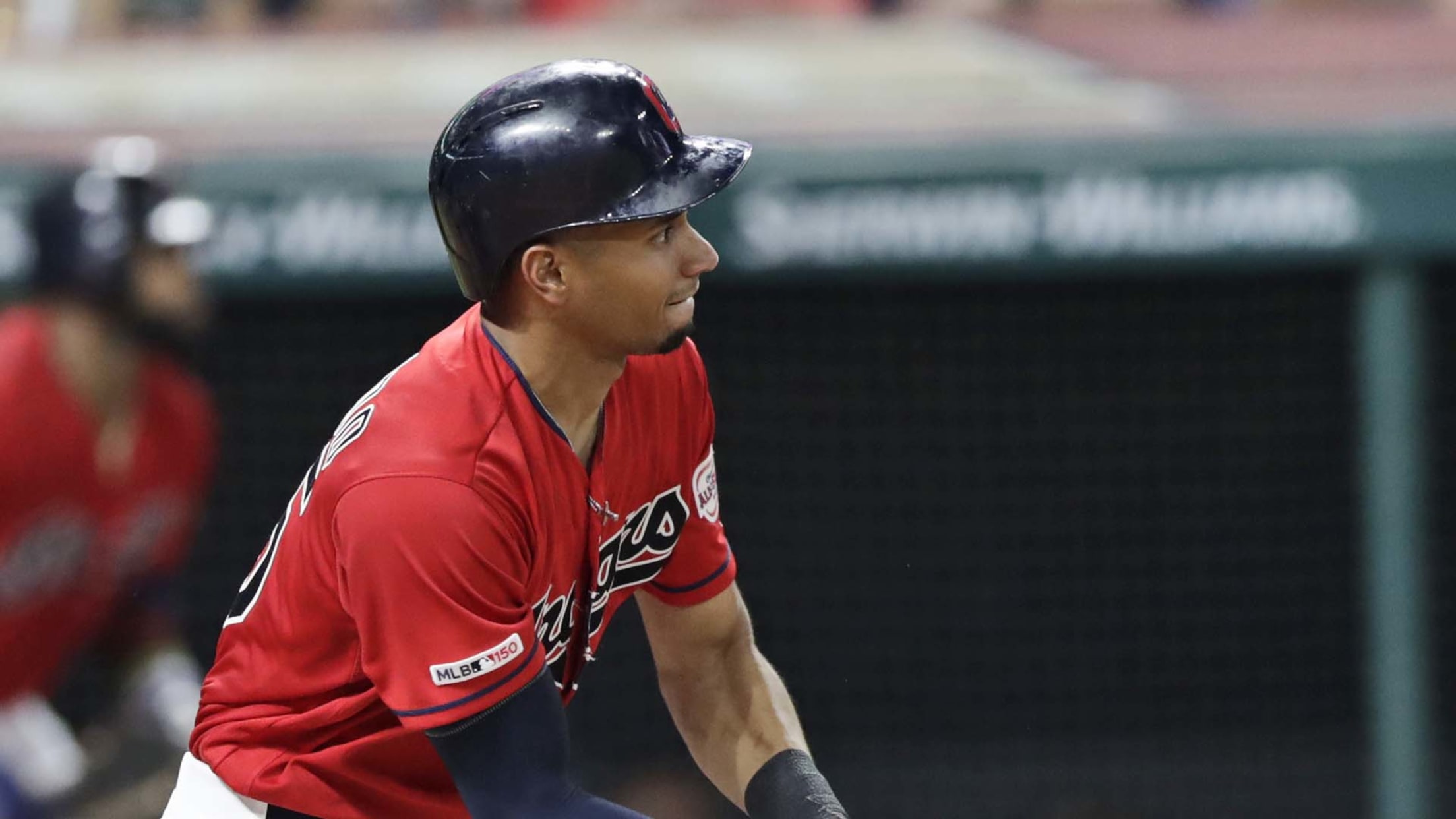 CLEVELAND -- Indians manager Terry Francona said it was nearly impossible for a rookie to go over 100 plate appearances without hitting some sort of a wall. Although Oscar Mercado did his best to prove his skipper wrong, his bat went cold after 153 at-bats. Mercado then went 1-for-25, but
D-backs inch up in WC race as bats erupt
Clarke struggles in start, but Lopez shows grit in relief appearance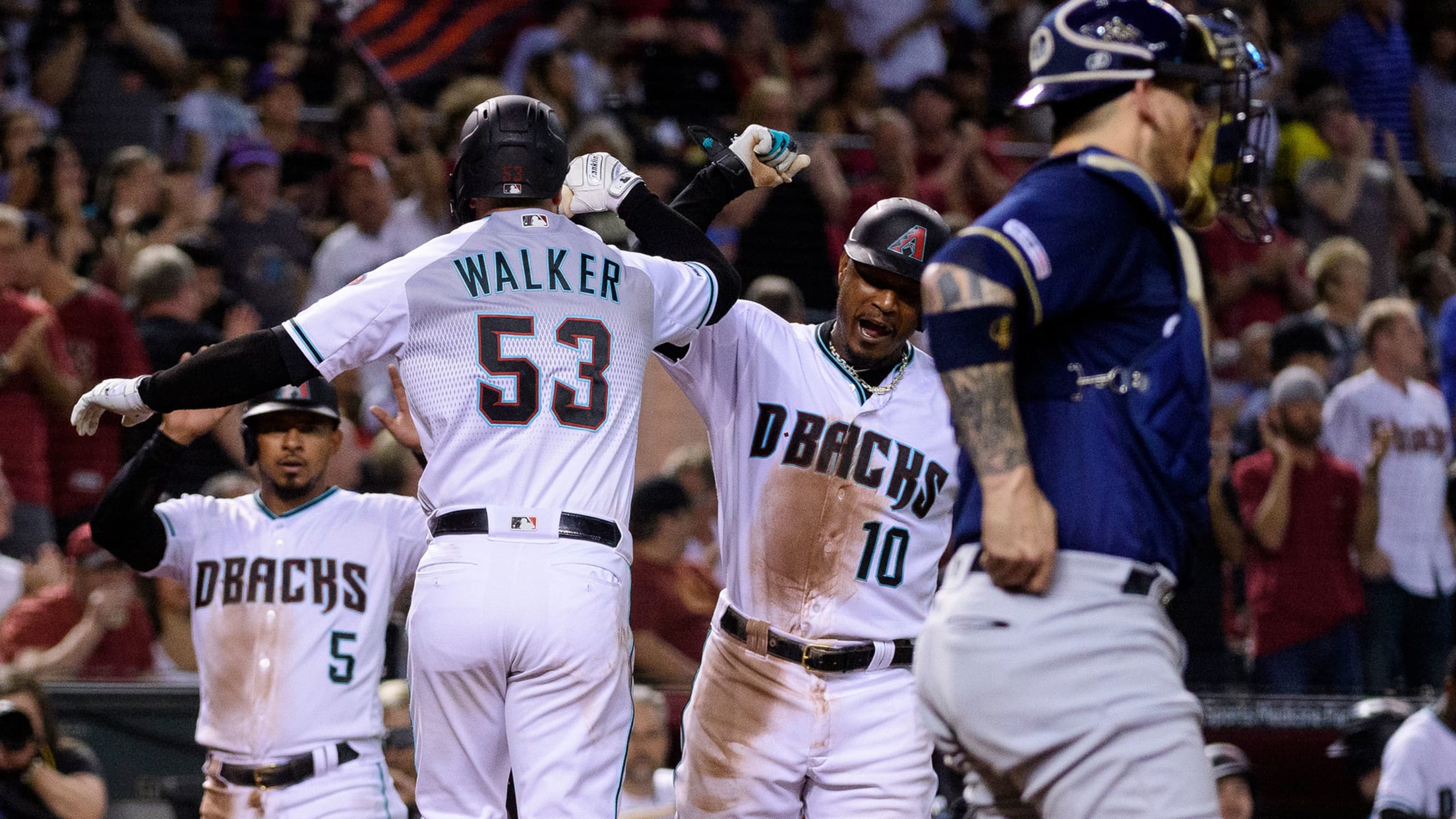 PHOENIX -- The D-backs offense bounced back in a big way Friday night as they outslugged the Brewers, 10-7, at Chase Field to pull to within one game of the second National League Wild Card spot. "I was really pleased with how we swung the bats today," D-backs manager Torey
Price loses for first time ever at Camden Yards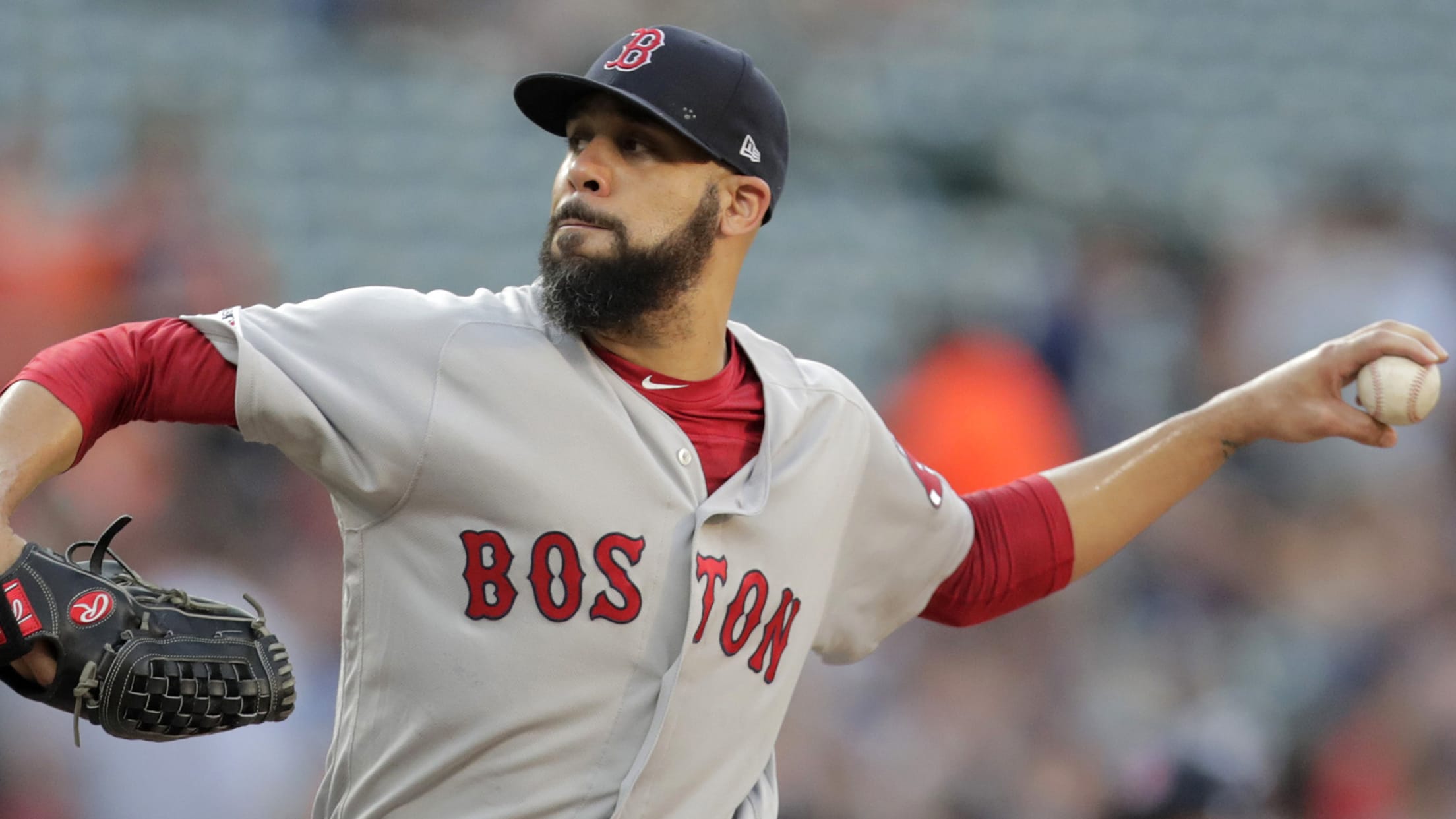 BALTIMORE -- David Price has said previously -- whether it's the positioning of the backstop or the feel of the mound -- that he enjoys playing in Baltimore no matter if it's in a Red Sox jersey or that of another of his previous American League East stops. It's not
Segura sparks rally, shows growth in 13-pitch AB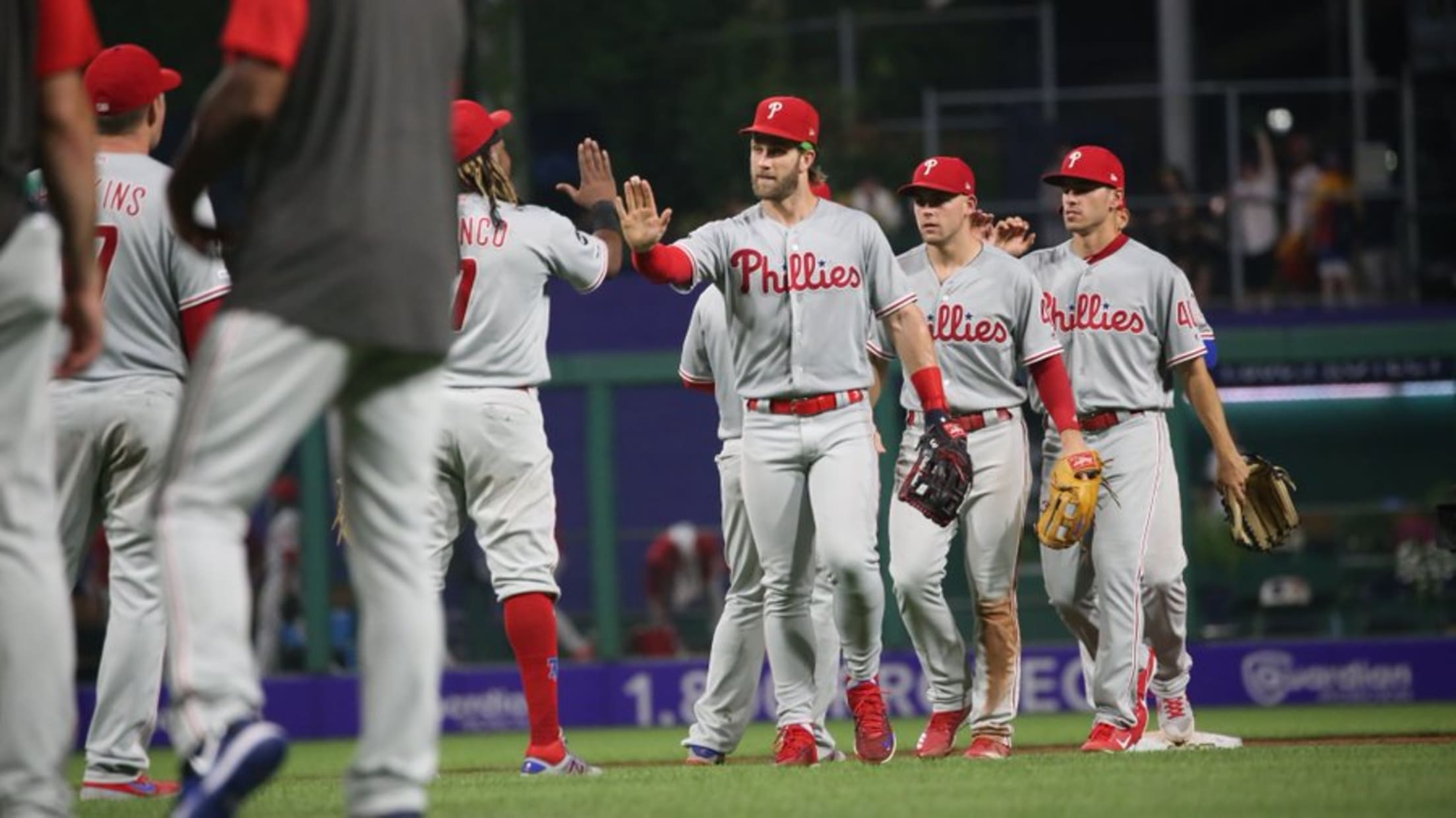 PITTSBURGH -- Foul ball. Foul ball. Foul ball. Jean Segura was doing all he could against Kyle Crick with two outs and the bases loaded in the eighth. He had fallen behind, 1-2, to begin the at-bat. But after the Phillies came up empty-handed in the same situation in the