Which baseball movie has greatest ending?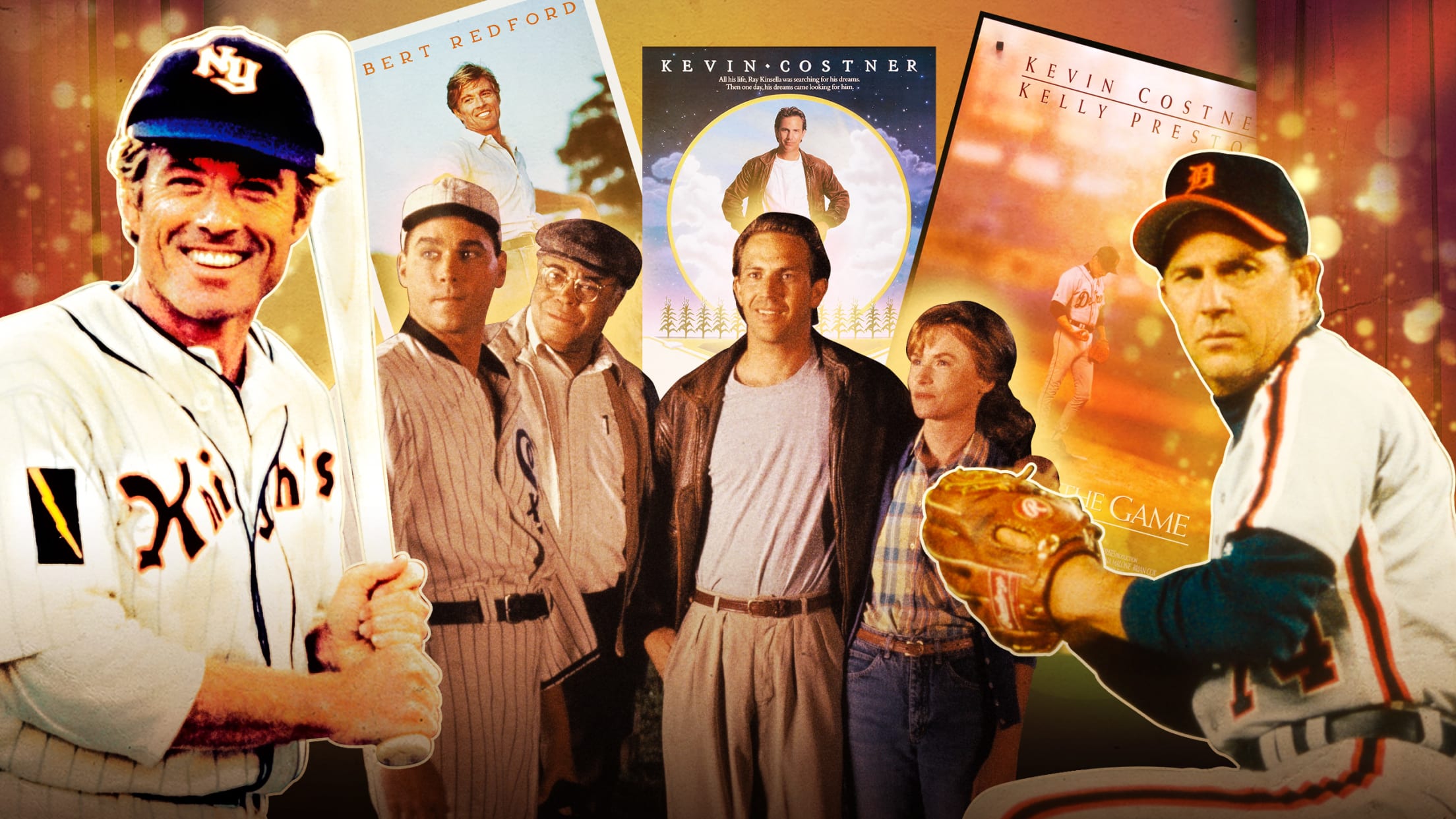 Rogers Hornsby's decision to spend his baseball-less winters staring out the window and waiting for spring may have made sense in the 1930s, but it doesn't quite hold up these days. After all, there's been about 100 years of filmmaking advances since the Hall of Fame second baseman uttered those
Dodgers name former pitcher Gomes GM
Slater, Jones join Kingston as club's three assistant GMs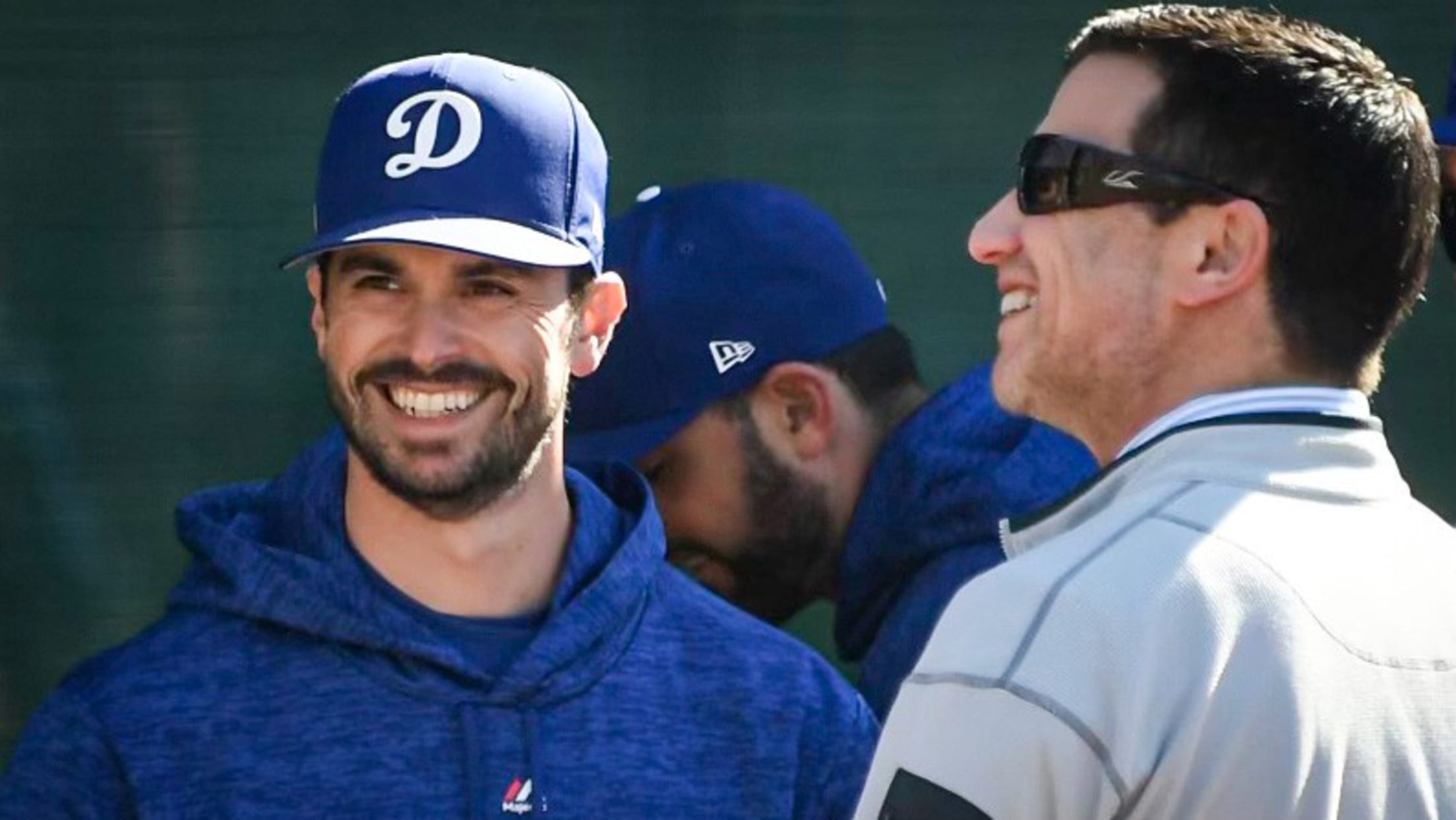 LOS ANGELES -- Brandon Gomes continues his rapid rise in the front-office ranks, as the Dodgers promoted the former big league pitcher to the role of general manager as part of a realignment within their baseball operations department. He is the 12th general manager since the team moved to Los
FAQ: Dominican Winter League finals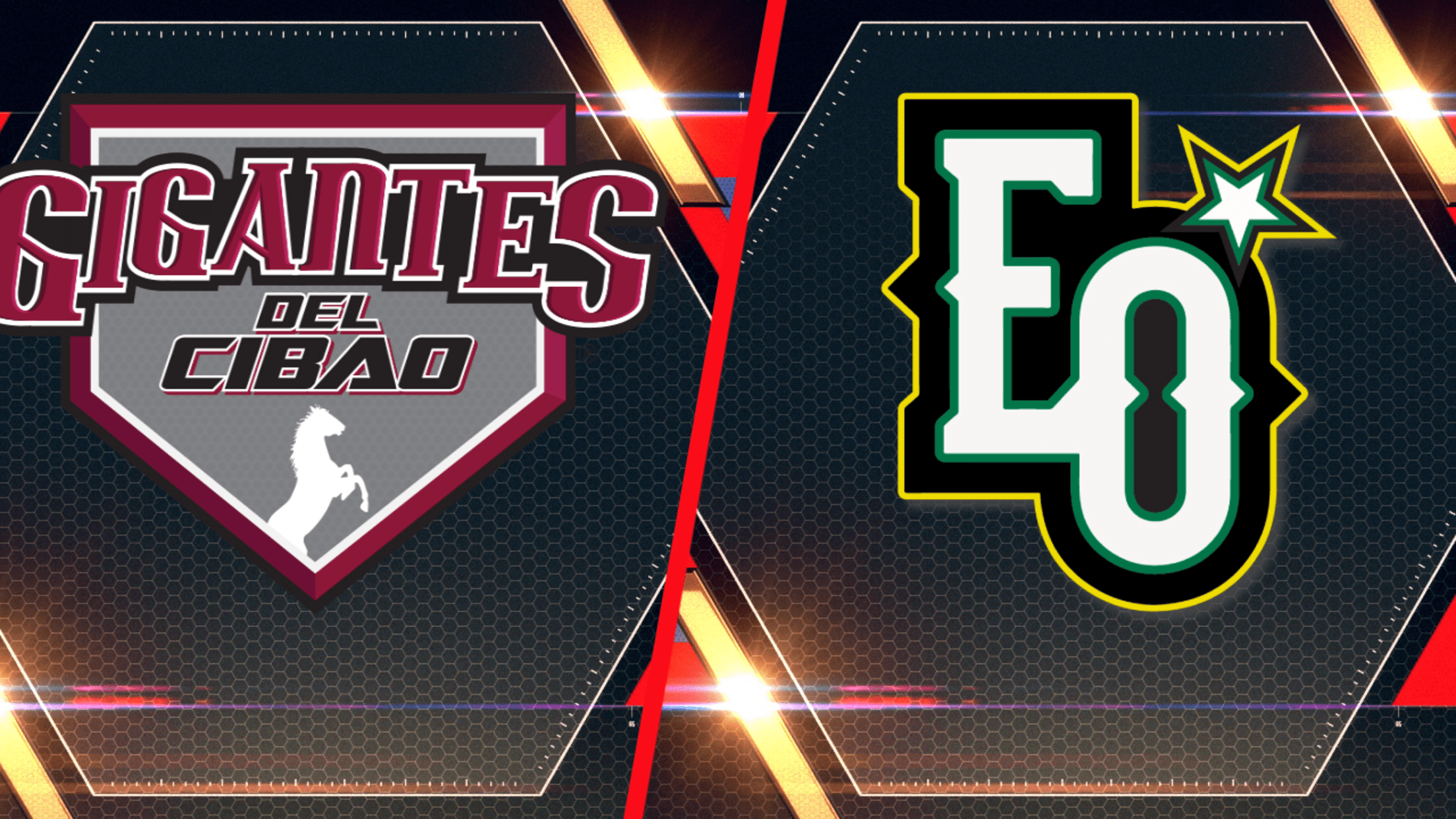 The Dominican Winter League championship series is underway between the Gigantes del Cibao and the Estrellas Orientales. The best-of-seven series is tied at a game apiece, with Game 3 set for 6:30 p.m. ET on Wednesday. Fans can watch the game -- and every game of the series -- live
Chris Sabo made goggles cool 
Happy 60th birthday to the Reds cult legend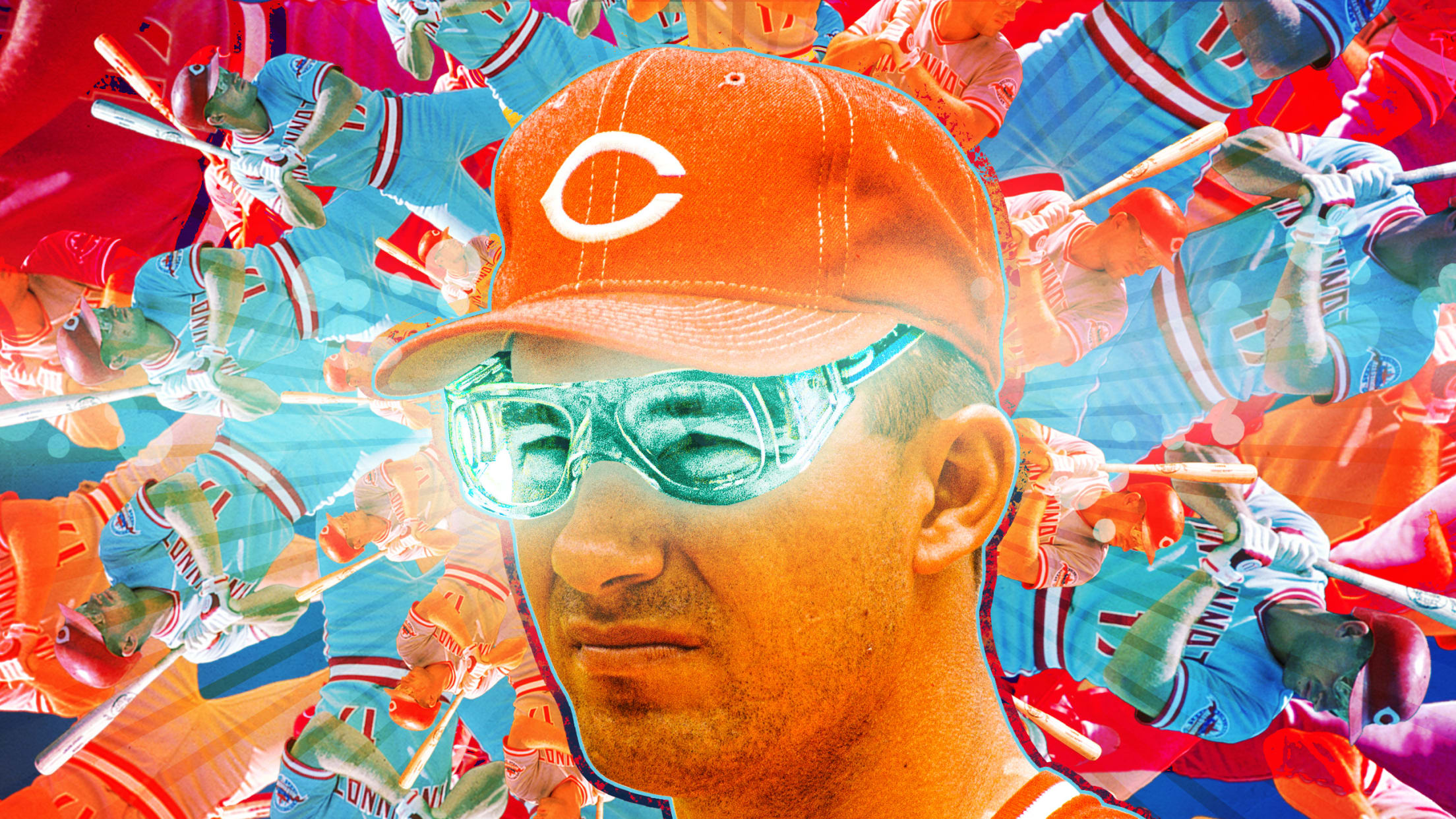 Like all good ideas, it originated with his mother. Yes, Chris Sabo, the Reds third baseman with the iconic rec specs who gave hope to every nearsighted Little Leaguer (myself included), first got the idea to get his eyes checked from his mom. "I was in Triple-A and I was
The oldest player who ever hit in a game
Little-known Charley O'Leary had a fascinating career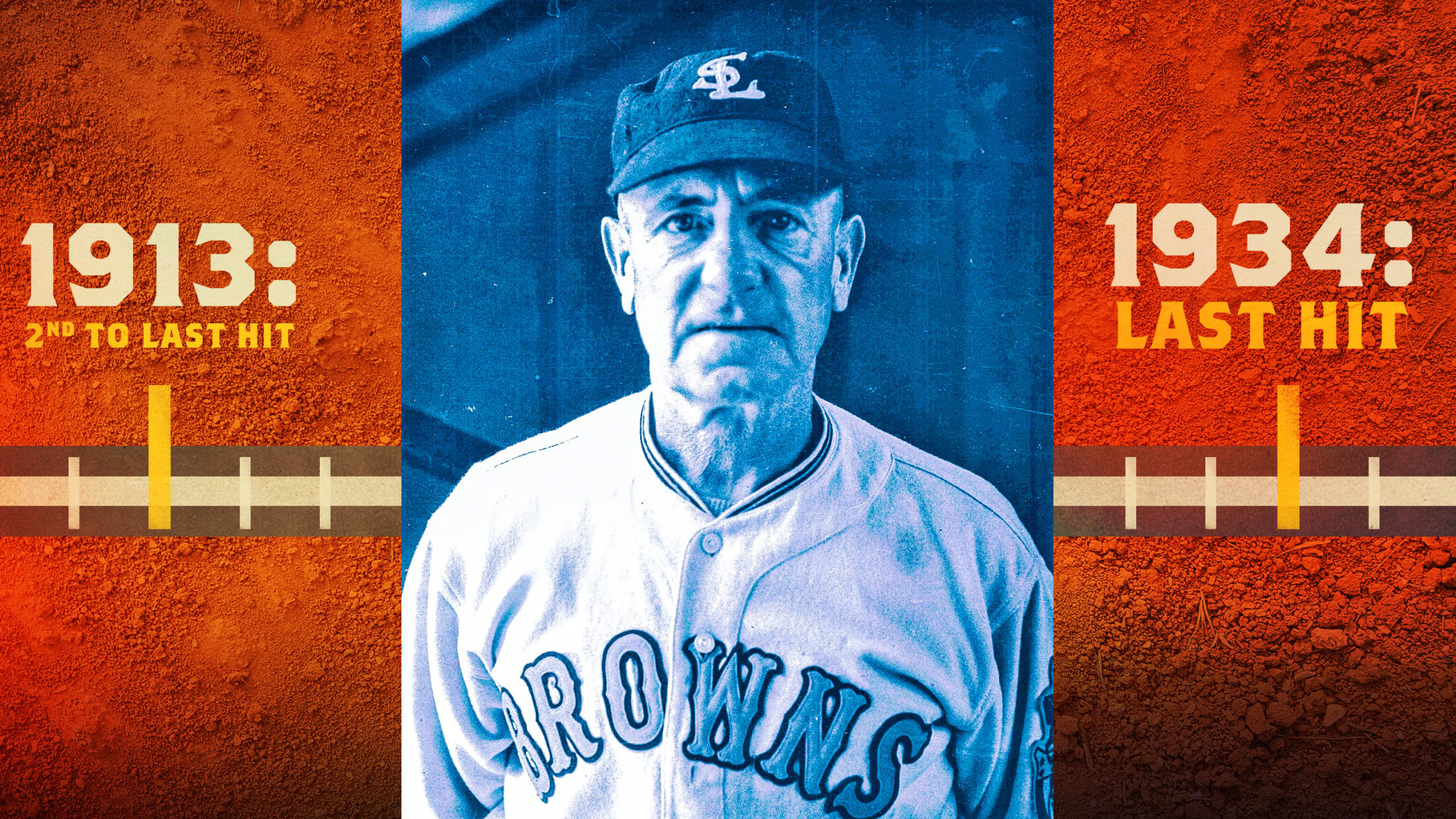 Charley O'Leary had a -- at the very, extremely best -- mediocre playing career. His career slash line was .226/.270/.272 and he hit just three homers in 3,232 at-bats. But like many early-20th-century ballplayers, the Chicago native had some ridiculous things happen during his long life in the game --
Pirates land 2 of top 12 int'l prospects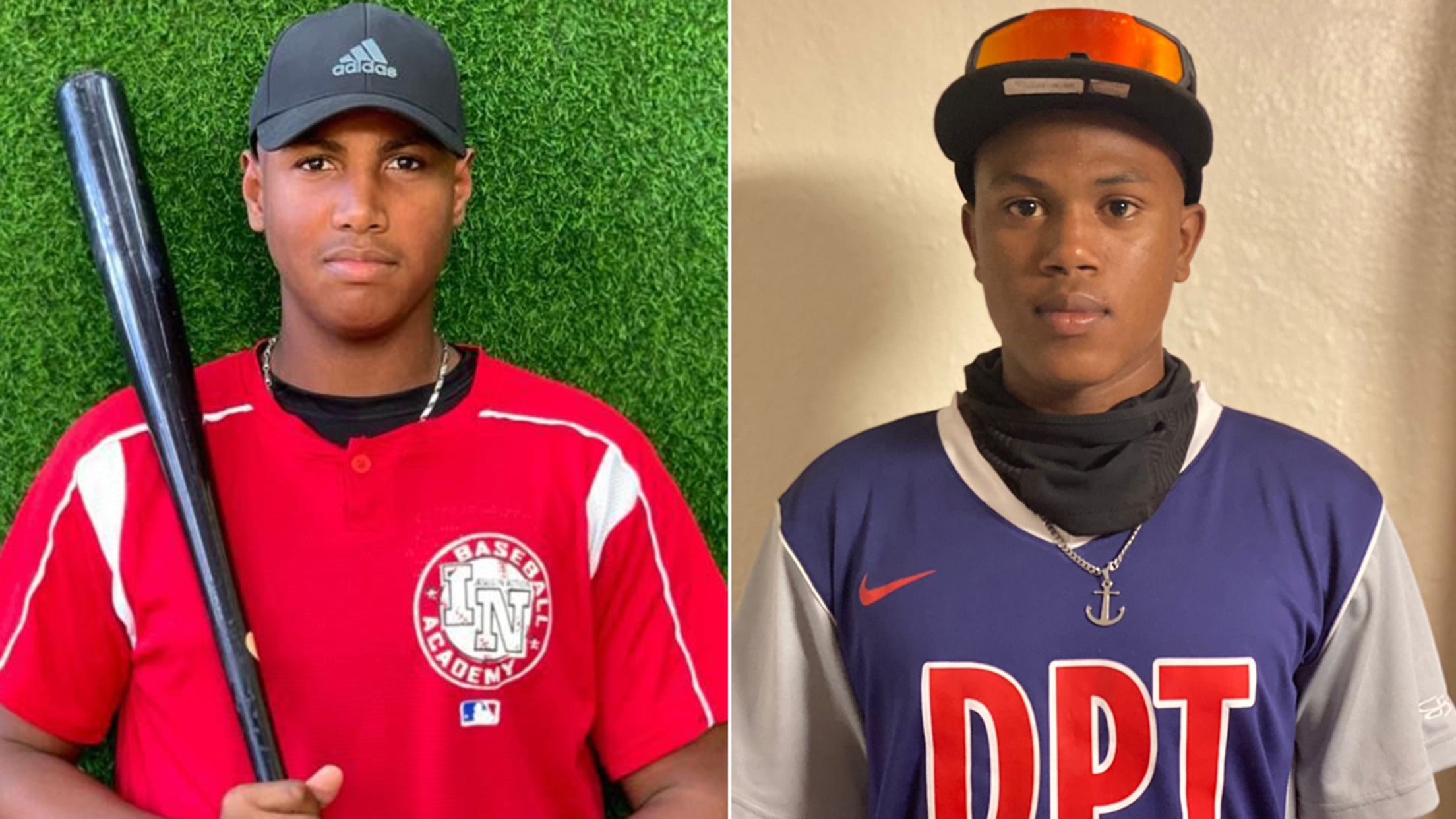 The Pirates are going big on the international market this year -- literally. The club on Tuesday announced deals with 6-foot-5 outfielder Tony Blanco Jr. (No. 11 on MLB.com's Top 50 International Prospects list) and 6-foot-1 shortstop Yordany De Los Santos (No. 12). Pittsburgh also signed Puerto Rican-born outfielder Pitterson
FAQ on the CBA negotiations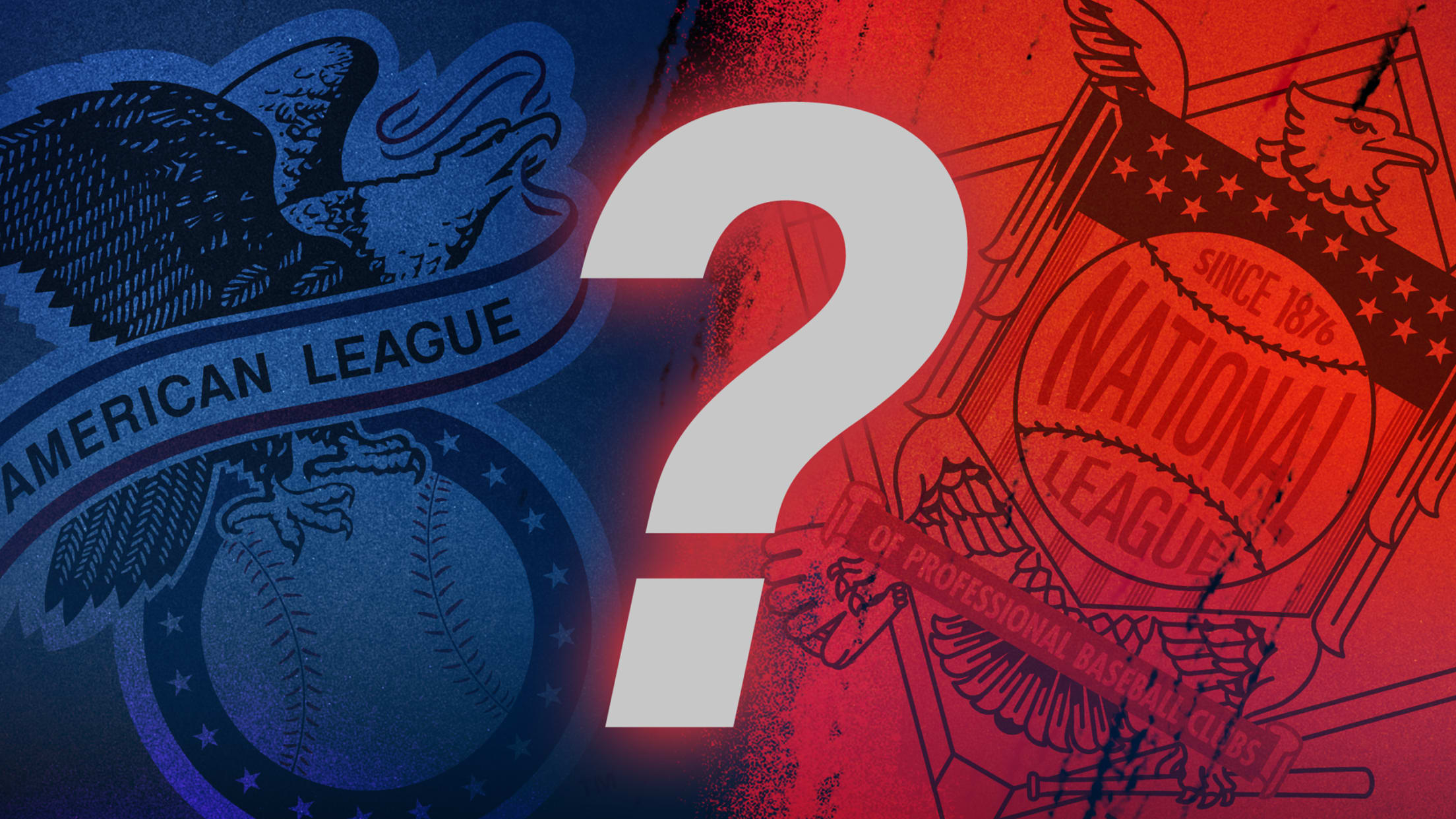 Q: Why did MLB lock out the players? A: Simply put, we believe that an offseason lockout is the best mechanism to protect the 2022 Championship Season. We hope that the lockout will jump-start the negotiations and get us to an agreement that will allow the season to start on
MLB offers new proposals in CBA session
Major League Baseball and the MLB Players Association held a bargaining session via Zoom on Thursday, the first substantive talks since the lockout began six weeks ago. The league made a new proposal that, according to sources, included significant increases in pay for players with two-plus years of service time,
Reliving the meteoric rise of 'The Freak'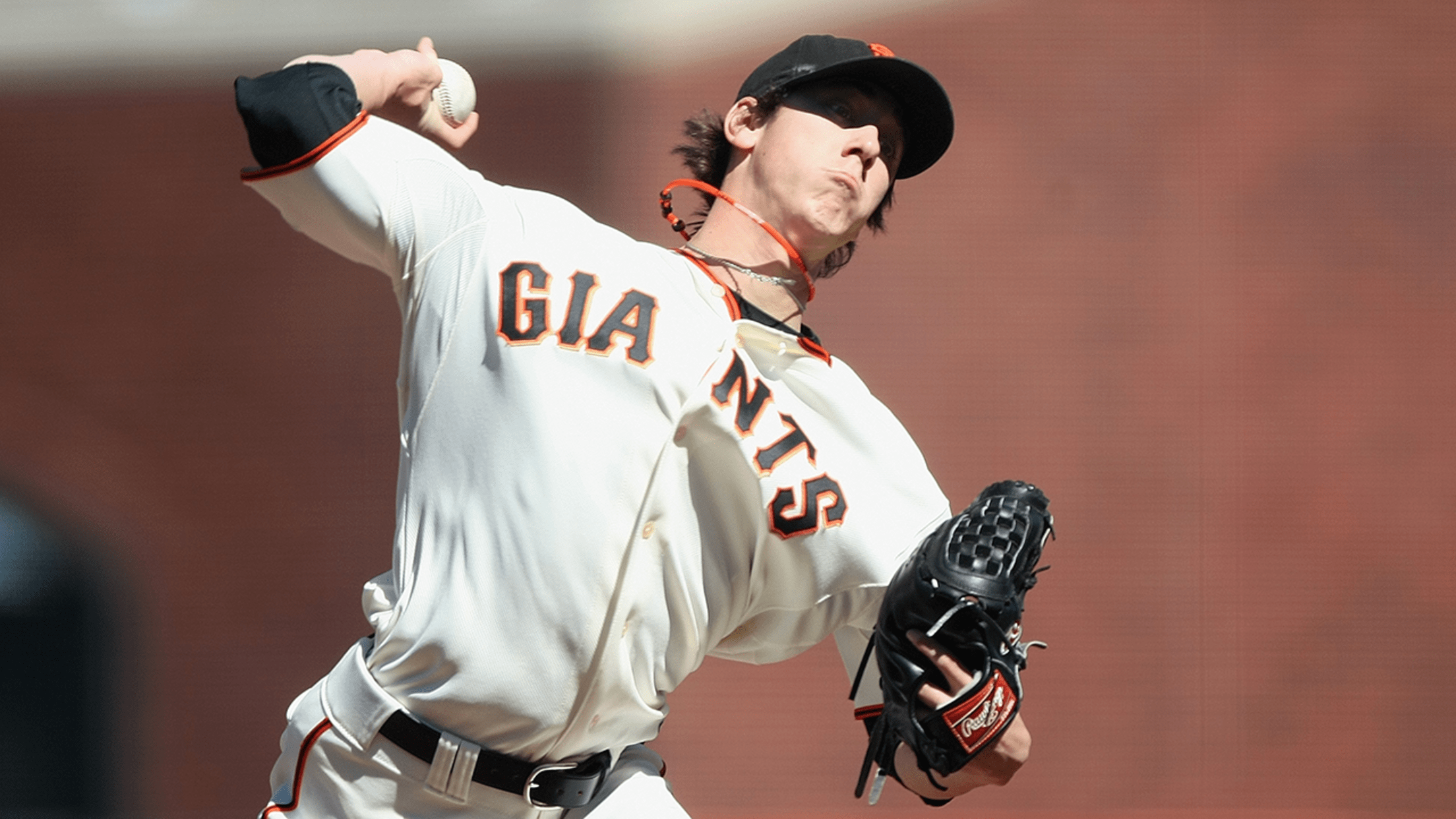 SAN FRANCISCO -- There are few Giants players who are more universally beloved than Tim Lincecum. "The Freak" became a cult figure over his nine seasons with the Giants, winning back-to-back Cy Young Awards in 2008 and '09 and leading the National League in strikeouts in three consecutive years. He
Padres see upside in Castillo Minors deal
MiLB staff finalized; more international signings announced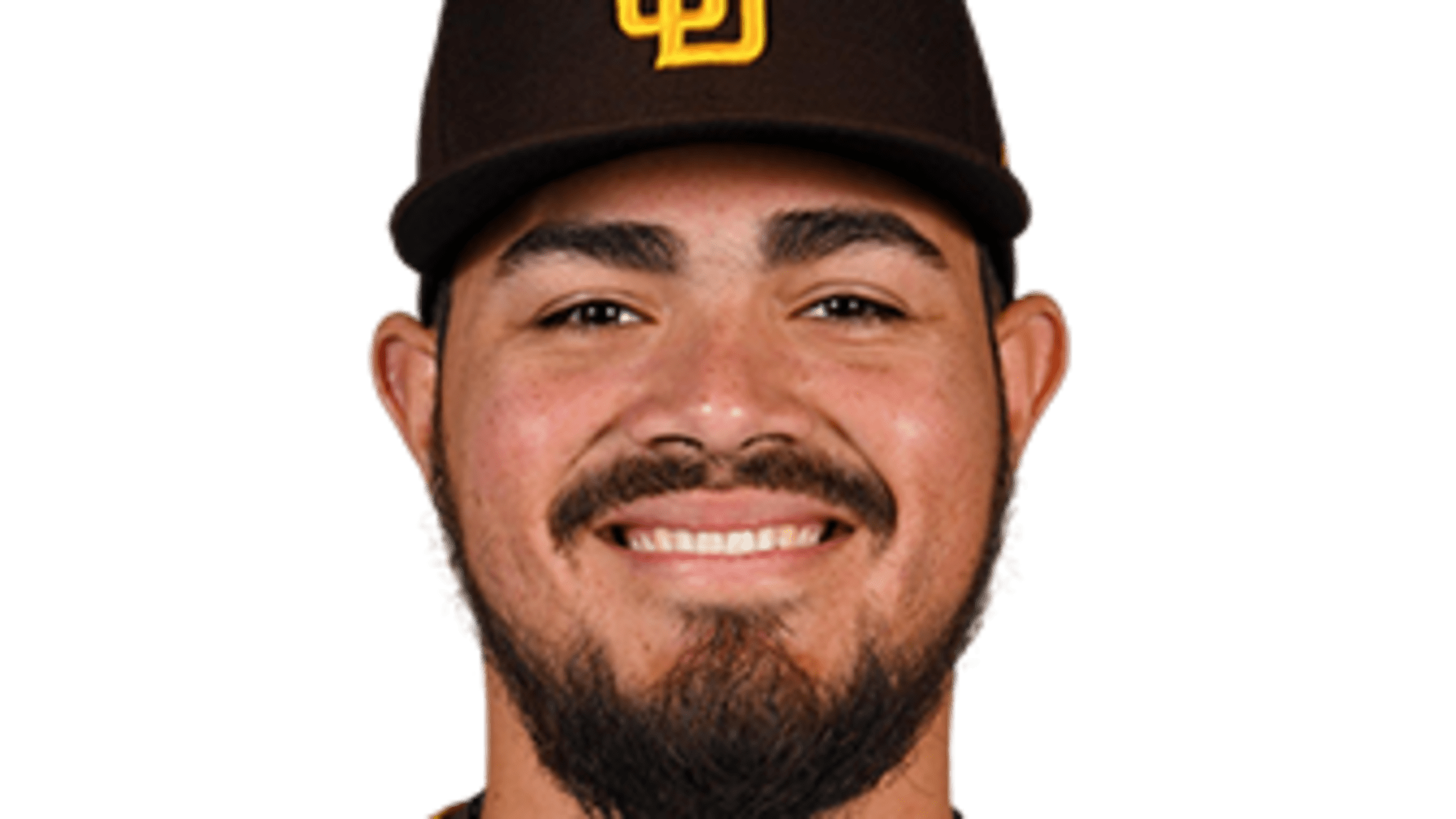 SAN DIEGO -- The Padres' November decision to non-tender José Castillo, thereby removing him from their 40-man roster, wasn't a straightforward one. Castillo owns some of the filthiest stuff in the Padres' bullpen. His fastball/slider combo induces whiffs at an elite clip. When healthy, Castillo has the makings of one
11 stats that show why Koufax is a legend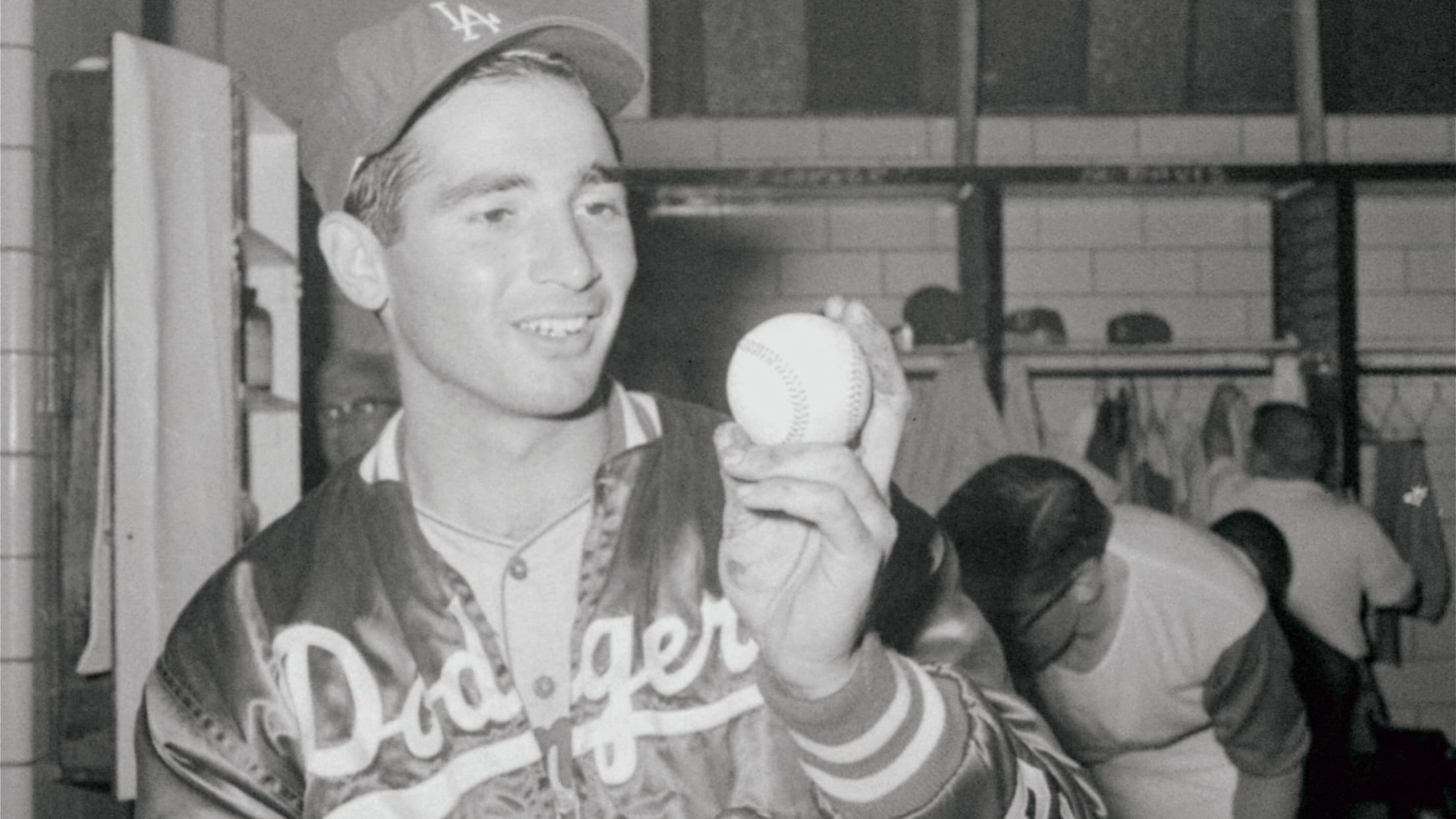 Fifty years ago Wednesday, Sandy Koufax was officially voted into the Hall of Fame as part of the class of 1972, alongside Yogi Berra and Early Wynn. He was only 36 years old, a sign both of how dominant he was at his best and the premature end to his
Bo knows ... diving?
The wild story of Bo Jackson leaving an Auburn dive team speechless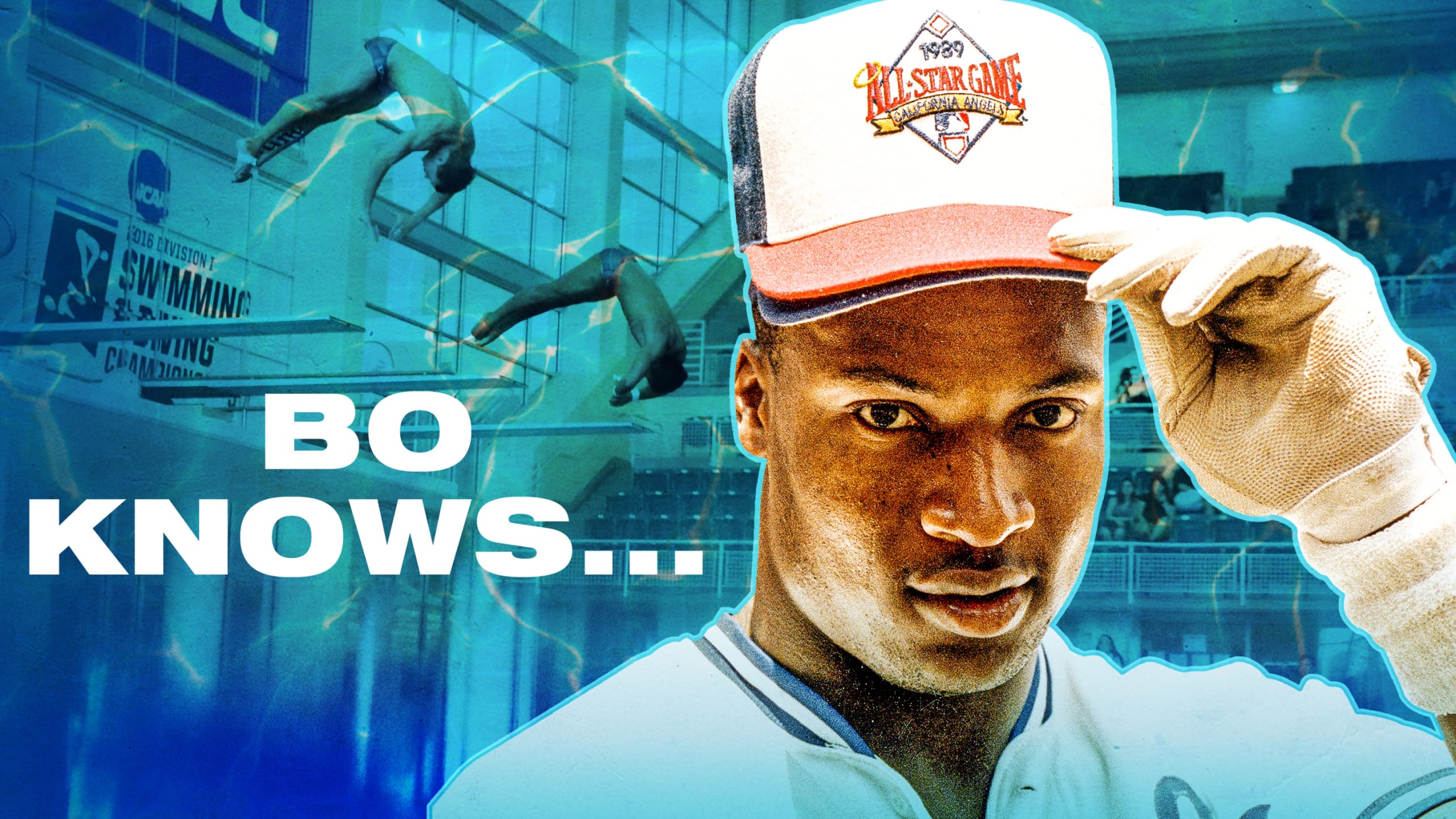 A version of this story originally ran in June 2021.
Kaat's wish: Shantz's presence at induction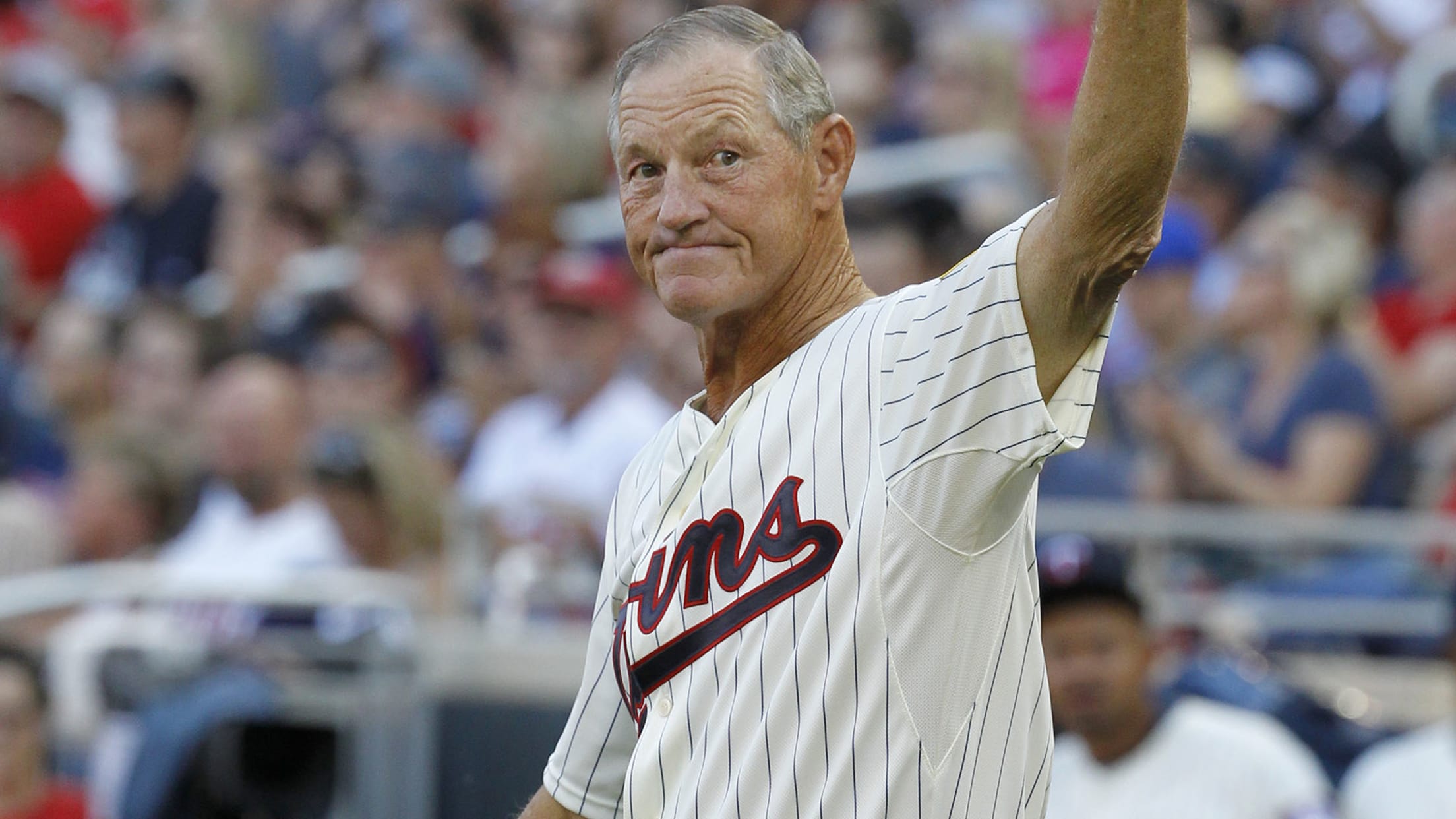 NEW YORK -- Jim Kaat will be inducted into the Baseball Hall of Fame on July 24 in Cooperstown, N.Y., and he is hoping that former Major Leaguer Bobby Shantz will be in attendance. Kaat credits Shantz for the 16 Gold Gloves he won during his 25 years in the
Who gets the call? Tracking '22 HOF ballots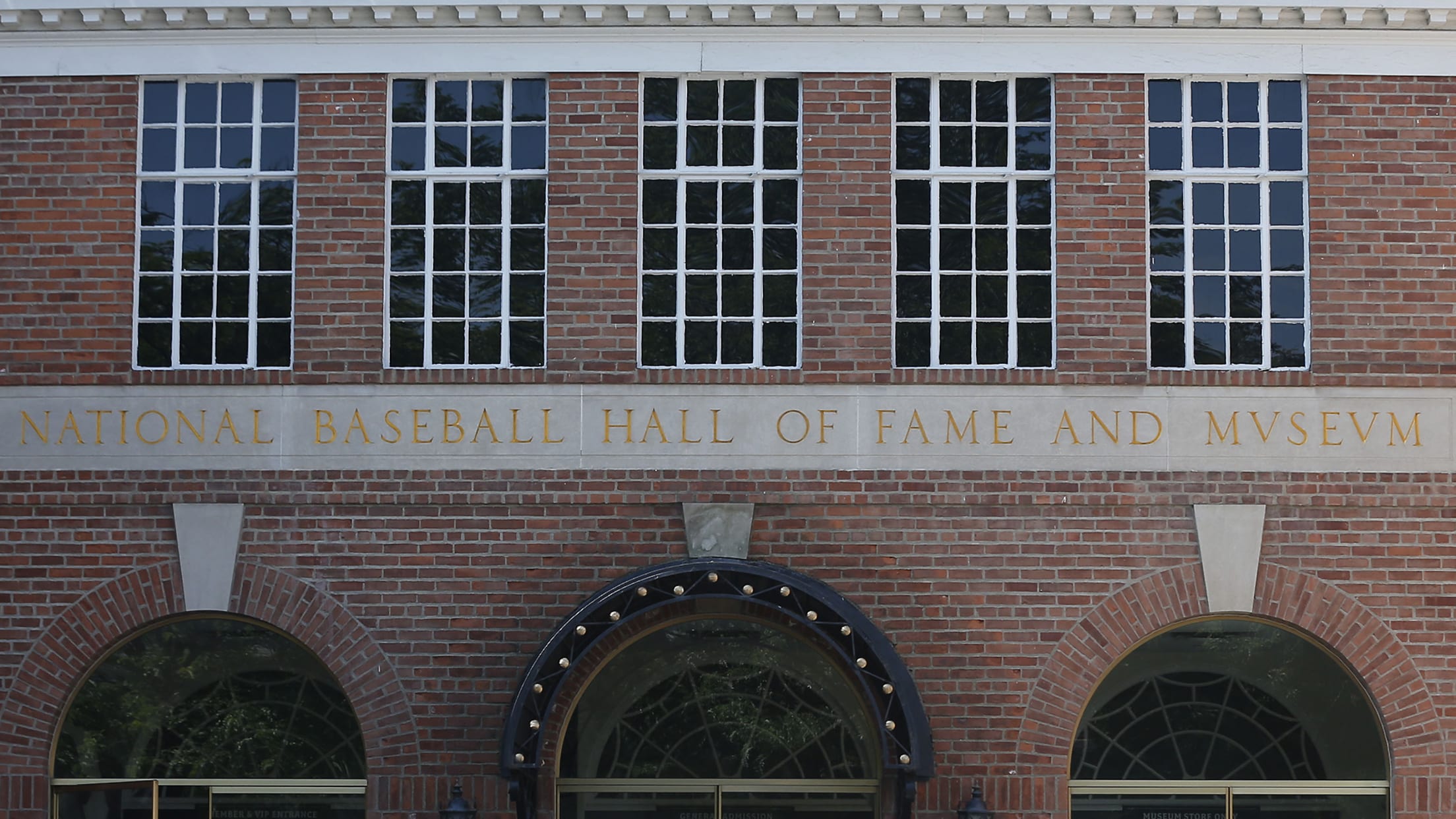 Although the final results of the 2022 Baseball Writers' Association of America Hall of Fame balloting won't be announced until Jan. 25 on MLB Network, it's a good time to identify some important trends in the voting so far as we near the announcement. Will Barry Bonds, Roger Clemens and/or
Roundtable: Is Bobby Abreu a Hall of Famer?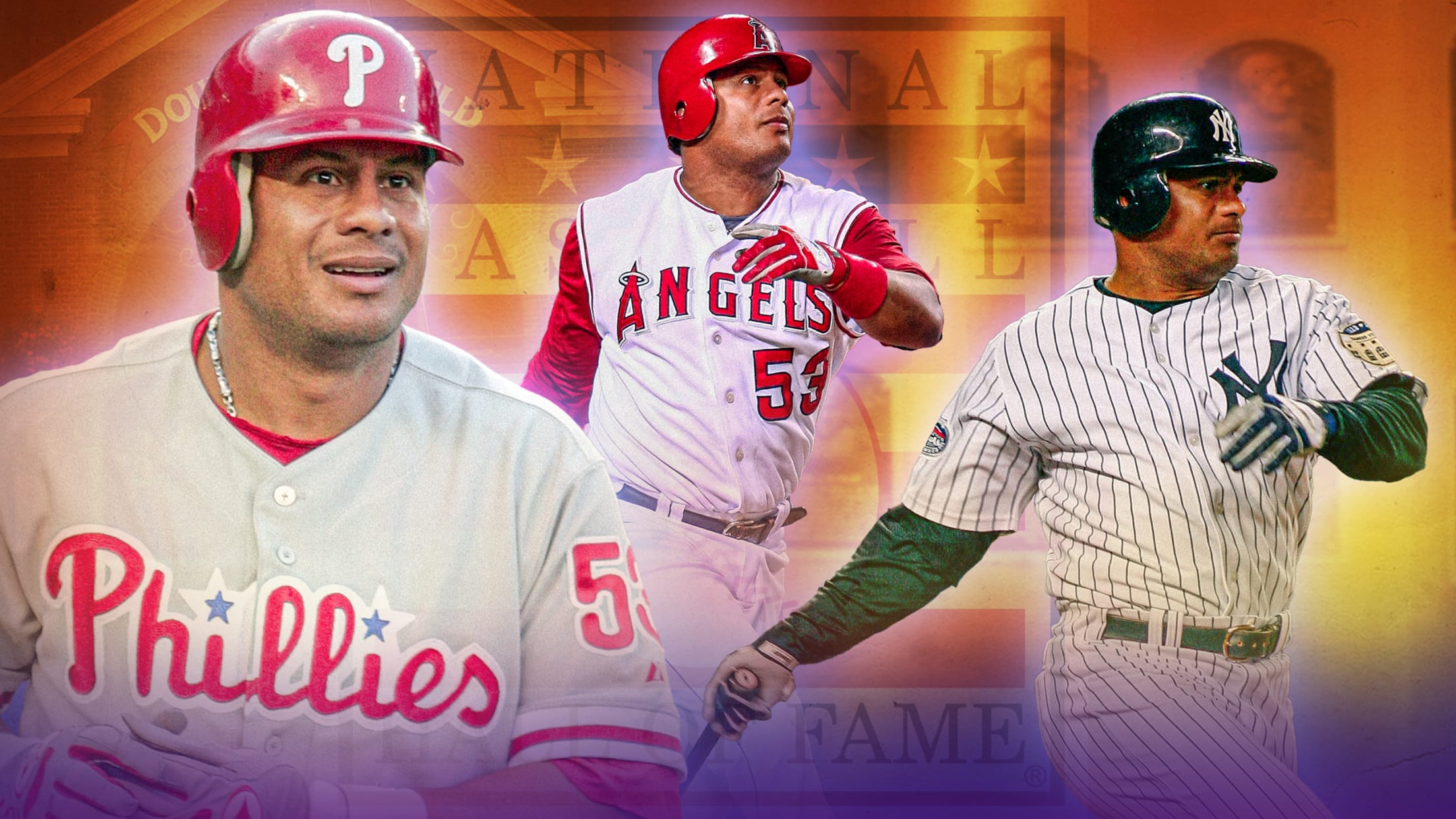 With the Hall of Fame election announcement approaching on Jan. 25, MLB.com is conducting a series of conversations debating which players on the ballot are worthy of consideration. This installation examines the candidacy of former outfielder Bobby Abreu.
Where top int'l prospects are signing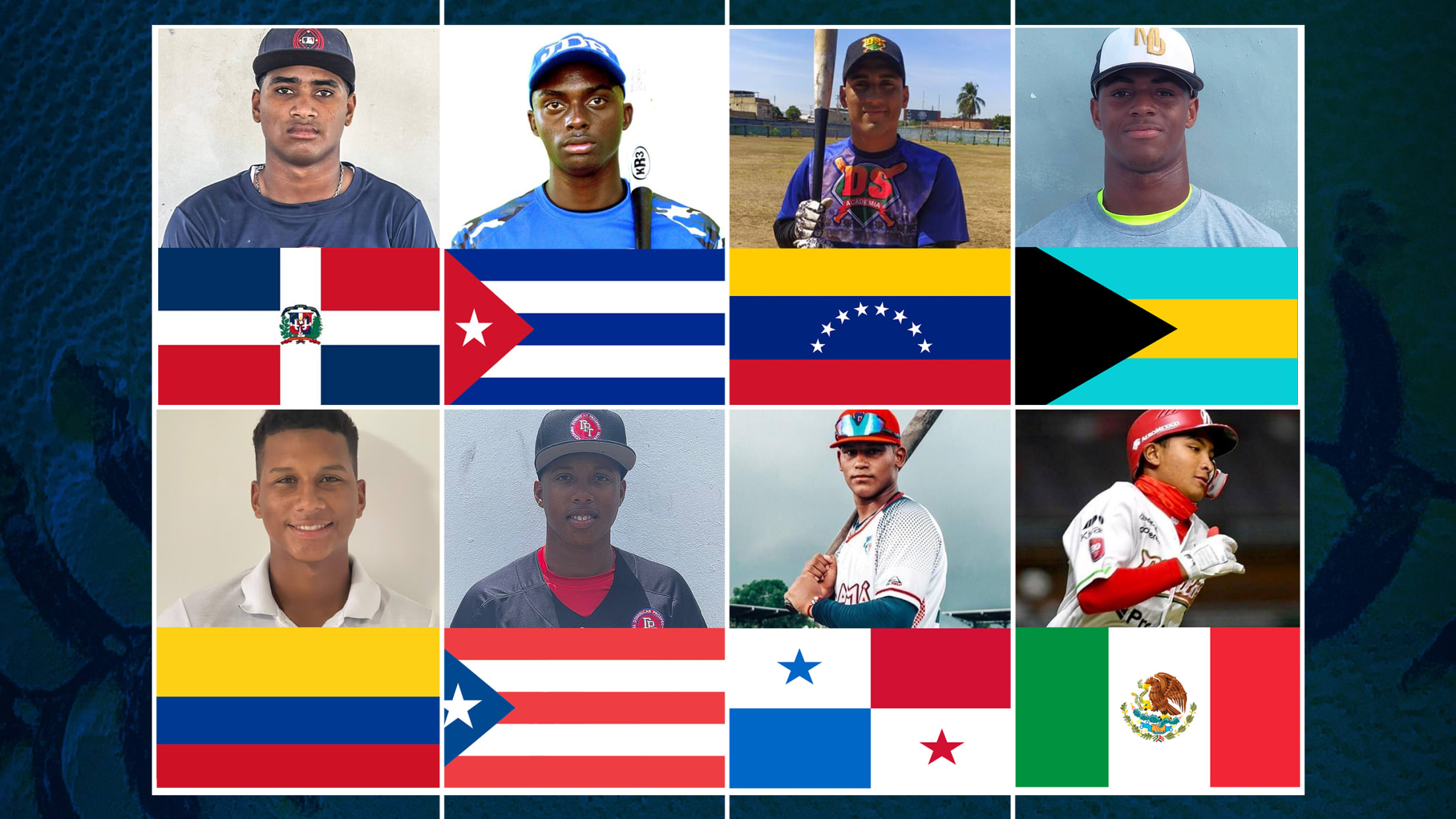 The international signing period, which runs through Dec. 15, is officially underway. Hundreds of international prospects are taking the next step in their development when they sign with big league clubs and there will be hundreds more who will follow them until the middle of December.
Diversity in baseball: 'The needle is moving'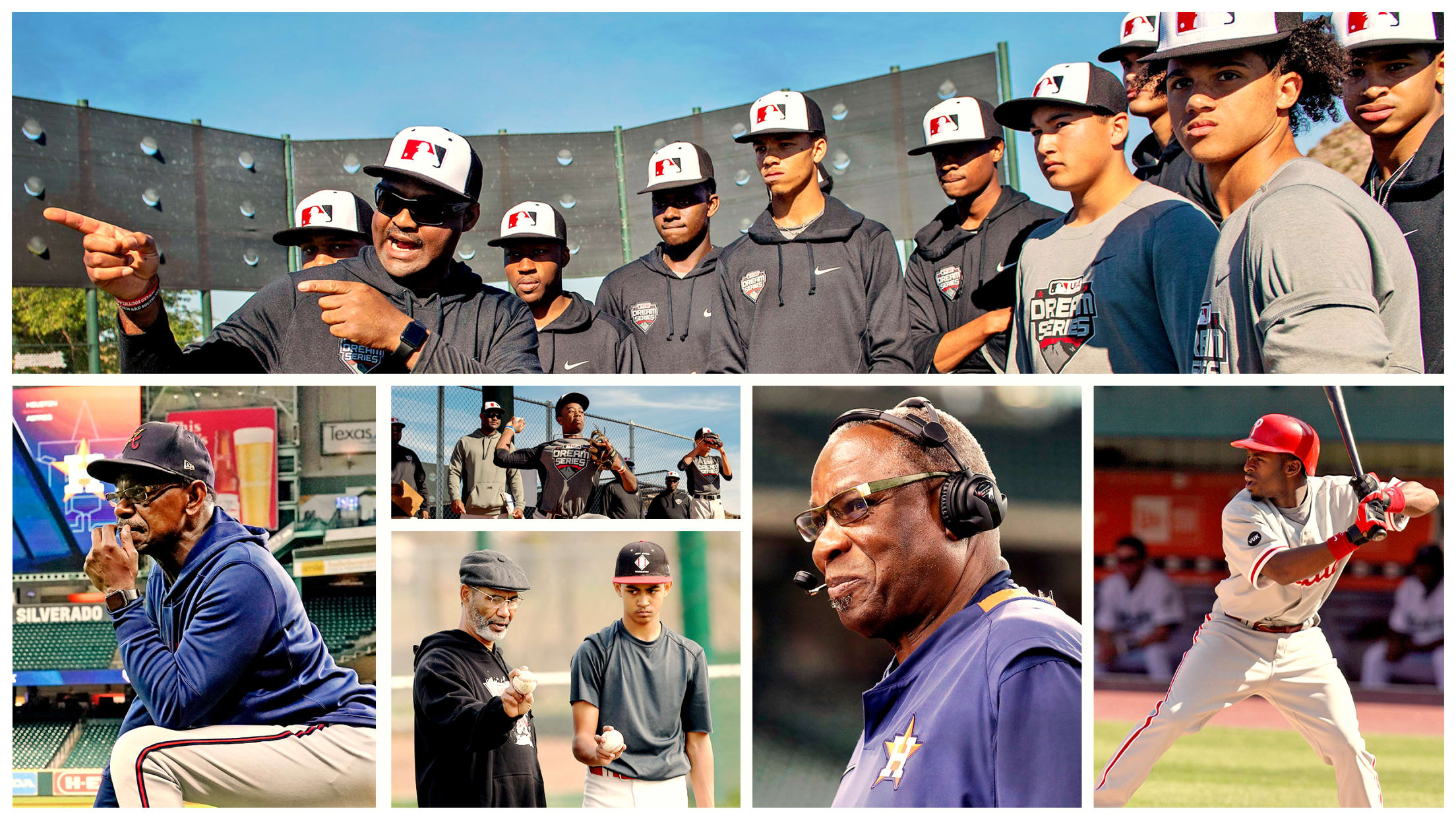 NEW YORK -- In conjunction with America's celebration of the life of civil rights icon Martin Luther King Jr., Major League Baseball commemorated today's holiday with a pair of presentations examining Black representation in baseball. The first was a panel discussion with top MLB Draft prospects and their parents that
Aussie signee signals new tactics for Reds
Scouts Down Under make impact with southpaw acquisition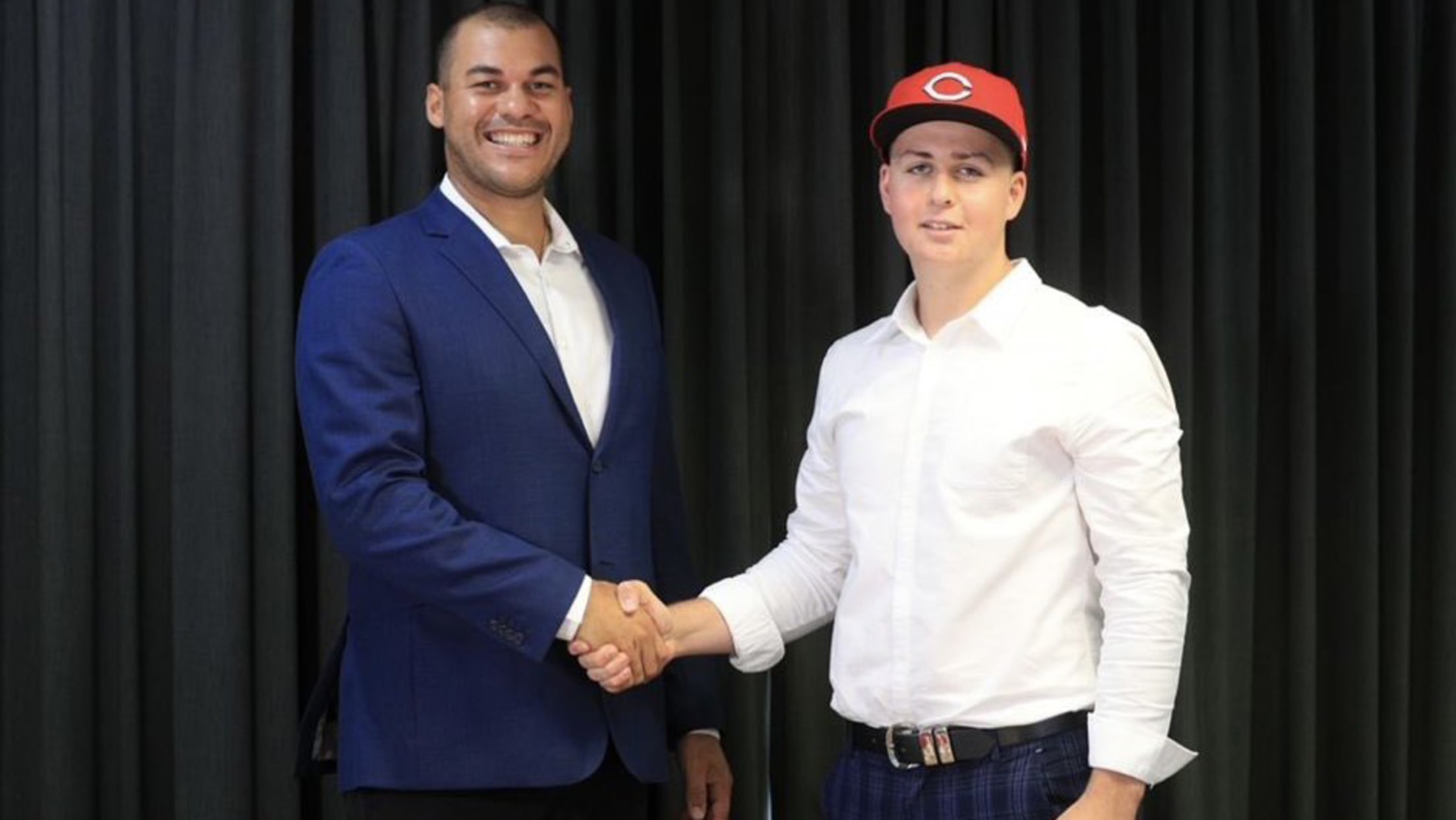 CINCINNATI -- Among the dozen players the Reds have added since the start of international signing day on Saturday was one from a nation the organization has rarely mined successfully. It obviously remains to be seen if 17-year-old left-handed pitcher Ben Walmsley will pan out. But the club is hopeful
DWL finals open with walk-off thriller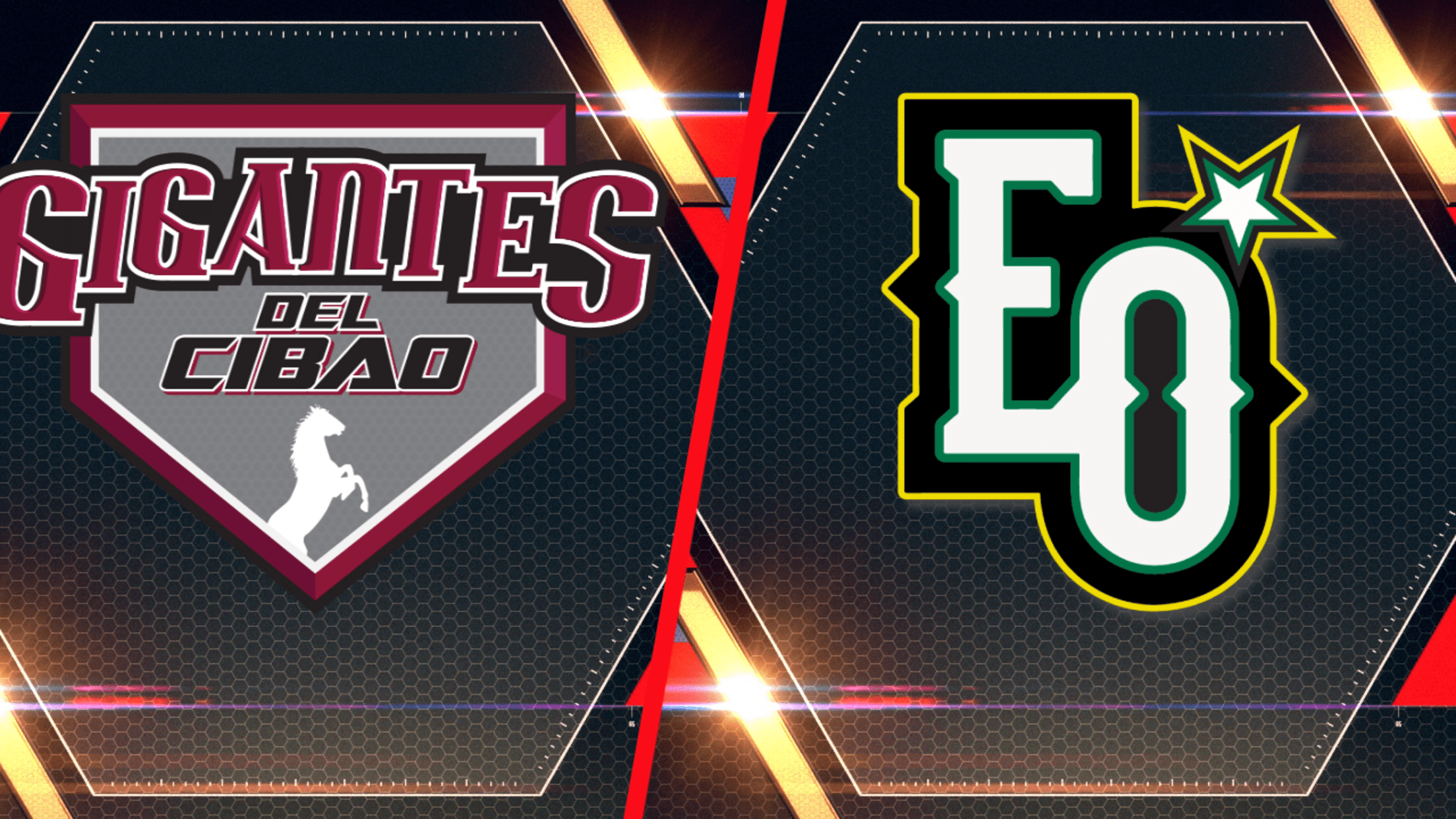 The Estrellas Orientales earned a wild 5-4 walk-off win in 11 innings over the Gigantes del Cibao in Game 1 of the Dominican Winter League finals on Monday night. The Estrellas, who are managed by former big leaguer Fernando Tatis Sr., took a 3-1 lead into the ninth inning, only
When Prince became the Milwaukee HR king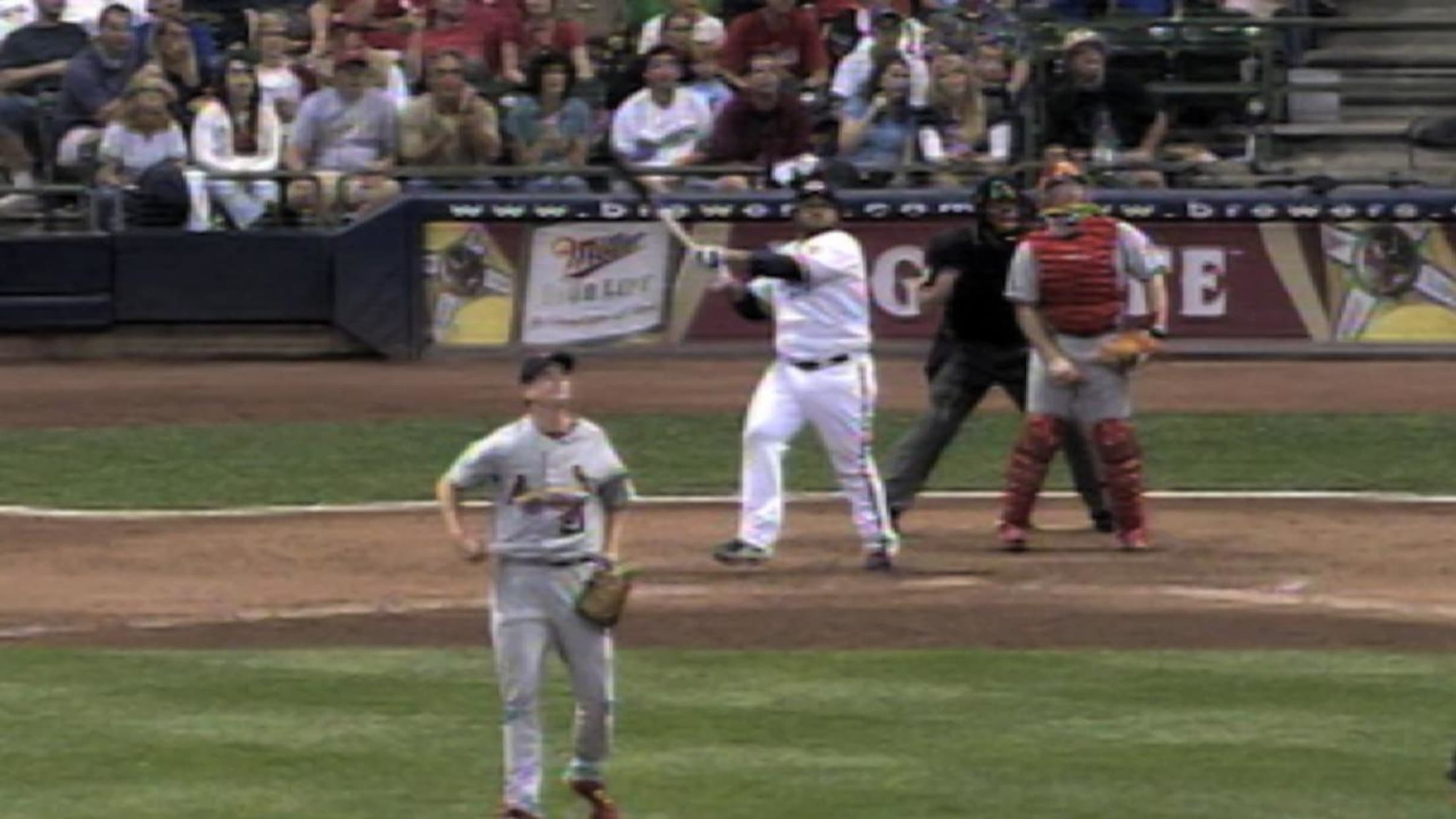 MILWAUKEE -- Prince Fielder homered twice against the Cardinals at Miller Park on Sept. 25, 2007, to supplant a Hall of Famer and personal hero, Willie Mays, as the youngest player ever to hit 50 home runs in a single season. It should have been a moment of triumph. Instead,
After 14 seasons, Liriano hangs up spikes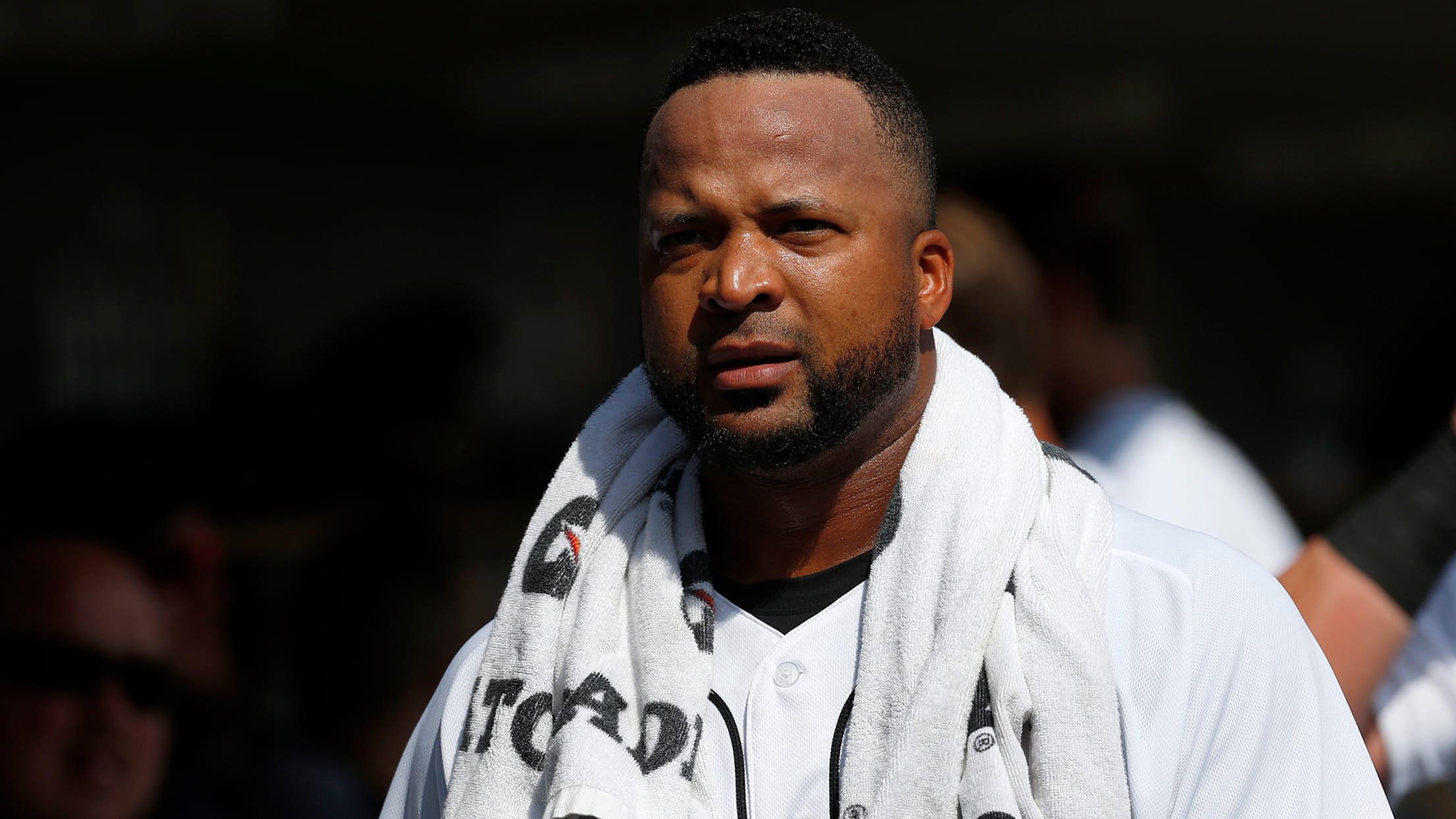 After a 14-year MLB career spent mostly with the Twins and Pirates and two decades in professional baseball, left-hander Francisco Liriano has decided to step away from the sport. Liriano's retirement was first reported by Robert Murray of FanSided, who also shared a statement from the 38-year-old pitcher. "I have
Draft prospects laud DREAM Series' impact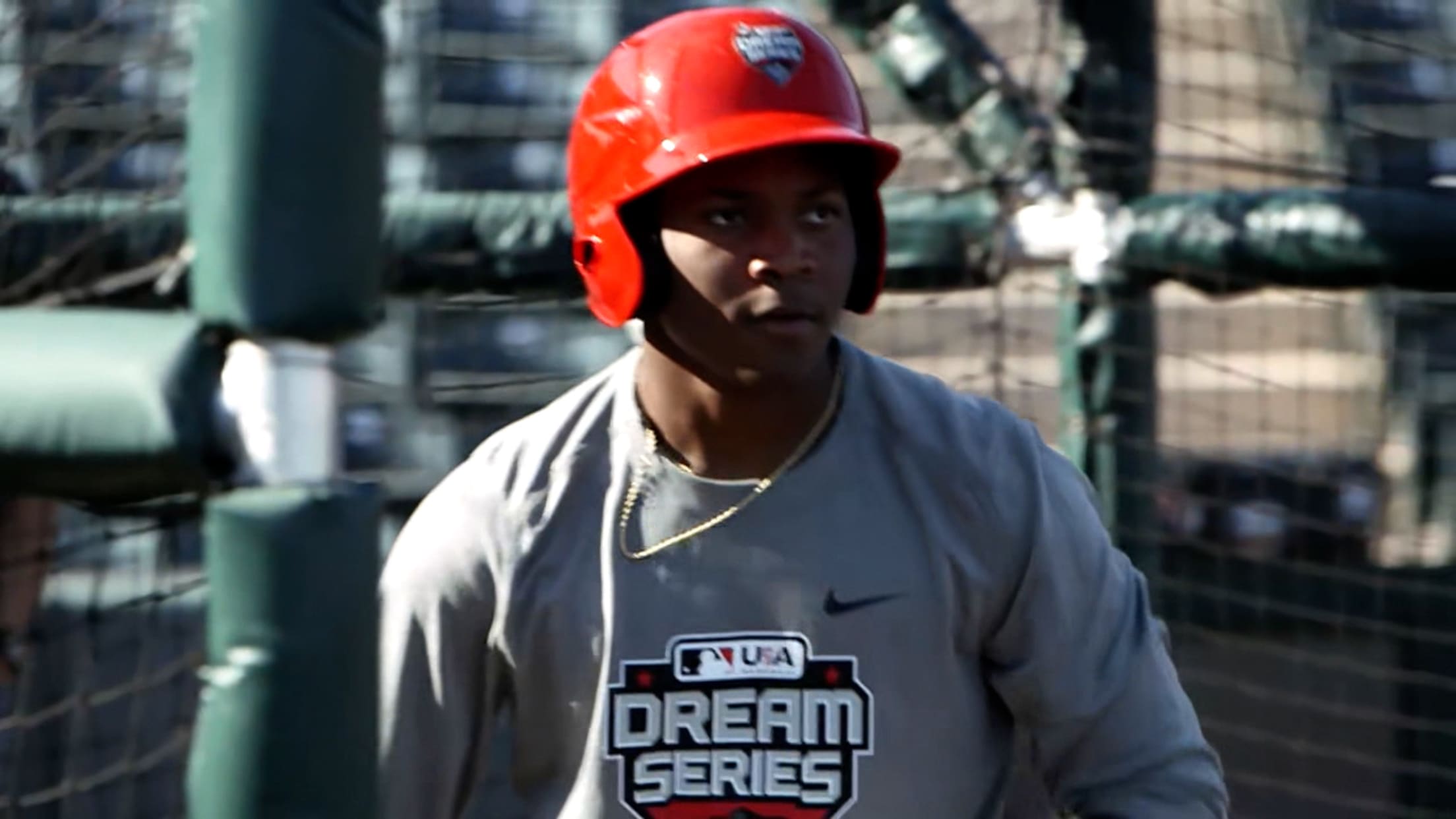 In celebration of Martin Luther King Jr. Day, Major League Baseball hosts the DREAM Series, an annual showcase event that gives high school elite Black players a platform to show off their skills on the field. Due to restrictions from COVID-19, the past two DREAM Series have been conducted virtually,
Henderson, Erickson promoted to MLB staff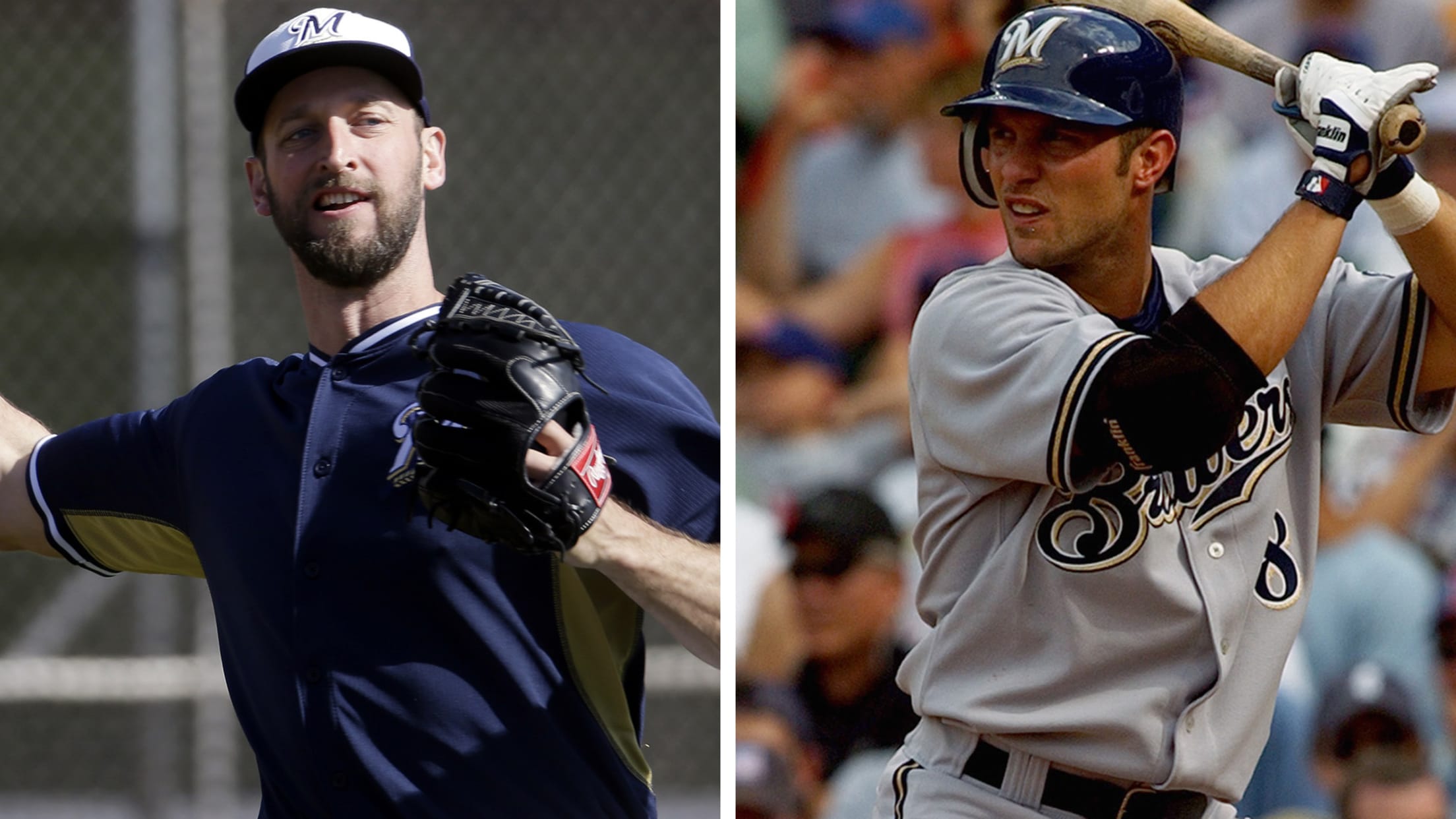 MILWAUKEE -- Former Brewers players Jim Henderson and Matt Erickson are taking the next steps in their coaching careers and will join the club's expanded Major League staff for 2022. Henderson, the former Milwaukee closer who had been the pitching coach at Triple-A Nashville, is taking over as the Brewers'
Philly legends talk activism on MLK Jr. Day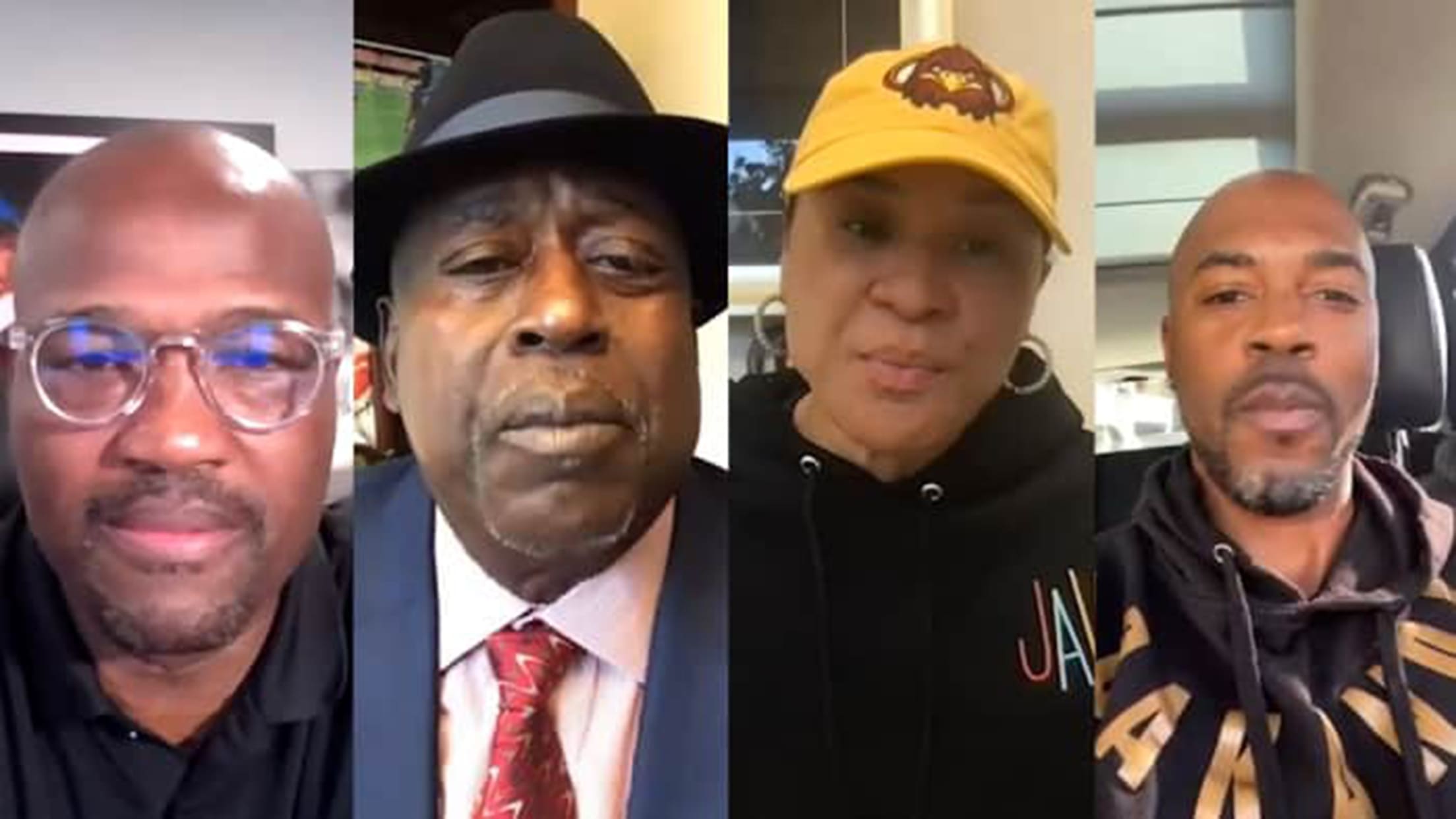 PHILADELPHIA -- Gary Matthews still remembers the devastation he felt in 1968 when he learned that Martin Luther King Jr. had been assassinated. He was 17 then. "We had a Black leader that was no longer there, no longer a voice," Matthews said during Friday's virtual conversation "Athletes and Activism: