Mexico, Japan to battle for Classic title game berth (7 p.m. ET, FS1)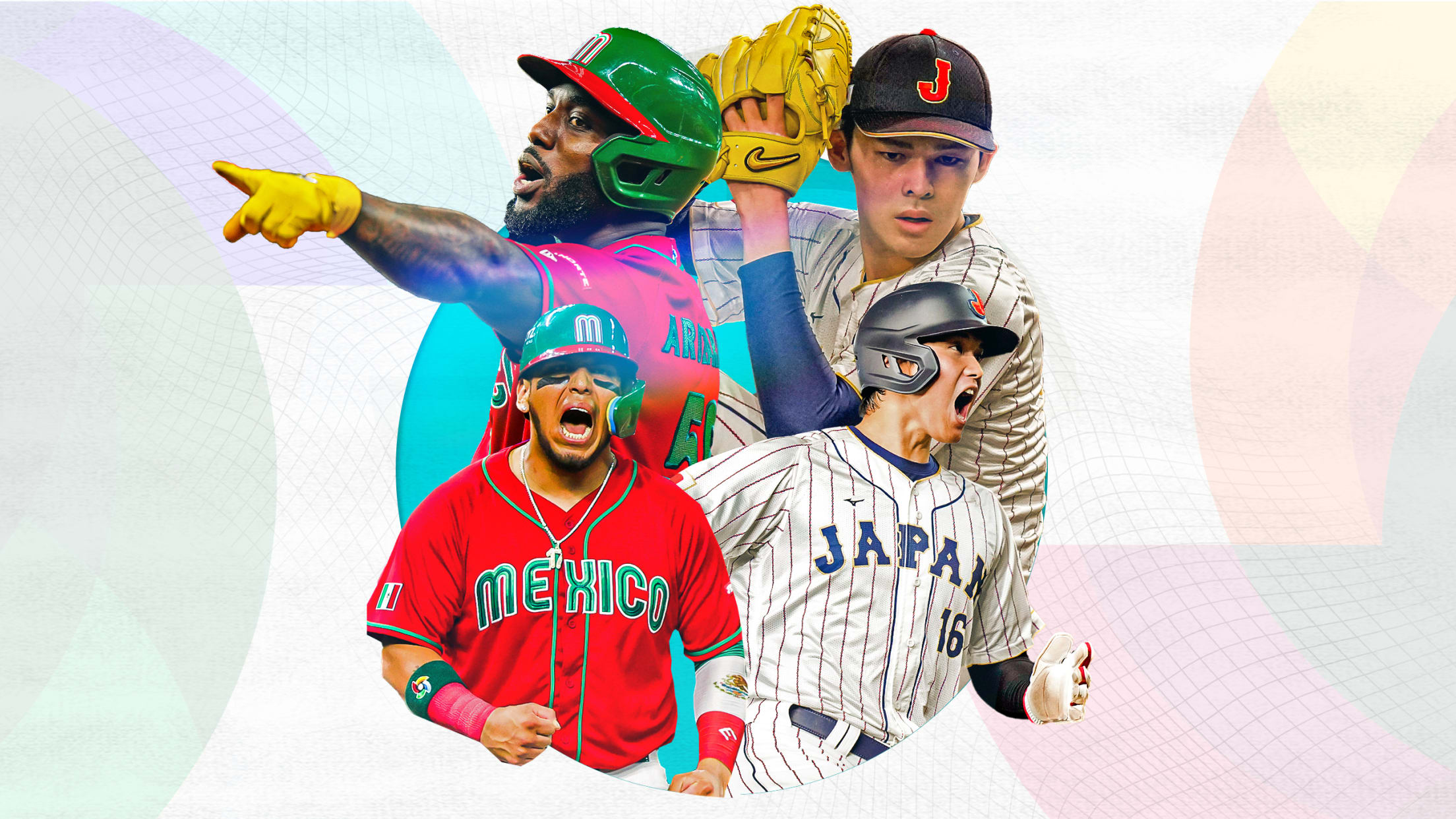 MIAMI -- Everything is on the line here: The winner advances to the final and the loser's trip ends here. For Japan, it has never failed to reach the semifinals and its two World Baseball Classic championships are more than any other nation. (Both trophies are currently on display at
'It's as if he's throwing his soul': Get to know Japanese ace Roki Sasaki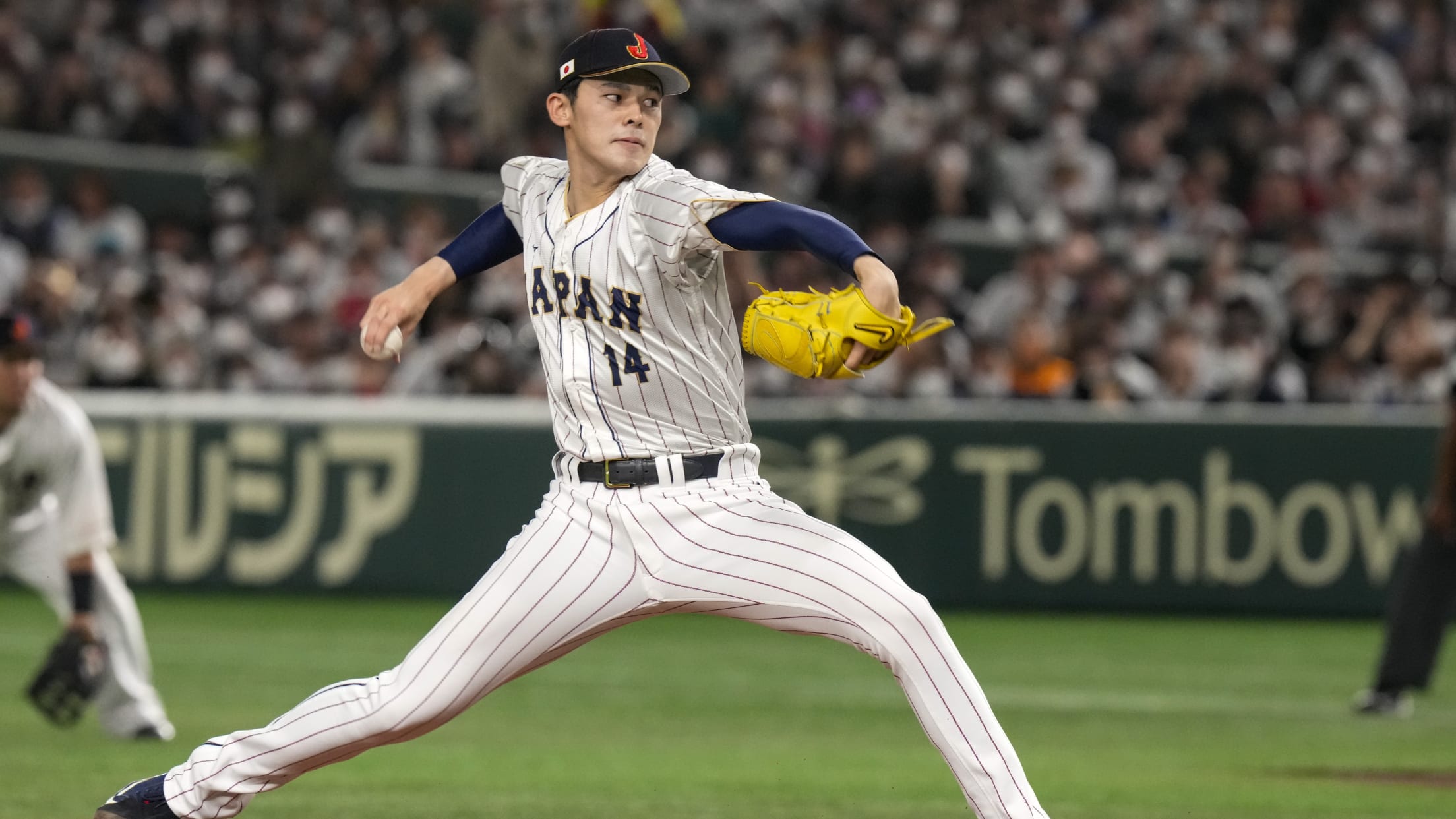 Every baseball fan should know the name Roki Sasaki. He's the 21-year-old sensation from Japan who's already the most electric pitcher in Nippon Professional Baseball. He's a once-in-a-generation talent in the class of Shohei Ohtani. He's finally on the global stage at the World Baseball Classic, where he'll start Japan's
These players have made big impressions this spring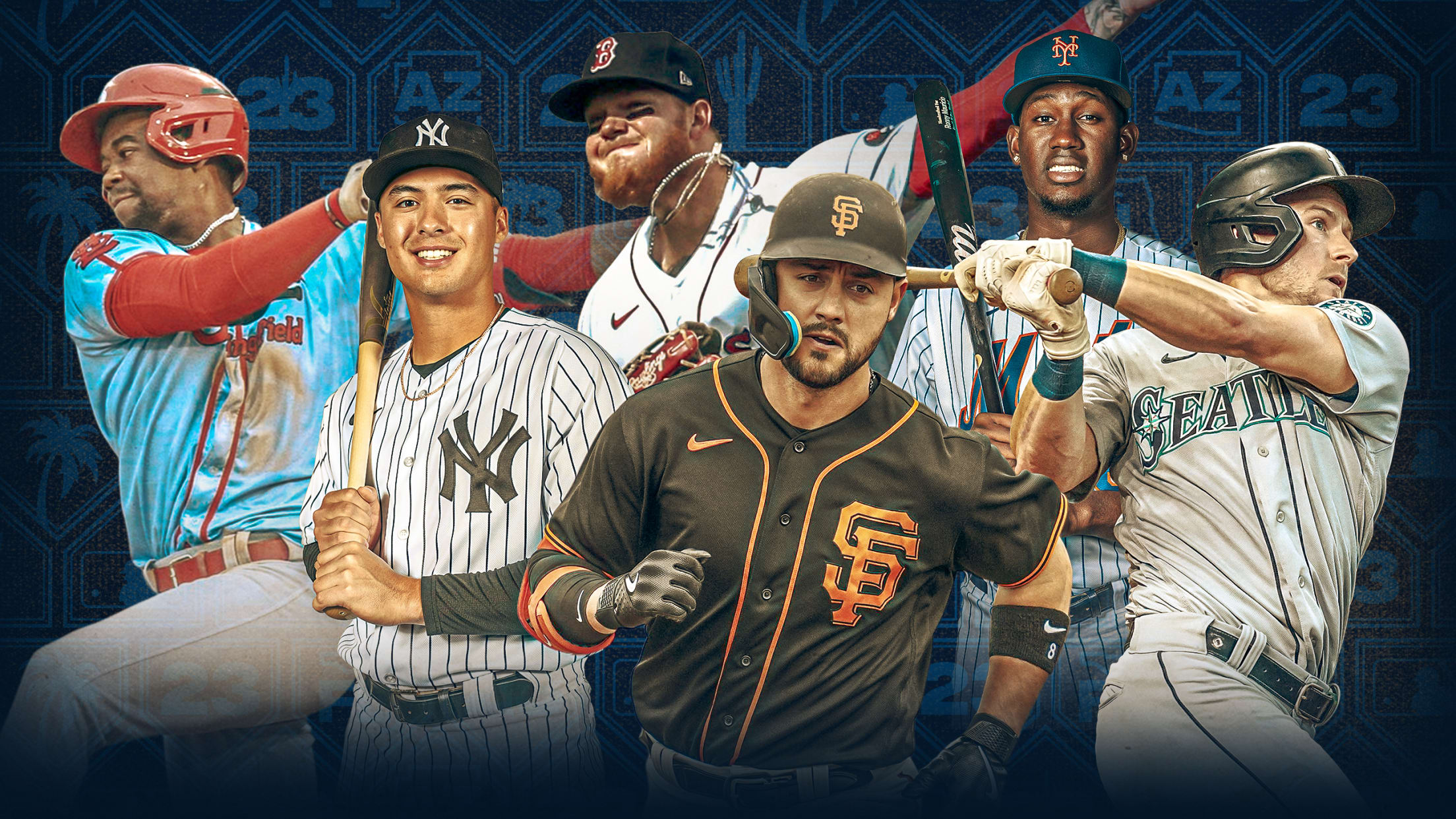 Spring Training presents a valuable opportunity for many players to open eyes, whether it's a veteran competing for a roster spot, a young player looking to cement his role or a top prospect getting a chance to play in big league games for the first time. Here are the players
2 weeks after HBP, Turner back with Boston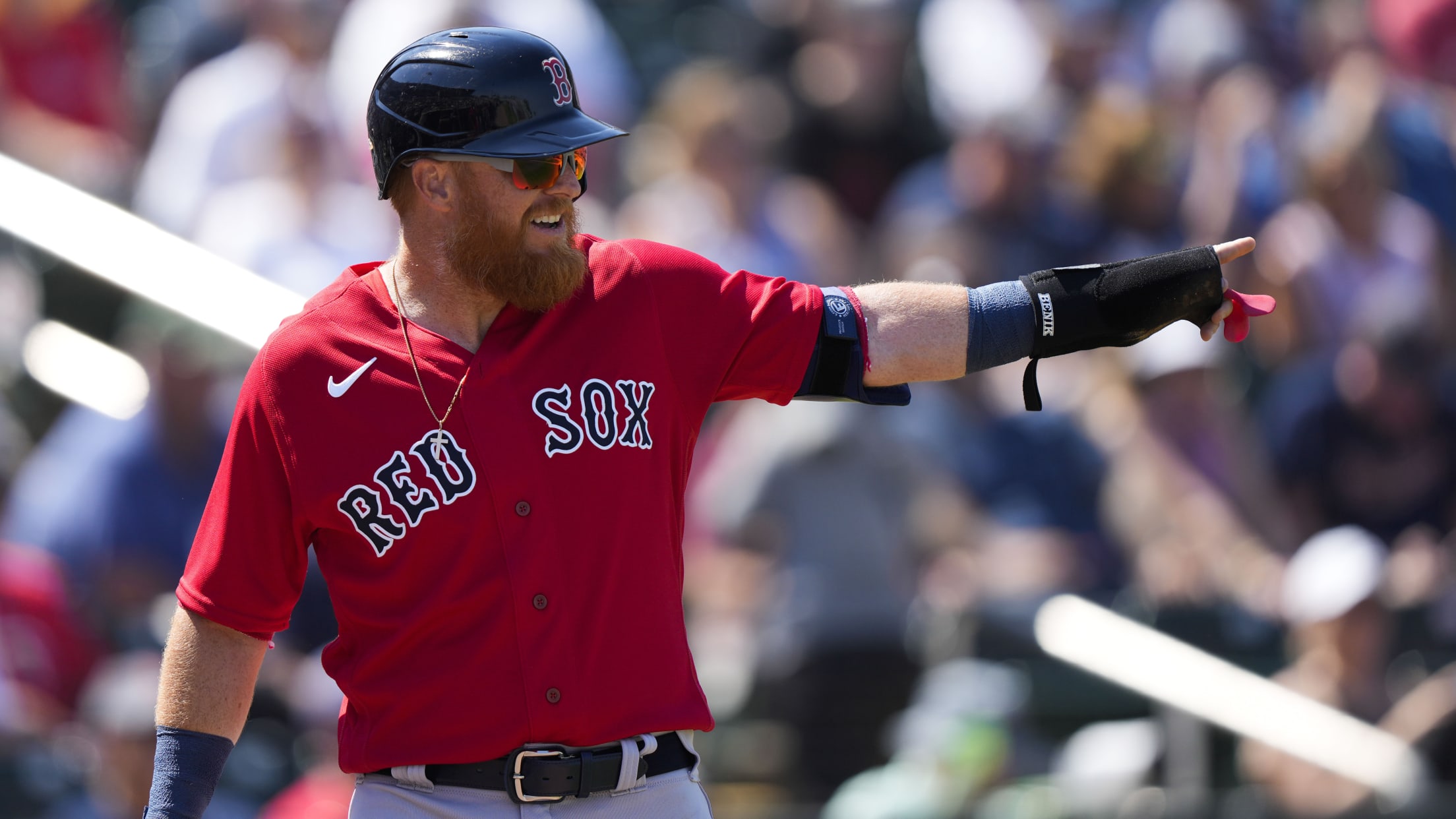 FORT MYERS, Fla. -- On the two-week anniversary of when his Spring Training took a dark turn, Red Sox designated hitter Justin Turner could see the light again on Monday afternoon. At the end of the tunnel is Opening Day at Fenway Park on March 30, the day Turner will
Mark Appel released by Phillies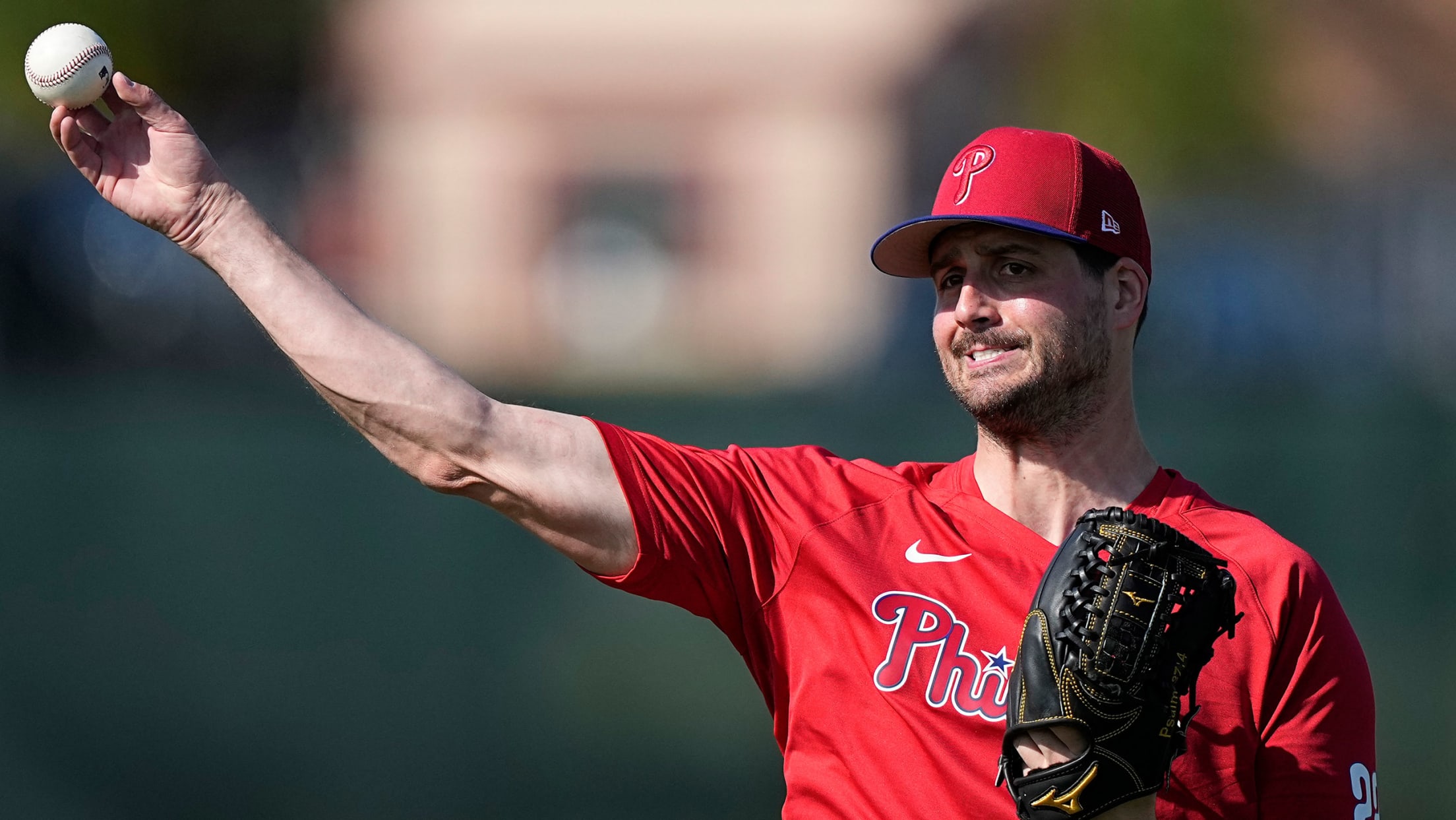 CLEARWATER, Fla. -- Mark Appel's Phillies story has come to an end. The team announced Monday morning that it released the 31-year-old right-hander, who was one of baseball's best stories last year when he became the oldest first overall Draft pick in baseball history to make his Major League debut
USA drubs Cuba, setting up chance to repeat as champs
Americans await winner of Mexico-Japan for Tuesday's title game
MIAMI -- Team USA is one win away from becoming back-to-back World Baseball Classic champions. With a 14-2 semifinal victory over Cuba on Sunday night at loanDepot park, USA advanced to face the winner of the Mexico-Japan semifinals game on Monday (7 p.m. ET on FS1).
How Báez used Classic to strengthen bonds with his home
Infielder back in Tigers' lineup on Monday after representing Puerto Rico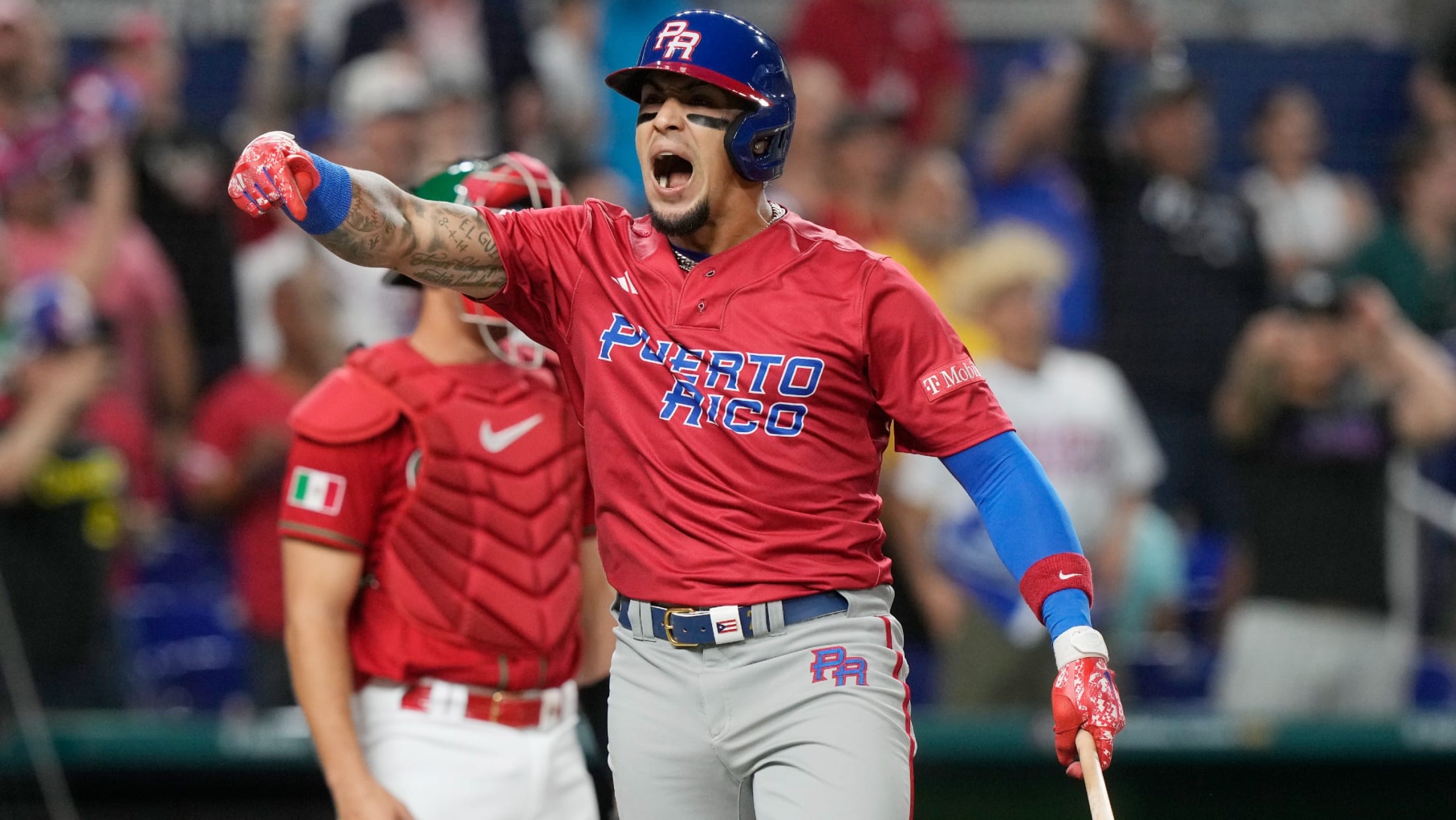 LAKELAND, Fla. -- The bags were strewn across the Tigers clubhouse, between a set of chairs and a set of lockers. One bag was designed in the style of the Puerto Rican flag. Another looked more like a Tigers bag. It was a fitting scene that marked the return of
Wright's focus on health, not numbers (just yet)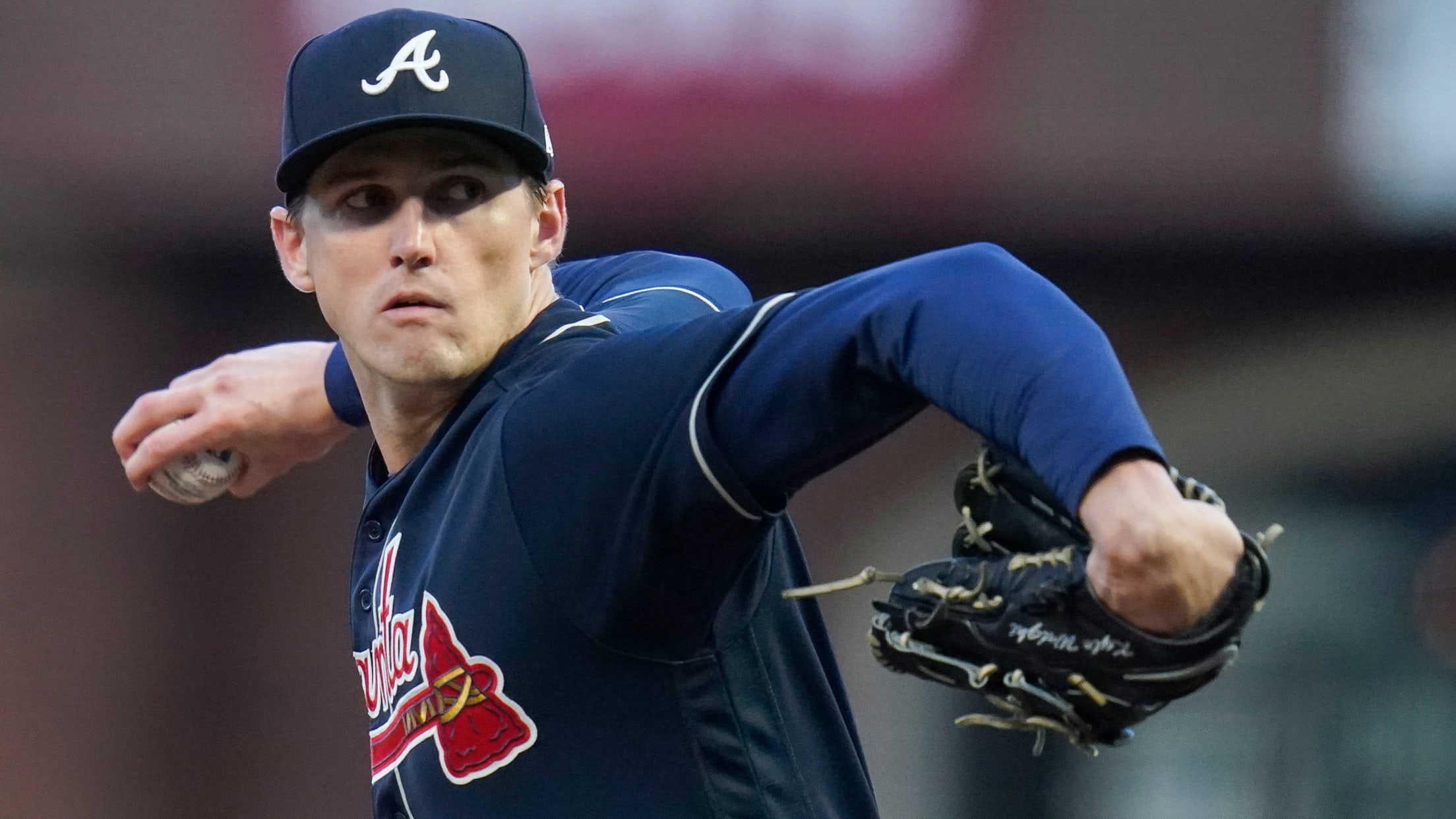 NORTH PORT, Fla. -- Kyle Wright was brutally honest when asked how he thought he had pitched. But the shaky results from his spring debut didn't alter his thoughts about being ready to start one of the Braves' first six games of the regular season. "[My shoulder] feels great," Wright
In Classic matchup, it's Fletcher who wins battle
1-for-2 performance against Ohtani gives infielder upper hand: 'It was fun facing him'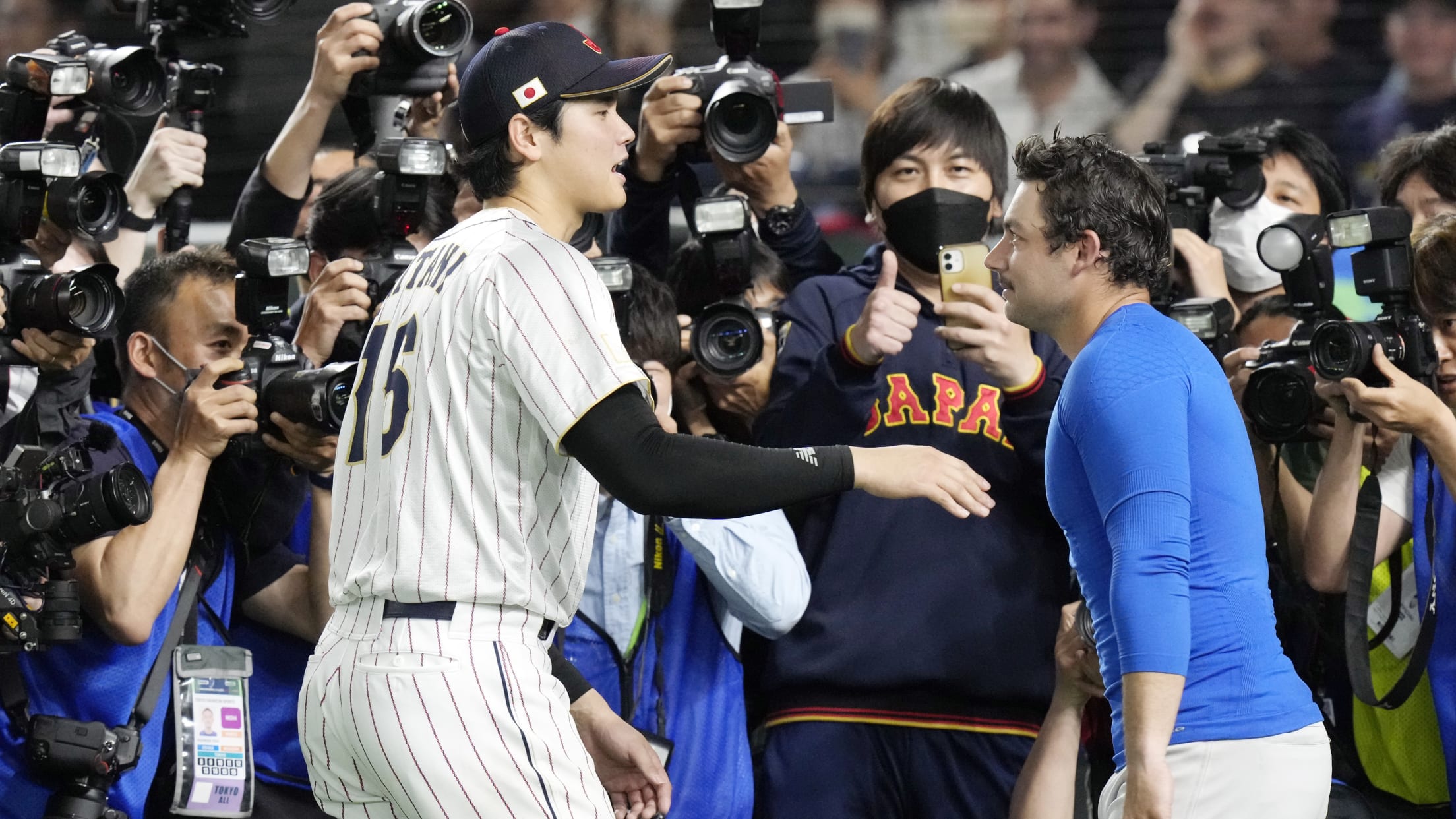 GOODYEAR, Ariz. -- It became a common occurrence late last season for Angels infielder David Fletcher and two-way star Shohei Ohtani to joke back and forth about what would happen if they faced each other in the World Baseball Classic. They both knew there was a chance Team Italy and
Joyce, 104 mph heat leaving a mark
Halos' No. 11 prospect tossing zeros, turning heads at Spring Training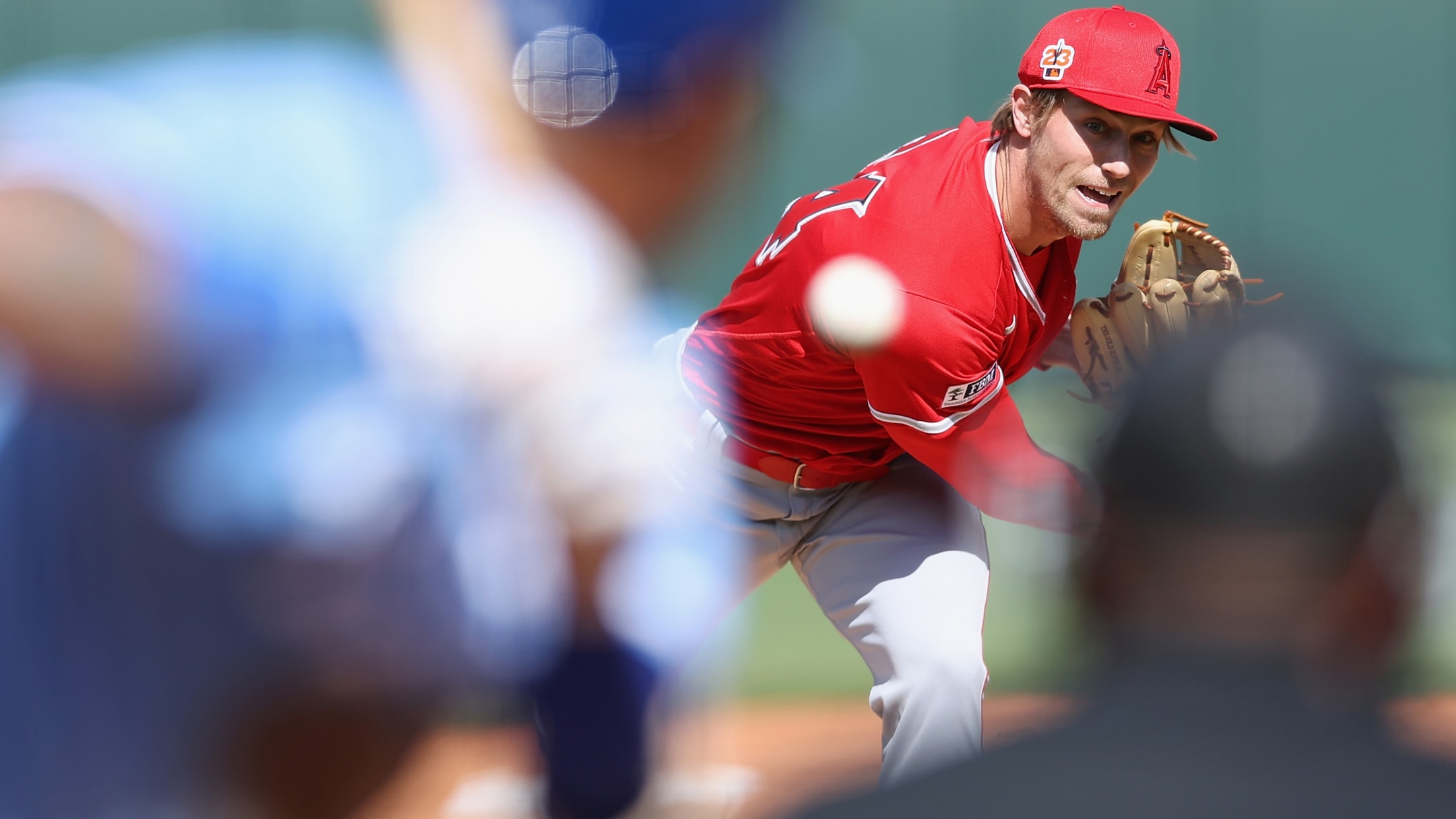 SCOTTSDALE, Ariz. -- After relief prospect Ben Joyce's fifth straight scoreless outing of Cactus League play in Friday's win over the Royals, Angels manager Phil Nevin was asked after the game about what he thought of Joyce's performance. Nevin couldn't help but smile and revealed that Joyce's final pitch registered
DeJong (back) suffers setback, likely to start season on IL
Woodford tosses five scoreless innings, striking out seven vs. Marlins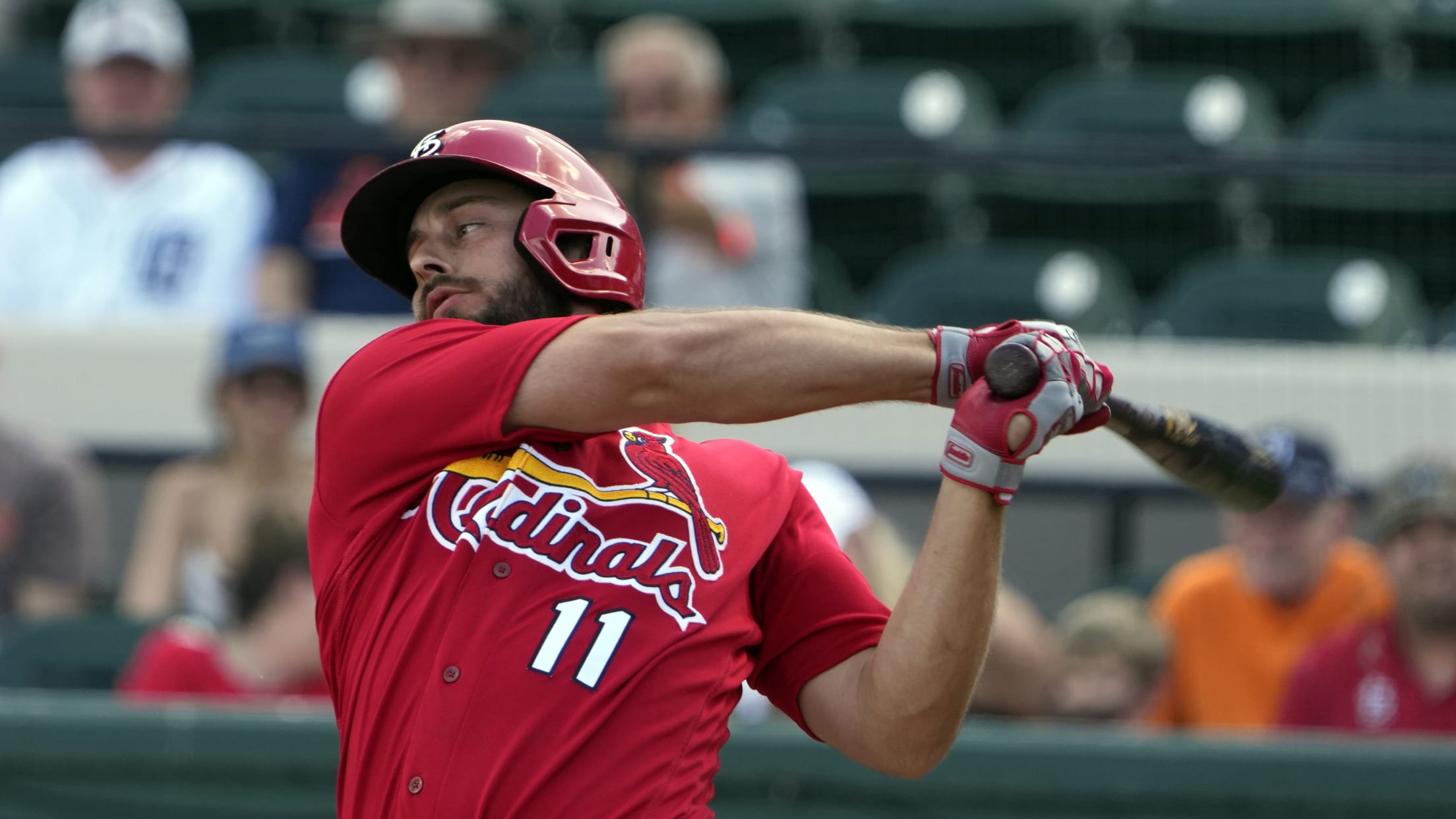 JUPITER, Fla. -- The Cardinals received some roster clarity Monday, when shortstop Paul DeJong suffered a setback in his return from lower back pain that has kept him off the field for the better part of the past week. The issue is now expected to sideline DeJong for at least
Here's what 5 Philly hitters are working on this spring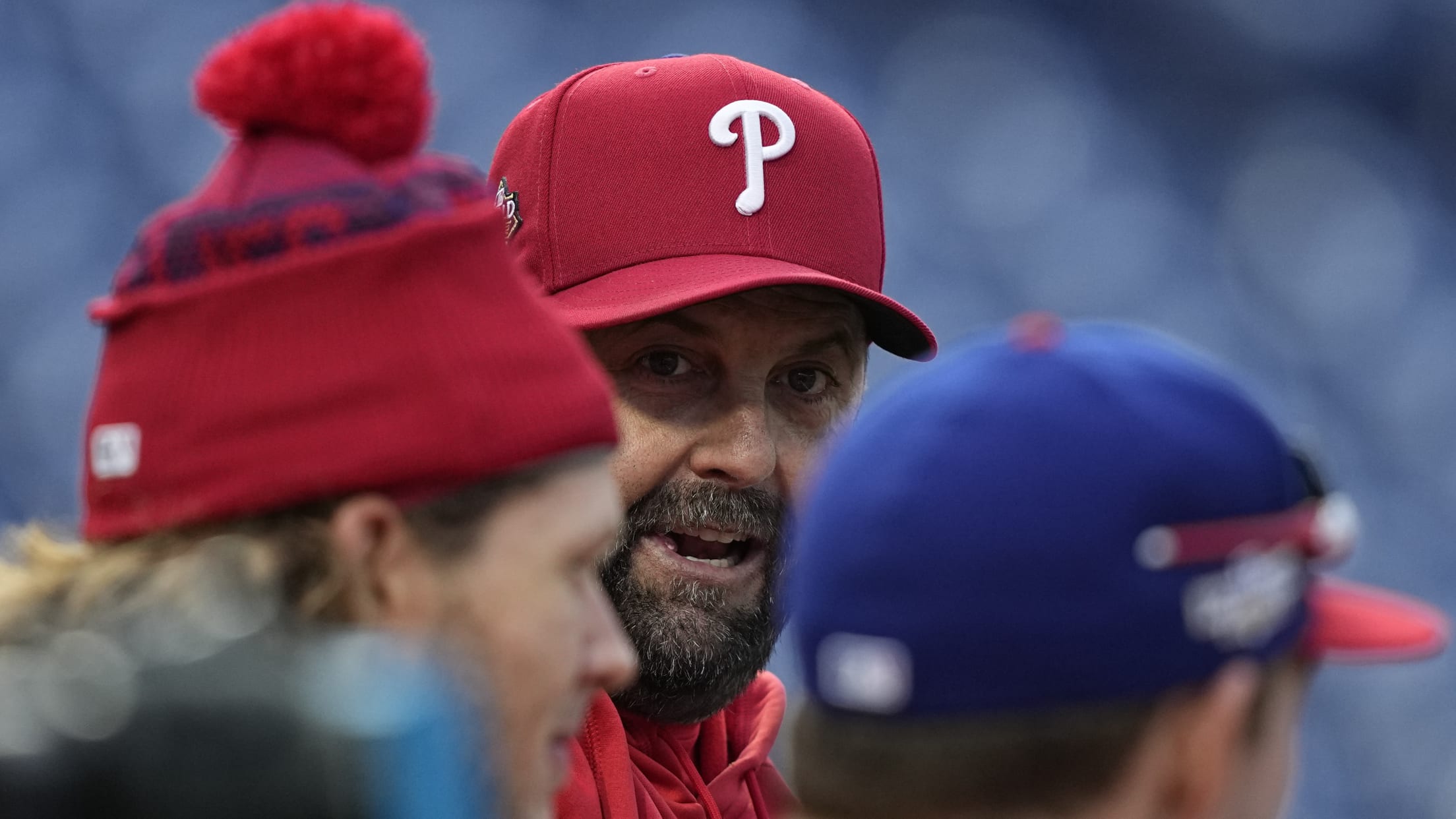 CLEARWATER, Fla. -- If you've watched Trea Turner's performance at the World Baseball Classic and immediately picture him in the Phillies' lineup, you are not alone. Bryce Harper has, too. "[FOX TV analyst John Smoltz] said last night our lineup is going to be electric," Harper said Sunday. "It should
Which shortstop will be behind Cole on OD? Ace weighs in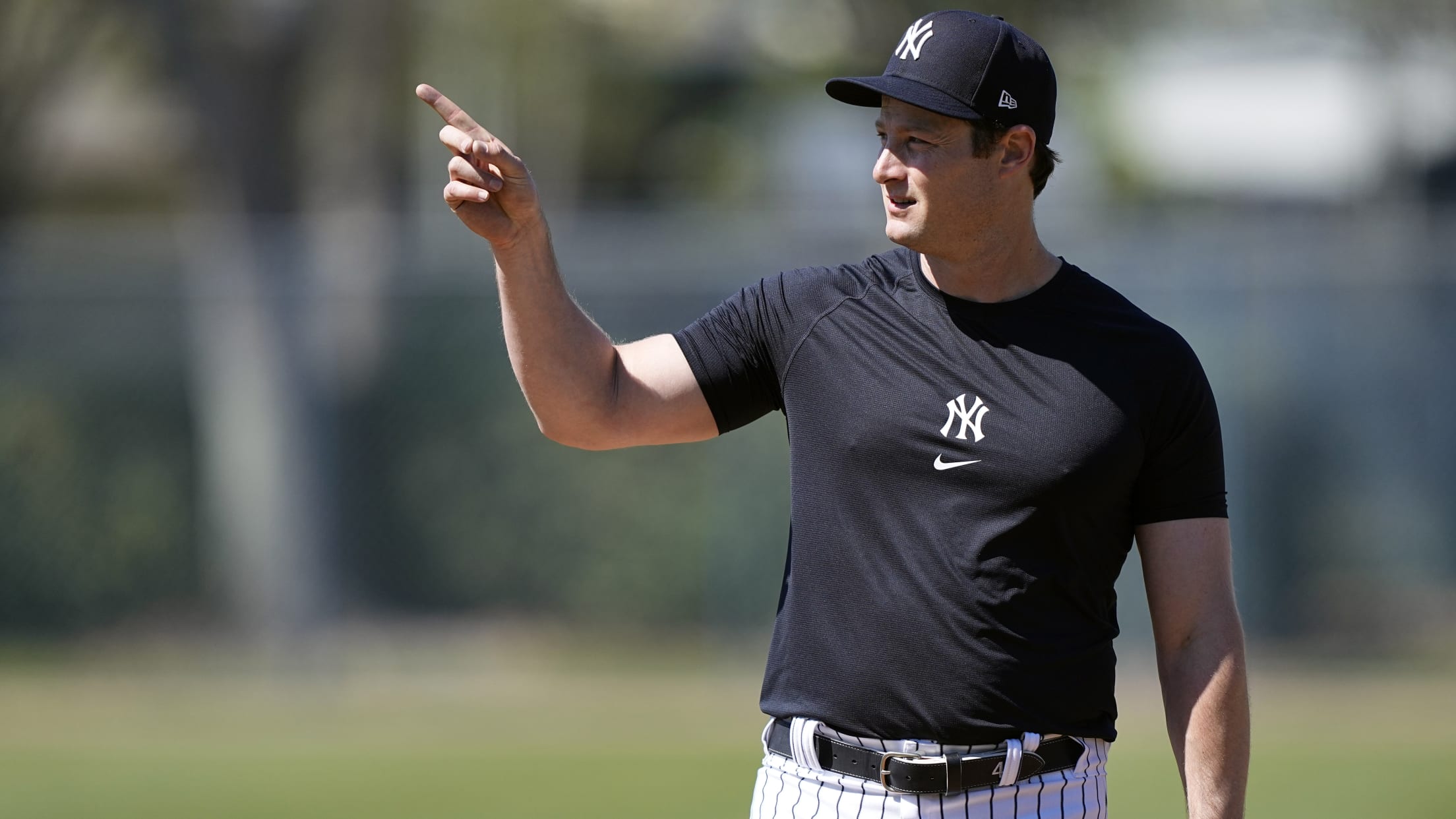 TAMPA, Fla. -- As the spring competition between Oswald Peraza and Anthony Volpe enters its final week, Gerrit Cole is as interested as anyone to learn who will be playing shortstop behind him on Opening Day at Yankee Stadium. With Isiah Kiner-Falefa transitioning into a utility role, the battle between
The longest-tenured player on each club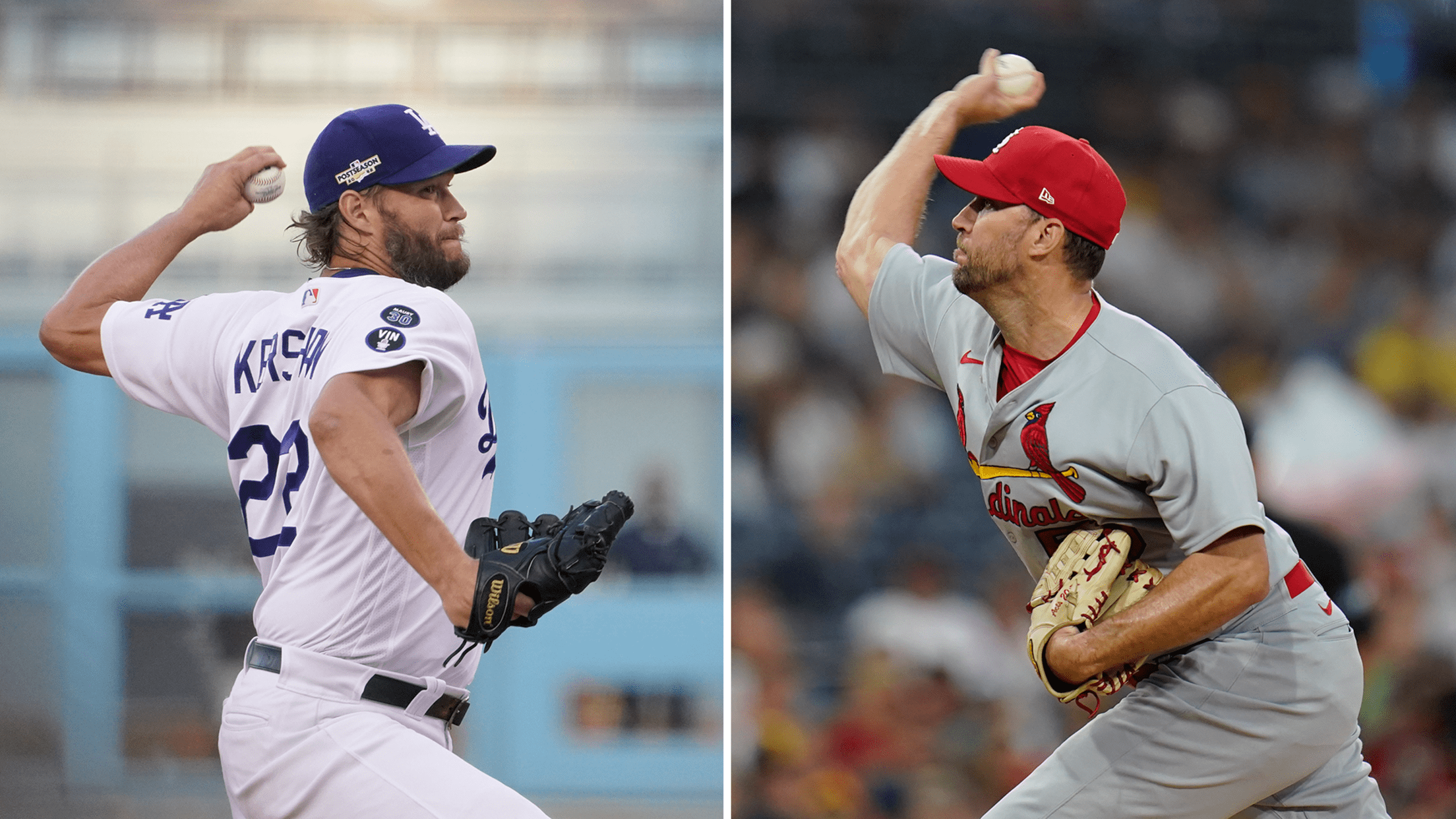 The rosters of your favorite team will shuffle and reorganize faster than we ever realize. That 2016 Cubs team, the one that won the World Series? There is only one player who played on that team on the 2023 roster: Kyle Hendricks. Our teams are constantly shifting and transforming into
Hall's 'outstanding' spring debut impresses Hyde
O's No. 7 prospect fans 4 in 1 2/3 IP; 'We're keeping our options open with him'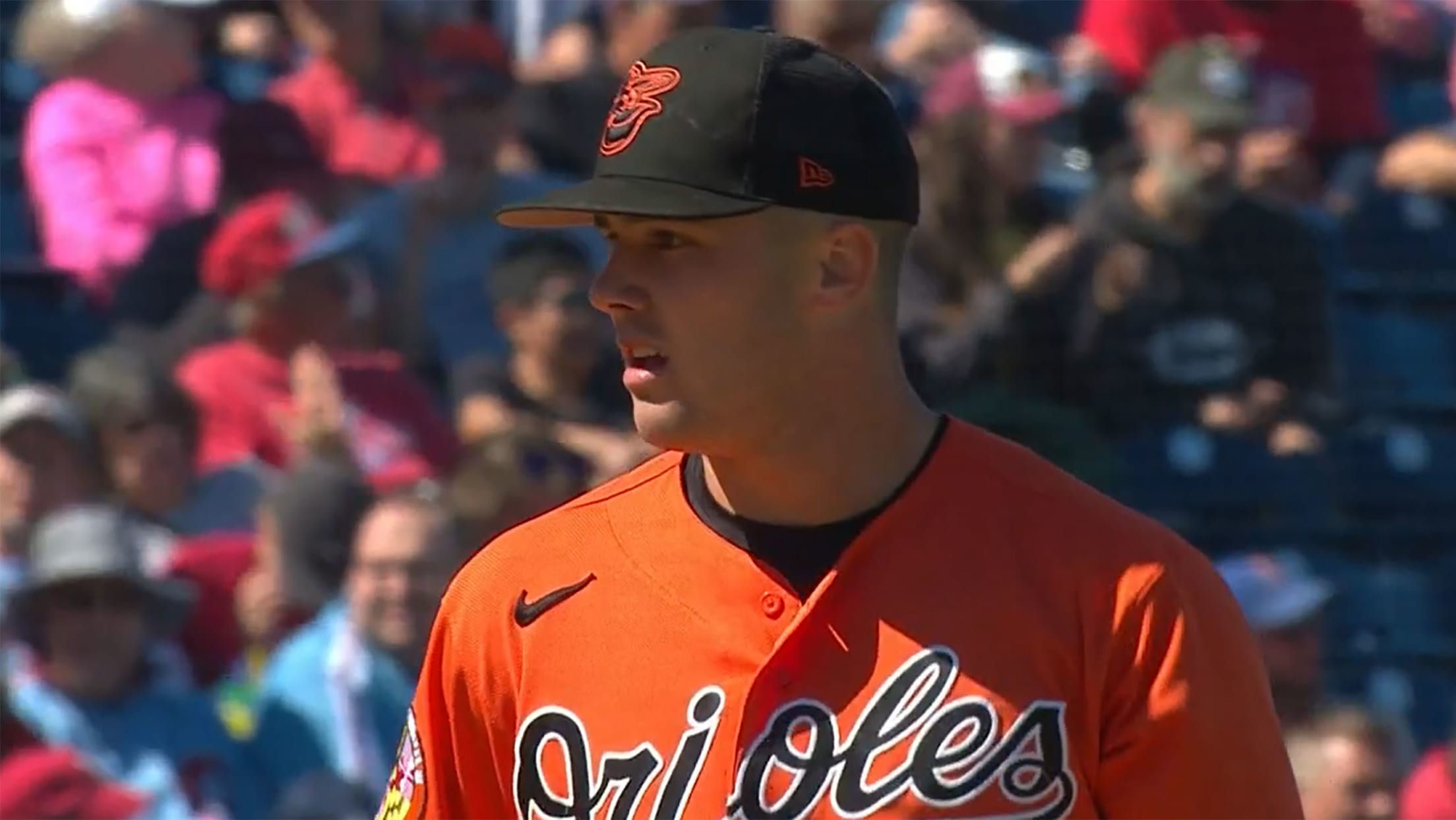 CLEARWATER, Fla. -- DL Hall finally made his spring debut on Monday against the Phillies. With 10 days left until the Orioles' season opener, could the 24-year-old pitching prospect actually make Opening Day roster? Brandon Hyde isn't ruling anything out. The Baltimore manager called Hall's return to the mound "the
Rays prospect duo enjoying taste of the big leagues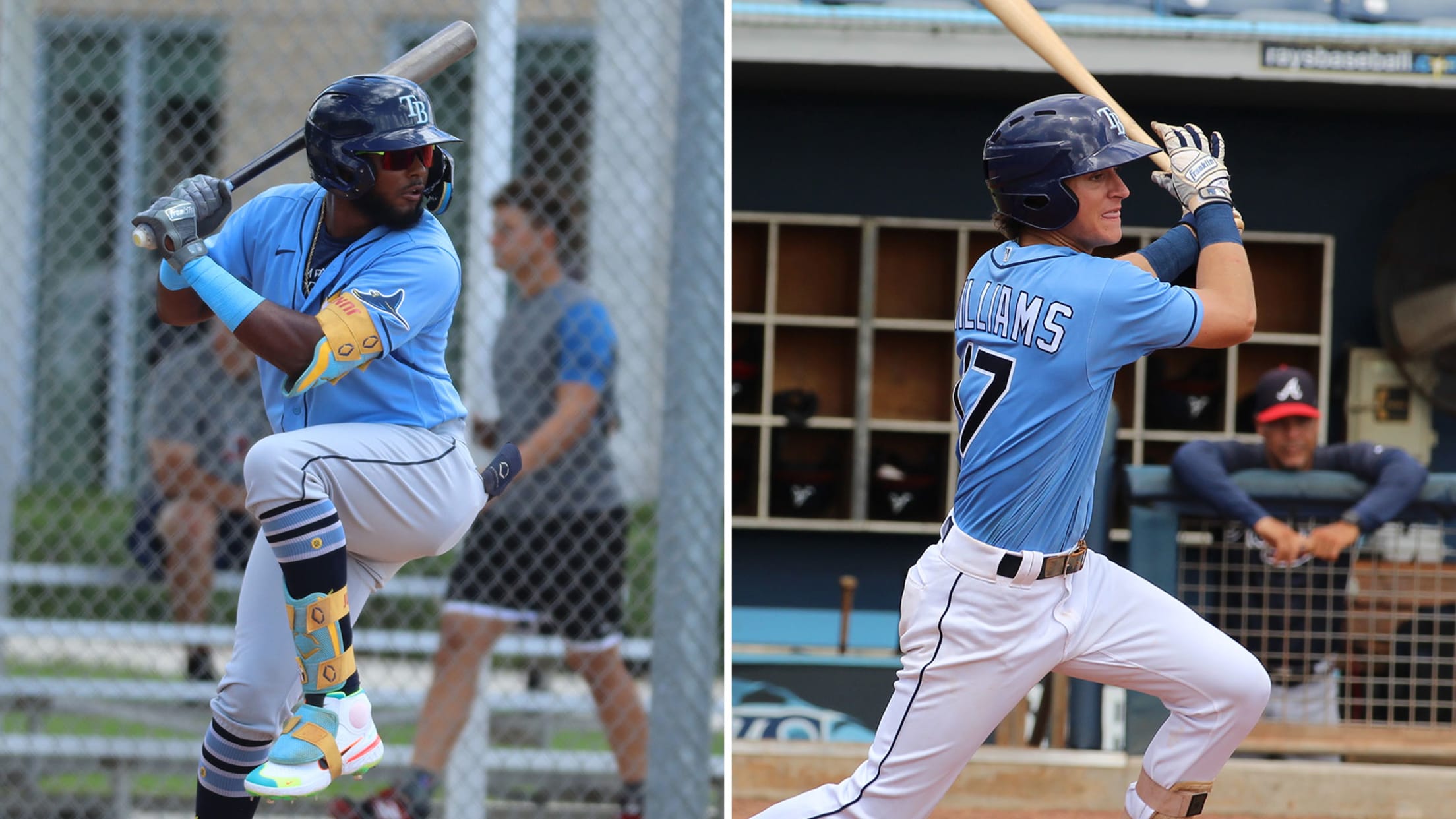 NORTH PORT, Fla. -- Junior Caminero is 19 years old, only two years and four months younger than Wander Franco. But Franco is the Rays' franchise shortstop, with a $182 million guaranteed contract, and Caminero is a prospect with only 106 games of Minor League experience. Looking for any advice
As elbow rehab advances, Ryu wants to finish what he started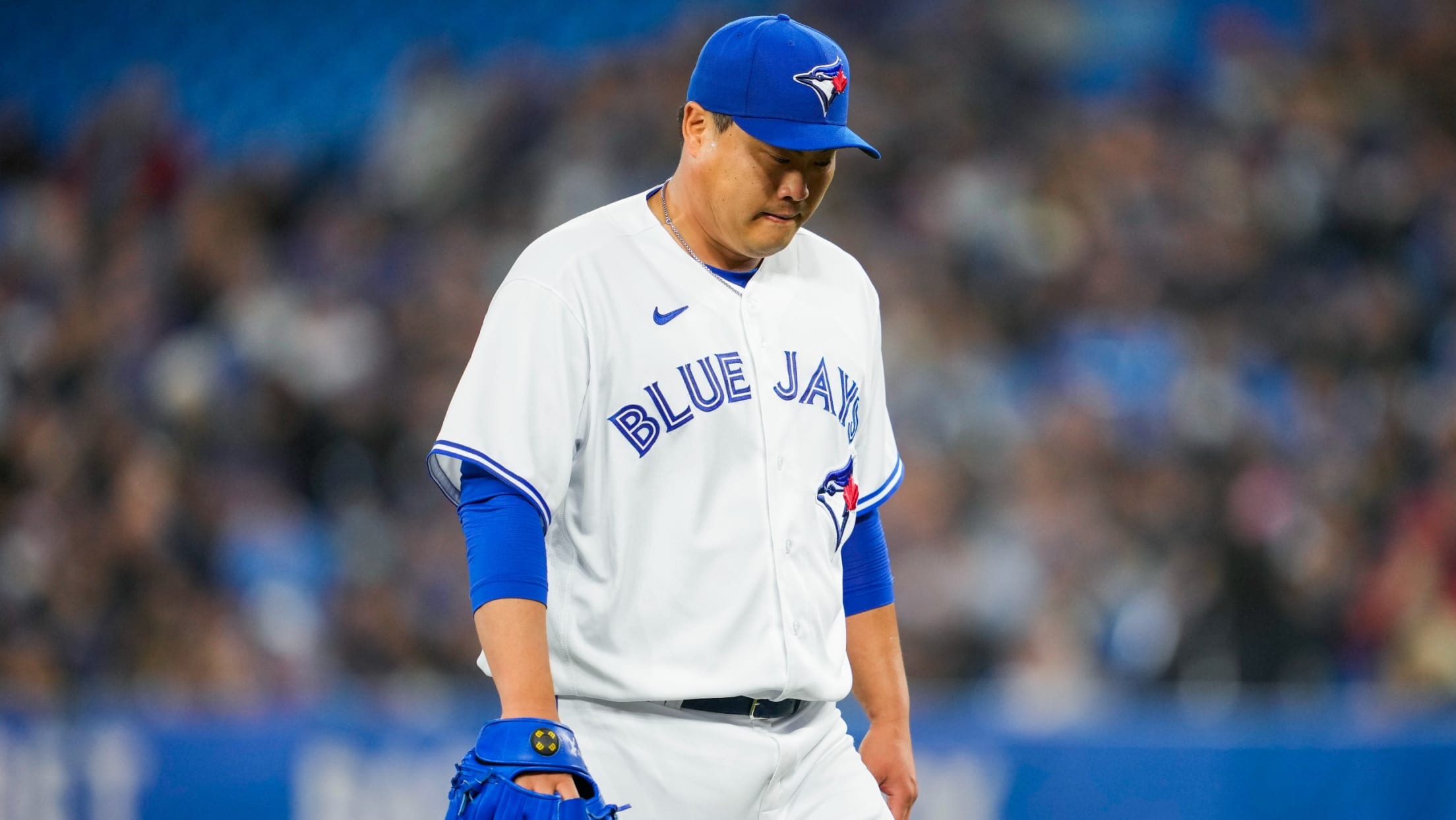 LAKELAND, Fla. -- It's been three years since three words reintroduced the Blue Jays to the rest of the league: Hyun Jin Ryu. Those were the early days of the era the Blue Jays still stand in, when the debuts of a young core with famous last names eased the
Suwinski a frontrunner for starting OF spot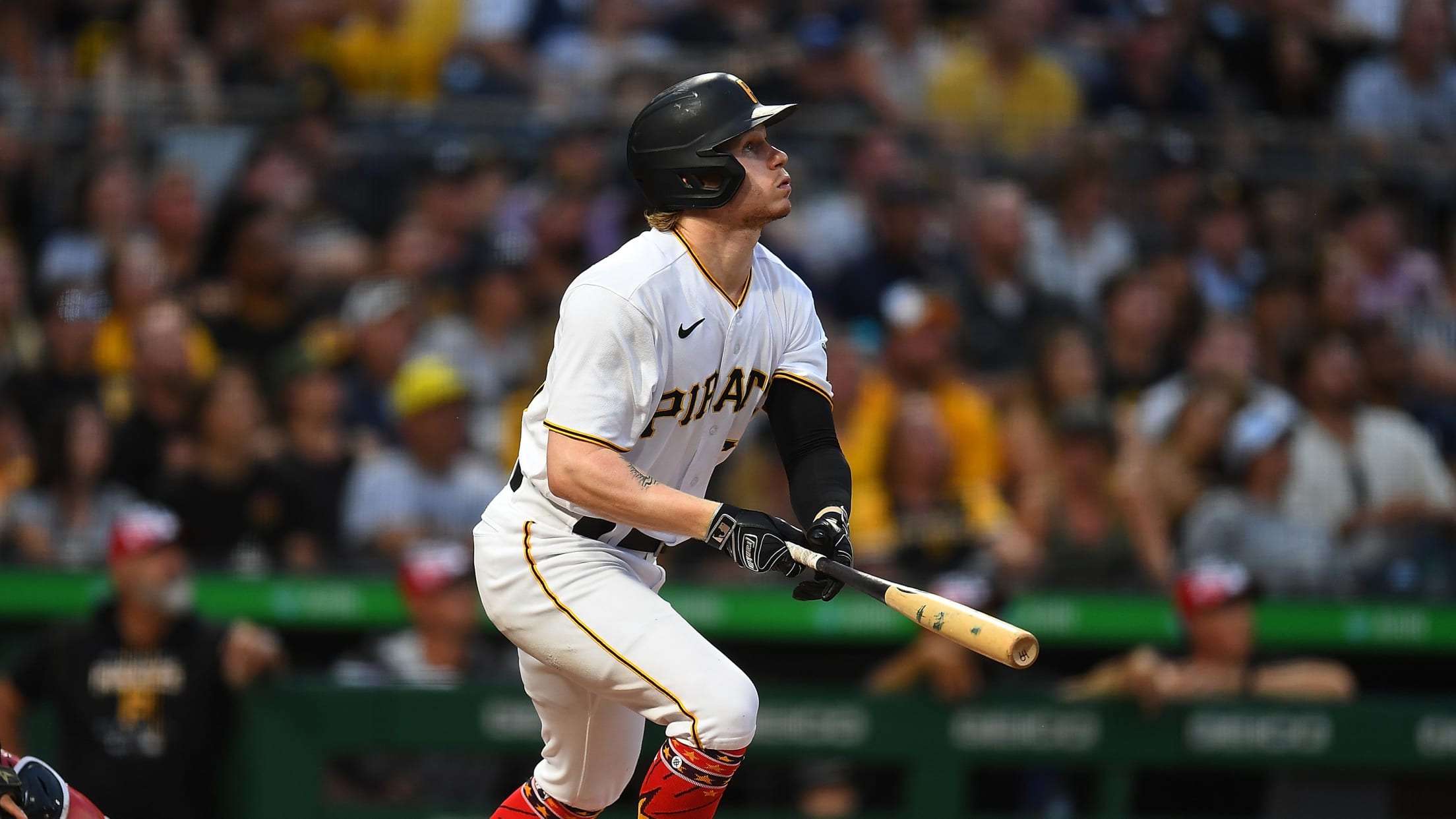 FORT MYERS, Fla. -- Manager Derek Shelton didn't outright say on Monday that Jack Suwinski will be one of the Pirates' three starting outfielders. Read between the lines, however, and Shelton's stance on Suwinski is clear. "Jack's in a good spot," Shelton said prior to the Pirates' 7-5 win over
Injuries: Padres, Moncada, Altuve, Suzuki, DeJong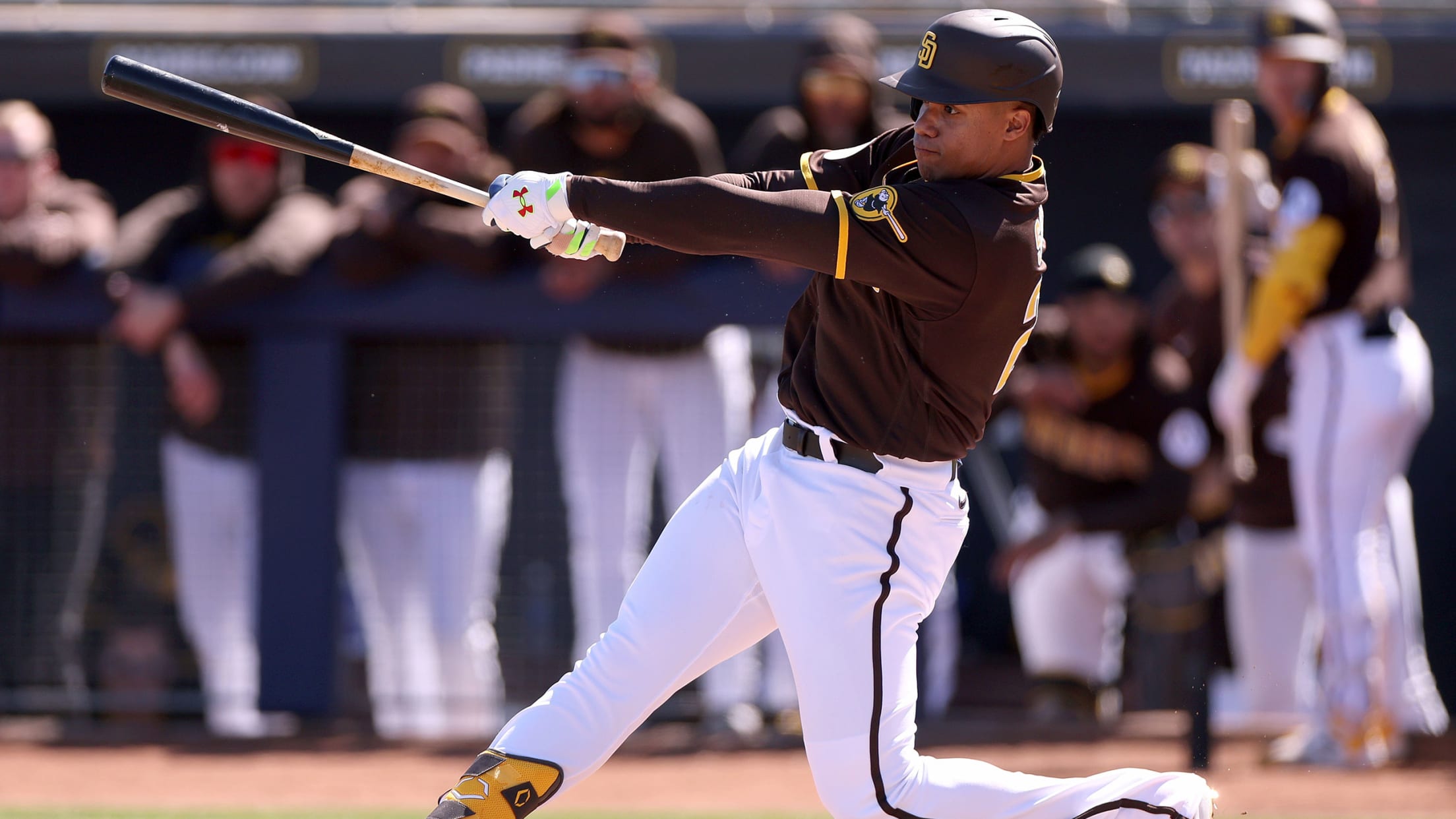 Stay up-to-date with all the latest news on injured and recovering players from across Major League Baseball.
Trea Turner does what only Ken Griffey Jr. had done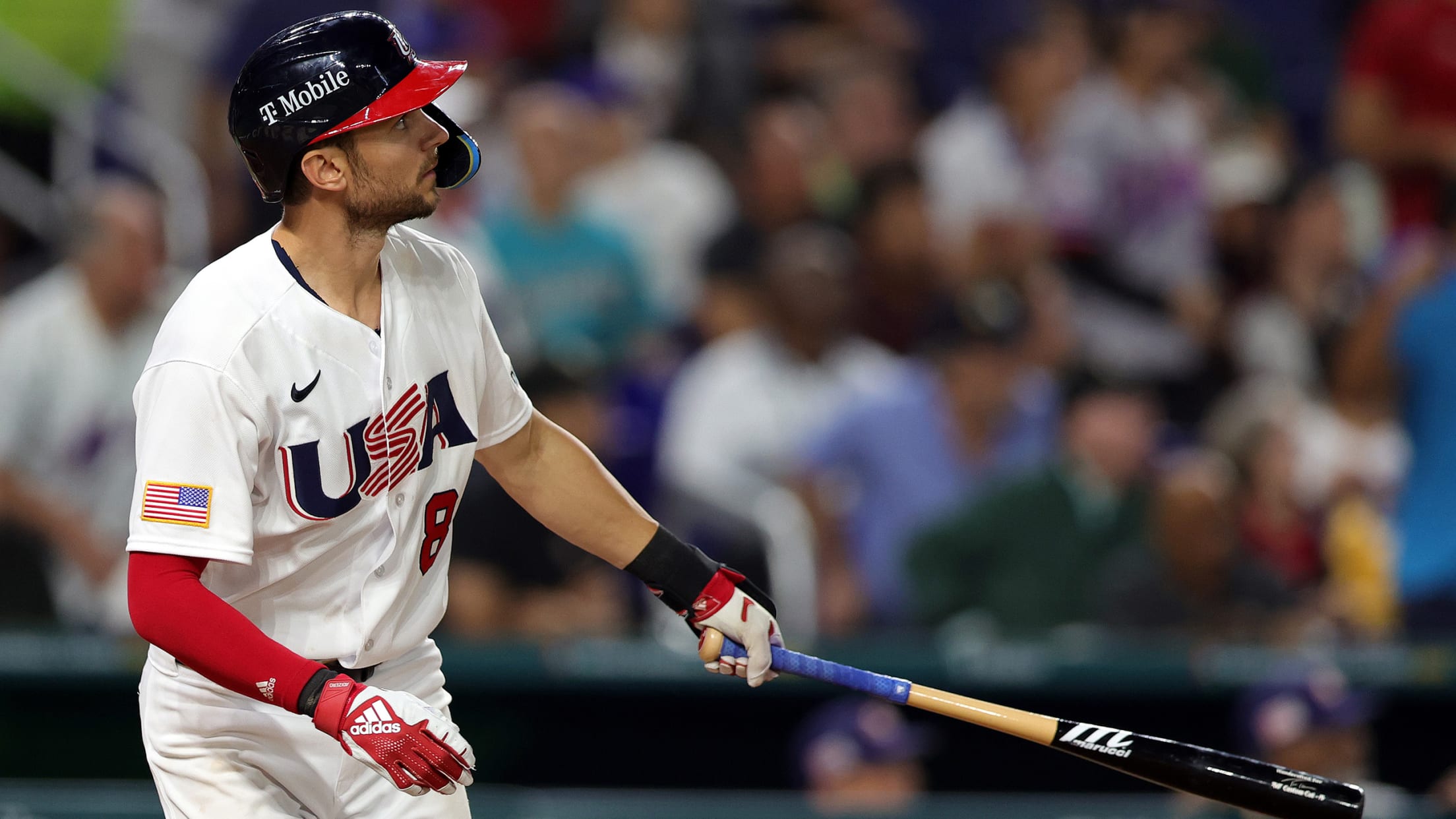 MIAMI -- Trea Turner's best known for his blazing speed – and perhaps his artful popup slides when he races around the bases. Over the last two nights though, he's turned into a hulking slugger, helping Team USA reach the World Baseball Classic final on Tuesday night (7 p.m. ET,
Altuve (fractured thumb) to have surgery, 'no timeline' yet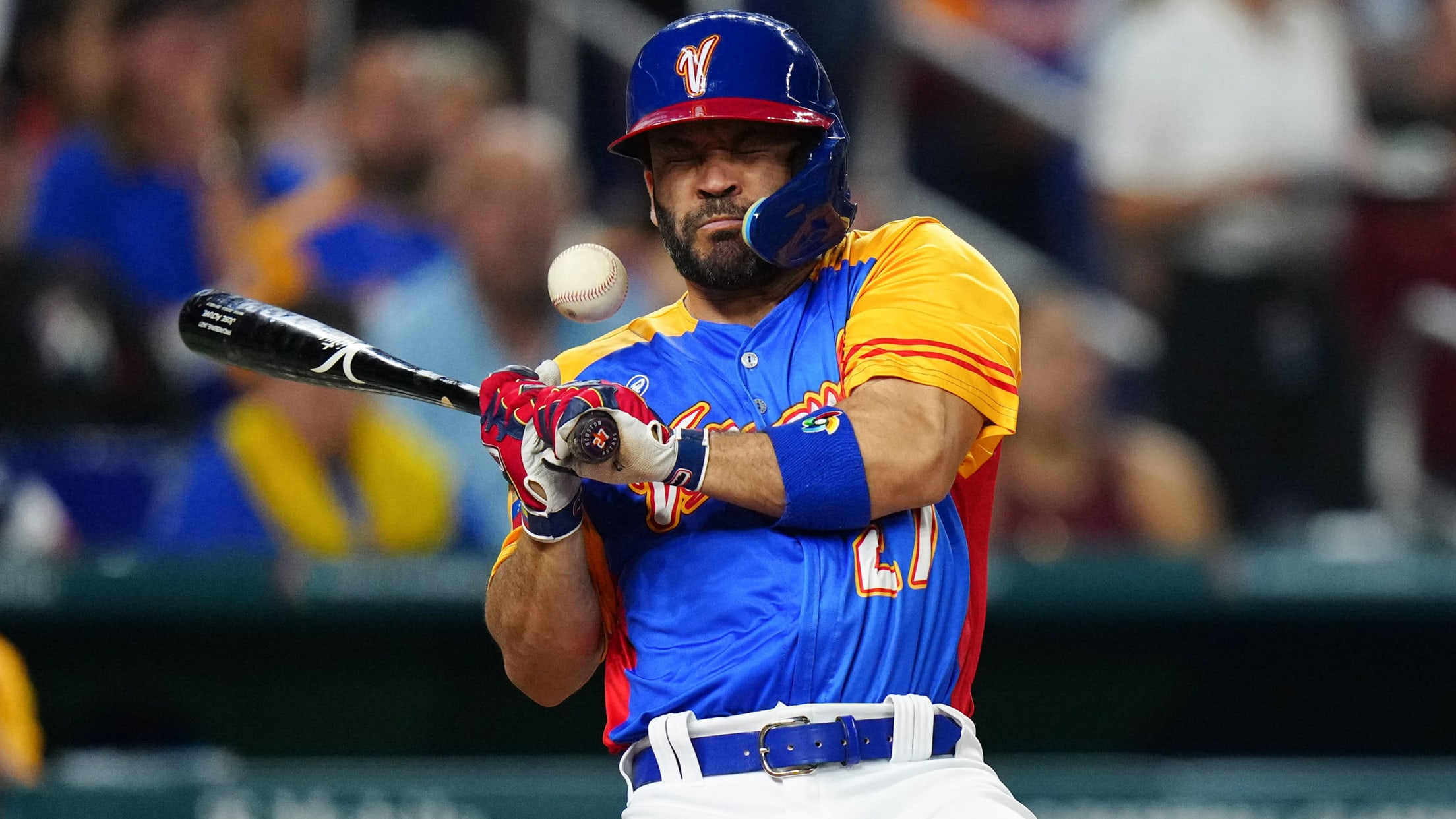 WEST PALM BEACH, Fla. -- For the first time in more than a decade, Jose Altuve won't be starting at second base for the Astros on Opening Day. Astros general manager Dana Brown said Sunday the star second baseman will have to undergo surgery in the "upcoming days" for a
Predicting the AL Central with 10 key questions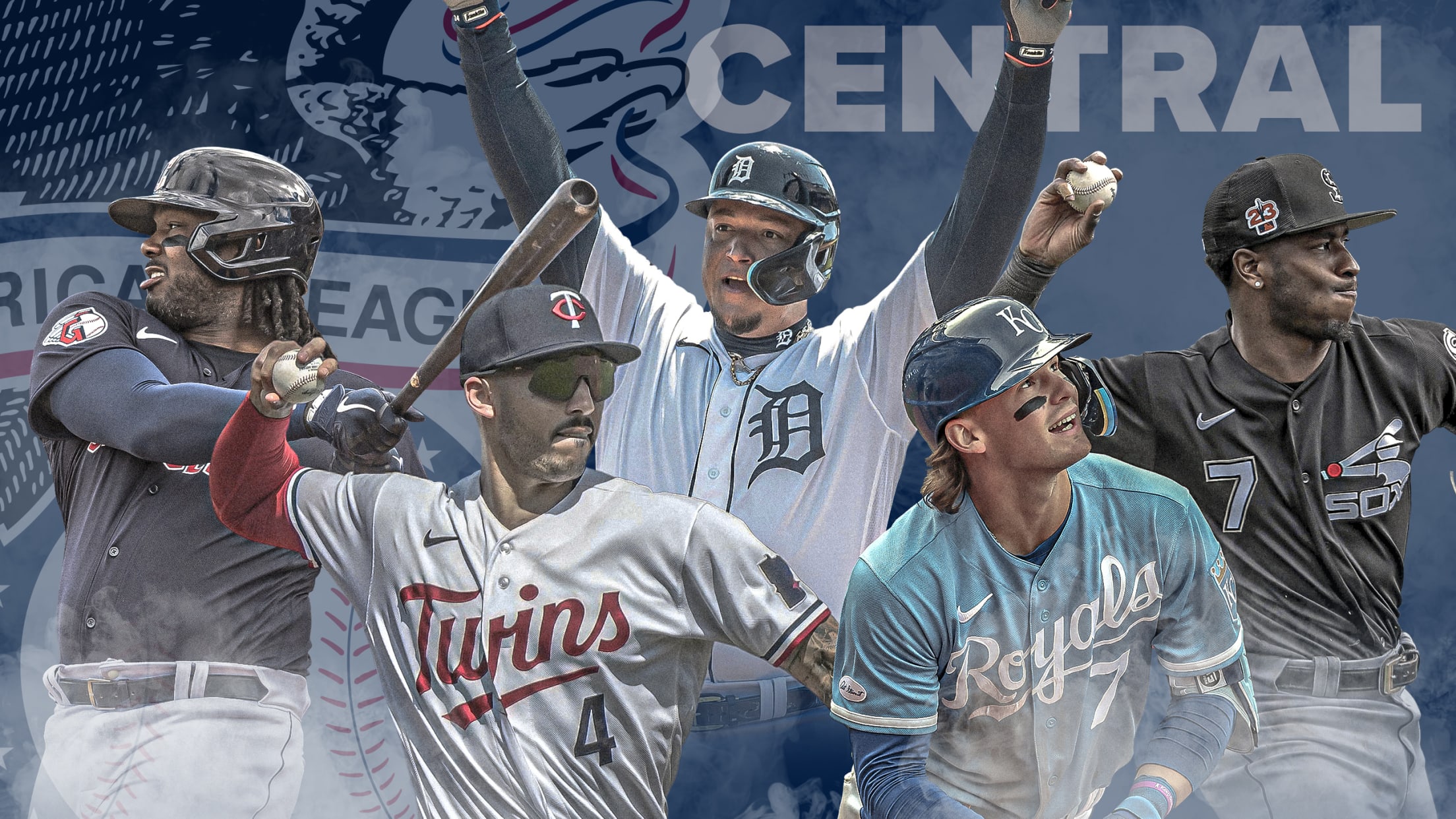 Opening Day is on March 30, and as we approach that date, we're previewing each of the six divisions.