'More to come' as De La Cruz shows off tools in debut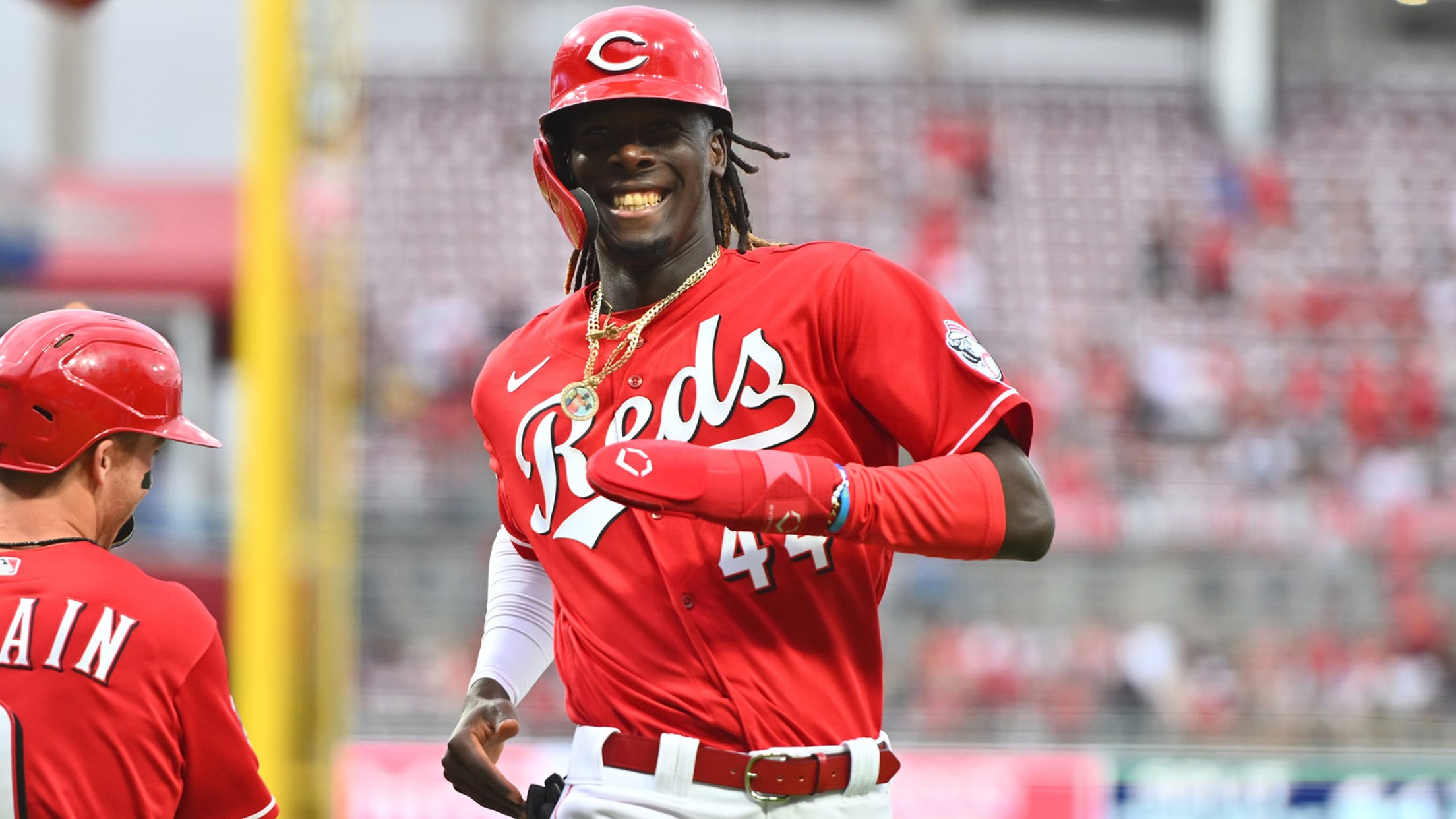 CINCINNATI -- A loud ovation for each plate appearance introduction, followed by hushed silence from the fans at rapt attention between every pitch. Yes, the Elly De La Cruz show for the Reds was already a sensation at Great American Ball Park on Tuesday. And De La Cruz appeared ready
Judge (toe sprain), Cortes (shoulder strain) headed to injured list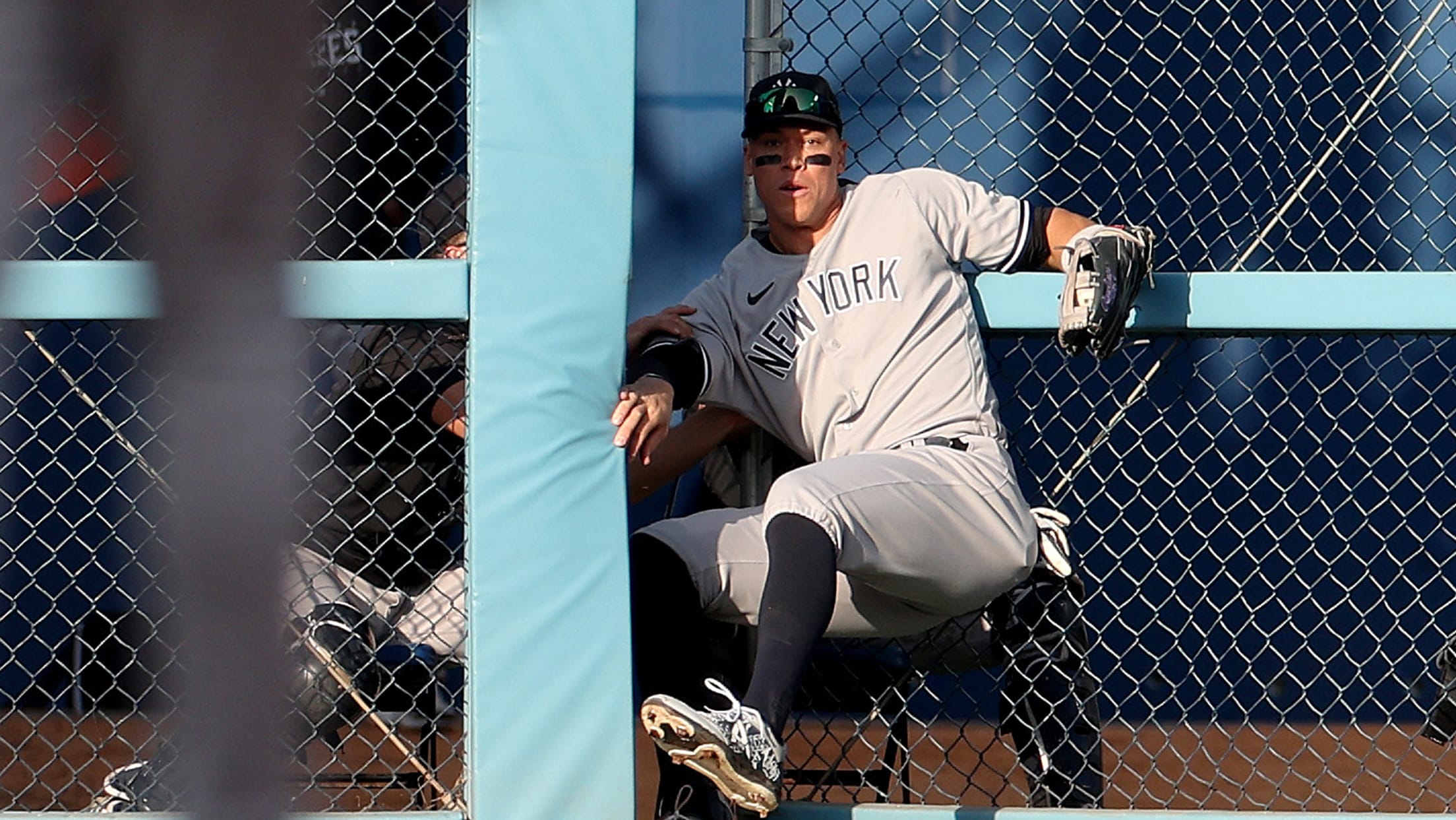 NEW YORK -- On an evening where it looked like darkness had descended upon the Bronx well before the sun set, the Yankees received disappointing injury news that surely dampened the mood around their clubhouse. Slugger Aaron Judge and left-hander Nestor Cortes will both be placed on the injured list,
deGrom to have surgery on torn UCL in right elbow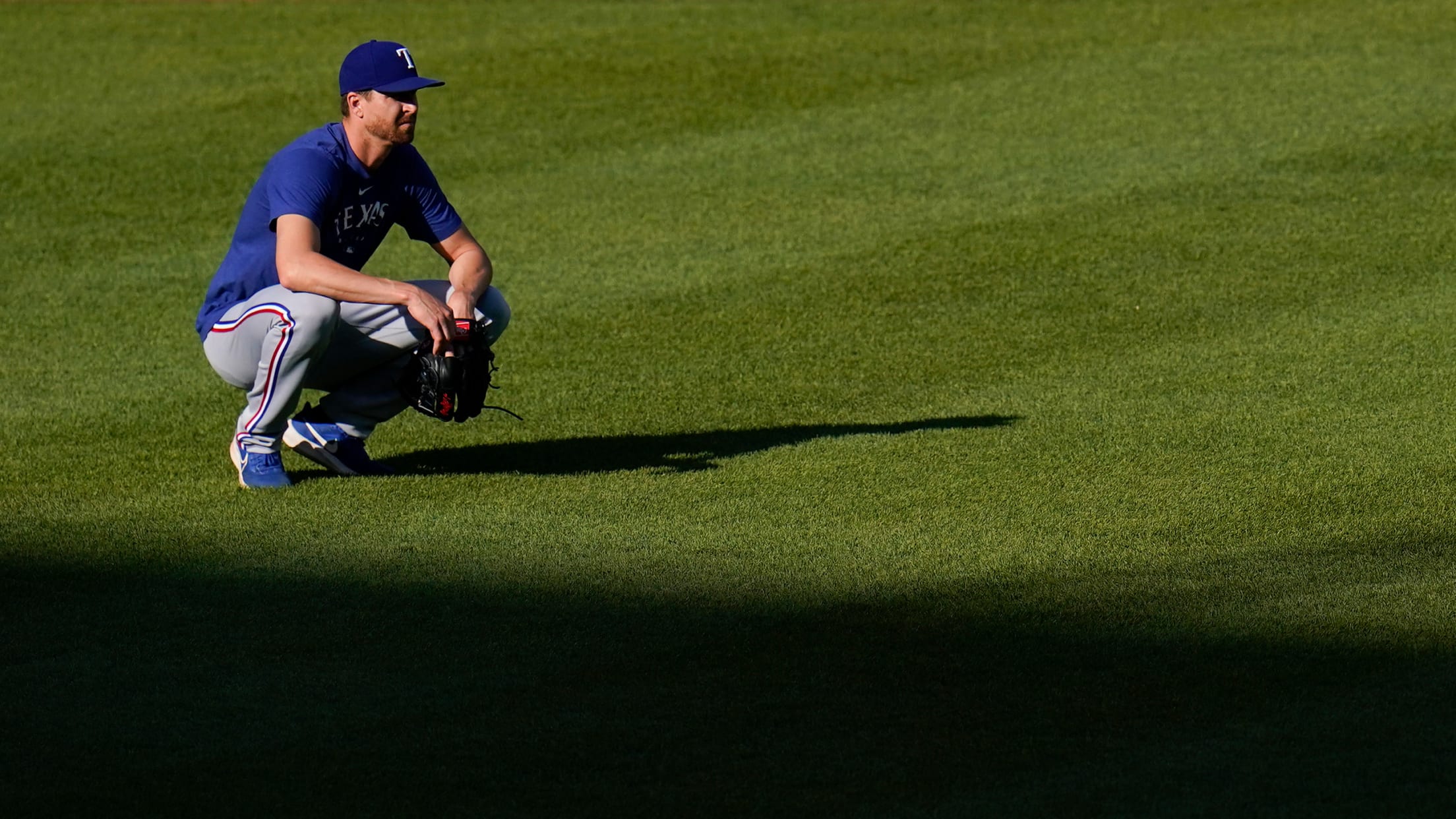 ARLINGTON -- Fighting through tears as he addressed the media on Tuesday evening, Jacob deGrom expressed his frustration with his unfortunate situation. deGrom's Rangers tenure was dealt a significant blow on Tuesday with the announcement that the two-time Cy Young Award winner will undergo surgery to repair a tear in
Tracking Arraez's pursuit of .400: Goes 2-for-4, up to .401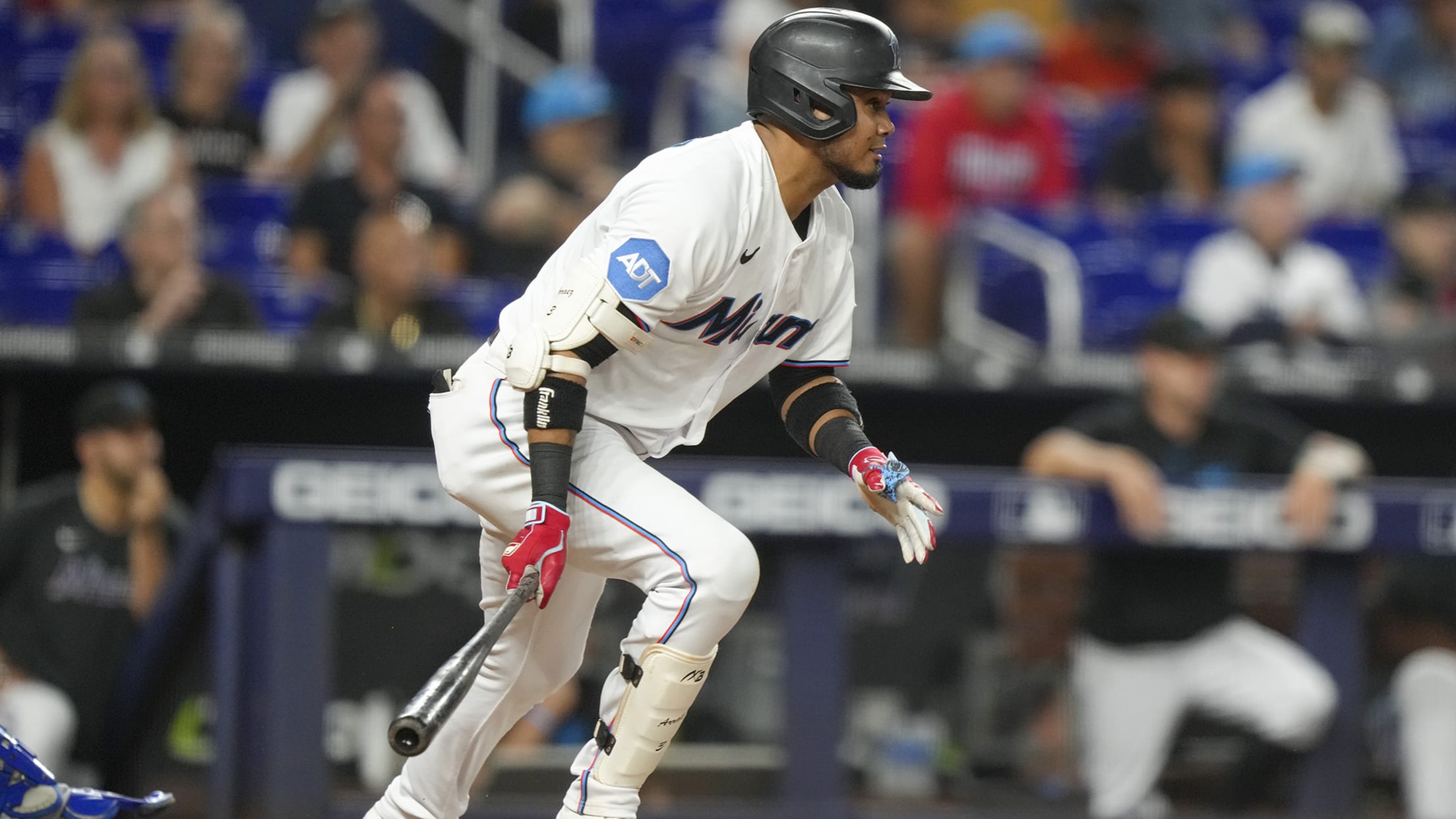 MIAMI -- Marlins second baseman Luis Arraez is chasing history in 2023. Arraez, who became the first Marlin to hit for the cycle on April 11, is flirting with a .400 average in June. The late Hall of Famer Ted Williams was the last player in American League/National League history
Blue Jays option Manoah to Rookie-level Complex League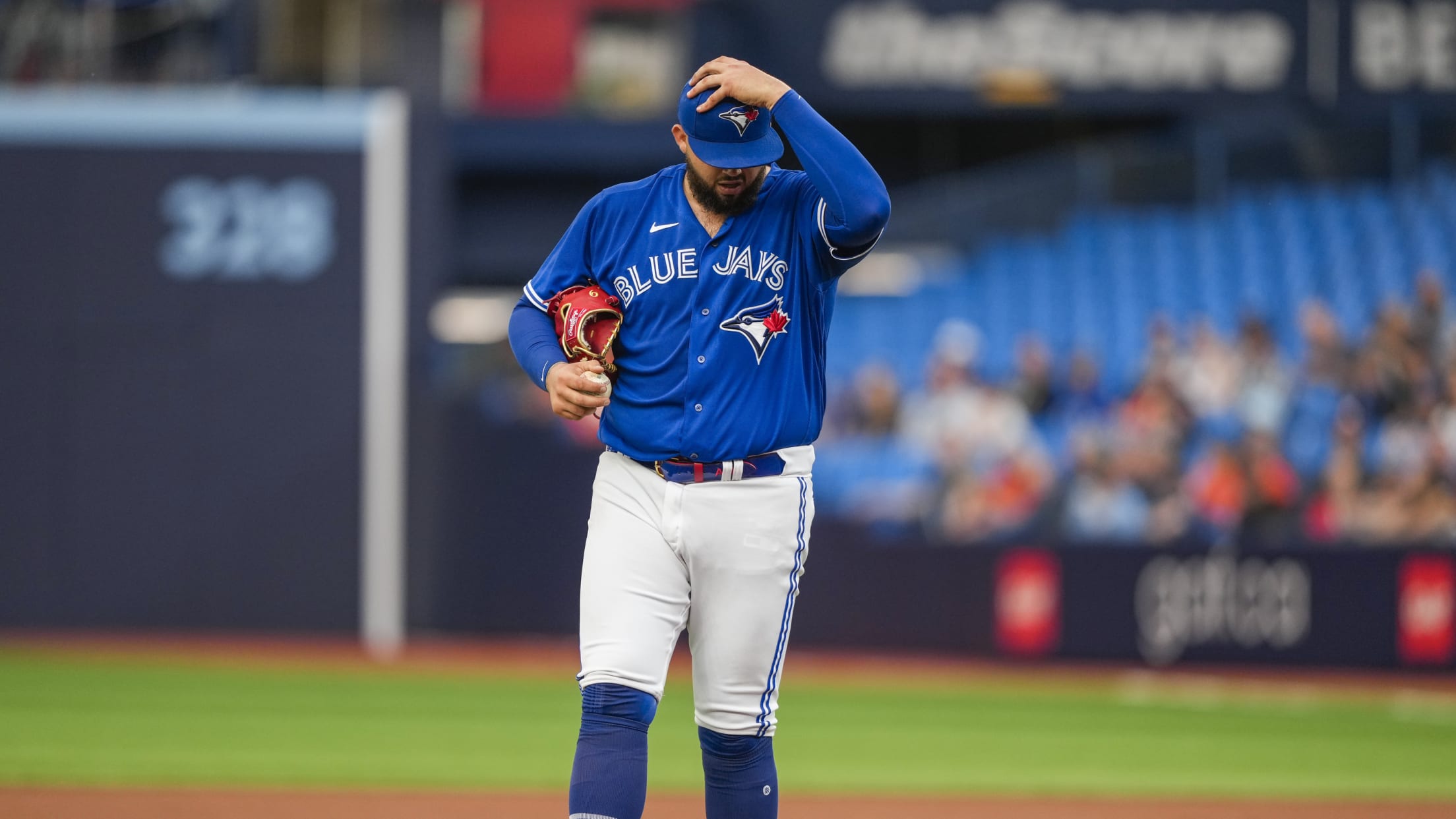 TORONTO – The Blue Jays just hit the reset button on Alek Manoah. The organization optioned its Opening Day starter to the Florida Complex League Tuesday, a day after he was rocked for six runs and recorded just one out against the Astros to balloon his ERA to 6.36. It's
Semien extends hitting streak to 25 games in Rangers' 5th straight win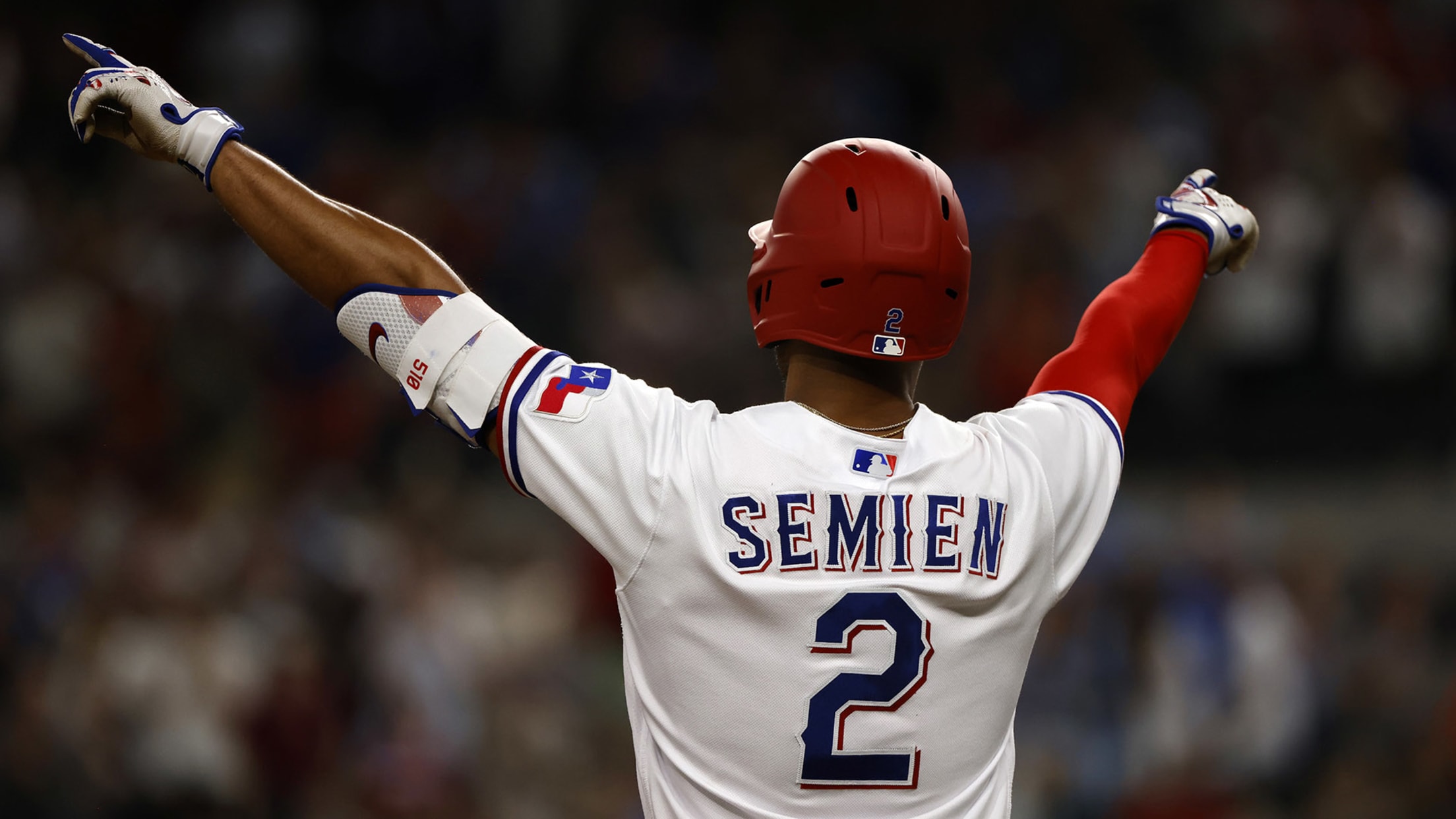 ARLINGTON -- Rangers first baseman Nathaniel Lowe didn't want to quote him exactly, but he recalled a conversation he had with Marcus Semien this past offseason. During that talk, Semien told Lowe that he wanted to get into the American League MVP race. In order for the Rangers to be
Giolito deals 6 no-hit innings as White Sox sneak by Yanks
Zavala hits 2 HRs, Hendriks earns 1st save and Chicago claims fourth straight win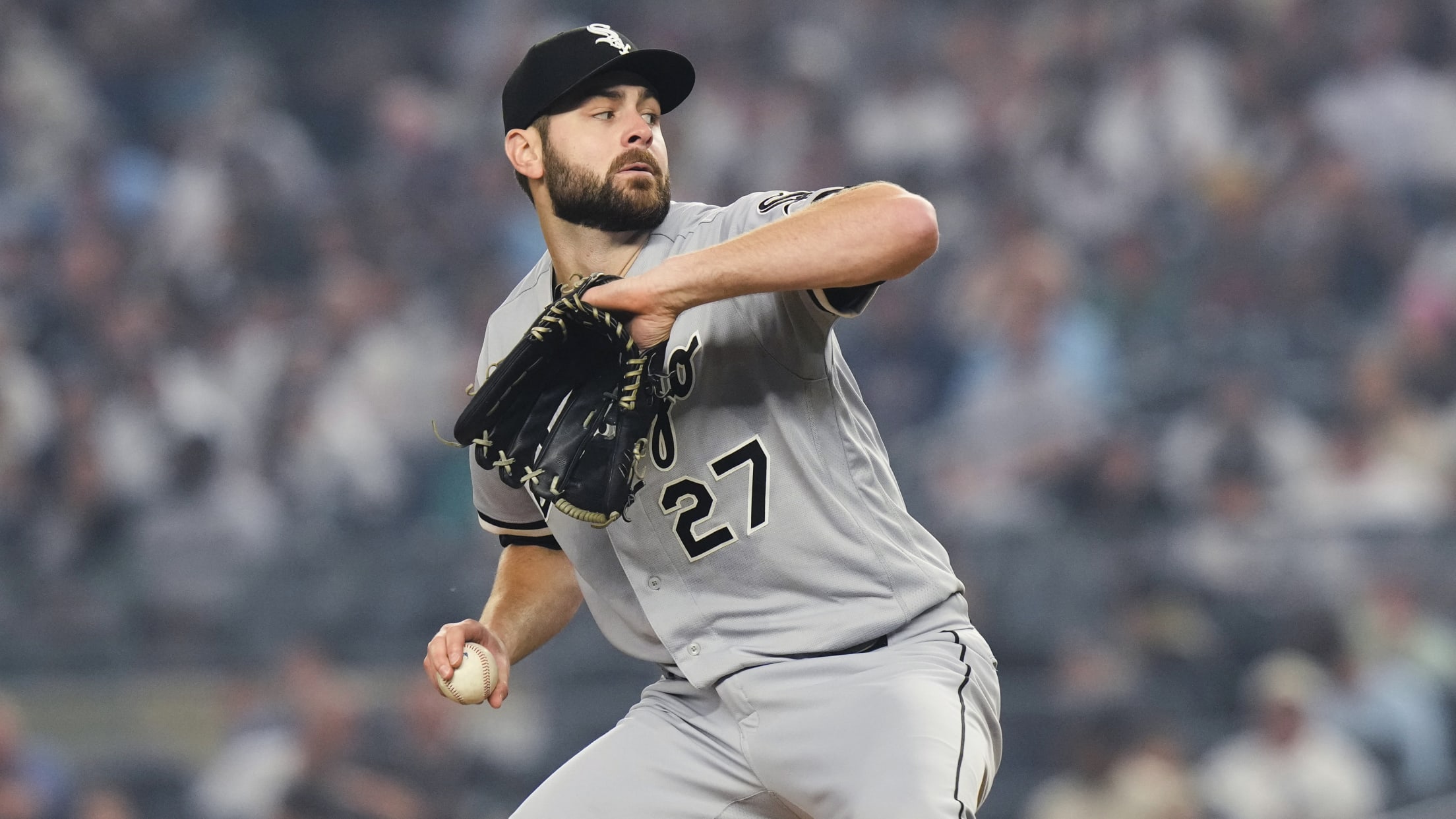 NEW YORK -- At 100 pitches through six innings and with a no-hitter in hand at Yankee Stadium on Tuesday night, White Sox starter Lucas Giolito pushed for a few more pitches to complete what he had started. Well, more than a few. It would have taken somewhere around 160
1 guy on each team worth an All-Star vote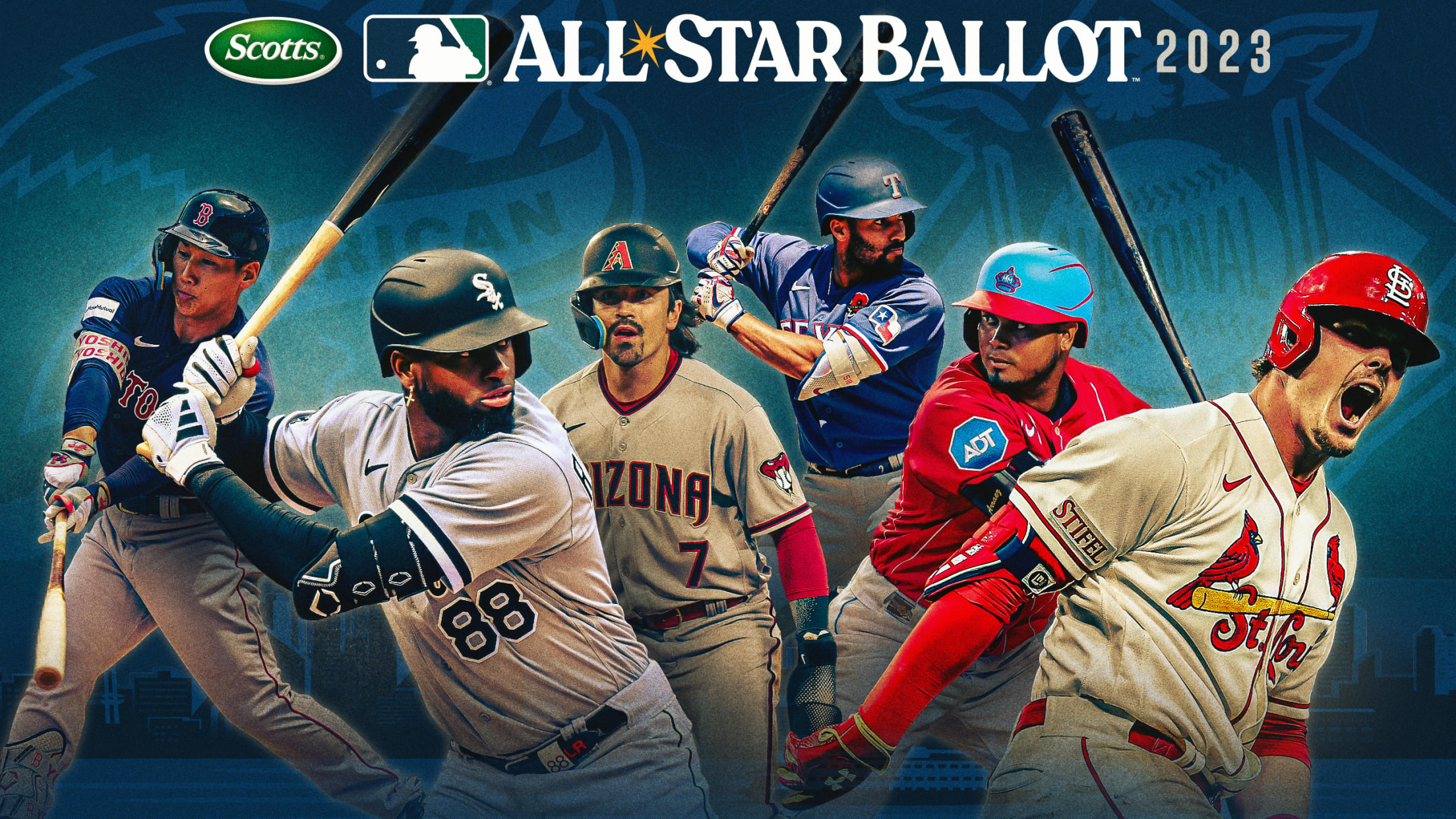 Read our story on the balloting format, which includes two phases of fan voting to determine the All-Star starters.
Watch Elly De La Cruz learn he was called up to Majors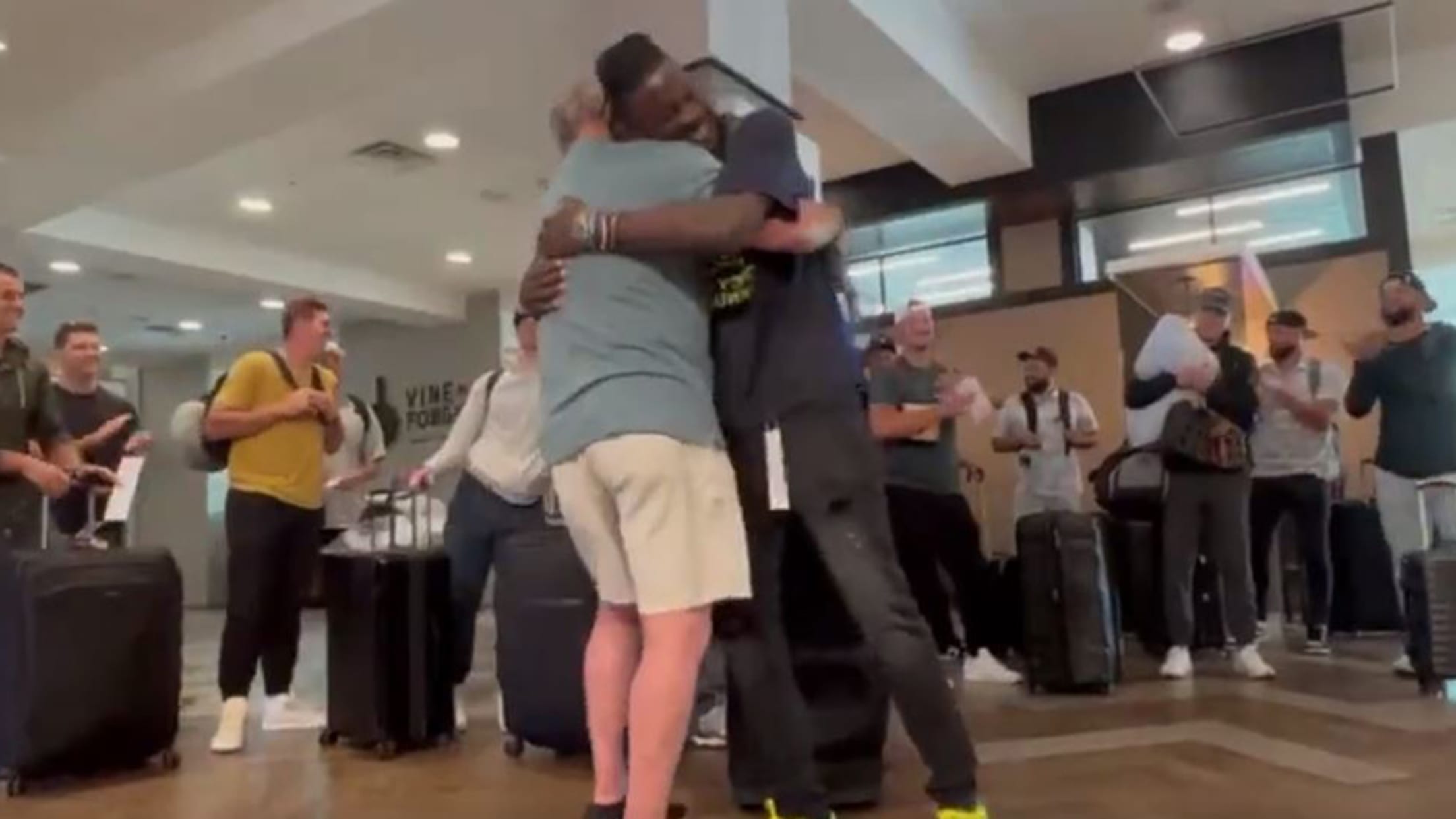 For the first two months of the Triple-A season, Elly De La Cruz has done nothing but stand out thanks to his unique skill set. So, it's only right that the 21-year-old got notified of his callup to the Majors in a way that was also unique. With the rest
J.D. proving he's far from done in resurgent 1st season with Dodgers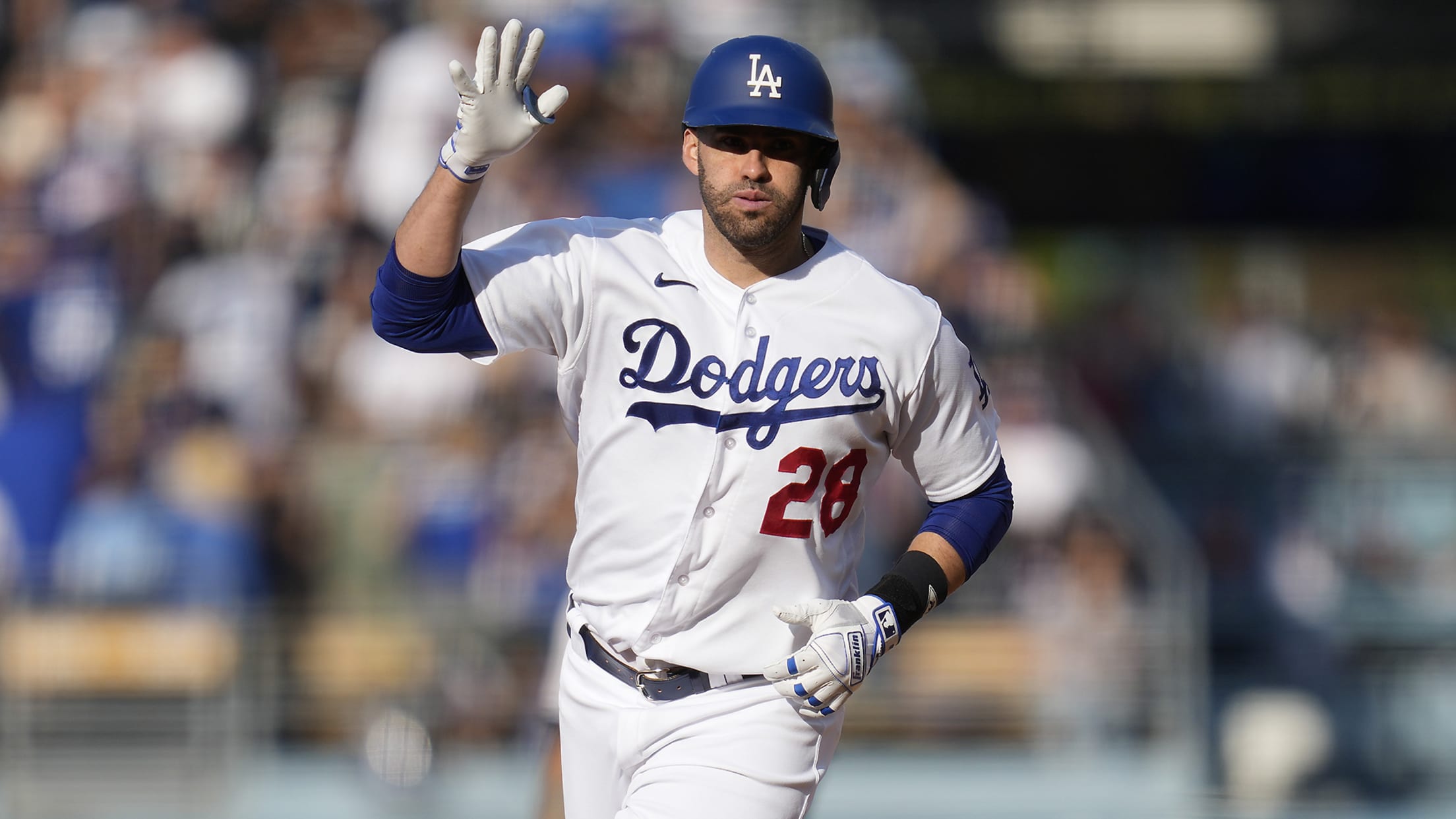 On Dec. 29, 2022, the Dodgers signed J.D. Martinez to a one-year, $10 million deal. The move came and went without much fanfare, paling in comparison to some of the astronomical contracts that were signed earlier in the month. Martinez, a 35-year-old designated hitter coming off a season in which
Ozuna bounces back to power Braves' big rally vs. Mets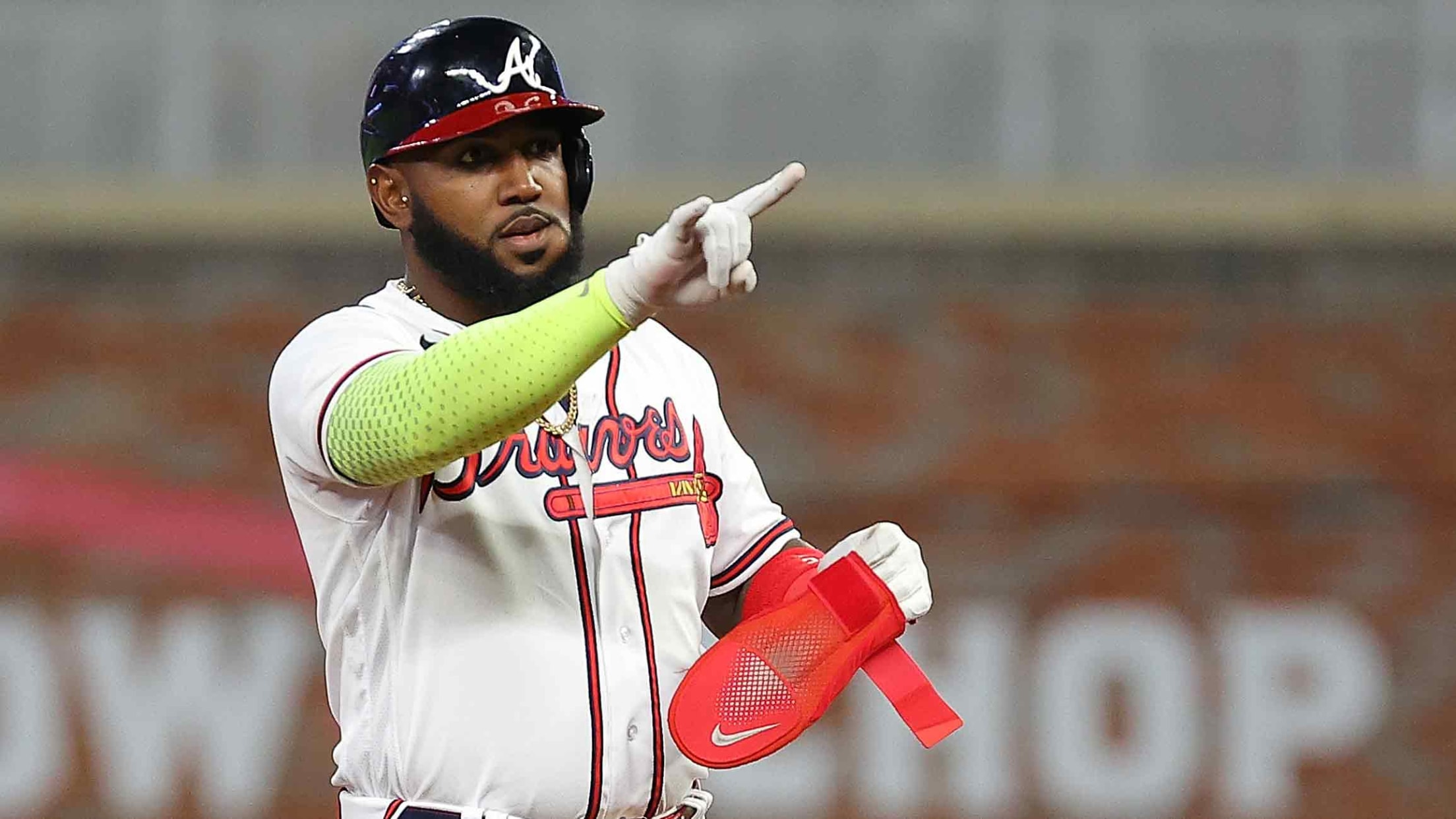 ATLANTA -- Marcell Ozuna owned up to his embarrassing removal from Sunday's game, and then put himself back in good graces while further showing his rejuvenation in May wasn't a fluke. Ozuna delivered the game-tying double and scored the go-ahead run in a four-run sixth inning that gave the Braves
'Hungry' D-backs showcase pillars of a great team vs. Nats
WASHINGTON -- When a young team enjoys newfound success early in a season, there are several ways to try and gauge whether that success is real, and in turn, whether it's sustainable over the course of a 162-game season. One is how the team responds to adversity, how well it
Reds call up electric infield prospect Elly De La Cruz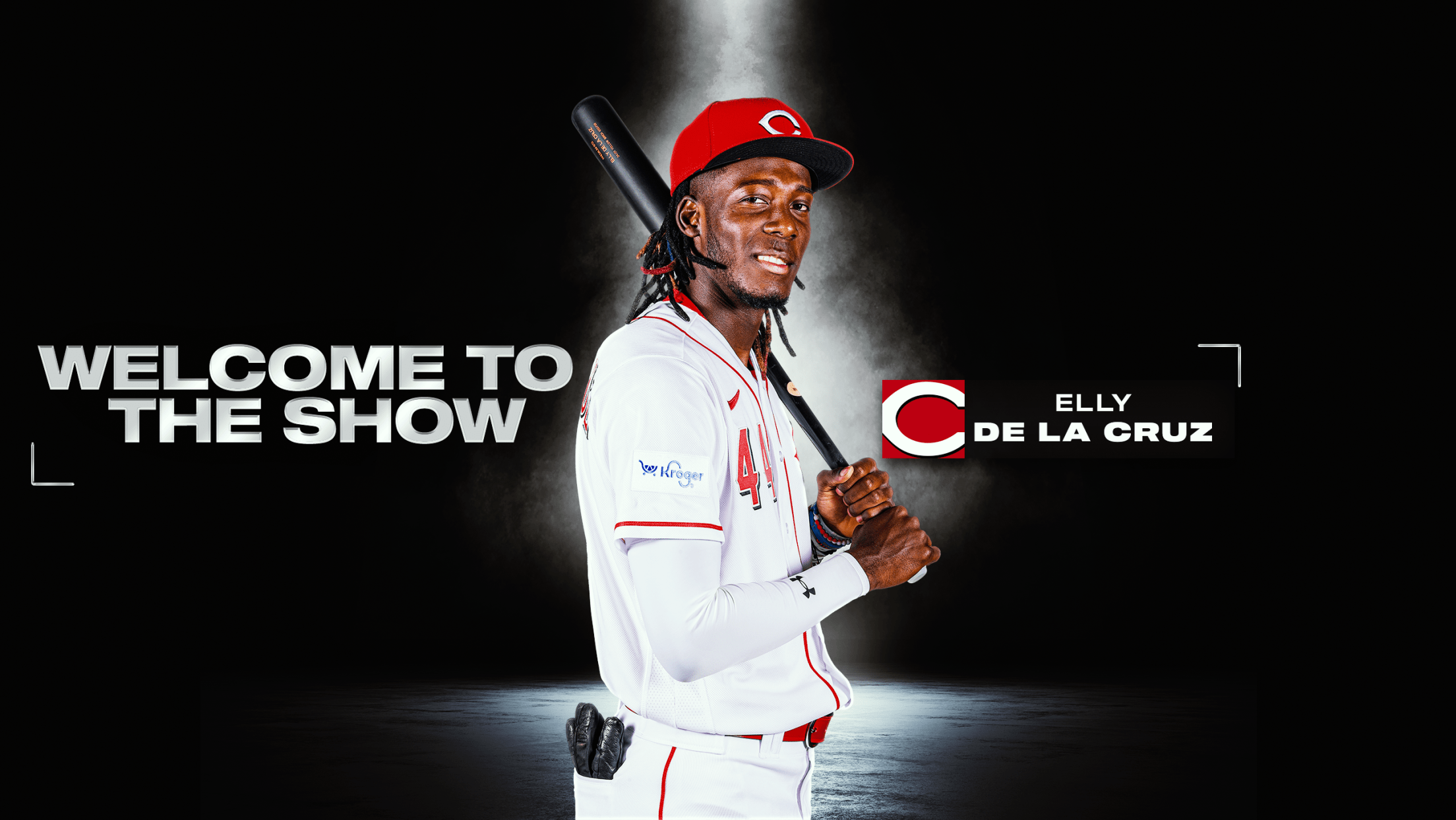 CINCINNATI -- Shortstop Elly De La Cruz is one of the most hotly anticipated prospects in all of baseball, and Reds fans' wait to see him play in the big leagues is now over. De La Cruz has arrived. Cincinnati's No. 1 prospect and the No. 4 overall prospect, according
Gausman (13 K's) gives Blue Jays boost after rotation whirlwind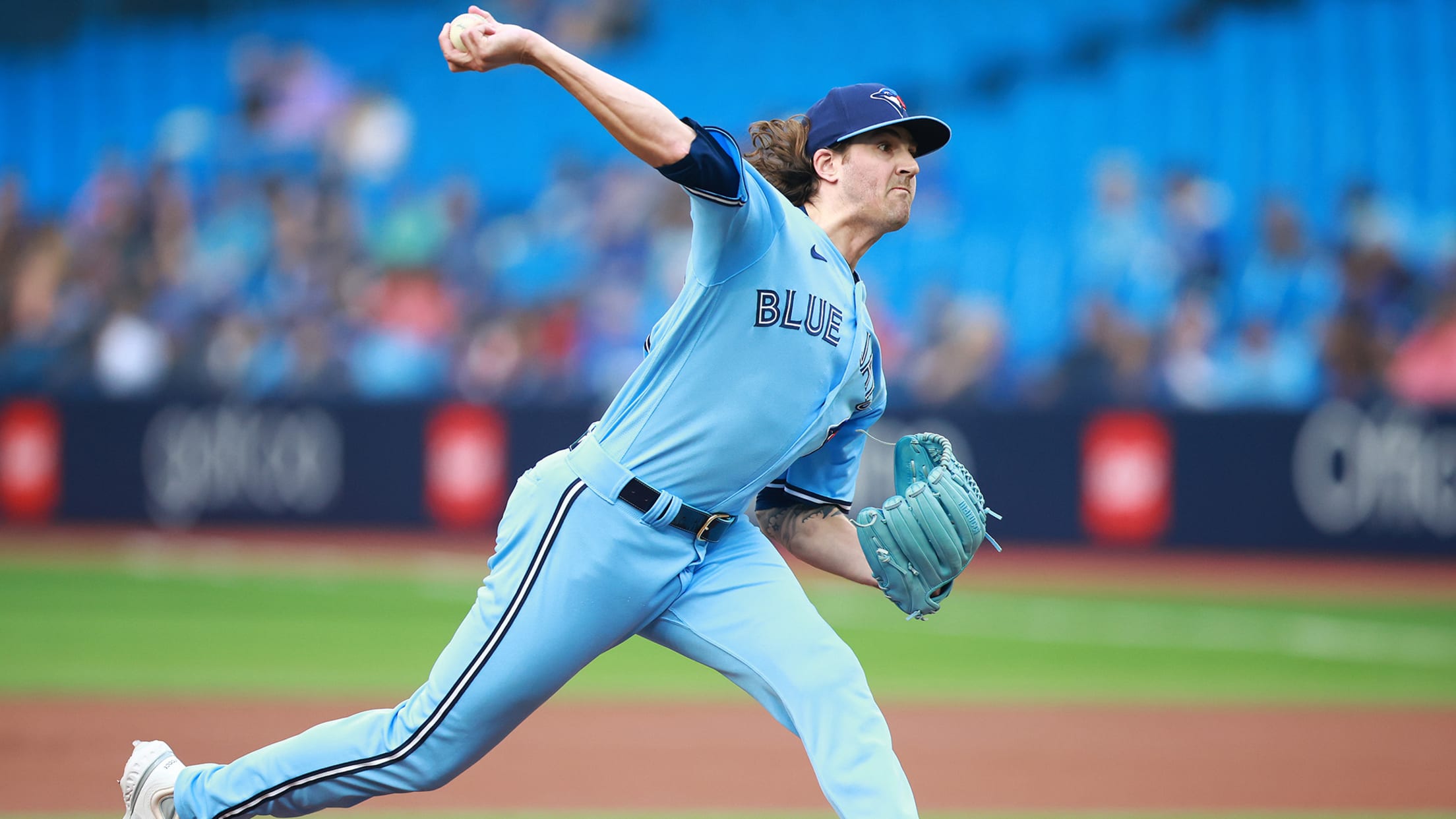 TORONTO -- With all the talk on Tuesday about pitching labs, is there one available to clone Kevin Gausman? Just hours after the Blue Jays optioned Opening Day starter Alek Manoah all the way back to their training complex in Dunedin, Fla., Gausman climbed the mound and gave the organization
Rookie McLain's 1st walk-off hit caps comeback from 5 down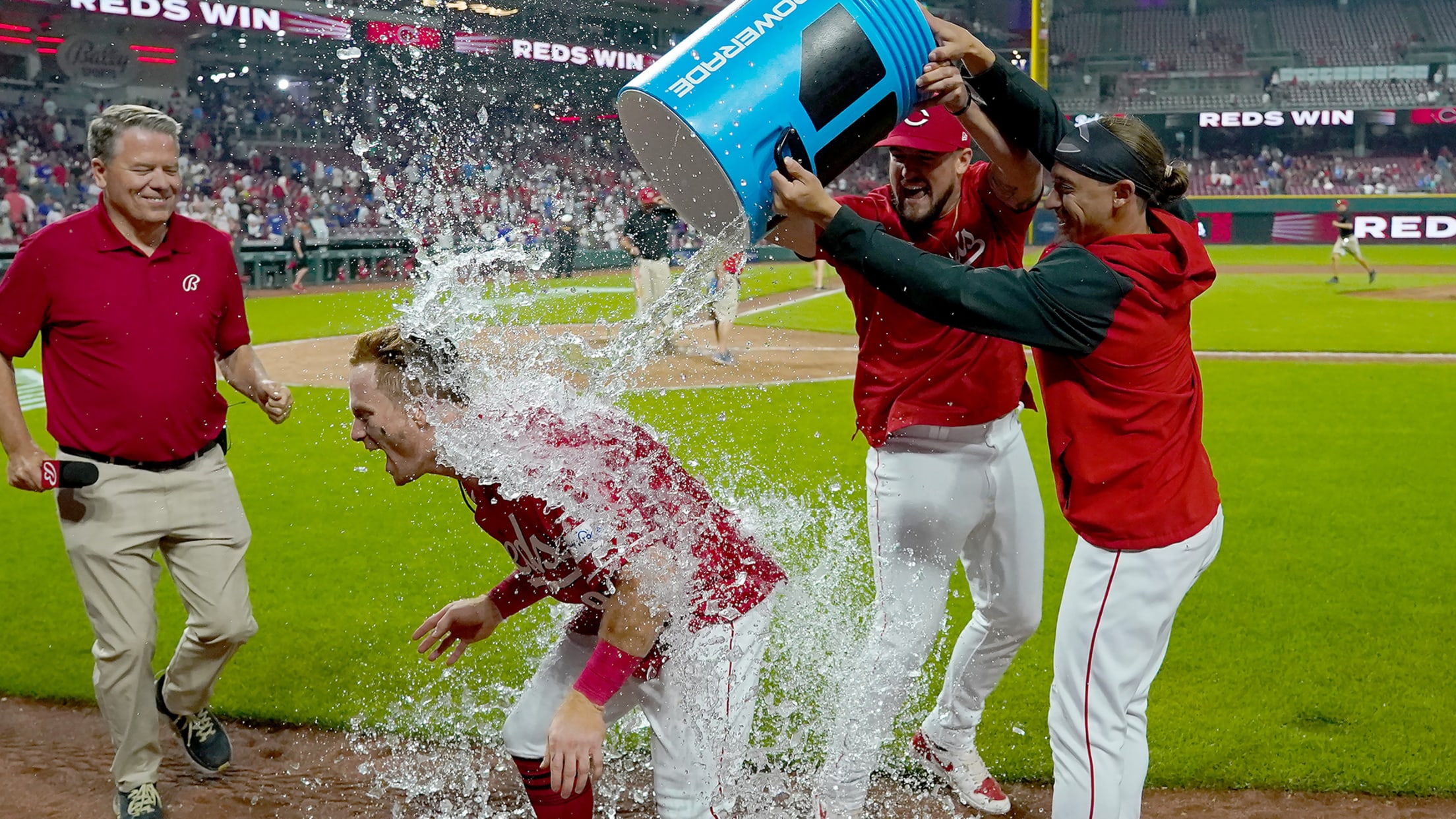 CINCINNATI -- It was Elly Night at Great American Ball Park -- as in Elly De La Cruz, the Reds' No. 1 prospect, who was called up and made his big league debut. Cruz put on a show, but his teammates did, too. The Reds got off the mat for
Paxton finds 'another gear,' K's 9 over 7-inning outing
Red Sox put up four-run 8th in come-from-behind win over Cleveland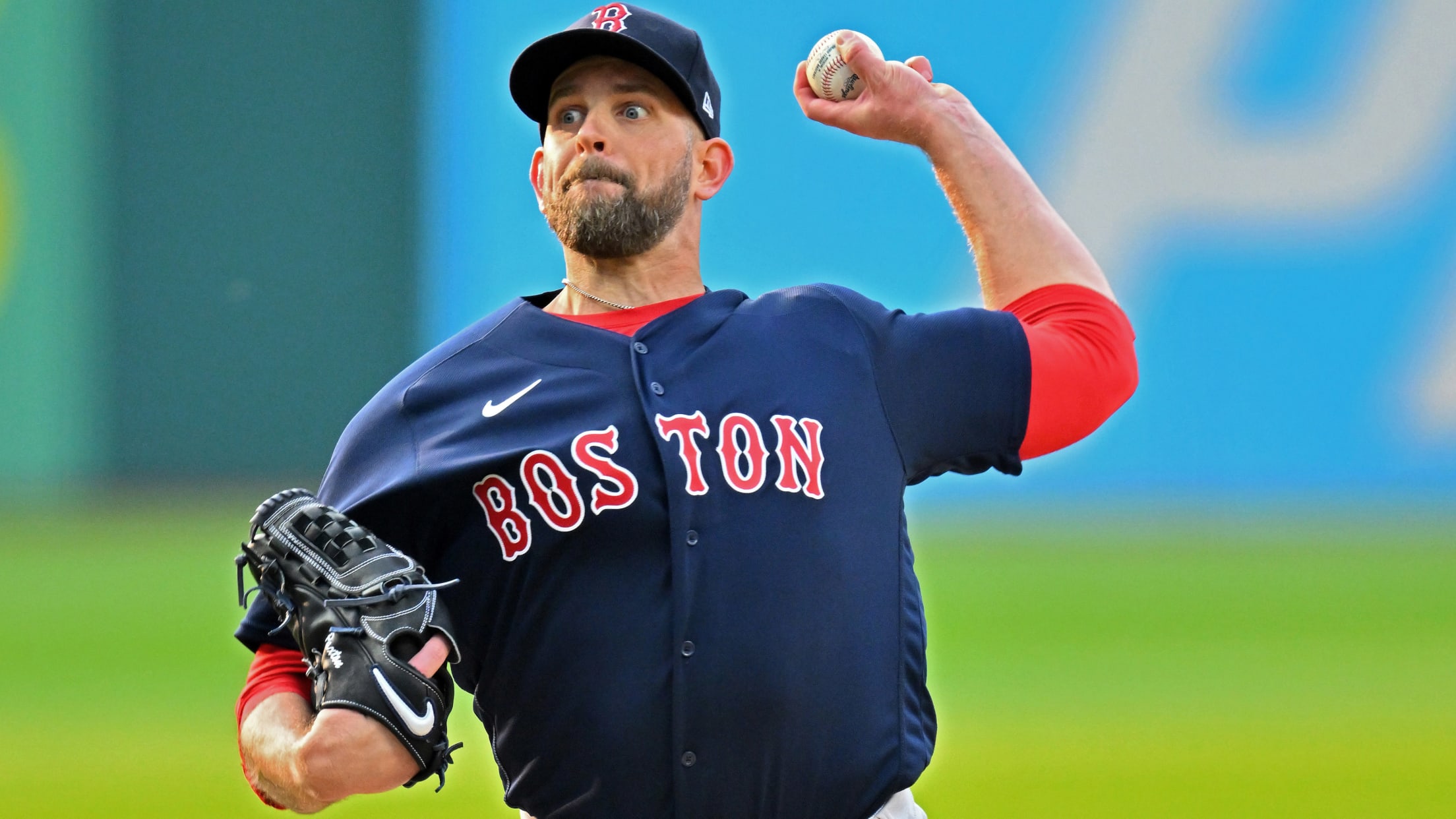 CLEVELAND – The Red Sox's offense, out of sorts for the better part of the past two weeks, quite simply needed some time to gather themselves on Tuesday night. That's where James Paxton came in handy. The veteran lefty turned in a gutty performance on a night his team needed
Mental Wellness Ambassador role 'means a lot' to Trout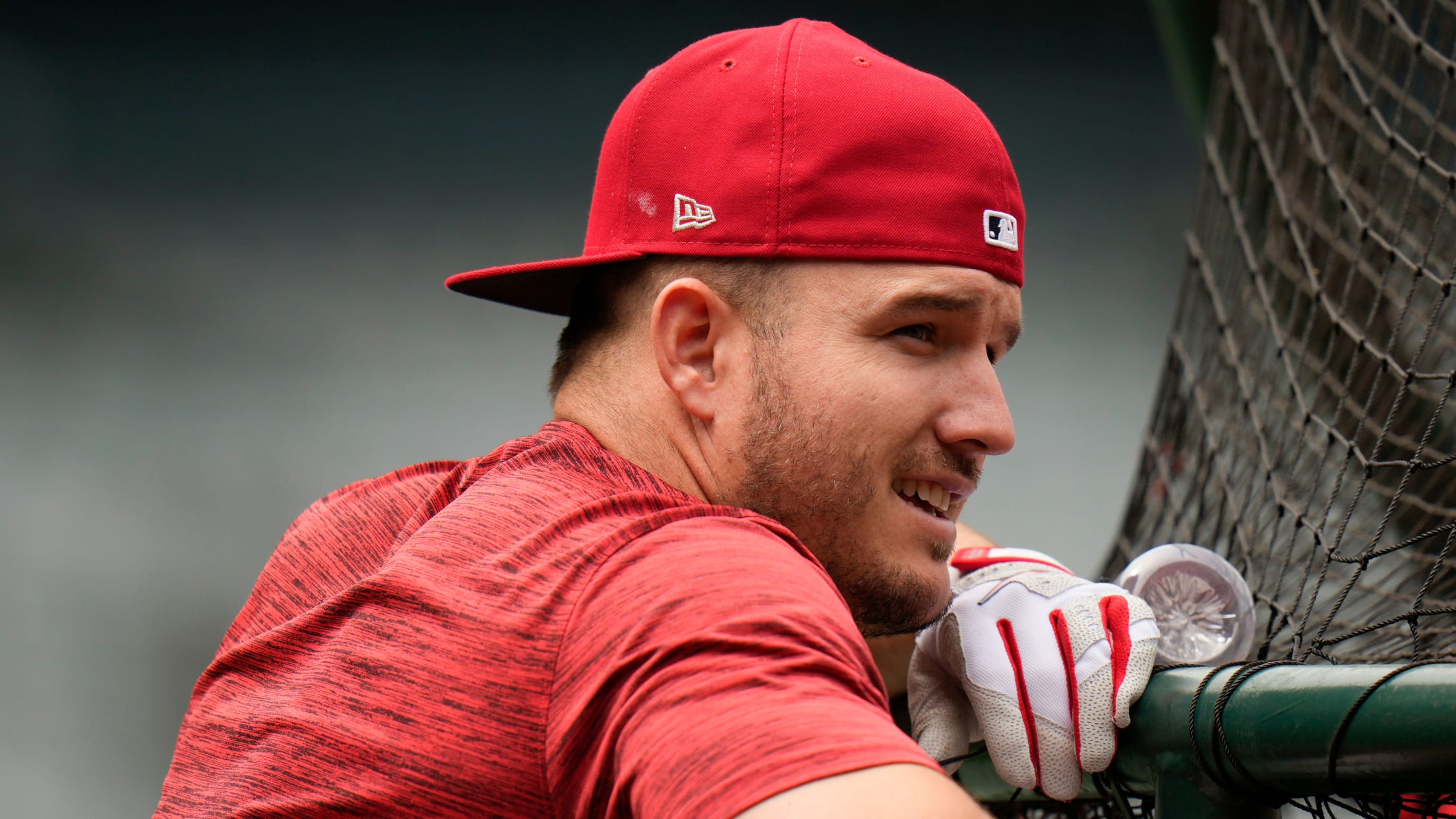 ANAHEIM -- Angels superstar Mike Trout knows all too well about the importance of mental health. Trout lost his brother-in-law Aaron Cox to suicide in 2018 at age 24, which opened his eyes about mental health issues. And as a result, Trout and his wife, Jessica, have made it their
Body strong, Walker dials up velo in best start of '23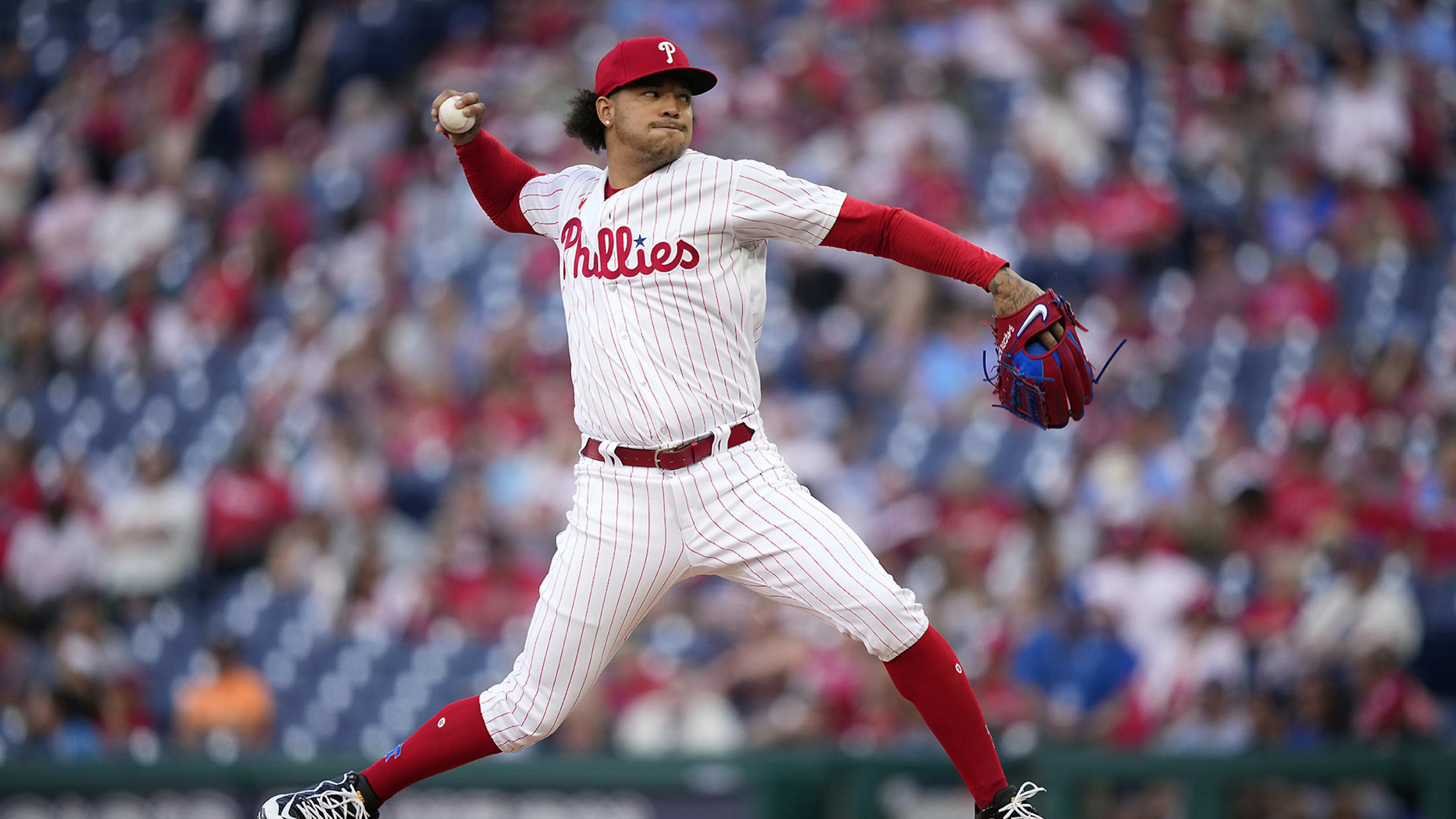 PHILADELPHIA -- Taijuan Walker is a pitcher of extremes. Take Tuesday night's 1-0 victory over the Tigers at Citizens Bank Park. Walker allowed two hits in seven scoreless innings, striking out eight and walking three to help the Phillies win their fourth consecutive game. His four-seam fastball averaged 94.7 mph,
Marlins' vet presence, young talent propel win streak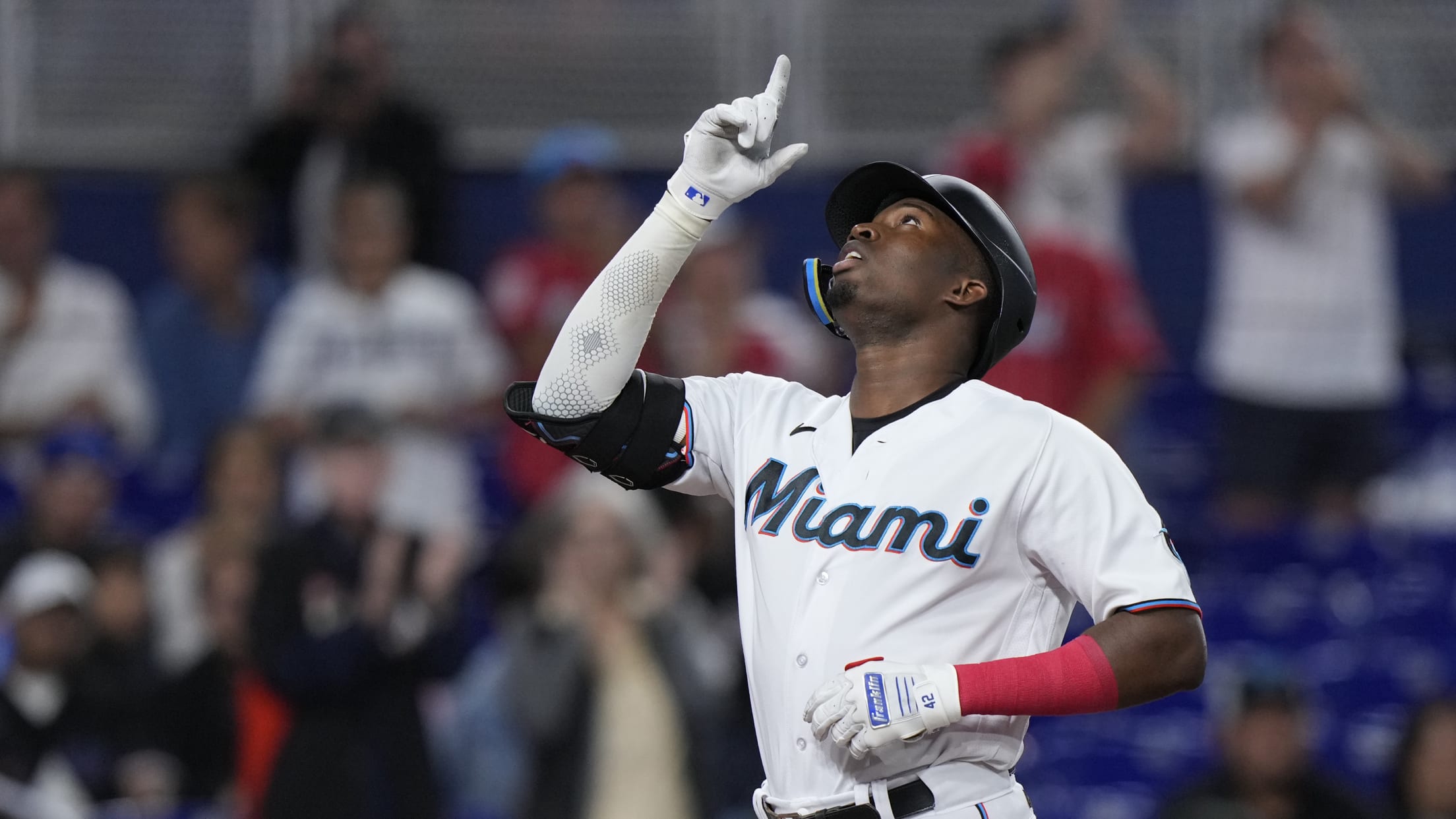 MIAMI -- Not too long ago, the Marlins were in the Royals' shoes: Rebuilding and struggling to get in the win column as prospects played through growing pains. The 2023 Marlins consider themselves to be contenders, in large part because the front office brought in veterans with proven track records
Raley gets Rays smiling with his power -- and speed!
Slugger dents batter's eye with 450-foot blast, adds first career triple to back dominant Eflin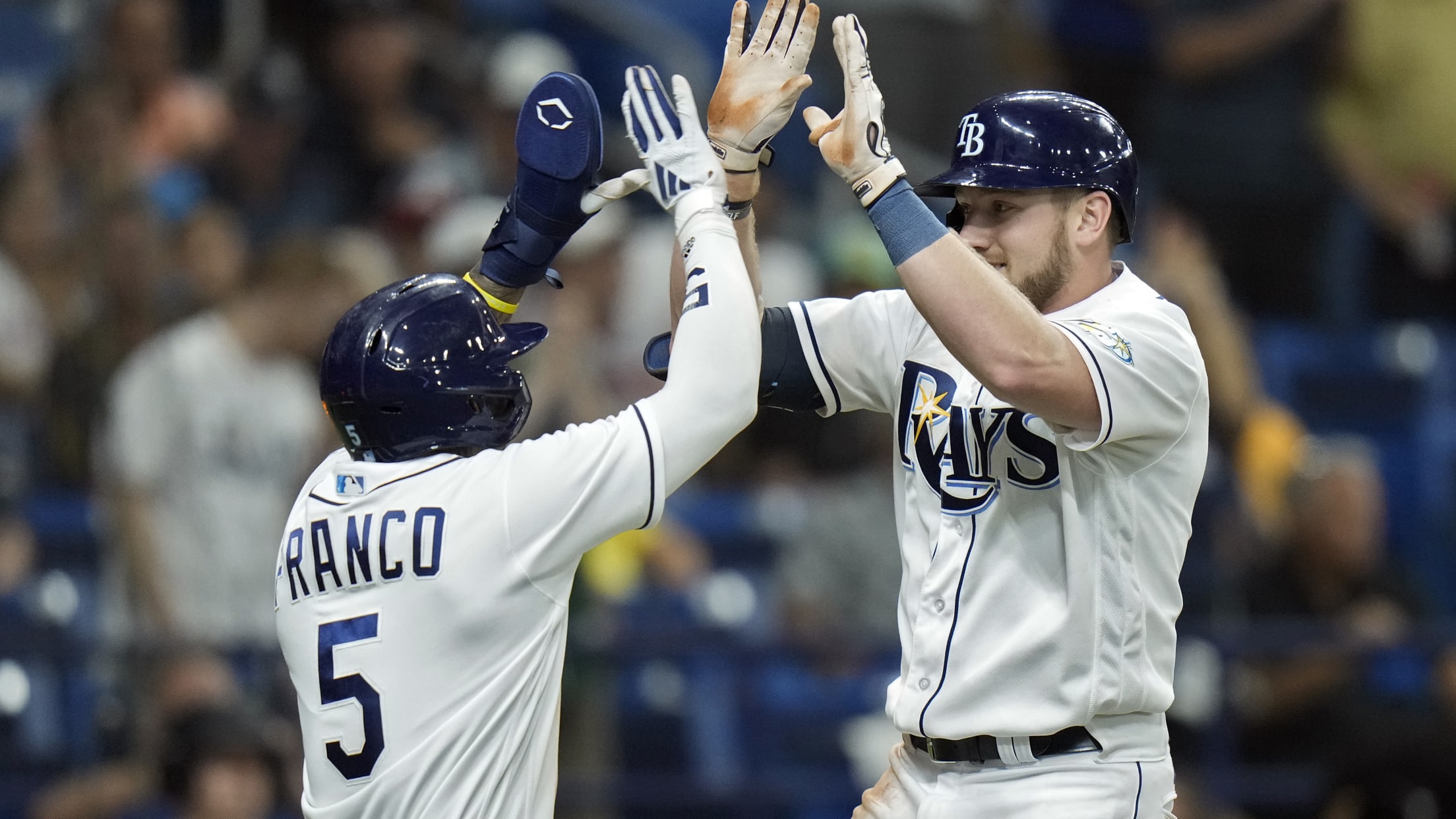 ST. PETERSBURG -- Luke Raley runs about as hard as he hits, and you can check the freshly dented batter's eye at Tropicana Field for proof of how much damage he can inflict upon a baseball. Raley did it all Tuesday night, hustling around the bases for his first career
Nearly 300 events to help mark PLAY BALL WEEKEND from June 9-11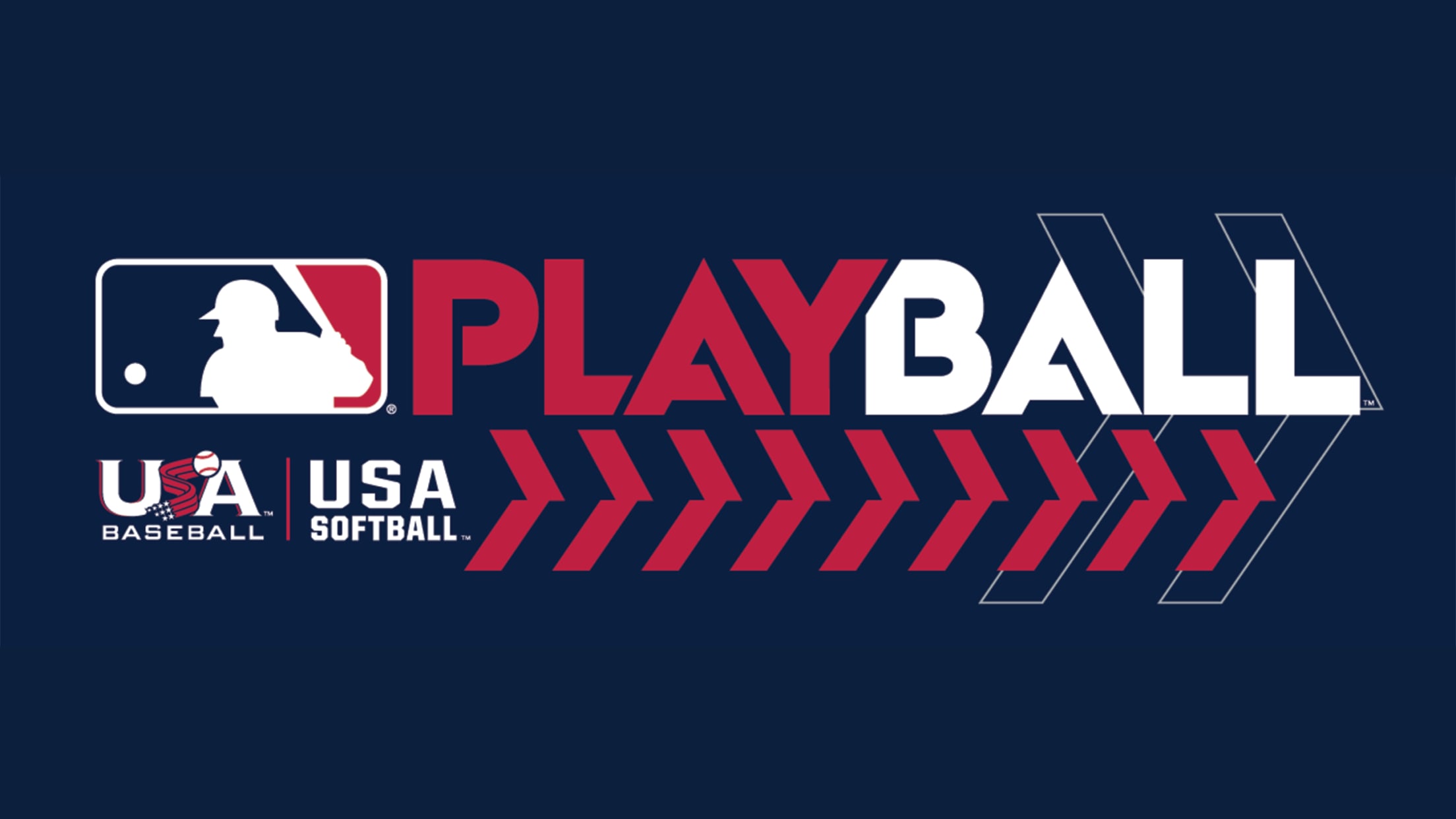 From youth leagues to the Big Leagues, the baseball & softball universe will celebrate the love of the game shared among youth the world all over through "PLAY BALL WEEKEND." PLAY BALL WEEKEND is a global effort to inspire participation in baseball and softball through activities hosted by MLB, MiLB
3 pillars of Mariners' strengths topple Padres
Gilbert's bounce-back, timely hits and lockdown relief spell out victory in SD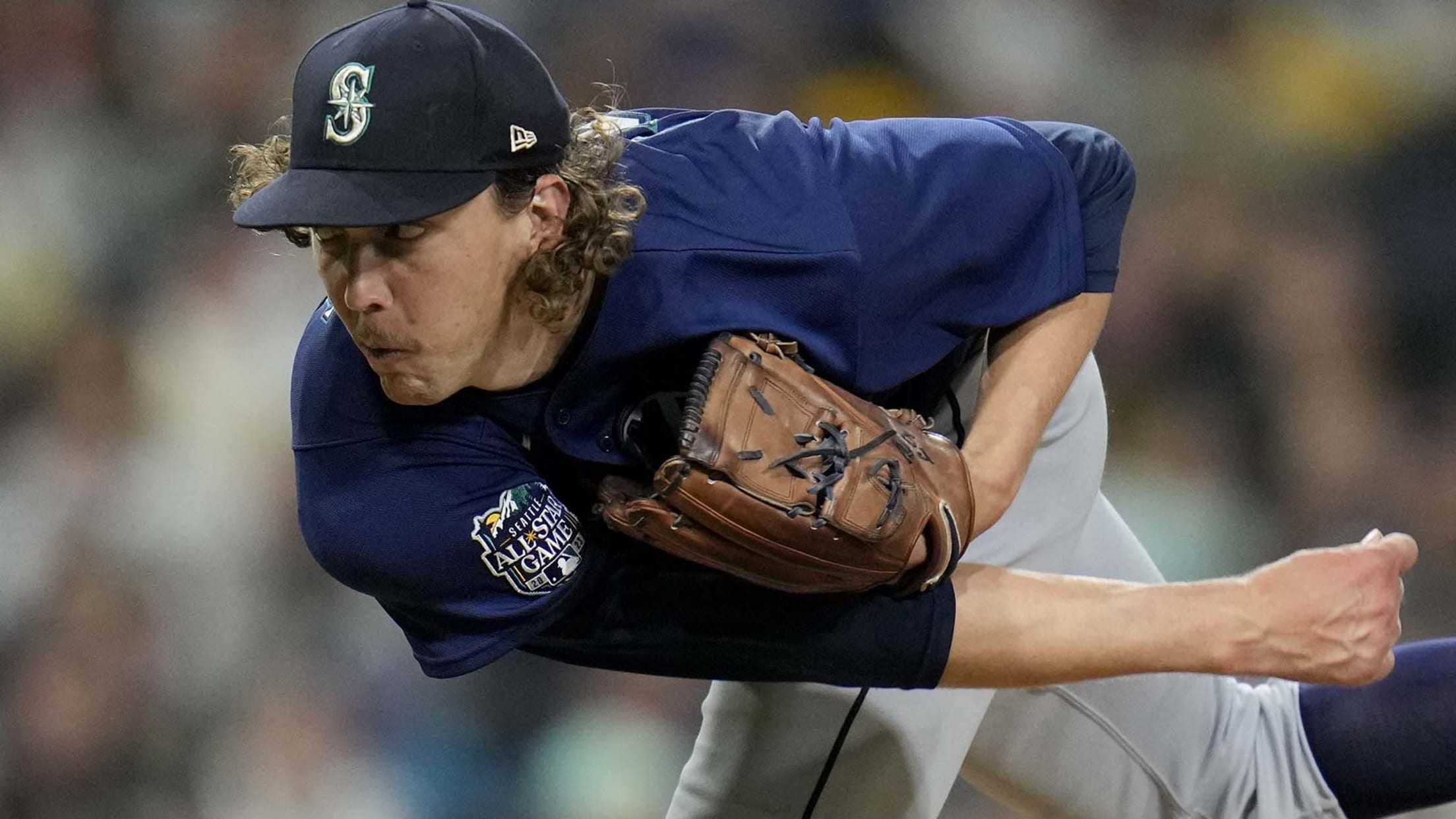 SAN DIEGO -- Even on the heels of his toughest start this season and with the tightrope of only a one-run lead, Logan Gilbert's leash was long on Tuesday. At 82 pitches, with the bottom of the Padres' order due up and not much going offensively beyond some two-out run
This 'dude' sets up walk-off heroics for his 'dog'
Turang delivers clutch tying hit in 8th before Wiemer's single finishes off O's in 10th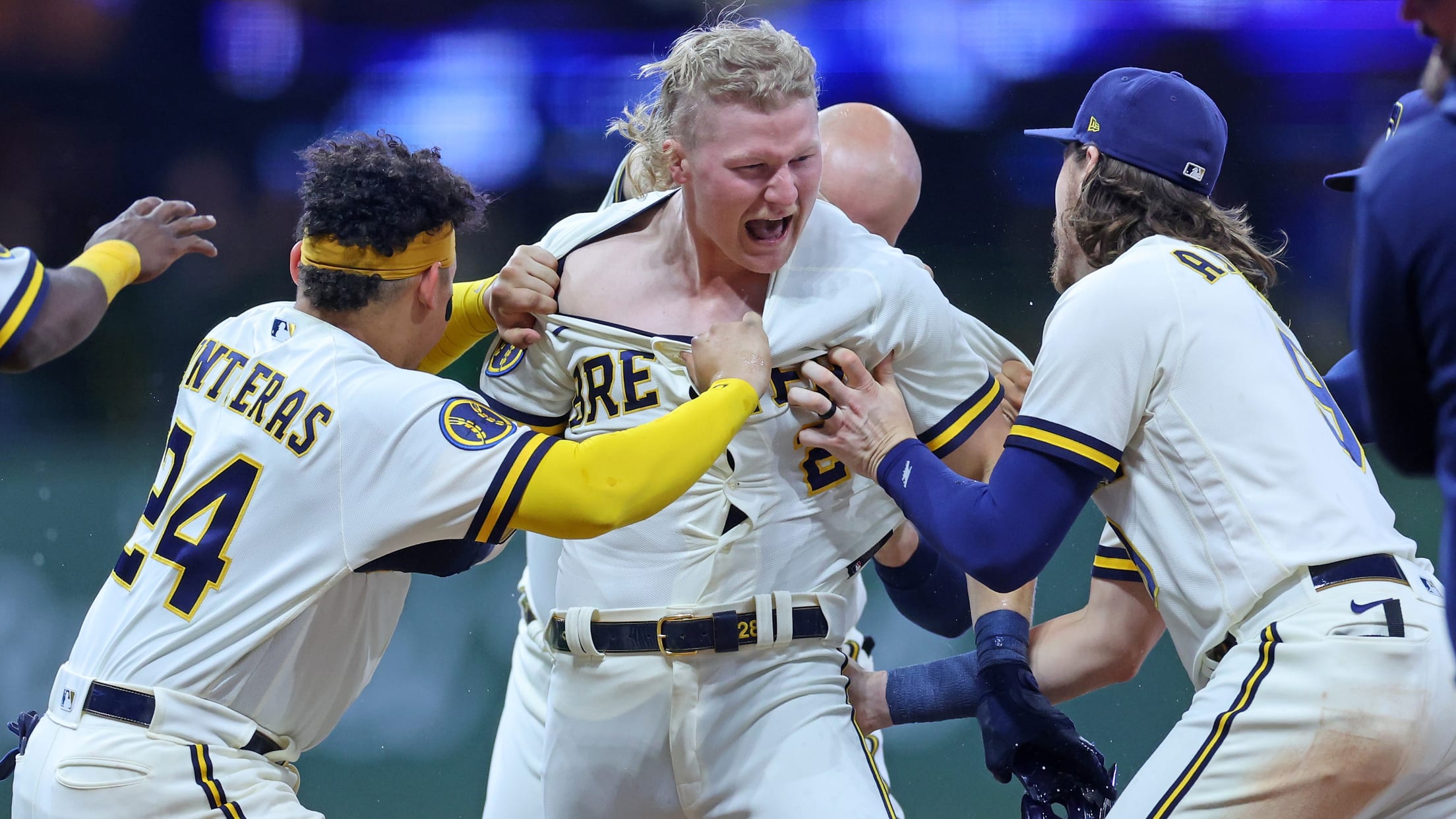 MILWAUKEE -- For as much as Brewers infielder Brice Turang has struggled offensively lately, his teammates' confidence in him has not wavered. "He's a dude," Joey Wiemer said of Turang. "I've played with him a lot, and he's going to be just fine." Turang came up big late Tuesday night