1 difference-maker for each contender down the stretch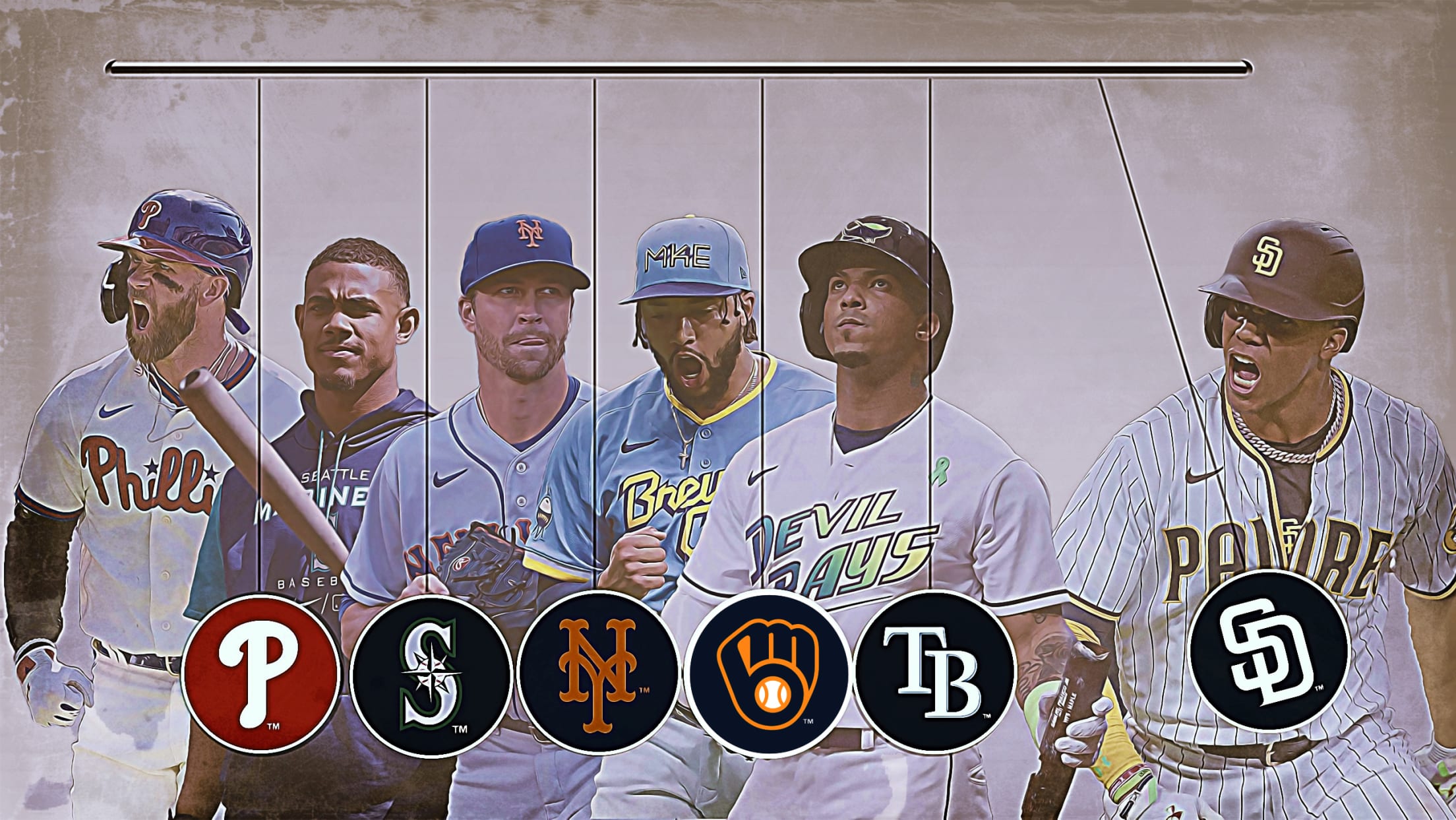 As games take on outsized meaning in the final seven-plus weeks of the Major League season, so, too, do innings and at-bats. We are entering that heightened, wonderful time of year when heroes and memories are made. So who could make a difference for clubs still vying for postseason contention
'Mookie, wanna play catch?' RF obliges fan ... mid-game!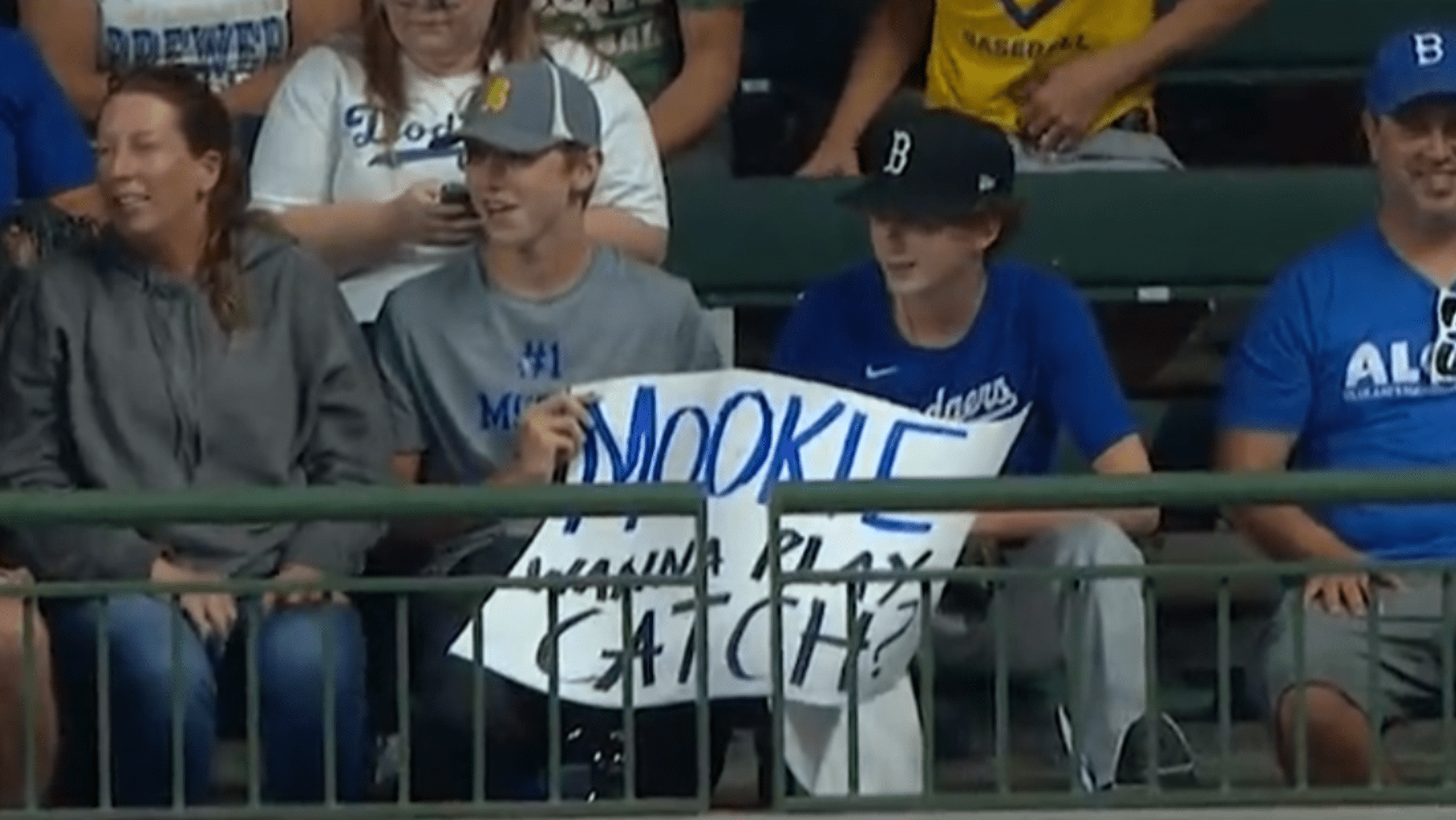 Moments like this are what make baseball the best. During Monday's 4-0 win against the Brewers at American Family Field, a fan brought a sign in the hopes of attracting the attention of Dodgers outfielder Mookie Betts. The sign read, "Mookie, wanna play catch?" And with it presented front and
Strider backs up talk, wins rematch vs. Mets
Acuña notches fourth career game with three extra-base hits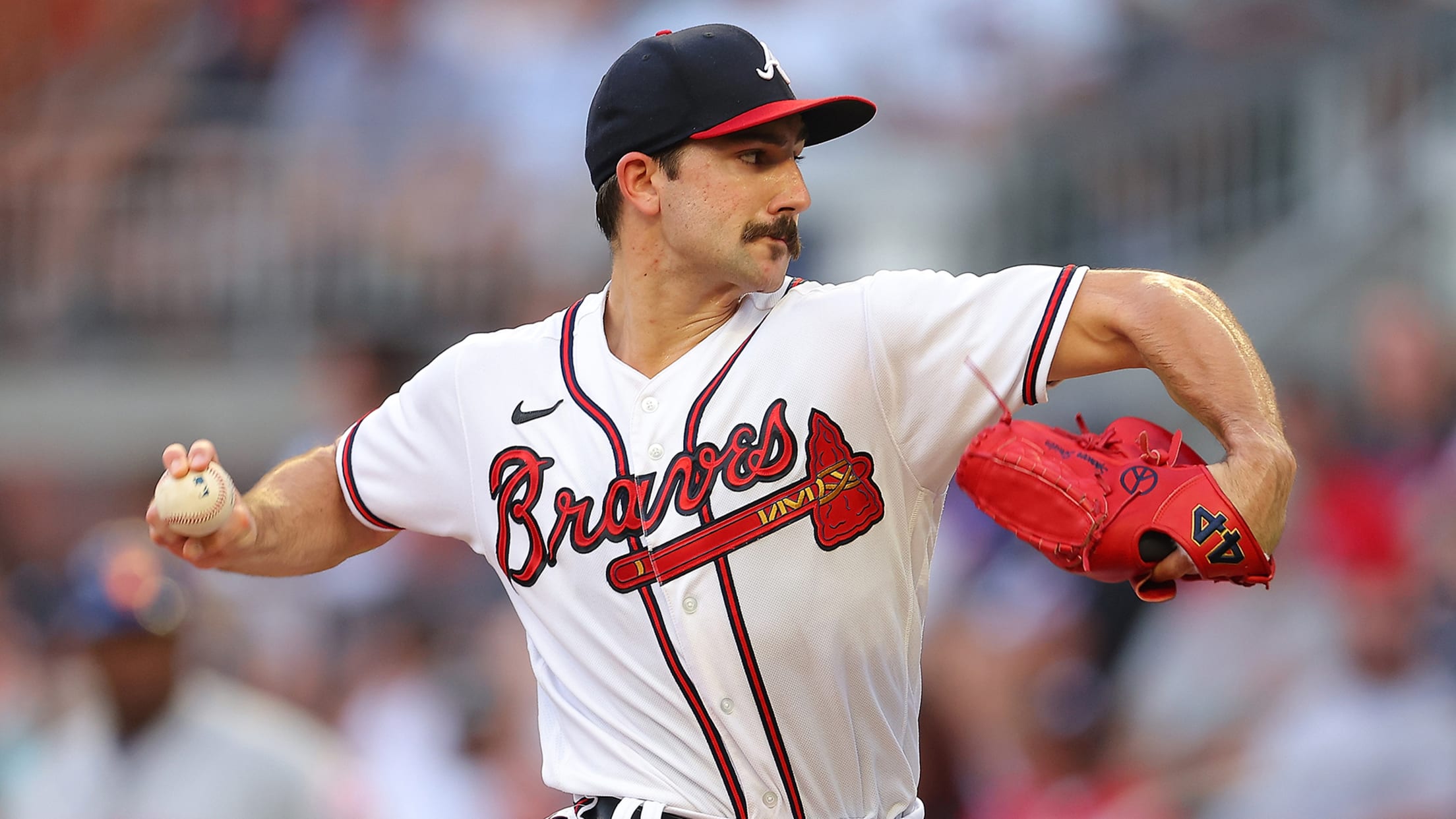 ATLANTA -- Spencer Strider talked the talk and then walked the walk, while helping the Braves maintain their belief that the National League East could look much different by the time the regular season concludes. Ronald Acuña Jr. tallied three RBI doubles and William Contreras teamed with Eddie Rosario to
Mariners' wild 9th yields a win 'to remember'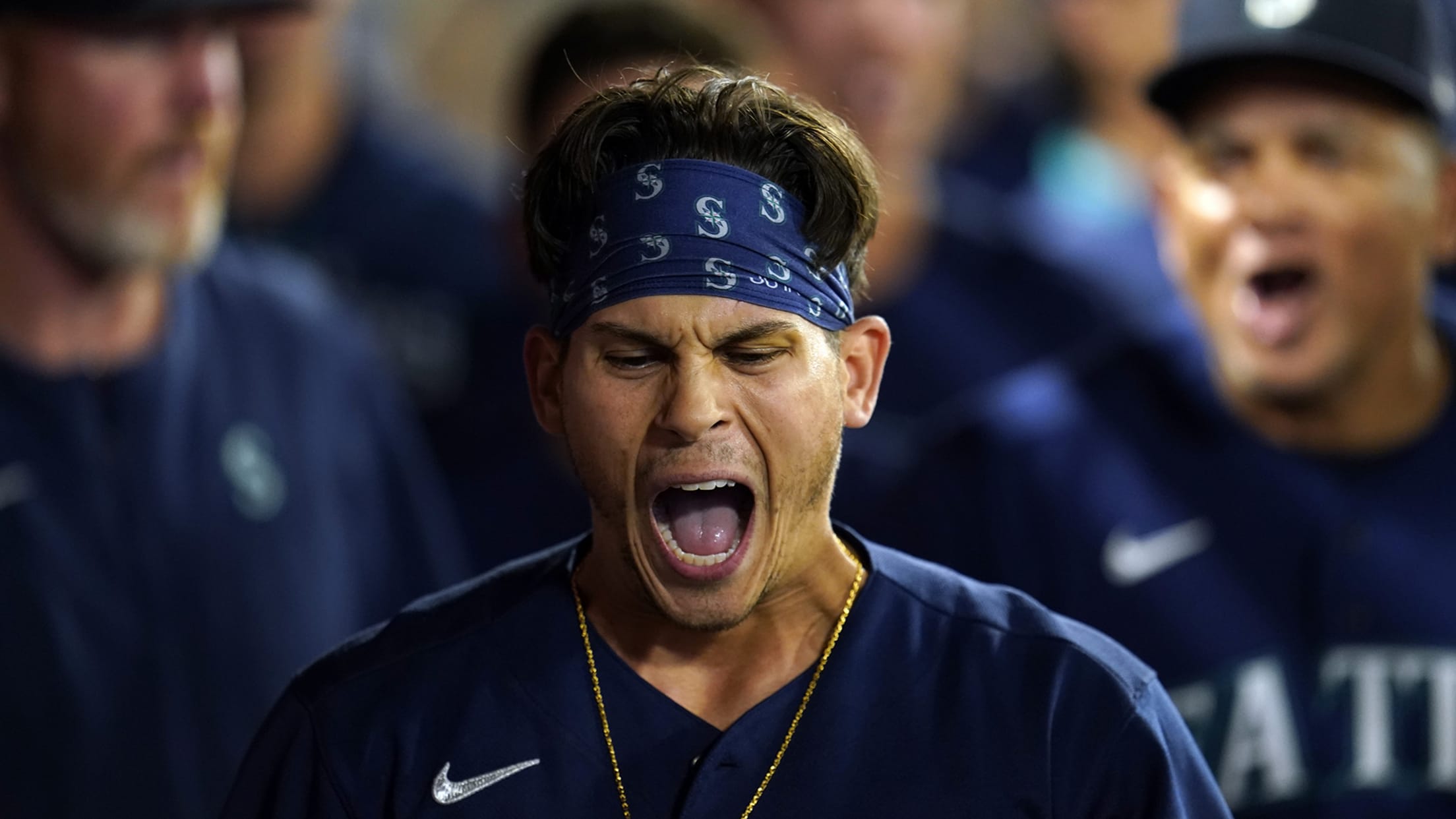 ANAHEIM -- Chaos ball is back. The Mariners needed all nine innings, but they finally pulled away for a 6-2 victory over the Angels by playing their brand of nail-biting baseball. With hardly any action for much of Monday's pitching duel between Luis Castillo and Shohei Ohtani at Angel Stadium,
Ohtani's 165 K's near Nolan Ryan territory
Righty's strikeout total through 20 starts behind only Hall of Famer in Angels history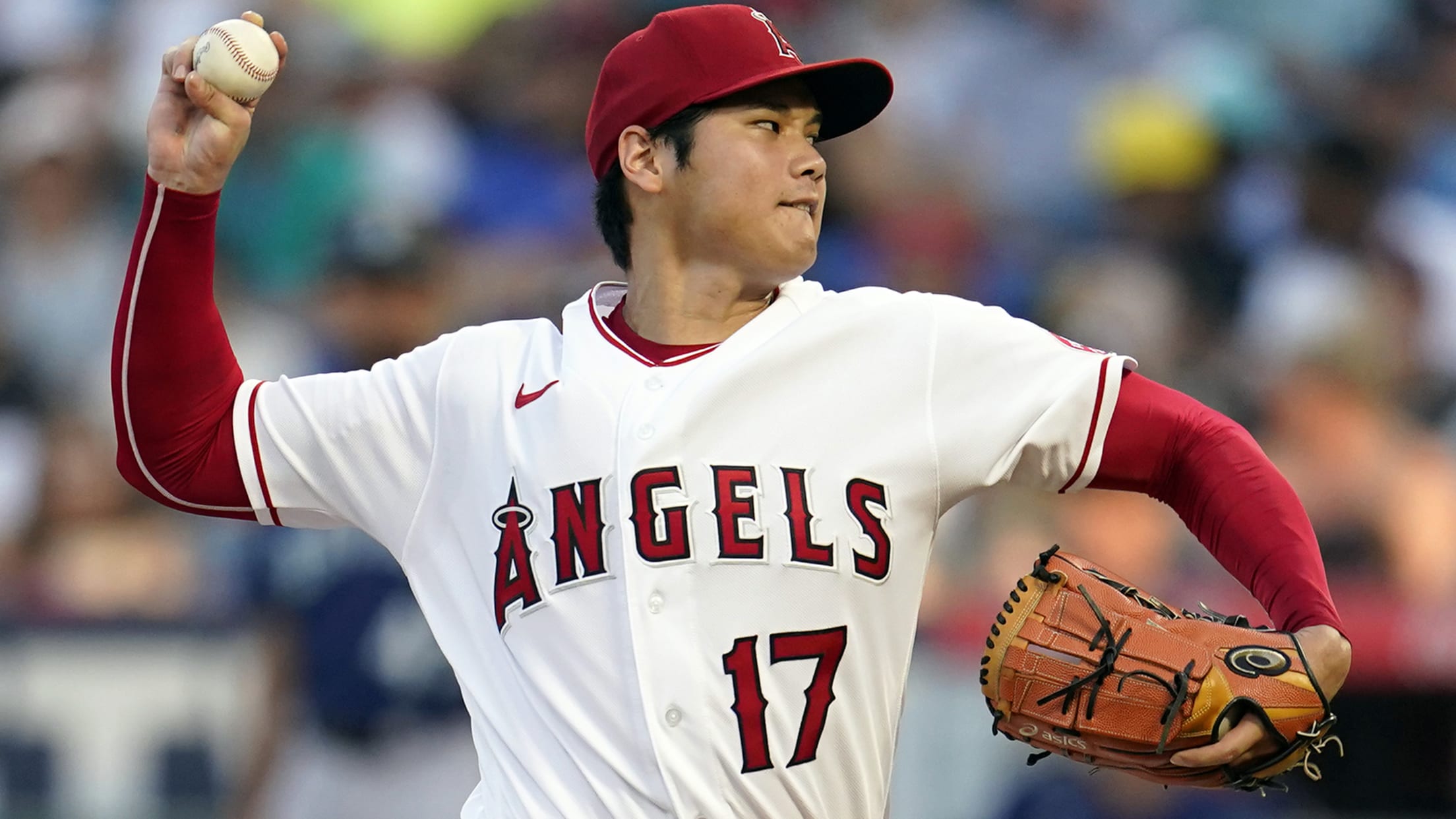 ANAHEIM -- Shohei Ohtani didn't have his best stuff against the Mariners on Monday night, but the right-handed two-way star still found a way to get through six strong innings. Ohtani gave up two runs on seven hits -- including a solo homer to Jesse Winker in the first --
The total transformation of a Cy Young favorite
Cease's 14 straight starts allowing 1 earned run or fewer is modern record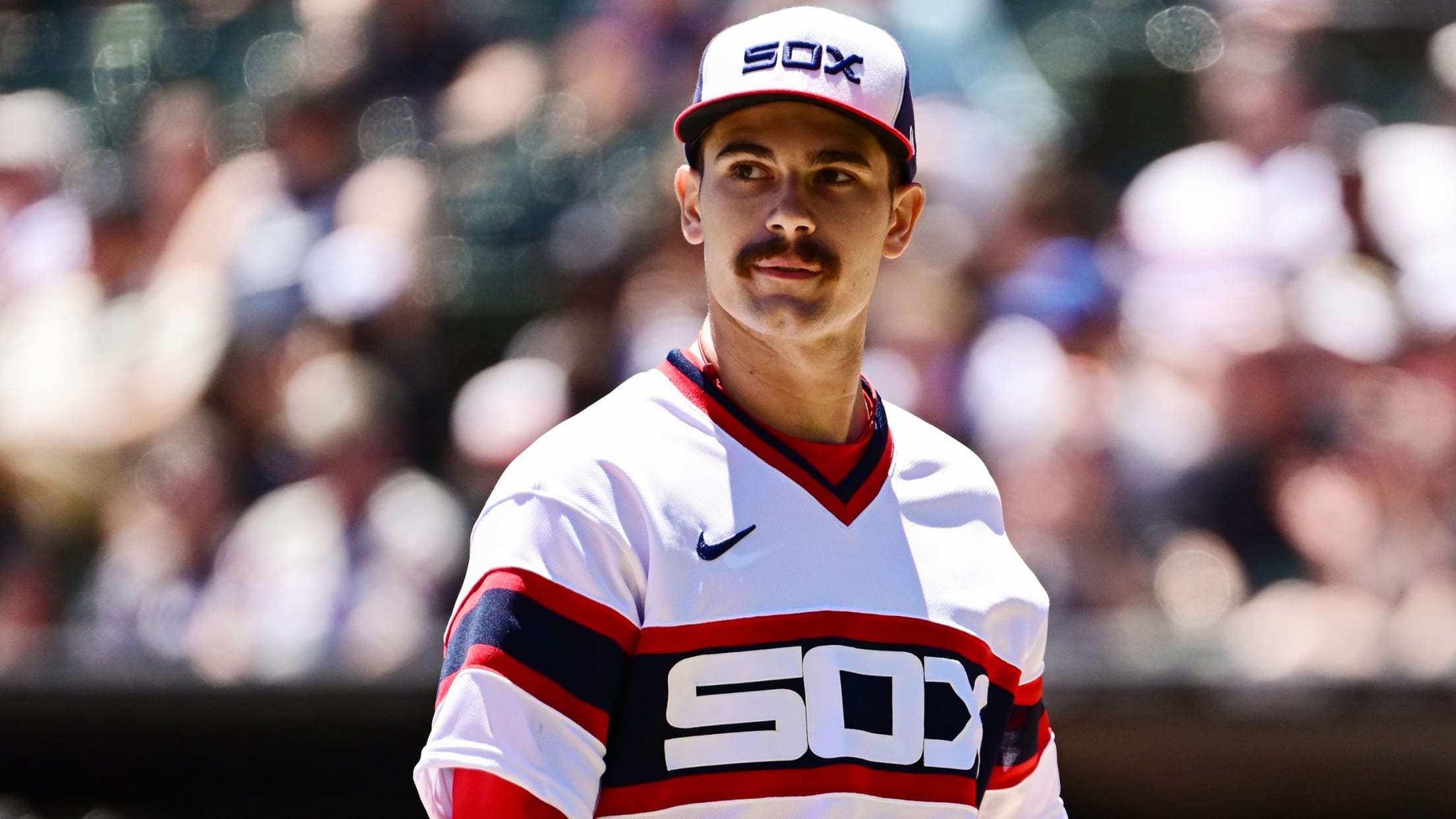 On Tuesday night in Chicago, two of the AL's top Cy Young contenders will go head-to-head in MLB.TV's Free Game of the Day. You'll be amazed by the reinvention story of a flame-throwing righty who has been all but unhittable this year, thanks to an ERA under 2.00. You'll marvel
Báez follows the bouncing ball -- right to his bat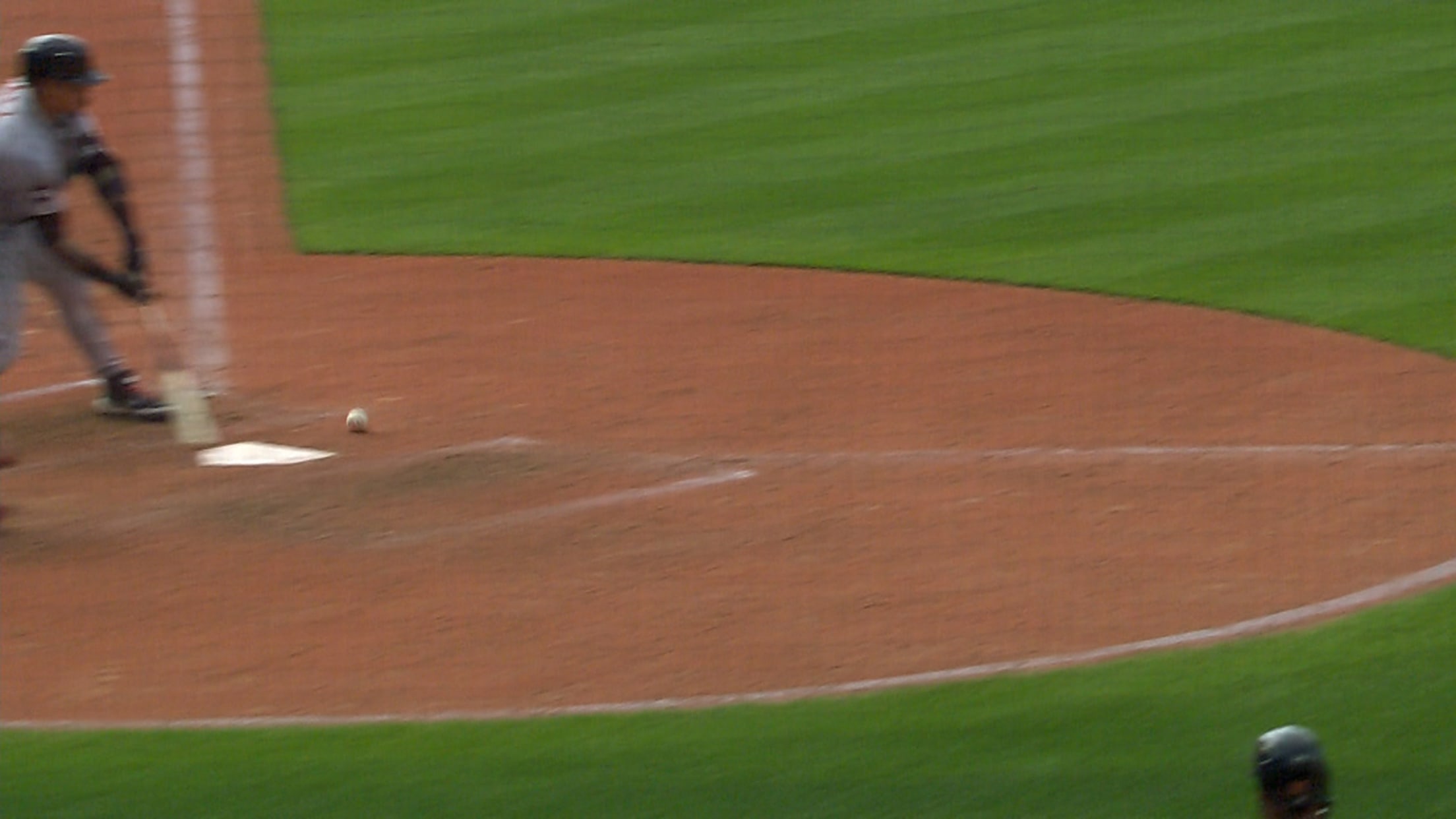 From magical tags to circus catches, Javier Báez can do just about anything on a baseball field. Even hitting 92 mph sliders off the bounce, apparently. During the ninth inning of Cleveland's 4-1 win in Game 1 of a doubleheader Monday, the Tigers shortstop swatted an 0-2 slider from Guardians
MLB announces 2022 playoff schedule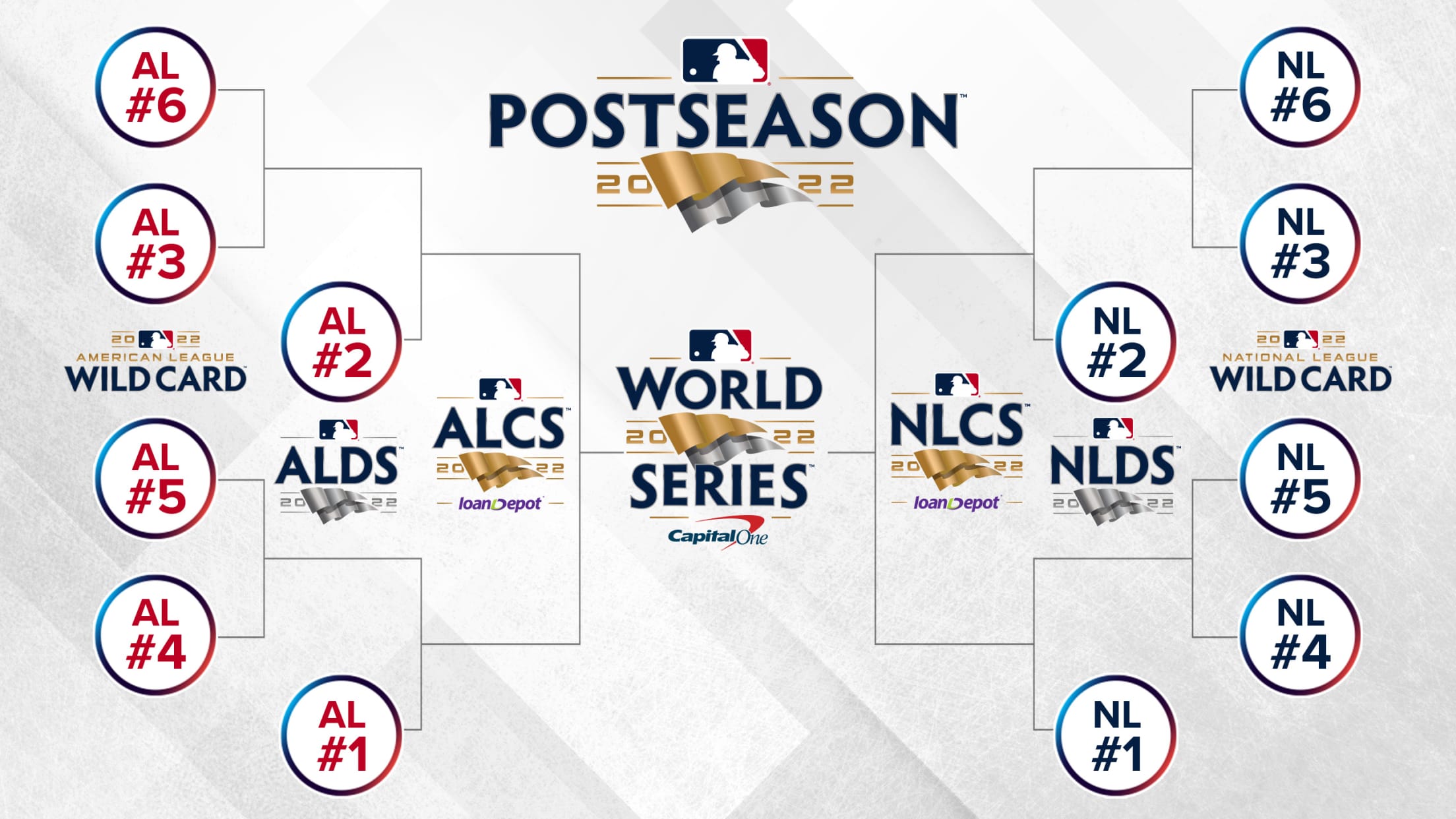 Mark your calendars. The race to crown the next World Series champion will begin Friday, Oct. 7, when the 2022 MLB Postseason gets underway. Per Major League Baseball's announcement of the postseason schedule on Monday, that first day of playoff action will include four games from the American League and
Buehler to have season-ending elbow surgery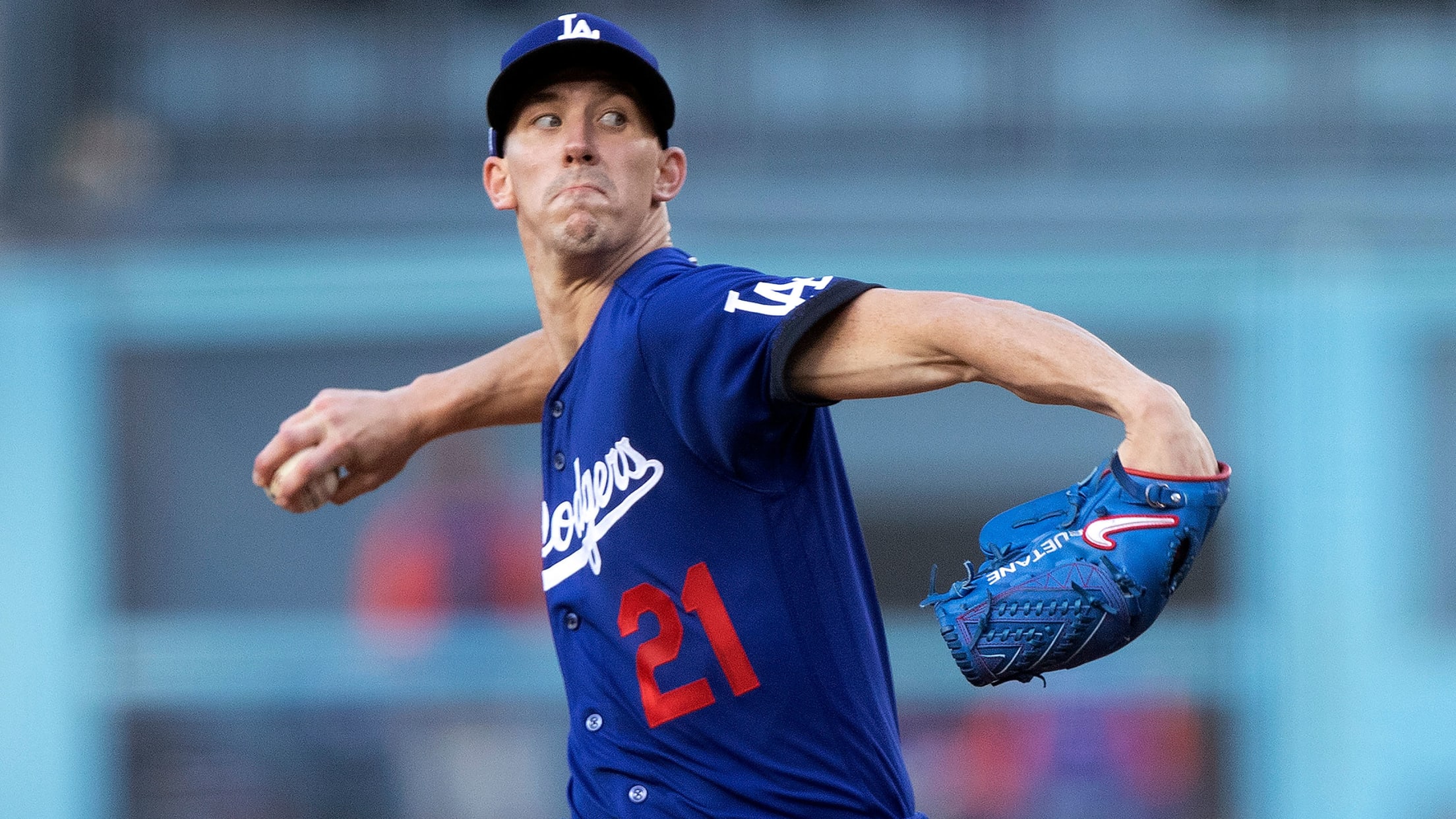 MILWAUKEE -- The Dodgers have the best record in the Majors. They have their sights set on a 10th consecutive postseason appearance and a second World Series title in three years. But they'll have to try to do it without Walker Buehler, who will have season-ending elbow surgery on Aug.
Alcantara tightens his Cy Young grip
Marlins ace tosses 7 scoreless innings in series opener vs. Padres
MIAMI -- Marlins ace Sandy Alcantara bolstered his case for the National League Cy Young Award by stymieing the Padres across seven innings Monday night in a 3-0 victory at loanDepot park. Alcantara scattered four hits -- all singles -- walked two and struck out seven. He didn't allow a
Mejía steps up as Rays shut out Yankees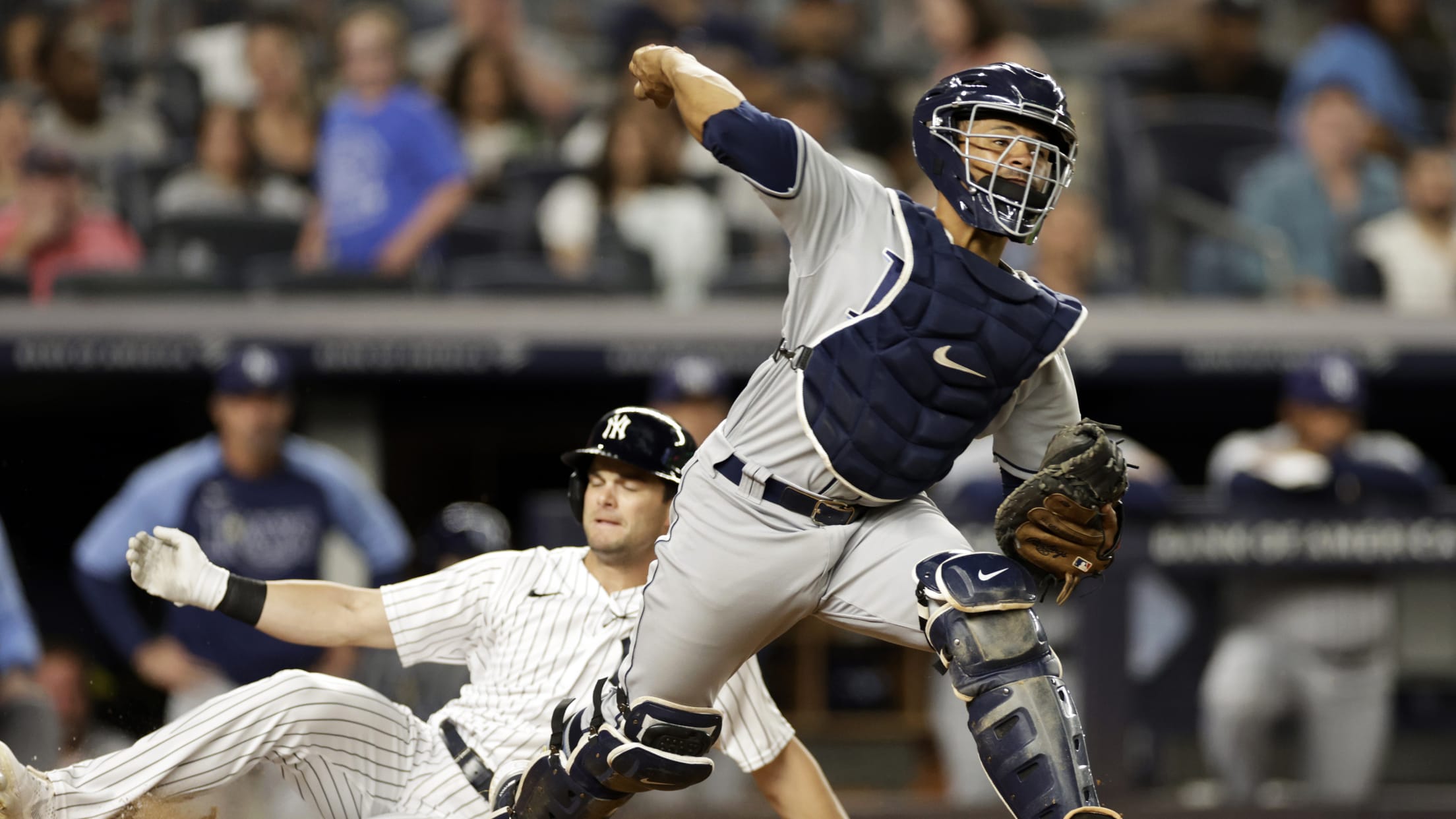 NEW YORK -- On Sunday afternoon, Rays catcher Francisco Mejía was three outs away from catching a perfect game pitched by Drew Rasmussen. On Monday night, Mejía played a nearly perfect game behind the plate. The Rays' 26-year-old catcher caught a five-pitcher shutout and made two key defensive plays to
Play Beat the Streak now -- and look at these matchups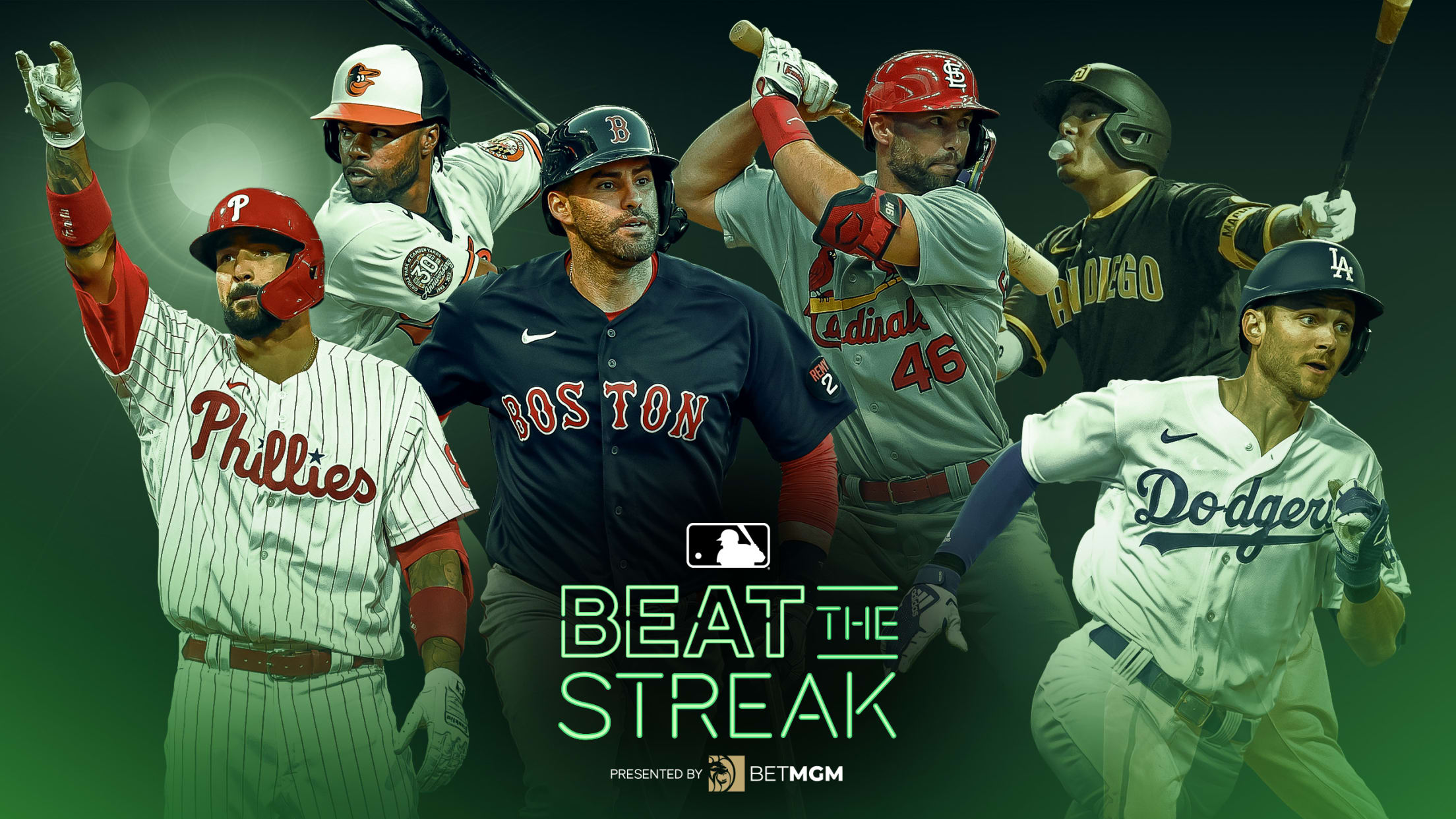 Beat the Streak is back for the 2022 season -- and the $5.6 million prize is still up for grabs. The idea is simple -- pick one player (or two) every day who you think will get a hit. The objective -- surpass Joe DiMaggio's record-long 56-game hitting streak --
OF collision results in this unusual Angels HR
ANAHEIM -- Luis Rengifo has been the Angels' hottest hitter for more than a month, but he needed some help from Mariners outfielders Julio Rodríguez and Mitch Haniger on a solo homer in the first inning on Monday night at Angel Stadium. Rengifo connected on a first-pitch sinker from Luis
Mountcastle thriving in role as Jays' headache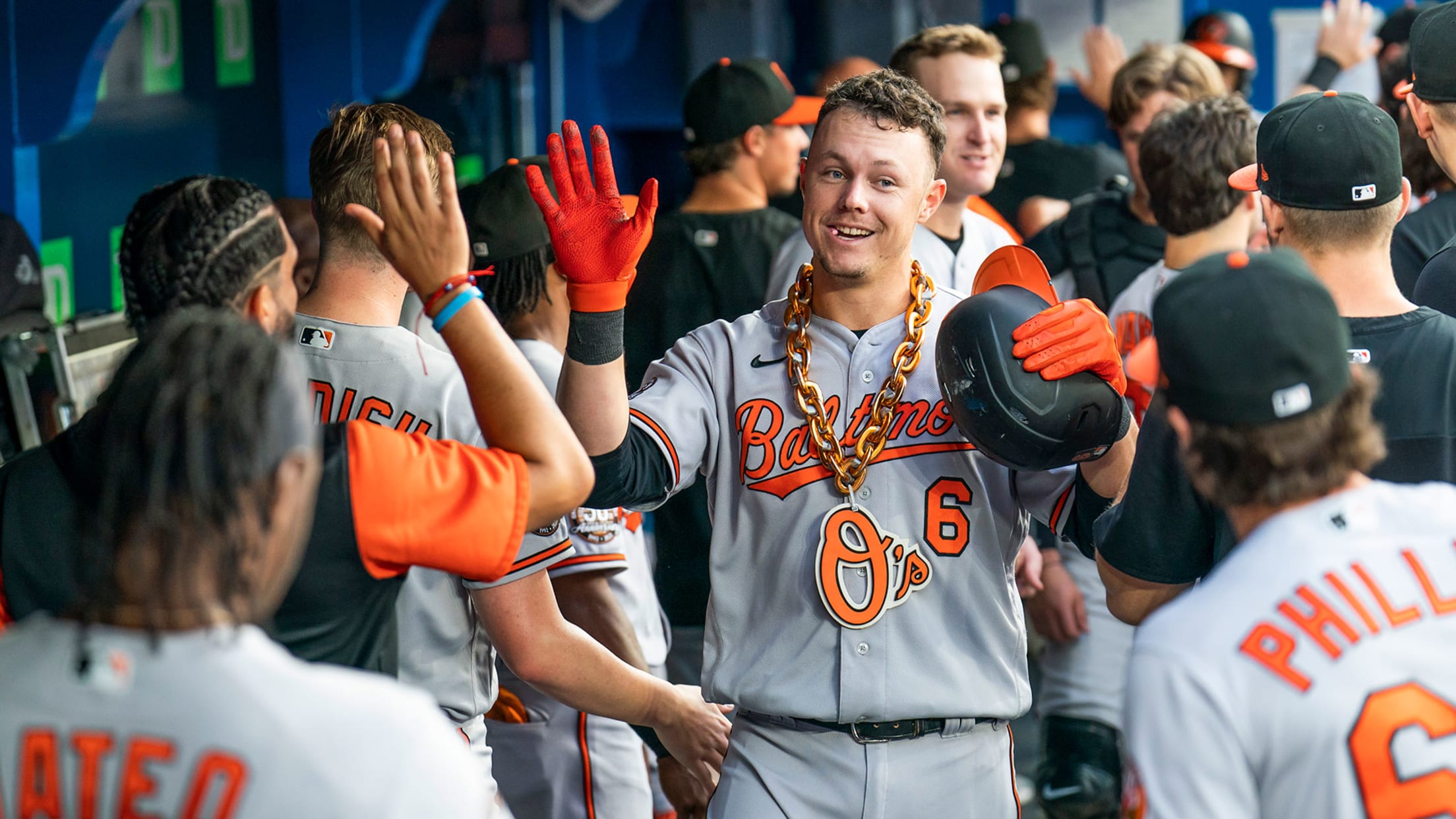 TORONTO -- For an Orioles team that's preached the value of situational hitting all season, there has been no better situation than Ryan Mountcastle hitting against the Blue Jays. Baltimore's first baseman, back in the lineup after missing a game with a bruised left wrist, carried on his utter dominance
Phils, Syndergaard's simple approach pays off in win
Thor tosses 7-plus strong frames; Sosa backs him up with 3 RBIs, stellar defense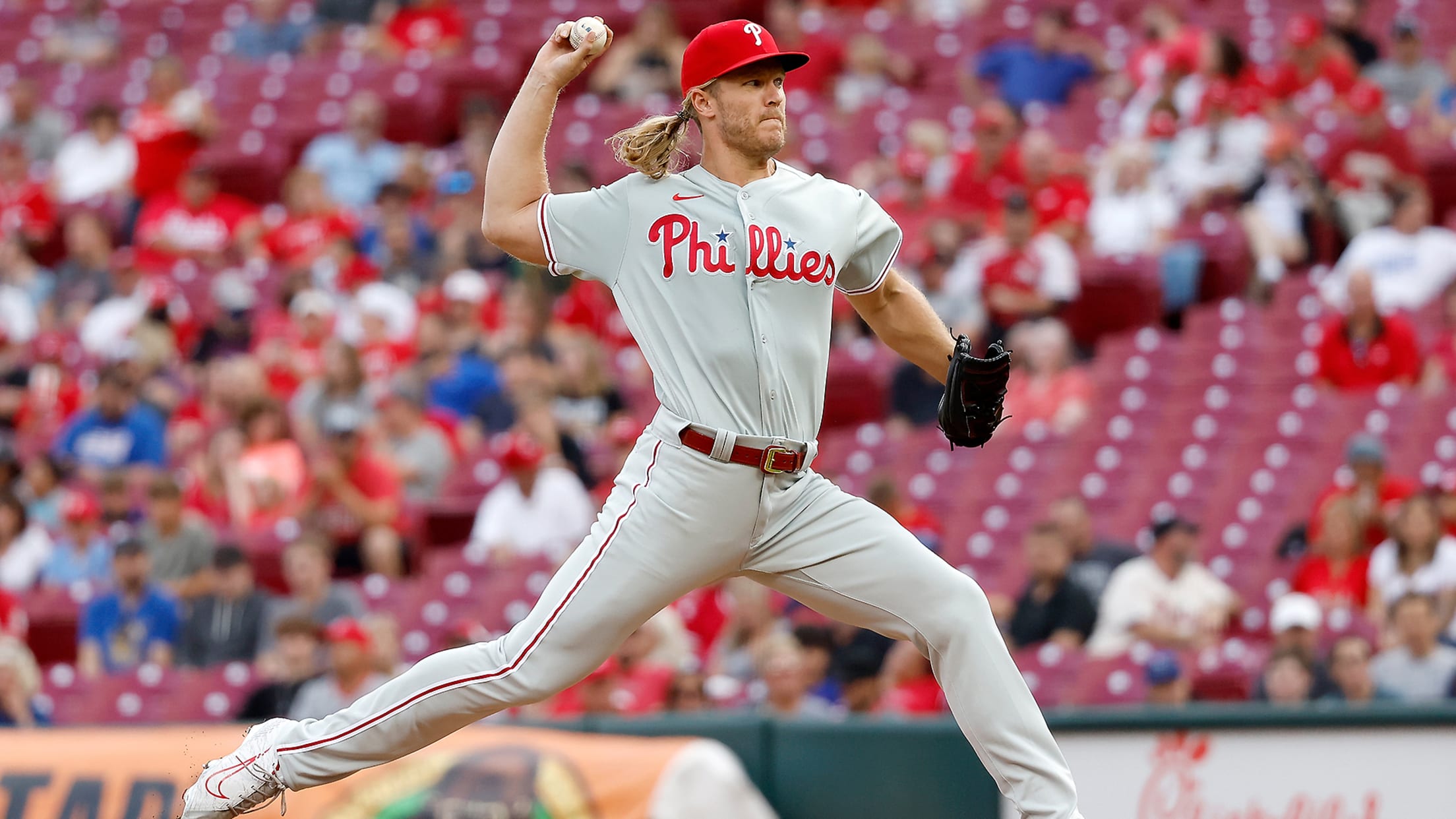 CINCINNATI -- Noah Syndergaard never felt better on a mound this season than he felt Monday night at Great American Ball Park. It showed. He had his best start with the Phillies in a 4-3 victory over the Reds. He allowed eight hits, three runs, no walks and struck out
Wild 8th inning lights fire under White Sox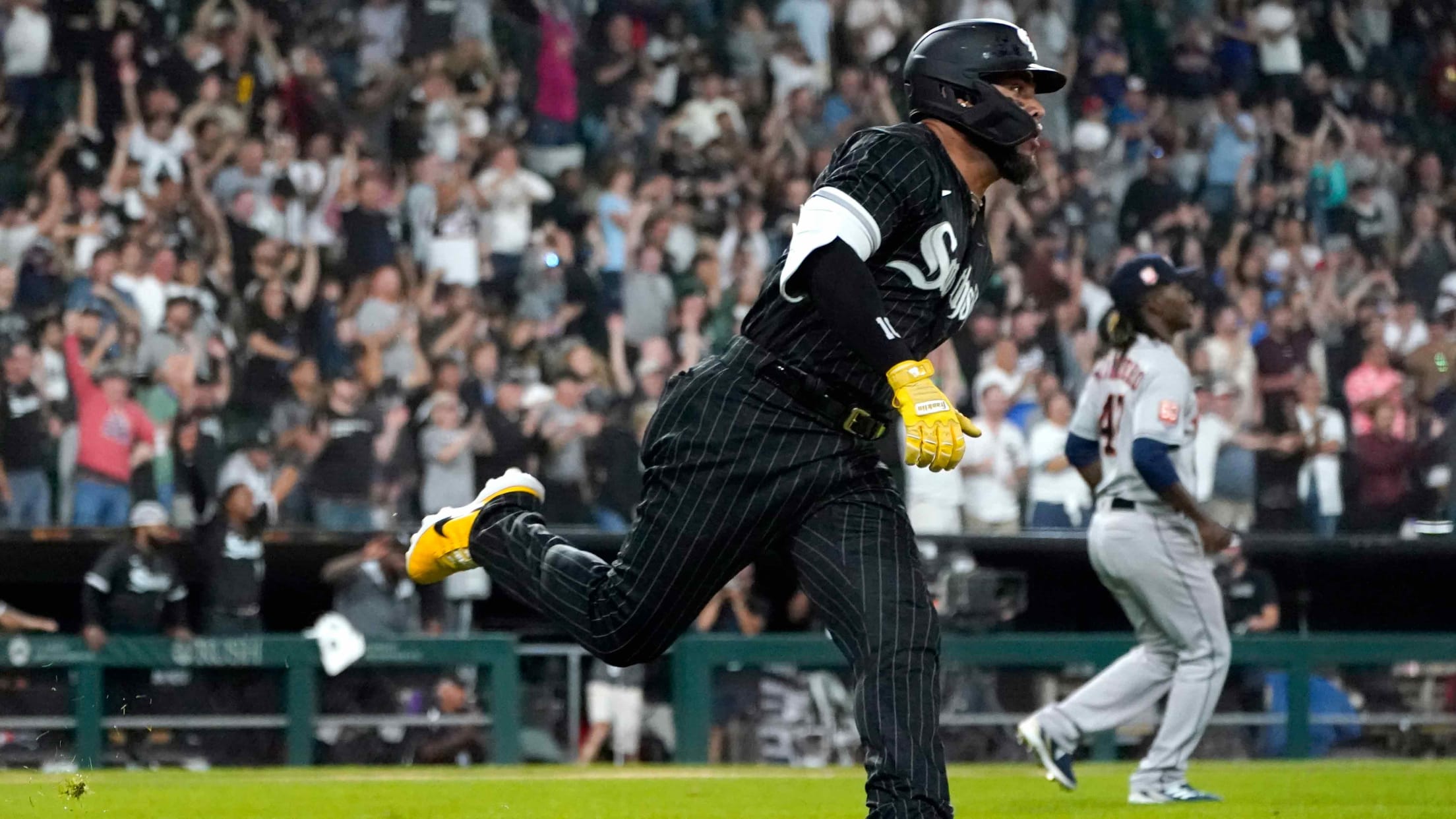 CHICAGO -- Pardon the possible hyperbole, but the White Sox four-run eighth during a 4-2 victory over the Astros Monday night at Guaranteed Rate Field just might be their most significant inning in a rather uneven 2022 season. It also might turn out to be their most important victory, as
Texas hopes Beasley can be 'stabilizing force' in clubhouse
Interim manager begins tenure with a win after Woodward is dismissed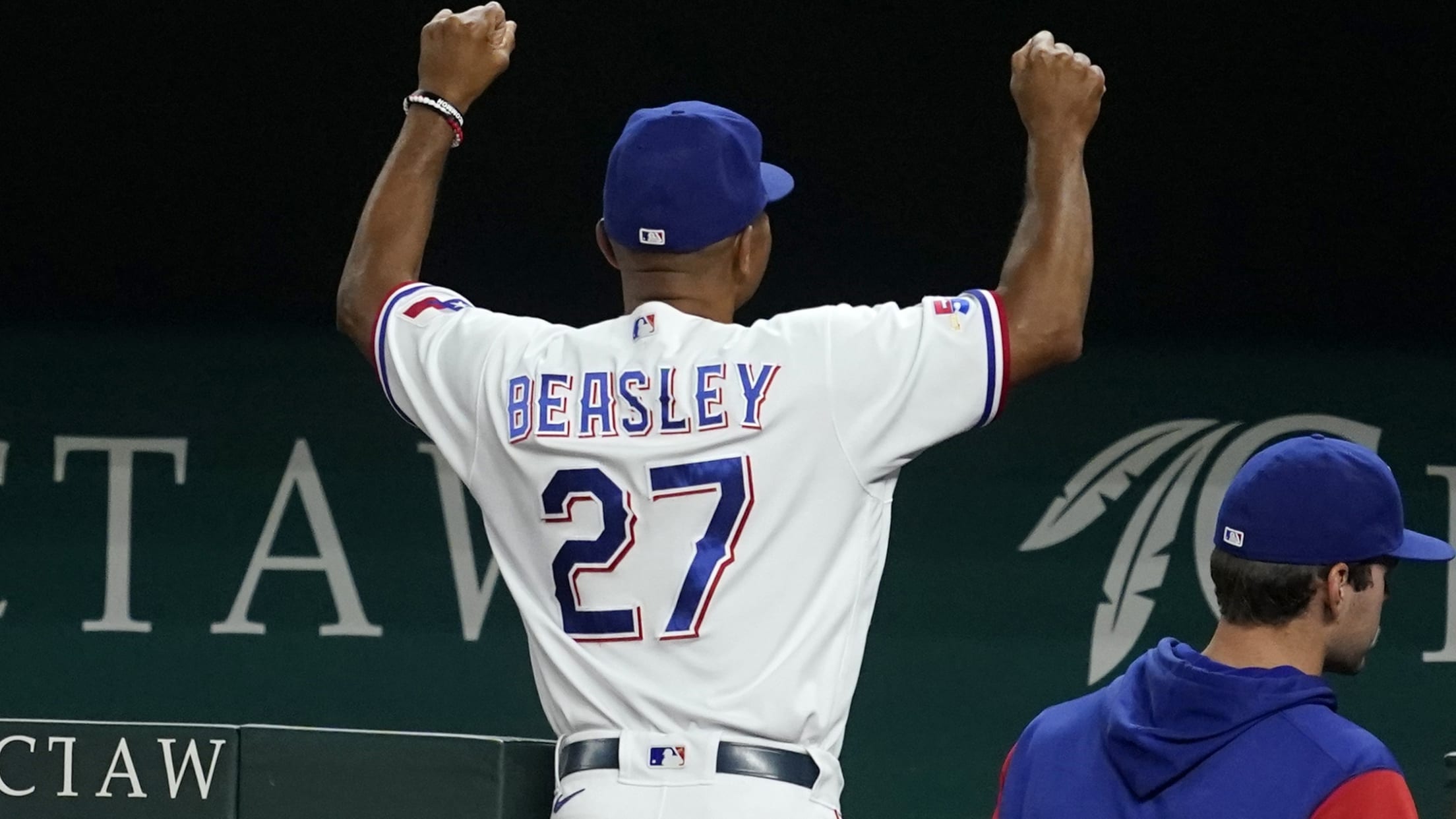 ARLINGTON -- You never come to the ballpark expecting the kind of conversations the Rangers clubhouse had on Monday afternoon, Marcus Semien explained while standing in front of his locker ahead of the series-opening matchup against the A's at Globe Life Field. That same sentiment of surprise was echoed throughout
Watch Verlander, Cease face off FREE on MLB.TV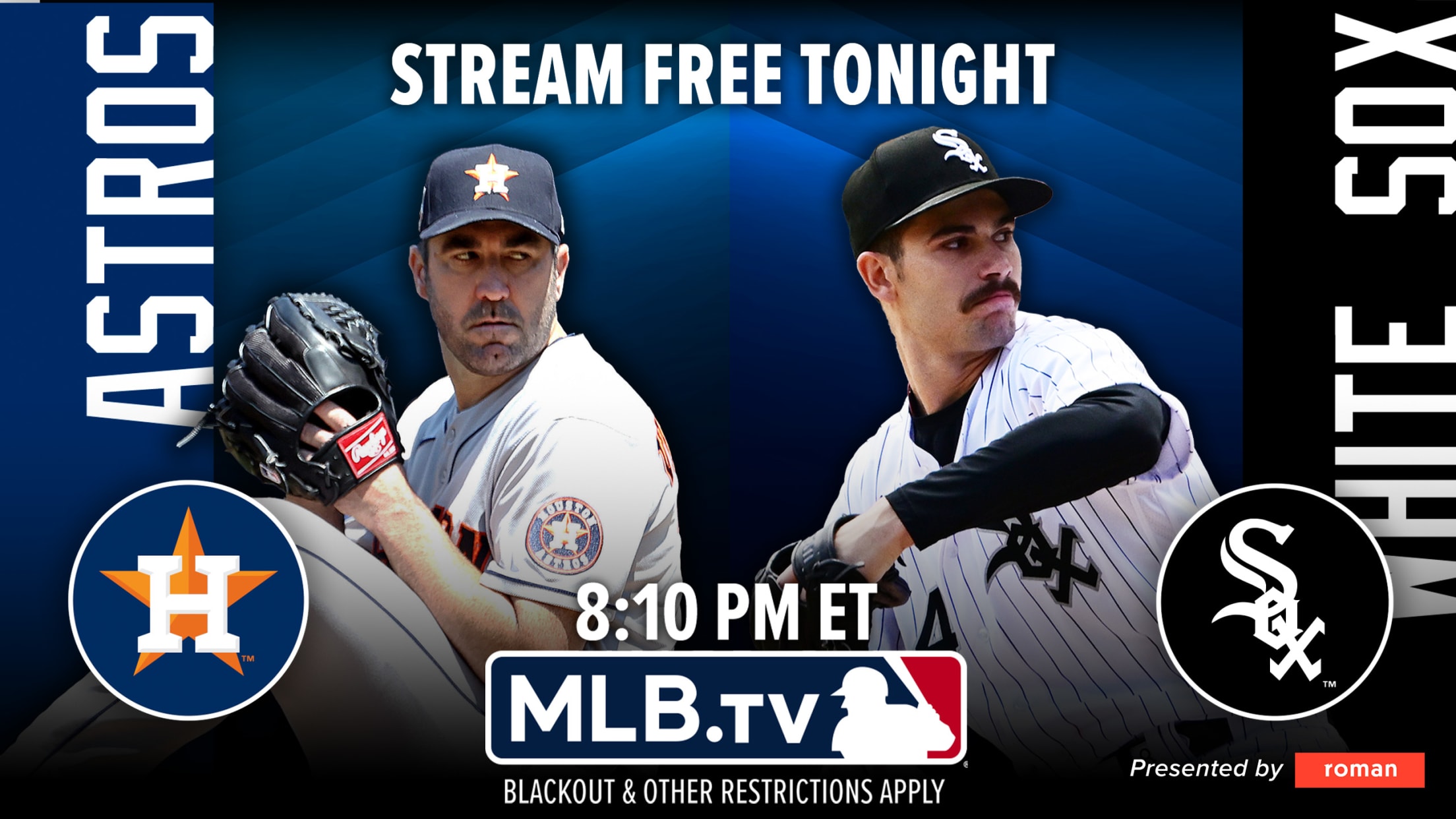 Justin Verlander on one side. Dylan Cease on the other. Two of the leading candidates for the American League Cy Young Award will go toe to toe on Tuesday, and you can stream this highly anticipated pitching matchup for free on MLB.TV. The Astros' showdown against the White Sox in
Injuries: Harper, Trout, Stanton, Soroka, Mets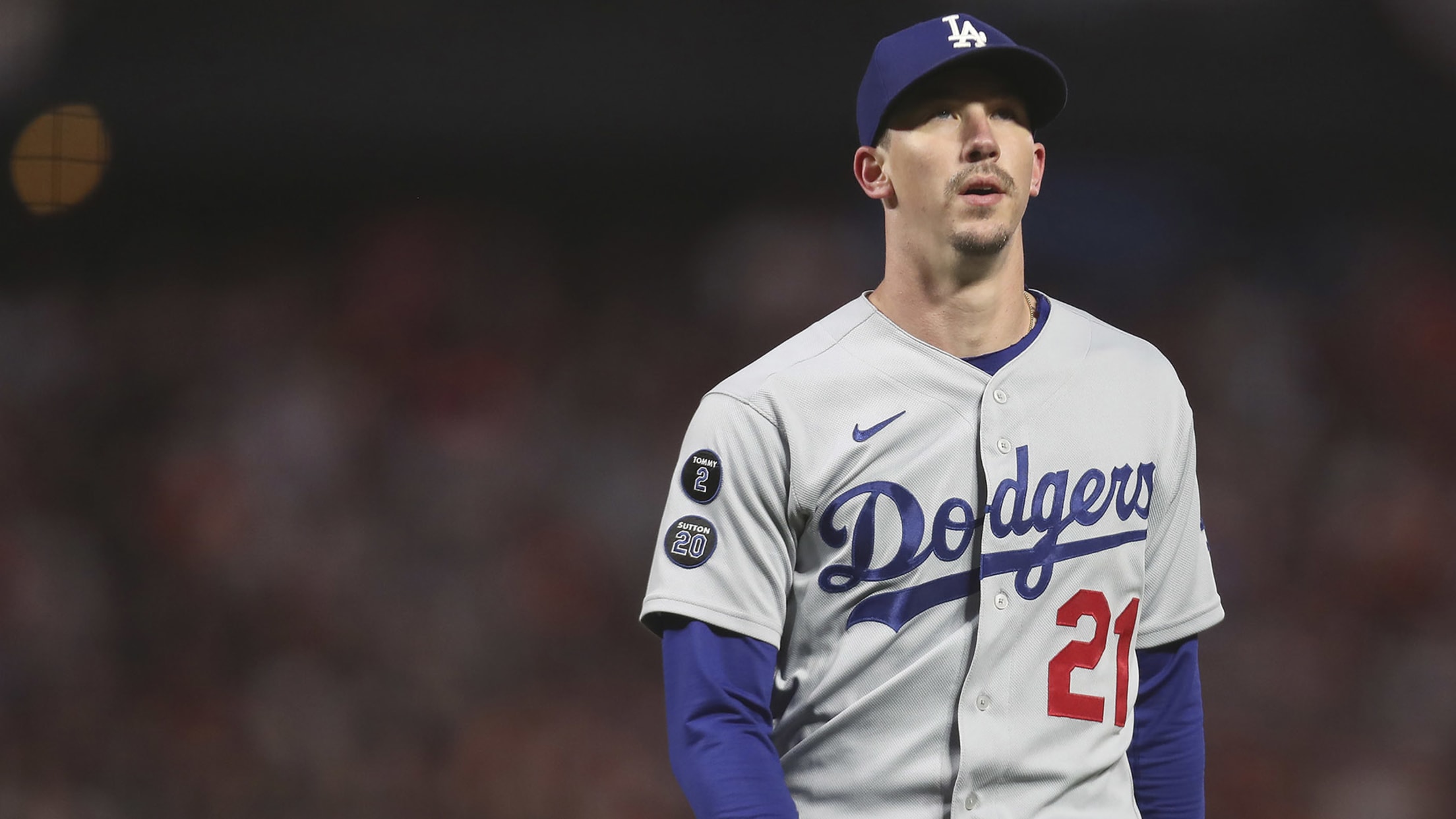 Stay up-to-date with all the latest news on injured and recovering players from across Major League Baseball.
Rizzo plunked but gets denied first base
Yankees irked by home-plate umpire's ruling during loss to Rays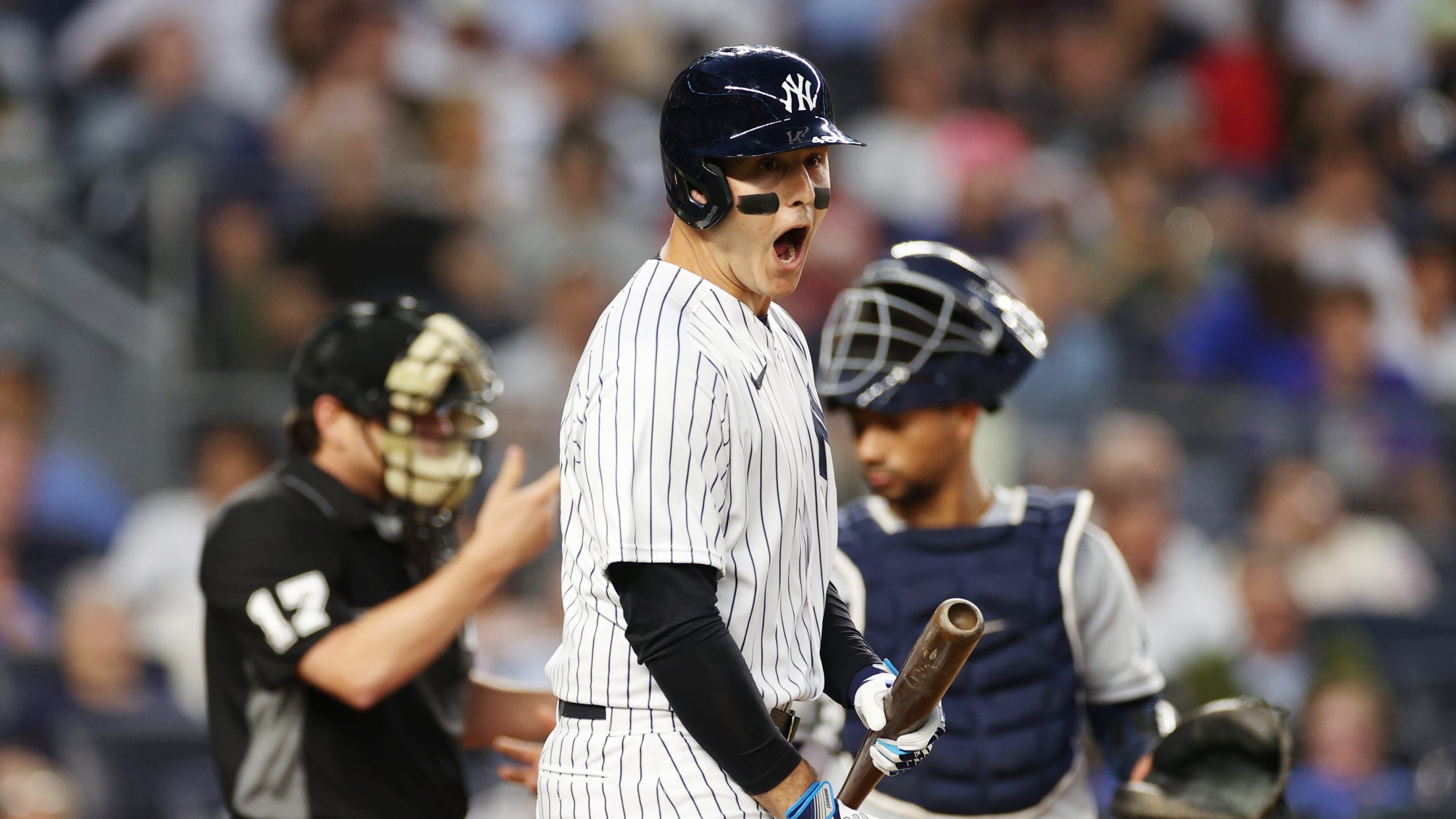 NEW YORK -- There was no denying that Anthony Rizzo was hit by a pitch in the third inning Monday night. Only home-plate umpire D.J. Reyburn wasn't convinced the Yankees' first baseman deserved to reach base after getting plunked. Rizzo was hit on the left thigh by Rays left-hander Ryan
Kepler clocks 3 hits for timely-hitting Twins
Right fielder's RBI single snaps personal skid, team's 0-for-19 slide with RISP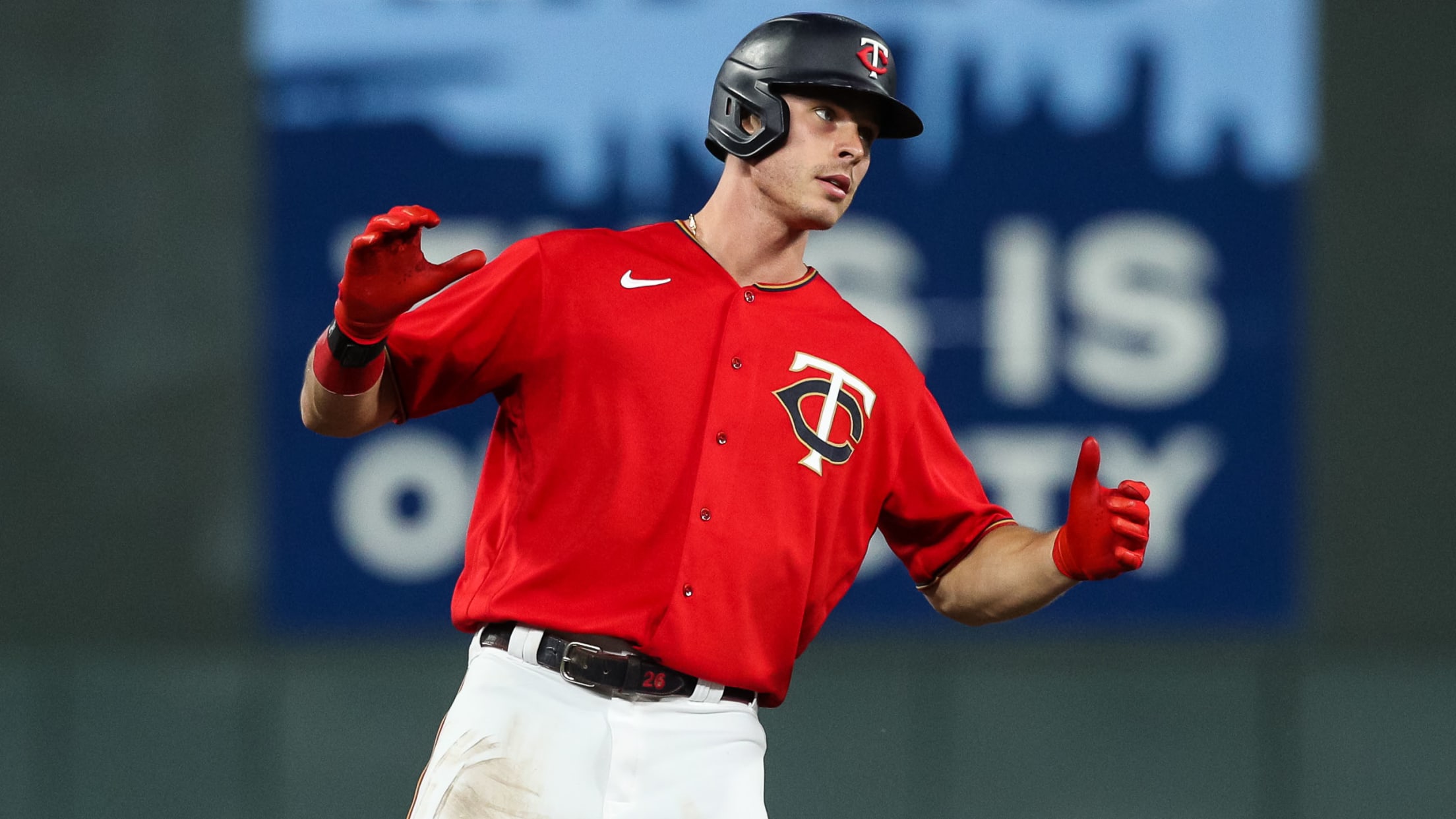 MINNEAPOLIS -- With one swing of the bat in the second inning, Max Kepler snapped two dismaying streaks that played noteworthy roles in the recent scuffles of the Twins' offense, and seemingly, that broke the ice for an offense starved of situational hitting. That opposite-field RBI single snapped an 0-for-19
Profar's hesitation prompts dugout talk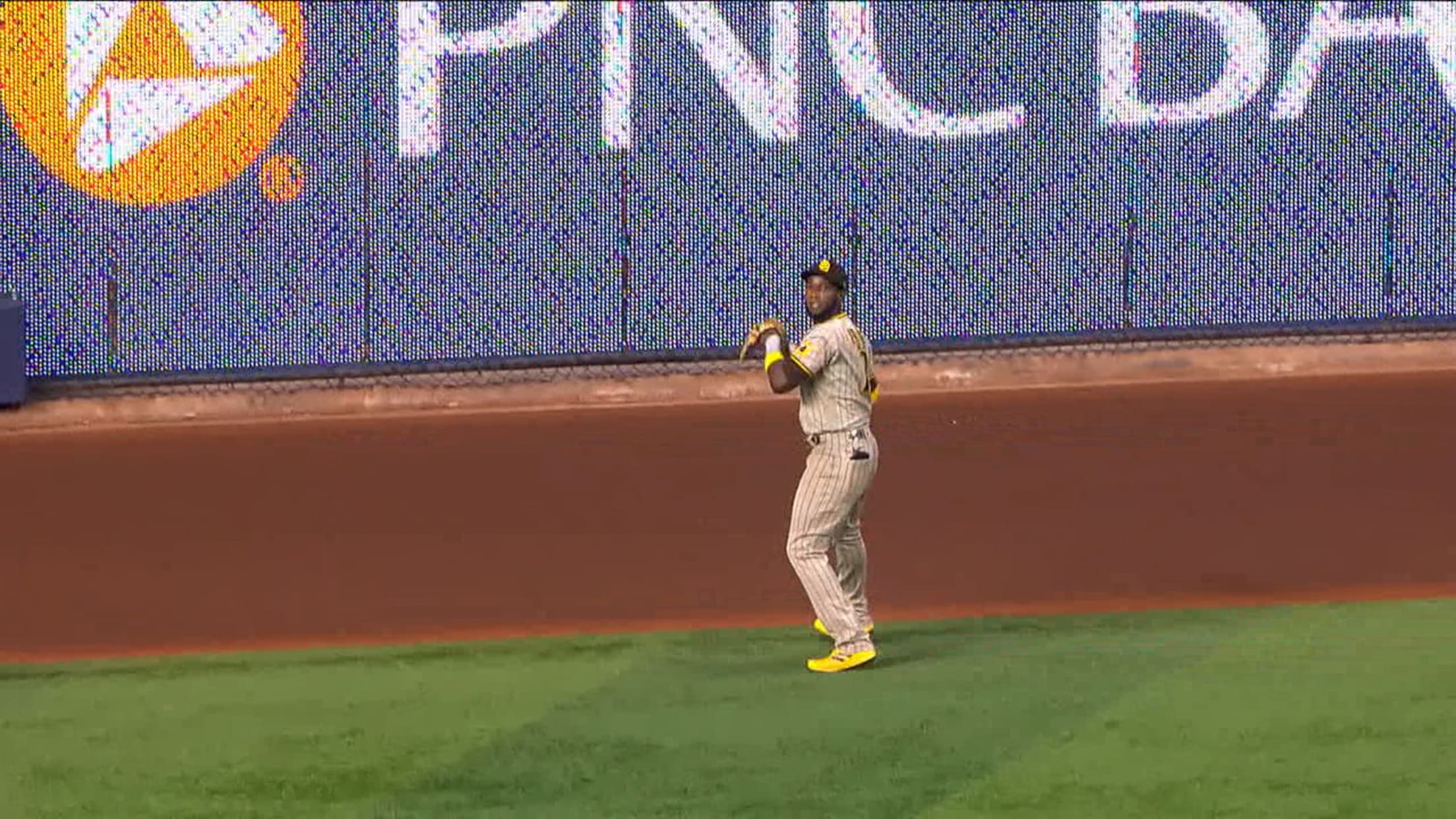 MIAMI -- On Monday night at loanDepot park, fans were treated to a battle of two All-Star pitchers. And while a pitchers' duel was expected to be the story of the night, despite Joe Musgrove having faded some from the NL Cy Young conversation over the past two months as
Here's the latest Pipeline Prospect Team of the Week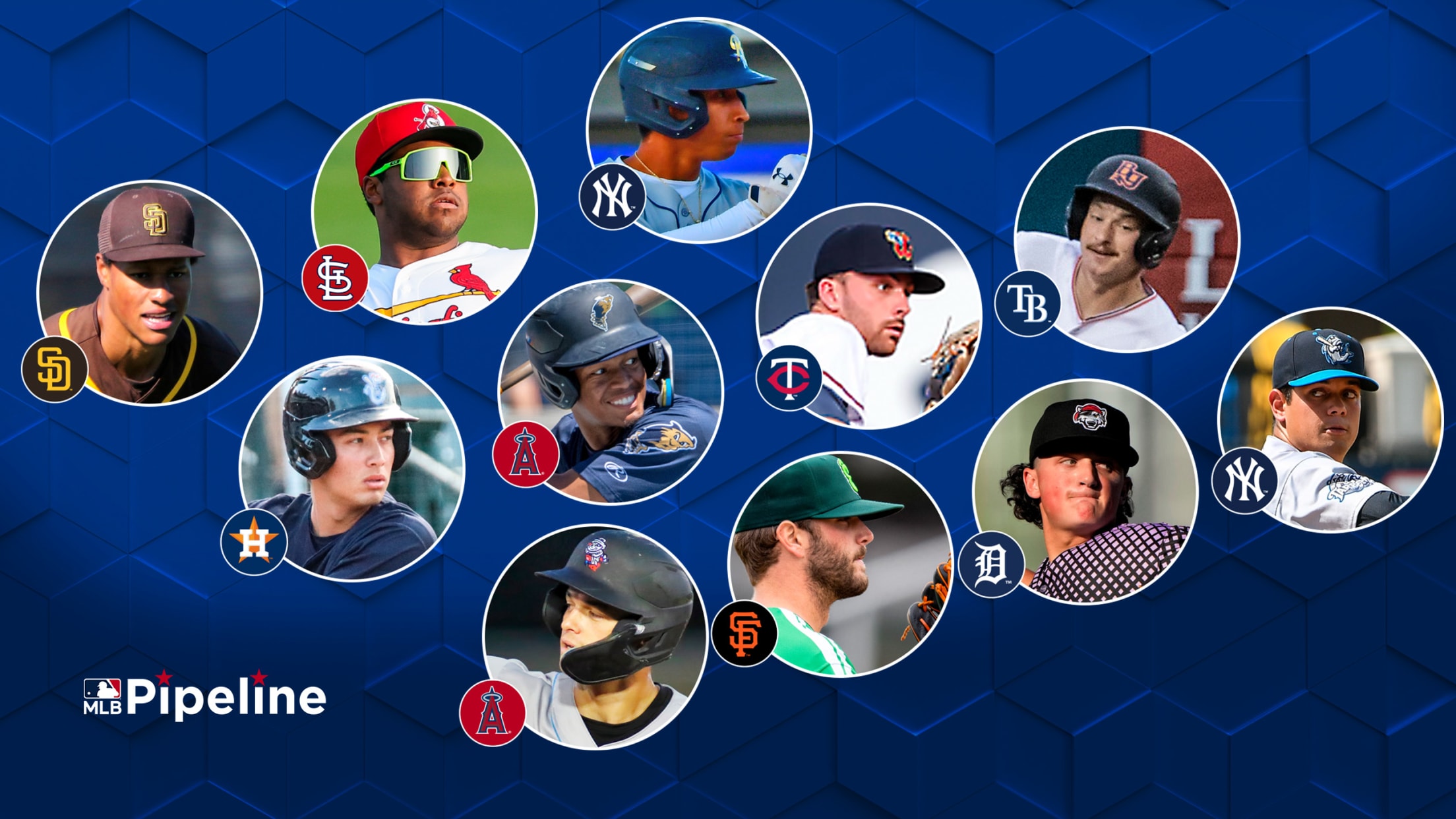 The Yankees farm system is believed to be significantly top heavy. With top prospects Anthony Volpe, Oswald Peraza and Jasson Domínguez garnering all of the attention -- especially since the organization traded its top arms at the Trade Deadline last month -- there aren't many other names that come to
Cookie's injury throws wrench into Mets' starter steadiness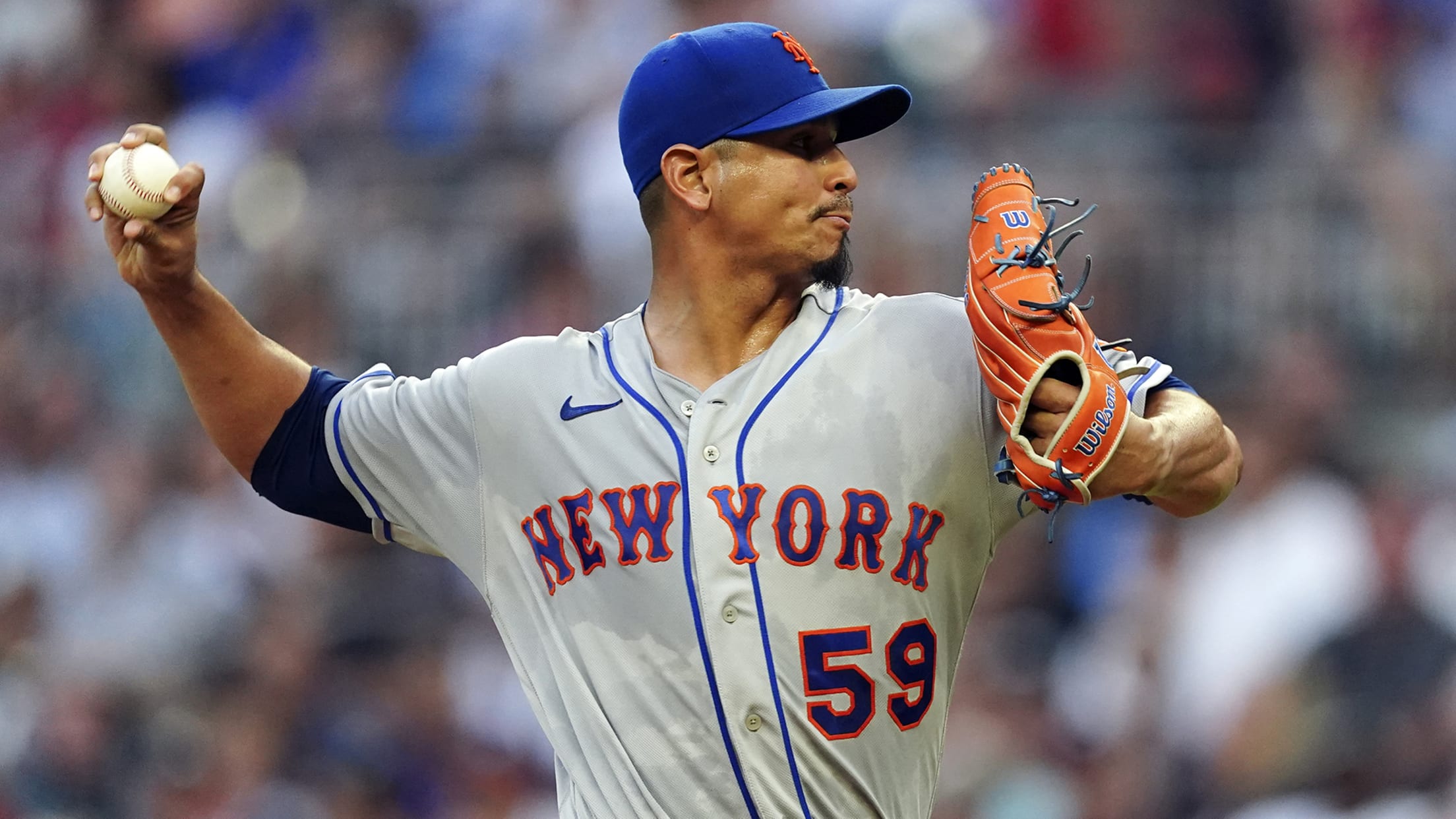 ATLANTA -- Most of the issues surrounding the 2022 Mets -- and to be fair, there aren't many -- are relative quibbles. The lack of a reliable lefty reliever. A lineup that could stand to hit a few more homers. The absence of consistent offensive production from the catcher position.