Votto slugs first career leadoff homer
Reds first baseman Joey Votto connected for his first career leadoff home run when he drilled an 0-2 pitch from Padres right-hander Chris Paddack to right-center field on Thursday night at Petco Park.
Bellinger hits NL-leading 10th home run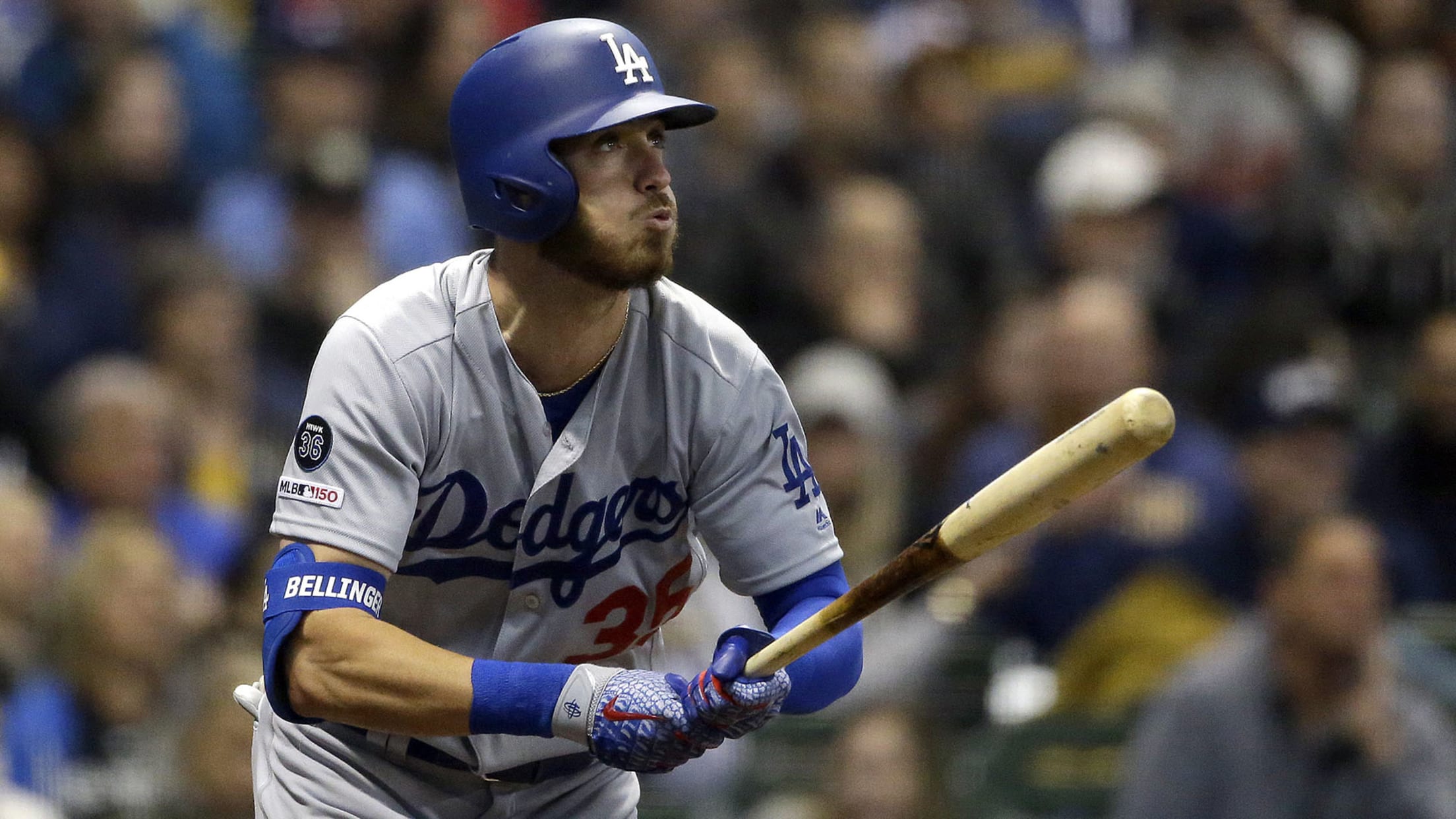 MILWAUKEE -- Cody Bellinger homered over right fielder Christian Yelich in the sixth inning of Thursday night's game between the Dodgers and Brewers, for his 10th home run of the season, to break a tie with Yelich and take the National League lead. Bellinger lined a 3-2 pitch from Matt
Watch Nolan flaunt range, arm from foul ground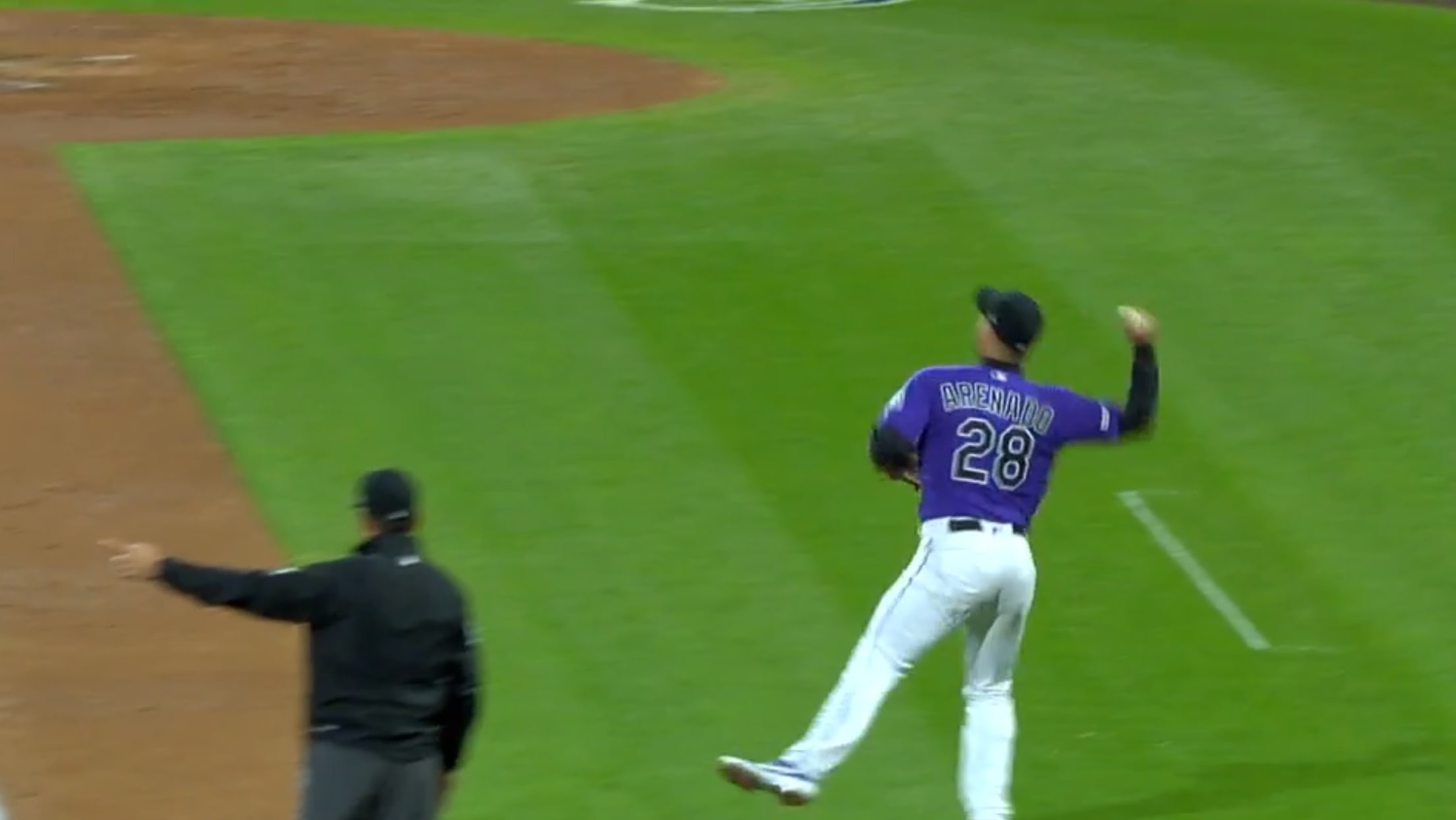 DENVER -- Rockies third baseman Nolan Arenado can turn a bad hop into a really sweet one. In the fourth inning on Thursday night at Coors Field, Phillies slugger Rhys Hoskins lashed a Kyle Freeland pitch for a two-hopper toward the third-base line. The second hop actually went away from
Watch: Judge goes all out to corral sinking fly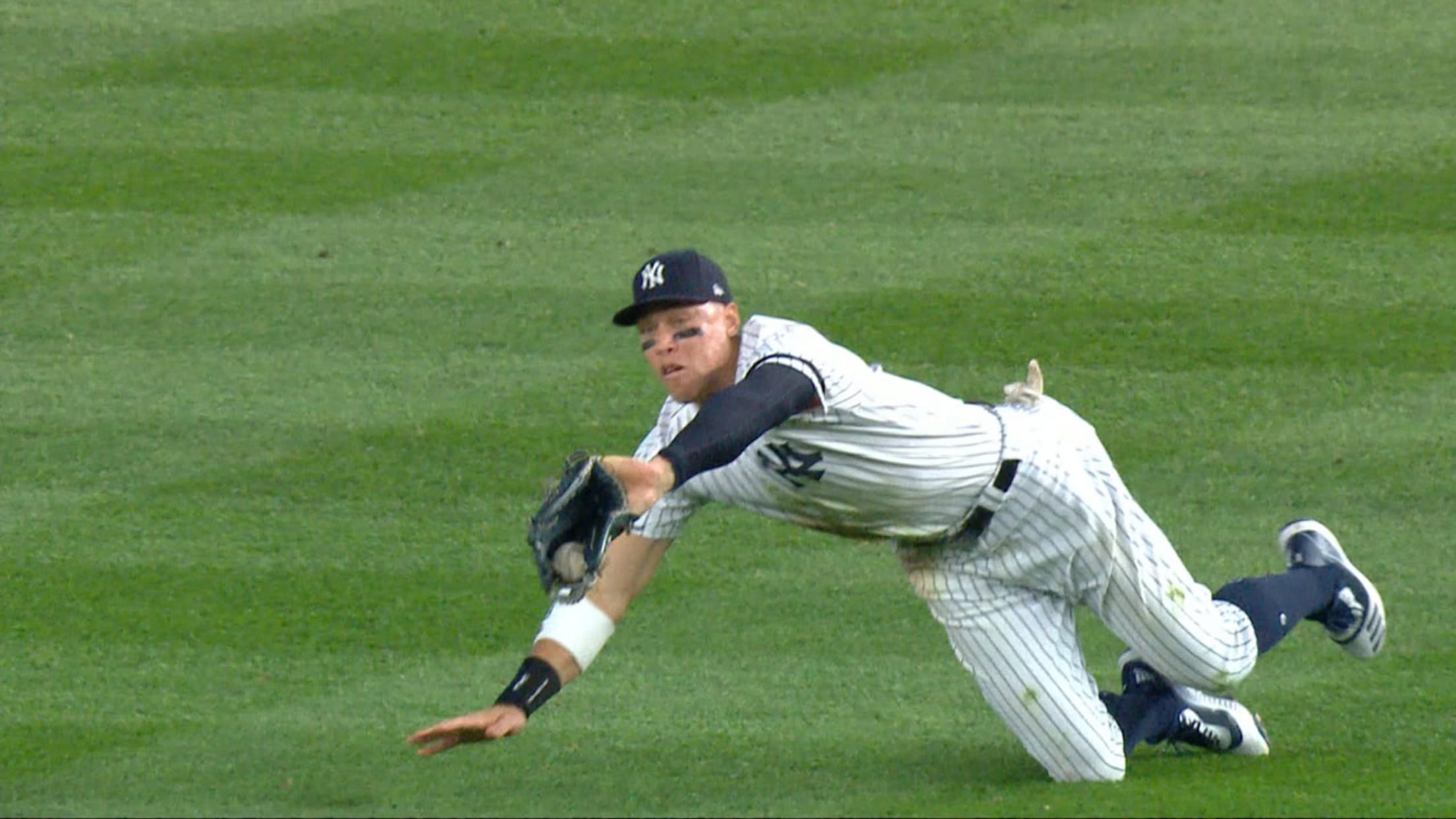 NEW YORK -- Aaron Judge's plate appearances are still the ones that ease traffic at the concession stands and stadium lavatories, but the Yankees right fielder's defense has been just as worthy of attention so far this year. Judge contributed another stellar defensive play in the fifth inning of the
The latest on Vlad Jr.'s Major League arrival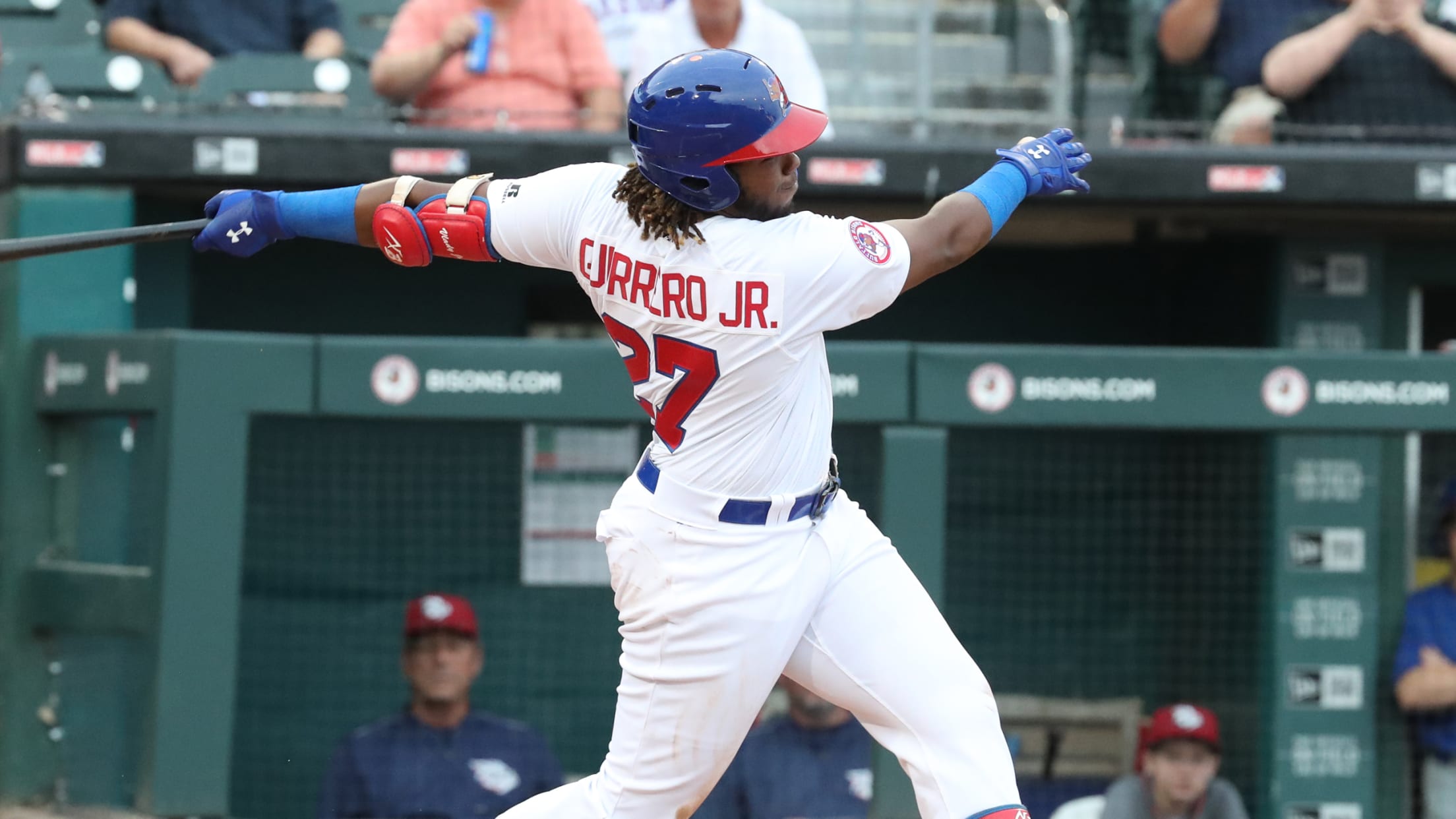 MINNEAPOLIS -- Blue Jays fans will have to wait at least a few more days before Vladimir Guerrero Jr. is called up to make his Major League debut. Toronto's fan base has been waiting on pins and needles for news of Guerrero's imminent arrival. There was some speculation it might
Is Kimbrel now open to 3-year deal?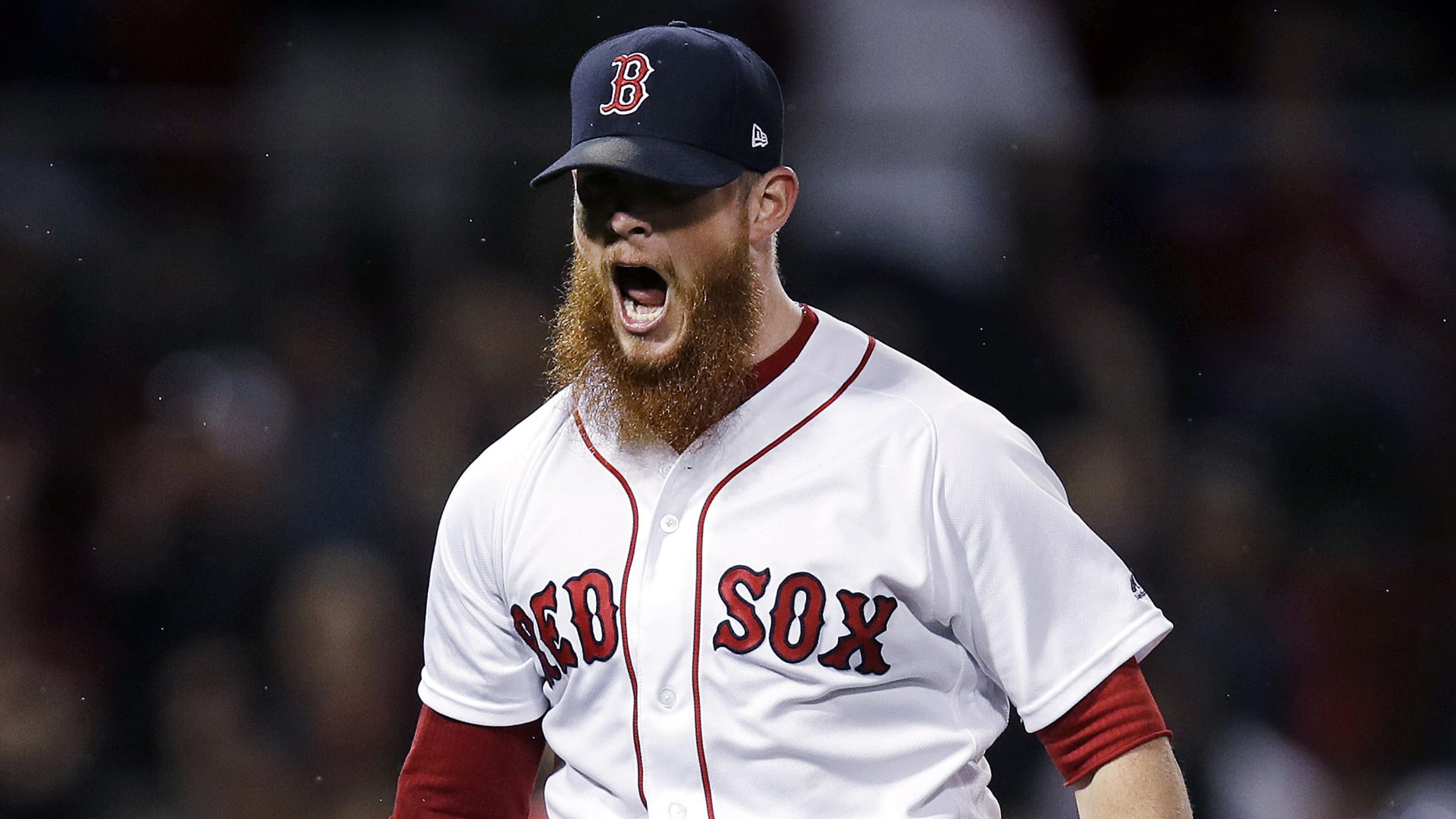 Closer Craig Kimbrel has compiled an impressive resume during his nine seasons in the big leagues, recording a microscopic 1.91 ERA with a 0.92 WHIP, 333 saves and a 14.7 K/9 rate. Below you will find a list of the latest news and rumors surrounding the right-hander, who remains unsigned.
Indians prospect Benson hits team-record 4 HRs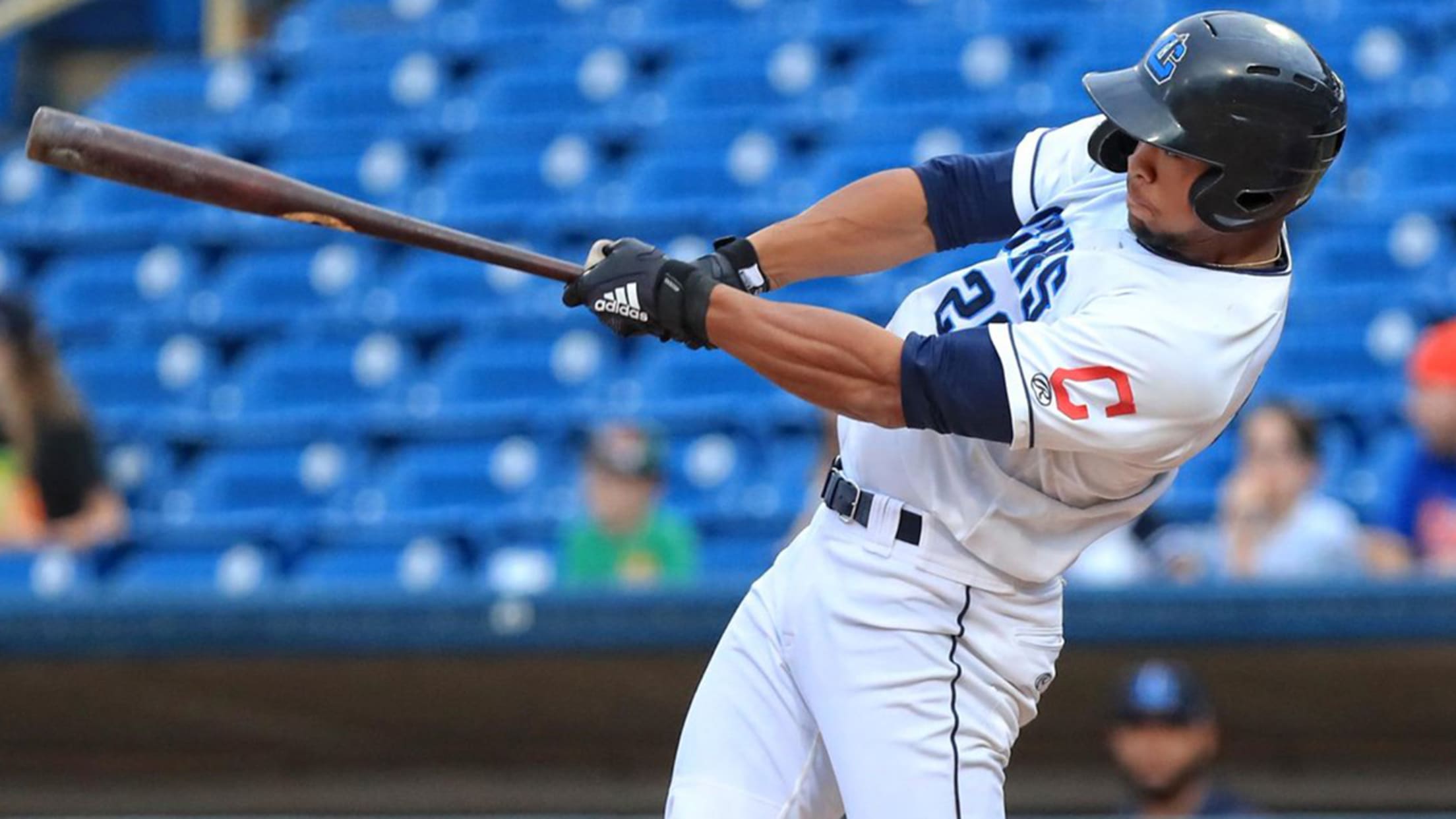 Will Benson, known for his incredible raw power, made history on Thursday night, becoming the first player in Class A Lake County history to homer four times in one night. Benson homered in each of his first four at-bats and finished 4-for-5 with eight RBIs in a 12-6 win over
Here's each team's closer of the future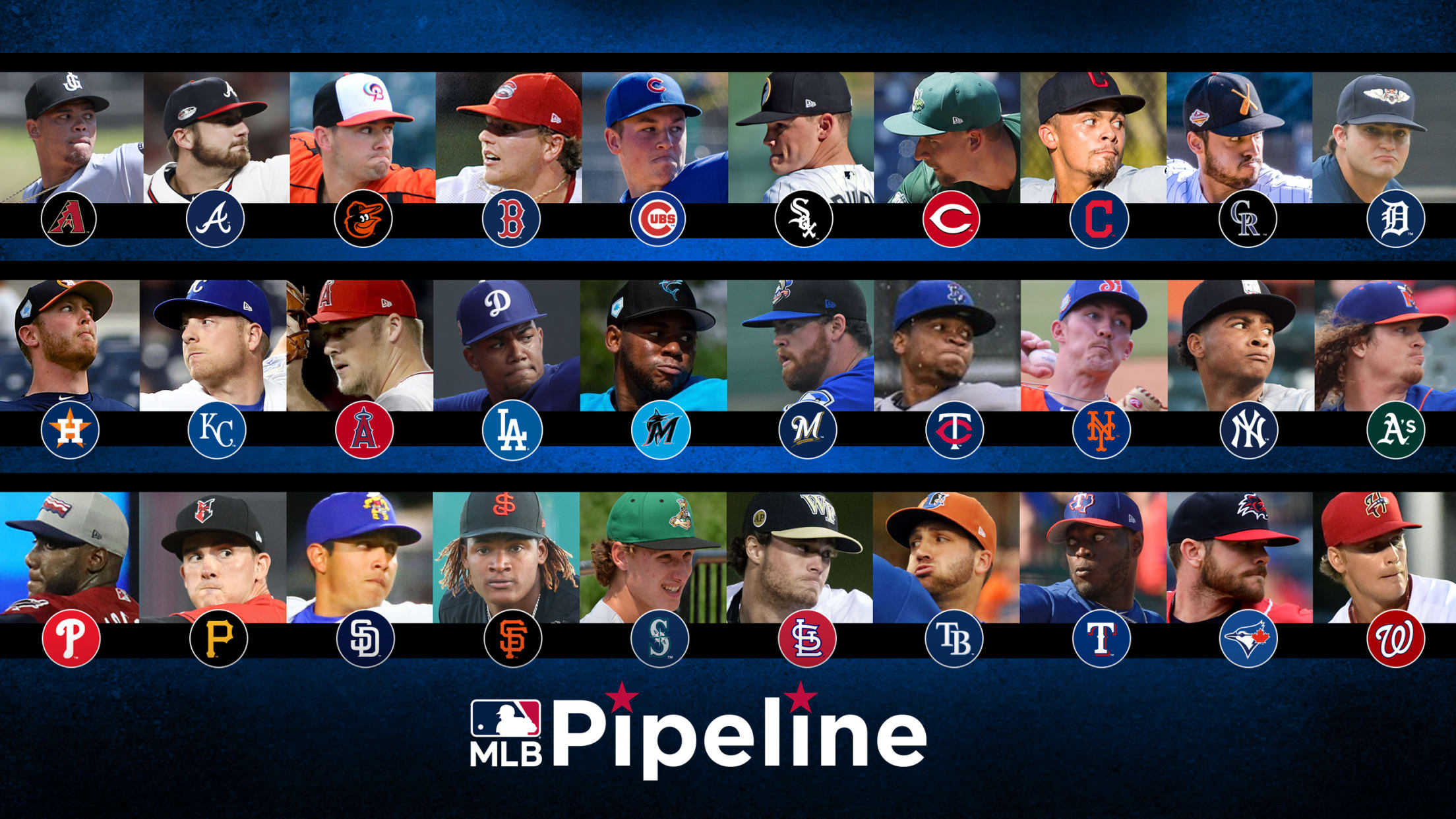 Identifying future closers isn't easy. Mariano Rivera, baseball's all-time saves leader and only unanimous Hall of Famer, began his pro career as a starter. So did Edwin Diaz and Wade Davis, the league leaders in saves a year ago, and many other pitchers who are nailing down the ninth inning
Yanks unable to keep momentum going vs. KC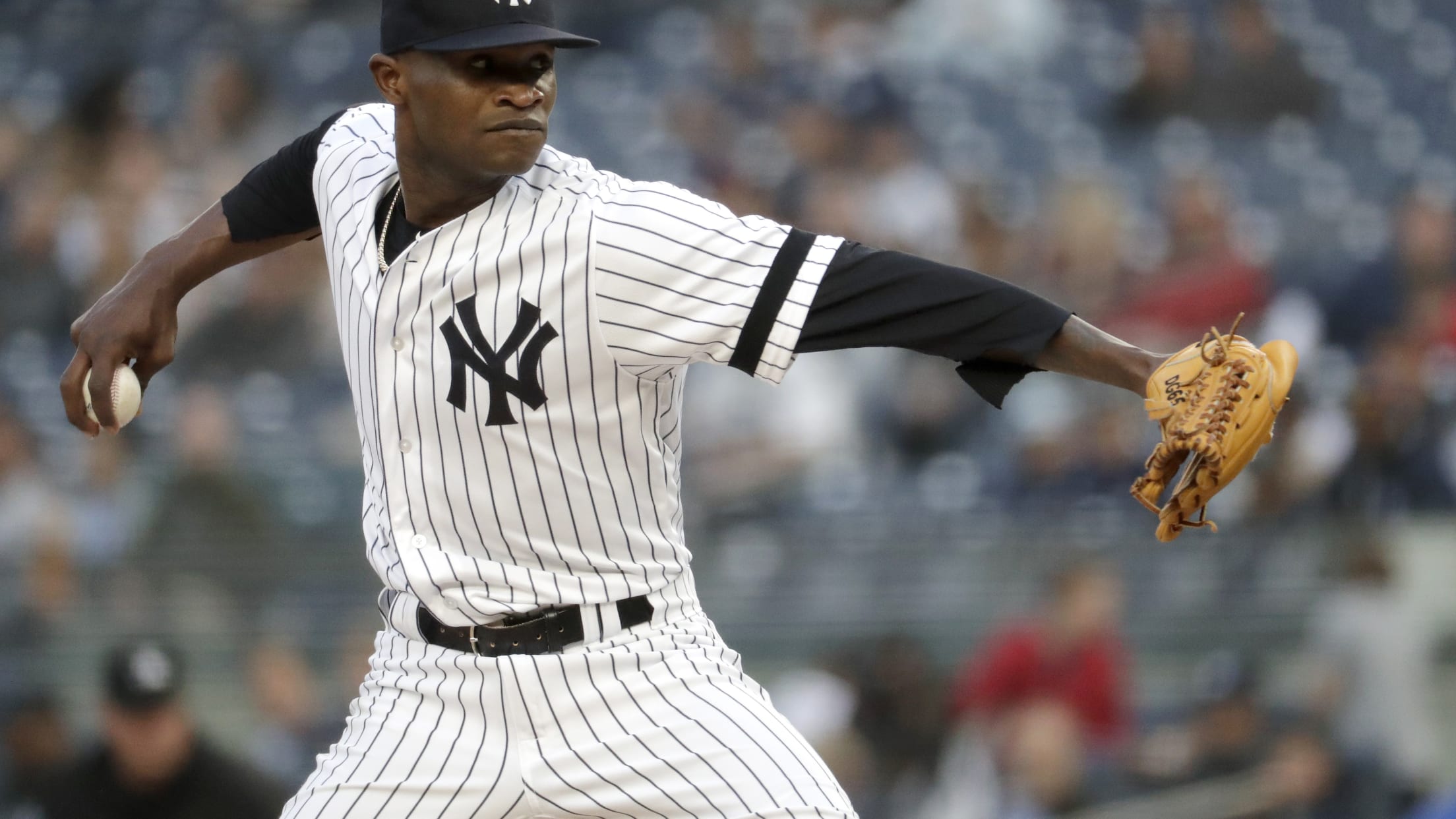 NEW YORK -- The Yankees believed that a sweep of the Red Sox would serve as a springboard to an extended run, but one evening after their clubhouse was transformed into the city's most exclusive nightclub, their cold bats ensured that the portable fog machine and strobe lights remained unplugged.
Pedroia (knee) to injured list; Walden coming up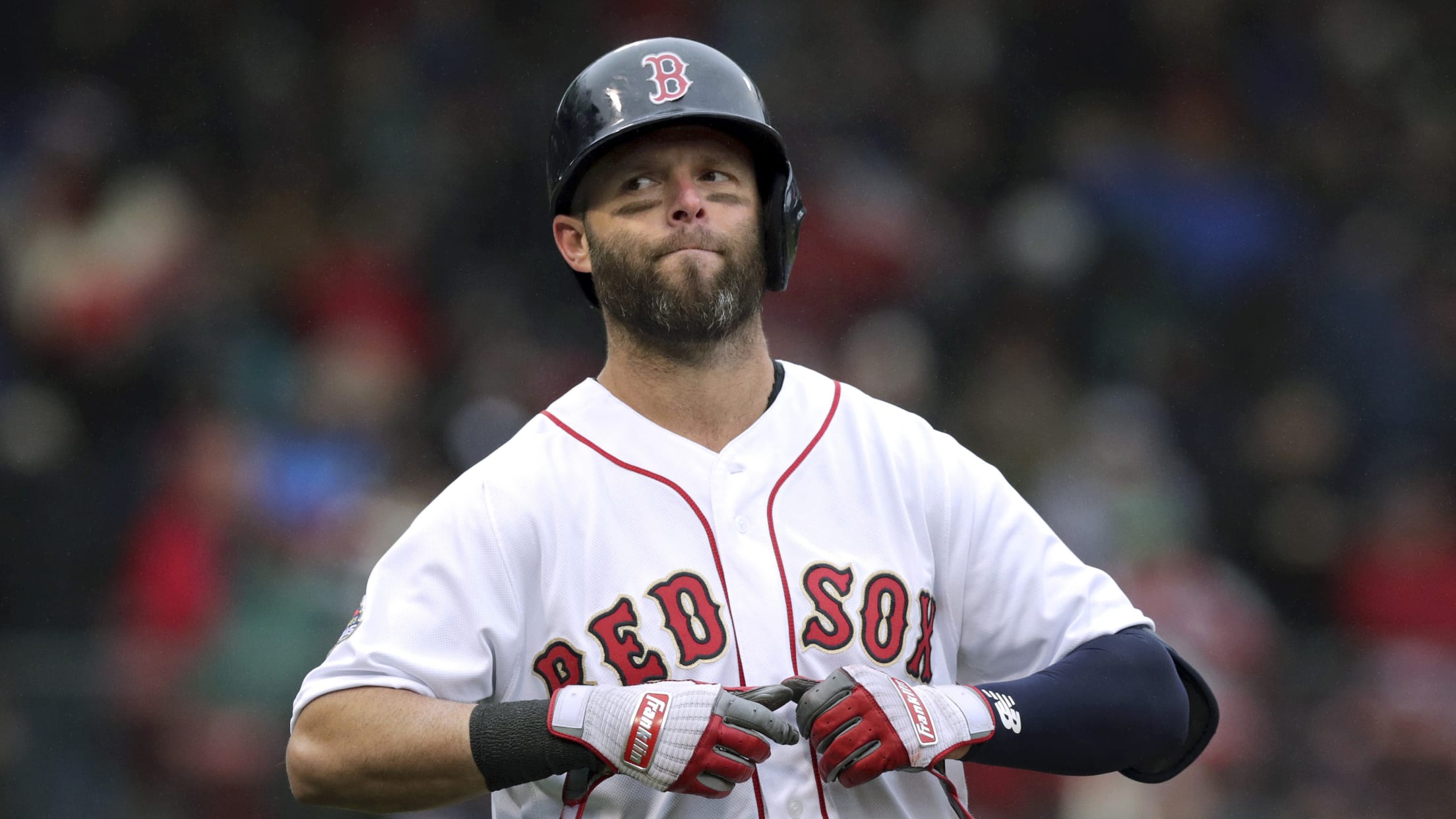 BOSTON -- Dustin Pedroia's latest setback with his problematic left knee landed him on the 10-day injured list, effective Thursday. To fill Pedroia's spot on the roster, the Red Sox will recall righty Marcus Walden from Triple-A Pawtucket prior to Friday's game against the Rays. Pedroia, 35, exited Wednesday's game
Here's what a healthy Homer Bailey can do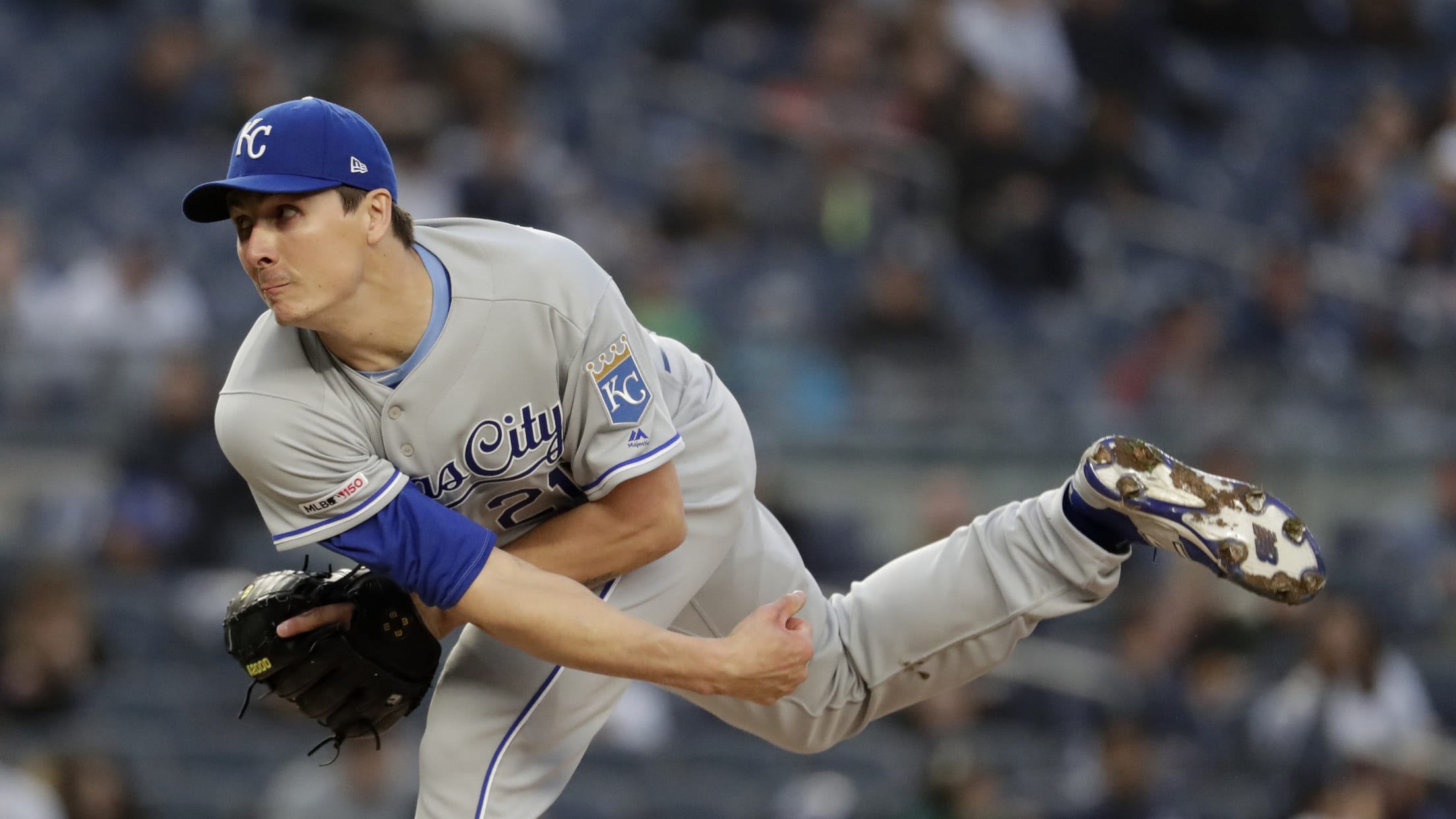 NEW YORK -- Right-hander Homer Bailey showed on Thursday night that he could be a candidate for American League Comeback Player of the Year. He pitched six solid innings and helped the Royals defeat the Yankees, 6-1, at Yankee Stadium. The Royals have won five of their last seven games
Khris Davis, A's agree to 2-year extension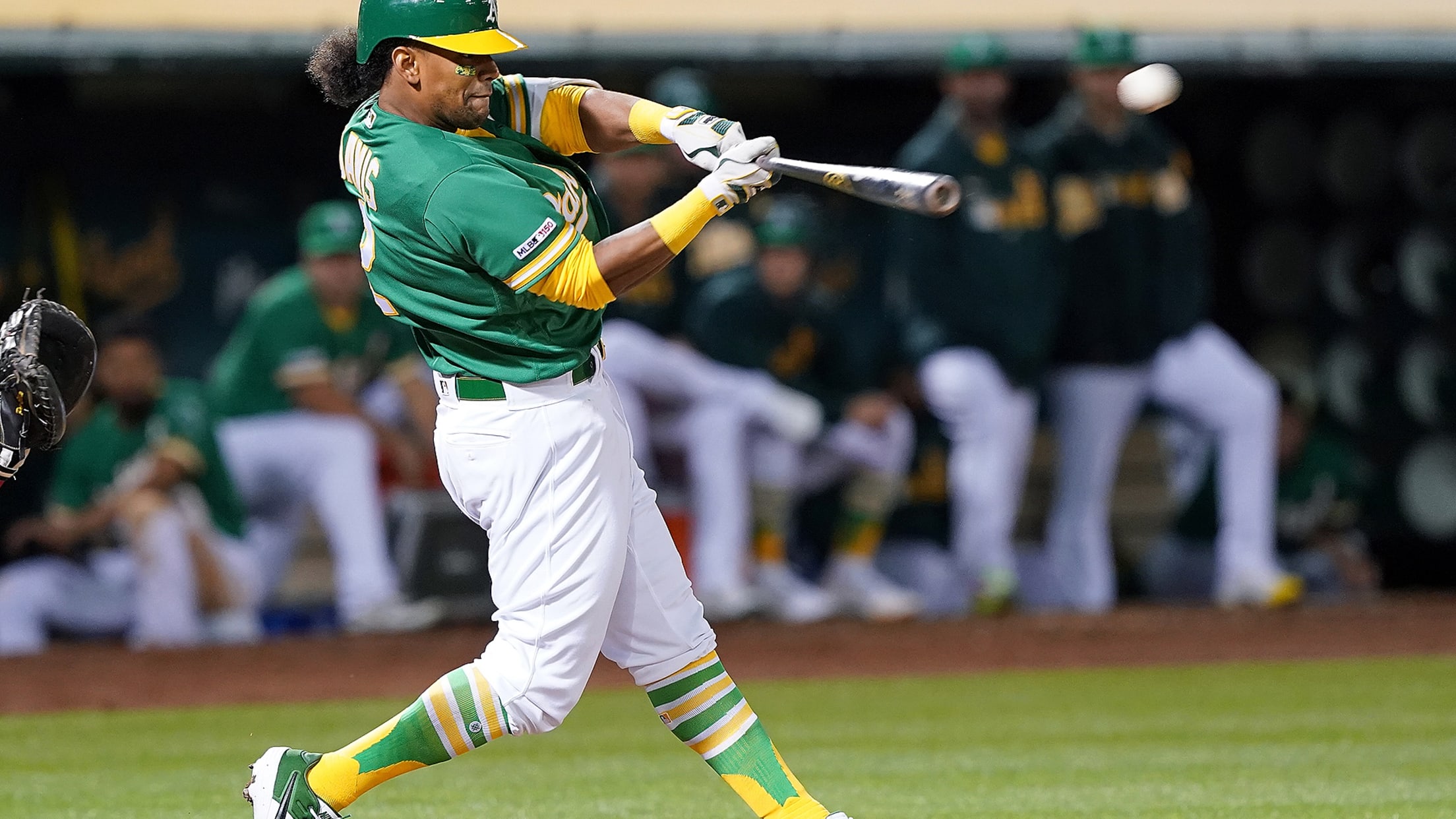 OAKLAND -- Khris Davis fell in love with Oakland the minute he arrived in a trade from Milwaukee in 2016. The slugger made it clear he wanted to remain a member of the A's beyond 2019, and now, it looks like he'll be sticking around a little longer. The A's
Dominant Corbin picks up 1st win as a Nat
Lefty strikes out nine over 7 2/3 innings of one-run ball vs. Giants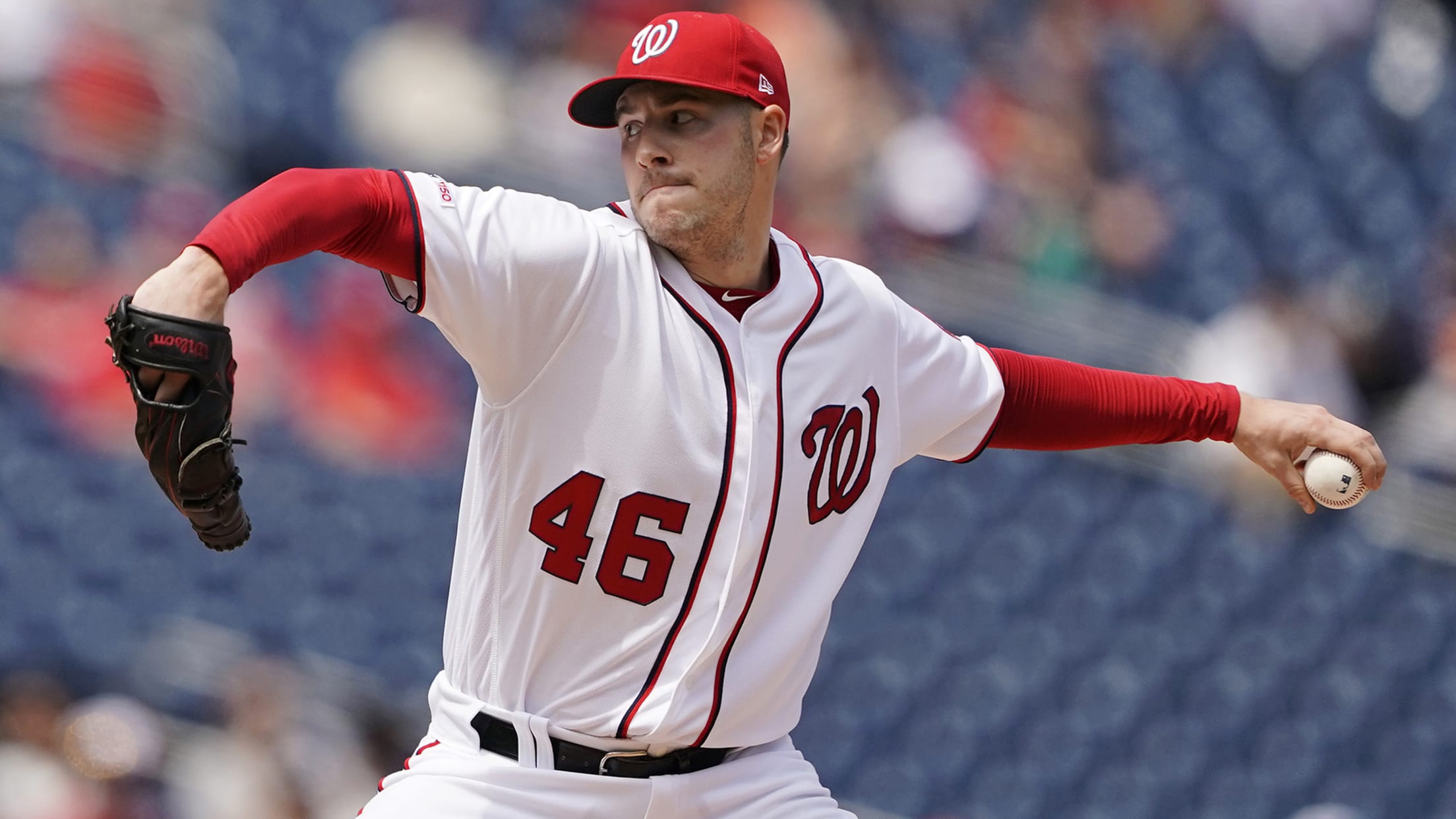 WASHINGTON -- Normally when a team inks a player to a contract as lucrative as the six-year, $140 million deal the Nationals awarded to left-hander Patrick Corbin this winter, that player enters the season as the center of attention. Yet Corbin has managed to fly under the radar at the
Tatis Jr. on hitting leadoff: 'I like it'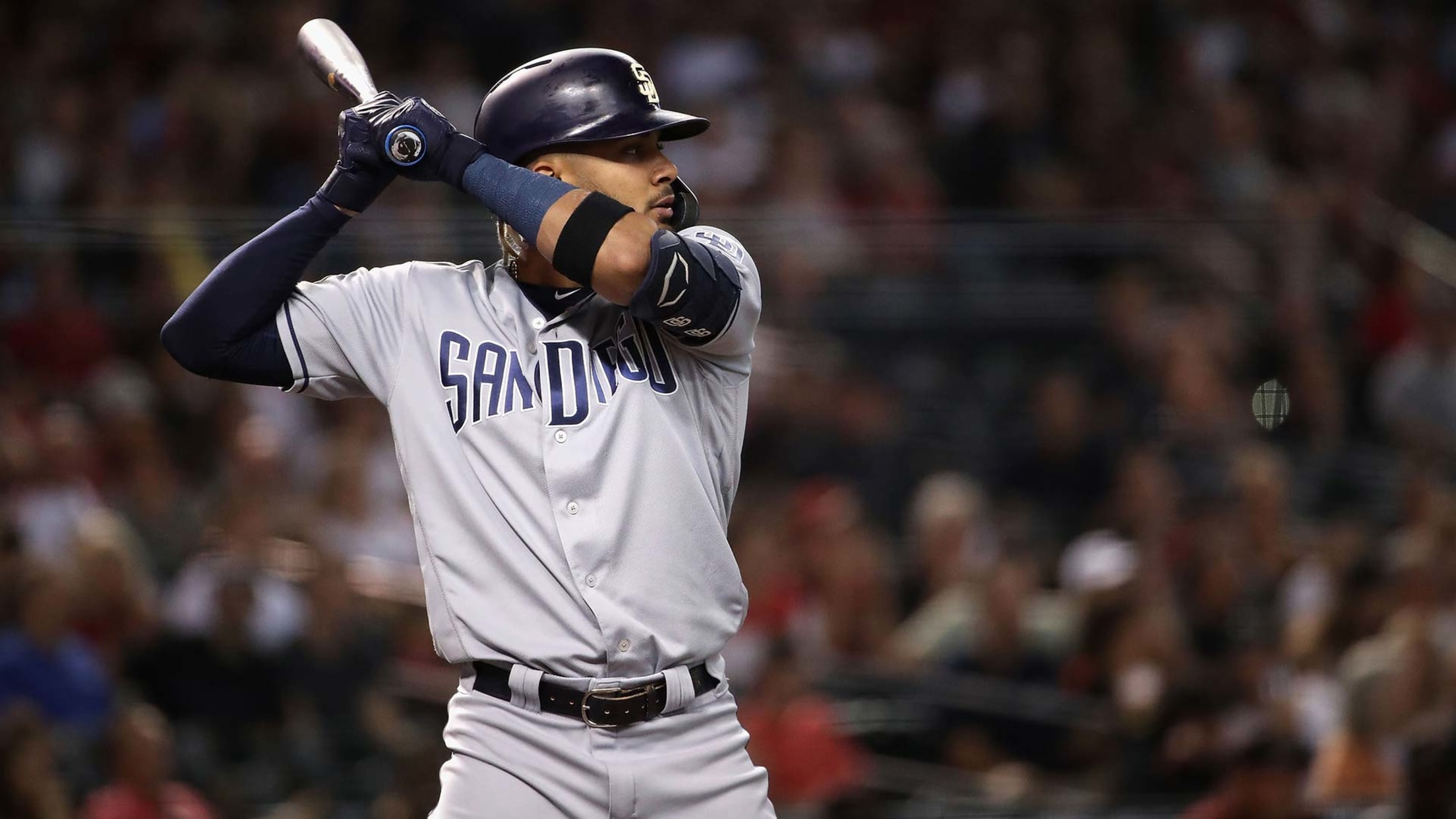 SAN DIEGO -- Fernando Tatis Jr. is one of the Padres' best on-base weapons, and he's one of their most exciting, aggressive baserunners. He's a seemingly natural fit at the top of the order. For Thursday's series opener against the Reds, that's precisely where the 20-year-old phenom was hitting. Tatis
No, the Angels weren't late for work
Players given extra rest after weather delays return from Texas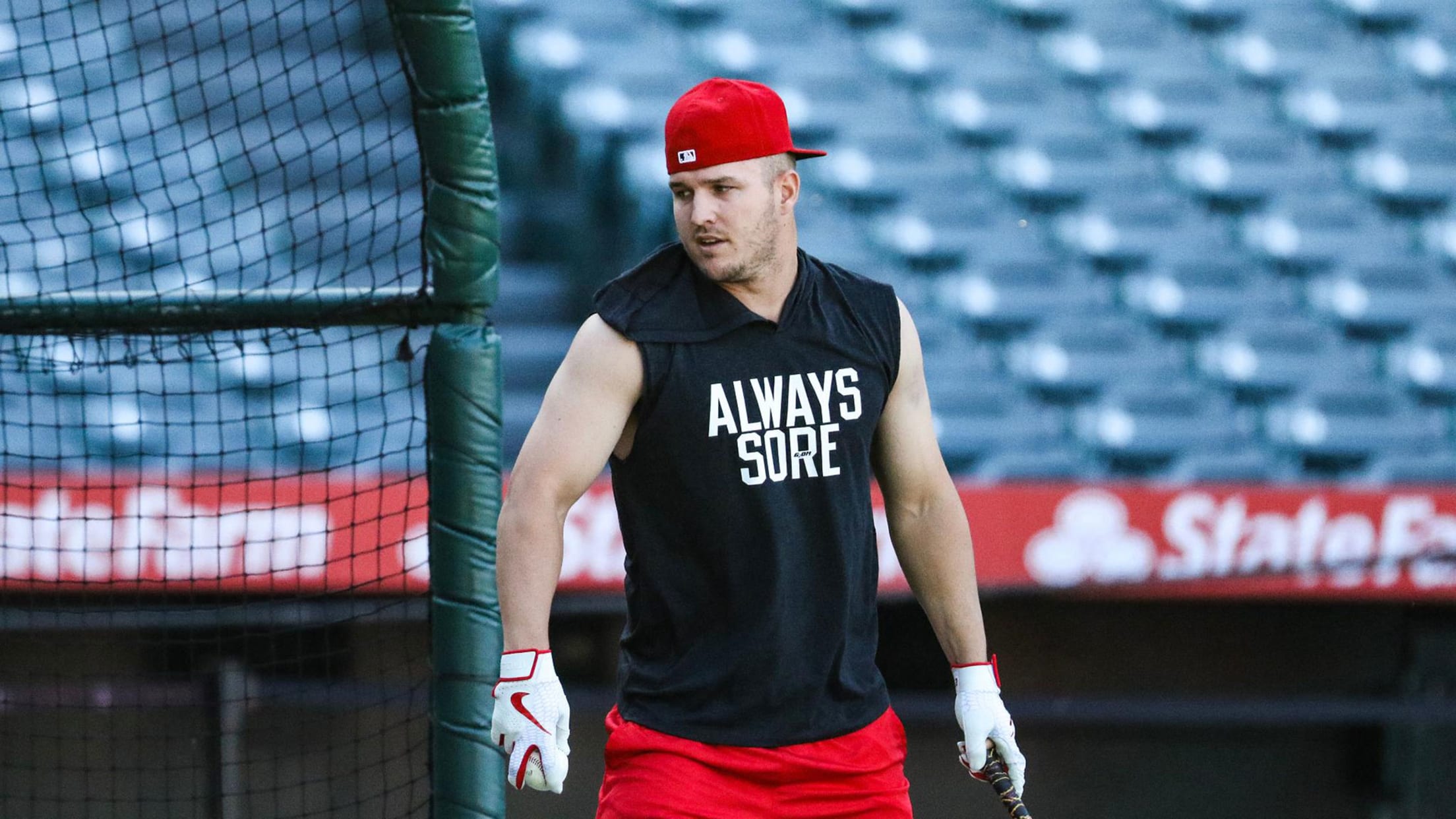 ANAHEIM -- The Angels had a tough time getting out of Texas after Wednesday's series finale, as a thunderstorm closed down Dallas Fort Worth International Airport after the game, causing players and staff to remain at Globe Life Park until nearly 2 a.m. CT. The plane didn't take off until
They don't make hitters like Jeff McNeil anymore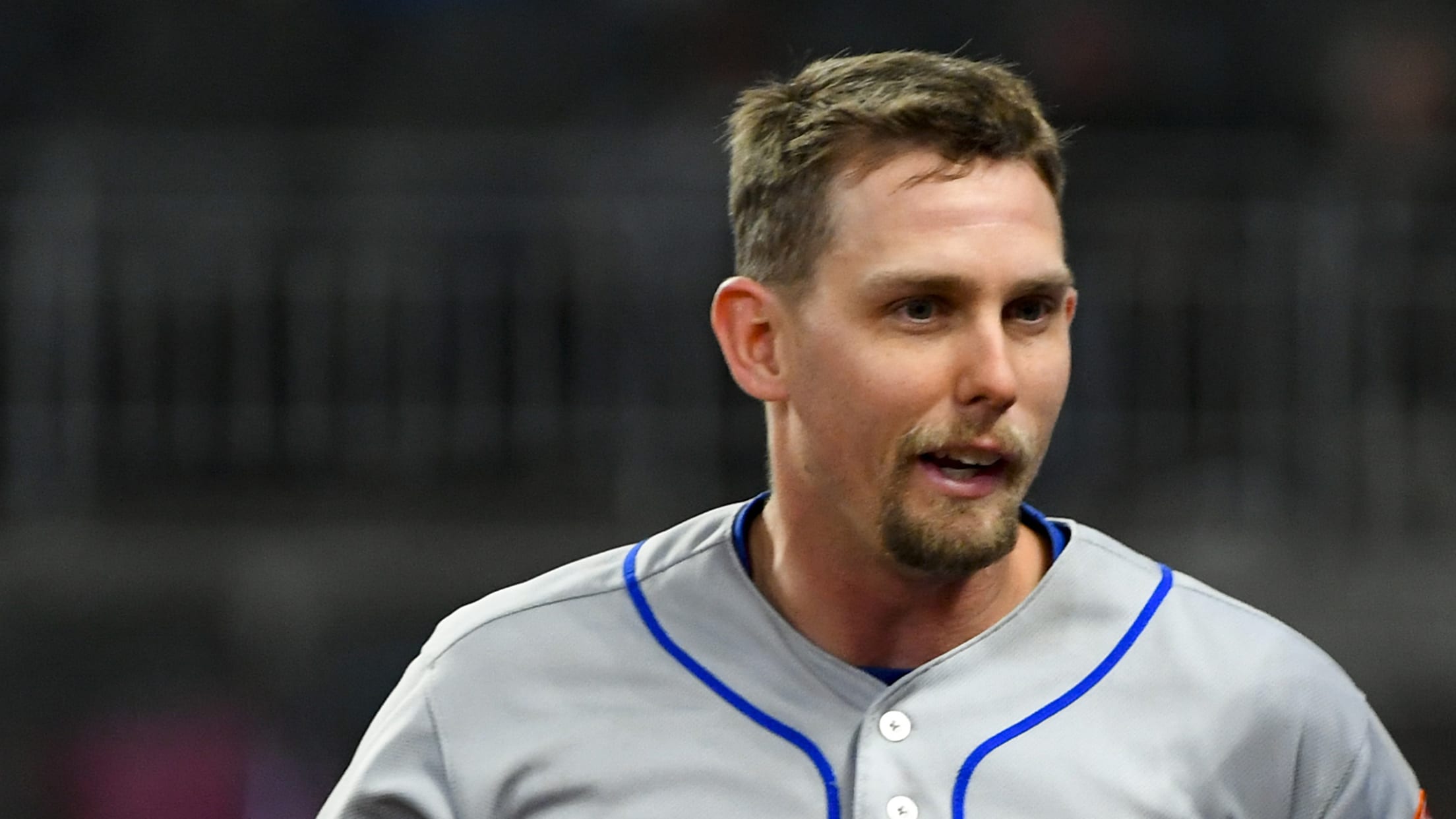 Jeff McNeil came up to the Mets last July 24 and immediately began doing what he has done since he started in Rookie level in 2013. McNeil hit. In this home run time in baseball, he sprayed line drives all over the field and by the end of the season
The best bullpen trios in baseball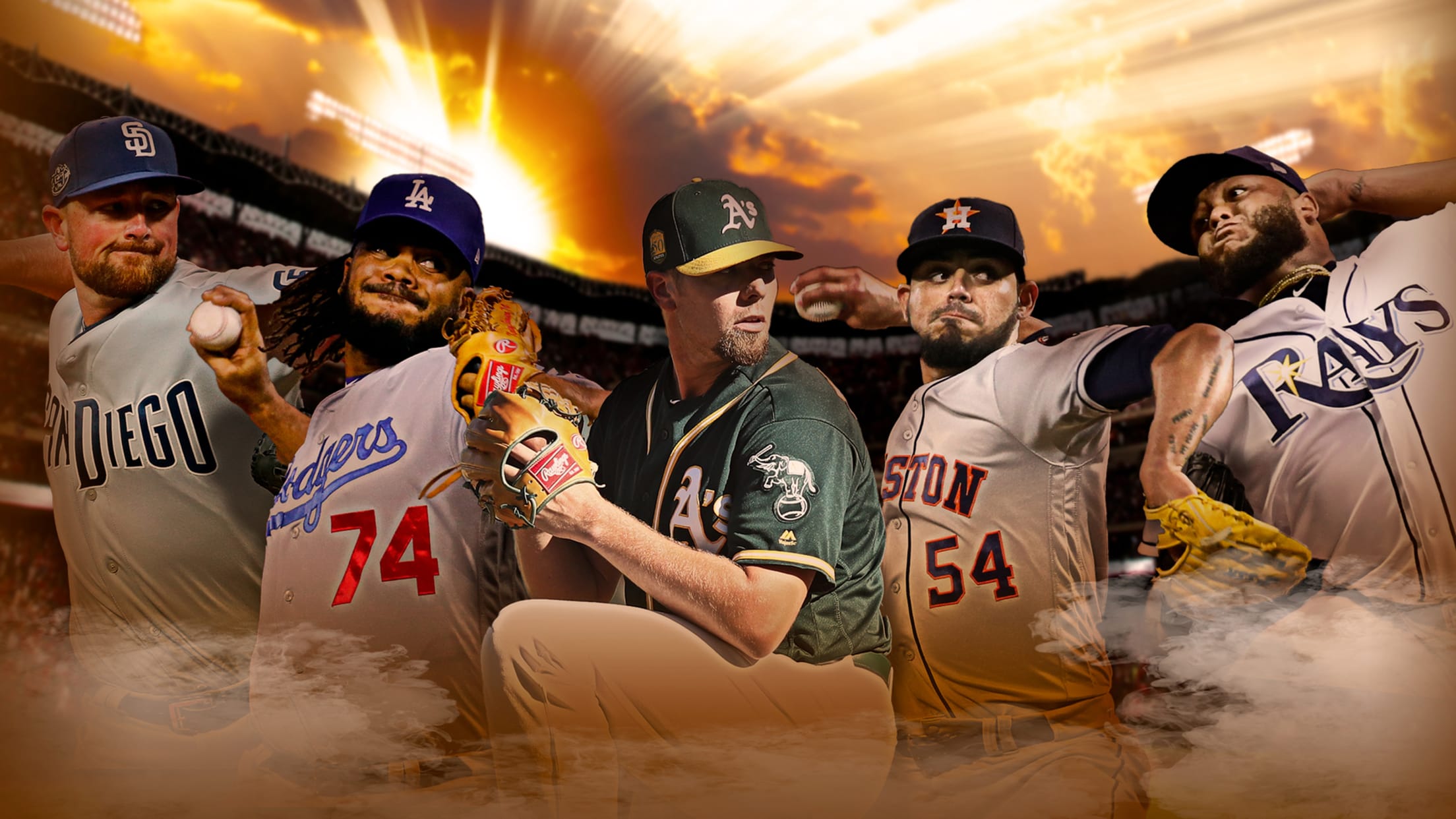 On Tuesday night, ESPN's David Schoenfield posited an interesting question on Twitter: Is the Tampa Bay relief combo of Jose Alvarado and Diego Castillo the best in baseball? There's certainly a strong argument for it, to be sure. The pair have yet to allow a run in 18 1/3 combined
Top 10 shortstops of the decade (so far)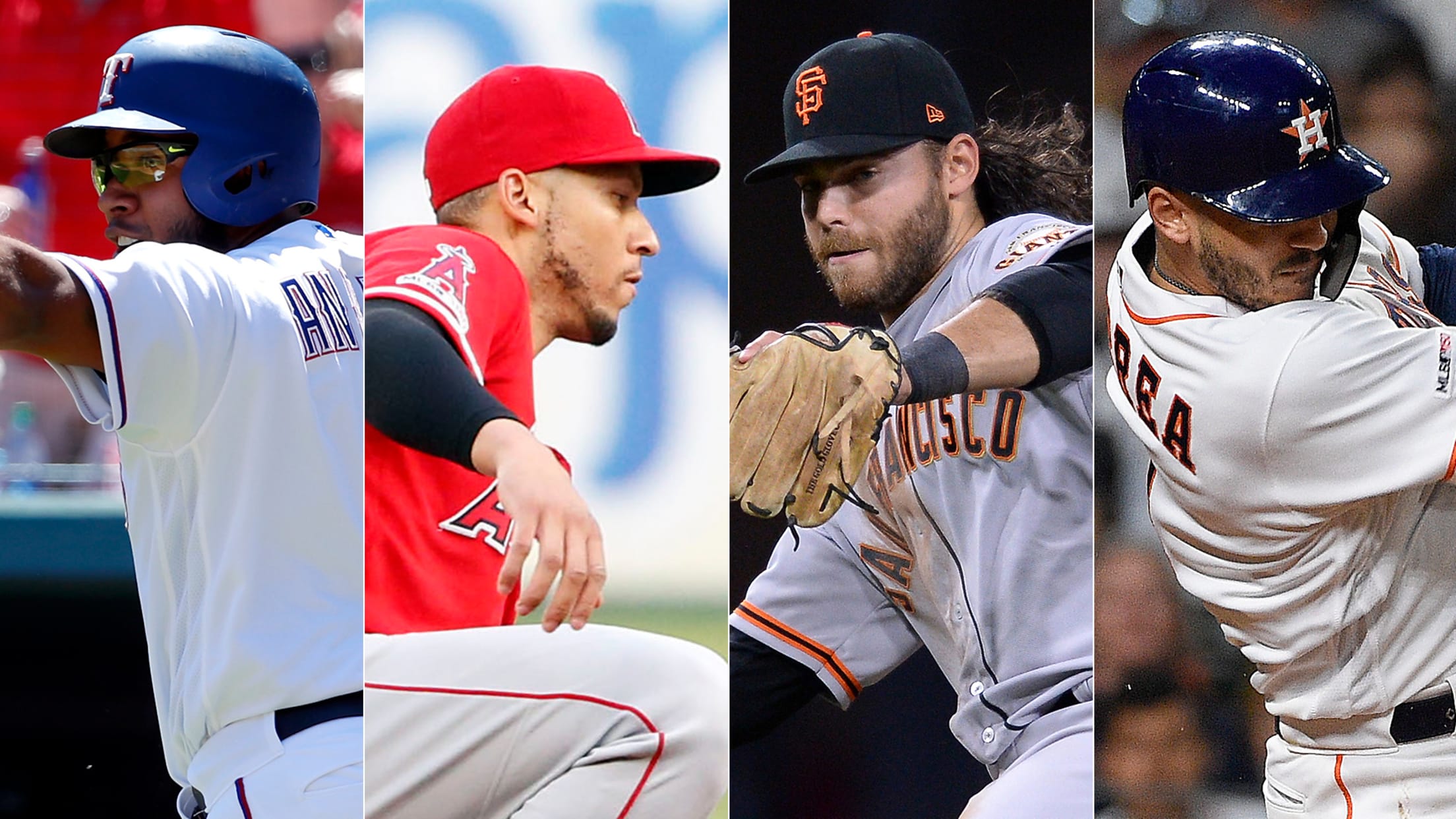 Will Leitch's series on the Data Decade, closing out this remarkable decade in the year of baseball, runs every other week. Today we look at the 10 best shortstops of the decade. You can, in many ways, track the history of baseball over the last 40 years by its shortstops.
Could Keuchel boost this contender's chances?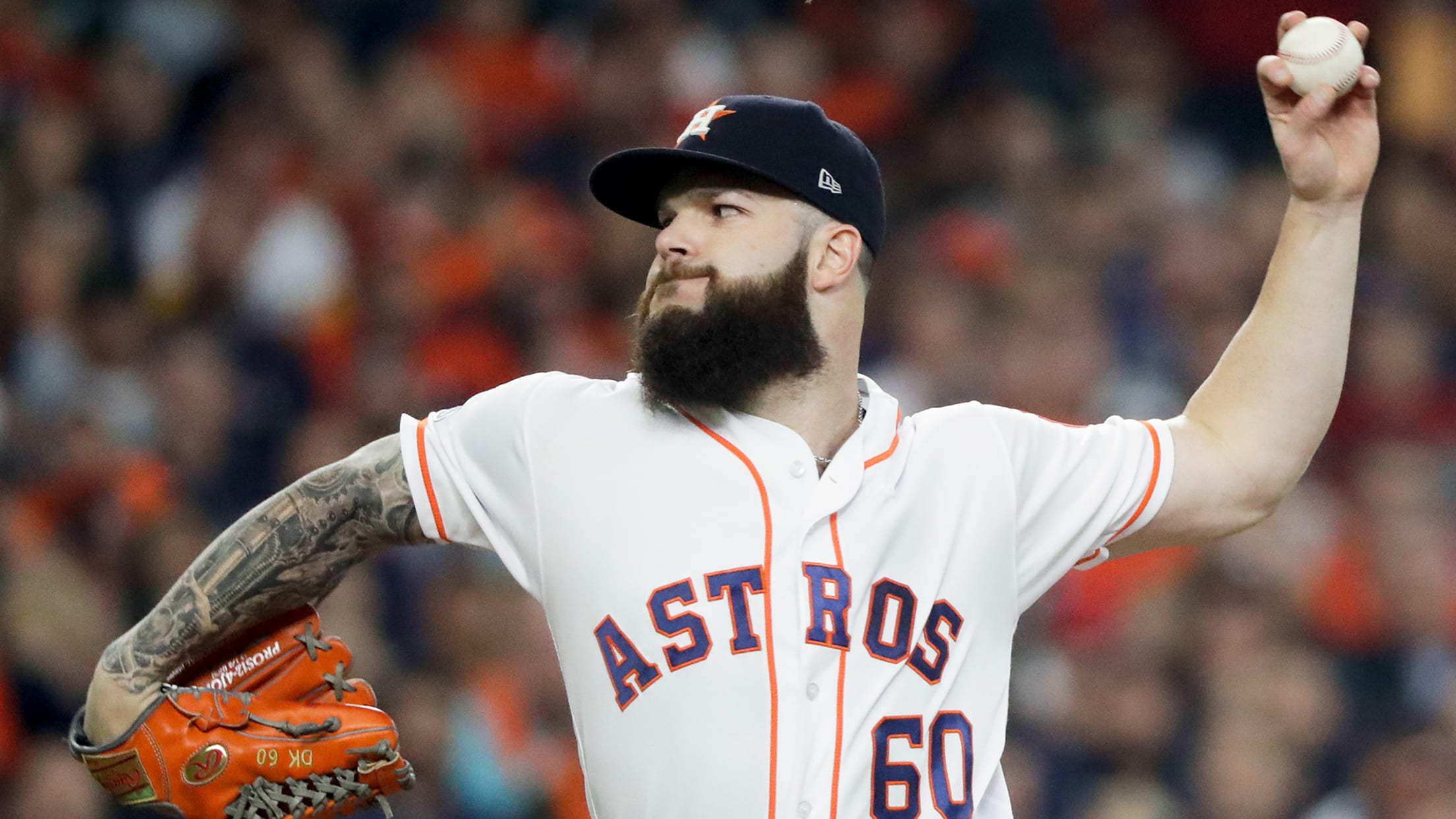 After a seven-season tenure with the Astros that included a trio of 200-inning seasons, an American League Cy Young Award in 2015 and an overall 3.66 ERA, Dallas Keuchel is now a free agent. Below, you will find a list of the latest news and rumors surrounding the left-hander. Burnes
To flip or not to flip? Players weigh in
Anderson, Grichuk, Garrett comment after benches clear in Chicago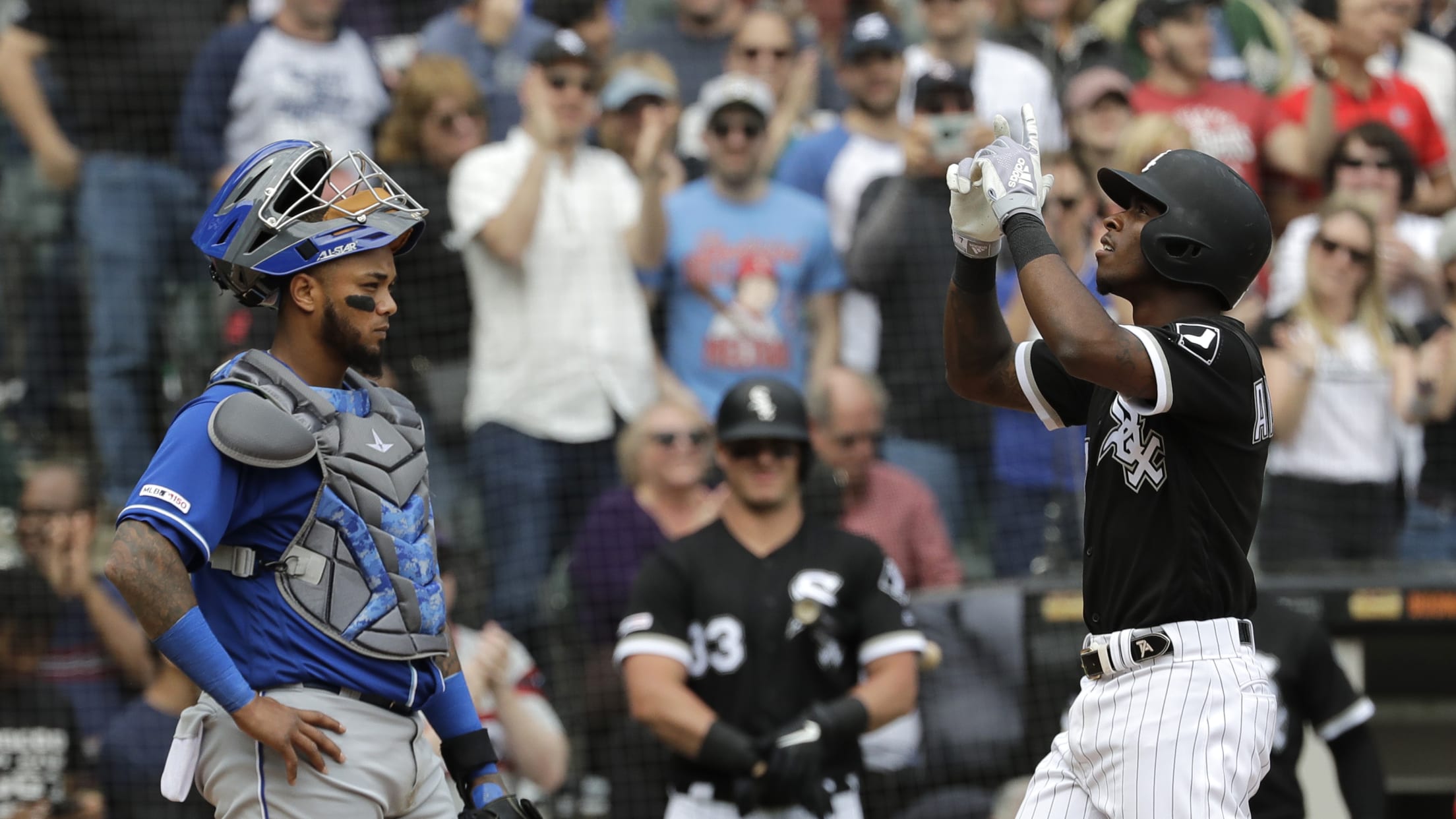 White Sox shortstop Tim Anderson, who was at the center of a benches-clearing incident Wednesday when he was drilled by a pitch two innings after flipping his bat on a home run, was not backing down from his pro-bat-flip stance Thursday. "I never looked at one of their players when
Dahl, McMahon (3-run HR) return vs. Phils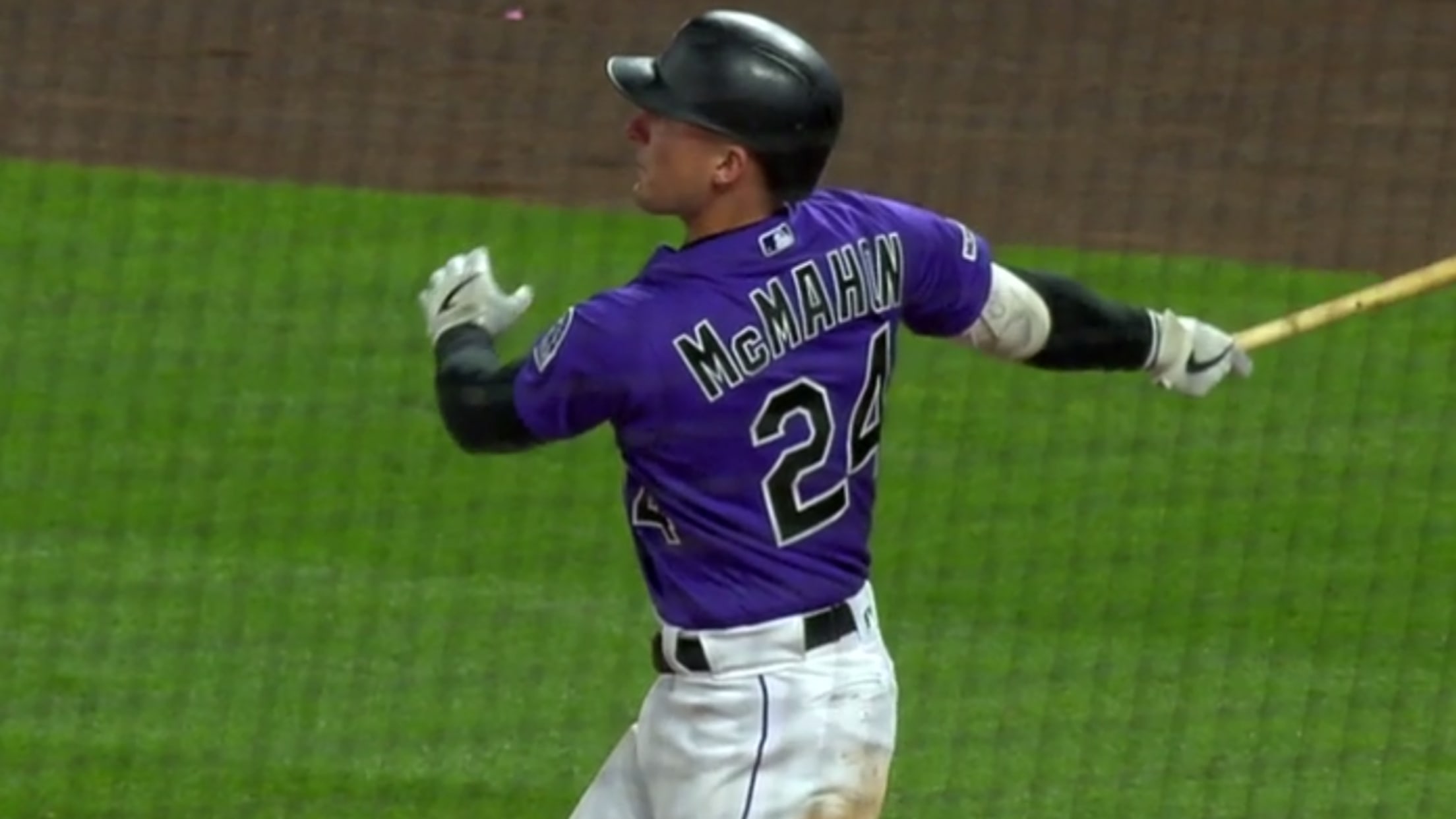 DENVER -- The Rockies reinstated outfielder David Dahl and infielder Ryan McMahon, both of whom entered the season as regulars, from the 10-day injured list, and the pair was in Colorado's starting lineup on Thursday night against the Phillies at Coors Field. Dahl started in center field and hit second
Each NL West team's secret weapon is ...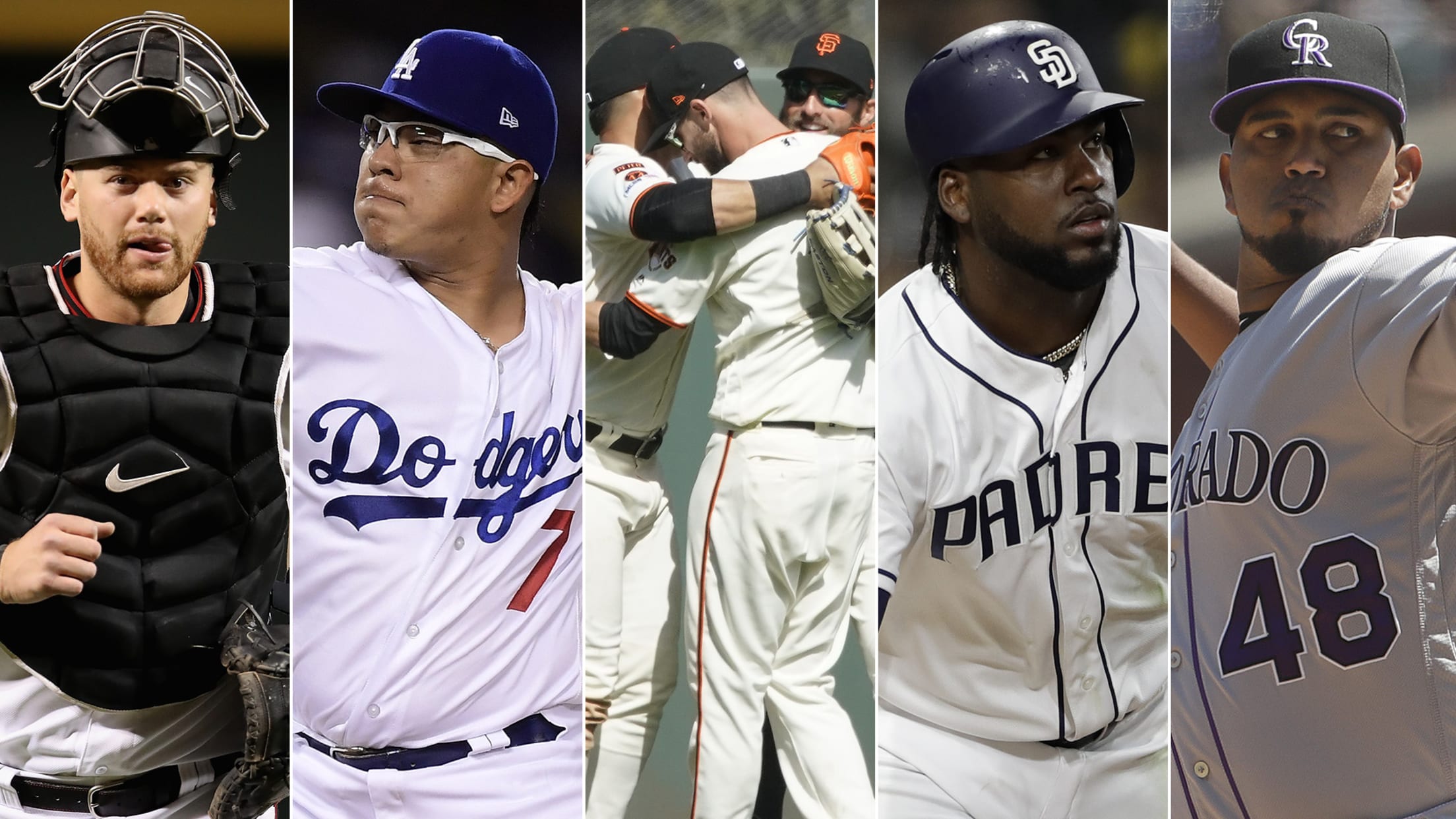 Sure, you know the obvious. You know Cody Bellinger is raking and you know Madison Bumgarner is dealing. But some assets are a little less obvious. MLB.com is taking a look at some of the "secret weapons" in each division. In some cases, it's an unheralded player. In some cases,
NL outscoring AL? You read that right
Even without DH, Senior Circuit clubs own the edge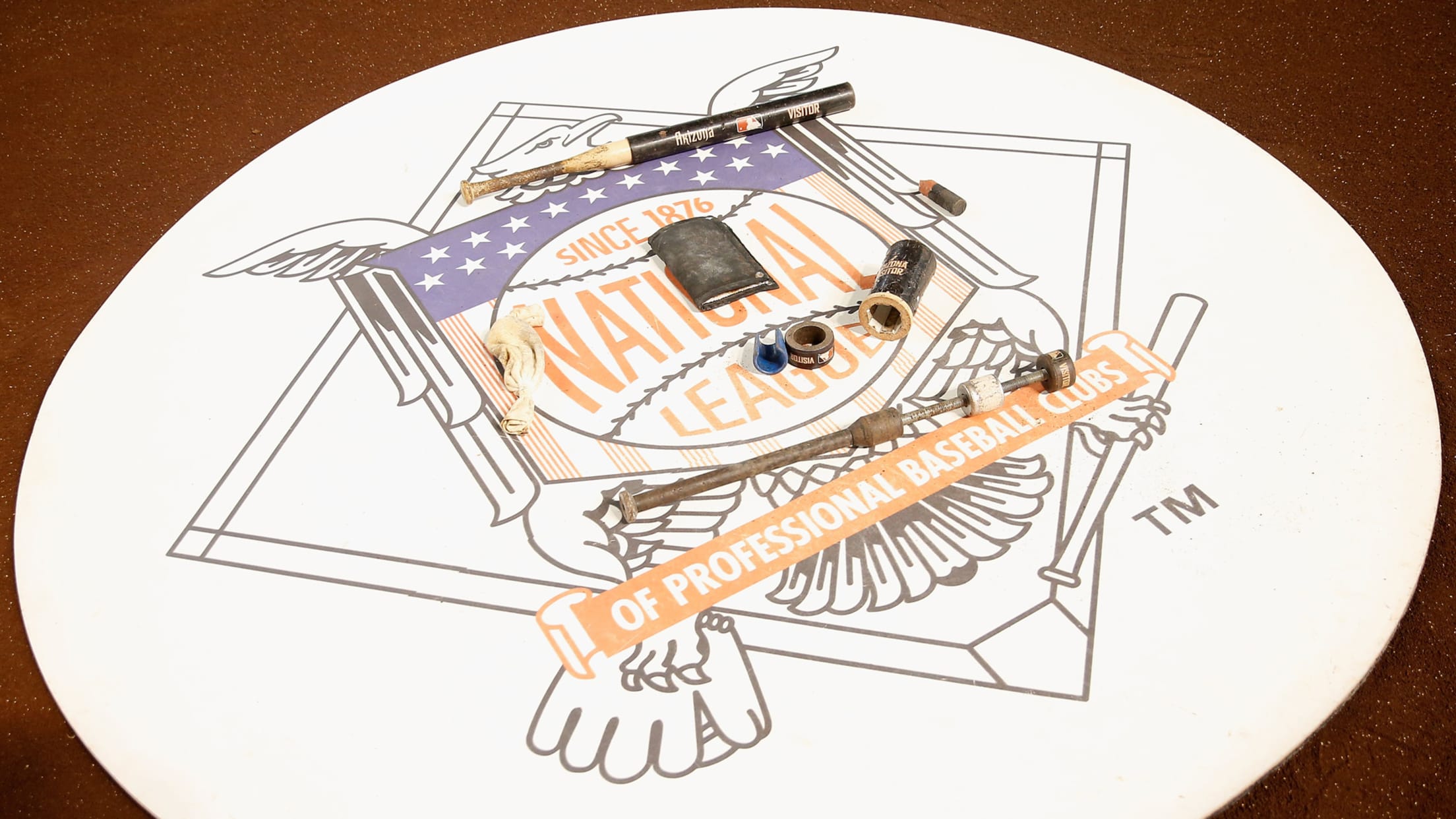 The designated-hitter rule has sparked debate ever since it was introduced 46 years ago, and those on both sides of the debate may be as entrenched as ever. But for those who favor pitchers getting the chance to hit in the National League, the early returns from 2019 suggest that
Yes, the Rays are now projected to win AL East
After finishing a distant third in the American League East last season behind the Red Sox and Yankees despite going 90-72, the Rays were generally picked to do so again this year. It's taken Tampa Bay less than a month to flip the script. As of Thursday, FiveThirtyEight.com projects the