After losing shoe earlier, Gomez hits clutch HR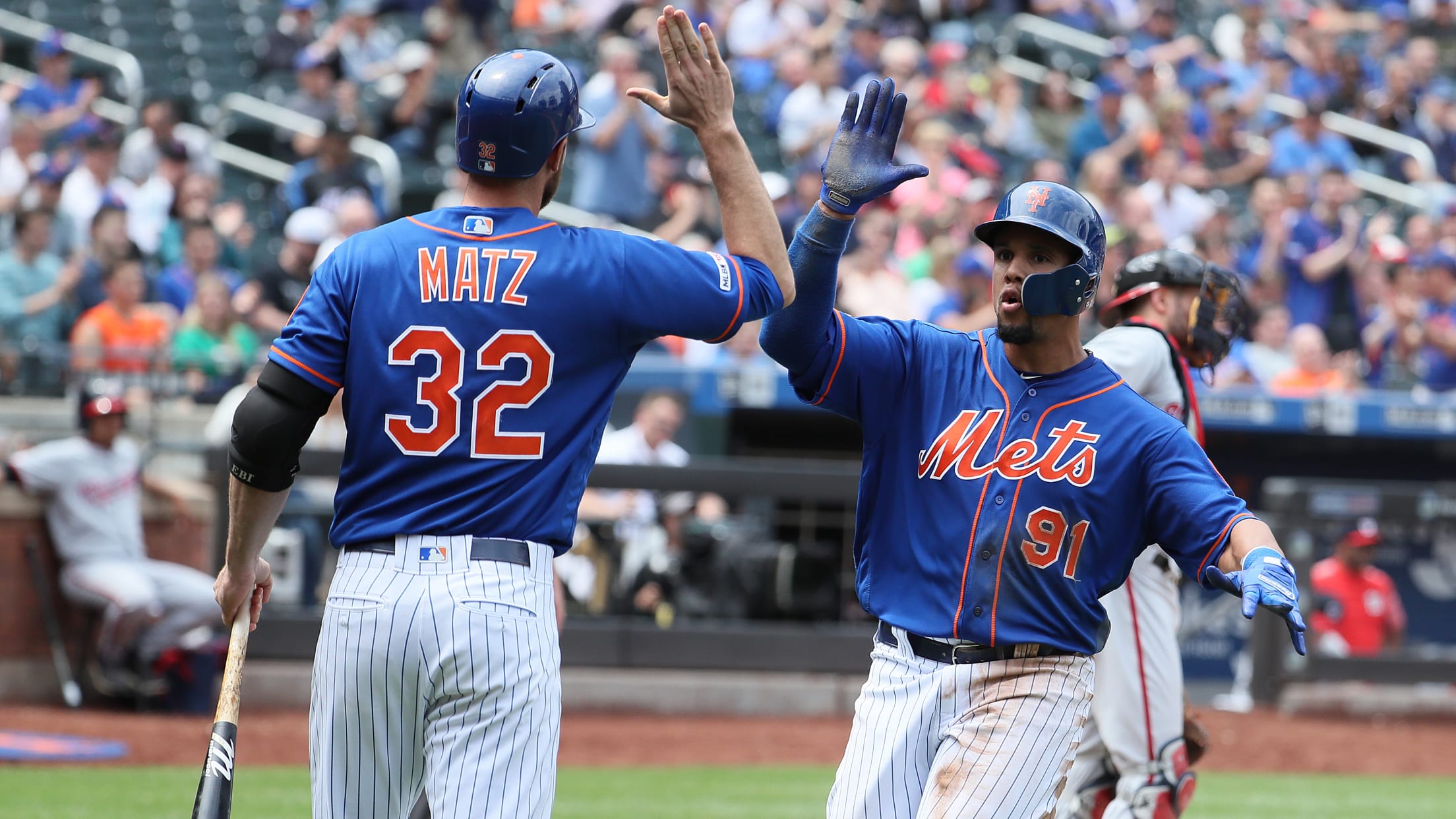 NEW YORK -- With so many of their regulars injured, the Mets have spoken extensively about relying on their depth to stay afloat in the National League East. To that end, Juan Lagares and Rajai Davis came through Wednesday. The following afternoon, it was Carlos Gomez's turn. Gomez crushed a
Red Sox find strong start, win from bullpen
Pearce blasts first home run of season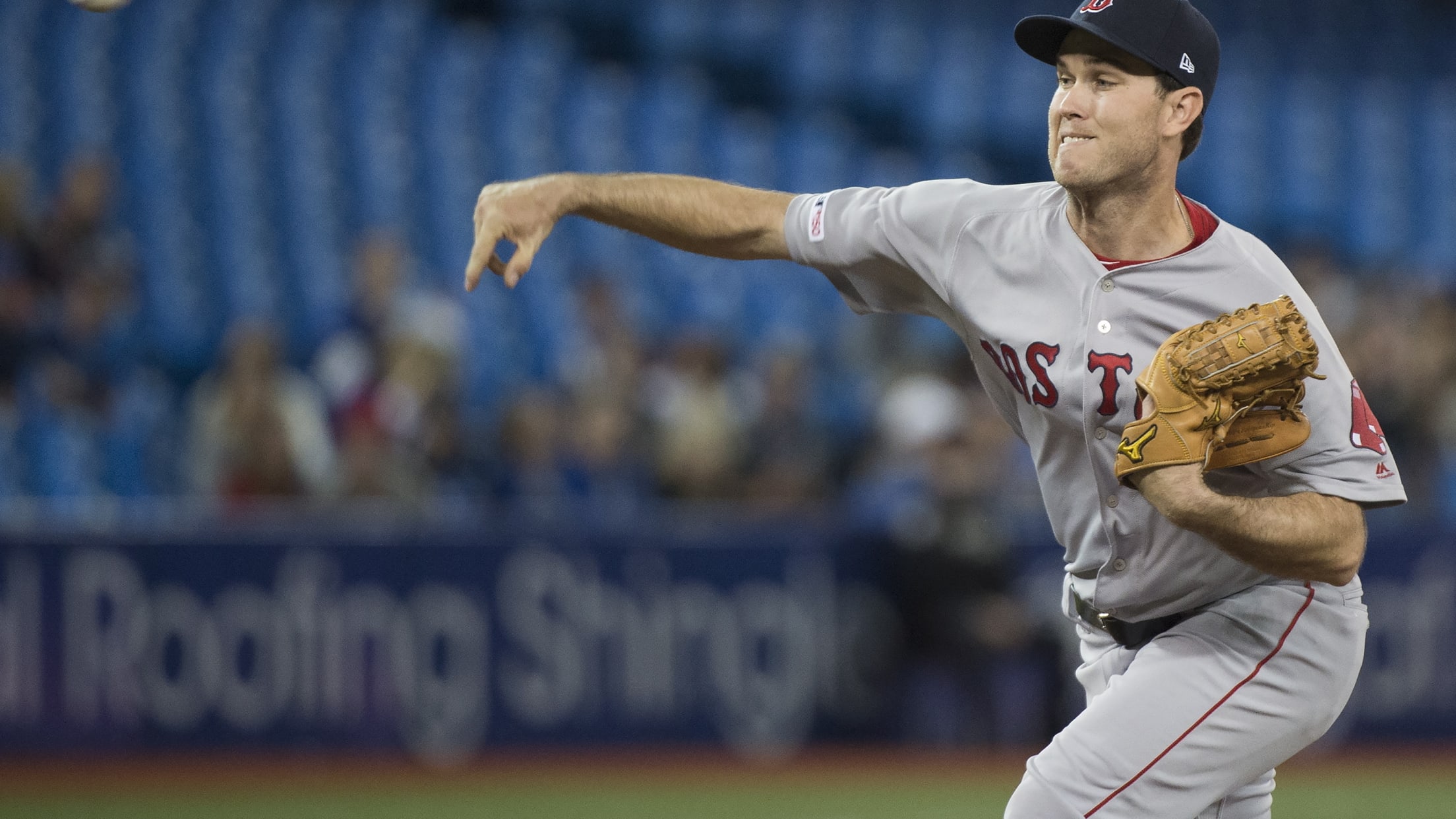 TORONTO -- The Boston Red Sox got more than they could have asked for in Thursday's series finale from starting pitcher Ryan Weber, who smoothly weaved his way through the Blue Jays' lineup to set up the 8-2 win. Weber had made three relief appearances since joining the Red Sox
Nats' frustrations boil over in Martinez's ejection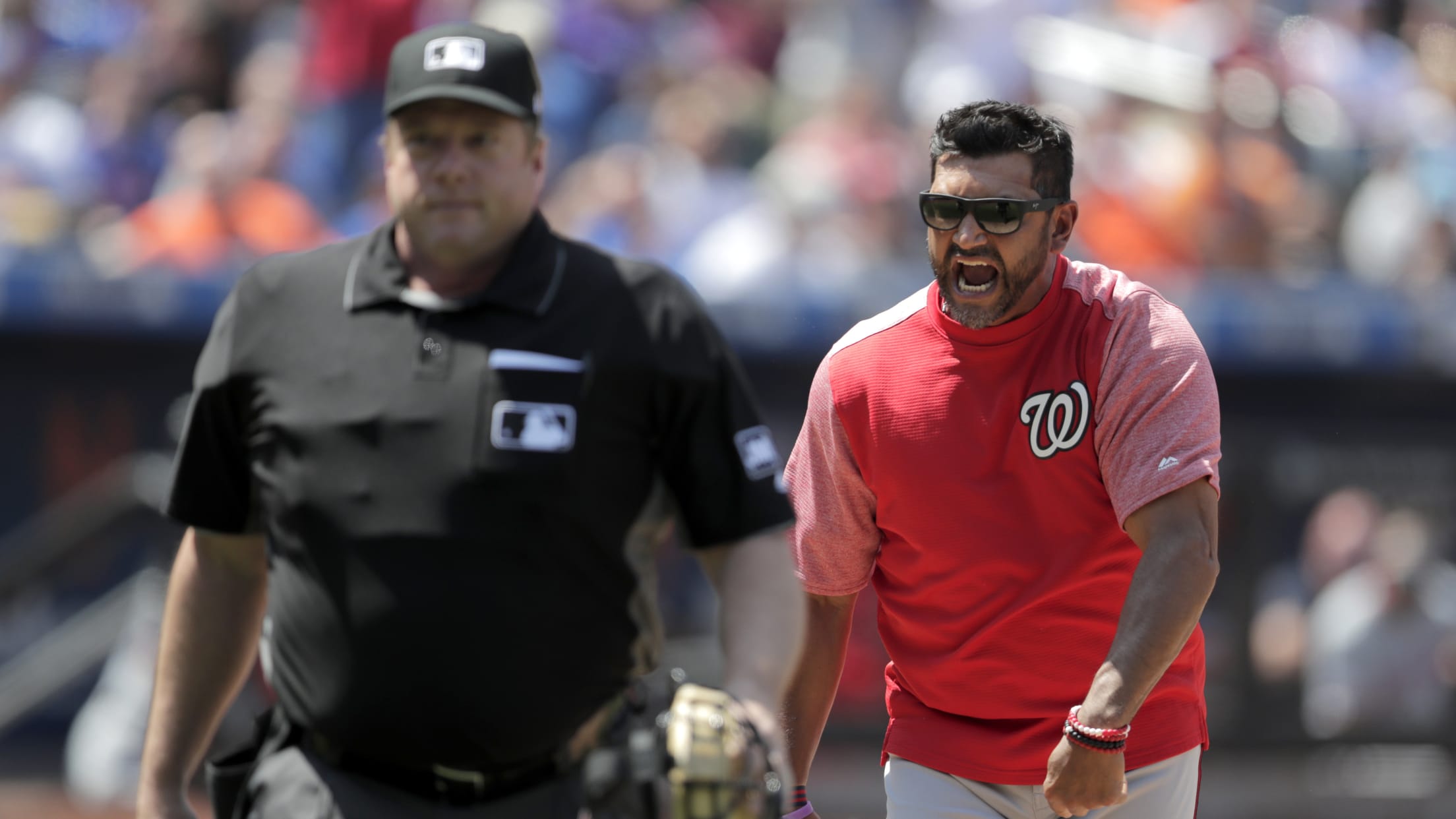 NEW YORK -- Dave Martinez kicked the dirt in front of home plate and slammed his hat to the ground, prompting home-plate umpire Bruce Dreckman to start walking away from him and toward the Mets' dugout. Martinez was not done, however, following Dreckman toward the dugout, screaming and pointing to
Is this injury-depleted contender eyeing Keuchel?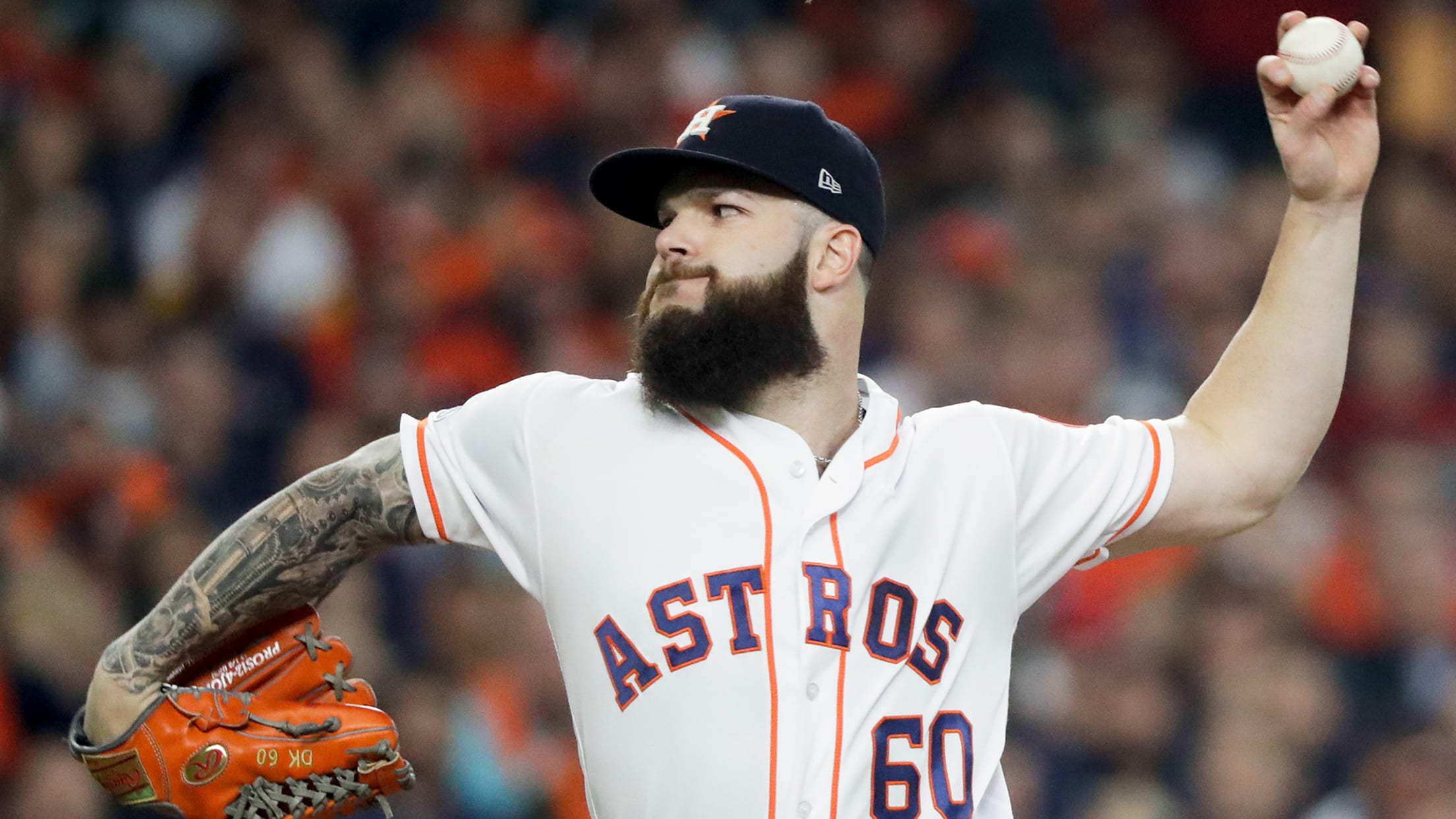 After a seven-season tenure with the Astros that included a trio of 200-inning seasons, an American League Cy Young Award in 2015 and an overall 3.66 ERA, Dallas Keuchel is now a free agent. Below, you will find a list of the latest news and rumors surrounding the left-hander.
6 possible trade fits for Anthony Rendon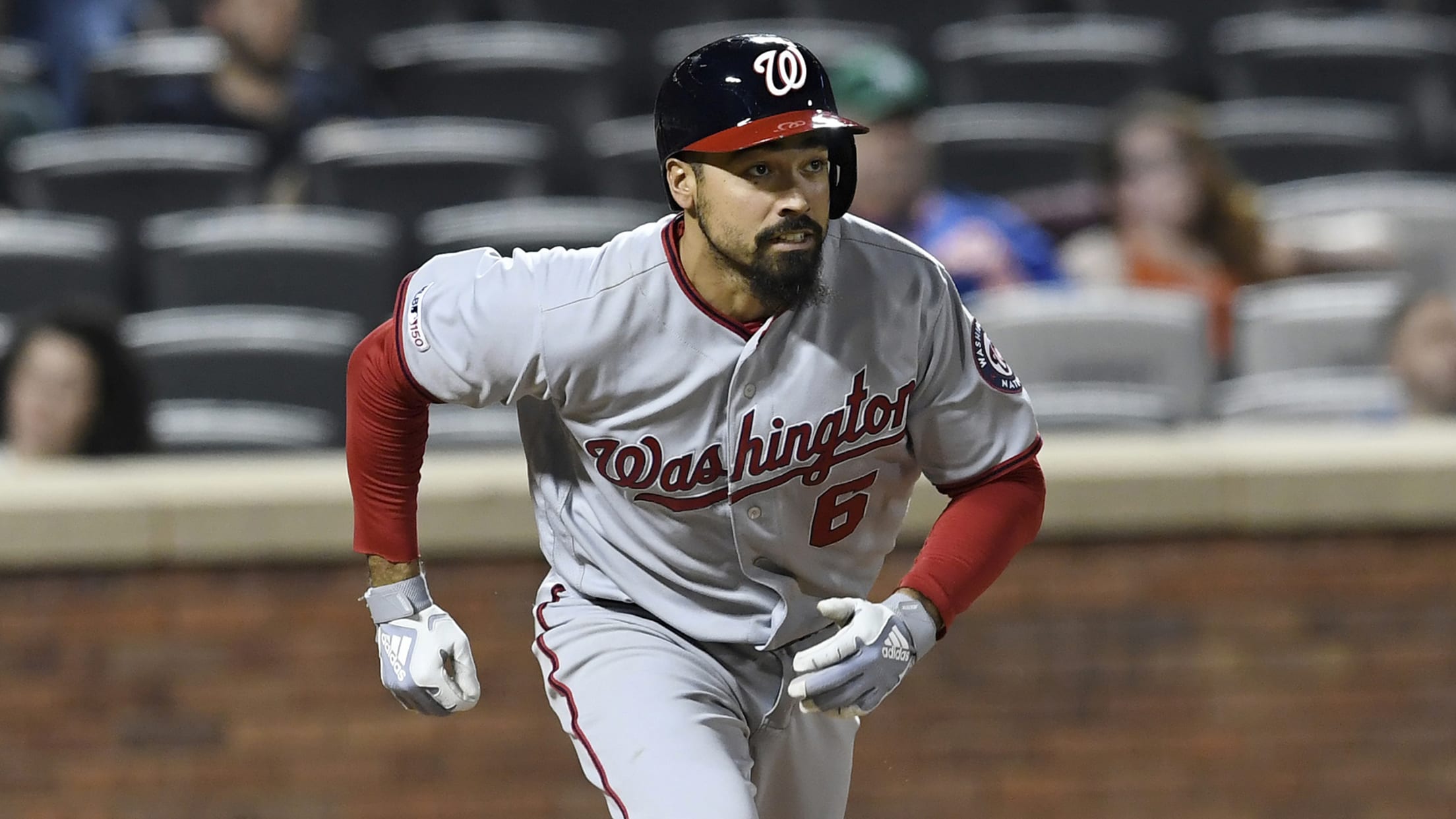 When the Bryce Harper free-agent saga finally concluded and the Nationals' longtime face of the franchise had slipped into his Phillies uniform, one thing became universally assumed around baseball circles: Washington would sign Anthony Rendon to a contract extension. Rendon, who will be eligible for free agency this offseason, appeared
Elias eyes O's 'largest' int'l signing period
O's executive VP and GM has made international market a priority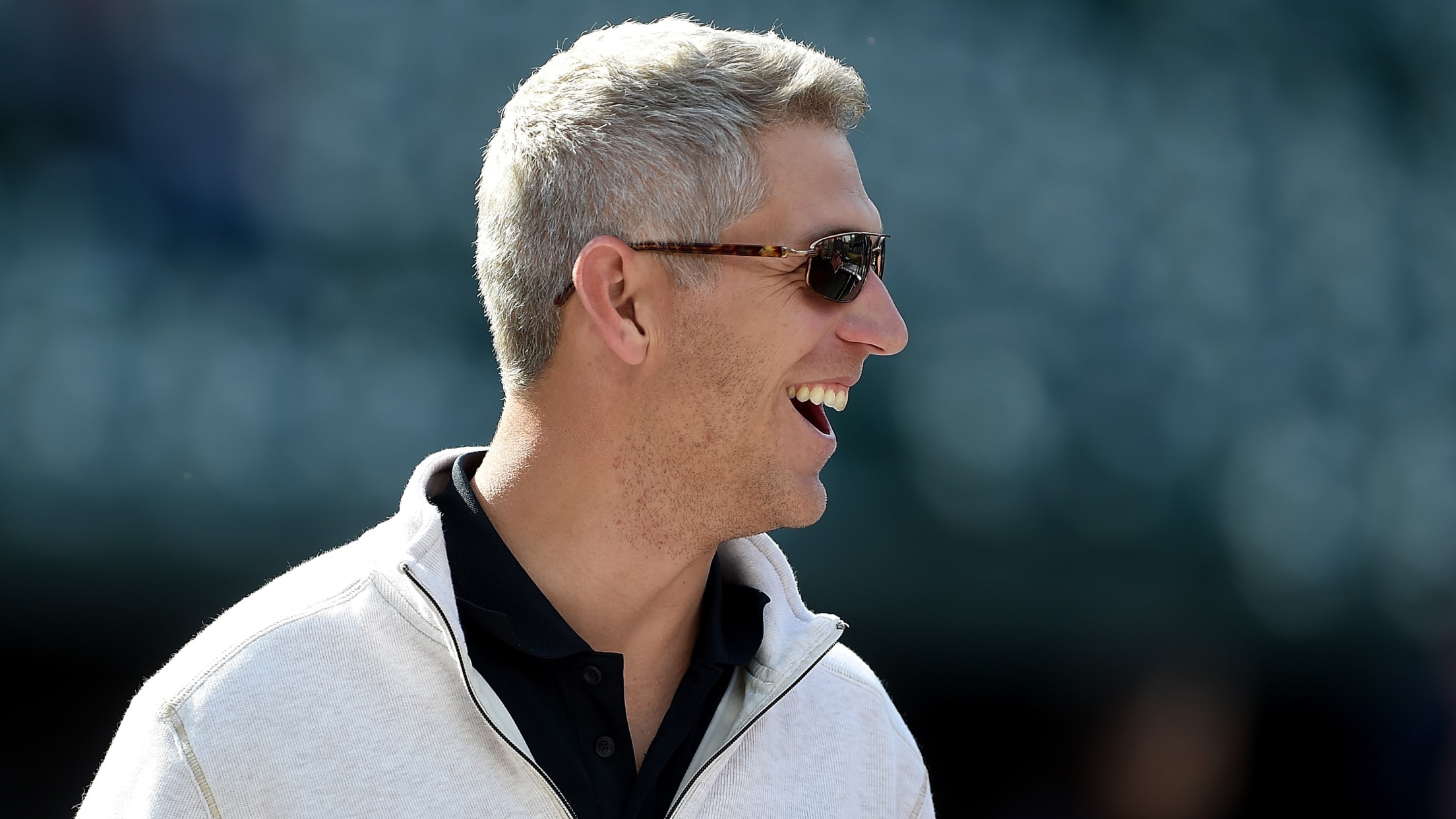 BALTIMORE -- Since inheriting the biggest bundle of international bonus money in the Majors, the Orioles new front office spent much of the past few months using it as a bargaining chip, trading the pool space to supplement their big league roster and stock their farm system with necessary depth.
Ninth-inning walk seals sweep for Yankees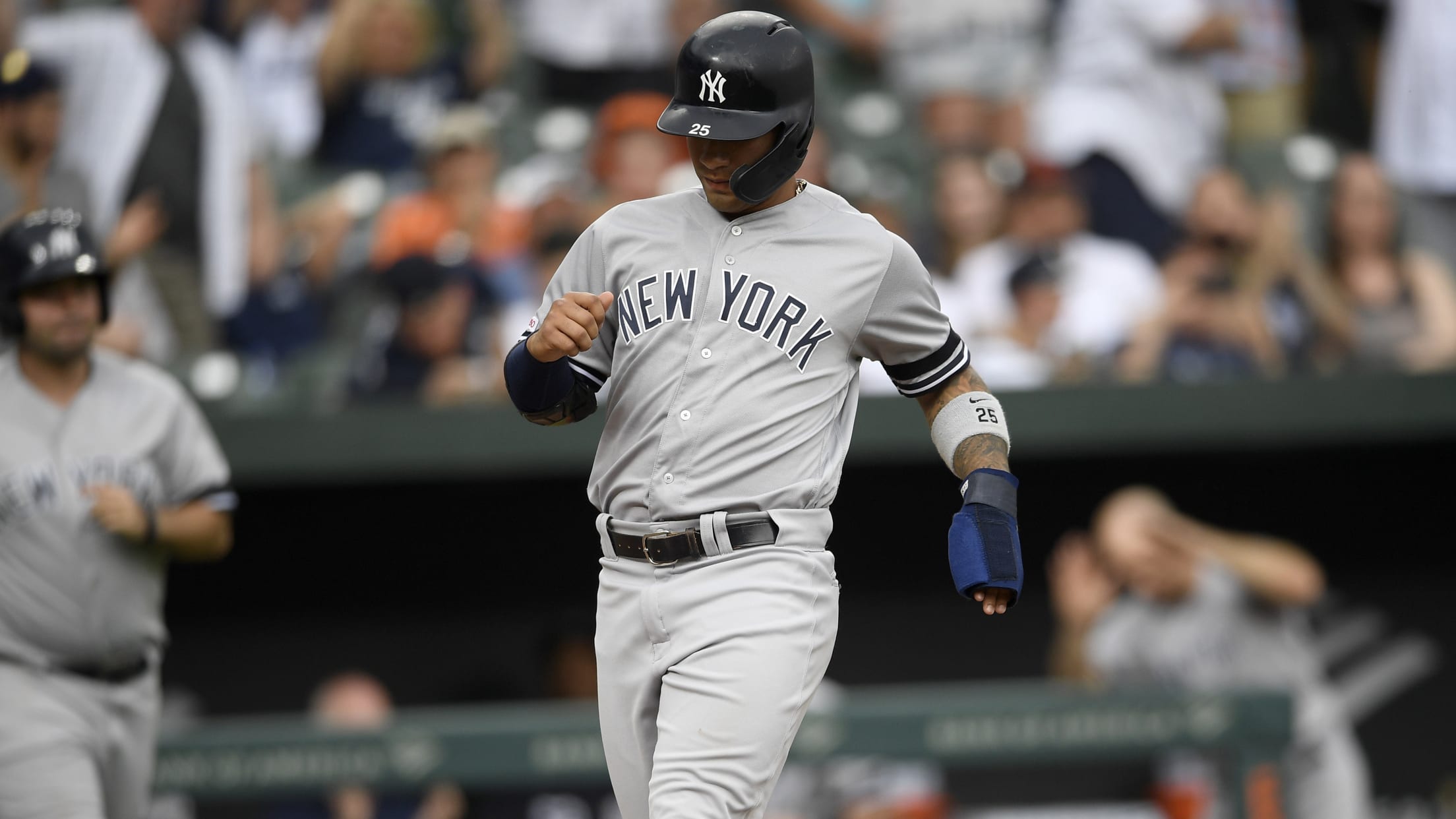 BALTIMORE -- Clint Frazier and Luke Voit continued the week-long Inner Harbor fireworks display with a couple of homers, but Aaron Hicks' bases-loaded walk in the ninth inning proved to be the difference as the Yankees completed a four-game sweep of the Orioles with a 6-5 victory on Thursday afternoon
Cooper grand slam in 9th saves Marlins' streak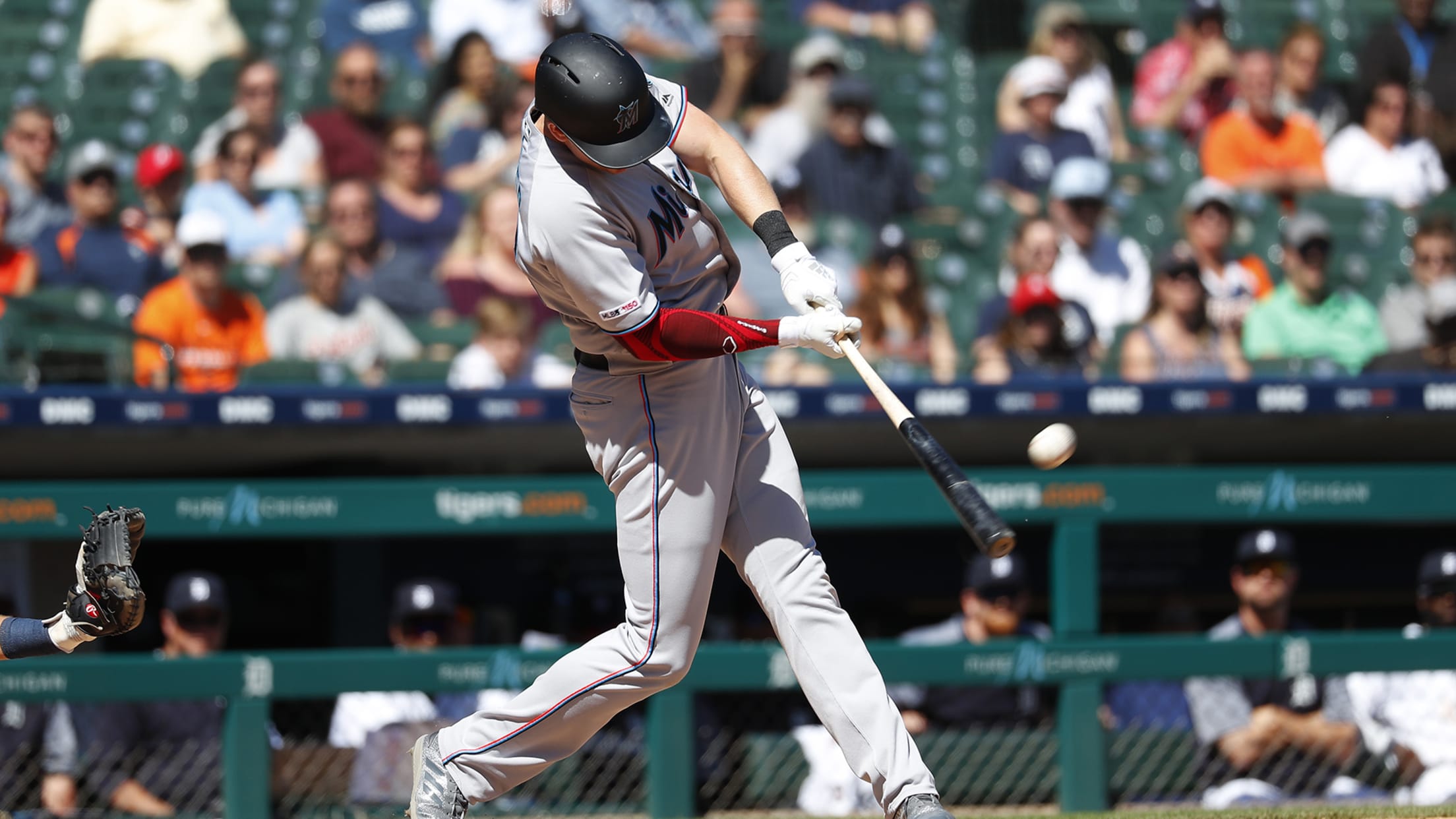 DETROIT -- What was shaping up as potentially a final plate appearance in Detroit for Curtis Granderson ended up being another memorable moment for Garrett Cooper. Cooper connected on a two-out grand slam in the ninth inning off Shane Greene that propelled the Marlins to a 5-2 comeback victory on
Is this Rangers slugger making a case for MVP?
Joey Gallo leading American League in OPS (1.113)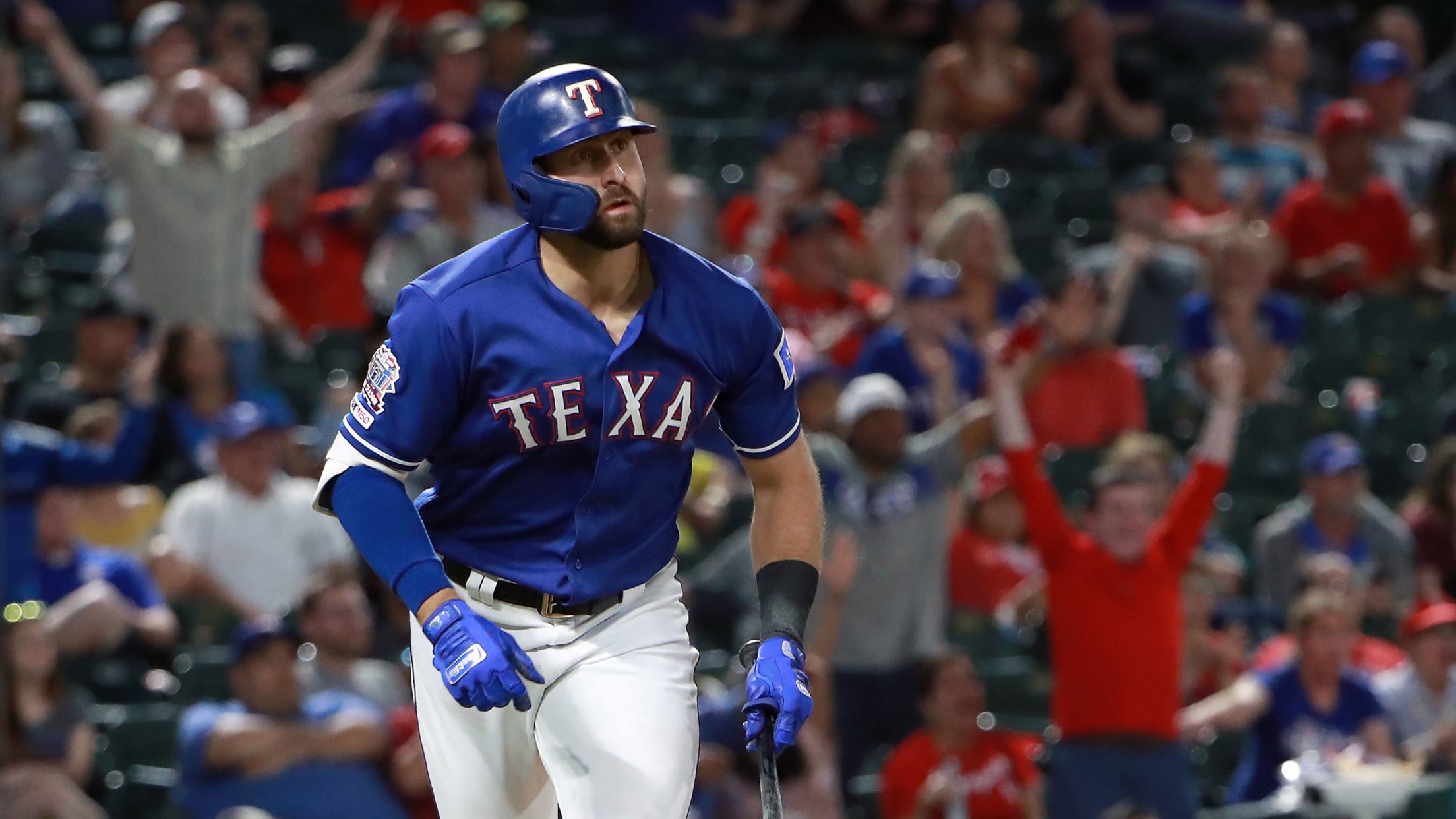 The "Joey Gallo has a legitimate Most Valuable Player case" argument should really begin and end with this statement: He's been the best hitter in the American League, by OPS or wRC+ or wOBA or any metric you like, and he's doing it while playing a capable defense in center
Here's the best Draft prospect at every position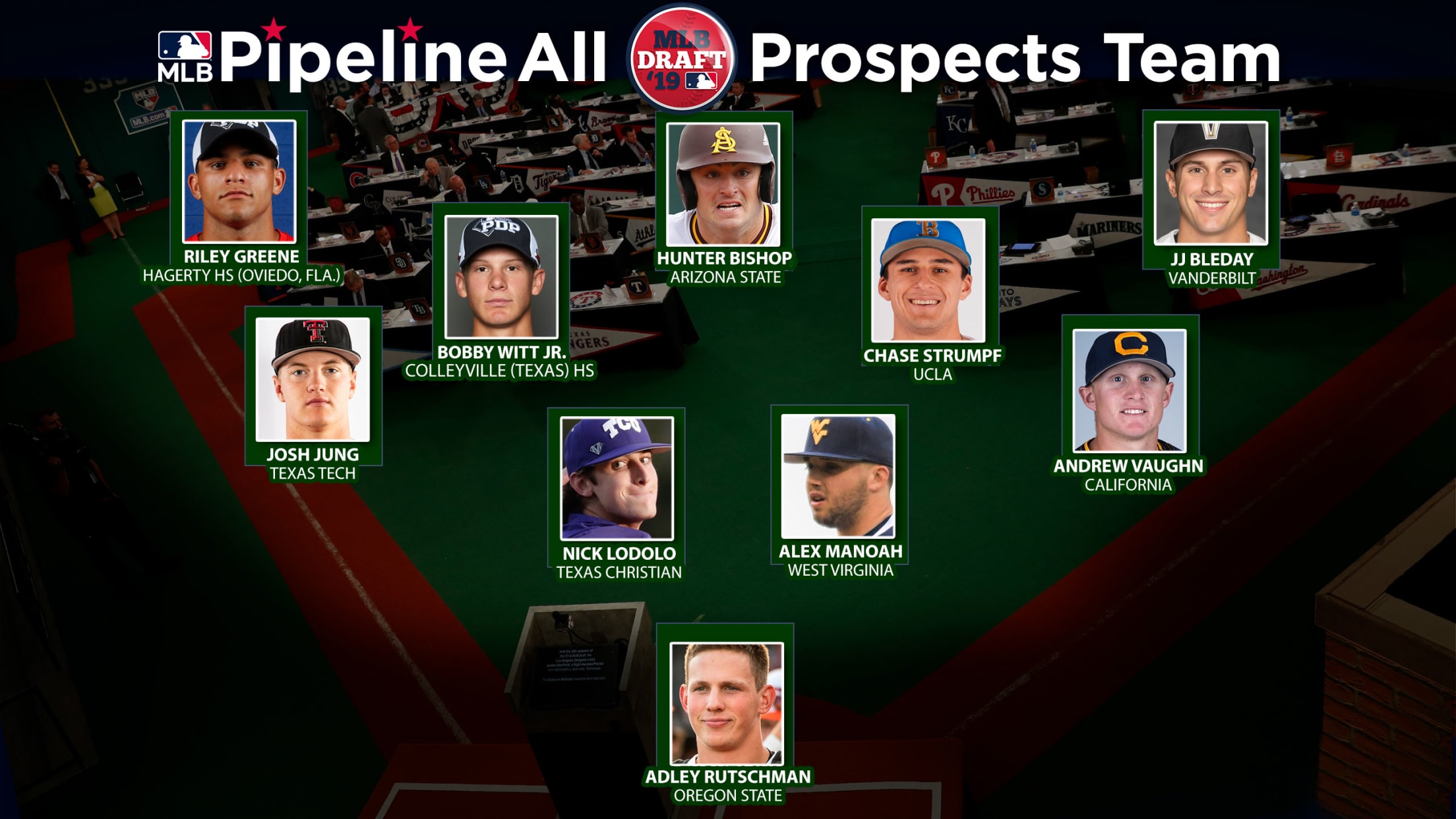 Major League scouting staffs don't have the luxury of filling out a full lineup with only the top Draft prospects in the country. Here at MLB Pipeline, however, we're doing exactly that as we edge closer to the start of the 2019 Draft on June 3. There is no shortage
Injury updates: Cano, McNeil, Sabathia, J.D.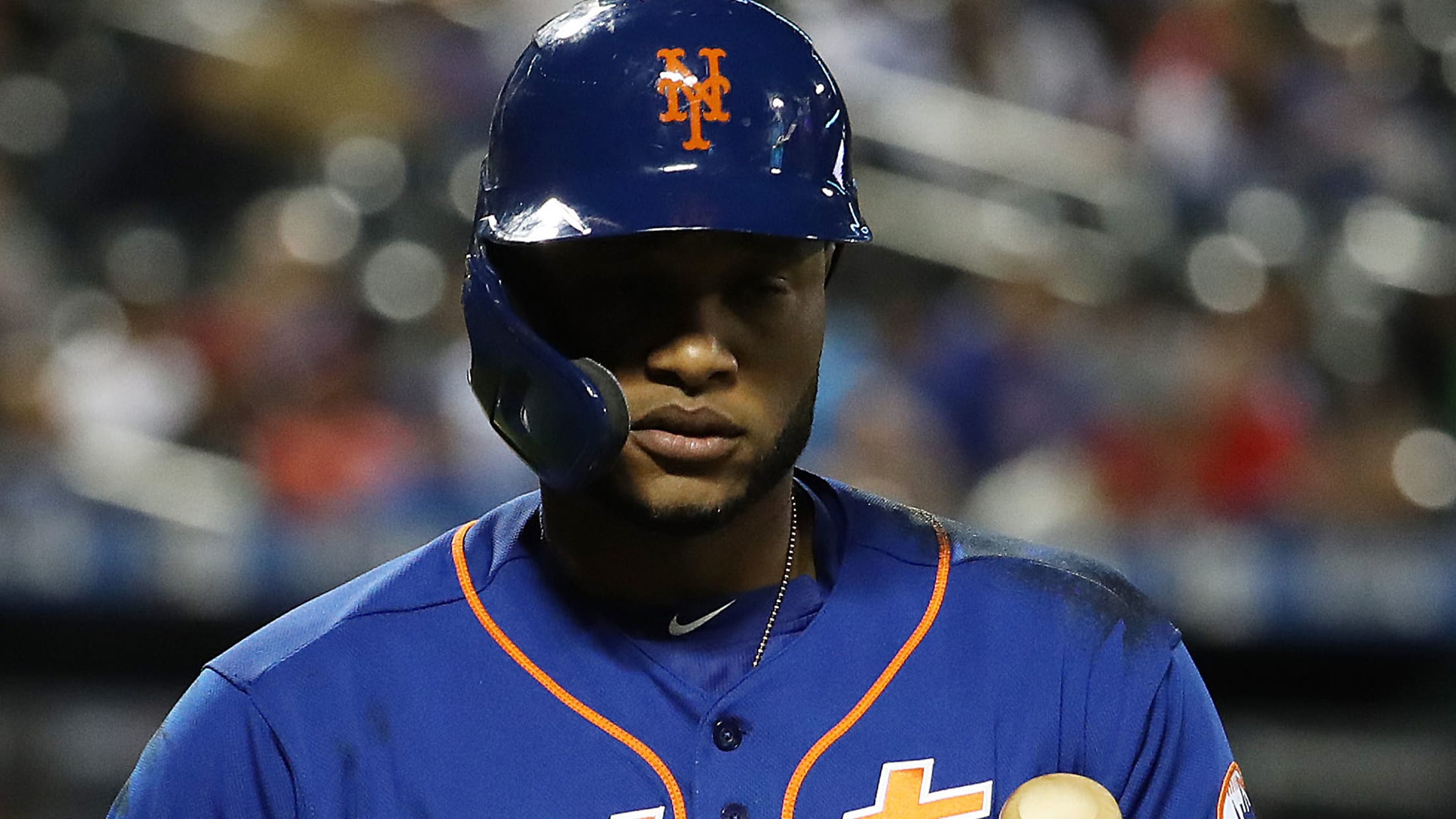 Robinson Cano, Jeff McNeil, Yoenis Cespedes, Michael Conforto and Jason Vargas, Mets Cano (left quad strain) and McNeil (left hamstring strain) were both placed on the 10-day injured list Thursday, further depleting a Mets lineup that was already without Nimmo (neck stiffness), Cespedes (fractured ankle) and Conforto (concussion). Cespedes underwent
Cespedes has surgery, won't return this season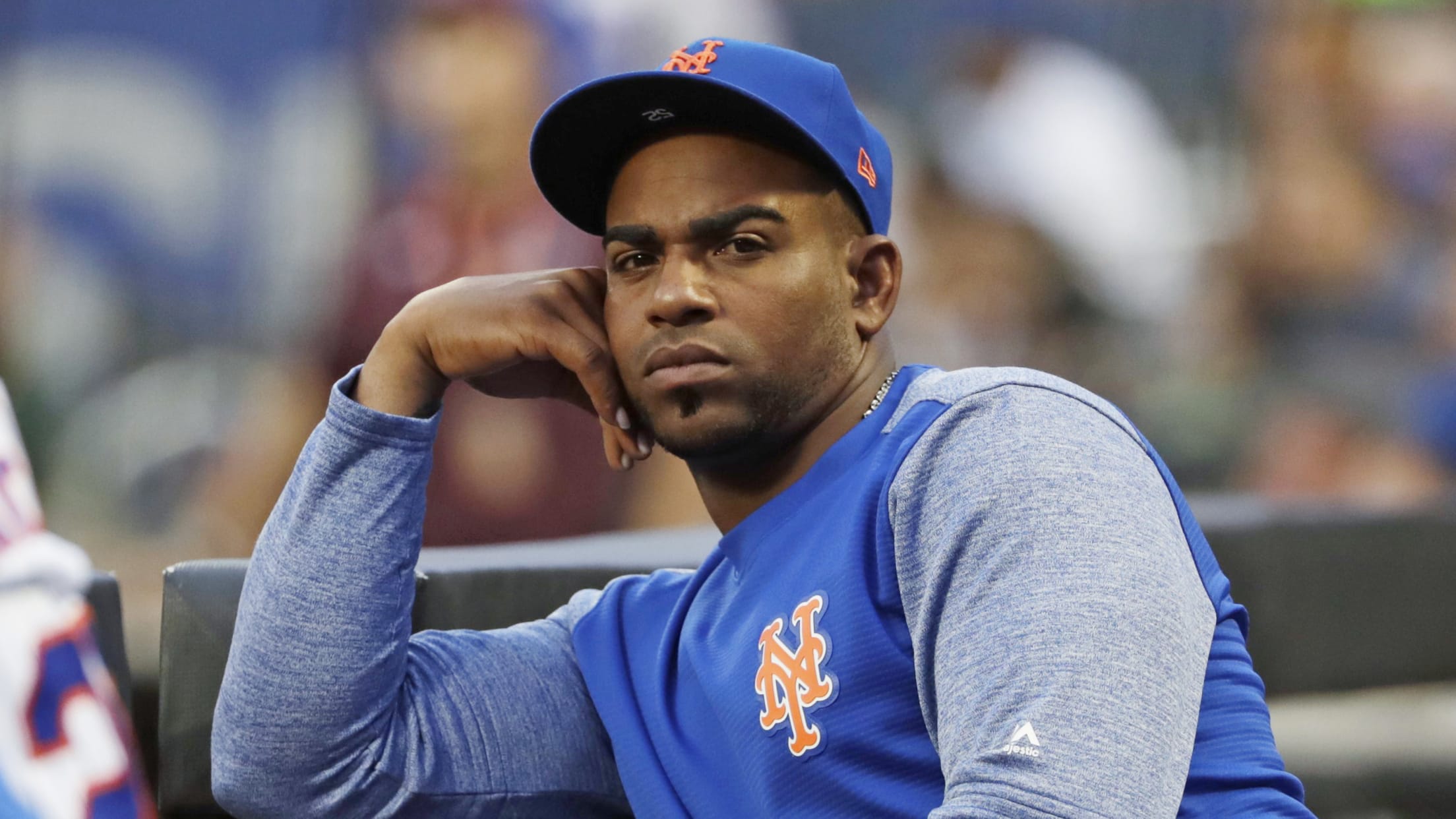 NEW YORK -- Mets outfielder Yoenis Céspedes underwent surgery on Thursday to repair multiple fractures in his right ankle, the Mets announced after their 6-4 win over the Nationals at Citi Field. He will not return this season. Cespedes missed the first seven weeks of this year rehabbing from multiple
Bucs' bats come alive with 4 HRs, 15 hits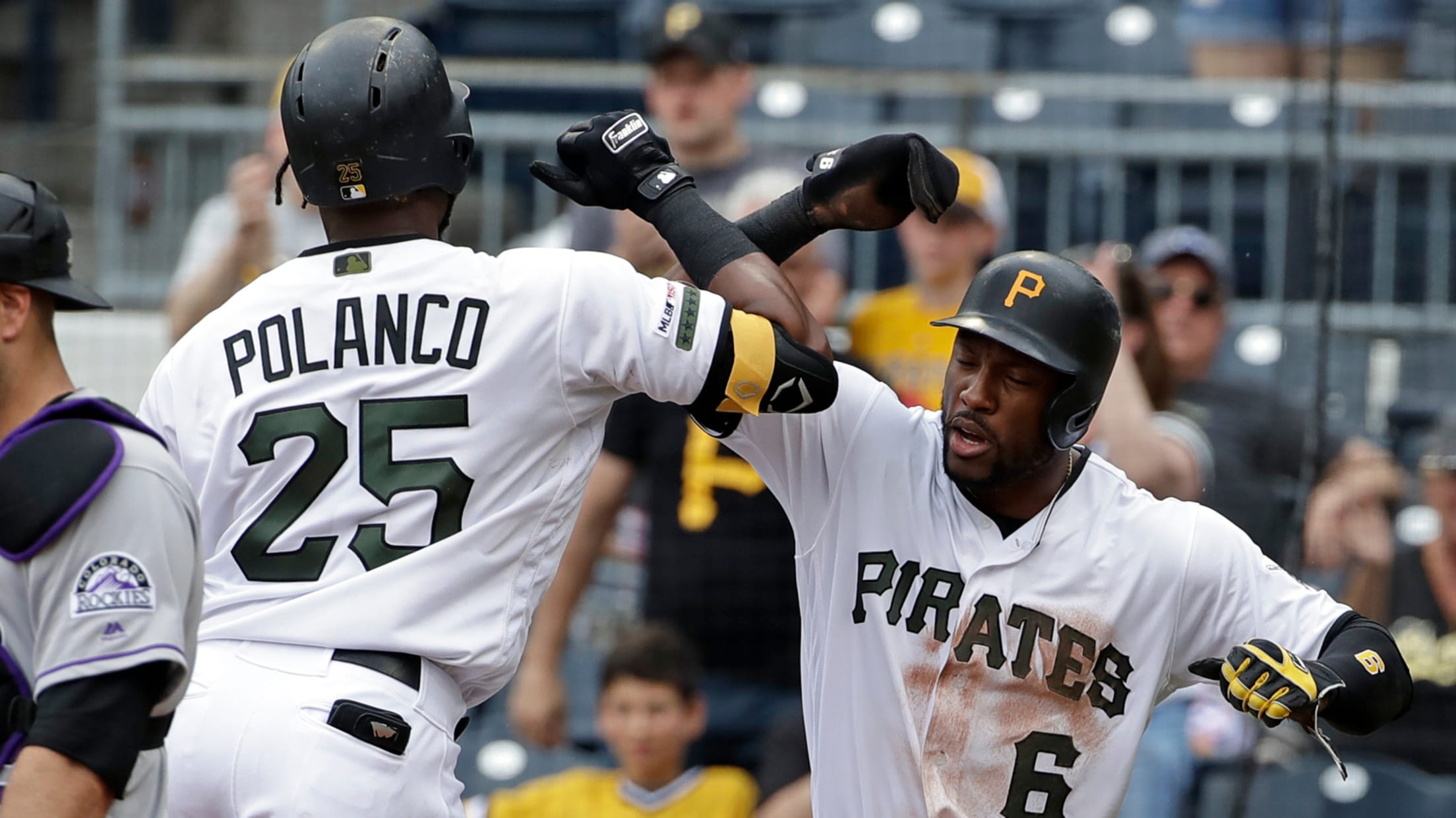 PITTSBURGH -- After building up an eight-run lead, it might have been too much to ask for the Pirates to cruise to a nice, easy win. These Bucs don't really do nice and easy, but Thursday afternoon is about as close as they'll get. After seeing their lead cut to
One key number for each NL East team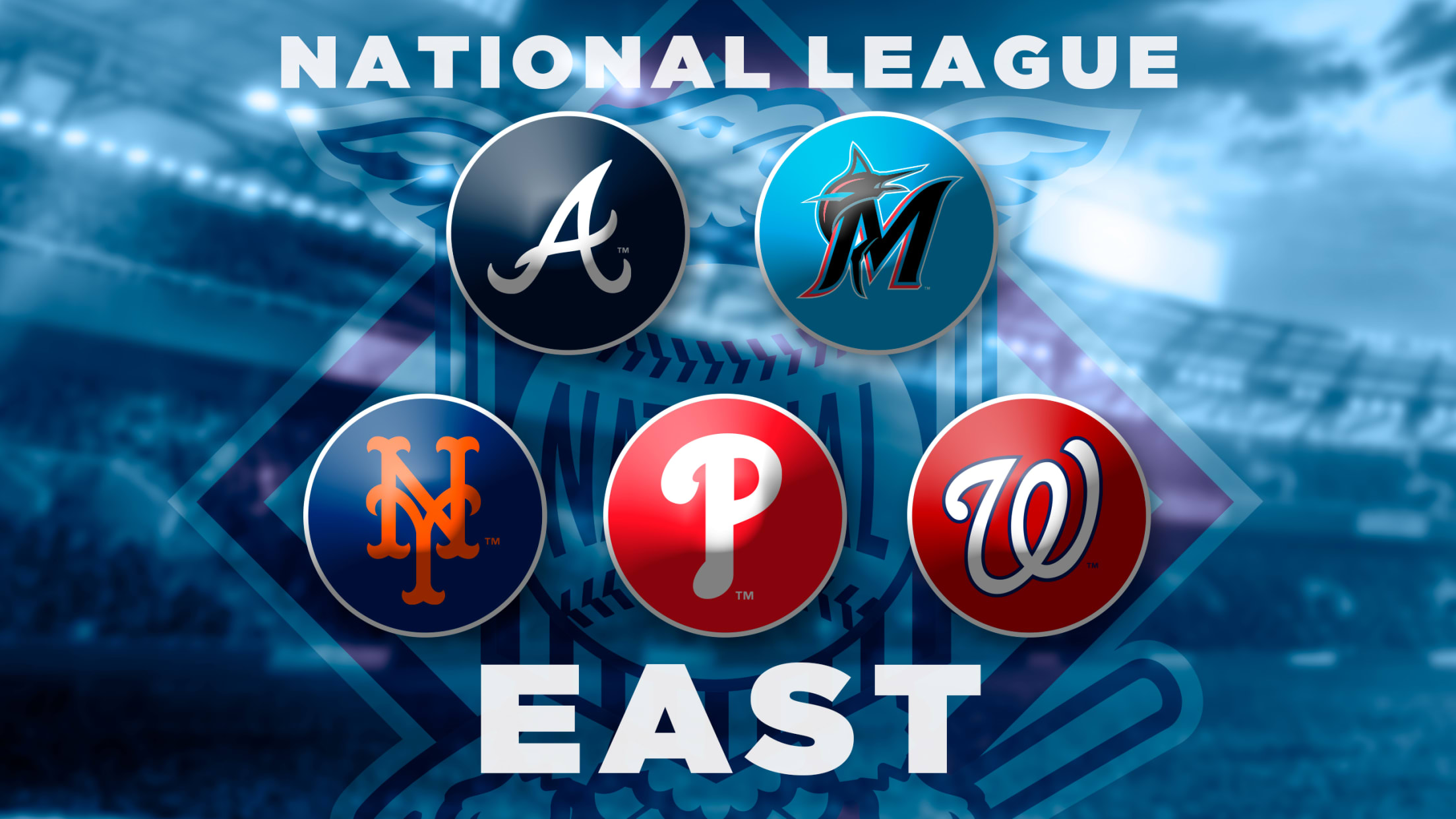 The National League East has not been as competitive as most of us likely expected and hoped before the season started, with only two teams above .500. But it's certainly been entertaining, with streaks, feuds and plenty of weird games. And with less than a third of the season in
Strop feeling 'really good,' nearing return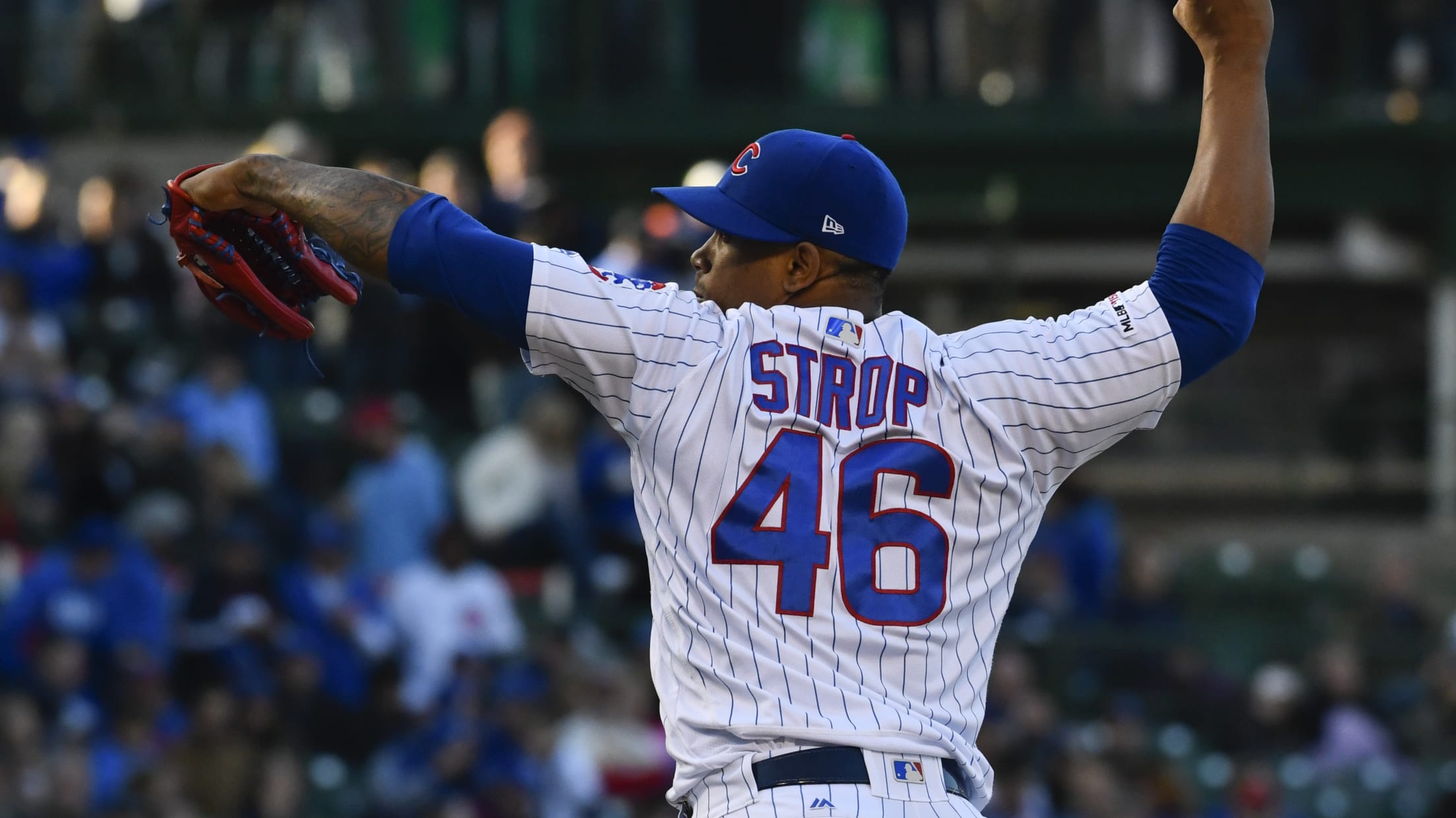 CHICAGO -- There was a clear sign on Thursday morning that Cubs reliever Pedro Strop is feeling healthy and primed to return to the bullpen. When Strop was asked if he needed to head out on a Minor League rehab assignment to test his left hamstring, he let out a
Mets claim OF Altherr off waivers from Giants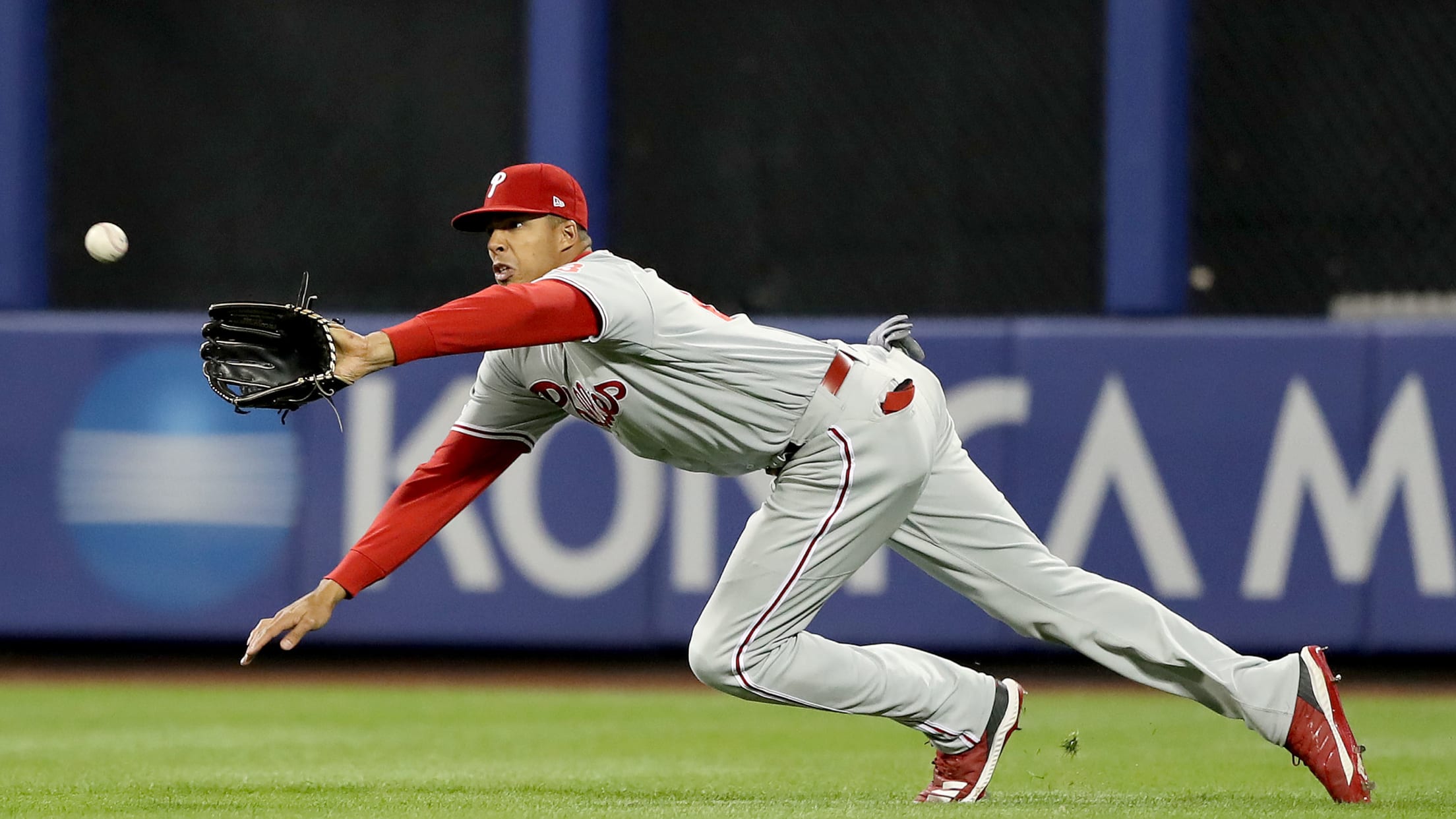 NEW YORK -- Lacking outfield depth with Michael Conforto, Brandon Nimmo, Jeff McNeil and Yoenis Cespedes on the injured list, the Mets on Thursday claimed veteran Aaron Altherr off waivers from the Giants. Because Altherr is out of Minor League options, the Mets must add him immediately to their 25-man
How the Yankees plan to fill CC's spot
With Sabathia on injured list, 'openers' could be short-term stopgap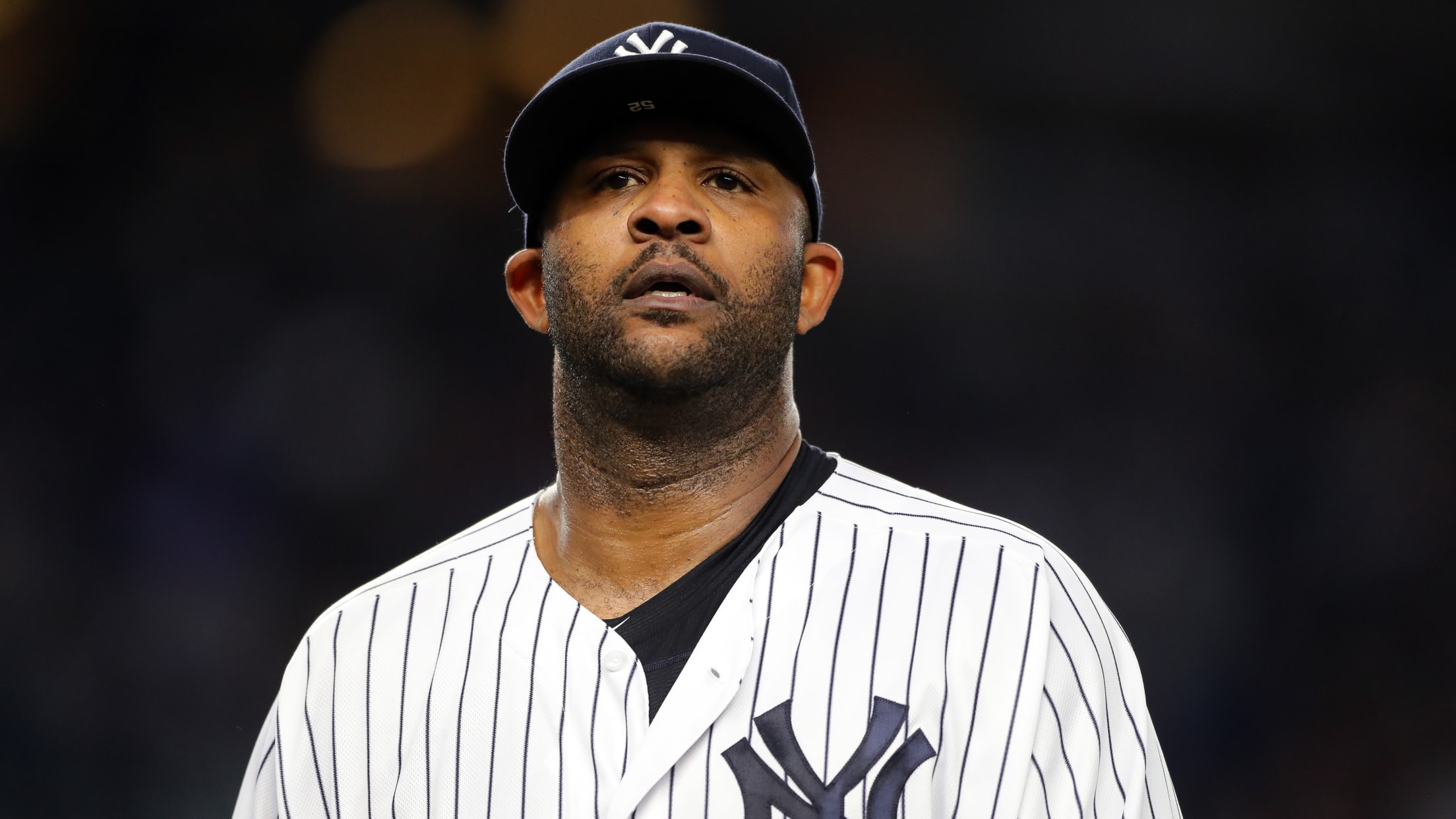 BALTIMORE -- The Yankees believe that they have the necessary arms on their current roster to weather CC Sabathia's absence, as the veteran left-hander was placed on the 10-day injured list on Thursday with right knee inflammation. Yankees manager Aaron Boone said that he envisions using an opener while Sabathia
One key number for each NL Central team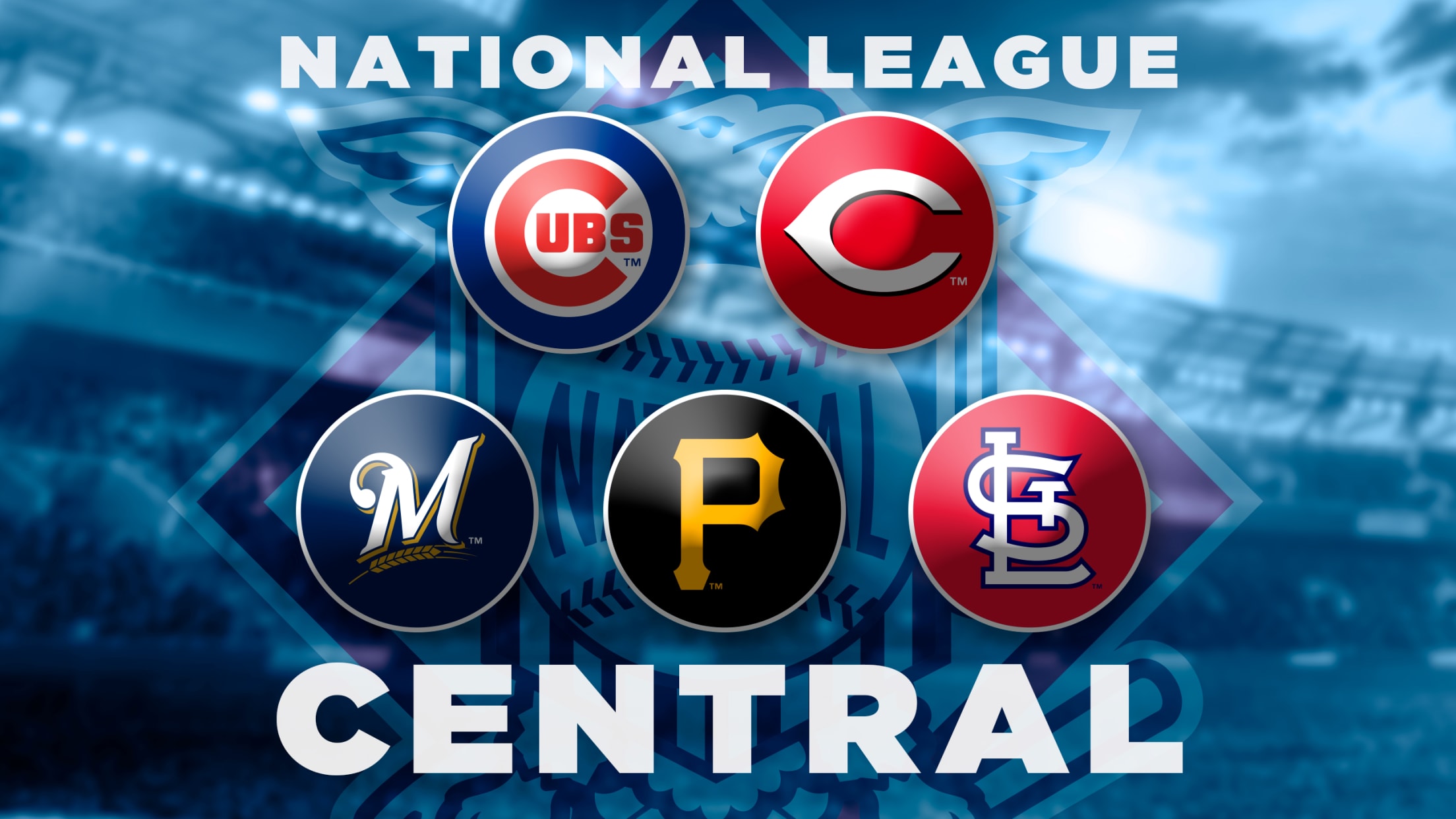 Ultimately, every team is judged by one number in the win column. Anyone can look at that number and take an educated guess at whether it was a good season, a failure or somewhere in between. The National League Central is competitive and will remain so all year. We can
McNeil, Cano land on injured list
Mets recall infielder Guillorme, lefty reliever O'Rourke
NEW YORK -- Already working with a thin lineup, the Mets lost two more starters before Thursday's game against the Nationals. The team placed second baseman Robinson Canó and left fielder Jeff McNeil on the injured list due to a left quad strain and a left hamstring strain, respectively. To
Thornburg to IL with right hip impingement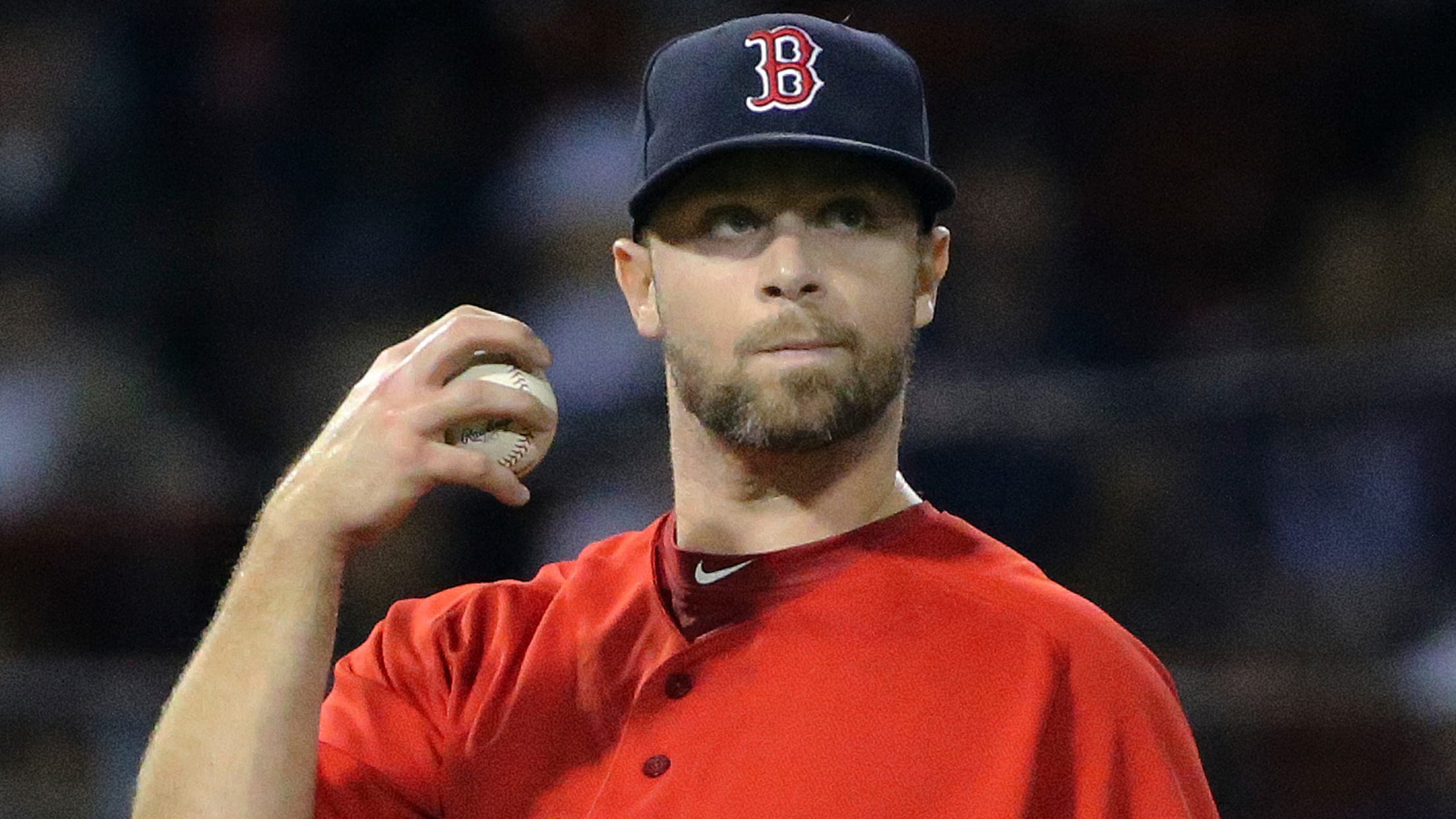 TORONTO -- The Red Sox shuffled their bullpen prior to the early start for Thursday's series finale in Toronto, placing Tyler Thornburg on the 10-day injured list with a right hip impingement. Right-handed reliever Travis Lakins was recalled from Triple-A Pawtucket to make his second appearance on Boston's active roster
Historic feat: White Sox get triple play, slam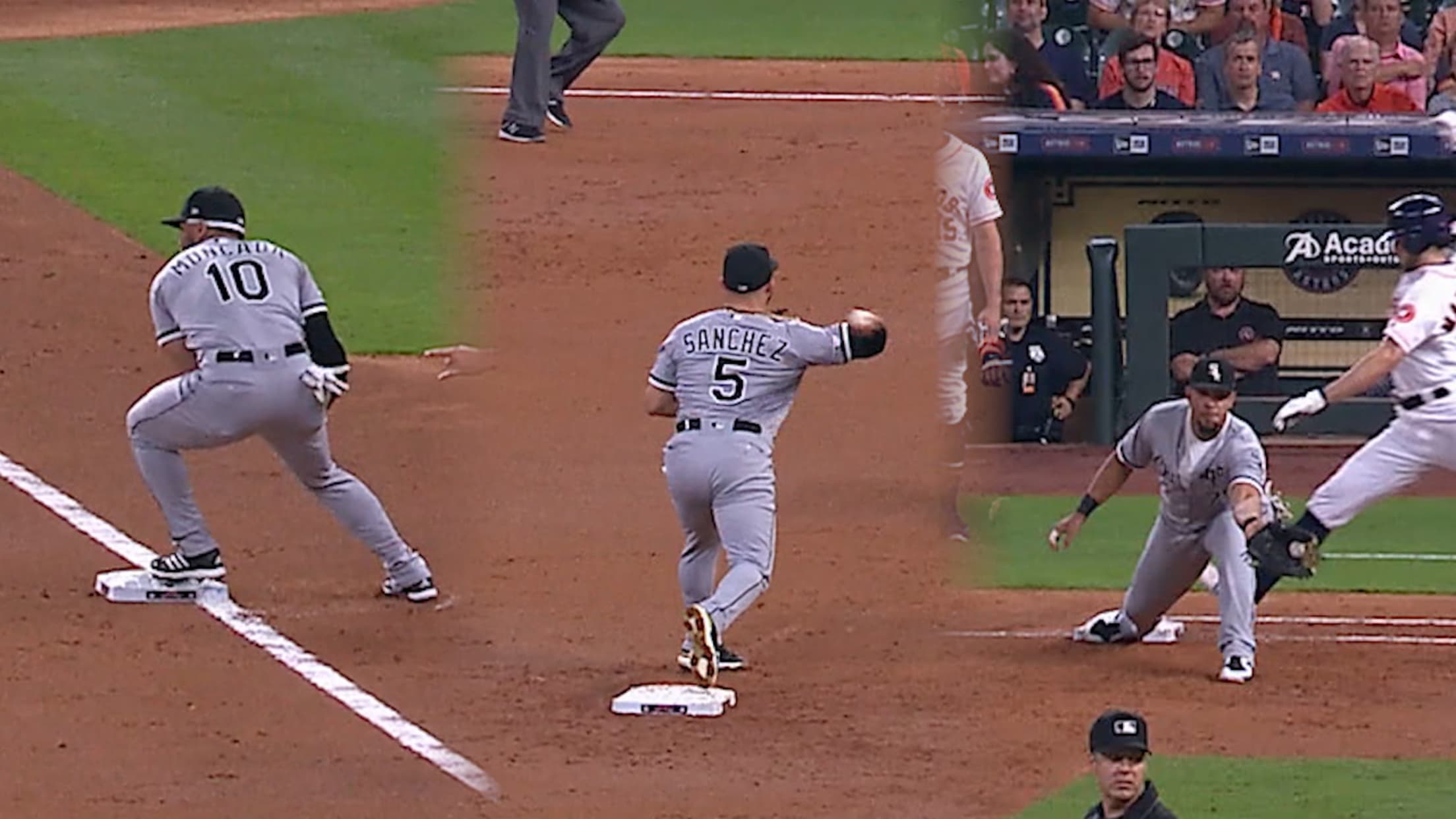 HOUSTON -- The White Sox had already turned double plays in the first two innings of Wednesday night's game against the Astros when they pulled off one of the most rare and exciting plays in baseball to end the third -- a triple play. The 5-4-3 triple dip in the
Rajai arrives in Uber in 3rd, hits HR for Mets
NEW YORK -- Presumably, Rajai Davis gave his Uber driver, Jason, a five-star rating. Davis and Jason met around 6 p.m. on Wednesday, then spent approximately two hours together in an Uber from Allentown, Pa., to Citi Field in Queens, talking about all sorts of things. They chatted. They bonded.
Gleyber does something not seen in 60 years
Yankees 2B has 4 multi-HR games, 10 dingers vs. Orioles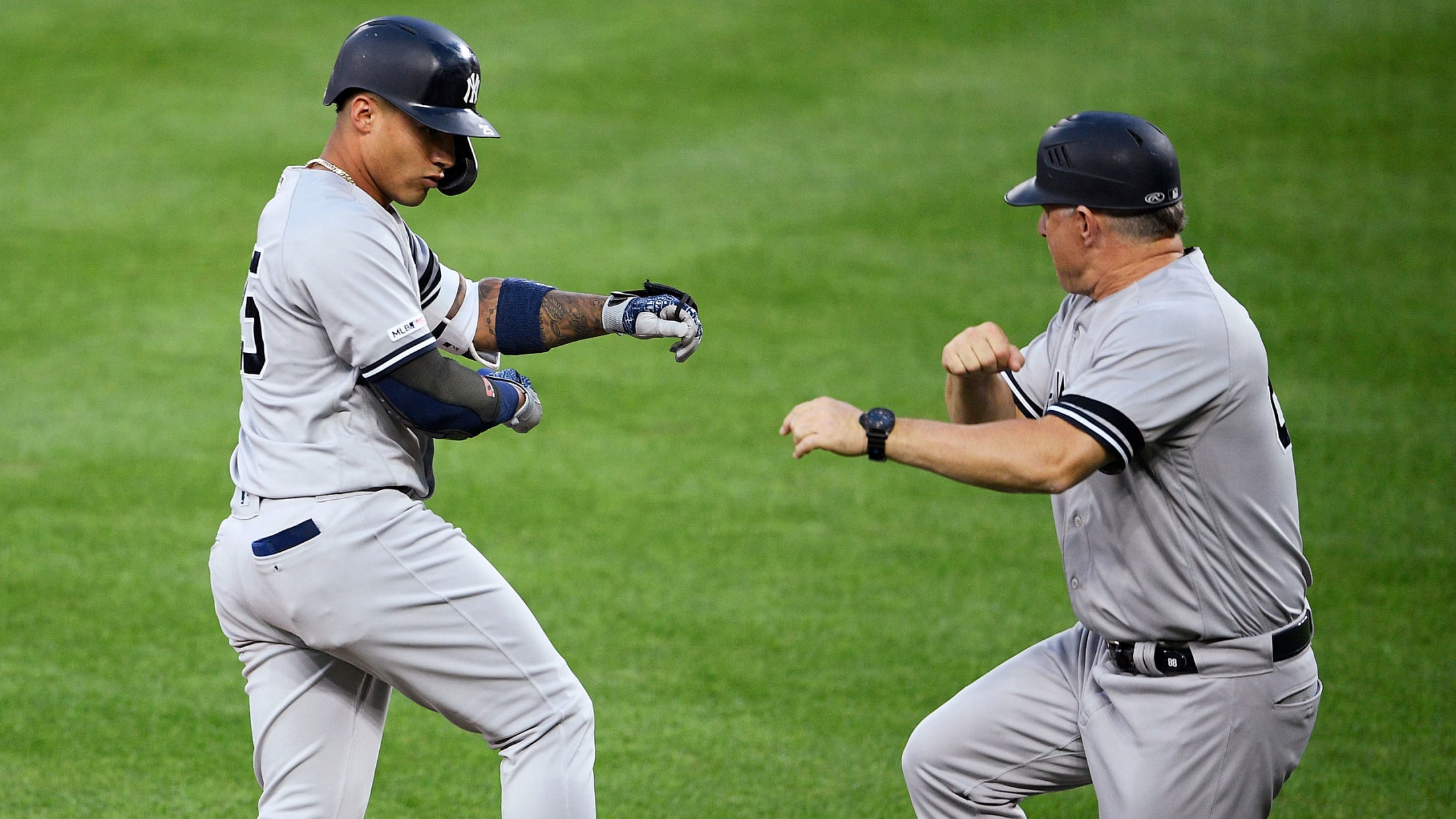 The Yankees have brought the lumber against the Orioles this season, and Gleyber Torres is leading the charge. Torres went 2-for-5 with a pair of solo home runs at Camden Yards on Wednesday night, as part of a 13-hit, five-homer barrage in a 7-5 Yankees victory. It was just the
Kiermaier's 100-mph throw nails Bellinger
Laser highlights impressive bounceback game for Rays against Dodgers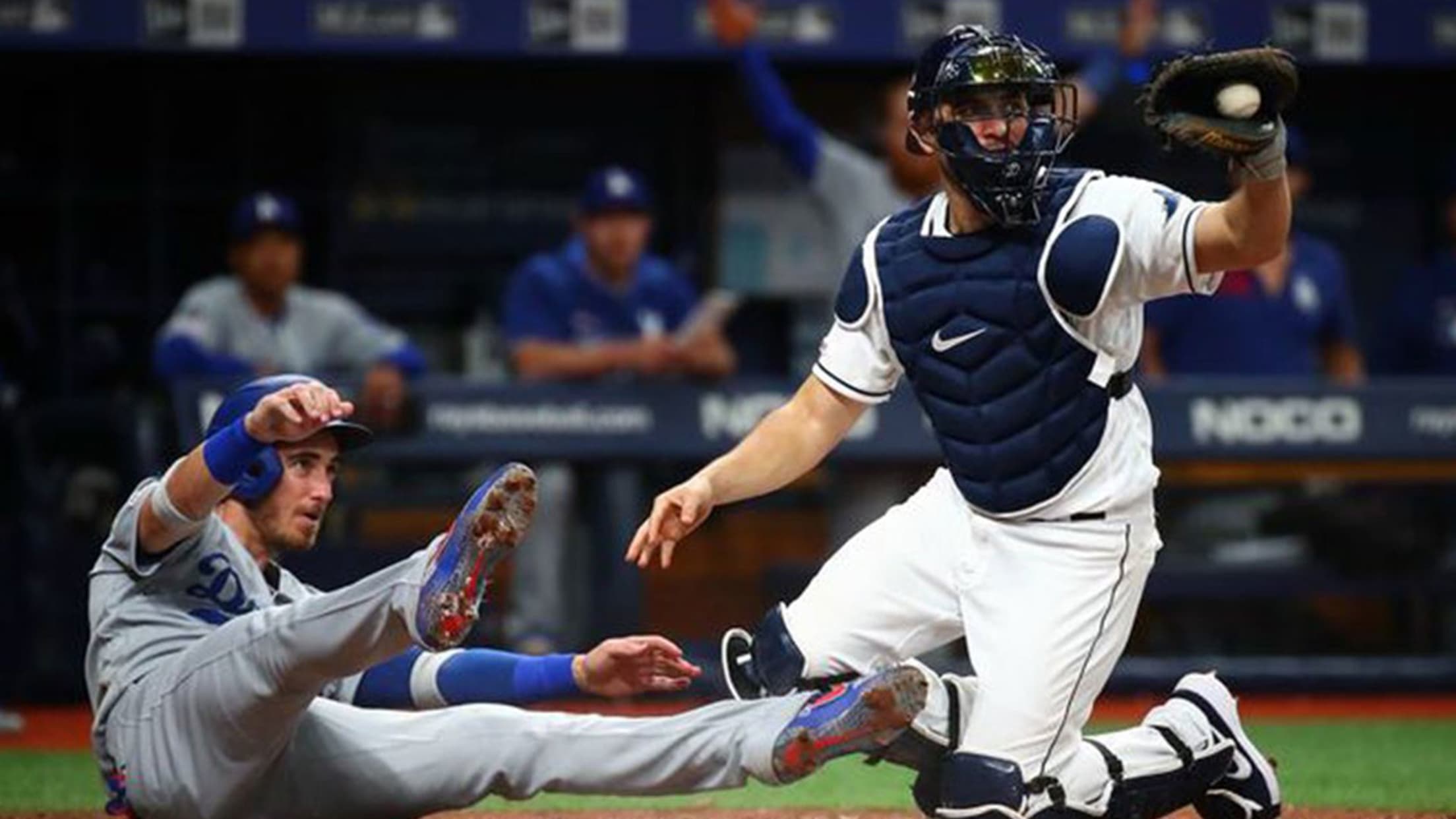 ST. PETERSBURG -- After Tuesday's 7-3 loss to the Dodgers, the Rays acknowledged that the past two games have been "uncharacteristic" of them and that they needed to get back to playing their type of baseball, which revolves around good pitching, defense and timely hitting. On Wednesday, the Rays checked