A milestone slam helps Yanks sweep Sox
Gardner belts go-ahead grand slam in 7th for 100th career HR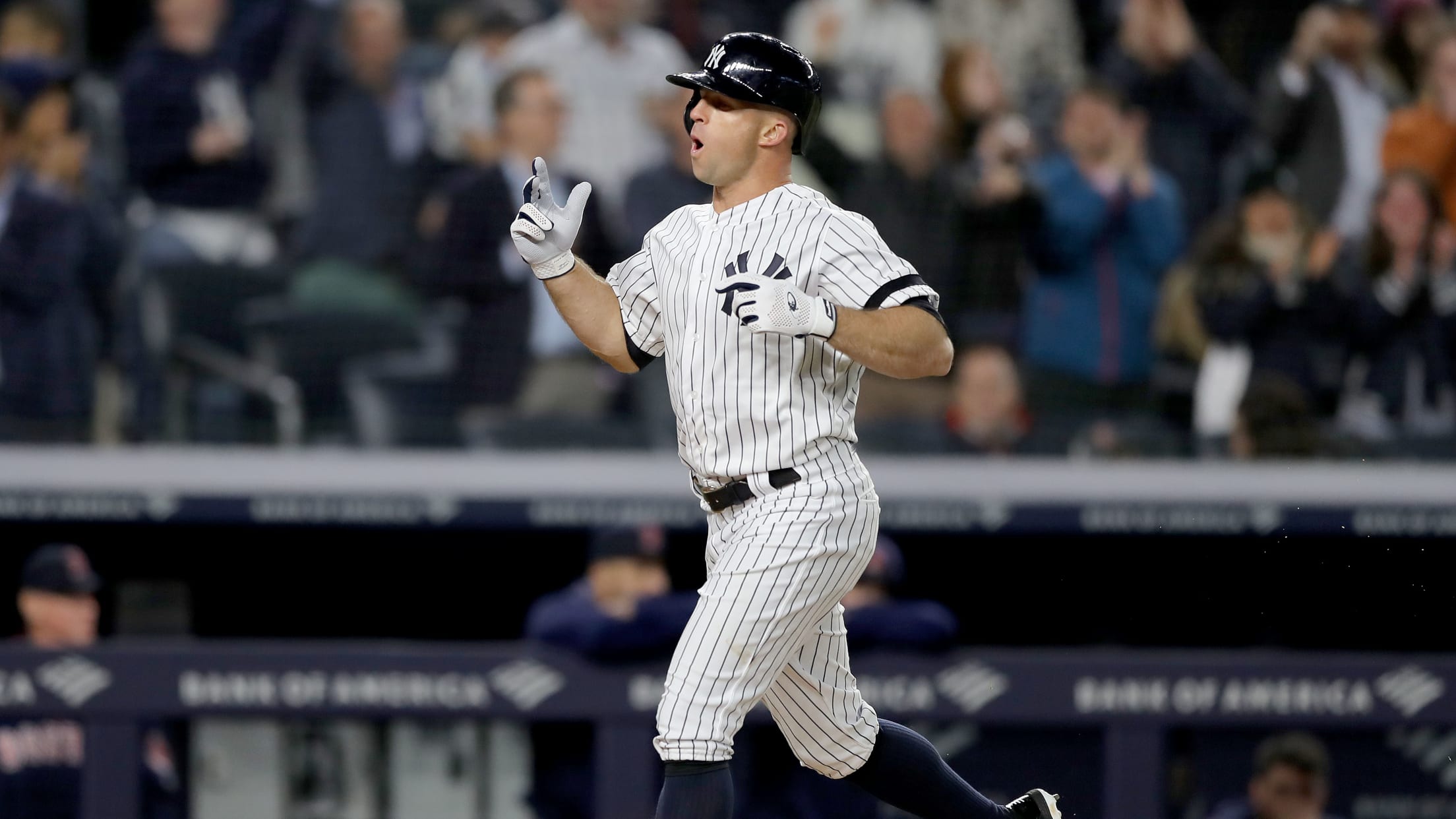 NEW YORK -- Brett Gardner waited a dozen years for his 100th career home run, and the milestone could not have come at a better time for the Yankees. The longest-tenured Bomber cracked a seventh-inning grand slam that powered his club to a 5-3 victory over the Red Sox on
Bat flip leads to benches clearing in Chicago
Royals and White Sox have differing views of Anderson's actions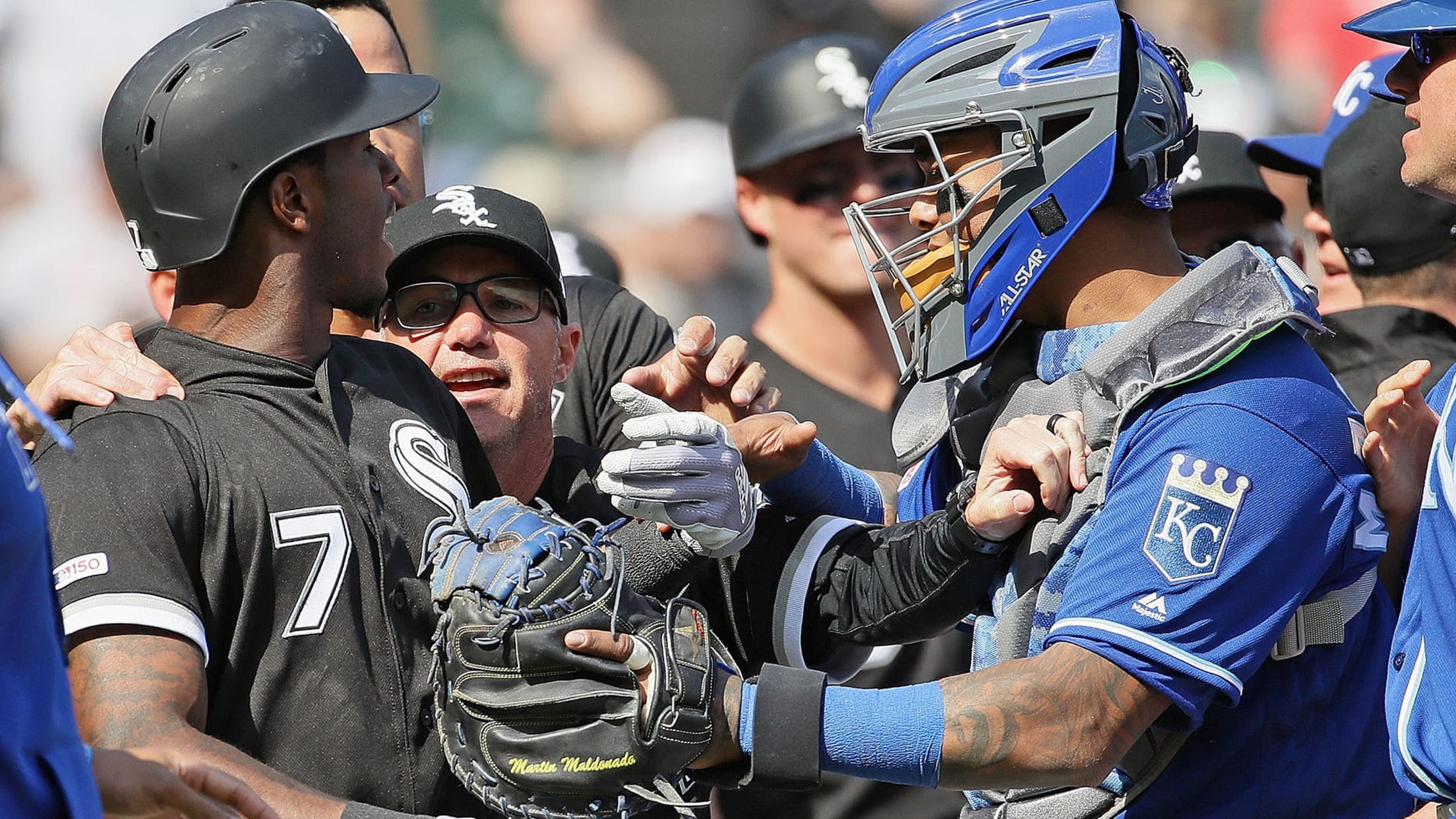 CHICAGO -- White Sox shortstop Tim Anderson was hit in the backside by Royals right-hander Brad Keller's first pitch in the bottom of the sixth inning, leading to a benches- and bullpen-clearing fracas during the Royals' 4-3, 10-inning win at Guaranteed Rate Field on Wednesday.
A first for Votto in 6,829th plate appearance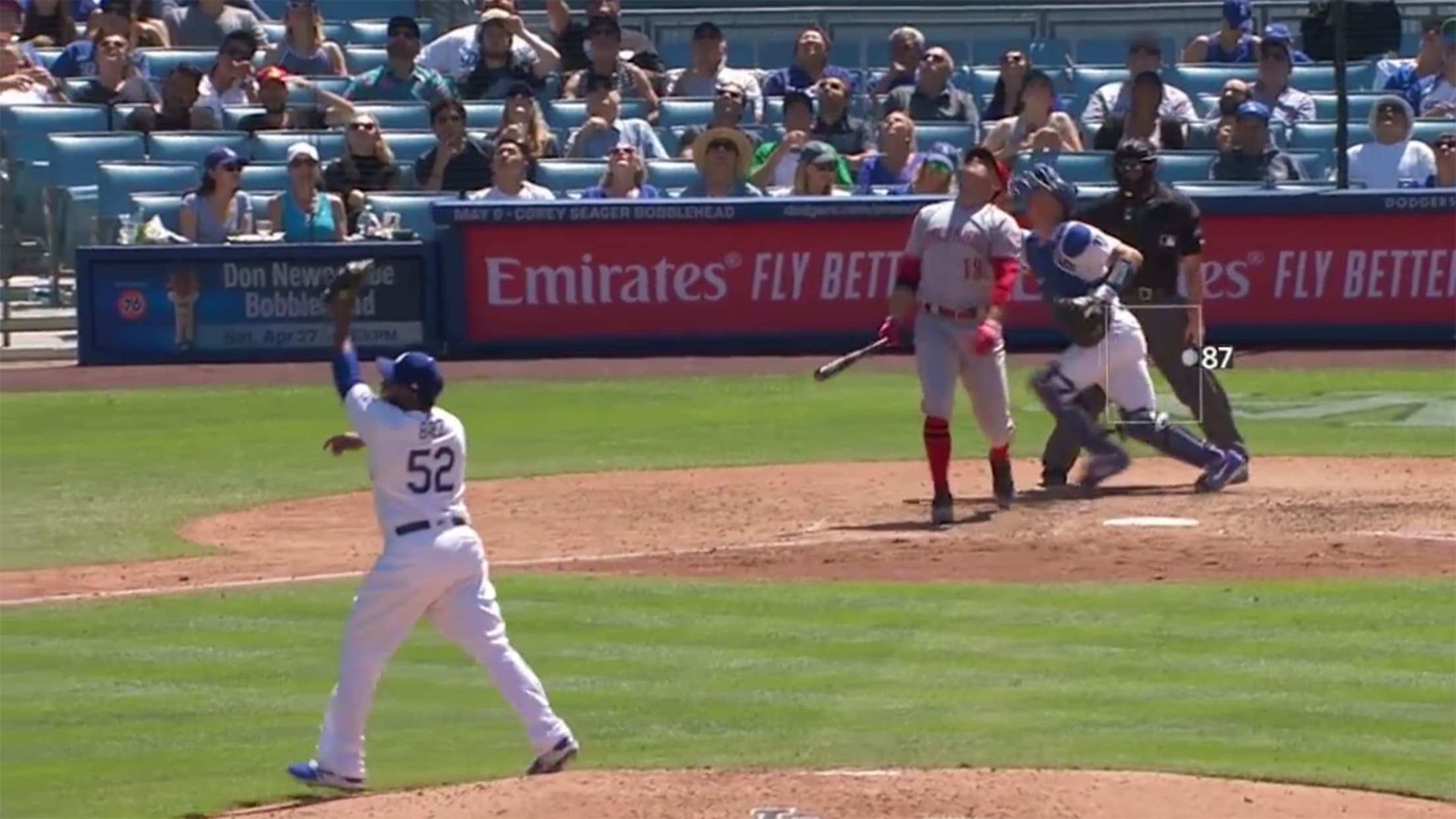 Joey Votto has done a lot of things in his distinguished 13-year career in the Majors, but the six-time All-Star first baseman did something Wednesday that was a first for him. He popped up to the first baseman. This rare event came in the eighth inning of the Reds' 3-2
Cole world: 2nd straight gem lifts Cubs to sweep
Hamels goes seven scoreless, and Baez gets it done with the bat again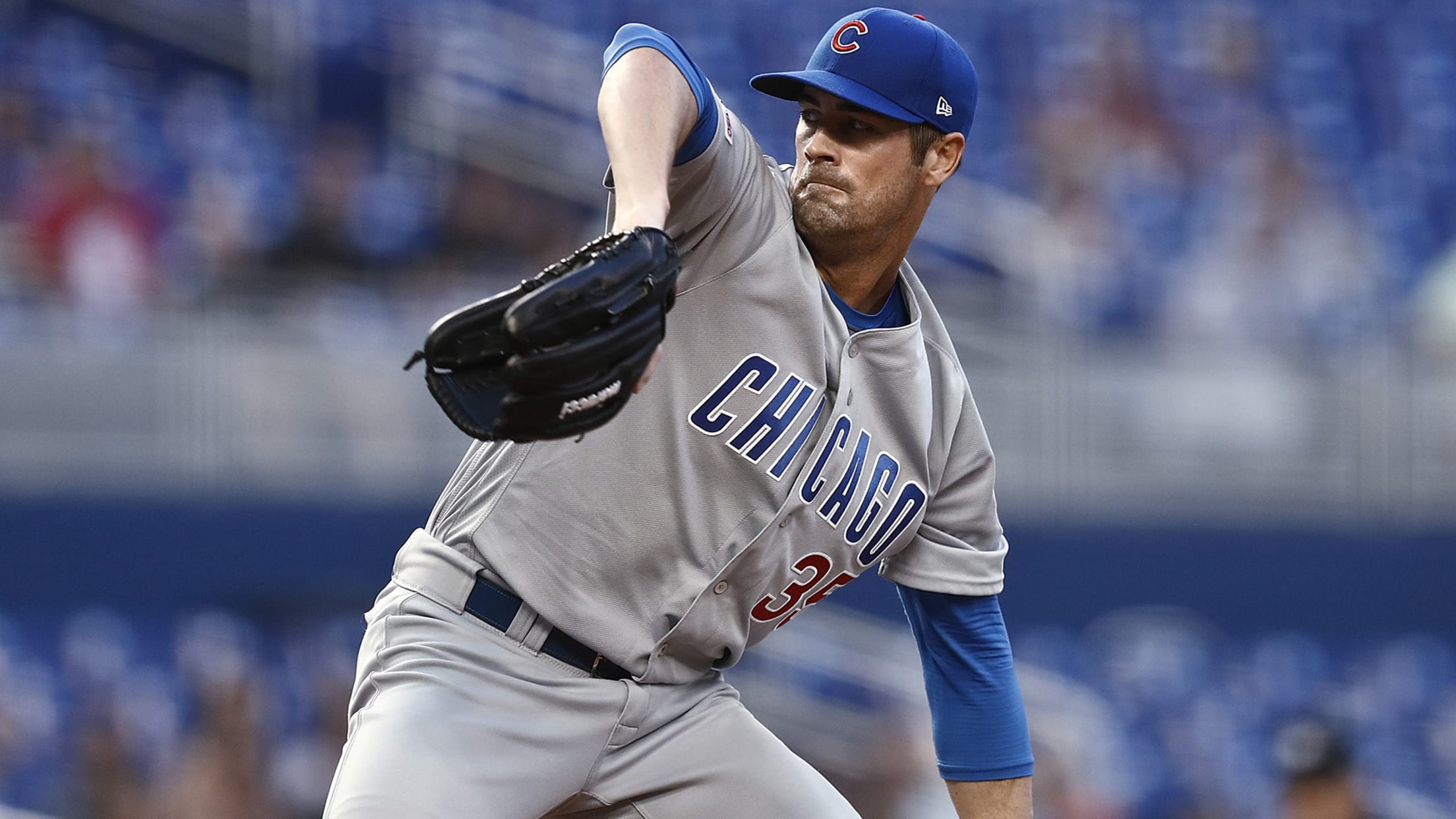 MIAMI -- Sure, the Cubs' first sweep since last August came at the expense of a ballclub with the fewest wins in the Majors. But Wednesday's 6-0 win over the Marlins at Marlins Park kept the team trending in the right direction. "That's an easy trap. That's a Major League
To flip or not to flip? Players weigh in
Grichuk, Garrett weigh in after heated Royals-White Sox game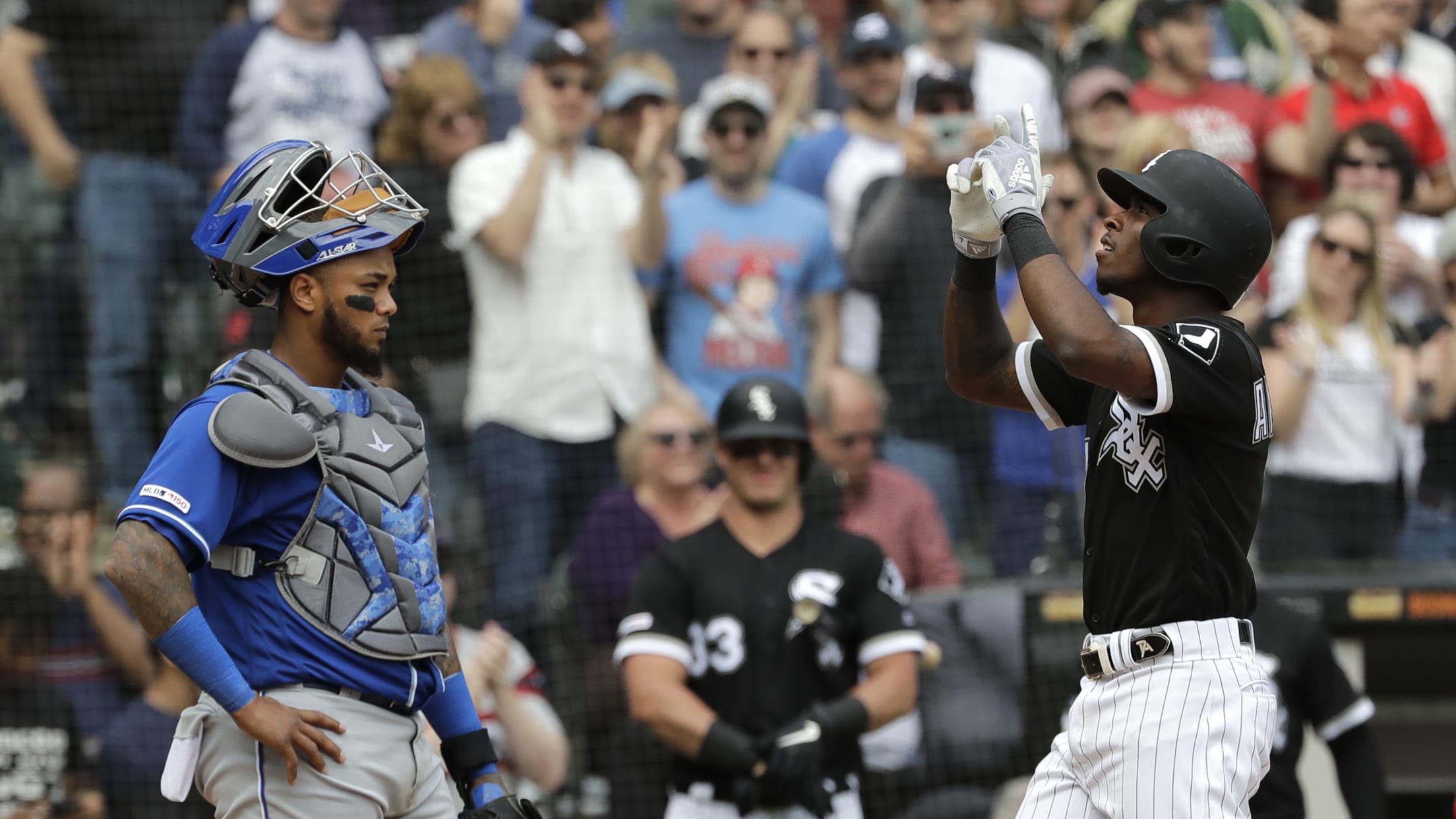 Following Wednesday's benches-clearing incident during the Royals' 4-3, 10-inning victory over the White Sox at Guaranteed Rate Field, several players around MLB took to social media to express their feelings on the matter, which reignited the debate over bat flips on home runs. In the bottom of the fourth inning,
Vlad Jr. continues Minors tear with monster HR
MLB Pipeline's No. 1 prospect hits 441-foot blast vs. Pawtucket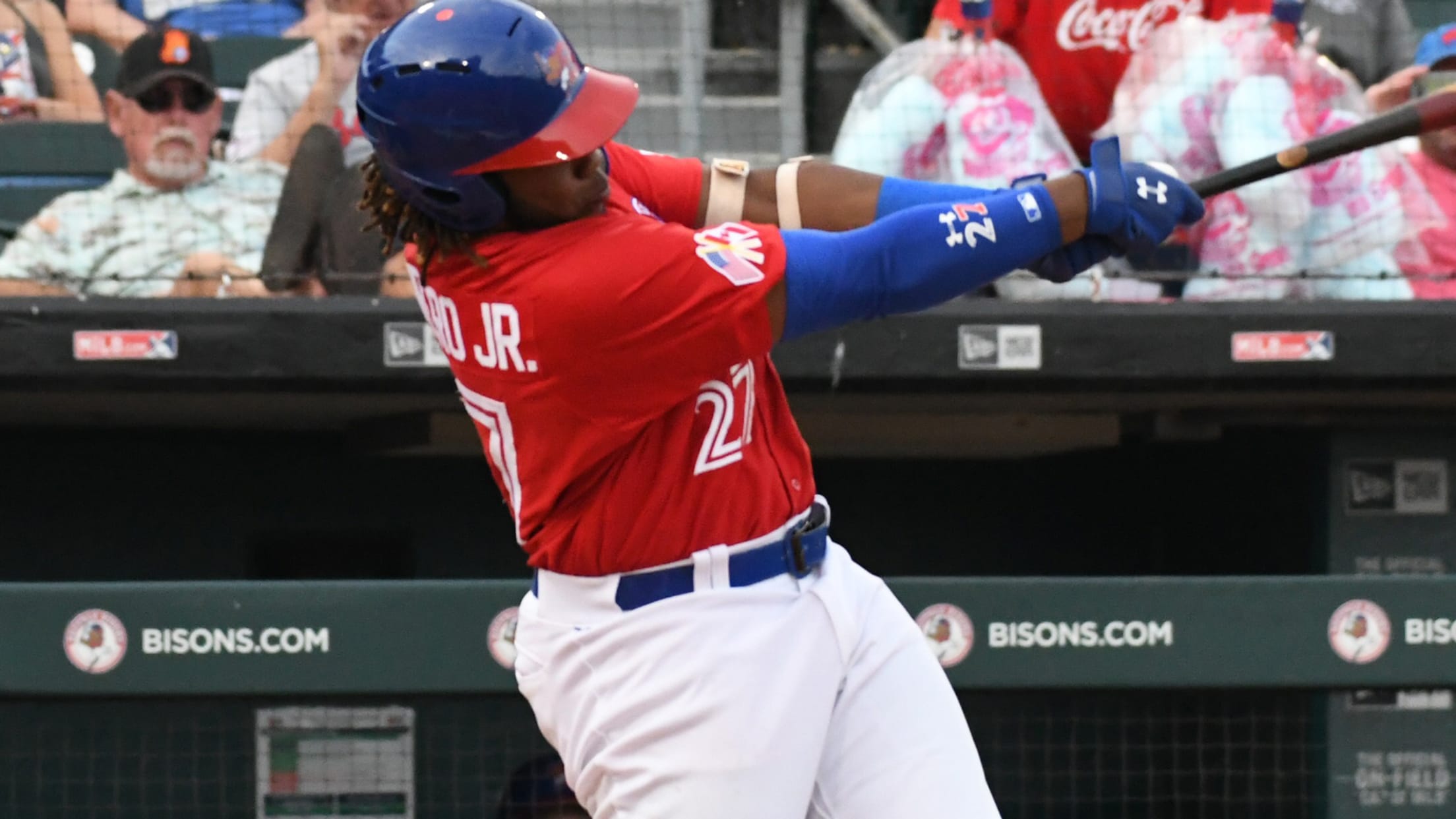 PAWTUCKET, R.I. -- The 441-foot home run that soared into the parking lot of McCoy Stadium on Wednesday with an exit velocity of 107 mph was another glimpse into Vladimir Guerrero Jr.'s potential. It's only a matter of when -- not if -- the No. 1 prospect in baseball, according
This feat hadn't happened in MLB since 2011
Orioles catch Kiermaier stealing twice ... in the same inning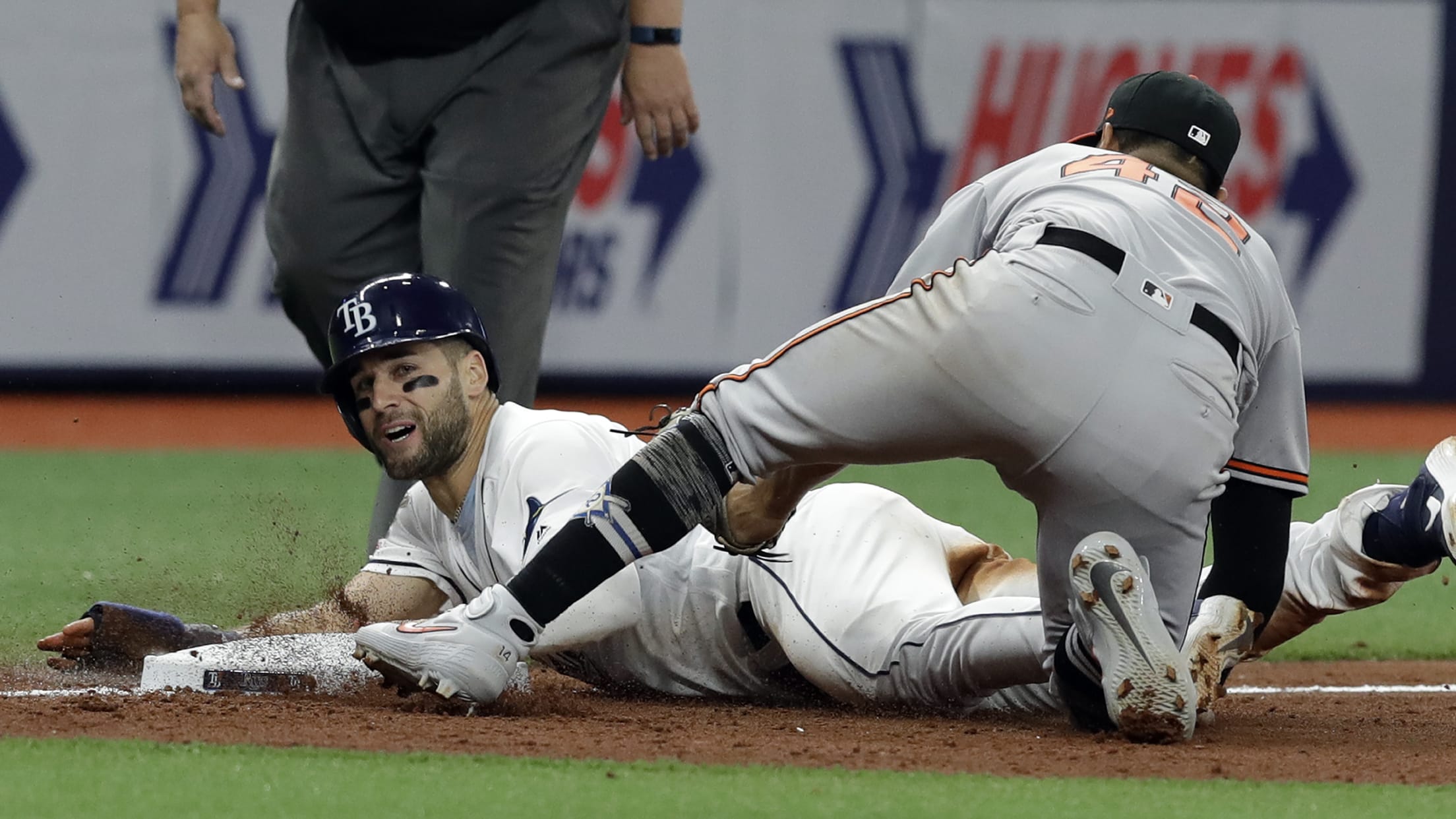 ST. PETERSBURG -- Over the course of a 162-game season, the chances to make history are endless. Some milestones live forever; other feats get filed into the game's annals, quirky nuggets to be unearthed again at a later date. The Orioles made the latter type of history on Tuesday night
Montas, A's derail Astros' 10-game streak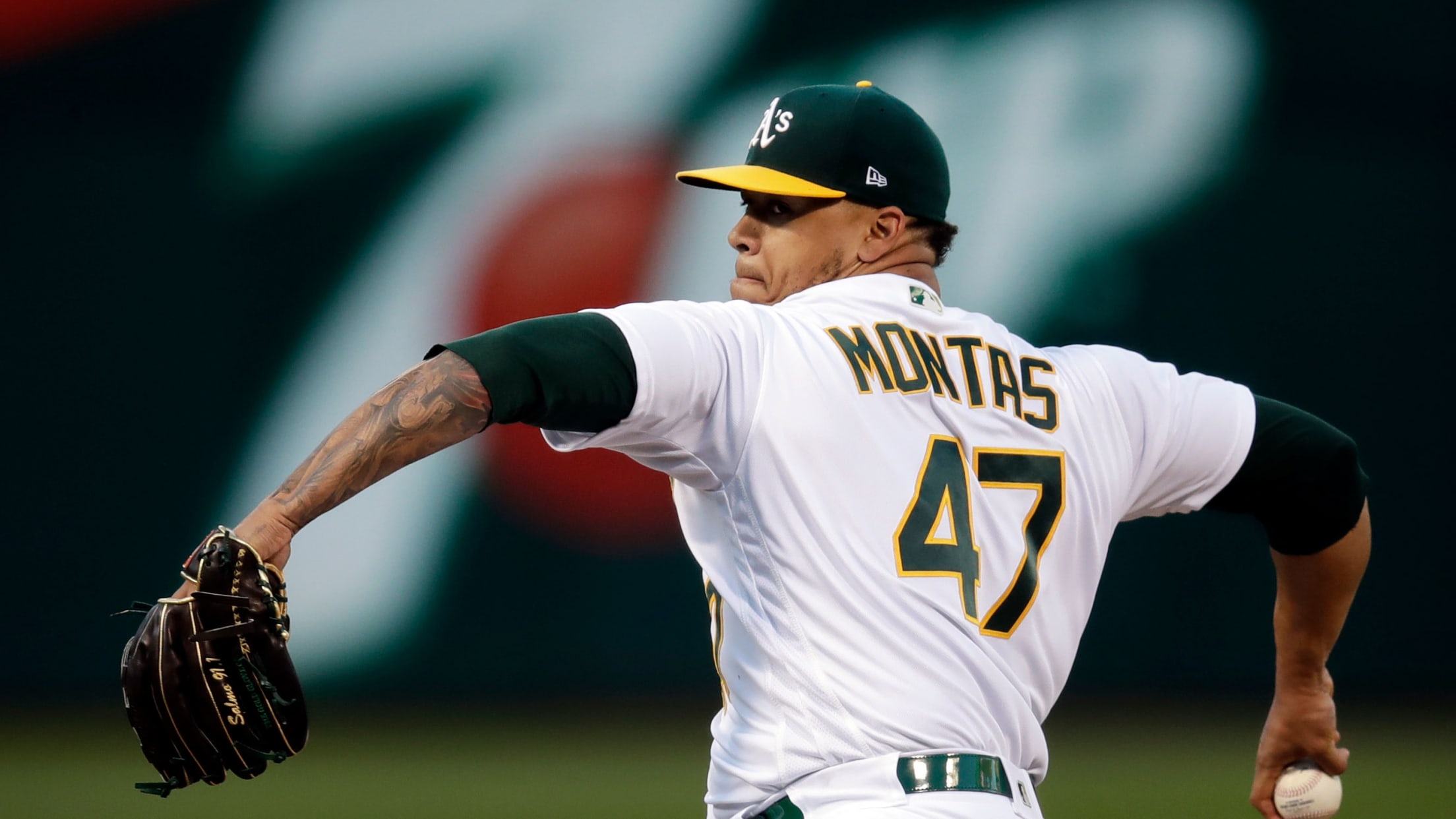 OAKLAND -- Frankie Montas reached the Major Leagues because of his blazing fastball. His splitter might be what keeps him here for a long time. "There was a point in his career where he was on the path to do this," A's manager Bob Melvin said. "The injury sidelined him
Will Braves' latest injury tip scales to Kimbrel?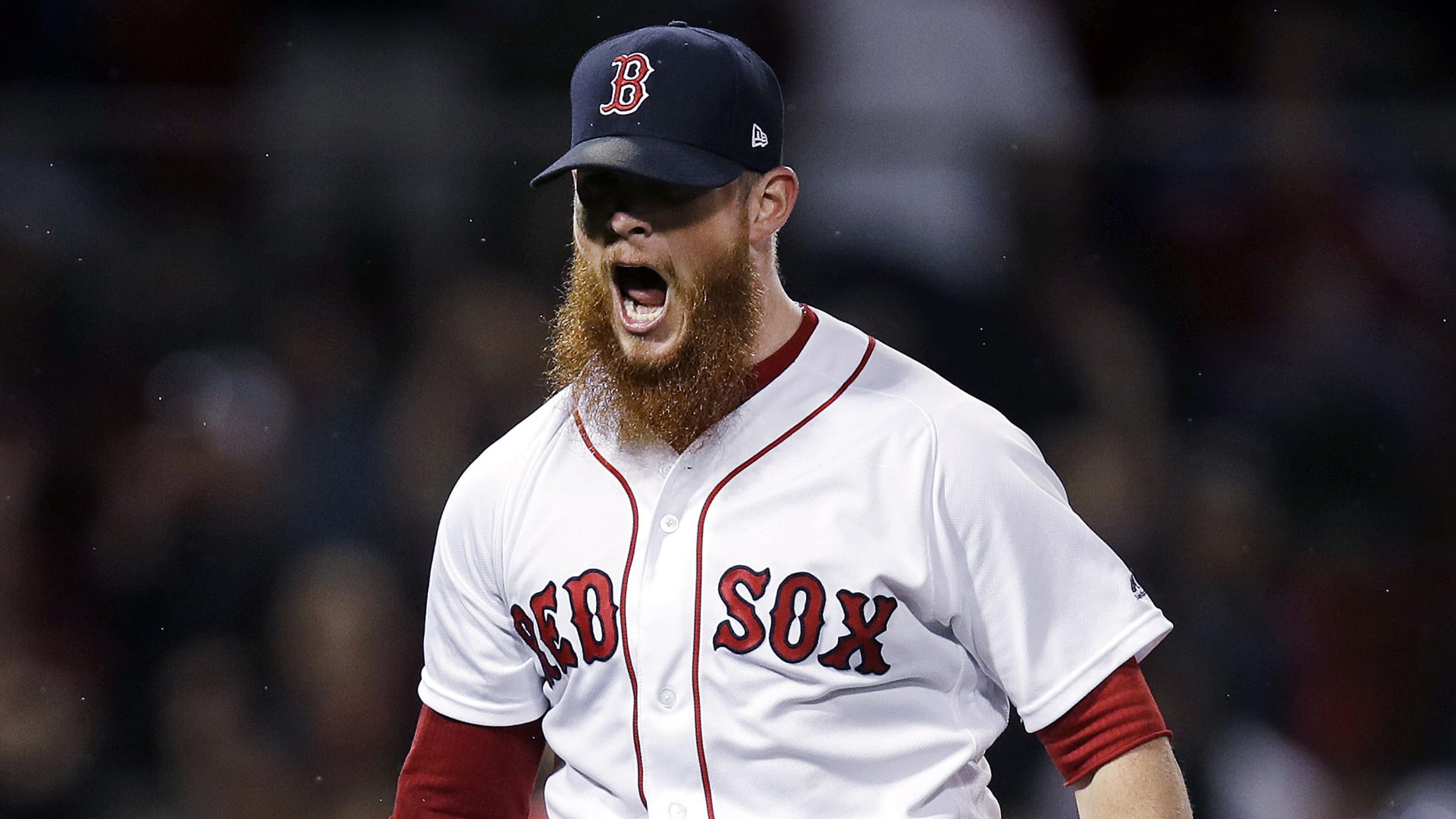 Closer Craig Kimbrel has compiled an impressive resume during his nine seasons in the big leagues, recording a microscopic 1.91 ERA with a 0.92 WHIP, 333 saves and a 14.7 K/9 rate. Below you will find a list of the latest news and rumors surrounding the right-hander, who remains unsigned.
Happ's Mark Buehrle impression is just a bit off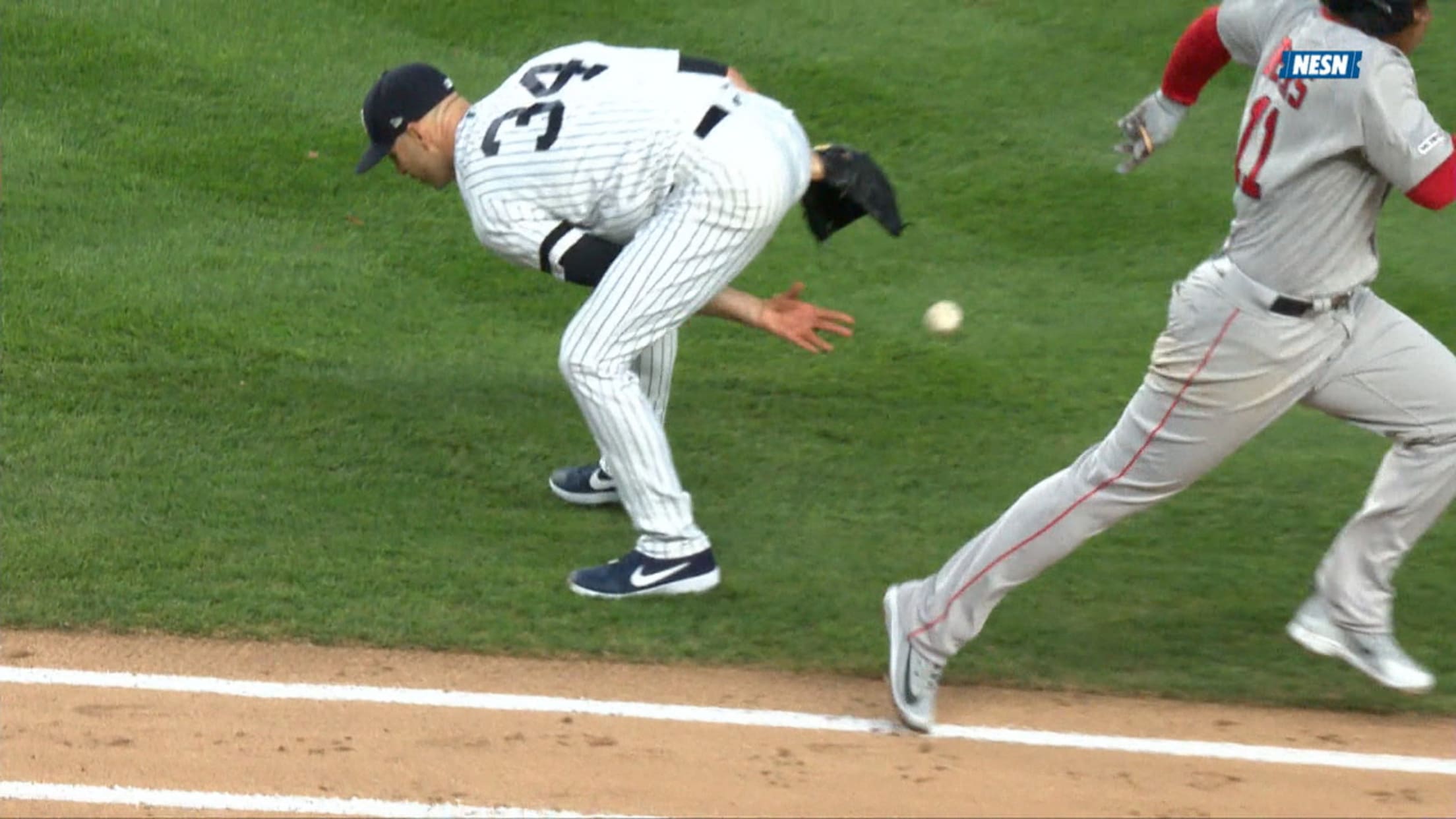 J.A. Happ was trying to do his best Mark Buehrle impersonation. It didn't work out that way.
Yanks throw a dance party in clubhouse after win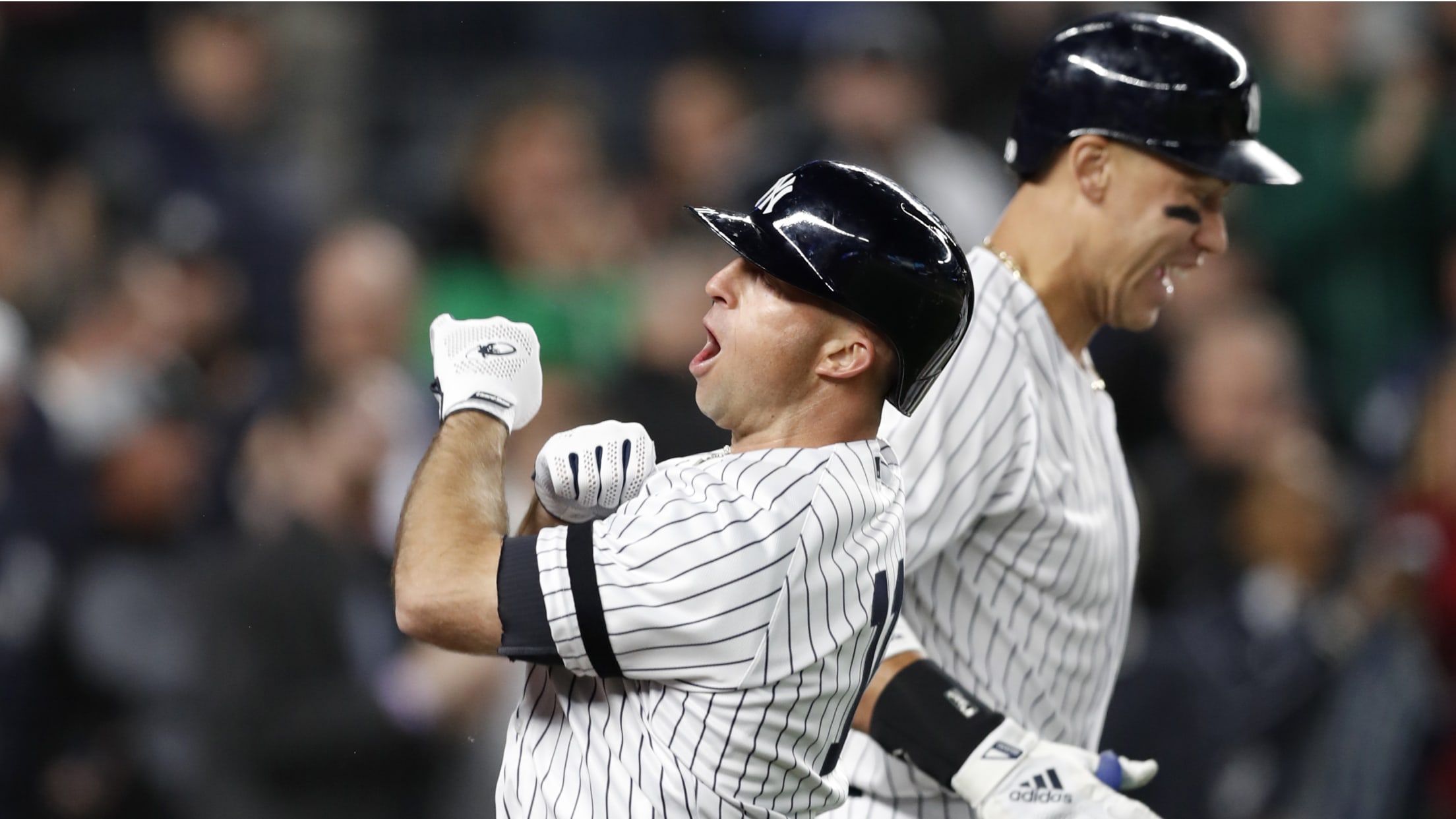 NEW YORK -- Brett Gardner's go-ahead grand slam shook the rafters of Yankee Stadium, prompting what Aaron Judge described as "chaos" in the home dugout. For a Yankees club that has been waiting for something significant to celebrate, their party was only beginning. Moments after the final out of the
Mariners' power streak ends as skid hits 6
Swanson tosses six innings of two-hit, one-run ball in first career MLB start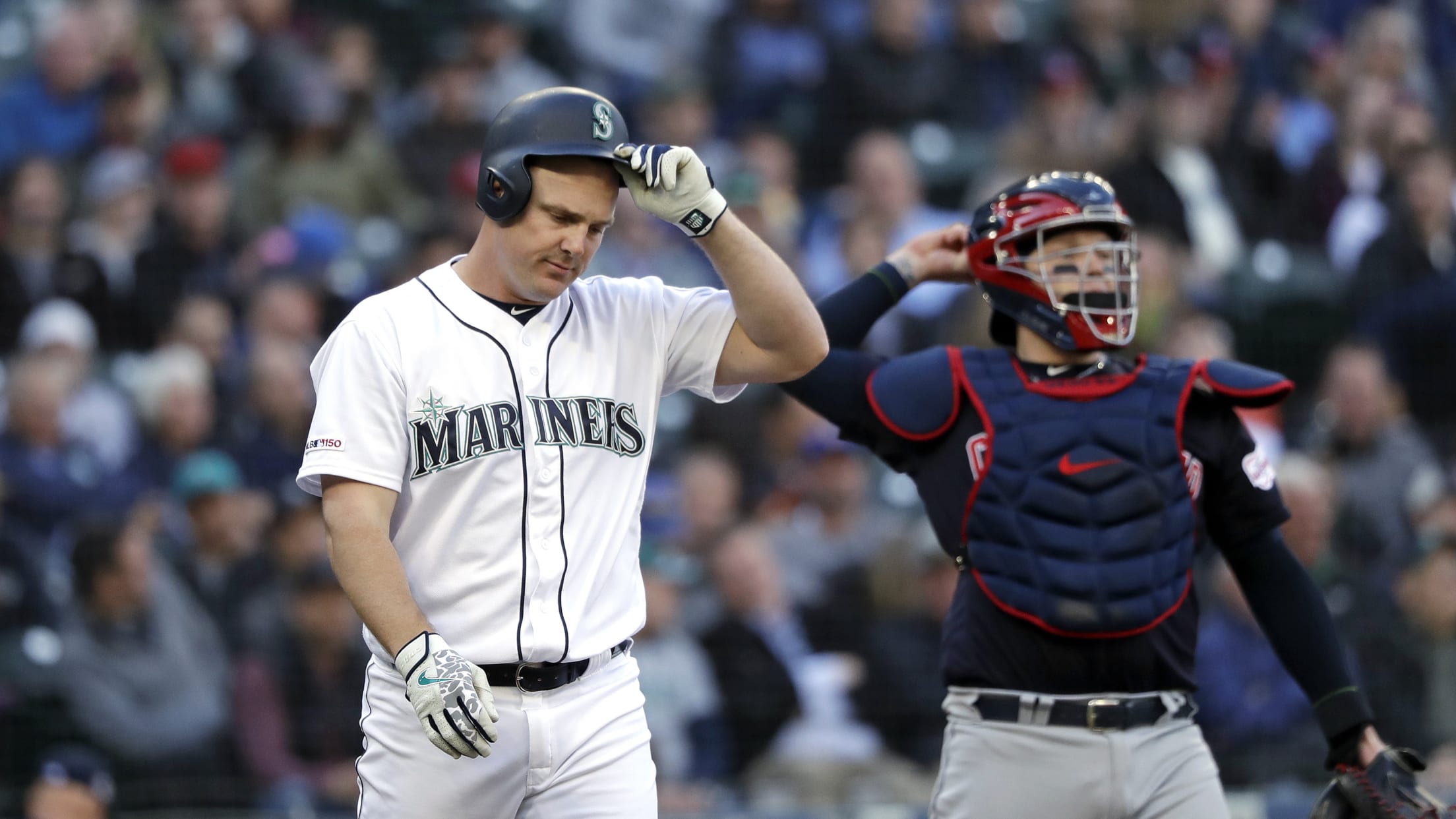 SEATTLE -- Erik Swanson was good. Carlos Carrasco was better. And so it went for the Mariners on Wednesday, as they saw their losing streak reach six games with a 1-0 setback to the Indians to close out a lost homestand. Swanson dazzled in his Major League starting debut with
Rays show off 'laser show' power display
Club hit 17 balls 100-plus mph in Wednesday's win over Orioles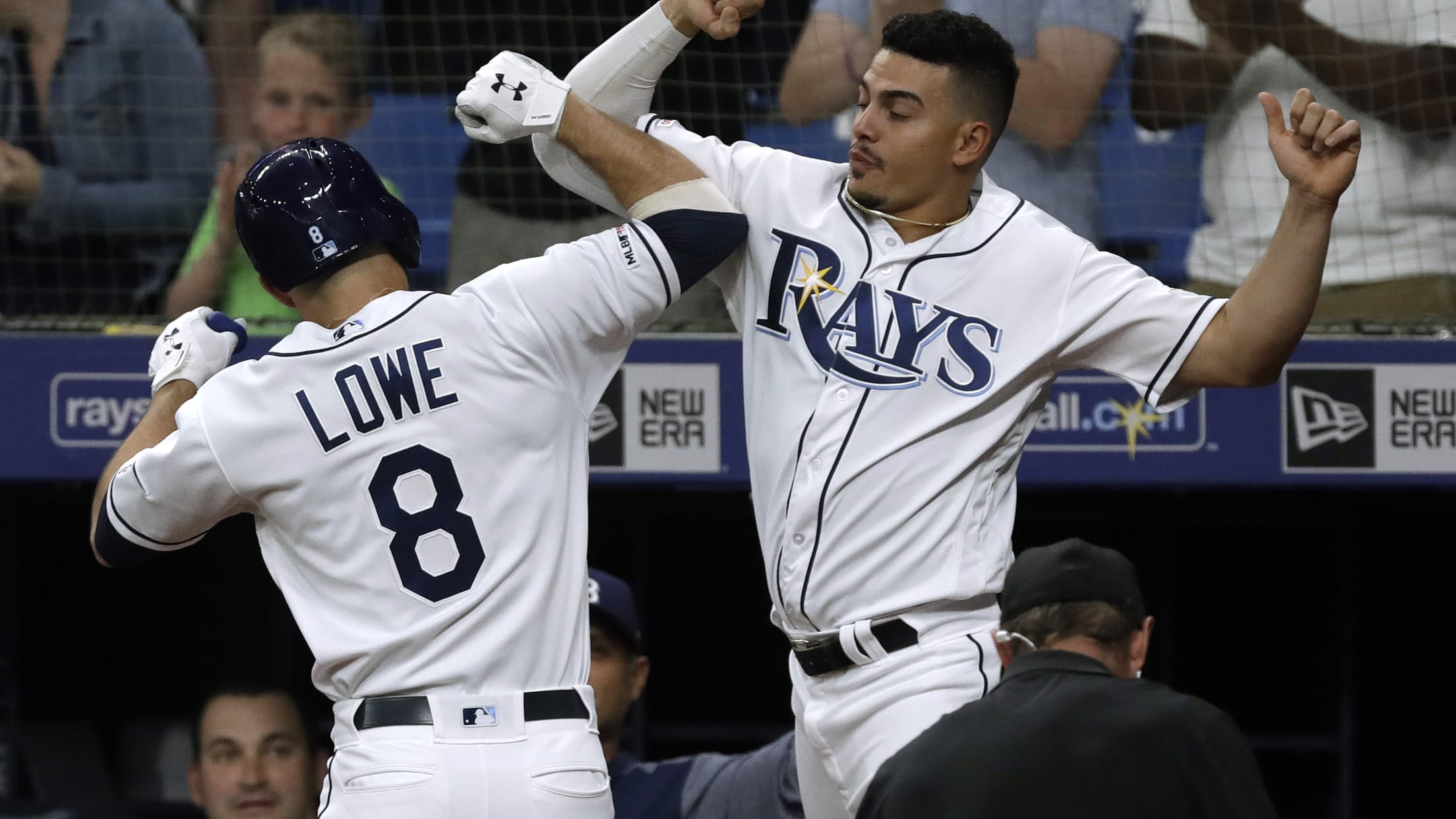 ST. PETERSBURG -- "Today?" asked Rays outfielder Kevin Kiermaier, when told that Tampa Bay finished with a team record 17 balls in play with an exit velocity of 100 mph or higher in Wednesday's 8-1 win over the Orioles. "That seems fake. That's so stupid, to be honest. Wow, that's
Cookie back to being Cookie in win 
Carrasco fans 12 in brilliant start, Bauers' homer yields only run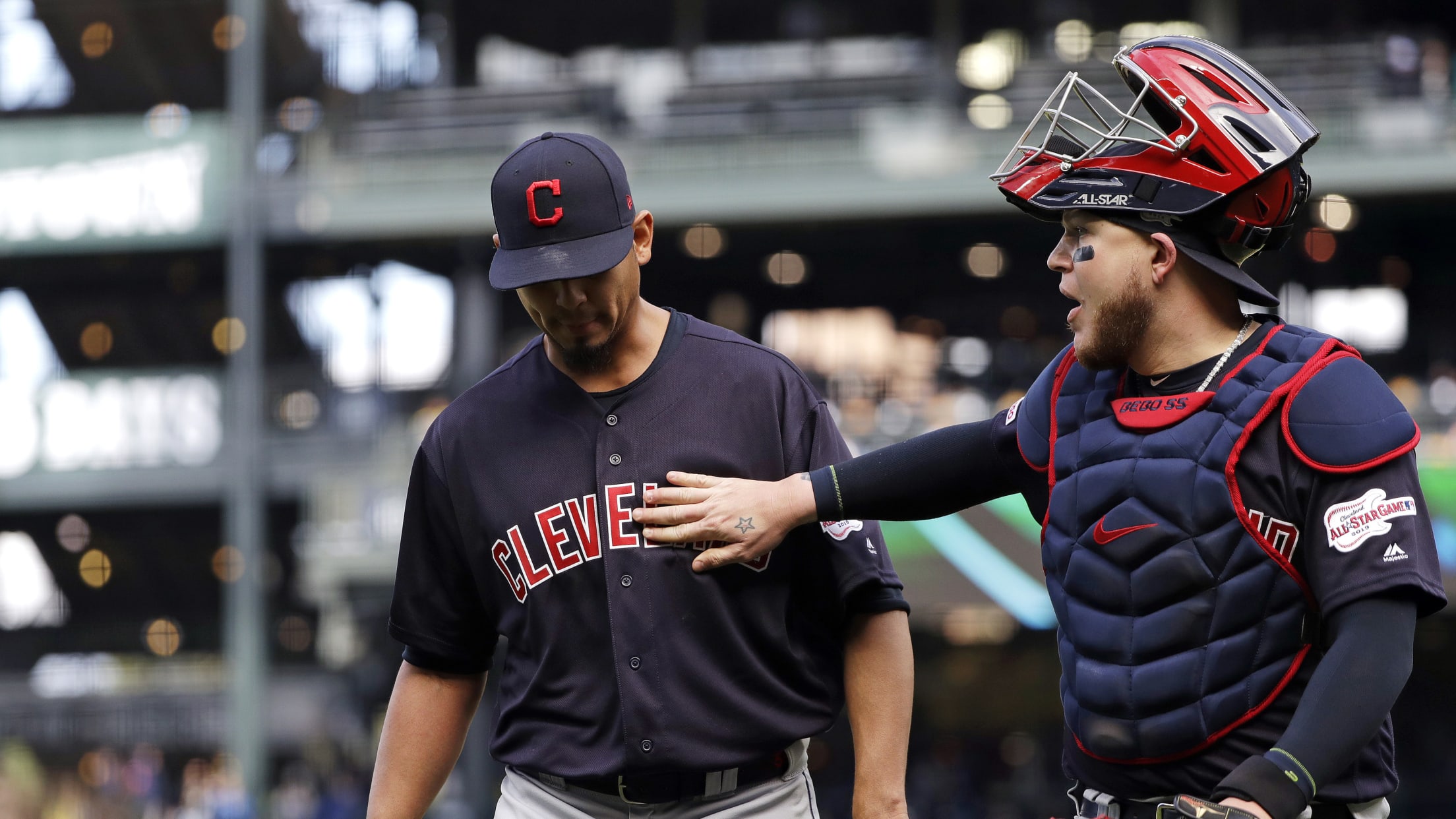 SEATTLE -- Indians manager Terry Francona's message to Carlos Carrasco before Wednesday's 1-0 win over the Mariners: be mean. And it appeared that Carrasco embraced that direction. On the heels of one of his worst career starts, Carrasco followed with one of his best, at least on the young 2019
Rangers sweep Halos as big series looms
Hot bats prepare to face formidable Astros
ARLINGTON -- The Rangers dispatched the Angels with a three-game sweep. The red-hot Astros are on their way to Arlington. The Silver Boot Series should be something to see this Easter weekend at Globe Life Park. The Rangers will go into the series with a four-game winning streak after outfielder
Pedroia to have left knee discomfort examined
Red Sox second baseman forced to exit game vs. Yanks in 2nd inning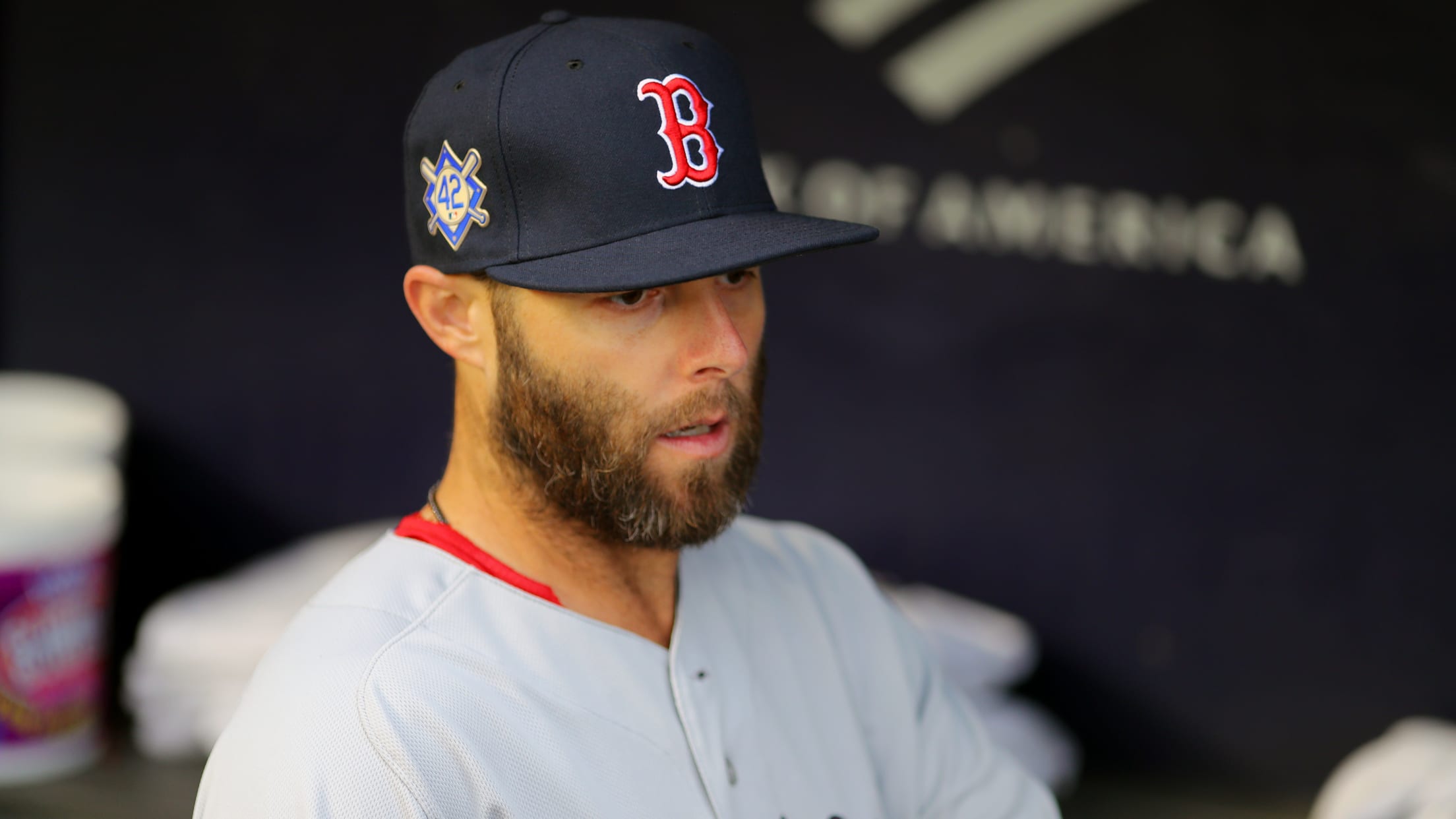 NEW YORK -- As if another loss wasn't tough enough, the Red Sox also lost Dustin Pedroia again on Wednesday night. At this point, it's hard to say how long Pedroia will be sidelined by the discomfort he felt in his problematic left knee, which led to him exiting in
Pollock keeps Dodgers homer-happy at home
3-run shot helps L.A. tie mark of 32 straight home games with a blast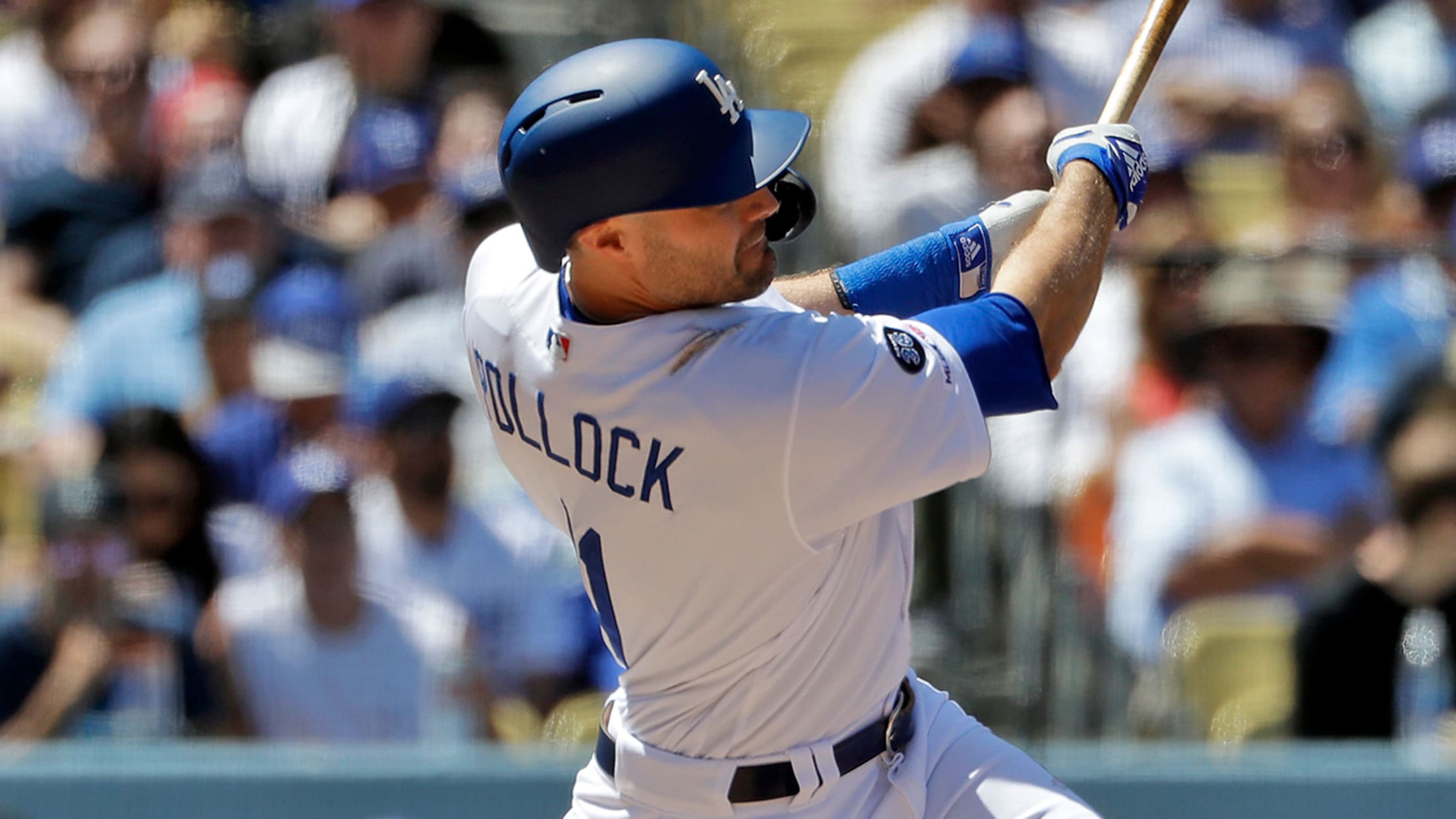 LOS ANGELES -- When A.J. Pollock launched a three-run home run off Sonny Gray in the sixth inning of Wednesday's 3-2 win over the Reds, not only did he break a scoreless tie, he also helped the Dodgers match an MLB record: 32 consecutive home games with a home run.
Jones continues surge, keys extra-inning win
Outfielder homers, pushes in game-winner with walk; Godley goes six-plus in two-run start
ATLANTA -- Adam Jones' slugging resurgence continued Wednesday night at SunTrust Park in Atlanta to fuel the D-backs' 3-2 extra-inning win over the Braves. Jones, who signed as a free agent with Arizona on March 11, was central to all three D-backs scoring rallies, blasting his fifth home run of
Handicapping the early NL Rookie of the Year race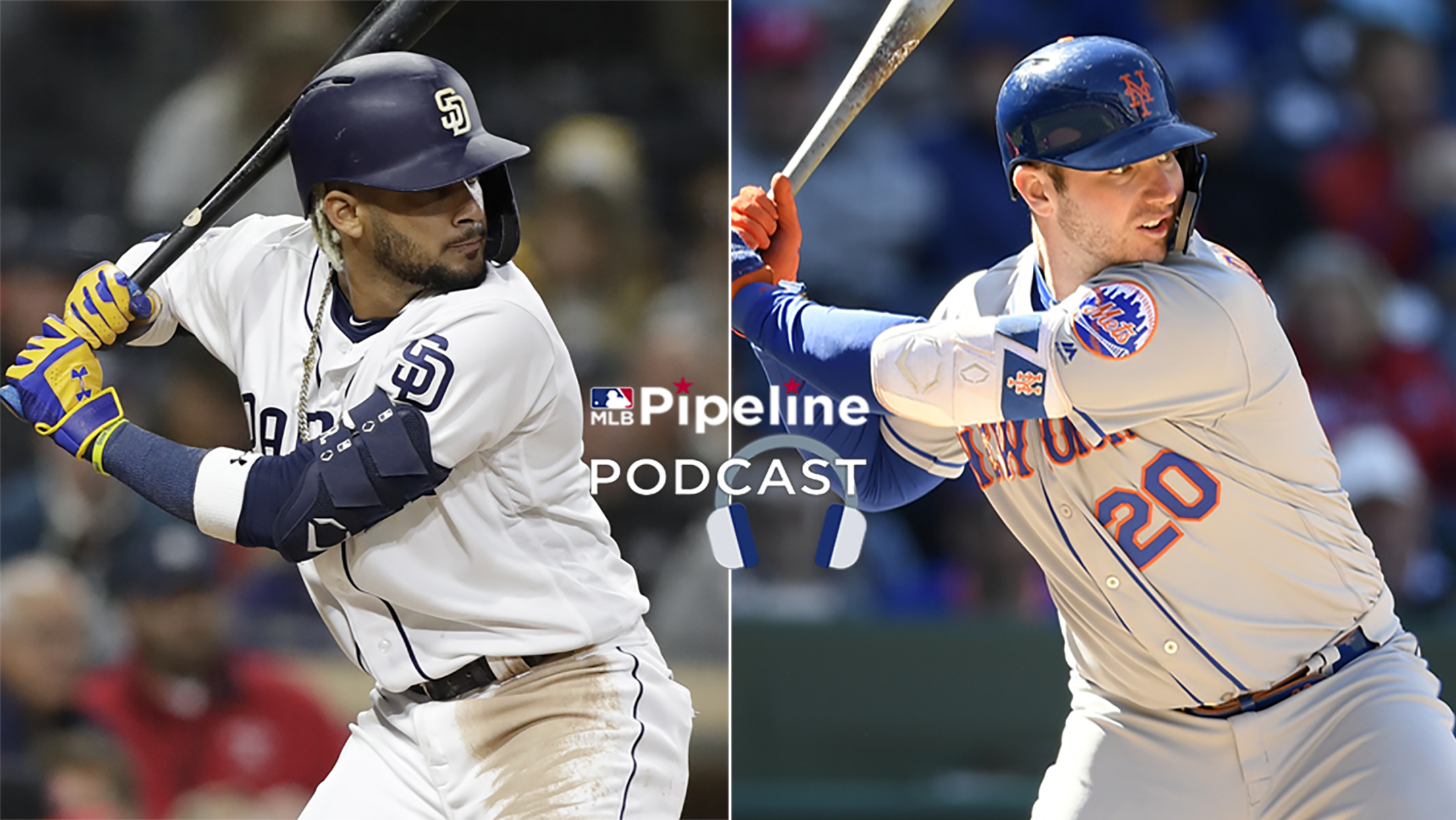 Jim Callis and Jordan Shusterman discuss the early NL Rookie of the Year race between Fernando Tatis Jr. and Pete Alonso. Next, the guys cover a variety of Draft-related topics, including why teams are sometimes afraid to draft 19-year-old high schoolers, whether West Virginia RHP Alek Manoah could be the
Nats slug way to win with quartet of blasts
Soto, Kendrick, Adams, Suzuki power Washington to victory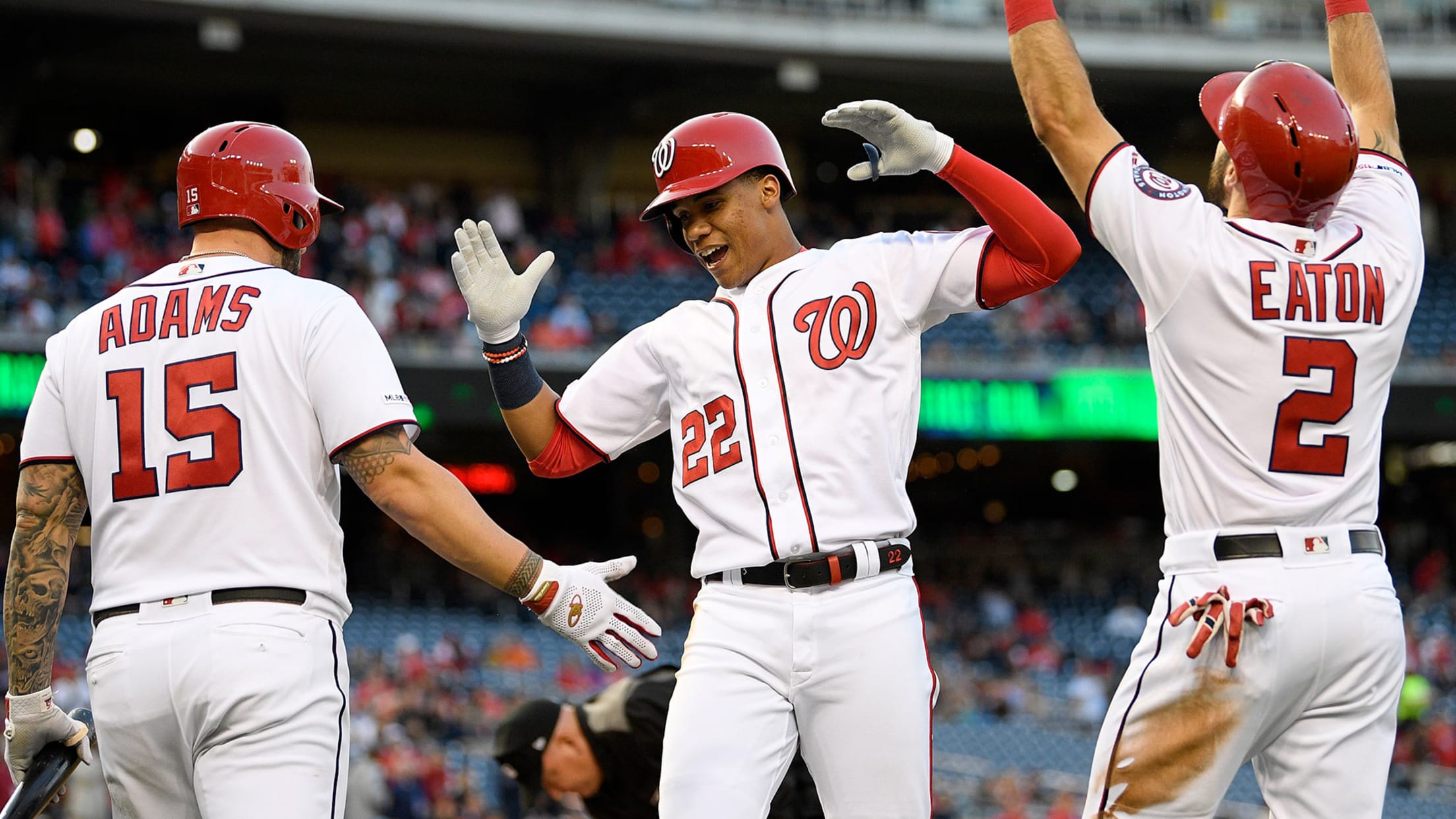 WASHINGTON -- The Nationals are going to have a set lineup this season as often as possible. It's the way that manager Dave Martinez prefers to keep things, believing the continuity each day can help give his hitters an edge. For Wednesday's game against the Giants, however, Martinez saw a
Odorizzi returns to form and notches first win
Twins righty fans 6, weathers early storm against Jays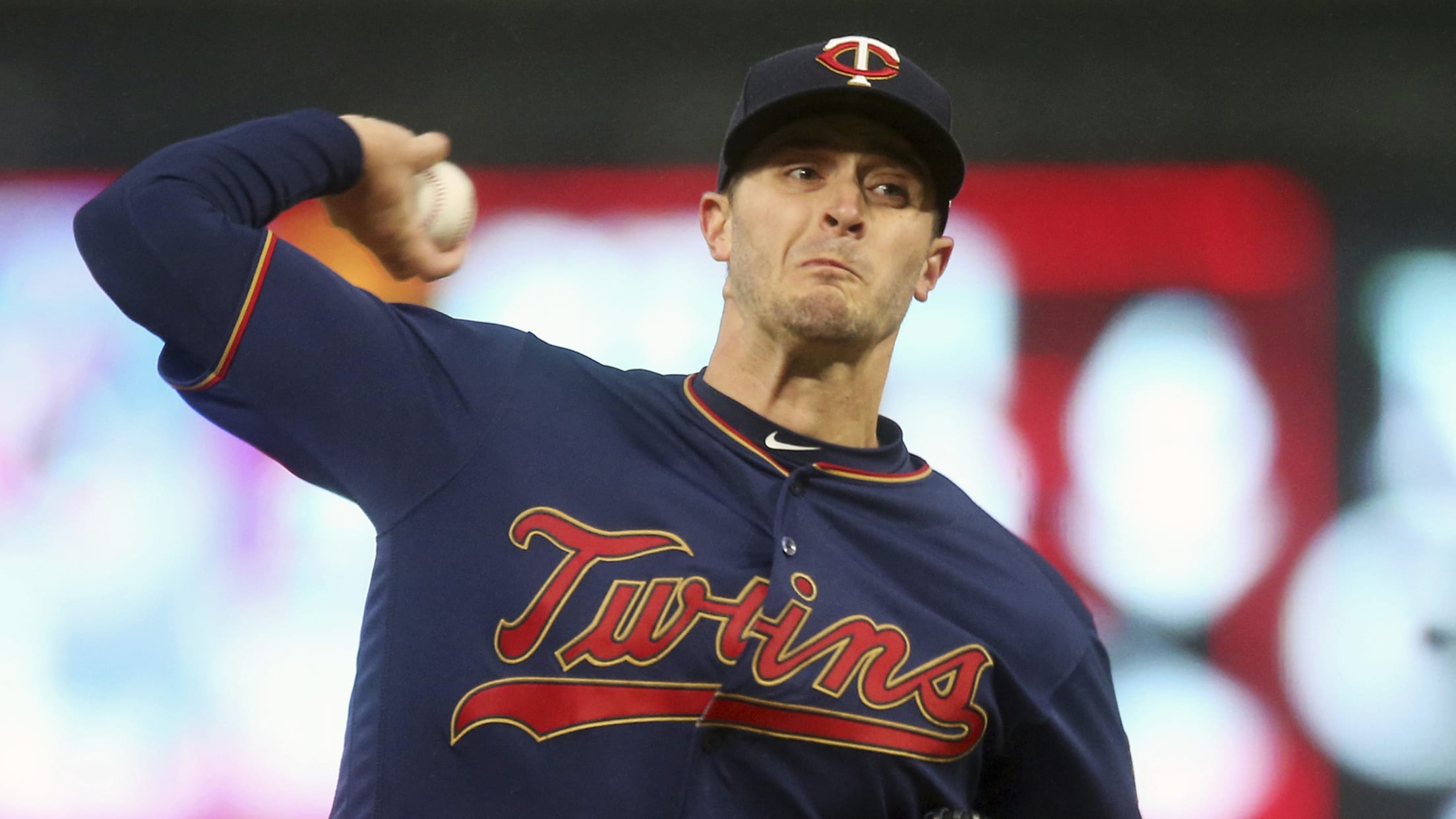 MINNEAPOLIS -- Two starts ago, Jake Odorizzi only lasted two outs because he couldn't get a feel for any of his pitches in a Philadelphia rainstorm. Odorizzi faced another tough draw on Wednesday night, when a rainy afternoon delayed the start of the game by 54 minutes and a blustery
Trout: Groin injury 'still a little achy'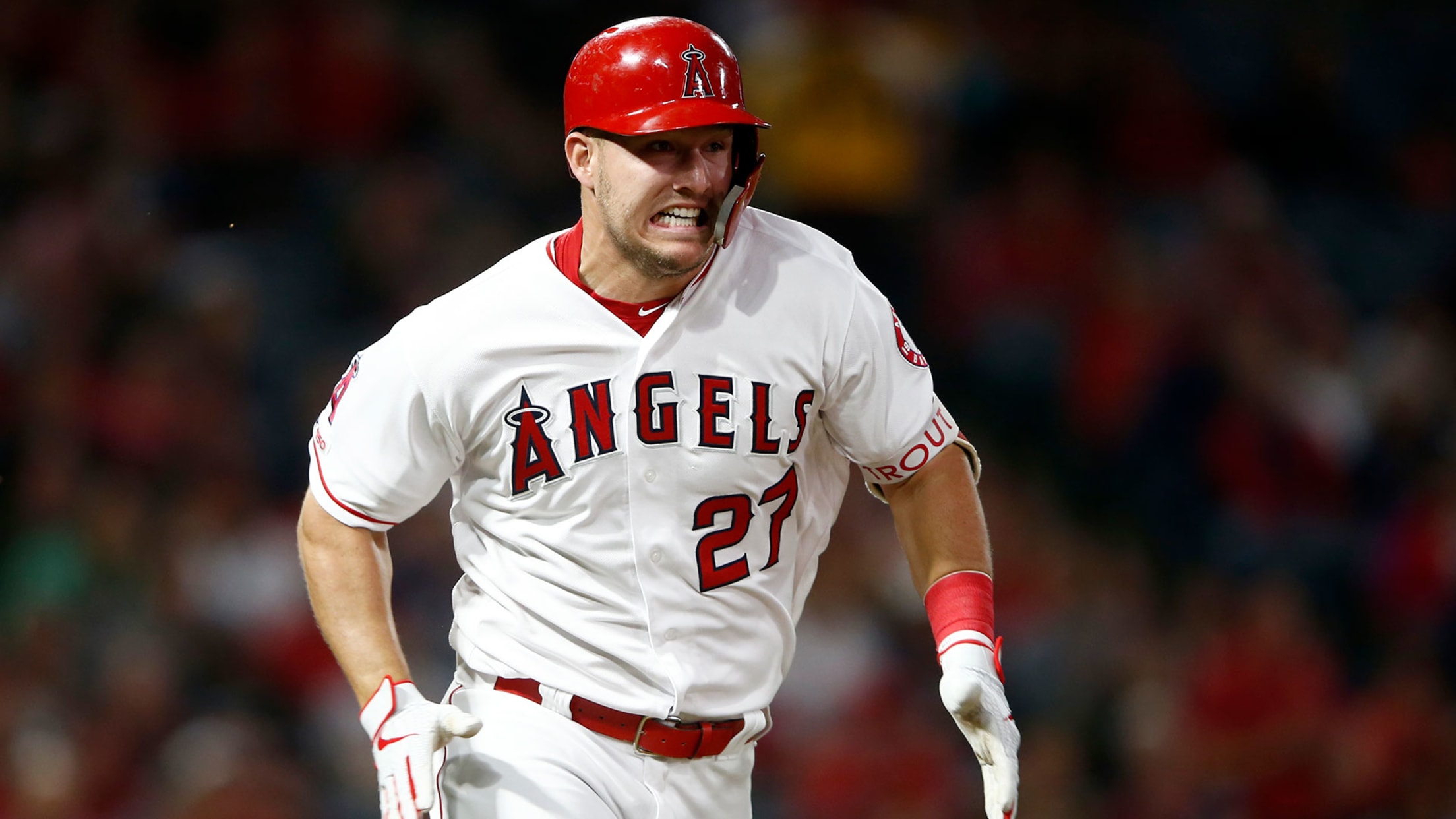 ARLINGTON -- Angels superstar Mike Trout has yet to return to center field since sustaining a right groin strain on April 9. He started at designated hitter for the third straight game against the Rangers on Wednesday. Trout said he's been making progress with the injury, but that it's not
Red Sox expect Benintendi to return Friday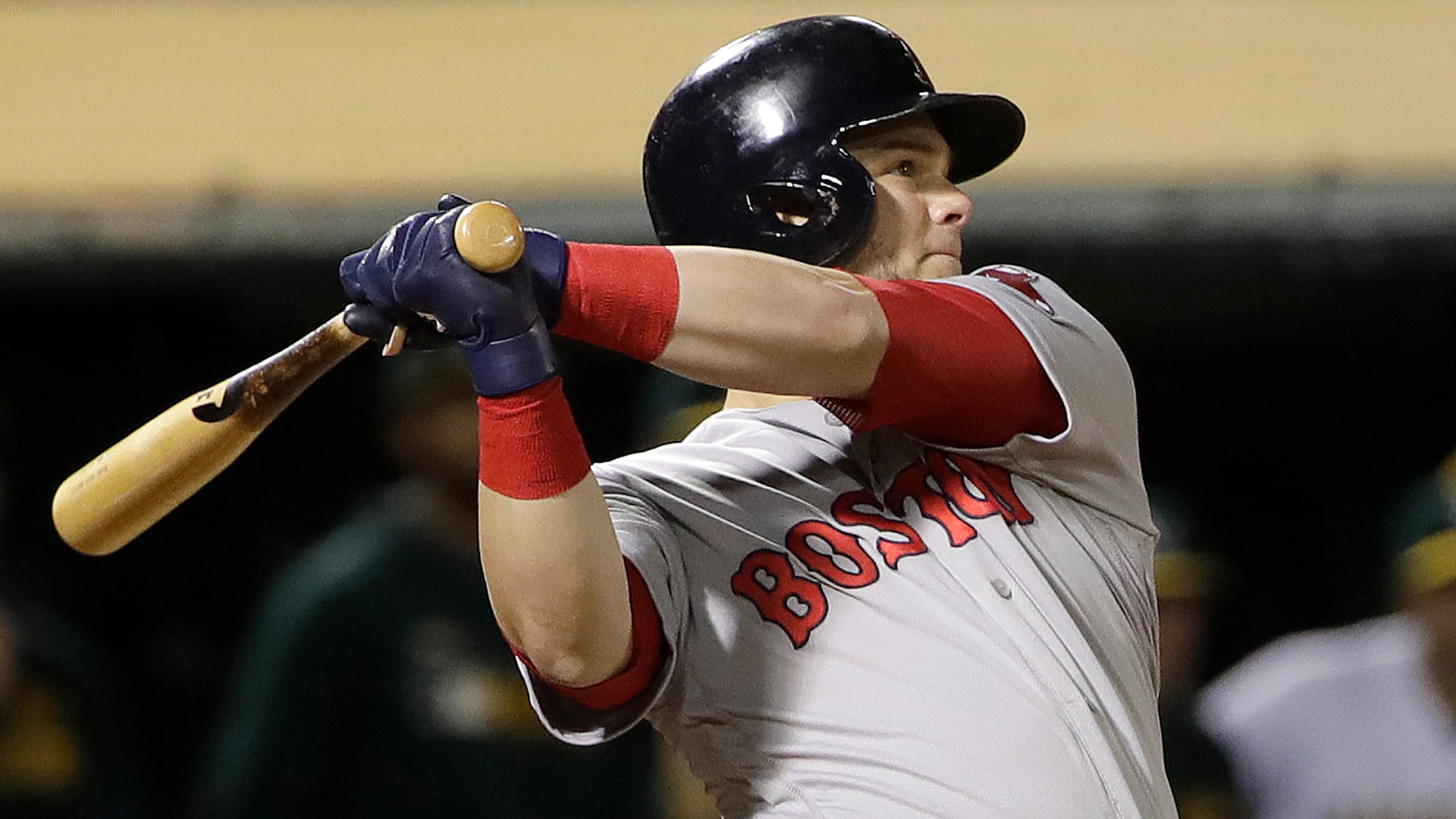 NEW YORK -- In what looms as an important weekend series against the American League East-leading Rays, the Red Sox hope that the return of left fielder Andrew Benintendi can give the lineup a boost, starting with Friday night's game at Tropicana Field. Benintendi fouled a ball hard off his