Braves-Dodgers NLCS G3 FAQ (5 ET, TBS)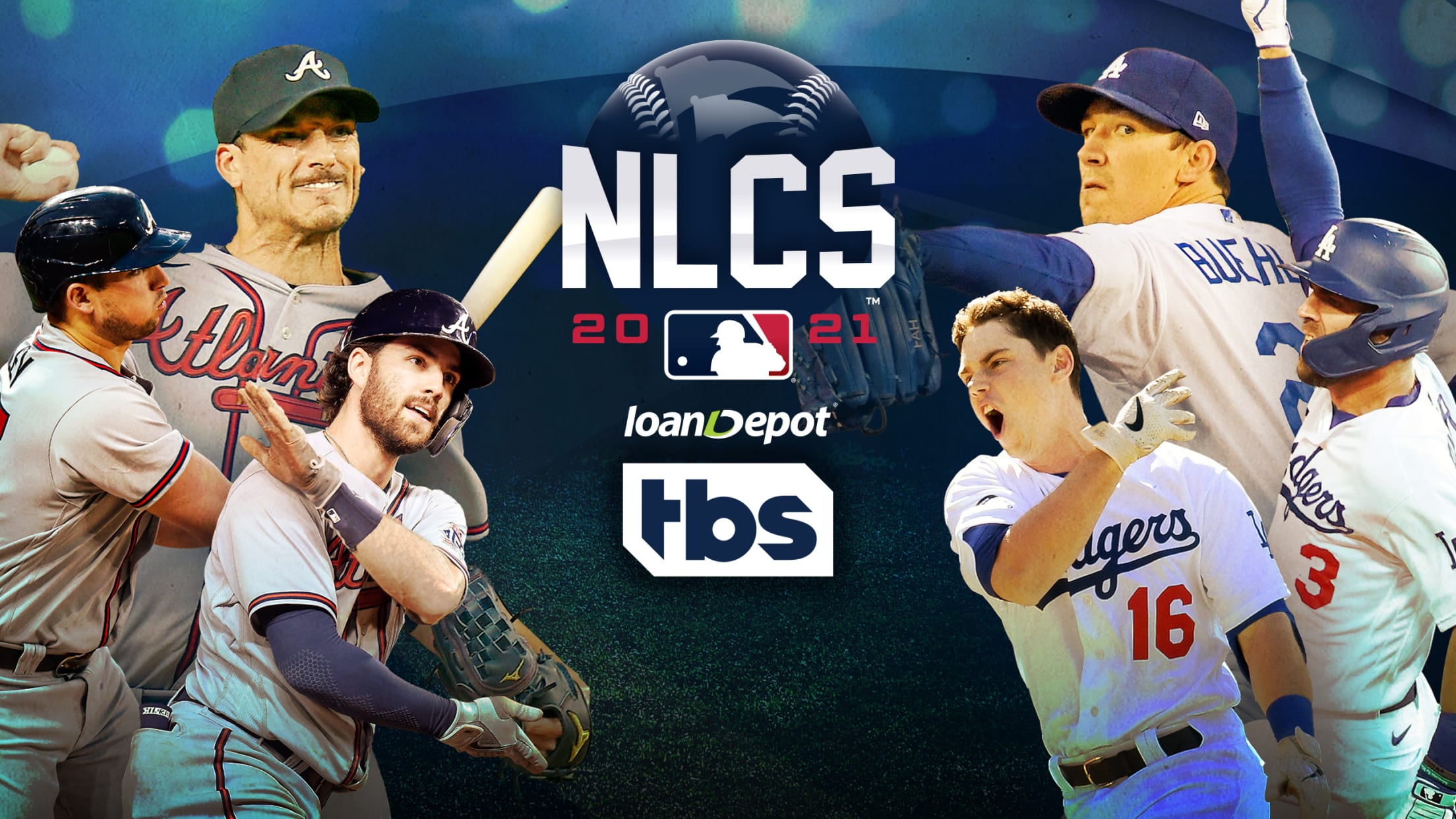 Throughout his young career, Walker Buehler has delivered with big postseason performances when the Dodgers have needed him the most. In order for Los Angeles to avoid a daunting 3-0 series deficit, its ace will need to come through with another one of his signature outings.
Boone, Yankees agree to 3-year deal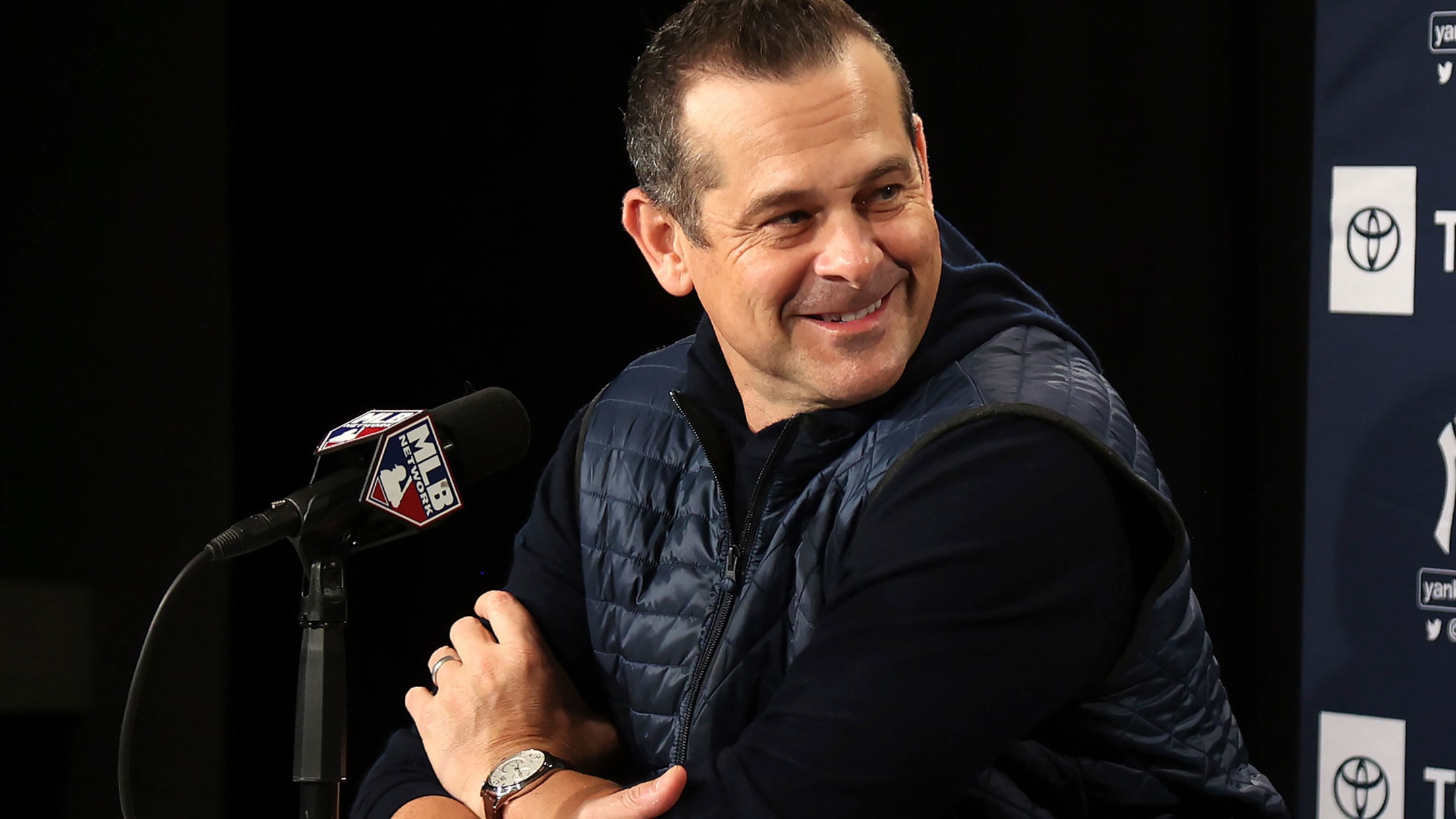 The New York Yankees on Tuesday announced that they have re-signed manager Aaron Boone to a three-year contract through the 2024 season with a club option for 2025. Boone, 48, has compiled a career 328-218 managerial record and has led the Yankees to a postseason berth in each of his
Roberts: 'Believe we're going to win'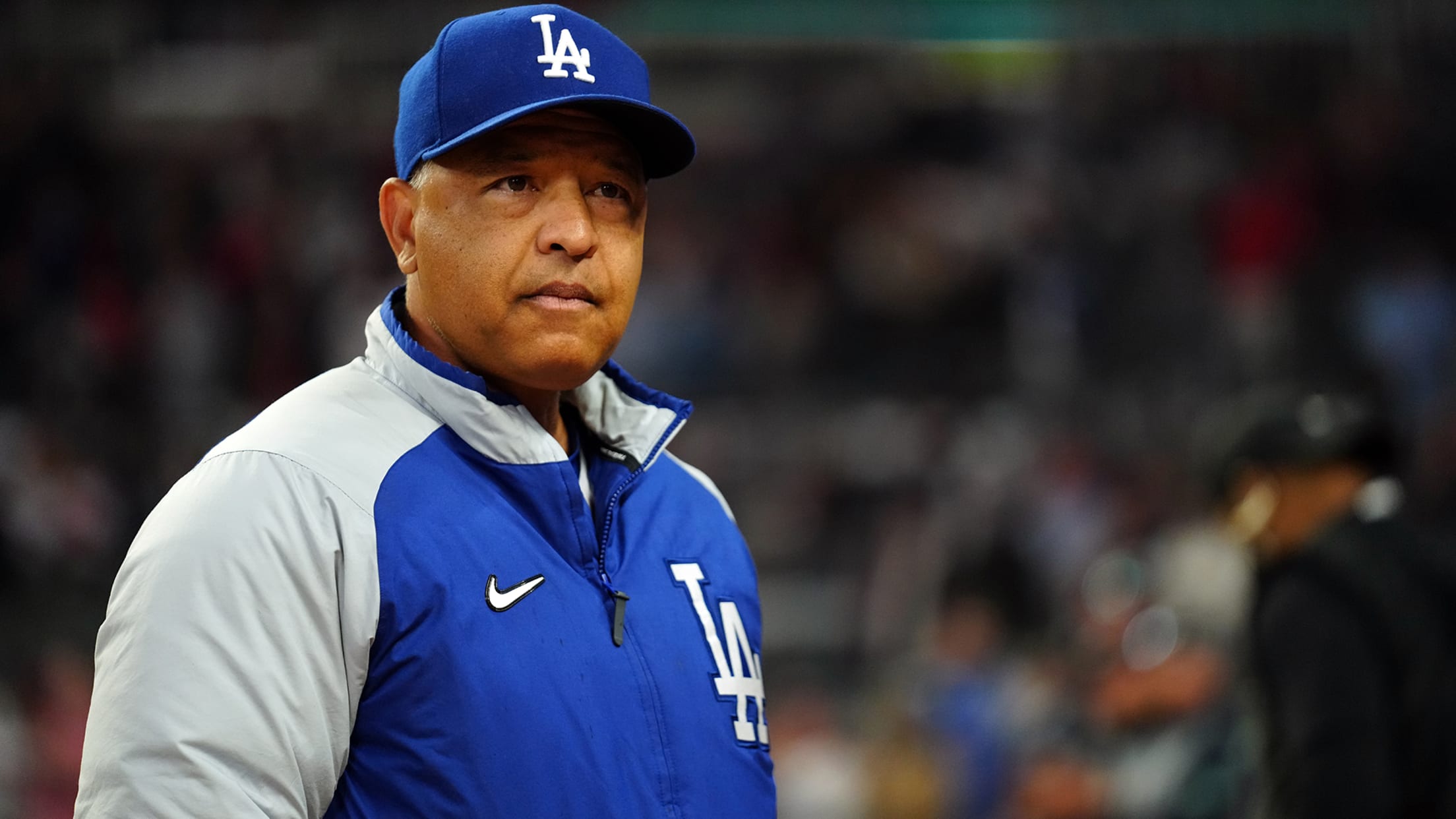 LOS ANGELES -- Every decision in the postseason comes at a cost. For the Dodgers, that has been losing their last two games and falling into a 2-0 hole in the National League Championship Series against the Braves. A day after pitching Julio Urías in the eighth inning instead of
7 amazing stats from Boston's Game 3 romp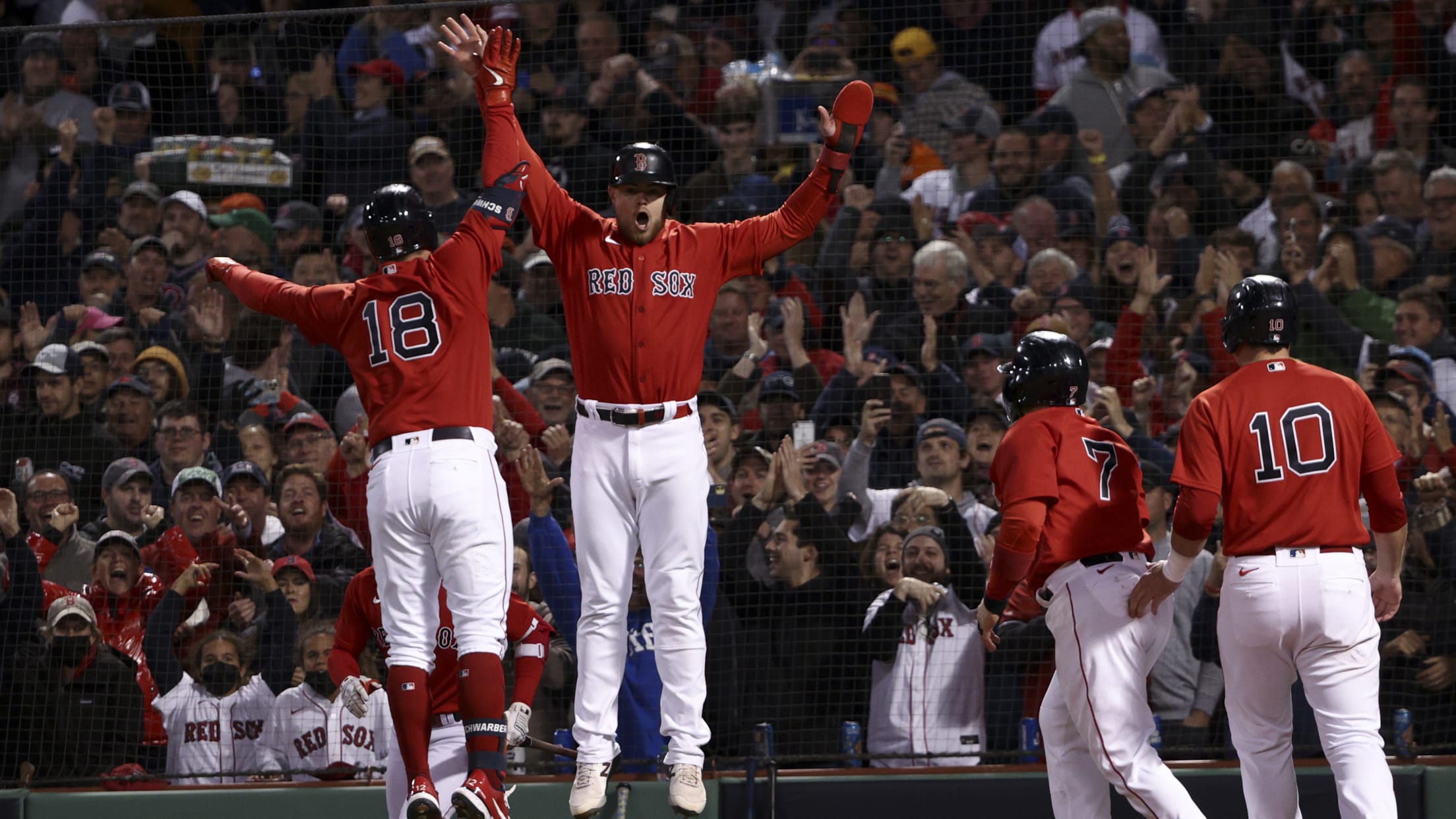 The Red Sox offense continued to produce in a big way in Game 3 at Fenway Park, as Boston won, 12-3. With Kiké Hernández's mounting October stat line, plus the rest of the lineup getting in on the action, there are so many crazy facts to parse through.
'All-in' Dodgers stealing at will in October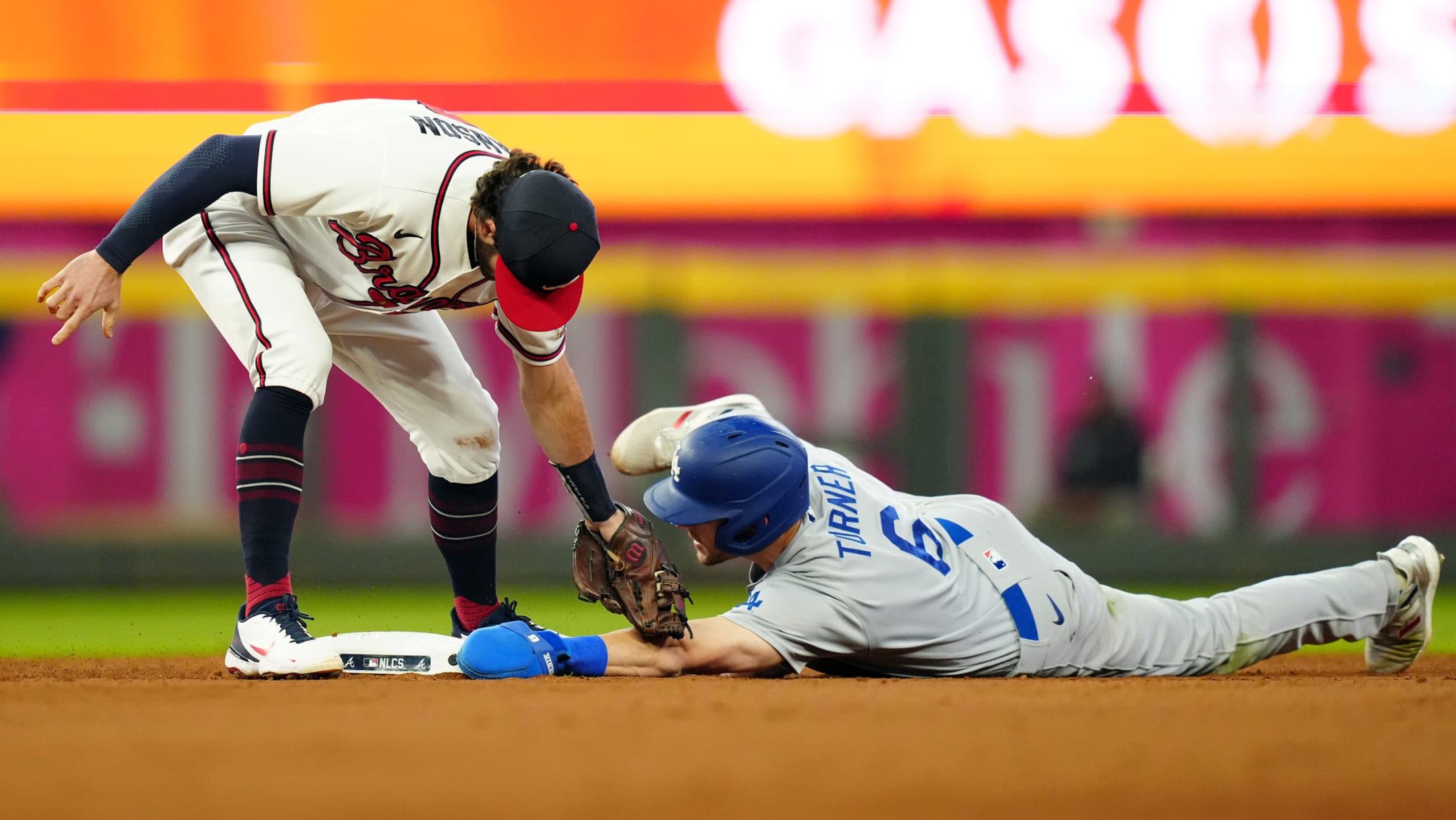 LOS ANGELES -- Really, is there anyone who would know more about taking risks on the bases in the postseason than Dodgers manager Dave Roberts? It's been more than 17 years since Roberts executed perhaps the most famous stolen base in baseball history, sparking the Red Sox to their remarkable
Sox rout Astros: 'They're locked in right now'
Schwarber hits Boston's 3rd ALCS slam; E-Rod stellar over 6 frames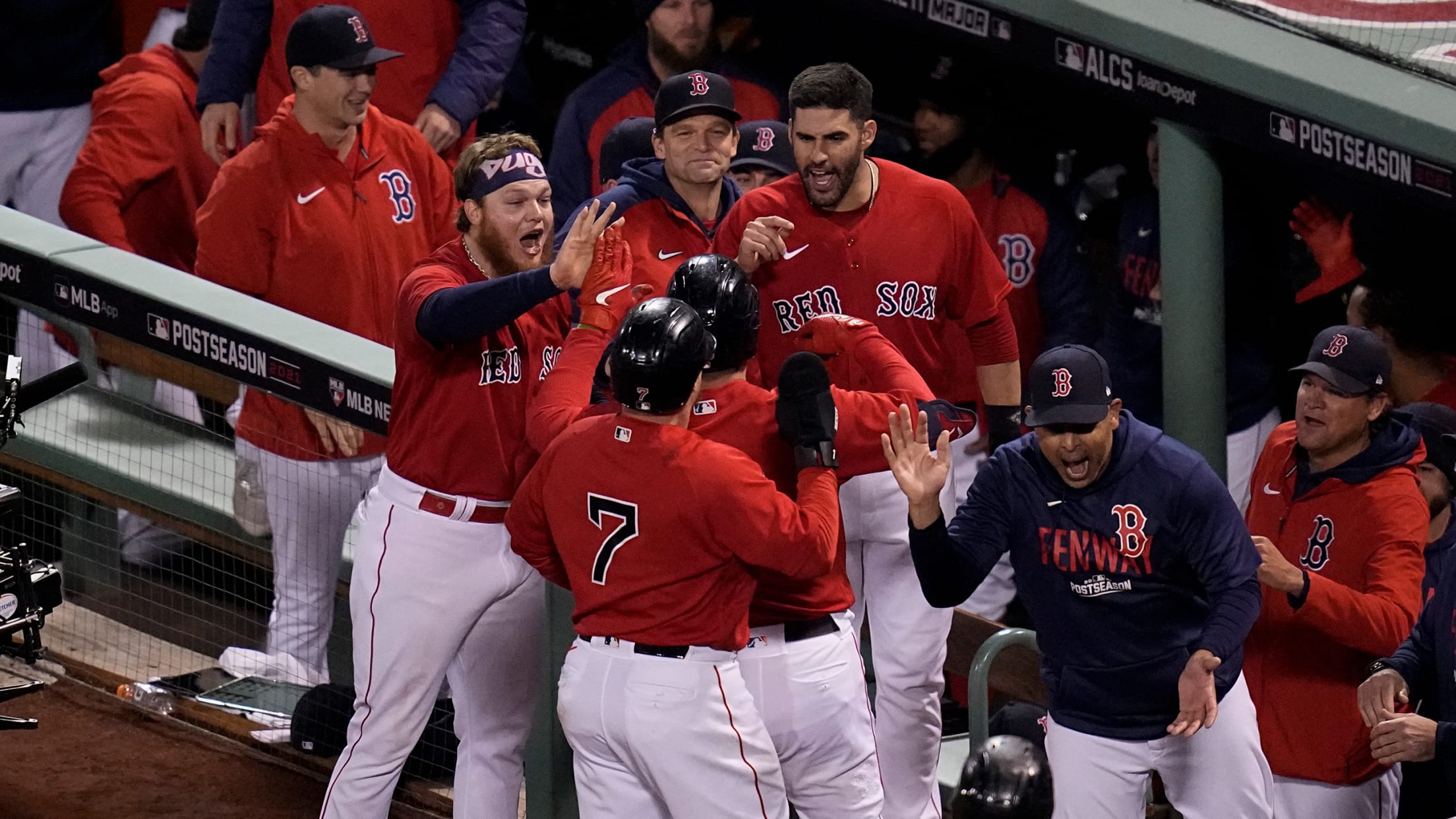 BOSTON -- A strong start from Eduardo Rodriguez. Another early grand slam -- this one by Kyle Schwarber. A perfect 46th birthday for manager Alex Cora, who is watching with passion as everything is suddenly going right for his surging Red Sox.
Braves' magic voyage a tale of two seasons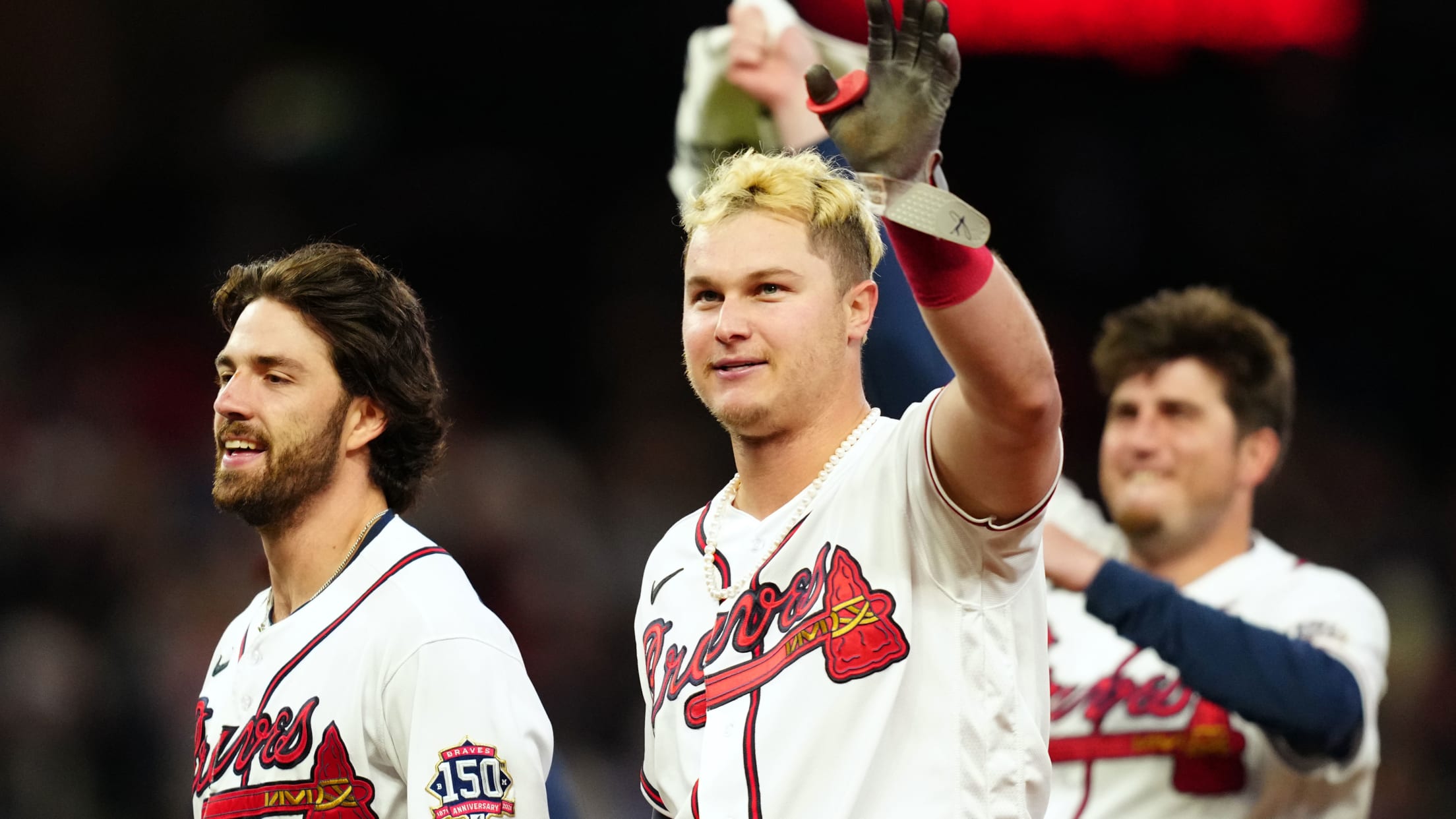 It was just two years ago that the Washington Nationals came from being an under-.500 team, 12 under after 50 games to be exact, to win it all. Along the way, they knocked off a Dodgers team that was supposed to be better than they were in a NL Division
Sox make history with THIRD slam of ALCS
Schwarber: 'These are moments that you are never going to forget as a player'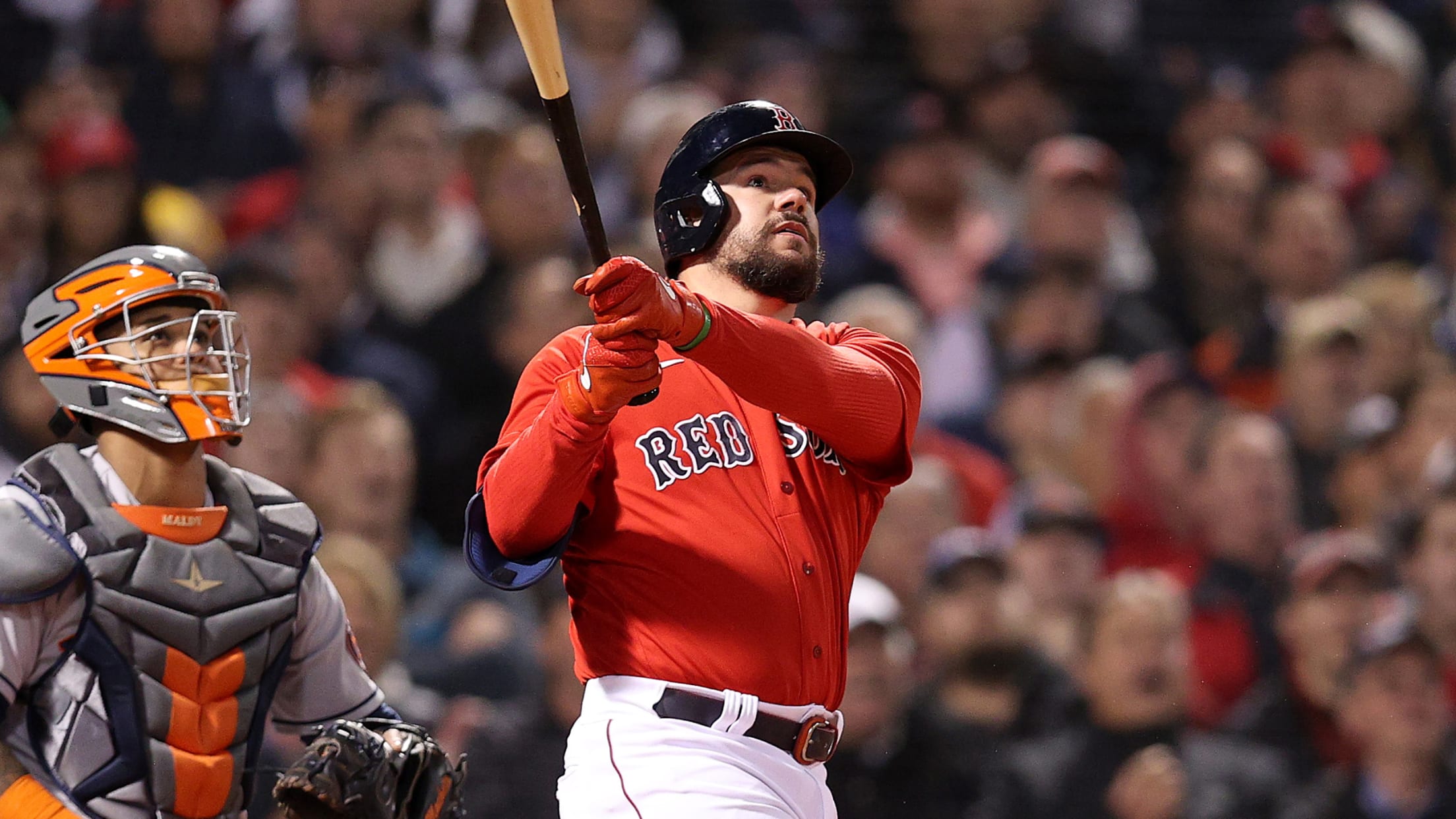 BOSTON -- The expectation was a raucous atmosphere at Fenway Park as the American League Championship Series shifted back to Boston for Game 3. That's exactly the scene that took place, with one swing from Kyle Schwarber sending a sellout crowd into pandemonium. For the second game in a row,
Teams that came back from 0-2 deficits
14 teams have rebounded from losing 1st 2 games of 7-game series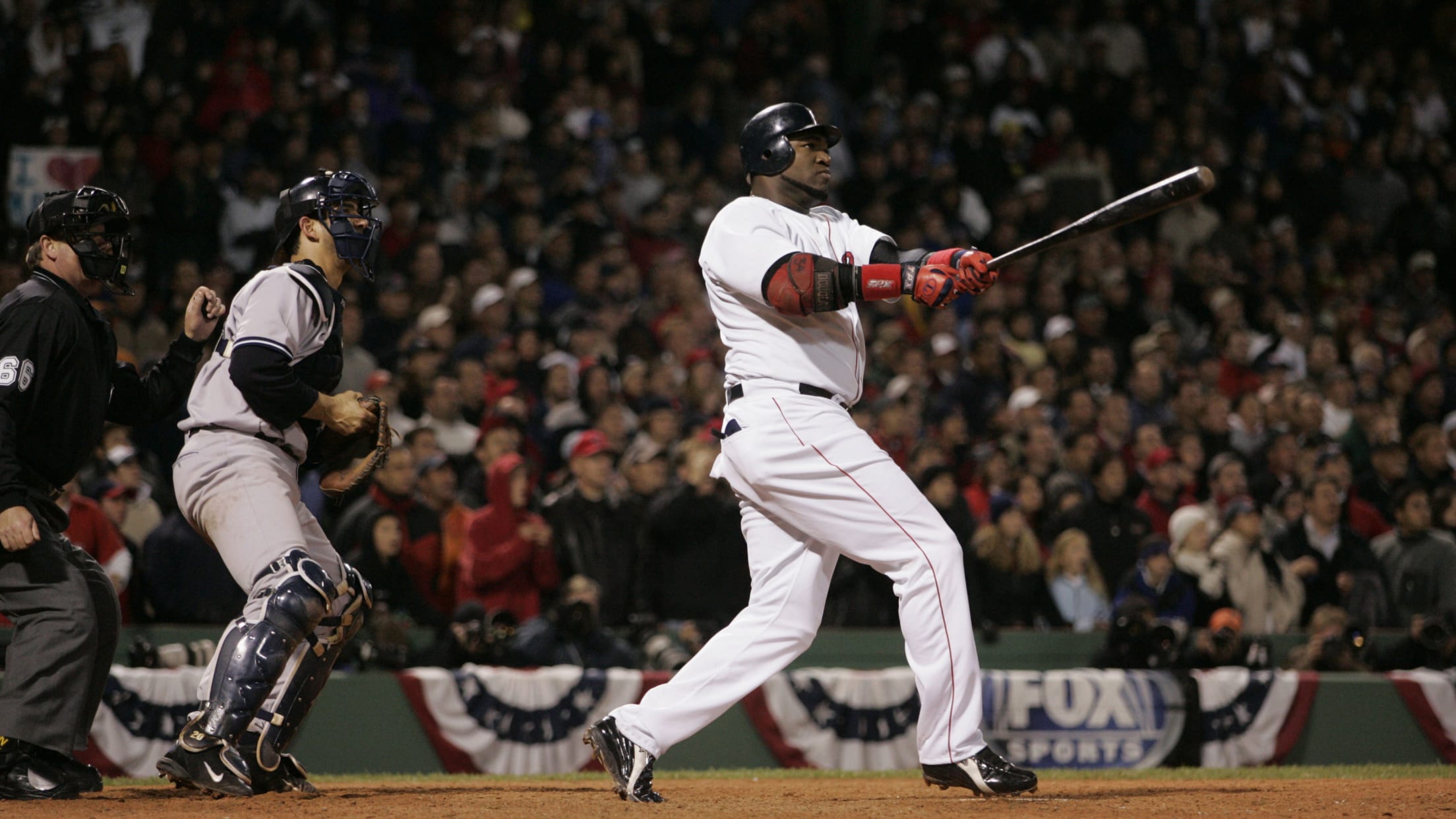 Teams that win the first two games in a best-of-seven postseason series have history on their side. Those clubs have prevailed in 73 of 87 instances, but all isn't lost for the team facing an 0-2 deficit. The 14 teams that overcame those long odds have proved, time and again,
Astros-Red Sox ALCS G4 FAQ (8 ET, FS1)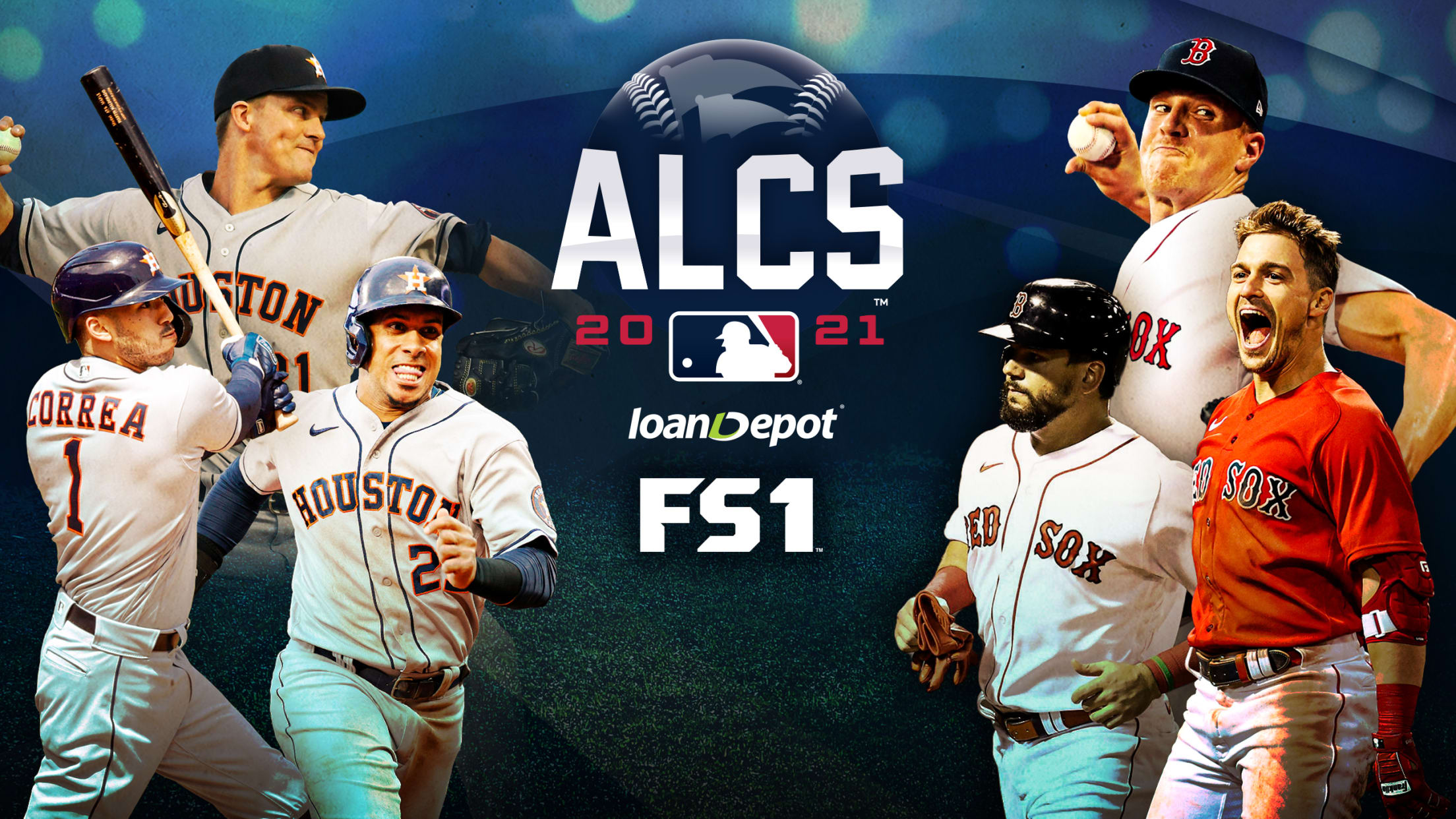 The Red Sox have turned the tables on the Astros in a big way in the last two games of this American League Championship Series after losing a nailbiter in Game 1. Just as quickly as the Astros have lost the momentum, getting outscored, 21-8, in the last two contests,
E-Rod throws gem -- & a little shade at Correa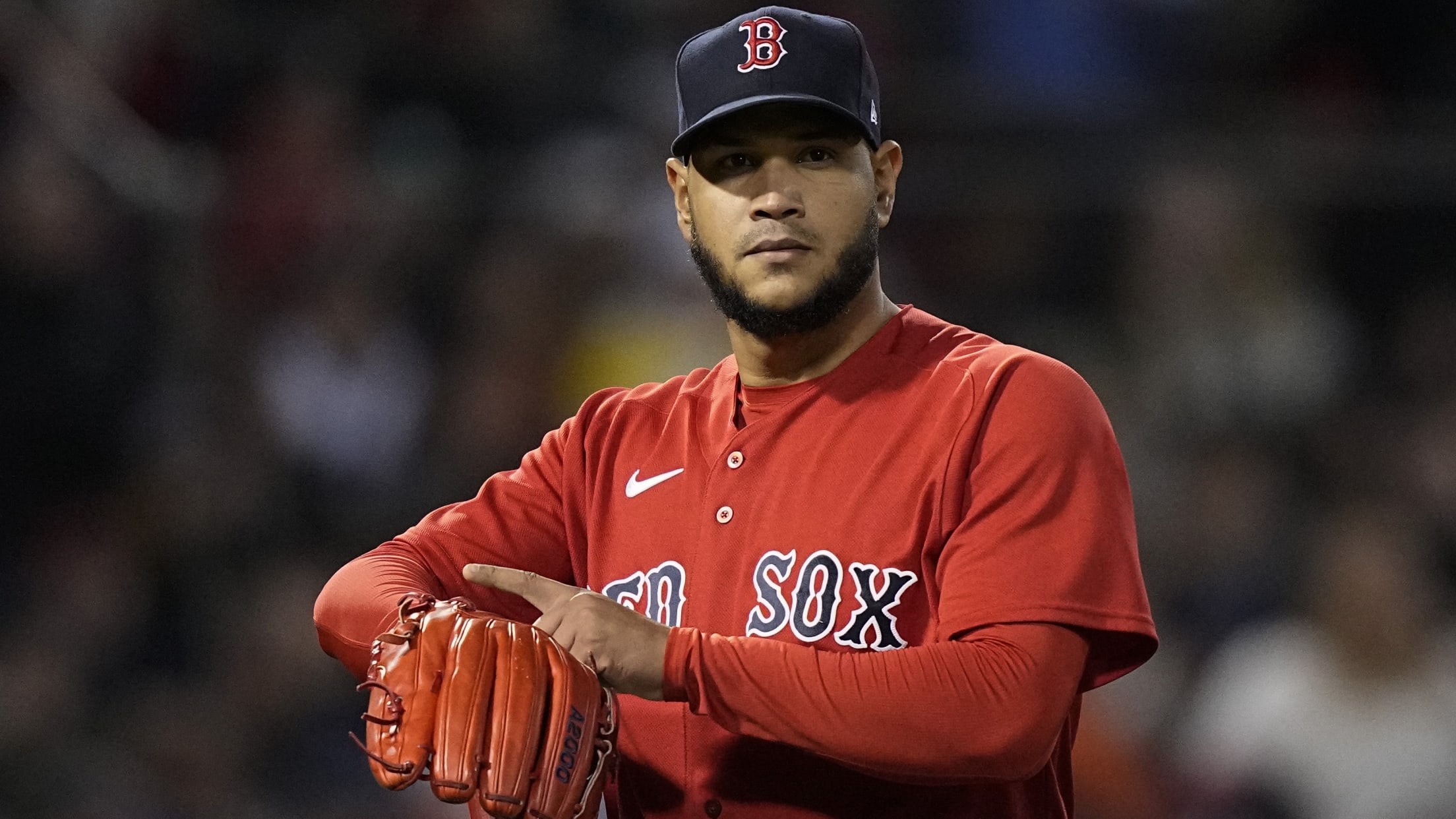 BOSTON -- From his first pitch of a game, Eduardo Rodriguez can tell how the rest of his outing will go. "If I've got a really good command that day, it's going to be a good game," Rodriguez said Sunday. "If I don't have it, it's going to be a
How LA has contained Freeman in NLCS
Reigning NL MVP enters Game 3 hitless with seven K's in eight at-bats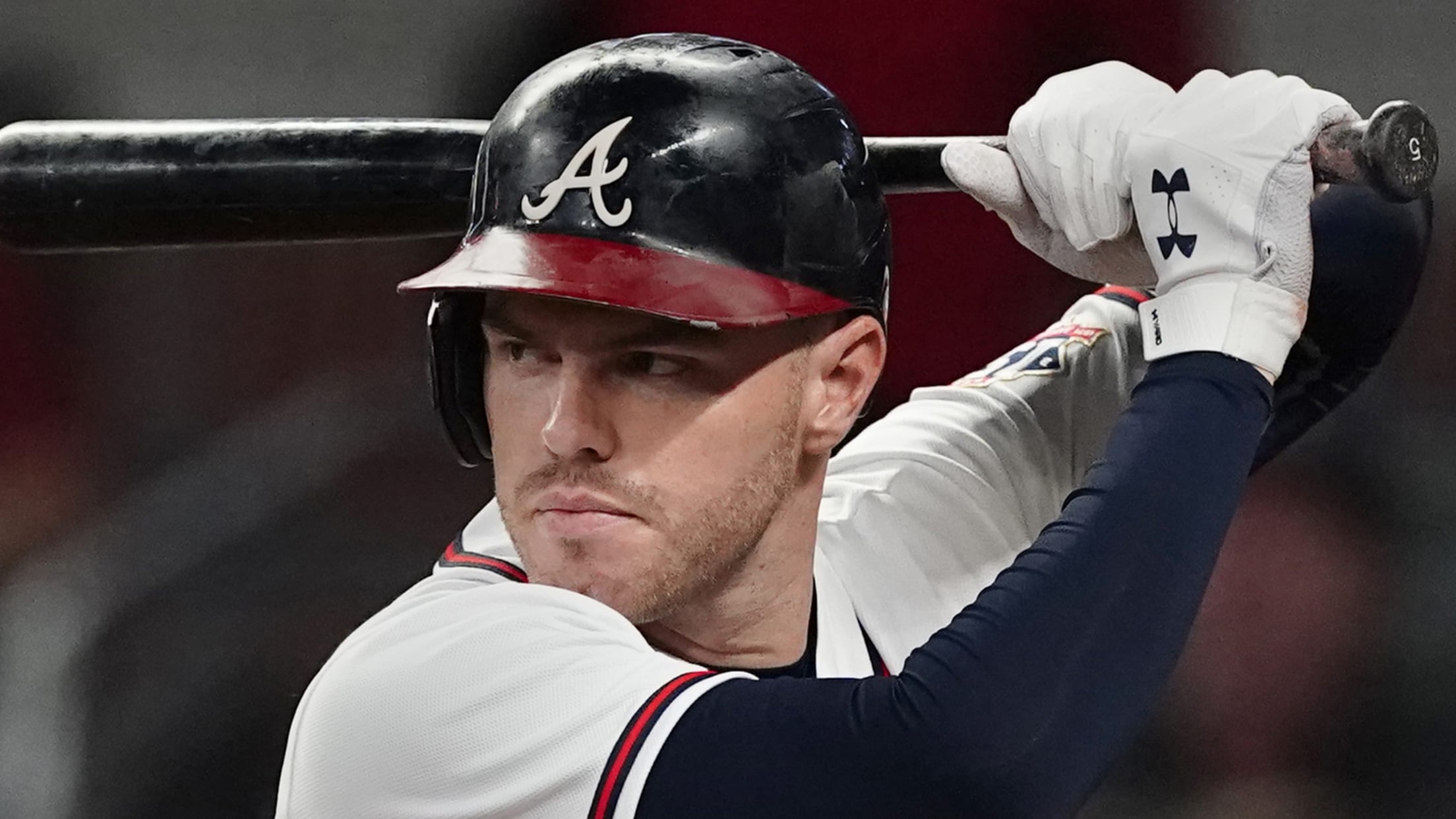 The Braves are up two games to none over the favored Dodgers in the National League Championship Series, which would be an impressive feat under any circumstances, but might be considered even more so today, considering just how many stars have not contributed to either Atlanta victory. Brian Snitker's team
Complete 2021 MLB postseason schedule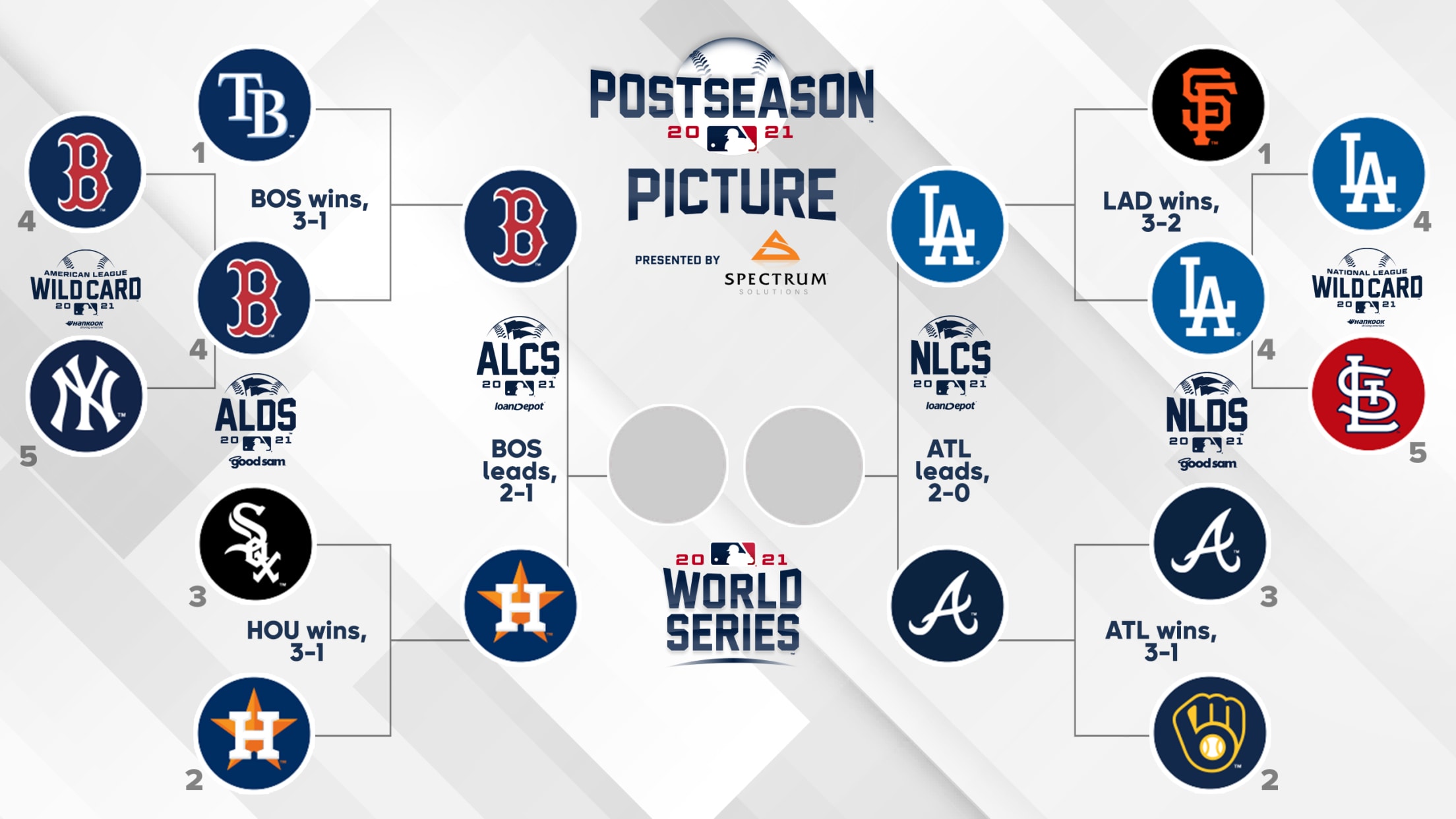 The 2021 MLB postseason began with the Red Sox and Dodgers winning the AL and NL Wild Card Games, respectively. Now there are only four teams left standing, as the Red Sox, Astros, Braves and Dodgers have all punched their tickets to the League Championship Series. ESPN Radio will provide
October experience key for Morton in G3
Vet returns to Dodger Stadium, where he closed out Astros' 2017 World Series win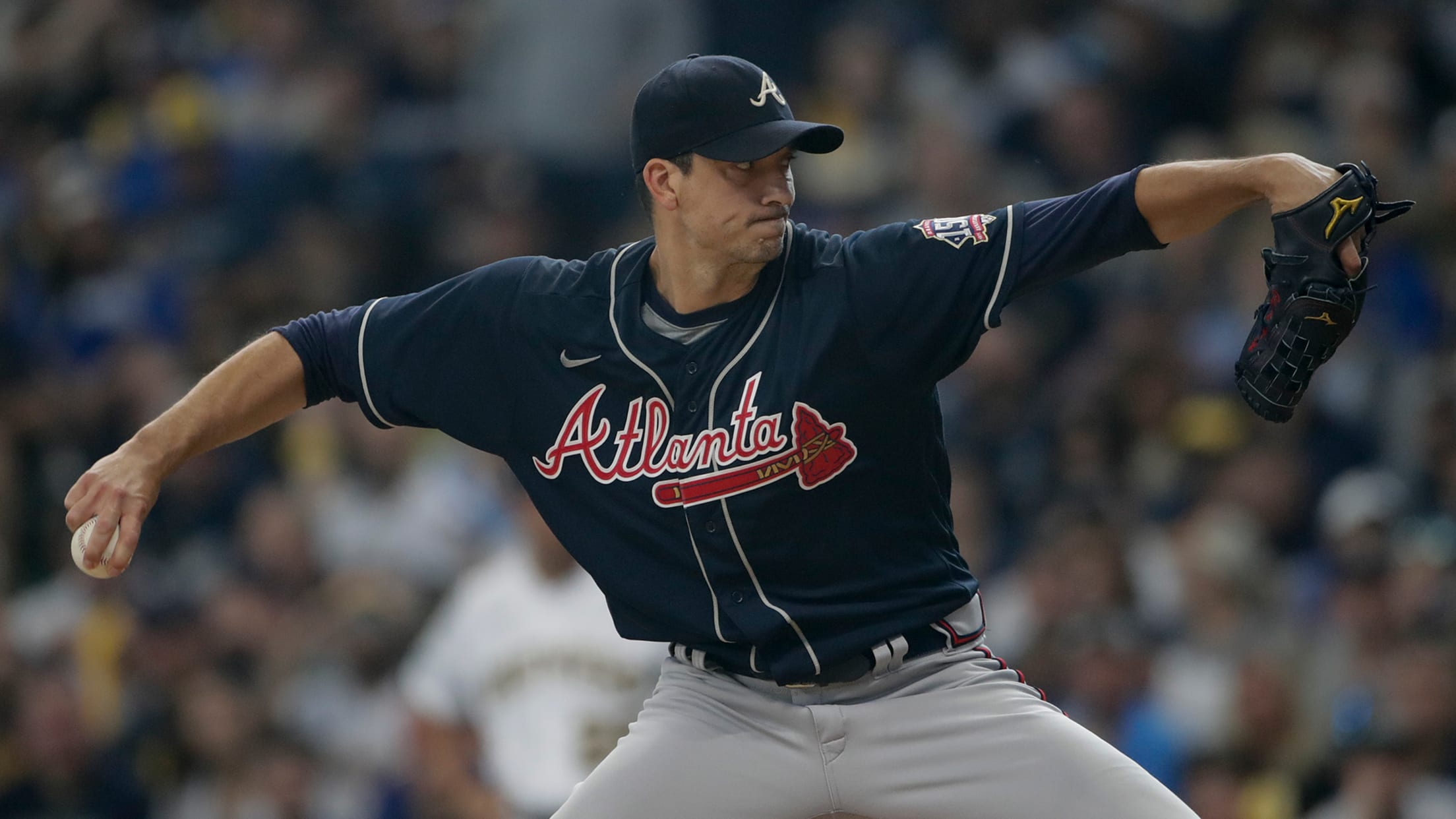 LOS ANGELES -- When the Braves send Charlie Morton to the mound to start Game 3 of the National League Championship Series on Tuesday night, Dodgers manager Dave Roberts will attempt to block any memories of the last time Morton pitched at Dodger Stadium during the postseason. "I try to
Greinke rejoins Astros' rotation for pivotal G4
After relief appearance in ALDS Game 3, veteran righty makes first start since Sept. 19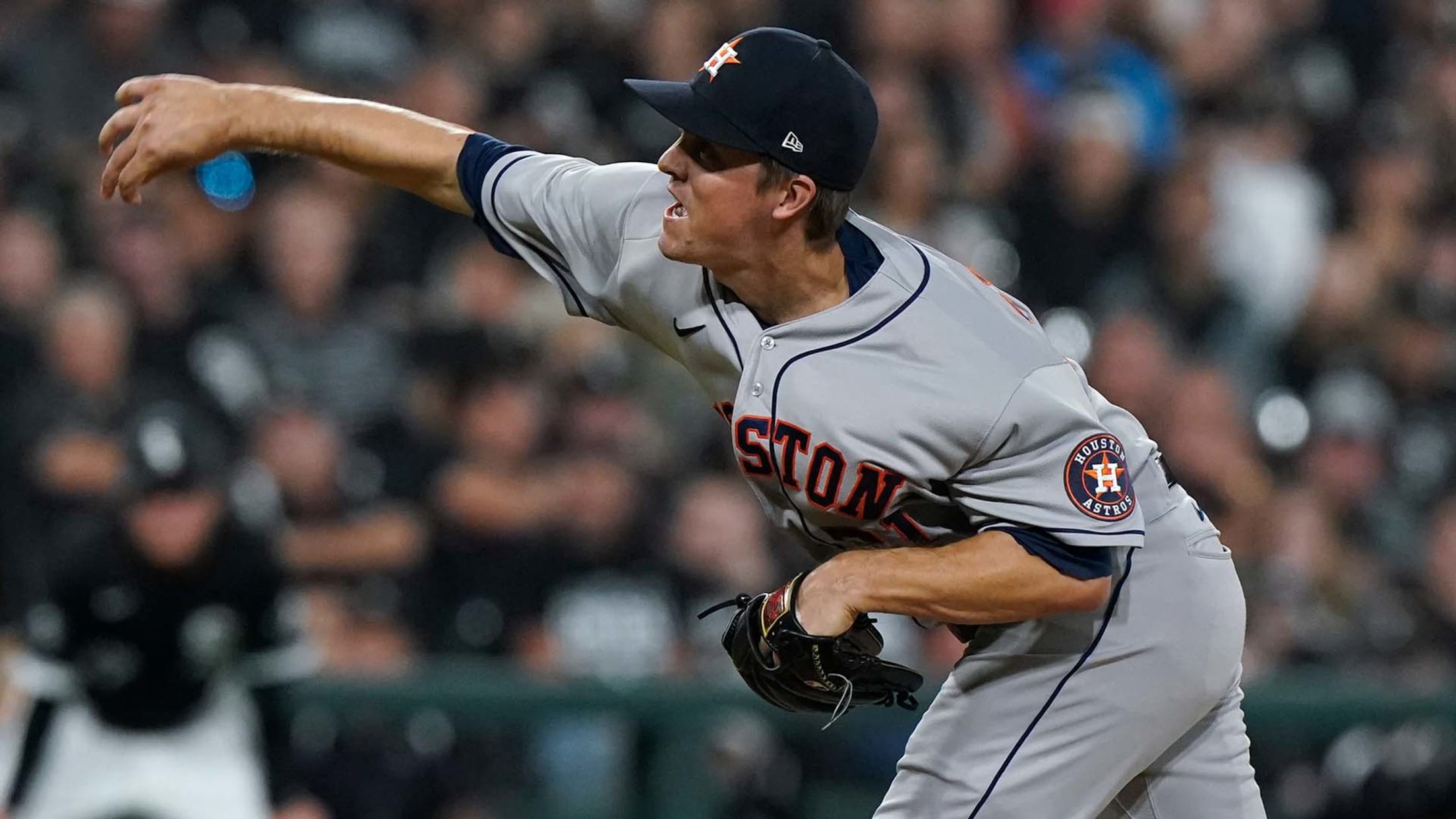 BOSTON -- Zack Greinke pitching a must-win postseason game was among the surest of sure bets during the six-time All-Star's peak. It's explicitly why the Astros acquired him ahead of the 2019 Trade Deadline. Now, with a 2-1 deficit in the American League Championship Series and potential elimination inching closer,
Papi's must-see reaction to Schwarber's slam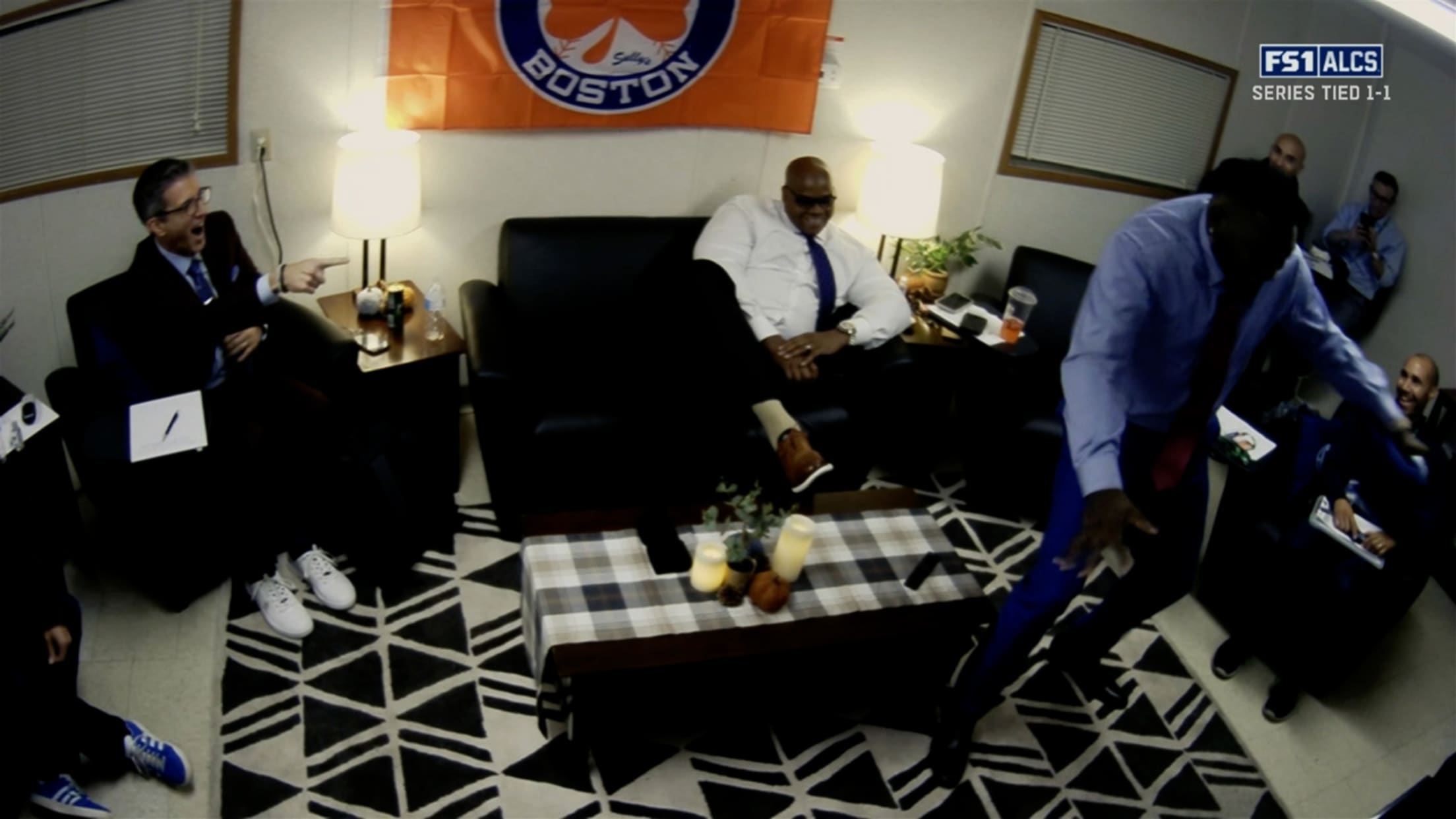 Red Sox fans had plenty to cheer about during the team's 12-3 win over the Astros in Game 3 of the American League Championship Series to take a 2-1 series lead, but one fan in particular had his excitement on full display following one of the game's biggest moments. That
3 keys for Astros to rebound from G3 loss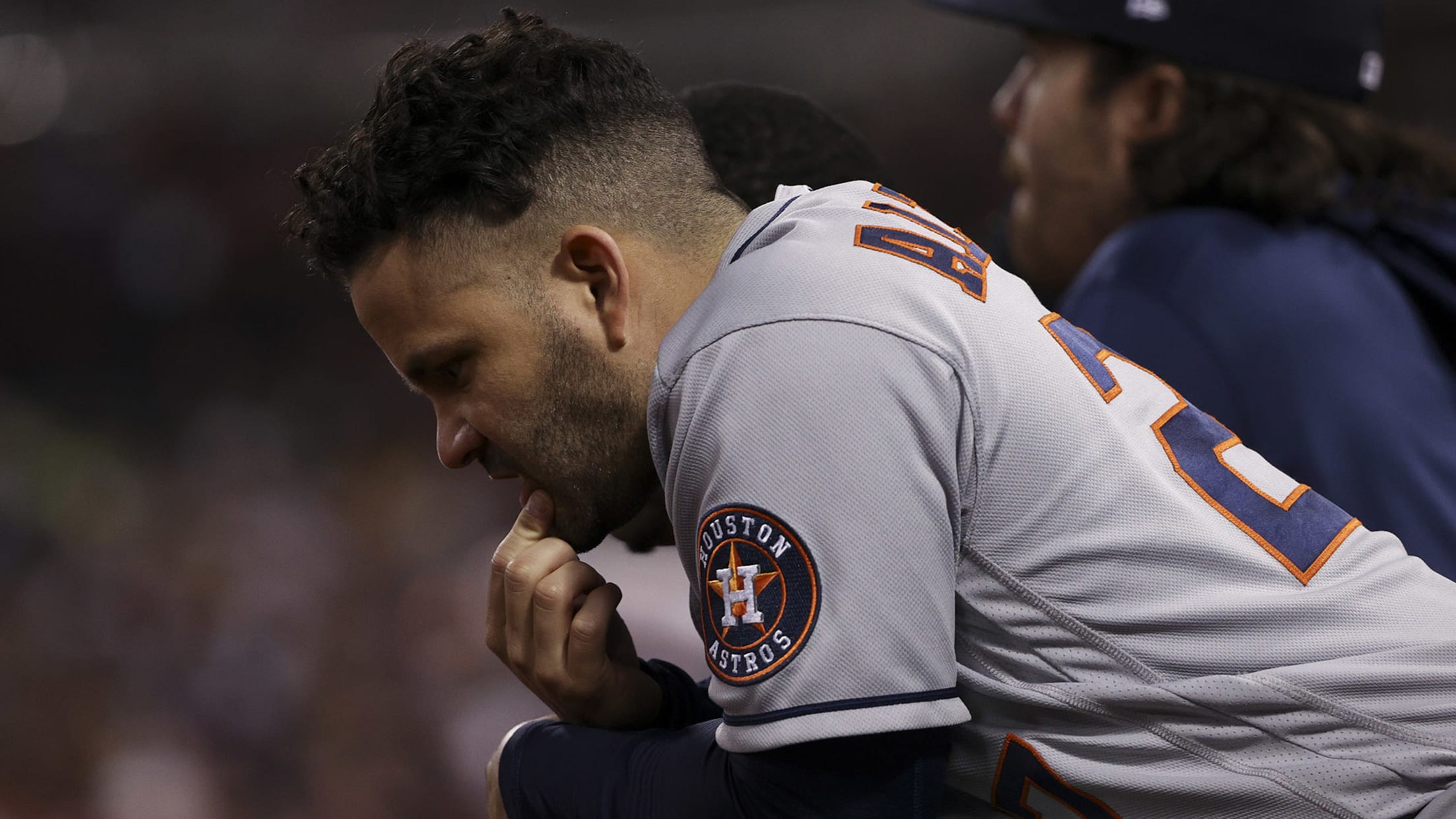 BOSTON -- The Astros' dramatic beginning to the American League Championship Series all of a sudden feels like ages ago after Boston has emphatically bounced back with yet another slugfest in a 12-3 loss in Game 3 on Monday. Houston finds itself needing to win at least one of these
Astros stumble into 2-1 ALCS hole
Urquidy knocked out in 6-run second as bullpen called early again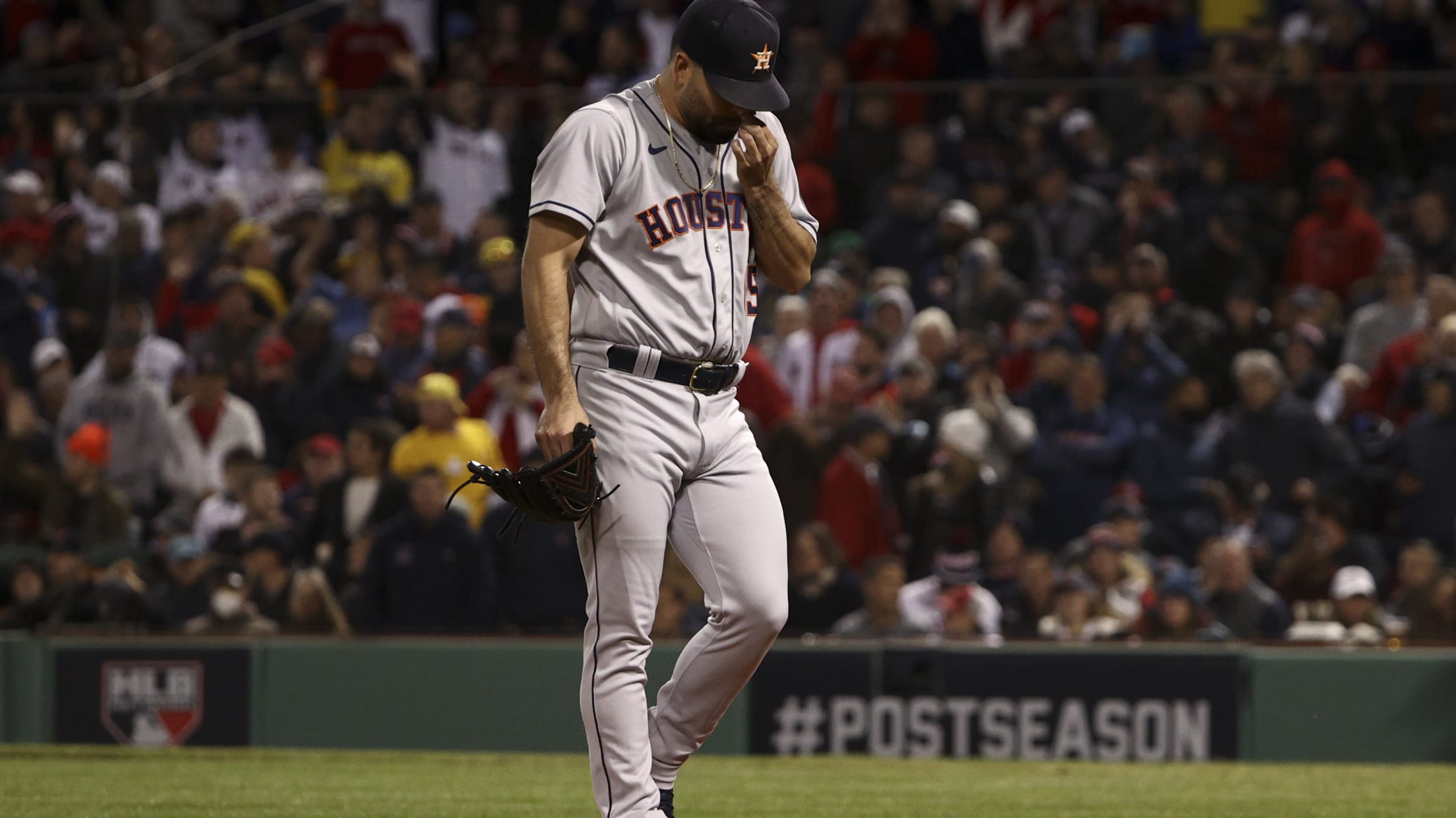 BOSTON -- Needing a competitive start from right-hander José Urquidy to help ease the burden of a bullpen that carried too much of the load in the first two games of the American League Championship Series, the Astros instead were left to sift through a disaster. Urquidy couldn't escape the
Braves 'better versed' for NLCS success 
Rotation, improved bullpen among keys for Atlanta to finish the job vs. LA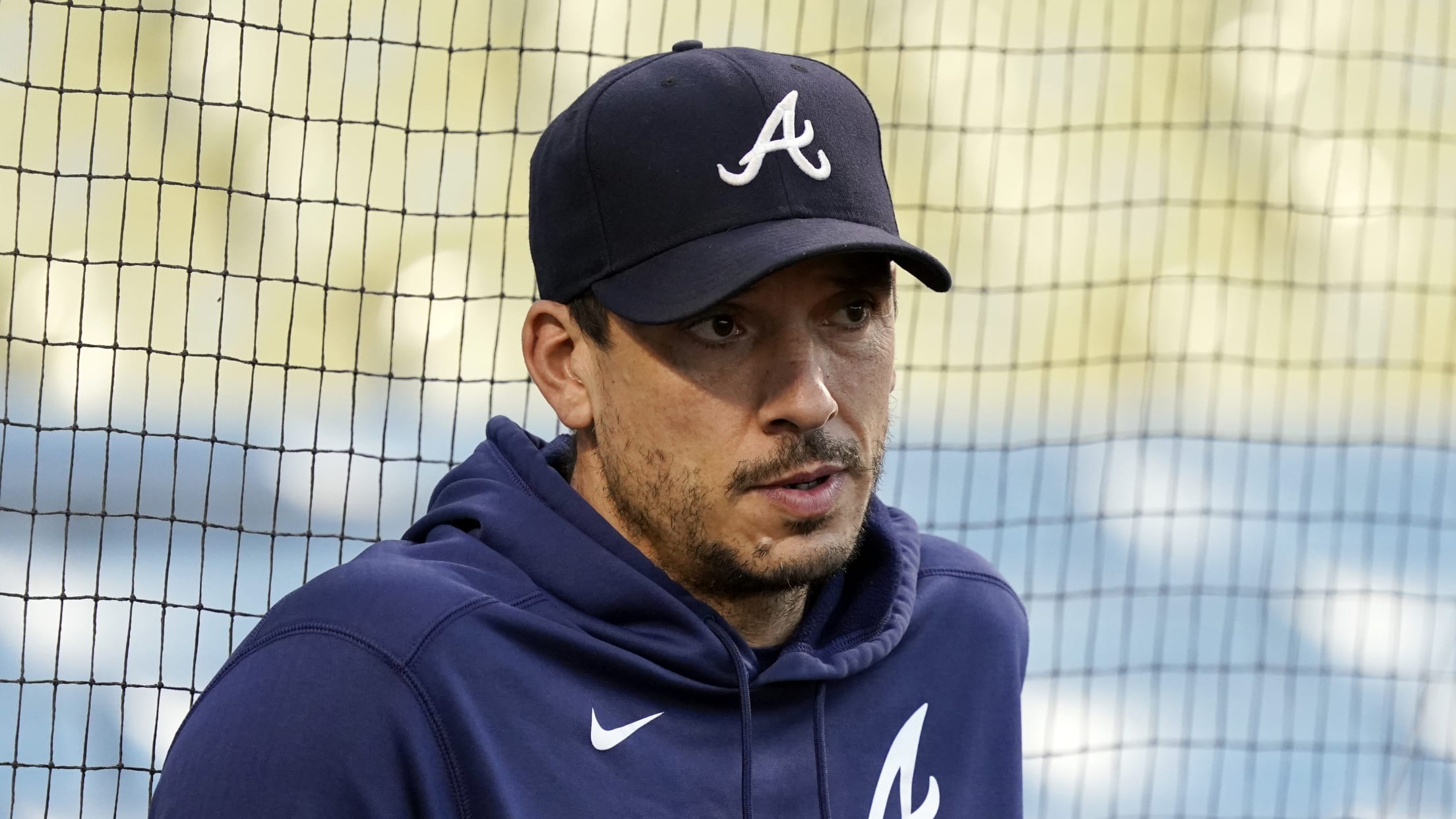 LOS ANGELES -- Pardon the Braves if they remain on edge despite building a 2-0 advantage in the National League Championship Series. While teams with a 2-0 lead in any best-of-seven series have historically fared well, going on to take that series 84% of the time (73 of 87), the
Tatis near shoulder surgery decision (source)
LOS ANGELES -- Fernando Tatis Jr.'s decision on shoulder surgery is imminent, multiple sources said Monday, with the distinct possibility that Tatis will opt not to have surgery. • Tatis reflects on highs and lows of 2021 The Padres superstar shortstop has partially dislocated his left shoulder on at least
J. Turner expected back for NLCS Game 3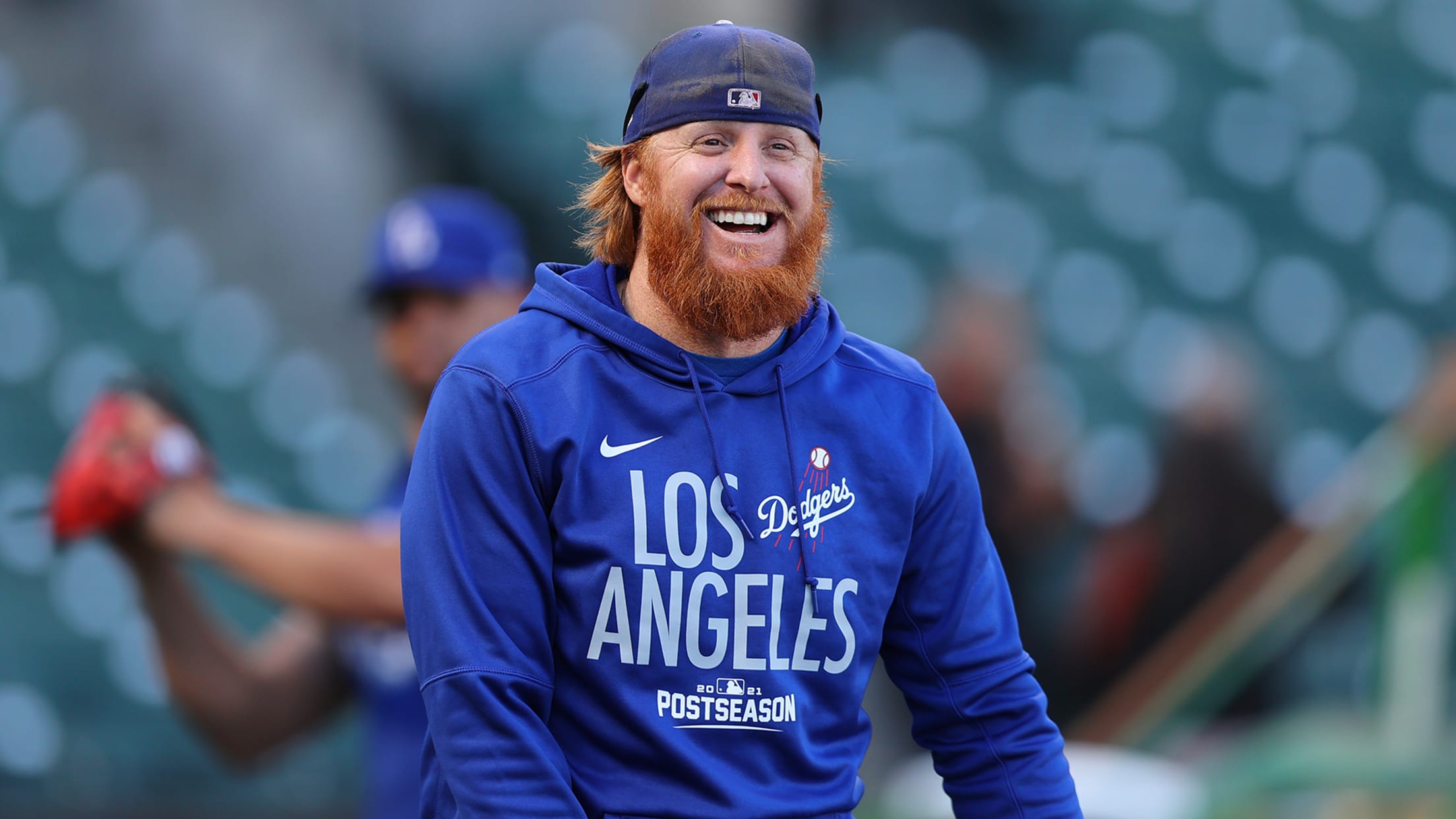 LOS ANGELES -- The 2021 postseason has been fairly unconventional so far for Justin Turner, who sat out Game 2 of the National League Championship Series with a neck stinger. It marked the first time since 2014 -- a span of 77 consecutive games -- that Turner wasn't in the
5 takeaways for Giants entering offseason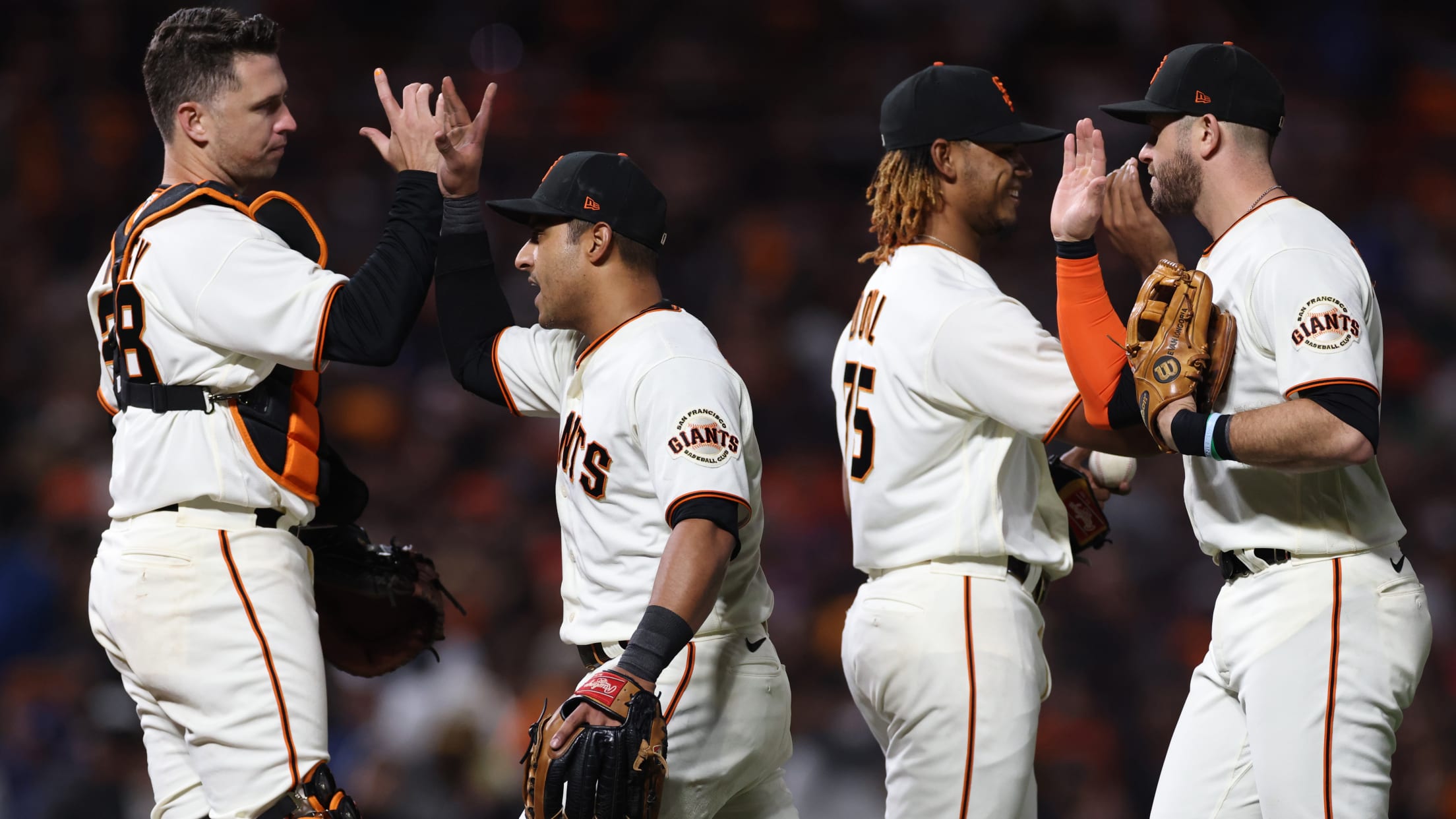 SAN FRANCISCO -- When he hasn't been binge-watching "Squid Game" on Netflix, Giants president of baseball operations Farhan Zaidi has been tuning in to watch the Dodgers face the Braves in the National League Championship Series, though he admits it's been a weird viewing experience for him thus far. "It
Shildt: 'I can only express my gratitude'
Former manager thanks the Cardinals' organization, looks forward to the club's future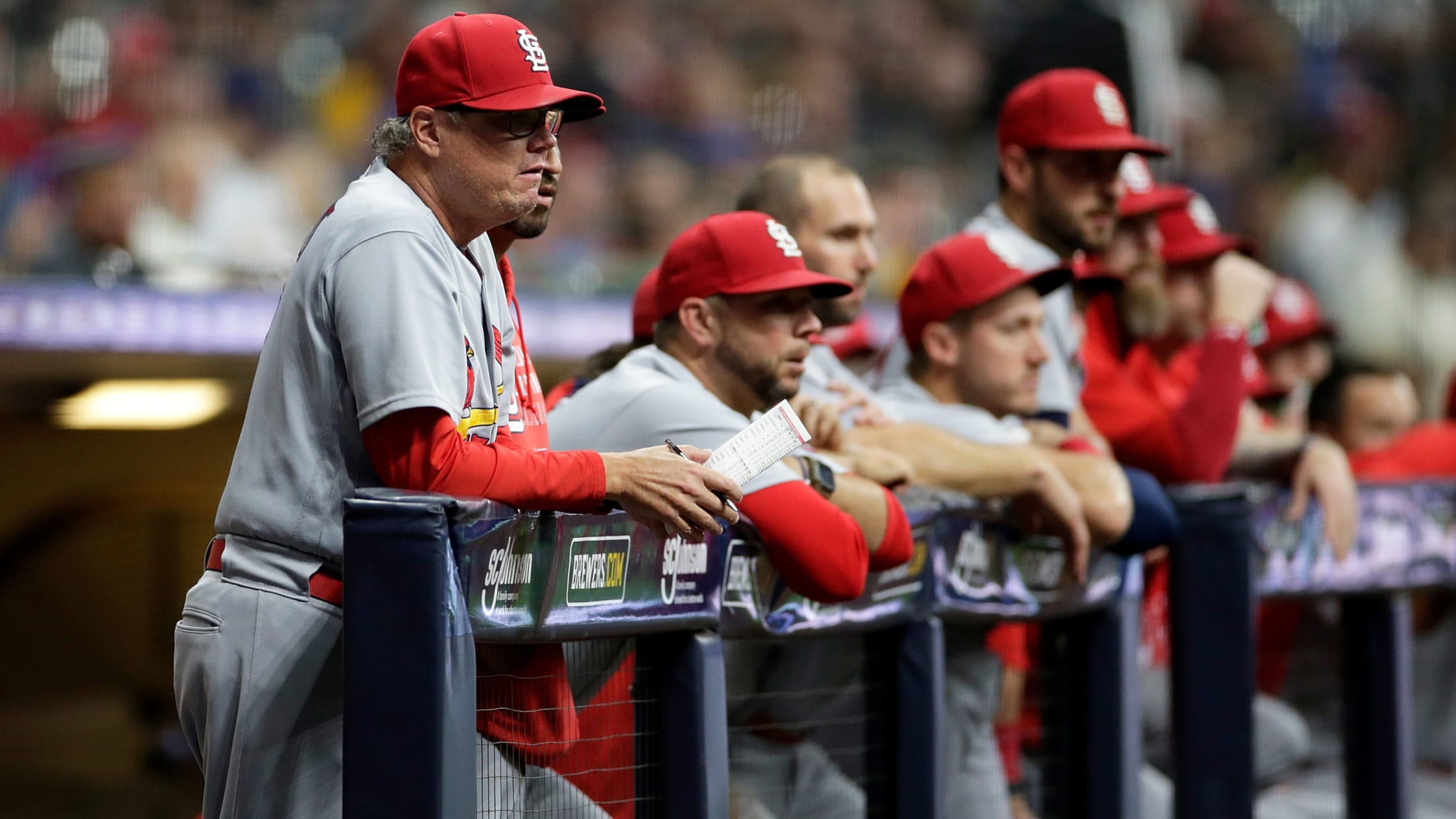 ST. LOUIS -- Former Cardinals manager Mike Shildt acknowledged the differences between him and the club that led to his dismissal on Monday but declined to delve further into details, instead placing the focus on his gratitude to the organization for entrusting him in various roles over the past 18
Stearns, Beane out of Mets' search (reports)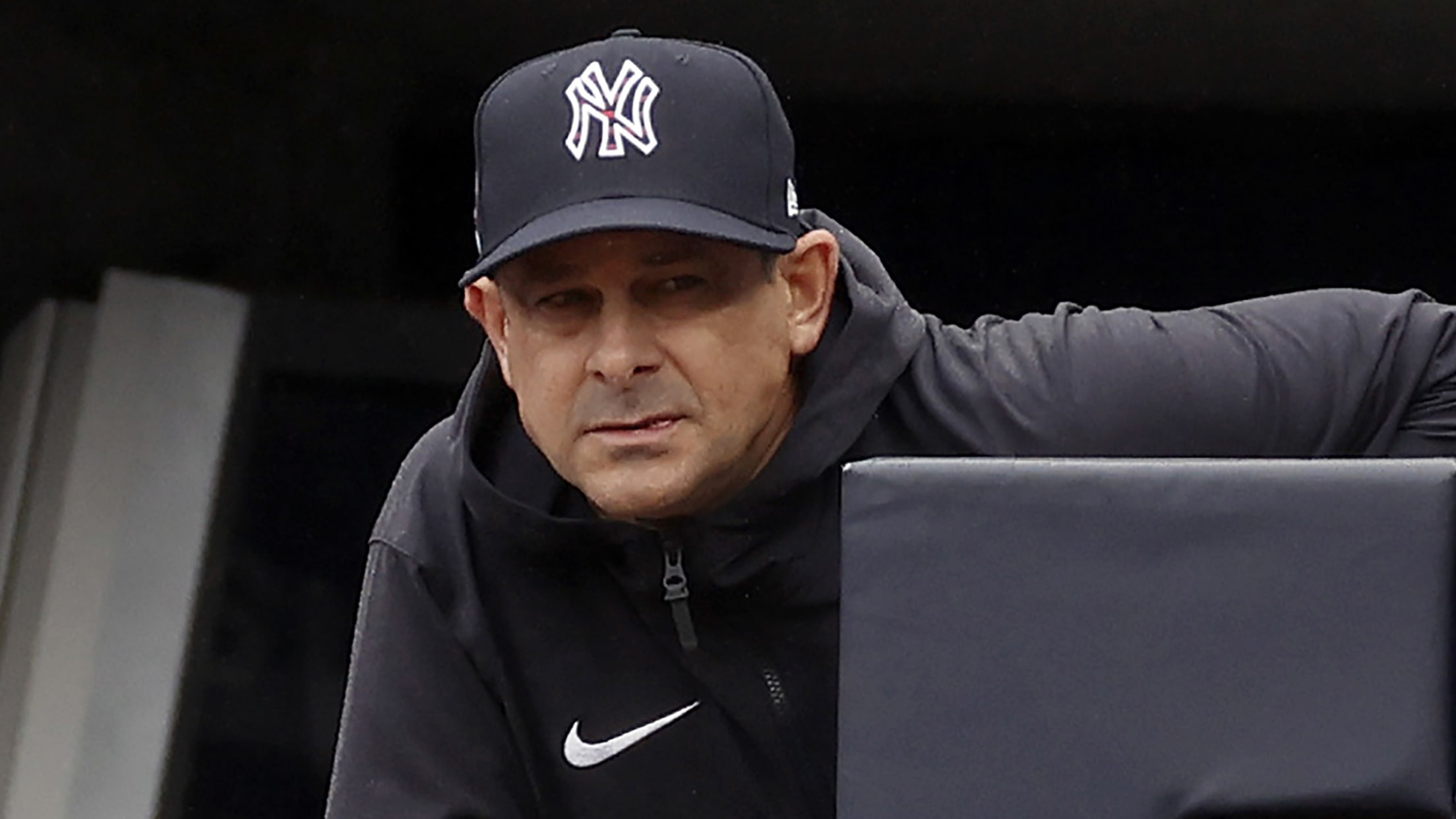 MLB.com is keeping track of all the latest news and rumors surrounding potential manager and general manager changes around the Majors. Here is a running list of the current job openings: Manager: Mets, Padres, Cardinals GM/president of baseball operations: Mets (president of baseball operations)
Monday's top AFL prospect performers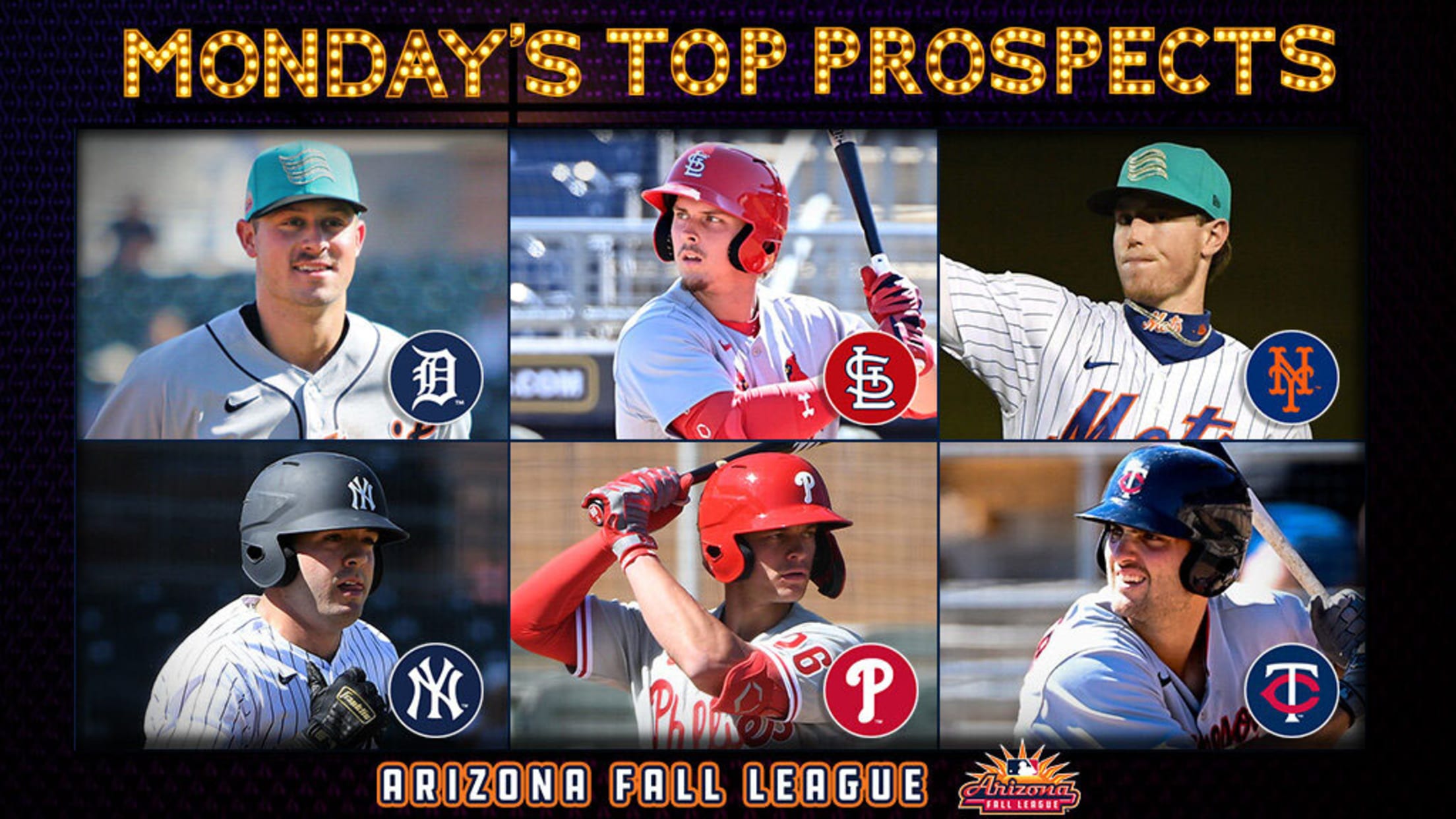 Here's a look at Monday's top performers in the Arizona Fall League from each team's Top 30 Prospects list.