These 9 breakout seasons might be for real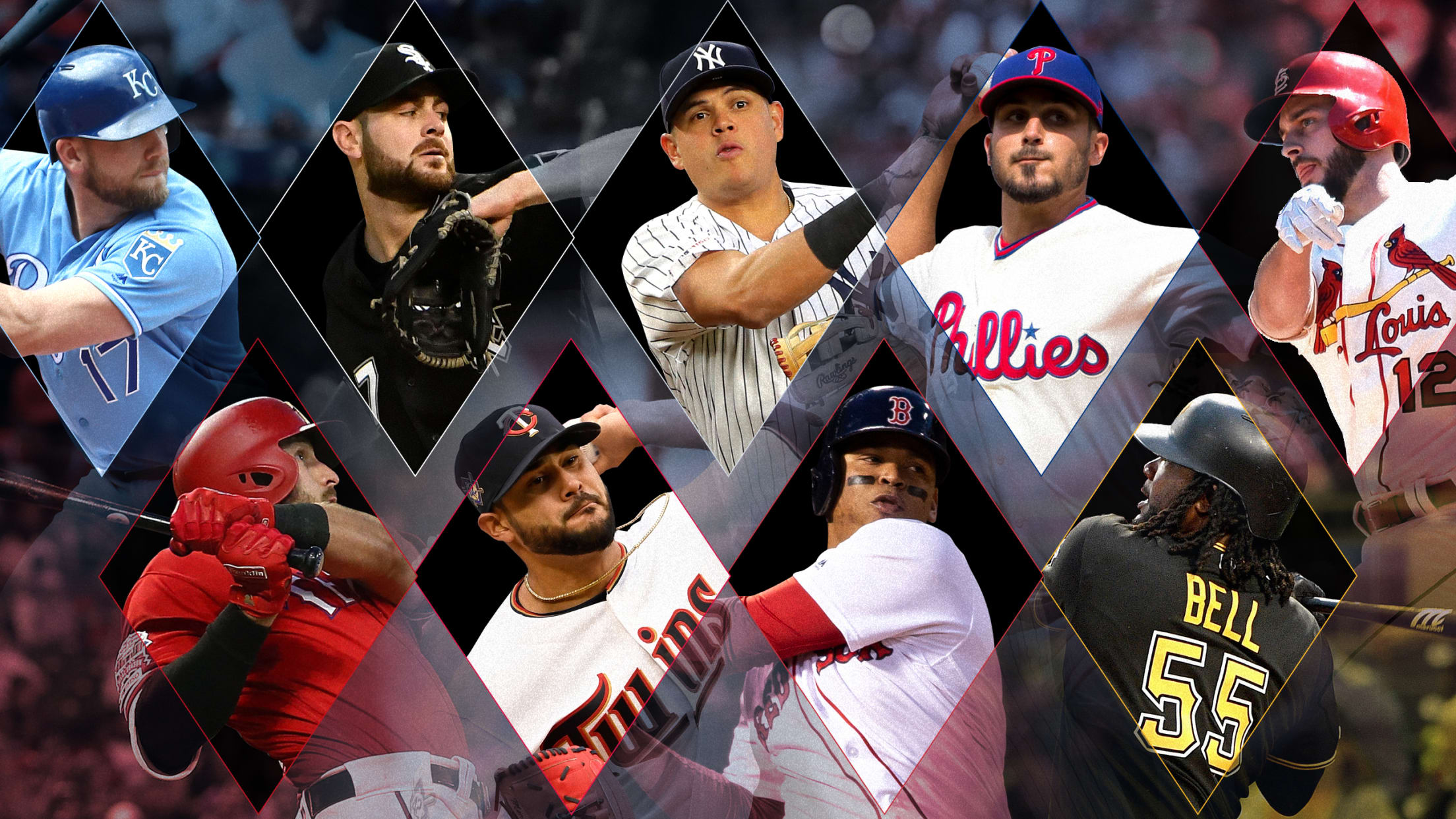 Kirby Puckett had two Major League seasons and more than 1,300 plate appearances when it happened. It all came together for the Twins slugger, and he then put together 10 of the best seasons any player has ever had. Bryce Harper had a similar experience -- he didn't flirt with
Big day for Biggio: 1st hit, 1st home run
Rookie goes 3-for-4 as Blue Jays bust out 17 hits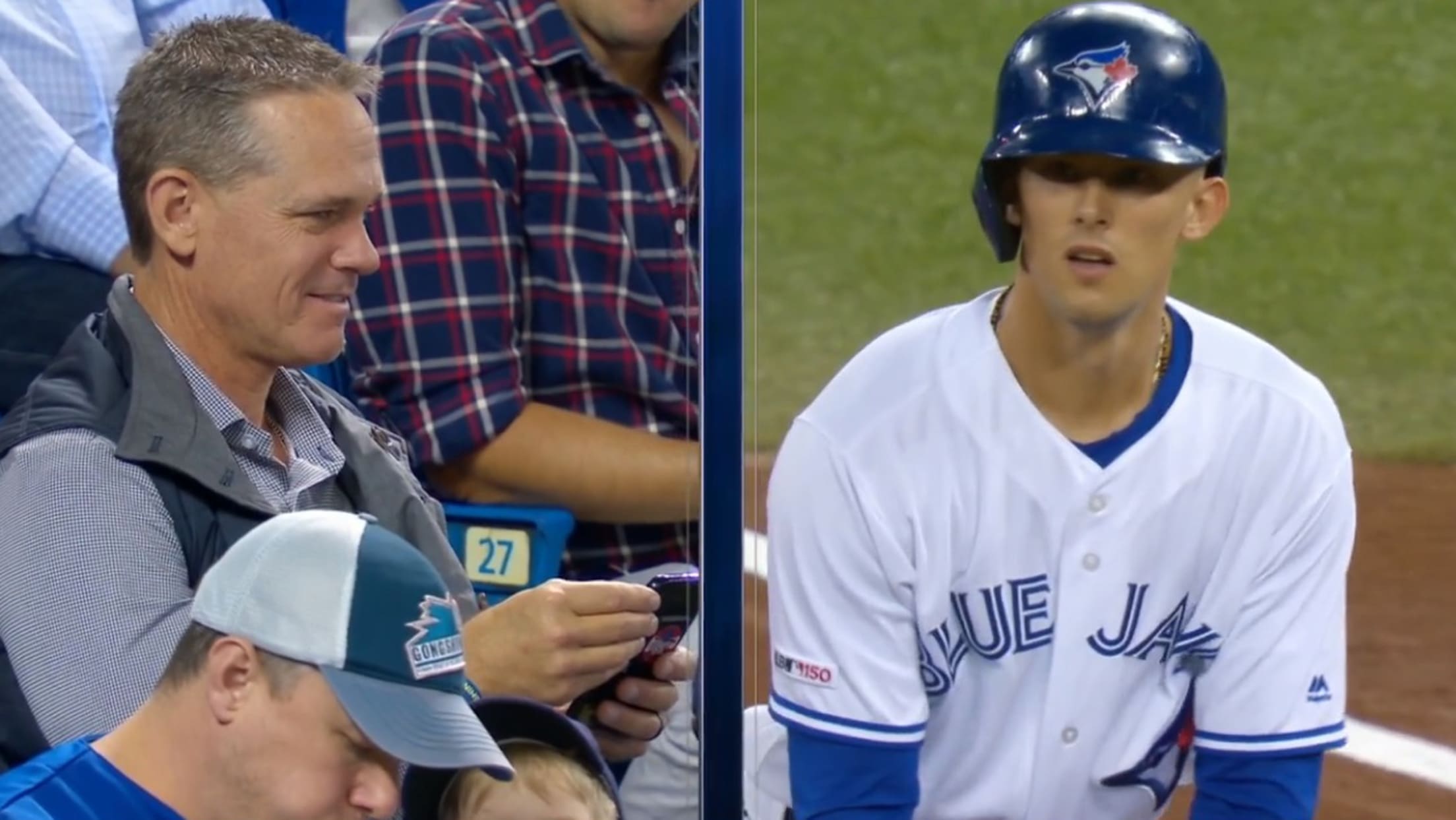 TORONTO -- Welcome to the big leagues, Cavan Biggio. After two hitless games following the 24-year-old infielder's callup to the Majors on Friday, Biggio broke out in a big way on Sunday in Toronto's 10-1 series finale win over the Padres at Rogers Centre. In Biggio's first at-bat of the
New club flexes into Power Rankings' Top 5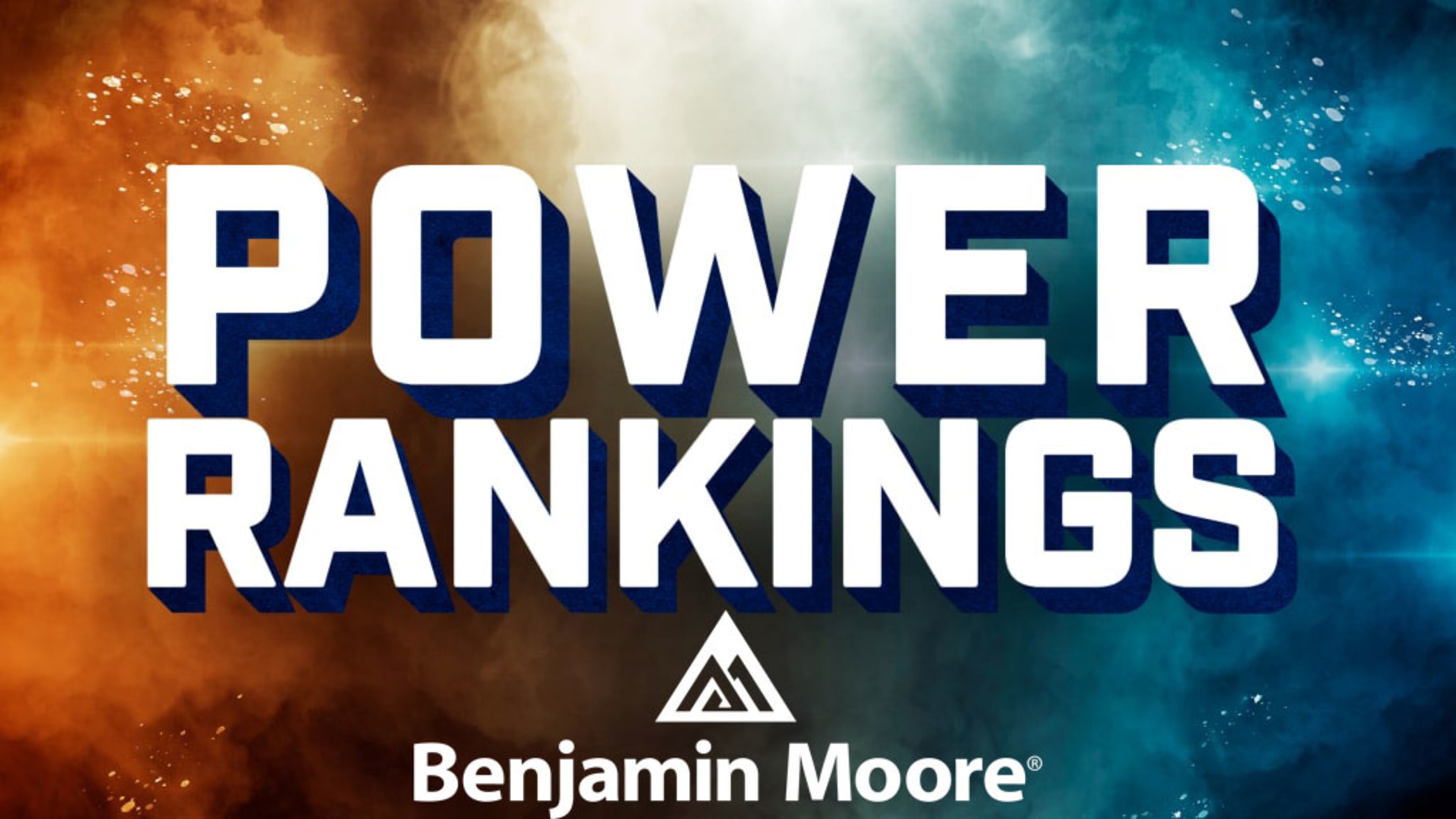 If last week was an indicator of which of the elite teams have separated themselves from the pack, this week seems to be all about the clubs that were off to woefully slow starts and have suddenly sprung to life. It wasn't long ago that the American League had only
Injury updates: Bryant, Judge, Price, Paddack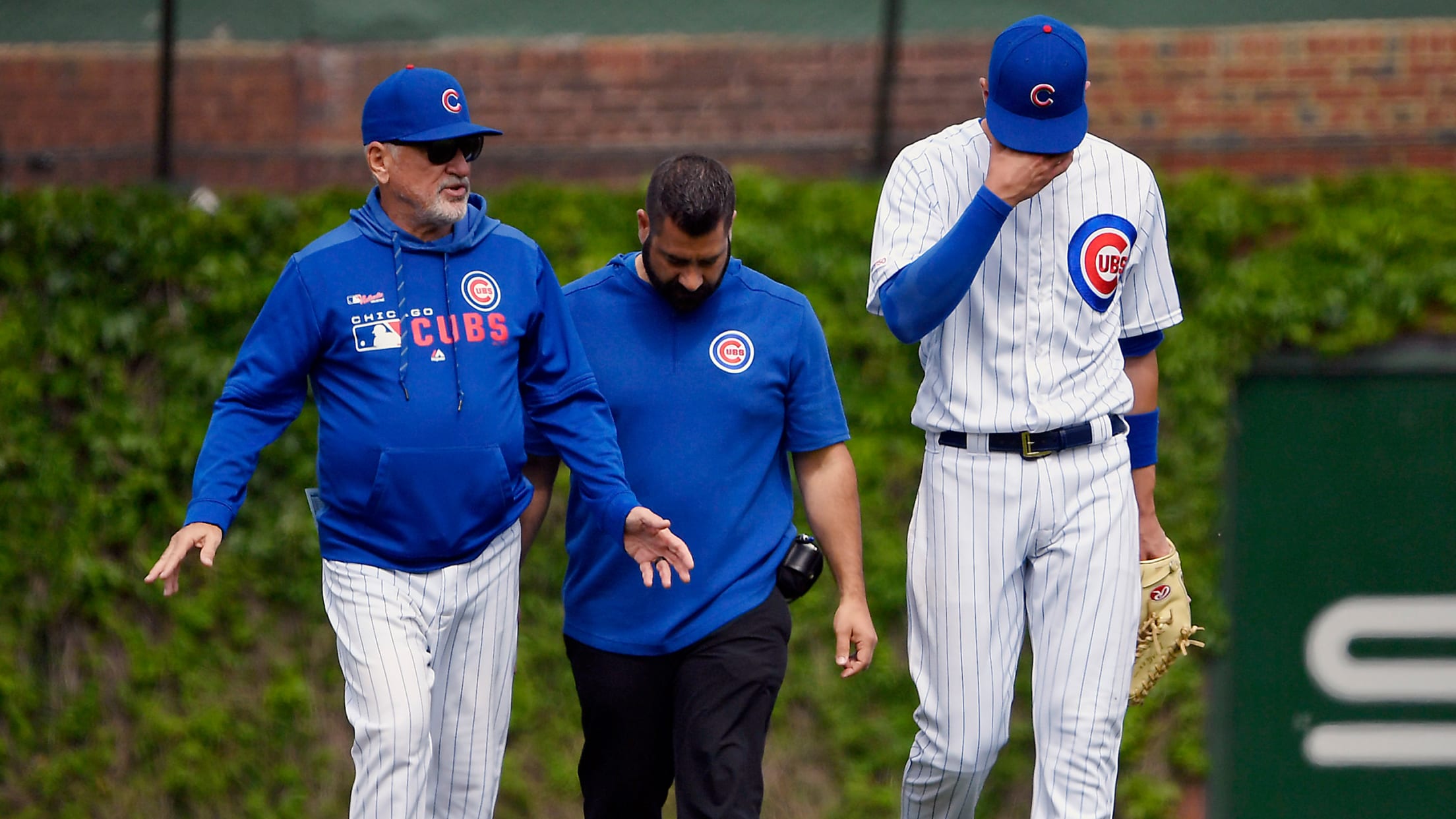 Here is the latest injury news from around Major League Baseball.
Dodgers slug way to sweep behind 6-run 6th
Turner notches 1st career 5-hit outing; Pederson, Seager launch HRs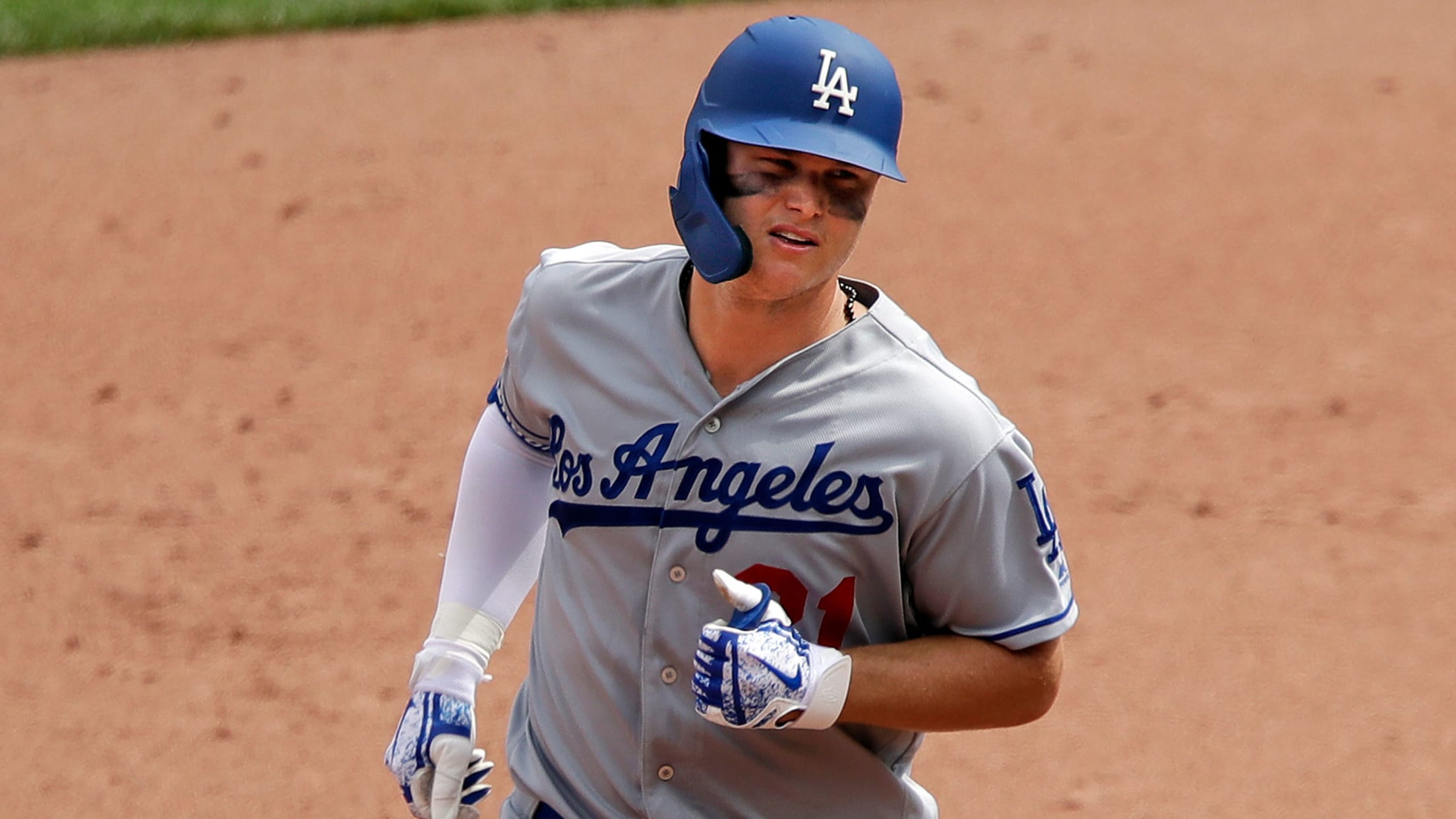 PITTSBURGH -- The Dodgers finished off a sweep of the Pirates on Sunday afternoon at PNC Park, using a three-run fifth and six-run sixth to jump out to an 11-7 victory. They finished the three-game set scoring 28 runs, as they did it all against the Pirates: A handful of
Bases-loaded walk in 10th caps Braves' late rally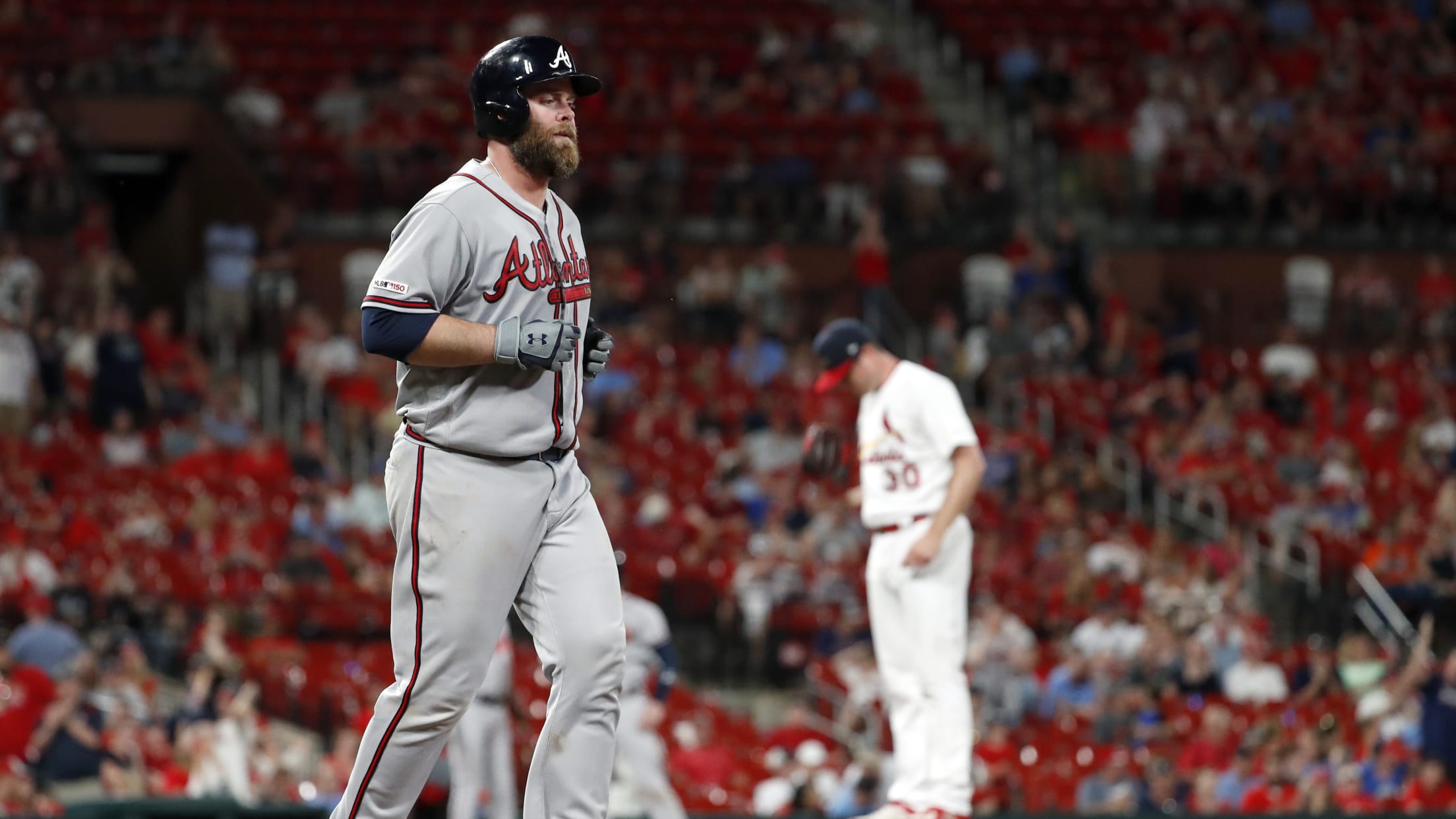 ST. LOUIS -- Everything seemed to be stacked against the Braves as they neared the end of a taxing cross-country road trip and faced the challenge of erasing a three-run deficit against an intimidating closer with triple-digit velocity. But instead of being doomed by an ugly fourth inning filled with
Yanks evaluator watches Keuchel throw (source)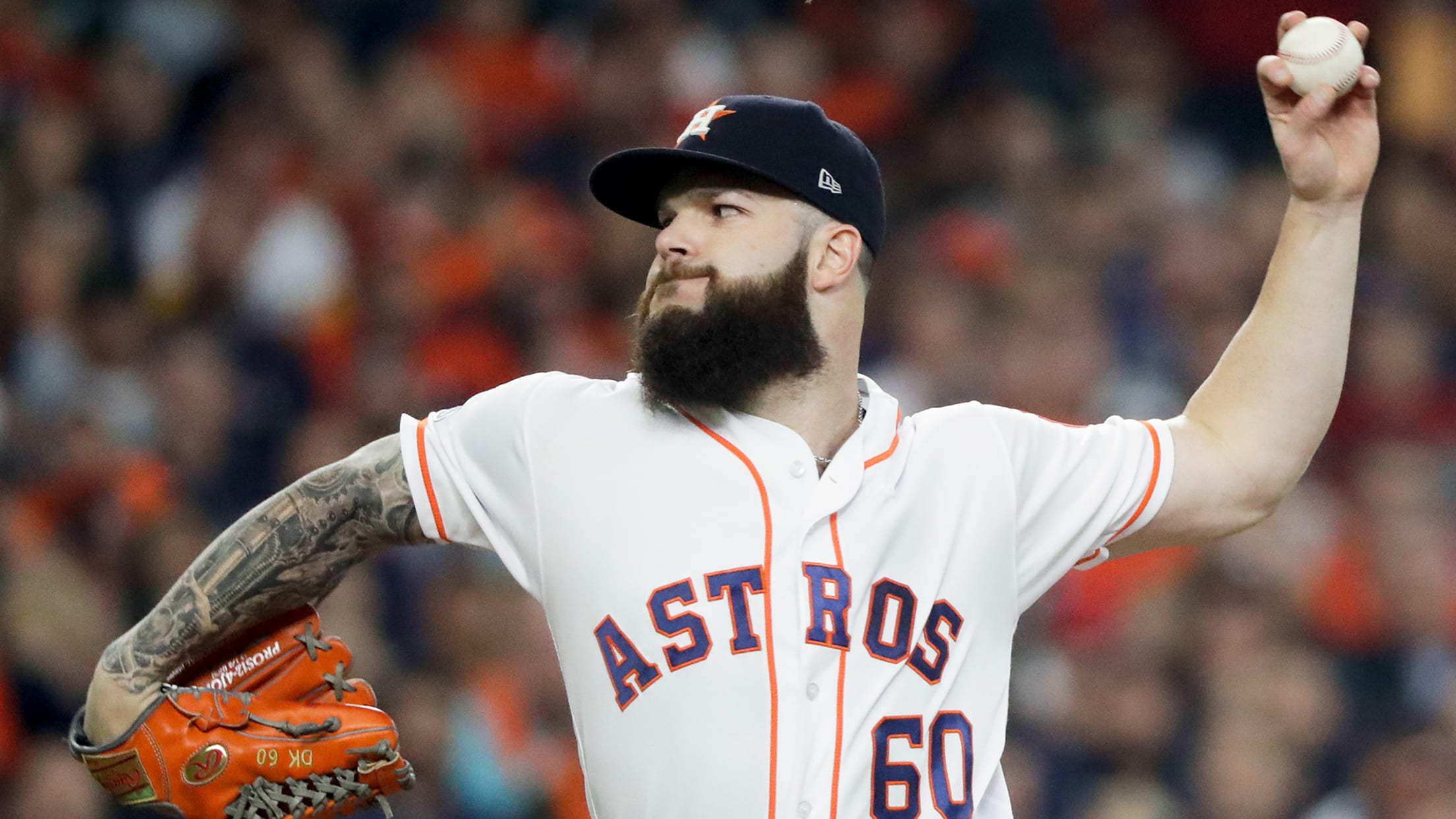 After a seven-season tenure with the Astros that included a trio of 200-inning seasons, an American League Cy Young Award in 2015 and an overall 3.66 ERA, Dallas Keuchel is now a free agent. Below, you will find a list of the latest news and rumors surrounding the left-hander.
Woodruff 'locked in,' singlehandedly outhits Phils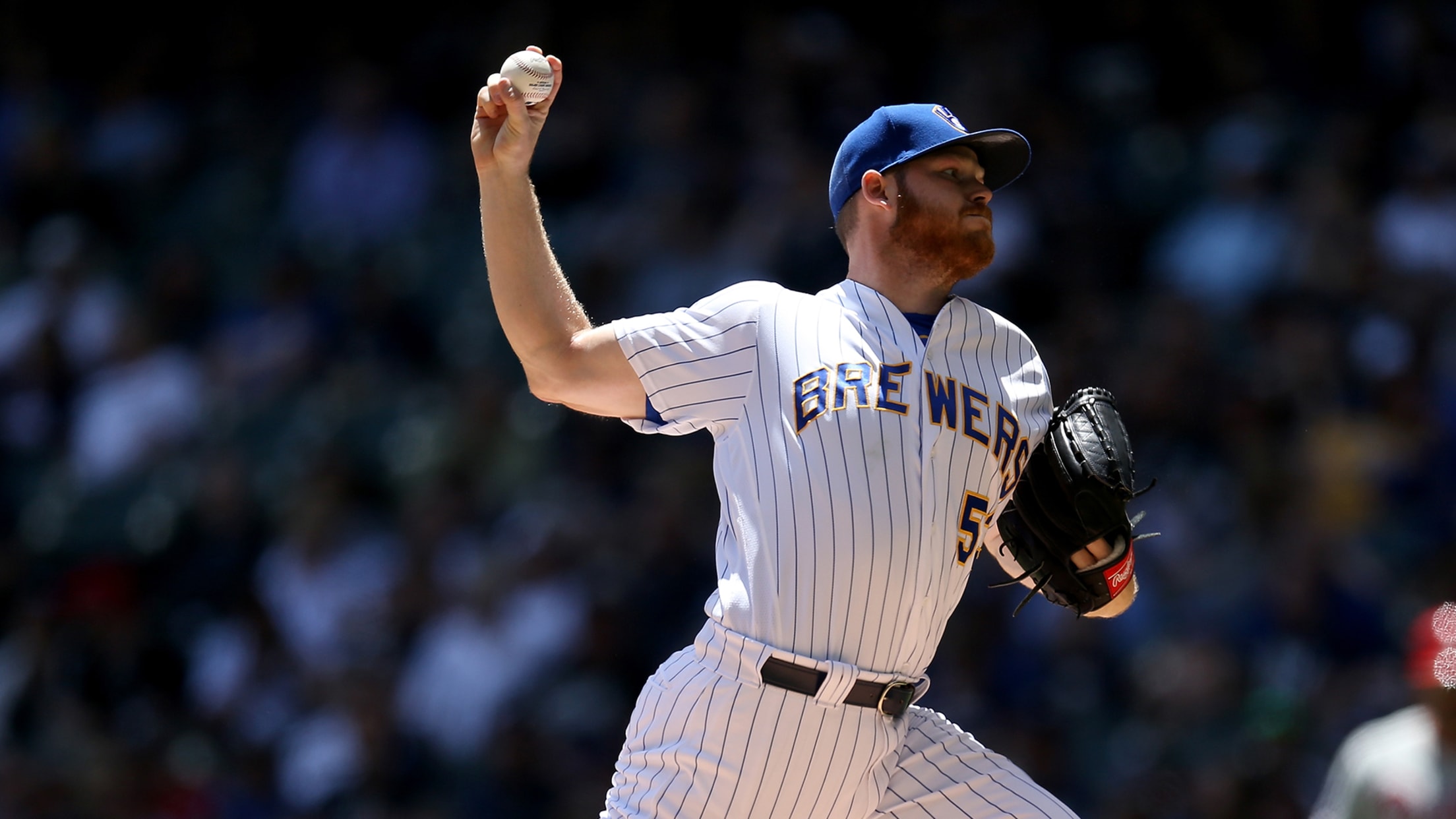 MILWAUKEE -- Brandon Woodruff wasn't perfect, but he came mighty close. The Brewers' 26-year-old right-hander dominated the Phillies for eight innings Sunday on a day Christian Yelich delivered his Major League-leading 21st home run and Ben Gamel went deep twice. Woodruff even chipped in at the plate with a pair
Devers does it all as Red Sox stop Astros
HOUSTON -- As Red Sox manager Alex Cora hopped off the bench after his late-morning session with the media, he beamed, "Man, you guys made my morning. I got to talk about Raffy." And once Sunday's big 4-1 victory over the Astros began taking shape, it was Rafael Devers who
Breakthrough Series spreads career inspiration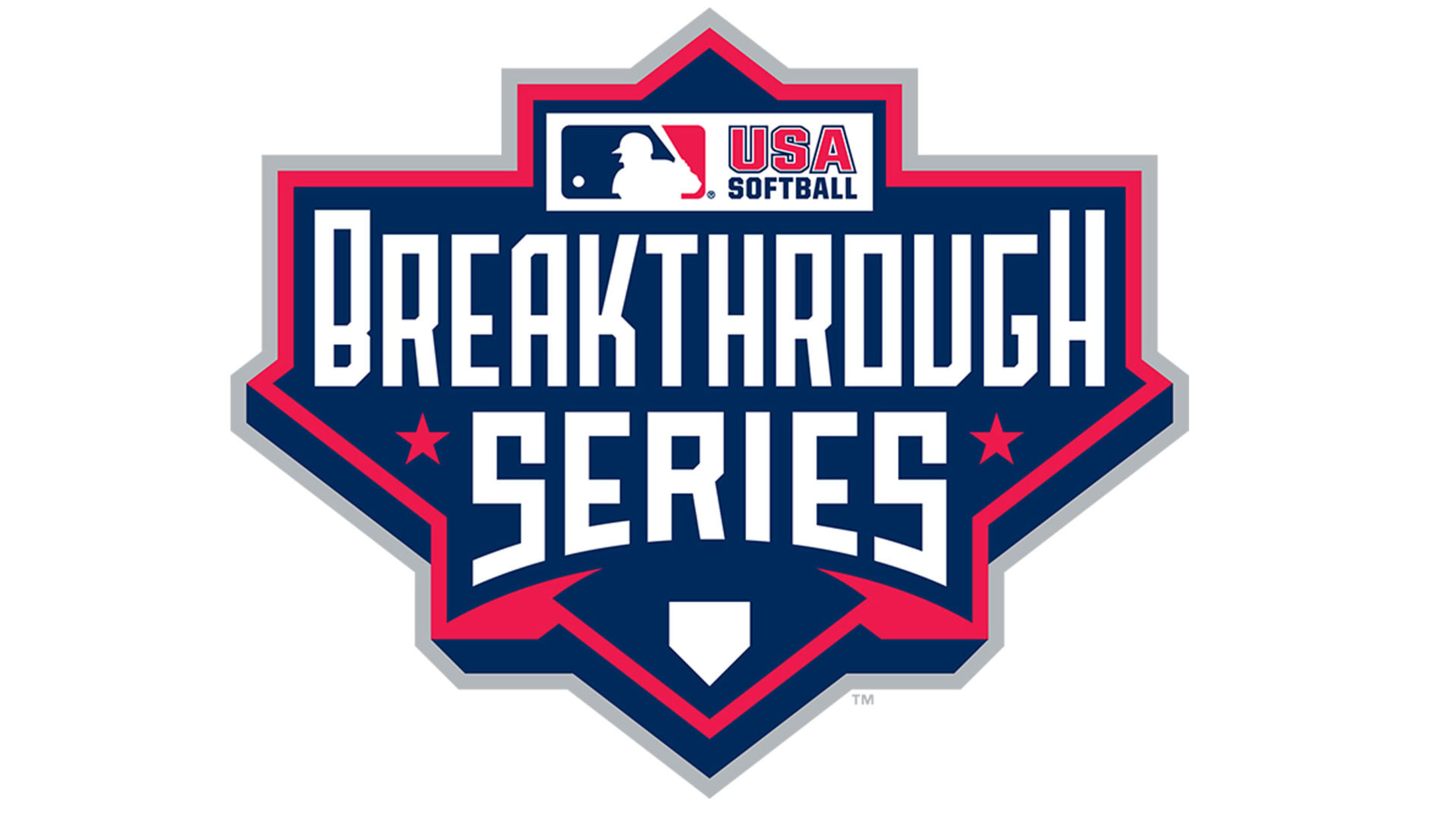 KANSAS CITY -- Along with many of the beneficial experiences at the softball Breakthrough Series this weekend was a career chat for the participants, who heard from women who work for the Royals and the Urban Youth Academy. A connection between the two groups was formed immediately. The panelists, some
A's sweep Mariners, run winning streak to 9
Chapman, Phegley homer as club matches longest win streak in 13 years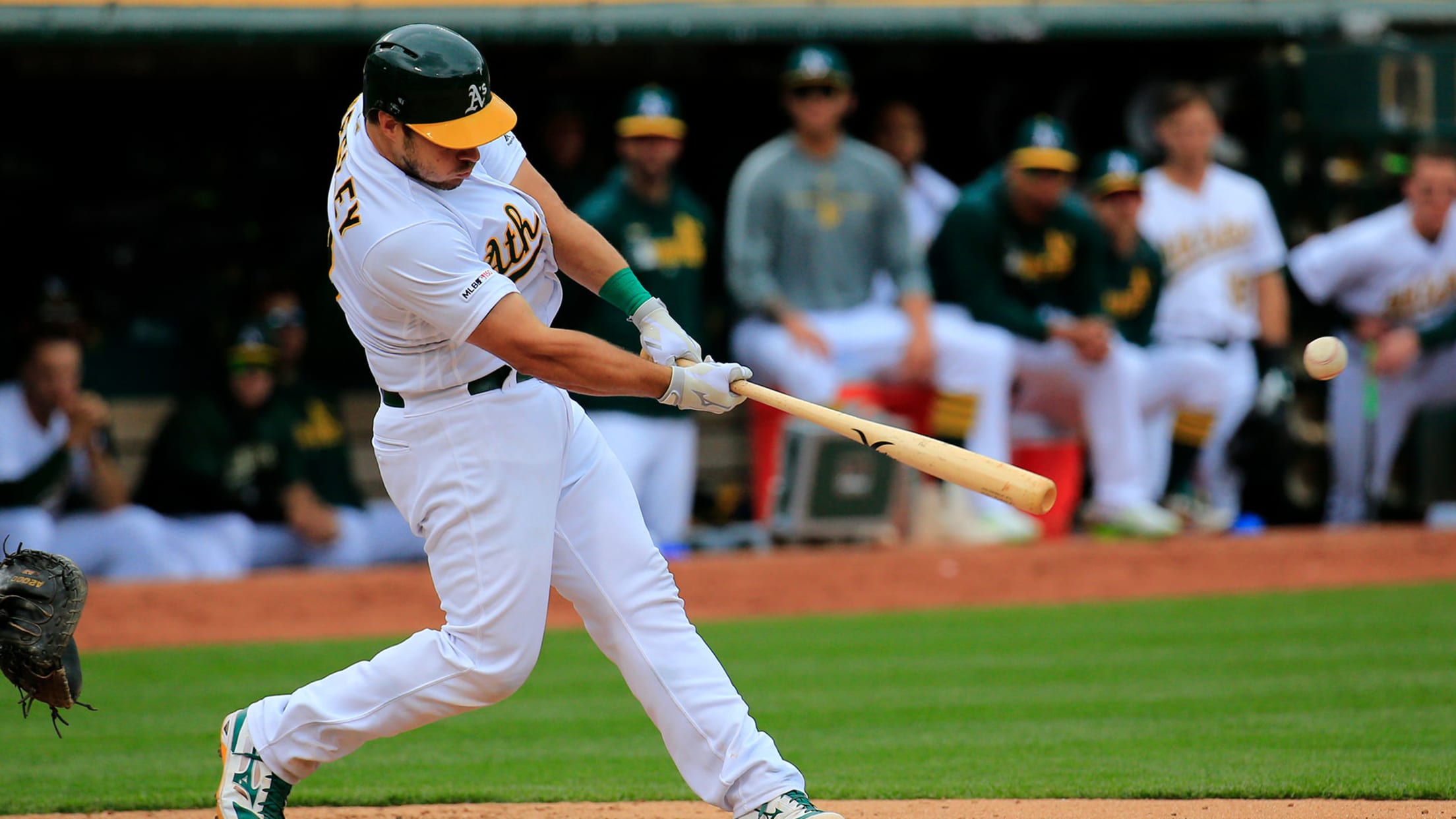 OAKLAND -- Without the injured Khris Davis around to supply his typical power, the A's recent success has been built on receiving contributions throughout the order. Sunday was Josh Phegley's turn to carry the load. Phegley's three-RBI day, which featured a home run and a double, highlighted a 7-1 victory
Kris Bryant still under evaluation after collision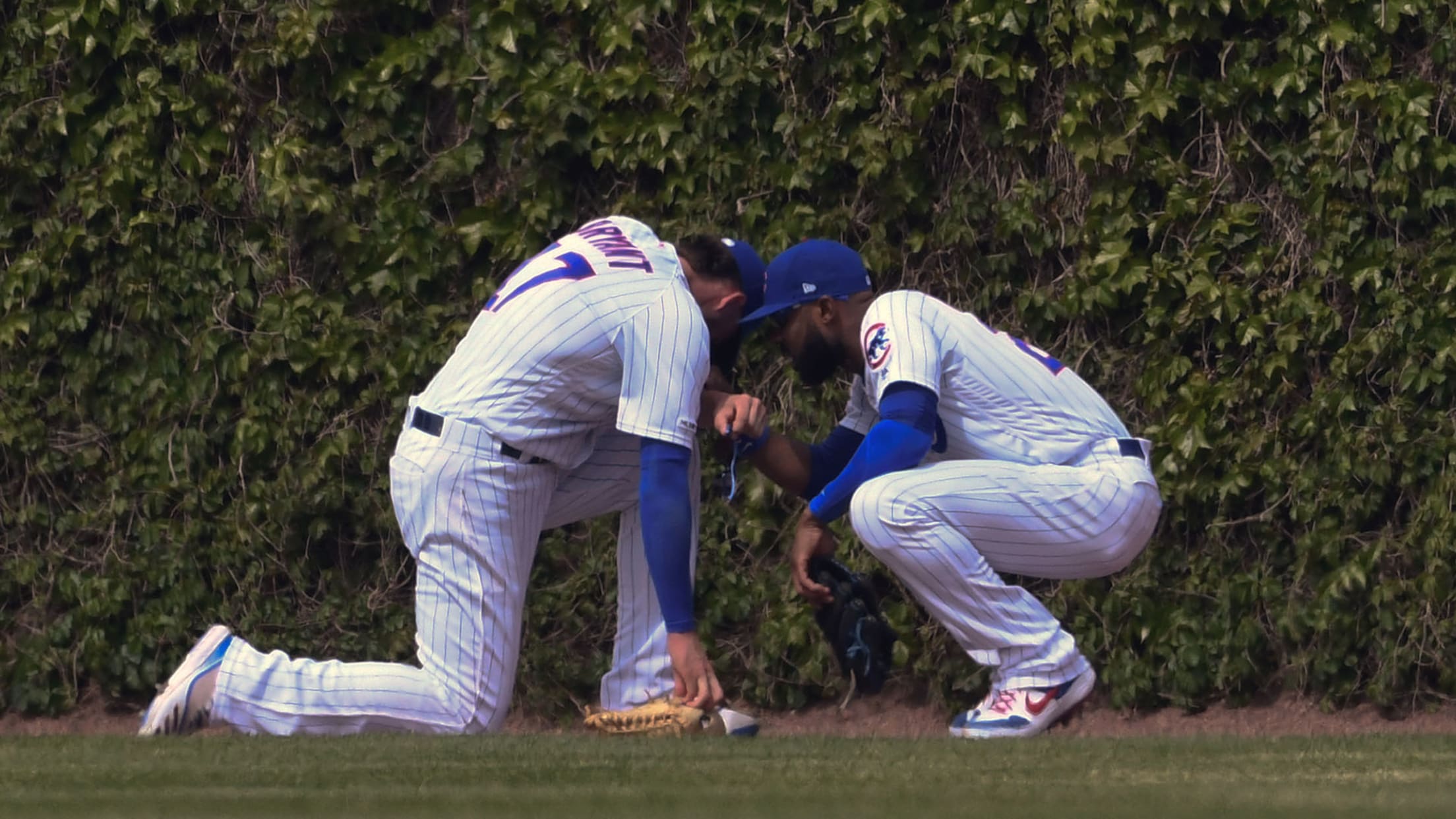 CHICAGO -- The way Cubs manager Joe Maddon read the situation, it was just one of those fluke plays that happens throughout the course of a long baseball season. The Wrigley Field crowd was loud, Sunday's wind made the noise level worse and therefore Kris Bryant must not have heard
Wolters lifts Rox to walk-off win in wild game
Arenado: 'I knew we were going to win that game with Tony up next'
DENVER -- Tony Wolters' offseason project was to simplify his offensive approach. And in case he wants to believe more is better, he has plenty of teammates to remind him through word and deed that less is best. After three hits Sunday afternoon, one simple thought -- fire at a
Twins' 6th straight win a shutout led by Odorizzi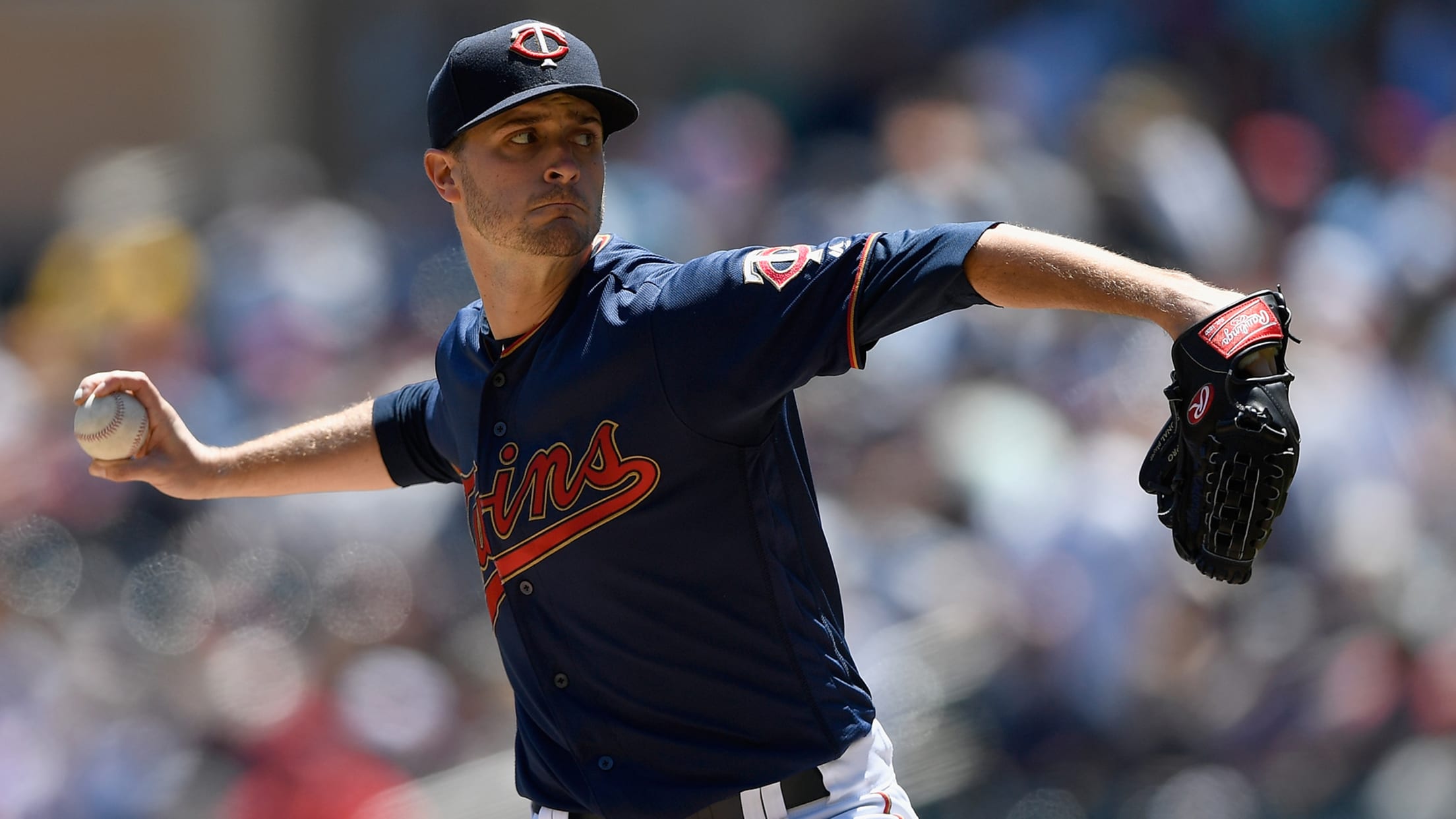 MINNEAPOLIS -- Jake Odorizzi can't be stopped right now. Except maybe by a cold. Though he was having trouble taking deep breaths on the mound toward the later innings as he dealt with severe congestion, Odorizzi tossed 5 1/3 brilliant innings on Sunday, allowing only one hit for the fourth
What to expect from Pirates' Keller in bigs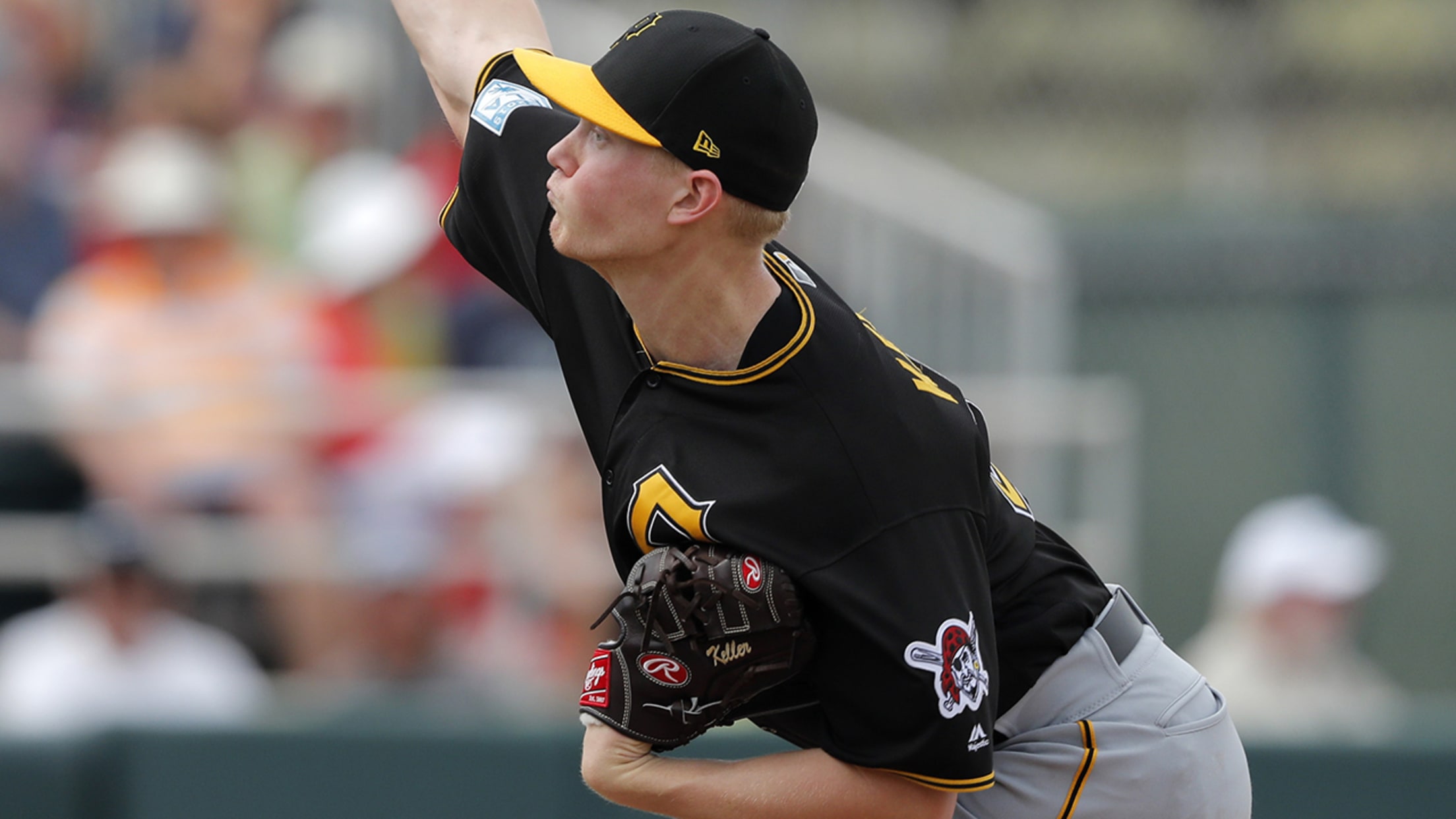 While it's been a great year for top prospects getting called up to make their Major League debuts, it's been very hitter-heavy. That's not surprising, given that seven of the top 10 prospects right now are of the offensive variety. So it's a nice change of pace to have an
Merrifield saves KC in 10 after big lead vanishes
Royals bash 4 HRs off German before Yanks rally back in 9th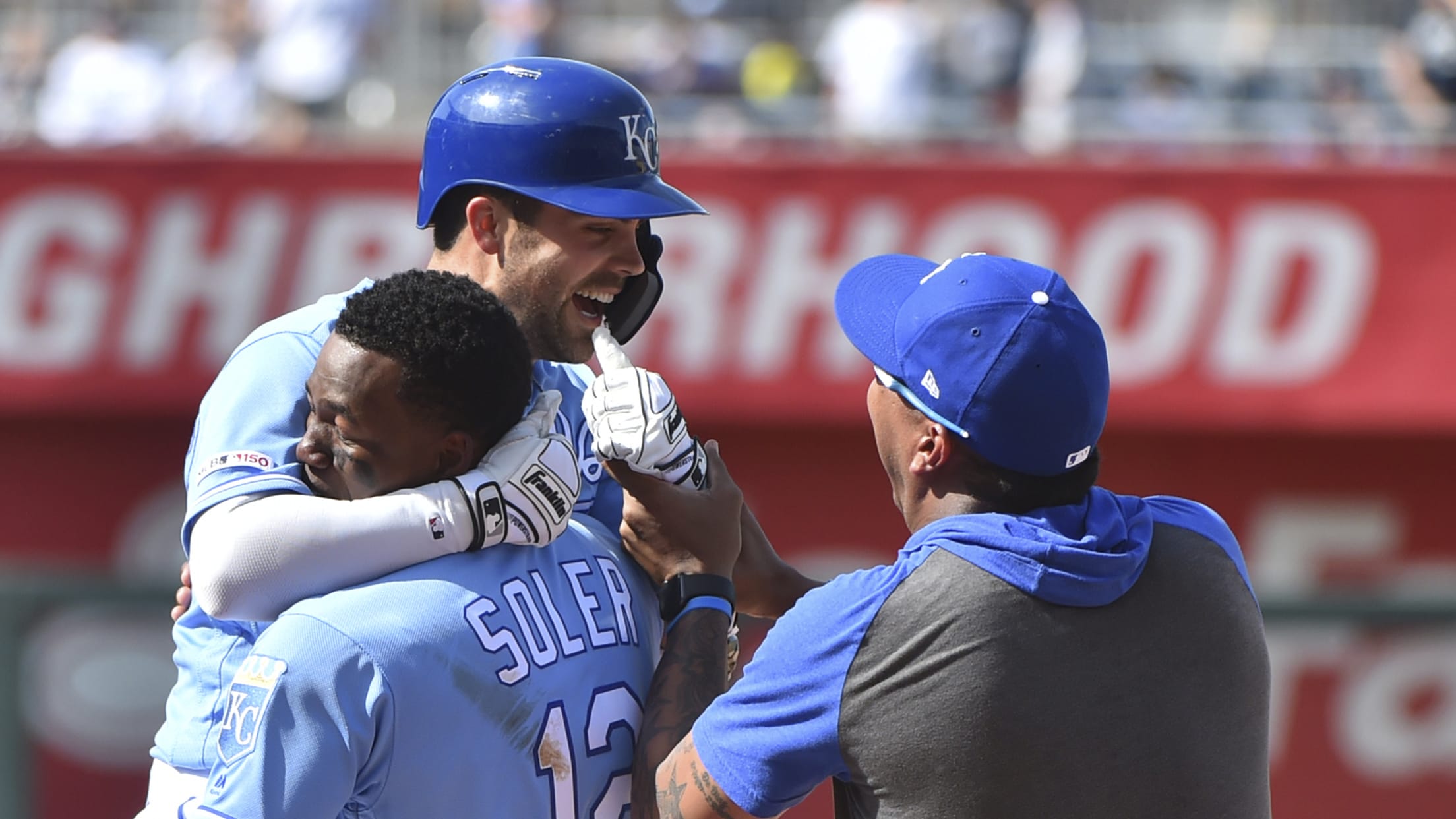 KANSAS CITY -- A six-run lead and an apparent cruise-control victory for the Royals on Sunday suddenly went awry when a rare error by shortstop Adalberto Mondesi led to three unearned runs in the sixth inning and when closer Ian Kennedy gave up four hits and three runs in the
3 things the Mets learned on the 6-1 homestand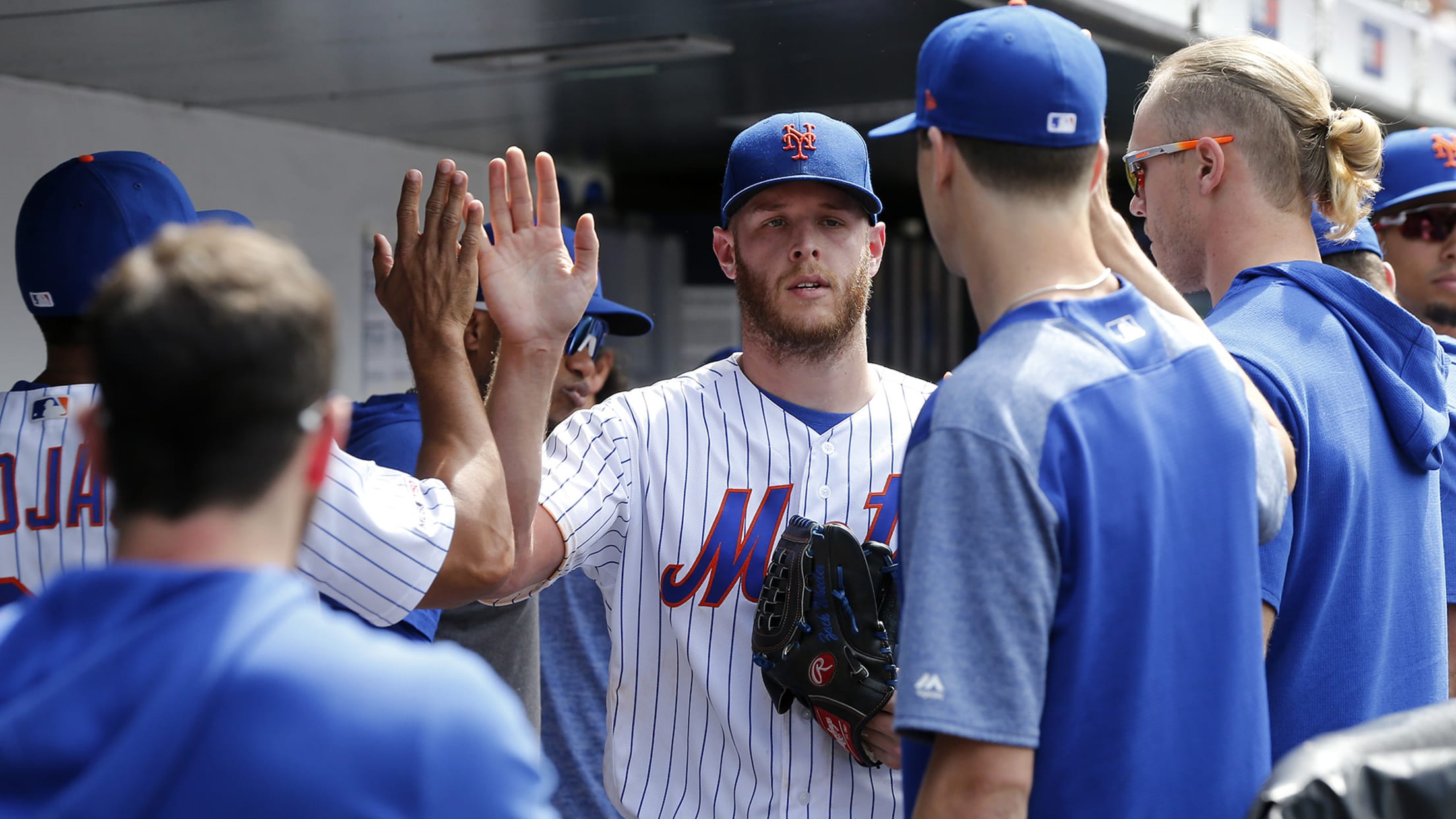 NEW YORK -- Given two-plus weeks to fatten up against some of the Majors' worst teams, the Mets took a long and winding road back to .500. In winning a 4-3 game over the Tigers on Sunday, New York finished 9-6 over what will likely be its easiest patch of
Meadows (4-for-4), Rays strike fast vs. Tribe
Manager Cash after series win: Meadows 'is an impact player'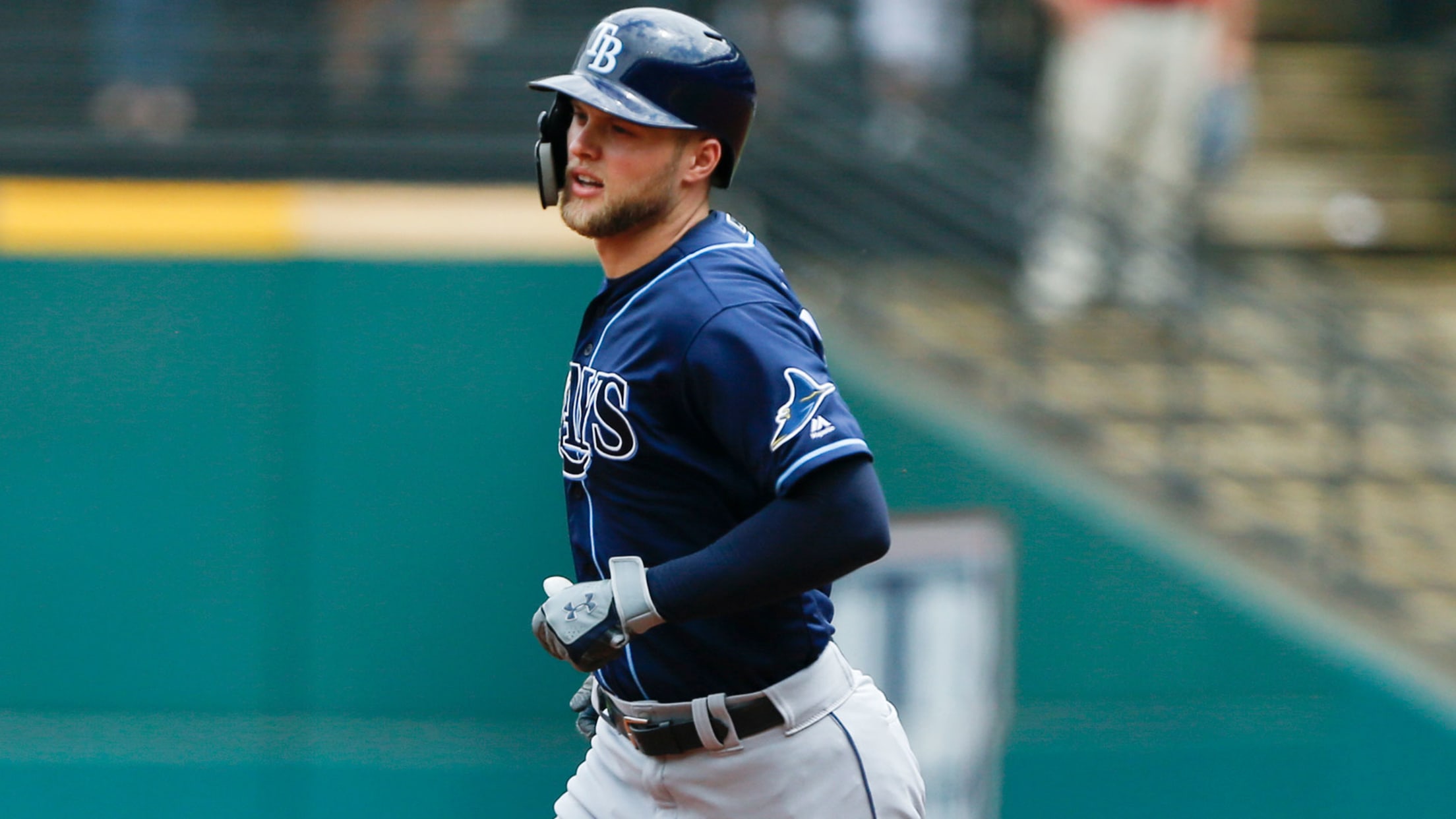 CLEVELAND -- On a day that began with the threat of moisture and dark clouds overhead, it was Austin Meadows who would bring the rain. Meadows led off Sunday's damp series finale by clubbing a 94-mph Trevor Bauer heater to the second level of trees in center field, setting the
No. 1 prospect Senzel stands out in Reds romp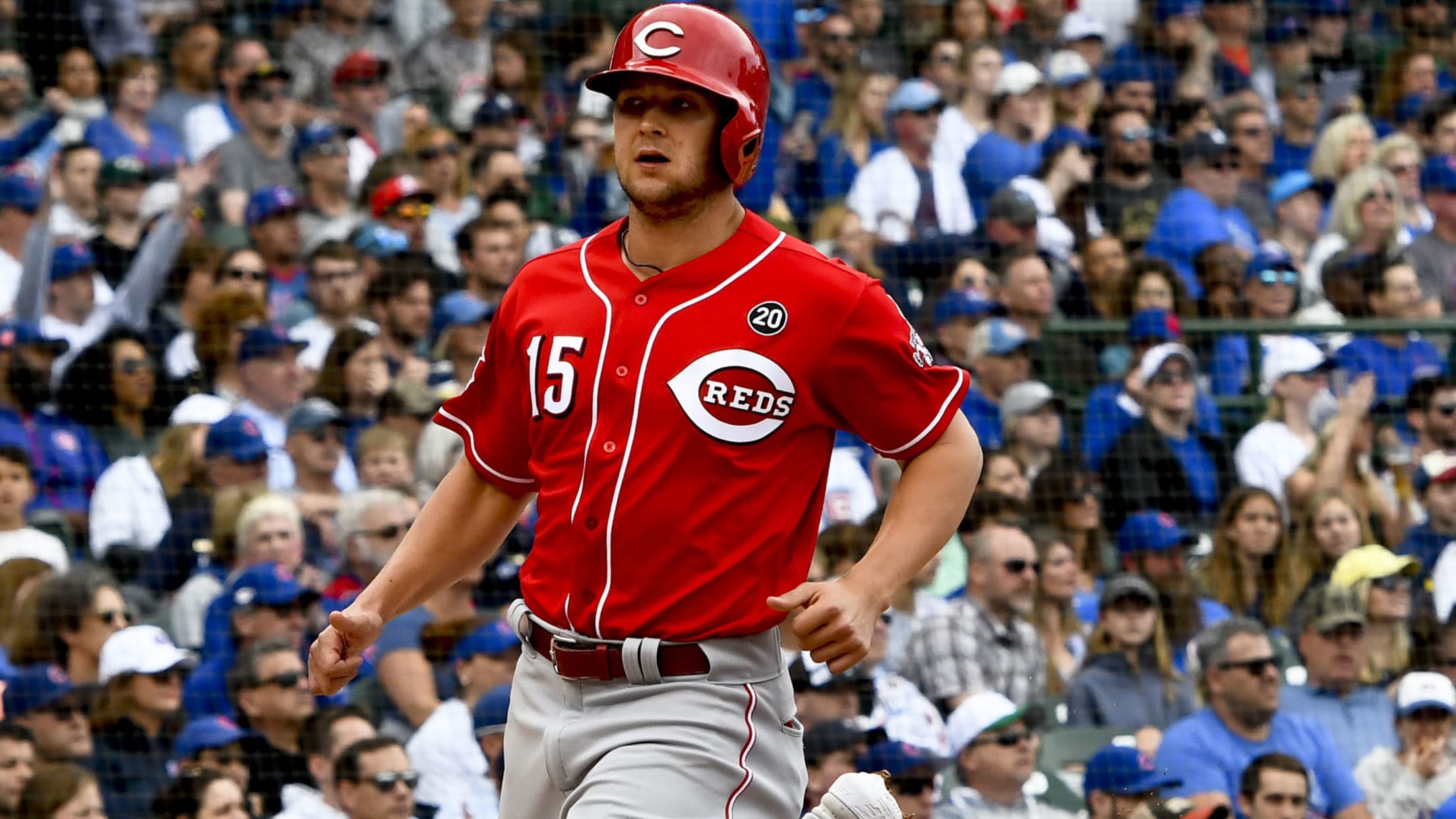 CHICAGO -- Before this year, the only experience that Reds rookie center fielder Nick Senzel had leading off in the Minor Leagues was when he was there to make up for lost at-bats after an injury. Before this year, Senzel also had zero experience as an outfielder. During the Reds'
Heaney fans 8 in 'outstanding' season debut
Halos come up with another rally; Pena clutch in the 8th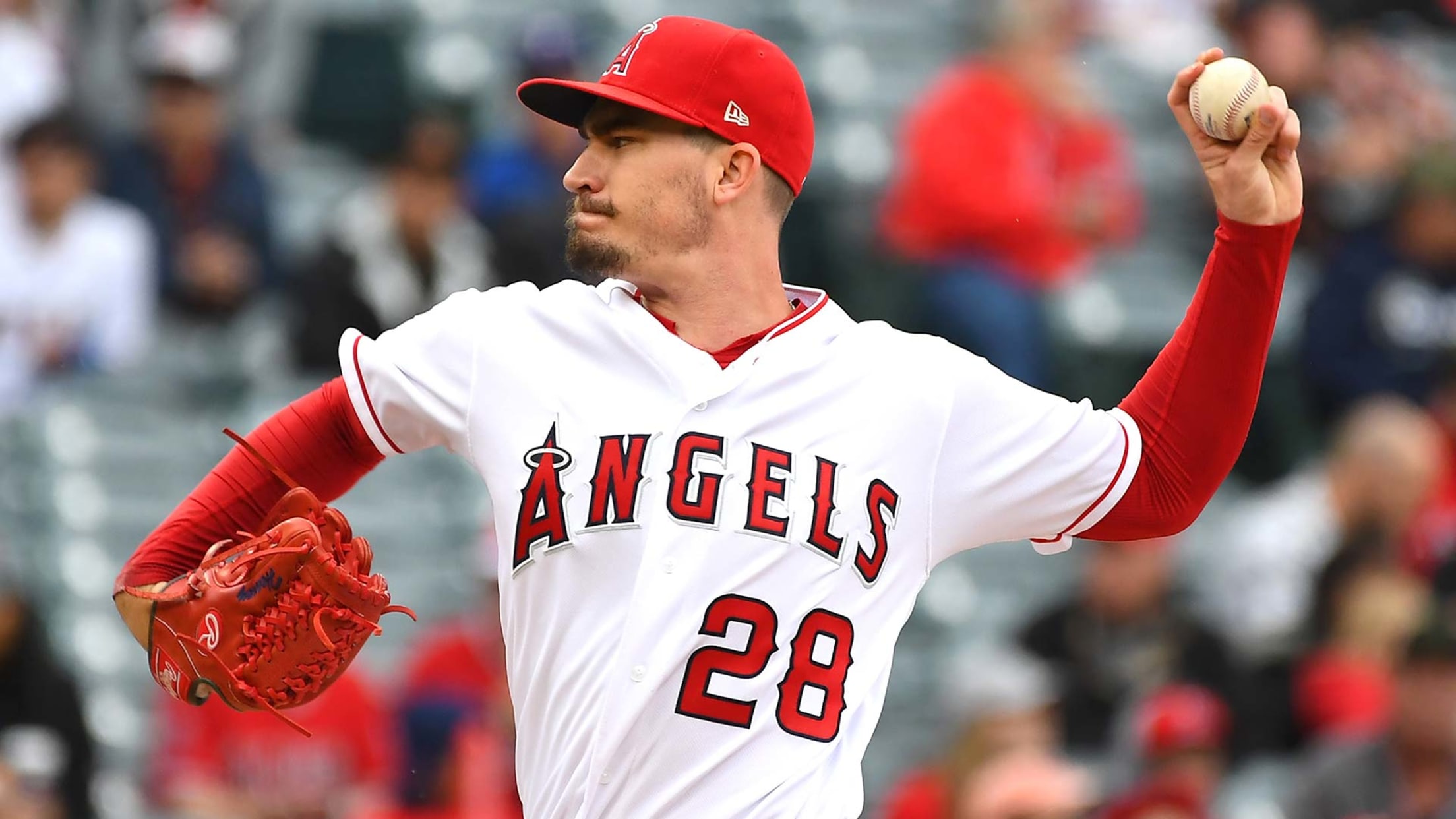 ANAHEIM -- Left-hander Andrew Heaney's season debut was an encouraging one and the Angels rallied for six runs in the seventh inning to come away with a 7-6 win -- and a series victory -- over the Rangers on Sunday at Angel Stadium. It was the second straight come-from-behind win
Urshela dazzles again with seated throw to 1B
'No panic when he gets the ball,' Voit says of third baseman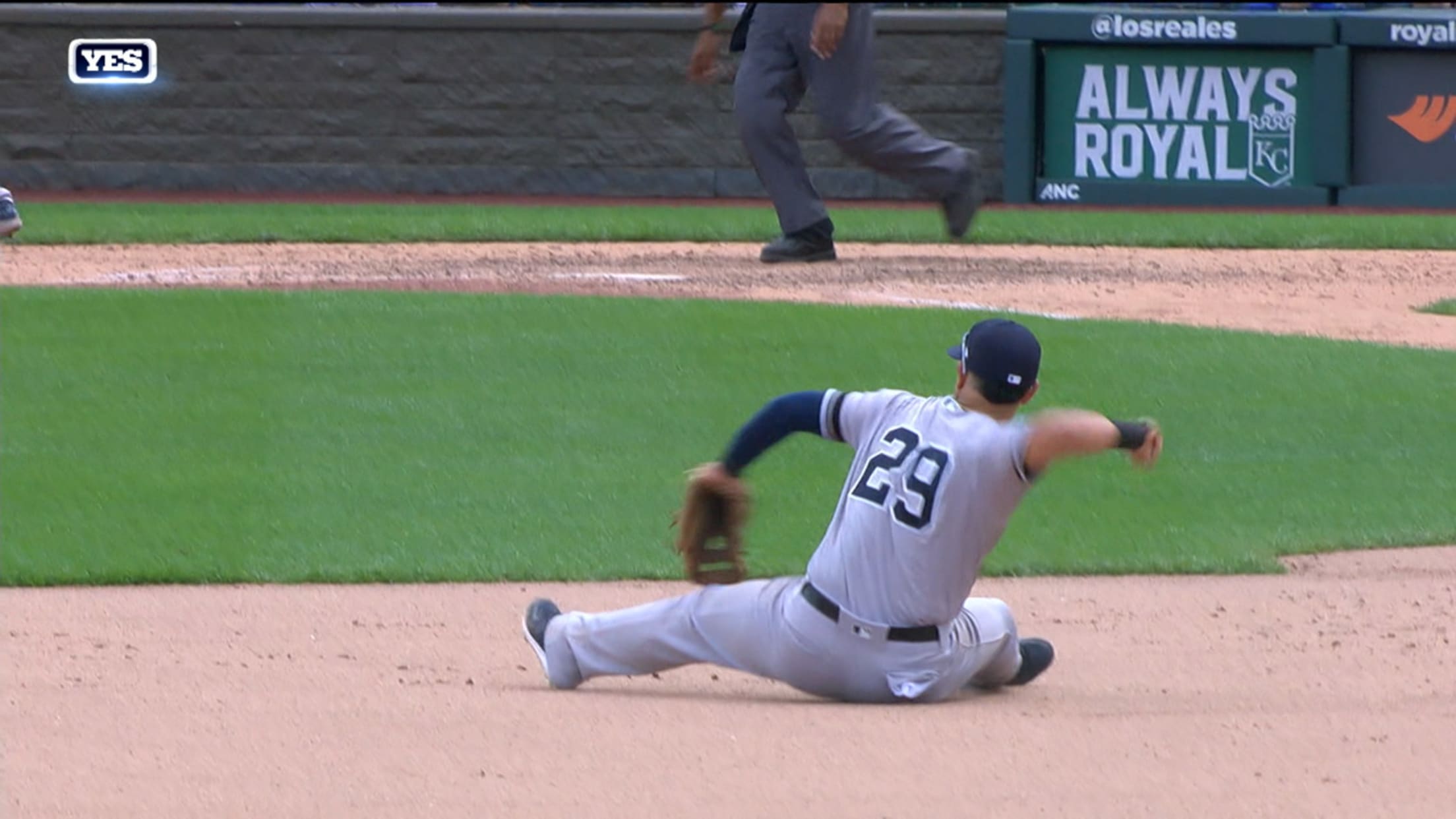 KANSAS CITY -- Gio Urshela has compiled a robust defensive highlight reel during his brief tenure as the Yankees' third baseman, adding a dazzler from the seat of his pants during Saturday's doubleheader sweep of the Royals. In the eighth inning of Saturday's first game, a 7-3 Yankees victory, Urshela
Fedde impressing in rotation, rewarded by bats
Righty goes 5 scoreless in 2nd start; Nats earn 1st 3-game win streak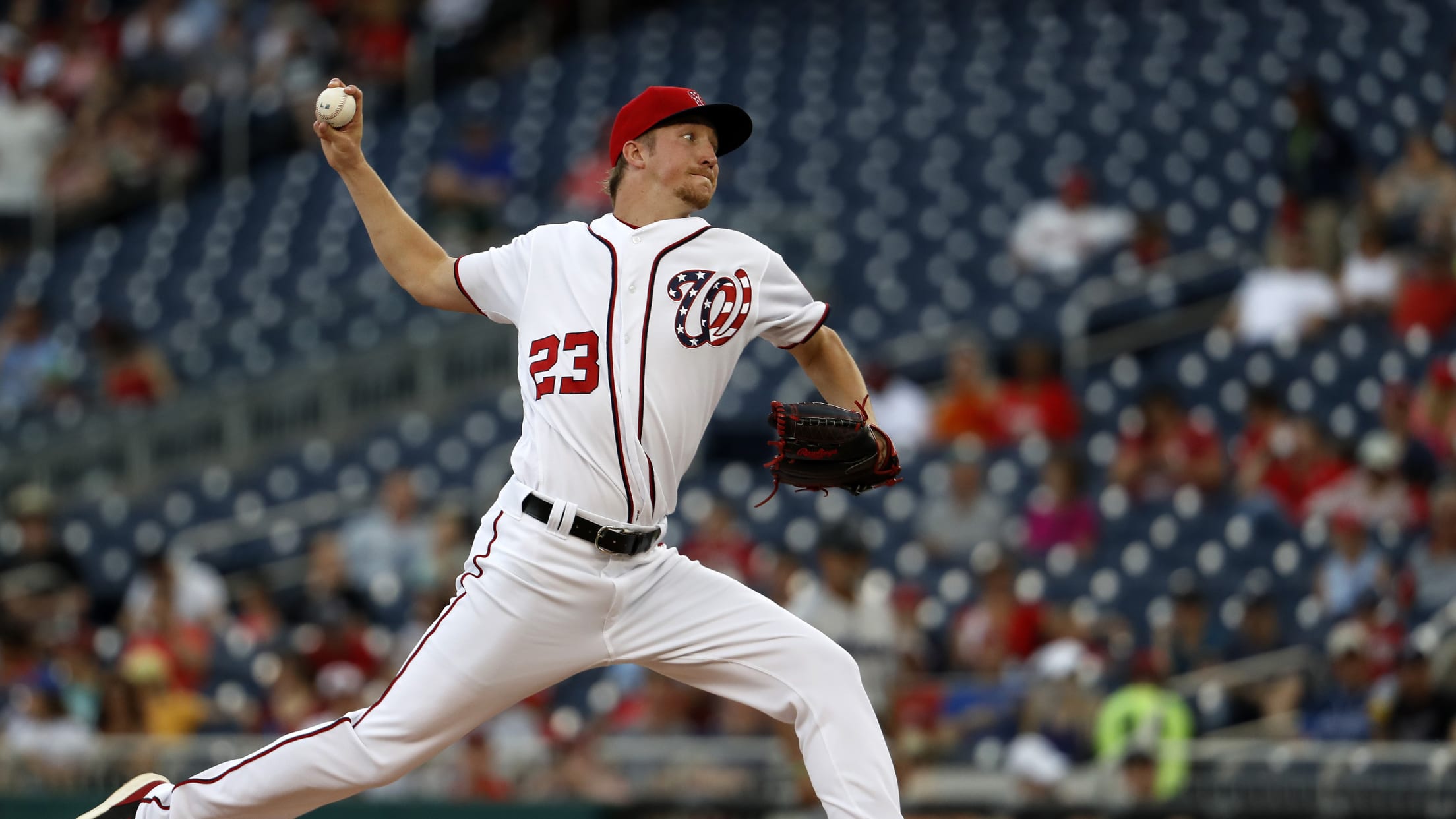 WASHINGTON -- When Erick Fedde was recalled from Double-A Harrisburg in late April, the 26-year-old starter provided a welcome boost to the Nationals' beleaguered bullpen. In his first four career appearances out of the Washington 'pen, Fedde threw eight scoreless innings. A hamstring injury to Anibal Sanchez has since opened
Looking back on classic manager meltdowns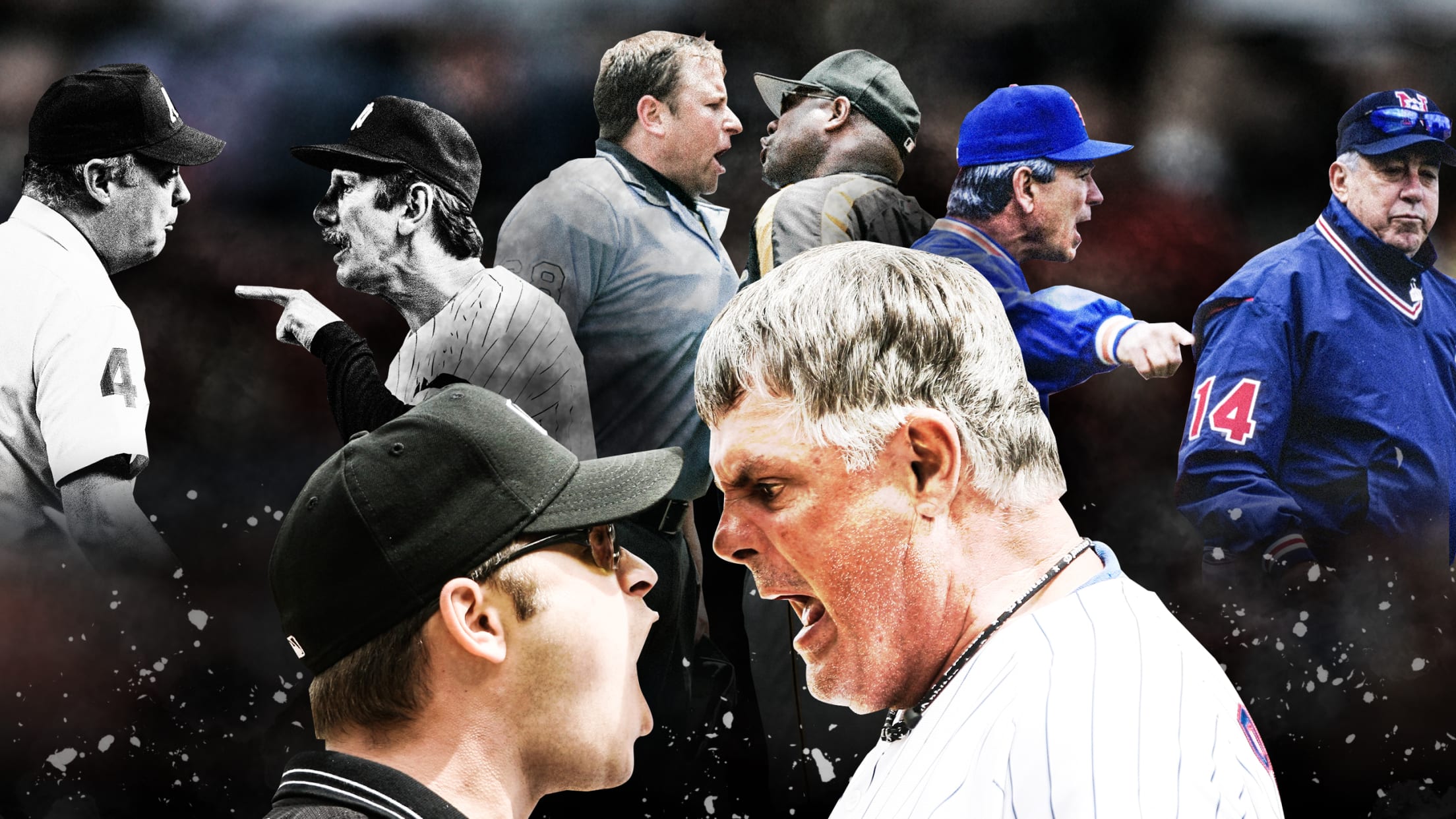 Sometimes a manager needs to hit the field and air his grievances, even if it's simply to fire up his team during a lackluster stretch. And when an irritated skipper and headstrong umpire come face to face, it can lead to some great entertainment -- and an early end to