Top prospects vying for Opening Day rosters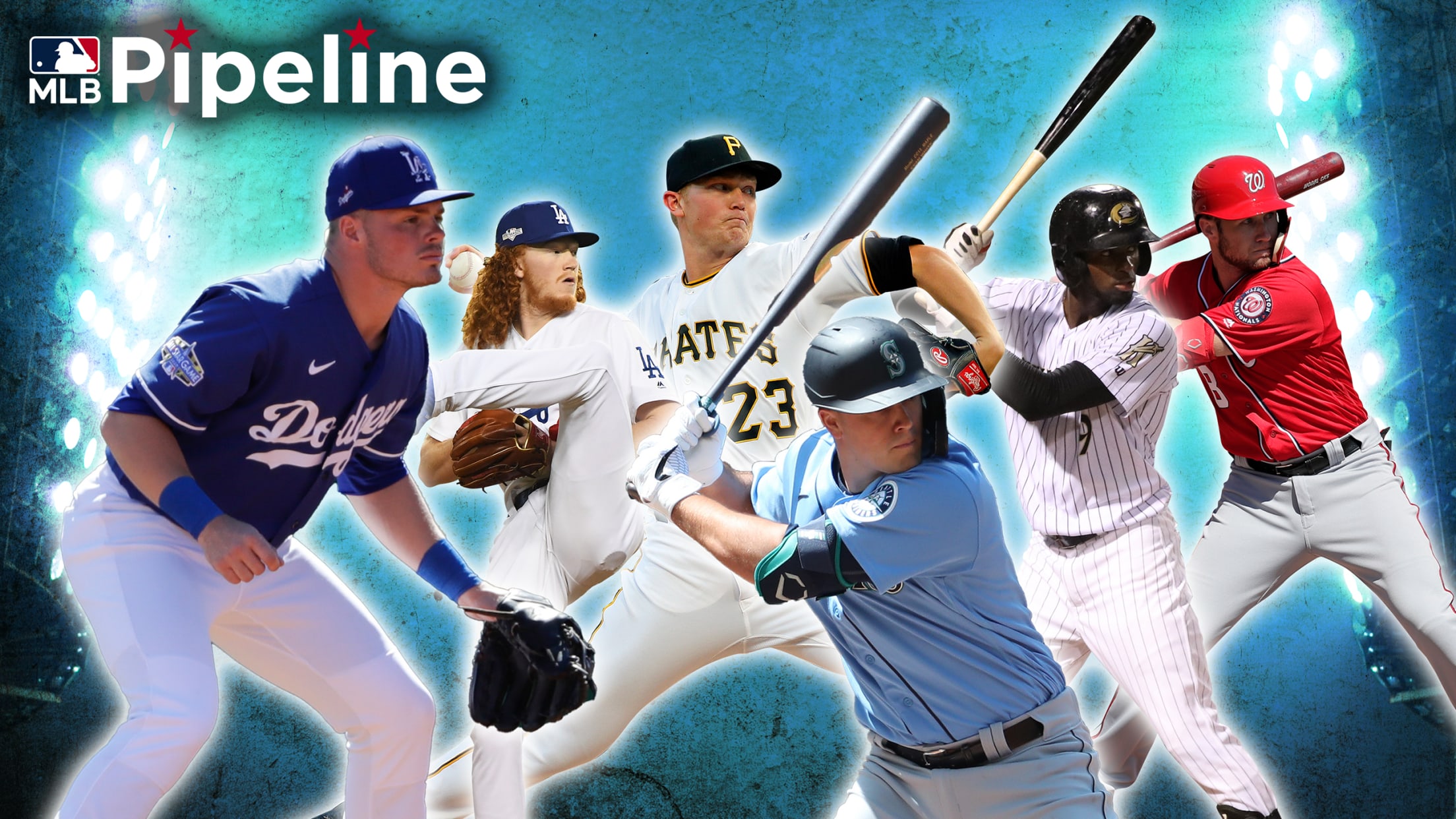 More of the game's top prospects than usual are getting an opportunity to gain experience and show what they can do against top competition with expanded rosters and 60-man player pools this season, but Opening Day is near, and teams are whittling down their rosters. Here's a team-by-team breakdown of
'Am I at Wrigley?' Yelich booed by own mates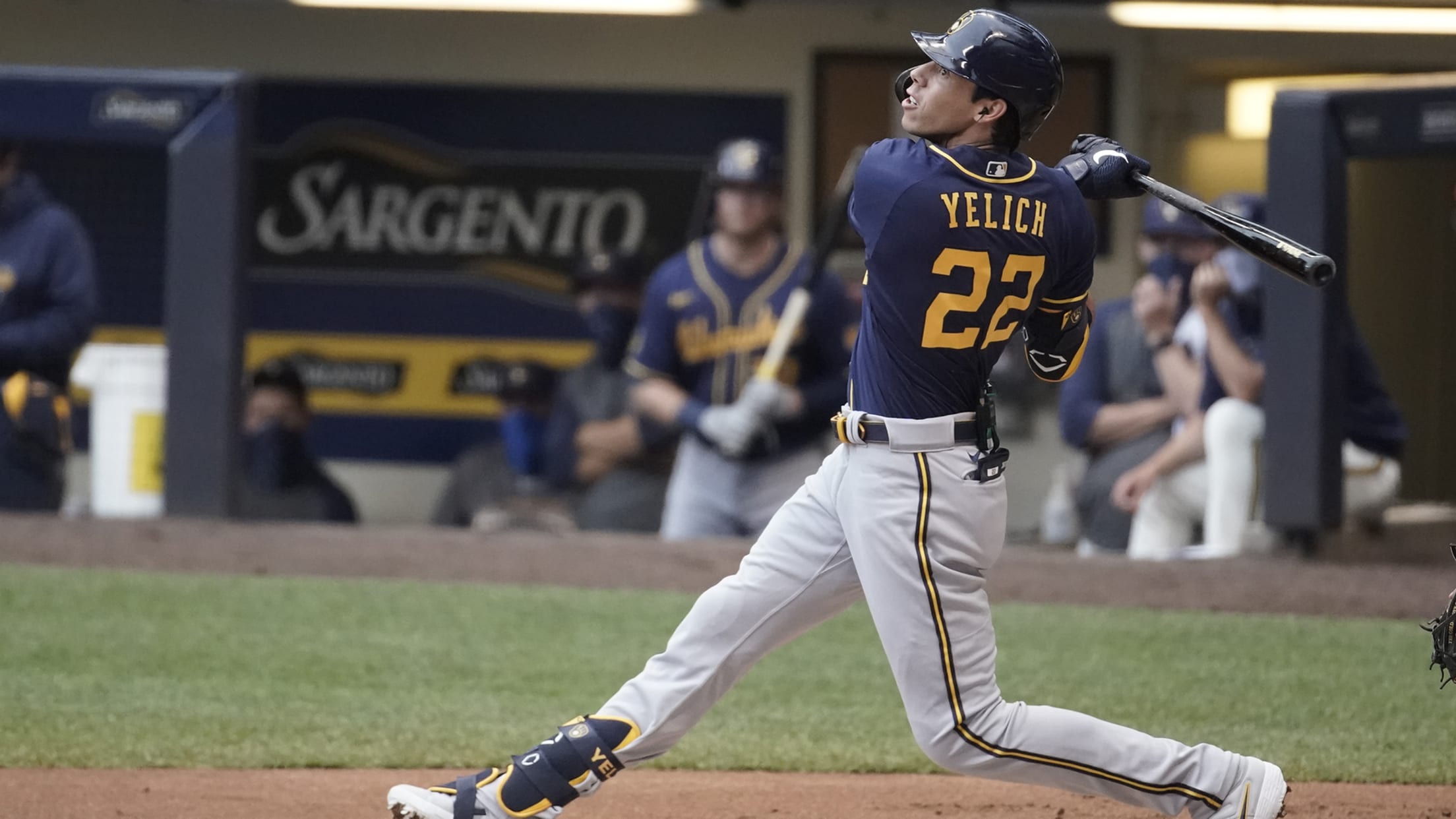 There won't be fans in the stands to begin the 2020 MLB season, but that doesn't mean the game's biggest stars can't brace themselves for the "hostile" environment of a road game. The Brewers added a little spice to the opening game of their intrasquad "Blue-Gold World Series" by booing
LIVE: Watch White Sox intrasquad game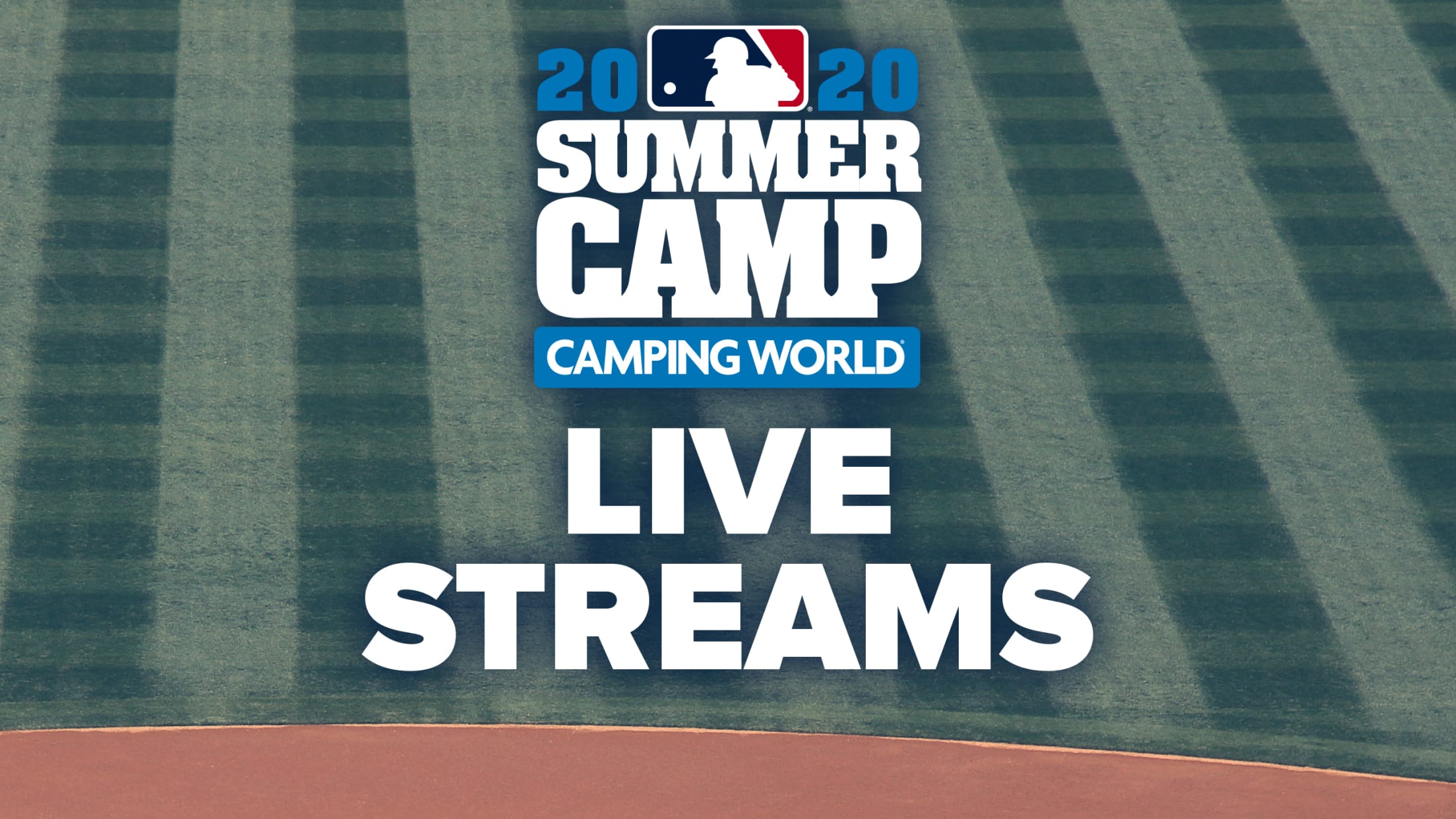 Eager to watch some live baseball? Opening Day is next week, but there are already intrasquad games you can tune into now free to get your fix. Teams will be streaming their scrimmages and workouts throughout the week, leading up to exhibition games against other teams for most clubs and
Here are the top 10 bullpens for 2020
Using ERA+ to find best relief corps out there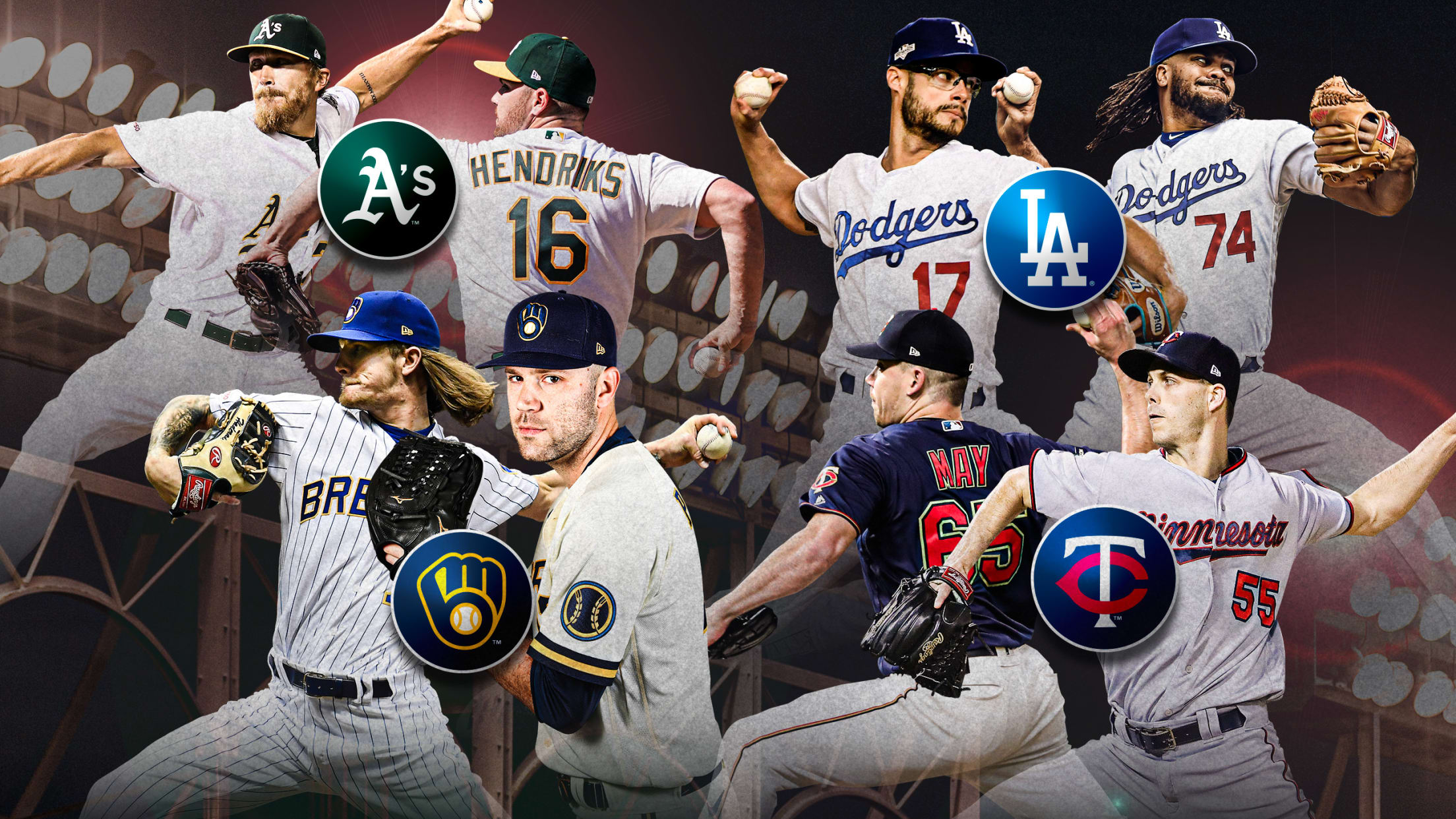 Bullpens are flaky. They are the friend who says they'll meet you for happy hour but bails at the last minute. The cable guy who doesn't show up as planned between 1 and 4 p.m. The first date that seemingly goes great but doesn't call you back. Filled as they
Remember what a healthy Céspedes can do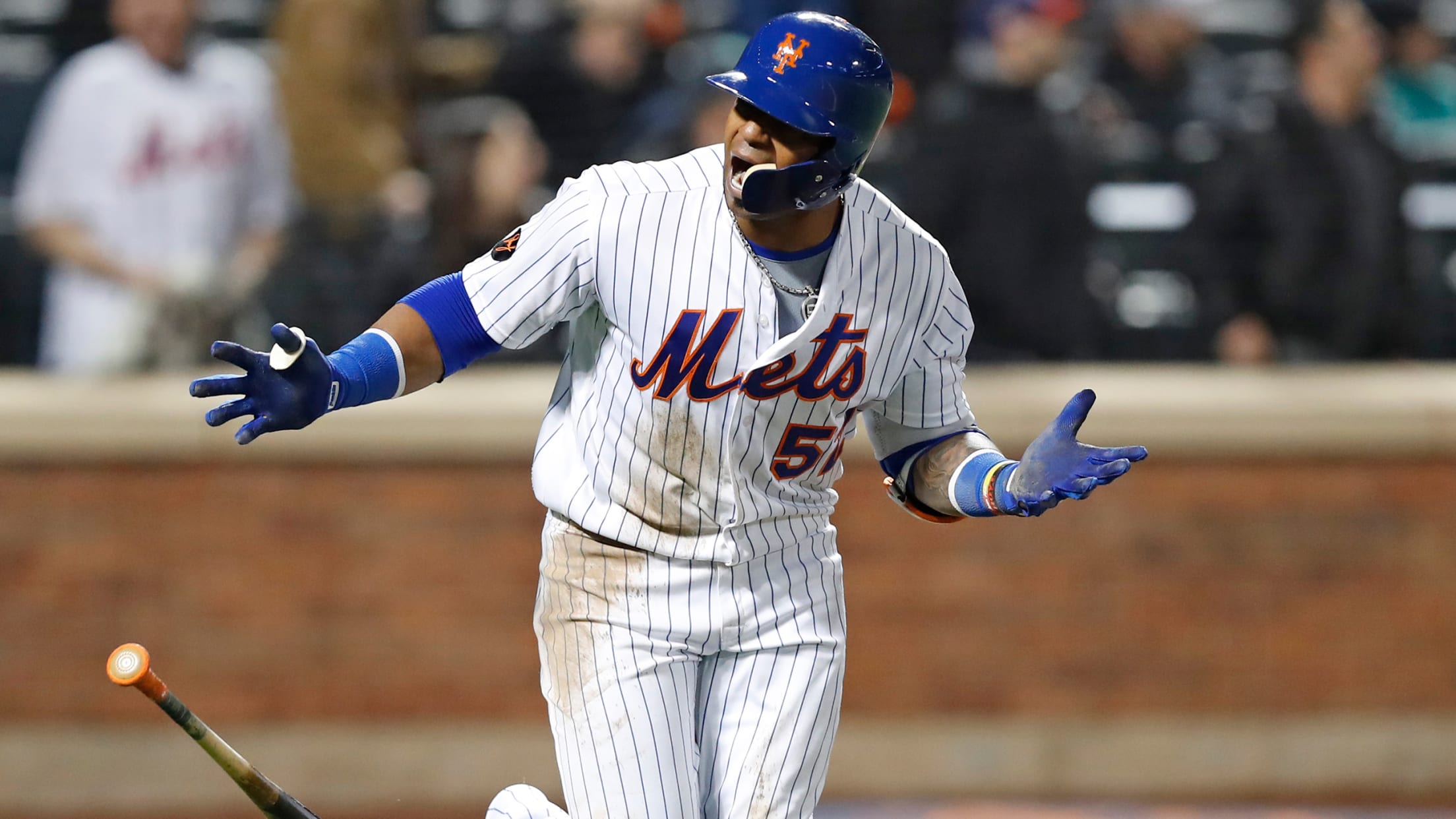 Yoenis Céspedes, who hasn't played big league baseball in two years, says he's ready to return to the Mets. He says, of hitting Major League pitching, "It's like riding a bike." Let's hope Yo still knows béisbol -- because La Potencia is the type of player who brings excitement to
Chat up Crew on Zoom in Blue-Gold Series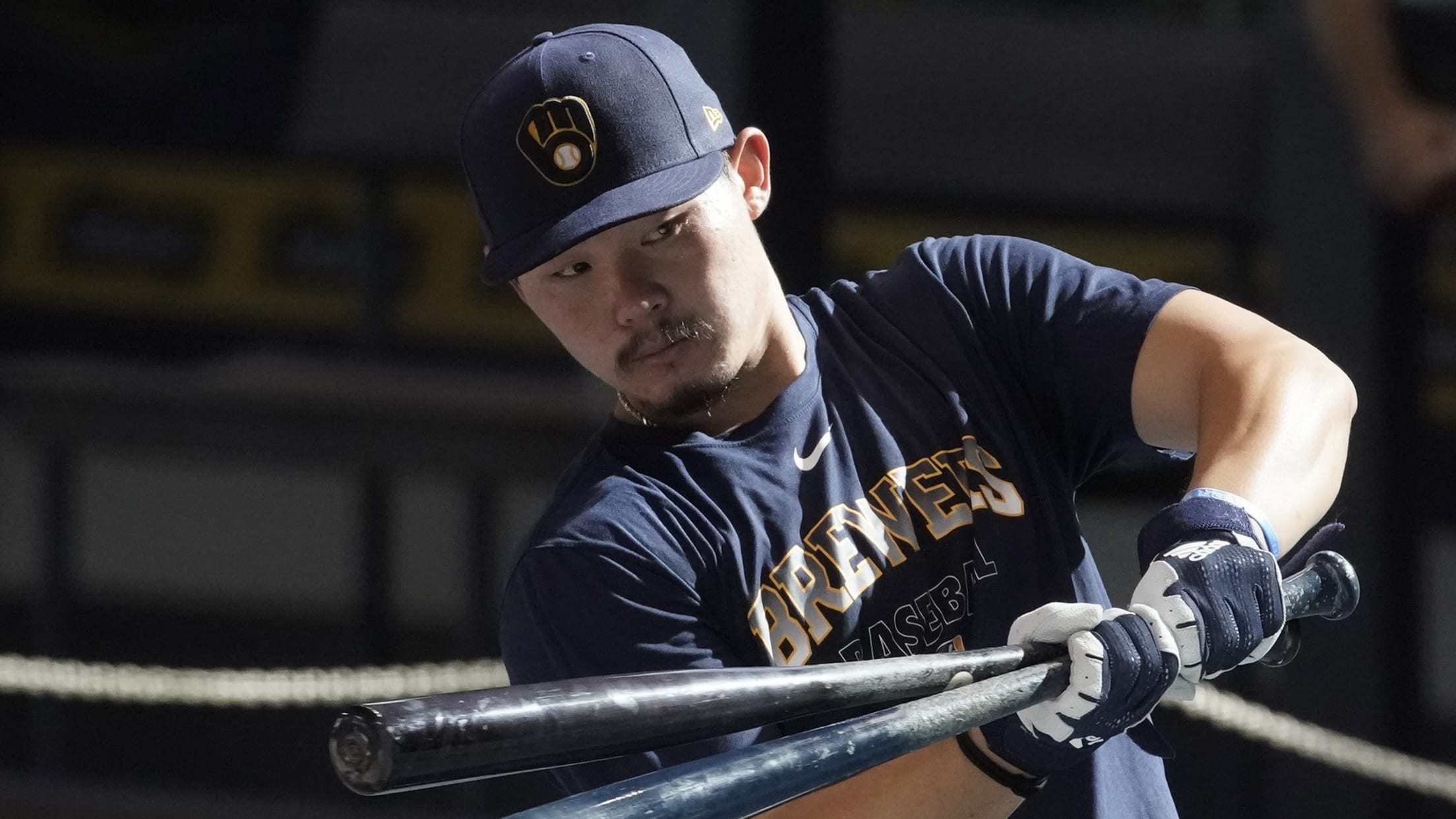 MILWAUKEE – After Christian Yelich set a high bar for candidness when he was mic'd for the Brewers.com live stream of Tuesday's intrasquad game, fans will get to hear what Keston Hiura and Brent Suter have to say. The Brewers are streaming their so-called "Blue-Gold Series" all week, and Hiura
NOW: Watch young stars' epic moments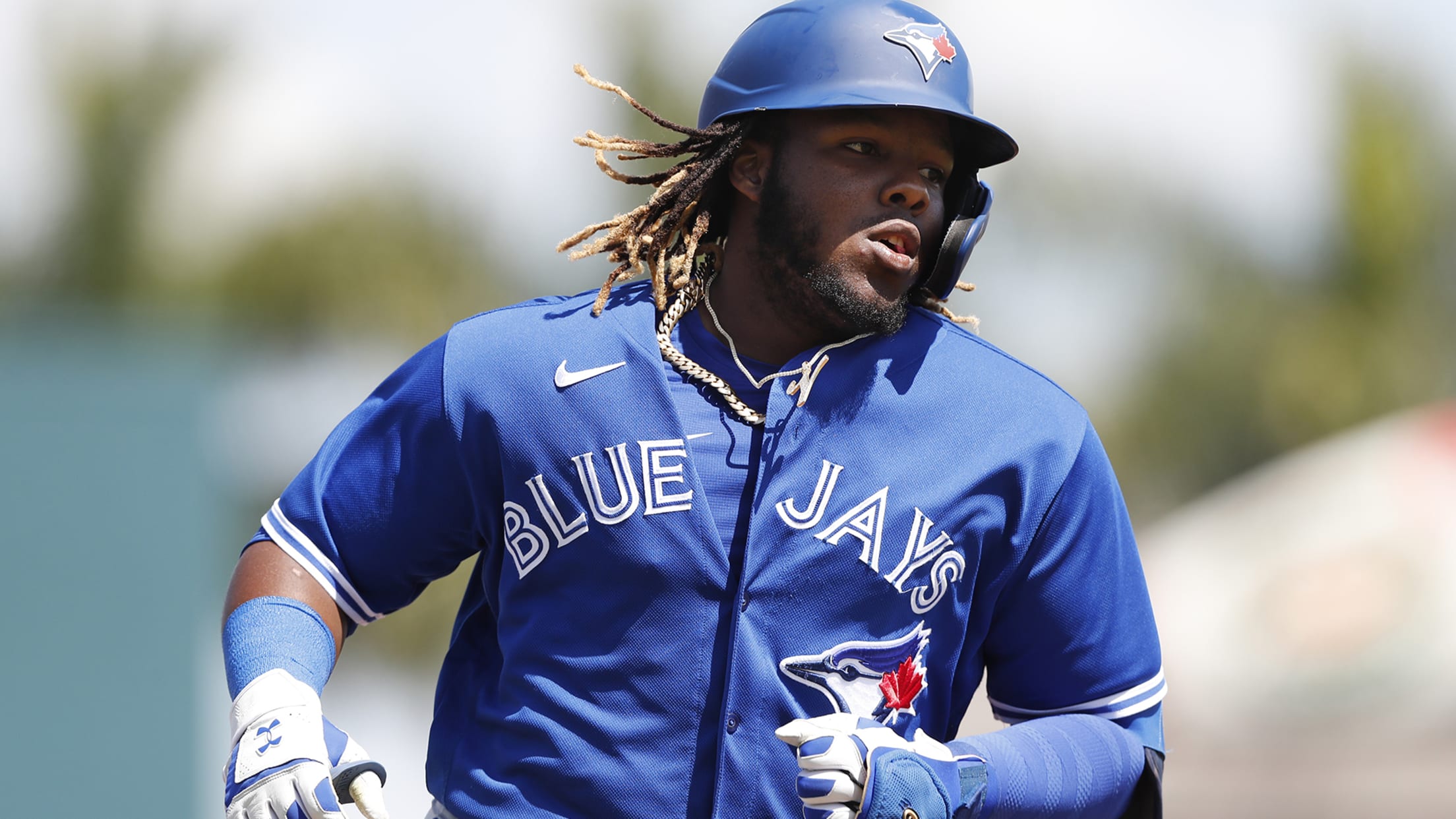 Each Wednesday in July, MLB.com is featuring four hours of special content highlighting the game's greatest stars to get fans ready for the start of the 2020 season. This week's edition, titled "Epic Moments: Dynamic Young Stars," is streaming now on MLB.com, and showcases must-see moments from the game's most
Injury updates: deGrom, Rizzo, Judge, Buxton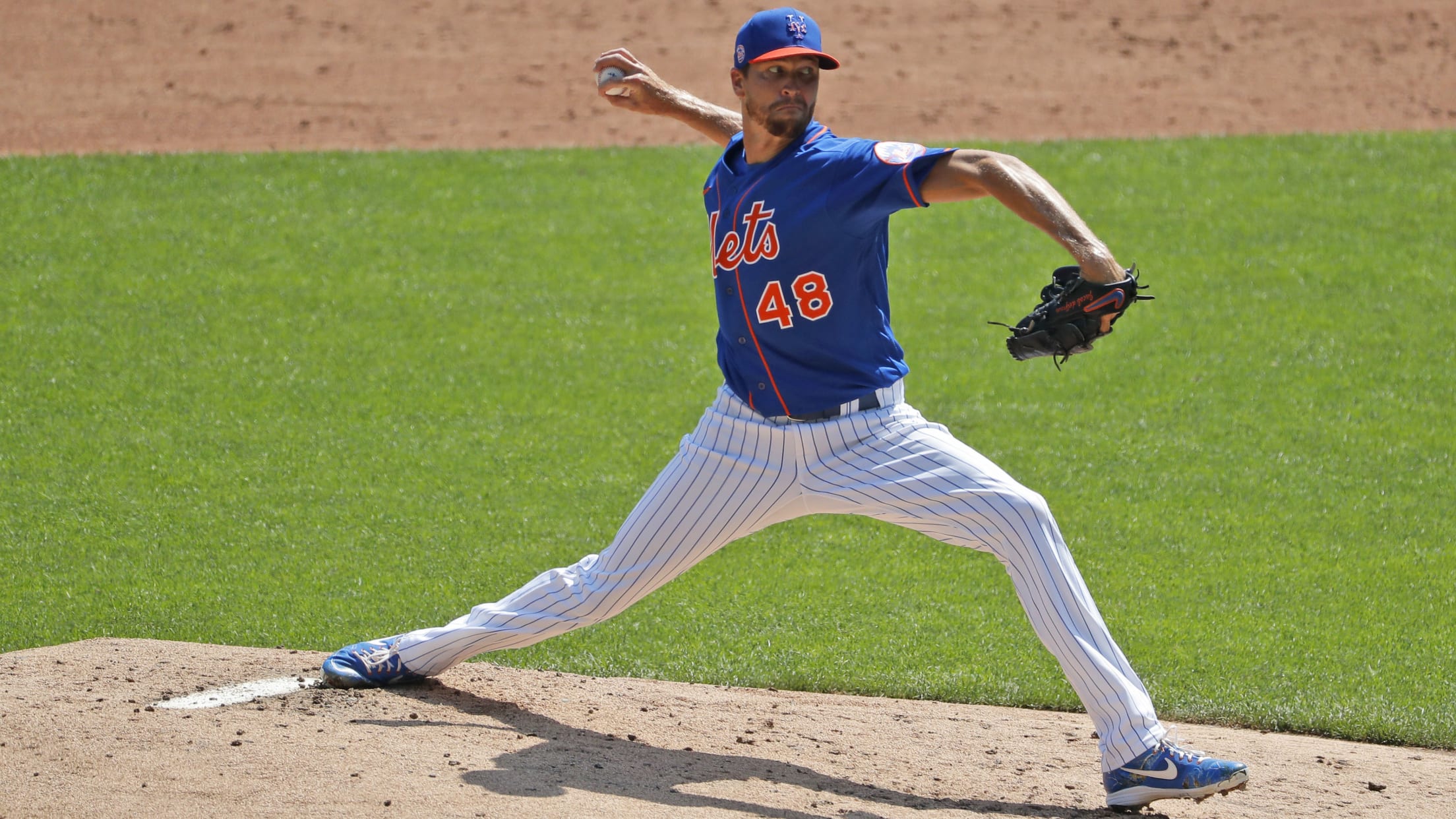 Here is the latest injury news from around Major League Baseball.
Dodgers don't learn: Chico flashes cannon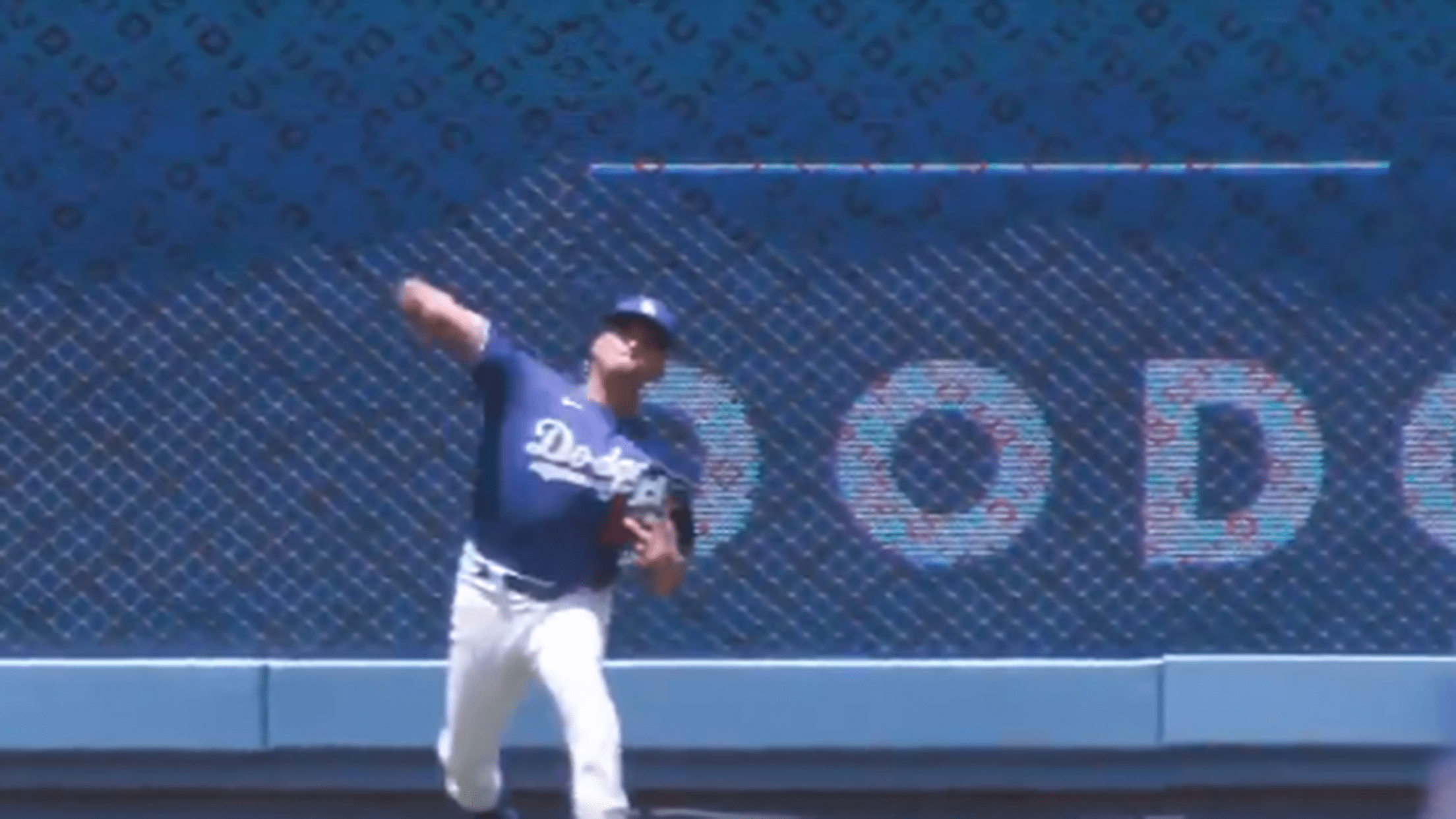 The rule at Dodgers Summer Camp was already established: Don't run on Chico. And yet, Los Angeles' new left-field sensation has claimed another victim with his cannon right arm. Dodgers clubhouse attendant Francisco "Chico" Herrera, who's been pressed into left-field duty during camp, added to his growing highlight reel in
Analyzing every team's Opening Day starter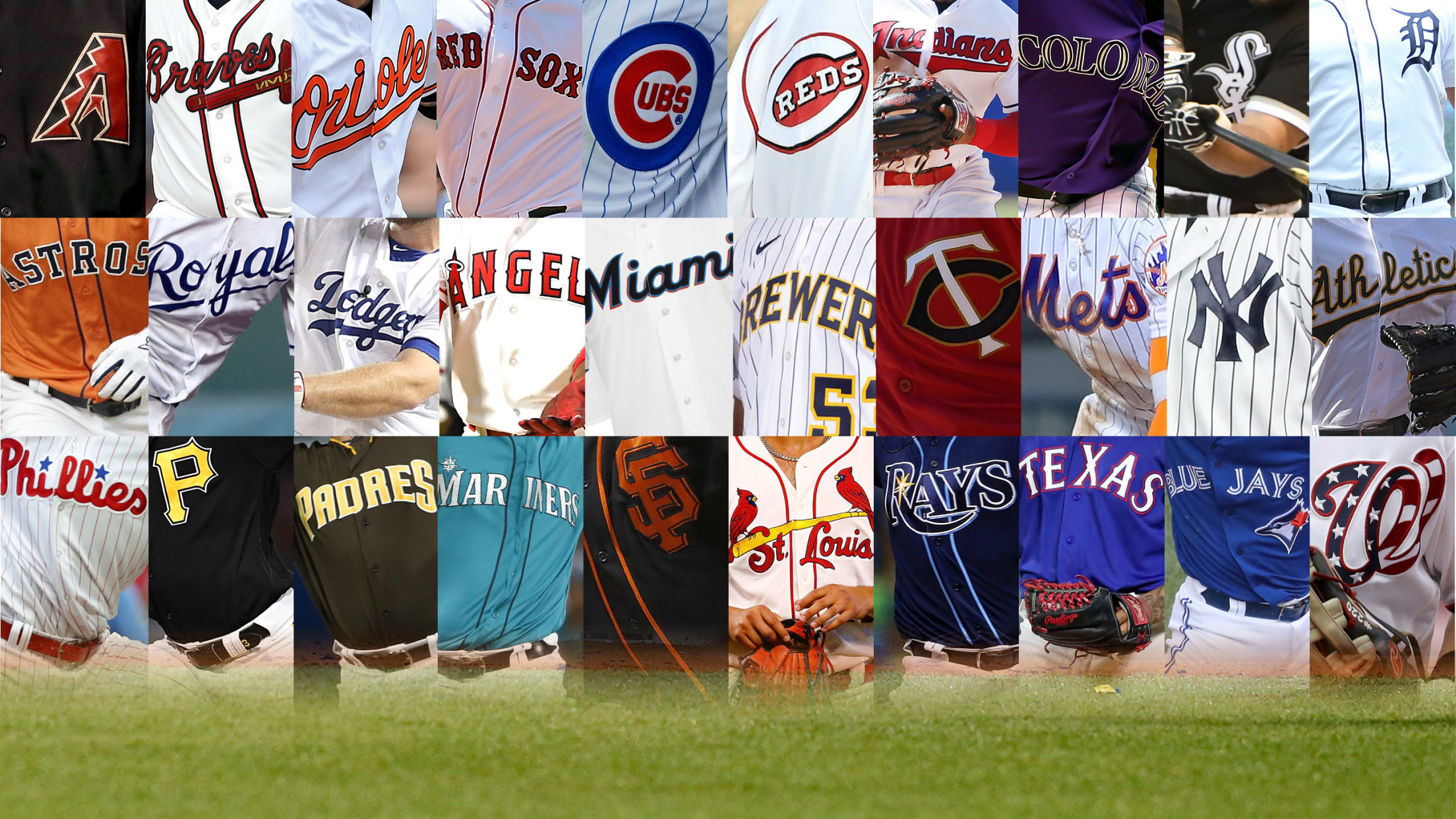 Below you will find every starting pitcher for each team in Game 1 of 60, as announced by the team's manager during Summer Camp. Noted in parentheses are how many times that pitcher has started on Opening Day, including the upcoming 2020 start. ANNOUNCED Angels (at OAK): Andrew Heaney (1st)
Role call: Every team's biggest 2020 addition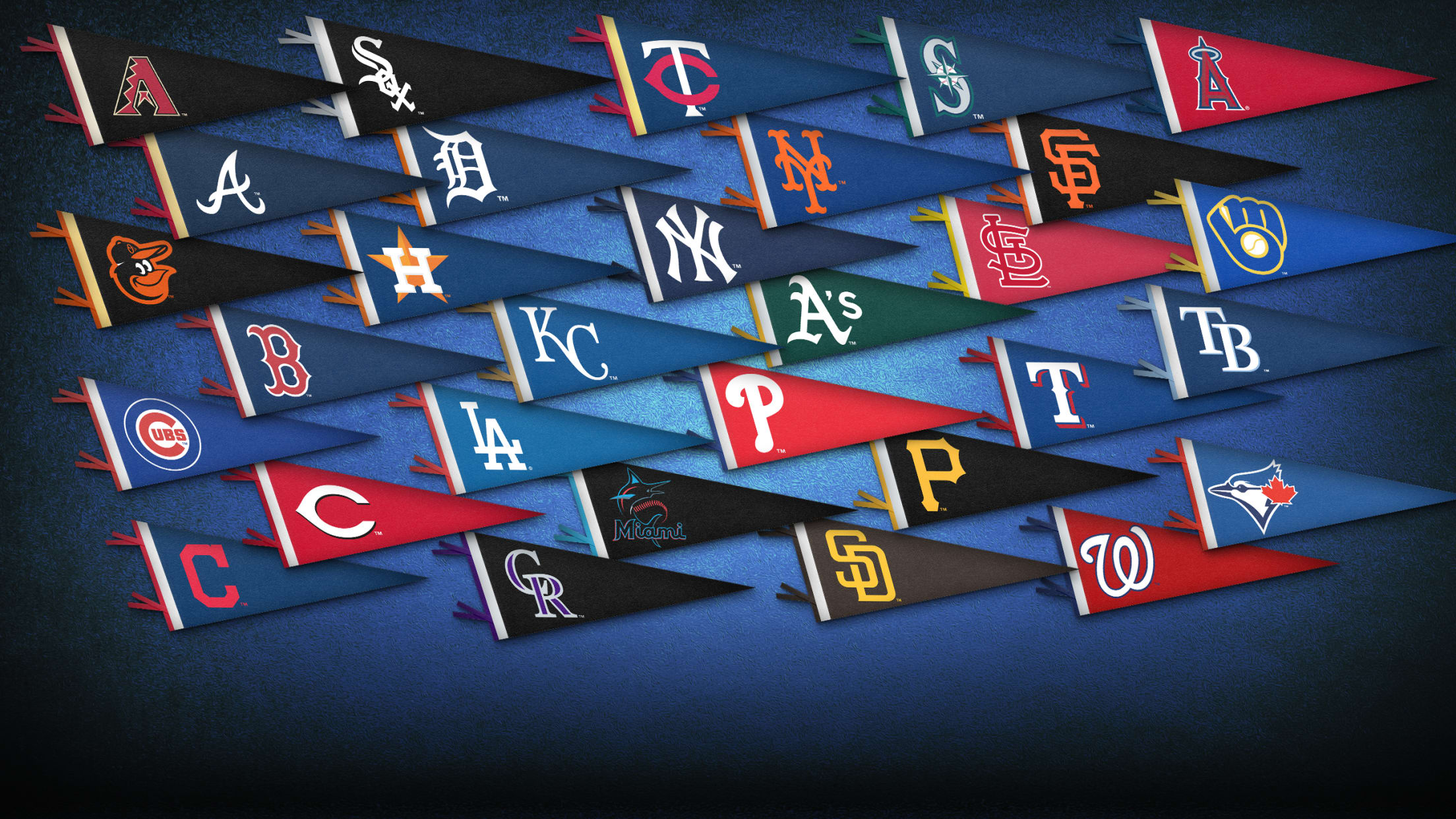 You are forgiven if, in the midst of, well, everything, you do not necessarily remember every single major transaction that has been made since Game 7 of the 2019 World Series last October (which feels like roughly 35 years ago, by the way). Teams have made some key additions since
Reds add Dietrich to player pool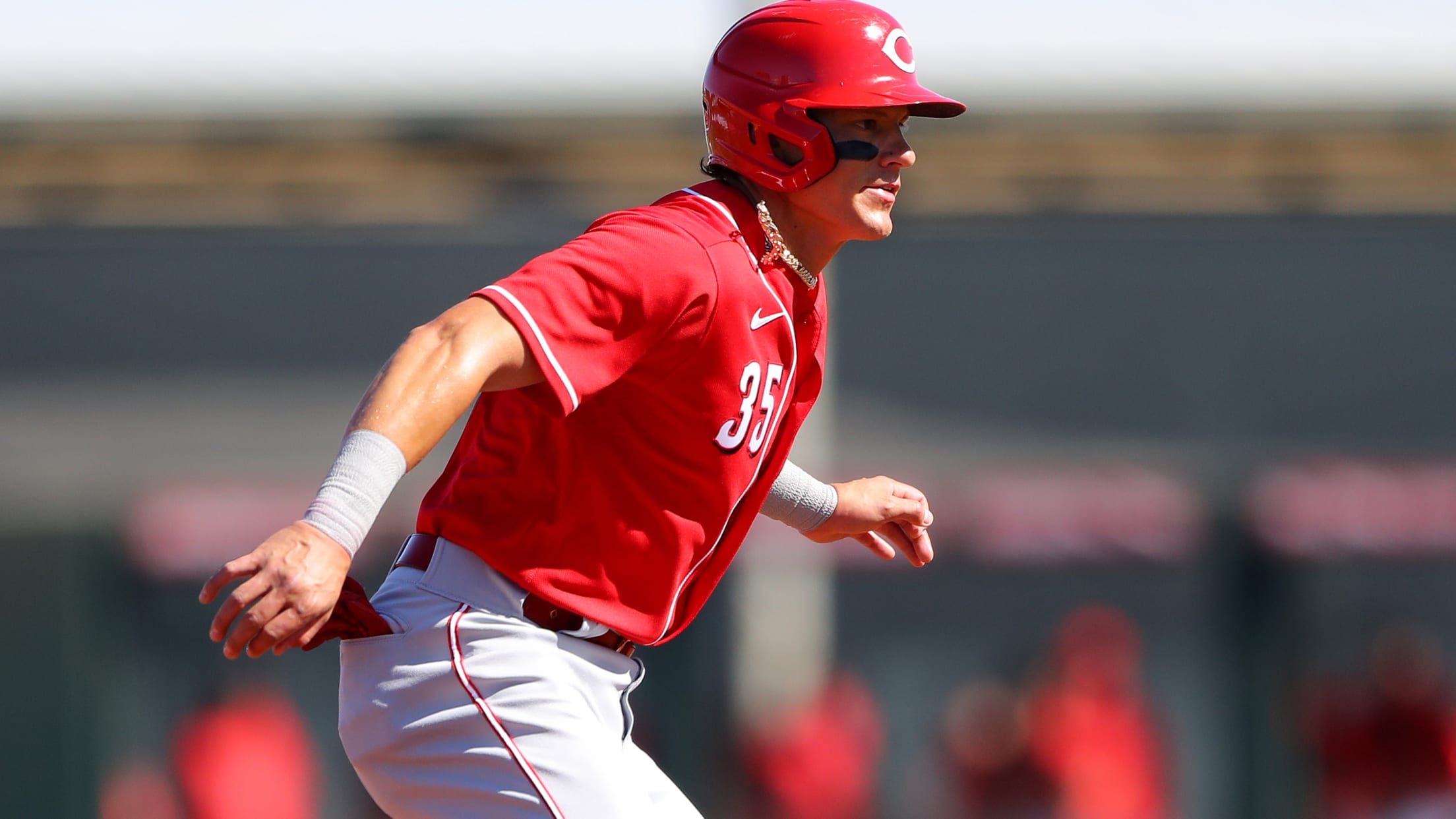 The Reds added Derek Dietrich to their 60-man player pool on Wednesday. Dietrich said on Wednesday that he had COVID-19 before Summer Camp started, but said he only had mild symptoms and felt "very fortunate." The 30-year-old infielder/outfielder will work out at the team's alternate training site at Prasco Park
Puig agrees to deal with Braves (source)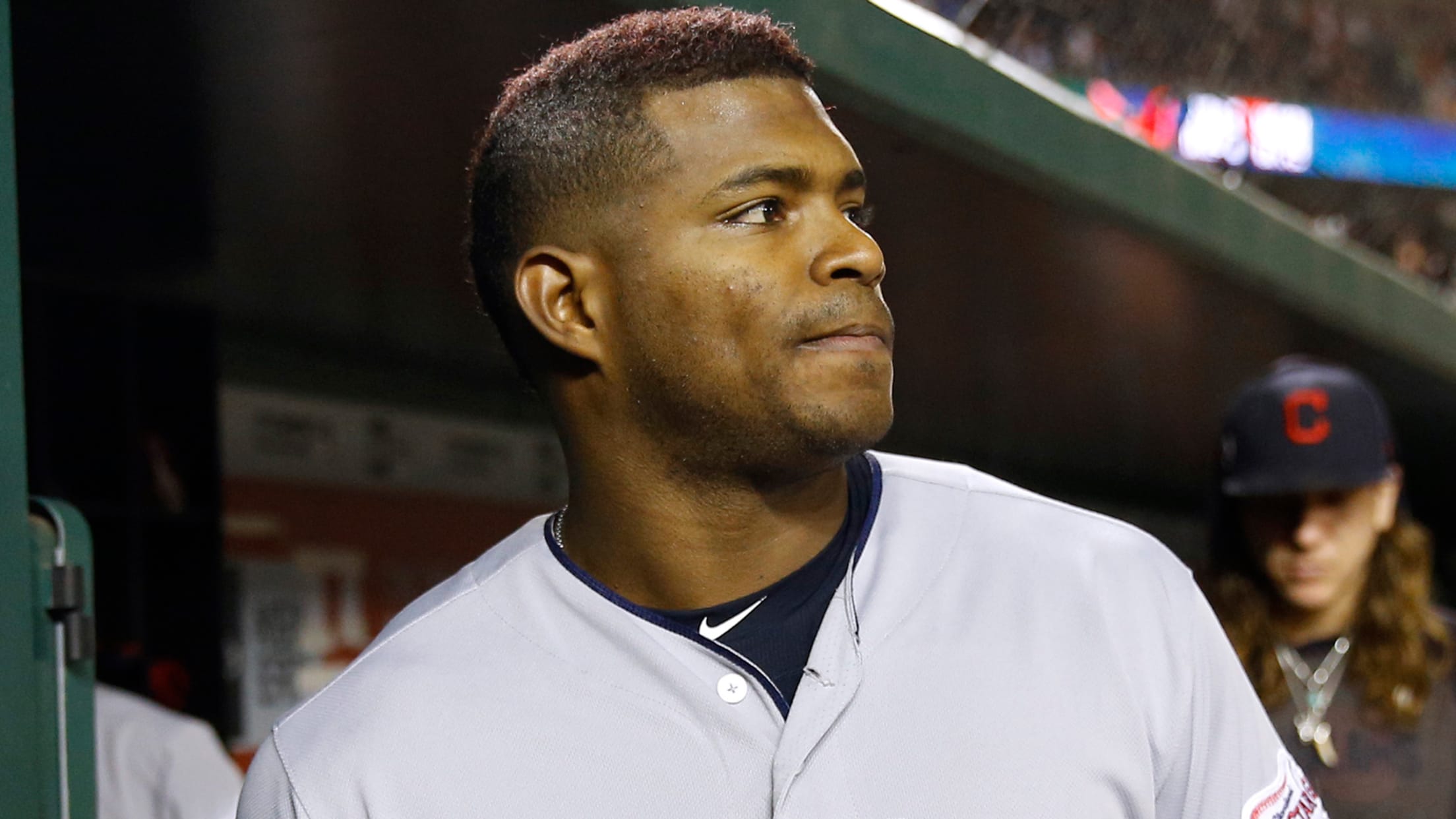 Free-agent outfielder Yasiel Puig has agreed to a deal with the Atlanta Braves, a source told MLB.com's Mark Feinsand on Tuesday afternoon. The reported deal is pending a physical, as well as a negative test for COVID-19 before Puig could join the club at camp. The club has not confirmed
Astros place Joe Smith on restricted list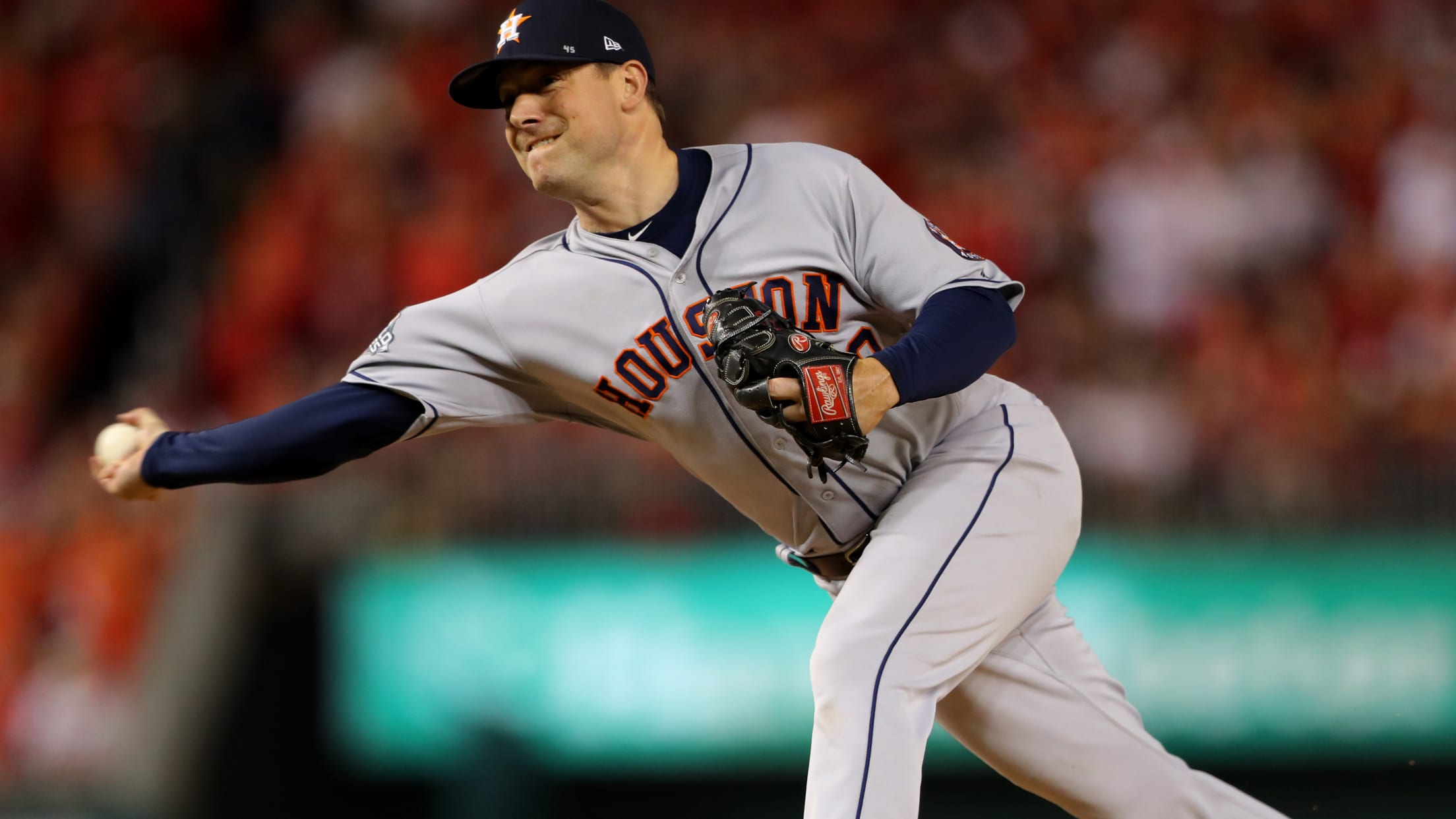 HOUSTON -- The Astros placed veteran relief pitcher Joe Smith on the restricted list Tuesday night for roster management purposes while they await a decision on whether he will play in 2020. Smith hasn't reported to camp because of a family matter, according to manager Dusty Baker. The pitcher has
Rizzo doesn't believe back issues warrant IL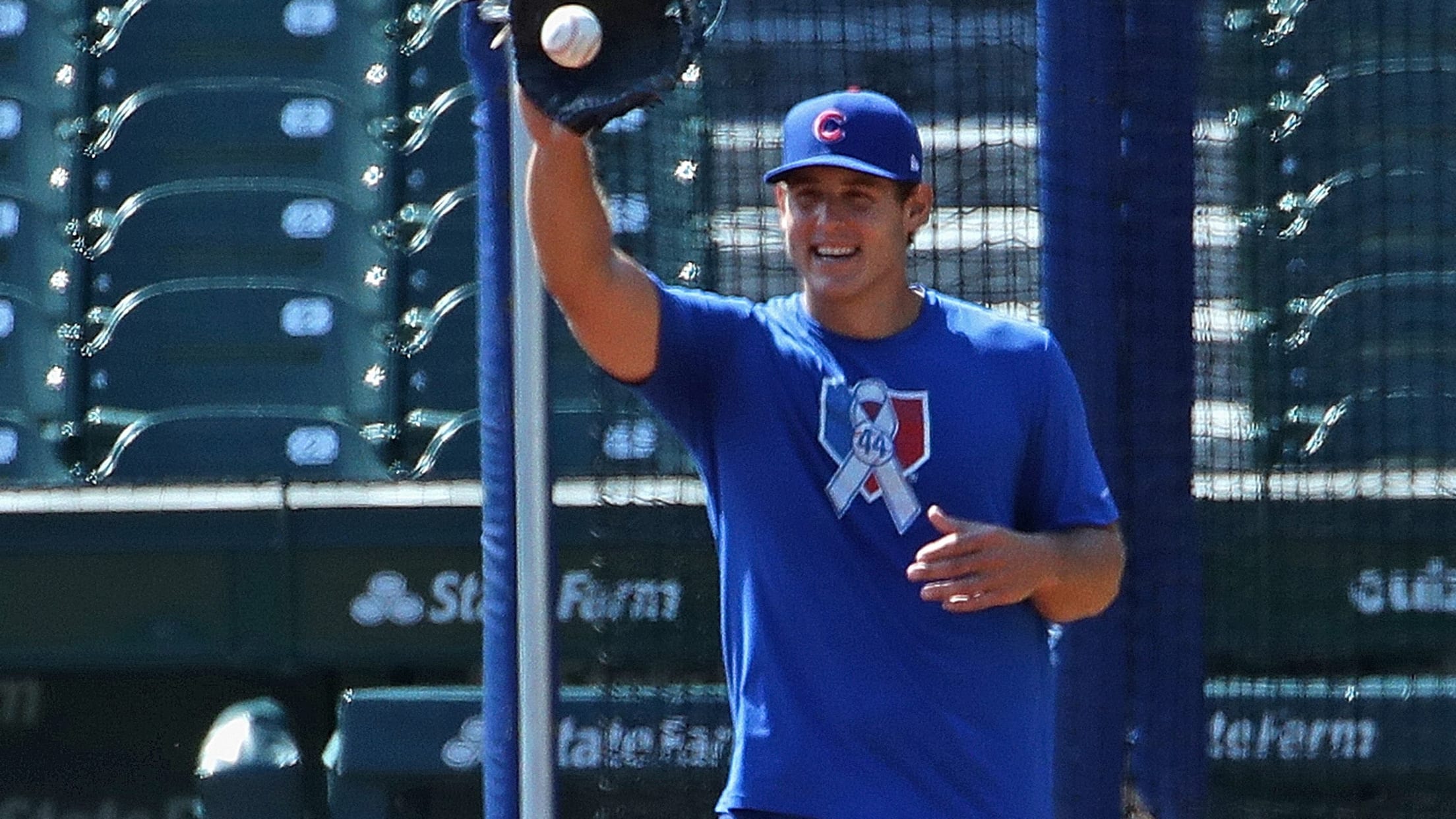 CHICAGO -- The Cubs are hopeful that first baseman Anthony Rizzo will not need to be placed on the injured list for Opening Day, but the team is continuing to take precautions as he works to improve from a nagging back issue. On Wednesday, the Cubs announced that an MRI
deGrom day to day; no issue on MRI (source)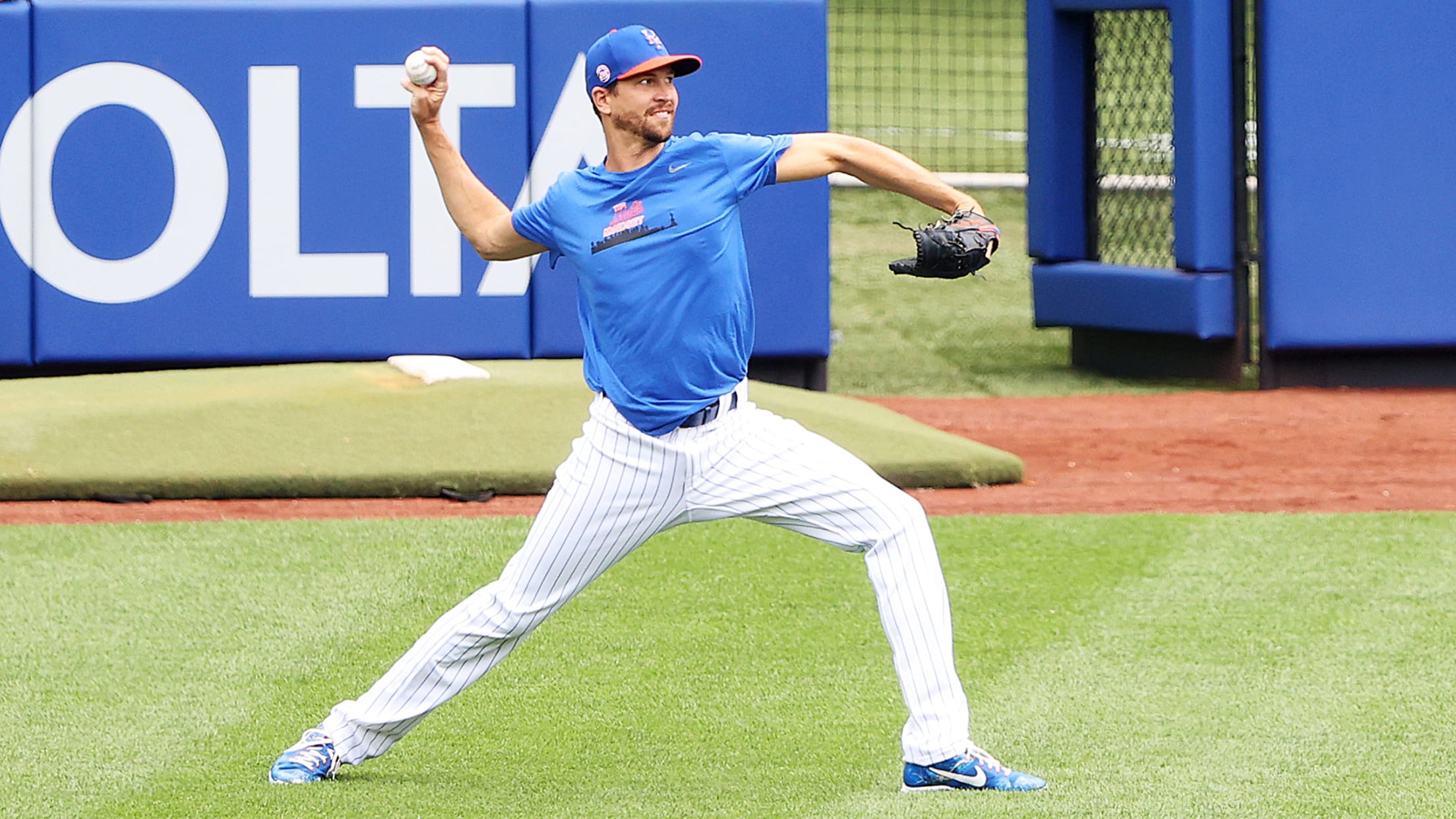 NEW YORK -- An MRI on Mets ace Jacob deGrom's back showed nothing concerning, and the right-hander is considered day to day, a source told MLB.com on Wednesday. On Tuesday, deGrom exited an intrasquad start after one inning due to back tightness. The club has not confirmed the results of
Red Sox sign 4th-round pick Wu-Yelland
BOSTON -- The Red Sox on Wednesday signed left-handed pitcher Jeremy Wu-Yelland, the club's fourth-round selection (118th overall) in this year's Draft. Though it was a shortened season due to the coronavirus pandemic, Wu-Yelland made his presence felt, particularly in a March 1 outing against perennial powerhouse Vanderbilt when he
E-Rod, Darwinzon, Taylor go on injured list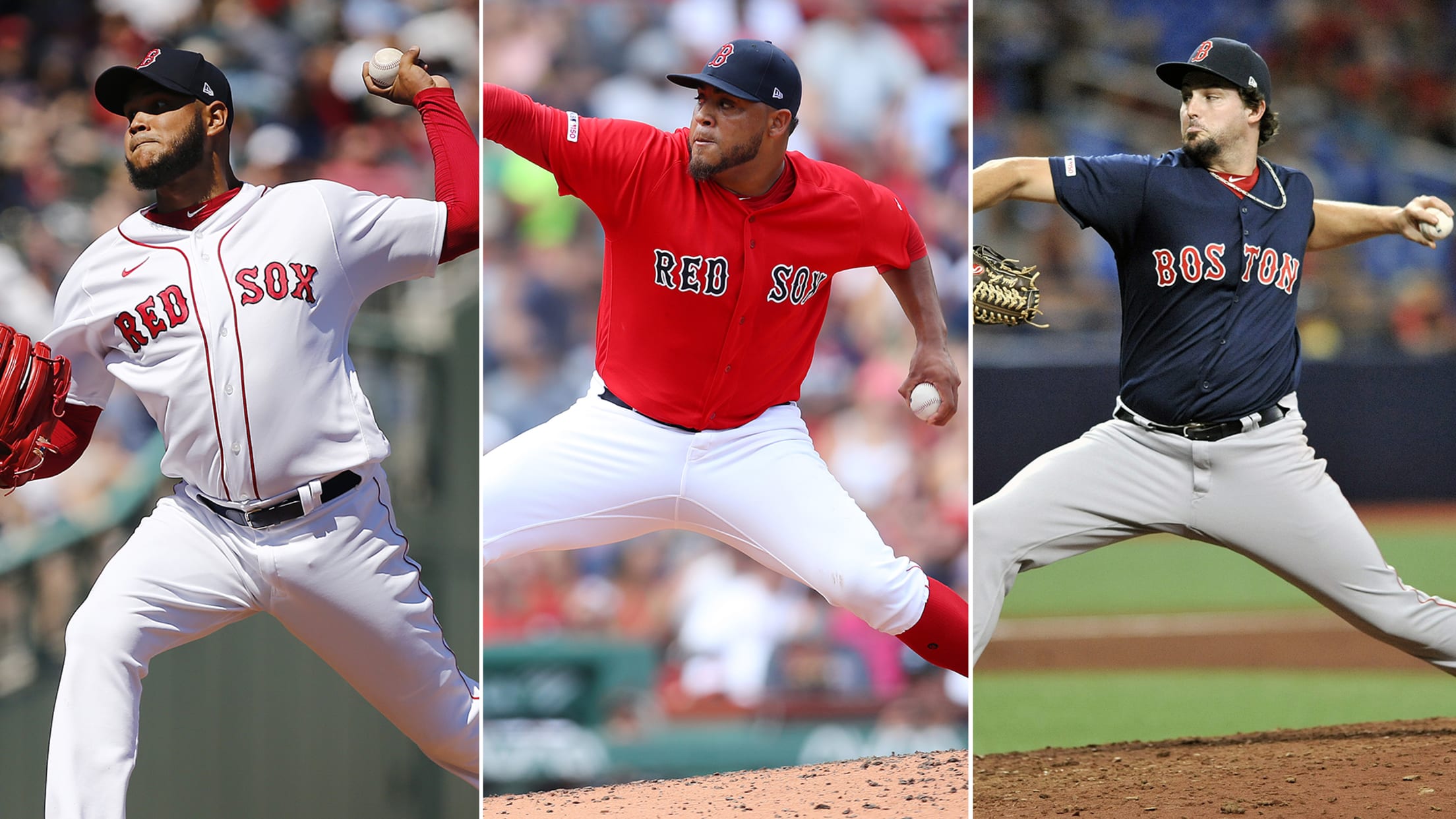 BOSTON -- The Red Sox placed left-handers Eduardo Rodriguez, Josh Taylor and Darwinzon Hernandez on the injured list on Wednesday. The trio of pitchers are recovering from COVID-19 and will need to test negative for the coronavirus twice more than 24 hours apart before being cleared to return to the
Nats know 19-31 start won't cut it in 2020
World Series champs seek early success in 60-game season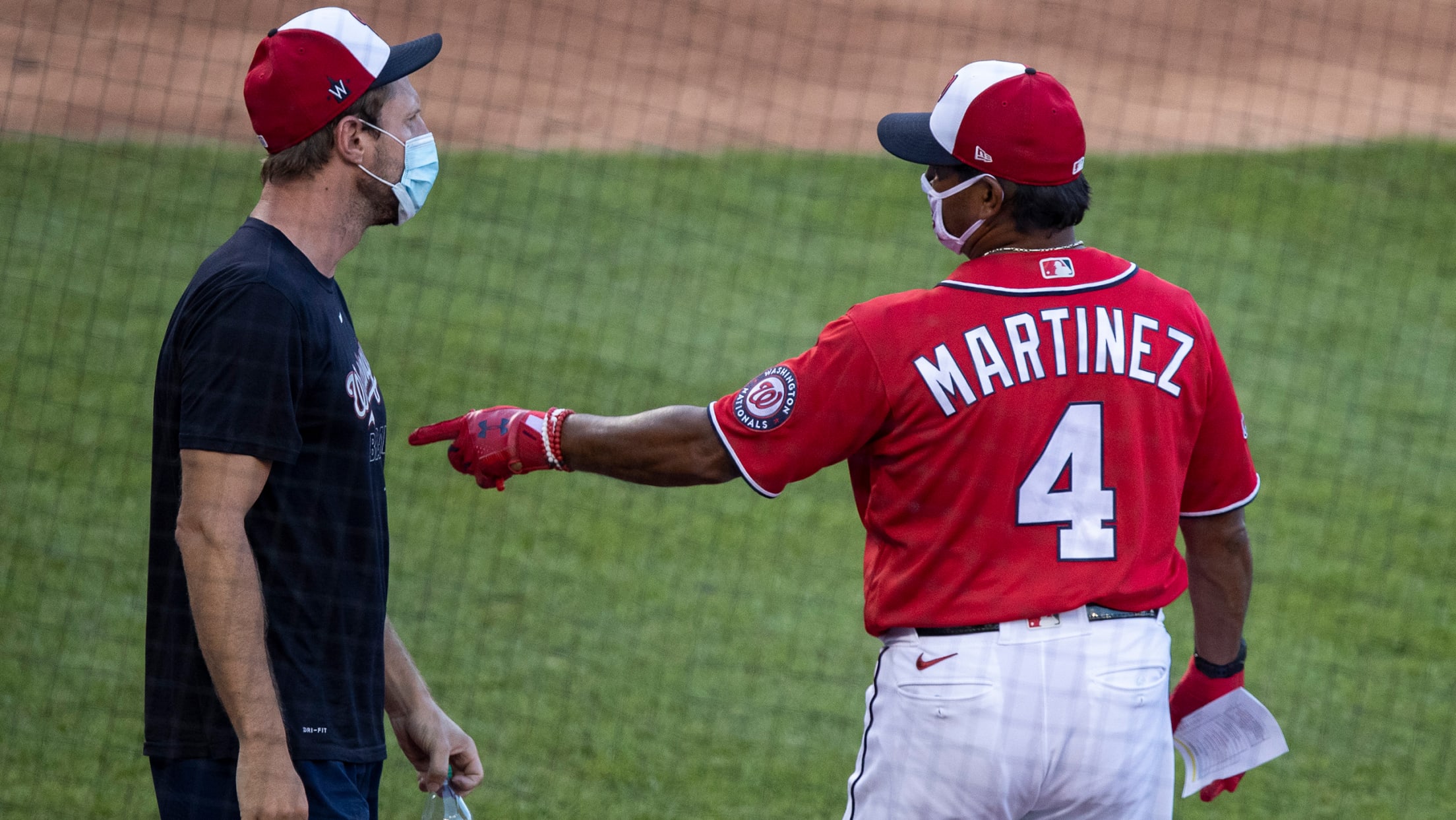 Don't get the Nationals wrong -- the "stuff movies are made of" turnaround from a struggling start made their first World Series championship that much sweeter last year. Doing that once was enough, though, as they face an abbreviated 60-game schedule with little margin of error in 2020. "We can't
Will MadBum be the last pitcher to hit a HR?
A feat Bumgarner may have unknowingly set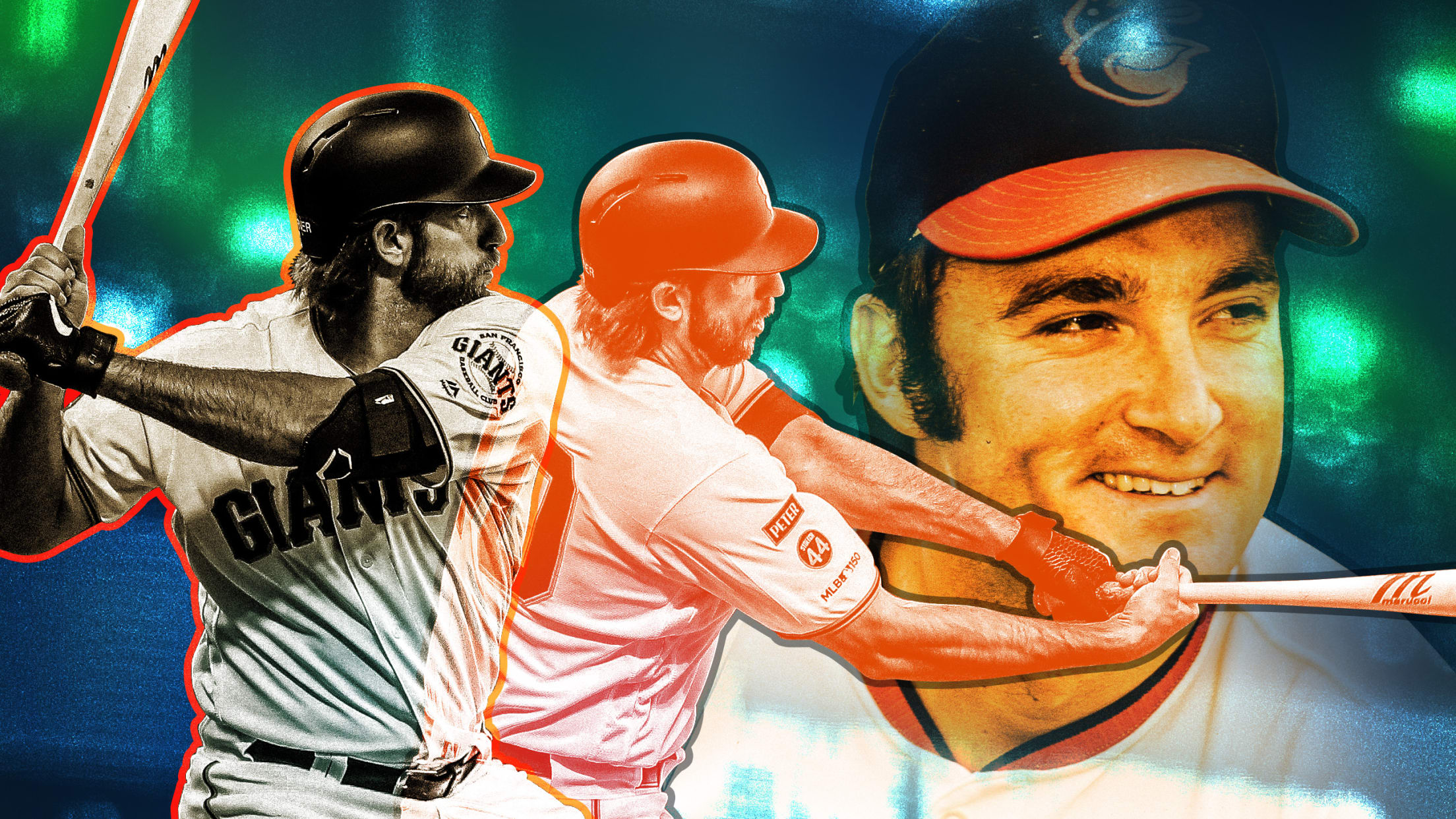 When Orioles starting pitcher Roric Harrison stepped to the plate in the sixth inning against the Indians on Oct. 3, 1972, no one in attendance thought they were watching history. It was a doubleheader on the last day of the season featuring two teams out of the playoffs. So, when
Inbox: What prospects could debut in '20?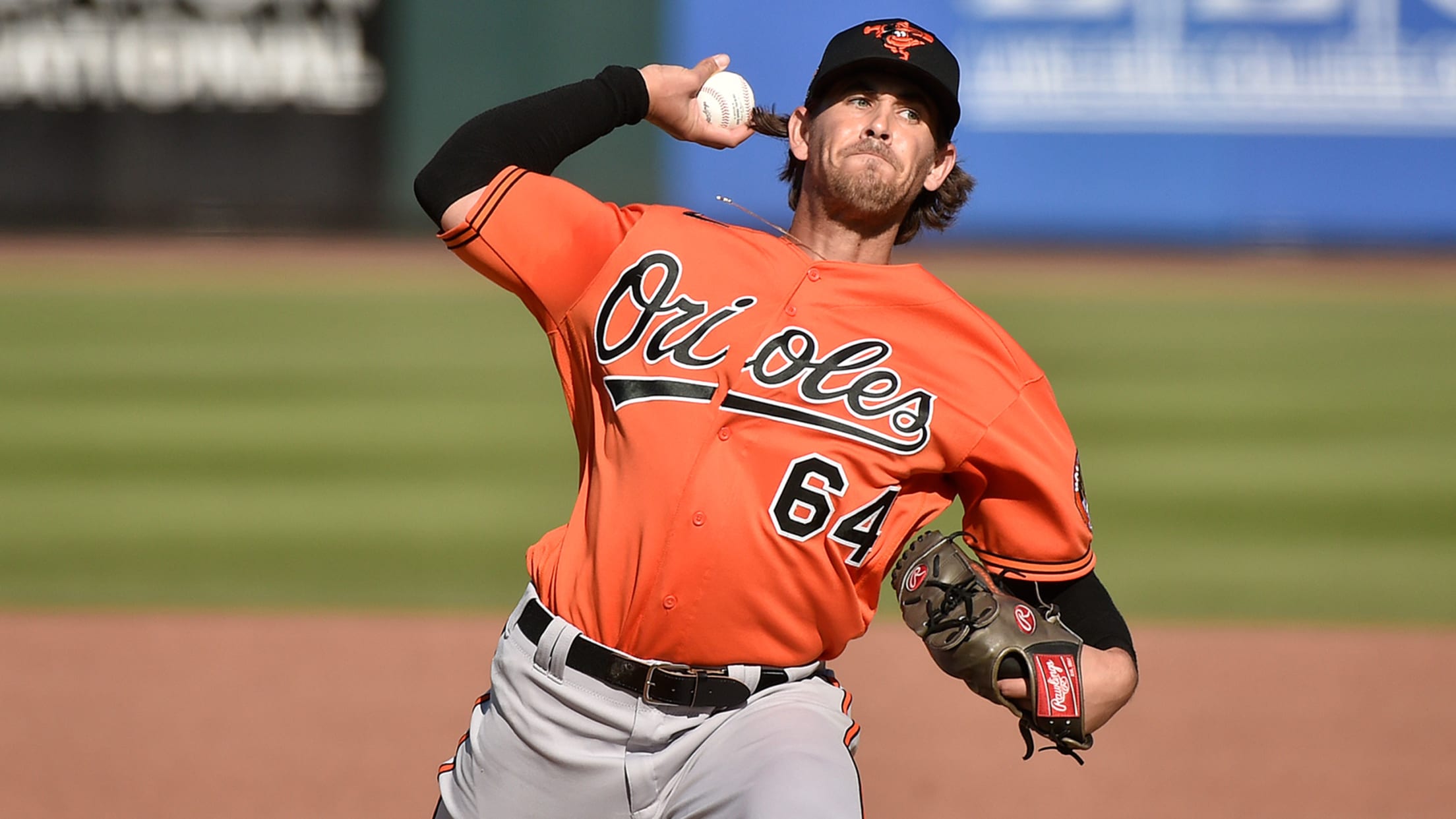 Summer Camp has passed its halfway point, which makes this a great time to dig into another batch of questions and answers in an Orioles Inbox. Things on your mind include which prospects could make their debut this season, the alternate training site in Bowie, Md., the club's closer situation
Stroman's brother has big league swagger
Get ready for the Stro Show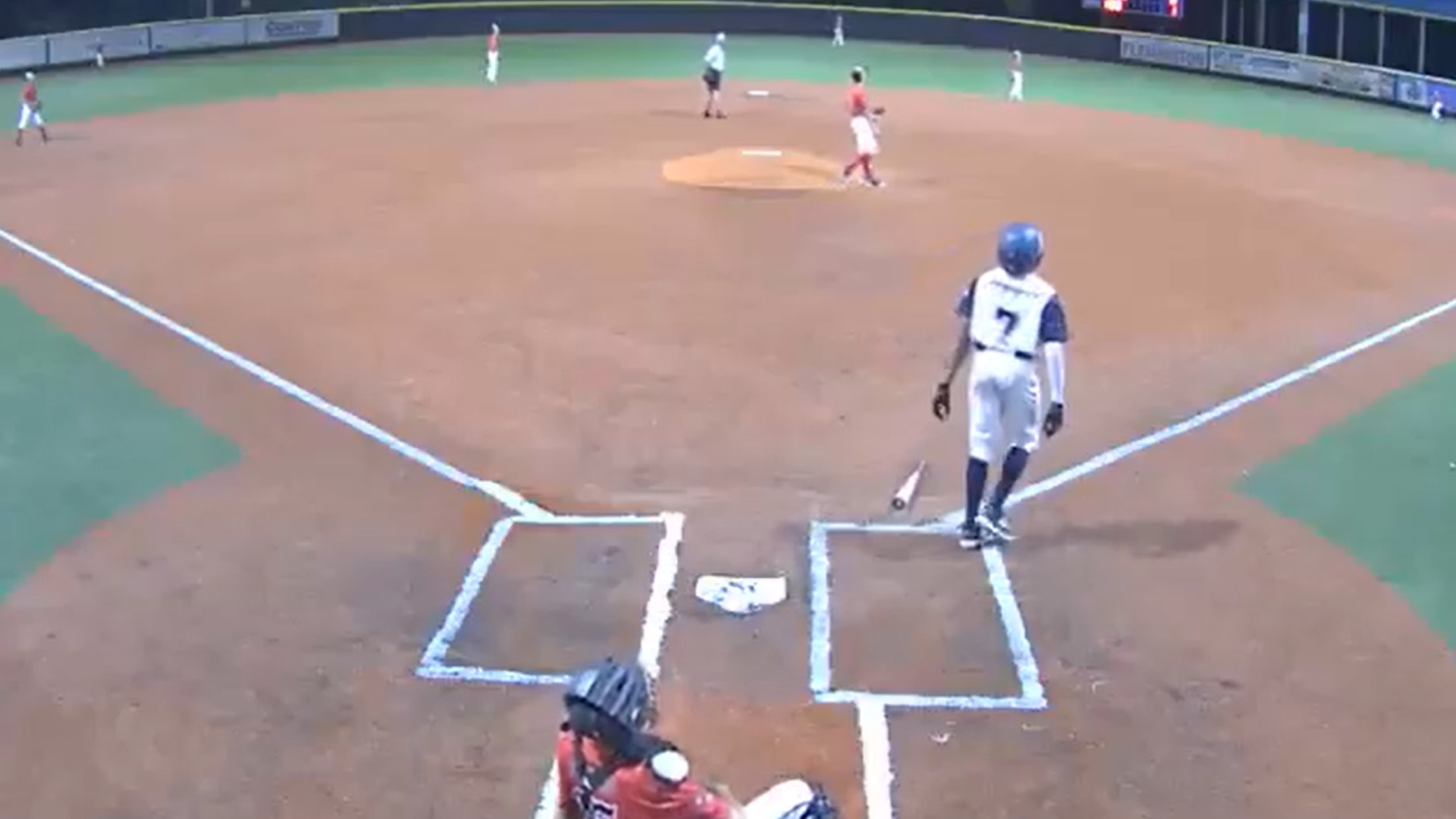 Few players have as much swagger on the field as Marcus Stroman. He pops and wiggles on the mound, and isn't afraid to show emotion after getting big outs.
Francona: 'Listening' key in name discussion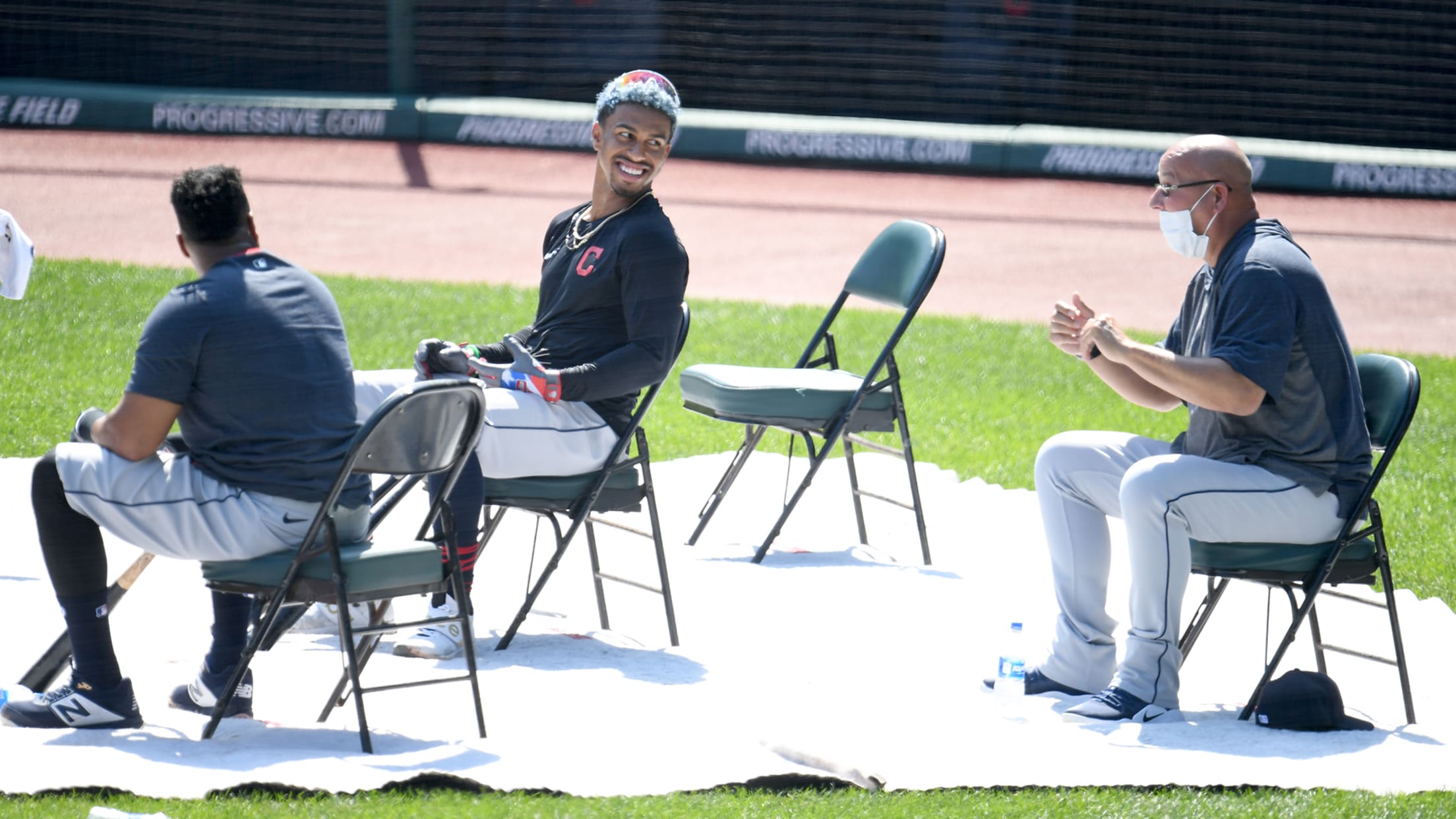 CLEVELAND -- In order to host a team meeting in an area large enough for players to social distance, the Indians will be taking over the Home Plate Club at Progressive Field over the next few days to have a few conversations, including a discussion about race and diversity issues.
Negro Leagues centennial celebrated Aug. 16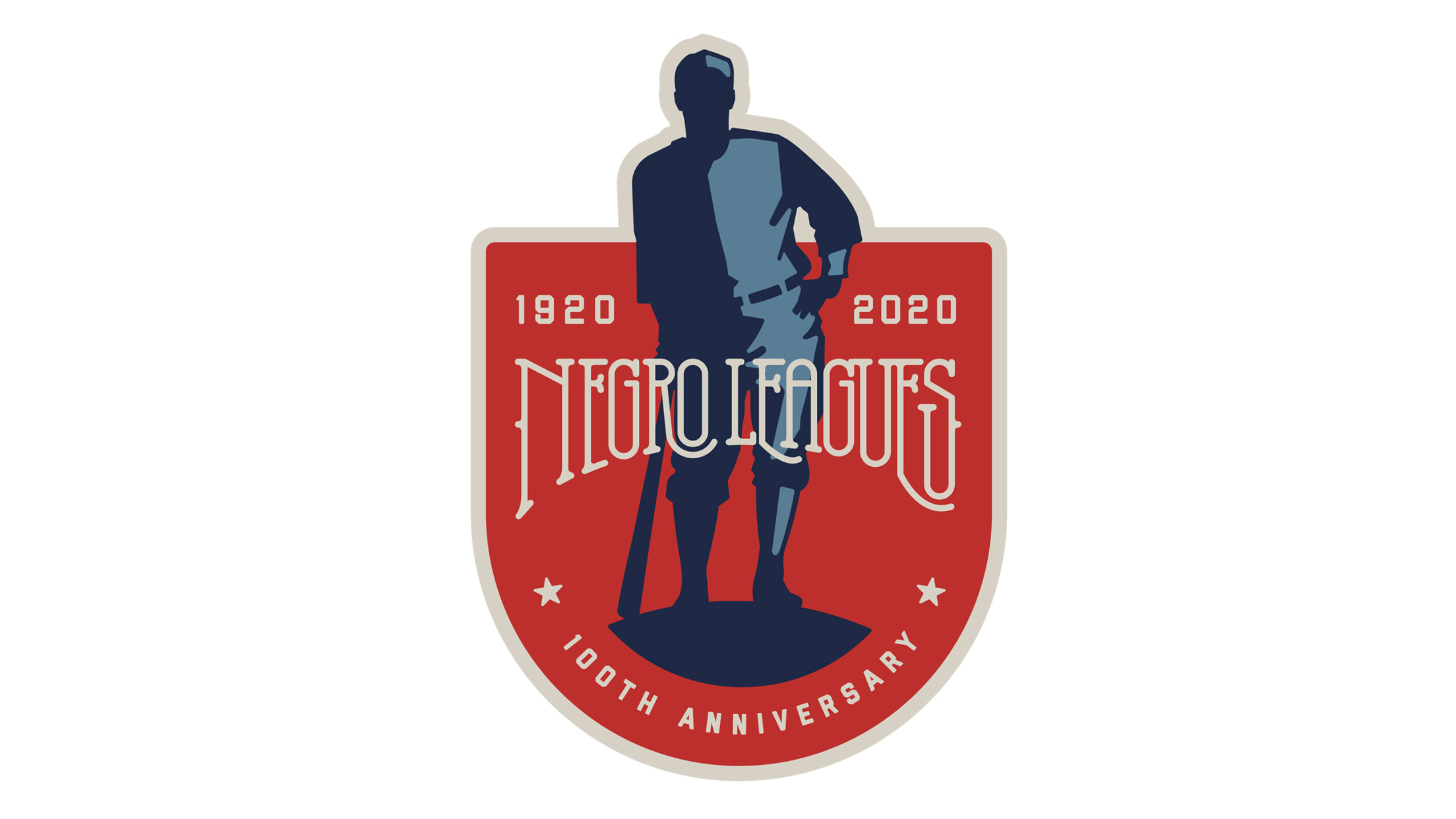 NEW YORK -- Major League clubs will celebrate the centennial of the founding of the Negro National League on Aug. 16, with all players, managers, coaches and umpires wearing a Negro Leagues 100th anniversary logo during all games. The logo, which was created by the Negro Leagues Baseball Museum, also