Braves overcome adversity, dominate WS G1
Atlanta comes out swinging vs. Astros' Valdez; 'pen covers for injured Morton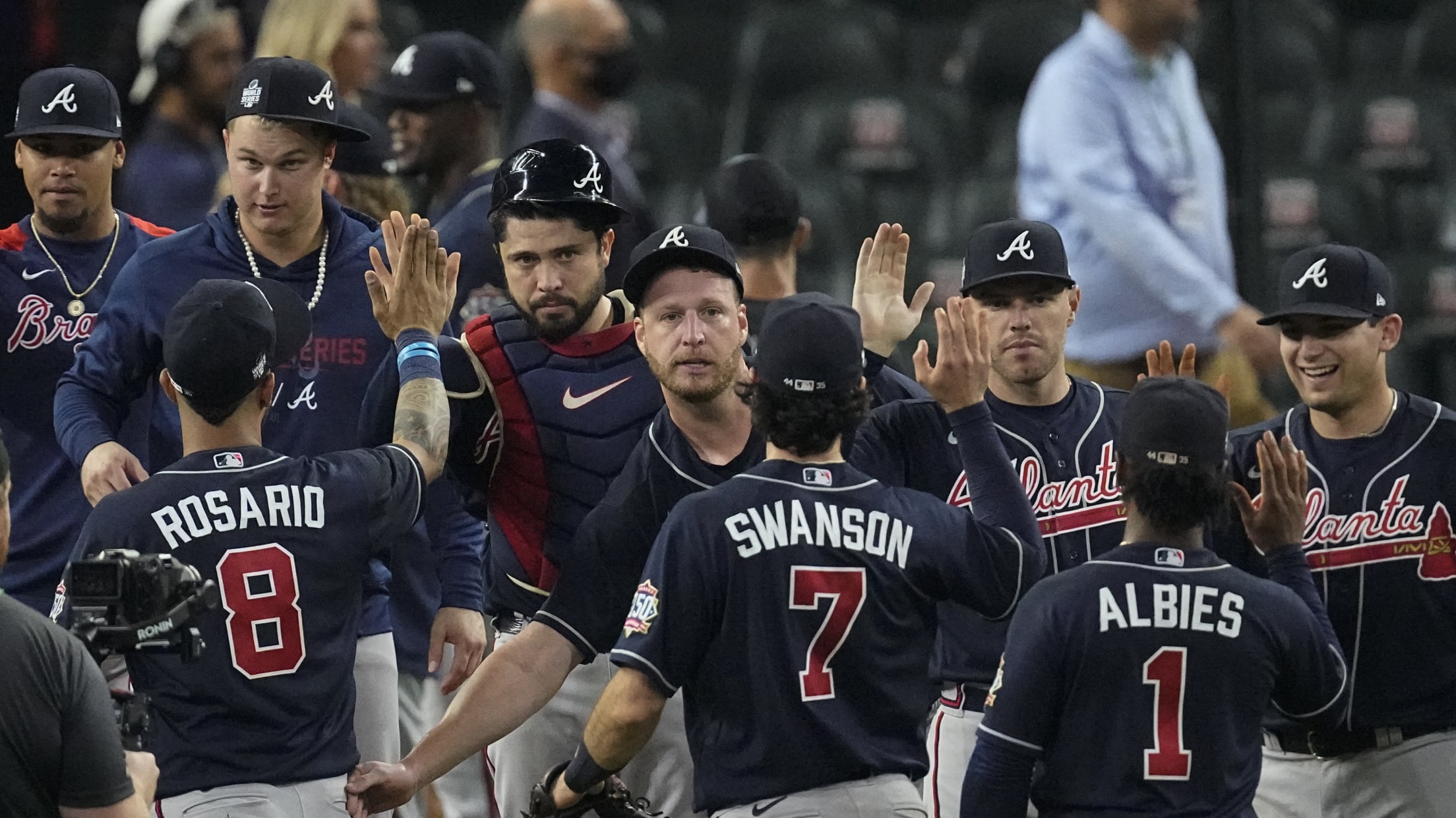 HOUSTON -- Reliable pliability is how the 88-win Braves reached this 2021 World Series. And it's the quality they summoned again against the Astros in a 6-2 victory in Game 1 on Tuesday night at Minute Maid Park that left both teams facing questions about what comes next. In keeping
Morton fractures fibula, out for World Series
Starter's toughness amazes Braves teammates: 'He sacrificed himself'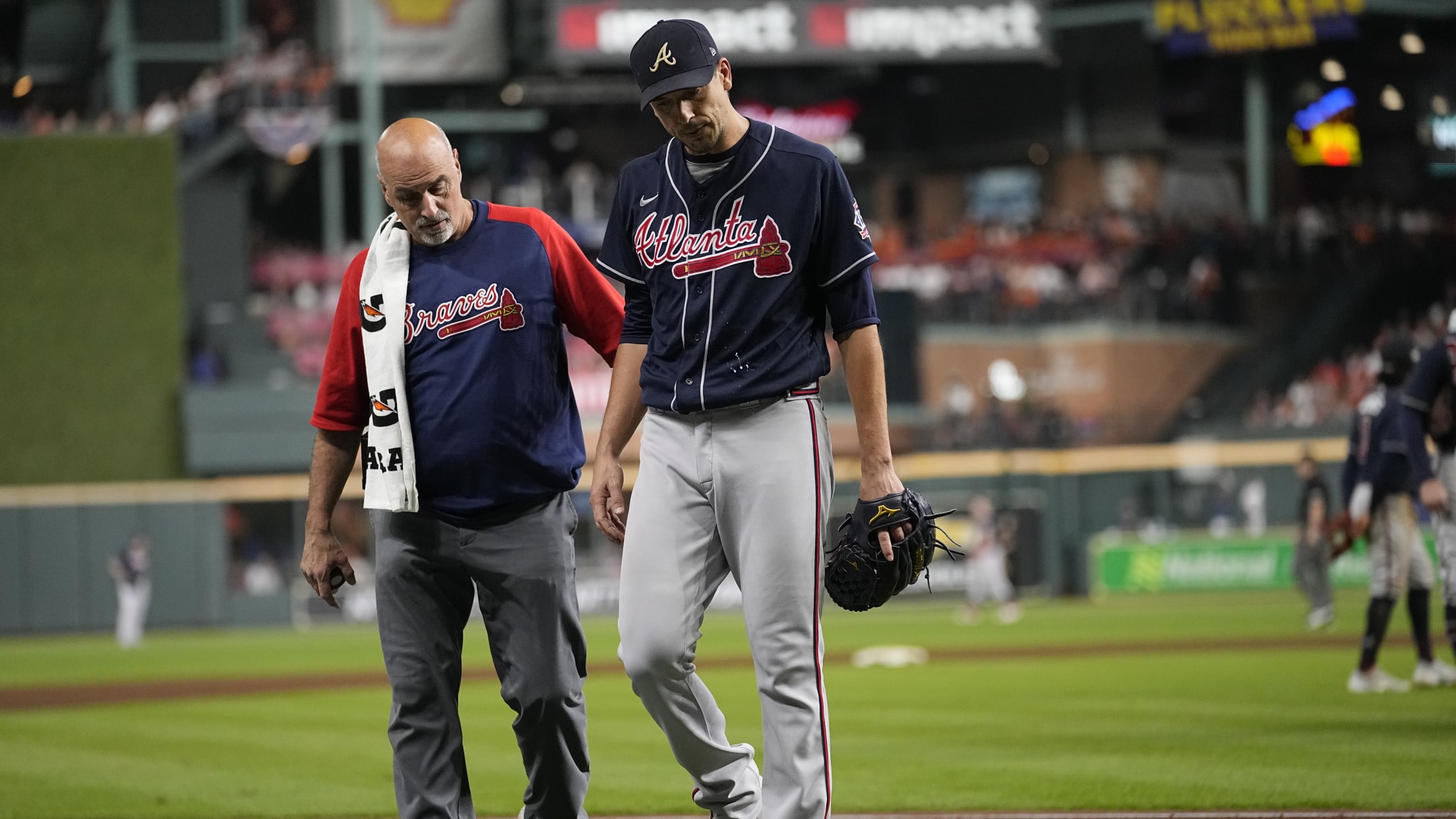 HOUSTON -- Charlie Morton proved in Game 1 of the World Series that he's everything his current Braves teammates and his former Astros teammates have been saying about him. They called him a postseason warrior. They described him as an all-time great teammate. It's all true. Now his season is
Deadline additions spark Braves to G1 win
Duvall, Soler, Rosario shine in World Series opener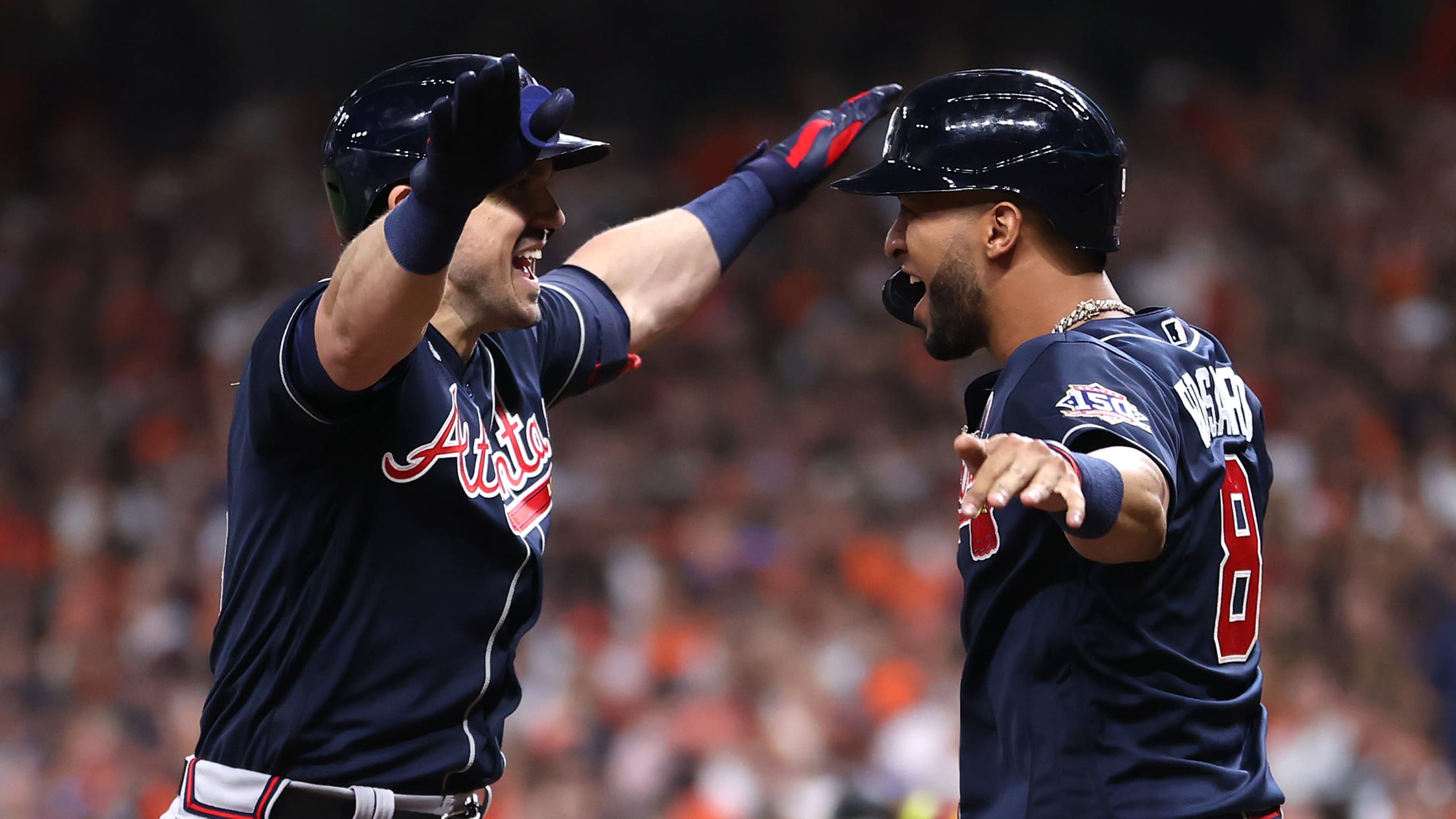 ATLANTA -- As the Braves find themselves three victories away from winning the World Series, there's reason to question how far they might have progressed had they not made those additional phone calls to land both Adam Duvall and Jorge Soler before the Trade Deadline. Soler provided an immediate spark
'Just got beat': Astros optimistic after G1 loss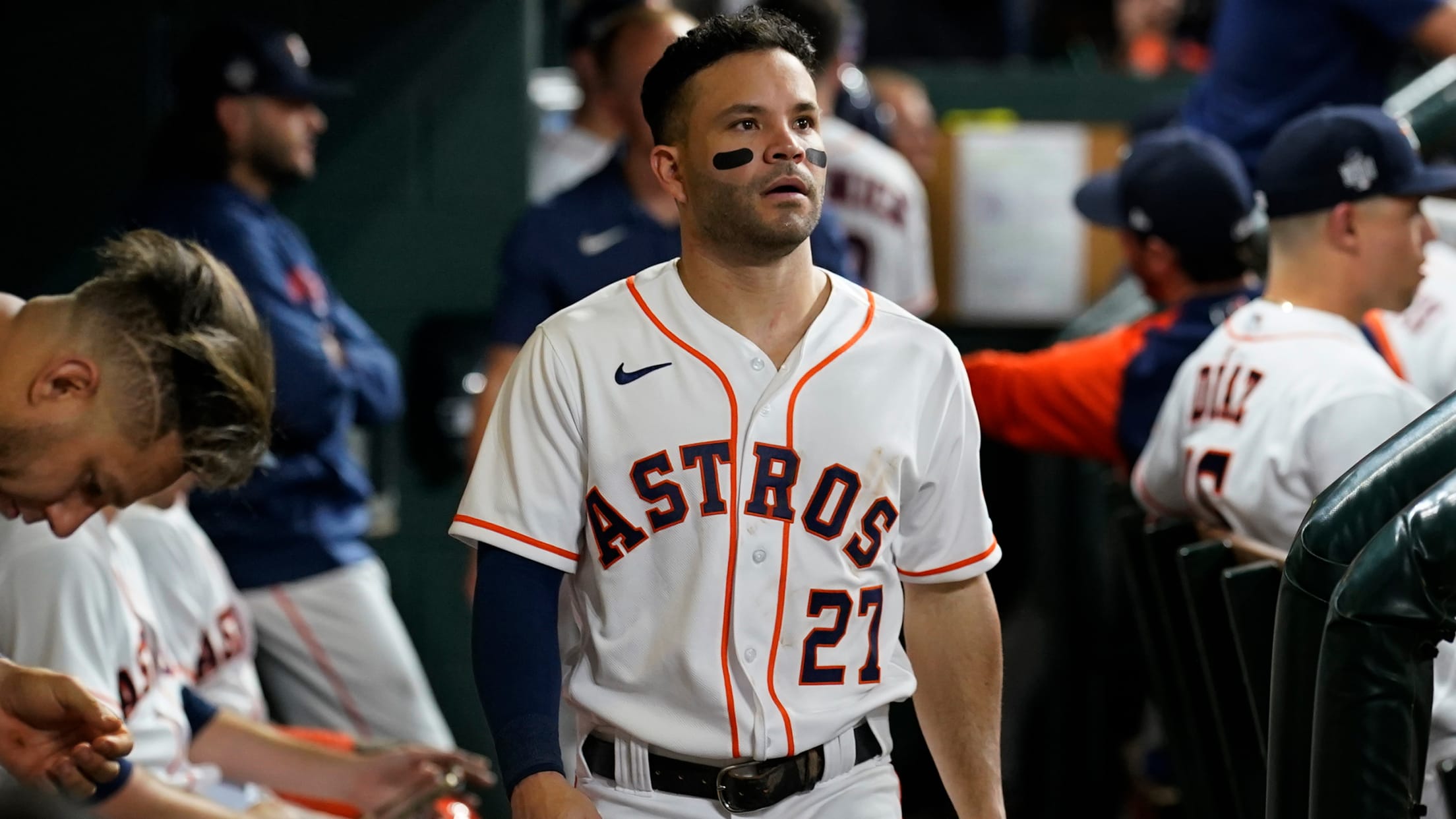 HOUSTON -- There are things buried in the Astros' 6-2 loss to the Braves in Game 1 of the World Series on Tuesday night at Minute Maid Park that give manager Dusty Baker reasons to believe the sun will indeed come up Wednesday. The Astros certainly didn't play their best
Ohtani wins Historic Achievement Award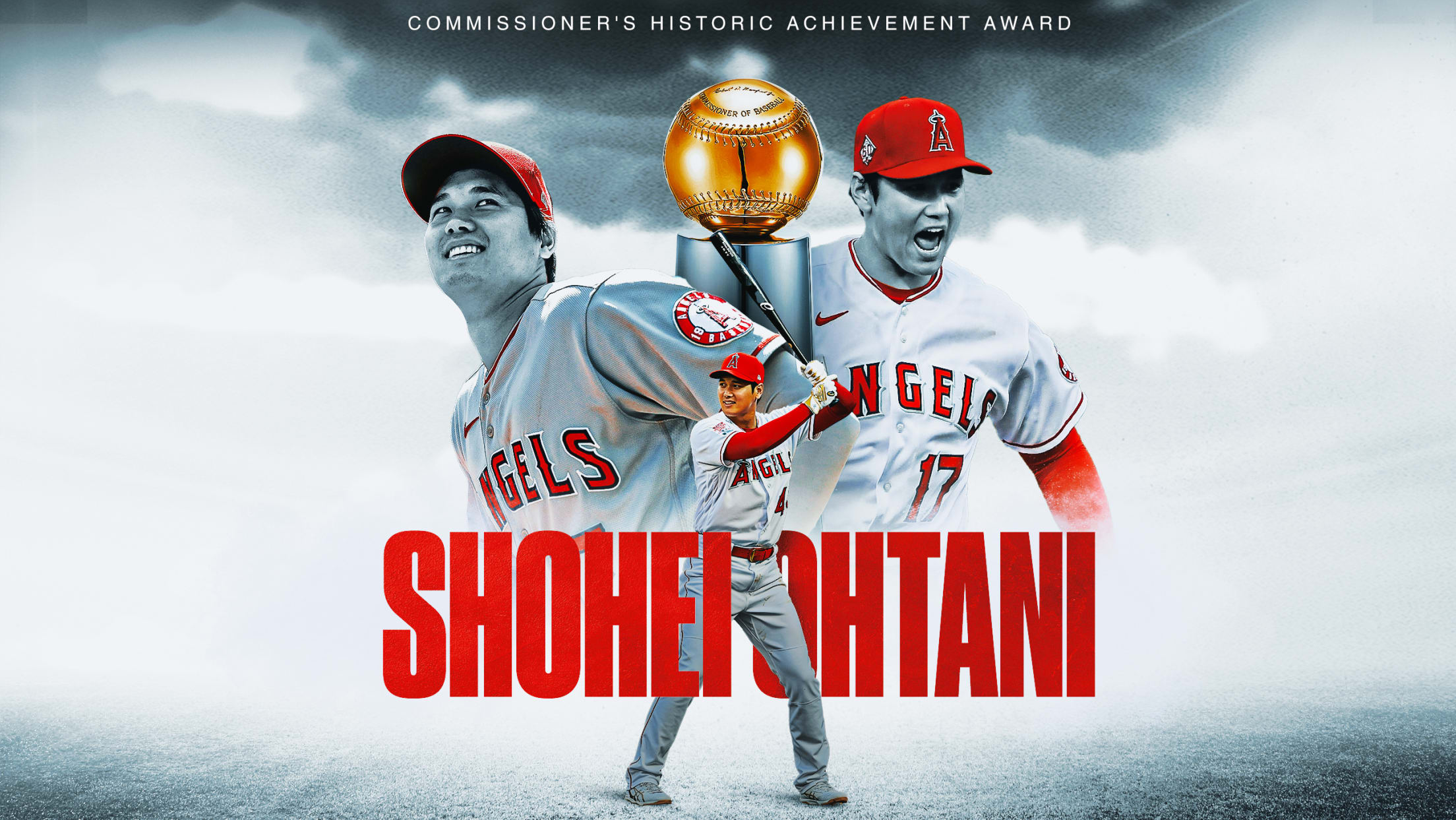 HOUSTON -- It will be another couple weeks until we find out if Shohei Ohtani wins the American League Most Valuable Player Award presented by the Baseball Writers' Association of America. But Ohtani's 2021 season was so extraordinary, so sensational, so unprecedented that Commissioner Rob Manfred has formally recognized it
America won free tacos! Claim yours Nov. 4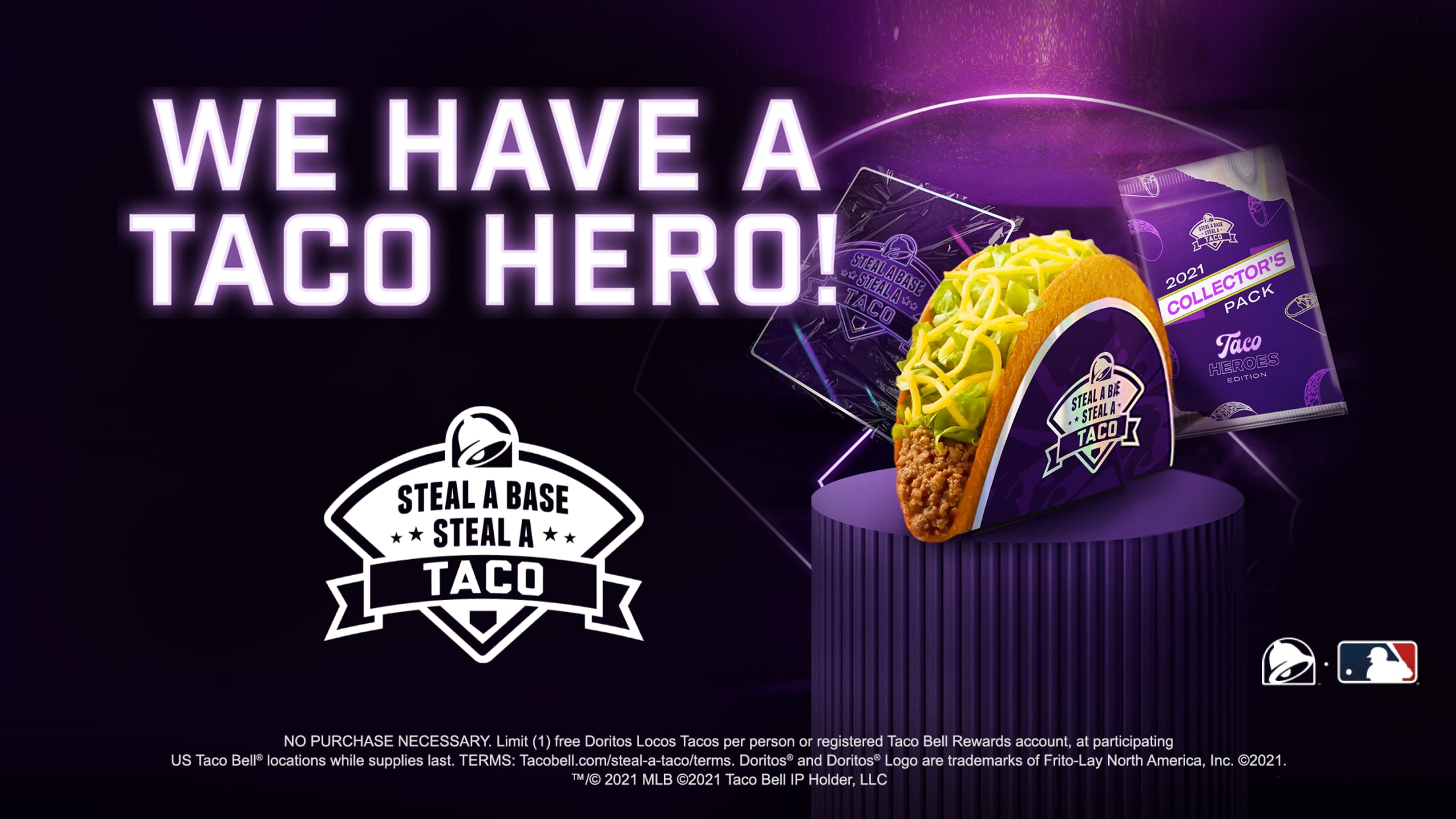 Taco Bell's "Steal a Base, Steal a Taco" promotion is back for the 2021 World Series, and it didn't take long for America to win free tacos courtesy of the Braves' Ozzie Albies, who stole second base in the first inning of Game 1.
Morton pitches through pain: 'That's Charlie'
Braves starter retires 3 batters after comebacker, exits with leg fracture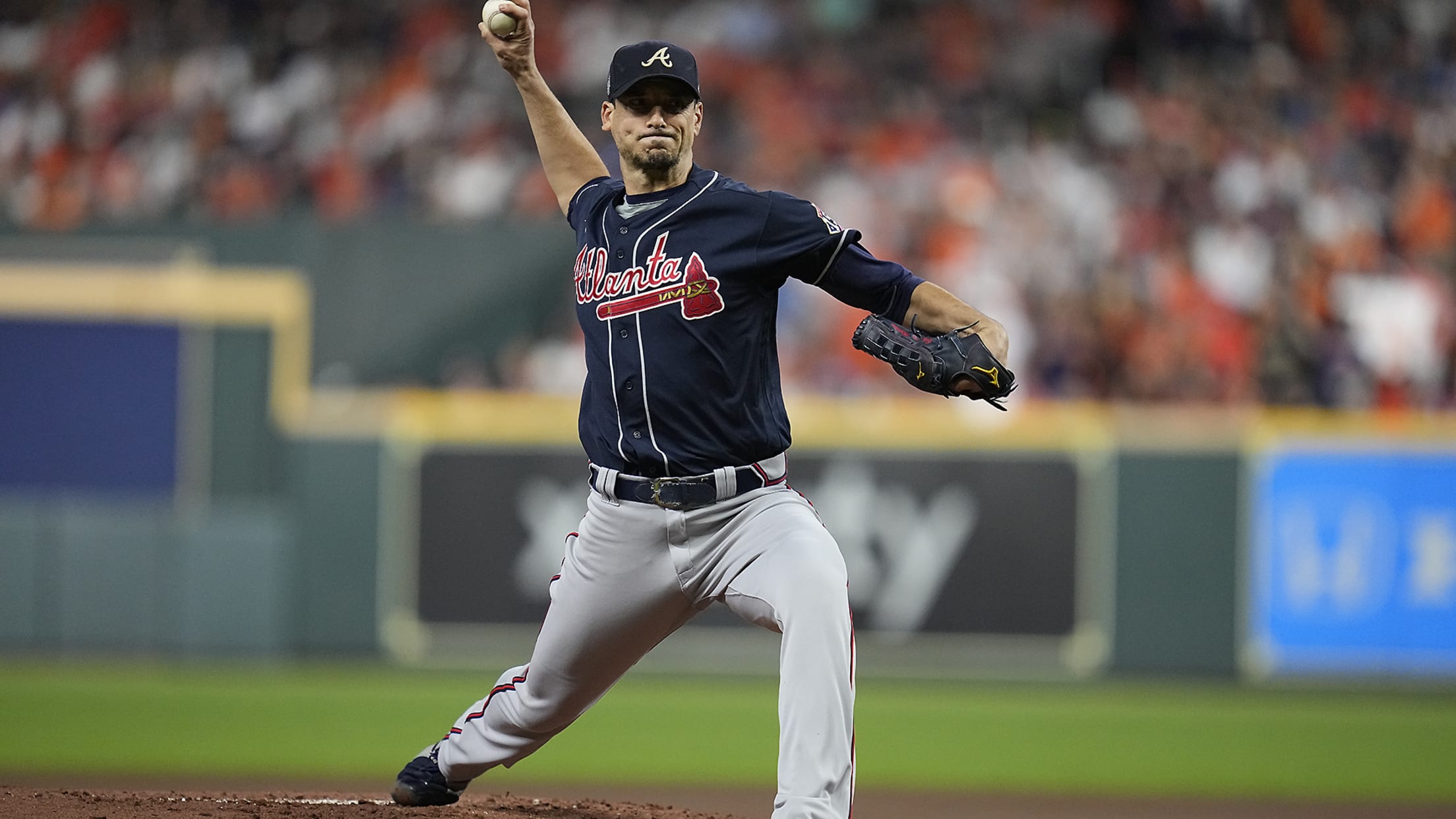 HOUSTON -- The first pitch after Charlie Morton's right leg was either fractured -- or on the way to being fractured -- was a sinker at 94.9 mph. His final pitch on a leg that now was most definitely fractured was a curveball that froze three-time American League batting champion
Atlanta 'pen ready to go: 'What you live for'
Four relievers handle 6 2/3 innings after Morton's early exit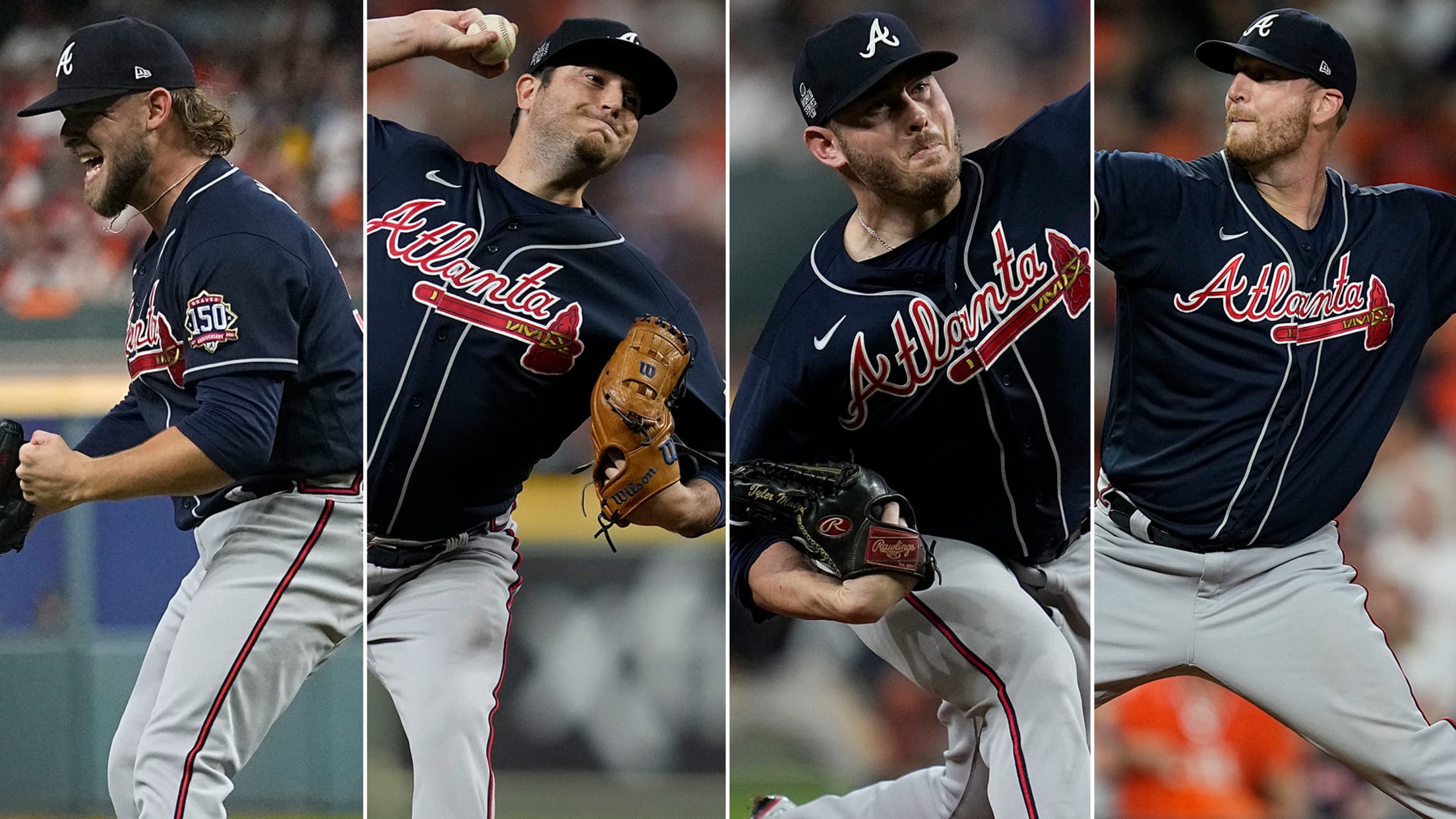 HOUSTON -- The season is over for veteran starter Charlie Morton, but the World Series continues without him. Now, for the Braves' bullpen and manager Brian Snitker, the real work begins. How the Braves' skipper handles his relievers' workload -- and how they respond to what he's asking of them
Valdez sees G1 go wrong, fast: 'It's a shocker'
Astros lefty allows historic leadoff HR, exits after 2-plus innings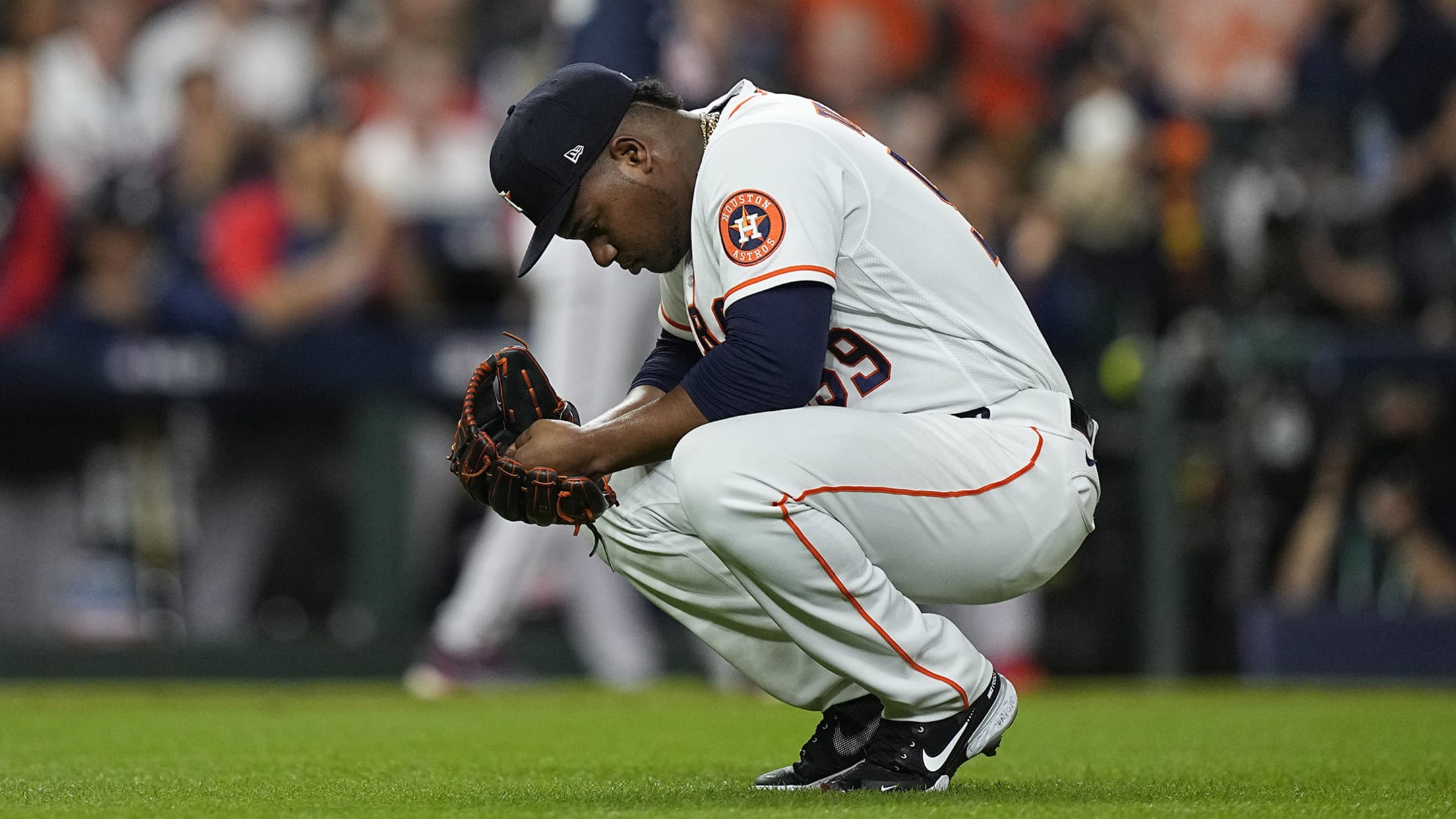 HOUSTON -- Not long after Framber Valdez took the mound to begin the 2021 World Series for the Astros, the Braves snatched the life out of a boisterous Minute Maid Park and its Game 1 starter in a way only an historic swing could do. On Valdez's third pitch of
World Series Game 2 FAQ (8 ET, FOX)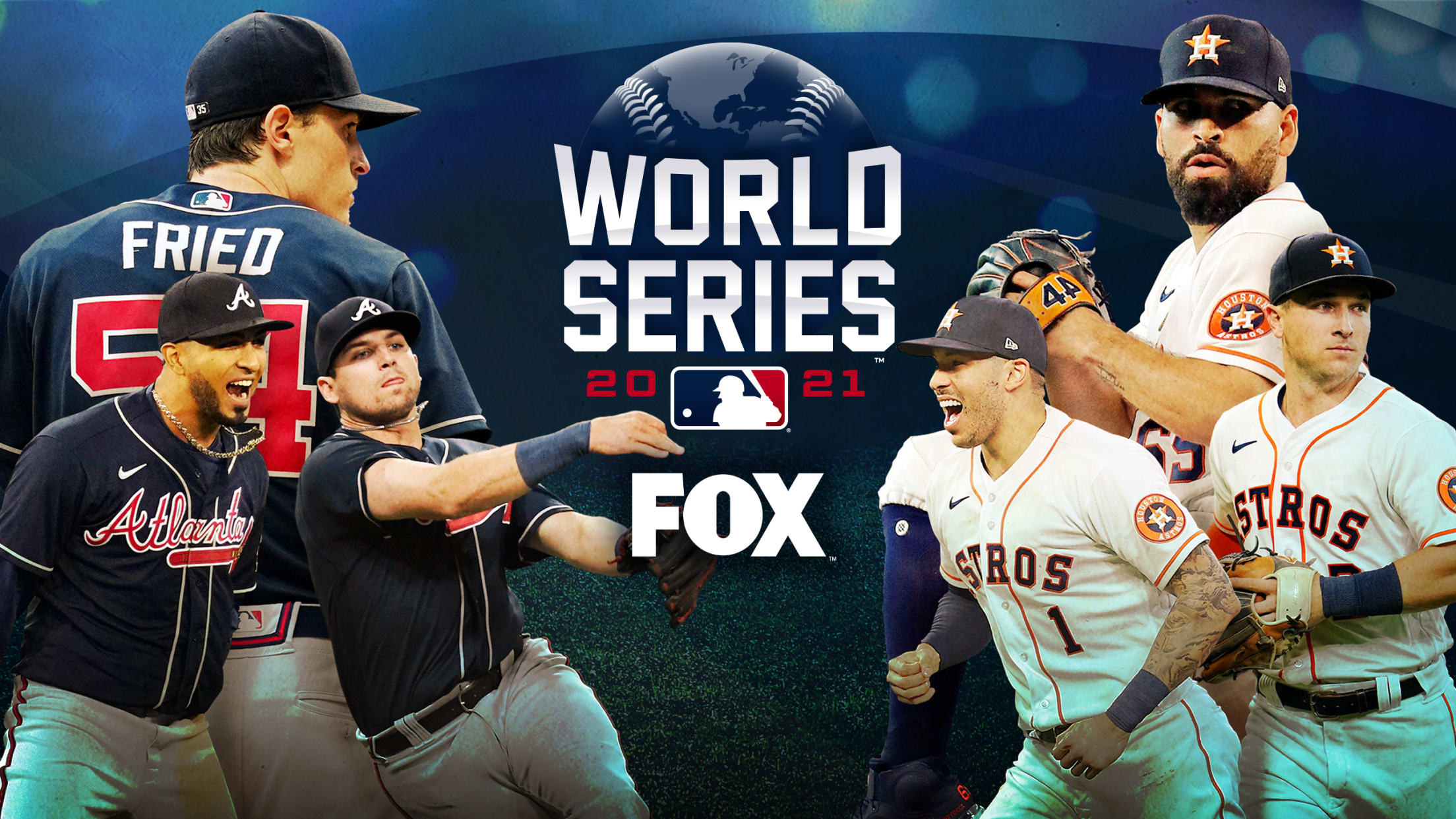 HOUSTON -- The Braves completely overpowered the Astros in Game 1 of the World Series on Tuesday night, and that's no easy thing to do. Now it's Houston that has the tall task of overcoming a 1-0 deficit in this best-of-seven. That might not sound like much, but only five
Complete 2021 MLB postseason schedule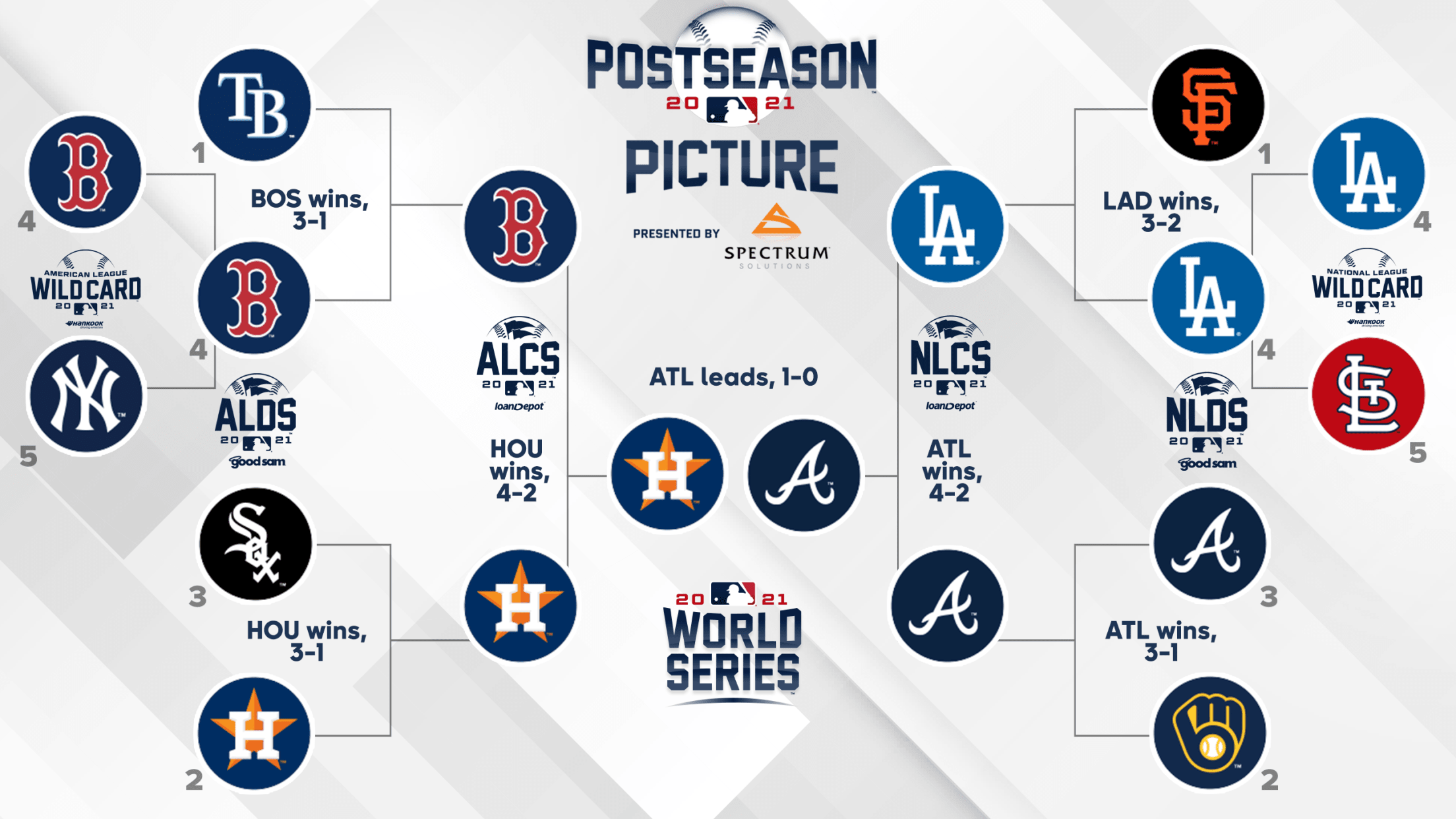 The 2021 MLB postseason began with the Red Sox and Dodgers winning the AL and NL Wild Card Games, respectively. In the League Championship Series, the Astros defeated the Red Sox in six games for the AL pennant and the Braves vanquished the Dodgers in six games in the NL.
Remember the 'David Freese Game'? We do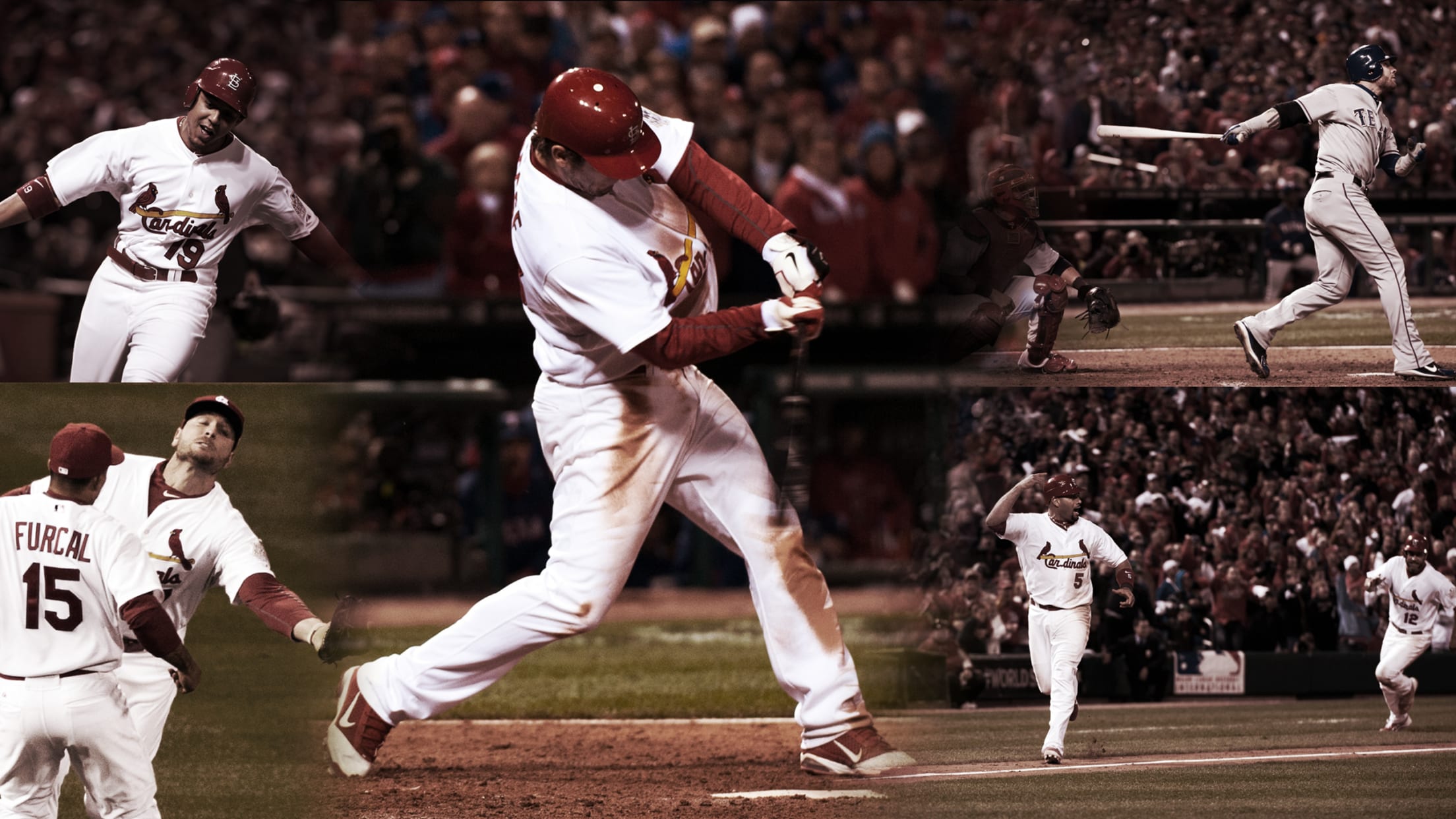 A version of this story was published in 2019.
The boy who caught (and lost) Maz's HR ball
It's like 'The Sandlot' come to life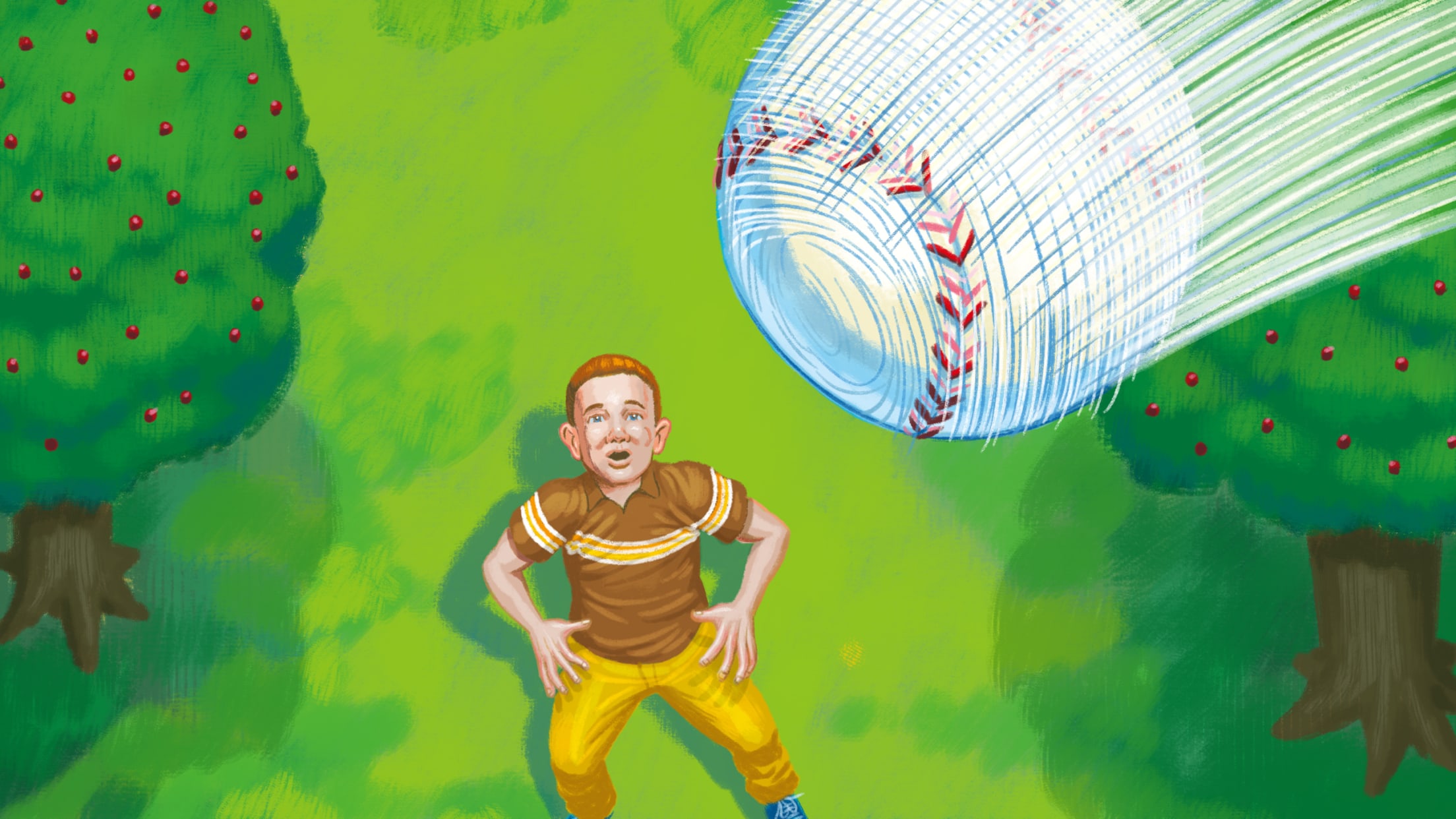 If you're a baseball fan, you've likely seen Bill Mazeroski's home run to win the 1960 World Series. It's replayed nearly every October and is just one of two (along with Toronto's Joe Carter in 1993) Fall Classic-ending walk-off blasts. Pirates fans were so delirious they nearly tore Forbes Field
Soler hits first true World Series leadoff HR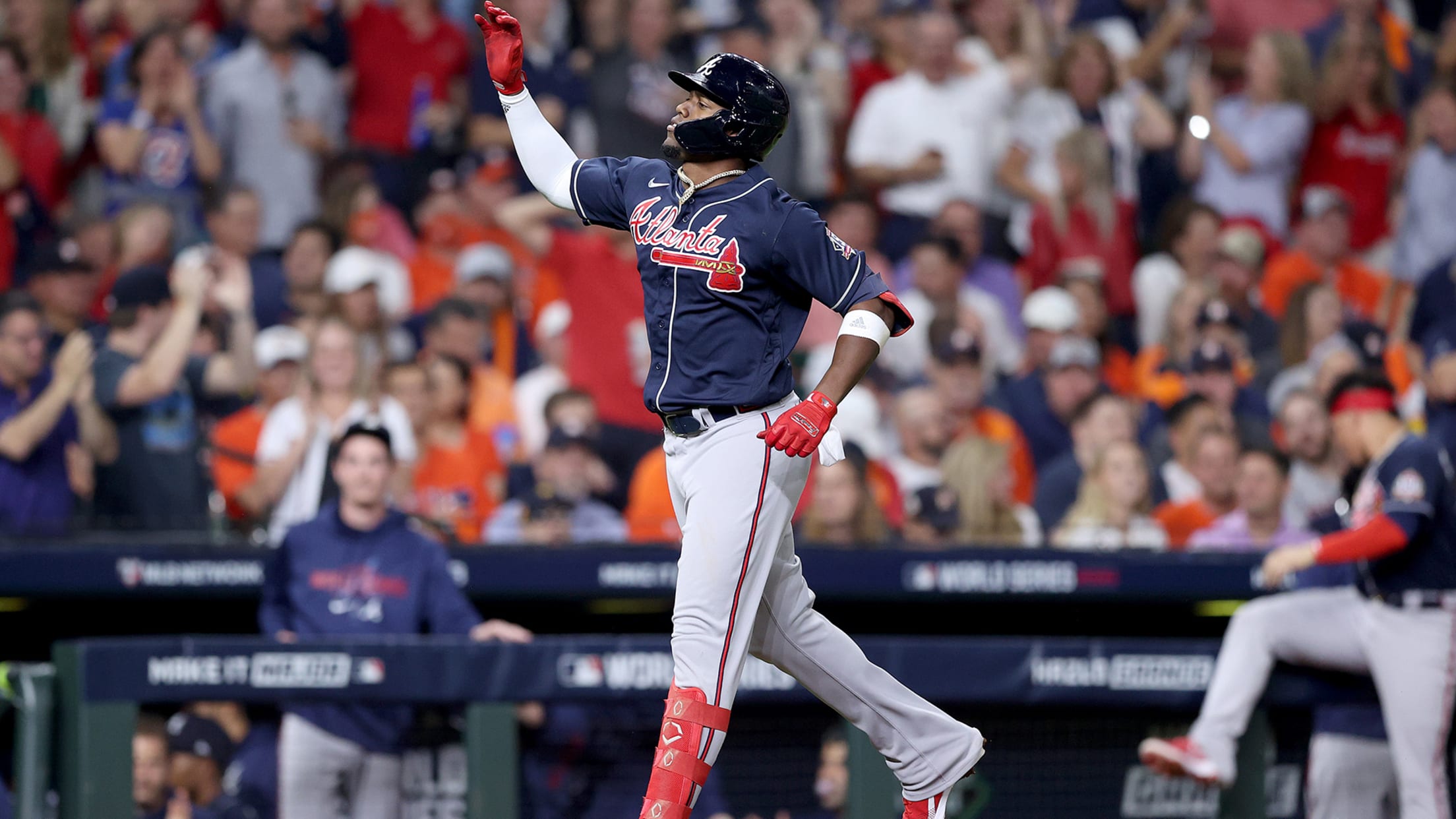 HOUSTON -- Jorge Soler wasted no time at all in announcing his return to the top of the Atlanta Braves' lineup. Soler, making his first start since returning from the COVID-19 injured list, smashed the third pitch of the World Series to the Crawford Boxes beyond the left-field wall at
Brett Phillips playing MLB WS correspondent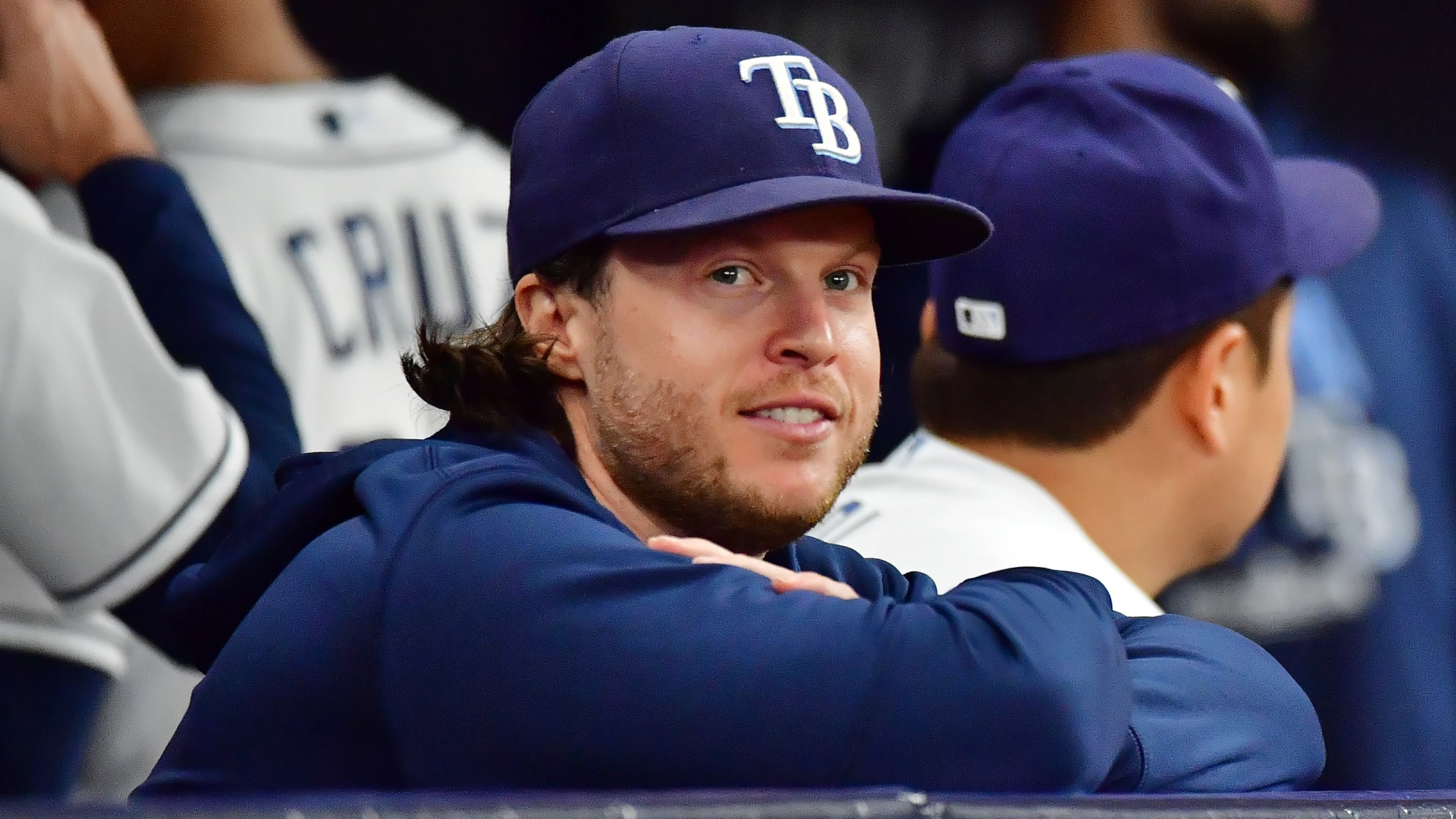 Rays outfielder Brett Phillips has earned himself quite a few monikers during his baseball career. Postseason hero.
Fried's focus on control as Braves' G2 starter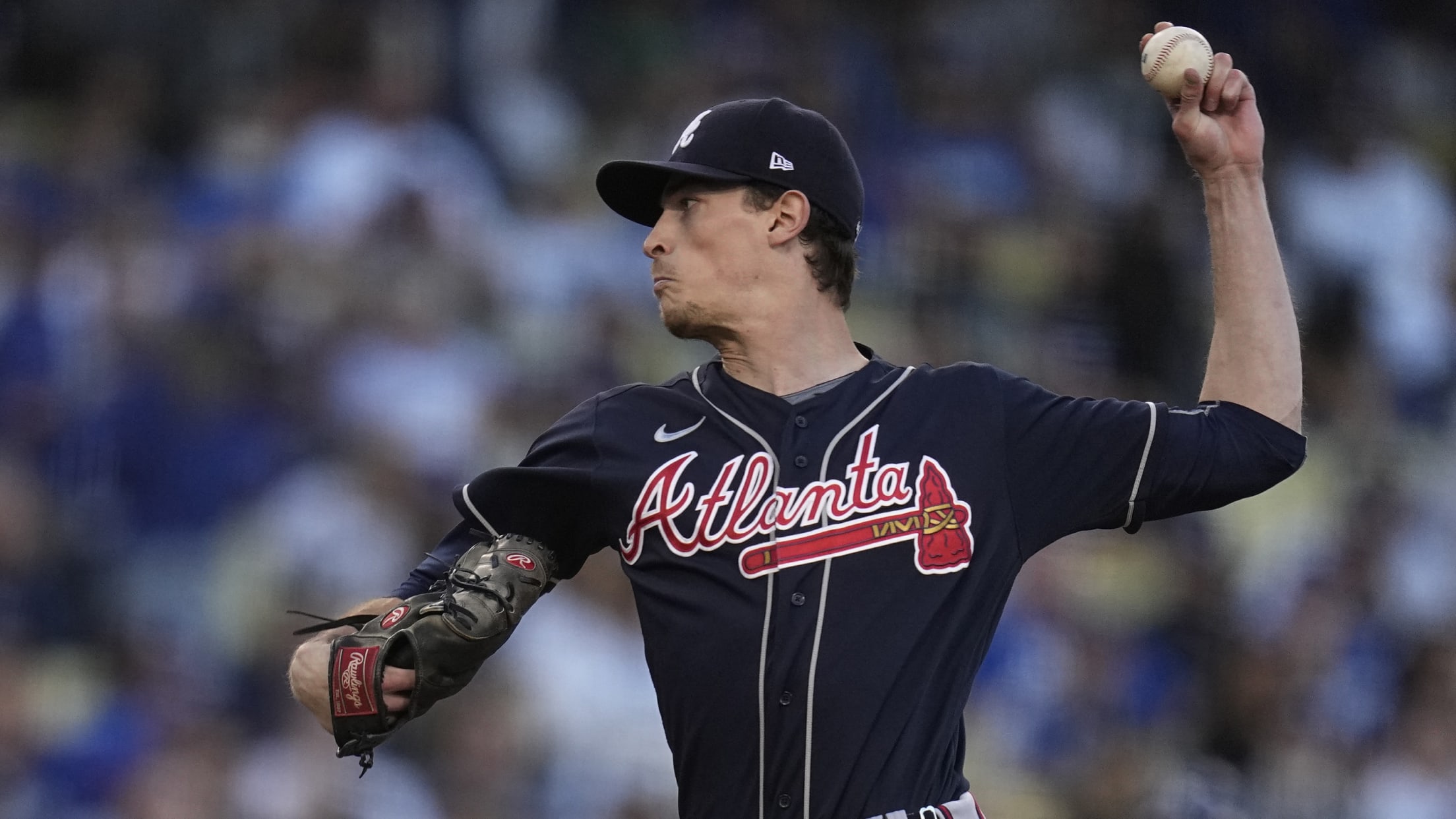 HOUSTON -- Max Fried will take the ball for the Braves in Game 2 of the World Series against the Astros on Wednesday at Minute Maid Park with his team leading the series and the chance to fulfill a childhood dream.
Urquidy looks to bounce back in G2 start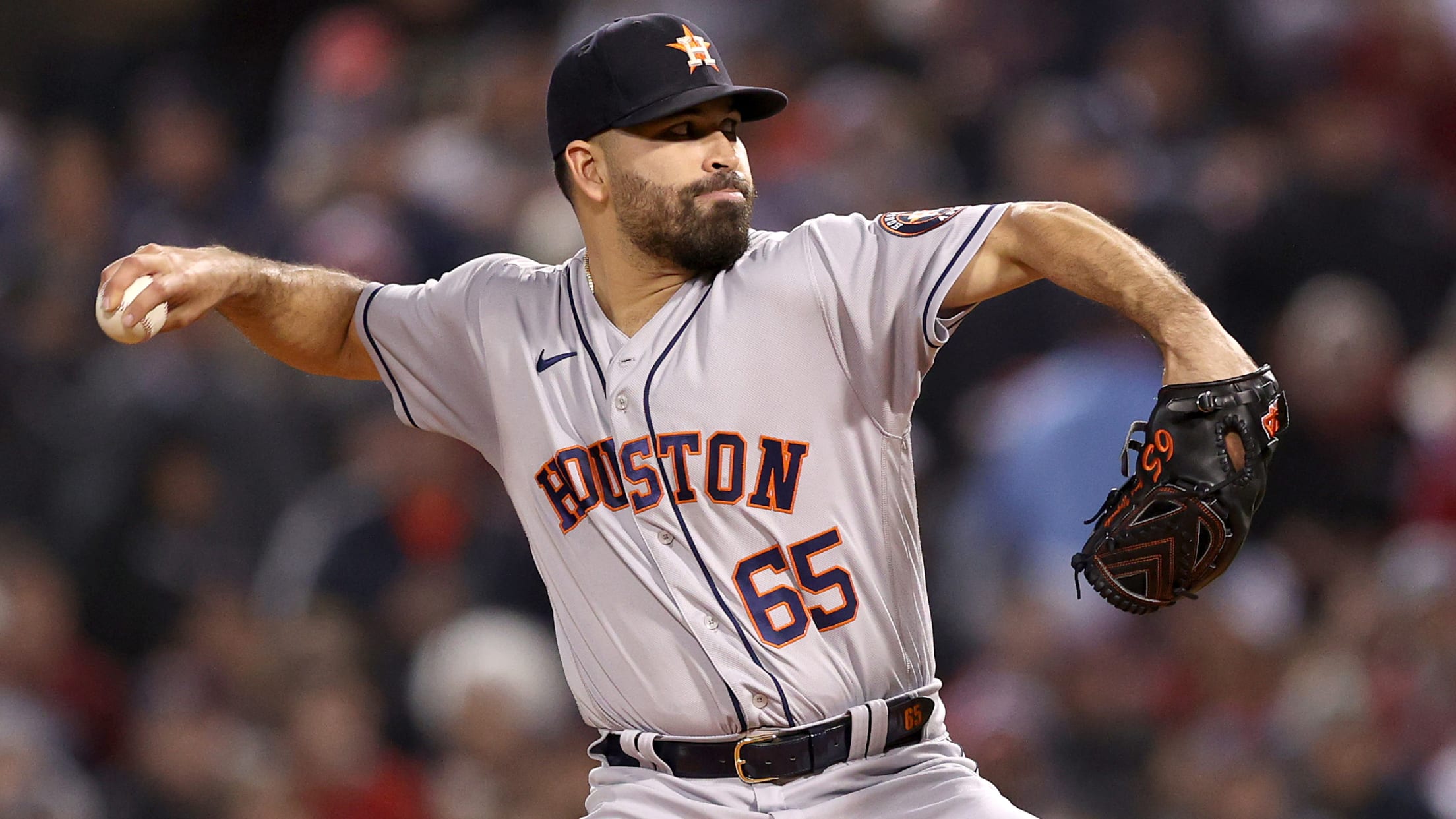 HOUSTON -- José Urquidy has been on this stage before and knows what it takes to win big games in big moments. After all, he's a "pretty cool customer as a pitcher," Astros manager Dusty Baker said, which is why Houston has no problem pegging Urquidy for Game 2 of
Watch every LIDOM game on MLB.TV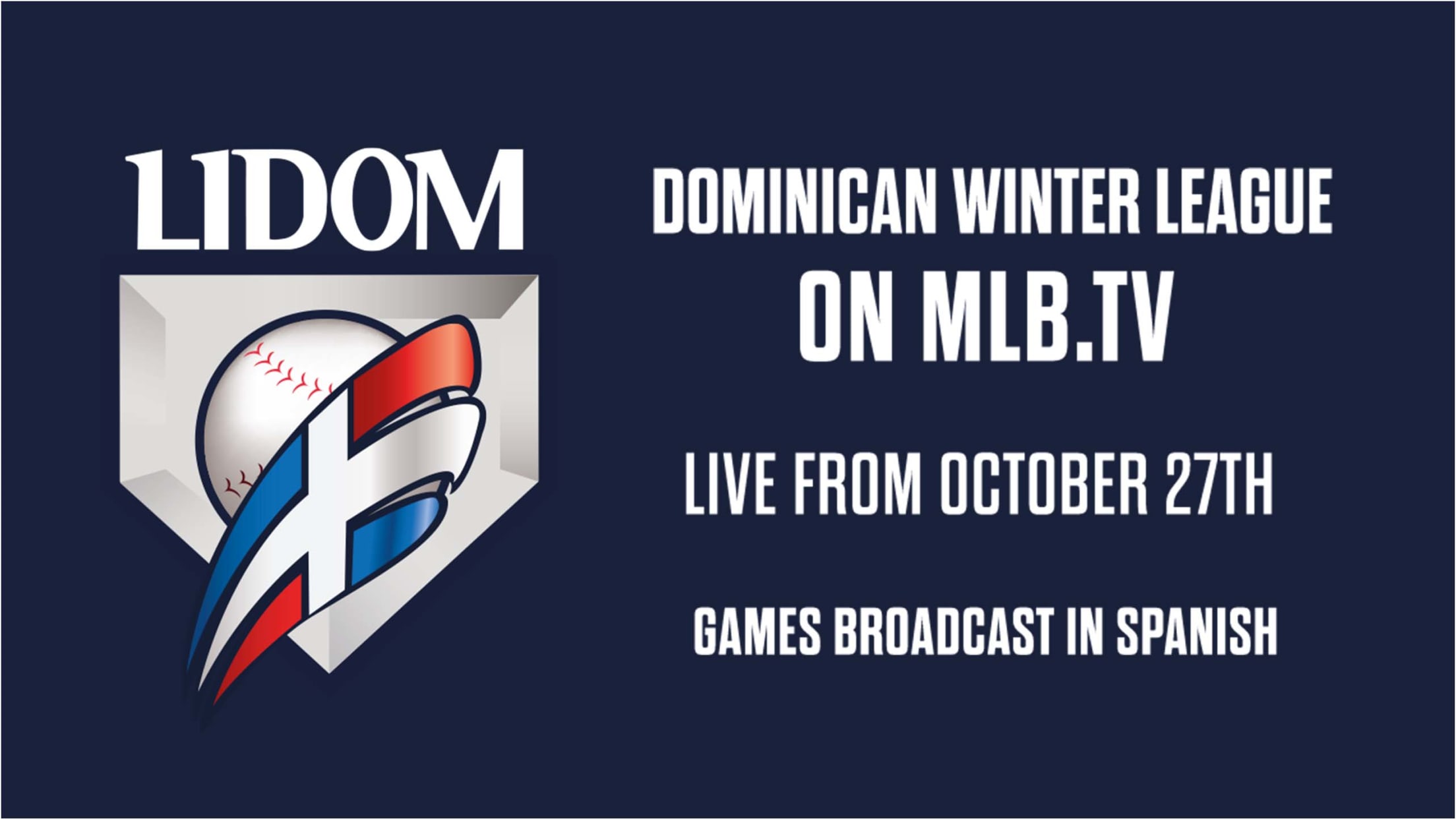 The World Series isn't the only baseball you can watch right now -- and there's going to be baseball to watch even when the Fall Classic is over. The Dominican Winter League is coming to MLB.TV, and fans can stream all the games live, with no blackout restrictions, starting Wednesday.
Joc could be 9th to accomplish rare WS feat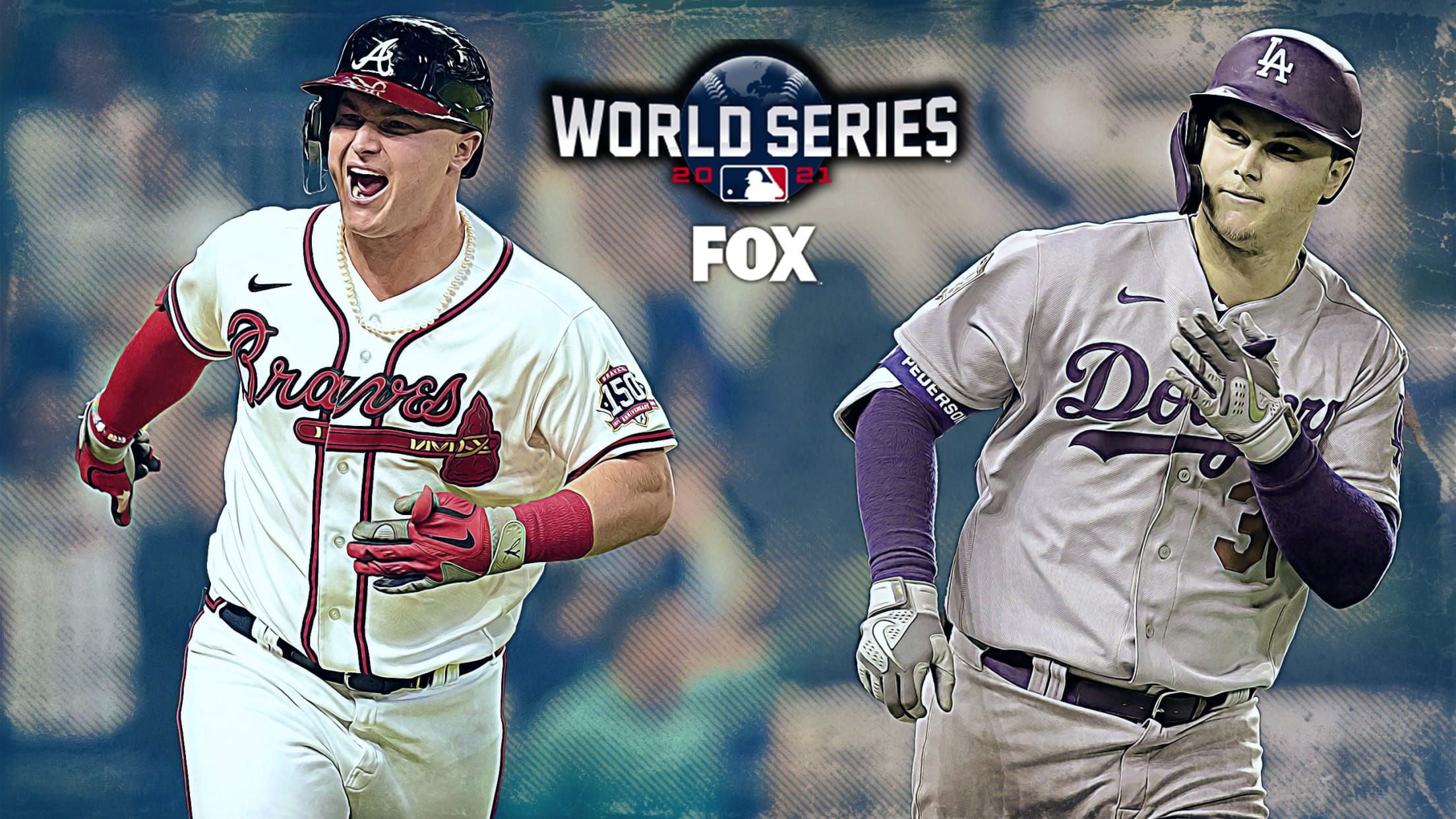 The term "Joctober" has been thrown around a lot this month, and with good reason. The Braves' Joc Pederson is slugging .586 this postseason and making his mark in more ways than one. First, there were the pinch-hit homers in Games 1 and 3 of the National League Division Series
Ozzie Guillen interviews for SD job (report)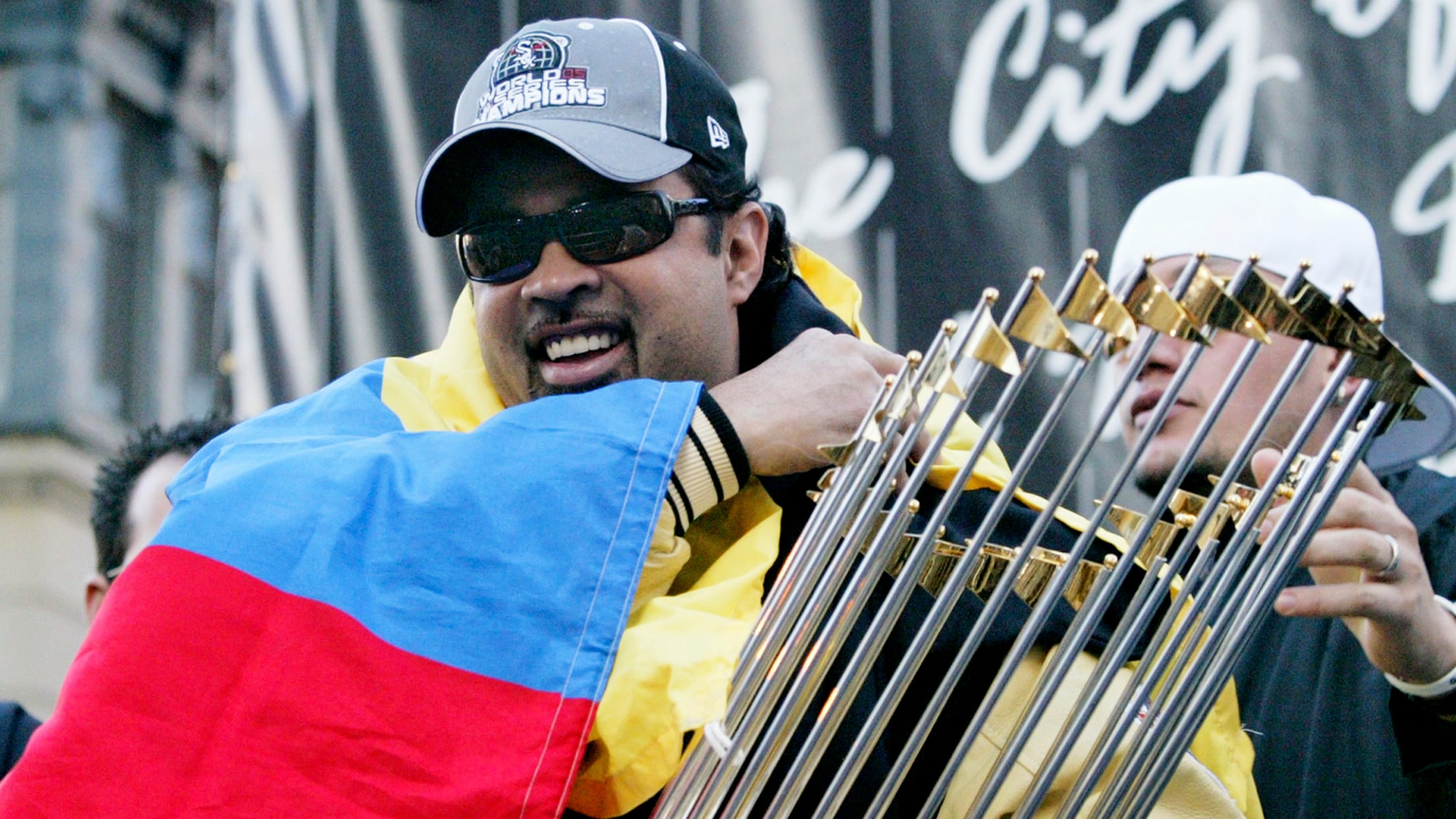 MLB.com is keeping track of all the latest news and rumors surrounding potential manager and general manager changes around the Majors. Here is a running list of the current job openings: Manager: Mets, Padres GM/president of baseball operations: Mets (president of baseball operations)
Rookie Garcia gets Game 3 start for Astros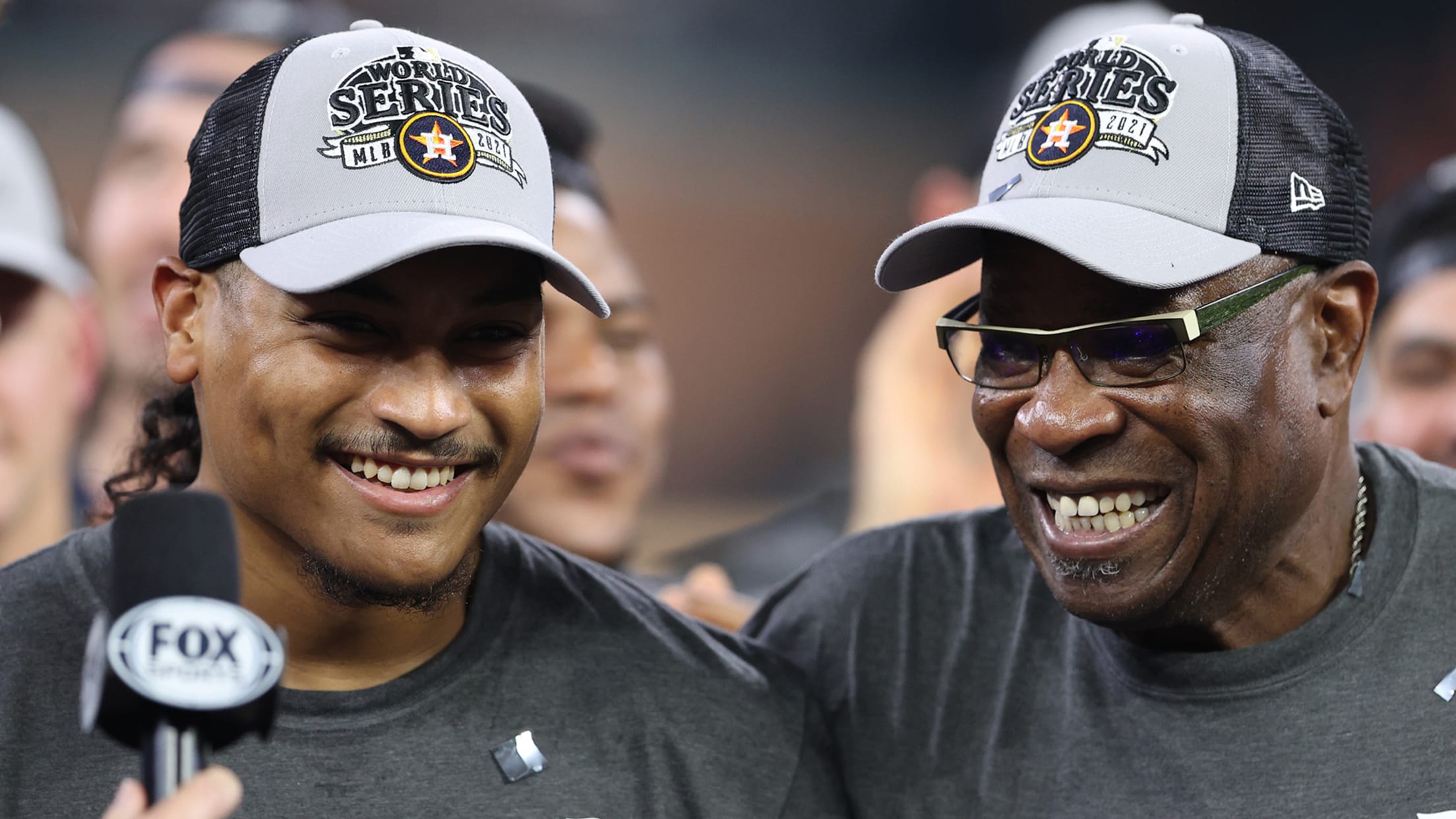 Astros right-hander Luis Garcia will be on the hill when the World Series shifts to Atlanta for Game 3 on Friday, manager Dusty Baker announced on Tuesday.
Tuesday's top AFL prospect performers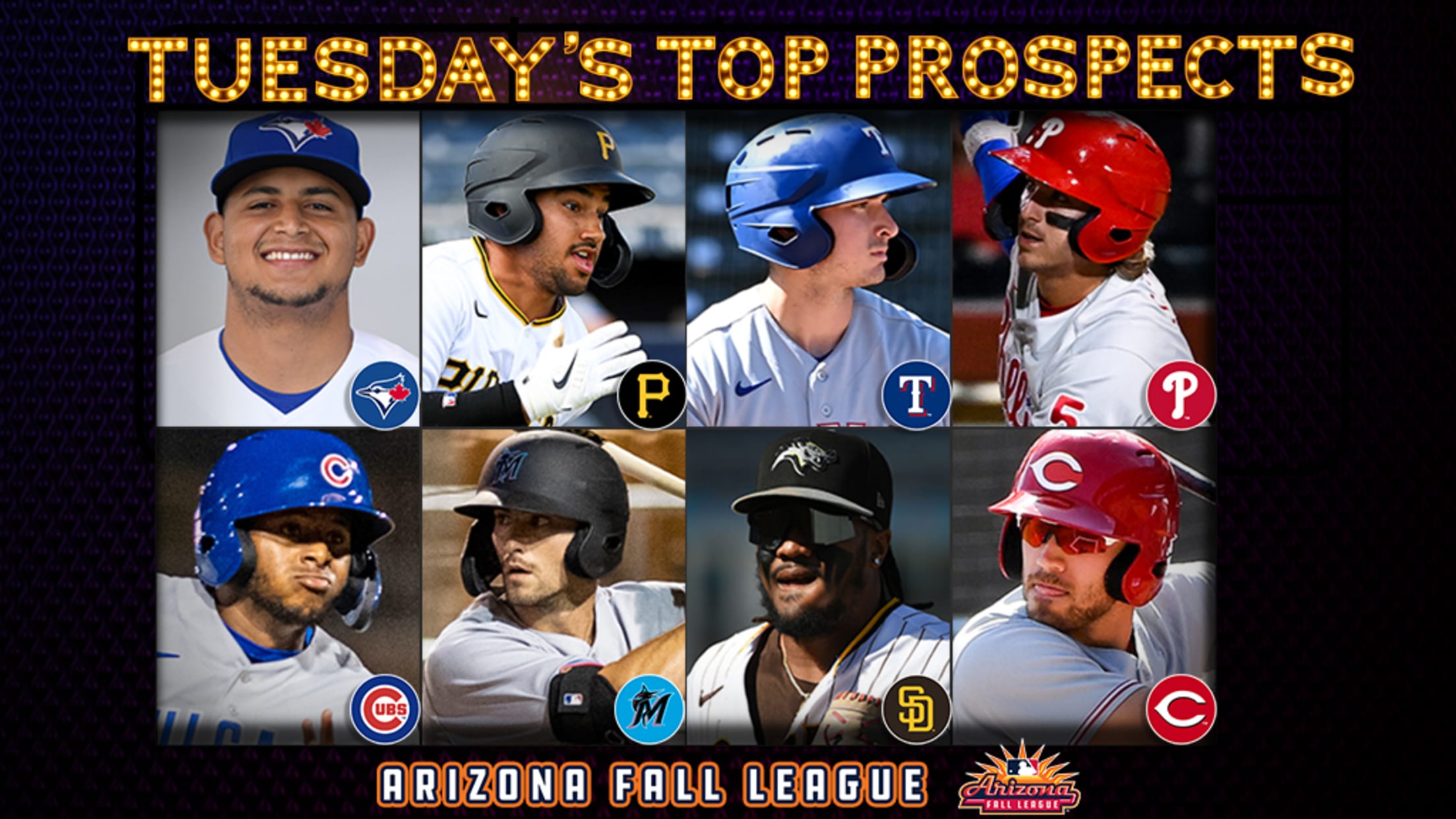 Here's a look at Tuesday's top performers in the Arizona Fall League from each team's Top 30 Prospects list.
Experts pick World Series winner, MVP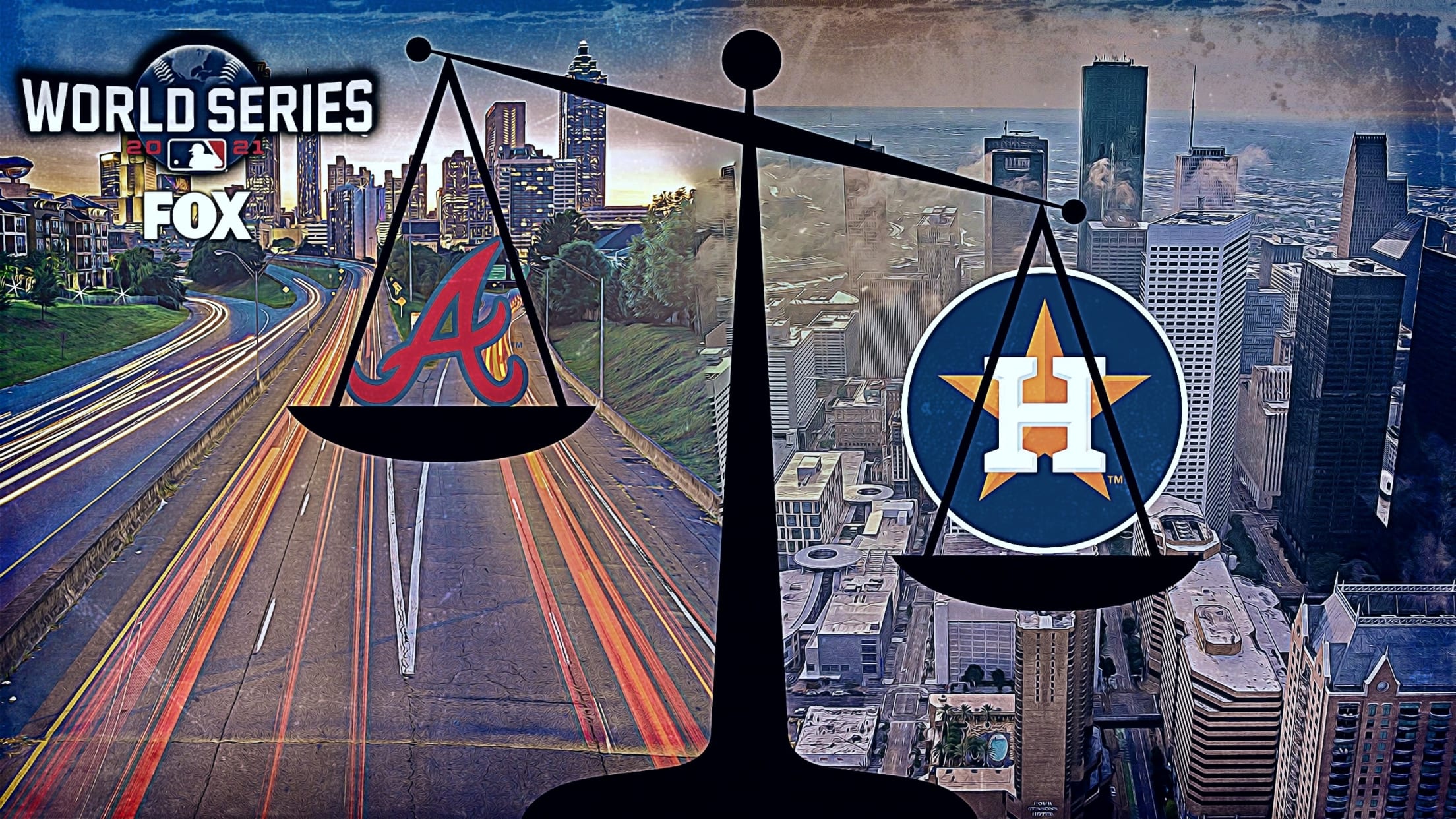 The Astros and Braves are about to face off in the World Series. Here's what the experts have to say. The 2021 Fall Classic starts Tuesday at Minute Maid Park in Houston. To reach the World Series, the American League West champion Astros (95-67) defeated the White Sox and Red
Marwin added to WS roster; Meyers off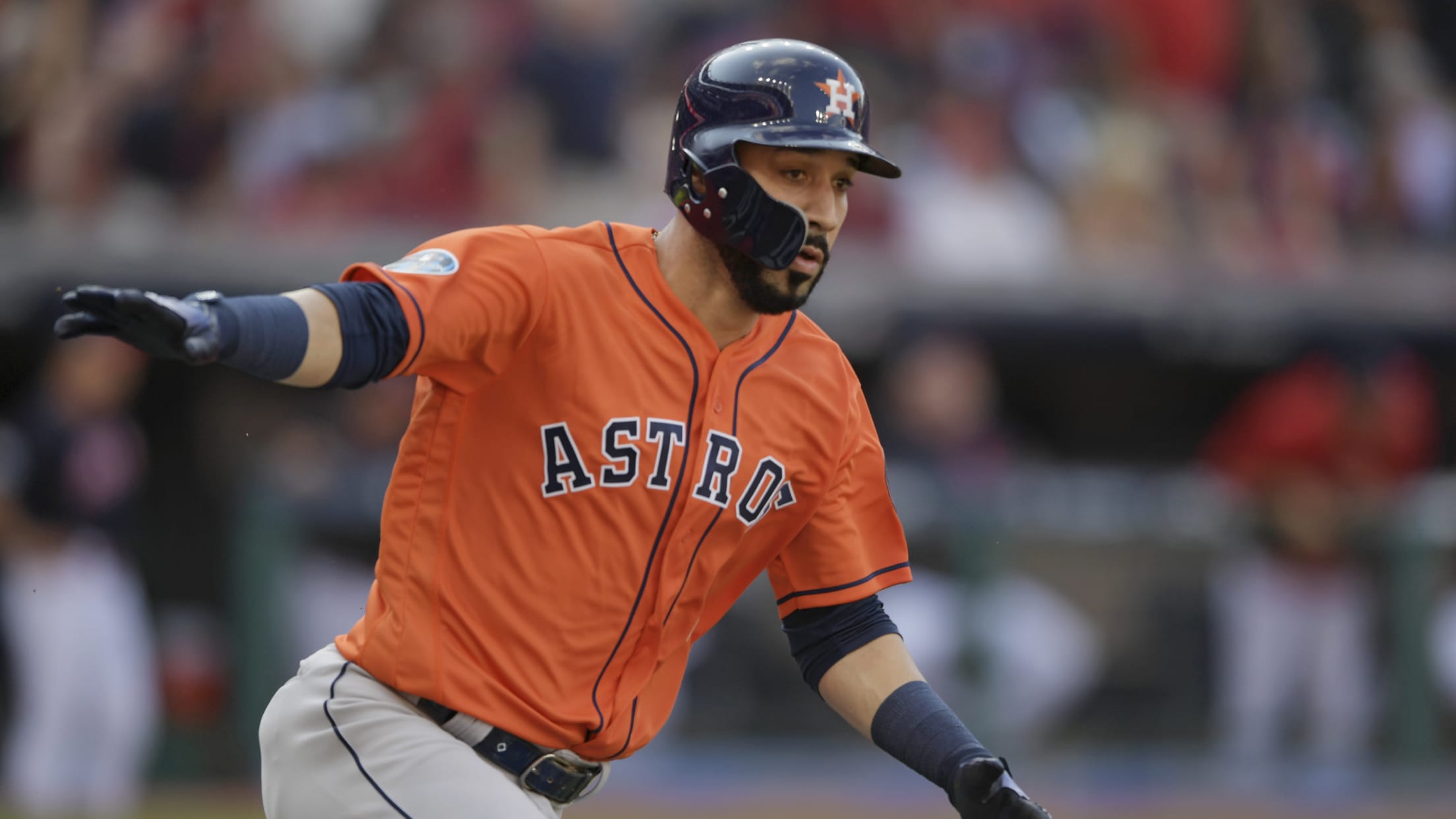 HOUSTON -- Marwin Gonzalez, who hit perhaps the biggest home run in Astros history in Game 2 of the 2017 World Series at Dodger Stadium, was added to Houston's World Series roster ahead of Game 1 against the Braves on Tuesday at Minute Maid Park. Gonzalez, who wasn't on the
With Wright & Gore in, Braves set WS roster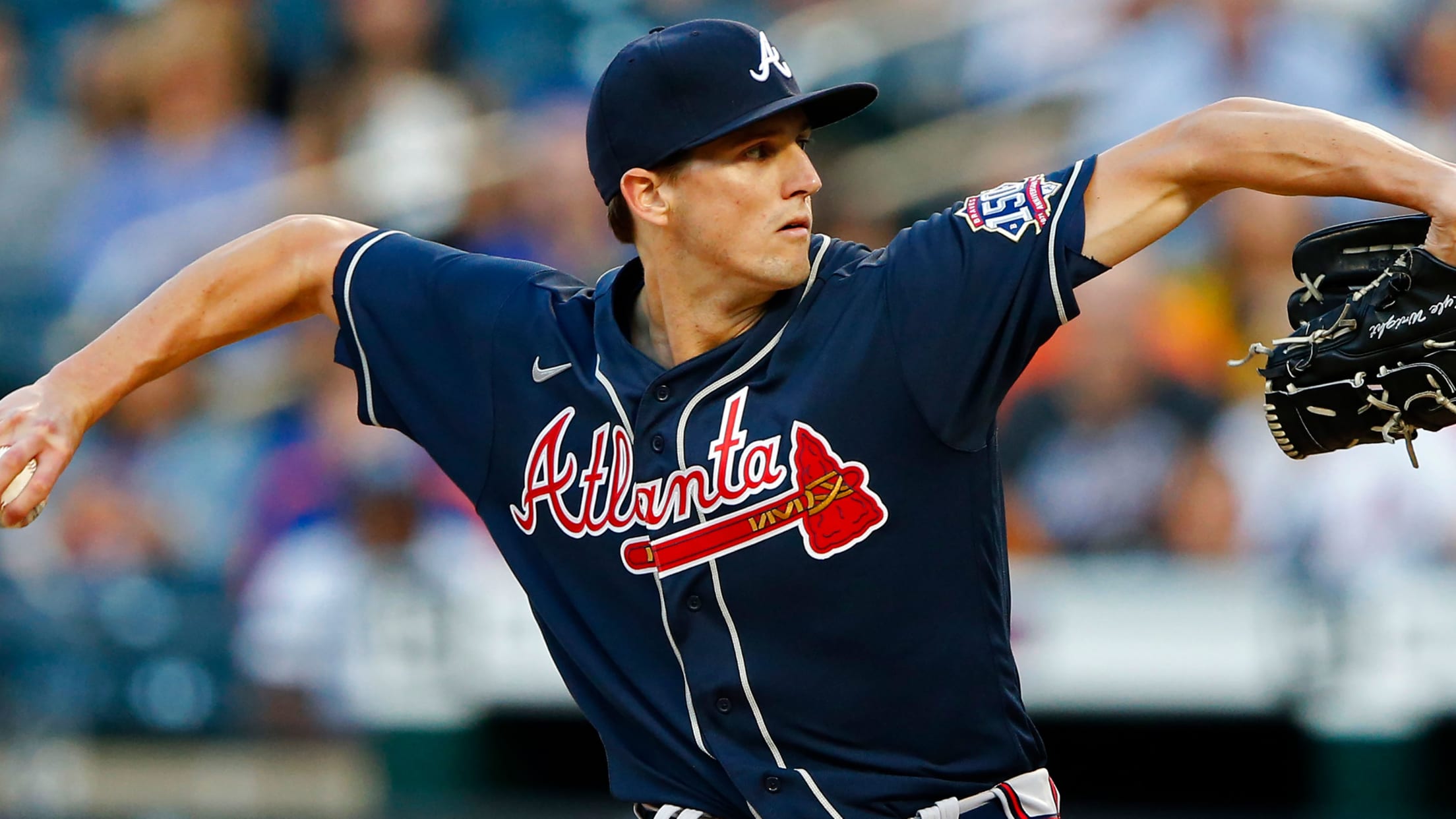 ATLANTA -- Right-hander Kyle Wright made two appearances at the Major League level during the regular season and outfielder Terrance Gore's only big league experience this year consisted of being a pinch-runner during a National League Division Series game. But both Wright and Gore were placed on the Braves' World