Trout smashes grand slam for 2nd HR of game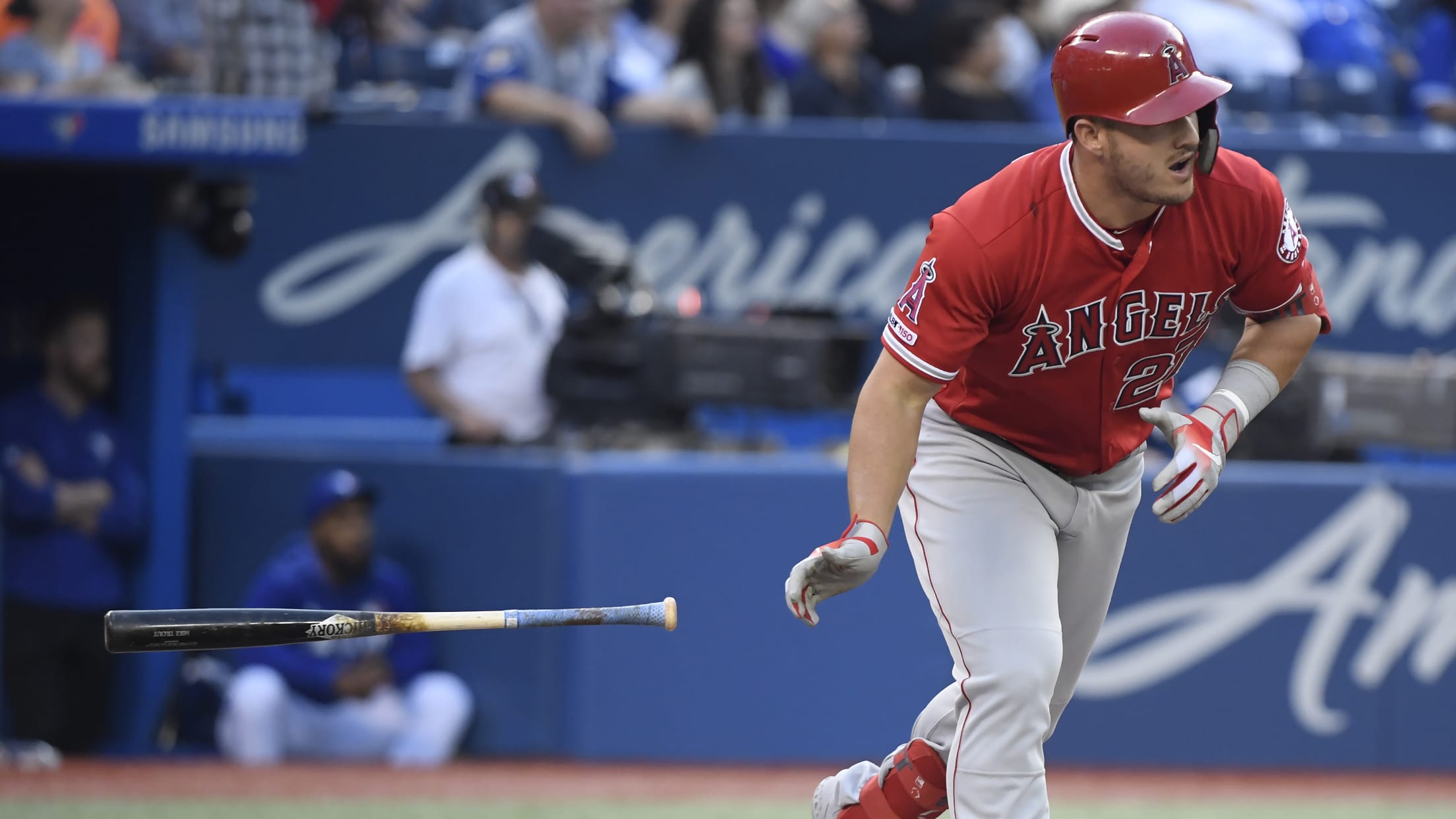 TORONTO -- Mike Trout has been on fire at the plate in recent weeks and kept it up against the Blue Jays on Wednesday, absolutely crushing two home runs, including a grand slam off right-hander Aaron Sanchez in the fourth inning. Trout's first homer came in the second on a
Miggy reacts to HR like it's 1st he's ever seen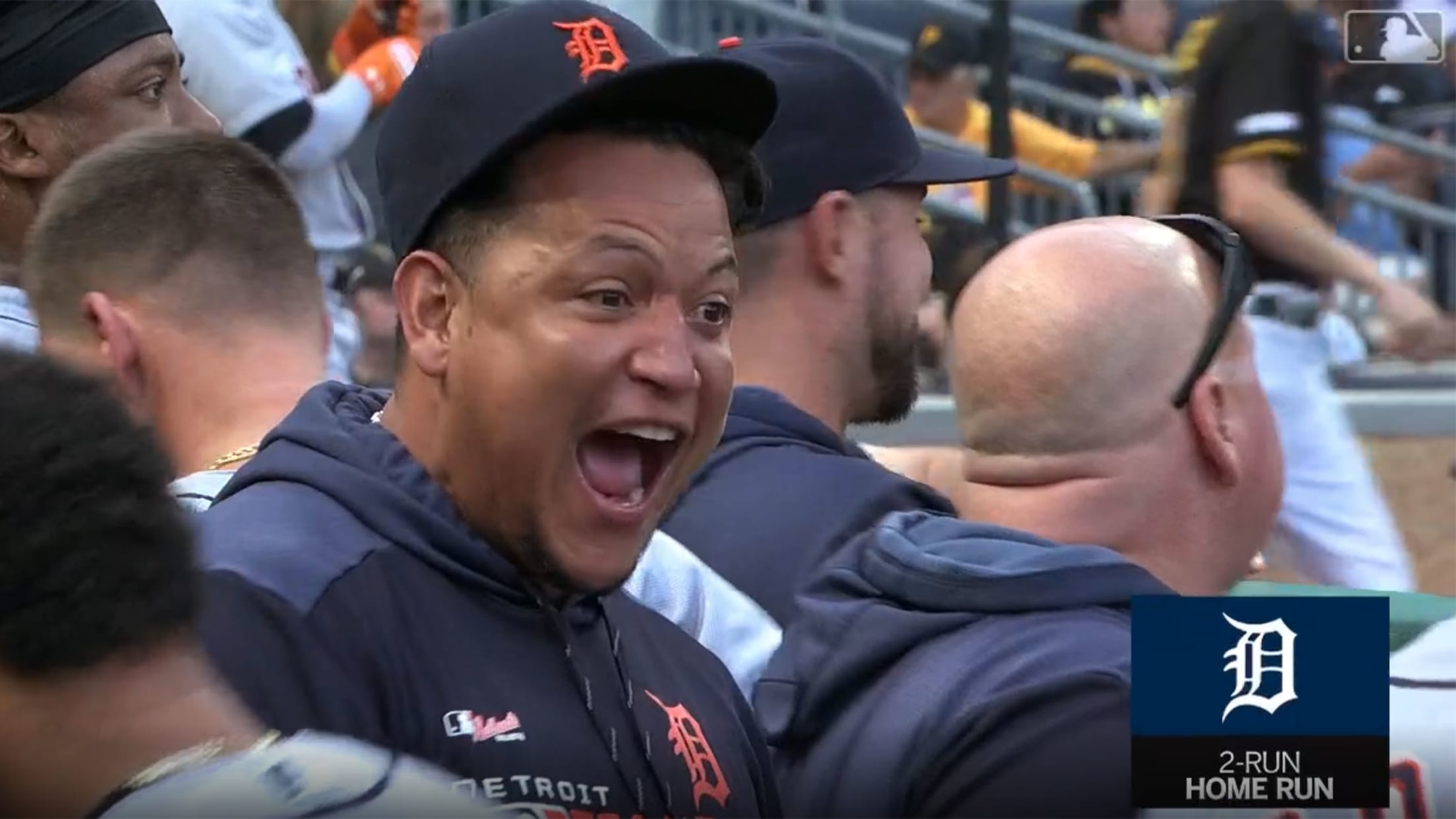 Miguel Cabrera has accomplished plenty in his career: a World Series championship, two MVP Awards, a Triple Crown, four batting titles and, maybe most impressively, 469 home runs. That would suggest it might be hard to excite the 11-time All-Star on the diamond, but Brandon Dixon did just that on
11 fun and (semi-plausible) trade ideas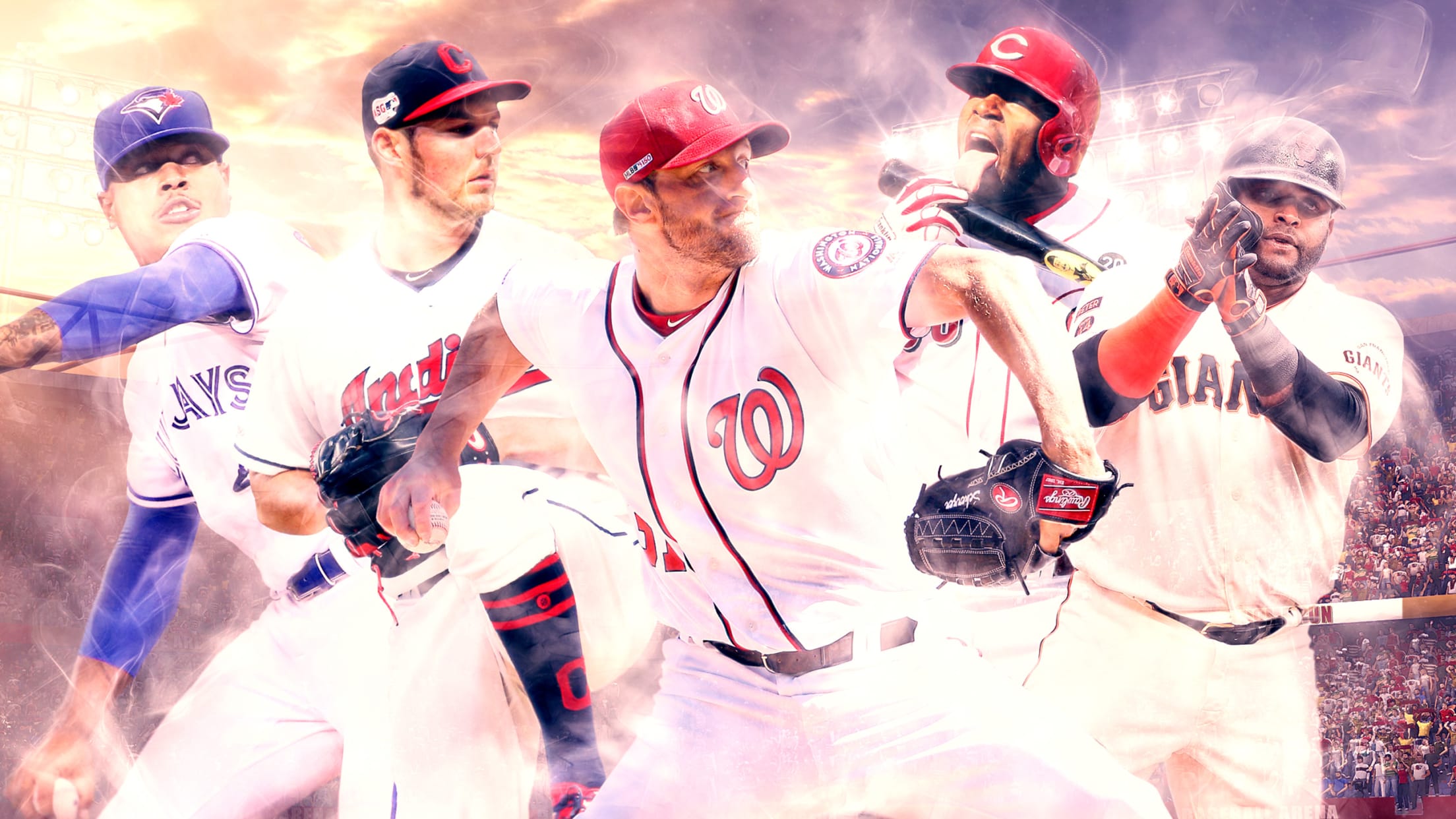 Most of the time, this time of year, we're here to discuss prudent, plausible and perhaps even paramount trade targets for teams in need of an in-season upgrade. But today, let's just have some fun. Here's a list of 11 trade candidates and teams that would create especially interesting plot
Confusion ensues on Manny's reviewed near-HR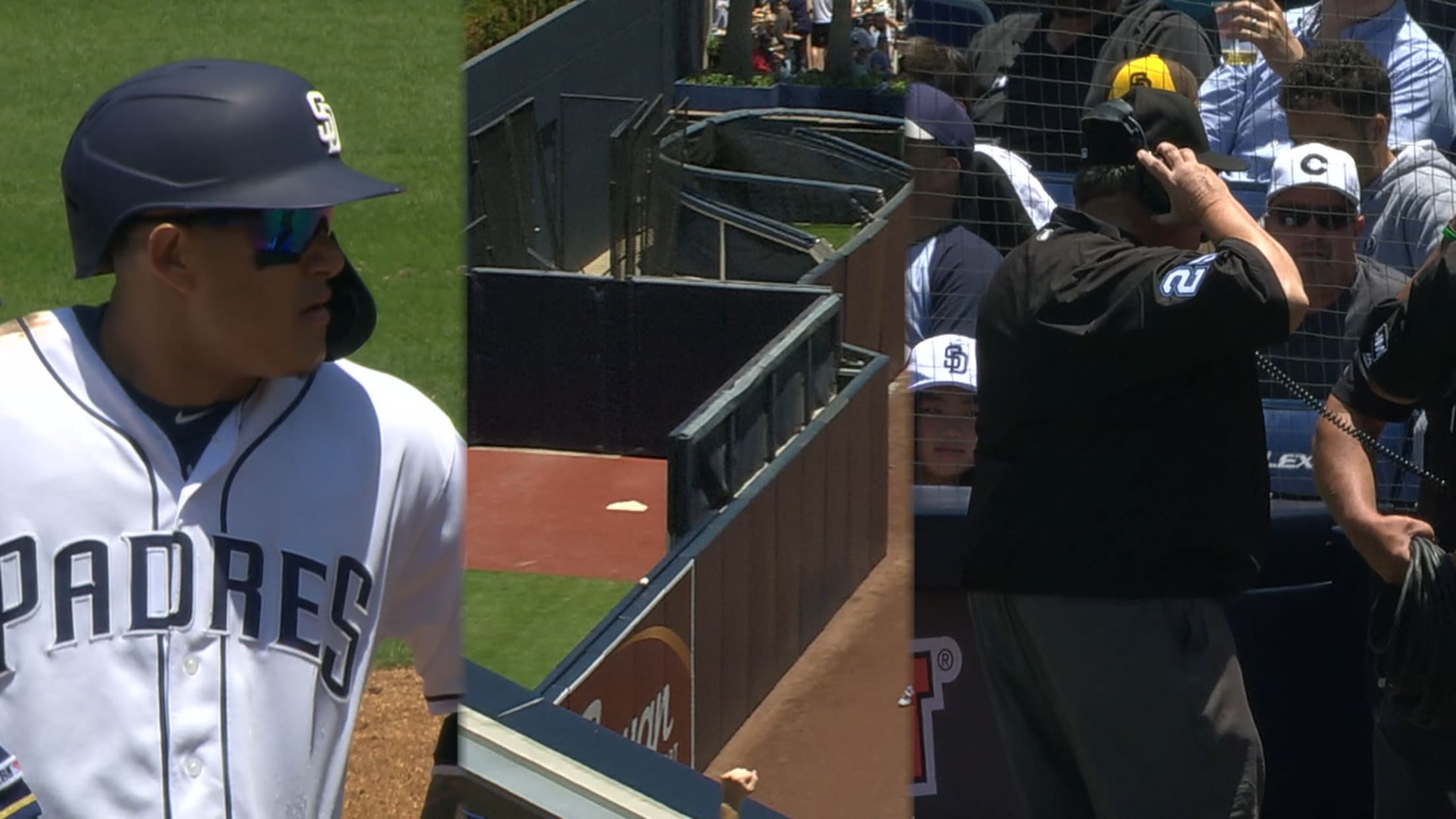 SAN DIEGO -- For a moment, Manny Machado thought he had a homer. Then, he had a double. Then, he was left with only a single -- the culmination of an odd play that ended with a jogging Eric Hosmer being tagged out at third base. With one out and
Rumors: Scherzer, Bumgarner, Lindor, Hand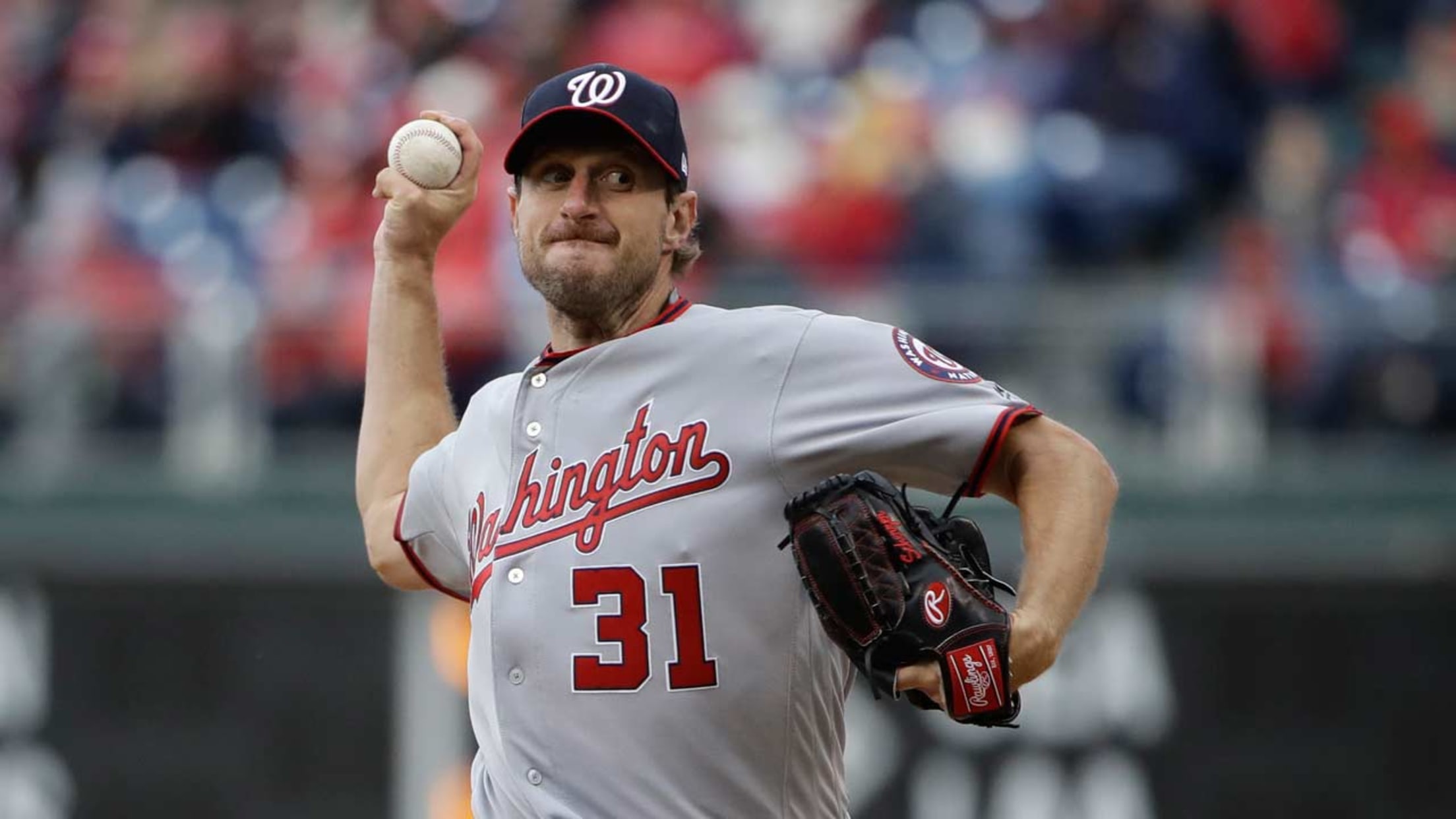 MLB.com is keeping track of all the latest free agent and trade rumors right here.
Take a bow, CC: Lefty earns 250th career win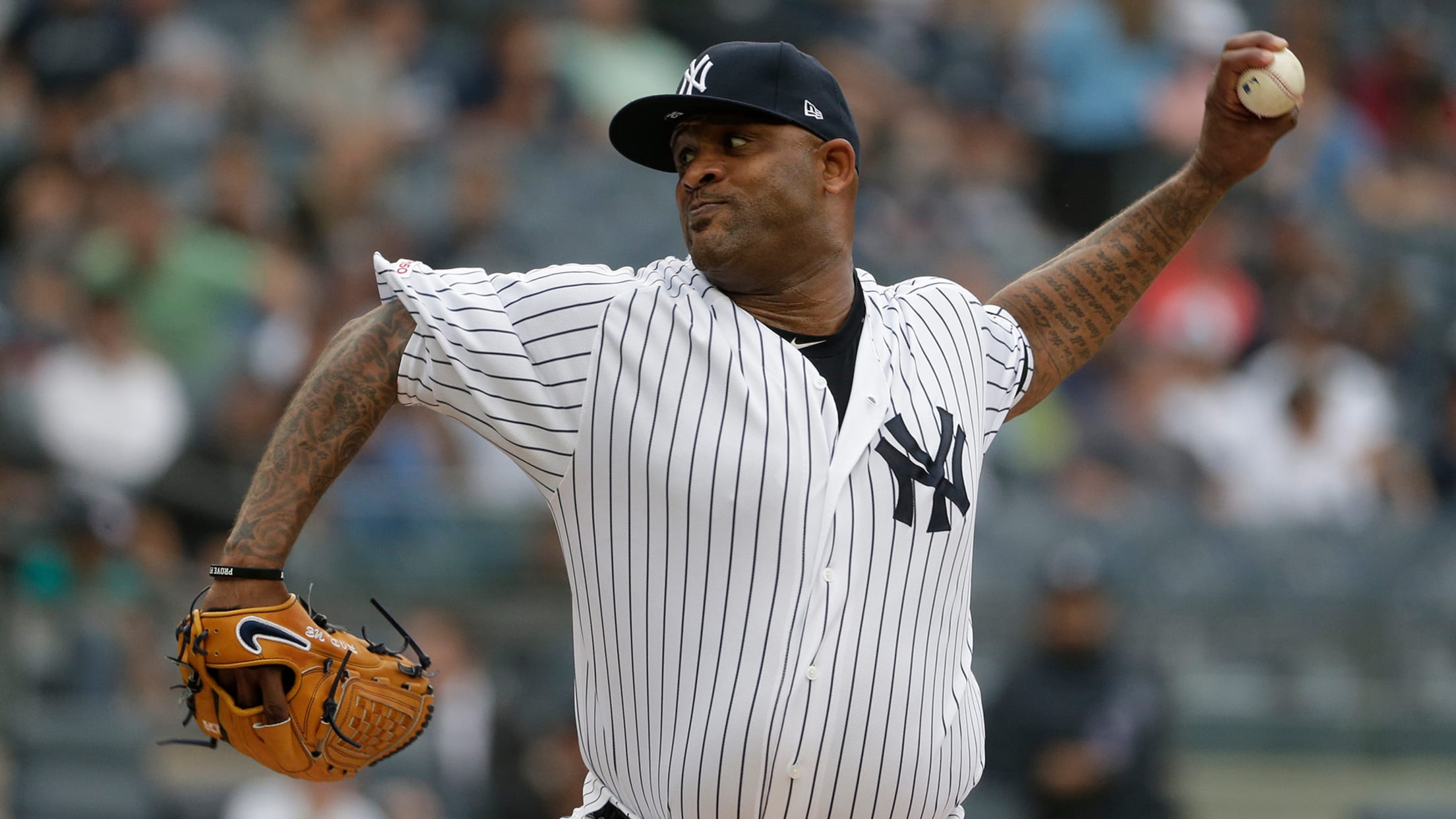 NEW YORK –- CC Sabathia did not fully appreciate his first visit to Cooperstown, N.Y., representing the Indians in the annual Hall of Fame Game nearly two decades ago. A Minor Leaguer then, he had no spare time to set foot in the museum, settling for a glance from the
Teen phenom leads updated Top 100 list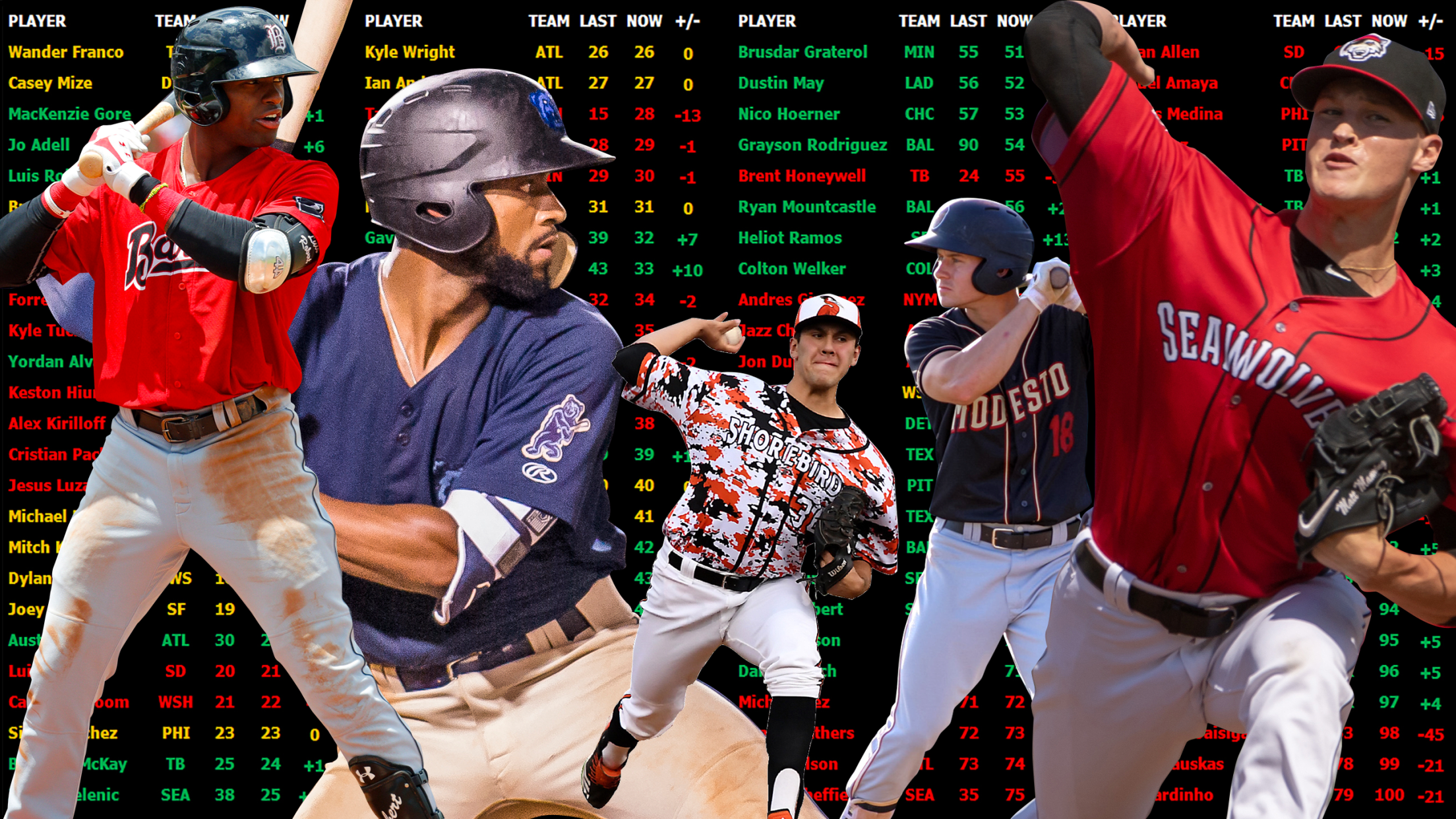 Another month and change has gone by since we last updated our Top 100 Prospects list. We're just about at the half-way point of the 2019 Minor League season and short-season leagues have just gotten underway, so it's a perfect time to make some tweaks to the list. This will
Injury updates: Springer, Judge, Moose, Marwin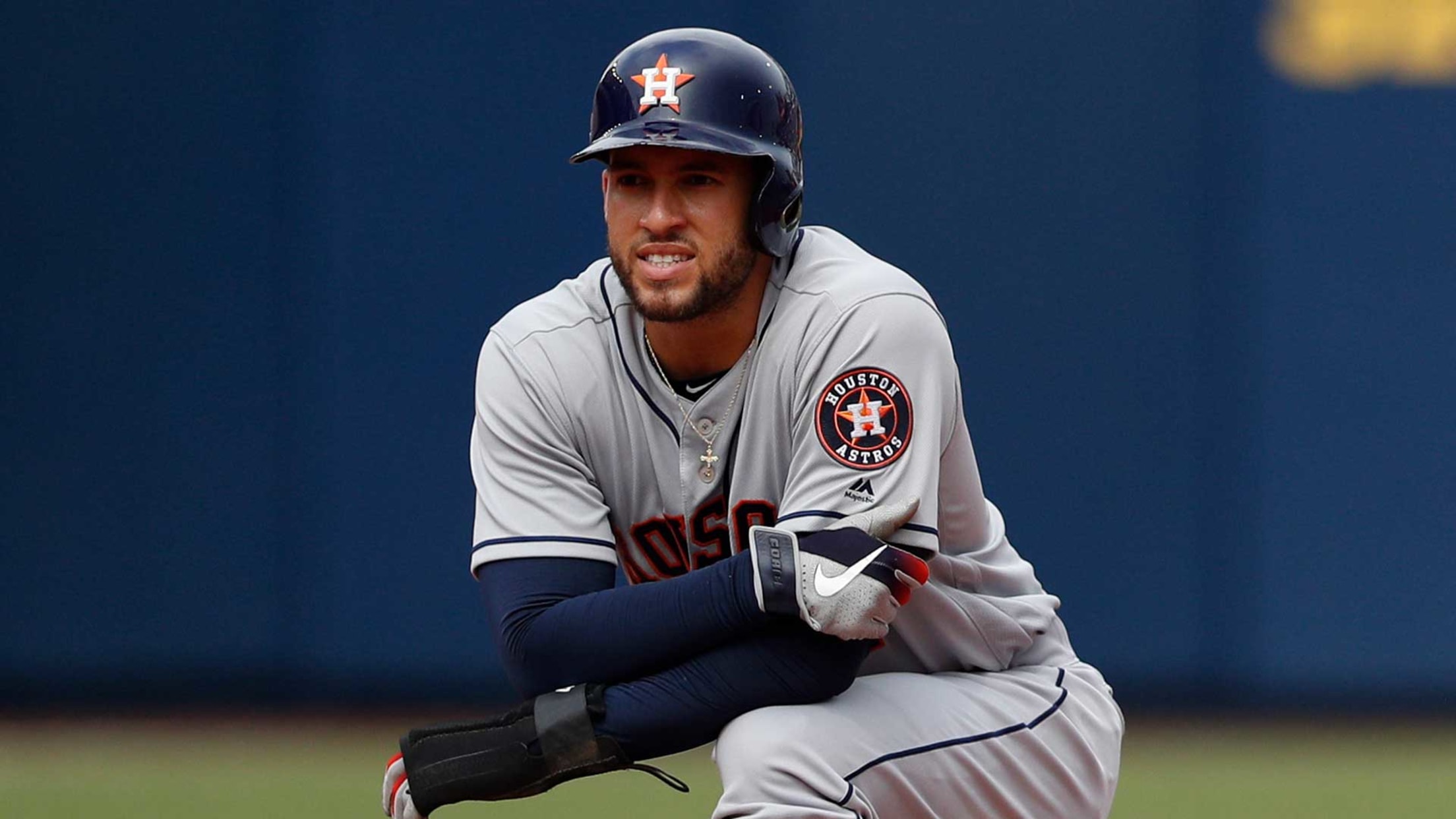 Here is the latest injury news from around Major League Baseball.
Do Yanks prefer these pitchers to Bumgarner?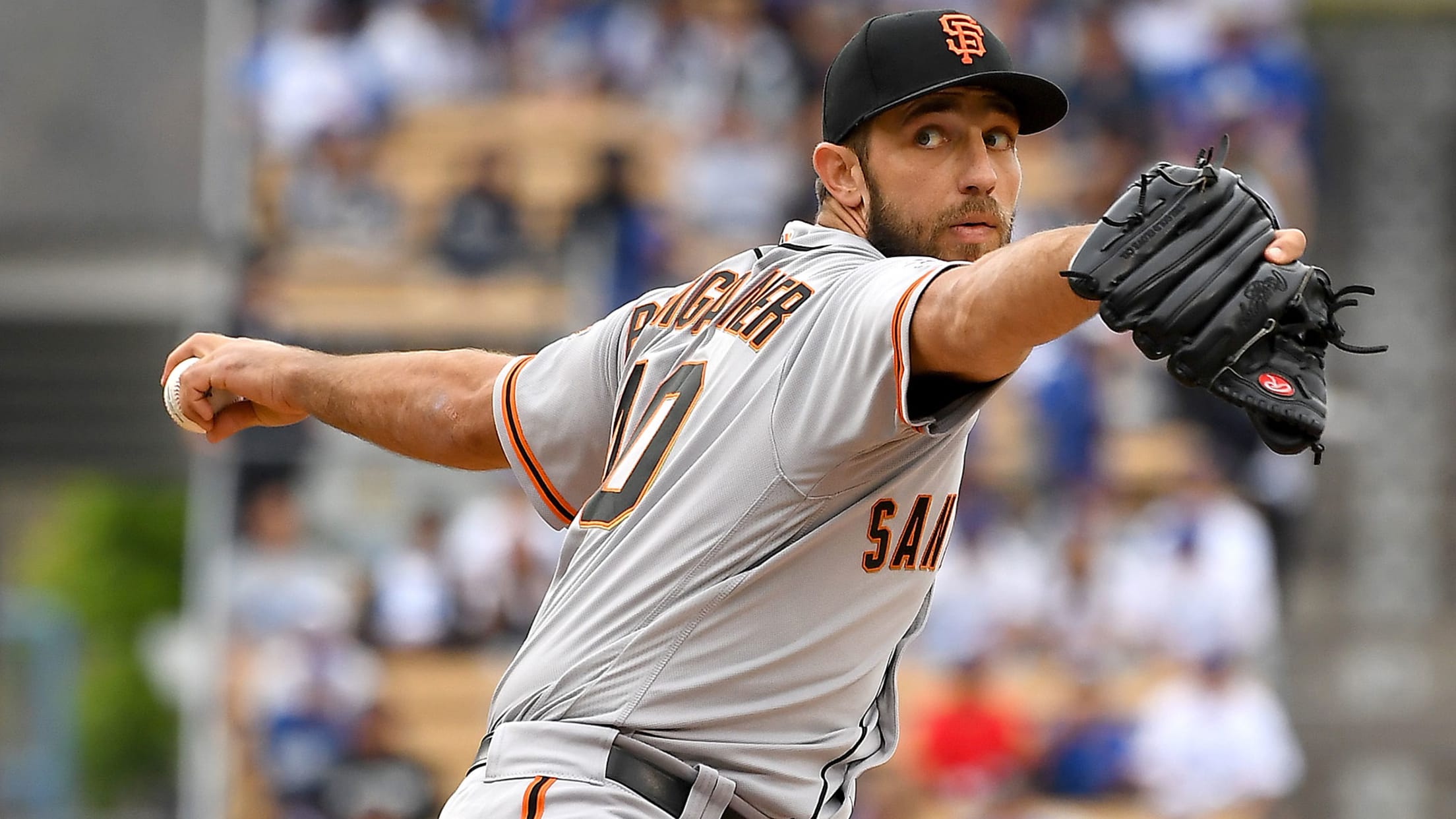 Do Yankees prefer other pitchers to Bumgarner? June 19: The Yankees are expected to add a pitcher or two before the July 31 Trade Deadline and have been linked to Giants left-hander Madison Bumgarner, but MLB Network insider Joel Sherman notes in an article for the New York Post that
Paddack set to return, start Saturday (sources)
Padres' pitching staff to get rest with three off-days coming up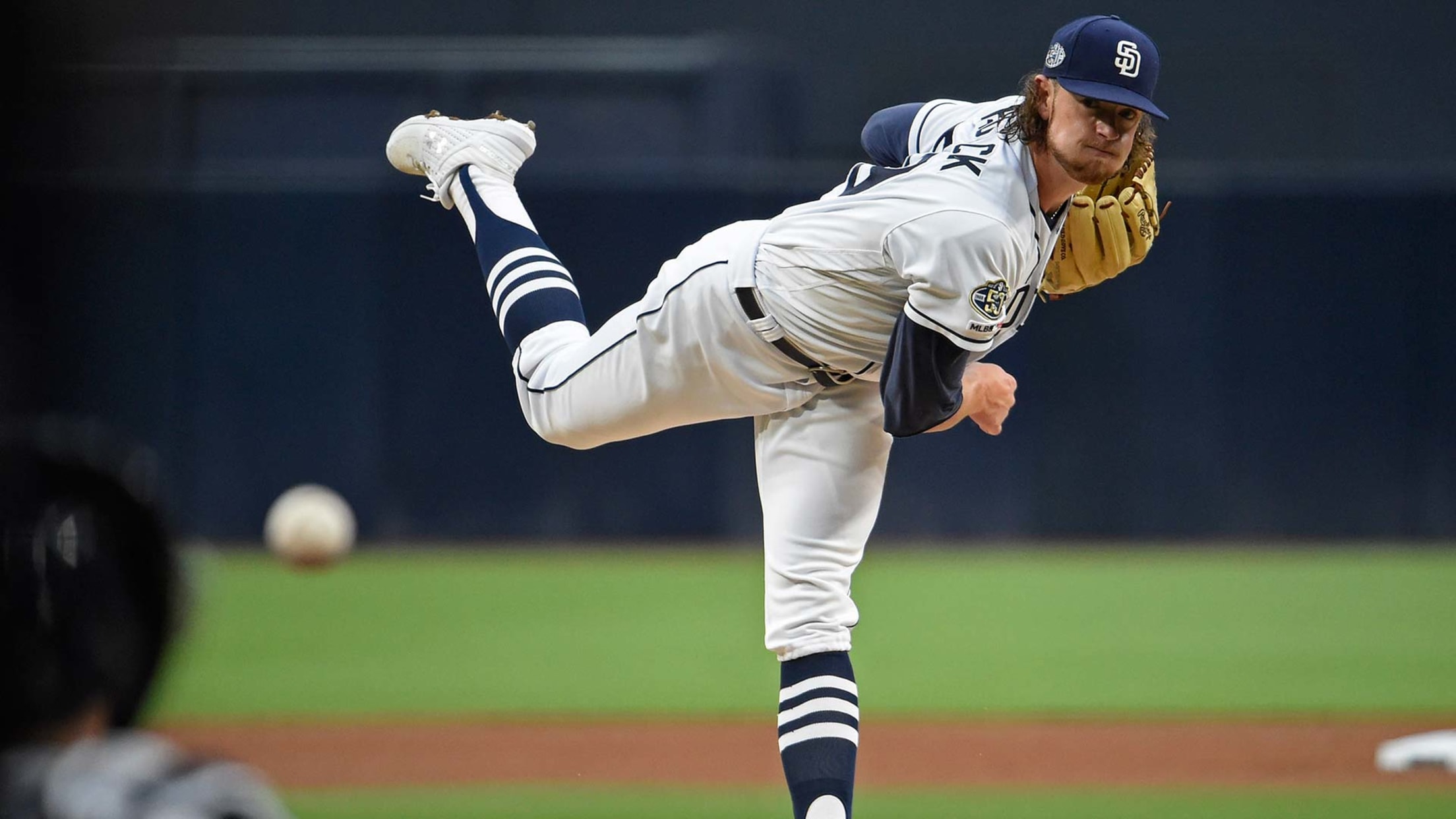 SAN DIEGO -- The Padres' rotation will get its Sheriff back on Saturday afternoon in Pittsburgh. Right-hander Chris Paddack -- who was optioned last week as a way to limit his workload in his rookie season -- is slated to be recalled for the middle game of the Padres' three-game
VOTE NOW: All-Star primary ends Friday, 4 ET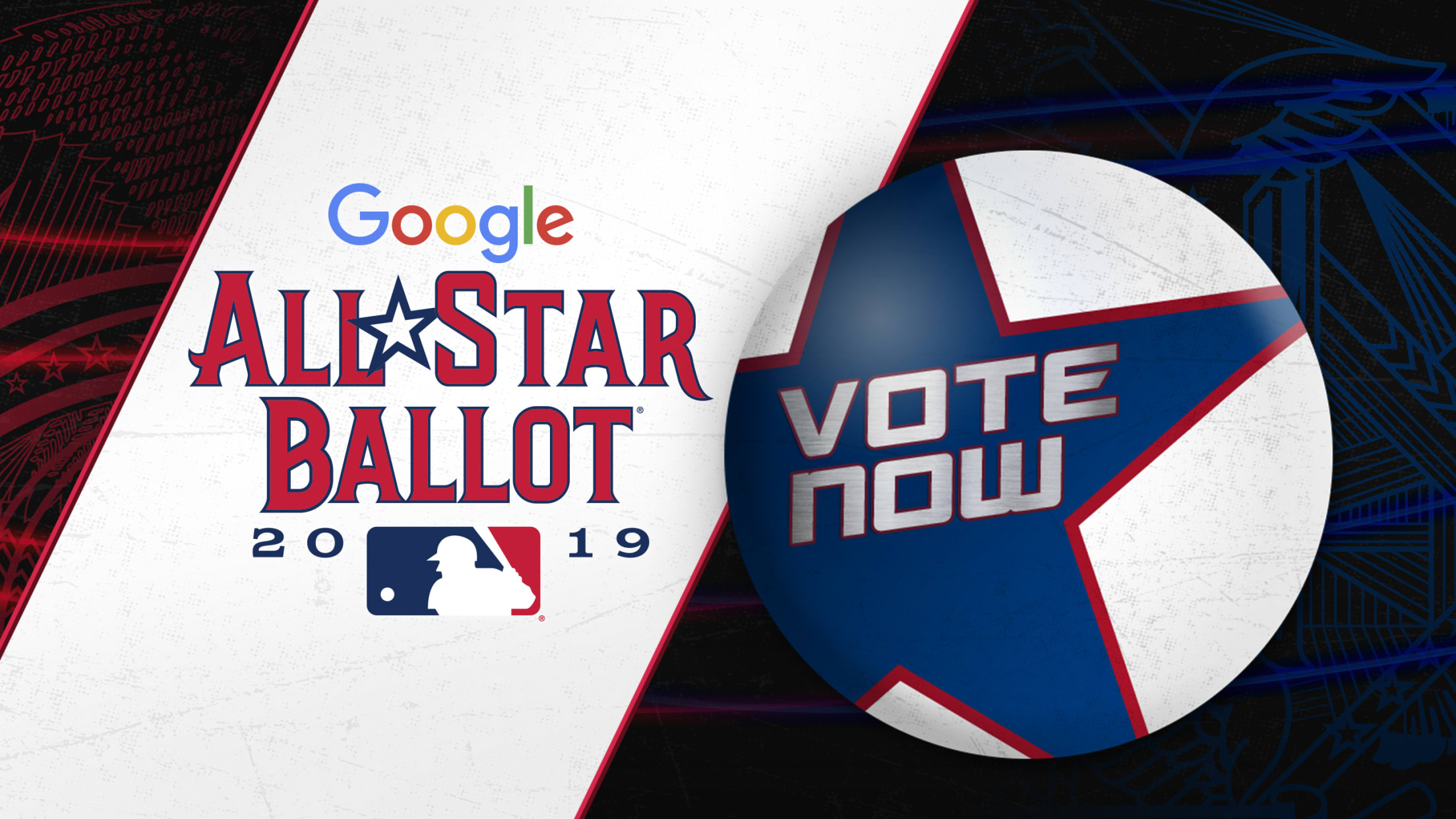 Baseball's version of the primary season is upon us, and the sport's answer to Election Day is not far behind. And in incorporating shades of the political process, the 2019 Google MLB All-Star Ballot brings major change to the selection system for All-Star Game starters. • VOTE NOW: 2019 Google
Boyd dismisses trade rumors: 'It's just noise'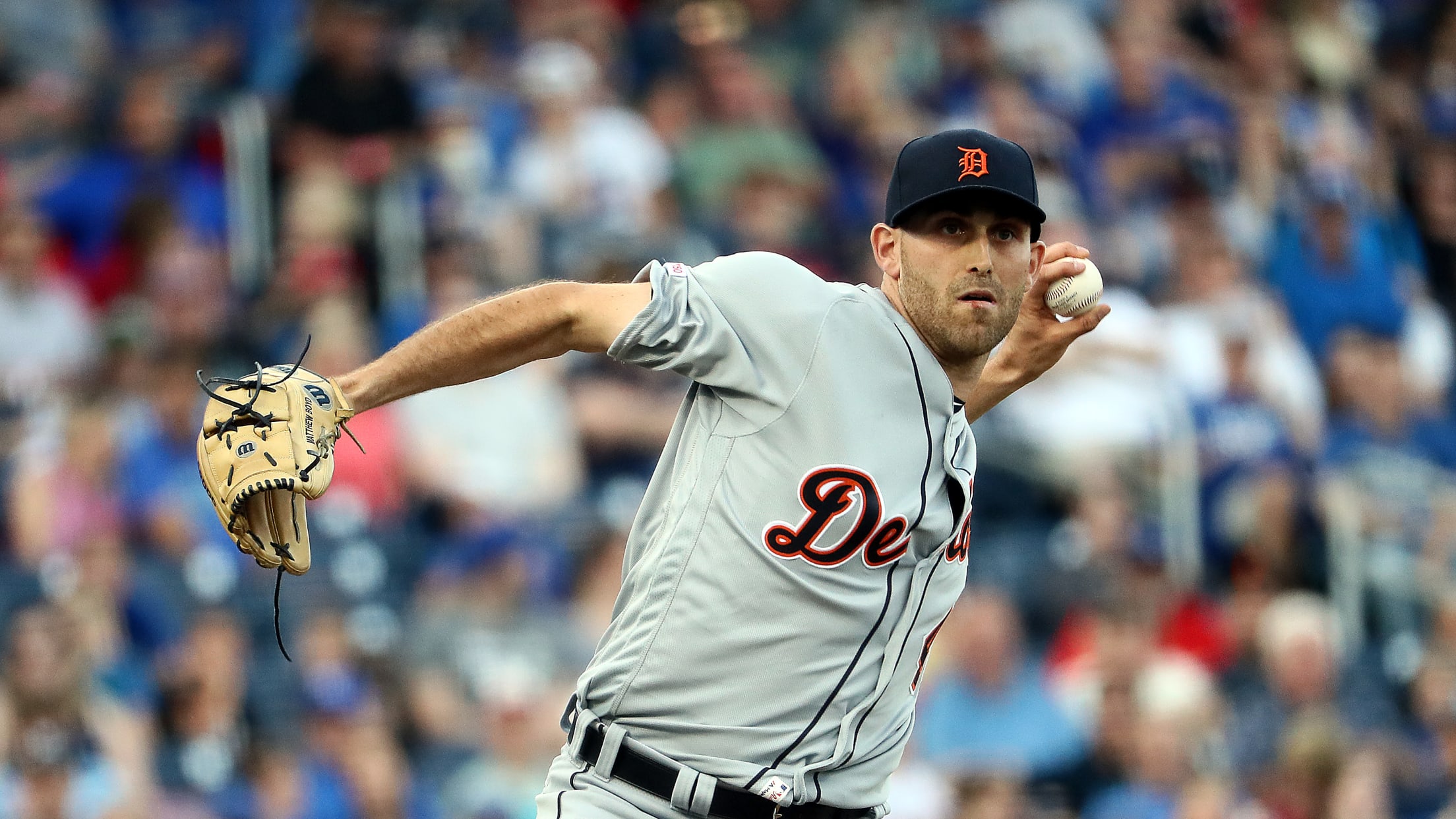 PITTSBURGH -- Matthew Boyd has been exceptional this year, pitching to a 3.35 ERA with 112 strikeouts in 88 2/3 innings. And unsurprisingly, Boyd's performance has brought his name into trade speculation six weeks from the July 31 Trade Deadline. So how is Boyd handling all the talk about him?
Franmil rips clutch HR as Padres sweep Crew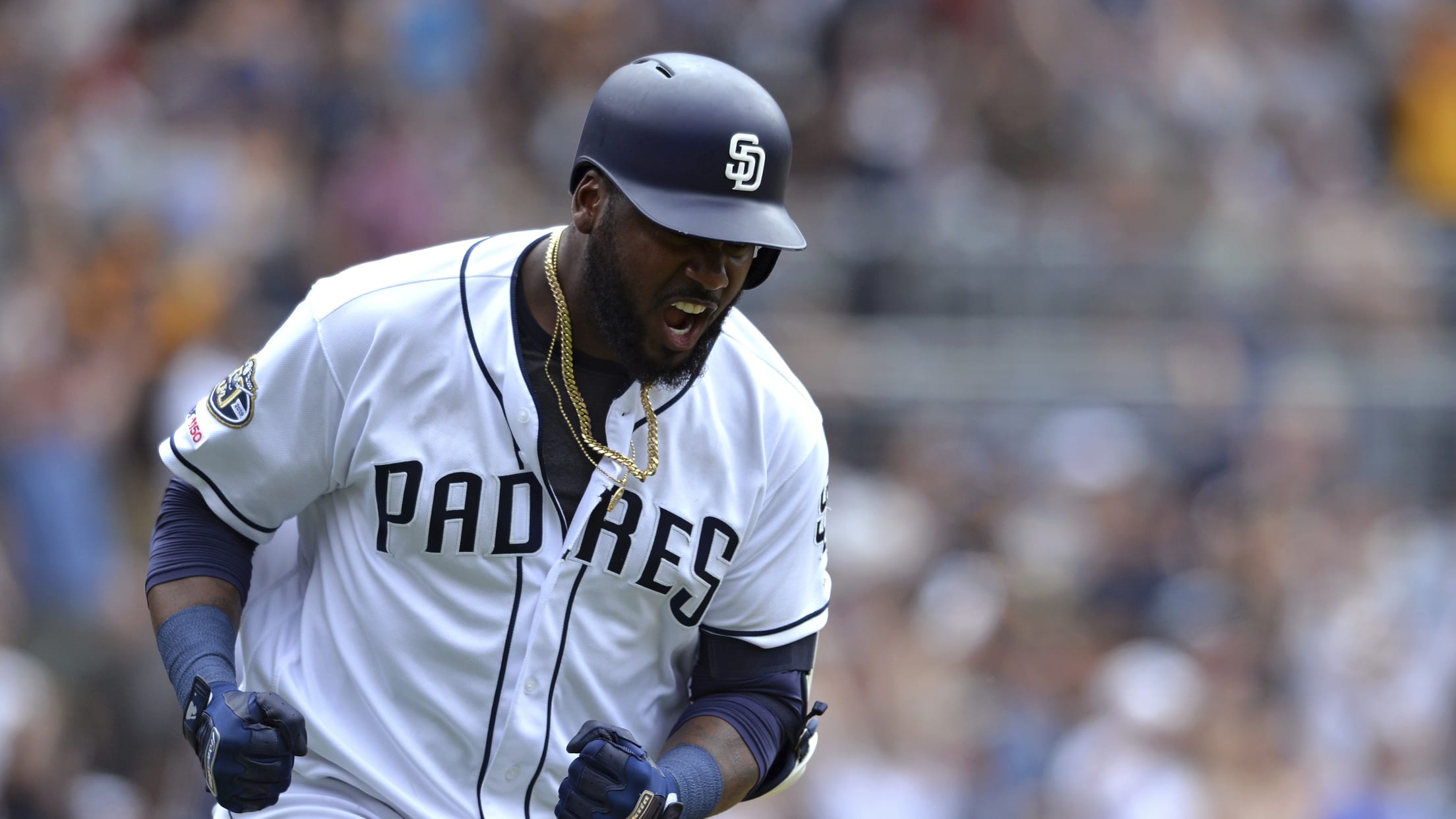 SAN DIEGO -- The Padres' offense has come to life over the past week. On Wednesday afternoon, Franmil Reyes joined the party. The San Diego slugger picked a good time to snap his two-week homerless drought. Reyes demolished a go-ahead three-run blast into the right-center-field beach area at Petco Park
Winker keeps his cool, delivers walk-off hit
Rally in 9th gives Reds three-game sweep of AL West-leading Astros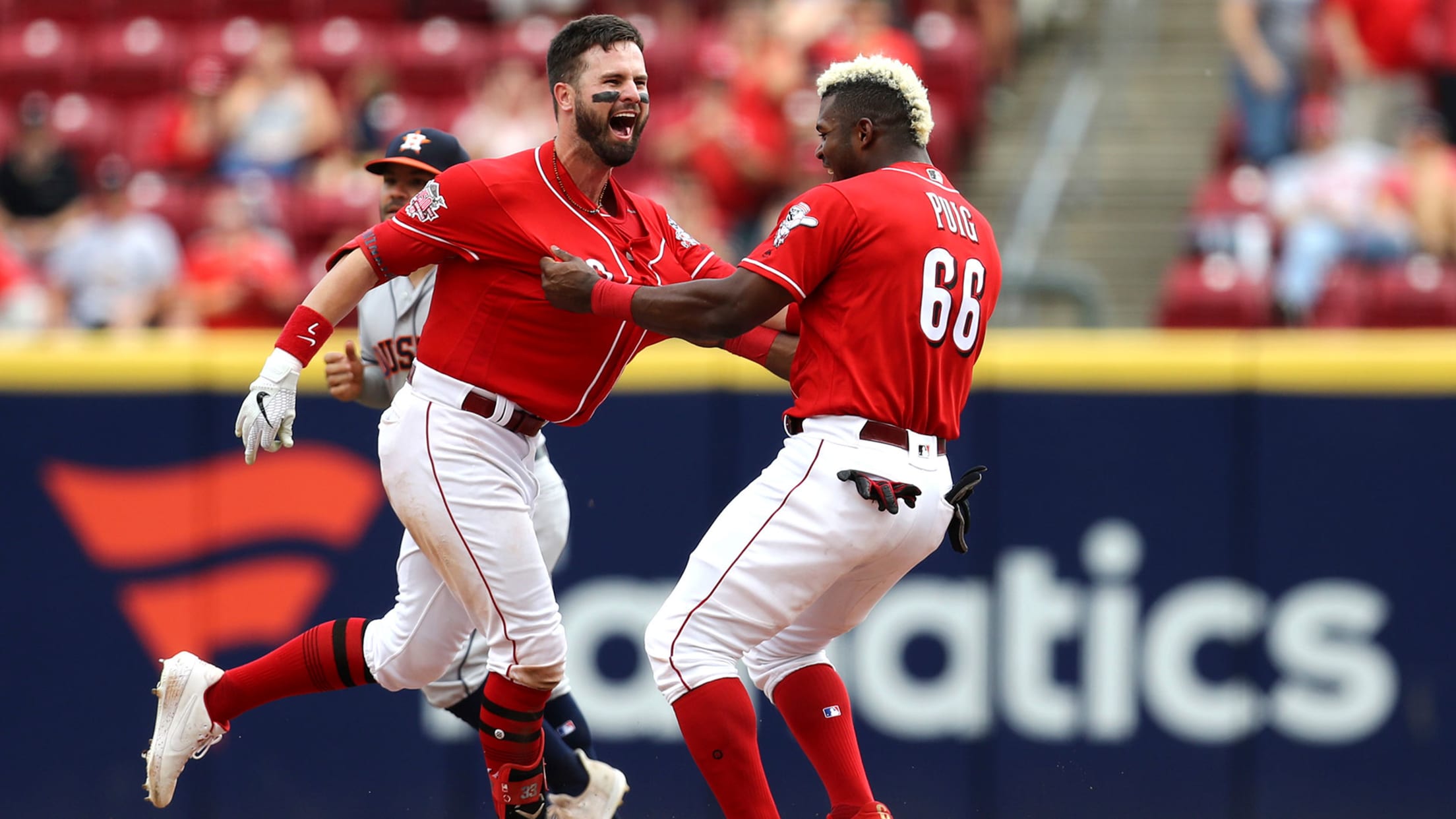 CINCINNATI -- As Reds left fielder Jesse Winker waited on deck with two outs in the bottom of the ninth inning vs. the Astros on Wednesday at Great American Ball Park, he watched an unexpected twist tie the score. Then Winker did something important as he faced closer Roberto Osuna:
Dixon, Castro (first MLB HR) go back-to-back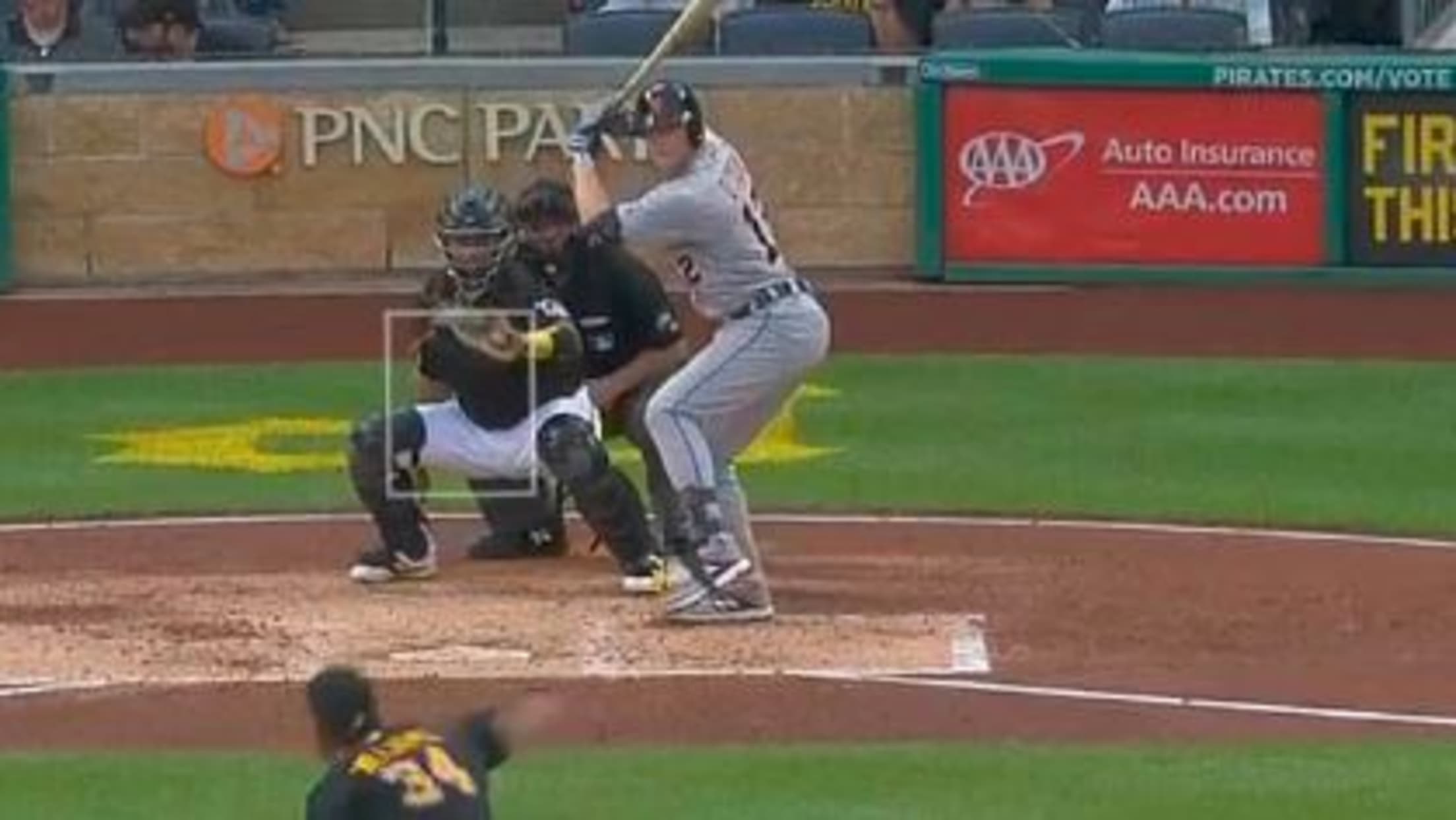 PITTSBURGH -- The deepest part of PNC Park is 410 feet, but that was no contest for the swing Brandon Dixon put on a ball in the third inning of Wednesday's game against the Pirates. Dixon took a 1-2 pitch from Bucs starter Trevor Williams and clobbered it 454 feet
A's continue to dominate with sweep of O's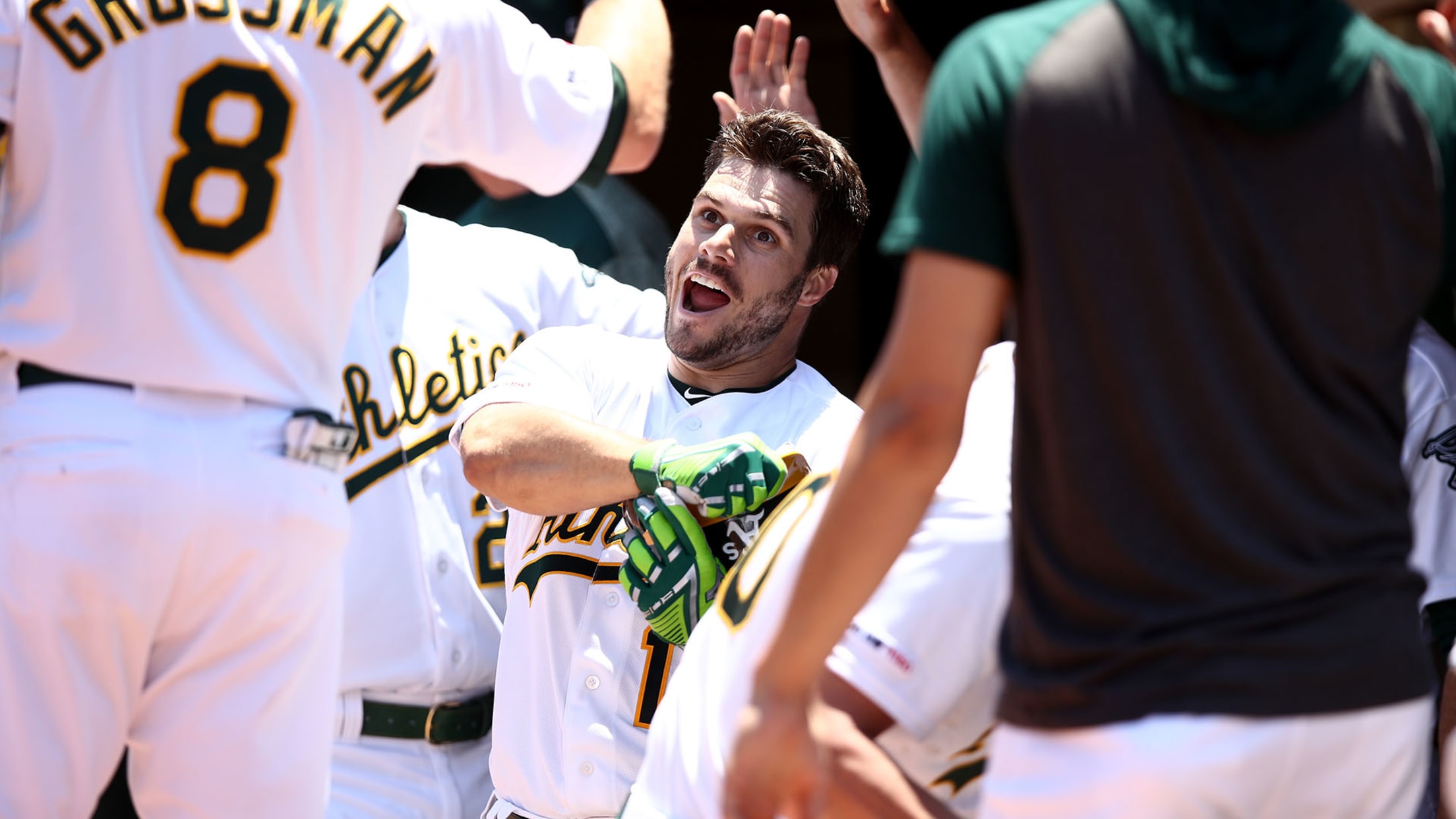 OAKLAND -- The stakes aren't as high for the A's as they are with games against division rivals like the Astros, but a three-game series against a rebuilding club like the Orioles is one that bears a certain amount of significance when determining whether or not they return to the
Mancini day to day with left elbow contusion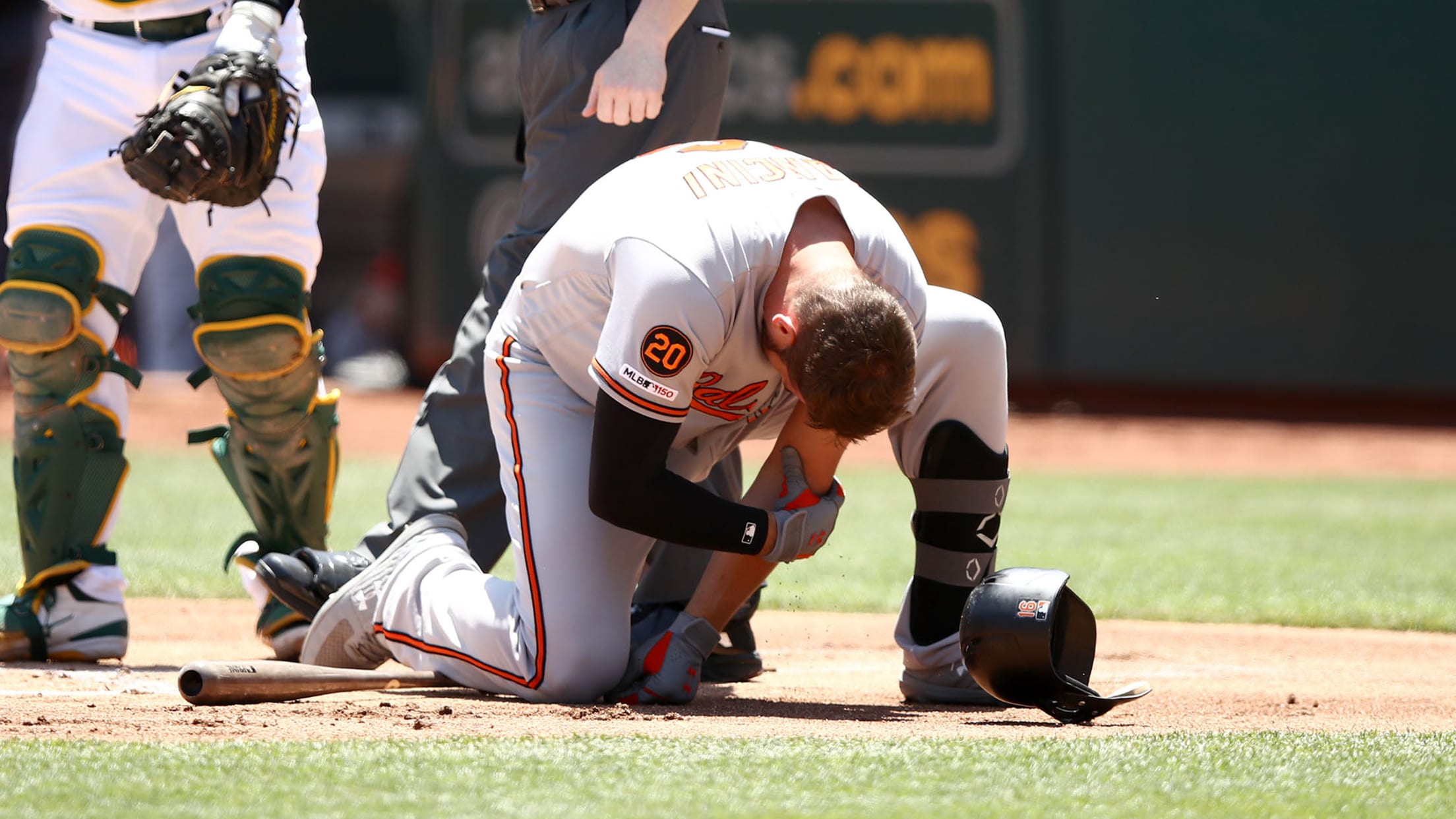 OAKLAND -- Trey Mancini's health enabled the Orioles to muster a collective smile, despite their 8-3 loss to Oakland on Wednesday that lengthened their losing streak to eight games. Mancini, Baltimore's leading hitter and top candidate to represent the club at next month's All-Star Game, emerged with only a bad
Corbin cruises, leads Nats to Game 1 victory
Lefty bounces back from rough stretch with 7 innings of 1-run ball, 8 K's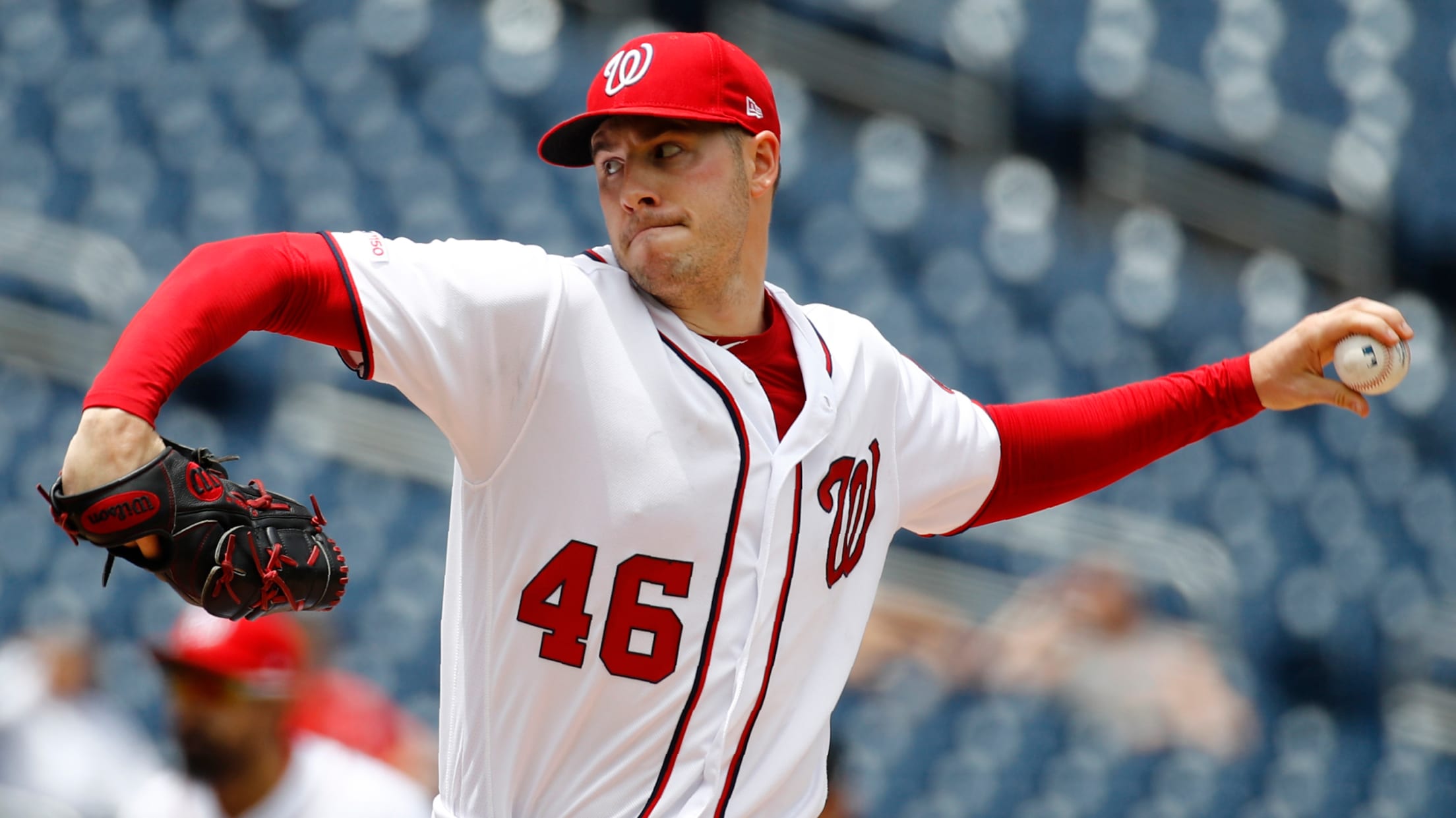 WASHINGTON -- Patrick Corbin had gone back to the proverbial drawing board after an uncharacteristic string of three clunkers on the mound. He focused on honing in on his mechanics, aiming to get his pitching motion moving more toward home plate to help cure the woes that have plagued him
Taillon leads PLAY event at PNC Park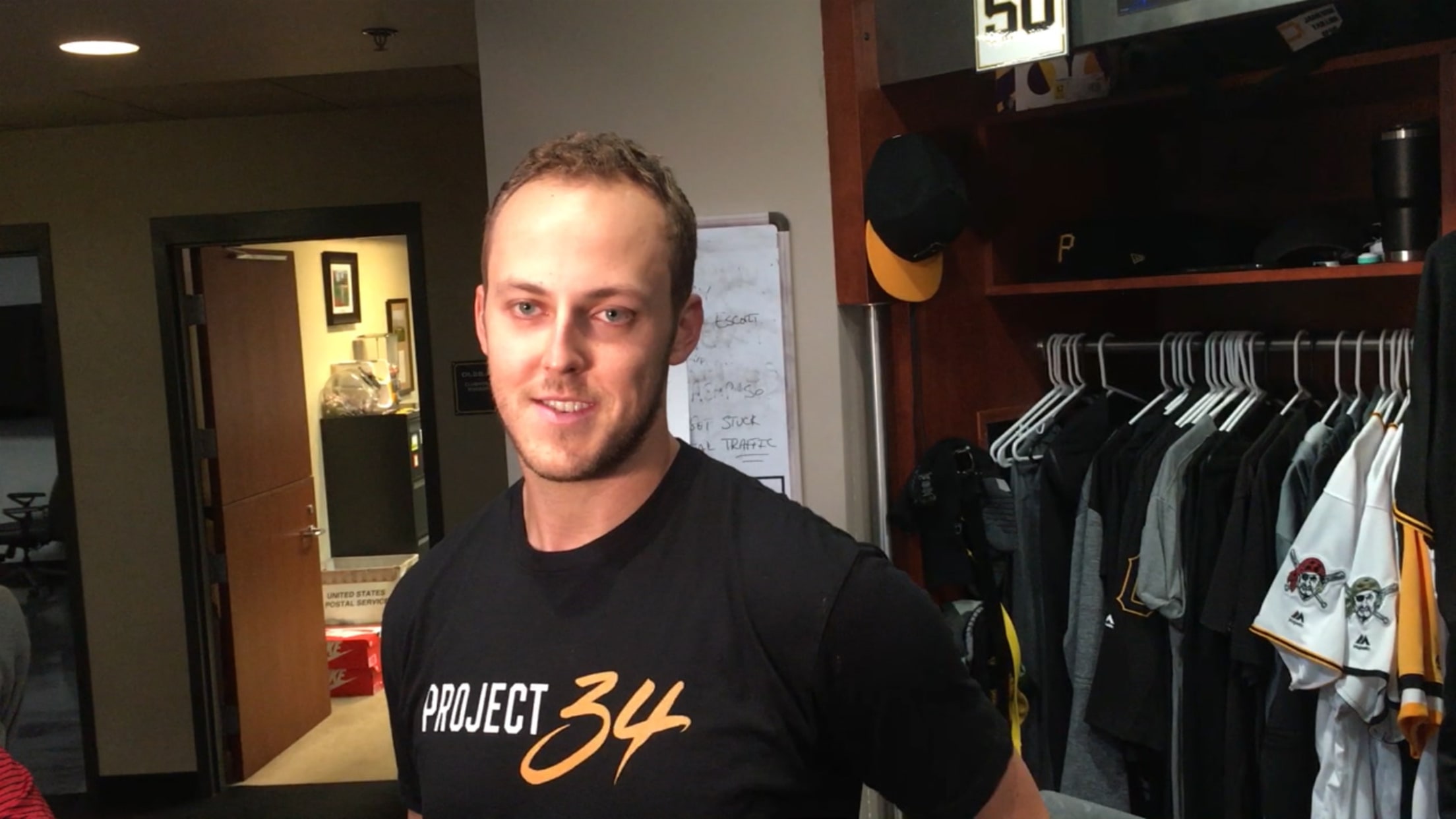 PITTSBURGH -- When Jameson Taillon was young, he'd go to a local Little League field with his older brother, Jordan, to work out. Jordan was the first person, Taillon said, who advised the Pirates right-hander to watch what he ate and to exercise like an athlete. "Him being a big
Yanks' HOPE Week is magic for performer, kids
Players join 78-year-old blind magician on train, at Stadium for dream show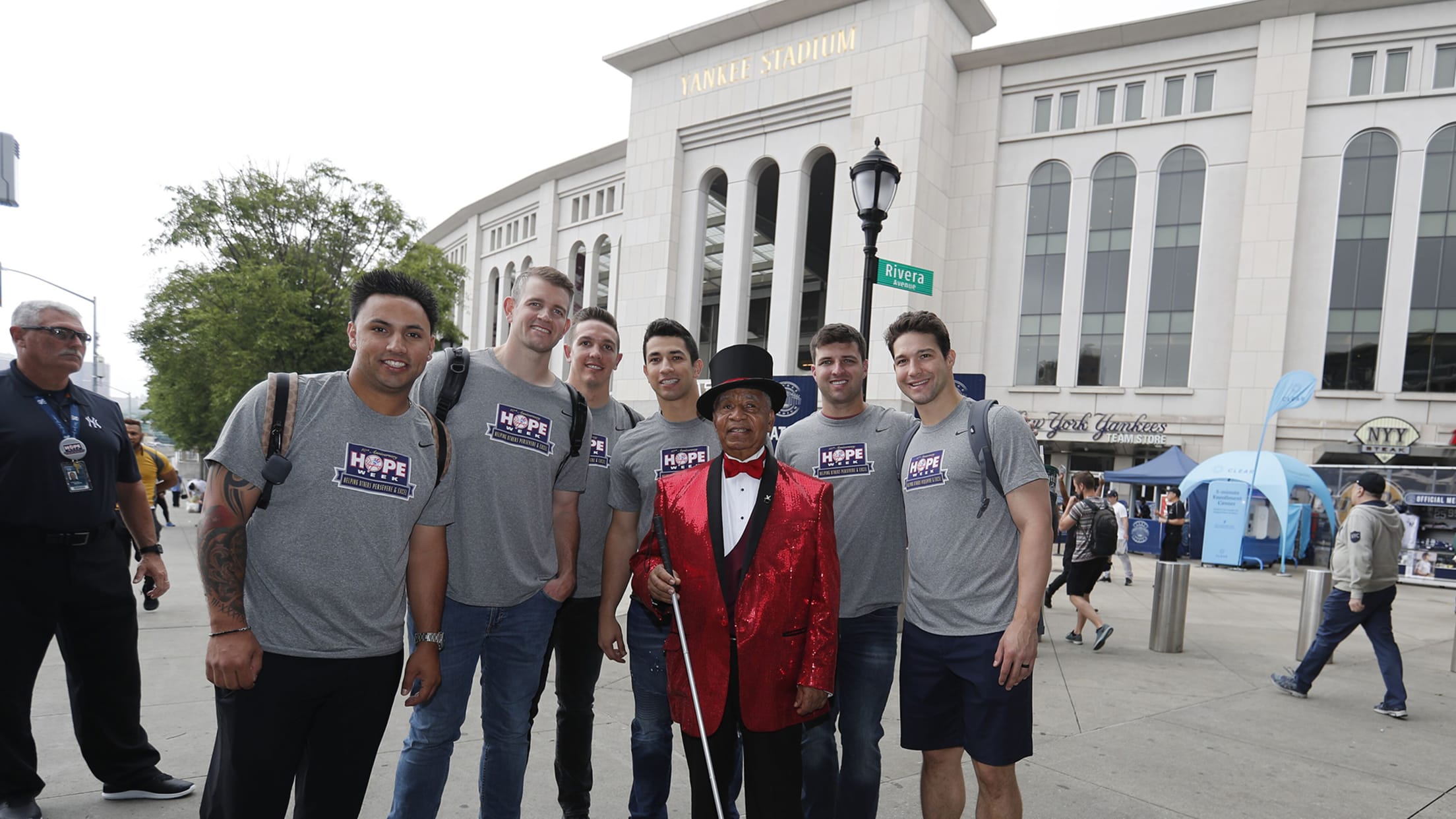 NEW YORK -- It's not so unusual for a person who dreams of stardom to set their sights on New York City. It's less common for that person to be a nearly 50-year-old immigrant from Ecuador who does magic for a living. But that's the story of Olmedo Rentería, better
Maddon: CarGo 'brought in here for a reason'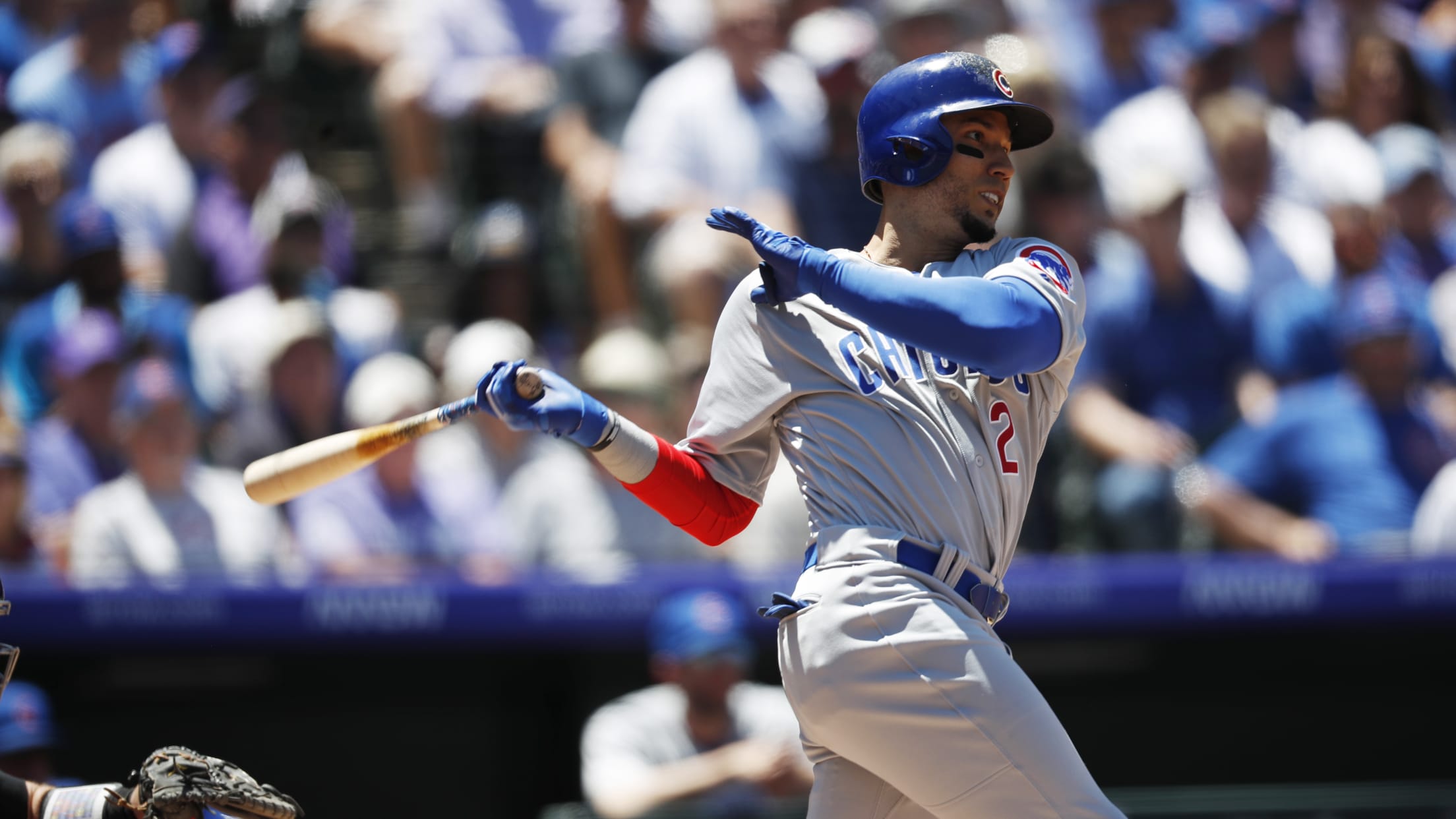 CHICAGO -- The Cubs brought in veteran outfielder Carlos Gonzalez with the hope that he could turn the page on his tough Cleveland tenure and experience a resurgence in Chicago. While no one has denied the positive influence Gonzalez has provided behind the scenes, the Cubs are still waiting for
Velasquez likely to get nod vs. Marlins on Friday
Herrera's absence extended through July 1; Quinn activated from IL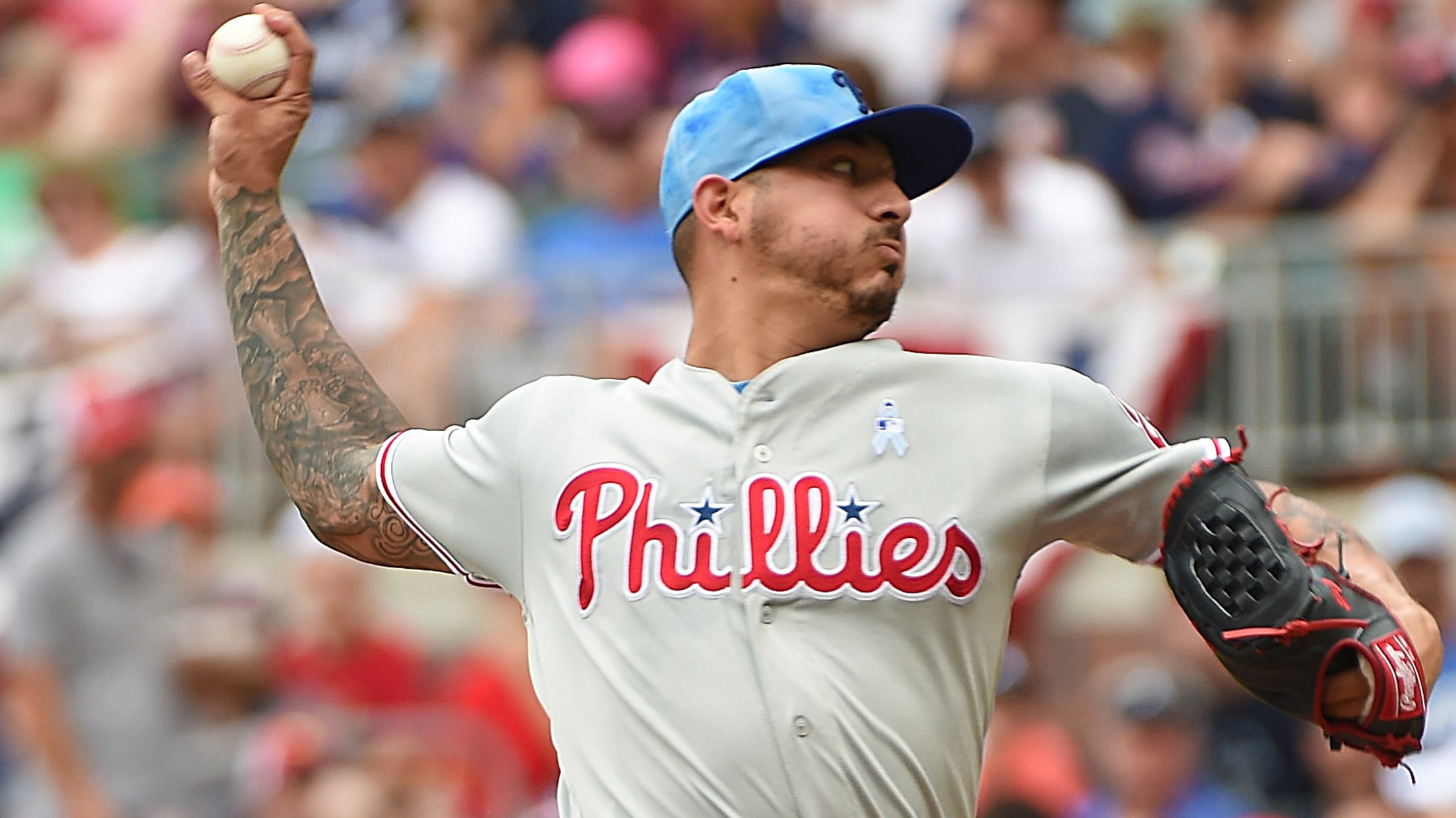 WASHINGTON -- The Phillies have no clear answers for a fifth starter, but they could be leaning toward Vince Velasquez again for Friday night's series opener against the Marlins at Citizens Bank Park. "There's at least some sentiment that Vince can still be our starter every time through the rotation,"
Where 9 up-in-the-air teams may land by Deadline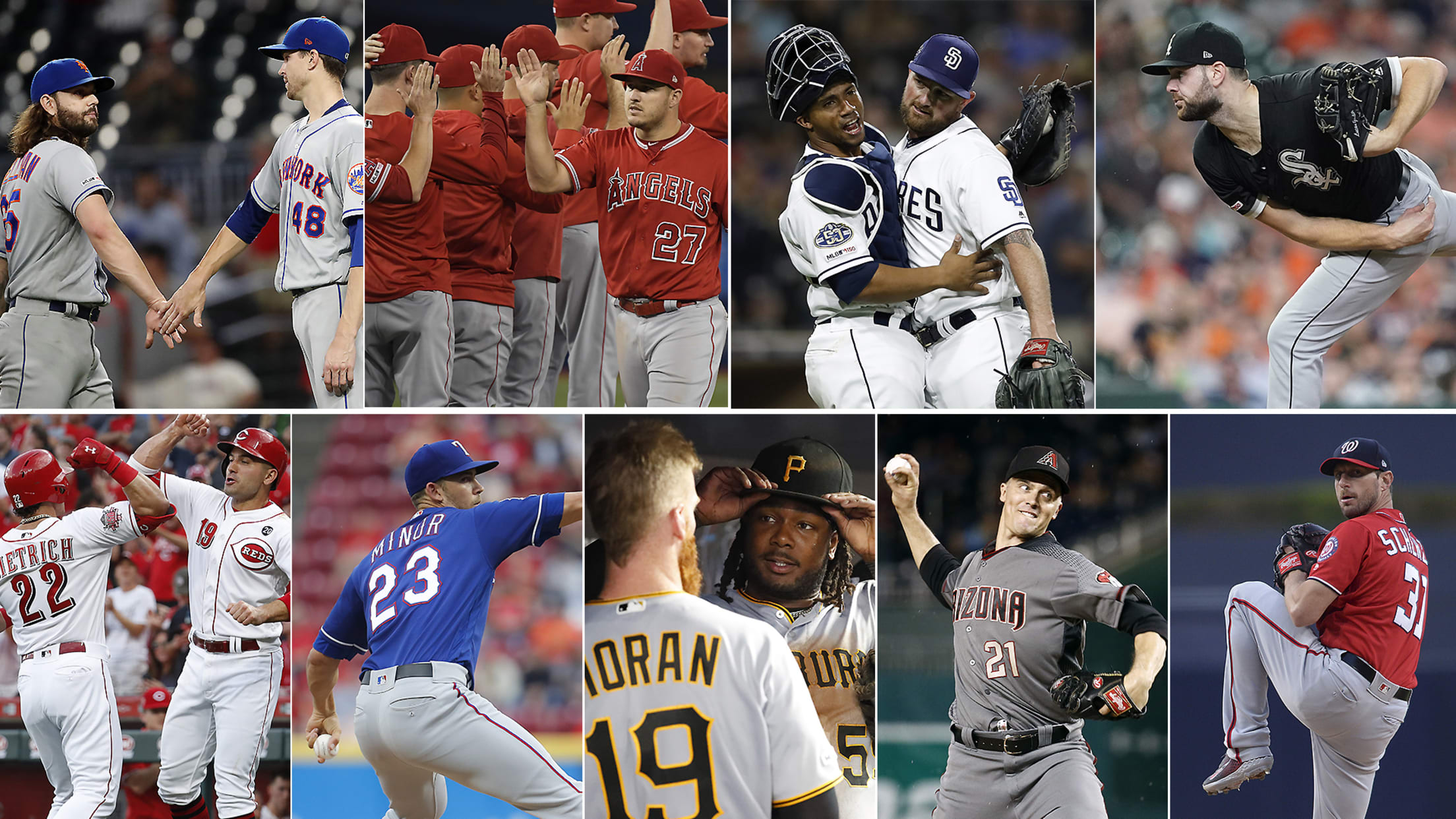 There's a general baseball maxim that you shouldn't start taking the standings all that seriously until Flag Day. This strikes one as overly simplistic -- it's not like last Friday happened and the Orioles looked up and said "All right, now we're out of it" -- but there is some
Snell pulled in 1st as Rays drop finale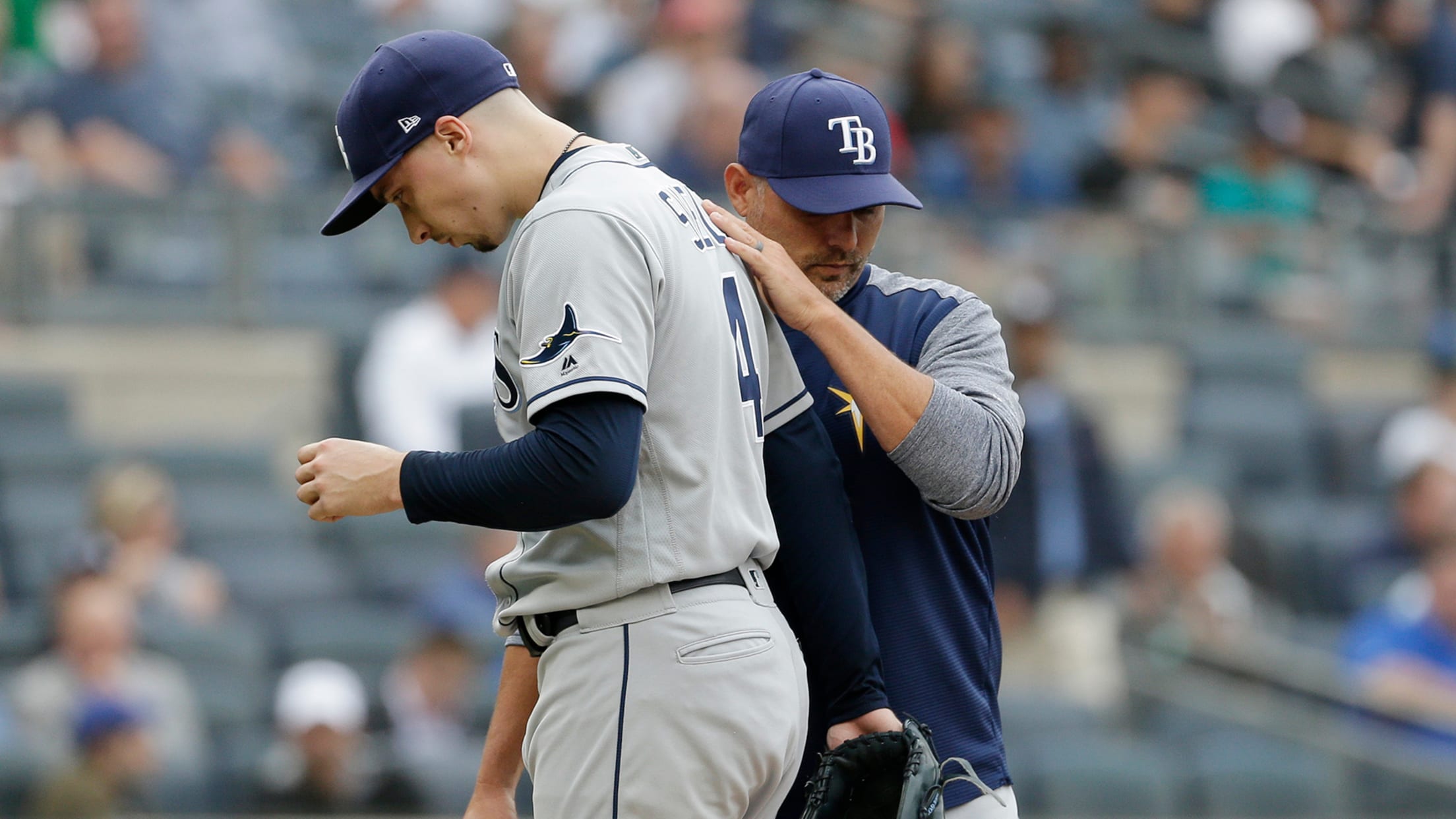 NEW YORK -- Blake Snell has struggled in 2019, but his start during the Rays' 12-1 loss at Yankee Stadium on Wednesday was among the worst of his career. Snell allowed six runs against the Yankees during the series finale and retired just one hitter, marking the shortest start of
MRI reveals no further injury for Hernandez
Felix: 'There's a lot of miles left on this arm'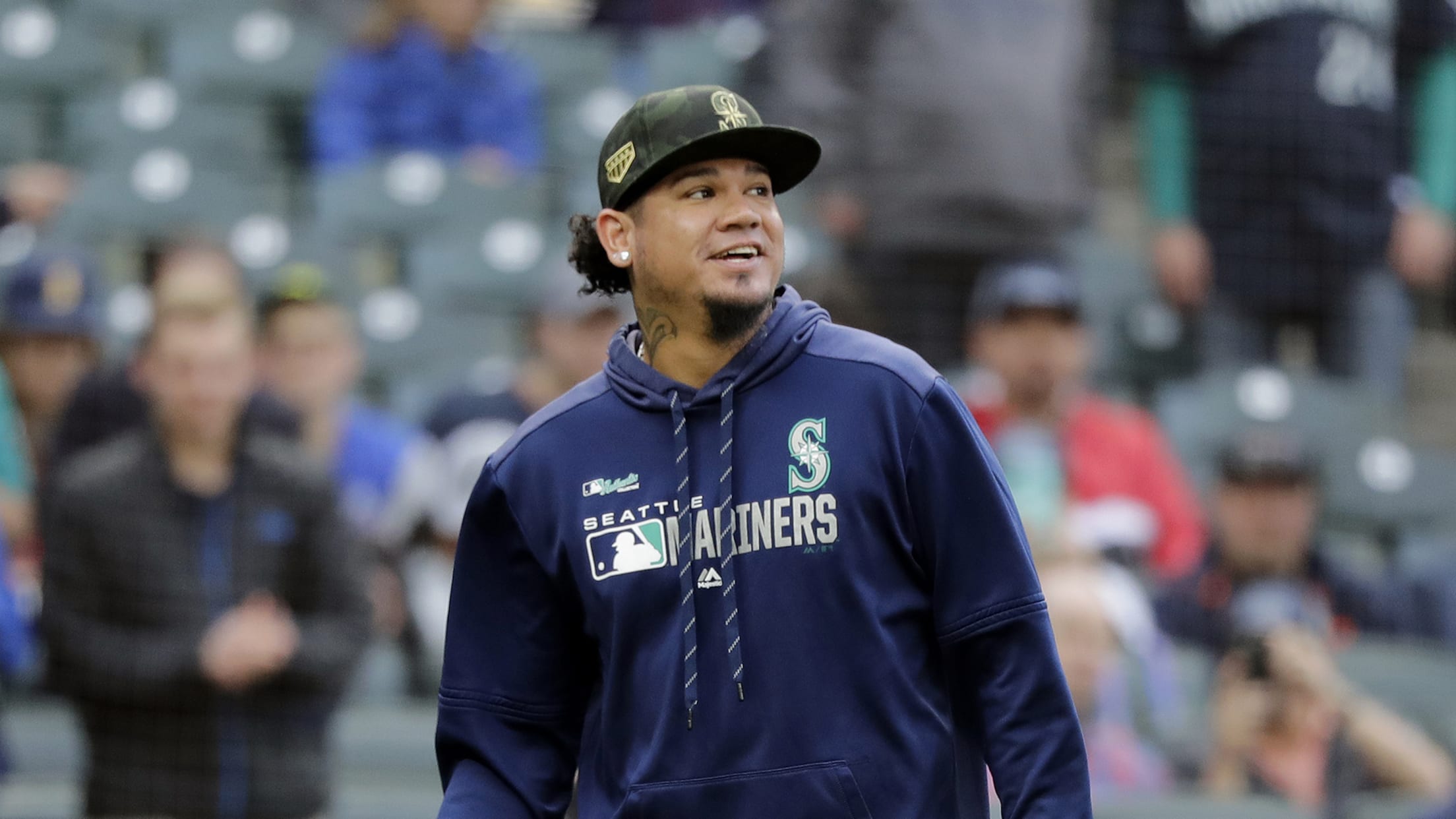 SEATTLE -- While issues with his sore right shoulder continue to slow Felix Hernandez's return, the veteran right-hander got good news from his latest MRI test on Wednesday, and he said he'll continue pushing to get back in the Mariners' rotation this season. Hernandez said the latest setback -- coming