10 trades that weren't a big deal -- until October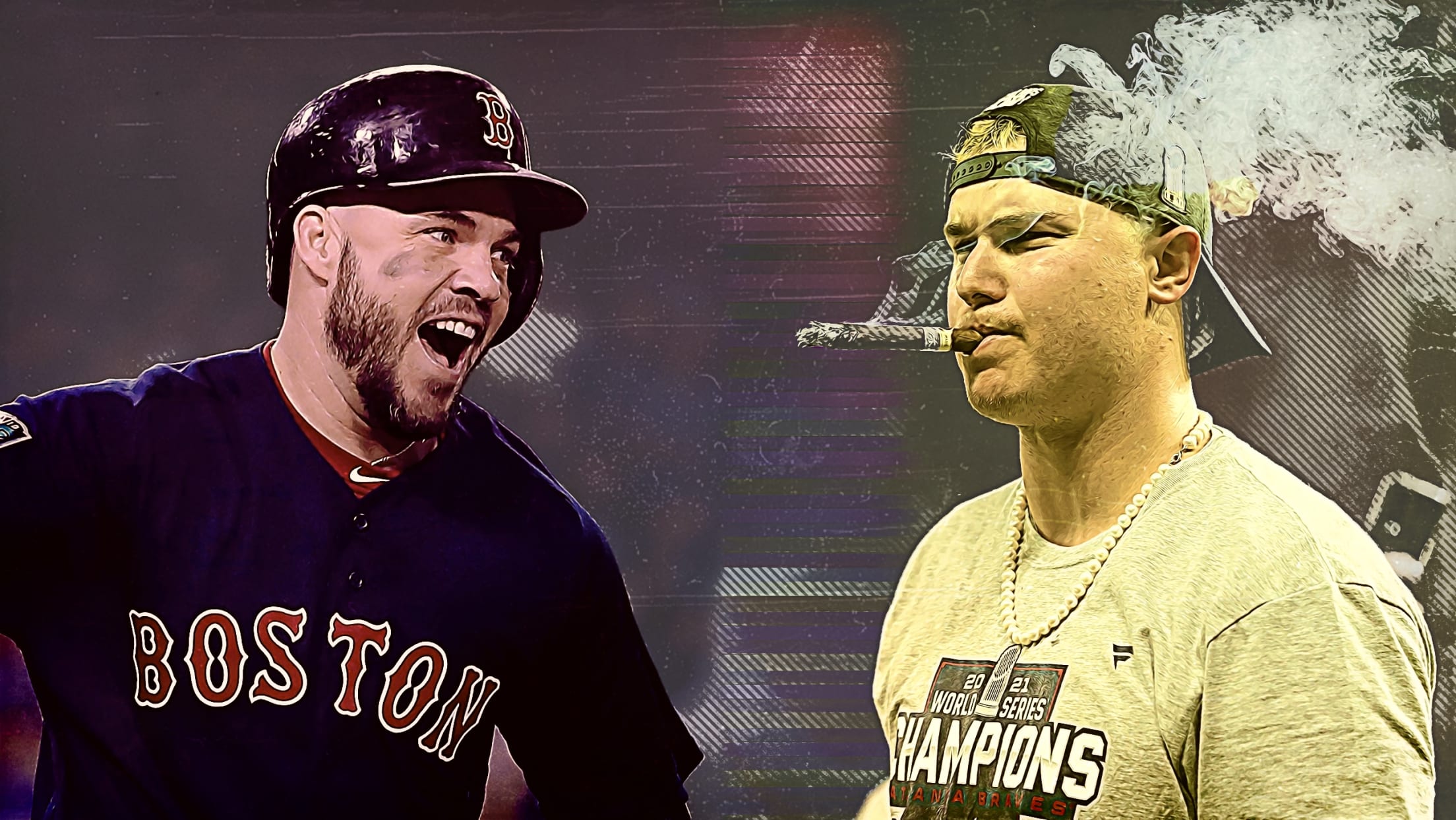 When the Cubs traded away four players to the Yankees in July 2016 for Aroldis Chapman, it wasn't far-fetched to assume the season would end with a Trade Deadline acquisition recording the final out in the World Series. And that ended up being the case. Just not in a way
Here is each team's most untouchable player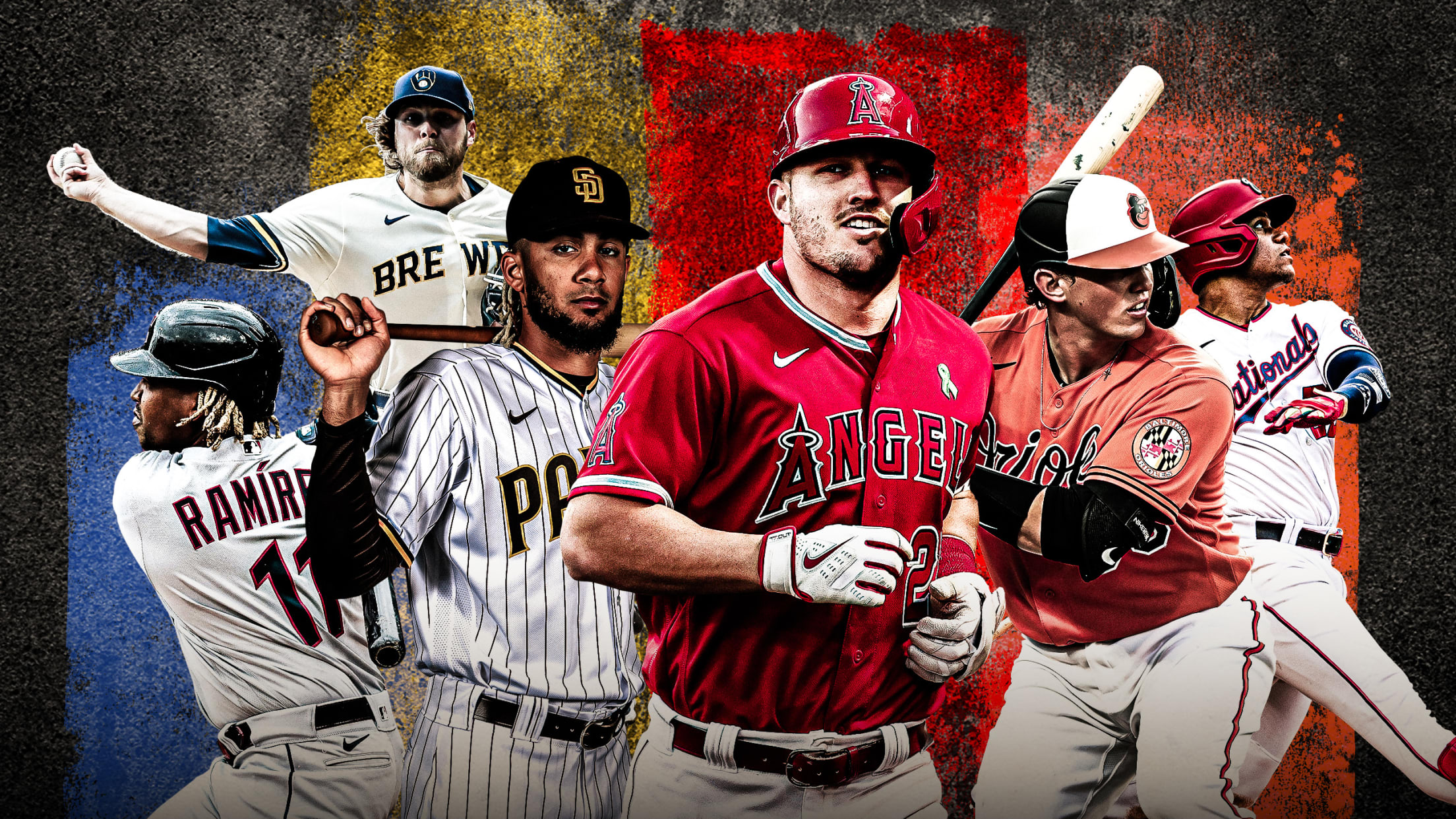 We are now in July, which means the Trade Deadline, Aug. 2 this year, is just around the corner. It's when every team looks over its roster and decides what it needs, what it can part with and, perhaps more important, what players it absolutely cannot lose. So what player
The best July 4 moments in baseball history
From amazing feats to fireworks, national pastime has seen it all on Independence Day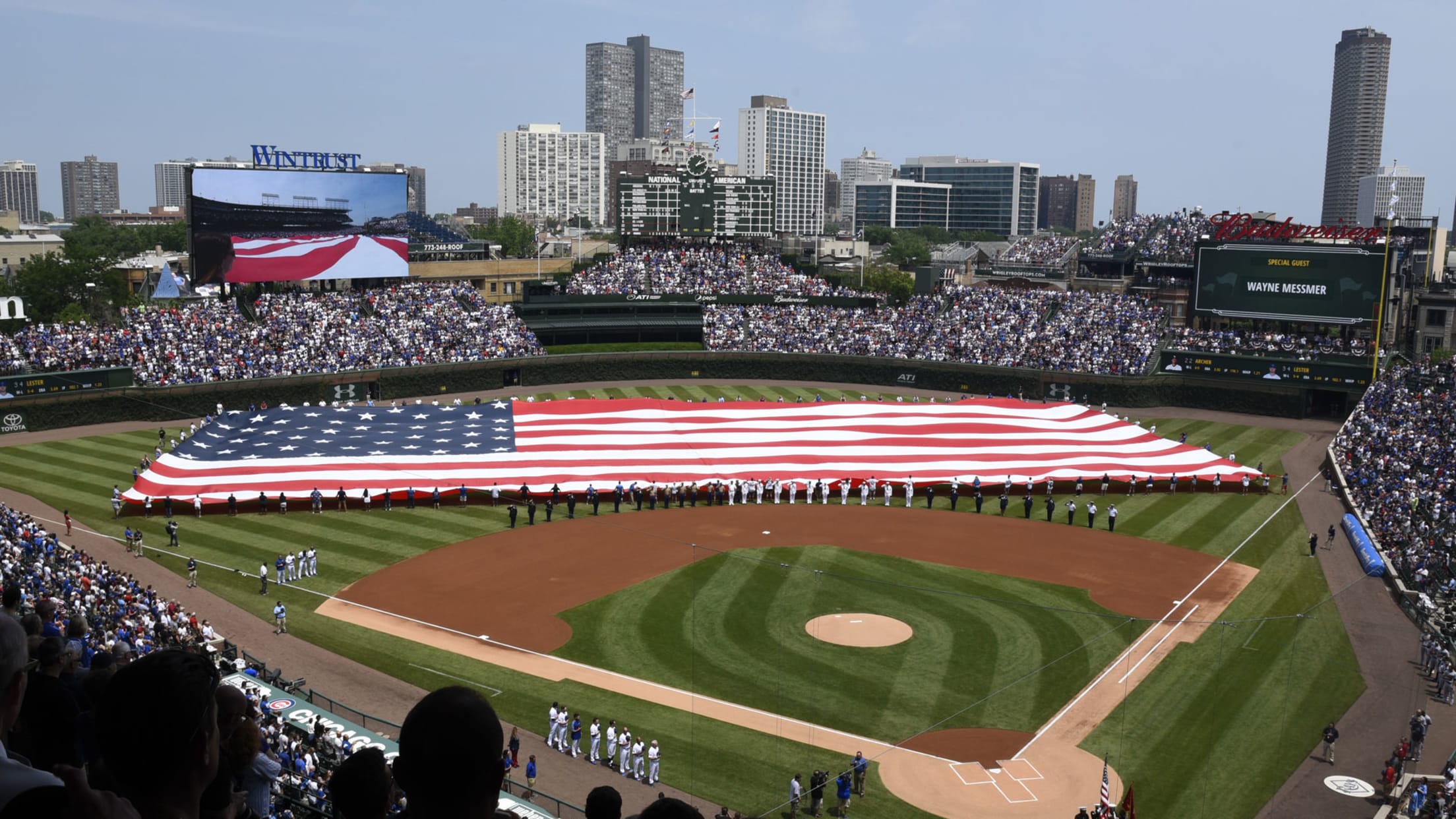 America's pastime and America's birthday have long been intertwined. In fact, the holiday has served as a backdrop to many special moments over the years. Here is a look back at some of the most memorable.
Oneil Cruz had enough of this pickle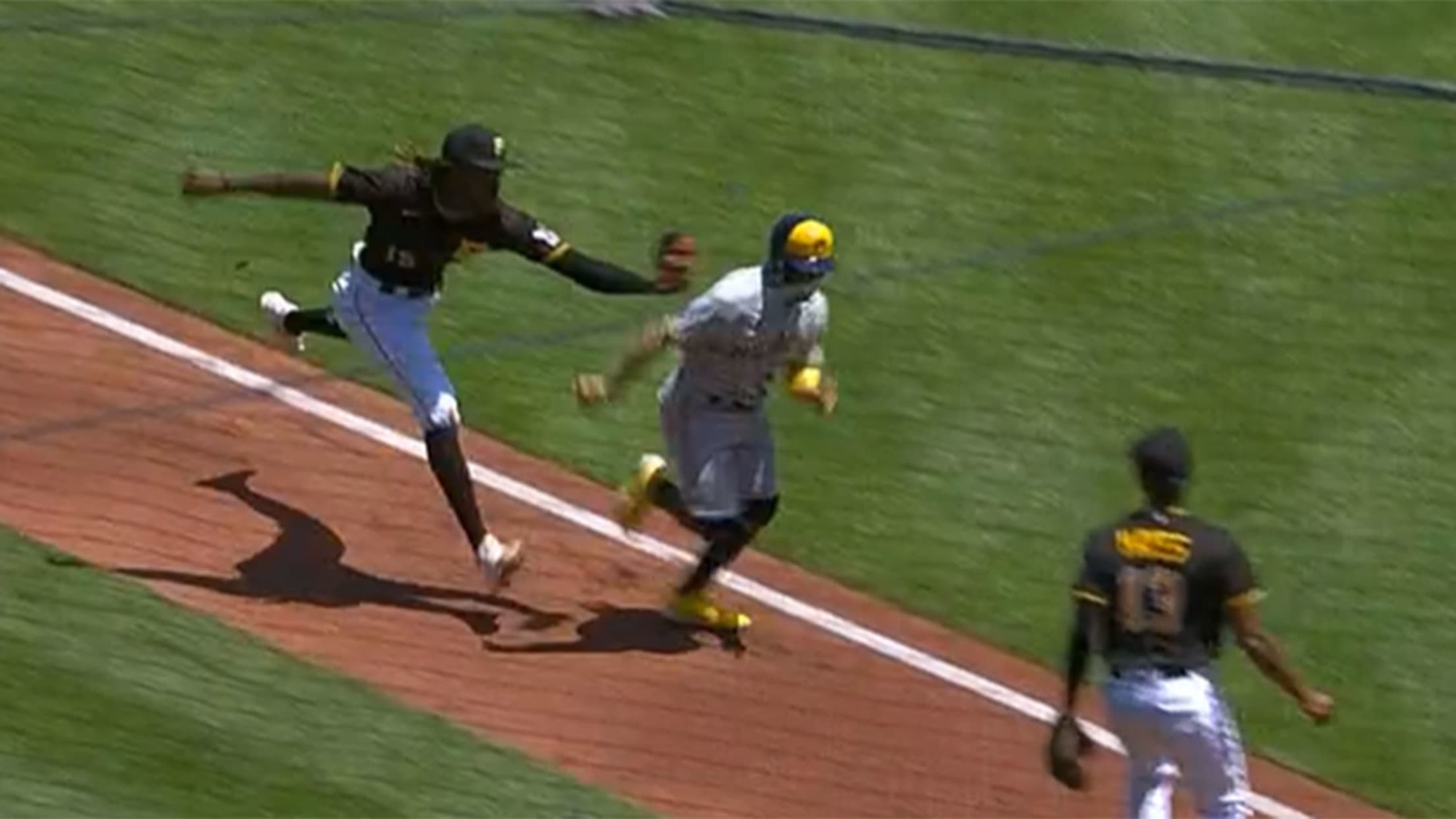 PITTSBURGH -- Oneil Cruz has already had his fair share of highlights since making his season debut. On Sunday, he added another to his reel -- albeit not the traditional kind -- chasing down the Brewers' Kolten Wong to end a second-inning pickle. Wong found himself in no man's land
Marlins earn 1st sweep with another big HR in 10th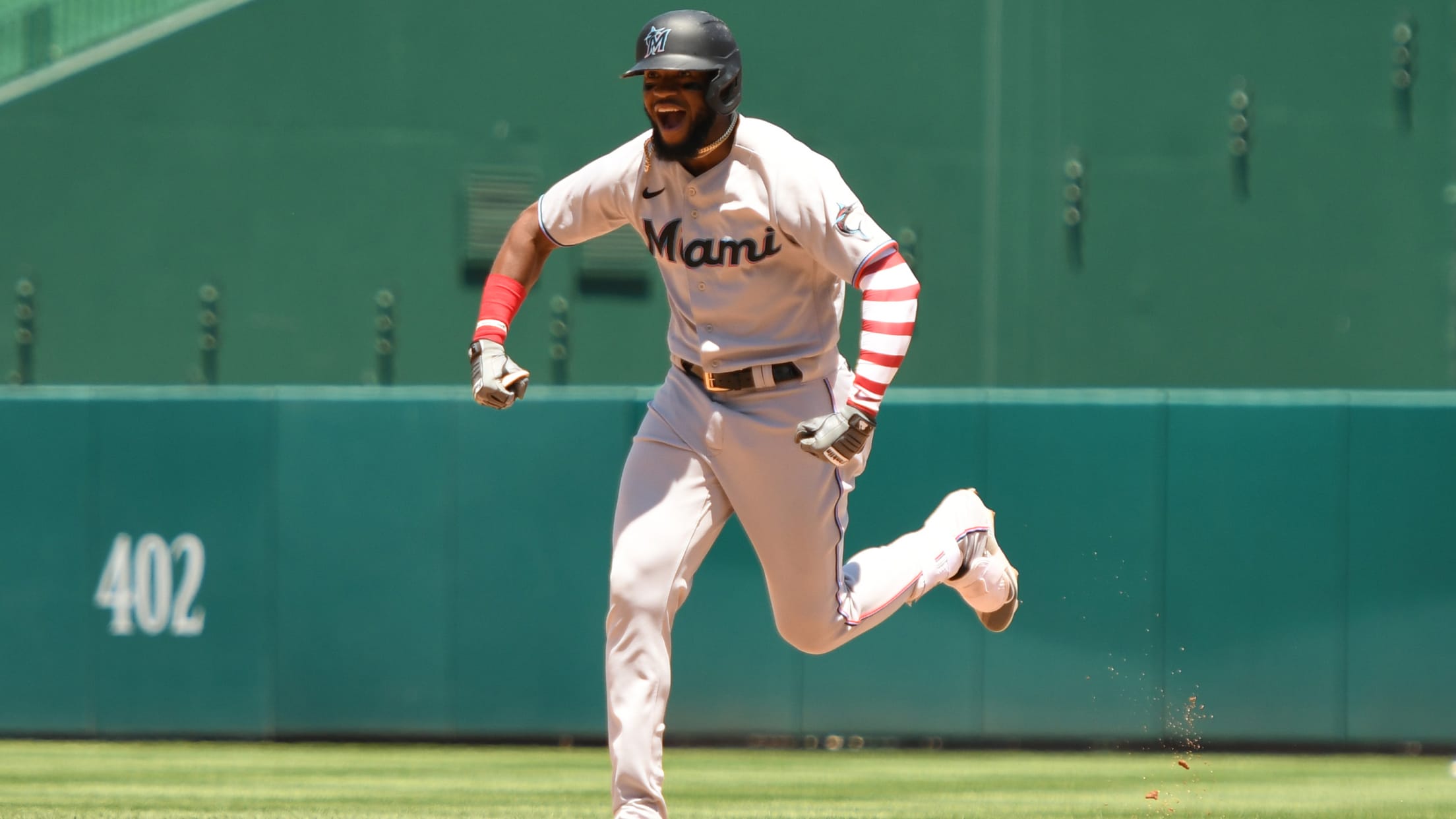 WASHINGTON -- The Marlins again demonstrated a flair for the dramatic on Monday, and they certainly would not mind playing the Nationals more often. Bryan De La Cruz launched a two-run shot high off the left-field foul pole to catapult the Marlins to another 10th-inning win over the Nats, 3-2,
Hill has historically sharp MLB debut in G1
Righty becomes 1st Tiger to go 6-plus innings and allow 2 or fewer hits in debut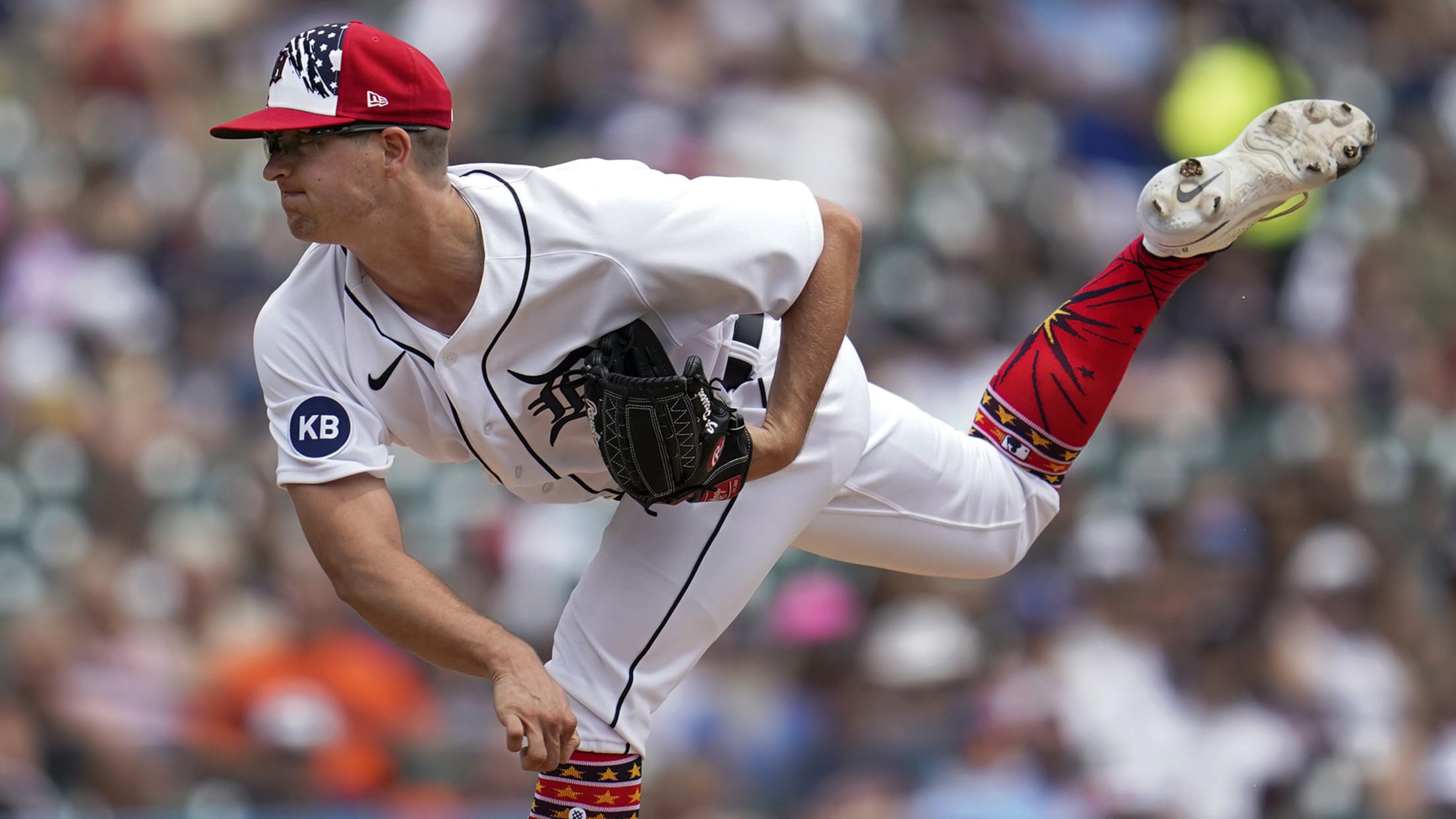 DETROIT -- Four months ago, Garrett Hill headed to Tigers Minor League minicamp wondering if he'd have to go to another organization to get his chance in the Majors as a Rule 5 Draft pick. Instead, he just had to bide his time for Detroit to come calling. On Monday
Padres stun Dodgers with wild four-run ninth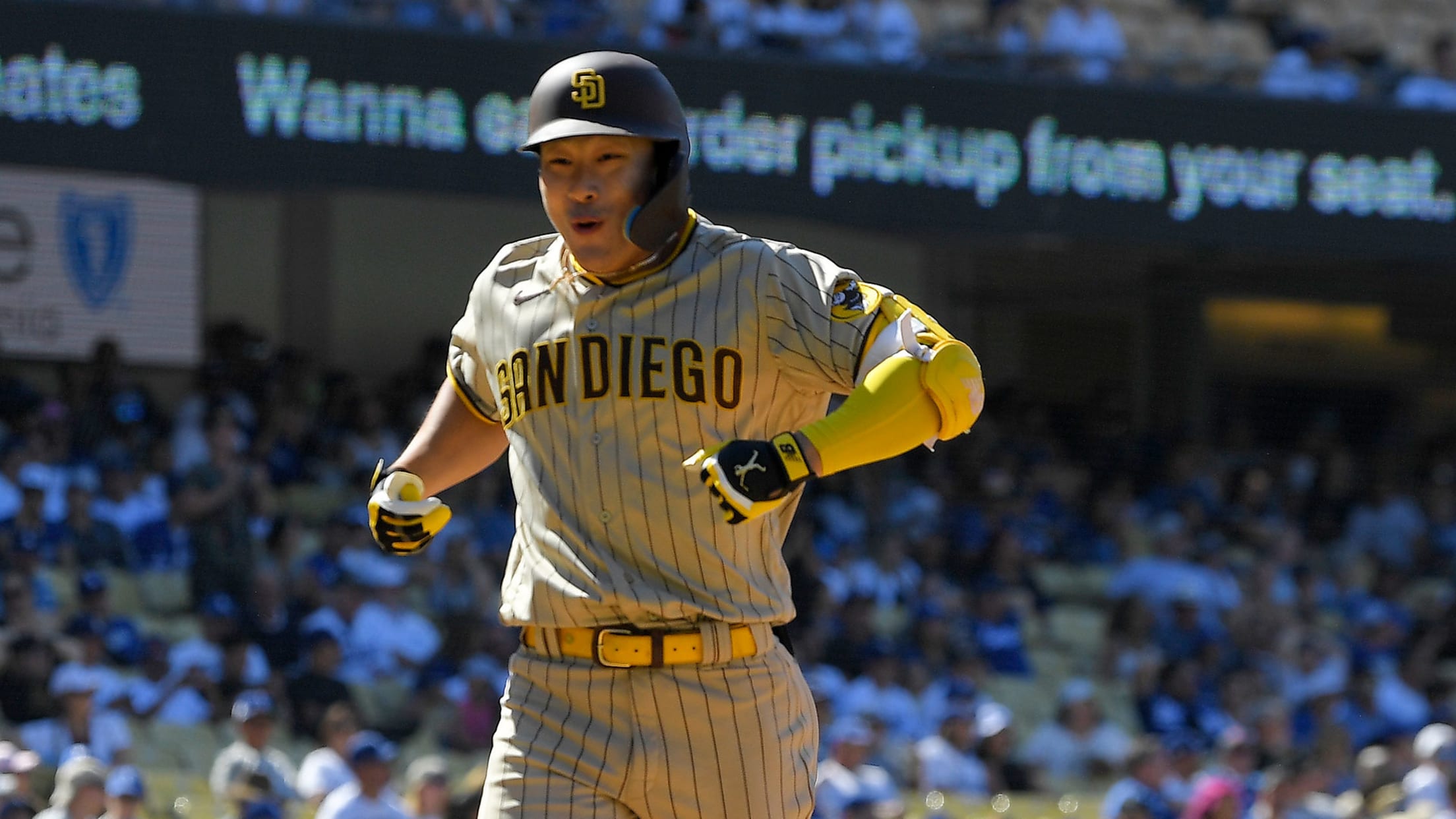 LOS ANGELES -- The Padres would like you to know that, halfway through their 2022 season, they're still very much alive in the National League West. They proved it on Sunday afternoon with a ninth-inning rally that they needed in the absolute worst way. Having dropped three games to the
From Griffey to Cutch: Brewers talk meeting favorite players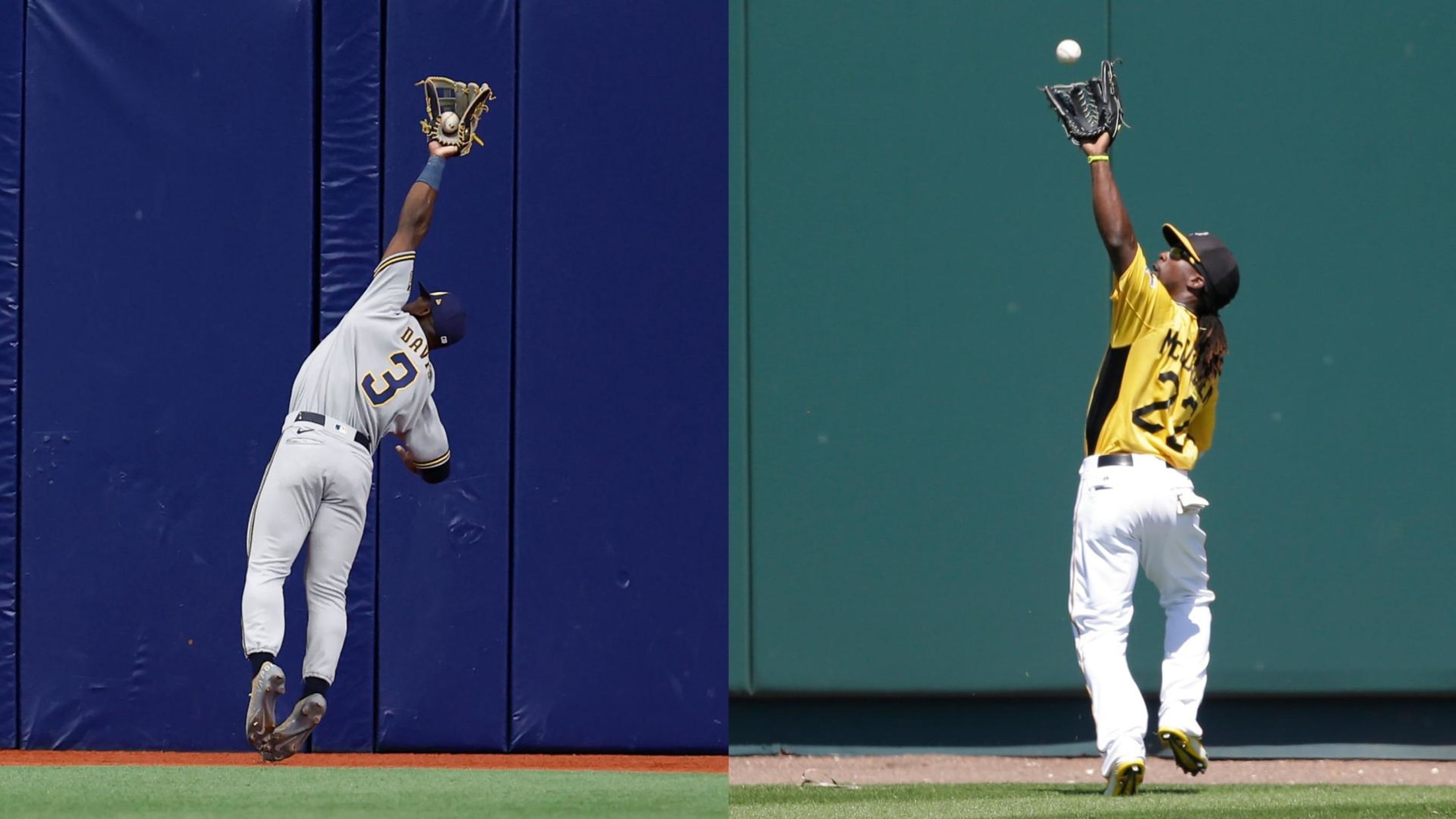 This story was excerpted from Adam McCalvy's Brewers Beat newsletter. To read the full newsletter, click here. And subscribe to get it regularly in your inbox.
deGrom K's 5 of 6 batters, hits 100 in 1st rehab start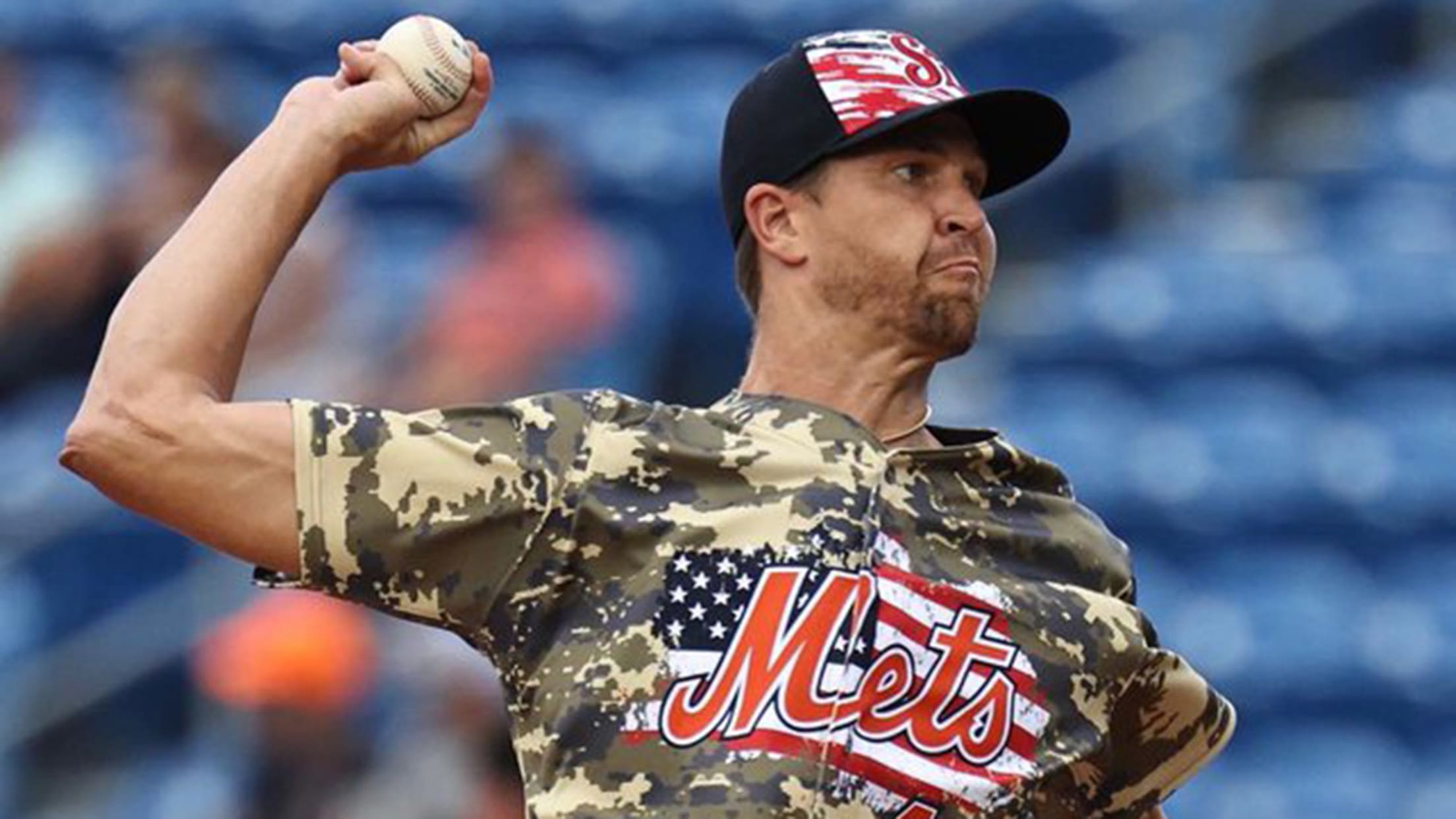 PORT ST. LUCIE, Fla. -- When news of the injury to ace Jacob deGrom came down in Spring Training, first-year New York Mets manager Buck Showalter speculated that having him out for a few months and coming back in July might be like trading for an All-Star pitcher. "What's the
Here's our latest Pipeline Prospect Team of the Week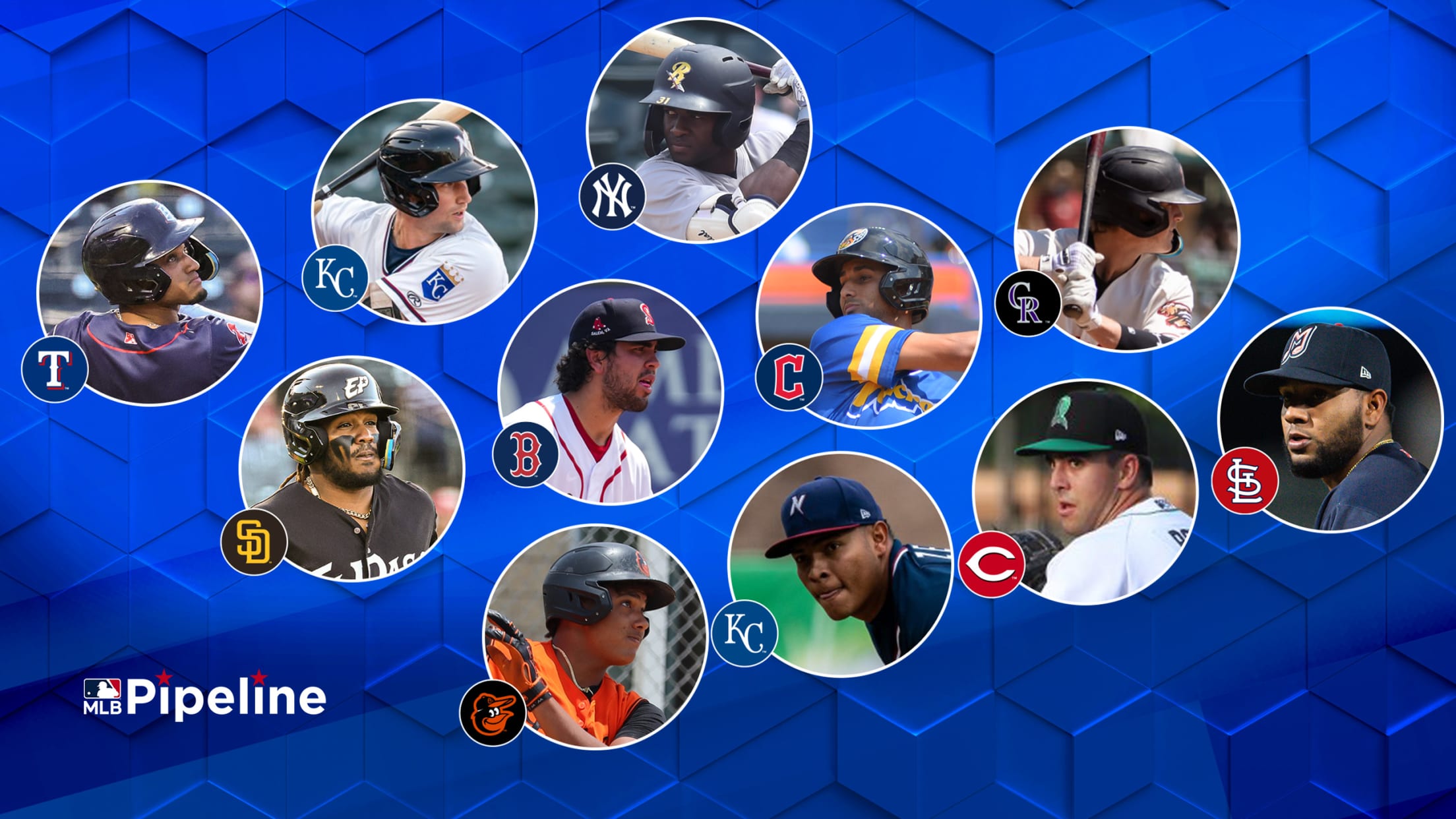 For the first time this season, a Rookie-level player joins the ranks of a Prospect Team of the Week selection as Orioles catching prospect Samuel Basallo nabs a spot on this week's squad. Baltimore's No. 18 prospect put together a terrific week for the Orioles' Florida Complex League affiliate and
Peña walks it off with 2nd HR after Astros fan 20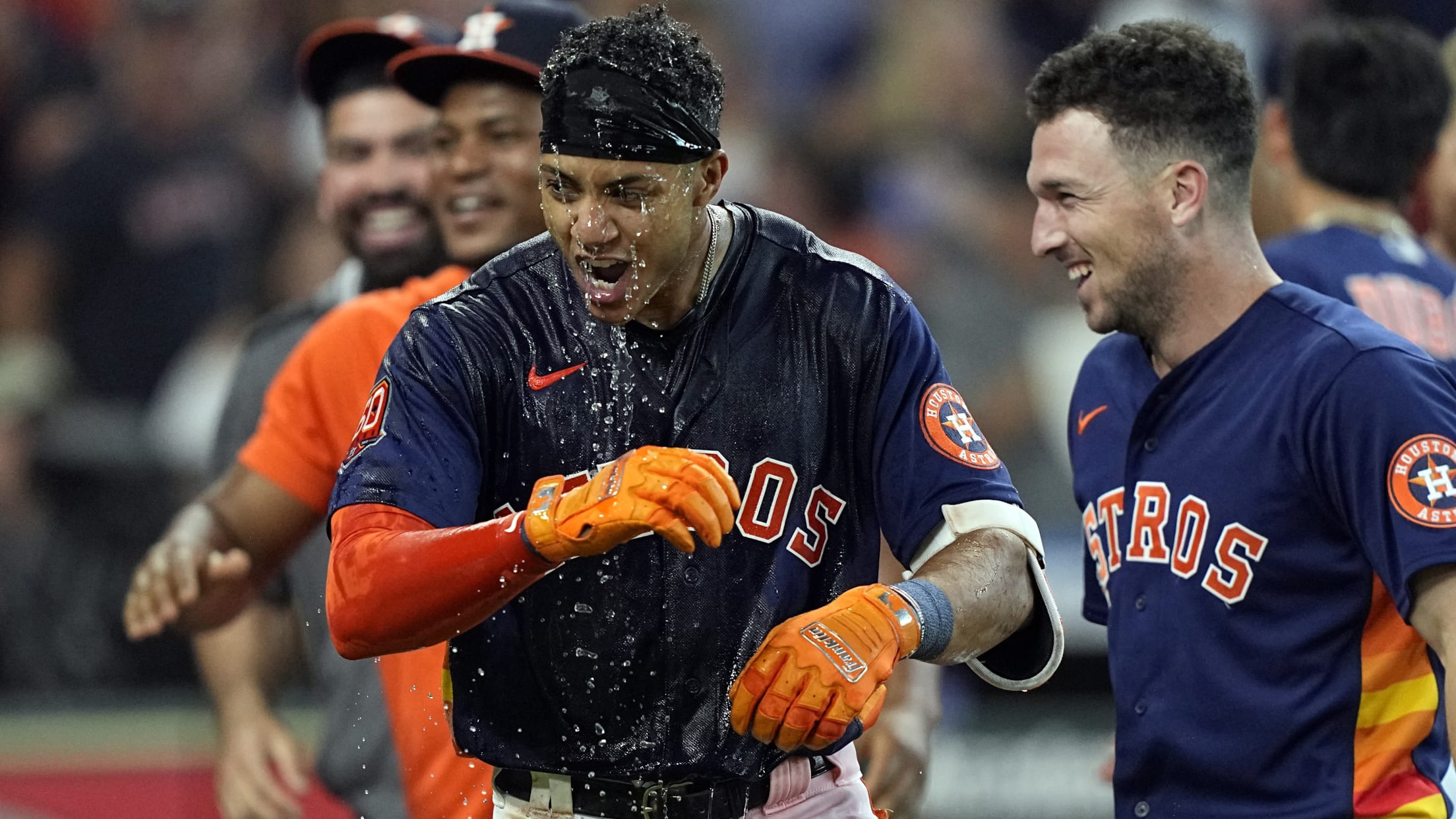 HOUSTON -- For all the good work the Astros did on the pitching mound Sunday afternoon at Minute Maid Park -- they struck out 20 batters, setting a franchise record for a nine-inning game -- it wouldn't have meant much had they not been able to polish off a sweep
'That wasn't just my hit': Smith-Njigba indebted to inner circle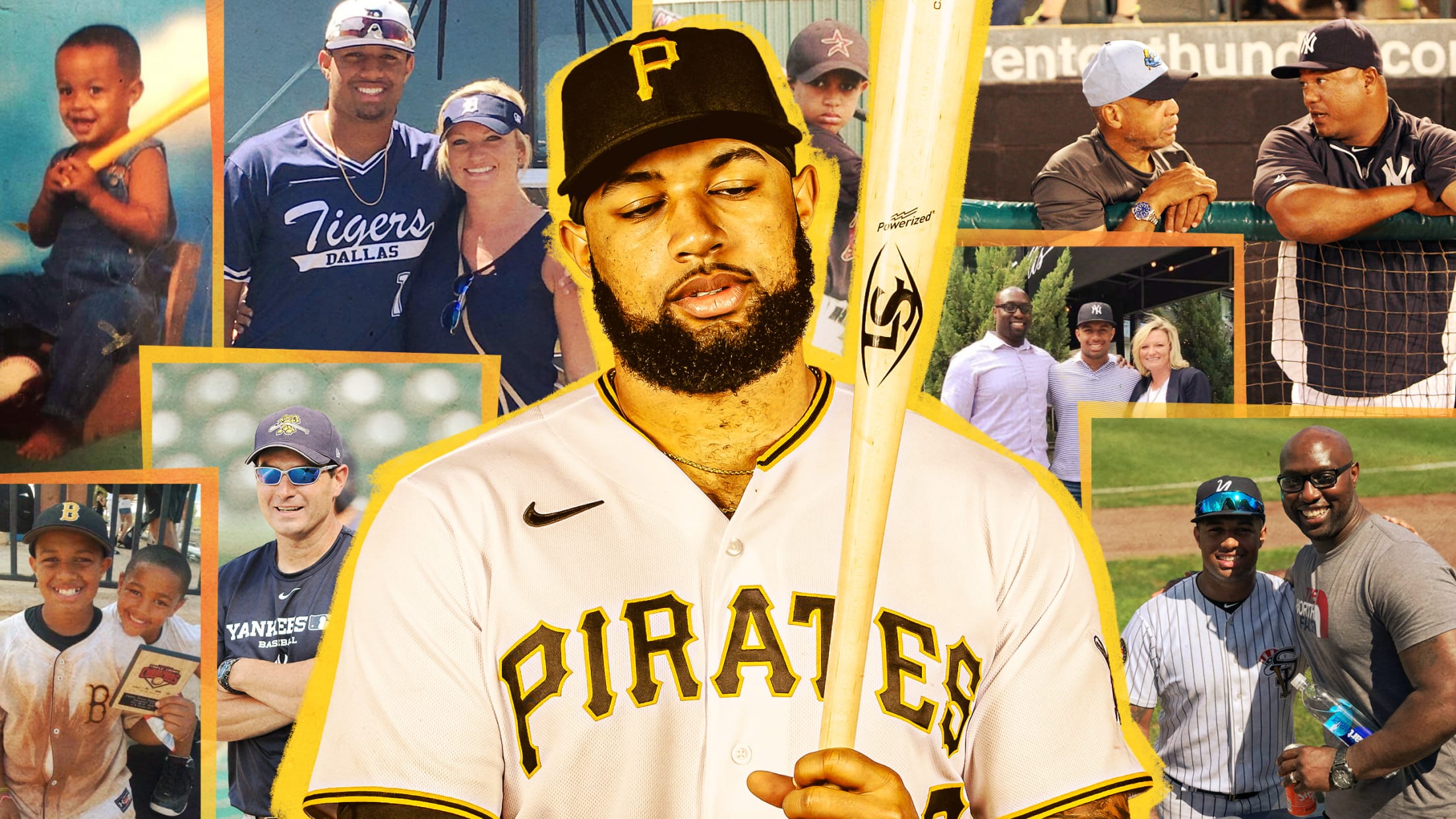 Canaan Smith-Njigba's first big league plate appearance was a trial by fire. His name was called with two outs in the ninth inning on June 14. He faced an established closer in Giovanny Gallegos, who got ahead in the count, 1-2. When Gallegos left a fastball in the middle of
Injuries: Soto, deGrom, Montas, Red Sox, Kimbrel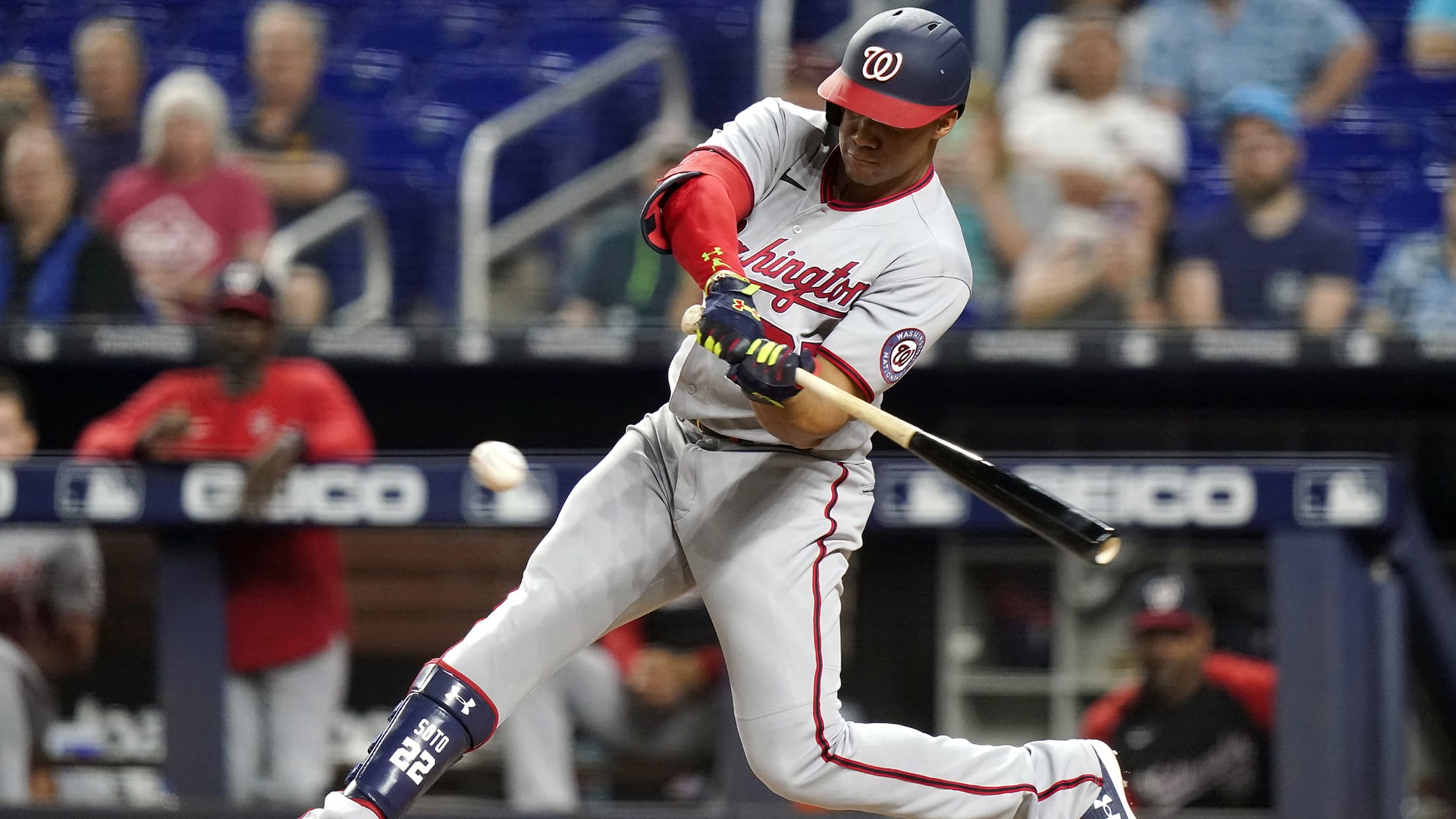 Stay up-to-date with all the latest news on injured and recovering players from across Major League Baseball.
Minor Leaguer ends up in netting after spectacular catch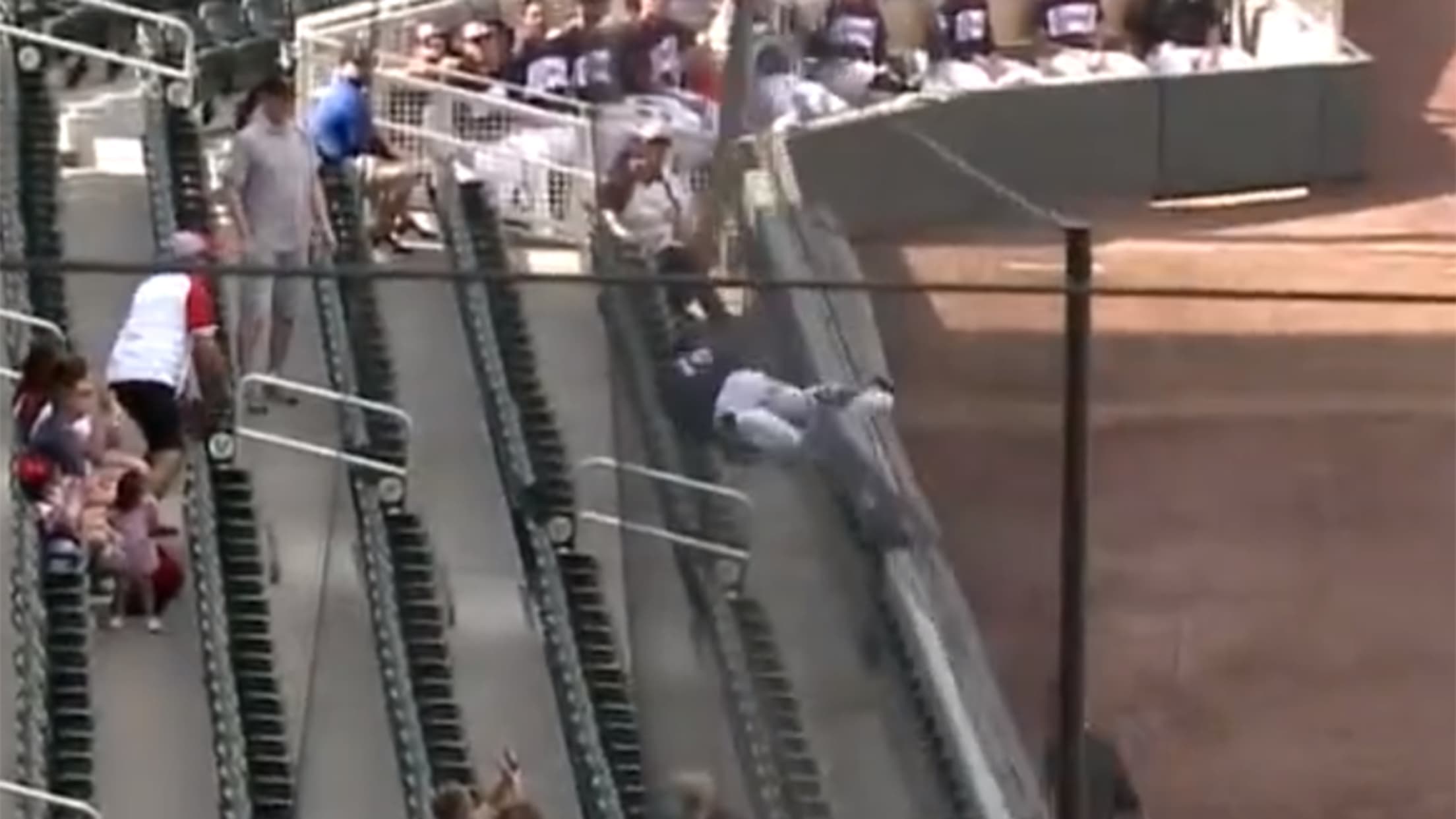 Eguy Rosario, the Padres' No. 5 prospect, per MLB Pipeline, made a play in Triple-A El Paso's 18-5 win over the Oklahoma City Dodgers on Sunday afternoon that would probably make Derek Jeter proud. Oklahoma City's Ryan Noda led off the sixth inning of the game -- which was the
Buxton's son Brixton is a natural on the mic!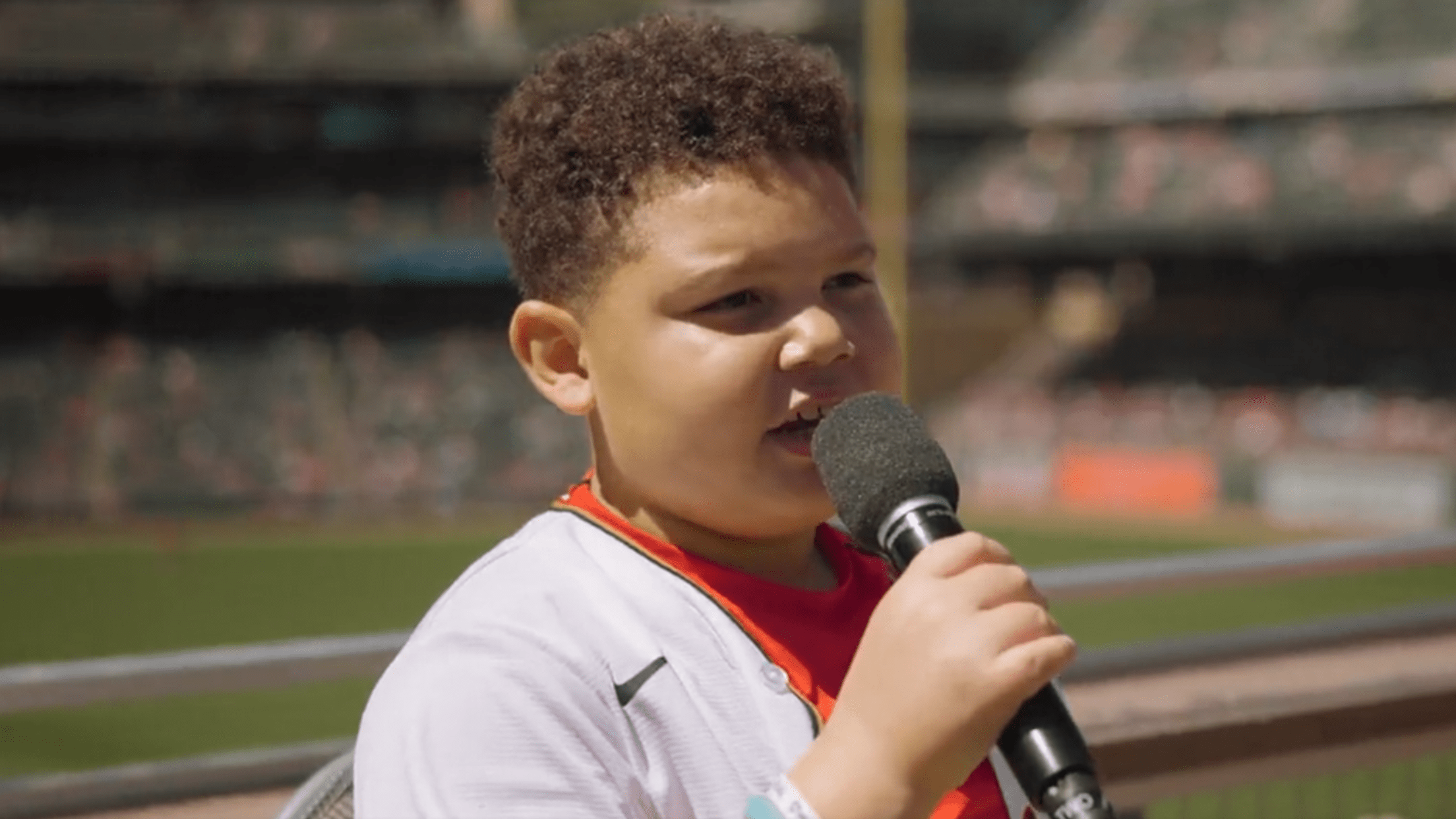 MINNEAPOLIS -- The Twins are plenty familiar with Brixton Buxton, the springy-haired 8-year-old with the big smile who sometimes hangs around his superstar father's corner locker in Minnesota's clubhouse. On Saturday, Twins fans got to meet him, too How's this for a unique family outing at the ballpark? Brixton got
Guardians show strong pitching blueprint vs. Yanks
McKenzie holds New York to 1 hit over 7 innings before Clase wins battle in 9th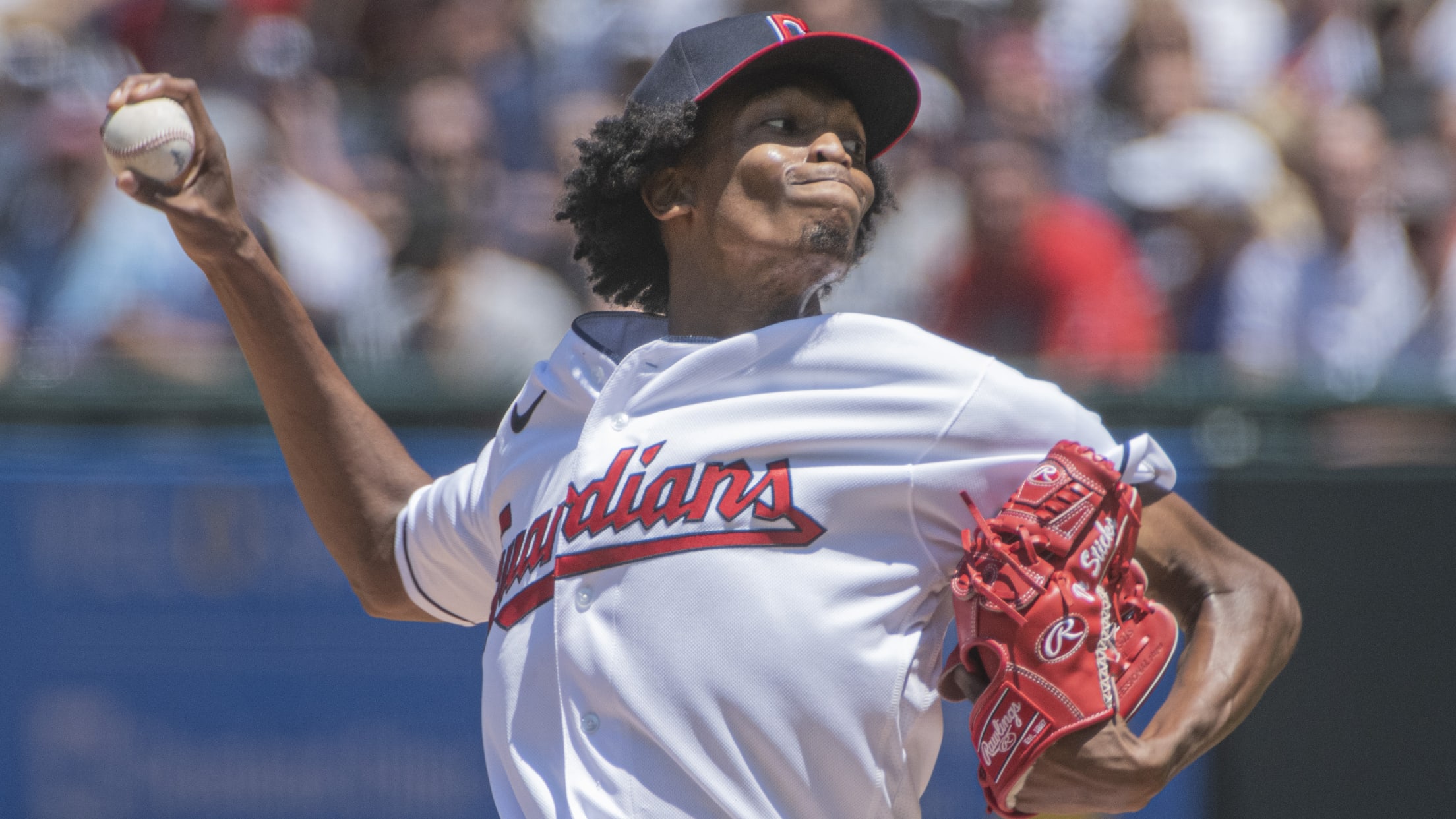 CLEVELAND – This is how everyone expected Cleveland pitching to look this season. The passing of the baton from Triston McKenzie to Eli Morgan to Emmanuel Clase was as effective and effortless as the Guardians could've asked for on Sunday afternoon in a 2-0 victory over the Yankees at Progressive
Cincy series a family reunion for Díaz brothers
'We are really, really tight,' Edwin says of brother Alexis. 'We do everything together.'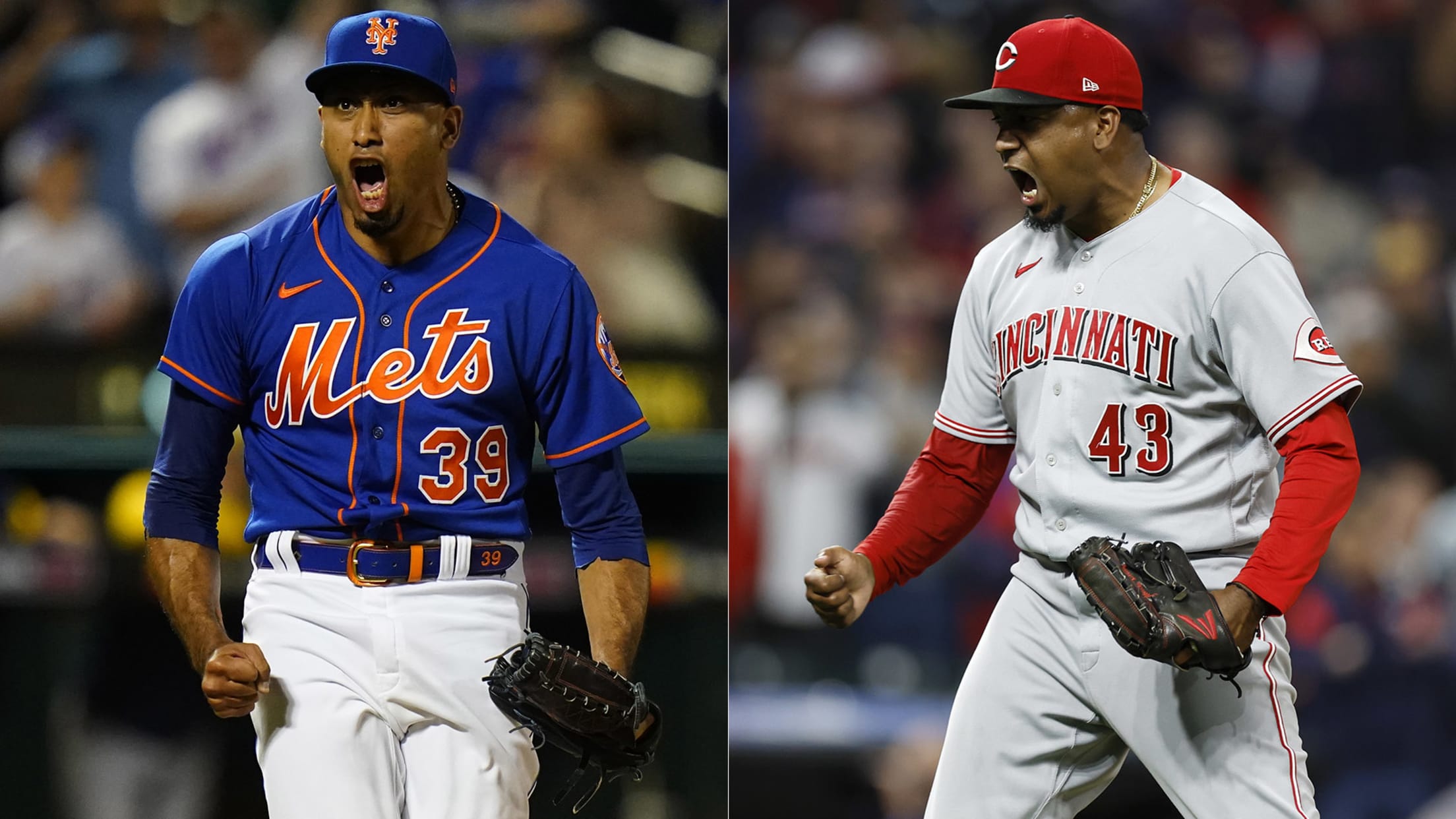 CINCINNATI -- When the Mets take the field at Great American Ball Park this week, Edwin and Alexis Díaz won't be the only members of their family present. The two brothers will be there, of course, along with their mother, father, sister, nieces and others. It's a family reunion for
Escobar changes belt, can't stop belting HRs
Infielder goes yard in all three games vs. Rangers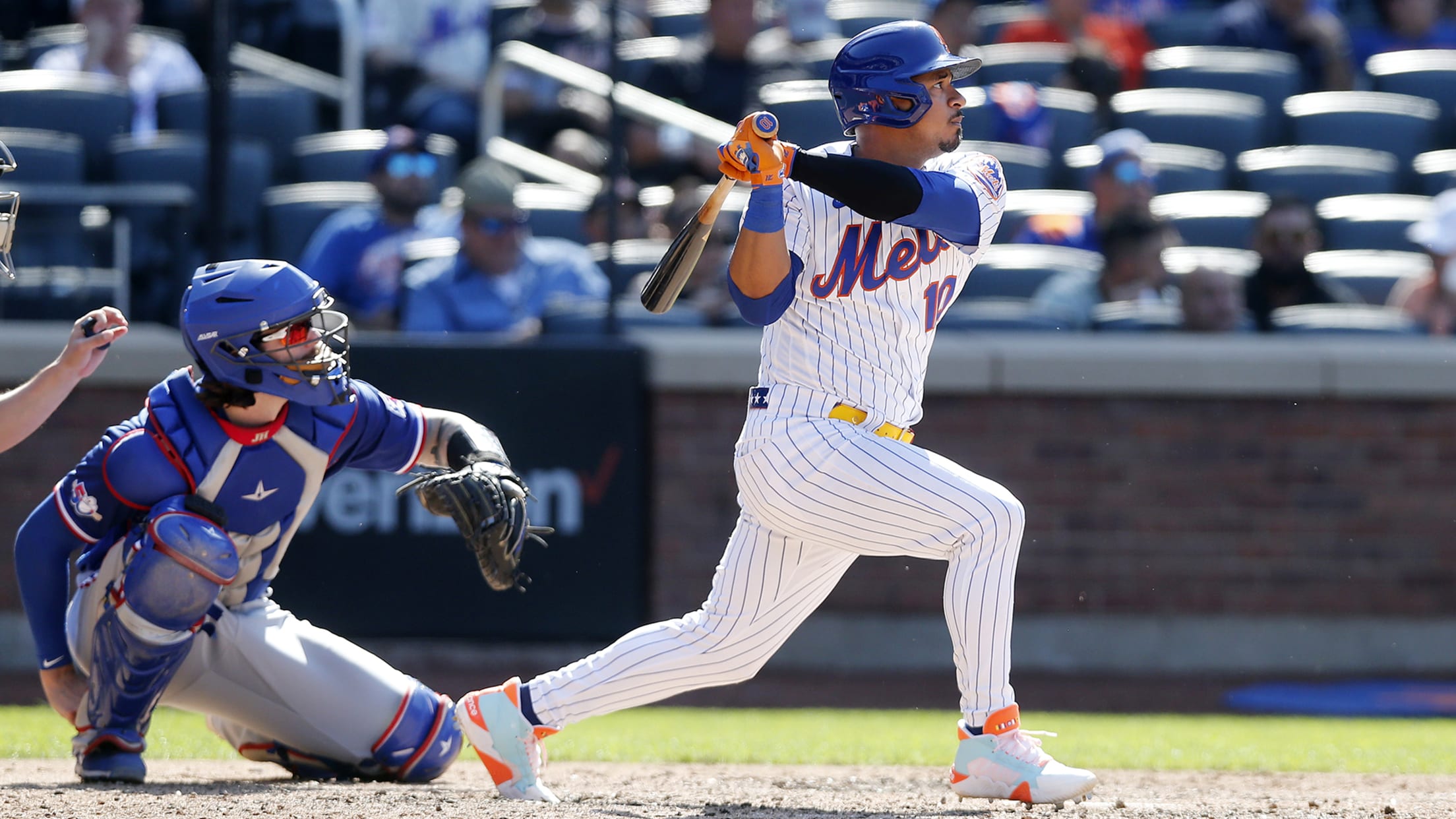 NEW YORK -- As Eduardo Escobar packed for the Mets' road trip following their 4-1 win over the Rangers on Sunday at Citi Field, he placed an unusual number of cleats in his duffel bag bound for Cincinnati. As one of the clubhouse's most superstitious players, Escobar will sometimes change
Woodruff sharp again in second start back for Crew
Righty strong again as Brewers reach halfway point of season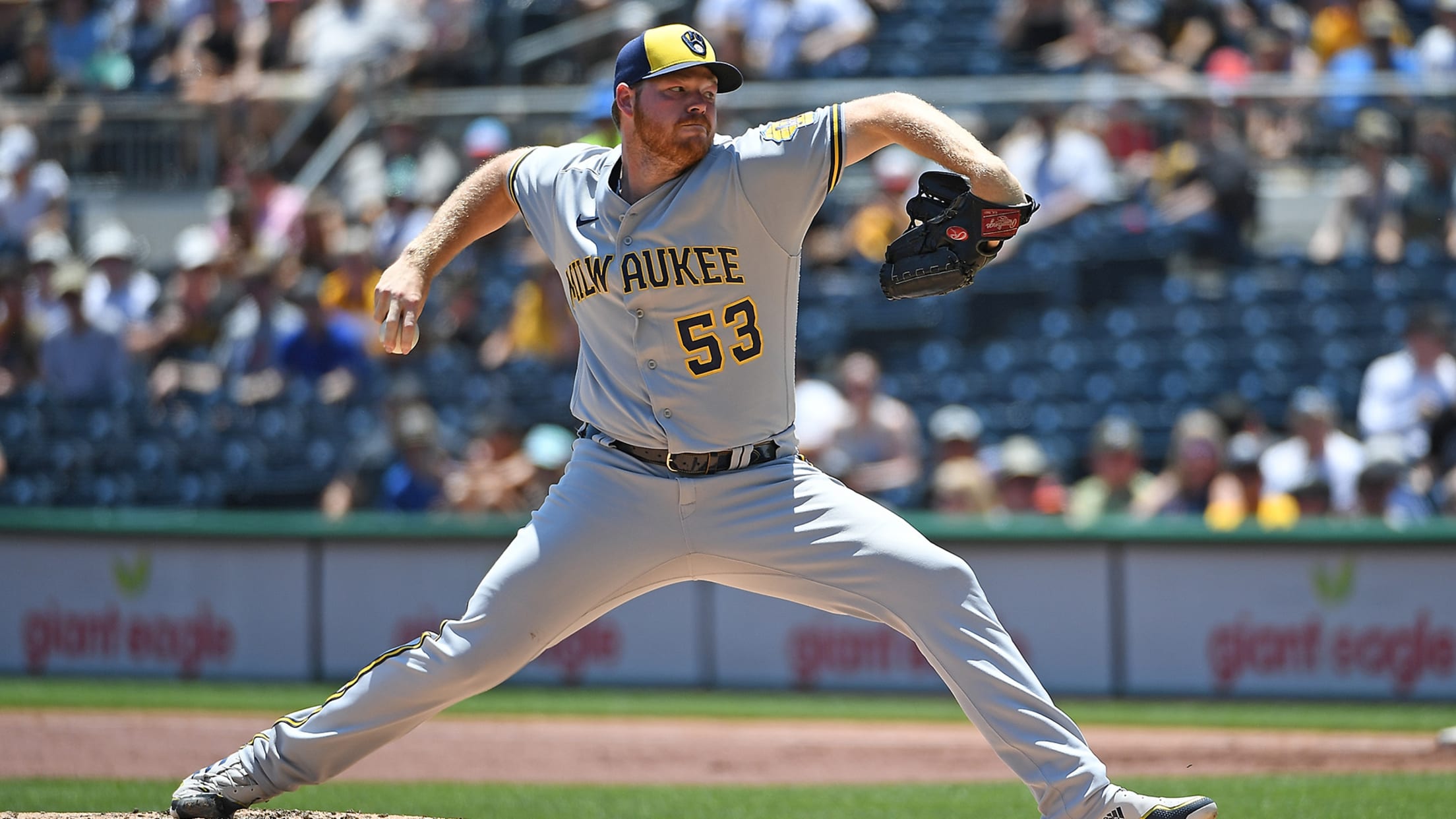 PITTSBURGH -- Brandon Woodruff and the Brewers reached the halfway point on a high. Woodruff dazzled for the second straight start off the injured list in a 2-0 win over the Pirates at PNC Park on Sunday, dealing six scoreless innings before Brad Boxberger, Devin Williams and Josh Hader closed
Rays slug 3 HRs in 3rd straight win over Blue Jays
A 6-run fifth helped the Rays total 24 runs while winning the final 3 games in Toronto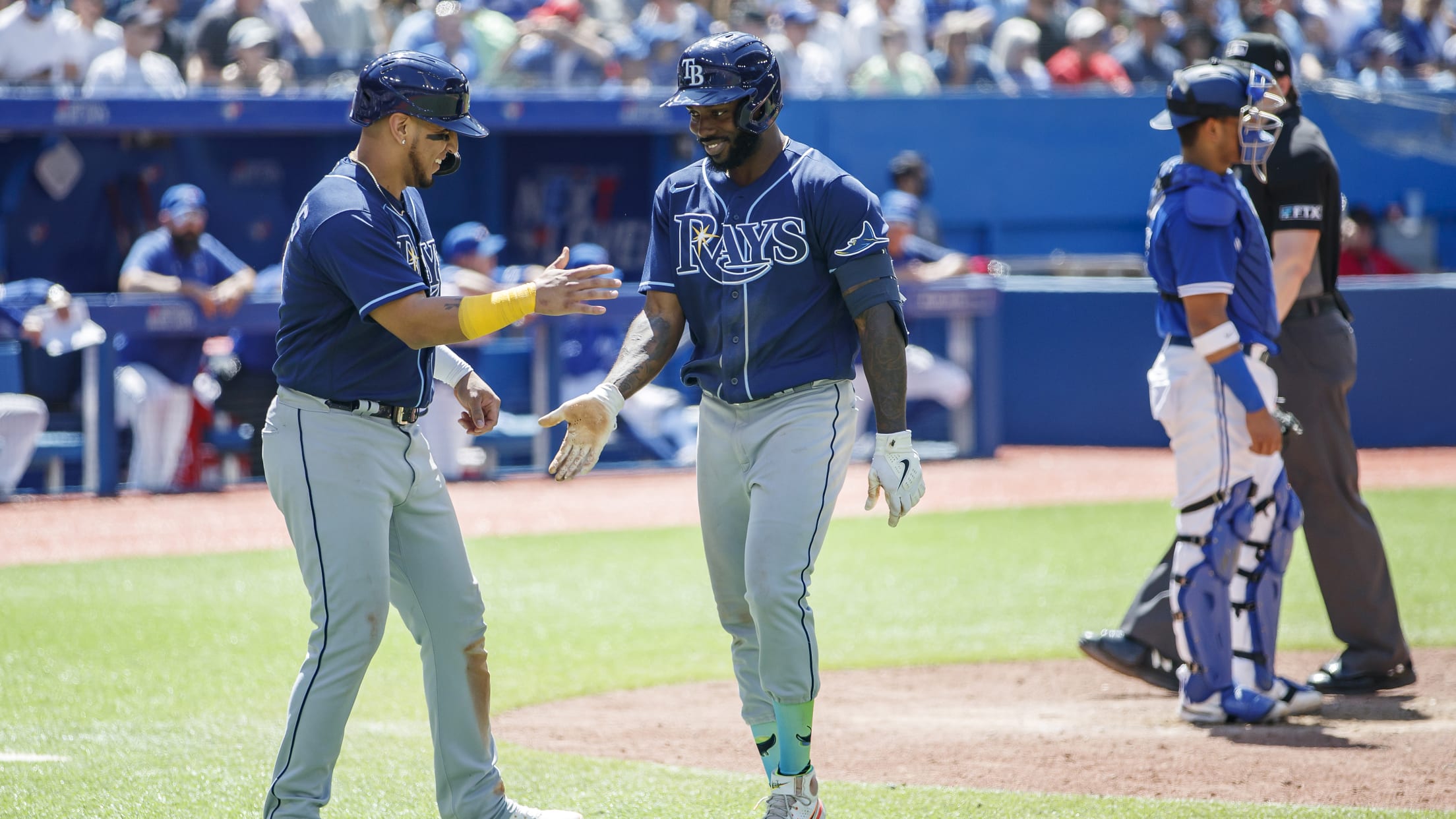 TORONTO -- Saturday was the day the Rays had been waiting for. After weeks of offensive struggles, Tampa Bay notched 17 runs and 27 hits in a doubleheader sweep over the Blue Jays. With the bats awoken and the pressure off the lineup, the Rays carried the scoring into Sunday's
Ray back in Cy Young form, K's 12 in masterful outing 
Rodríguez powers Mariners' offense with homer, double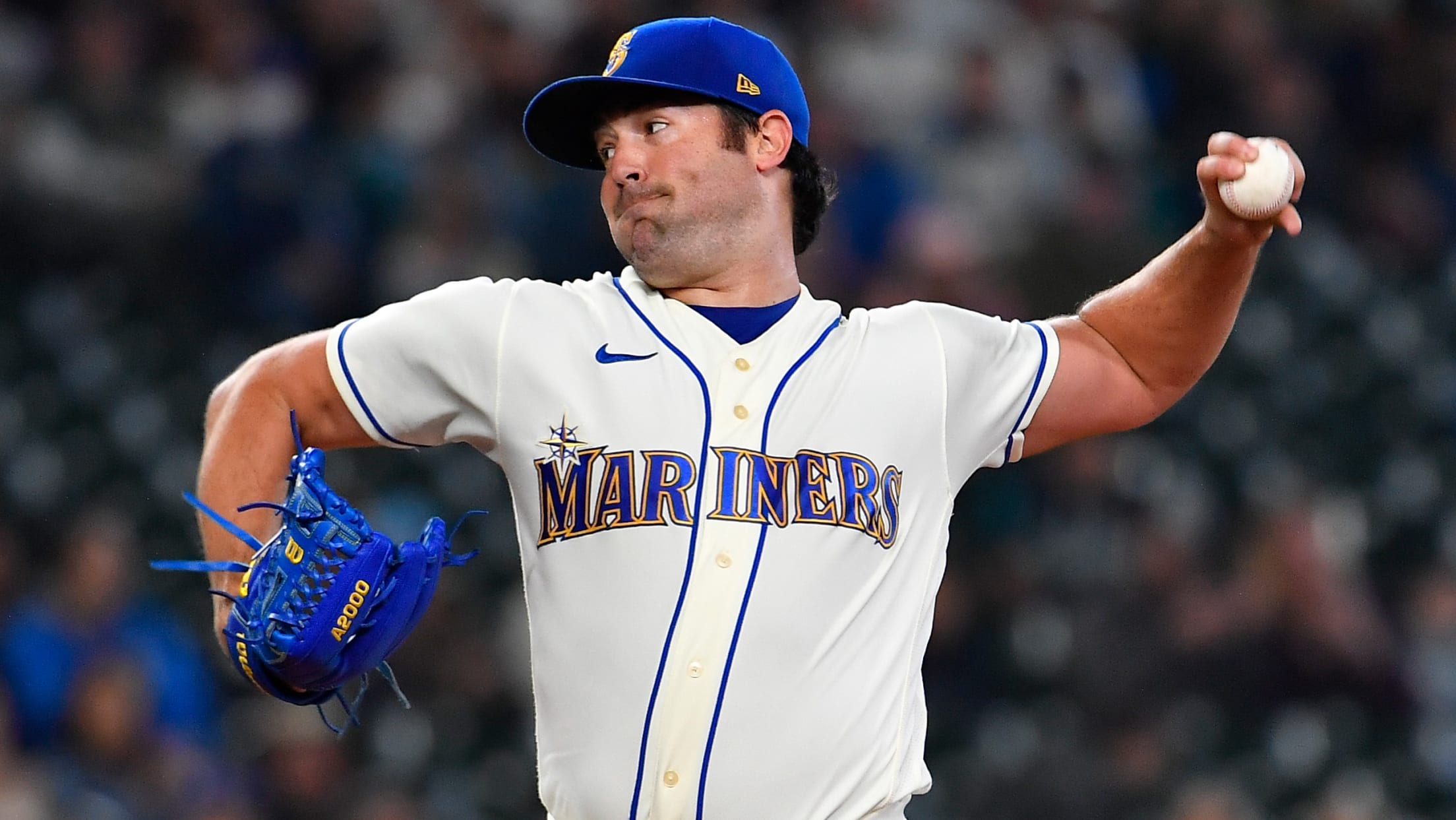 SEATTLE -- If it wasn't clear already, Robbie Ray is firmly back in Cy Young form. The Mariners' prized offseason acquisition dazzled in perhaps his best Seattle start yet, striking out a season-high 12 batters and holding Oakland scoreless until his final hitter in the seventh inning. He also threw
Carlson's bat headed to Hall after historic homer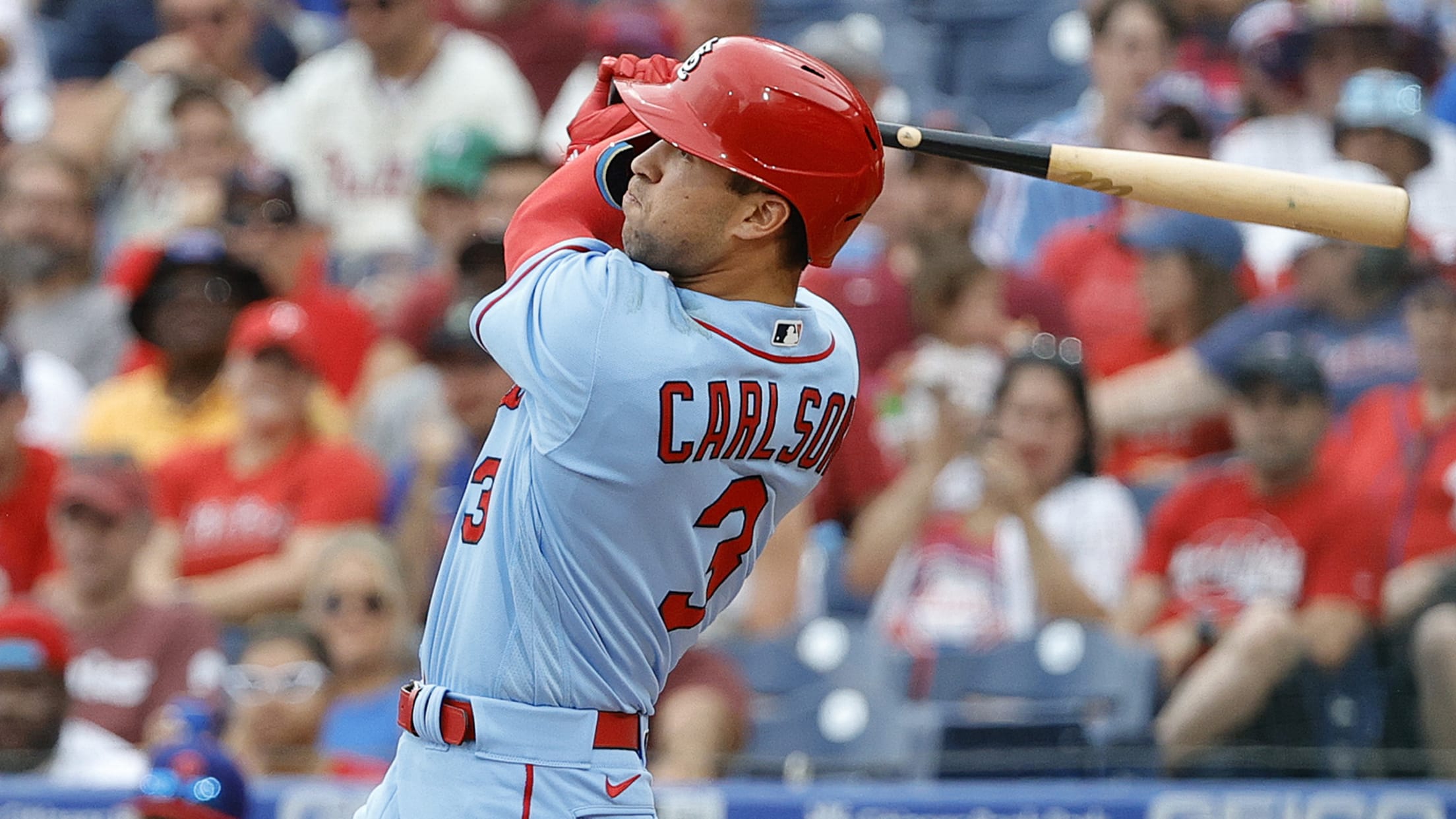 PHILADELPHIA -- When Cardinals outfielder Dylan Carlson was first asked by the National Baseball Hall of Fame and Museum to donate the bat that he used to hit his team's historic fourth home run in a row, he momentarily paused because he was reluctant to part with the tool that
'I got sneaky': Maldonado's heads-up play crucial to win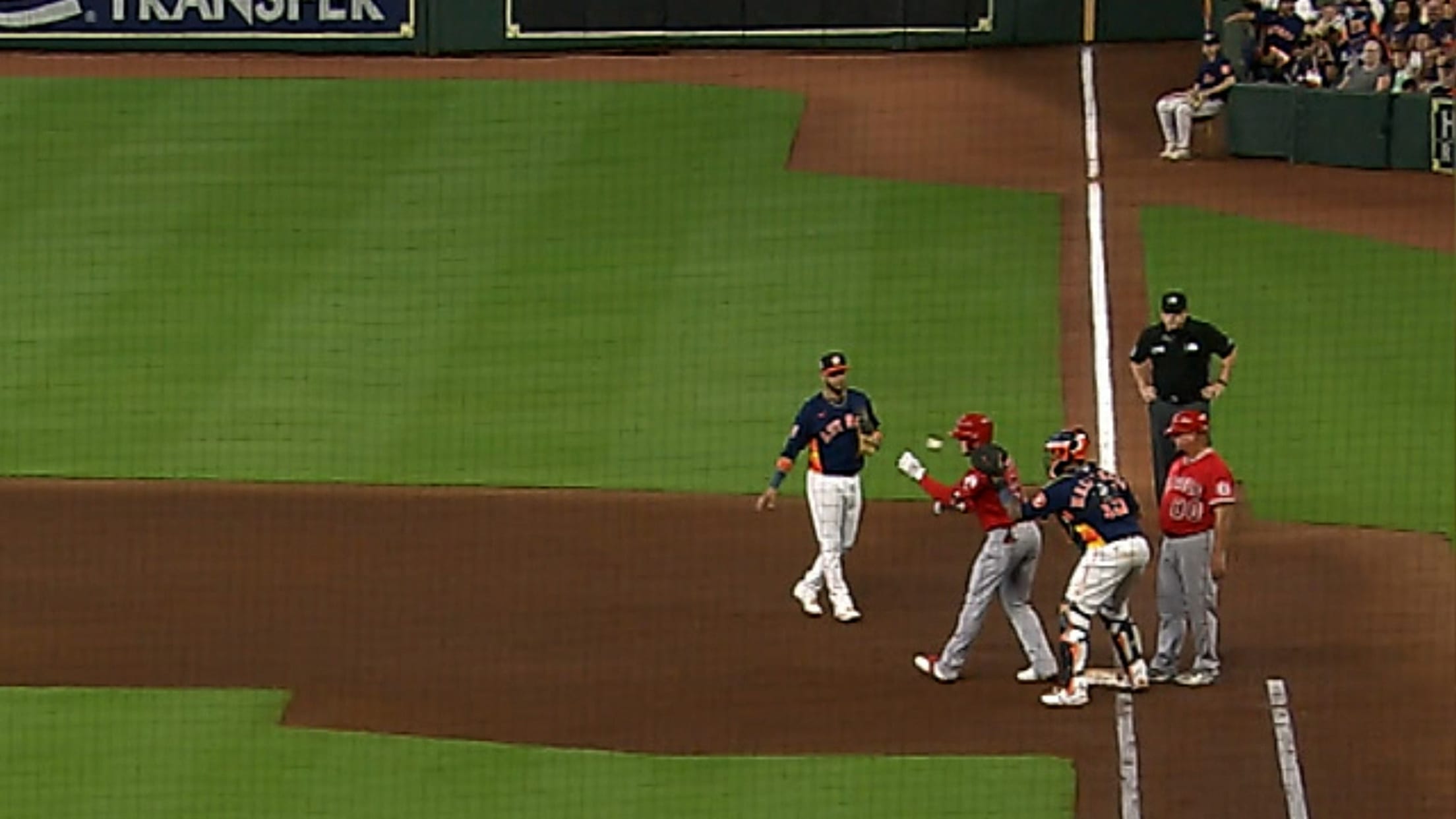 HOUSTON -- At first glance, what seemed like a simple single from the Halos' Taylor Ward turned out to be a clever play by Houston catcher Martín Maldonado in the Astros' 4-2 win over the Angels at Minute Maid Park on Sunday afternoon. It was the top of the fifth