Major turnarounds are (probably) coming for these 5 clubs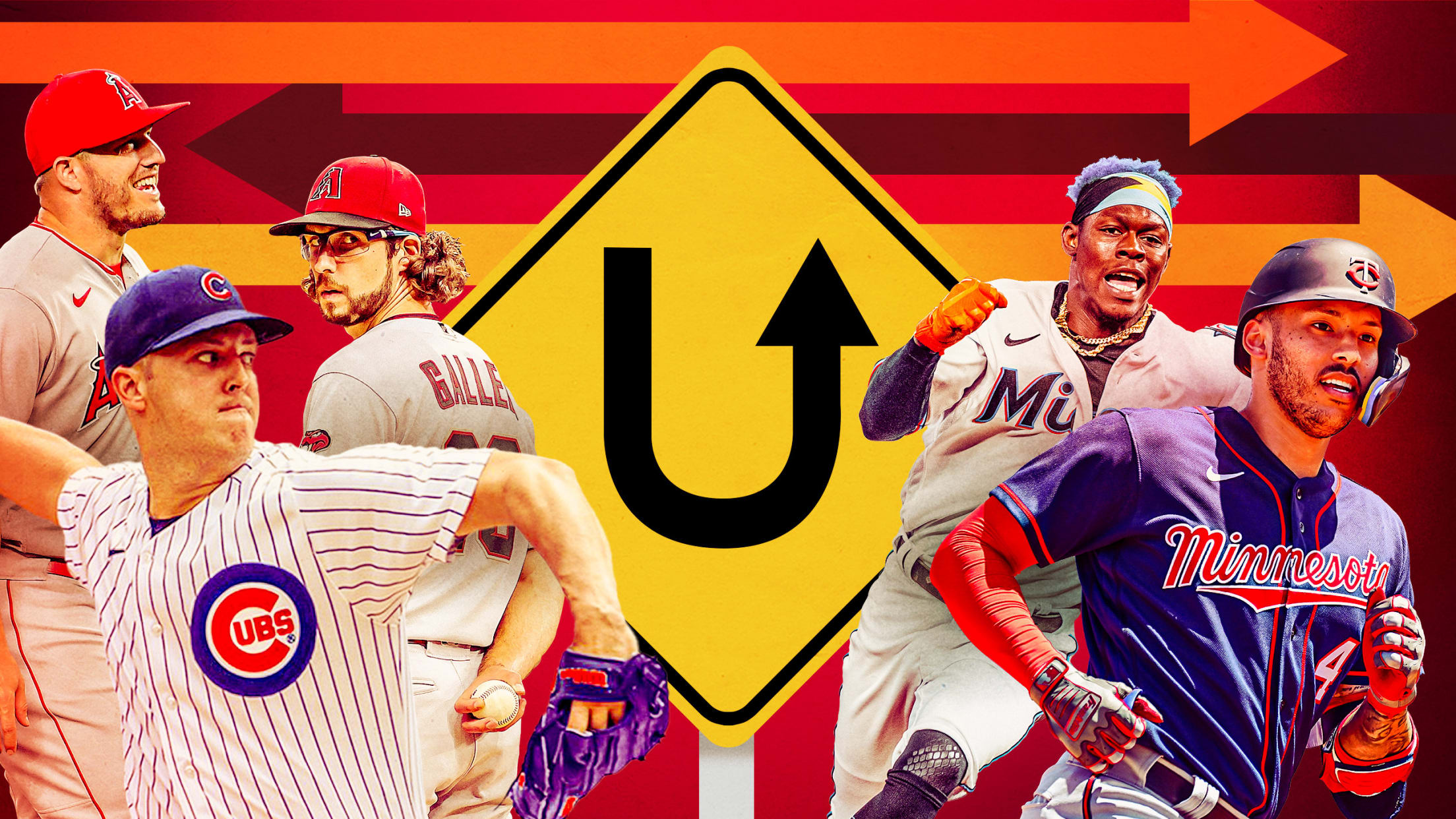 There were plenty of teams other than the Astros -- who won the World Series, after all -- that were happy with how their 2022 season went. The National League champion Phillies, surely; the Mets and Braves each won 101 games; and the Cardinals had a nostalgia party essentially every
This was the wildest game in MLB history
7 lead changes, 38 hits and 10 homers? That wasn't all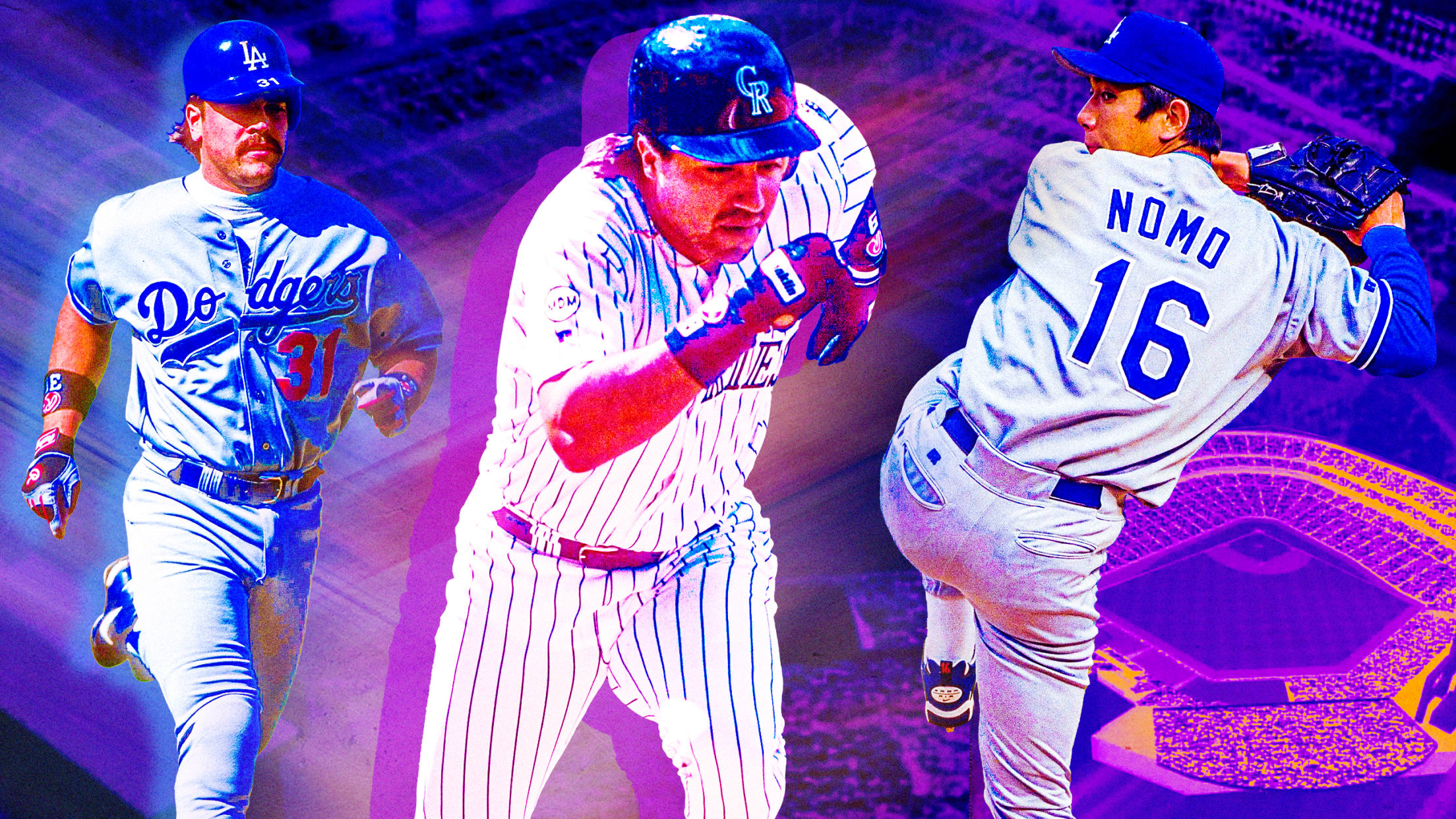 The wildest game in recorded Major League history was a mere one-run victory. It was also an absolute mess. The game featured 11 pitchers, and all 11 of them allowed at least one run -- no one made it through unscathed. Five of them suffered a blown save, to this
Realmuto has big fan in Hall of Fame catcher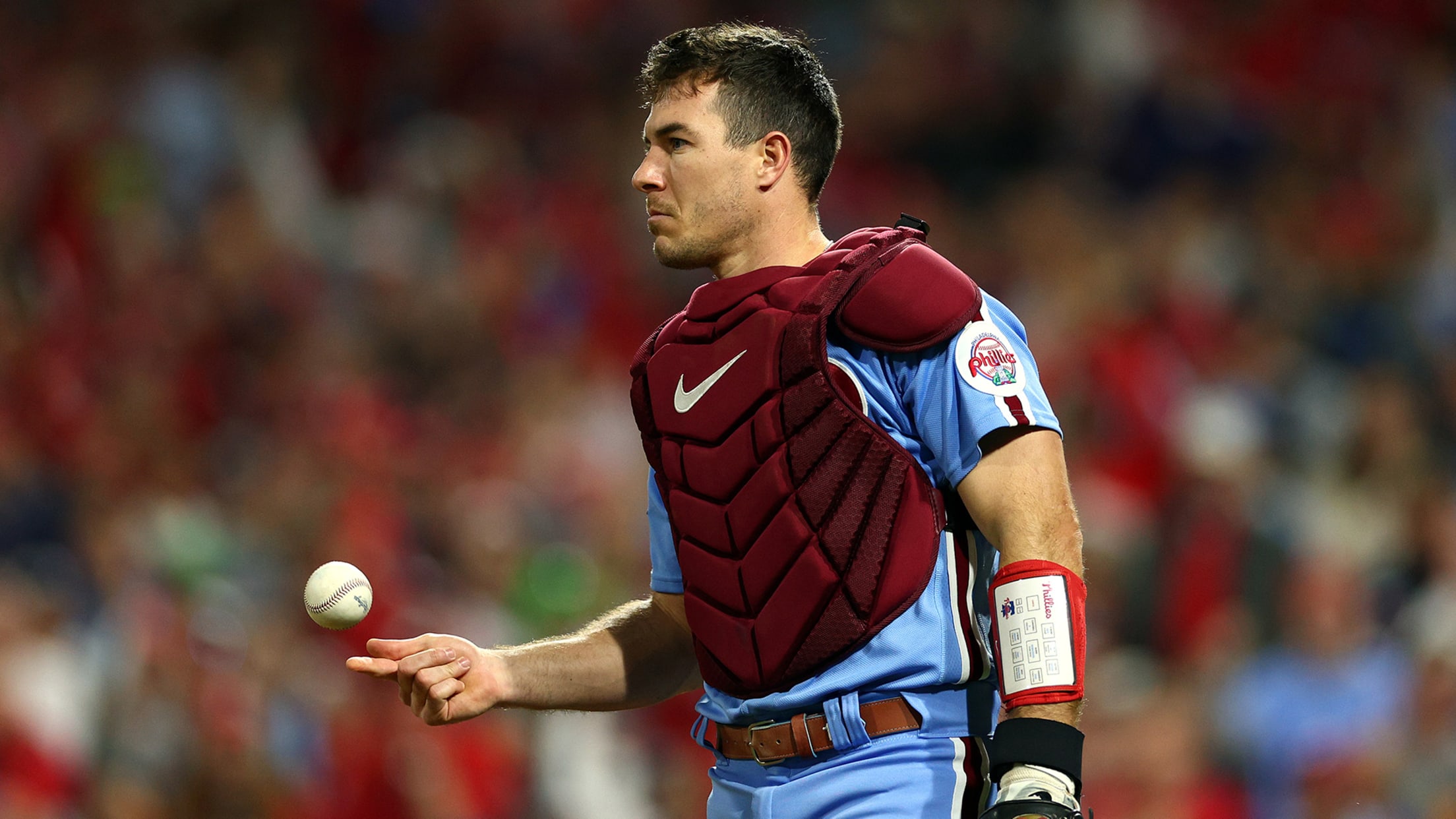 This story was excerpted from Todd Zolecki's Phillies Beat newsletter. To read the full newsletter, click here. And subscribe to get it regularly in your inbox.
'You can't teach it': 5 masters explain how they rob HRs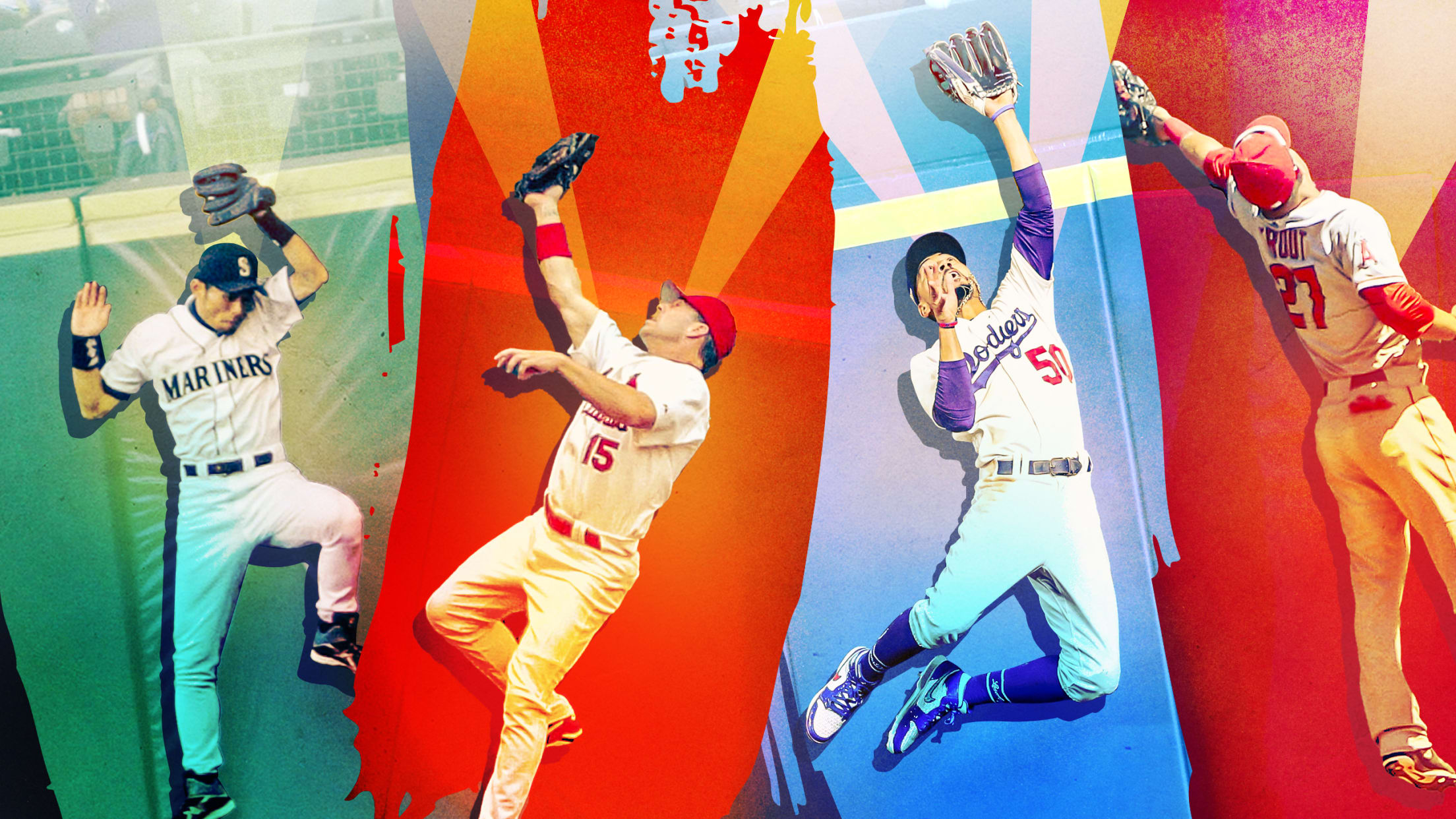 Home runs have captivated baseball fans ever since Babe Ruth emerged just over a century ago, changing the game forever with his towering drives that traveled farther than anyone had seen before. Watching a ball land over the fence can be exhilarating, especially in a big moment. But there's something
Day 4 of Caribbean Series full of nail-biters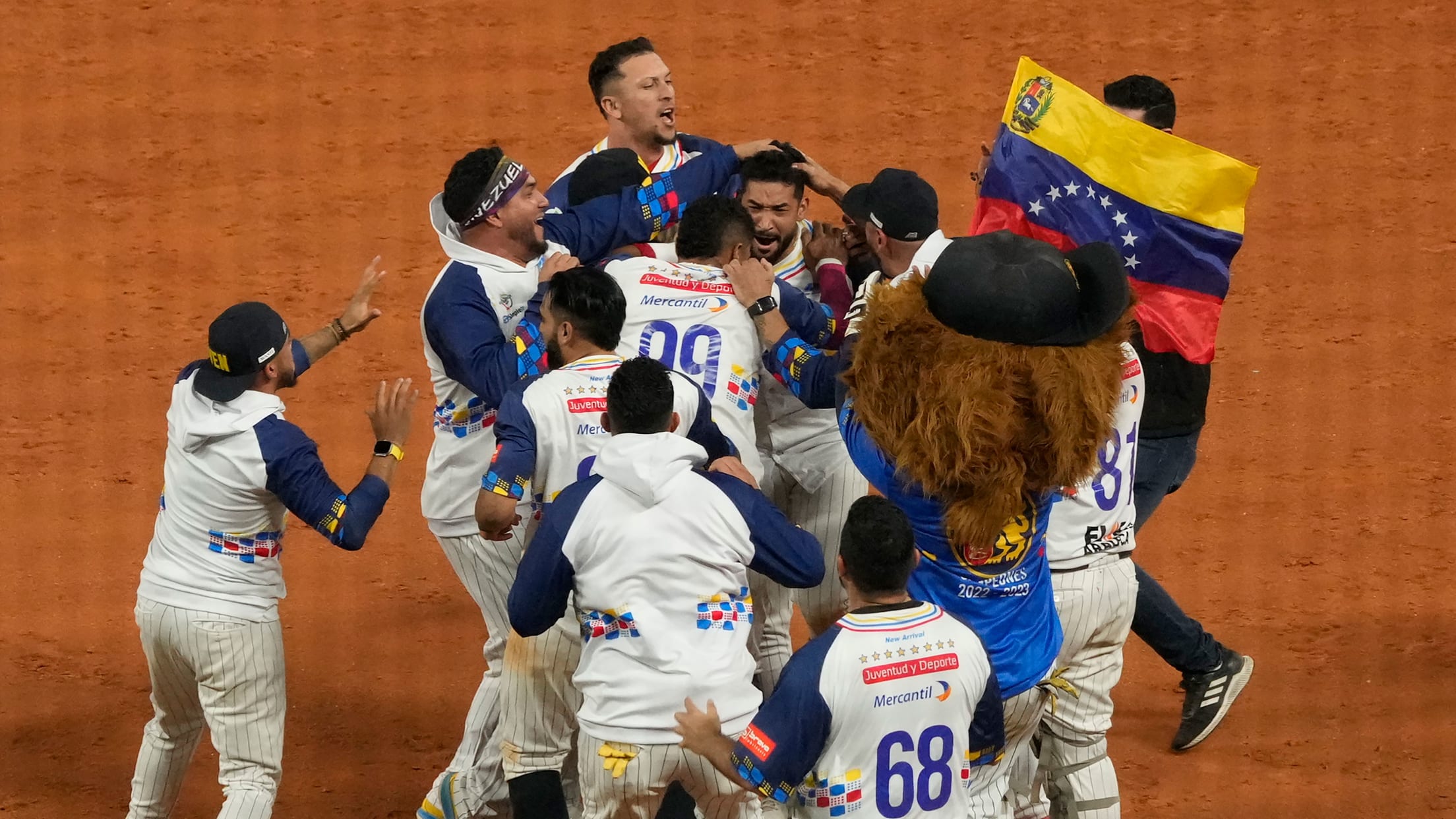 One-run games were the order of the day during Caribbean Series action Sunday in Caracas, Venezuela. With two extra-inning thrillers and a pair of one-run decisions in nine innings, Day 4 of the tournament was truly one to remember. Here's a recap of Sunday's games: Colombia 6, Curaçao 5 (13)
Beltrán to join Mets as special assistant to GM (source)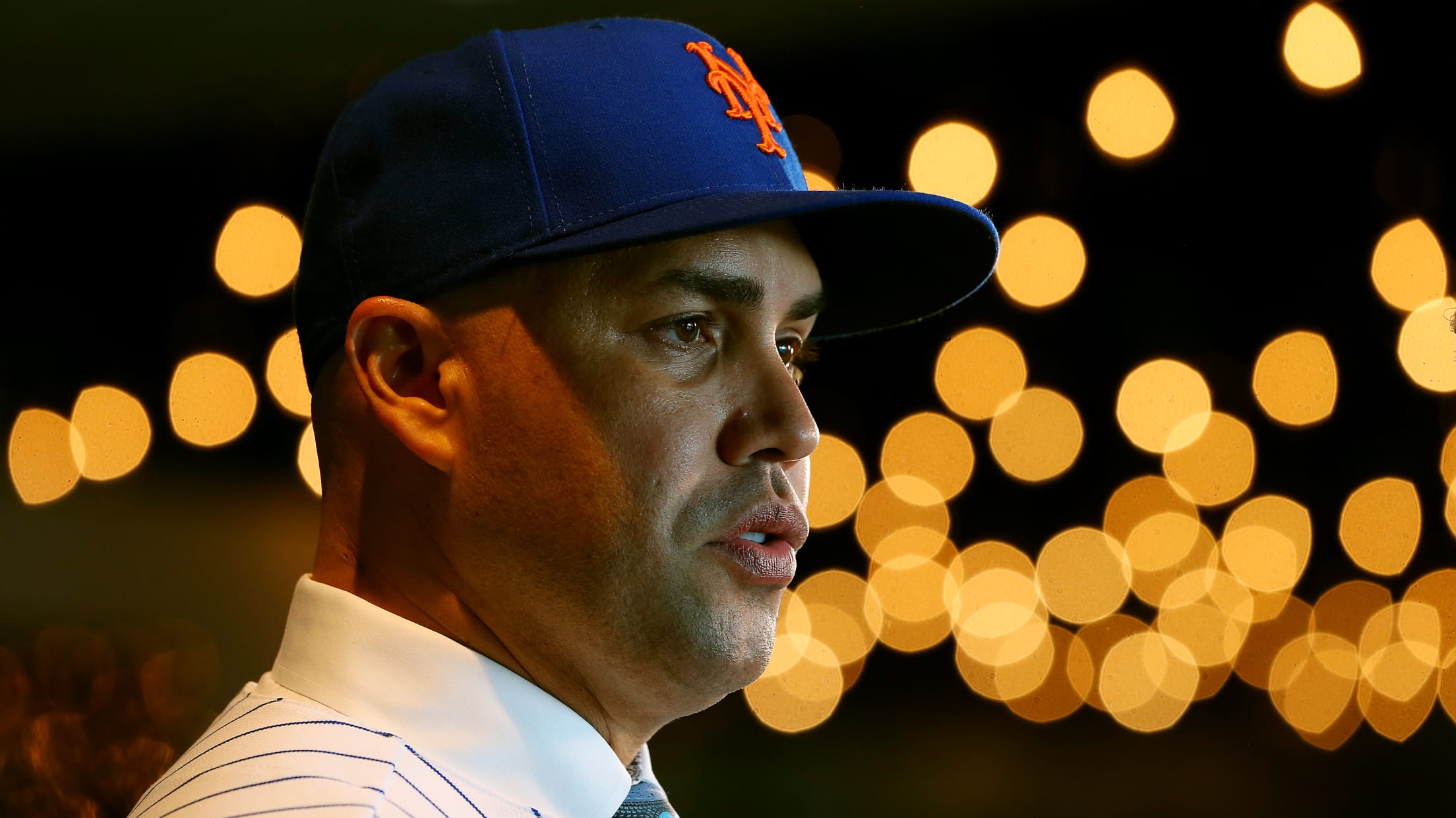 NEW YORK -- Carlos Beltrán, one of the most decorated position players in Mets franchise history, who briefly served as manager of the team but never spent a game in the dugout in that capacity, is returning to the organization. The team has hired Beltrán as a special assistant to
Rojas, Dodgers reach contract extension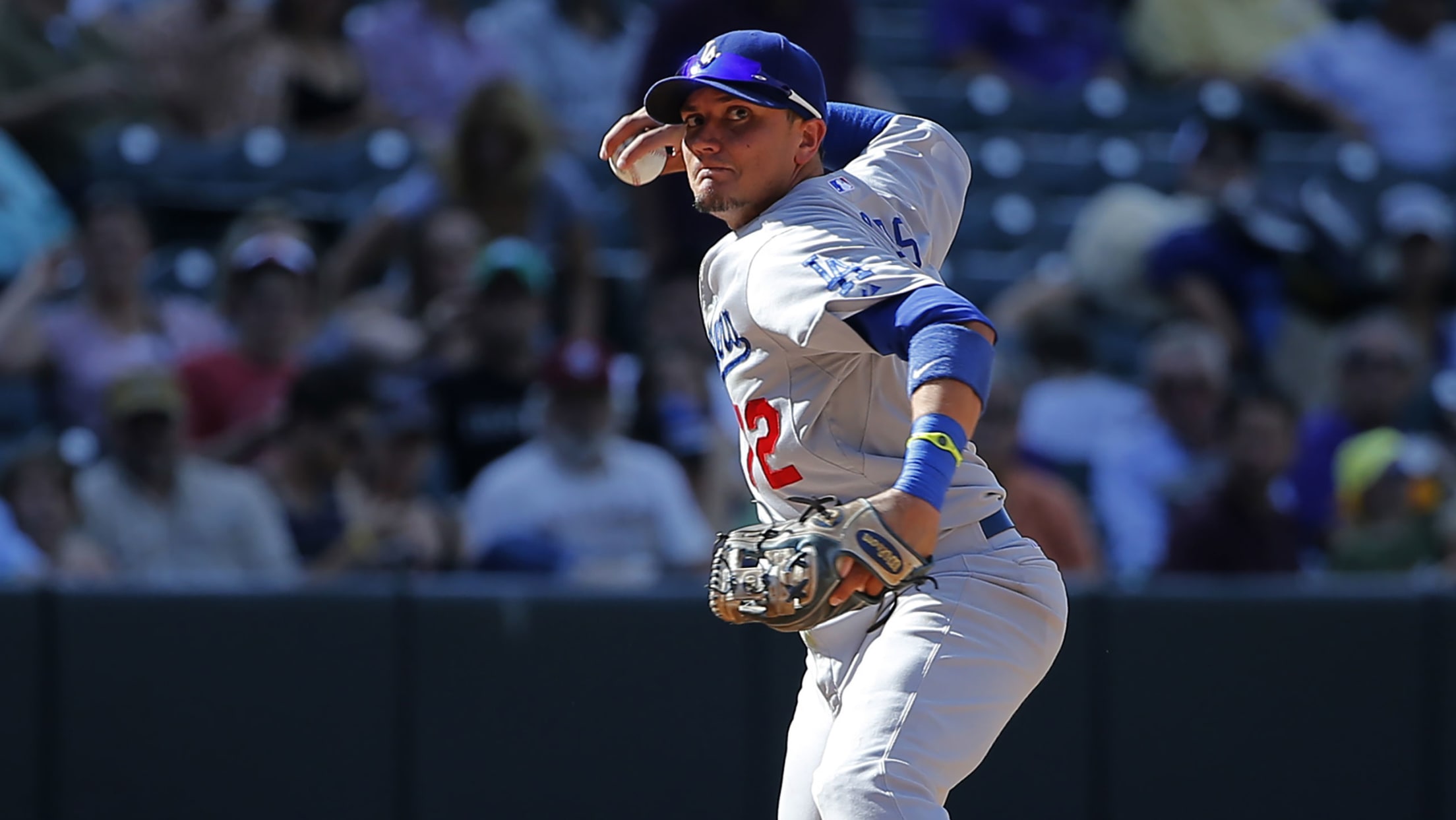 LOS ANGELES -- The Dodgers and infielder Miguel Rojas have agreed to a contract extension that will keep the 33-year-old in Los Angeles through at least the 2024 season, the club announced on Saturday. The deal includes a $5 million salary for 2024 and a $5 million club option for
Every team's projected 2023 HR leader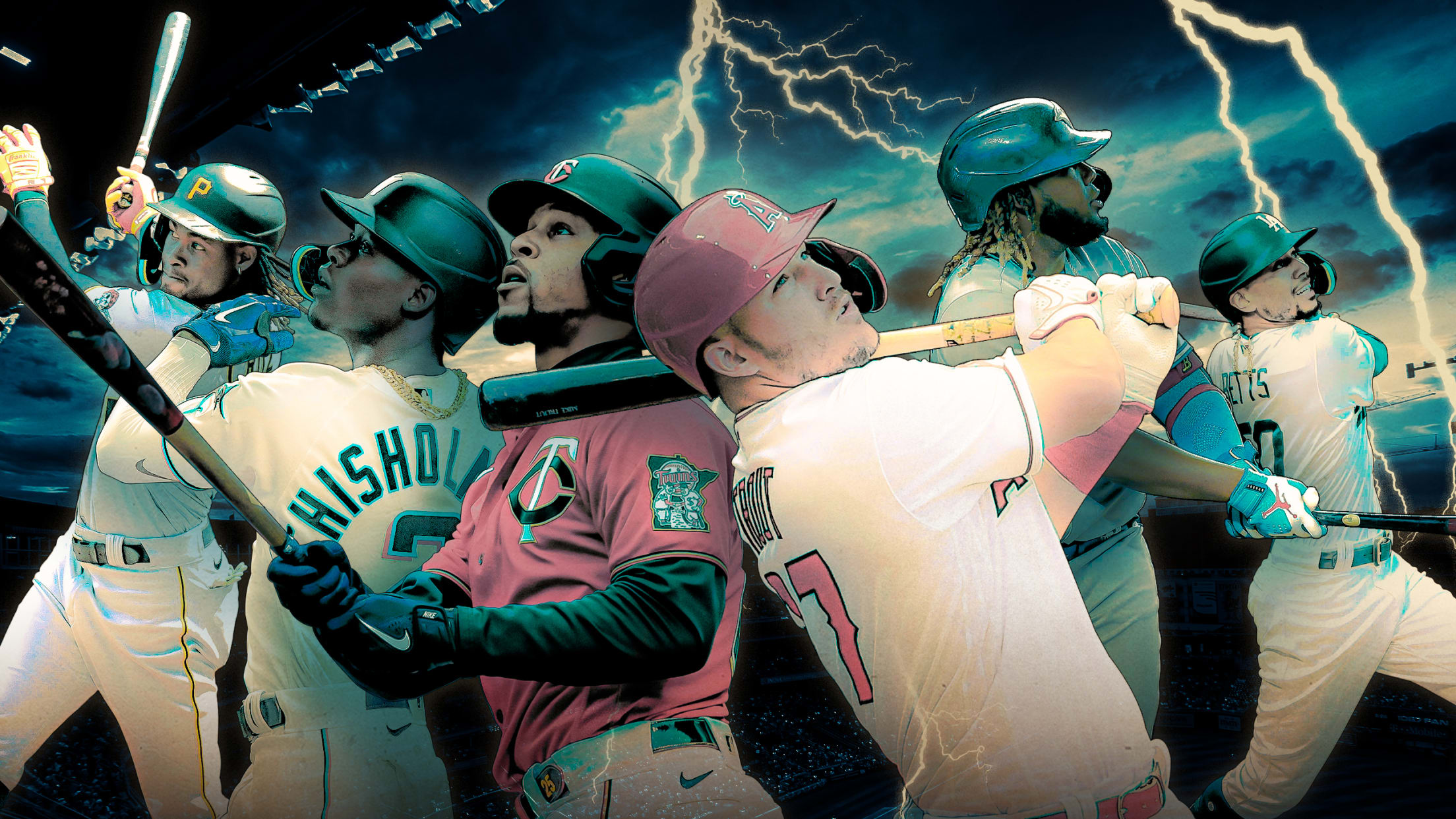 It's about that time again. With baseball's return just around the corner, we can't help but throw around predictions for the 2023 season. This year, more projections than usual are likely to center around home run totals -- after all, this time last year, did anyone have Aaron Judge hitting
Angels' GM on Ohtani: 'The relationship is outstanding'
GM spoke to media about team's ownership, offseason moves and more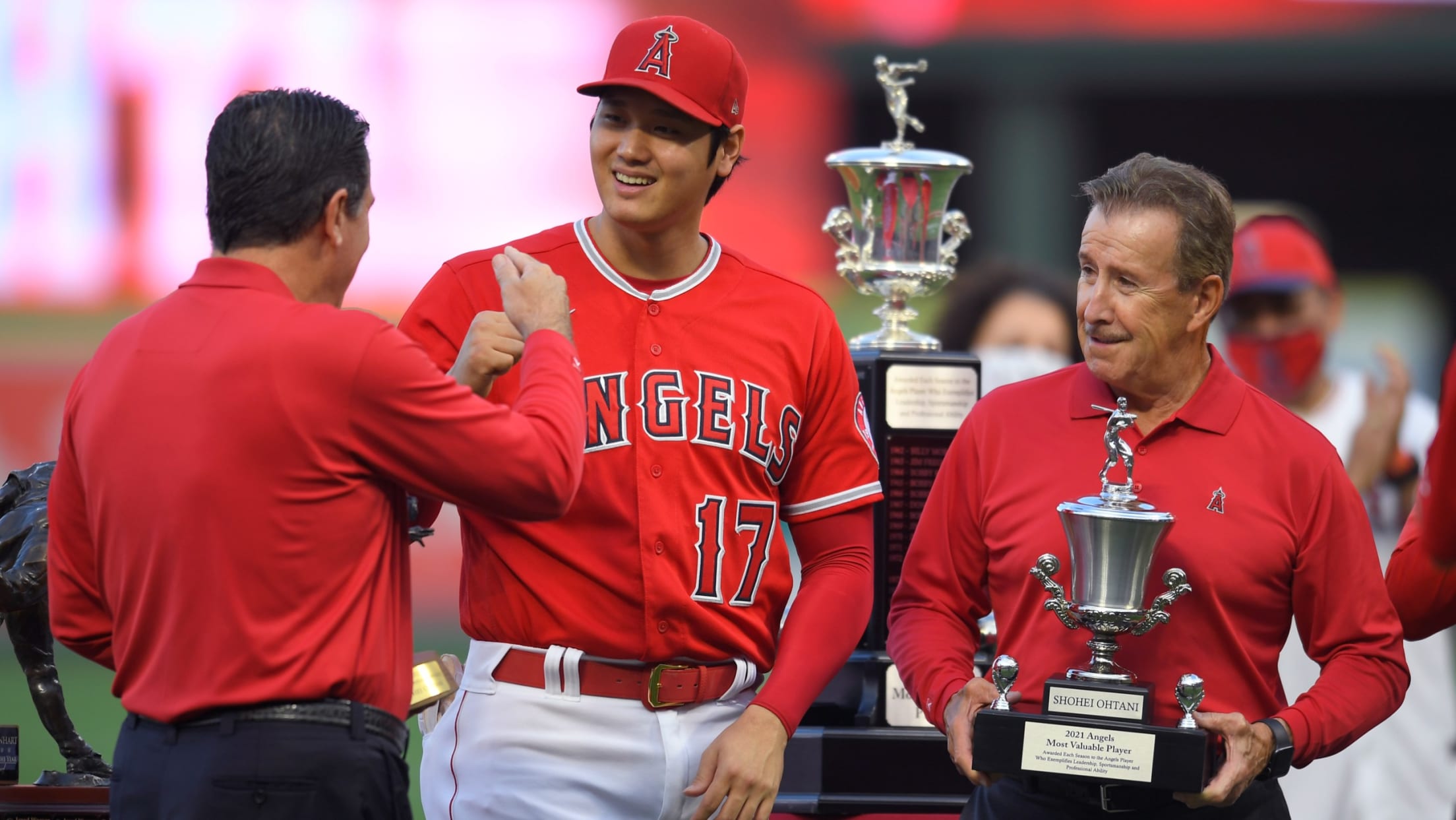 ANAHEIM -- Angels general manager Perry Minasian said on Saturday he's excited that owner Arte Moreno isn't selling the club and that he's still exploring improving the club, with the start of Spring Training just a little more than a week away. The Halos have had a busy offseason, improving
Juan Soto reveals yet another tool ... singing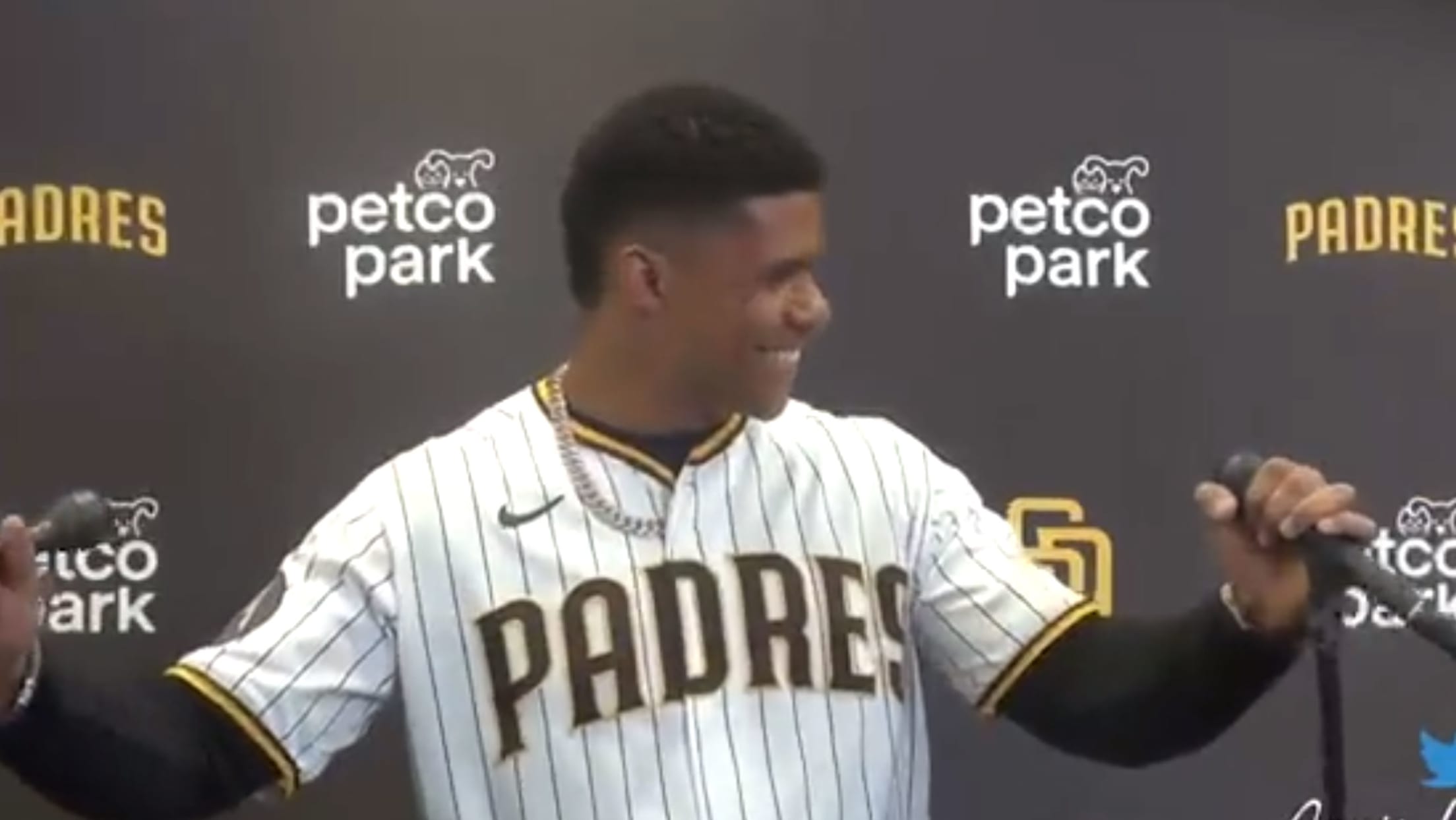 Superstar slugger Juan Soto decided to go "Juan Solo" on Saturday during Padres FanFest at Petco Park. As if he wasn't already talented enough when it comes to the baseball diamond, widely considered the best pure hitter in the Majors, now it seems Soto might even be able to do
Braves win arbitration case against Fried (source)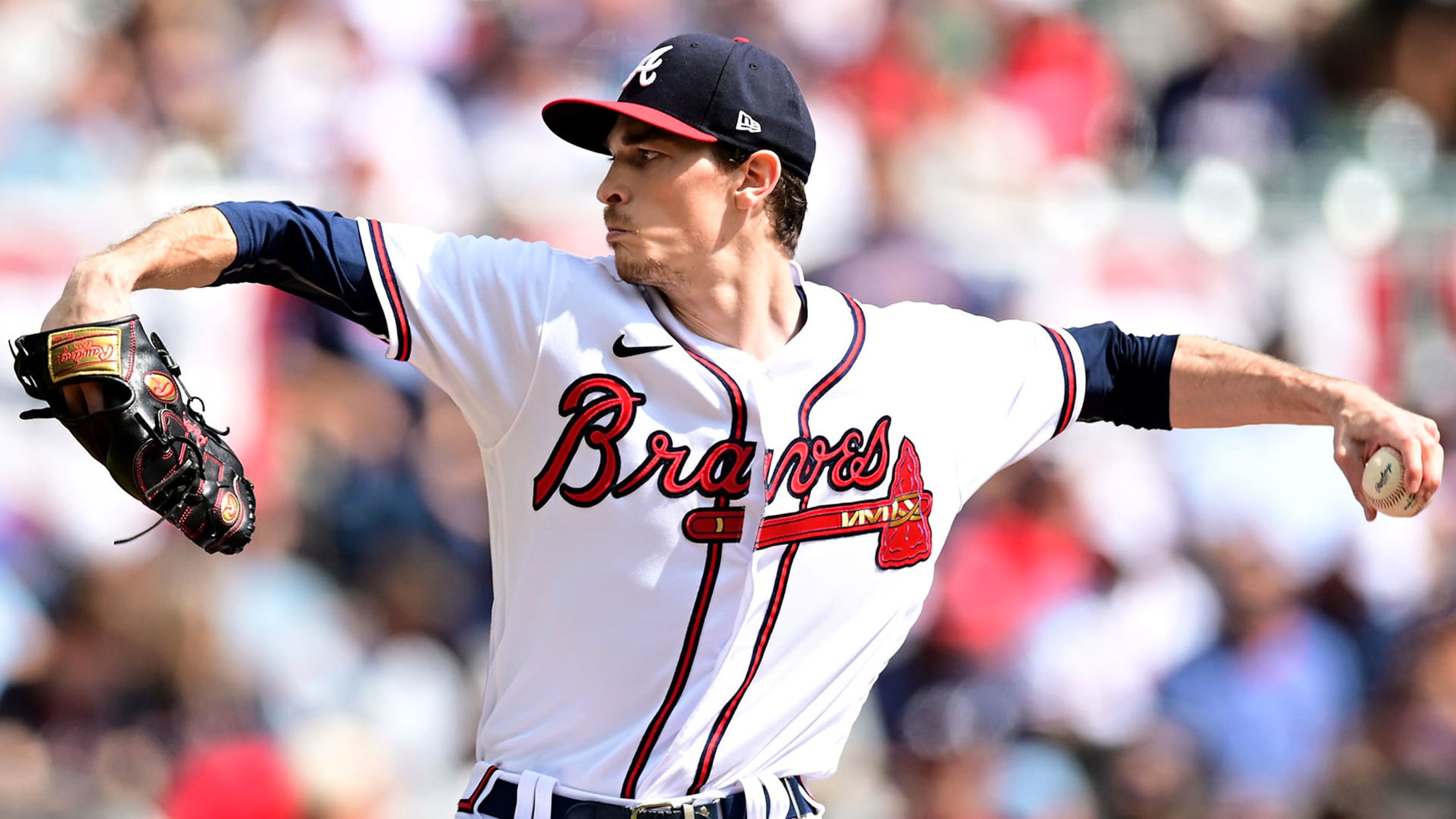 ATLANTA -- Starting pitcher Max Fried still could receive the contract extension many Braves fans have clamored for. But the left-hander is slated to make less money than he had hoped this year. Fried lost a salary arbitration hearing held Friday to determine whether his 2023 salary would be the
10 amazing stats from The Bambino's career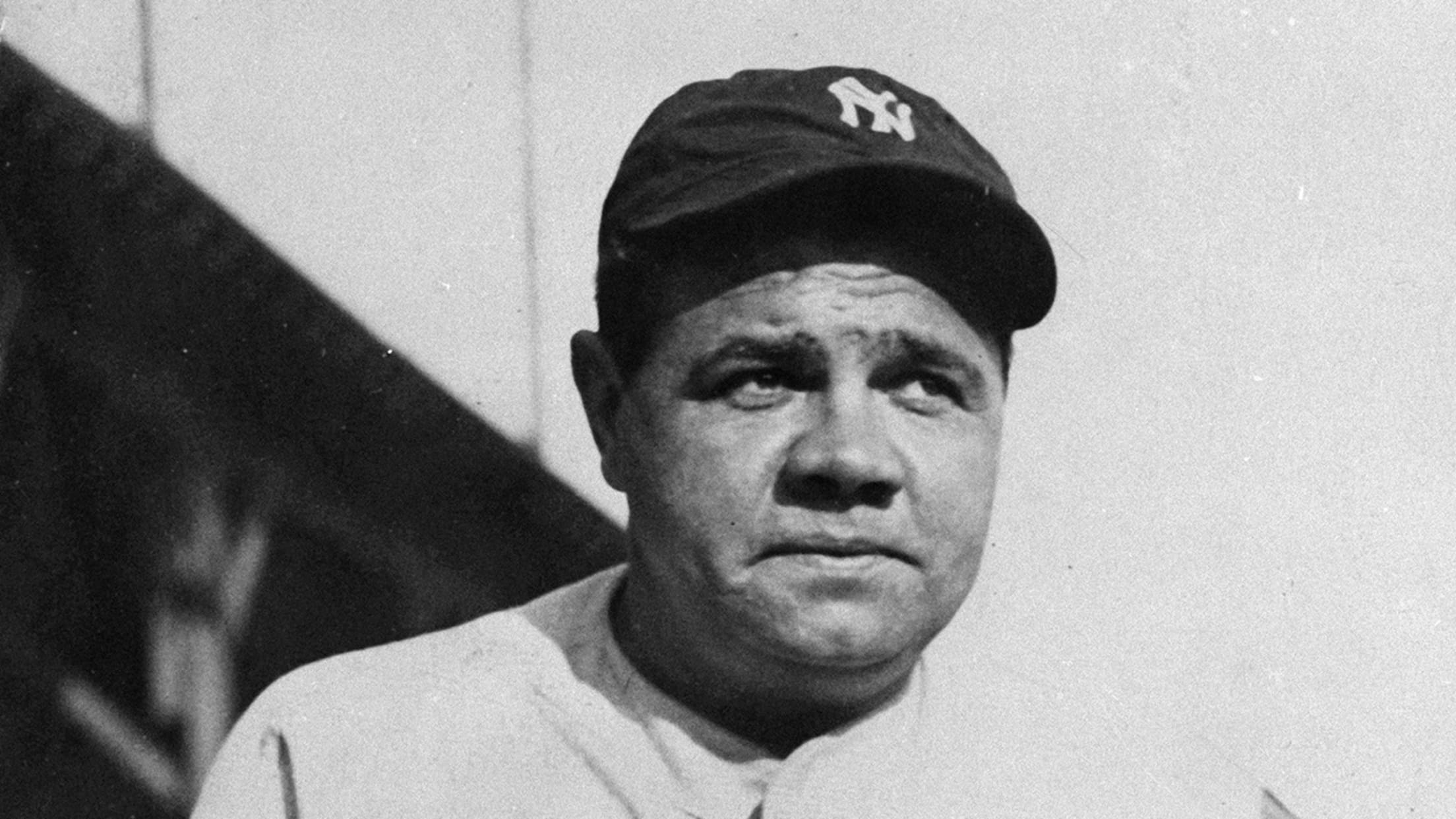 It was 128 years ago Monday that Hall of Famer Babe Ruth was born in Baltimore, in 1895. Coincidentally, the Babe's Feb. 6 birthday falls just one day after that of Hank Aaron, the man who would eventually pass him on the all-time home run list. From his jaw-dropping numbers
Top player at each position entering the '23 season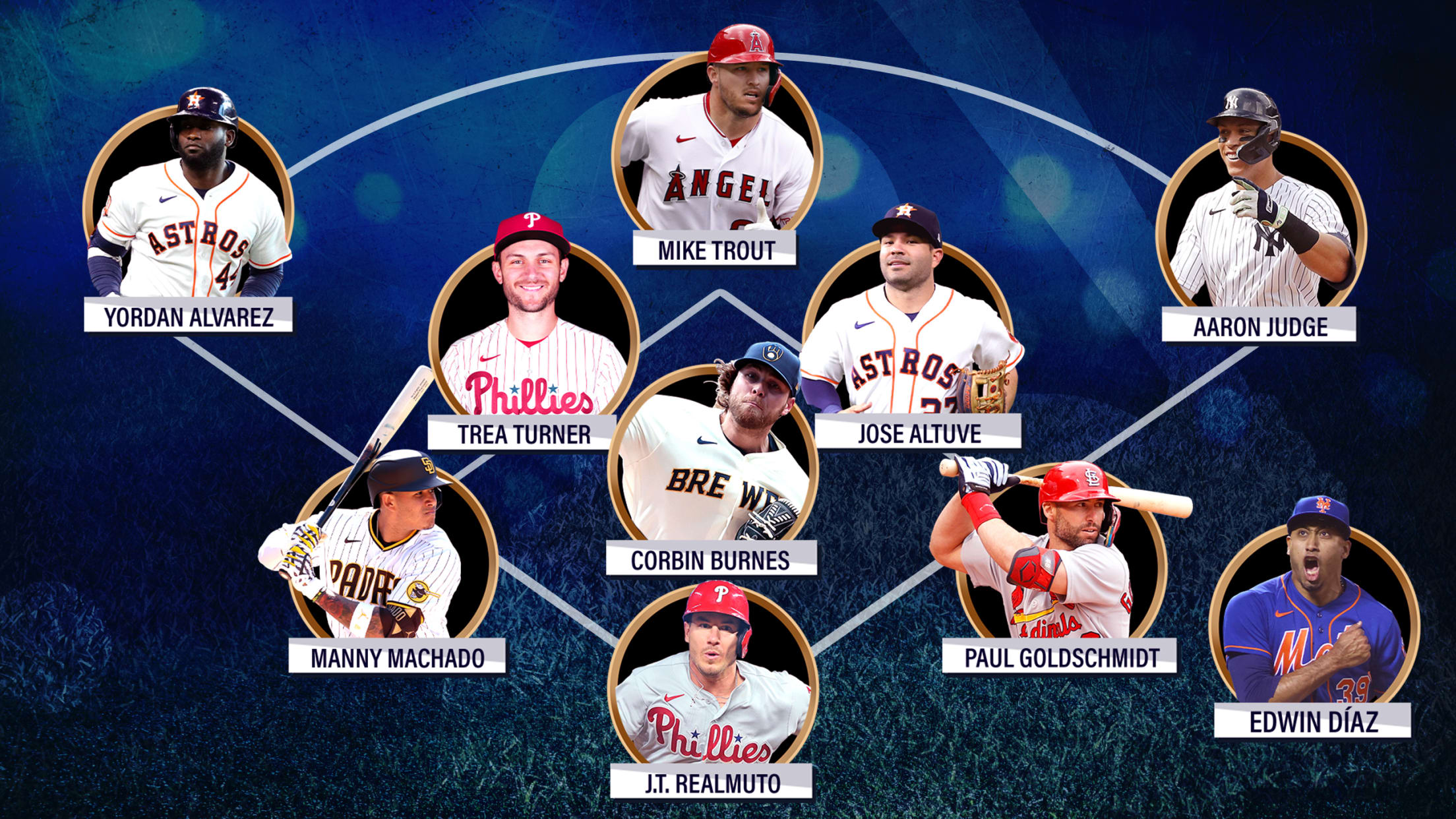 It's a topic of constant conversation, but especially at this time of year: Who is the best player at each position right now? MLB Network's annual "Top 10 Players Right Now" series concluded this week, with The Shredder ranking the top 10 players at each position on the diamond. You
How Rutschman plans to lead O's to more success in '23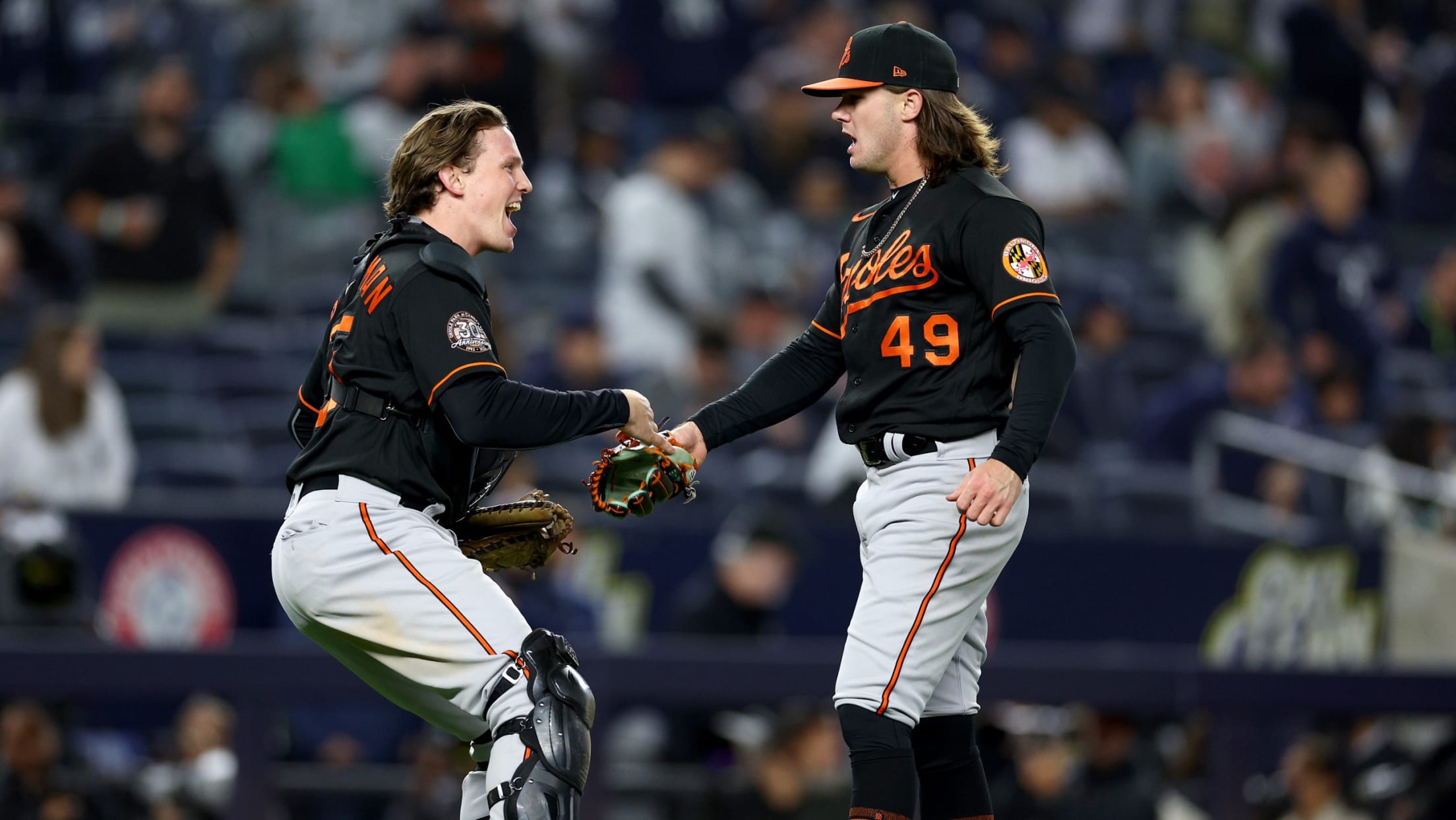 BALTIMORE -- The expectations for Adley Rutschman's rookie season couldn't have been much higher. As the No. 1 overall pick in the 2019 MLB Draft -- the first in Mike Elias' tenure as Baltimore's general manager -- the former Oregon State catcher became the face of the Orioles' rebuild. When
Machado, Soto's future in SD a big FanFest topic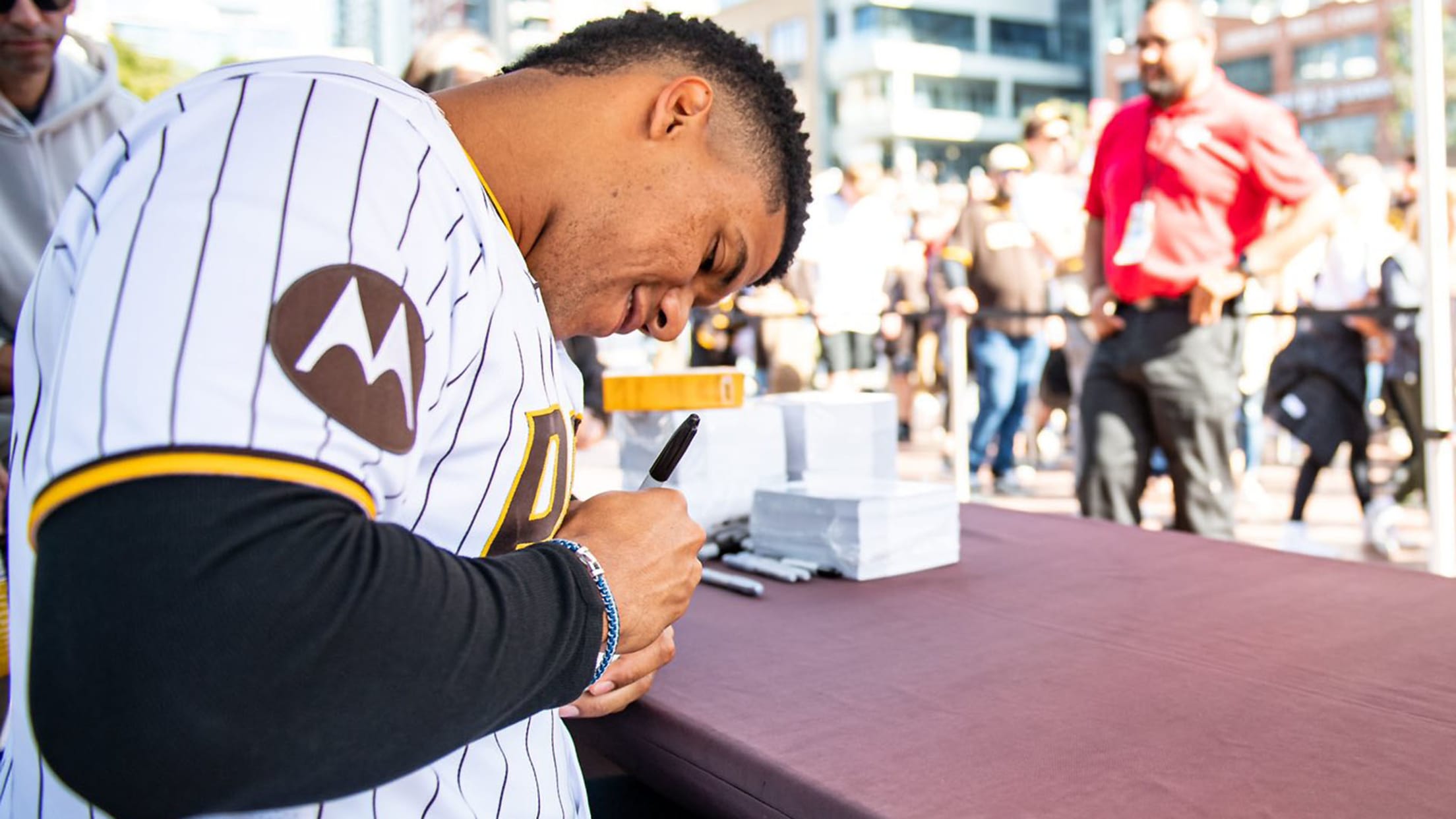 SAN DIEGO -- Padres manager Bob Melvin likened it to a playoff crowd when he pulled up to Petco Park on Saturday and noticed throngs of fans wrapped around the block. Trent Grisham needed to pull down the bill of his cap to make it through those crowds to the
Dodgers to retire Valenzuela's No. 34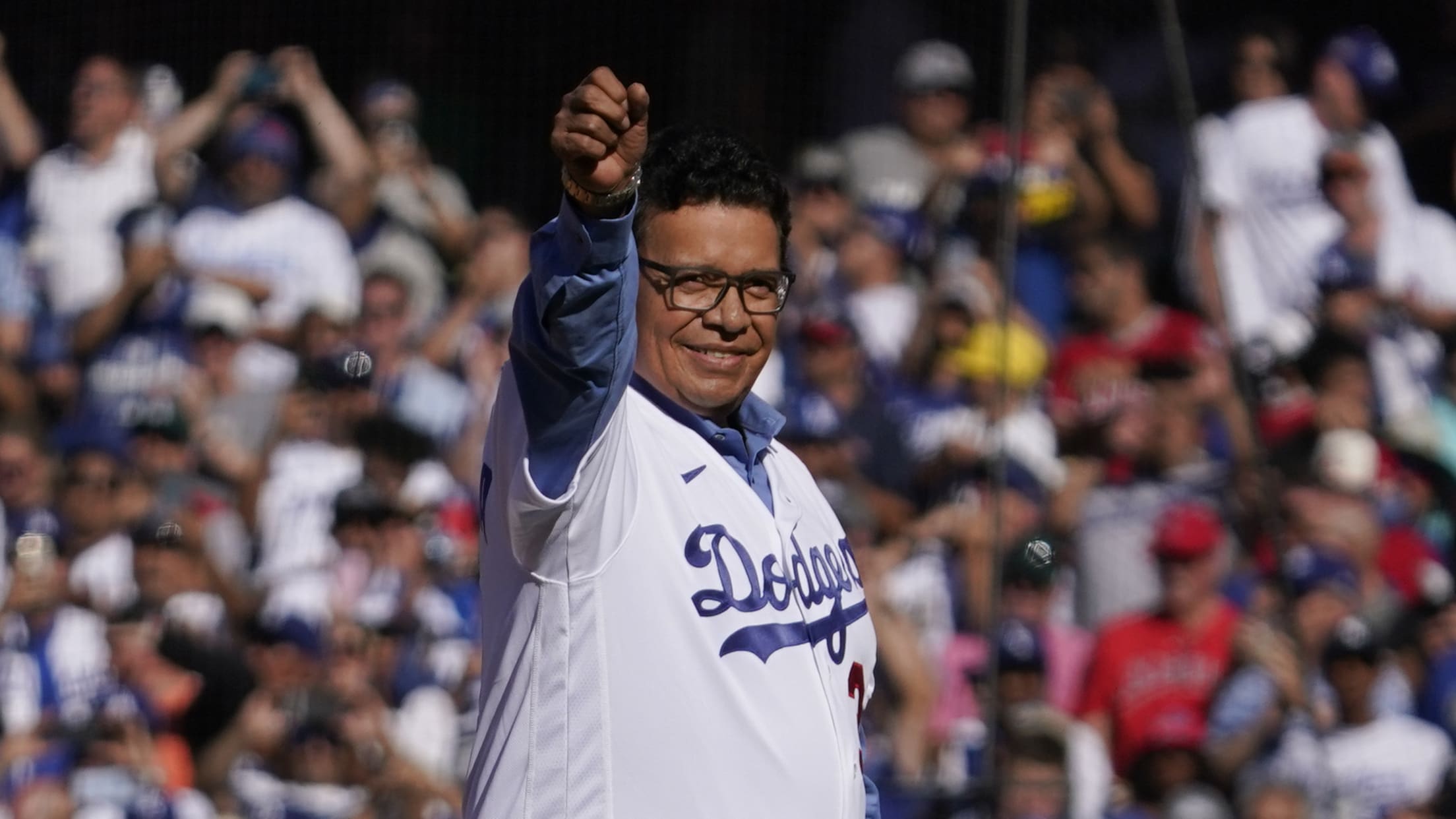 LOS ANGELES -- The Dodgers announced on Saturday that the organization will retire Fernando Valenzuela's No. 34 jersey this summer during a three-day "Fernandomania" celebration. The weekend will start on Friday, Aug. 11, which is when Valenzuela's No. 34 will be unveiled at Dodger Stadium. There will be a collector's
Mets prospect Allan out until '24 after UCL revision surgery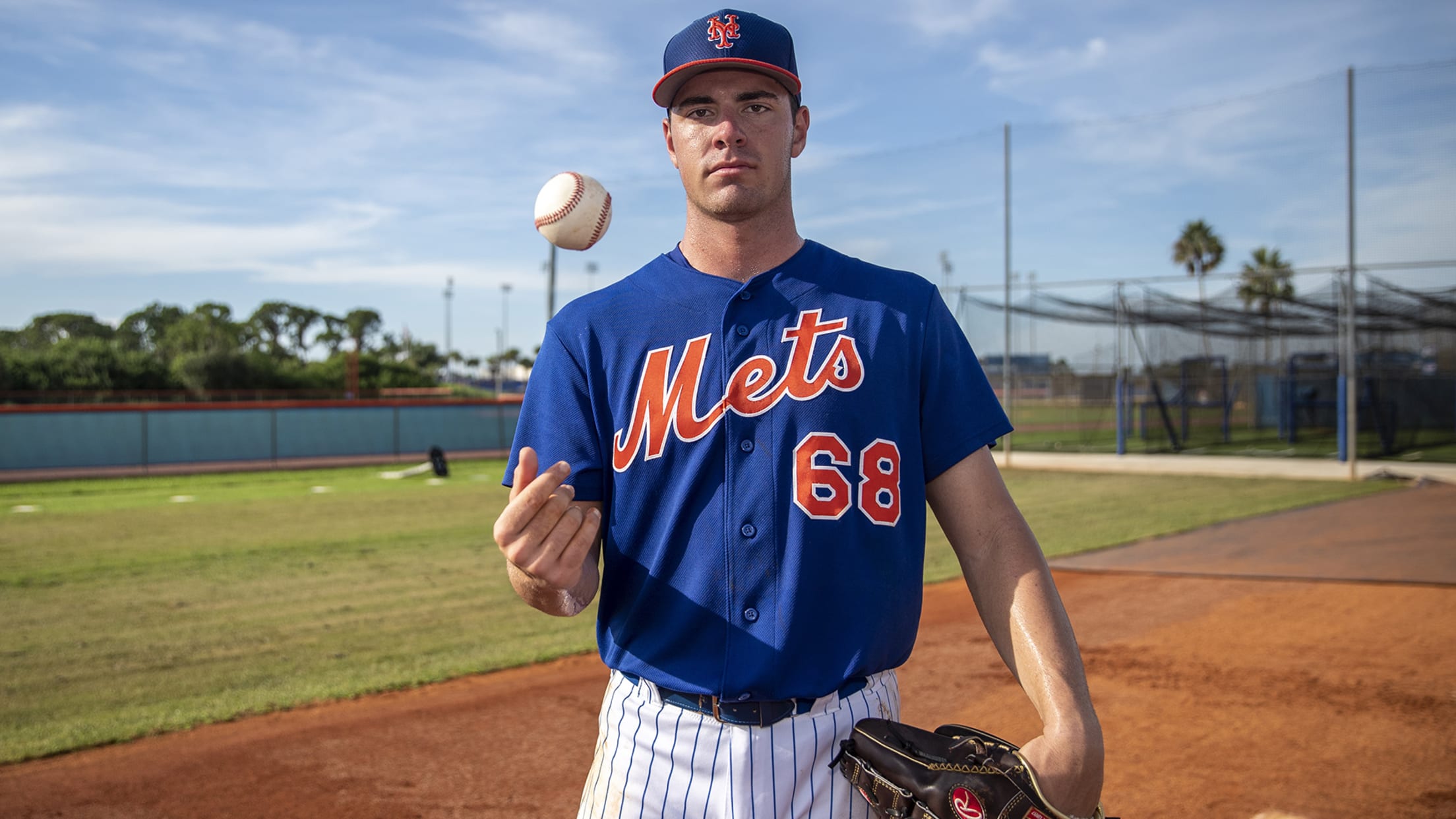 NEW YORK -- Matt Allan, who was briefly the Mets' top pitching prospect before Tommy John surgery derailed the start of his career, has another long rehabilitation in front of him. The Mets announced Saturday that Allan underwent UCL revision surgery in January. The operation is in effect a second
Tatis: 'I'm really looking forward to redeeming myself'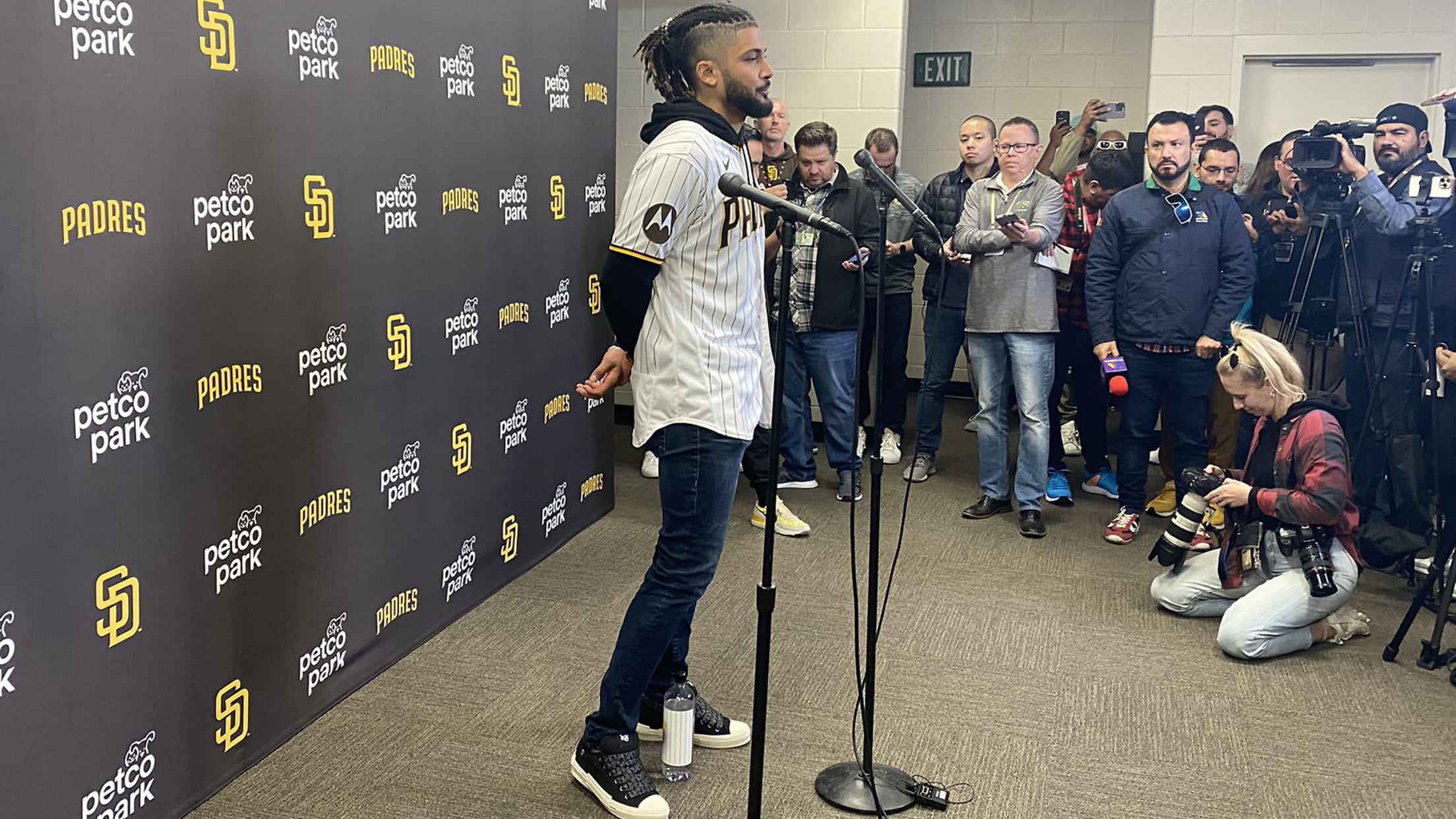 SAN DIEGO -- Honestly, Fernando Tatis Jr. says, he has no idea what to expect from the 2023 baseball season. In San Diego, at least, he's been wholly embraced again. Droves of fans clad in No. 23 jerseys lined the streets well before the gates opened for Padres FanFest on
Picollo talks Witt Jr., position battles and extensions at Royals Rally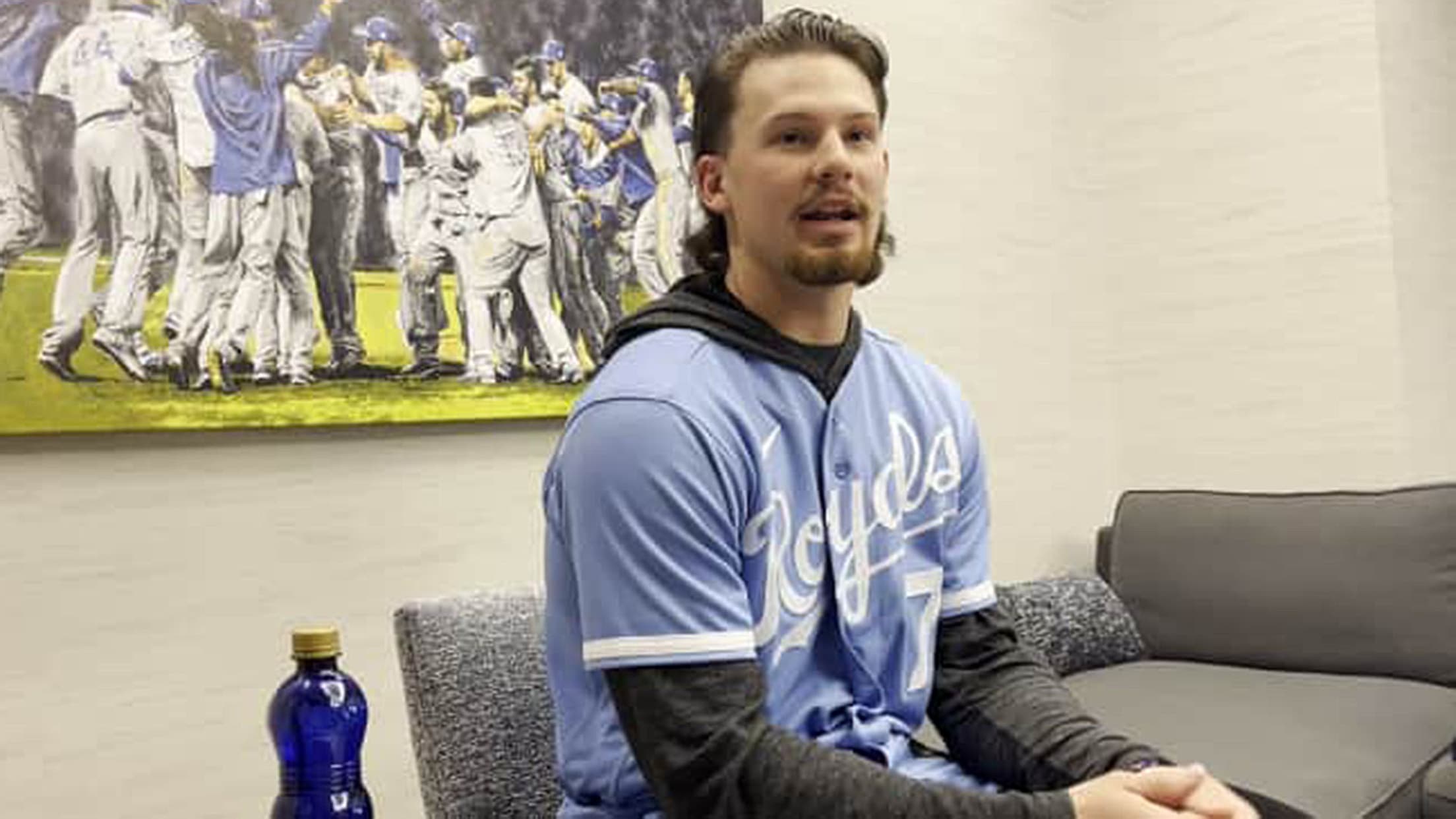 KANSAS CITY -- A major question the Royals will try to answer in 2023 is whether Bobby Witt Jr. will be their everyday shortstop of the future, and they've committed to giving the 22-year-old as many innings at the position as possible this season. Witt, the centerpiece of the Royals'
Why Adley will be baseball's best catcher in '23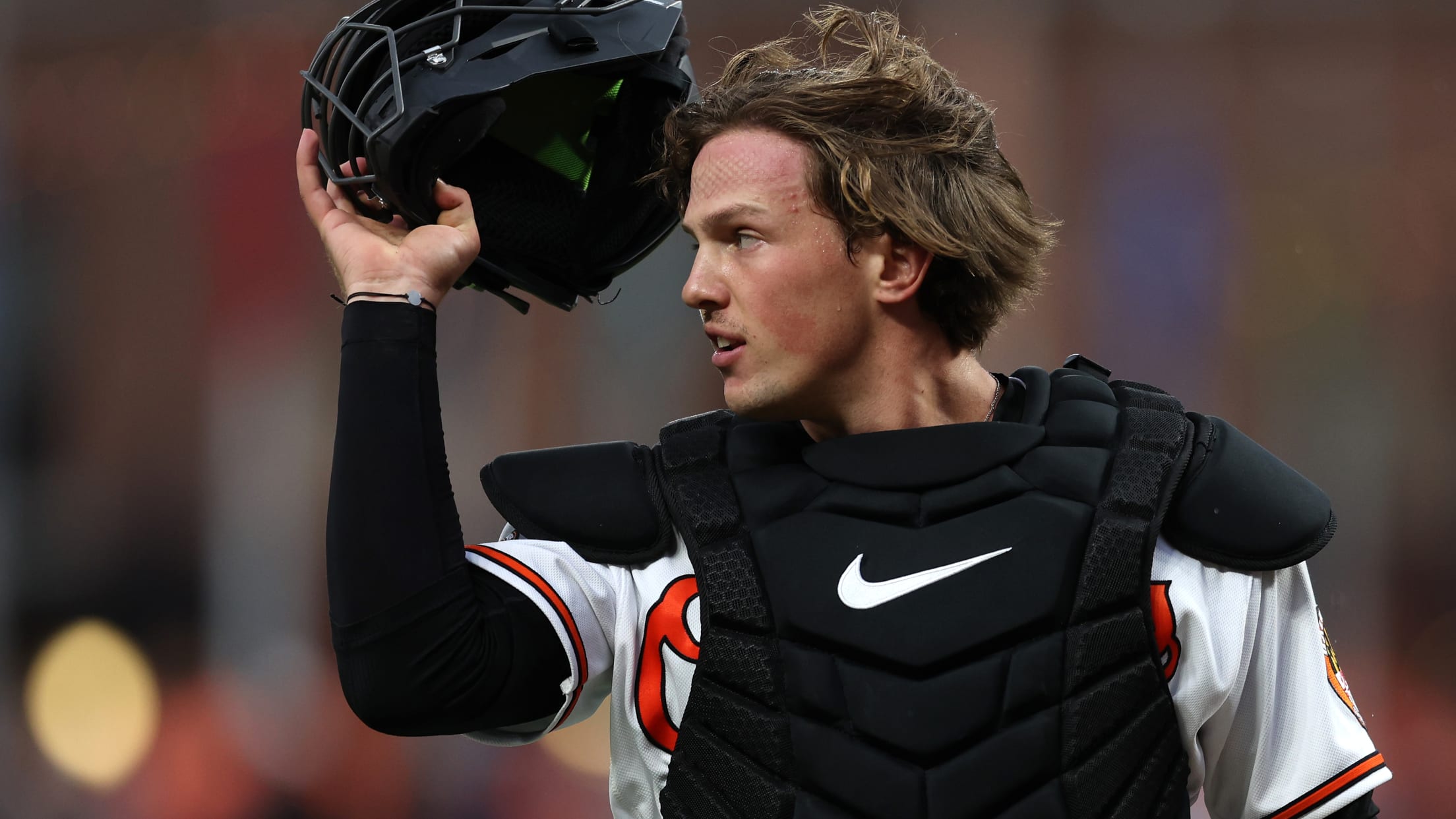 Adley Rutschman had a stellar debut campaign in 2022, with a 133 wRC+ and 5.3 WAR, per FanGraphs, tied with Julio Rodríguez for most among rookies. In a talented class, Rutschman finished second to Rodríguez for AL Rookie of the Year honors, leaving us all eager to see what's next
Did Babe Ruth actually hit 715 home runs?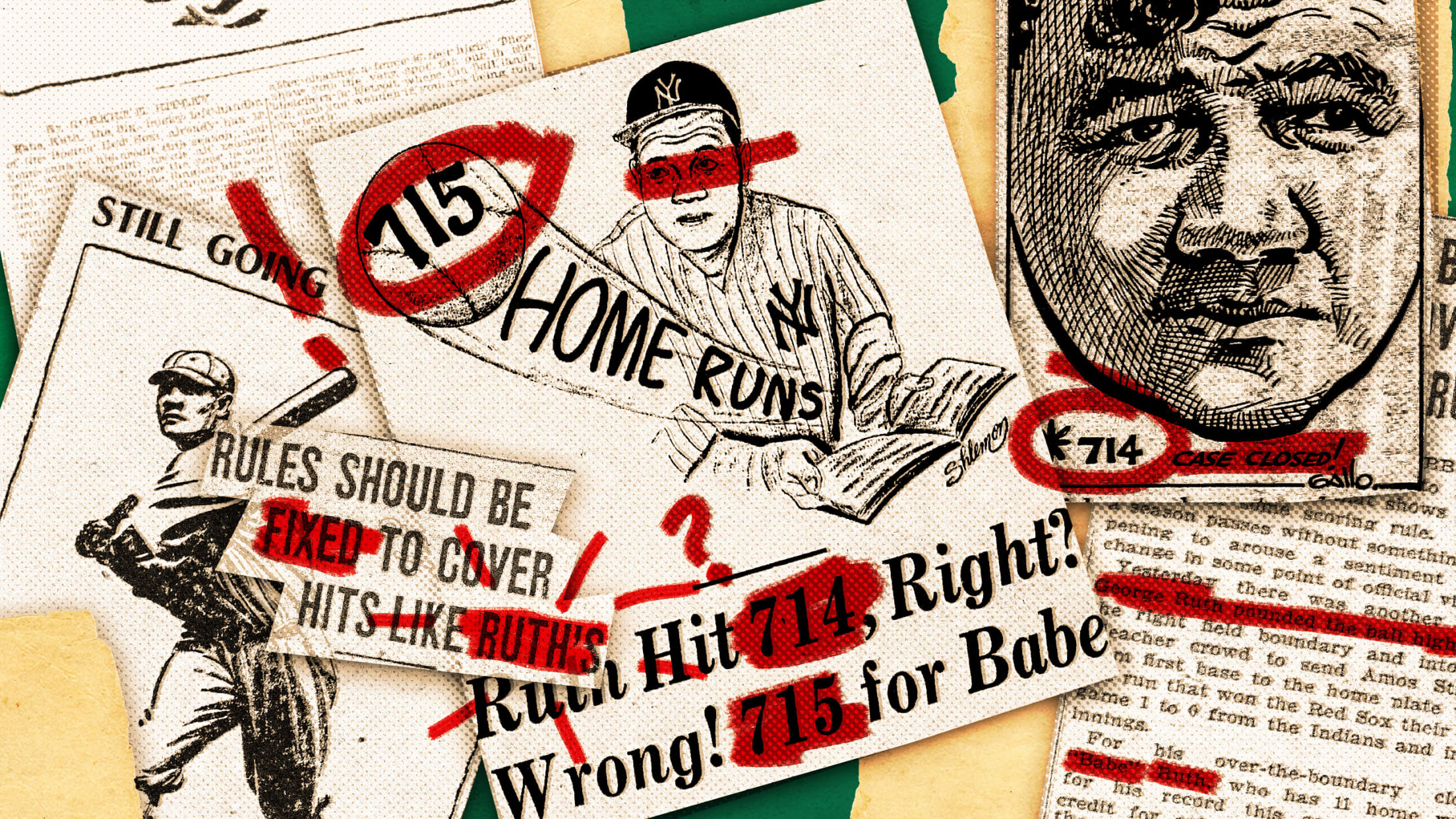 A version of this story was originally published in December 2021.
Webb optimistic despite Giants' 'weird' offseason
SAN FRANCISCO -- Logan Webb was among the Giants players who took part in the club's recruiting pitch to Aaron Judge earlier this offseason. After meeting with Judge at Oracle Park in late November, Webb spent a week texting Joc Pederson -- "my inside source for everything" -- to try
What this FA signing brings to Guardians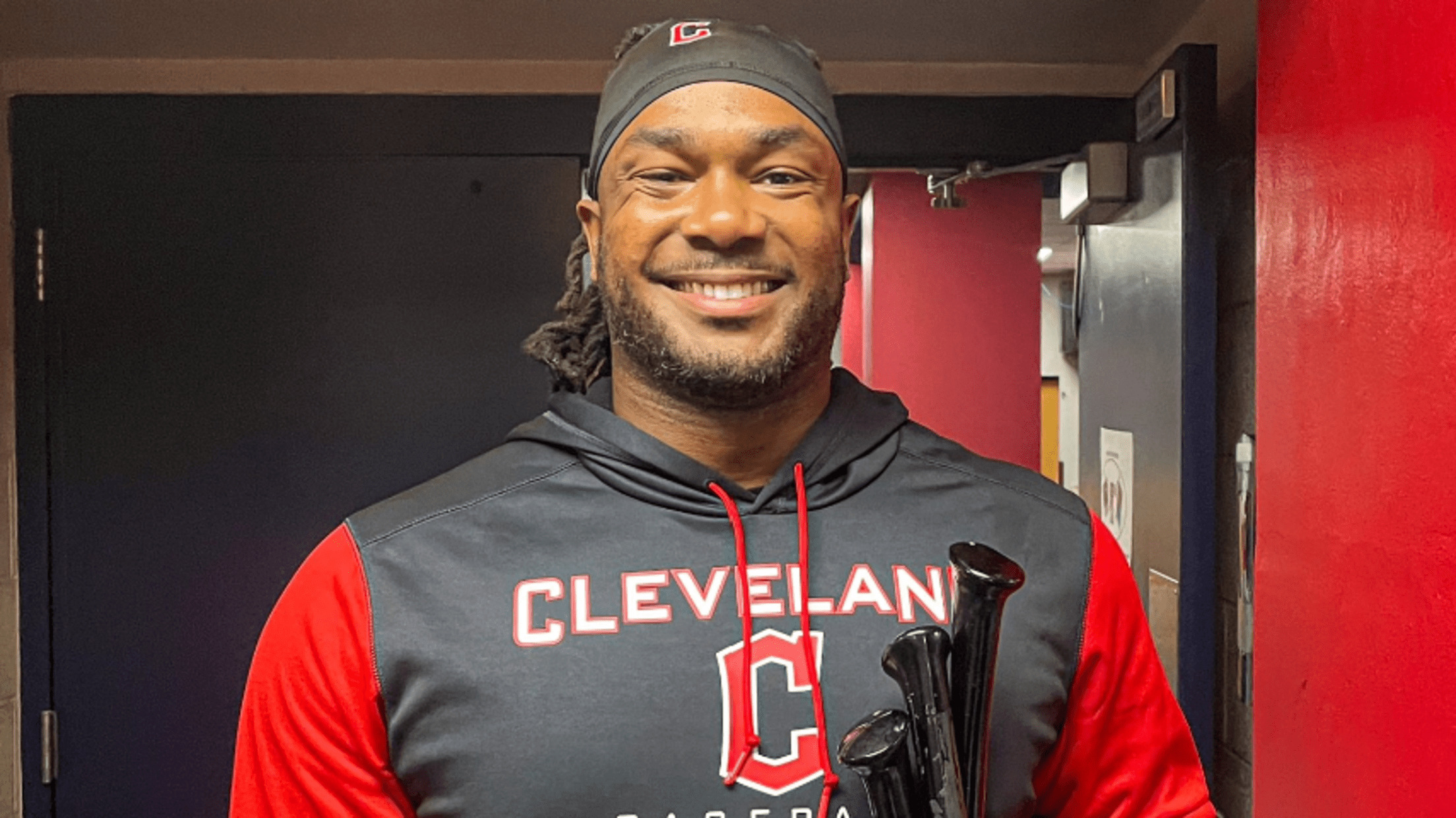 This story was excerpted from Mandy Bell's Guardians Beat newsletter. To read the full newsletter, click here. And subscribe to get it regularly in your inbox.