Do-it-all Baez propels Cubs with bat, glove
Shortstop hits go-ahead 3-run HR, makes key defensive play in 9th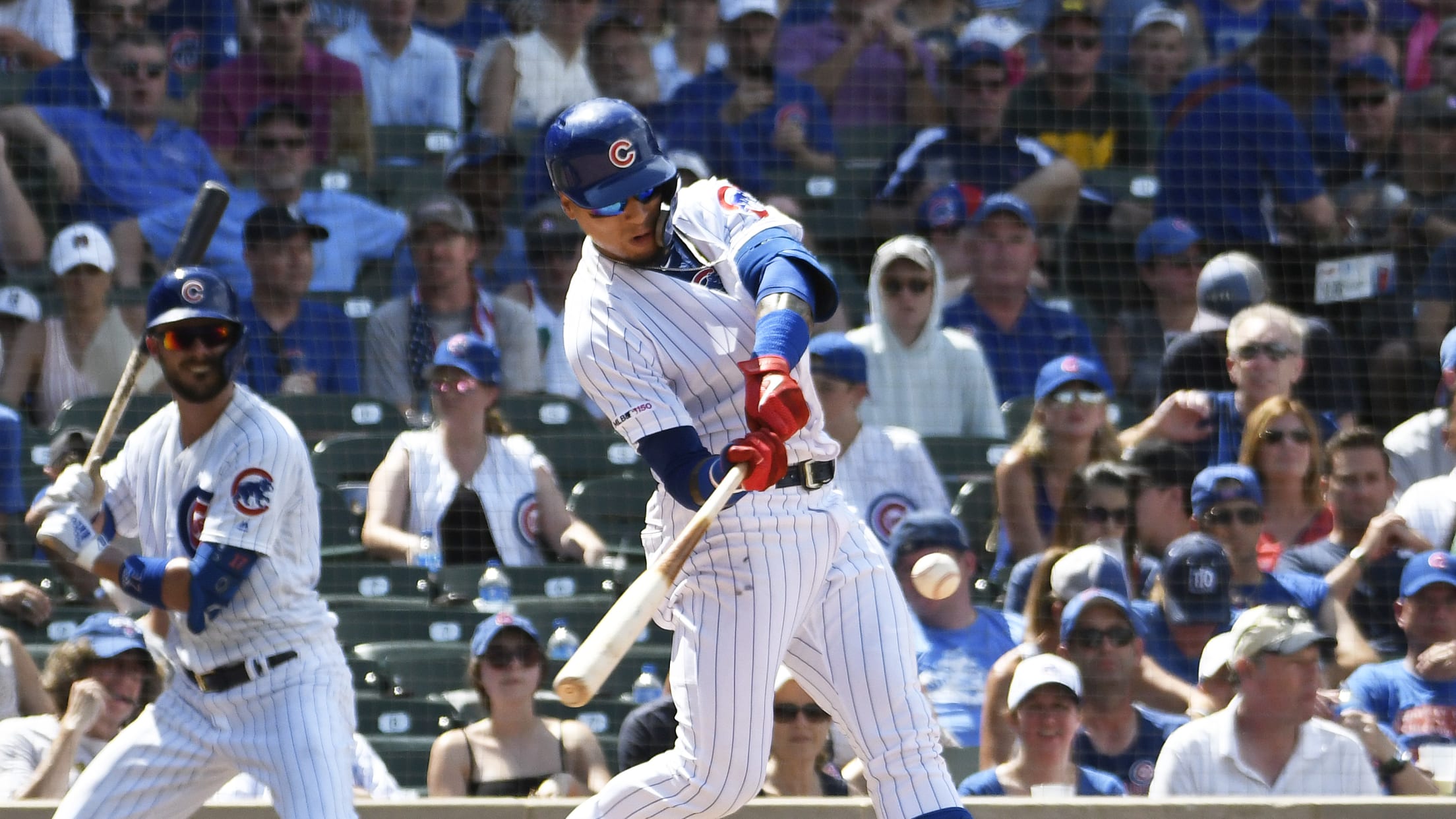 CHICAGO -- Javier Báez sprinted back into left field, considering that the wind had been howling out all afternoon at Wrigley Field. When the Cubs shortstop looked to the sky in search of the baseball, it was dying unexpectedly in the air and he had run too far. During the
Who taught Doc the cutter? Only the best to do it
Cutter grip ball, once shared with late pitcher, among items in New Inductees exhibit
COOPERSTOWN, N.Y. -- Among the more than 40,000 three-dimensional artifacts in the National Baseball Hall of Fame and Museum, one stands out as profoundly poignant on this induction weekend. It's a baseball with two fingers and a thumb traced in blue ink over the curved red seams and white horsehide,
Cool or critical? Trade Deadline urgency meter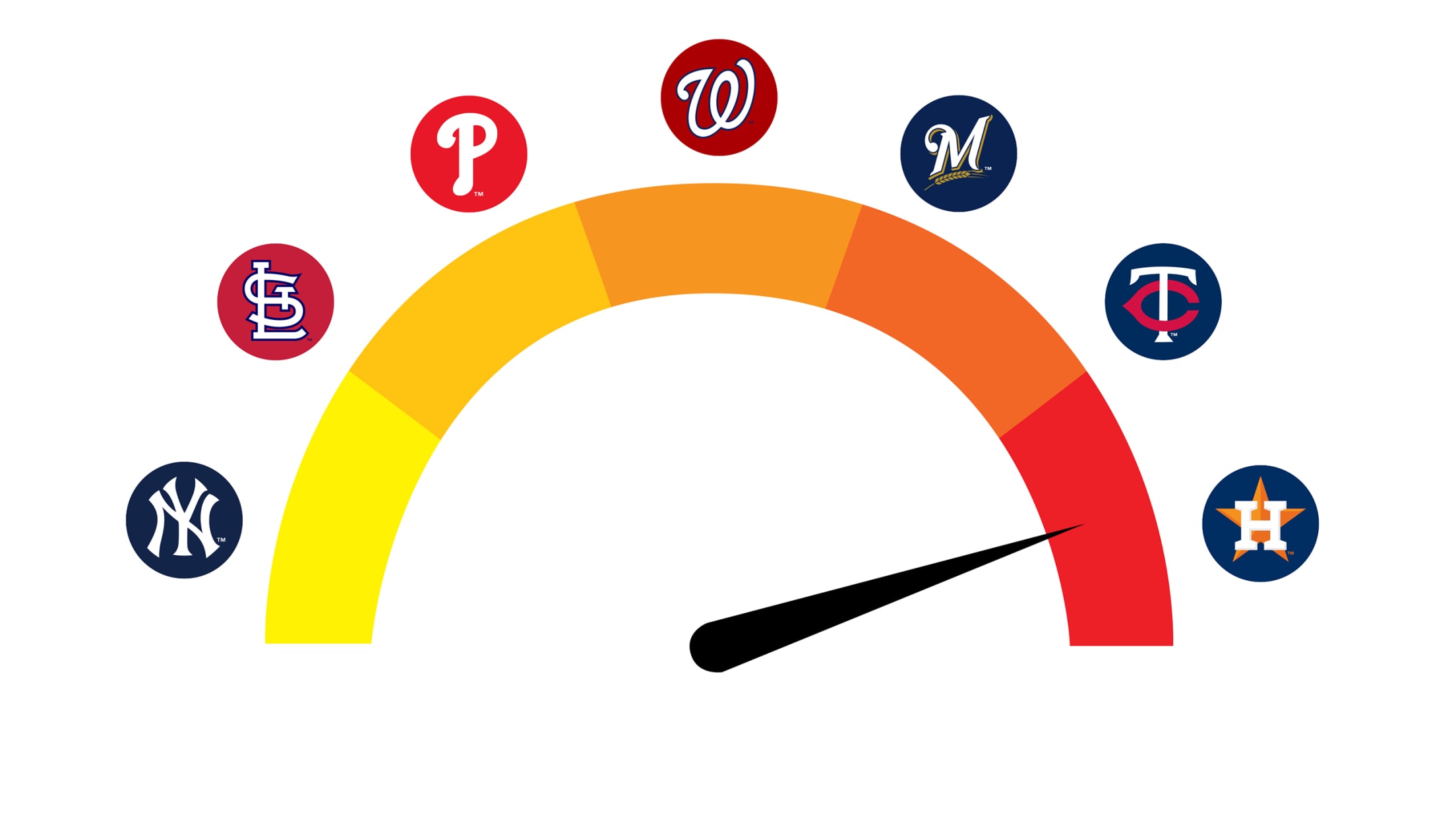 The Dodgers would absolutely love to trade for a reliever who would give manager Dave Roberts another option in those pesky late innings. As great as L.A. has been this season, the bullpen may be the only thing that keeps president of baseball operations Andrew Friedman awake at night. Shoring
Vlad Jr. launches his first career grand slam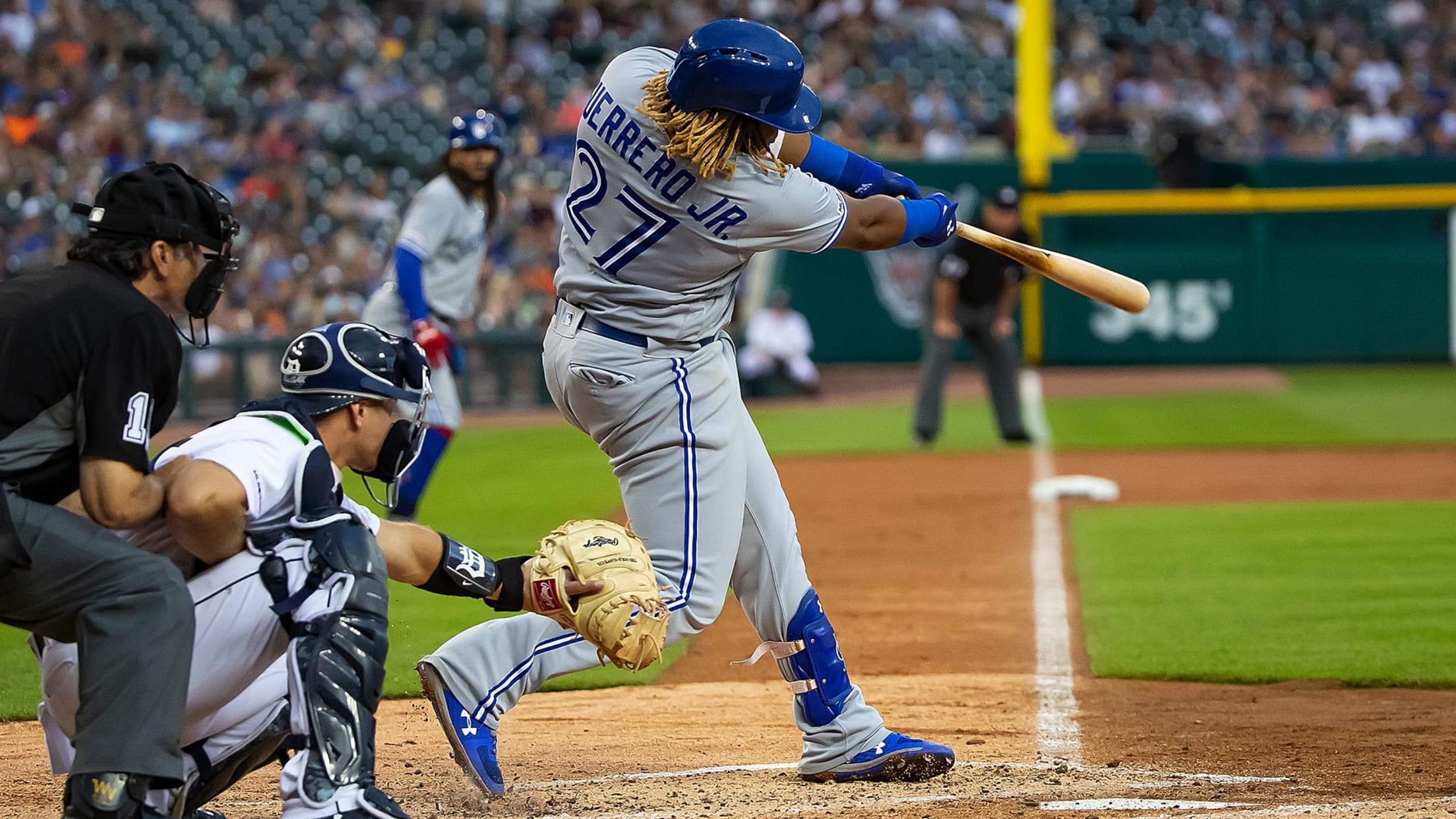 DETROIT -- Vladimir Guerrero Jr. brought some late thunder after Saturday's 59-minute rain delay in Detroit as he launched his first career grand slam to help the Blue Jays to back-to-back wins for the first time in July. Guerrero connected on a hard sinker from Tigers reliever Gregory Soto and
Yankees score 11 runs ... without a homer in win
Bronx Bombers improve to 14-0-1 in their last 15 home series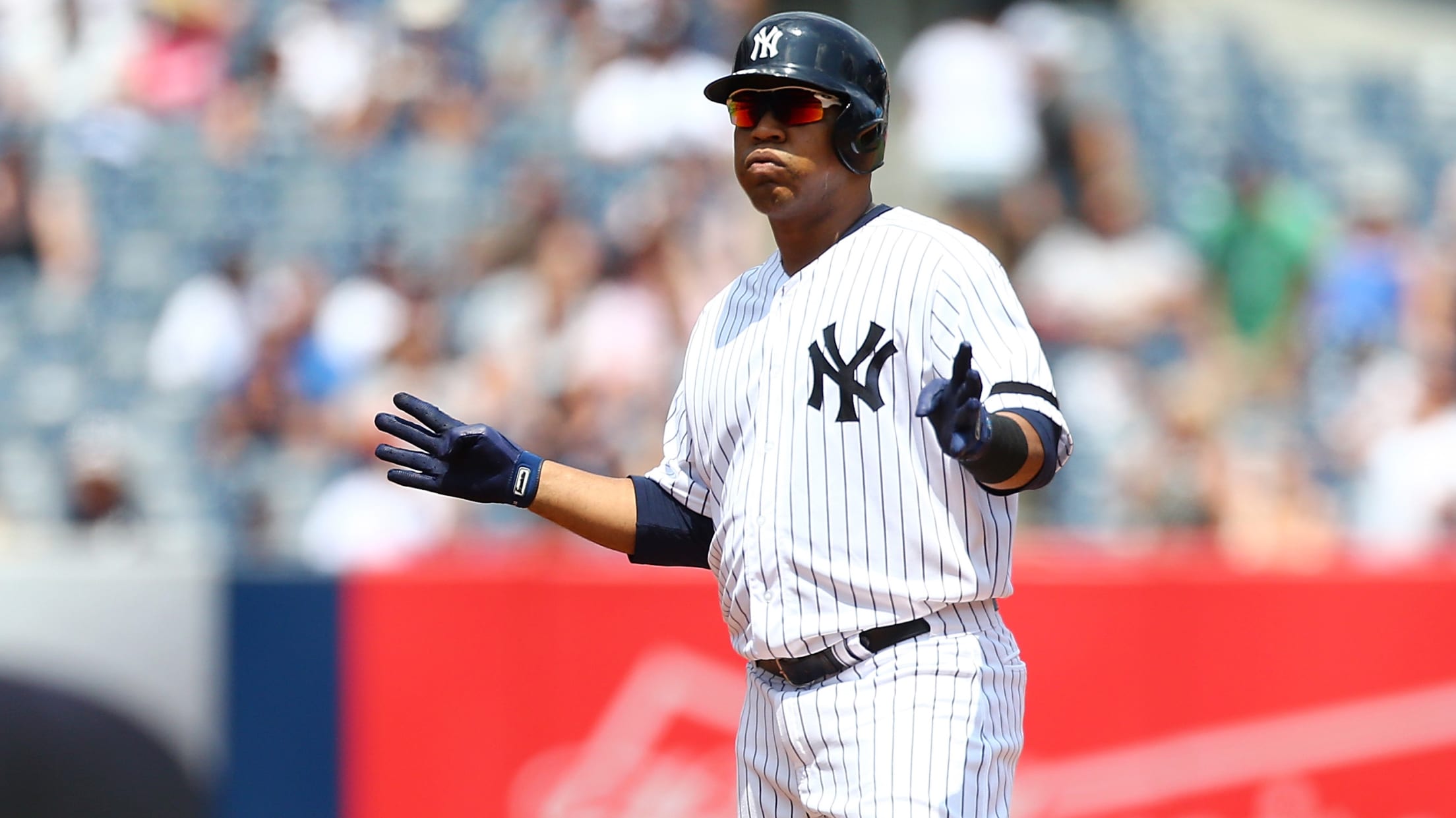 NEW YORK -- It's no secret that the Yankees' high-powered offense has relied on the long ball. They are fifth in the Majors with 162 home runs -- their highest total through 97 games in club history -- and they have homered in all but 14 games this season, posting
7 teams that should go get Greinke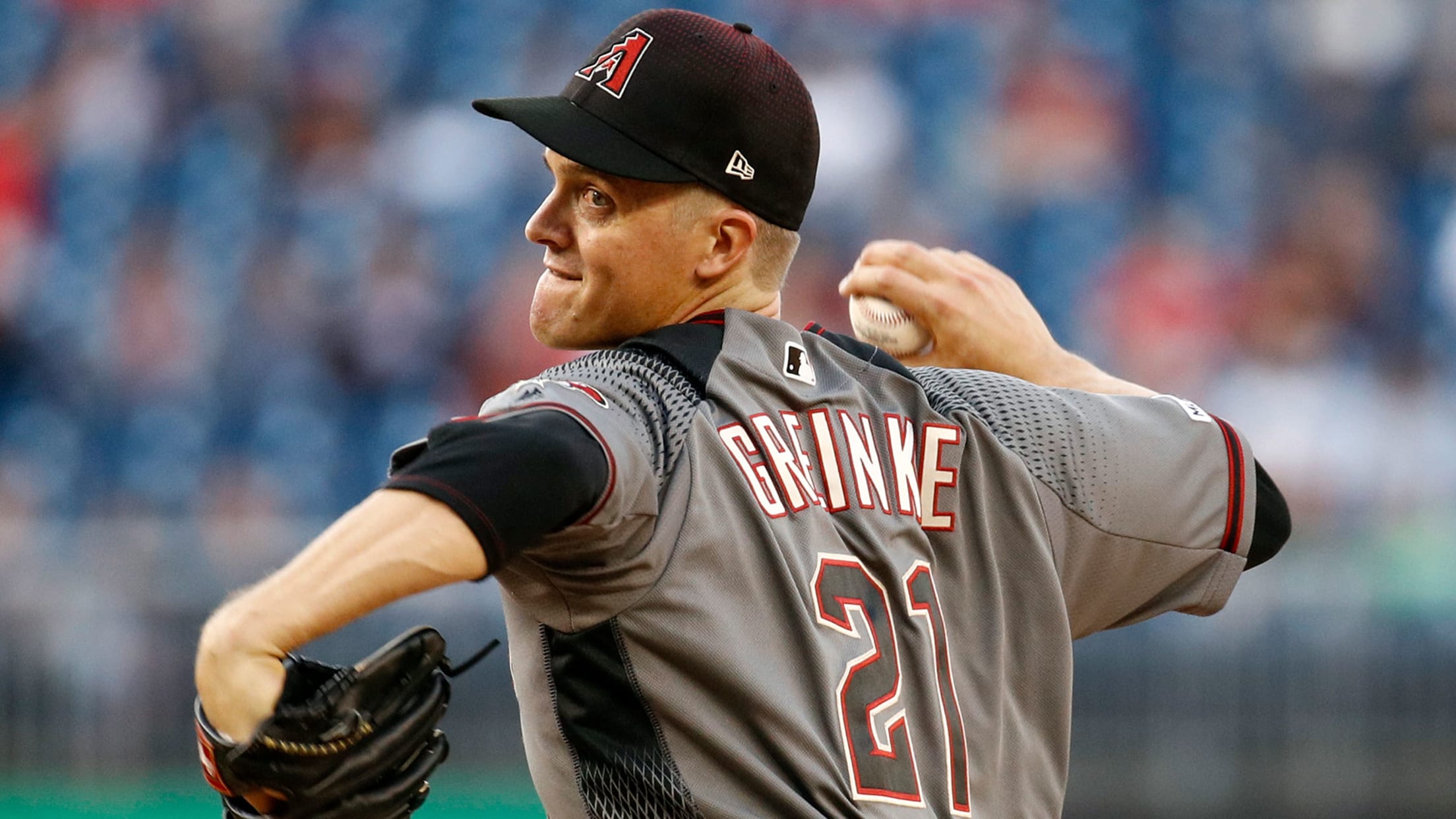 At 35 years old and more than halfway into the six-year contract he signed with the D-backs prior to the 2016 season, Zack Greinke remains a force. And as the July 31 Trade Deadline approaches, he should be drawing a lot of interest, if he is available. Yes, Greinke's fastball
Yankees continue monitoring SP market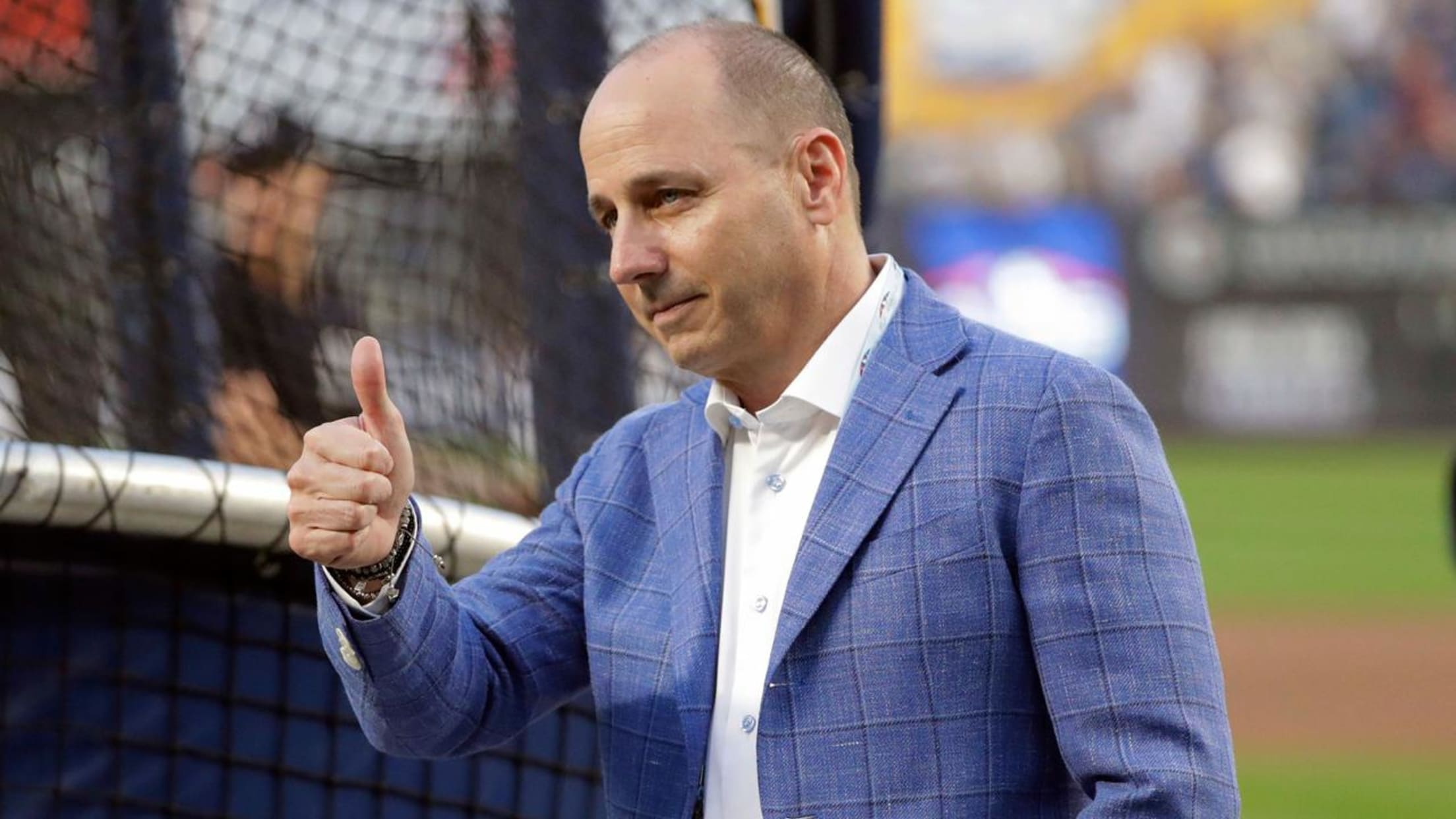 MLB.com is keeping track of all the latest Yankees-related free agent and trade rumors right here.
Voit hit by pitch on chin, later exits
Results of concussion protocol come back clear for Yankees slugger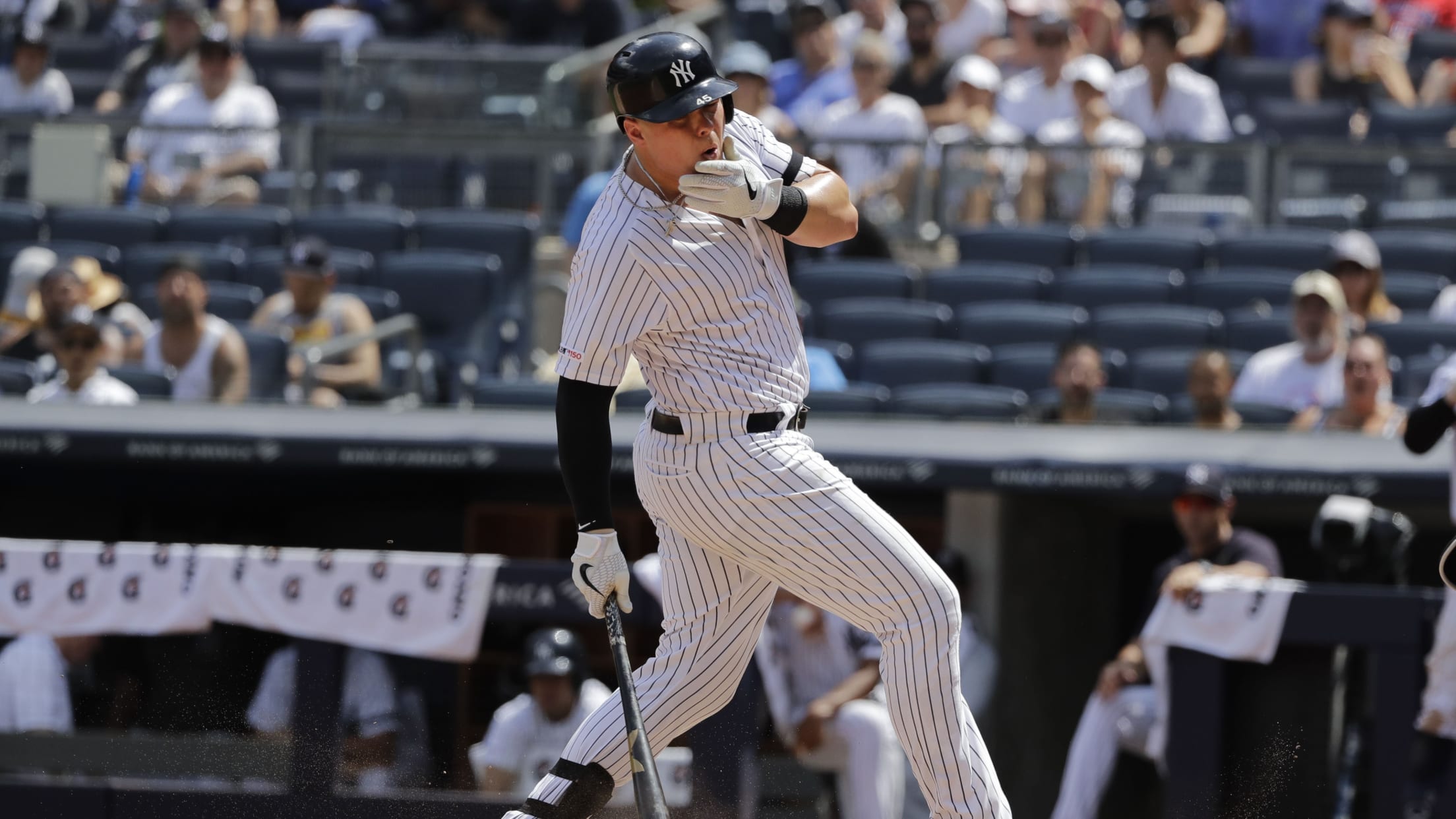 NEW YORK -- Luke Voit was removed from the Yankees' 11-5 win over the Rockies on Saturday in the top of the fifth inning following a hit-by-pitch that grazed his left shoulder before hitting him in the chin. It was a 91.4 mph four-seam fastball from Chad Bettis in the
Avisail hits Rays' AL East champs banner on HR
There have been a lot of home runs hit in the Majors this season. What's one way to make yours stand out? Well, if you're Avisail Garcia, you launch one so hard and so far that it hits the banner celebrating the Rays' 2008 AL East title team out in
Hall of Fame FAQ: What to know about induction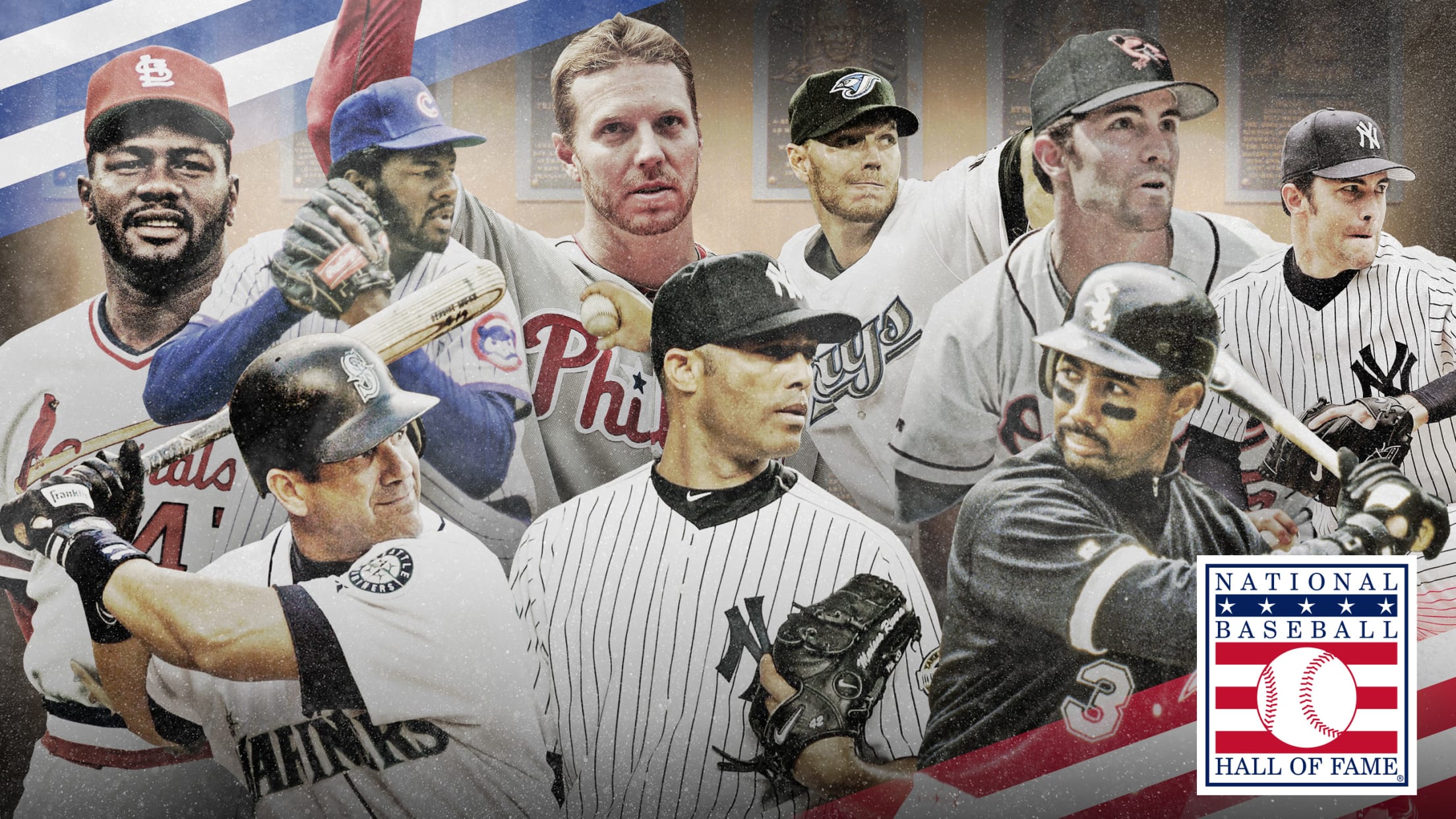 Enshrinement awaits the six-member Class of 2019 when the National Baseball Hall of Fame holds its annual induction ceremony this weekend. Mariano Rivera, Edgar Martinez, Mike Mussina, Lee Smith, Harold Baines and the late Roy Halladay will be saluted Sunday afternoon in Cooperstown, N.Y., with their bronze plaques unveiled before
Can Jays get 'Archer-like package' for Stroman?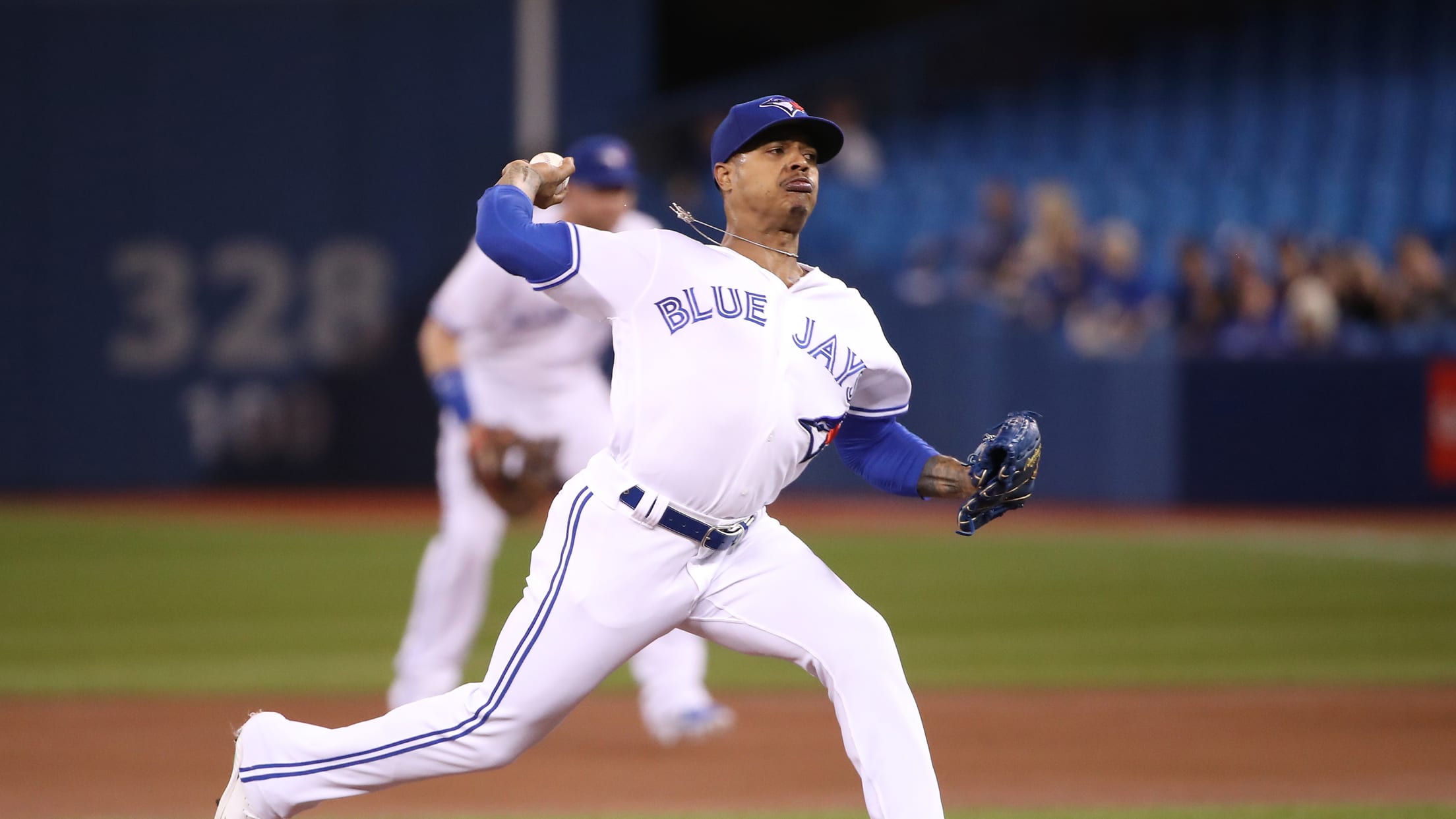 MLB.com is keeping track of all the latest news and trade rumors surrounding impending free agent Marcus Stroman right here.
After moon landing, Gaylord shocked everyone
Manager Dark said, 'There'll be a man on the moon before he hits a home run,' and he was right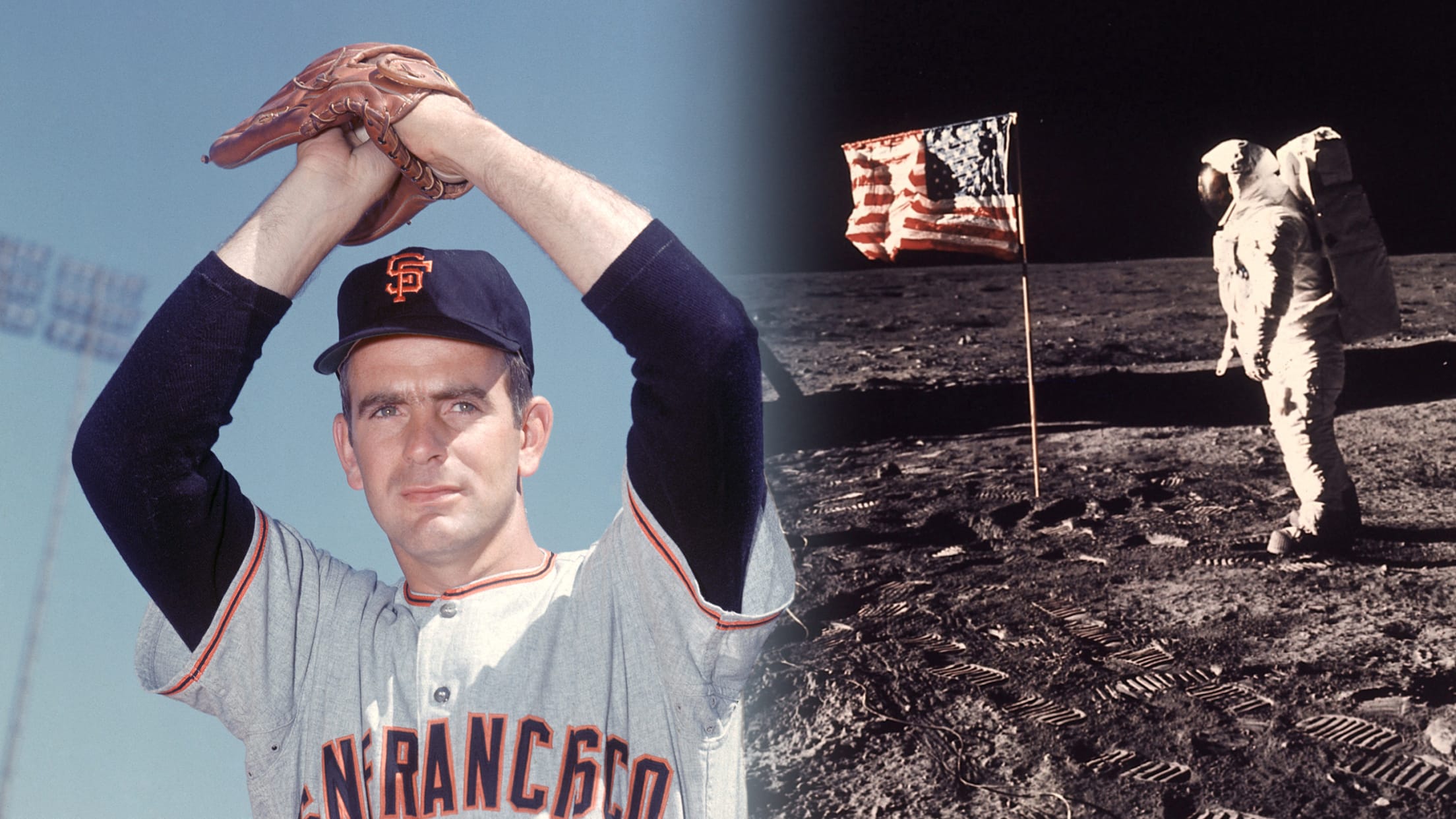 On July 20, 1969, most Americans were consumed by the event of a lifetime: the Apollo 11 lunar landing. The Giants were no different. Giants groundskeeper Matty Schwab found space in his work area underneath the right-field grandstand at San Francisco's Candlestick Park to plug in a black-and-white television set.
Rutschman homers in his professional debut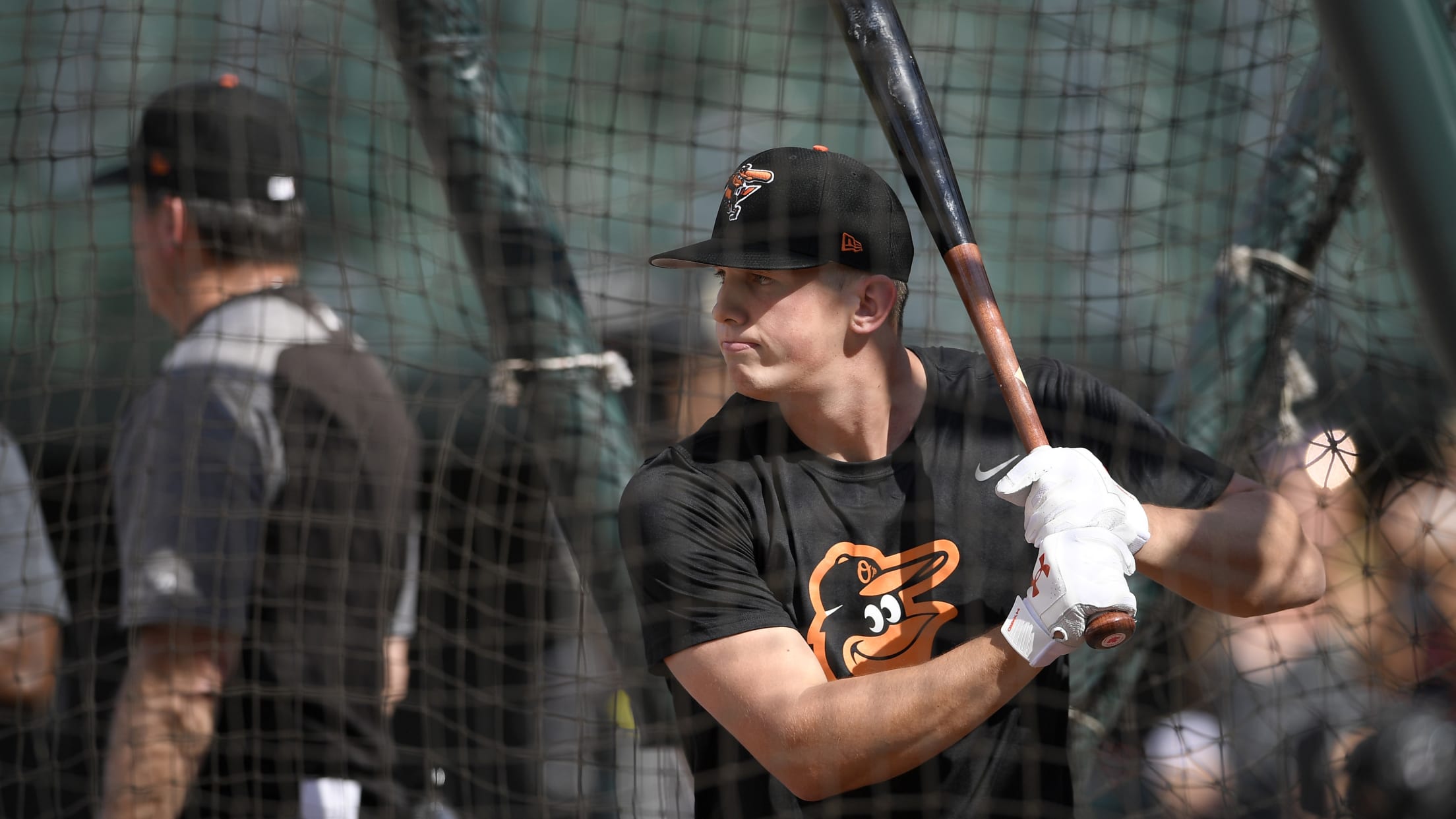 BALTIMORE -- One game in, Adley Rutschman's pro career is already off and rolling. And in a big way. Nearly seven weeks after the Orioles made him their second No. 1 overall pick in franchise history, Rutschman homered while making his professional debut for one of the club's Gulf Coast
Rumors: Boyd, Greene, Nats, Minor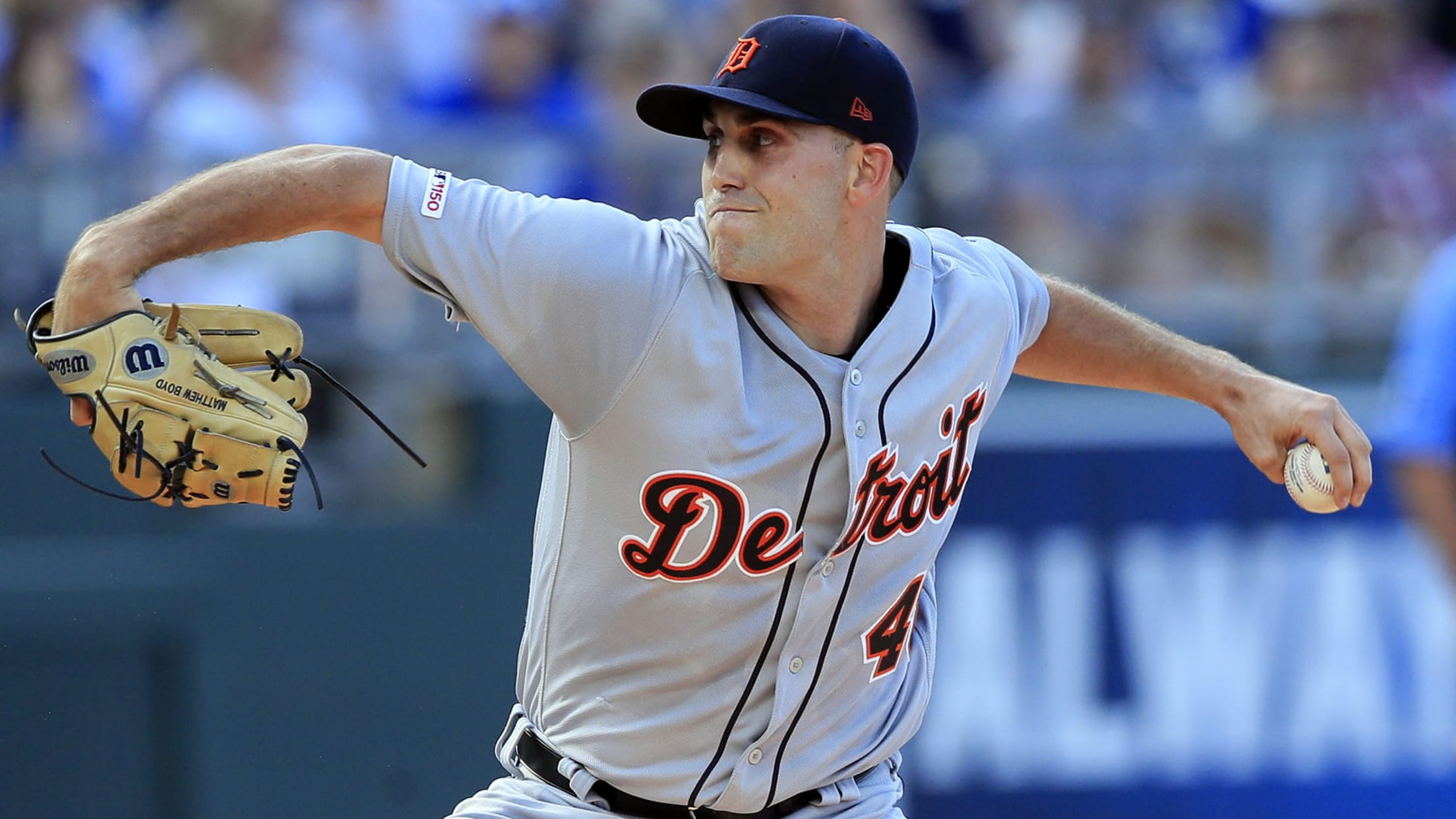 MLB.com is keeping track of all the latest free agent and trade rumors right here.
Edgar's long journey to Hall set to conclude
Mariners icon set for Cooperstown induction on Sunday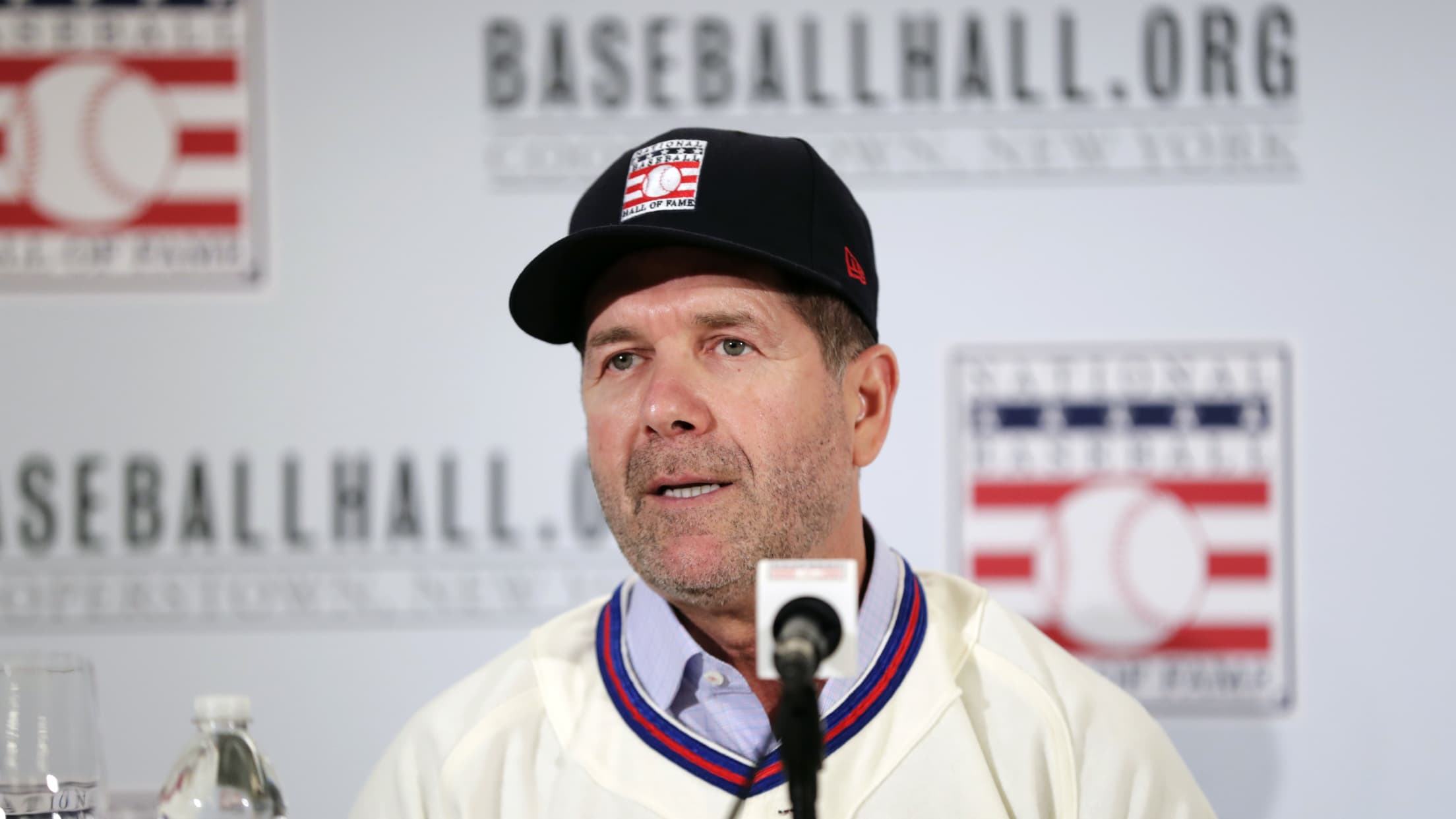 COOPERSTOWN, N.Y. -- For Edgar Martinez, this moment has been 10 years in the making. Or 36 years, really, from the time he broke into professional baseball as a shy 20-year-old at Class A Short Season in Bellingham, Wash. But the reality is finally sinking in for Martinez. He'll finally
Baez busts out no-look tag magic in the 9th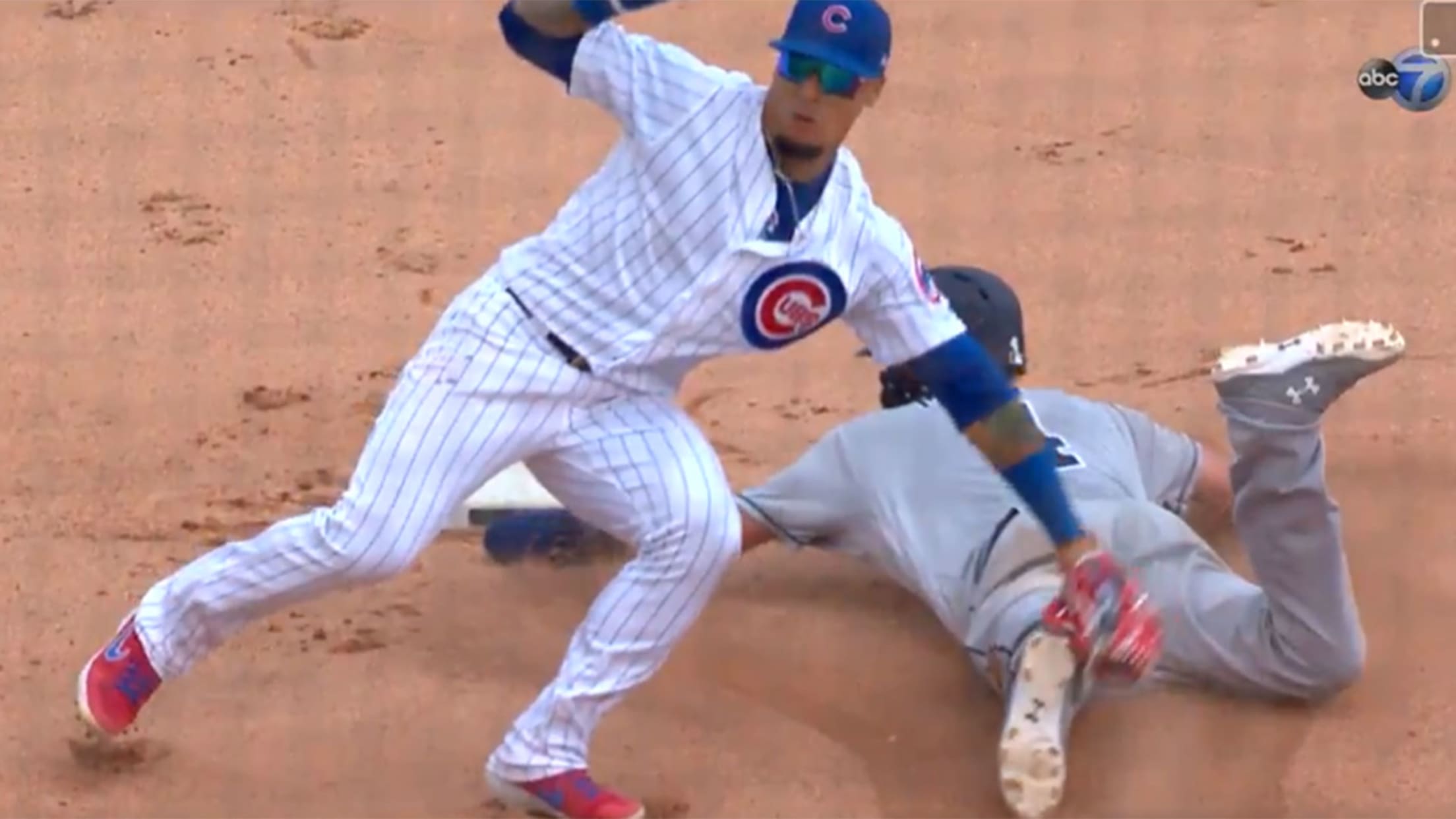 Few players can make the act of applying a tag as exciting as Javier Báez. And few moments were as key as the one Baez found himself in on Saturday at Wrigley Field, when he made a stupendous no-look tag to erase the would-be tying run on a stolen-base attempt
Scherzer throws from mound, nearing return
Voth questionable; Nats reportedly to call up Blazek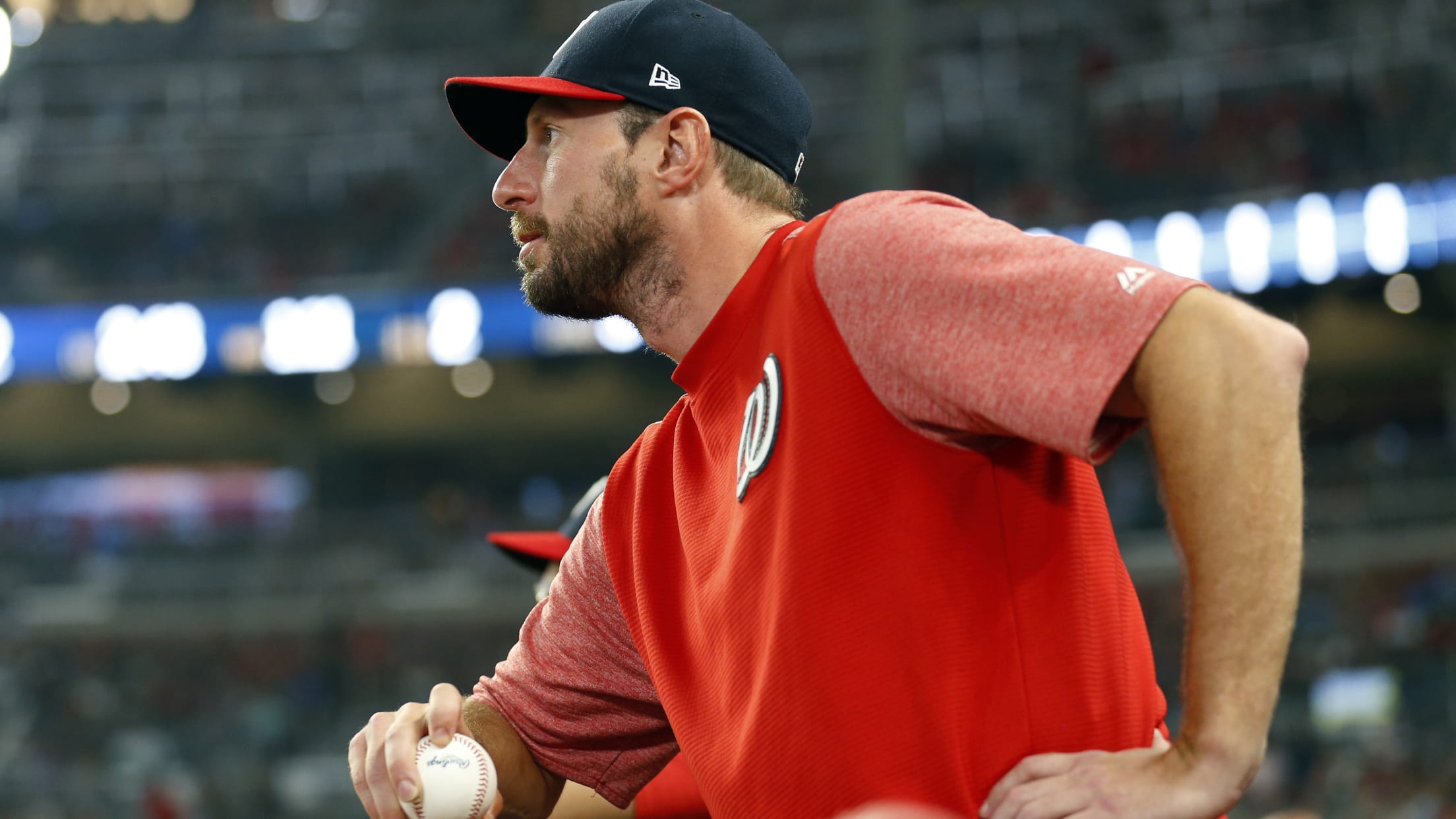 ATLANTA -- Max Scherzer's back felt much better Saturday afternoon, so good that he arrived at SunTrust Park and threw 15 pitches off a mound, the first time he has done so since he was sidelined with inflammation in the bursa under his right shoulder, known as scapulothoracic bursitis. "Great
Alonso sets Mets' rookie RBI record on 3-run HR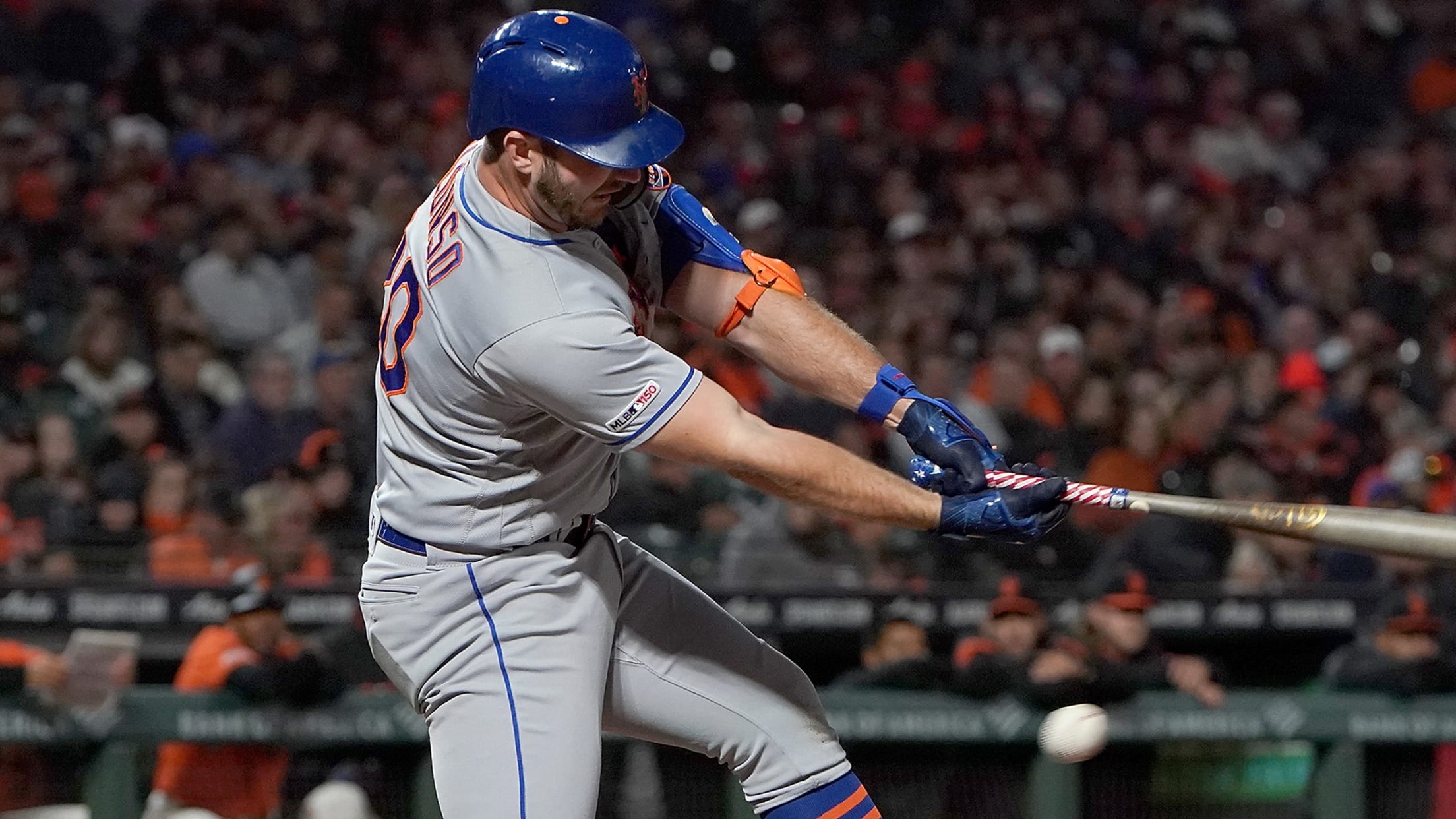 SAN FRANCISCO -- Earlier this week, Mickey Callaway was speaking to Todd Frazier about his 2015 Home Run Derby experience when Frazier mentioned how much that event sapped him, physically. In the days following the Derby, Frazier went 0-for-10 before warming at the plate later in July. With that conversation
HOF inductee Smith's key to his success? Sleep
COOPERSTOWN, N.Y. -- It took Lee Smith a long time to get to Cooperstown, but he is savoring the experience now that he is here. "All the work paid off," he said. Smith, 61, smiled and laughed easily Saturday afternoon at the Clark Sports Center, just outside of town and
Rookie Urquidy K's 9 in Astros' 4th straight win
Right-hander holds Rangers to two hits across seven innings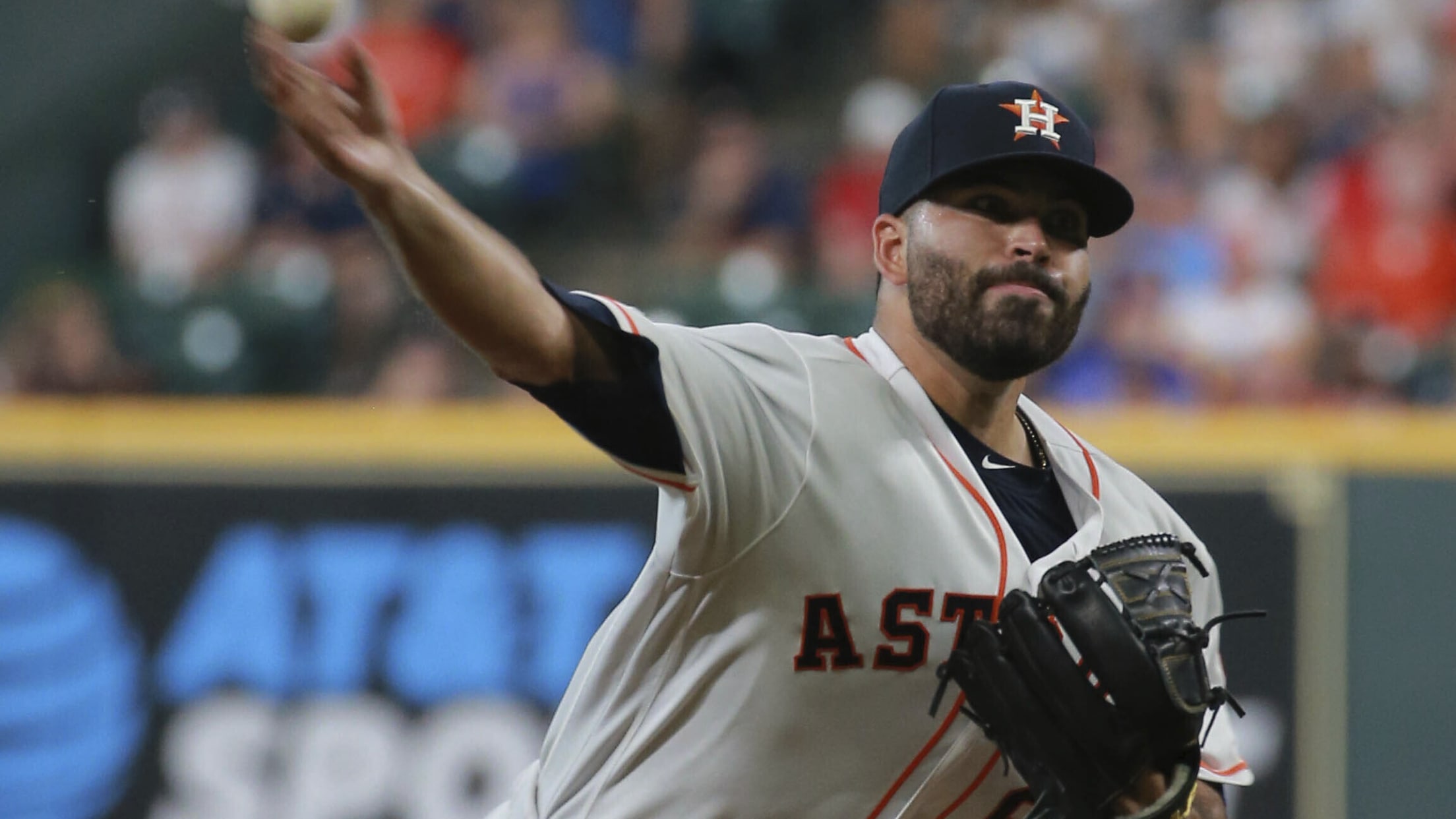 HOUSTON -- In a rotation that includes Cy Young candidates Justin Verlander and Gerrit Cole and steady lefty Wade Miley, it was rookie Jose Urquidy who delivered one of the Astros' most important starts of the season Saturday night. Urquidy, called up from Triple-A Round Rock to try to fill
'Fam-a-lee' '79 champs honored at PNC Park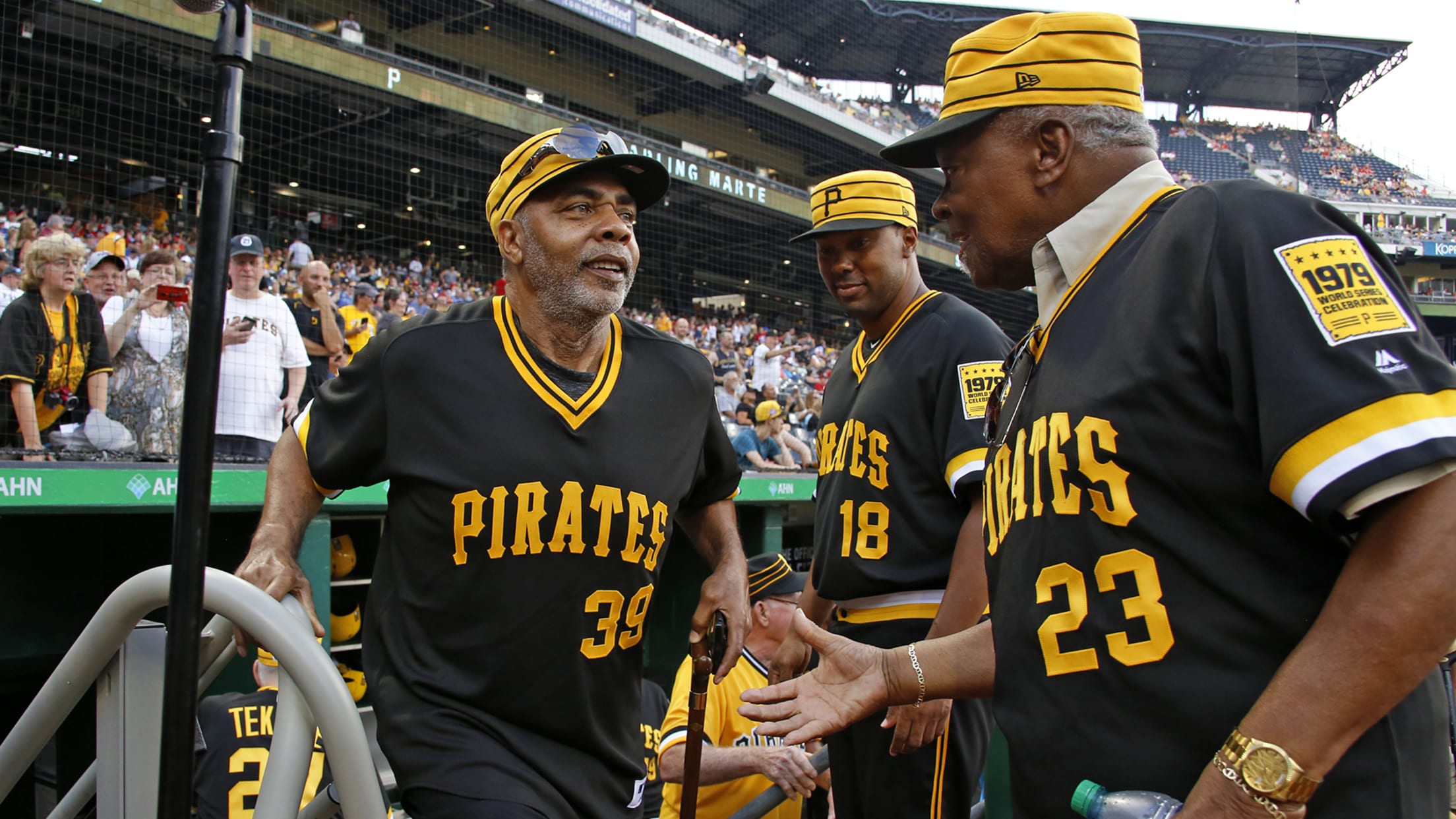 PITTSBURGH -- Dave Parker stood on the field at PNC Park, waving to acknowledge the sold-out crowd offering a raucous round of applause for him. As the cheers subsided, a familiar melody rang through the ballpark speakers: Sister Sledge's "We Are Family." The Pirates celebrated the 40th anniversary of the
Junis sets tone as Royals shut out Indians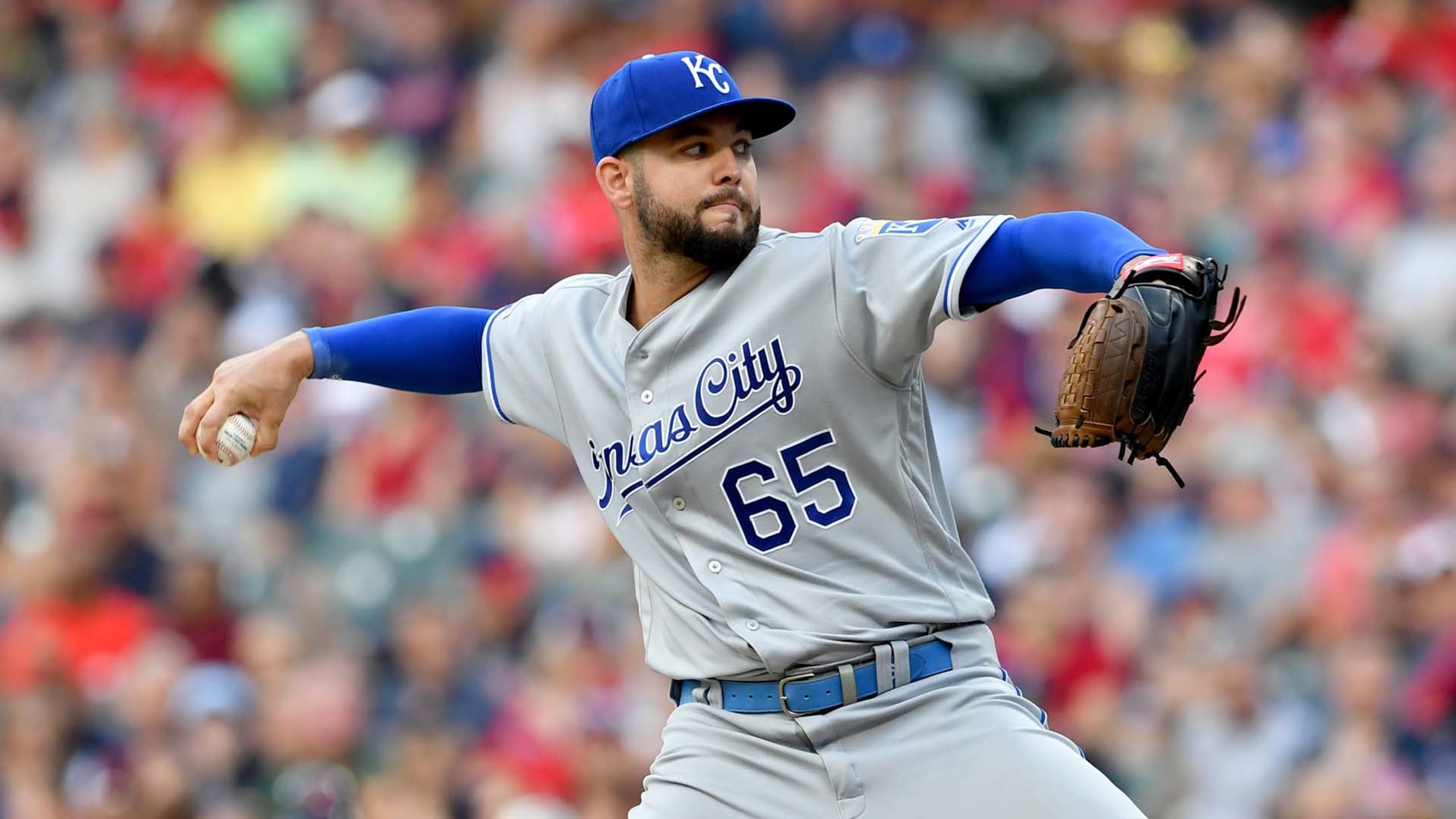 CLEVELAND -- Royals right-hander Jakob Junis threw six shutout innings to continue his recent hot streak, and the bullpen hung on for three innings in a 1-0 win over the Indians on Saturday night at Progressive Field. It was the Royals' first 1-0 win since June 22, 2018, when Danny
Heaney to injured list with shoulder inflammation
SEATTLE -- The Angels' rotation took another hit on Saturday, as left-hander Andrew Heaney was placed on the 10-day injured list with left shoulder inflammation. The Angels claimed fellow left-hander Adalberto Mejía from the Twins to replace Heaney on the roster. Heaney was scheduled to start against the Mariners on
Nats eye controllable relievers at Deadline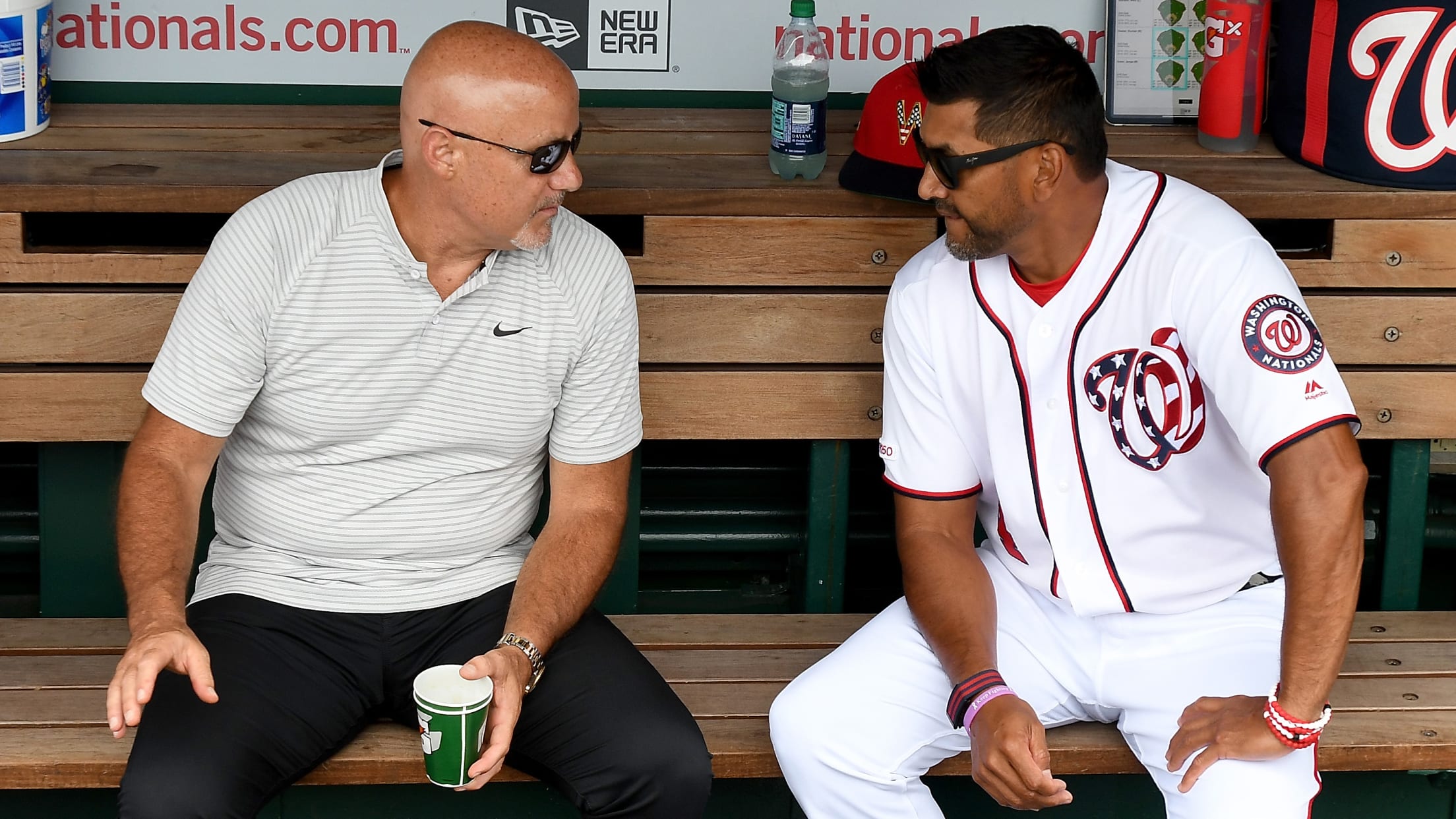 ATLANTA -- The Nationals' biggest priority ahead of the July 31 Trade Deadline is no secret. Their bullpen, which began Saturday with a 5.97 ERA, the second worst in the Majors, has been their most pressing need all season, one that threatens to derail their postseason goals if they fail