After Rizzo's injury, Cubs rally to historic sweep
North Siders hit 14 homers, score 47 runs in record-setting series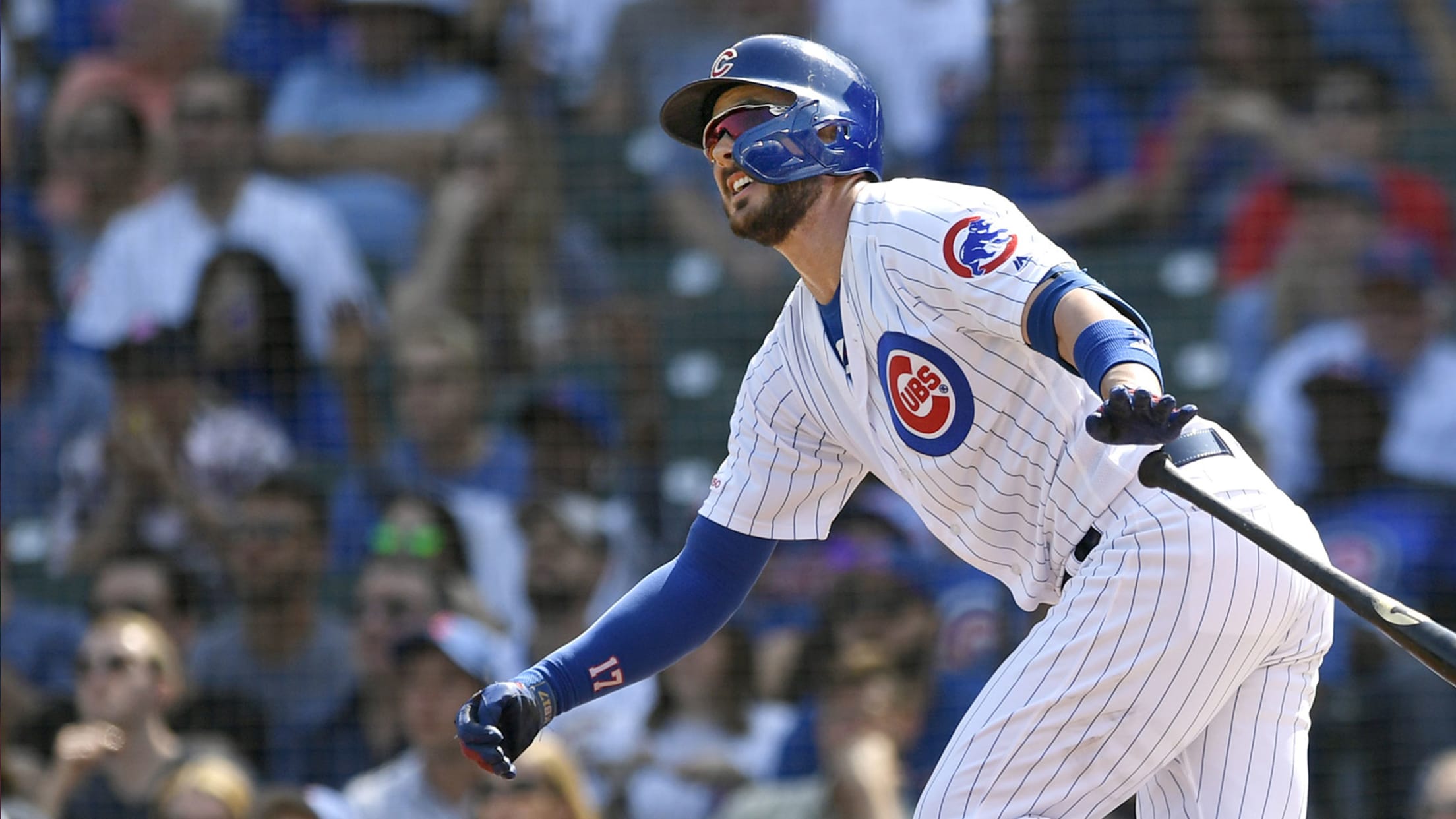 CHICAGO -- Anthony Rizzo was on his back in the infield grass on Sunday afternoon, grimacing in pain as Cubs manager Joe Maddon looked on. A group of teammates surrounded the first baseman, while Wrigley Field -- a place known for its raucous environment -- fell strangely silent. "It was
Harper ejected as sweep puts Phils in bind
Kapler also tossed in second straight loss to Red Sox
PHILADELPHIA -- Bryce Harper might want to let his bat do his talking for him over the next two weeks. The Phillies' superstar was ejected in the fourth inning of Sunday's crucial game against the Red Sox, relegated to the clubhouse to watch his teammates drop a 6-3 decision to
Appeal throw to 3rd does not end well for Pirates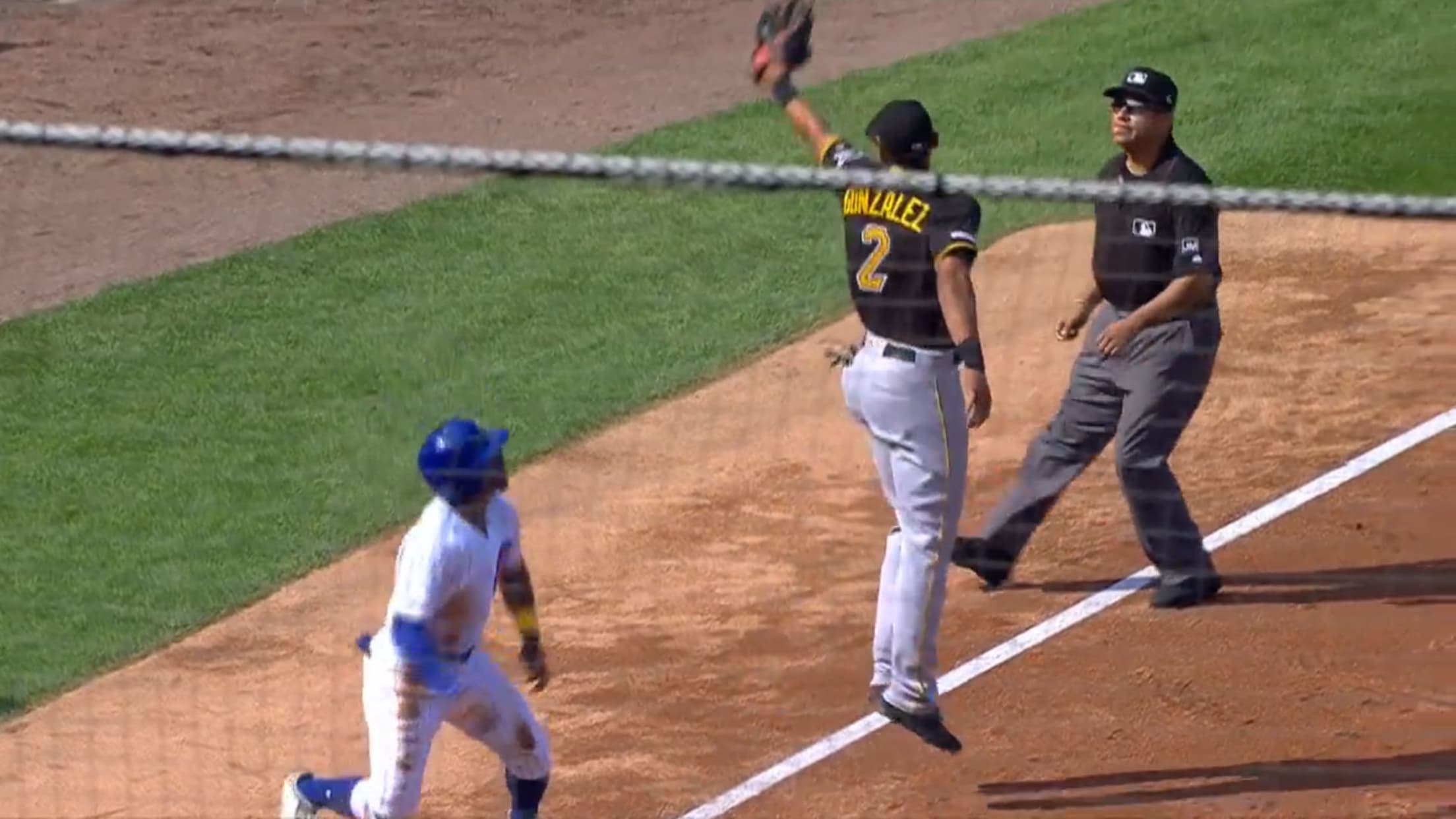 CHICAGO -- The Pirates apparently believed one of the Cubs baserunners missed third base on speedster Tony Kemp's two-run, pinch-hit triple in the third inning on Sunday afternoon at Wrigley Field. Their method of trying to prove it left something to be desired. With Kemp standing on third base and
Braun's go-ahead slam rescues Brewers in 9th
Slugger hits homer with full count, down one run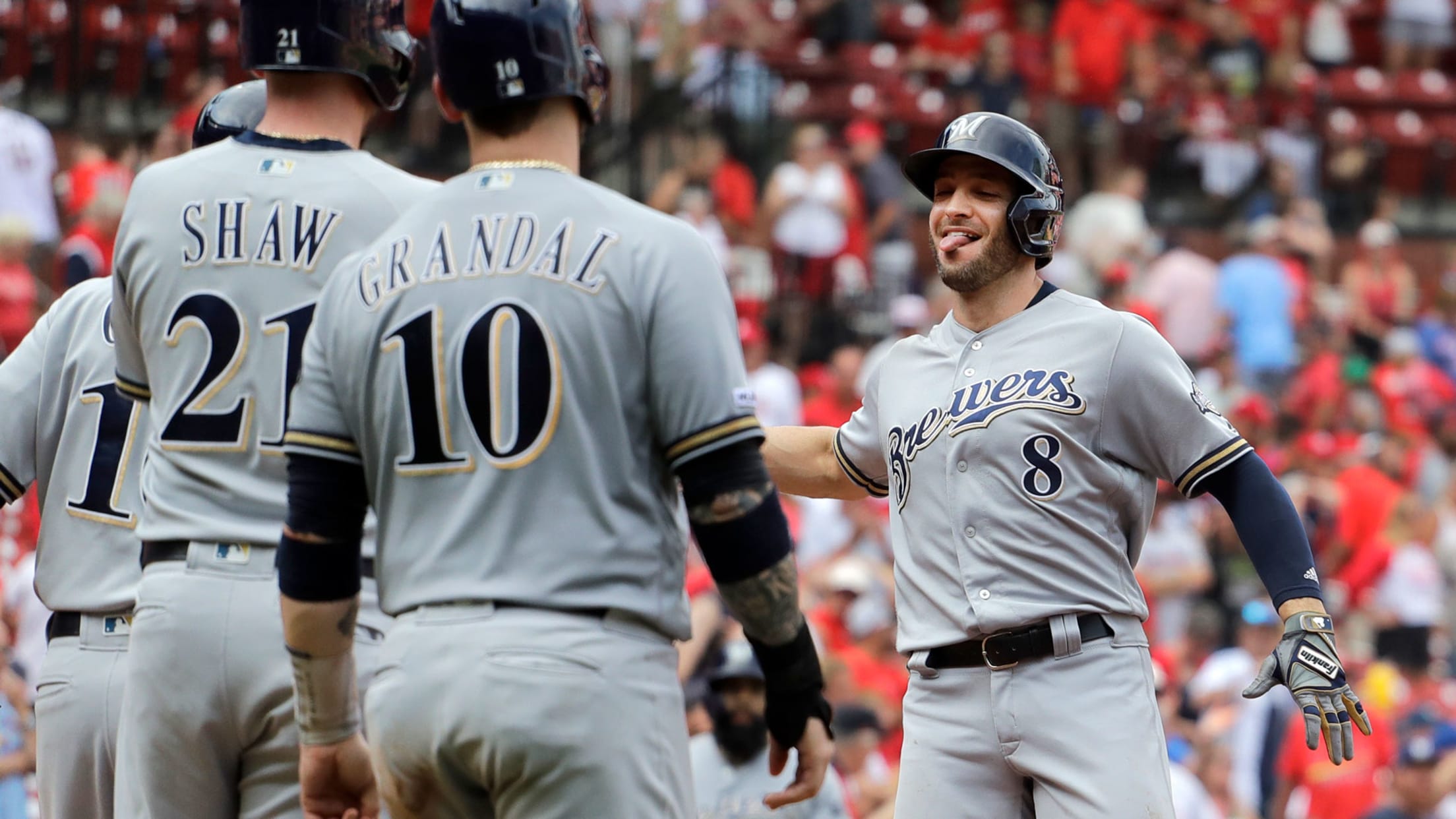 ST. LOUIS -- Ryan Braun turned back the clock to break a club record he helped set as a rookie a dozen years ago. More important, the Brewers remained right in the thick of the National League postseason race with two weeks to go. Braun fouled off one full-count pitch
Suarez hits 46th, 47th HRs, chasing Reds record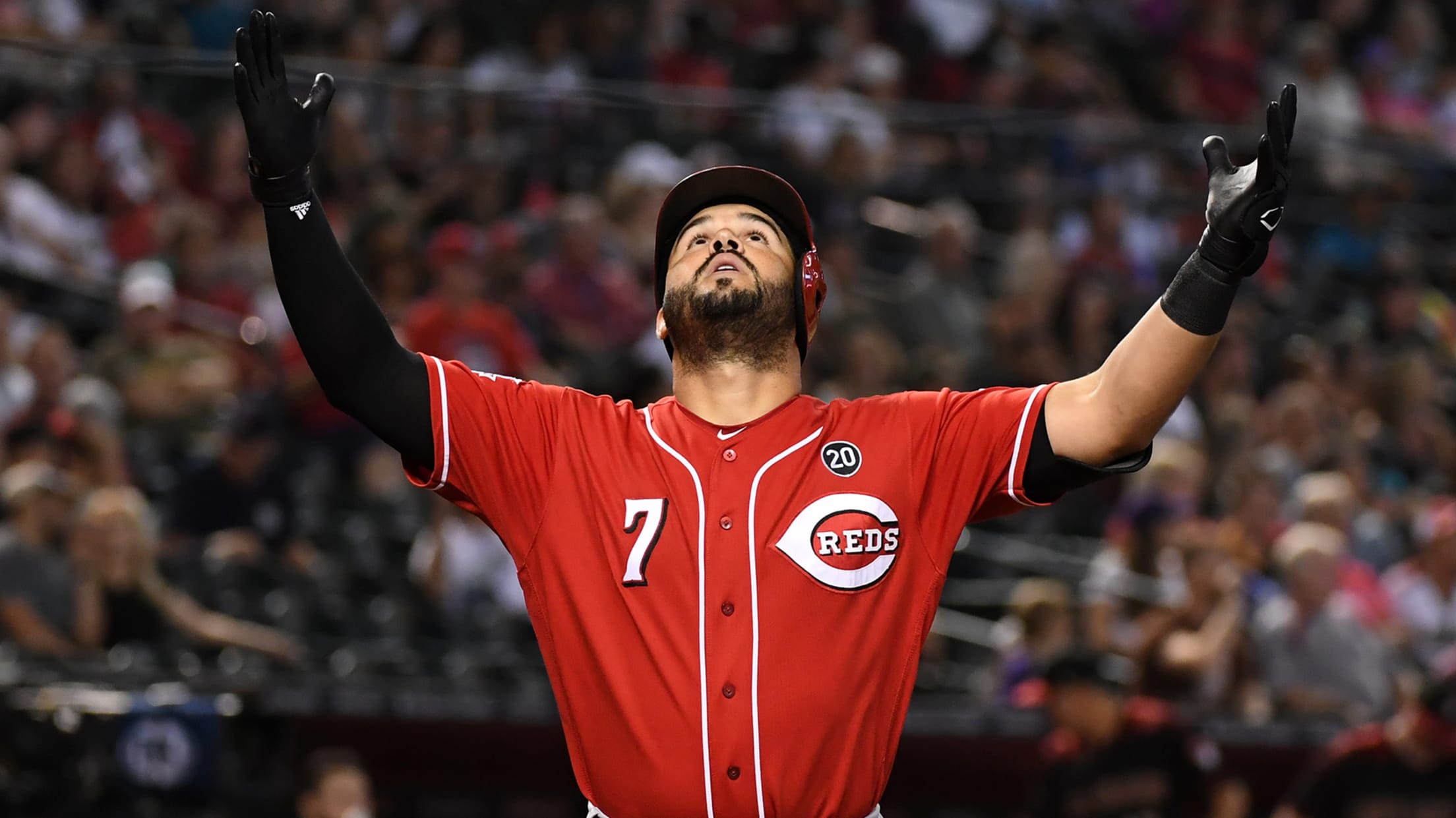 PHOENIX -- During Spring Training in 2018, the Reds signed third baseman Eugenio Suárez to a seven-year, $66 million contract extension with the hope he would be a cornerstone player for years to come. That deal already seems like a shrewd bargain. It only took until the contract's second year
Bullpens that scare contenders the most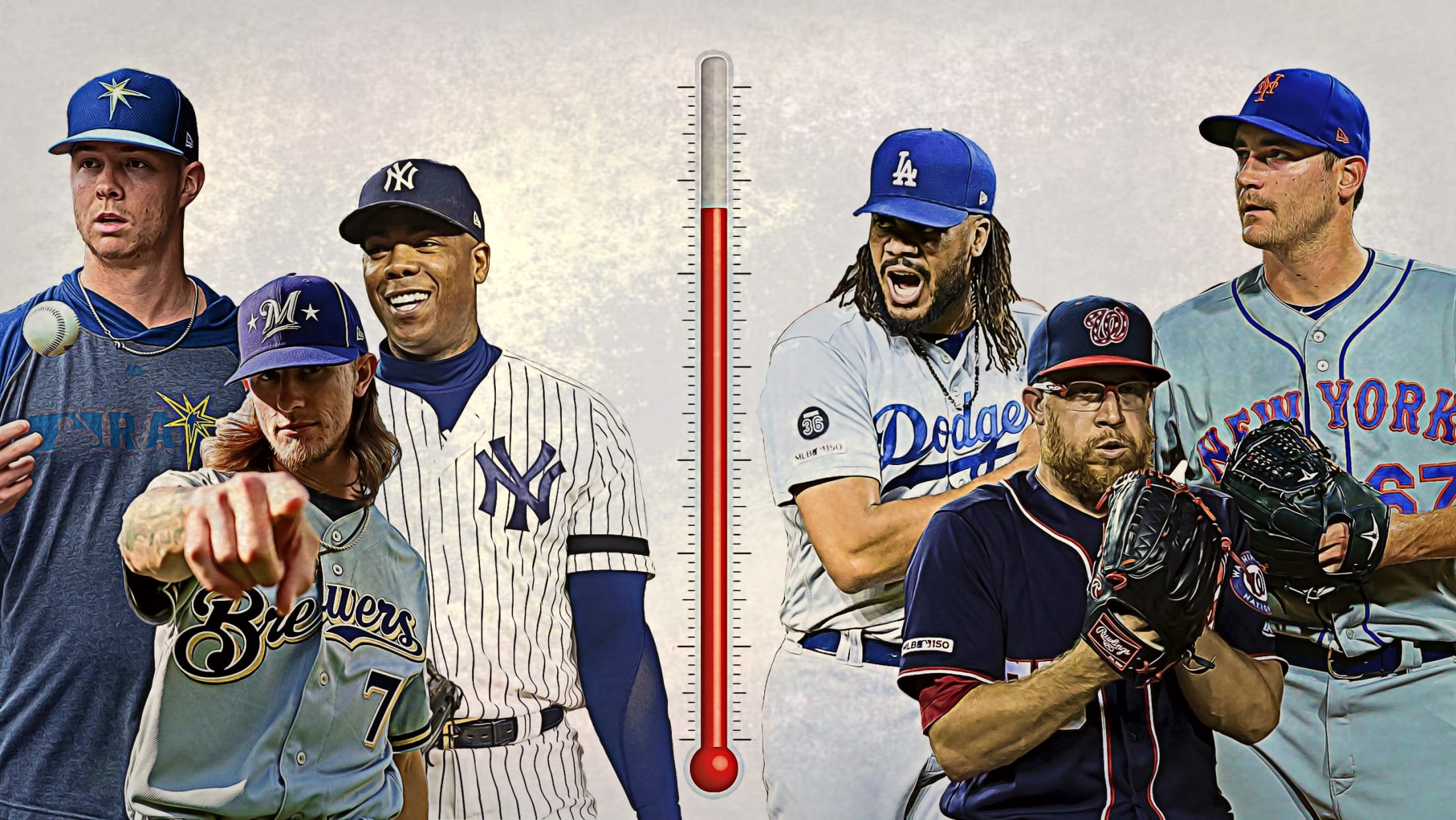 Your favorite team can win the World Series without a great bullpen. Who says there's never any good news? That new reality is probably the No. 1 takeaway from the 2018 Red Sox and 2017 Astros. Both teams won championships despite not feeling great about their bullpens. They won, in
Trout to have foot surgery, out for rest of season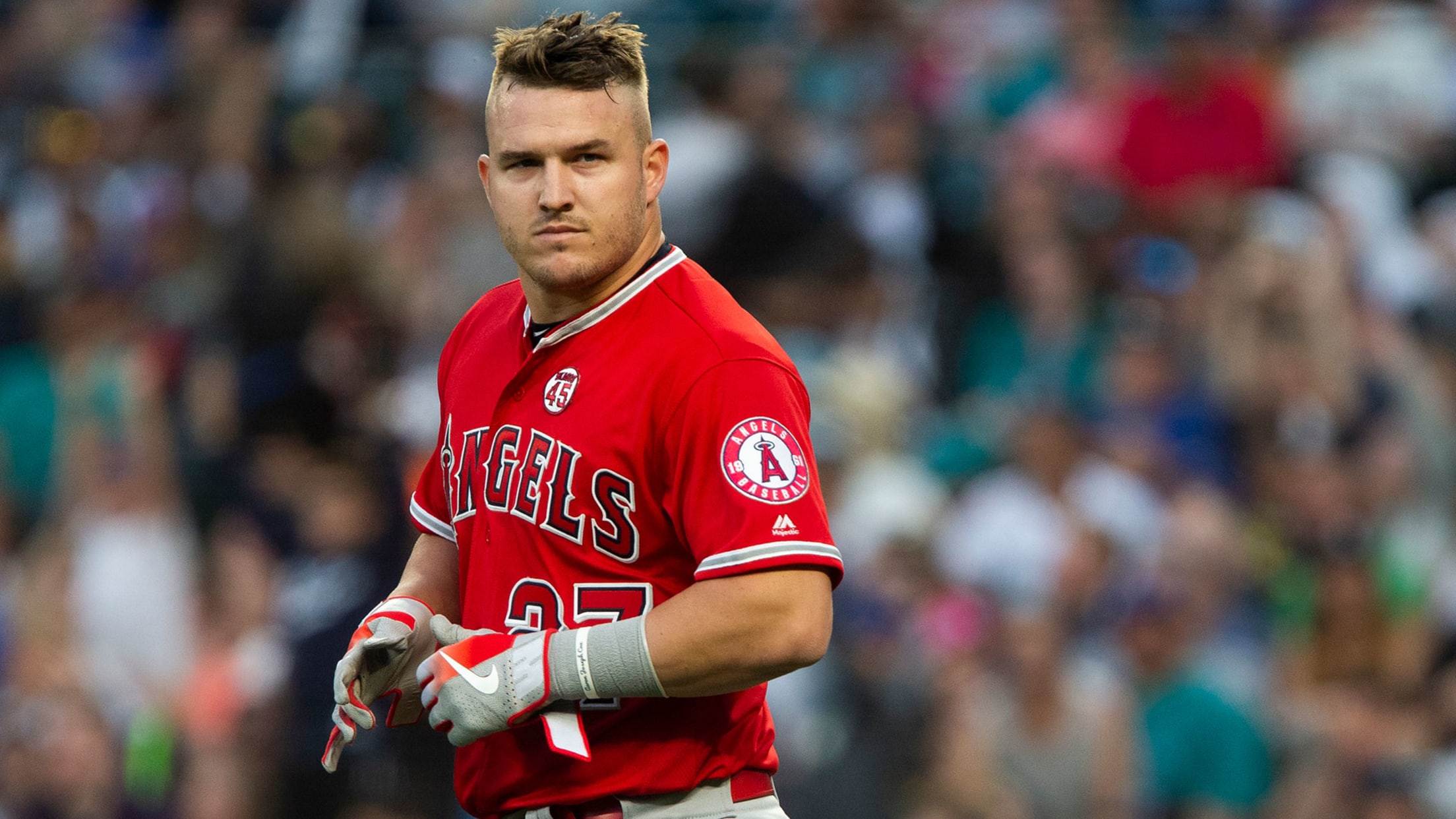 ANAHEIM -- Angels superstar Mike Trout's 2019 season is over. The center fielder will undergo surgery on his right foot to remove the Morton's neuroma he's been dealing with for about a month, the Angels announced Sunday. Trout, an eight-time All-Star and two-time American League MVP, hadn't been in the
Culberson (facial fractures) avoids surgery
Utility man out for season after HBP; Rodney shaken by incident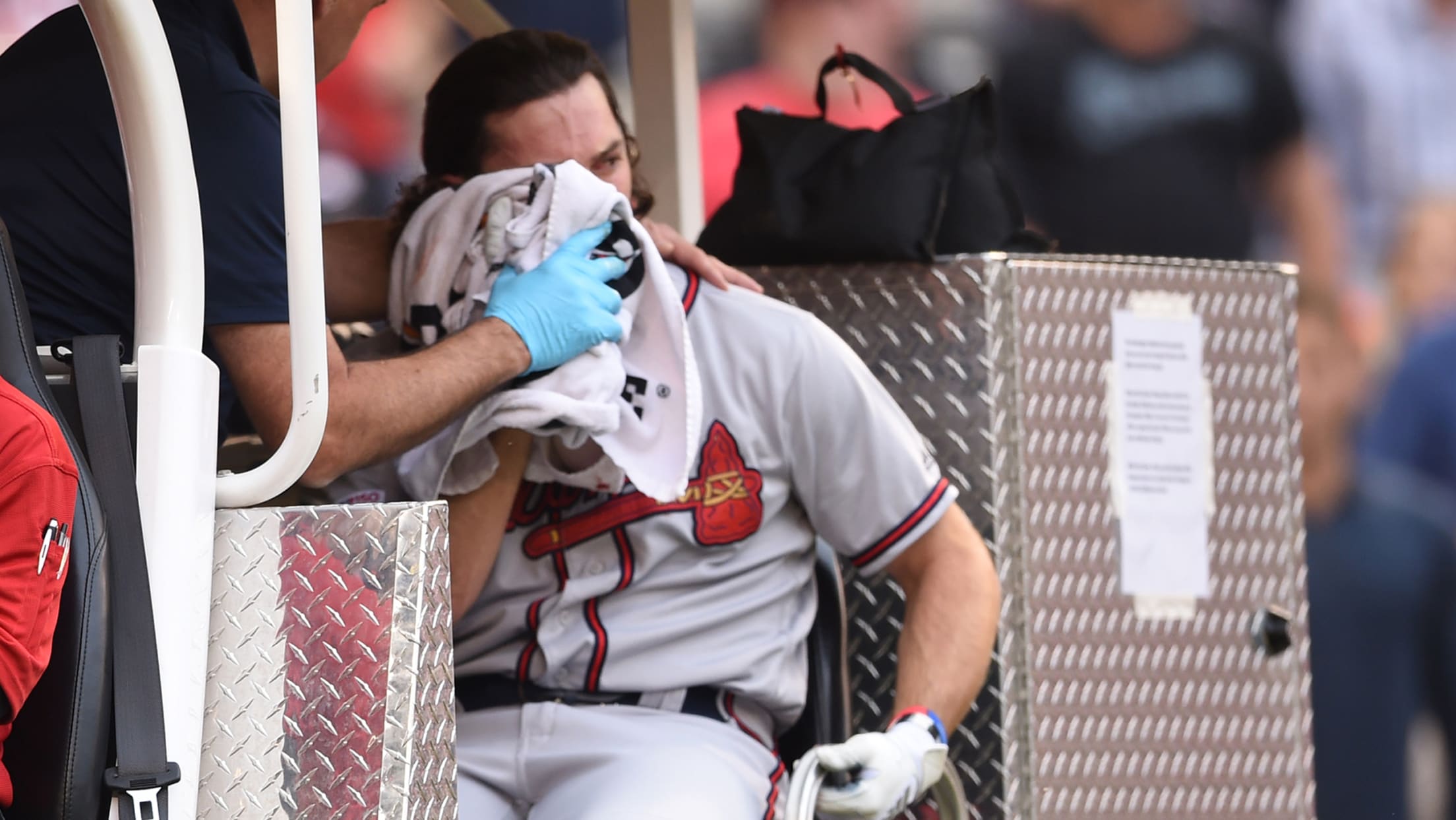 WASHINGTON -- Charlie Culberson will miss the remainder of the season with multiple facial fractures. But the Braves utility man received good news on Sunday, when he learned none of the fractures were of the displaced type. "There's no surgery required, which is really good," Braves manager Brian Snitker said.
Penny Marshall remembered at Play Ball event
Rockford, Ill., chosen to be home of International Women's Baseball Museum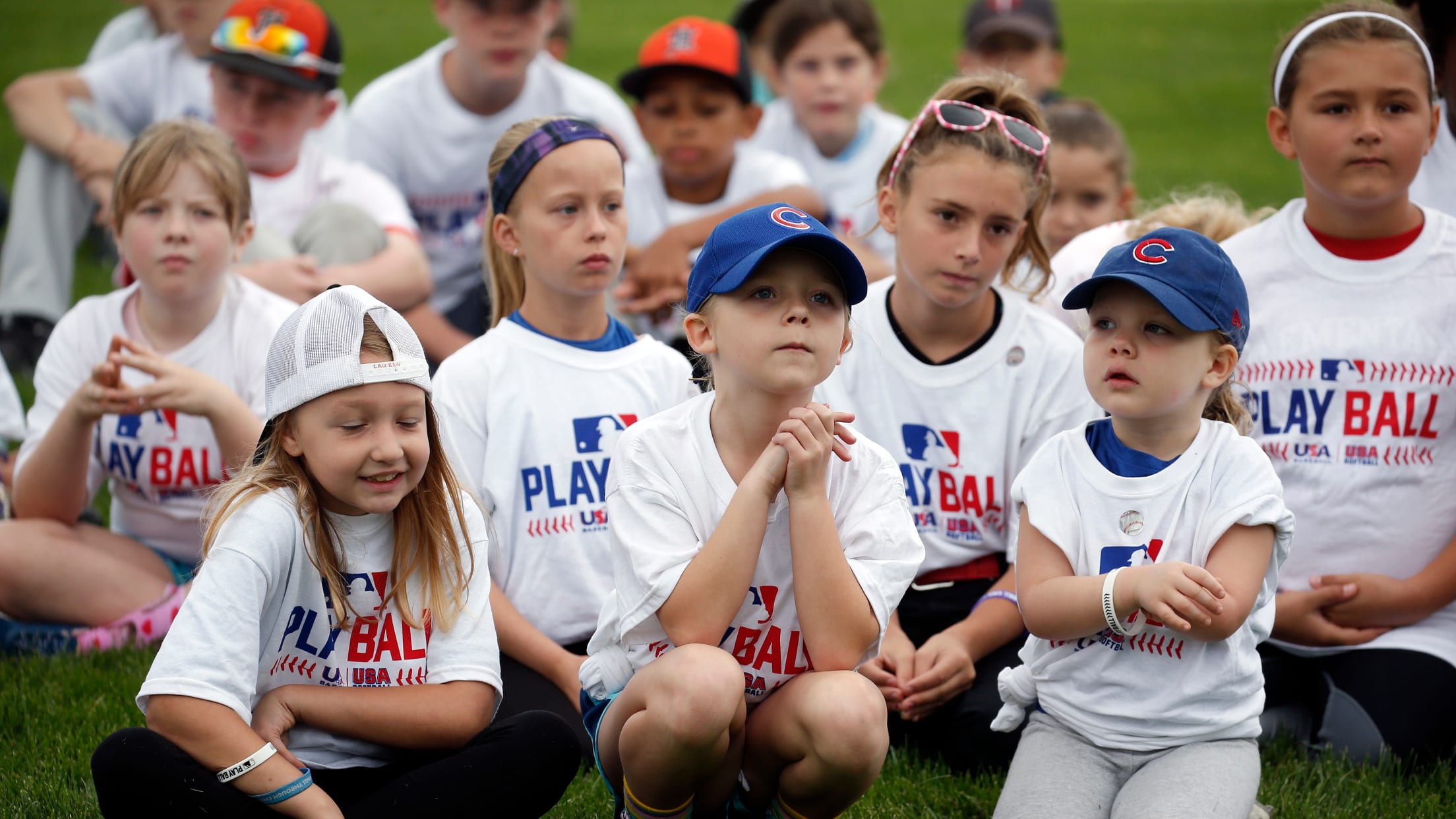 ROCKFORD, Ill. -- Not even half an hour after the day's first baseball activities got underway, lightning led to the cancellation of what was to be a fun-filled day. But even as grey clouds and gloomy skies hovered above Beyer Stadium, the smiles of children eagerly awaiting to participate in
Here is the 2019 postseason schedule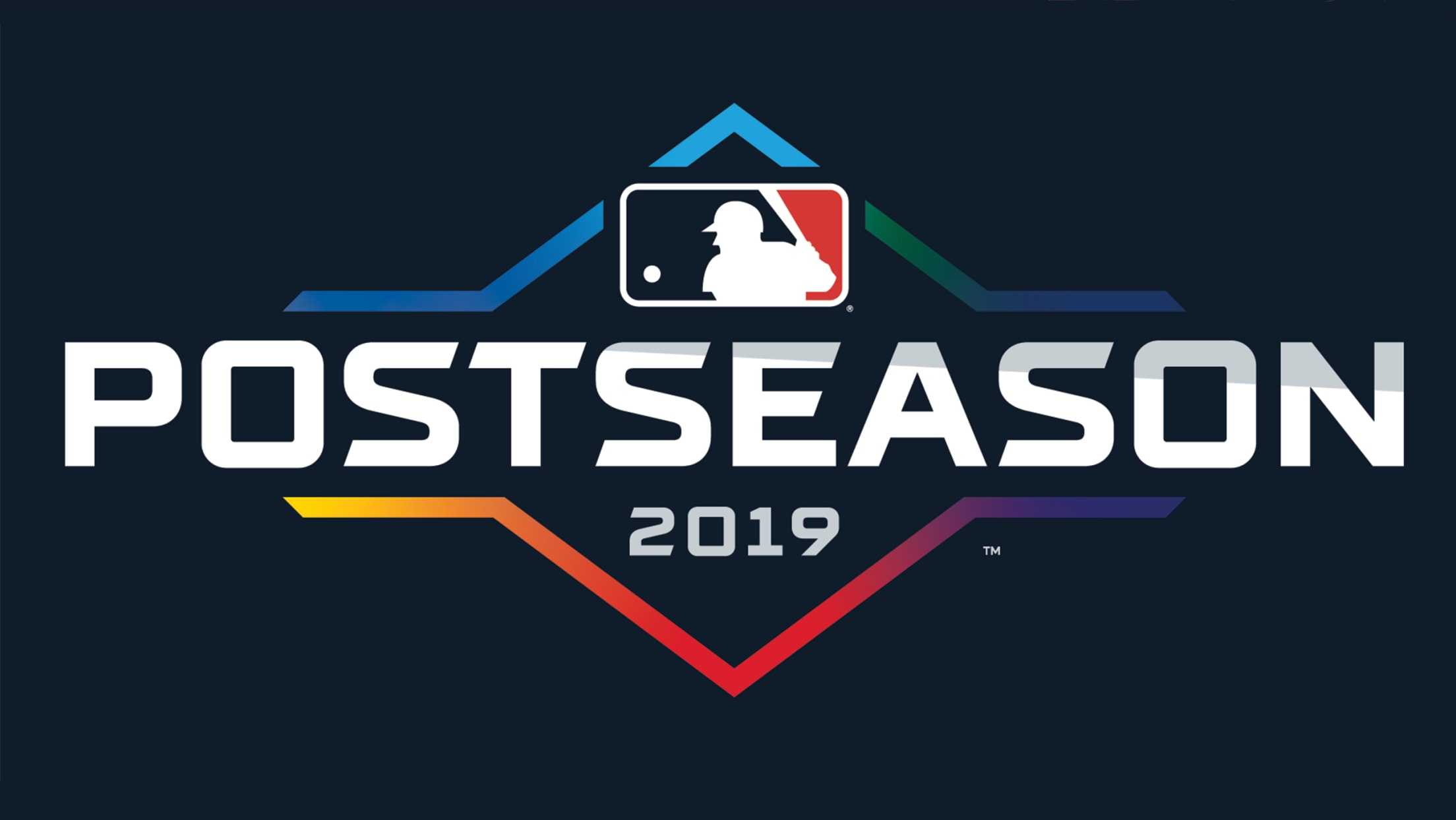 Major League Baseball today announced the schedule for the 2019 Postseason, which is set to open with the National League Wild Card Game presented by Hankook Tire on TBS on Tuesday, Oct. 1, followed by the American League Wild Card Game presented by Hankook Tire on ESPN on Wednesday, Oct.
Injury updates: Cubs, Kipnis, Cruz, Trout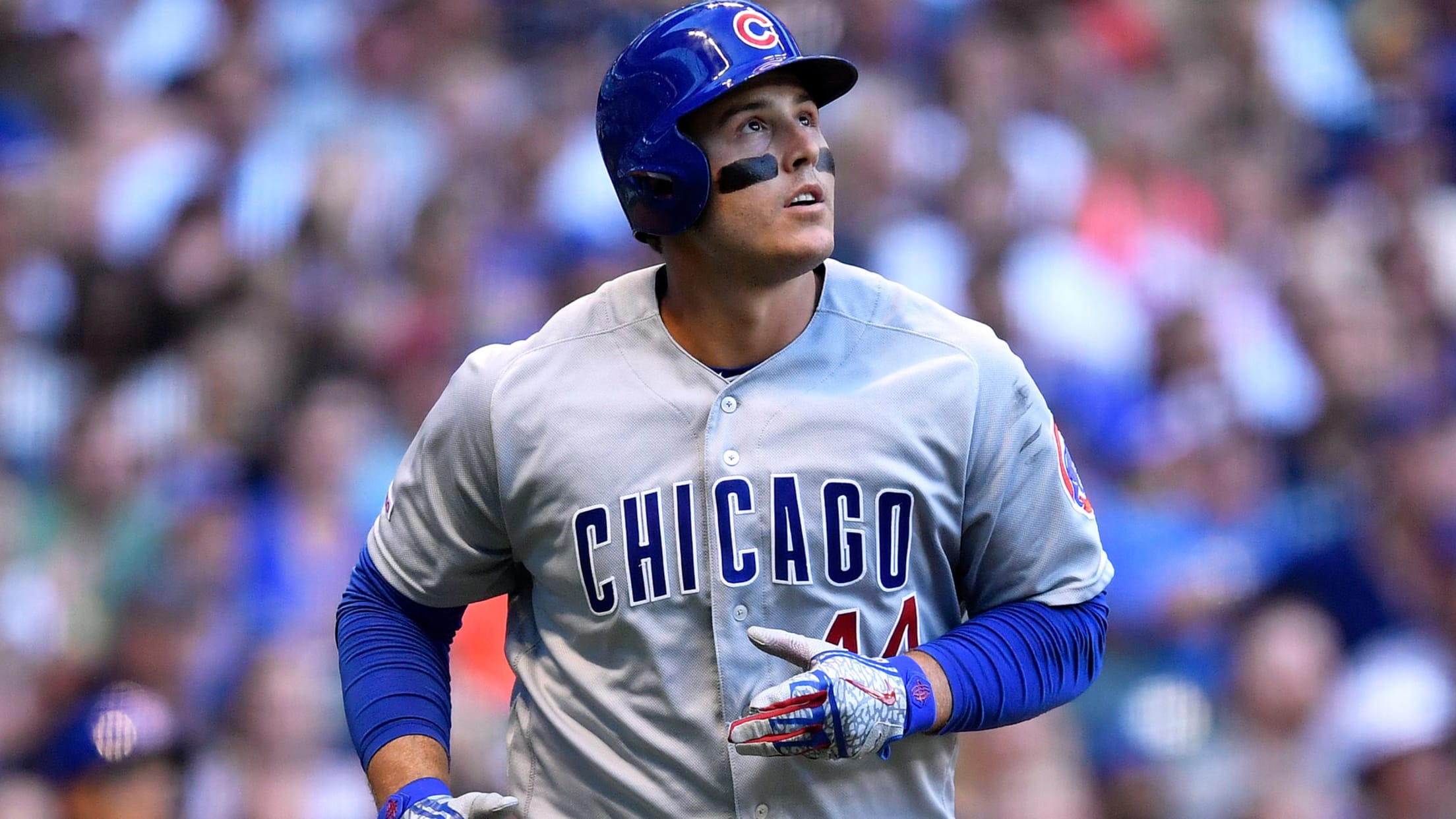 Here is the latest injury news from around Major League Baseball.
Do you need to see it ... to catch it?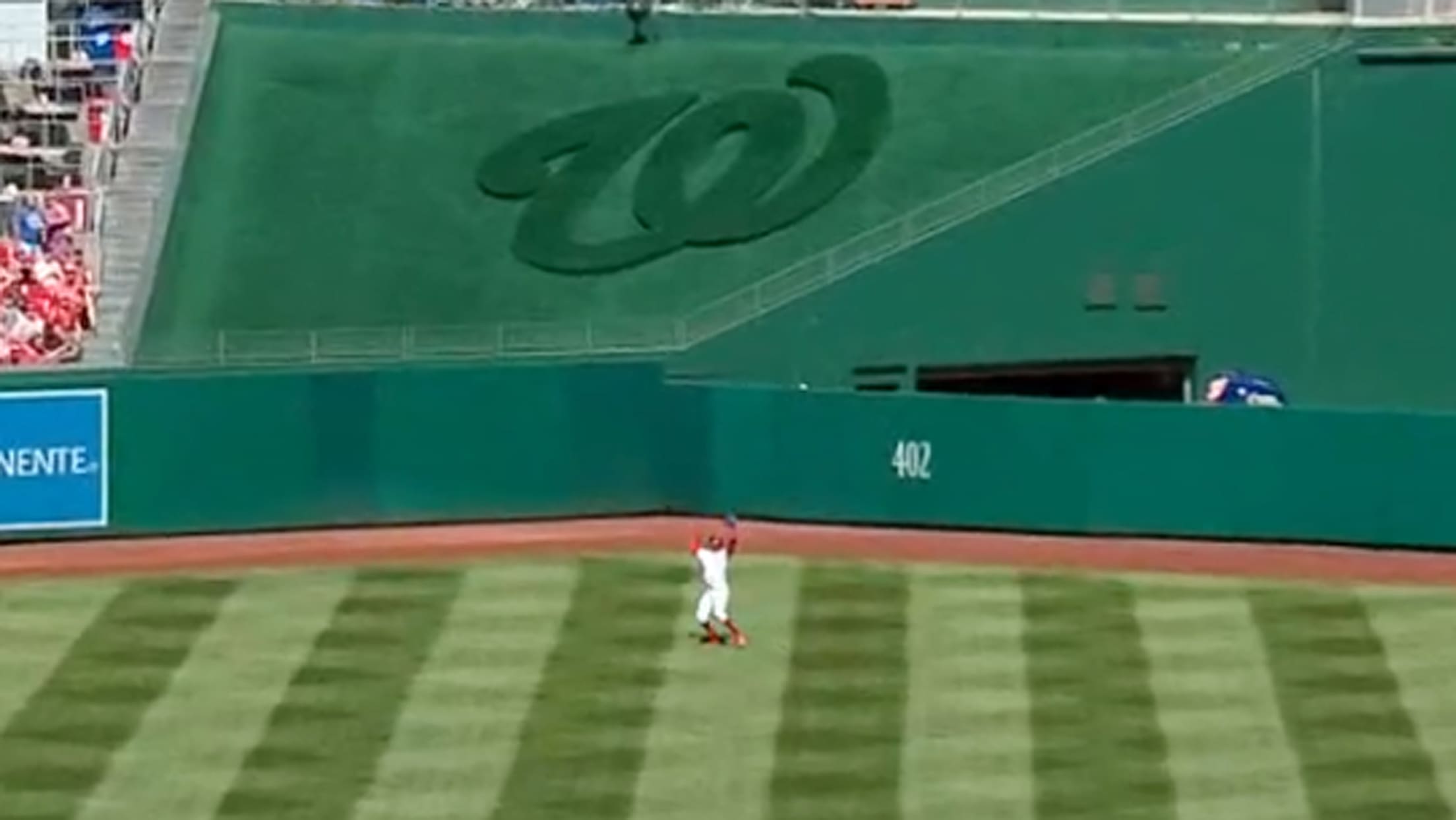 Want to know the mark of a great fielder? Victor Robles caught a ball he probably didn't actually see. With two outs in the top of the second inning of Sunday's game against the Braves, Brian McCann drove one deep to left-center field that Robles lost in the sun. Robles
2 K's, a few laughs in Dellin's dominant return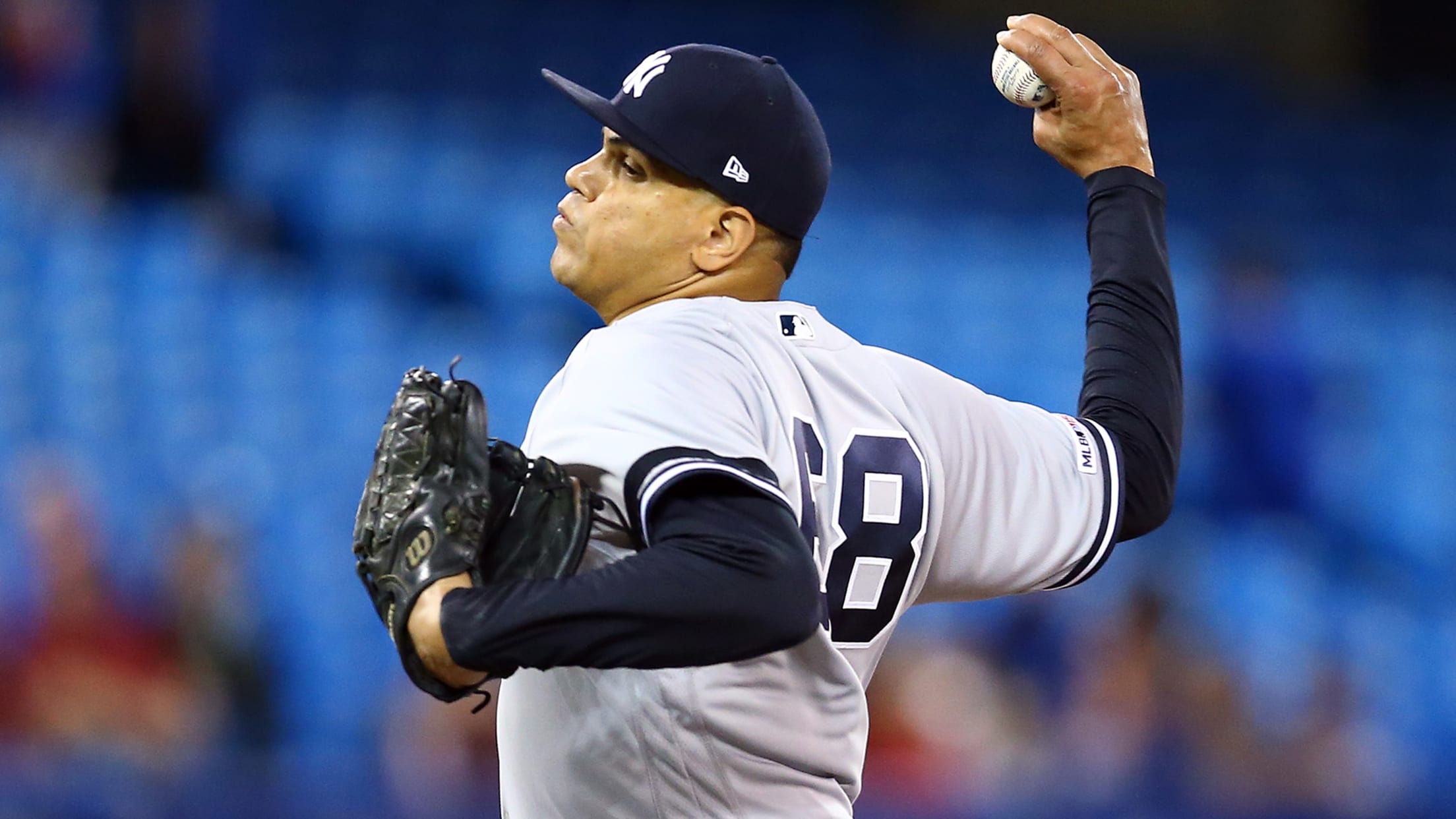 TORONTO -- Ending an arduous road trip on a losing note wasn't what the Yankees were looking for on Sunday, but they came away with something that might be better in the long run than a win. In a 6-4 loss to the Blue Jays at Rogers Centre, four-time All-Star
Tribe salvages series behind Perez's clutch HR
Cleveland wins fourth straight season set over Central-leading Minnesota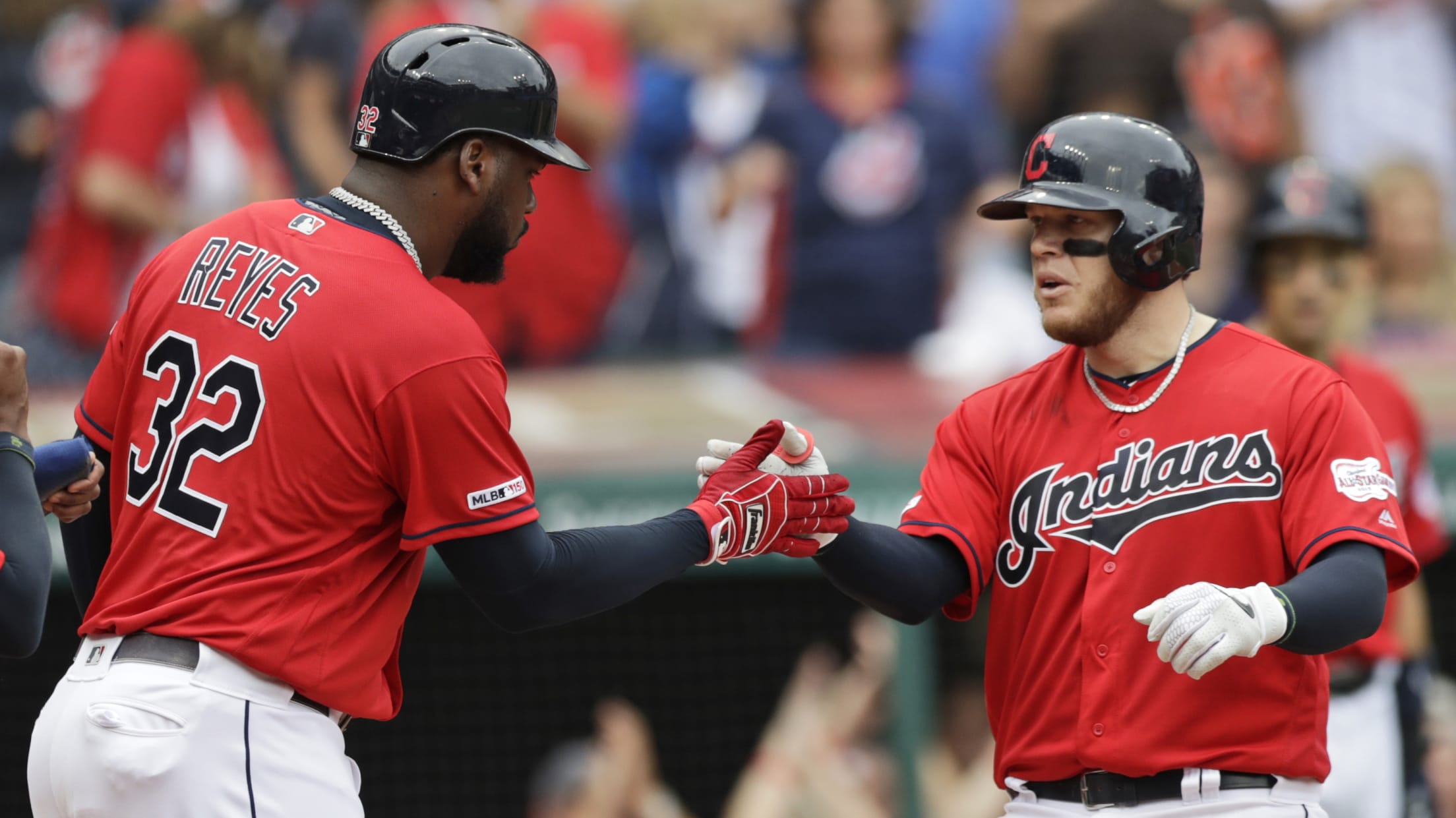 CLEVELAND -- The Indians watched the American League Central slip farther out of reach after getting swept in Saturday's doubleheader against the Twins, but the team knew it had no time to get caught up in the division race when a Wild Card spot is on the line. "The best
Kendrick feasts at plate; Nats shut out Braves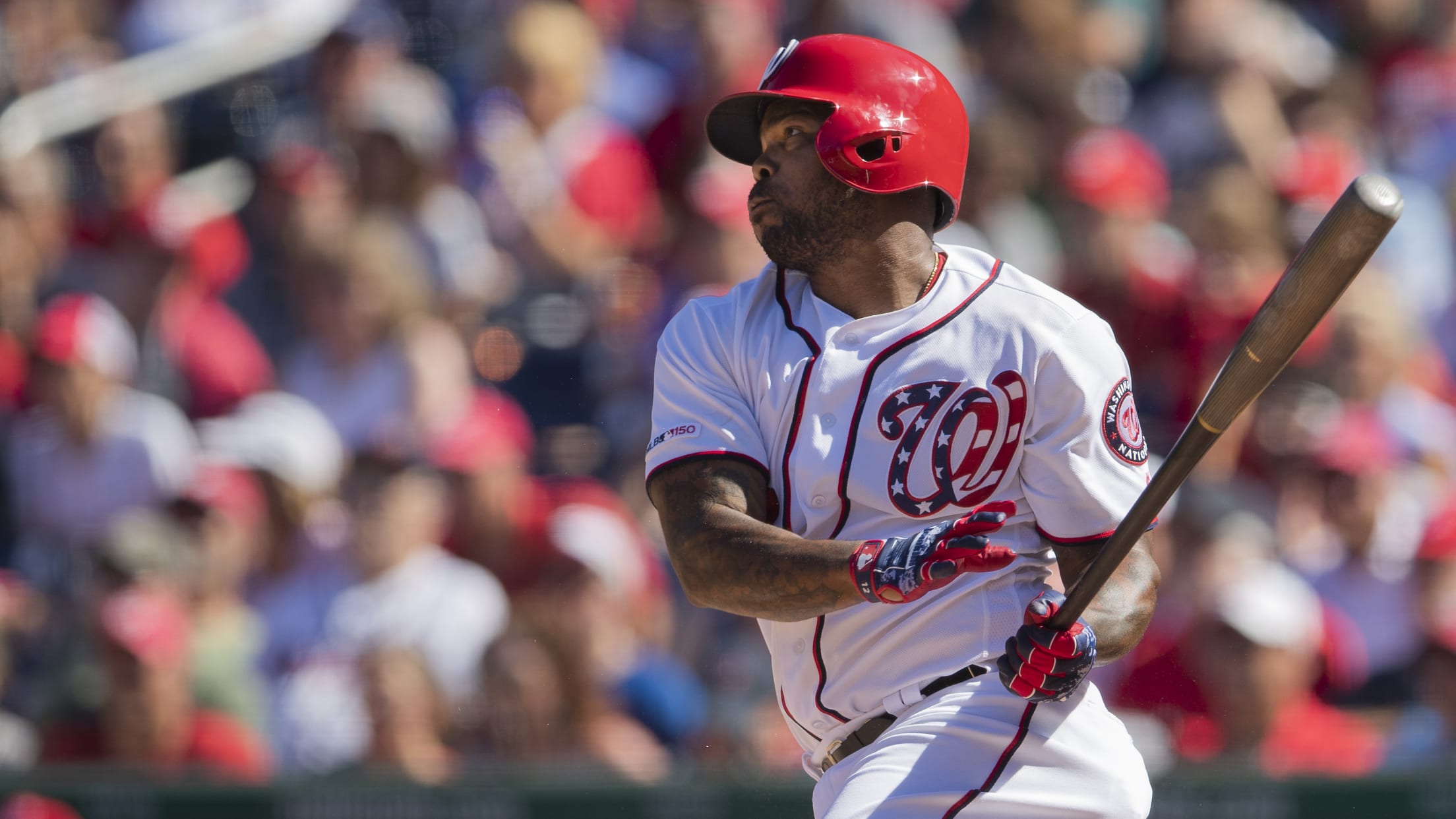 WASHINGTON -- There's a part of Howie Kendrick that acknowledges he feels fortunate enough to be even playing in the big leagues this season. He imagines just how difficult it might have been this offseason -- coming off a ruptured right Achilles tendon and set to turn 36 years old
No fracture for Rizzo after rolling right ankle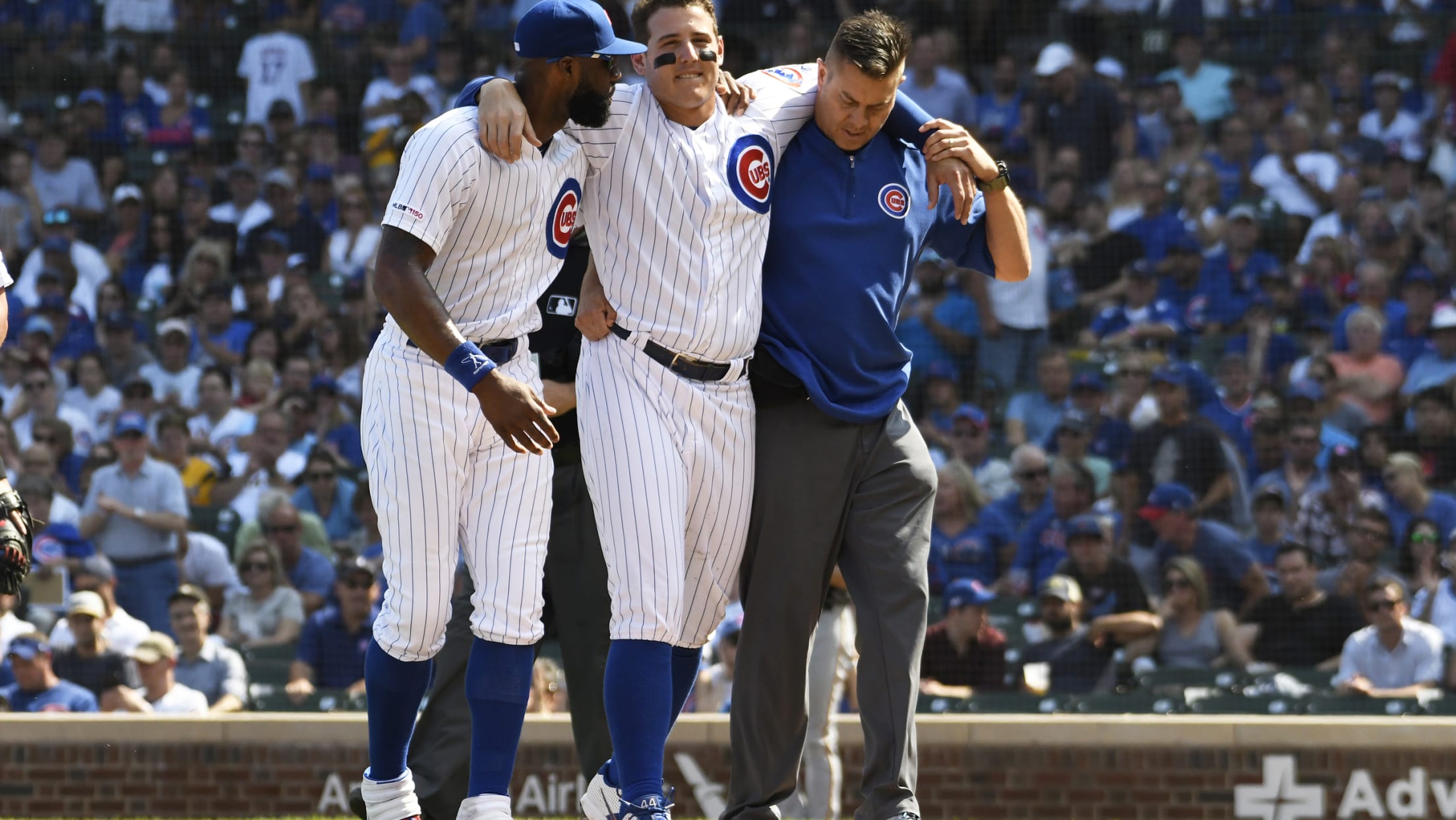 CHICAGO -- The Cubs' season of setbacks encountered another one during Sunday's 16-6 win over the Pirates, when first baseman Anthony Rizzo rolled his right ankle and had to be helped back to the home dugout at Wrigley Field. Rizzo sprained the ankle while charging in to field a bunt
Looking at some crazy tiebreaker scenarios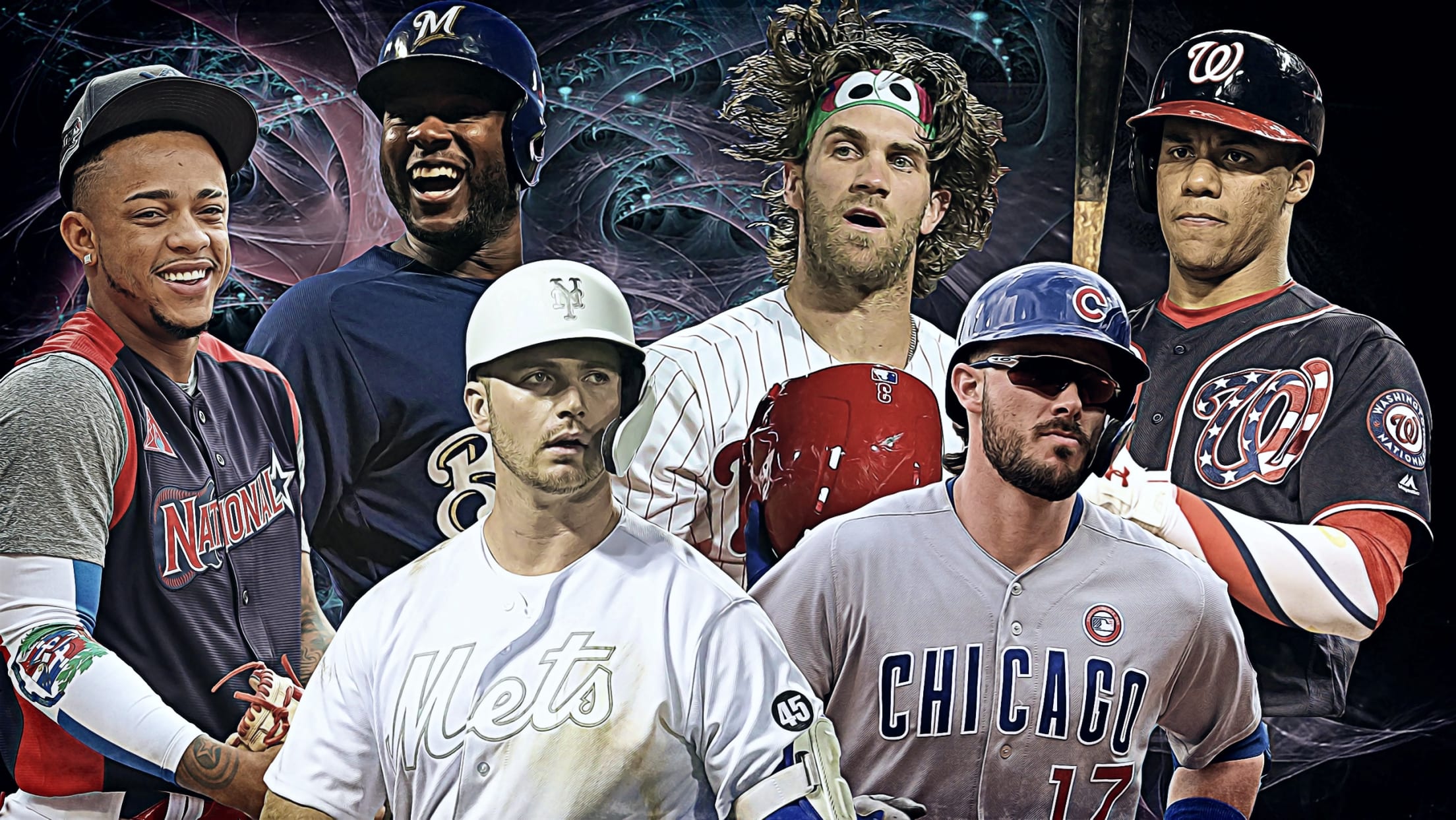 Life is filled with unanswerable questions: If God made us, then who made God? Is there other life in this or another universe? Are all living beings capable of love? What happens if five or more teams tie in the Wild Card race? Clearly, the last of those questions is
A's break out the brooms behind Manaea's gem
Luzardo fires 3 innings of 1-run ball to earn first career save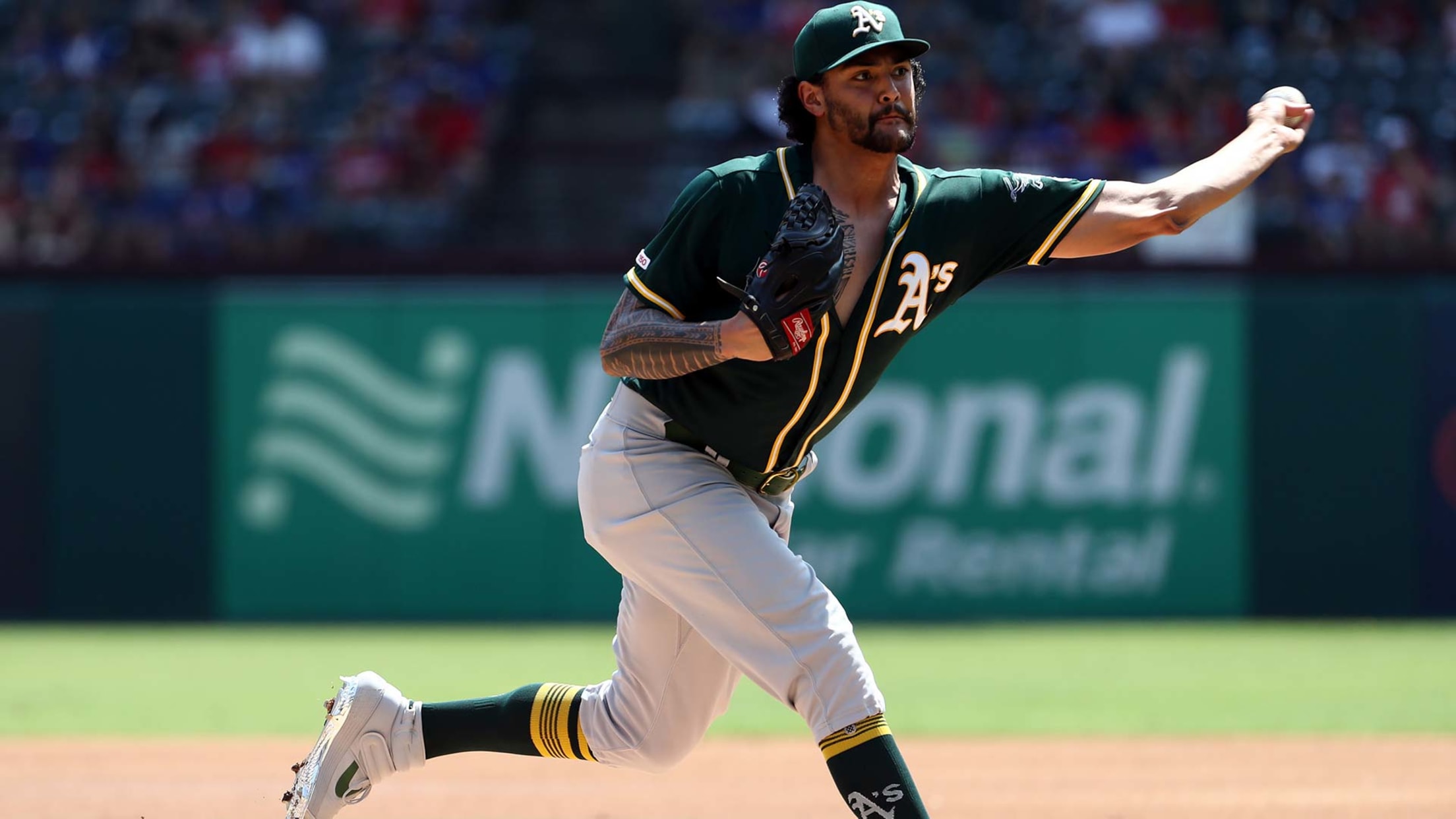 ARLINGTON -- Given the A's just won their 90th game of the season, it's fair to say they managed pretty well without Sean Manaea while the lefty was rehabbing from last year's shoulder surgery. But if Manaea pitches as well as he has through his first three outings since being
Here are baseball's top 20 free agents to be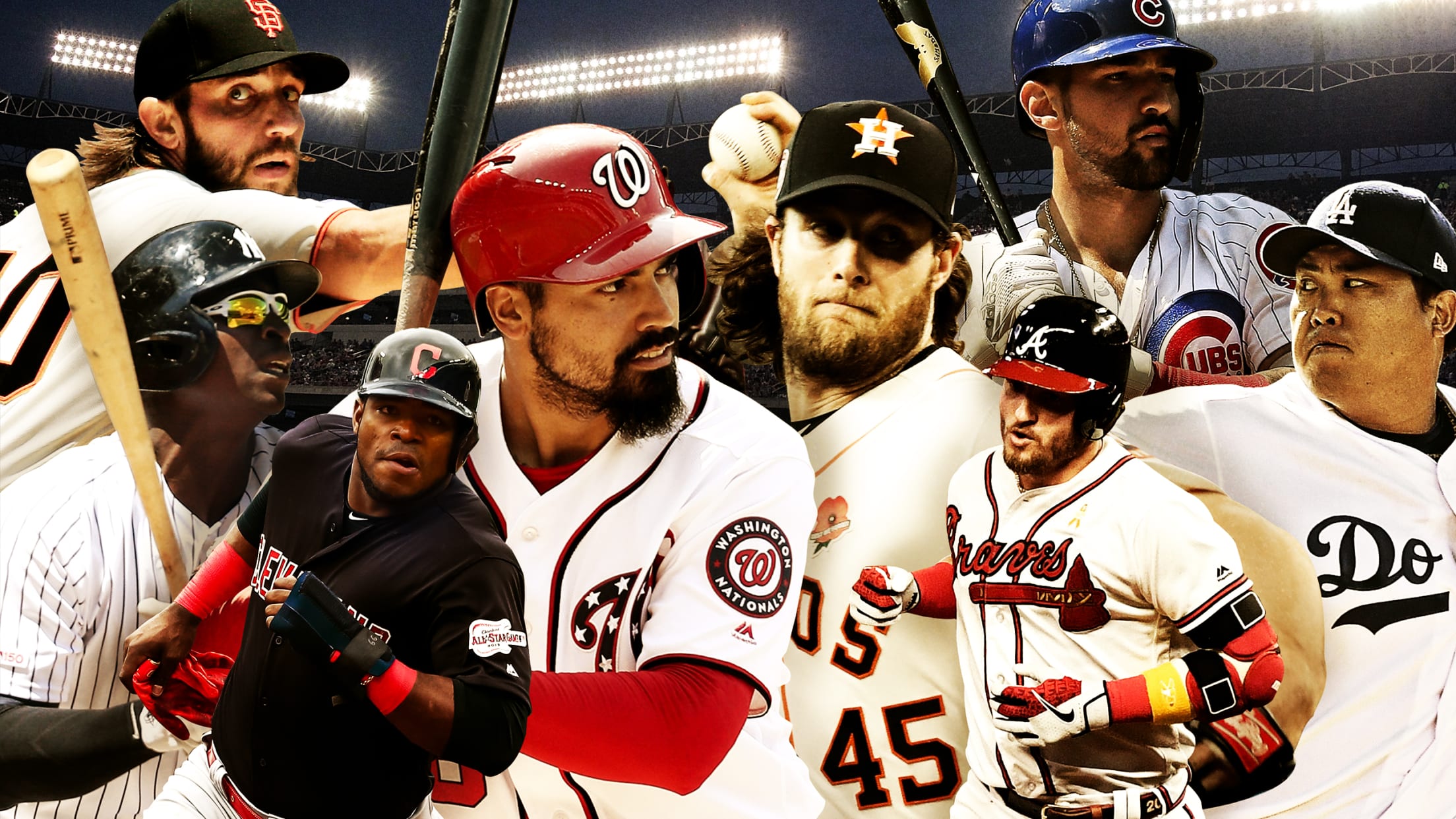 If it feels like last year's free agency just ended, that's because it did. The "winter" technically stretched into early June, when Dallas Keuchel and Craig Kimbrel finally signed with the Braves and Cubs, respectively. But it won't be very long until we fire up free agency yet again, and,
With Martinez ill, 'pen falters in Cards loss
Closer unavailable in finale due to respiratory issues, is day to day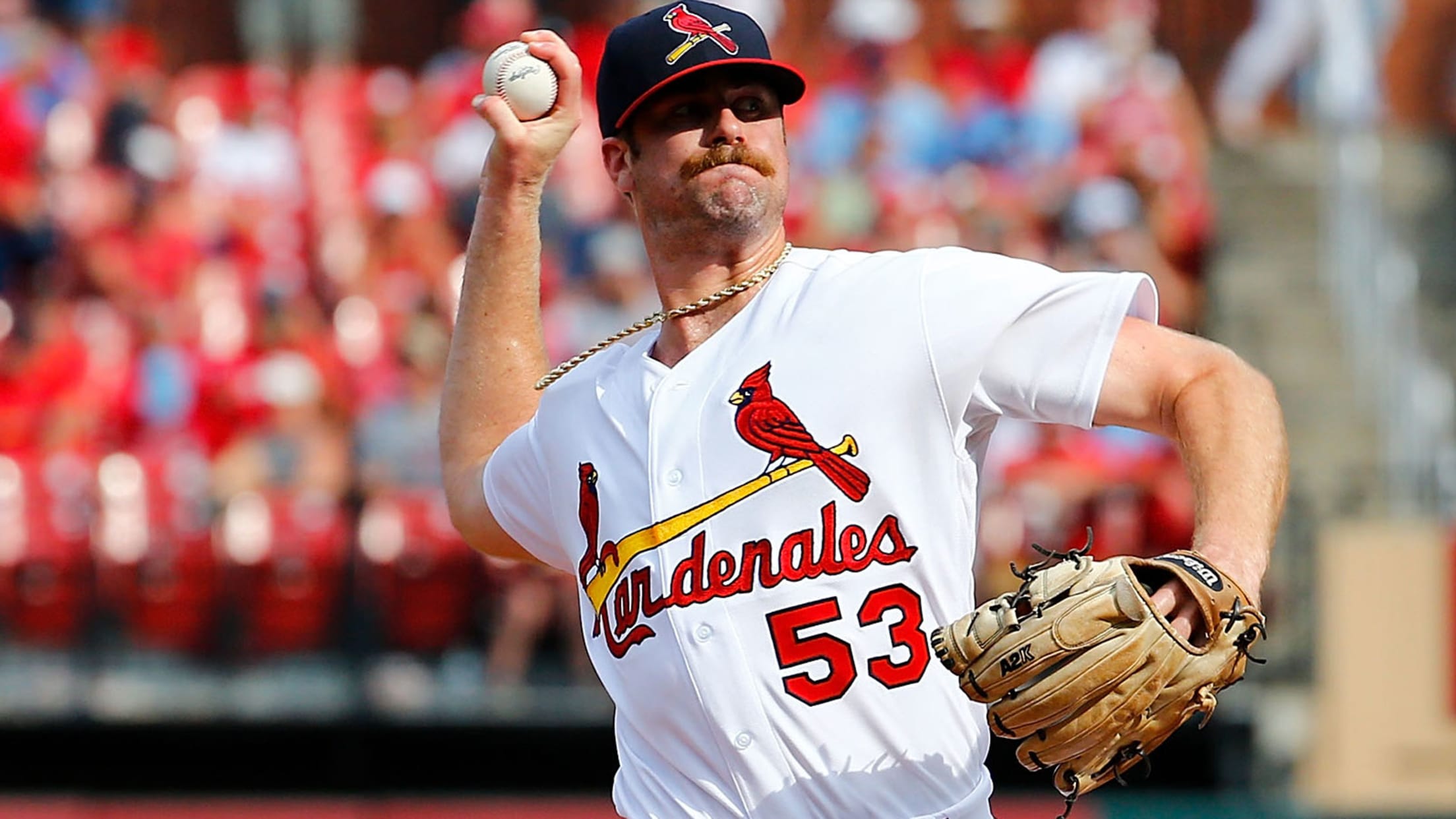 ST. LOUIS -- Lacking their closer in a pivotal division game with two weeks left in the season, the Cardinals blew a late lead in their 7-6 loss to the Brewers on Sunday afternoon at Busch Stadium. John Gant walked three of the first four batters he faced to start
Miley returns to form with 6 solid innings
Reddick adds career-high 5 hits as Astros tie Yanks for AL's best record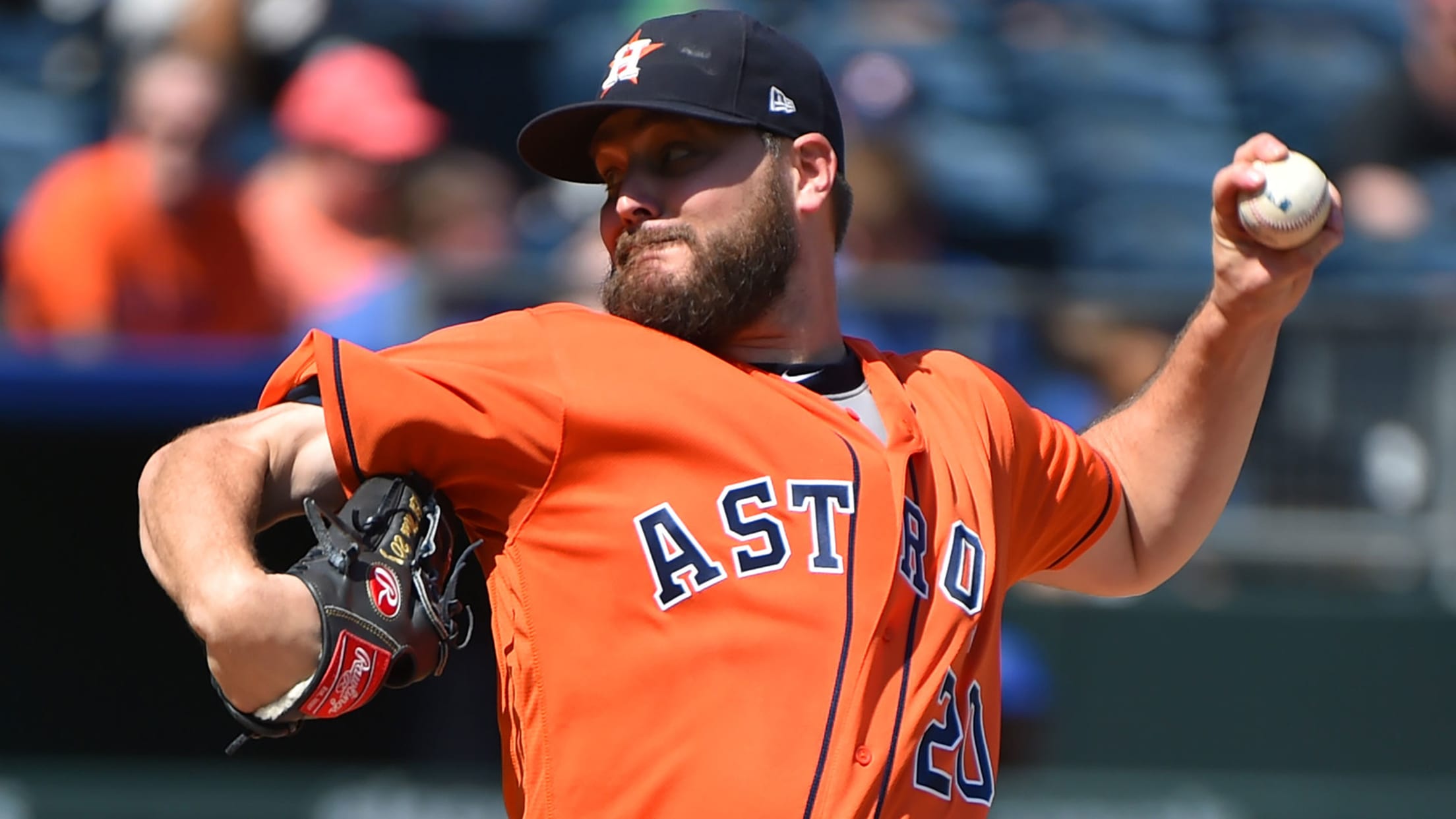 KANSAS CITY -- Prior to Sunday's series finale against the Royals, Astros manager AJ Hinch reflected on left-hander Wade Miley's recent struggles and expressed optimism that Miley would alleviate some growing concerns. Miley was unable to even get out of the first inning in consecutive starts against Seattle and Oakland,
Fried lacks punch; Braves shut out by Nats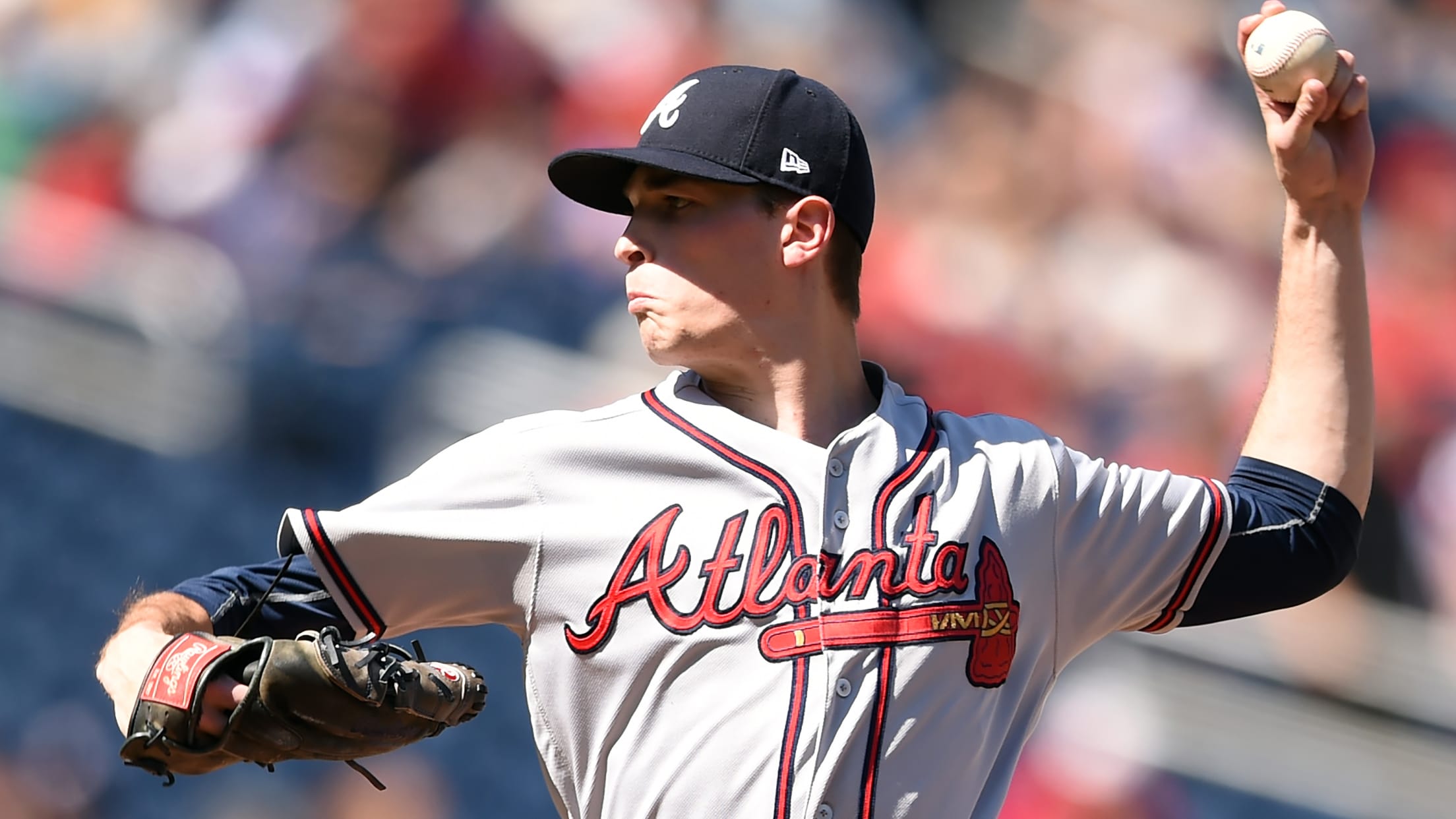 WASHINGTON -- Max Fried is starting to look like he could benefit from the rest that the Braves can more comfortably provide now that they spent a second straight weekend extending their success against the Nationals and moving closer to clinching the National League East. Plans to celebrate a second
Kipnis to undergo MRI on right wrist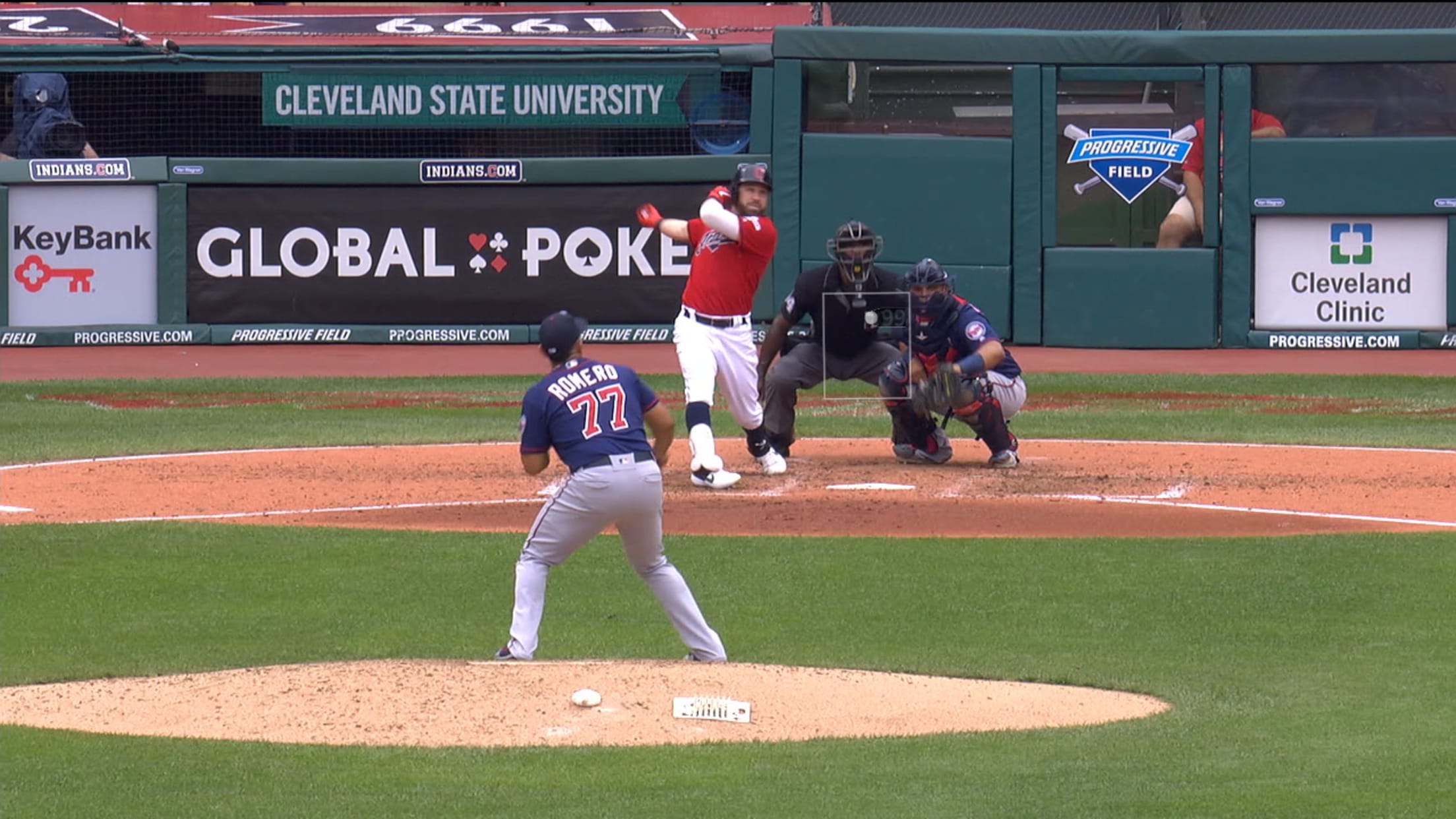 CLEVELAND -- The Indians hoped that giving second baseman Jason Kipnis three full days of rest after he aggravated the tendinitis in his right wrist on Aug. 31 against the Rays would allow him to finish out the rest of the season pain-free. That didn't prove to be the case.
D-backs' bats stay in slump; playoff odds take hit
Arizona 5 1/2 games back in race for 2nd NL Wild Card after series loss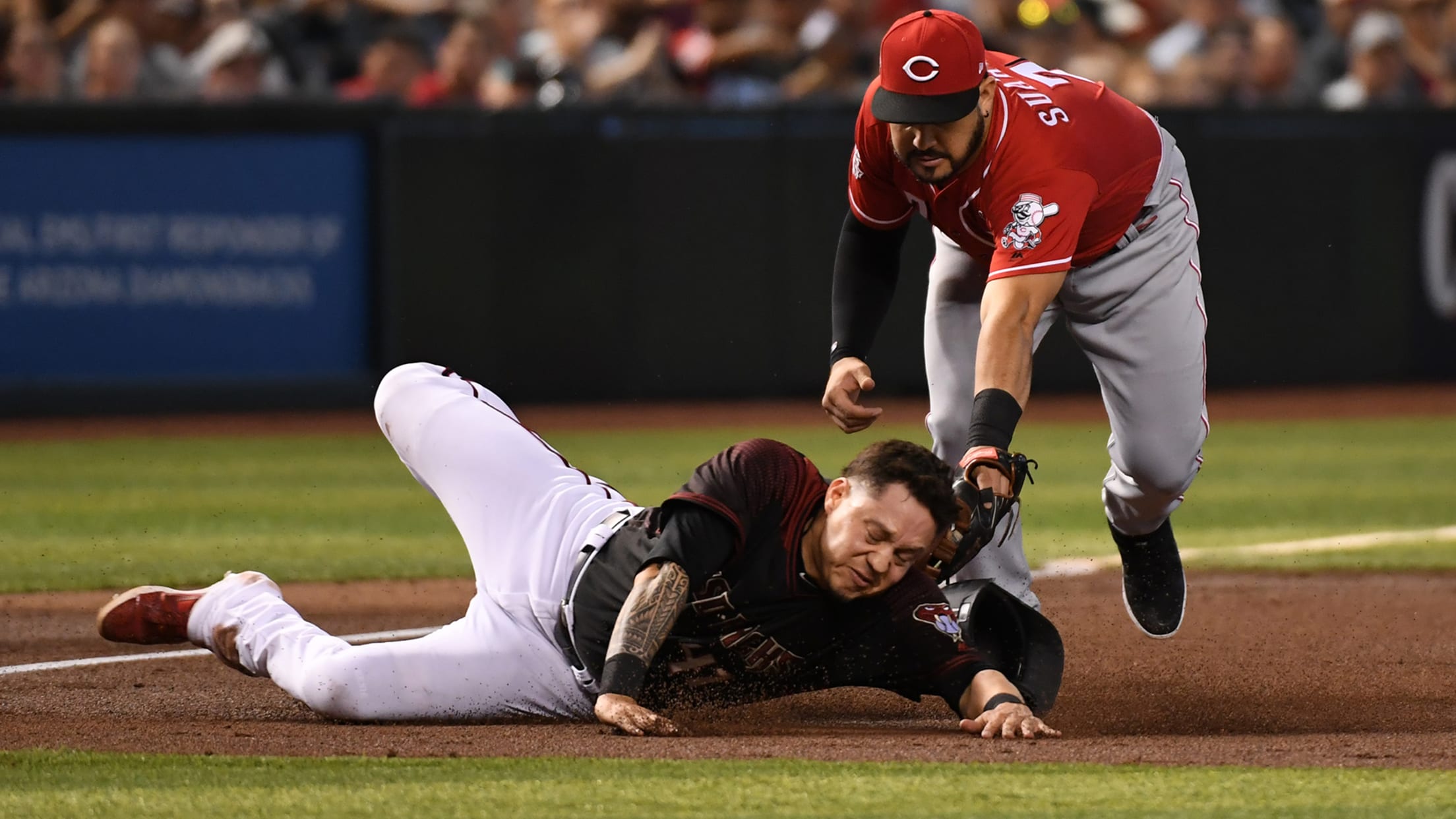 PHOENIX -- If there was an answer to fix the offense, the D-backs surely would have found it by now. All the hours spent watching video and the extra time hitting in the batting cages would have unearthed something that would explain how the runs have gone missing at a