Which jersey number will each team retire next?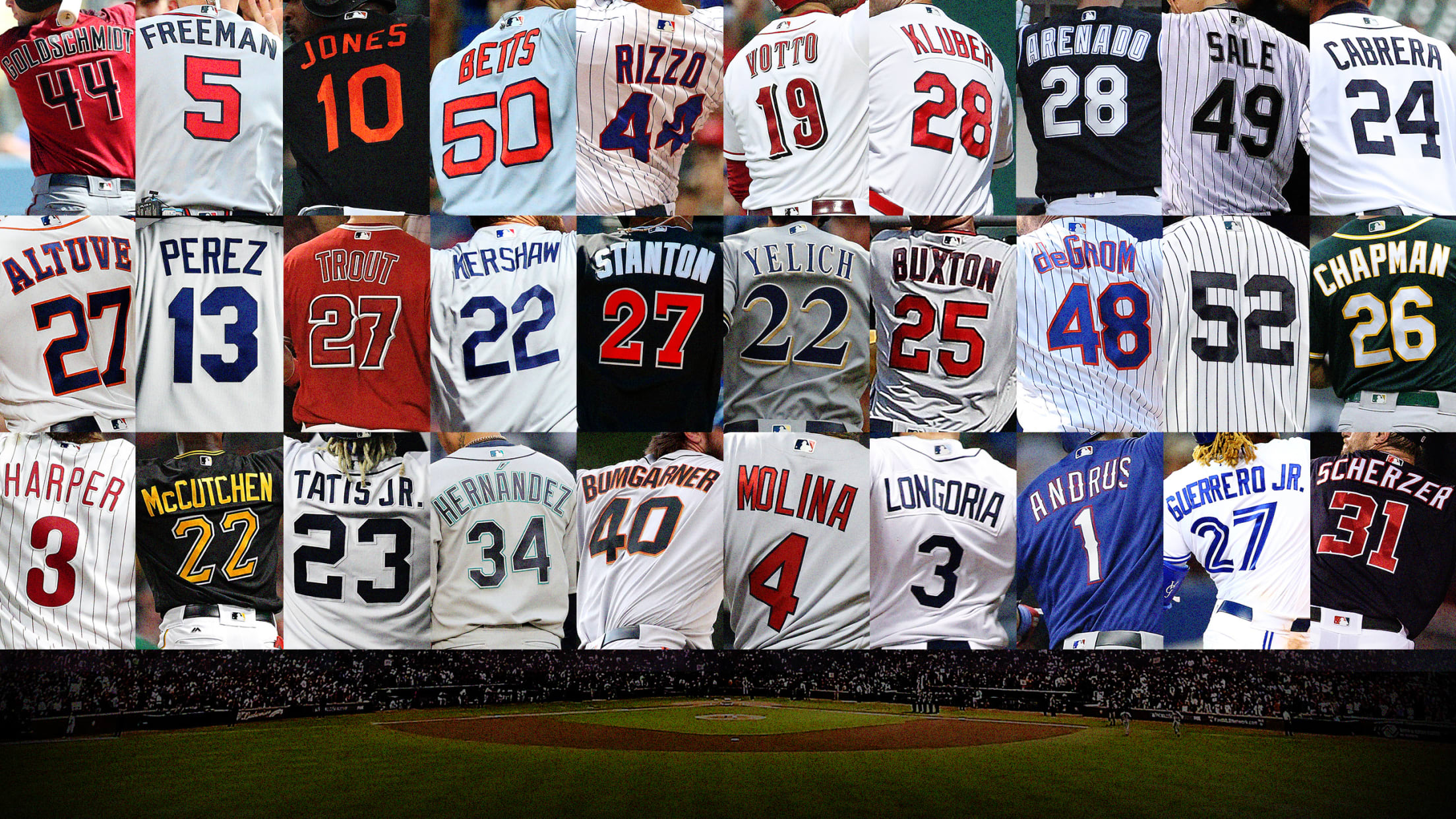 There is something special, something immortal, about having your number retired. No matter what happens with your team, or the rest of your life really, no one will ever wear the number on their back that you did. It's an almost indescribable honor. So, today, we take a look at
Cubs ride LL Classic magic to big series win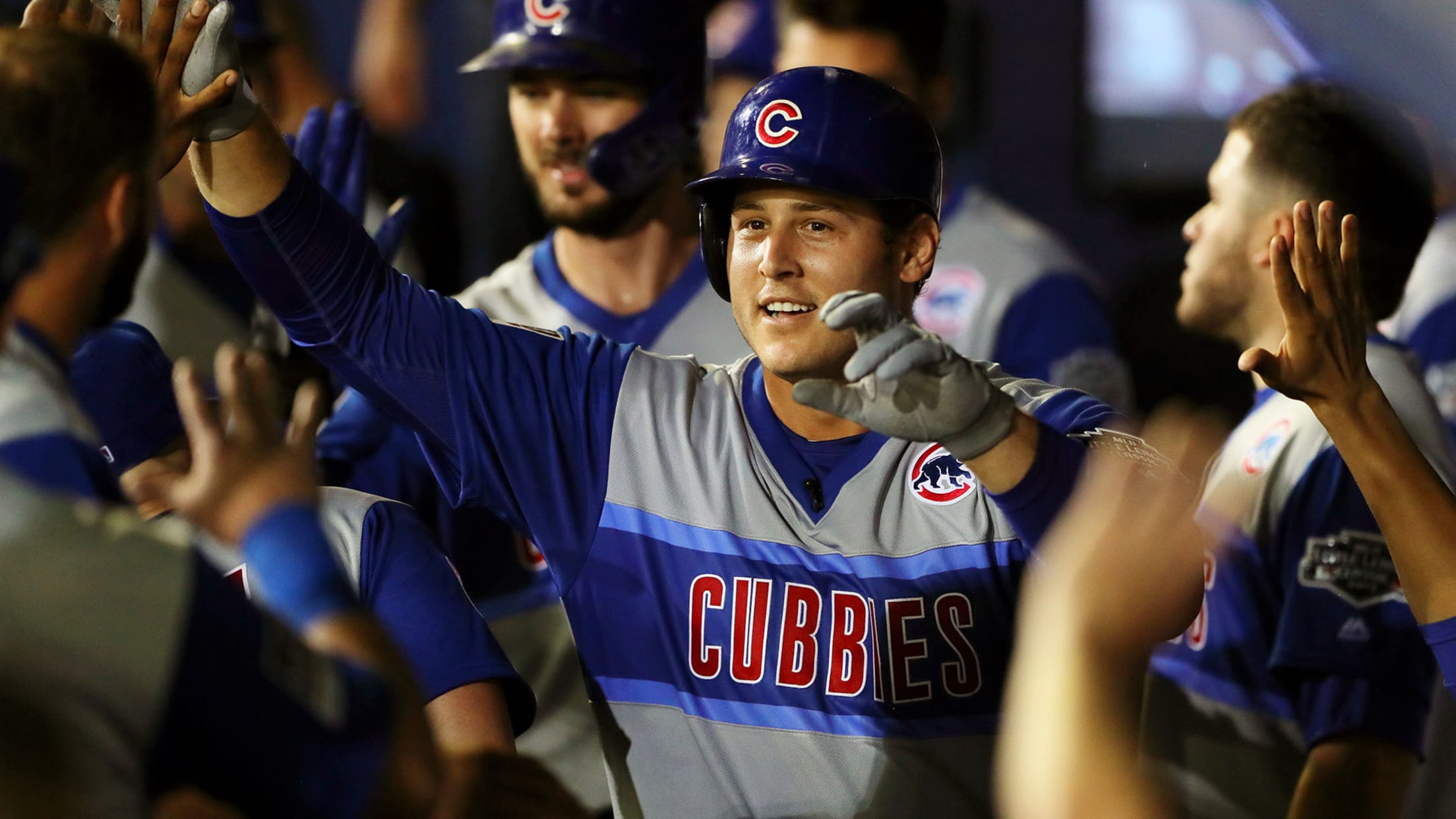 WILLIAMSPORT, Pa. -- It took a trip back to their childhoods, a trip back to the days when games ended with ice cream whether the result was a win or a loss. It took a trip to Williamsport, the home of the Little League World Series, for the Cubs to
Acuna respects Snitker's decision to pull him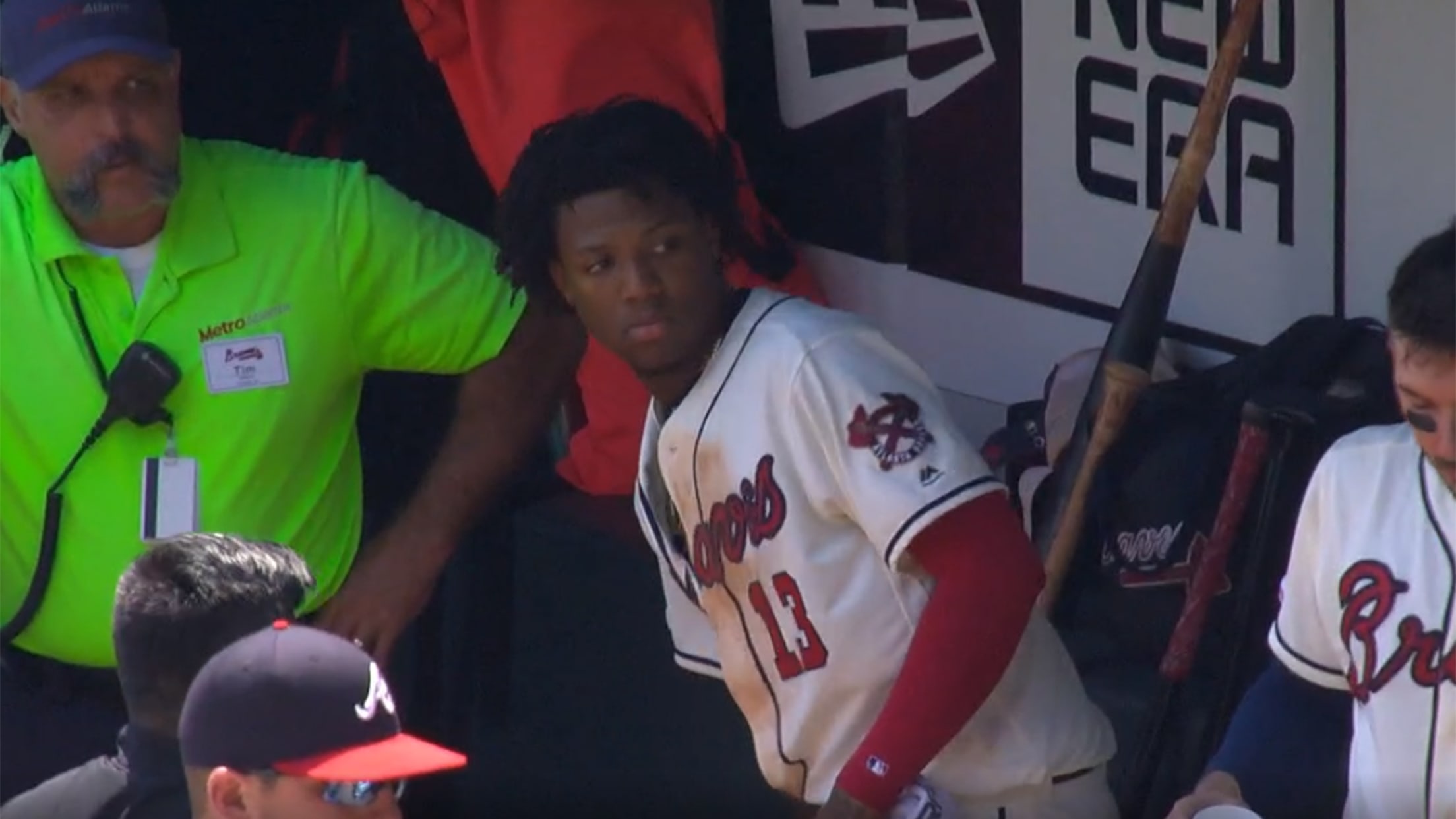 ATLANTA -- Braves manager Brian Snitker understood the potential immediate ramifications of pulling Ronald Acuña Jr. from a game on an afternoon when he was already using a short bench and attempting to overcome an early deficit against the mighty Dodgers. But recognizing the need to focus on the long-term
Puig mimics Little Leaguer's wild batting stance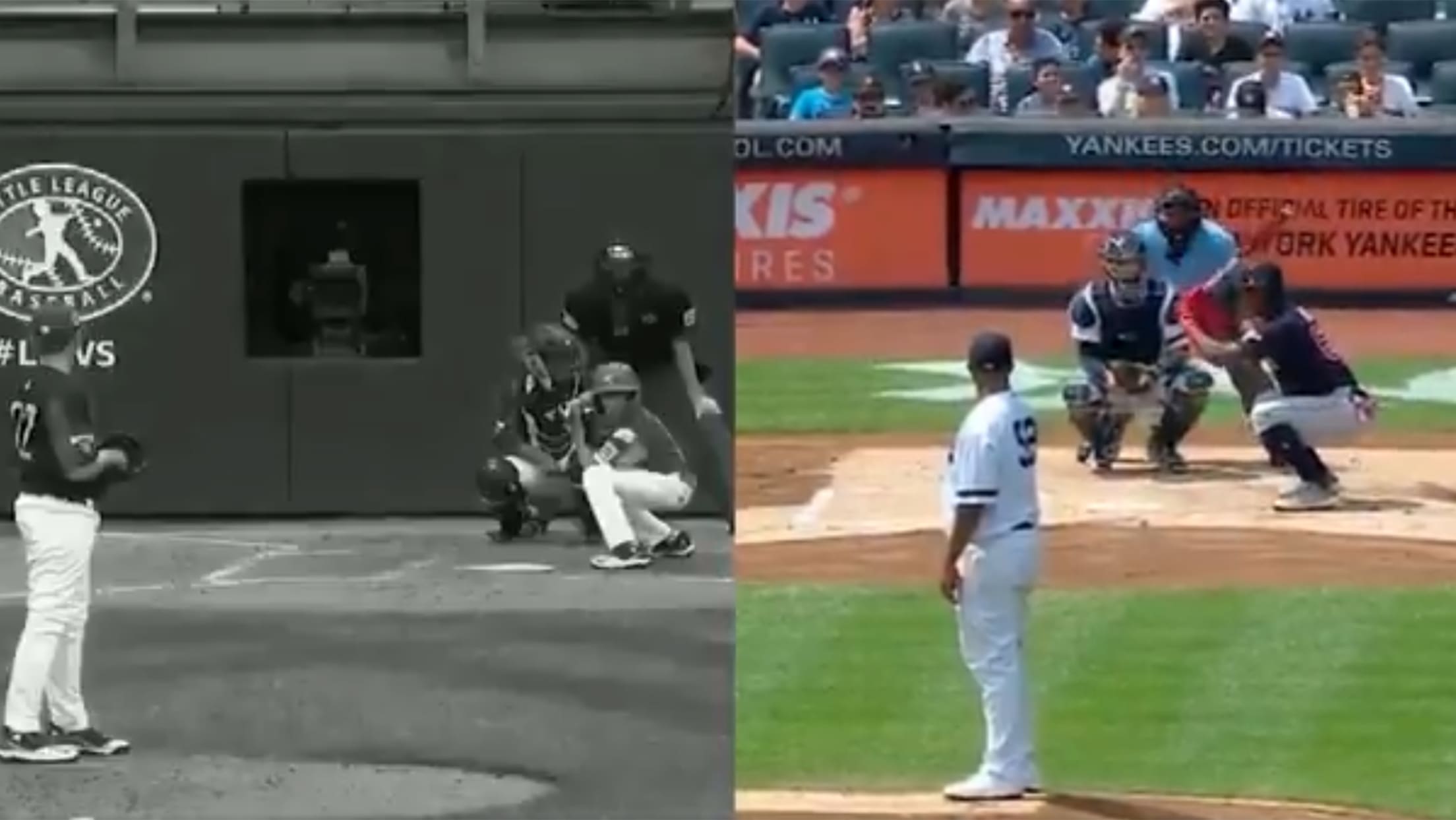 Word of one of the most bizarre batting stances imaginable spread quickly on Saturday after Deivis Ordoñez of Venezuela's Little League World Series team "stood" in an extremely low crouch in the batter's box, possibly in an attempt to rattle the pitcher. Just one day later, Ordoñez's signature style made
Yanks now imitating Gardy's bat antics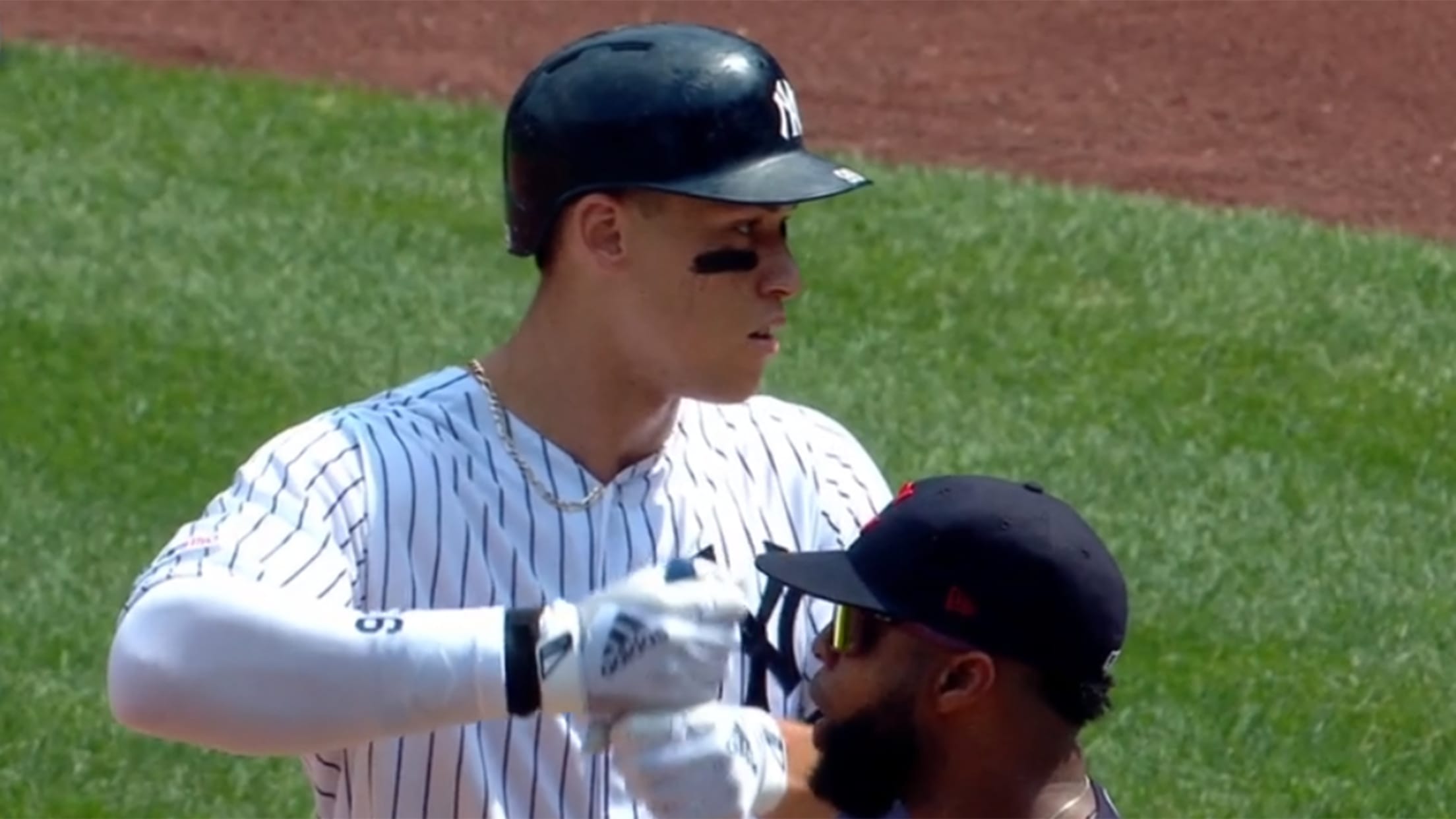 NEW YORK -- Brett Gardner made too much noise for the tastes of the umpiring crew, but by repeatedly banging his bat into the roof of the Yankees' dugout, he also may have inadvertently sparked the Savages' latest rallying cry. After stroking a third-inning single and a ninth-inning RBI double
Greinke becomes 3rd active 200-game winner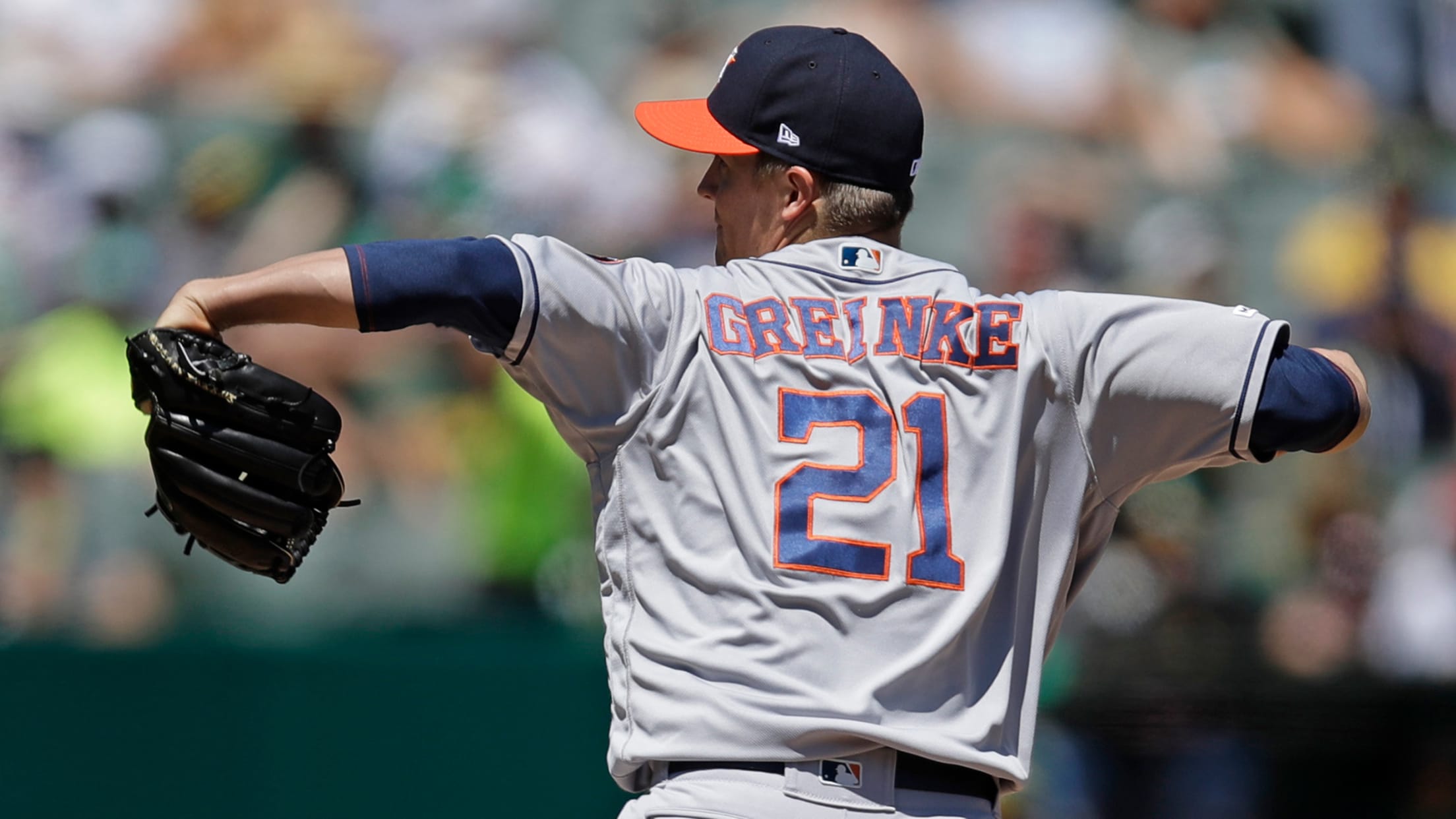 OAKLAND -- As they had done for teammate Justin Verlander nearly one year ago to the day in the same clubhouse at the Coliseum, the Astros toasted another member of the 200-wins club on Sunday afternoon by taking a few moments to salute starting pitcher Zack Greinke. Greinke became the
Power Rankings: Biggest jump? Biggest drop?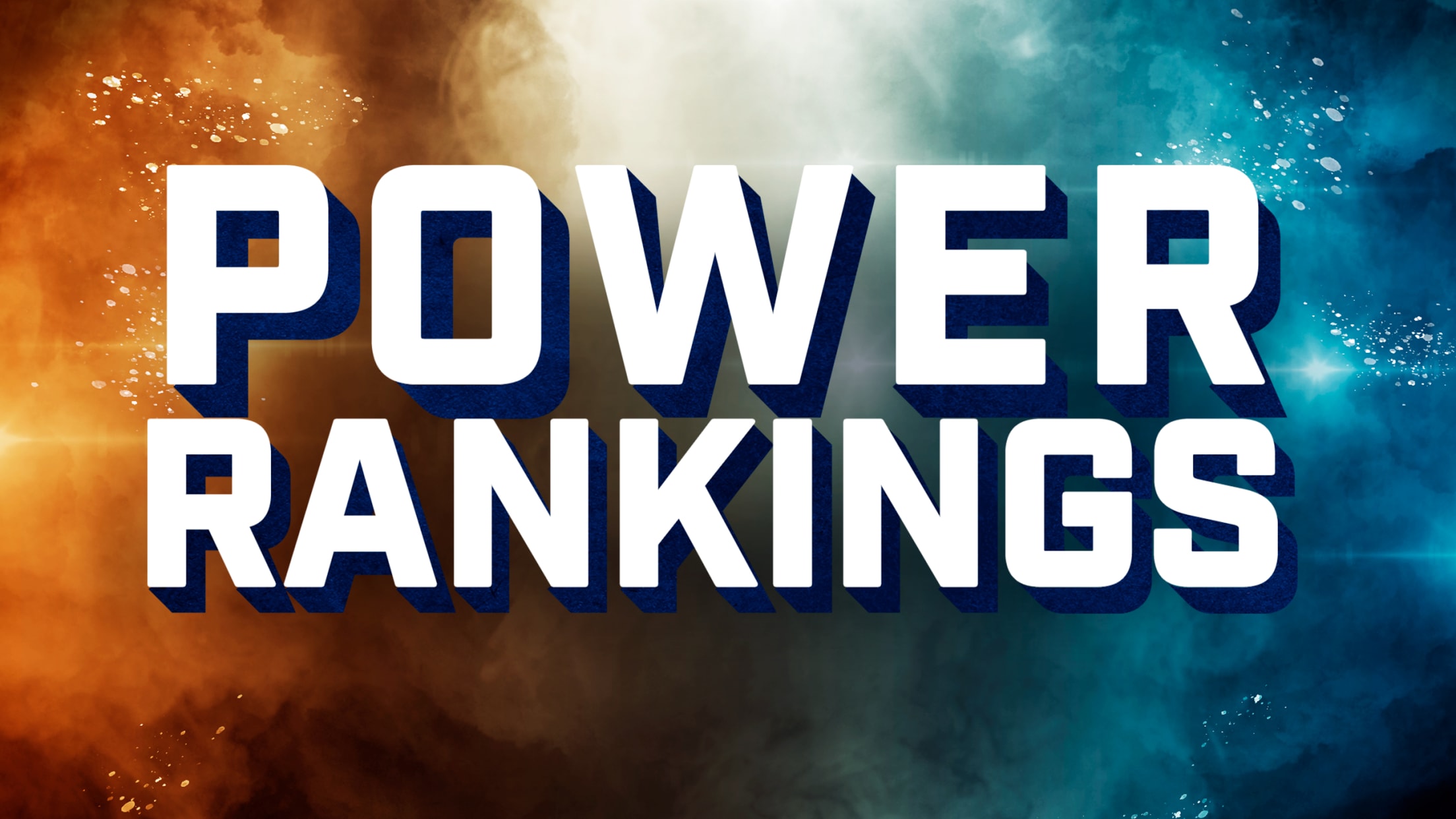 Strength of schedule isn't necessarily a deciding factor to determine who is going to win two tightly contested divisions, but, with no more than 40 games remaining in the regular season, it's at least worth examining who has the easier route from now until the end of September. In the
Freak-Out Factor: Which injury looms largest?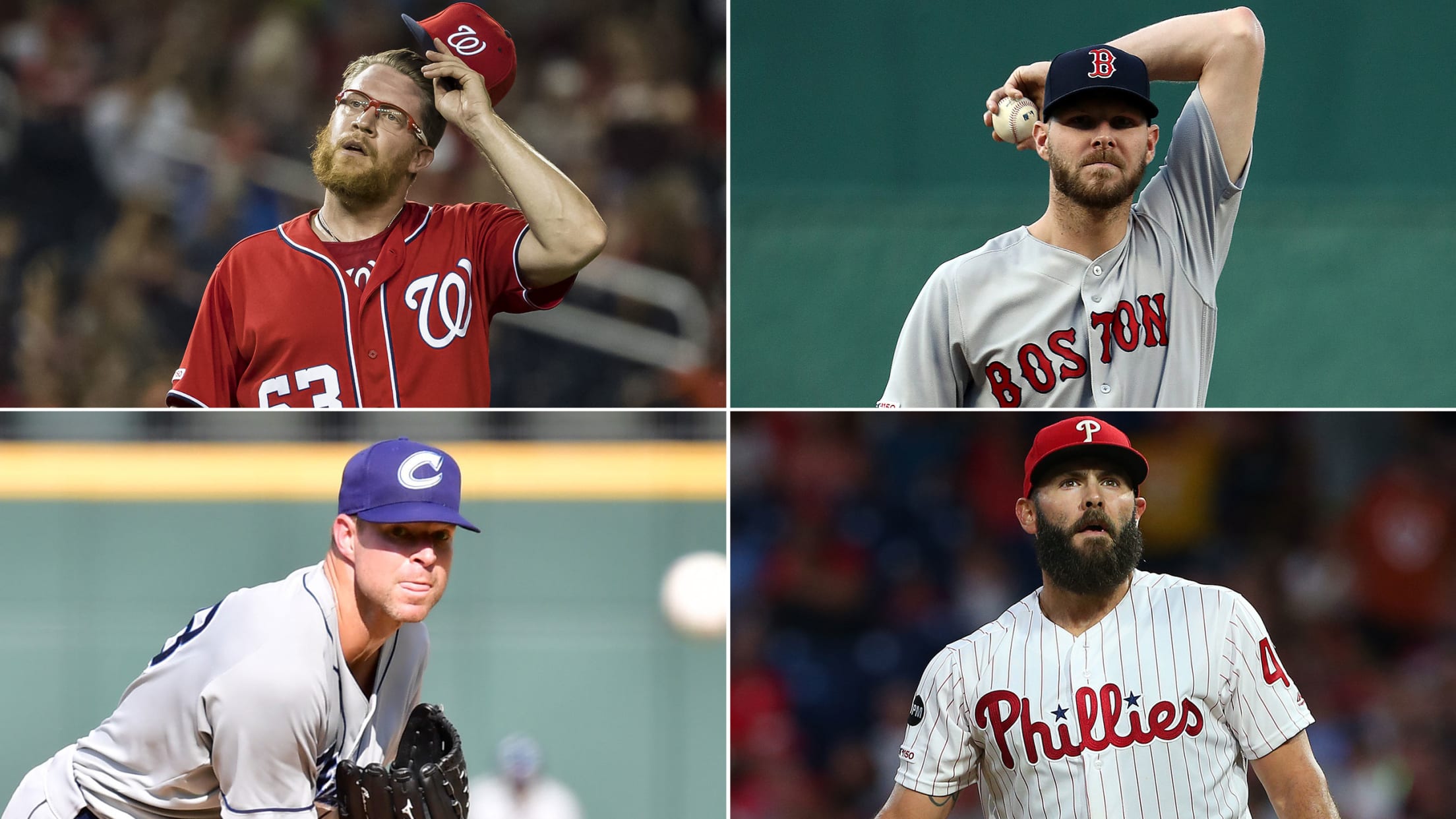 Plenty of issues cause angst among baseball fans over the course of the long season, and it can be hard to separate the casual concerns from the more damning dilemmas. That's why we have the Freak-Out Factor (FOF), our patented, trusted scale of 1 (stay calm) to 10 (PANIC!) that
101 RBIs: Red-hot Devers joins elite company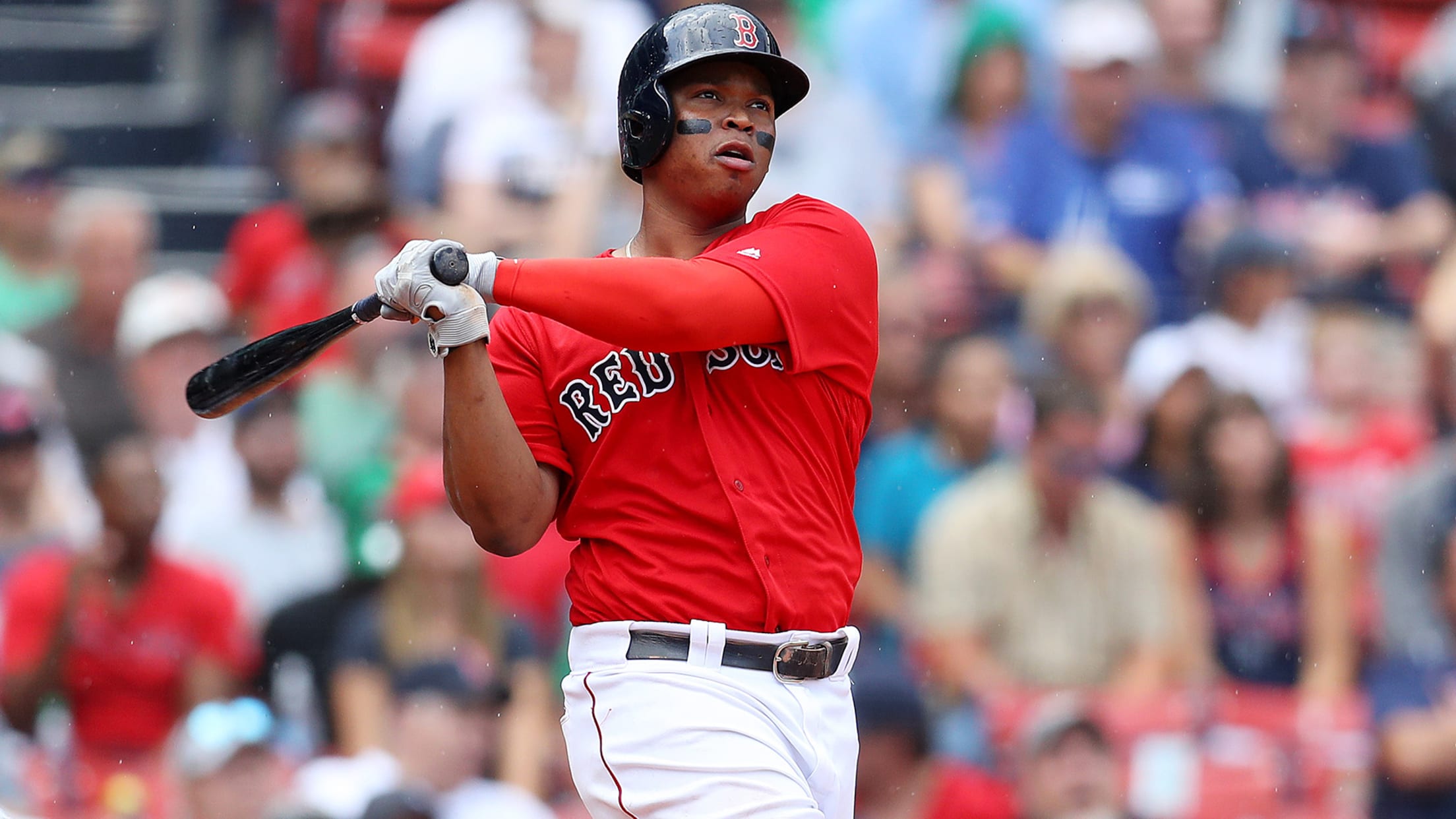 BOSTON -- At the conclusion of an in-game interview on NESN, with his team trailing, 6-0, heading into the bottom of the third inning, Red Sox manager Alex Cora said enthusiastically, "Let's go win this game. Let's go!". Perhaps it's easy for a manager to have such confidence when the
Trout ties his idol Jeter on all-time WAR list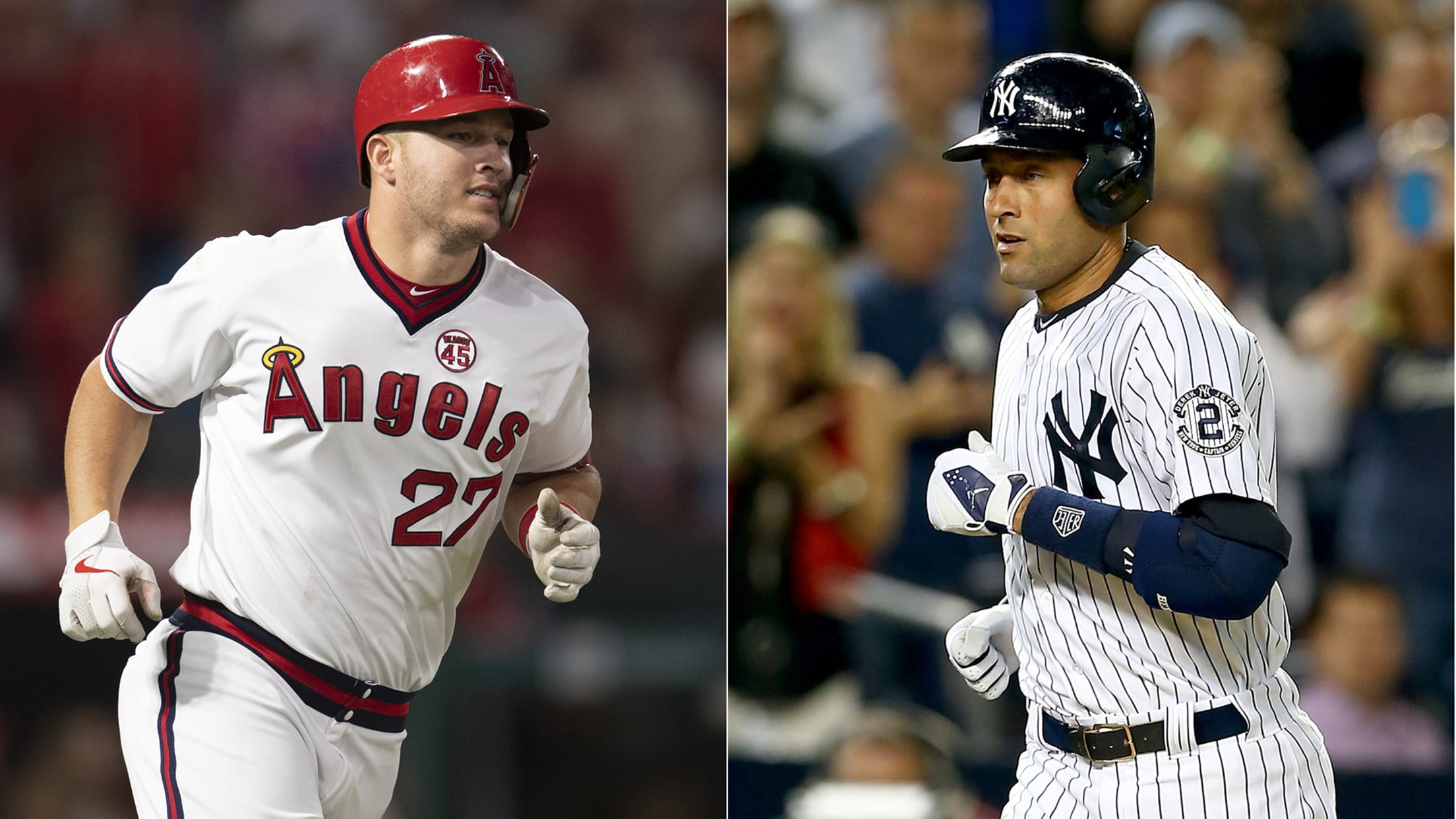 Mike Trout keeps moving up the all-time WAR list for position players, and with the range he's in, he's moving past all-time greats practically daily. Entering Sunday, Trout now has 72.4 career WAR according to Baseball Reference, which is tied for 57th-most among position players all-time. The most notable part
Bellinger's 42nd HR in, and out of, Acuna's glove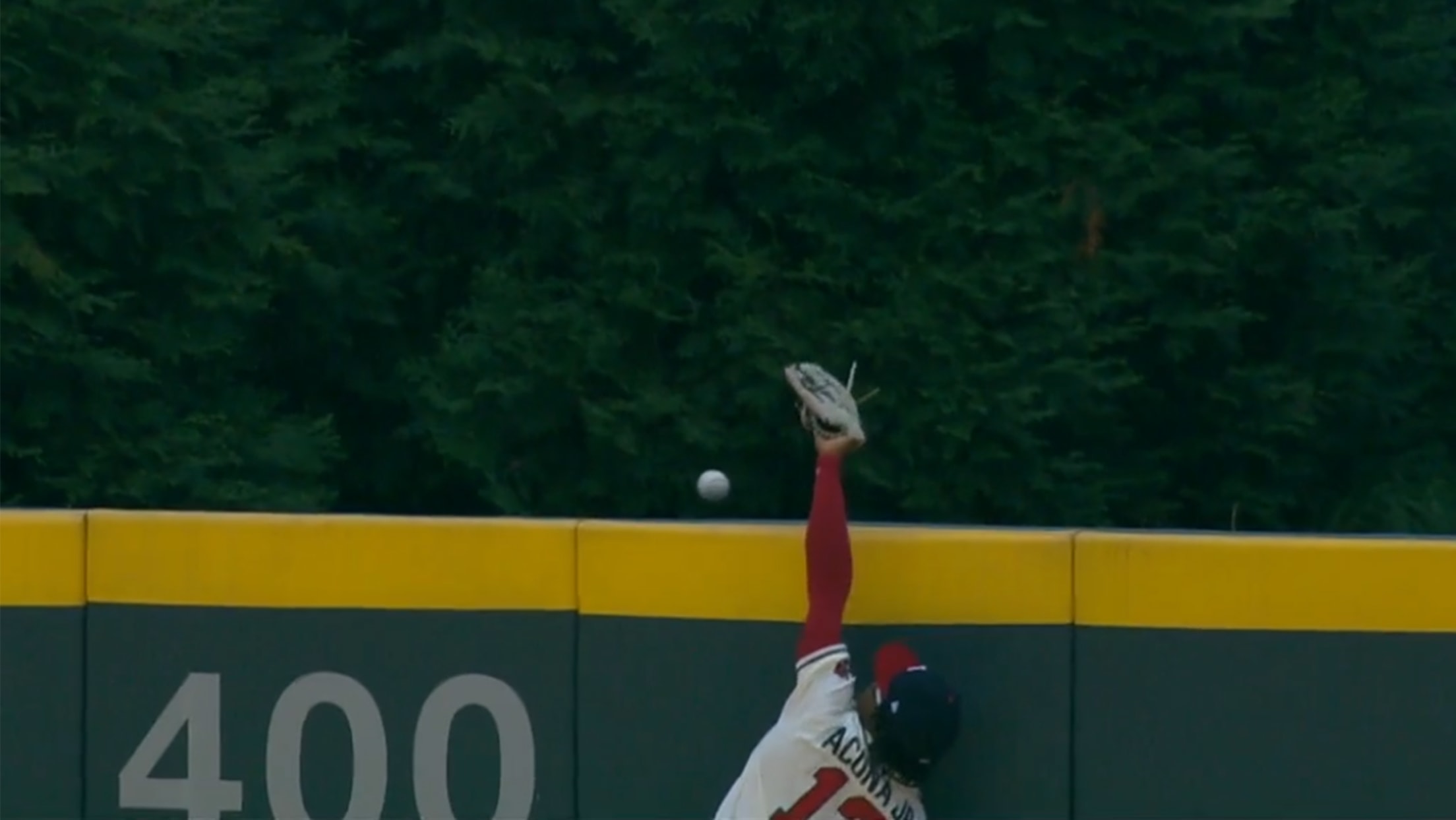 Dodgers superstar Cody Bellinger snapped a three-way tie for the Major League home run lead with No. 42 in the first inning of Sunday's 5-3 Braves win over the Dodgers at SunTrust Park -- and it was very nearly just a long out instead. Braves center fielder Ronald Acuña Jr.
Kluber exits rehab start with abdominal tightness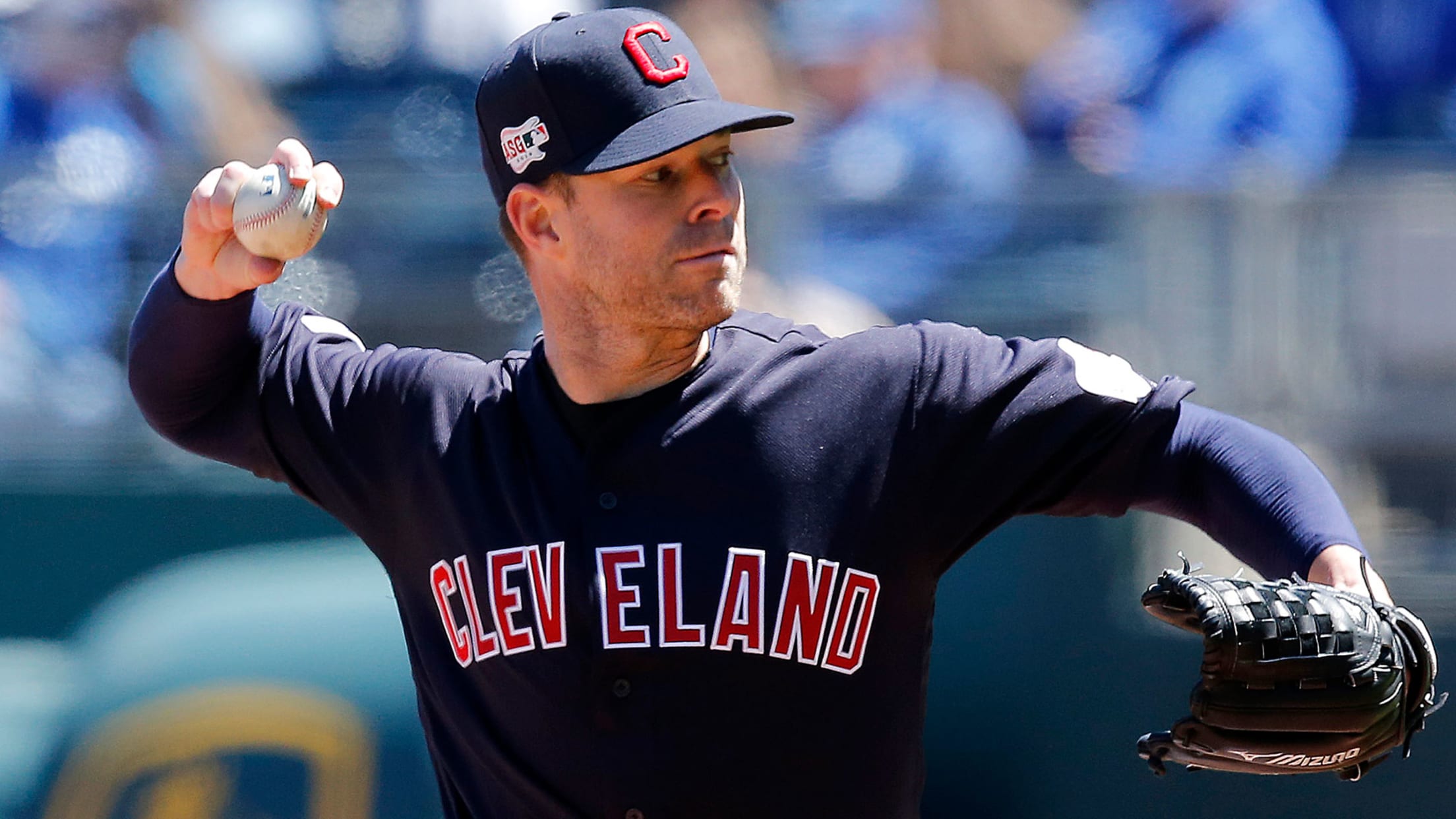 The light at the end of Corey Kluber's rehab tunnel may have just stretched a little bit further away. The Indians' ace had been cruising through his Minor League rehab assignment until hitting a roadblock on Sunday, exiting his start for precautionary reasons after one inning with left abdominal tightness.
'El Mago' a fan favorite at Little League Classic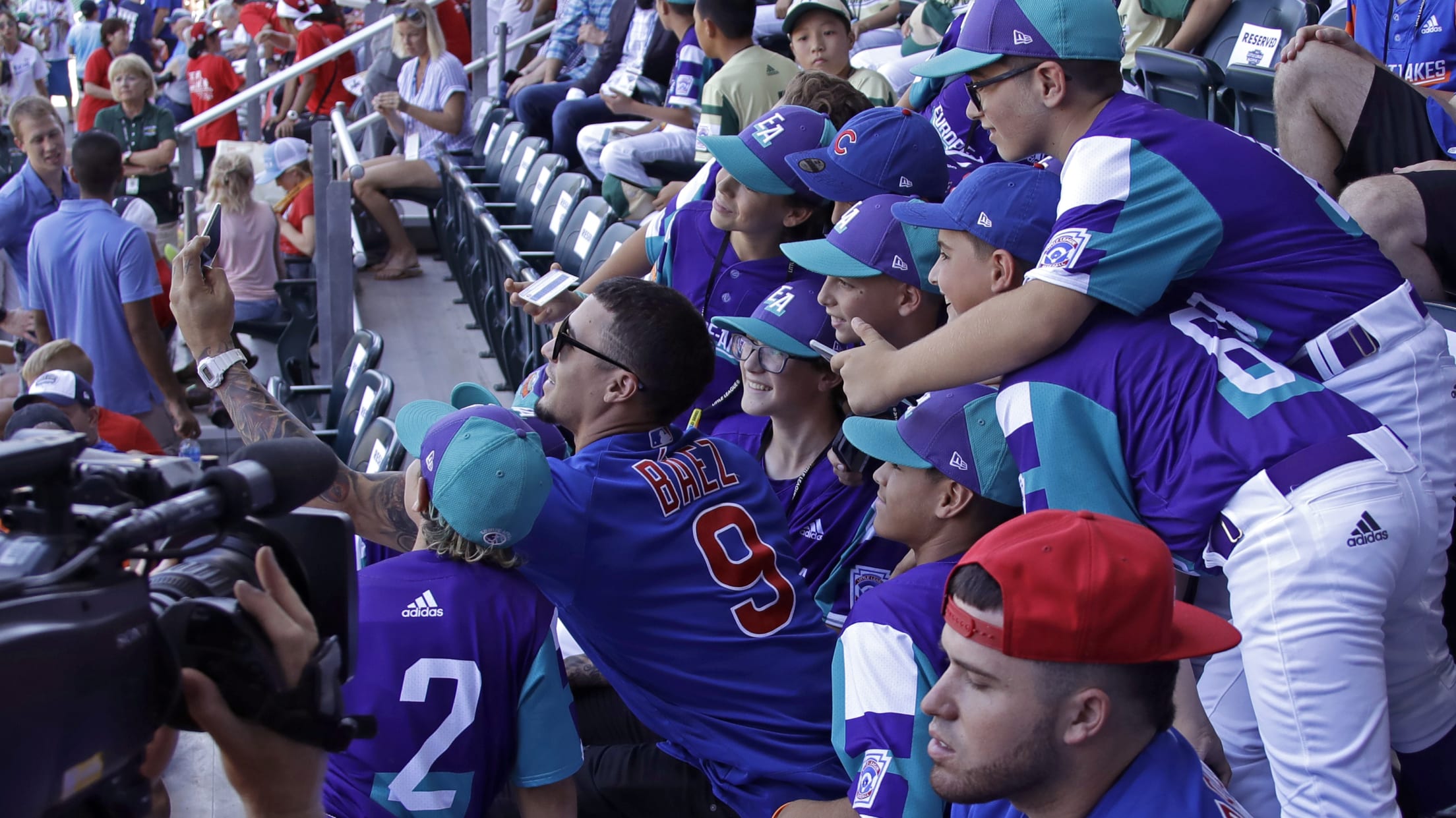 WILLIAMSPORT, Pa. -- When Javier Báez was a kid, he looked upon Derek Jeter as one of his favorite players. Now, Baez has become a fan favorite -- quite literally -- at the Little League World Series. "El Mago" was voted by the Little Leaguers as their favorite MLB player,
Here are Sunday's 10 best prospect performances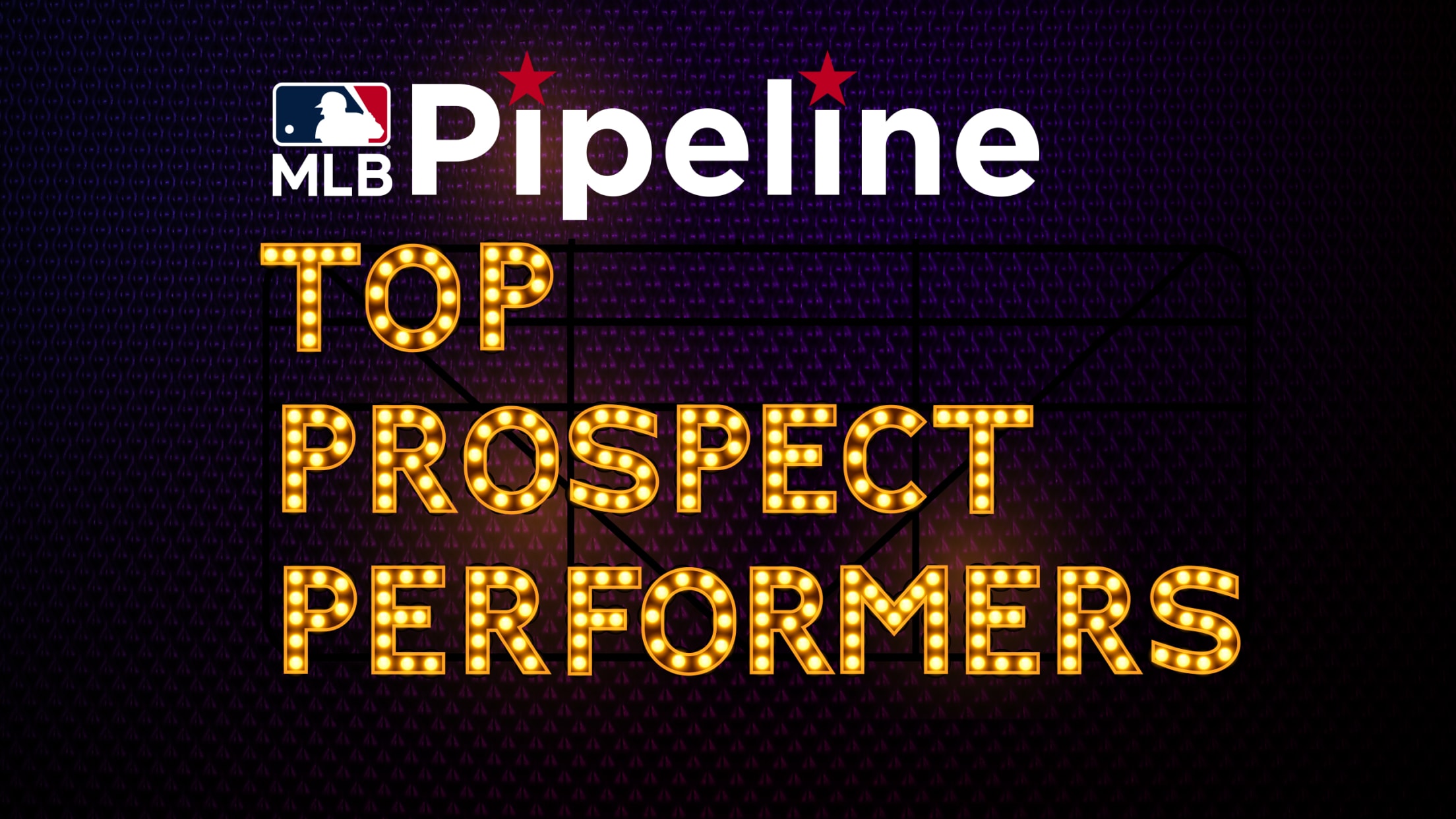 Here are the 10 best performances by players on team Top 30 Prospects lists from across the Minor Leagues on Sunday:
Choi gives Rays second straight walk-off win
Ninth-inning single with bases loaded caps rally, clinches series victory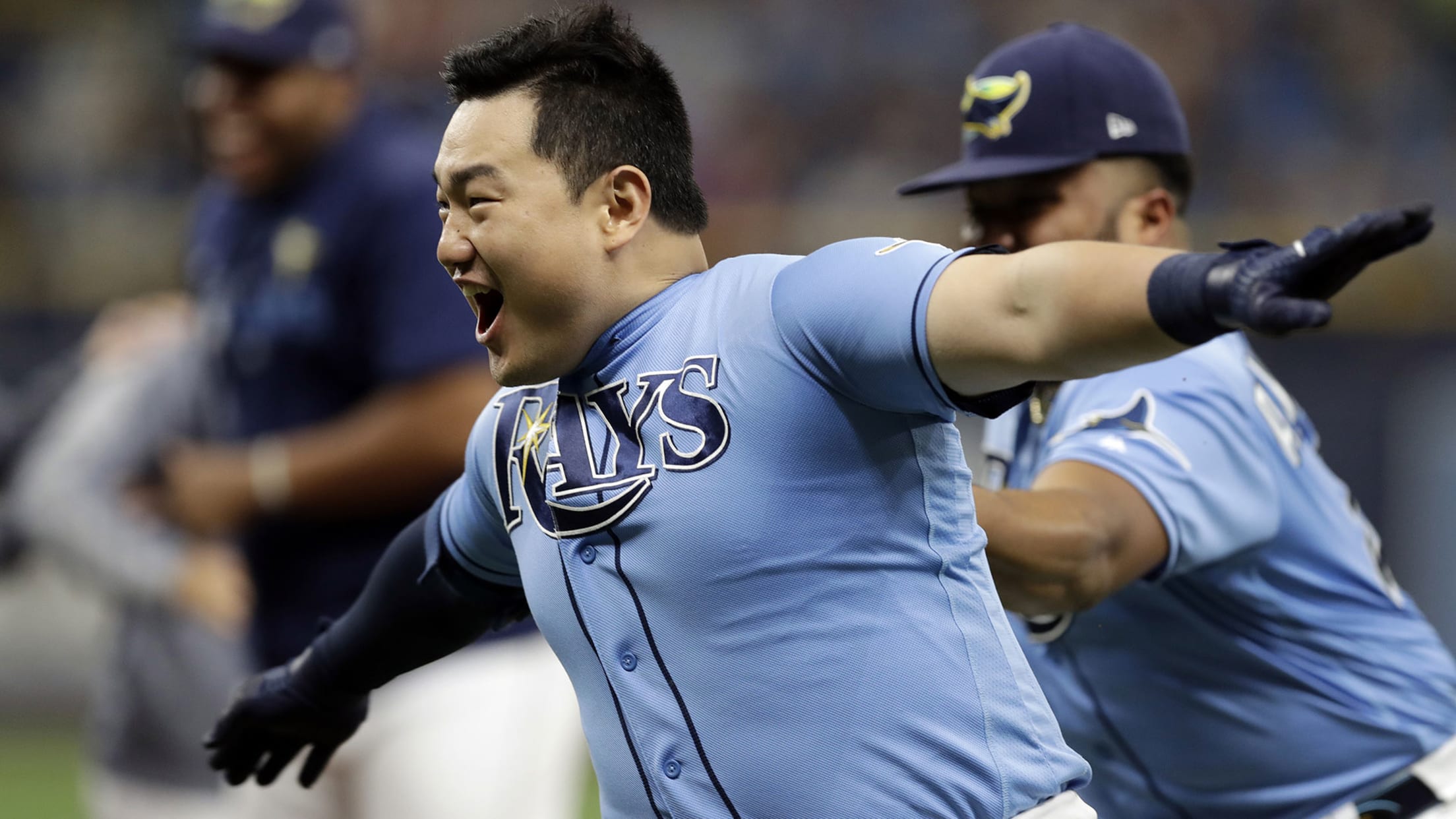 ST. PETERSBURG -- Ji-Man Choi admitted that there were some nerves as he stepped to the plate with the bases loaded and one out in the ninth inning on Sunday. The Rays were staring at a 4-3 deficit and a potential home series loss to the Tigers. While there isn't
Here are 7 crucial series to watch this week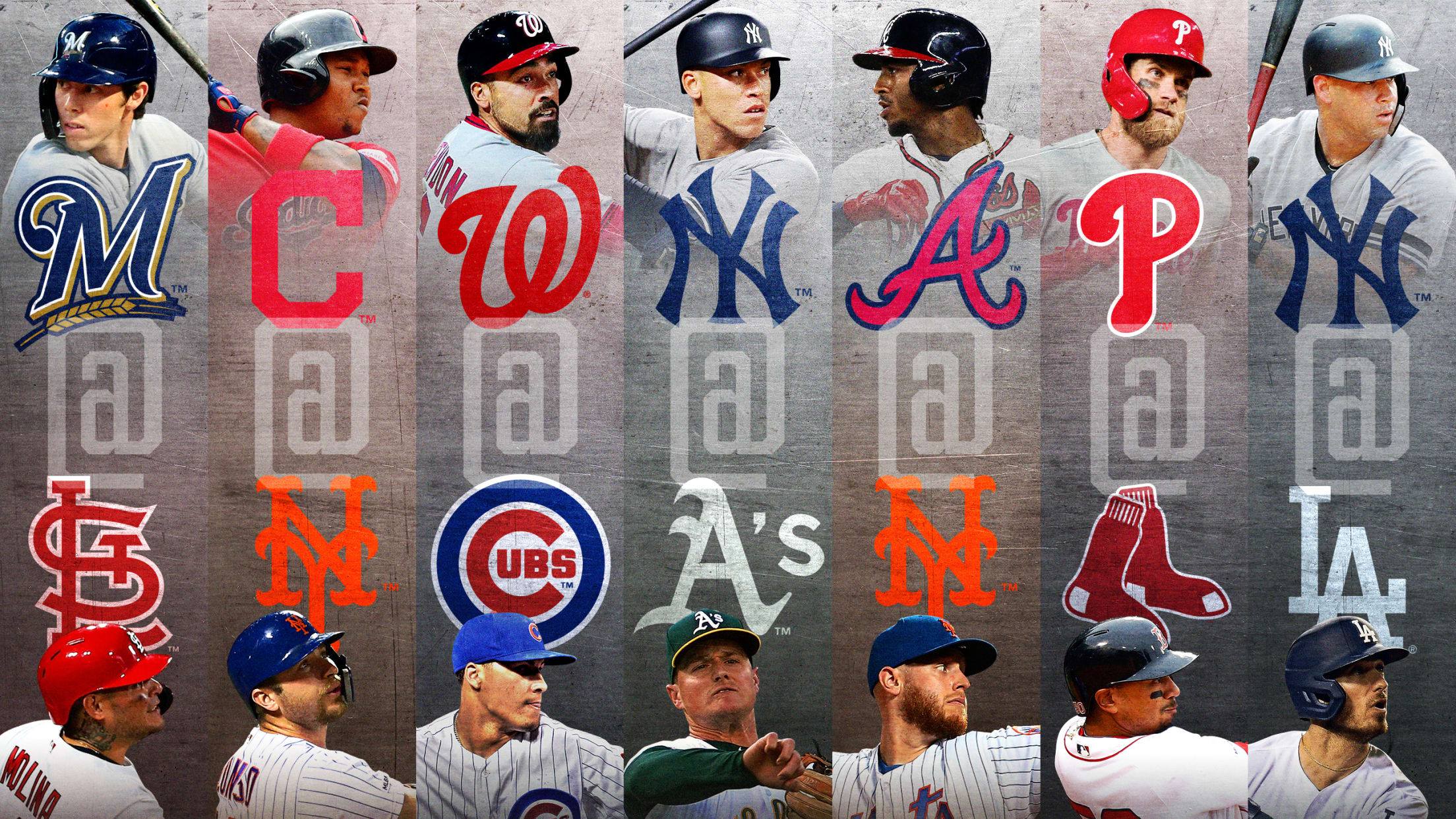 You don't want to be the National League schedule maker at this point. You just don't. Trust us on this one. Not with these jumbled standings. Look, some of us love chaos in the closing days of the regular season. We want every team to be playing for something. Welcome
Sale to meet with Dr. Andrews on Monday
Price on the mend; Tuesday's starter vs. Phillies TBD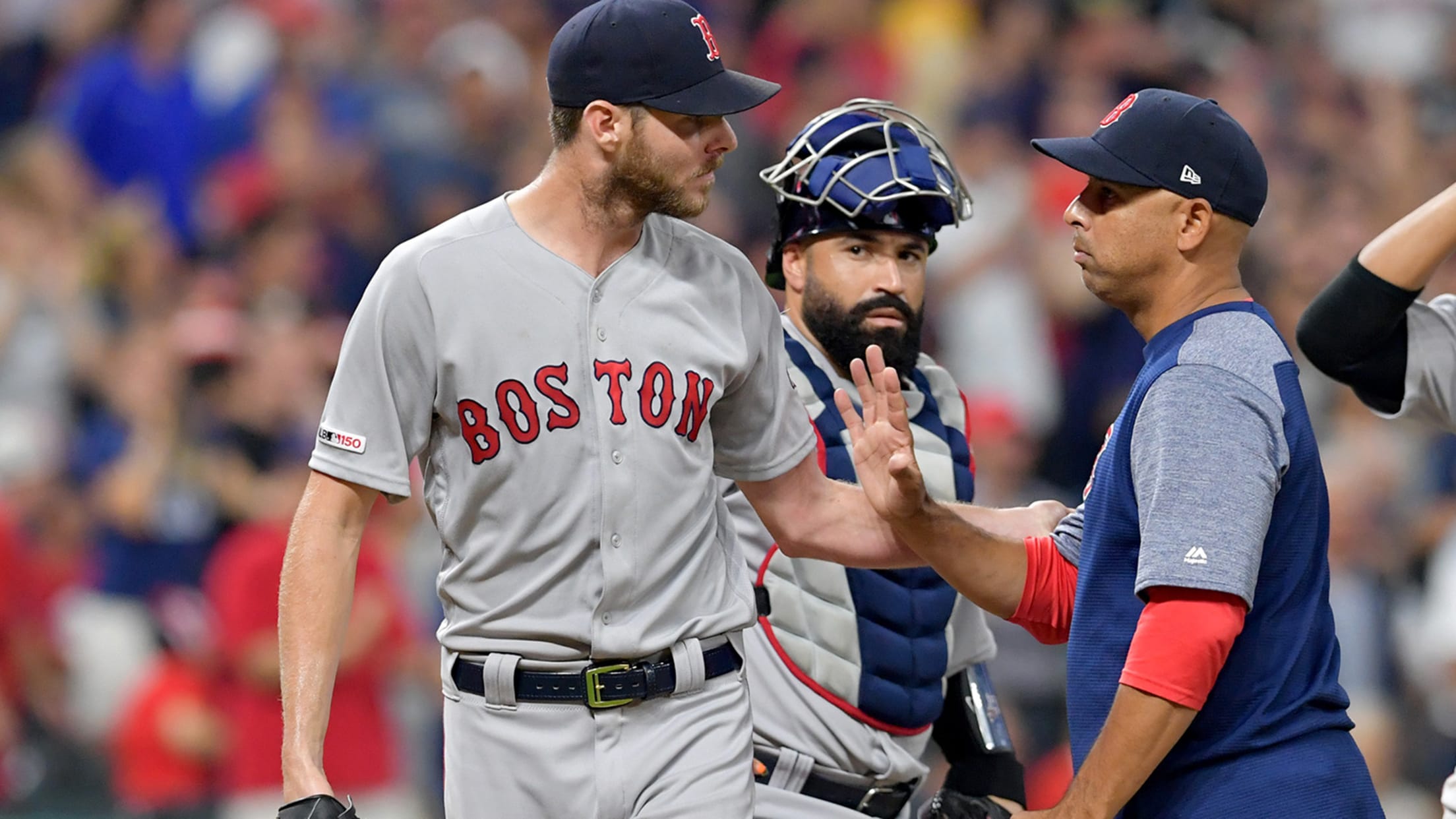 BOSTON -- Ailing Red Sox ace Chris Sale will fly to Pensacola, Fla. on Monday to visit the most renowned elbow specialist in sports -- Dr. James Andrews. Sale will be accompanied by Red Sox head trainer Brad Pearson to get a better handle on the extent of the left
With slam, Braves prevail in postseason preview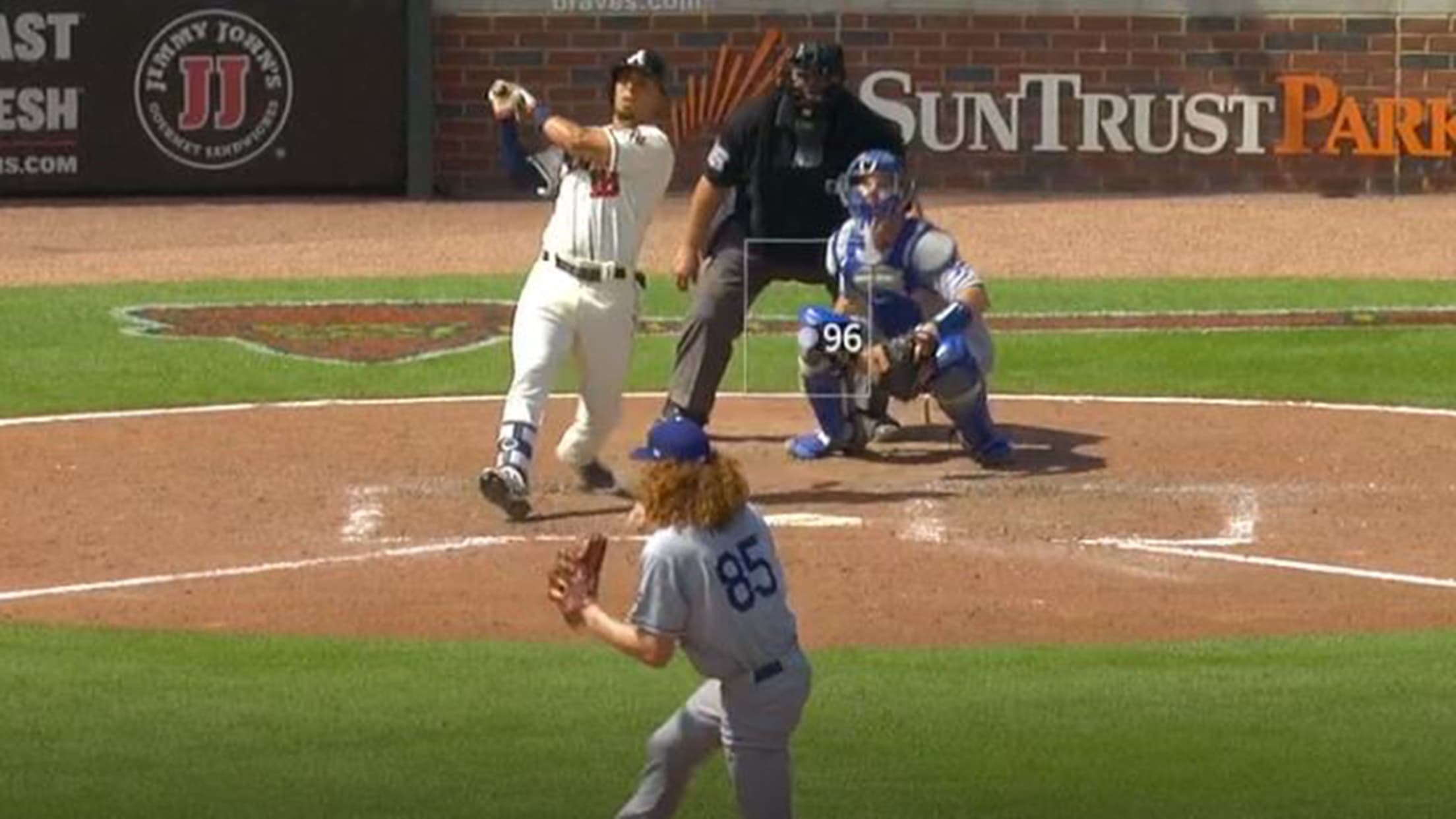 ATLANTA -- What had the makings of a disastrous weekend proved to be quite memorable thanks to the contributions of a suddenly effective bullpen and the organizational depth that has proven to be very valuable as the Braves have overcome a growing rash of injuries. Had you not been paying
Every team's Players' Weekend nicknames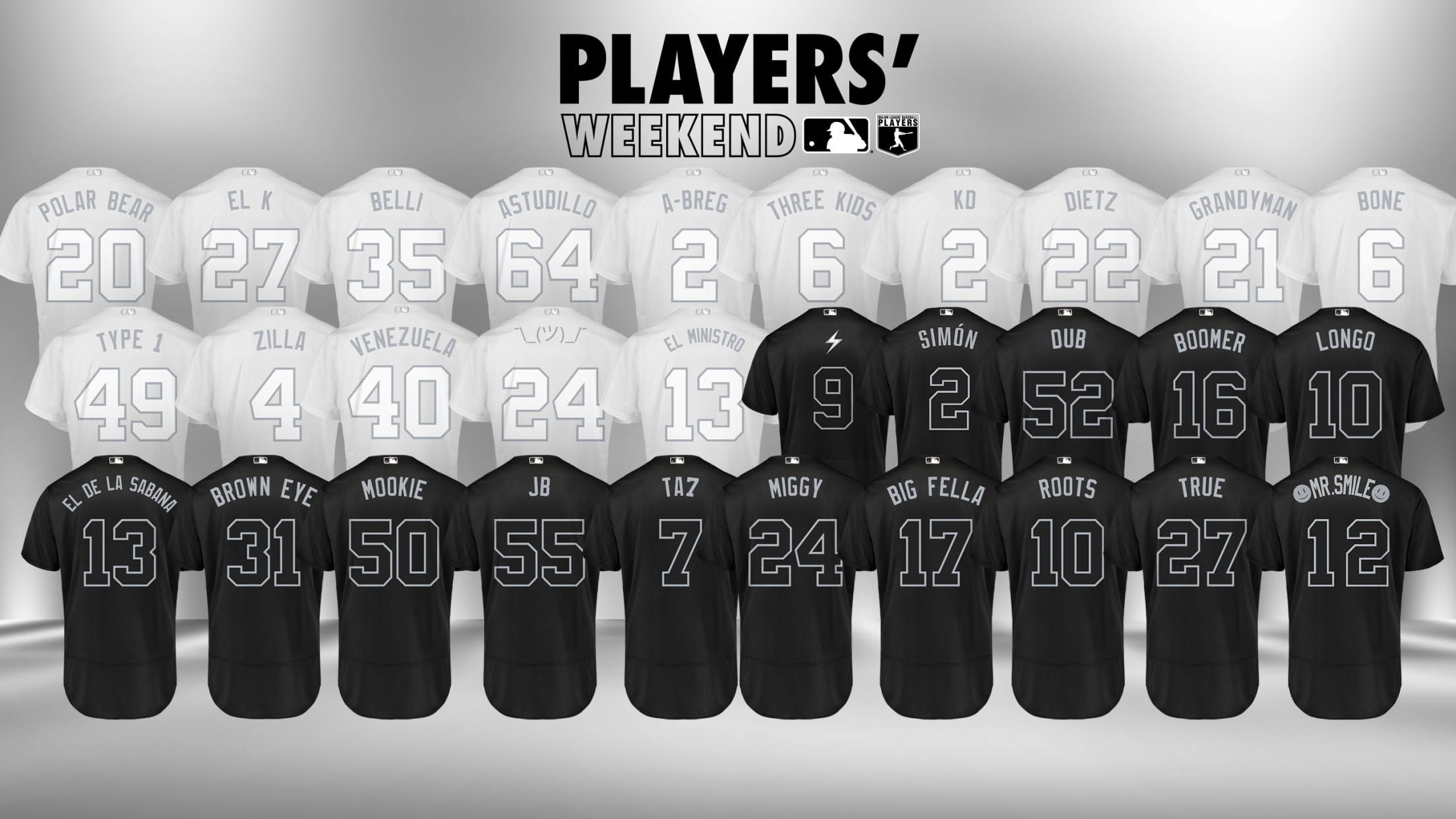 Players' Weekend is back for a third year, giving big leaguers an opportunity to connect with the fans in fun and engaging ways through their jerseys and equipment. Here's a list of the nicknames MLB players have chosen to sport on their backs for the weekend of Aug. 23-25. Not
Harper exits early with dehydration
Right fielder receives IV after seeing blurry during fourth inning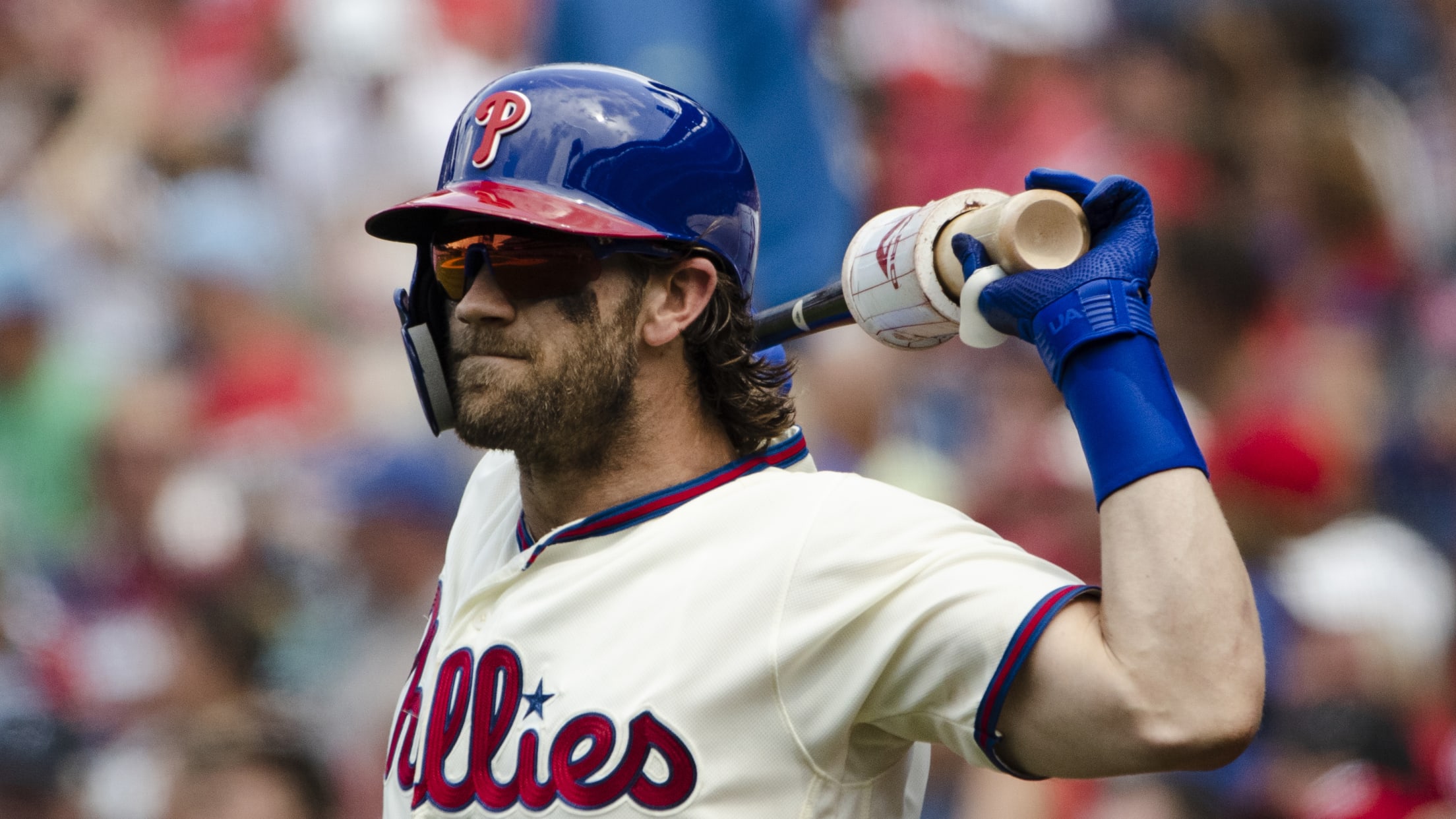 PHILADELPHIA -- As Bryce Harper played catch with bullpen catcher Craig Driver before the fifth inning of Sunday's 3-2 loss to the Padres, the Phillies' superstar wasn't sure what was happening. There were "little splotches" in his eyes, which he promptly decided were a product of "allergies or something like
Freeman capitalizes on opportunity in Tribe's win
With Ramirez getting day off, infielder fills in with 3-run HR, 3 hits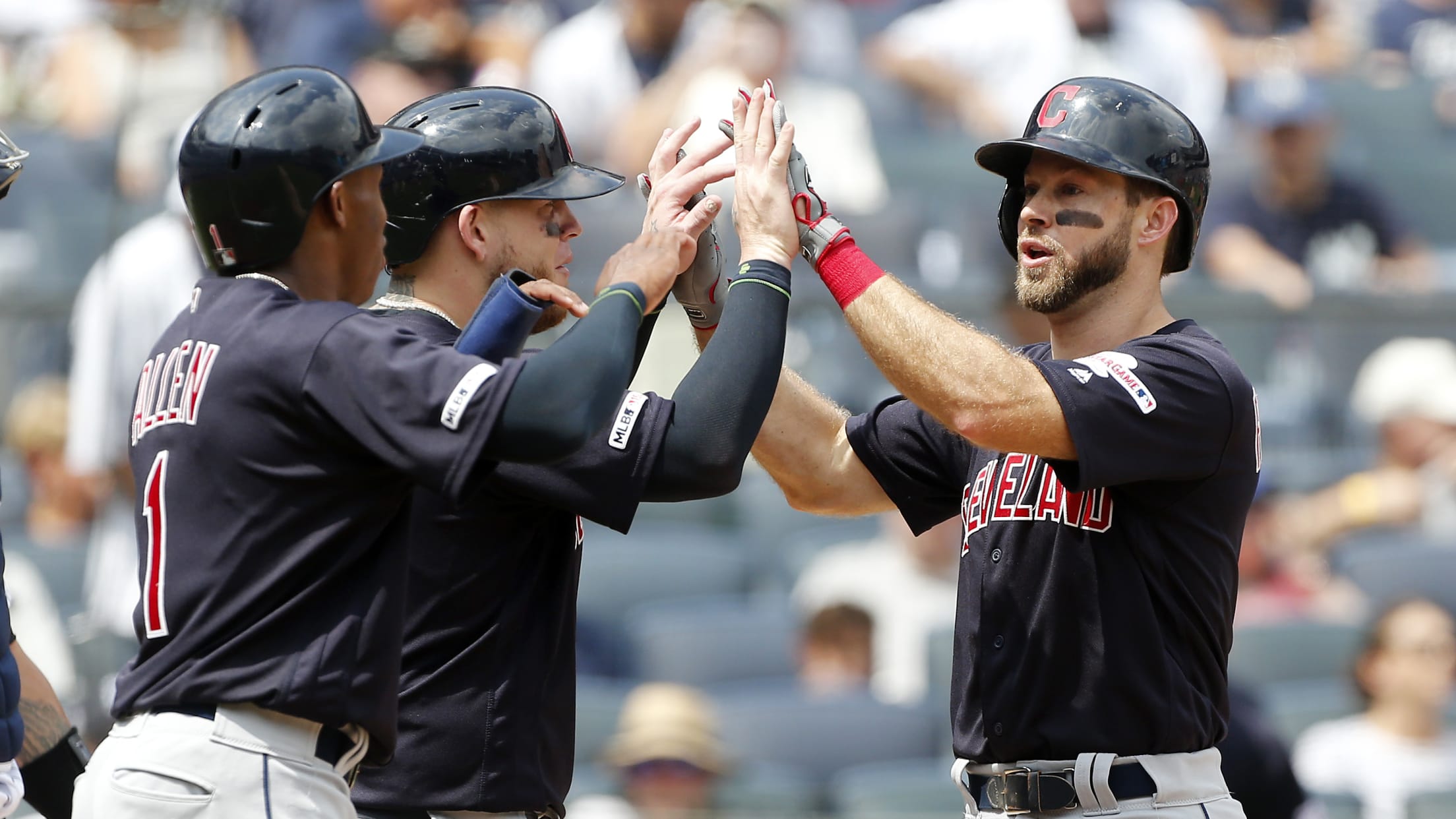 NEW YORK -- Mike Freeman doesn't play every day for the Indians, but when manager Terry Francona gave him a chance to face the Yankees on Sunday -- starting him at third base in place of the red-hot Jose Ramirez -- the utility infielder made it count. In his first
Gausman spins Reds' 6th immaculate inning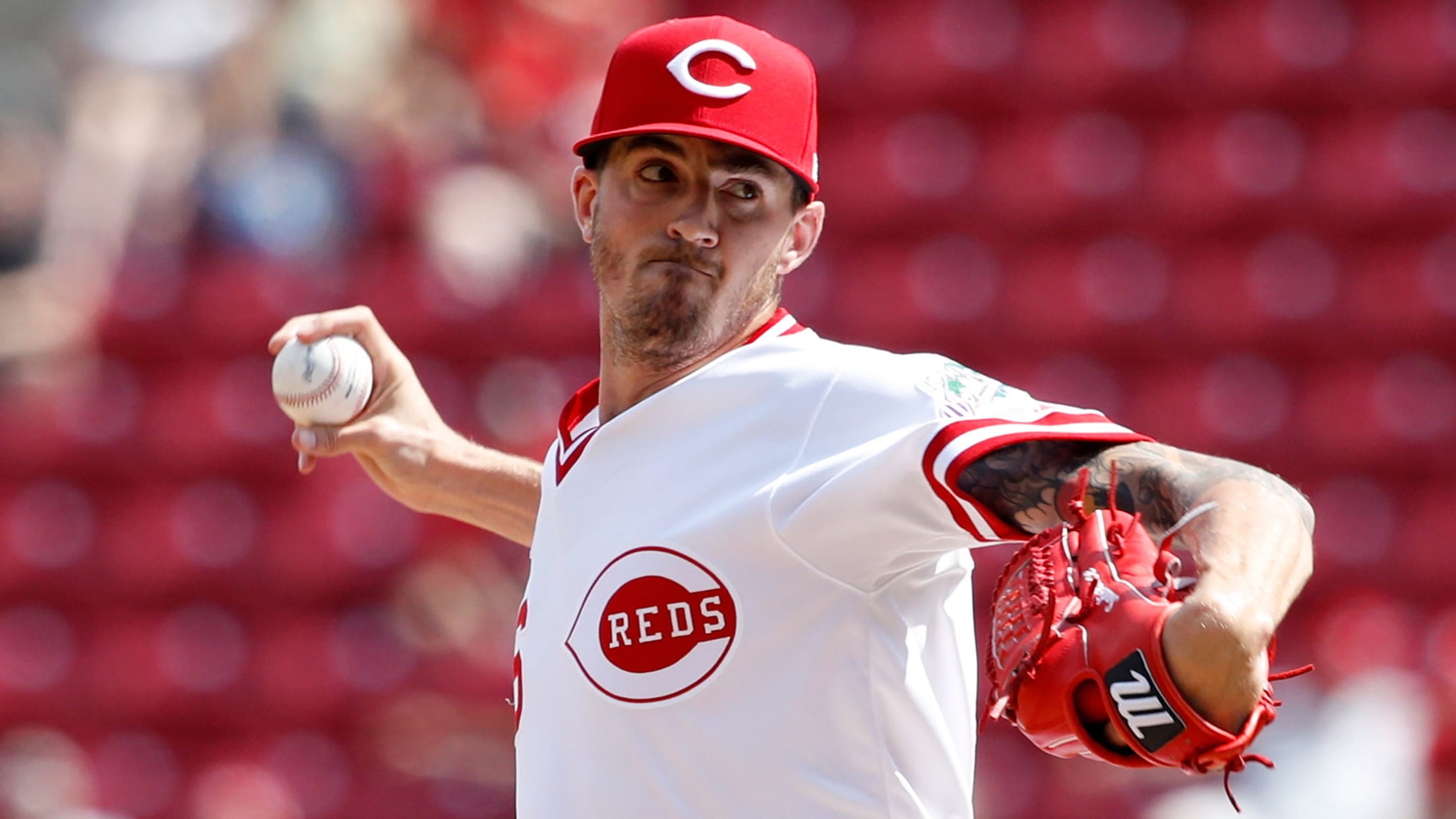 CINCINNATI -- Reds reliever Kevin Gausman didn't believe it when he returned to the dugout and was told that he threw an "immaculate inning" in the top of the ninth. Gausman struck out the side on nine pitches during Cincinnati's 5-4 loss to the Cardinals on Sunday at Great American
Kimbrel mimicked by Little Leaguers in return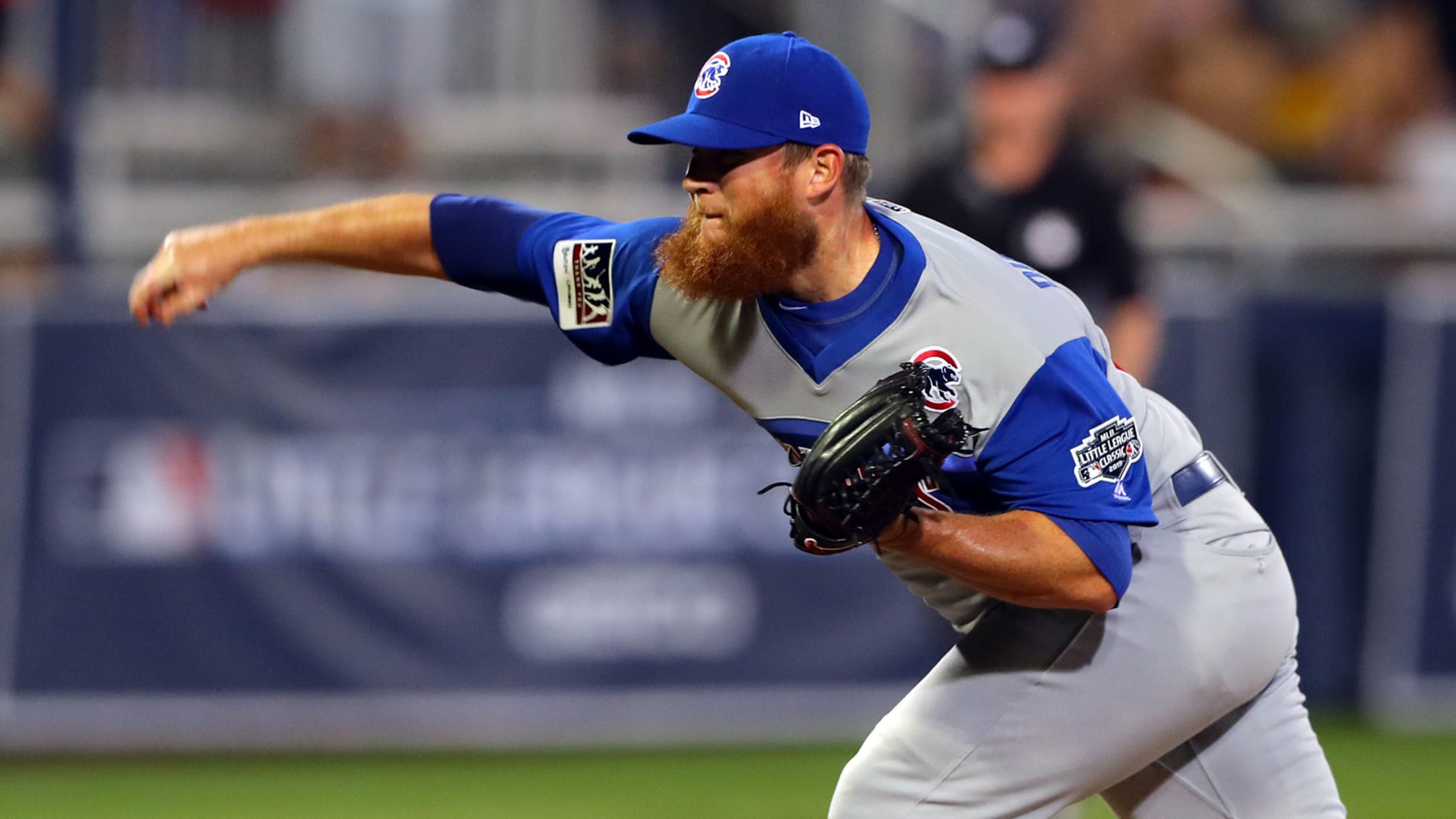 WILLIAMSPORT, Pa. -- Craig Kimbrel made his way around the Little League World Series complex on Sunday afternoon, signing autographs and meeting fans and kids during the Cubs' trip to Williamsport for the Little League Classic presented by GEICO. His next stop was on the mound, but it was a