Big Papi's son chasing his own MLB dream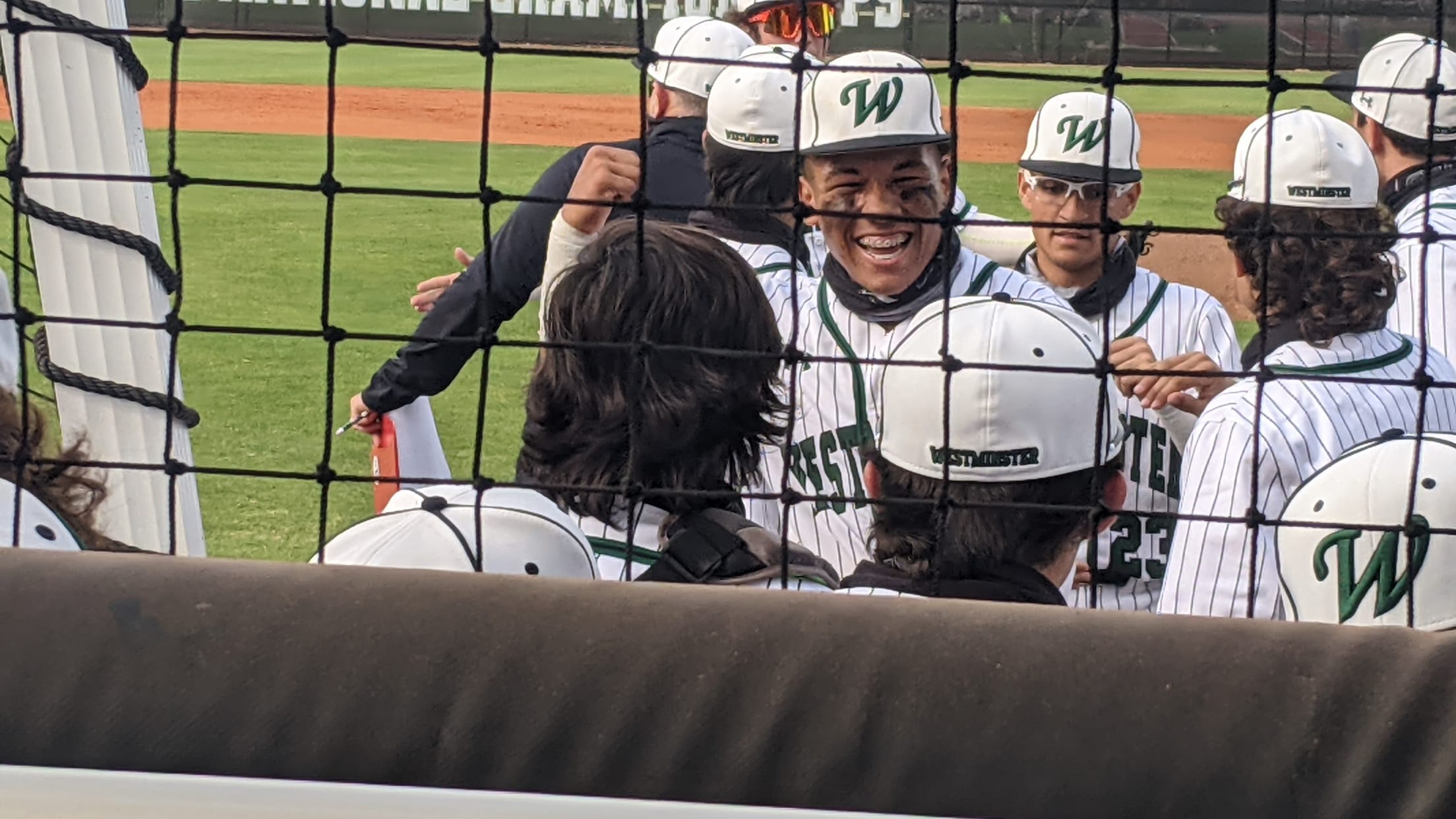 Now 16 years old and just over a year away from graduating from high school, D'Angelo Ortiz inhabits the same kind of playground he's been in since he could walk. All of his life, from his earliest memories, he's had one vocational goal -- and that's to be a baseball
These 30 players must be seen in person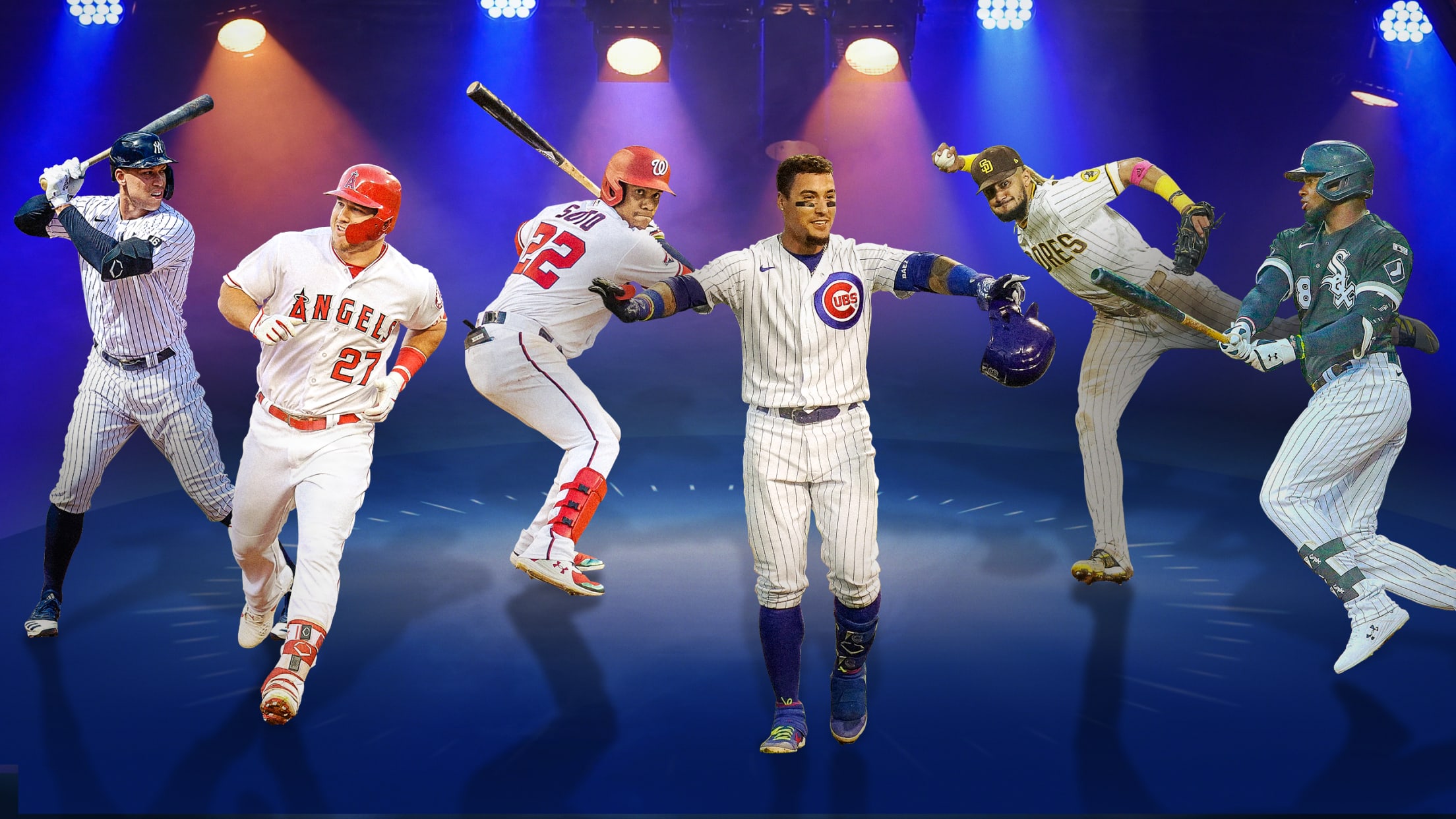 Have you seen them out there during these Spring Training games? Have you? They're something we've seen only sporadically over the last year-plus of our lives, and didn't see at all last season until the National League Championship Series. They're ... fans! There are fans at baseball games this spring.
Ichiro back on the field? Yes!
Suzuki, former Mariners center fielder Cameron play in sim game
PEORIA, Ariz. -- The simulated game on a Mariners backfield on Sunday became a hotbed of nostalgia, with Mike Cameron and Ichiro Suzuki suiting up, playing the outfield and taking live at-bats. Ichiro took his first at-bat against No. 1 starter Marco Gonzales in the top of the second, which
This Iglesias play will take your breath away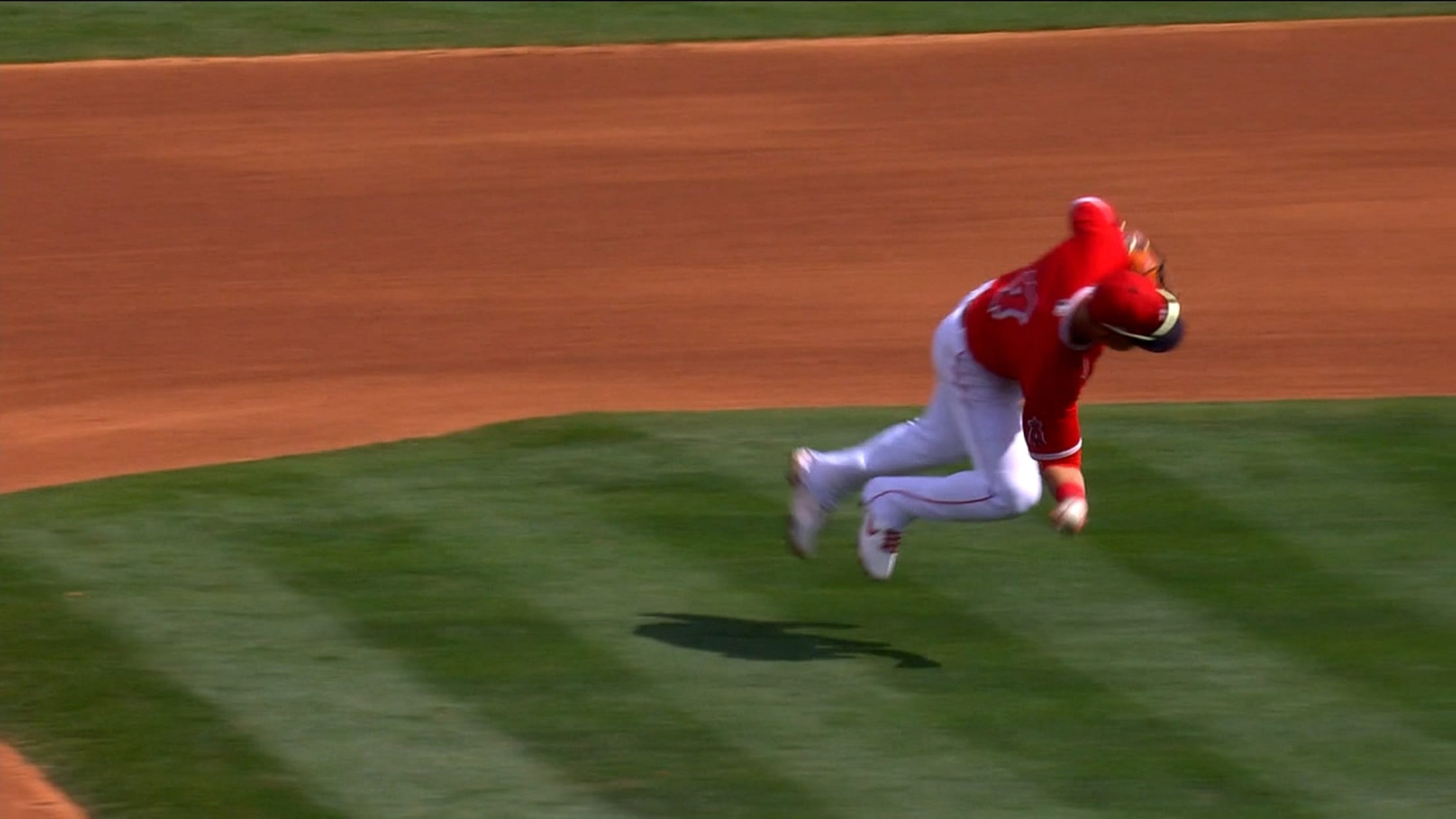 Angels fans got a taste of what new addition José Iglesias can bring defensively at shortstop in Sunday's 6-2 win over Seattle, as he made an incredible play on a slow roller from Mariners center fielder Kyle Lewis in the fourth inning. Iglesias, acquired in an offseason trade with the
GOAT of Brady fam? UCLA softball star Maya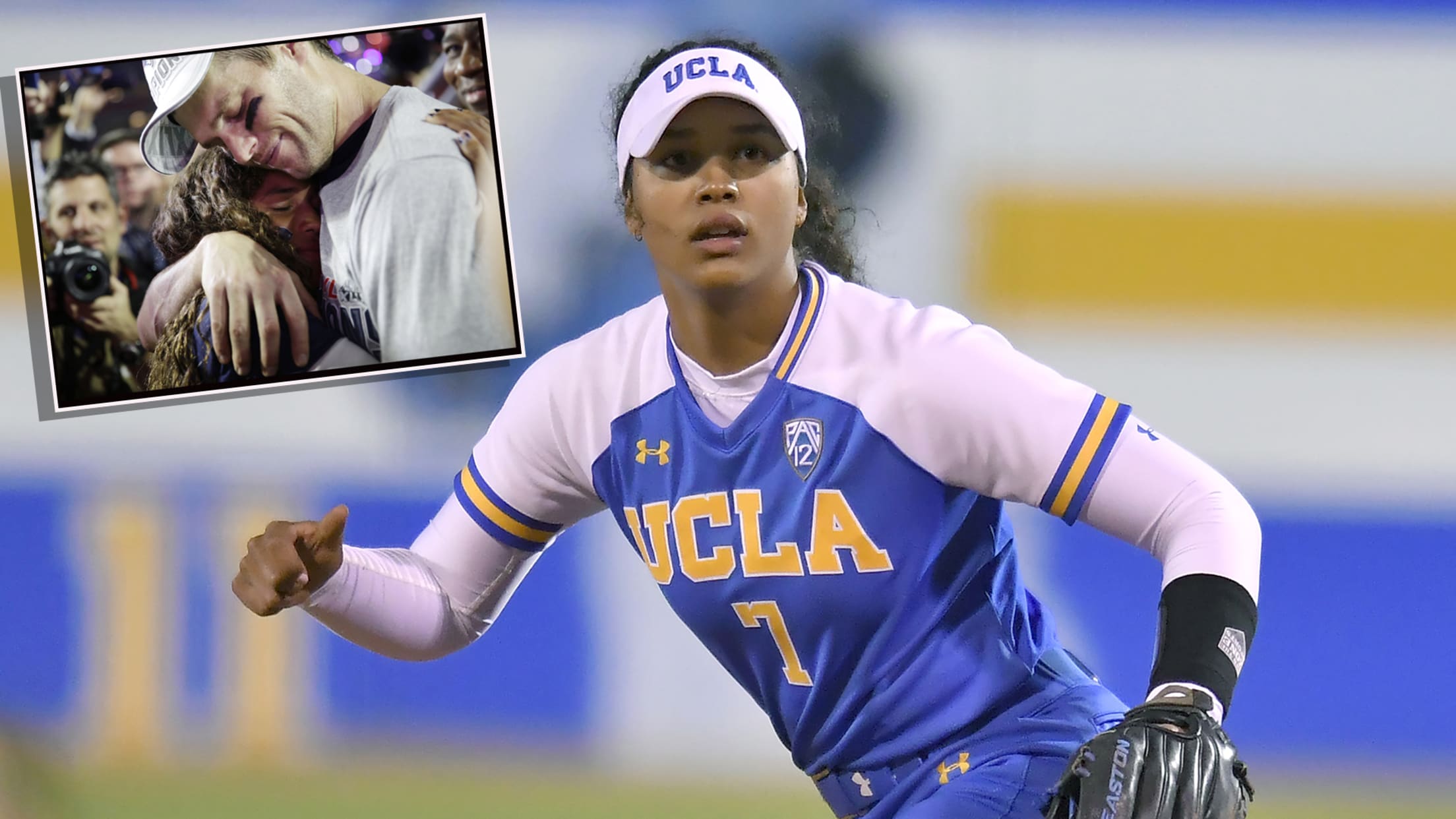 What do Tom Brady and Kevin Youkilis have in common? Sure, they're both world champions -- Brady seven times in the NFL, and Youkilis twice with the Red Sox. But there's a much deeper connection than that: they're both proud uncles to Maya Brady, the UCLA softball star who smashed
Judge: Gary 'can go out there and win MVP'
Gardner ropes grand slam; Luetge racking up strikeouts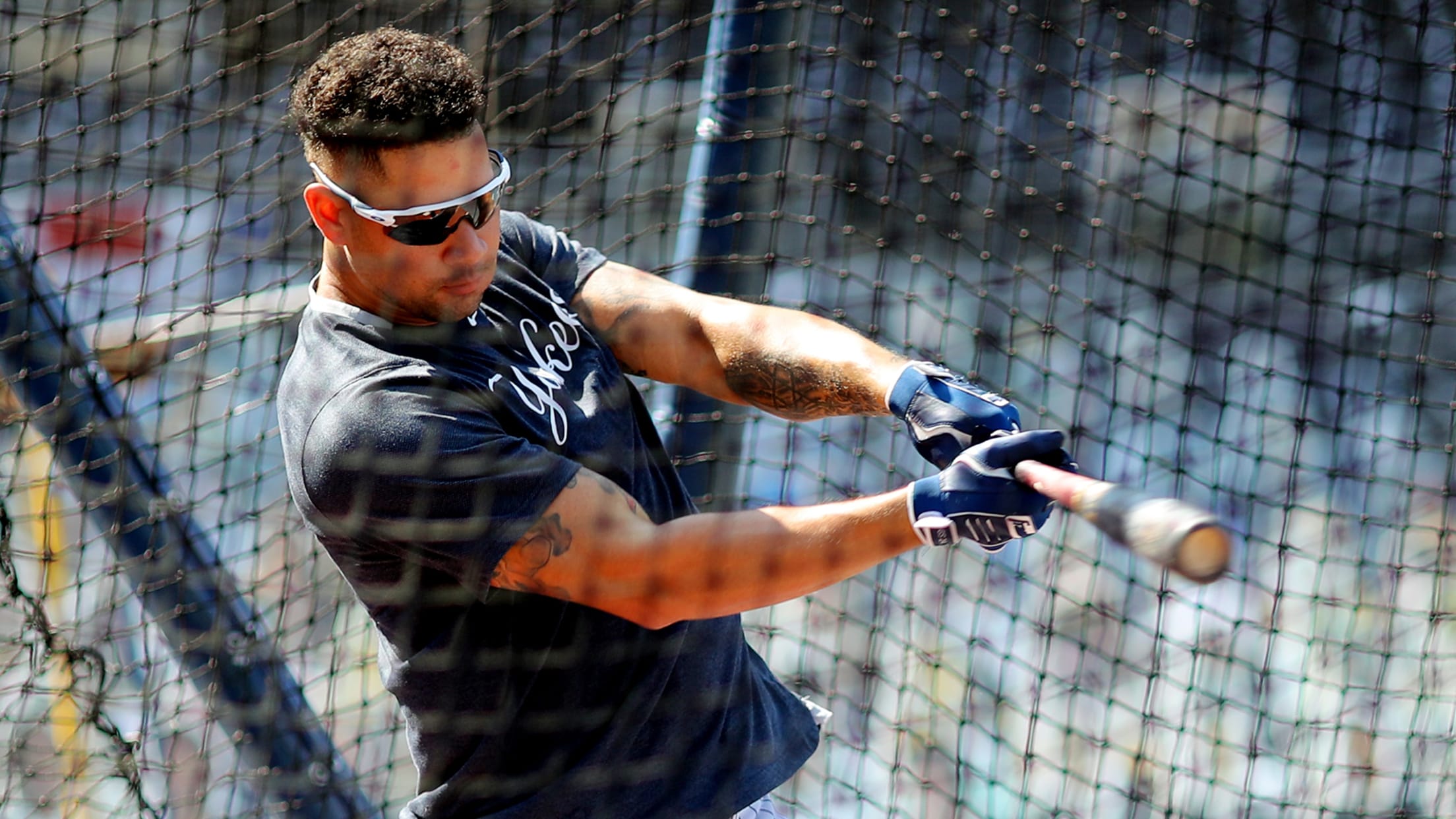 TAMPA, Fla. -- Gary Sánchez made it a point to arrive weeks early for Spring Training, huddling with catching coach Tanner Swanson for daily sessions throughout the month of January. Those workouts are paying dividends, as the Yankees believe they have seen a more confident version of their starting catcher
Vandy's Leiter dominates -- again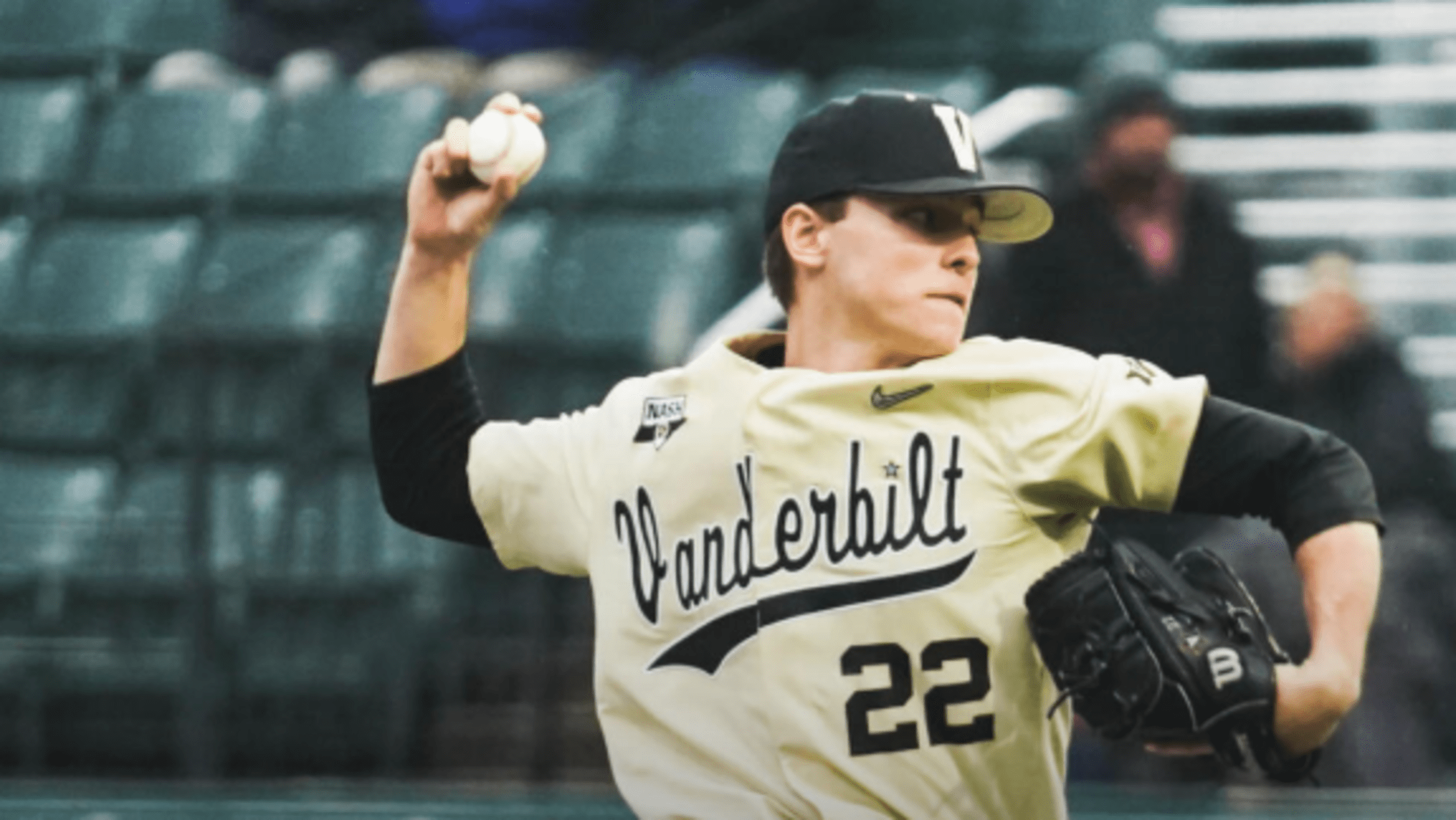 The college baseball campaign is heating up, and Vanderbilt's Jack Leiter looks like he's already in midseason form. That's trouble for opposing lineups. The No. 6 prospect in MLB Pipeline's 2021 Draft rankings started his Sunday afternoon with five hitless innings, departing in the sixth with a final line of
Making of Manny is no story without Yonder
Workout partners. Brothers-in-law. Alonso, Machado have unique bond
The instructions were simple enough, and the skinny 16-year-old kid from Hialeah, Fla., committed them to memory. Thirteen years later, Manny Machado recounts them word-for-word. "It was: 'Meet me here at eight o'clock in the morning at the University of Miami,'" Machado says. "'Bring a gallon of water and bananas.'"
Opposite-name twins face off for O's, Bucs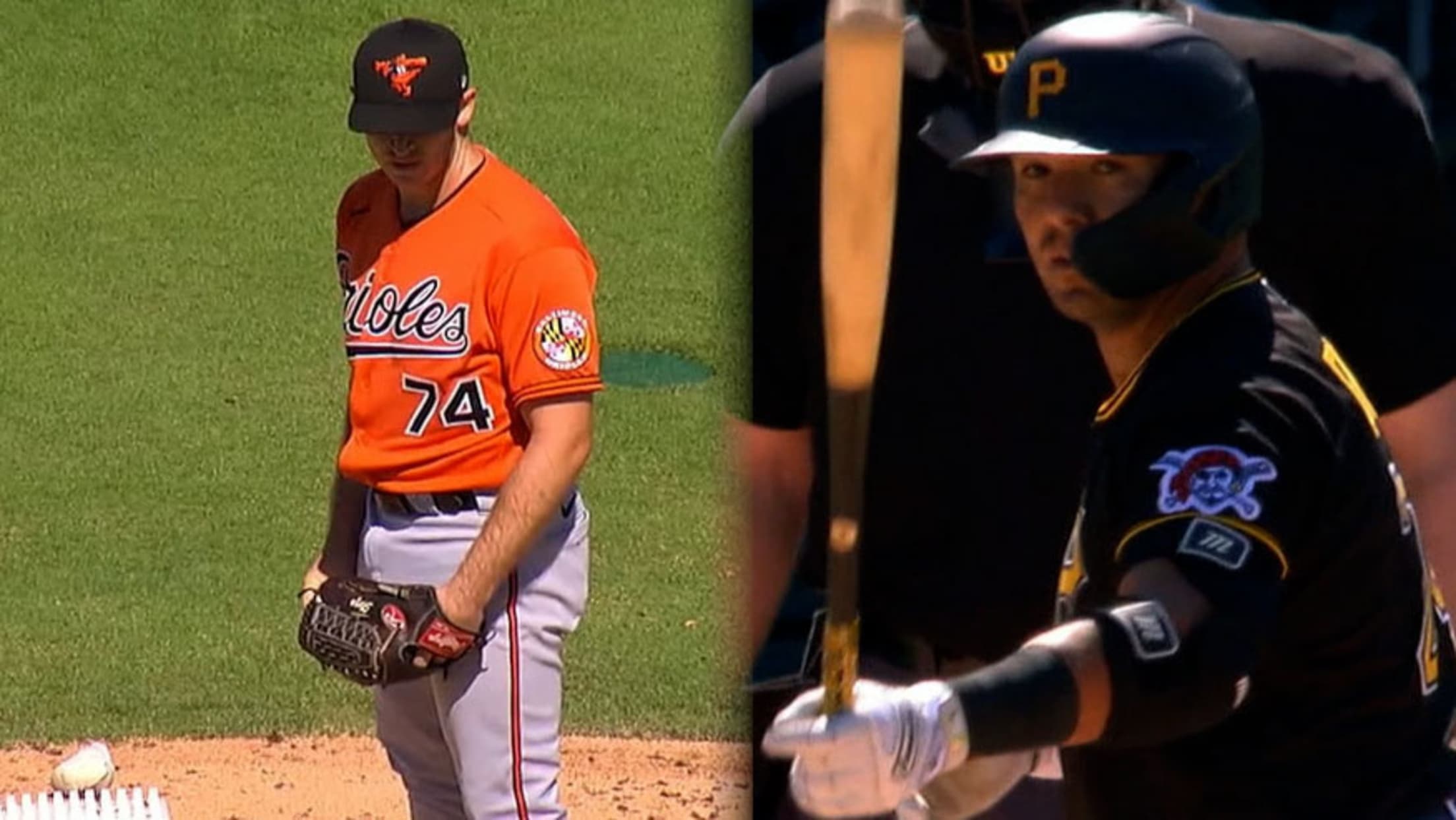 BRADENTON, Fla. -- Spring Training spawns all sorts of weird situations, all sorts of strange matchups, especially this year. But what happened Sunday at LECOM Field was something else entirely. The third-inning matchup would have otherwise been a footnote in the Orioles' 13-1 loss to the Pirates, had it not
Injury updates: Bregman, Kelenic, Cardinals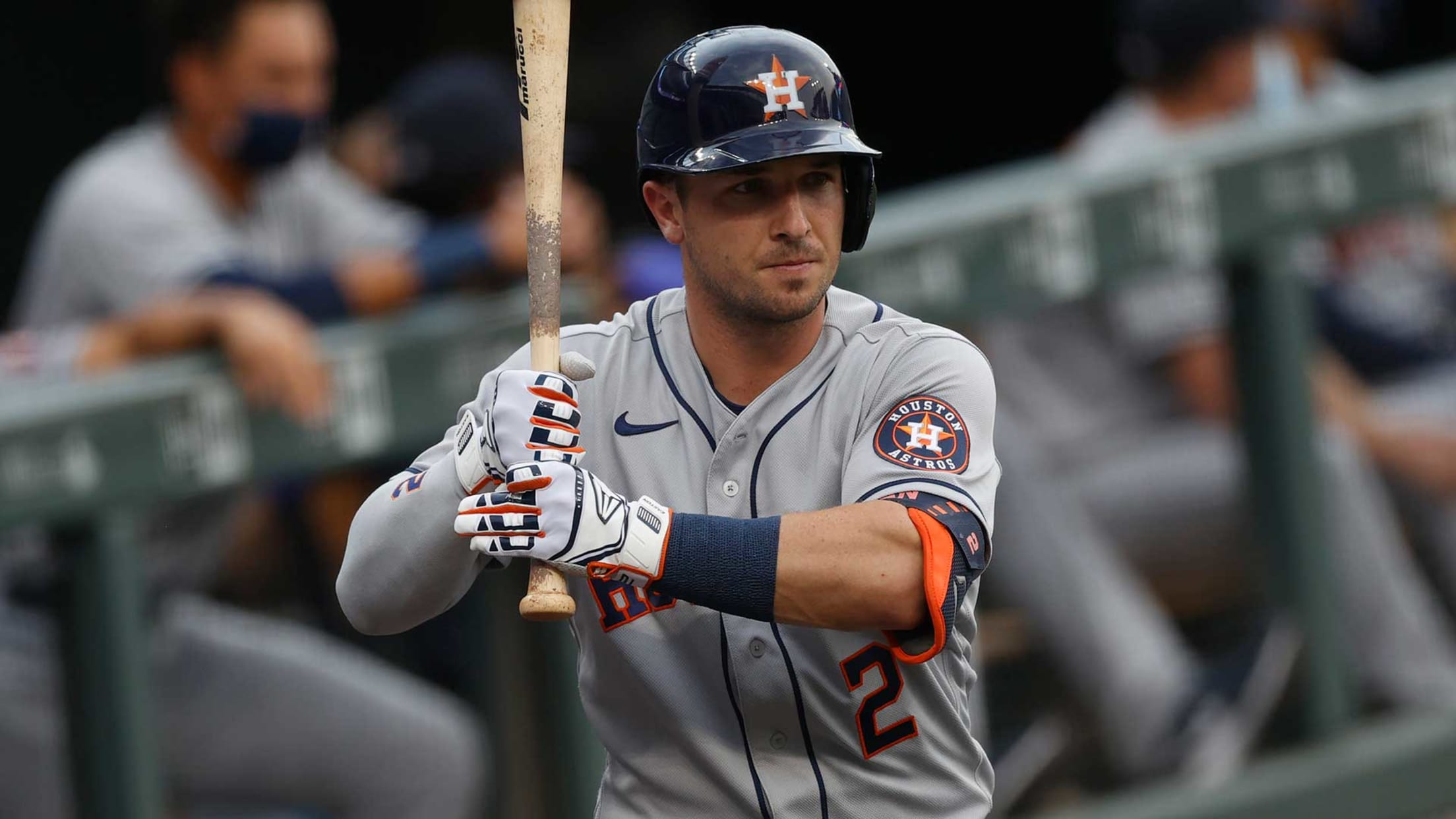 Stay up-to-date with all the latest news on injured and recovering players from across Major League Baseball.
Tribe's Ramírez, Reyes break protocol, isolate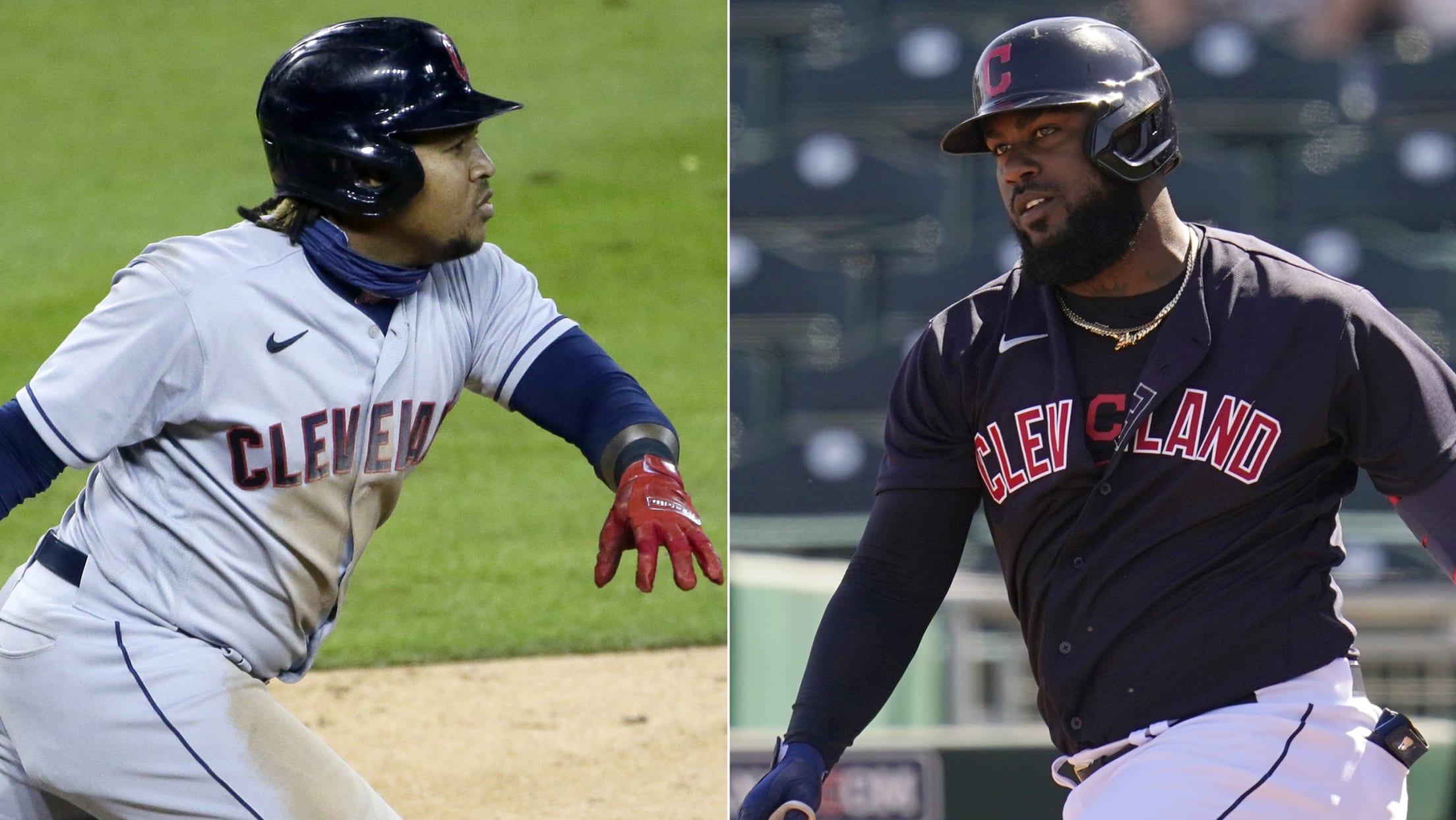 GOODYEAR, Ariz. -- The Indians didn't think twice about isolating Franmil Reyes, Zach Plesac and Mike Clevinger in 2020 when each of them broke COVID-19 protocols on different occasions. Now, the team finds itself in the same position in 2021. Reyes and José Ramírez were sent home from the Tribe's
Predicting all 30 teams' Opening Day rosters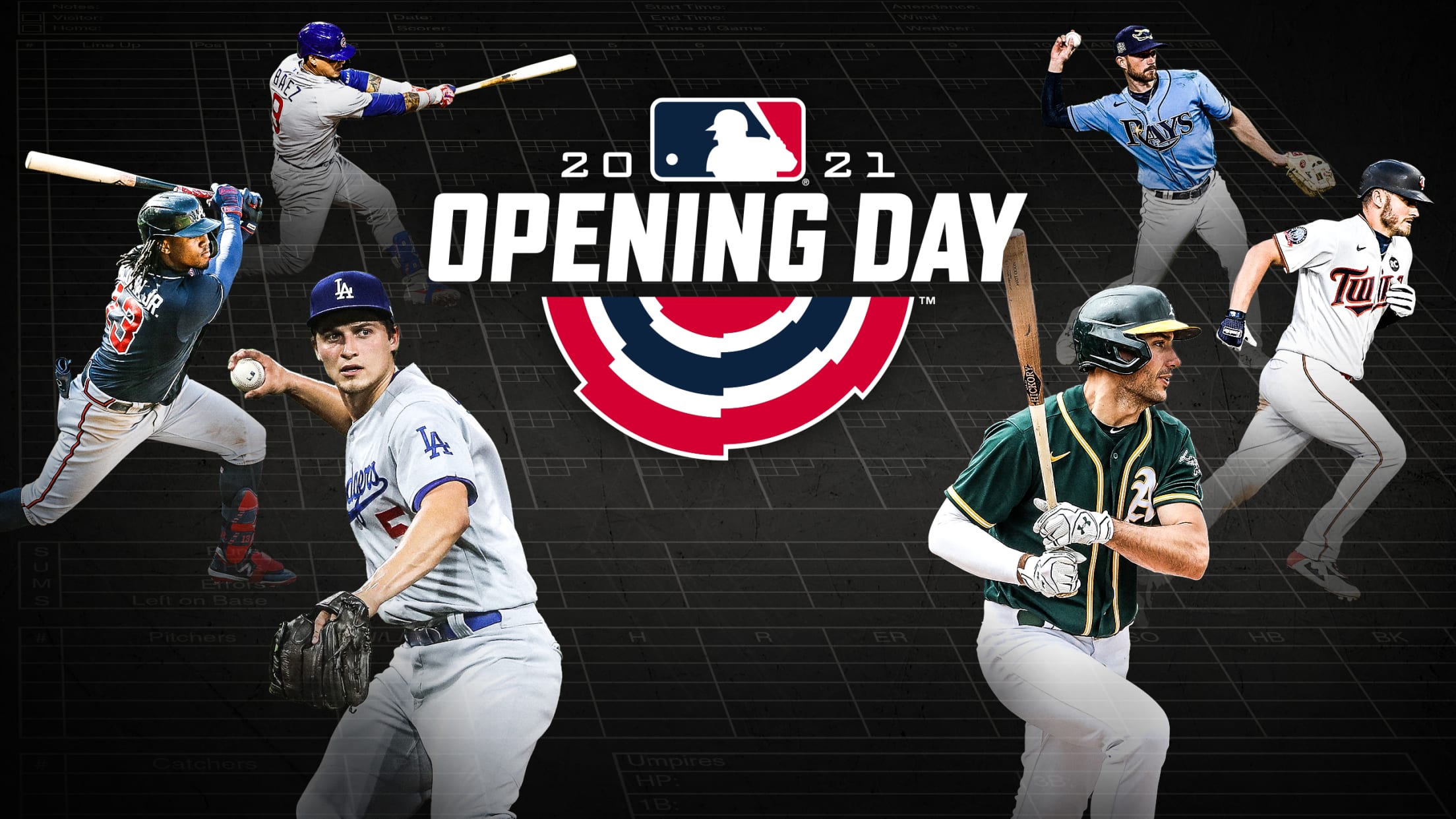 Spring Training is well under way, and camps are chock-full of veterans, rookies, non-roster invites and everyone in between who are trying to earn a coveted roster spot for Opening Day on April 1. So who holds the inside track for each of those 26-man roster spots? It's likely too
Fantasy 2021: The Top 800 players this year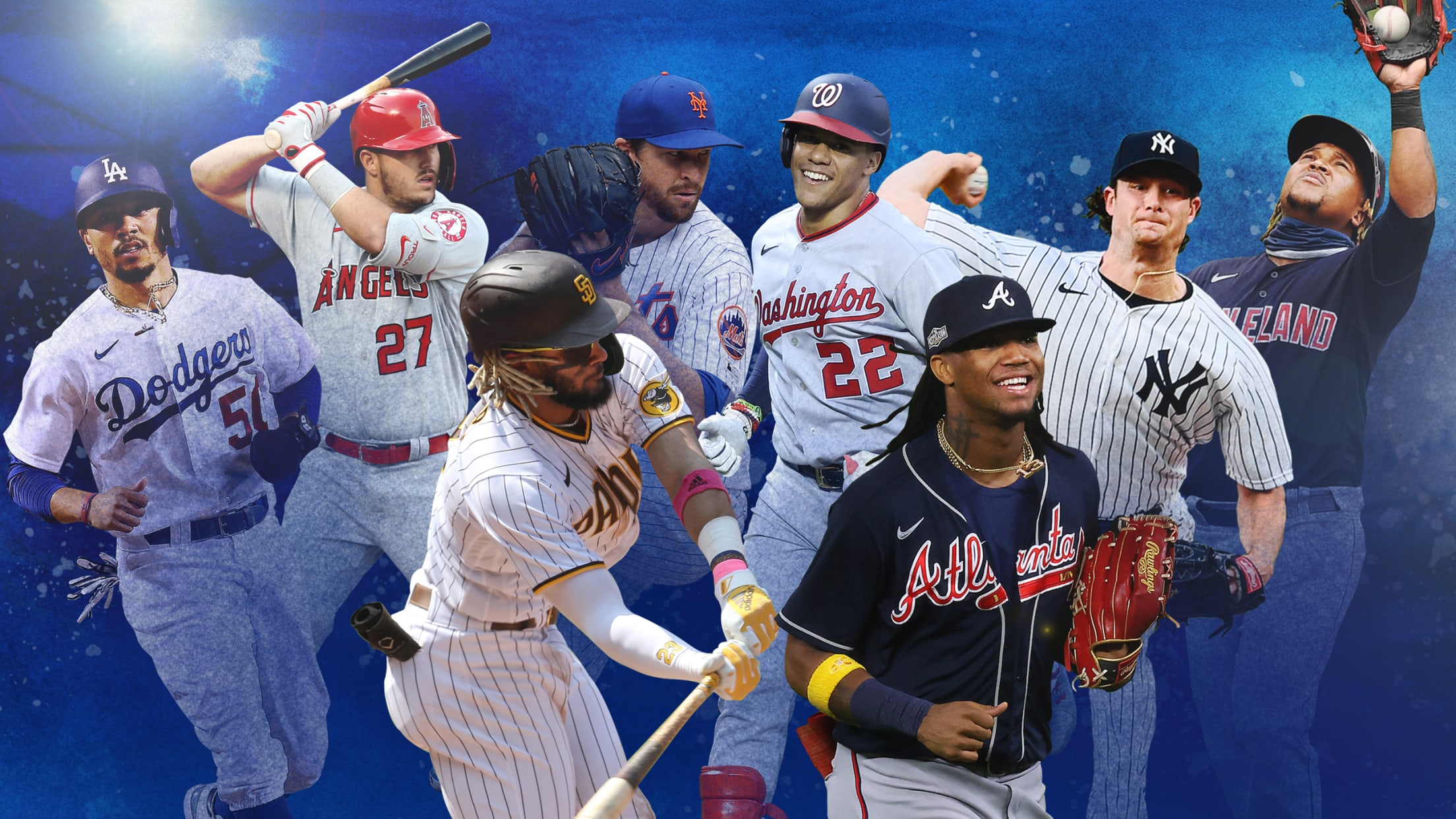 We may never see another season quite like 2020. Due to the COVID-19 pandemic, Opening Day was pushed back and teams played an abbreviated schedule of just 60 games in the regular season. With such a small sample size, fantasy managers need to figure out how much stock to put
Wrigley to host limited number of fans
Cubs approved by state and city to welcome 20 percent capacity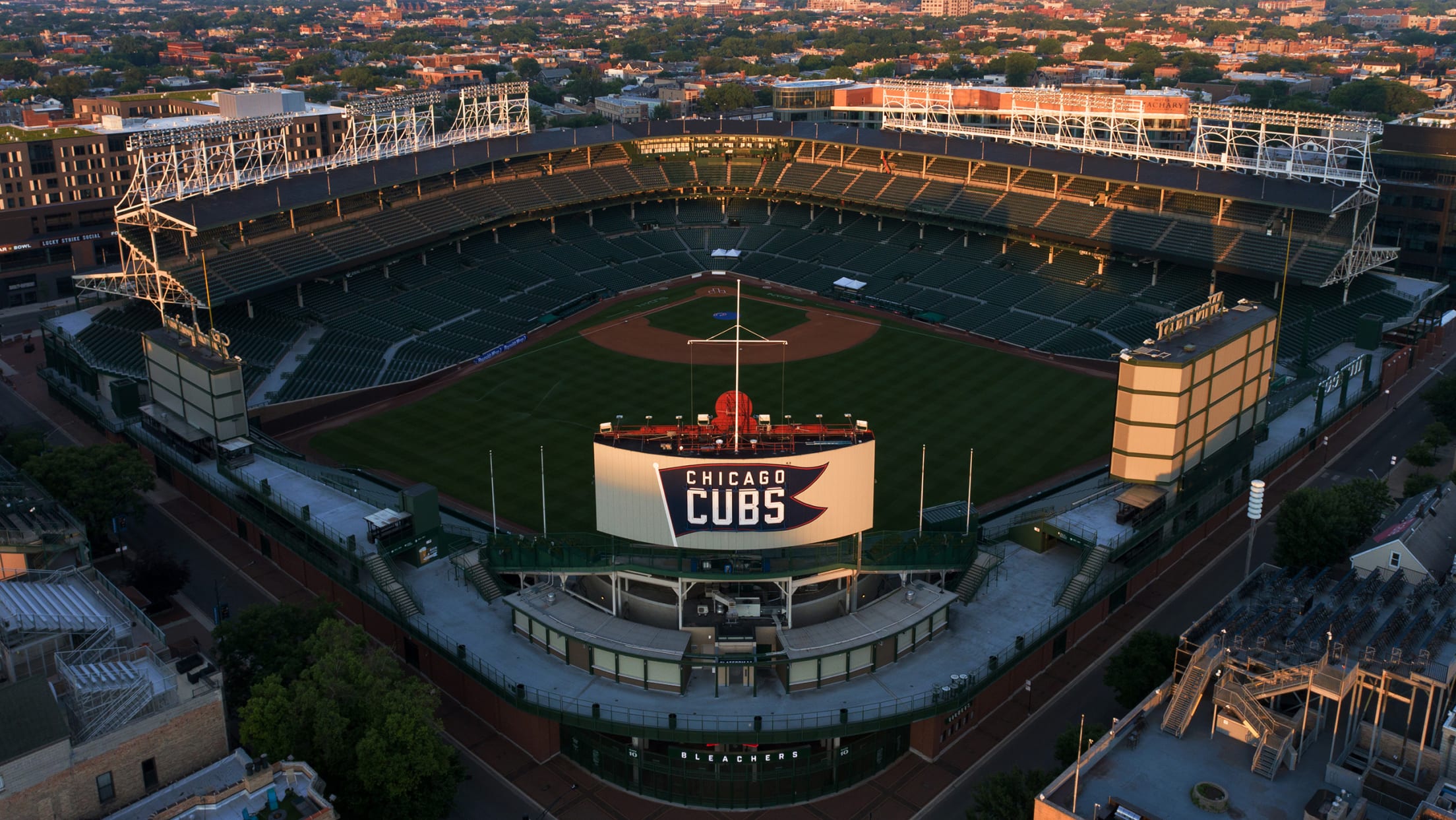 MESA, Ariz. -- Cubs players have expressed this spring that having fans in the stands has brought a much welcomed feeling of normalcy. Come Opening Day, they will be welcomed home by fans at Wrigley Field. On Monday, the Cubs announced that they have been approved to host a limited-capacity
Hey Siri, show us why you never tempt Yadi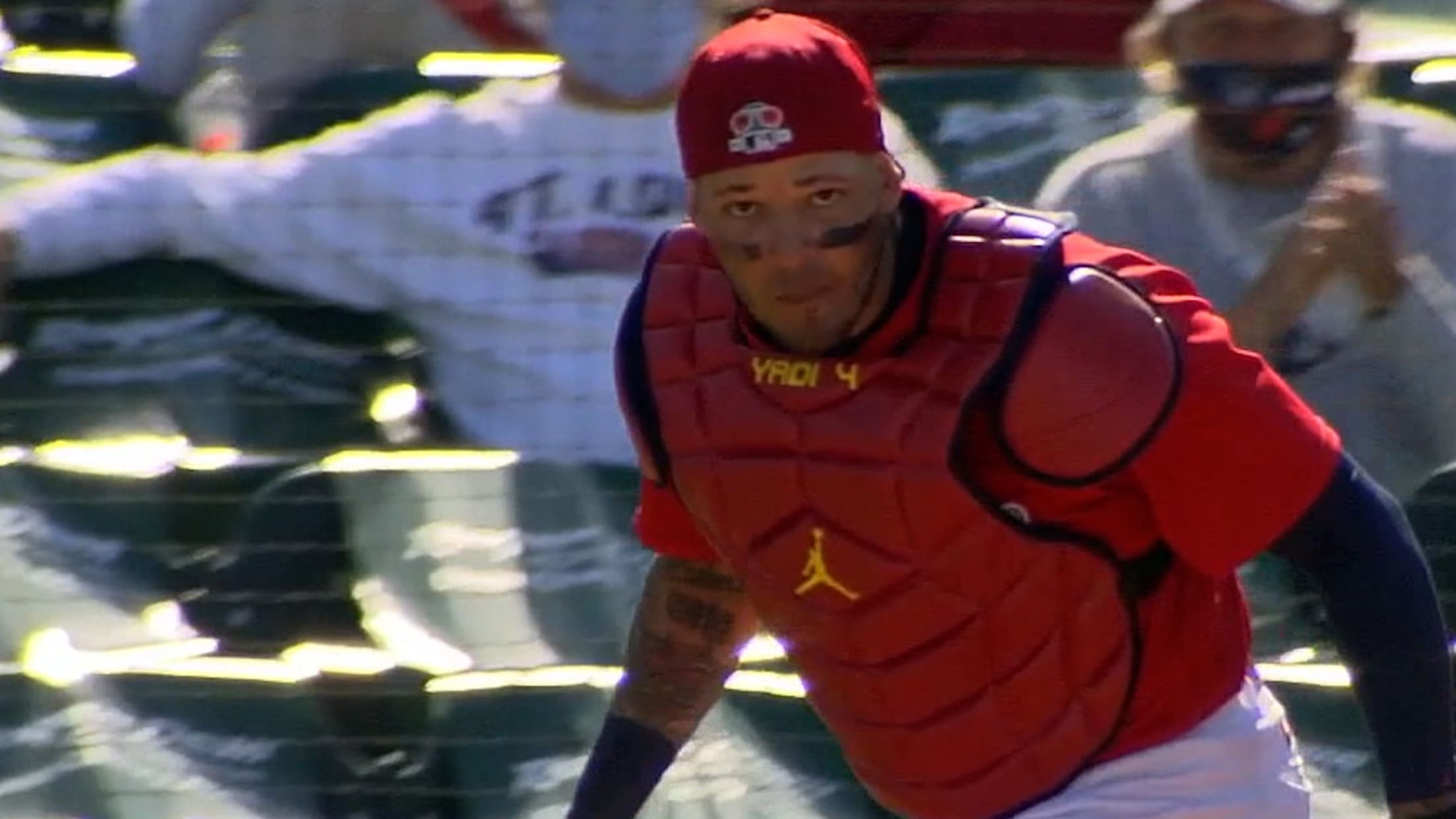 Yadier Molina isn't exactly a spring chicken anymore. But that doesn't mean the 38-year-old catcher can't demonstrate just how good he still is behind the plate. We got a glimpse of Molina's greatness -- and his fiery competitive spirit -- again on Sunday in the seventh inning of the Cardinals'
Astros' Whitley facing possible TJ surgery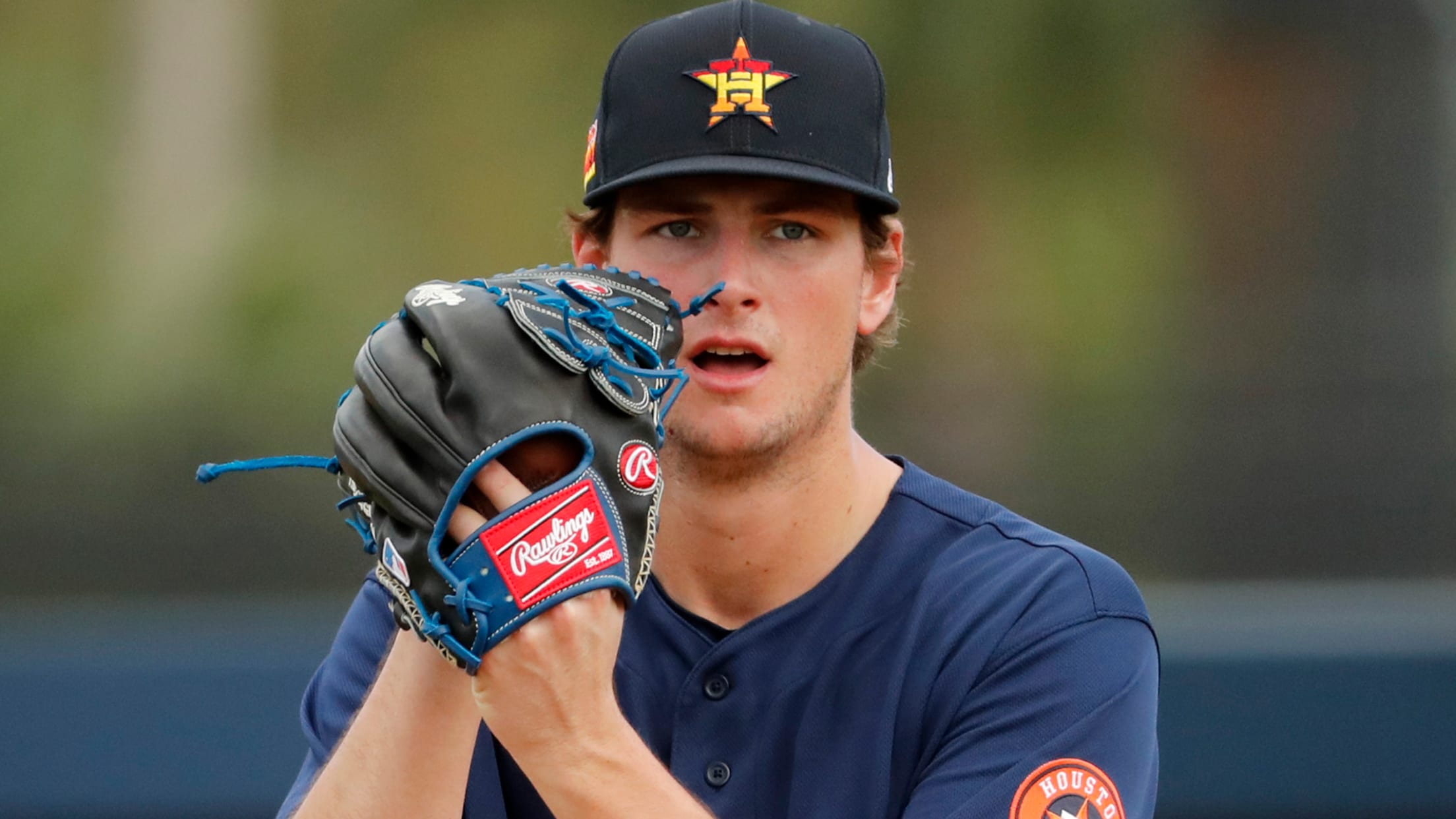 Astros top pitching prospect Forrest Whitley has been diagnosed with a sprain of the ulnar collateral ligament in his right elbow, the club announced on Sunday. Whitley is seeking a second opinion before he finalizes his plans for treatment, but a UCL sprain typically requires Tommy John surgery. Whitley, 23,
Olson, Chappy go back to back, thanks to VR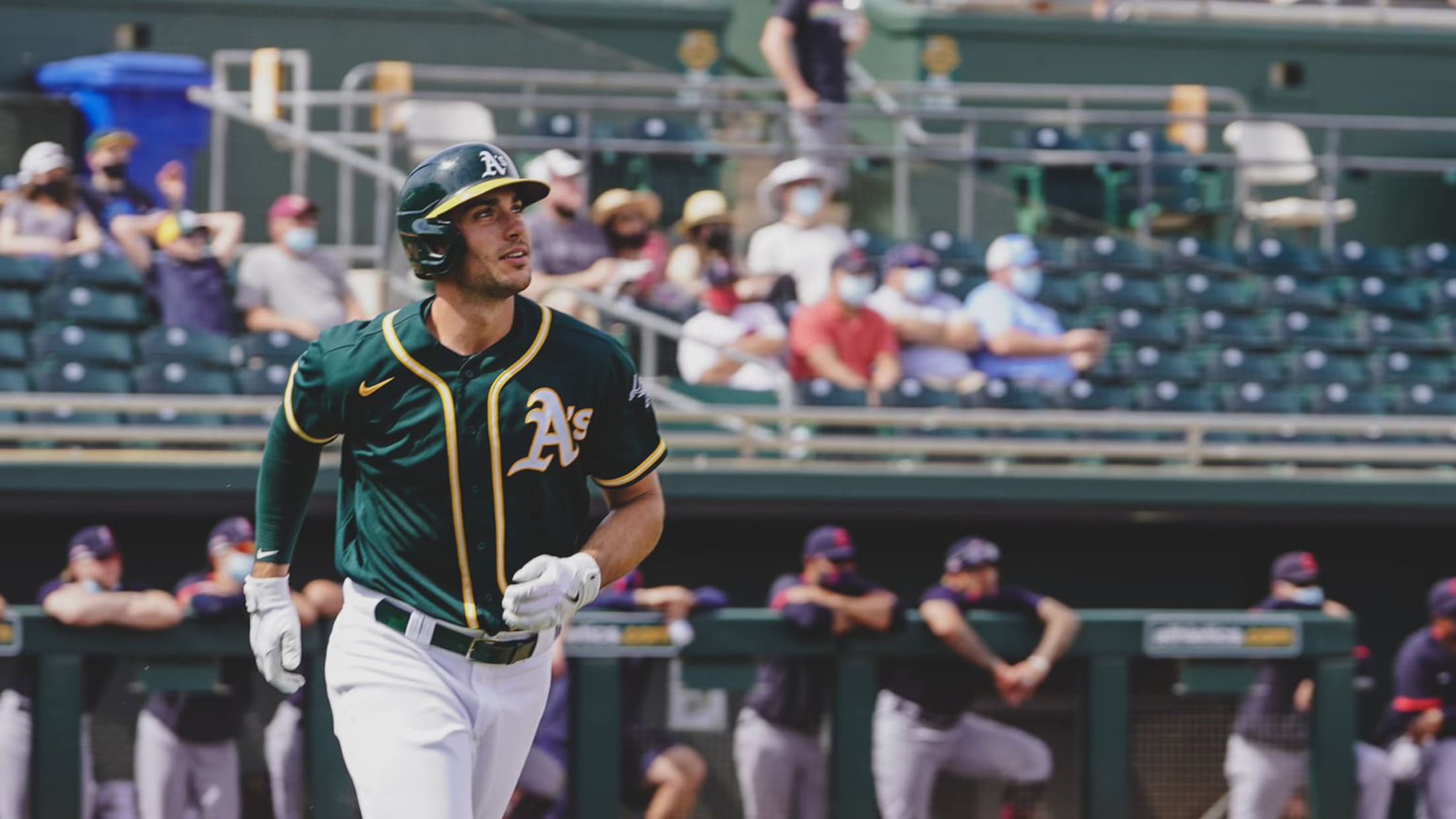 Matt Chapman stood in the on-deck circle with a bat in his hand and watched Matt Olson crush a ball over the two bullpens situated behind the right-field wall at Hohokam Stadium. One pitch later, it was Chapman rounding the bases after crushing a ball 105 mph off the bat
Roberts: Jansen's velo 'not really' a concern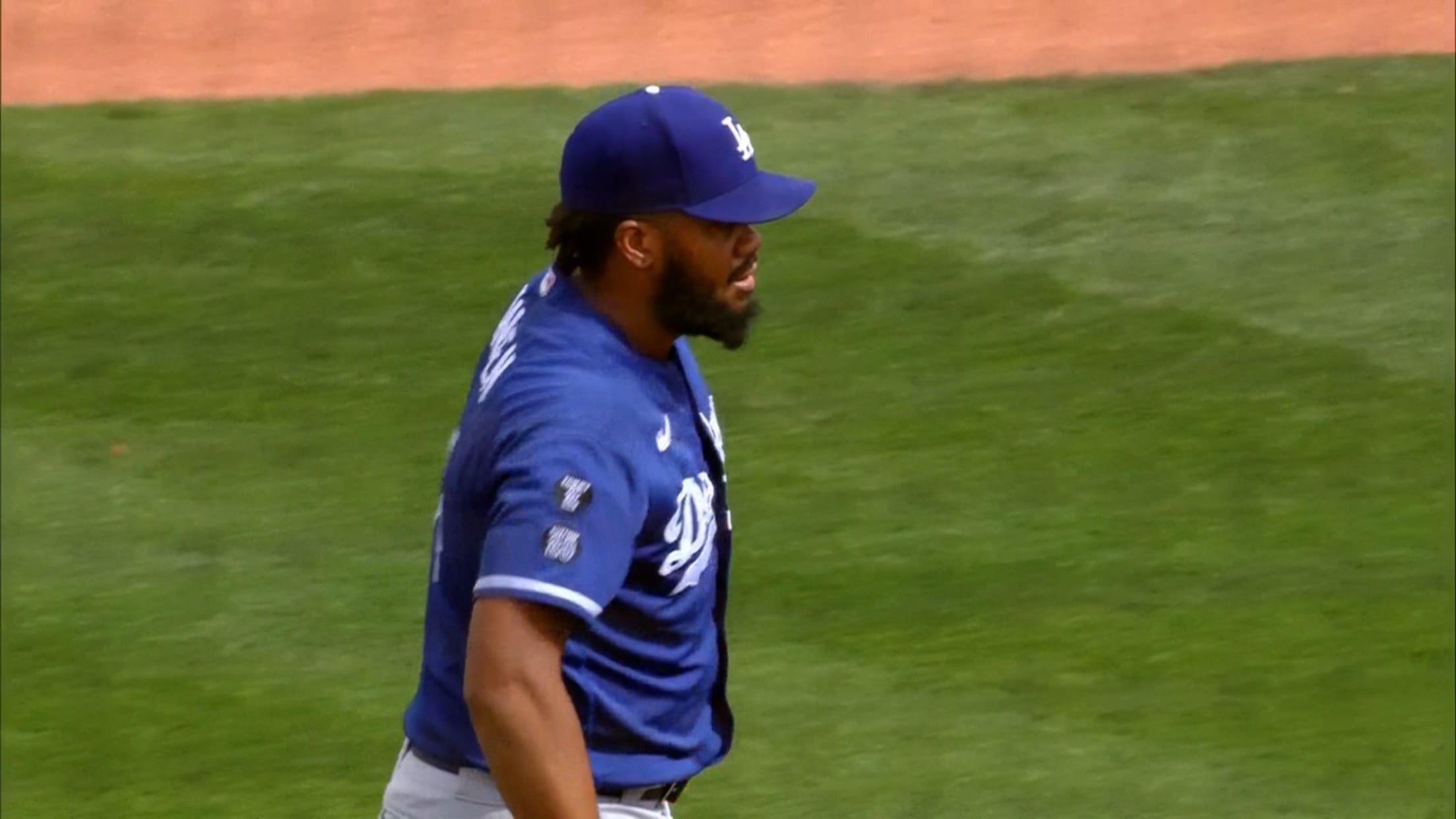 SURPRISE, Ariz. -- Dodgers manager Dave Roberts has already said that Kenley Jansen will be the team's closer on Opening Day. But with the way last season ended, all eyes have been on the right-hander this spring. Jansen made his second appearance of the spring in the Dodgers' 4-3 loss
The funkiest windups in MLB history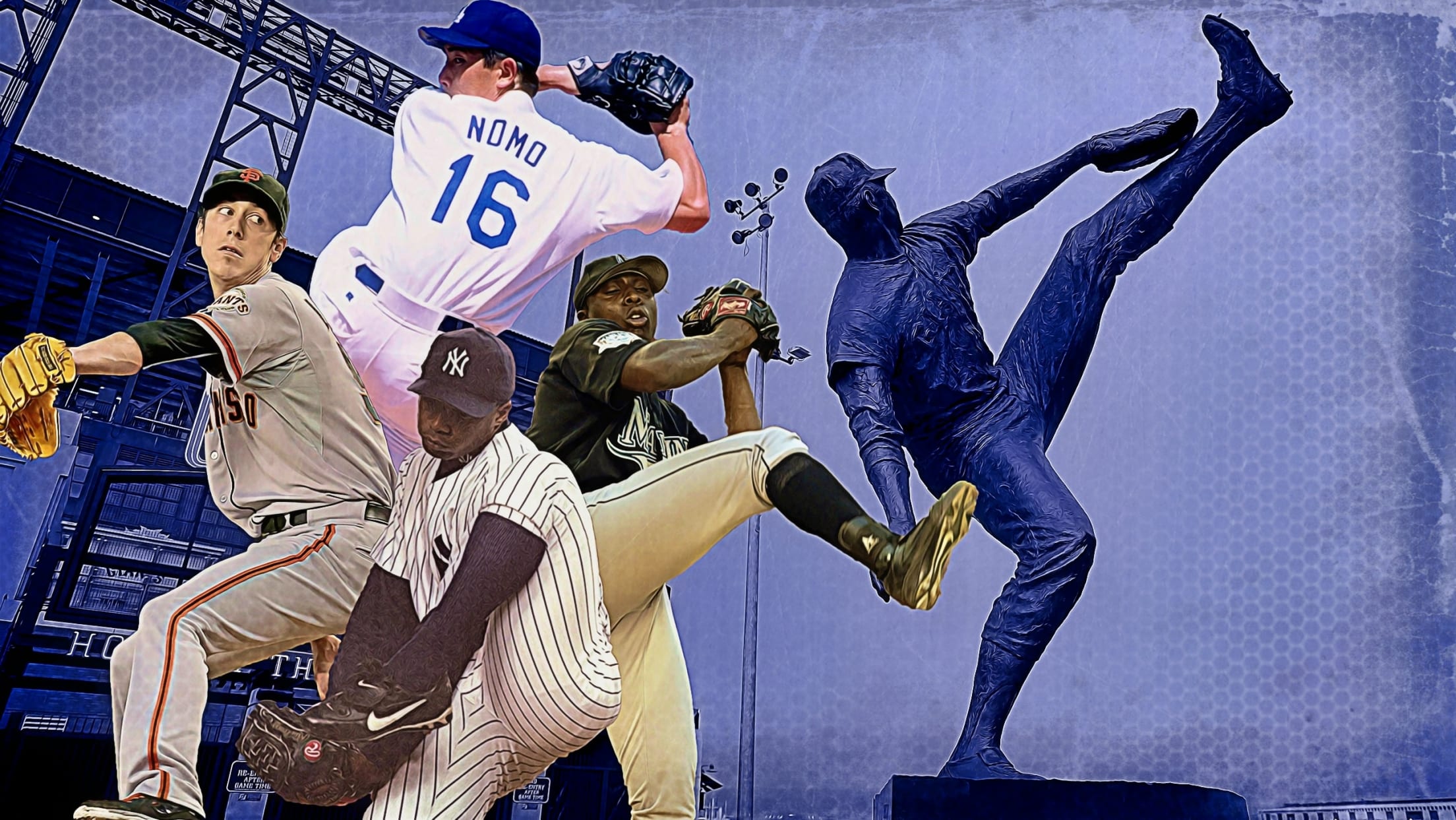 Baseball is unique among the sports in so many ways, but one of them captures our attention every few seconds of a game: the pitcher with the funky windup and delivery. Just as every batter has his own stance, every pitcher has his own windup, and certain pitchers' motions are
Yu feeling it: 'I think I'm at my best right now'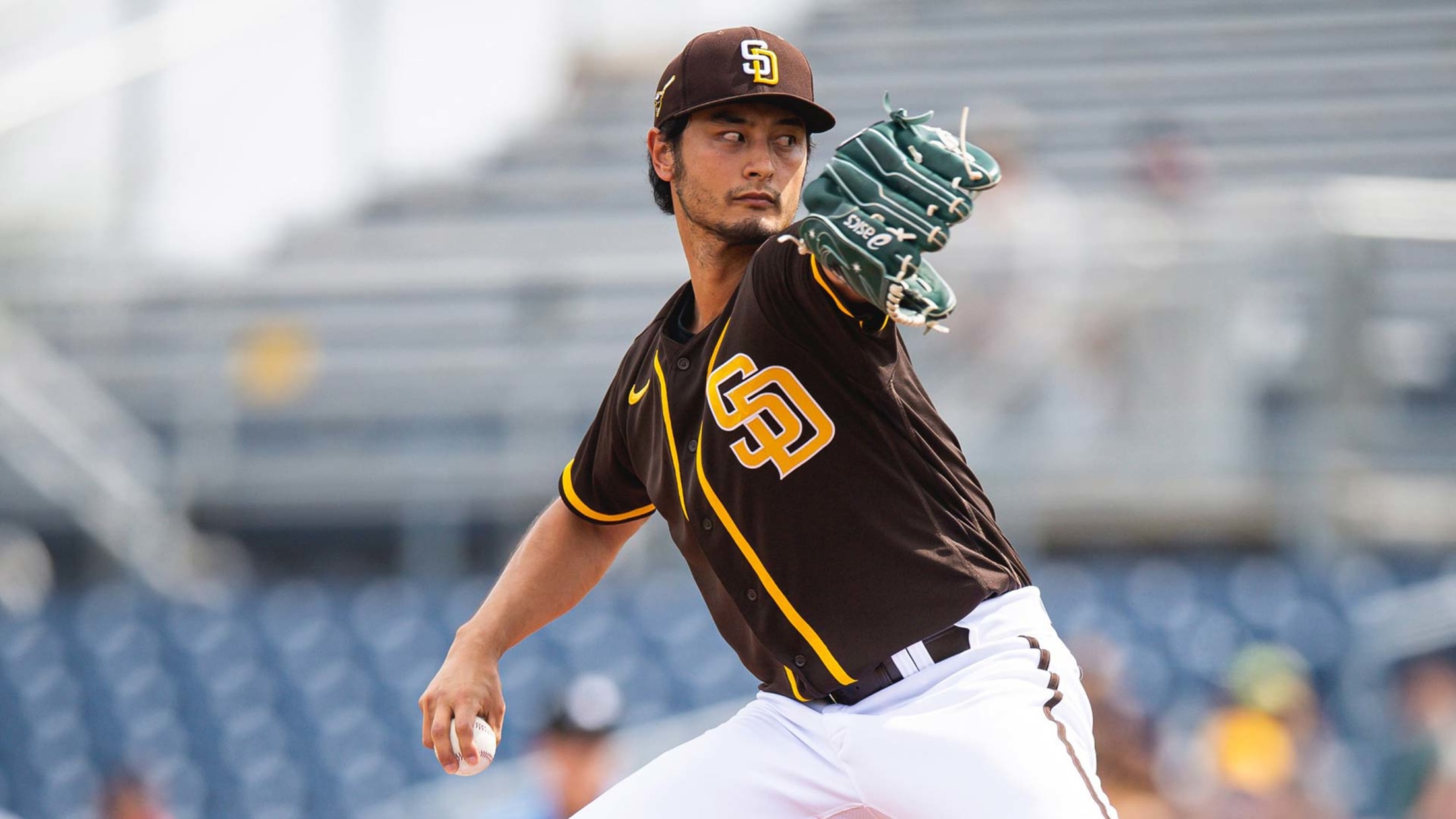 It would be tempting, when you own a fastball like Yu Darvish's, to simply throw it all the time. Even at 34, Darvish has a four-seamer that sits around 95-96 mph, with significant late life. It's a really, really good pitch. But Darvish, in all of his veteran savvy, has
Lester heads to team after thyroid surgery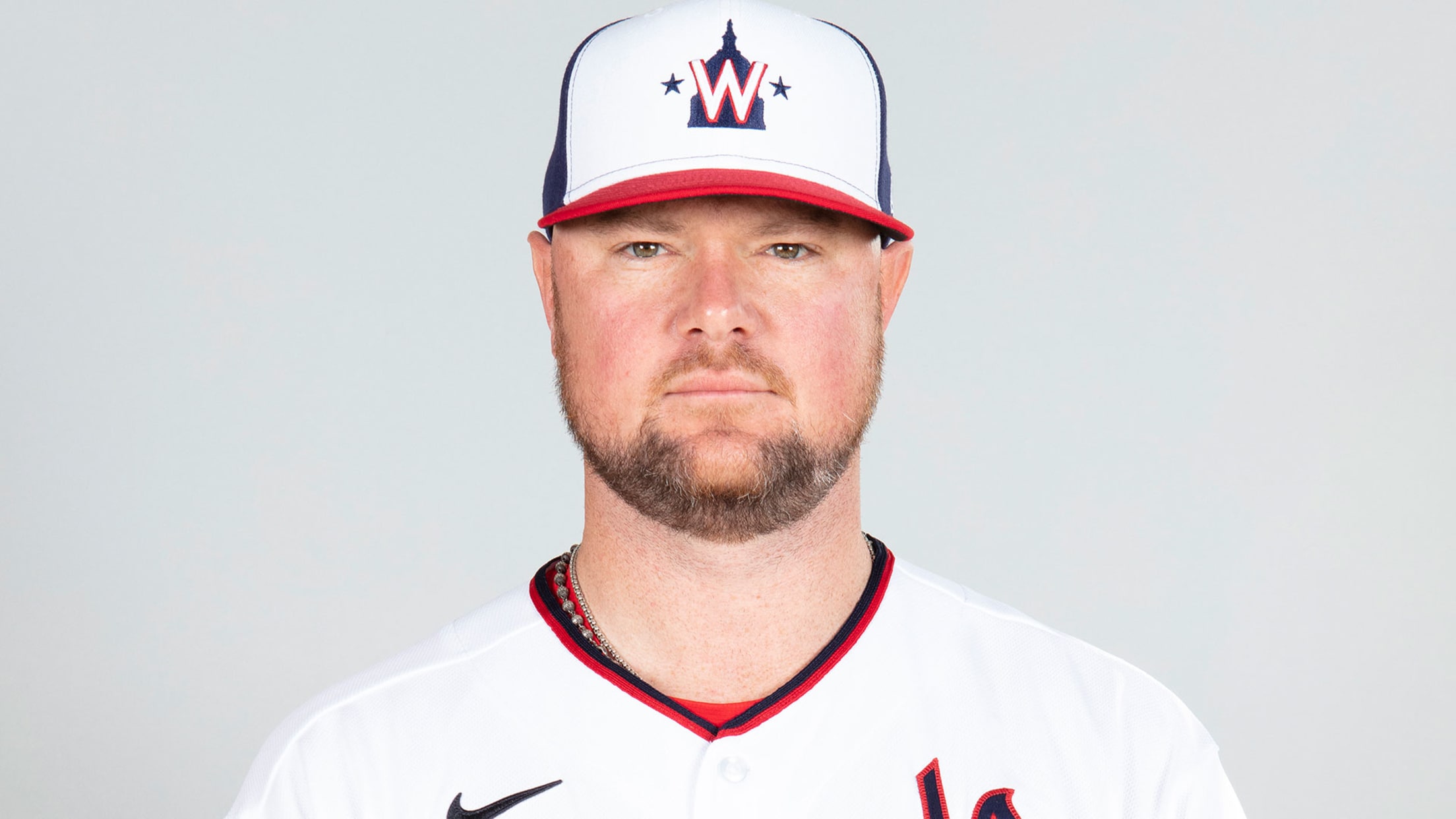 WEST PALM BEACH, Fla. -- After undergoing thyroid gland removal surgery in New York on Friday, Jon Lester was flying back to Florida on Sunday to rejoin the Nationals, which he will be cleared to do following an intake test. "He said he feels great," manager Dave Martinez said on
Blue Jays are family, life to Marnie Starkman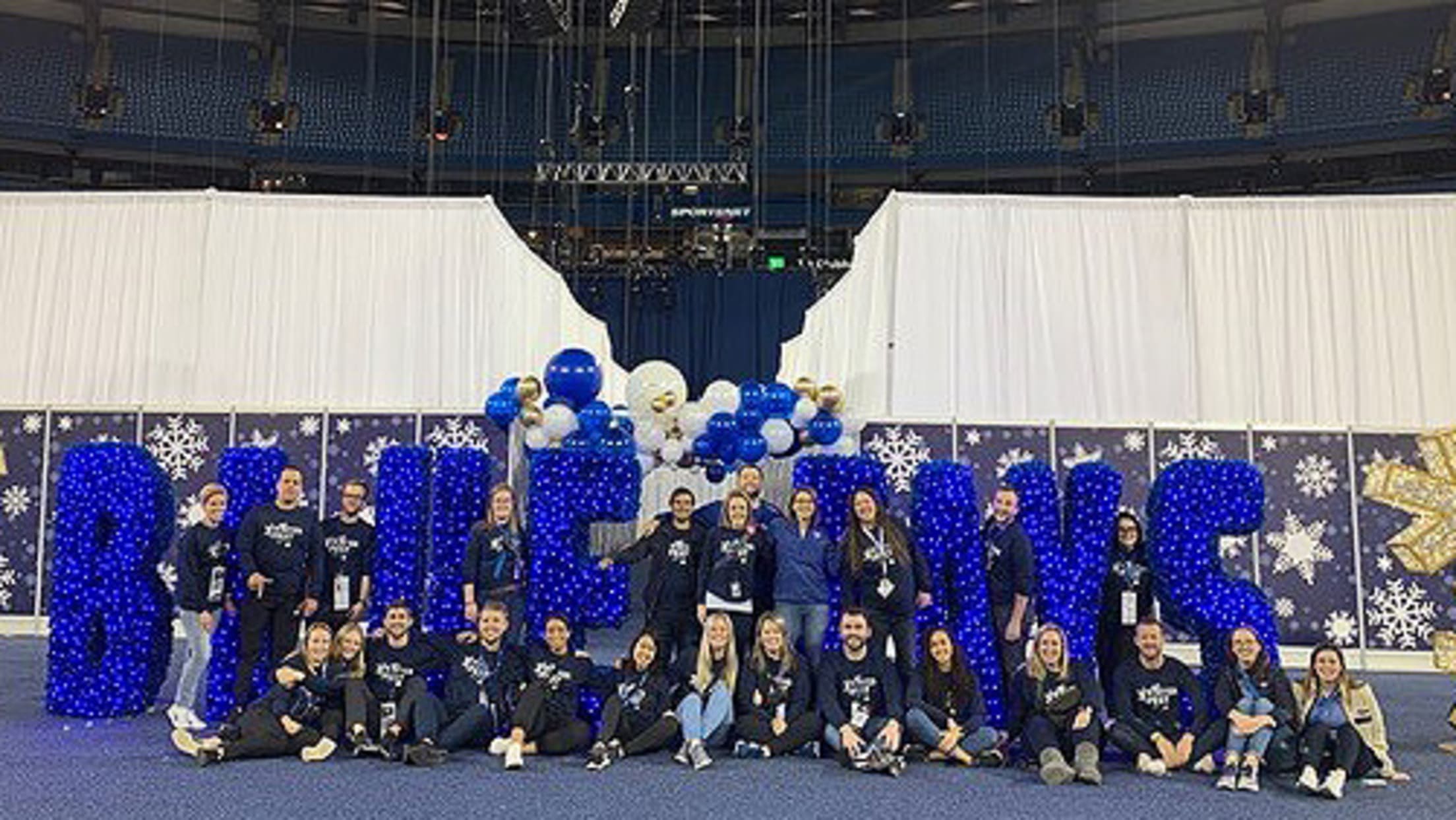 The earliest memories of Marnie Starkman's life are tied to baseball. Currently, she's the executive vice president of marketing and business operations for the Blue Jays, her 12th year of working for the team. She oversees more than 60 people, sharing a business leadership role with Anuk Karunaratne, and she
Judge or Alonso: Who's a better foundation?
A hypothetical choice of which NY slugger to build around for the next several years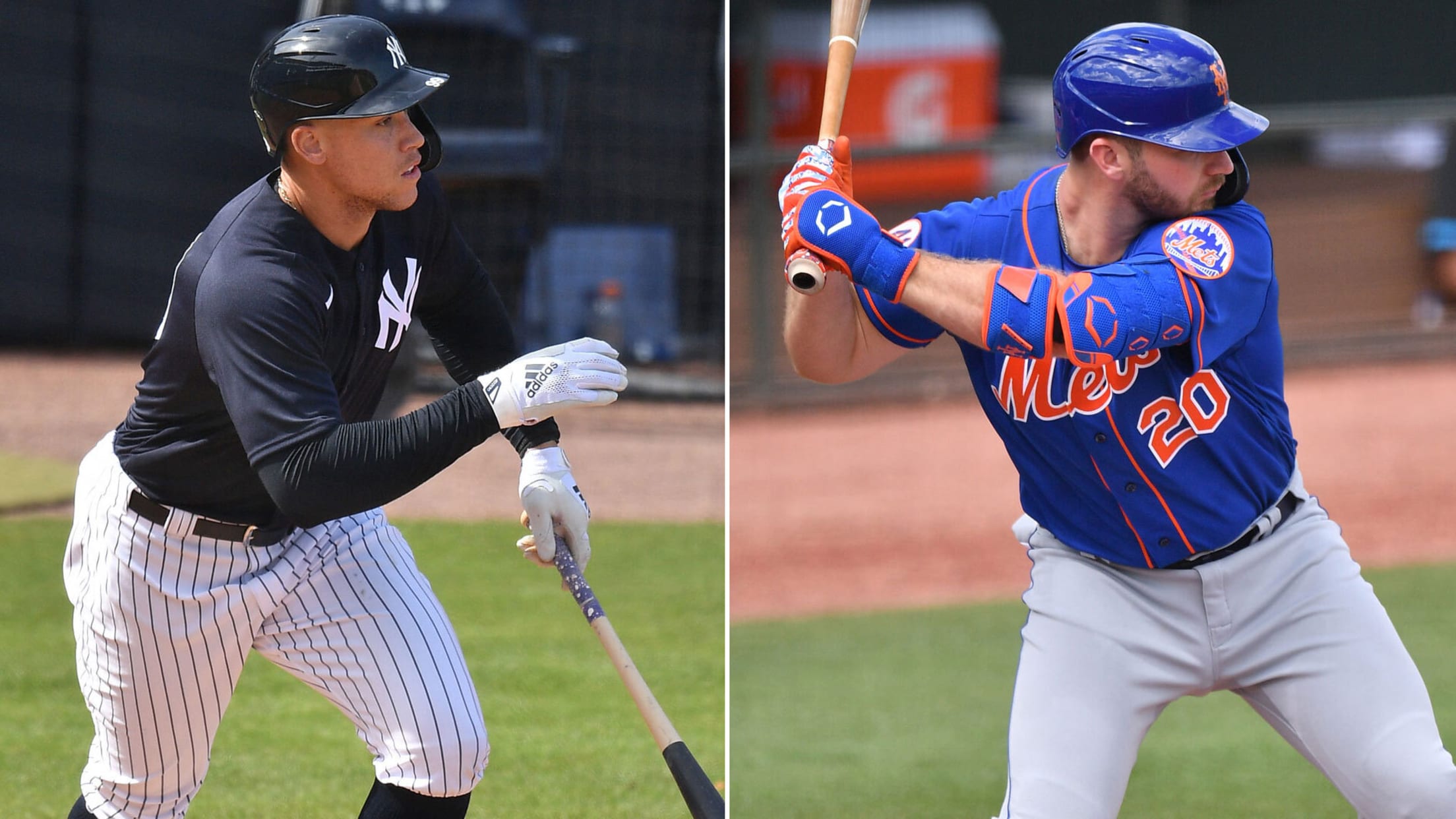 In the history of baseball, there are just two rookies who have hit more than 50 home runs in a season. Both of them play in New York. The first to do it, in 2017, was Aaron Judge, a.k.a. "All Rise." The second to do it was Pete Alonso, known
Three teams you won't want to sleep on in '21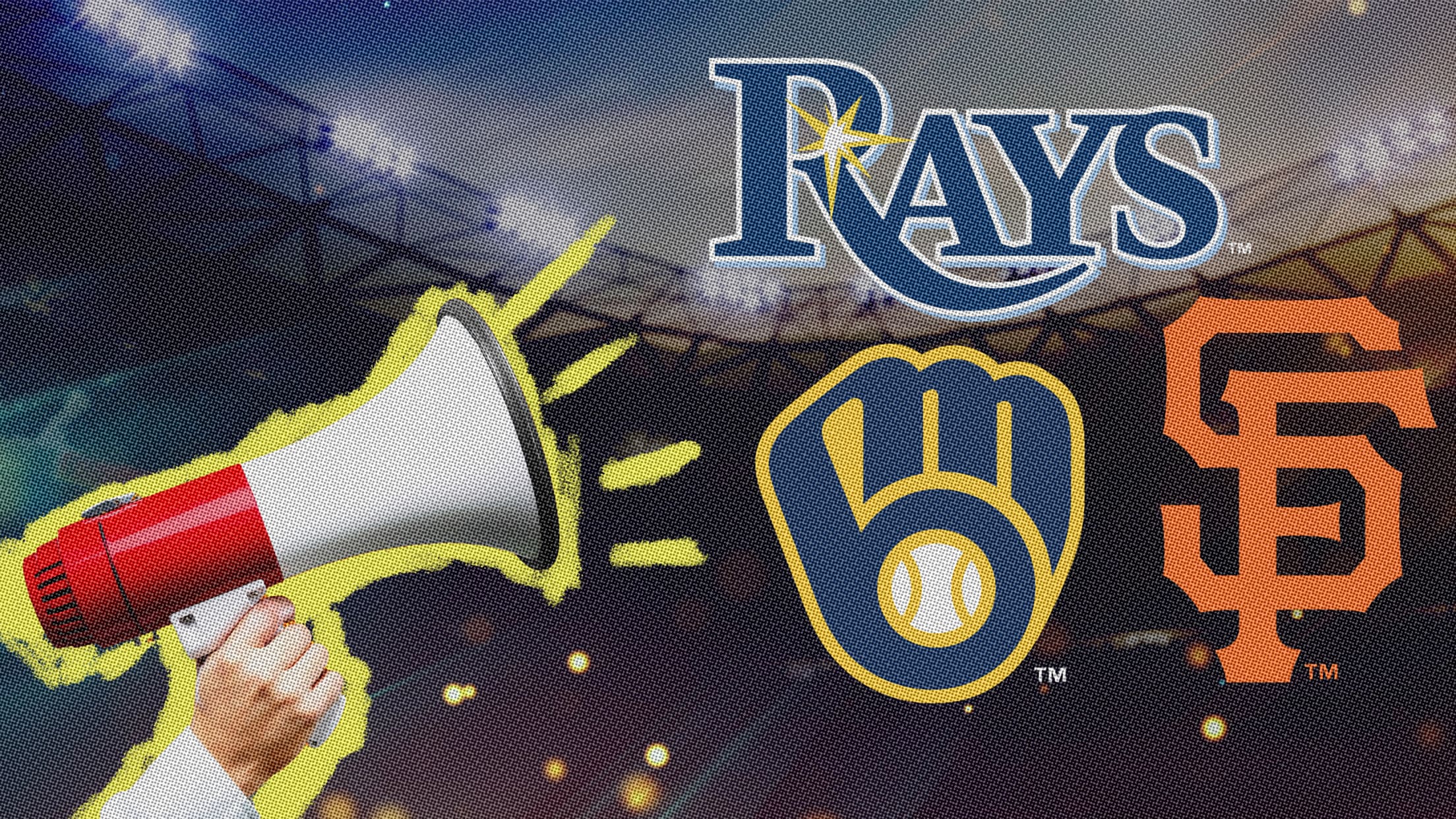 Is it possible for any team in baseball today to be truly "under the radar?" It feels like it's not, that between social media and websites and bloggers reviewing every single move from every single team that is endlessly dissented, and perhaps that's true. But certainly there are some teams
Twins finally get glimpse of Simmons' magic
New shortstop reports after travel delays, hopes to get into game within week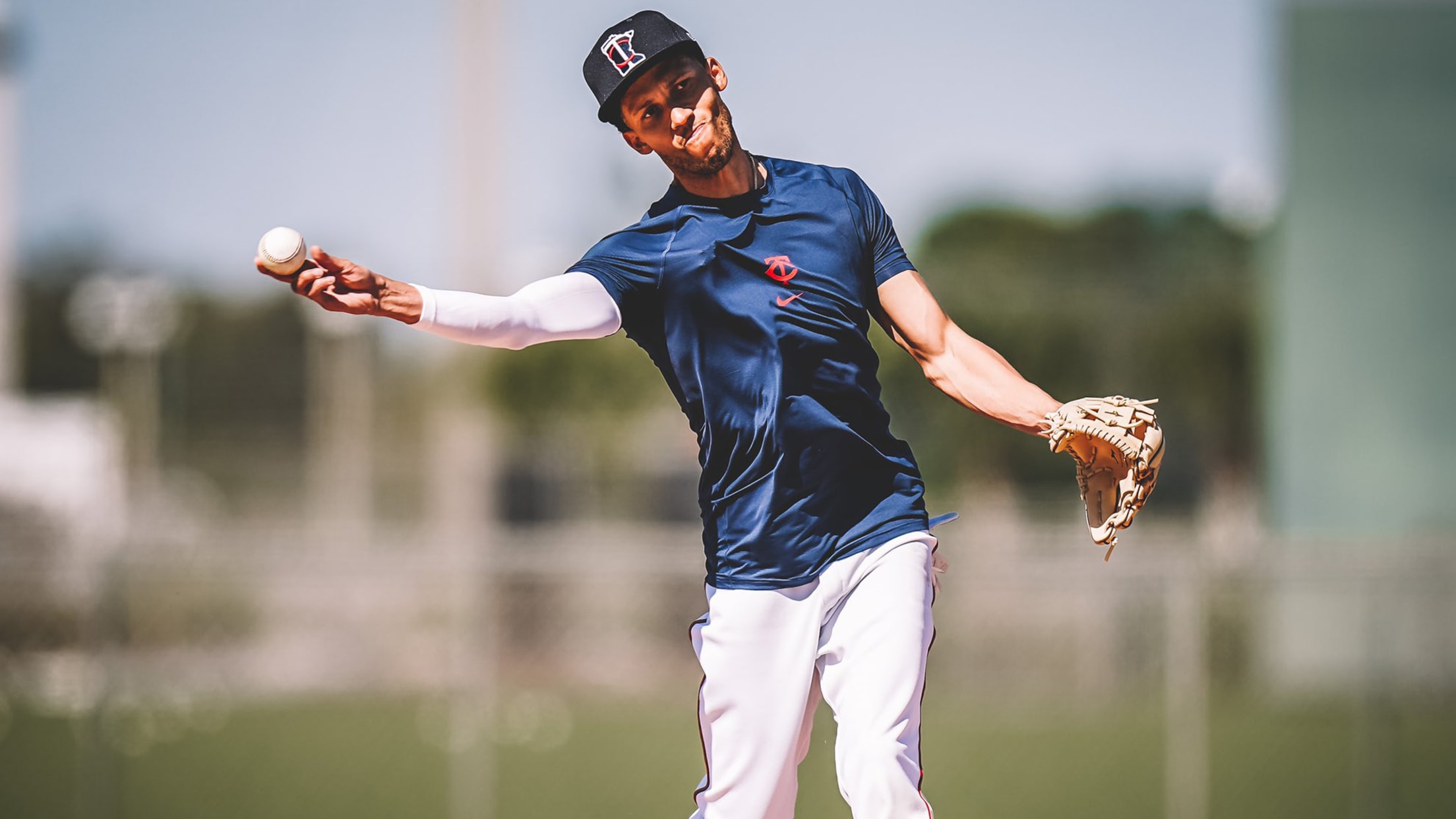 FORT MYERS, Fla. -- Players, coaches and executives around the Twins have all expressed their excitement about seeing Andrelton Simmons' defensive ability through hypotheticals for long enough. "Amazingness -- that's such a bland word to use," pitcher Matt Shoemaker said. "There's more to it, right? I've watched him play for