The most productive team at each position
Astros, Dodgers showing unmatched depth across diamond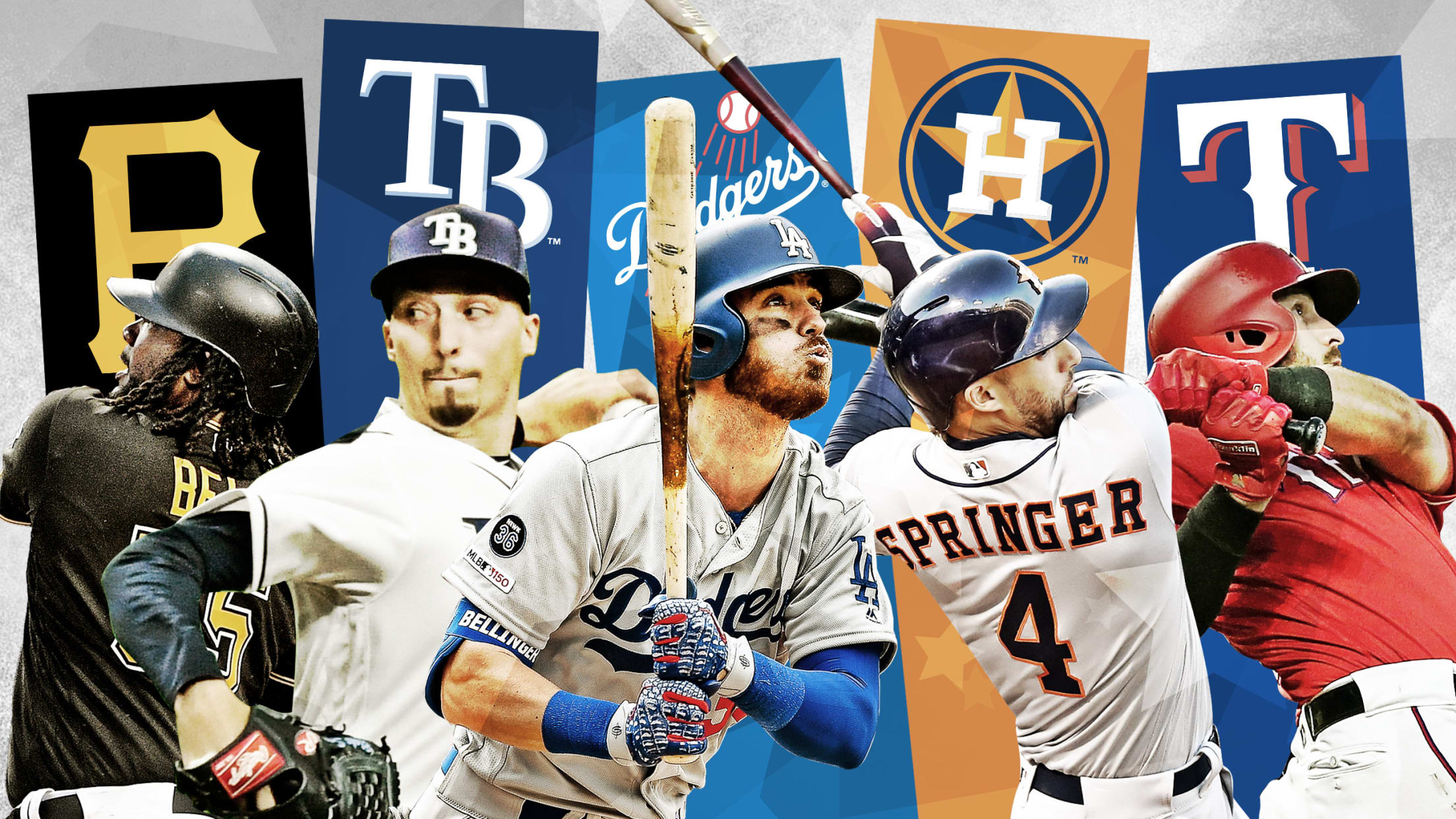 The quarter mark of the season offers the perfect chance for teams to take stock of which parts of their rosters are performing and which are not. And it offers us a chance to see who's really excelling, to the point of identifying a team's area of strength that could
How has a year of 'the opener' changed MLB?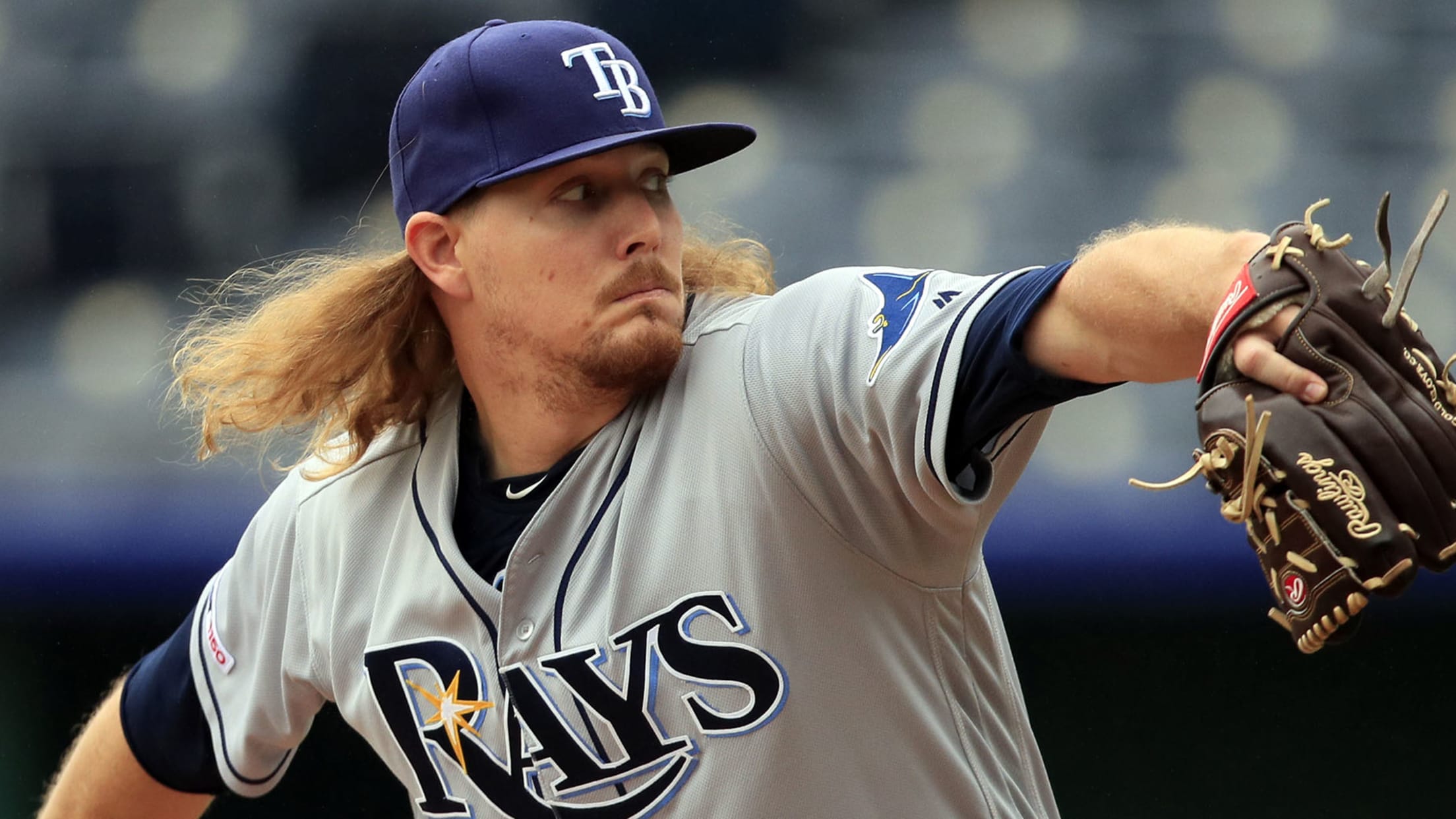 One year ago today, those ever-innovative Tampa Bay Rays changed the game again by reintroducing the concept of "the opener" to baseball. On May 19, they gave Sergio Romo his first career start, after his first 588 games came in relief. Romo struck out Zack Cozart, Mike Trout, and Justin
Yankees hopeful Tanaka makes next start
Paxton throws another side session; Gardner proud to be on Hooton Advisory Board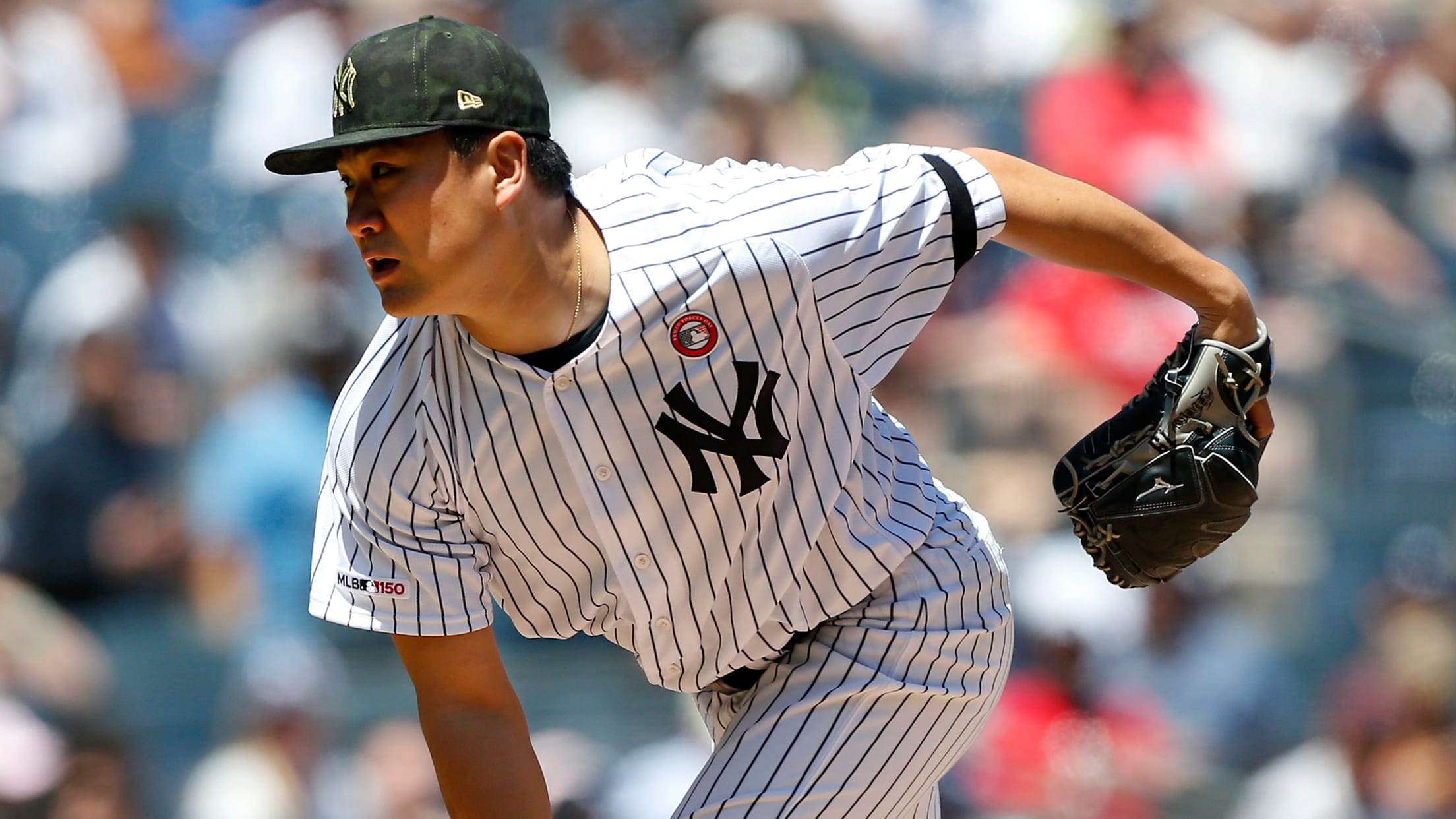 NEW YORK -- A day after getting hit on the right shin by a batted ball with a 111.3-mph exit velocity from Yandy Díaz, Masahiro Tanaka is feeling better. He was walking normally at Yankee Stadium ahead of the Yanks' rubber game vs. the Rays on Sunday morning, according to
Kingery activated, Williams optioned to Triple-A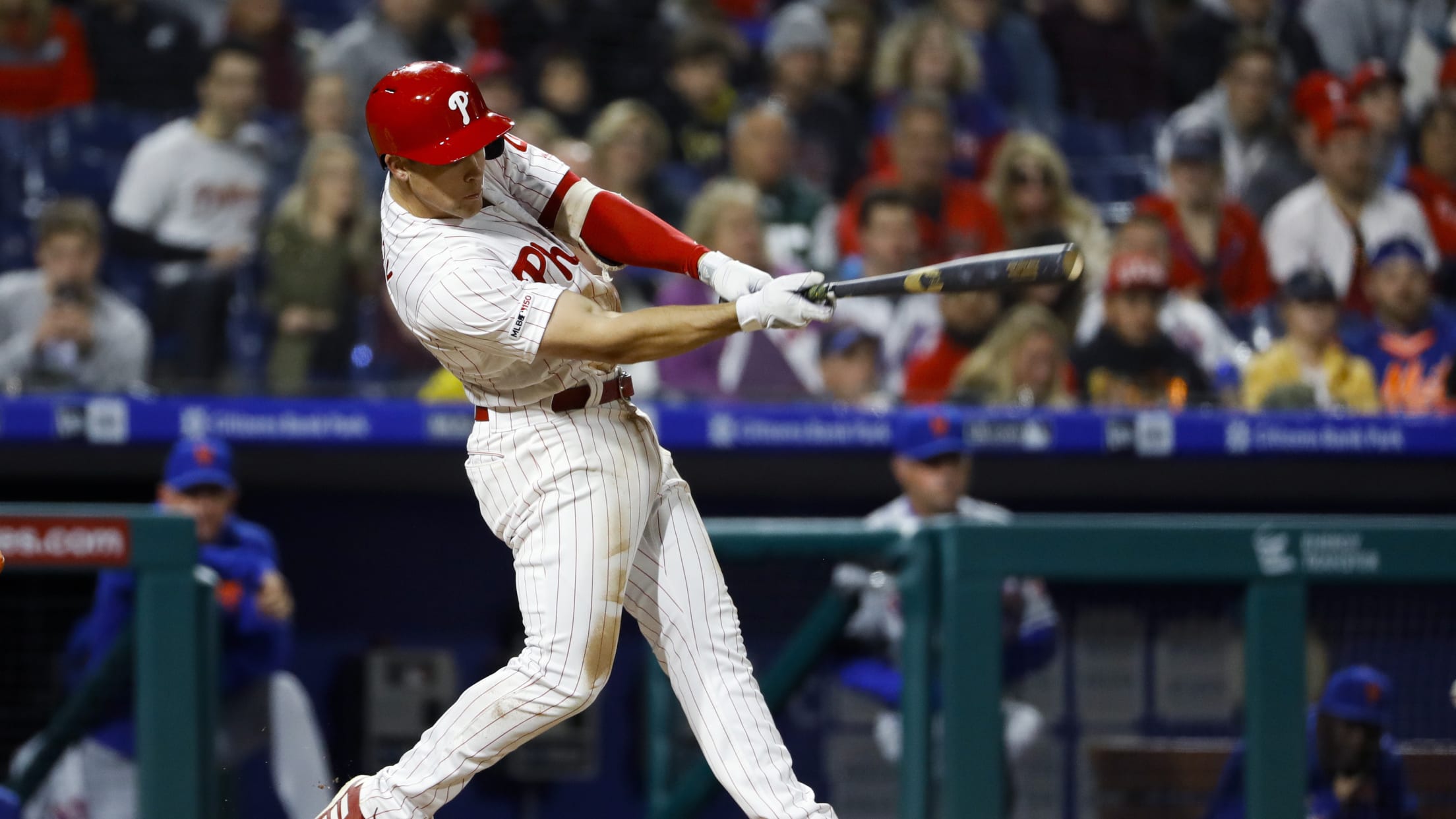 PHILADELPHIA -- After being activated from the injured list for Sunday's series finale against the Rockies, Scott Kingery made his first career start in center field. Philadelphia optioned 25-year-old outfielder Nick Williams to Triple-A Lehigh Valley to make room on the active roster. The Phillies want Williams, who is hitting
Minor League rehab stint probable for Altuve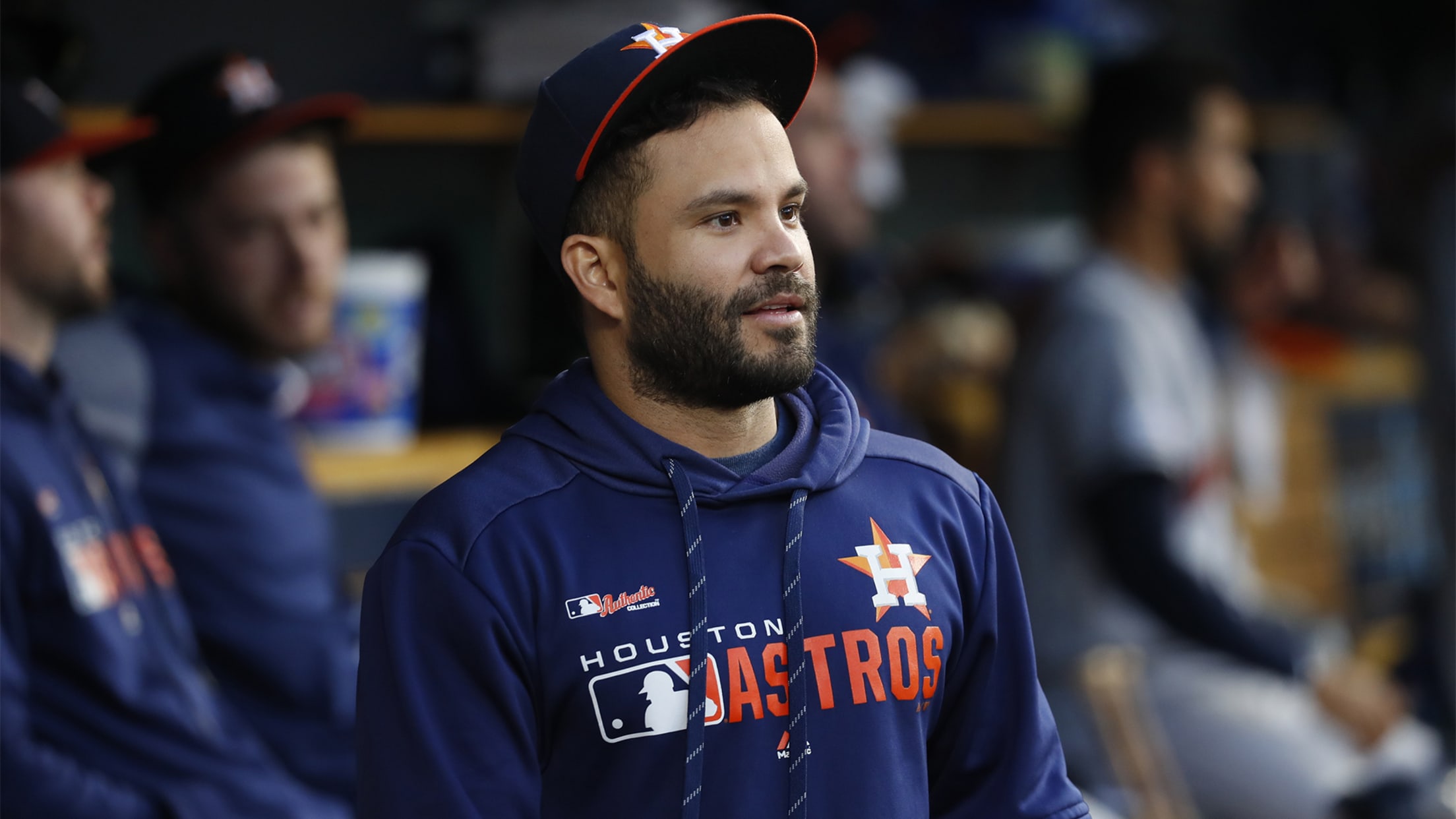 BOSTON -- All-Star second baseman José Altuve, who's been on the injured list for a week with a left hamstring strain, is likely to need a rehab assignment in the coming days, Houston manager AJ Hinch said Sunday. Altuve is pain-free, ran on the field for the first time Saturday
Trout in rare air with 250 HRs before turning 28
Ohtani adds his 2nd homer of 2019 as Angels win series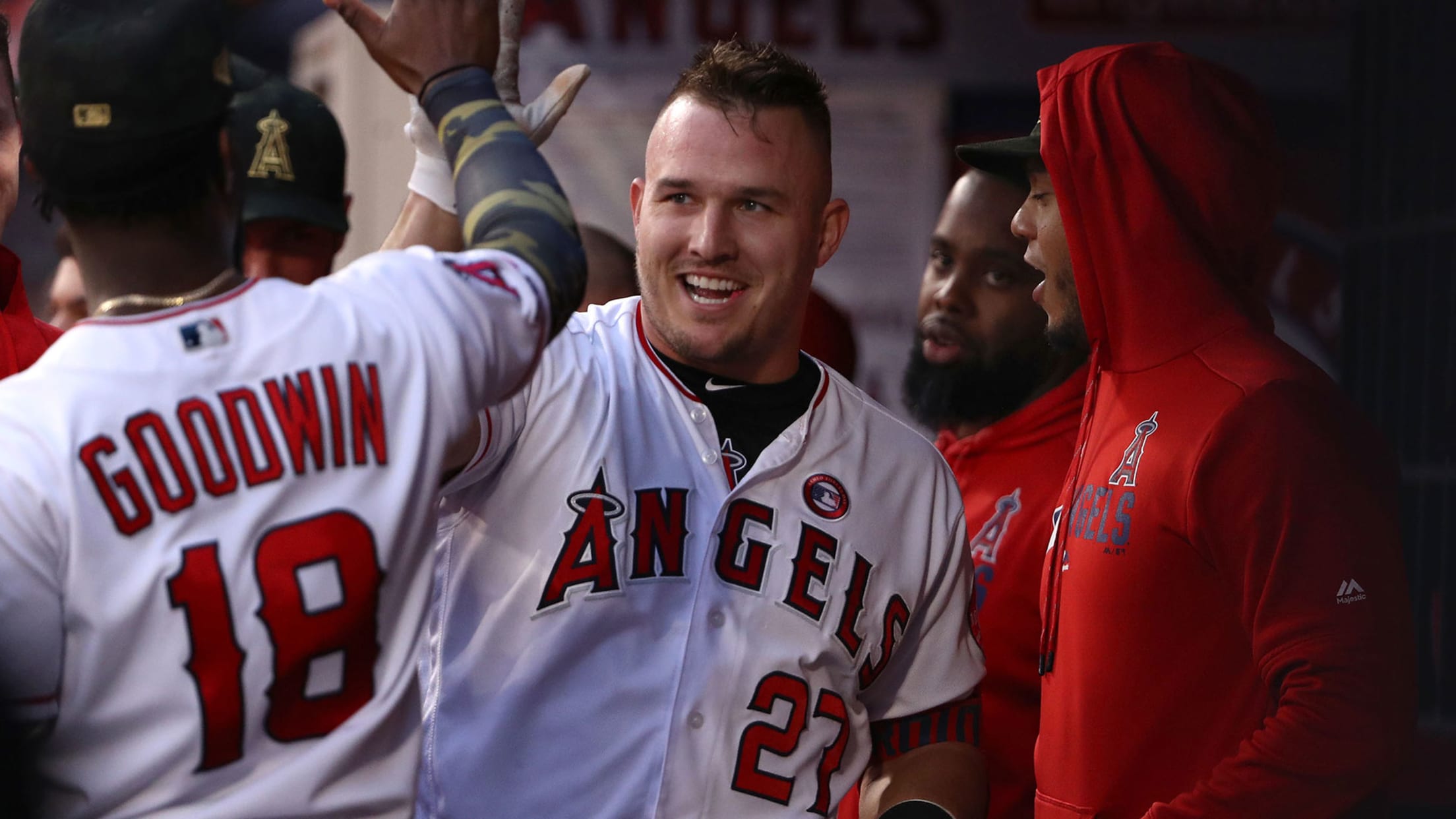 ANAHEIM -- Mike Trout made his 250th career homer a memorable one in a 6-3 win over the Royals on Saturday night, as he absolutely crushed a solo homer in the first inning off Royals right-hander Jakob Junis that traveled a projected 473 feet, per Statcast. • Box score Trout,
These Astros prospects might be next called up
Whitley, Alvarez could help Houston this summer; Pressly on historic streak; Dodgers vs. Rays the series to watch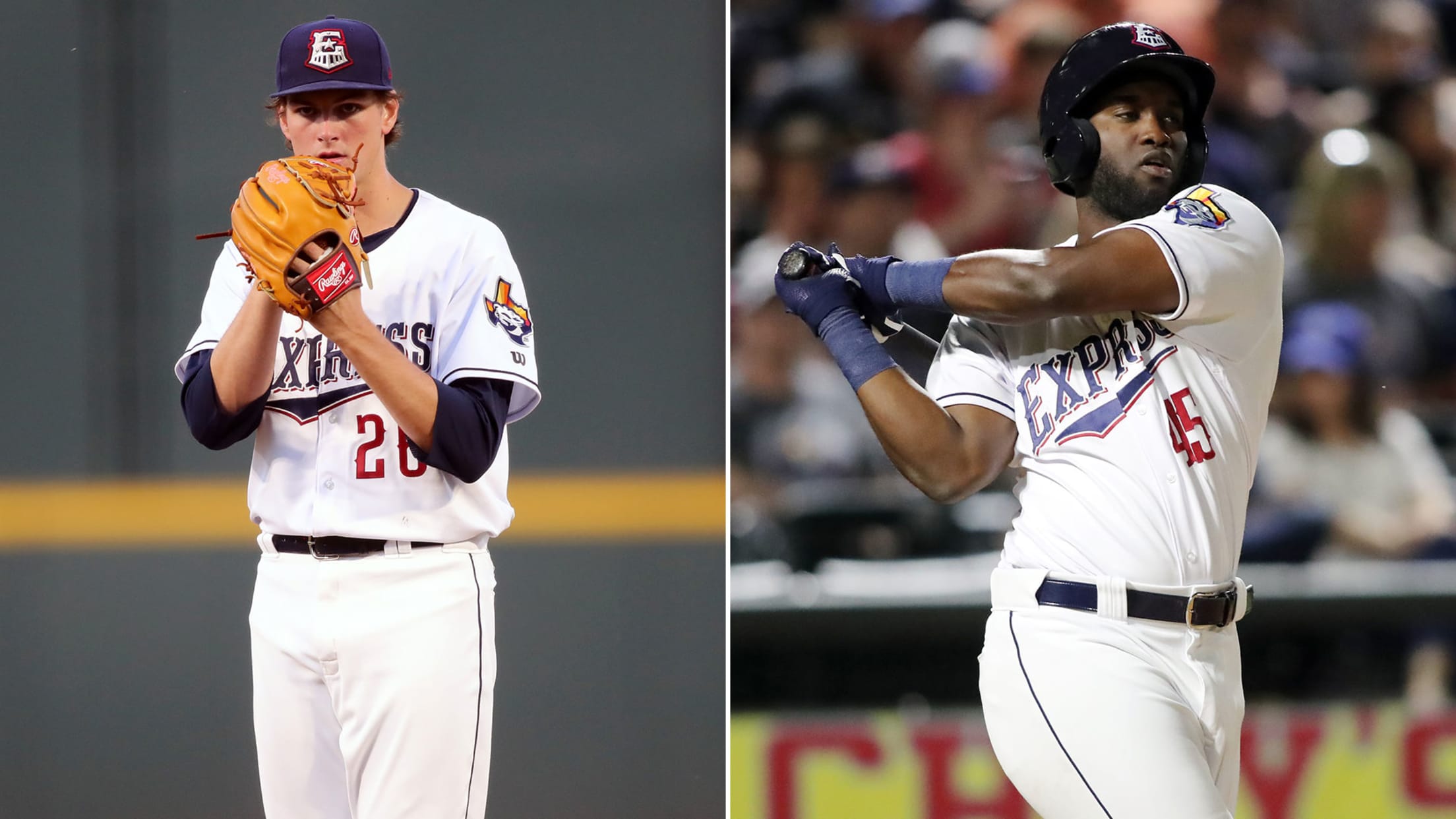 The arrival of top prospects in the Majors has made headlines this season, with Vladimir Guerrero Jr., Eloy Jimenez, Fernando Tatis Jr. and Nick Senzel among those getting the call. This week, the Brewers promoted Keston Hiura, while the Rockies called up Brendan Rodgers. That begs the question: Who will
Maddon disputes Doolittle toe tap, protests game
Cubs manager cites Edwards' disallowed delivery as precedent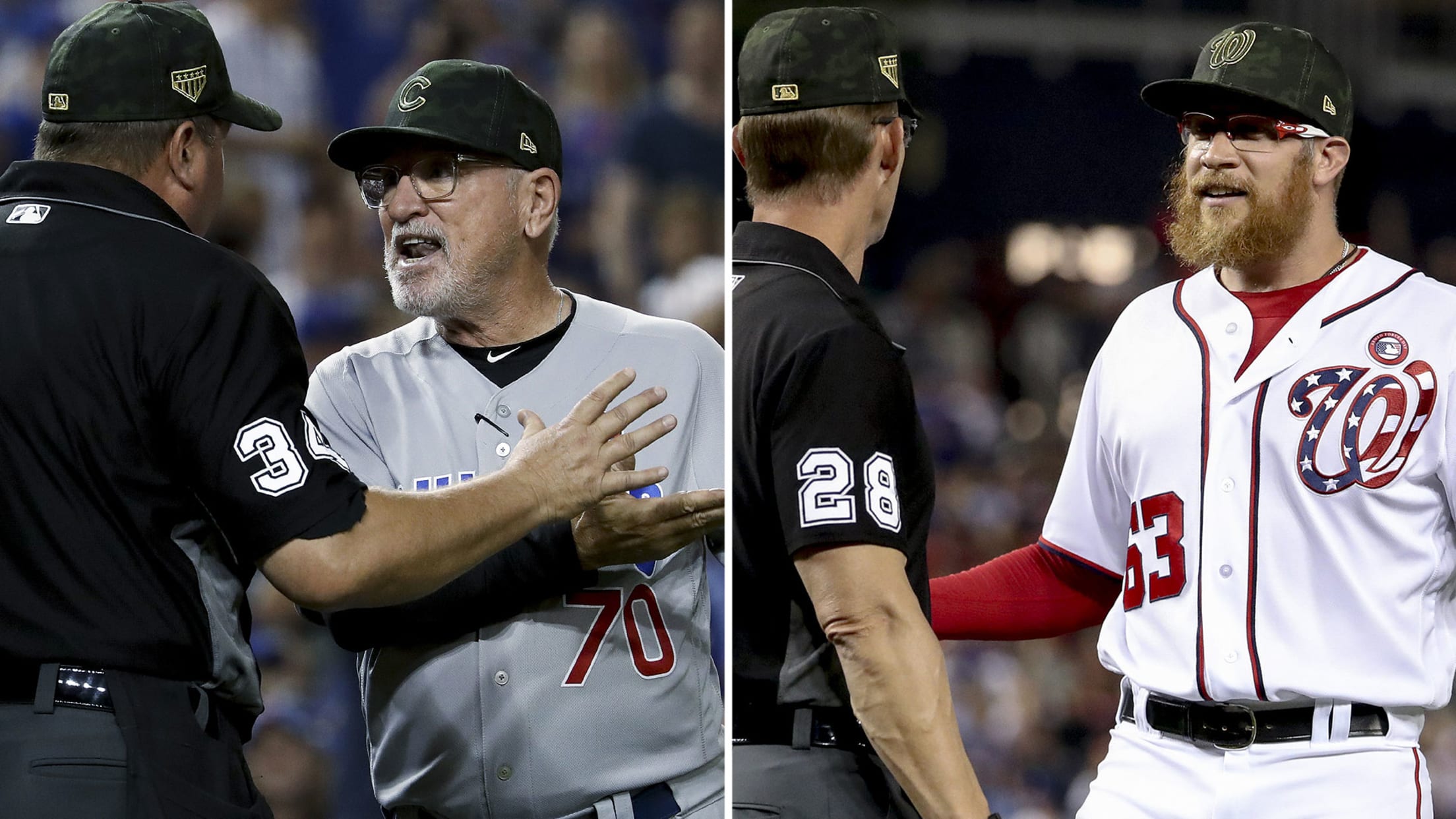 WASHINGTON -- The Cubs played Saturday's 5-2 loss to the Nationals under protest after umpires permitted Washington closer Sean Doolittle to pitch the ninth inning using a toe tap with his delivery. Cubs manager Joe Maddon emerged from the dugout on two separate occasions to raise the issue and argue
Clevinger closing in on rehab assignment
Kipnis represents Tribe on Hooton Foundation Board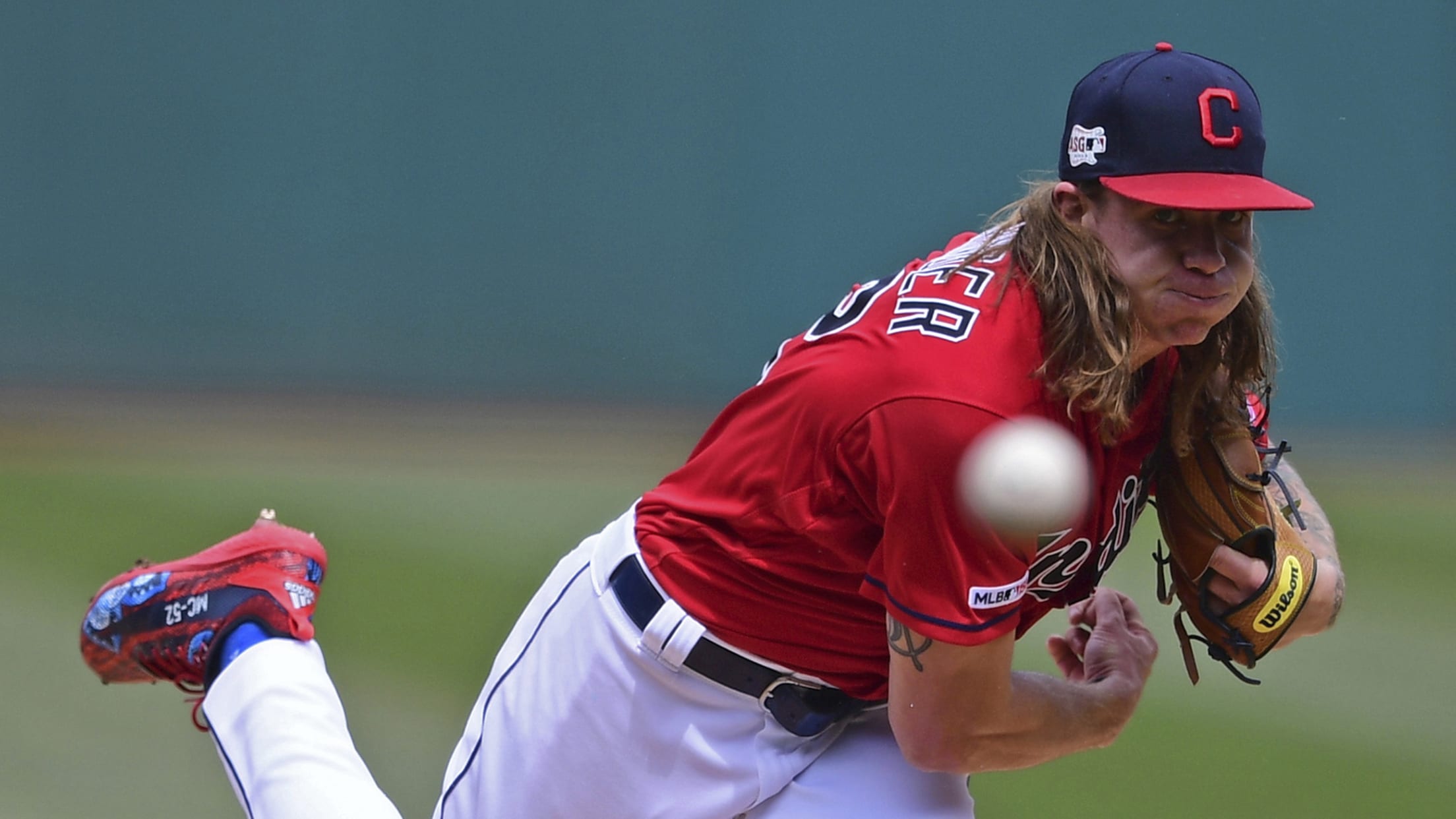 CLEVELAND -- A rehab assignment may be in Mike Clevinger's near future. We're 19 days away from the earliest date that the 28-year-old right-hander can be activated off the injured list -- June 7 -- after straining his upper back in his second start of the year on April 7.
'It was pretty cool' - Harper on MAMMOTH HR
Blast was slugger's second-longest ever recorded by Statcast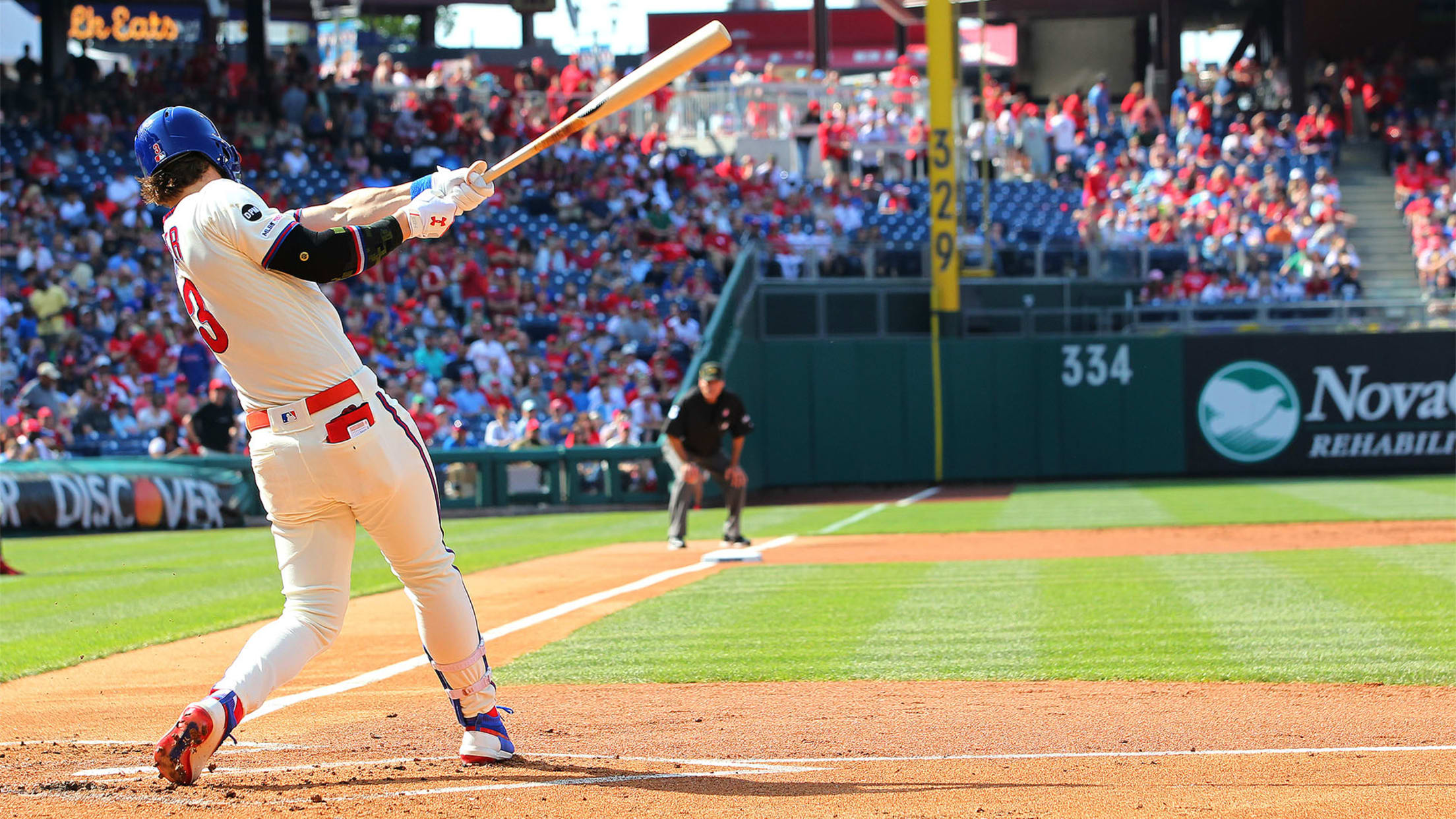 PHILADELPHIA -- A day after ending his eight-game RBI drought with a two-run double in Friday's win, Phillies slugger Bryce Harper showed with one swing that he may be ready to go on a tear. Harper jumped all over a first-pitch fastball from Rockies starter Antonio Senzatela in the first
Twins hit for HR cycle, score 18 to rout Mariners
AL Central leaders 15 games over .500 for first time since 2010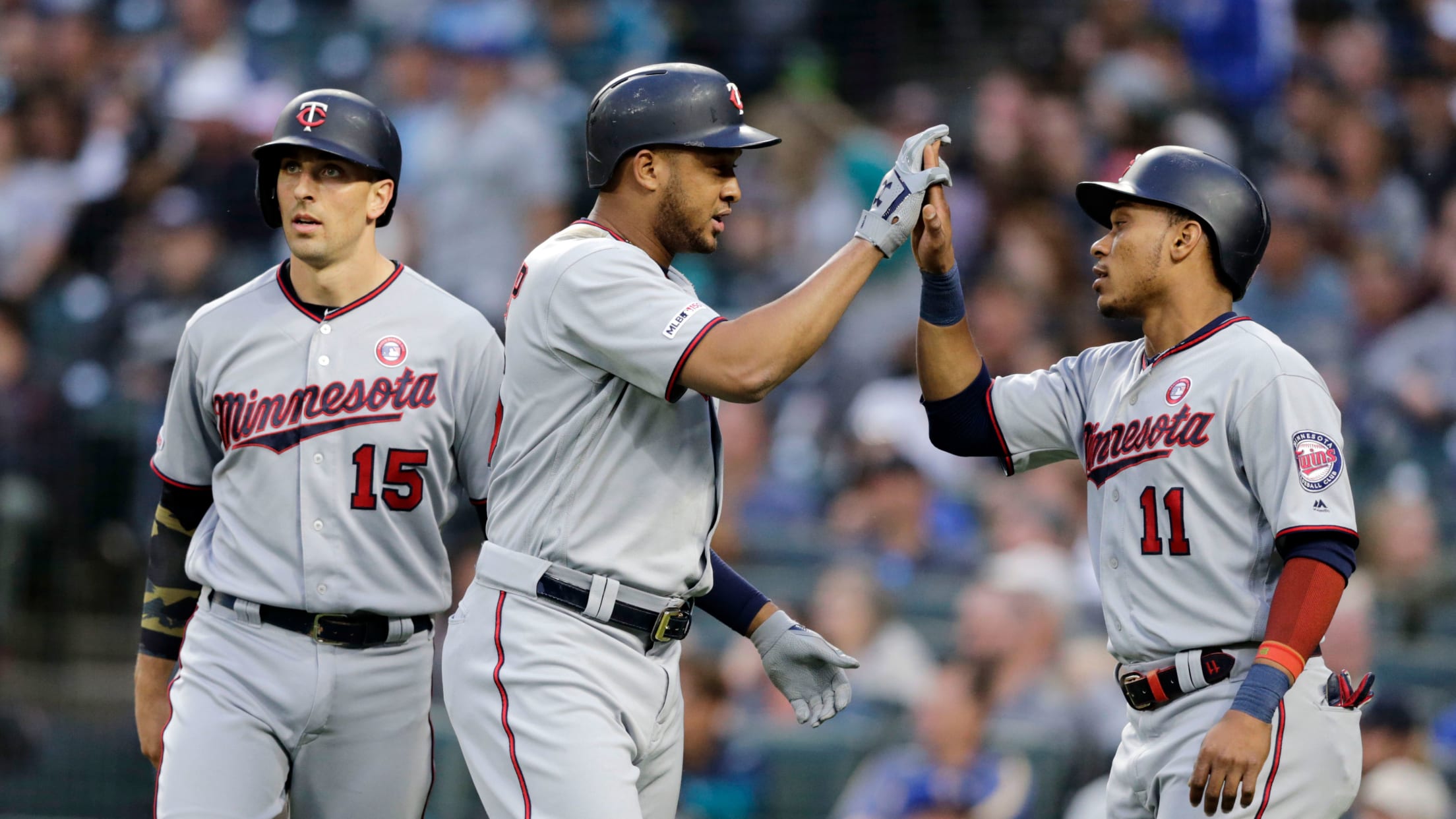 SEATTLE -- The Twins set records and knocked on history's door on Saturday as they surged past the Mariners to an 18-4 win, their fifth straight and 10th in their last 13 games. Miguel Sanó unleashed his first homer of 2019, Byron Buxton clubbed his second career grand slam, C.J.
Injury updates: Tanaka, K. Davis, Eloy, J. Turner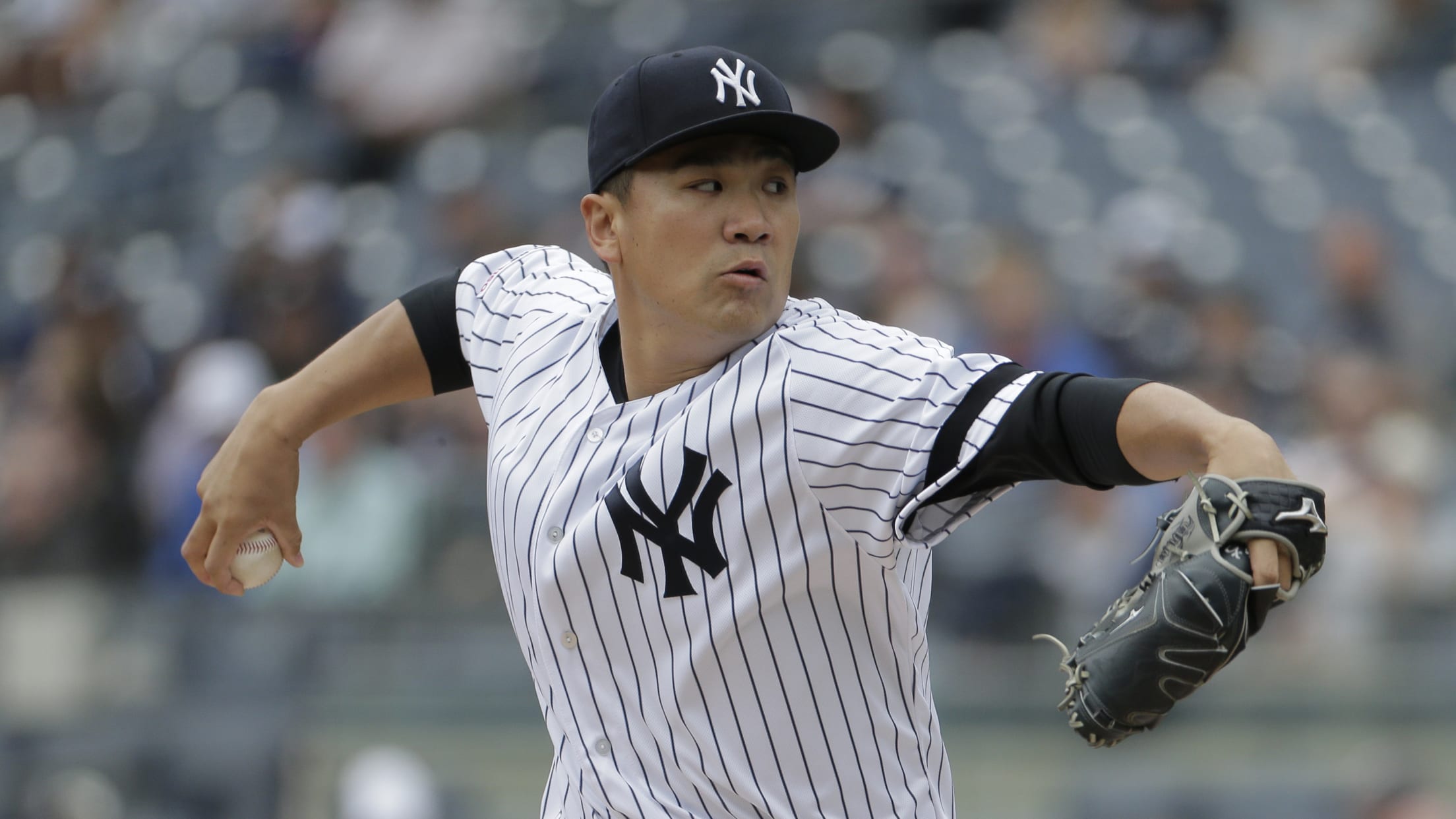 Masahiro Tanaka, James Paxton, Didi Gregorius and Giancarlo Stanton, Yankees Tanaka exited Saturday's game against the Rays after throwing 88 pitches over six scoreless innings. With two outs in the sixth, the right-hander was hit by a 111.3-mph grounder off the bat of Yandy Diaz, who was retired after the
Blue Jays add rare lefty knuckleballer to staff
Feierabend picks up rain-shortened loss in 1st MLB start since 2008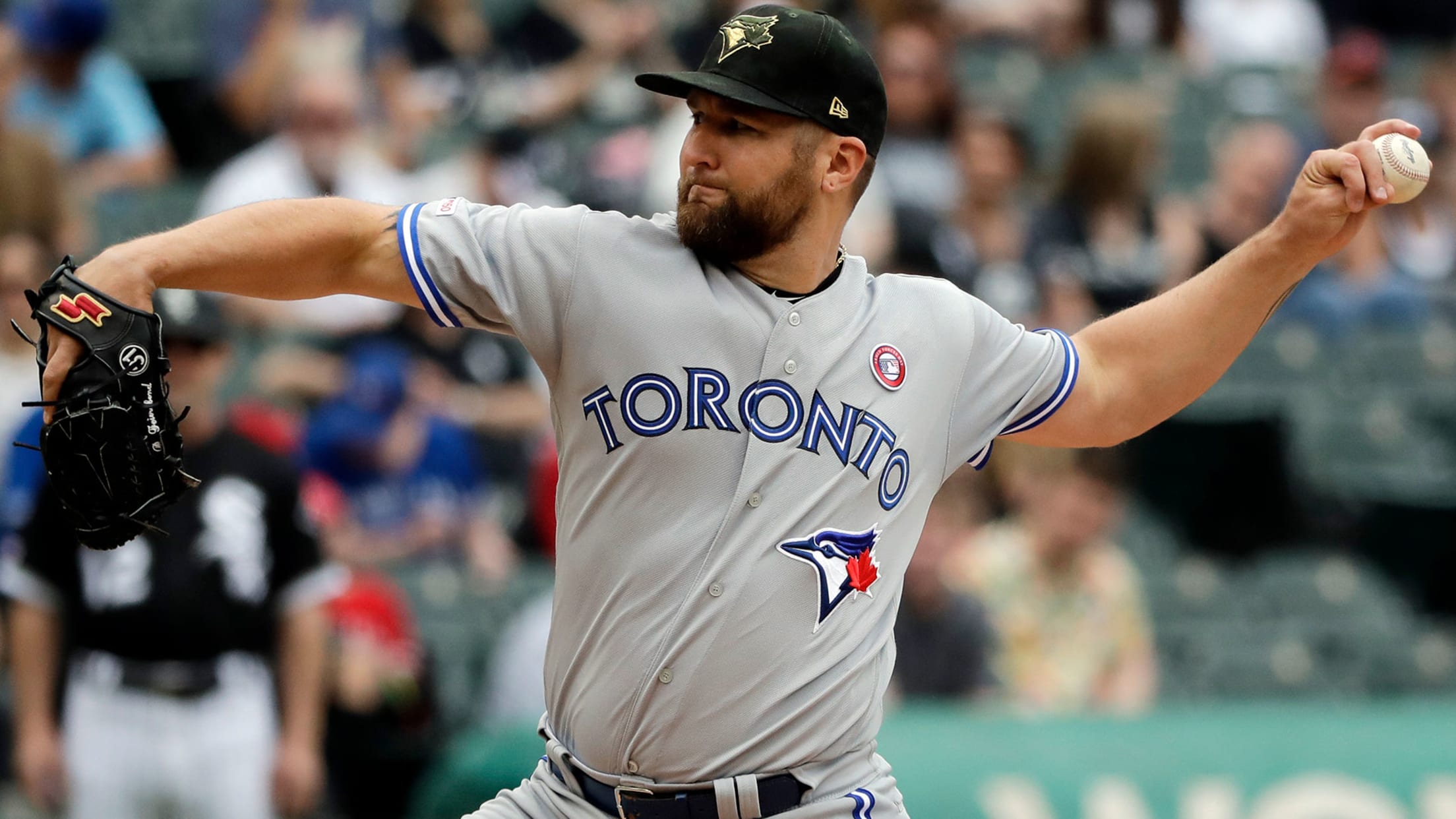 TORONTO -- Ryan Feierabend made history Saturday afternoon by becoming the first left-handed knuckleballer to take the mound for the Blue Jays. Feierabend allowed four runs on seven hits and a walk in a rain-shortened 4-1 loss to the White Sox at Guaranteed Rate Field. The game was called midway
Astros ride big 1st to 2nd 10-game streak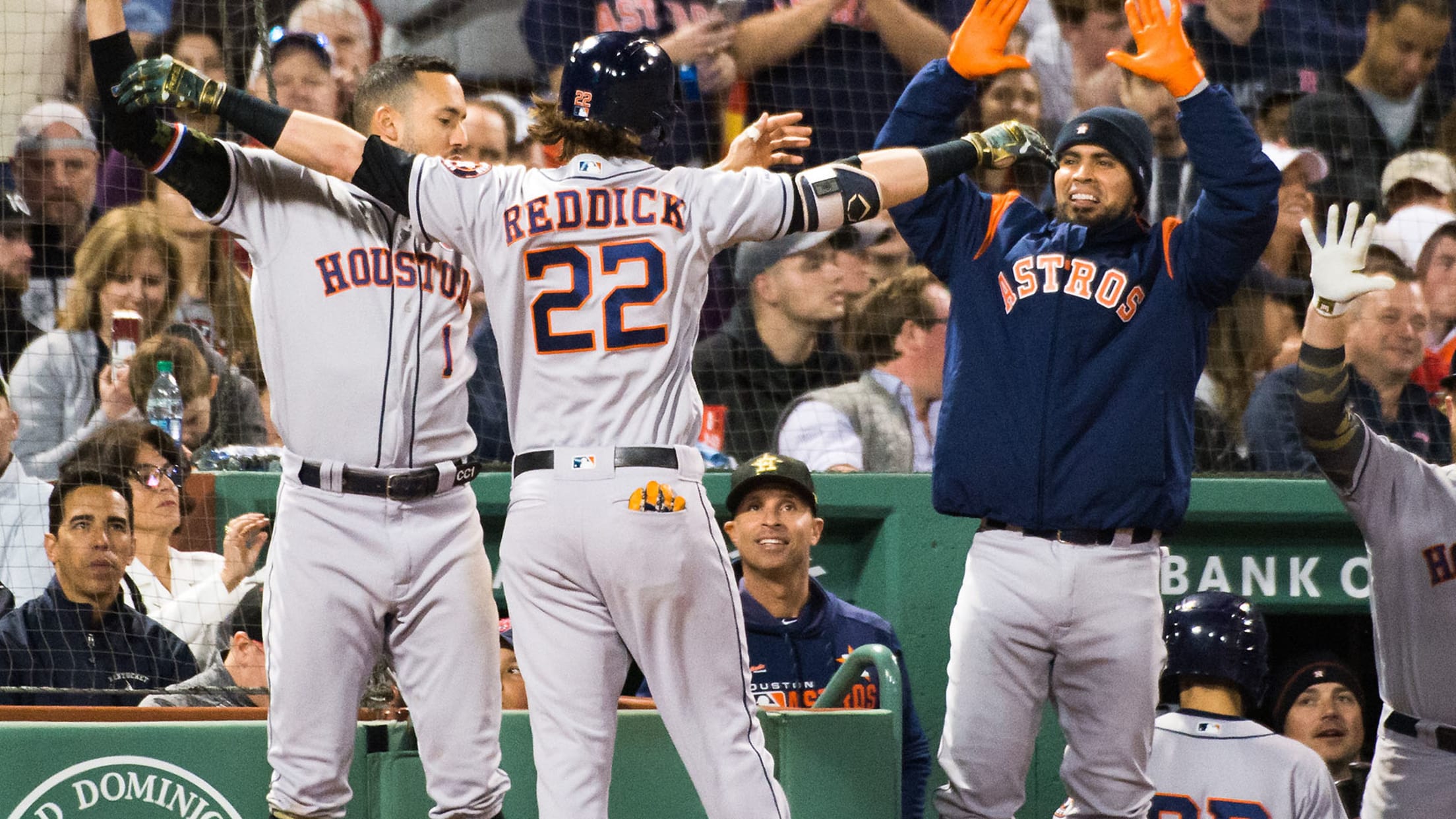 BOSTON -- The Astros are leaving little room for debate that they're the best team in the Major Leagues, and no one can contest they're definitely the hottest after they completed their second 10-game winning streak of the season on Saturday. The Astros came to Fenway Park and won a
Freeman lifts streaking Braves with walk-off HR
Young Braves contribute early, but veteran calls it in 10th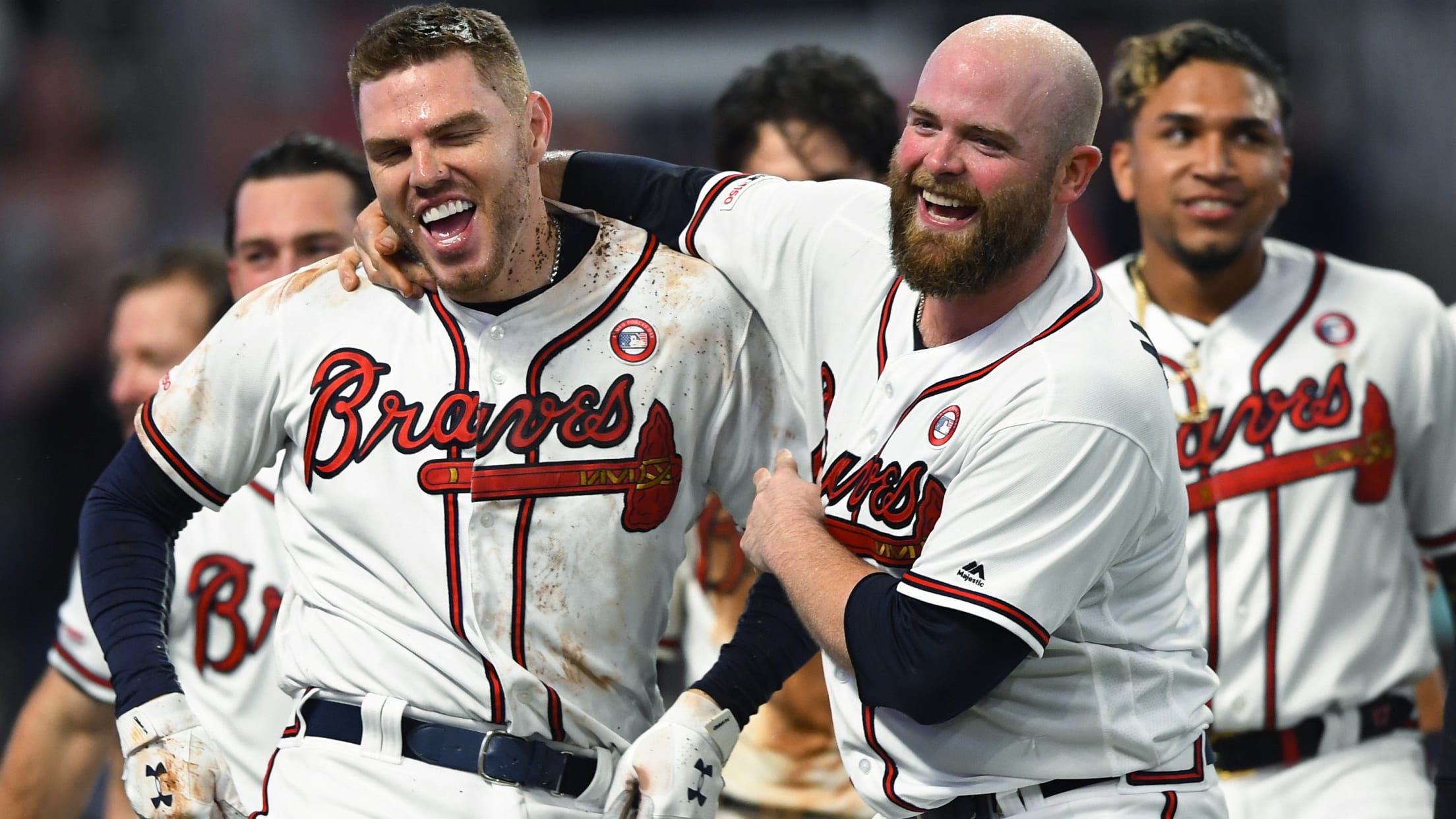 ATLANTA -- As Freddie Freeman digested the thrill he felt after his fourth career walk-off homer gave the Braves a 4-3 win over the Brewers in the 10th inning on Saturday night at SunTrust Park, he was asked if he felt any extra adrenaline as he faced Josh Hader. "I
Tanaka's wild 'assist' on sharp out forces exit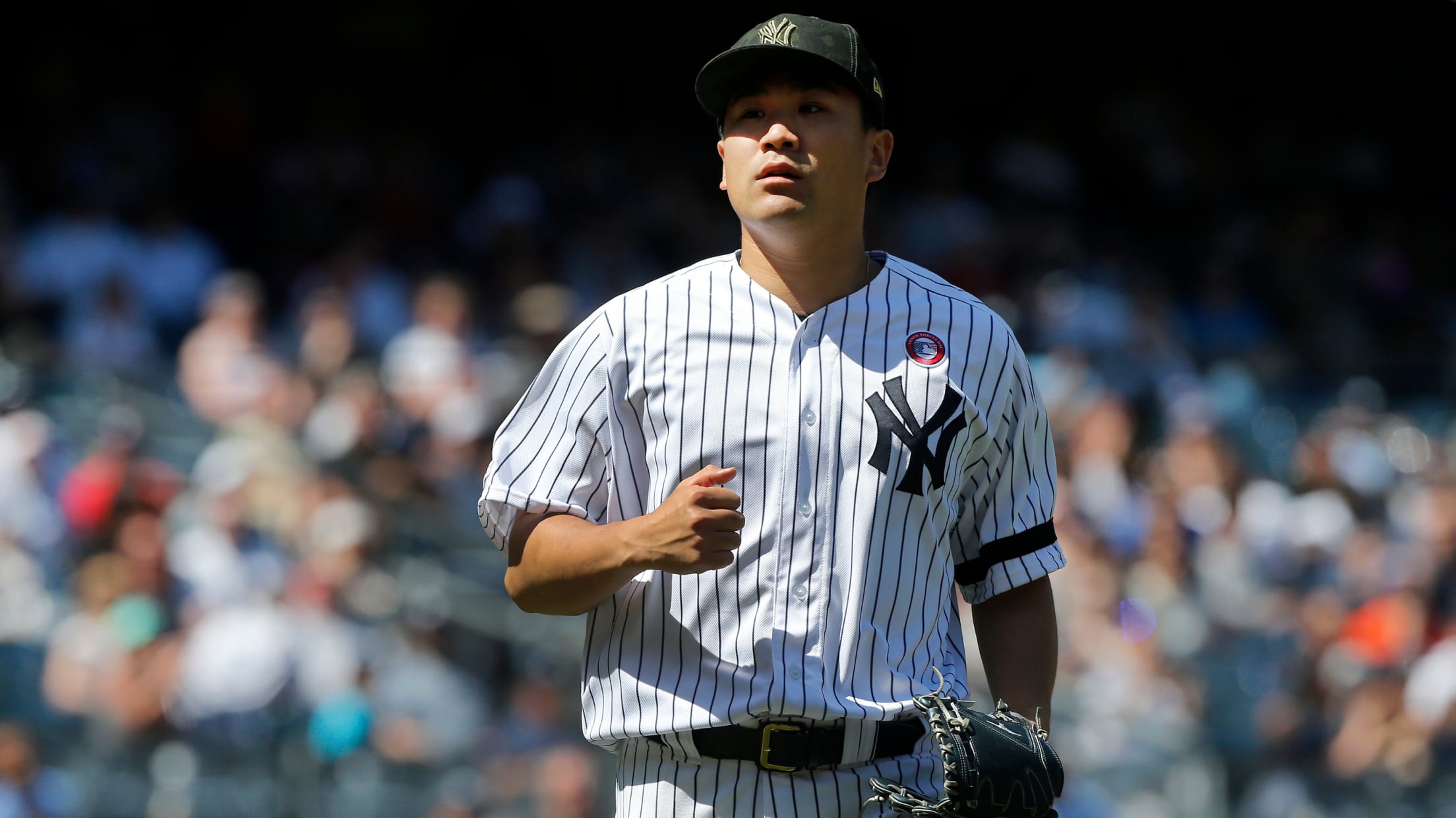 NEW YORK -- Yankees starter Masahiro Tanaka unwittingly helped his own cause in the sixth inning of Saturday's 2-1 extra-innings loss to the Rays, but it came at a cost. With two outs and what would've been the tying run on second, Yandy Díaz smoked a 111.3-mph grounder off Tanaka's
Braves release Venters, bring back Blevins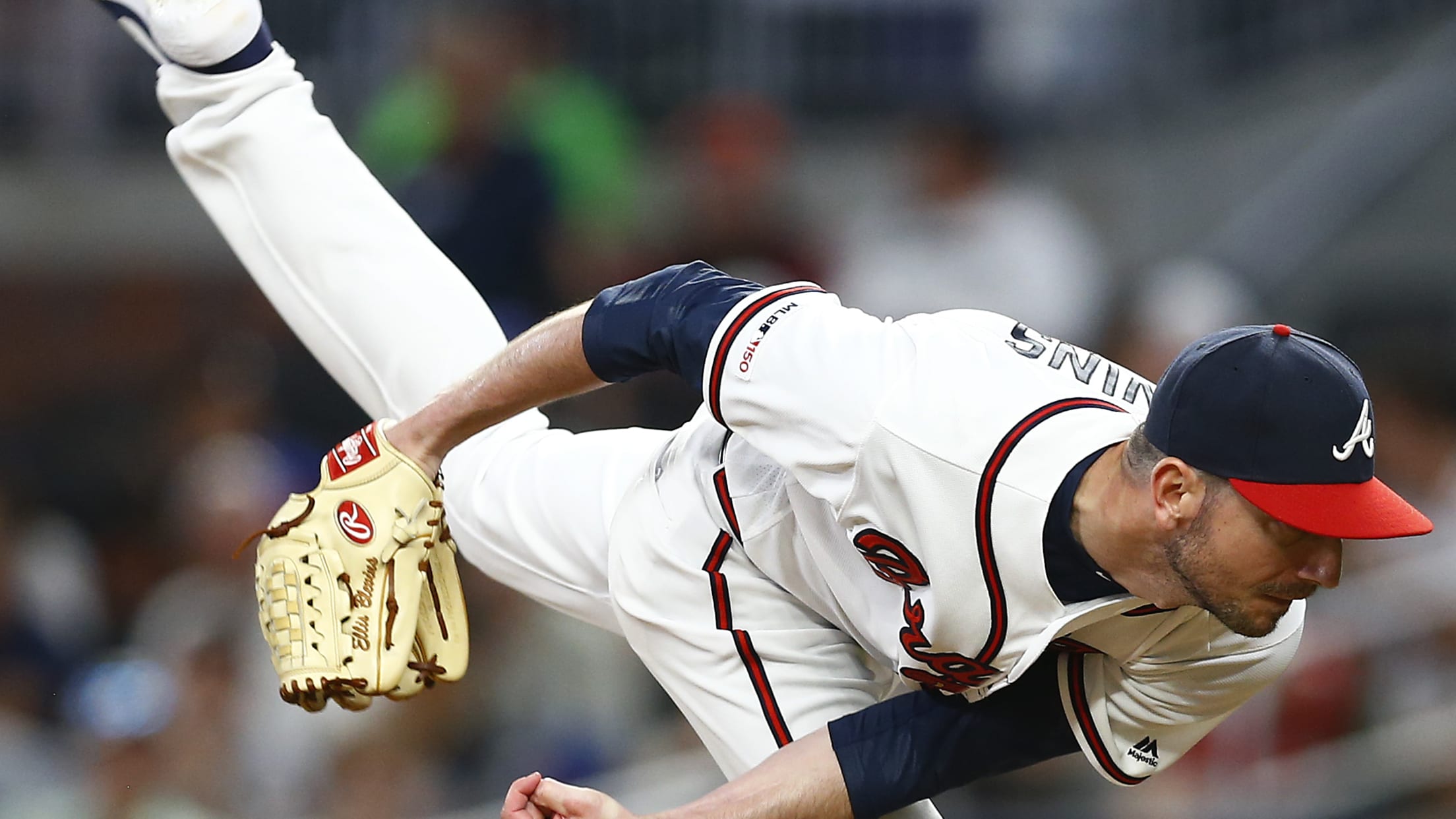 ATLANTA -- A week after welcoming Jonny Venters back from the injured list, Braves manager Brian Snitker dealt with the painful responsibility of having to say goodbye to the beloved left-handed reliever, who has not been able to rekindle the success he experienced during last year's improbable return to the
Rays edge Yankees in 11 to retake first place
Meadows hits go-ahead home run; bullpen throws 5 scoreless innings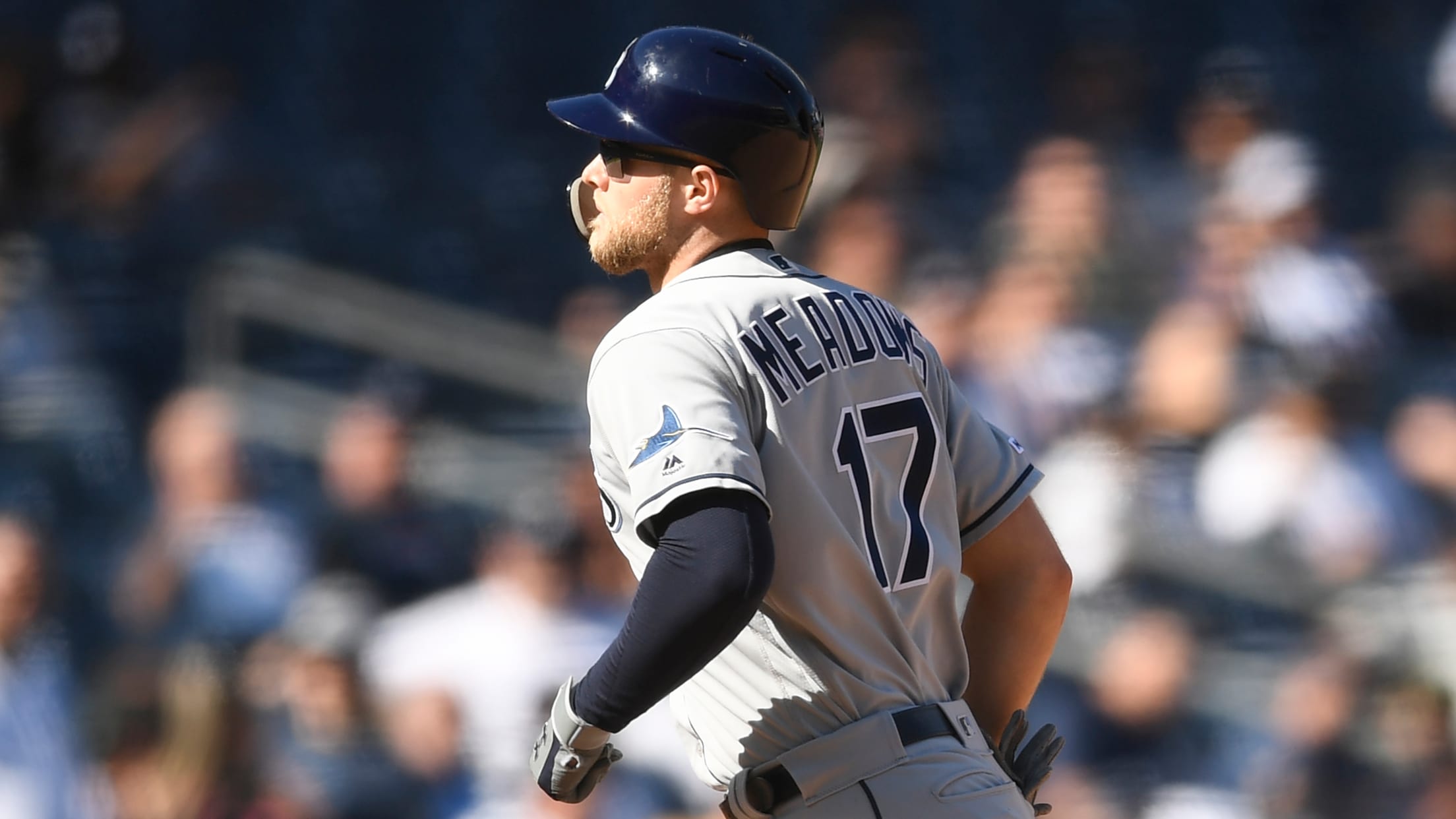 NEW YORK -- The Rays and Yankees found themselves in another nail-biter on Saturday afternoon at Yankee Stadium. When it was over, it was the Rays who won the game, 2-1, in 11 innings. Tampa Bay is now a half-game ahead of New York in the American League East. The
Greinke slated to return Tuesday vs. Padres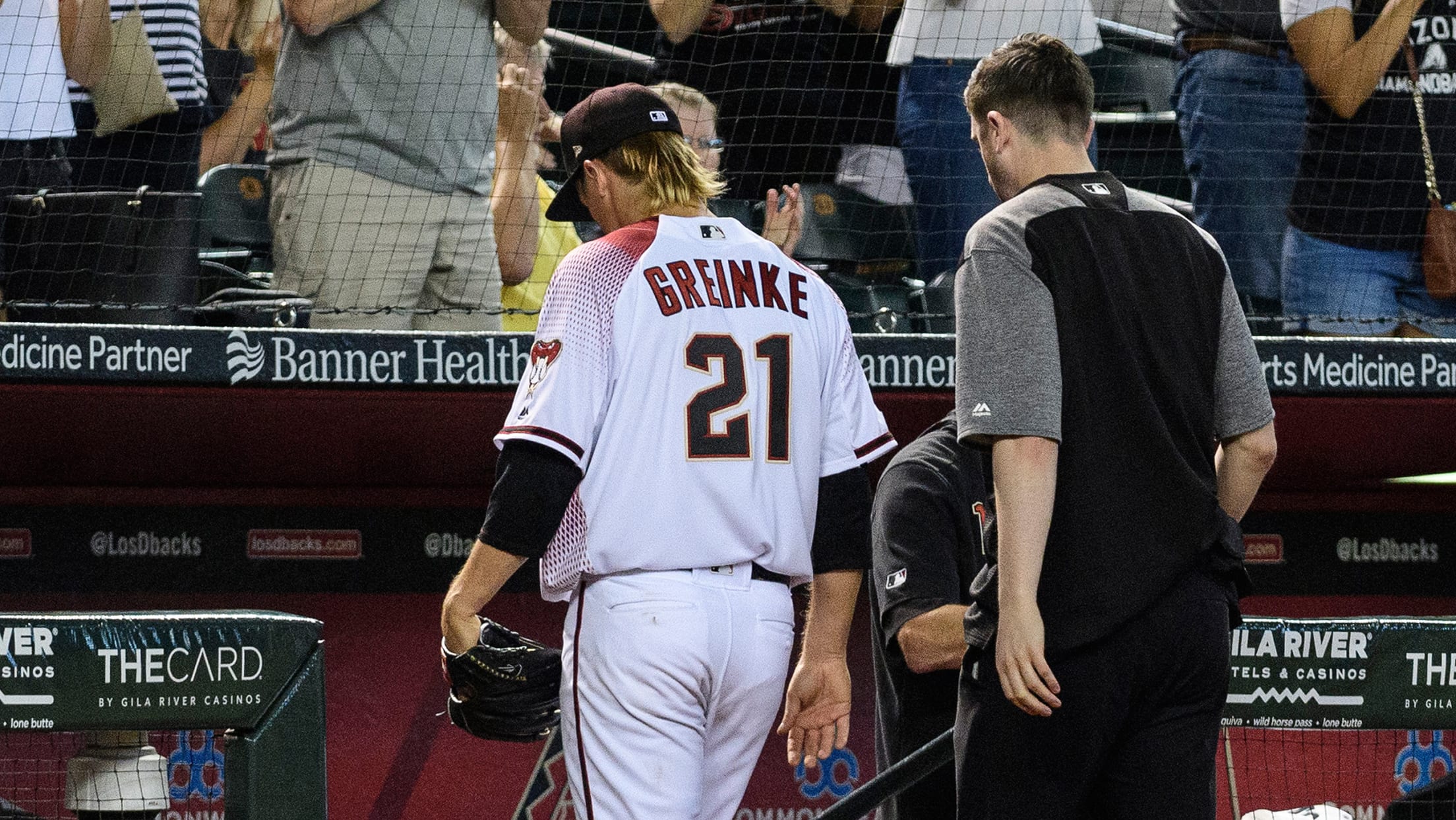 PHOENIX -- Zack Greinke threw a bullpen session Saturday afternoon and experienced no issues with his abdominal muscle. "Zack's bullpen went very good and he's going to start for us on Tuesday," D-backs manager Torey Lovullo said. Greinke was forced to exit his start Wednesday with two outs in the
Vlad Jr., Senzel headline early 'All-Rookie' squad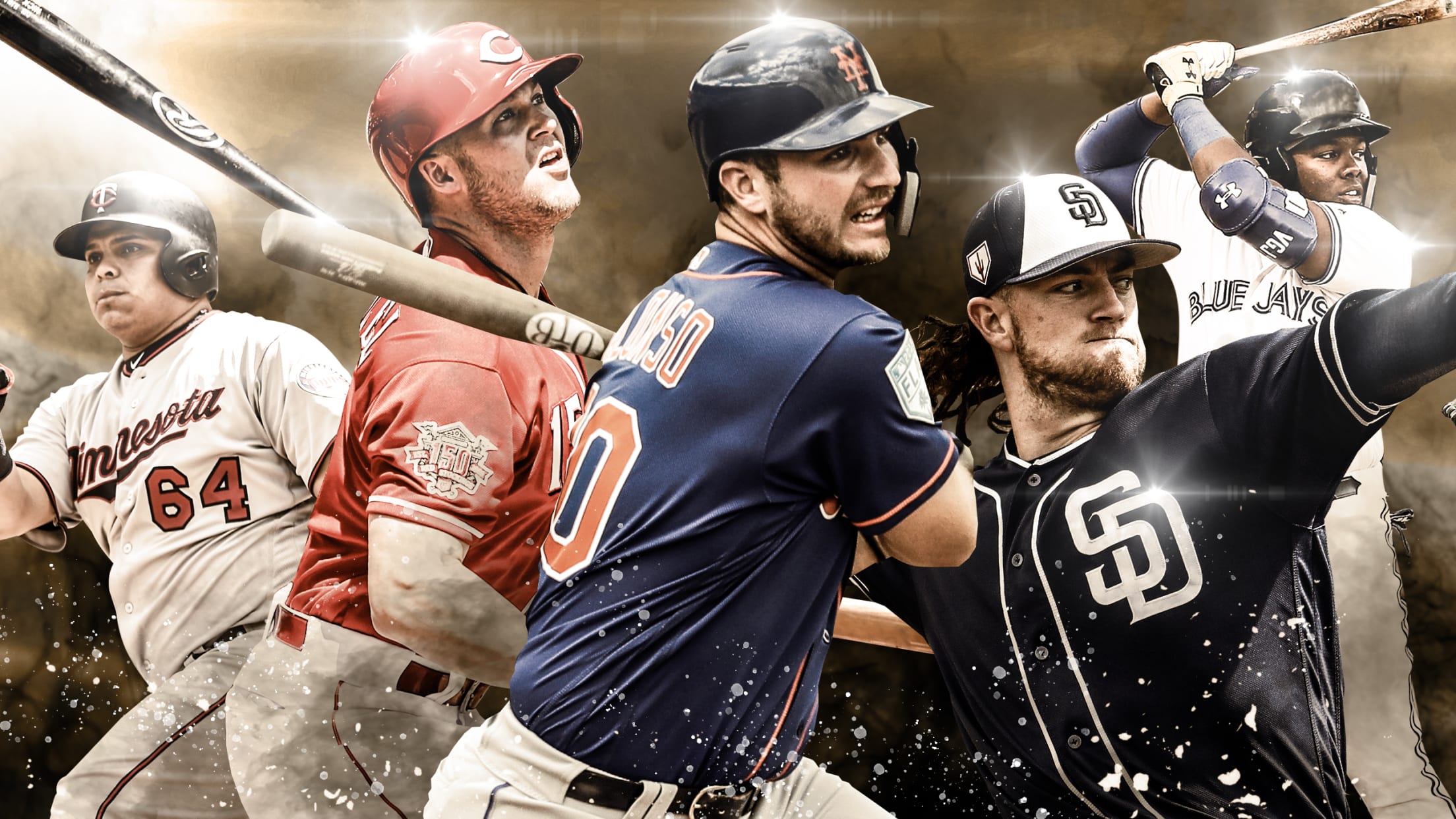 This is Major League Baseball's new normal: 20-year-old Vladimir Guerrero Jr. launching home runs that are both breathtaking and not one bit surprising. No, seriously. Go back and listen to the Blue Jays' announcers make the call on the first of two that he hit Tuesday night in San Francisco.
Strasburg gives 'pen a break, sparkles in 8 IP
Righty outduels Lester, who is chased early by timely hitting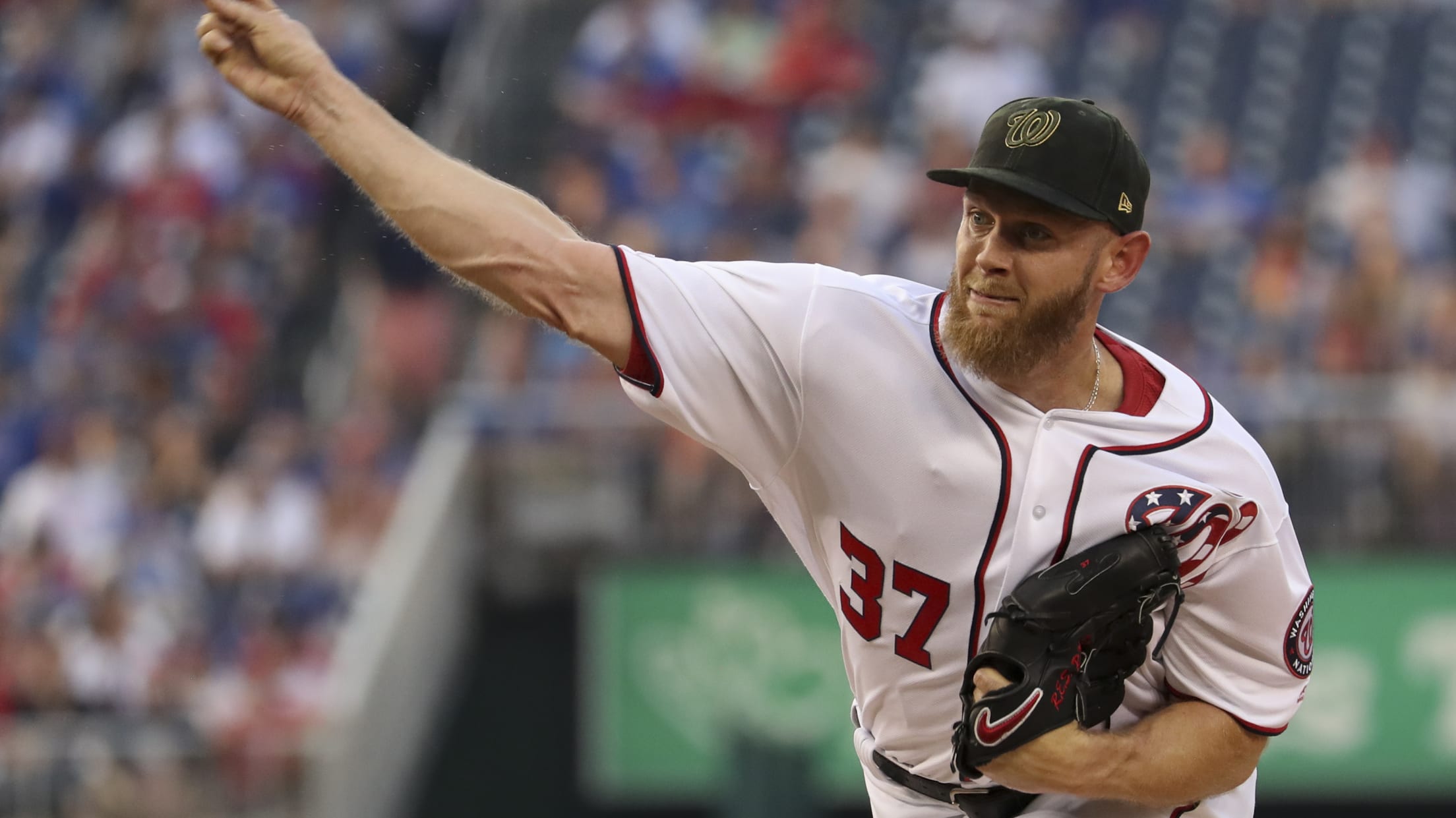 WASHINGTON -- With their bullpen exhausted from the past two days, and ineffective for the entire season, the Nationals needed Stephen Strasburg to pick them up on Saturday night against the Cubs. And Strasburg delivered, twirling one of his best and most efficient outings of the season to lead Washington
Mets one-hit by Marlins as slump continues
Loss to Fish drops New York to season-low 4 games below .500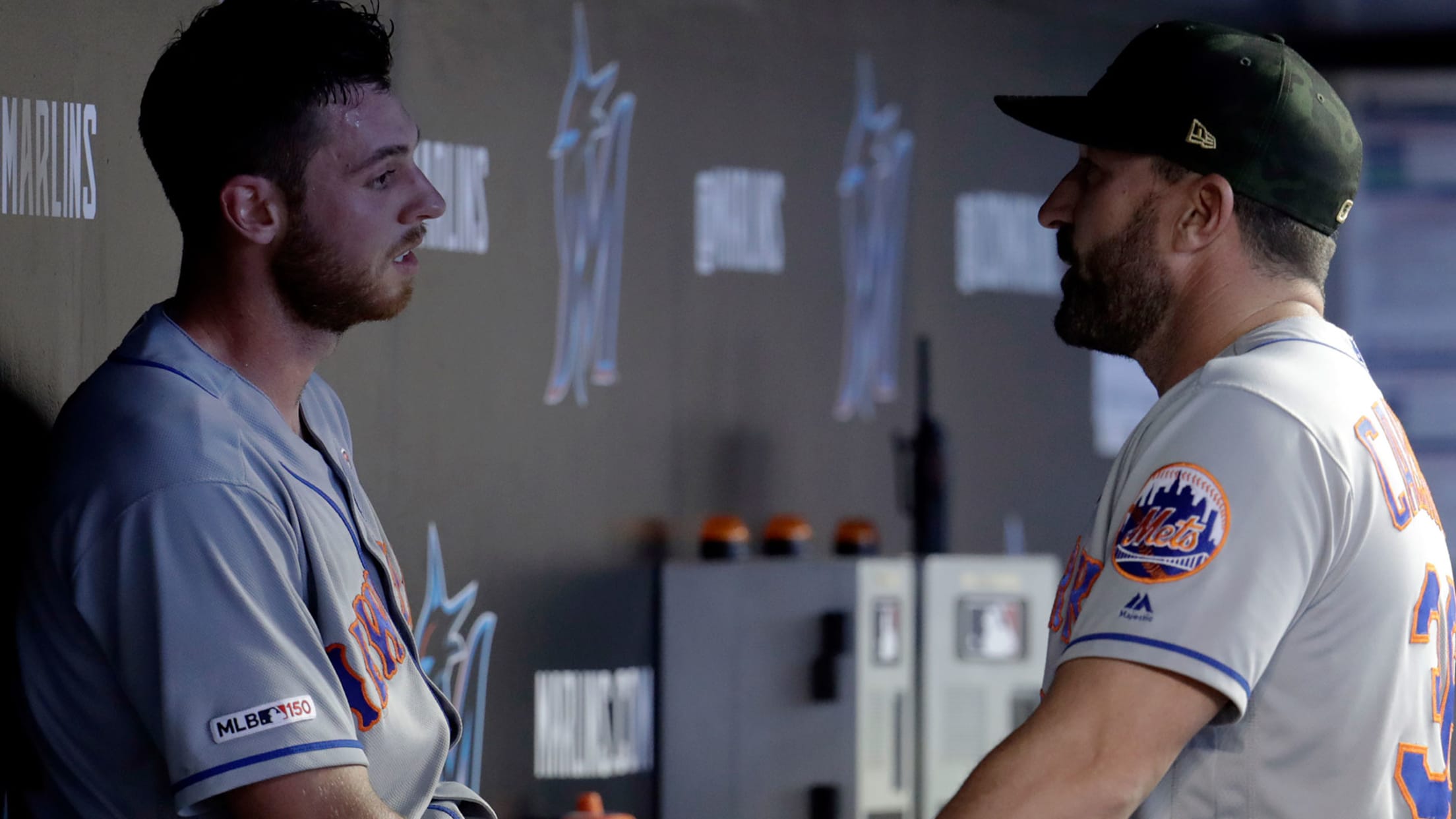 MIAMI -- The Mets officially hit a low point in this young season on Saturday, dropping to four games below .500 after mustering just one hit in a 2-0 loss to the Marlins at Marlins Park. After winning the opener of its current road trip in Washington, New York has
Beat the Streak and win $5.6 million in 2019
MLB.com's flagship fantasy game is back for its 19th season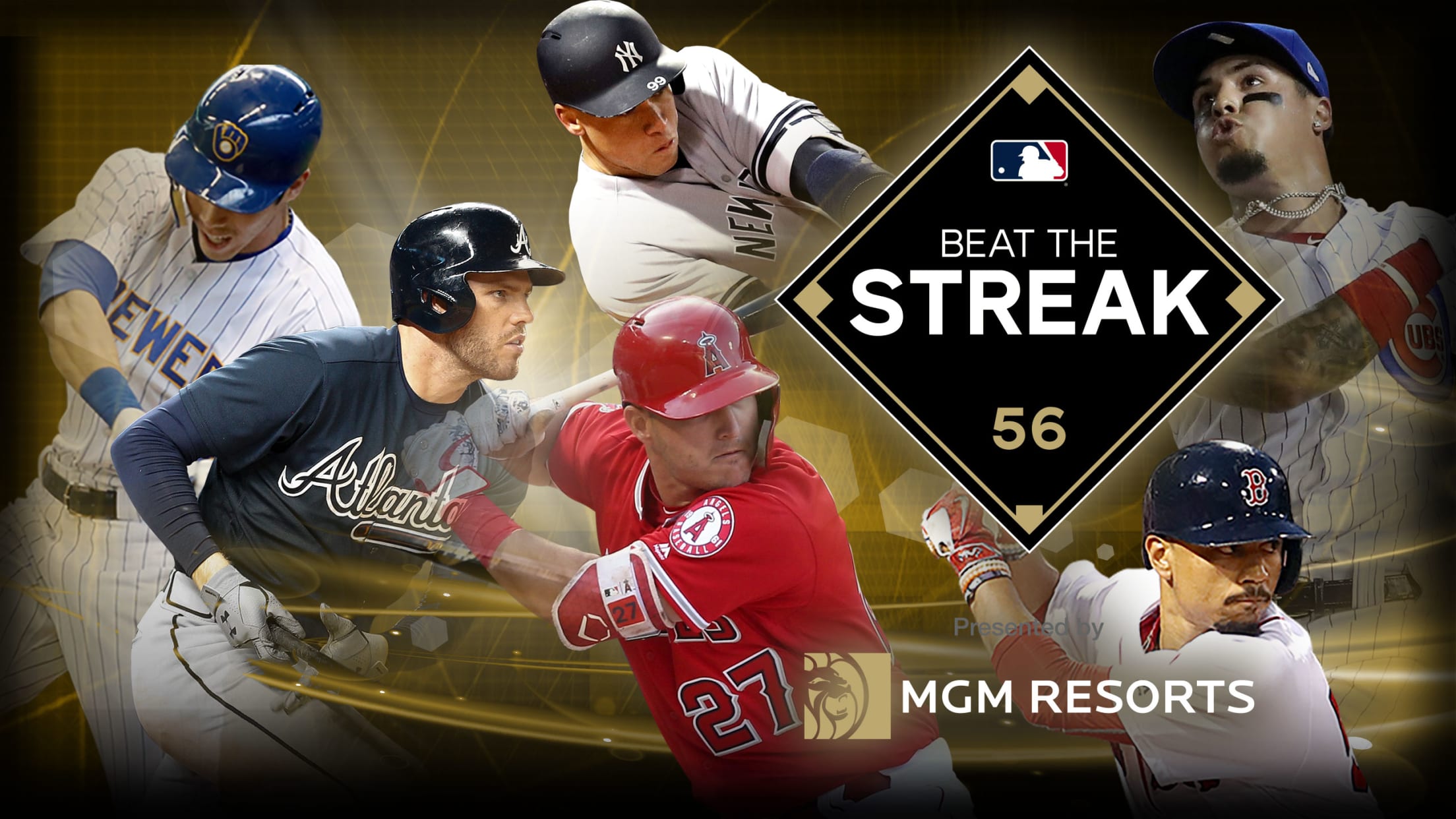 Beat the Streak presented by MGM is back for its 19th season, and you can take home $5.6 million and achieve legendary status by topping Joe DiMaggio's hallowed 56-game hitting streak from 1941. Passing DiMaggio has been a tall task for MLB players and Beat the Streak participants alike. Over