Power Rankings: Top teams solidify positions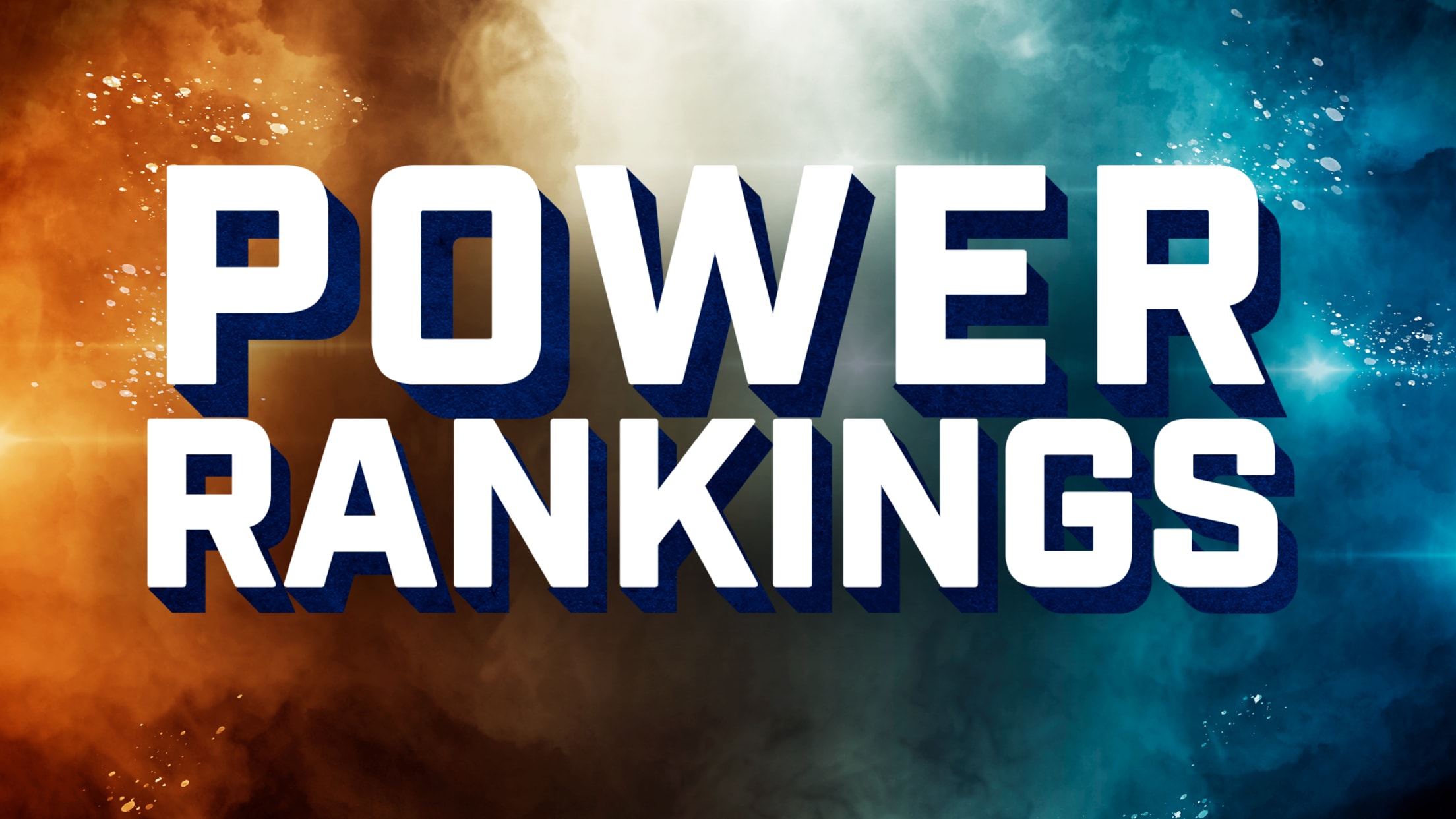 It's still April, which means the overused trifecta of "it's still early," "it's too early to panic" and "they're off to a slow start" is not quite ready to be shoved to the back of the sock drawer just yet. It truly is much too early to glean a lot
This team has interest in Kimbrel -- on 1 condition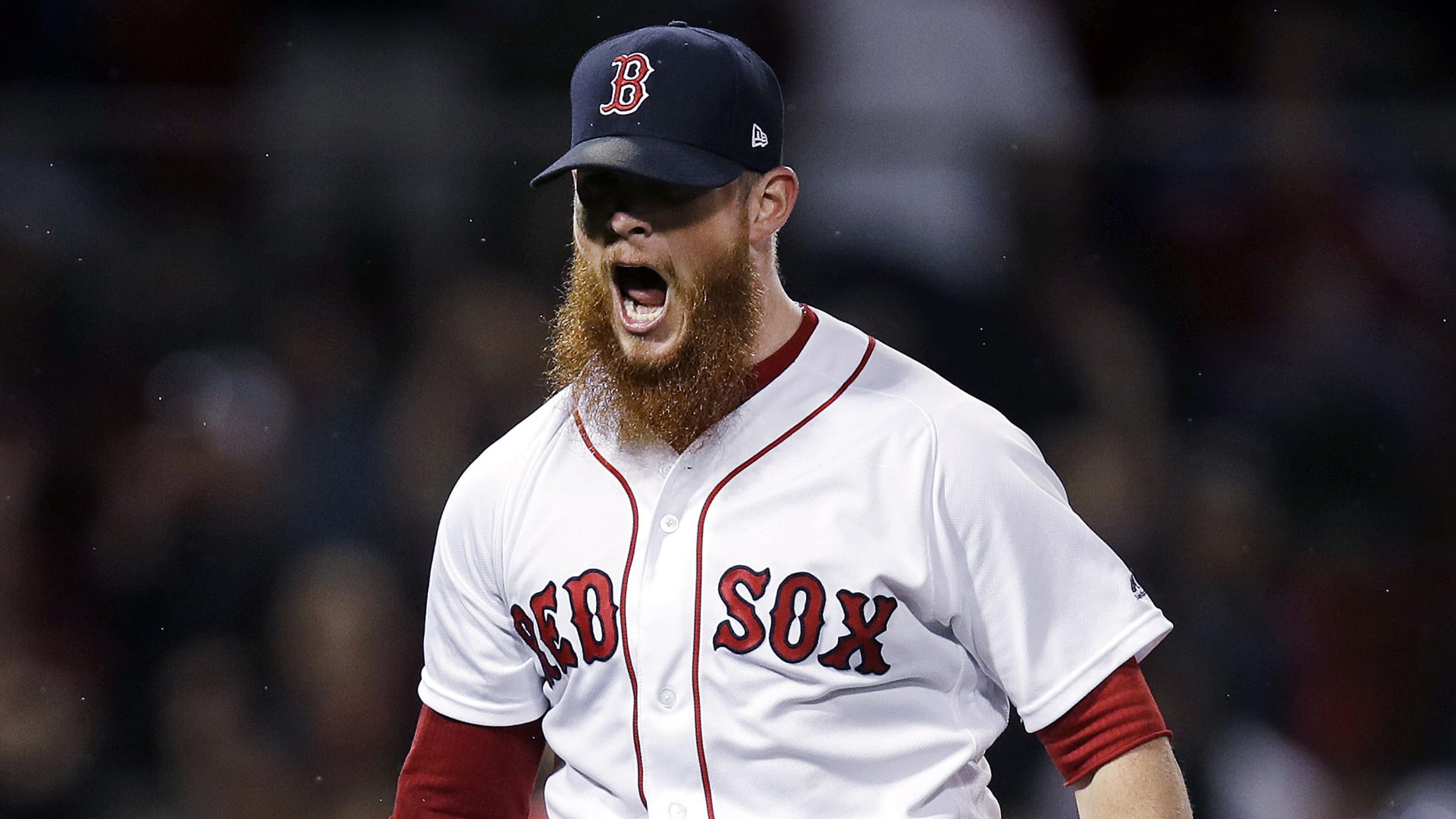 Closer Craig Kimbrel has compiled an impressive resume during his nine seasons in the big leagues, recording a microscopic 1.91 ERA with a 0.92 WHIP, 333 saves and a 14.7 K/9 rate. Below you will find a list of the latest news and rumors surrounding the right-hander, who remains unsigned.
Wacha (knee) hits IL; Drew Robinson recalled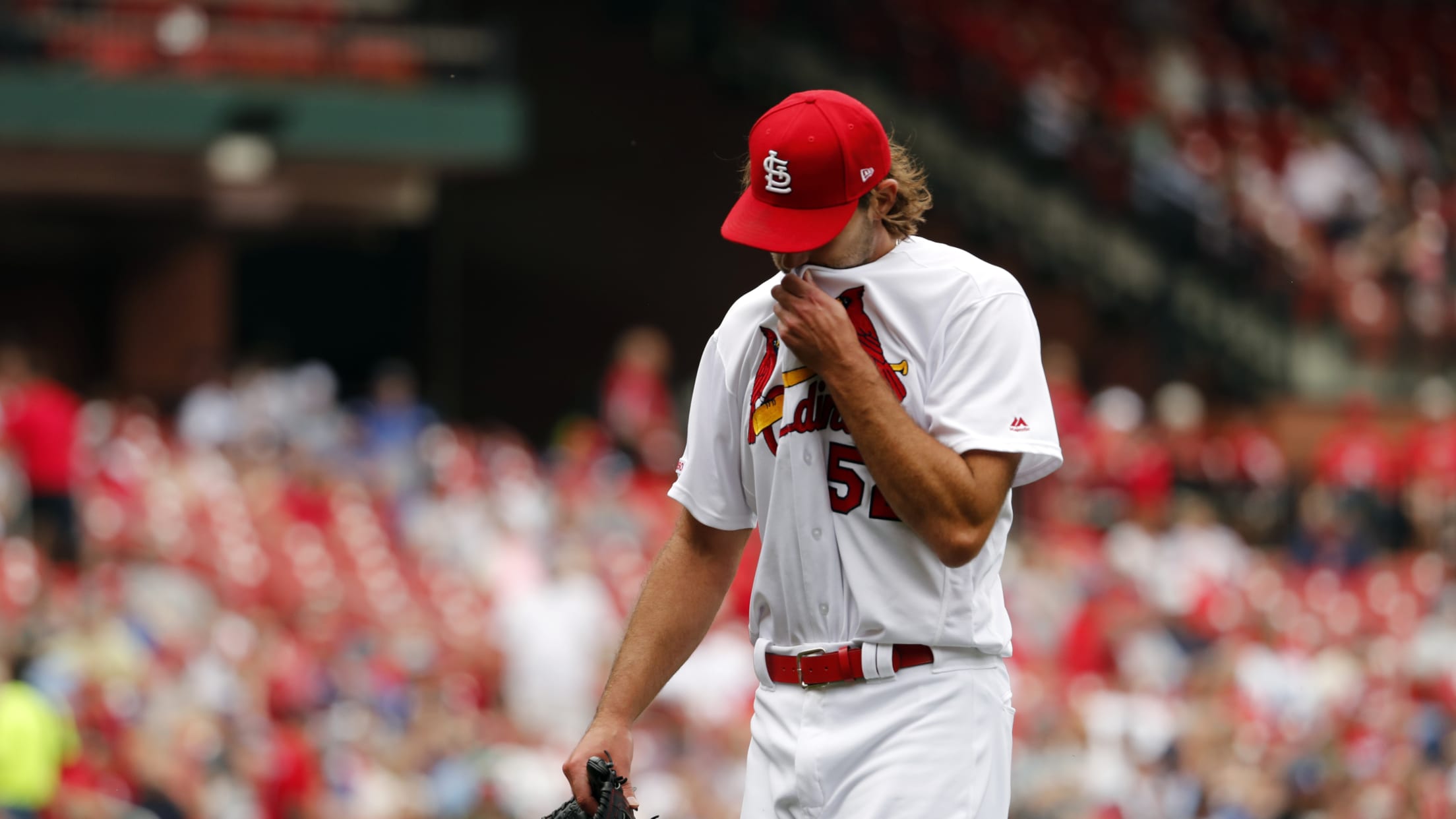 The Cardinals placed right-hander Michael Wacha on the 10-day injured list, retroactive to Friday, with left knee patellar tendinitis before Monday's series opener against the division-rival Brewers at Busch Stadium. Wacha had been slated to start Tuesday's game against Milwaukee. St. Louis hasn't announced who will start the game in
Is this the craziest double play ever? Maybe!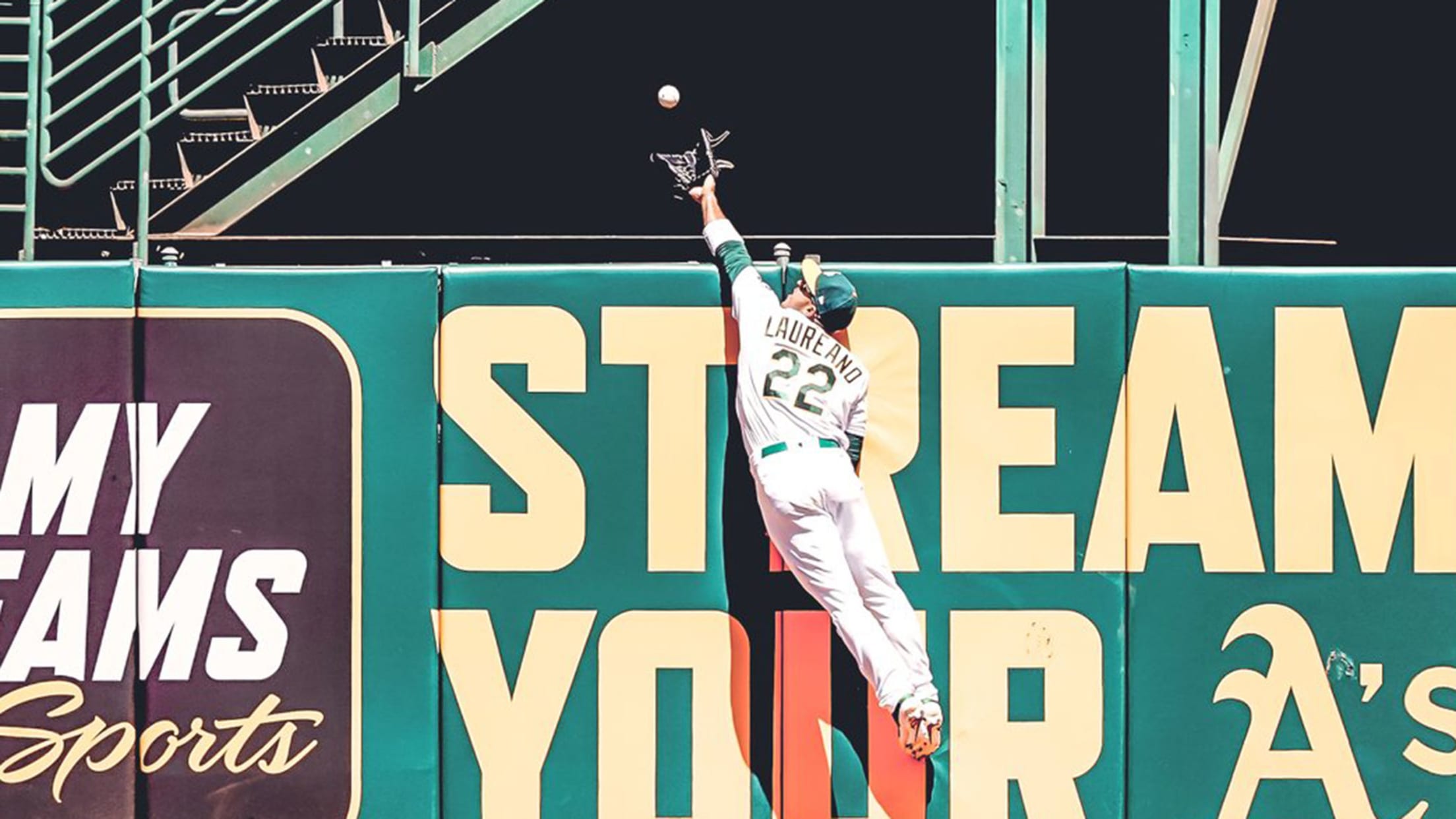 OAKLAND -- A's center fielder Ramón Laureano has added to his superb defensive reputation with a handful of astonishing plays this season, but Sunday's tops them all. With a runner on first and one out in the second inning of the A's series finale with the Blue Jays -- an
9 players 'on pace' for insane seasons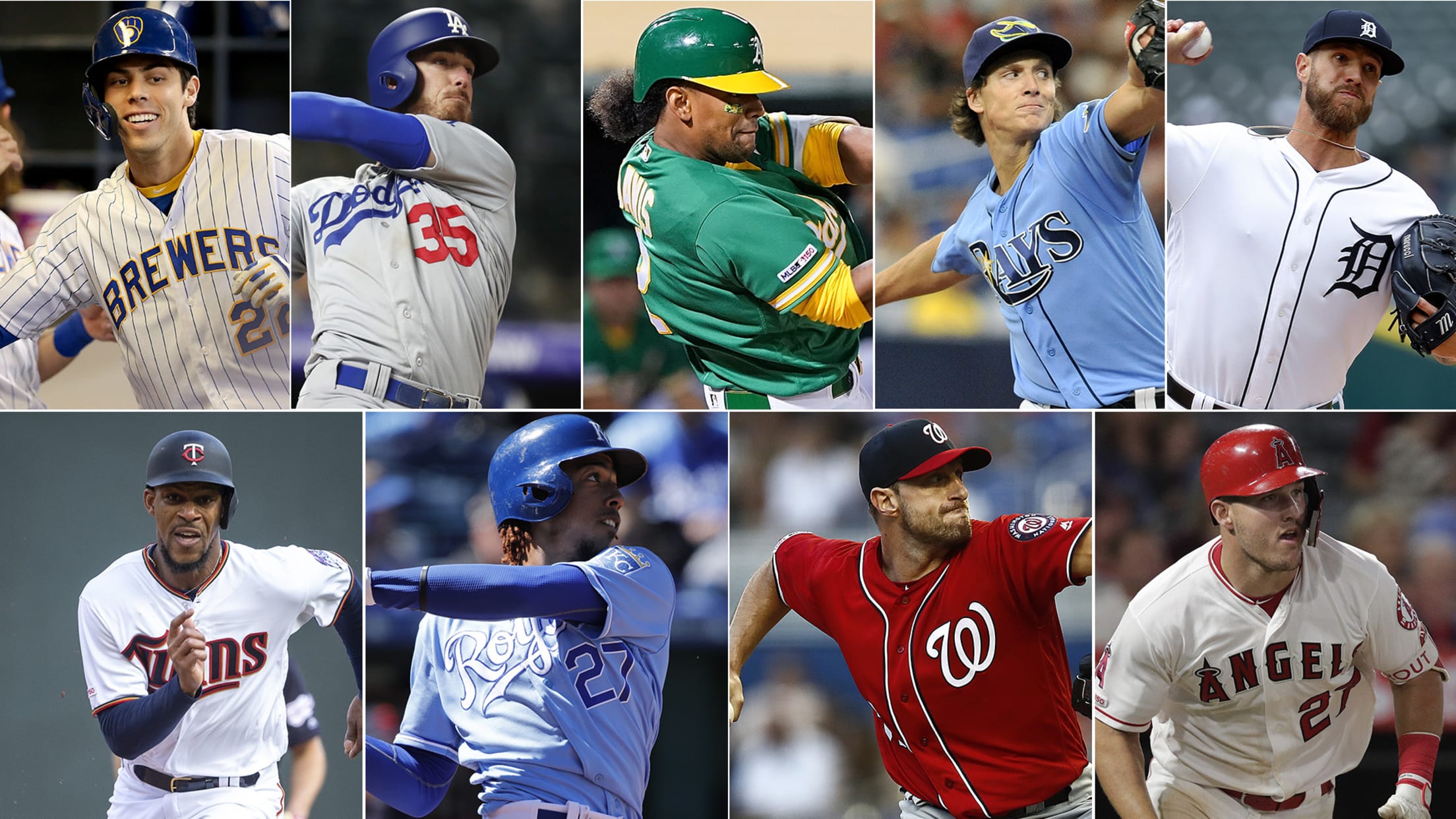 We're not predicting Christian Yelich is going to hit 92 home runs or that Shane Greene is going to save 81 games or that Tyler Glasnow is going to go 29-0. As for Byron Buxton racking up 102 doubles, why not? That one seems strangely possible. We're simply saying that
Bellinger robs Yelich, then wins it with homer
Joc, after his own 2-HR day: 'There's not much Belly can't do'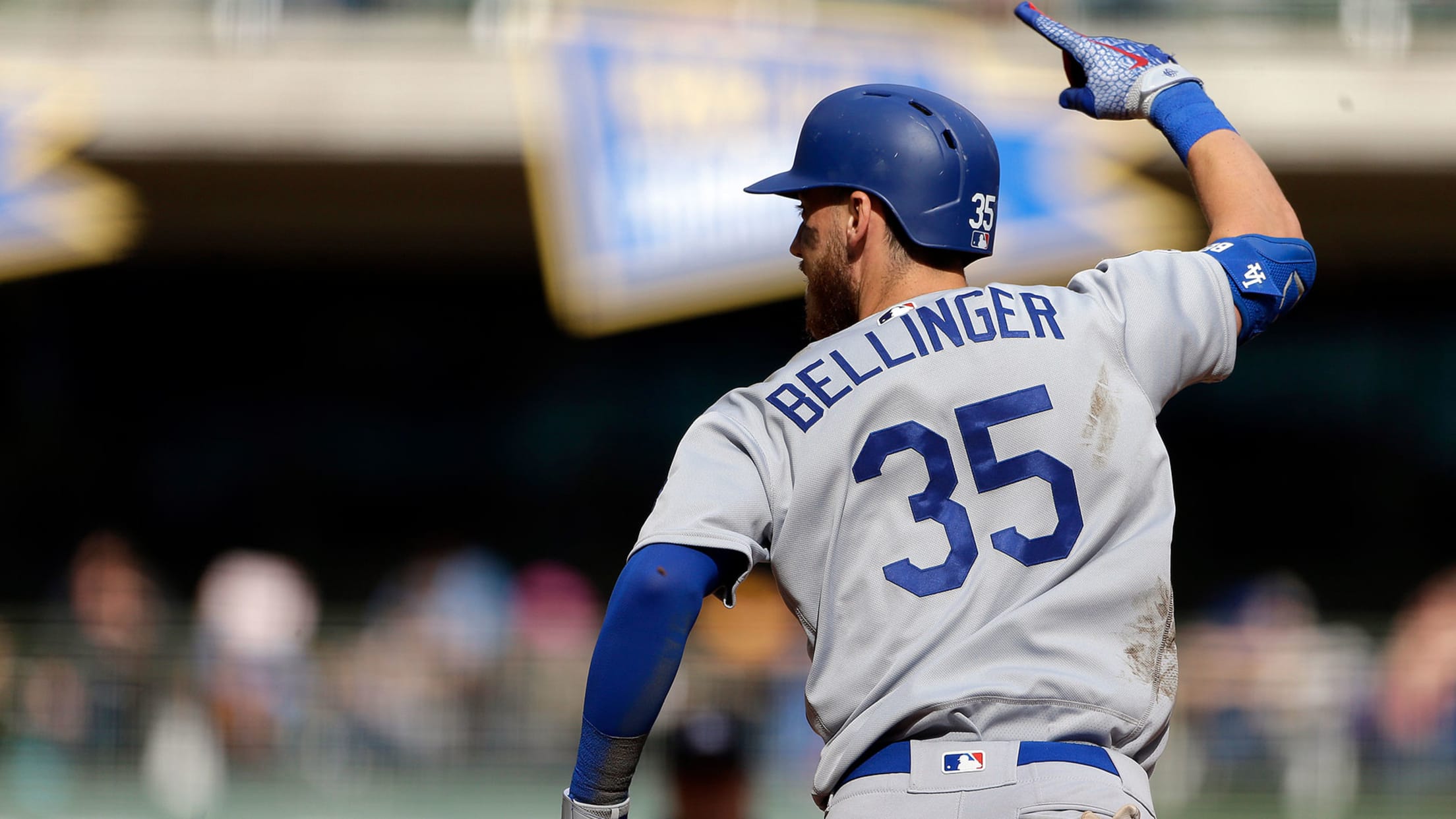 MILWAUKEE -- From somewhere underneath Cody Bellinger's long shadow, Joc Pederson has had an unobstructed view of the amazing start of his amazing teammate. "There's not much Belly can't do," Pederson said, after Pederson's two-homer birthday took a back seat to another brilliant display of talent from Bellinger, who robbed
Are Mets more likely to sign Gio than Keuchel?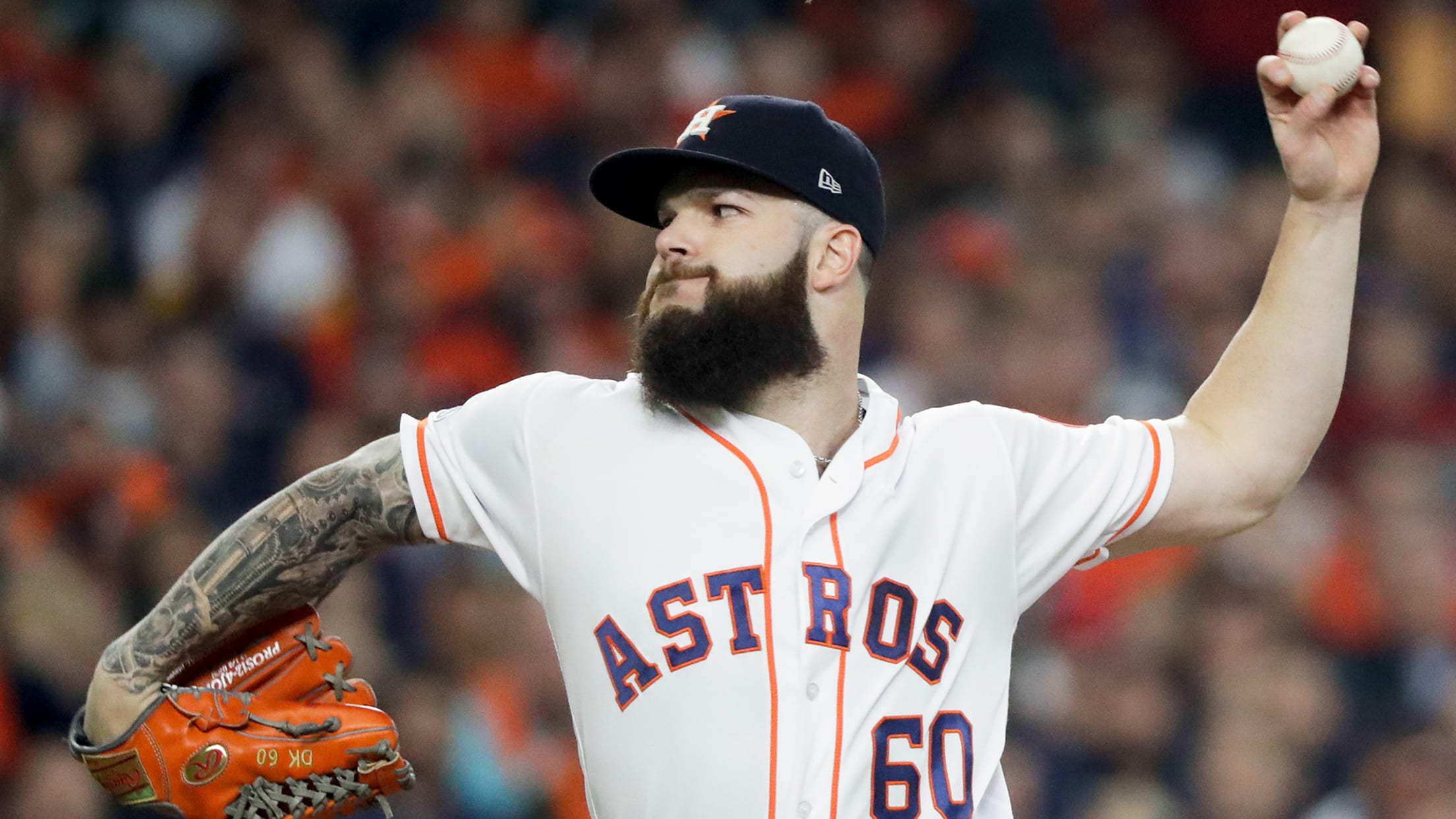 After a seven-season tenure with the Astros that included a trio of 200-inning seasons, an American League Cy Young Award in 2015 and an overall 3.66 ERA, Dallas Keuchel is now a free agent. Below, you will find a list of the latest news and rumors surrounding the left-hander. Rosenthal:
Here is when all the injured Yanks are due back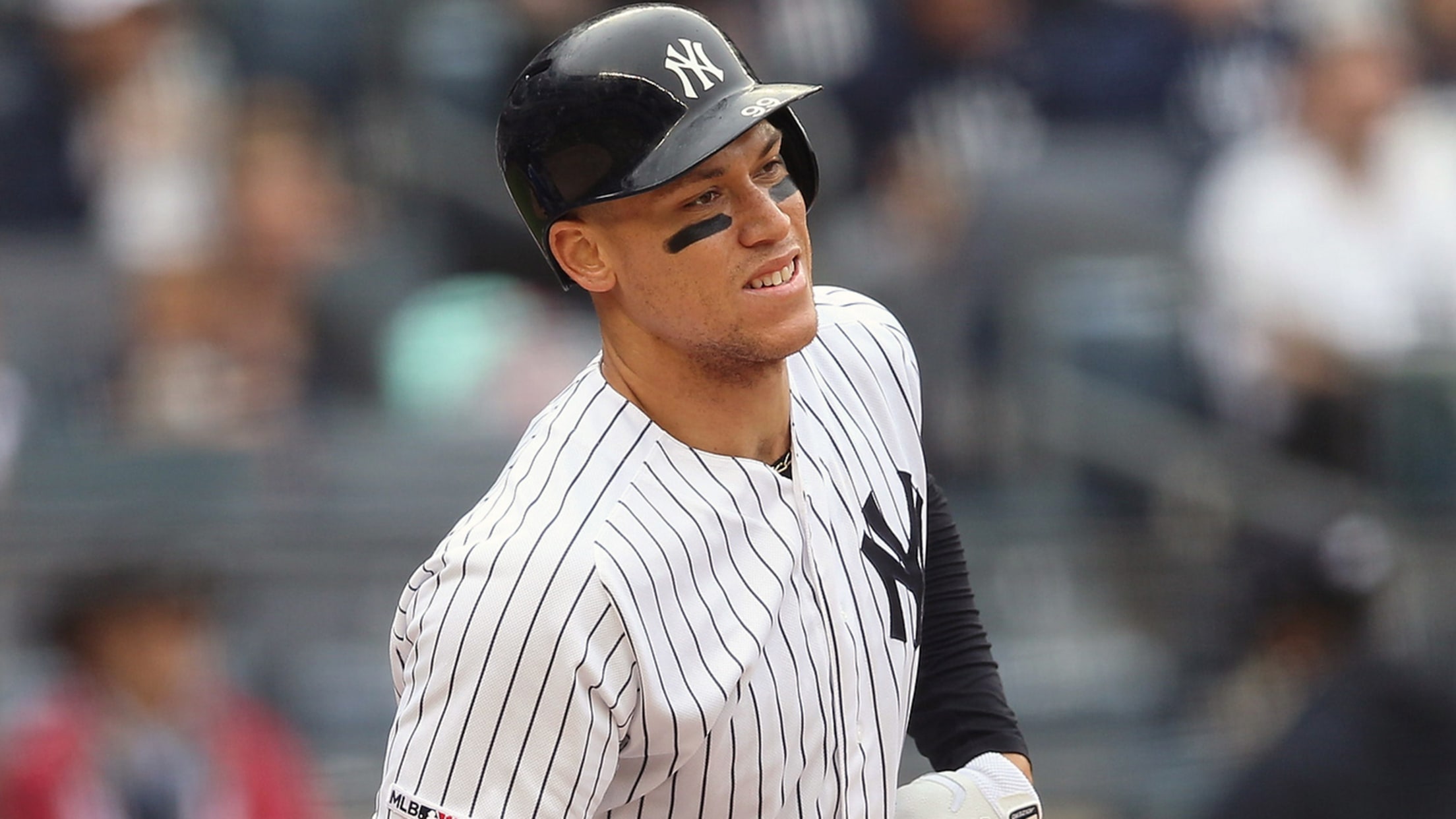 The early portion of the 2019 regular season has brought a rash of injuries for the New York Yankees, including a number of big-name players expected to provide production for a club with postseason aspirations. Here's a rundown of Yankees on the injured list, in alphabetical order by last name,
Weekend sweep could turn tide for Red Sox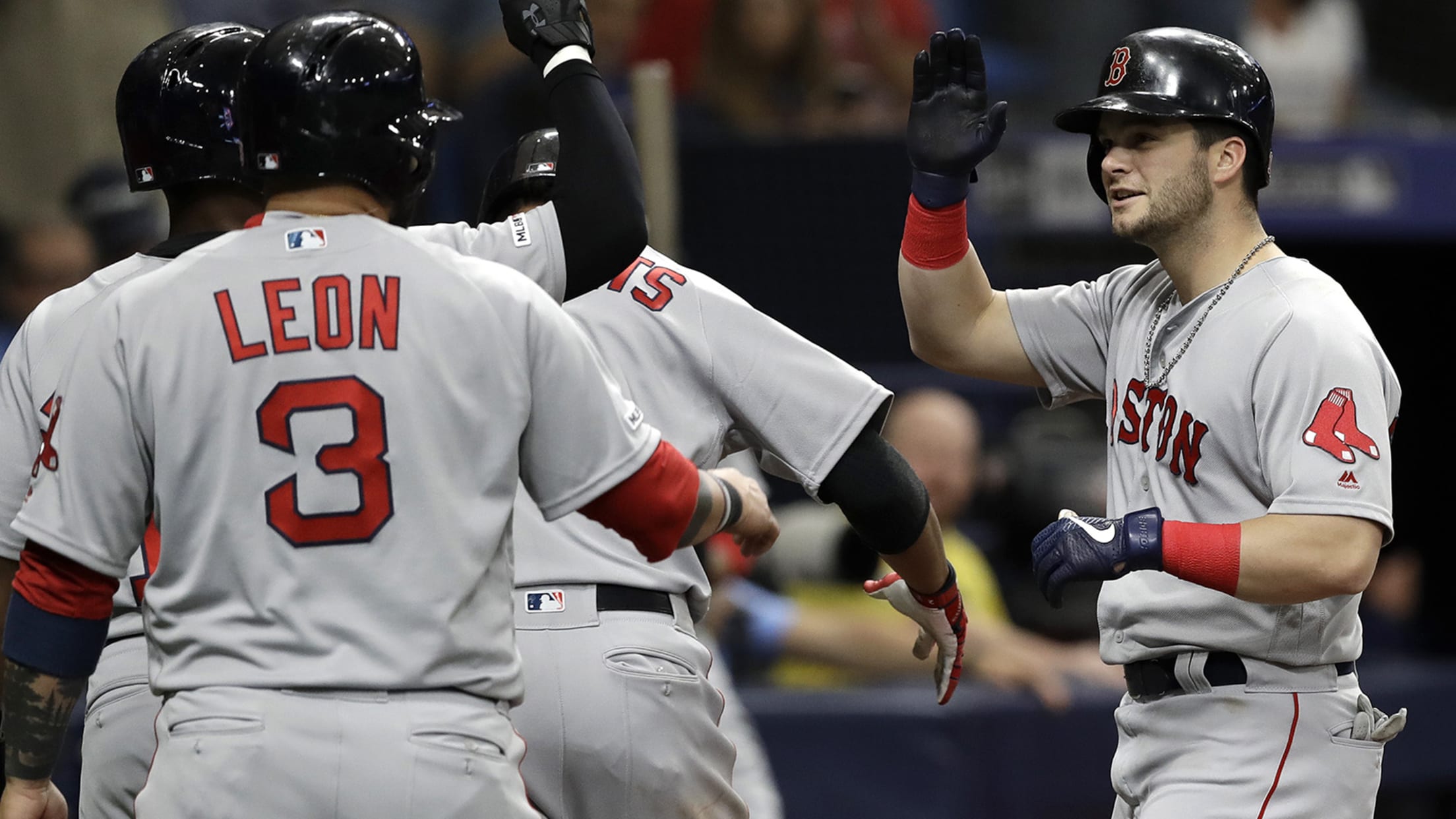 It has been one of the most fascinating Aprils ever in baseball, and the month isn't over yet. You saw it all the way through this past weekend. Cody Bellinger robbed Christian Yelich of a home run -- what would have been Yelich's 14th -- before Bellinger hit one of
Inbox: Is Bryant's start cause for concern? 
Beat reporter Jordan Bastian answers questions from fans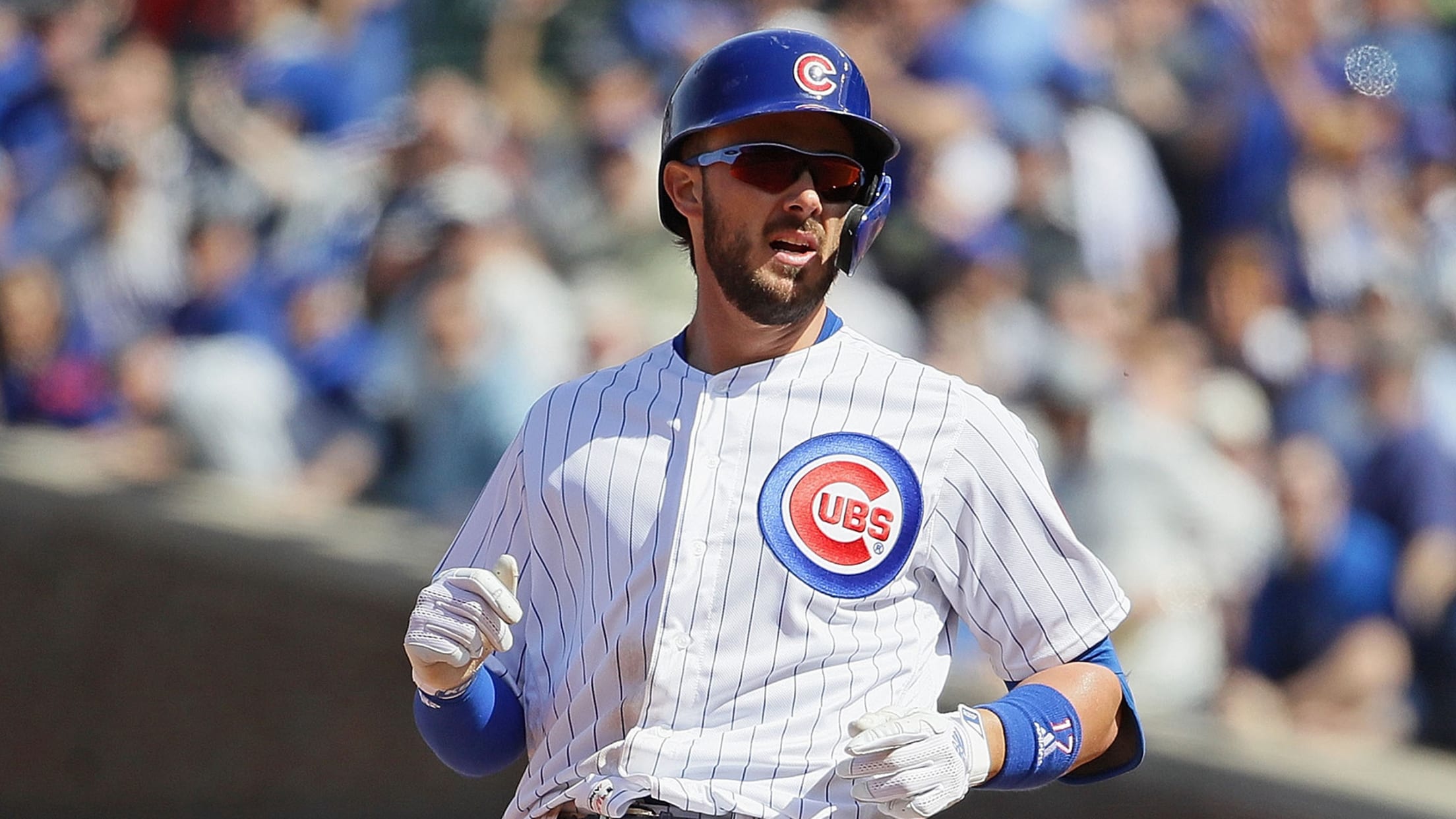 **When do we start to worry about Kris Bryant? I already have, going back to last year. But, when does everybody else? His swing is late. He doesn't hit the ball hard. In a season where balls are flying out of the yard, he has one home run in Texas
Freeman on Bauer: 'He hasn't done his research'
Braves star reacts to curious comments from Tribe right-hander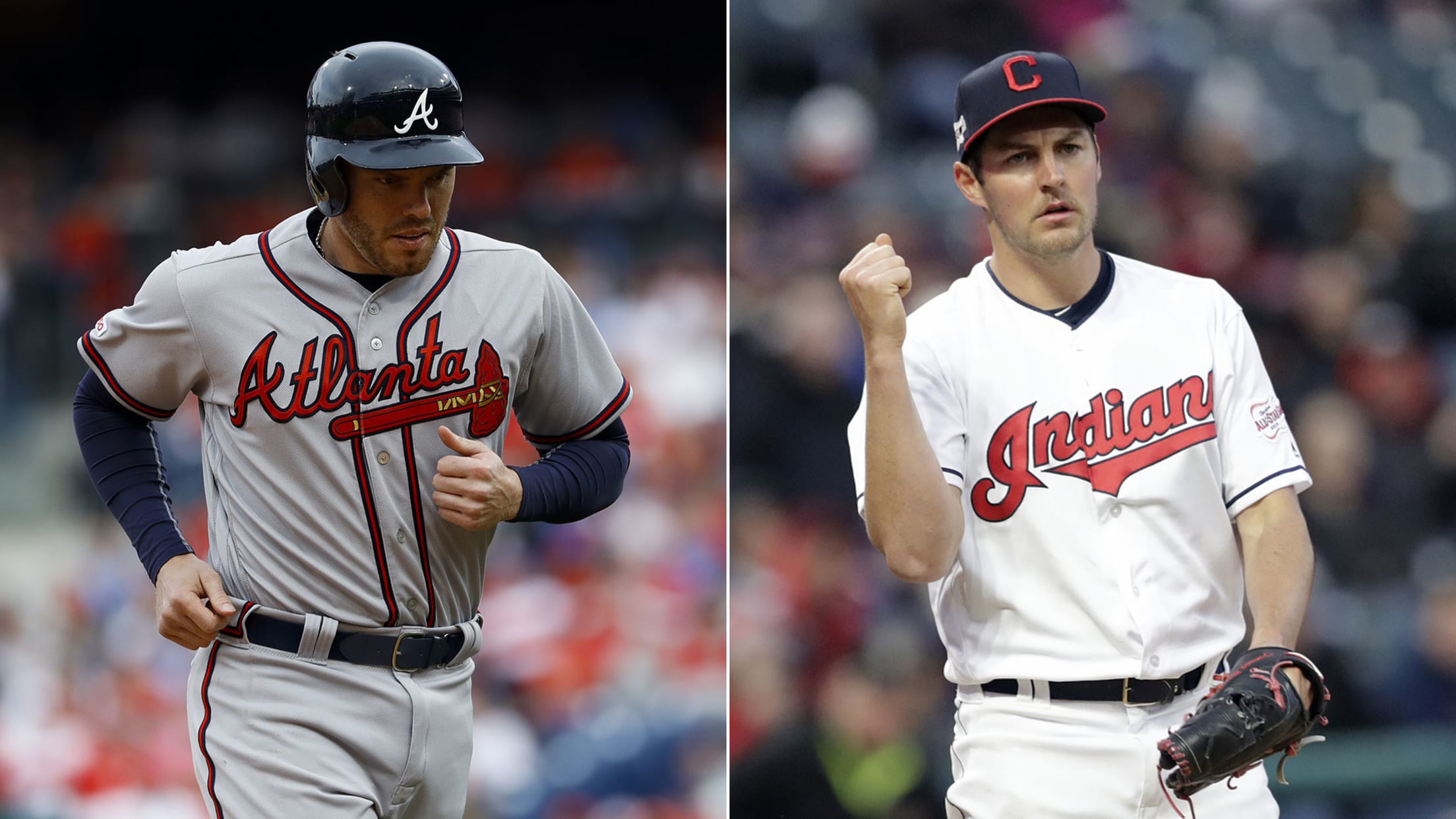 CLEVELAND -- The tone was critical. The words were… complimentary? Add it all up, and Trevor Bauer's postgame comments about the Braves' bats after Atlanta's comeback, 8-7 victory at Progressive Field on Saturday night were certainly curious. "It didn't seem like they wanted to hit tonight," said Bauer, who went
Need for speed: 1 flamethrower for each team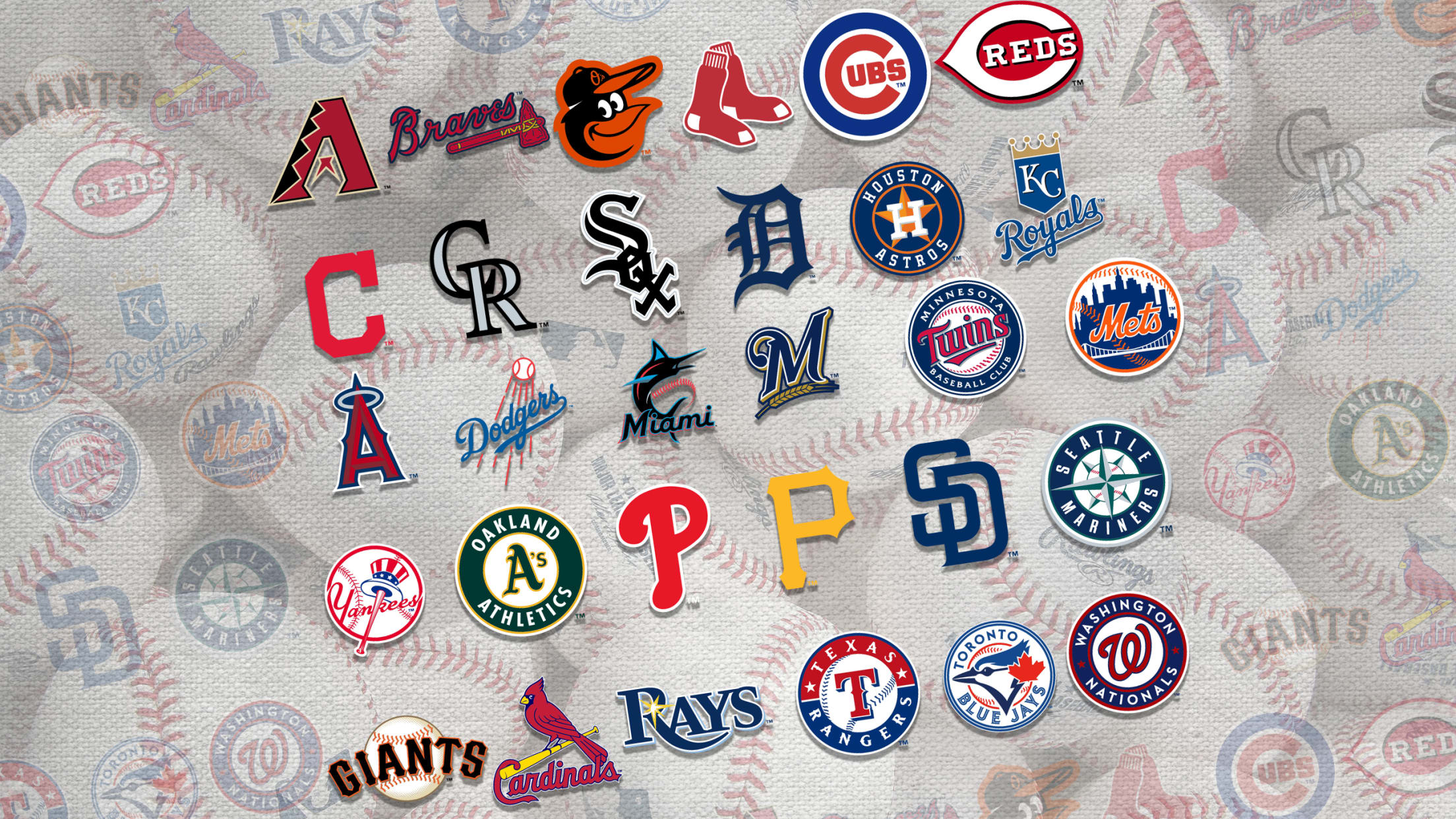 Let's not kid ourselves: the story of baseball in the year 2019 is velocity. Remember back when FOX telecasts used to show a flame going WHOOSH! every time a pitch went over 95 mph? They'd have to do that every pitch now. Pitchers throw harder now than at any time
Bote flies home to meet new Cub after walk-off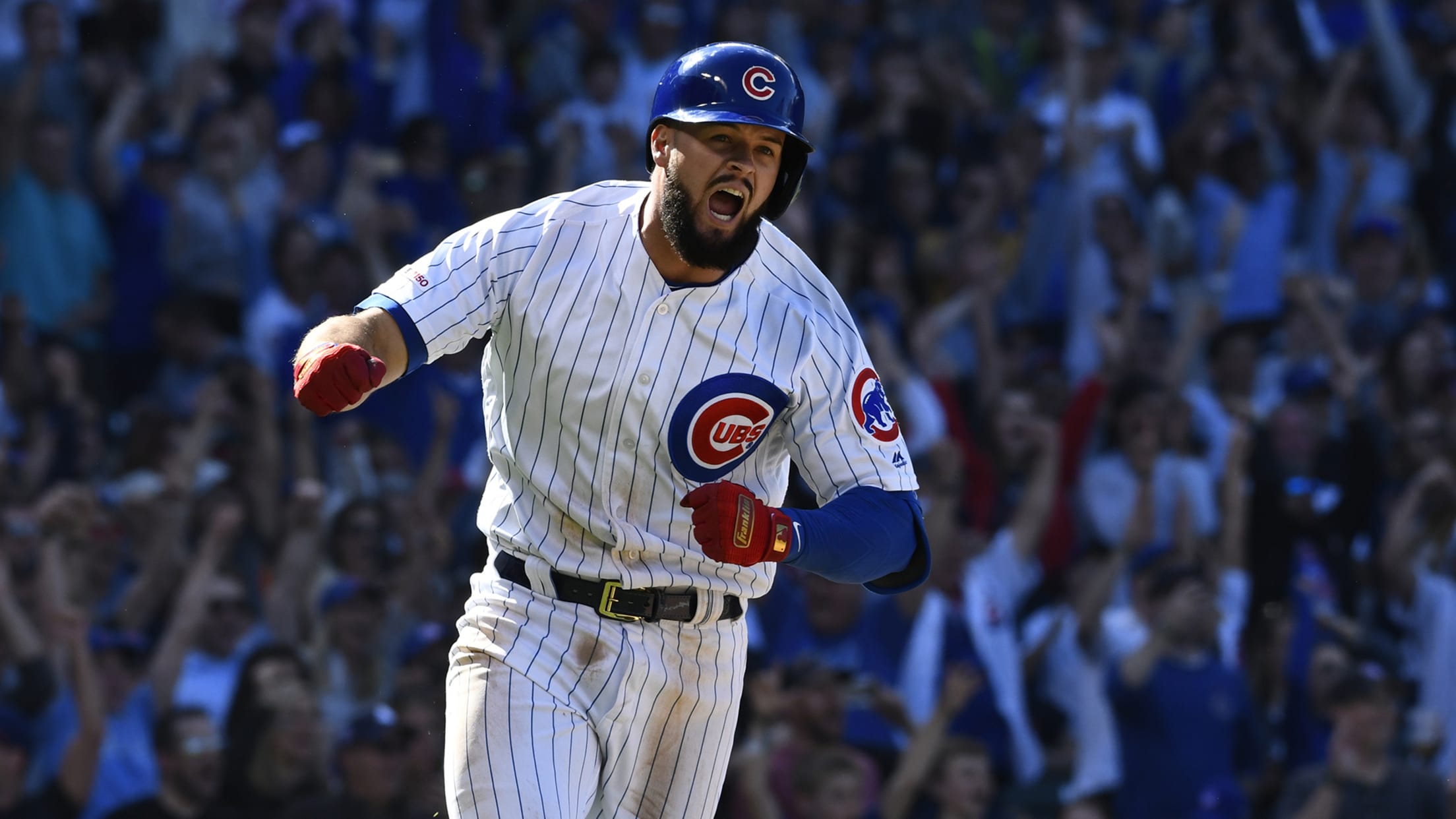 CHICAGO -- David Bote tossed his helmet aside and took the celebratory beating from his teammates. The Cubs' infielder then did a quick on-field interview and made a quick exit from Wrigley Field. It was not clear if he sprinted out of the ballpark still wearing his dirt-stained uniform. Bote
Paxton accomplishes rare Yankees feat vs. KC
Southpaw joins Cone as only pitchers in club history with back-to-back 12-plus strikeout games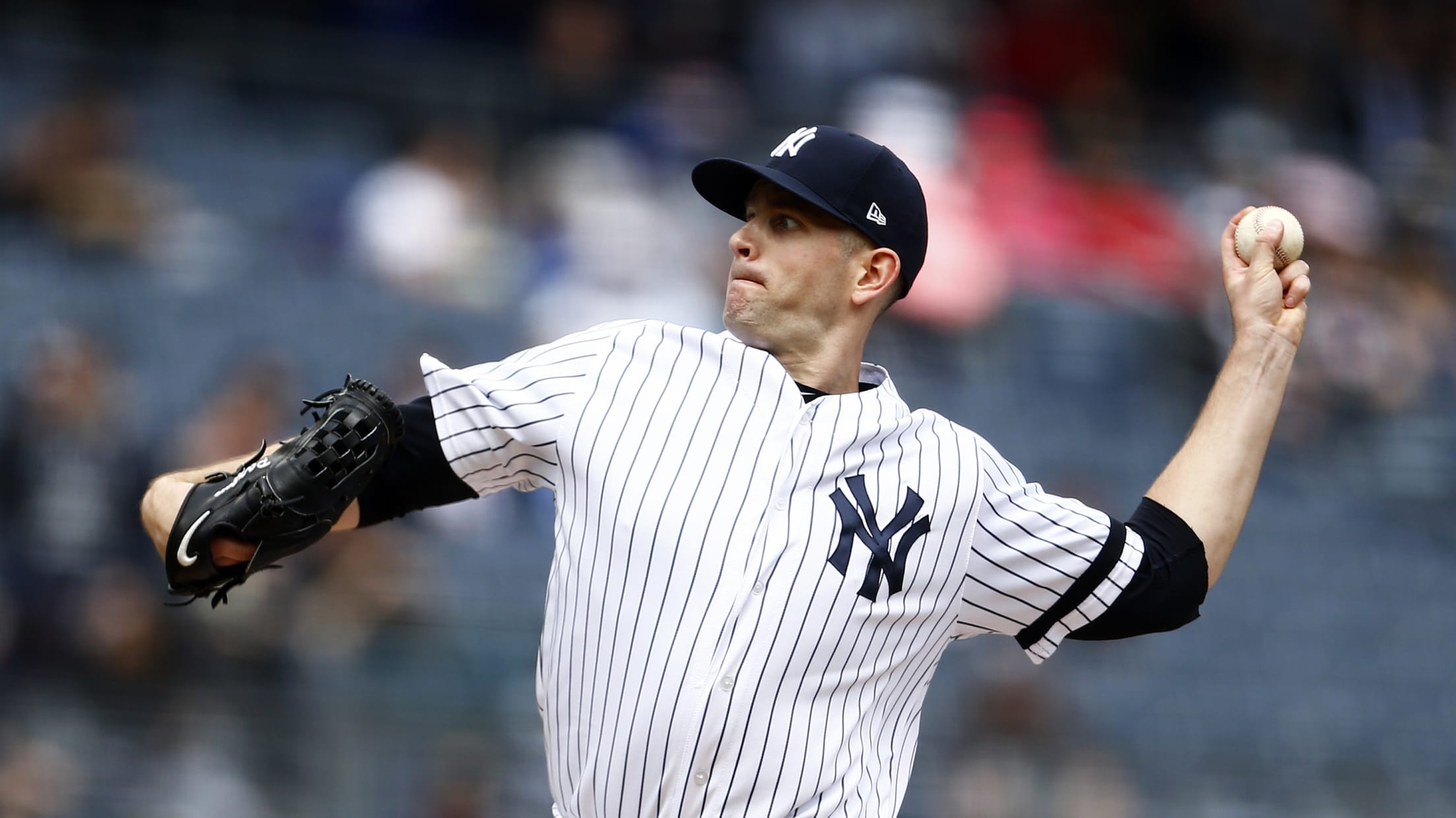 NEW YORK -- James Paxton's big night against the Red Sox earlier this week provided him with his first big Yankees moment. On Sunday, the hard-throwing left-hander put on a repeat performance. Paxton struck out 12 batters in six-plus scoreless innings in New York's 7-6, 10-inning walk-off win over the
4 takeaways from Boston's sweep of the Rays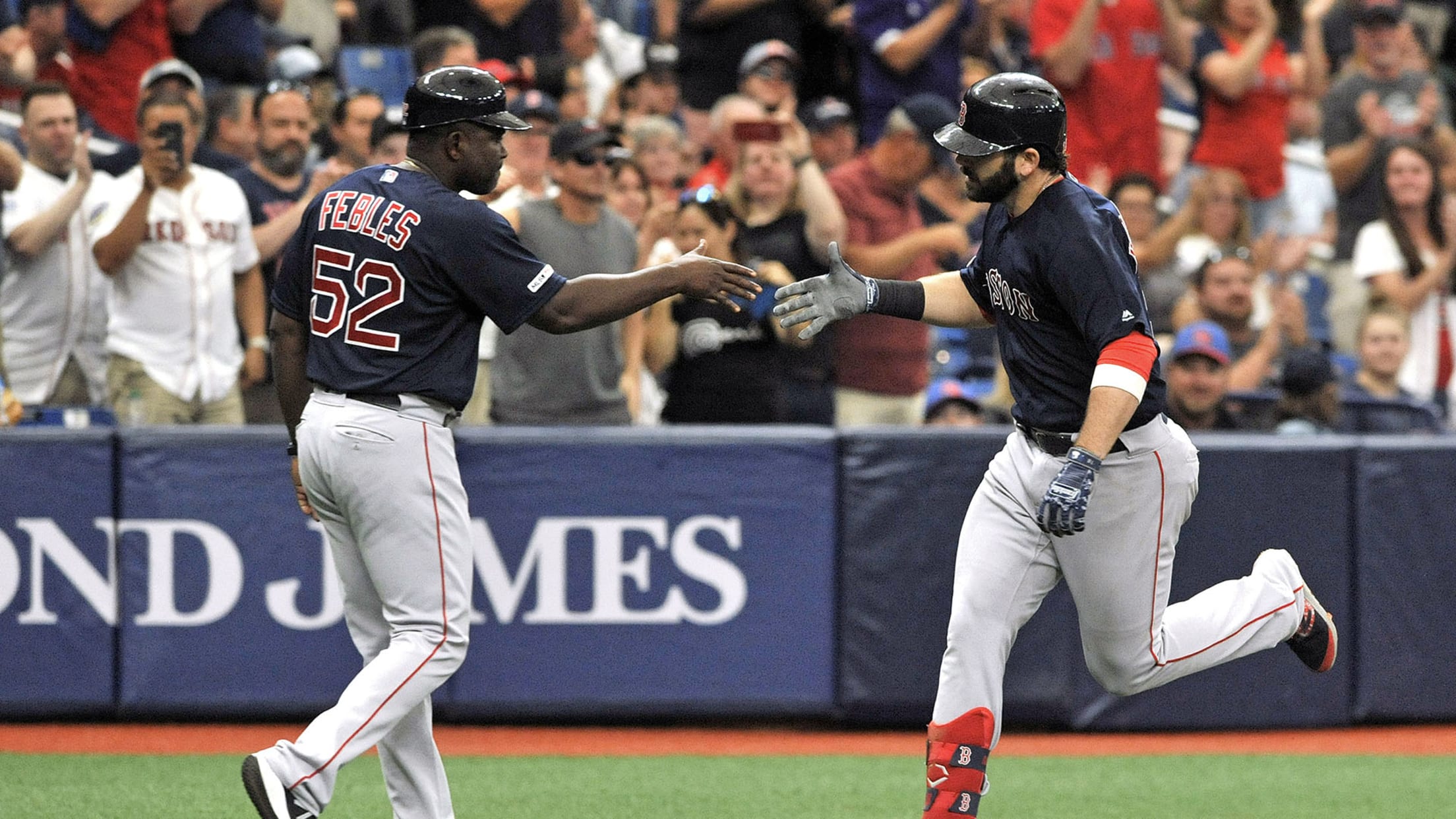 ST. PETERSBURG -- On Friday, the Red Sox limped into Tampa Bay under a cloud of frustration and uncertainty. They'll head back north toting a three-game win streak and their first series sweep of the season after a 4-3, 11-inning win on Sunday against the Rays at Tropicana Field. Gaining
Injury updates: Judge, Shoemaker, Rendon, Cano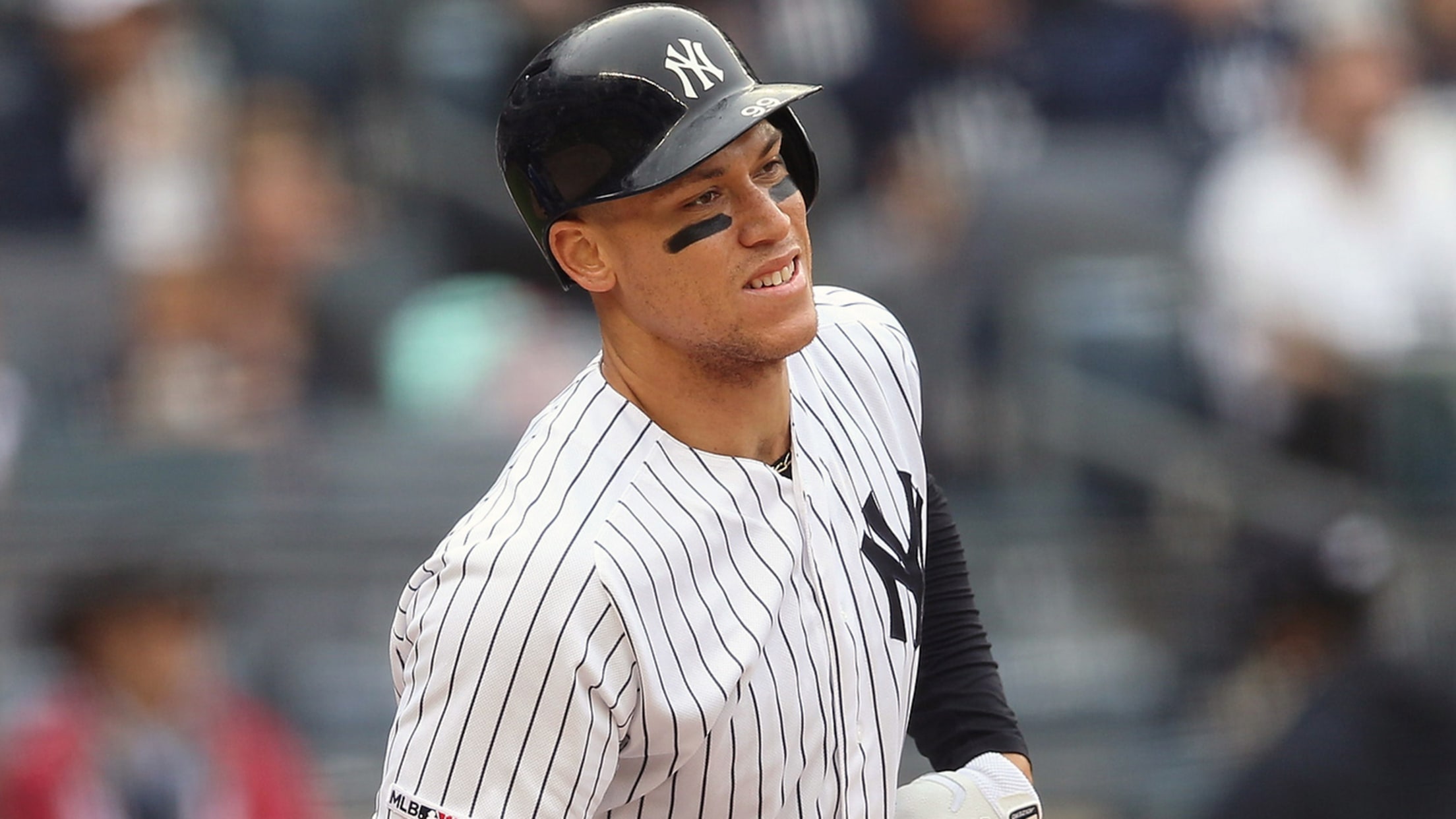 Here's a look at the latest injury news around the Majors.
Donaldson's 2 homers propel Braves past Tribe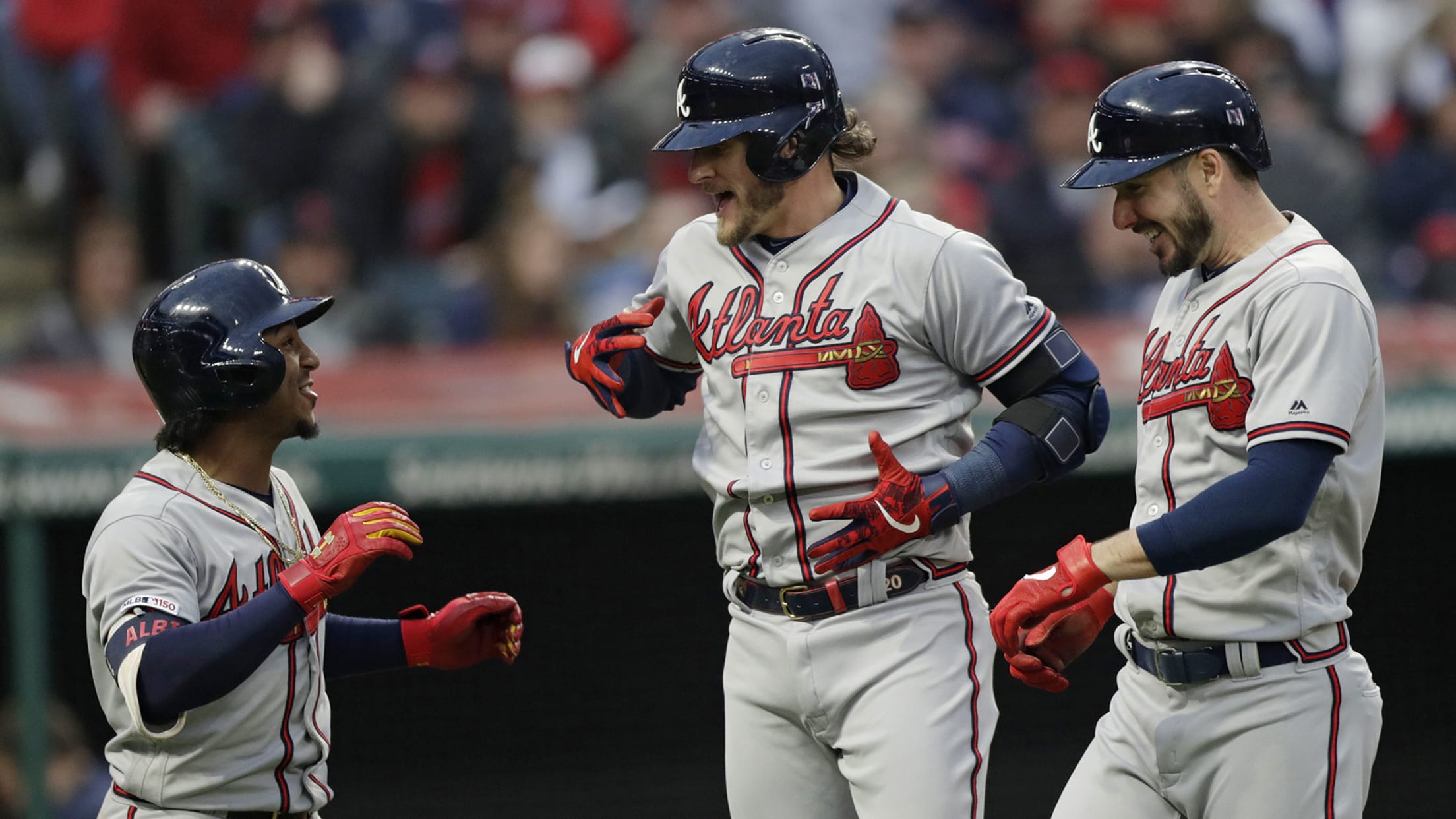 CLEVELAND -- It would be an exaggeration to refer to Progressive Field as Josh Donaldson's "old stomping grounds," as he only suited up for the Indians in 16 games at the end of 2018, when he was trying to prove himself healthy and they were trying to get a late-season
Thor homers -- give an assist to Fowler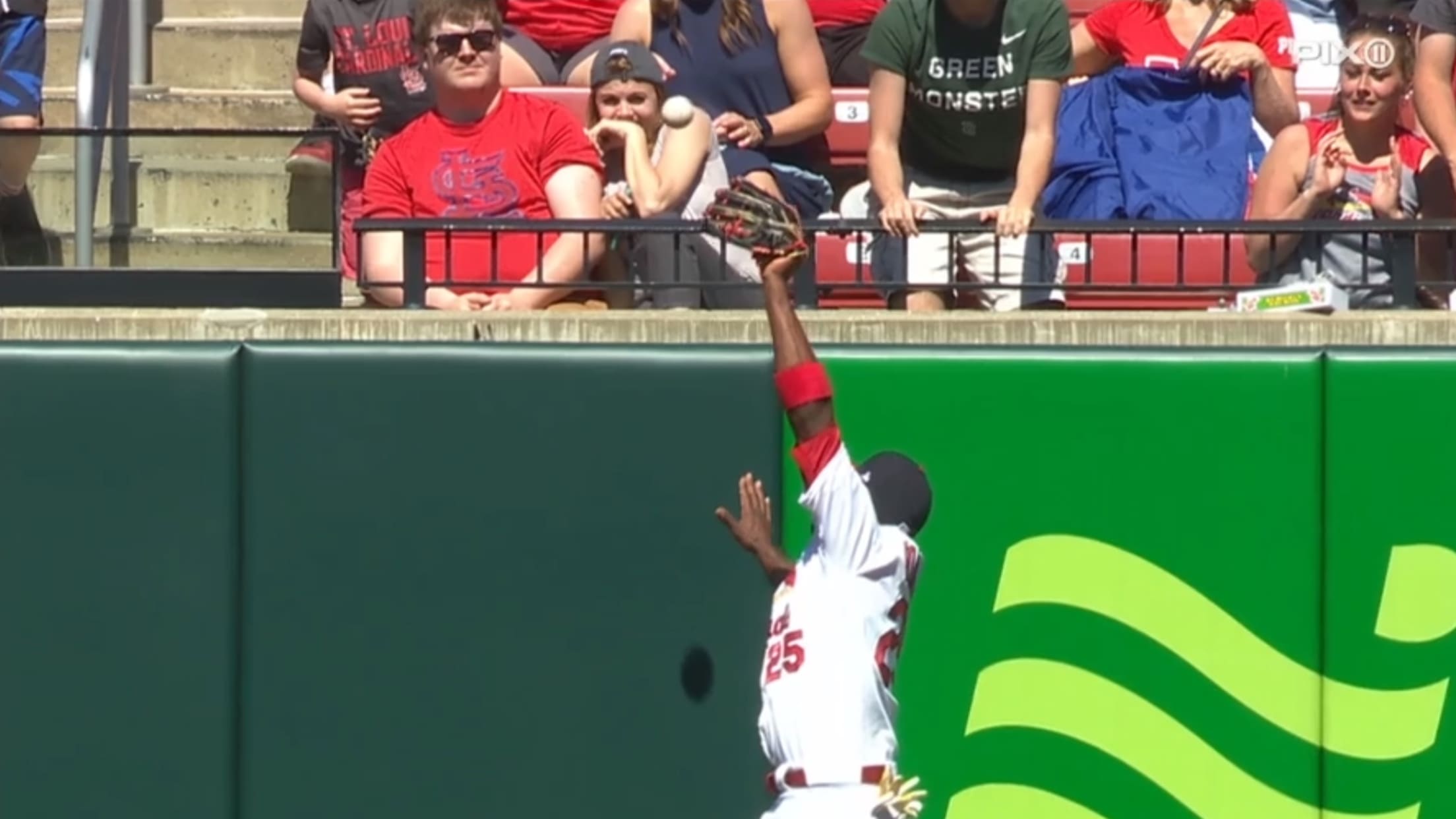 Noah Syndergaard's fifth career homer on Sunday was a gift, but he'll take it. As Cardinals center fielder Dexter Fowler was tracking Syndergaard's fly ball in the left-center-field gap in the fourth inning, the ball dropped into and out of Fowler's glove and over the wall for a solo homer.
Shoemaker (torn ACL) to miss rest of season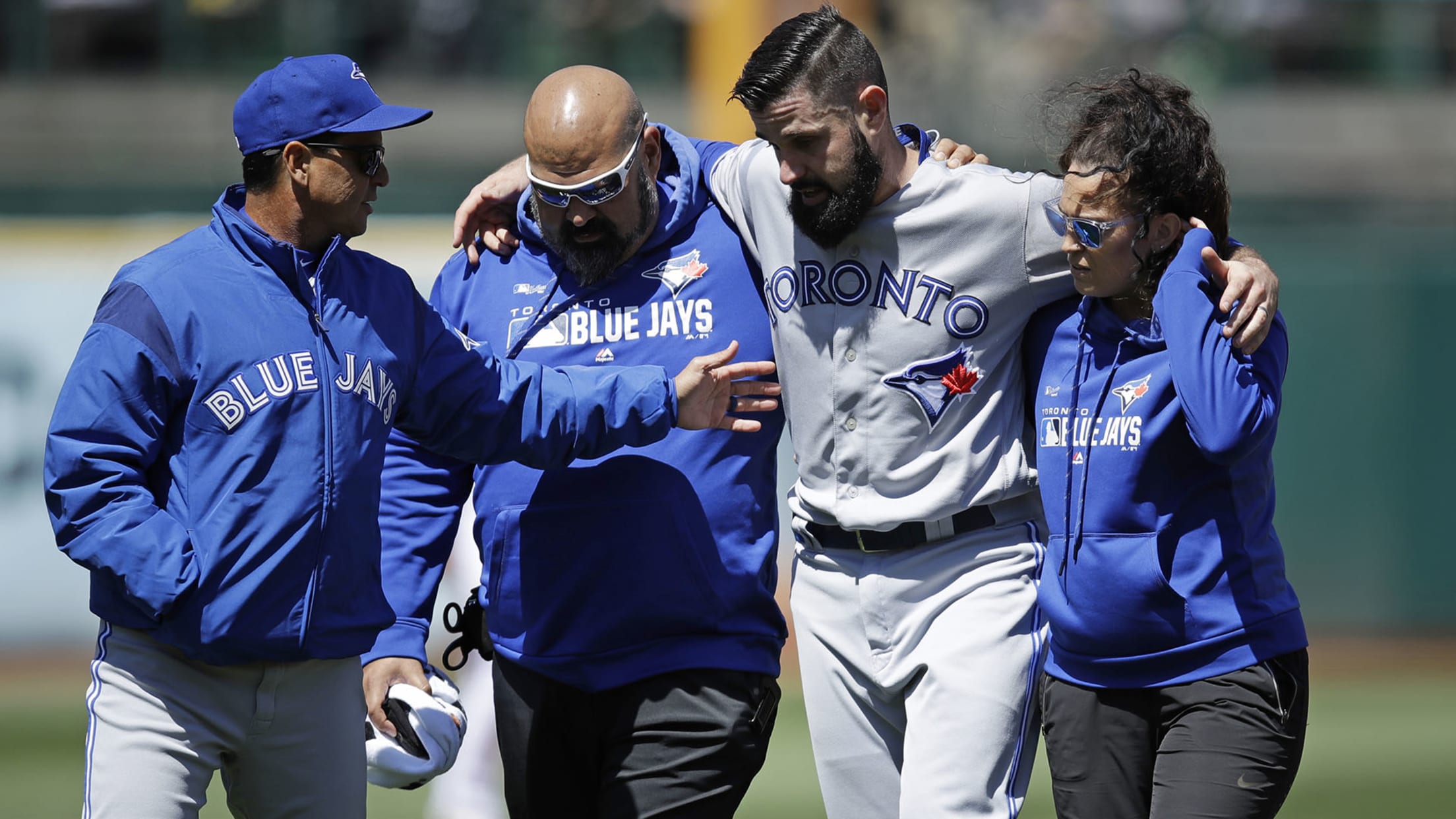 OAKLAND -- The silence in the visitors' clubhouse at the Oakland Coliseum captured the Blue Jays' mood. This was not a time to play the usual victory mix on the clubhouse stereo, despite Toronto's 5-4 triumph that sealed a three-game sweep of the Oakland A's. The Blue Jays knew that
Looking back at MLB's 20-strikeout performers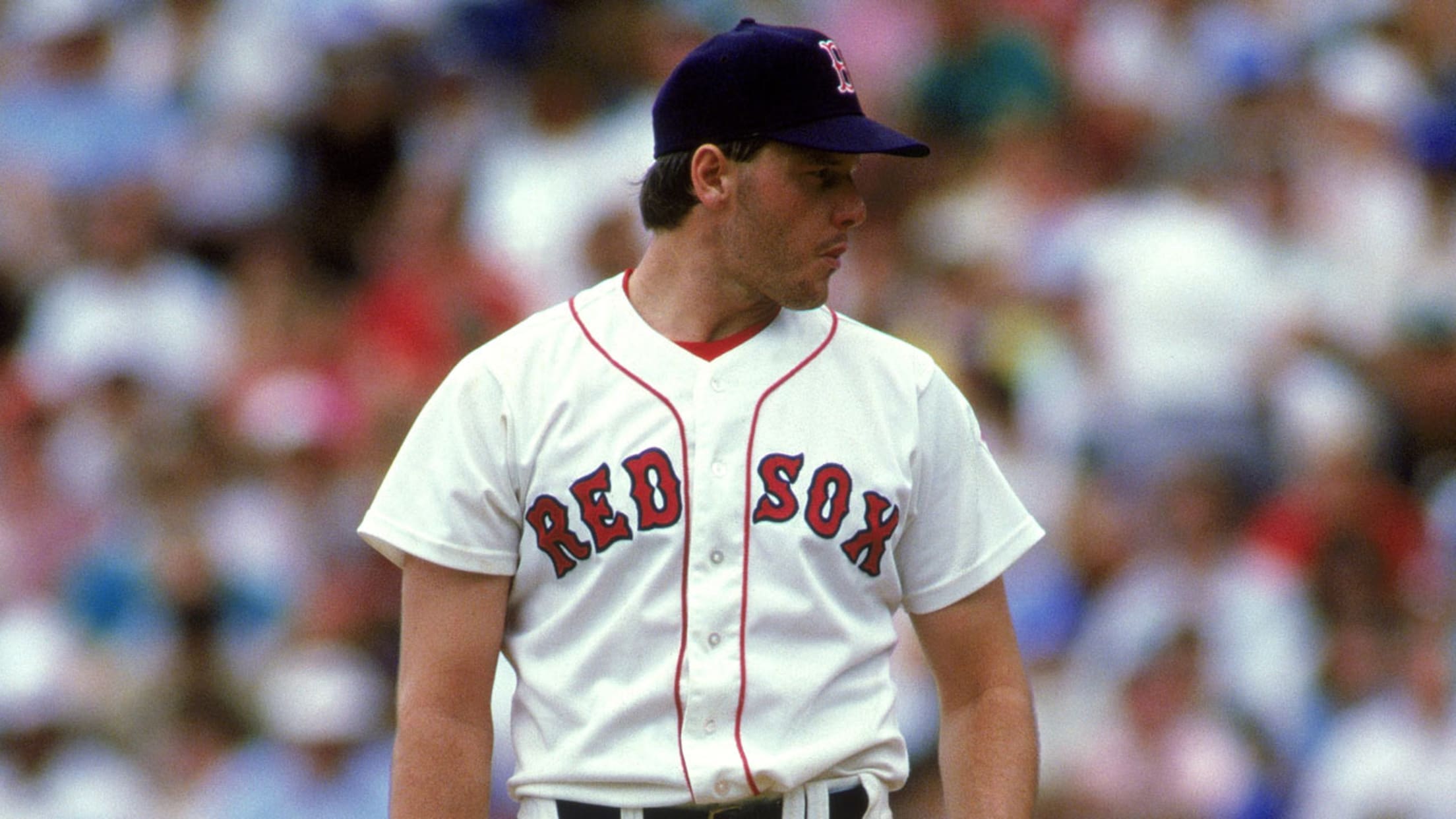 A 20-strikeout game is one of baseball's rarest feats. In Major League history, there have been 23 perfect games and 18 four-homer efforts, but only five times has a pitcher fanned 20 batters while throwing no more than nine innings. (Apologies to Tom Cheney, who struck out 21 in 16
Pederson homers not once, but twice on birthday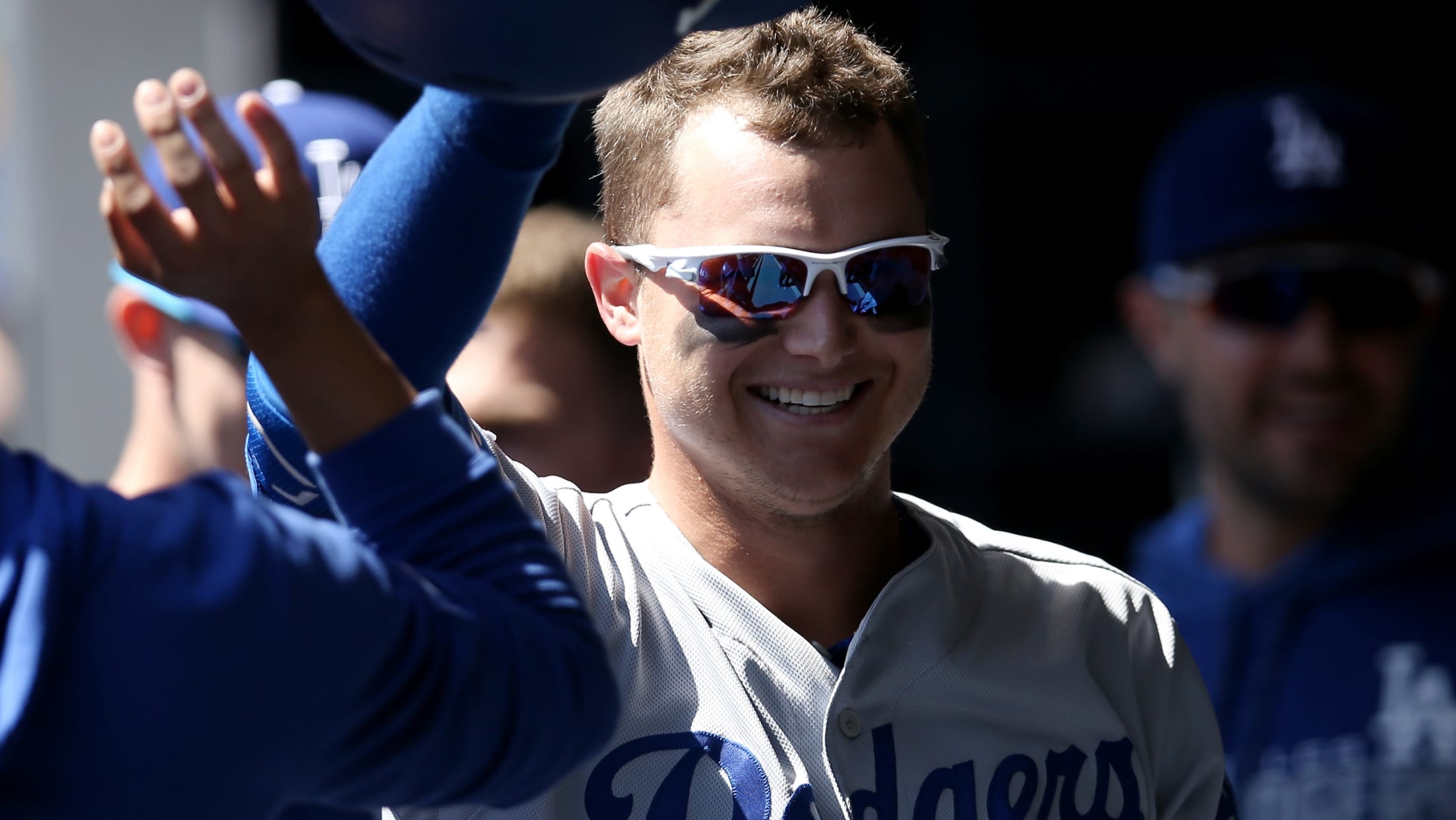 MILWAUKEE -- Joc Pederson should wish every day was his birthday. Pederson has baseball reasons for that birthday wish. On Sunday, he celebrated his 27th birthday with a pair of home runs, a pair of singles and three runs scored in the Dodgers' 6-5 win over Milwaukee, continuing a custom
Padres' bats come alive, Tatis extends hit streak
Lucchesi whiffs eight in 5 2/3 innings, Yates tallies 10th save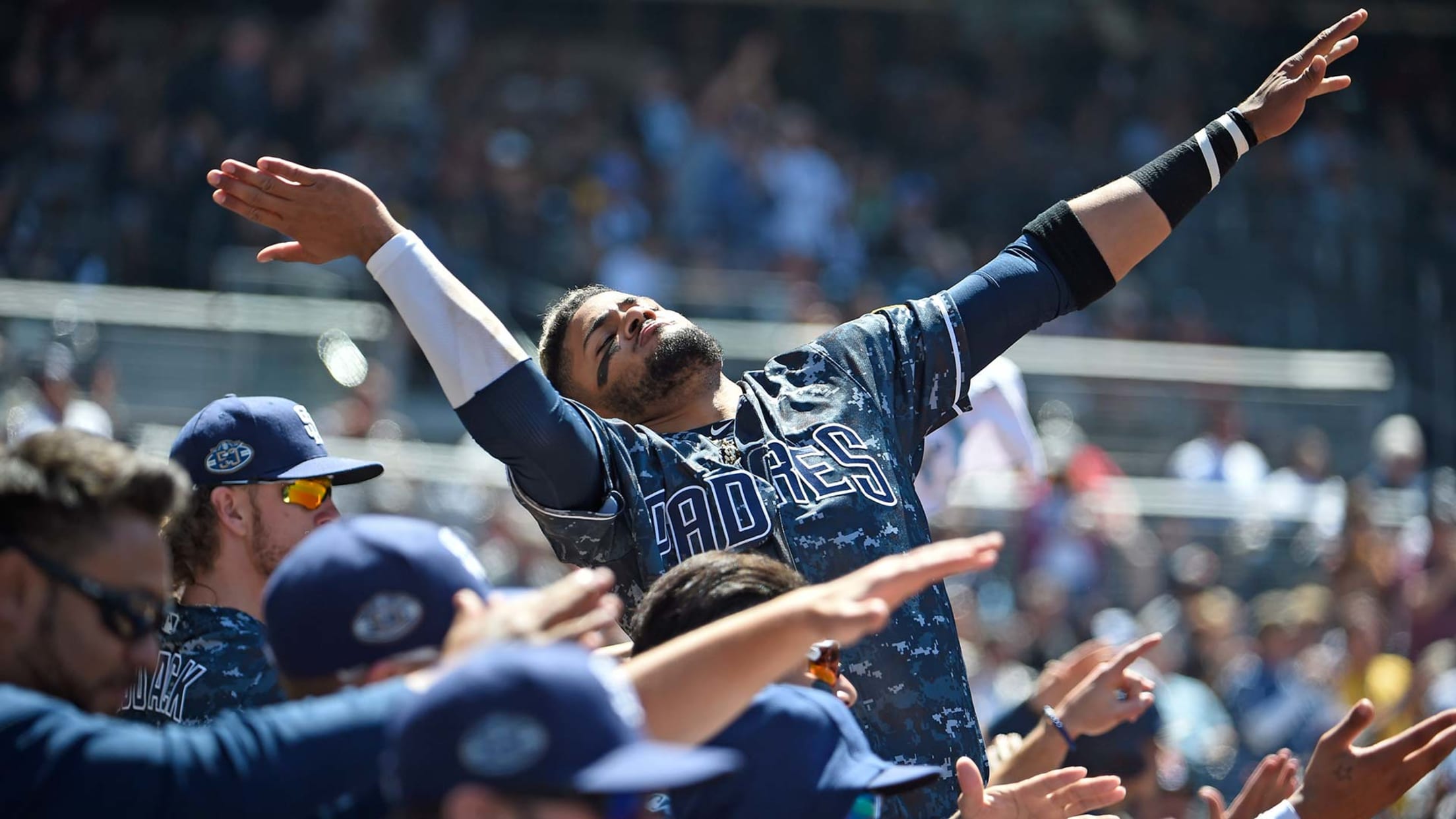 SAN DIEGO -- Fernando Tatis Jr. just won't stop hitting. The rest of the Padres' offense joined him on Sunday afternoon. In no uncertain terms, Tatis carried San Diego's offense during a six-game losing skid, which came to an end on Sunday. In a 4-3 victory over Cincinnati, the 20-year-old
A day of milestones as Rangers hold on for win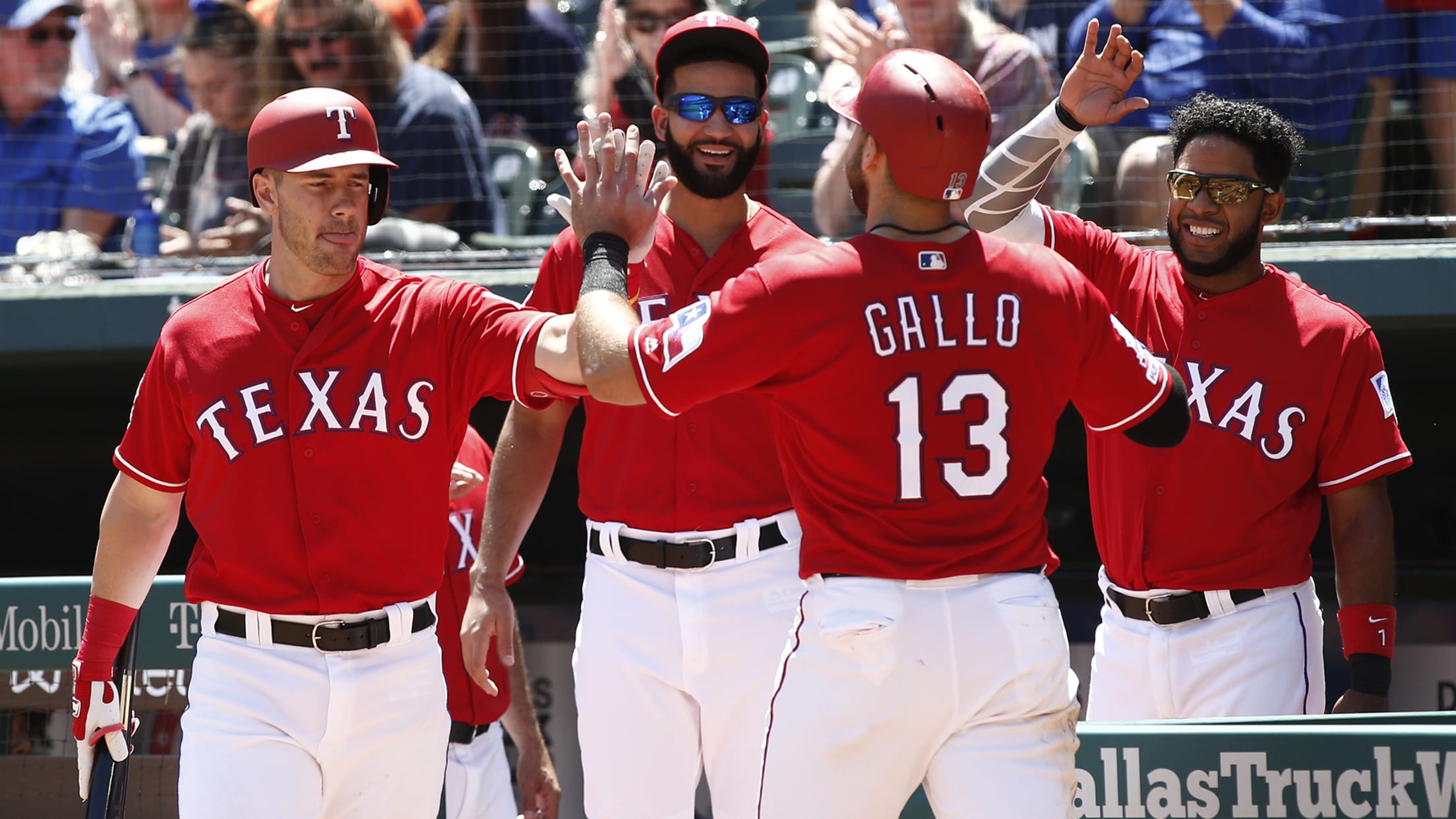 ARLINGTON -- Rangers pitcher Shelby Miller earned his first Major League victory in two years and Joey Gallo hit the first sacrifice fly of his career. It was a day for milestones as the Rangers held on for an 11-10 victory over the Astros on Sunday afternoon at Globe Life
Gray keeps his cool and delivers in clutch
Rox's starter continues progress by working his way out of jams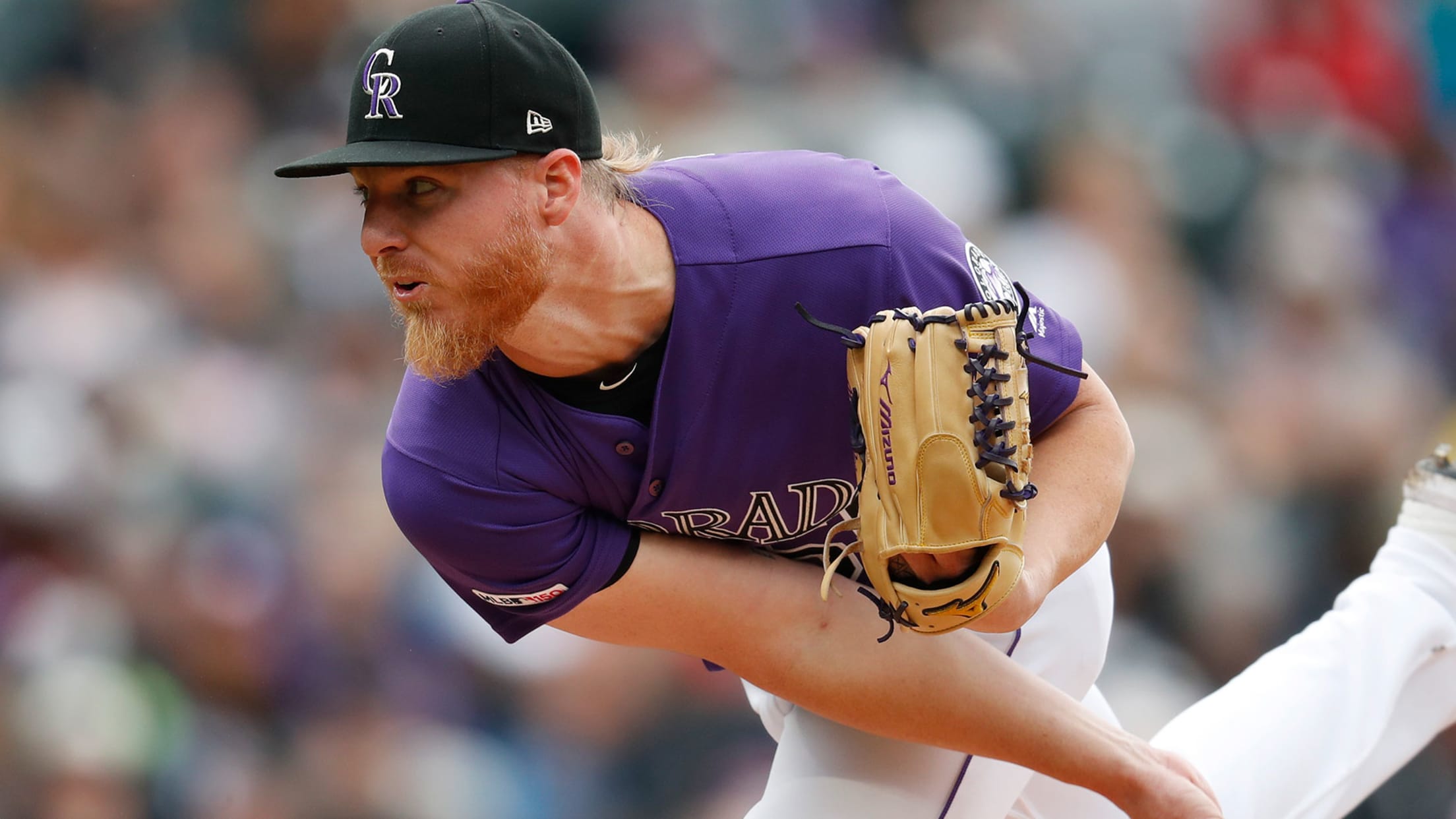 DENVER -- Right-hander Jon Gray allowed just one hit in six scoreless innings in Sunday's 4-1 victory over the Phillies -- the Rockies' sixth win in seven games -- and it amounted to an afternoon of spring cleaning at Coors Field. Three innings seemed messy until Gray tidied up: •
Judge goes on IL with 'significant' oblique strain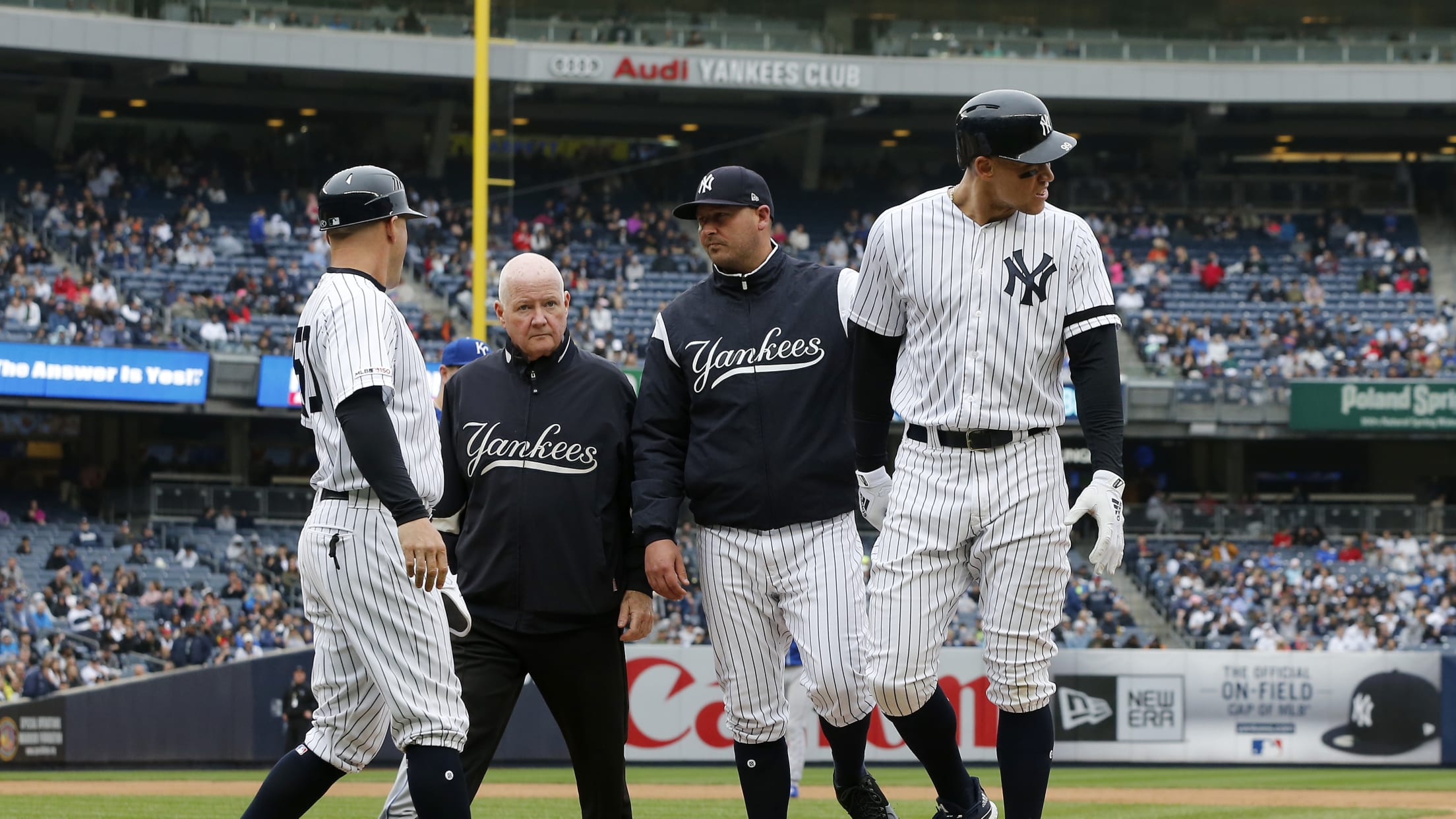 NEW YORK -- Aaron Judge became the latest Yankee to land on the injured list, and as much as the team misses its leader and biggest offensive threat, the slugger believes his club will succeed during his absence. "They're going to be just fine," Judge said. "Just like you guys