Cole debuts with 2 K's in dominant inning
Yanks' new ace clocked at 98 mph, 'in sync' with Sánchez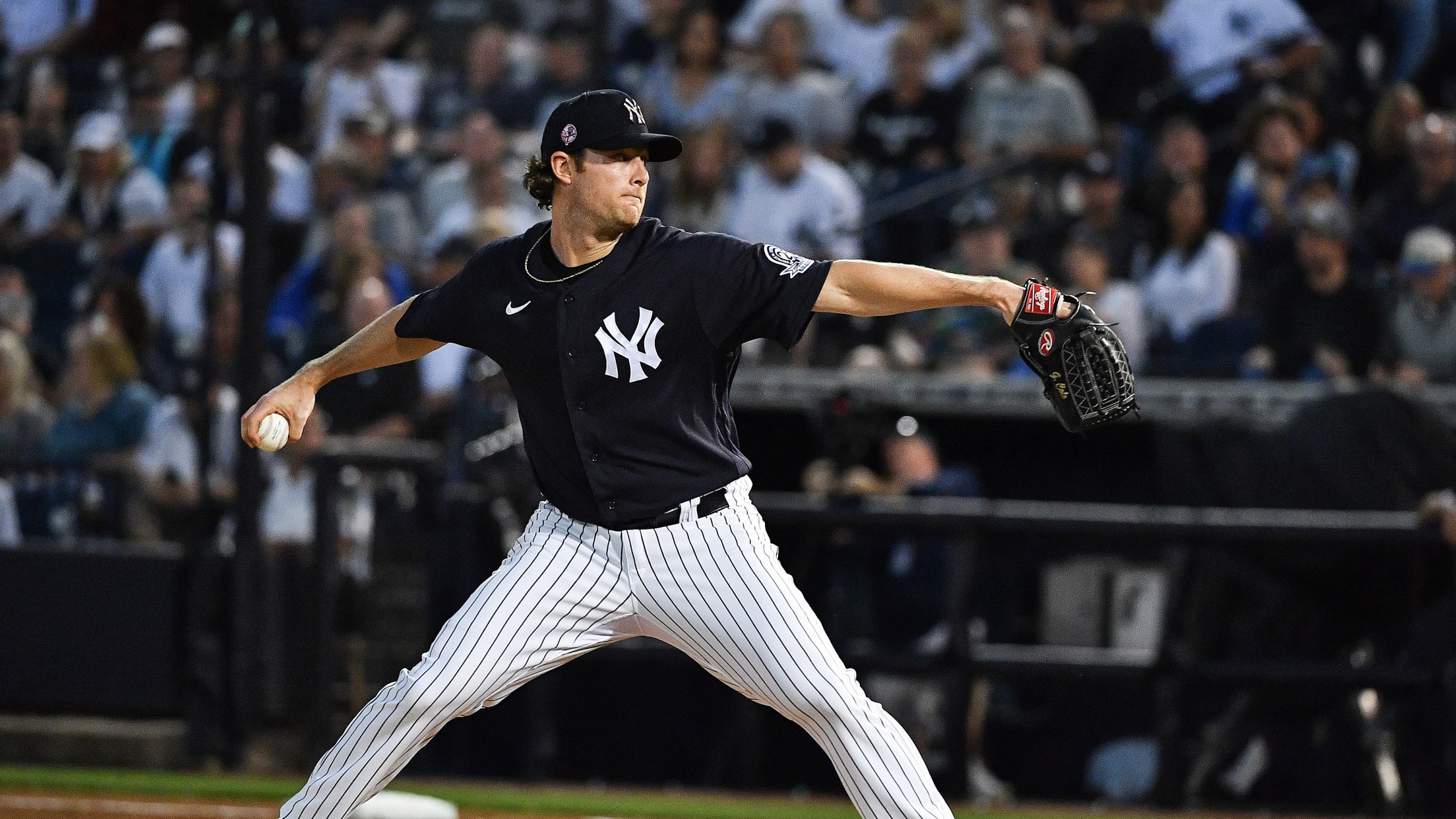 TAMPA, Fla. -- There will likely be extra adrenaline coursing through Gerrit Cole's sturdy frame in about a month, when the ace cradles a baseball prior to his first Opening Day assignment for the Yankees. As he eyed his first Grapefruit League start in pinstriped pants, it was simply about
Here are 11 players to keep an eye on this spring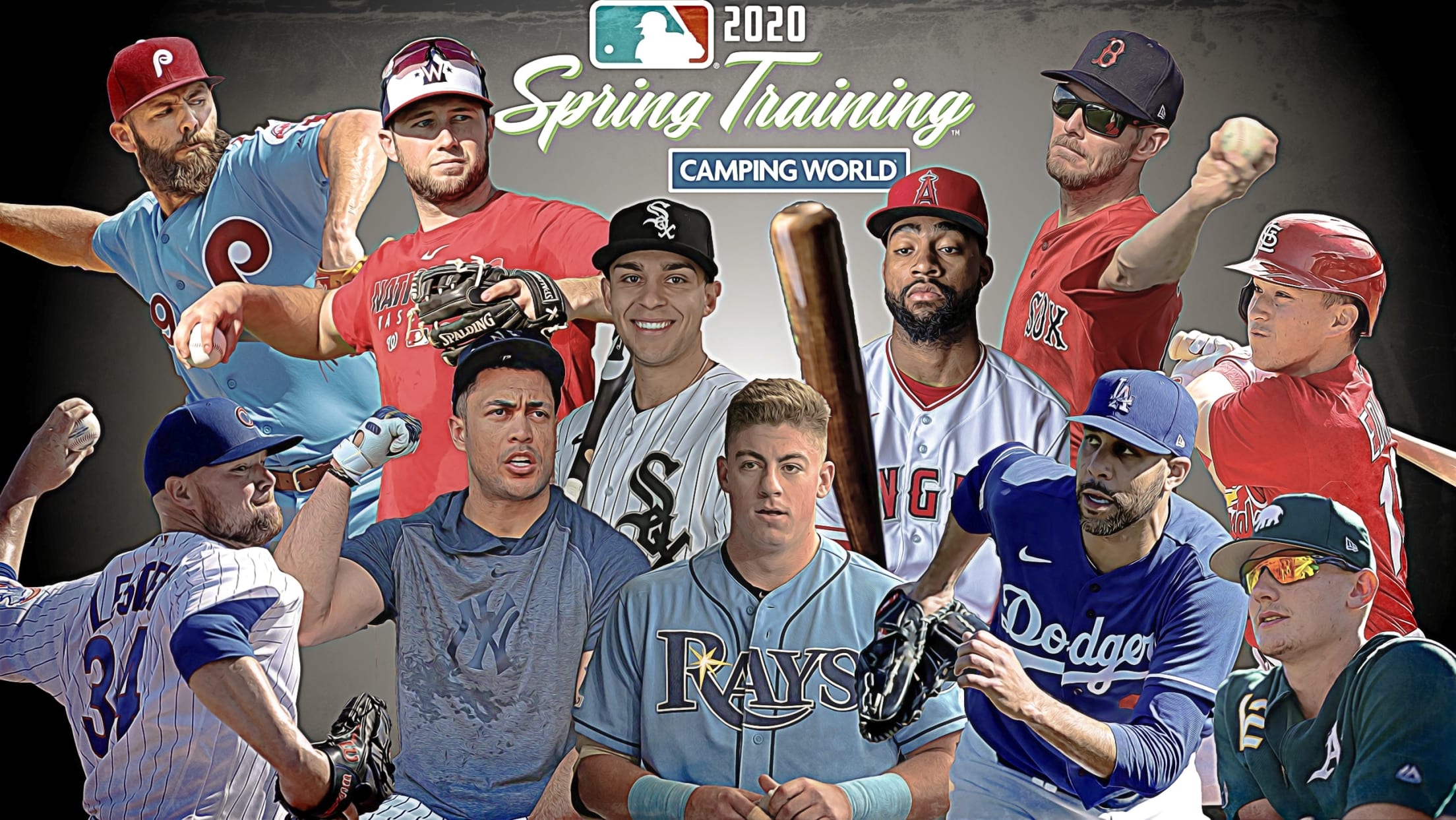 Now is when it gets fun. For weeks, we've projected what this guy or that one will do and the impact he could have on the standings. With spring games underway, we can see those projections begin to take shape. Spring Training isn't about Mike Trout or Christian Yelich. Those
Jeter's message: 'We need to turn the corner'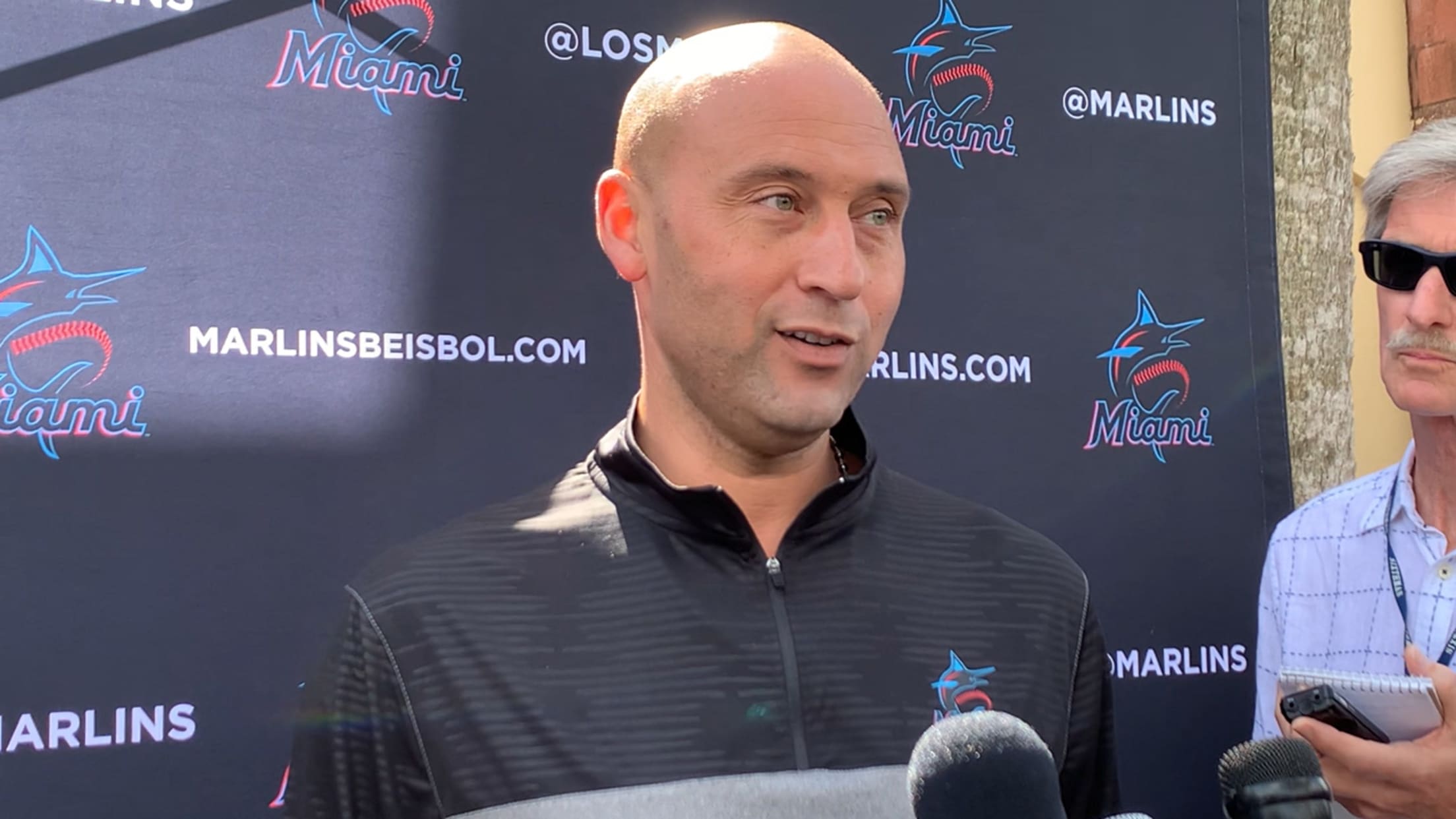 JUPITER, Fla. -- Since taking over in 2017 and building the organization from the farm system on up, the Marlins' new ownership group has preached patience. Now, after two consecutive last-place finishes, CEO Derek Jeter says it is time to start seeing some progress at the big league level.
Here's what Polar Bear has planned as encore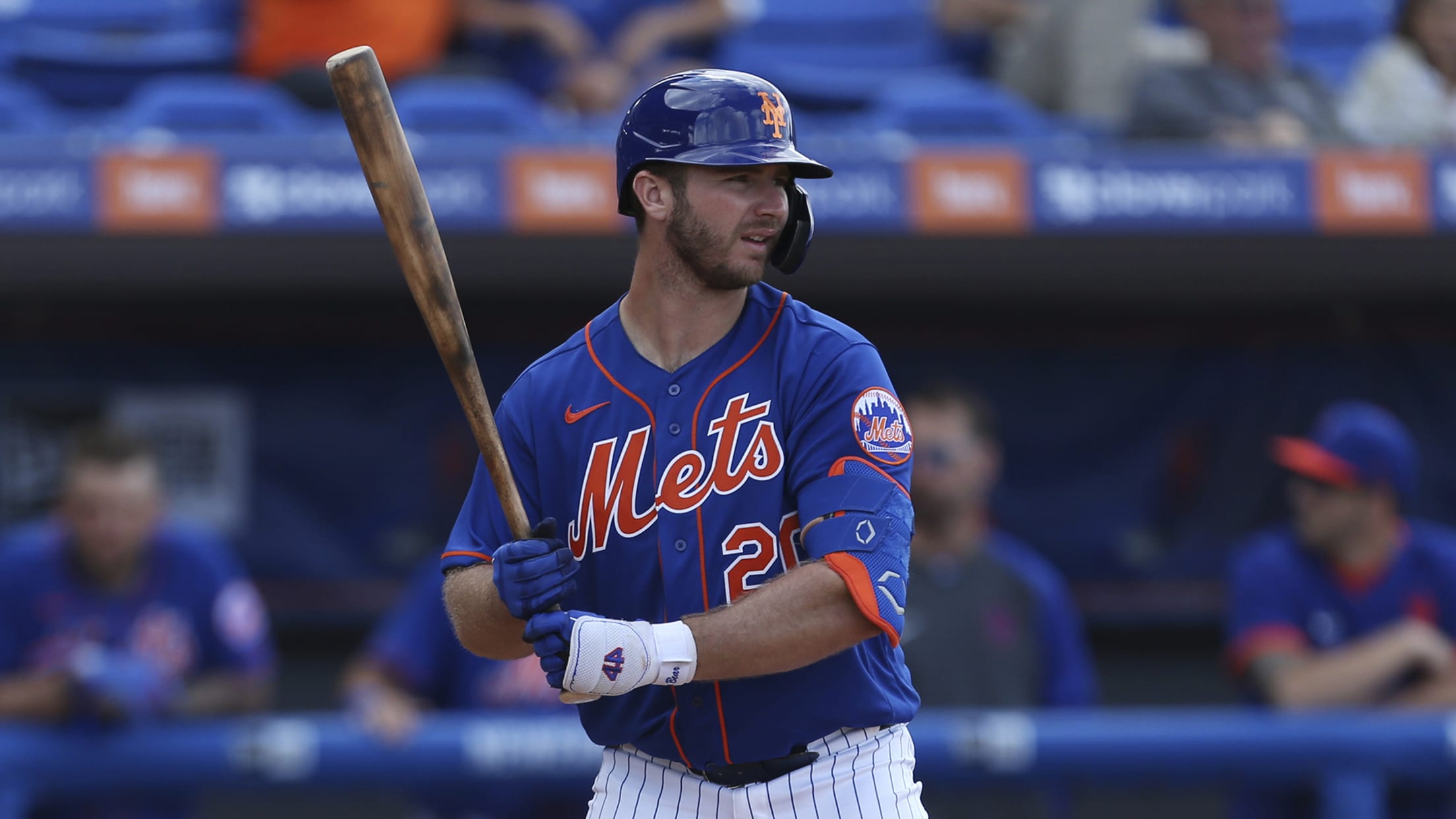 WEST PALM BEACH, Fla. -- Pete Alonso was ahead of the team bus in getting to the Ballpark of the Palm Beaches on Monday morning. It figured. Alonso started being ahead of schedule last season, his rookie season, when he started hitting home runs and never really stopped, including when
World Series favorites, ranked from 1 to 30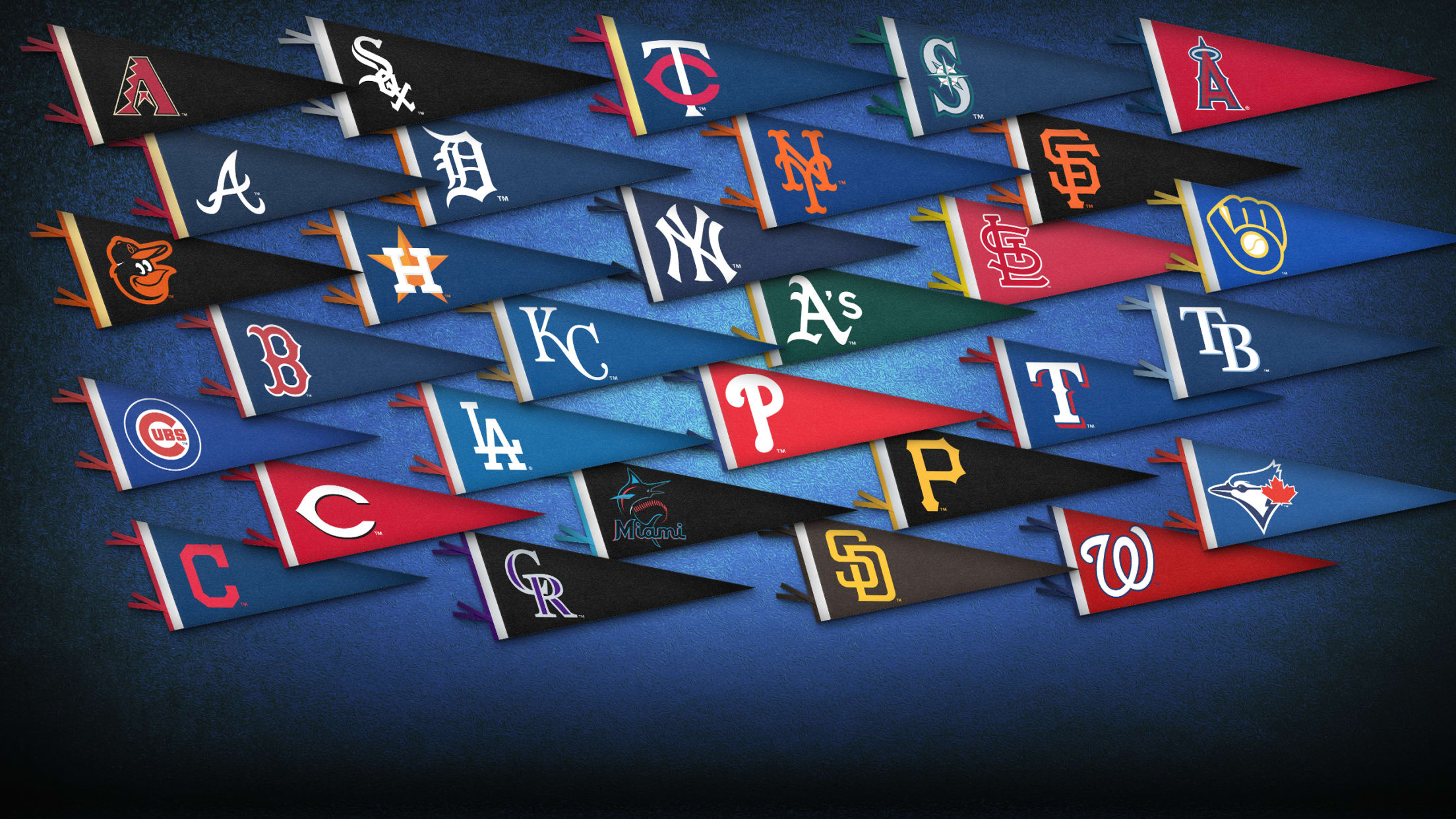 We've finally heard the sweetest words of the spring -- pitchers and catchers report -- and that brings with it the end of what's been something of a wild and crazy offseason. (To say the least.) That means the 30 teams have their rosters more or less set, barring a
Rays new slugger Tsutsugo crushes first homer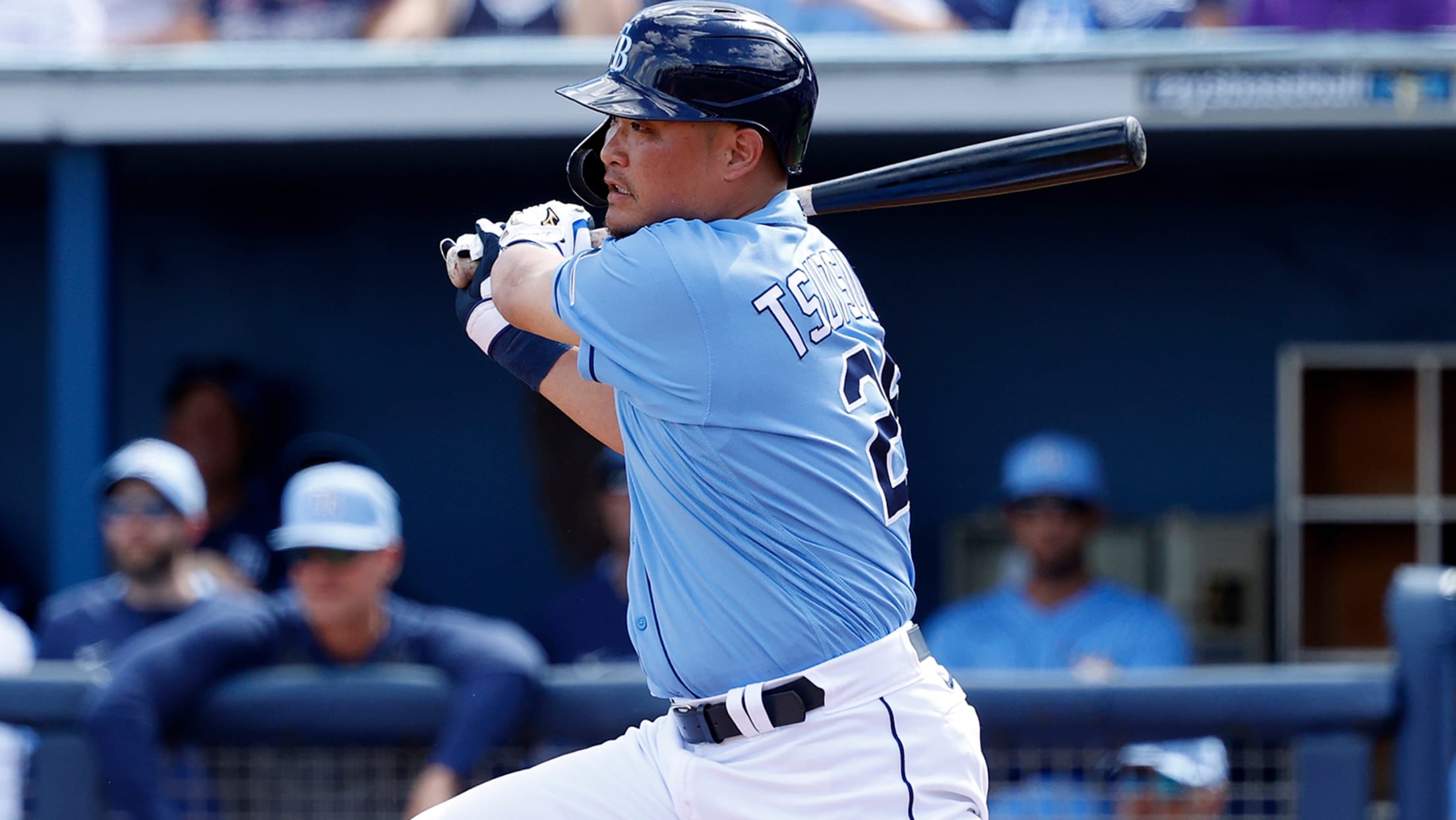 PORT CHARLOTTE, Fla. -- Yoshitomo Tsutsugo understands that Spring Training stats don't count, but the Japanese slugger felt good about hitting his first home run of the spring in just his second game. "I've been practicing with the coaches and we've been working on things every day," Tsutsugo said, through
Machado has 'barrel' of fun in spring debut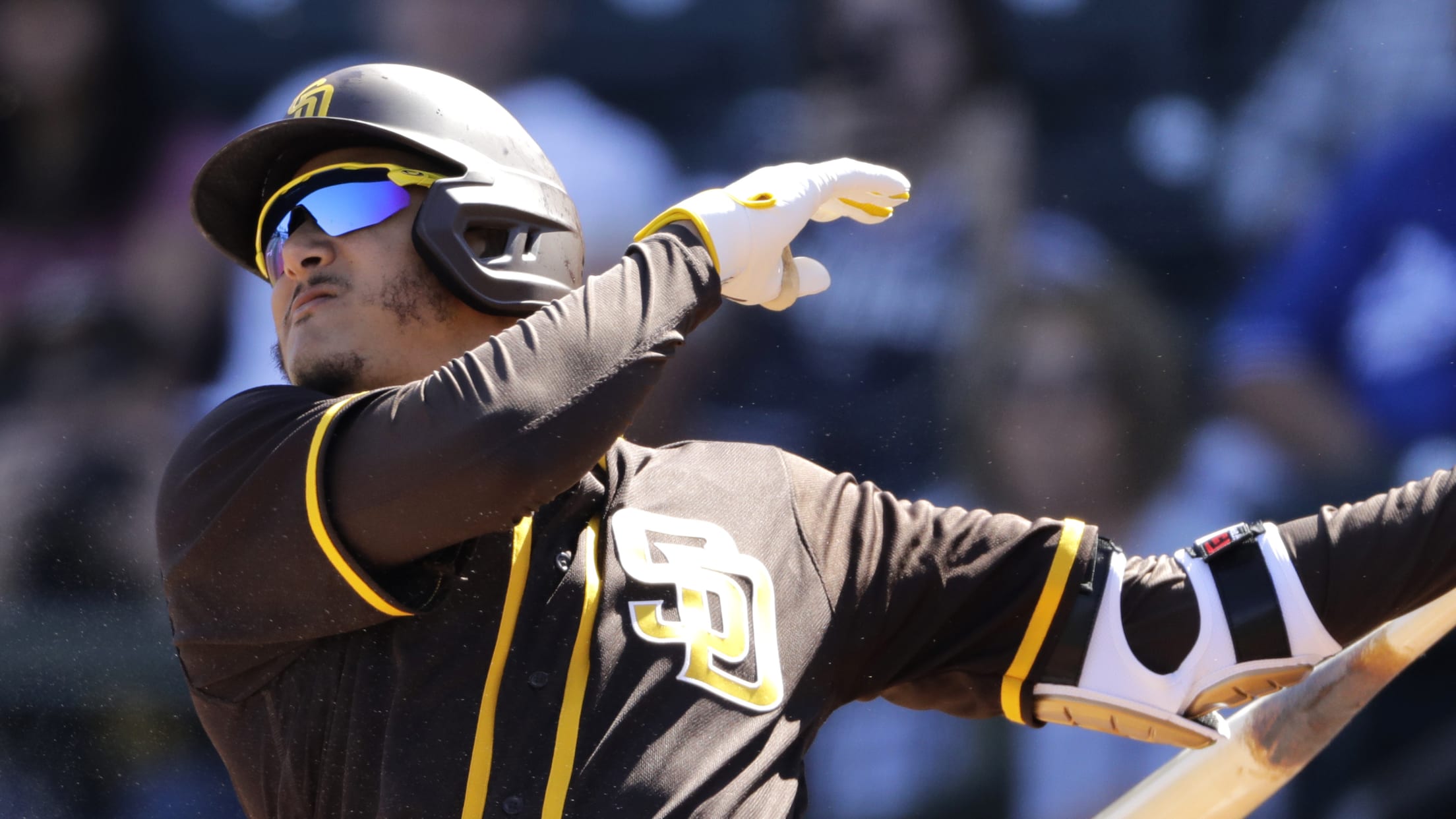 SURPRISE, Ariz. -- All spring, Manny Machado has reiterated that his offseason felt a little bit different this year. Last winter, Machado worried about business. This winter, he worried about baseball. He needed only one swing to show it.
Opening Day lineup, rotation, closer predictions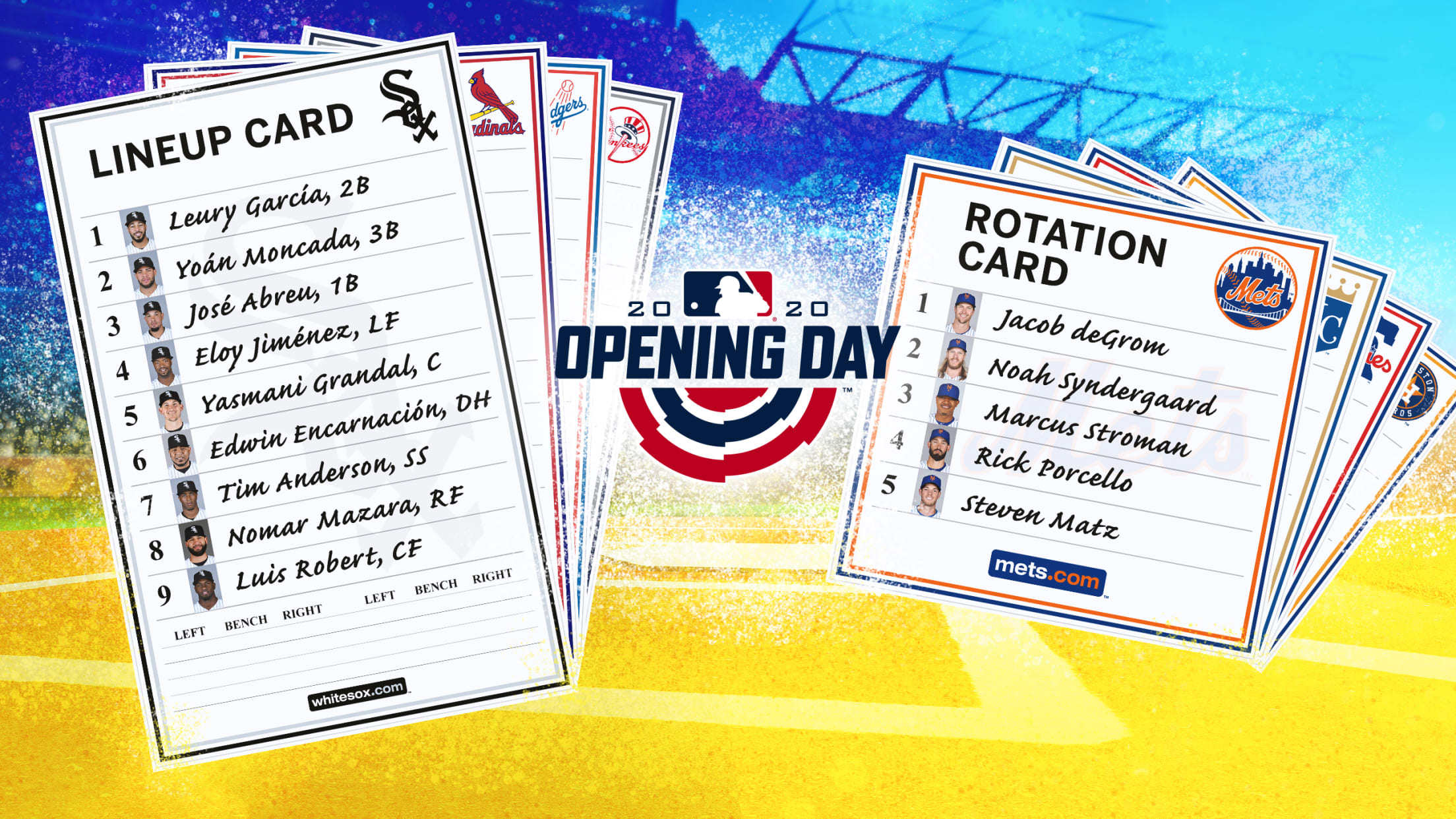 Gerrit Cole will be in Yankees pinstripes. Anthony Rendon joins Mike Trout and Shohei Ohtani in Anaheim. The Reds have added three new hitters to their lineup. Madison Bumgarner is no longer a Giant. There have been many seismic changes around baseball this offseason, and with pitchers and catchers getting
Do Cards have another lethal starter in-house?
Injuries have kept Martínez in 'pen, he believes he can make rotation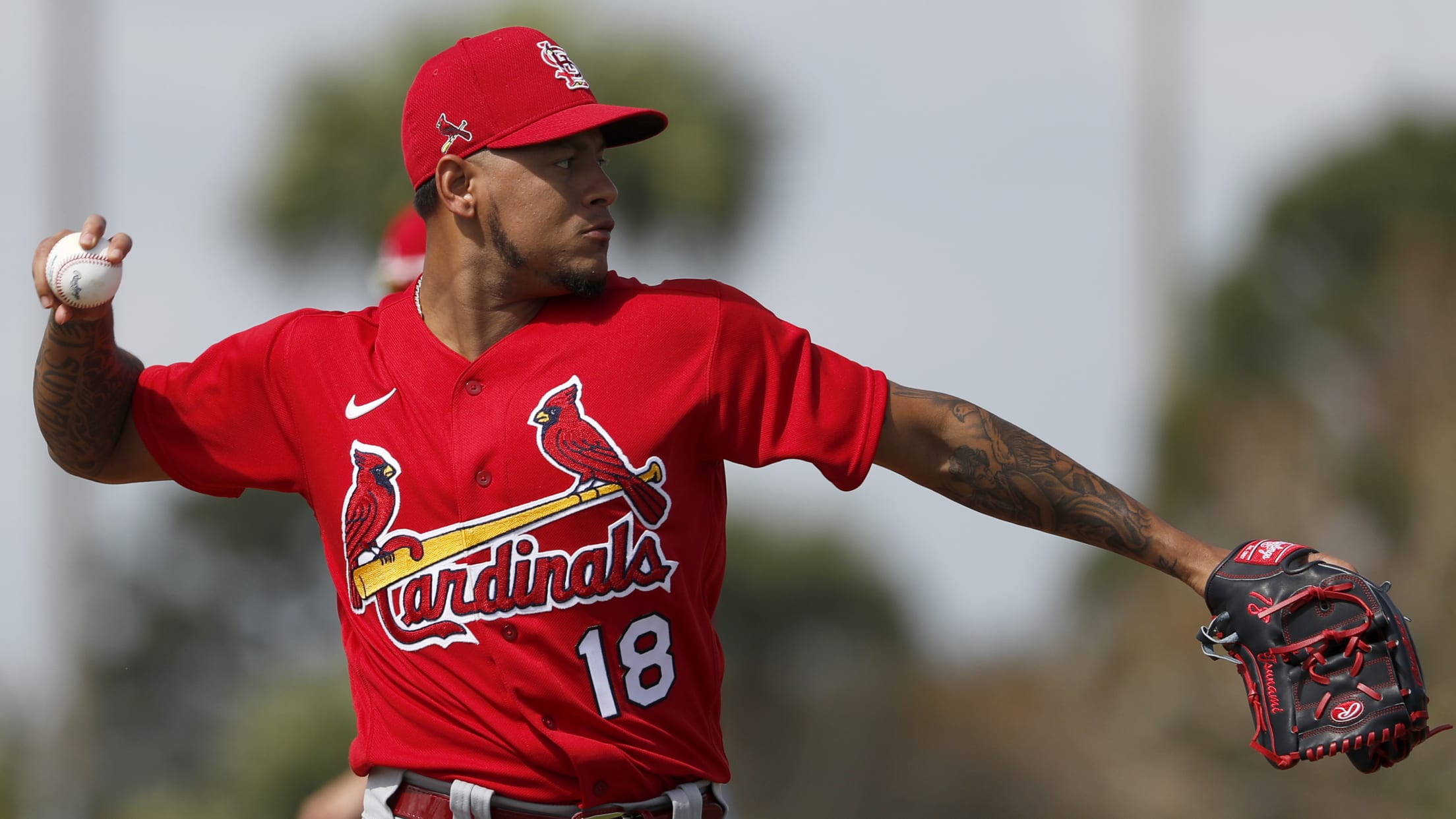 JUPITER, Fla. -- As Carlos Martínez worked through right shoulder issues the past two years and was moved to the bullpen, he still made it clear that he wanted back in the rotation. But saying it over and over didn't just make it happen. Injuries prevented the right-hander from sustaining
Brock Holt is out here making between-the-legs tags
He's a Brock superstar, he lives large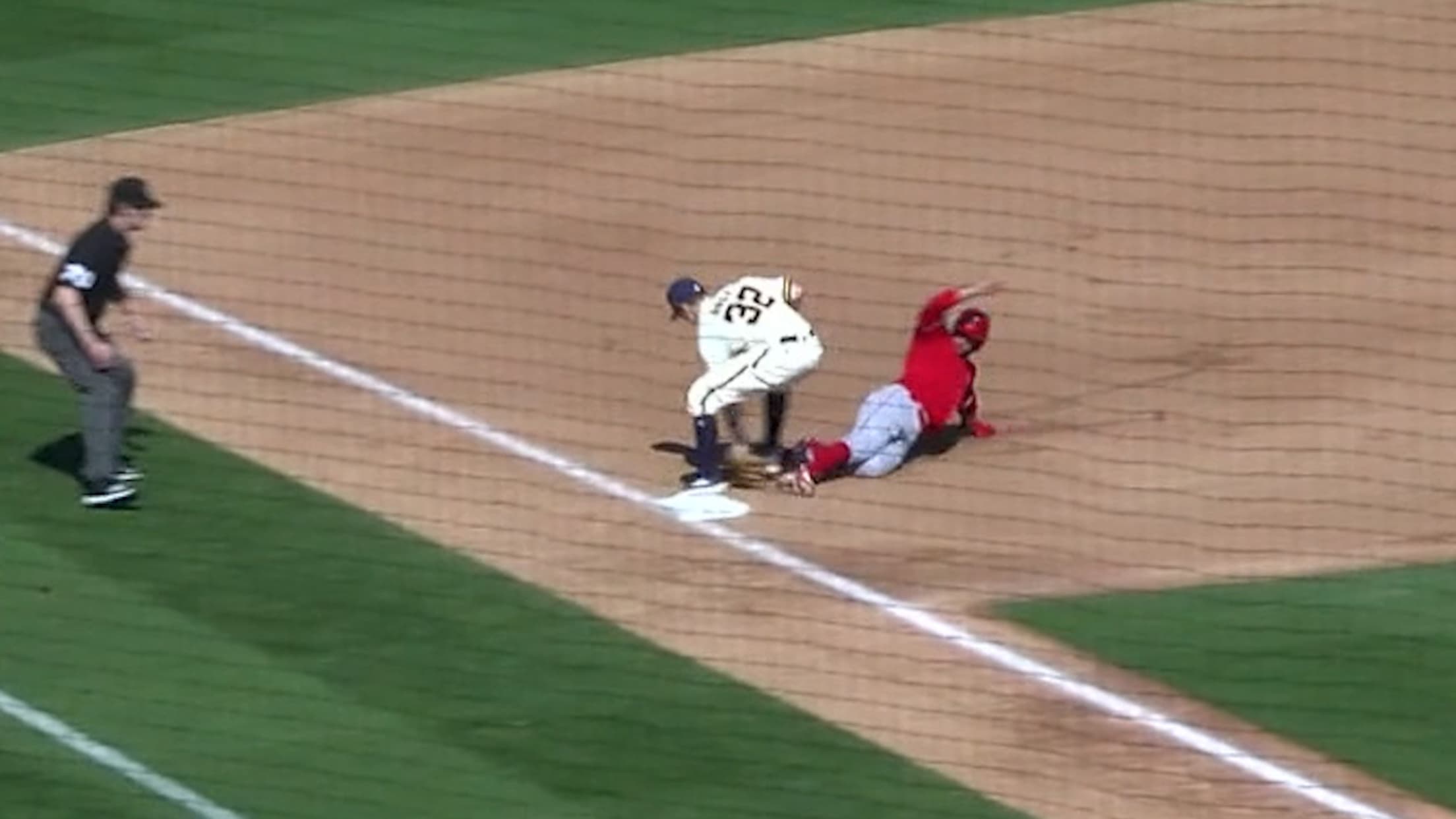 Spring Training is barely getting underway: There have only been four days of games, teams are still tweeting "baseball is back," there hasn't even been an insane, terrifyingly-nightmarish bee attack yet. But while most players are getting warmed up and remembering how to throw a baseball, Brock Holt is already
Ranking every fantasy player, 1 to 800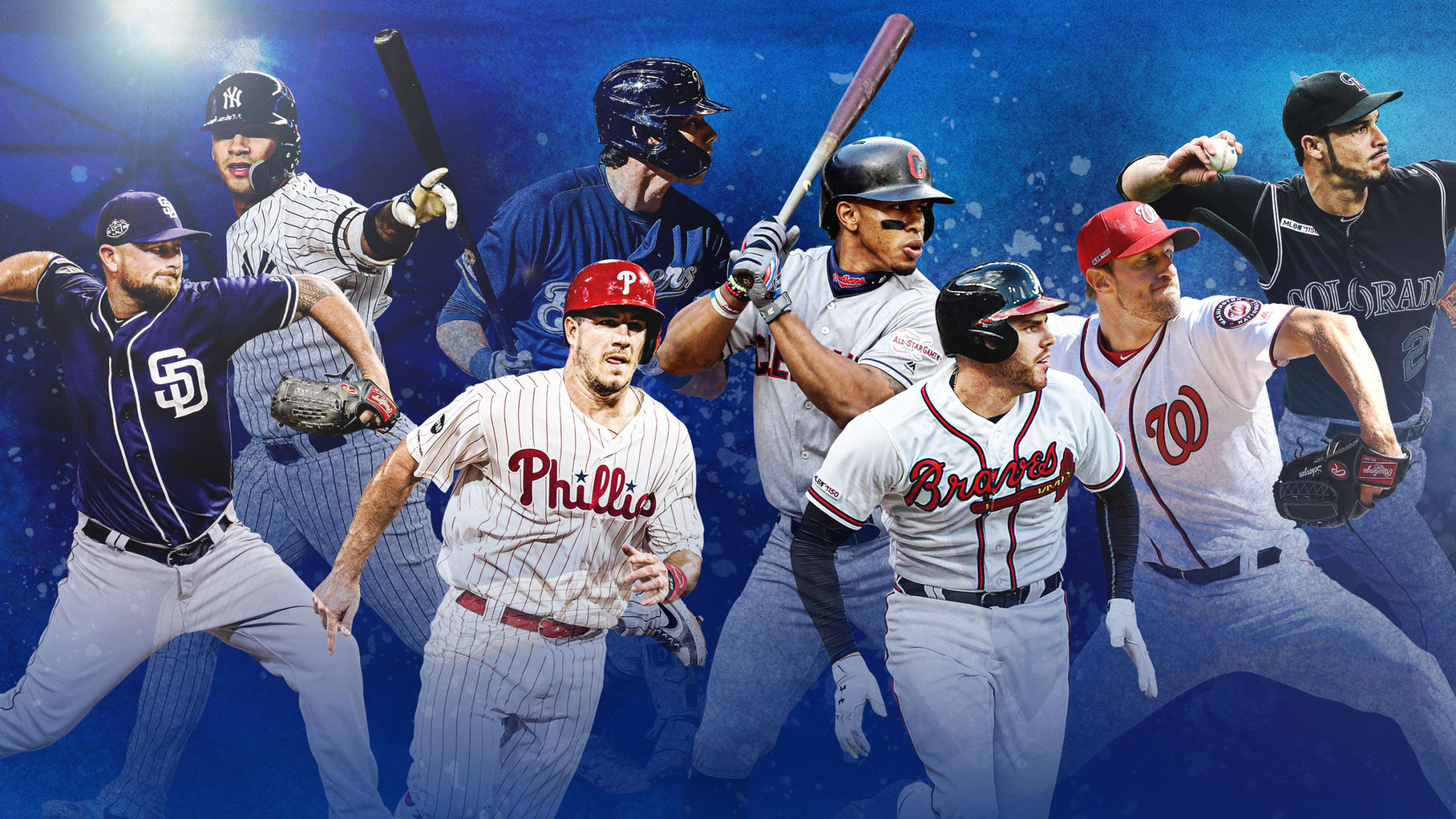 It's fantasy draft season, and MLB.com is here to help you prep. The 2019 campaign played host to an offensive onslaught for the ages, as sluggers across the Majors took aim at the record books. And now, fantasy owners need to figure out what it all means heading into '20.
Who's new, who's gone on each team for '20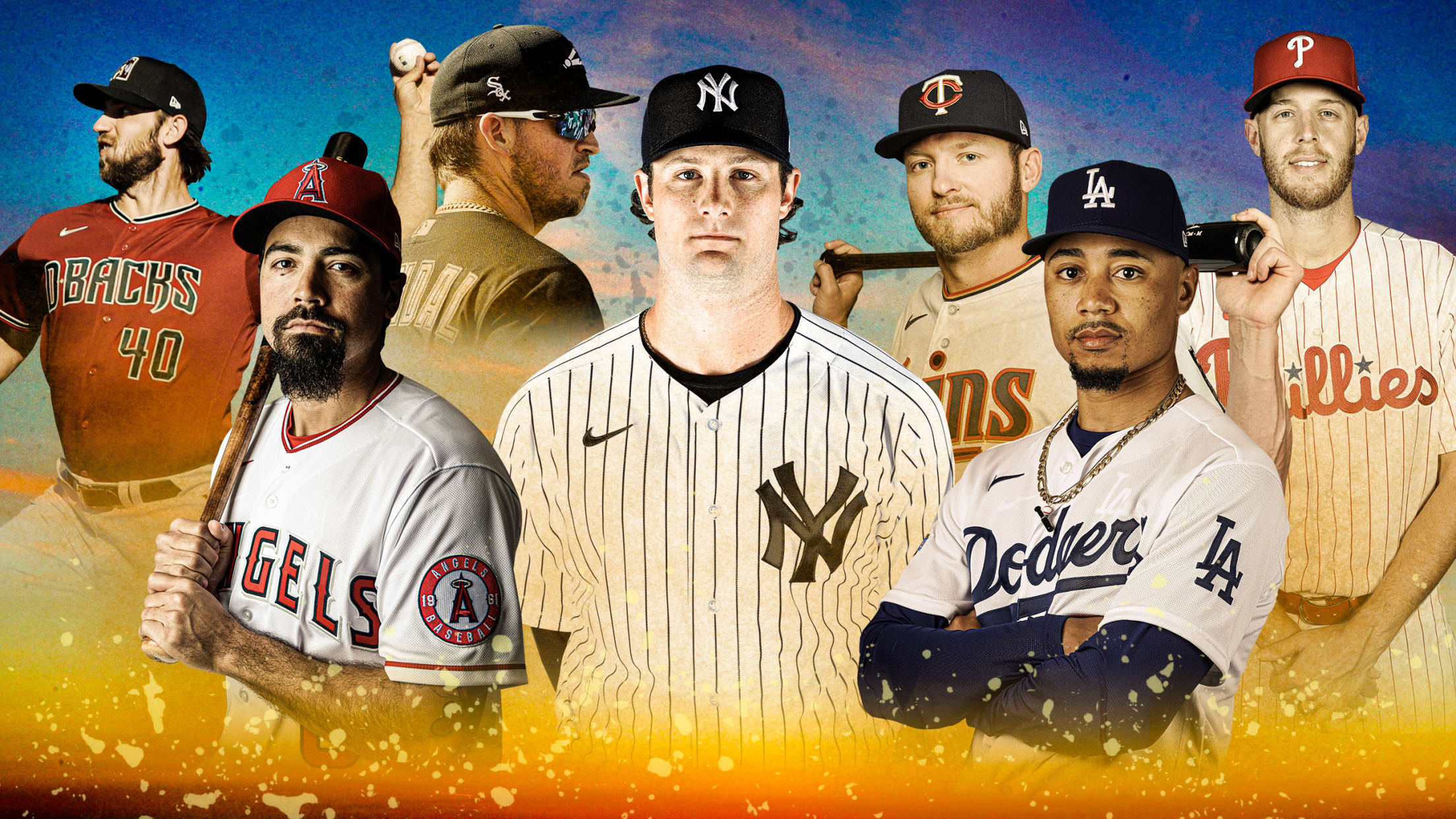 It's a rite of spring: New faces in new places. Don't worry, we kept track of every move in one spot.
Injury updates: Goldy, Piscotty, Céspedes, Hamels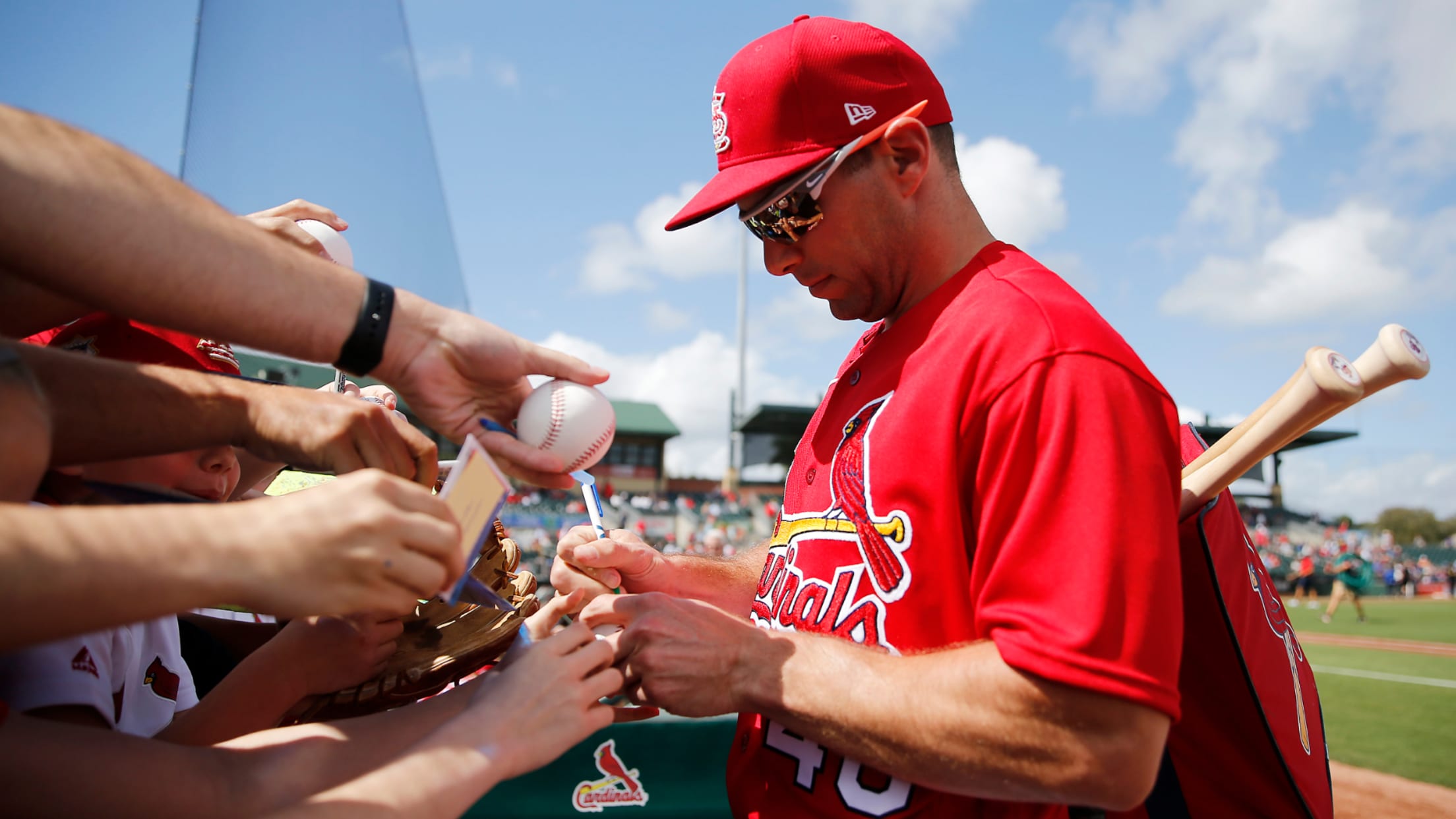 Here is the latest injury news from around Major League Baseball.
Yu would be 'honored' to get Opening Day nod
Kimbrel takes on Schwarber in live BP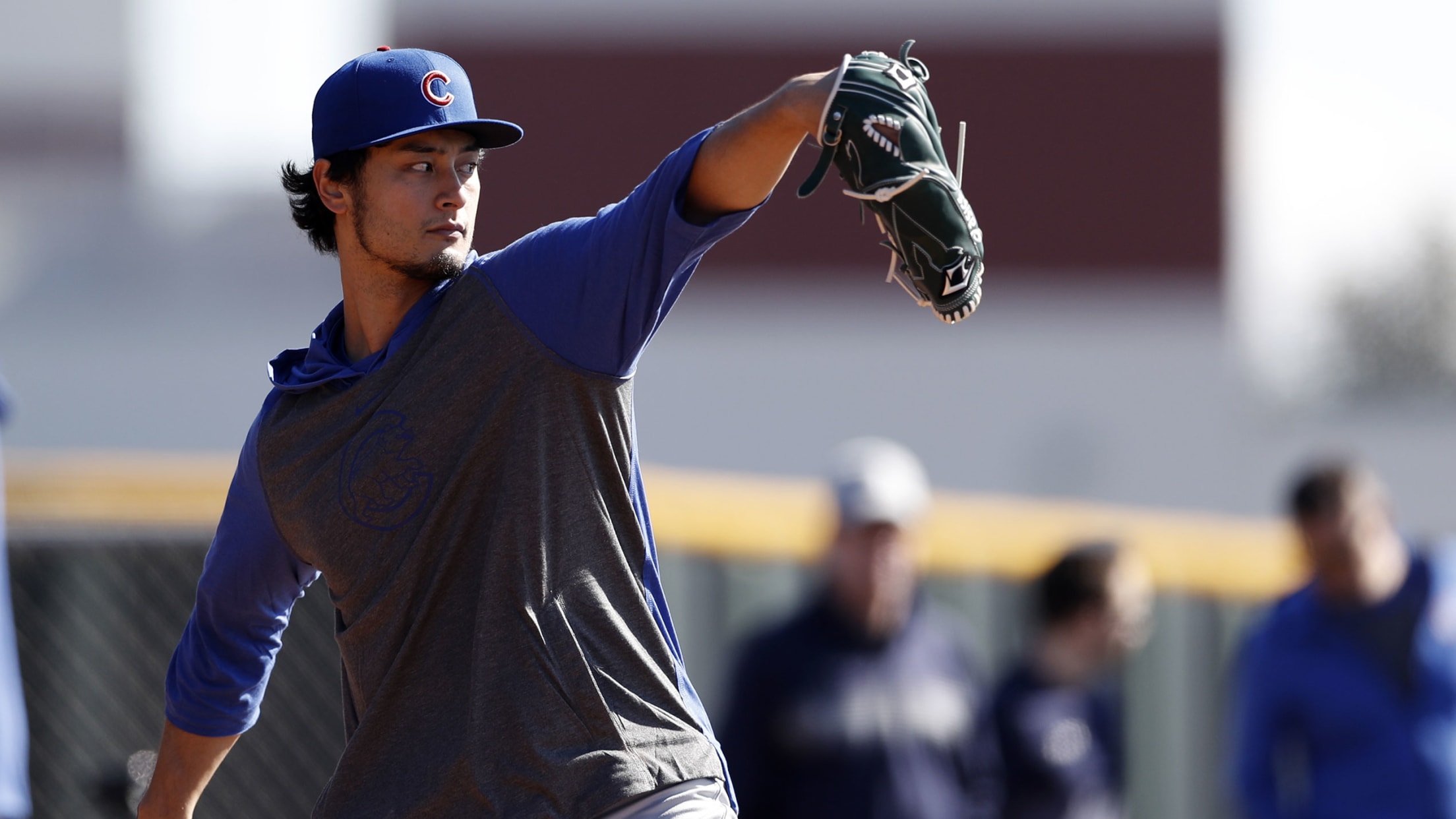 MESA, Ariz. -- Yu Darvish conducts his interviews in English, but he often has an interpreter nearby in case assistance is required for an unfamiliar word or two. Following his live batting-practice workout on Monday, Darvish held a discussion with reporters on his own. Then, the topic of possibly starting
Notes: Great start for Moustakas, Castellanos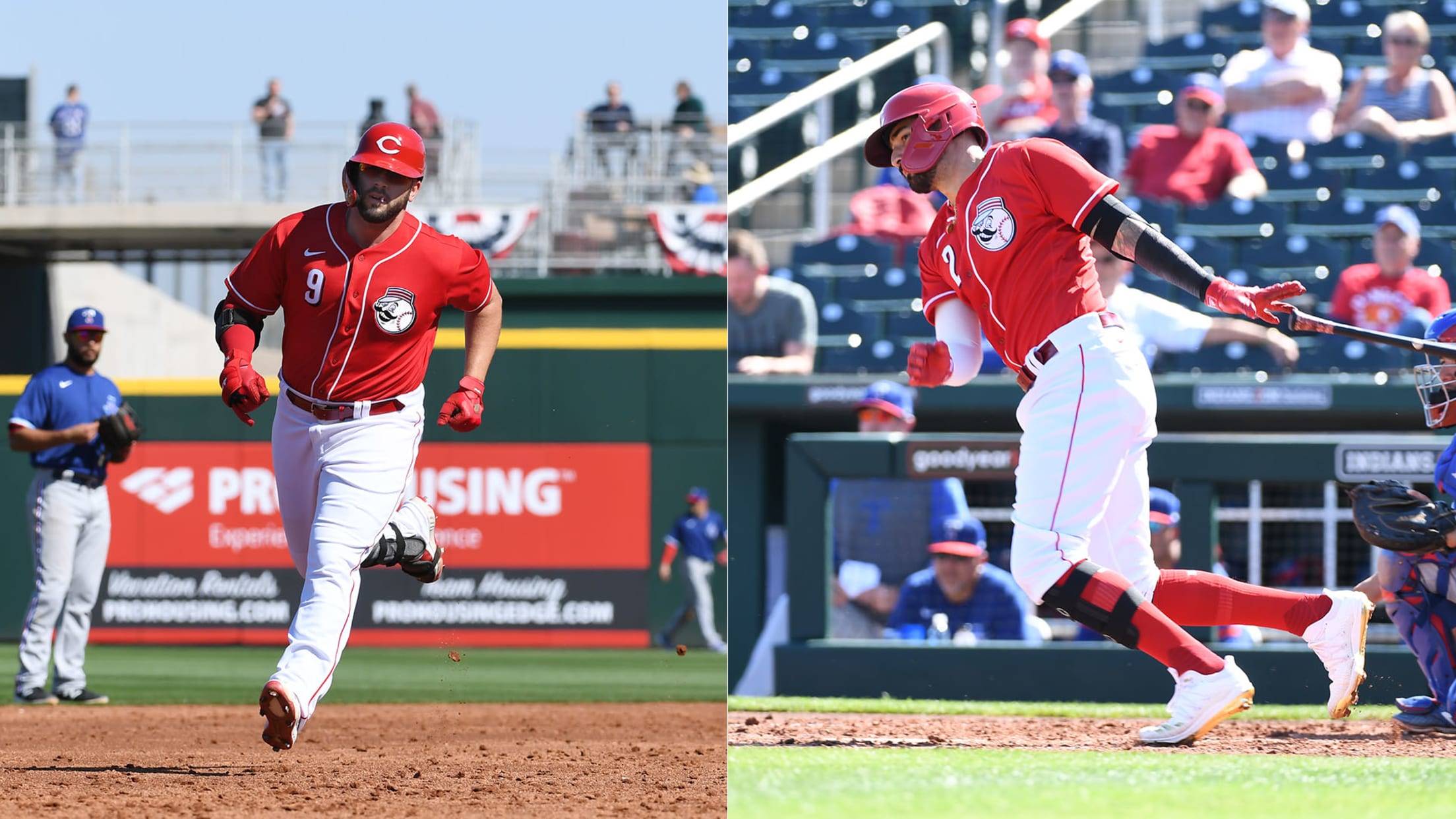 GOODYEAR, Ariz. -- Reds fans were waiting for this moment. On Monday, they finally got to see it. For the first time, Cincinnati showcased its two new sluggers in the middle of its lineup -- Nick Castellanos batted third and Mike Moustakas was at cleanup, with the duo slotting in
Is this a real Bumgarner story or one we made up?
How well do you know the most interesting man in baseball?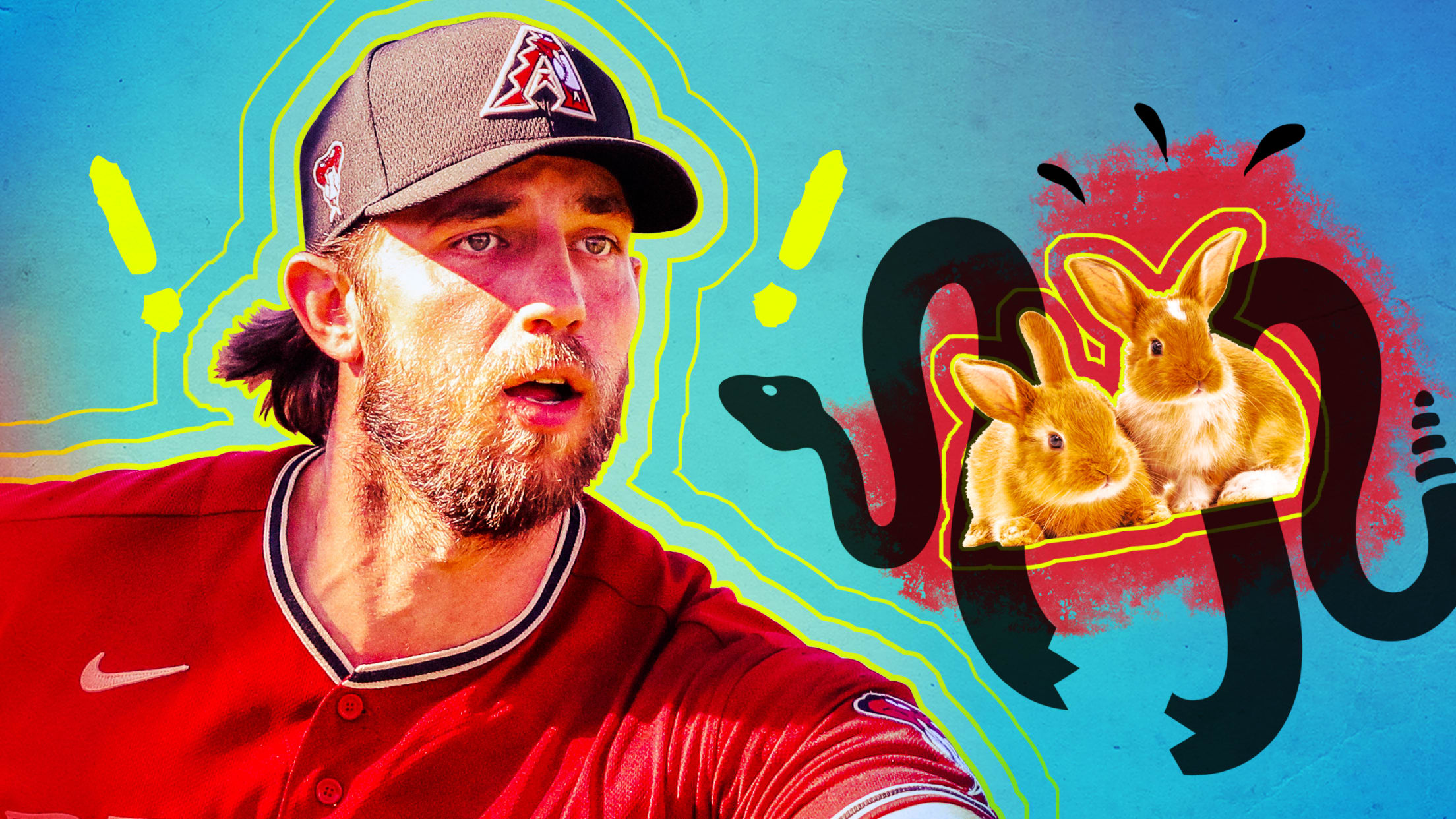 I'll confess that I don't really know who Chuck Norris is. I'm not entirely certain whether he's a real person or a fictional character portrayed by an actor. What I do know about him is that people love them some Chuck Norris facts and stories. There are so many out
Stripling on swingman status: 'That's fine'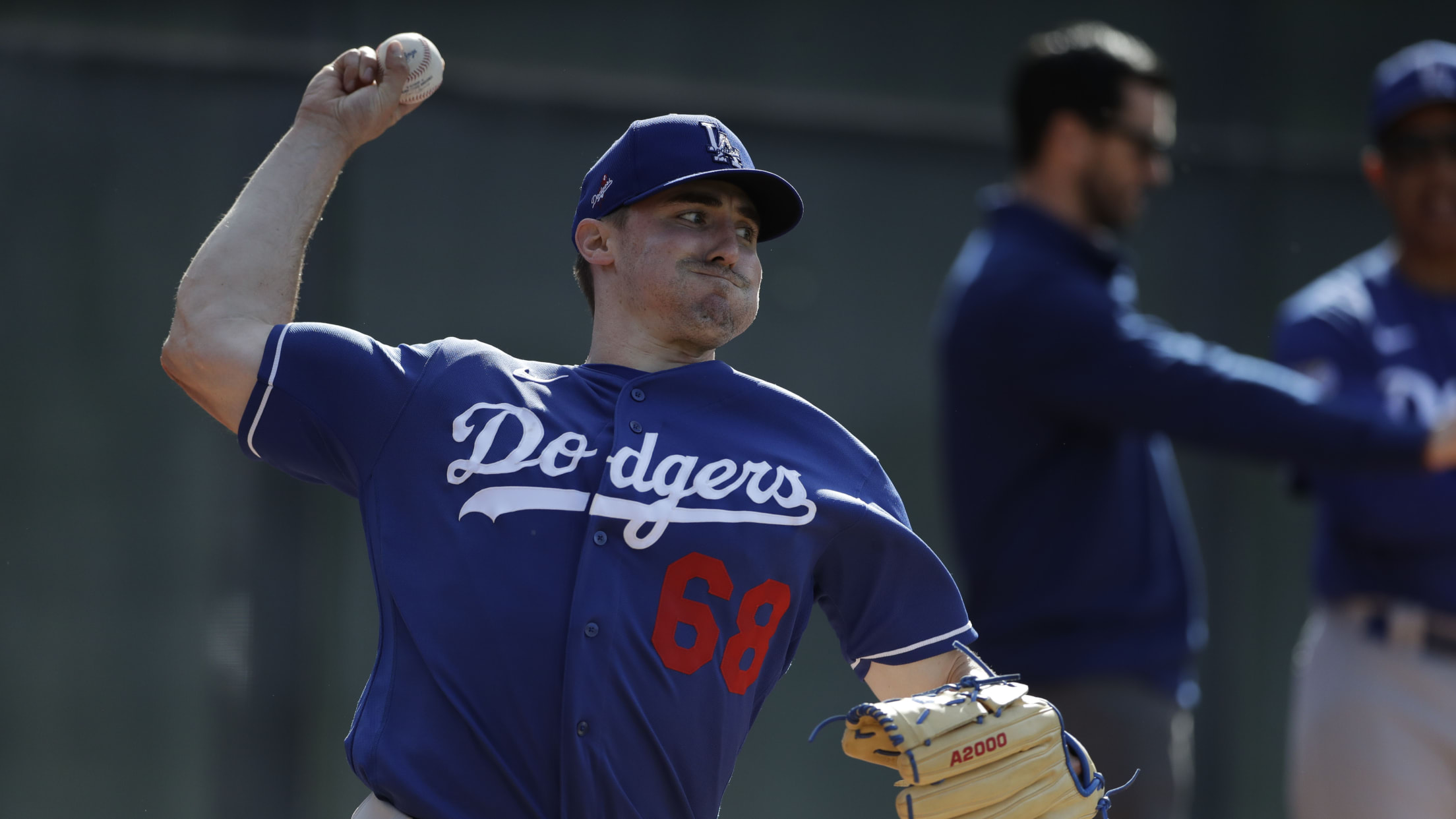 GLENDALE, Ariz. -- The Dodgers' starting rotation is not only loaded, it appears locked up as well. With Clayton Kershaw, Walker Buehler and David Price, it's top-heavy with Cy Young Awards and All-Star Game appearances. Julio Urías has been given the No. 4 spot in a make-or-break challenge. And Alex
These 5 teams are better than you think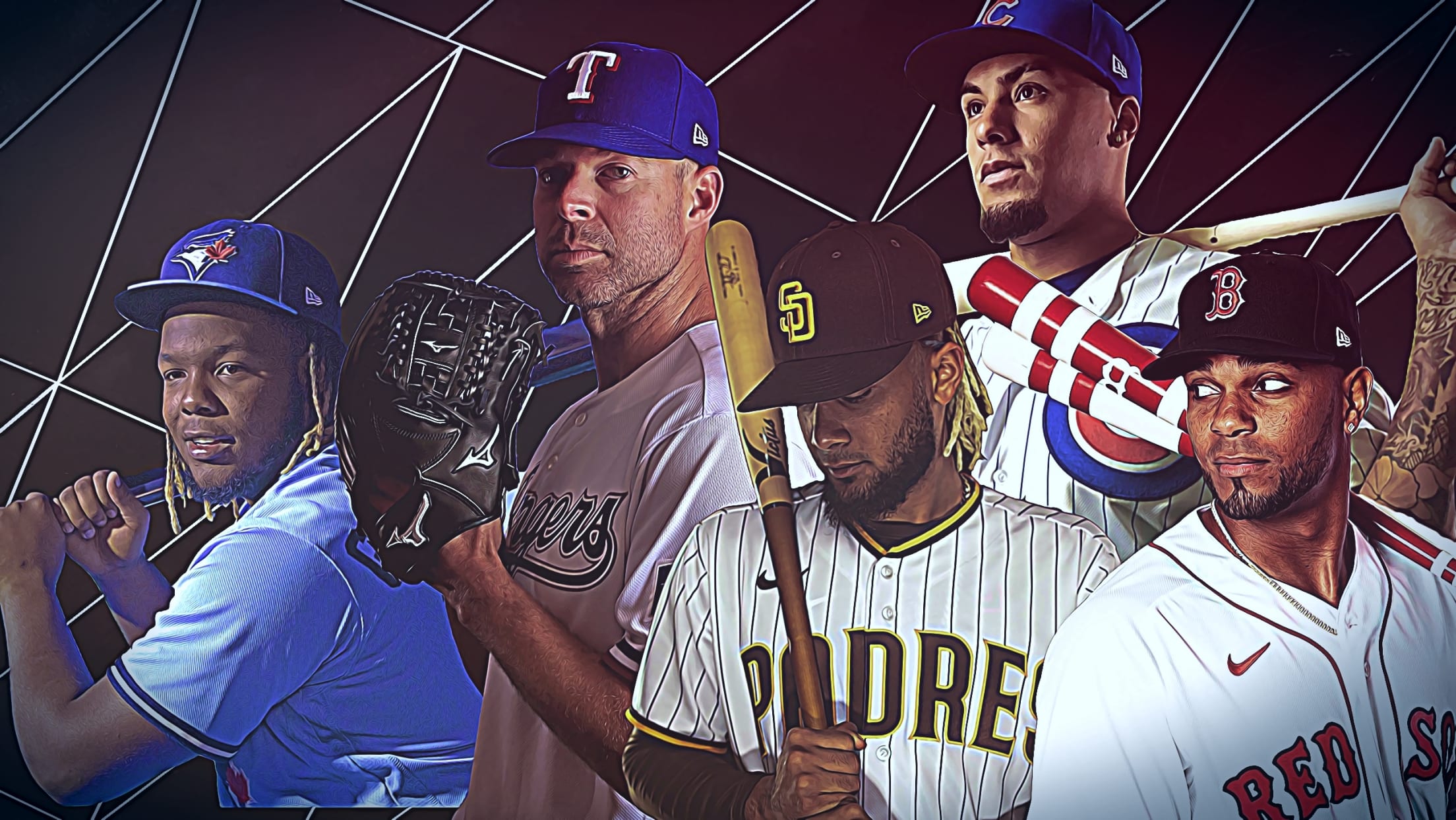 The Blue Jays, White Sox and Reds are all better, possibly a lot better. The Dodgers, Yankees and Twins are still really good. At least 16 teams believe they've charted a reasonable path to the playoffs. Welcome to Major League Baseball in 2020. Seldom has one offseason of comings and
The best team promotions in MLB this season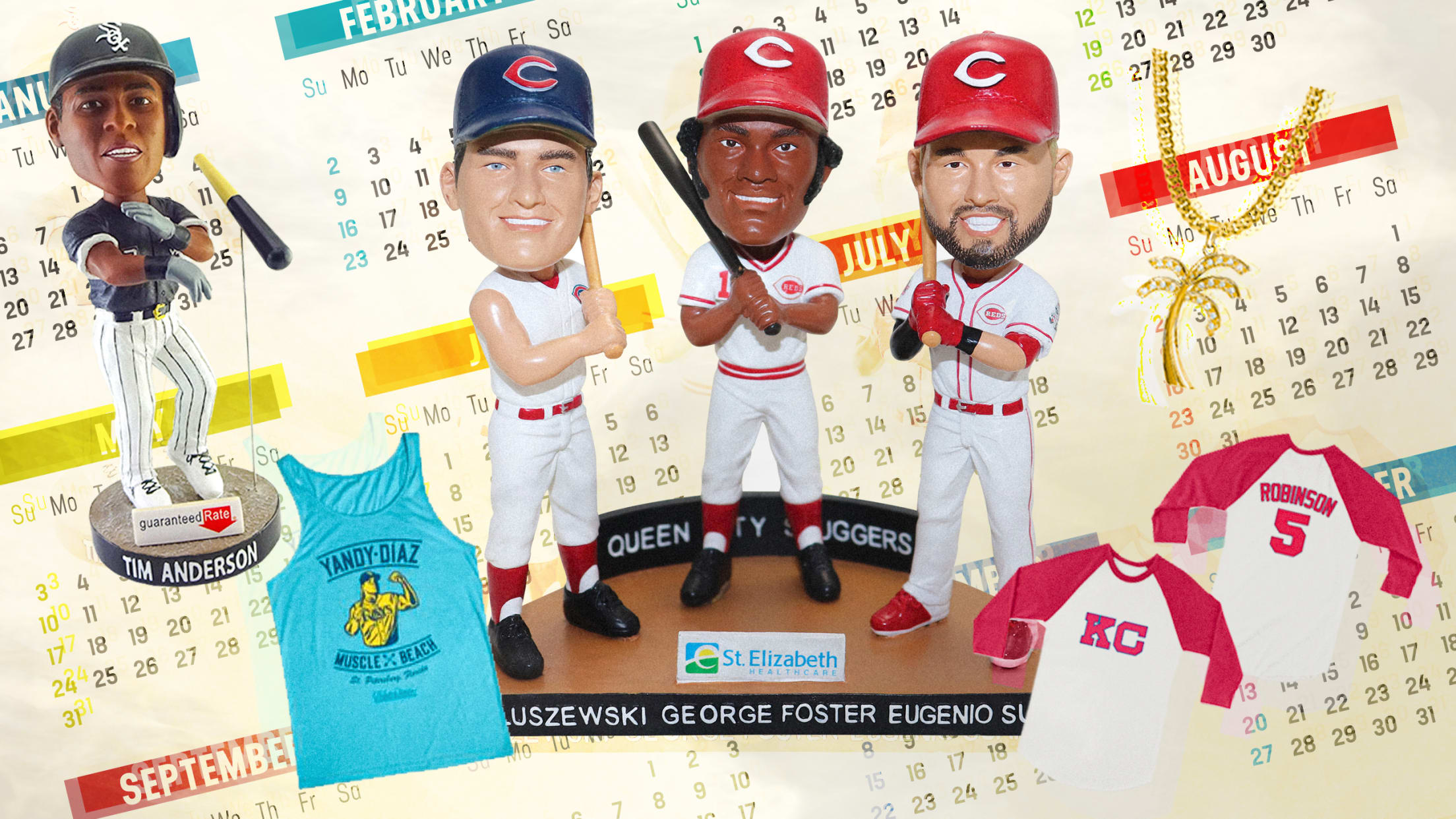 Going to baseball games is fun on its own, without any extra swag added. But if you get a chance to get some swag … you should get some swag. We are as much a sucker for ballpark swag as anyone. We even have our own bobblehead wall. Thus today
Kieboom catching up to game speed at third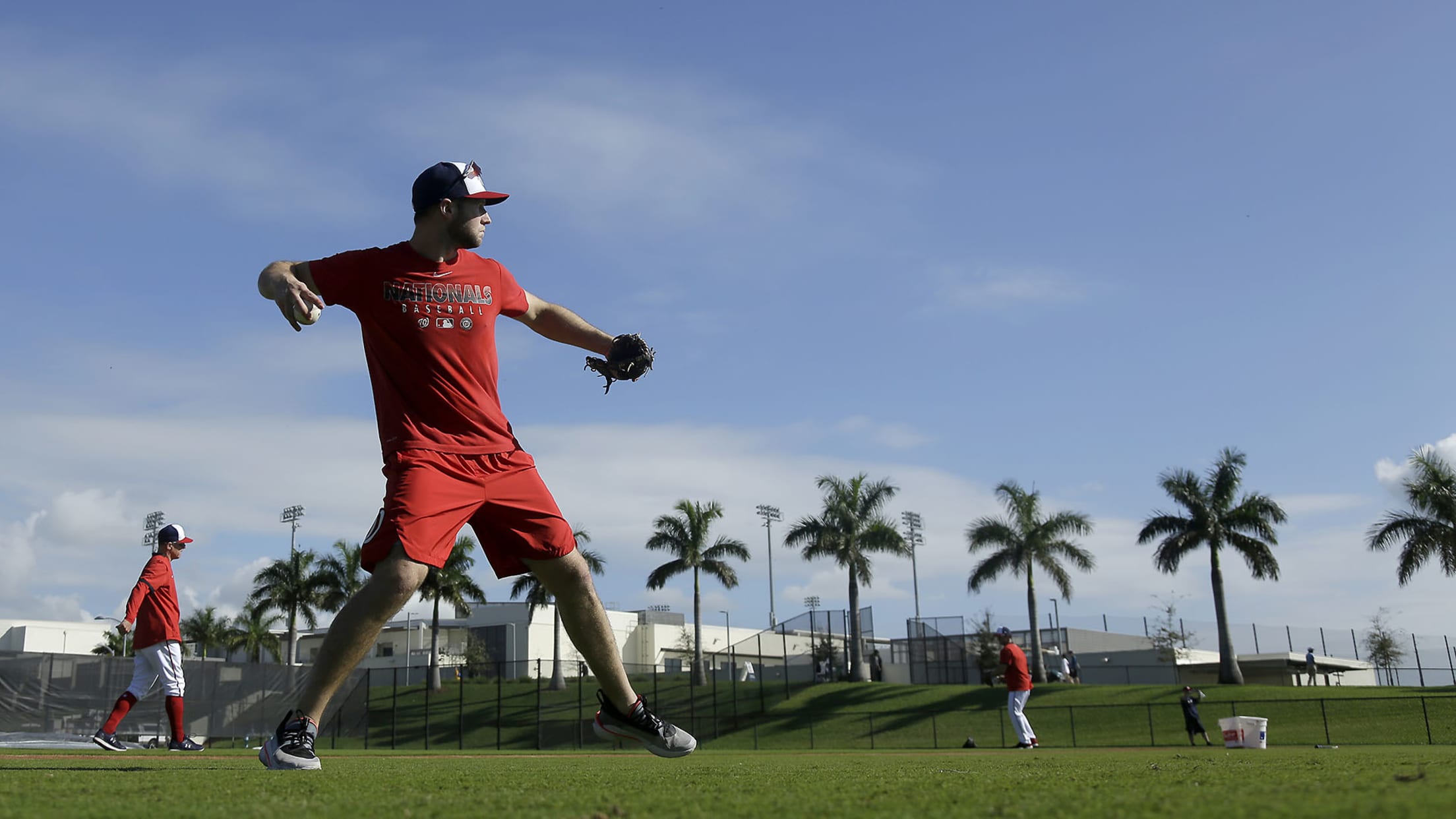 WEST PALM BEACH, Fla. -- Carter Kieboom spent his offseason preparing to play third base at the Major League level for the Nationals. There were workouts and drills … and more workouts and drills, hours upon hours spent transitioning from shortstop. But all those training routines aren't live action, the
Velasquez's plan for '20? 'Grip it and rip it'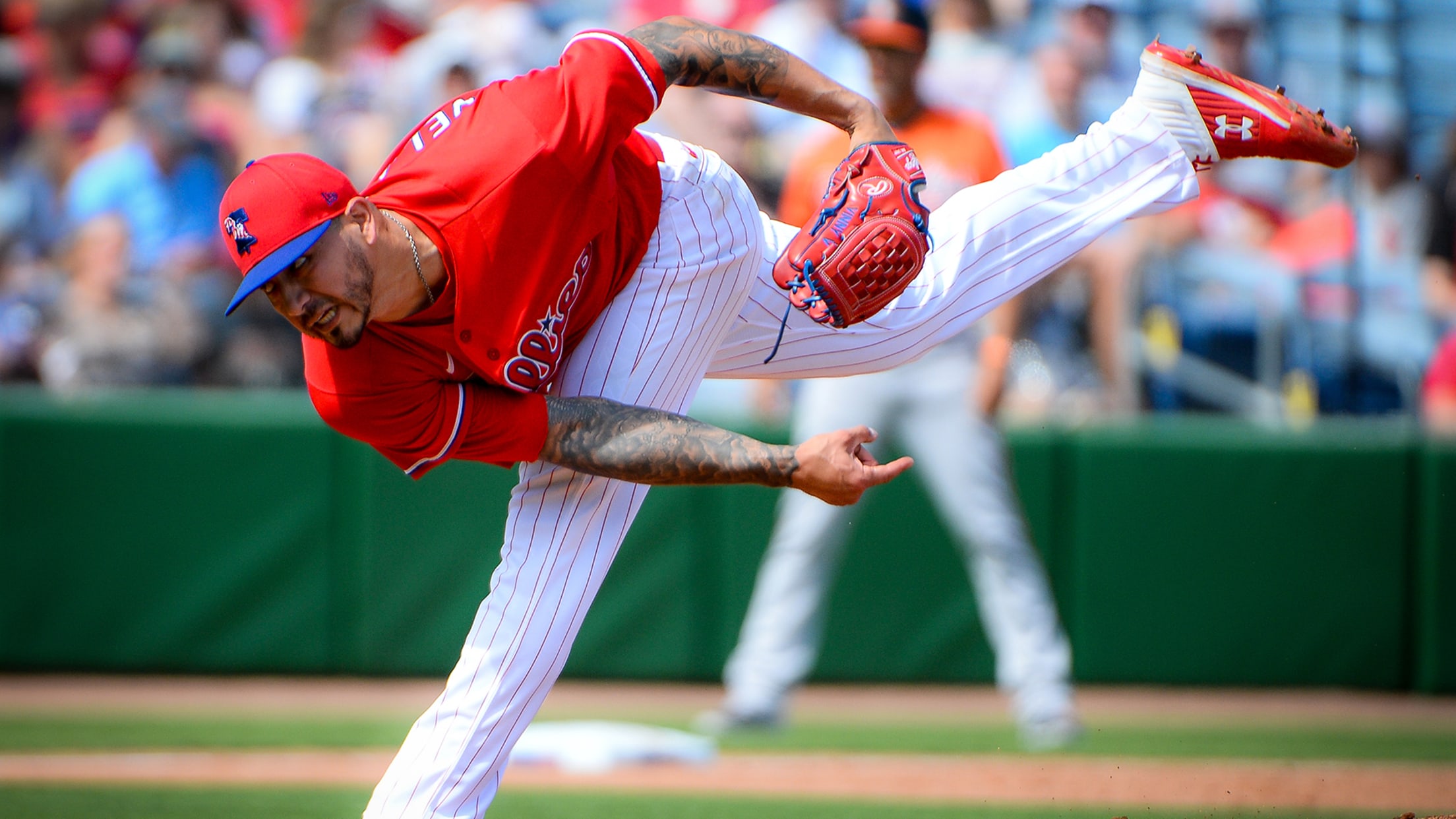 CLEARWATER, Fla. -- Phillies right-hander Vince Velasquez needed just 26 pitches to get through two innings on Monday at Spectrum Field. Yeah, the pitch count jumped out to him too.
Ramos shows power; Peterson's velocity up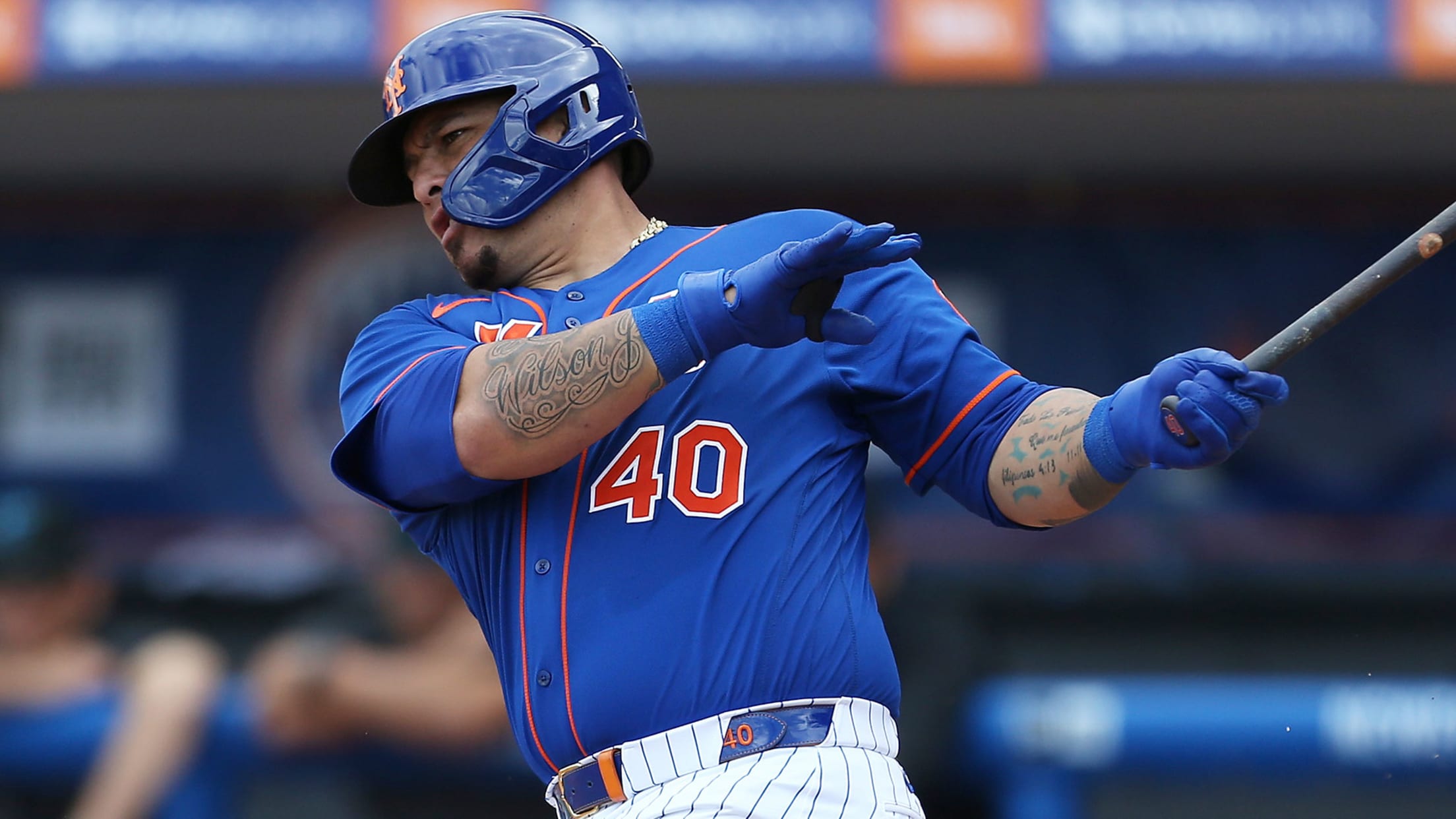 WEST PALM BEACH, Fla. -- Among qualified Major League hitters last season, Wilson Ramos produced the highest ground-ball-to-fly-ball rate in baseball. And it wasn't particularly close. For every ball Ramos lofted in the air, he hit 3.26 of them into the ground. Next on the list was Eric Hosmer, at
Eovaldi's splitter returns in first spring start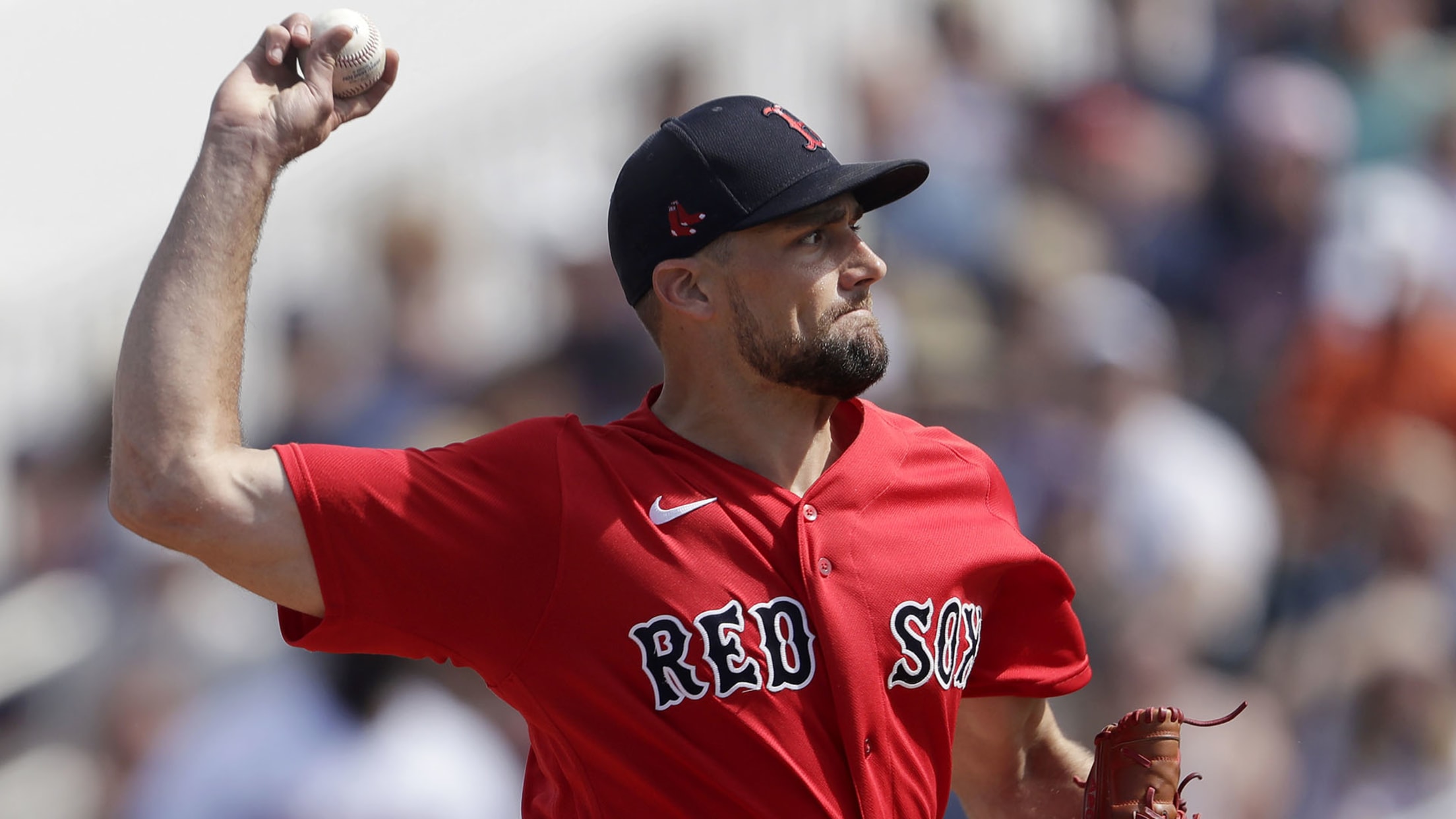 FORT MYERS, Fla. -- Nathan Eovaldi possesses a lightning bolt of a right arm, and that was apparent by the back-to-back fastballs at 100 mph that he fired to Nelson Cruz in the bottom of the second inning of Monday's 3-2 loss against the Twins. But the heat that Eovaldi
Notes: Sandy displeased; Sixto's pitching plans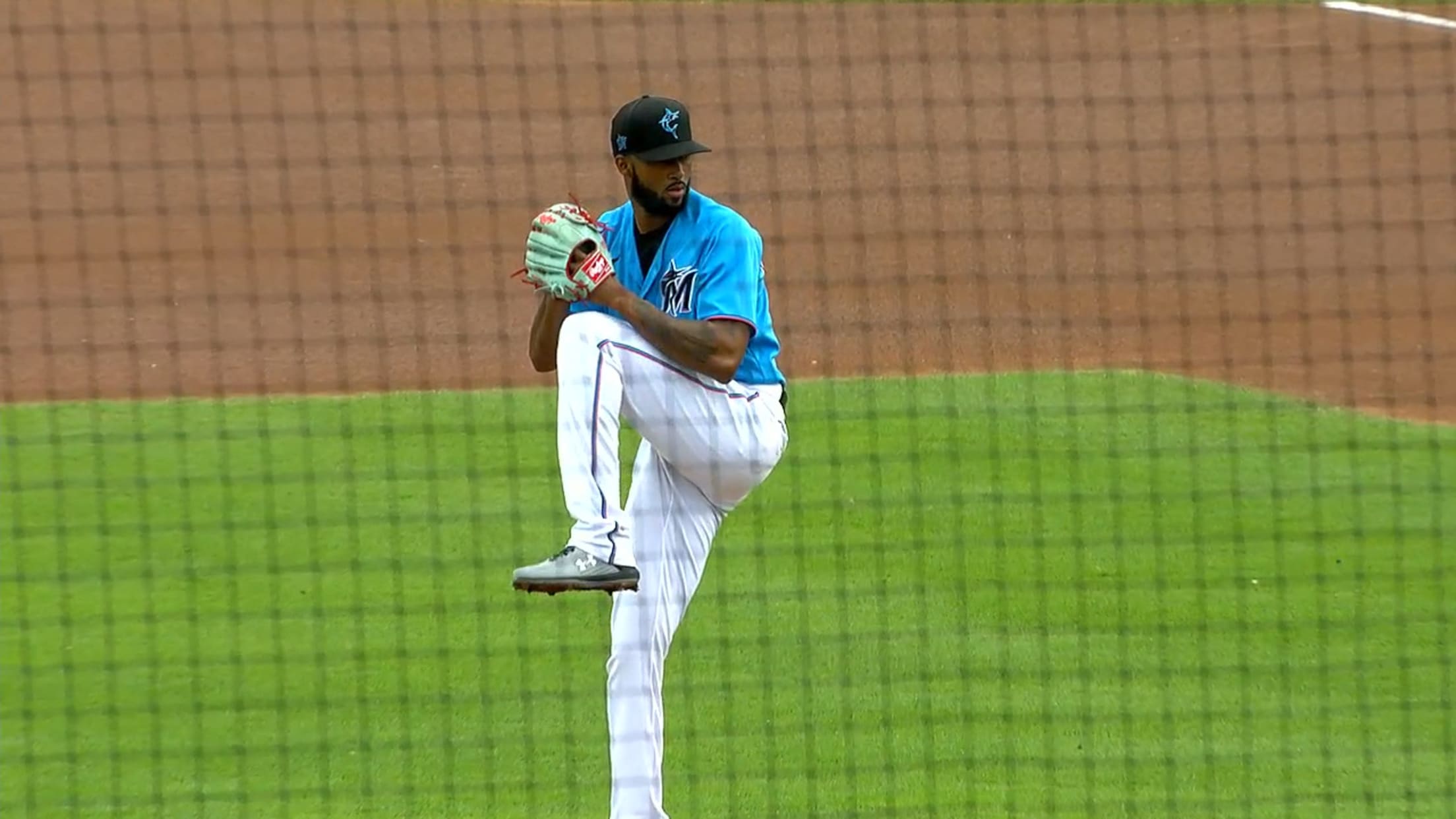 JUPITER, Fla. -- Mentally and physically, Sandy Alcantara was ready for his first Grapefruit League start. Still, the result left the 24-year-old right-hander anything but satisfied. Alcantara had a sloppy two innings, giving up two runs (one earned) on two hits with three walks, a balk and a strikeout. He
Almora's swing changes paying early dividends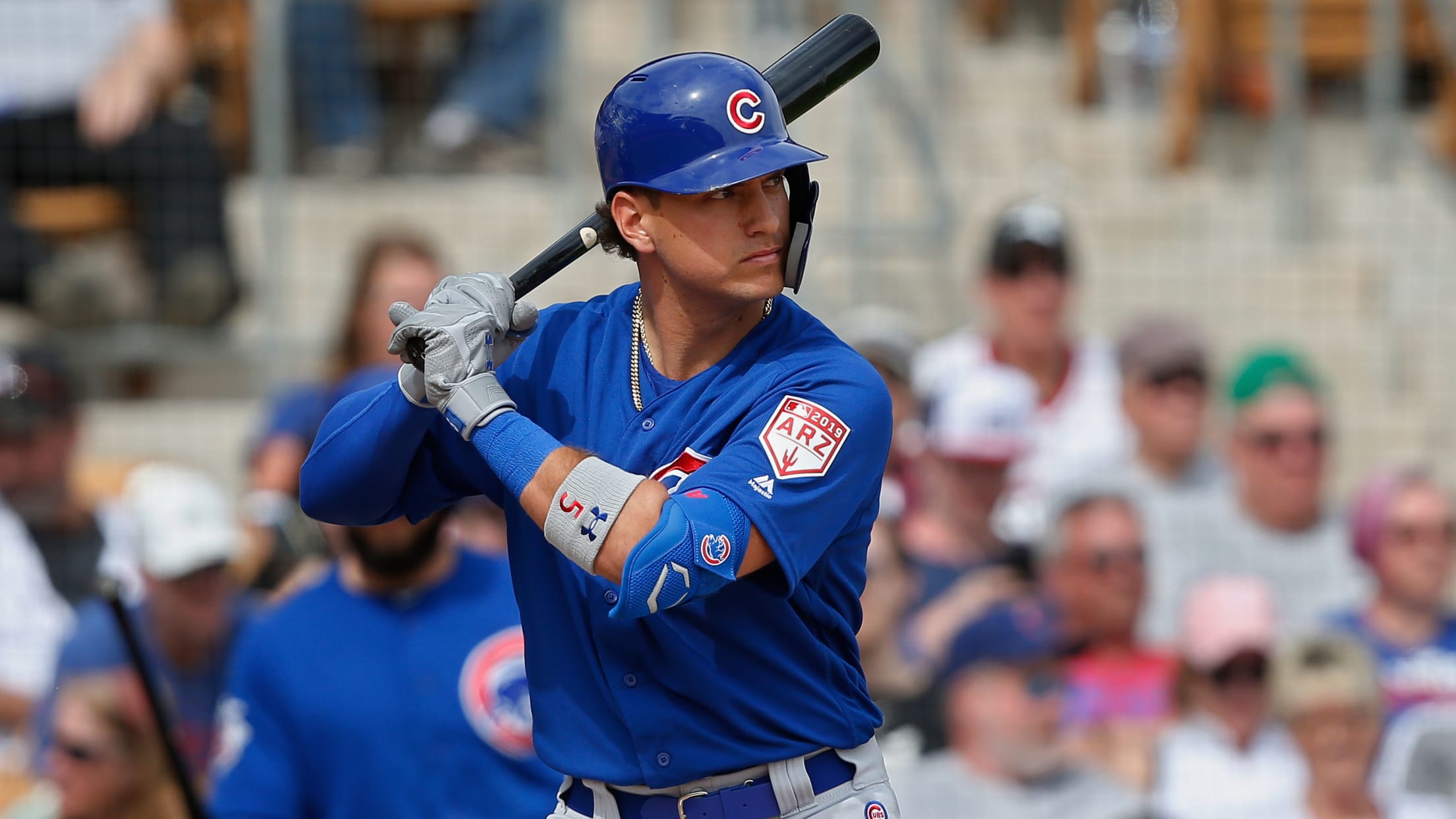 MESA, Ariz. -- Albert Almora Jr. did not want to get into the details about his swing changes in his first interview with reporters earlier this spring. With cameras rolling and a slew of mics and recorders surrounding him, the Cubs outfielder preferred to keep the conversation simple. "I made