Slimmer Vlad a sight to see: 'I feel quicker'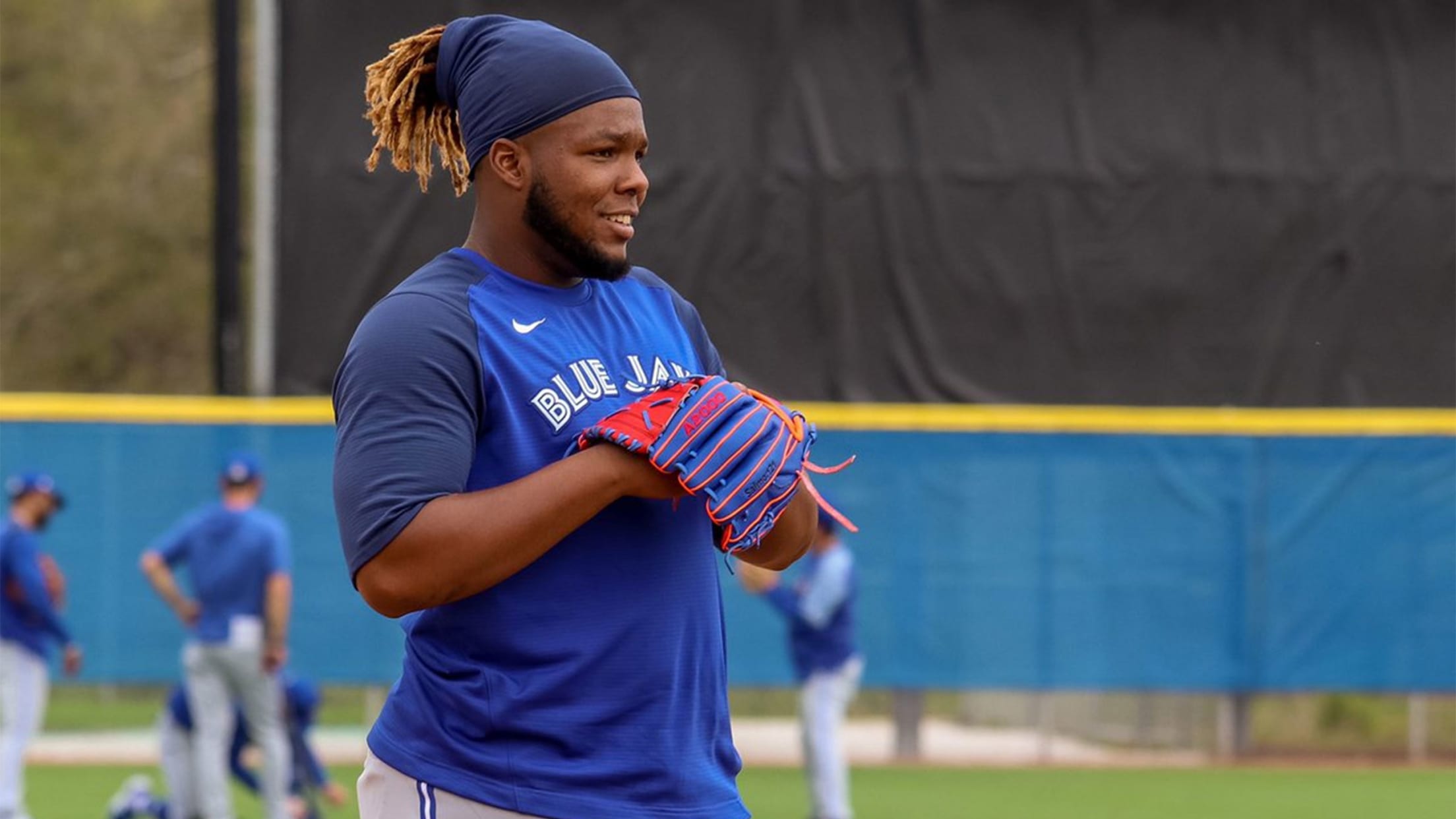 Last July, Vladimir Guerrero Jr. arrived for Summer Camp in Toronto out of shape. He knew it, and his teammates knew it. Not far removed from being baseball's brightest prospect with generational potential, this was an early threat to the 21-year-old's long-term success. Guerrero knew something had to change, so
Is encore in store for Randy? 'Sky's the limit'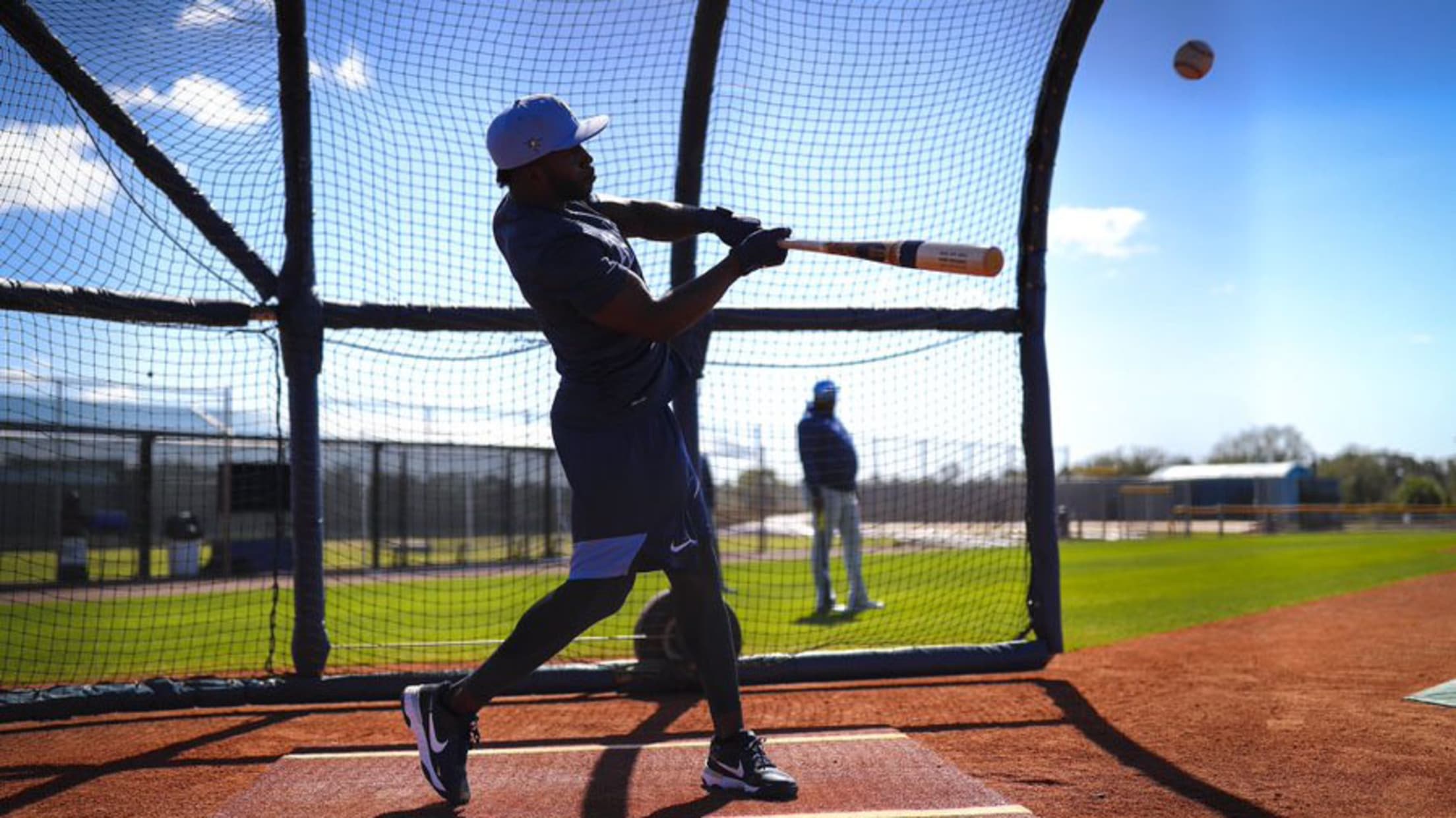 PORT CHARLOTTE, Fla. -- When we last saw Randy Arozarena, he was -- as Kevin Kiermaier and others often put it -- "the best player on the planet." During his historic tear through the month of October, Arozarena set Major League records for the most hits, home runs and total
Rumors: Phillies, Angels in mix for Odorizzi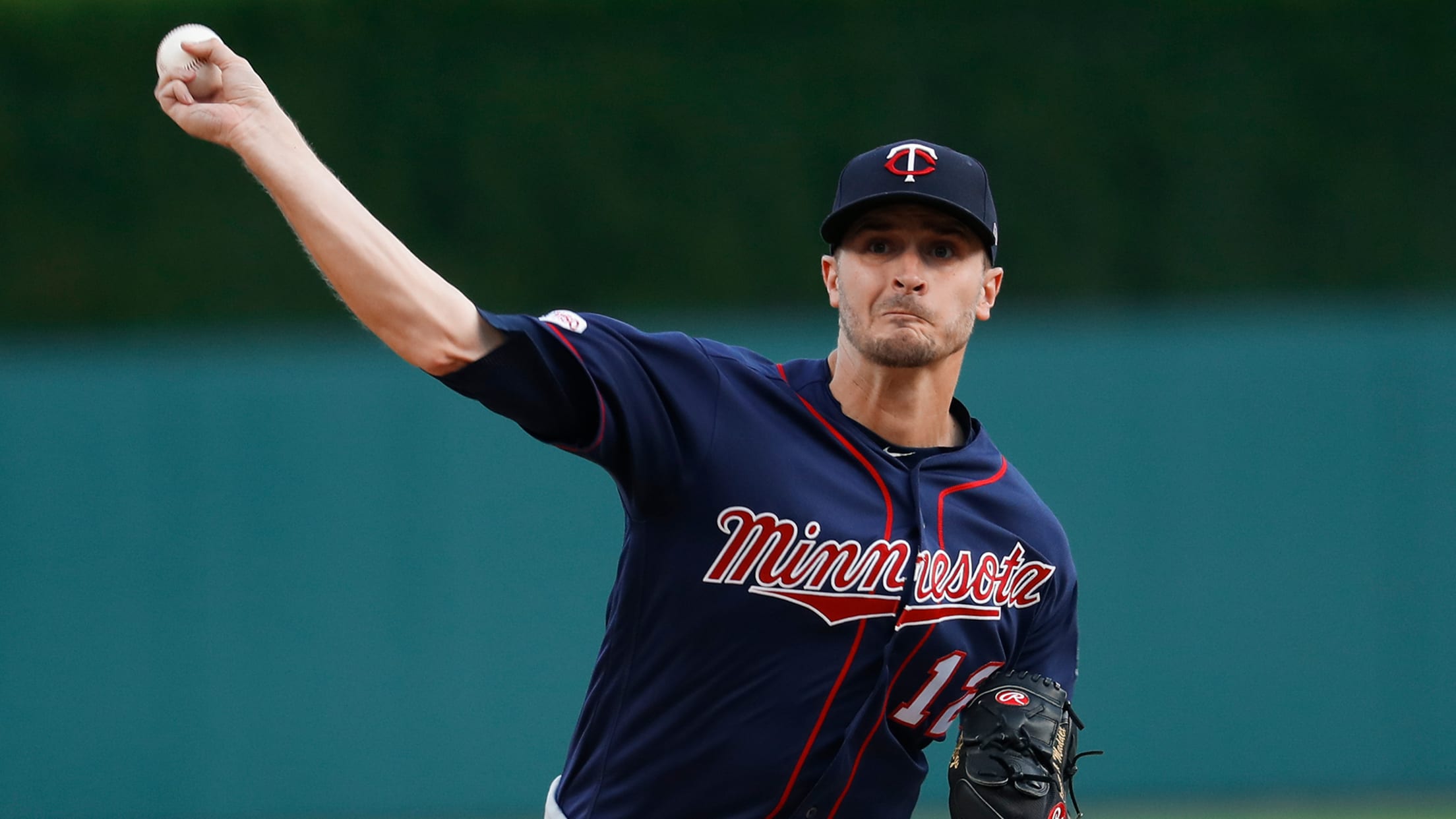 MLB.com is keeping track of all the latest free agent and trade rumors right here.
Cutch trades hot tub for gym, field time in '21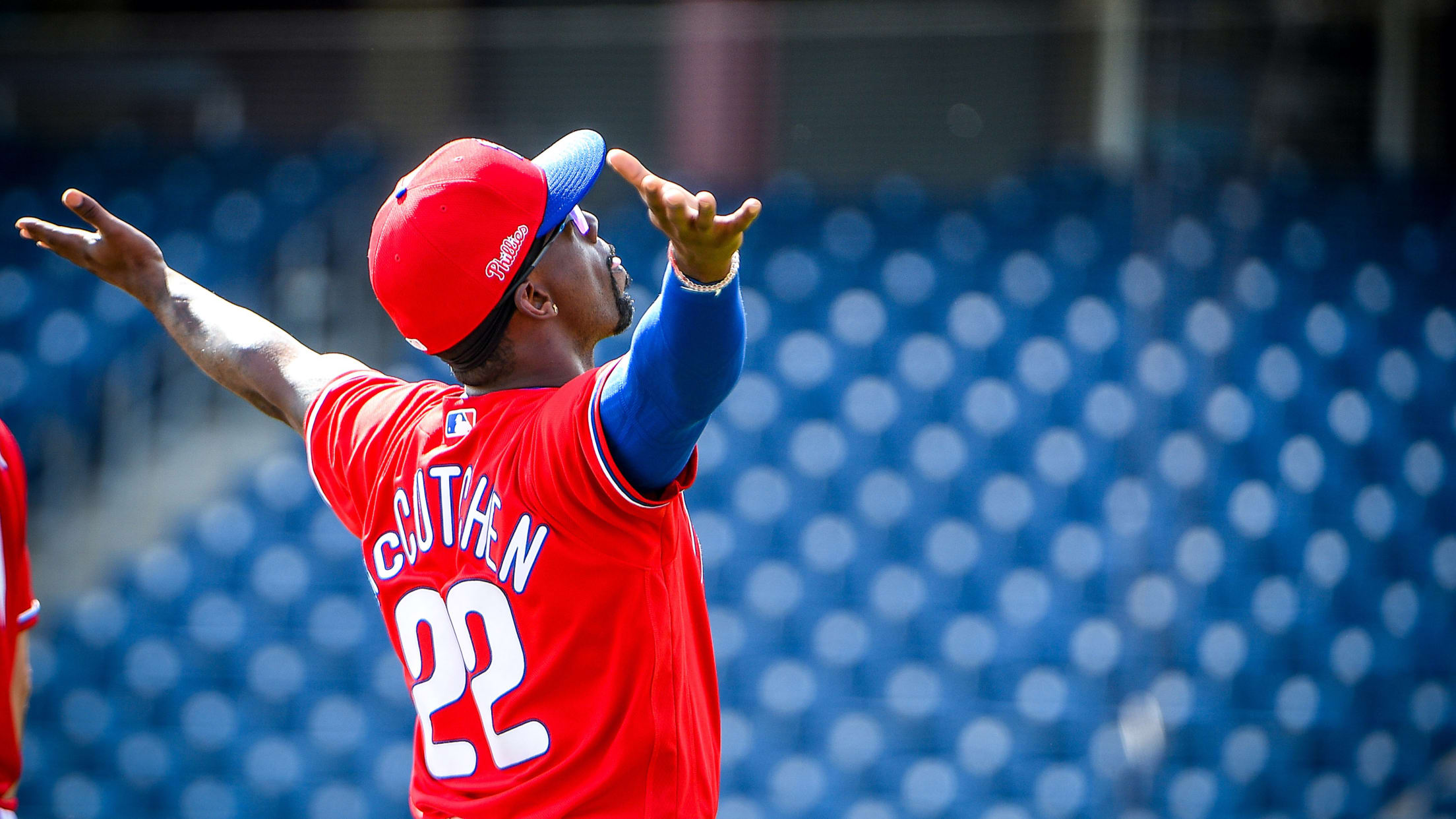 CLEARWATER, Fla. -- Less time in the hot tub, more time on the field, this is the way Andrew McCutchen likes his springs. "I mean, I feel like I've got a left and right leg this year," he said Wednesday at Spectrum Field. "Not two right legs." McCutchen said he
Injury updates: Bregman, Alvarez, Scherzer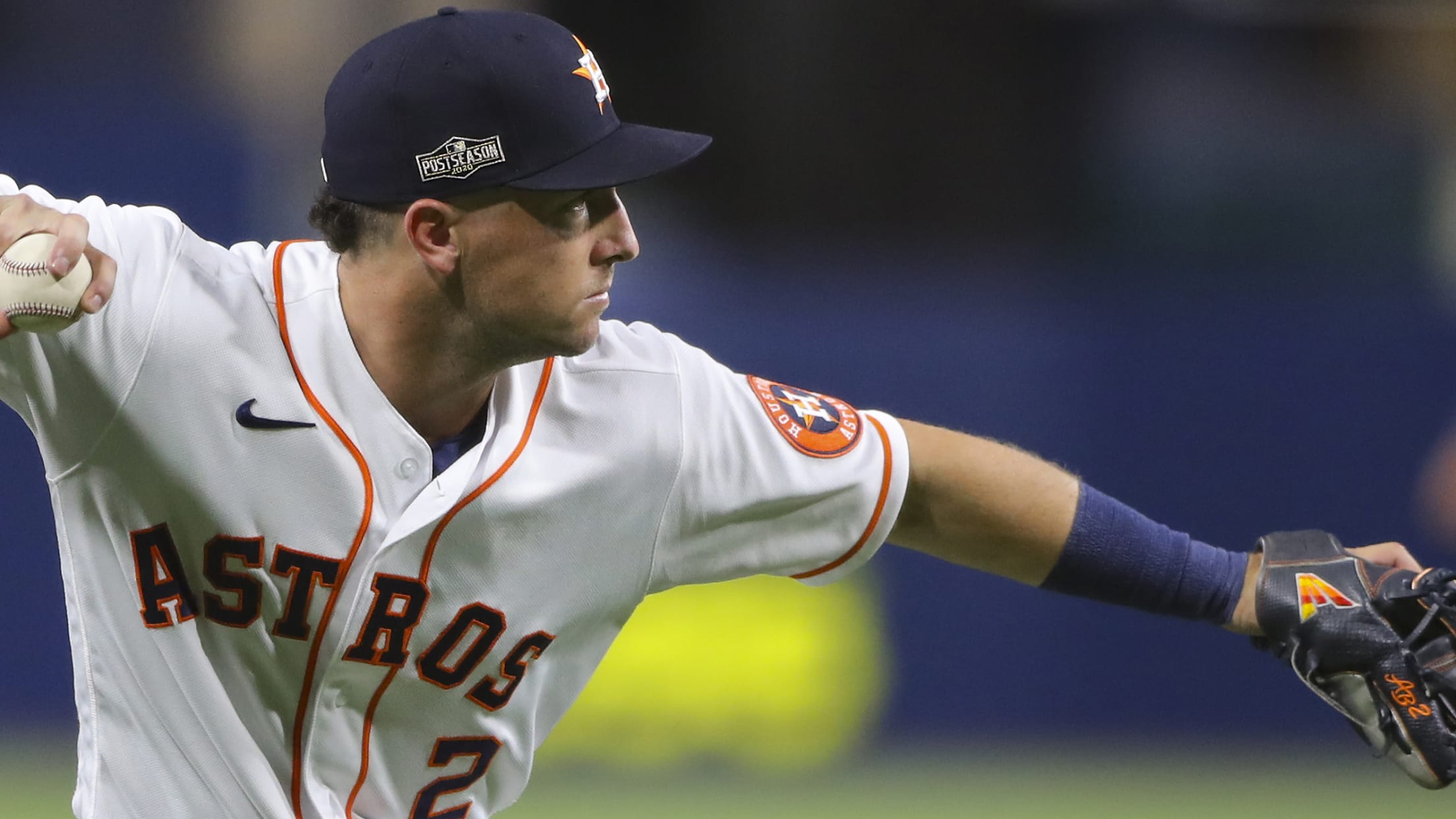 Stay up-to-date with all the latest news on injured and recovering players from across Major League Baseball.
Bellinger on track; 'I will be a handshake guy'
Dodgers' center fielder arrives confident after offseason shoulder surgery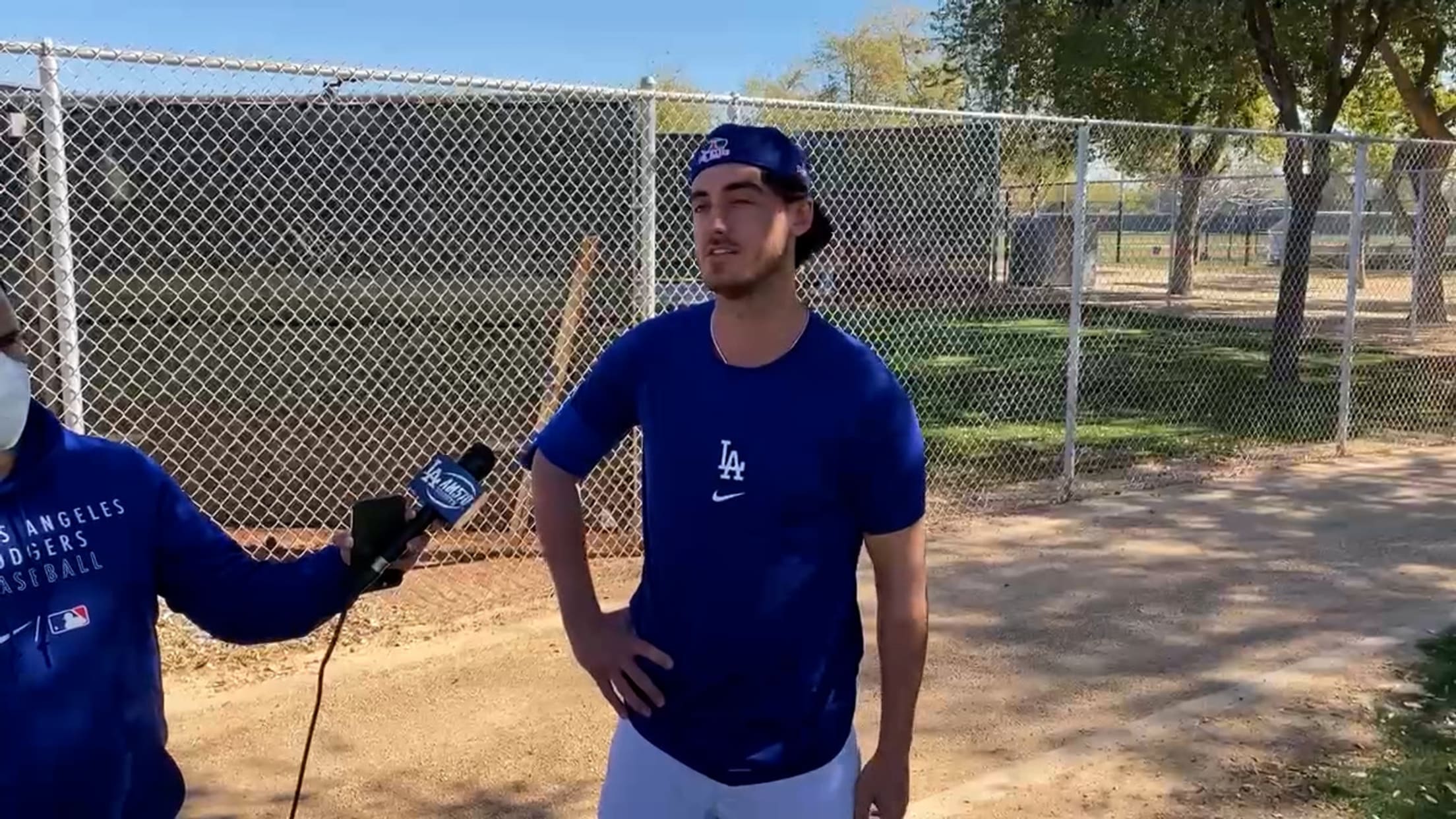 GLENDALE, Ariz. -- After dislocating his right shoulder in Game 7 of the National League Championship Series against the Braves while celebrating a home run with former teammate Enrique Hernández, Cody Bellinger jokingly vowed to retire from forearm-bashing with teammates. "Never again," Bellinger said, with a smile. "I will be
'Six-tool player' Robert set to build on 2020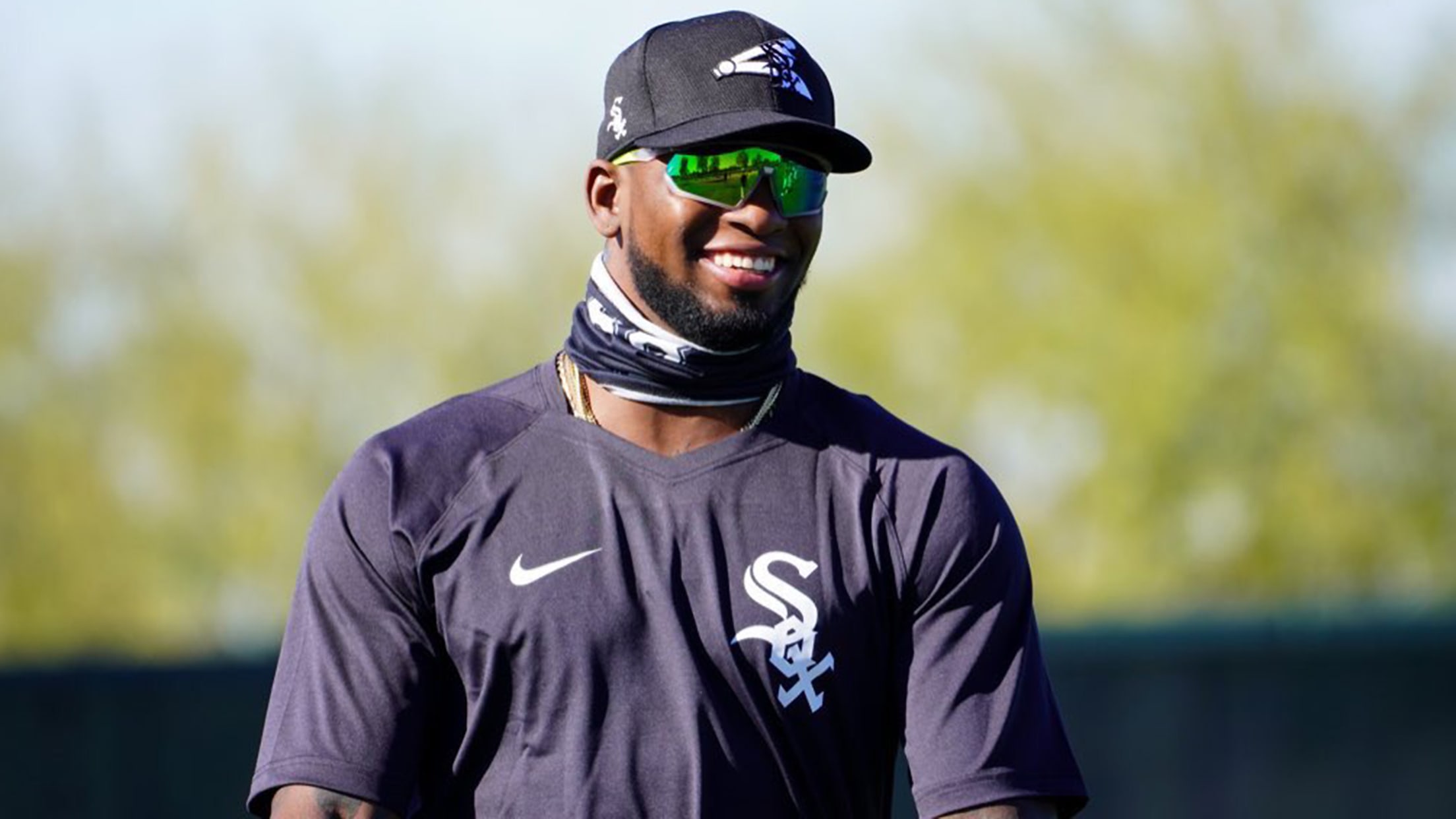 GLENDALE, Ariz. -- Luis Robert's five-tool ability doesn't require much of a hype man. His center-field defense basically covering from line to line for the White Sox or his 487-foot home runs pretty much speak for themselves. But on Wednesday, following the White Sox workout at Camelback Ranch, manager Tony
Ohtani clocks 97 mph in live BP session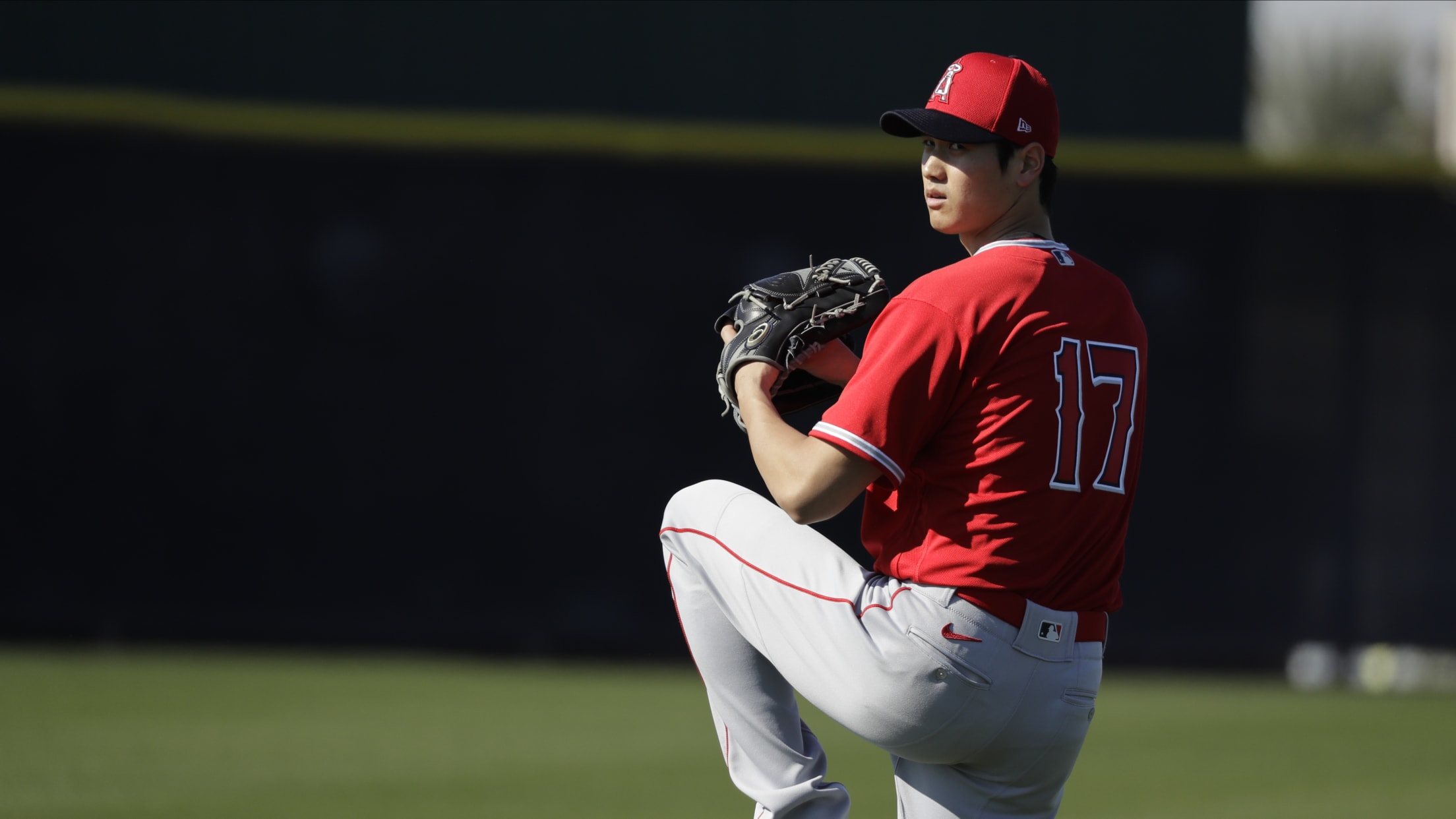 Angels two-way star Shohei Ohtani eased any concerns about his velocity on Wednesday, as the right-hander said he reached as high as 97 mph on the radar gun when throwing a live batting practice session to infielders Luis Rengifo and Jared Walsh. It was a step up for Ohtani, who
Red Sox sign Marwin Gonzalez to 1-year deal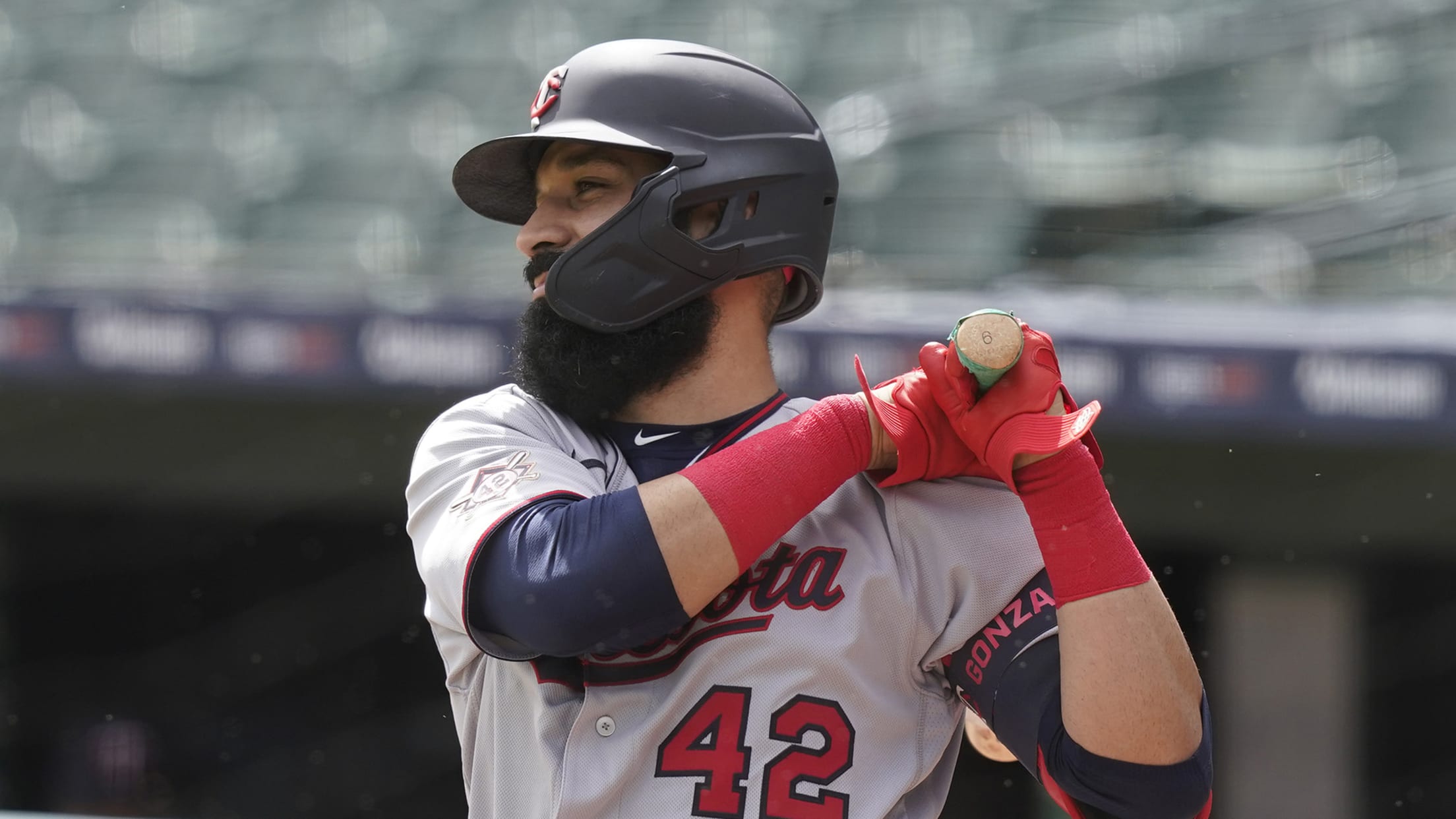 Red Sox manager Alex Cora has been talking a lot about his team's versatility early in Spring Training, and a big reason why is the signing of super-utility player Marwin Gonzalez, which was officially announced on Wednesday. The Red Sox and the veteran Gonzalez agreed to terms on a one-year,
Suárez on 2021: 'I'm going for 50 homers'
Re-energized and leaner, Reds third baseman says 'this is going to be my year'
So much about the 2020 season was different with no fans in the ballparks and, for some, no family in town. Few on the Reds felt this was missing more than third baseman Eugenio Suárez, who endured a down year of offensive production. "For me, it was harder because my
Predicting all 30 teams' Opening Day rosters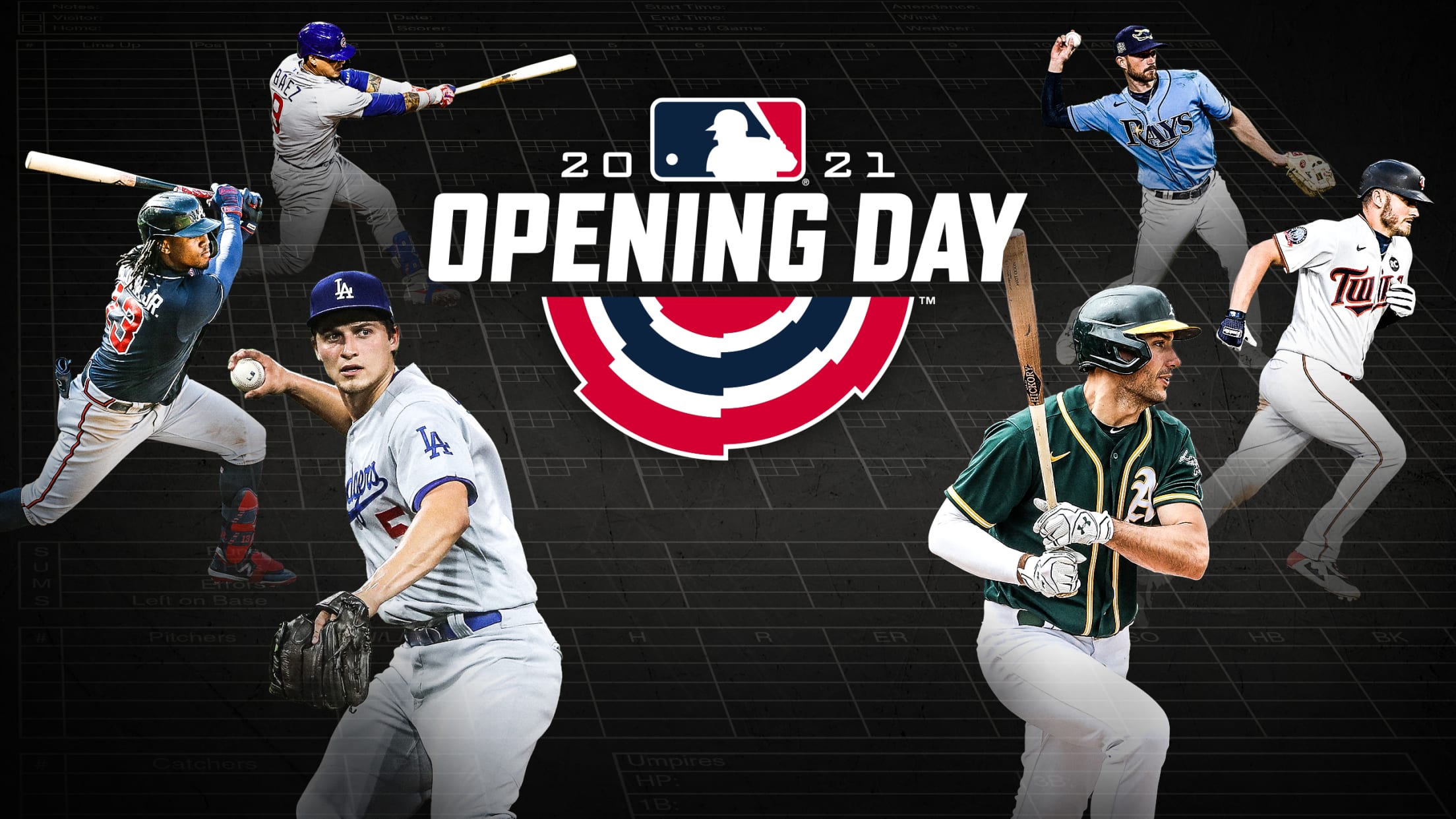 Every team has checked off just about every box on its offseason shopping list, and now the real fun begins. As full squads report to Spring Training this week, camps chock-full of veterans, rookies, non-roster invites and everyone in between will try to earn a coveted roster spot for Opening
Tell us about your favorite baseball card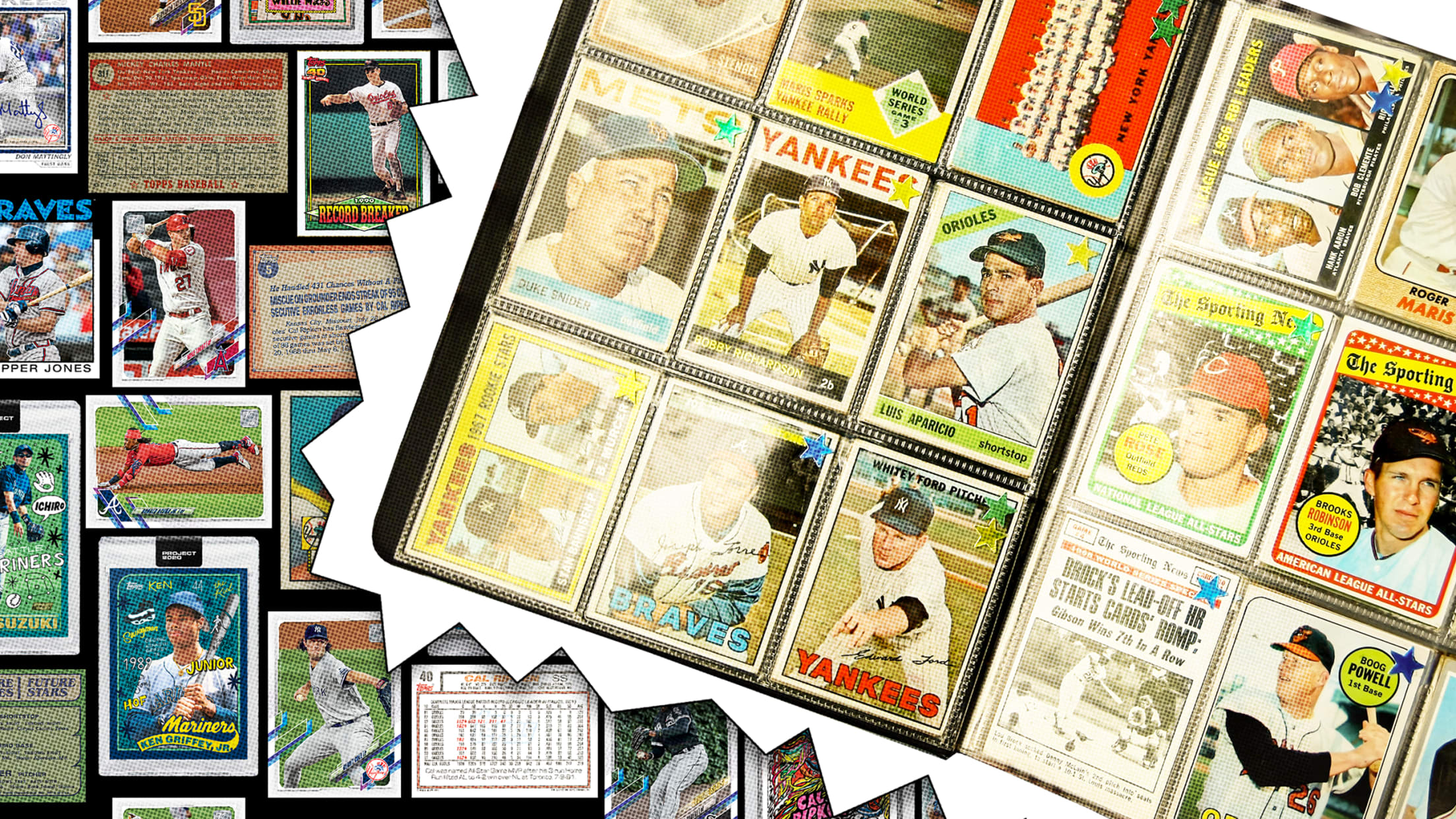 This year, to celebrate the 70th anniversary of Topps' first set of baseball cards, MLB.com will revisit the most memorable cards to ever hit shelves. To identify the creme de la creme of cards, MLB is asking you -- the card holders -- to share your favorites. Fans can share
Fantasy 2021: The Top 800 players this year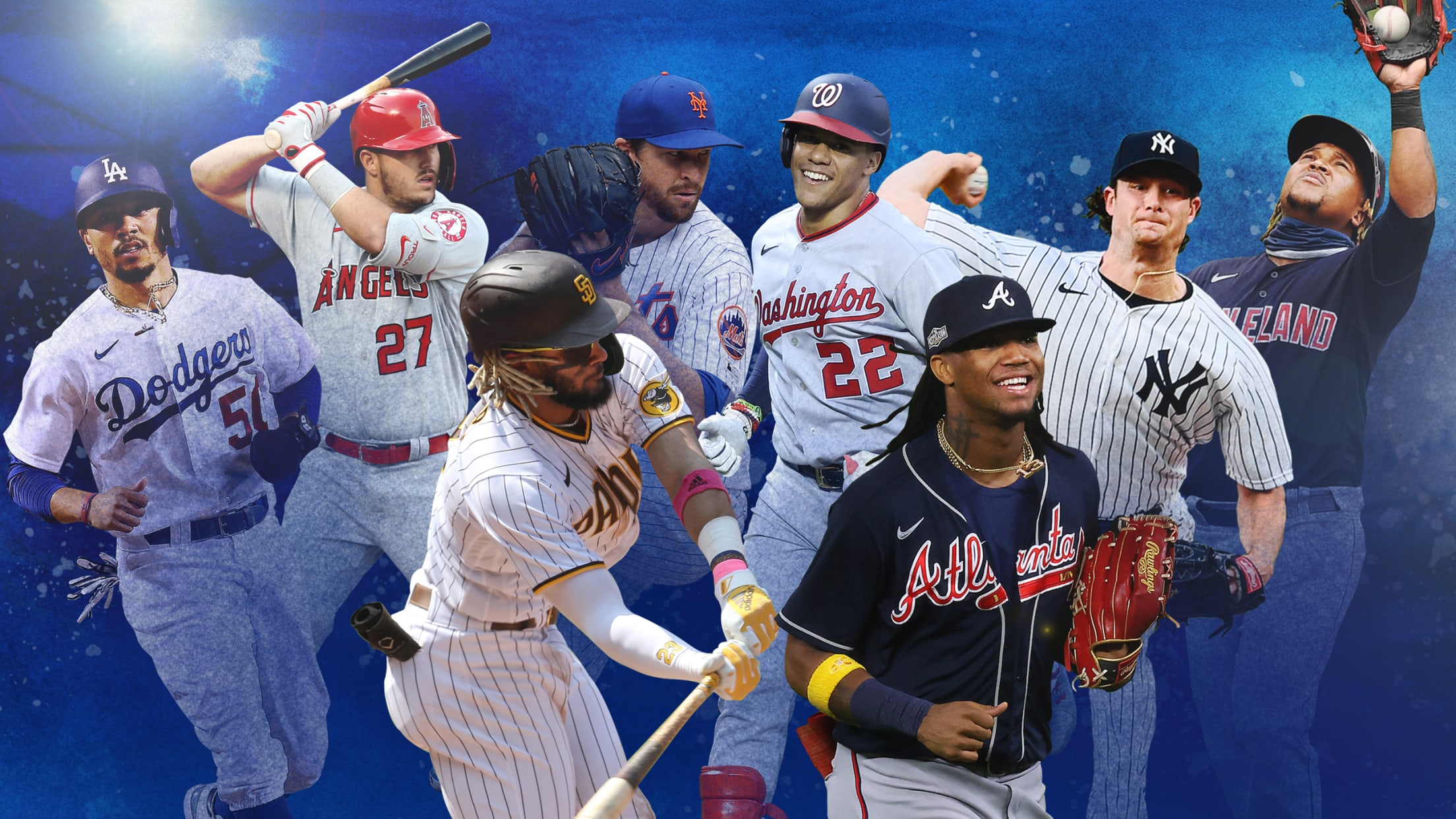 We may never see another season quite like 2020. Due to the COVID-19 pandemic, Opening Day was pushed back and teams played an abbreviated schedule of just 60 games in the regular season. With such a small sample size, fantasy managers need to figure out how much stock to put
Could Pache win job in center? He thinks so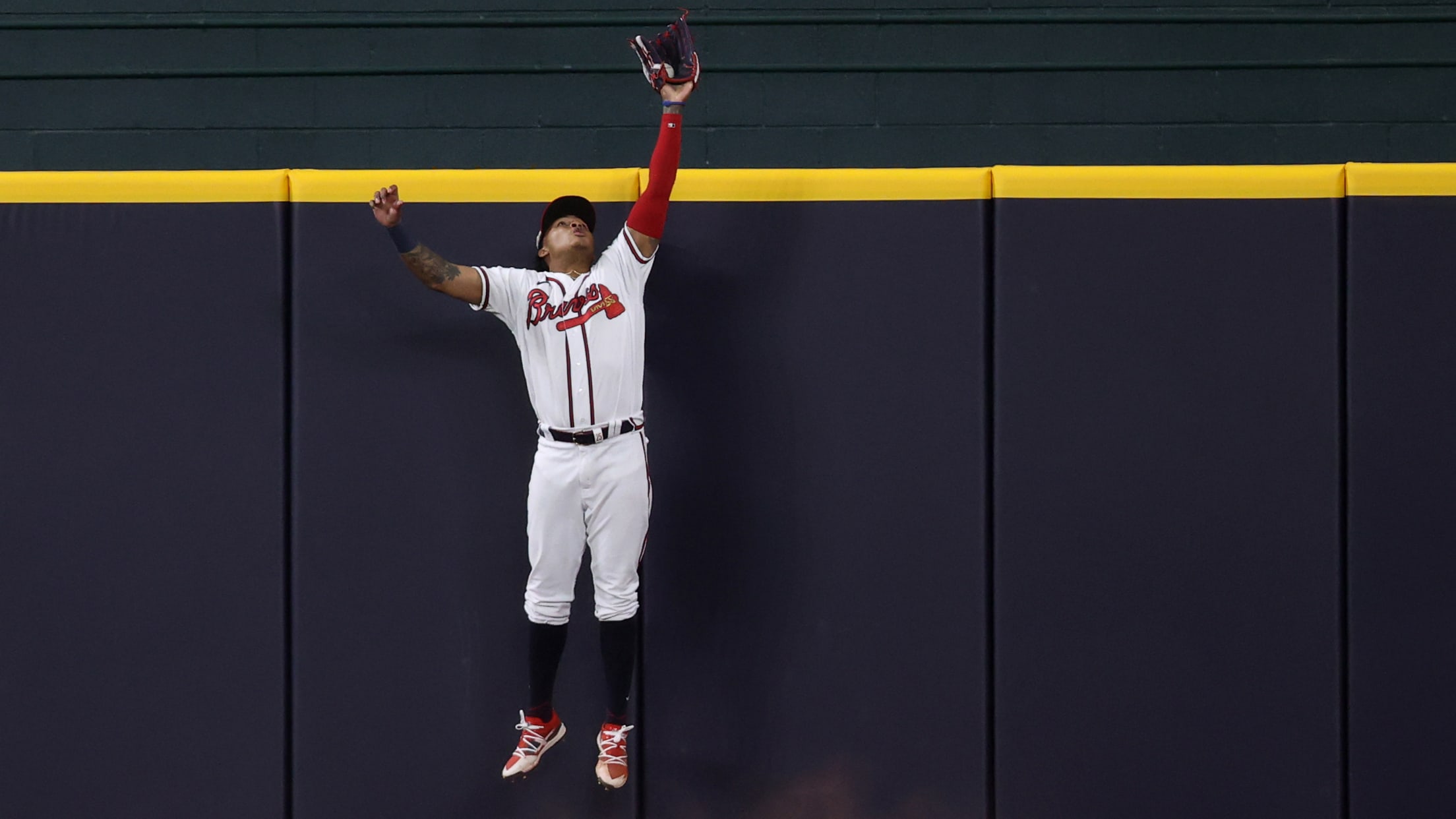 Though it might not have been comfortable to throw Cristian Pache into the fire during the second inning of Game 1 of last year's National League Championship Series, the experience gave the Braves reason to believe their top prospect might indeed be ready to be their everyday center fielder. "Even
'In better shape,' Devers focused on defense
Red Sox third baseman looking to be a strong fielder in 2021 season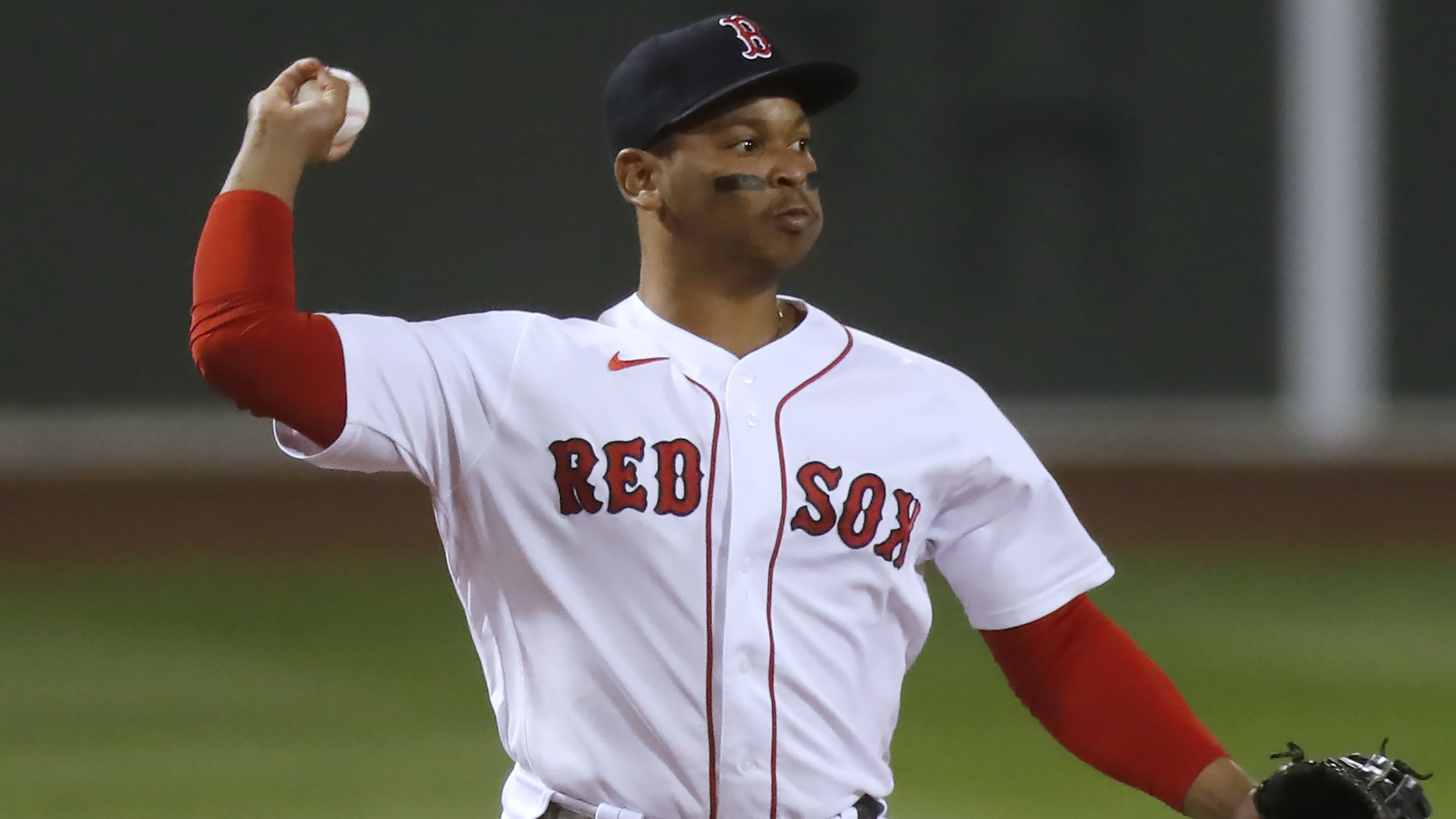 FORT MYERS, Fla. -- Already one of the most gifted young hitters in the game, what separates Rafael Devers from greatness is consistency. This is particularly true on defense, where the third baseman led the Major Leagues with 14 errors in only 128 total chances last season for a fielding
One projection has Padres as West champs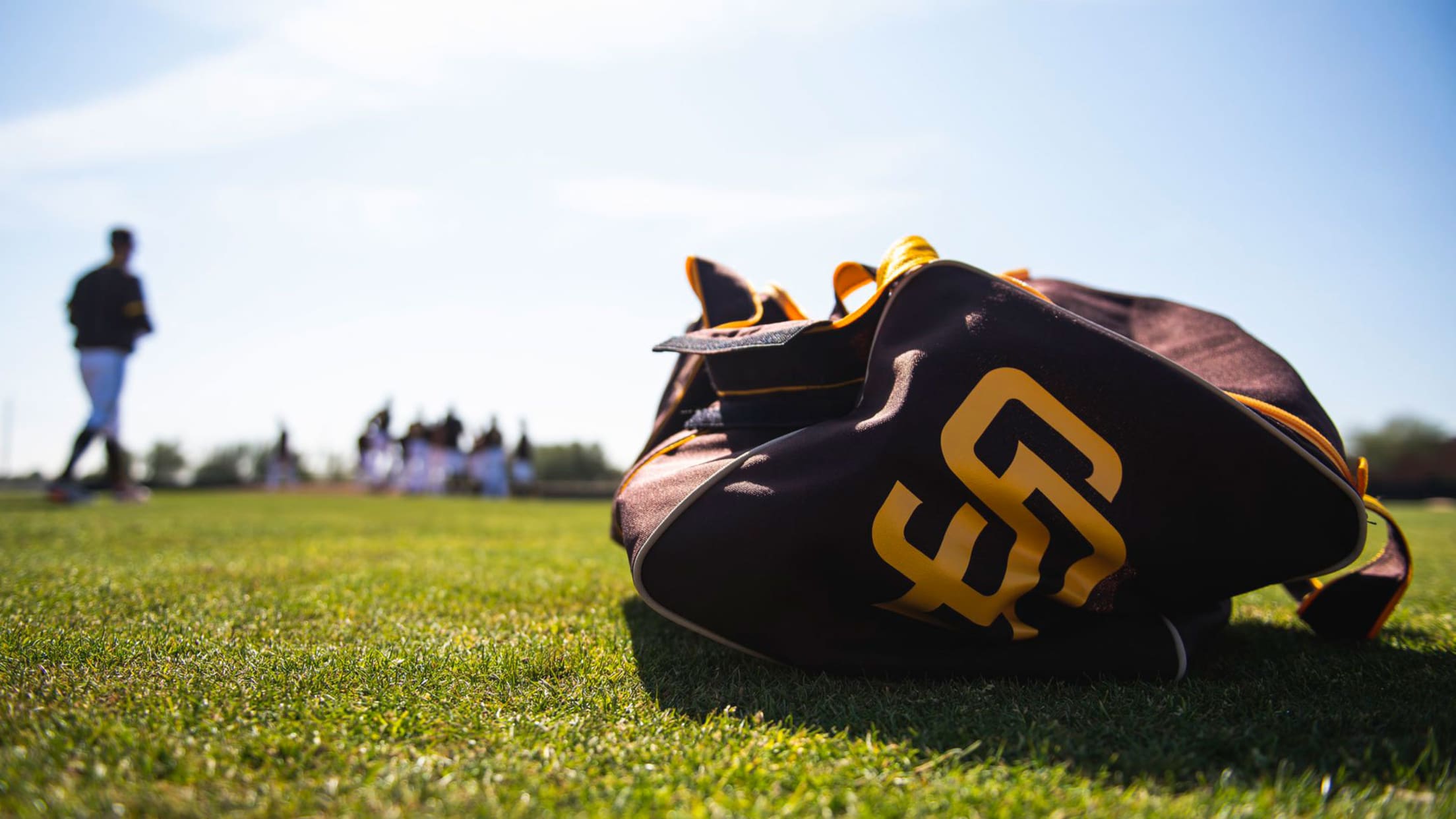 The Padres, 2021 National League West champs? According to one of the most prominent sabermetricians out there, the answer is yes. Clay Davenport, who co-founded Baseball Prospectus in 1996 and currently publishes projections and other advanced baseball statistics at ClayDavenport.com, has run the numbers for the upcoming season, and according
Twins' No. 1 prospect Lewis has ACL tear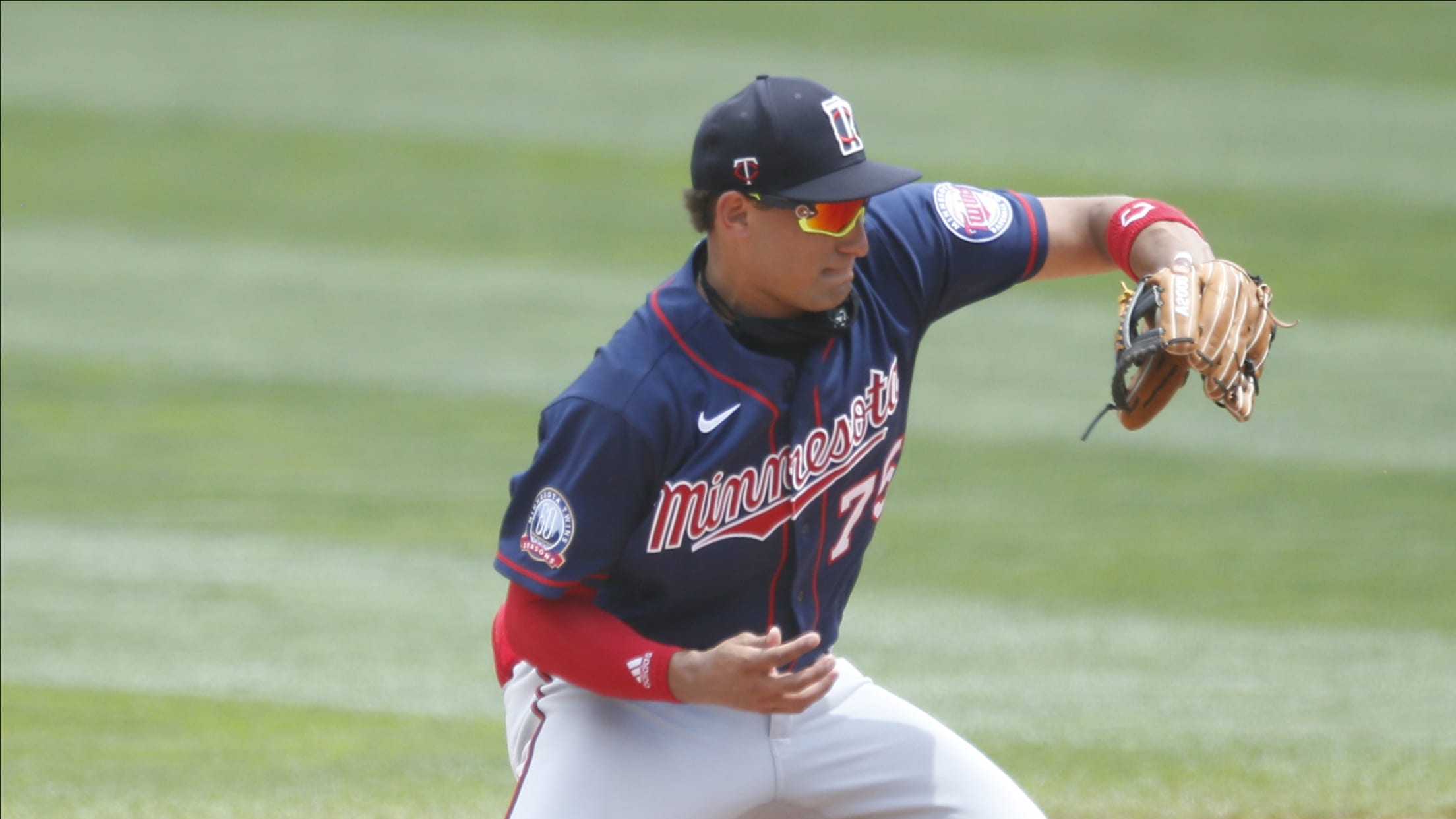 FORT MYERS, Fla. -- Shortstop Royce Lewis, the top prospect in the Twins' organization, will miss the entire 2021 season due to a full tear of his right ACL, president of baseball operations Derek Falvey announced Wednesday. Lewis will fly to the Twin Cities and will undergo reconstruction surgery on
Cubs underdogs? That's just fine with J-Hey
Outfielder discusses expectations, newcomers, championship core and more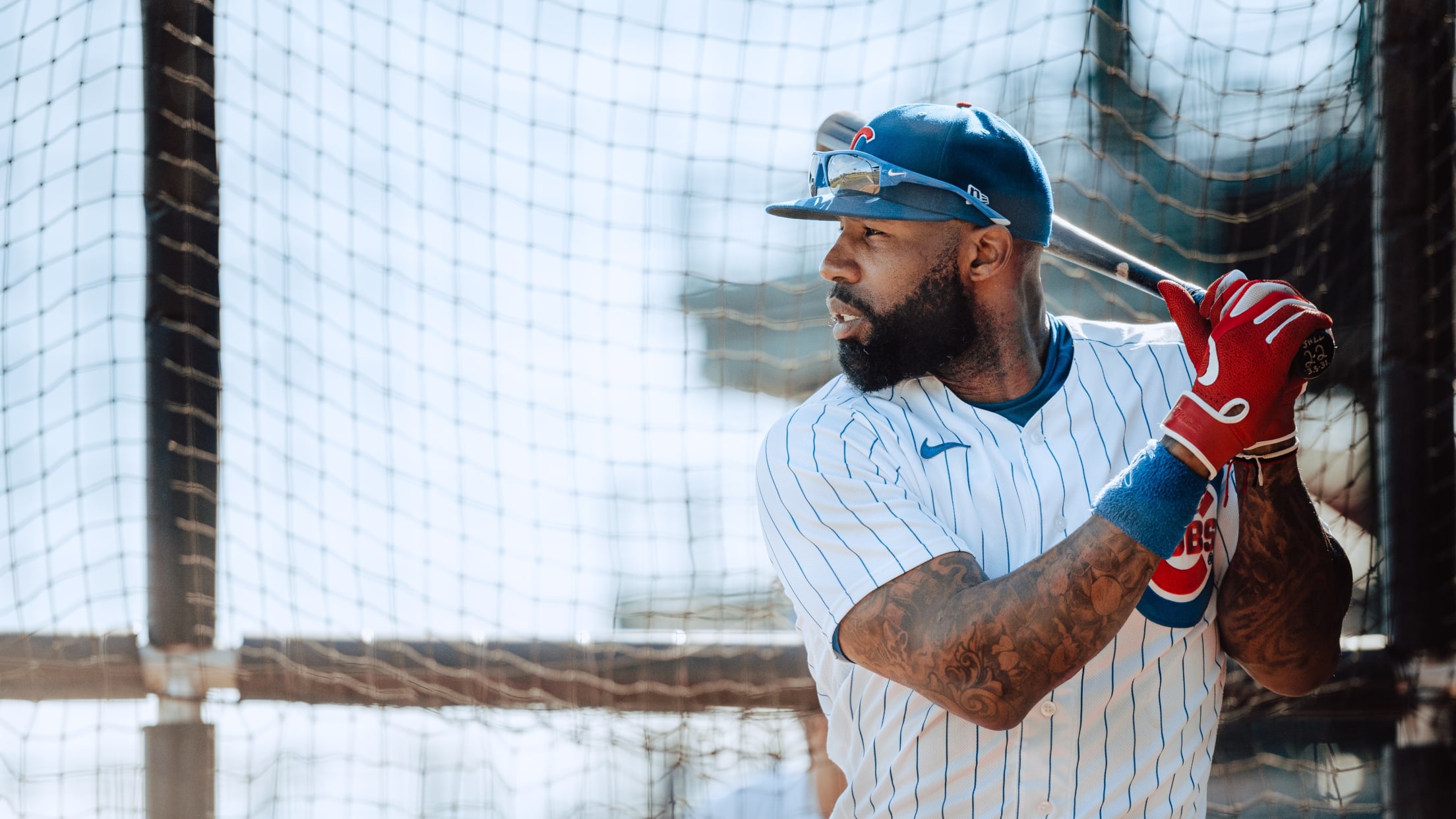 MESA, Ariz. -- Tell Jason Heyward that the Cubs are not going to win the division this year. That is fine by him. Inside Chicago's clubhouse, Heyward and his teammates are setting their own expectations and trying to block out the outside noise. "I love that -- not being picked
Stanton cuts back on gym in favor of conditioning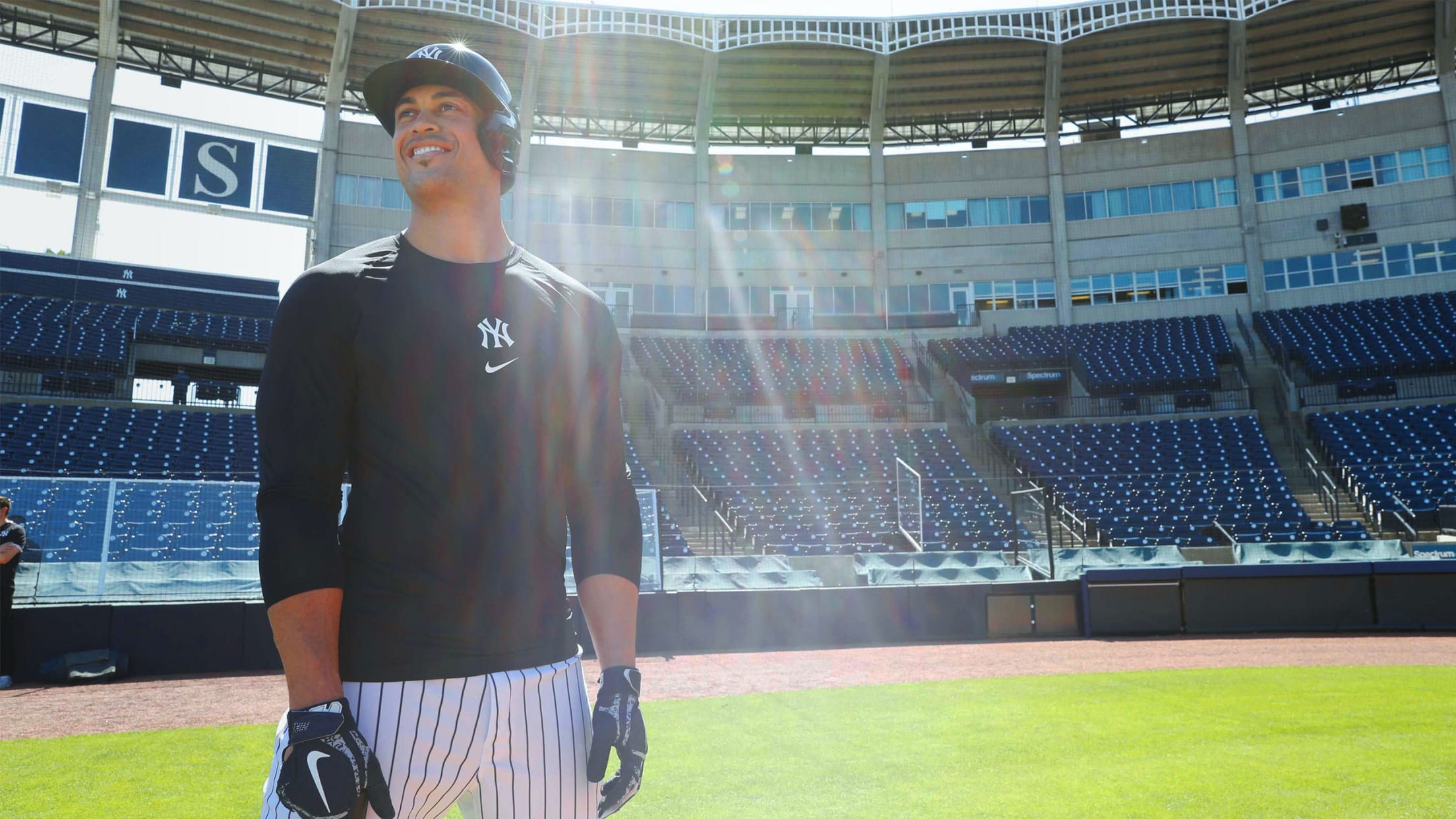 TAMPA, Fla. -- Any questions about Giancarlo Stanton's ability to shine in the playoffs were answered last October, when the slugger belted six homers with 13 RBIs through the Yankees' seven postseason games. Having strapped the Yankees across his broad shoulders for those crucial series against the Indians and Rays,
Frazier: 'I never thought I'd be the oldest guy'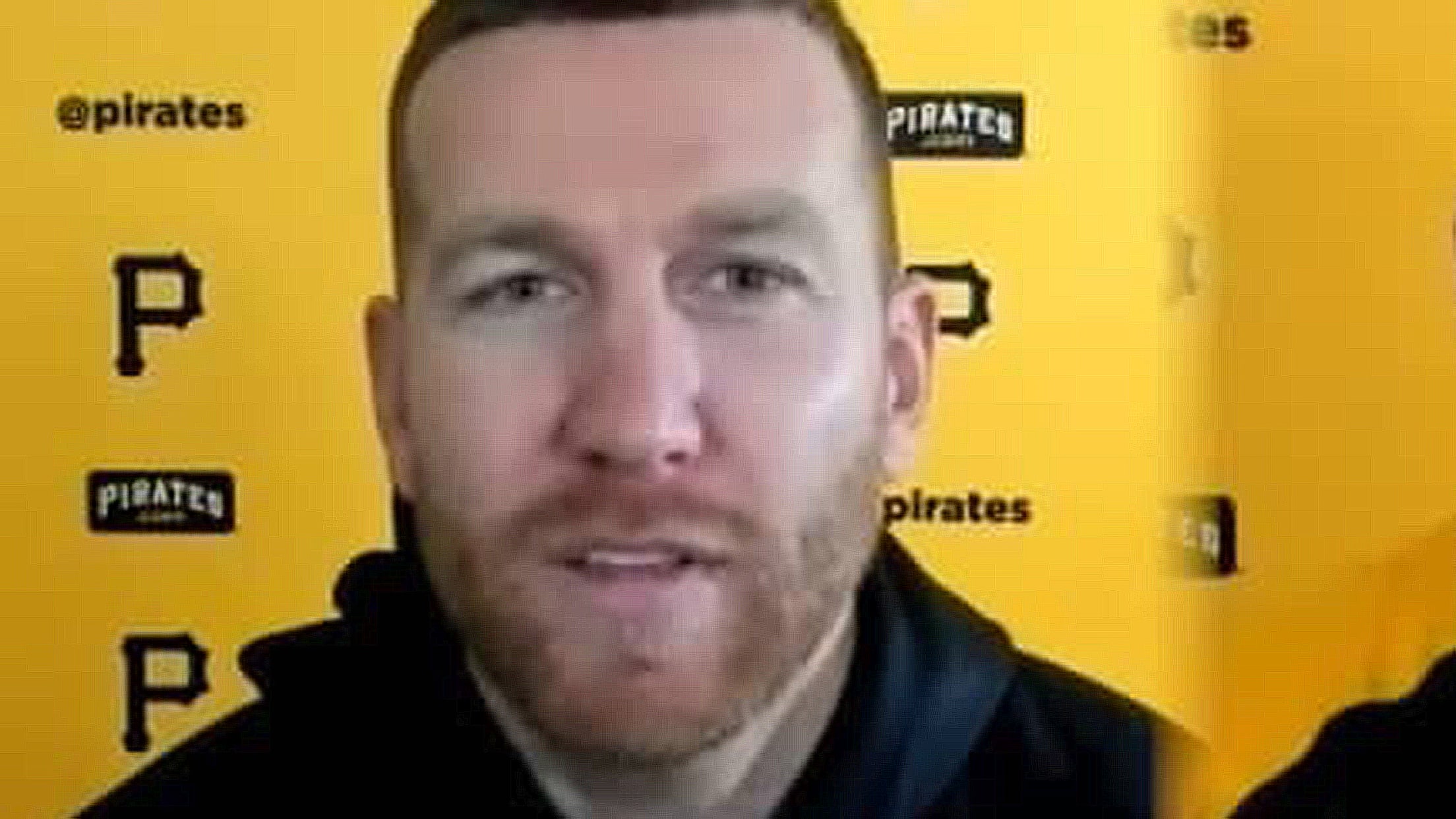 When Todd Frazier arrived at Spring Training with the Reds in 2011, he was in the same situation as many of the guys at Pirates camp this year. There was competition, but the position he primarily played -- third base -- was occupied by a player now earning Hall of
When peak Aaron faced the ageless Paige
The matchup of a lifetime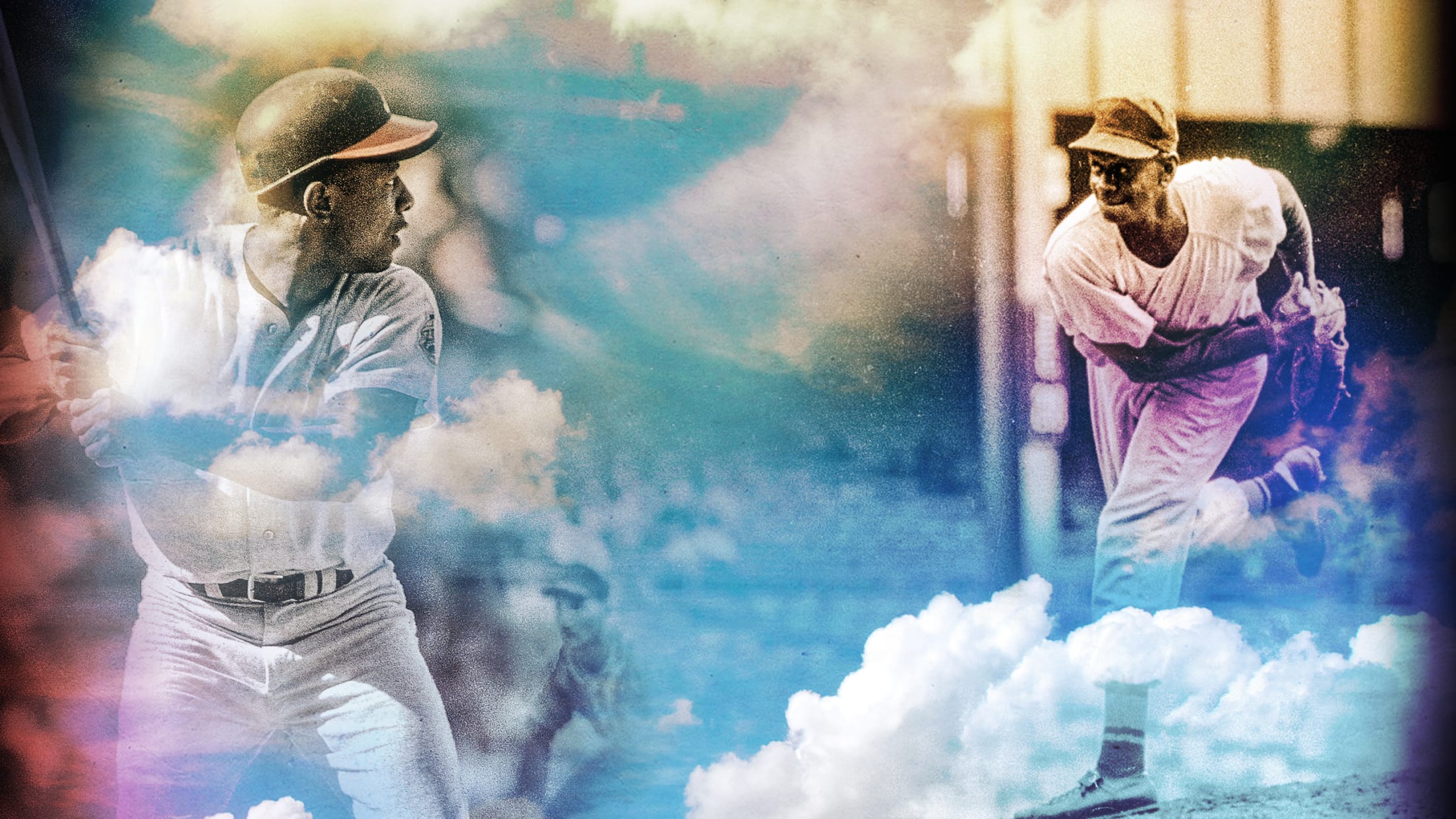 The two old friends looked at each other, probably trying not to crack a smile. Hank Aaron, 34 years old and fresh off a year where he led the National League with 39 homers, stepped into the box. Confident, but also a bit reticent knowing the reputation and confounding what-will-he-do-next
'Take it in': Cubs prospect Davis joins camp
Outfielder afforded valuable MLB experience; trio competing for second base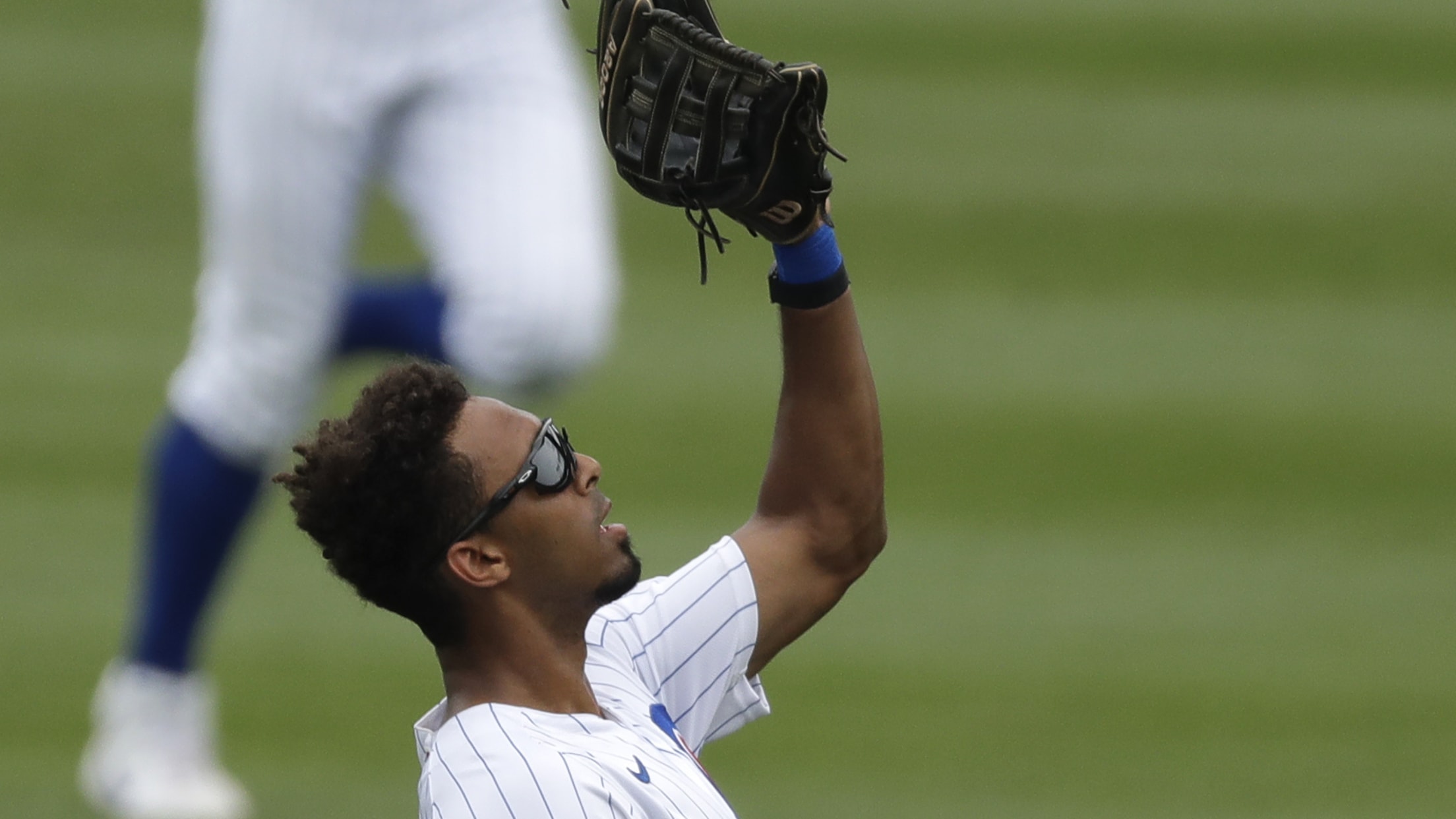 MESA, Ariz. -- The Cubs are currently balancing the best path forward with their current core group, while beginning to build the next cast of impact players. One of the potential pieces to that future core has arrived at camp in Arizona. On Wednesday, the Cubs announced that highly touted
Domingo Germán issues public apology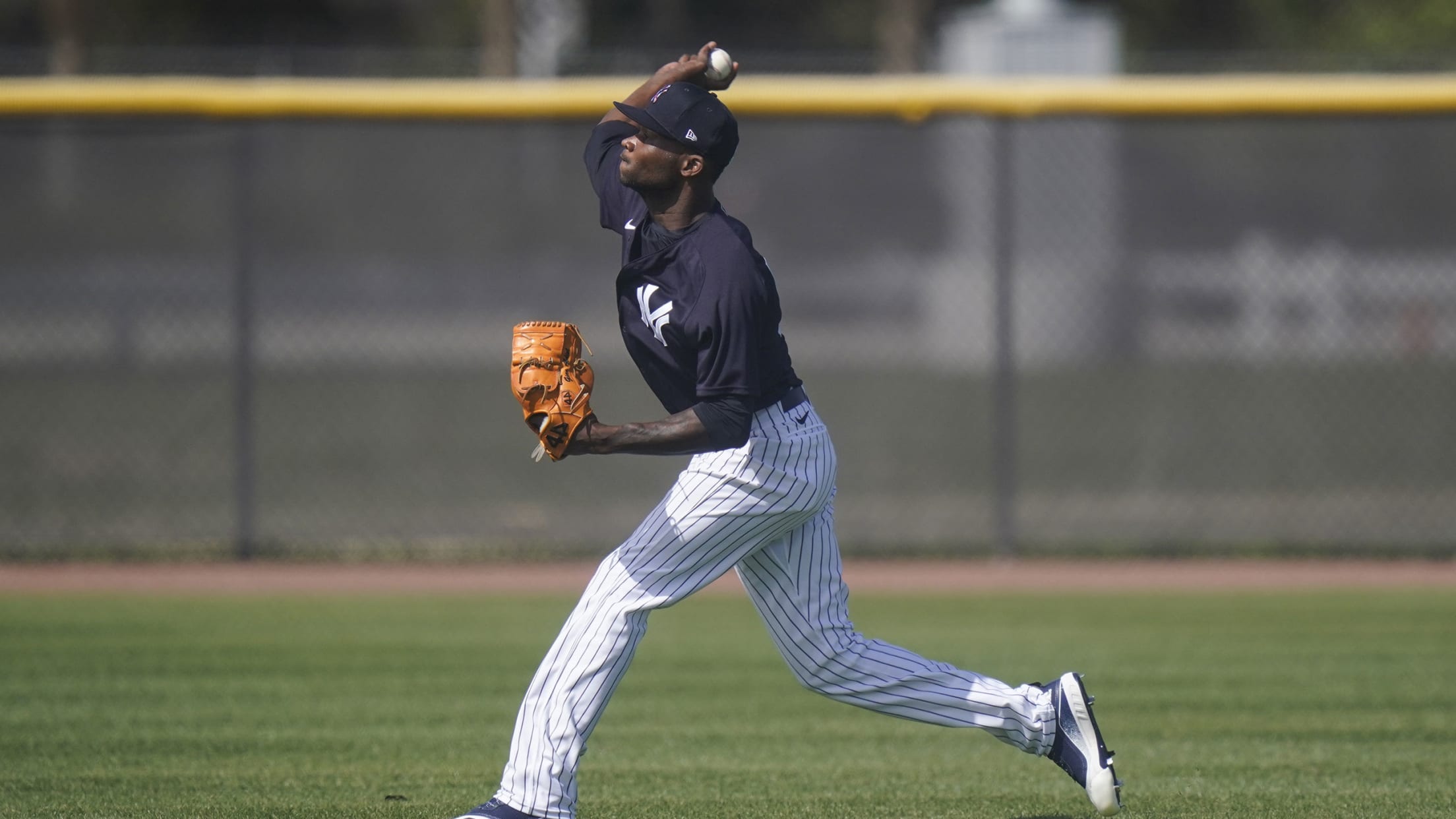 TAMPA, Fla. -- Yankees right-hander Domingo Germán issued a public apology on Wednesday for his actions on the evening of Sept. 16, 2019, which precipitated an 81-game suspension for violation of Major League Baseball's policy against domestic violence. Germán said that he is thankful for an opportunity to resume his
'Player with presence': Cain renewed by faith
After electing not to play in 2020, Brewers OF embraces importance of this year's camp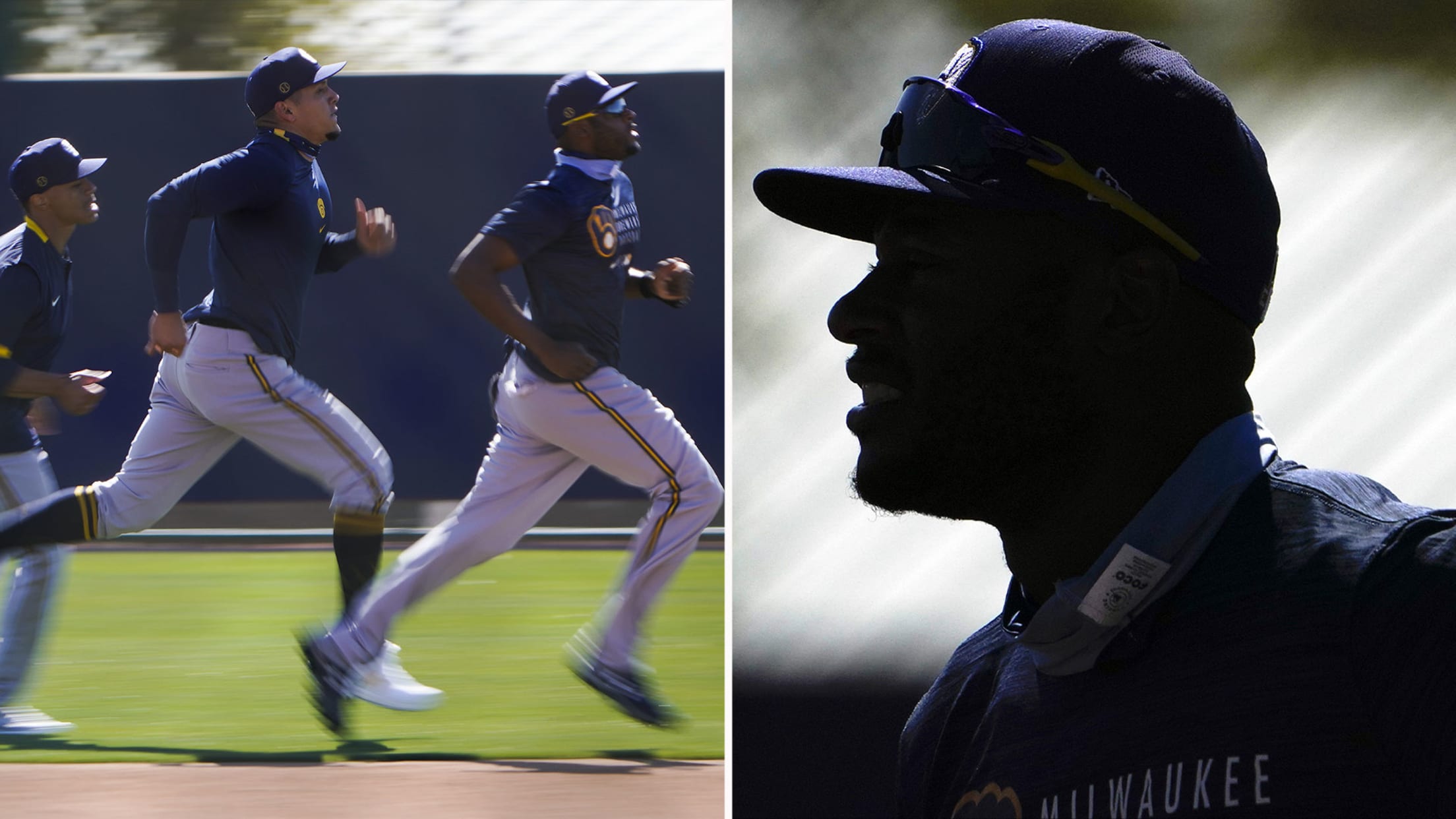 PHOENIX -- Lorenzo Cain never felt better going into a season than he did in 2020. He cut sweets from his diet. He started distance running. He took swings at the University of Oklahoma, where years earlier he'd met a college gymnast named Jenny, fallen in love and started a
Mountcastle is more than dingers. Just wait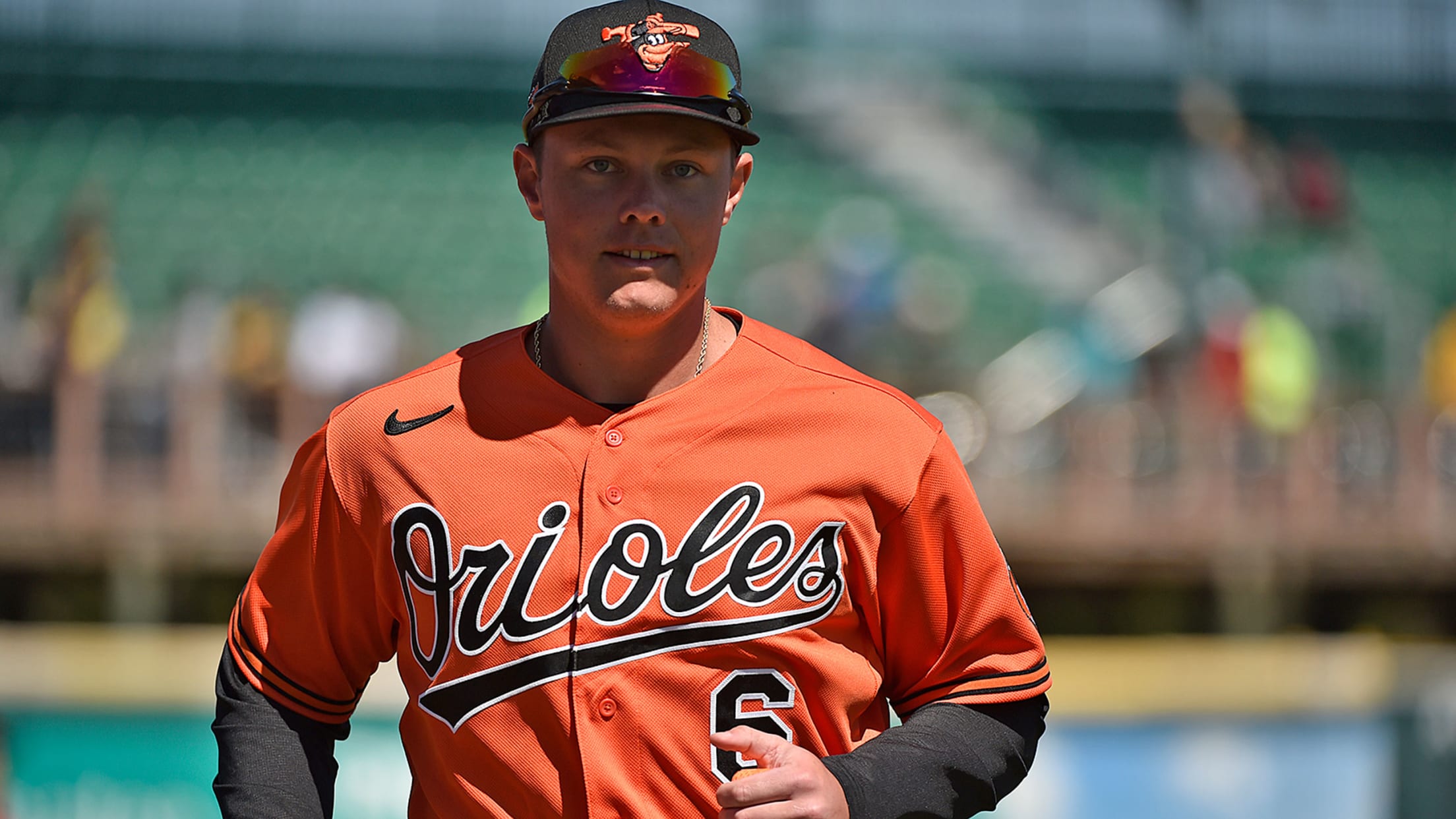 According to Ryan Mountcastle, "everybody loves hitting home runs." Understandable enough. Home runs are fun, and Mountcastle is good at hitting them. The Orioles envision many more to come off his bat in the years ahead. But the glimpse Mountcastle provided during his excellent 35-game 2020 debut was of a