Taylor placed on IL with fractured left forearm
Monday X-ray reveals injury after HBP; Beaty, Sadler recalled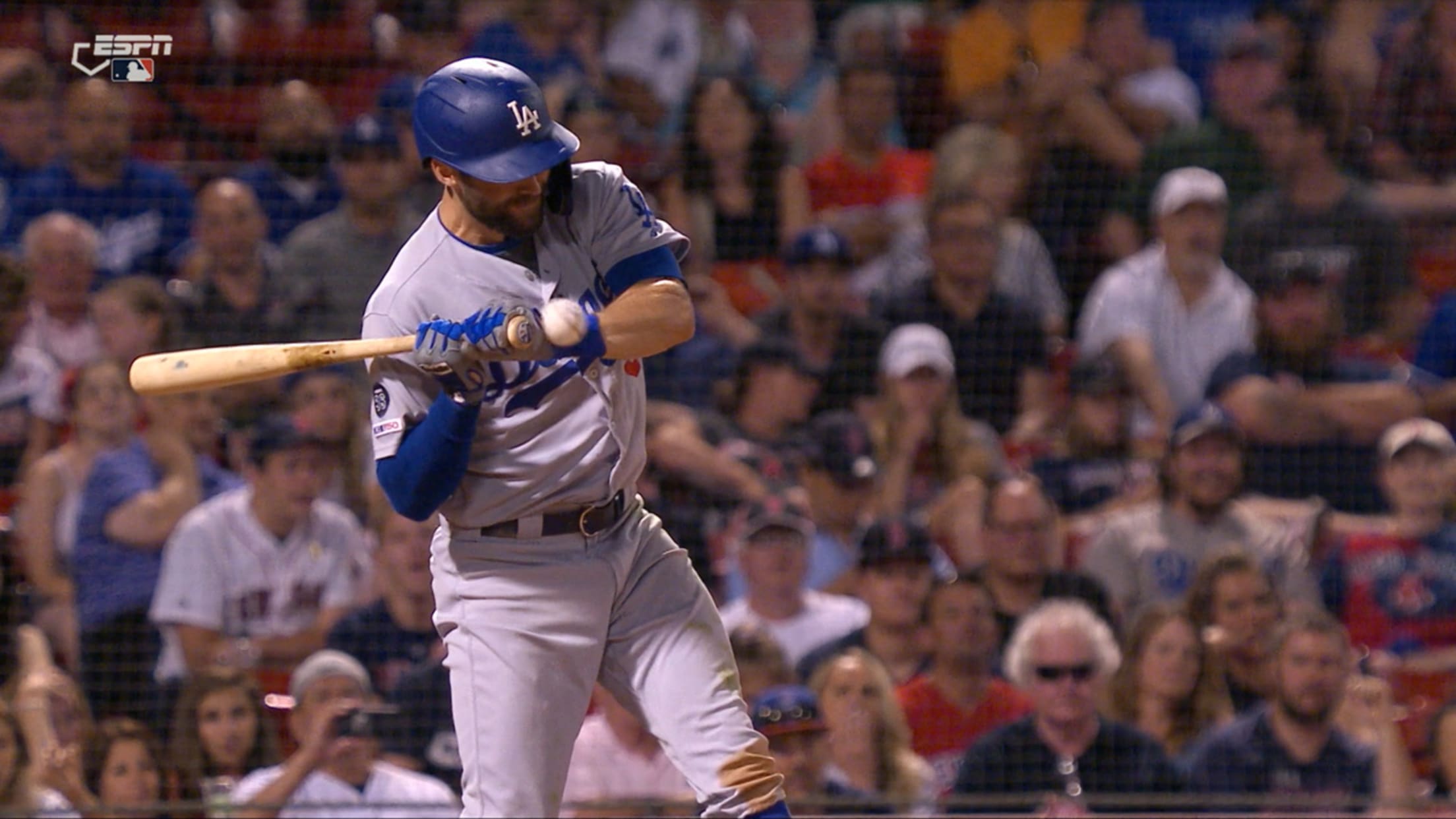 PHILADELPHIA -- Dodgers outfielder Chris Taylor on Monday was placed on the injured list with a fractured left forearm after being hit by a pitch in Sunday's 7-4, 12-inning win over the Red Sox. Taylor underwent an X-ray on Monday in Philadelphia after a fluoroscopy taken on Sunday night in
This lefty could be more coveted than MadBum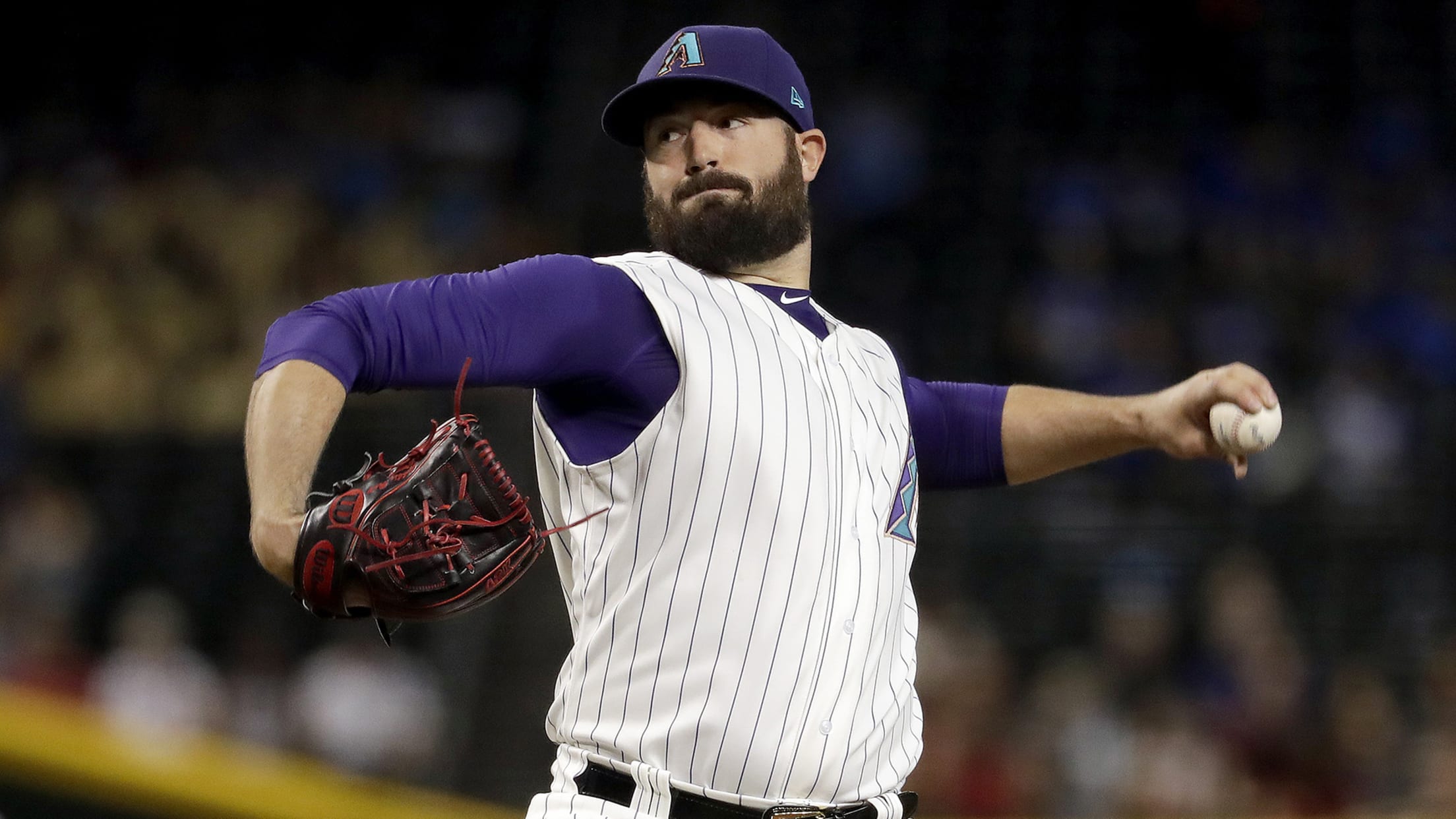 For months, Madison Bumgarner has dominated much of the trade speculation in the starting pitching market. Today, barely more than two weeks before the July 31 Trade Deadline, he may not be the most coveted left-handed starter in his own division. • Keep up with all of the latest trade
Glasnow shut down two weeks, season at risk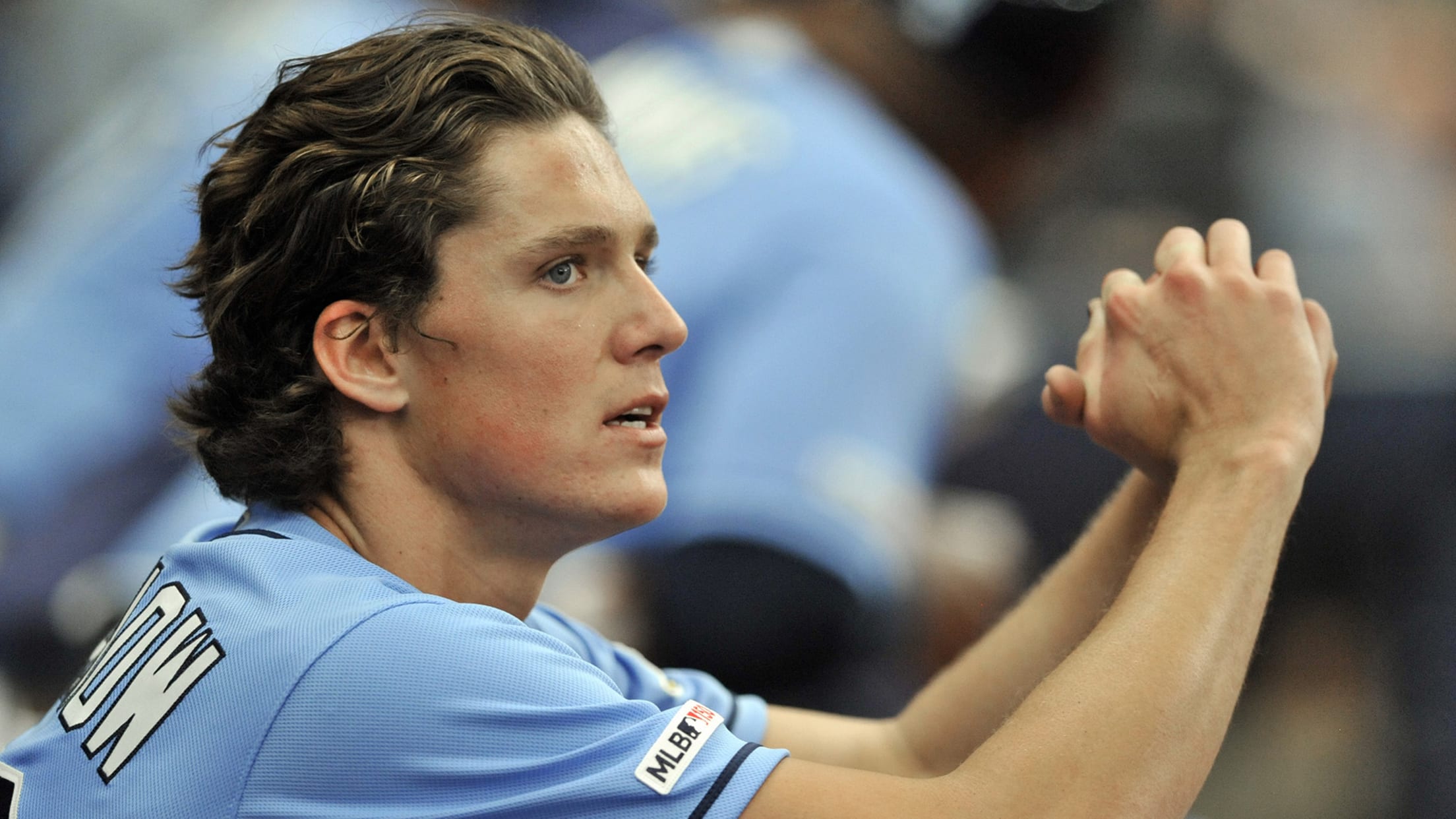 NEW YORK -- When Tyler Glasnow went on the injured list with a right forearm strain on May 10, the Rays were optimistic they would get the right-hander back at some point this season. After seeing a doctor on Monday, that optimism seems to be have lessened. Glasnow, who was
Severino, Betances resume rehab, talk options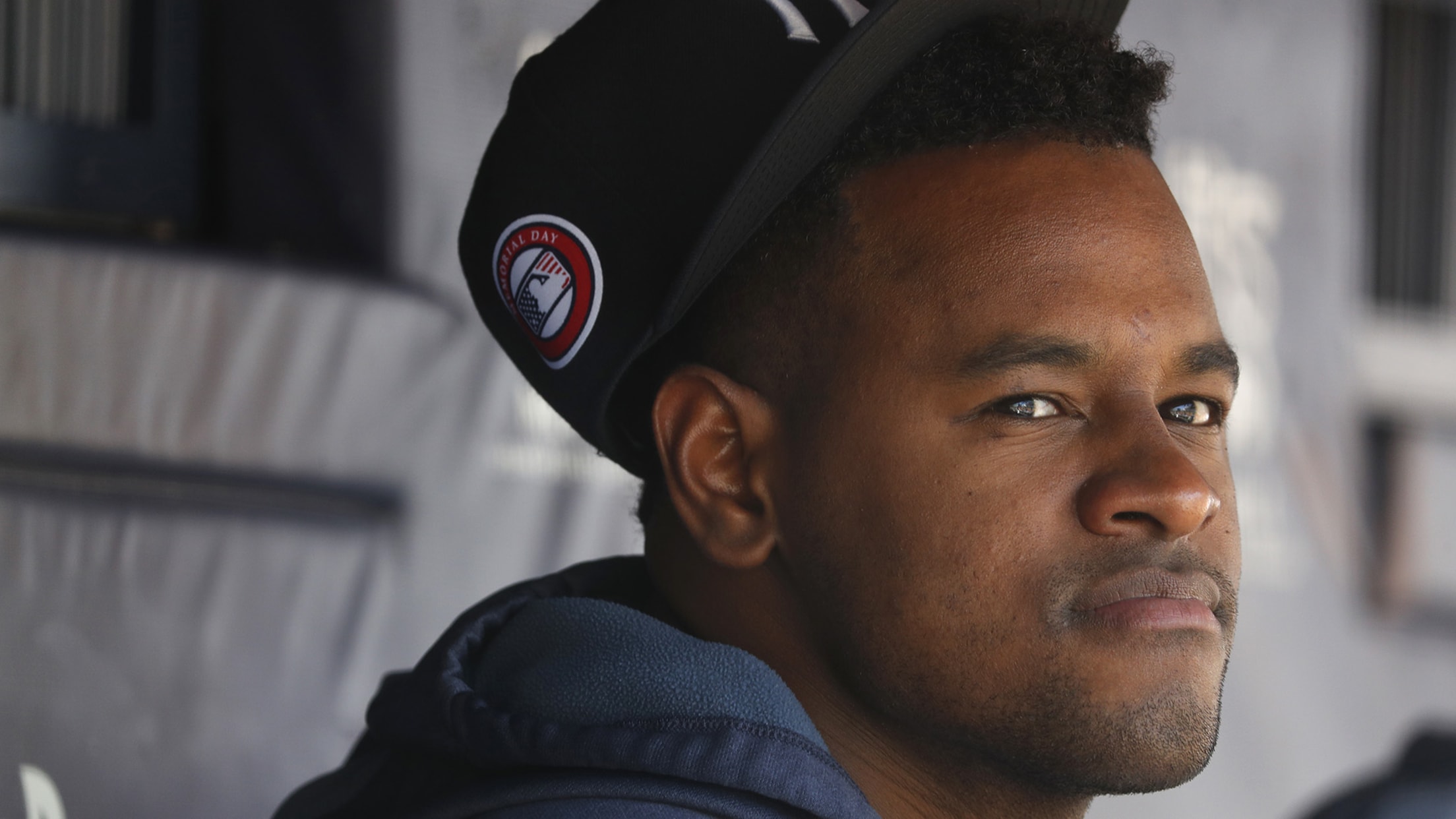 NEW YORK -- Luis Severino and Dellin Betances have watched from the sidelines as their Yankees teammates compiled the best record in the American League, and as the right-handers work toward re-joining the active roster, both believe they can contribute to the postseason push. Severino and Betances each made 25
Crawford's feat a first for Giants since Mays
Shortstop leads charge as SF erupts for 19 runs in Game 1 of doubleheader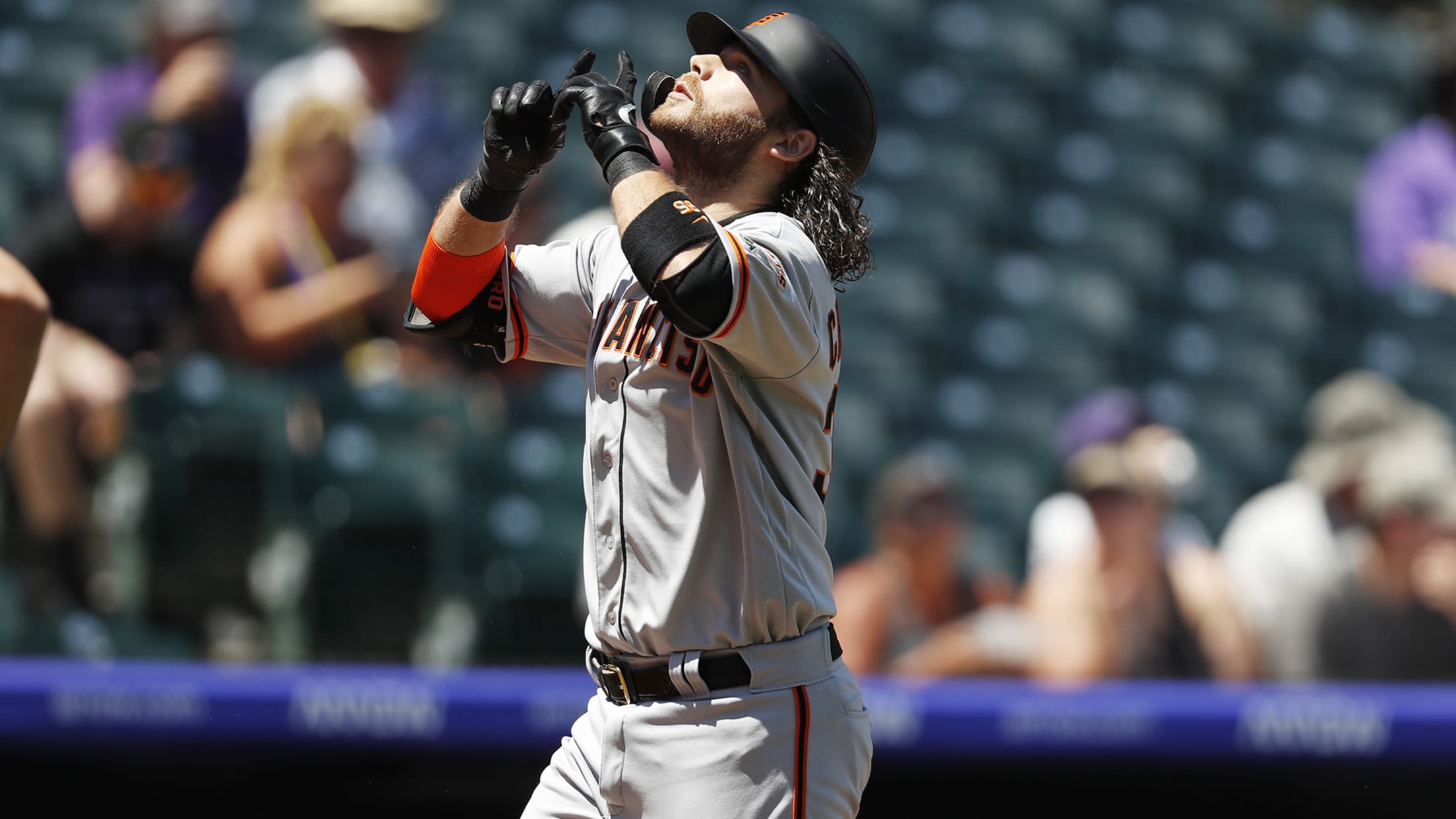 DENVER -- "Yeah, but RBIs don't matter anymore." Brandon Crawford was joking, of course, using that tongue-in-cheek statement to poke fun at the idea in some sabermetric circles that the stat is of little utility. They do matter. How else would you describe what Crawford did in the first game
Mets' Wheeler to injured list with shoulder fatigue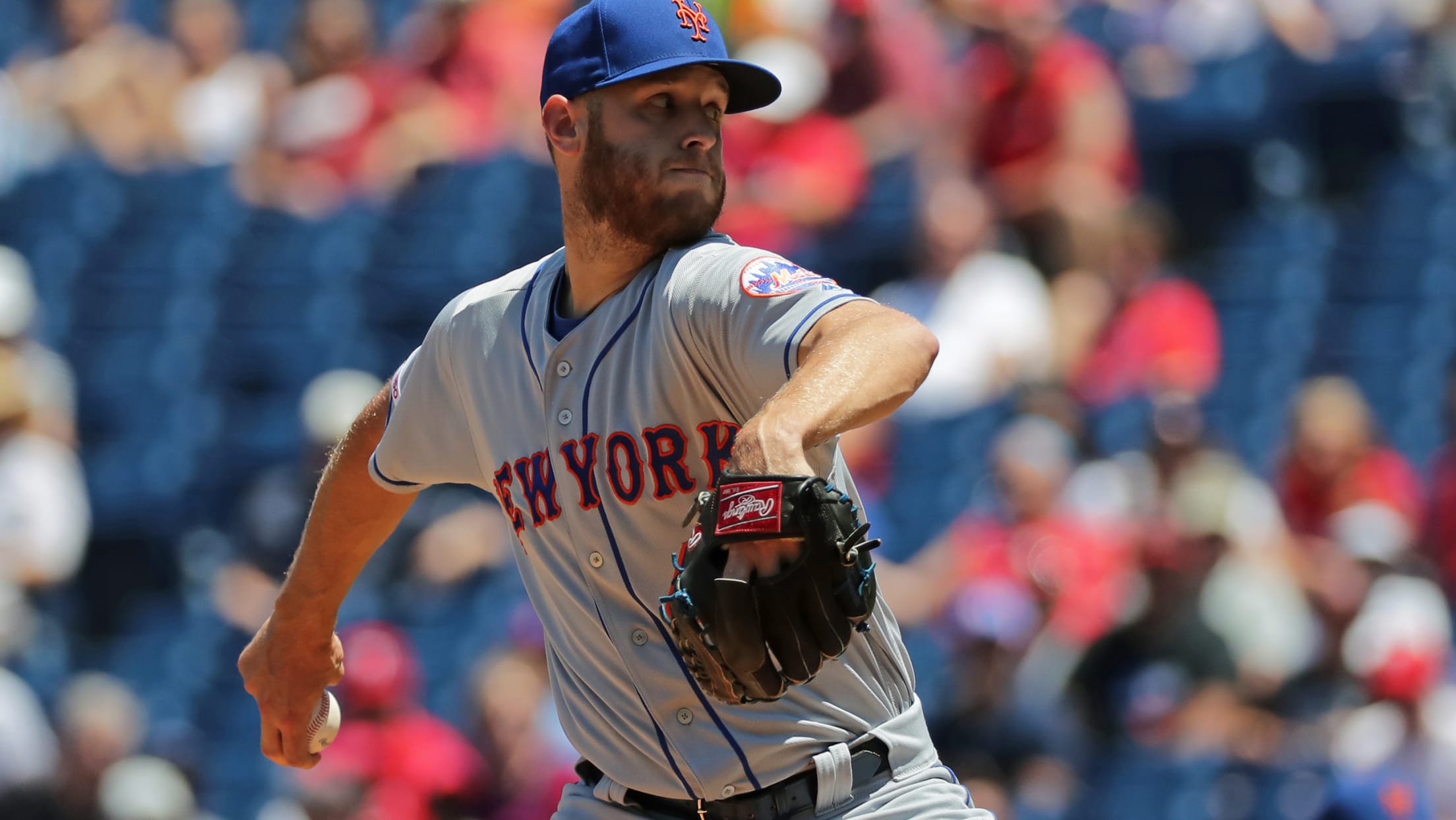 Mets righty Zack Wheeler -- a frequent subject of rumors ahead of the July 31 Trade Deadline -- has been placed on the 10-day injured list with right shoulder fatigue, retroactive to Friday, the team announced on Monday. Wheeler will be eligible to come off the IL on July 22,
These returns could be as sweet as Deadline deals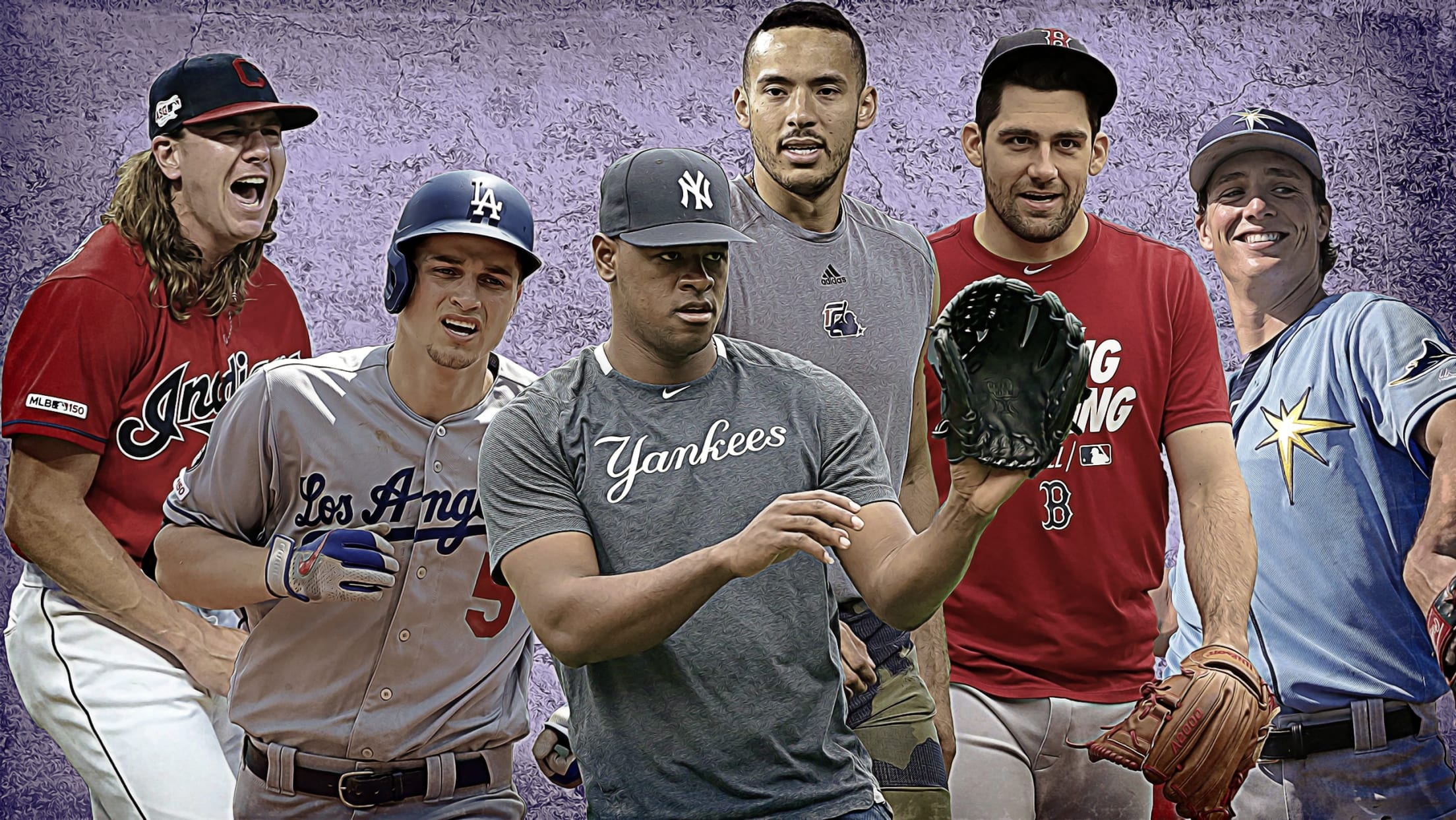 With just one Trade Deadline this year, the rumor mill could churn faster than ever over the coming weeks. General managers are probably spending every waking moment wondering which moves could improve their teams. But let's not forget the other additions; the baked-in enhancements already residing on contenders' rosters. The
Rumors: Cubs, Smith, C-Mart, Boyd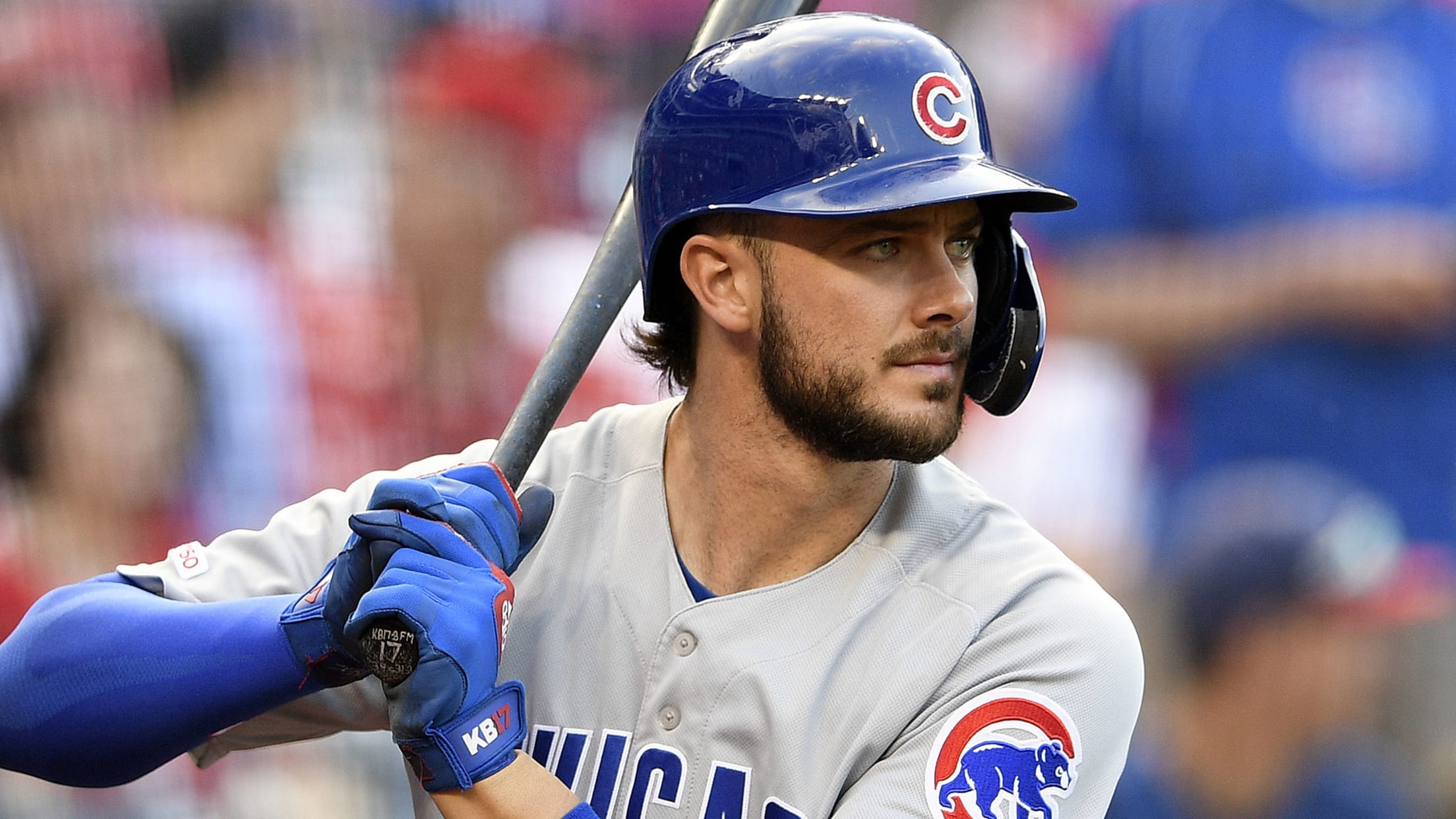 MLB.com is keeping track of all the latest free agent and trade rumors right here.
Longoria (plantar fasciitis) goes on IL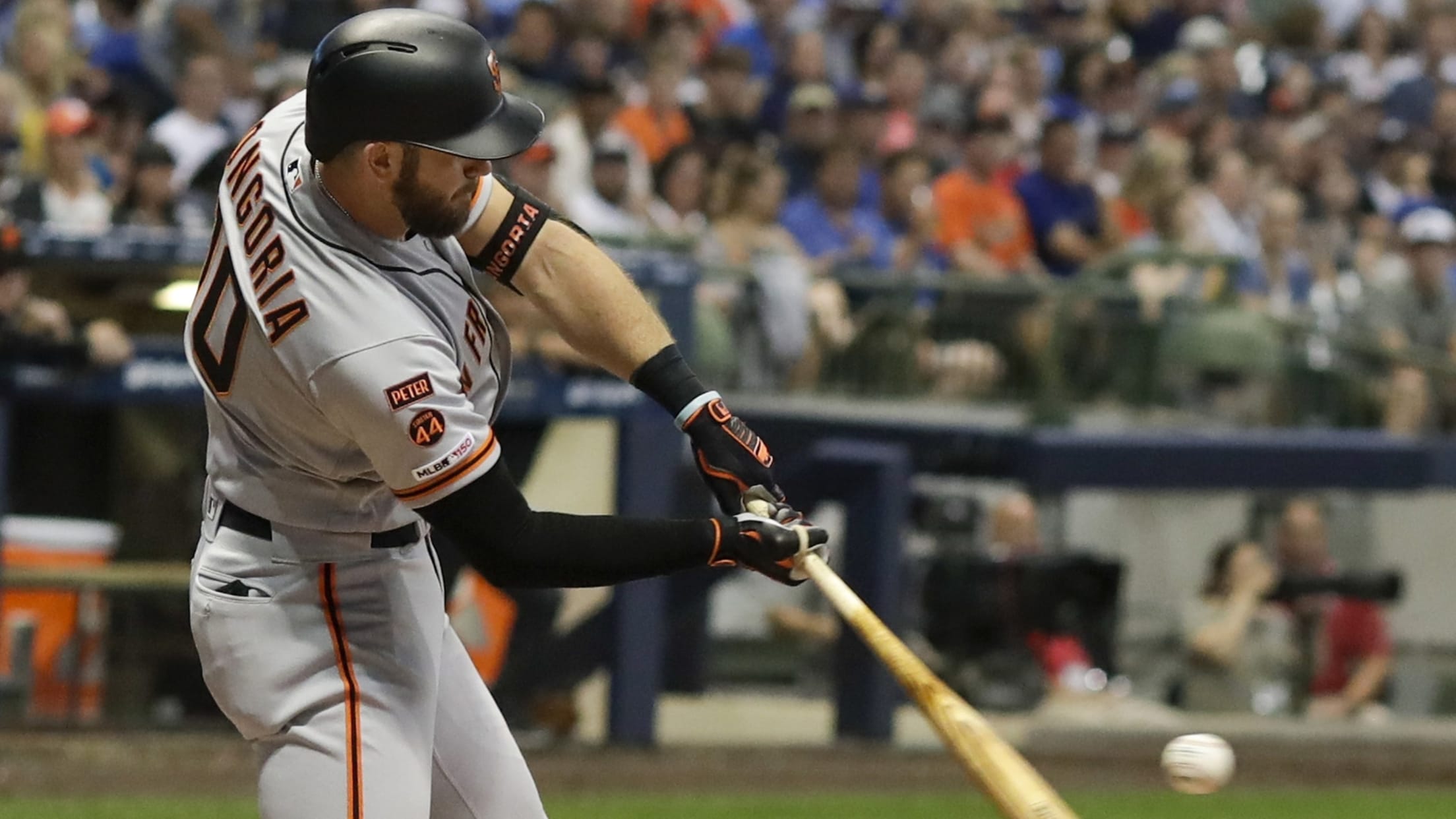 Giants third baseman Evan Longoria was placed on the 10-day injured list with plantar fasciitis in his left foot, and the club called up right-hander Ray Black from Triple-A Sacramento before Monday's day-night doubleheader against the Rockies. "It's something I've been dealing with kind of the whole year and last
Nearing rehab assignment, Eovaldi throws BP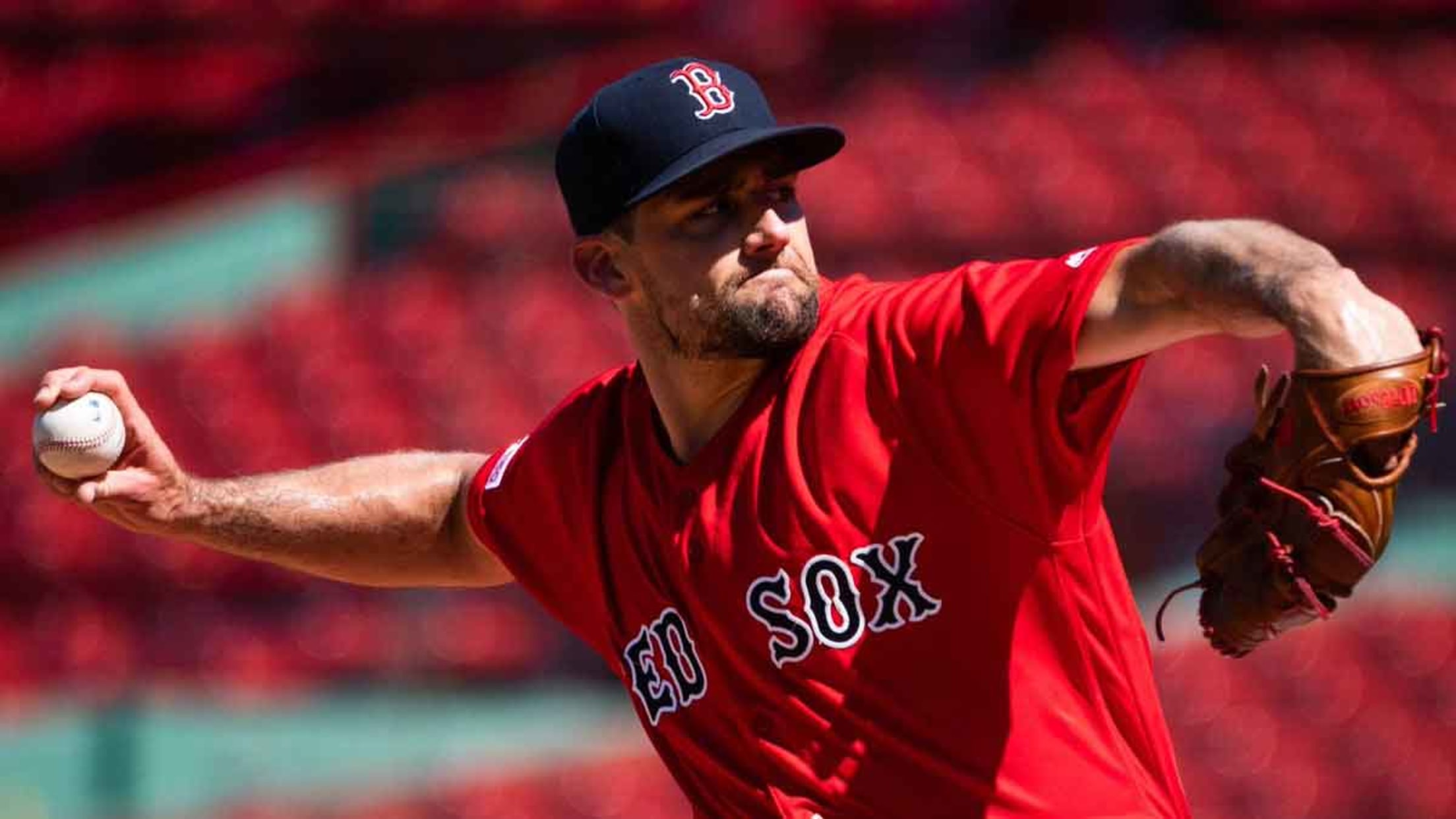 BOSTON -- Red Sox righty Nathan Eovaldi is at last closing in on a Minor League rehab assignment, which will start on Wednesday or Thursday, and most likely with Triple-A Pawtucket. Eovaldi got ready for that by facing teammates Mitch Moreland and Sandy Leon in a batting practice session at
5 ramifications of new Trade Deadline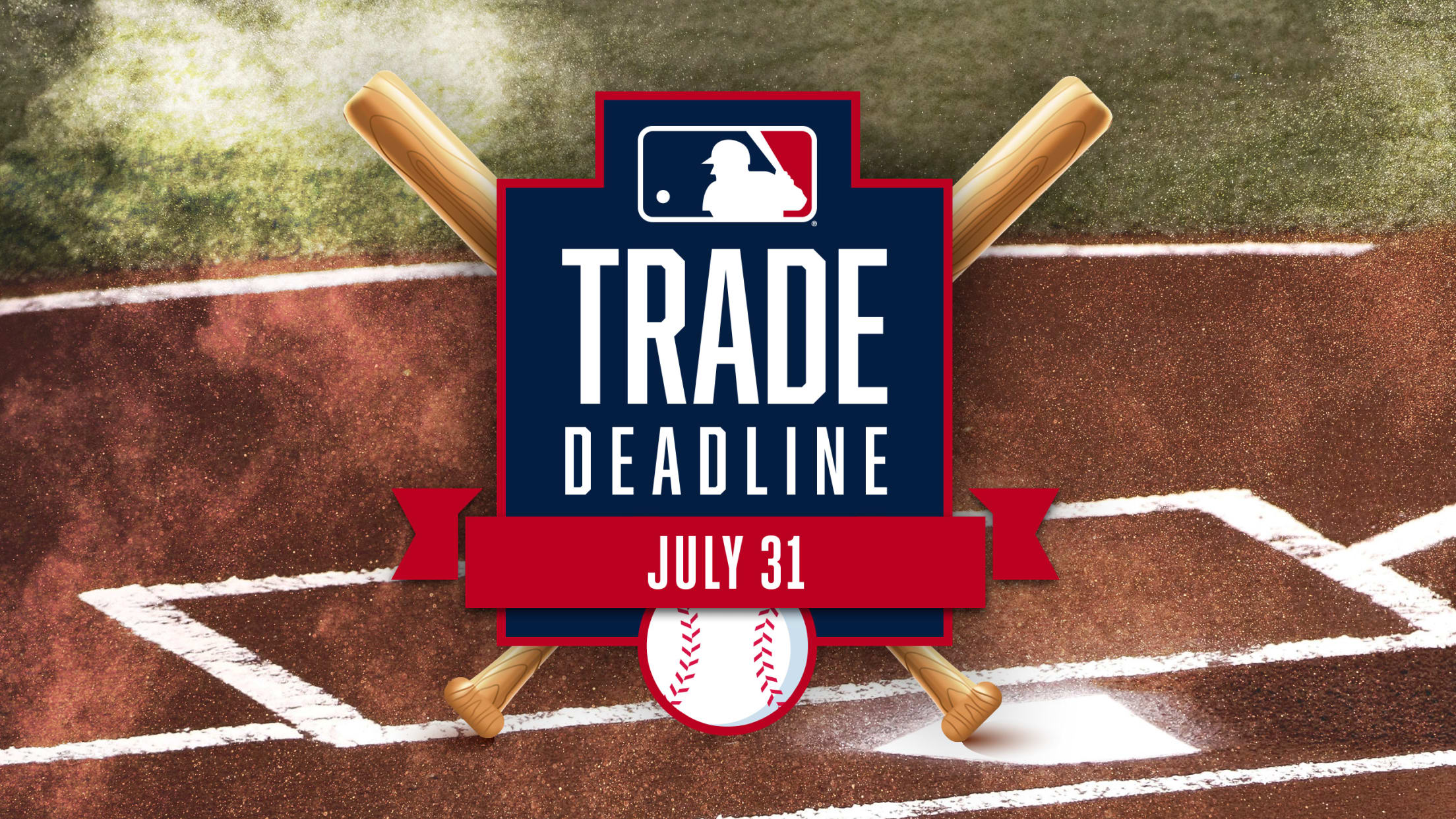 In December, baseball observes the 100th anniversary of one of the most famous transactions in sports history: The sale of Babe Ruth from the Red Sox to the Yankees for $100,000. Perhaps it's fitting, then, that rules governing in-season trades have changed this year. We no longer need to refer
Mesa brothers making steady progress in Minors
Siblings 'talk every day,' grateful for teams' proximity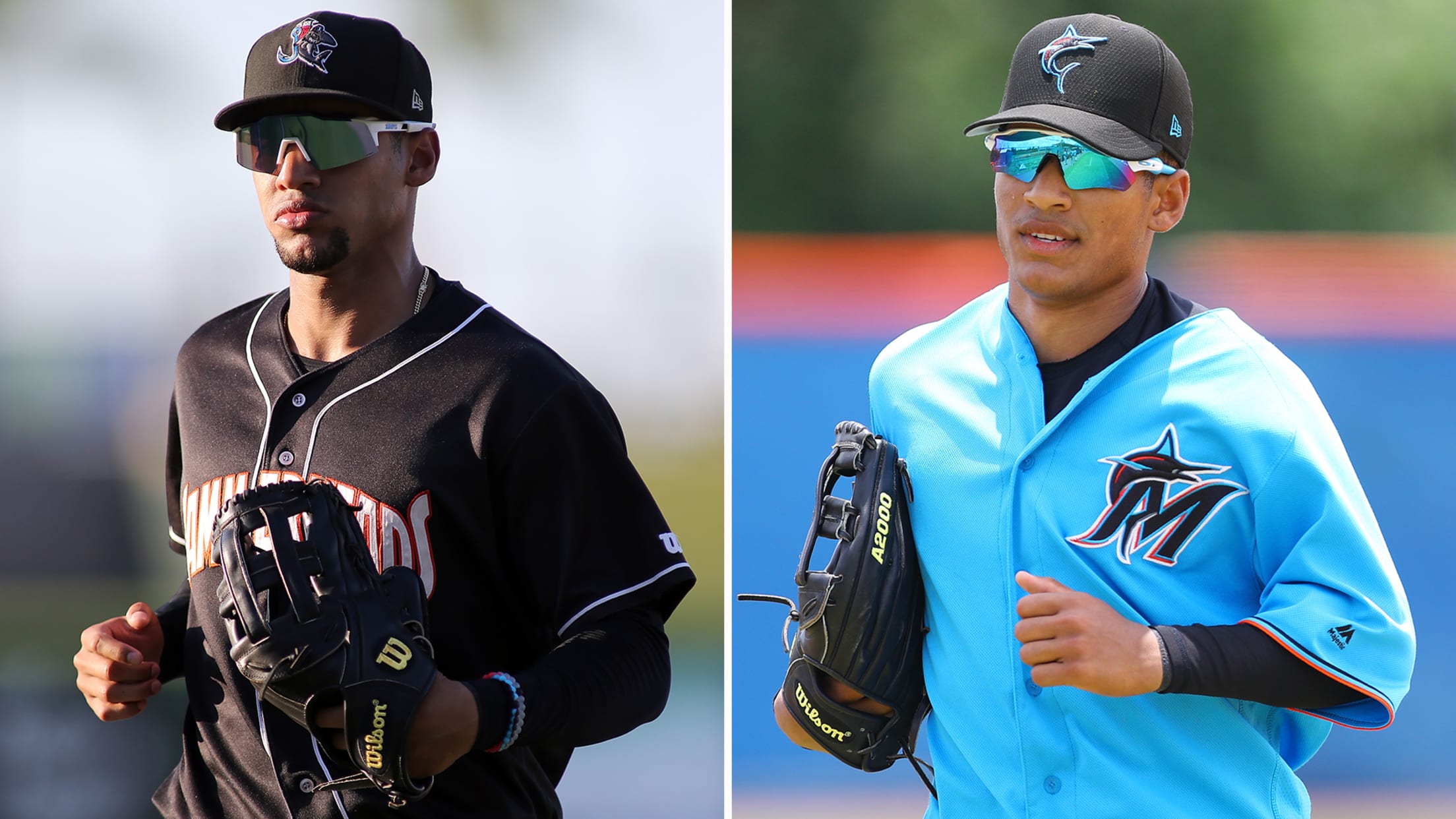 JUPITER, Fla. -- The youngest player on the Marlins' Rookie-level Gulf Coast League roster, outfielder Victor Mesa Jr. already is establishing himself hitting second in the lineup. Mesa Jr. usually has an at-bat or two by the time his older brother, Victor Victor Mesa, arrives at the Roger Dean Chevrolet
Webb (elbow) placed on IL; Ynoa recalled
MILWAUKEE -- Right-hander Jacob Webb was placed on the 10-day injured list Monday with a right elbow impingement and right-hander Huascar Ynoa from Triple-A Gwinnett. Webb is 4-0 with a 1.39 ERA, nine holds and two saves in 36 relief appearances with Atlanta. The move was retroactive to Saturday. Webb
Good news for Winker after Sunday's early exit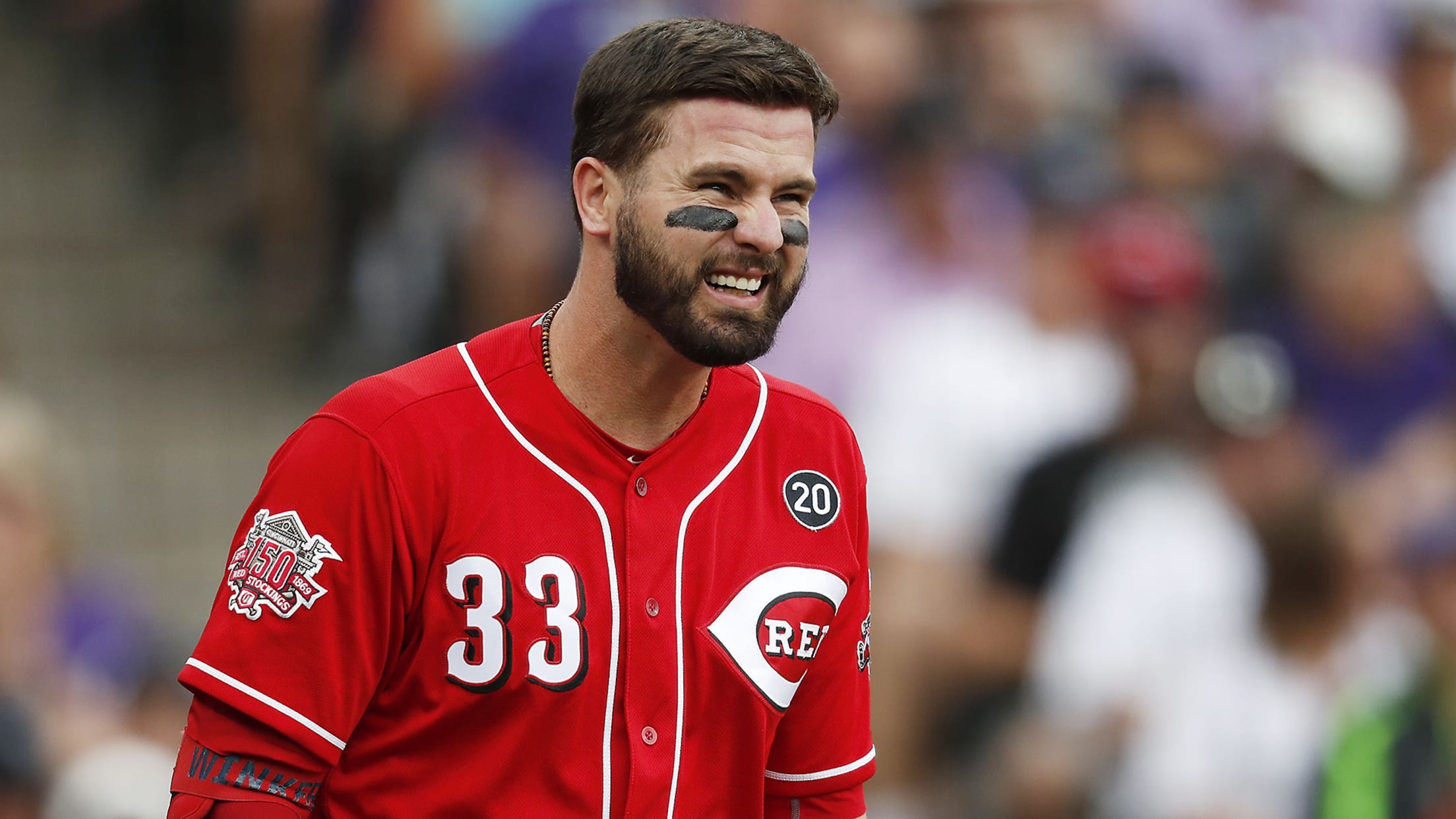 CHICAGO -- Jesse Winker and the Reds are breathing a little easier, as the outfielder got good news about the tightness in his left back and side on Monday. "I'm feeling better," Winker said before the series opener against the Cubs. "Just one of those things that was a weird
Vlad Jr. rests, focused on season's second half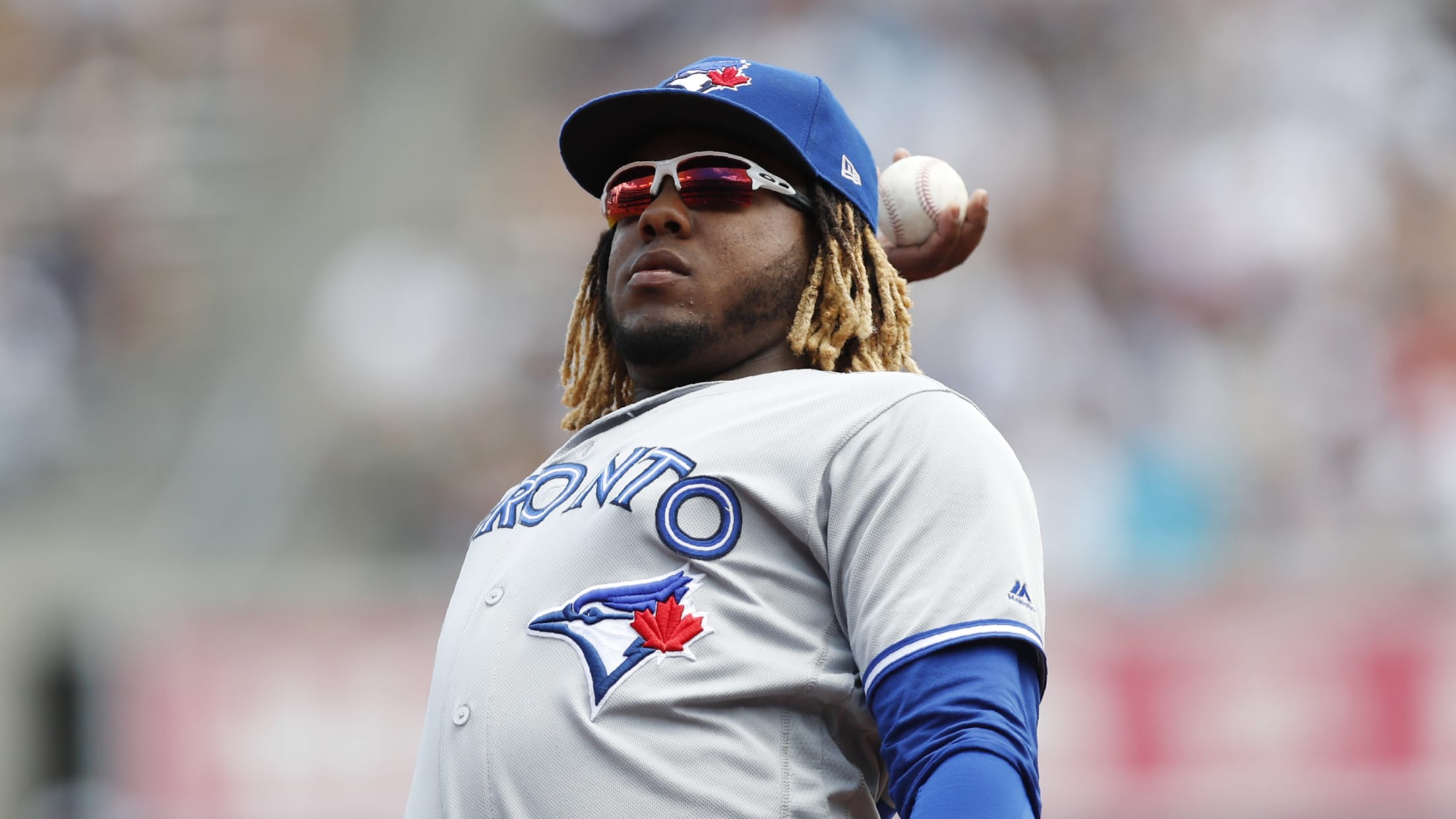 BOSTON -- Vladimir Guerrero Jr. sat out of the series opener against the Red Sox at Fenway Park to rest on Monday. The rookie has appeared in 64 games since making his Major League debut on April 26. Brandon Drury started at third base and Eric Sogard moved into the
This slide by Tatis Jr. defies all logic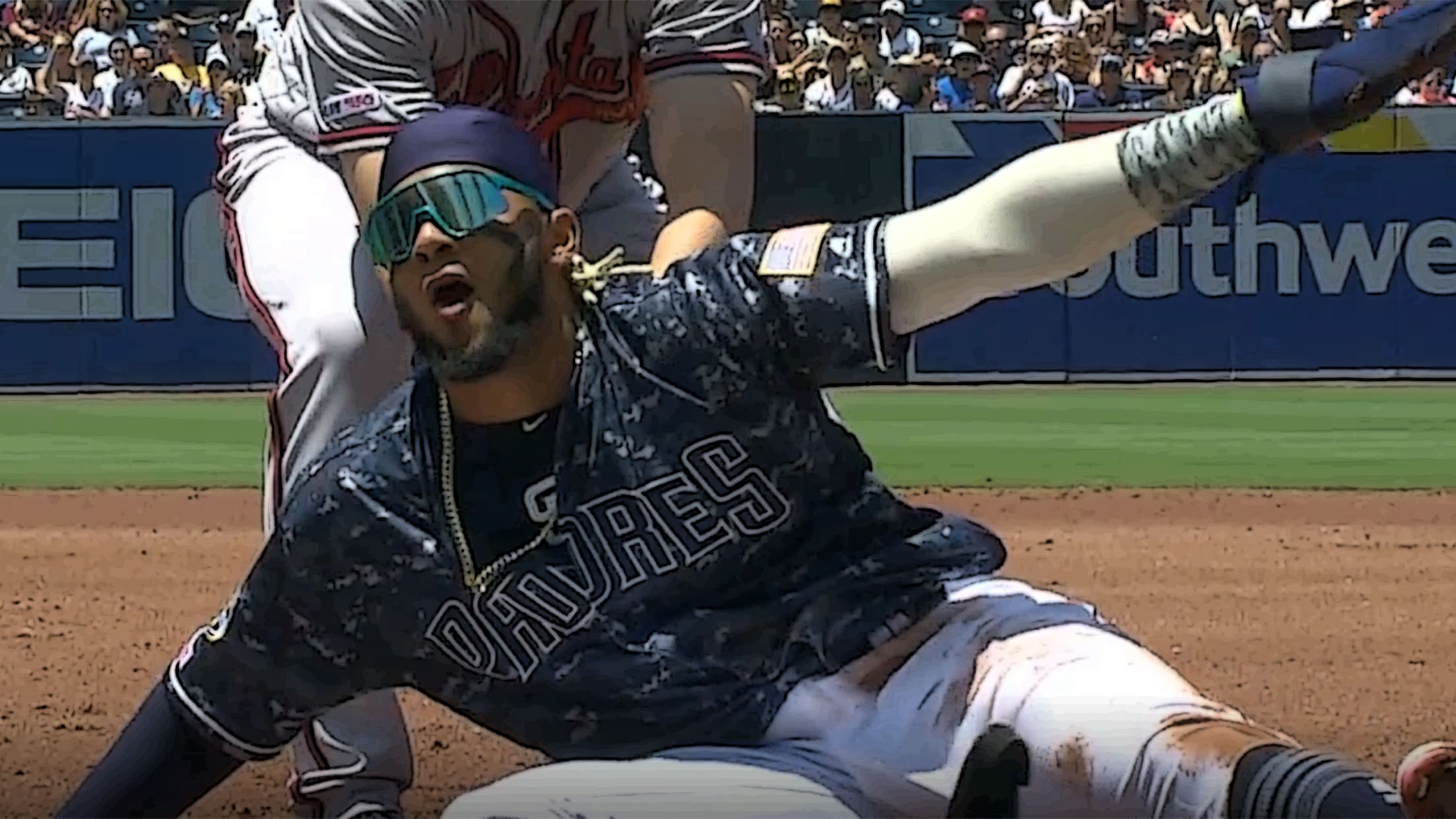 SAN DIEGO -- Fernando Tatis Jr. doesn't make many mistakes on the basepaths. But, hey, it's more fun when he does. That's when Tatis' raw athleticism takes over. And there aren't many baserunners with a better combination of instincts and agility than the Padres' 20-year-old rookie phenom. In a 4-1
Tigers offer Rosenthal turnaround opportunity
Veteran closer back in Majors after 3 weeks in Triple-A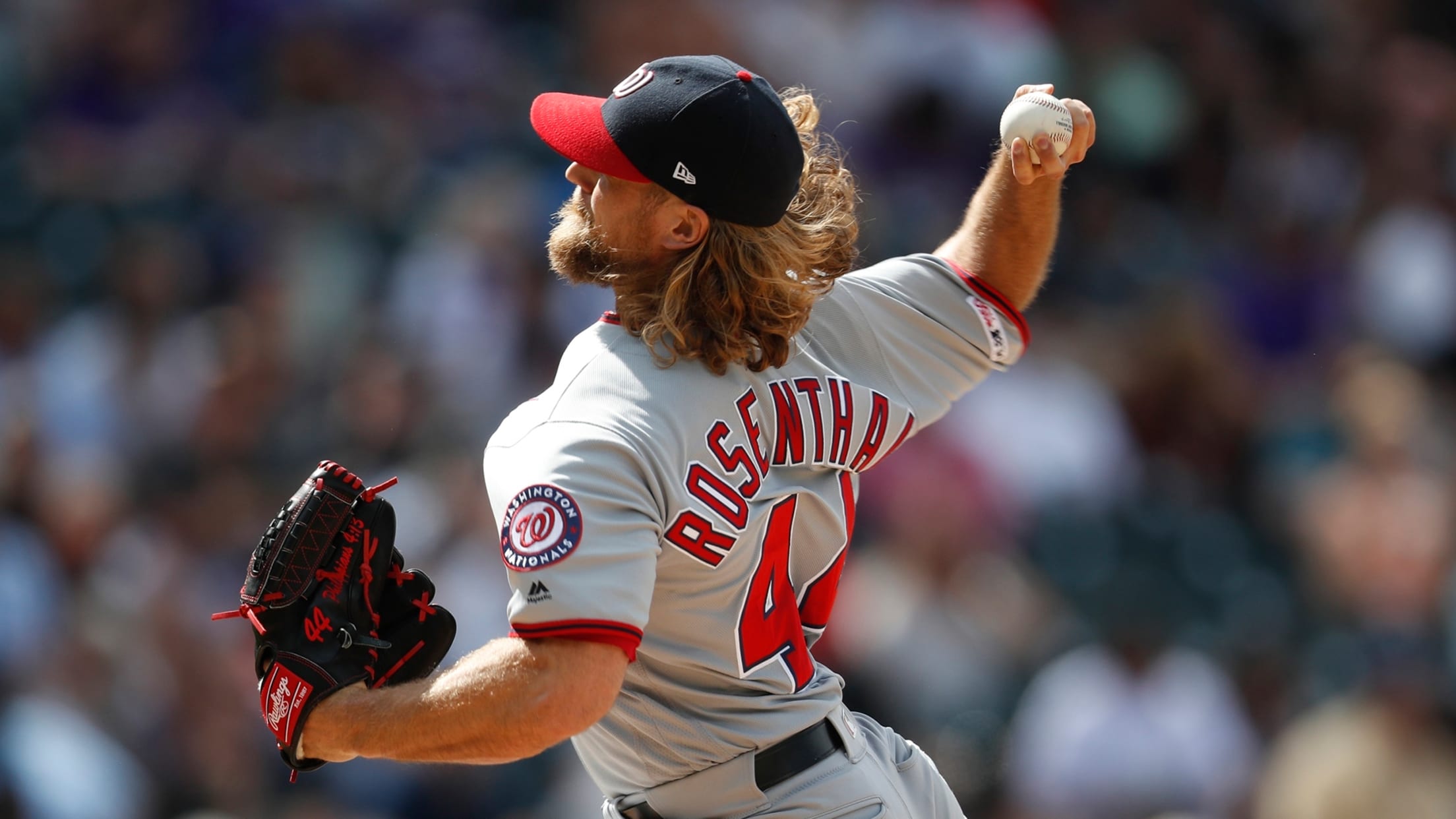 CLEVELAND -- Triple-A Toledo manager Doug Mientkiewicz likes to have fun when announcing a player is being called up for his first Major League stint, often calling the player into his office as if he's in trouble for something. When that player is a veteran and former All-Star closer heading
Lowe, Murphy awarded for post-break power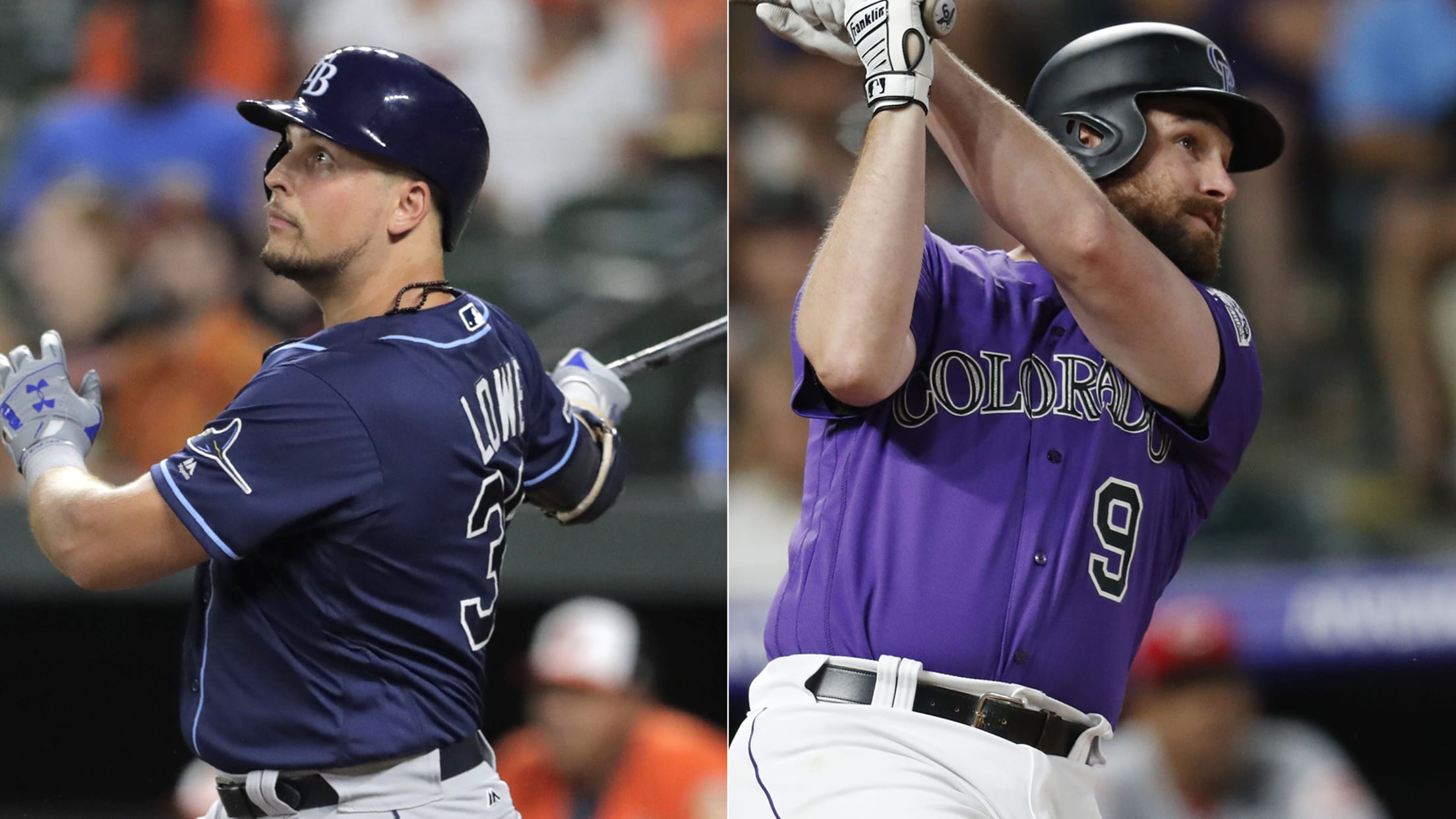 The Rays' Nate Lowe and the Rockies' Daniel Murphy started the second half by earning the American League and National League Player of the Week Awards presented by W.B. Mason for their outstanding performances in the first series coming out of the All-Star break, MLB announced Monday. This is Lowe's
5 trade ideas so crazy they might just work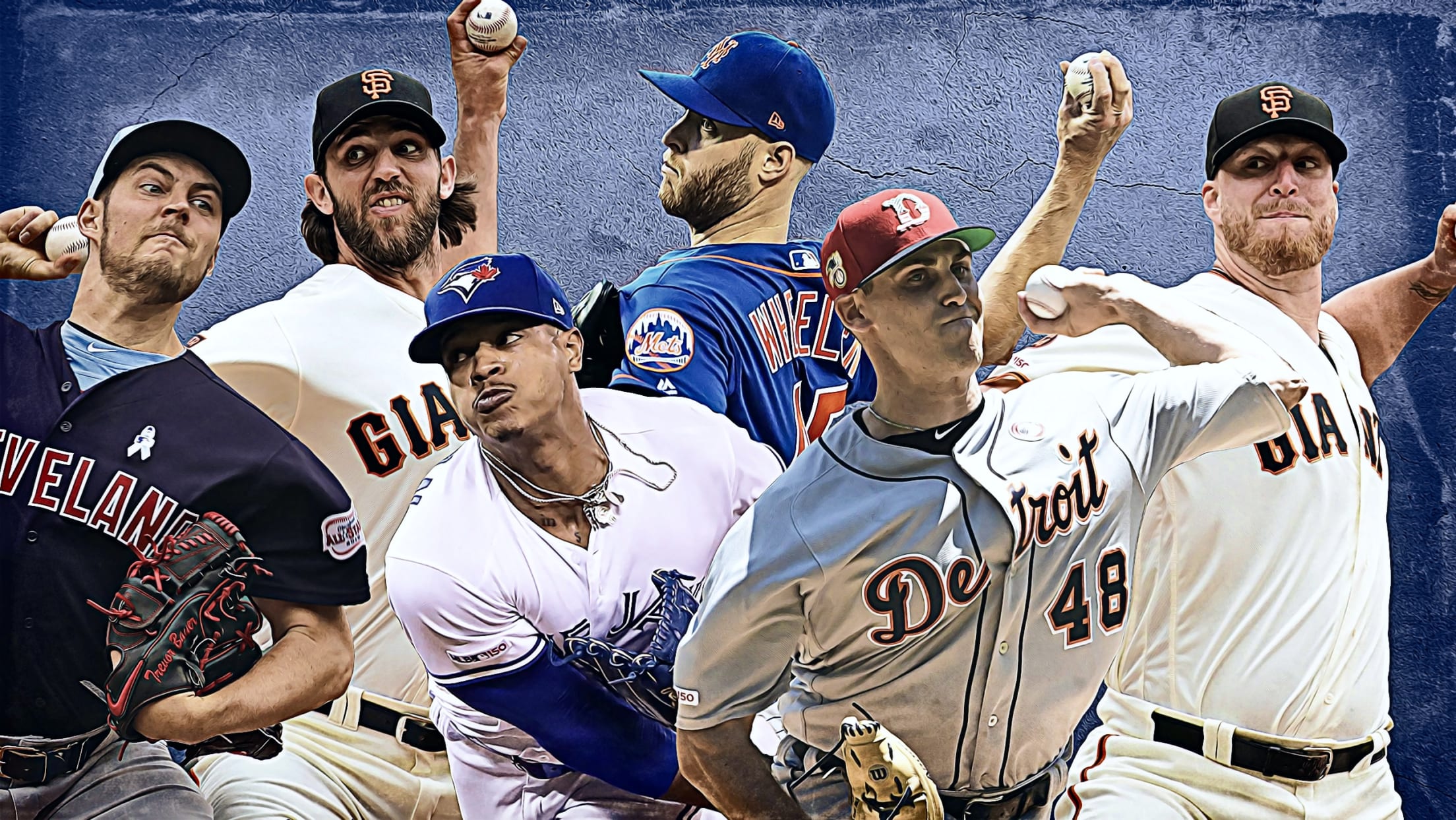 The one and only Trade Deadline of 2019 is less than three weeks away (July 31 at 4 p.m. ET), which means things are about to get real. But before they can get real, they've got to get fake. So let's fake a deal (or five) with a little game
Nunez DFA'd; Velazquez optioned to Triple-A
Travis, Weber recalled from PawSox amid flurry of moves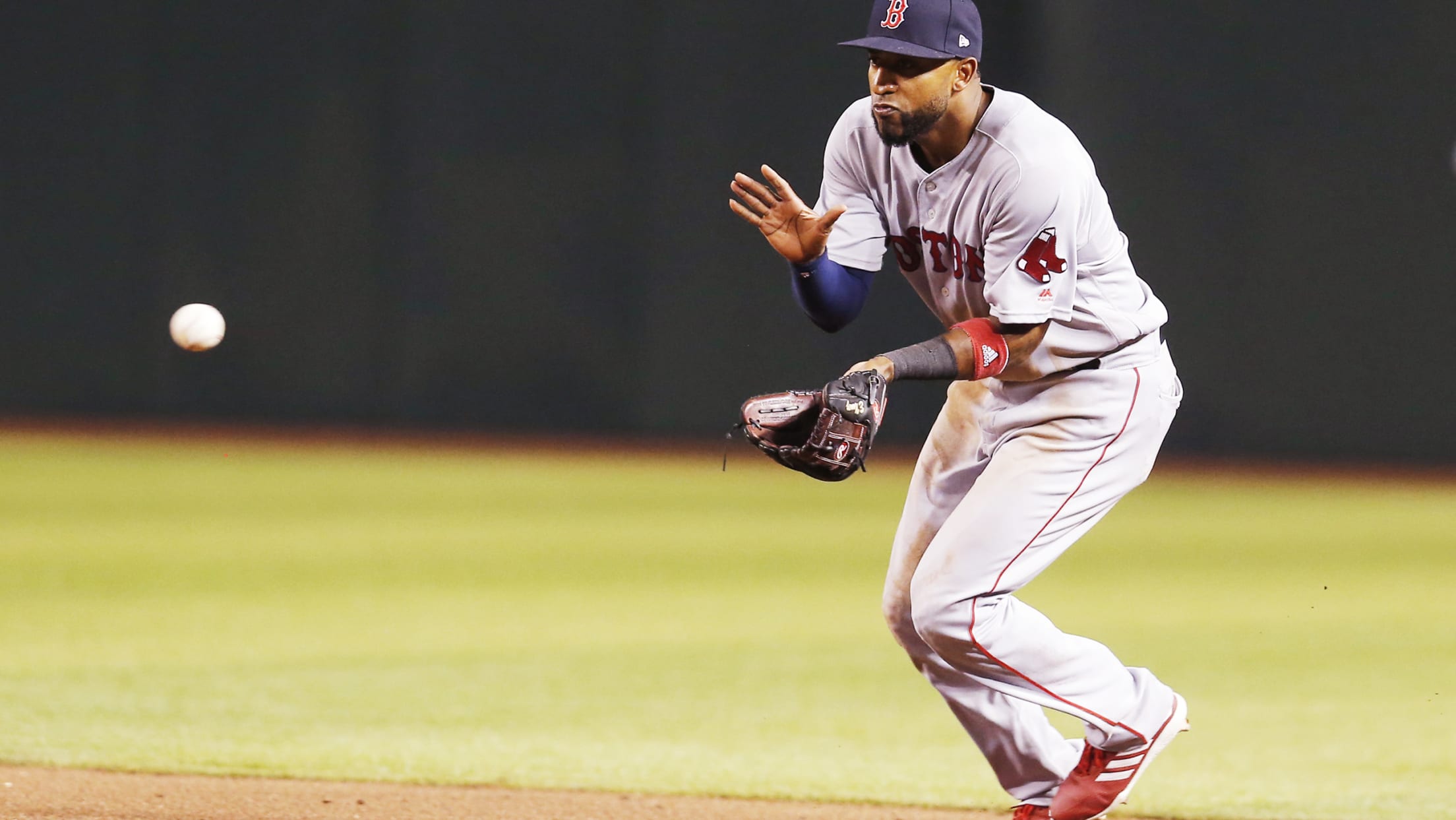 BOSTON -- Eduardo Núñez, who gave the Red Sox a big spark down the stretch in 2017 and belted a pinch-hit three-run homer in Game 1 of last year's World Series, was designated for assignment on Monday. Nunez, a popular veteran, lost his spot on the roster due to his
Could this Yanks prospect factor into a Thor deal?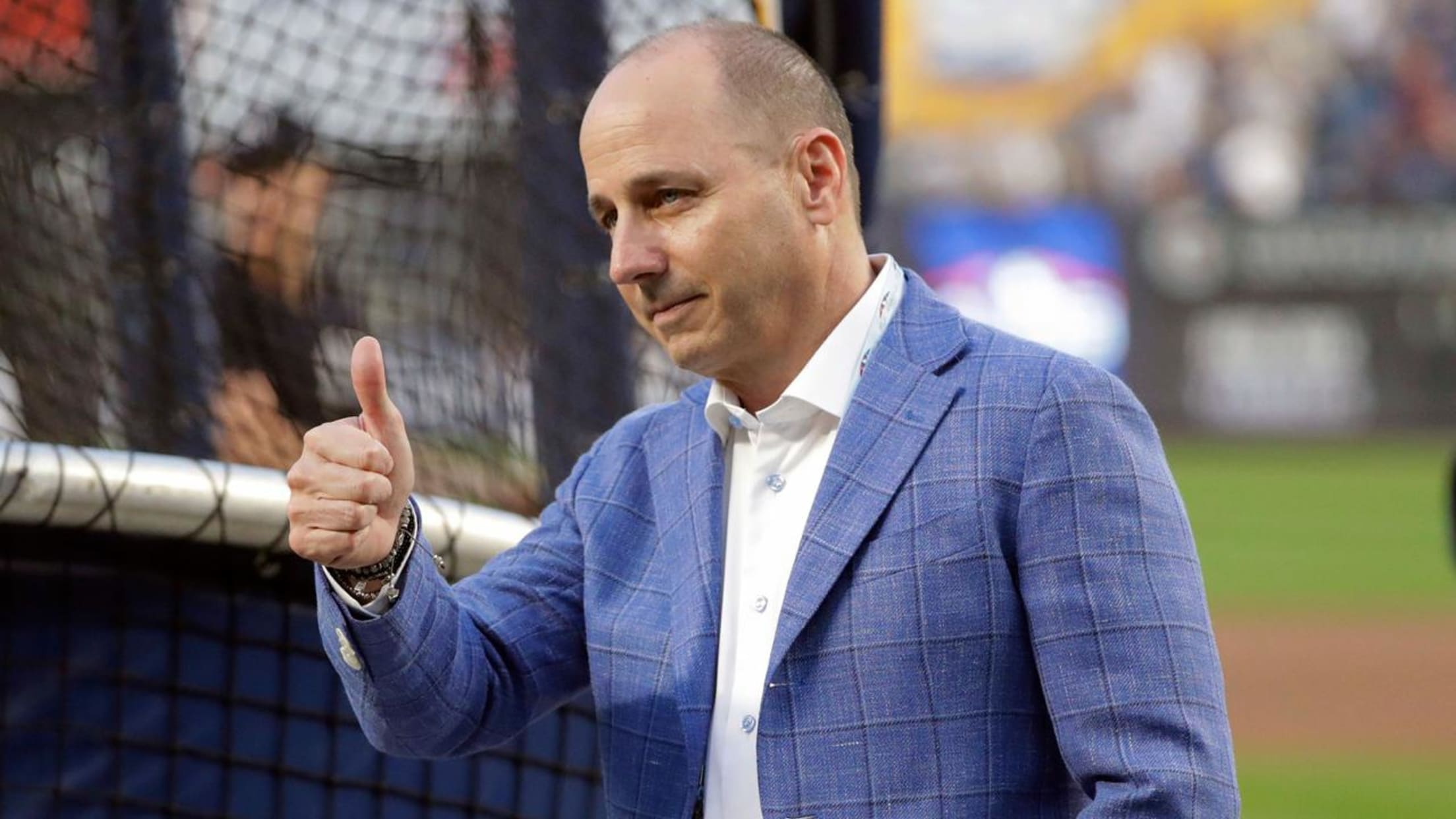 MLB.com is keeping track of all the latest Yankees-related free agent and trade rumors right here.
Finch motivates softball players at EDI camp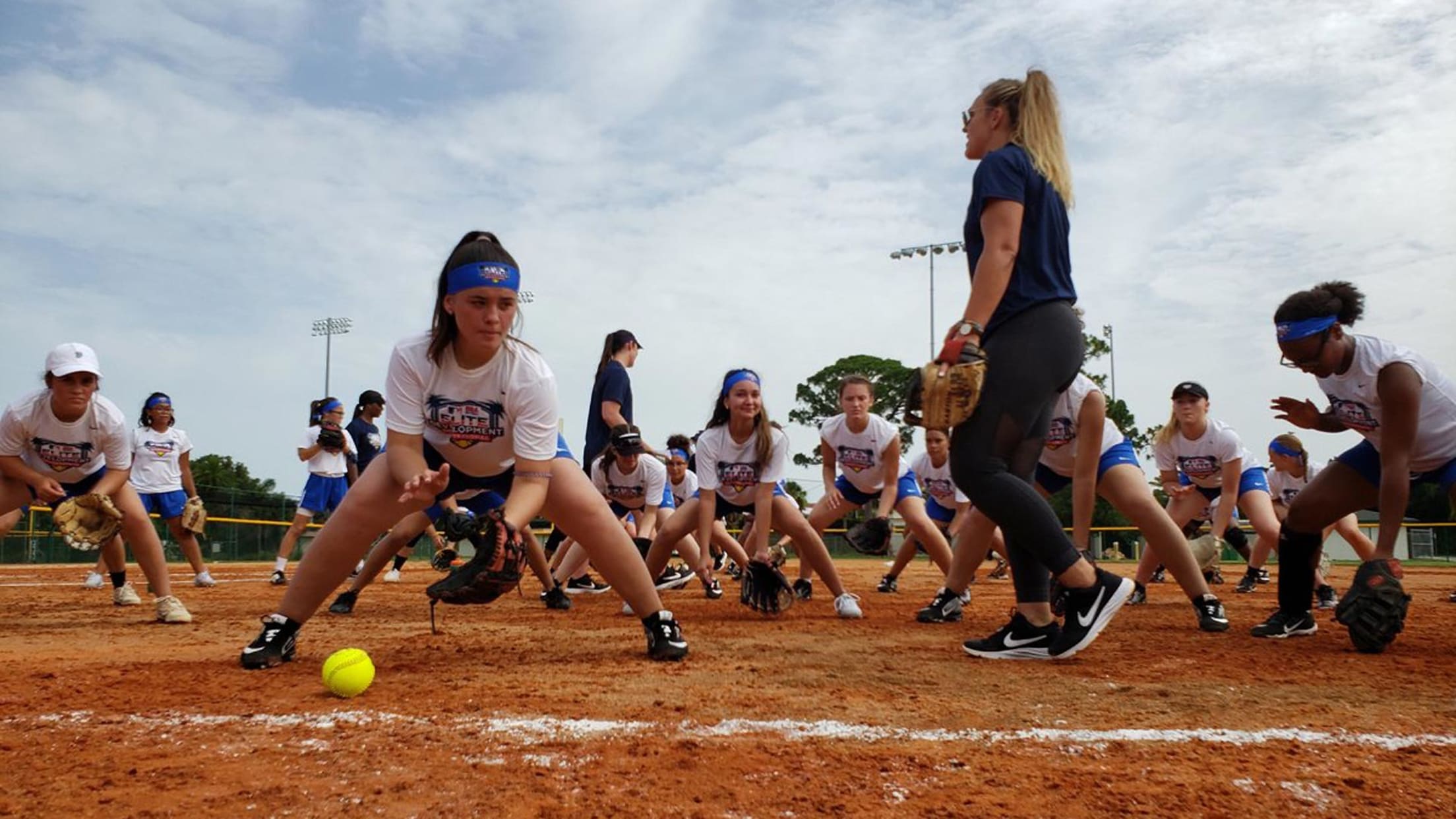 VERO BEACH, Fla. -- Softball star Jennie Finch is one part instructor, one part motivational speaker. And both of the parts add up to a sum the Elite Development Invitational campers at the Jackie Robinson Training Complex this week can look up to and admire. Finch and fellow Olympic gold
A's trade for Homer Bailey to bolster rotation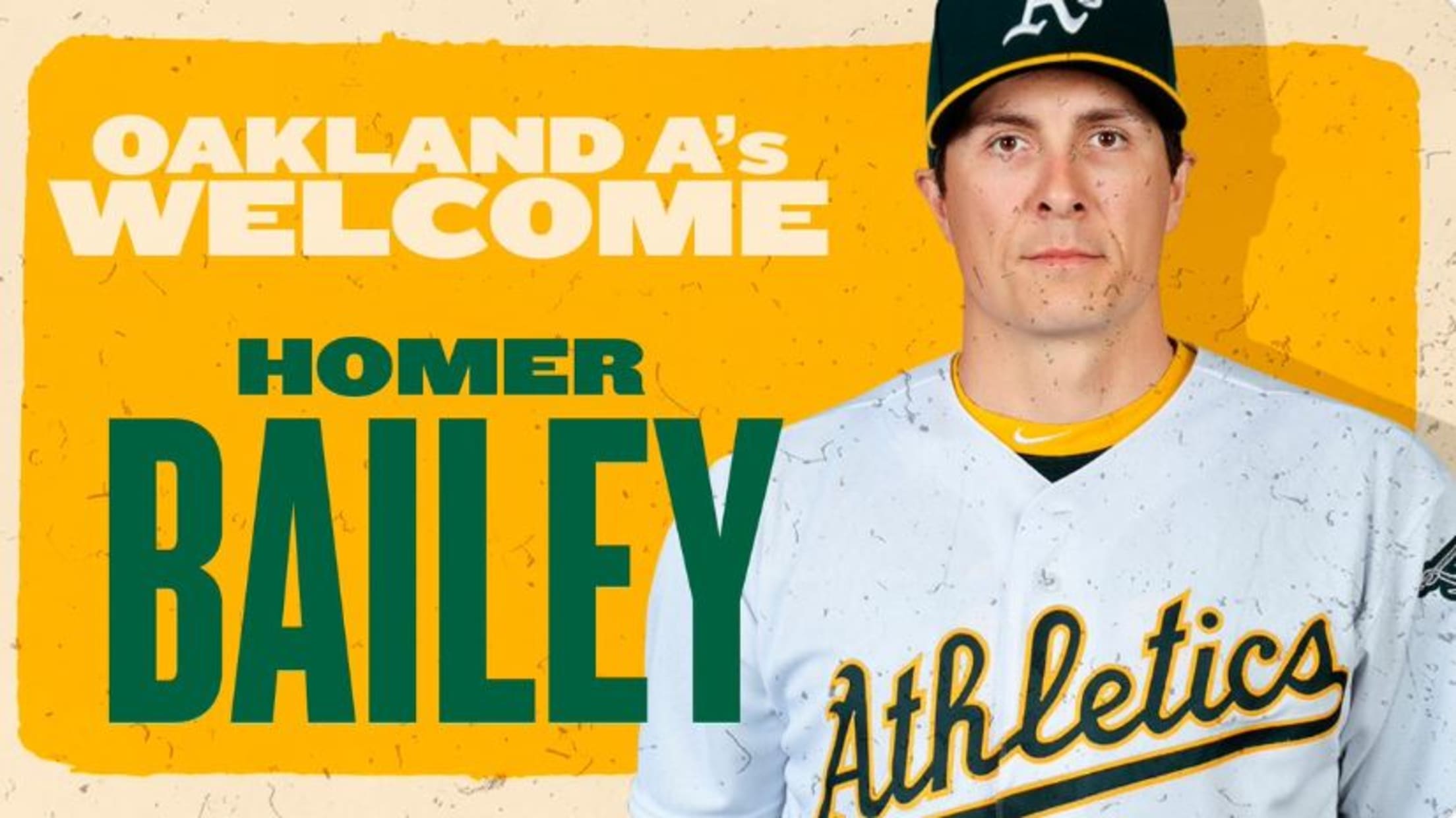 OAKLAND -- Mid-July is often the point in the season when players are looking for a signal from the front office that will indicate what direction the club is going in with the impending July 31 Trade Deadline. The A's sent a clear message about where they stand on Sunday.
Brewers place Burnes (shoulder irritation) on IL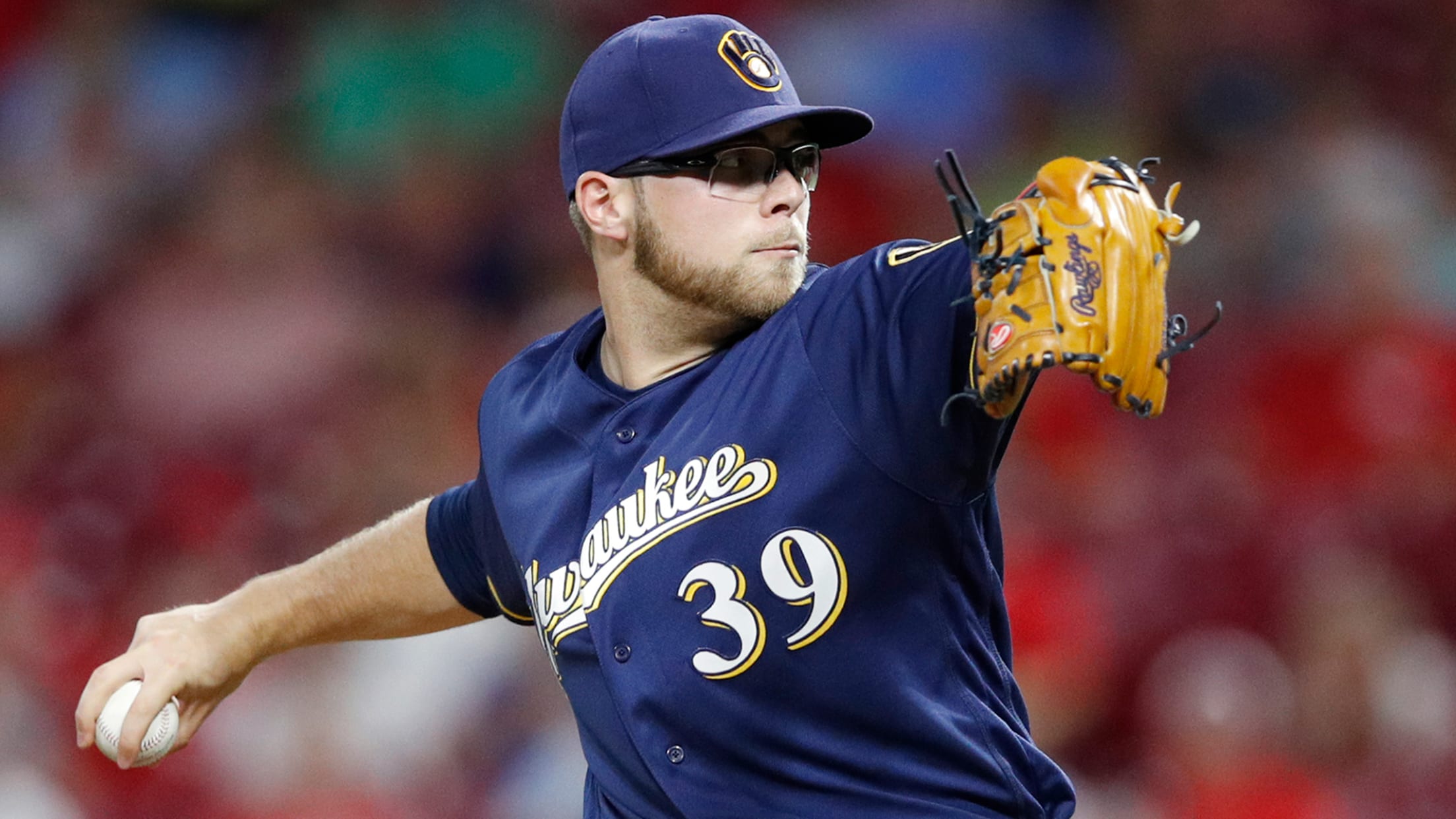 MILWAUKEE -- A day after he threw his firmest pitch of a trying season, Corbin Burnes landed on the 10-day injured list Monday with what the Brewers termed right shoulder irritation. Milwaukee recalled righty Burch Smith from Triple-A San Antonio to take Burnes' roster spot. Smith had just been sent
Dodgers' unconventional bullpen call pays off
Jansen puts out rallies in 9th, 10th; Kelly closes out ex-club in 12th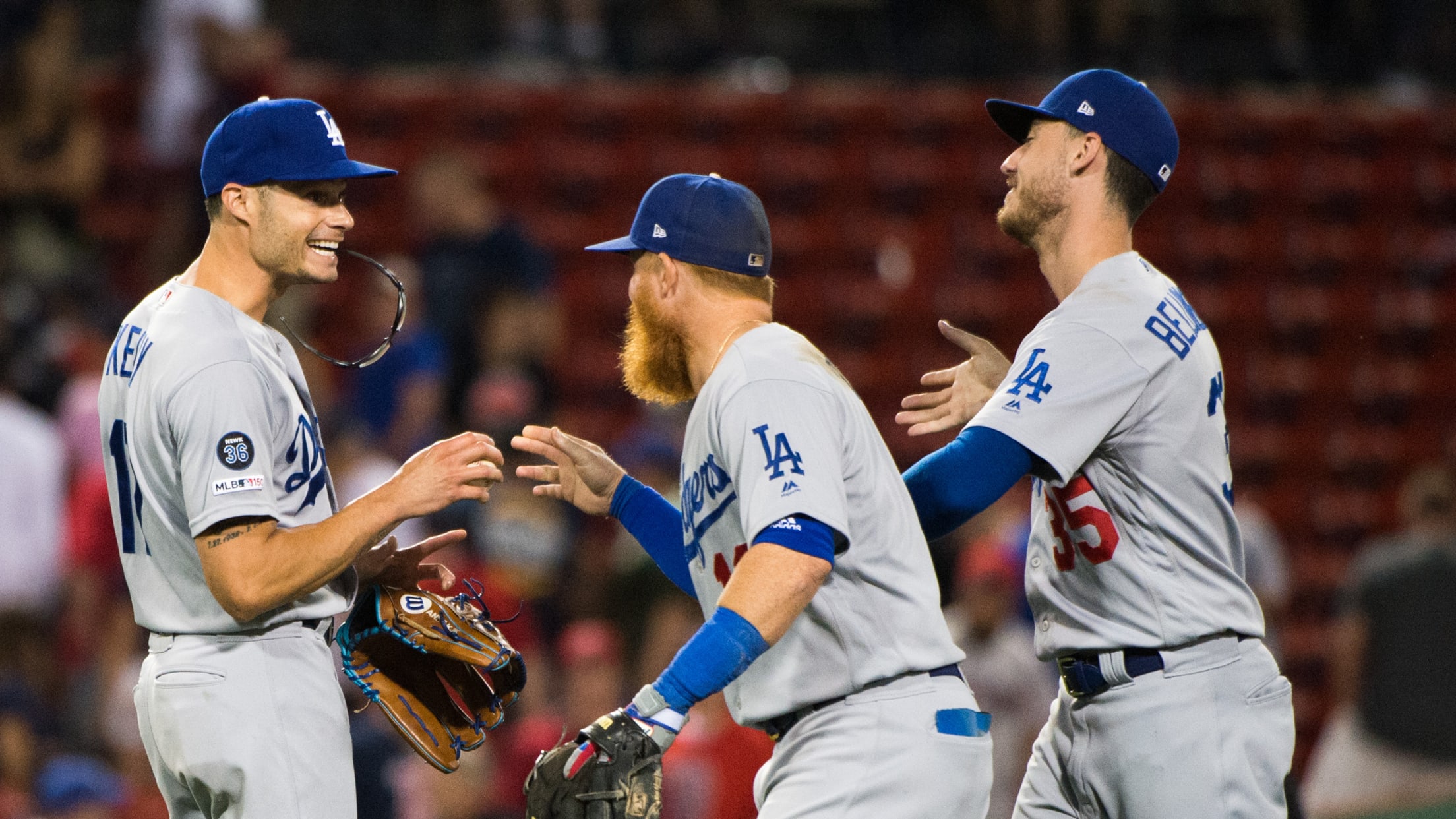 BOSTON -- Nine months late, the Dodgers won a series from the Red Sox while showing everything that's right and wrong with a bullpen as the Trade Deadline approaches. In a 7-4 win over the defending champs, closer Kenley Jansen lobbied his way into a tie game and put down