The 6 players set up best to bounce back in '23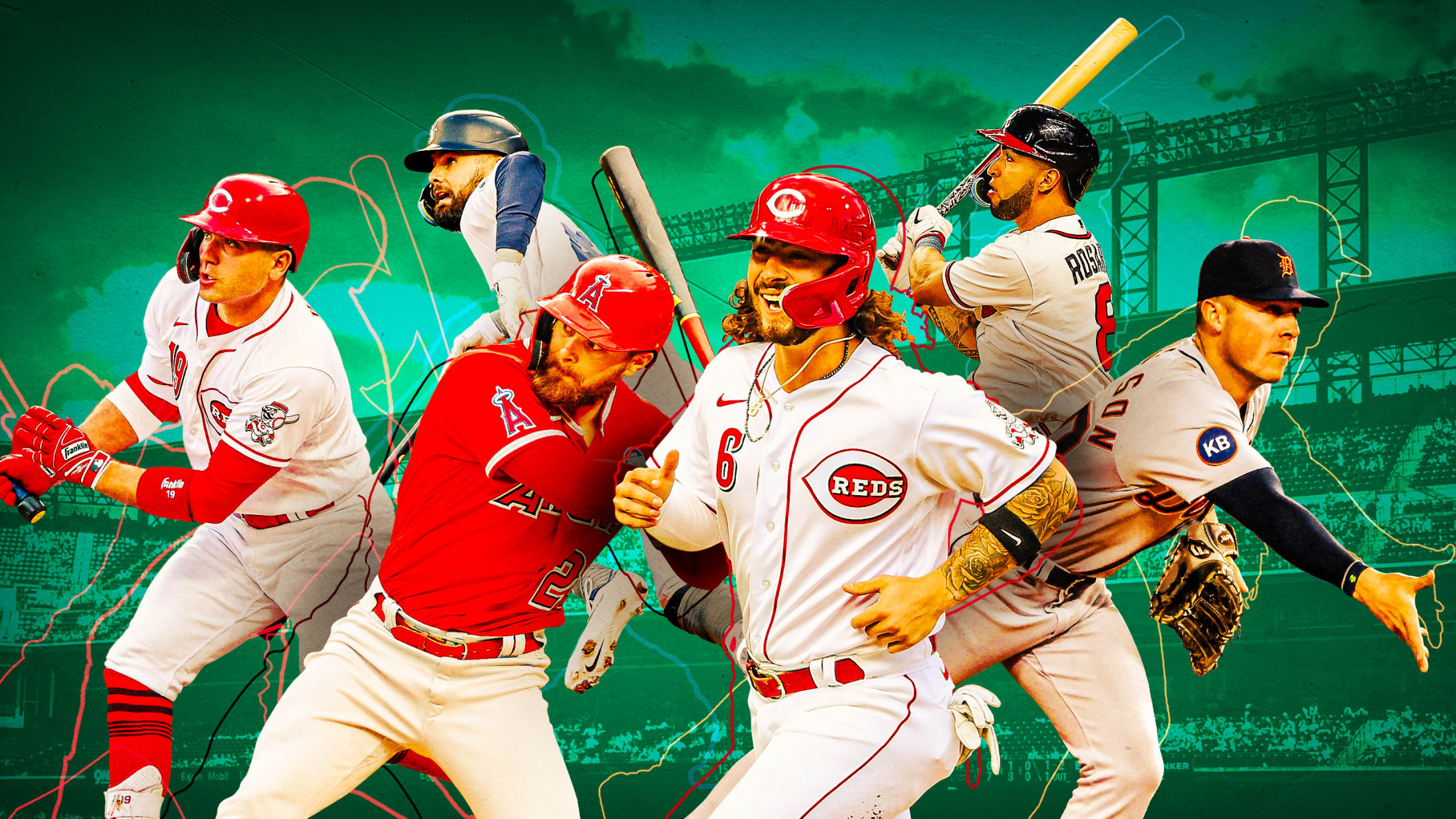 You know what was fun about the Comeback Player of the Year Award last year? It was, for the first time, won by two players who are almost certain to be in the Hall of Fame someday. Justin Verlander won it in the American League (along with that little Cy
Game times for 2023 regular-season schedule announced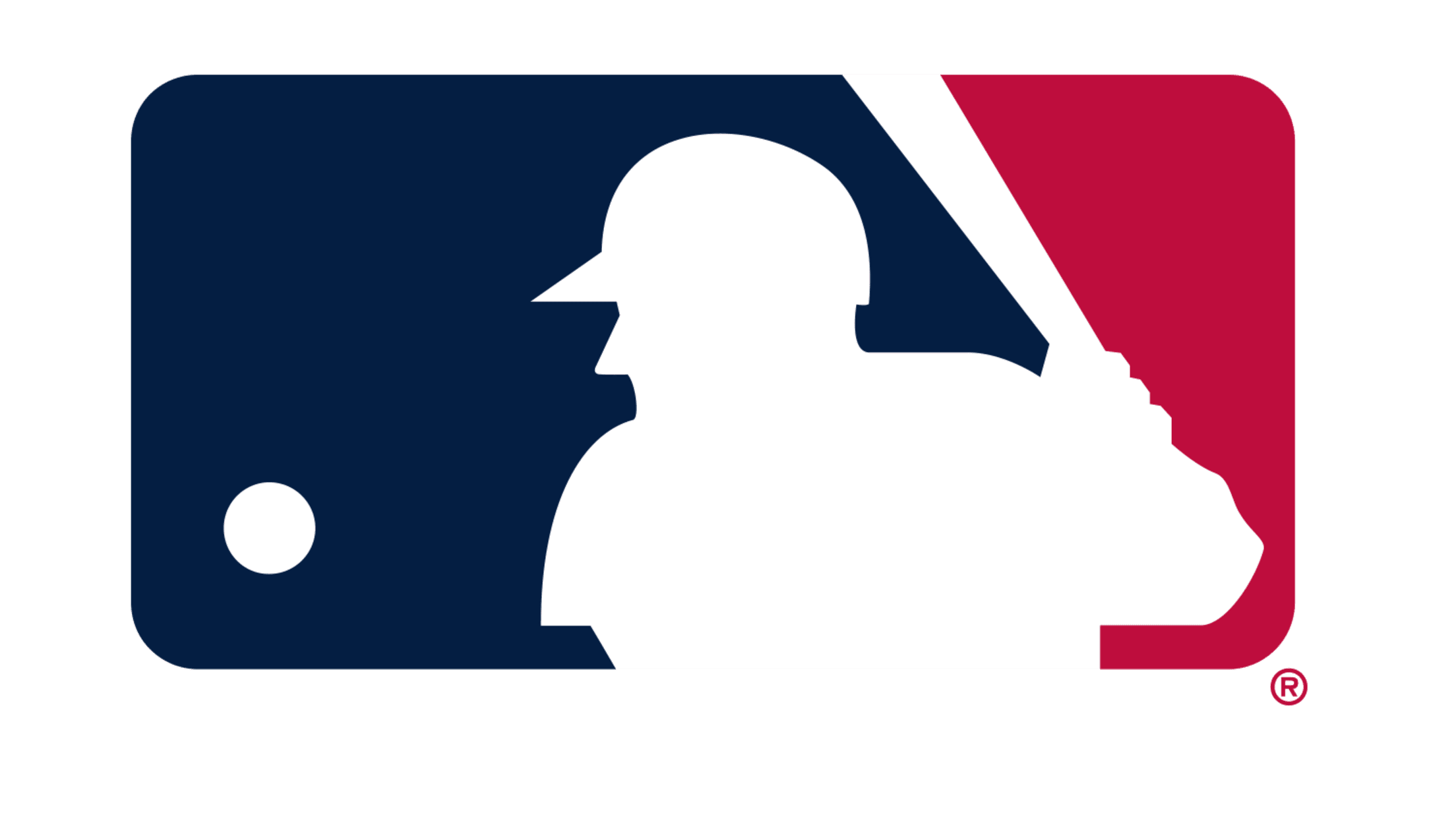 Major League Baseball today announced the game times for its previously announced master 2023 regular season schedule, which will begin with all 30 Clubs scheduled to play on Opening Day presented by Chevrolet on Thursday, March 30. Opening Day of the 2023 campaign could become the first season since 1968
Blue Jays have deal with reliever Chad Green (source)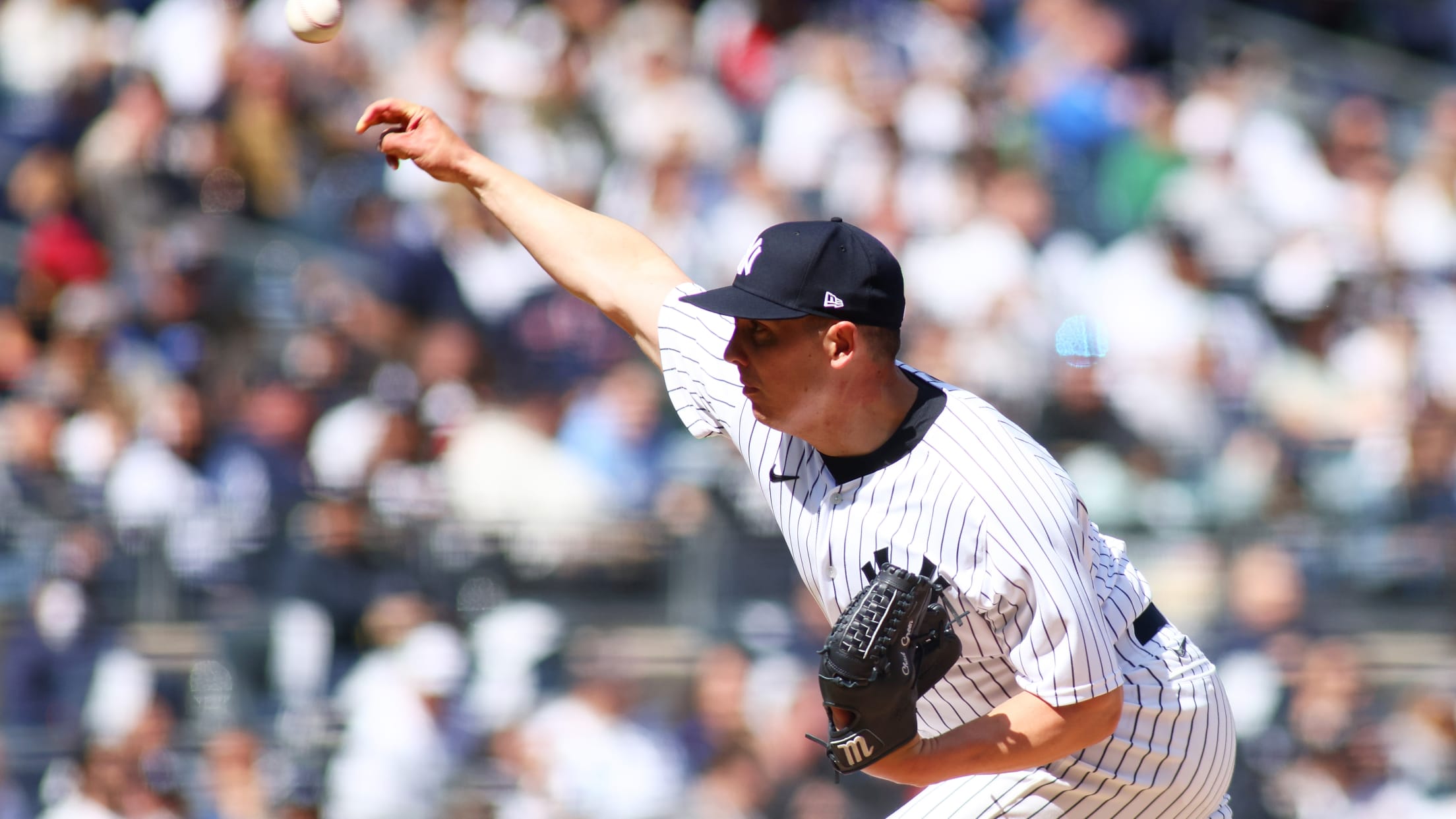 TORONTO -- The Blue Jays are playing the long game with their latest bullpen upgrade, agreeing to a two-year deal with right-hander Chad Green on Tuesday, according to a source. The $8.5 million deal, first reported by Michael Marino, has not yet been made official by the club, but is
Ranking depth of talent right now at each position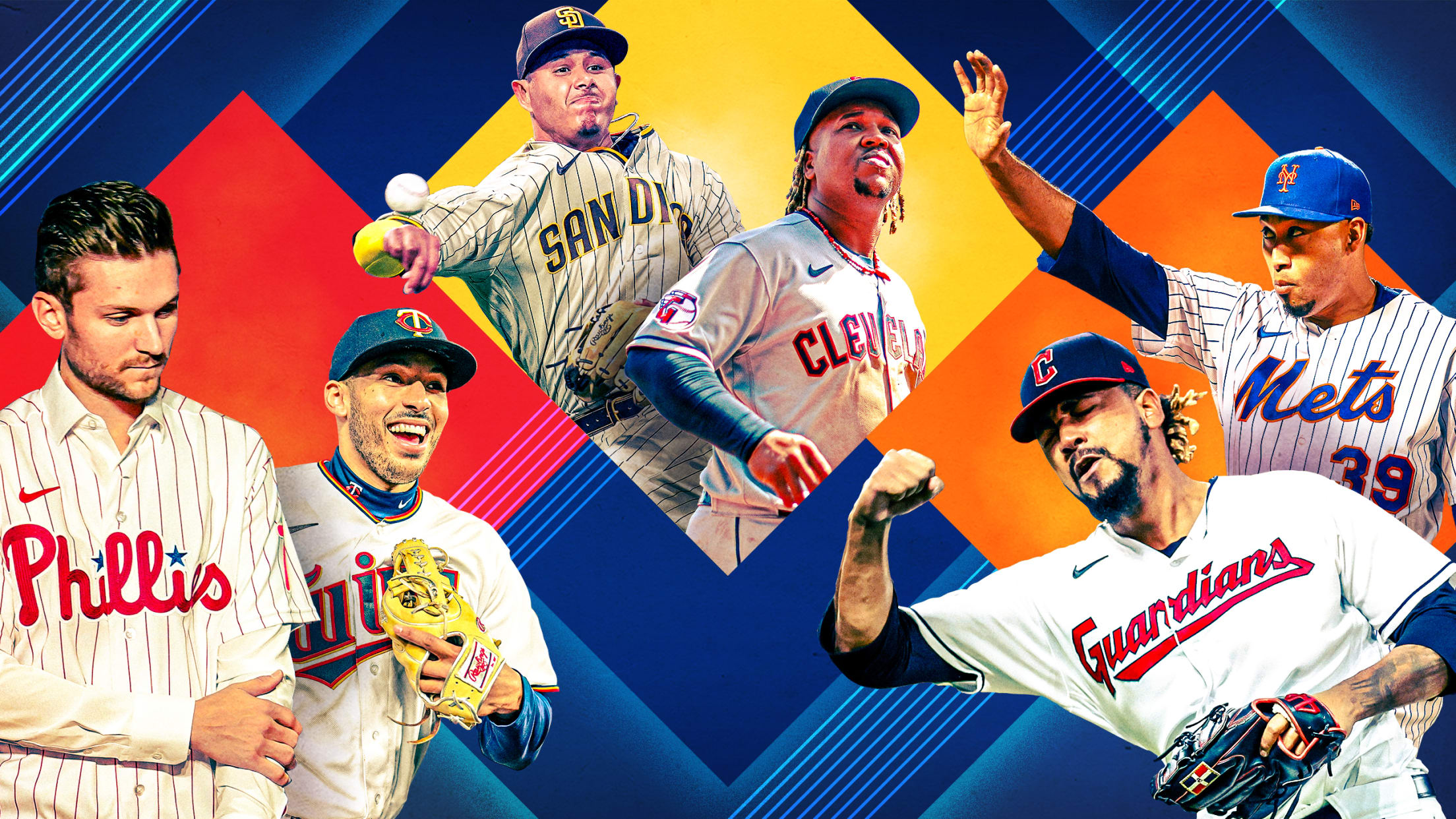 MLB Network's "Top 10 Right Now!" series concludes this week, with starting pitchers airing at 8 p.m. ET on Wednesday and catchers at 8 p.m. on Thursday. The annual countdown always makes for fun, dynamic debates about who makes or doesn't make the cut and how the players are graded,
Will Moreno's decision affect Ohtani's plans?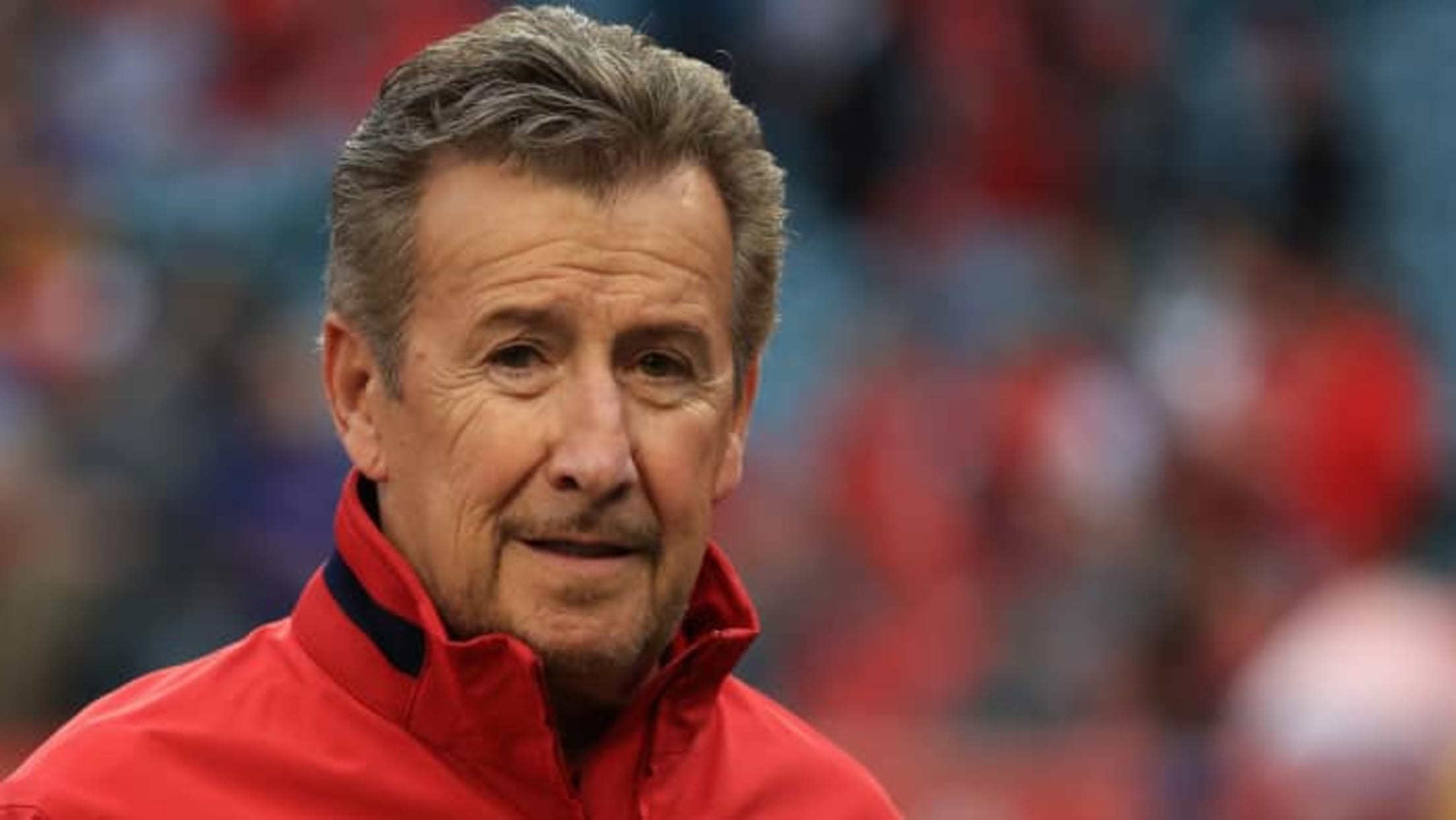 This story was excerpted from Rhett Bollinger's Angels Beat newsletter. To read the full newsletter, click here. And subscribe to get it regularly in your inbox.
Ralph Avila, trailblazing scout for Dodgers, dies at 92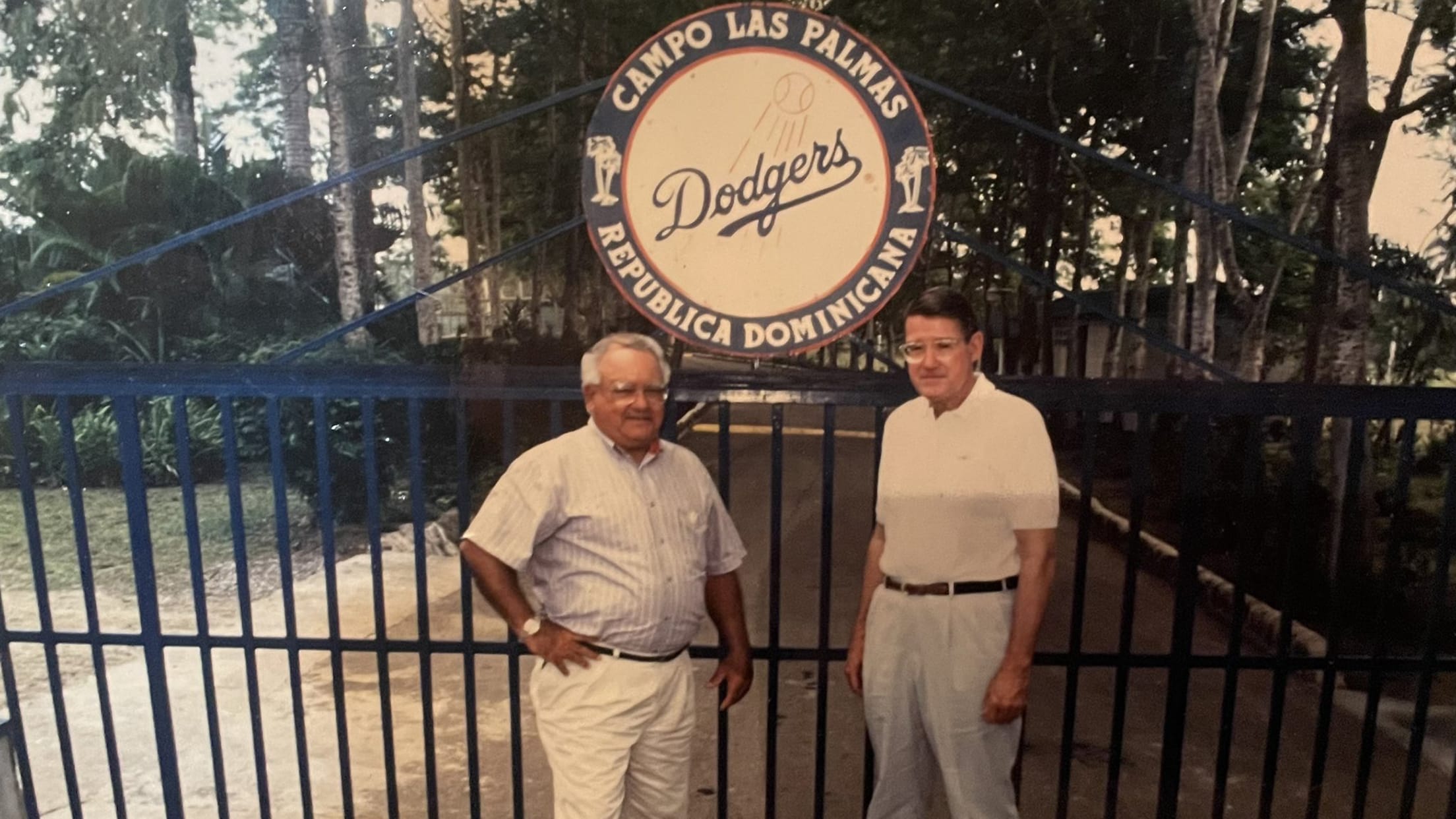 Ralph Avila, the Cuban expatriate who engineered the Dodgers' rich pipeline of Caribbean baseball talent and signed Hall of Famer Pedro Martinez, died Monday at his home in Florida. He was 92. Avila, the father of former Tigers executive vice president and general manager Al Avila and grandfather of All-Star
8 teams that addressed their biggest weaknesses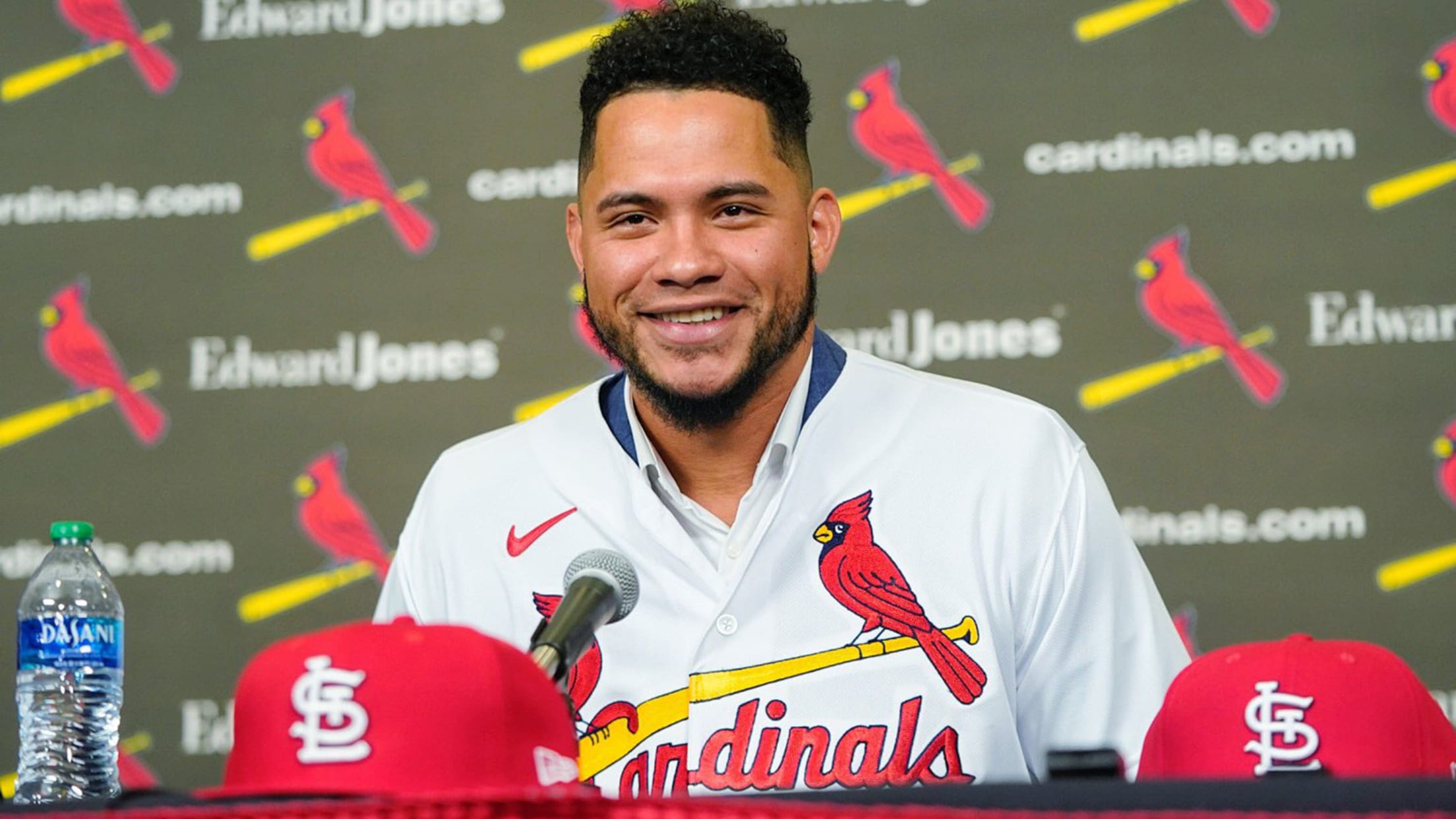 The offseason gives each MLB front office an extended opportunity to pinpoint its roster's biggest weaknesses and address them. With the current offseason winding down, here's a position-by-position look at which teams made the most substantial improvements in areas that were major weak spots for them a year ago. Catcher:
Jazz on the cover of MLB The Show 23
Game launches March 28; preorders start Feb. 6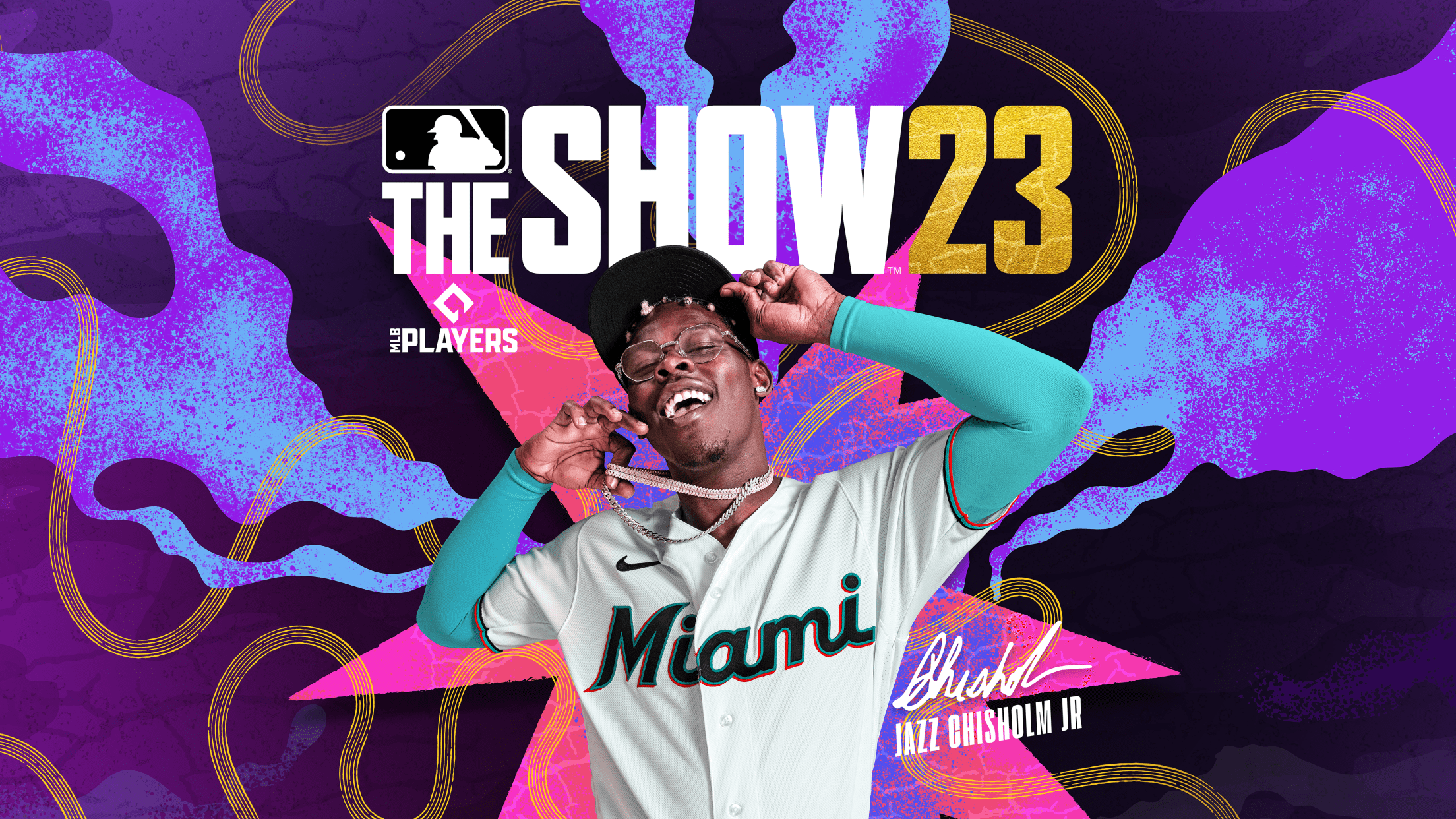 Jazz Chisholm Jr. is the next face of MLB The Show. The Marlins' electric young second baseman-turned-center fielder was announced as the cover athlete for MLB The Show 23 on Monday. "It's something I always dreamed of from when I was a kid," Chisholm said in a special live stream
Rumors: AL club has 'strong interest' in Zack Britton (report)
LATEST FREE AGENT & TRADE RUMORS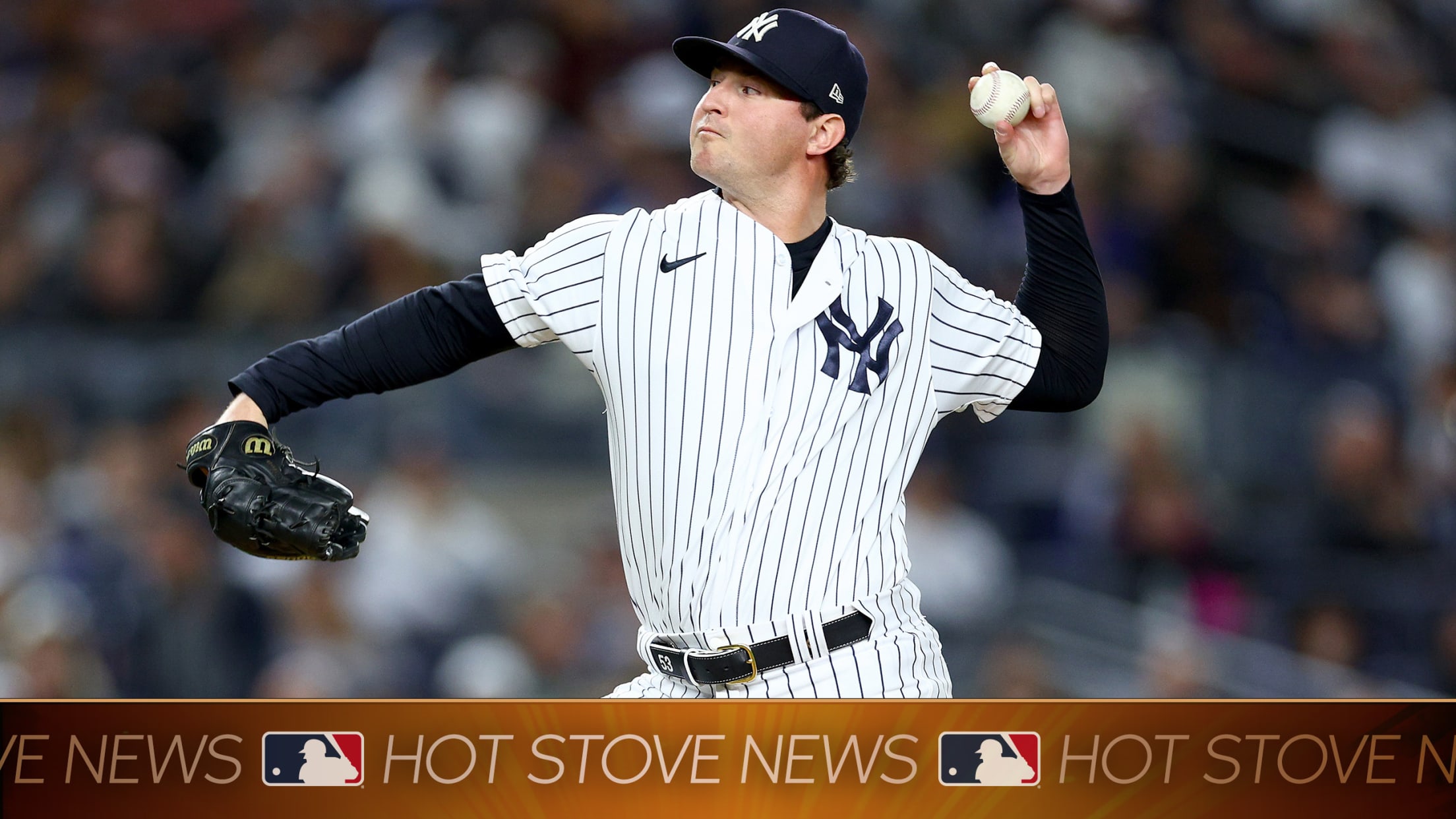 We're keeping track of all the latest free agent and trade rumors.
Nola family set precedent for bros facing off in playoffs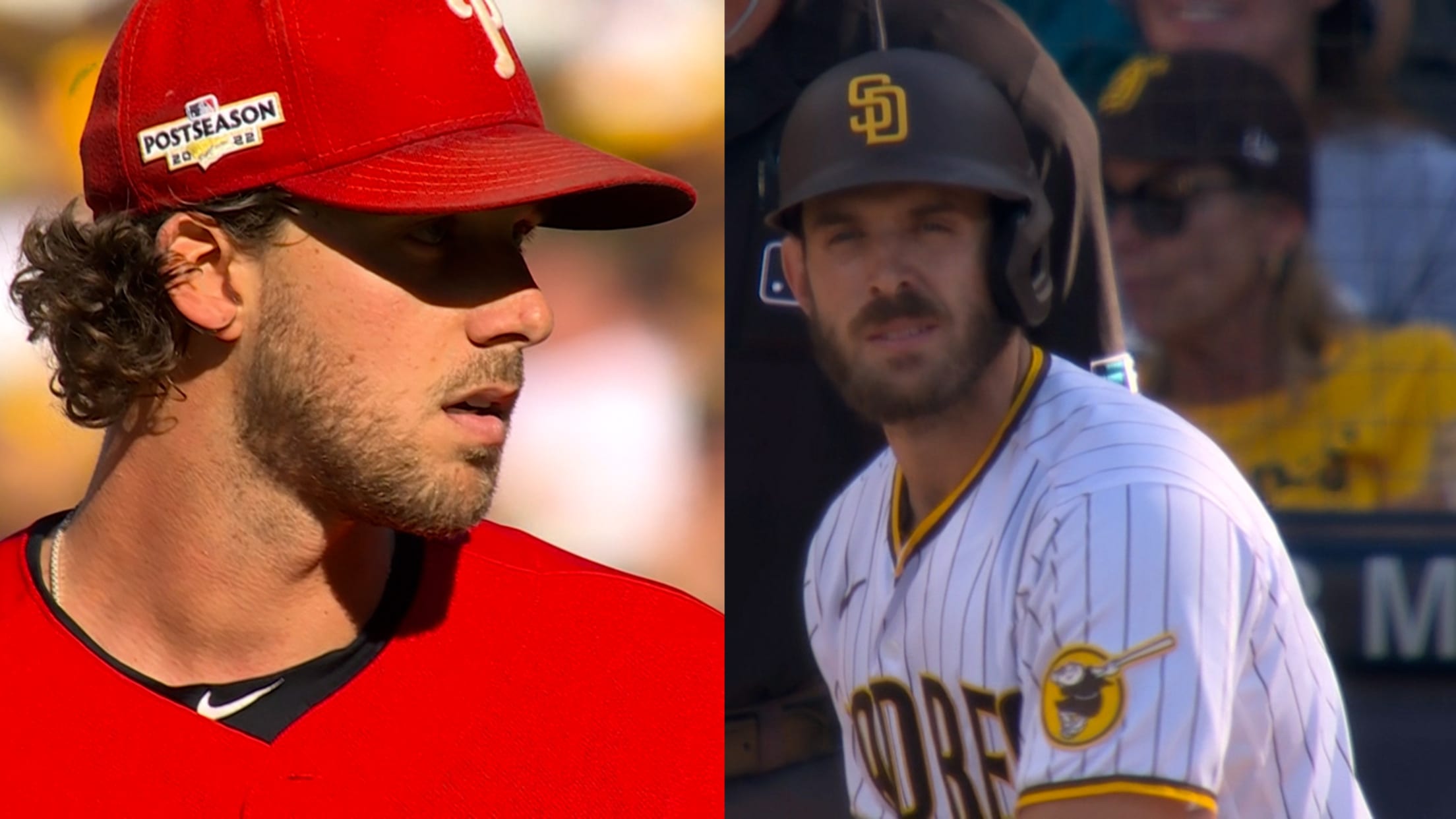 PHILADELPHIA -- Only the Nolas know how the Kelces might feel on Super Bowl Sunday. They've been there. Before Eagles center Jason Kelce and Chiefs tight end Travis Kelce become the first brothers to play each other in Super Bowl history on Feb. 12, Phillies pitcher Aaron Nola and Padres
When your walk-off HR wins a title, this is how you run the bases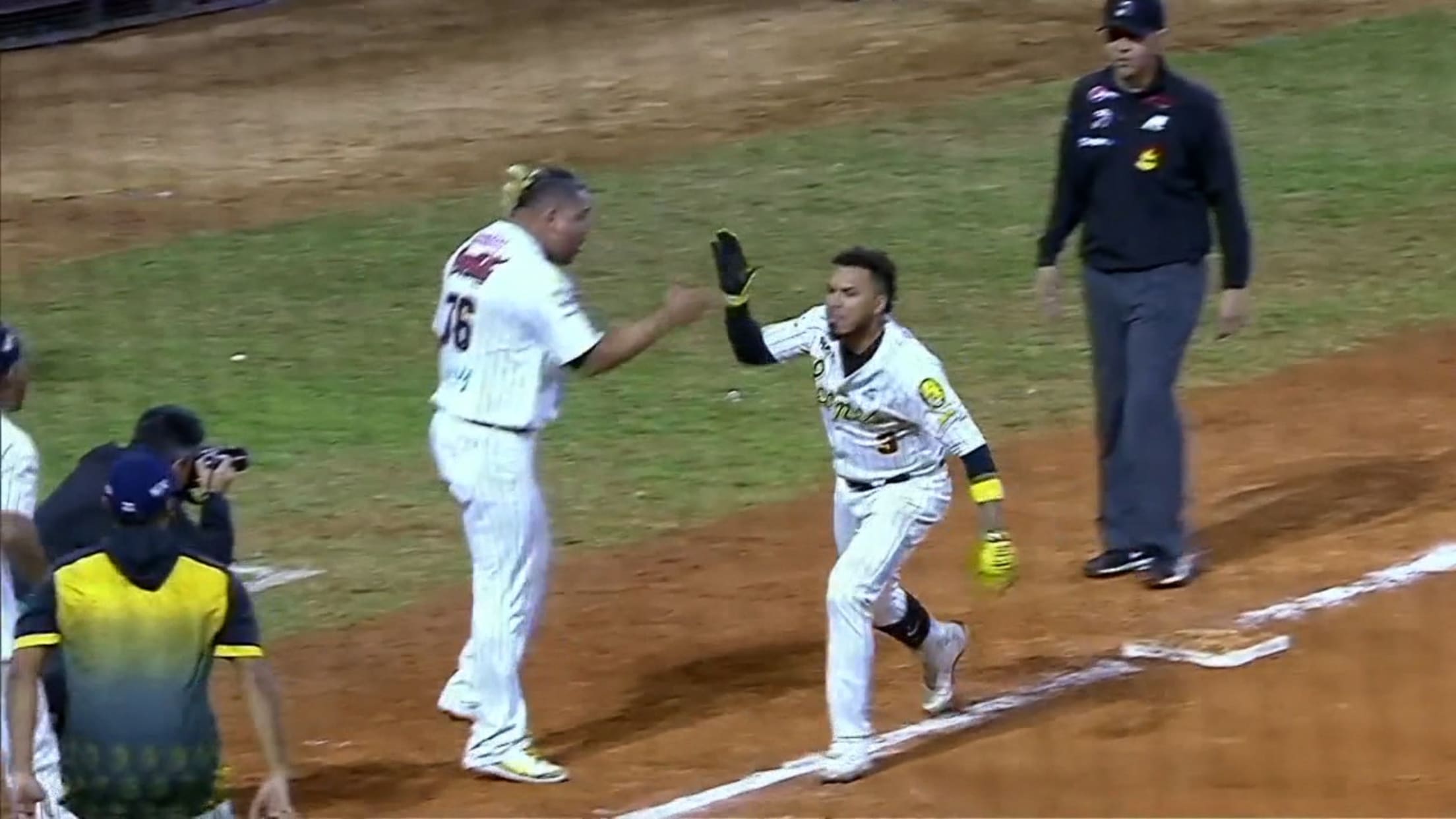 Here's a walk-off home run and celebration that is an absolute must-see, courtesy of the Venezuelan Professional Baseball League and Rockies infielder Harold Castro. His 11th-inning homer in Game 6 of the Final Series handed the Leones del Caracas their 21st league title in Monday's 7-6 win over Tiburones de
Mets primed to make run for Ohtani?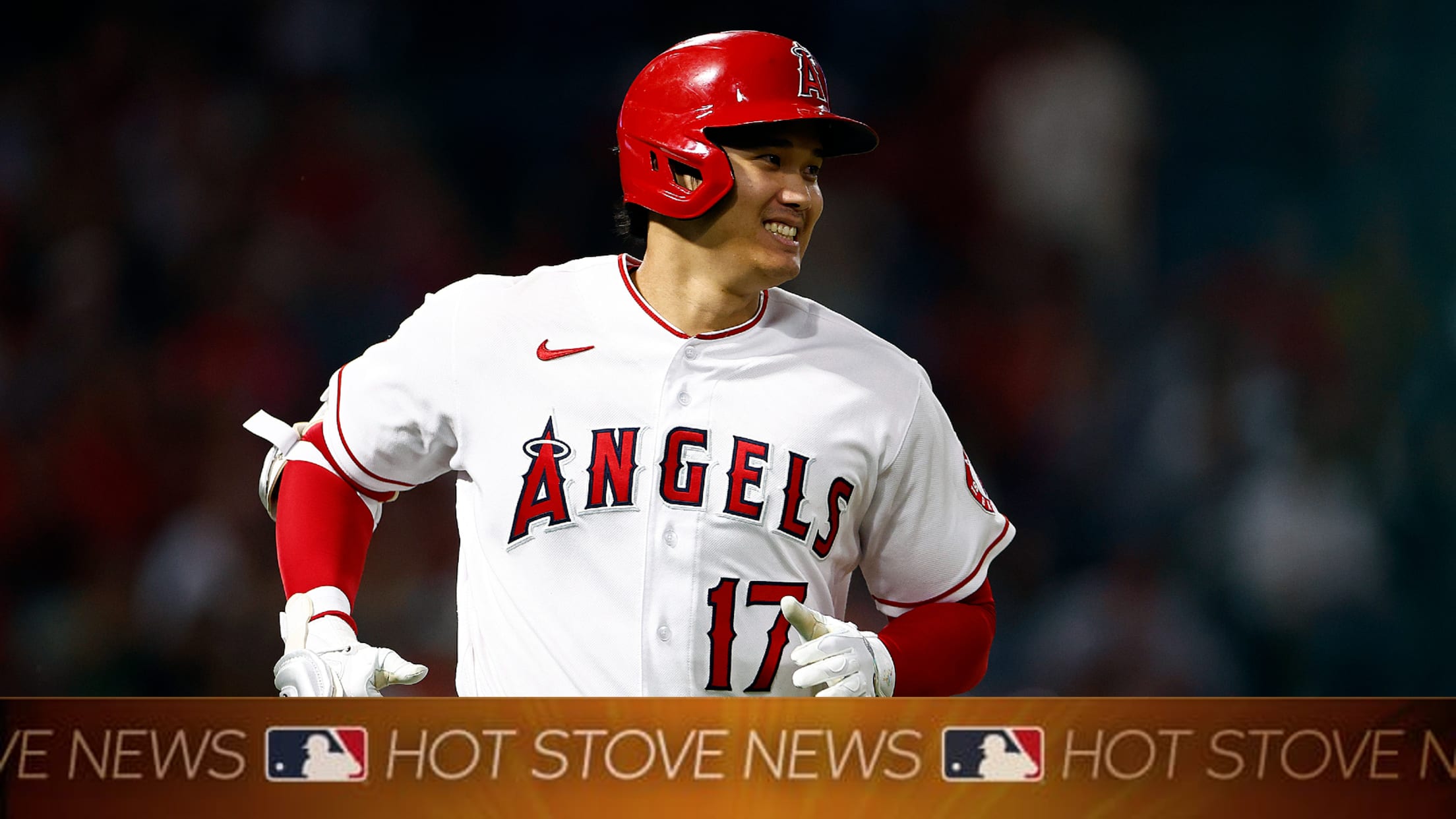 MLB.com is keeping track of all the latest trade and free-agent rumors involving the Mets right here.
How new HOFer Rolen left mark on Votto
This story was excerpted from Mark Sheldon's Reds Beat newsletter. To read the full newsletter, click here. And subscribe to get it regularly in your inbox.
Getting 62 was tough, but what will Judge do for an encore?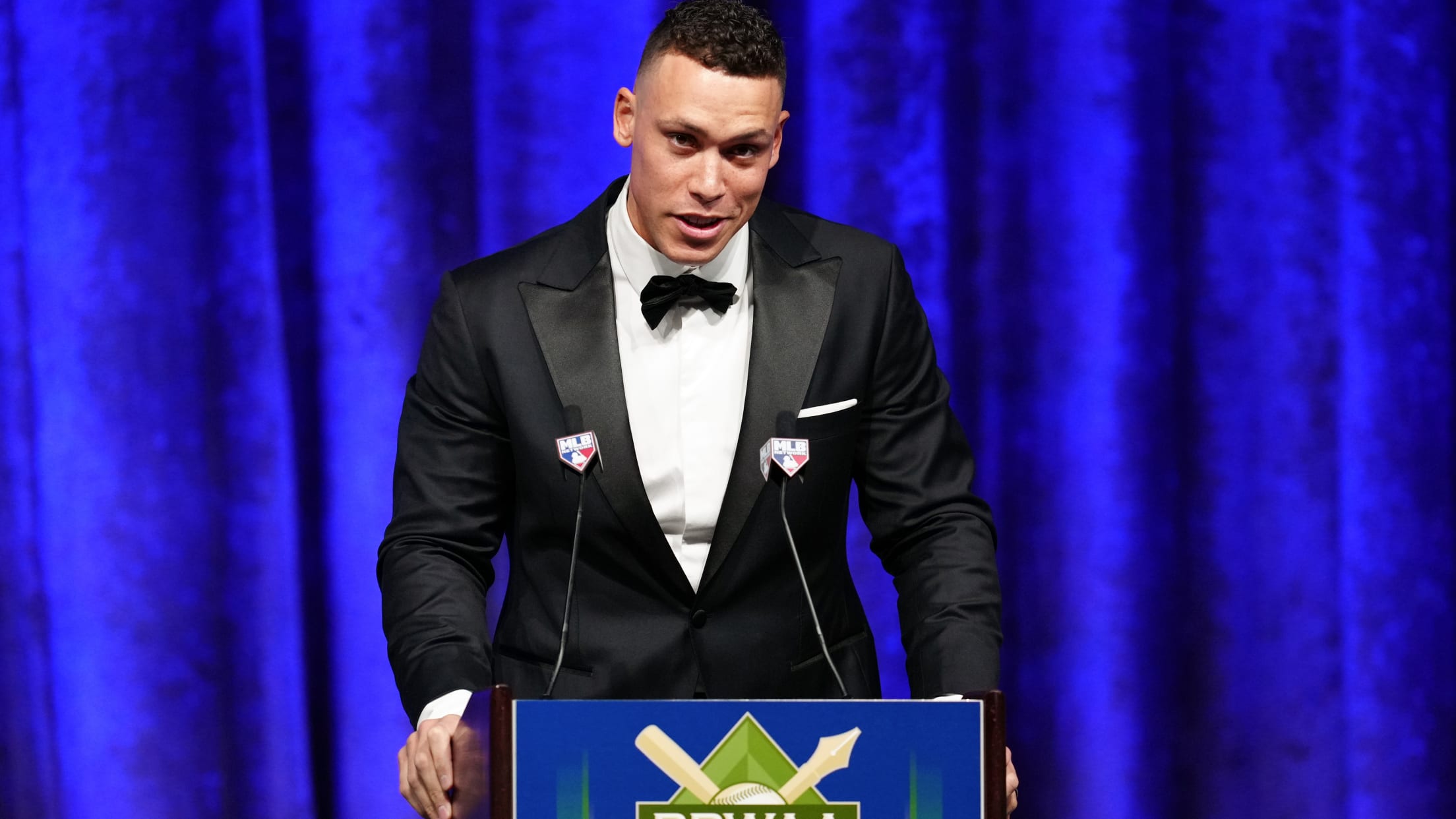 Now we see what Aaron Judge does for an encore after being the biggest star in baseball last season, after having an offensive season -- across the board -- as great as any Yankee has had since Babe Ruth and Lou Gehrig, one that evoked memories of Mickey Mantle's Triple
Fowler hangs up cleats after 14 MLB seasons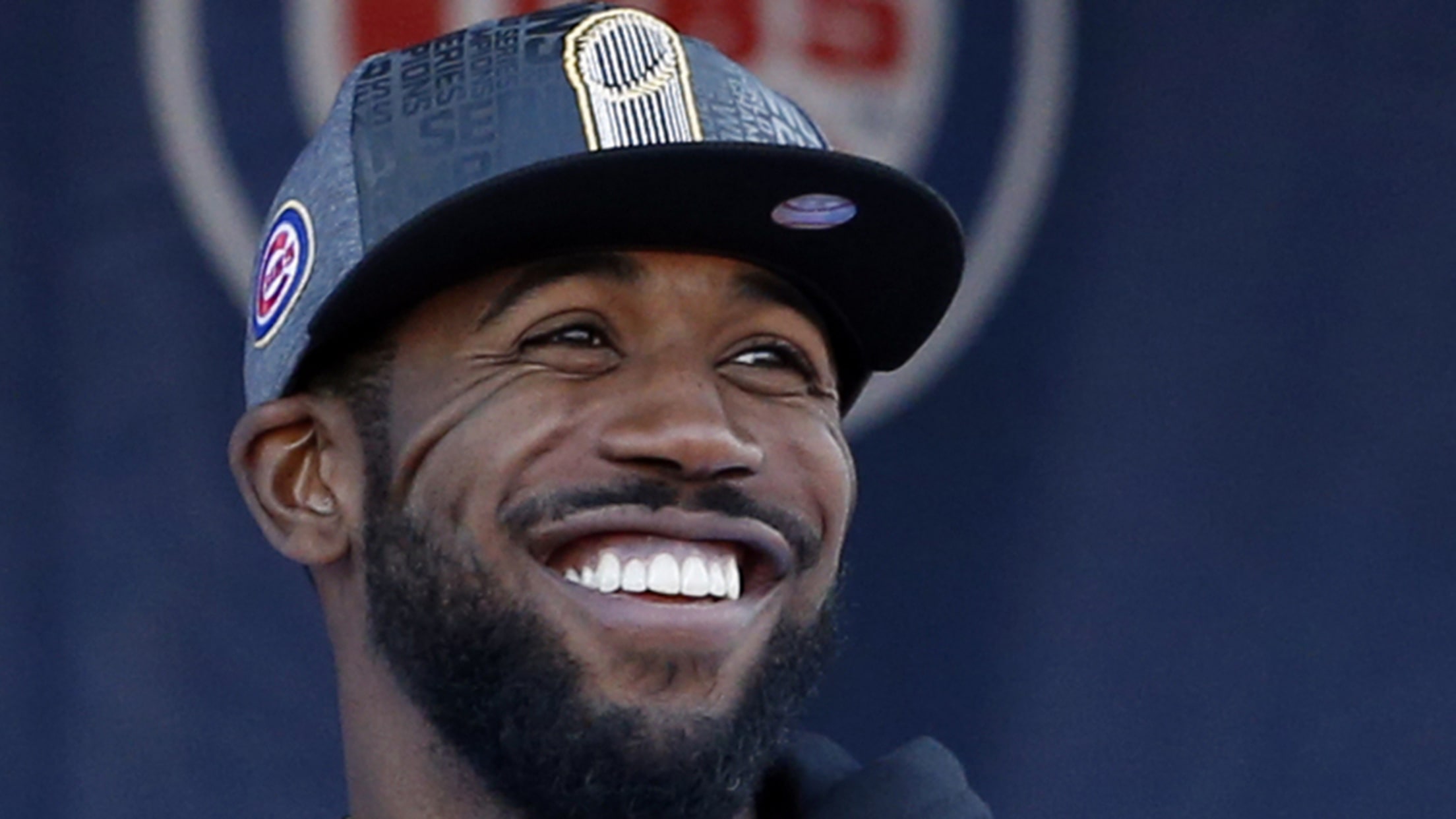 In 2016, Dexter Fowler became the first -- and still only -- player to hit a leadoff home run in Game 7 of the World Series. As he rounded first base, Fowler memorably spun 180 degrees to face the jubilant visiting dugout in Cleveland. Five hours later, Fowler stood with
Blue Jays announce updates to coaching staff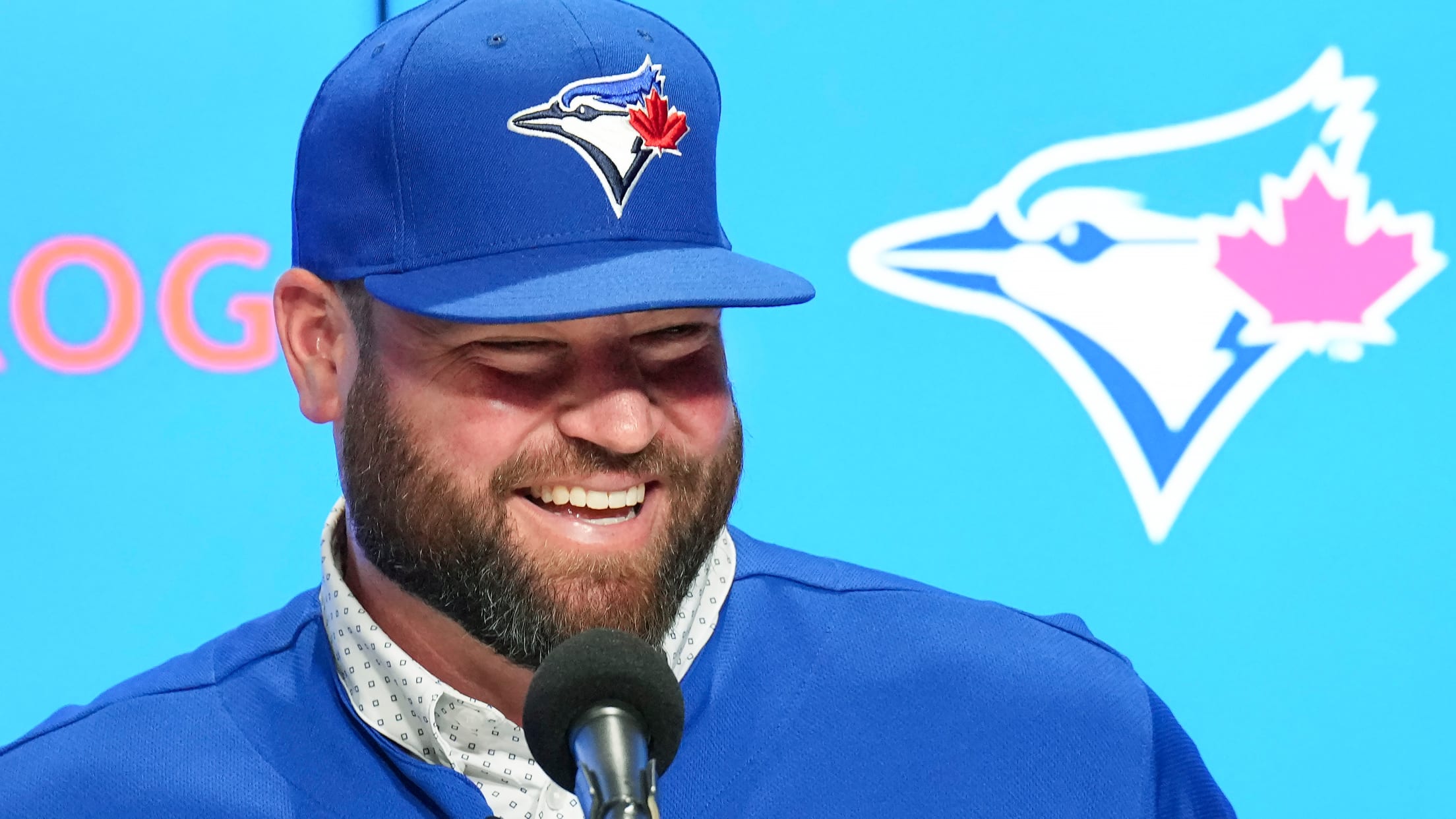 TORONTO -- John Schneider's first full season as Blue Jays manager will feature a familiar coaching staff, including a pair of moves made on the pitching side. The Blue Jays have named Jeff Ware and David Howell assistant pitching coaches, with Ware working in the bullpen and Howell working in
MLB launches Black History Month initiatives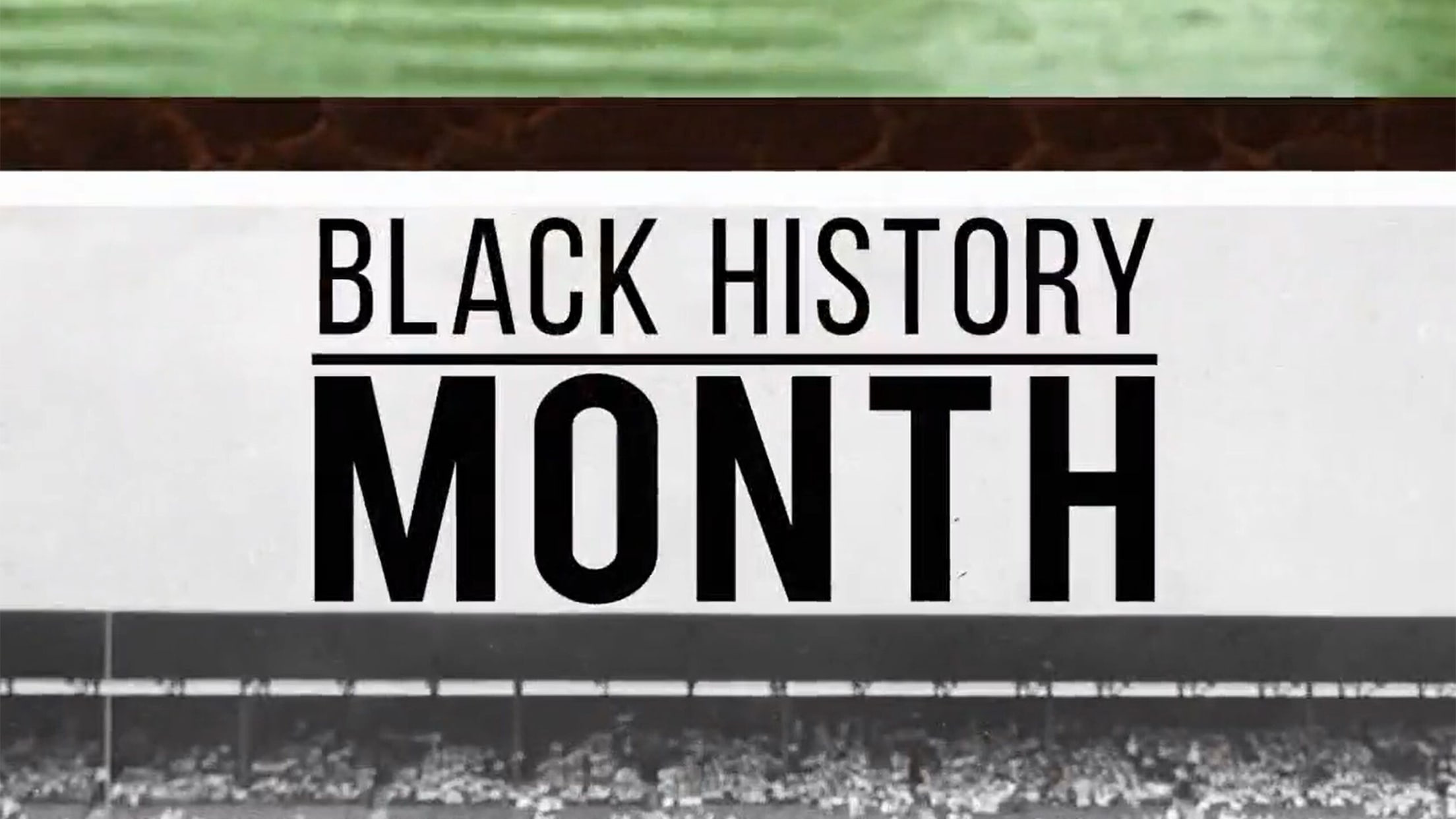 Major League Baseball today announced the launch of a new MLB Originals Series "Undeniable – Stories from the Negro Leagues," a contemporary storytelling platform to amplify and honor the legacy of the Negro Leagues. Undeniable, MLB's first-ever animated series, is a key initiative among several meaningful efforts by MLB, as
Matt Barnes traded to Marlins from Boston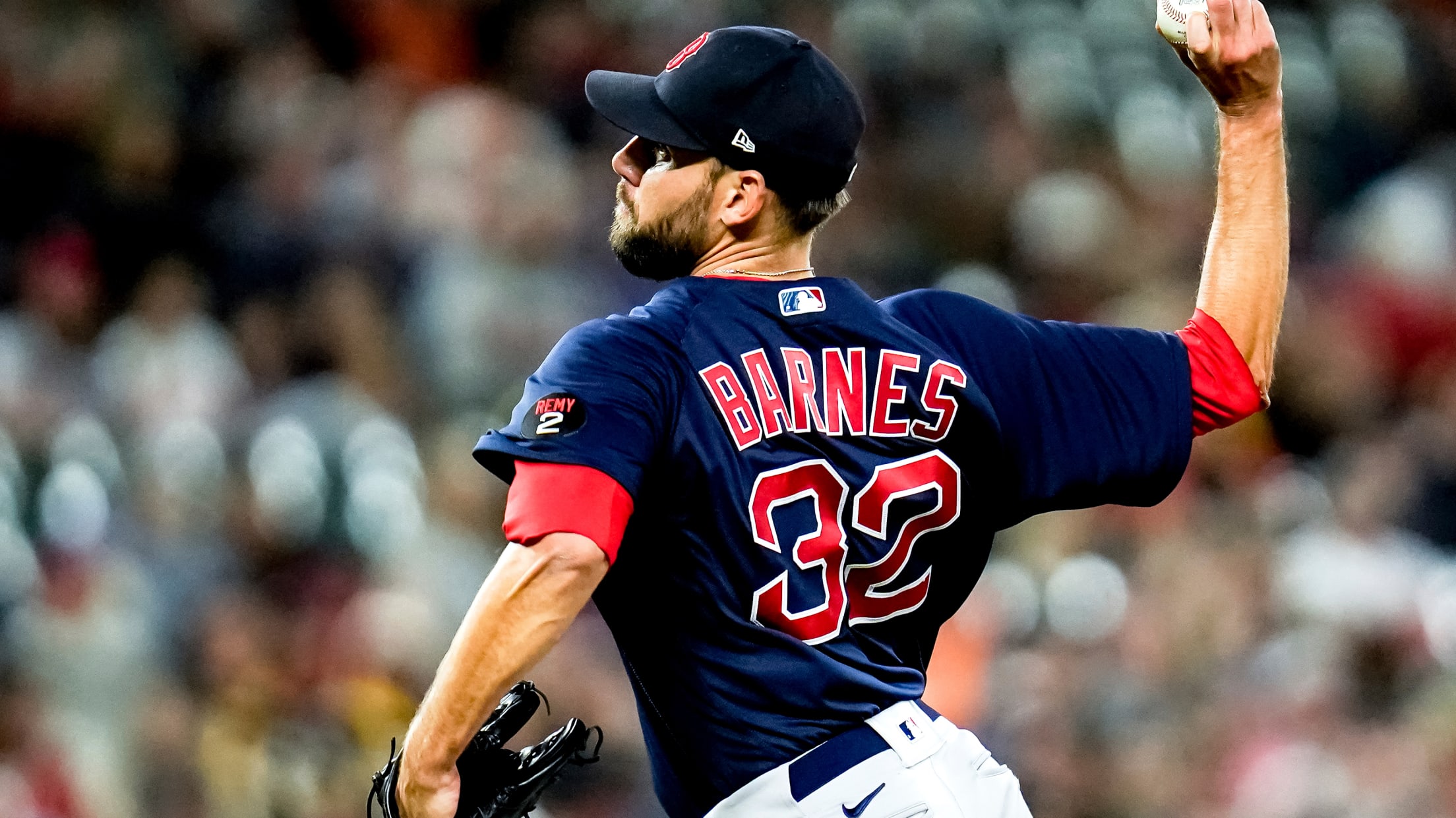 MIAMI -- The Marlins added an experienced late-inning option to their bullpen on Monday afternoon by acquiring Matt Barnes and cash considerations from the Red Sox for left-hander Richard Bleier, the club announced. The longest-tenured Red Sox player until they designated him for assignment on Tuesday, Barnes had become one
Greinke set to return to KC on 1-year deal (source)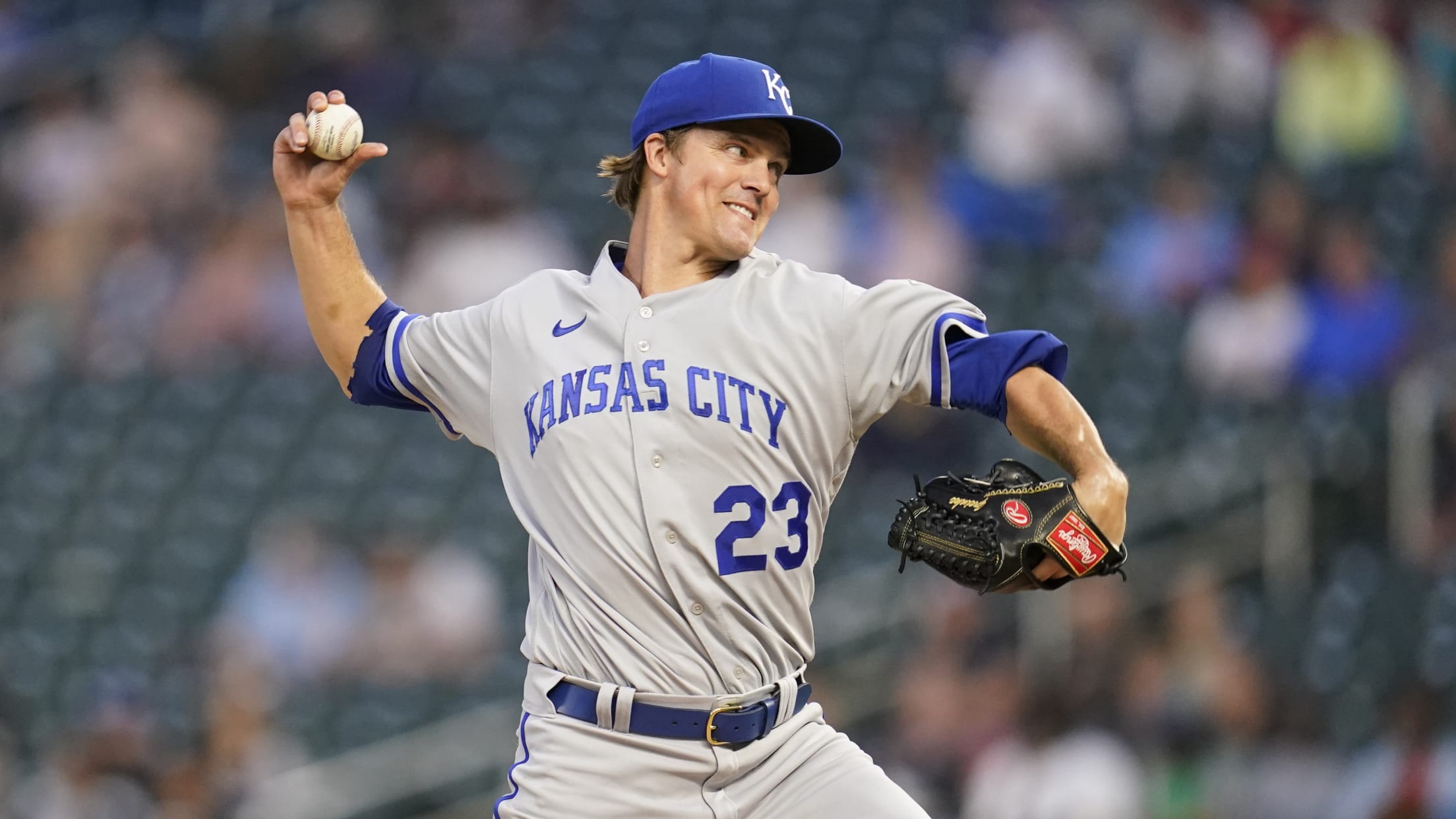 Zack Greinke and the Royals have agreed to a one-year deal that will keep the veteran right-hander in Kansas City for his age-39 season, a source told MLB.com's Anne Rogers on Monday. The club has not confirmed the deal, which is pending a physical and was first reported by Kansas
St. Pete mayor picks Rays' redevelopment site bid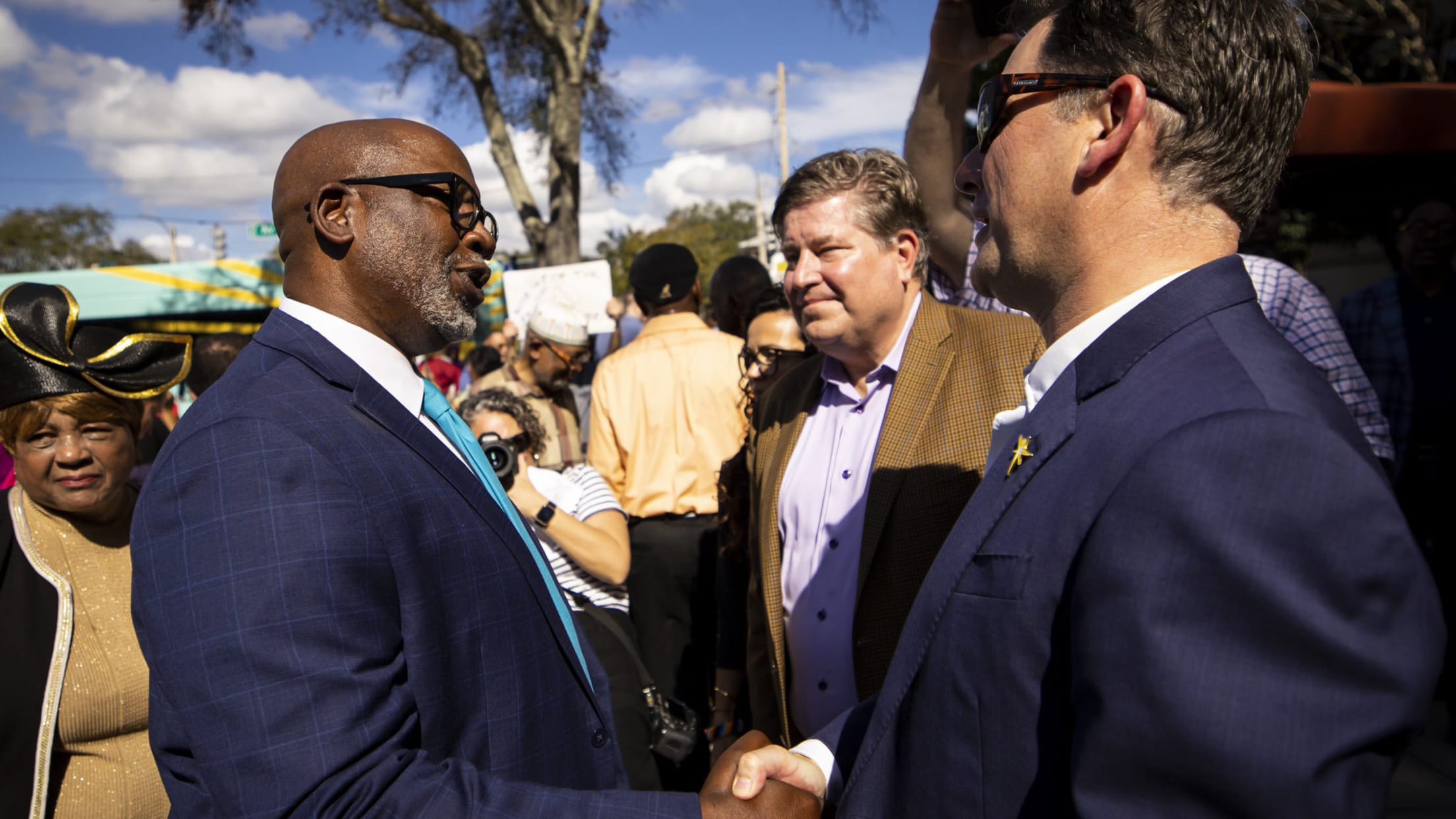 ST. PETERSBURG -- The Rays have taken a step toward securing a long-term home in the Tampa Bay area. To conclude his first "State of the City" address, St. Petersburg Mayor Ken Welch announced on Monday that he selected the Rays and their development partner Hines as his preferred choice
Brantley 'excited' by progress in recovery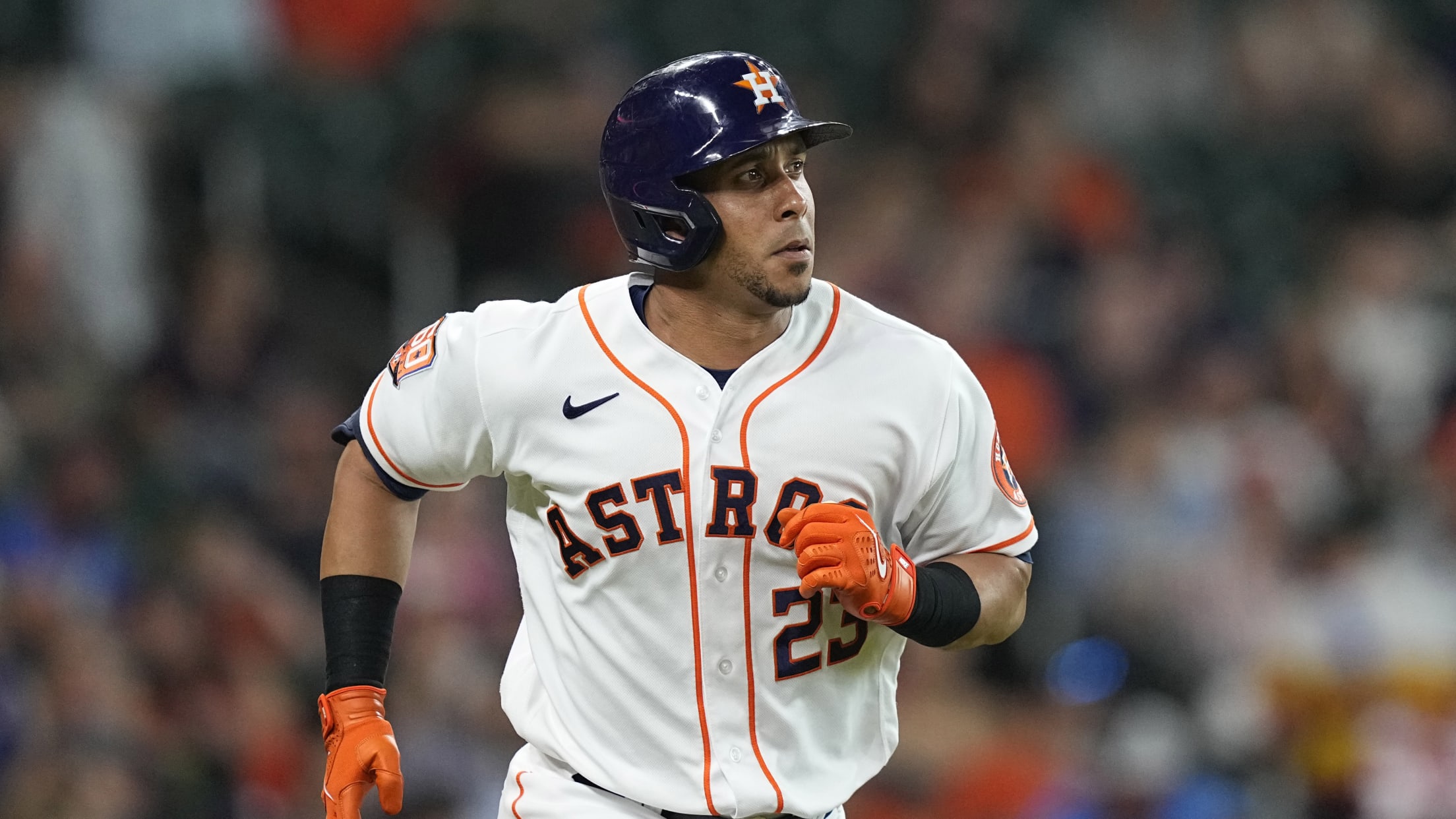 PALM CITY, Fla. -- Astros outfielder Michael Brantley remains hopeful he'll be ready to be in the Opening Day lineup following shoulder surgery performed in August. Brantley said Monday he will clear another hurdle next week when he begins taking batting practice, a major step with Spring Training less than
In Brown, Astros get 'class act' as GM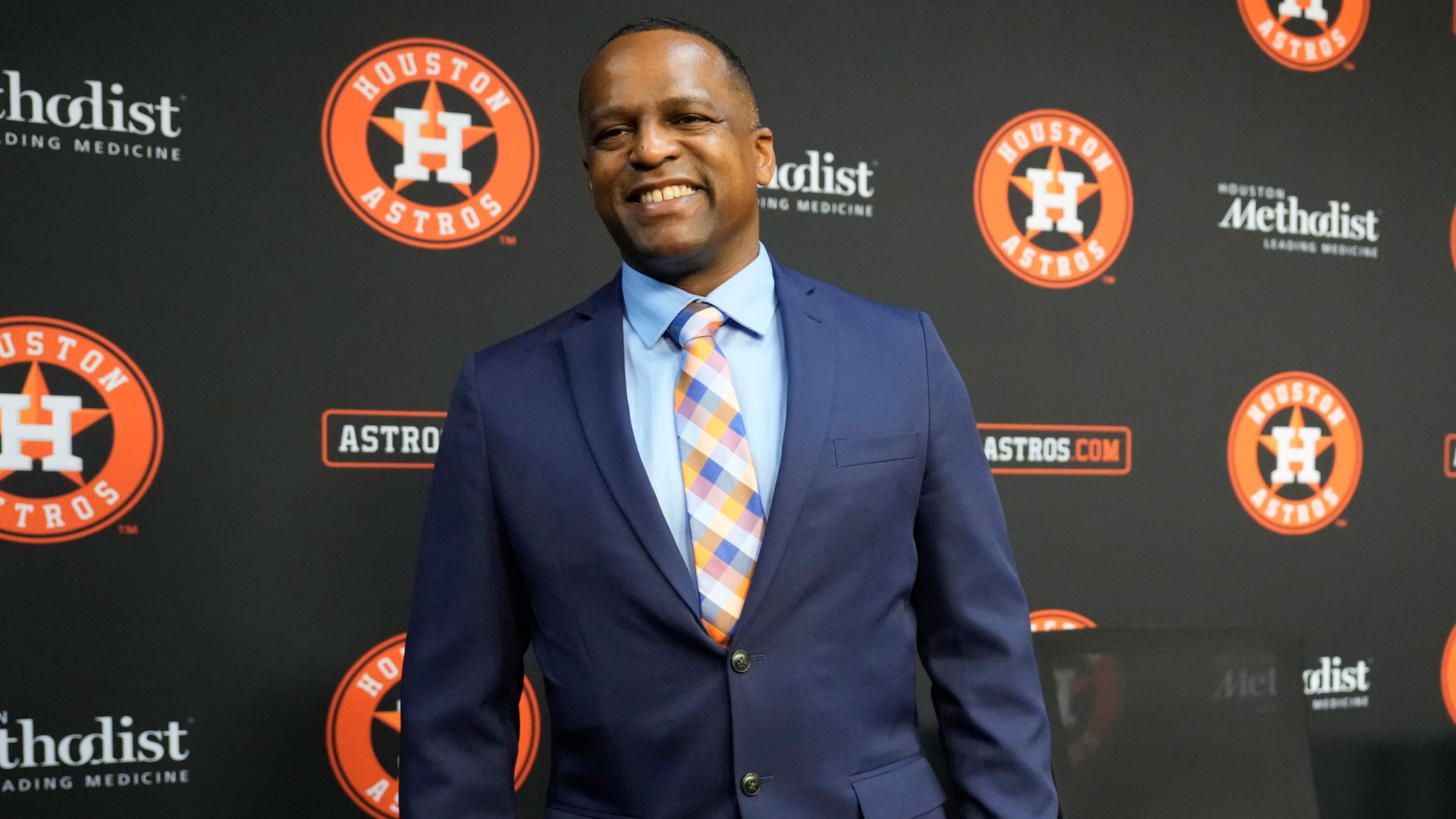 Phillies legend Del Unser and Omar Minaya, the Yankees' senior advisor to baseball operations, both played roles in Dana Brown's success as he was climbing up the baseball ladder. Both were pleased by the Astros hiring Brown as their general manager. "I was not shocked [Brown was named general manager],"
Which teams have the best rotation depth?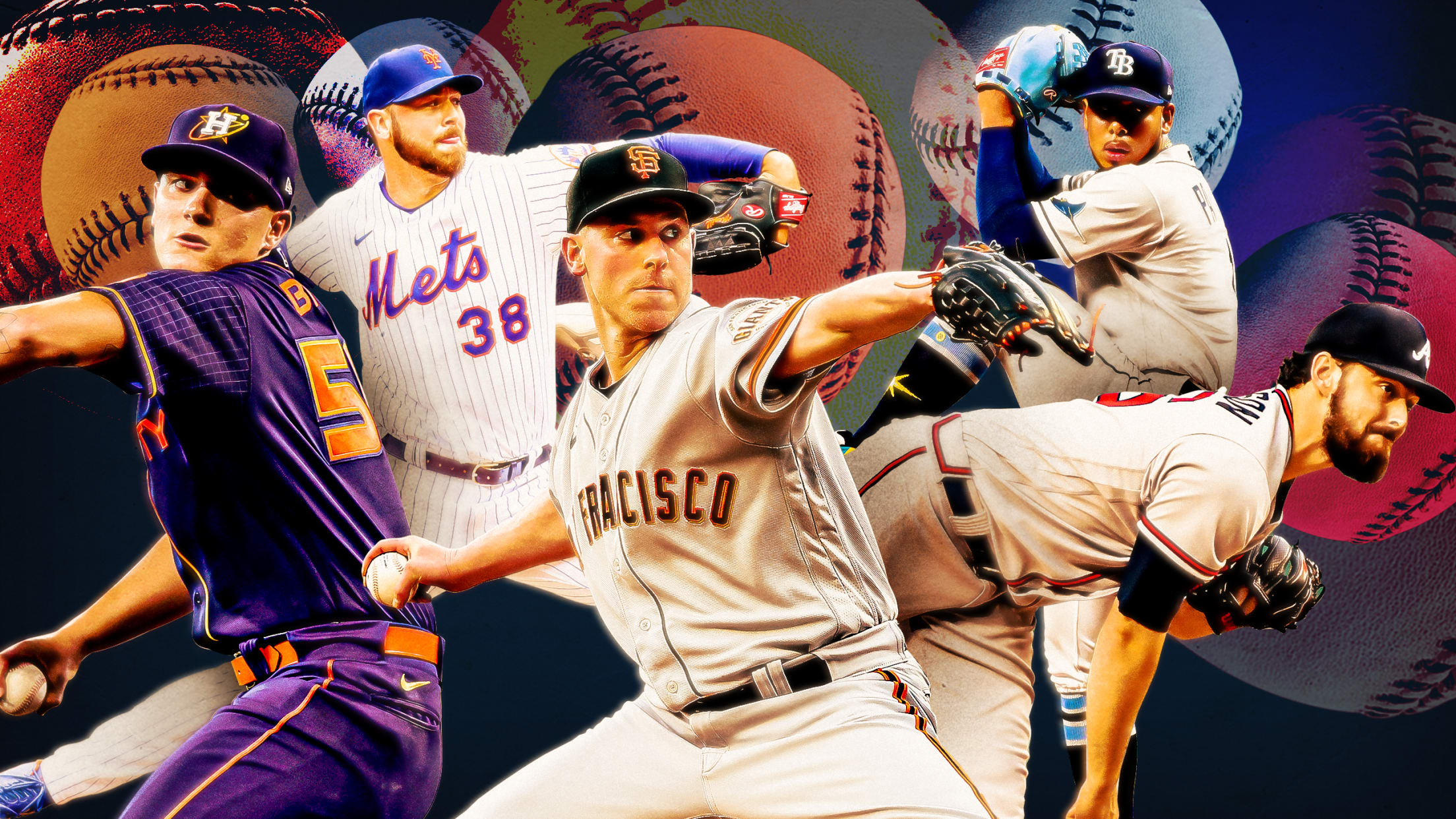 You can never have too much starting pitching. Teams may enter a season with an idea of who their top five starters are, but rotation depth is imperative during the course of a 162-game marathon. In 2022, 239 hurlers made at least five starts, an average of roughly eight pitchers
Chip Caray named Cardinals' new lead TV voice
Through the years, when Chip Caray would return to his hometown of St. Louis as a visiting broadcaster, he would hit his favorite haunts for toasted ravioli and frozen ice cream. He'd visit his mother who still lives west of the city, and he'd honor as many ticket requests as