Looking at some crazy tiebreaker scenarios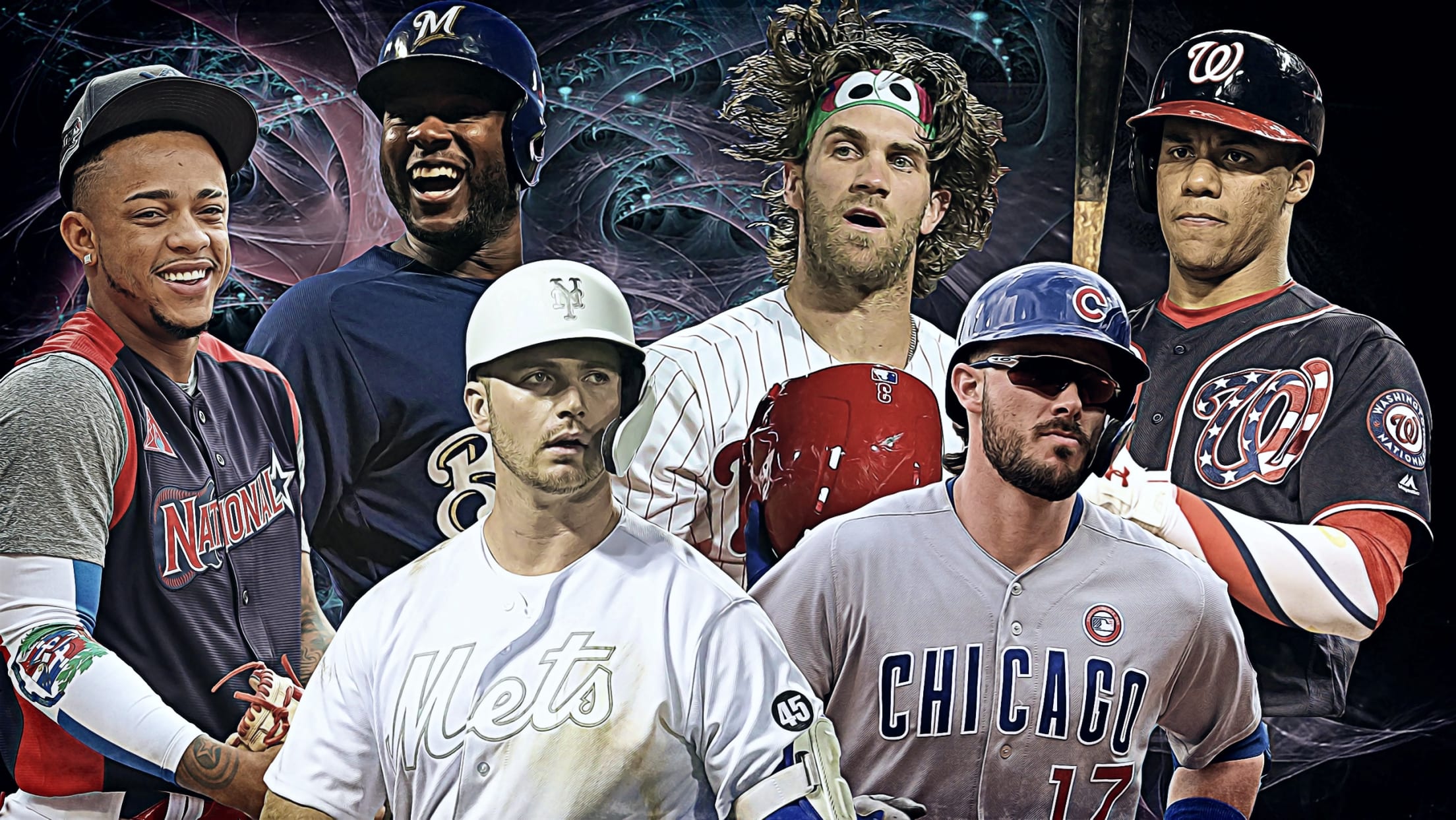 Life is filled with unanswerable questions: If God made us, then who made God? Is there other life in this or another universe? Are all living beings capable of love? What happens if five or more teams tie in the Wild Card race? Clearly, the last of those questions is
Bullpens that scare contenders the most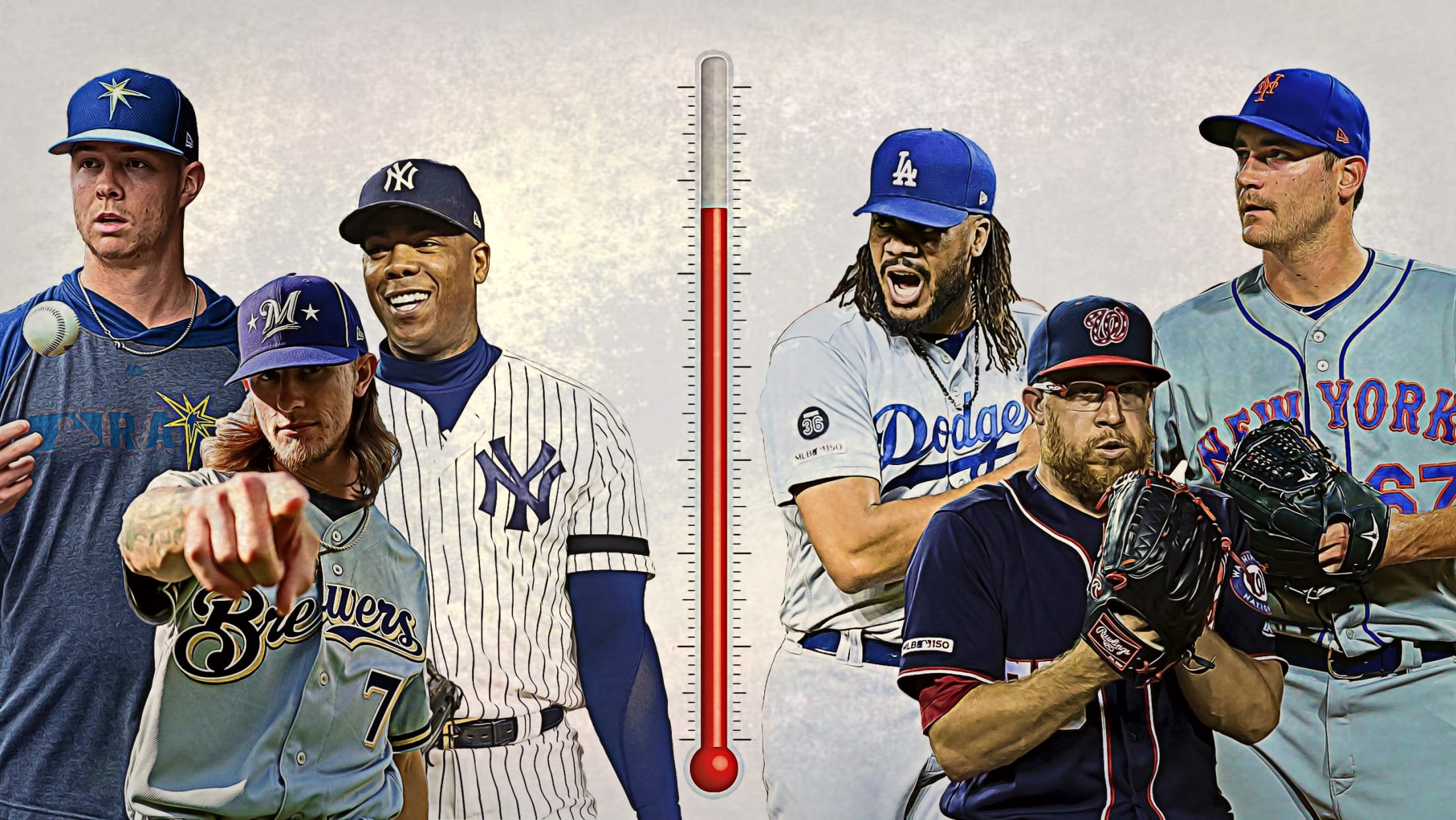 Your favorite team can win the World Series without a great bullpen. Who says there's never any good news? That new reality is probably the No. 1 takeaway from the 2018 Red Sox and 2017 Astros. Both teams won championships despite not feeling great about their bullpens. They won, in
Braves clinch postseason berth with Folty's gem
Right-hander finds All-Star form as Atlanta routs Nationals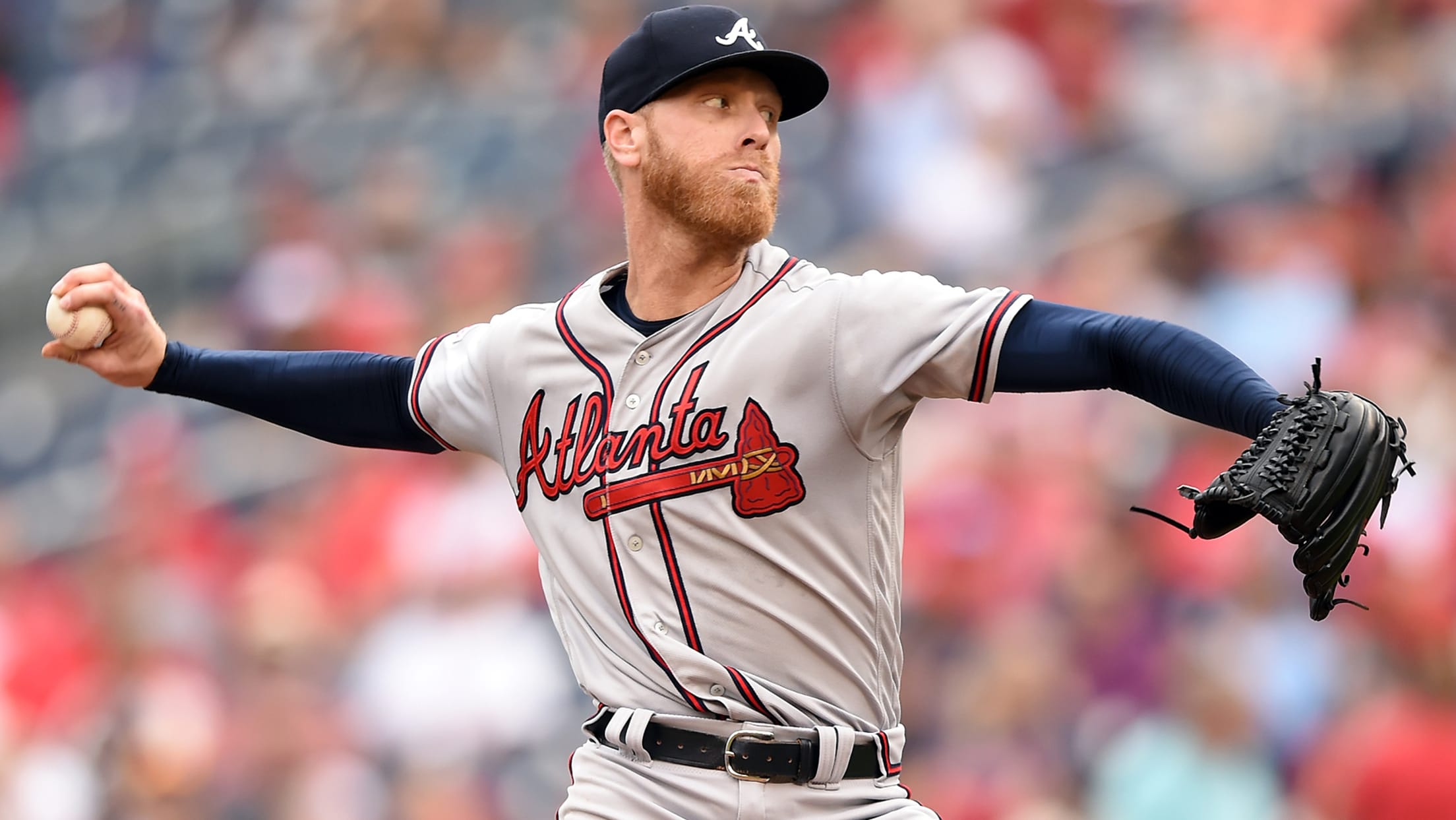 WASHINGTON -- Mike Foltynewicz has put himself in the thick of the postseason roster decisions, which became even more pressing when the Braves secured a playoff berth with a 10-1 win over the Nationals on Saturday afternoon. Postgame thoughts focused on Charlie Culberson, who was struck under the right eye
Sano's slam secures sweep of doubleheader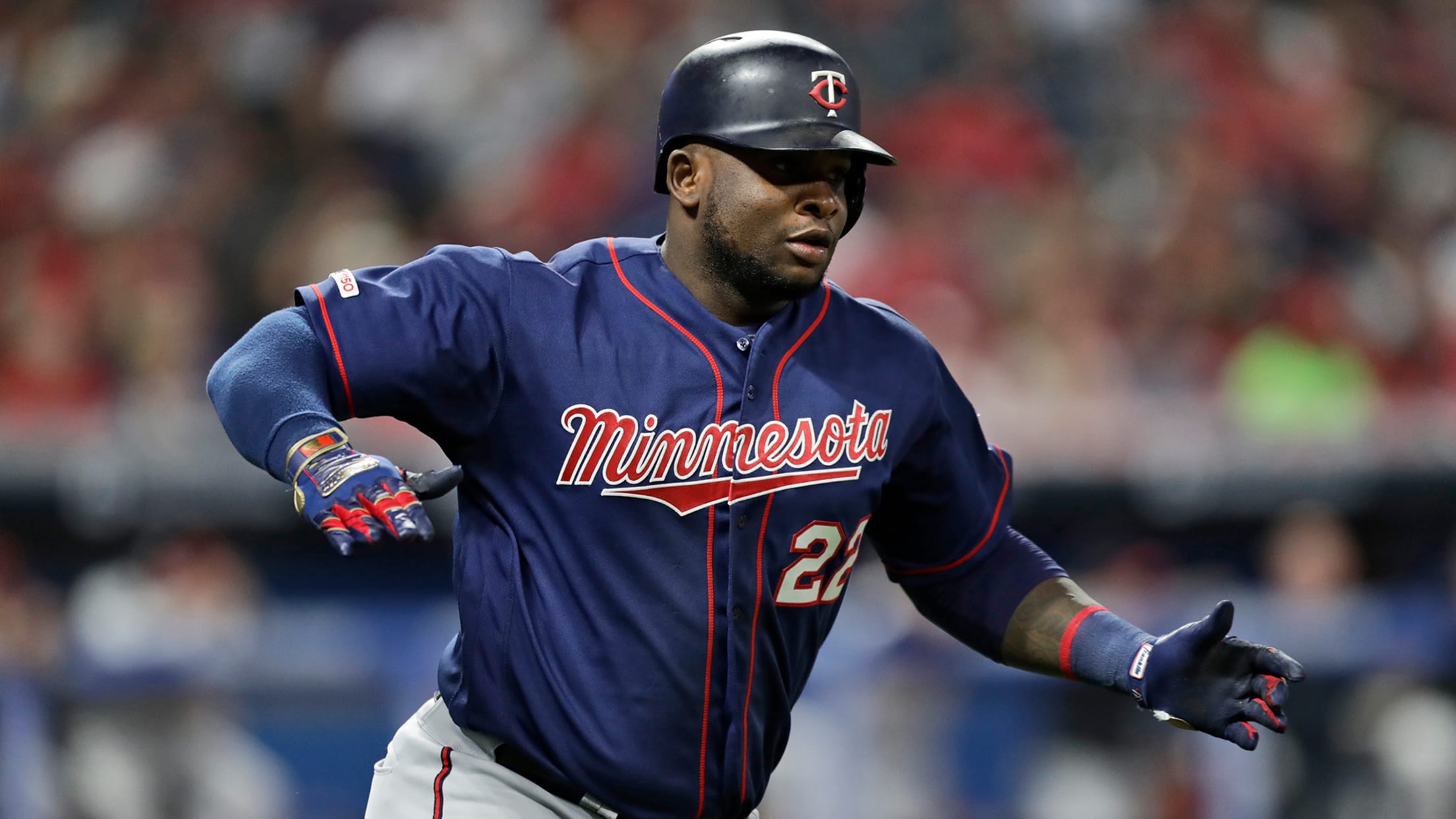 CLEVELAND -- Miguel Sanó unleashed a season's worth of bases-loaded frustration for the Minnesota Twins with one mighty swing of his bat. It also dealt a crushing blow to the Indians' hopes for the American League Central crown. It only took Sano one pitch from Cleveland reliever Nick Goody to
Ichiro gives heartfelt speech in English
Mariners honor retired star with Franchise Achievement Award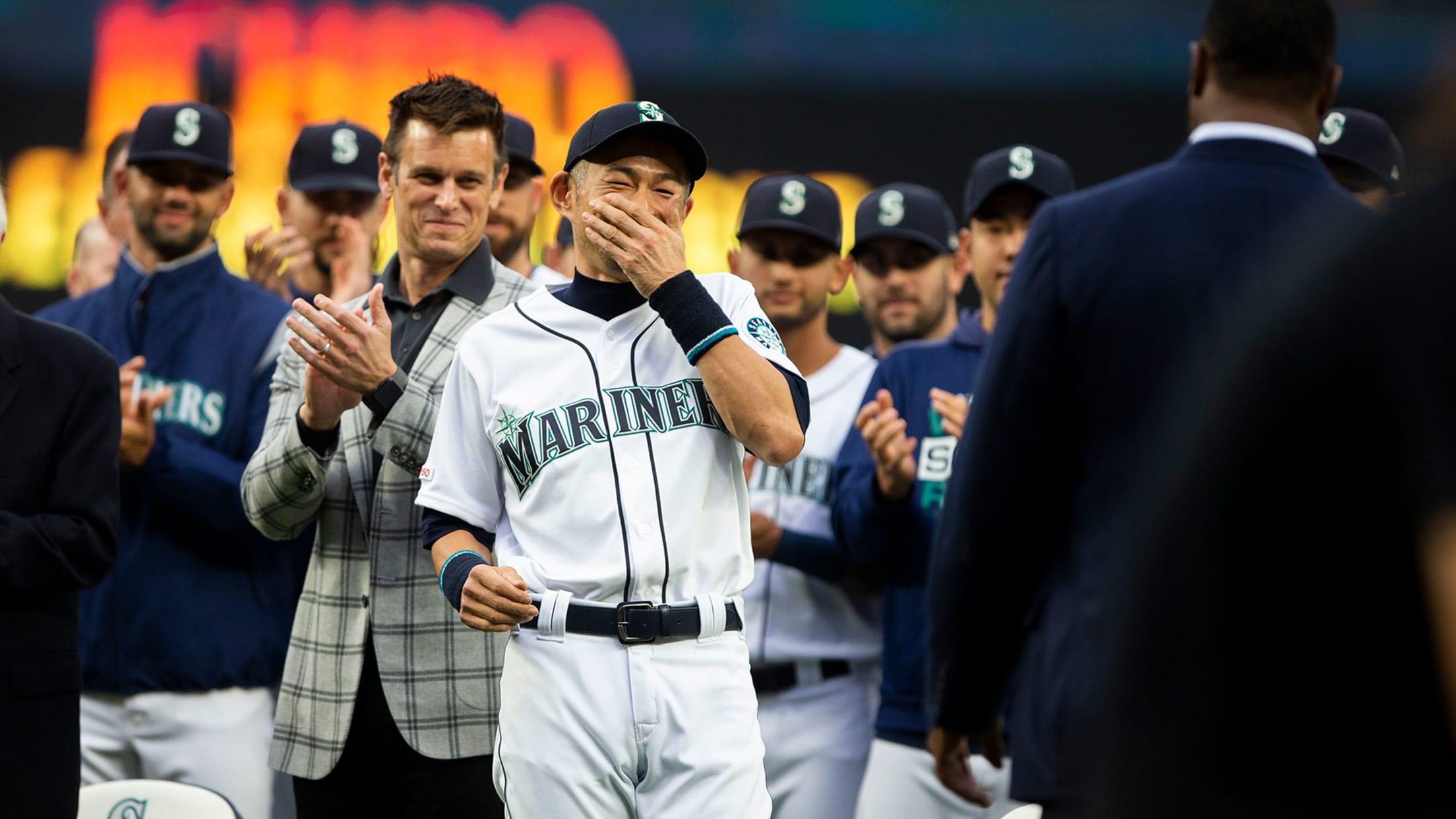 SEATTLE -- In 19 seasons in the Major Leagues, Ichiro Suzuki used an interpreter to express himself to reporters, preferring to be careful that his words were correctly understood. But Saturday, in his first public farewell since his retirement, Ichiro spoke from his heart -- in English -- to a
Culberson 'aware' after fastball hits face
Braves 'hope and pray' after utility man is carted off, taken to hospital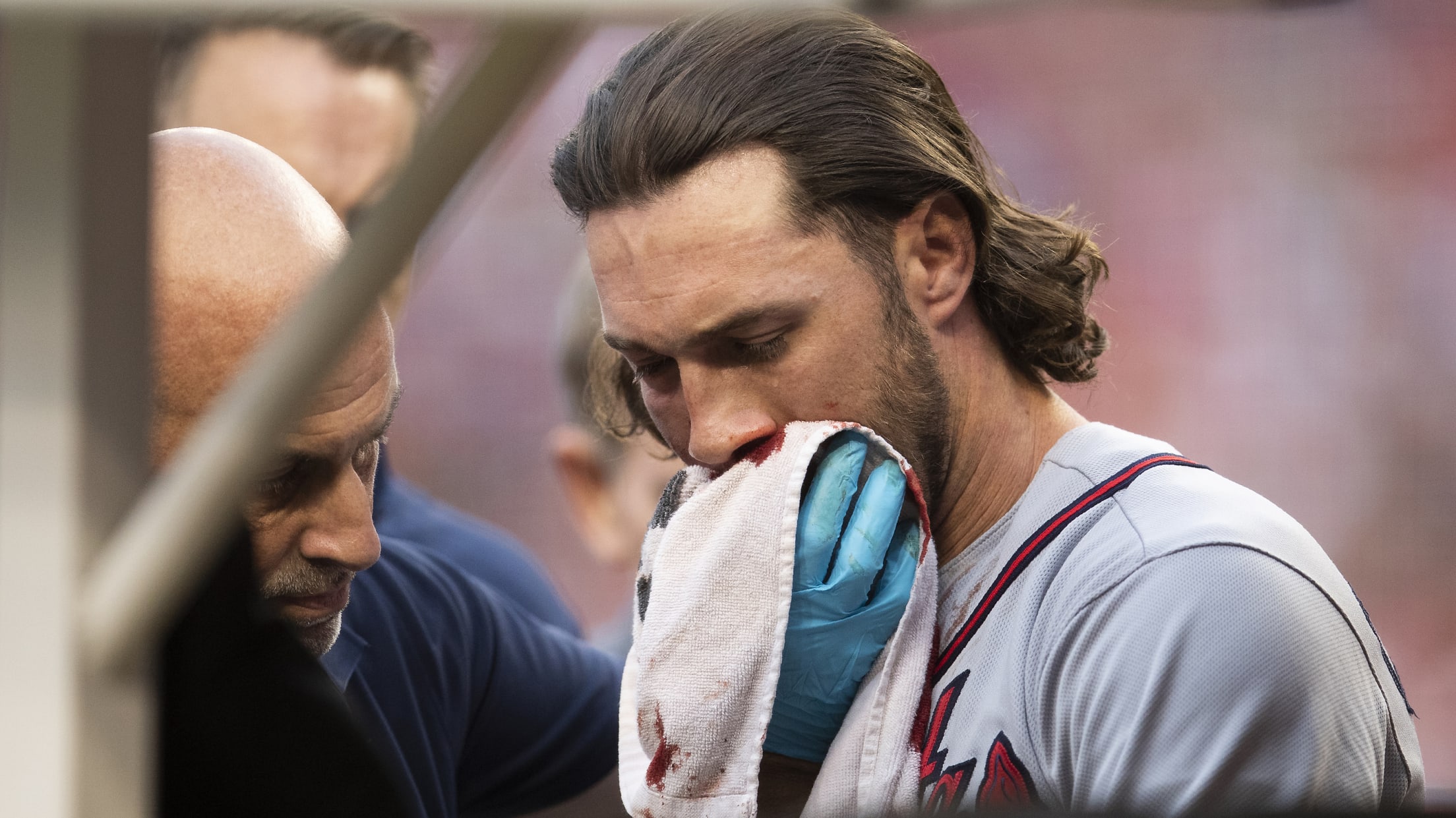 WASHINGTON -- Braves manager Brian Snitker held back tears as he attempted to update the status of Charlie Culberson, who was transported to a nearby hospital after being hit in the face with a pitch during the seventh inning of a 10-1 win over the Nationals on Saturday afternoon at
Injury updates: Correa, Culberson, Hill, Trout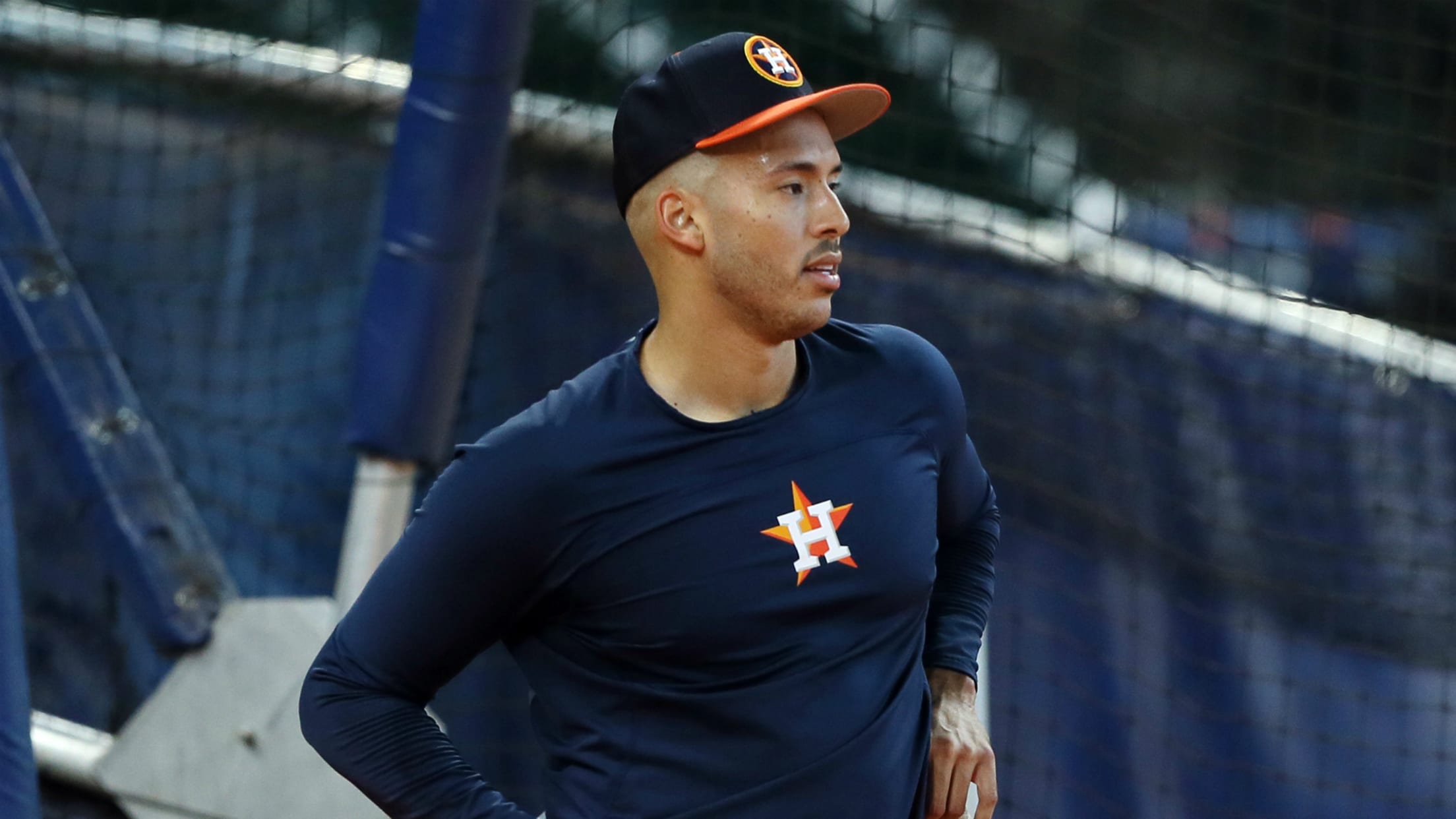 Here is the latest injury news from around Major League Baseball.
Gardy's big game gives Paxton 9th straight W
Lefty joins Ford, Guidry, Mussina with streak thanks to veteran outfielder's 5 RBIs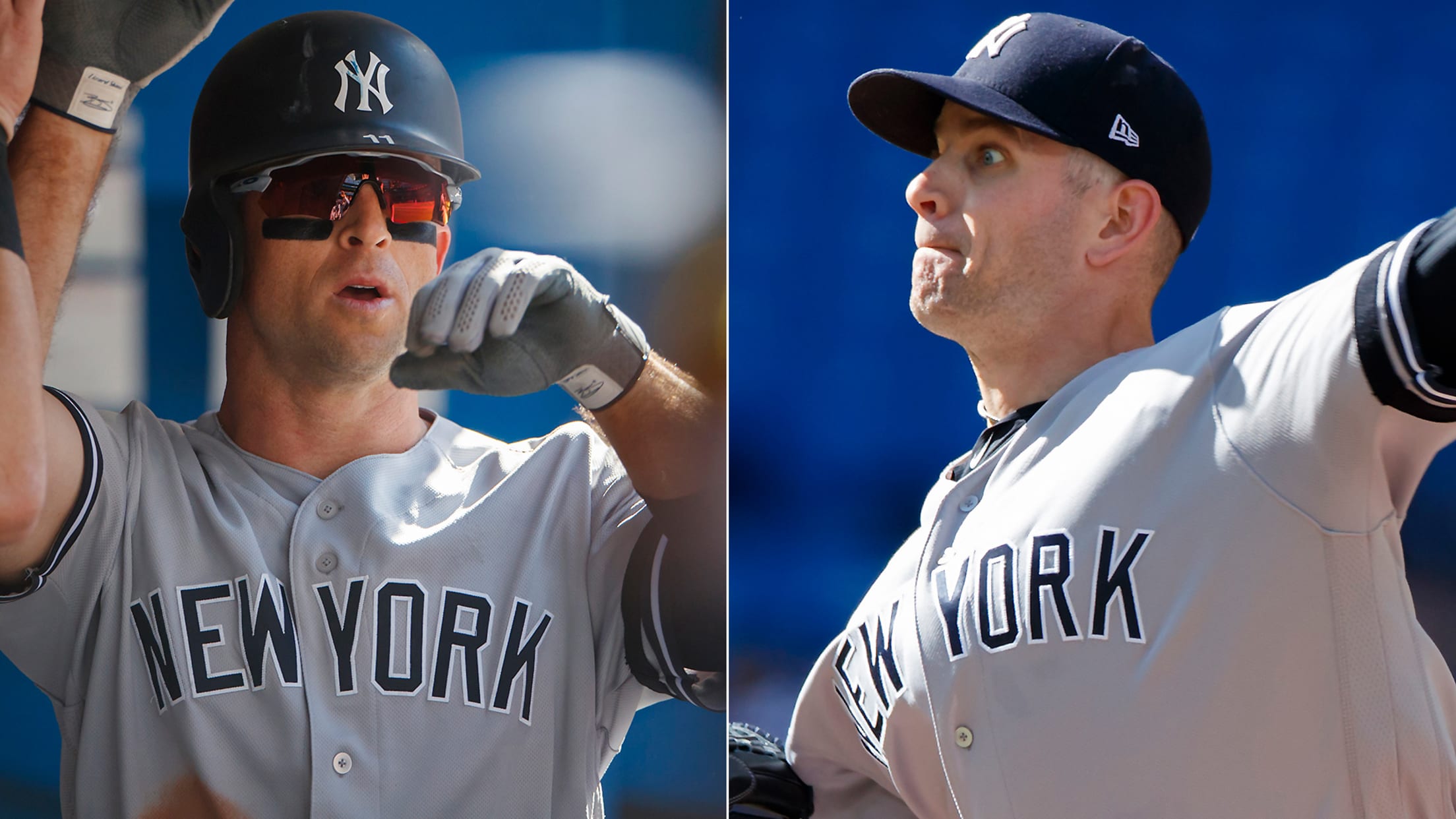 TORONTO -- James Paxton continued his winning ways for the Yankees on Saturday, to a point of historic proportions. Paxton earned the decision in a 13-3 win over the Blue Jays to become just the fourth Yankees pitcher since 1961 to win nine consecutive starts, joining Whitey Ford, Ron Guidry
Postseason watch: Cleveland loses ground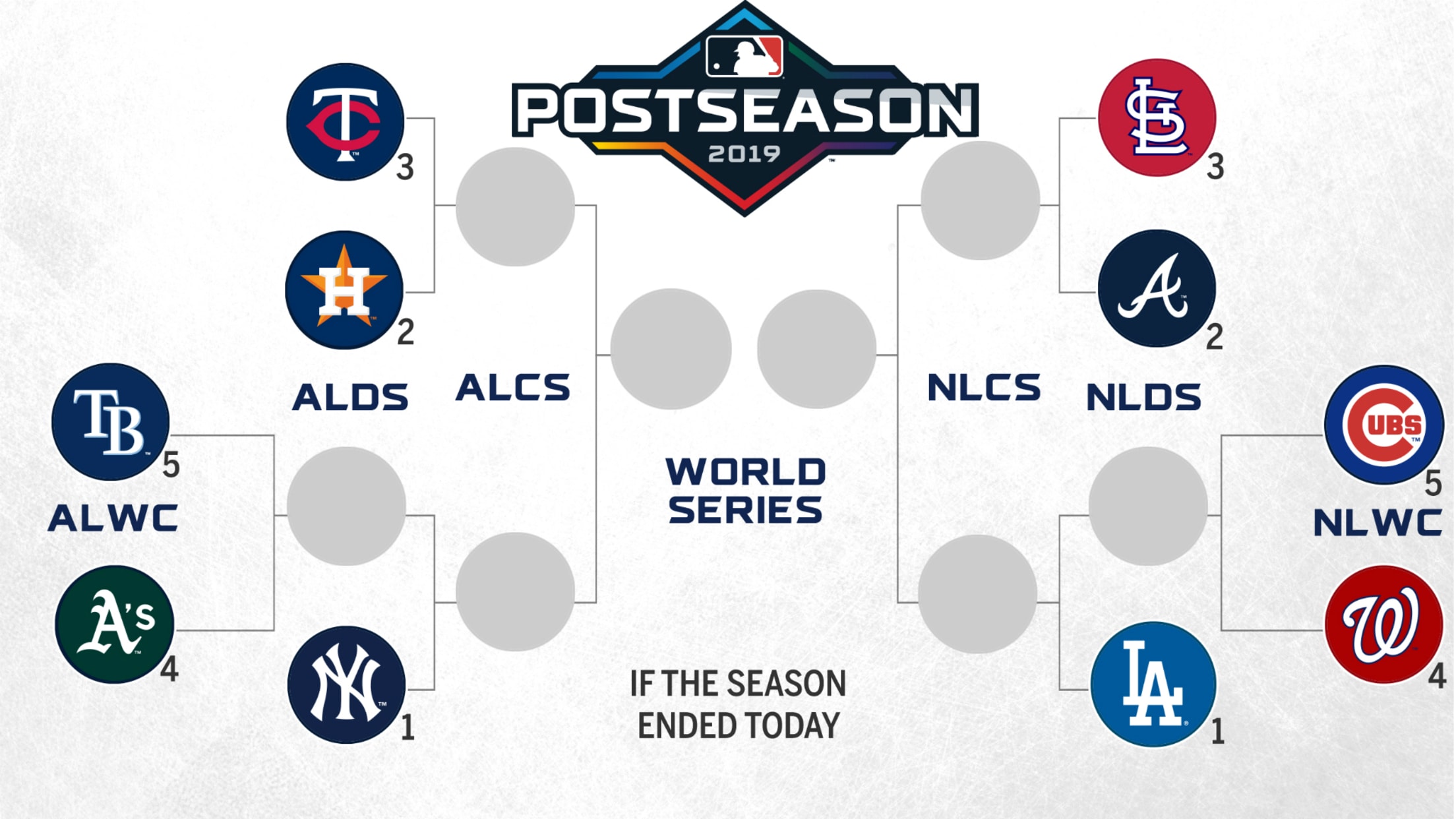 The Twins got two critical wins against the Indians in a doubleheader at Progressive Field on Saturday, gaining some breathing room in the American League Central, which they now lead by 5 1/2 games. Minnesota also cut its magic number to win the division from 13 to 9. With the
Here is the 2019 postseason schedule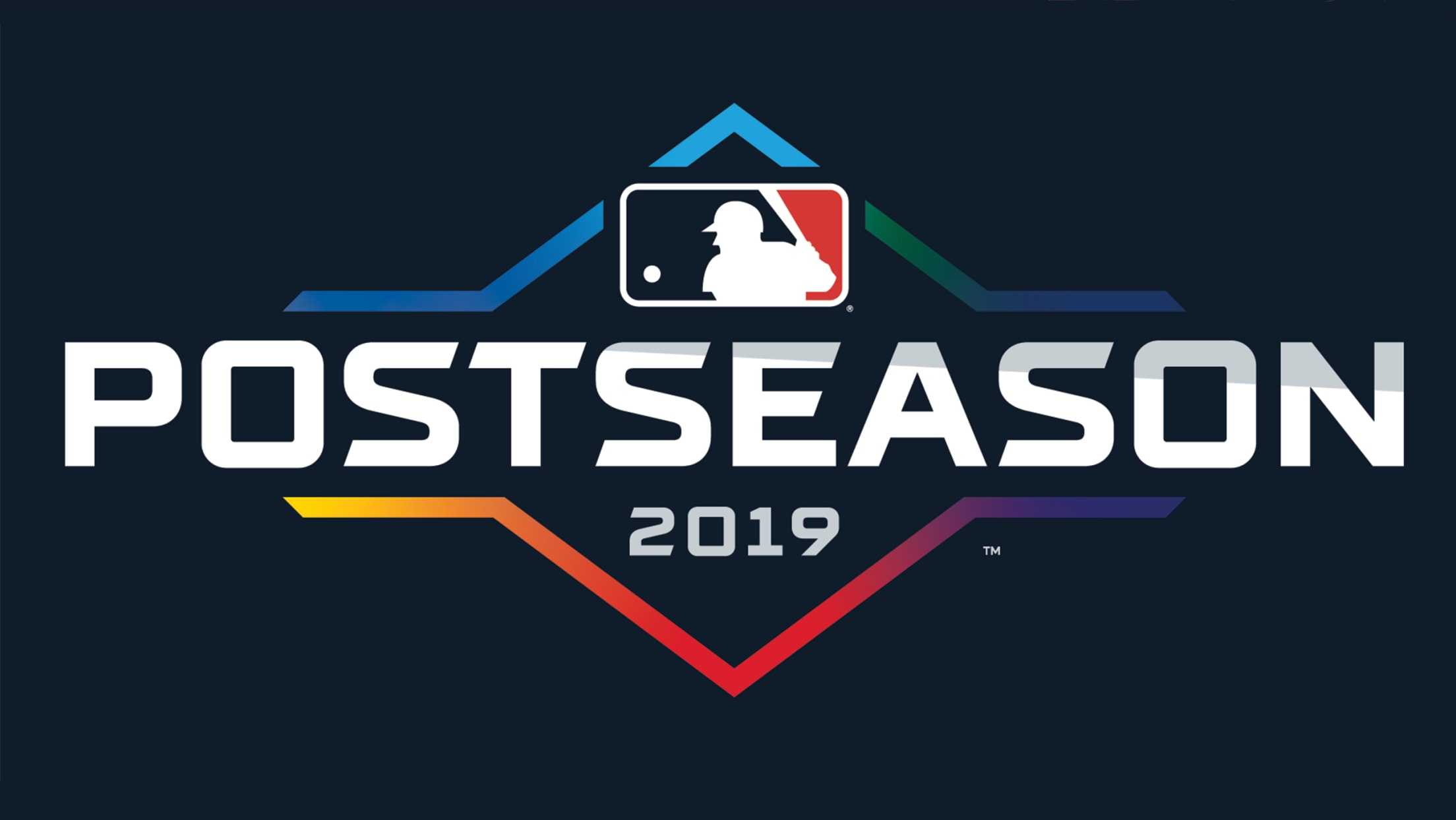 Major League Baseball today announced the schedule for the 2019 Postseason, which is set to open with the National League Wild Card Game presented by Hankook Tire on TBS on Tuesday, Oct. 1, followed by the American League Wild Card Game presented by Hankook Tire on ESPN on Wednesday, Oct.
Last NFL game to be played on MLB field
Oakland sports teams will soon be free of Coliseum-related hassles
The turf wars have finally reached an end in Oakland. Sunday's Raiders-Kansas City Chiefs game will mark the final time that either of the Oakland Coliseum's primary tenants must play a game on a field that's not meant for their respective sport. For the A's, that means no more contending
Rajai comes up clutch after deGrom dominates
Mets stay three back in hunt for Wild Card spot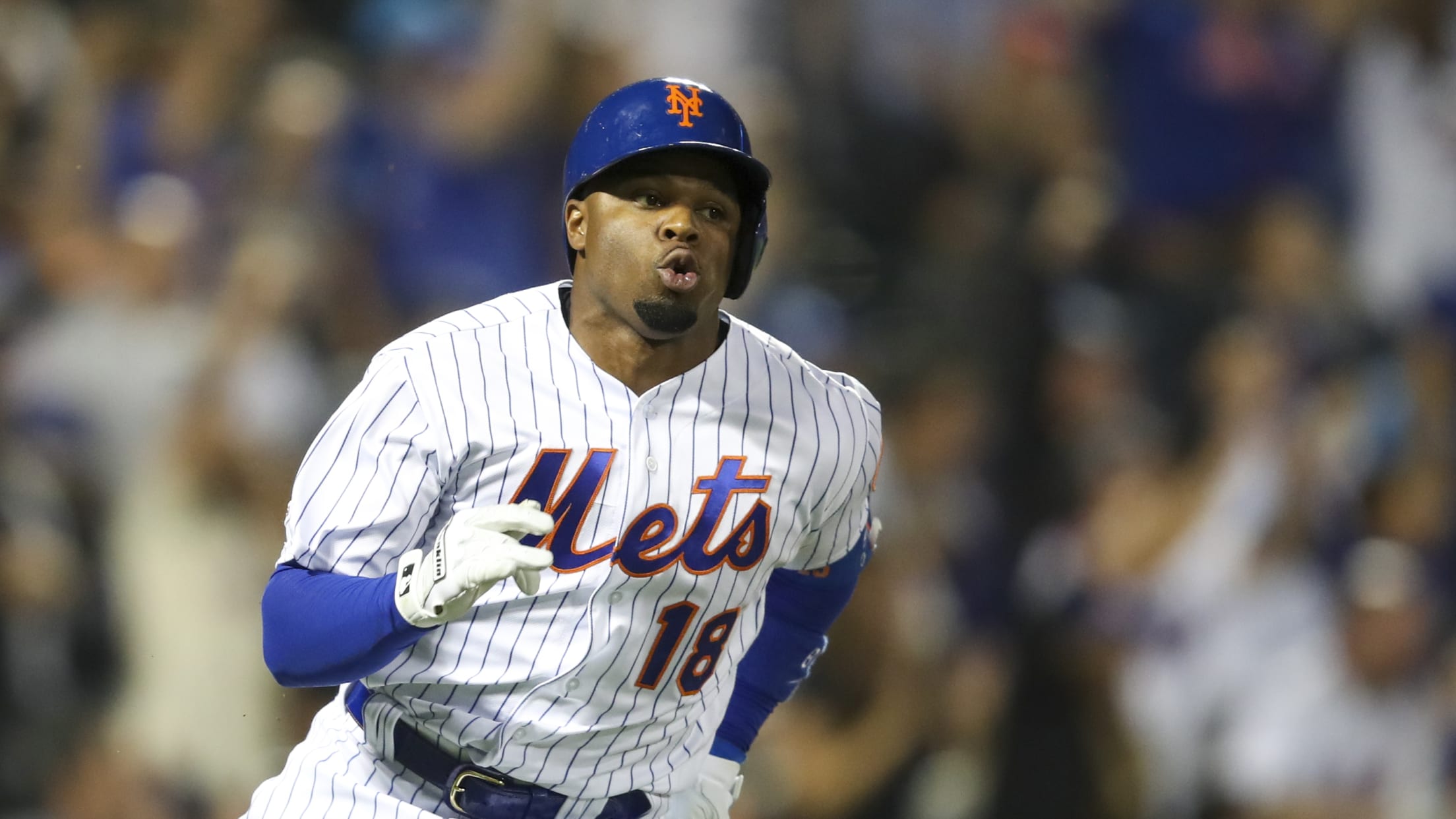 NEW YORK -- The curious set of circumstances that brought Rajai Davis to the plate in the eighth inning on Saturday would have been difficult to predict a half-hour earlier. The levers began moving in the seventh inning, when Jacob deGrom -- normally intent on pitching as deep into every
Lyles outduels Flaherty as Crew beats Cardinals
Right-hander allows 2 runs (1 earned) over 6 strong innings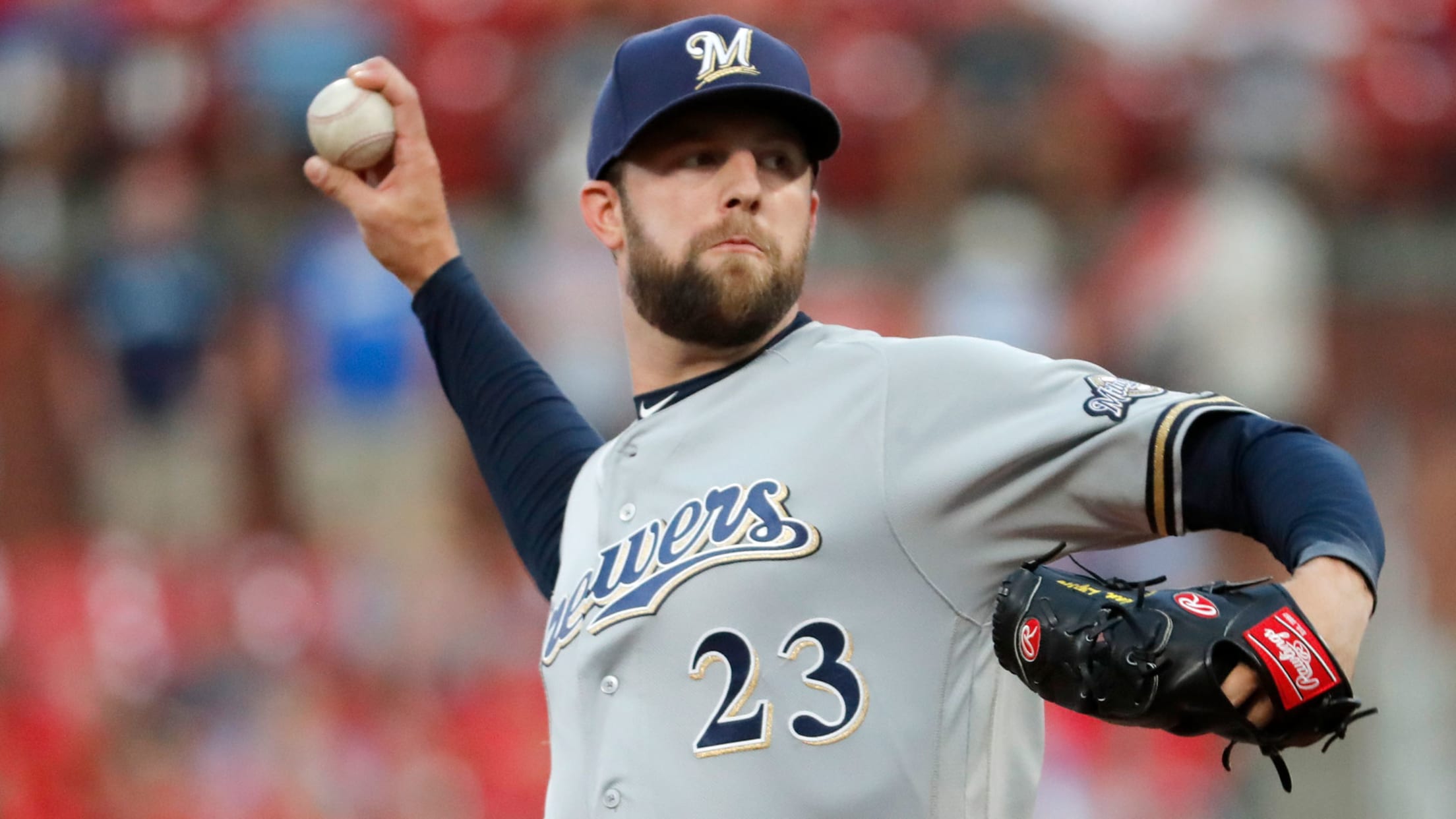 ST. LOUIS -- The Brewers drew criticism from some corners when they didn't acquire a frontline starting pitcher at the Trade Deadline. But, wait. Perhaps they actually did. "We knew he was going to be a good addition," catcher Yasmani Grandal said. "We just didn't know he was going to
d'Arnaud's big hit helps Rays pad AL WC lead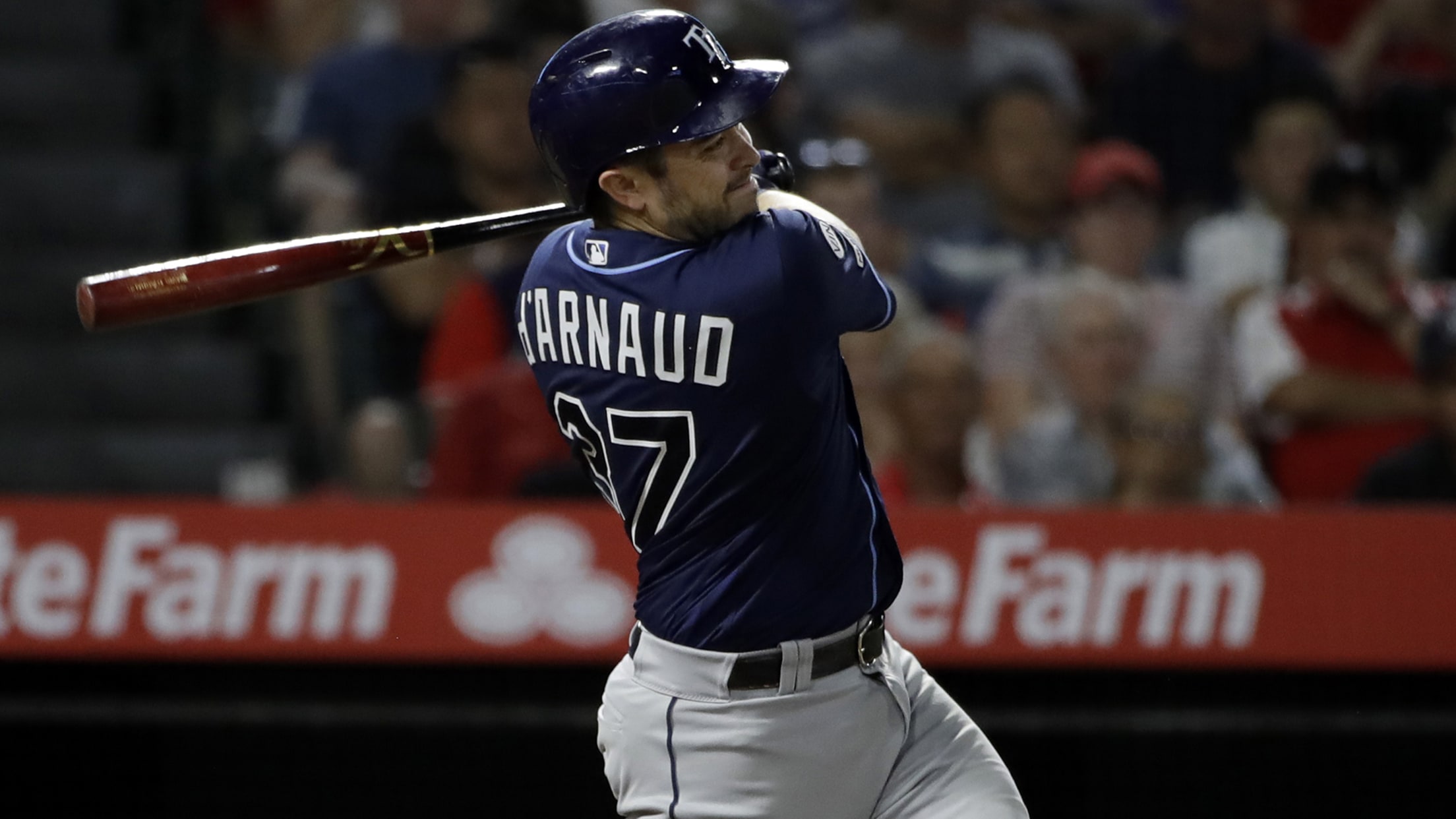 ANAHEIM -- Of all the moves the Rays' front office has made over the past six months, it's hard to find a more crucial acquisition than nabbing Travis d'Arnaud from the Dodgers in exchange for cash considerations. Since being acquired on May 10, d'Arnaud has had a knack for producing
A's maintain WC lead, but Fiers' status uncertain
Right-hander feels 'a little zinger' down arm and numbness in right hand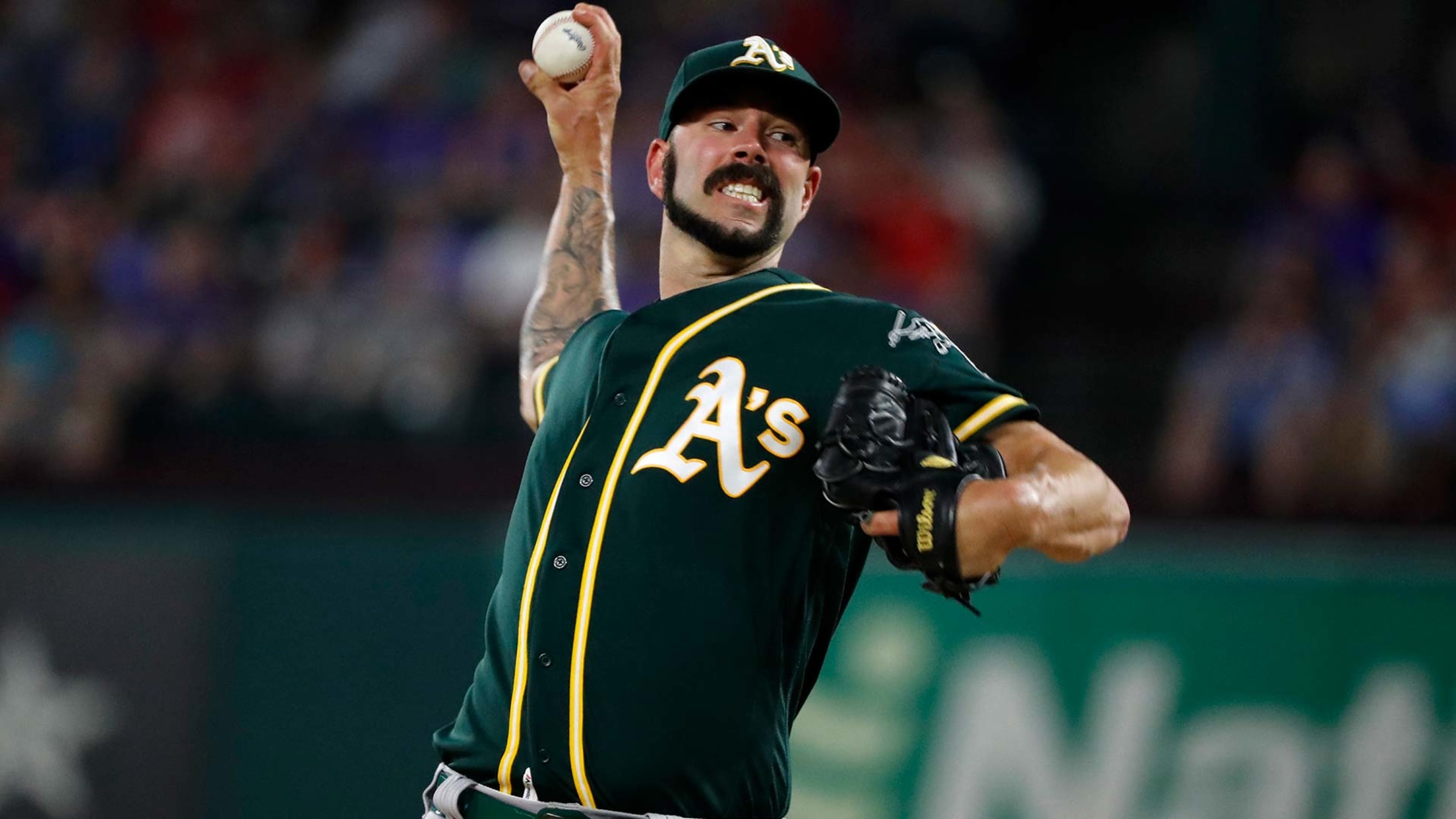 ARLINGTON -- The A's made more progress in their playoff push on Saturday with an 8-6 win over the Rangers at Globe Life Park, but this one came with a high price. The A's, who ended the contest with their half-game lead over the Rays in the American League Wild
Play Ball brings game home for Finch, Daigle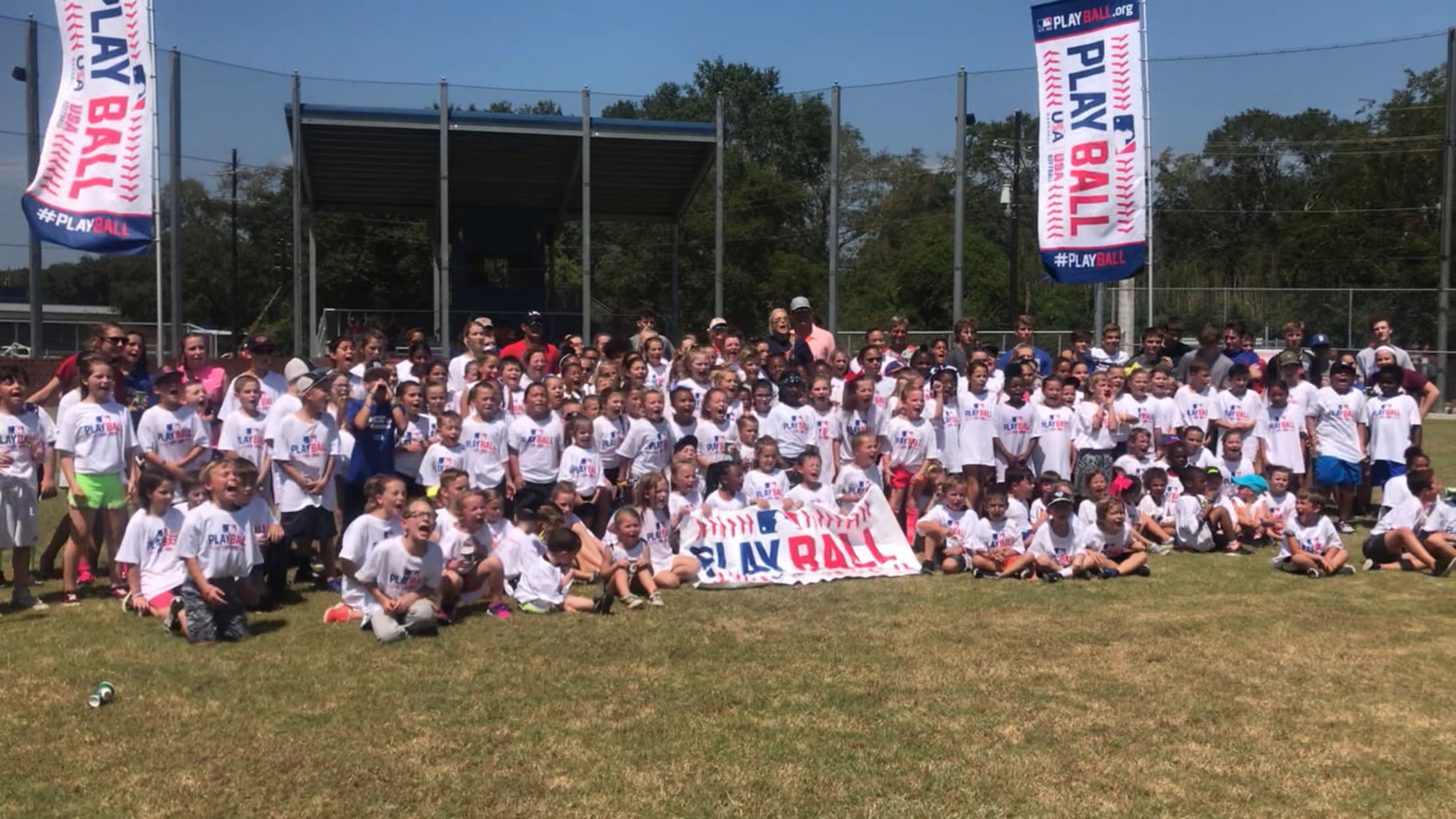 VINTON, La. – Under a steamy Louisiana sun, two-time Olympian Jennie Finch and her husband, former Major League pitcher Casey Daigle, ran kids through the fundamentals of the sport they love with hopes of inspiring a new generation of ball players. Daigle's own hometown of Vinton, La., hosted MLB's Play
Greinke slows Royals for wins over all MLB clubs
Righty helps Houston trim magic number to 6 in AL West race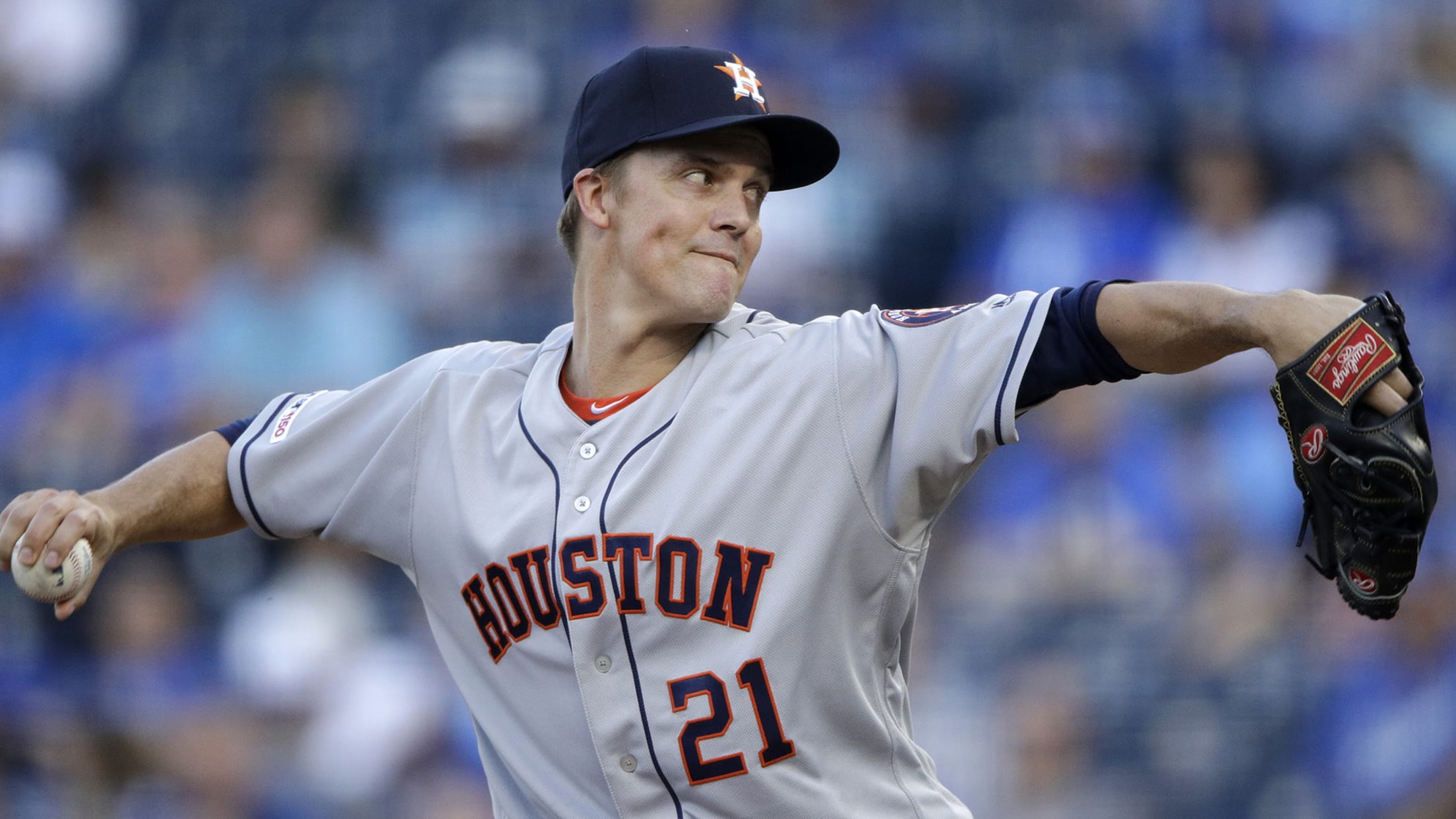 KANSAS CITY -- Astros right-hander Zack Greinke reached a couple of personal milestones on Saturday night against his former club, the Royals. Asked by reporters how he felt about finally getting a win at Kauffman Stadium as a visitor, while also becoming the second active pitcher to earn wins against
E-Rod fans 12 in pursuit of 20 wins
Lefty allows just one run over 105 pitches in Interleague outing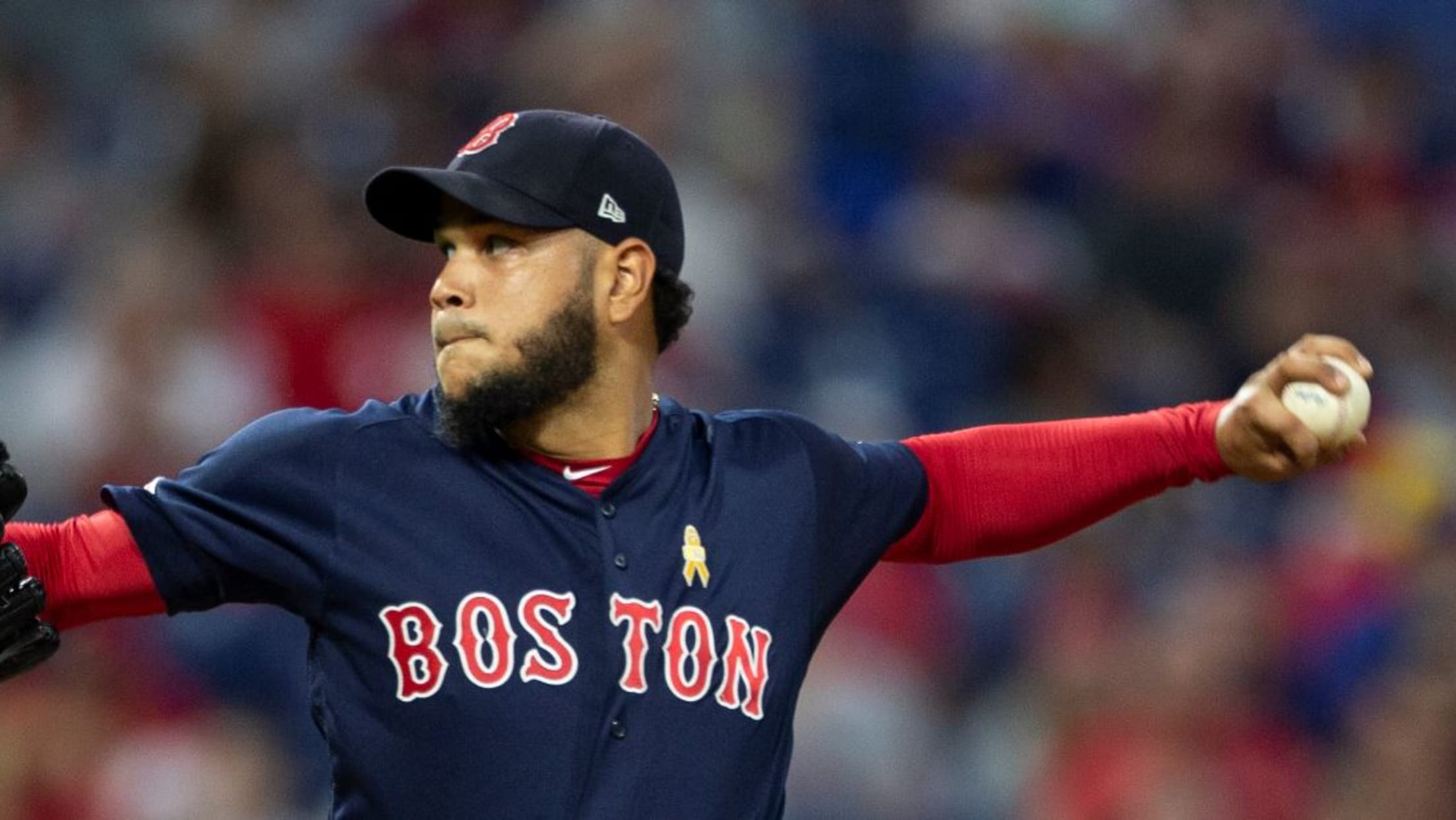 PHILADELPHIA -- A pitcher winning 20 games may not mean as much to some as it used to, but Eduardo Rodriguez's outing in Saturday's 2-1 victory over the Phillies at Citizens Bank Park epitomized why it's a feat still cherished by many within Major League clubhouses. "A lot of people
Trout hopes to return to Angels' lineup Sunday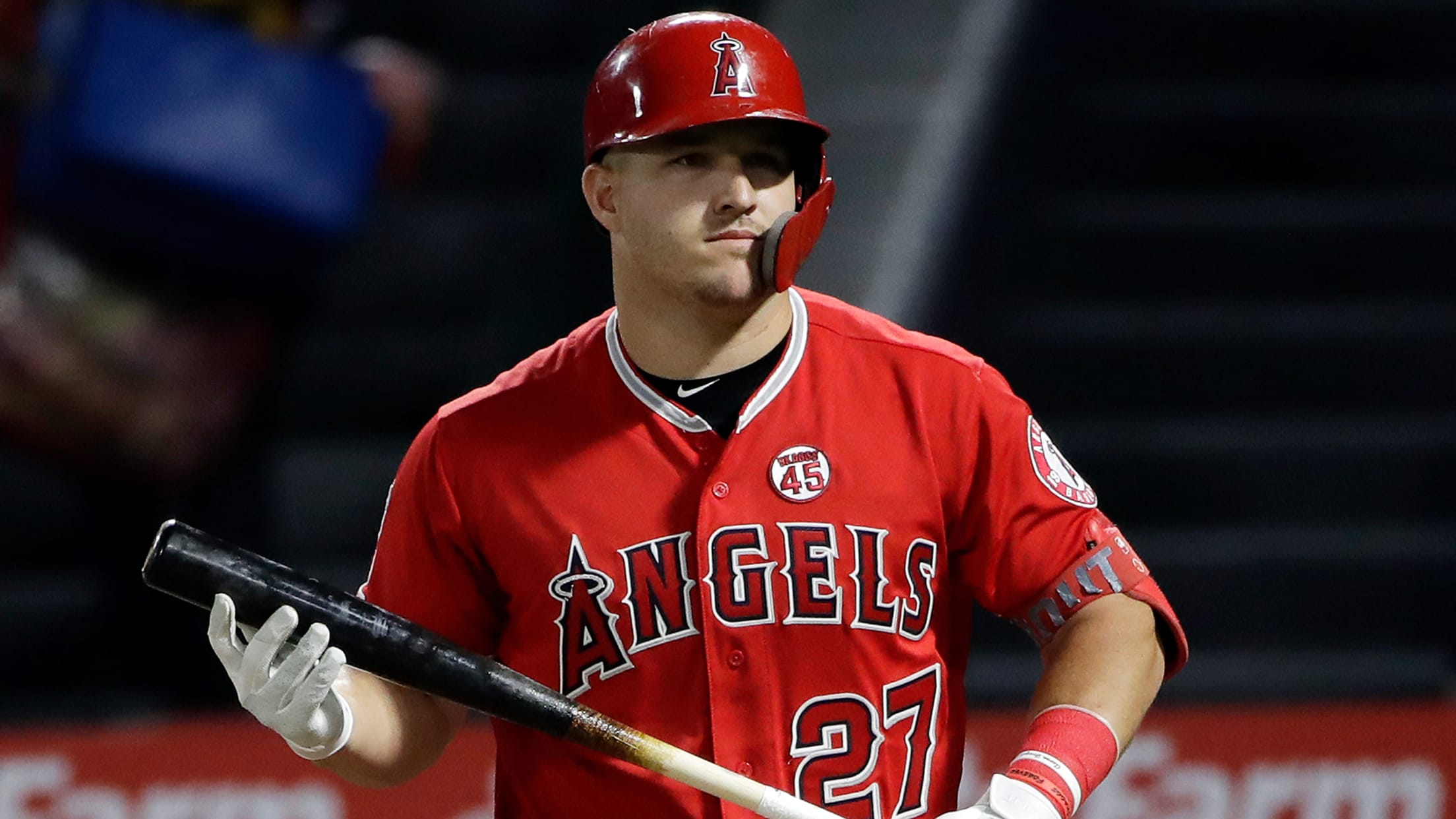 ANAHEIM -- Angels outfielder Mike Trout has yet to play this week, as he's been dealing with a nerve issue in his right foot, but he said he's hopeful to return Sunday. Trout, aiming for his third American League MVP Award, has been dealing with a neuroma in his right
Cubs crush single-season franchise HR record
Zobrist, Bryant, Hoerner, Caratini go deep to set mark at 237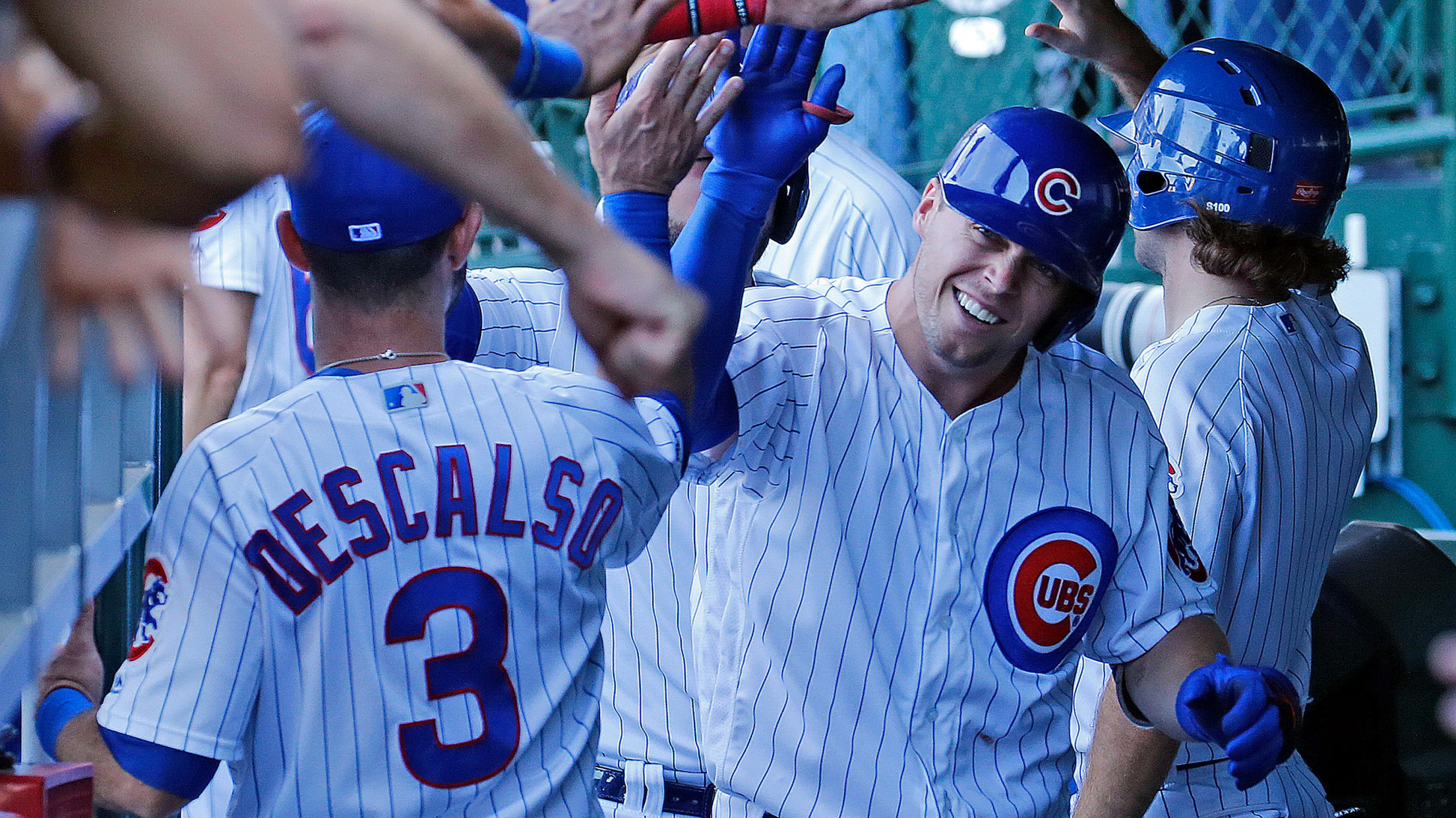 CHICAGO -- This is scoreboard-watching season, but Cubs manager Joe Maddon insisted on Saturday morning that he did not realize the Cardinals were playing the Brewers until someone pointed it out. Given the implications on the standings, Maddon was asked which team he preferred to win. "Our goal is to
D-backs manage 1 baserunner -- and win
Club is first to accomplish feat in modern era, according to Elias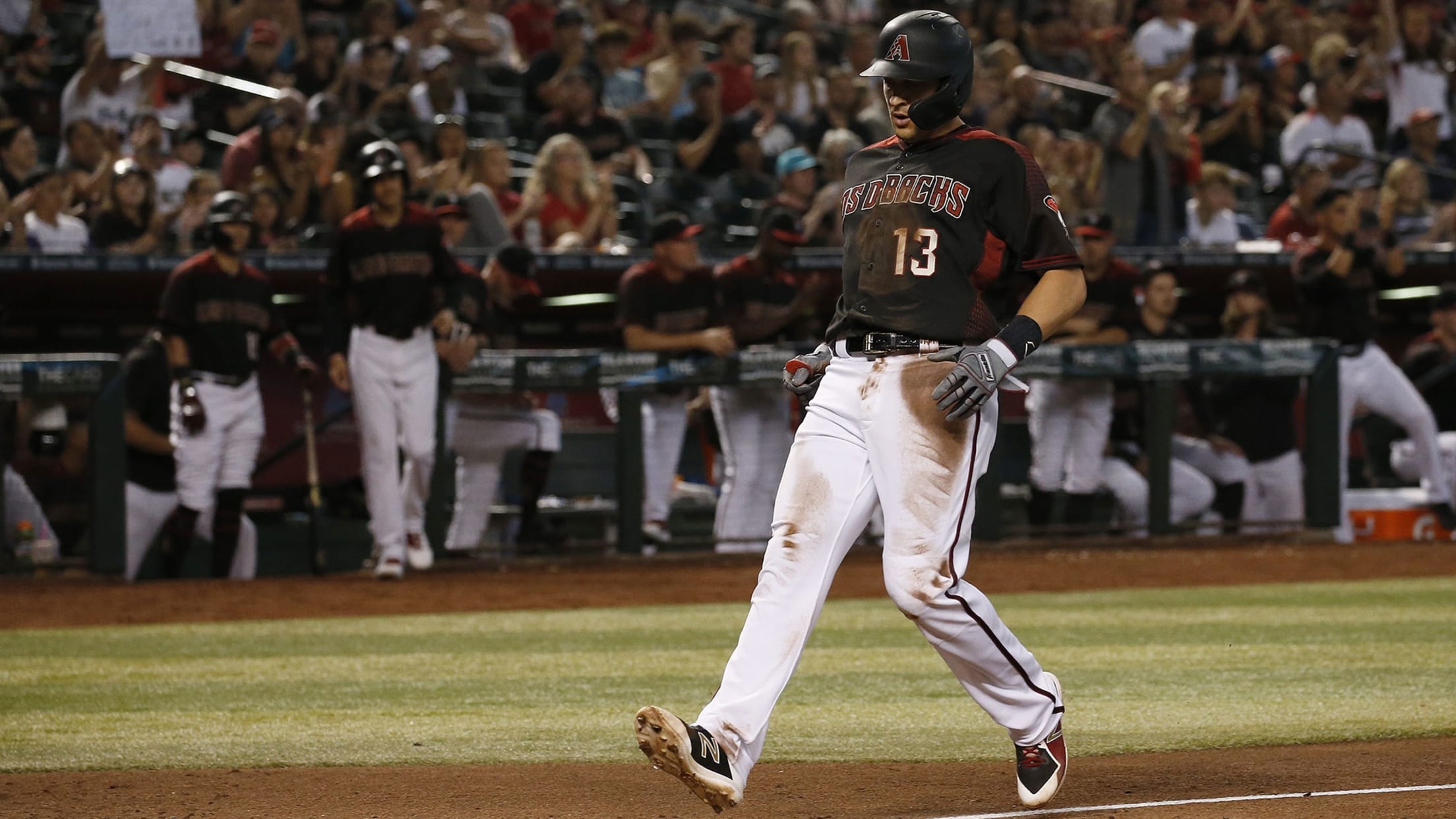 PHOENIX -- From the first day he gets his hands on position players at Spring Training, D-backs first base/baserunning coach Dave McKay begins hammering home a theme: You run hard out of the box, and you run until the other team stops you. Simple? Maybe so, but it's not something
Mayza's fears realized: Reliever to undergo TJ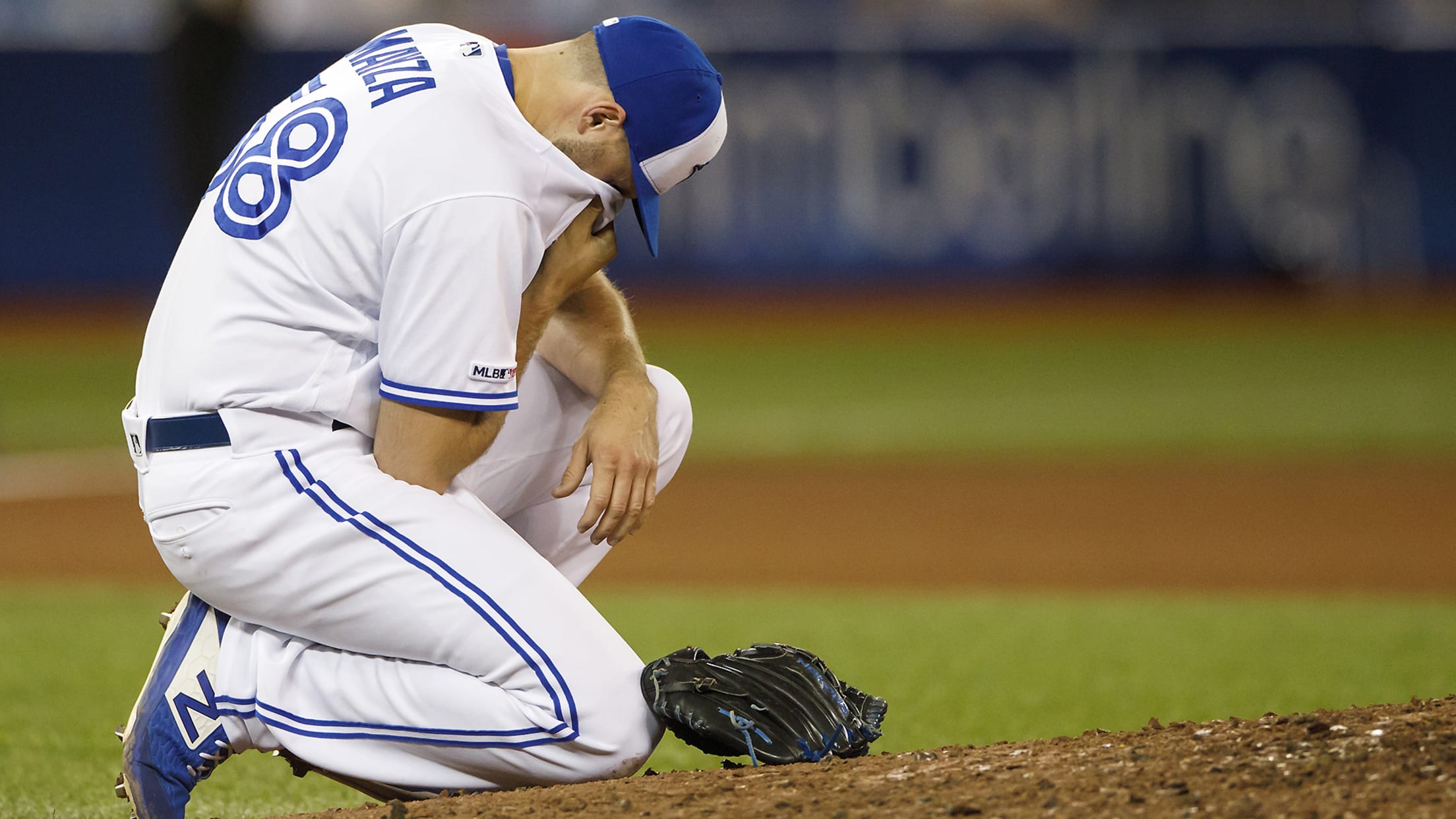 TORONTO -- Tim Mayza and the Blue Jays got the news that they'd feared on Saturday, as the 27-year-old left-hander has been diagnosed with a torn UCL and will undergo Tommy John surgery. Mayza was removed from Friday's game against the Yankees and it was clear at the time that
Tribe's Central hopes dwindling after DH sweep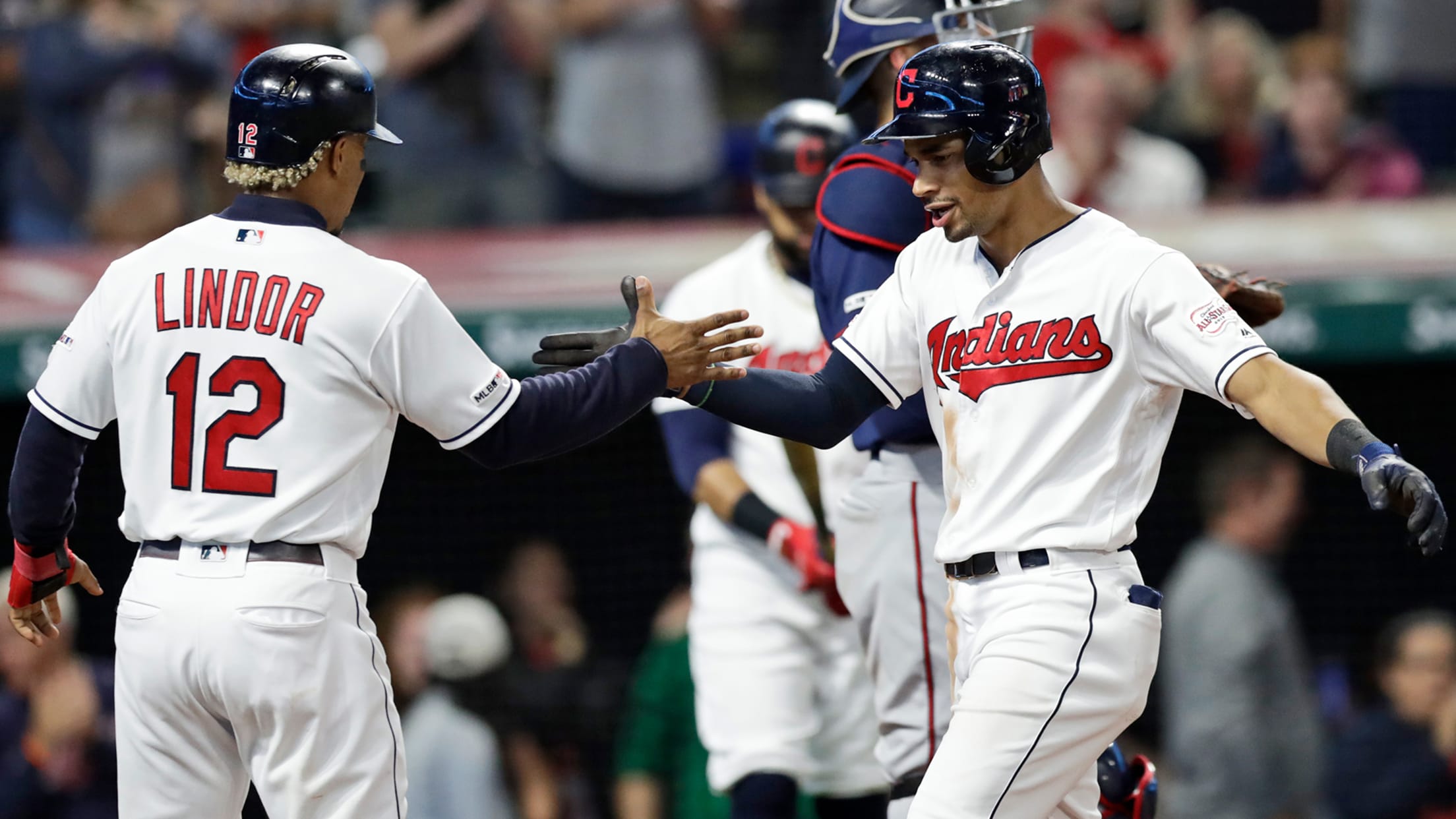 CLEVELAND -- The Indians knew what was at stake. If they would've swept the Twins in the three-game weekend series, the Tribe could have been sitting just a half-game back in the American League Central on Monday with a chance to battle for their fourth consecutive division title over the
Yankees activate Betances, Montgomery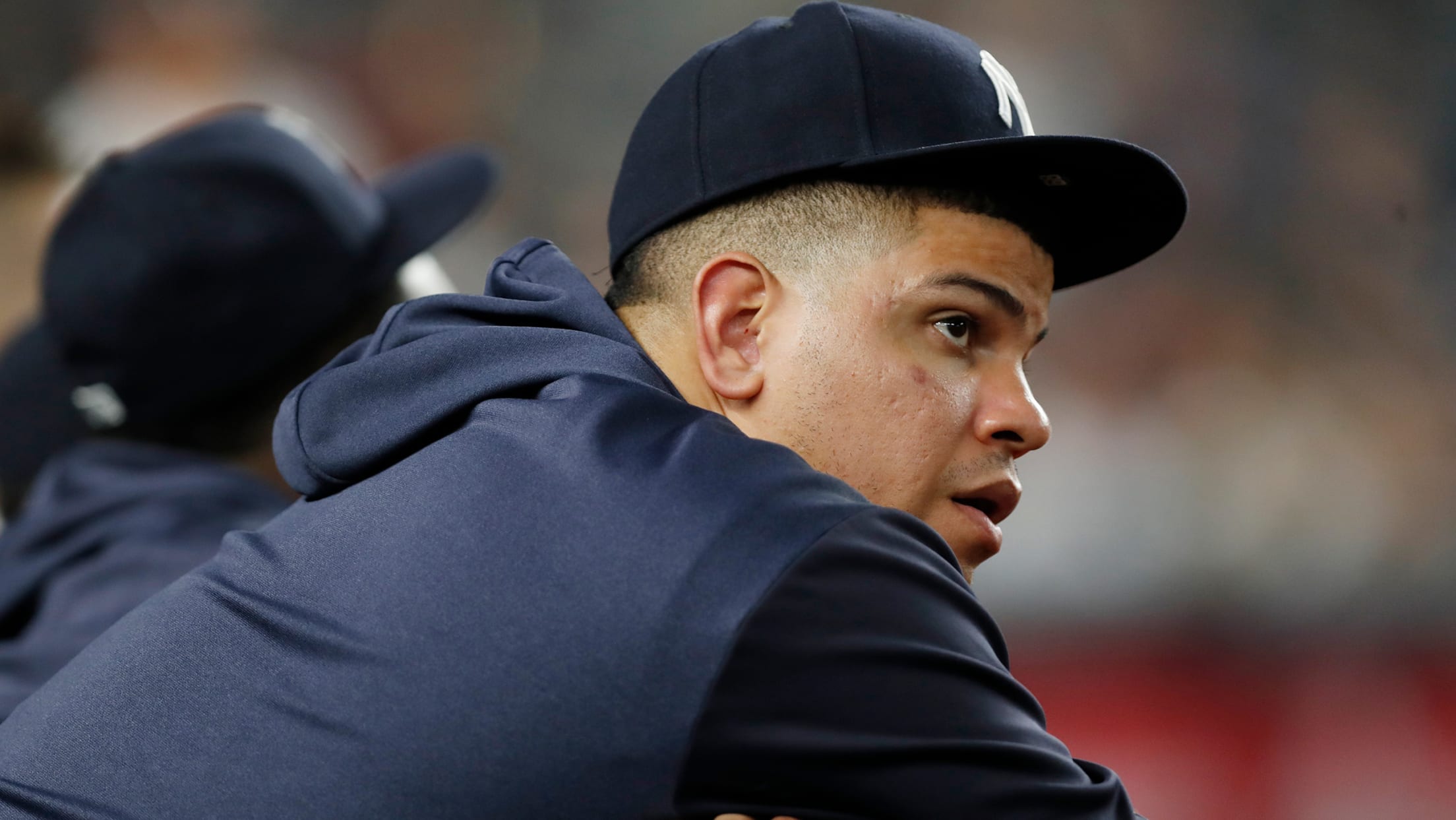 TORONTO -- The long list of star players on the Yankees' injured list got a little shorter, as reliever Dellin Betances and lefty Jordan Montgomery were activated from the 60-day IL ahead of Sunday's game against the Blue Jays. In other roster news, righty reliever Ryan Dull was designated for