This terrible college team invented the shift ... sort of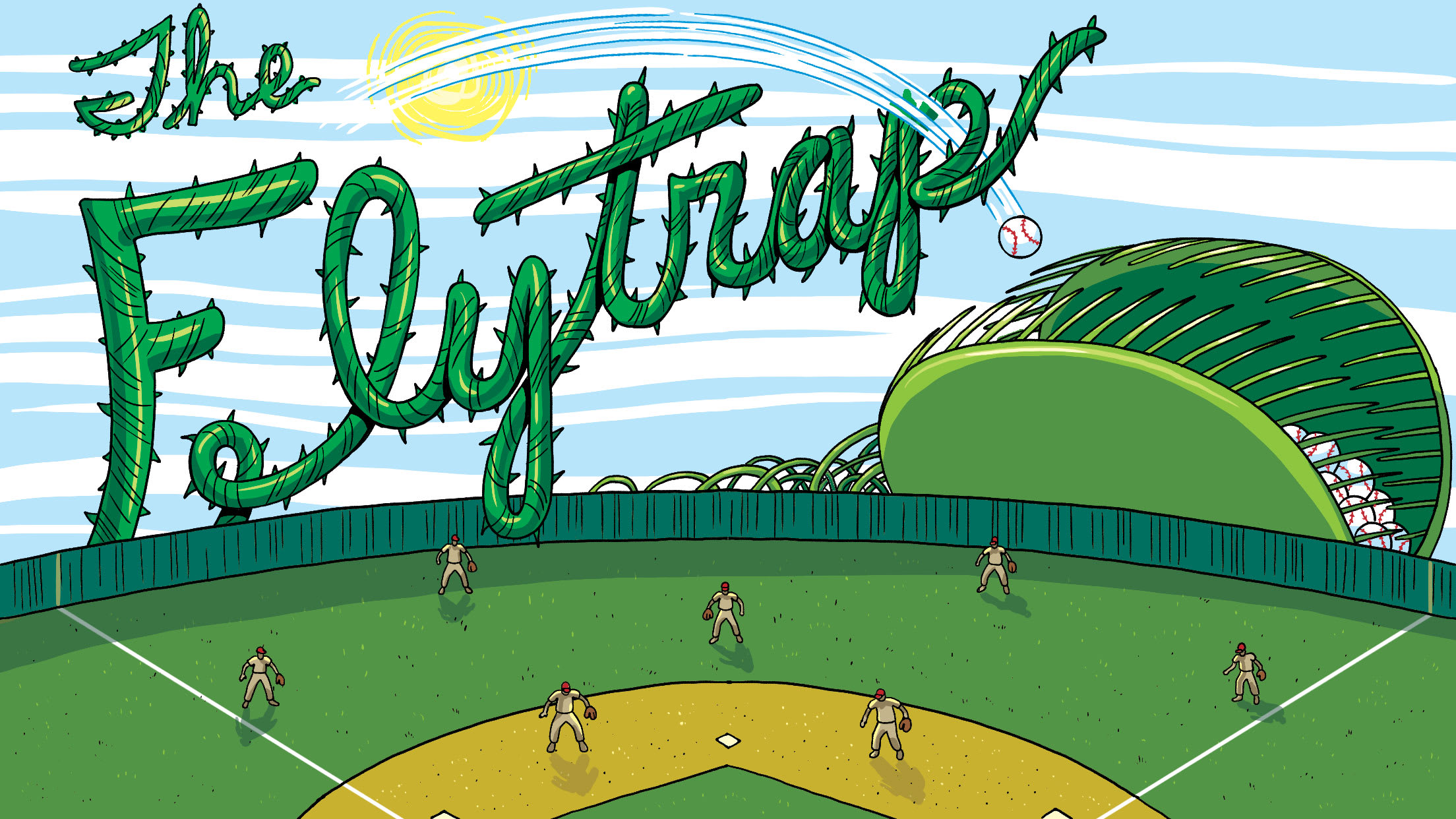 The once-sure single instead gets gobbled up by a second baseman positioned in the outfield grass. The double play to the right-hand side is scored a 5-6-3, not 4-6-3, because it was the repositioned third baseman who initiated it. The base hit up the middle that ordinarily would have scored
These are the highest-paid players in MLB right now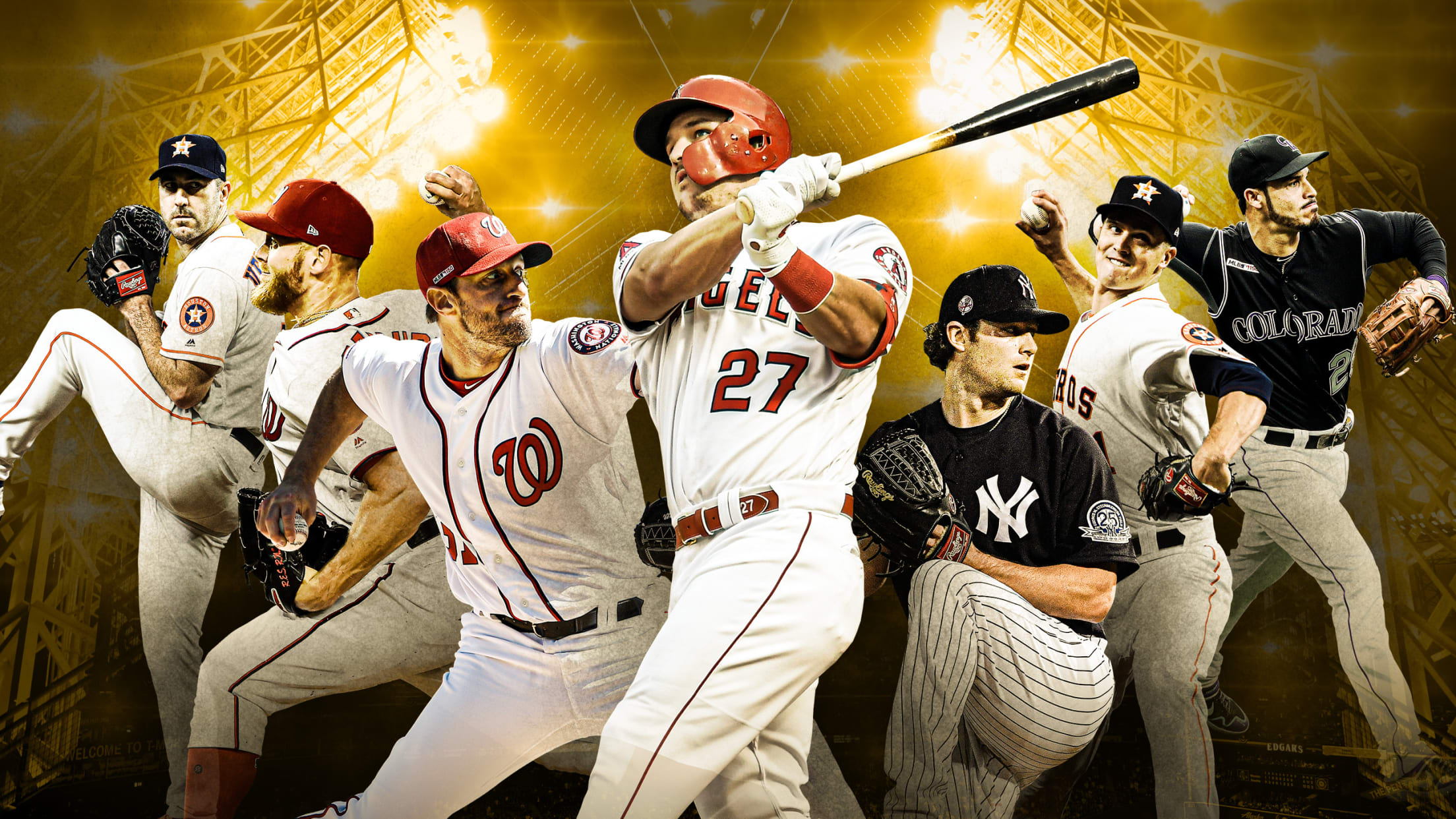 This offseason, Gerrit Cole broke the record for largest total contract value for a pitcher, and the deal's $36 million average annual value is the highest in baseball history regardless of position. But the new Yankees ace doesn't have the heftiest individual salary for the 2020 season. The highest-paid player
Here are the new 2020 Top 30 Prospects lists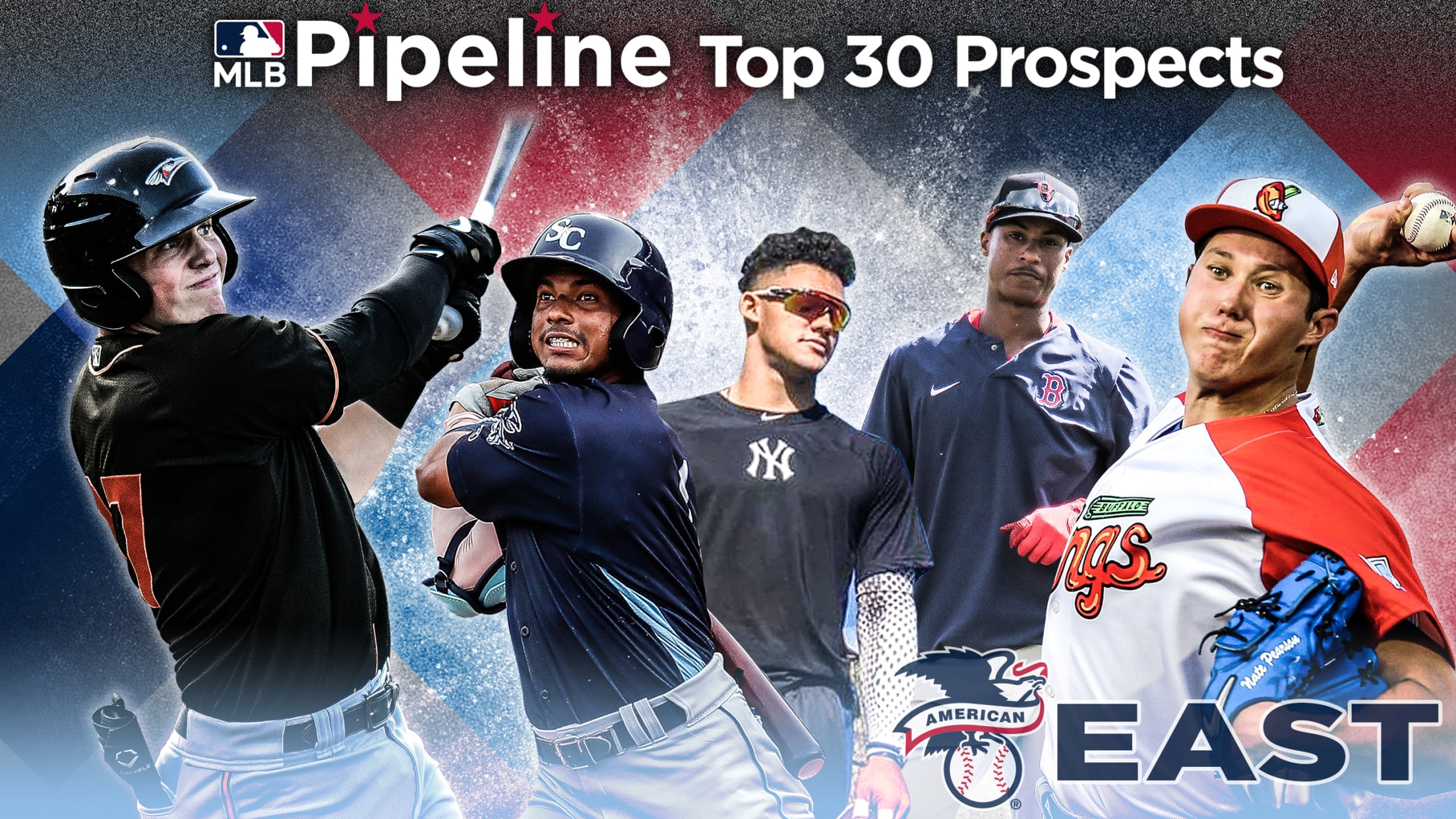 Now that Spring Training is underway, there's one more piece of business to take care of before it truly feels like baseball season -- the unveiling of each team's 2020 preseason Top 30 Prospects list. The annual launch is always exciting, and this year's is even more so, as the
Scherzer on adversity in spring: 'I welcome it'
Nats ace recovers from bumpy 1st inning in 2nd start of camp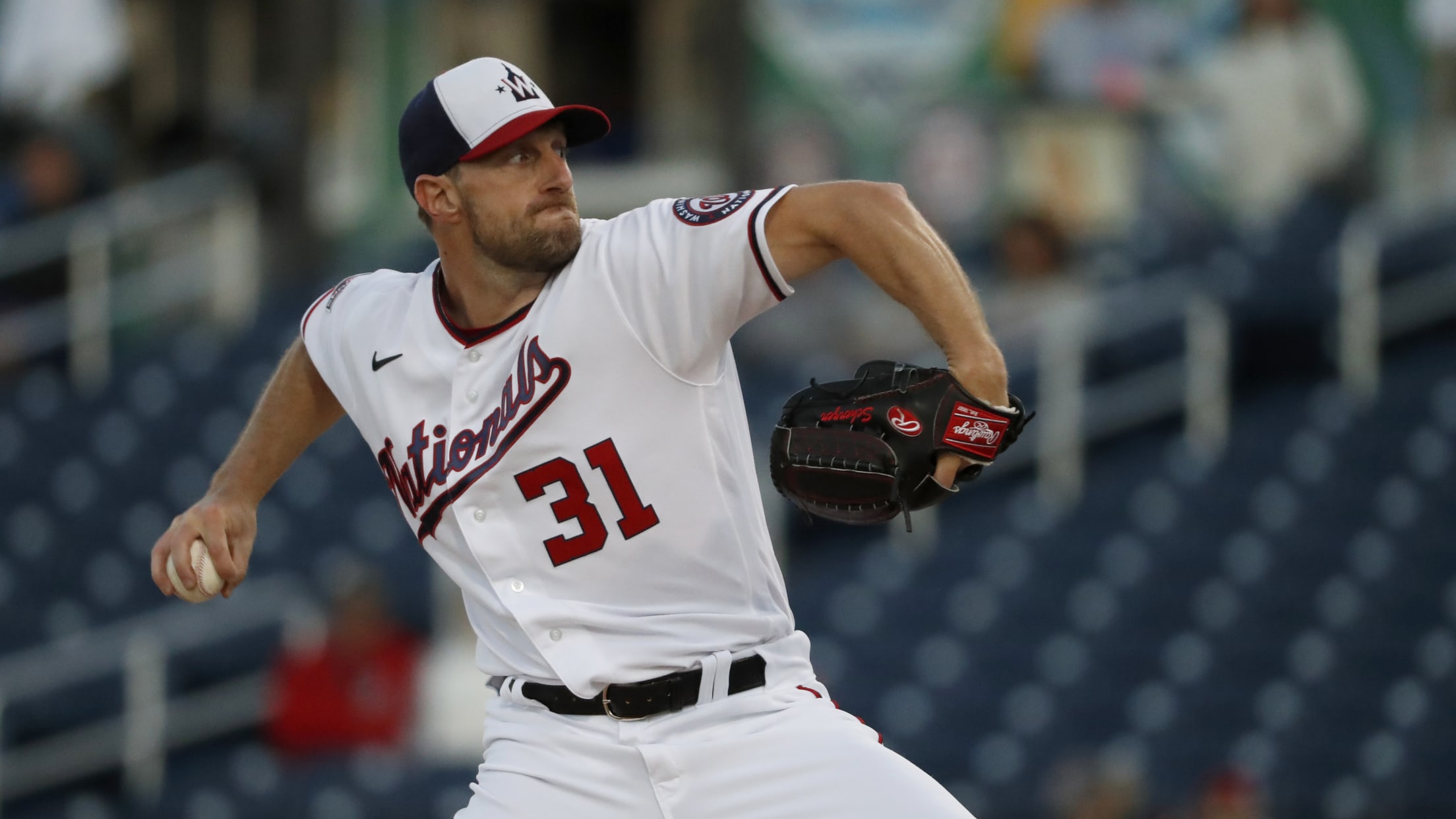 WEST PALM BEACH, Fla. -- Max Scherzer's second start of Spring Training didn't go as smoothly as his debut -- and he's glad. After throwing two scoreless frames on Saturday against the Astros, Scherzer ran into road bumps against the same opponent Thursday night at FITTEAM Ballpark of the Palm
Injury updates: Sale, JV, Freeland, Canning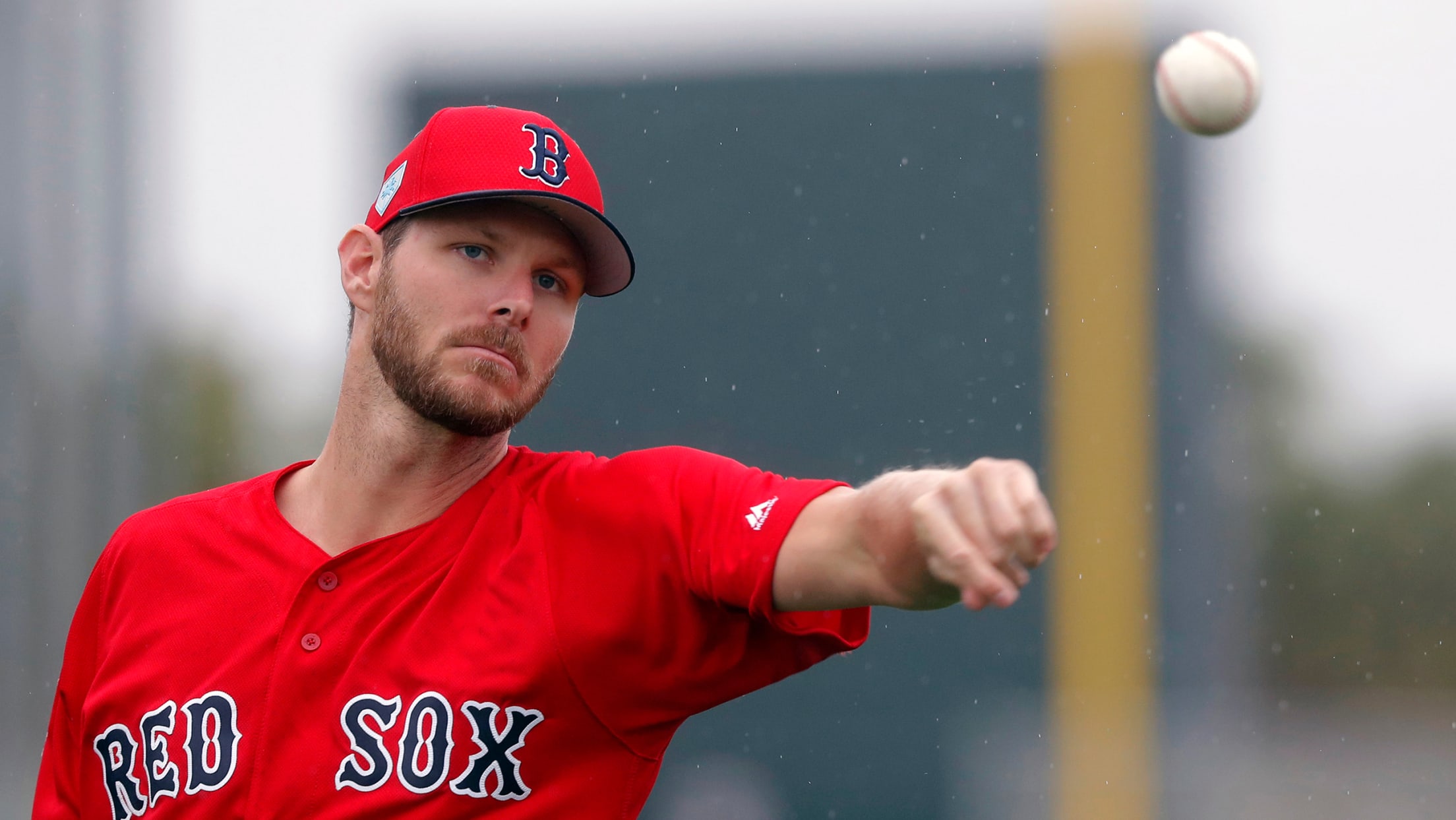 Here is the latest injury news from around Major League Baseball.
15 Negro Leagues locations you need to see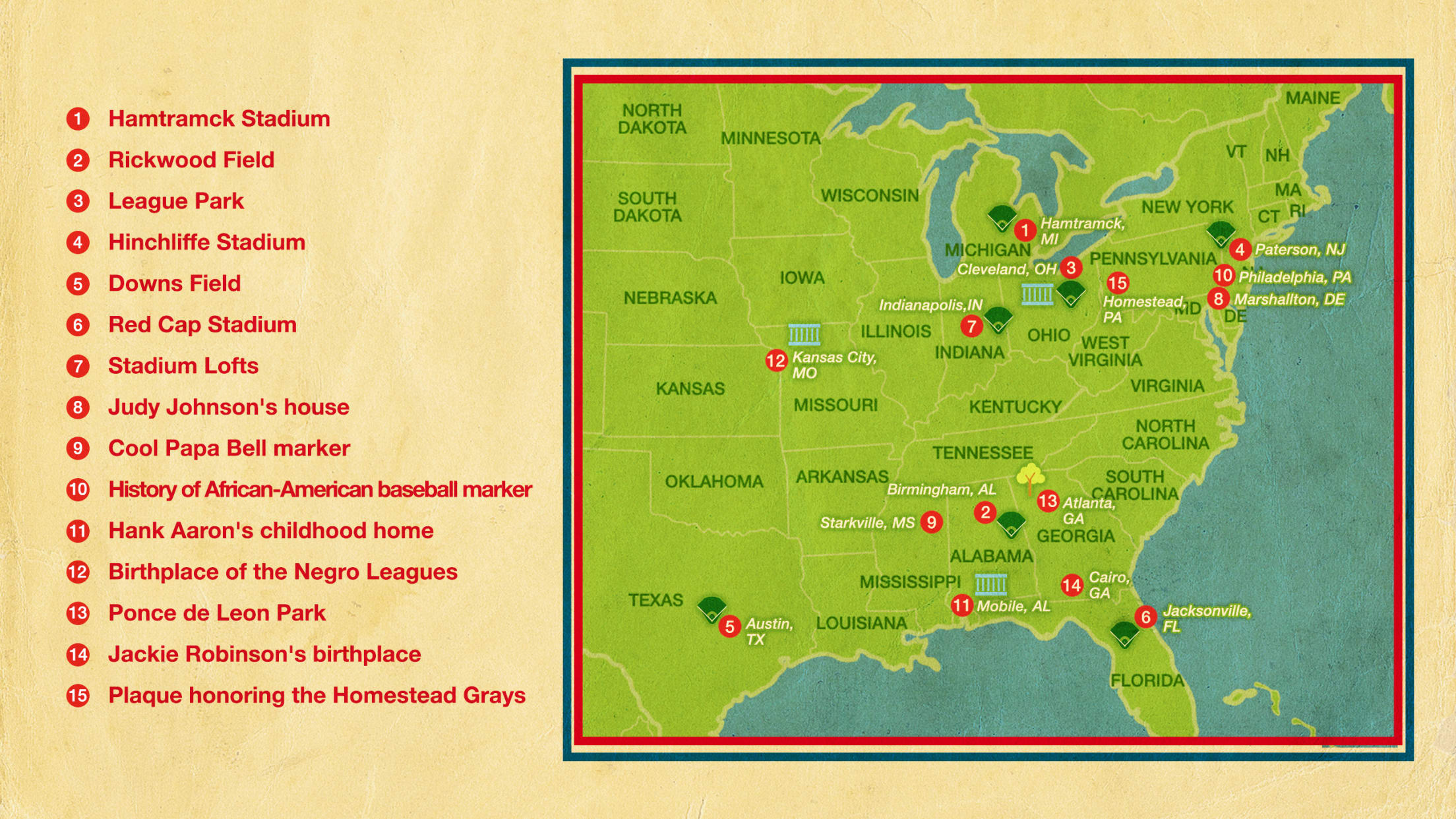 The Negro Leagues are responsible for some of the greatest moments, players and stories in baseball history. Birthed during a meeting at a Kansas City YMCA 100 years ago, the Negro National League and others that followed gave the country's greatest African-American players like Satchel Paige, Josh Gibson, and Buck
Bumgarner on debut: 'Everything felt good'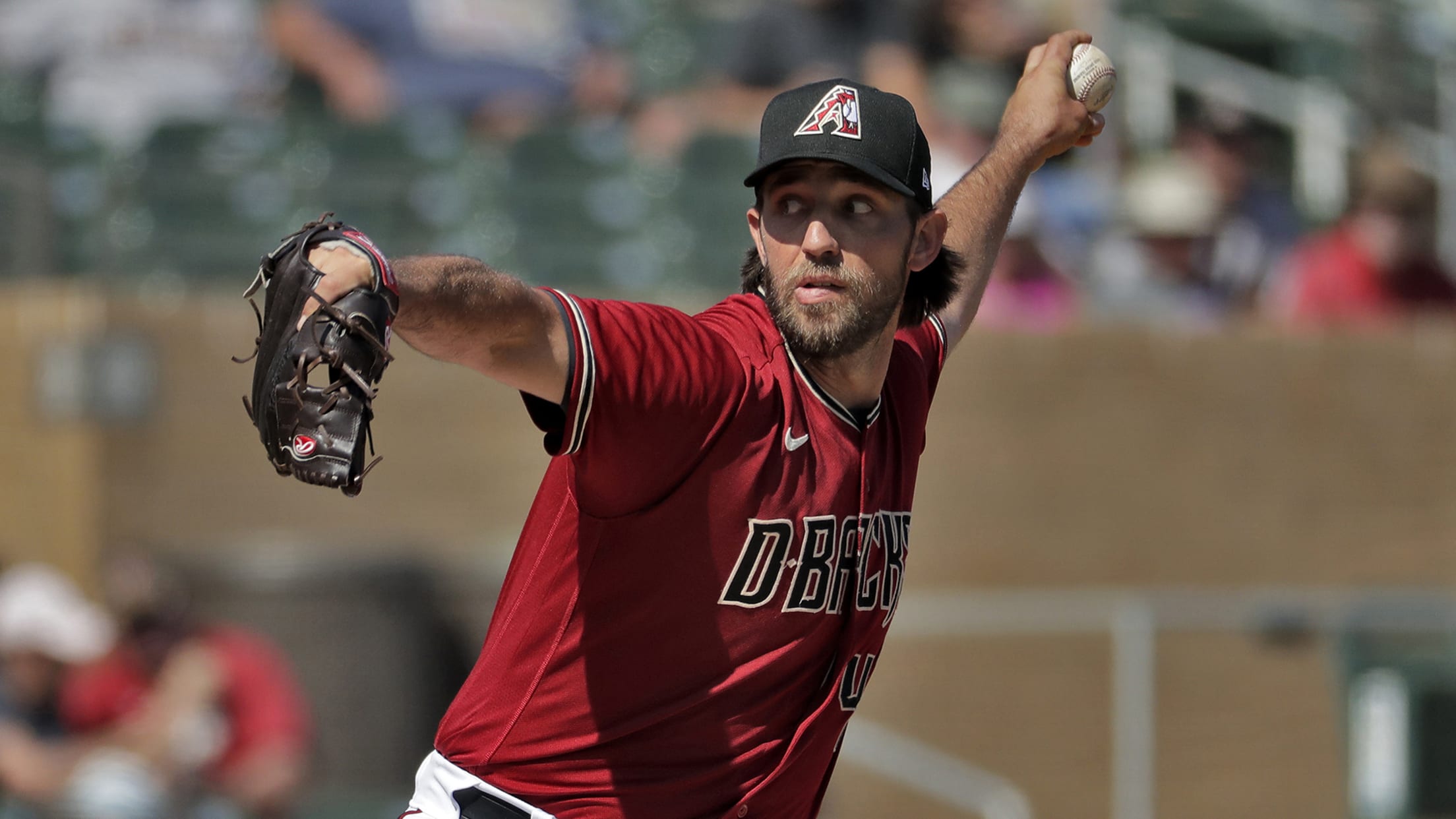 SCOTTSDALE, Ariz. -- It may have looked strange to see Madison Bumgarner on a big league mound wearing a uniform other than that of the San Francisco Giants, but it didn't bother the veteran lefty when he made his D-backs spring debut Thursday afternoon against the Reds. Bumgarner allowed just
MLB announces historic crew-chief assignments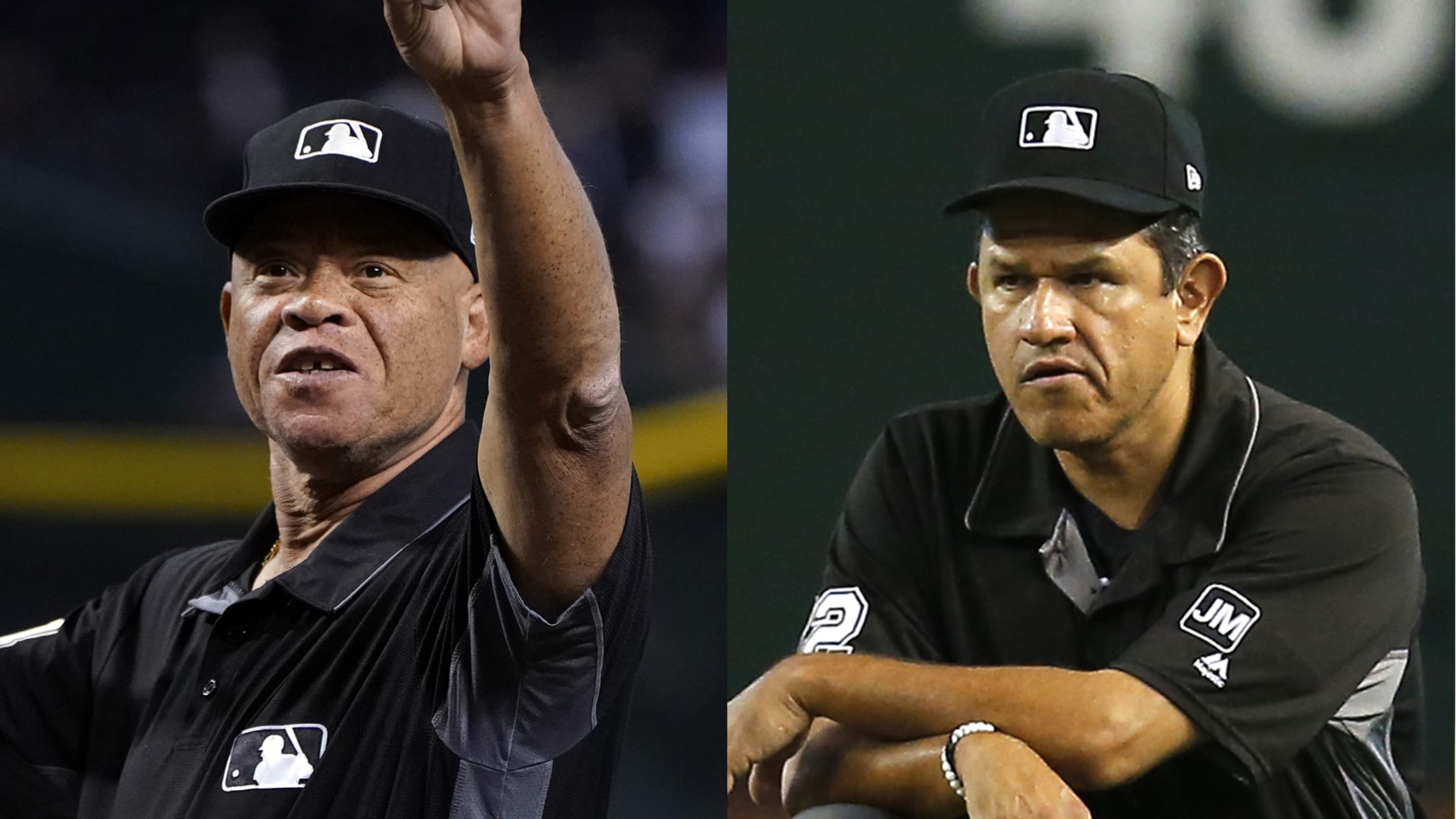 Major League Baseball announced the retirement of four umpires Thursday, along with historic promotions for others. Veteran umpires Gary Cederstrom, Dana DeMuth, Mike Everitt and Jeff Kellogg are all stepping away from the full-time Major League staff, creating four crew-chief vacancies that will be filled by Kerwin Danley, Dan Iassogna,
Ranking every fantasy player, 1 to 800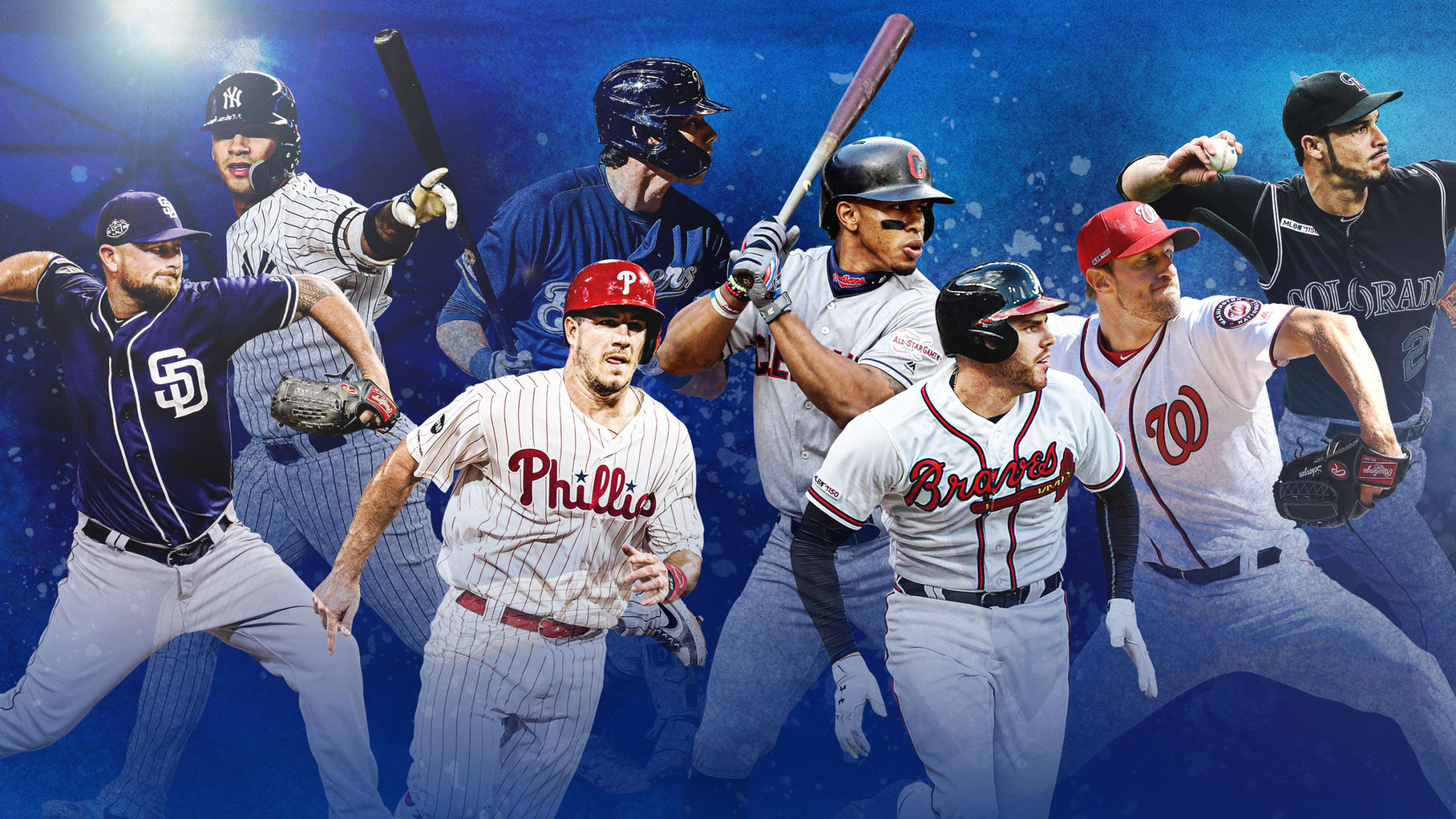 It's fantasy draft season, and MLB.com is here to help you prep. The 2019 campaign played host to an offensive onslaught for the ages, as sluggers across the Majors took aim at the record books. And now, fantasy owners need to figure out what it all means heading into '20.
Opening Day lineup, rotation, closer predictions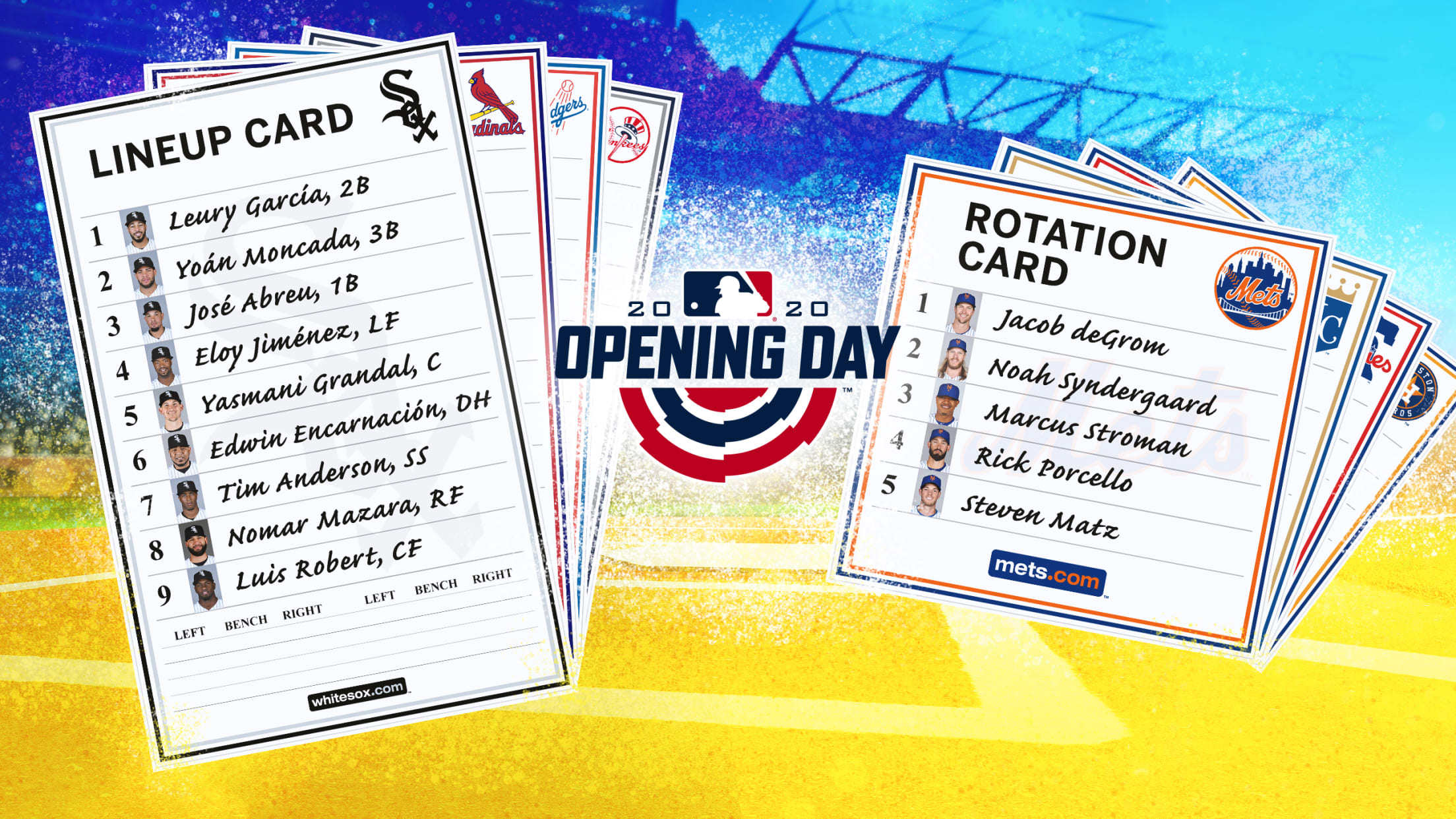 Gerrit Cole will be in Yankees pinstripes. Anthony Rendon joins Mike Trout and Shohei Ohtani in Anaheim. The Reds have added three new hitters to their lineup. Madison Bumgarner is no longer a Giant. There have been many seismic changes around baseball this offseason, and with pitchers and catchers getting
Remembering MLB history's most famous breakups
Parting can be such unsweet sorrow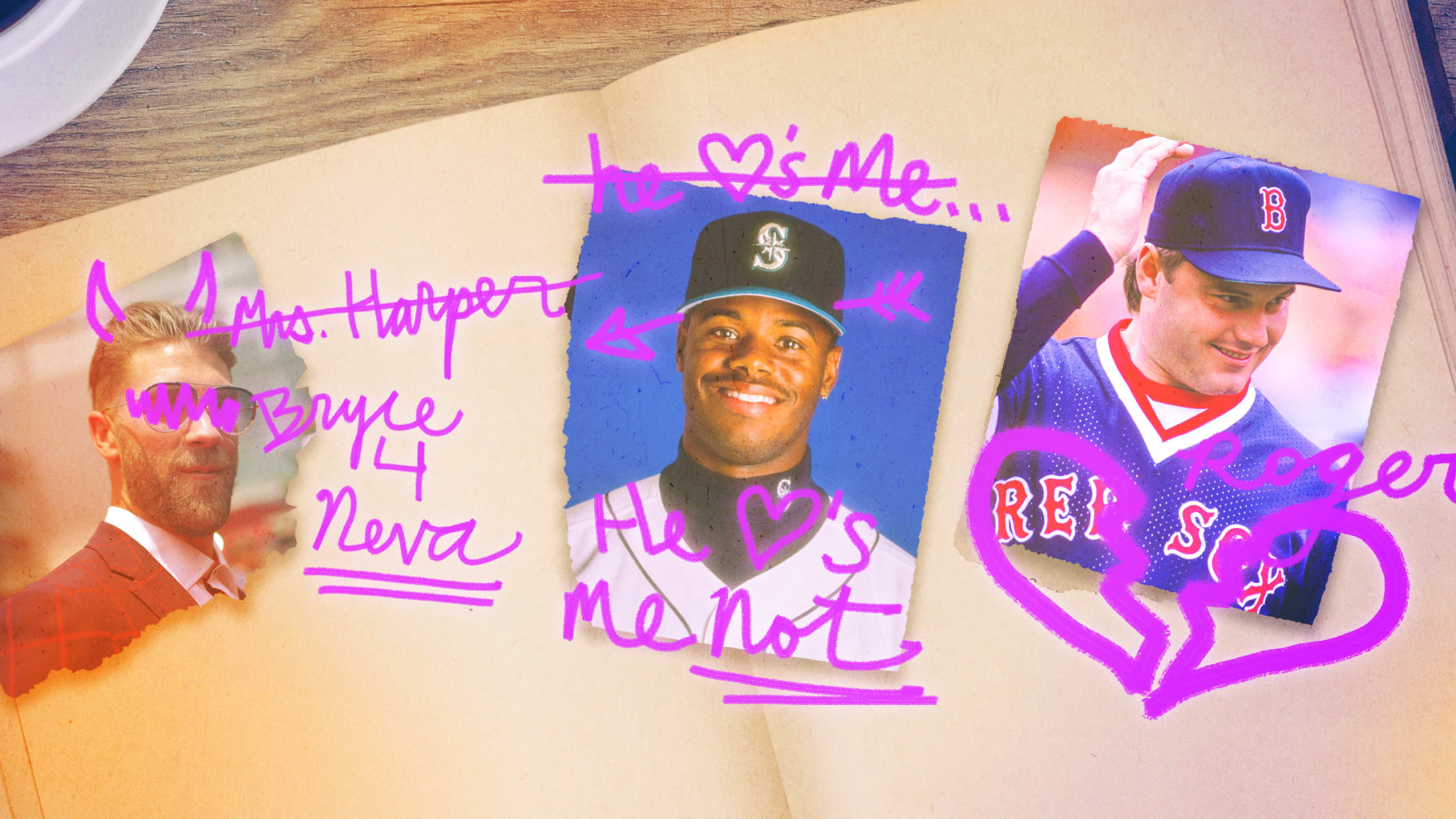 First it was a joke, then it was a farfetched rumor, and now it seems like a foregone conclusion: After an increasingly rocky couple of years, there's apparently a strong chance that Tom Brady won't return to the Patriots next season. Imagining No. 12 in any other uniform feels impossible.
World Series favorites, ranked from 1 to 30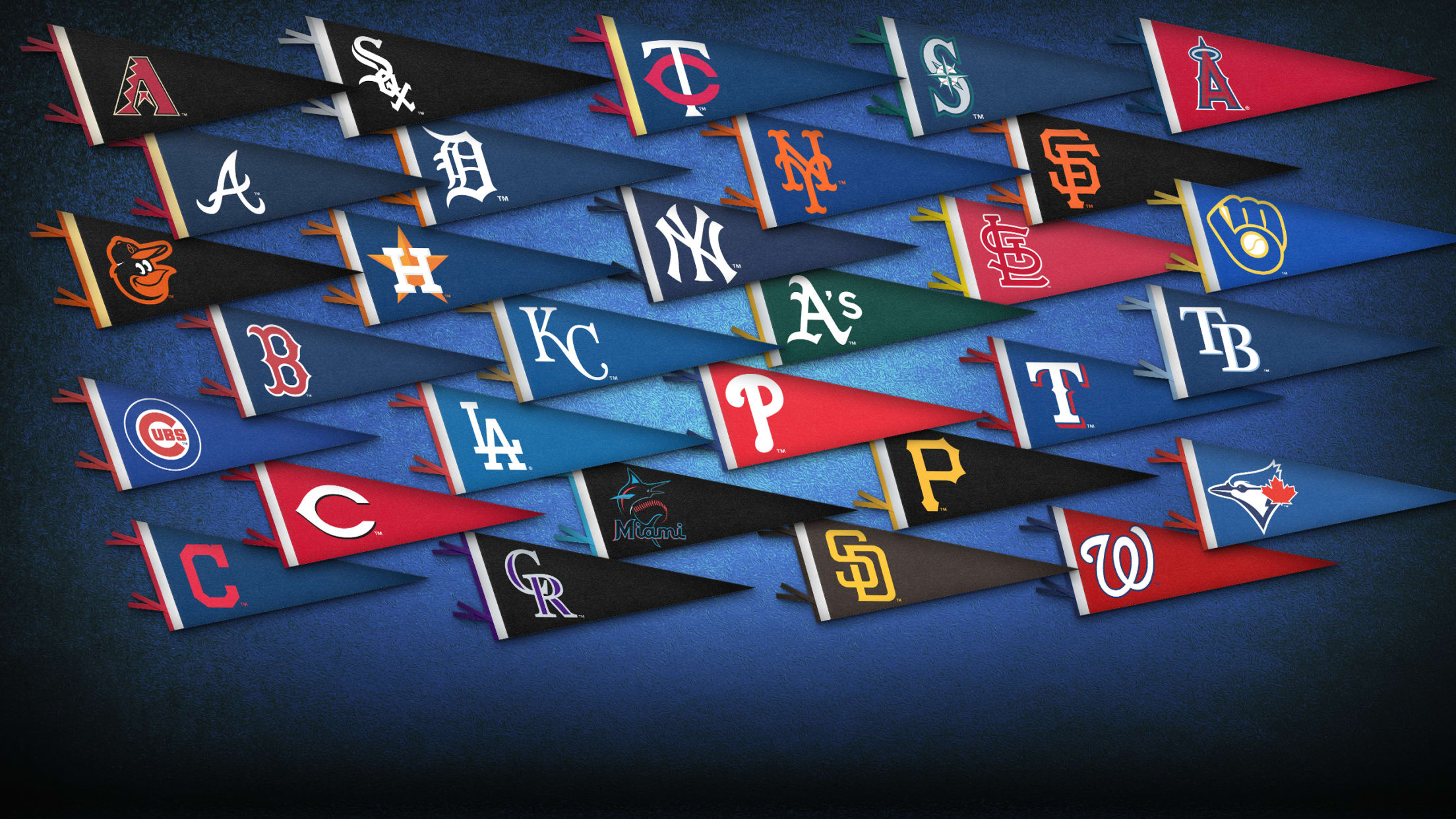 We've finally heard the sweetest words of the spring -- pitchers and catchers report -- and that brings with it the end of what's been something of a wild and crazy offseason. (To say the least.) That means the 30 teams have their rosters more or less set, barring a
Has Girardi influenced Phils' clubhouse culture?
Beat reporter Todd Zolecki answers Phillies fans' questions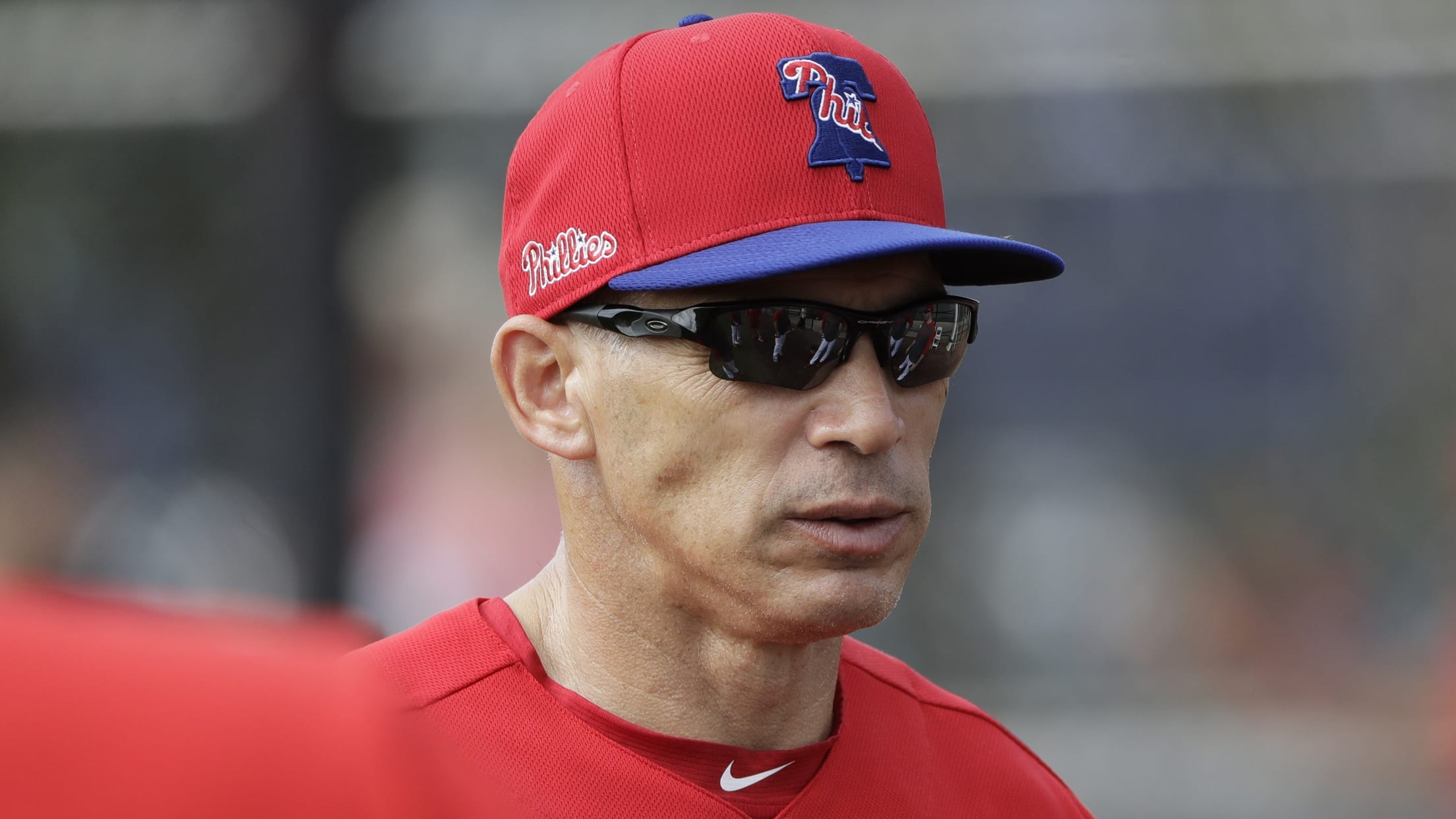 FT. MYERS, Fla. -- It still seems like there is a lot of Spring Training remaining, but look at the calendar for a moment: Opening Day is less than a month away.
Why Cain is a good rebound bet for 2020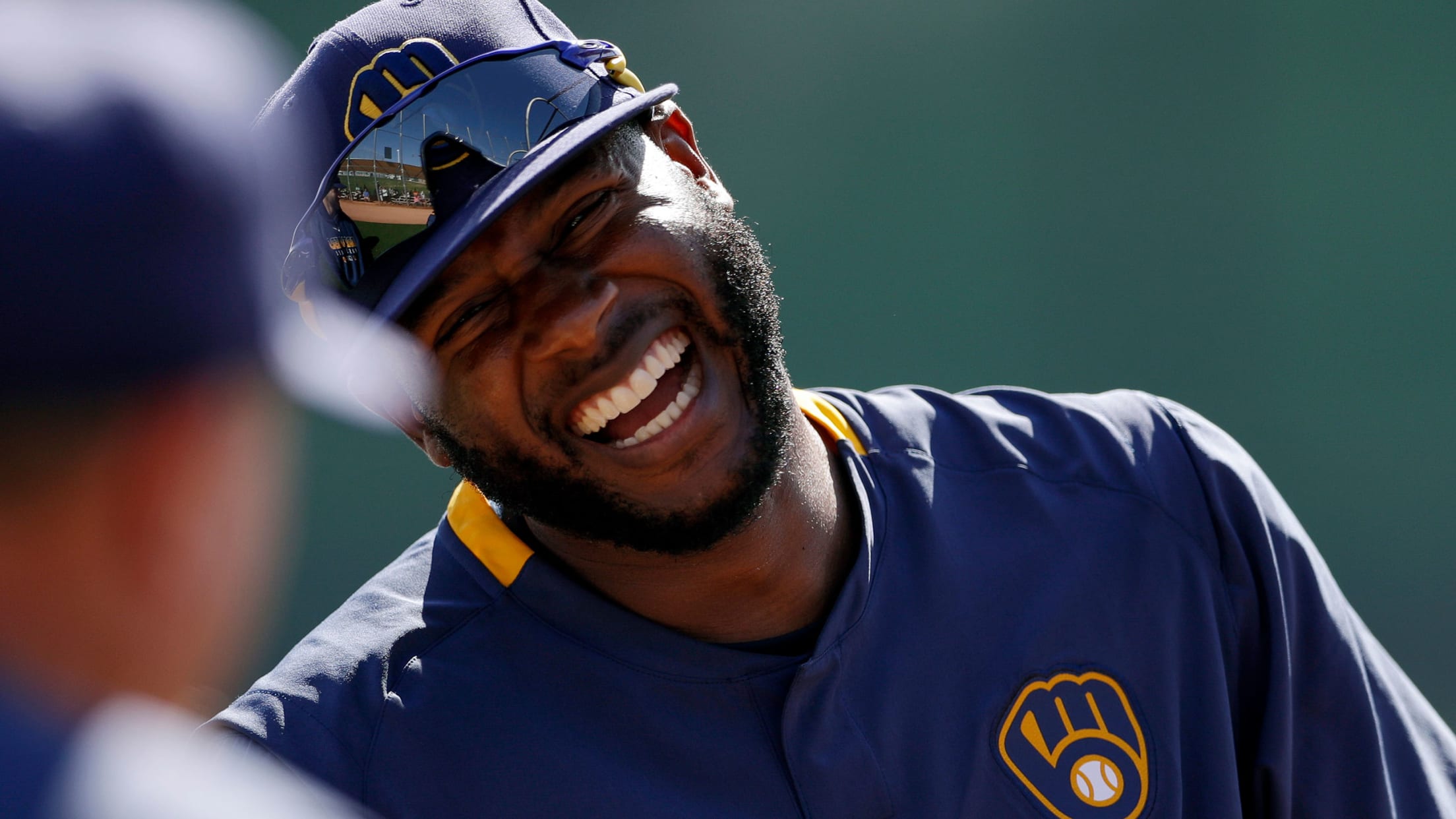 Just over two years ago, on the same day they traded for Christian Yelich, the Brewers signed Lorenzo Cain to a five-year deal worth $80 million. It went great, at first; in 2018, Cain hit .308/.395/.417 with 30 steals and his usual excellent defense, making the All-Star team and finishing
Braves enter '20 confident, hungry to win it all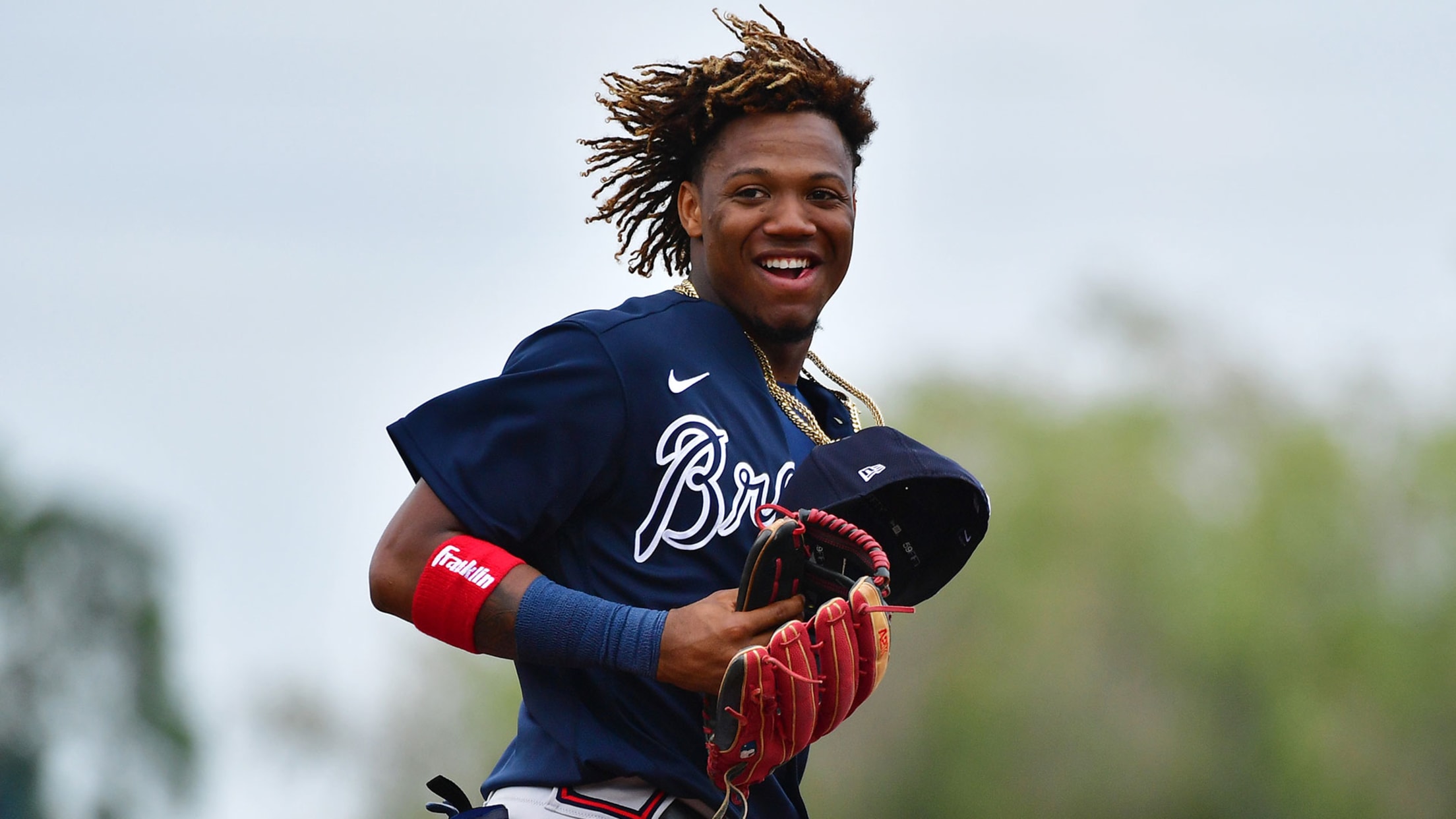 NORTH PORT, Fla. -- As Marcell Ozuna attempts to prove he can once again be the fearsome force he was in the National League East with the 2017 Marlins, he'll play a key role in a Braves' lineup that, despite Josh Donaldson's departure, still possesses two MVP candidates in Freddie
'Special' day for Bishop brothers in first meeting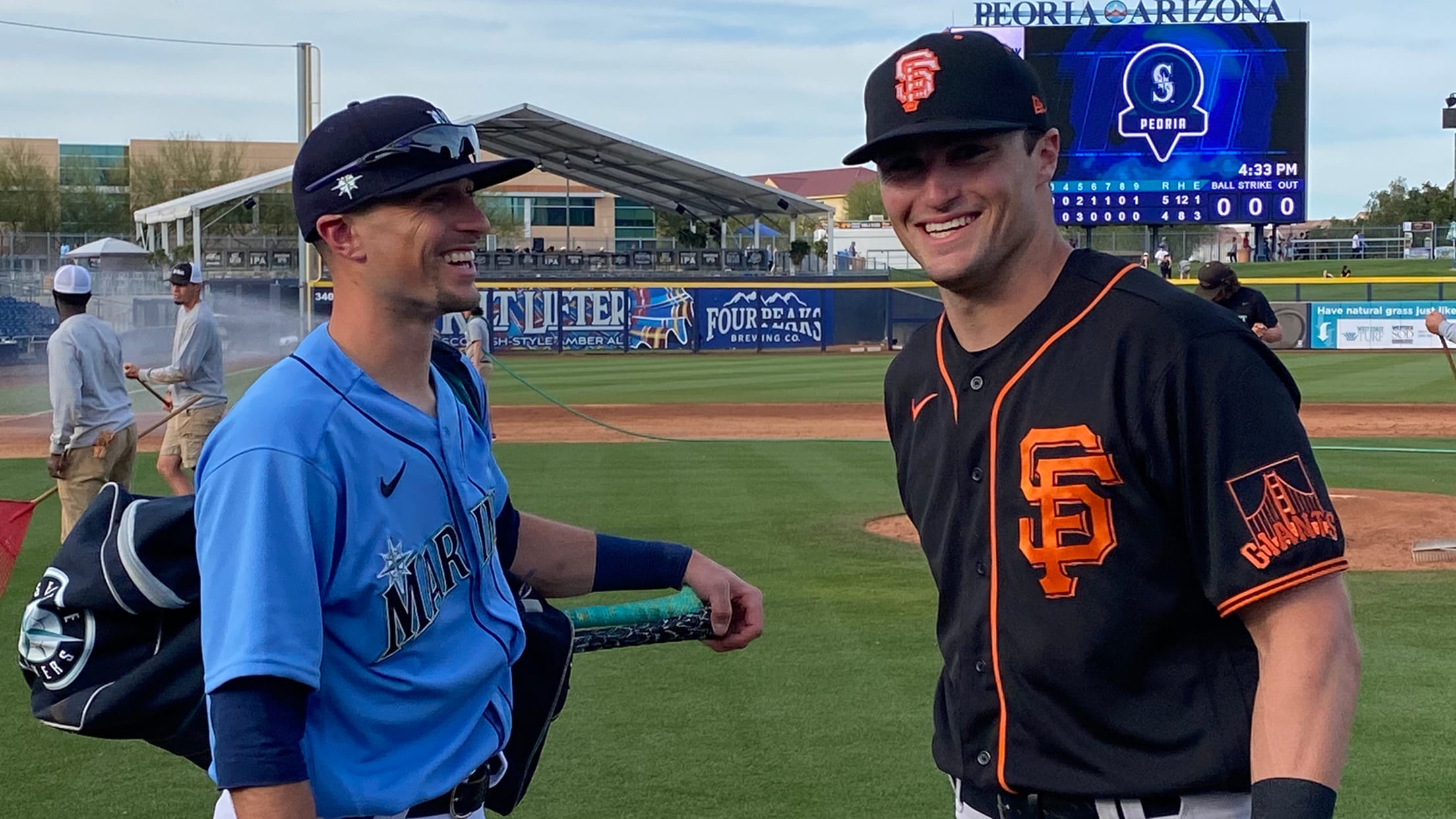 PEORIA, Ariz. -- When Hunter Bishop received the Giants' lineup for their scheduled game against the Mariners on Thursday, he immediately forwarded it to his brother, Braden Bishop. "No way, I'm actually playing today," Hunter wrote.
Severino has successful Tommy John surgery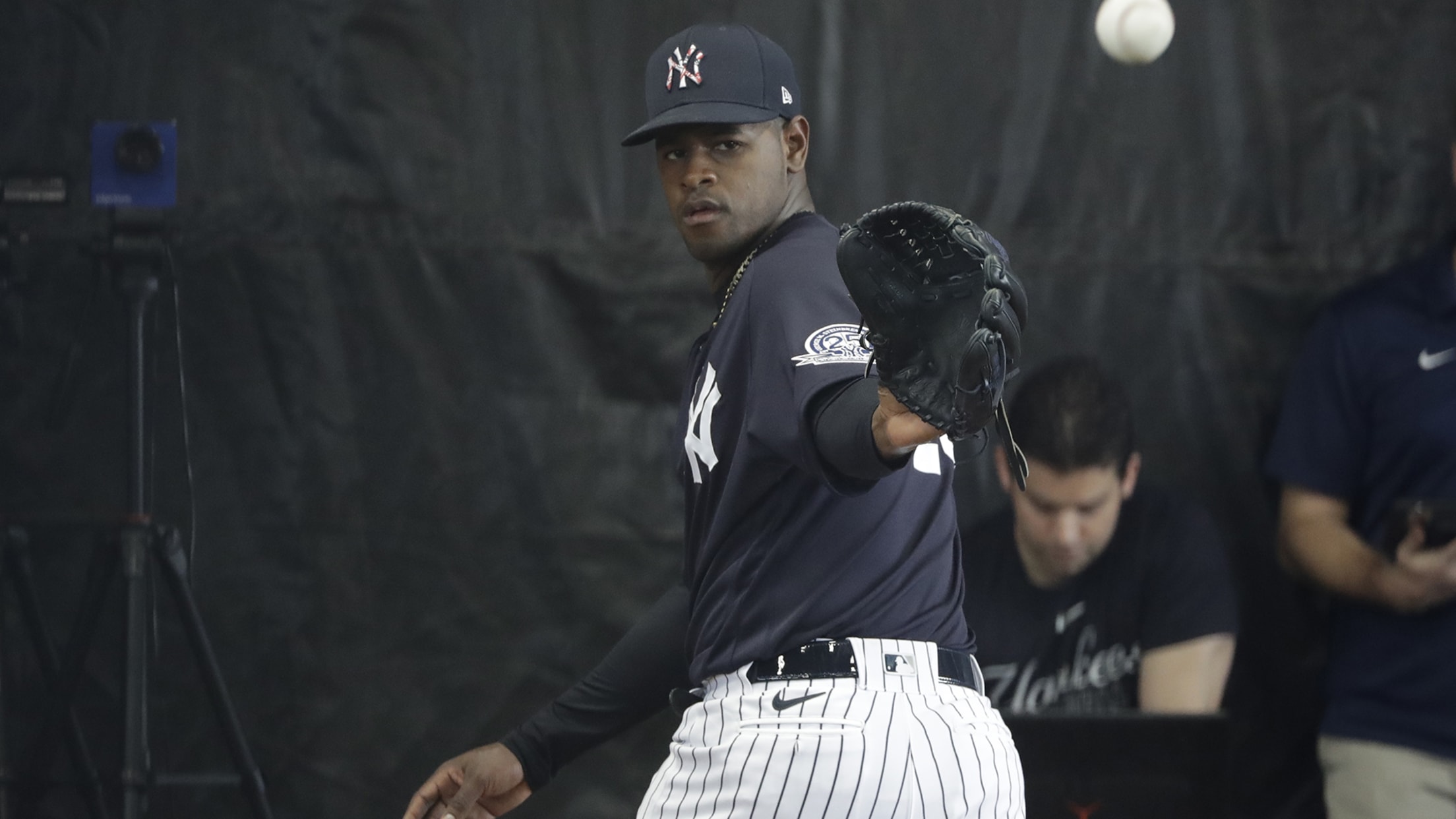 Luis Severino underwent successful Tommy John surgery on Thursday, the team announced. An existing bone chip in his right elbow was also removed during the procedure, which was performed by Dr. David Altchek at the Hospital for Special Surgery in New York. General manager Brian Cashman had delivered the news
Tucker poised for breakout year in Houston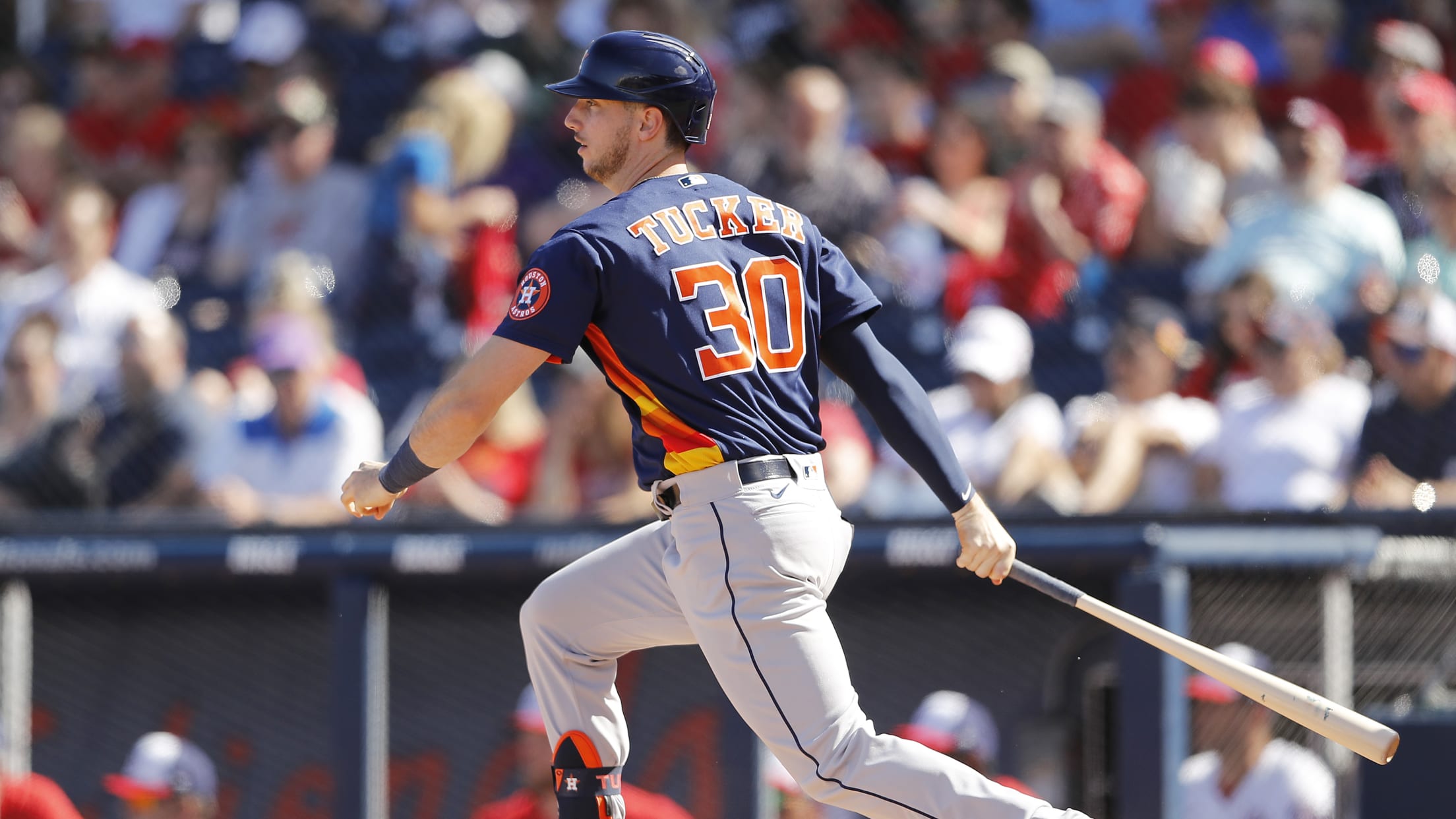 WEST PALM BEACH, Fla. -- The way the Astros see it, being a top prospect for a perennial contender can only benefit a player, even when it comes with mixed results. Yordan Alvarez debuted last June and didn't let up after a torrid start en route to a unanimous American
The secret ingredient to Mets '19 turnaround
PORT ST. LUCIE, Fla. -- One night late last season, as the Mets left Great American Ball Park in Cincinnati, a group of them ordered cookies for delivery. By itself, that wasn't an unusual occurrence; the only notable aspect of the order was that it included more deluxe chocolate peanut
Sale won't be ready to pitch Opening Day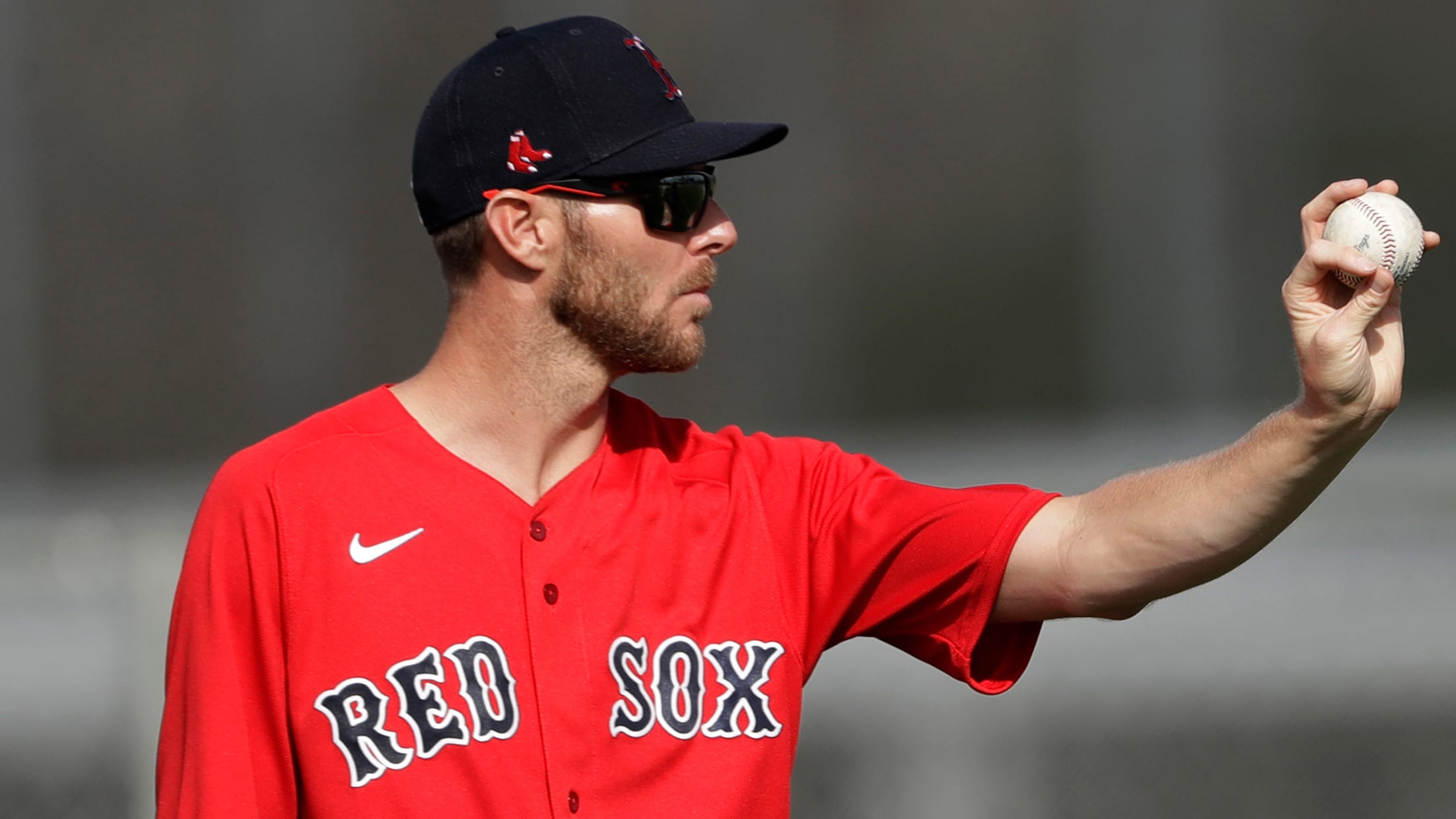 FORT MYERS, Fla. -- Red Sox ace Chris Sale has been ruled out for Opening Day and is expected to start the season on the 15-day injured list, interim manager Ron Roenicke said on Thursday.
Simmons humbled during Hall of Fame tour
Former backstop reflects: 'I was lucky that I was able to play a long time, didn't get hurt and did some things'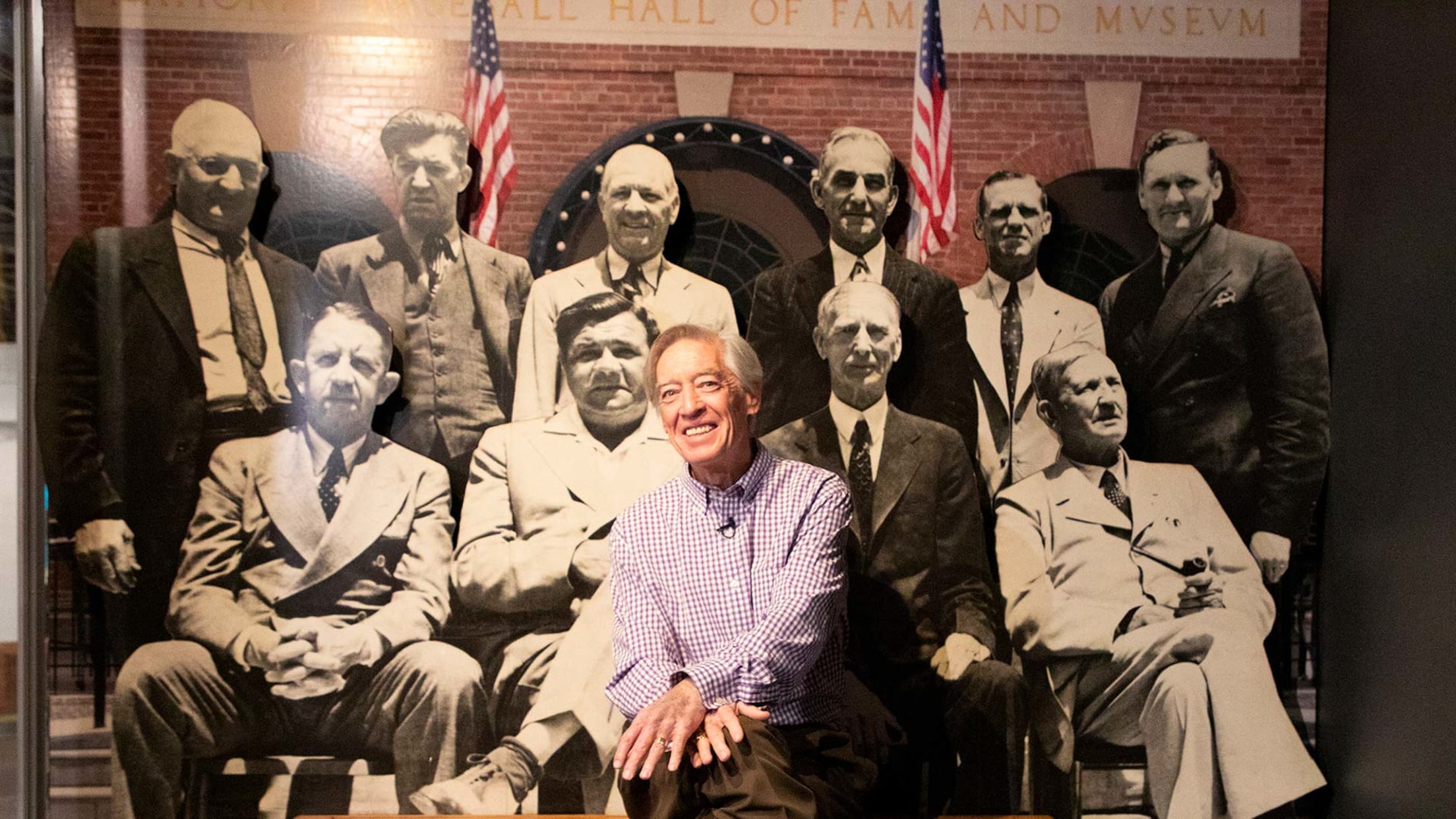 Ted Simmons' journey to Cooperstown was not without some surprising twists and turns along the way. But on Thursday, Simmons sat in the Hall of Fame's renowned Plaque Gallery -- amazed and honored -- as he was surrounded by the other members of the national pastime's most exclusive club. "[Al]
After BP show, Mountcastle dazzles in the game
SARASOTA, Fla. -- There is light tower power. Then there is what Ryan Mountcastle has.
Home Run Derby 2020 here, Alonso on cover
Reigning homer king Alonso celebrated on cover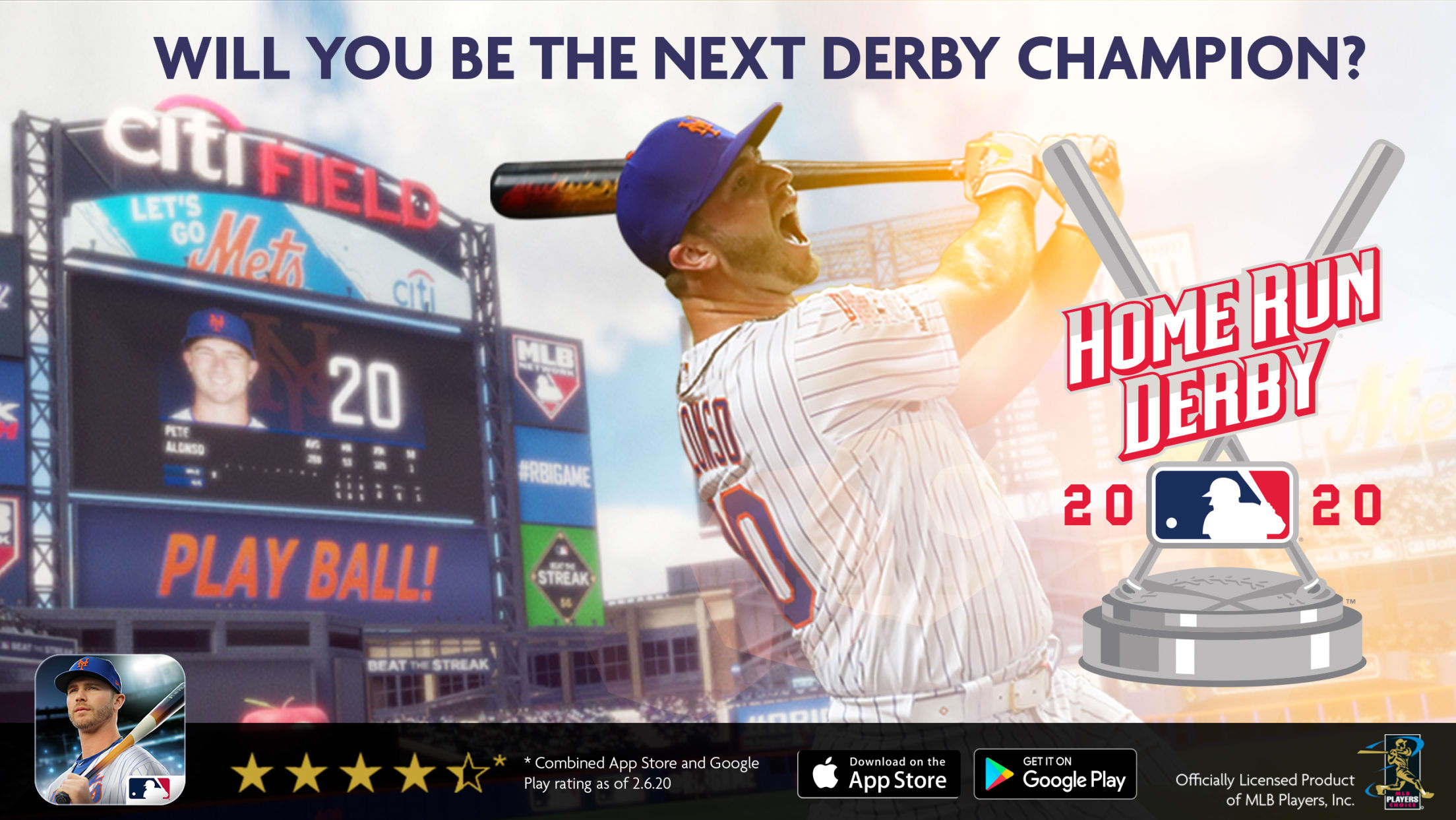 Pete Alonso's final-round victory over Vladimir Guerrero Jr. in last year's T-Mobile Home Run Derby marked one of the most thrilling installments in the event's history. And until the next Derby gets underway this July at Dodger Stadium, the closest way to replicate that thrill is to play the brand-new
Tribe reliever Clase (back) out 8 to 12 weeks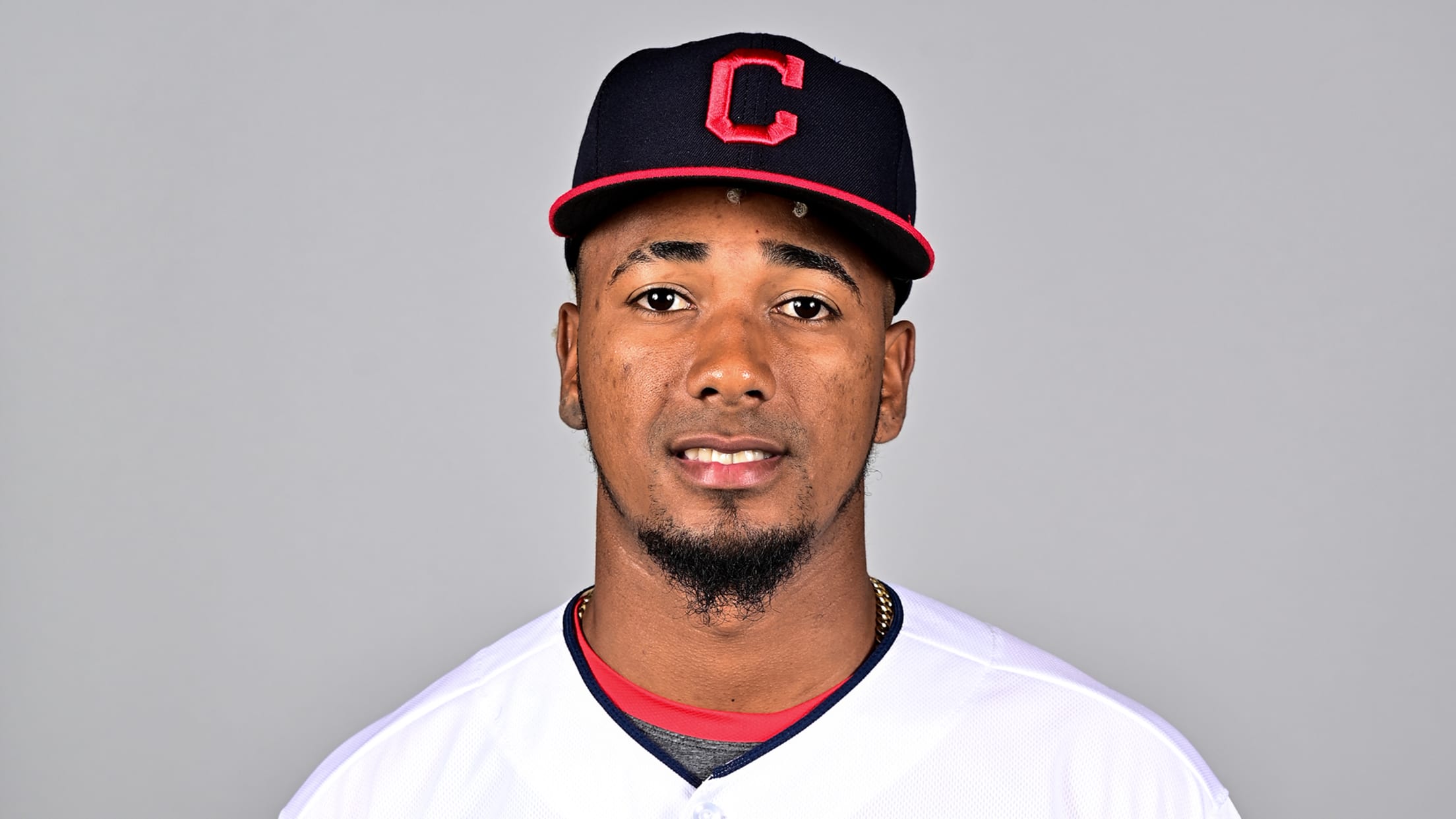 GOODYEAR, Ariz. -- The Indians can't seem to escape the black cloud that has followed their pitching staff since the beginning of last season. After losing starter Mike Clevinger for six to eight weeks due to a partial meniscus tear on the second day of Spring Training, the Tribe's injury
Hahn: 'We either win championship or we don't'
White Sox GM says offseason will be graded by on-field results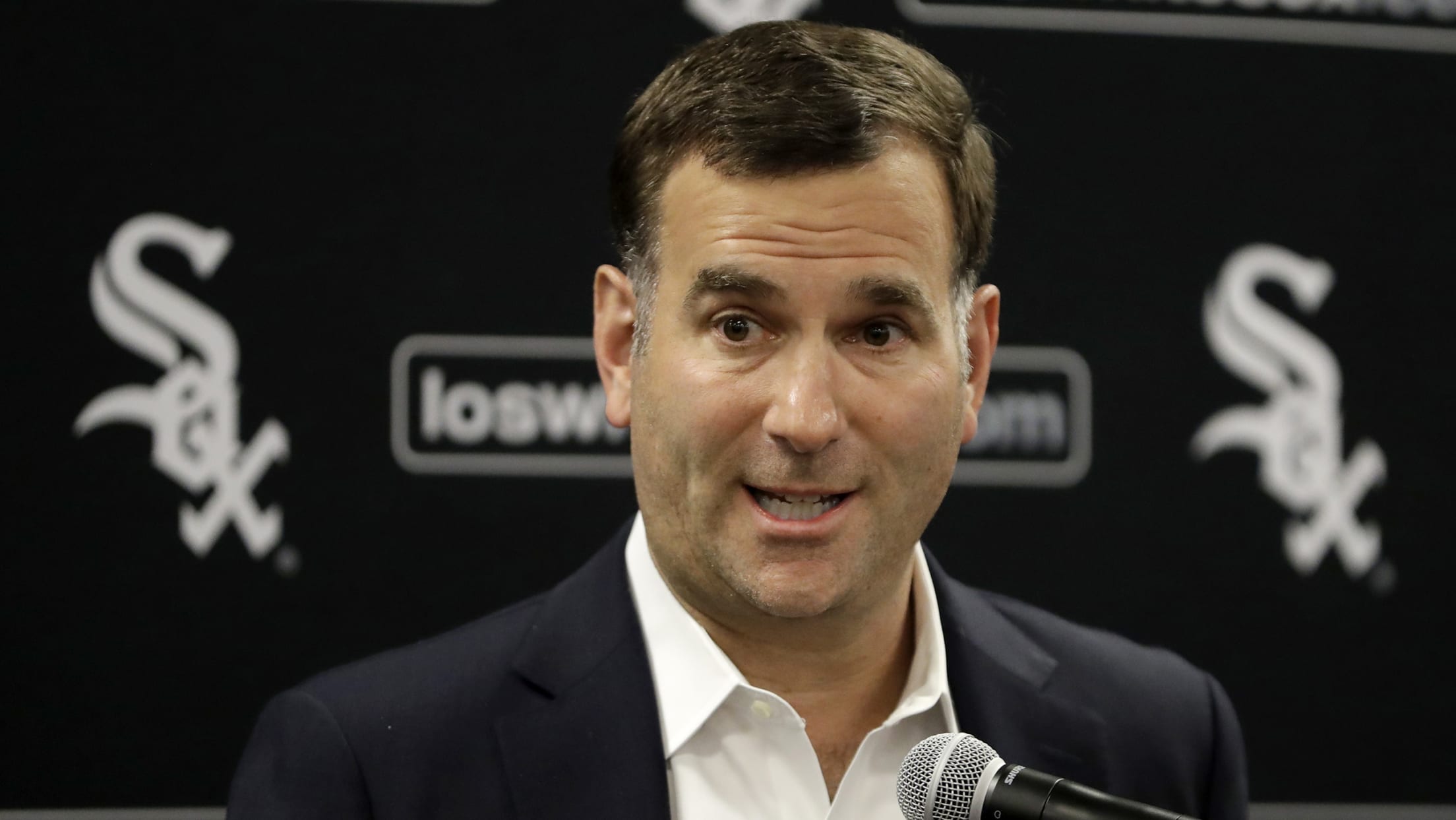 GLENDALE, Ariz. -- Rick Hahn and the White Sox front office had a busy offseason with five free-agent signings, José Abreu returning, Luis Robert being extended and the trade for Nomar Mazara, helping turn the organization from rebuild into hopeful playoff contender. But even with the general manager surveying results