How the Yankees plan to fill CC's spot
With Sabathia on injured list, 'openers' could be short-term stopgap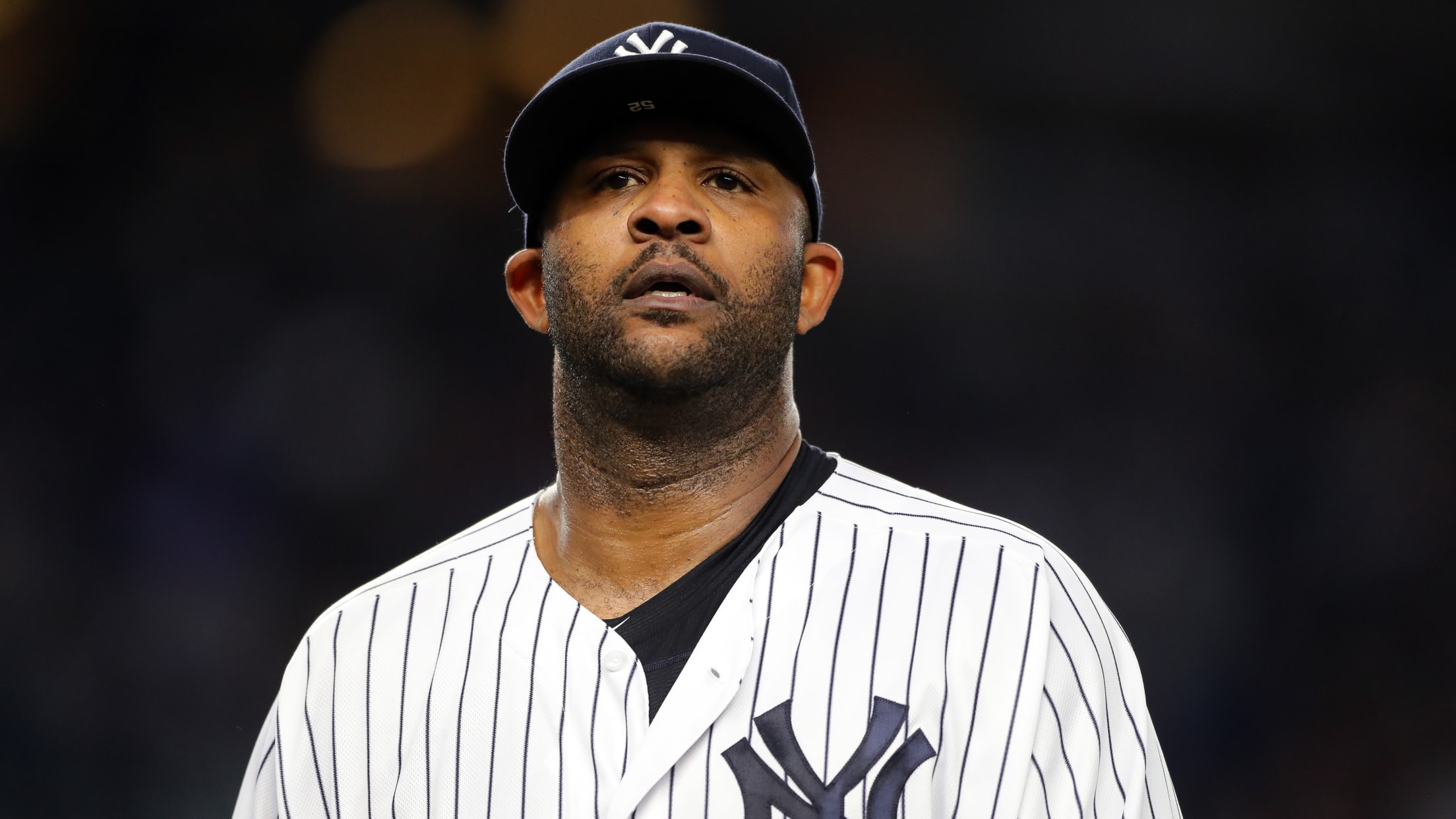 BALTIMORE -- The Yankees believe that they have the necessary arms on their current roster to weather CC Sabathia's absence, as the veteran left-hander was placed on the 10-day injured list on Thursday with right knee inflammation. Yankees manager Aaron Boone said that he envisions using an opener while Sabathia
Is this Rangers slugger making a case for MVP?
Joey Gallo leading American League in OPS (1.113)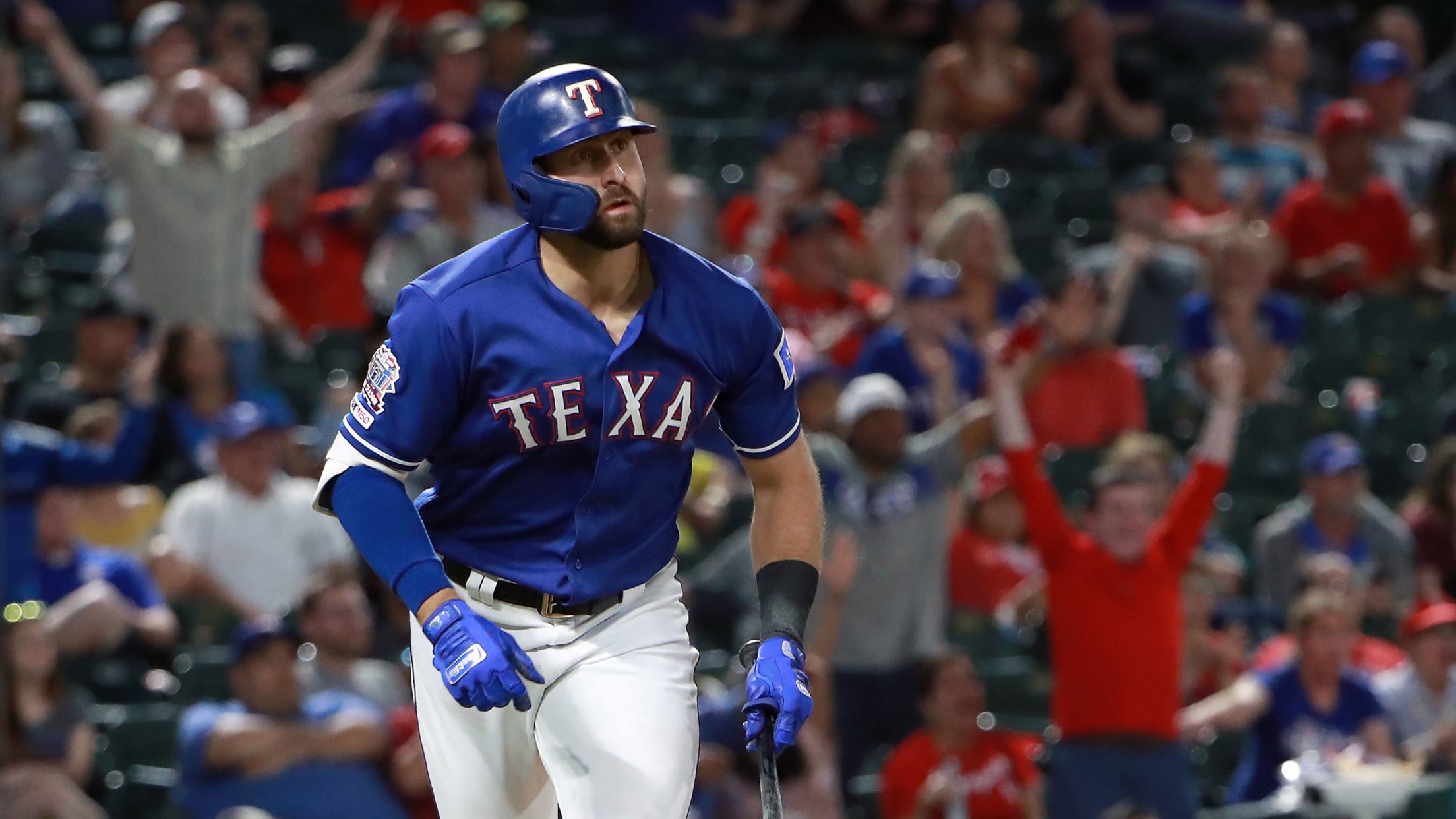 The "Joey Gallo has a legitimate Most Valuable Player case" argument should really begin and end with this statement: He's been the best hitter in the American League, by OPS or wRC+ or wOBA or any metric you like, and he's doing it while playing a capable defense in center
6 possible trade fits for Anthony Rendon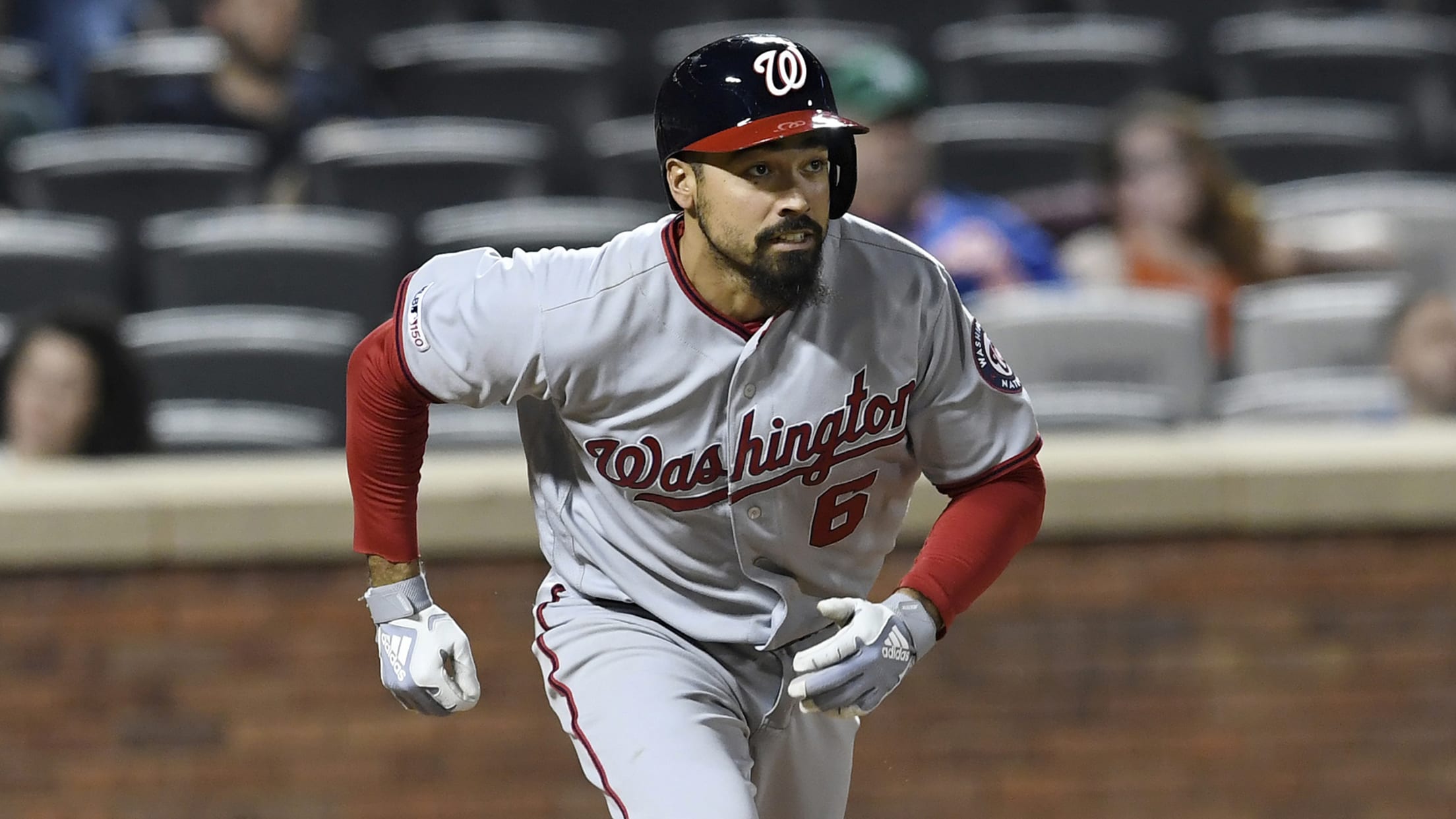 When the Bryce Harper free-agent saga finally concluded and the Nationals' longtime face of the franchise had slipped into his Phillies uniform, one thing became universally assumed around baseball circles: Washington would sign Anthony Rendon to a contract extension. Rendon, who will be eligible for free agency this offseason, appeared
One key number for each NL East team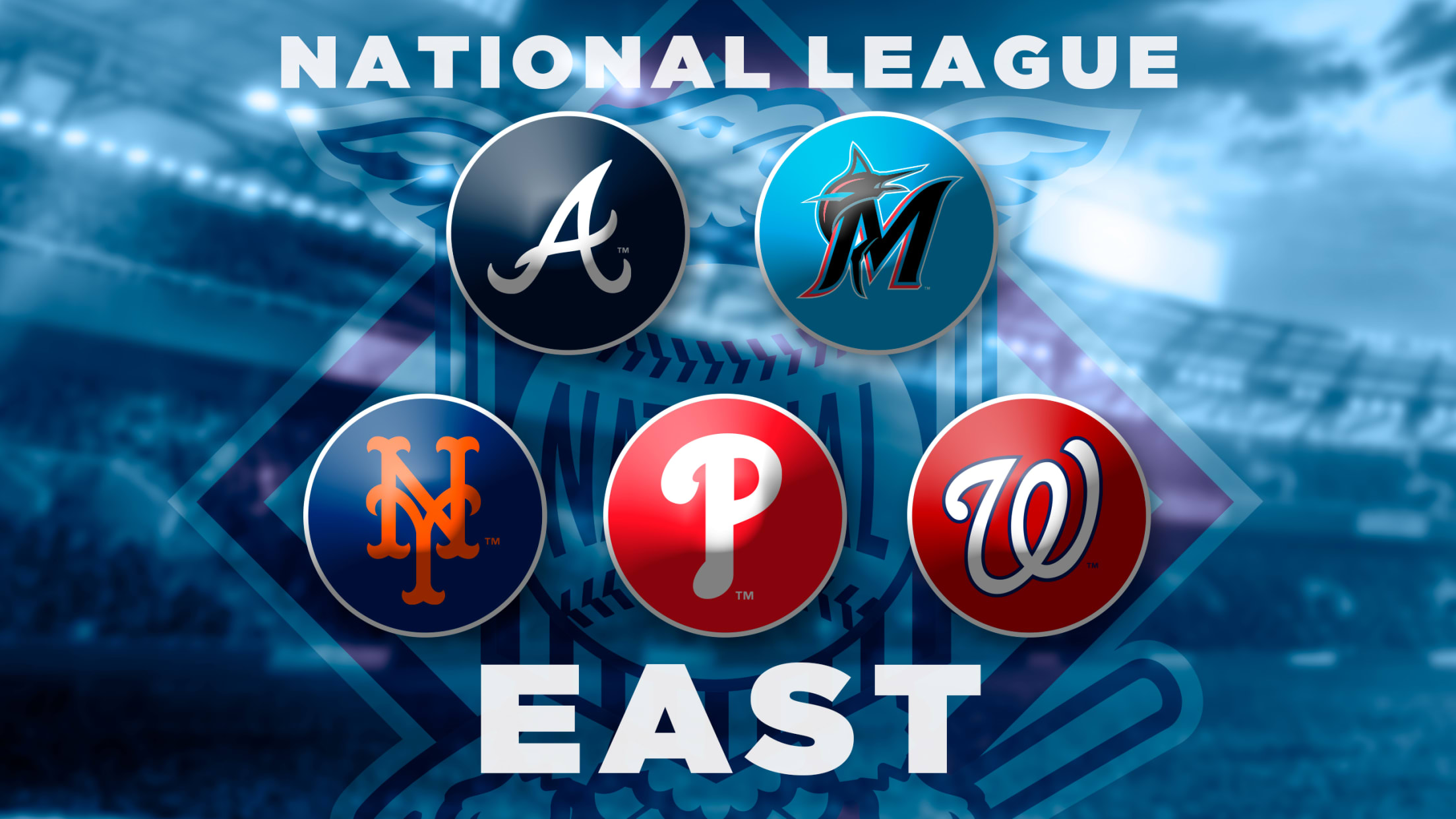 The National League East has not been as competitive as most of us likely expected and hoped before the season started, with only two teams above .500. But it's certainly been entertaining, with streaks, feuds and plenty of weird games. And with less than a third of the season in
Here's the best Draft prospect at every position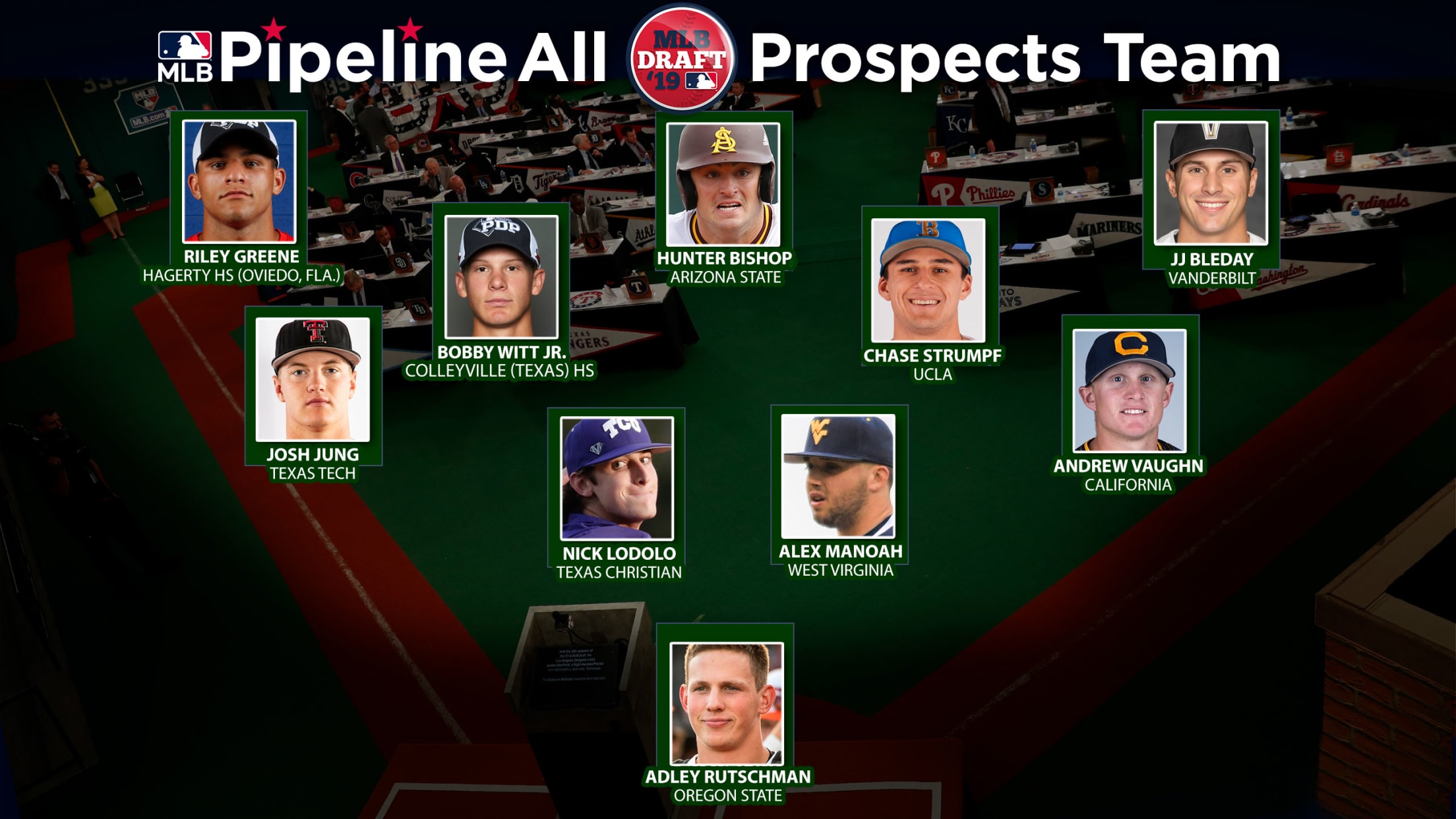 Major League scouting staffs don't have the luxury of filling out a full lineup with only the top Draft prospects in the country. Here at MLB Pipeline, however, we're doing exactly that as we edge closer to the start of the 2019 Draft on June 3. There is no shortage
Injury updates: Stanton, Judge, Yelich, Cano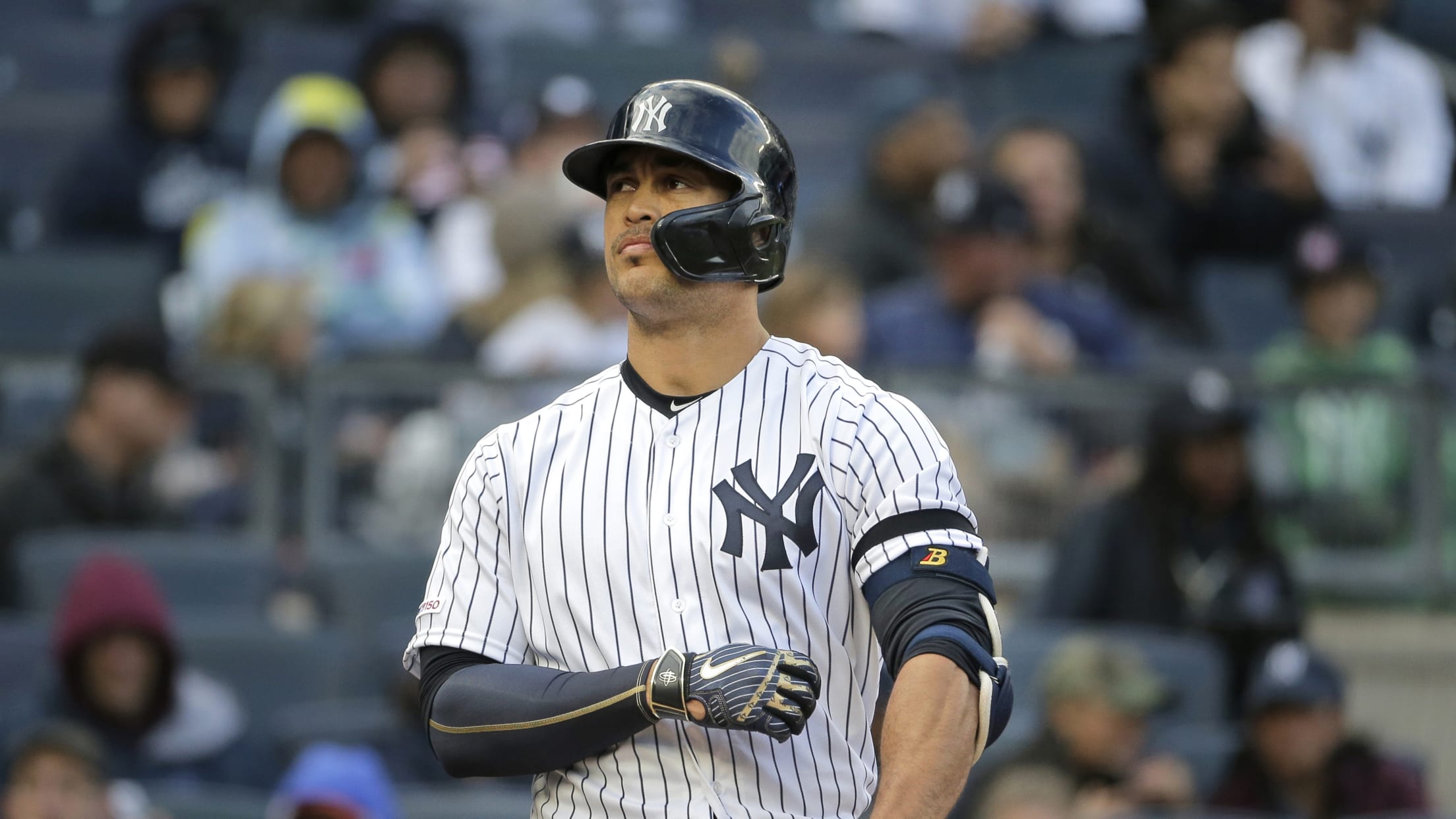 Giancarlo Stanton, Aaron Judge, Masahiro Tanaka, Didi Gregorius, James Paxton and CC Sabathia, Yankees Stanton's rehab assignment has been put on hold due to left calf tightness, the Yankees announced Wednesday, one day after the slugger was scratched from Class A Advanced Tampa's lineup. Stanton was initially placed on the
Clock is ticking for Boston in AL East race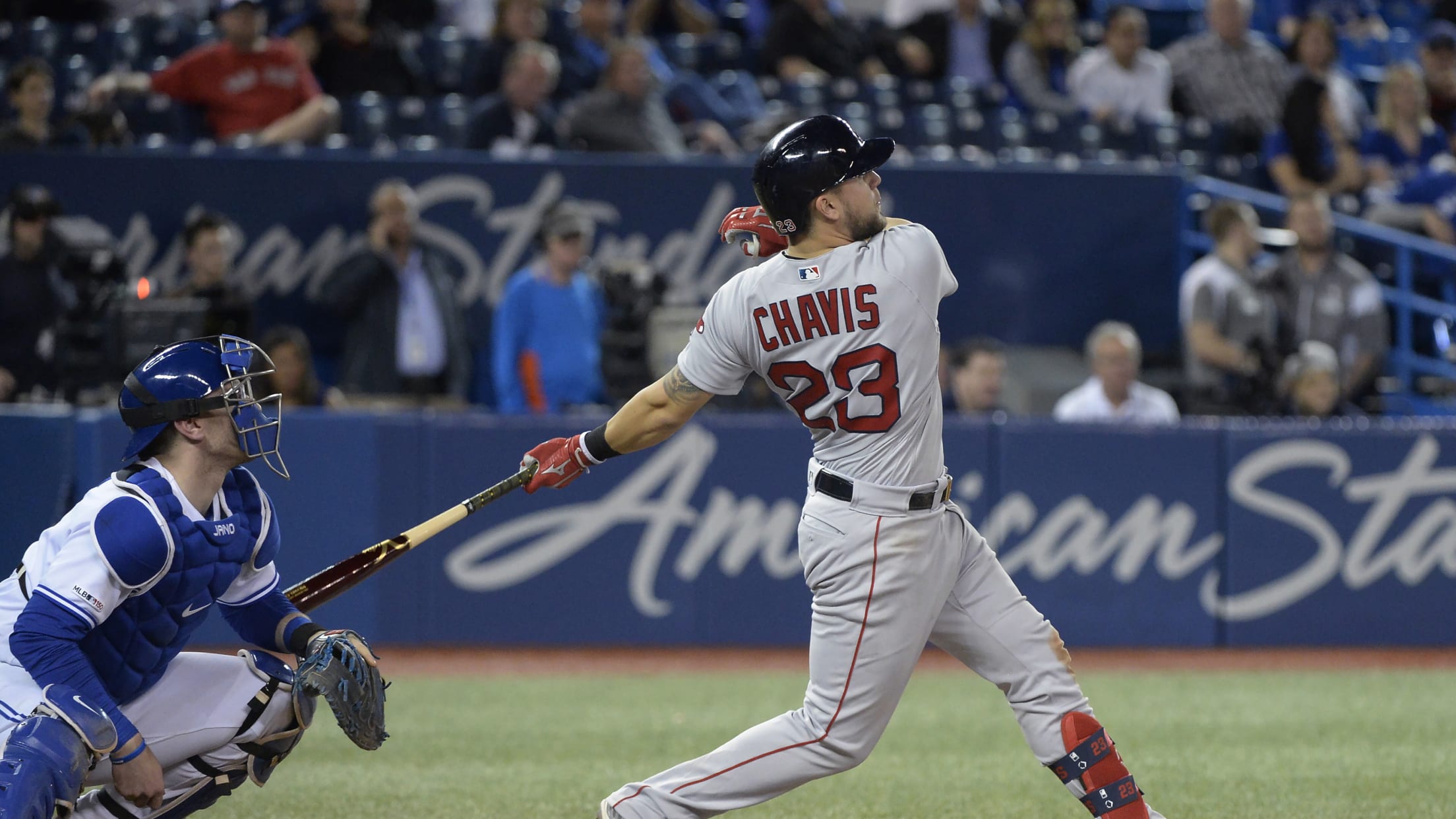 For now, the Red Sox currently don't have a closer or bullpen good enough for them to defend their World Series championship. They have two of their October home run heroes -- Jackie Bradley, Jr. and Steve Pearce -- both hitting well south of .200. They are still recovering from
Thornburg to IL with right hip impingement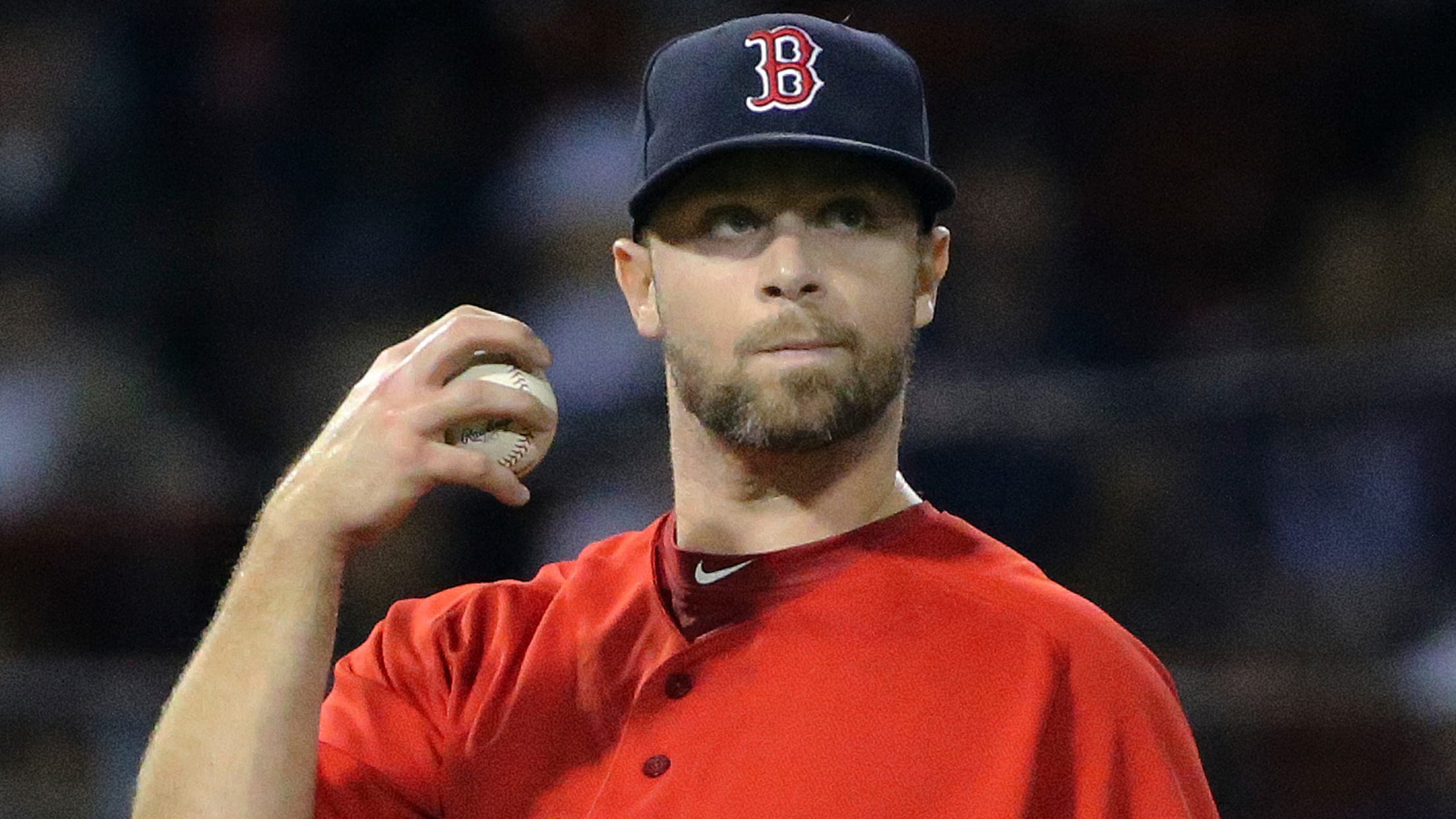 TORONTO -- The Red Sox shuffled their bullpen prior to the early start for Thursday's series finale in Toronto, placing Tyler Thornburg on the 10-day injured list with a right hip impingement. Right-handed reliever Travis Lakins was recalled from Triple-A Pawtucket to make his second appearance on Boston's active roster
One key number for each NL Central team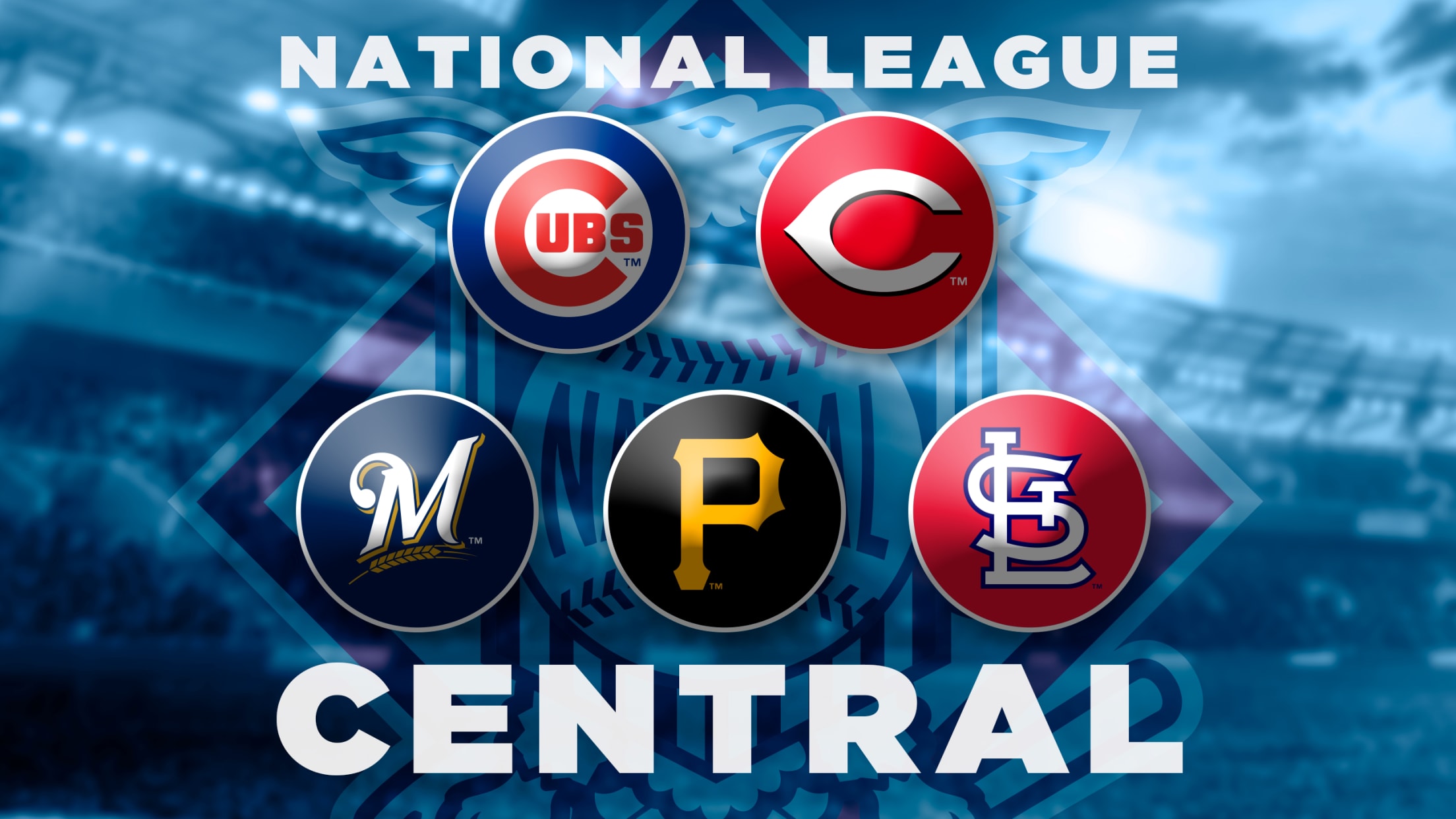 Ultimately, every team is judged by one number in the win column. Anyone can look at that number and take an educated guess at whether it was a good season, a failure or somewhere in between. The National League Central is competitive and will remain so all year. We can
McNeil, Cano land on injured list
Mets recall infielder Guillorme, lefty reliever O'Rourke
NEW YORK -- Already working with a thin lineup, the Mets lost two more starters before Thursday's game against the Nationals. The team placed second baseman Robinson Canó and left fielder Jeff McNeil on the injured list due to a left quad strain and a left hamstring strain, respectively. To
Rajai arrives in Uber in 3rd, hits HR for Mets
NEW YORK -- Presumably, Rajai Davis gave his Uber driver, Jason, a five-star rating. Davis and Jason met around 6 p.m. on Wednesday, then spent approximately two hours together in an Uber from Allentown, Pa., to Citi Field in Queens, talking about all sorts of things. They chatted. They bonded.
Gleyber does something not seen in 60 years
Yankees 2B has 4 multi-HR games, 10 dingers vs. Orioles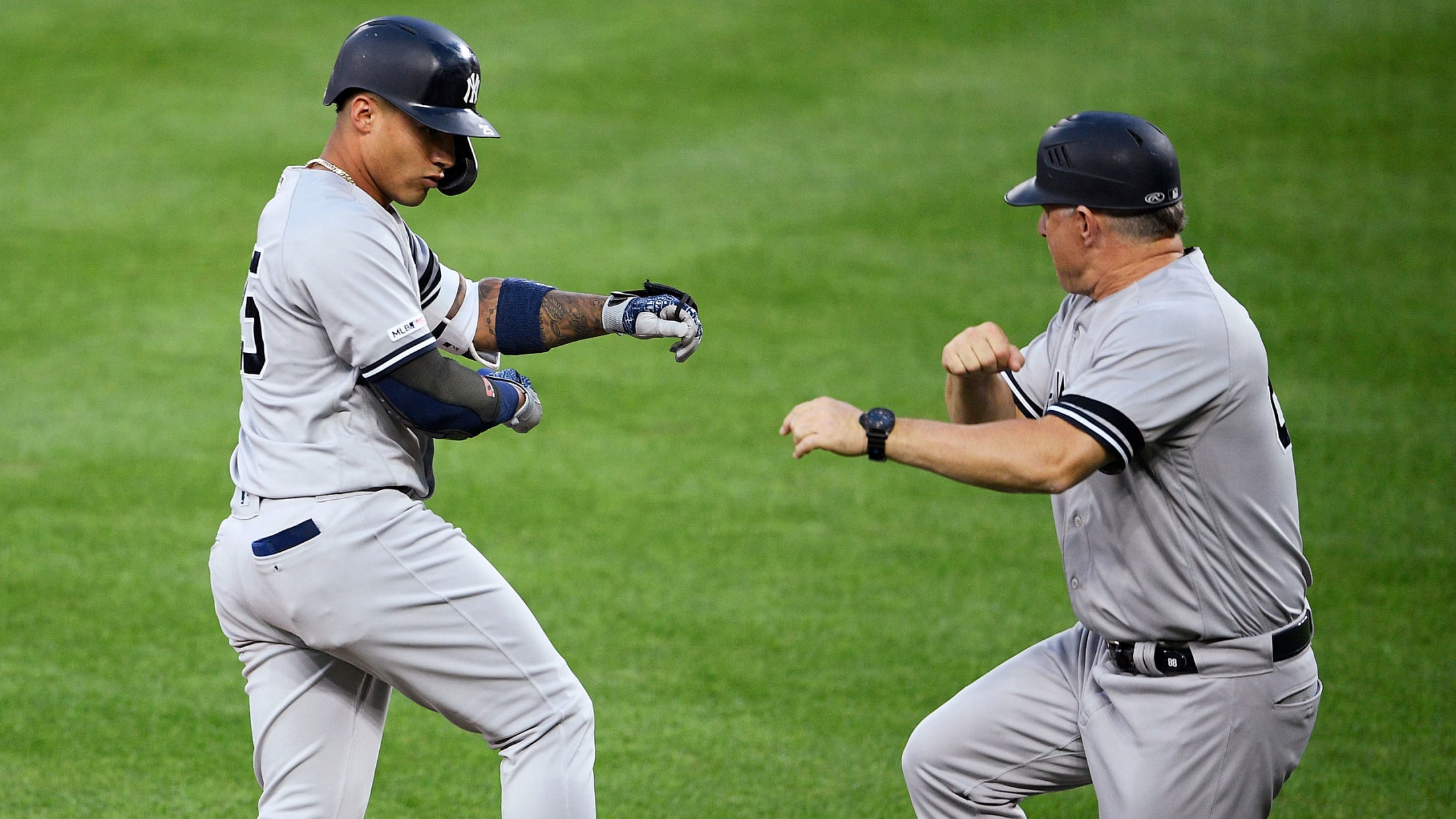 The Yankees have brought the lumber against the Orioles this season, and Gleyber Torres is leading the charge. Torres went 2-for-5 with a pair of solo home runs at Camden Yards on Wednesday night, as part of a 13-hit, five-homer barrage in a 7-5 Yankees victory. It was just the
Historic feat: White Sox get triple play, slam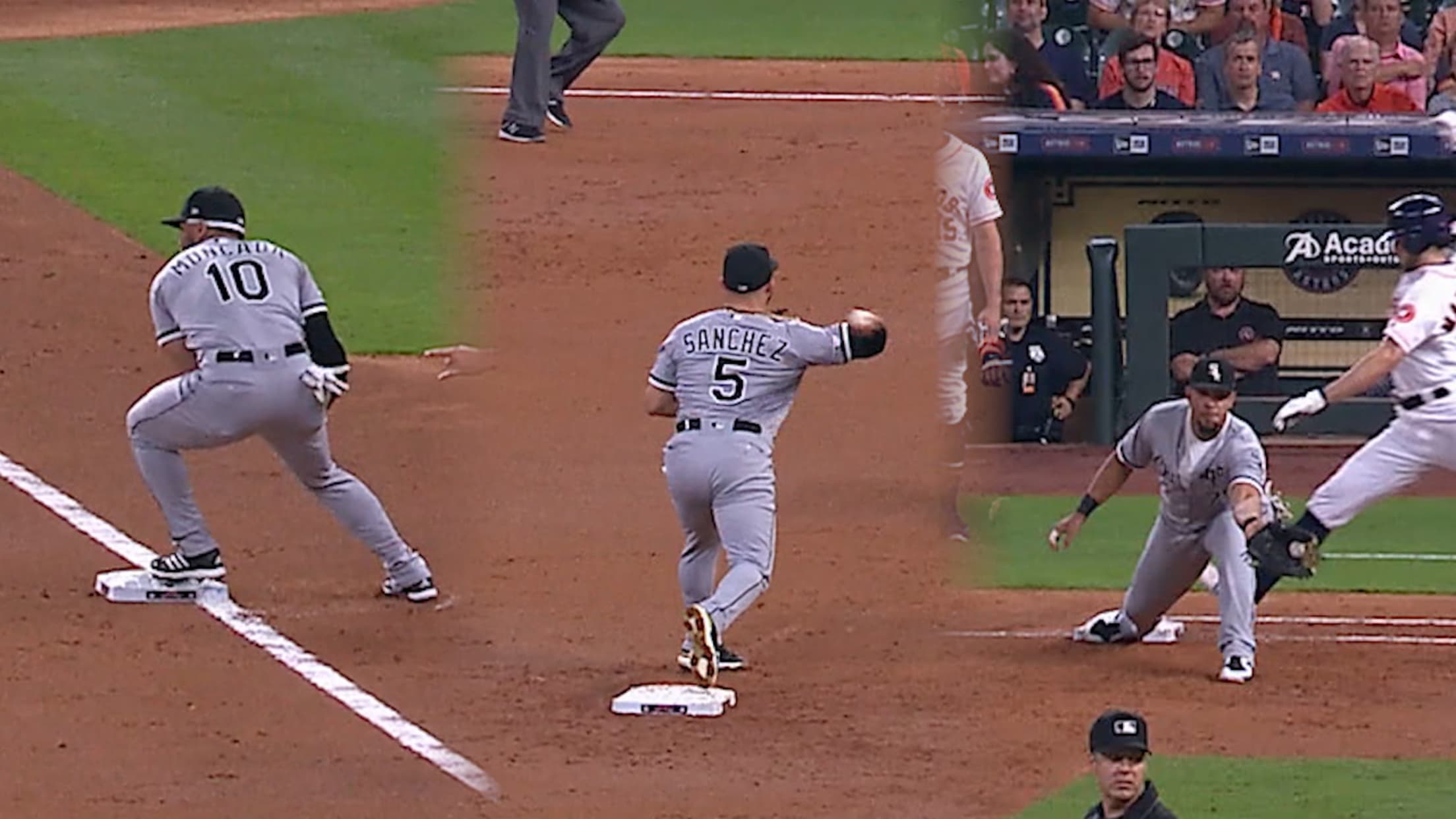 HOUSTON -- The White Sox had already turned double plays in the first two innings of Wednesday night's game against the Astros when they pulled off one of the most rare and exciting plays in baseball to end the third -- a triple play. The 5-4-3 triple dip in the
Kiermaier's 100-mph throw nails Bellinger
Laser highlights impressive bounceback game for Rays against Dodgers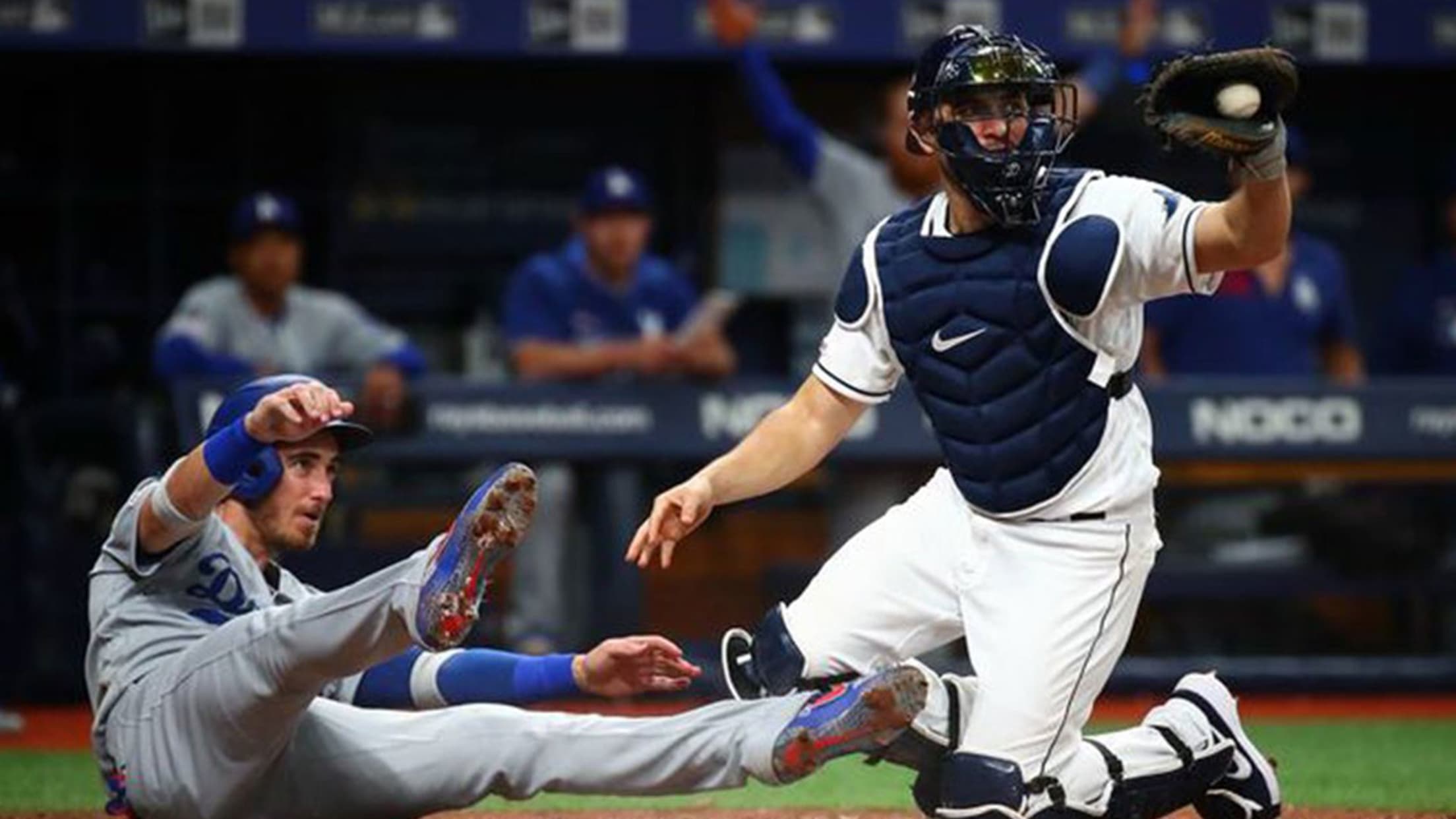 ST. PETERSBURG -- After Tuesday's 7-3 loss to the Dodgers, the Rays acknowledged that the past two games have been "uncharacteristic" of them and that they needed to get back to playing their type of baseball, which revolves around good pitching, defense and timely hitting. On Wednesday, the Rays checked
For 1st time at home, Vlad Jr. goes north of wall
Phenom does it with glove too, but Blue Jays fall short in slugfest
TORONTO -- Wednesday just wasn't the Blue Jays' night. Despite a highlight-reel performance from Vladimir Guerrero Jr. that included his first home run at home, comebacks in the ninth and 12th innings, and an encouraging outing from Aaron Sanchez, Toronto couldn't muster enough offence to stave off the Red Sox
Chavis delivers final blow in 13-inning slugfest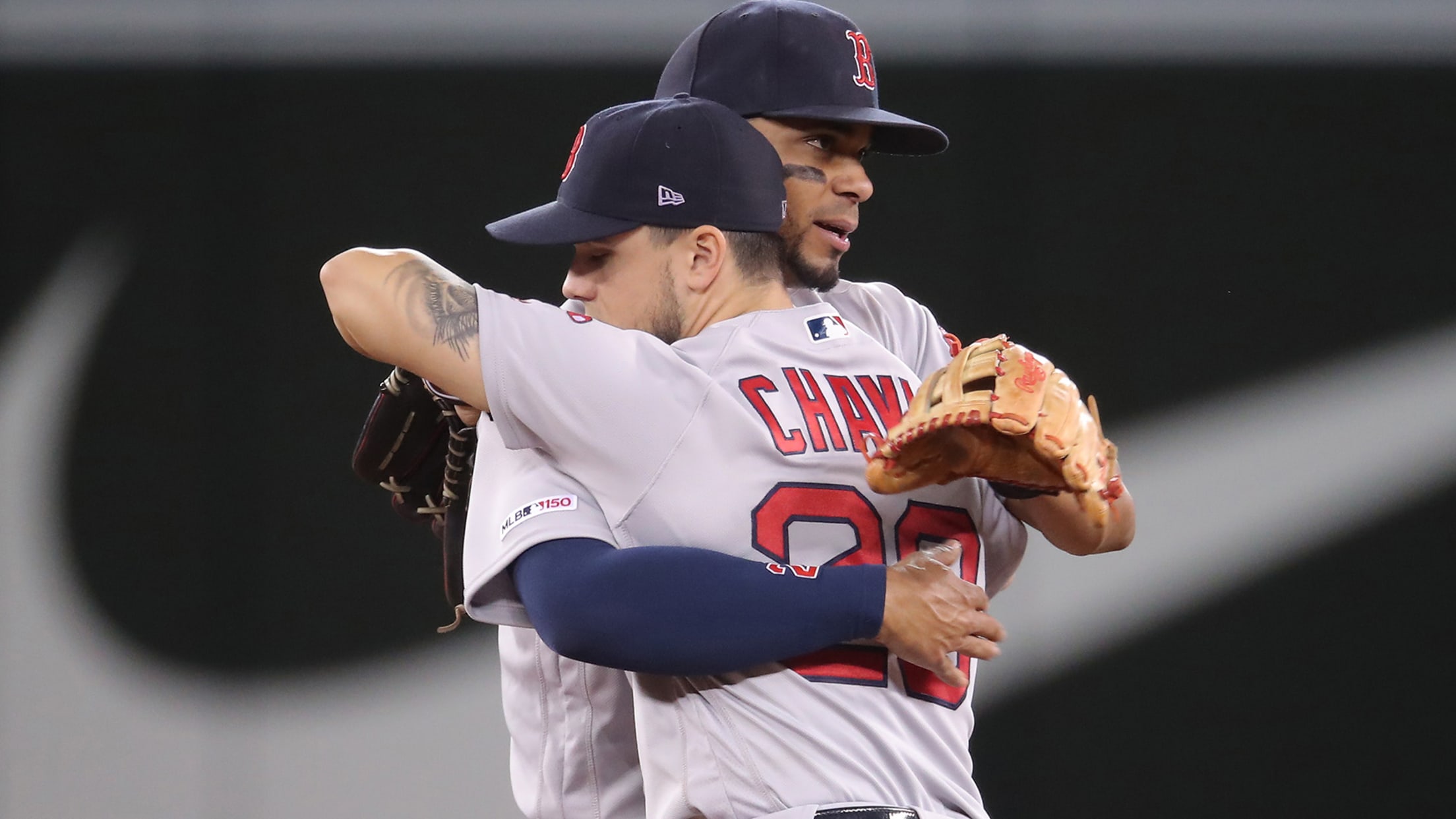 TORONTO -- The Red Sox didn't make it easy on themselves on Wednesday night in Toronto, but Michael Chavis was there to save the game in the 13th inning and deliver the 6-5 win. Chavis' 13th-inning home run, his 10th of the season, put the Red Sox up by one
Bell shatters a Bucs record with HR into river
Switch-hitter's 116.2-mph shot lands in Allegheny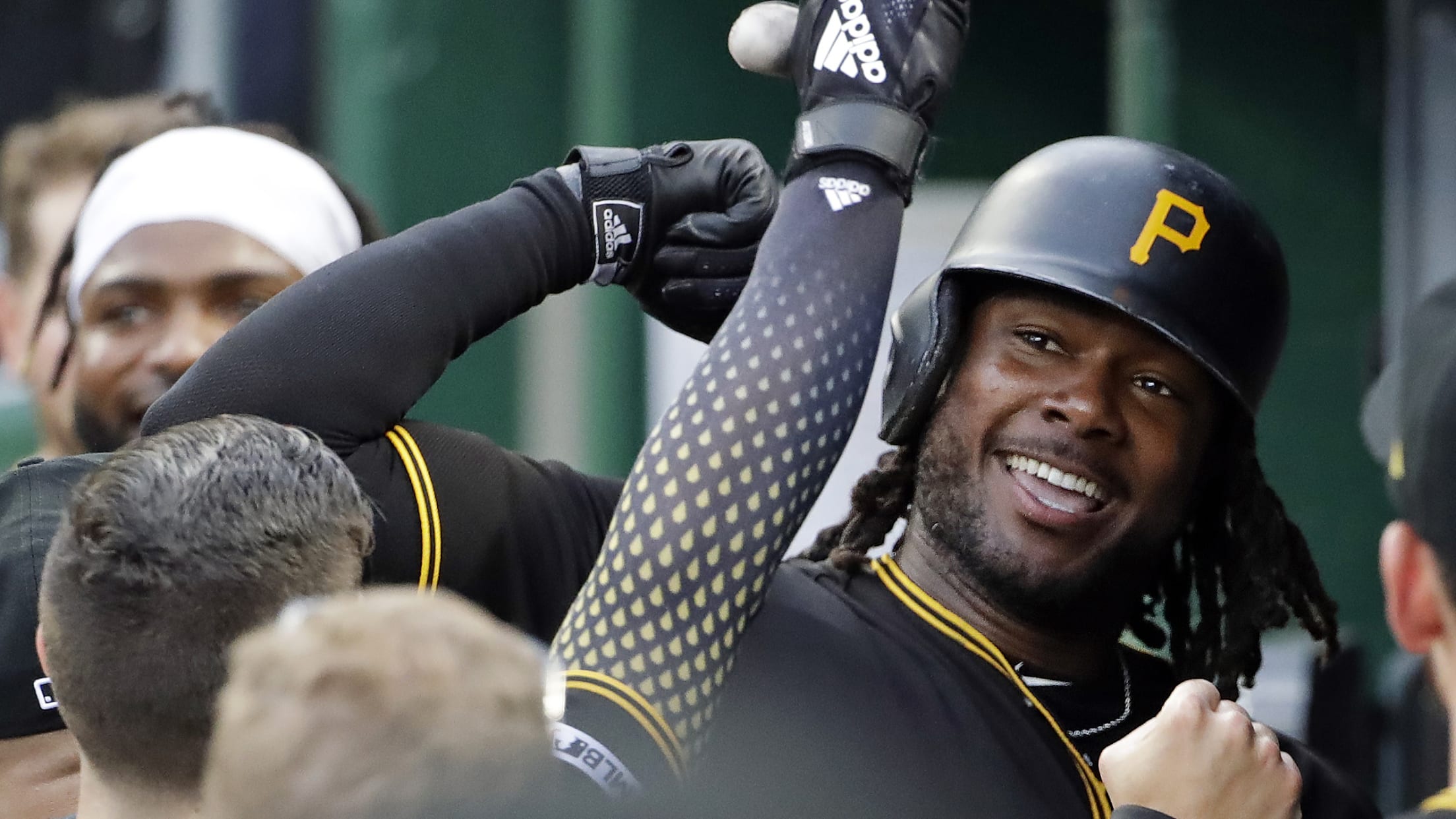 PITTSBURGH -- Josh Bell did it again. Facing Rockies starter Jon Gray in the second inning of the Pirates' 9-3 loss on Wednesday night, Bell launched a towering home run directly into the Allegheny River. It was the second time this month that Pittsburgh's switch-hitting slugger has crushed a home
Sabathia lands on IL with knee inflammation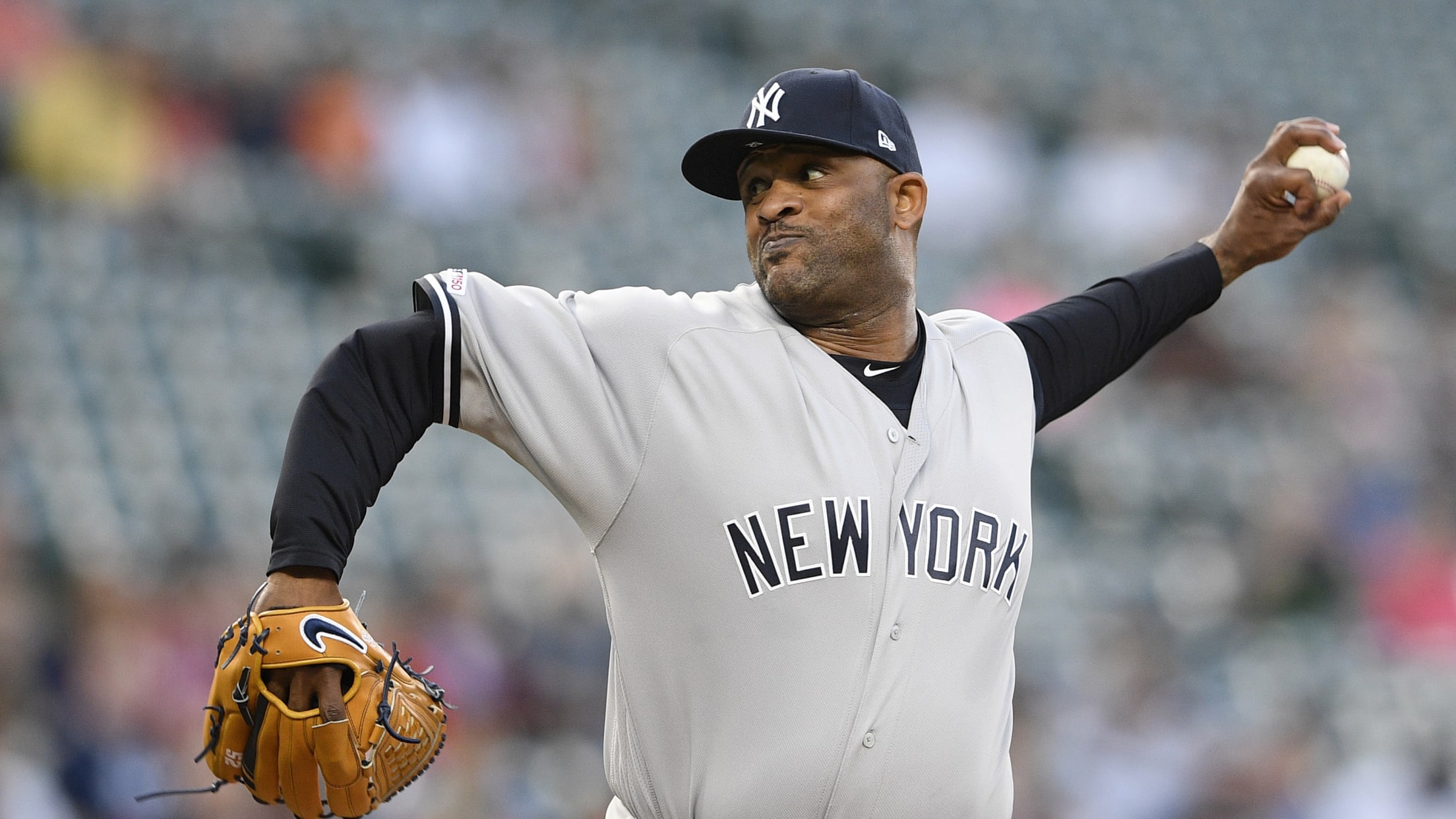 BALTIMORE -- Given the crowded nature of the Yankees' injured list, CC Sabathia opted to ignore the pain that began shooting through his right knee with each pitch a couple of starts ago, vowing that he would grind through until it became unmanageable. After struggling to complete the fifth inning
Rizzo's bomb, Almora's slam take down Phils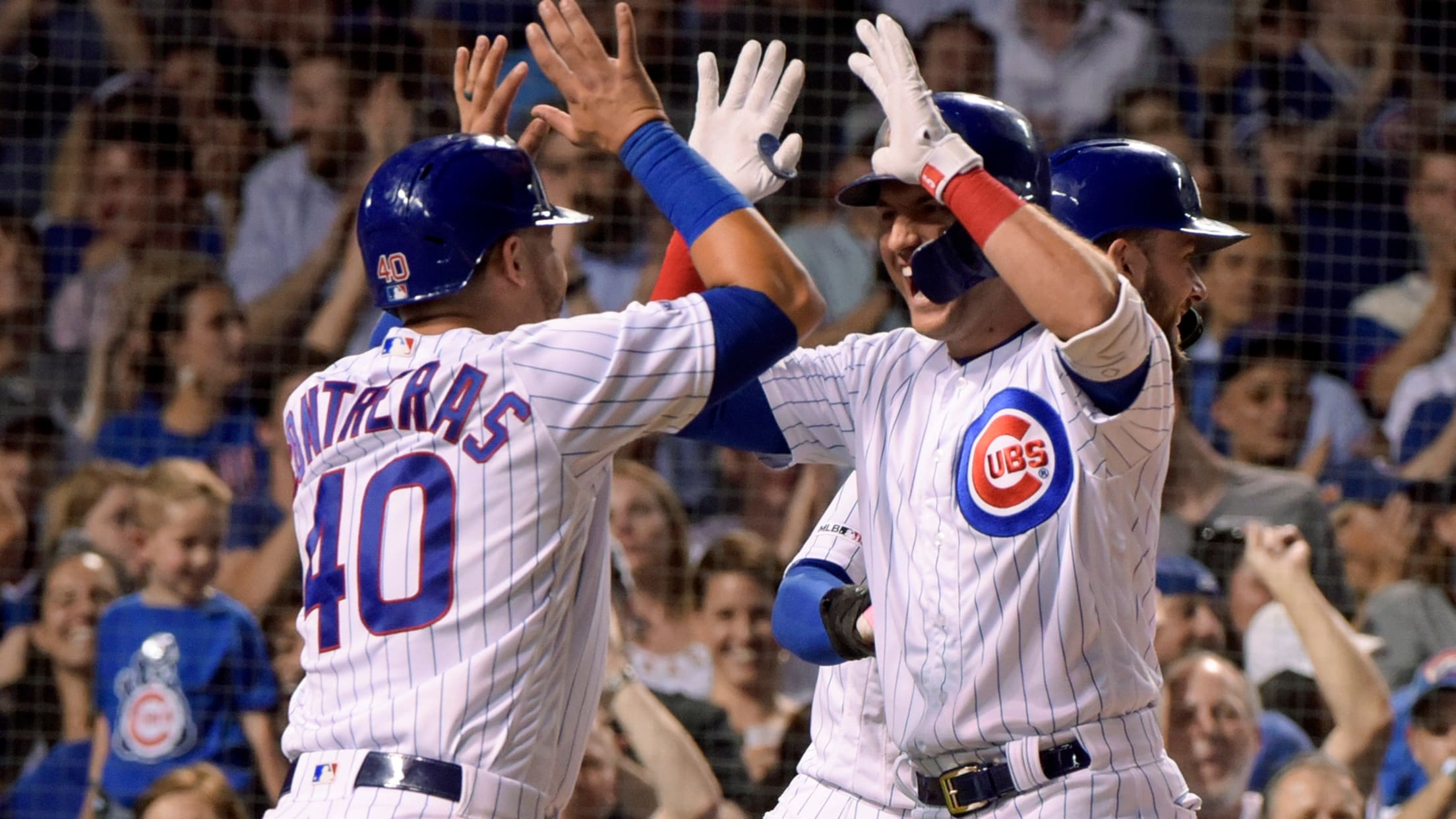 CHICAGO -- Before stepping to the plate with the bases loaded in the fifth inning, Albert Almora Jr. thought back to his at-bat in the opening frame when he grounded out against Phillies starter Cole Irvin to end the inning and strand the bases loaded. "I didn't want to leave
Braves bash 3 homers in rout of Giants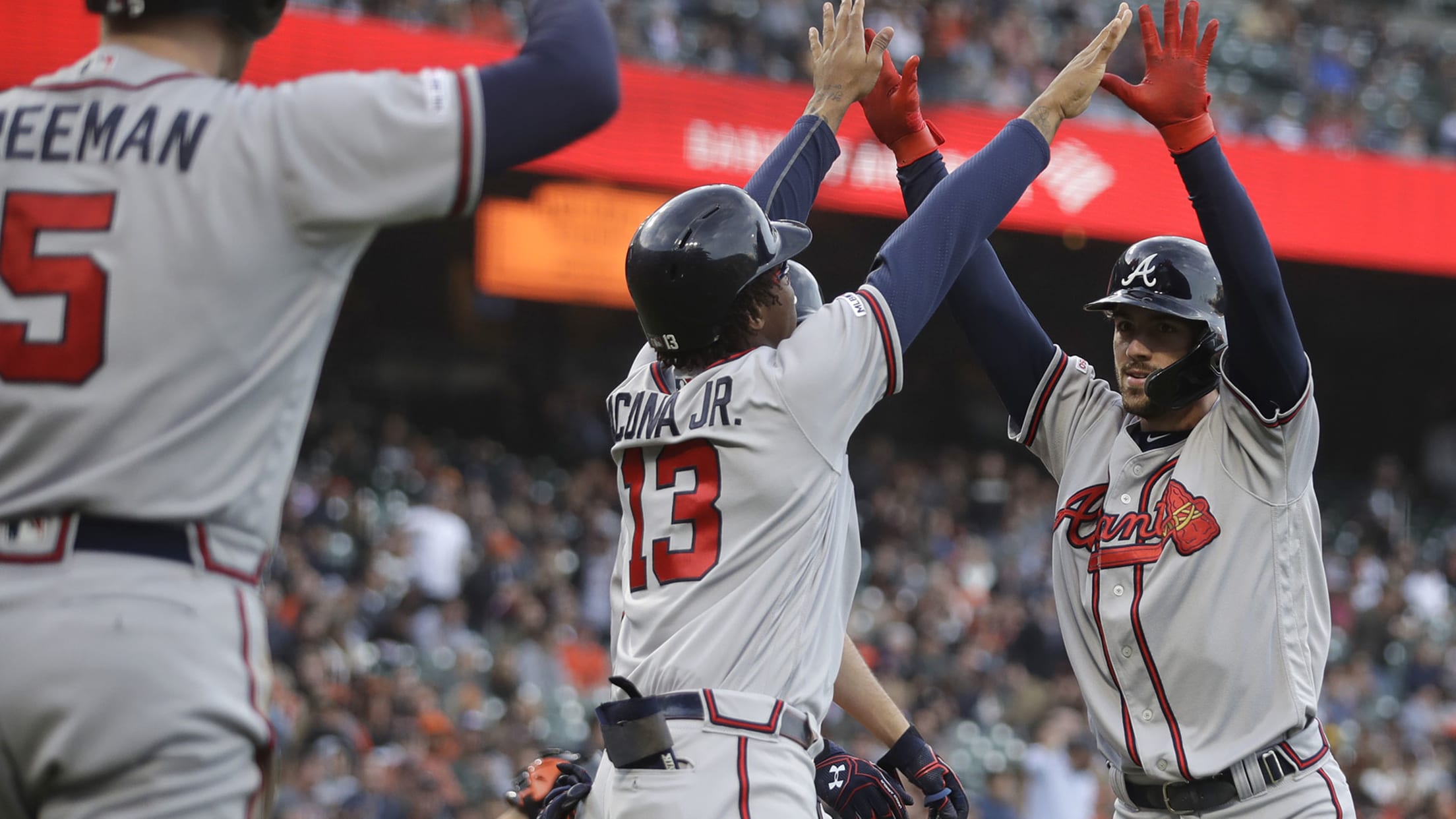 SAN FRANCISCO -- The trio of home runs the Braves hit Wednesday night not only generated their 9-2 victory over the San Francisco Giants, they also reflected the enviable balance within their roster. The Braves have fresh youth, ready-to-remove-the-training-wheels youth and a handful of veterans to provide stability. Wednesday's home
St. Louis bats rebound with 4 HRs in nightcap
Ozuna, Carpenter go deep early, Waino offers five workmanlike frames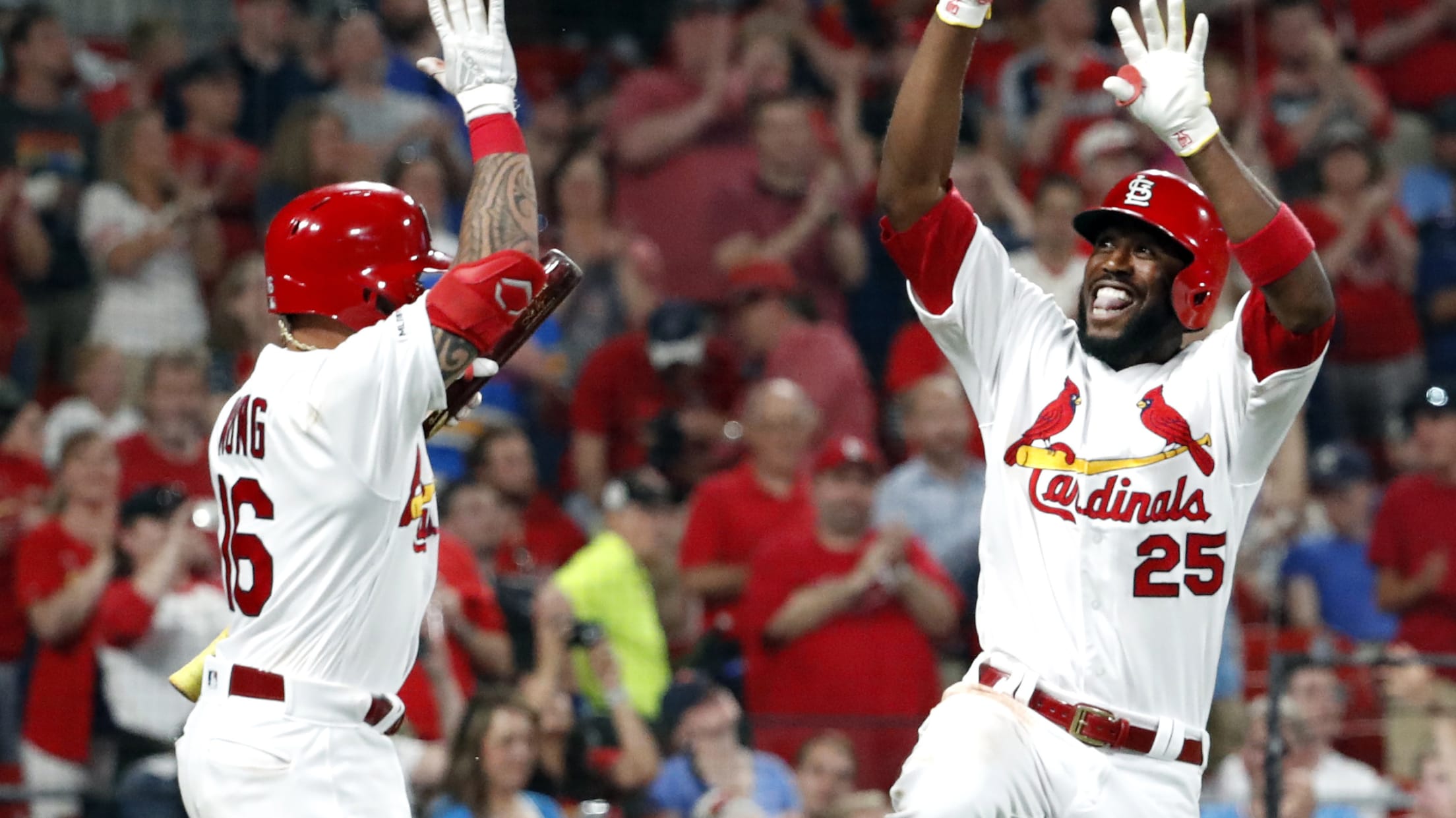 ST. LOUIS -- The Cardinals' offense needed a jolt to shake it from its fitful slumber before the conclusion of Wednesday night's doubleheader with the Royals drifted into a nightmare. Marcell Ozuna provided the forceful wake-up call, and St. Louis slugged its way to a 10-3 victory. Ozuna concluded a
Gleyber's HRs help Yanks set MLB history
NY has gone deep at least three times in six straight games in Baltimore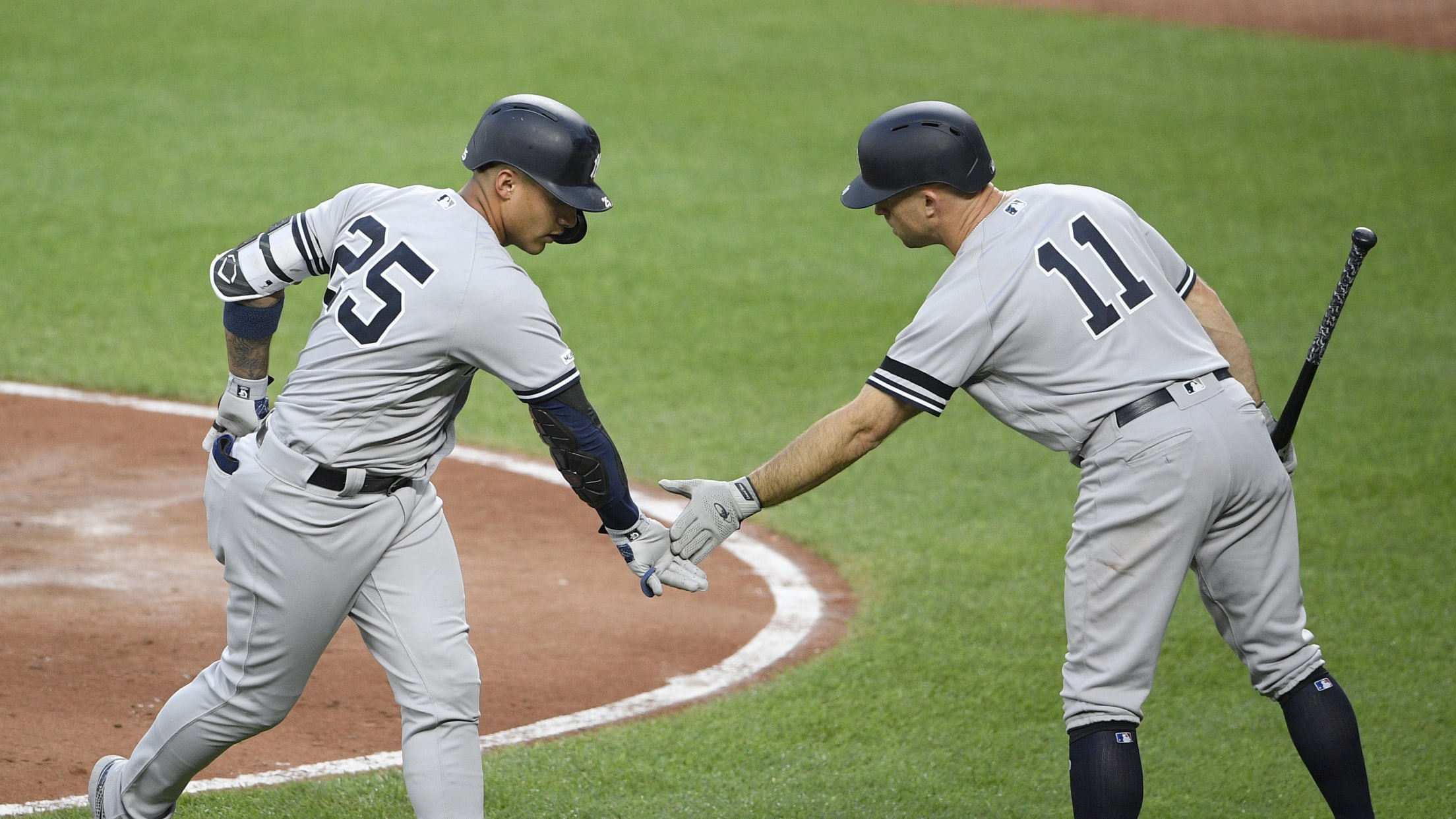 BALTIMORE -- The remarkable power surge that Gleyber Torres is enjoying against the Orioles has thrilled teammates, baffled hurlers and exasperated opposing broadcasters. Much to the Yankees' delight, it shows no signs of slowing anytime soon. The Yankees belted another five homers in Wednesday's 7-5 victory over the Orioles, and
Bizarre DP saves Brewers in wild win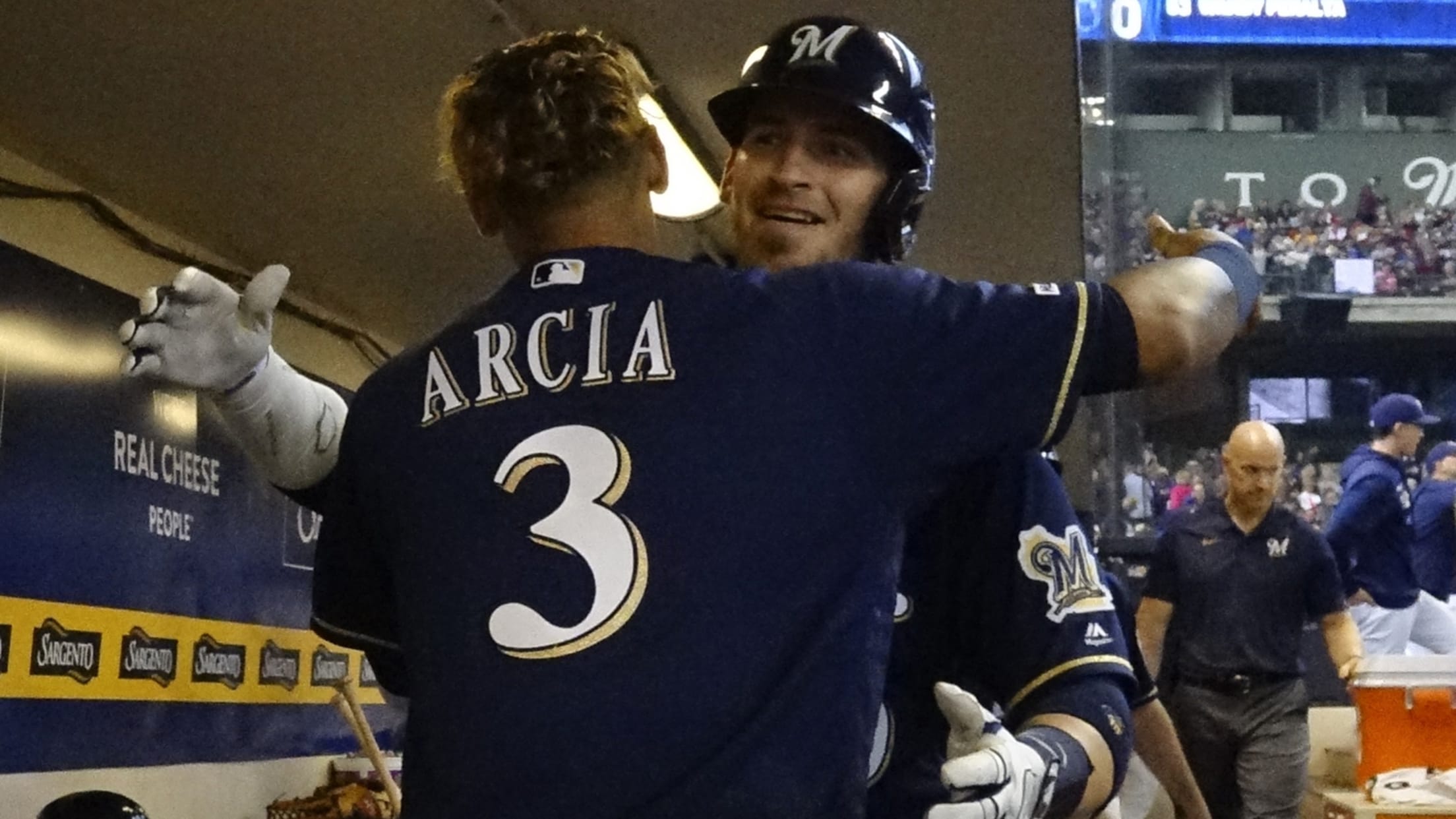 MILWAUKEE -- It was supposed to be a pitchers' duel between the owners of Major League Baseball's second- and fourth-best ERAs. Instead, the Brewers' Zach Davies and the Reds' Luis Castillo were both bounced in the bottom of the third inning of a game owned by the offenses Wednesday at