Bard not the only 2020 comeback story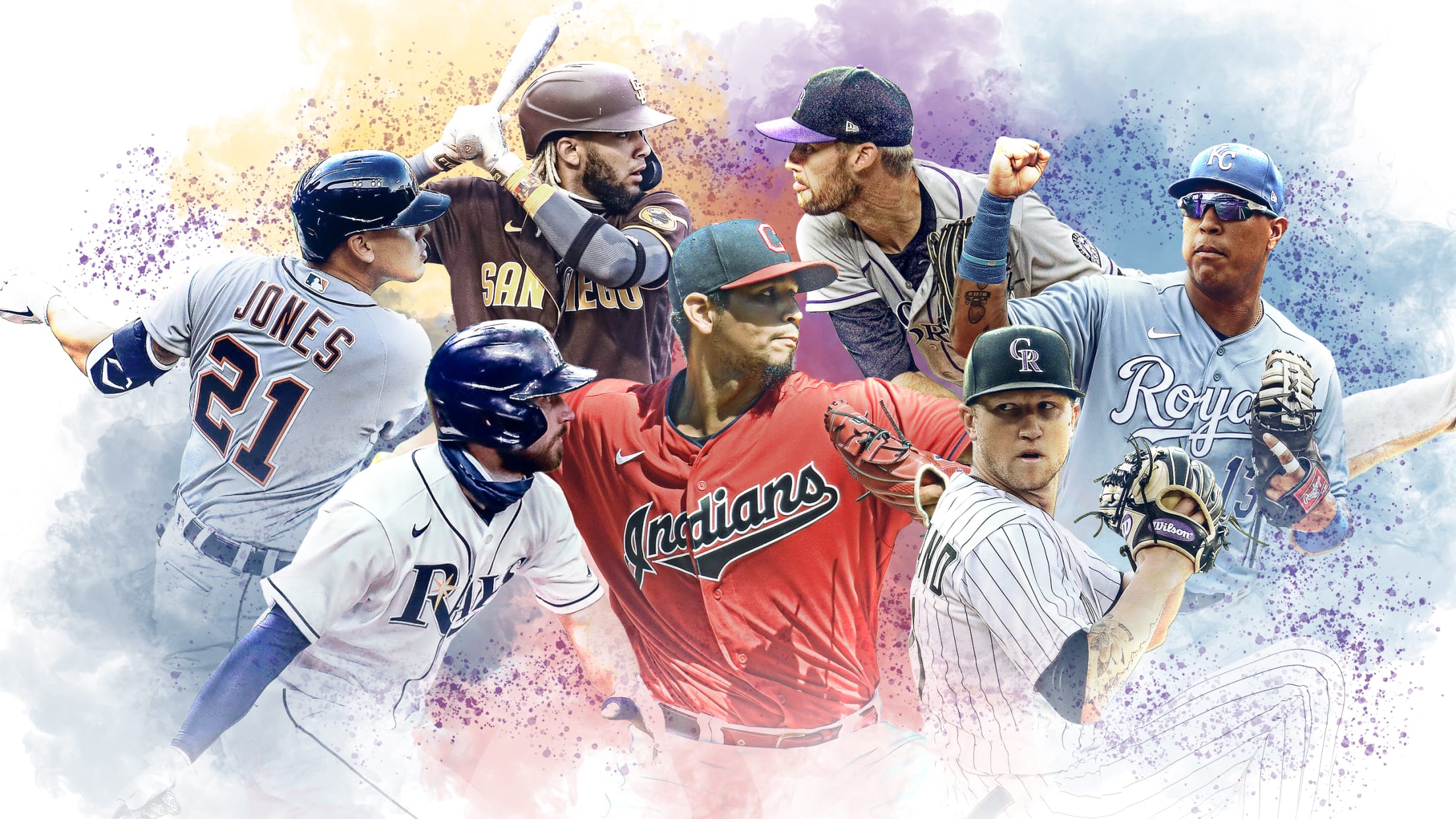 This young season has already given us some comeback stories for the ages. Daniel Bard's return is screenplay worthy. So is Carlos Carrasco's. But we have lots of other notable returns from players who are changing their career arcs and reminding us we should not underestimate the power of people
Stanton (hamstring) lands on injured list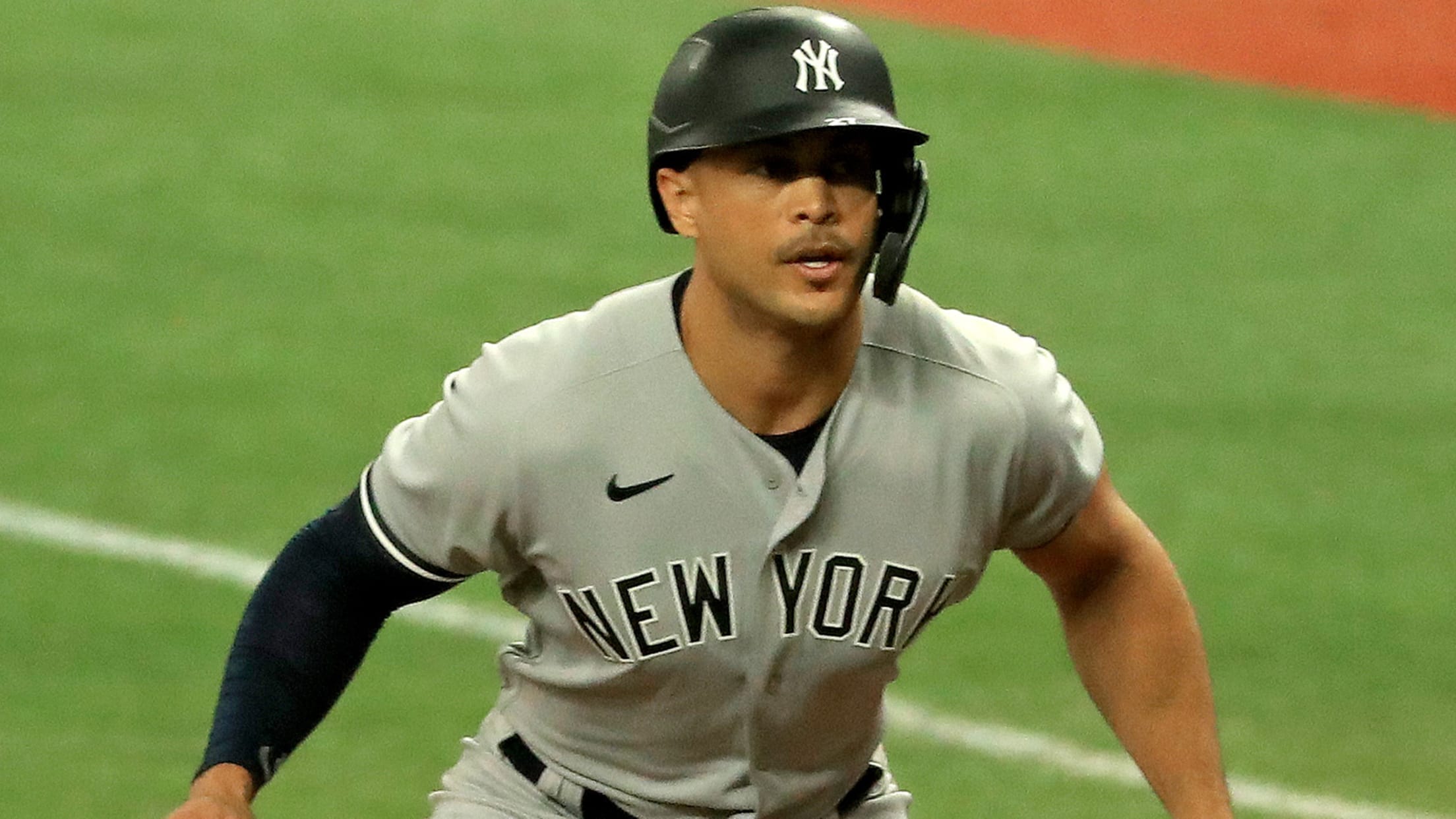 The combination of Giancarlo Stanton's leaner frame and lethal power permitted the Yankees to dream on big numbers, but after missing most of last season, the designated hitter could not avoid the injured list. Stanton was removed from a 5-3 loss to the Rays on Saturday, the second game of
Moustakas to injured list with bruised quad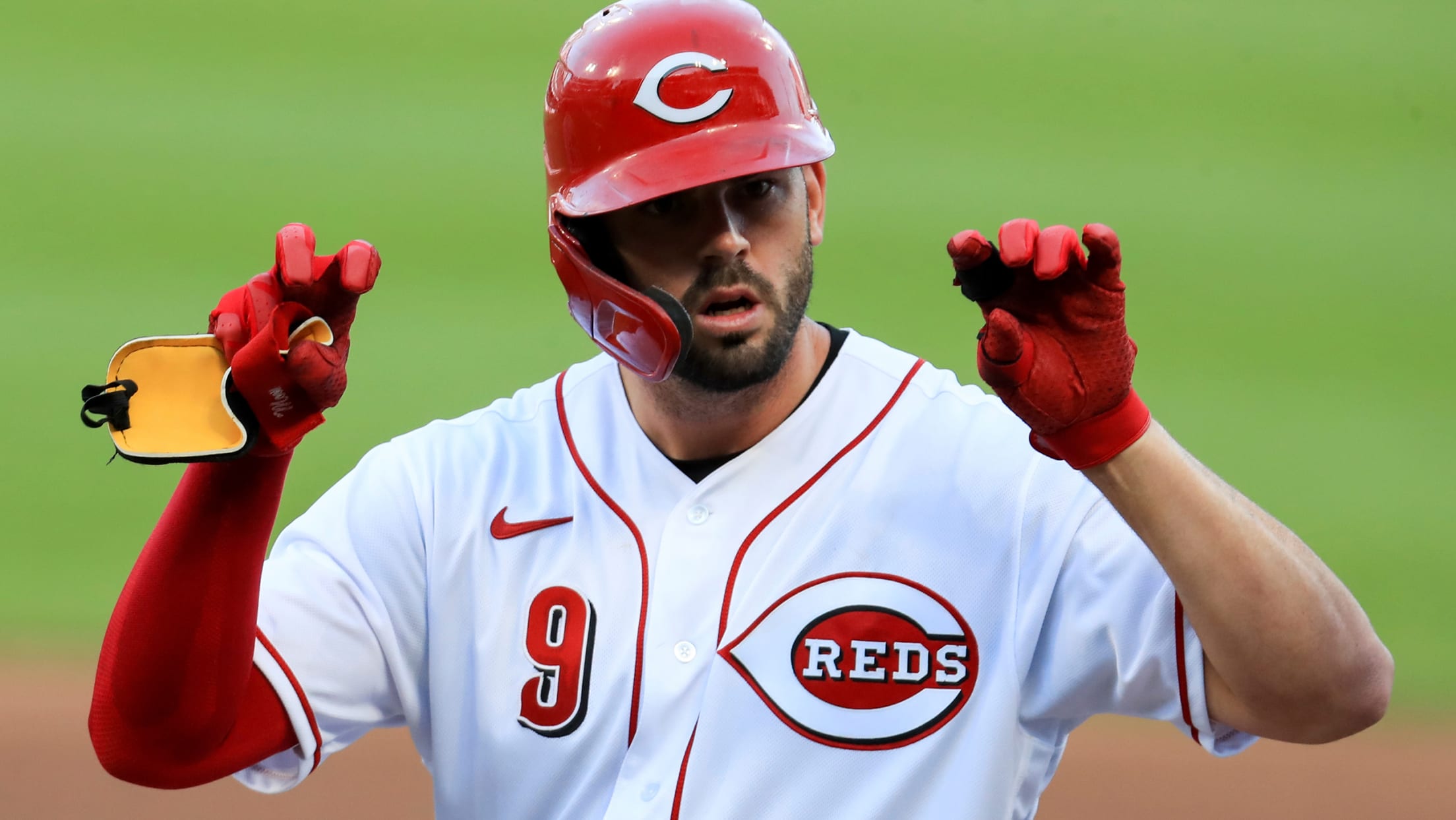 The Reds placed second baseman Mike Moustakas on the 10-day injured list with a bruised left quad on Sunday, five days after he exited a game against the Indians in the sixth inning. The move is retroactive to Thursday. Cincinnati filled Moustakas' spot on the 28-man roster with right-hander Tejay
Morton exits early with apparent injury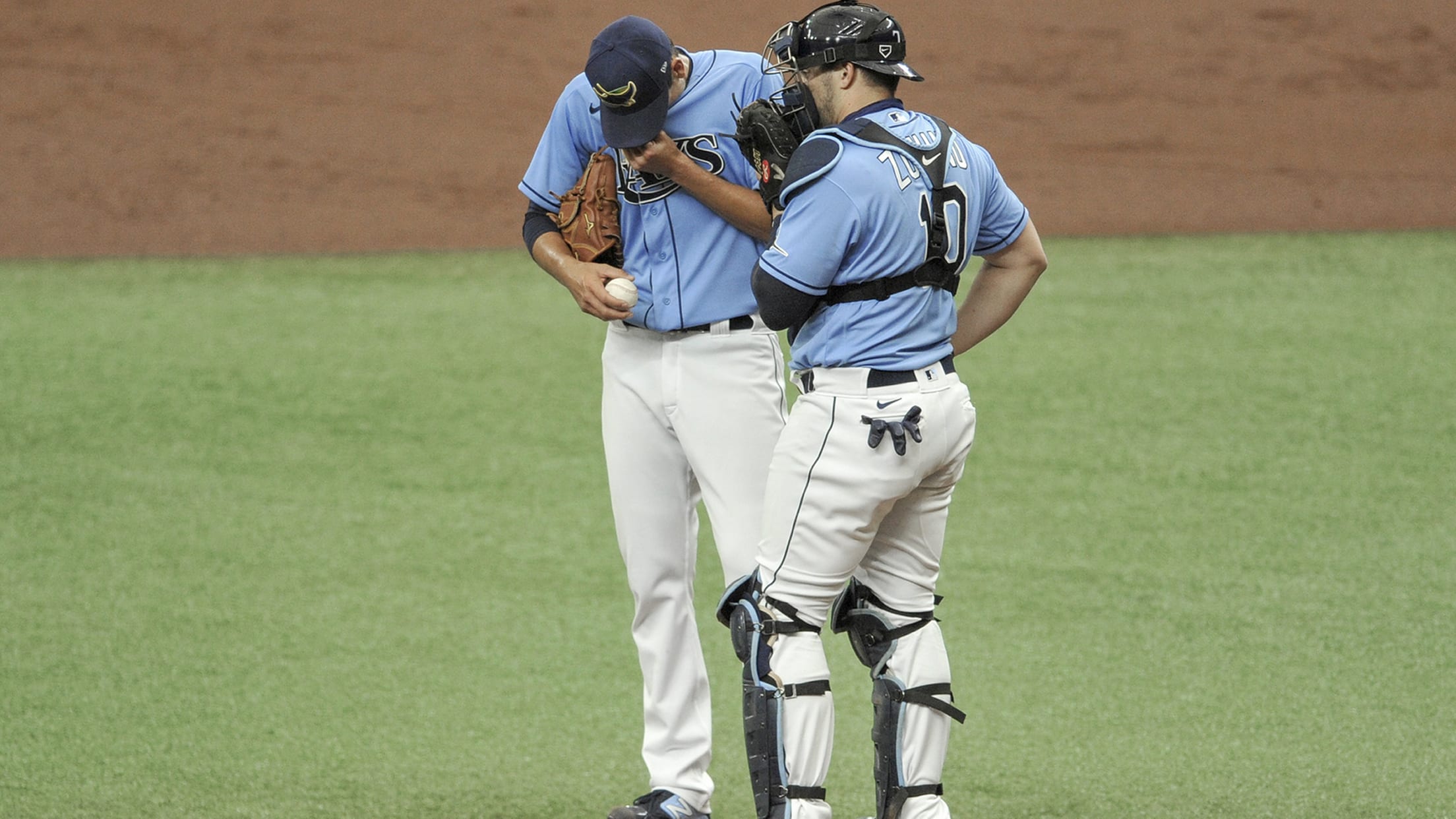 ST. PETERSBURG -- Rays starter Charlie Morton left Sunday's game against the Yankees in the third inning with an apparent injury. There is still no word from the club on why Morton was taken out of the game. Morton walked Aaron Hicks on a fastball up in the zone and
Pence loses ball, Cueto loses no-no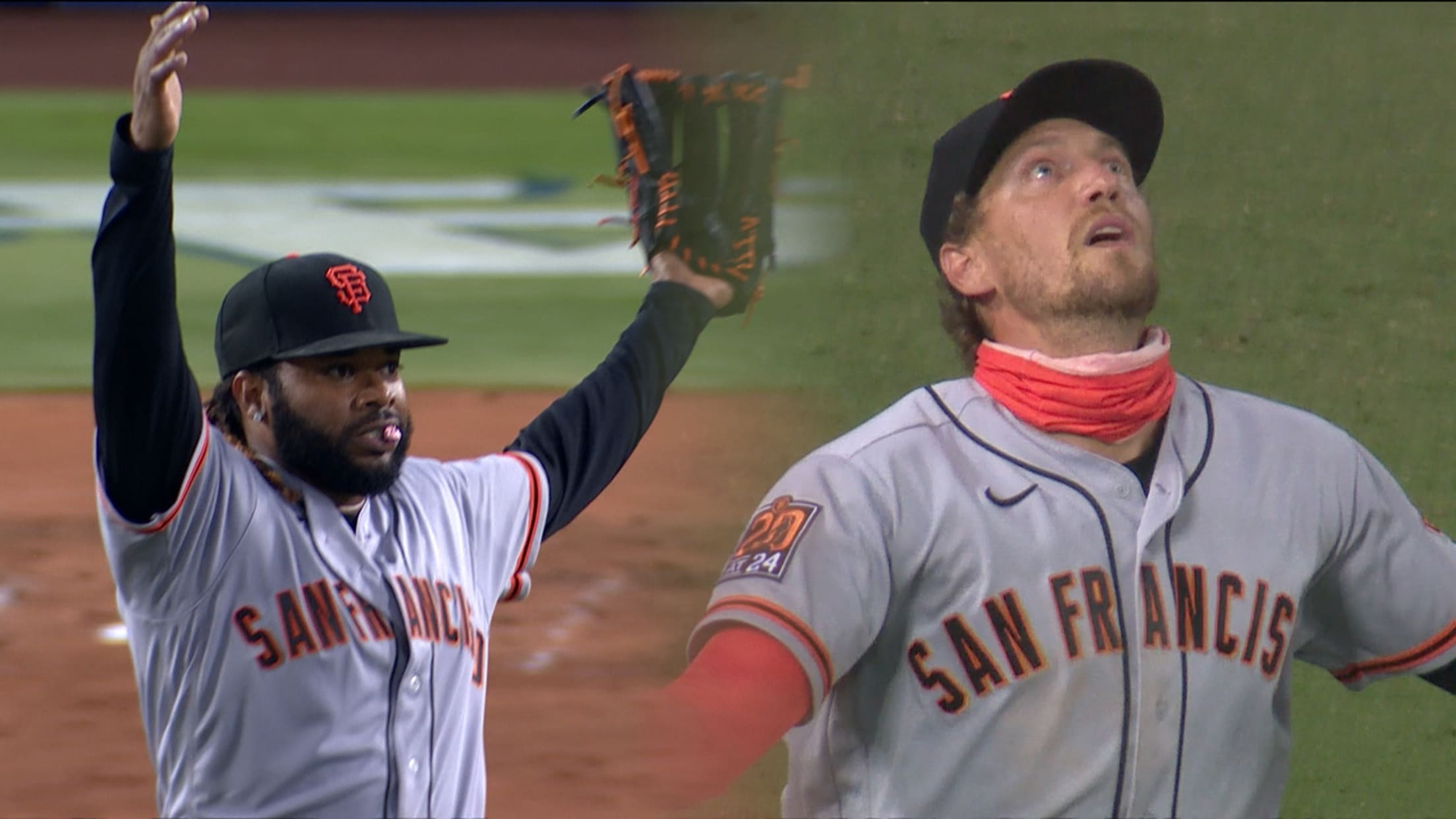 The Giants won, but Johnny Cueto lost. A brutal mistake by left fielder Hunter Pence ended Cueto's no-hit bid and cost the veteran right-hander a chance at history in the Giants' 5-4 win over the Dodgers at Dodger Stadium on Saturday night.
Soto ties Mantle, visits 'fam' on 1st 2020 HR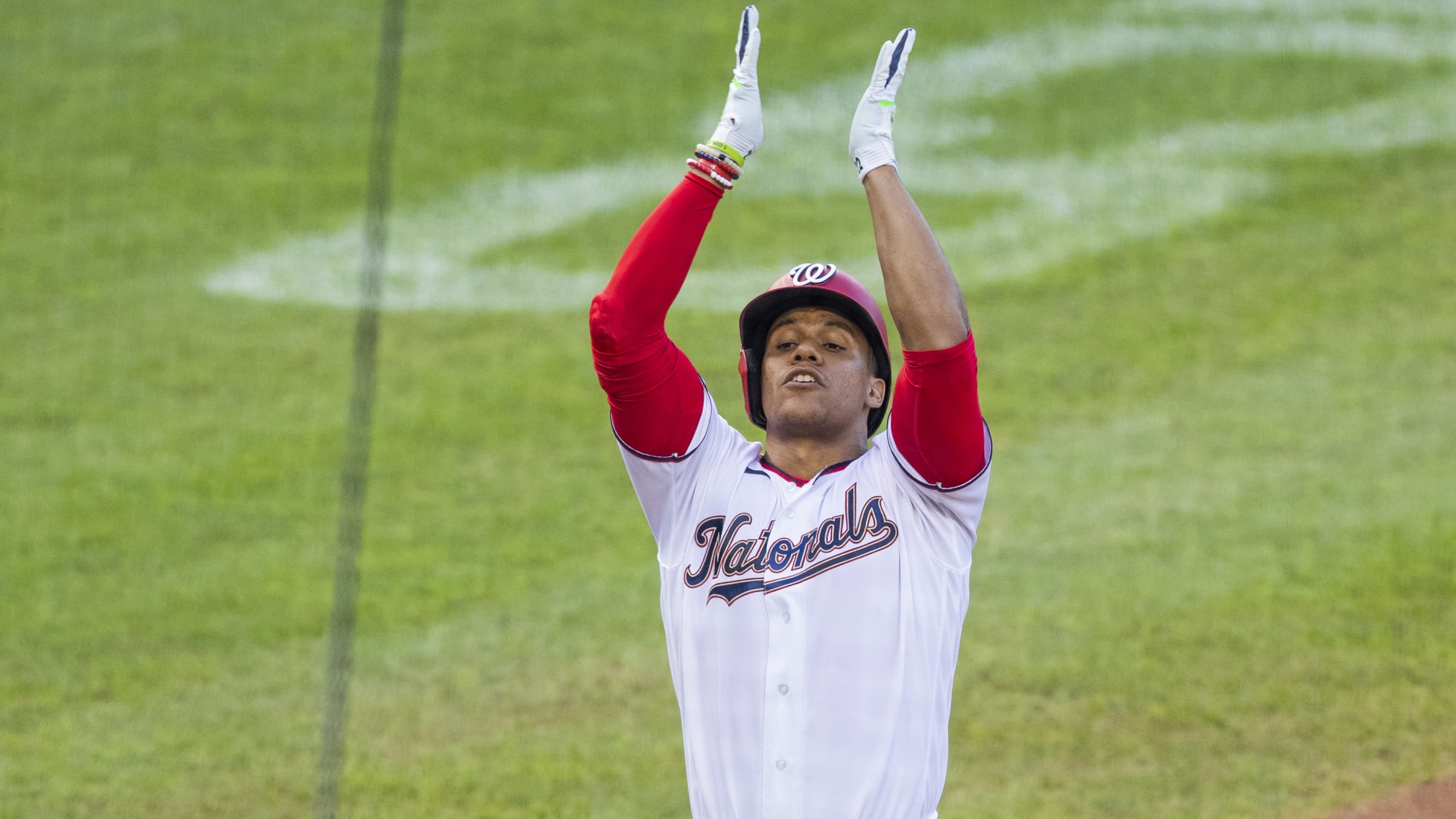 WASHINGTON -- When Juan Soto had cardboard cutouts of his family placed in left field for his season debut on Wednesday, he said he felt like his relatives were at Nationals Park with him. Perhaps one of them almost caught his first home run of 2020 on Saturday night, then.
Evans (concussion, fractured jaw) out for '20
Pirates recall Osuna, option Mears, add Waddell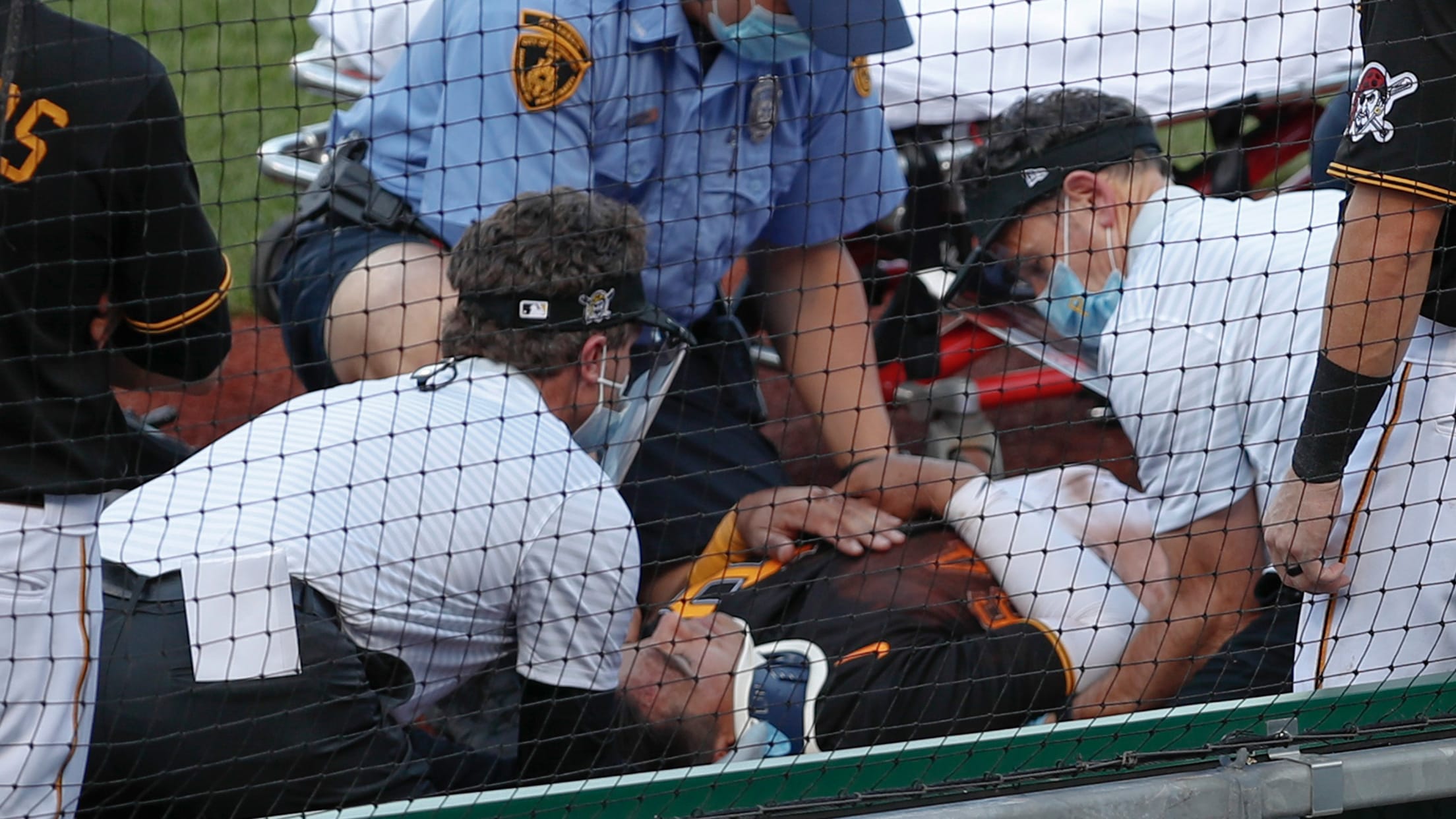 PITTSBURGH -- The morning after Phillip Evans left Saturday's game on a stretcher following a collision with right fielder Gregory Polanco, the Pirates revealed that Evans sustained a concussion, a fractured jaw and "injuries to the face and mouth." The Pirates placed Evans on the 45-day injured list, effectively ending
JV 'not progressing as quickly as he'd like'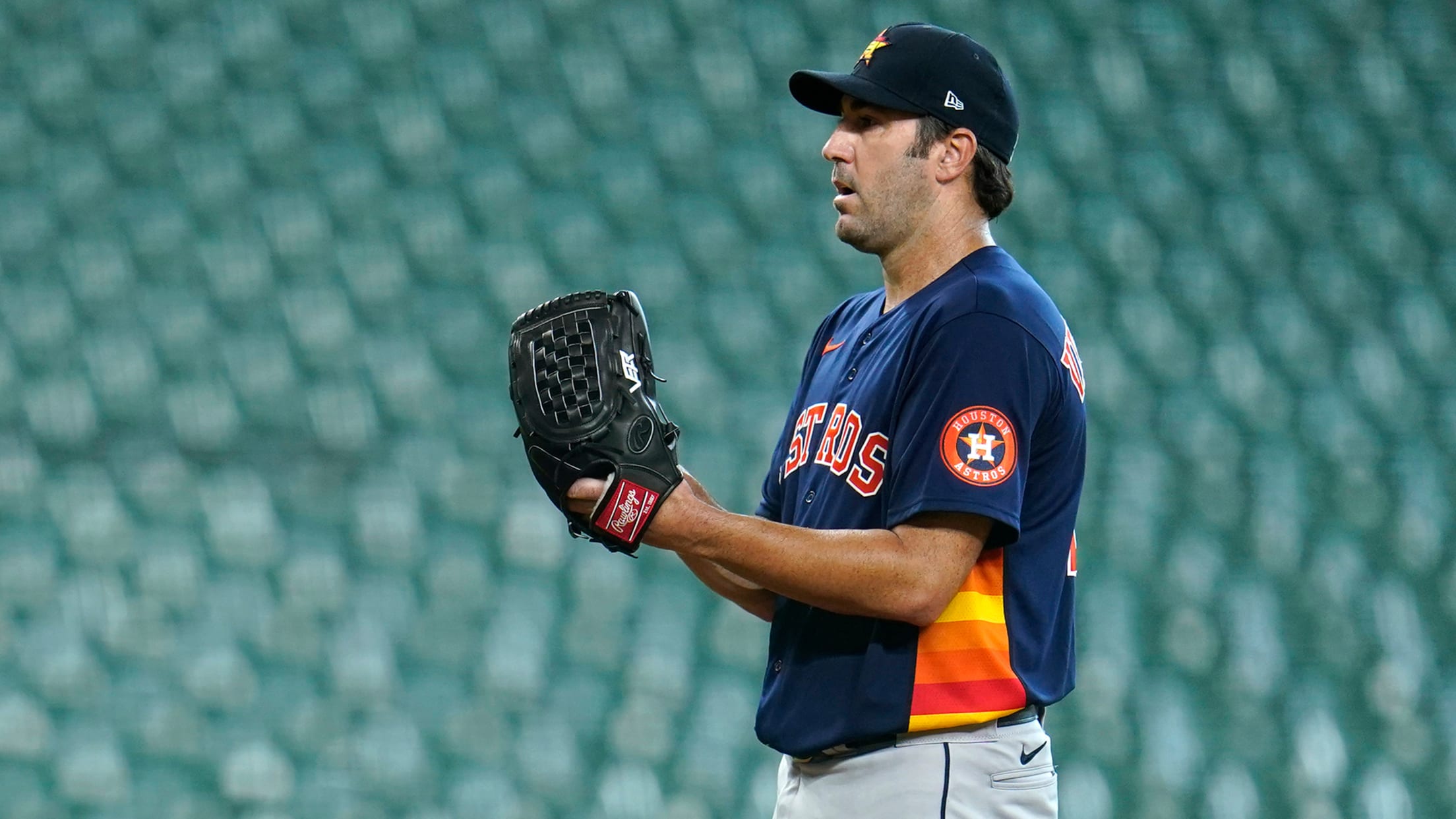 Astros ace pitcher Justin Verlander, who suffered a right forearm strain in his first start of the season, is "not progressing as quickly as he'd like," manager Dusty Baker said prior to Saturday's 3-1 loss to the A's in Oakland. Verlander threw six strong innings on July 24 against the
Without Stanton, Yanks to get creative at DH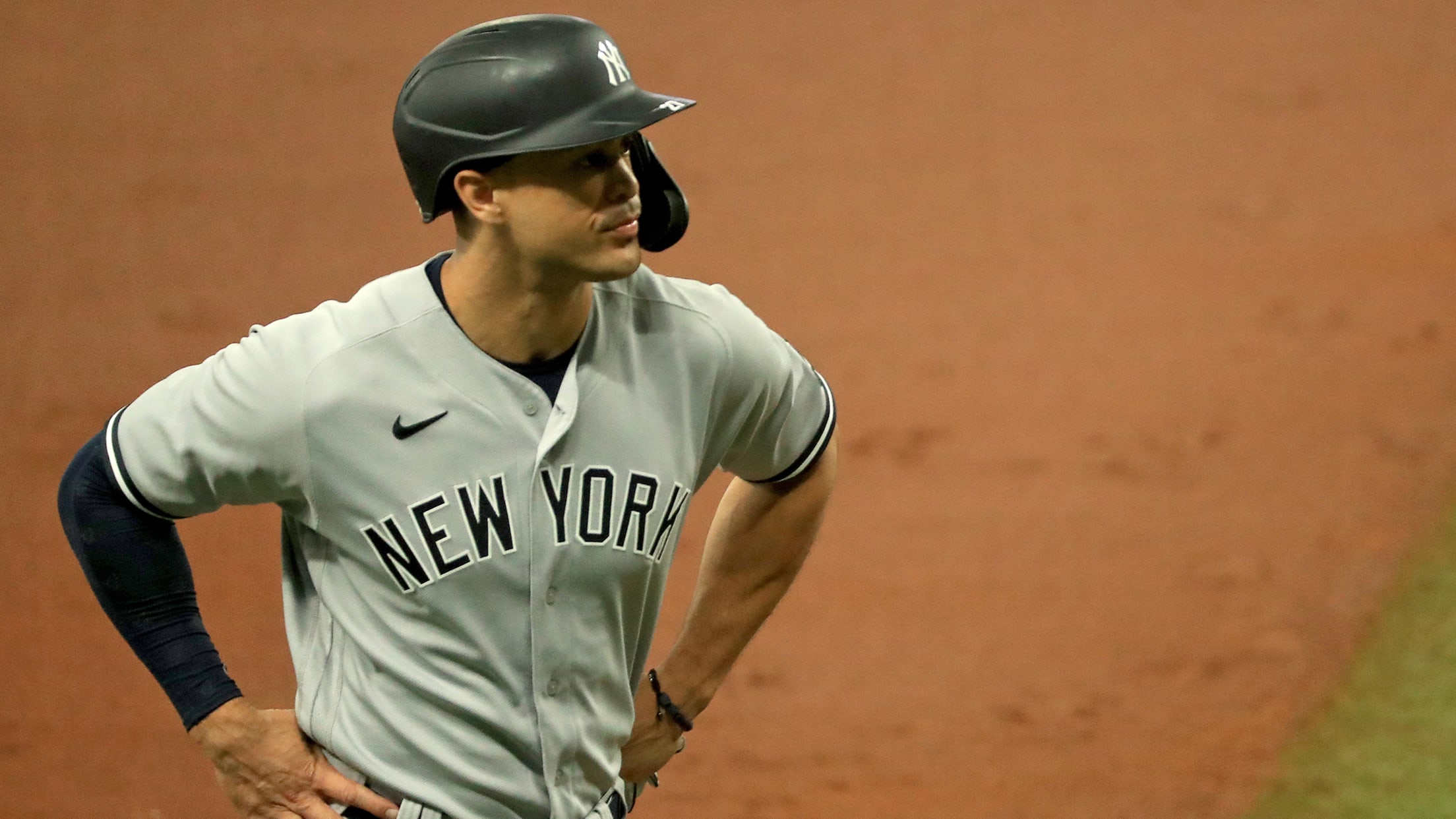 The Yankees plan to "get a little creative" with their designated hitter spot while Giancarlo Stanton mends a strained left hamstring on the injured list, manager Aaron Boone said on Sunday. Stanton was placed on the 10-day IL on Sunday, having sustained the injury while running the bases in a
Can MadBum succeed with diminished velo?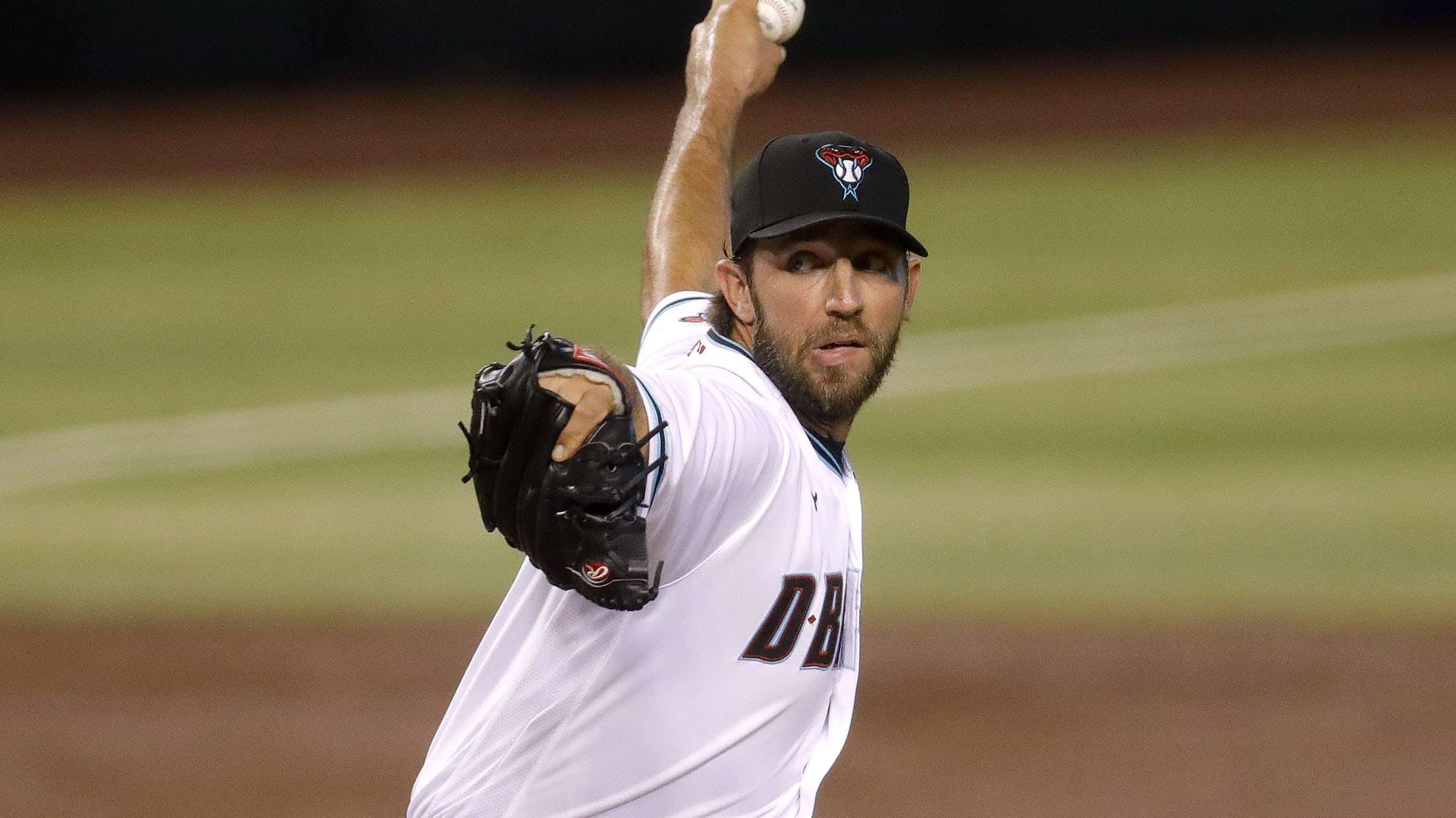 Madison Bumgarner's fresh start in Arizona hasn't gone as planned so far. The lefty signed a five-year, $85 million contract with the D-backs in the offseason after spending the first 11 years of his Major League career with the Giants. There were expectations that he'd continue to be the ace
Mets place Wacha (shoulder) on injured list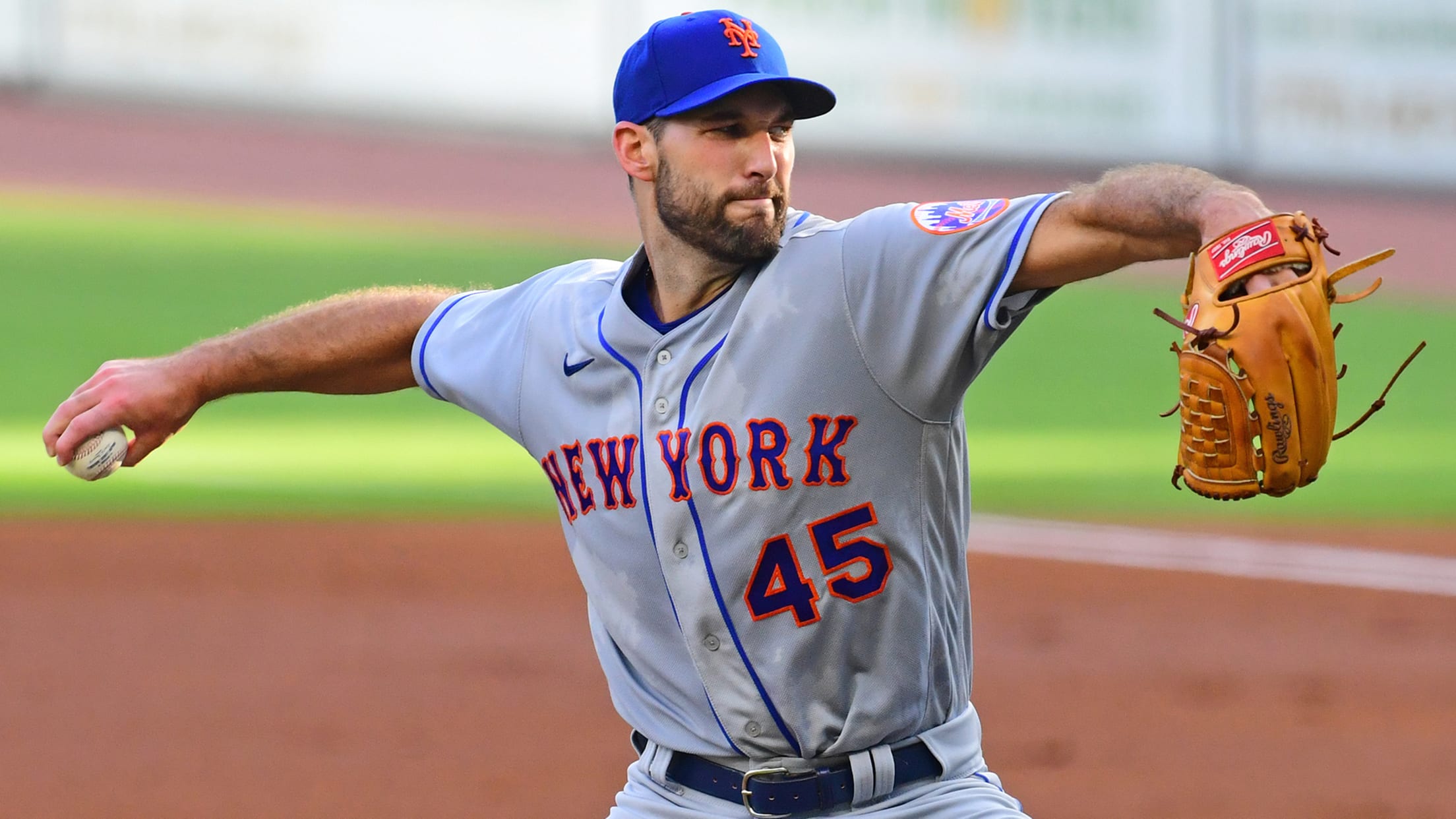 NEW YORK -- The Mets, who made starting pitching depth a focal point of their offseason strategy, are again seeing that depth tested in the young season. The team on Sunday placed Michael Wacha on the 10-day injured list due to right shoulder inflammation, calling up catcher Ali Sánchez to
Another leadoff blast for Tatis on 2-HR night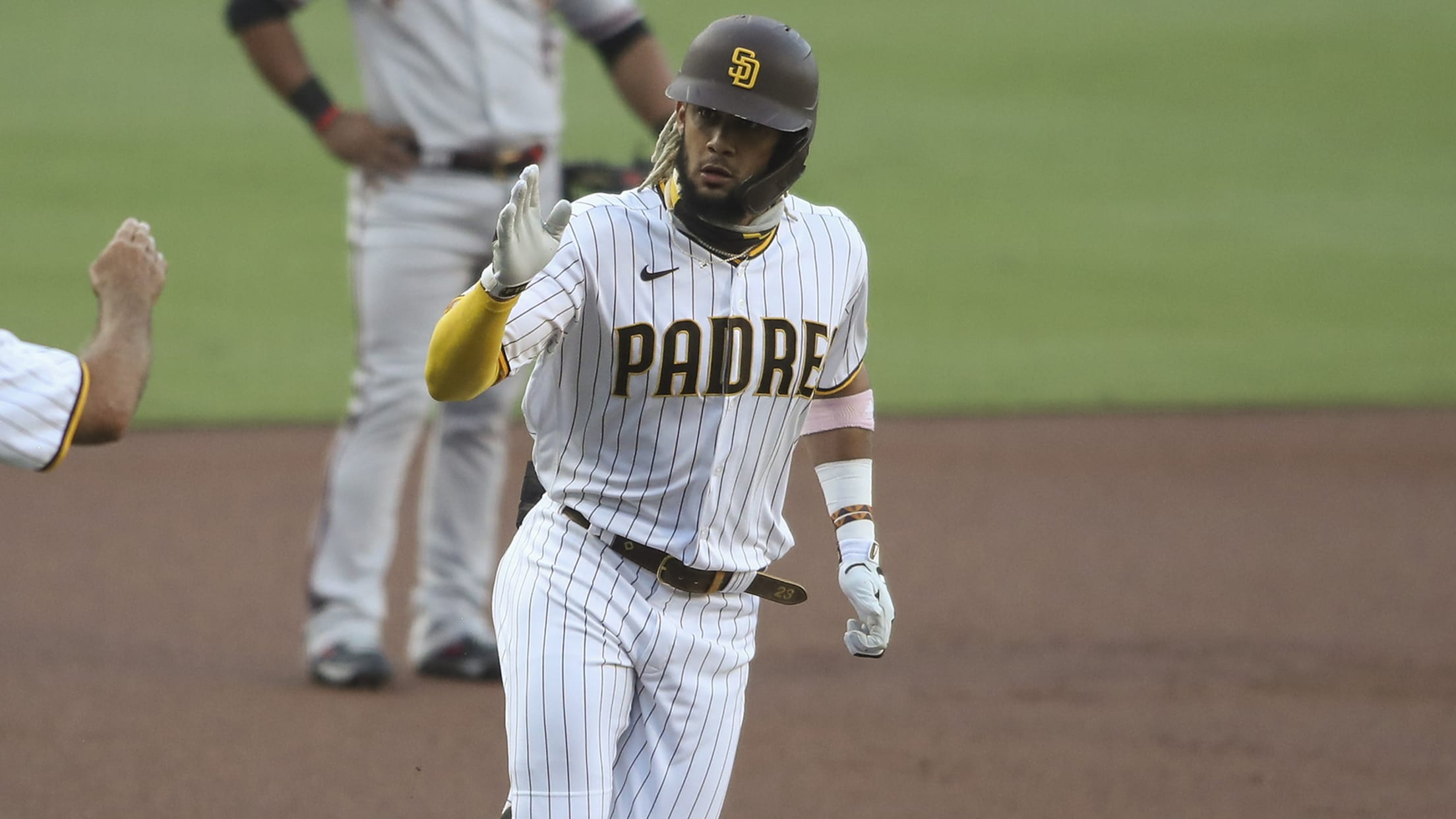 SAN DIEGO -- Call him the human 1-0 lead. Fernando Tatis Jr. sure knows how to start a ballgame. For the second consecutive night, the Padres' shortstop launched a leadoff home run with his team's first swing of the game. This time, he followed it by crushing a solo blast
Montas 'feeling it' in A's 8th straight win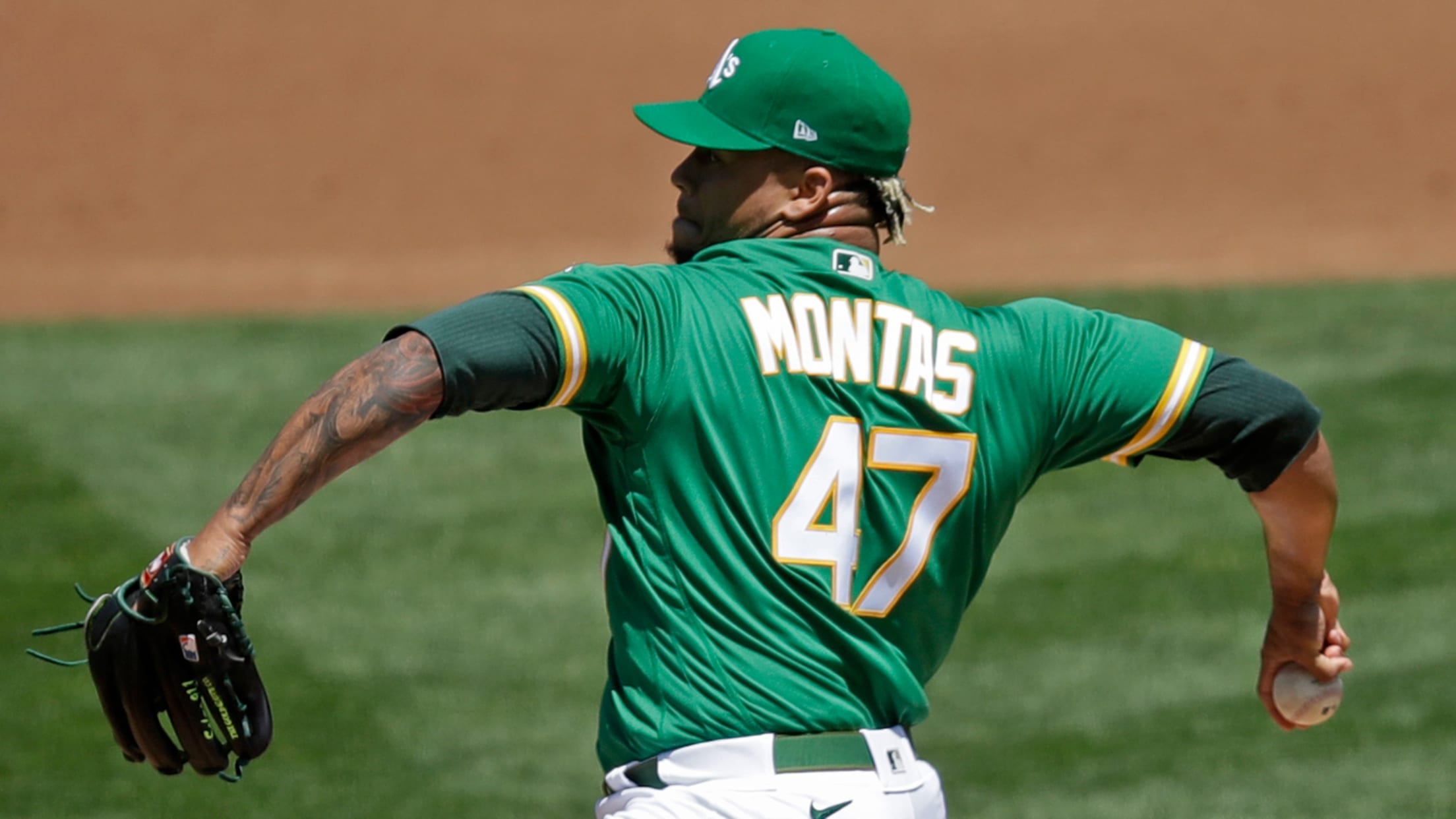 OAKLAND -- Frankie Montas embraced the first Opening Day assignment of his career this season as an opportunity to prove that he can be a No. 1 pitcher in this league. Four starts in, he's looked every bit of the ace the A's were hoping for. The A's rode another
O's rally in 8th starts with B2B pinch-hit HRs
After Hays' Statcast gem, the Orioles did something they hadn't done since 1985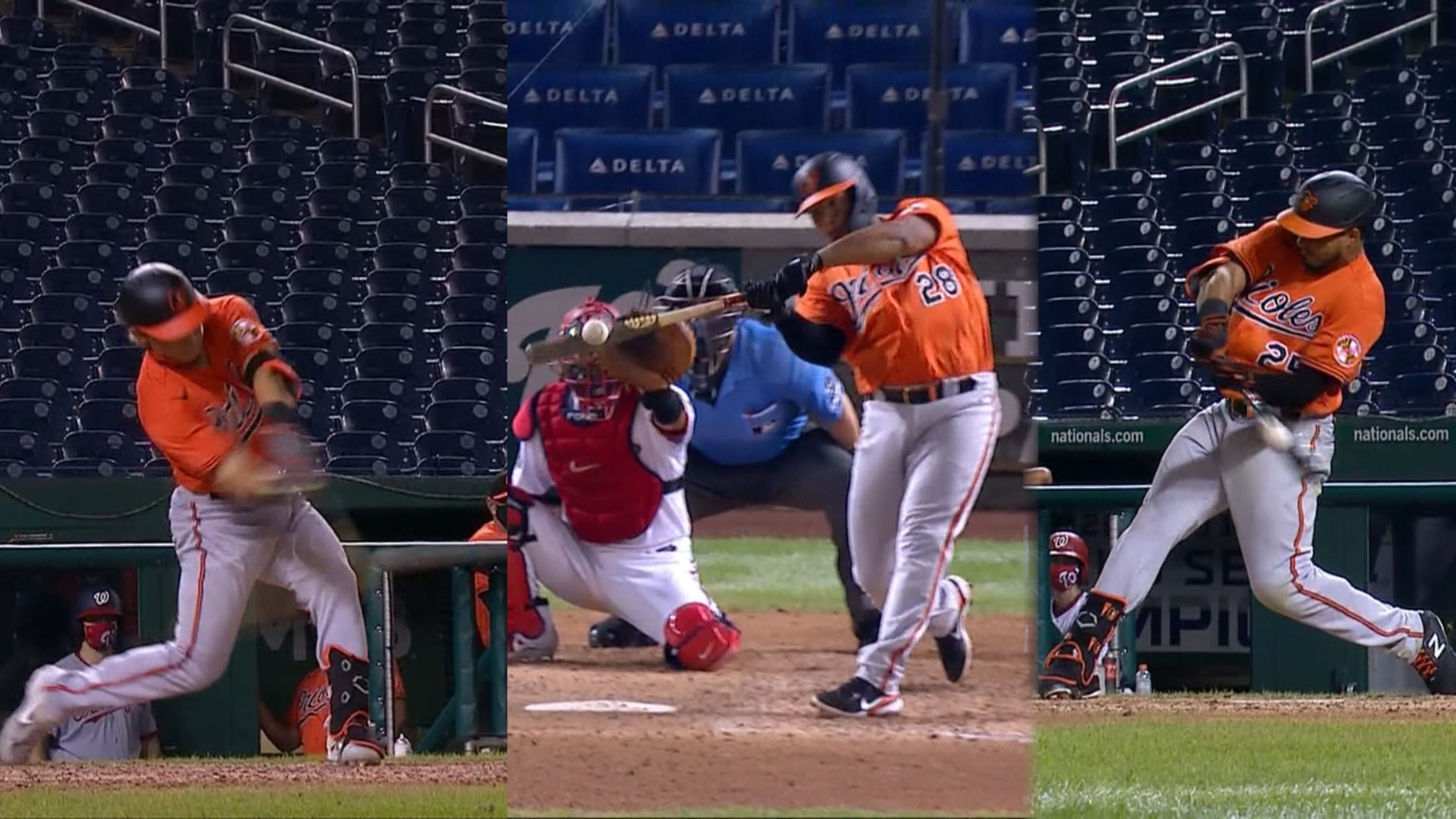 Over the first 13 games of the Orioles' schedule, a trend developed. In the nine games they hit at least one home run, they've averaged nearly six runs per game. In the four games they haven't, they've averaged just two runs per game. Much of this arithmetic is simple --
Injury updates: Seager, Stanton, Moose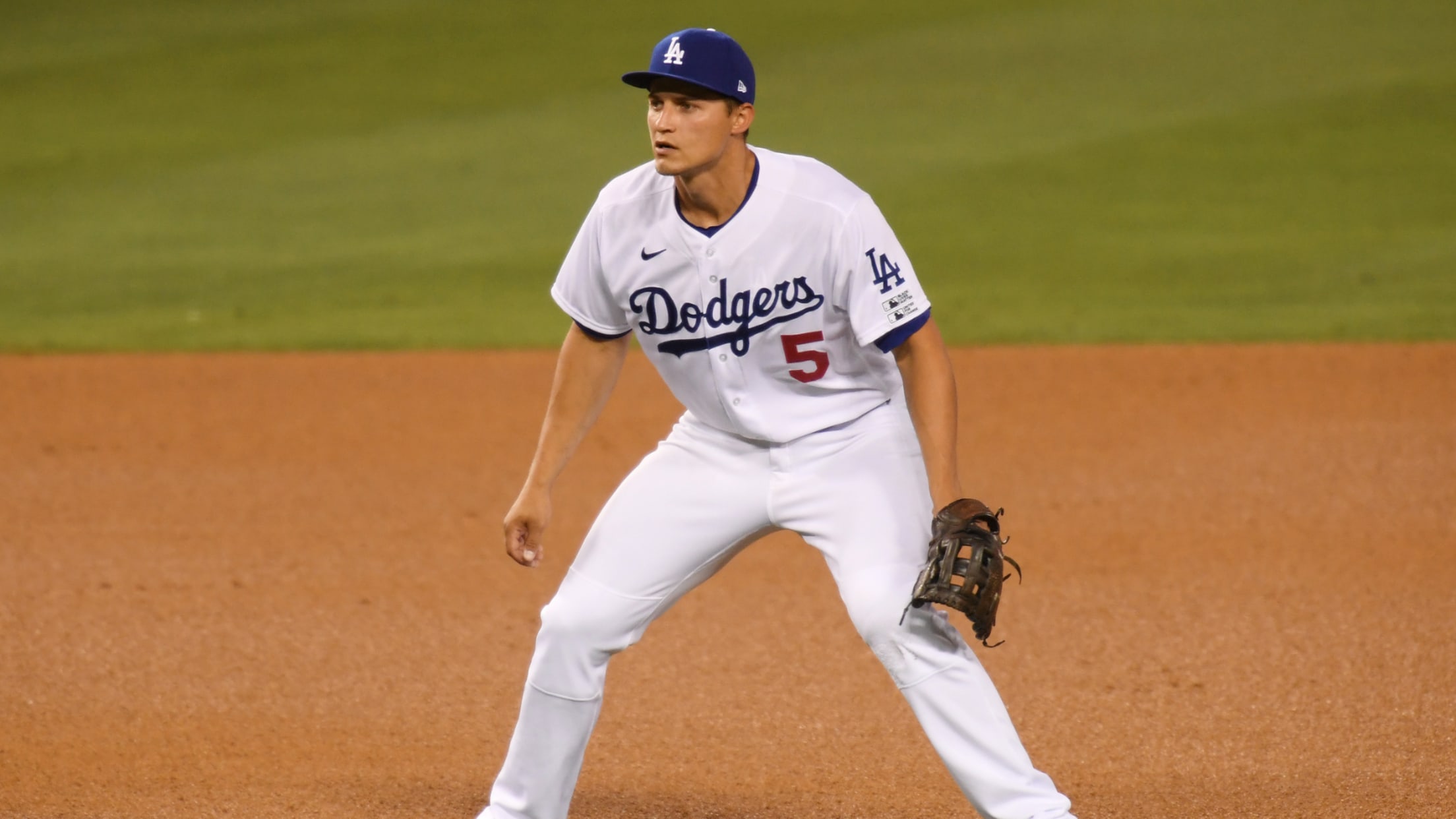 Stay up-to-date with all the latest news on injured players from across Major League Baseball.
Tigers hit 4 homers before recording 1st out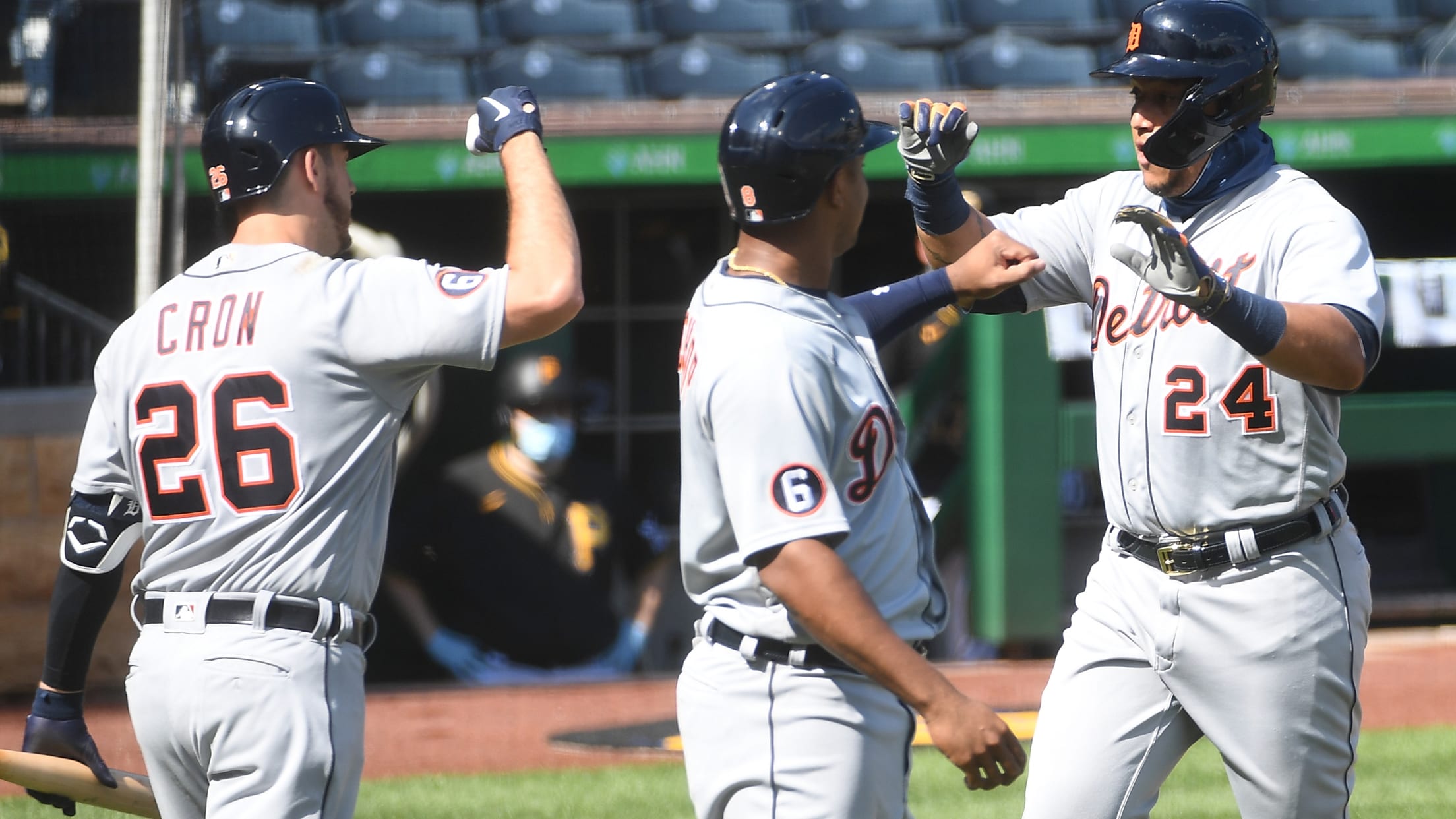 The Tigers scored five runs Saturday before they recorded their first out. By the end of the fourth inning, they needed all of those runs. Four of Detroit's first five batters homered off Pittsburgh starter Derek Holland, putting the Tigers ahead for good -- though it drew close later --
Feisty Rays win battle of bullpens vs. Yanks
ST. PETERSBURG -- After Tyler Glasnow went just 2 2/3 innings in an 8-4 loss to the Yankees in the first game of Saturday's doubleheader, the Rays entered the second game knowing they were going to need strong, efficient innings out of a bullpen that has been relied on heavily
Kelly 'phenomenal' again, tosses gem in win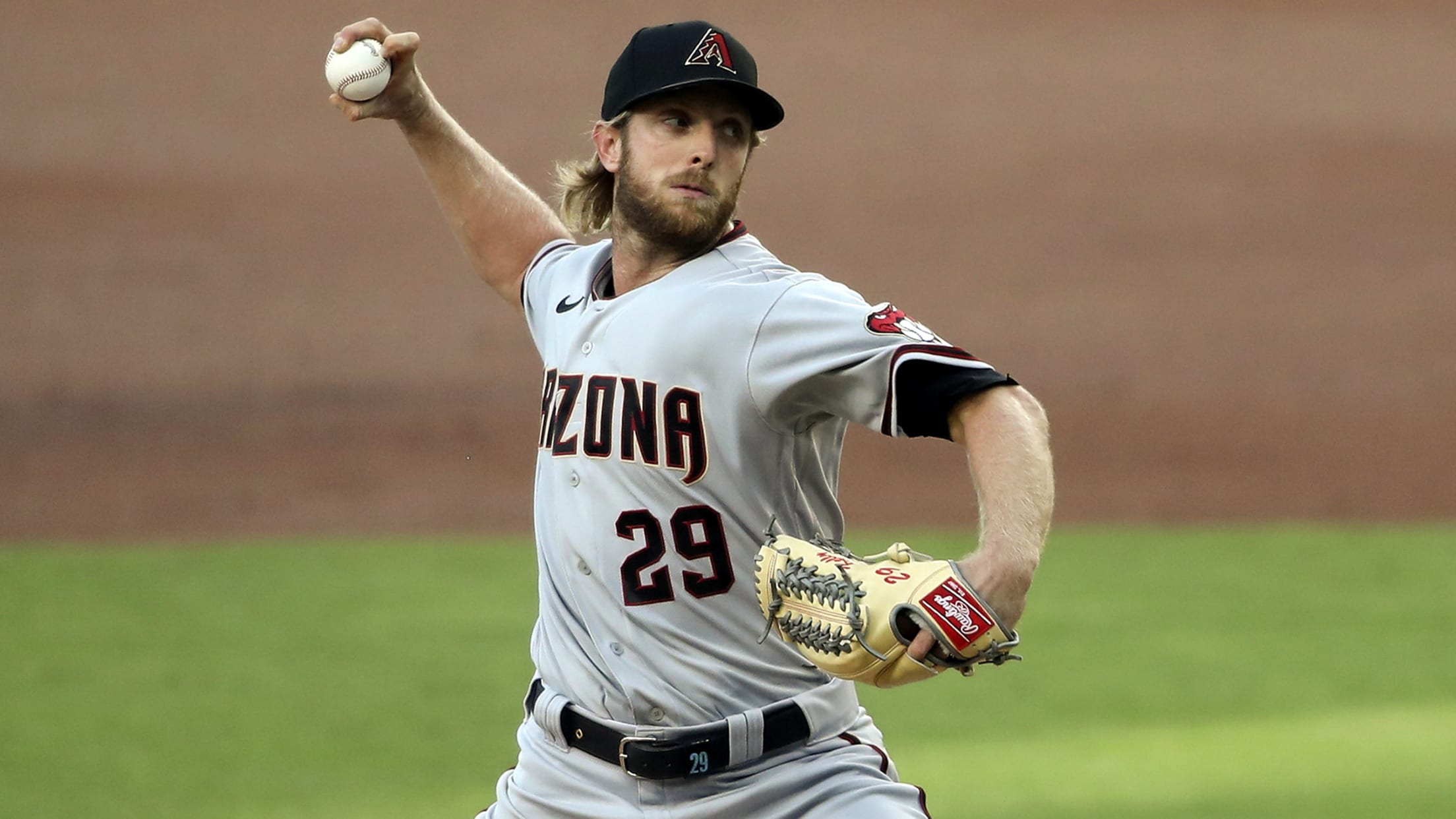 You may be surprised by what Merrill Kelly has done this year, but the D-backs right-hander certainly isn't. Kelly once again threw well Saturday night, when he tossed six-plus innings of one-run ball as the D-backs beat the Padres, 3-2, to even the three-game series at Petco Park. Starling Marte
Hosmer activated from IL, returns to lineup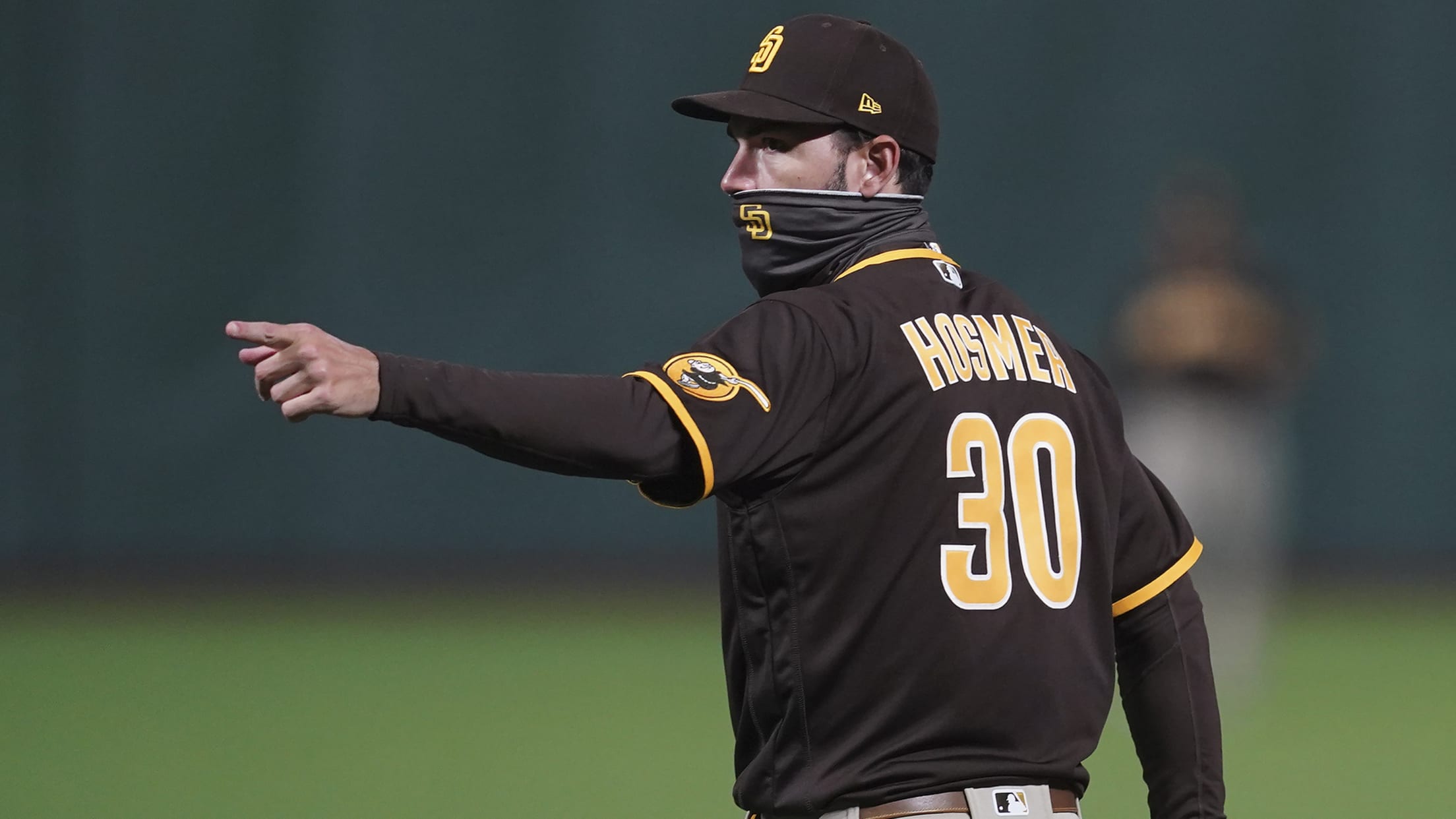 SAN DIEGO -- The Padres activated Eric Hosmer from the injured list ahead of Saturday's game against the D-backs, and he made his return to the lineup, playing first base and batting fifth. He went 0-for-4 in San Diego's 3-2 loss. Hosmer took part in the team's intrasquad game at
Yanks hit 3 HRs, Cole fans 10 in Game 1 win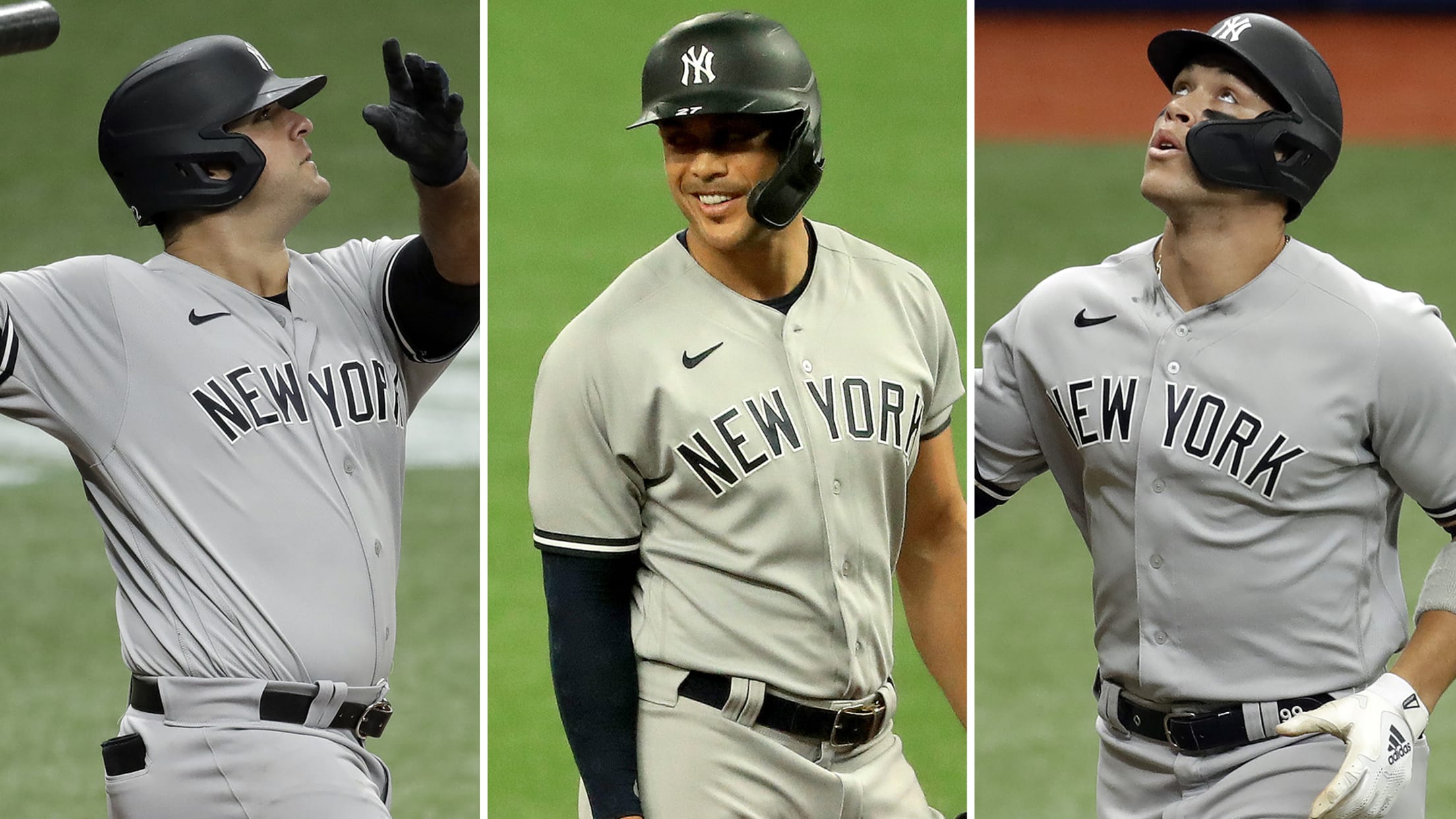 Gerrit Cole struck out 10 before fatiguing, while Mike Ford, Giancarlo Stanton and Aaron Judge all homered, powering the Yankees to an 8-4 victory over the Rays in the first game of a seven-inning doubleheader on Saturday at Tropicana Field. • Box score Cole remained undefeated in four starts as
Gallo returns with HR in Rangers' shutout W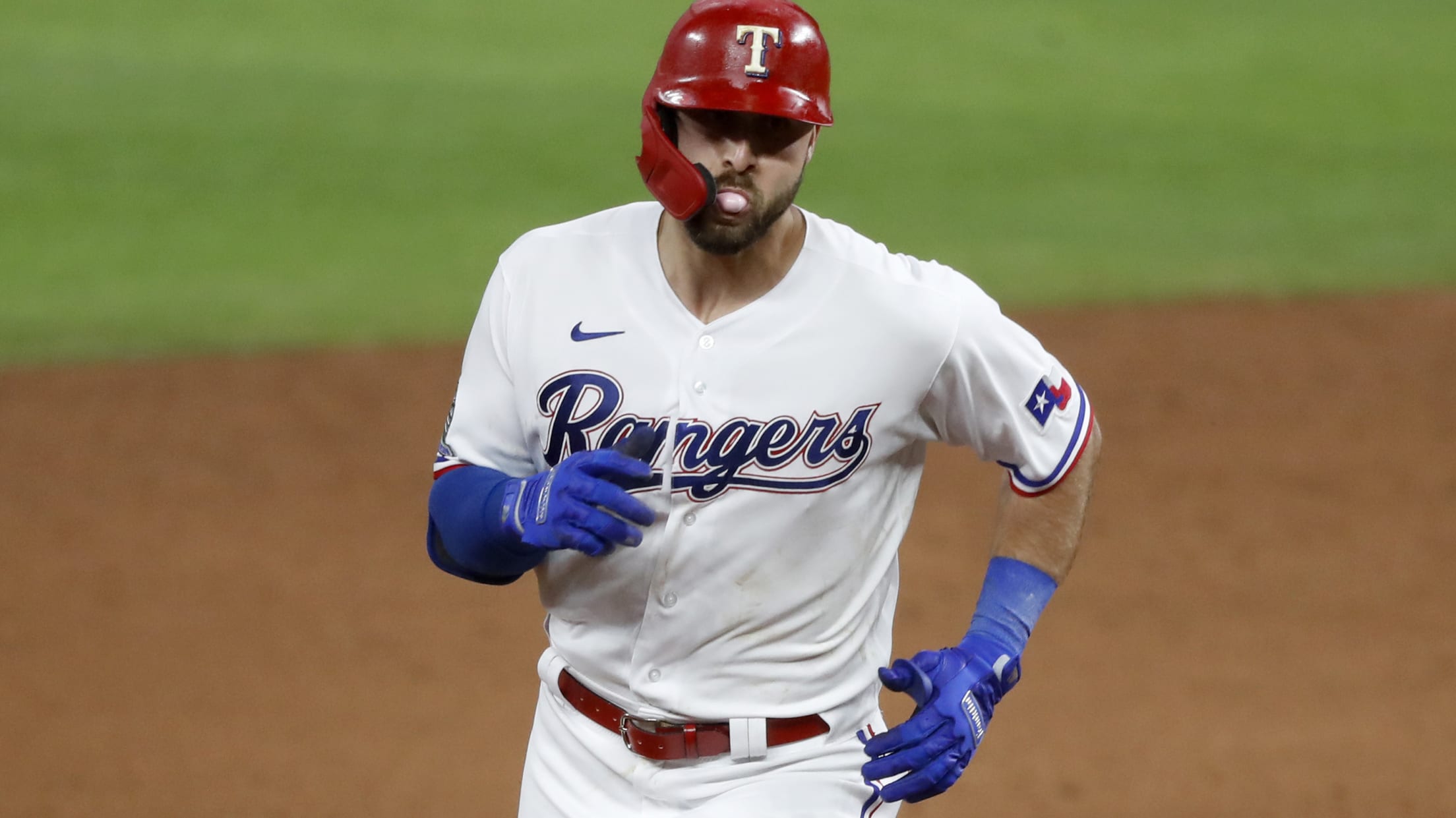 Joey Gallo had a rough three days in Oakland. He was 1-for-11 with eight strikeouts, his surgically-repaired right wrist started hurting on Tuesday night and it grew worse as the week progressed. By the time the Rangers returned to Arlington, Gallo knew he needed a pain-relieving injection. Dr. Keith Meister
'Really hot' J.T., healthy Arrieta lead the way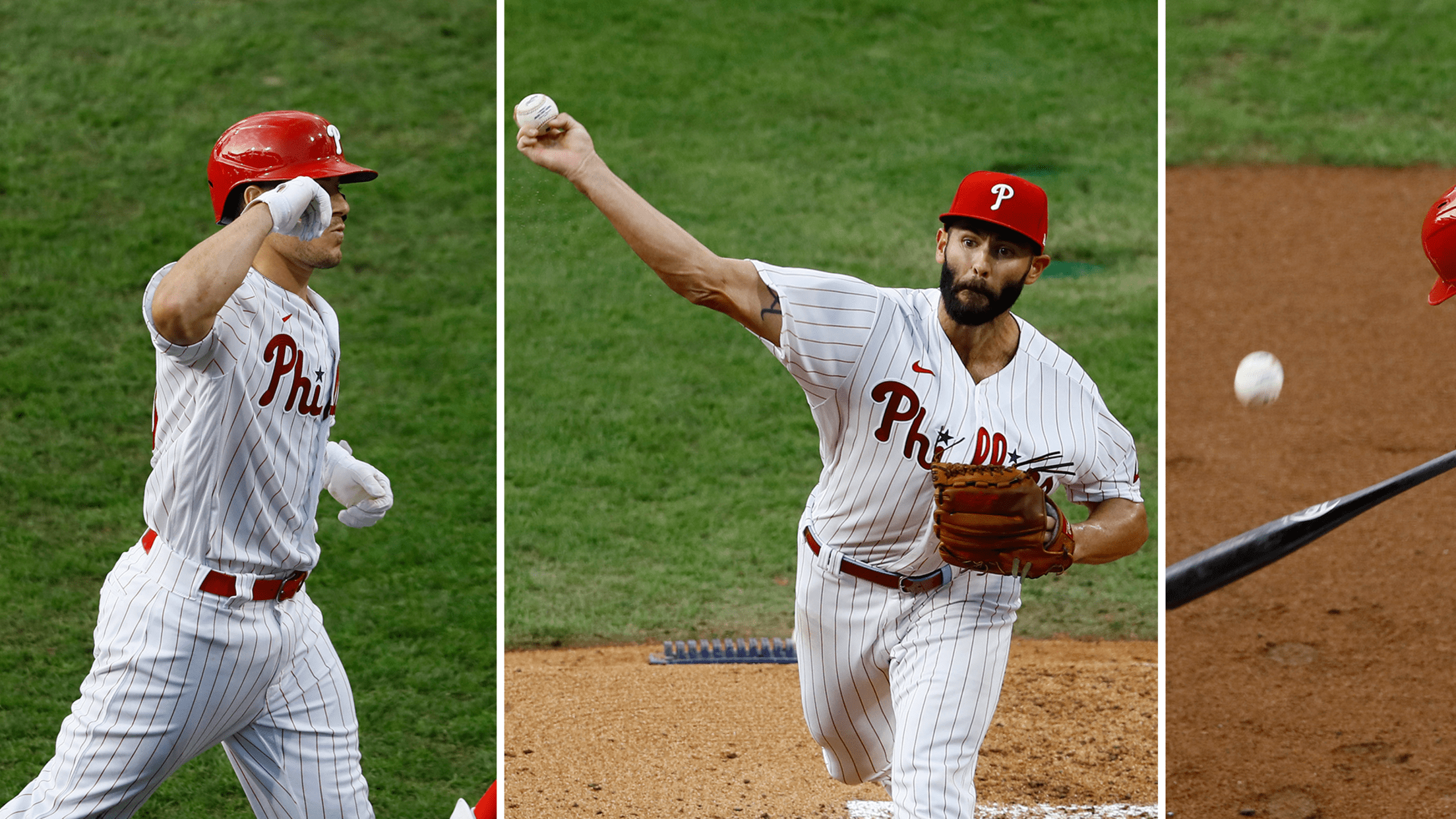 PHILADELPHIA -- It might seem like J.T. Realmuto is the Phillies' only player headed to free agency this offseason, if you just hear the "Sign J.T.!" chants behind Ashburn Alley at Citizens Bank Park and notice Bryce Harper's check-signing gesture following Realmuto's home runs. But there are others. Realmuto and
How Scherzer helped Rox rookie in his debut
Ryan Castellani throws 4 no-hit innings in combined 1-hit shutout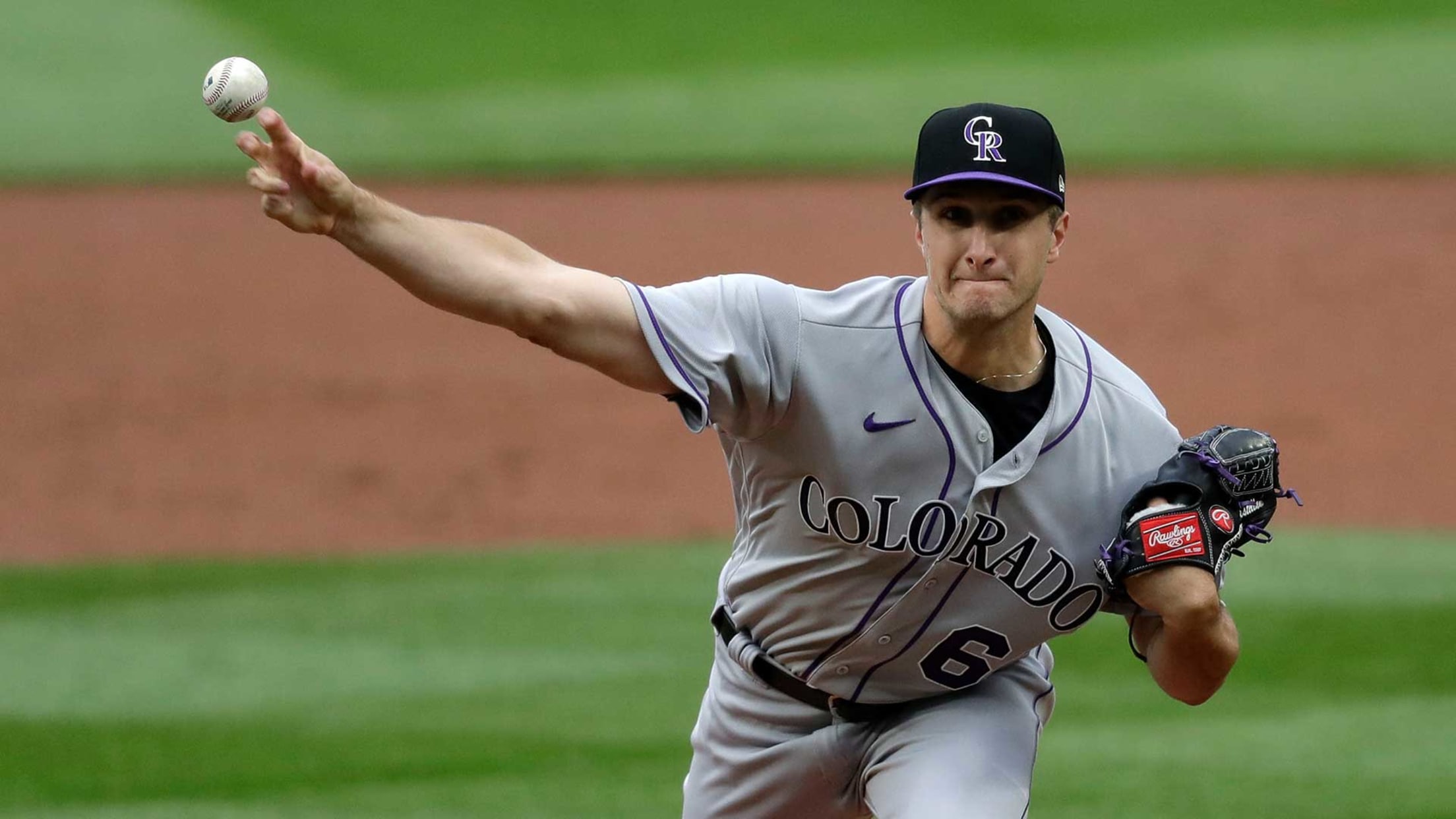 A cellphone video fueled a dream that Rockies right-hander Ryan Castellani finally lived Saturday night. Castellani, making his Major League debut as a sub for the injured Chi Chi González, retired his first 12 batters before command deserted him in the fifth inning. The rookie, who was under a tight
Davis' complete skill set emerging for Mets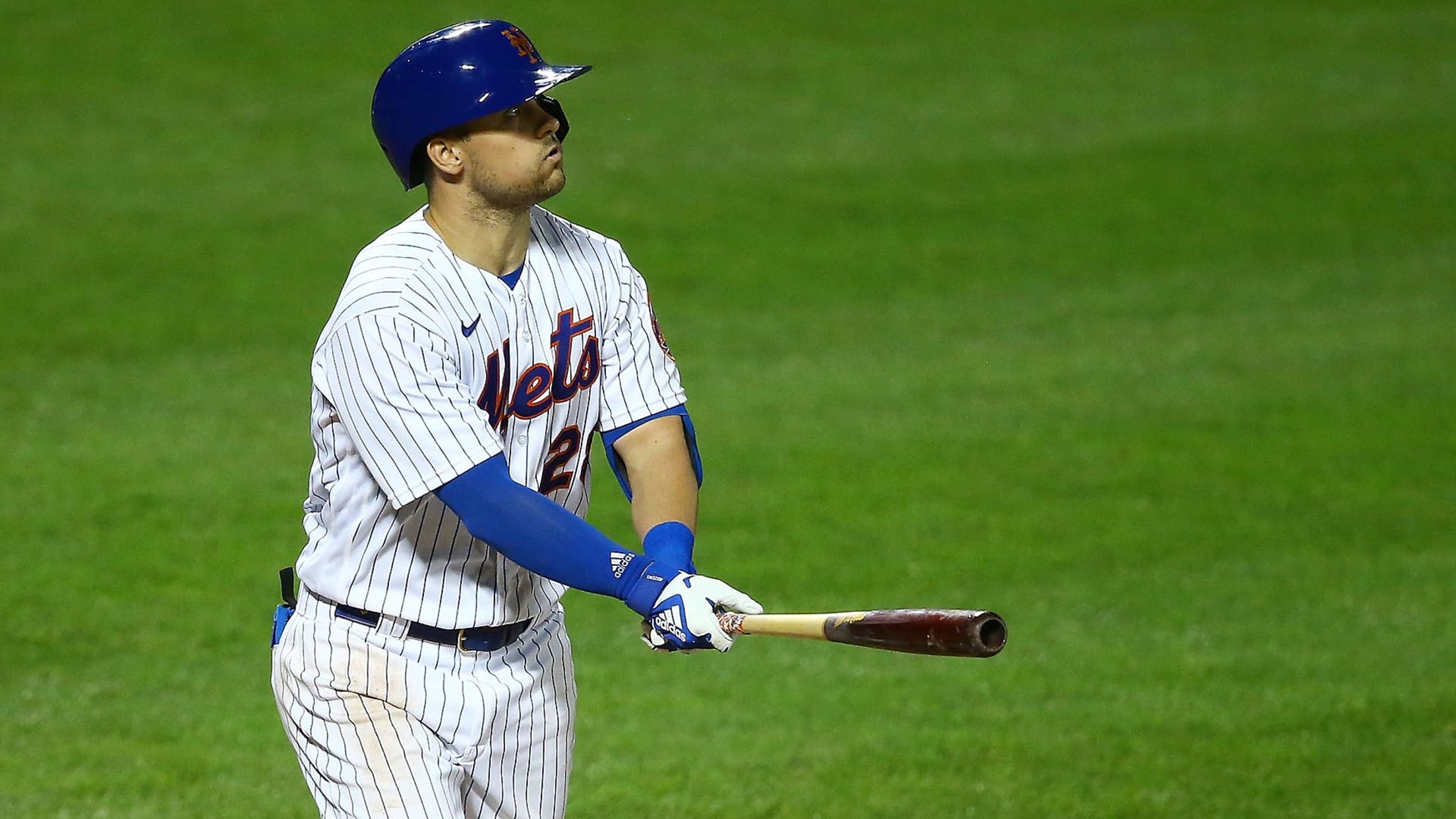 NEW YORK -- The parts are all clicking now. Not that J.D. Davis was unsuccessful before; to the contrary, he was a breakout star of the 2019 Mets and an important piece of their 2020 jigsaw puzzle. Now, however, Davis is evolving into a more complete player, capable of adding