Let's scheme the craziest Hot Stove possible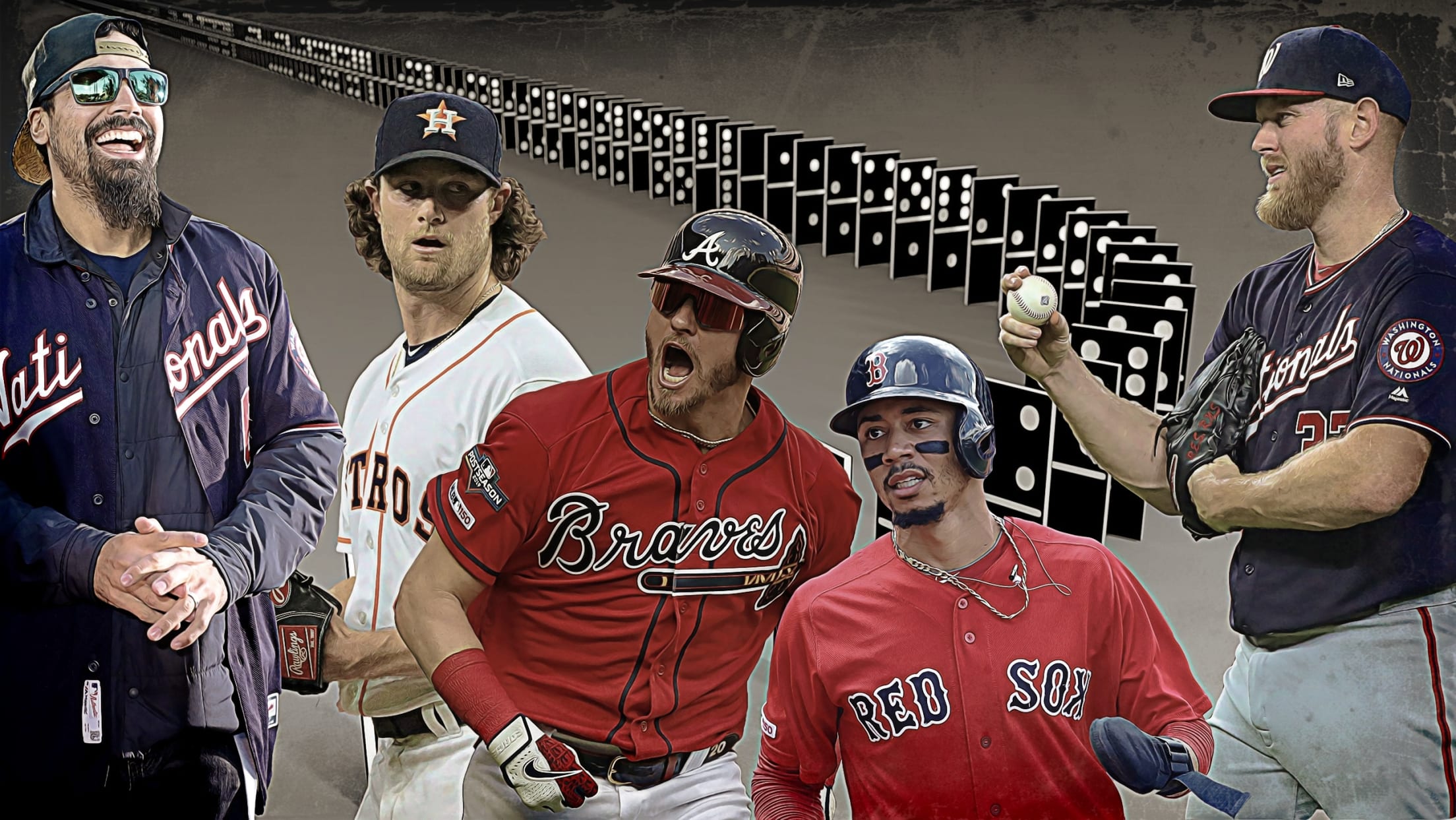 Will one free-agent signing trigger a half-dozen more? This loaded-at-the-top market may lend itself to that. For instance, if Stephen Strasburg re-signs with the Nationals, do the Phillies, Yankees and Angels suddenly ramp up their efforts to sign Gerrit Cole or Zack Wheeler? Or let's say the Rangers sign Anthony
These teams see the Bringer of Rain as a ringer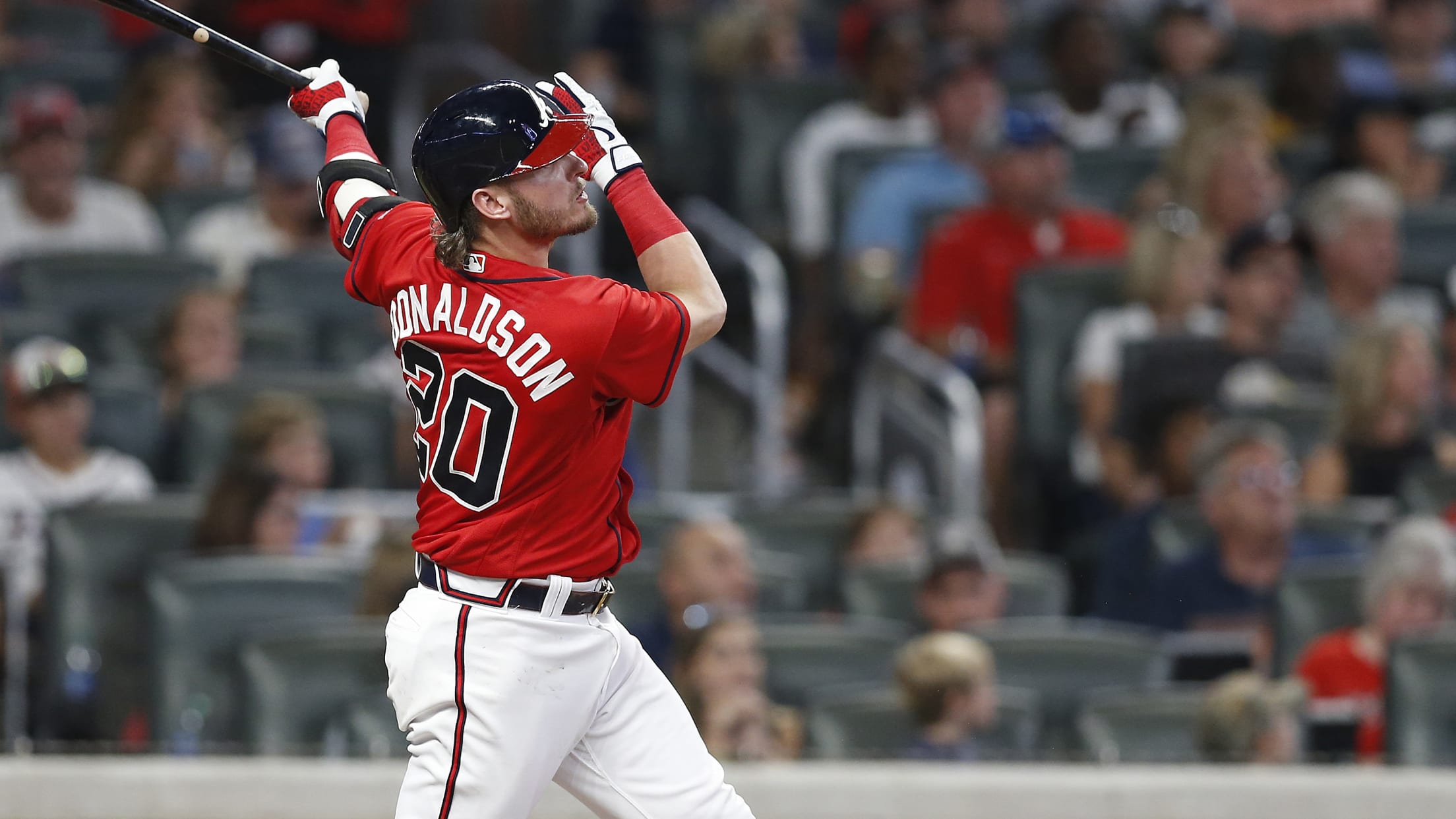 After being limited to just 52 games with the Blue Jays and Indians in an injury plagued 2018, Josh Donaldson signed a one-year, $23 million contract with the Braves and re-established his value ahead of another go at free agency. He is tied to Draft-pick compensation if he signs with
1 potential trade candidate on all 30 teams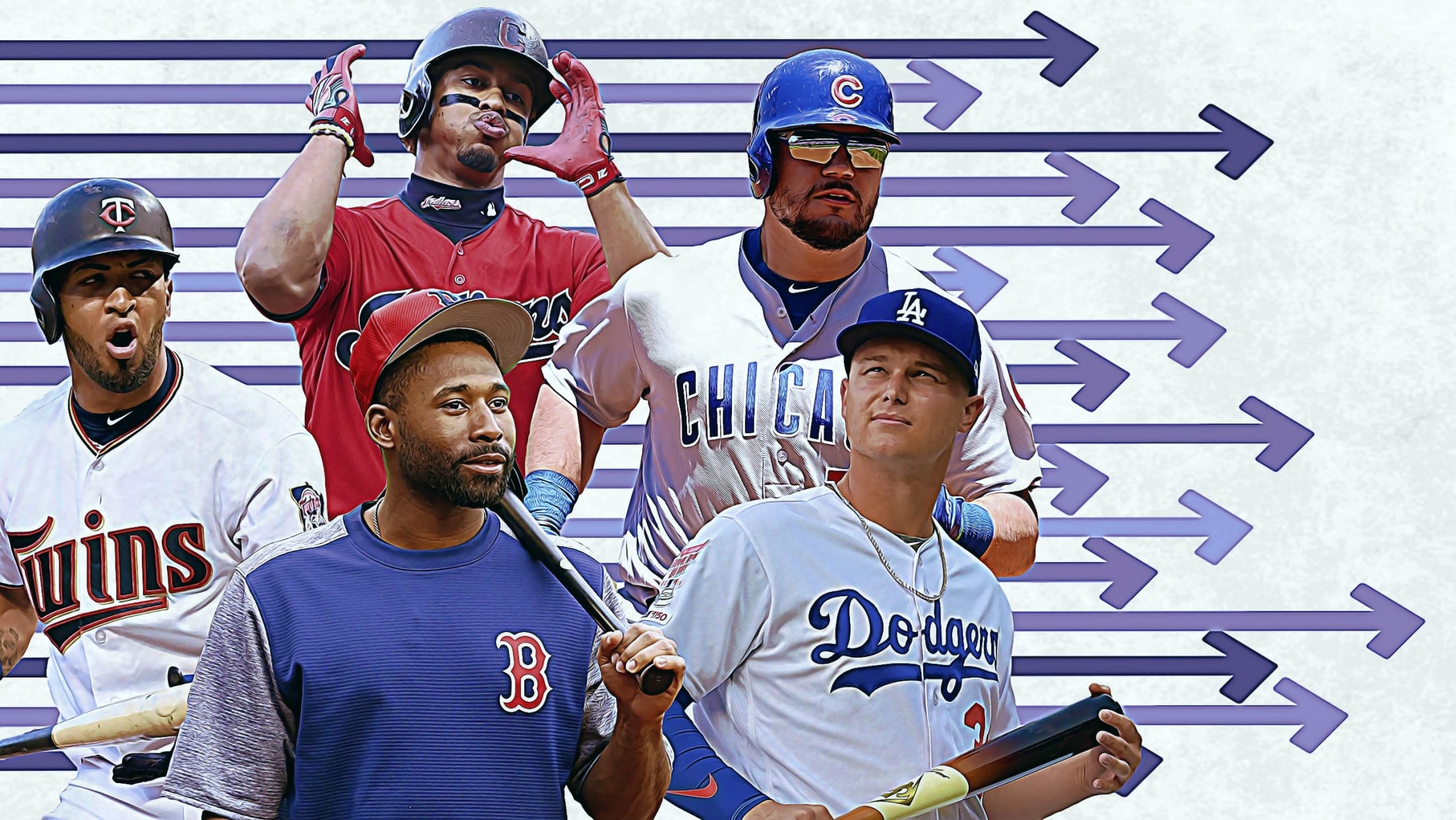 Free agency will rightfully garner the majority of headlines during baseball's offseason, but given that we've already heard names like Mookie Betts, Francisco Lindor and Kris Bryant in trade rumors, don't be surprised if it's a blockbuster swap that steals the show. With that in mind, here's a look at
Vera Clemente, widow of Roberto, passes away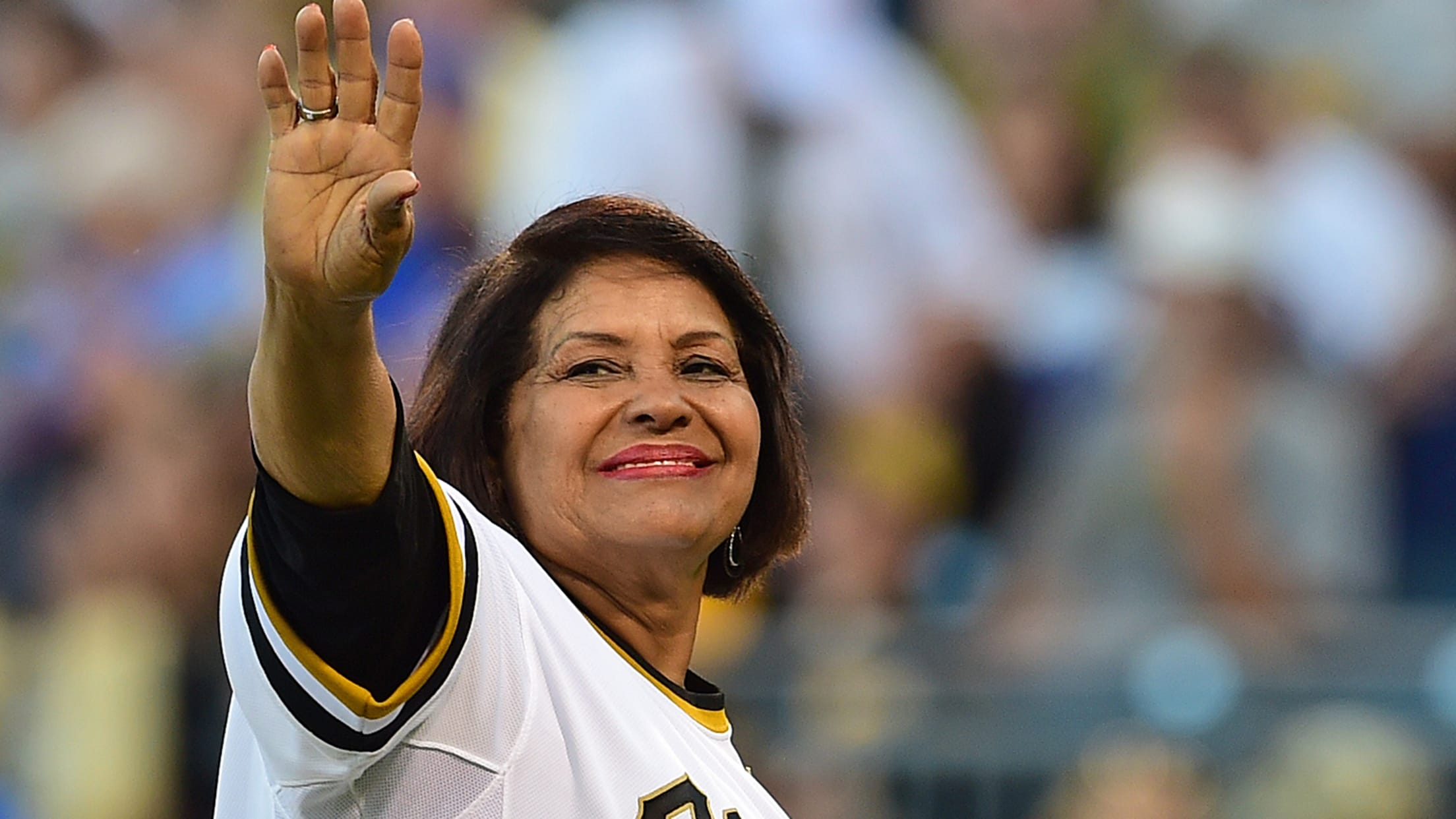 PITTSBURGH -- It was Sept. 18 in Pittsburgh, Roberto Clemente Day in his adopted city, and Vera Clemente was carrying on her family's legacy. Surrounded by Pirates players and coaches, she led a charitable trip to the Allegheny Immediate Unit Latino Family Center. The group served lunch inside and played
Rumors: Báez, Bryant, Yanks, Phils, Gray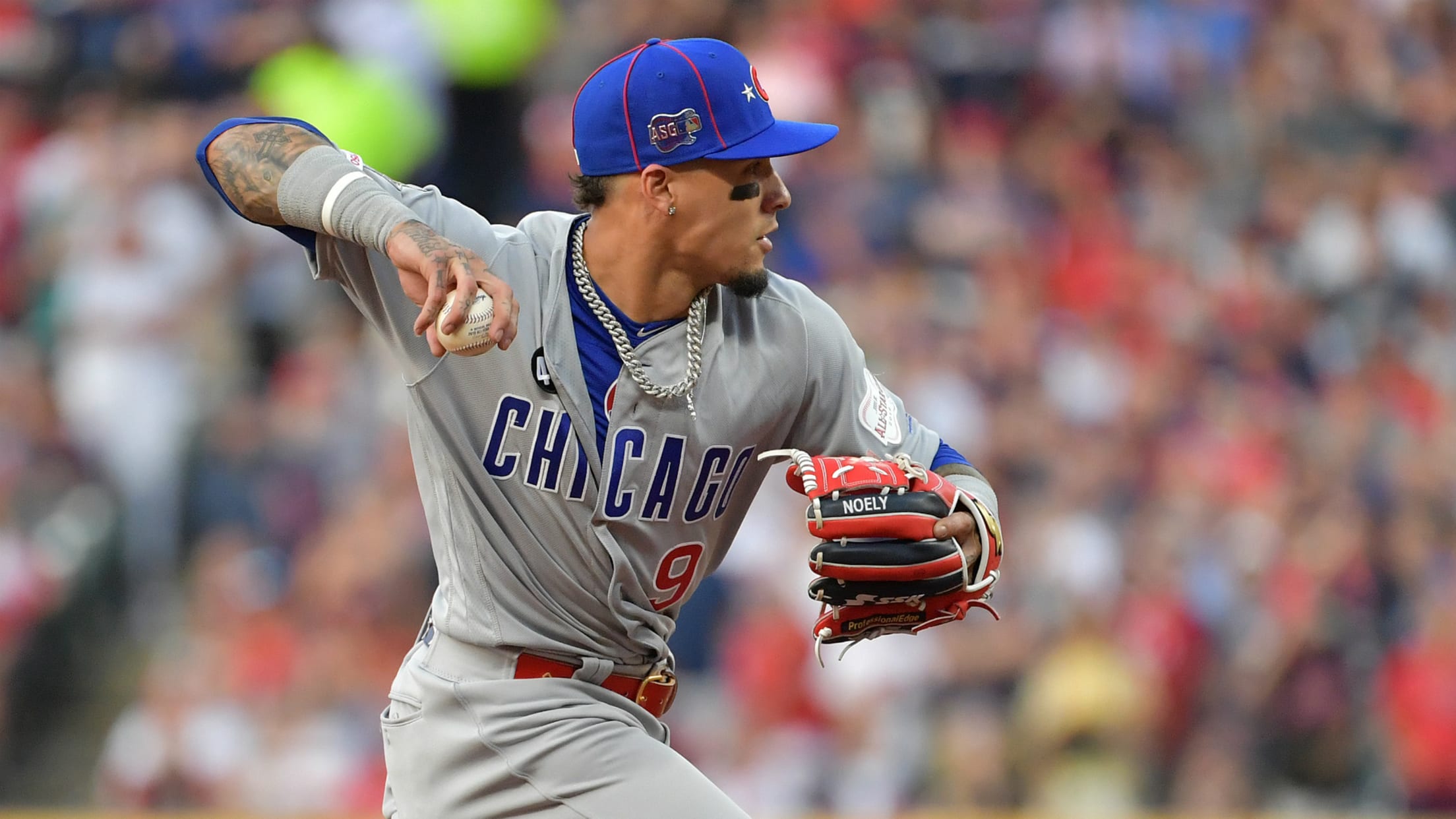 MLB.com is keeping track of all the latest free-agent and trade rumors right here.
Nick's stick is solid -- but his glove? Not bad either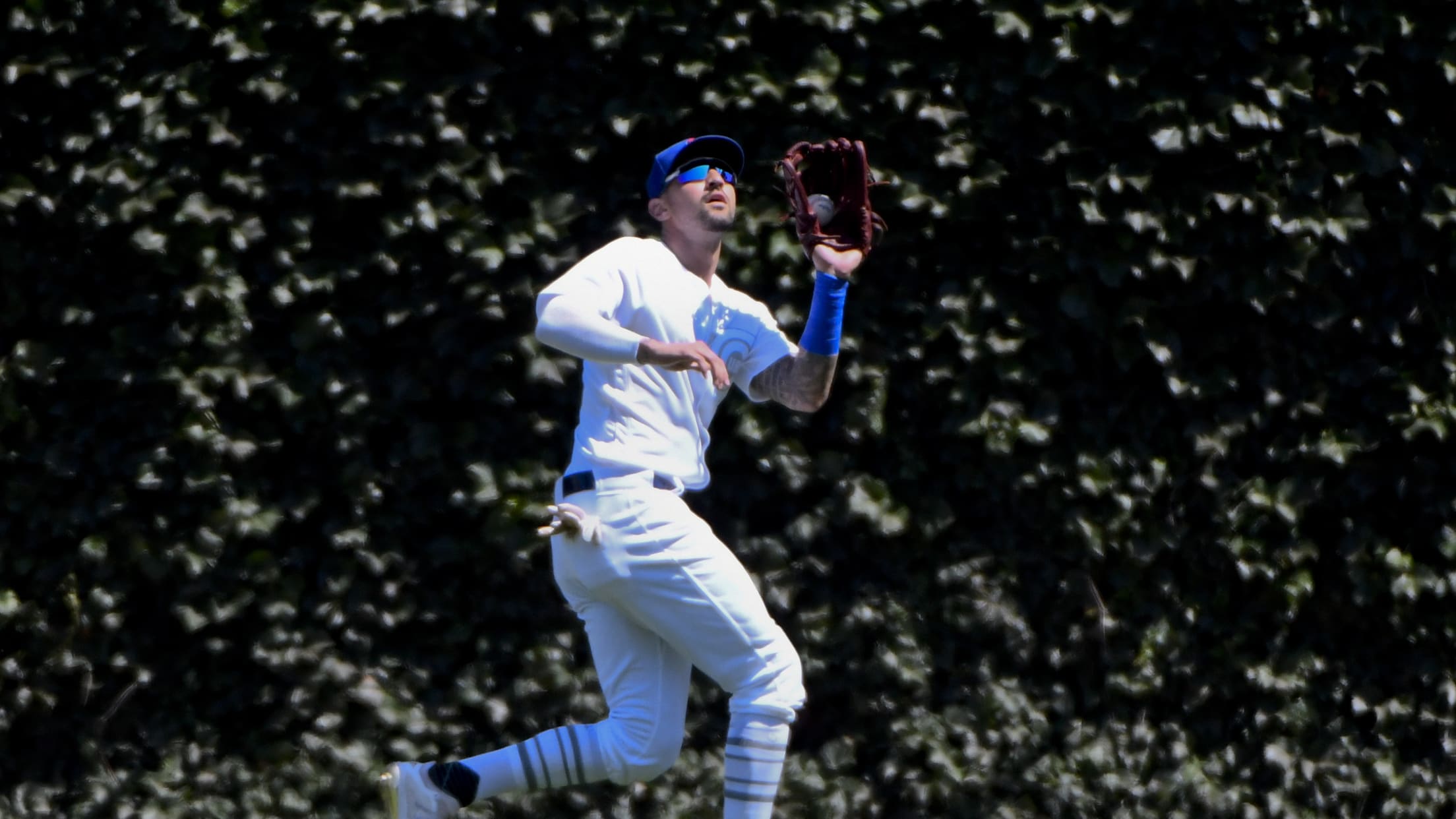 Nicholas Castellanos has a decent claim to make to be considered the top free agent outfielder available this winter, but that description hinges on one very important question: Is he actually an outfielder? It's a question worth diving into, because Castellanos' defensive metrics haven't been kind, to put it mildly,
Trea Turner has surgery on right index finger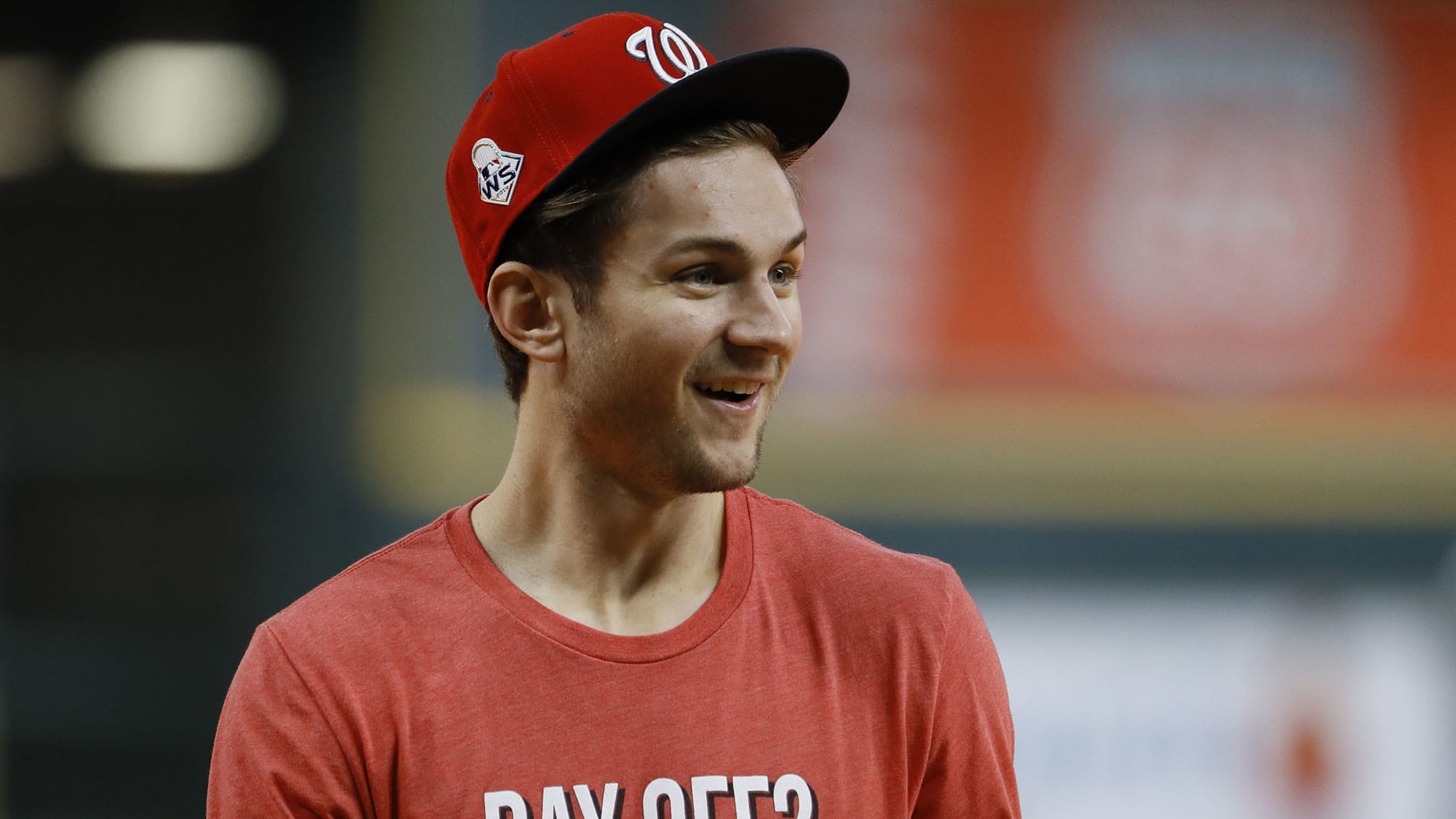 Nationals shortstop Trea Turner underwent surgery on his broken right index finger on Saturday, and he shared a photo from his hospital bed on Instagram following the procedure. The 26-year-old broke the finger when he squared to bunt and was hit by a pitch from the Phillies' Zach Eflin on
Darvish addresses his pitch-tipping in '17 Series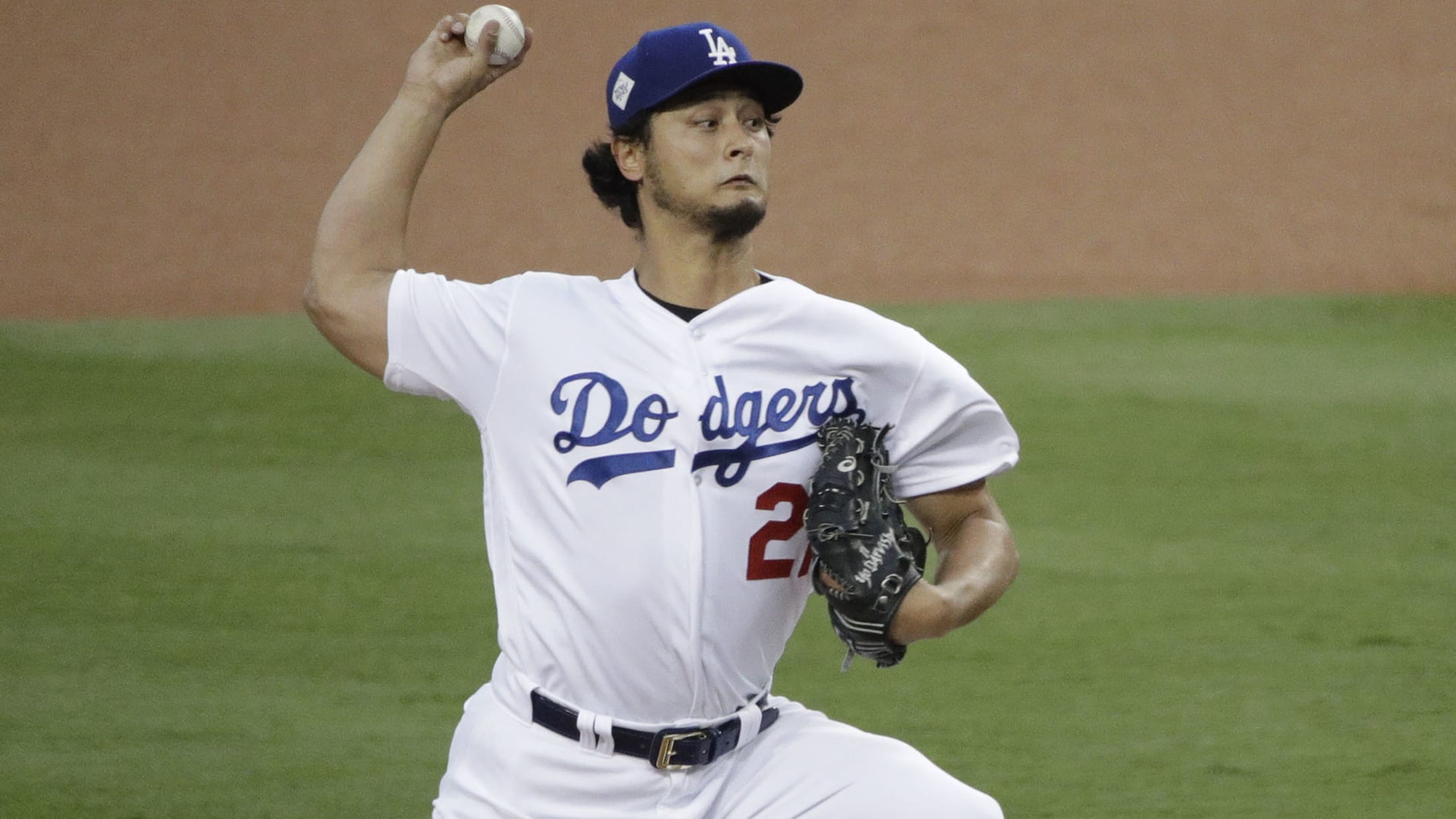 Yu Darvish -- who got knocked around twice by the Astros in the 2017 World Series and took the loss for the Dodgers in the deciding Game 7 -- weighed in on the Astros sign-stealing controversy in a video in Japanese posted to his YouTube channel Thursday night. Darvish expressed
Bringing back Didi still in play for Yankees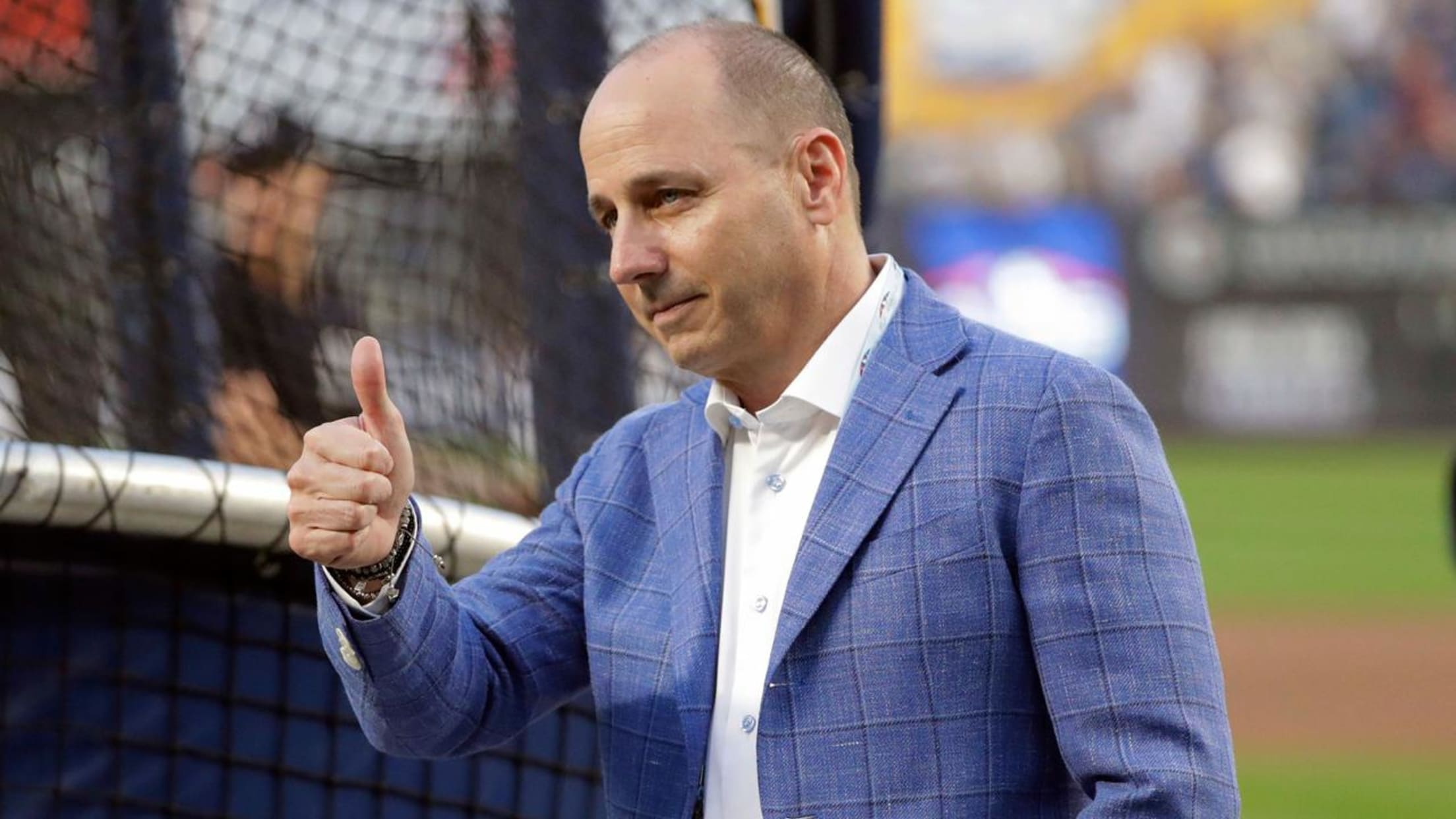 MLB.com is keeping track of all the latest Yankees-related free agent and trade rumors right here.
Source: Cherington accepts Pirates GM job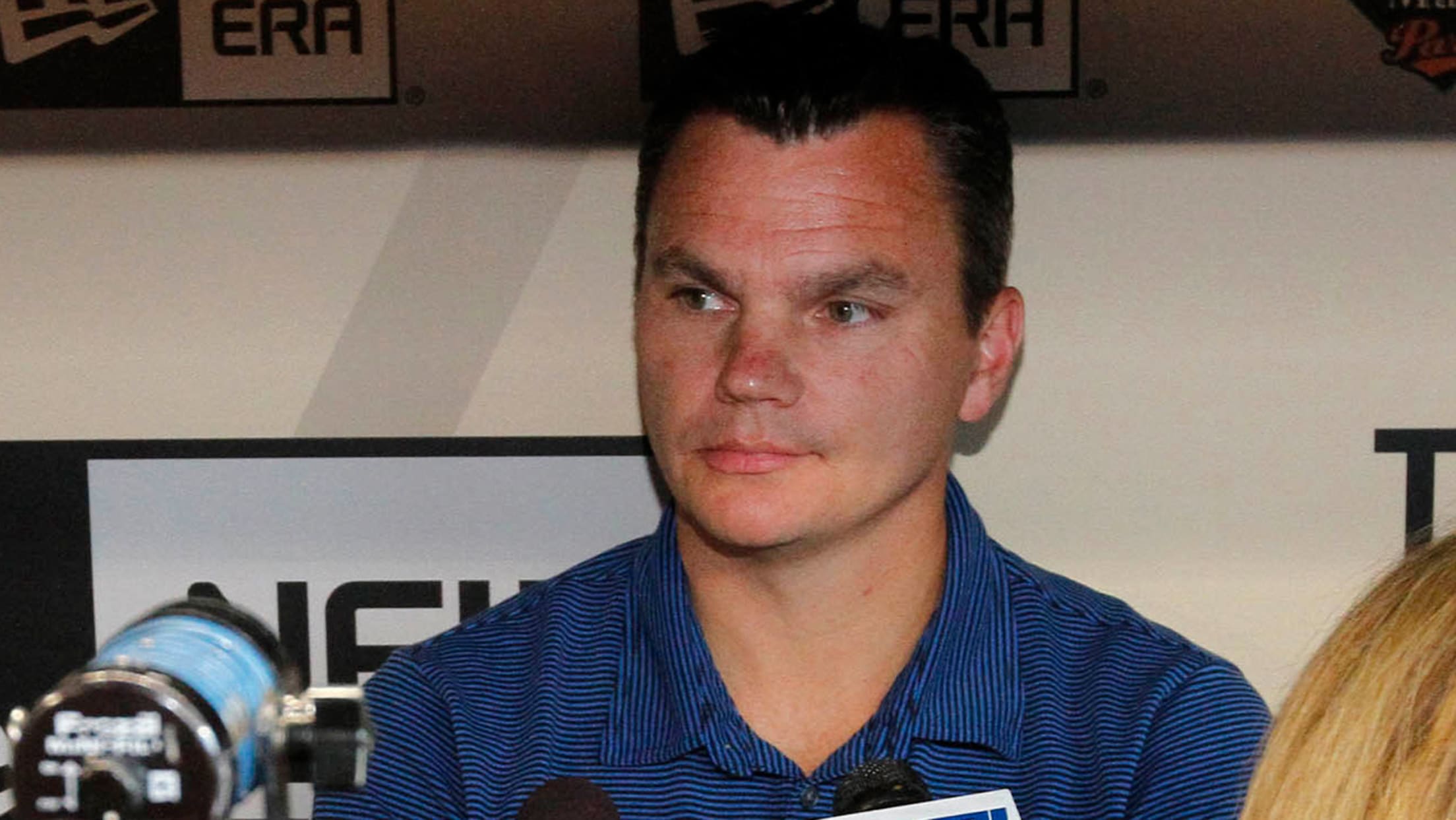 PITTSBURGH -- The Pirates found their next general manager on Friday, a man who shares the organization's desire to build a legitimate and sustainable contender from within through scouting and player development. Ben Cherington, the Blue Jays' vice president of baseball operations and a World Series-winning GM with the Red
Which team should get Betts or Lindor? Here's one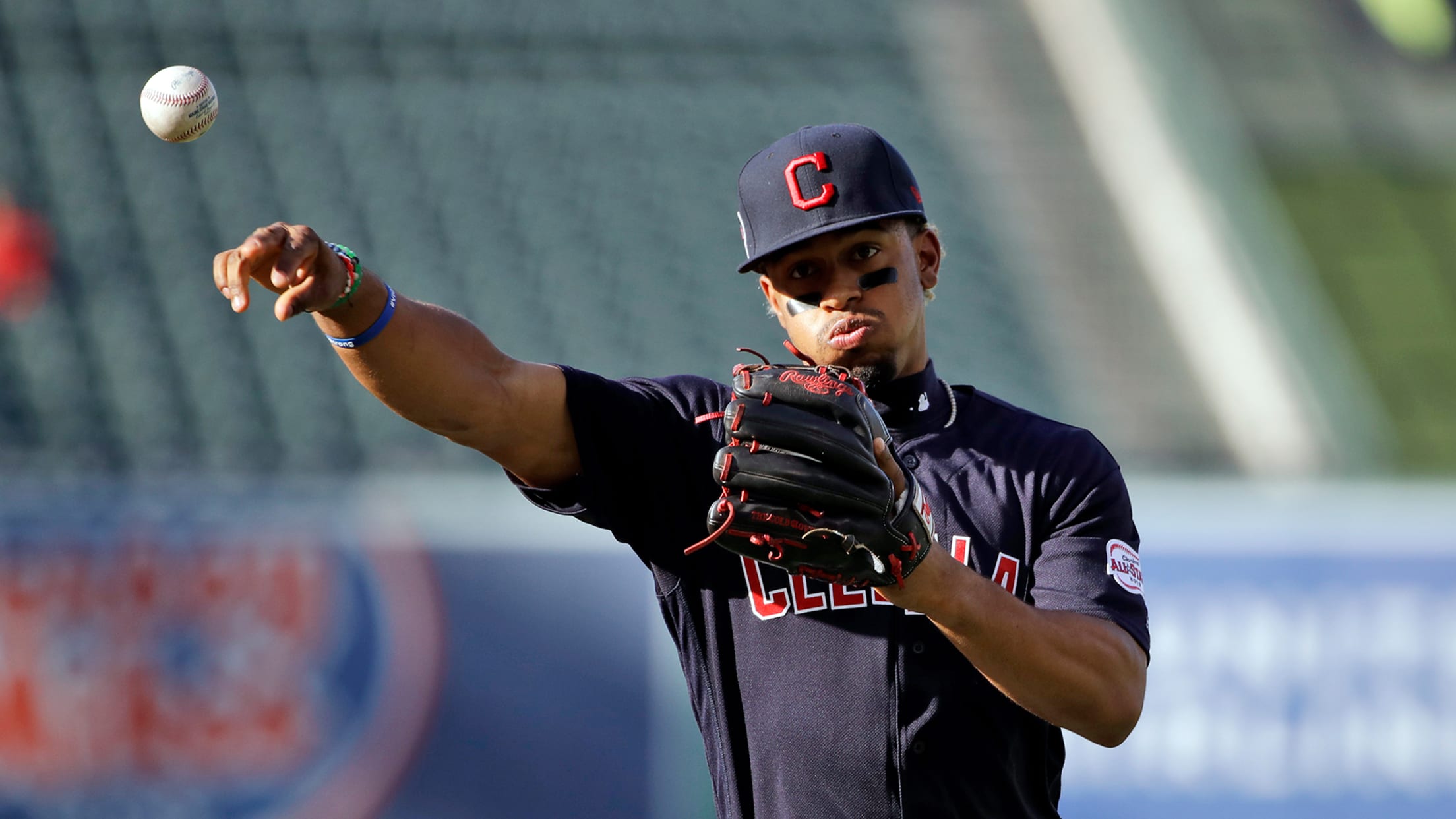 Nothing gets the rumor mill churning like talk of a superstar on the trade block -- and that's what's happening with Red Sox outfielder Mookie Betts and Indians shortstop Francisco Lindor. Both players are approaching free agency -- Betts is one season away, Lindor two -- and they're only going
Here's the best athlete in all 30 farm systems
Everyone loves an impressive showcase of athleticism on the baseball field. Whether it's Byron Buxton improbably running down a ball in center field, Yasiel Puig uncorking a jaw-dropping throw from right or Cody Bellinger launching a tape-measure home run on what should be an unhittable pitch, there are eye-opening feats
They didn't win awards -- but they deserved 'em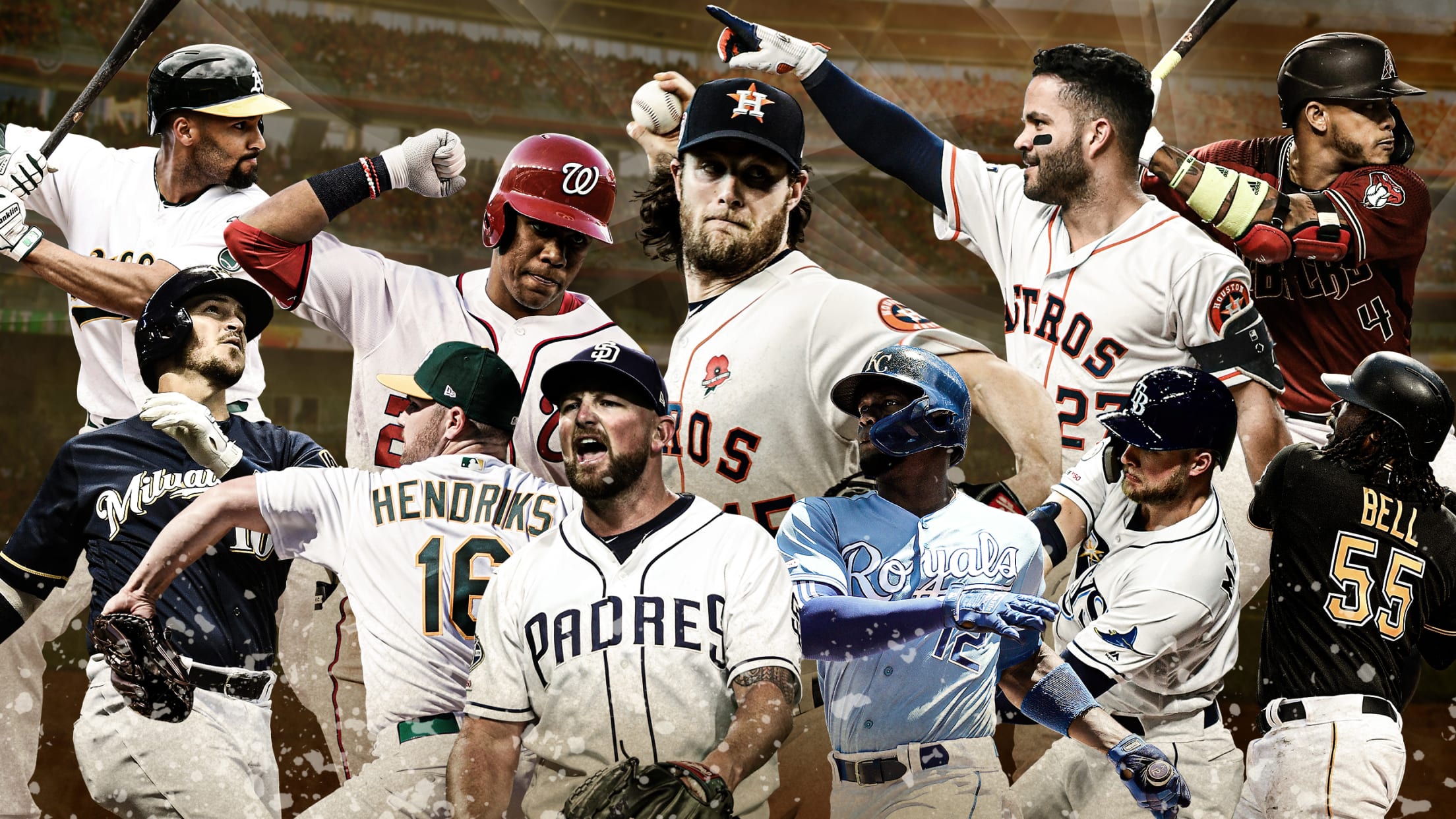 The Major League awards season is in the books, and it has once again satiated our innate desire to parse and prioritize and put people on a pedestal while presenting them with plaques. But as is always the case, not even an array of awards as wide as what is
6 takeaways from the GM Meetings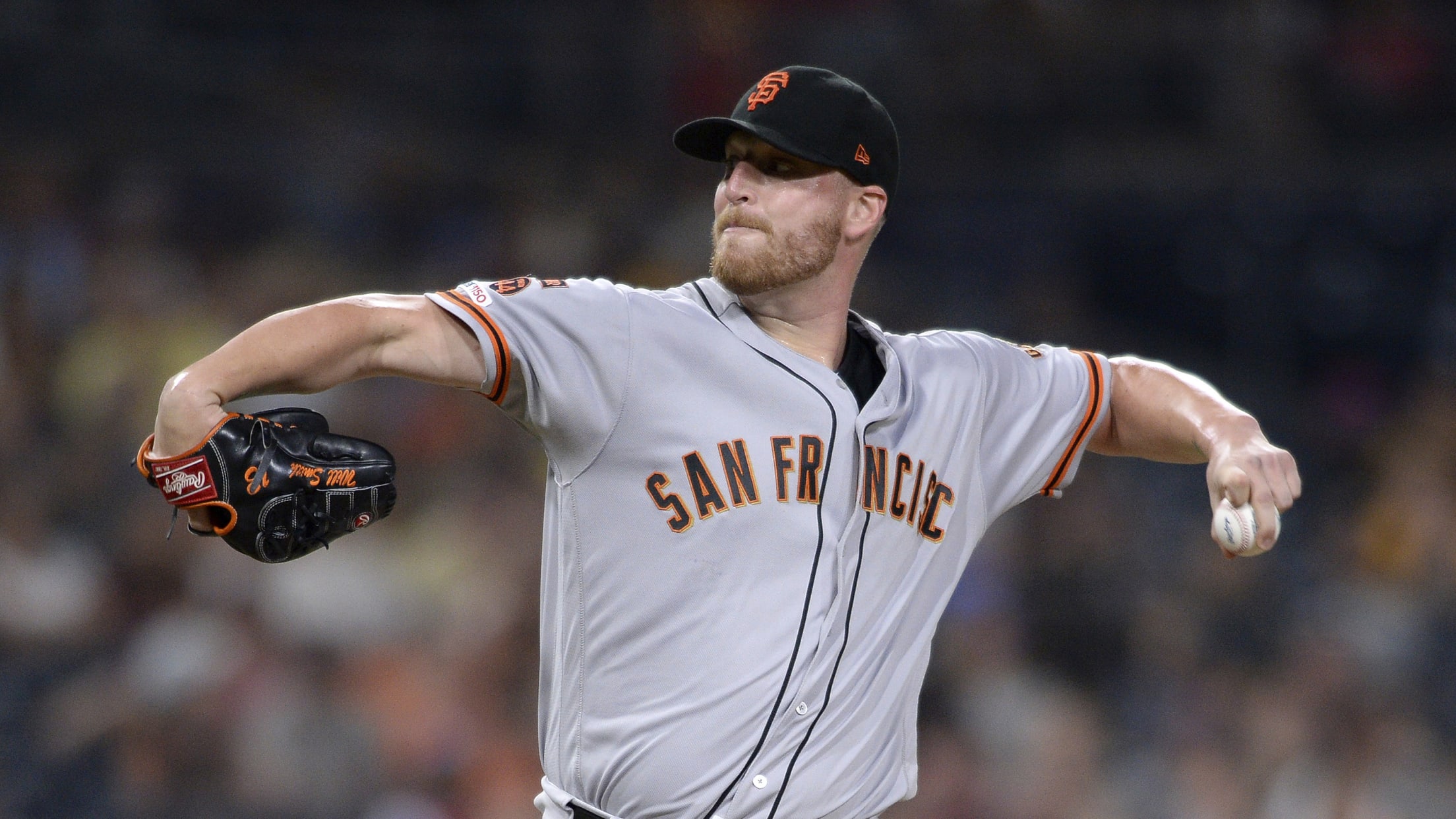 SCOTTSDALE, Ariz. -- Baseball's general managers have scattered after three-plus days of meetings. While Will Smith's $40 million deal with the Braves and Adam Wainwright's return to the Cardinals were the only notable signings, the General Managers Meetings surely helped lay the groundwork for what promises to be an eventful
Van Wagenen hints at 3 pitching plans for Mets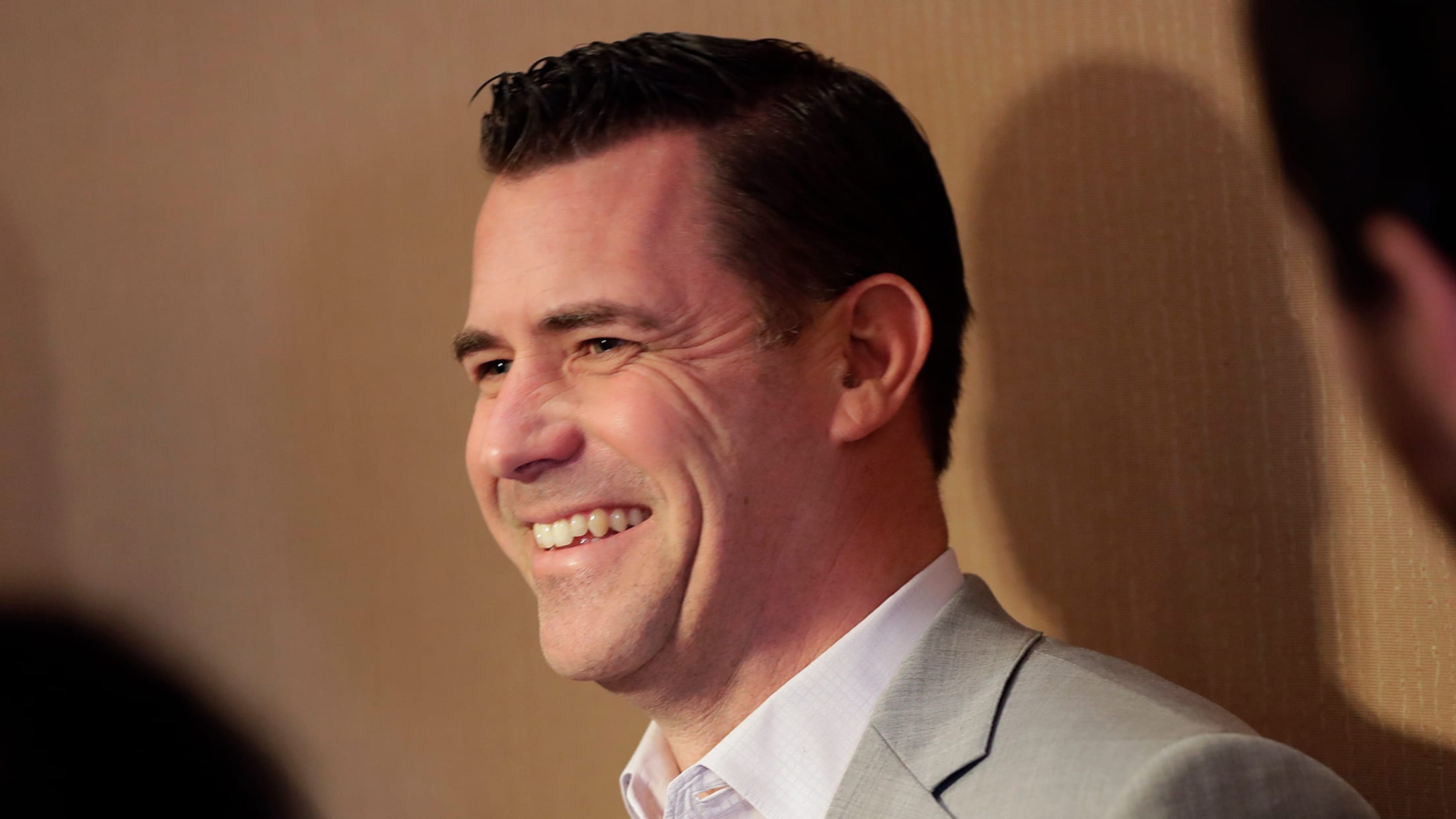 NEW YORK -- It's all about pitching. A Mets team that has historically relied on its arms in good times and bad will continue to do so in 2020. But which pitchers? How much of the same? While remaining characteristically coy, general manager Brodie Van Wagenen dropped some hints this
Trout, Bellinger prevail in tight MVP races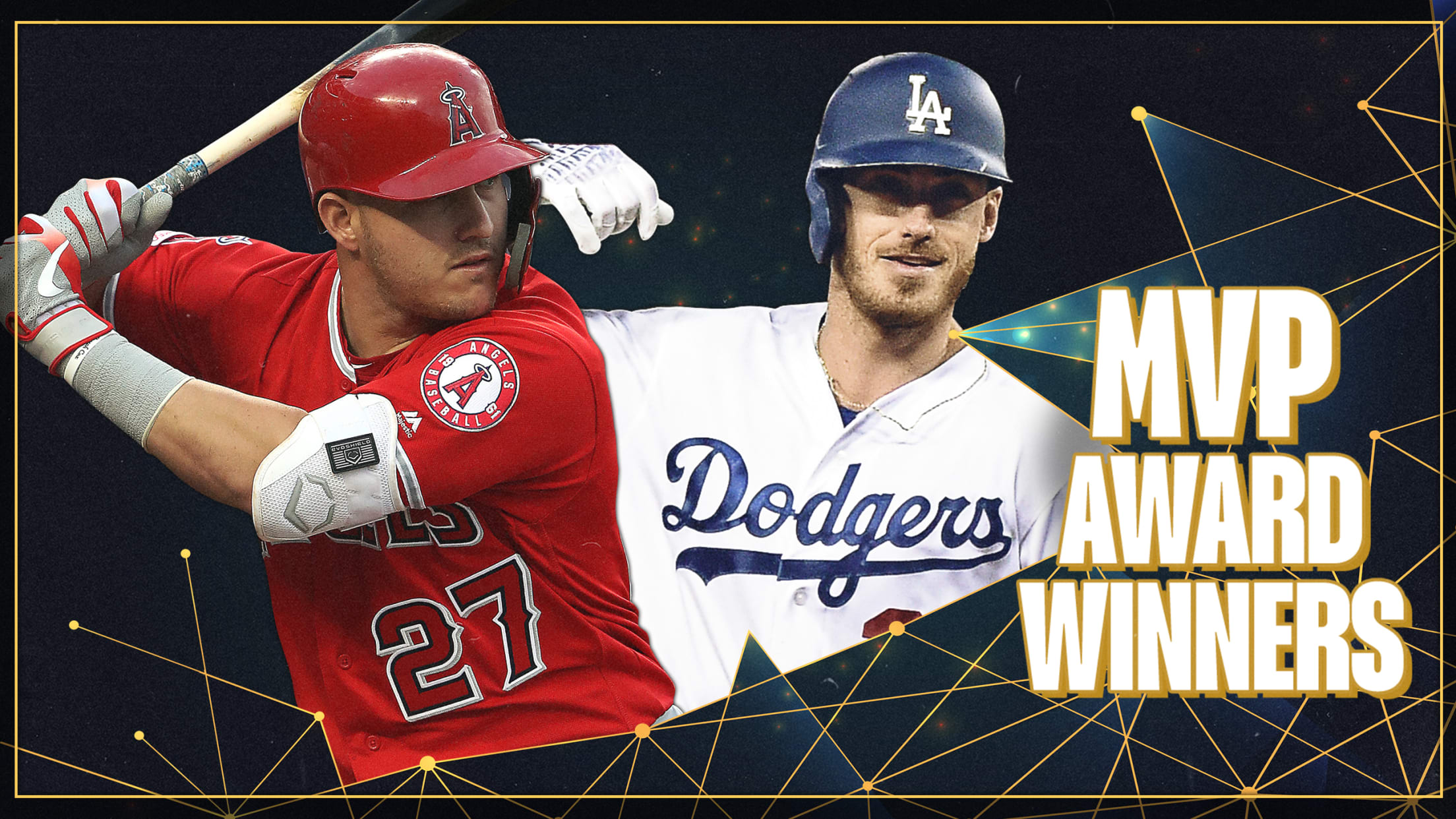 Mike Trout and Cody Bellinger began the 2019 season in such different places in their careers that it would have been a stretch to imagine them being mentioned in the same breath. As one attempted to build on a legacy of greatness, the other was very much a work in
Who accepted? Every qualifying offer decision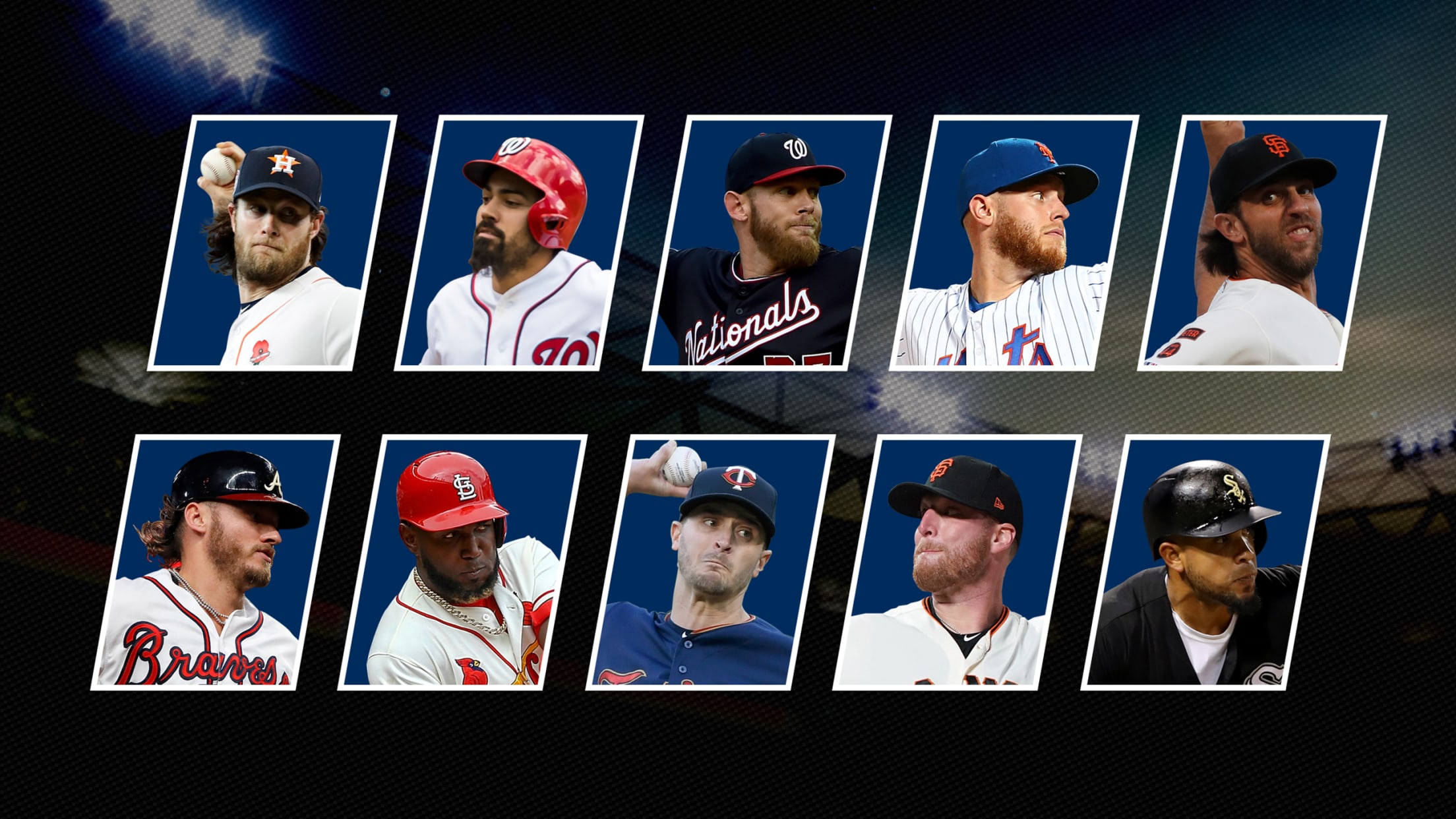 Ten free agents received a qualifying offer last week, and the baseball world learned Thursday whether they accepted or declined the one-year, $17.8 million deal. The deadline for those 10 players' decisions was 5 p.m. ET. If a player rejects the qualifying offer and signs elsewhere, the club he left
History tells us why megadeals matter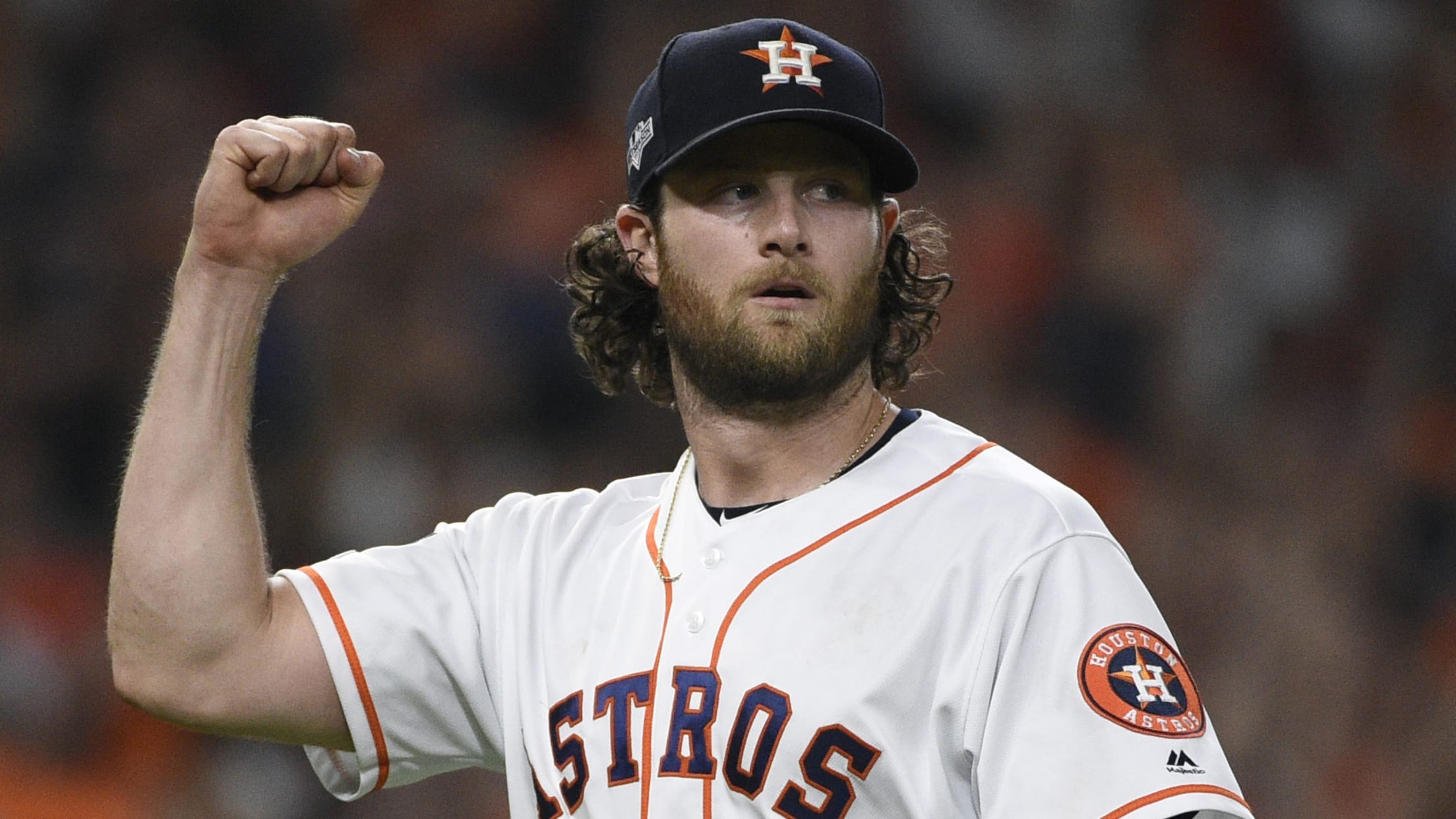 Brian Cashman, the Yankees general manager, suggested after his team lost to the Astros in the American League Championship Series, that the Yankees might have been just one or two plays away from going to the World Series, and maybe winning their first pennant in 10 years. You know why
7 incredible ways Trout is making MVP history
Angels star has placed first or second in seven out of last eight years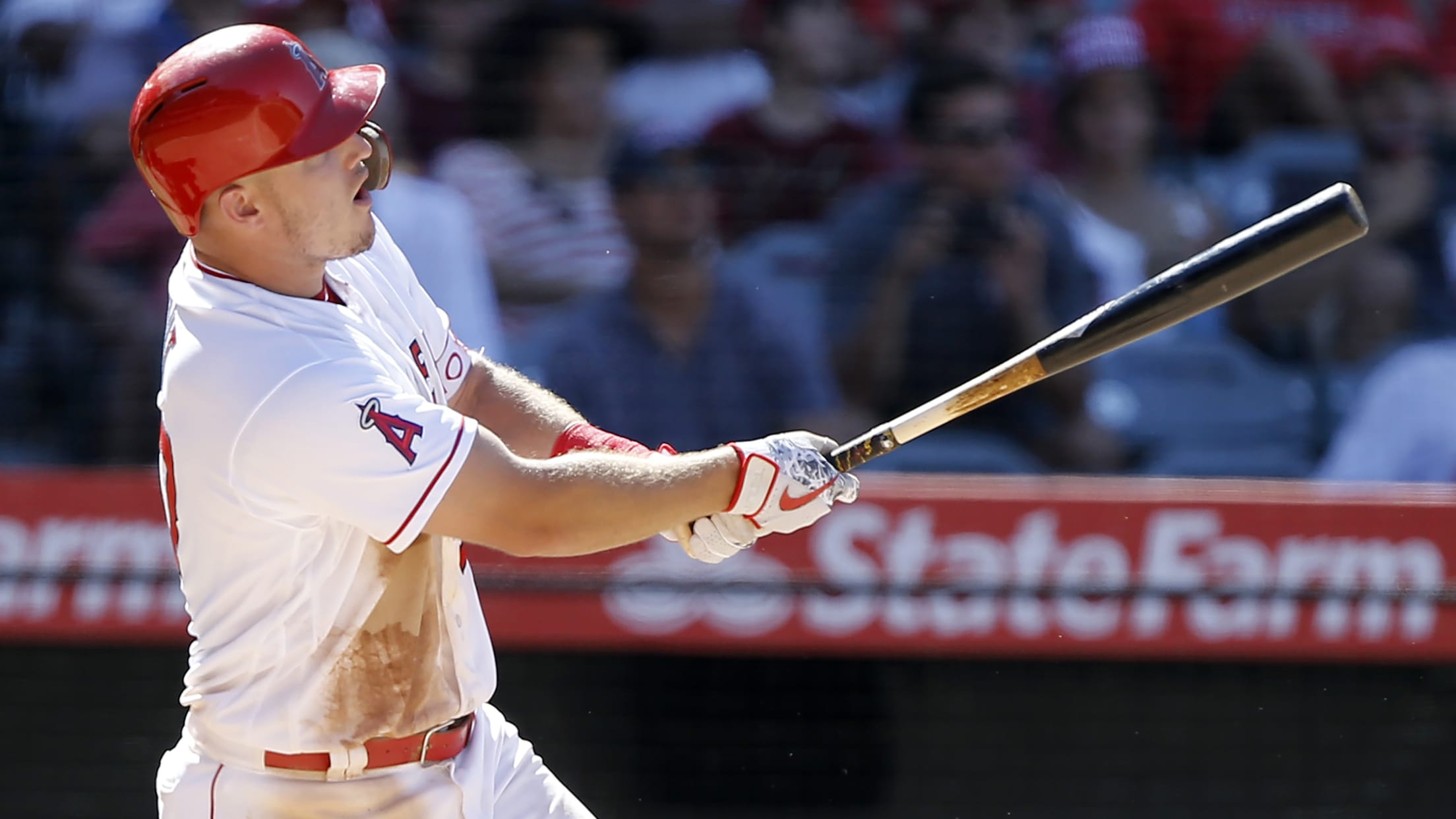 Angels center fielder Mike Trout claimed his third American League Most Valuable Player Award on Thursday, extending his incredible run as the sport's very best player. At age 28, Trout is compiling a resume the baseball world has truly never seen before, and one of the best ways to measure
Could this team lure Cole east?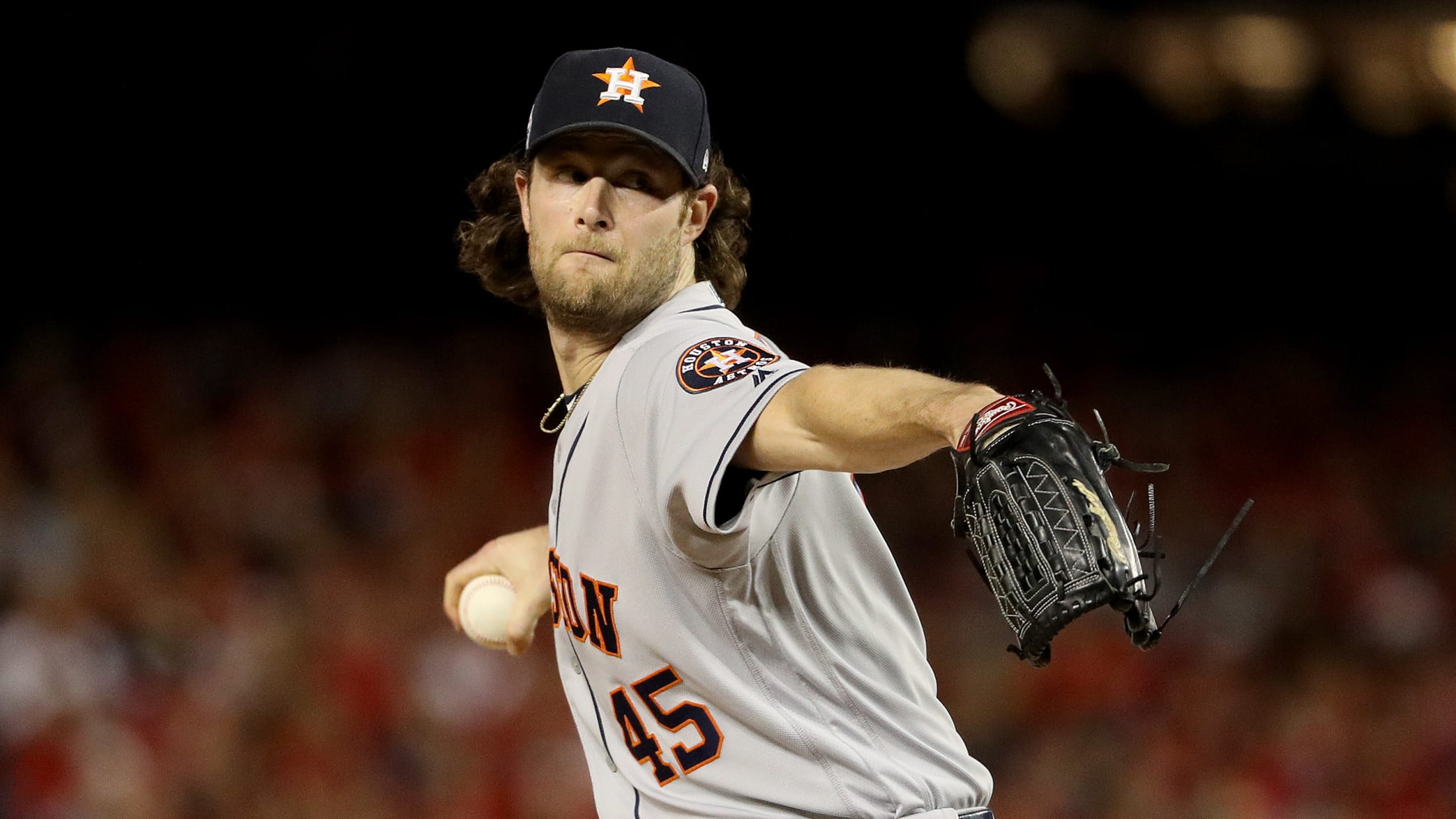 Following five solid seasons with the Pirates in which he was an All-Star and finished fourth in NL Cy Young Award voting in 2015, Gerrit Cole reached an elite level over two seasons with the Astros. He is tied to Draft-pick compensation if he signs with a new team after
If Lindor's traded, here are 4 potential landing spots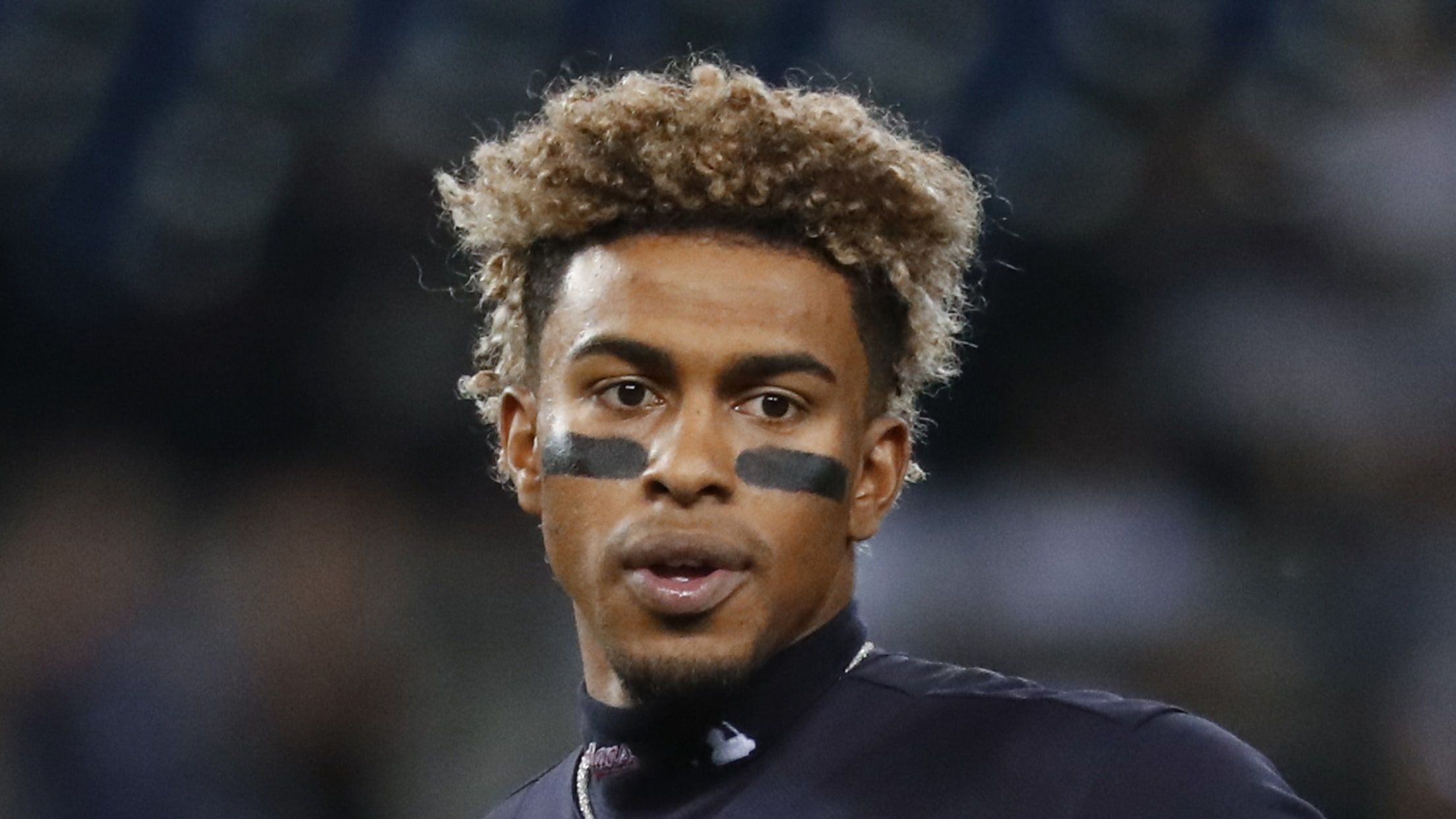 CLEVELAND – "My expectation is Frankie will be the shortstop Opening Day next year." It's early in the offseason, and the Francisco Lindor trade rumors are only just beginning. The Tribe's front office knew that there would be no avoiding the conversation at this week's GM Meetings in Arizona, but
Scotts, MLB team up to revamp youth fields
Latest group of projects bring total to 24 across the US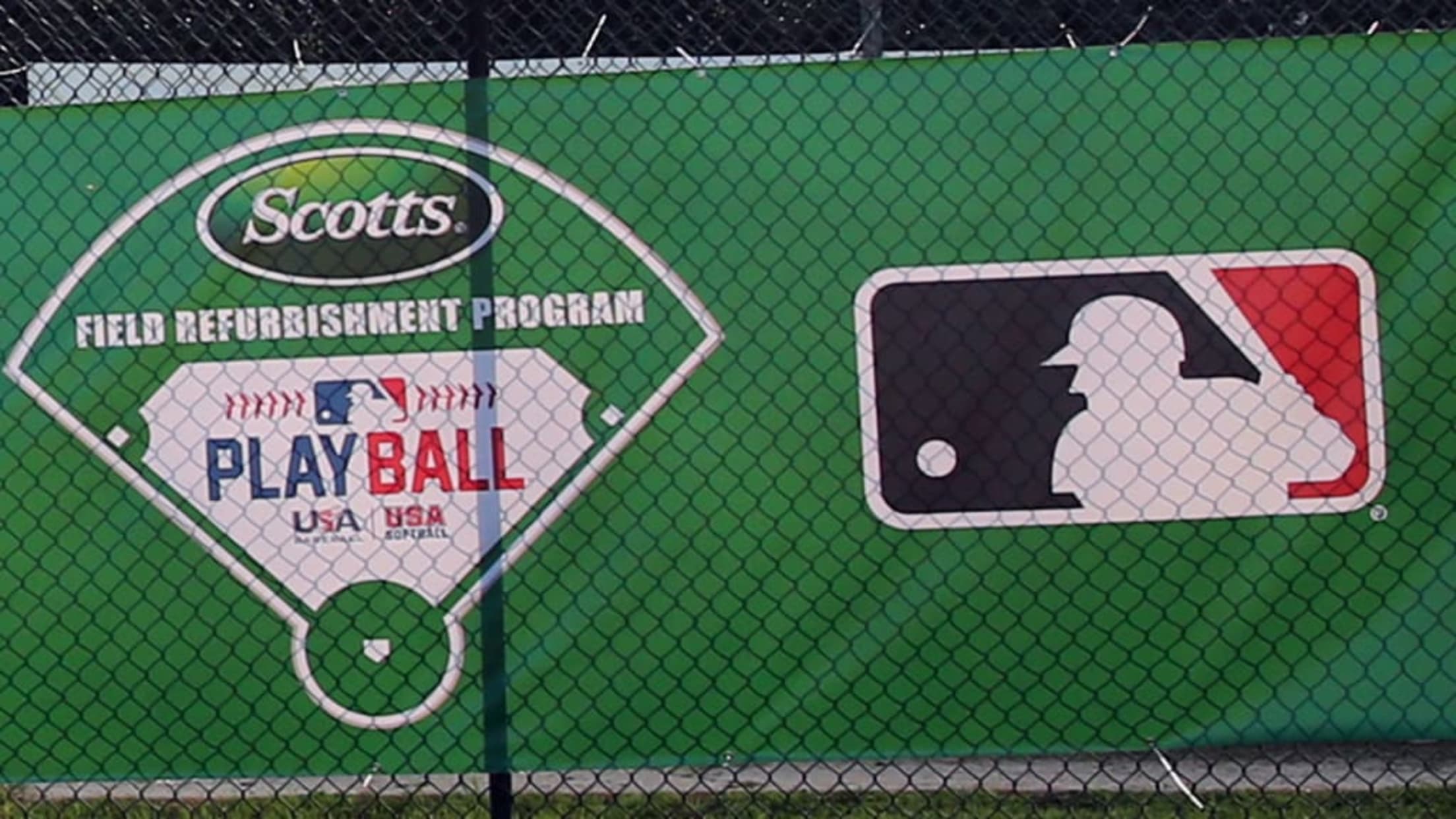 The smell of freshly cut grass. The radiance of home plate prior to first pitch. And the newly minted foul lines enclosing it all. Ever since baseball's birth, the fields on which the game is played have been the subject of dreams for writers and fans alike. But there's more
Here are the MVP Award vote totals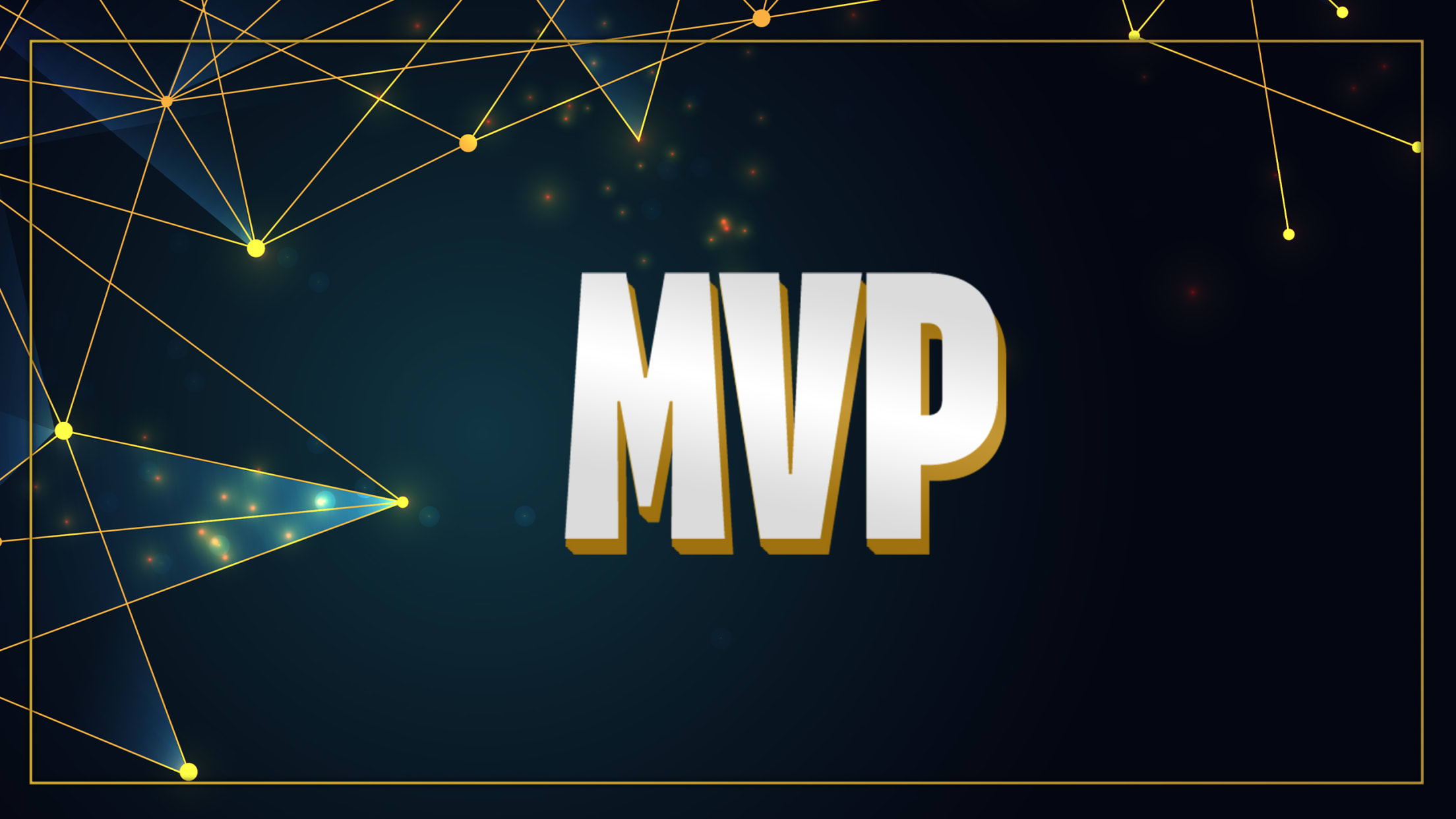 Below are point totals for the balloting for the Most Valuable Player Awards, as voted on by members of the Baseball Writers' Association of America. Ballots for each award were submitted before the start of the postseason from two writers in every city, based on the league covered.
Braves sign All-Star LHP Smith to 3-year pact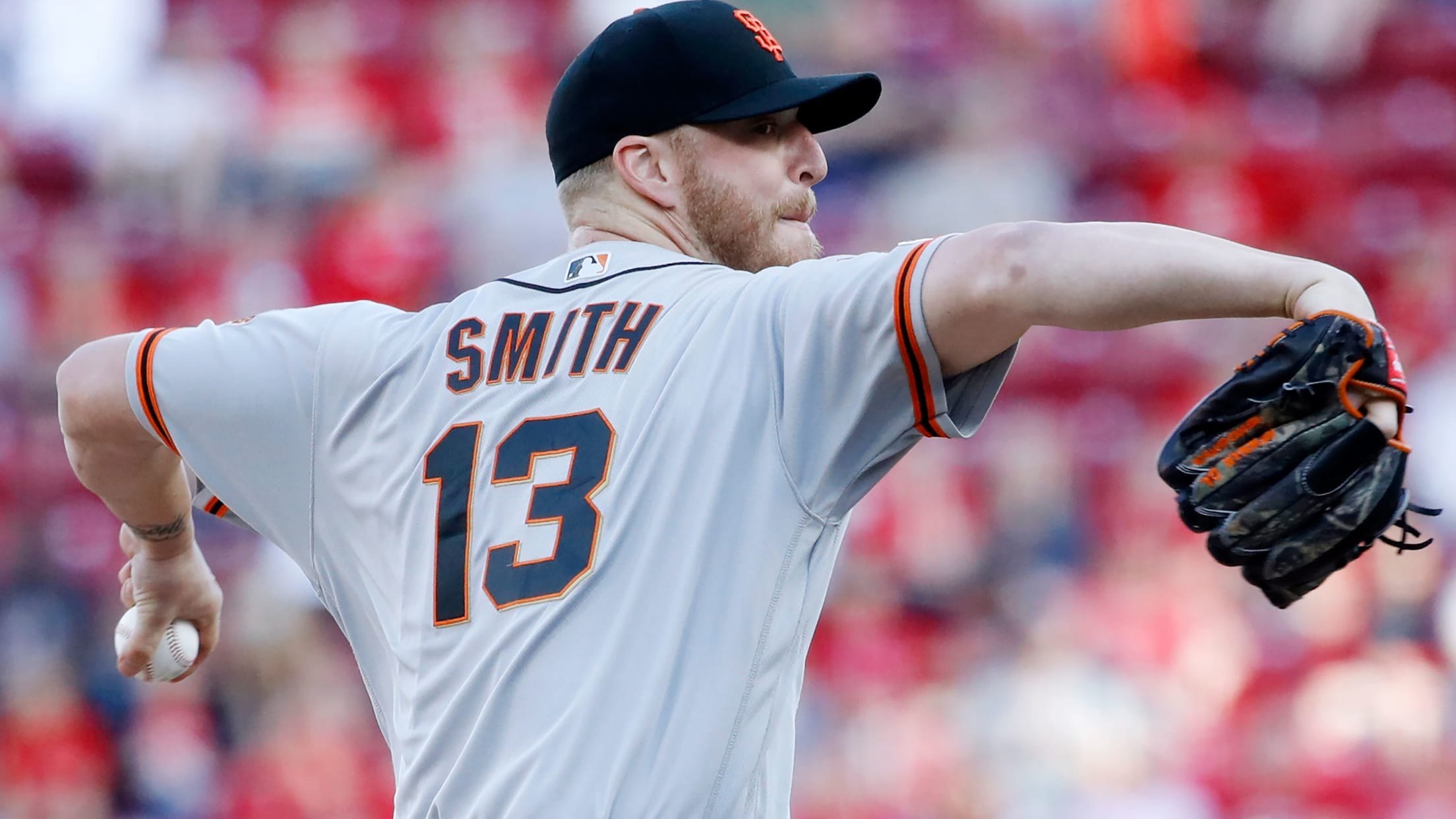 ATLANTA -- While re-signing Josh Donaldson or acquiring another power hitter might be the Braves' most pressing need this winter, they have spent the early stage of this offseason focusing on their bullpen, which grew stronger on Thursday with the addition of All-Star closer Will Smith. The Braves signed Smith,