Mookie energizes LA's decisive Game 1 win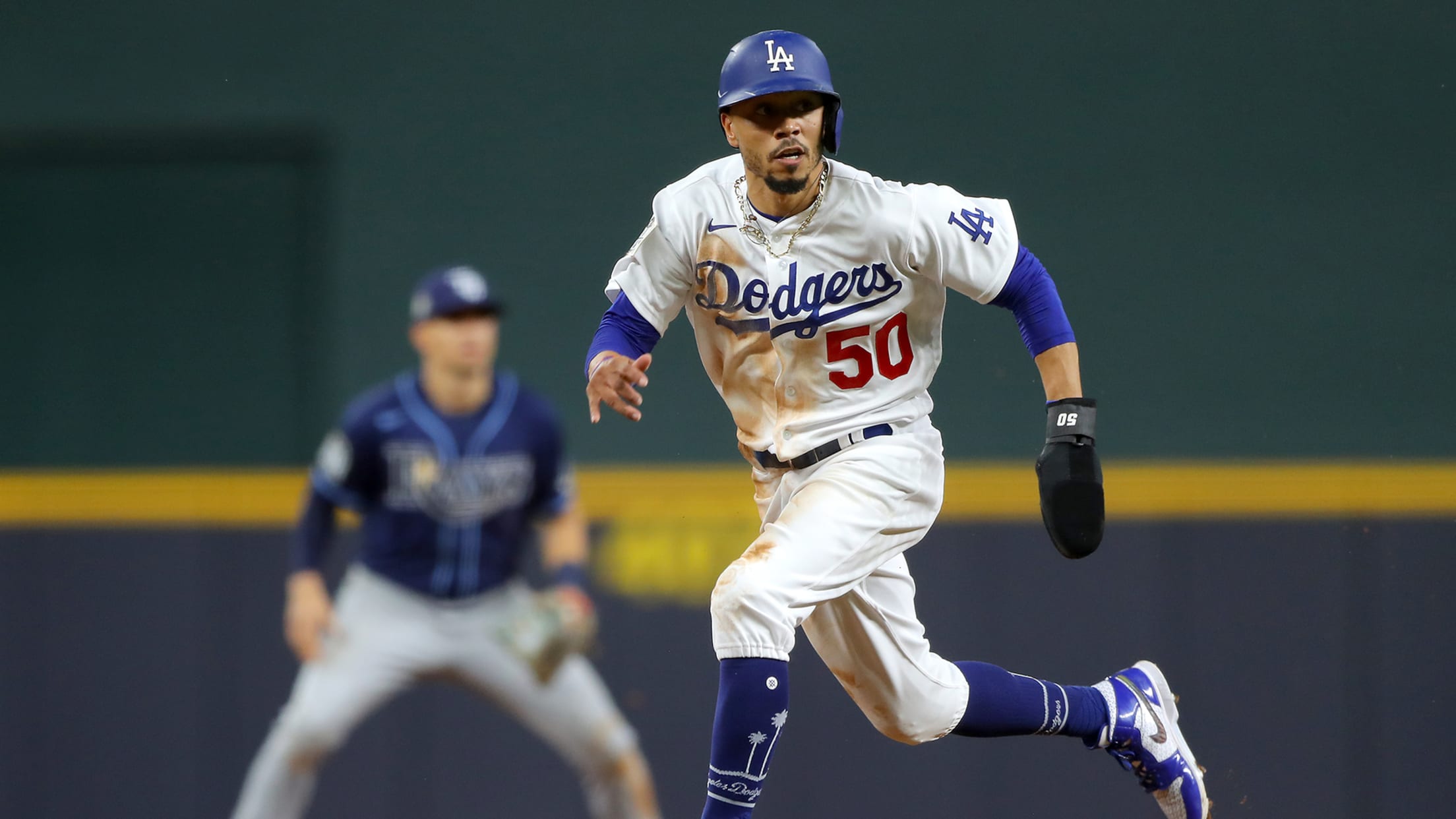 The Rays' infield was drawn in with Mookie Betts at third, and he scored on a ground ball to first anyway. Cody Bellinger had dislocated his right shoulder on Sunday night, and he homered anyway. Clayton Kershaw's October reputation preceded him, and he excelled anyway.
Kershaw moves into 2nd for postseason K's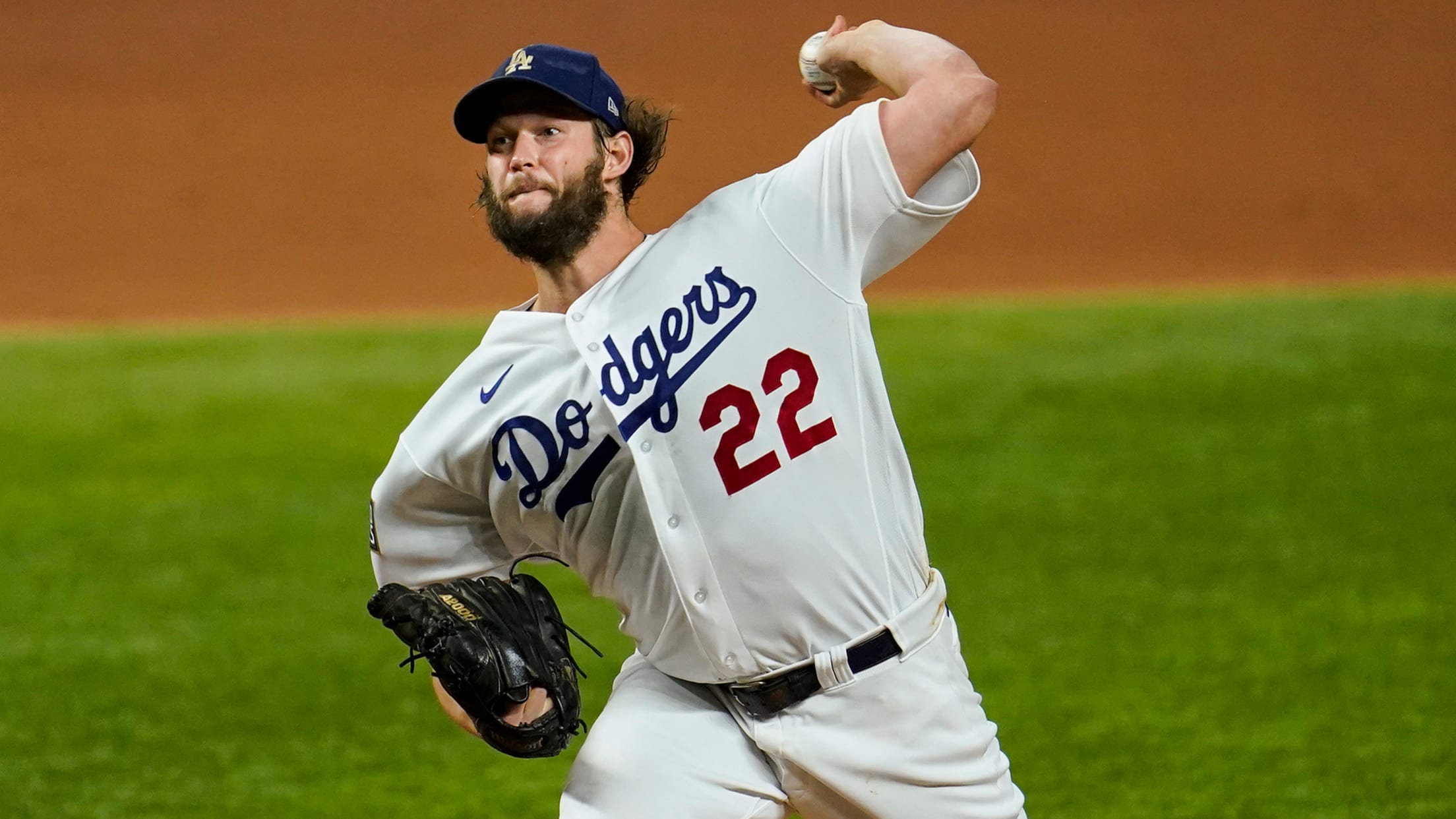 Seven regular seasons of 200-plus strikeouts are already on Clayton Kershaw's Hall of Fame resume, and now there's this: two-hundred-plus strikeouts in his postseason career.
Betts & the Babe? Mookie dominates in G1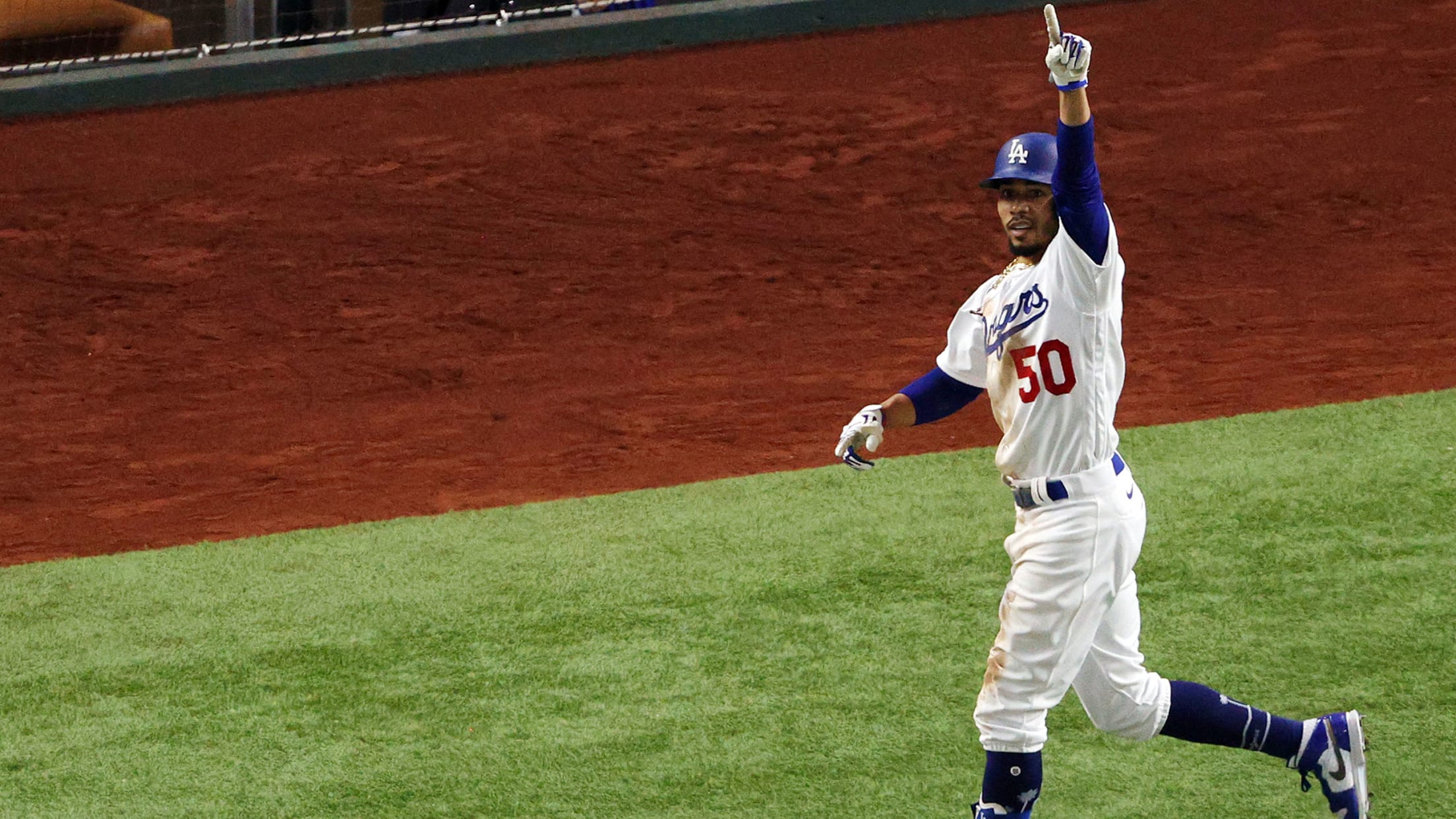 Mookie Betts, meet The Babe. Betts was already doing a heck of a Babe Ruth impersonation before hitting his first home run of this postseason in the Dodgers' 8-3 win over the Rays in Game 1 of the World Series at Globe Life Field on Tuesday, part of an epic
A base has been stolen, get a free taco!
Betts activates 'Steal a Base, Steal a Taco' for second time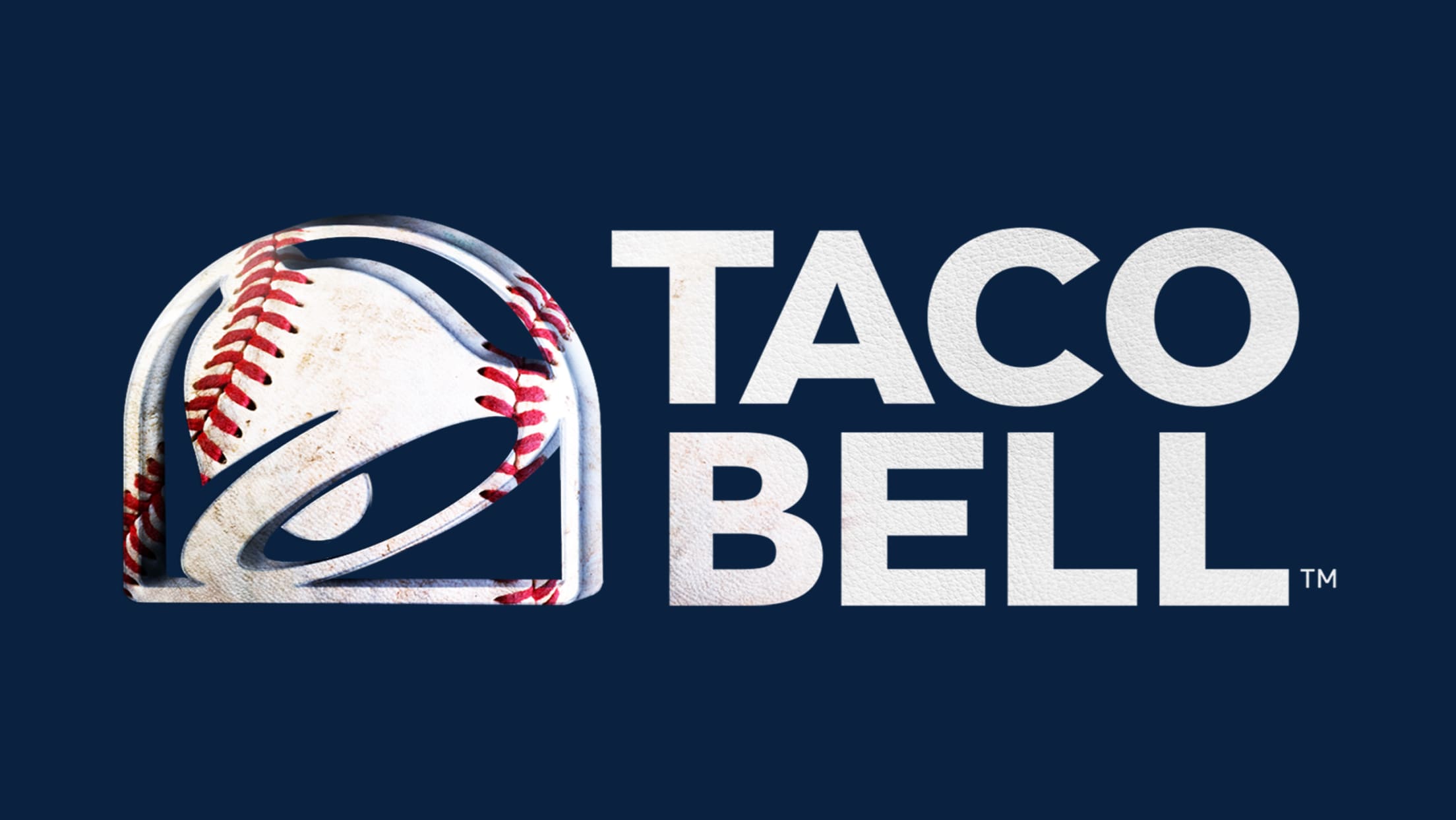 Mookie Betts swiped second base in the fifth inning of Game 1 of the 2020 World Series on Tuesday at Globe Life Field to once again endear himself to America.
Shoulder's OK! Belli goes deep in Game 1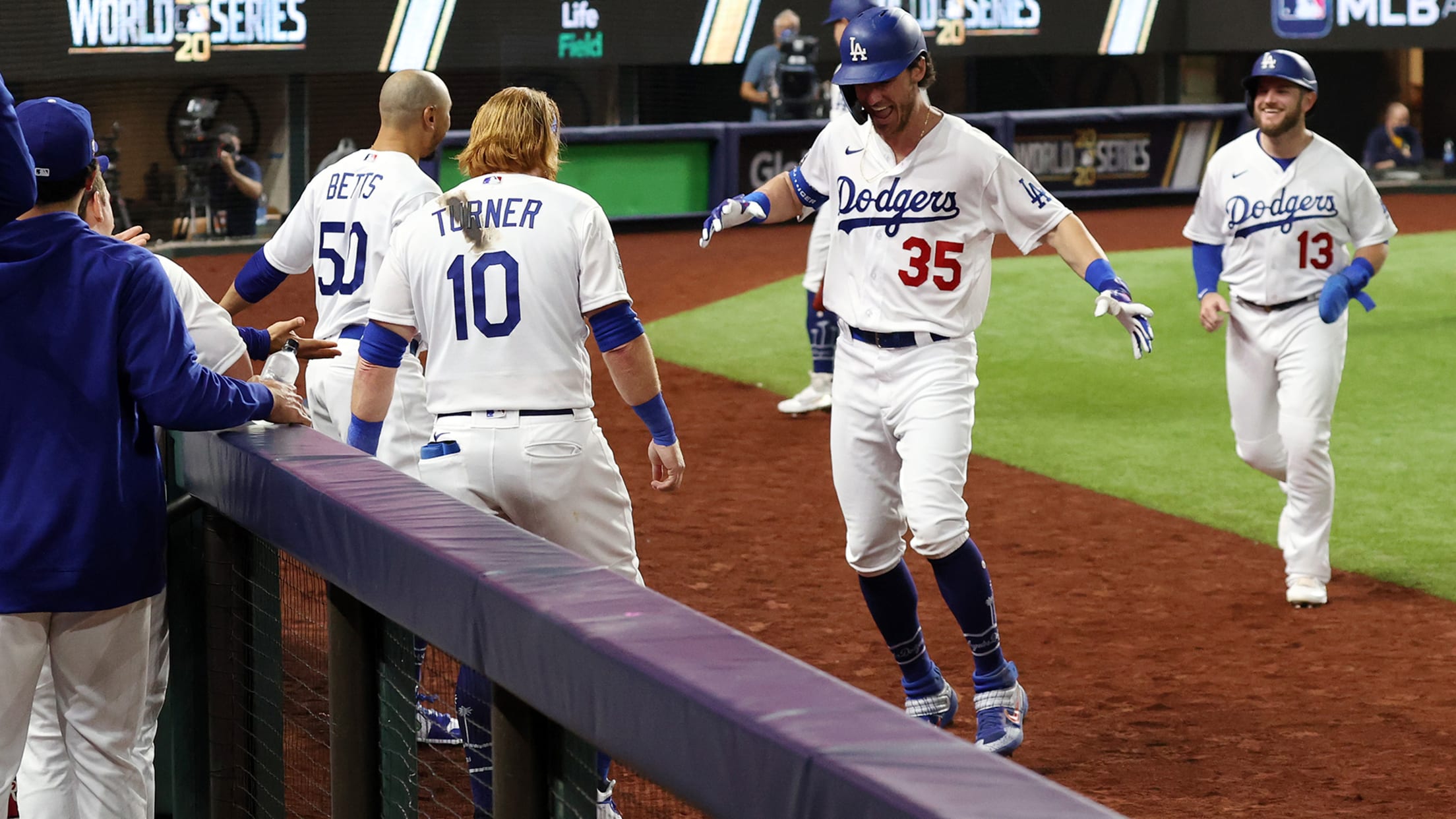 There was nothing restrained about the towering arc of the fly ball that took off from Cody Bellinger's bat during the Dodgers' 8-3 win over the Rays in Game 1 of the World Series on Tuesday night at Globe Life Field. With a sharp crack, the ball carried all the
LeBron live-tweets Dodgers' Game 1 win
He's out of the bubble, and now he just watches baseball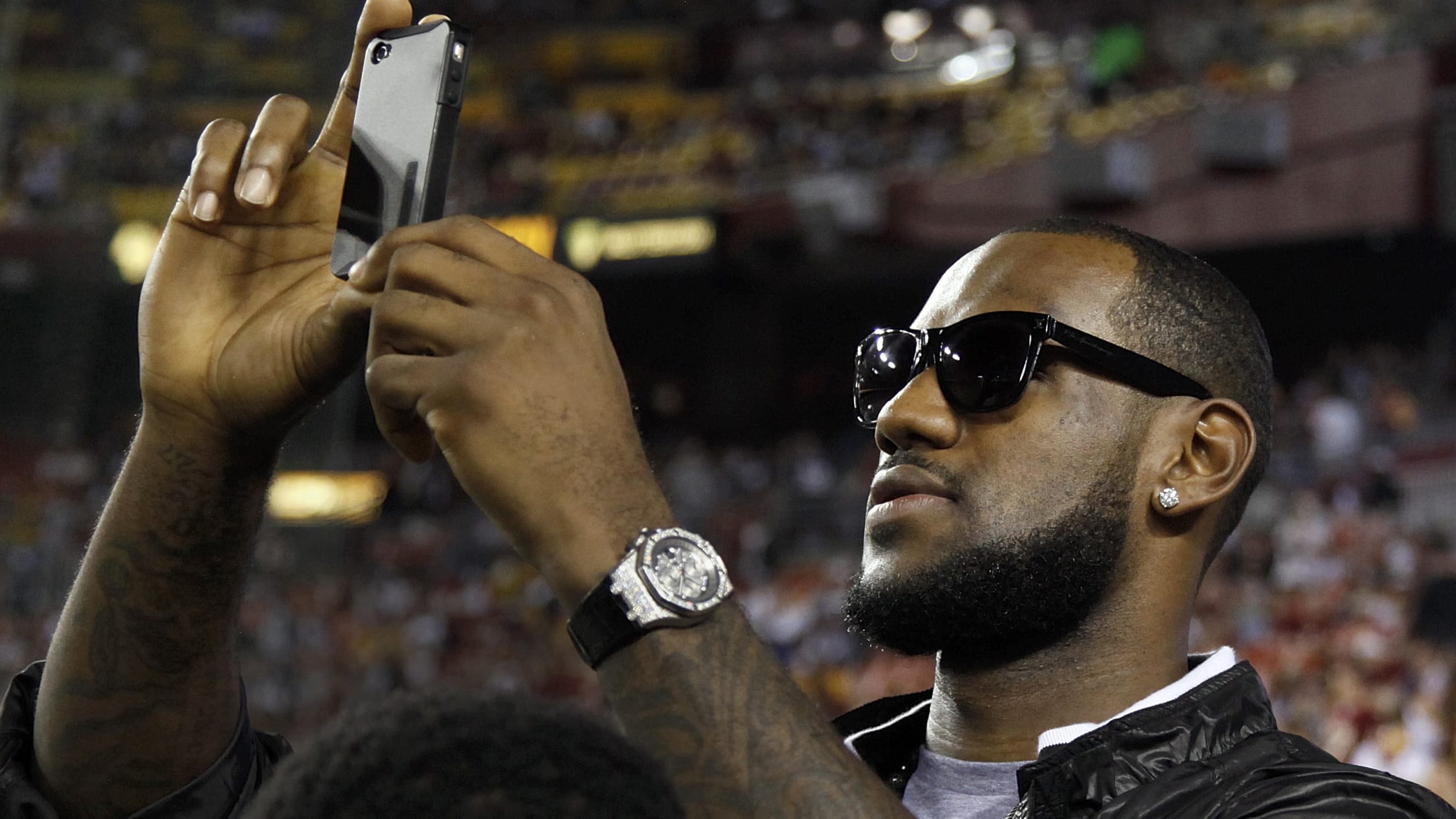 LeBron James recently won an NBA championship with the Los Angeles Lakers -- the team's first in 10 years. He and his teammates celebrated in the days following, taking the trophy around the city and even to a party in Vegas. But on Tuesday, the time for basketball celebrations had
Rays dress like cowboys before Game 1 
Yee-haw!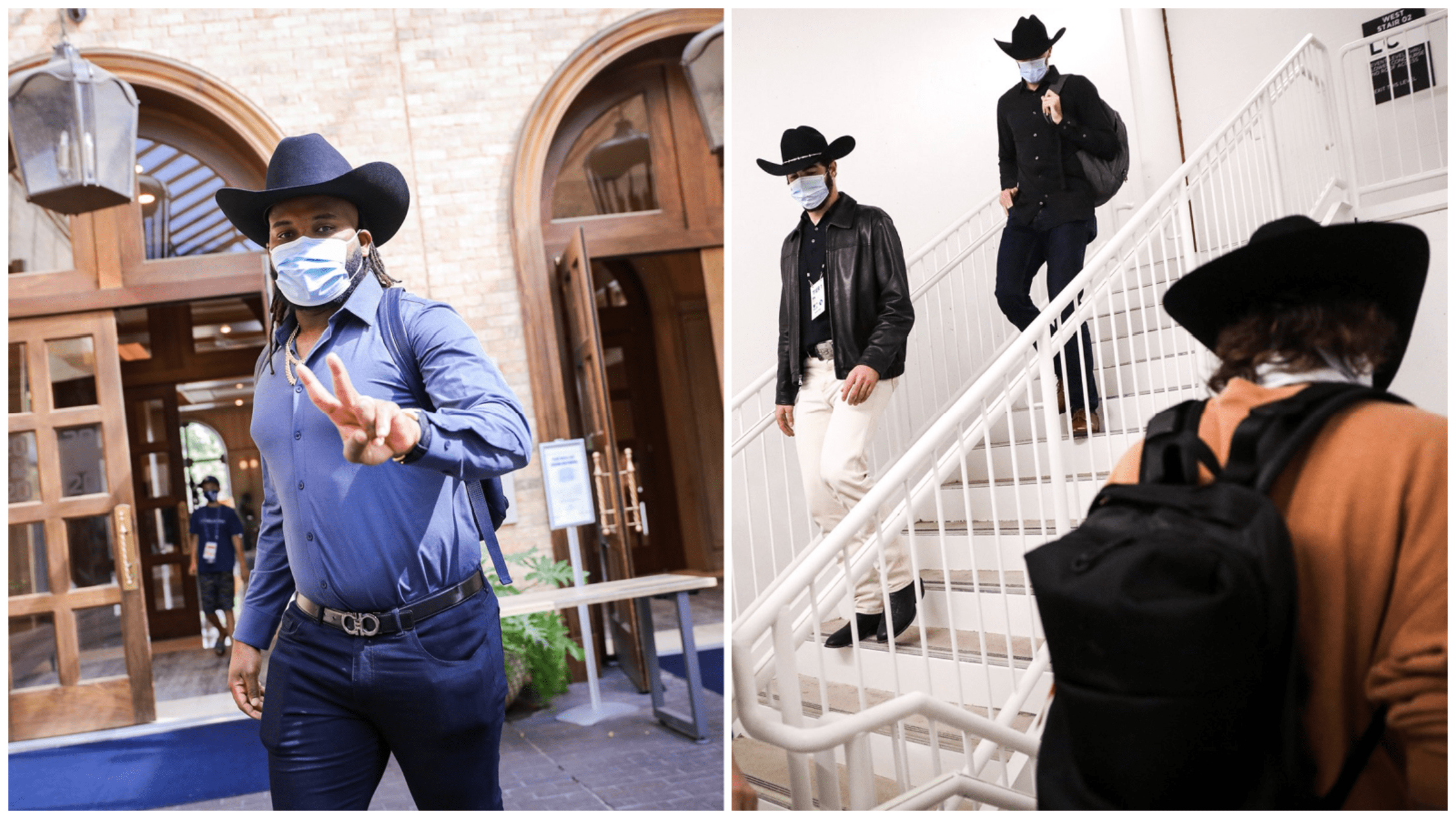 The Rays may not be from Texas, but they're doing their best to make it feel like home. With the World Series taking place at Globe Life Field in Arlington this year, the Rays knew going full "Cowboy Up" was the best costume for the day. (Sorry, I guess that
Belli's toe tap is the cool new HR celebration
All the really cool kids with hurt shoulders are doing it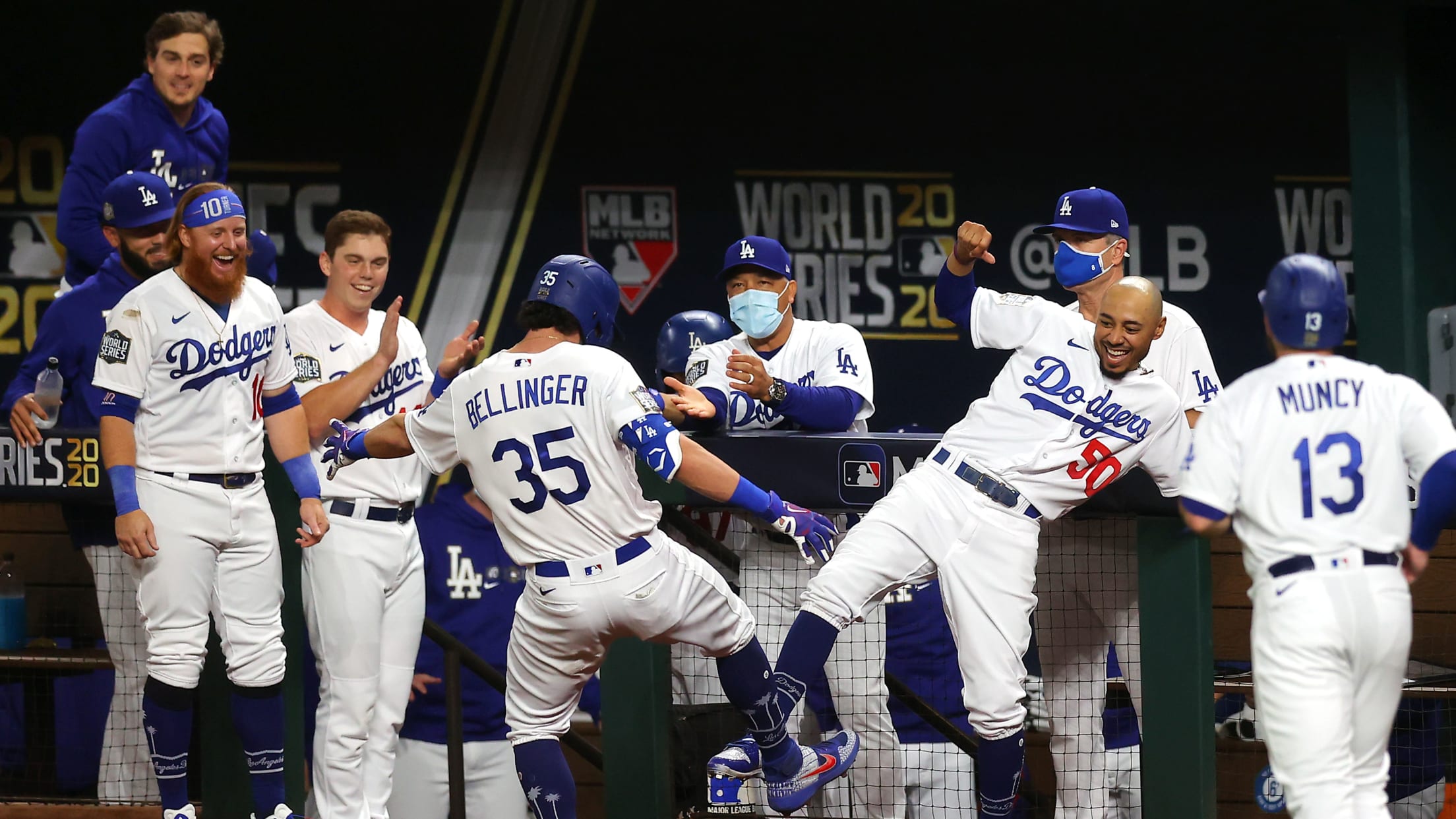 Cody Bellinger, baseball's new meme god, dislocated his shoulder in NLCS Game 7 after celebrating a home run with his teammates. Because athletes are superheroes and not like us (who would be crying and scared to ever take the field again), he popped it back in and went back out
A chat with Dick Vitale, Rays superfan
'My gut is in ulcer city!'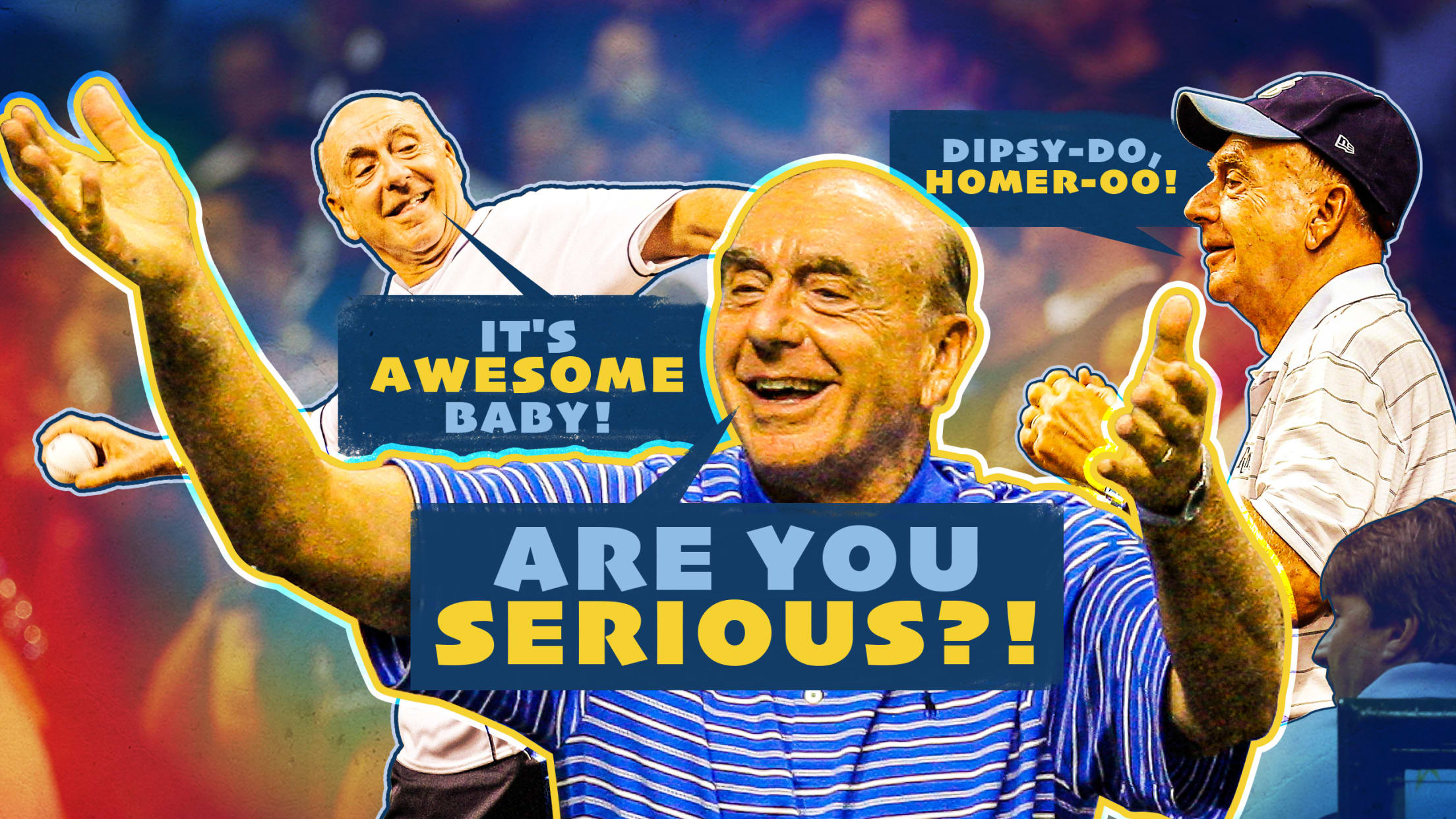 Right away, like he's on-air promoting some powerhouse team in the NCAA tournament, Dick Vitale begins rattling off reasons why his Rays shouldn't be taken lightly in the World Series. "This is no fluke, this team is legitimate," Vitale says excitedly over the phone from his home in Tampa. "They
Open letter from Commissioner Rob Manfred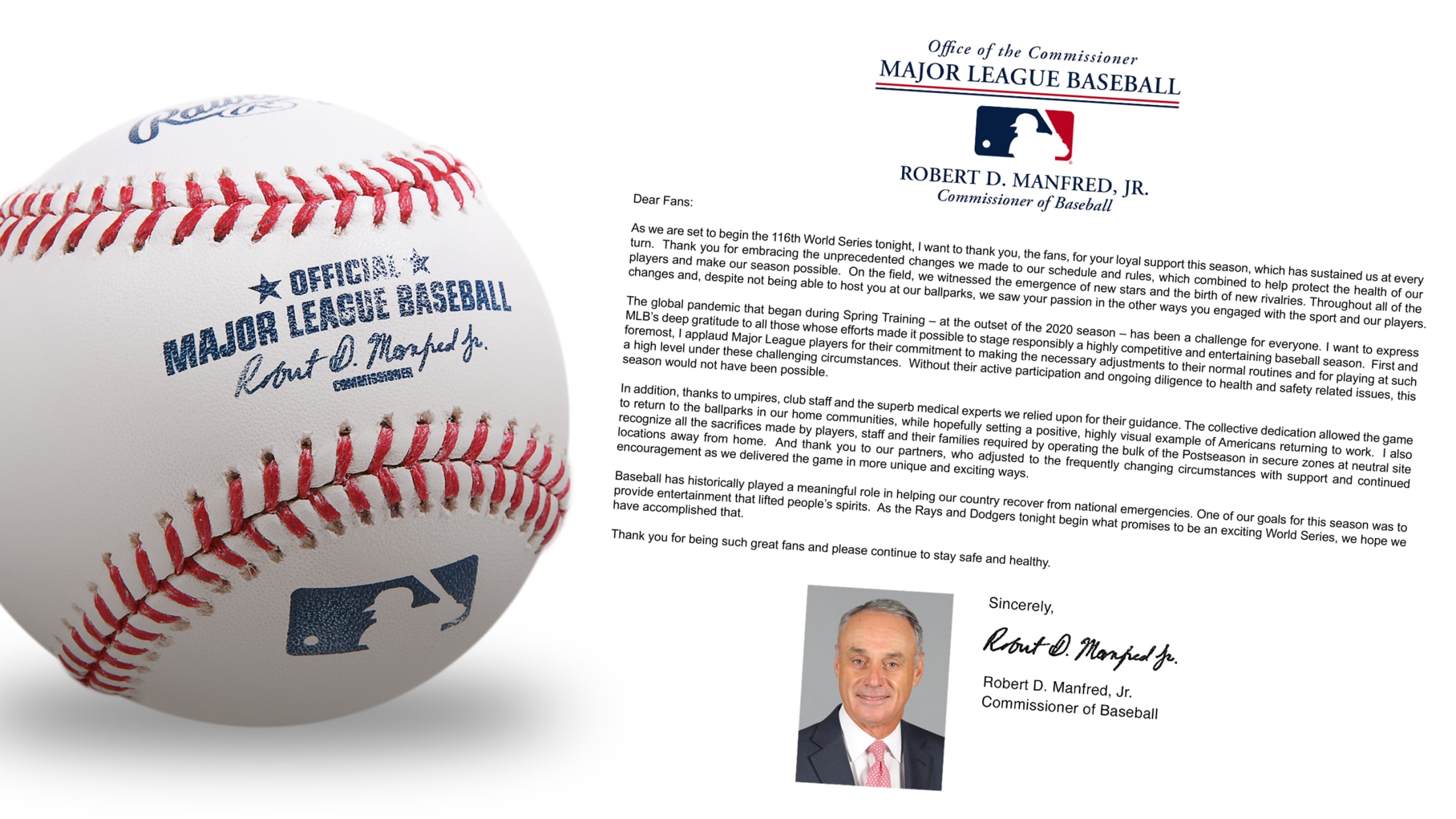 Experts pick World Series winner, MVP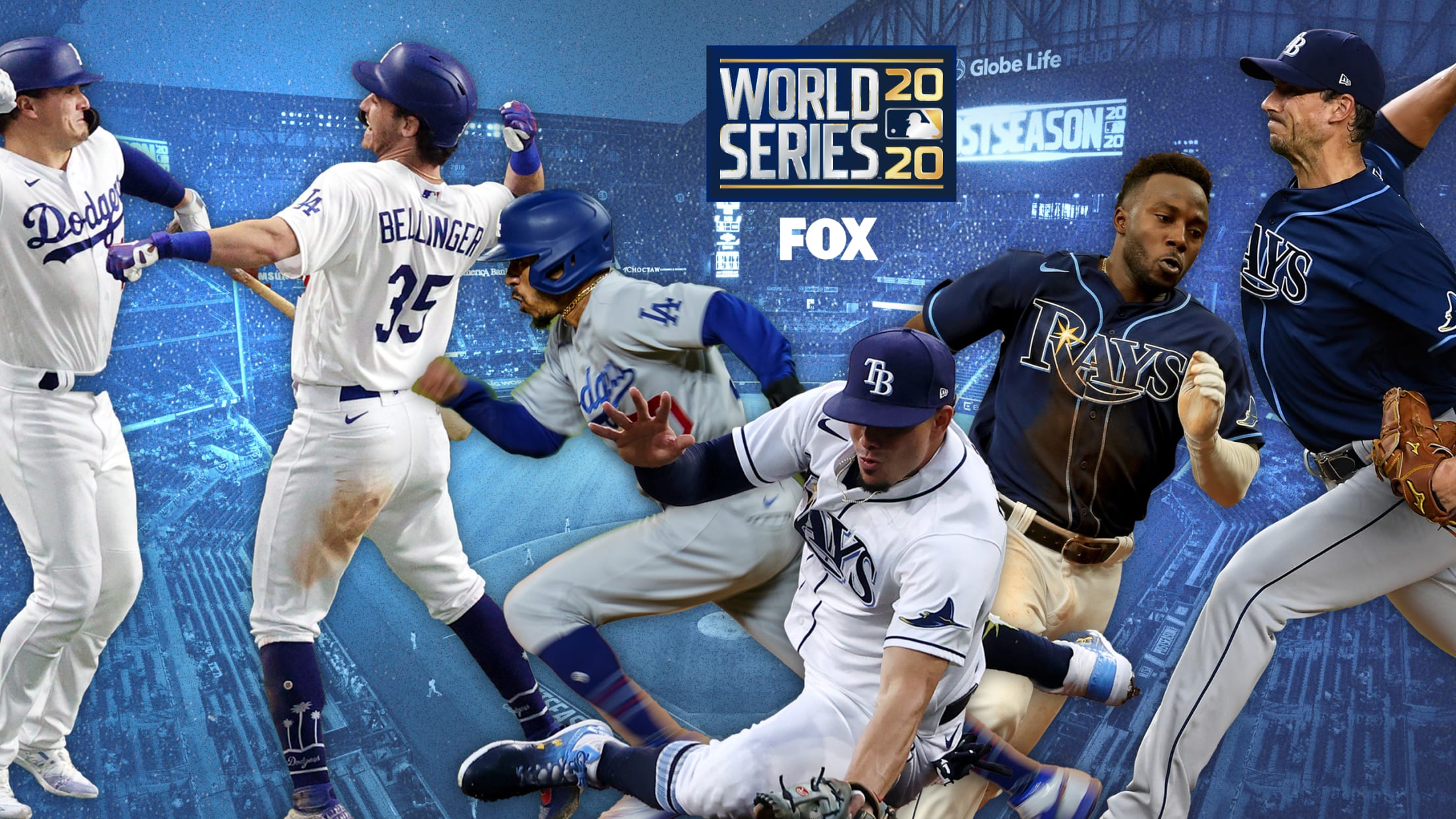 The World Series is set to begin, and now the experts' picks are in. The 2020 Fall Classic between the Dodgers and Rays starts Tuesday with Game 1 at 8 p.m. ET at Globe Life Field in Arlington (watch on FOX). It's a clash of the top team of each
These players have won free tacos for fans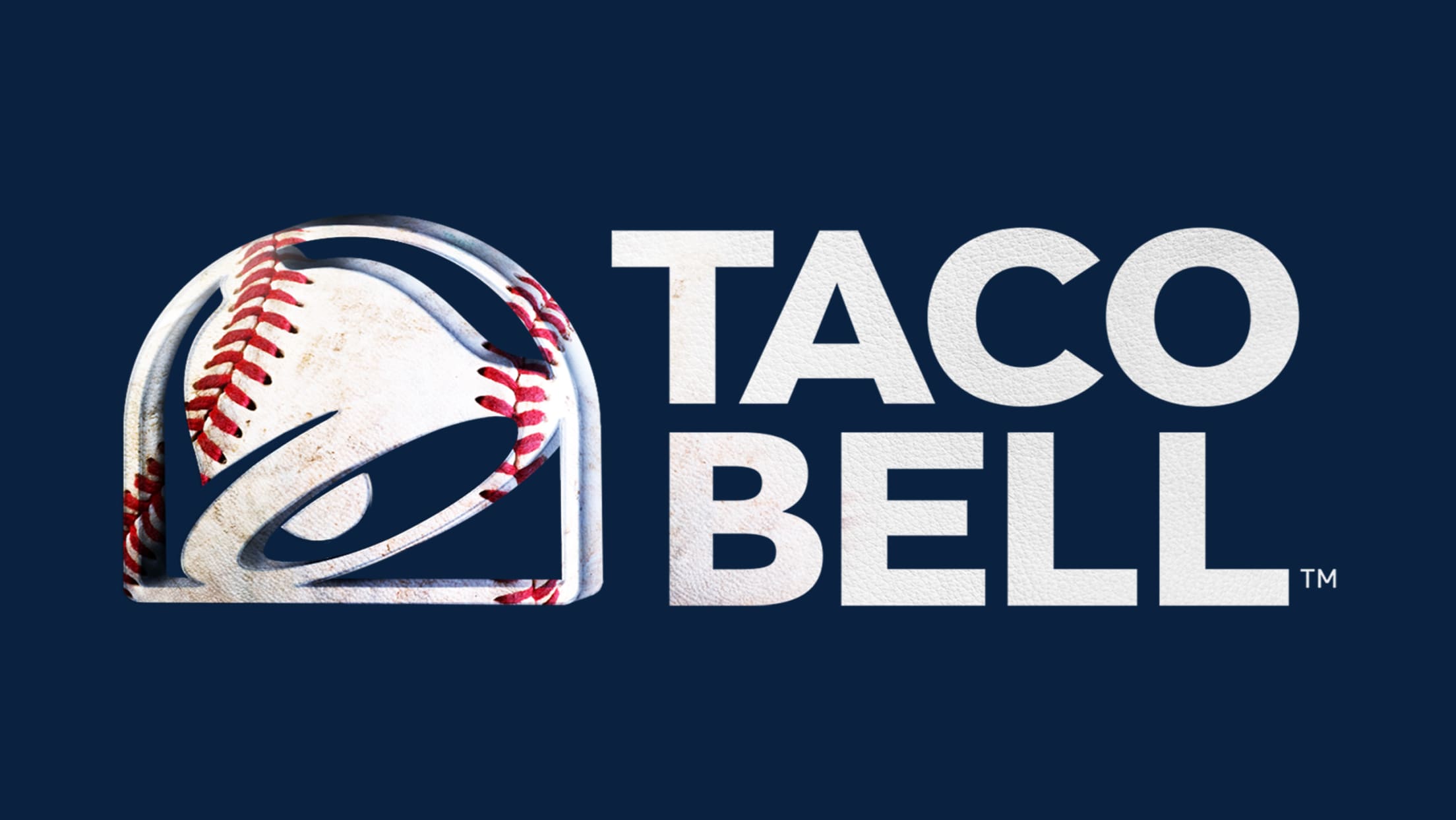 Mookie Betts made history in Game 1 of the 2020 World Series, becoming the first player to swipe a base in two different seasons to activate Taco Bell's "Steal a Base, Steal a Taco" promotion.
World Series spotlight on heroes, voting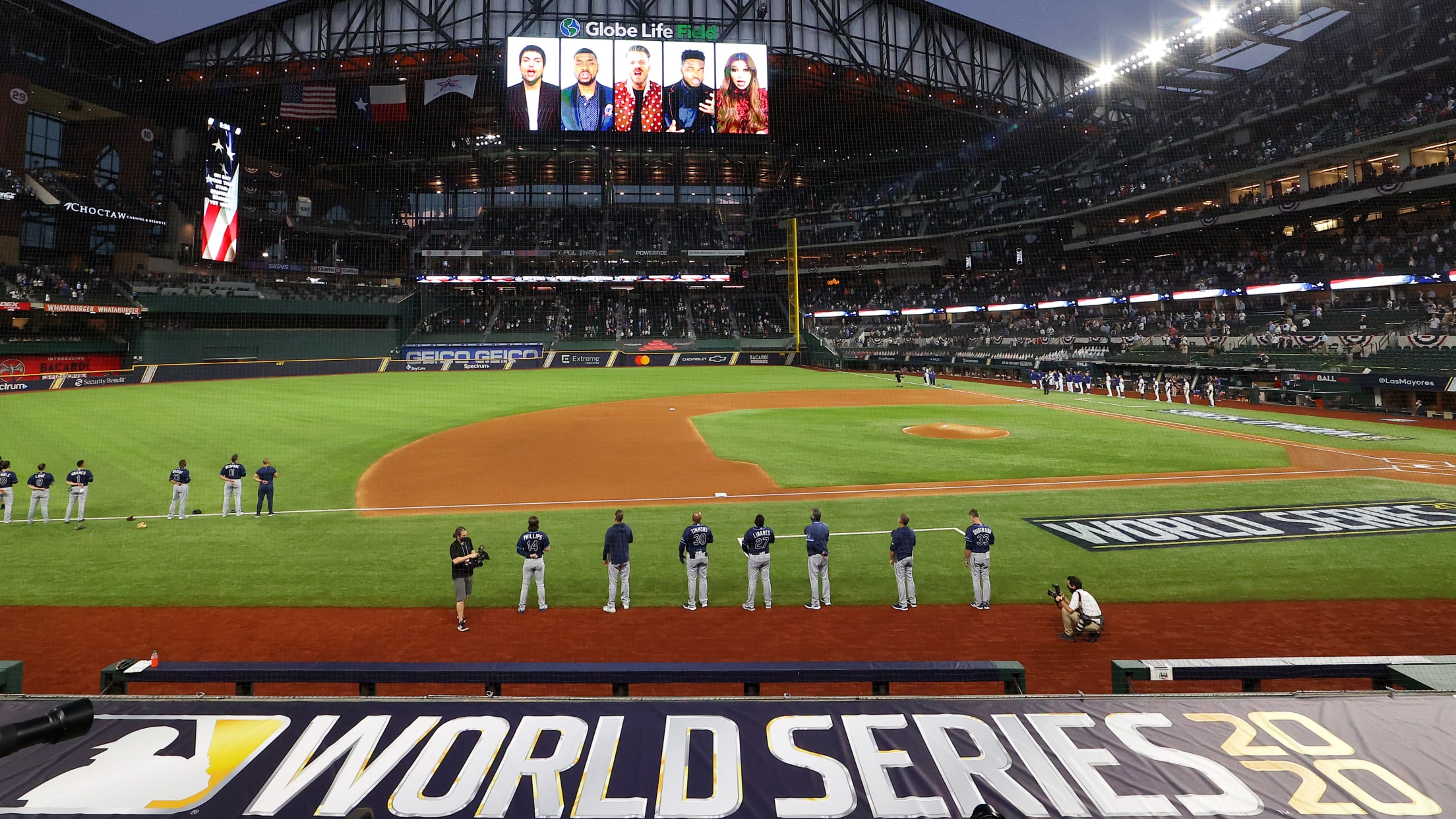 Major League Baseball has devoted much of its pregame pageantry at the World Series to honoring real-life heroes who have helped navigate the country through a trying year. As Game 1 of the Fall Classic between the Dodgers and Rays commenced Tuesday night at Globe Life Field in Arlington, Texas,
Podcast: From the Pipeline to the Fall Classic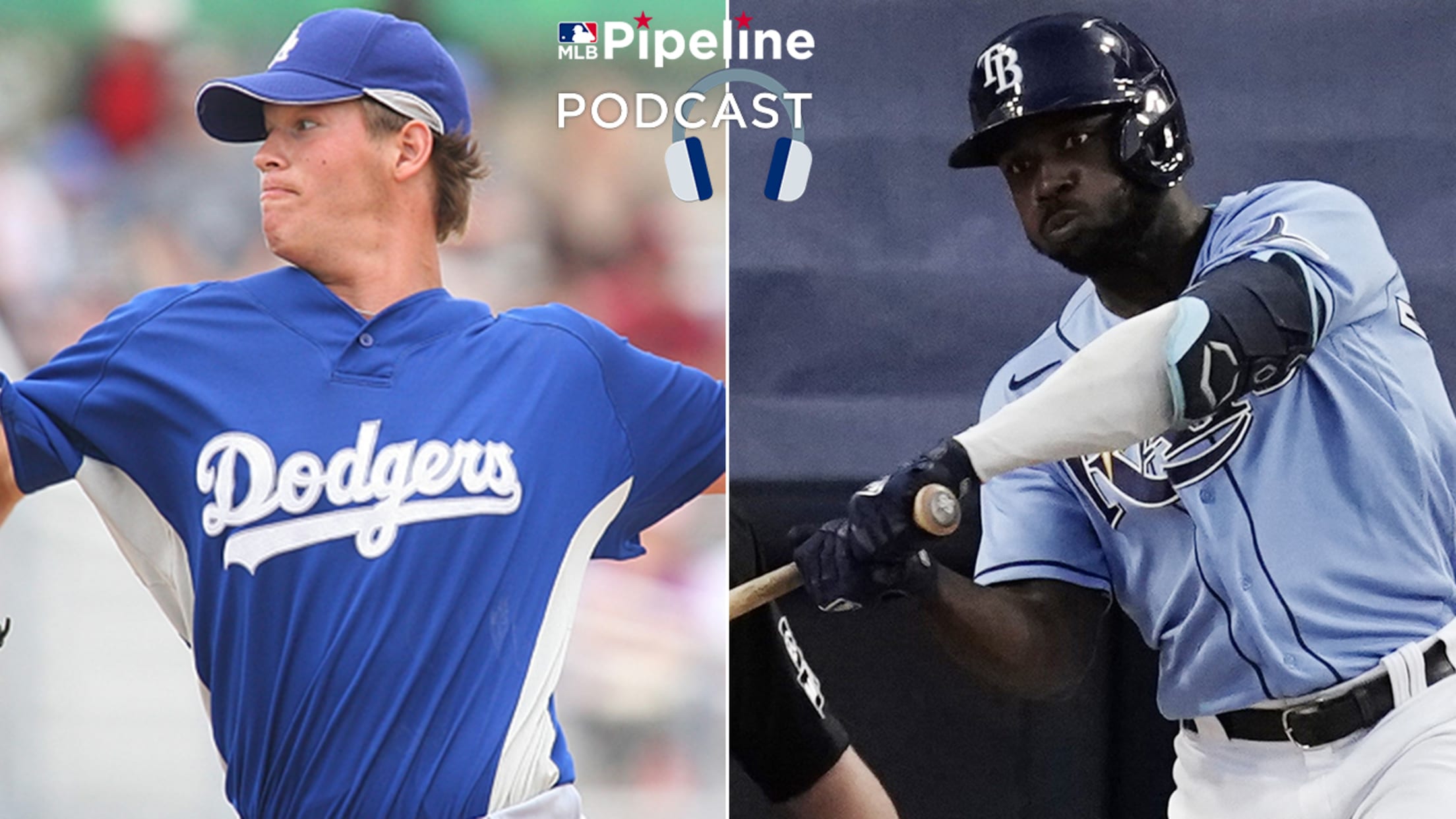 Jonathan Mayo, Jason Ratliff and Mike Rosenbaum dig into the World Series as only the Pipeline crew can -- looking at how the Dodgers and Rays were built and ranking the World Series players as prospects. Of course, the trio also makes their predictions for the Fall Classic. In addition,
Who has World Series edge at each position?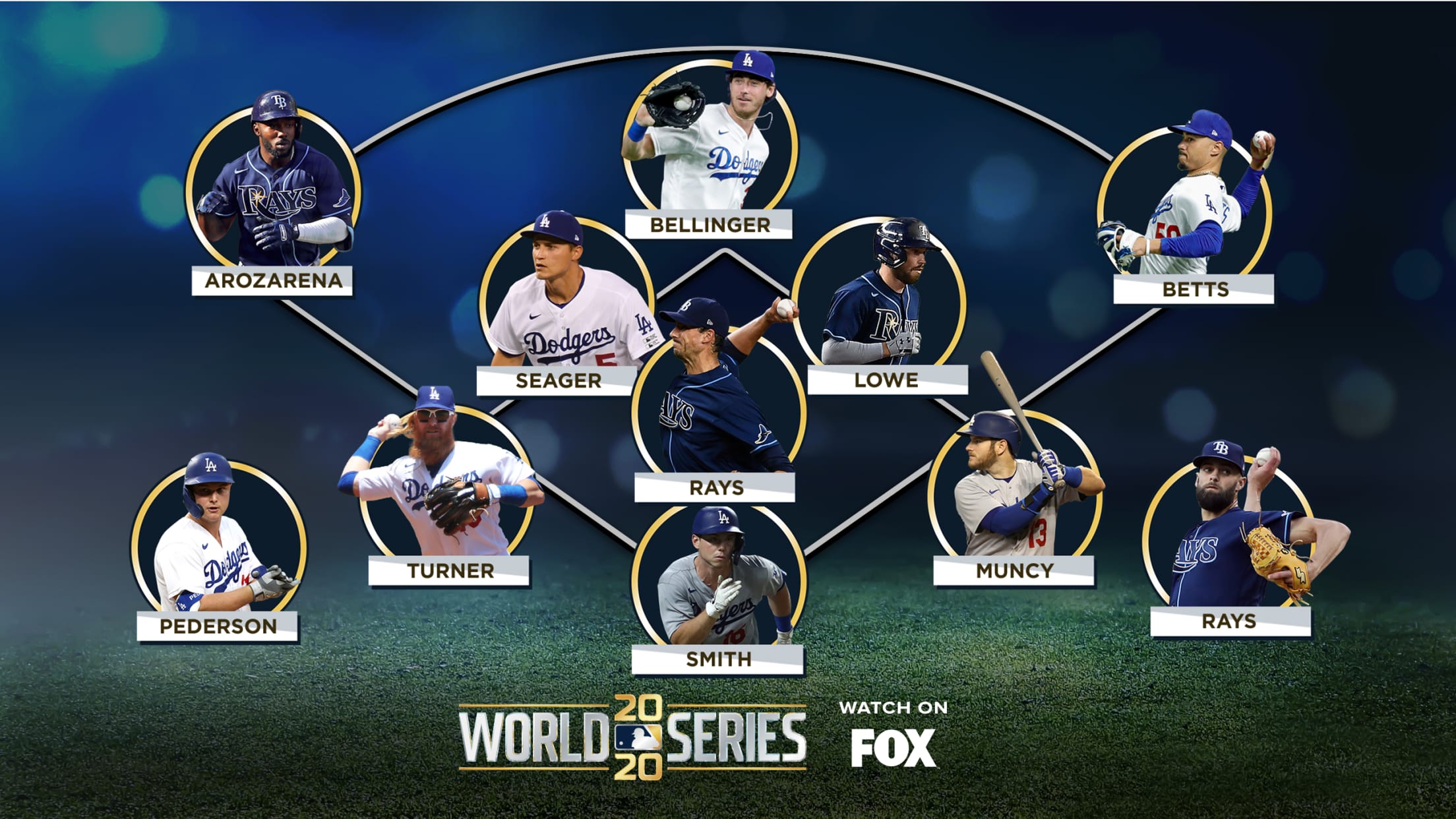 Sometimes, we do get the right teams in the World Series. The Rays were the American League's No. 1 seed, and they survived three rounds of playoff series to get to the Fall Classic. The Dodgers were the National League's top seed, and they're here, too. The two best teams
Rays swap in Phillips, Sherriff to WS roster
Hurlers Alvarado, Slegers dropped as TB goes with 13 pitchers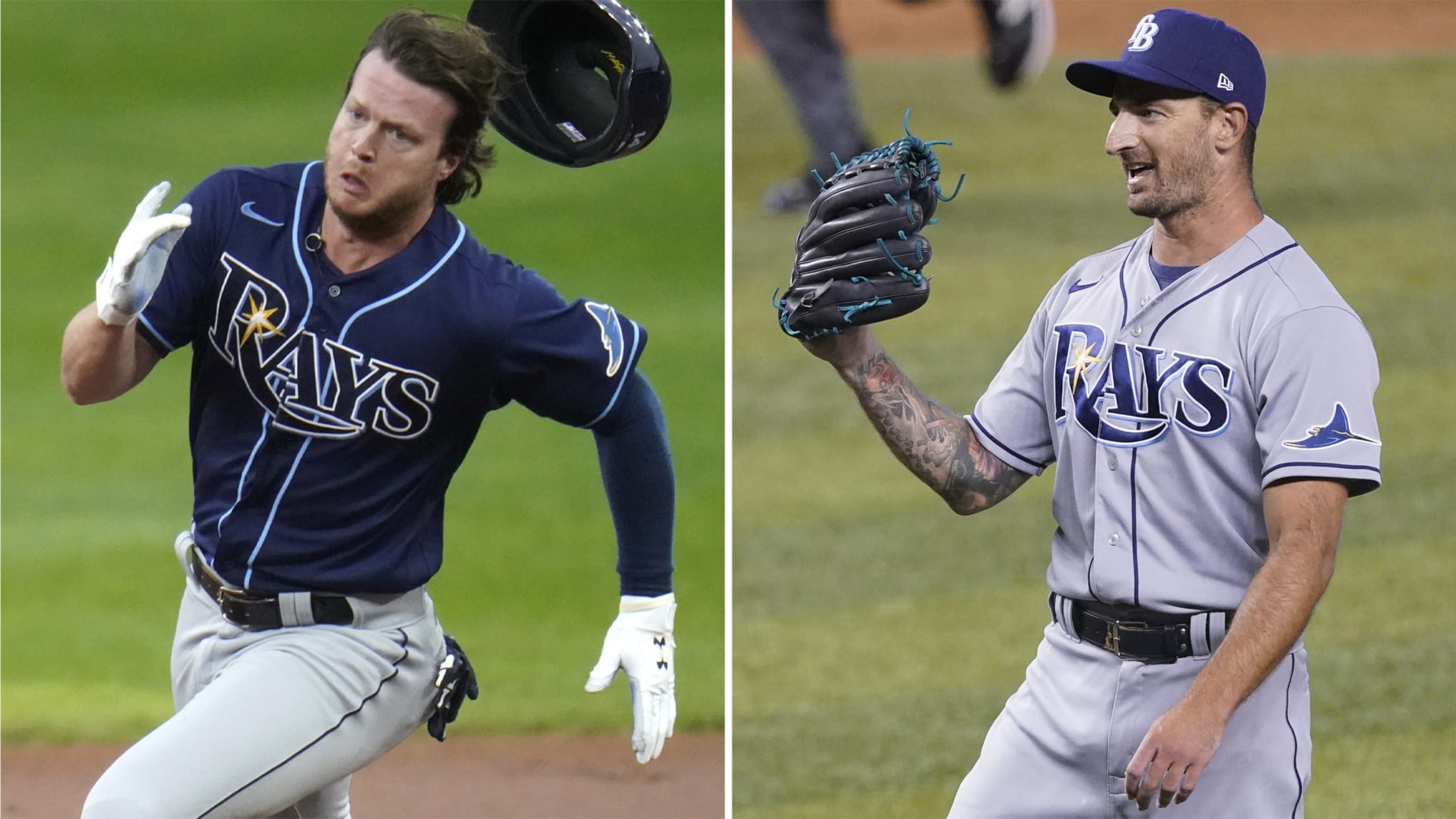 The Rays submitted their 28-man roster for the World Series on Tuesday, and it featured a couple of changes from their roster in the American League Championship Series against the Astros.
7 bold predictions for the 2020 World Series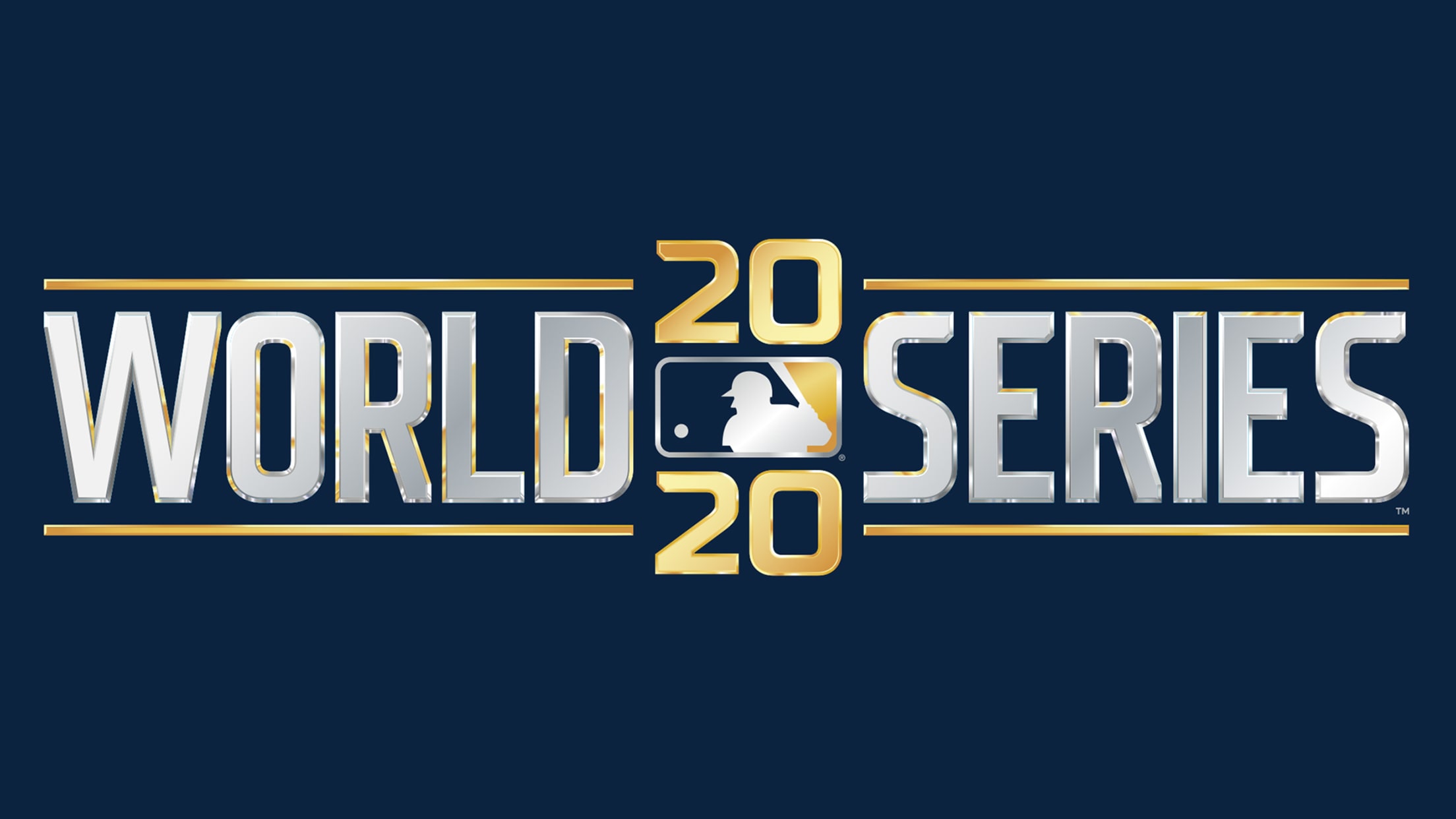 This is the World Series we deserve. Dodgers vs. Rays. Seems like it was meant to be, doesn't it? That definitely didn't always appear to be the case. Right, Dave Roberts? You agree with that, Kevin Cash?
How might LA deploy flexible Urías vs. TB?
Updates on Bellinger's right shoulder, Pollock's 2020 mindset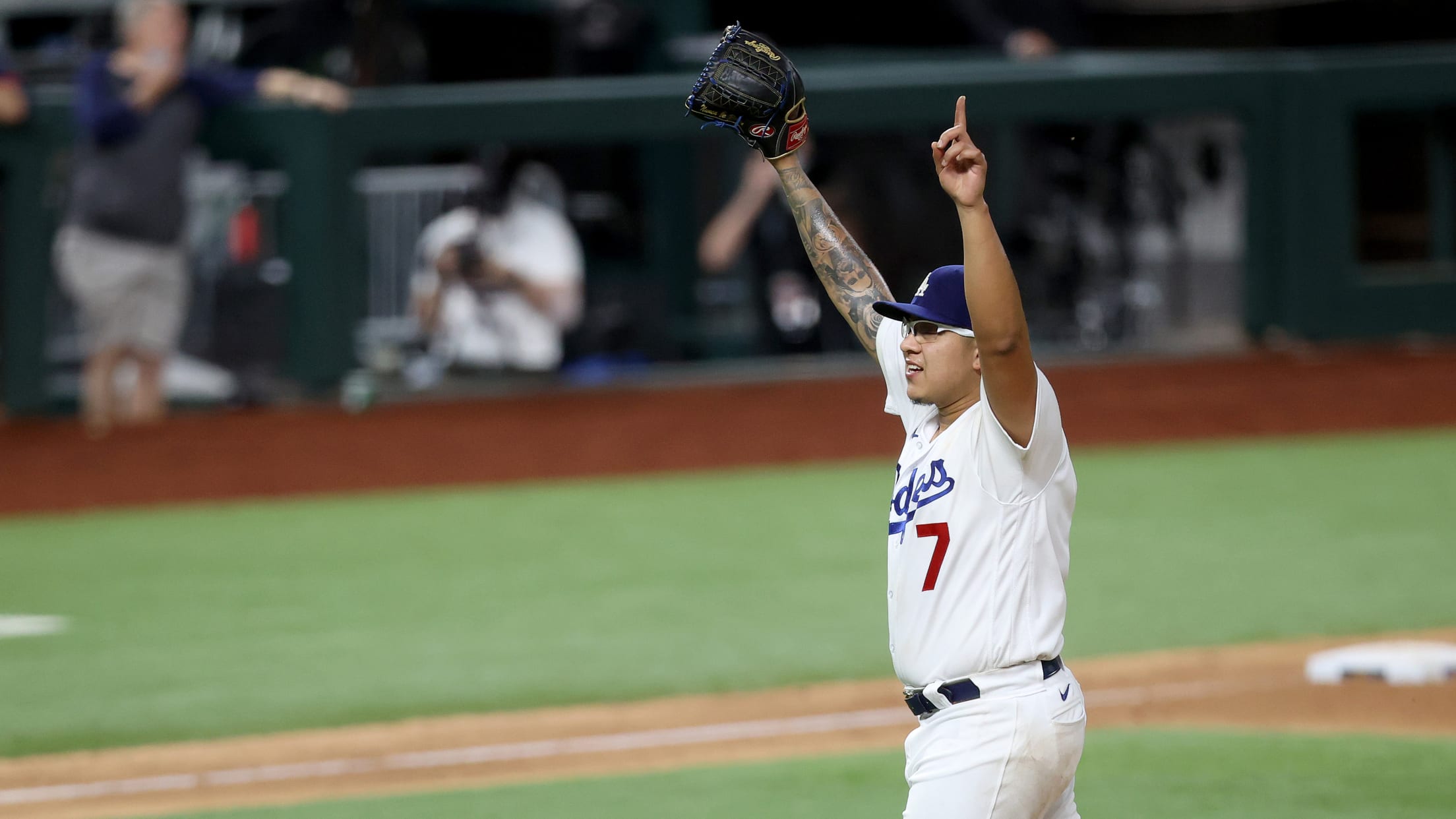 If you were surprised that Dodgers manager Dave Roberts let Julio Urías pitch the ninth inning of Game 7 on Sunday night with franchise saves leader Kenley Jansen warming up, so was Urías. "I would lie if I didn't say it's strange to me, especially knowing Kenley was out there,
Dodgers' World Series roster same as NLCS
The Dodgers will stick with the roster that won the National League Championship Series for the World Series, which begins on Tuesday against the Rays at Globe Life Field in Arlington. The roster consists of 15 pitchers and 13 position players. All 28 players appeared in at least two games
Cash first LLWS player to manage in WS 
He's almost a World Series guarantee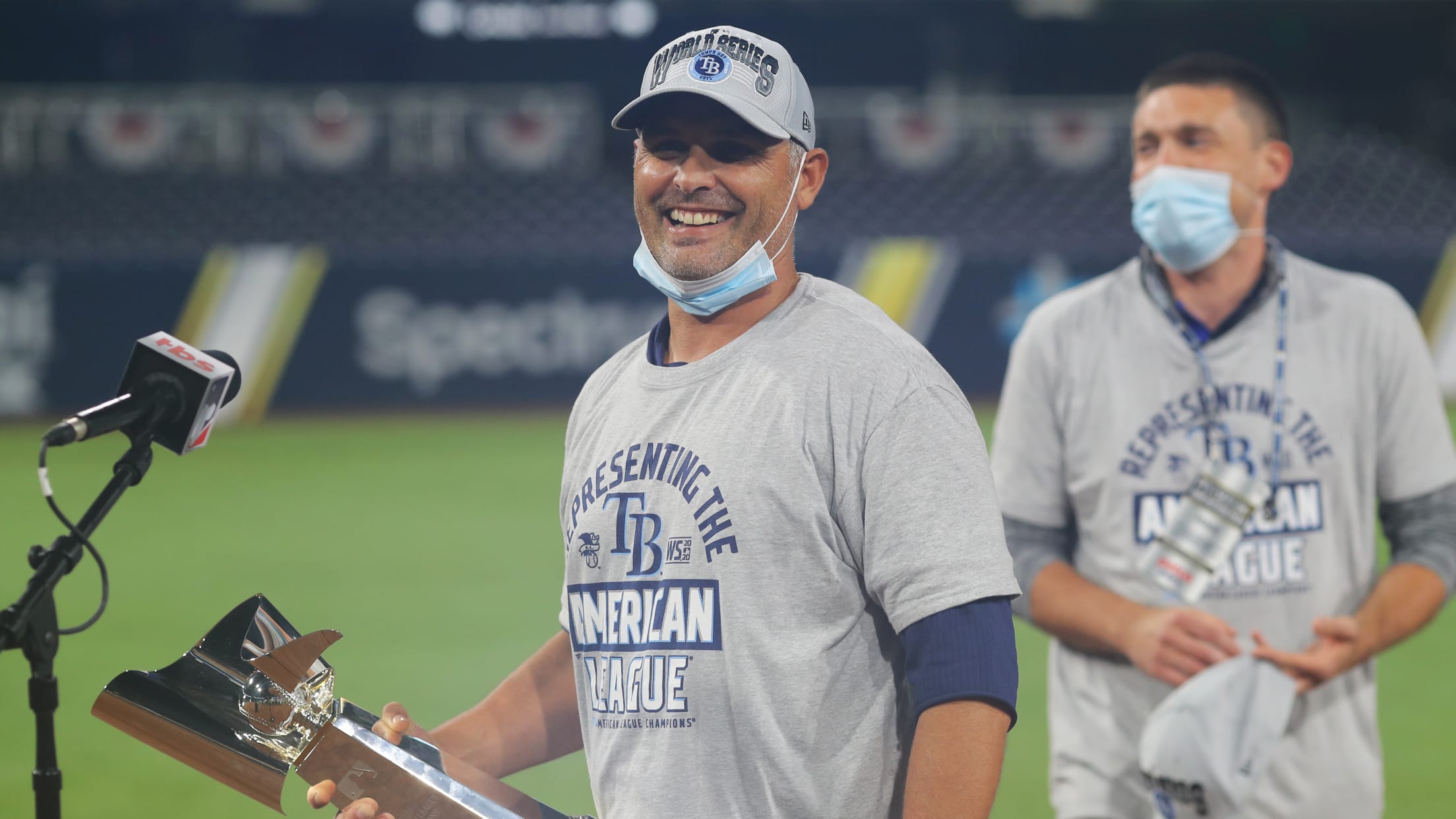 Well, the secret is out: If you want to go to the World Series, you should employ Rays manager Kevin Cash. He's about as good of a guarantee that you're going to be playing late into the season as you can get. The skipper appeared in the 1989 Little League
Arozarena on verge of postseason history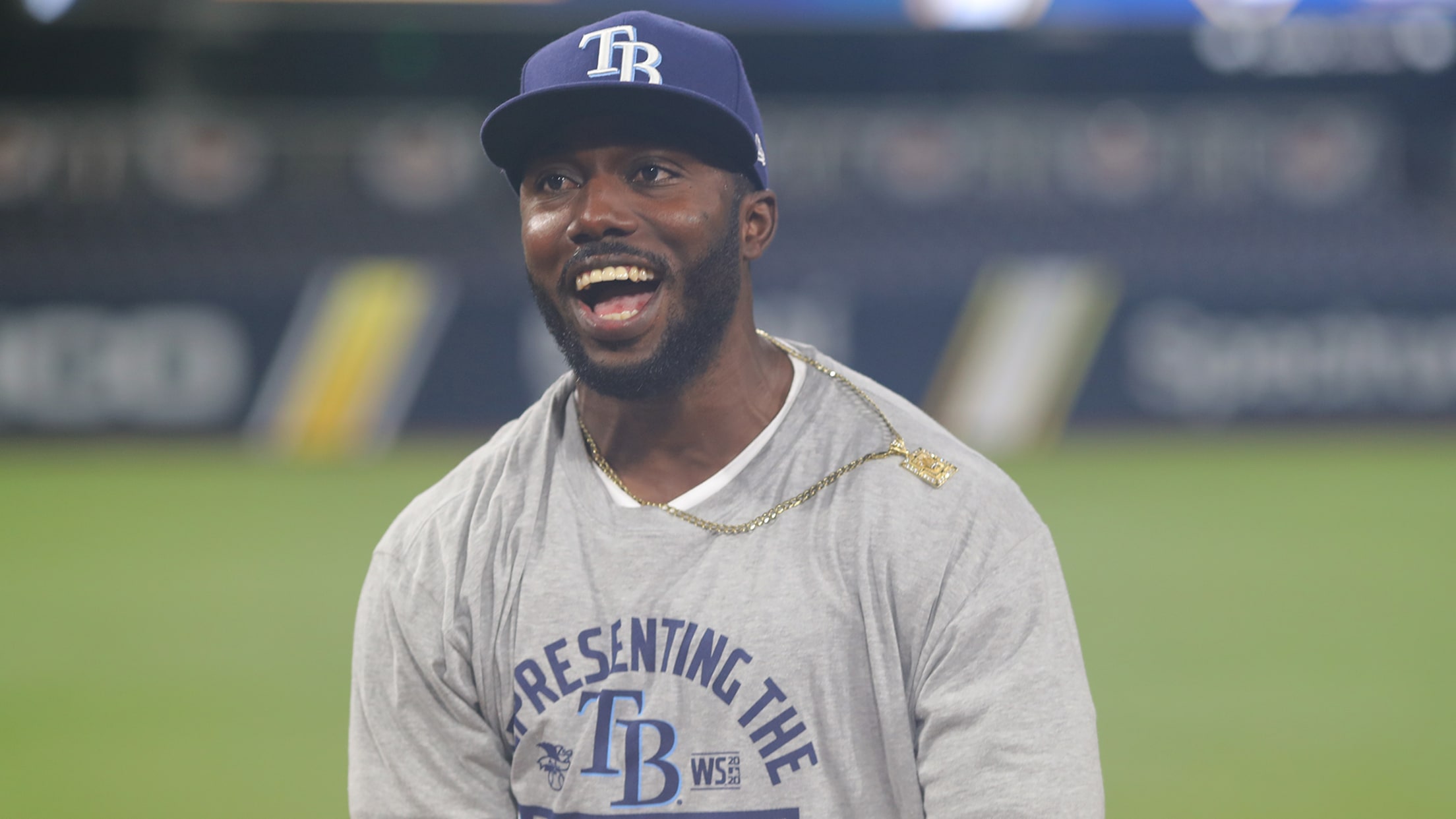 Randy Arozarena could make postseason history tonight.
A very serious Rays-Dodgers head-to-head
All the things that will DEFINITELY impact the World Series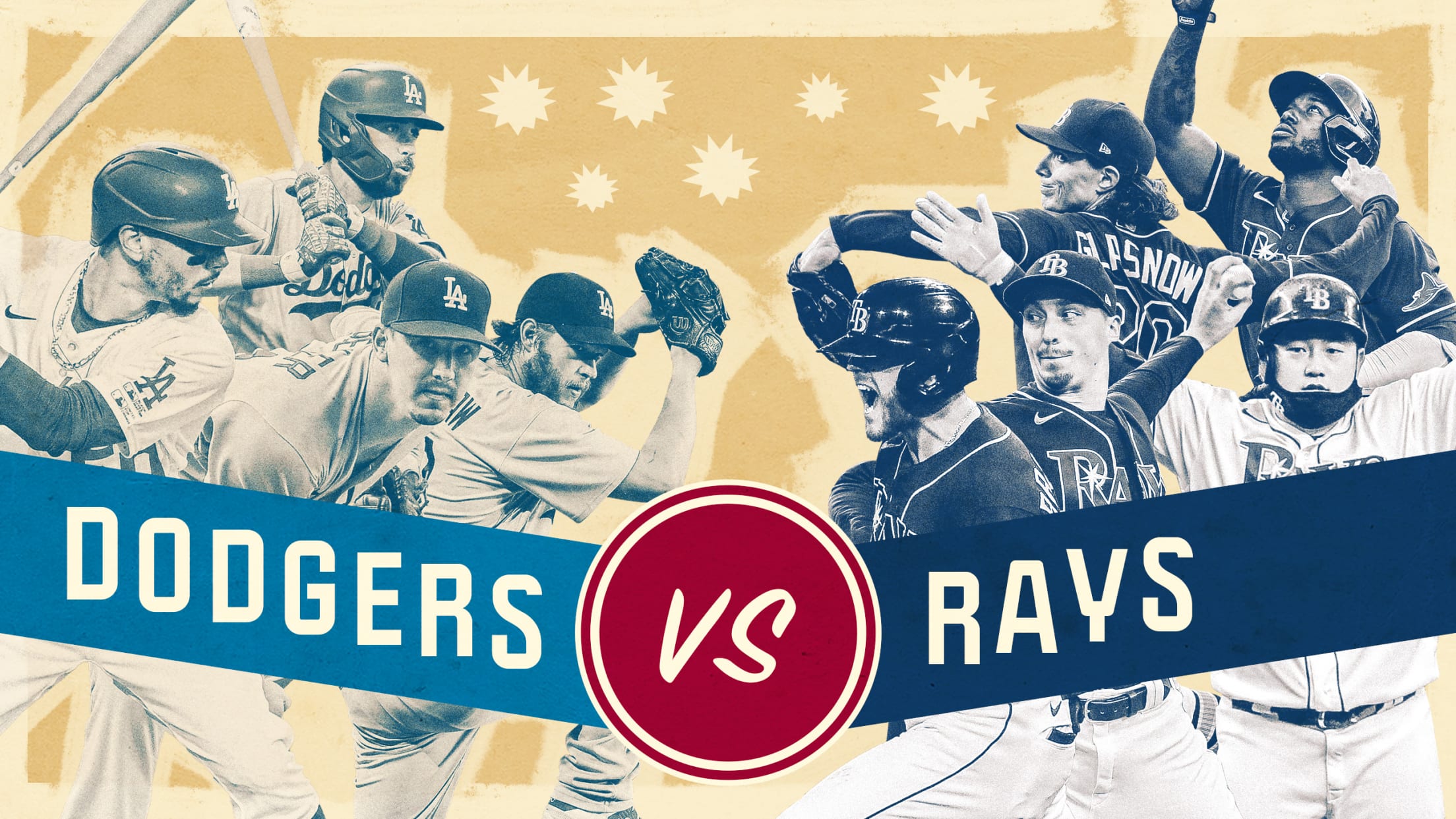 Despite the strangest, hardest and shortest season in recent memory -- and for only the fourth time in the Wild Card era -- the two best teams in their respective leagues will face off in the World Series when the Rays and Dodgers square off for Game 1 on Tuesday
Braves discuss Soroka, Ozuna, Freddie, more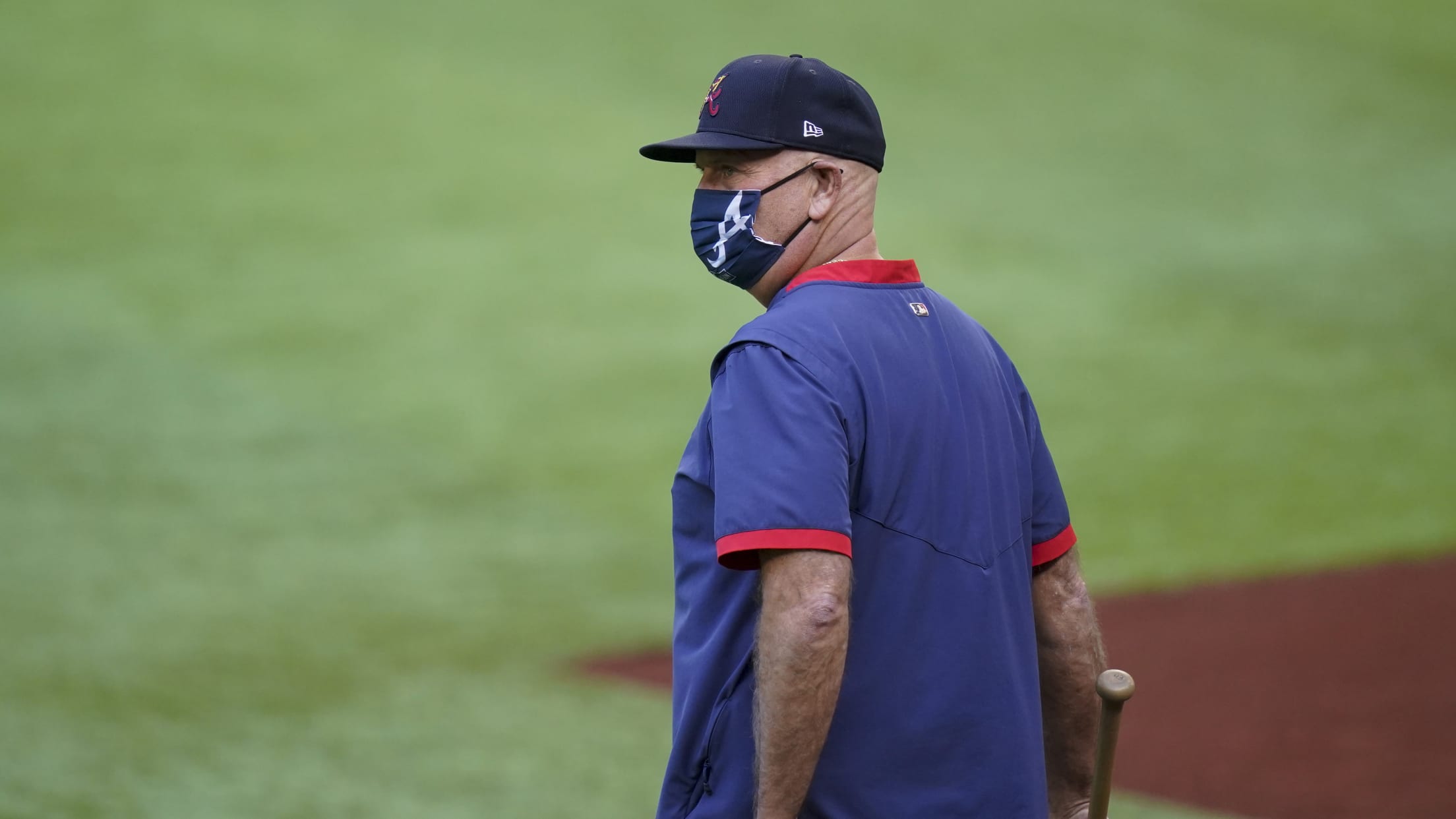 ATLANTA -- Mike Soroka was the first person Braves manager Brian Snitker saw when the team returned to Truist Park on Monday, less than 24 hours after losing to the Dodgers in Game 7 of the National League Championship Series. The familiar face created further reason to get excited about
Friedman called this World Series 6 years ago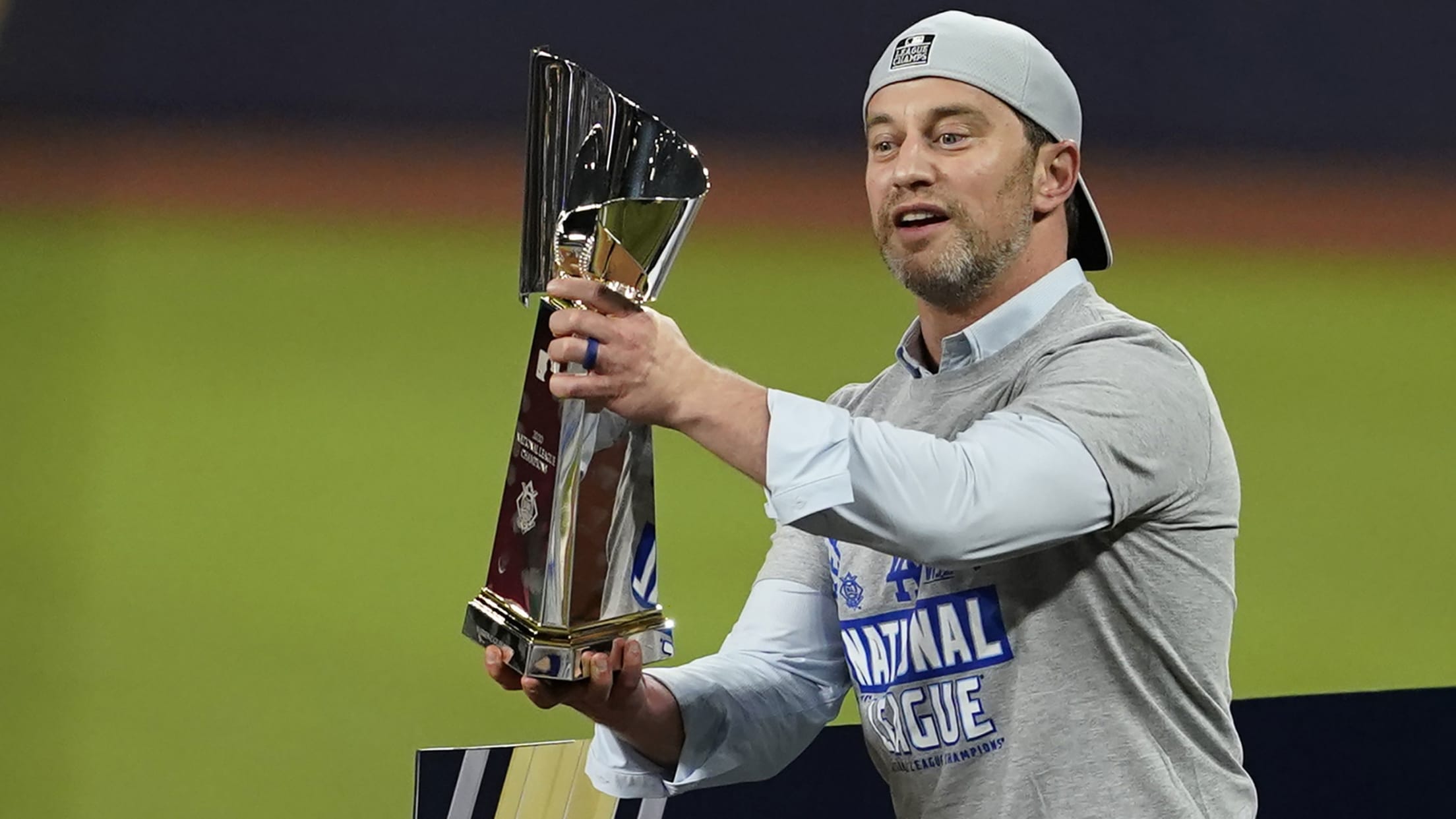 Six years and six days before Game 1 of the 2020 World Series, Andrew Friedman left his longtime post running the Tampa Bay Rays' front office to become the Los Angeles Dodgers' president of baseball operations.