Harper ejected in NY after arguing from dugout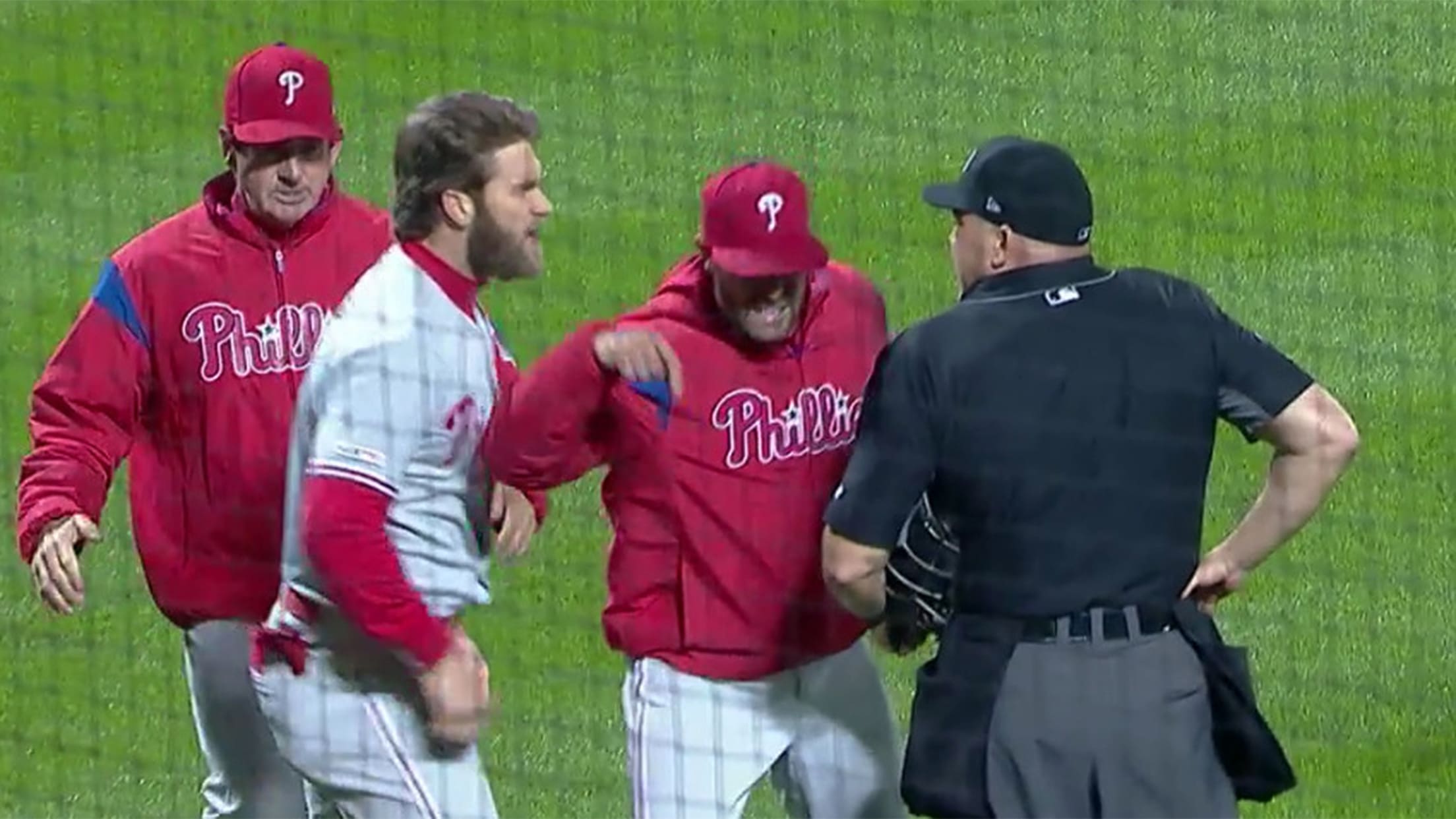 NEW YORK – Bryce Harper had a major problem with home-plate umpire Mark Carlson's strike zone Monday night at Citi Field. He let Carlson know it, earning him an ejection in the fourth inning. It is the 12th ejection of Harper's career and, incredibly, the Phillies' first player ejection from
Zunino channels new 'dad strength' for 1st HR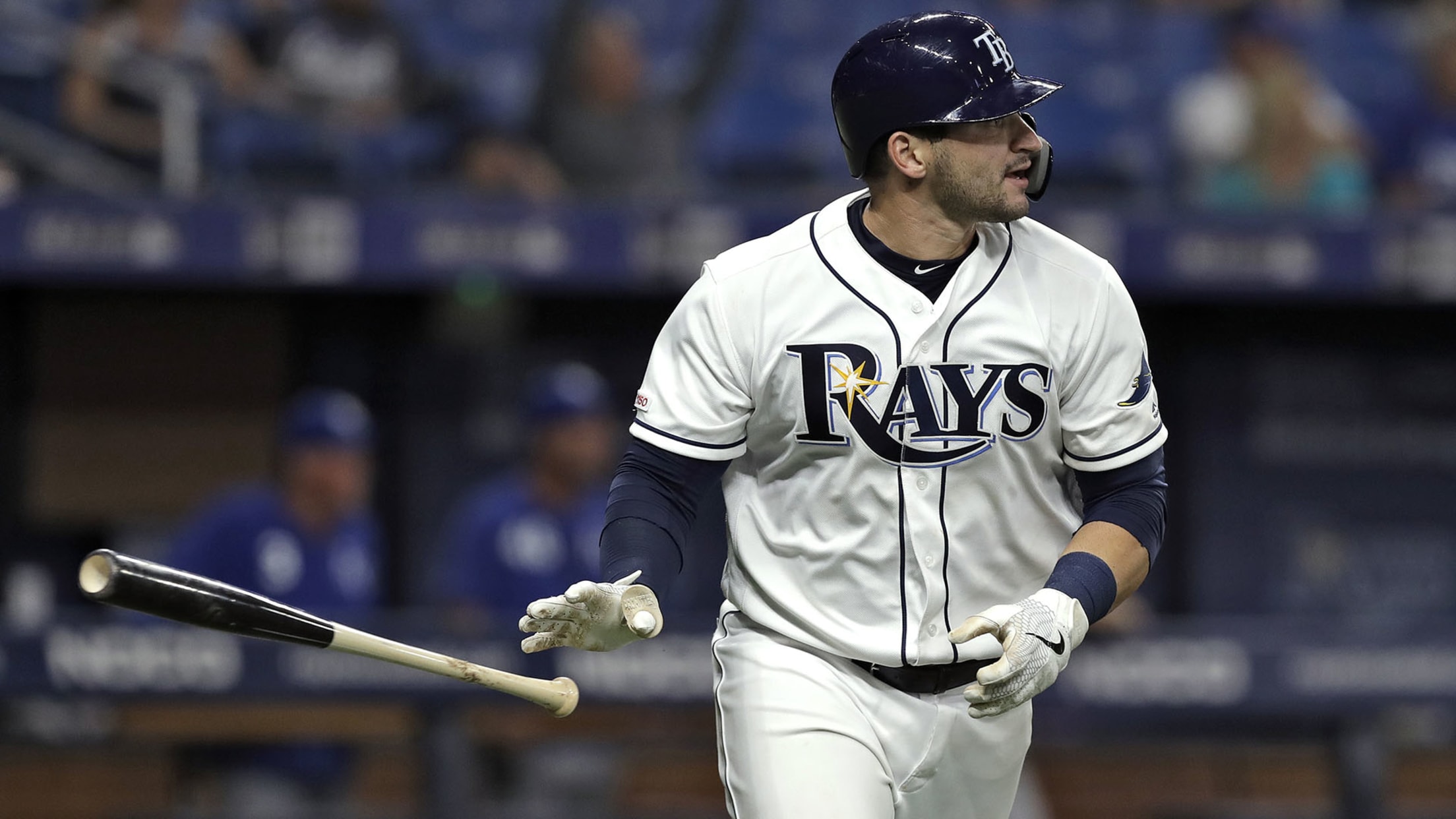 ST. PETERSBURG -- After welcoming the birth of his first child, Rhett Michael Zunino, on Friday night, Mike Zunino returned to the Rays lineup Monday and was interested to see if he would benefit from the "dad strength" that some of his teammates have raved about. "It'll be nice to
Burdi exits in obvious pain with arm injury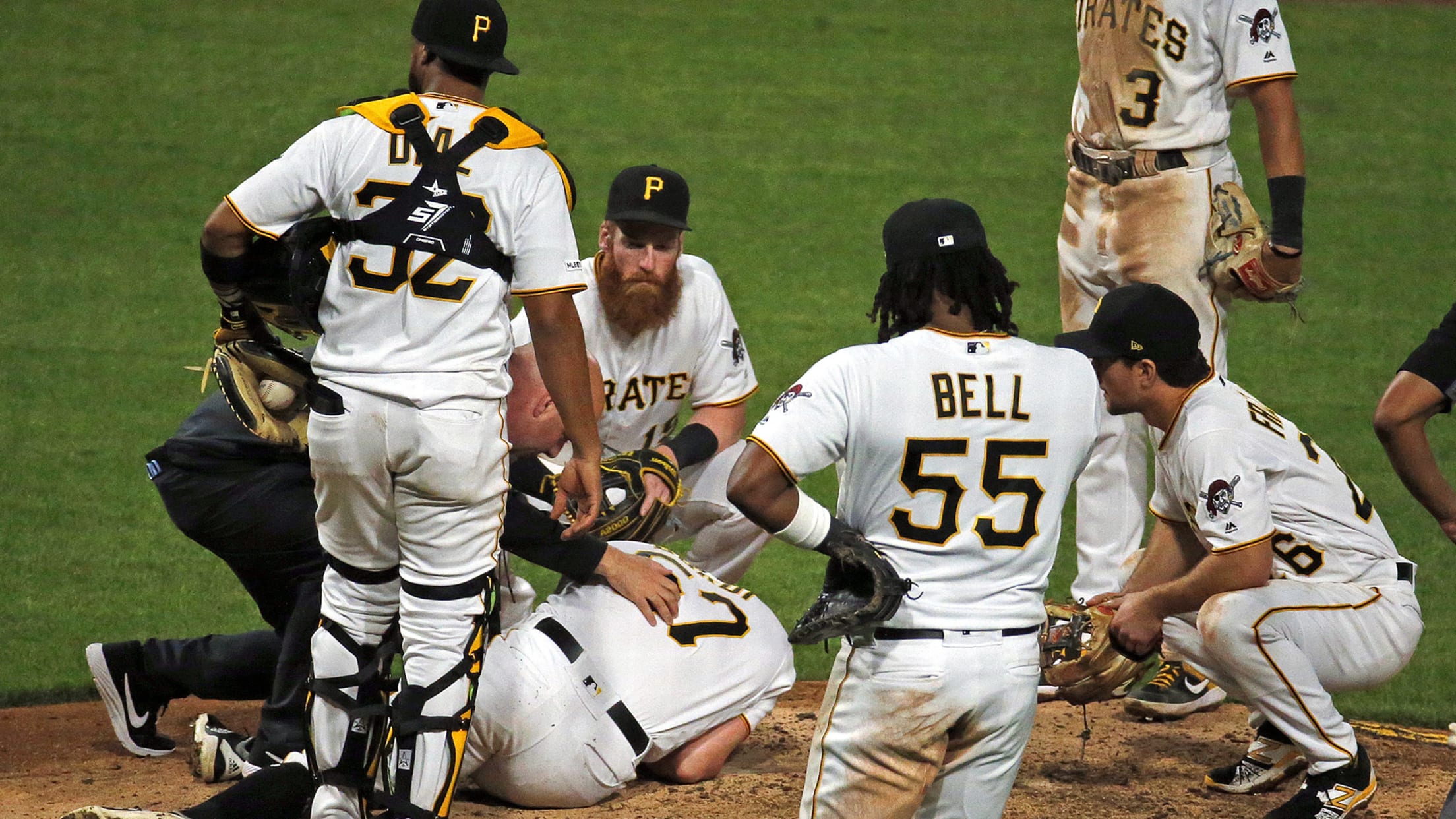 PITTSBURGH -- Pirates reliever Nick Burdi exited Monday's game against the D-backs at PNC Park in the eighth inning due to right elbow/biceps pain in his throwing arm. Burdi threw a 96.7-mph fastball to Arizona's Jarrod Dyson with nobody out in the eighth inning, then immediately collapsed on the mound,
Surgery for Eovaldi, out 4-6 weeks (source)
Right-hander to have loose bodies removed from right elbow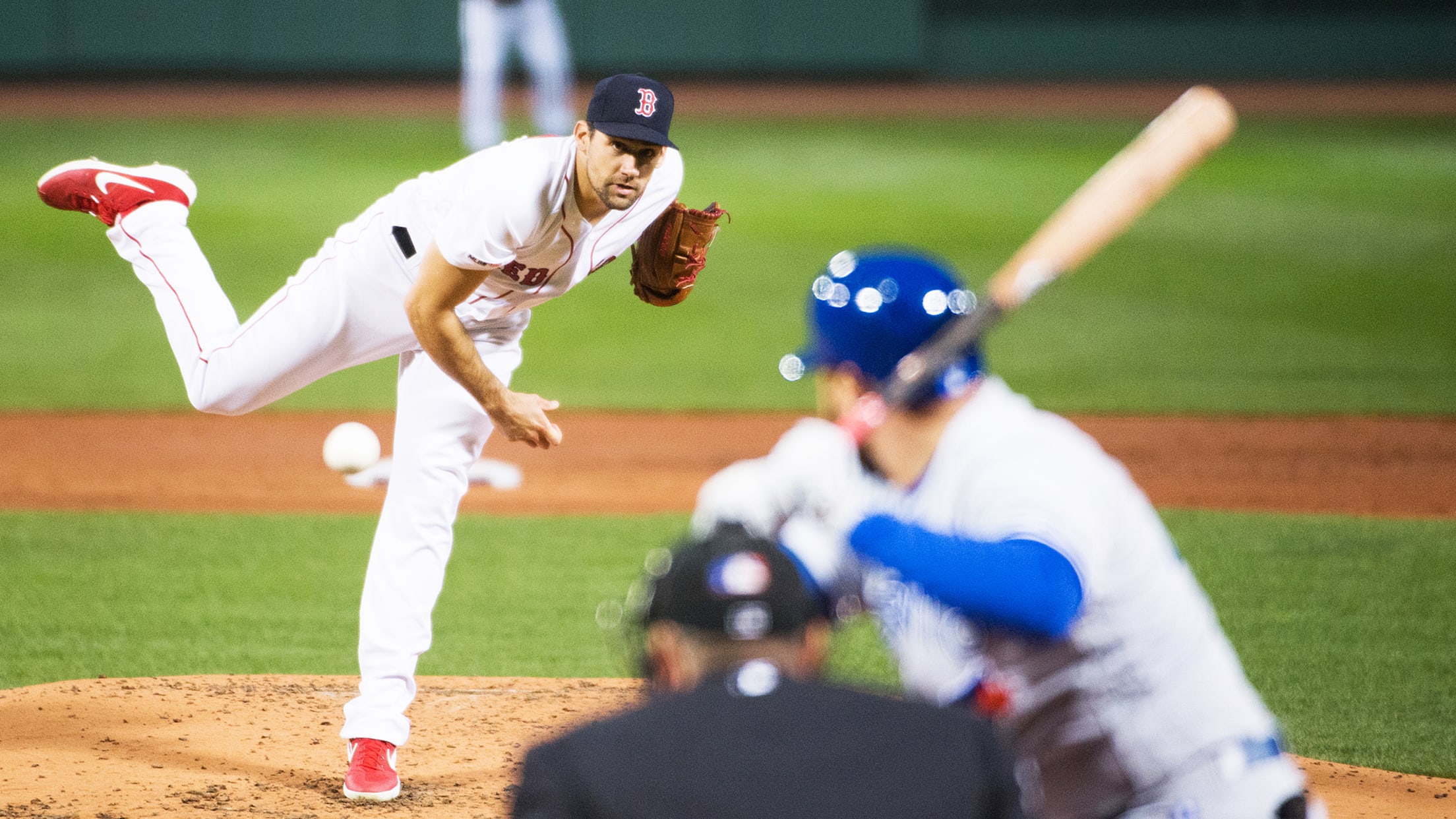 BOSTON -- Red Sox right-hander Nathan Eovaldi has elected for arthroscopic surgery to address loose bodies in his right elbow, and he could pitch again in four to six weeks, a source told MLB.com. Eovaldi will have surgery on Tuesday morning. It is the same procedure Eovaldi had in March
Is Chapman MLB's top fireballer? Not anymore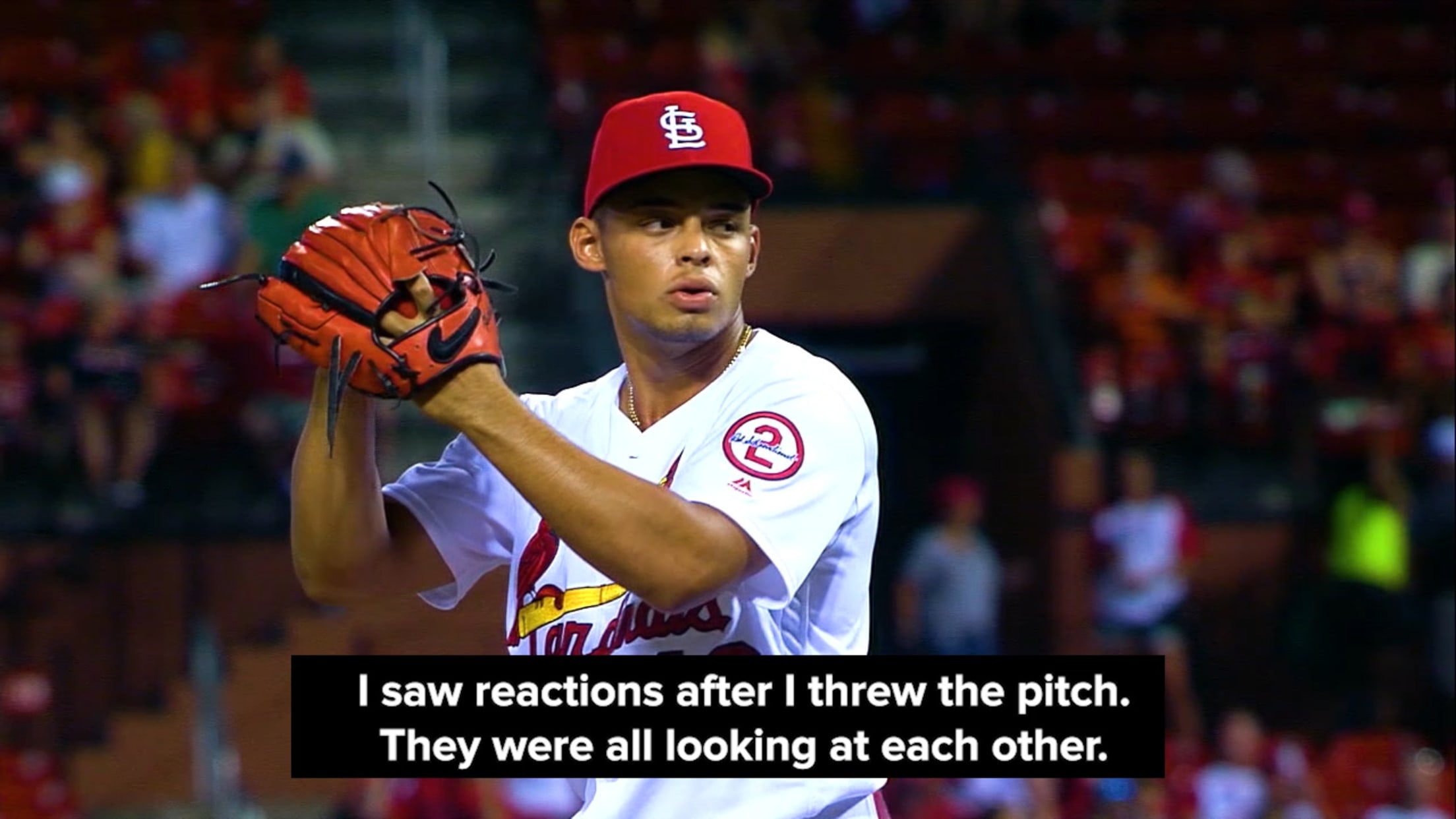 Jordan Hicks is throwing unparalleled fire right now. The Cardinals' 22-year-old reliever has by far the fastest fastball in the Majors in 2019. And he dialed it up to his highest level of the season in Sunday's series finale against the Mets. Hicks' game-ending strikeout of Juan Lagares: a sinker
This team has interest in Kimbrel -- on 1 condition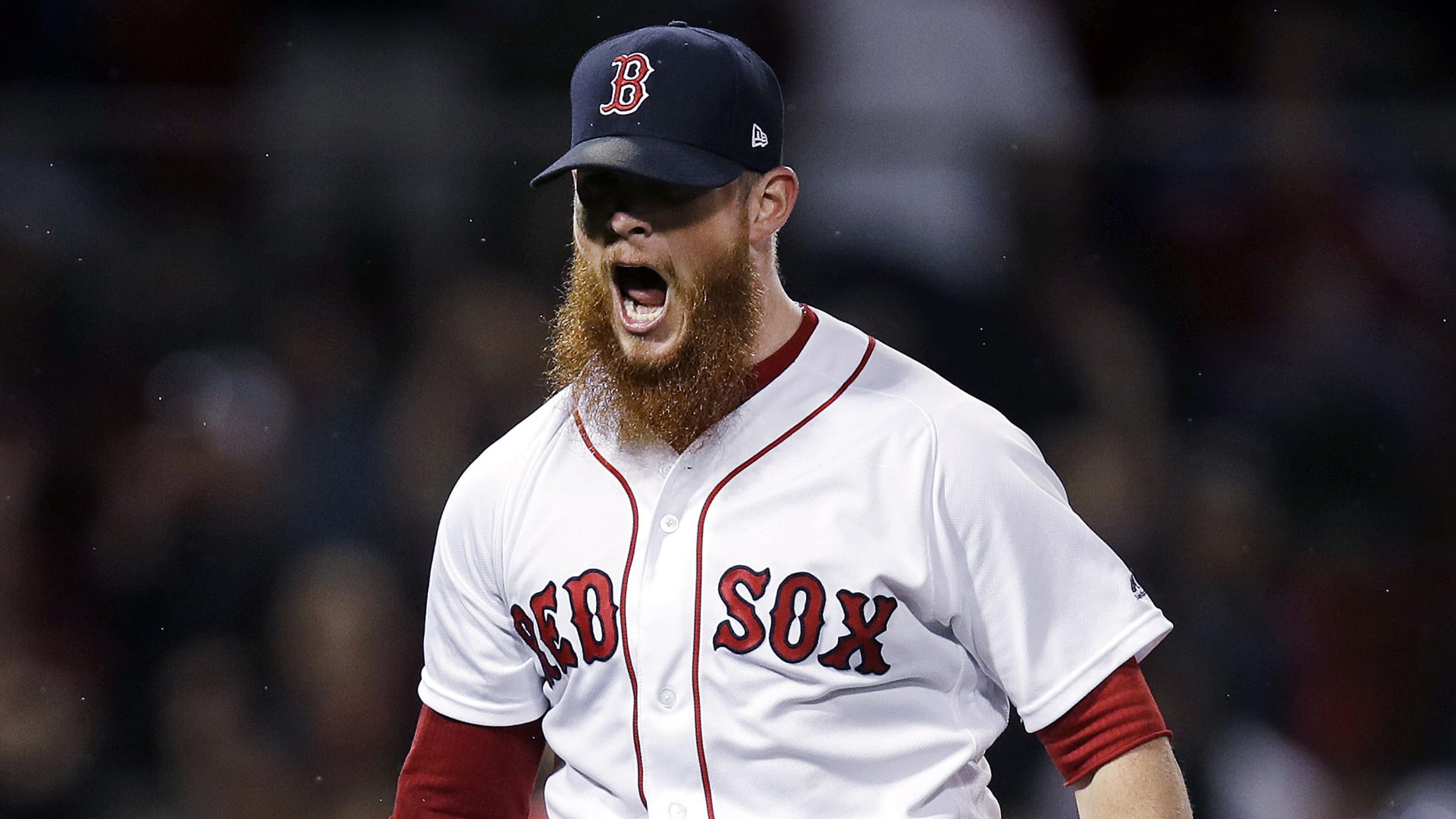 Closer Craig Kimbrel has compiled an impressive resume during his nine seasons in the big leagues, recording a microscopic 1.91 ERA with a 0.92 WHIP, 333 saves and a 14.7 K/9 rate. Below you will find a list of the latest news and rumors surrounding the right-hander, who remains unsigned.
Injury updates: Eovaldi, deGrom, Cano, Rendon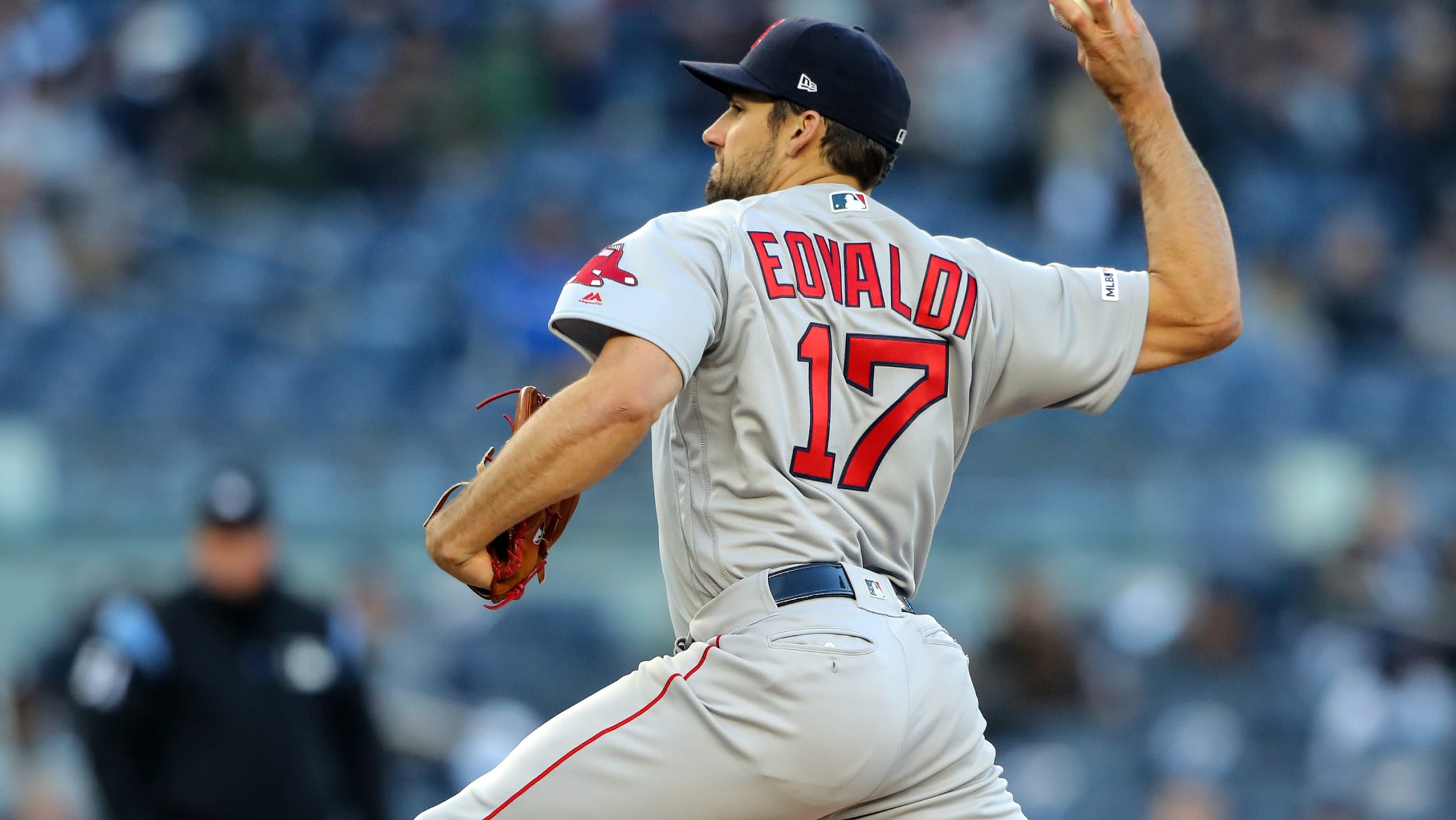 Here's a look at the latest injury news around the Majors.
Two teams gained 9 spots in Power Rankings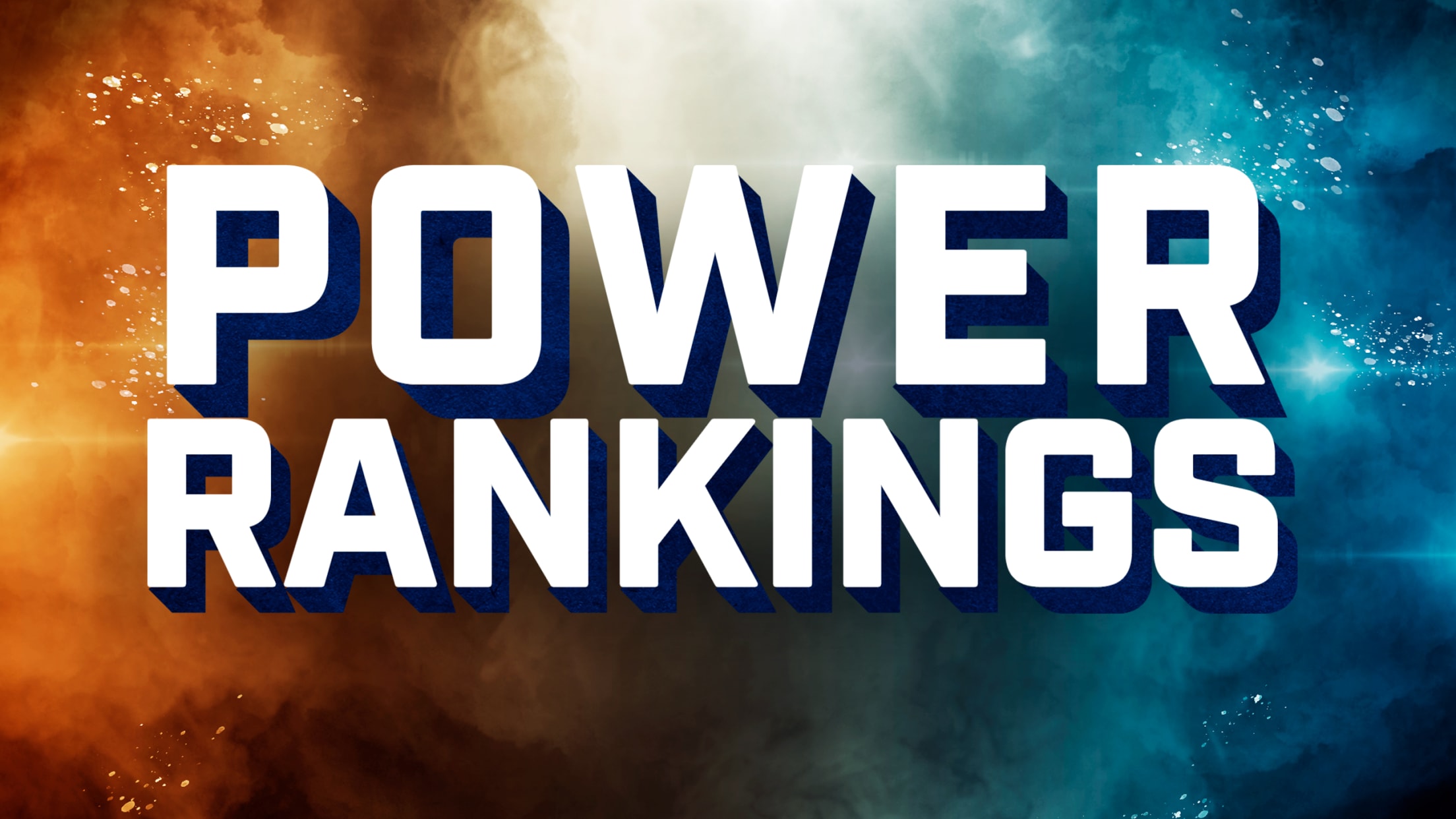 It's still April, which means the overused trifecta of "it's still early," "it's too early to panic" and "they're off to a slow start" is not quite ready to be shoved to the back of the sock drawer just yet. It truly is much too early to glean a lot
Gio available after Yanks grant lefty's release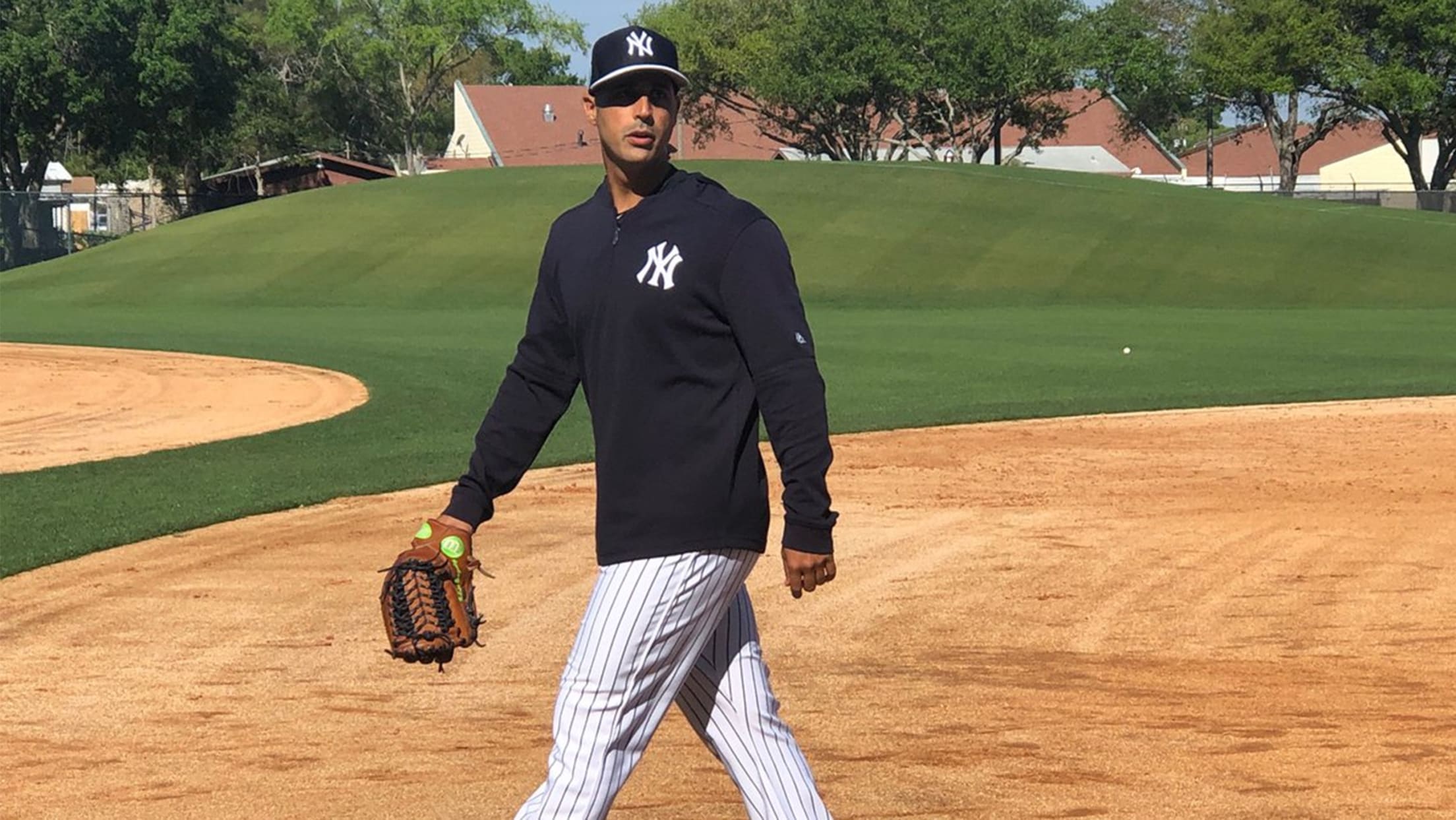 ANAHEIM -- Gio Gonzalez arrived in the Yankees' Spring Training clubhouse on March 19 representing insurance for their rotation, but as a contractual opt-out date approached this past Saturday, it was clear that the club would not be promoting the veteran left-hander to its big league staff. Two days after
Pence returns to Bay Area for series against A's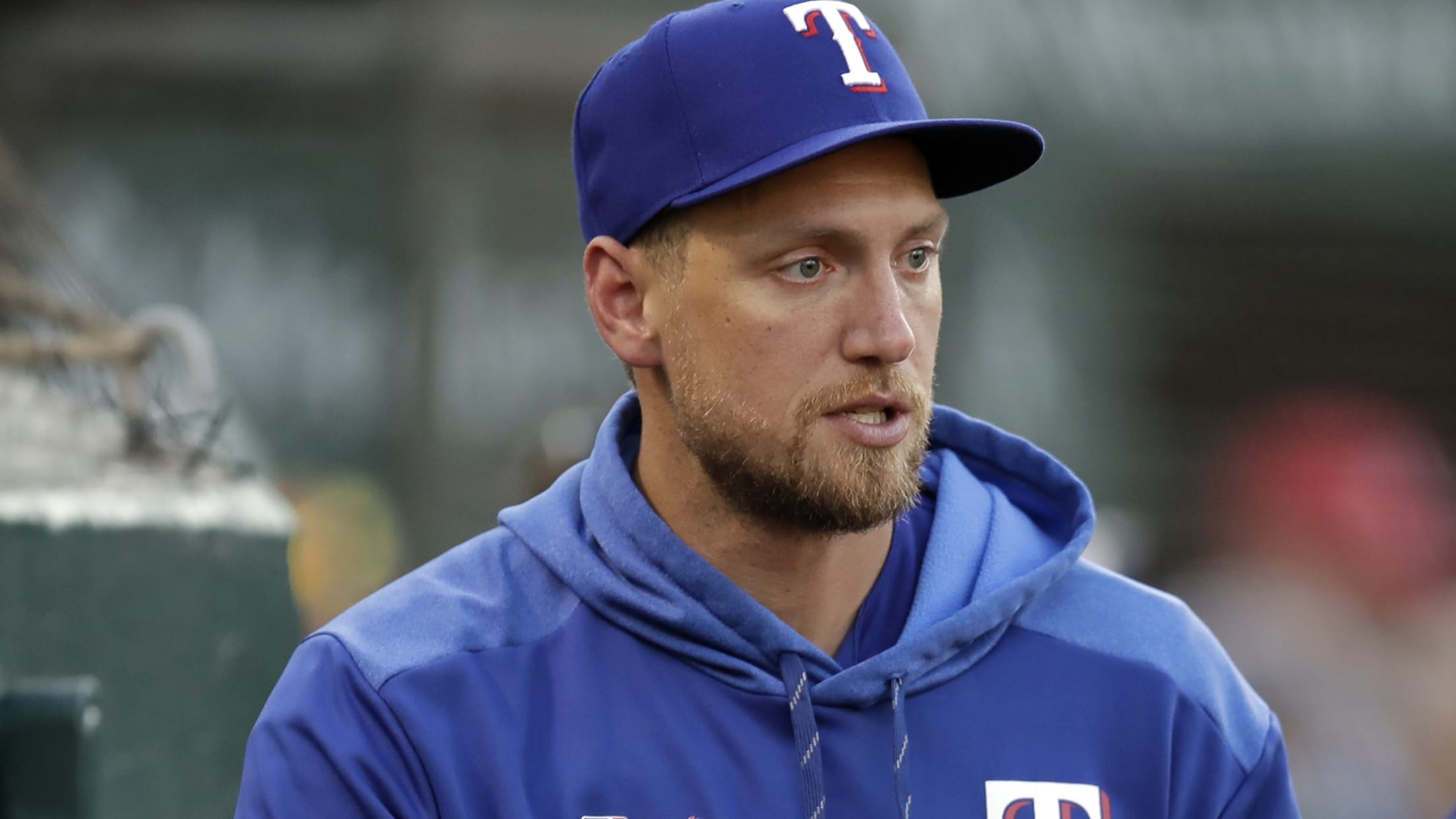 OAKLAND -- Now 36 years old and coming off a tough season, Hunter Pence knew he had to overhaul his technique to remain in the Major Leagues. Pence is here now -- more specifically, he was at the Oakland Coliseum with the Rangers in Monday's opener of a three-game series.
9 players 'on pace' for insane seasons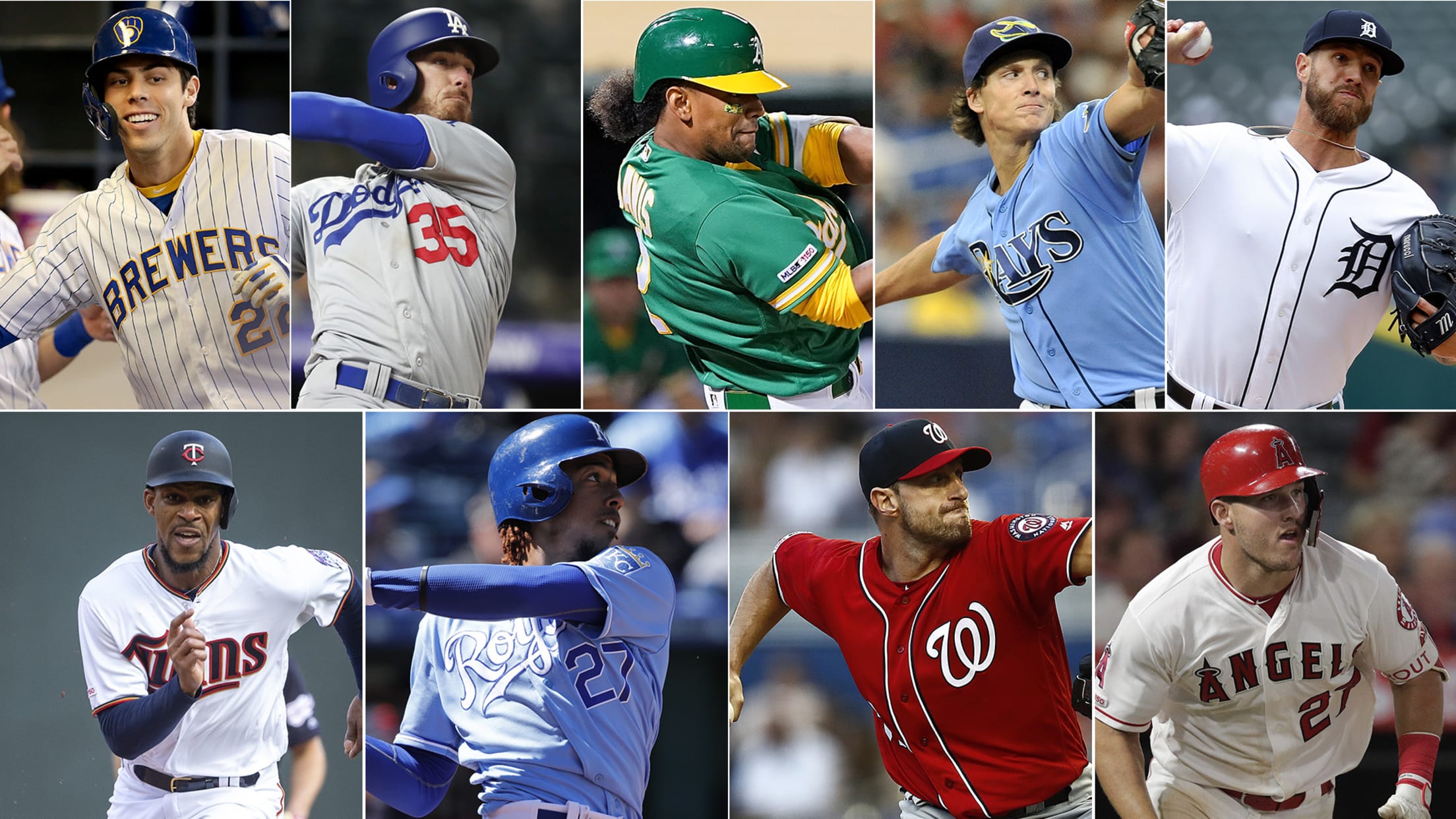 We're not predicting Christian Yelich is going to hit 92 home runs or that Shane Greene is going to save 81 games or that Tyler Glasnow is going to go 29-0. As for Byron Buxton racking up 102 doubles, why not? That one seems strangely possible. We're simply saying that
Marwin warmly welcomed in return to Houston
Astros pay tribute to Gonzalez's key role in 2017 championship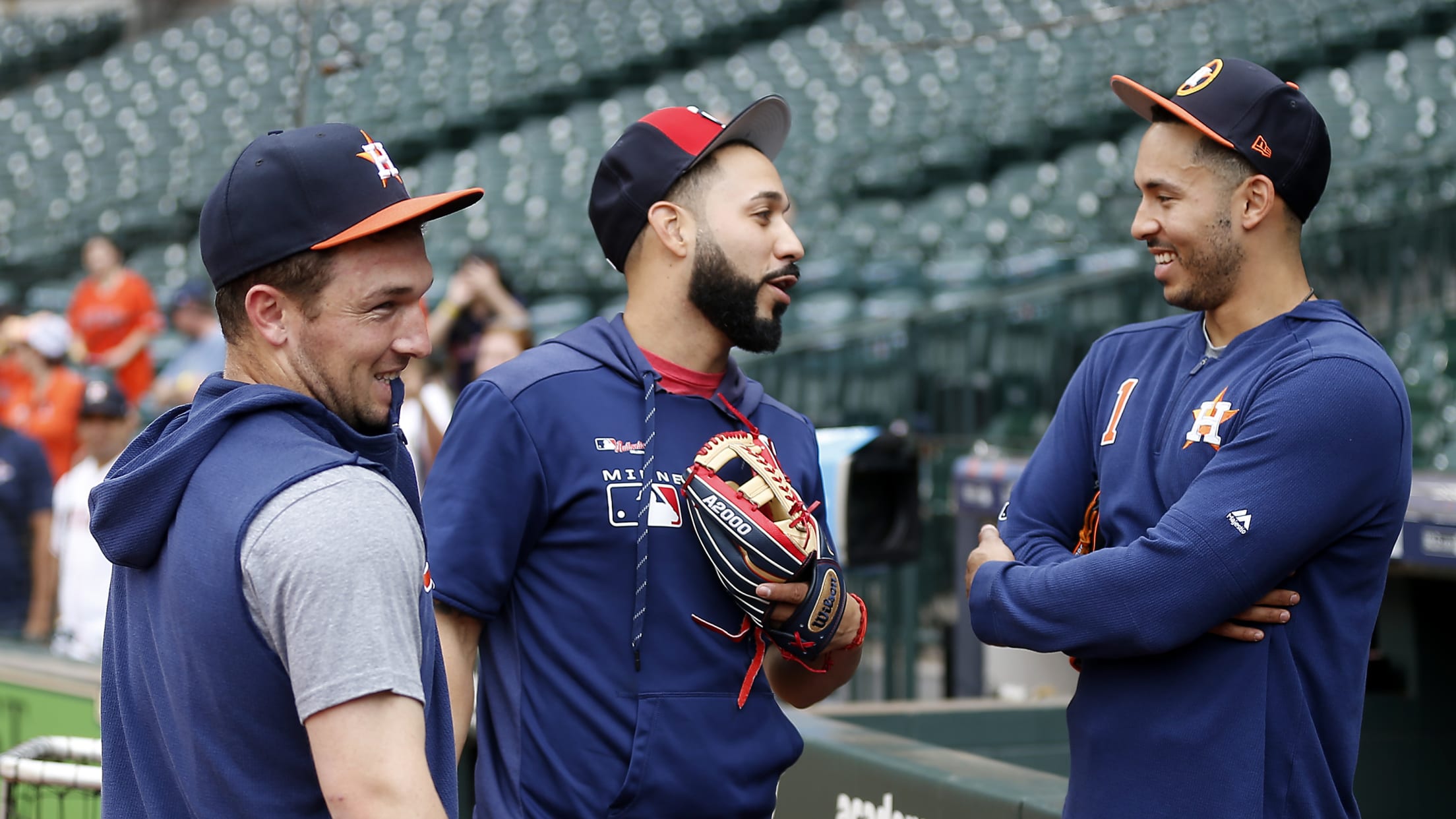 HOUSTON -- The drive from his home to Minute Maid Park on Monday afternoon brought Marwin Gonzalez a great sense of familiarity. The route to the visitors' clubhouse, however, came with a few strange turns. What finally made Gonzalez feel at home was the reception he received once inside. Gonzalez,
deGrom OK after 'pen session, in line for Friday
Frazier activated; Cano, Rosario out of lineup; Wilson to injured list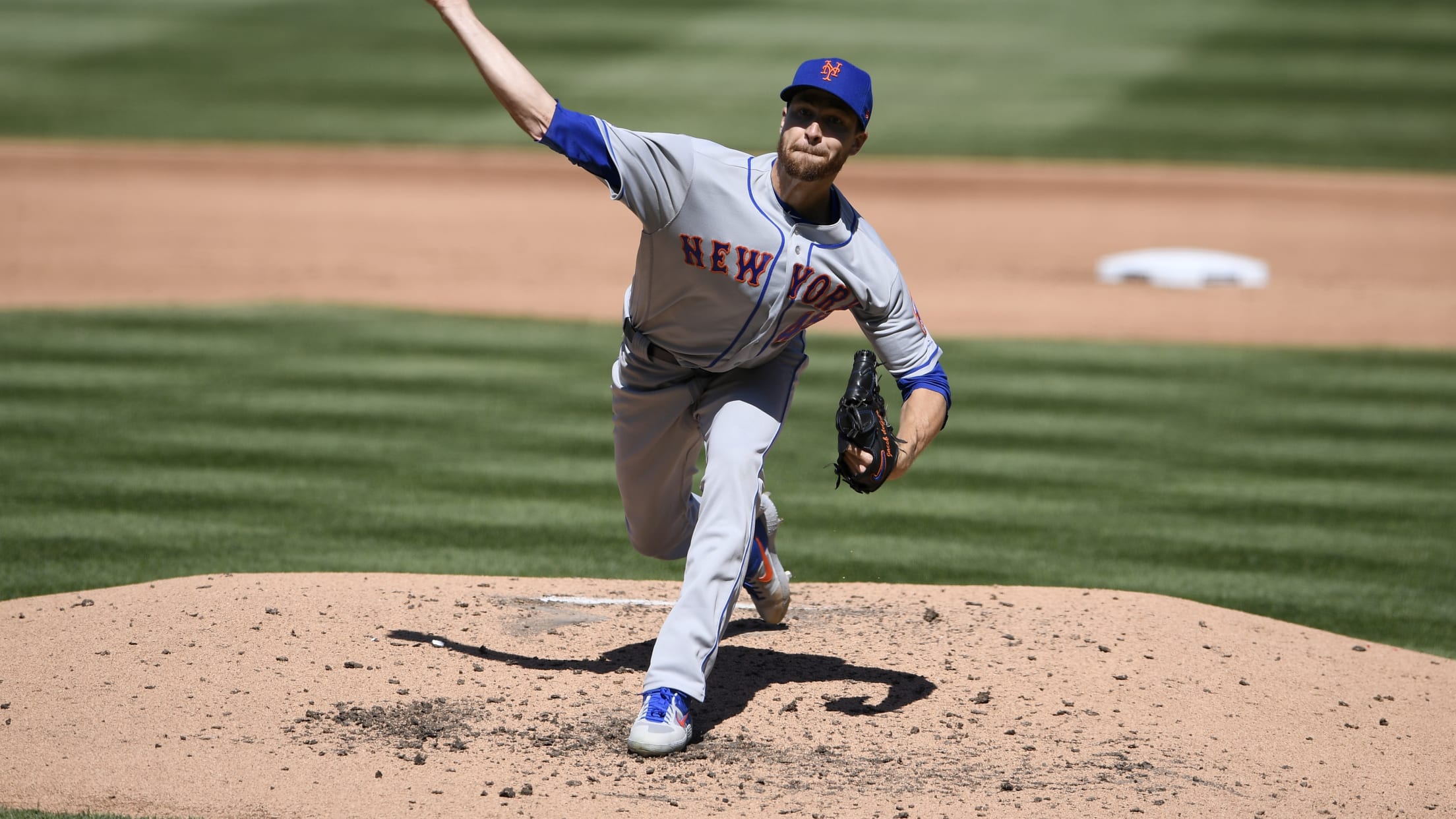 NEW YORK -- A welcome sight greeted the Mets on Monday, when Jacob deGrom trudged through the rain to complete a 30-pitch bullpen session at Citi Field. As he walked off the field, deGrom grinned and remarked that he "felt good." A team source said deGrom is scheduled to throw
Need for speed: 1 flamethrower for each team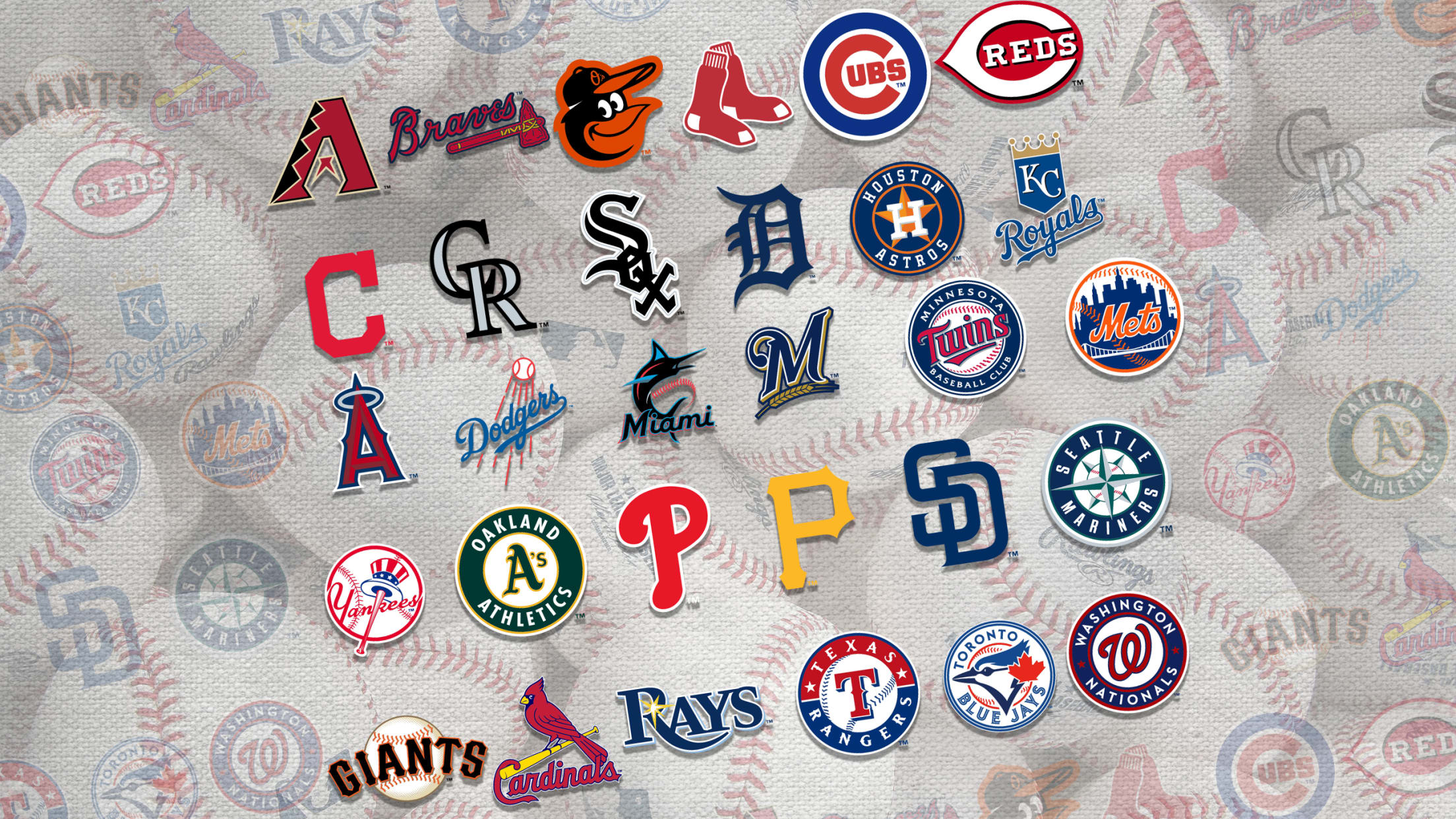 Let's not kid ourselves: the story of baseball in the year 2019 is velocity. Remember back when FOX telecasts used to show a flame going WHOOSH! every time a pitch went over 95 mph? They'd have to do that every pitch now. Pitchers throw harder now than at any time
Here is when all the injured Yanks are due back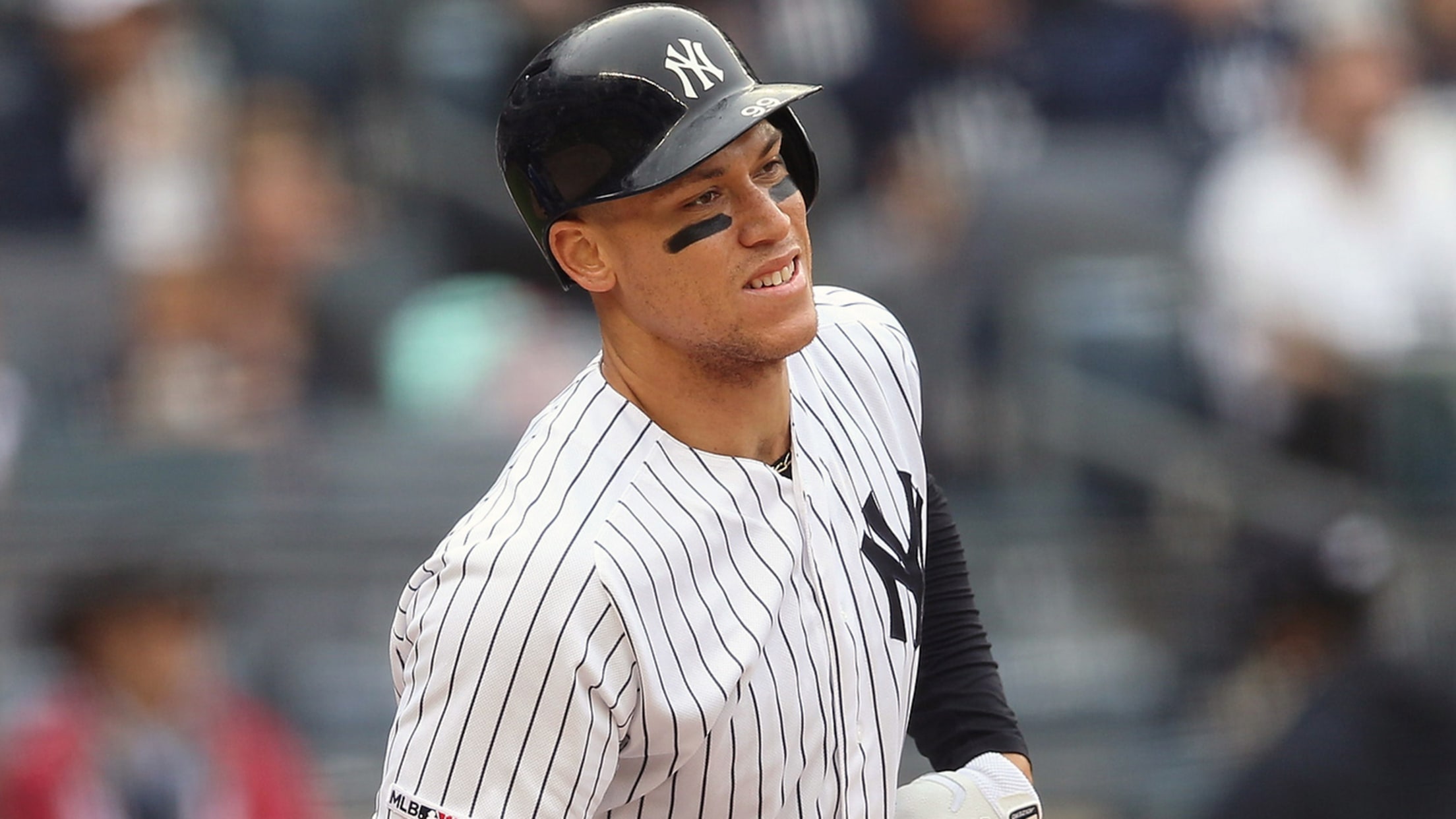 The early portion of the 2019 regular season has brought a rash of injuries for the New York Yankees, including a number of big-name players expected to provide production for a club with postseason aspirations. Here's a rundown of Yankees on the injured list, in alphabetical order by last name,
Nelson close to long-awaited rehab assignment
Right-hander has been working in extended spring training; Guerra placed on bereavement list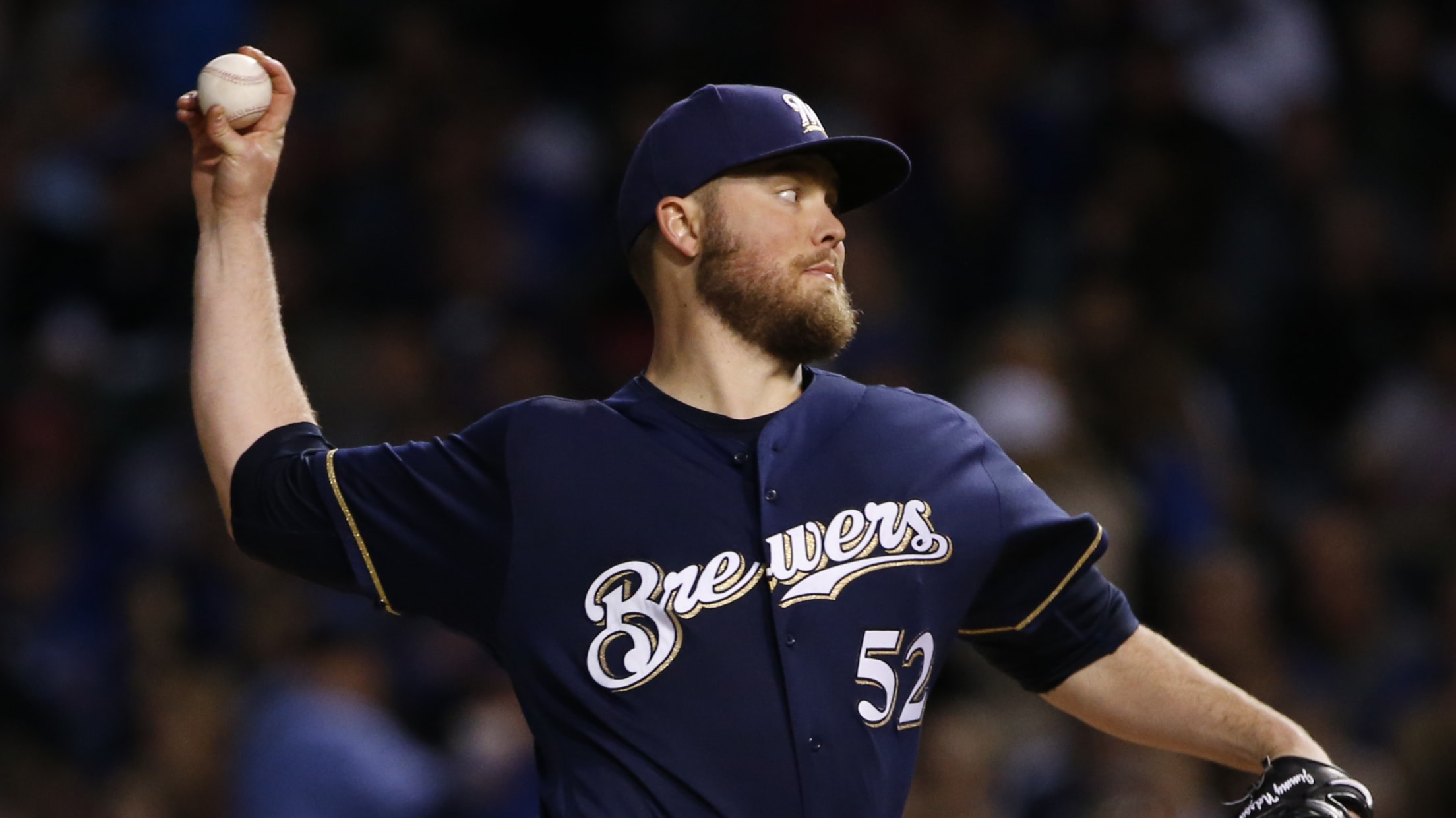 ST. LOUIS -- Next stop for Jimmy Nelson on his long road back from shoulder surgery: Triple-A San Antonio. Brewers manager Craig Counsell received an encouraging report from Nelson's latest outing in extended spring training on Monday. Barring an unforeseen setback in the next few days, club officials will confer
Rox place Freeland on IL, activate Anderson
Murphy nears end of rehab; Marquez has tooth pulled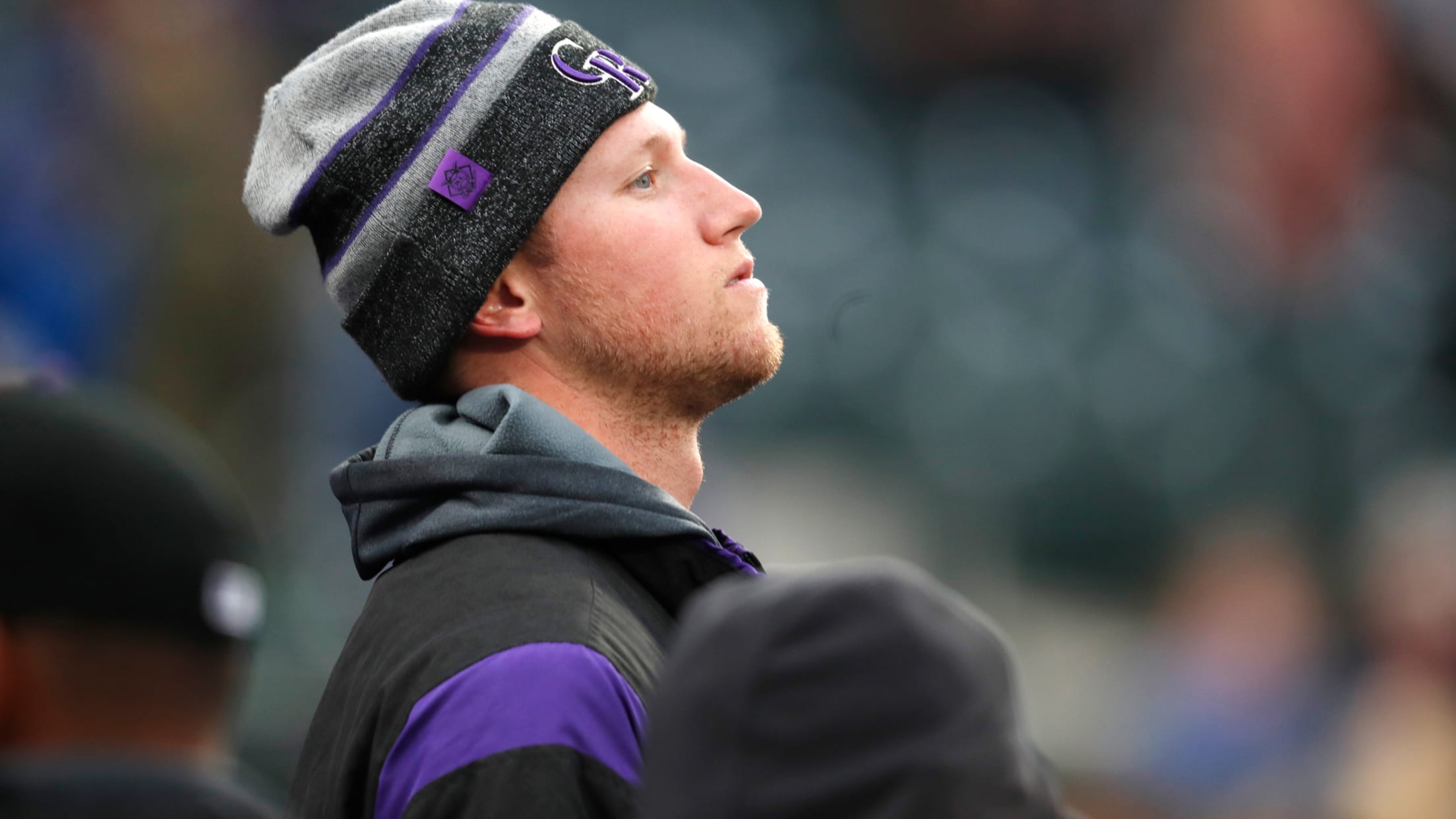 DENVER -- The Rockies and starting pitcher Kyle Freeland decided that it's better to miss one start and take care of a recurring left middle finger blister than deal with it every start. On Monday, the Rockies placed him on the 10-day injured list, retroactive to April 19, which means
Tigers-Sox washed out; Sale to open DH  
Velazquez to start Game 2 of twin bill on Tuesday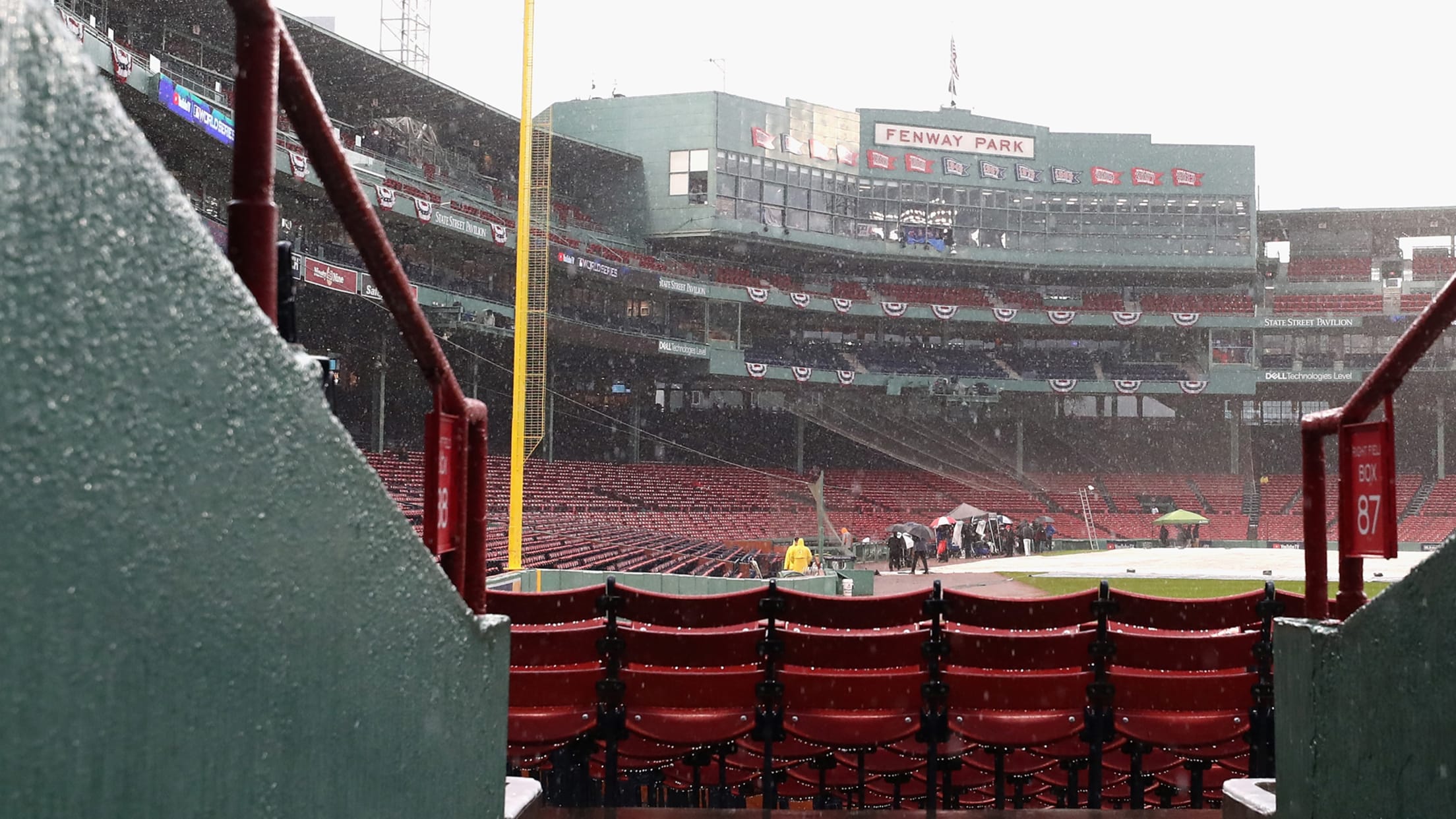 BOSTON -- With a forecast of moderate to heavy rain expected throughout the evening, the Tigers-Red Sox series opener was postponed on Monday and will be made up as part of a day-night doubleheader on Tuesday. This will give ace Chris Sale one more day of rest as the lefty
Clevinger goes to prom to help kids with cancer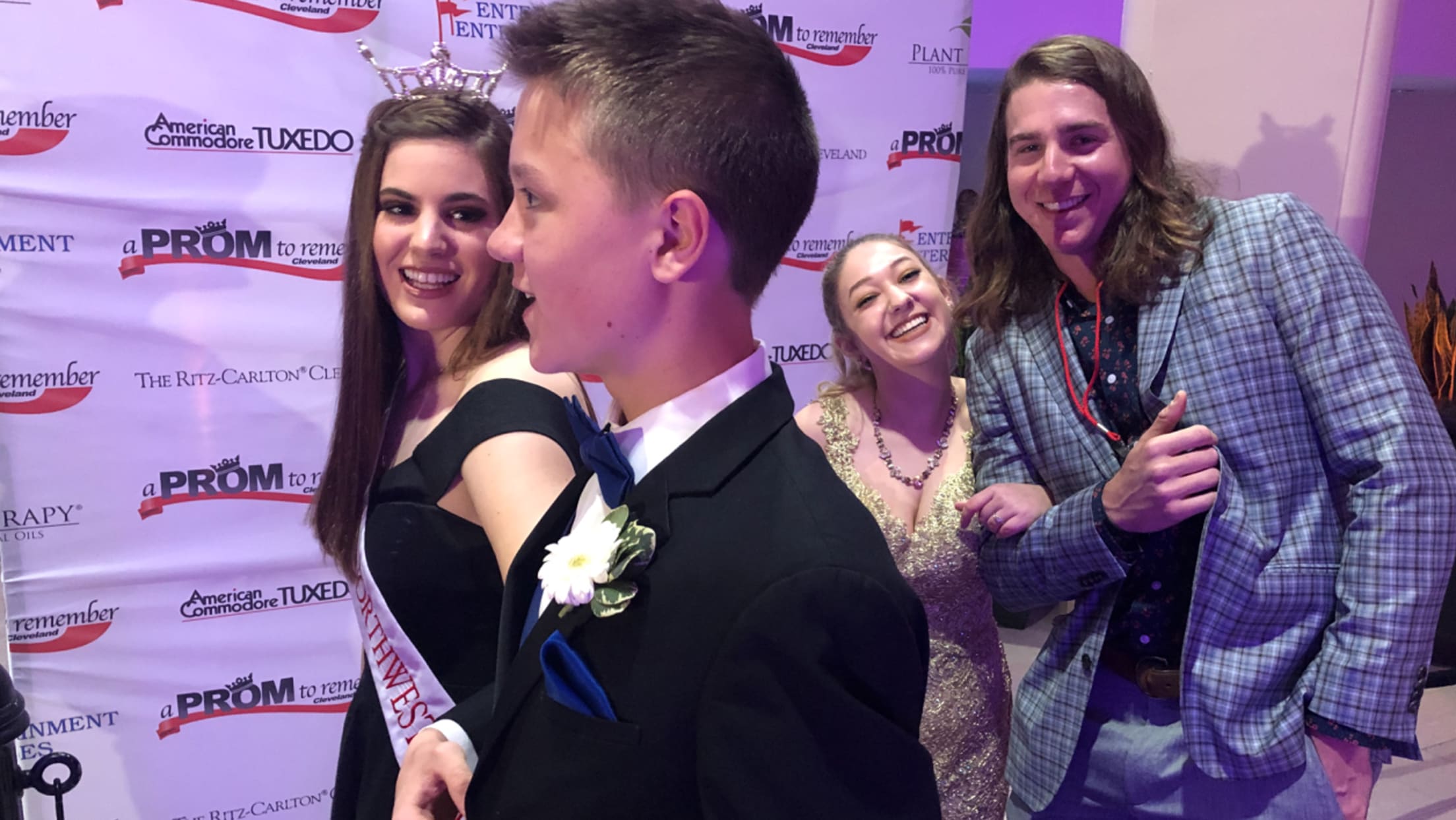 CLEVELAND -- Pediatric cancer causes many children and teenagers to miss big moments in their lives that most of us take for granted. Prom has always been a milestone event that many kids look forward to attending, and it becomes a night that will be remembered forever as they grow
Vlad Jr.'s time is coming ... just have to wait a bit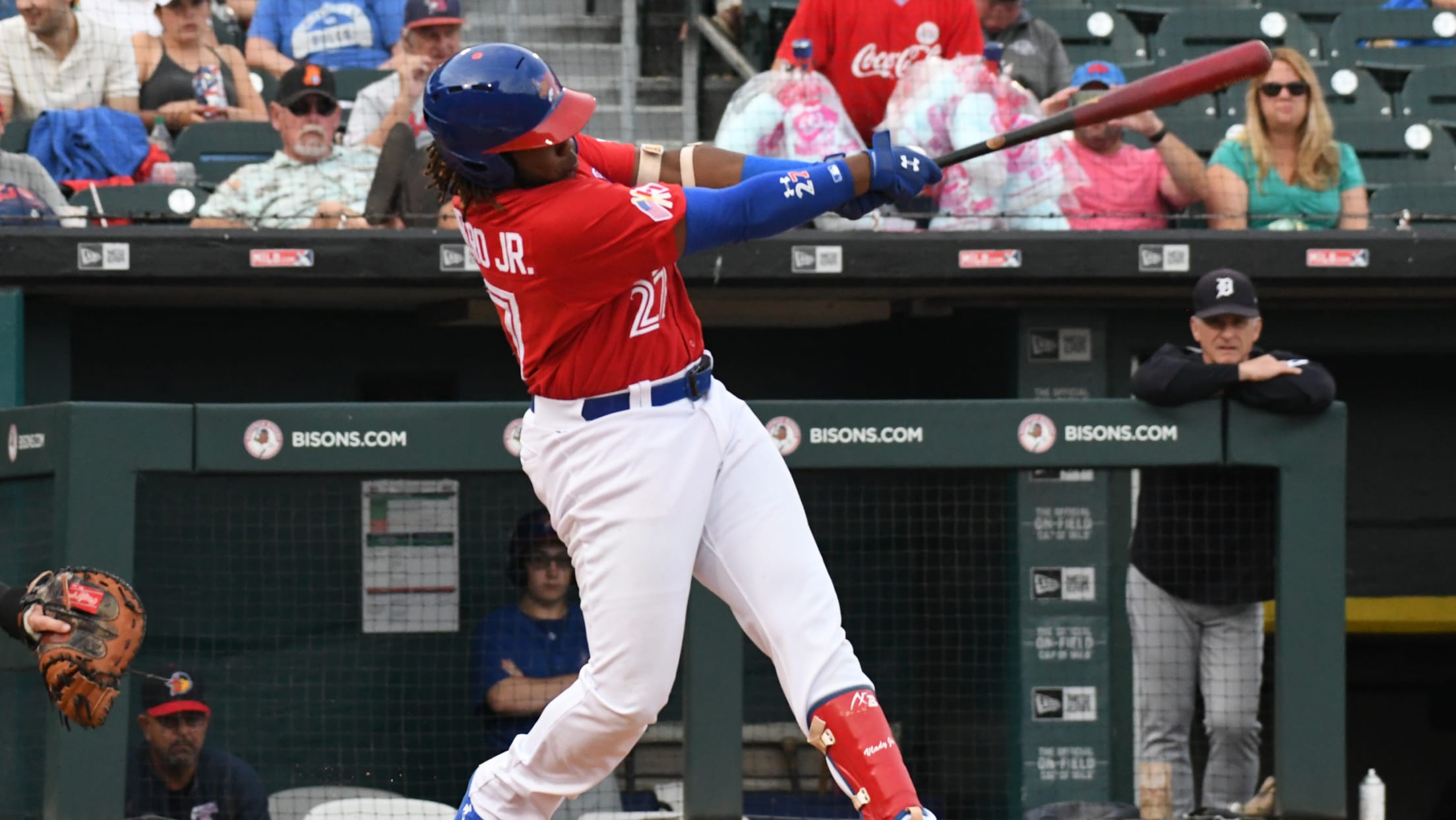 TORONTO -- There was some speculation over the weekend that Vladimir Guerrero Jr. might make his Major League debut as soon as Tuesday. According to an MLB.com source, that's not going to happen and instead Guerrero's debut won't be happening until at least later in the week. The Blue Jays
Rendon (elbow contusion) remains shelved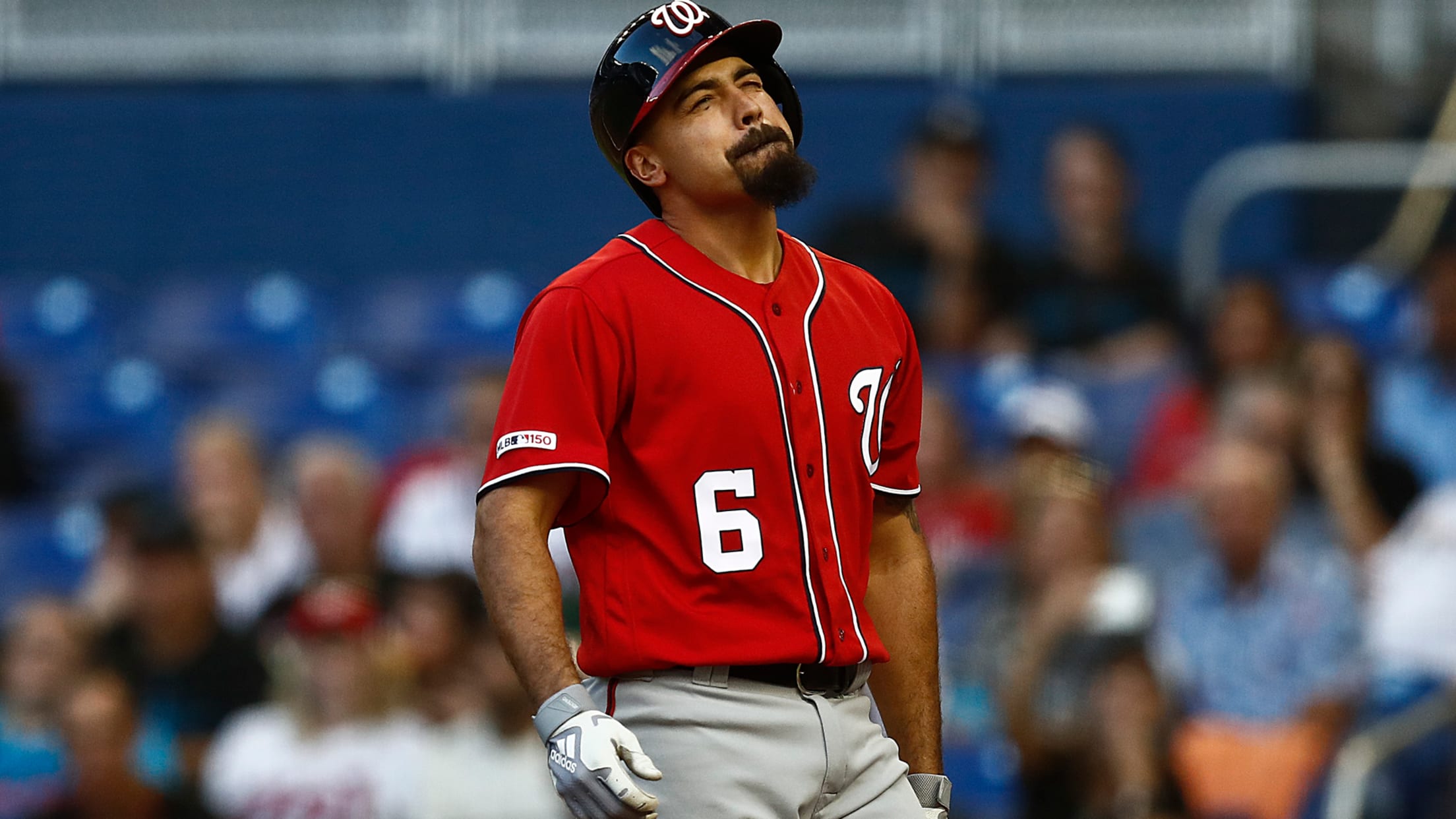 DENVER -- Third baseman Anthony Rendon remained out of the starting lineup as the Nationals opened a three-game series against the Rockies at Coors Field on Monday night. Rendon was hit on the left elbow by a fastball from Marlins right-hander Jose Urena on Saturday, which resulted in a contusion.
Yankees ink Brad Miller to Minors deal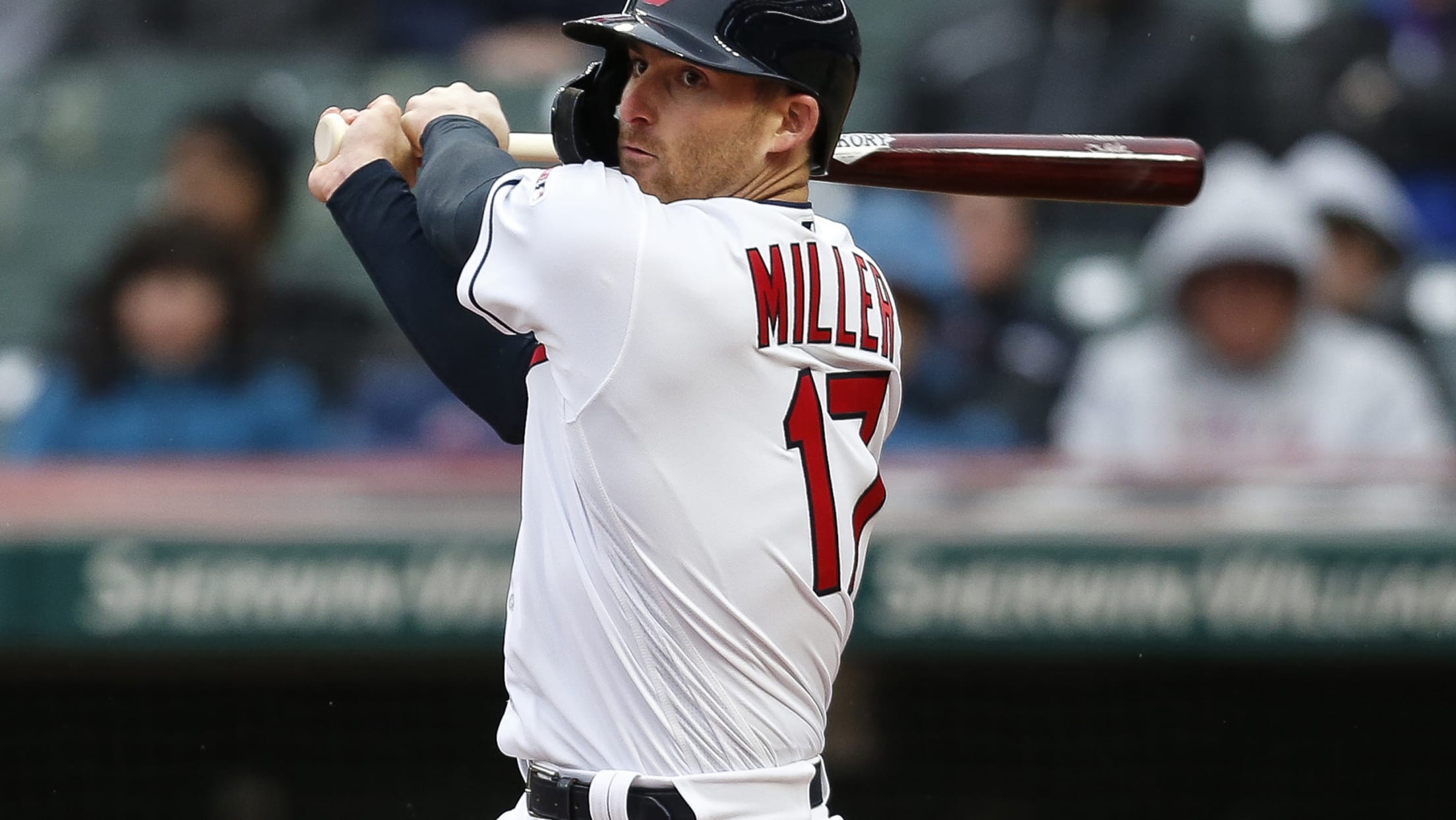 ANAHEIM -- The injury-ravaged Yankees added organizational depth Monday, signing infielder Brad Miller to a Minor League contract. Miller played in 13 games for the Indians this season before being designated for assignment and clearing waivers, at which point Cleveland granted the 29-year-old his unconditional release. The left-handed hitter made
Kepler, Parker back from stomach illness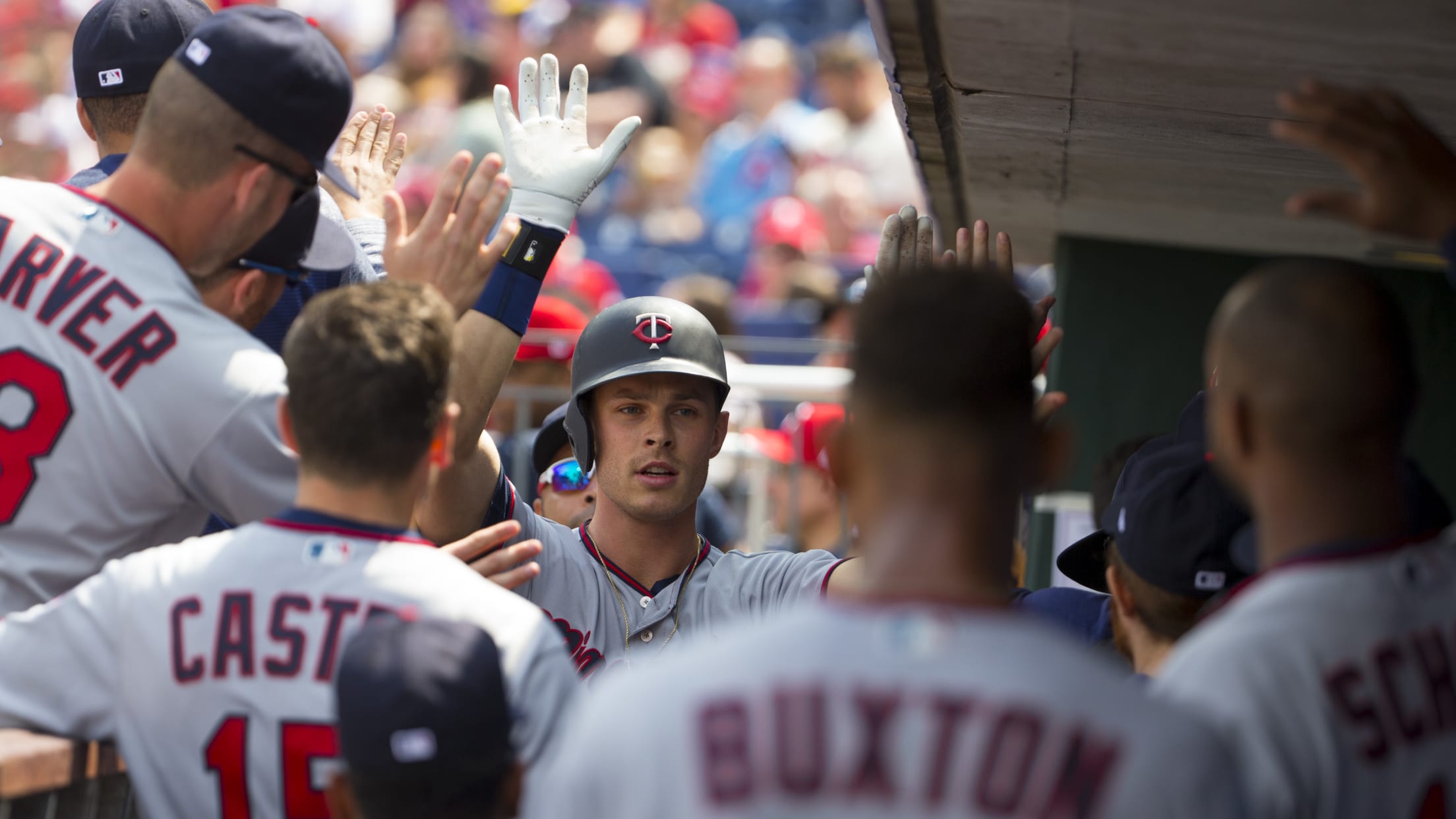 HOUSTON -- Max Kepler and Blake Parker both did not play during the Twins' series in Baltimore due to illness, but Kepler was back in his customary leadoff spot for Monday night's series opener against the Astros, and Parker was expected to be available out of the bullpen in his