Grandal inks 4-year, $73M deal with White Sox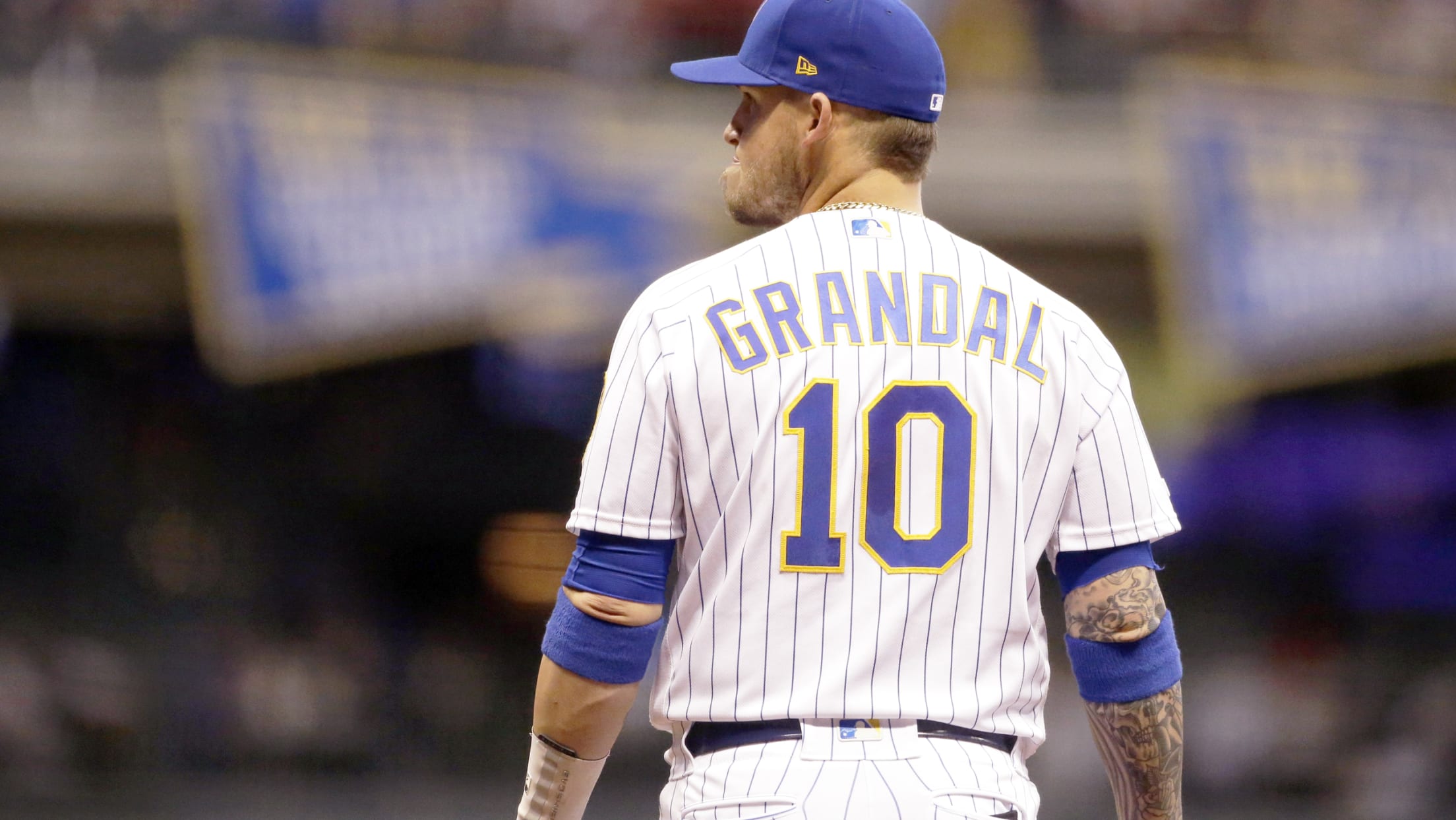 CHICAGO -- The White Sox agreed to terms with catcher Yasmani Grandal on a four-year, $73 million deal as announced by the team on Thursday, adding to an important offseason for the rebuilding franchise moving into contention, which already saw first baseman José Abreu accept the team's qualifying offer of
5 trade pieces that could shake up the RP market
Lack of star free-agent relievers opens door for blockbuster deals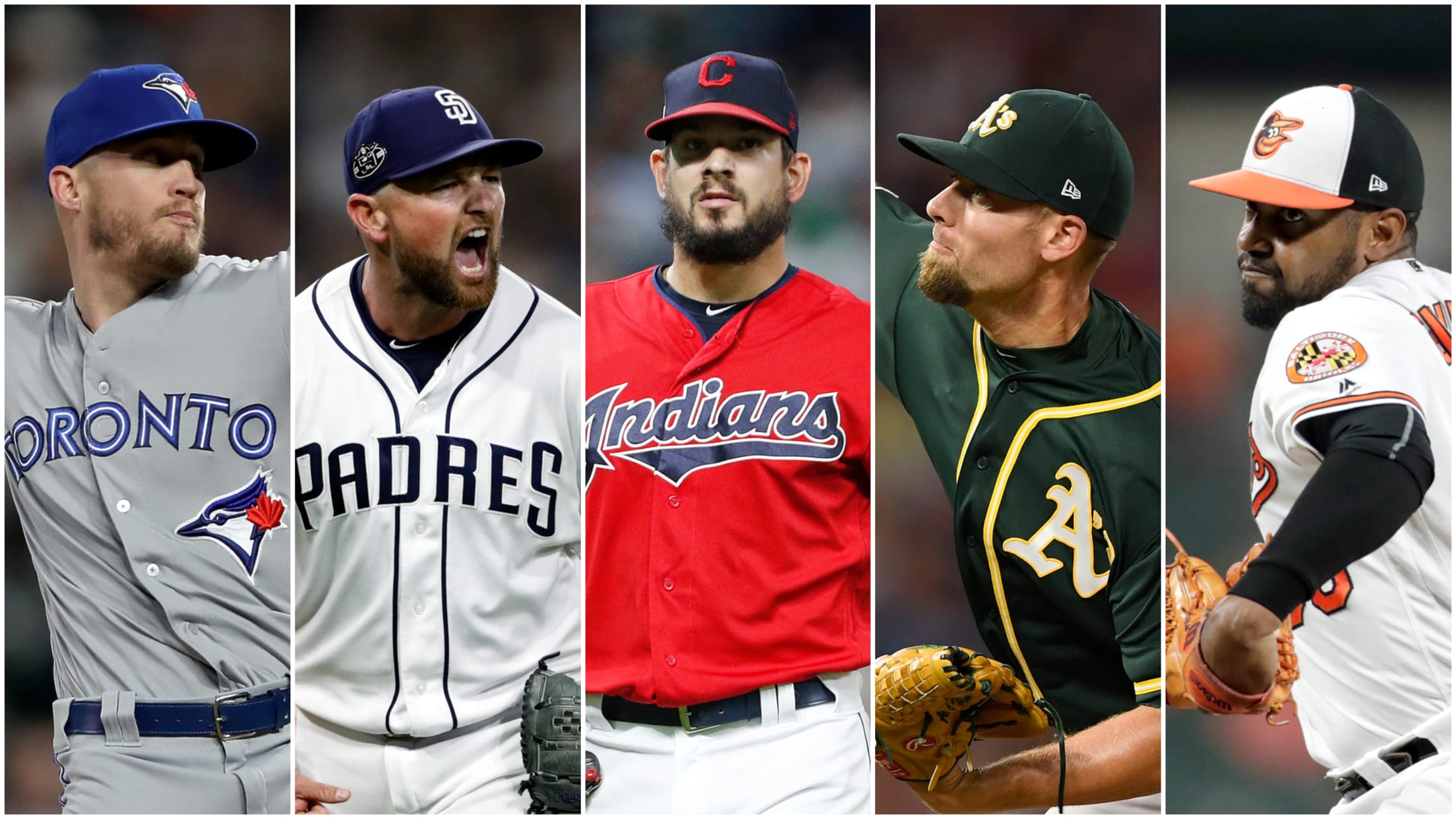 The July Trade Deadline is a seller's paradise when it comes to dealing relief pitchers, but this offseason has ingredients for the same kind of brand-name, blockbuster reliever trades. Left-hander Will Smith rejected the Giants' qualifying offer and signed a three-year, $40 million deal with the Braves. Now that Smith
Rumors: Semien, Wheeler, Cole, Betts, Happ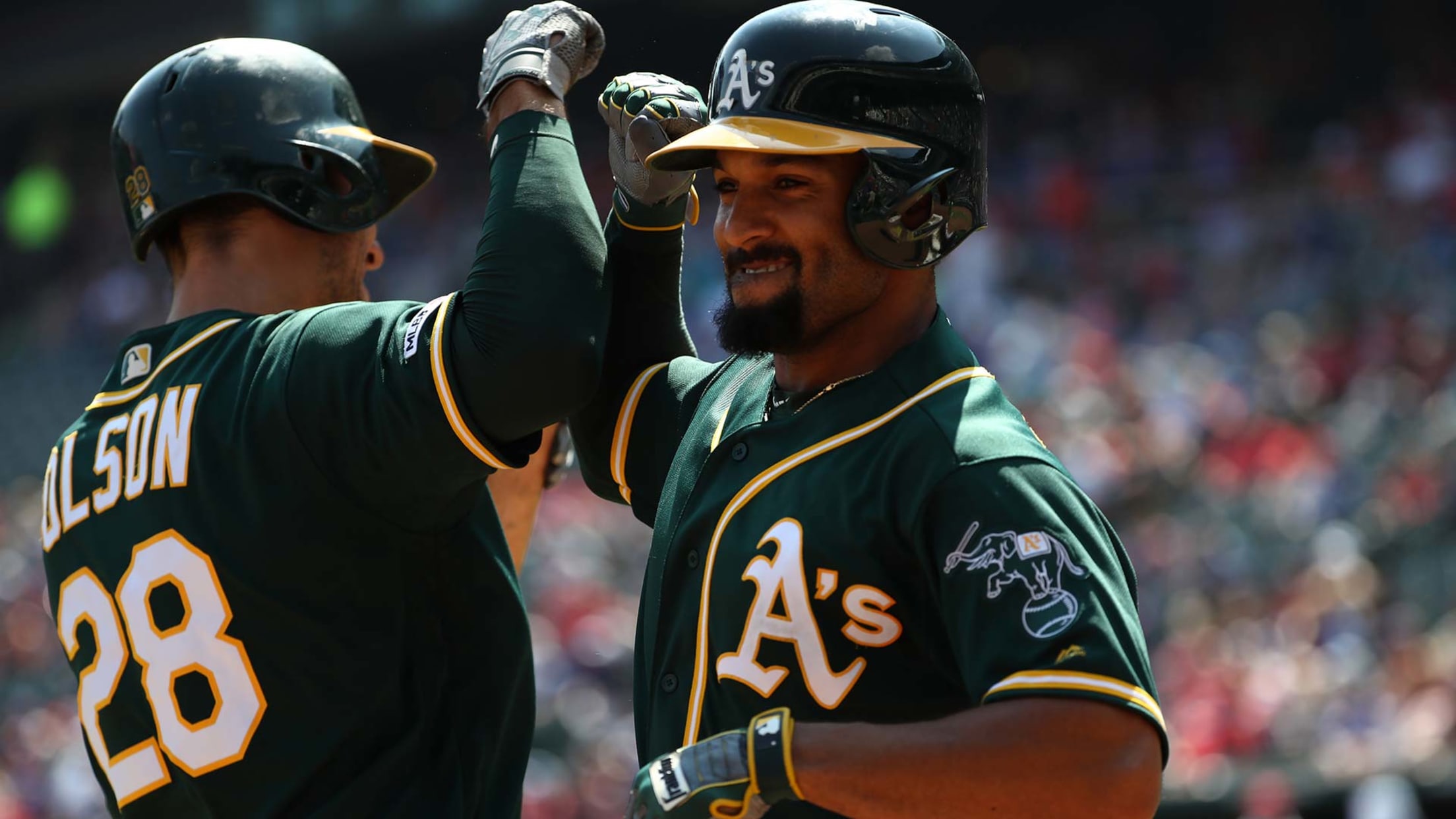 MLB.com is keeping track of all the latest free-agent and trade rumors right here.
Betts to LA and 4 other trades that just might work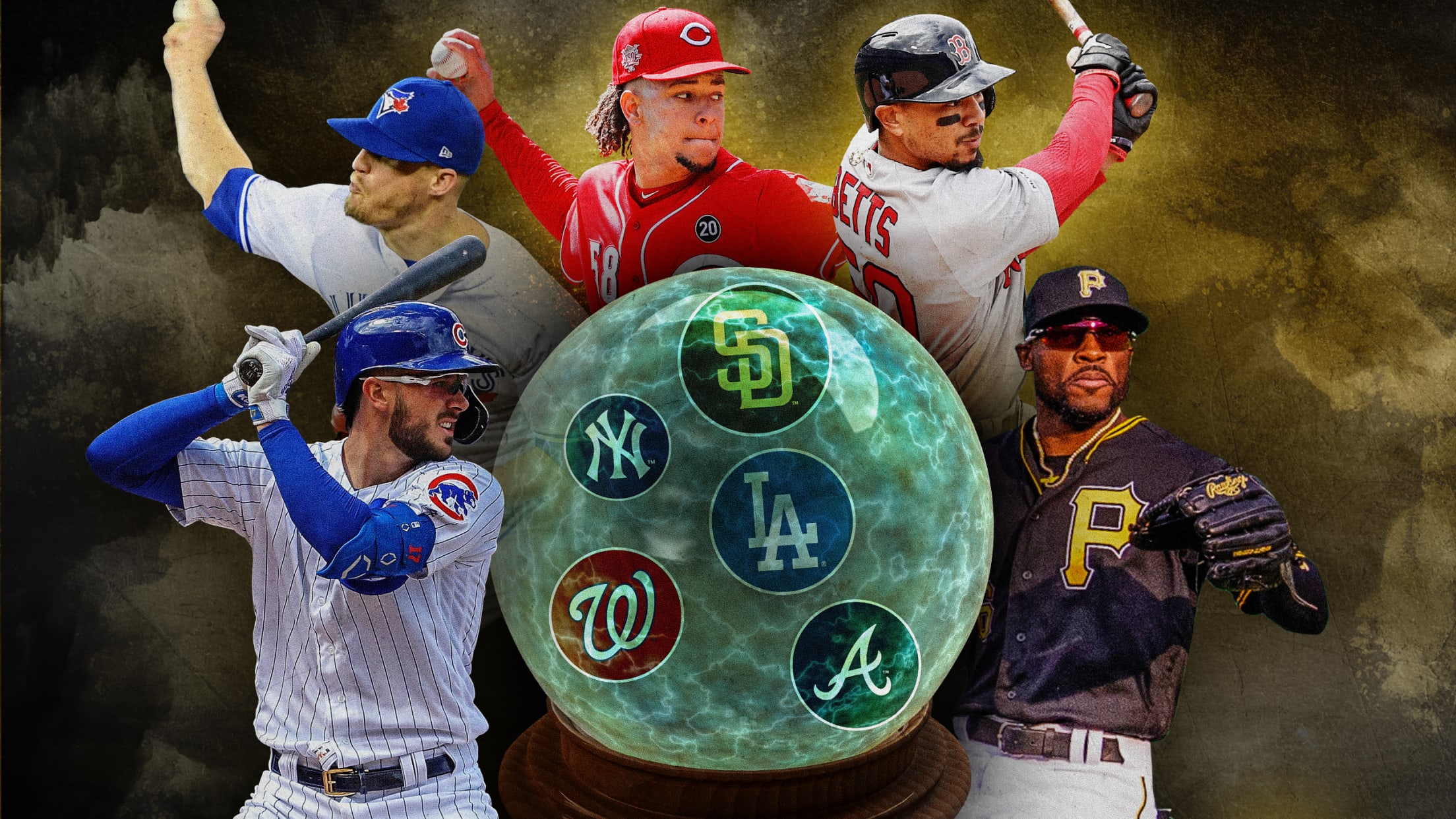 Last week's General Managers Meetings presented an opportunity for executives around the league to lay the groundwork for potential trades this offseason. That got us thinking. Where might Mookie Betts or Kris Bryant wind up? Will the Yankees opt to deal for a starter rather than signing a prominent free
Former Yankee predicts Cole won't end up in NY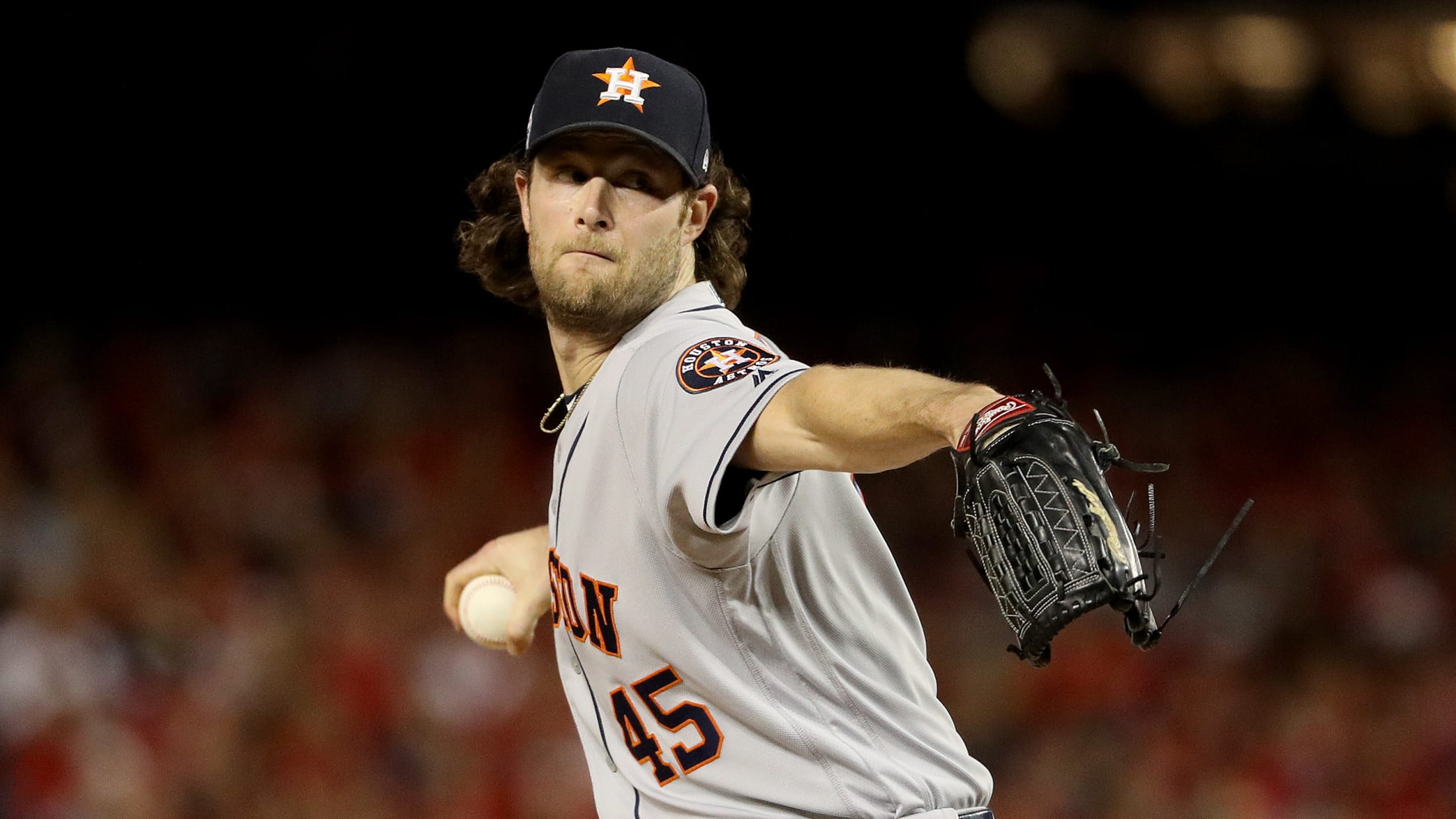 Following five solid seasons with the Pirates in which he was an All-Star and finished fourth in NL Cy Young Award voting in 2015, Gerrit Cole reached an elite level over two seasons with the Astros. He is tied to Draft-pick compensation if he signs with a new team after
These top prospects got 40-man roster spots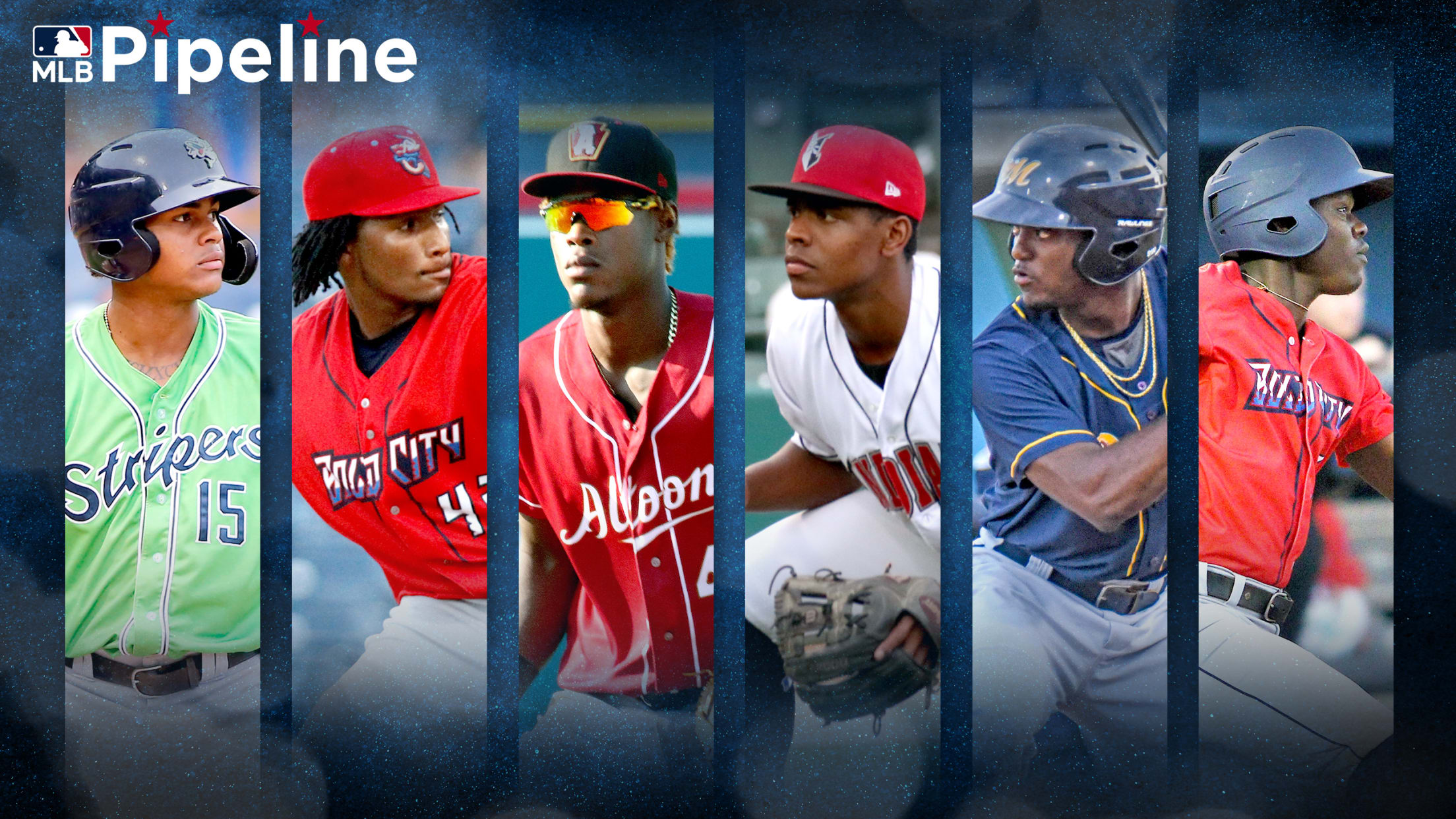 The decisions have been made and the rosters are set. All clubs had until Wednesday night to finalize their 40-man rosters, either adding prospects or leaving them exposed to the Rule 5 Draft. The majority of players on Top 30 lists were protected, but those that weren't will be eligible
Exploring Reds' free-agent OF options for 2020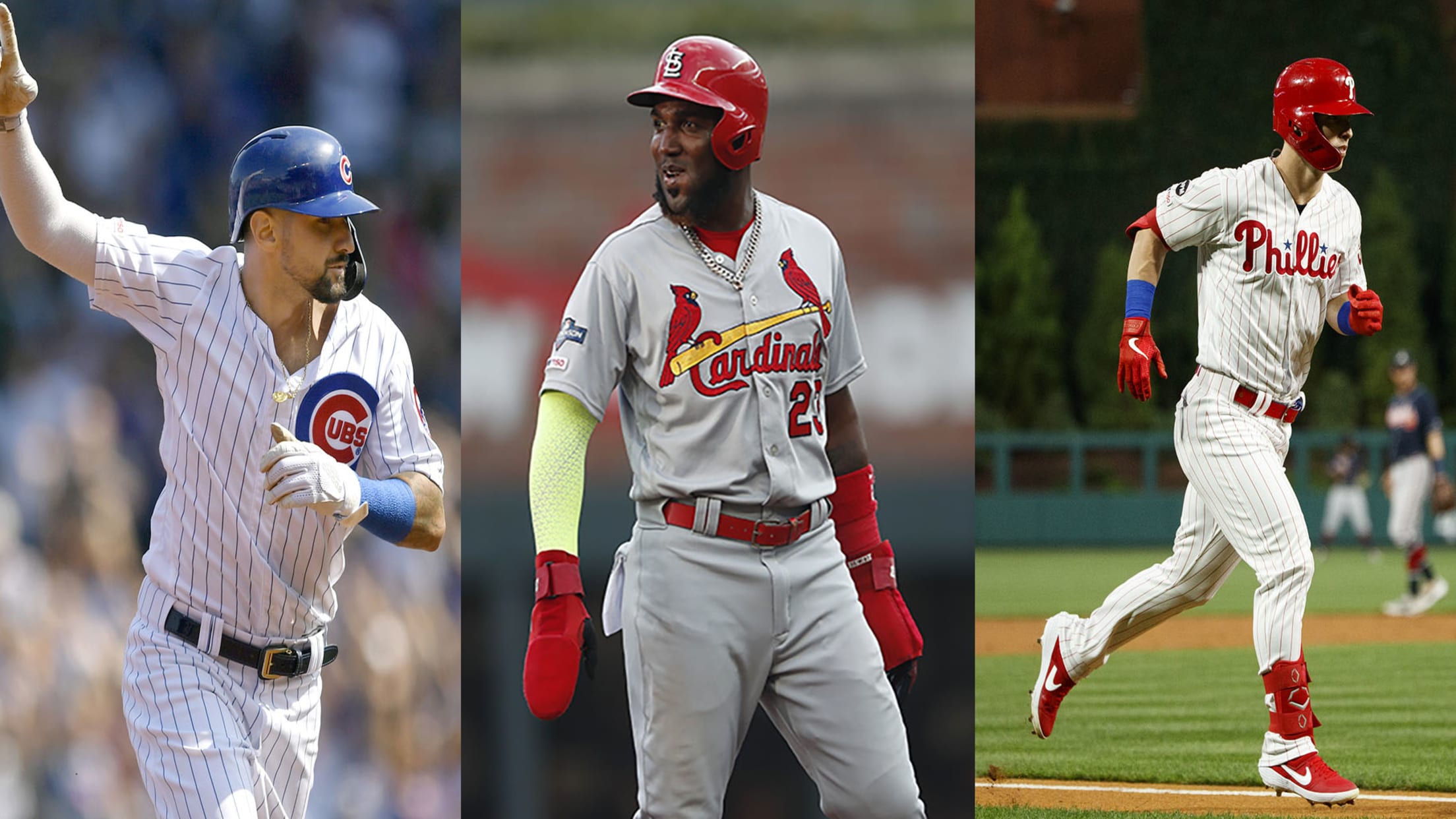 CINCINNATI -- The Reds need more offense -- specifically, run producers -- and they have an unsettled outfield situation. With payroll going up and the front office wanting to be aggressive with hitting upgrades, the free agent outfielder market offers many possibilities. "It's just making sure we give ourselves more
What Grandal signing means for catching market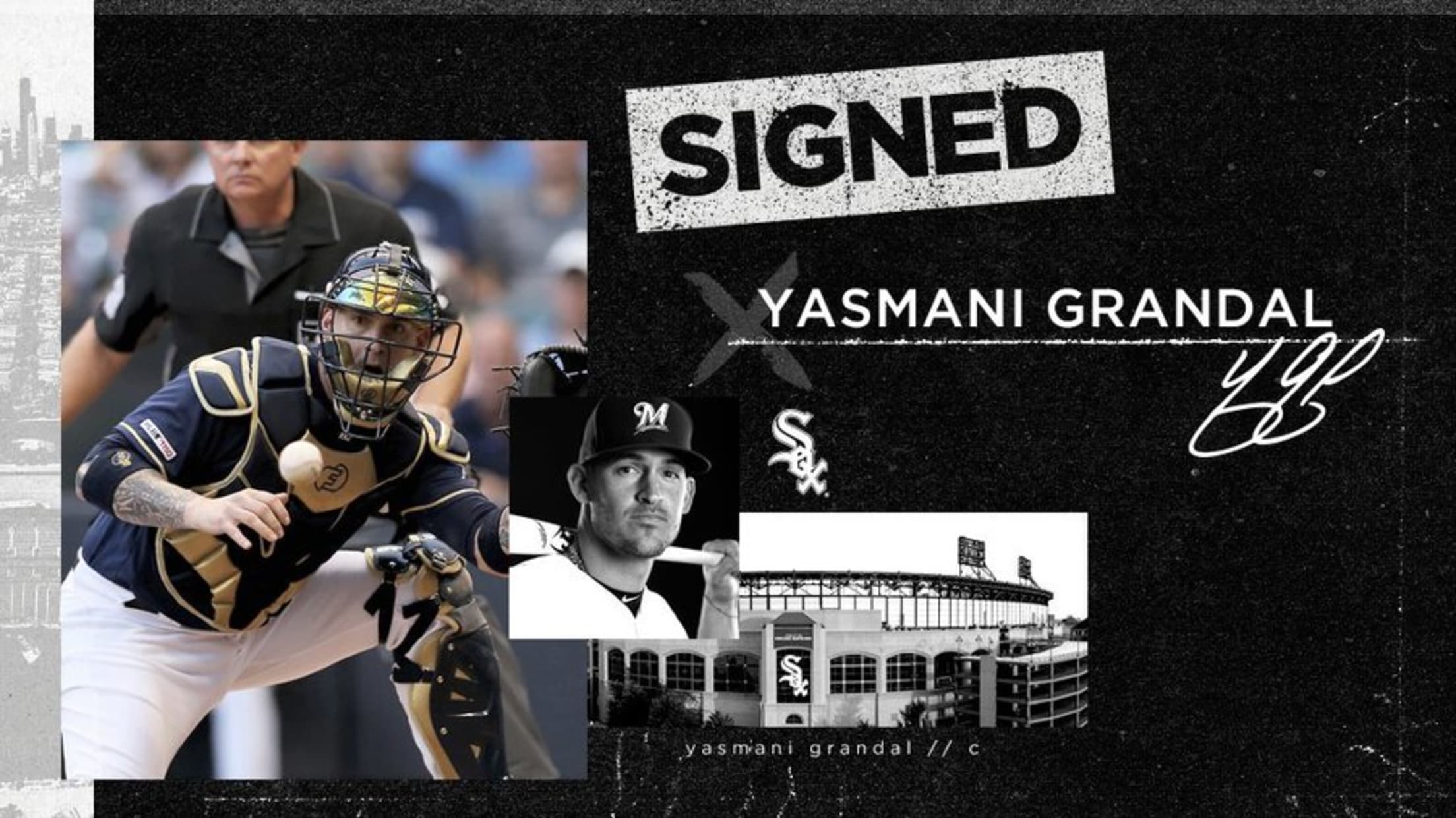 Yasmani Grandal bet on himself last winter when he turned down a reported four-year, $60 million offer from the Mets and wound up signing a one-year deal with the Brewers that netted him $18.25 million. He used the 2019 season to once again prove he's one of the most valuable
Griffey Jr. is 50, let's remember his greatness
Hall of Famer's swing, athleticism made him a transcendent talent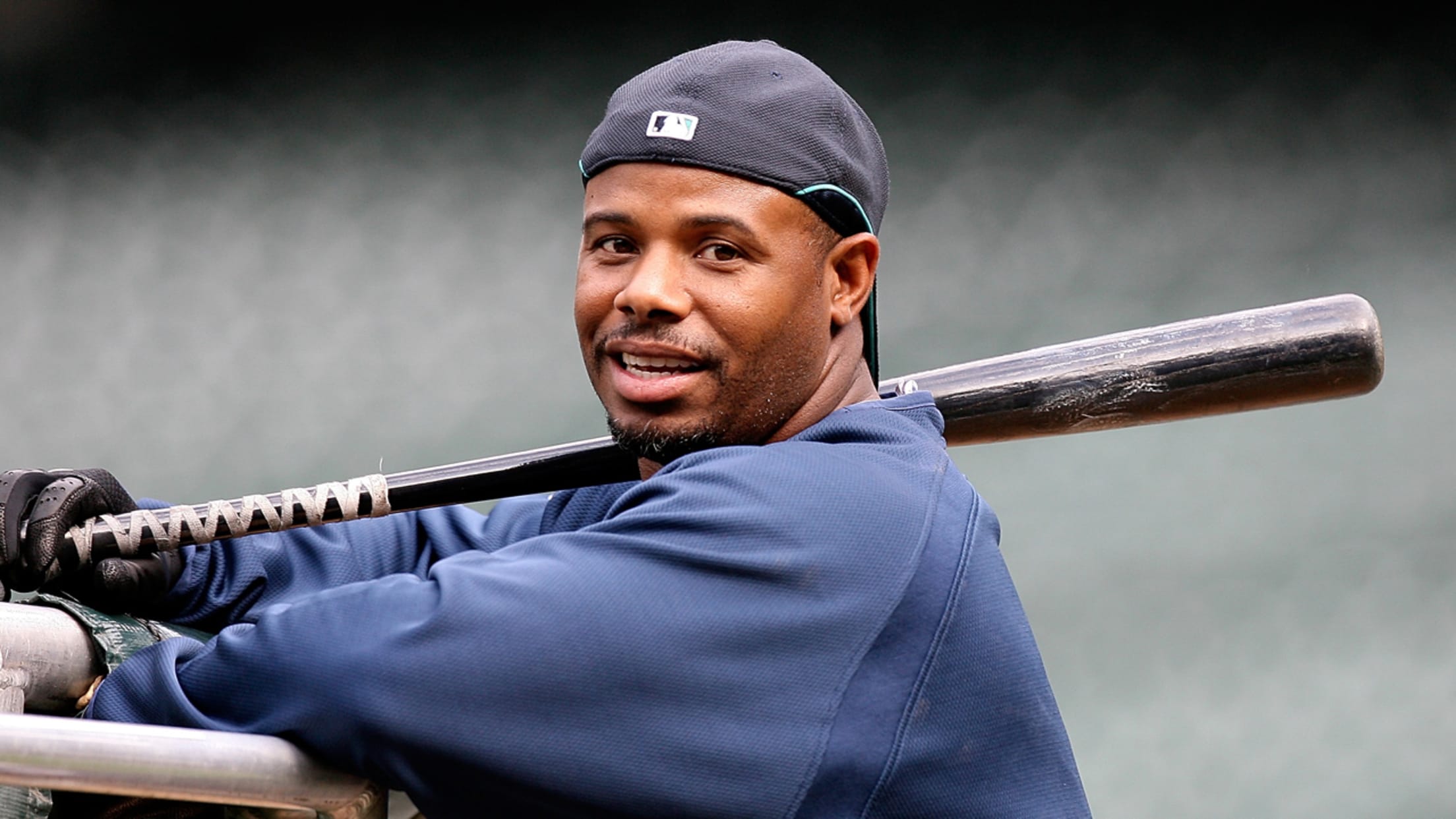 From a childhood spent around the clubhouse of the Big Red Machine to being blessed with one of the sweetest left-handed swings the game has seen, Ken Griffey Jr. seemed destined for stardom. Now, the player nicknamed "The Kid" is 50 years old. The 30th anniversary of his Major League
Trout ready to pitch Angels to top free agents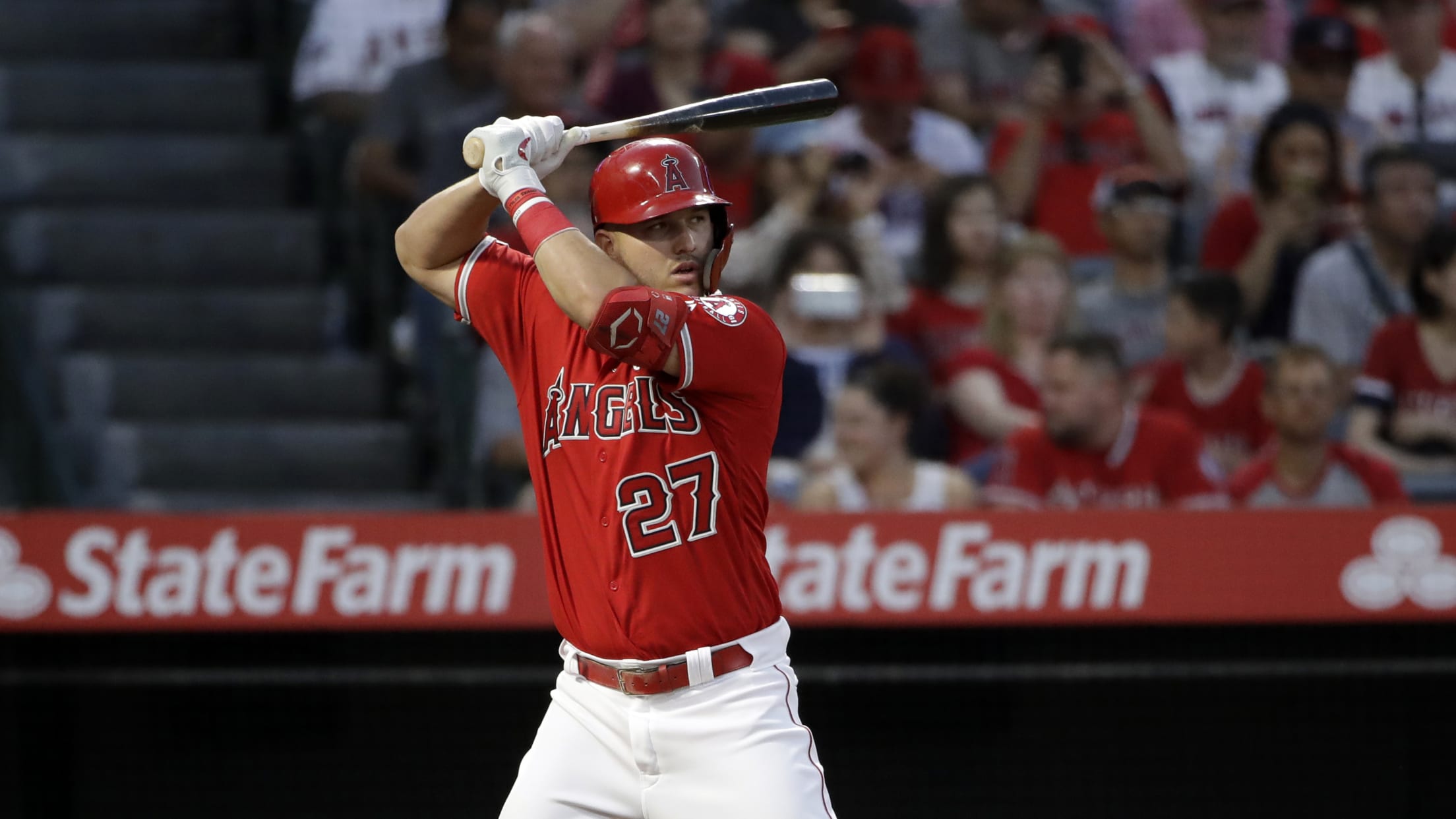 Superstar Mike Trout is no different from Angels fans in that he's waiting for the club to make a splash this offseason in an attempt to make the postseason for the first time since 2014. Trout, appearing on MLB Network Radio on SiriusXM on Thursday, said he's confident that general
Every team's biggest free-agent regret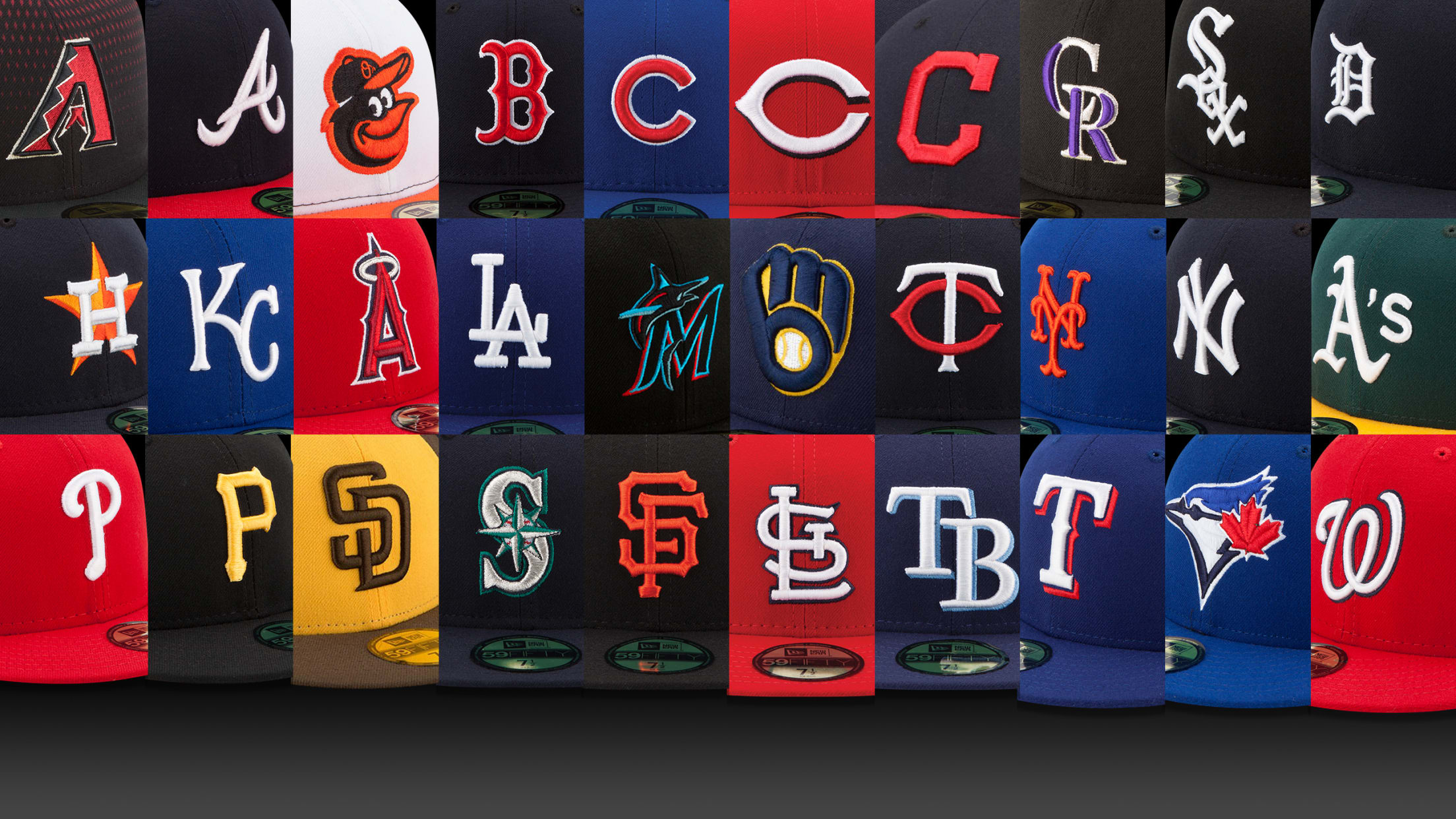 A version of this story was first published in January 2019. Free-agency season -- the "Hot Stove," if you will -- can be a dangerous game to play. Sure, that free-agent player looks shiny and enticing on the shelf, like he's the perfect fit for what ails your team, but
Owners approve Sherman's bid to buy Royals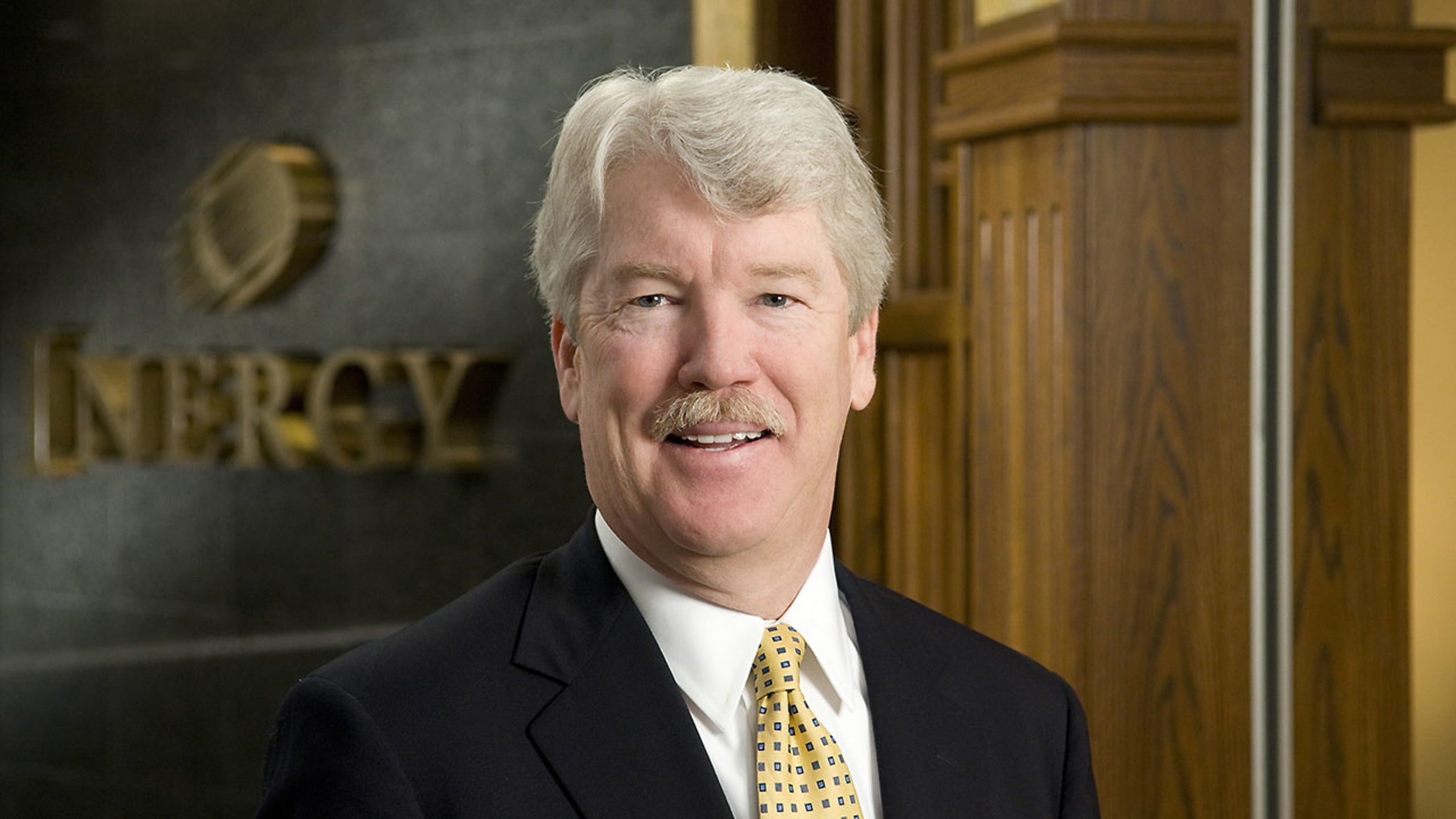 As expected, Kansas City businessman John Sherman was approved by fellow MLB owners to be the next owner of the Kansas City Royals on Thursday at the annual Owners Meetings in Arlington. David Glass purchased the team in 2000 for $96 million. Sherman reportedly purchased the team for close to
Yanks release Ellsbury, DFA Bird among moves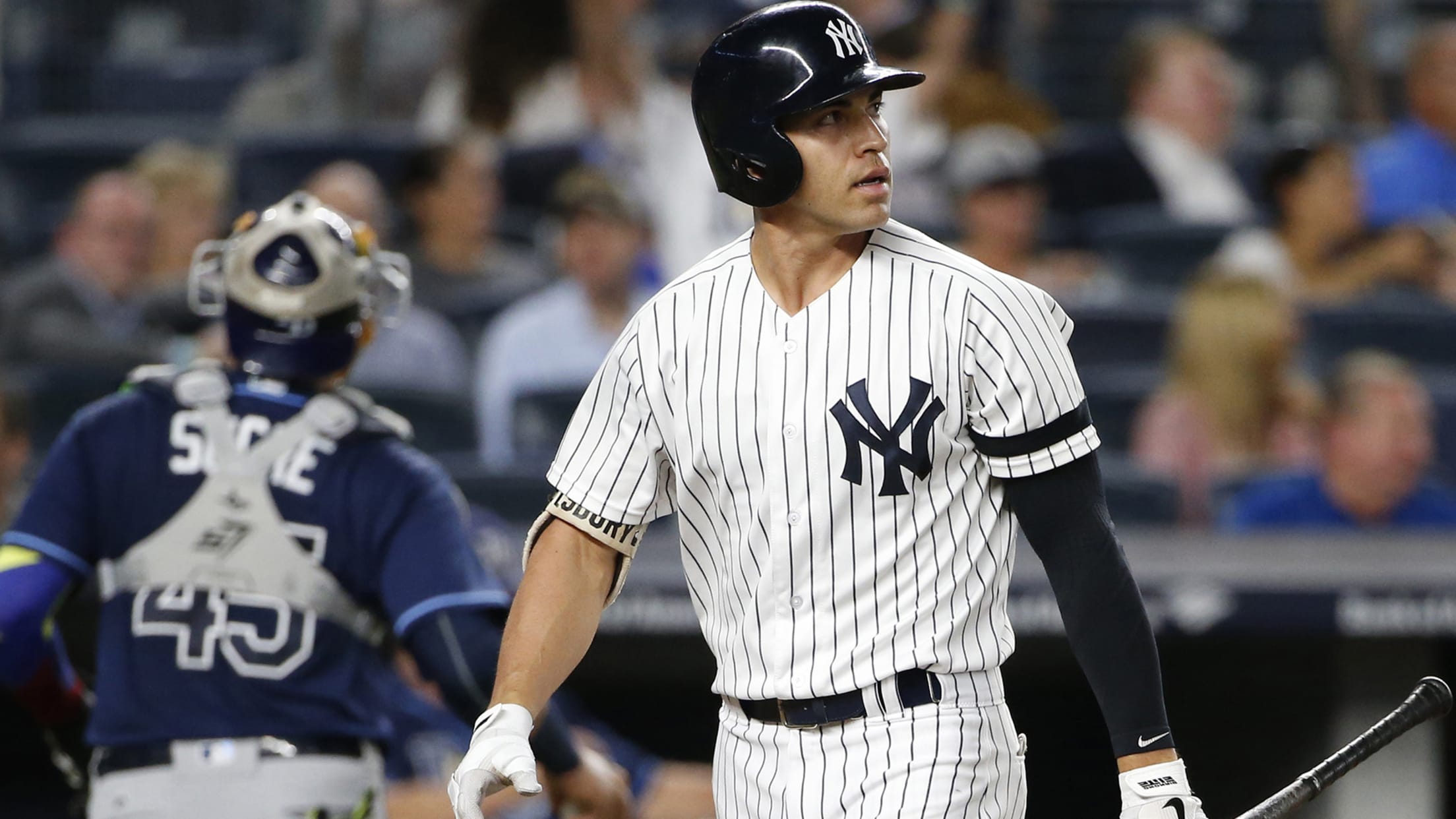 NEW YORK -- Jacoby Ellsbury's time with the Yankees has officially ended, as the club released the oft-injured outfielder ahead of Wednesday's 8 p.m. ET deadline to set their 40-man roster in advance of the upcoming Rule 5 Draft. The decision to release the 36-year-old Ellsbury came as part of
7 teams that could make a leap in 2020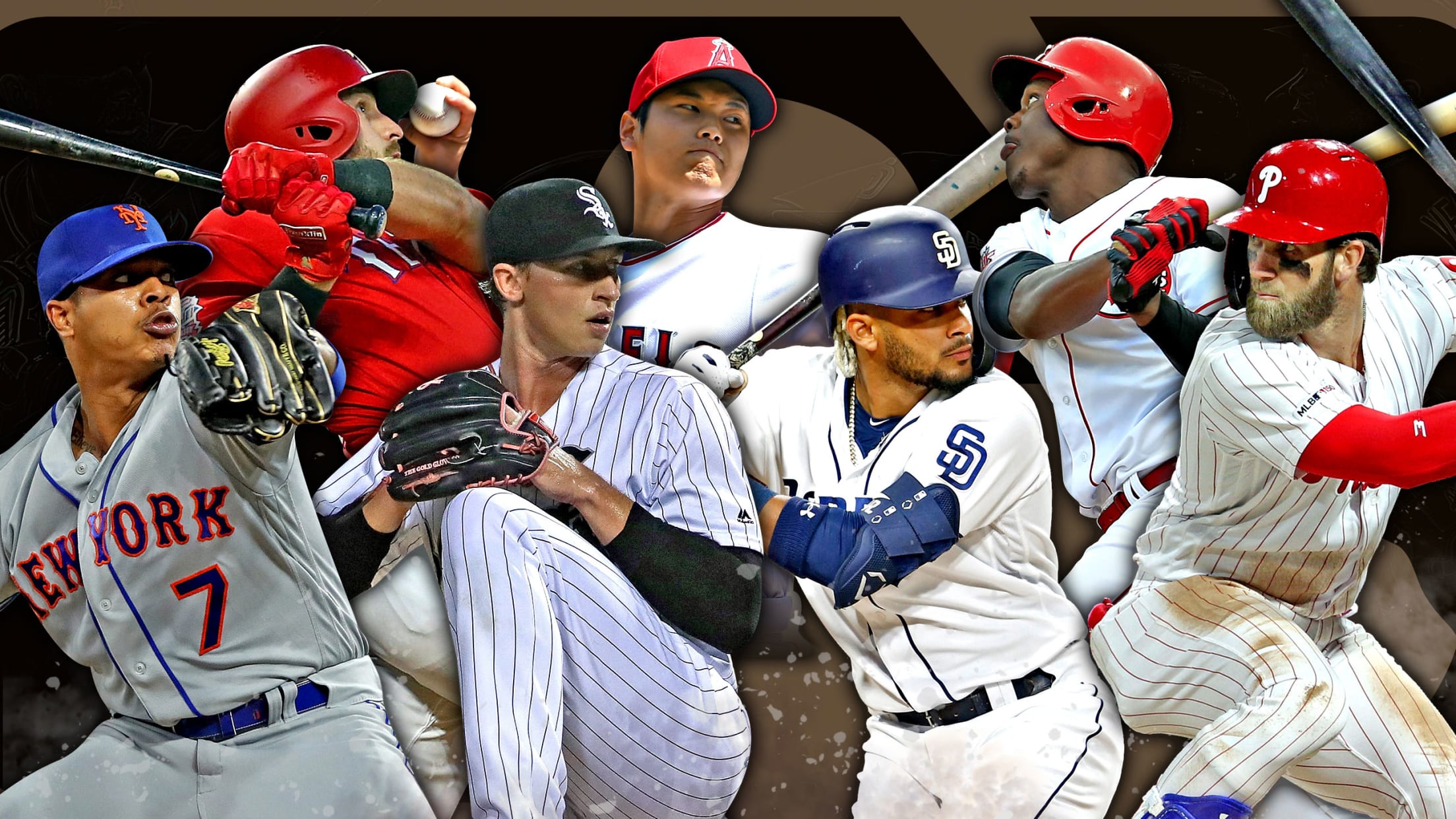 If you enjoyed watching the Nationals, Rays, Cardinals and Twins rebound in 2019, you're going to love 2020. The Mets, Angels and Phillies may be on the cusp of a turnaround. Others appear to be close. Ya gotta believe! Or maybe you don't. In an era of parity, things change
This trade could pave way for Yanks to chase top FA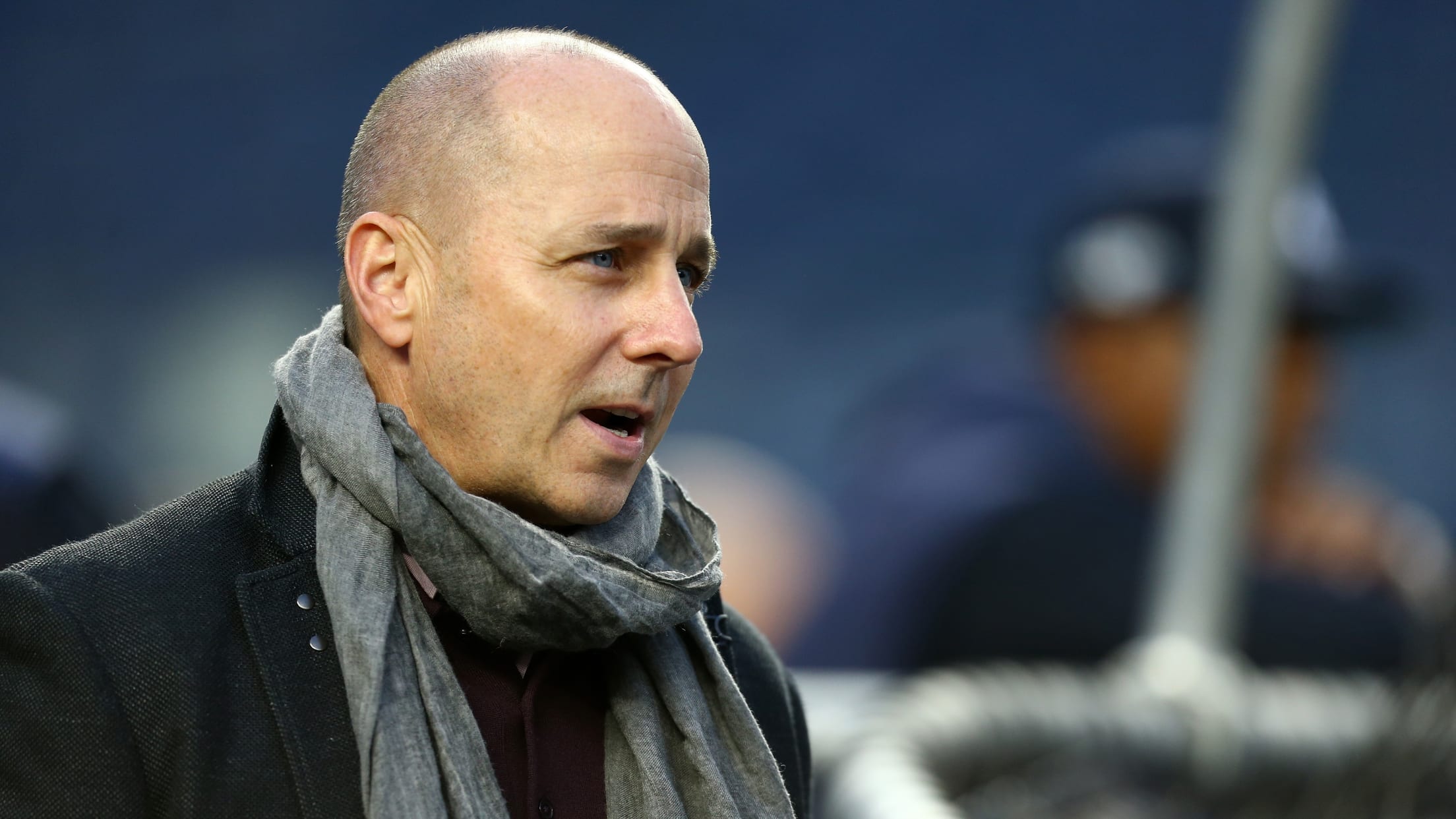 MLB.com is keeping track of all the latest Yankees-related free agent and trade rumors right here.
Marlins' top prospects knocking on the door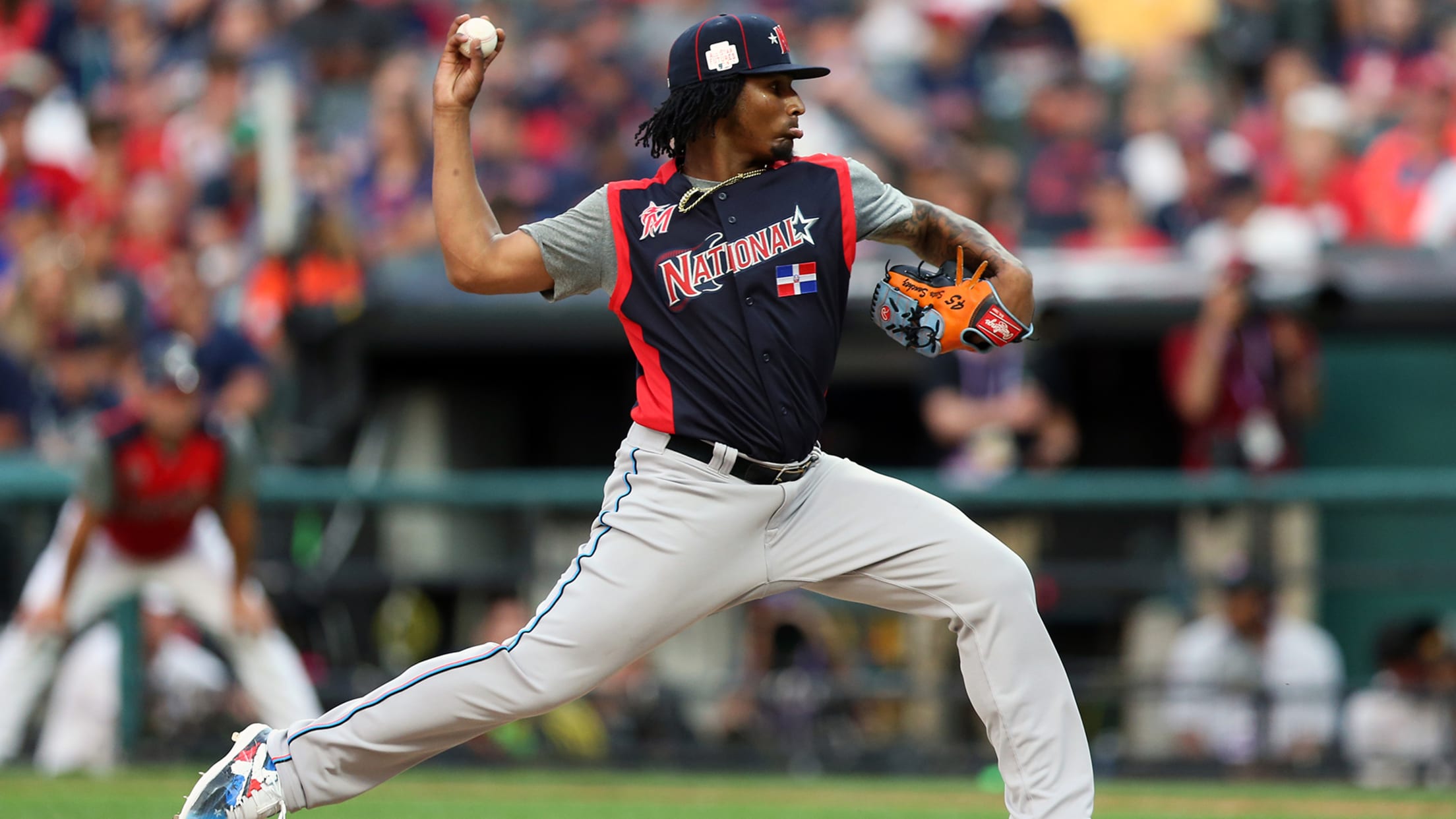 MIAMI – Adding Sixto Sanchez, Edward Cabrera and Nick Neidert to the Marlins' 40-man roster on Wednesday was a formality. Now, the reality is that all three pitching prospects are that much closer to making their Major League debuts in 2020. Sanchez and Cabrera -- Miami's No. 1 and No.
Analyzing every big move made this offseason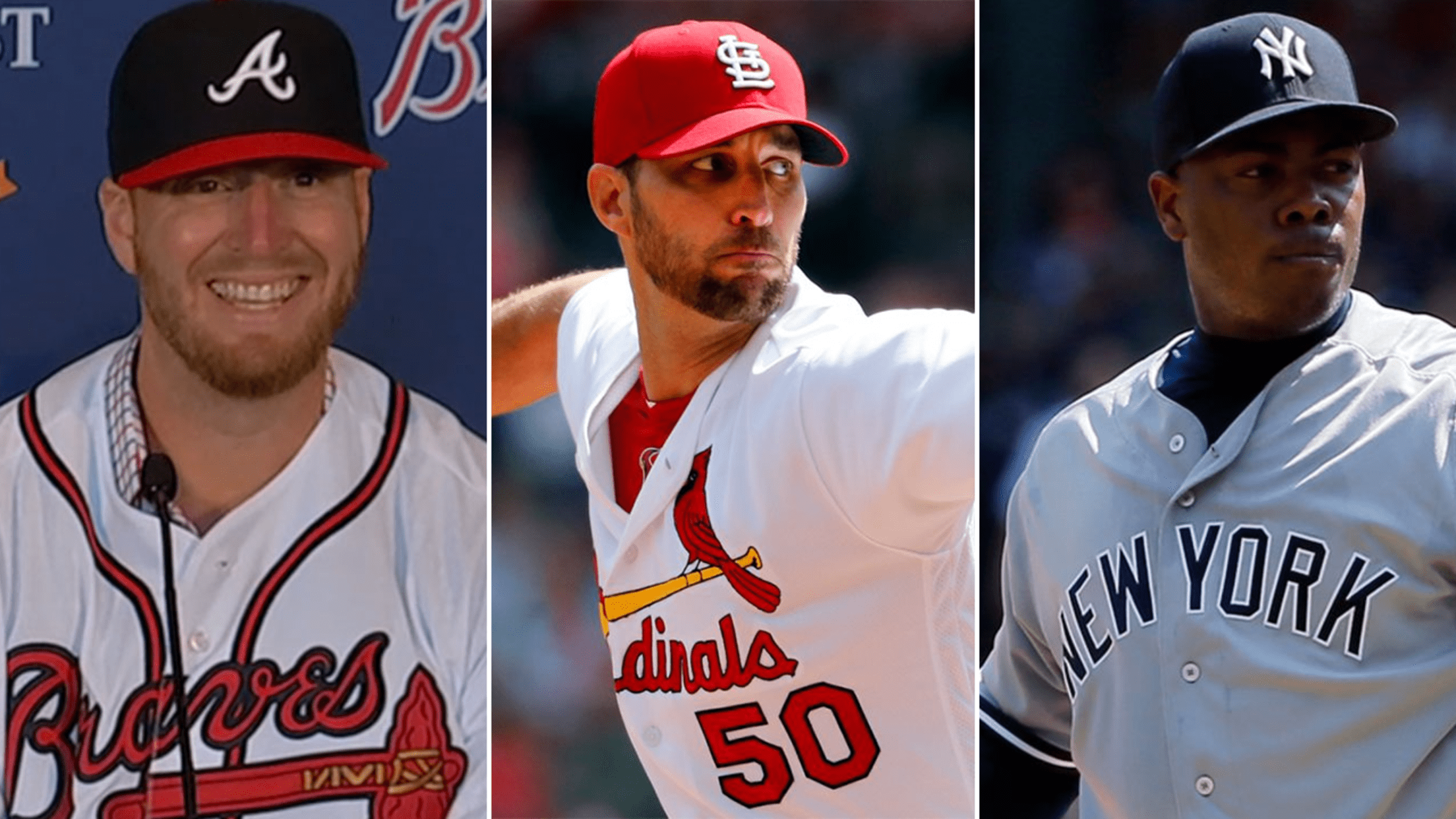 When you think of the offseason, you think of the biggest names and the largest deals -- understandably so -- but there's obviously a lot more that goes into it. As we did last year, we'll keep a running list of each one, with the latest moves at the top.
Red Sox honored for philanthropic excellence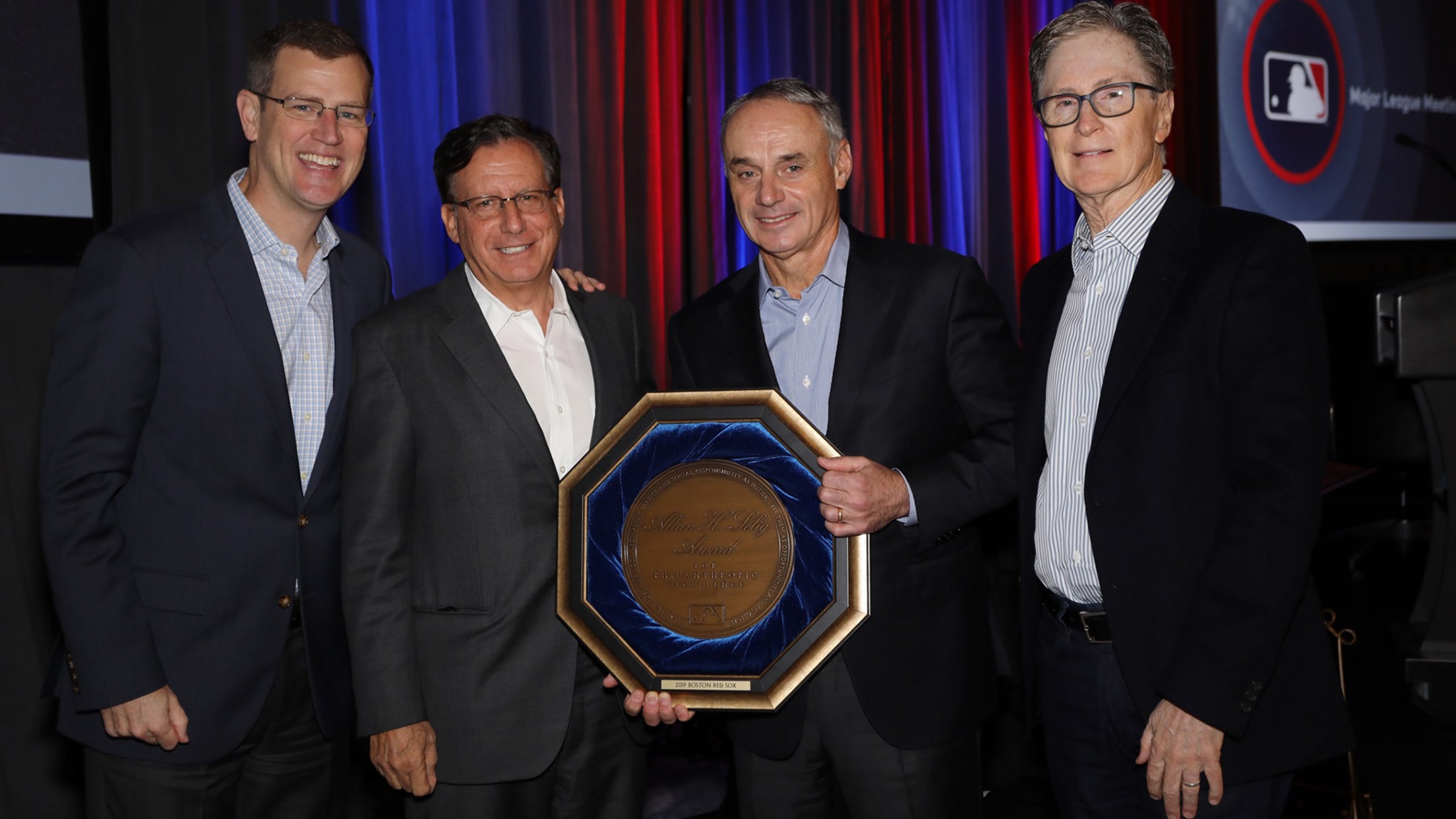 ARLINGTON -- The Home Base Program was established as a partnership between the Boston Red Sox and Massachusetts General Hospital 12 years ago to provide world-class care for veterans, active military care and their families. The program provides clinical care, wellness, education and research initiatives for those impacted by invisible
O's close to hiring Sanders as coach (source)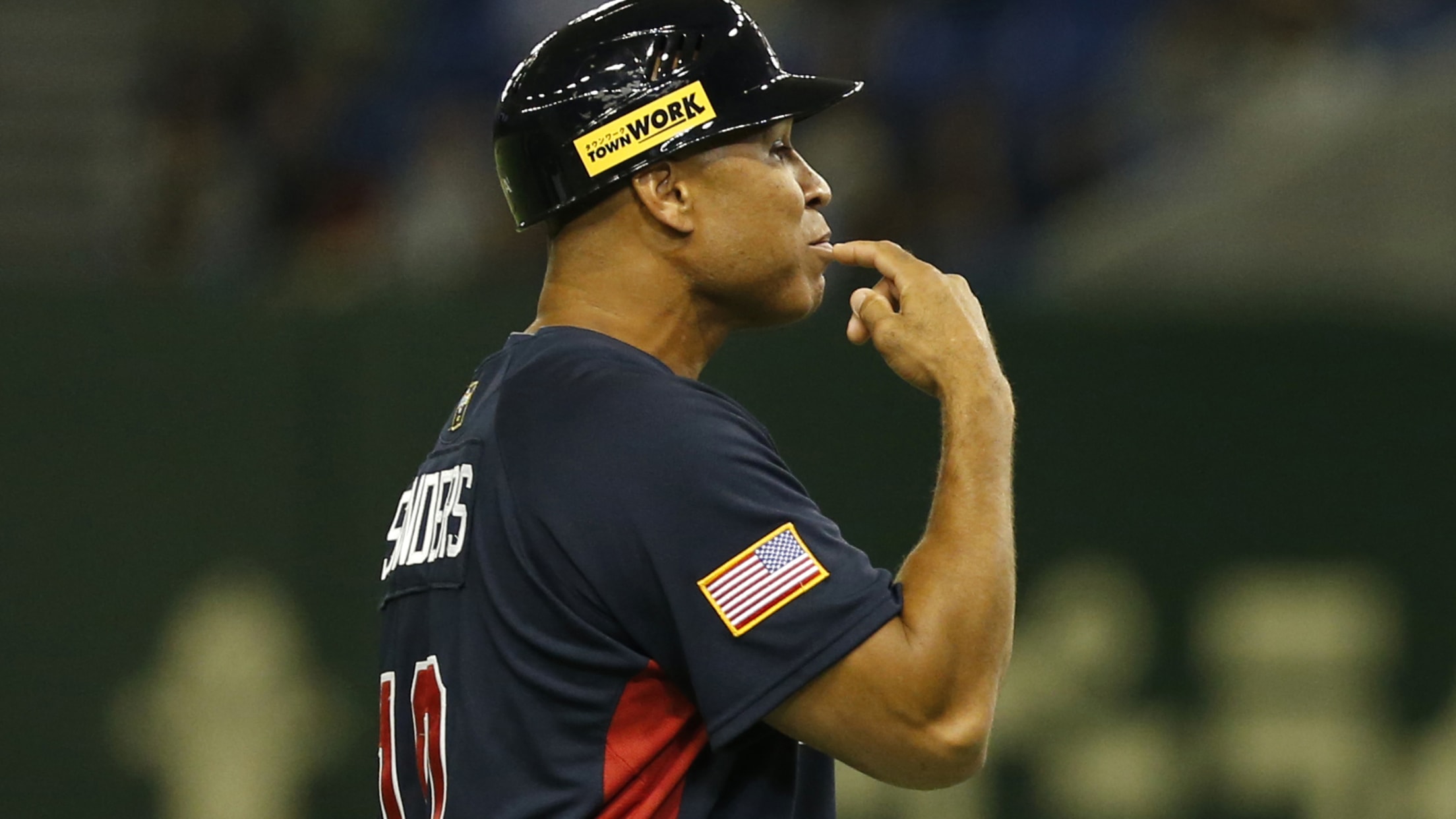 BALTIMORE -- The Orioles had three fresh faces they needed to add to their Major League coaching staff this winter. That number is now two. The club is close to naming former MLB outfielder and Olympic gold medal recipient Anthony Sanders as part of its big league staff for the
The Rendon suitor power rankings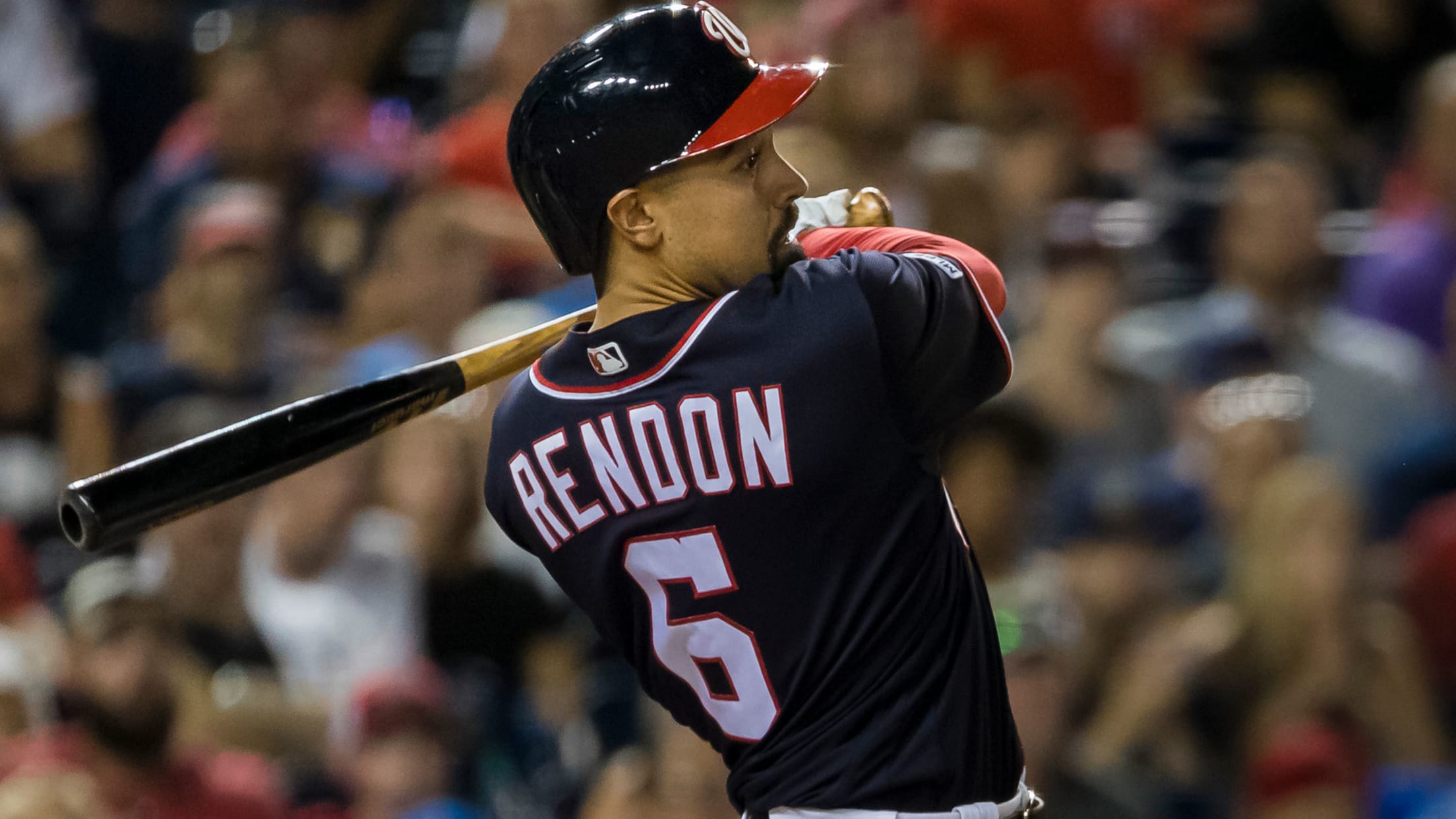 Anthony Rendon has made it clear that he doesn't want some crazy 13-year contract like Bryce Harper got last offseason. He's 29 years old, and when asked earlier this year where he wants to be when he's 36, he said: "Hopefully not playing baseball." Whether Rendon meant that literally or
What's next for Ellsbury as Yanks tenure ends?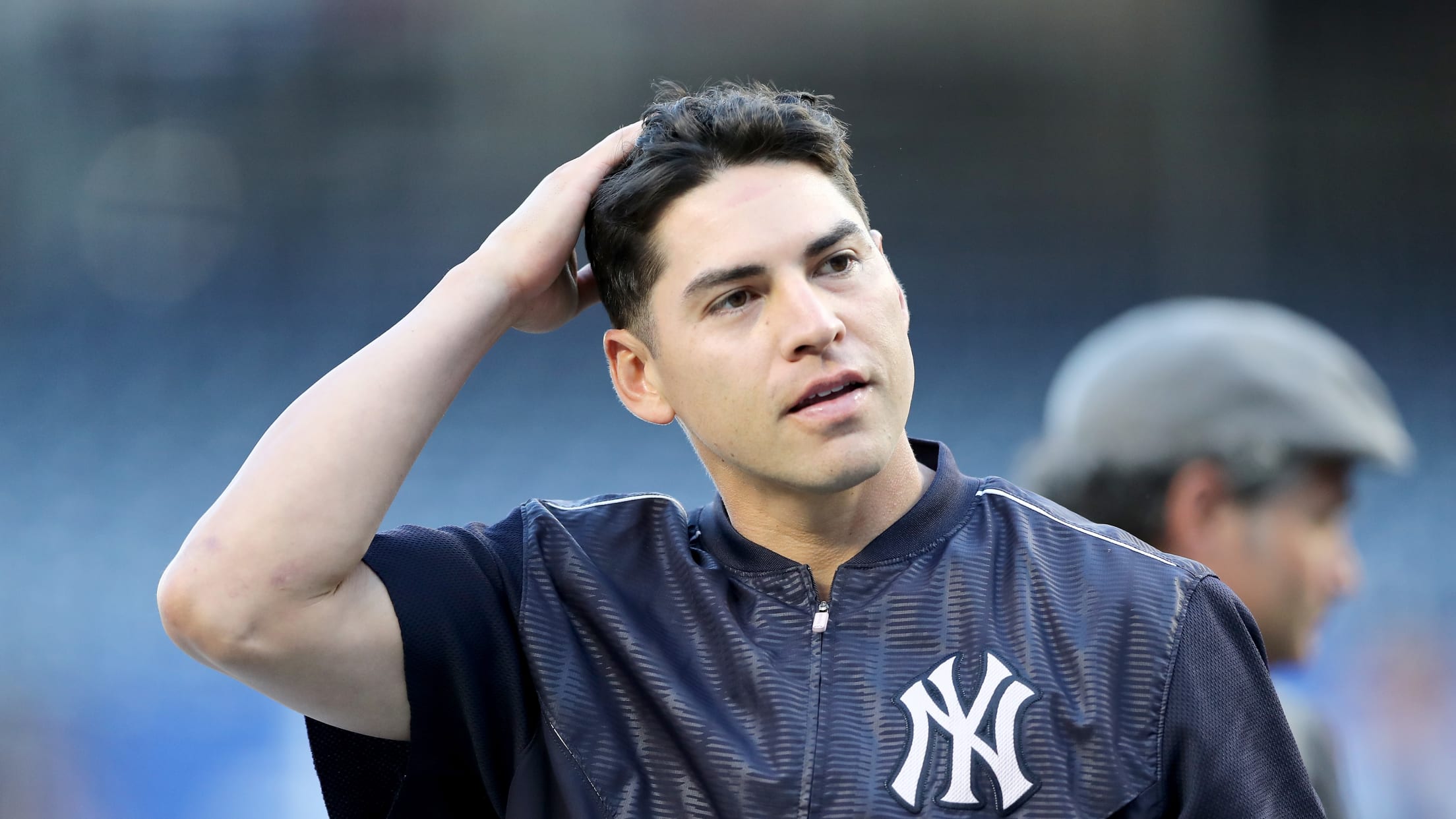 The Jacoby Ellsbury era in the Bronx officially came to an end on Wednesday, as the Yankees released the high-priced -- and oft-injured -- outfielder with one year remaining on his hefty contract. New York will pay Ellsbury more than $26 million to send him packing, as he's slated to
Manny doesn't regret his journey in baseball
Hall of Fame candidate owns up to mistakes, but not looking back: 'It made me grow up'
BOSTON -- Manny Ramirez, one of the best and most controversial players in Red Sox history, is at peace these days in part because he doesn't hide from the mistakes of his past. Some of those mistakes, like being suspended twice for failing PED tests, threaten to keep him out
Phils hire hitting coach Joe Dillon from Nats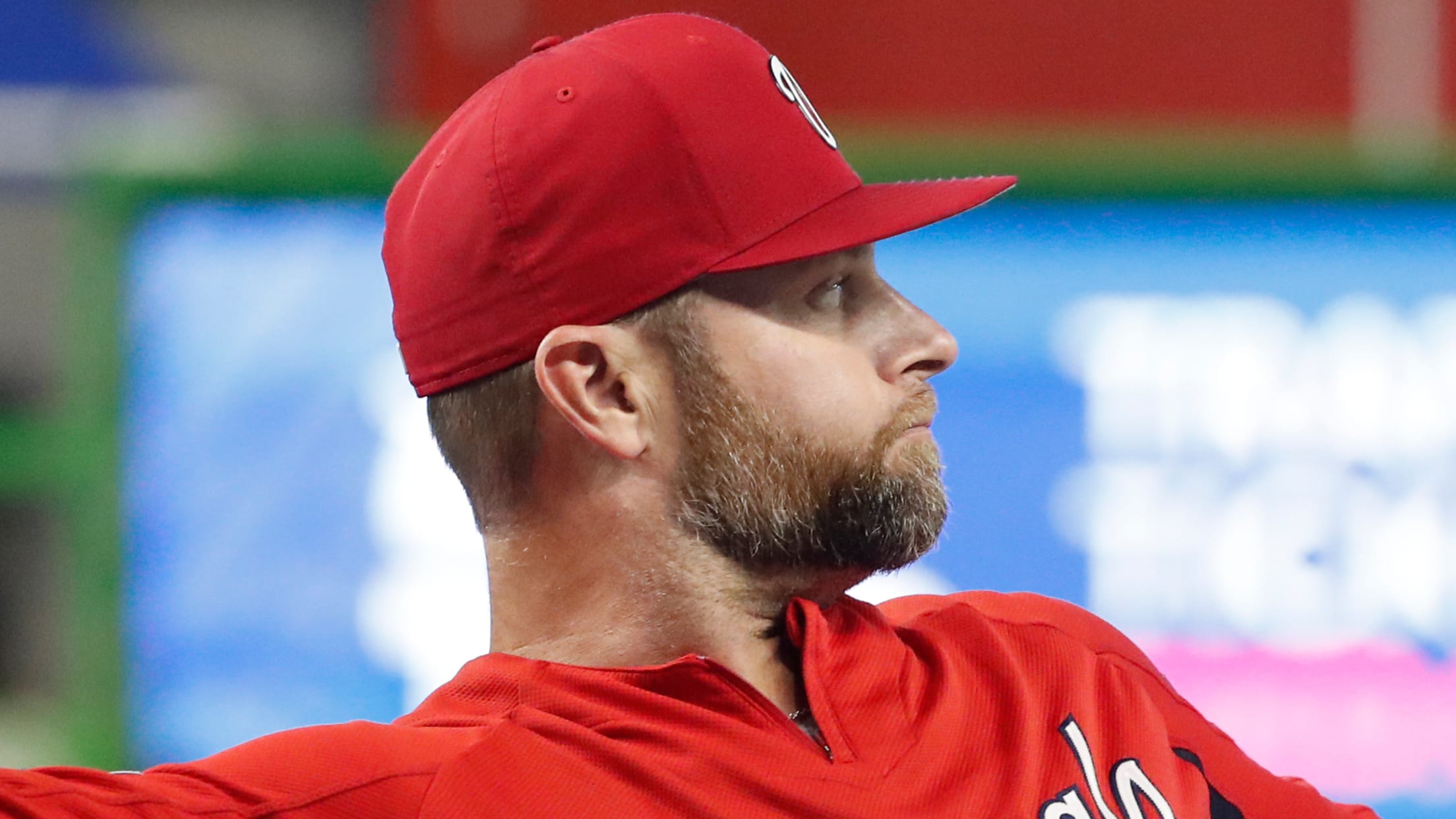 PHILADELPHIA -- Joe Dillon seemed destined to be the Phillies' new hitting coach the moment the team named Joe Girardi its new manager. Dillon spent the past two seasons working as the assistant to Nationals hitting coach Kevin Long. Long was Girardi's hitting coach with the Yankees from 2008-14. No
'The Janitor' an unsung hero of wild '08 season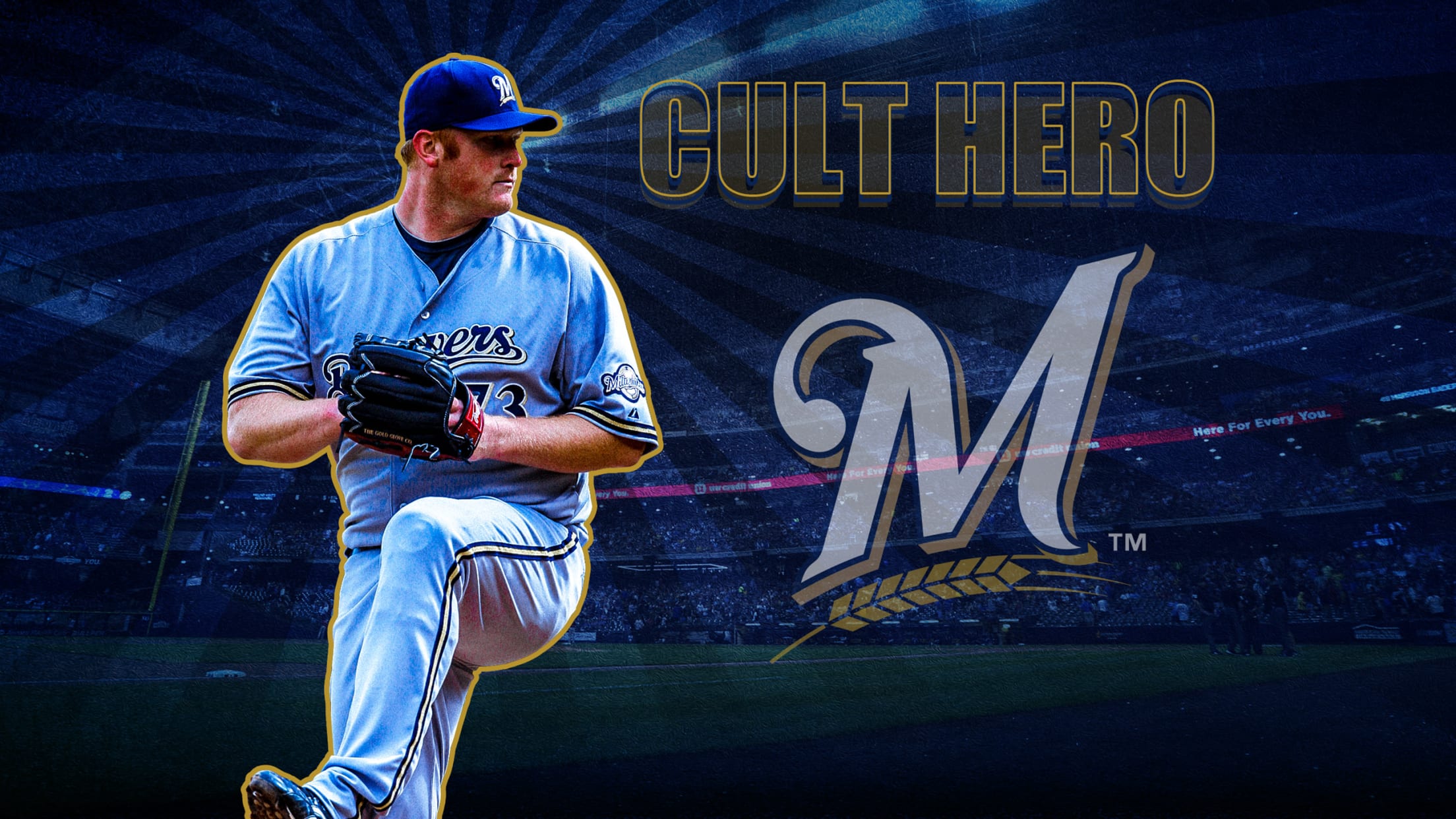 MILWAUKEE -- Sept. 26, 2008, was the best day of Seth McClung's baseball life. It was the night a hard-throwing right-hander -- who had struggled for years to live up to lofty potential -- fired fastballs past the Cubs and a few choice words at his manager in a victory
Game on! Yelich on cover of R.B.I. Baseball 20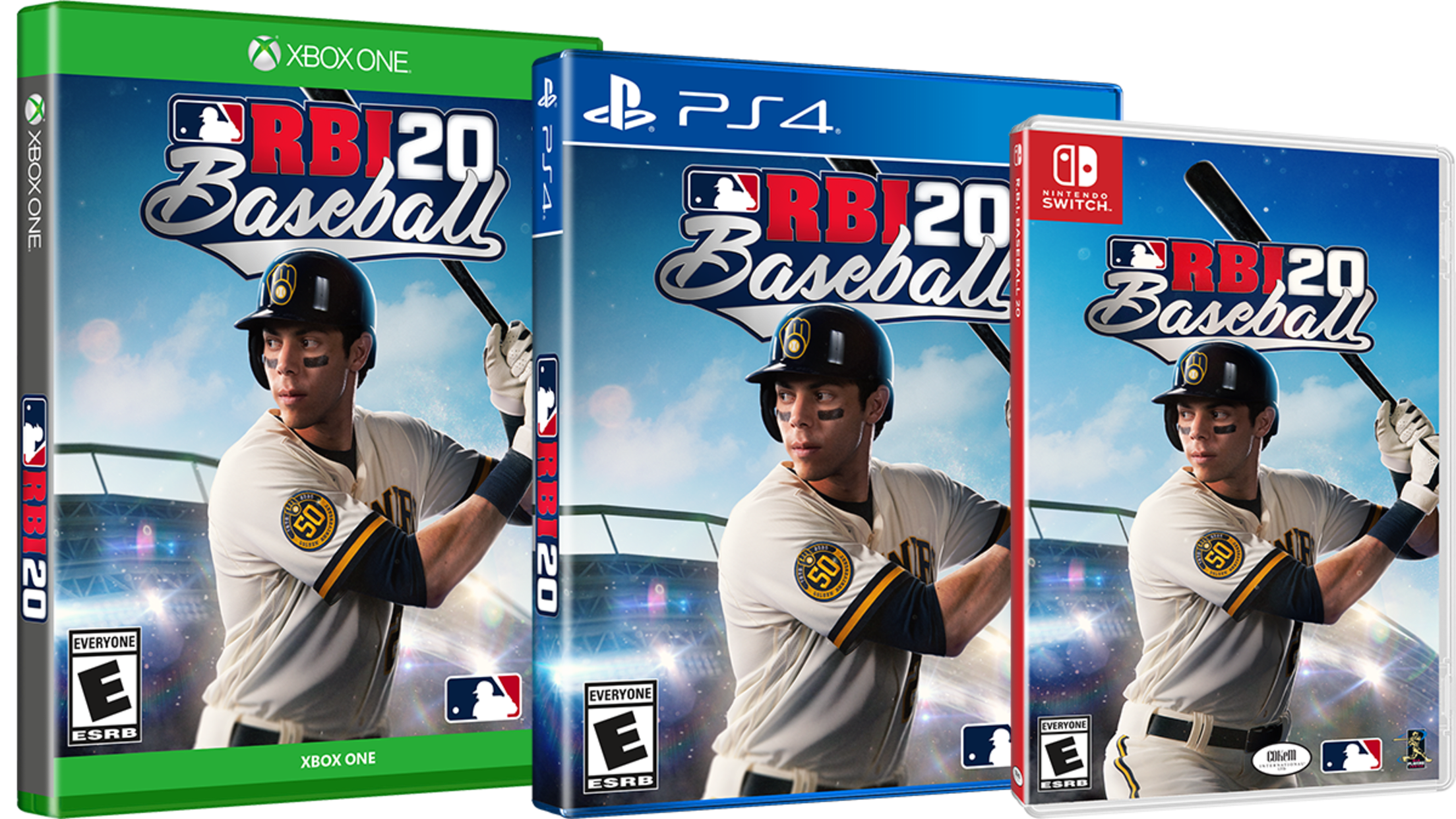 MILWAUKEE -- Add another entry to Christian Yelich's superstar resume: video game cover athlete. Yelich adorns the cover of "R.B.I. Baseball 20" wearing the new logo unveiled by the Brewers just this week to mark the 50th anniversary of their move to Milwaukee. Besides the updated version of the ball-in-glove