LIVE: Back on the field! MLB Network is all over it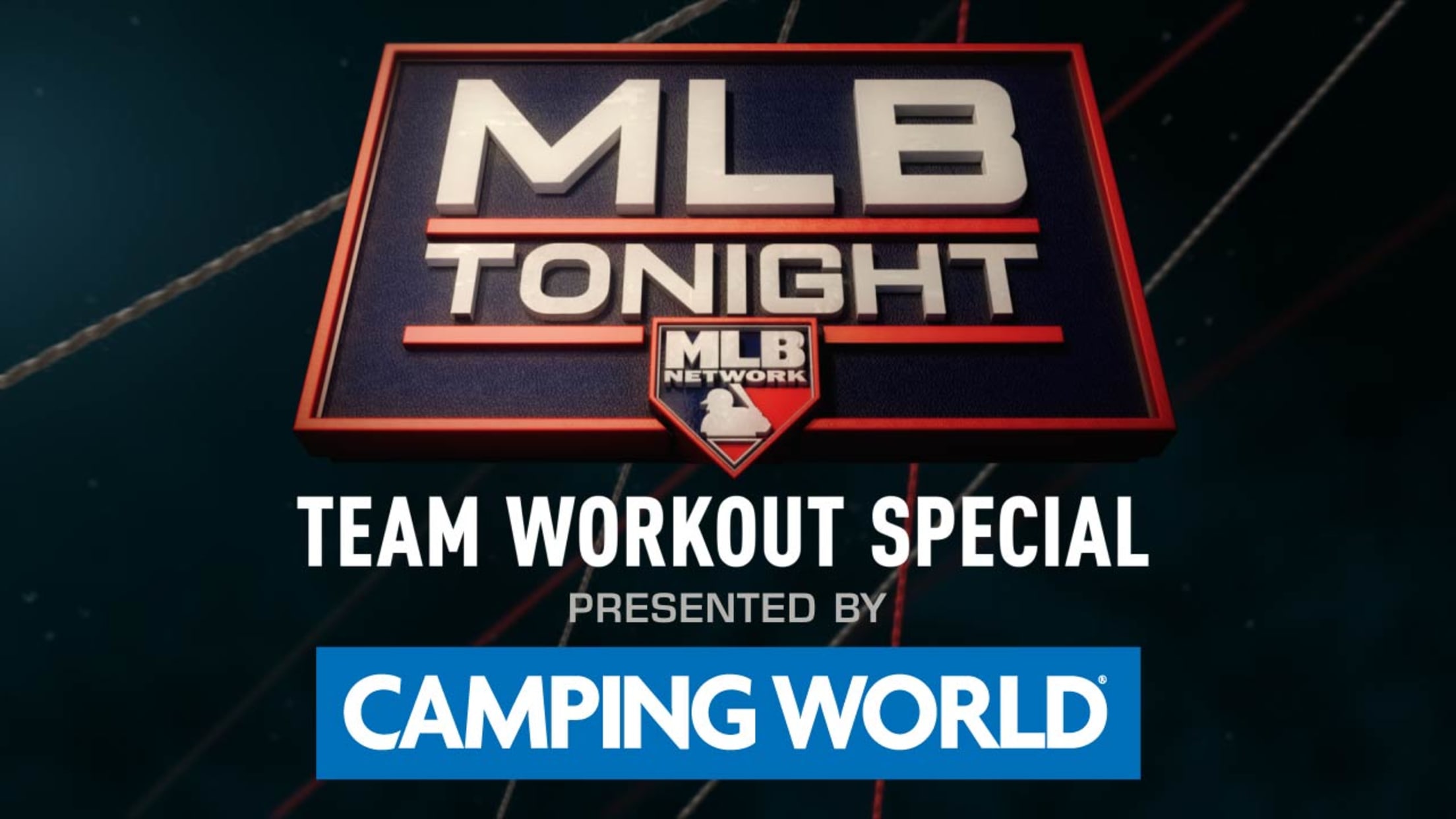 Major League Baseball teams are returning to the field today as training for the 2020 season officially resumes, and MLB Network is covering it all right now with an epic, seven-hour MLB Tonight presented by Camping World. A simulcast is available on MLB.com for the first six hours of the
Here's the most electrifying star at each position
These are the summer blockbusters of ballplayers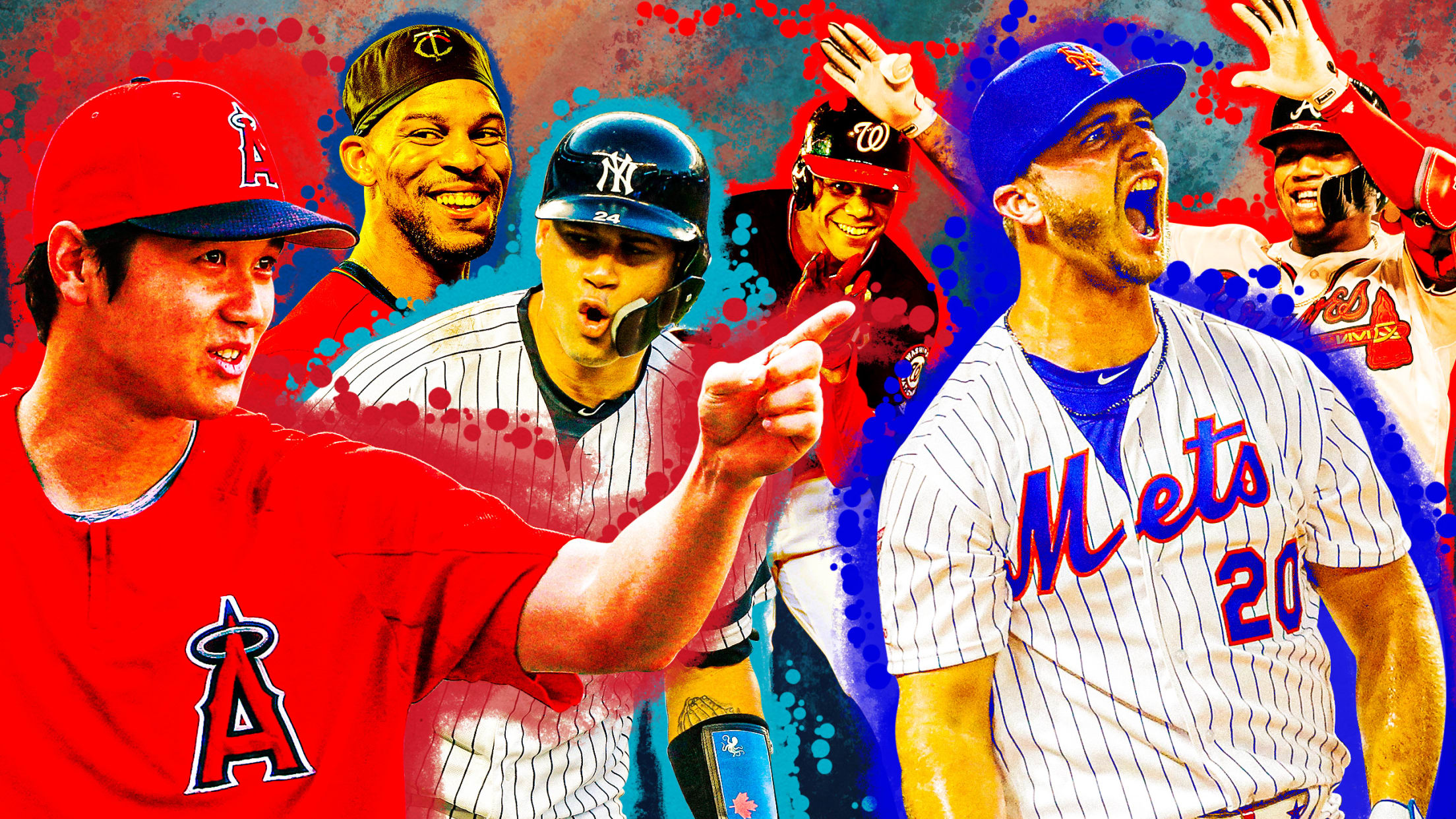 With the baseball season on the way, there are so many things one has to do to prepare -- whether that's setting up a fantasy league or figuring out which brand of hot dogs you want to eat on Opening Day. But the most important is figuring out how to
All-Star Game canceled; Dodgers to host in 2022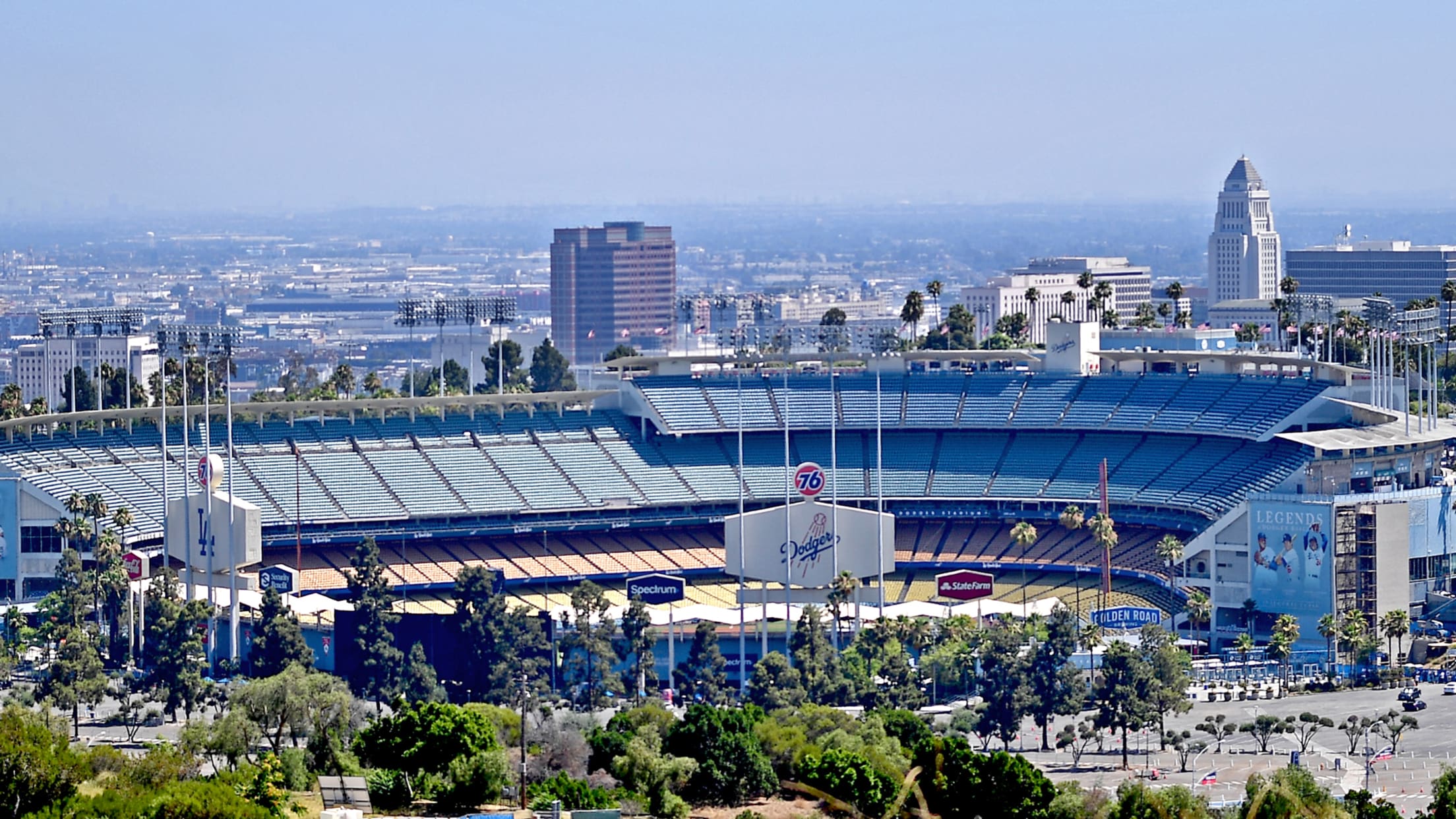 For the first time since World War II, Major League Baseball's All-Star Game will not be played in 2020, due to health circumstances created by the COVID-19 pandemic, MLB announced on Friday. The Dodgers, who had been scheduled to host the game and surrounding events, will host the next available
Injury updates: Judge, Stanton, Quintana, Hicks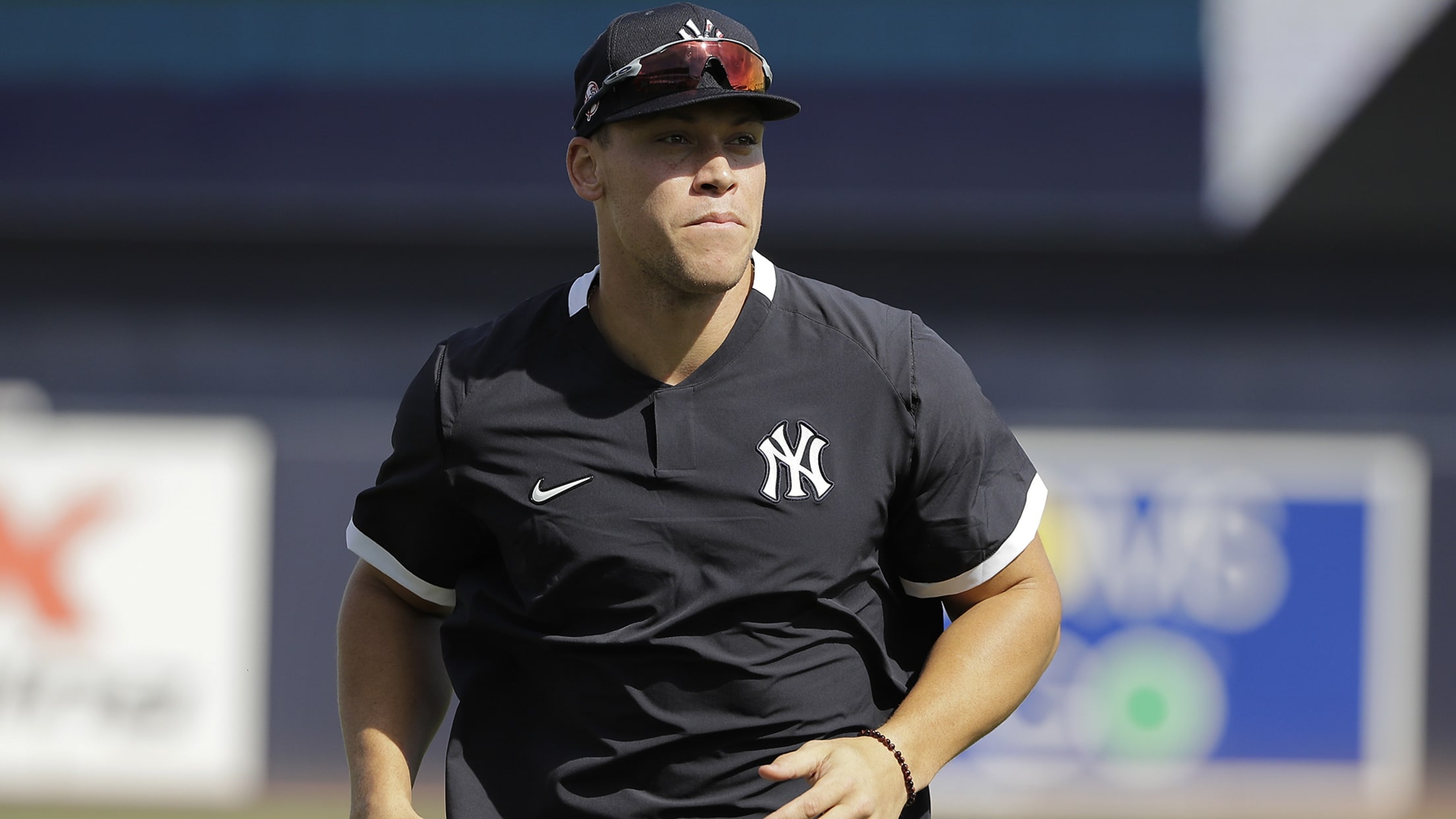 Here is the latest injury news from around Major League Baseball.
How Jeter inspired a part of 'Hamilton'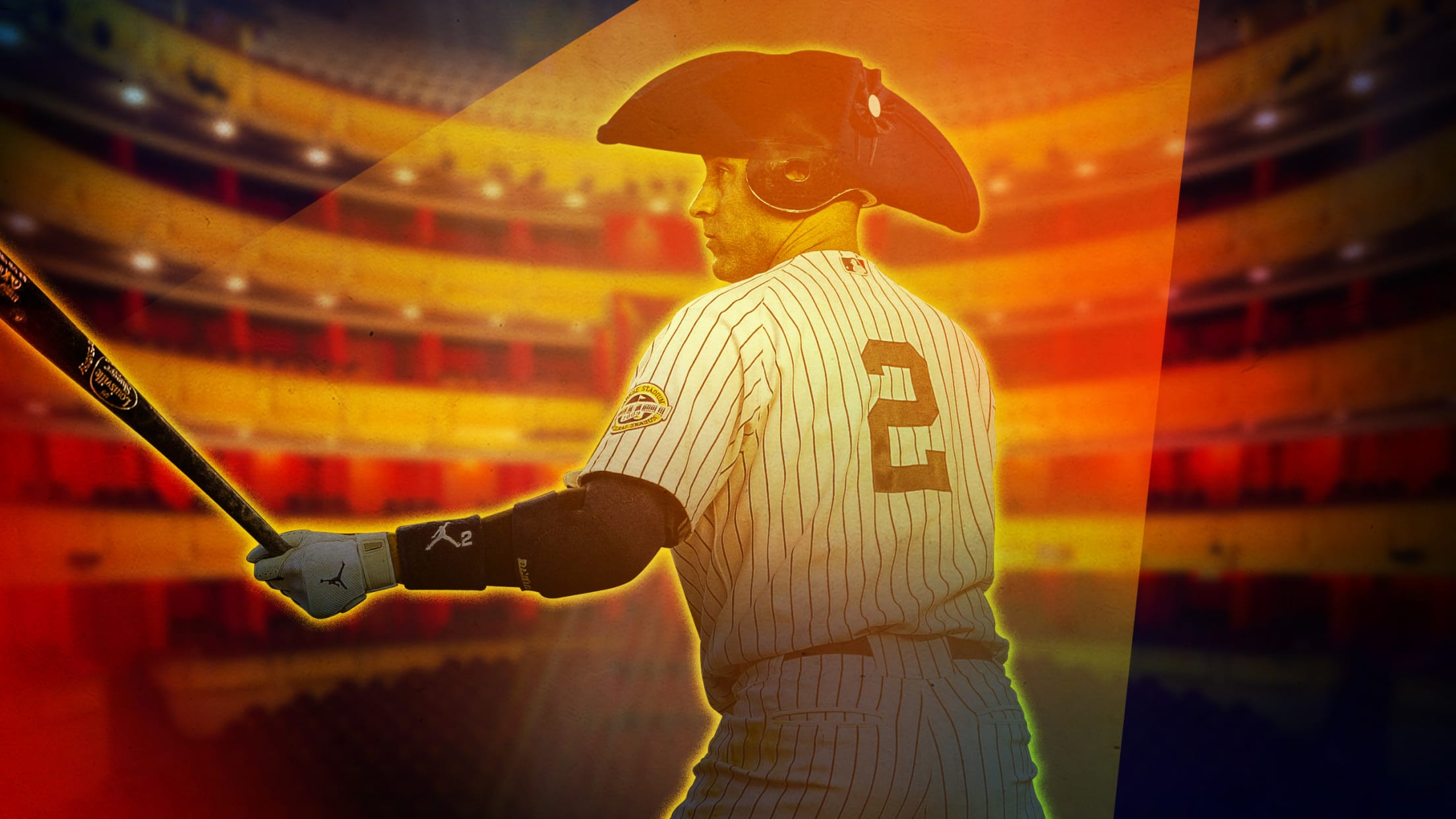 If you're among the millions (tens of millions?) jumping at the chance to see "Hamilton: An American Musical" now that it's available to stream on Disney+, this is surely a noteworthy Independence Day weekend. But even the most die-hard fans might not be aware of the homage to Derek Jeter
Tribe's DeShields positive, will await more tests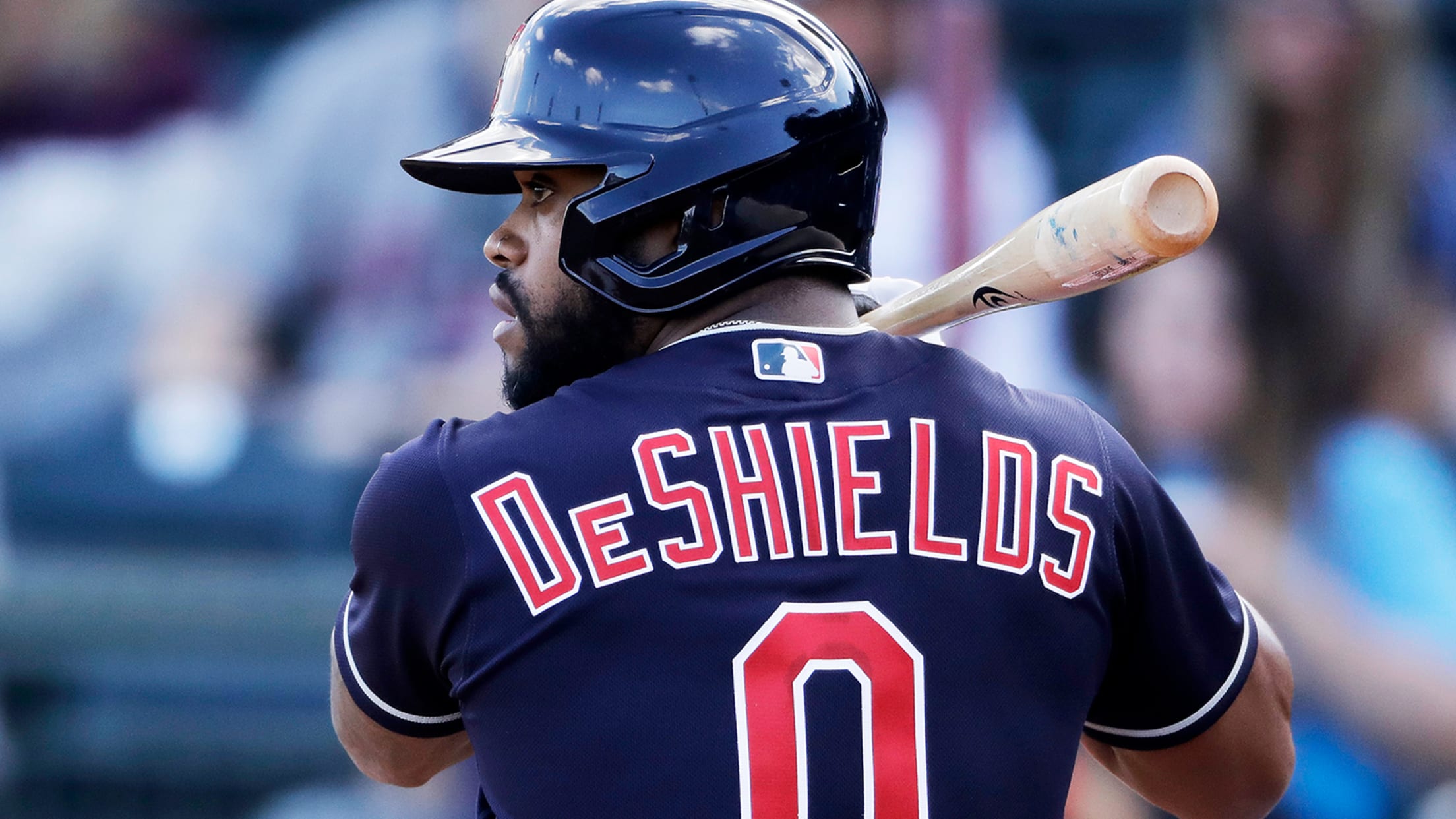 CLEVELAND -- All but one of the players in the Indians' Summer Camp player pool were able to take the field for the club's first on-field workout on Friday. Outfielder Delino DeShields tested positive for COVID-19 prior to traveling to Cleveland for the start of camp. He had been training
1 future star to watch from the 30 player pools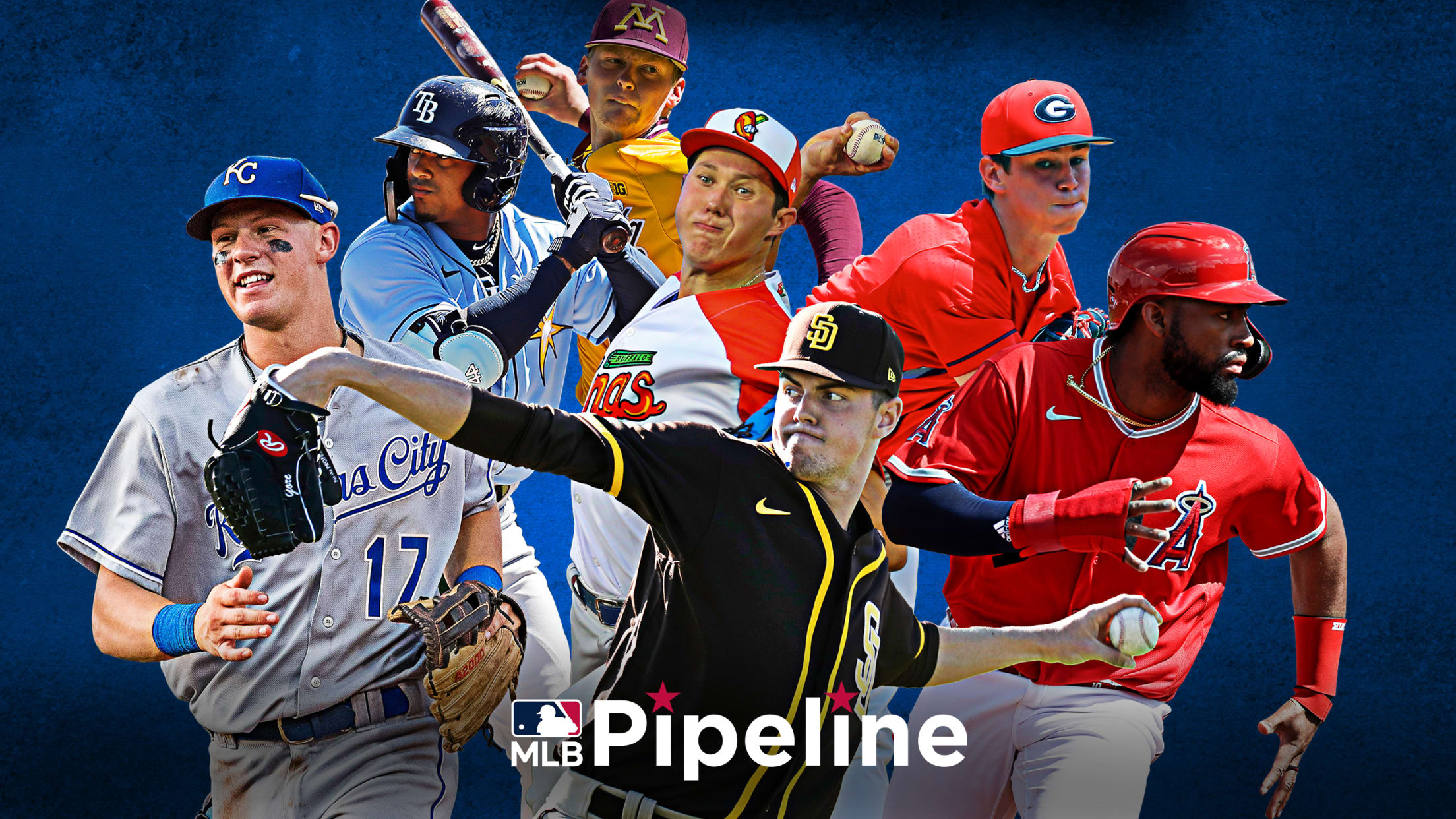 While the main purpose of the 60-man lists that clubs submitted to MLB is to identify players eligible to participate in Major League action, they also include several prospects unlikely to get big league time in 2020. Those youngsters will benefit from a structured development opportunity that will come from
Opening Day lineup, rotation, closer predictions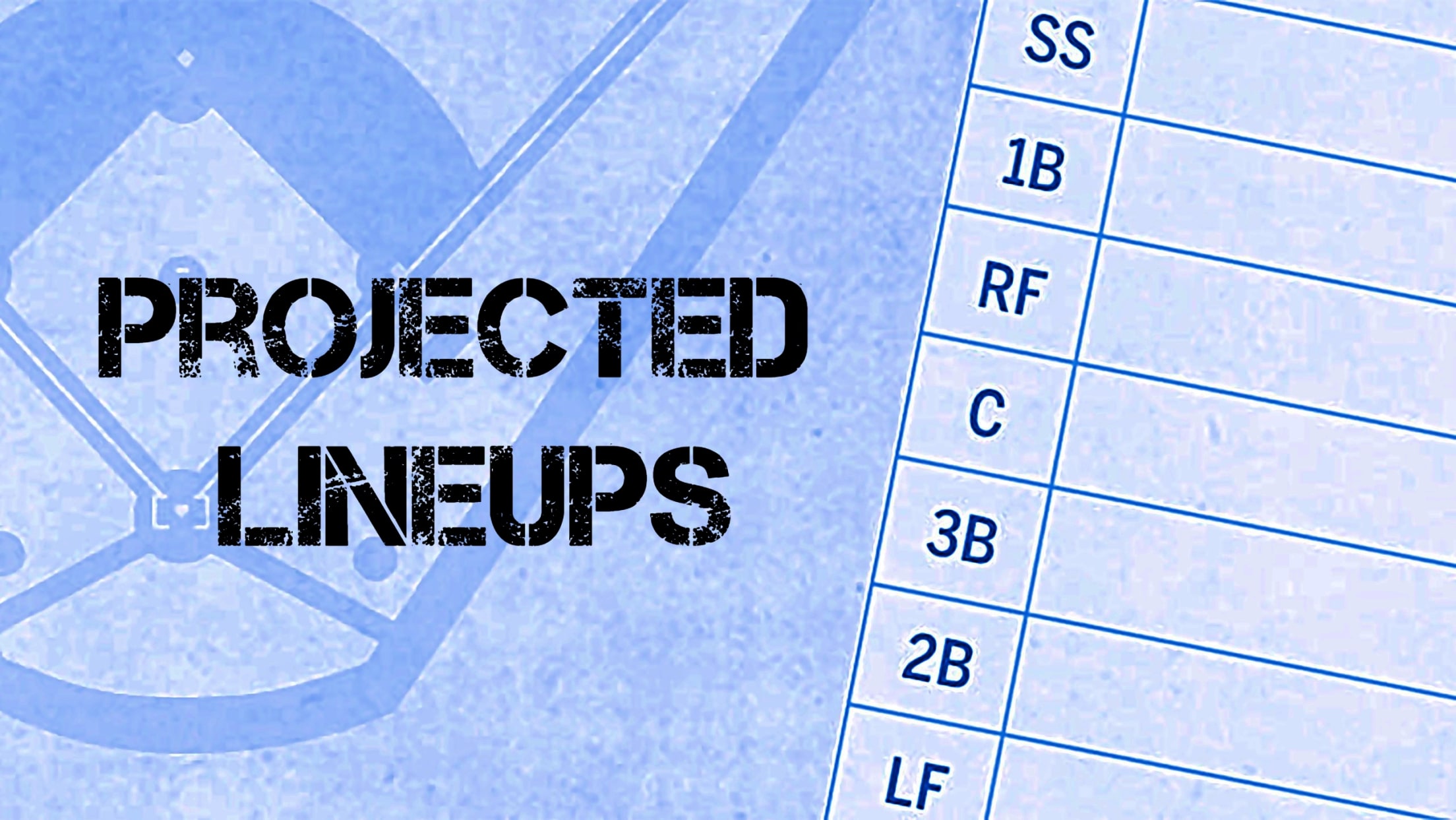 Here's how each club's lineup and starting rotation is projected to look like in 2020.
Crew goes 'Back to the Future' with spoof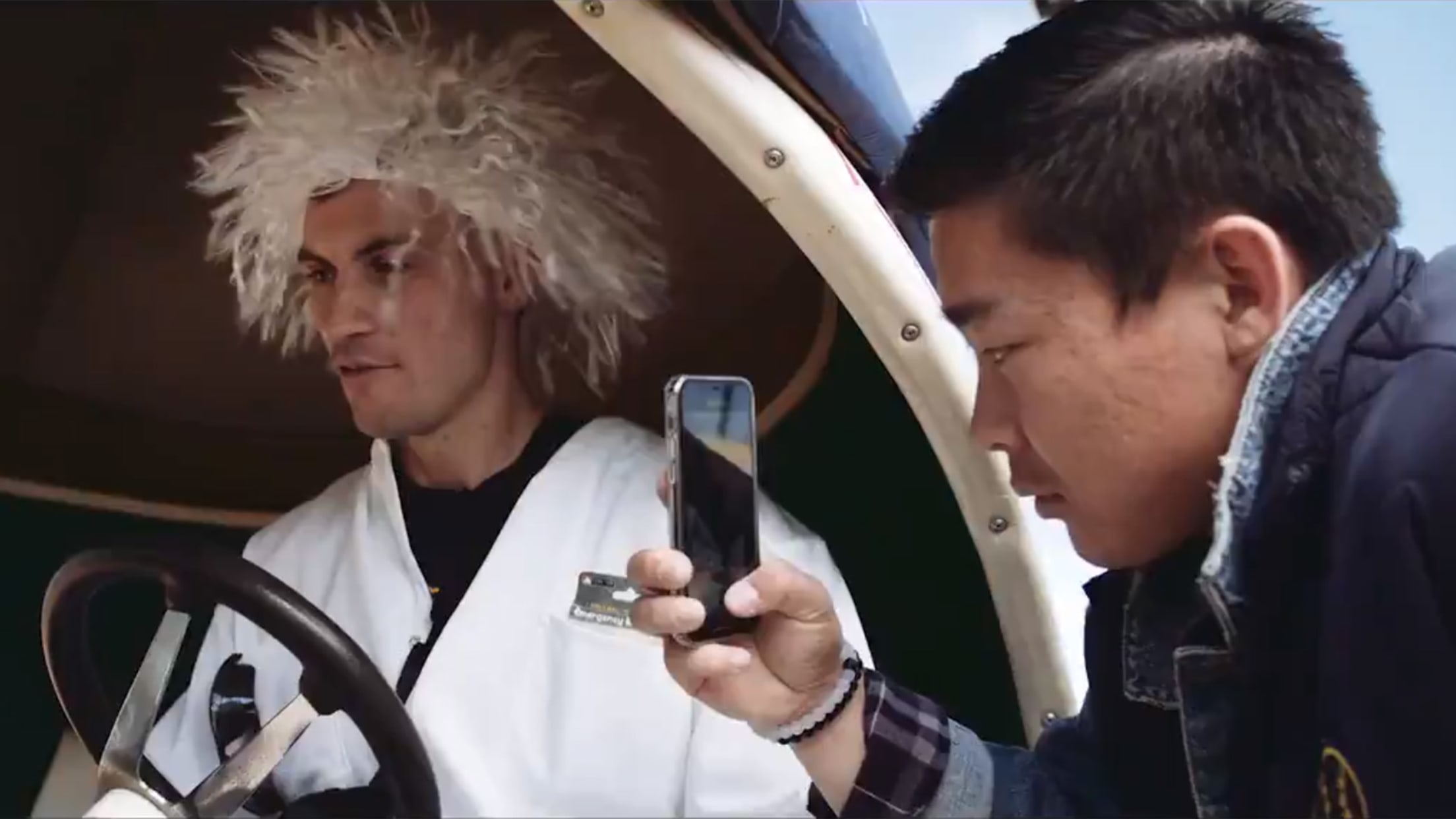 Baseball is back, and so are the Brewers' odes to Hollywood. Milwaukee's film "Crew" released its adaptation of "Back to the Future" on Friday -- the 35th anniverasary of the film -- as the team prepares to open Summer Camp this week. Starring front and center, with a Dr. Emmett
No timetable for Kingery, Neris, Suárez, Hunter
Quartet placed on injured list on Wednesday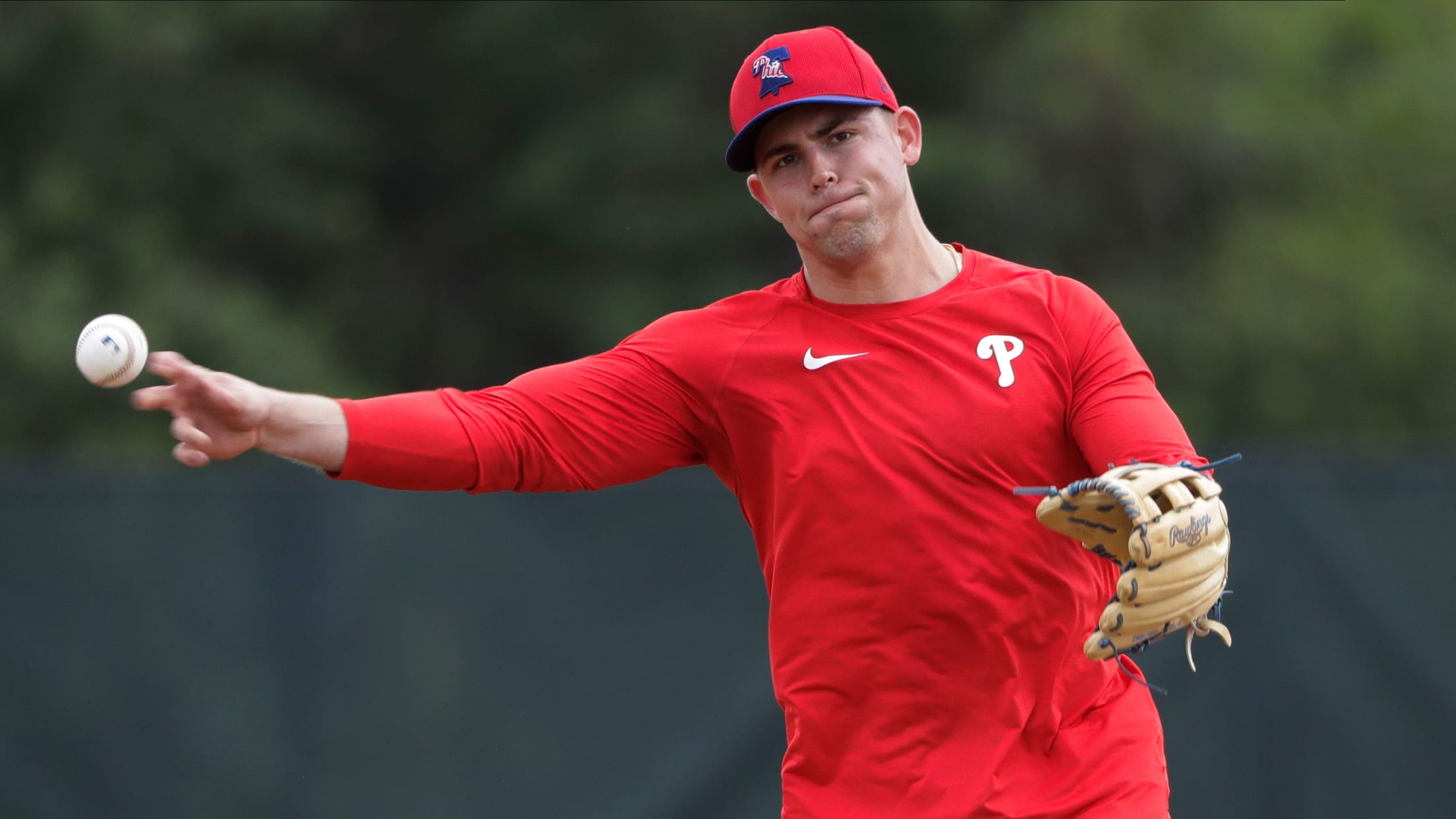 PHILADELPHIA -- Phillies manager Joe Girardi could not say Thursday whether Scott Kingery, Héctor Neris, Ranger Suárez or Tommy Hunter would be ready to play on Opening Day, which will come either July 23 or 24. There is no timetable for their returns. "I think you have to look at
Is Hall of Fame in late-blooming deGrom's future?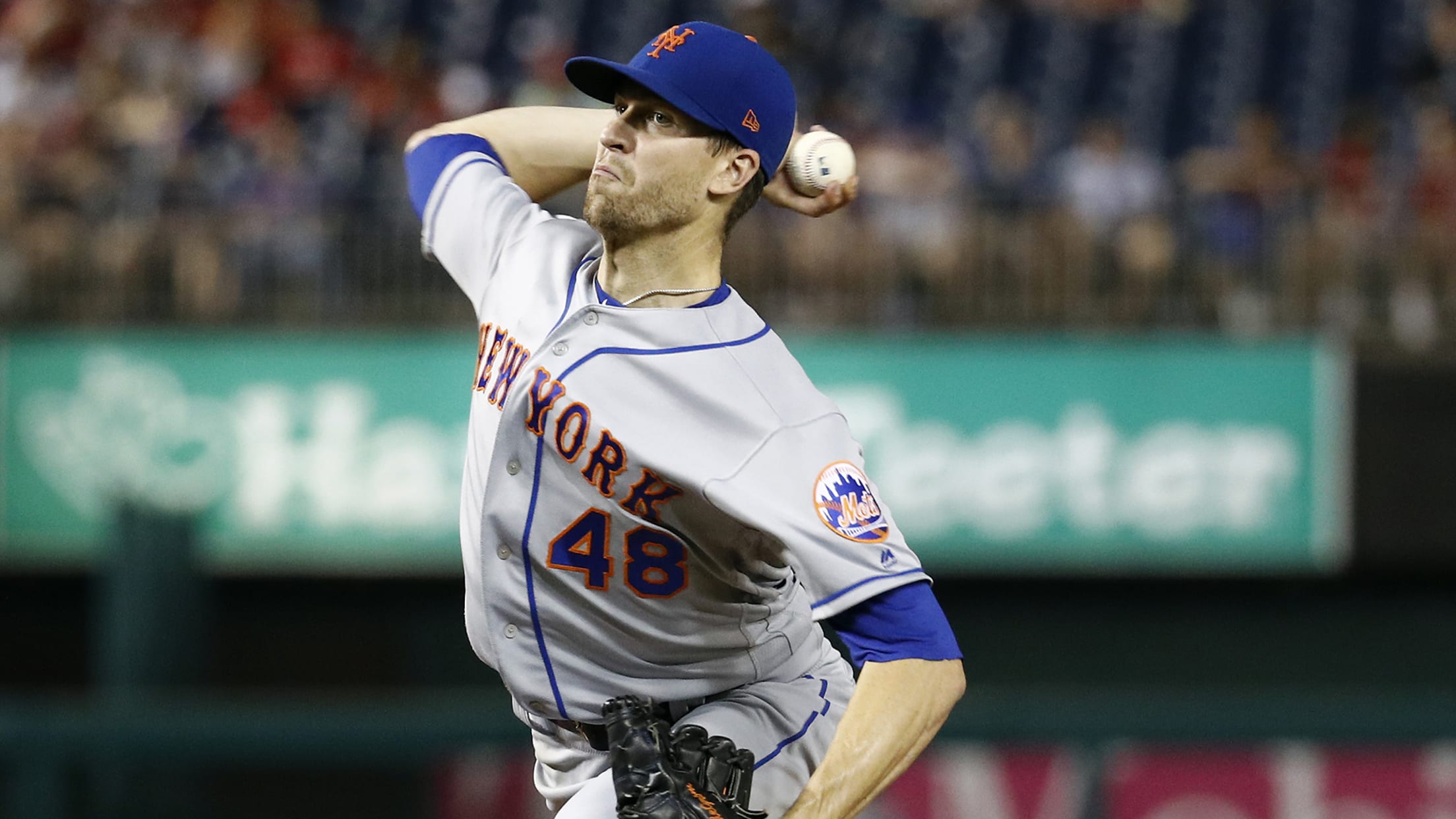 Mets ace Jacob deGrom has enjoyed a brilliant start to his MLB career and could go down as one of the greatest hurlers of his generation, but his relatively late arrival means his Hall of Fame journey will continue to be an uphill climb, albeit one he may be equipped
Fan created a mini Wrigley in his backyard
Extreme Home Makeover has nothing on this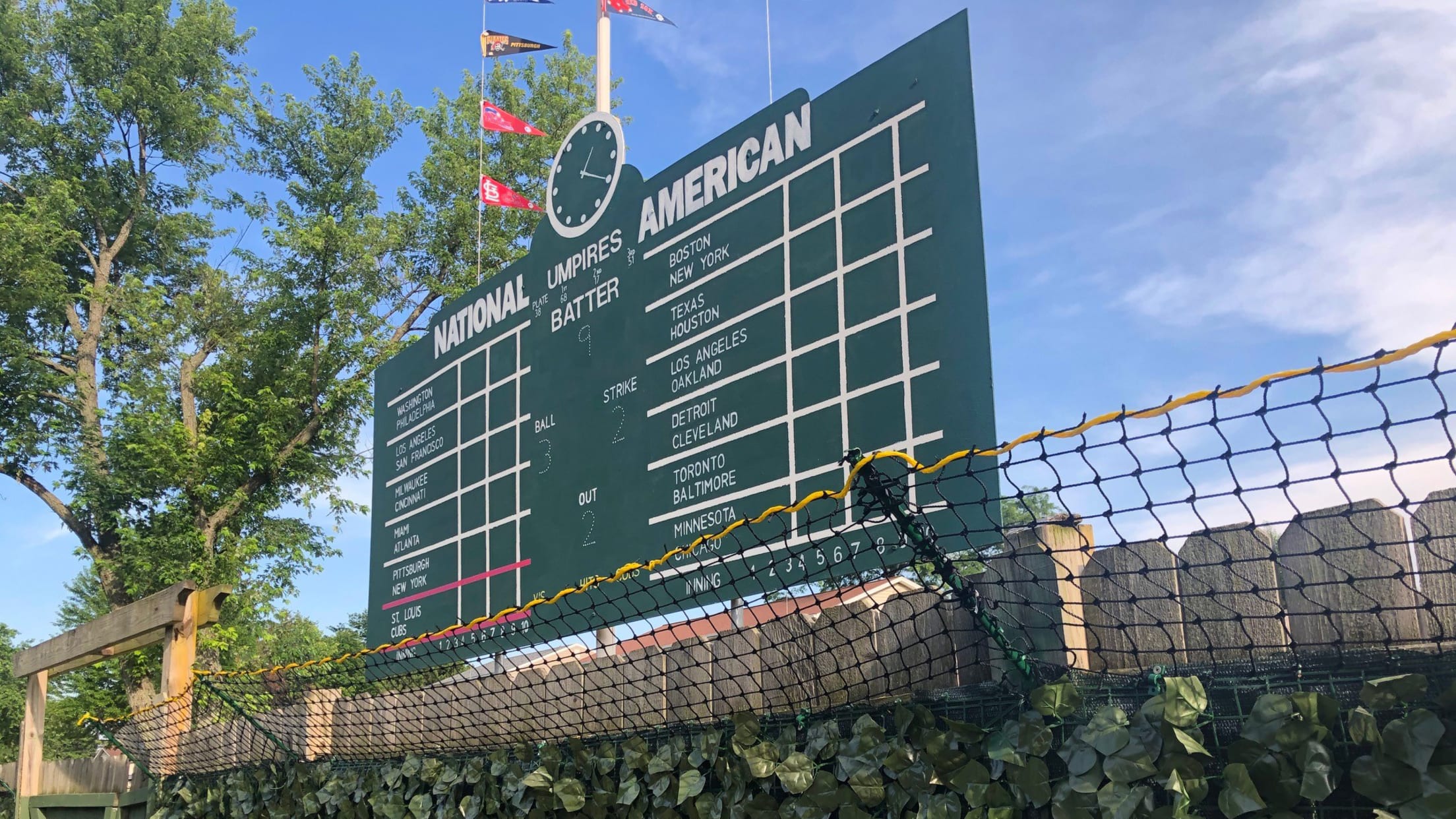 With the baseball season on hold and the usual hum of summer delayed, there's not much for a baseball fan to do. That is, unless they're handy with PVC piping and have backyard space to use. While some Wiffle ball fanatics might build a custom strike zone and draw some
Murphy, at 61: 'I get the risk I'm taking'
Brewers bench coach ready to tackle season amidst uncertain times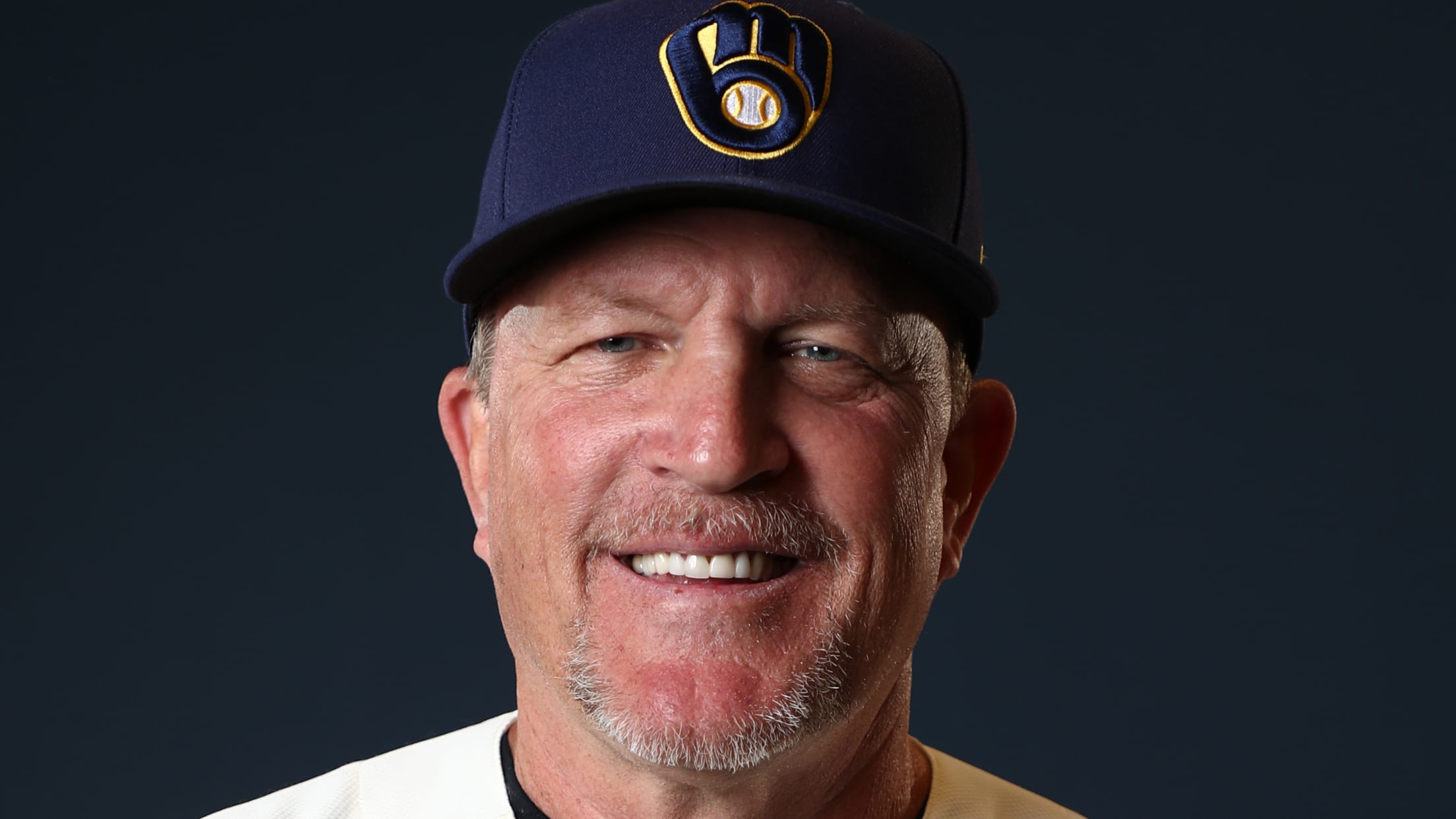 MILWAUKEE -- More than ever, baseball is a young man's game. Brewers bench coach Pat Murphy might have noticed, had he spent any time thinking about the concept of age. Murphy, 61, will be the senior member of the Brewers' Summer Camp when it opens Saturday morning at Miller Park.
How many wins will it take to clinch a spot in 2020?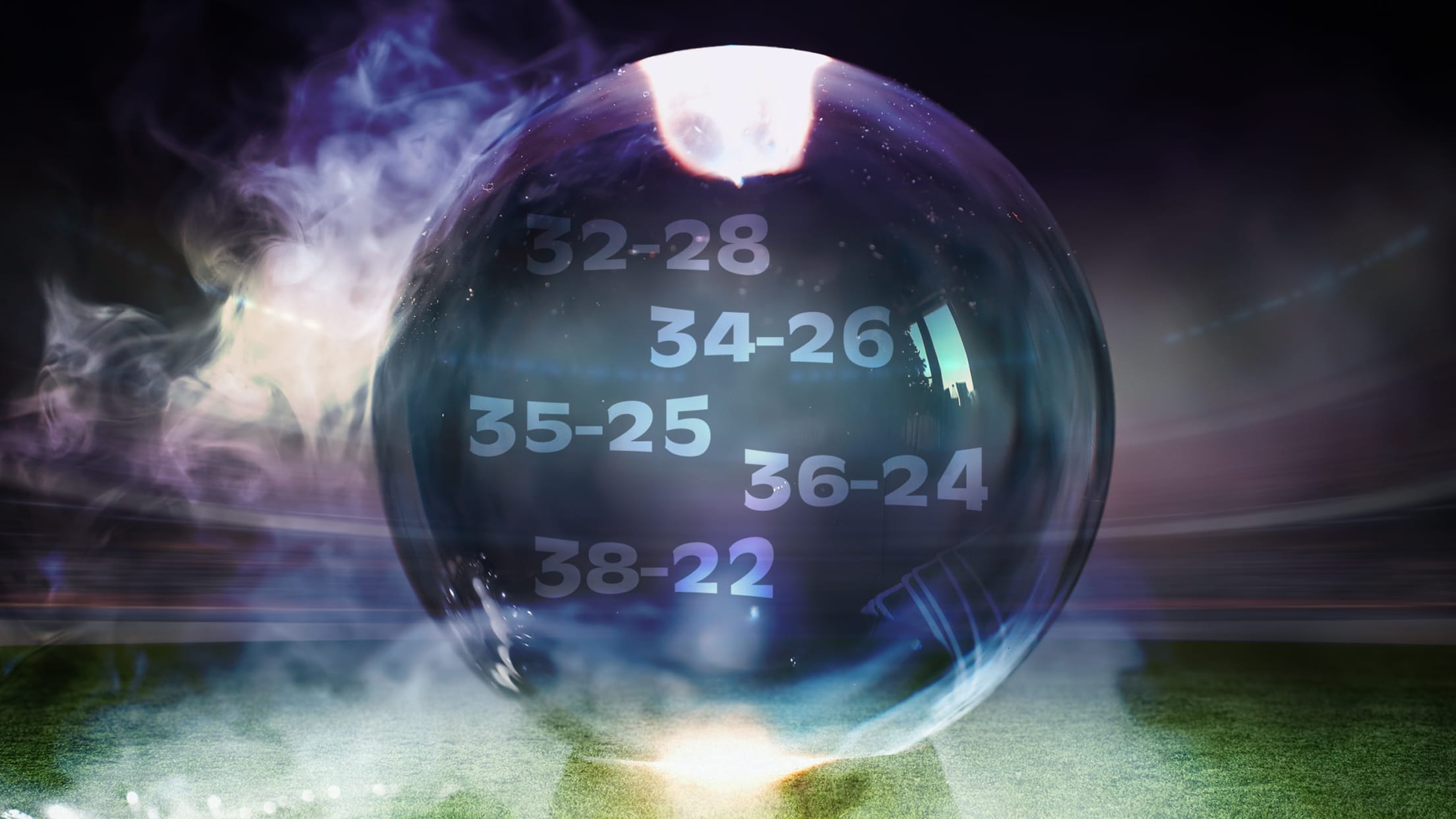 Baseball will look quite a bit different in 2020, in many ways. For one thing, the usual benchmarks are gone. In a typical season, we have a pretty good idea what it means for a team to win 100 games, finish at .500, or lose 100. And we have a
Rojas uniquely qualified for a short season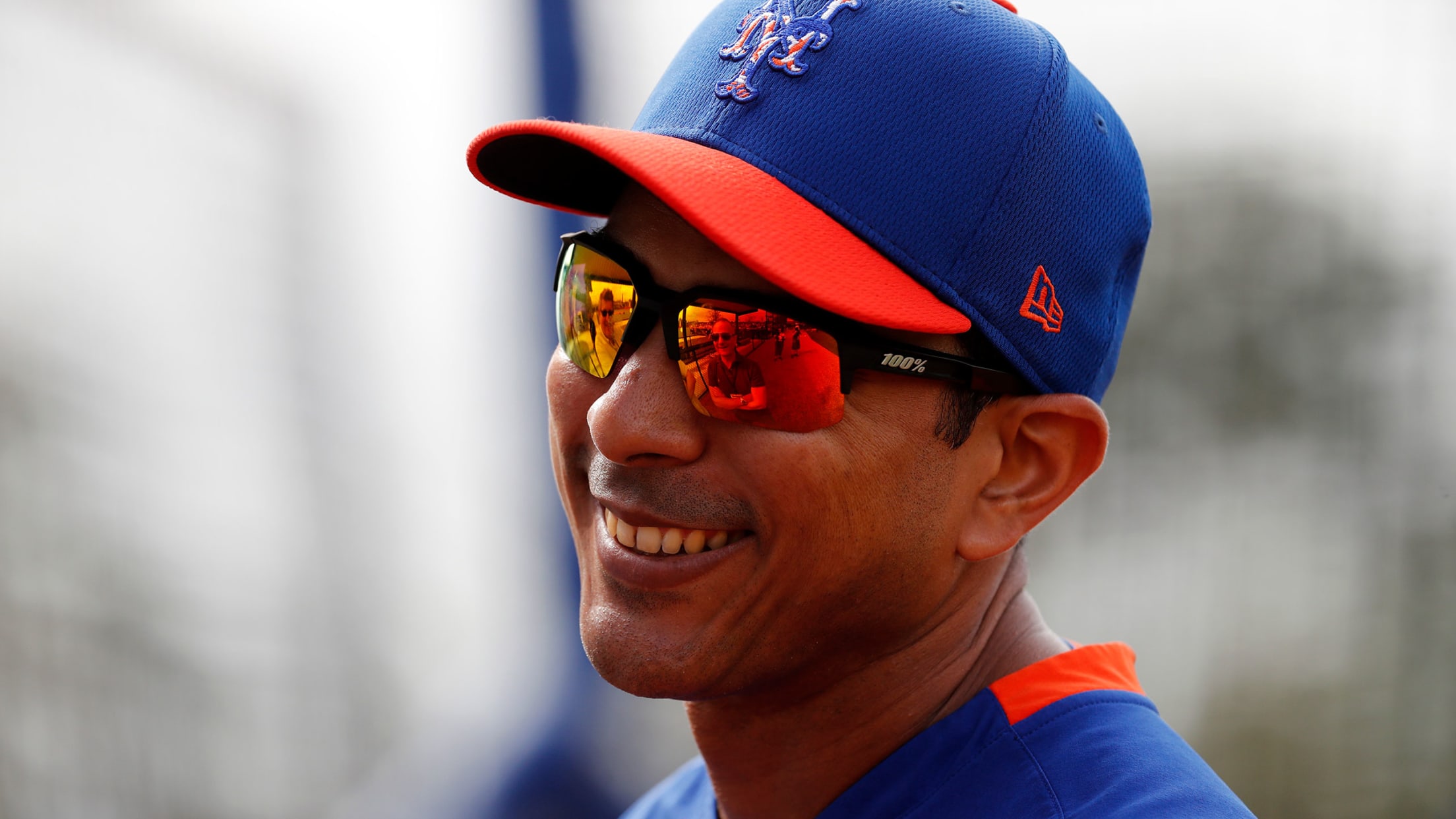 Luis Rojas of the Mets is a rookie manager who looks young enough to be a rookie player. He's the son of Felipe Alou and is just 38 years old, which puts him among the youngest managers in the history of New York baseball. Joe Torre was younger when he
Blue Jays set for Summer Camp at home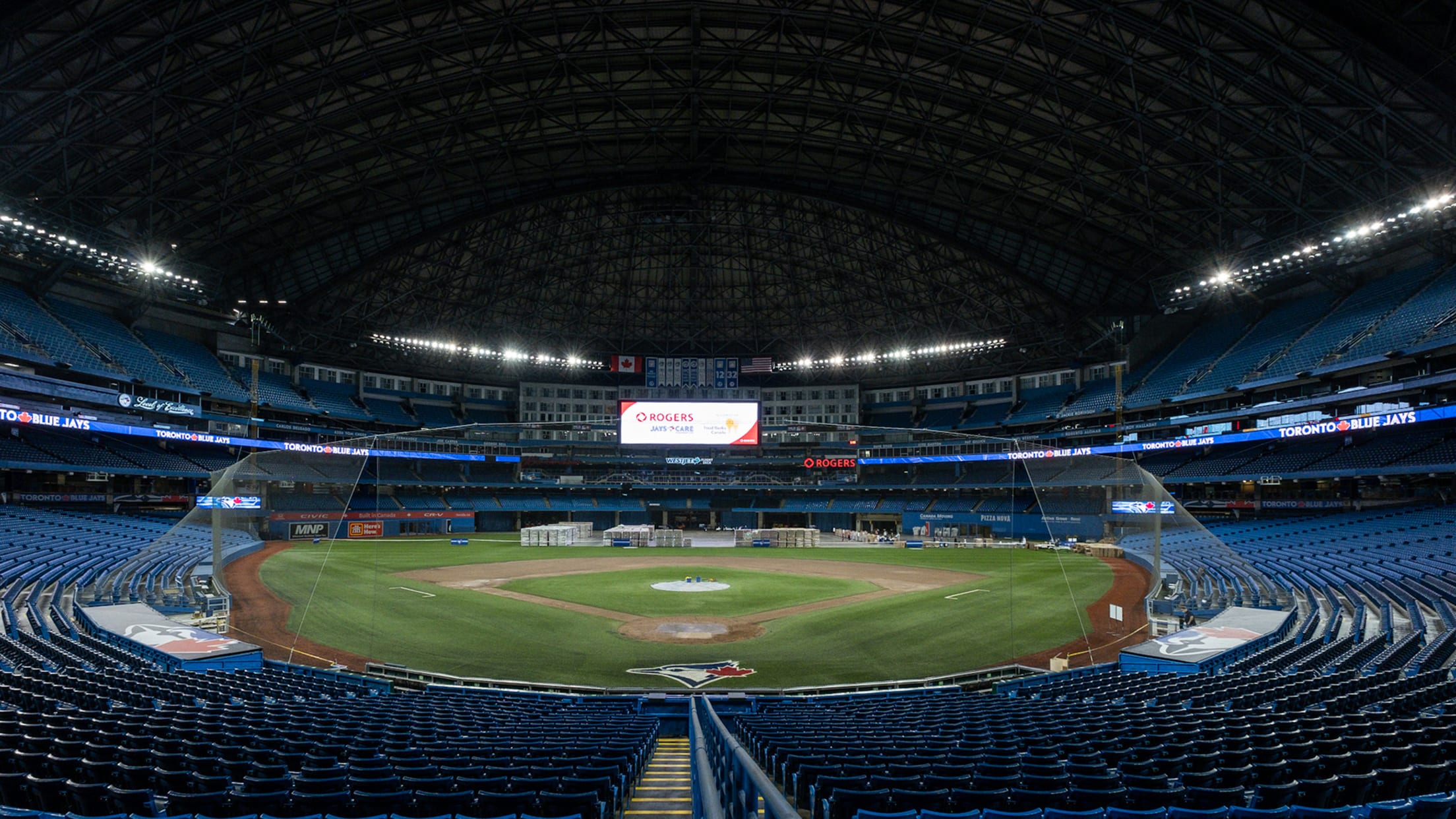 TORONTO -- The Blue Jays received clearance from the Canadian government Thursday to host their Summer Camp at Rogers Centre, which they hope is the first step toward them playing out of Toronto for the entirety of the 2020 season. This current exemption does not cover the 60-game regular season,
GMs face new set of challenges in 60-game sprint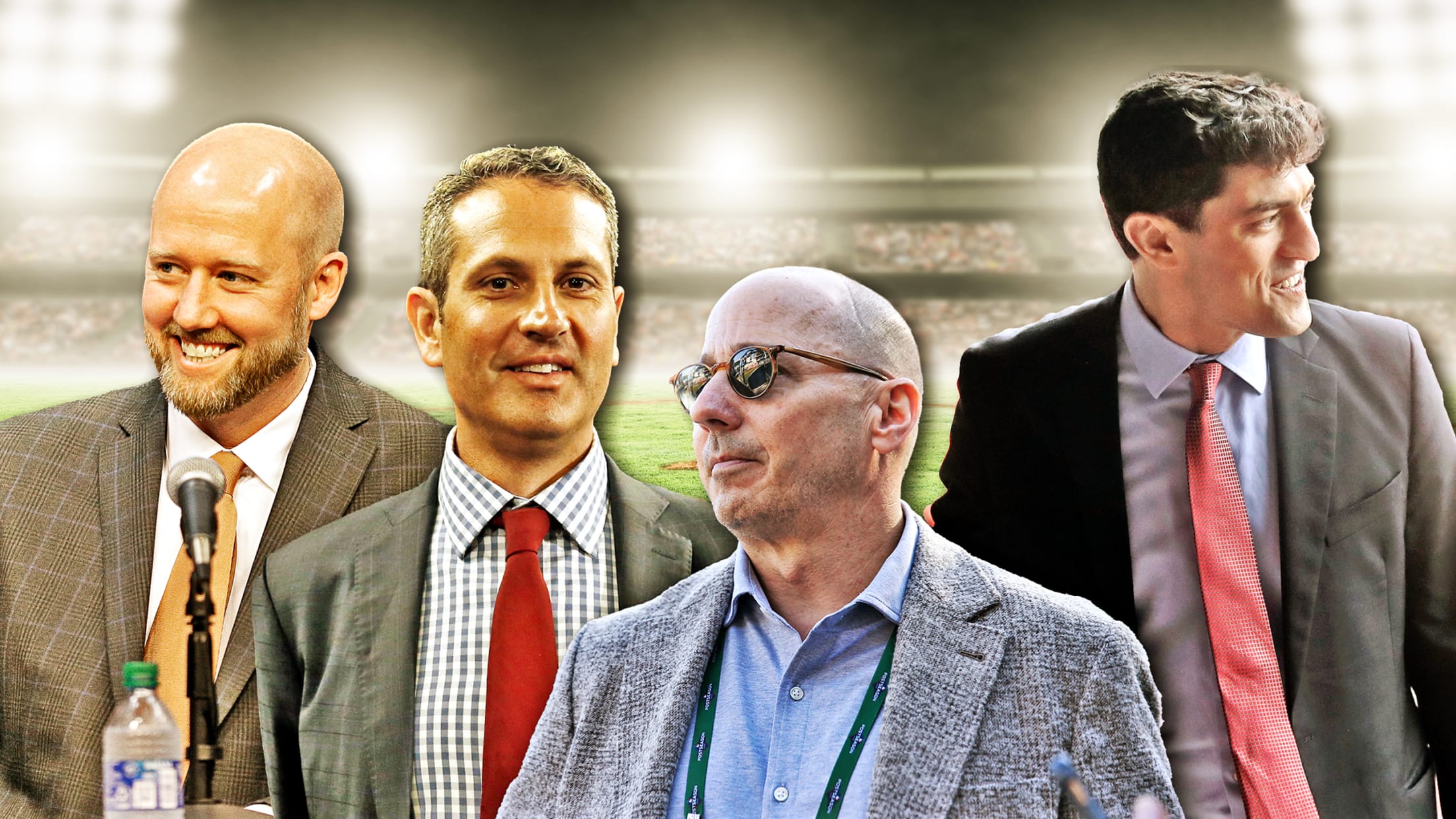 Brian Cashman is in his 23rd season as the Yankees' general manager. James Click's tenure in the same position with the Astros began less than six months ago. Yet as the 2020 season gets set to restart with Summer Camps around the league this weekend, every front-office executive is on
'Whatever it takes' -- Girardi ready for anything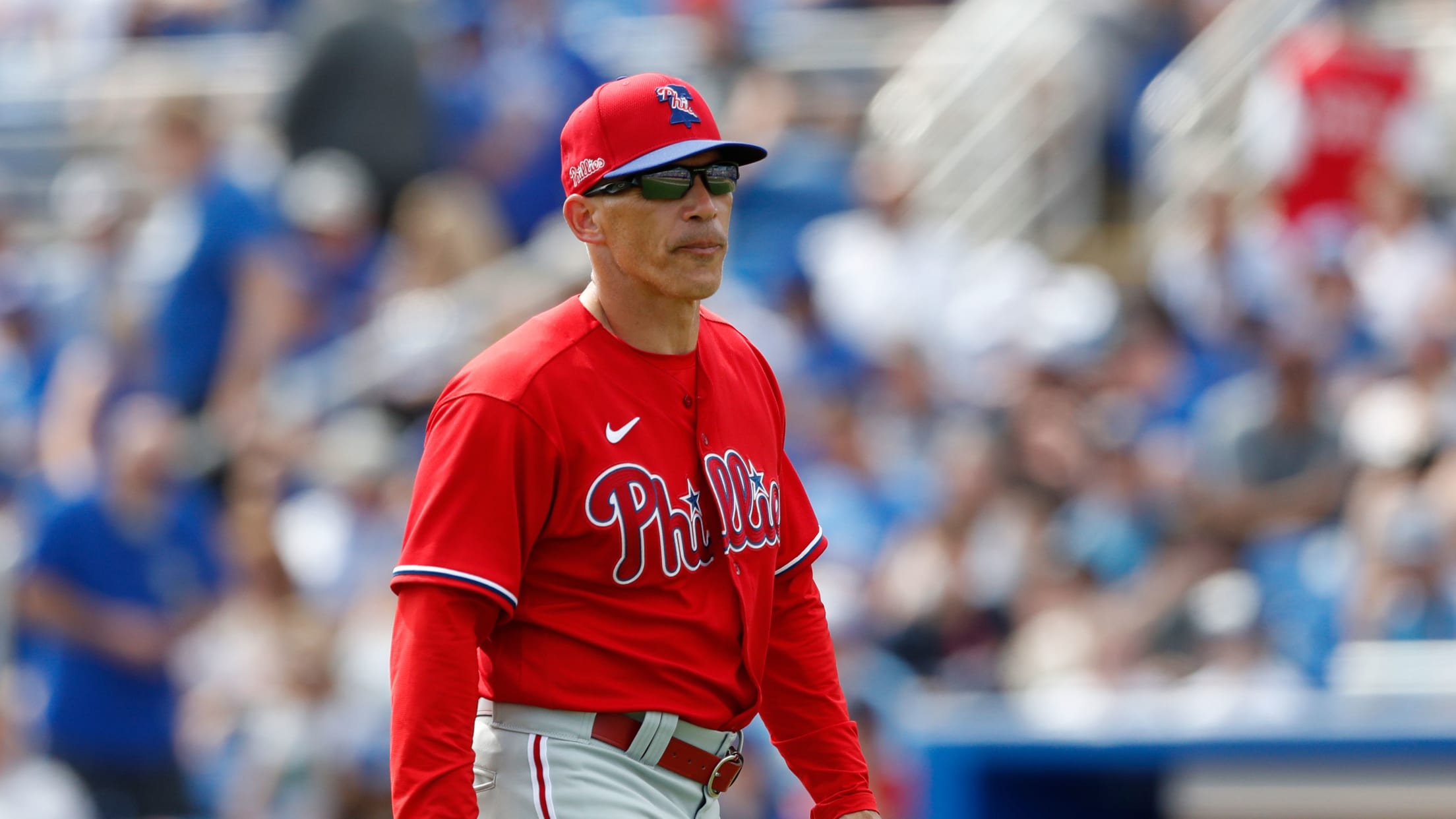 PHILADELPHIA -- Joe Girardi thinks this can work. It will be difficult, of course. The Phillies face countless challenges as they begin Summer Camp on Friday at Citizens Bank Park and FDR Park. Those challenges will continue through a season scheduled to begin July 23 or 24, but reduced to
2020 Power Rankings are here. Who's No. 1?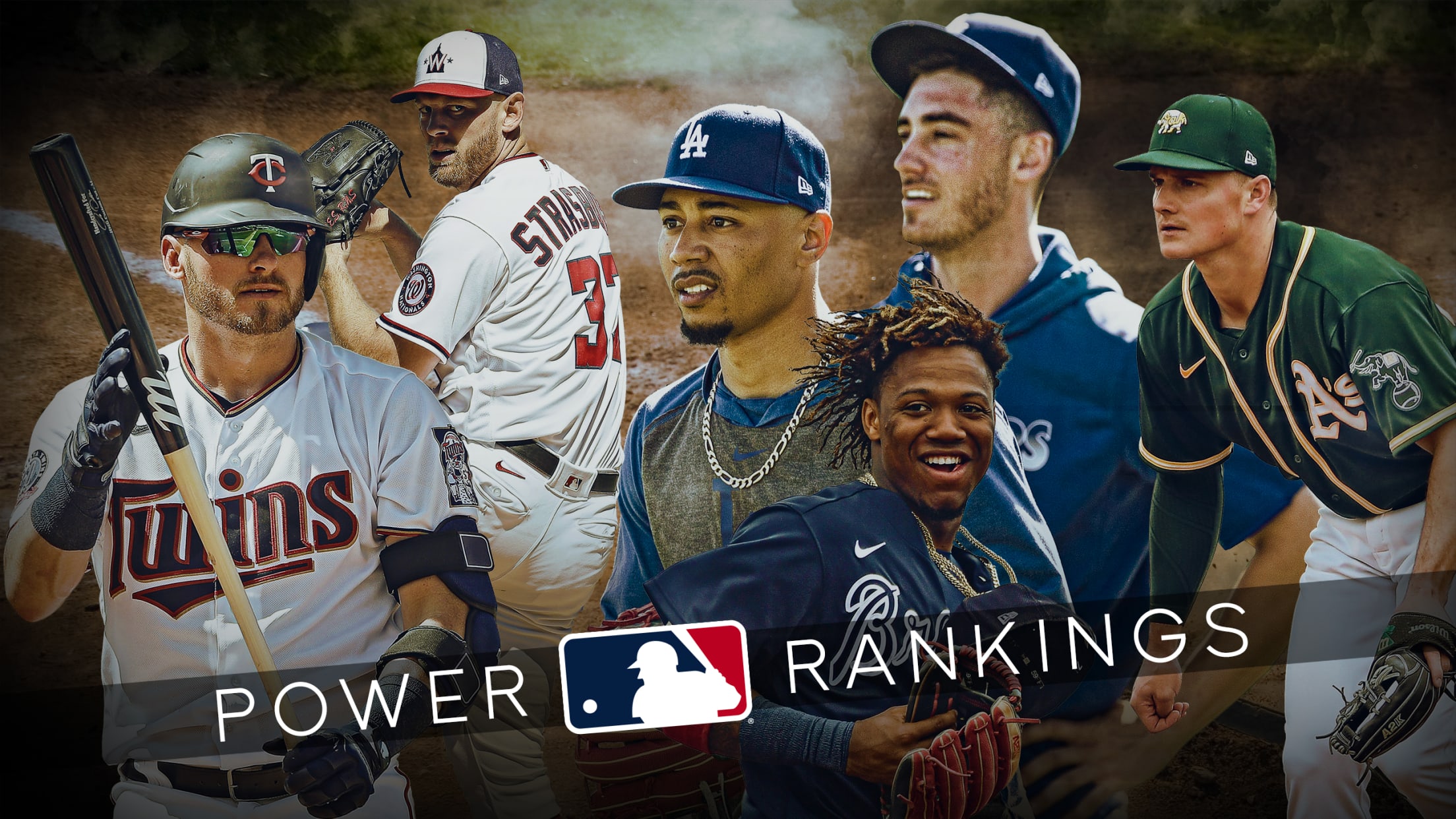 During a time when life for all of us has changed in immeasurable ways, it sure does feel good to dust off the old laptop and put together the first Power Rankings of 2020 -- an exercise that is sure to delight a few of you, while infuriating the rest.
The best July 4 moments in baseball history
From amazing feats to fireworks, national pastime has seen it all on Independence Day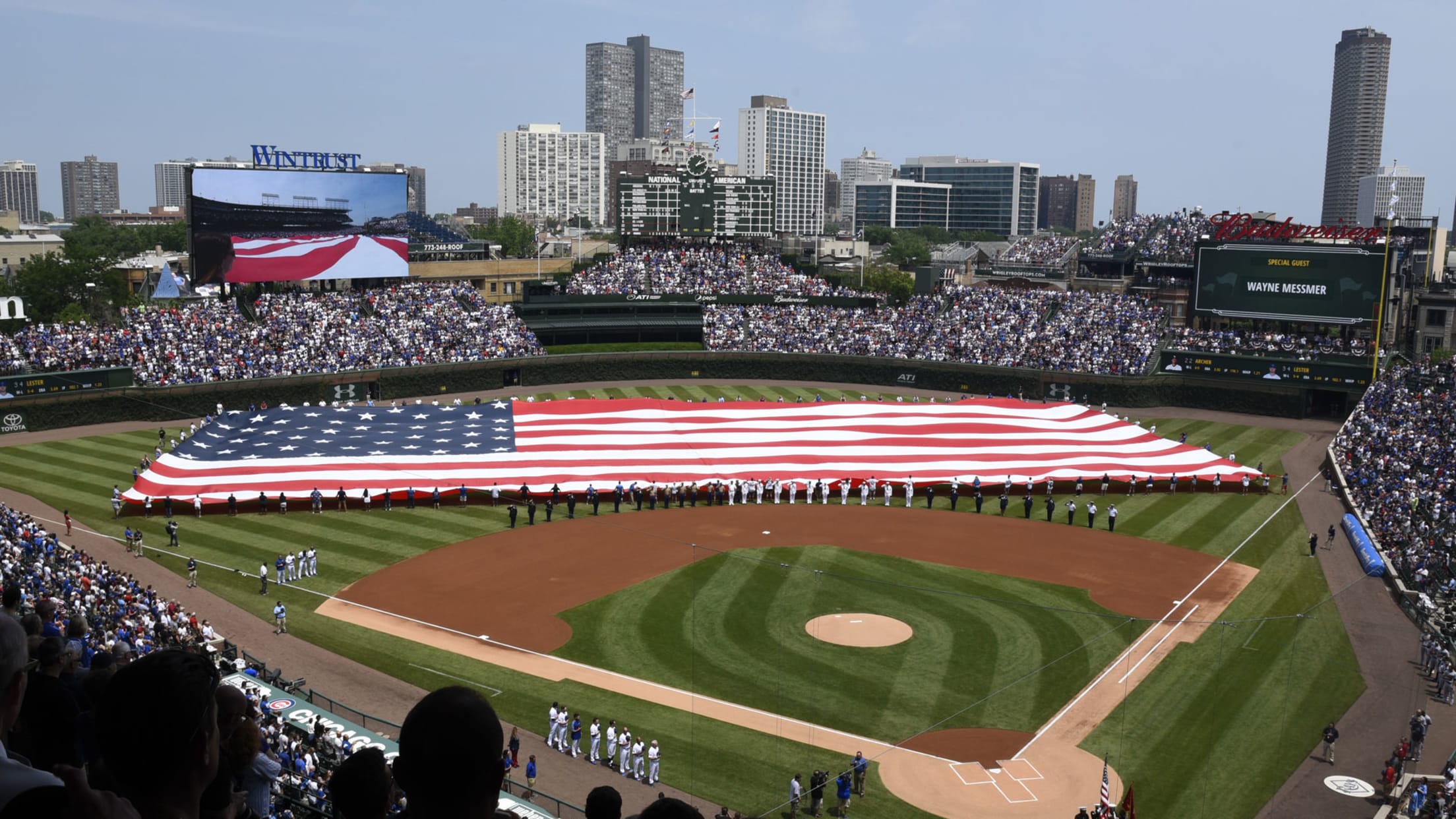 While Summer Camp began for MLB teams this week, Opening Day remains a few weeks off, in a season delayed by the coronavirus pandemic. And while baseball fans won't be able to enjoy the usual Independence Day festivities in 2020, America's pastime and America's birthday have long been intertwined. In
Quintana (thumb) has surgery; return TBD
Mills poised to fill spot in rotation; Epstein addresses diversity, safety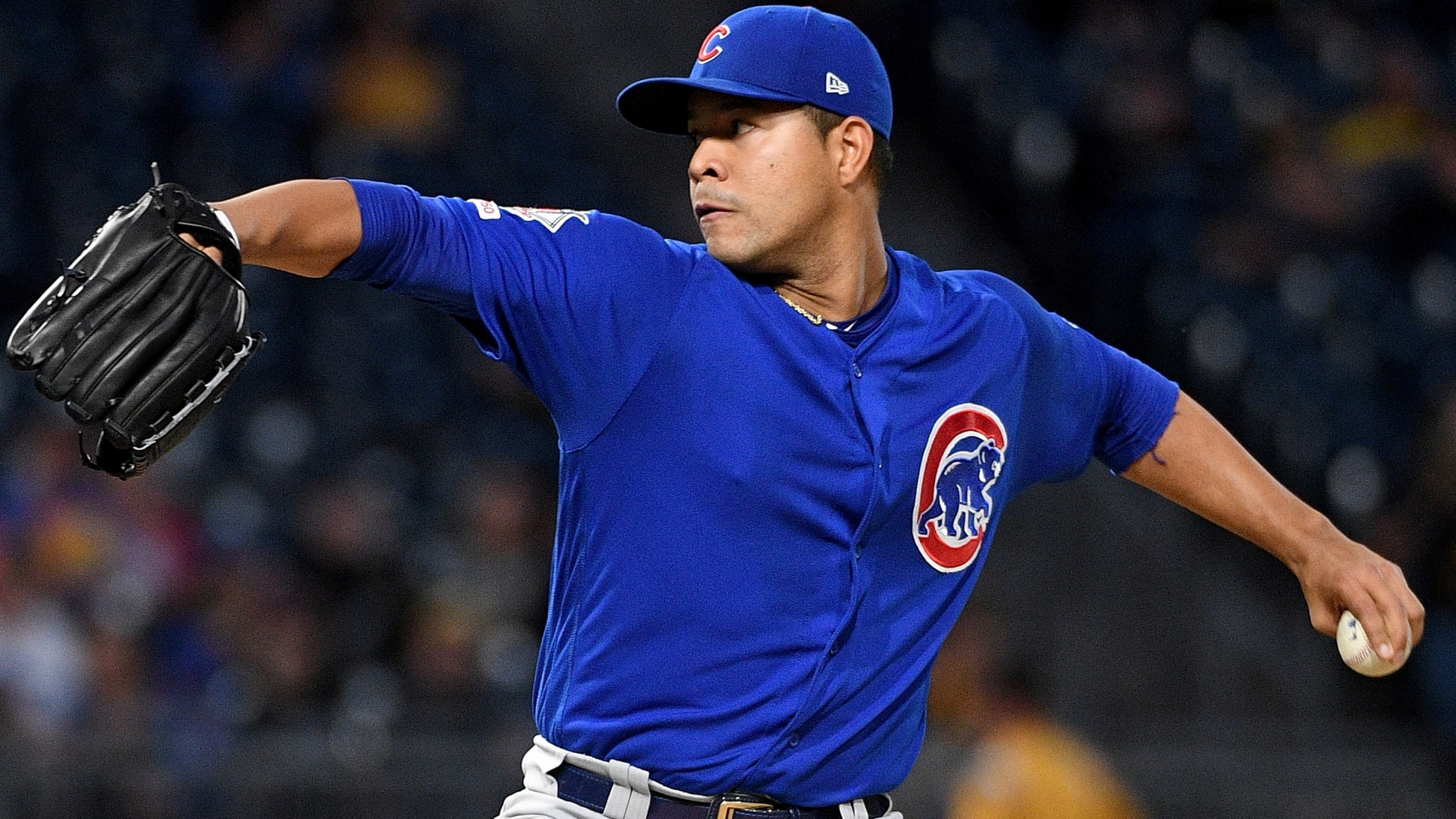 CHICAGO -- On the eve of the Cubs' first Summer Camp workout at Wrigley Field, the team has endured its first setback. On Thursday, the Cubs announced that left-hander José Quintana underwent a procedure that morning to repair a lacerated digital sensory nerve in his left thumb. The starter is
D-backs land NDSU football commit (source)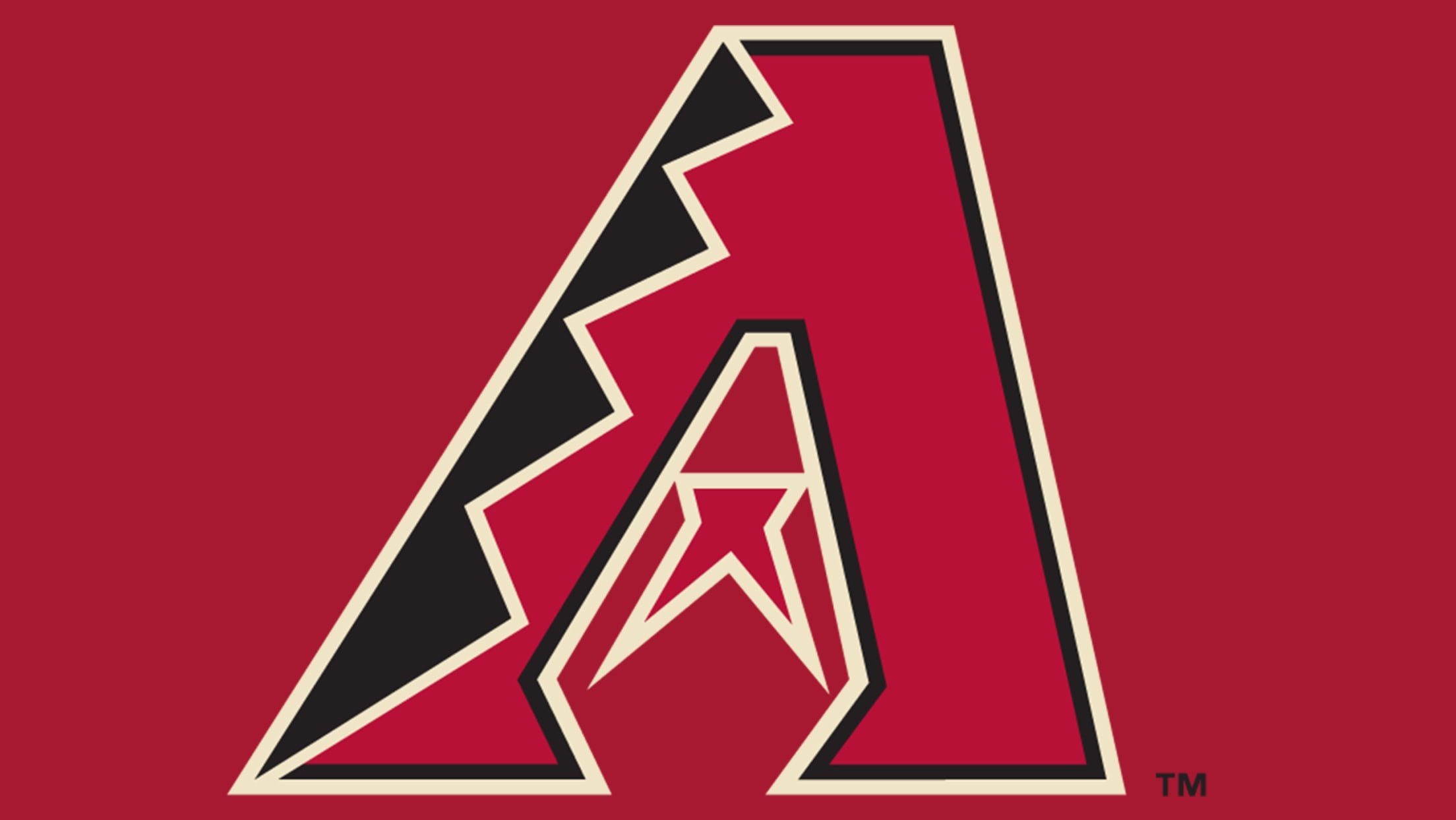 The D-backs have reportedly agreed to terms with Dominic Gonnella, an undrafted free agent who is committed to North Dakota State University in the fall, for a $20,000 bonus, according to MLB Pipeline's Jonathan Mayo. The club has not confirmed the deal. Gonnella was a two-sport star at Bloomingdale (Fla.)
Source: Dodgers, Ramos agree to Minors deal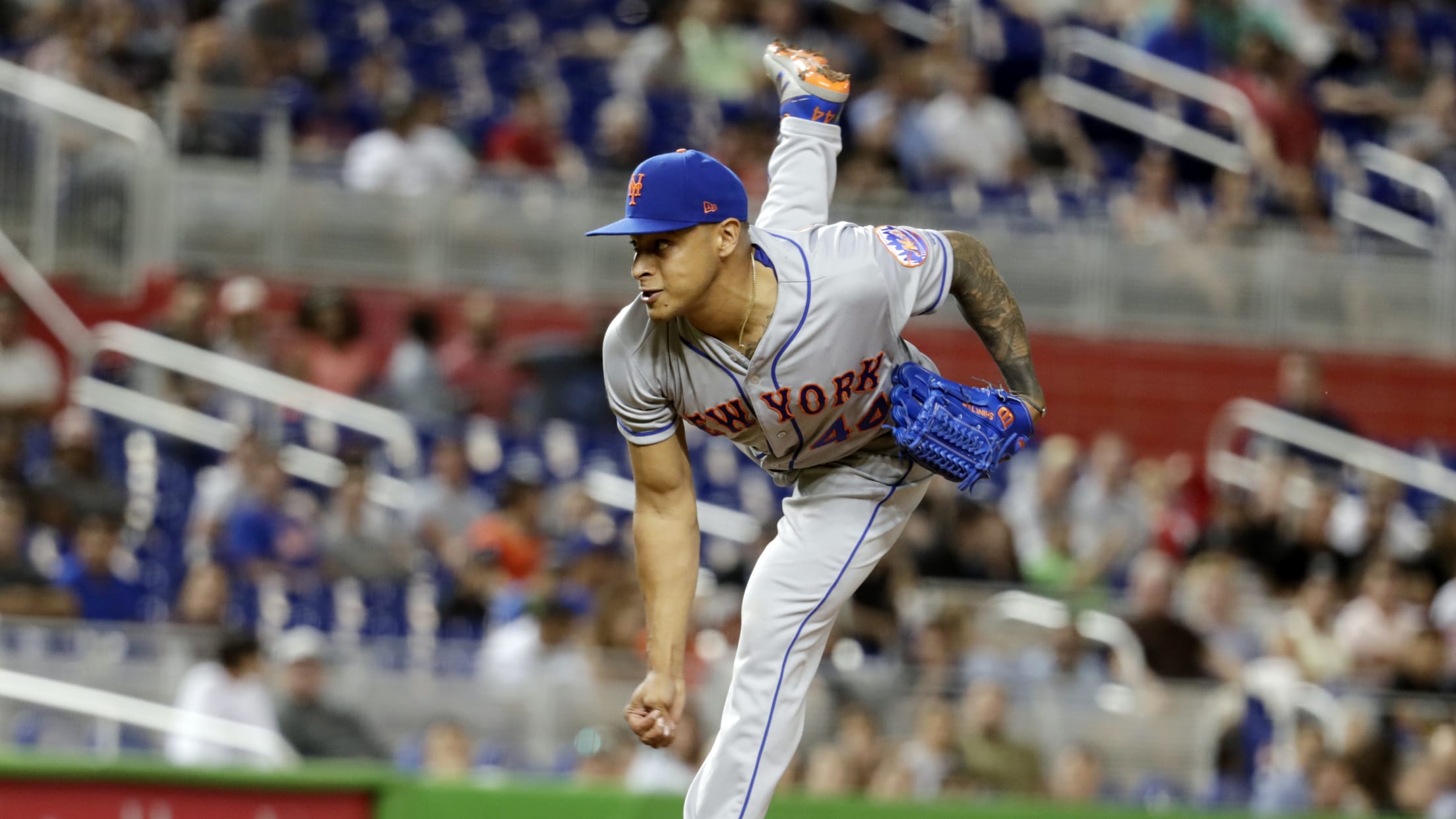 LOS ANGELES -- On the eve of the opening of Summer Camp, the Dodgers on Thursday added a veteran reliever by agreeing to a Minor League deal with right-hander AJ Ramos, according to a baseball source. The club has not confirmed the agreement. The former Marlins All-Star closer, 33, hasn't
Old but still good, these 9 vets are key in 2020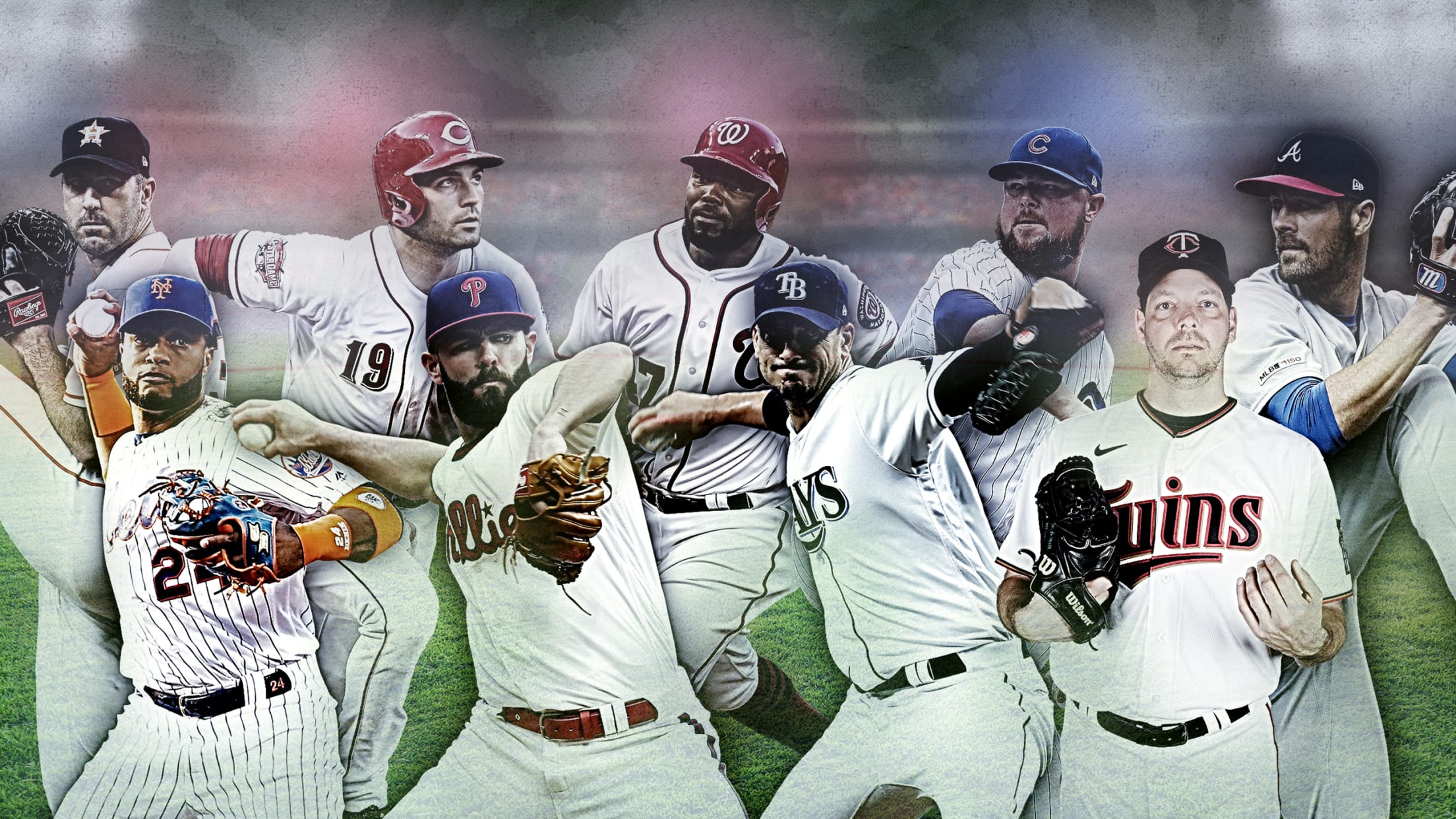 We love the kids with all their speed, enthusiasm and absolutely unlimited potential. Their impact on Major League Baseball has never been greater than right now. That doesn't mean the older players have gone away or that they are of any less value. In fact, it's some of our favorite
Does Ohtani have game's most unhittable pitch?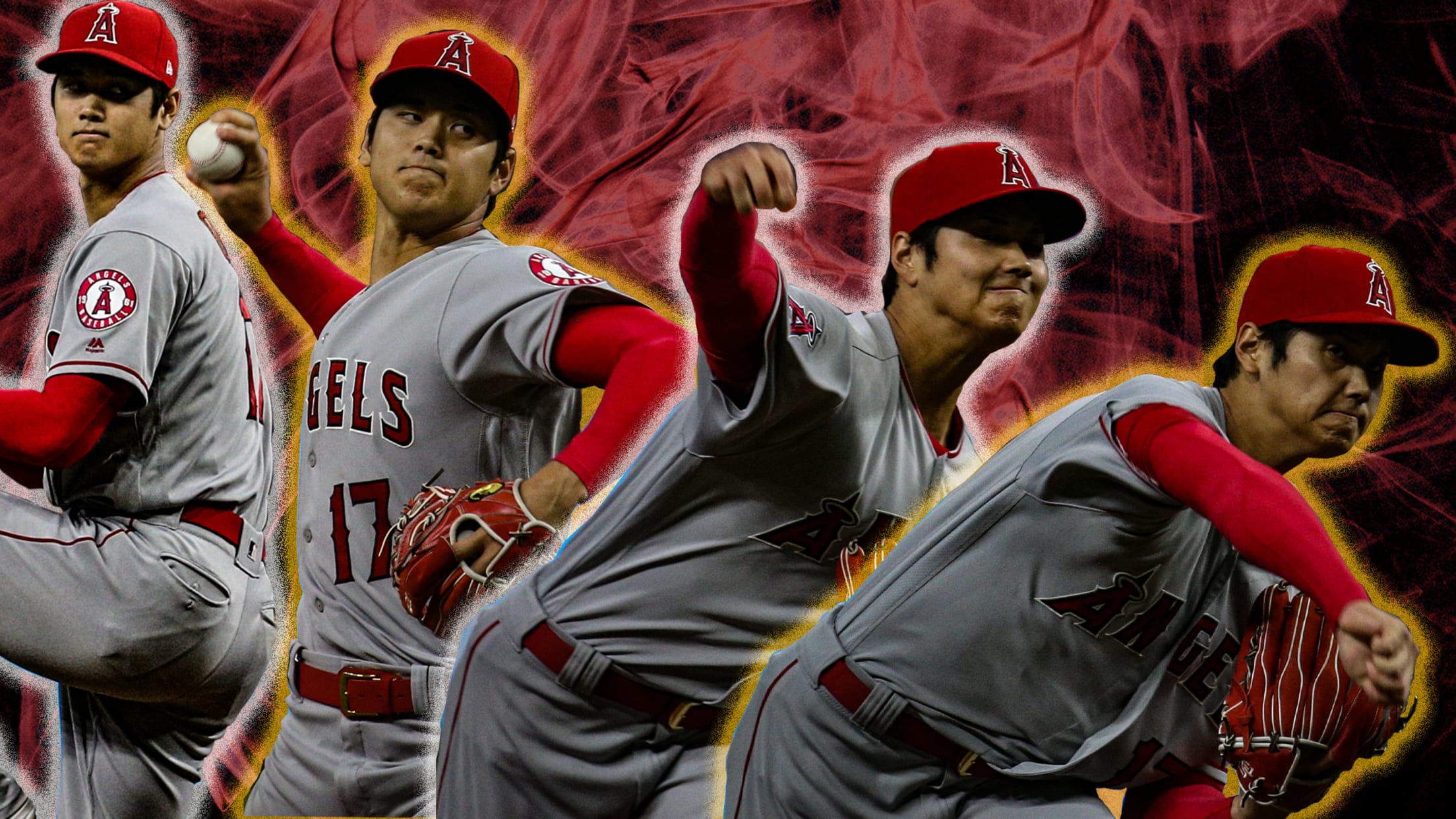 The Angels made the designation official when they released their 2020 player pool this week. There were the pitchers, the catchers, the infielders, the outfielders, and then, right there in the middle: "Two-Way (1): Shohei Ohtani." Finally, Ohtani is a two-way player again. It's been too long. Because while the