Every team plays TODAY! Here's what to look for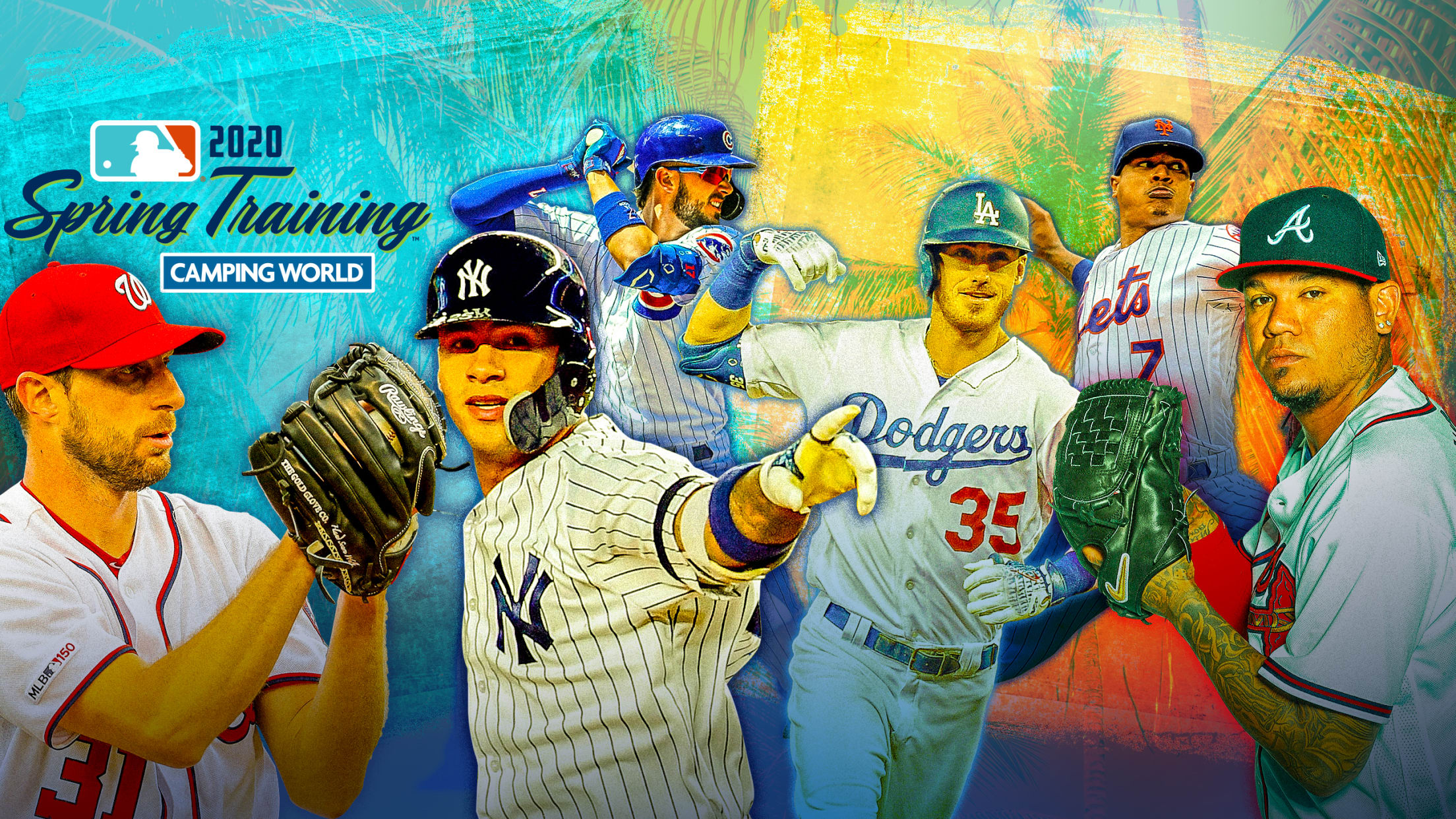 The time has finally come -- baseball is back! The Cactus League and Grapefruit League will feature every team in action on Saturday. • How to watch and listen to Saturday's openers There are a lot of exciting storylines as the exhibition action gets underway, so here's a look at
Injury updates: Sevy, Carrasco, Céspedes, Mikolas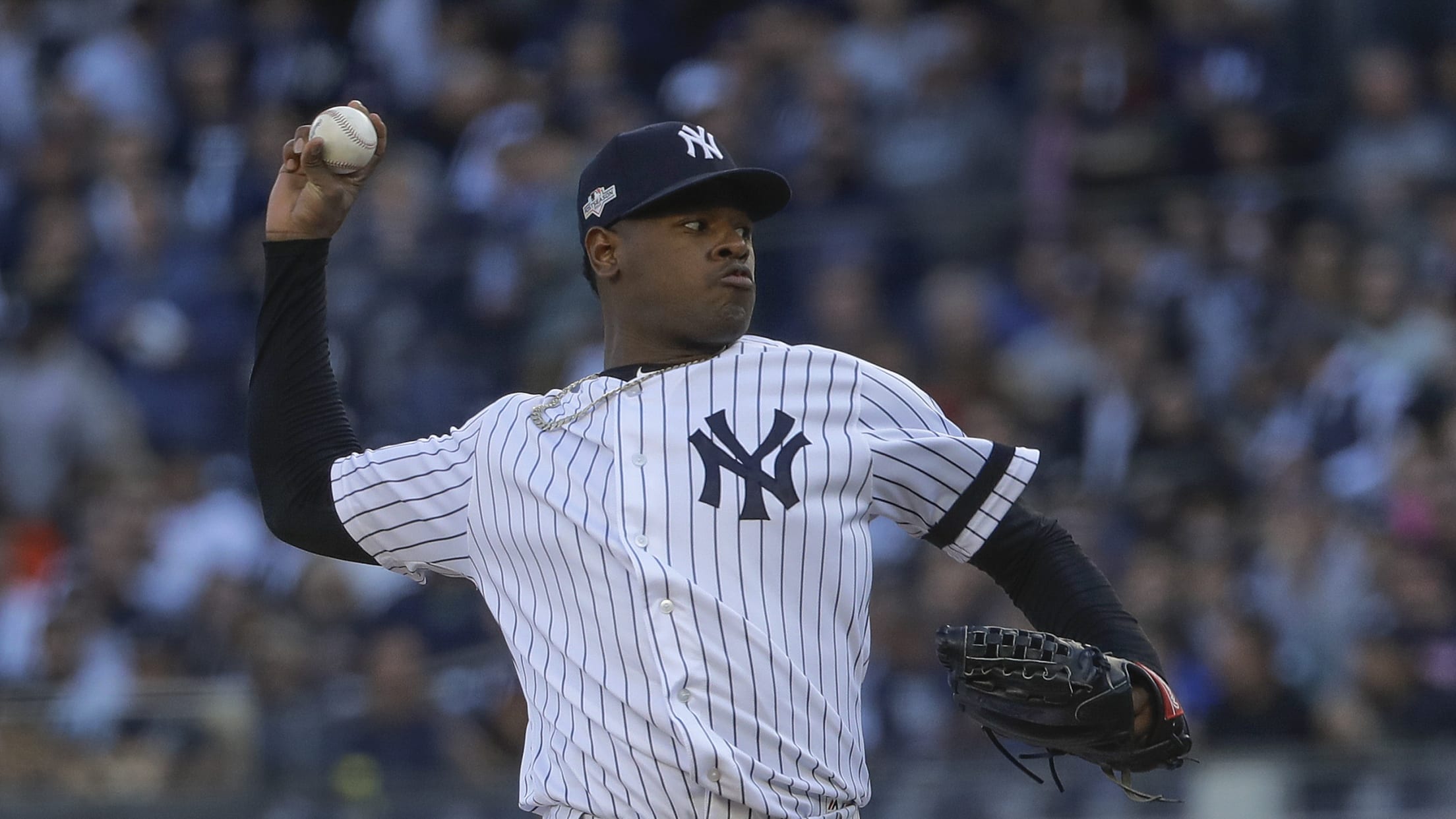 Here is the latest injury news from around Major League Baseball.
Nats, Astros clash in intriguing World Series repeat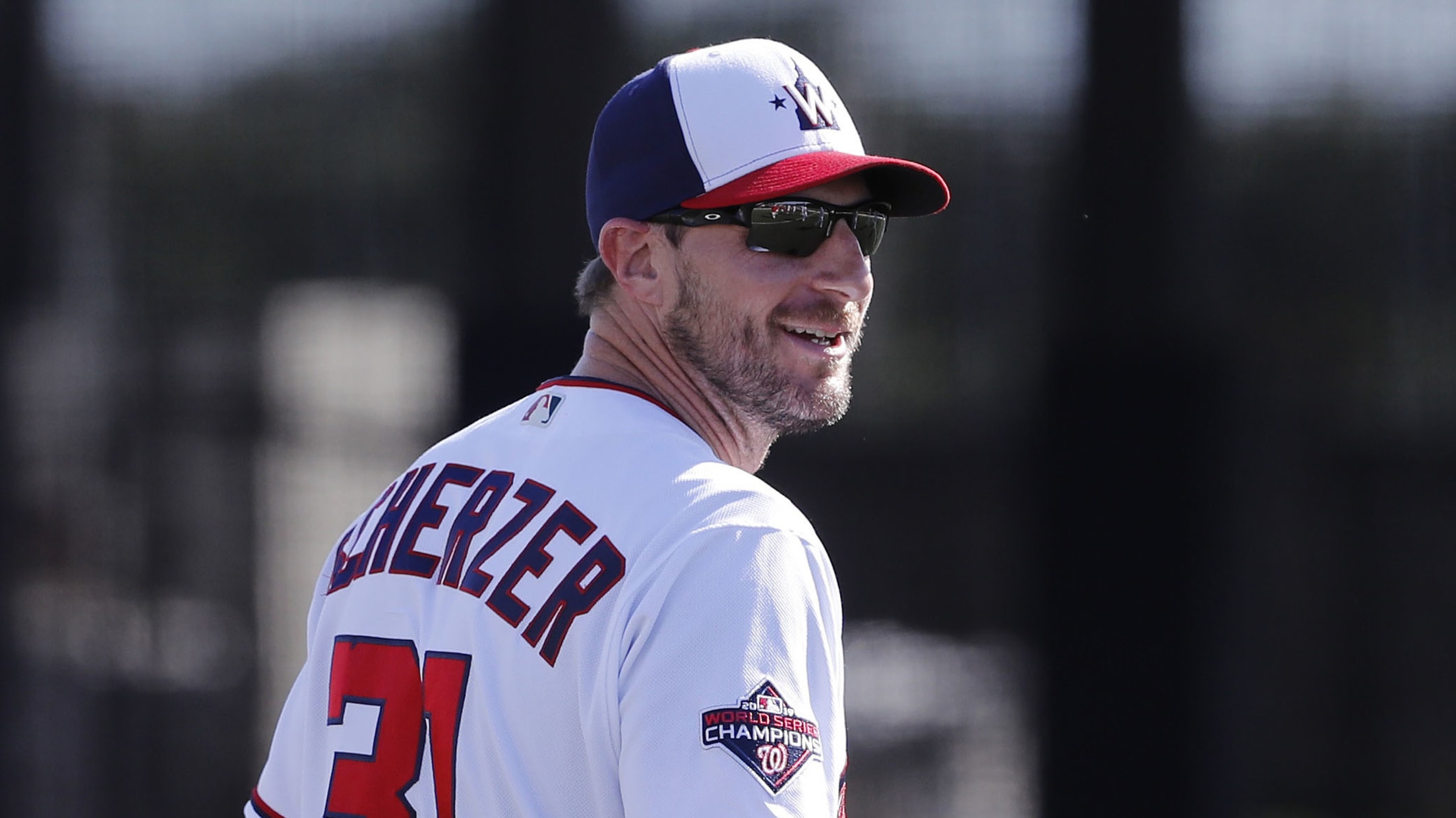 Saturday's matchup between the Astros and Nationals is about as intriguing as it gets for a Spring Training opener. It's a rekindling of last year's thrilling seven-game World Series, for starters, in which the Nationals prevailed to claim their first title. But this will also be the first time the
Roberts: Betts to lead off for Dodgers in 2020
GLENDALE, Ariz. -- Dodgers manager Dave Roberts confirmed that Mookie Betts will be his primary leadoff hitter this season. Betts has hit leadoff in 562 of his 780 MLB starts.
It's a girl! Trout, Upton help happy couple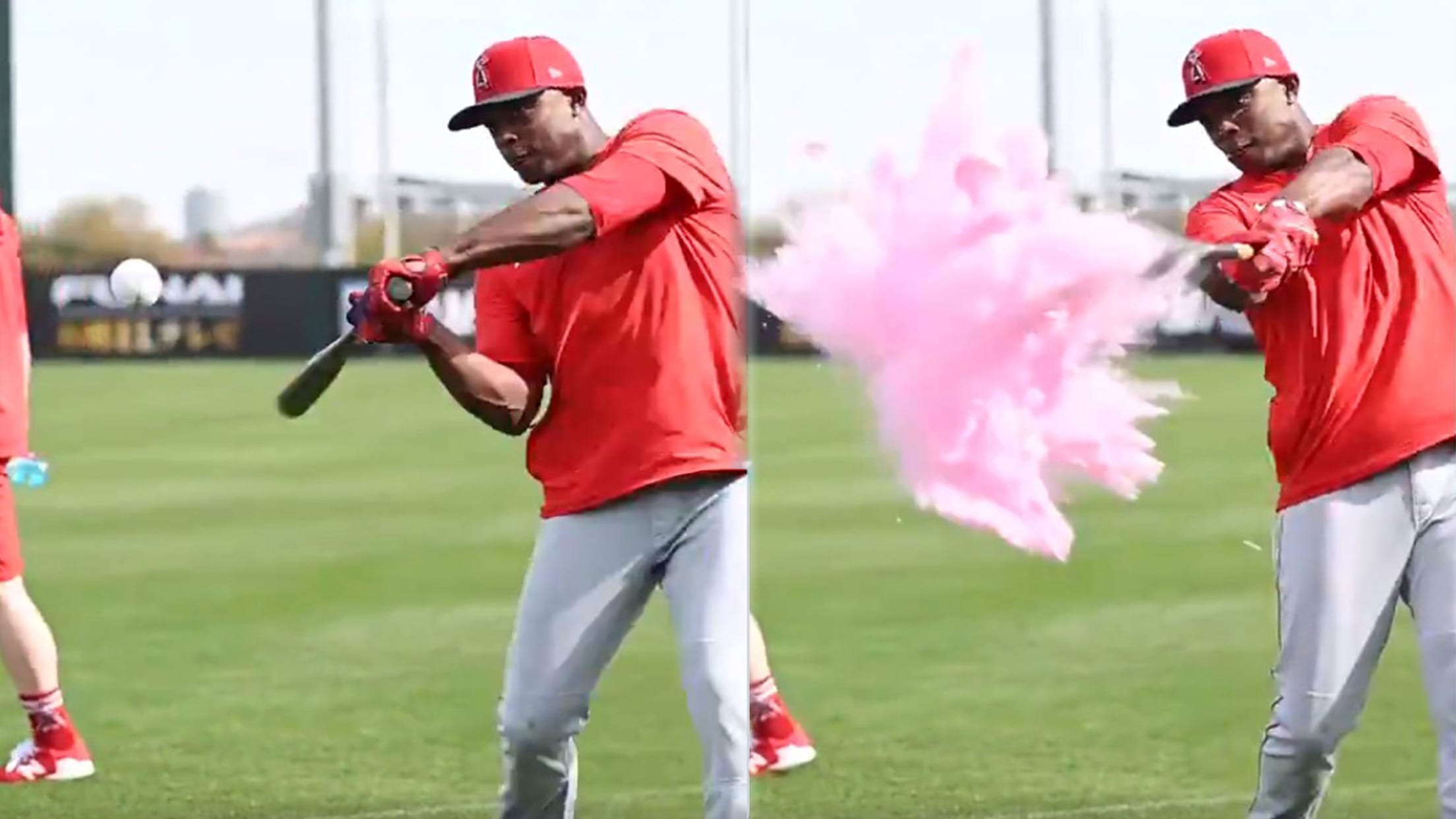 If you're a couple expecting a child and both of you are big baseball fans, what better place for a gender reveal than in the sunshine of Spring Training?
Who's new, who's gone on each team for '20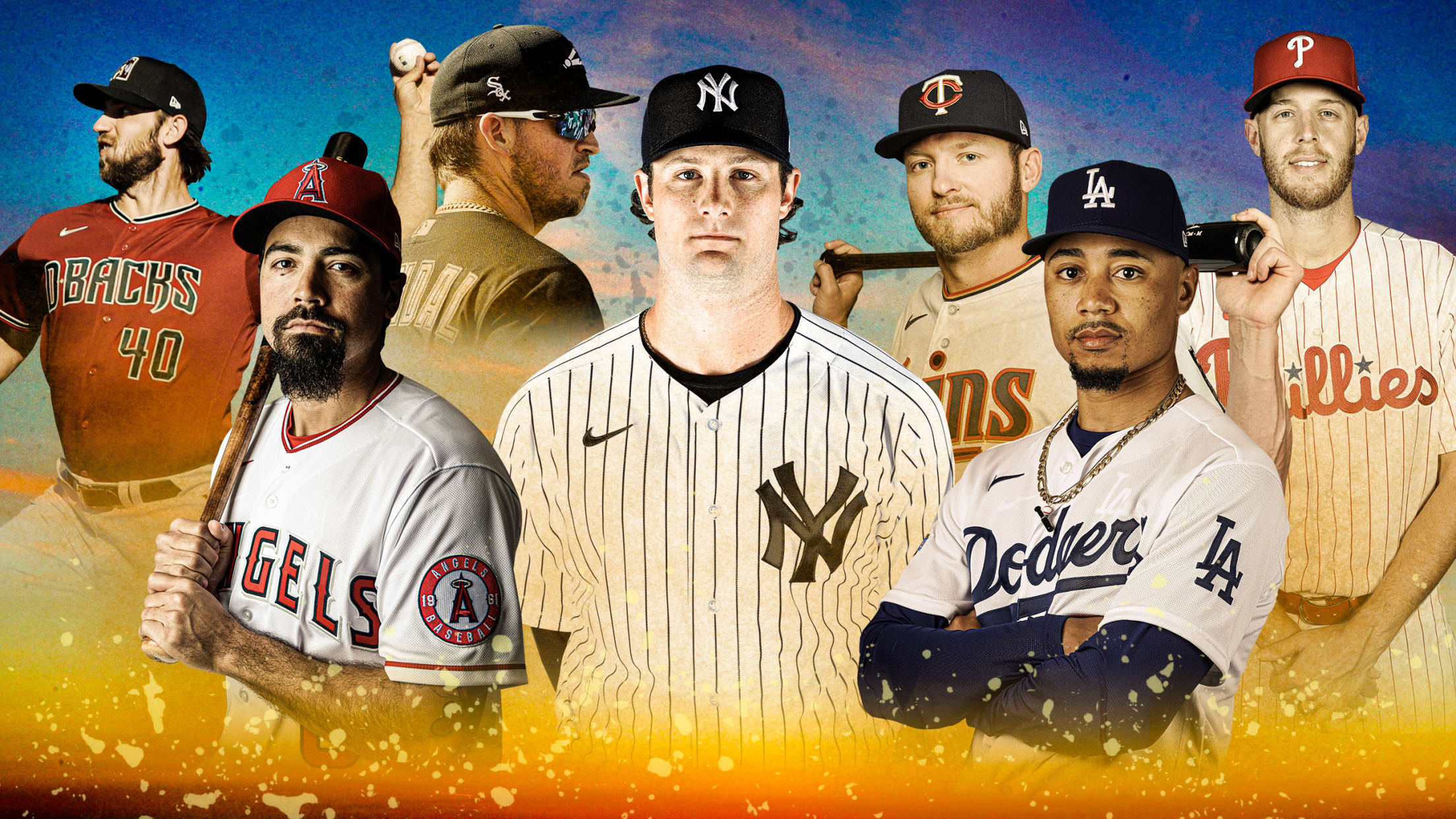 It's a rite of spring: New faces in new places. Don't worry, we kept track of every move in one spot.
The 2019 breakout hitter worth believing in
Garver hit 31 home runs in just 359 plate appearances last season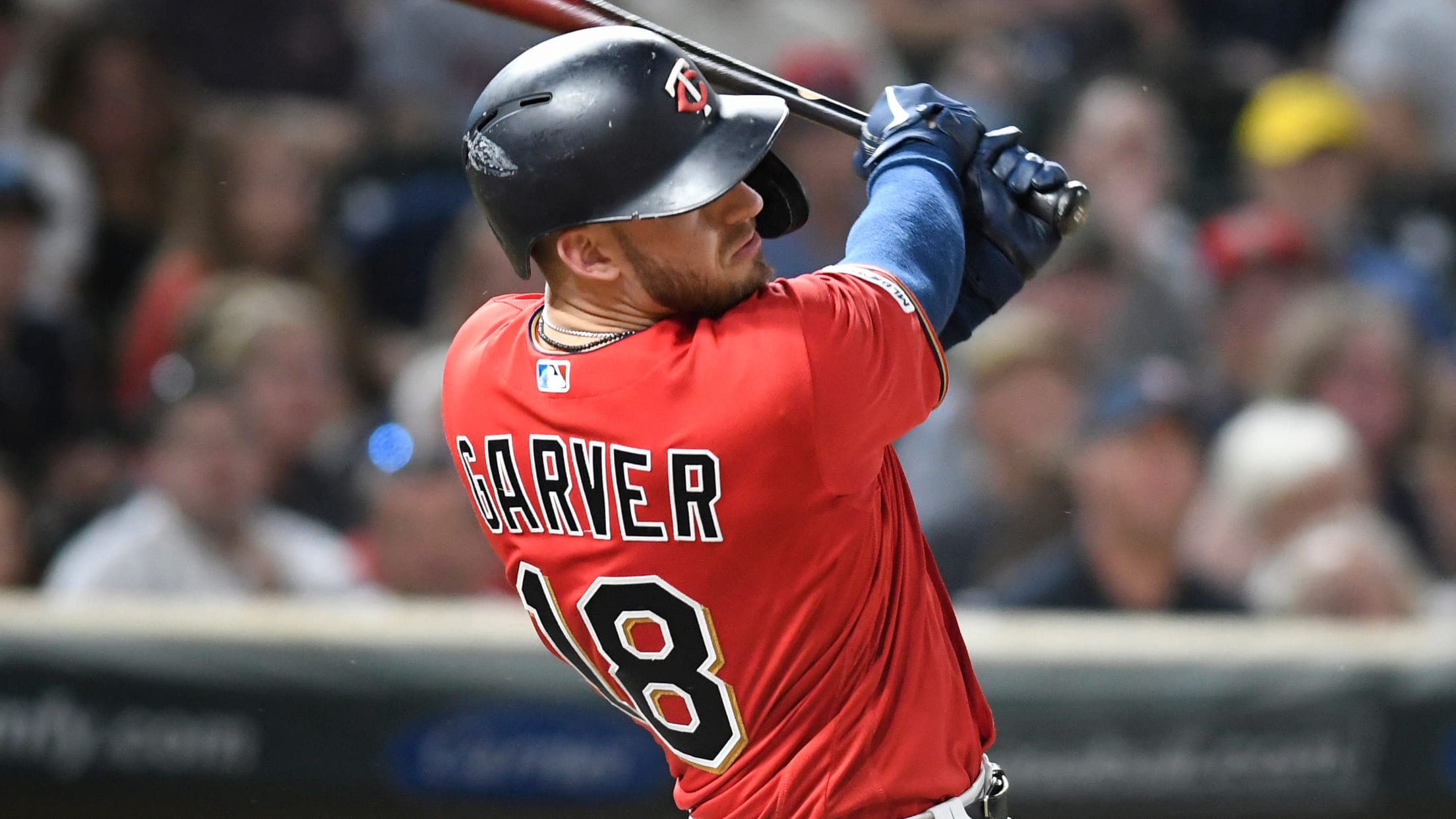 Last year, Mitch Garver didn't enter the season as the starting catcher for the Twins. He wasn't even clearly the primary backup initially -- in the season's first eight games, he and Willians Asudillo each started twice, behind Jason Castro's four. Five months later, he hit the home run that
Juan Soto is even better than you think he is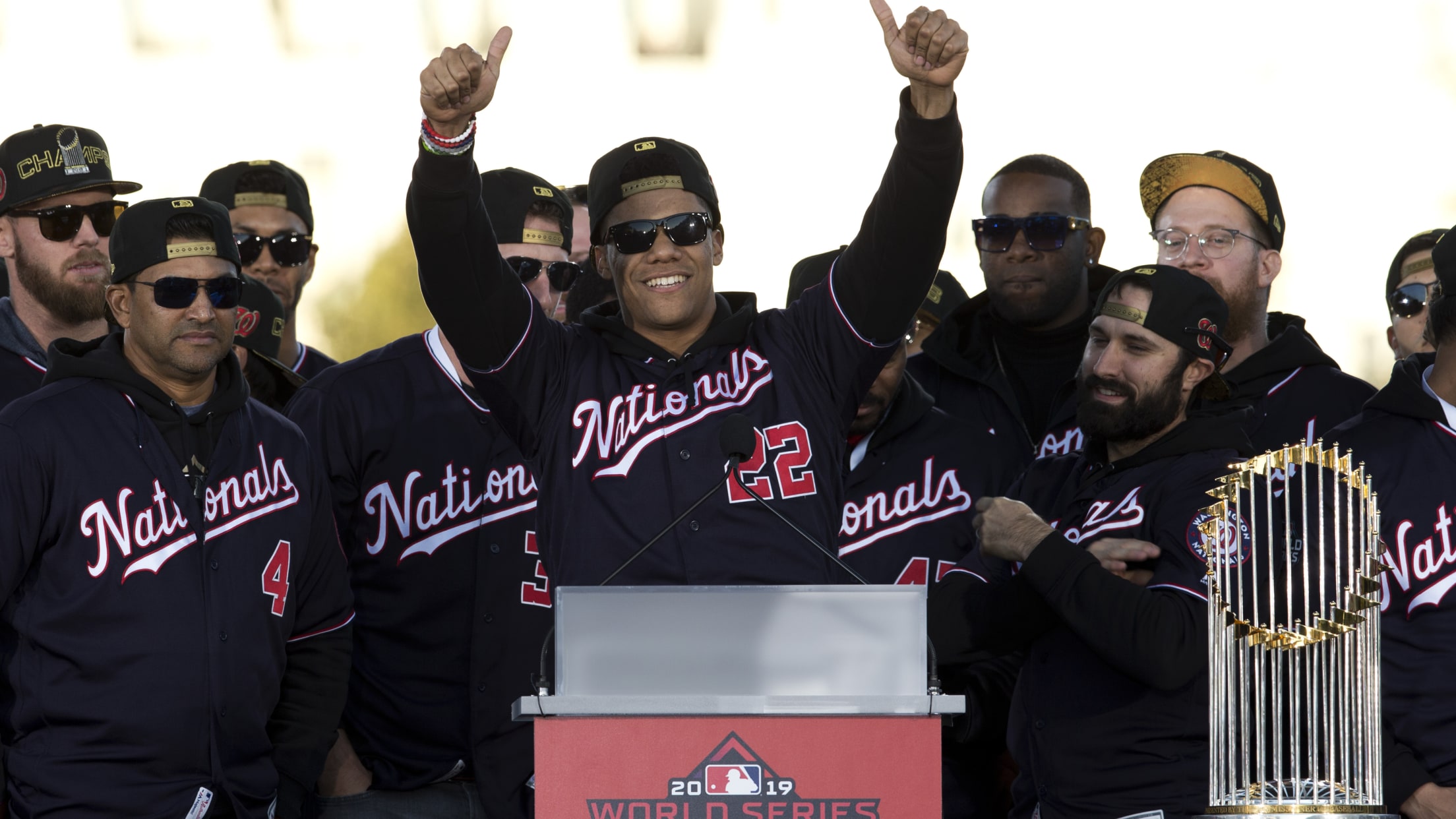 A year after finishing second for the National League Rookie of the Year Award in 2018, Juan Soto was similarly special a season ago. Soto slugged .548, hit 34 homers, drove in 110 runs and, oh yeah, he won a World Series title during a series in which he turned
Cards seeking a bigger jolt atop lineup
Several players will get a shot to bat leadoff, an unproductive spot in '19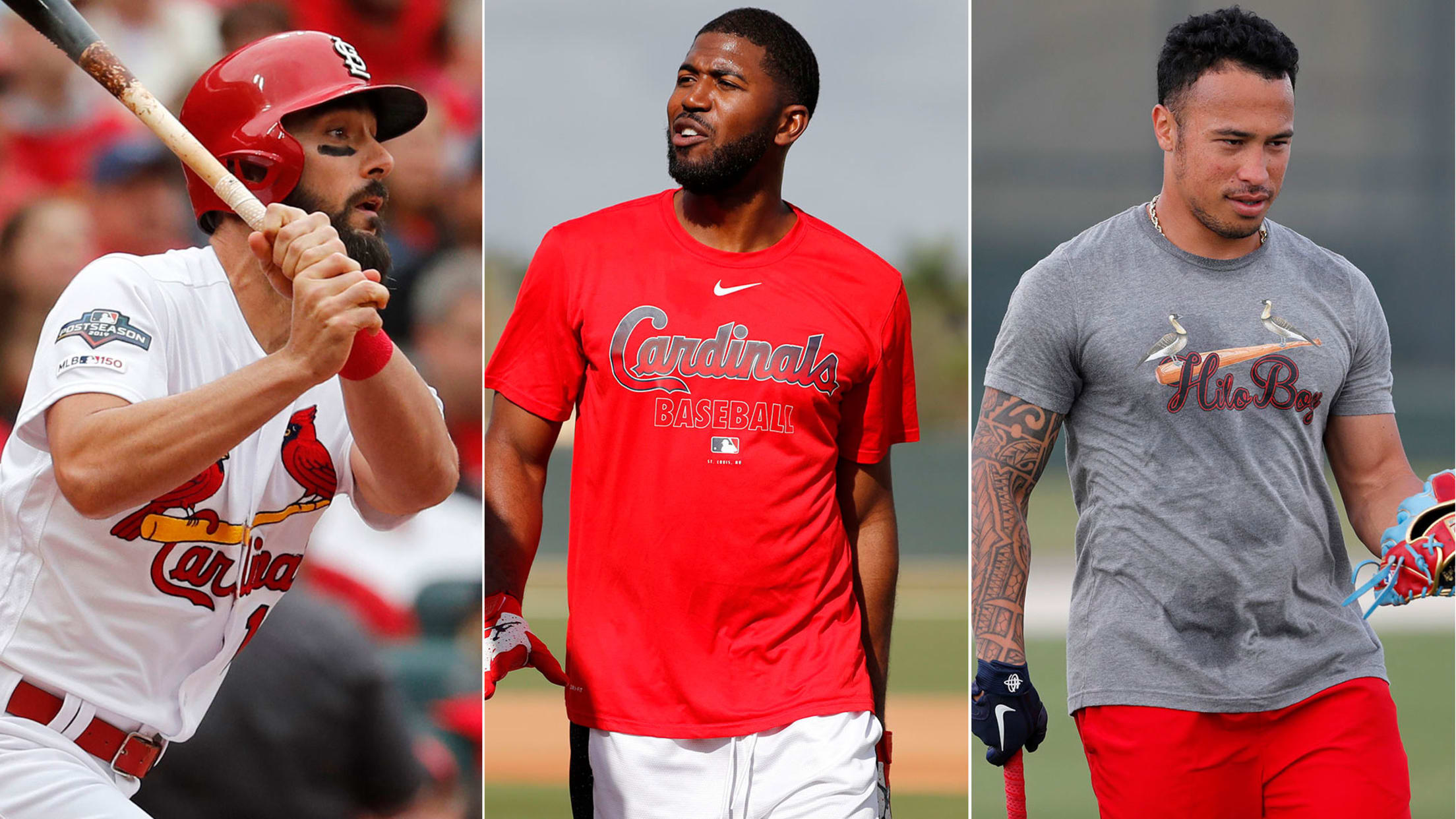 JUPITER, Fla. -- There's only so much that Cardinals manager Mike Shildt and his coaching staff can learn from watching spring workouts. When the games begin, starting Saturday in the Grapefruit League opener against the Mets, St. Louis will start to find the answers to the questions that have faced
Soler flare: 1st spring HR belongs to KC slugger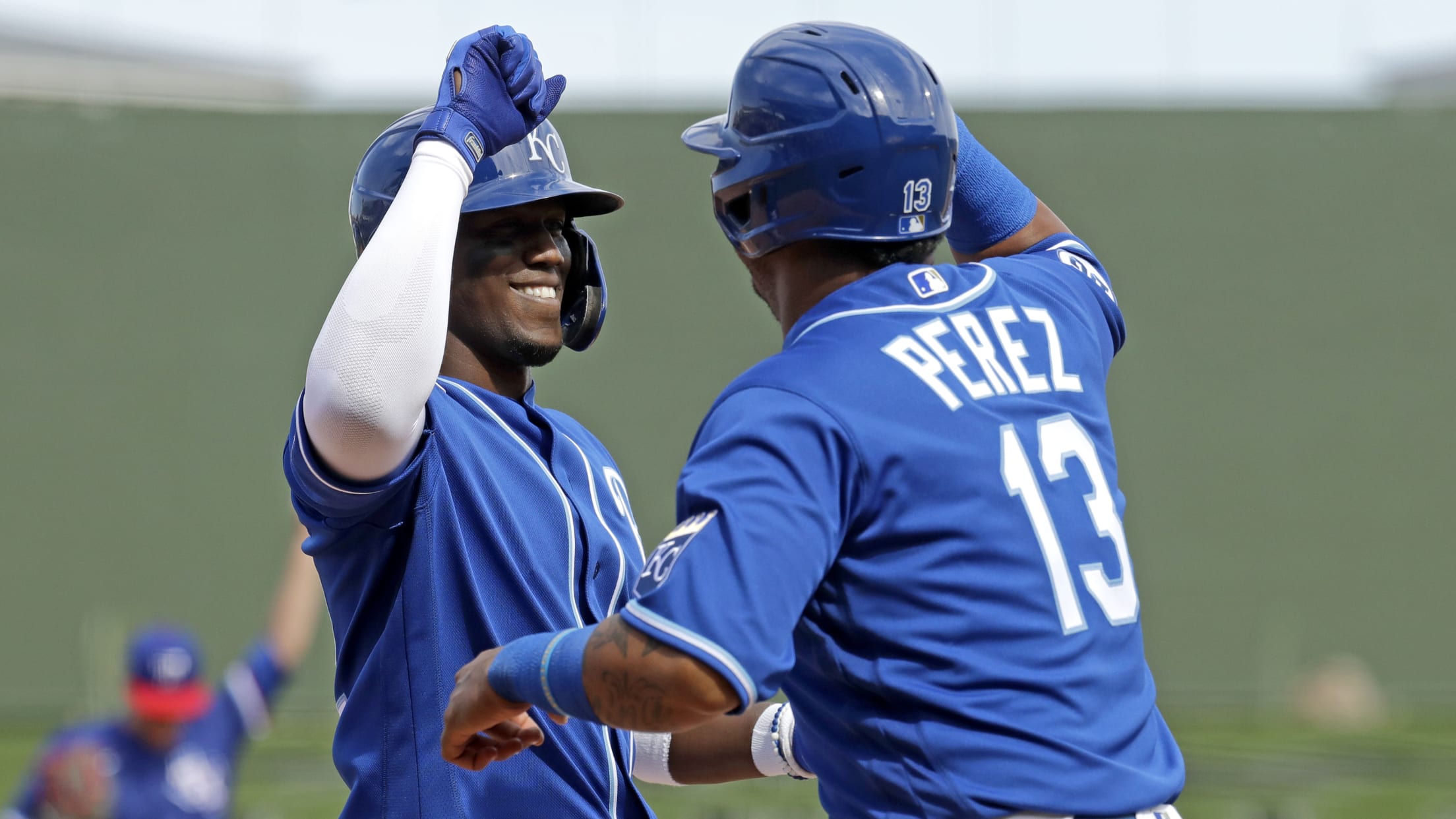 SURRPISE, Ariz. -- Royals outfielder Jorge Soler didn't waste any time getting his spring off to a good start on Friday, blasting a two-run homer off Rangers left-hander Kolby Allard to left in the first inning well over the left-field bullpen and nearly out of the facility. "It's always fun
Ranking every fantasy player, 1 to 800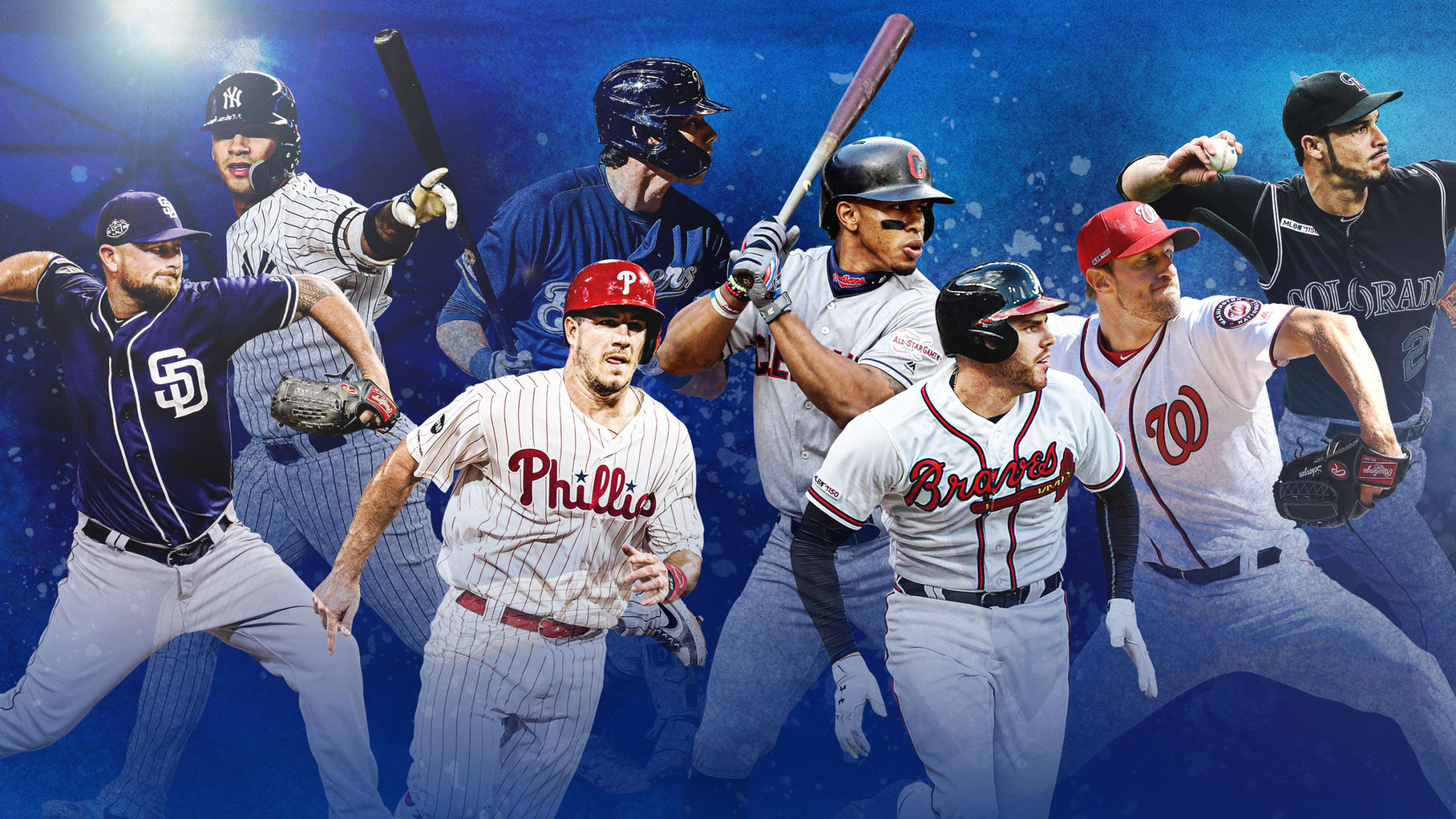 It's fantasy draft season, and MLB.com is here to help you prep. The 2019 campaign played host to an offensive onslaught for the ages, as sluggers across the Majors took aim at the record books. And now, fantasy owners need to figure out what it all means heading into '20.
First Red Sox hit for Jeter ... Downs, in the books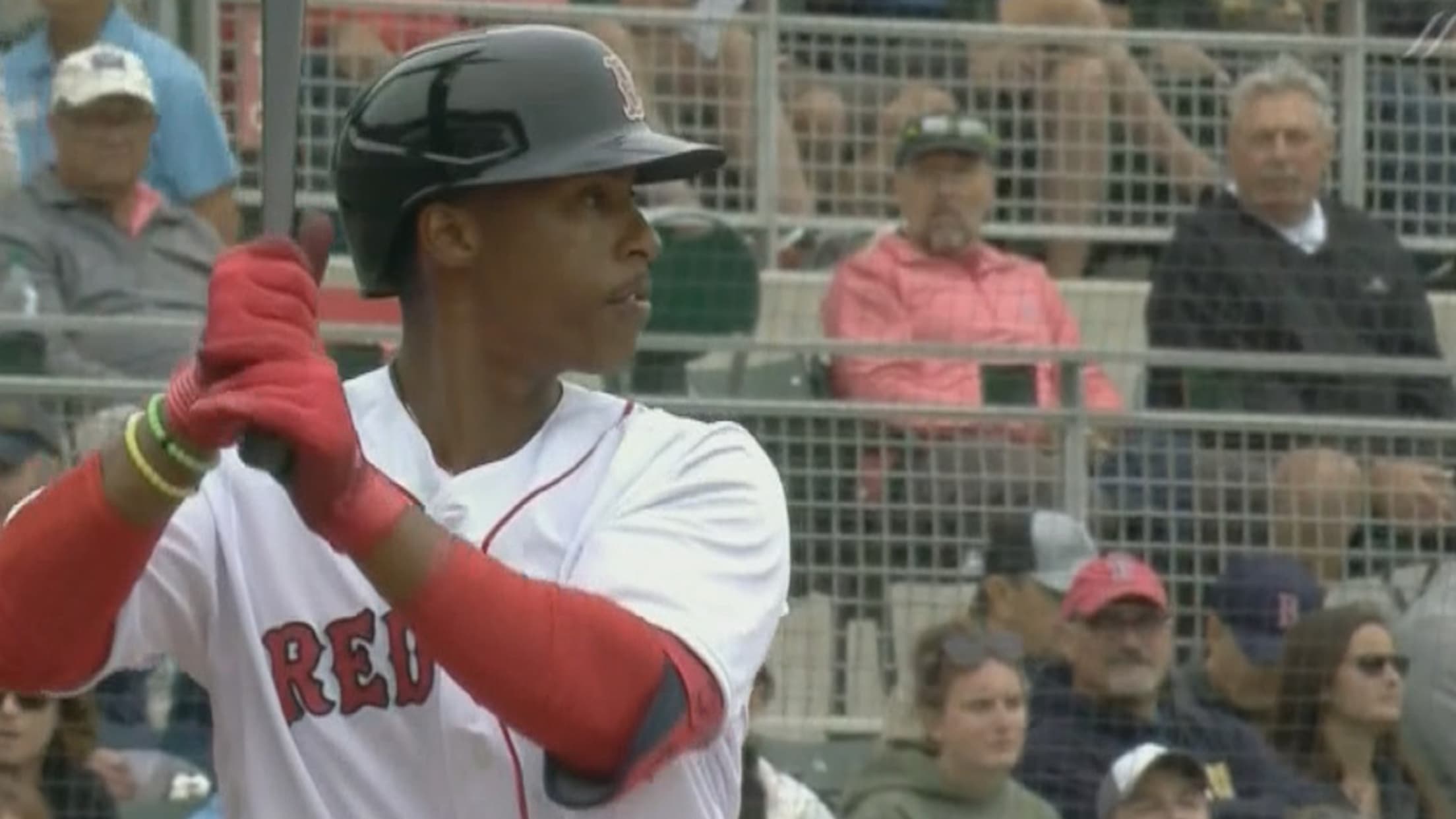 In Derek Jeter's final at-bat, which was at Fenway Park, he recorded an infield single. In his very first at-bat on Friday, Red Sox prospect Jeter Downs also delivered an infield single. MLB Pipeline's No. 44-ranked prospect got his first hit with the club off Northeastern University right-hander Cam Schlitter
Acuña has 20/20 vision for 50-50 in 2020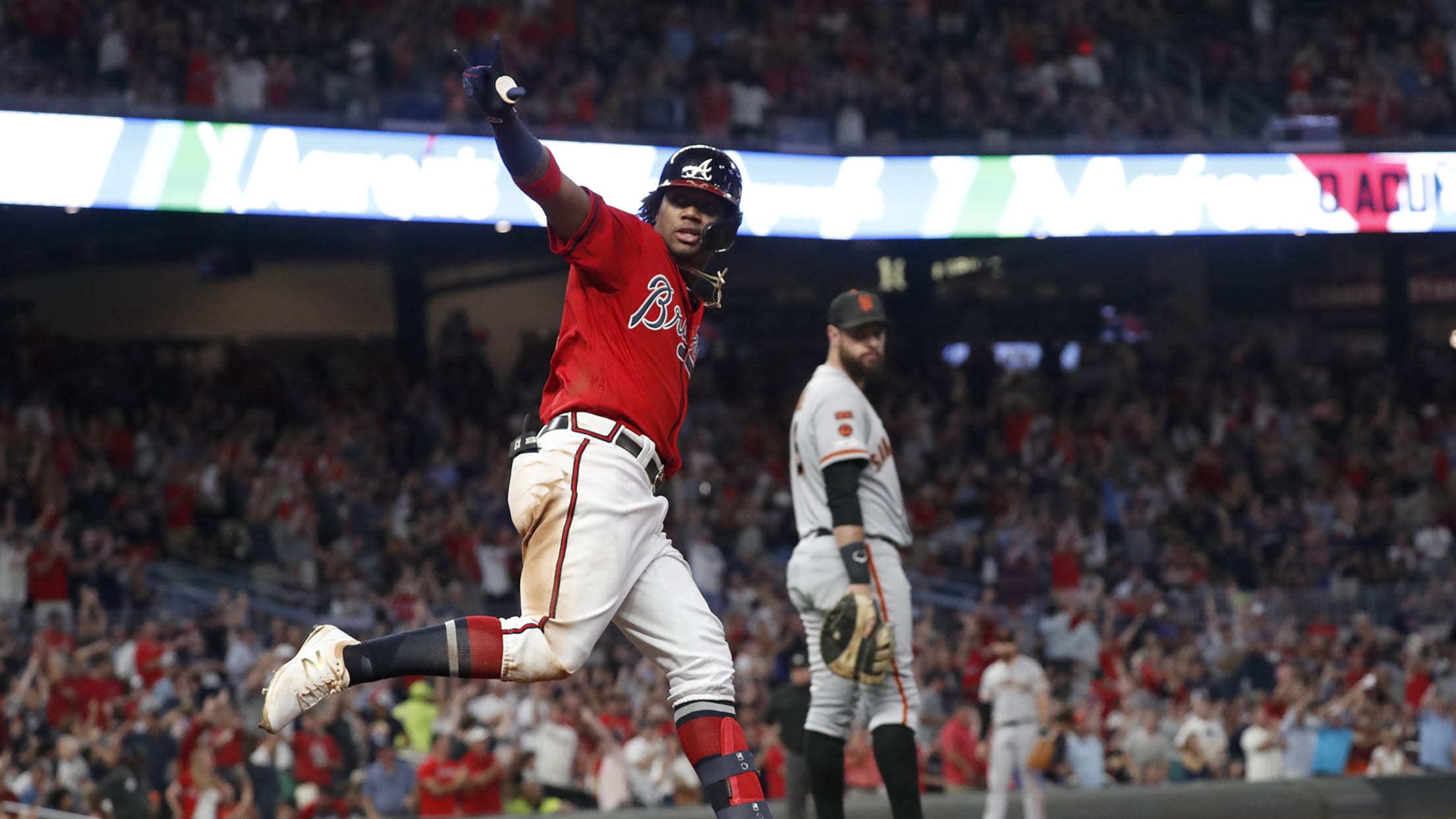 NORTH PORT, Fla. -- Though registering the first 50-50 season in MLB history might seem to be an unrealistic goal for anybody, what Ronald Acuña Jr. achieved before turning 22 years old intensifies excitement about his potential to take his game to previously unexplored heights. "l don't ever want to
Severino on setback: 'I just want to pitch'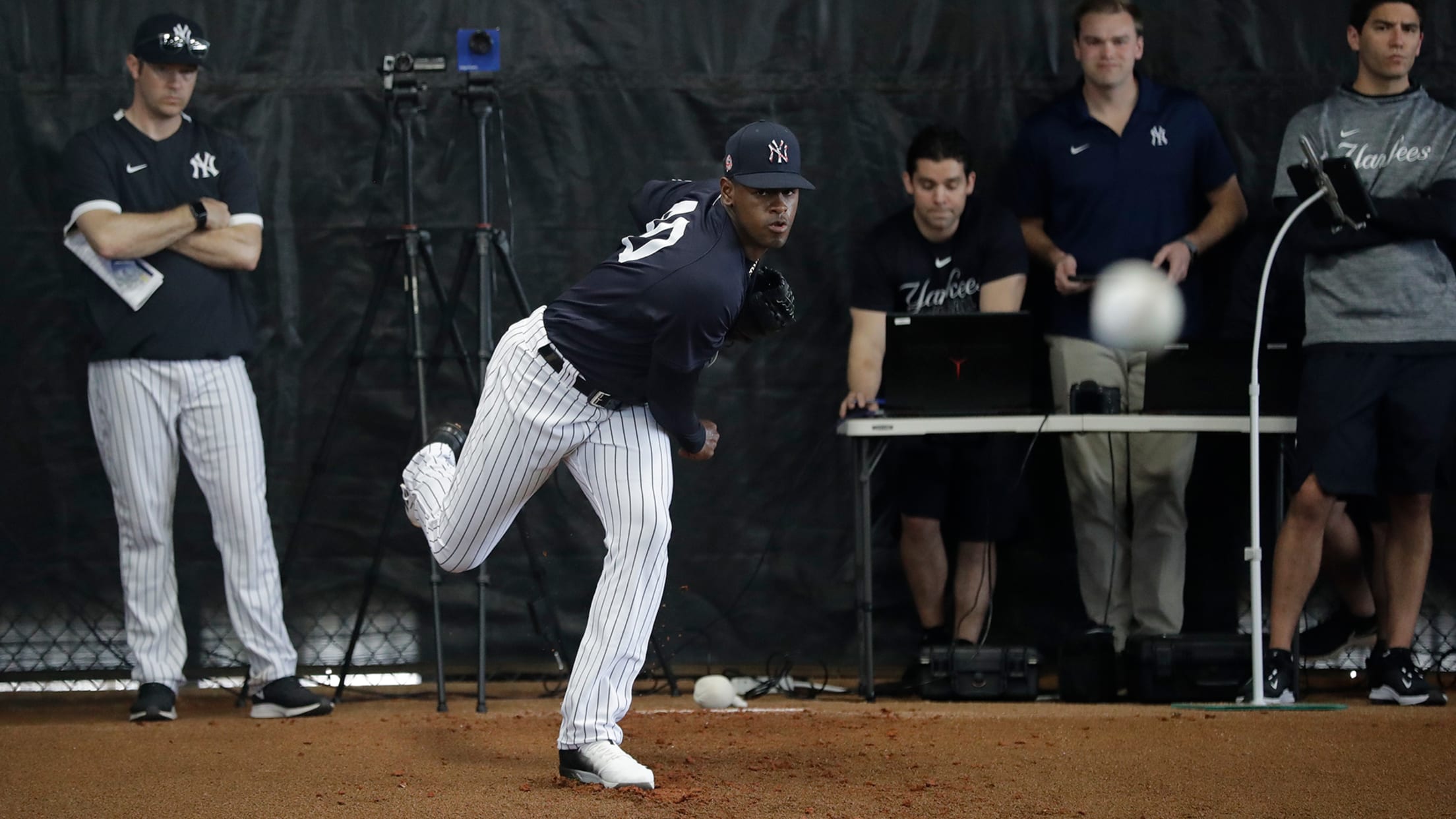 TAMPA, Fla. -- As he popped fastballs and sliders into catchers' gloves through the first weeks of Spring Training workouts, Luis Severino believed that his injury woes were finally behind him. A few changeups and the resulting soreness snapped the Yankees right-hander back into that frustrating 2019 season. Severino has
Kapler all ears as 'legend' Bochy arrives to camp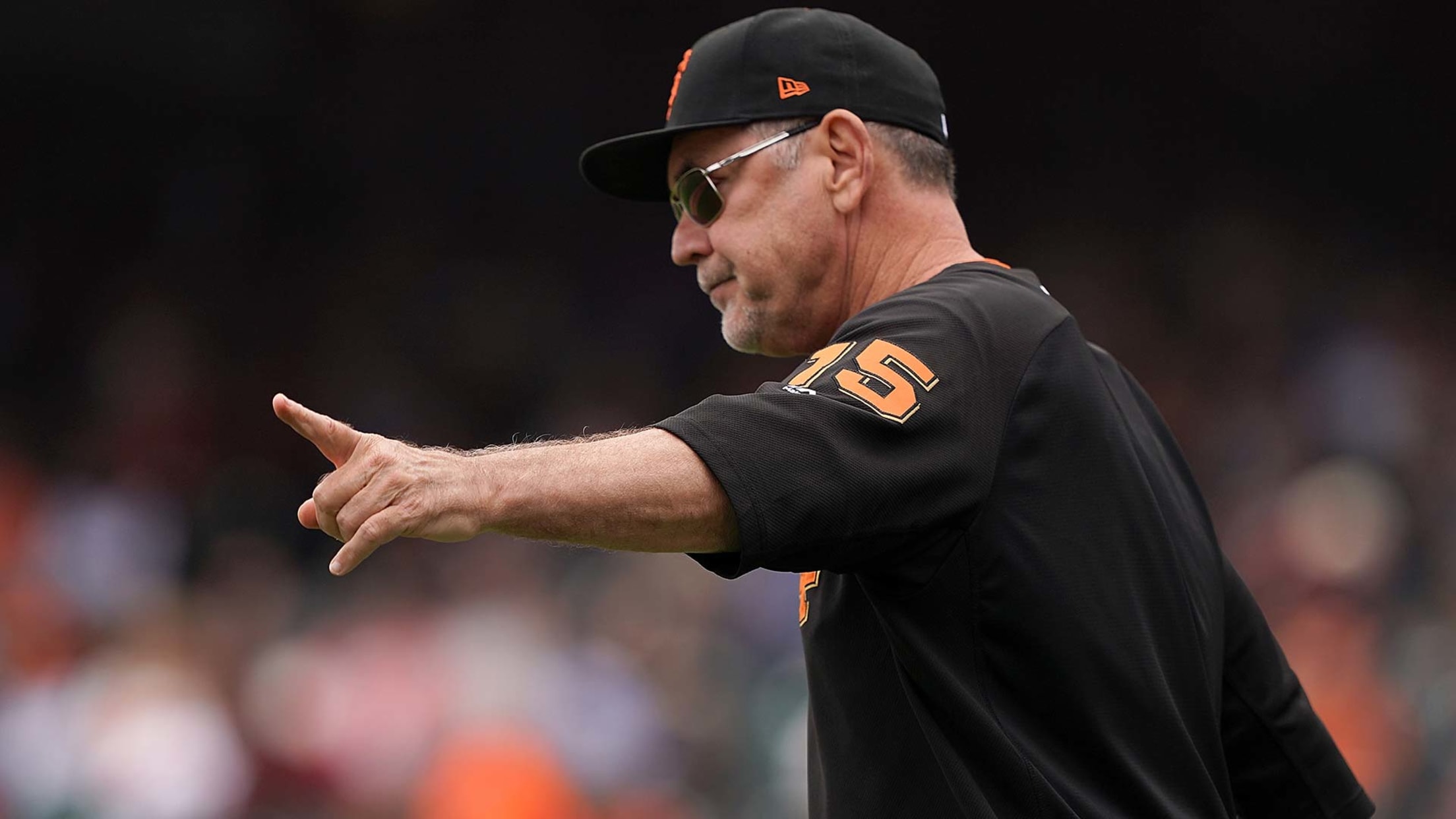 SCOTTSDALE, Ariz. -- Following the completion of Friday's round of live batting practice at Scottsdale Stadium, manager Gabe Kapler jogged over to the dugout to greet Bruce Bochy, who reported to Giants camp for the first time in his new role as special advisor. Kapler shook Bochy's hand and chatted
Opening Day lineup, rotation, closer predictions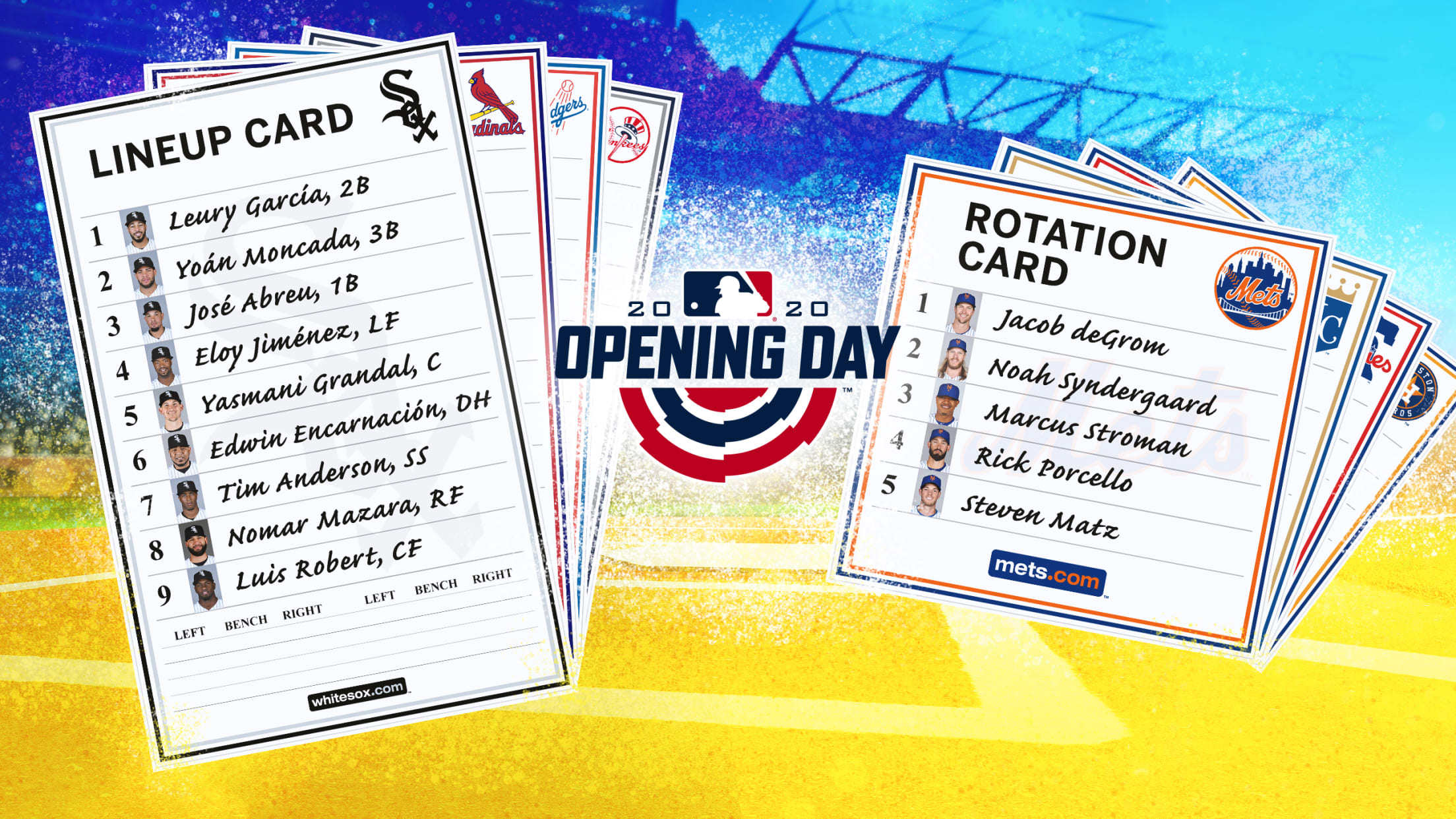 Gerrit Cole will be in Yankees pinstripes. Anthony Rendon joins Mike Trout and Shohei Ohtani in Anaheim. The Reds have added three new hitters to their lineup. Madison Bumgarner is no longer a Giant. There have been many seismic changes around baseball this offseason, and with pitchers and catchers getting
Céspedes progressing, but not ready for games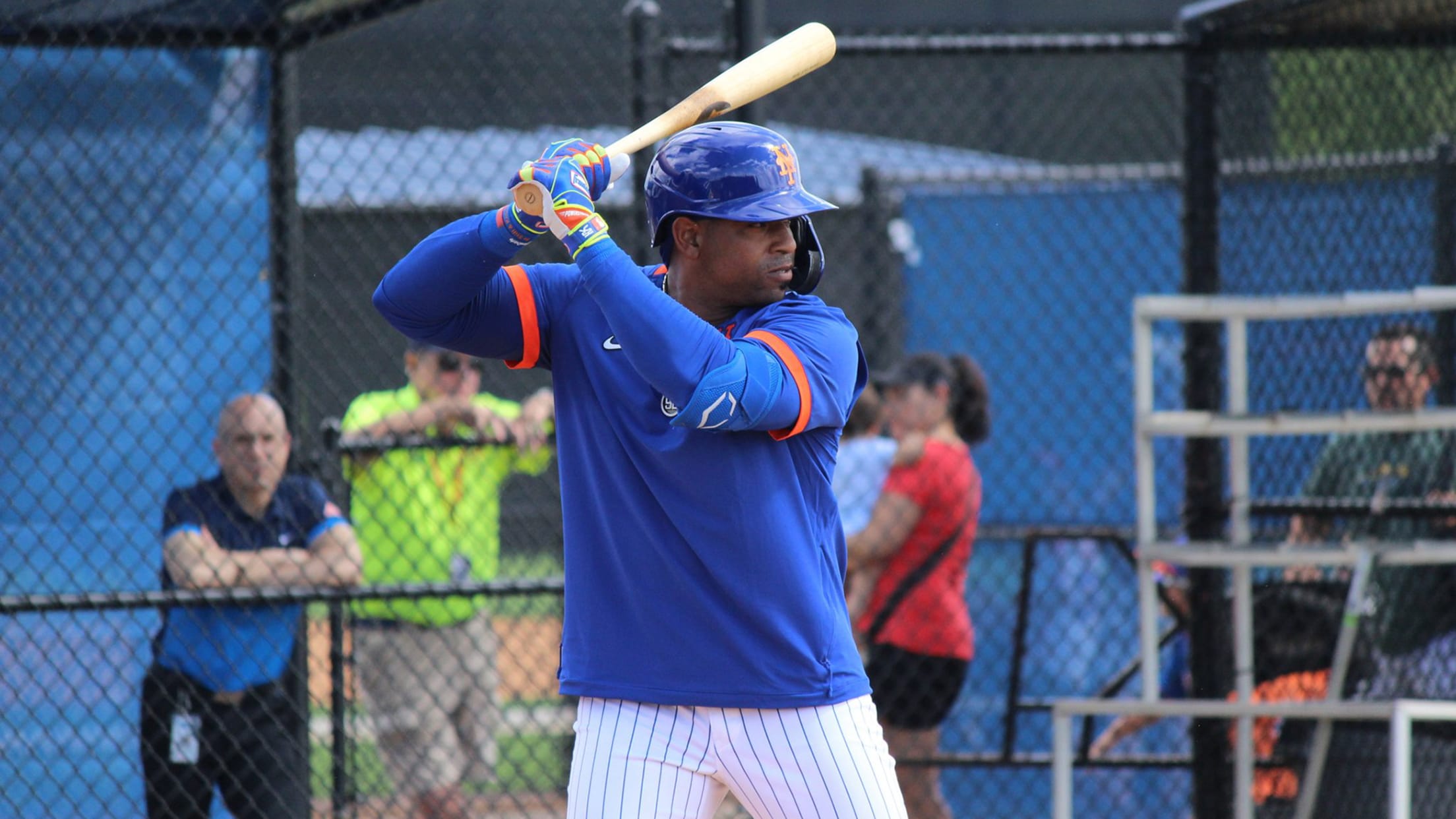 PORT ST. LUCIE, Fla. -- As expected, Yoenis Céspedes will not participate when the Mets open their Grapefruit League schedule Saturday with split-squad matchups against the Marlins and Cardinals. Céspedes continued to work out on a limited basis this week in Port St. Lucie, taking live batting practice and running
Nats' mindset in 2020: 'Compete, not repeat'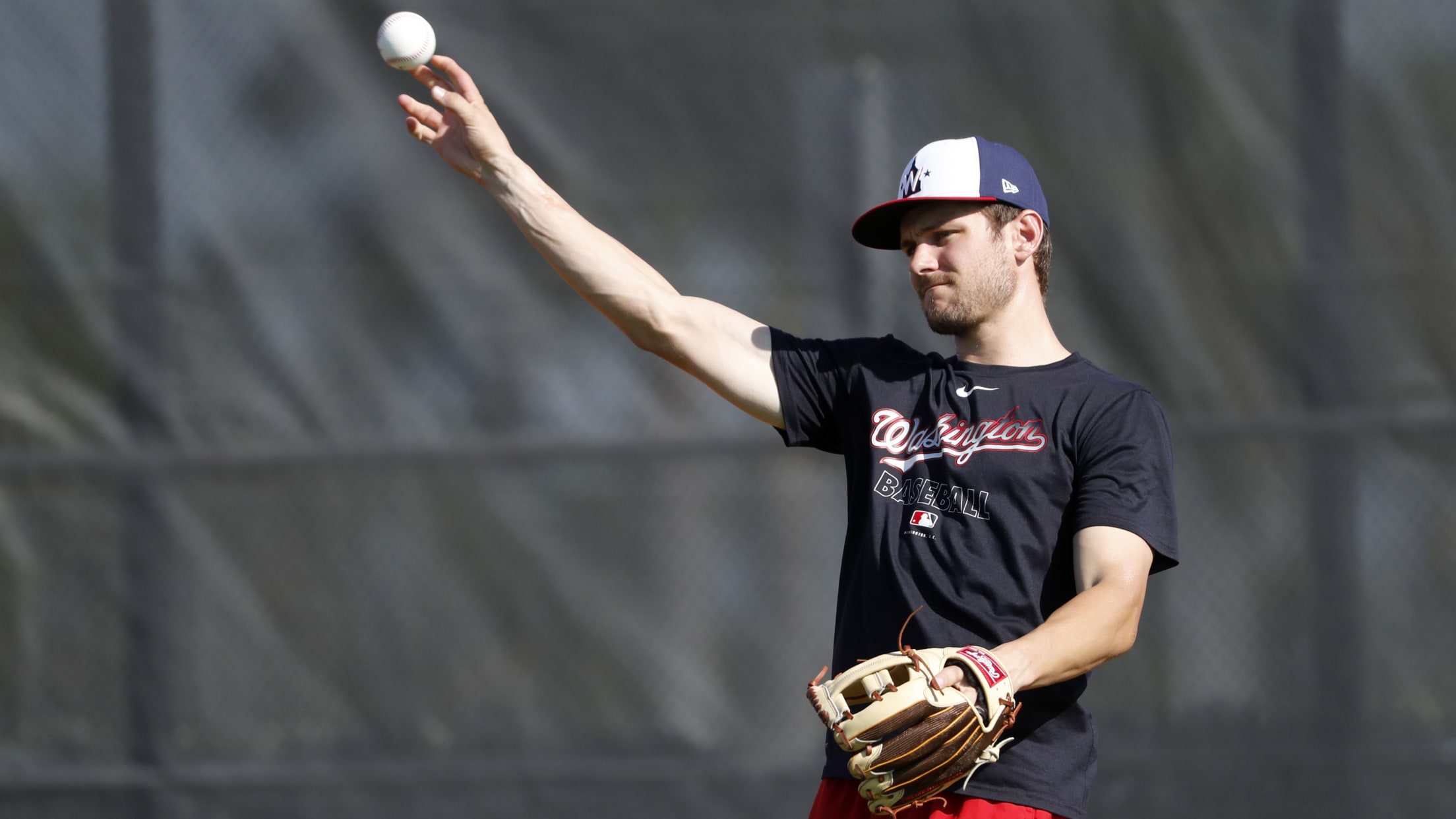 WEST PALM BEACH, Fla. -- The Nationals head into the 2020 season looking to become only the 15th Major League team to win back-to-back World Series titles. With most of the '19 squad back, they are hungry to experience a championship run again.
Devers a happy pappy, blushes at Papi praise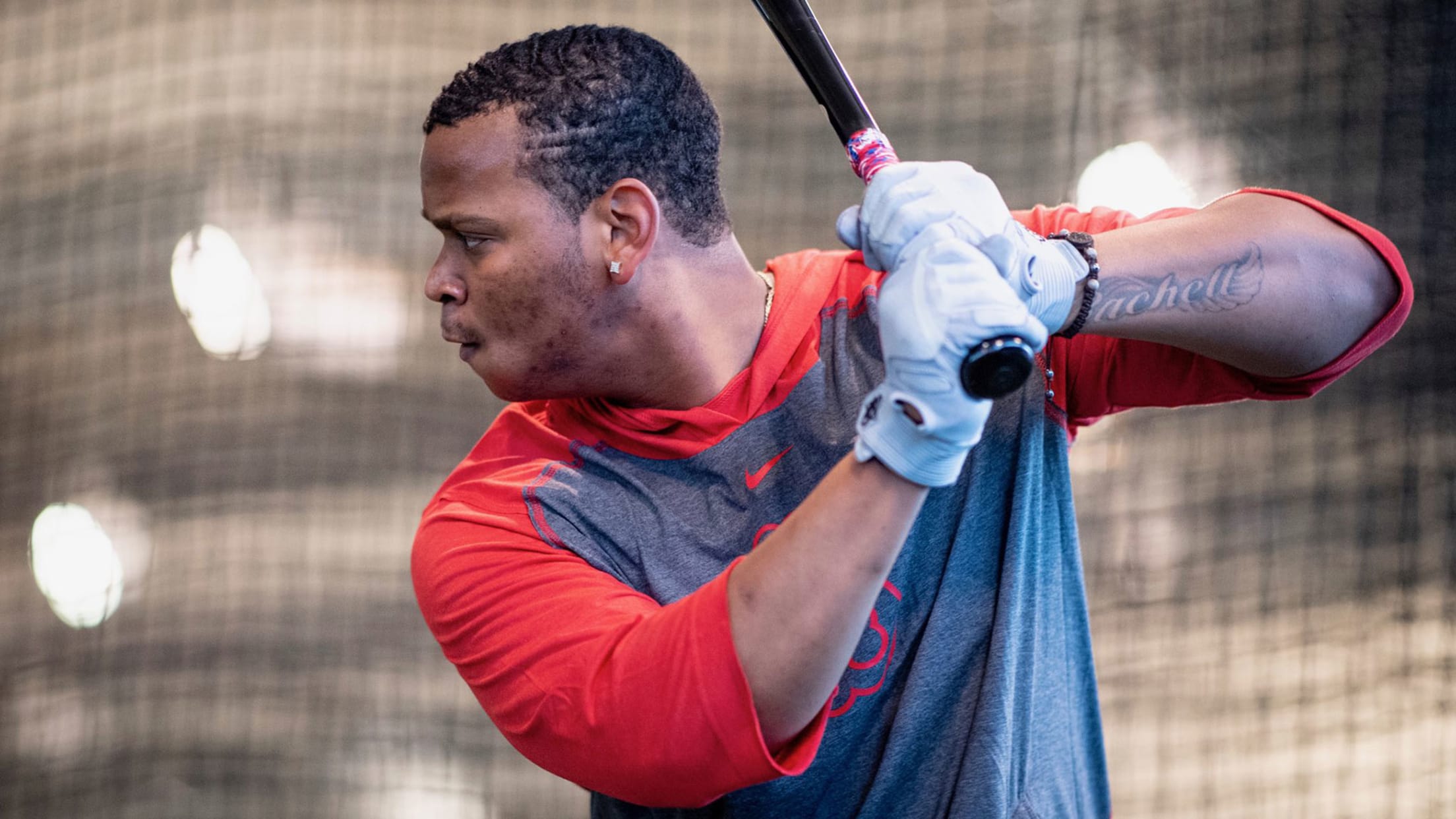 FORT MYERS, Fla. -- Still beaming following the birth of his daughter Rachelese, Rafael Devers reported to camp on Friday with his easy smile and big bat in tow. Considering the circumstances, it wasn't hard for Devers to come to Spring Training a few days later than his teammates.
Pride, power, pinstripes ... and paddles
Yanks bond over pingpong tournament
TAMPA, Fla. -- Gerrit Cole has used the days since pitchers and catchers reported to Spring Training as an opportunity to bond with his new Yankees teammates, leaning on the art of pitching as a conversation starter. On Thursday, those deep chats transitioned into spirited trash talk with pingpong paddles.
Each team's top power-hitting prospect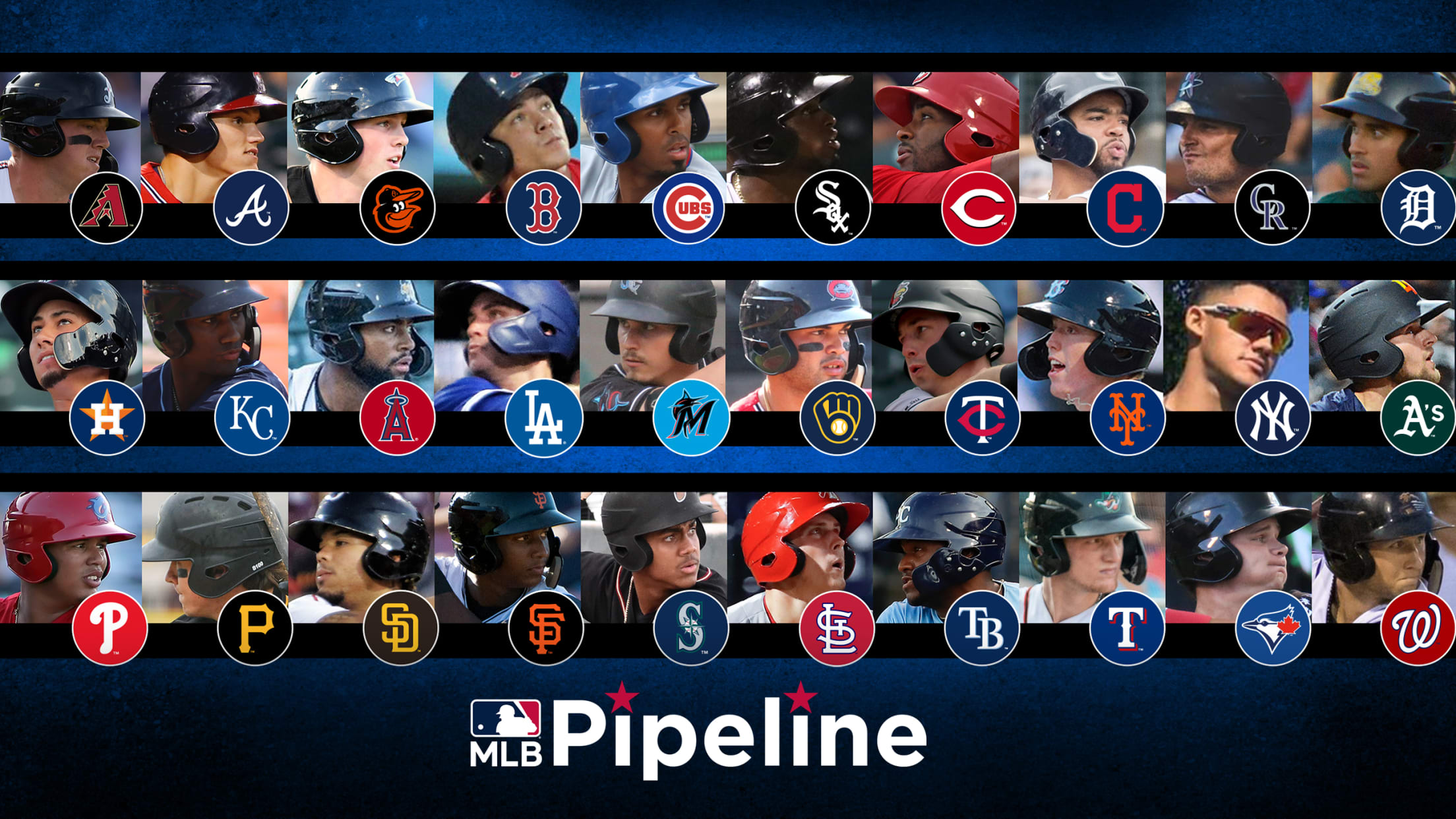 The 2019 Major League season will be remembered as the Year of the Home Run after players across baseball combined to hit a record 6,776 homers -- up from 5,585 in 2018 -- and 14 different teams set a new franchise record. National League Rookie of the Year Pete Alonso
Inbox: How will Padres' outfield look in '20?
Beat reporter AJ Cassavell answers questions from fans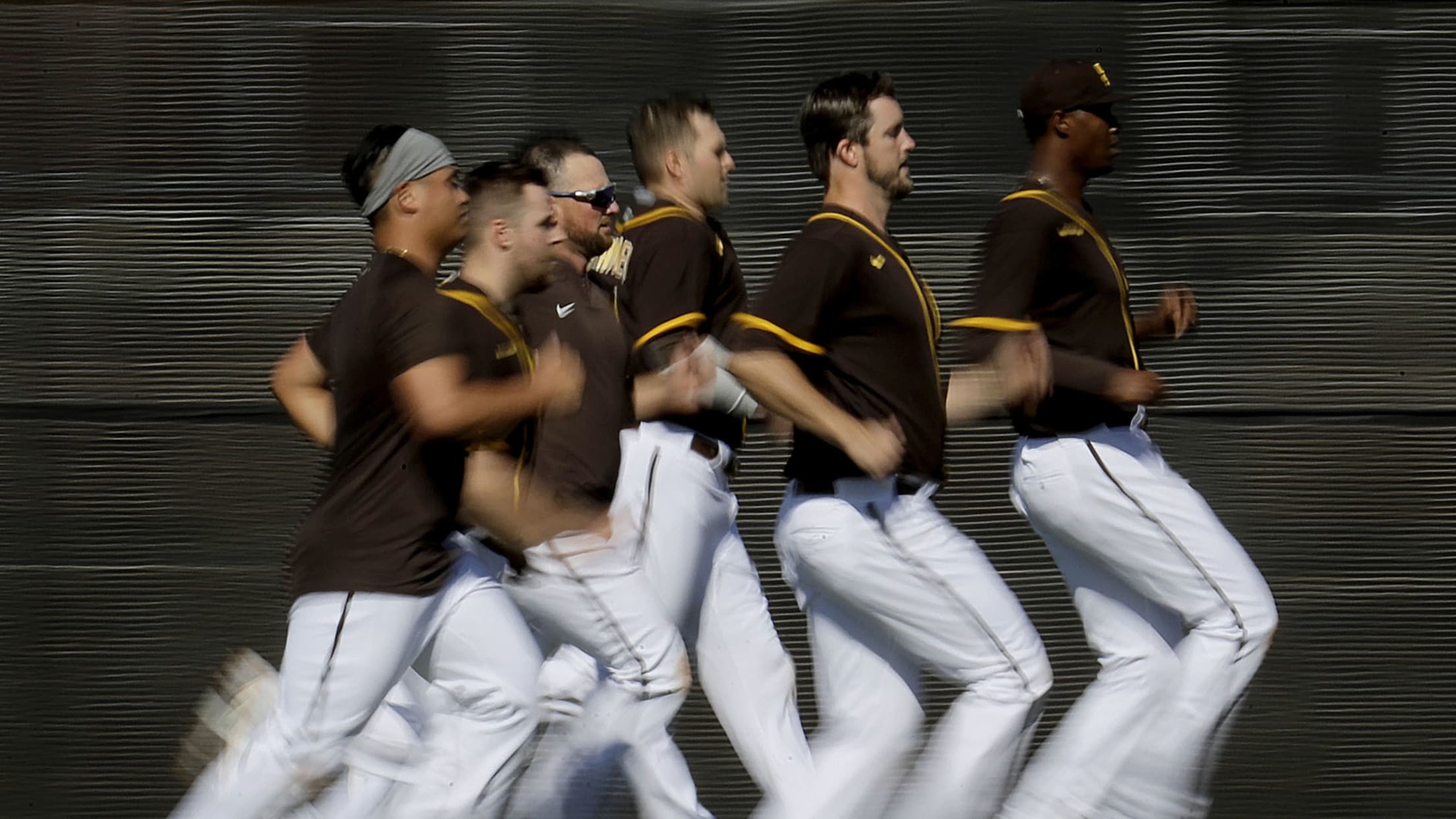 PEORIA, Ariz. -- The Padres' Cactus League slate begins on Saturday with their annual charity game against the Mariners at Peoria Stadium. First pitch is slated for 12:10 p.m. PT (weather permitting). What better way to celebrate than with a Padres Inbox that's packed with questions about this spring's roster
Votto likely to bat second, which suits him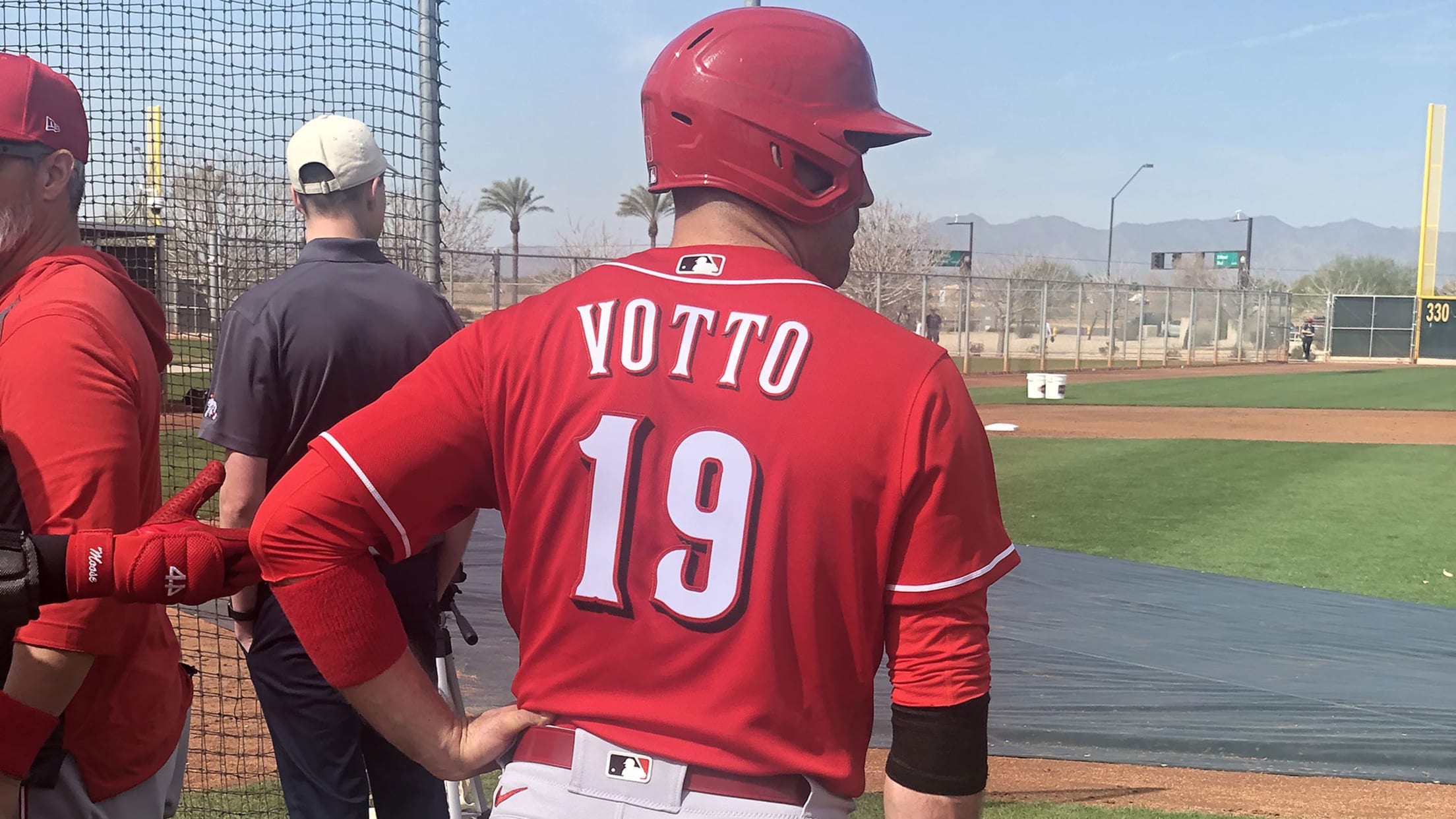 GOODYEAR, Ariz. -- Reds manager David Bell remains noncommittal about his likely regular-season lineup. After a season in which Cincinnati struggled to get on base, Bell and the club will have an added focus on the top portion of the order. It remains a good bet, however, that first baseman
New father Gordon: 'My tenacity is back'
Second baseman ready to compete with youngsters for starting spot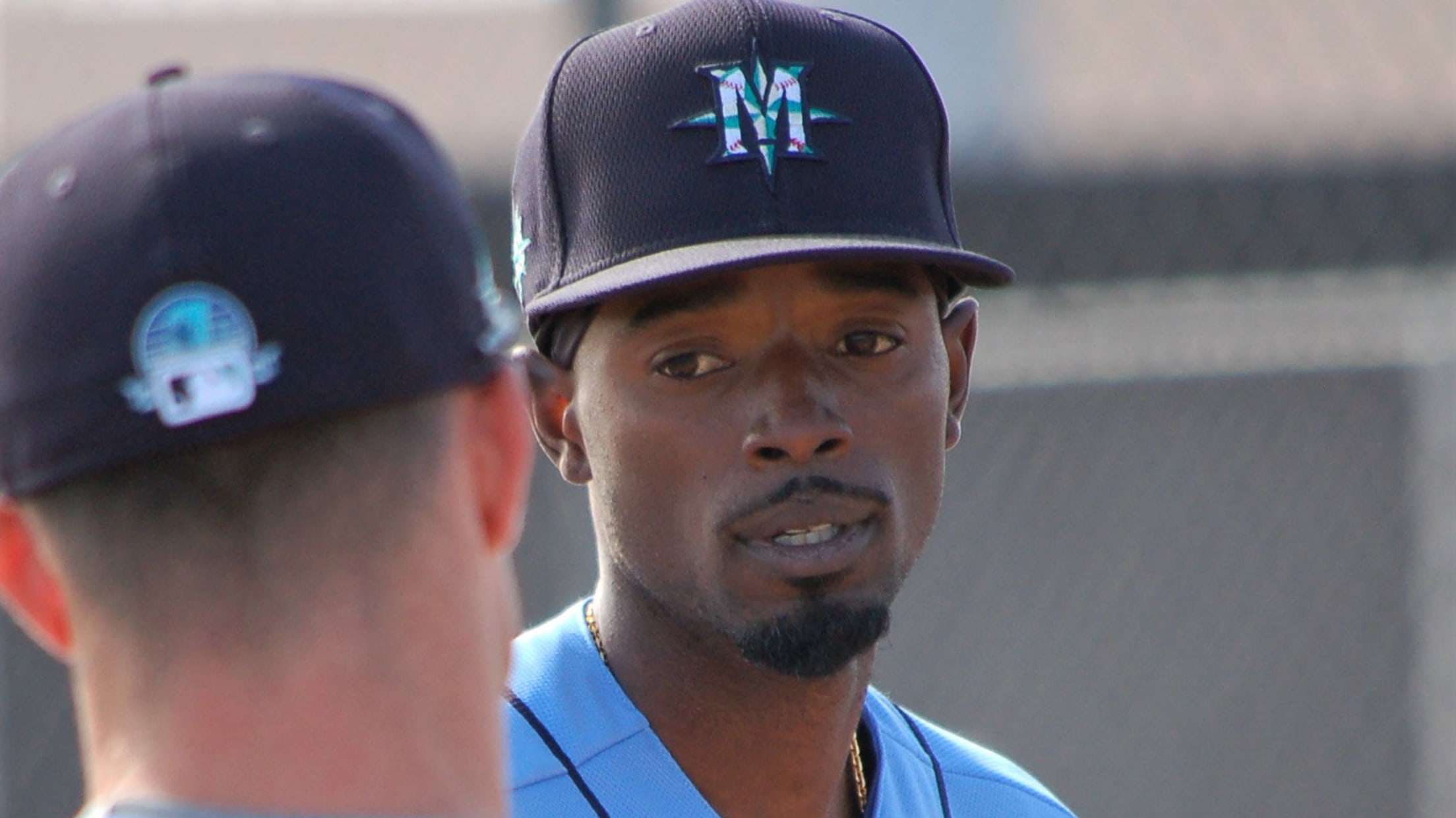 PEORIA, Ariz. -- Dee Gordon understands the youth movement at home. He and his wife just welcomed their first child, a baby girl named Demi, on Tuesday back in Orlando, Fla. But as Gordon arrived at Mariners camp on Friday, the 31-year-old quickly indicated he's not quite as ready to
Conforto: 'This year feels like a special one'
Aware that free agency is nearing, OF focused on taking a leap in 2020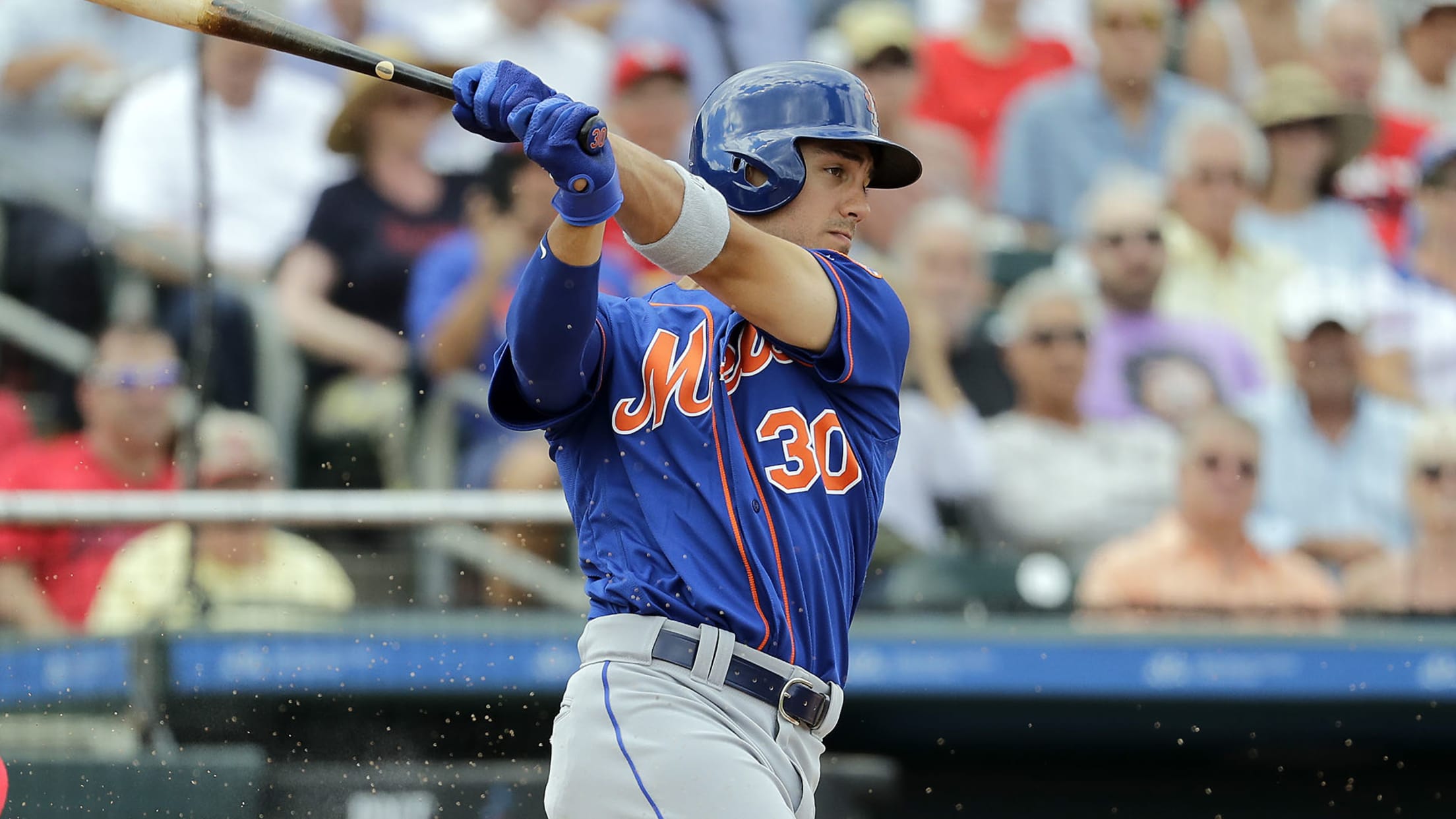 PORT ST. LUCIE, Fla. -- Watching the 2019 World Series from afar, Mets outfielder Michael Conforto paid particular attention to Anthony Rendon, a player three years older than him who, with a 1.003 OPS over four postseason rounds, dominated October for the champion Nationals. Despite sharing an agent with Rendon,