Blackmon's uncommon feat a Rockies first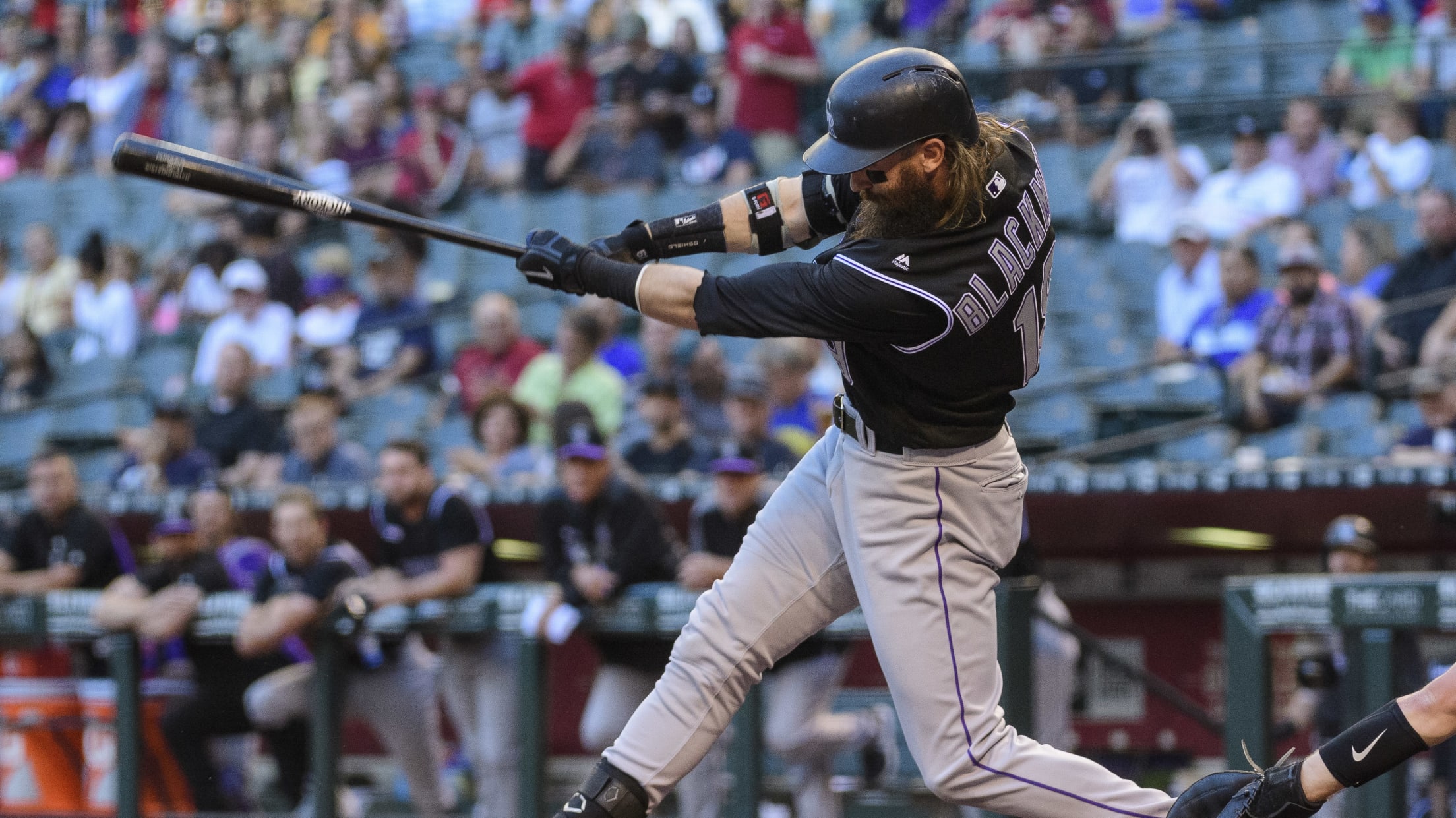 PHOENIX -- A trip from high-altitude Coors Field to the desert hasn't affected Charlie Blackmon's red-hot bat. After a huge weekend series against the Padres, Blackmon collected three hits in the Rockies' series opener vs. the D-backs on Tuesday at Chase Field, becoming the first player to record five straight
Leap for catch, stick to wall: JBJ does it all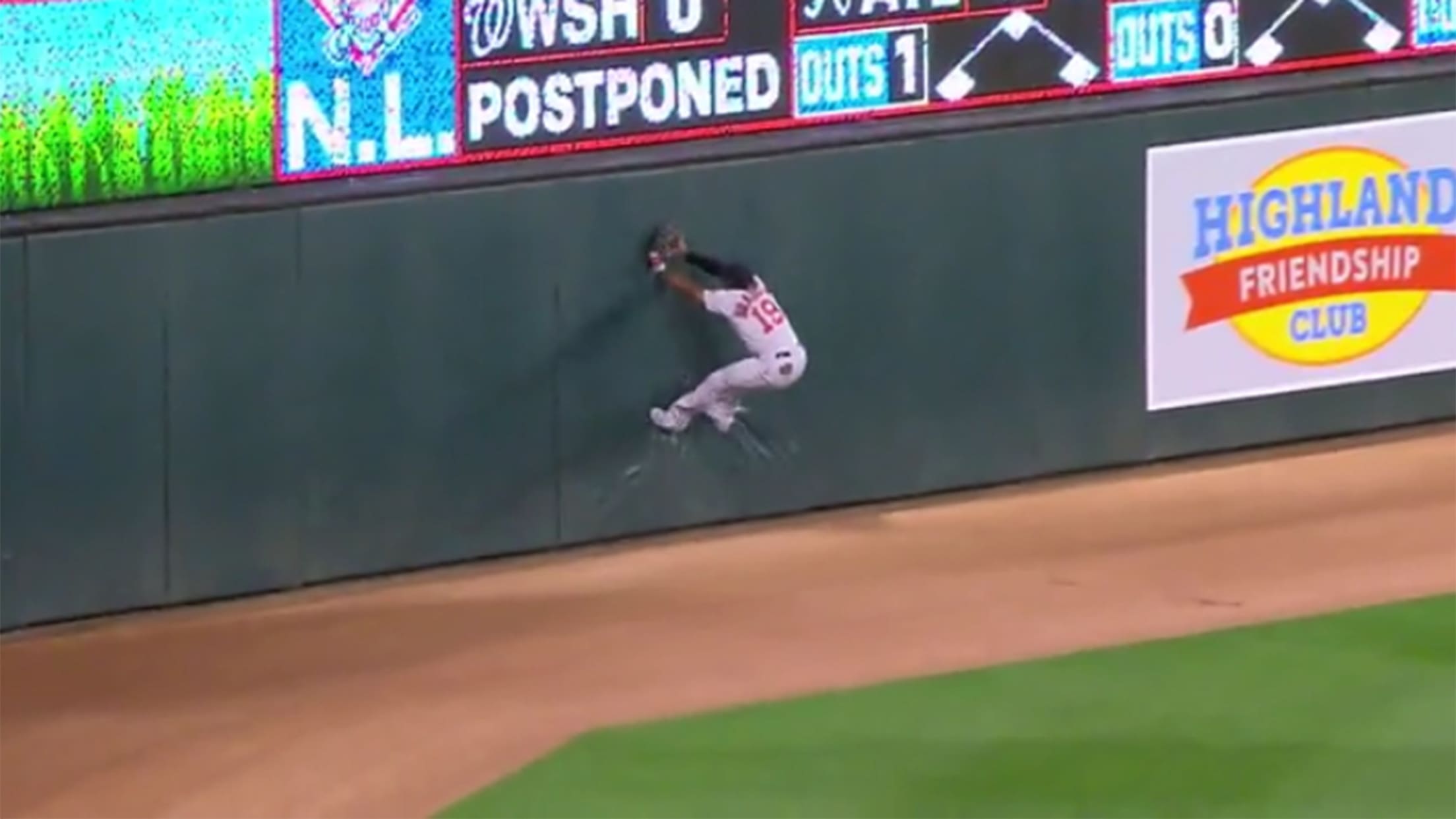 Jackie Bradley Jr. making an amazing catch is something we've come to expect. But on Tuesday night in Minnesota, the Red Sox center fielder went all Ken Griffey Jr. on us by making the grab on a deep fly ball by Jorge Polanco before briefly sticking to the wall like
Teen phenom leads updated Top 100 list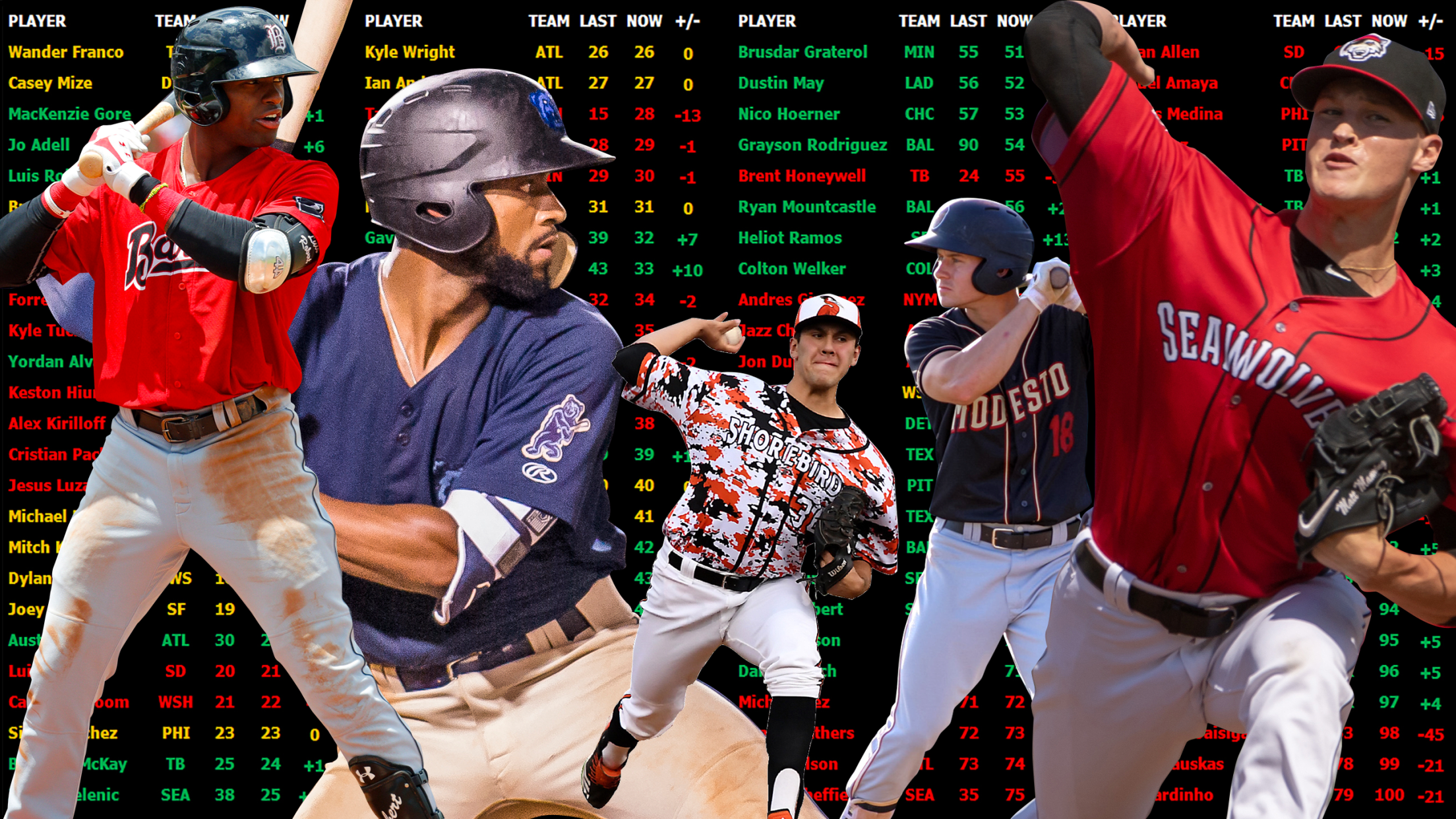 Another month and change has gone by since we last updated our Top 100 Prospects list. We're just about at the half-way point of the 2019 Minor League season and short-season leagues have just gotten underway, so it's a perfect time to make some tweaks to the list. This will
HR streaks keep Maybin (4), Yankees (21) hot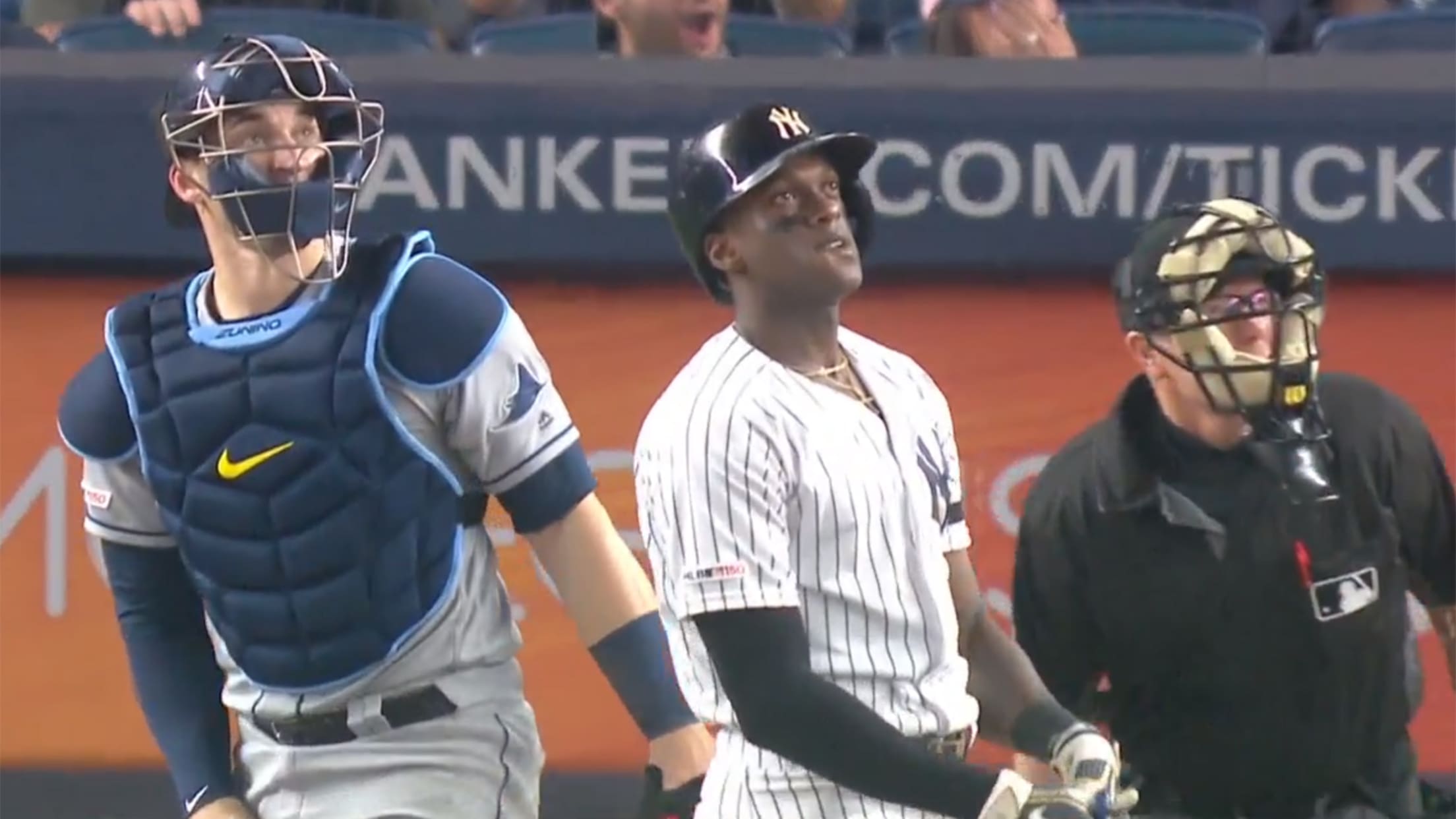 NEW YORK -- Cameron Maybin's consistent refrain has been that he will not waste energy worrying about things that are out of his control, such as the security of his roster spot. The veteran outfielder prefers to let his performance speak for itself, and with each big swing, the Yankees'
Stroman on trade speculation: 'I love Toronto'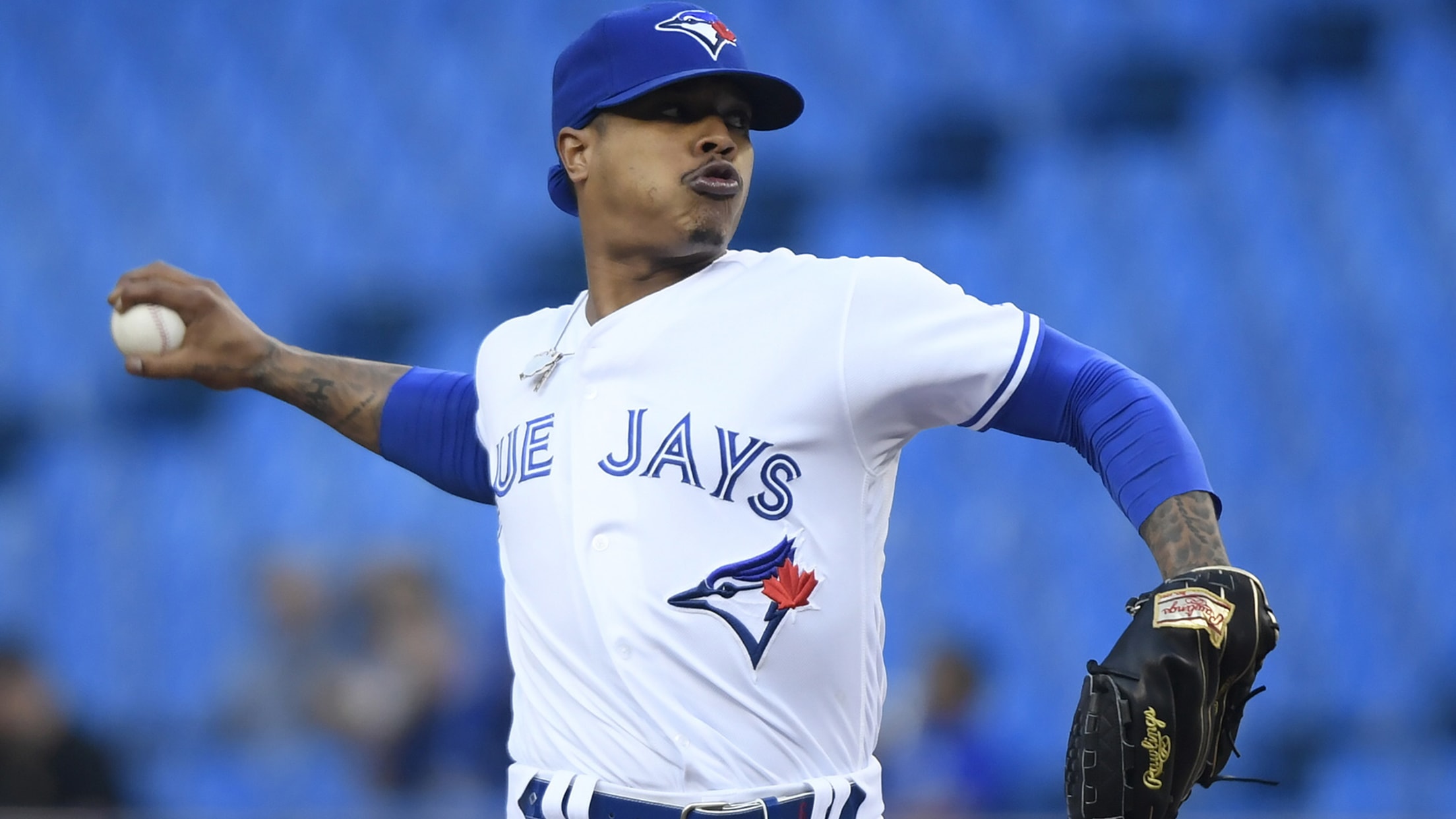 TORONTO -- It can't be ignored. What Marcus Stroman has done on the mound for the Blue Jays this year has been the highlight of a pitching staff that is mired in injuries and inconsistencies. On Tuesday, the 28-year-old right-hander threw seven-plus solid innings in a 3-1 loss to the
Scherzer breaks nose in BP; Wed. start TBD
CT scan results negative; Nationals' ace's status uncertain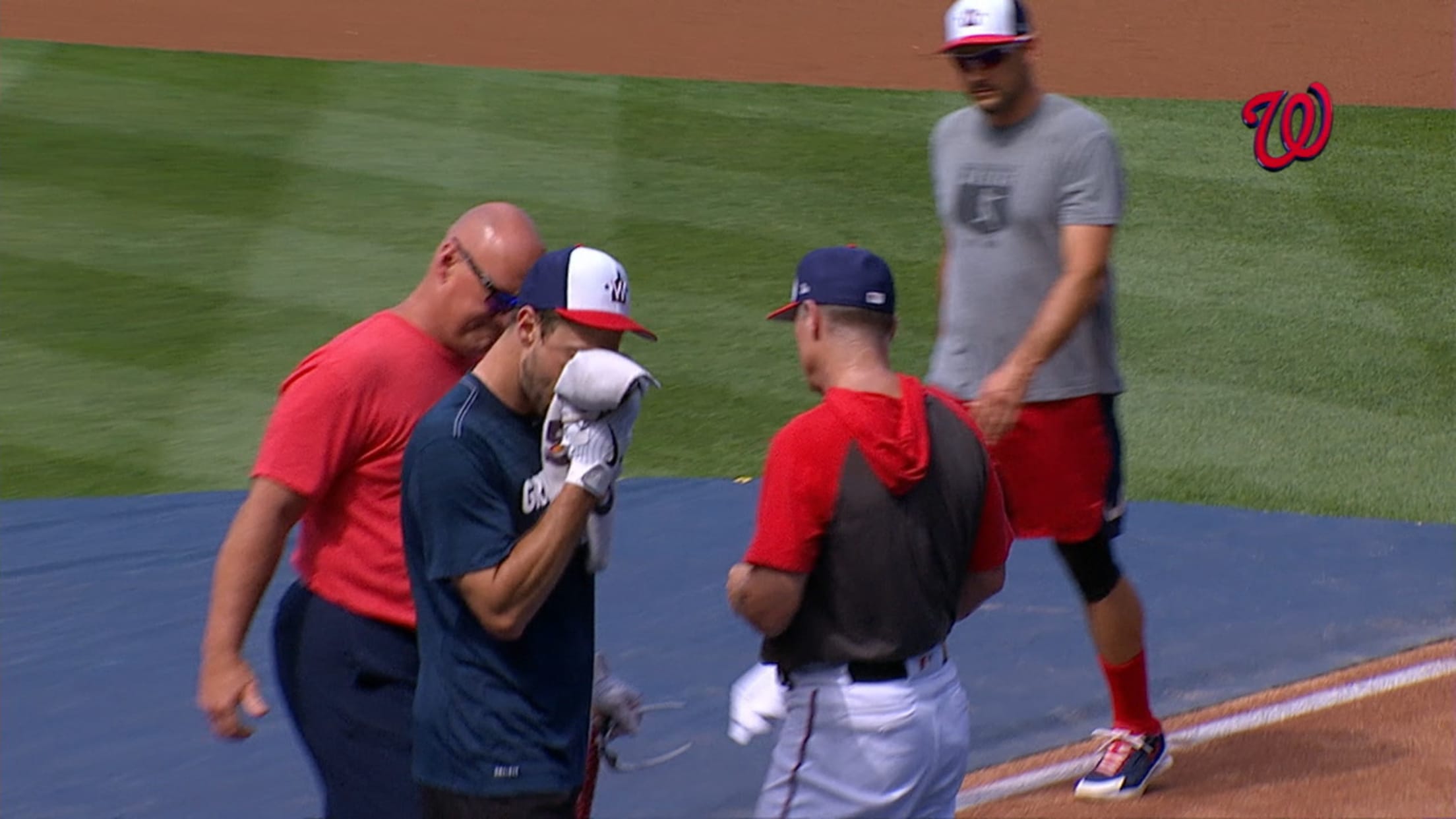 WASHINGTON -- Max Scherzer suffered a broken nose on Tuesday after being struck in the face with a ball coming off his bat during a bunting drill. The diagnosis confirmed the Nationals' worst fears following the injury. Television cameras caught Scherzer bleeding and in pain after the incident, before he
Yamamoto continues historic start to MLB career
Right-hander shuts out Cards over 7 innings for 2nd straight start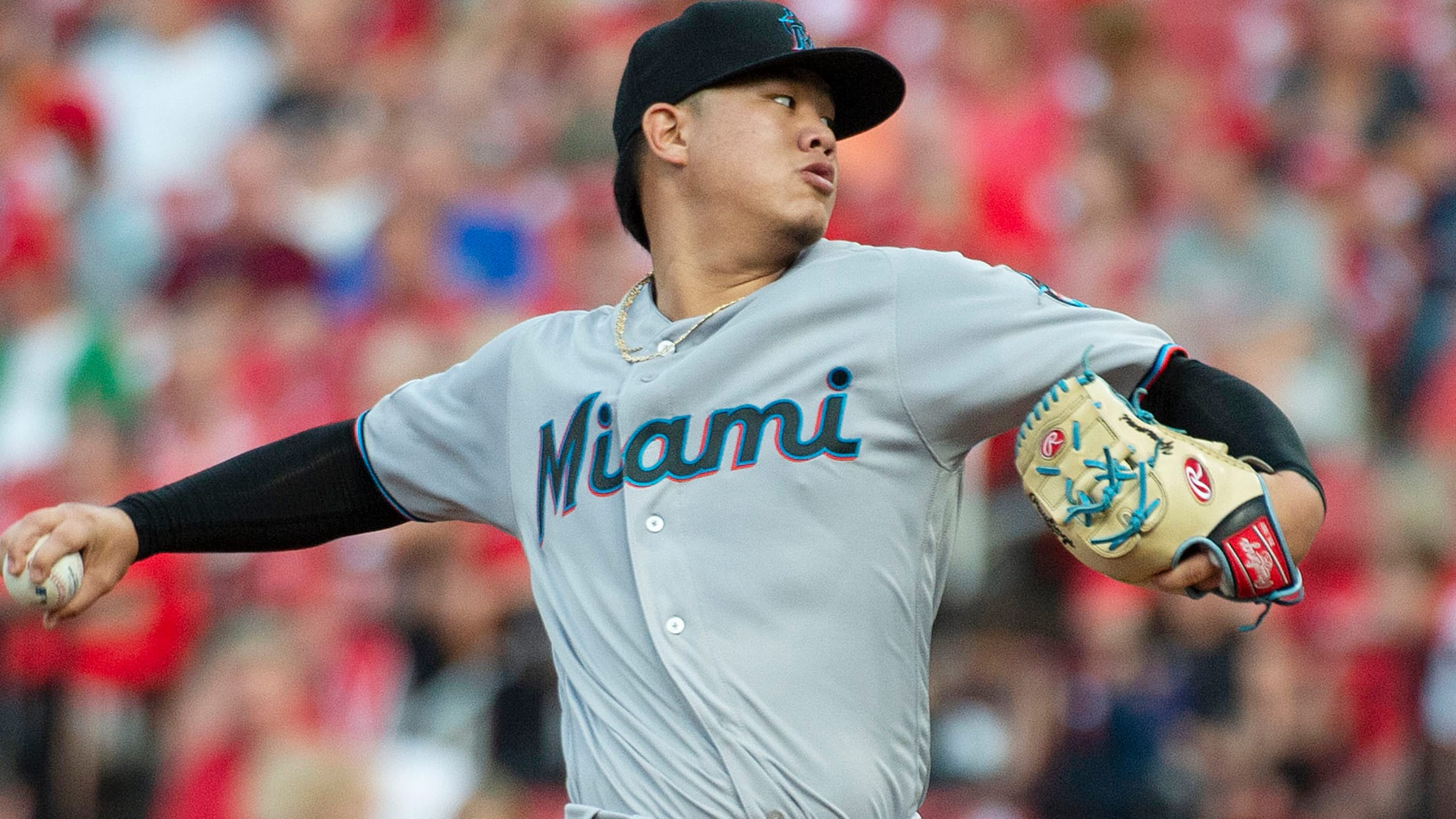 ST. LOUIS -- Two starts into his MLB career, and Jordan Yamamoto already is making history. The 23-year-old from Kailua, Hawaii, turned in his second consecutive outing of seven scoreless innings against the Cardinals, allowing just two hits and two walks while striking out seven in the Marlins' 6-0 victory
Ex-Cubs prospect Jimenez hits winner for Sox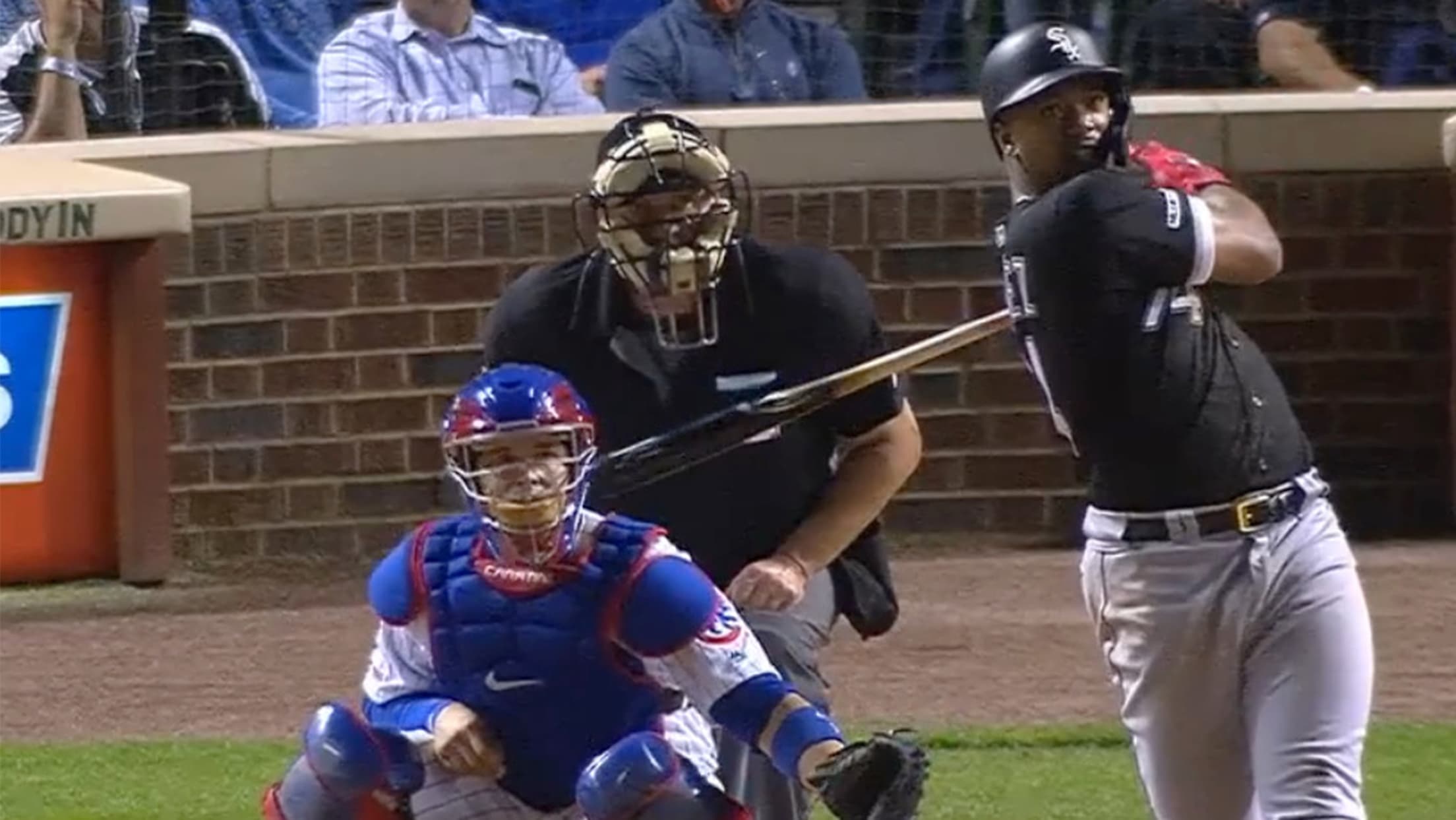 CHICAGO -- Eloy Jimenez's Wrigley Field debut was a memorable one. The White Sox left fielder, a prized prospect in the Cubs' system before being traded as the centerpiece of a four-player return for Jose Quintana in 2017, launched a mammoth two-run home run in the ninth off Pedro Strop
Rumors: Scherzer, Bumgarner, Stroman, Kendrick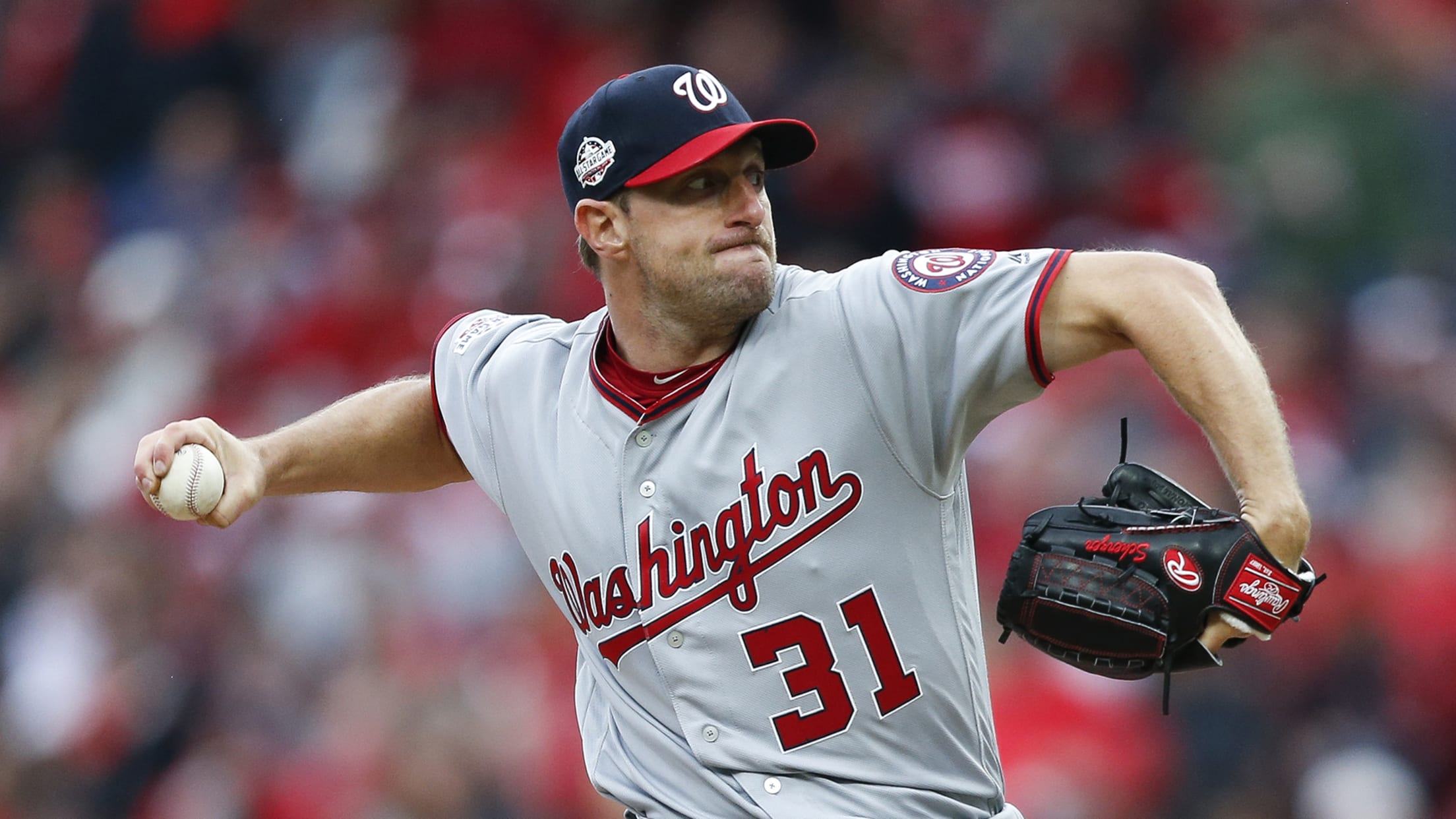 MLB.com is keeping track of all the latest free agent and trade rumors right here.
VOTE NOW: All-Star primary ends Friday, 4 ET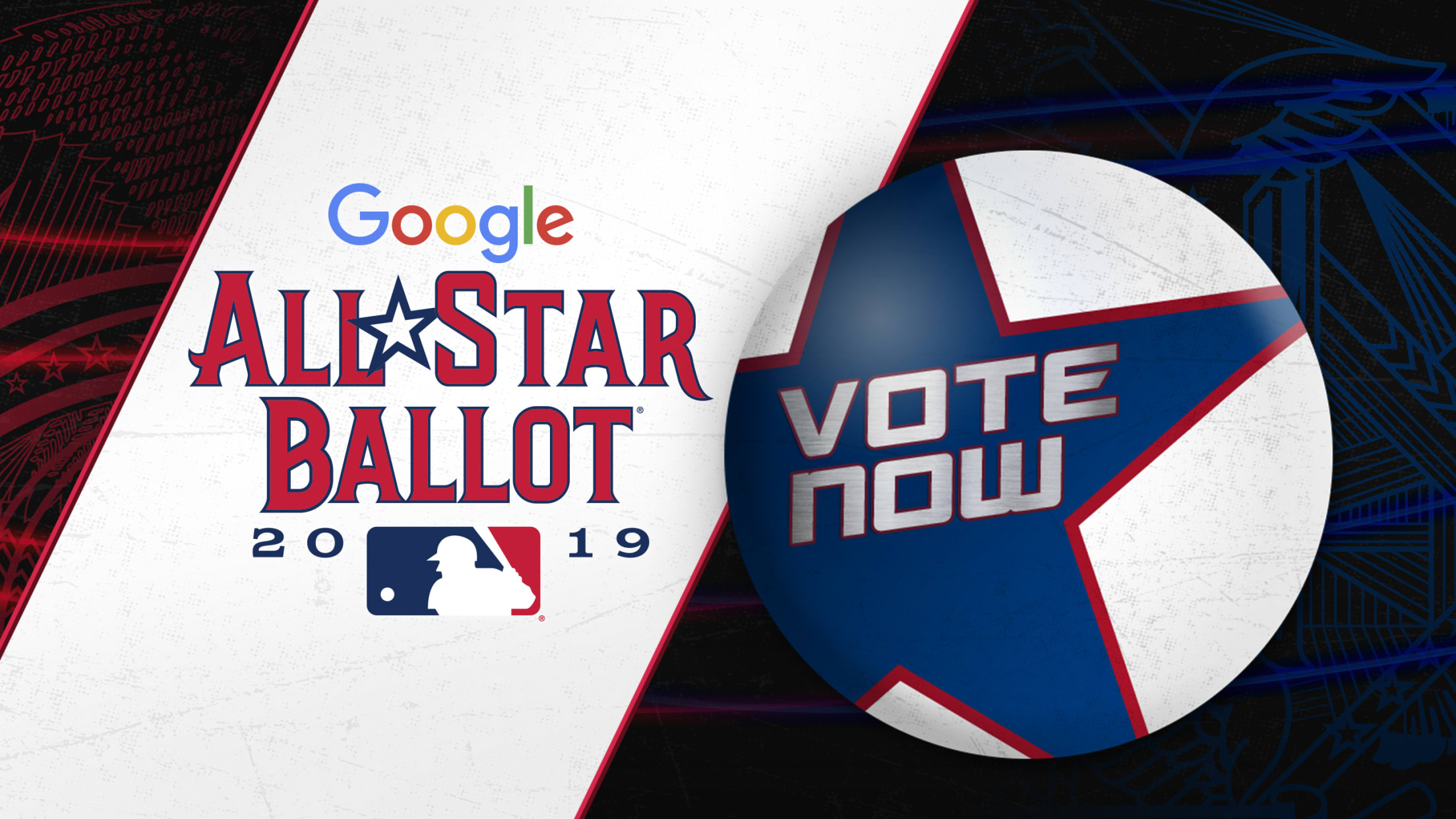 Baseball's version of the primary season is upon us, and the sport's answer to Election Day is not far behind. And in incorporating shades of the political process, the 2019 Google MLB All-Star Ballot brings major change to the selection system for All-Star Game starters. • VOTE NOW: 2019 Google
Injury updates: Scherzer, Buxton, Altuve, Springer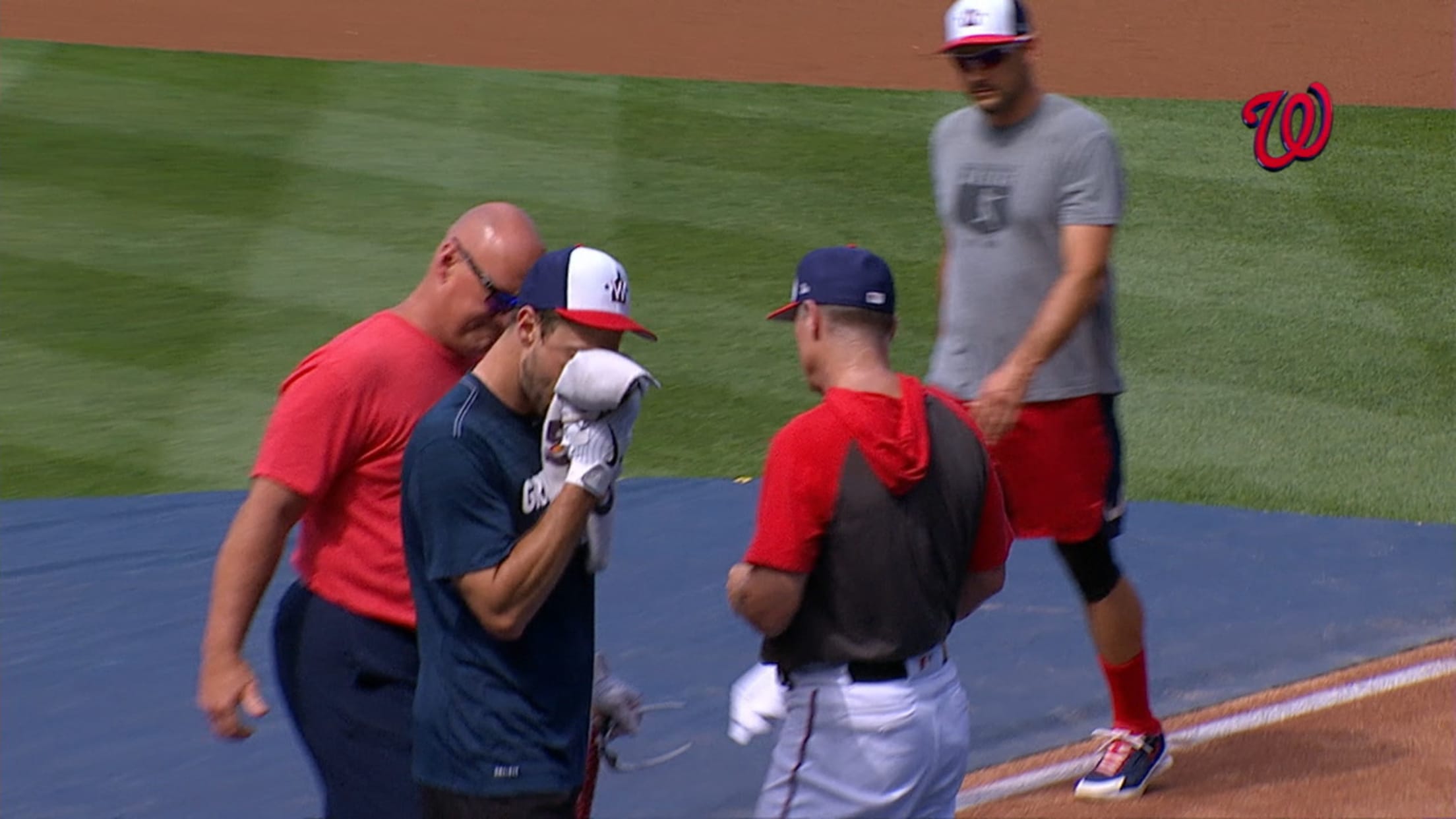 Here is the latest injury news from around Major League Baseball.
Court's in session: Judge lasers first rehab HR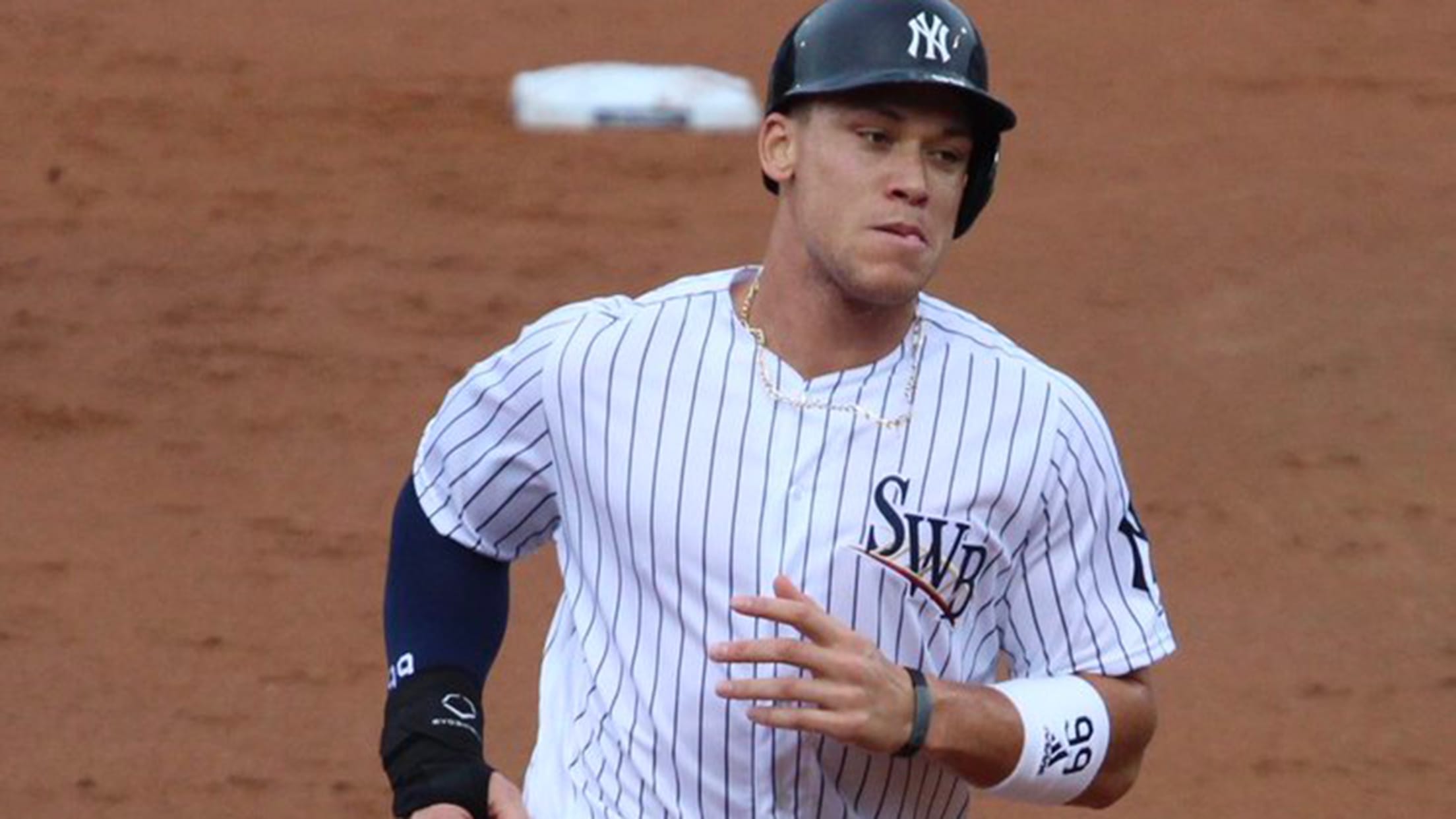 Giancarlo Stanton returned to the Yankees' lineup Tuesday, and New York's other marquee masher isn't too far behind. Aaron Judge knocked an opposite-field homer in the sixth inning of Triple-A Scranton/Wilkes-Barre's Minor League matchup against Norfolk, marking the first dinger of his rehab assignment. It was an impressive blast to
Kimbrel doesn't miss a beat in 1st Triple-A outing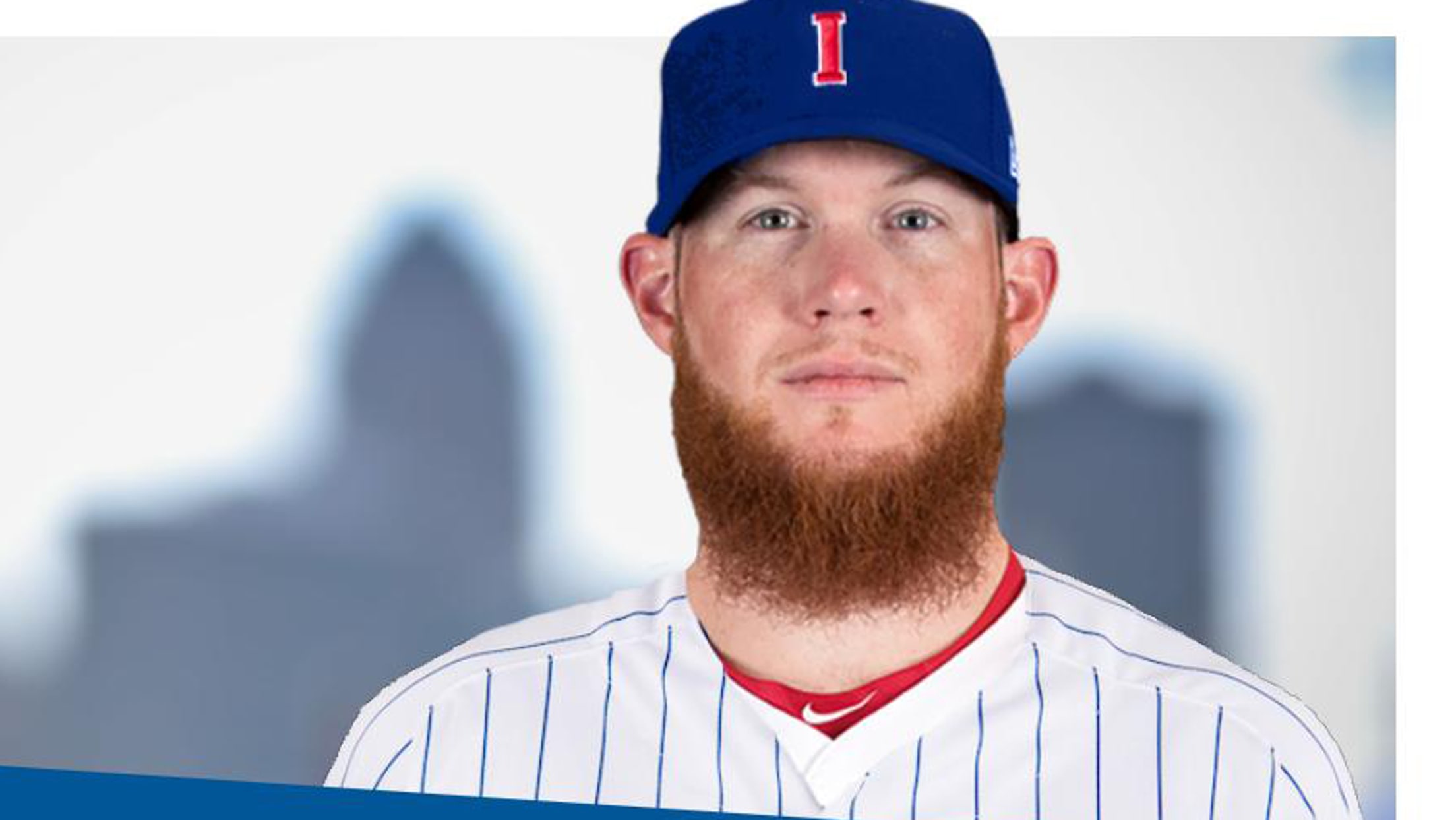 CHICAGO -- One of the challenges that big leaguers face during Minor League assignments is the aggressive approach hitters adopt against them. Setup man Pedro Strop experienced it earlier this season. Closer Craig Kimbrel got a taste of it during a successful eight-pitch appearance for Triple-A Iowa on Tuesday. "We
A meeting, an ace and a banner win for Mets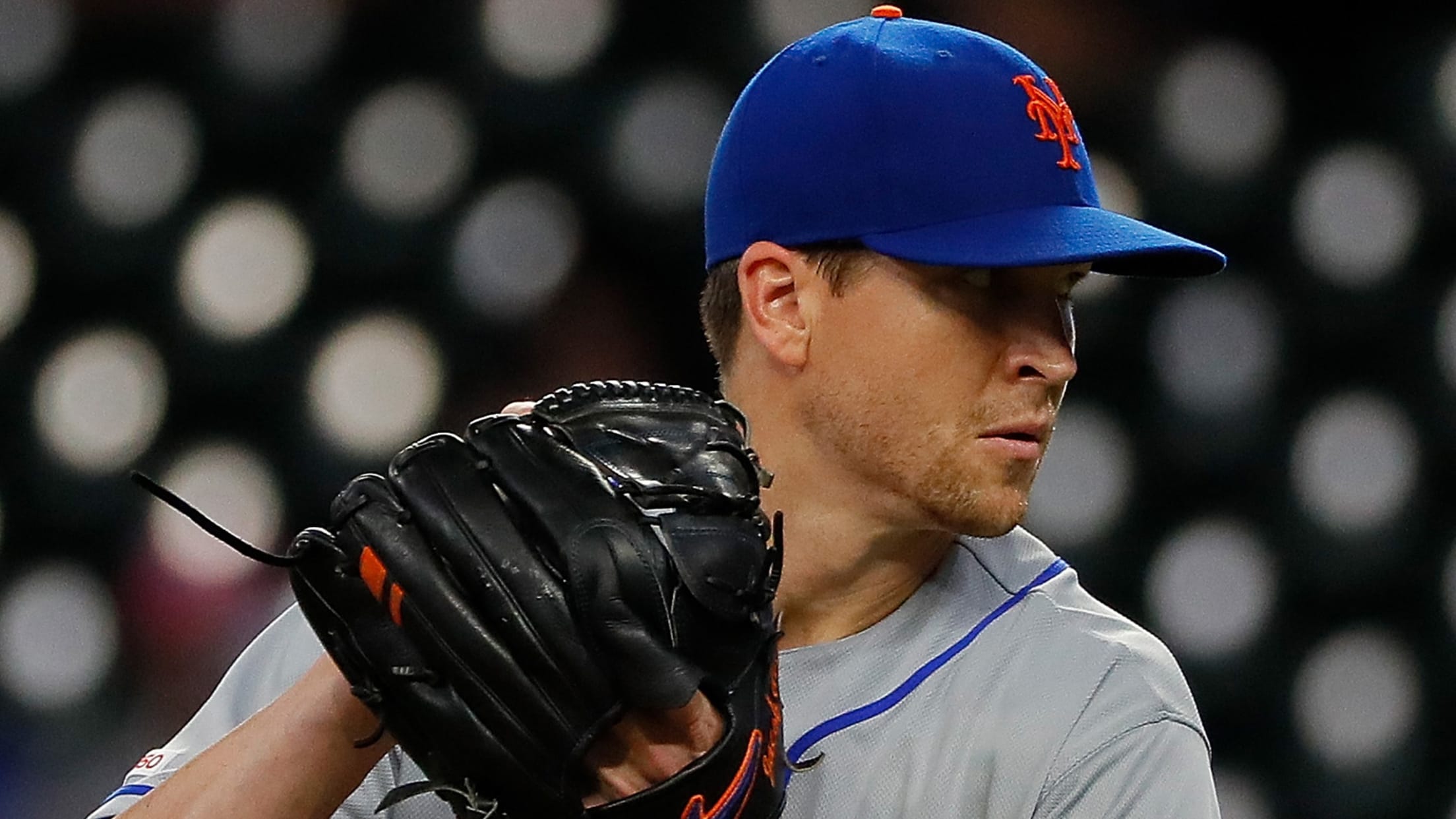 ATLANTA -- About two and a half hours prior to first pitch on Tuesday, the Mets gathered into the SunTrust Park visiting clubhouse for a team meeting. Throughout this season, the Mets have held various meetings for various reasons, yet this one seemed weightier than manager Mickey Callaway's usual pep
Hamels becomes 10th lefty with 2,500 K's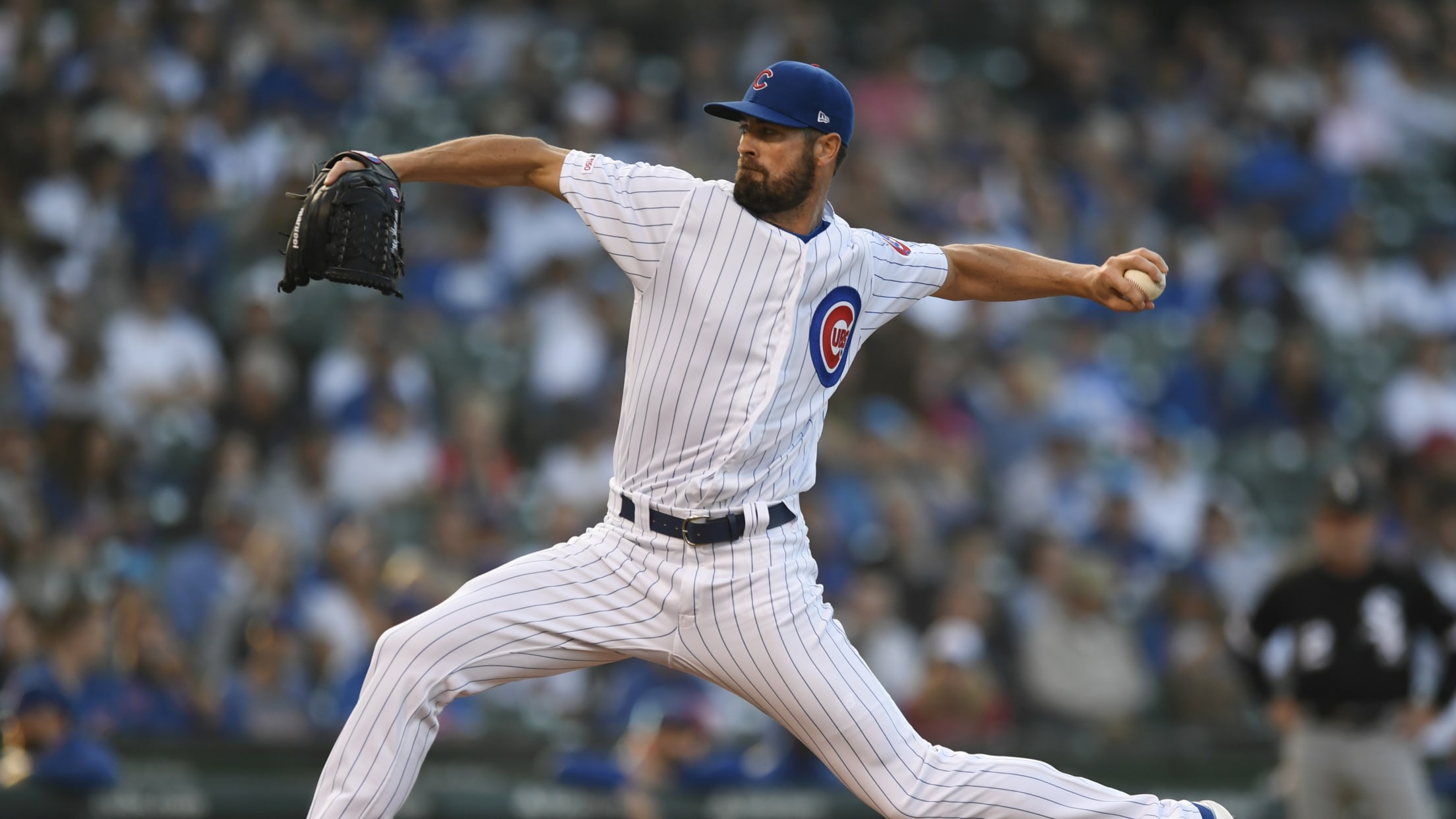 CHICAGO -- Cole Hamels stood at the back of the mound, pausing for a moment as the decibel level climbed inside Wrigley Field on Tuesday night. He waited as the roar grew in intensity, finally lifting his blue cap into the air to acknowledge the warm response to a career
5 surprise teams and their Deadline strategies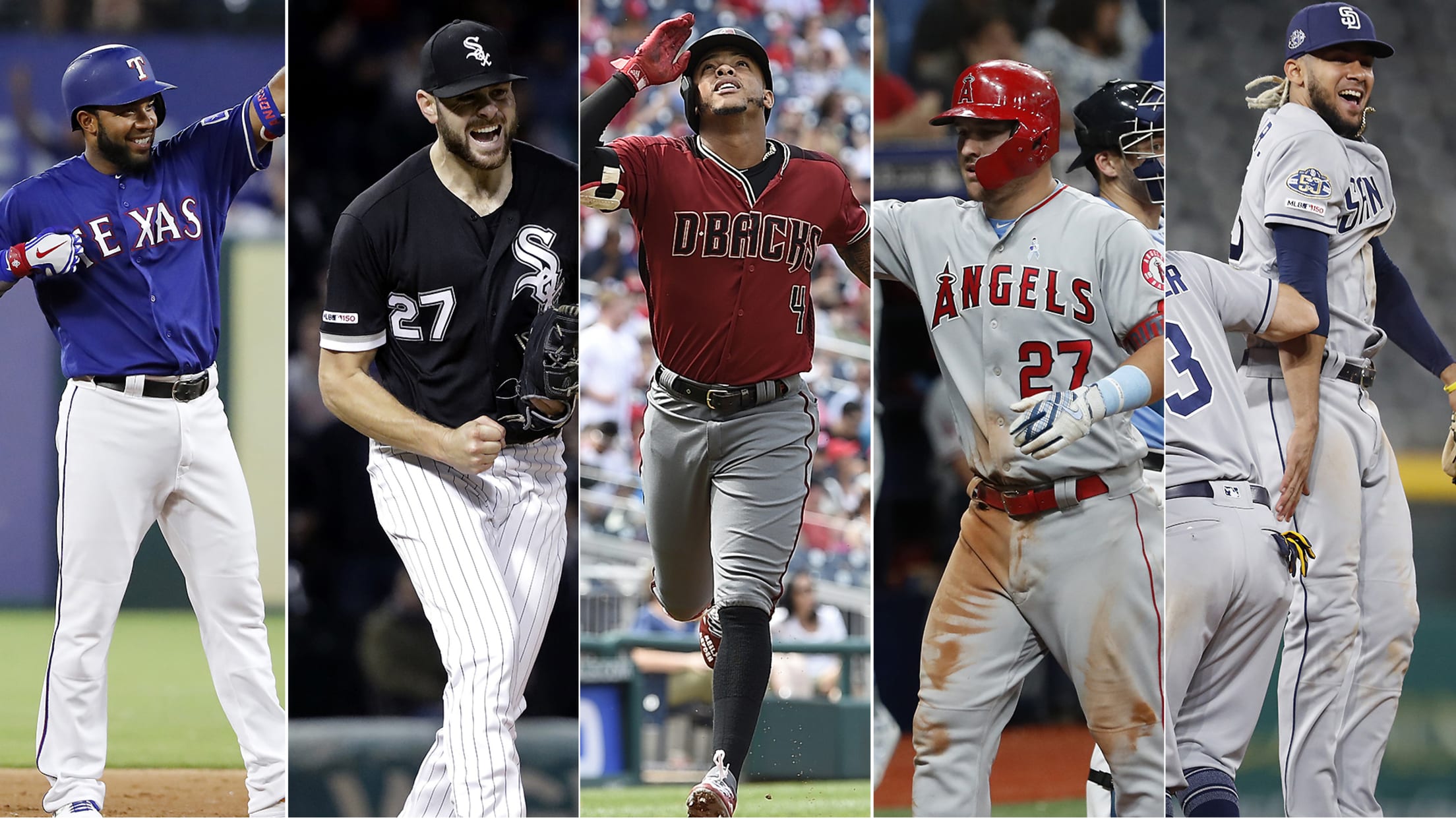 The White Sox are one kind of surprise. Pretty much everyone in the game knew they were headed in the right direction. Once the decision was made to accumulate young talent and start a new chapter, general manager Rick Hahn got so much done so quickly he may have surprised
Halos reach .500 behind Skaggs' strong night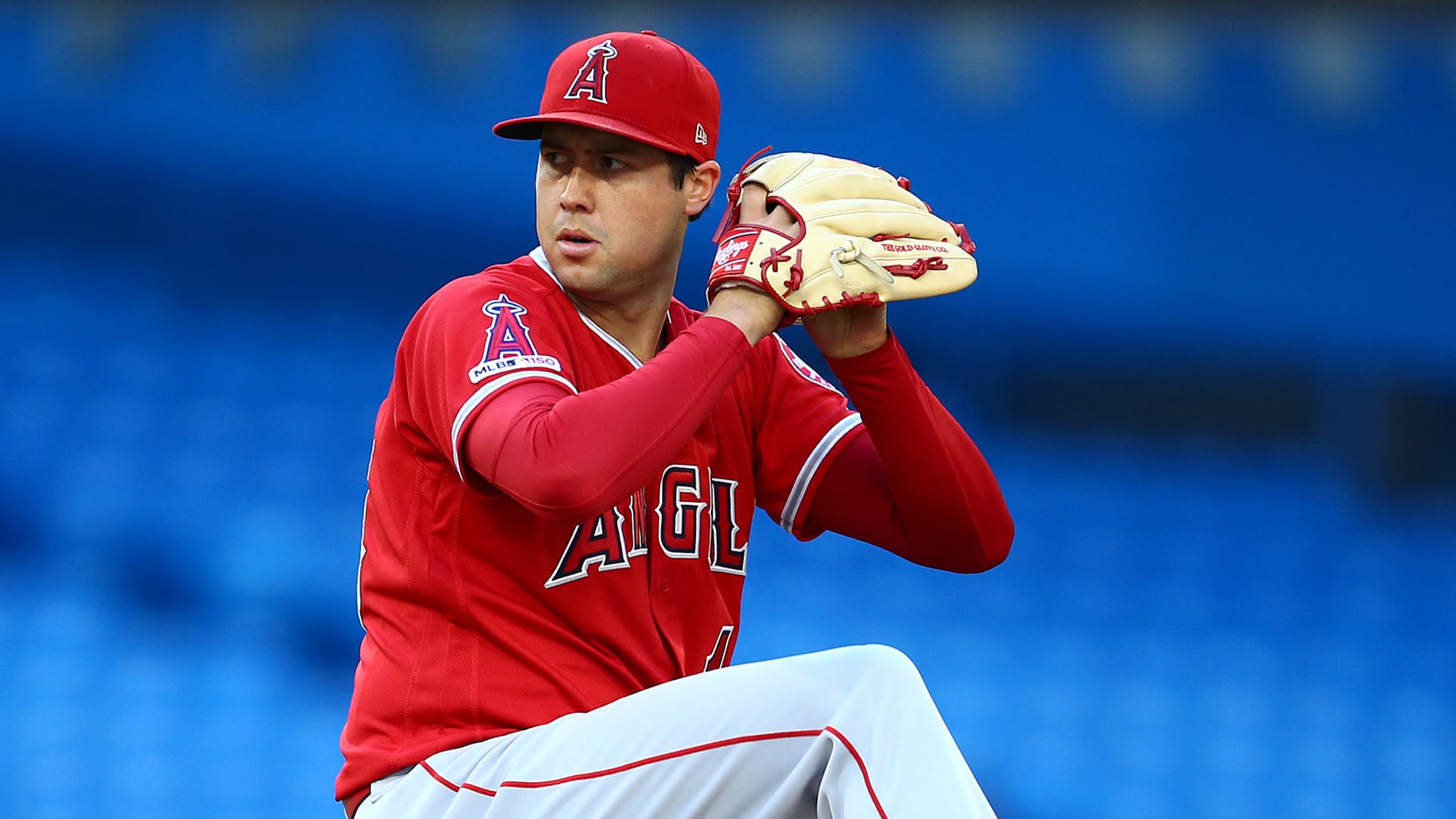 TORONTO -- It was the kind of outing that Tyler Skaggs has been searching for all season, and it helped the Angels reach .500 for the first time since April 15 with a 3-1 win over the Blue Jays on Tuesday night at Rogers Centre. Skaggs, who had posted a
MLB responds to umpires' Machado statement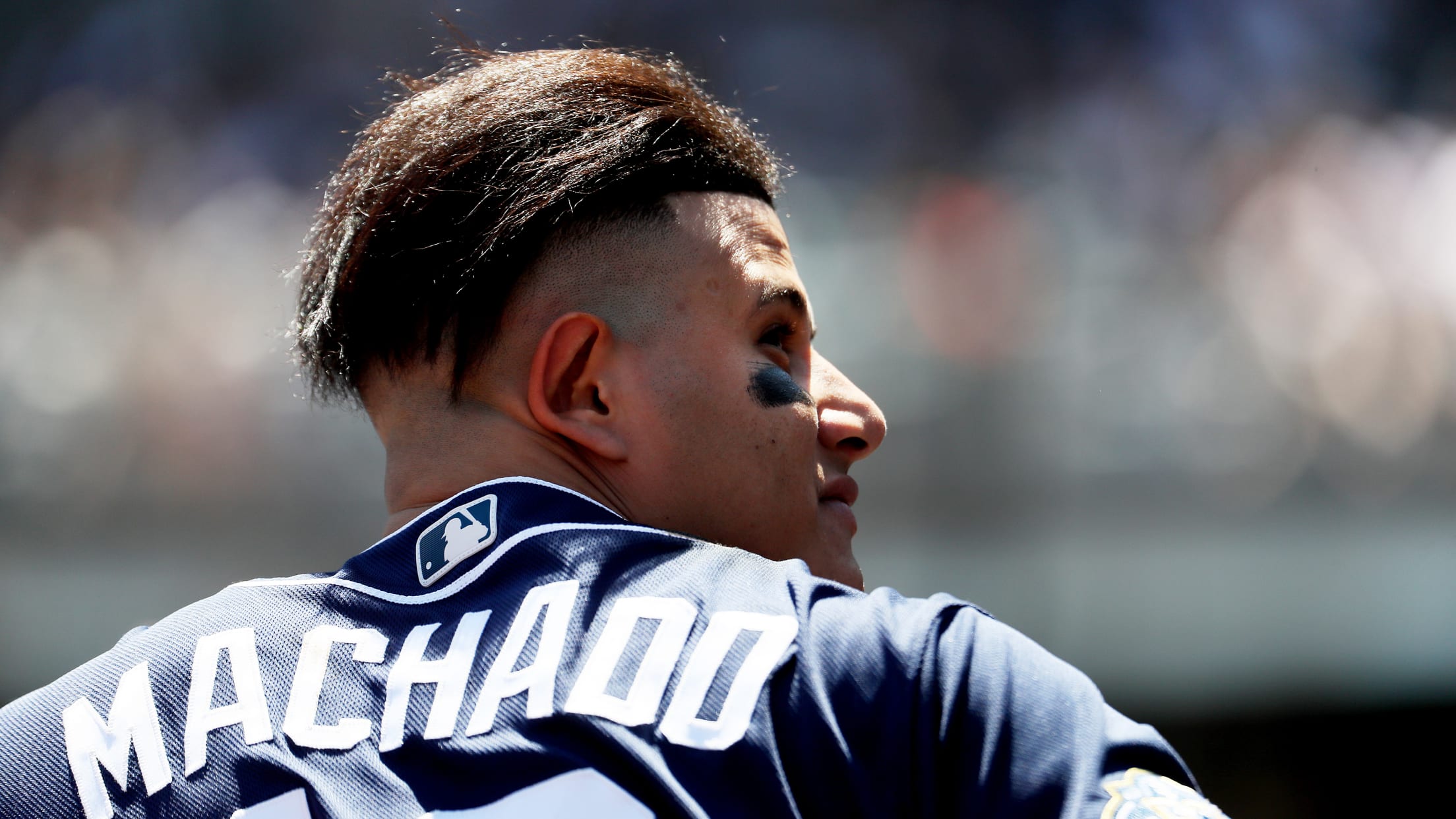 SAN DIEGO -- Major League Baseball released a statement Tuesday, strongly criticizing a tweet and a Facebook post from the MLB Umpires' Association regarding Manny Machado's recent one-game suspension. The statement read: "Manny Machado was suspended by MLB Chief Baseball Officer Joe Torre, who considered all the facts and circumstances
Rookie Plesac continues to impress
Righty carried no-hitter into the fifth inning
ARLINGTON -- Indians rookie Zach Plesac added another quality start to his growing list of accomplishments Tuesday night, pitching deep into the game yet again in a 10-3 win over the Rangers at Globe Life Park. The 24-year-old right-hander allowed only two hits as he posted his third quality start
Trio of HRs leads Reds to 3-game winning streak
Winker, Dietrich slug 1st-inning blasts, Farmer adds clinching shot in 7th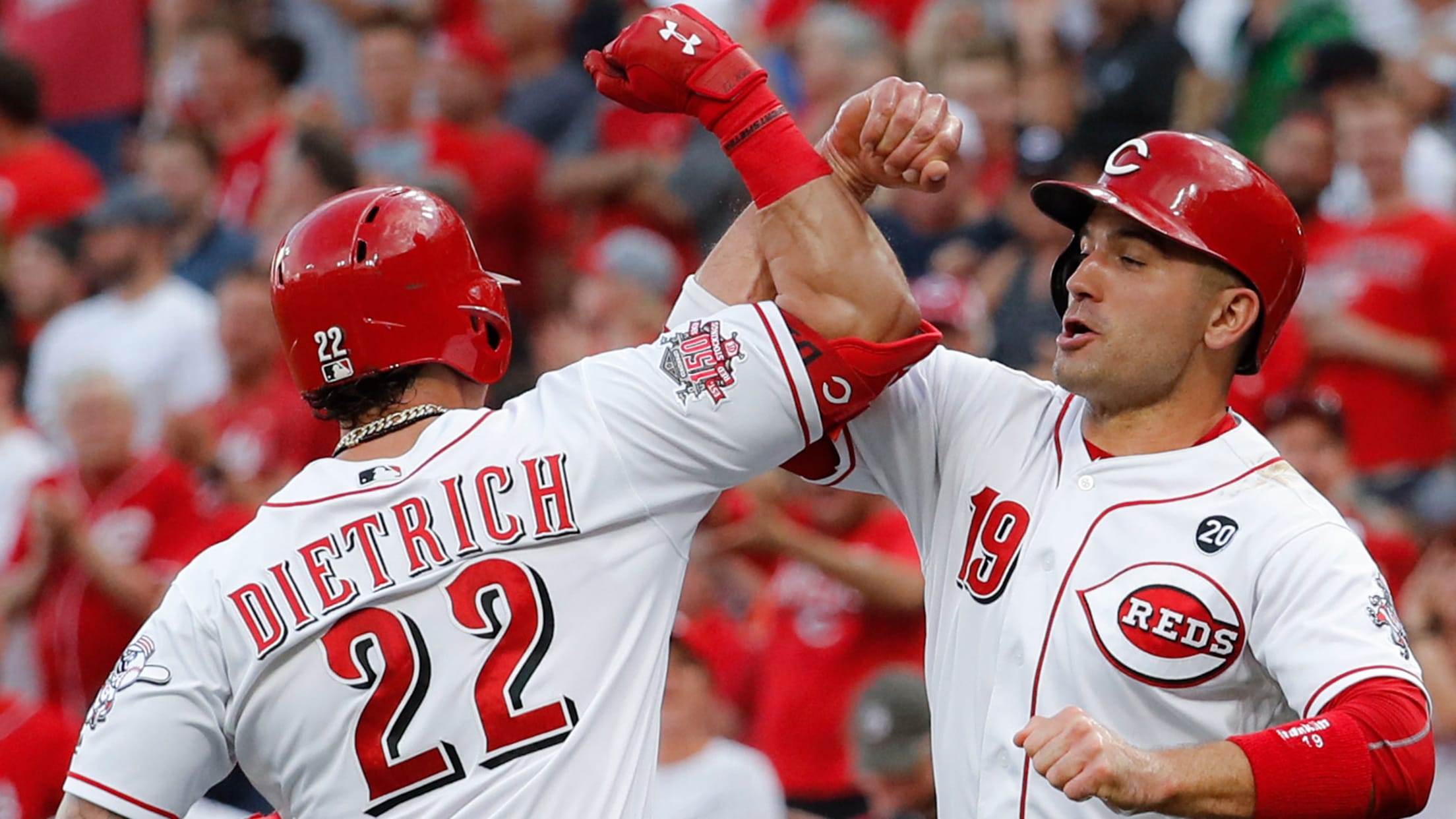 CINCINNATI -- One of the things that has eluded the Reds this season is a good winning streak. Their longest of 2019 is four in a row, and that happened back in April. The last three-game win streak Cincinnati enjoyed was more than a month ago (May 9-11). Not only
Phillies rained out in DC again on Tuesday
Arrieta to pitch Game 1 on Wednesday, Eflin gets nod for Game 2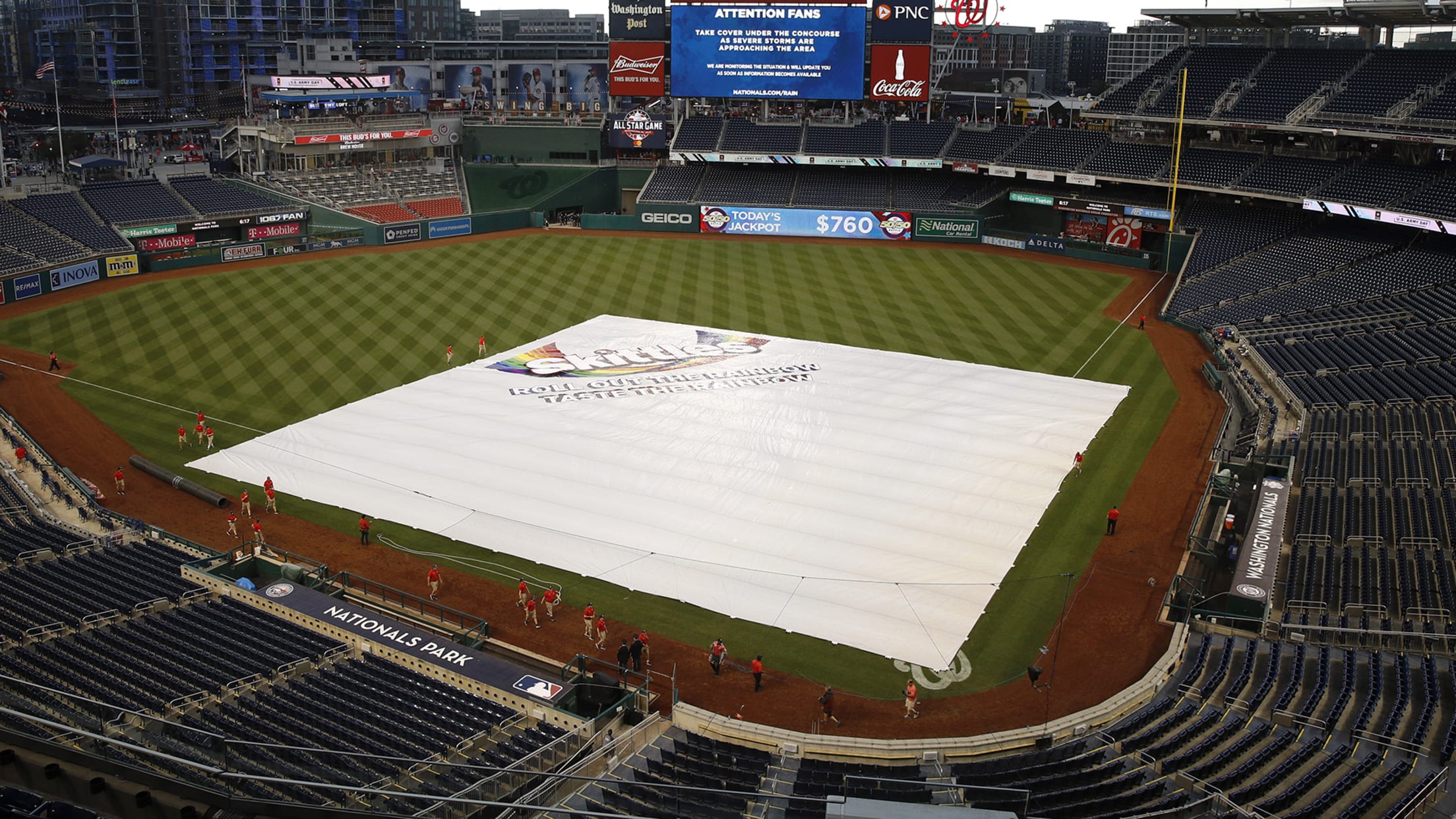 WASHINGTON -- Tuesday's rainout -- the second in consecutive nights at Nationals Park -- only exacerbated the Phillies' pitching problems. Philadelphia began the work week needing a starter for Friday night's series opener against the Marlins at Citizens Bank Park. But following Monday's and Tuesday's rainouts at Nationals Park, the
Felix being tested for further injury after setback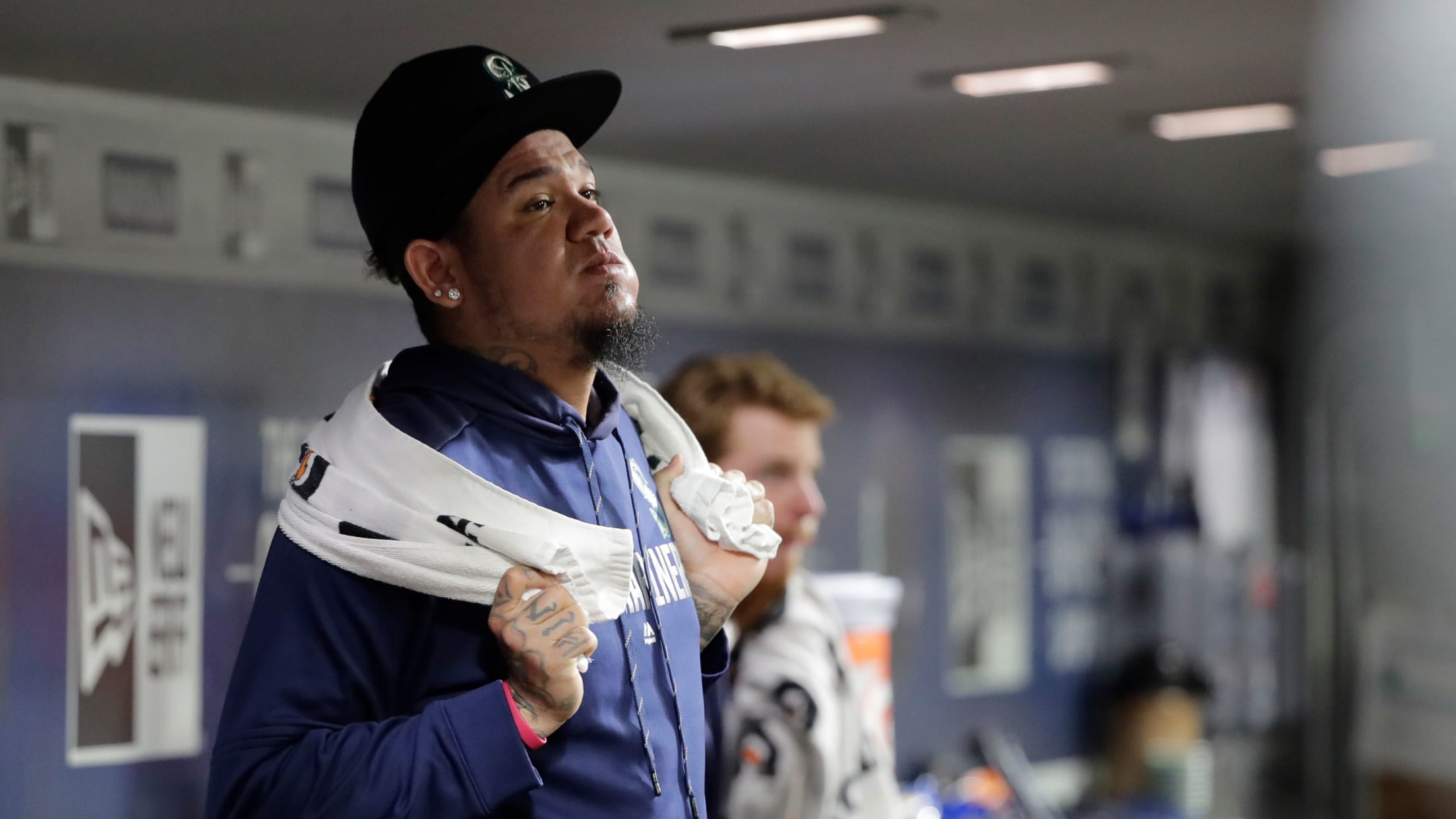 SEATTLE -- After initially believing that veteran right-hander Felix Hernandez was merely dealing with fatigue in his arm after cutting short a Minor League rehab outing last weekend, the Mariners are now having the former American League Cy Young Award winner tested for further issues in the right lat muscle
Returning from IL, Stanton shows range in RF
Montgomery stops live BP after discomfort; Severino scheduled to throw off mound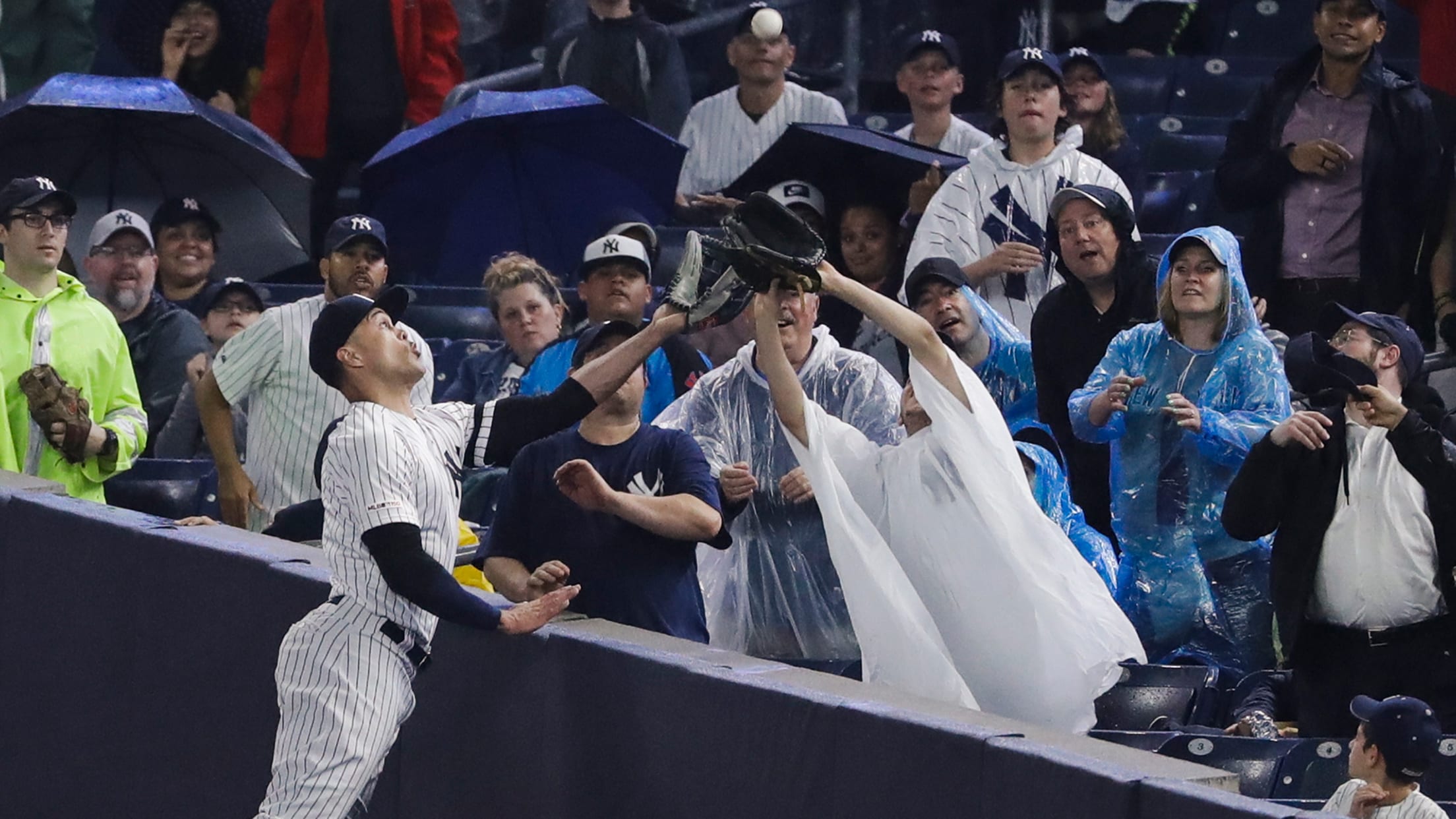 NEW YORK -- Giancarlo Stanton never could have imagined that the season would be more than 40 percent complete and he'd still be looking for his first home run, nor that Aaron Judge could have hit only five homers and the Yankees would reside in first place in the American