7 underperforming teams and how they can turn it around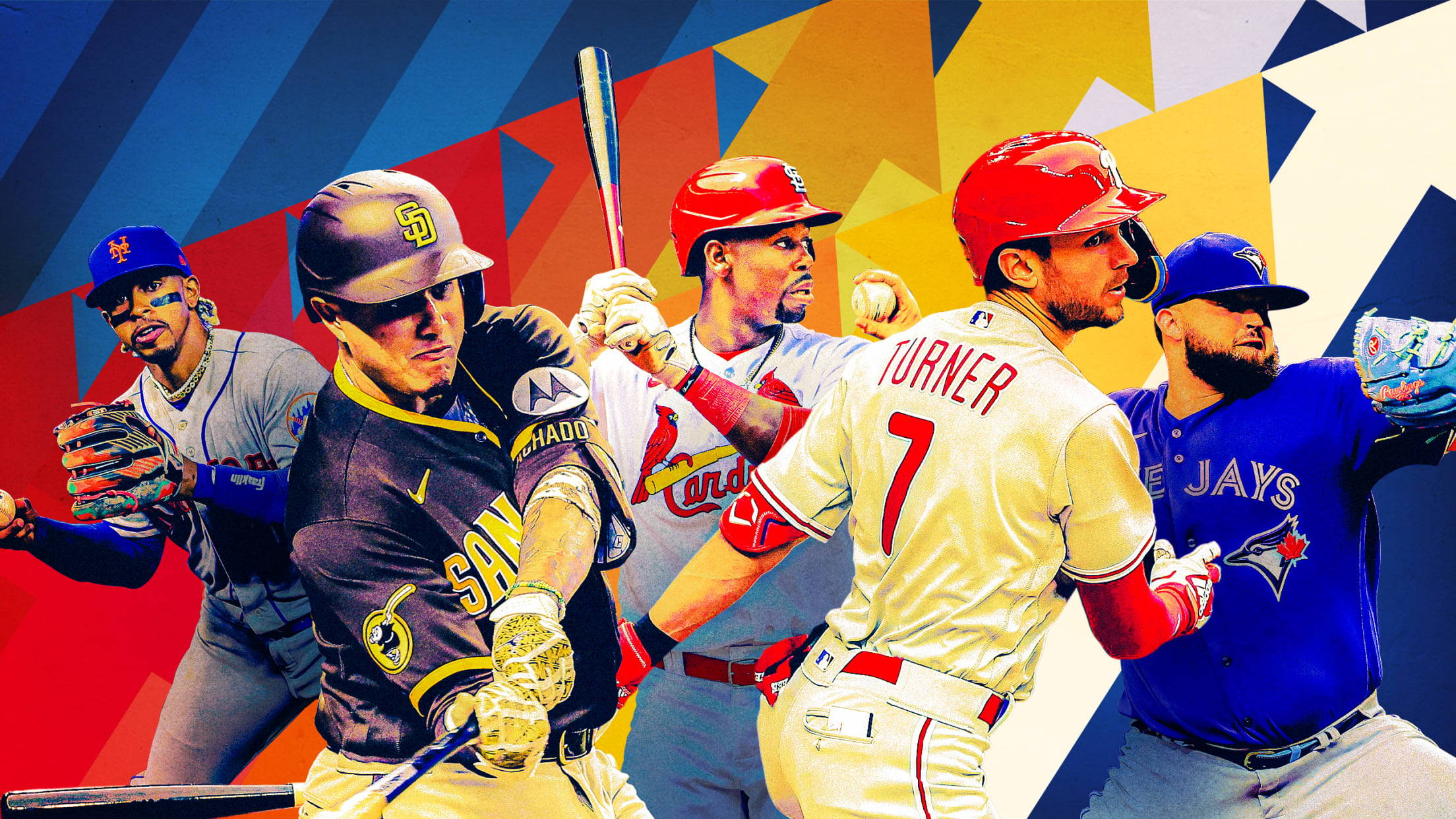 It's still early, but not that early. June will be a pivotal month for some of this season's underperforming teams, in which they'll either re-establish themselves as contenders or fall too far out of the race to recover. The seven clubs below all made the postseason last year, but six
Report: Strasburg shut down due to 'severe' nerve damage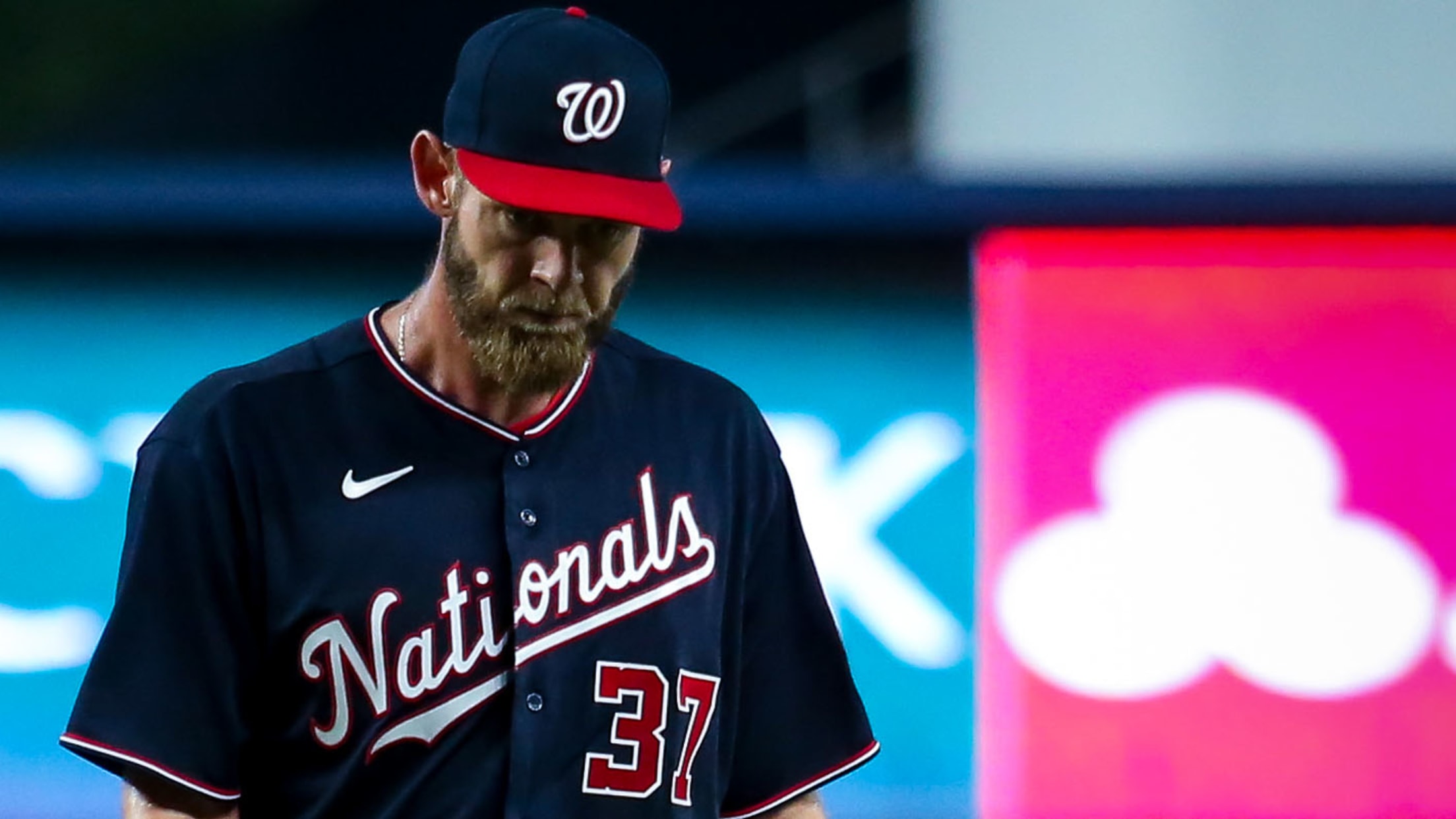 Stay up-to-date with all the latest news on injured and recovering players from across Major League Baseball.
'Big Jon, pack your bags': Singleton completes long quest back to bigs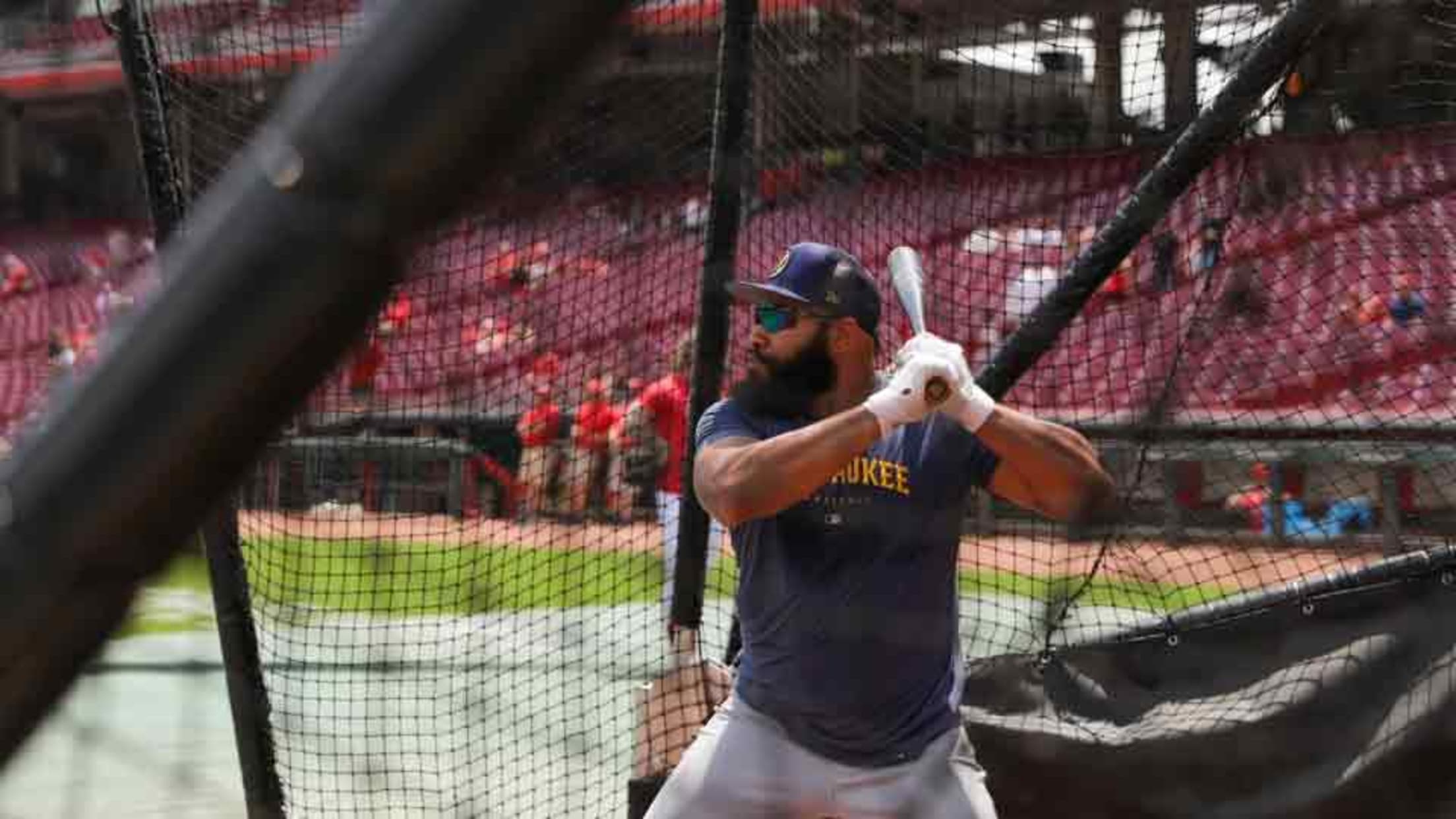 CINCINNATI -- Triple-A Nashville skipper Rick Sweet has been managing in the Minors since the 1980s and has told hundreds, maybe thousands of players they were going to The Show. But even he'd never seen a team react with such joy that it delayed a game. That's what happened Friday
Six-run 6th sends Sox past Rays in twin-bill opener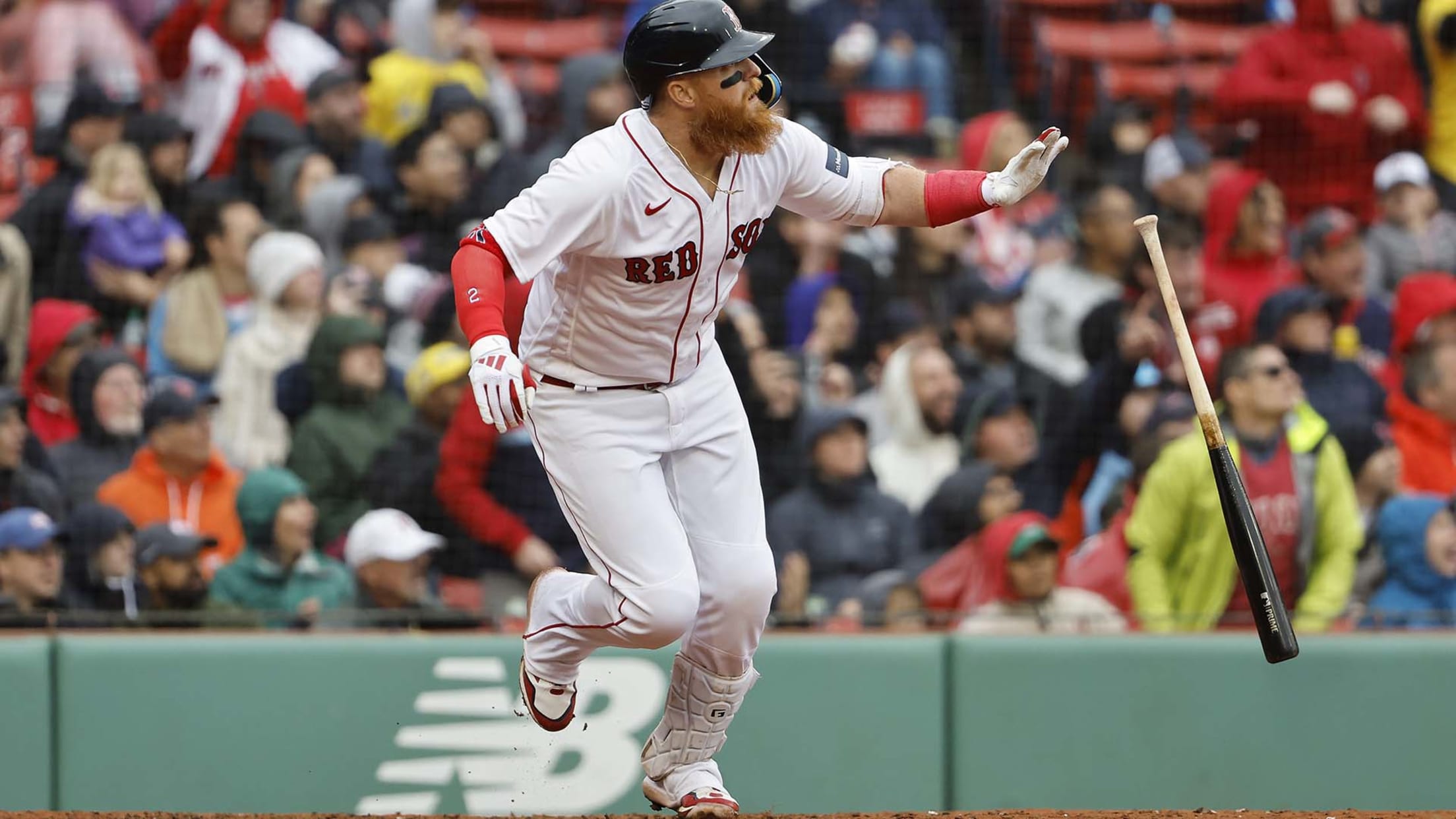 BOSTON -- This dreary, chilly Saturday at Fenway wasn't what the late, great Ernie Banks envisioned when he said, "Let's play two!" But the Red Sox warmed up their fans with a stirring six-run rally in the bottom of the sixth to turn the tables on the Majors' best team,
On Lou Gehrig Day, Mets show Sarah Langs that baseball loves her back
A writer and researcher for MLB.com, Langs has worked to raise ALS awareness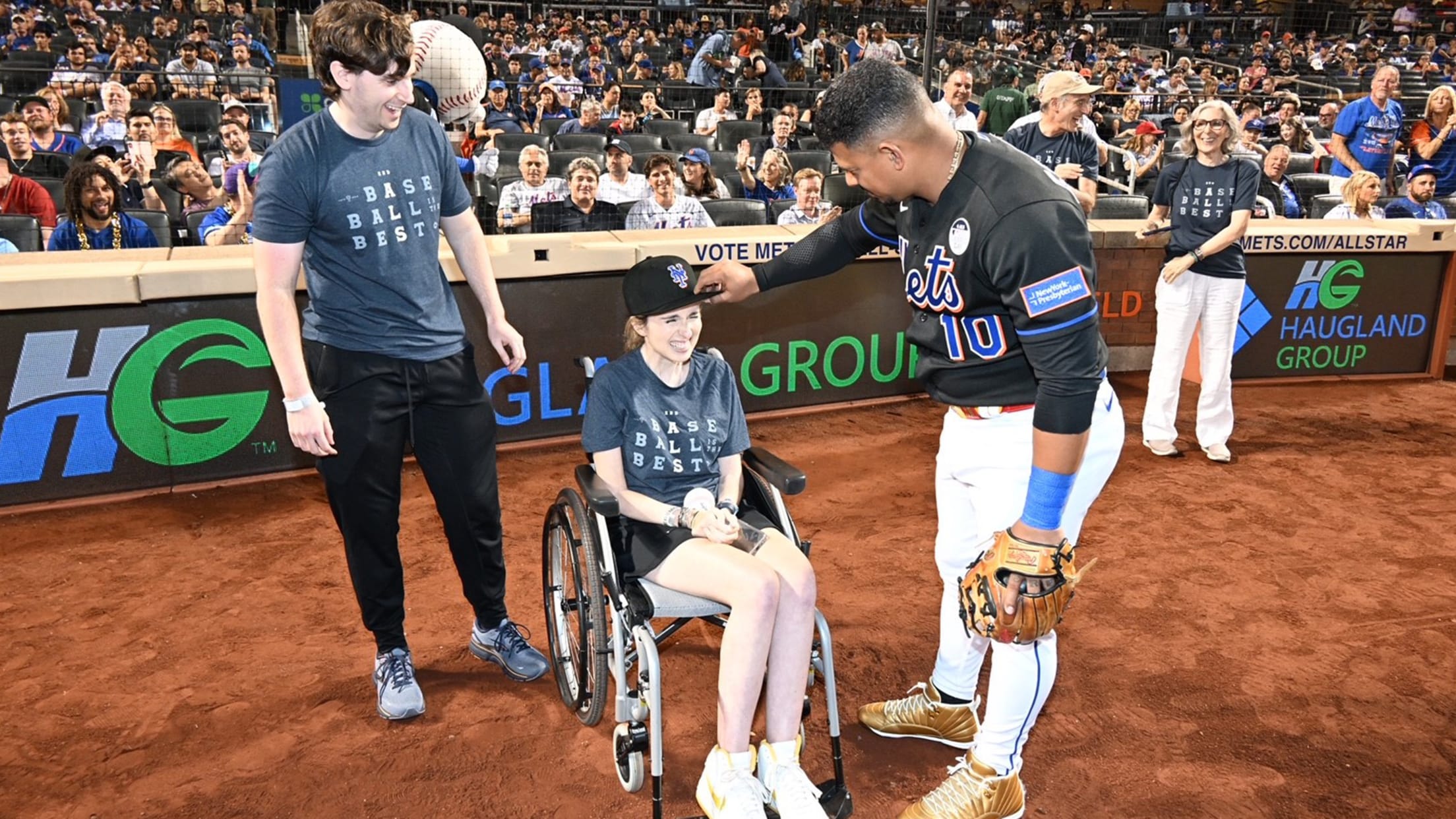 NEW YORK -- An hour and a half before she was scheduled to take the field for a ceremony Friday at Citi Field, Sarah Langs was concerned. Langs had spent the better part of her afternoon being feted by the Mets, who hosted her and her family in recognition of
Ohtani and Tucker team up for most friendly tag in history
We love a no-look tag around here, but what about a low-five tag? Yes, we also love that. In the sixth inning of the Astros' 6-2 win over the Angels on Friday night, Kyle Tucker hit a ground ball that was fielded by pitcher Shohei Ohtani in front of the
'Super humbled' Refsnyder signed to Red Sox extension
Veteran outfielder inks 1-year deal with '25 club option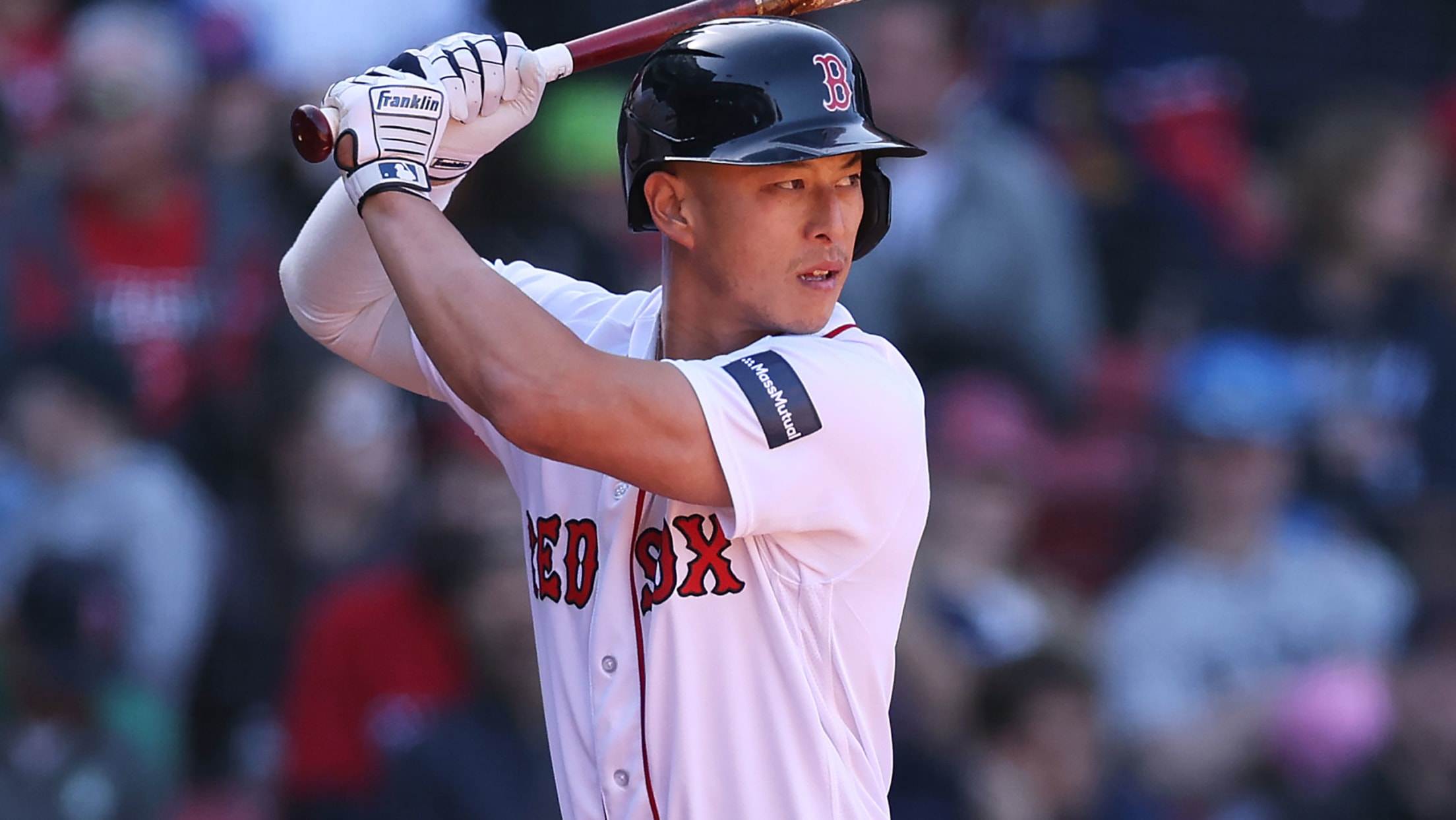 BOSTON -- The role is unglamorous but important -- particularly for the Red Sox, who play 81 games per season at Fenway Park. A right-handed hitter who can hammer left-handed pitching on a consistent basis is no small thing, and that's why the Red Sox signed veteran outfielder Rob Refsnyder
The secret weapon McClanahan and Strider have in common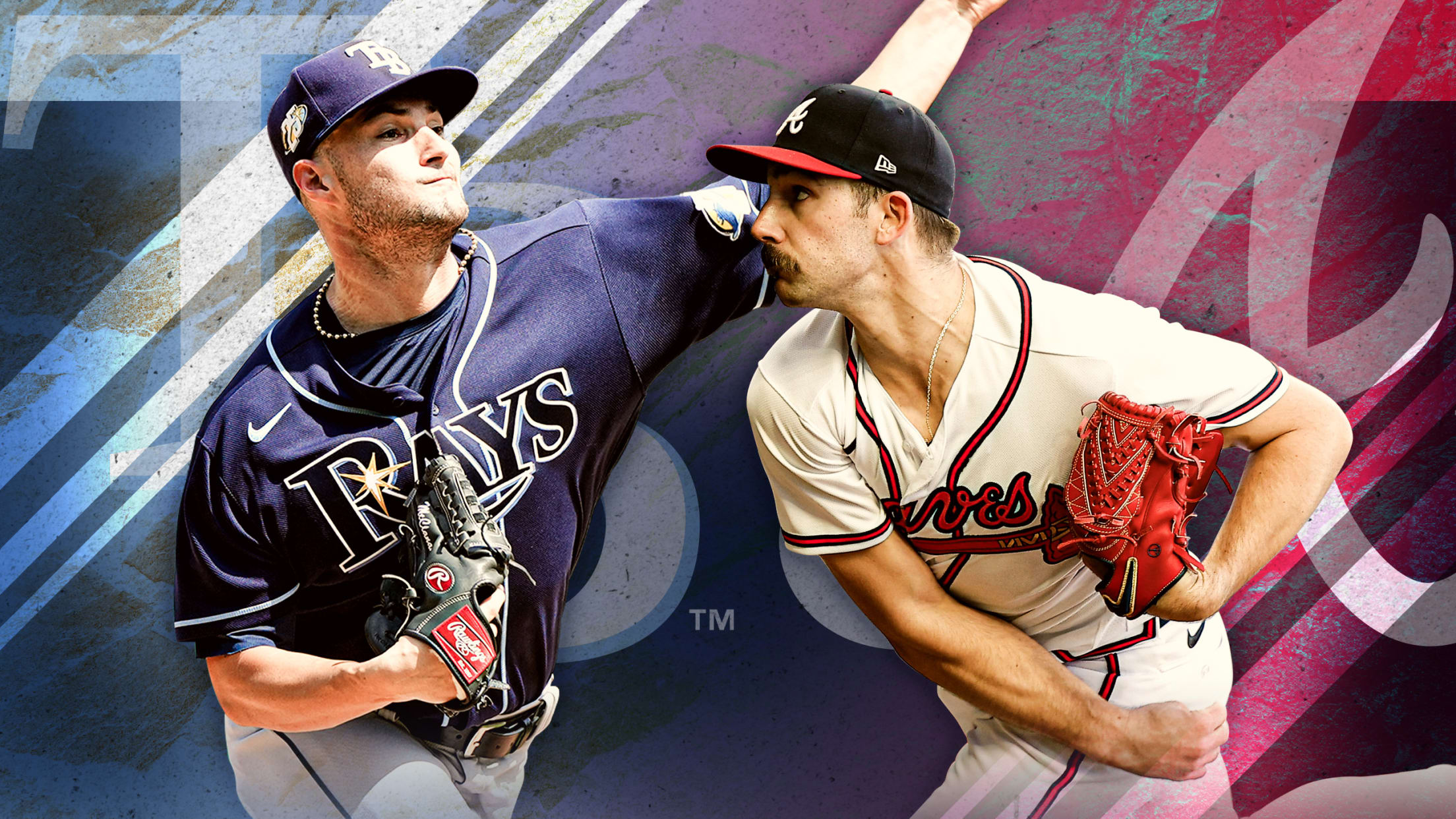 The average Major League pitcher in 2023 stands 6-foot-3. The average Cy Young-winning pitcher, whether you go back five years or 10 years or all the way back to 2000, is 6-foot-4. The prototypical pitcher, and especially the prototypical power pitcher, is, well, tall. But arguably the two best pitchers
'The modern-day Rickey Henderson': Mookie sparks Dodgers past Yankees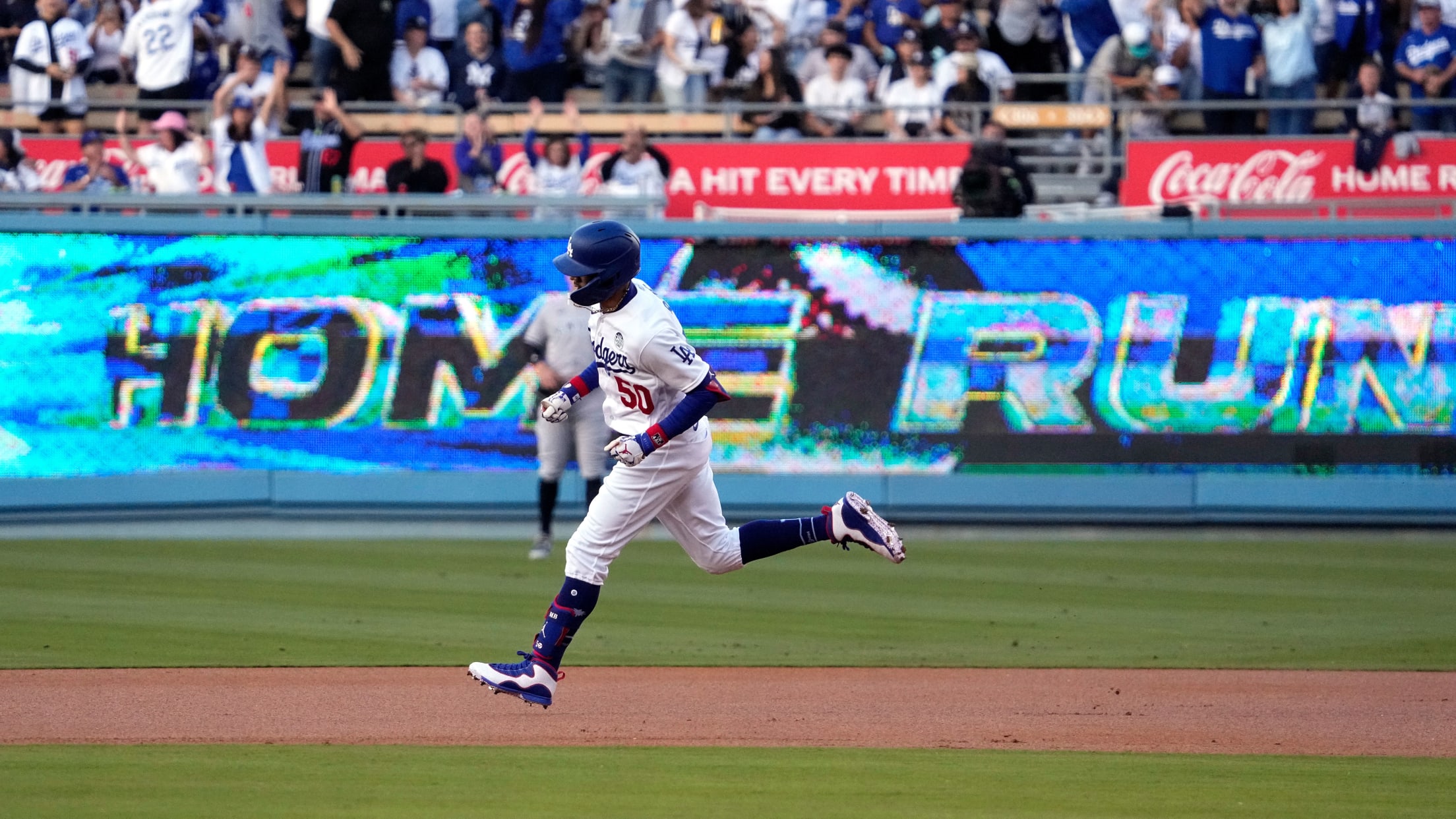 LOS ANGELES -- Dodgers manager Dave Roberts sat in the home dugout three hours before first pitch on Friday and held his daily scrum. Most of the questions were about the historic rivalry between the Yankees and Dodgers. Among other topics was just how the Dodgers were planning to slow
Bassitt pitches gem, rushes home for birth of 2nd child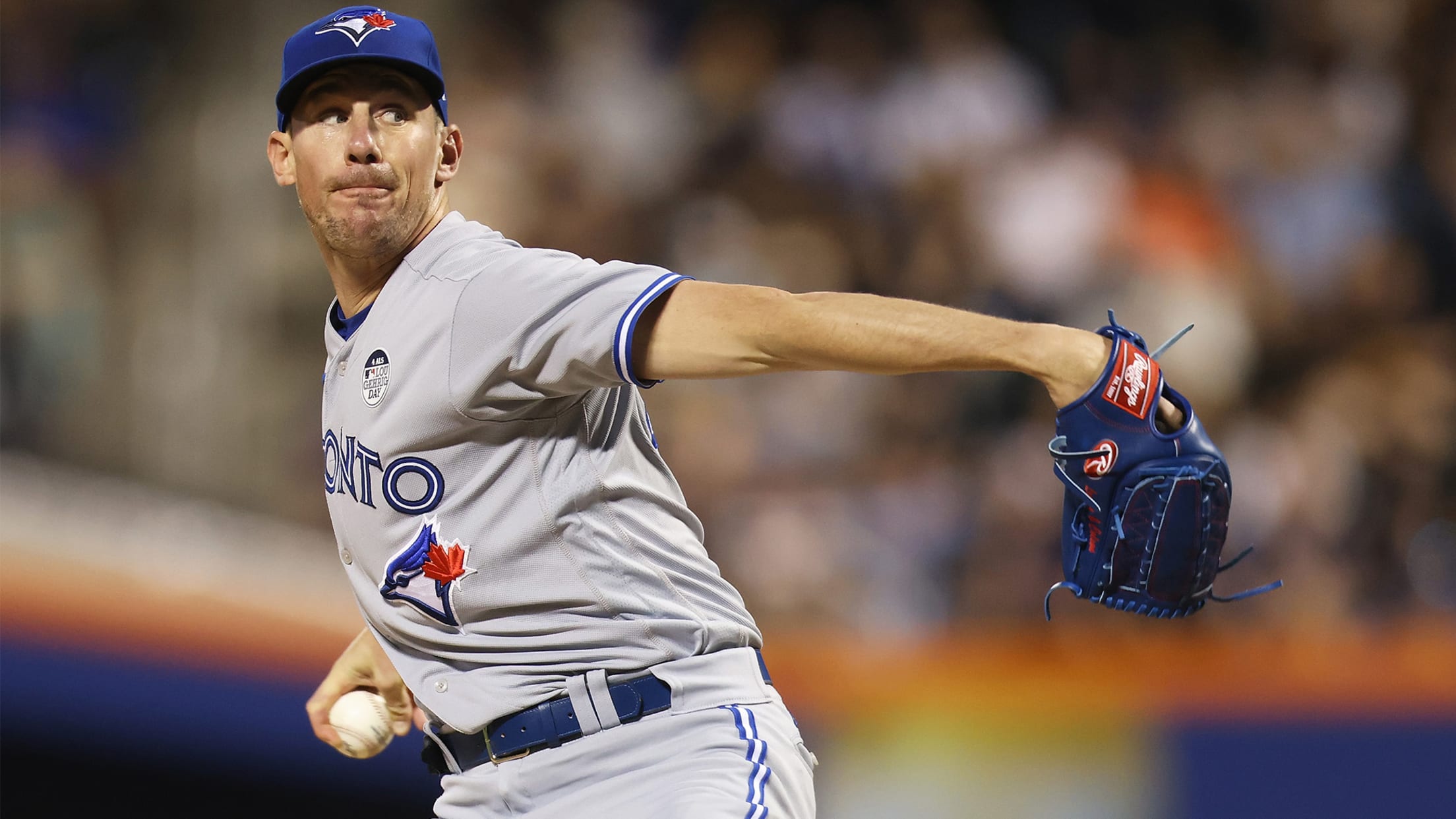 NEW YORK -- Chris Bassitt knew he had a plane to catch when he stepped on the mound on Friday night at Citi Field. The 34-year-old righty planned to leave directly after his start against the Mets to head back to Toronto to be with his wife, Jessica, who went
Cruz in high spirits near halfway point of recovery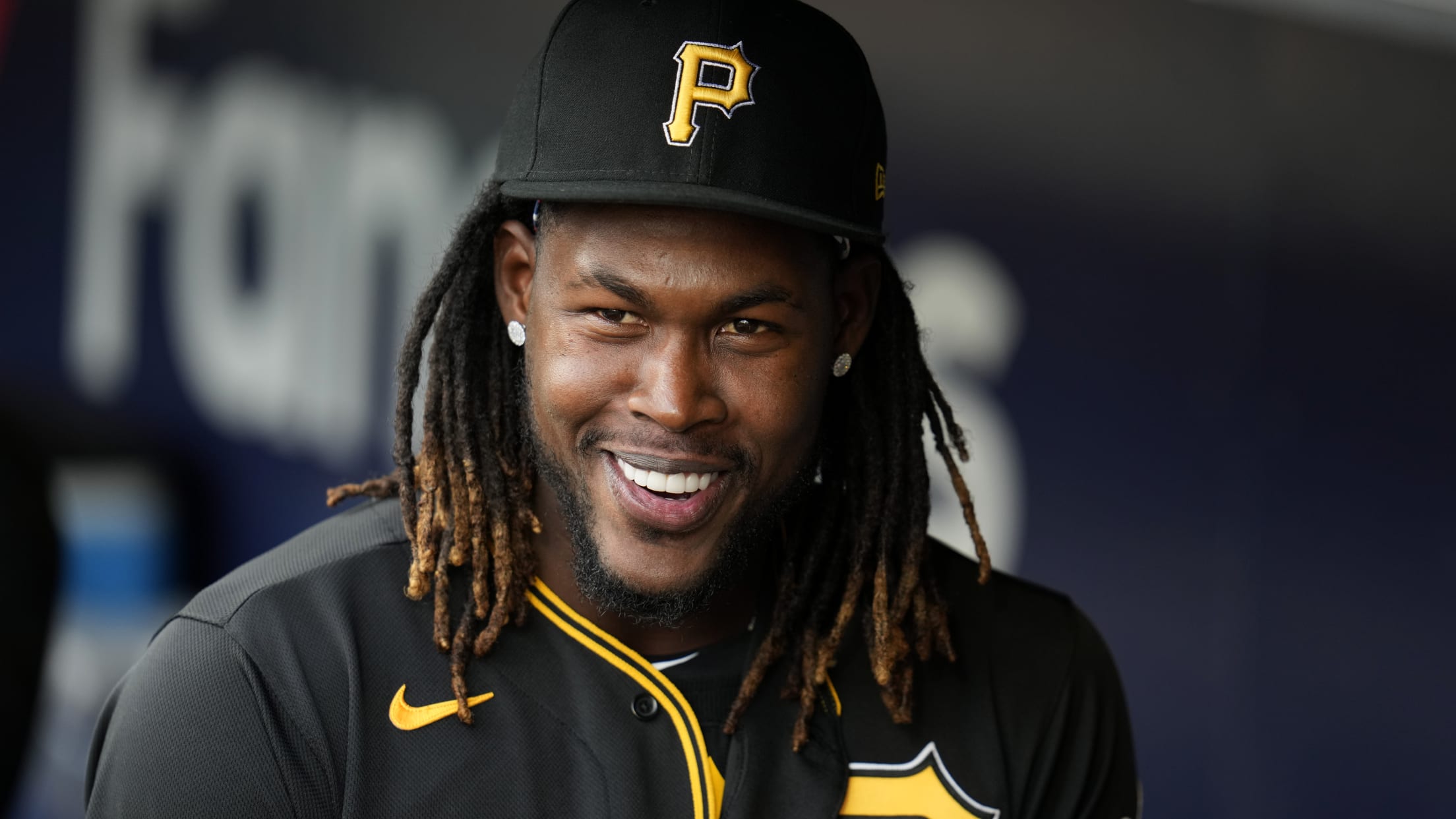 PITTSBURGH -- Oneil Cruz's injury didn't damage his sense of humor in the slightest. For the first time since fracturing his left ankle on April 9, Cruz spoke to reporters and discussed a myriad of topics, including his state of mind, his progress and his bobblehead's striking resemblance to himself.
Rejuvenated D-backs win 6th straight in front of raucous crowd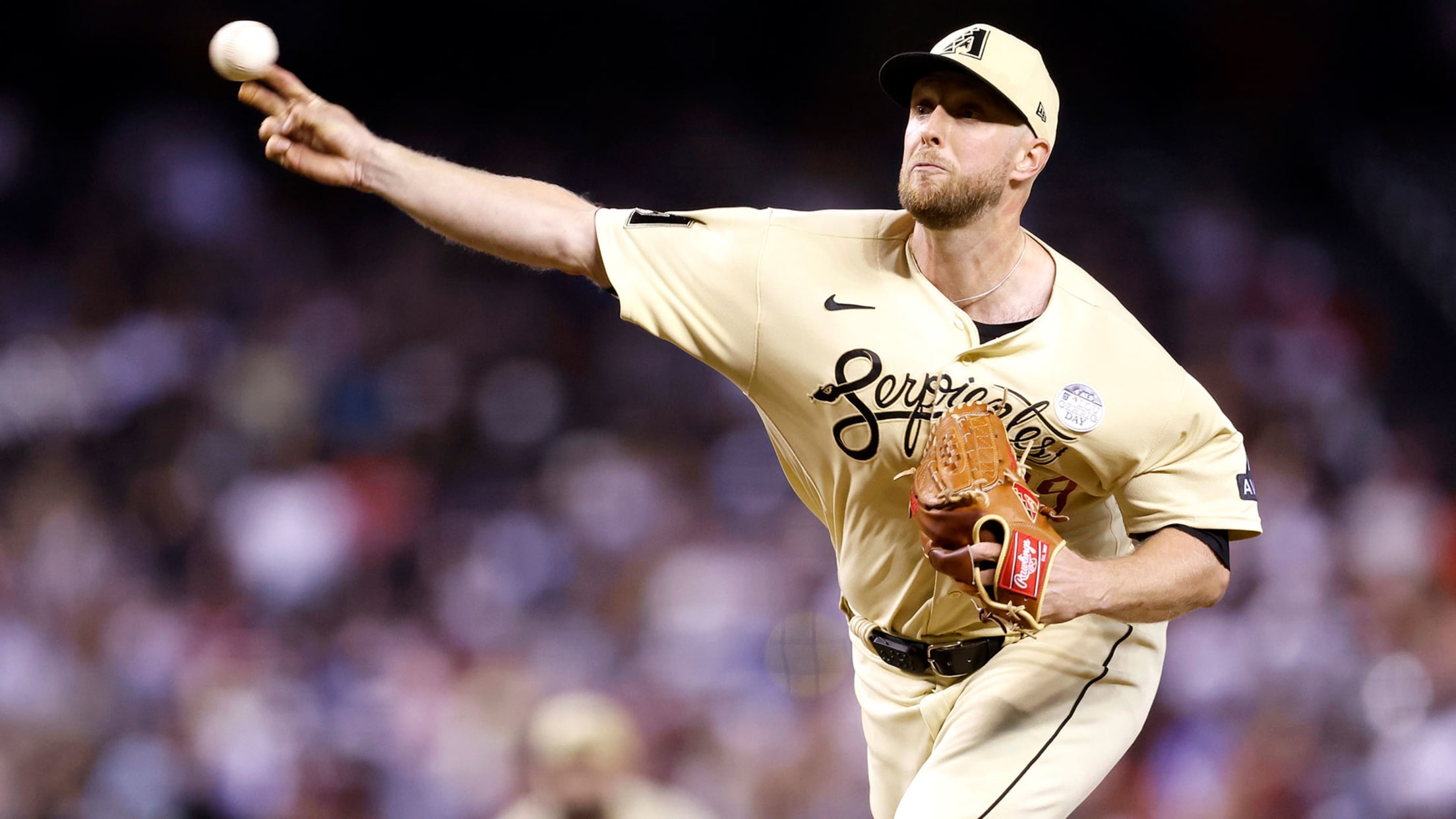 PHOENIX -- There was a different energy in Chase Field on Friday night, one that hasn't been felt in these parts for a few years. But that's because this year's D-backs are different than the versions that have struggled for the better part of three years now. They entered the
Judge, Betts talk free agency, tough matchups and ... Taylor Swift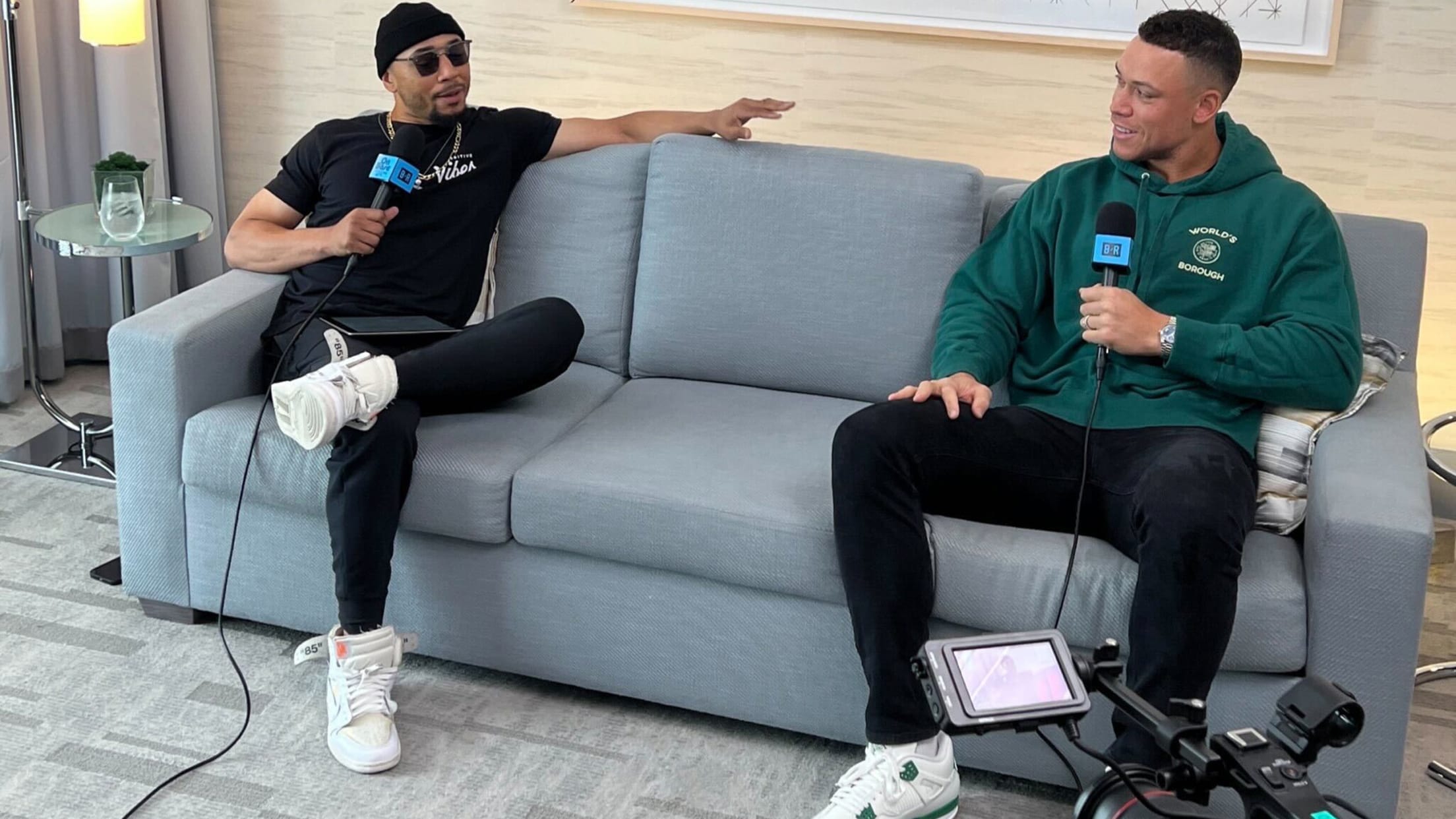 Dodgers superstar Mookie Betts is happy Aaron Judge decided to re-sign with the Yankees last offseason rather than joining his hometown Giants in free agency. A deal with the Giants would have put Judge in the NL West, meaning regular matchups against Betts' Dodgers. With Judge returning to New York,
'Calm and focused' Valdez beats Ohtani again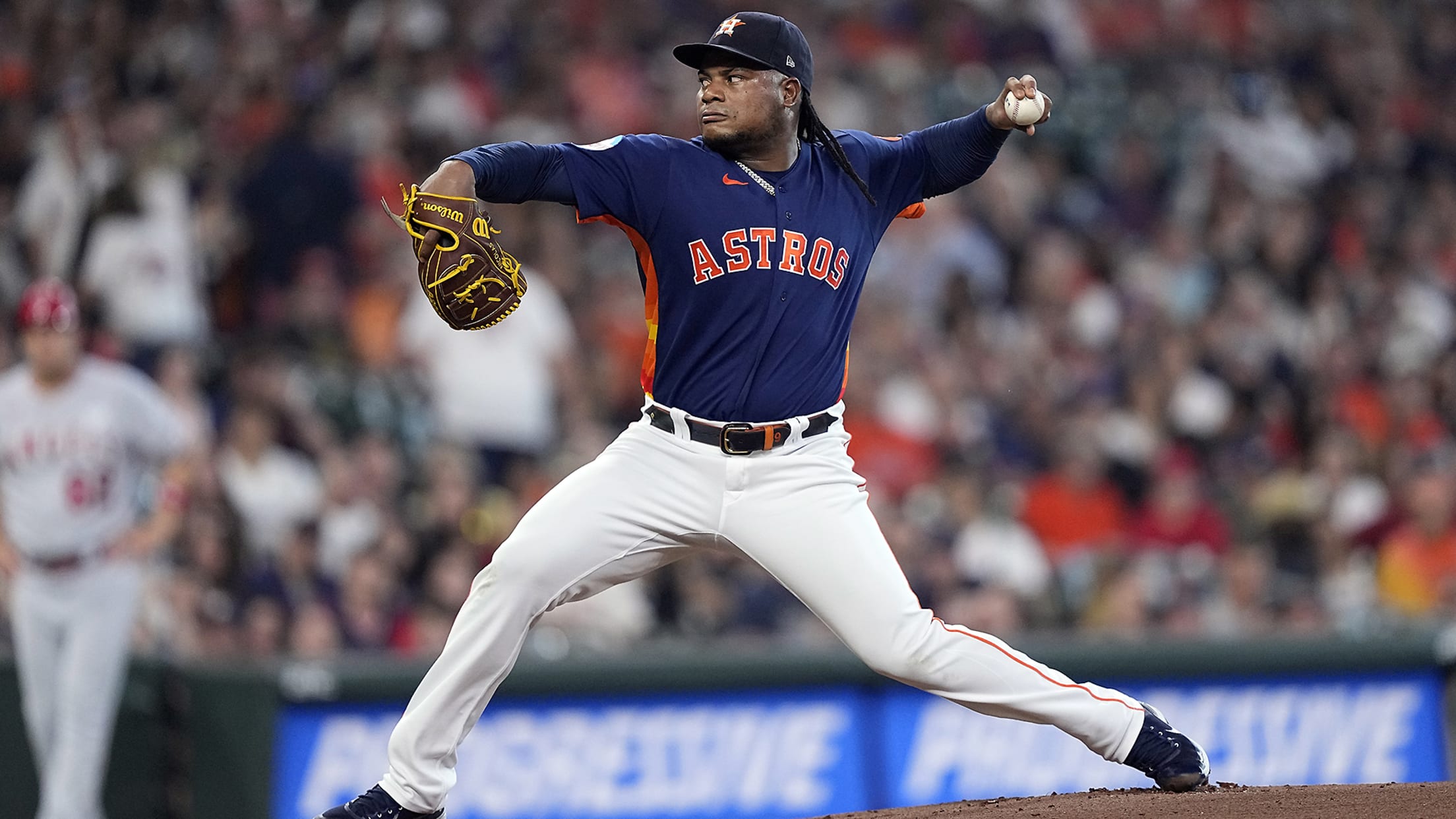 HOUSTON -- Astros ace Framber Valdez admitted he gets excited when he has to oppose Angels pitcher Shohei Ohtani. The same probably can't be said for Ohtani about facing Valdez, who outdueled him Friday night for the second time in less than a month. Valdez picked up his fourth consecutive
Olson takes no-hitter into 6th ... in MLB debut!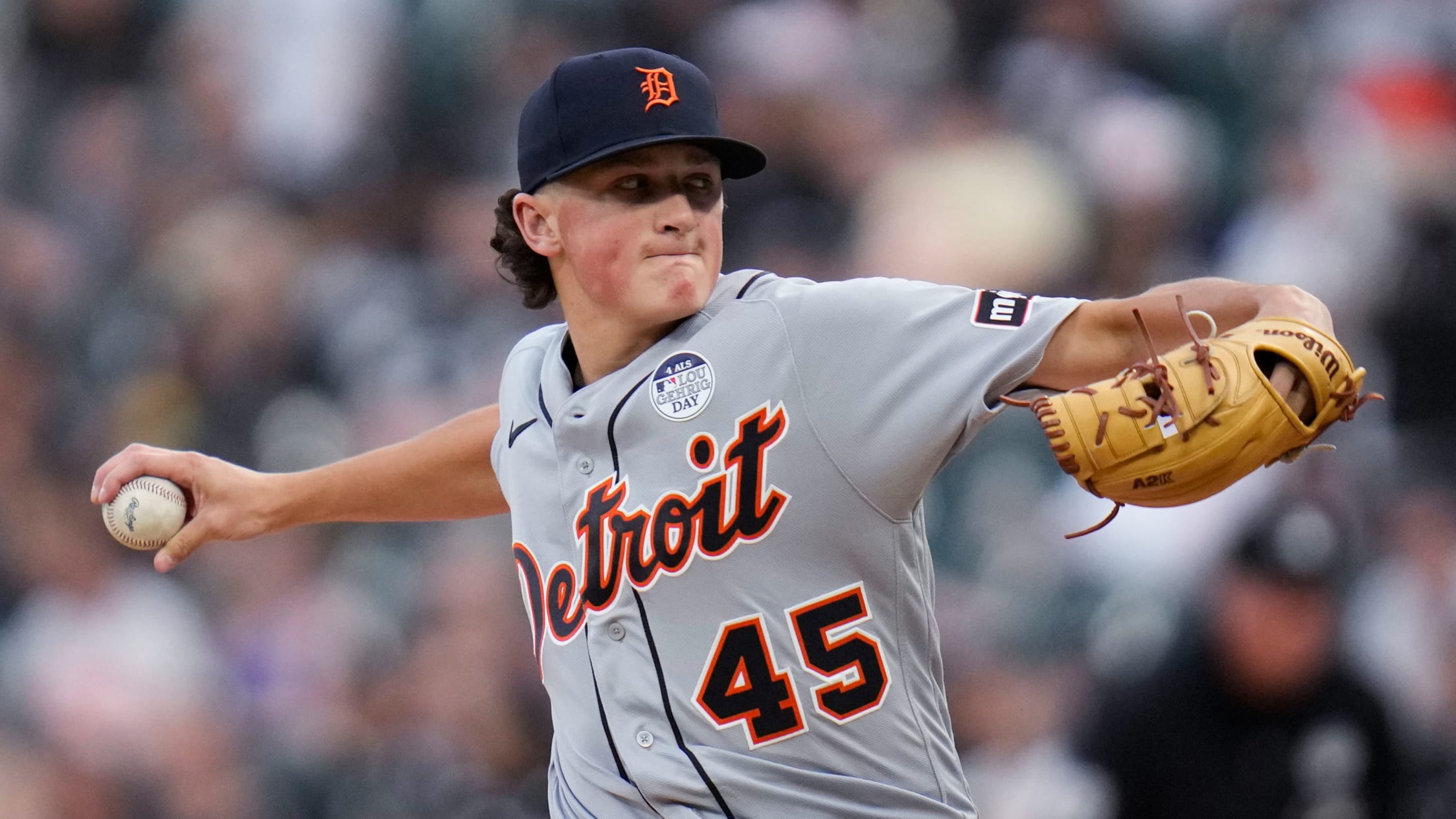 CHICAGO -- Lee Olson looked like he was fighting back tears as he sat in the first-base stands of Guaranteed Rate Field Friday night, watching his son Reese make his Major League debut. "I was OK until I got to the ballpark and saw it," he told Bally Sports Detroit,
2 storybook homers power Pirates' 5-run comeback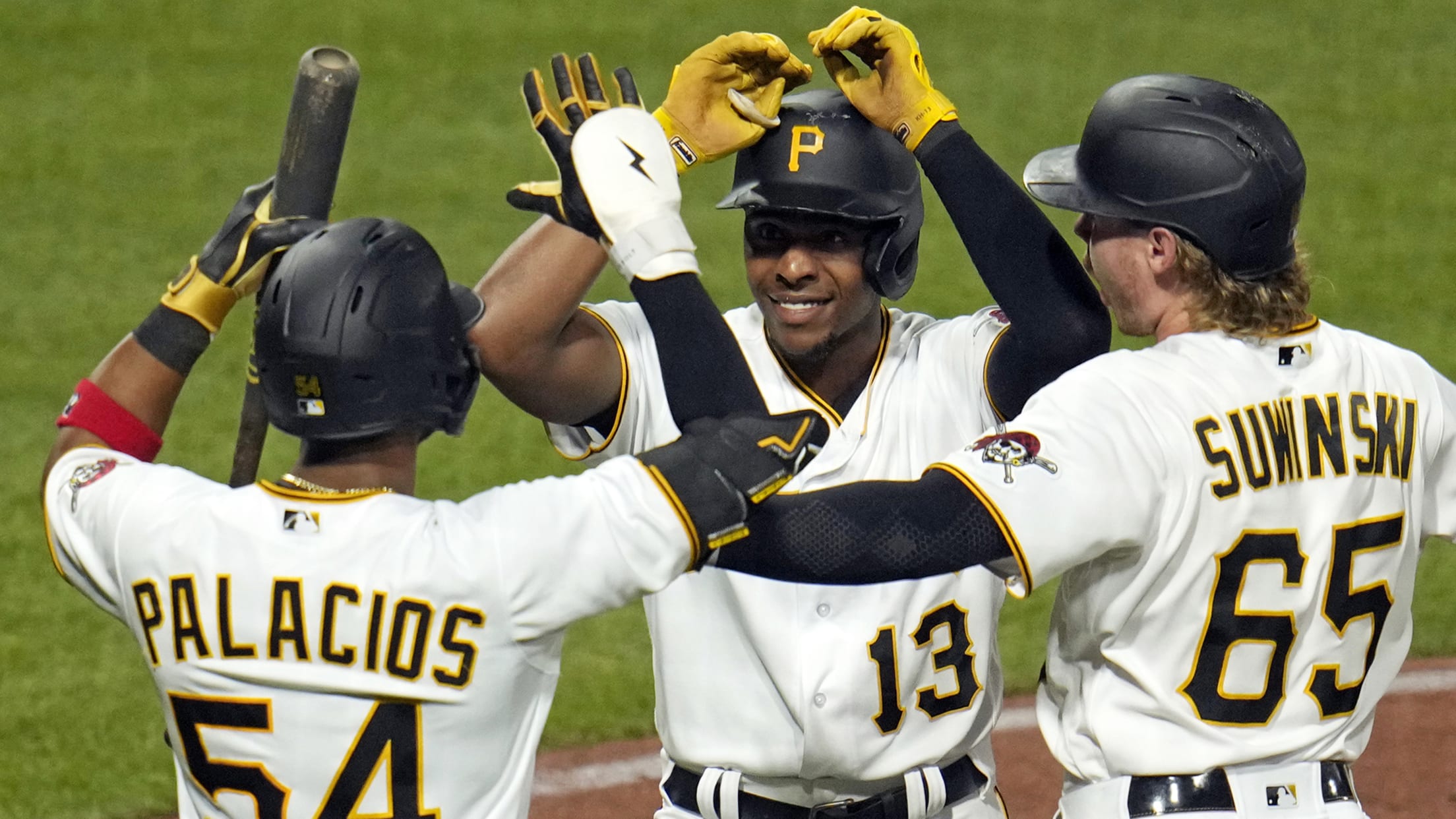 PITTSBURGH -- When the Pirates went into a 5-0 hole after only three innings, it was statistically unlikely they would come back. The largest deficit the team had overcome in 2023 was three runs, and Cardinals starter Jack Flaherty had held the offense in check for most of his 5
Springer ties Soriano for 2nd place with 54th leadoff HR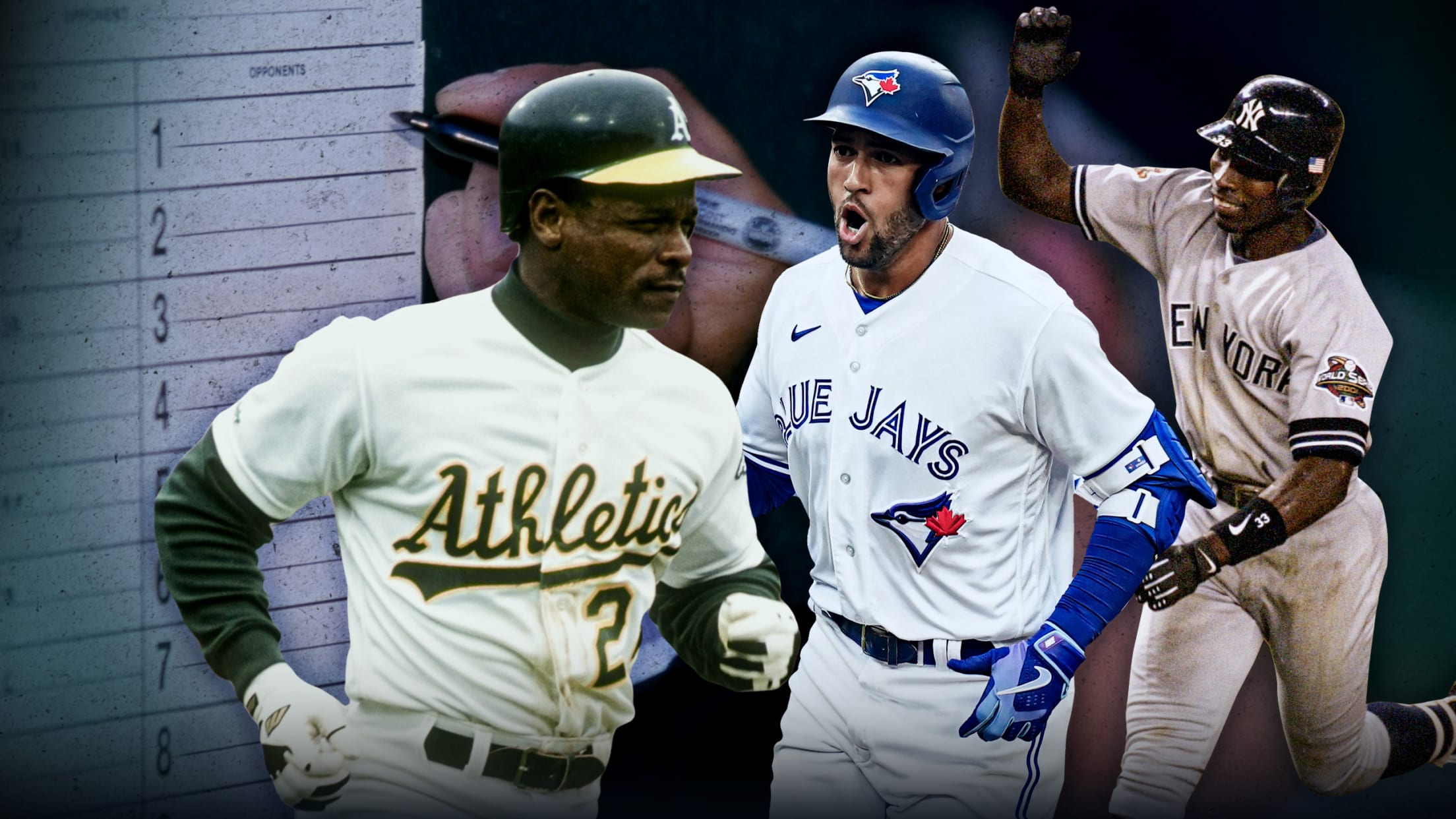 The primary job of a leadoff hitter is to get on base so his teammates can drive him in. Of course, the batter atop a lineup also simply can start things off by driving himself in, too. After all, there's no better way for an offense to open a game
This Super Bowl champ wins on the diamond, too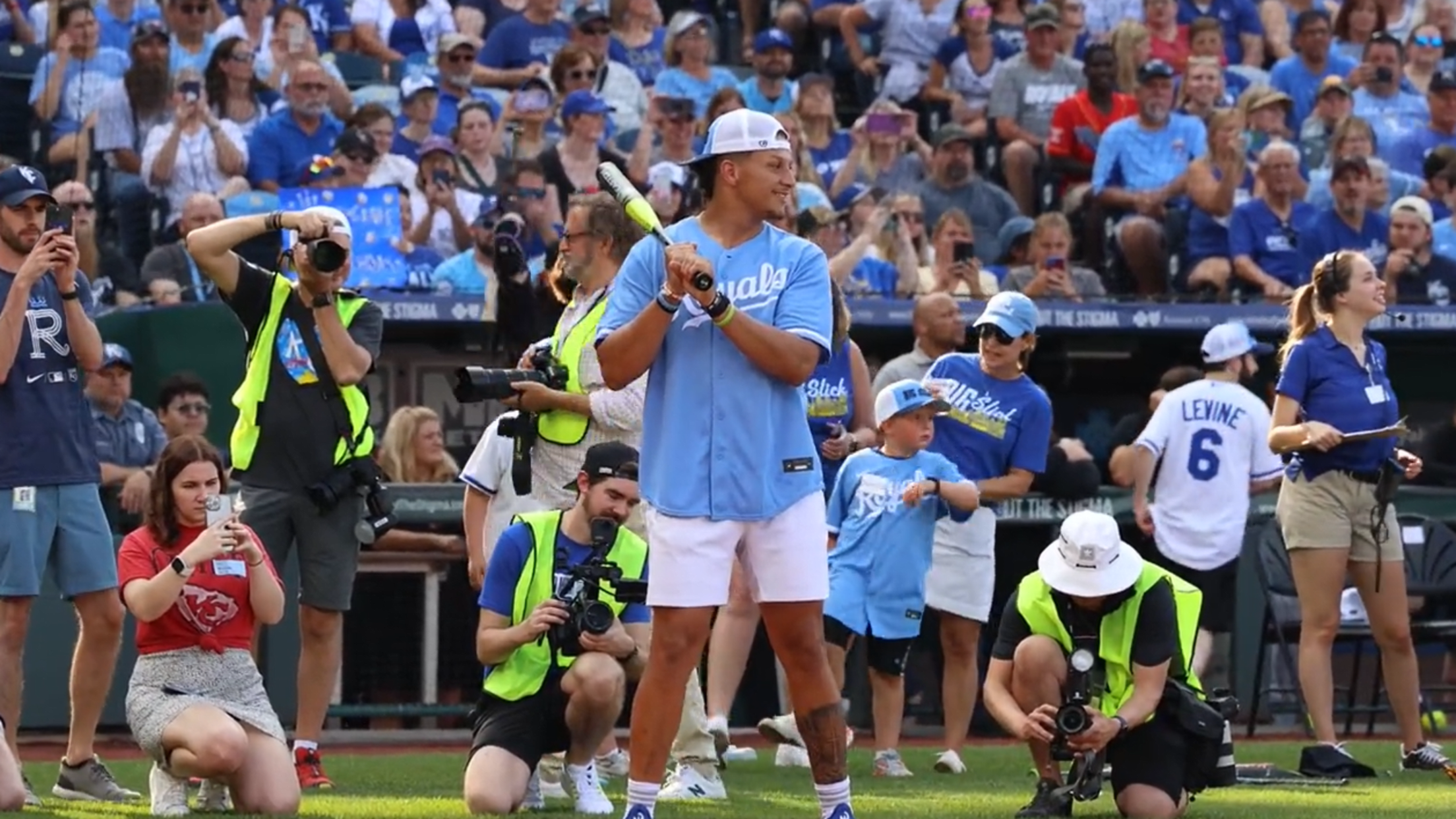 KANSAS CITY -- Patrick Mahomes held the trophy high above his head and celebrated with the crowd. It's almost as if he's done that before. The Kansas City Chiefs quarterback led his team to victory in the Royals' annual Big Slick celebrity softball game on Friday evening before the Royals
Heated Burnes tossed in Crew's extras win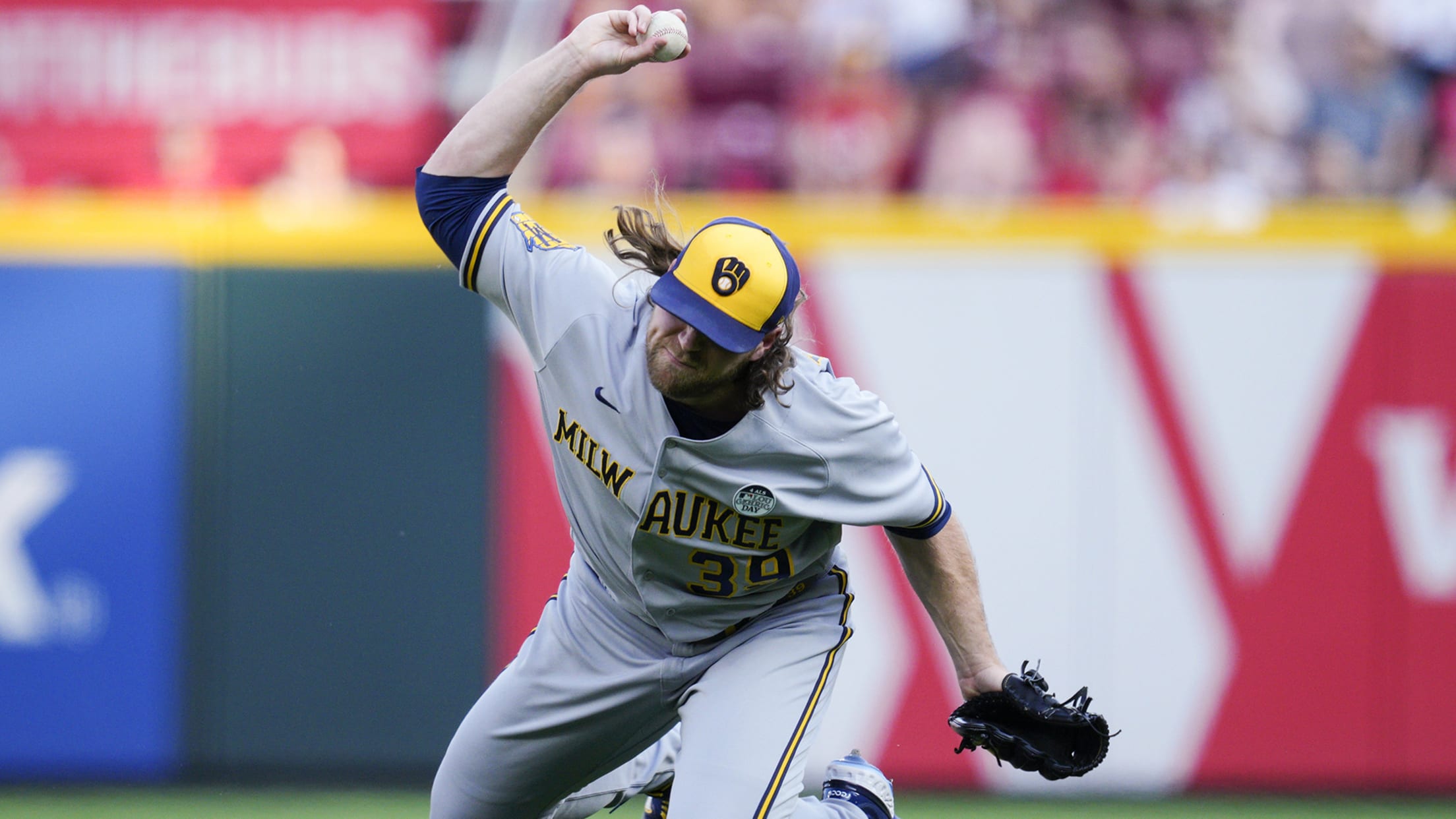 CINCINNATI -- Corbin Burnes' outing was over, so he let his frustration out. Burnes earned his first career ejection following the sixth inning of the Brewers' 5-4 win over the Reds in 11 innings on Friday night after a fiery confrontation with home-plate umpire D.J. Reyburn on a hot evening
Gray gets best of 'good old-time pitchers' duel'
Rangers right-hander keeps rolling with 7 scoreless frames to earn his 5th straight win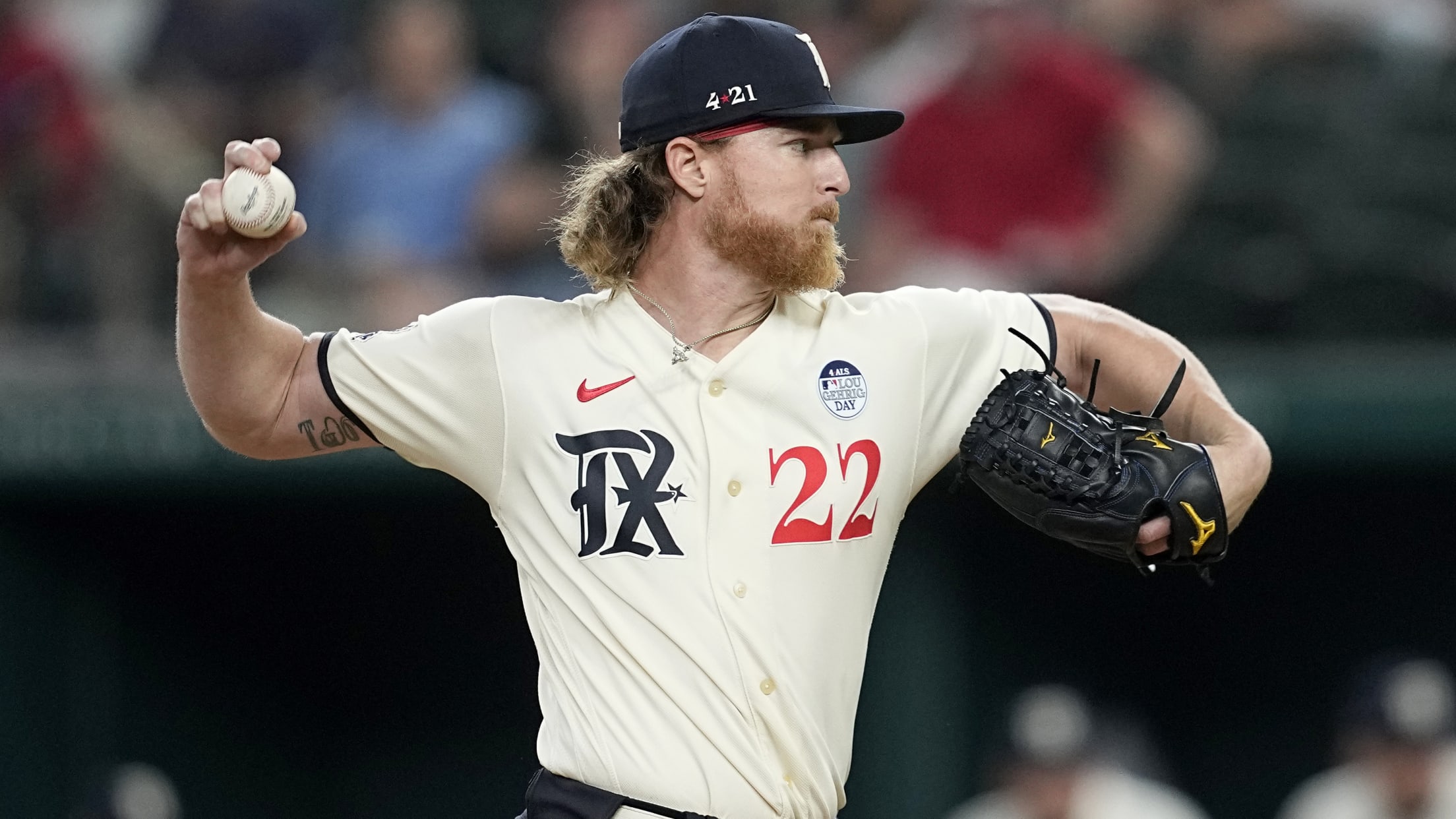 ARLINGTON -- It was an old-fashioned pitchers' duel at Globe Life Field on Friday night, as Texas' Jon Gray and Seattle's Luis Castillo went toe-to-toe to open the three-game set between American League West rivals. Rangers manager Bruce Bochy knew it would be a tight game with those two on
Trout can join legendary list by being voted ASG starter again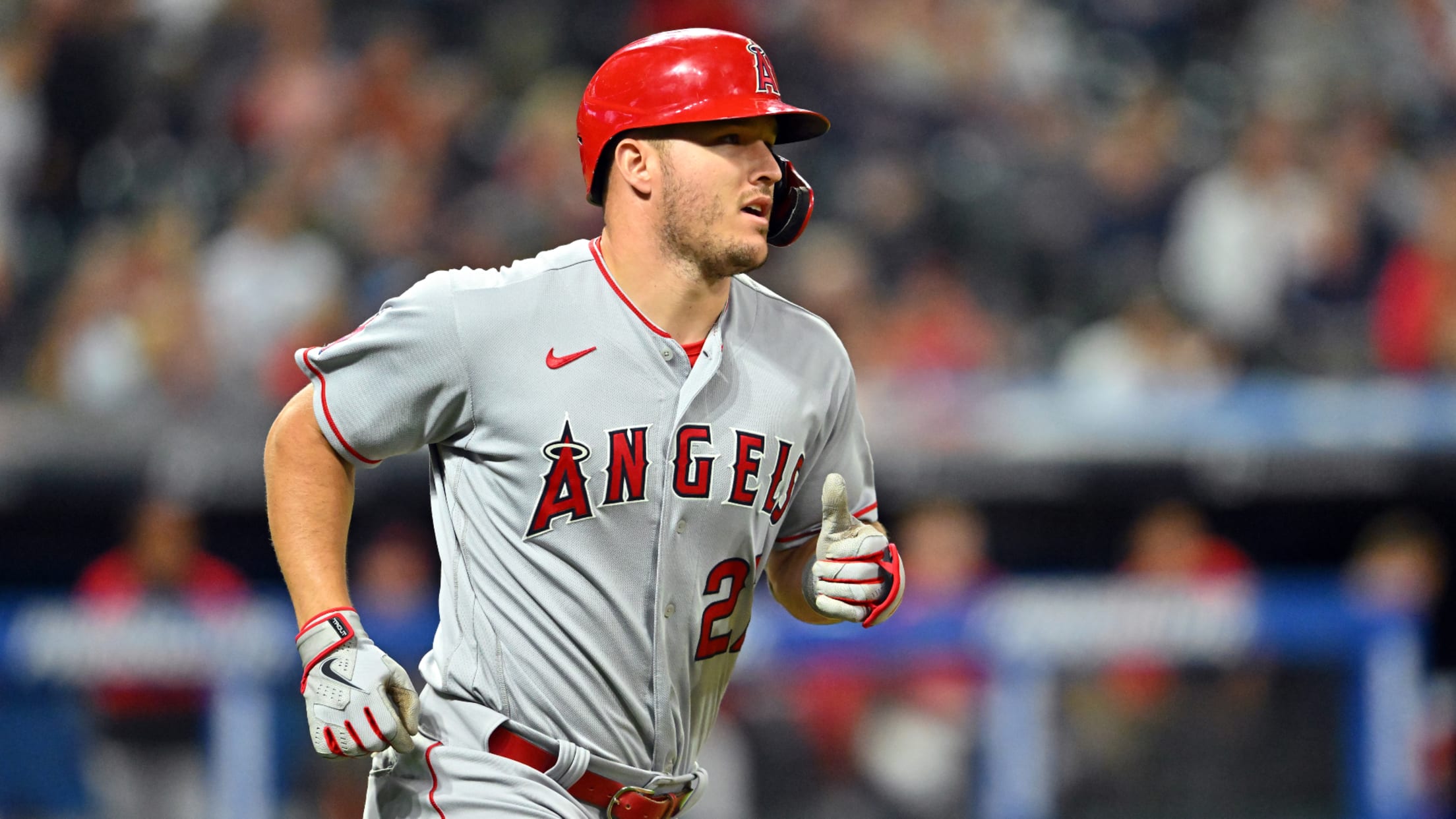 The 2023 All-Star ballot is out, and that means Angels outfielder Mike Trout has an opportunity to make history. Trout has made the AL All-Star team in every season in which the game was played since he became a full-time starter in 2012 (recall that there was no game in
Yankees to honor Sarah Langs on July 4 during HOPE Week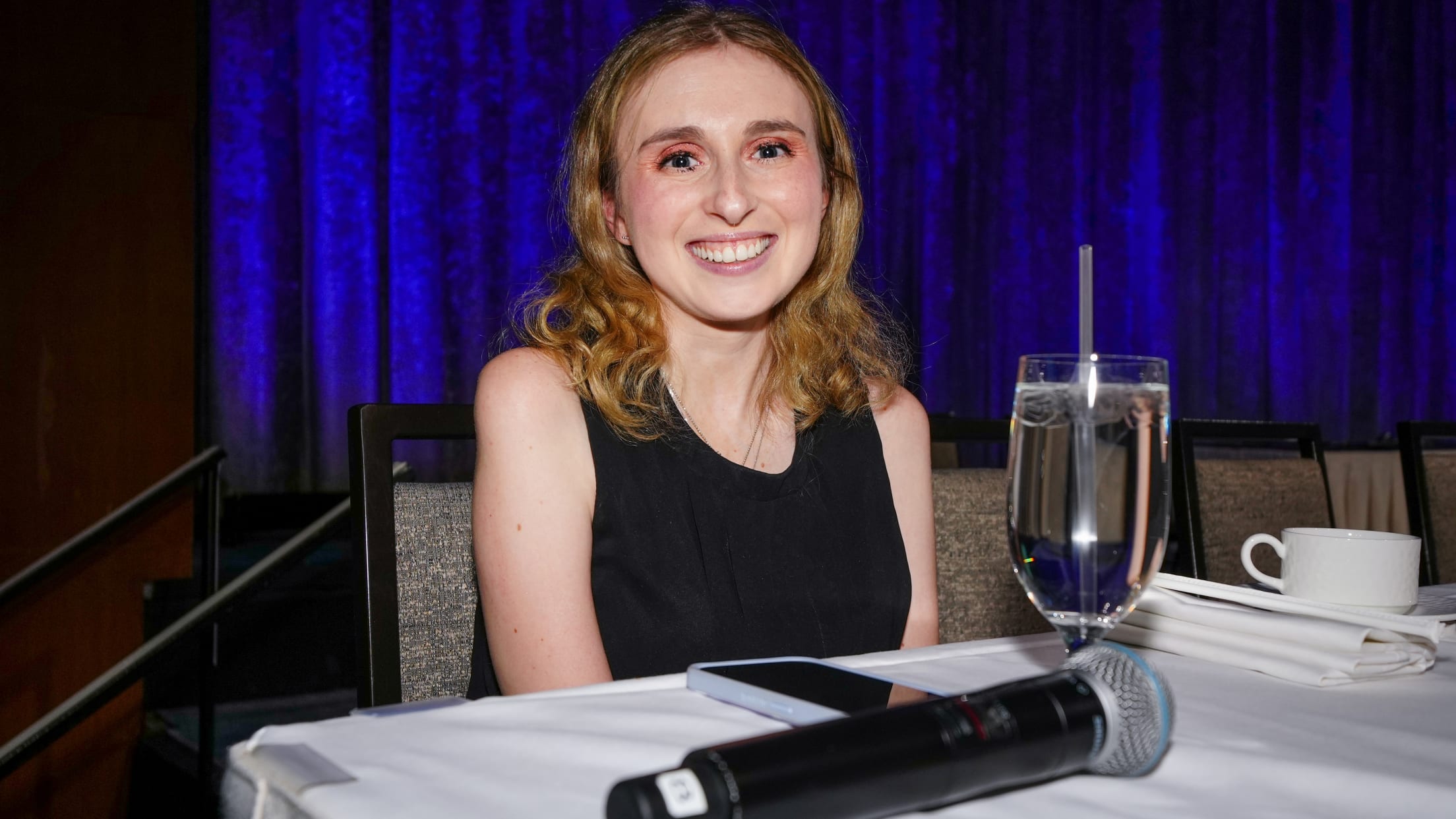 The New York Yankees are proud to announce that the­­y will honor Sarah Langs as their HOPE Week honoree on Tuesday, July 4 -- the 84th anniversary of Lou Gehrig making his famous "Luckiest Man" speech. Earlier this week, Sarah learned about the honor via a surprise Zoom with Yankees
Comás, on coming out: 'I wanted to be that voice'
Sox Minor Leaguer hopes announcement will 'open that door' for those in LBGTQ+ community to fight for their dreams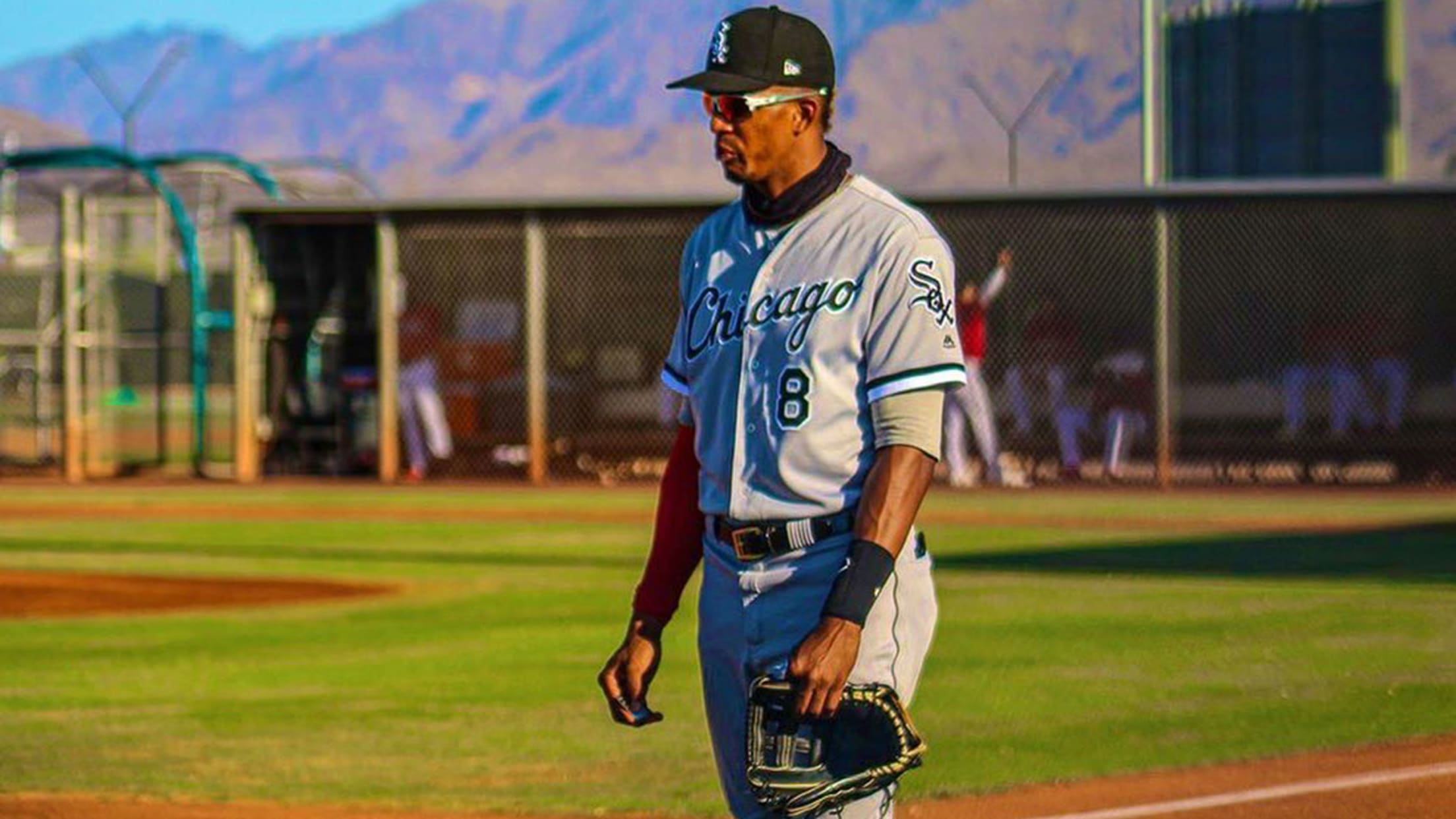 CHICAGO -- It has been a few weeks short of four months since Anderson Comás, a Minor League pitcher in the White Sox organization, announced on his personal Instagram account that he is gay. Aside from some upbeat Instagram stories along the way, Comás, 23, has not spoken of the