How's this a ground-rule 2B? 'Aliens for sure'
Brewers' Robertson hits unusual ball off and over wall at Busch Stadium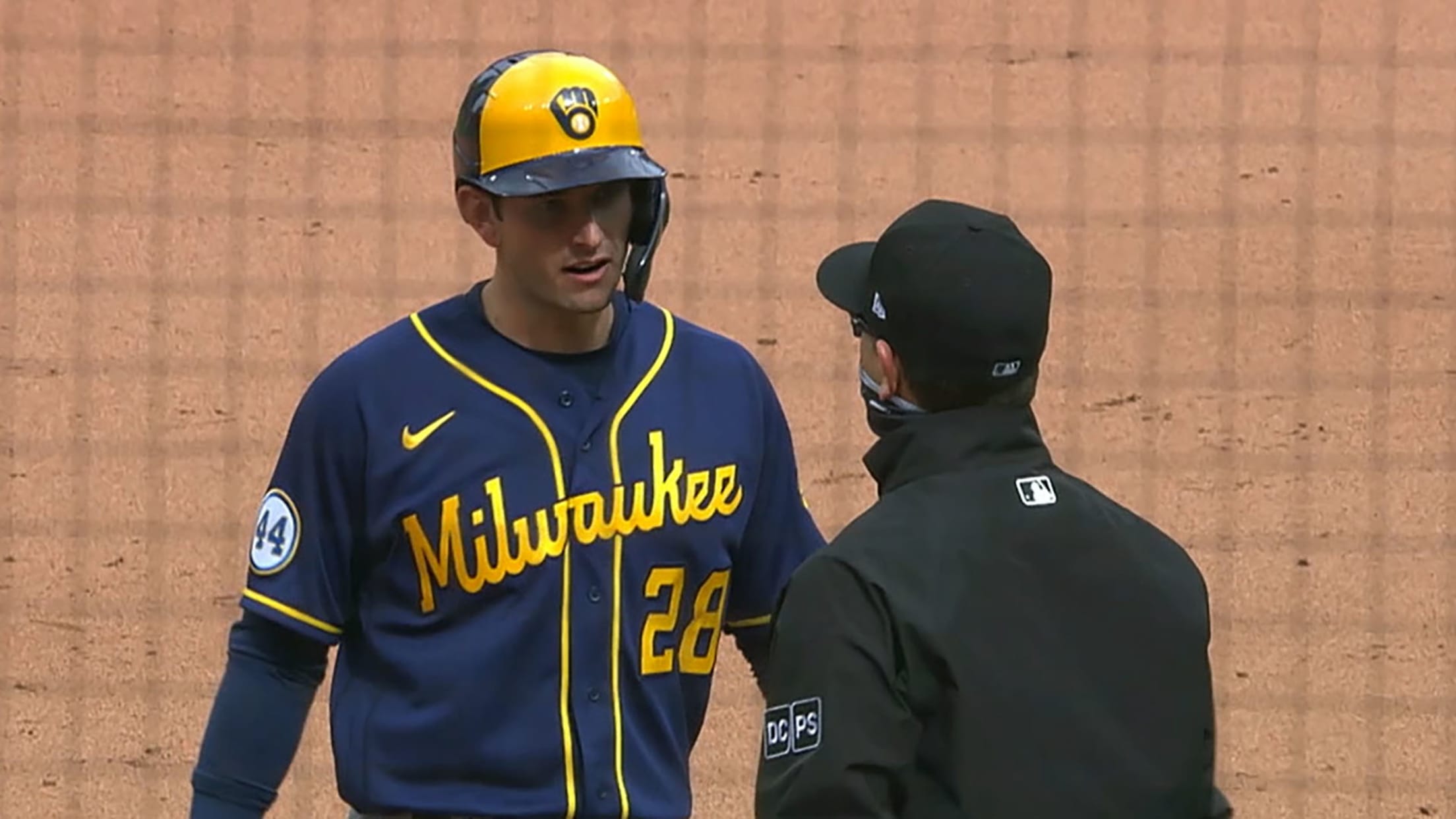 Late Saturday night, Daniel Robertson provided an answer to that nagging question from the Brewers' 9-5 win over the Cardinals. Aliens. It was definitely aliens. Robertson's line-drive double to left field in the eighth inning was one of several moments in Saturday's game that left fans, broadcasters and viewers at
1,300 days. 4 surgeries. A perfect MLB debut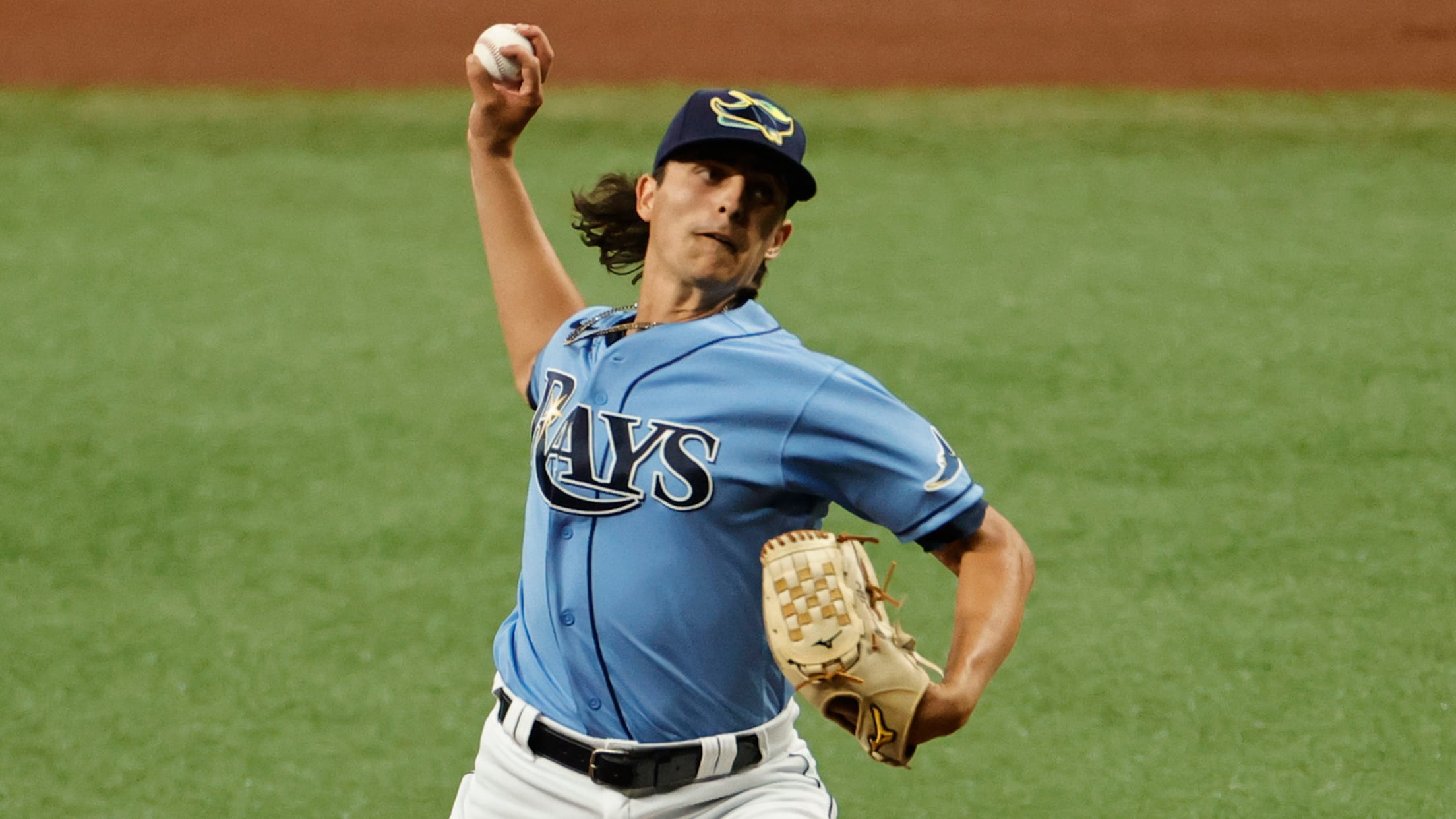 ST. PETERSBURG -- The last time Brent Honeywell Jr. pitched in a Minor League game was on Sept. 19, 2017, when he picked up the win for the Durham Bulls in the Triple-A national championship game. Four elbow surgeries and exactly 1,300 days later, Honeywell scaled the mound at Tropicana
8 stars who would thrill in Coors HR Derby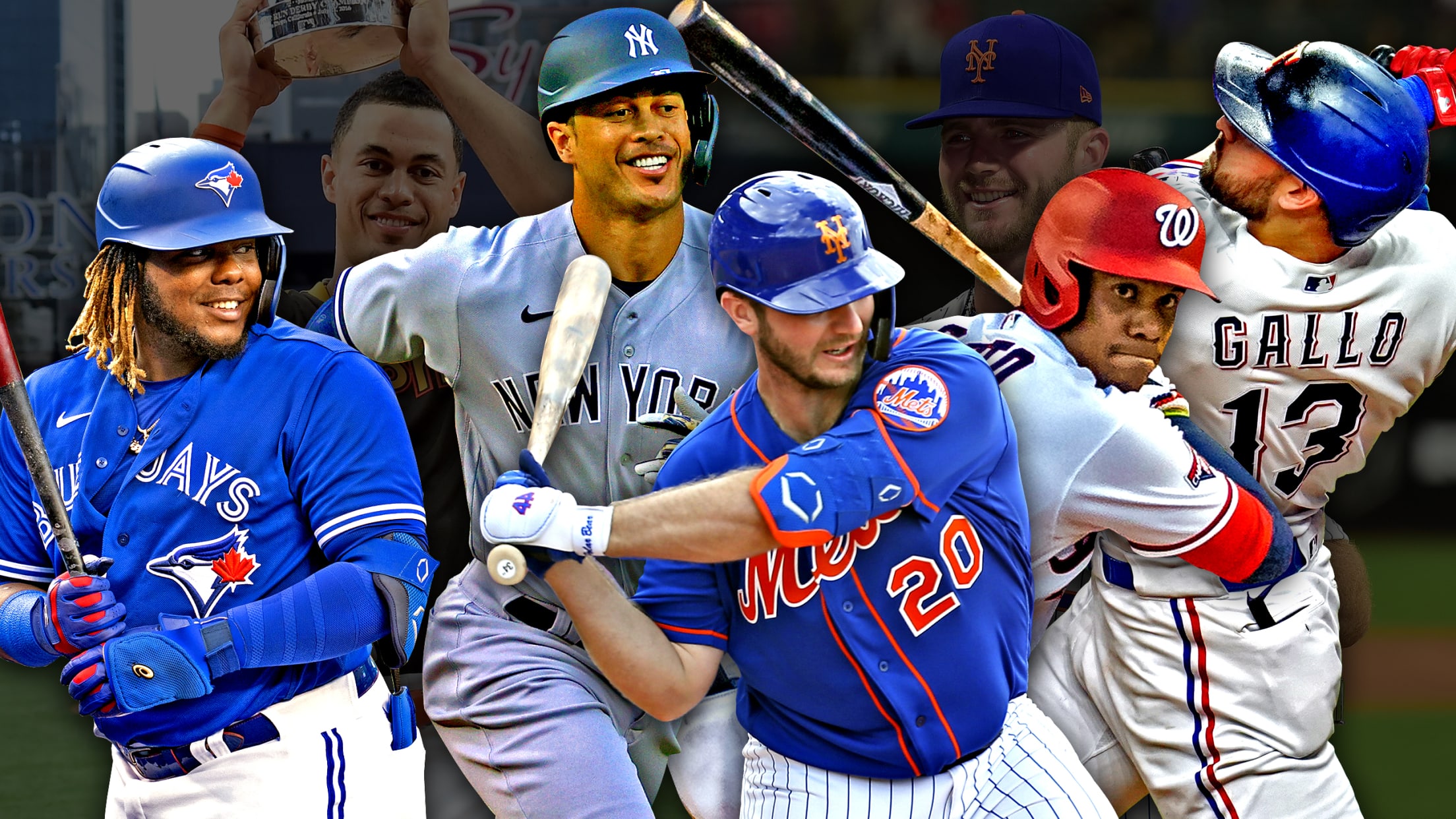 With the 2021 All-Star Week festivities set for Coors Field in Colorado, that means we're in for the second Home Run Derby at the site. In 1998, Ken Griffey Jr. won his second of three career derbies, in a field that also featured Rafael Palmeiro, Jim Thome, Alex Rodriguez, Damion
Yankees trade Estrada to Giants for cash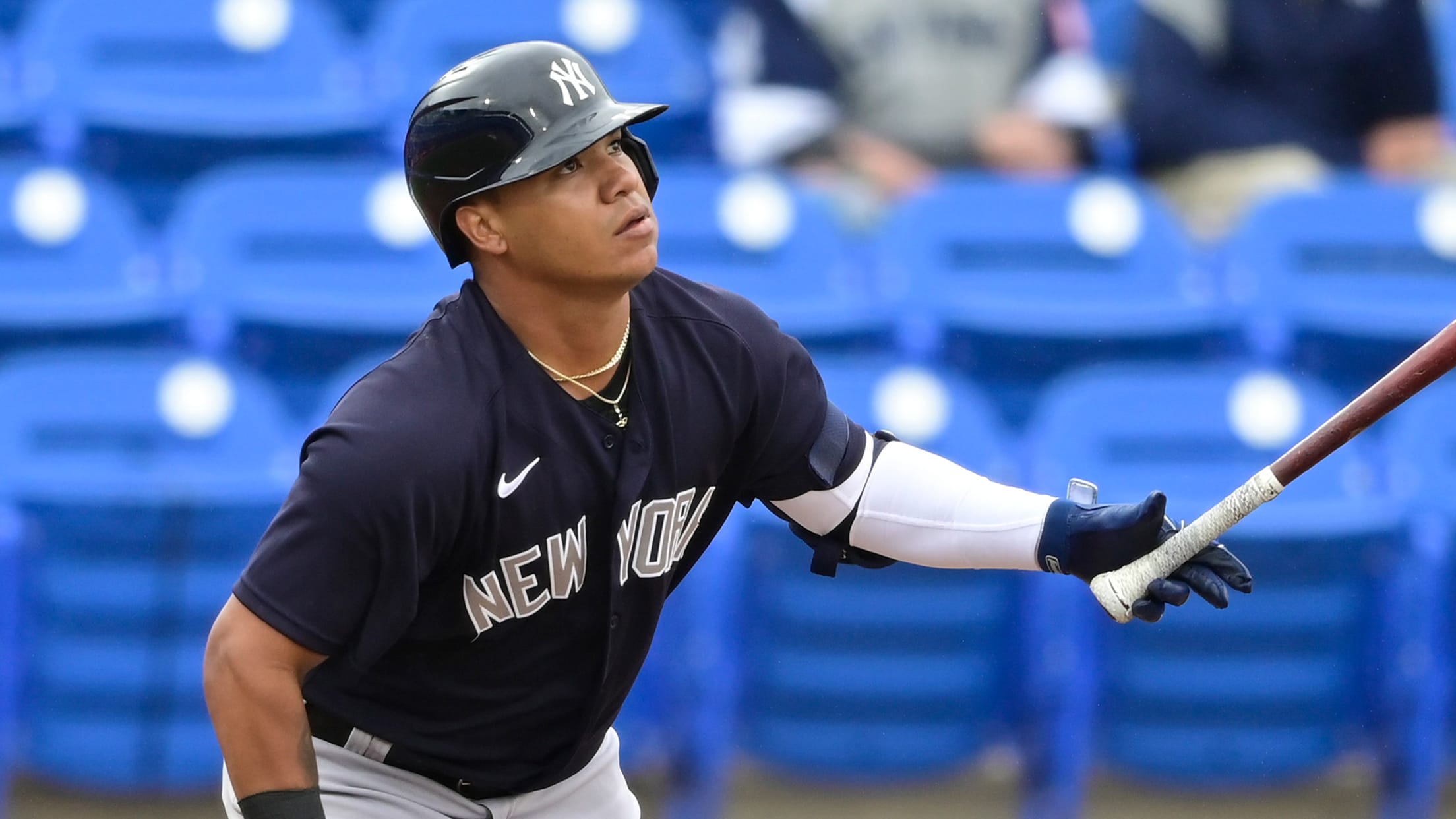 The Yankees have traded infielder Thairo Estrada to the Giants in exchange for cash considerations, the club announced on Sunday. Estrada, 25, was designated for assignment Tuesday when the Yankees added infielder Rougned Odor to the 40-man roster.
Miggy goes on IL with biceps strain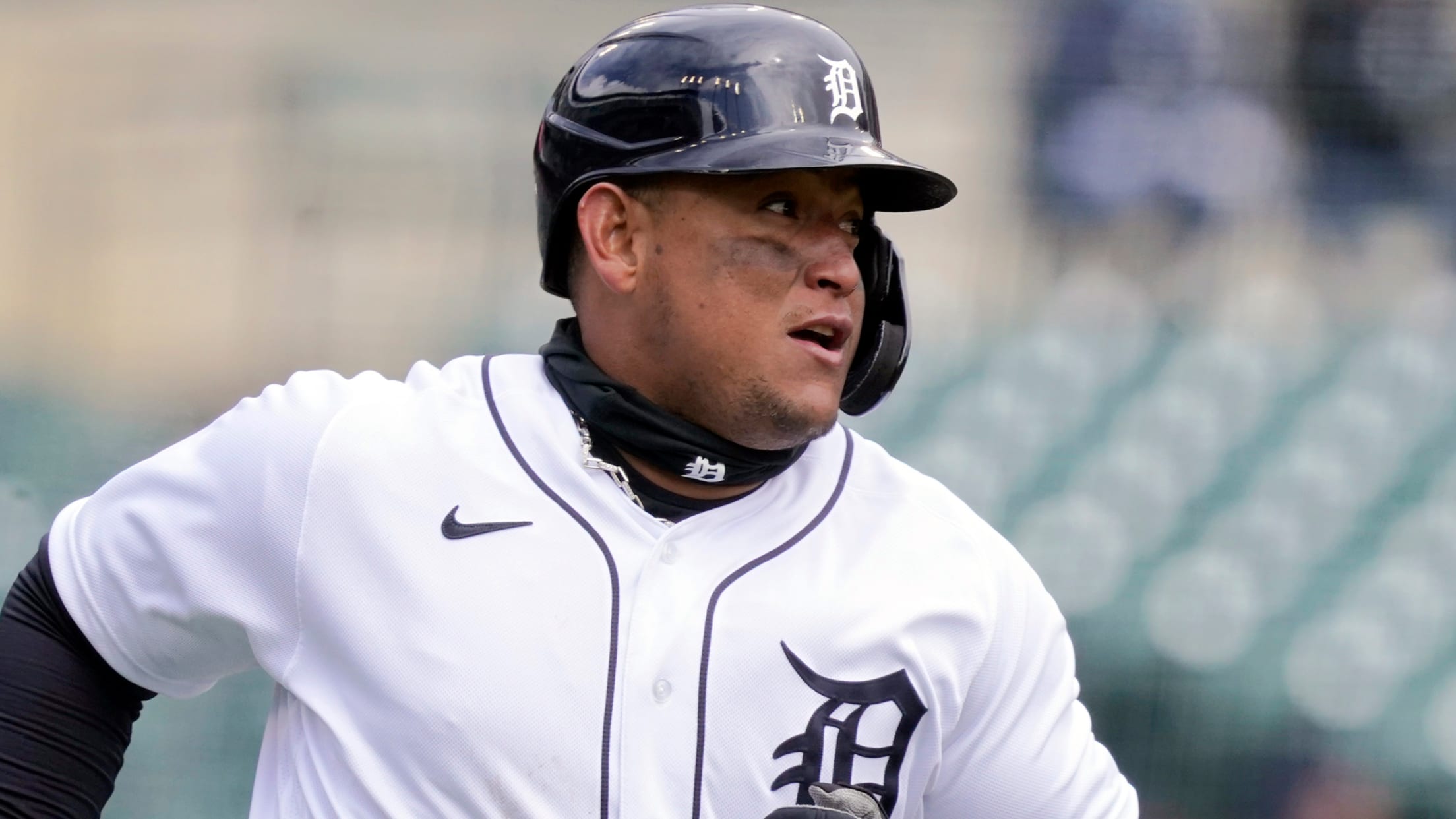 The wince on a foul ball and grab at his left arm was not a good sign for Miguel Cabrera in the seventh inning of Saturday's 11-3 loss. His left biceps, a trouble spot previously in his career, have been quietly bothering him for a while. Once Tigers manager A.J.
Fowler to miss 6-9 months with ACL tear
Angels outfielder set to be a free agent at season's end; Rendon dealing with groin issue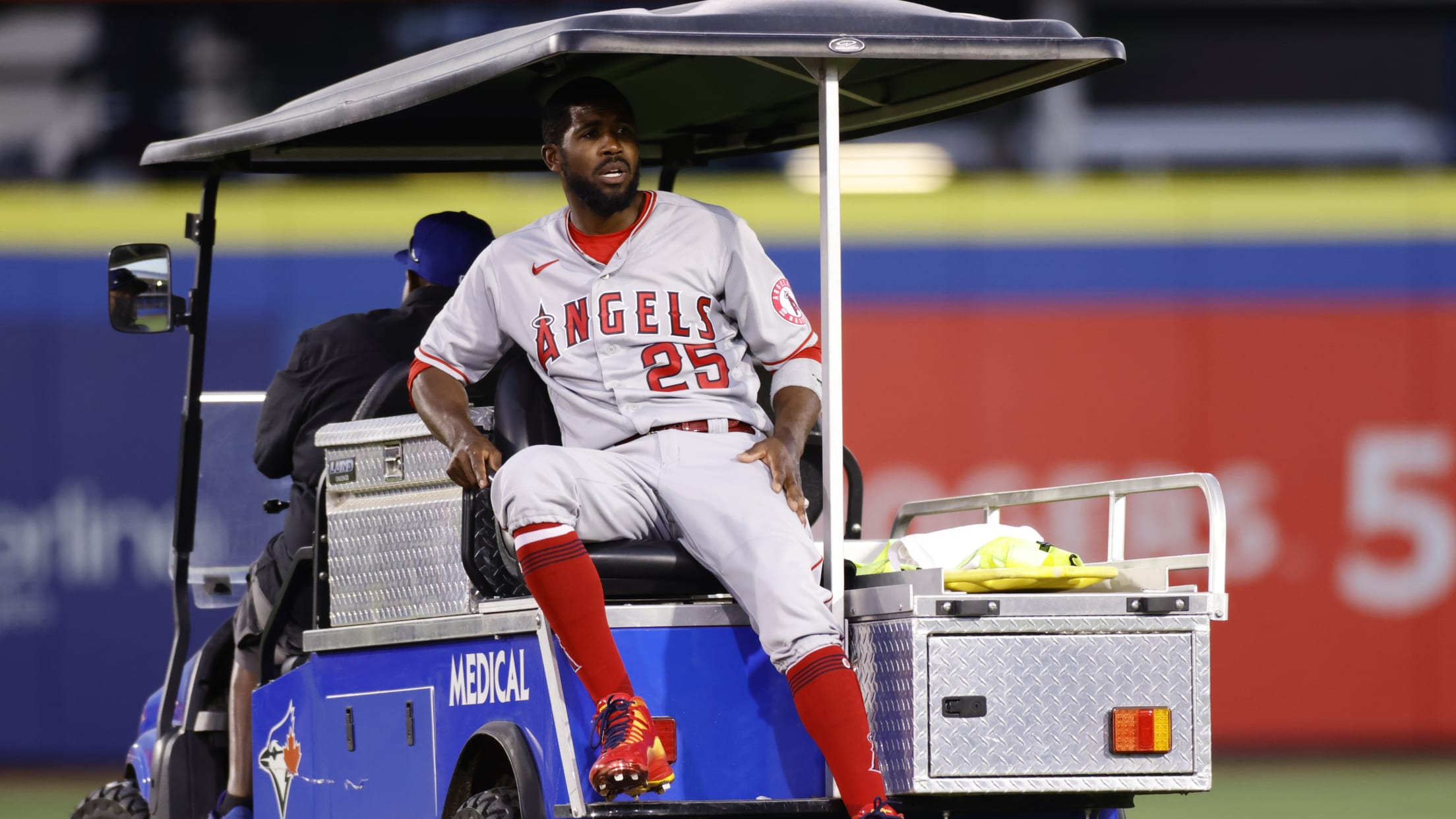 The news on Angels right fielder Dexter Fowler's left knee kept getting worse, and on Sunday, he was diagnosed with a torn ACL, which will require season-ending surgery. Fowler was originally thought to have a contusion after sliding awkwardly into second base in Friday's win over the Blue Jays in
Angels-Blue Jays postponed due to rain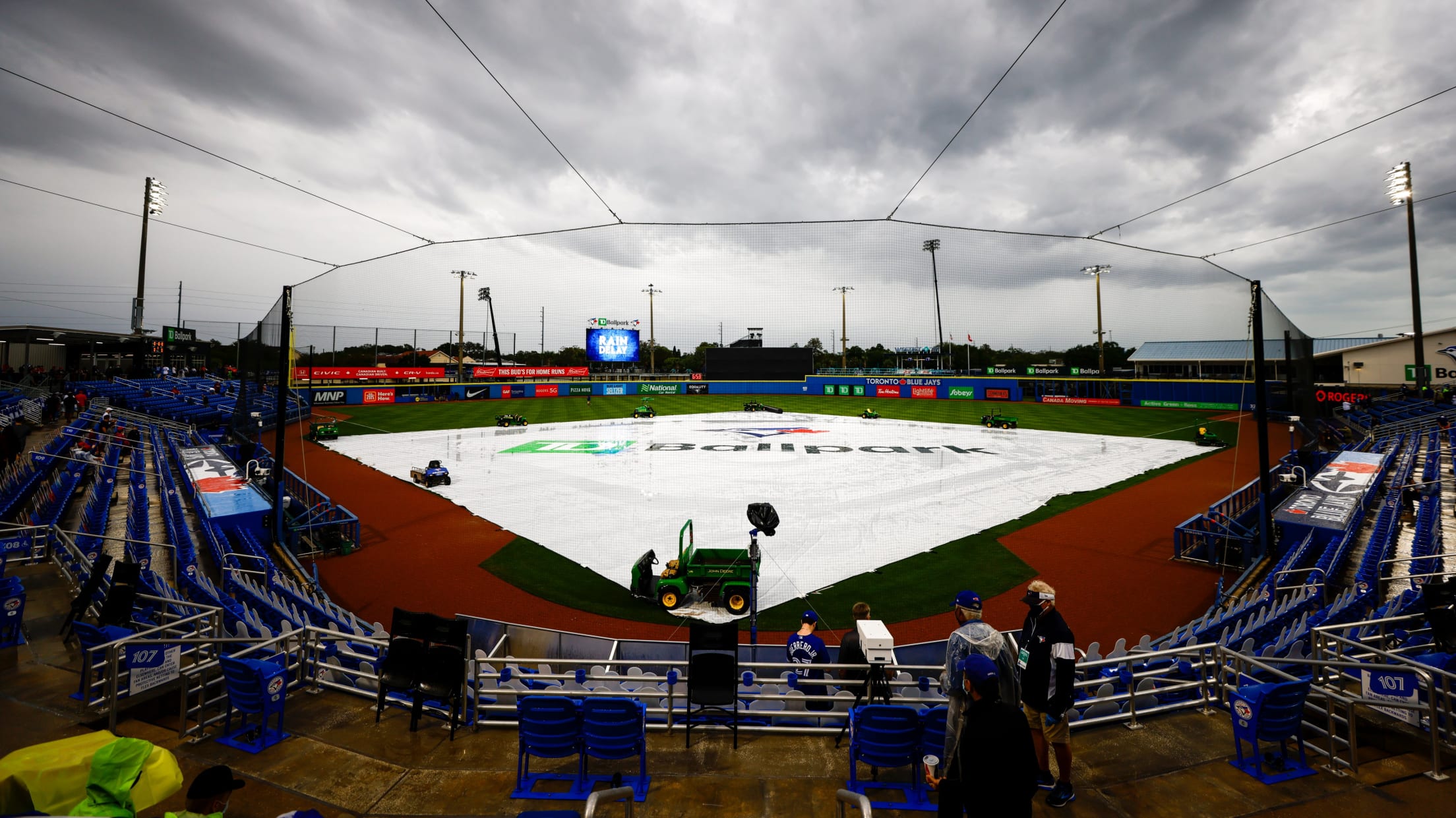 Today's Angels-Blue Jays game has been postponed due to rain in the Dunedin, Fla., area. The game will be made up as part of a split doubleheader on Tuesday, Aug. 10, in Los Angeles at Angel Stadium. Game 1 will be the rescheduled game from today's game in Dunedin, FL
deGrom dominating despite lack of results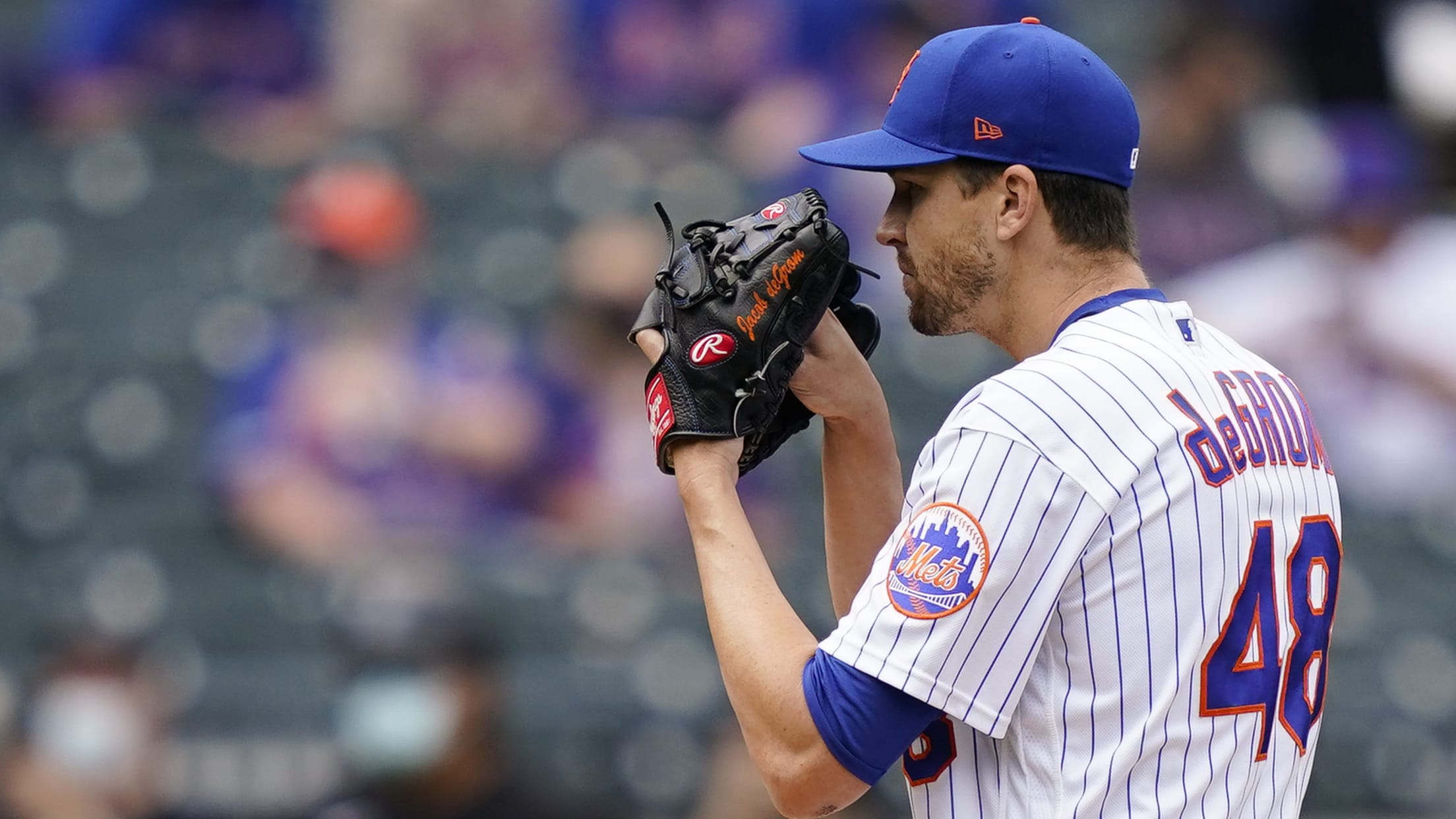 We routinely talk about Jacob deGrom as the heir to Tom Seaver with the New York Mets ... and rightly so. But even Seaver didn't have to work this hard to get a win -- and that means before his team became the Miracle Mets of 1969. Tom Verducci wrote
Injuries: Betts, Bregman, Archer, Mets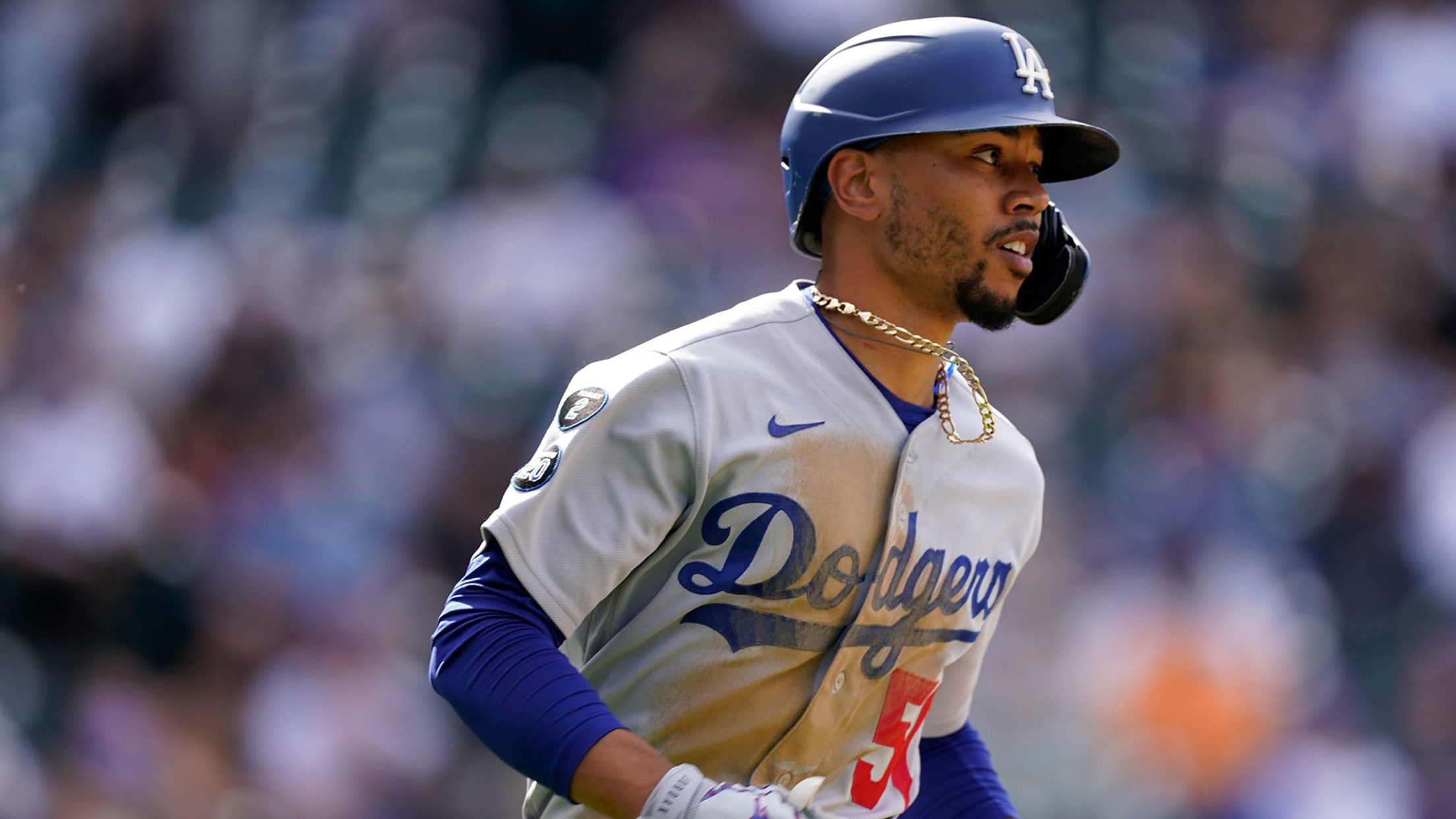 Stay up-to-date with all the latest news on injured and recovering players from across Major League Baseball.
Newly beardless Odor almost unrecognizable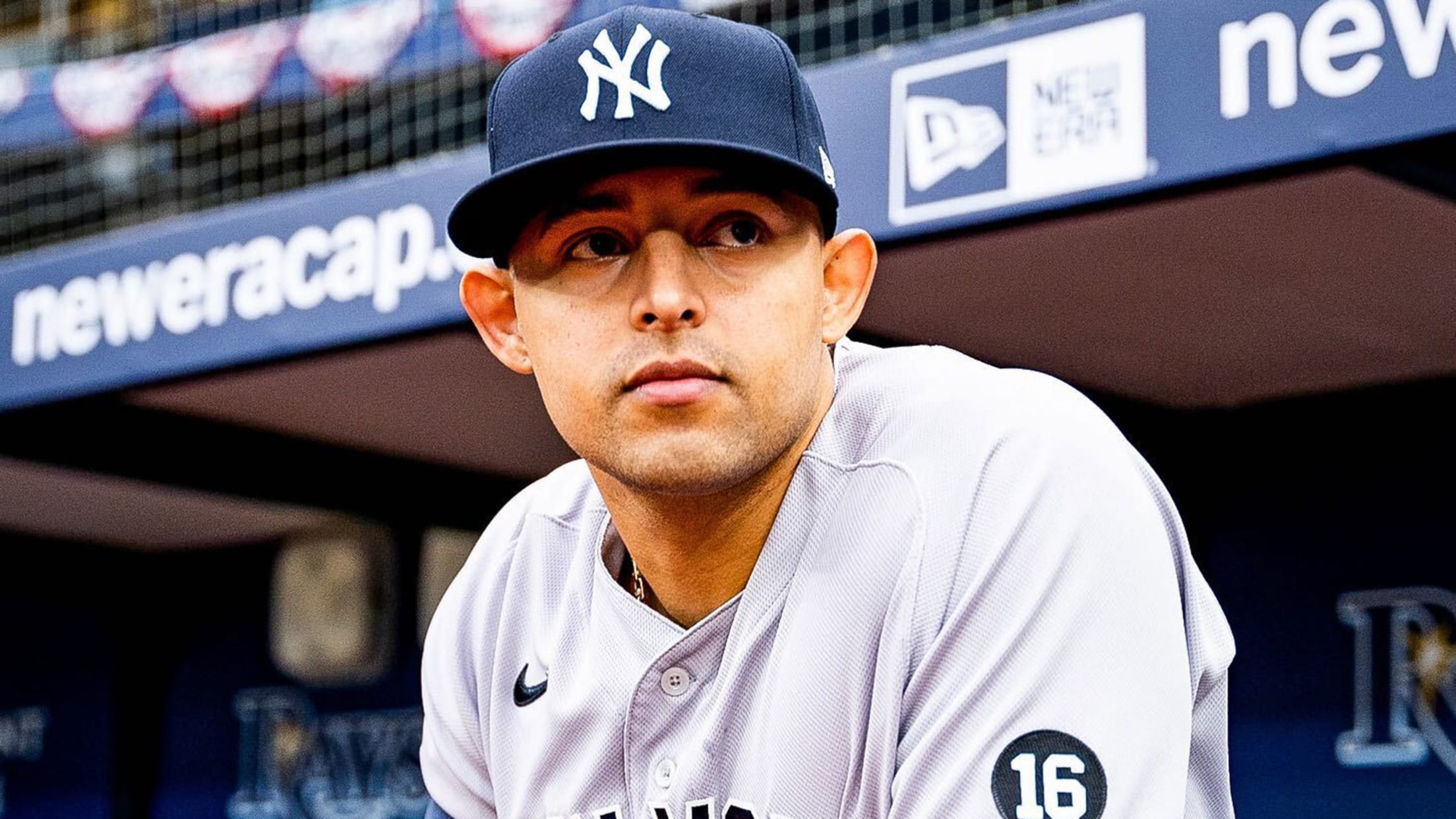 We've seen it before: A player comes to the Yankees and shaves their distinctive facial hair or trims their trademark coif to abide by the team's famous policy. But few players have undergone as complete a transformation as new Yankees infielder Rougned Odor. Odor, who was traded to New York
Cardinals place O'Neill (groin strain) on IL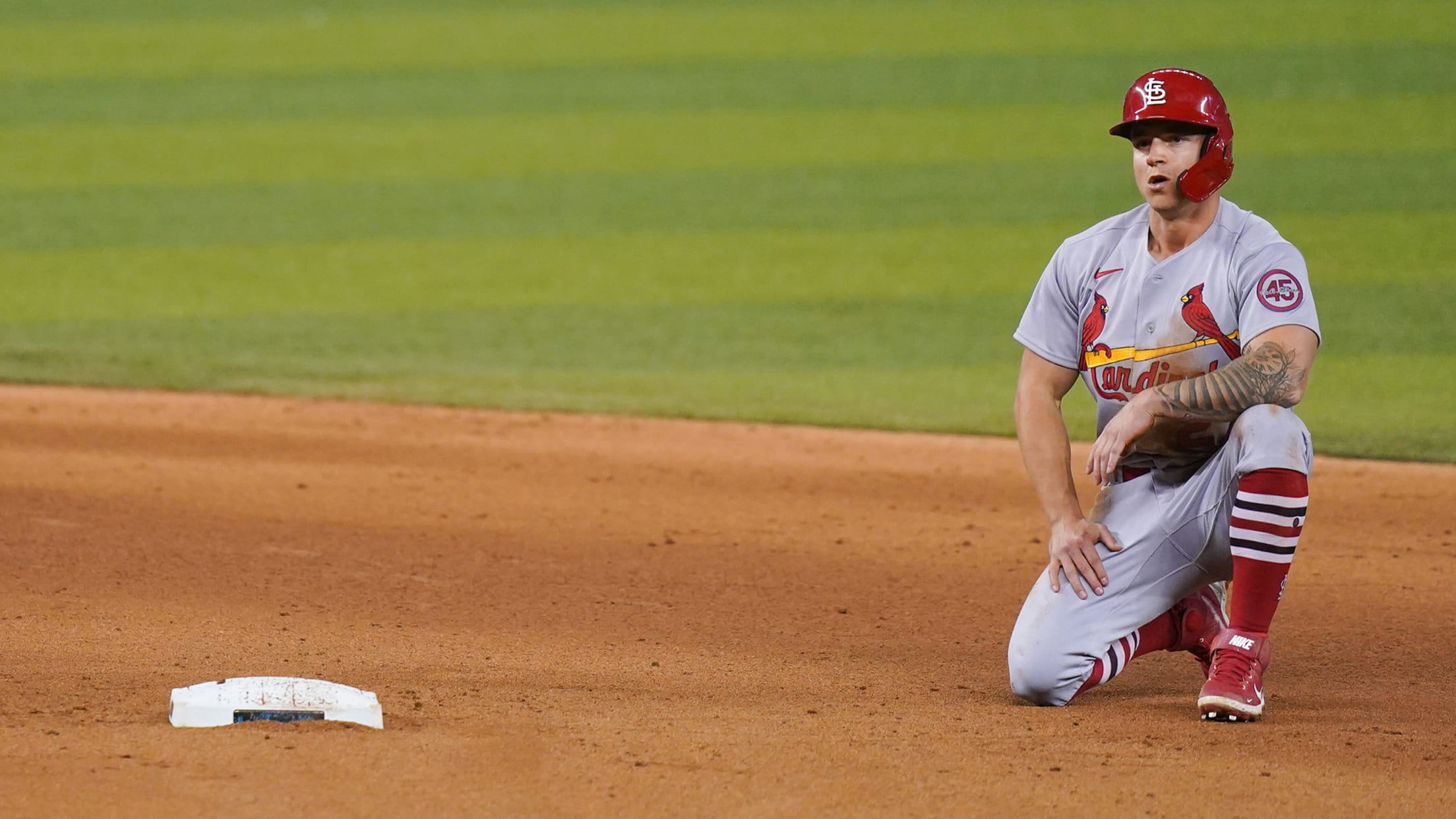 ST. LOUIS -- The Cardinals' already wonky outfield picture has hit another bump. St. Louis placed Tyler O'Neill on the 10-day injured list with a right groin strain ahead of Sunday's series finale against the Brewers. The left fielder exited Saturday's loss after sustaining the injury in an at-bat in
Germán optioned after Yankees' shutout loss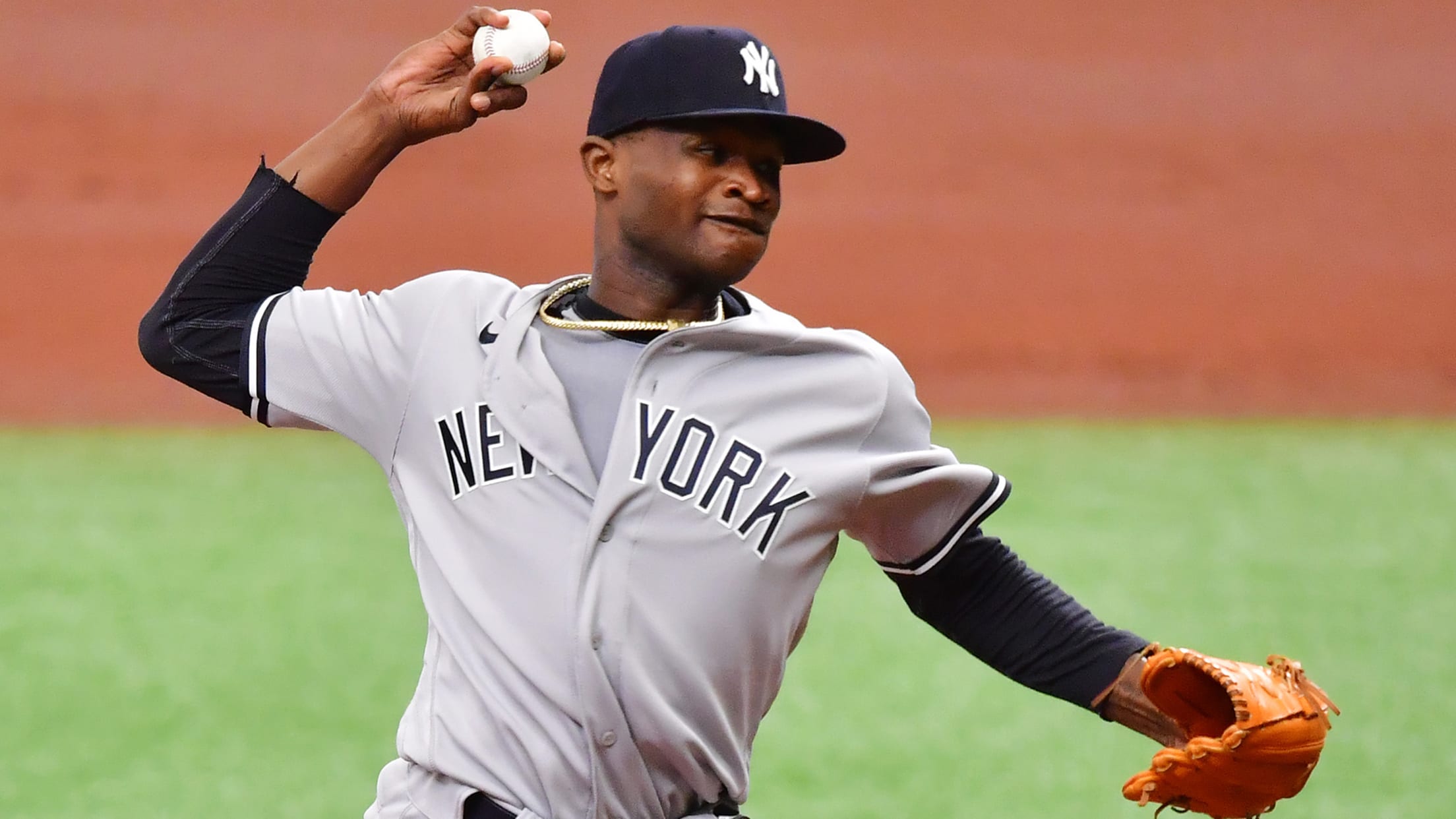 Domingo Germán was one of the Yankees' most dominant pitchers this spring, breezily outpacing his competition for a rotation spot. His first seven innings of the regular season have not been as impressive, and after watching another two homers leave the yard on Saturday, the right-hander was optioned to the
Vlad Jr. makes Espinal's day with Pujols intro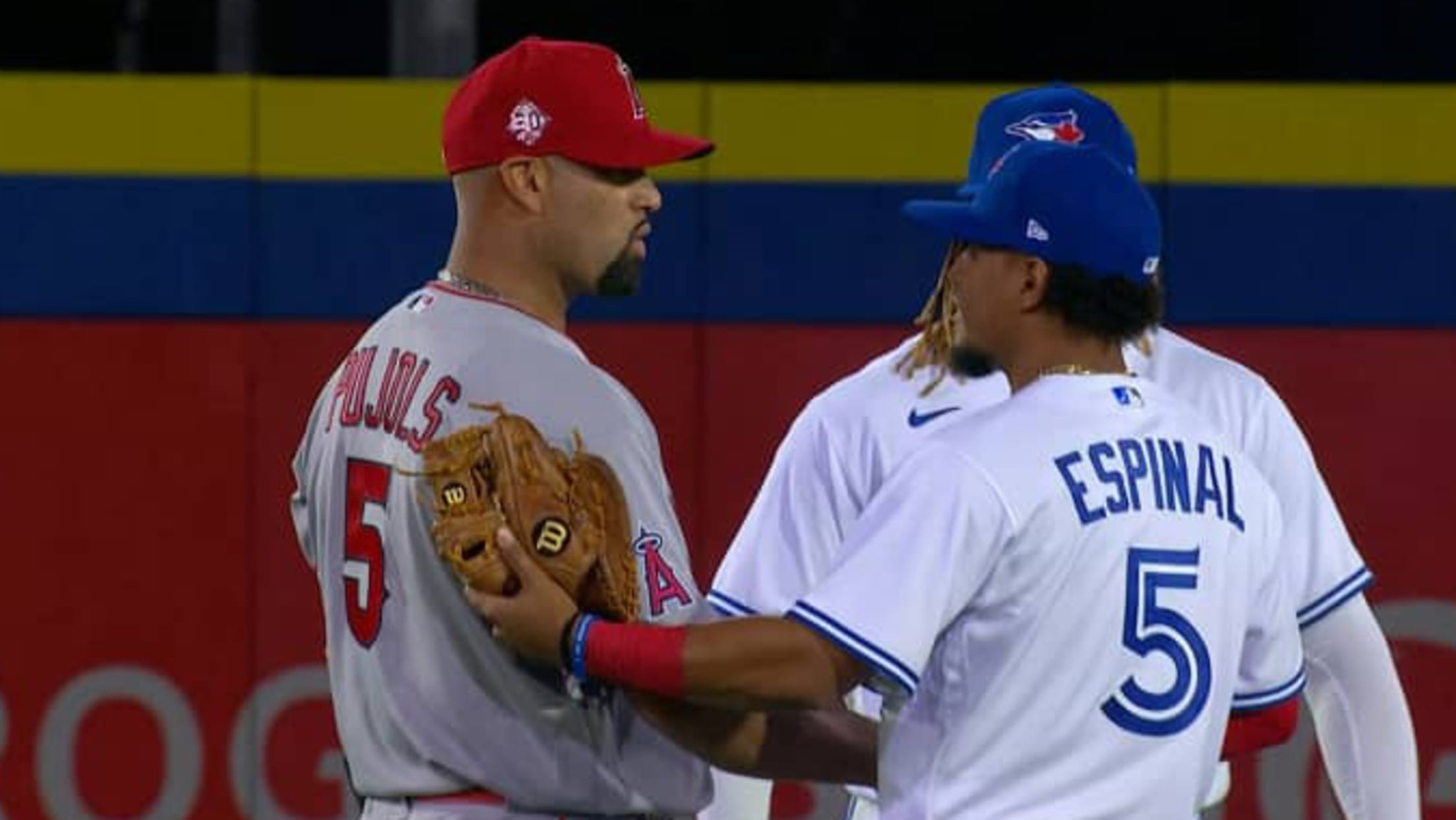 Vladimir Guerrero Jr. is a full-time ballplayer and a part-time wingman. Prior to the start of Saturday's game between the Blue Jays and Angels in Dunedin, Fla., Guerrero was chopping it up with Albert Pujols, still one of baseball's biggest names even in his later years. After the pair fist-bumped
Kim hits first MLB homer as bats carry SD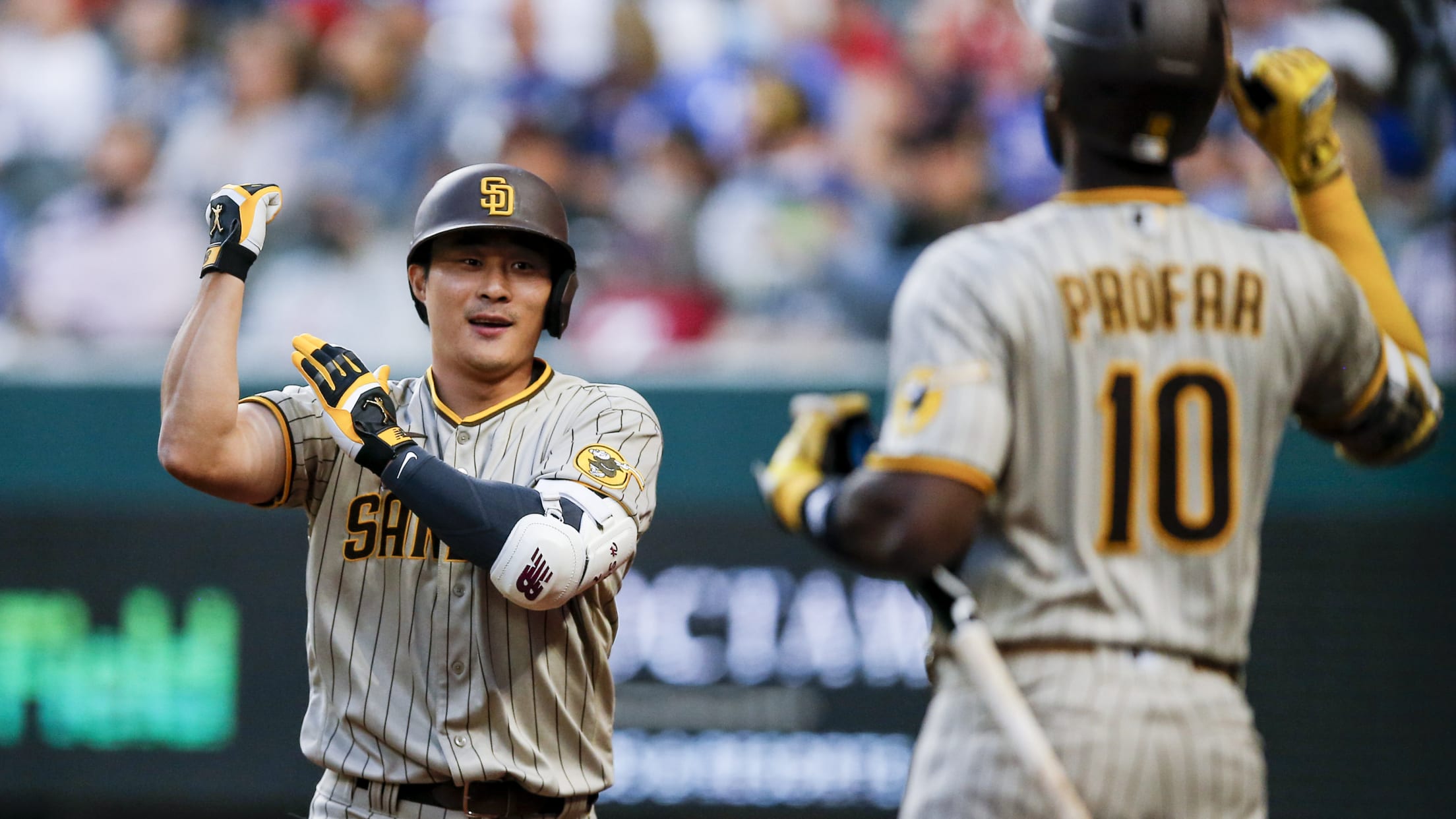 No no-hitter hangover here. A night after Joe Musgrove made history by twirling the first no-hitter in franchise history, the Padres' offense held up its end of the bargain on Saturday night in Texas. Ha-Seong Kim launched his first big league homer, and Trent Grisham hit his first home run
'He's a big deal': Crawford swats clutch HR
Giants' longtime shortstop notches winning hit in second straight game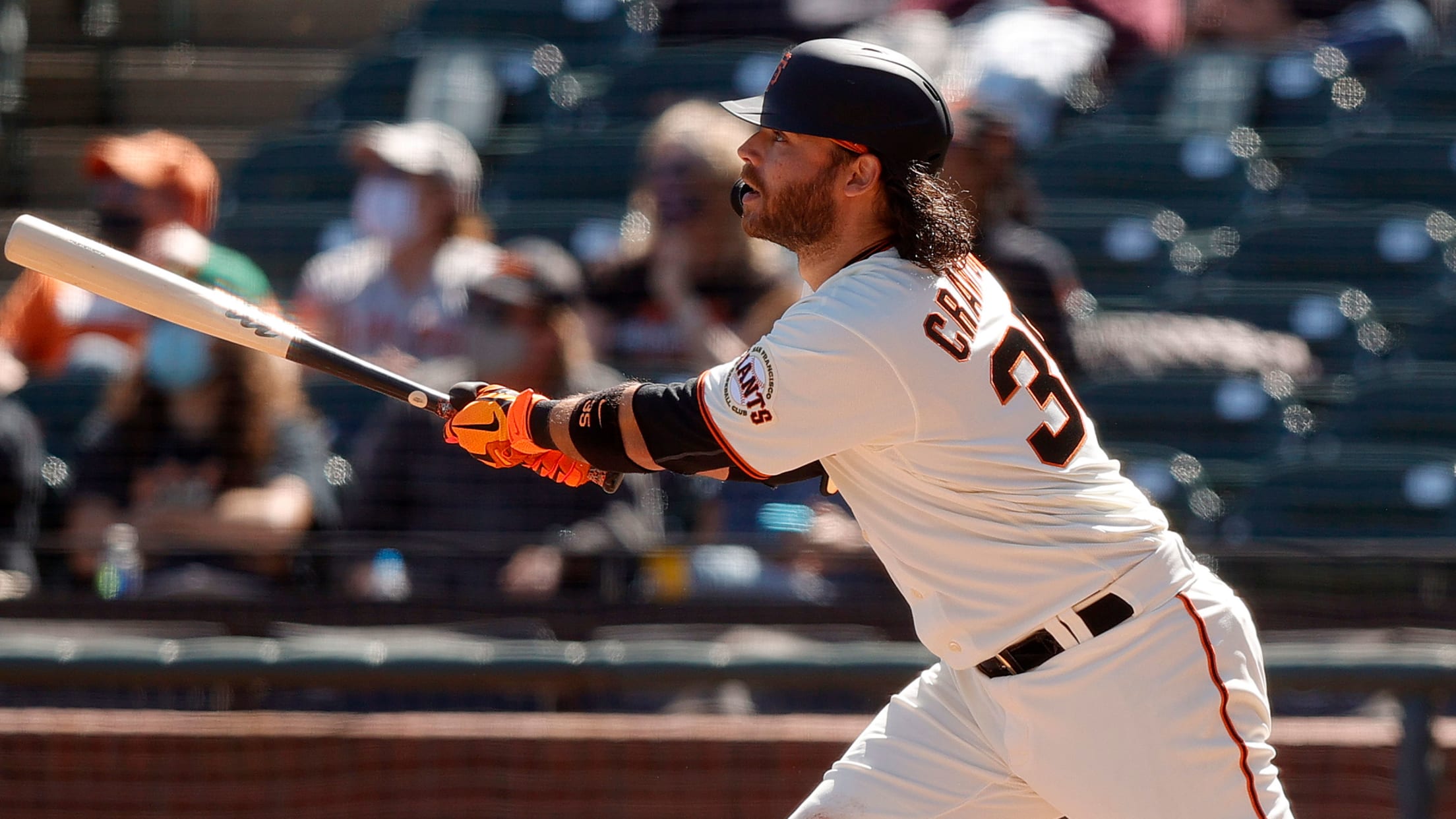 SAN FRANCISCO -- For the second consecutive day, shortstop Brandon Crawford came through to deliver the decisive hit for the Giants, crushing a go-ahead, three-run home run to propel his hometown club to a 4-3 win over the Rockies on Saturday afternoon at Oracle Park. The Giants trailed, 3-1, entering
Braves benefit from blunder in win over Phils
Adrianza provides spark with pinch-hit double, scores decisive run in 7th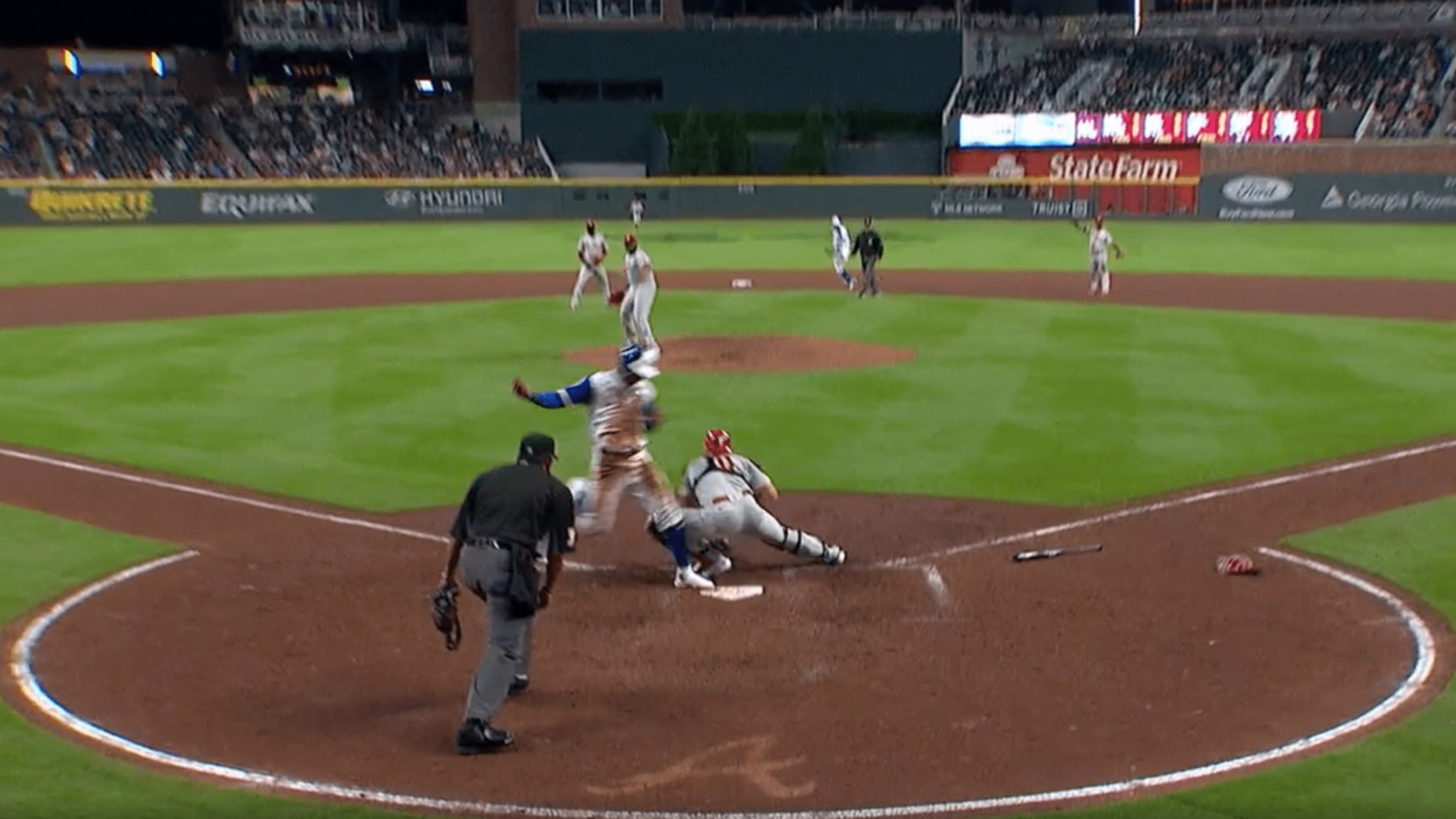 ATLANTA -- With the presence of Freddie Freeman and Ronald Acuña Jr., the Braves know they again have one of baseball's top lineups. But a little more than a week into the season, it appears they may also have a very capable bench. Long after Freeman and Acuña created early
Mancini hits 1st HR since inspirational return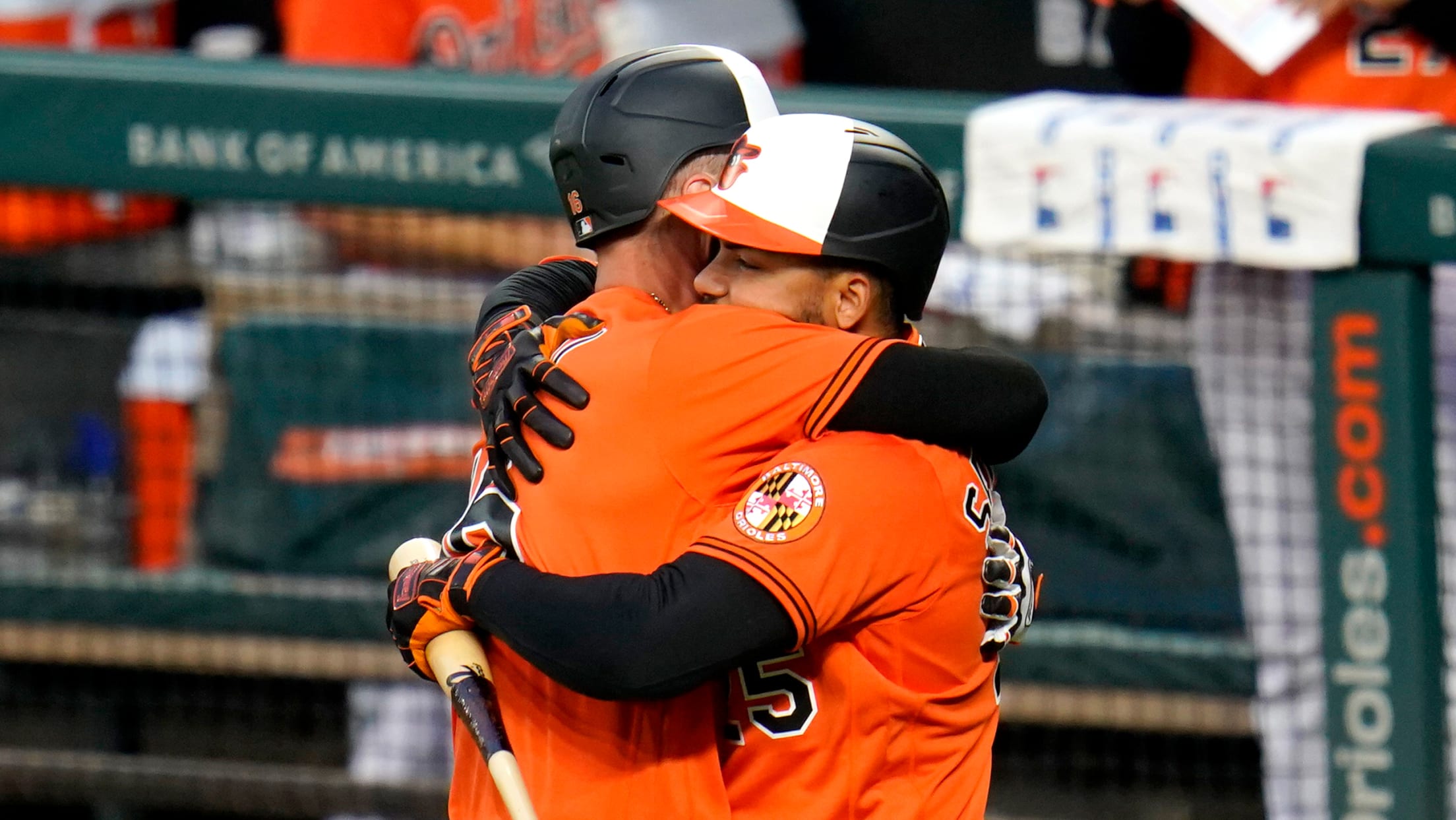 Throughout his emotional first week back on the field after beating Stage 3 colon cancer, Trey Mancini privately regretted how, at the plate, he'd struggled to retain his old form. Opening the year 5-for-his-first-28 at-bats without a homer, Mancini acknowledged this week he was pressing amid the pressure "trying to
Mets 'waste' deGrom's stellar 14-K outing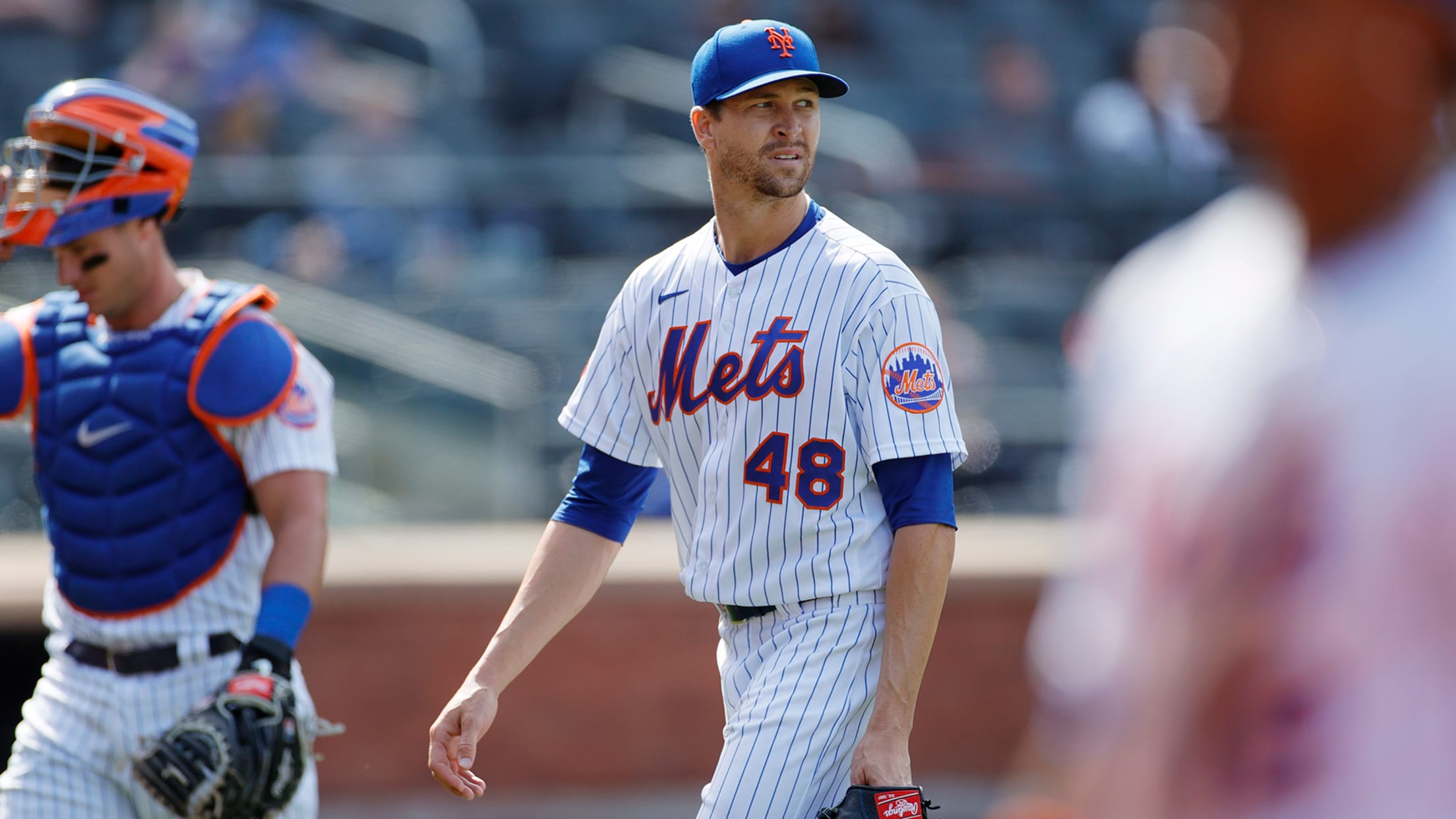 NEW YORK -- Following Jacob deGrom's season debut, in which he pitched six sparkling innings, recorded two hits and an RBI at the plate and watched the Mets lose despite all of it, reliever Trevor May bemoaned that "Jake shouldn't have to do everything himself." The reality is he might.
Dalbec 'happy' to help Sox win 5th straight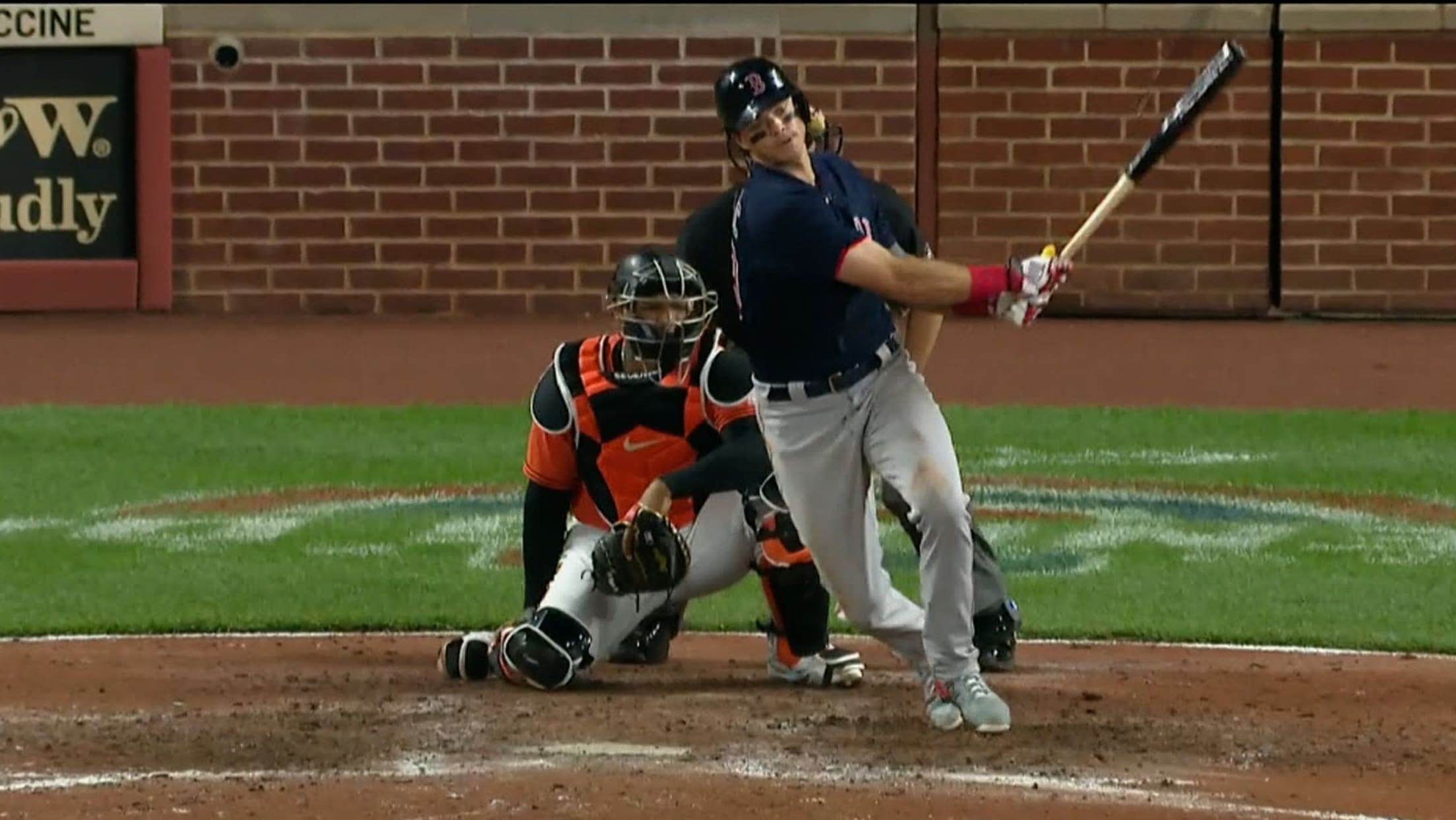 Rookie Bobby Dalbec was in a funk to start the season, but the Red Sox needed him to do something when it mattered most on Saturday night at Camden Yards. There were runners at the corners with one out in the top of the ninth and his team down by
No Belli, no Betts, no problem for Dodgers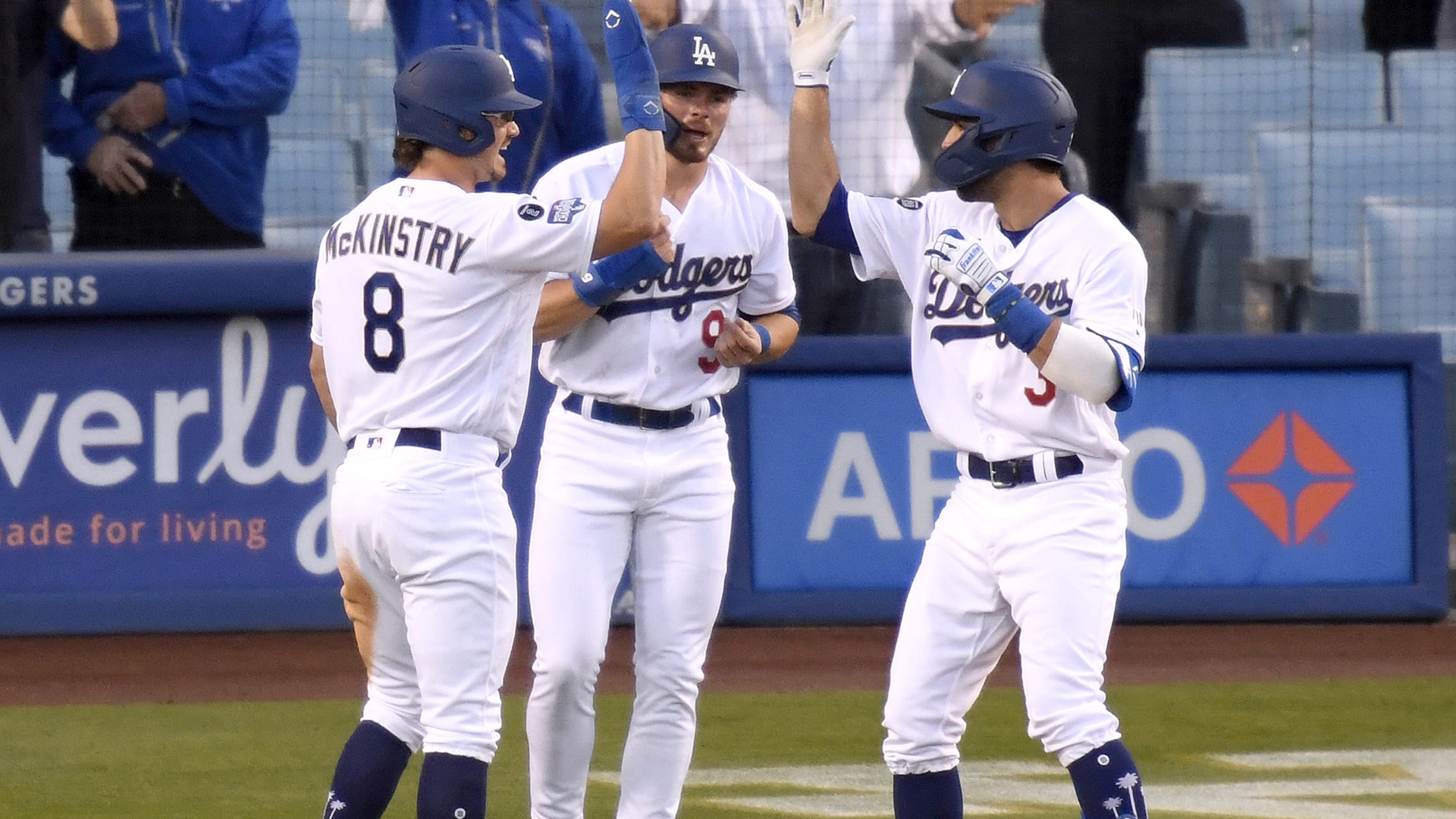 LOS ANGELES -- Down not one, but two former MVPs? Not a problem for the Dodgers. The club was without Cody Bellinger (injured list, left calf contusion) and Mookie Betts (day to day, lower back), but that didn't faze the team as Los Angeles used a five-run second inning to
Promised eruption arrives in Blue Jays' romp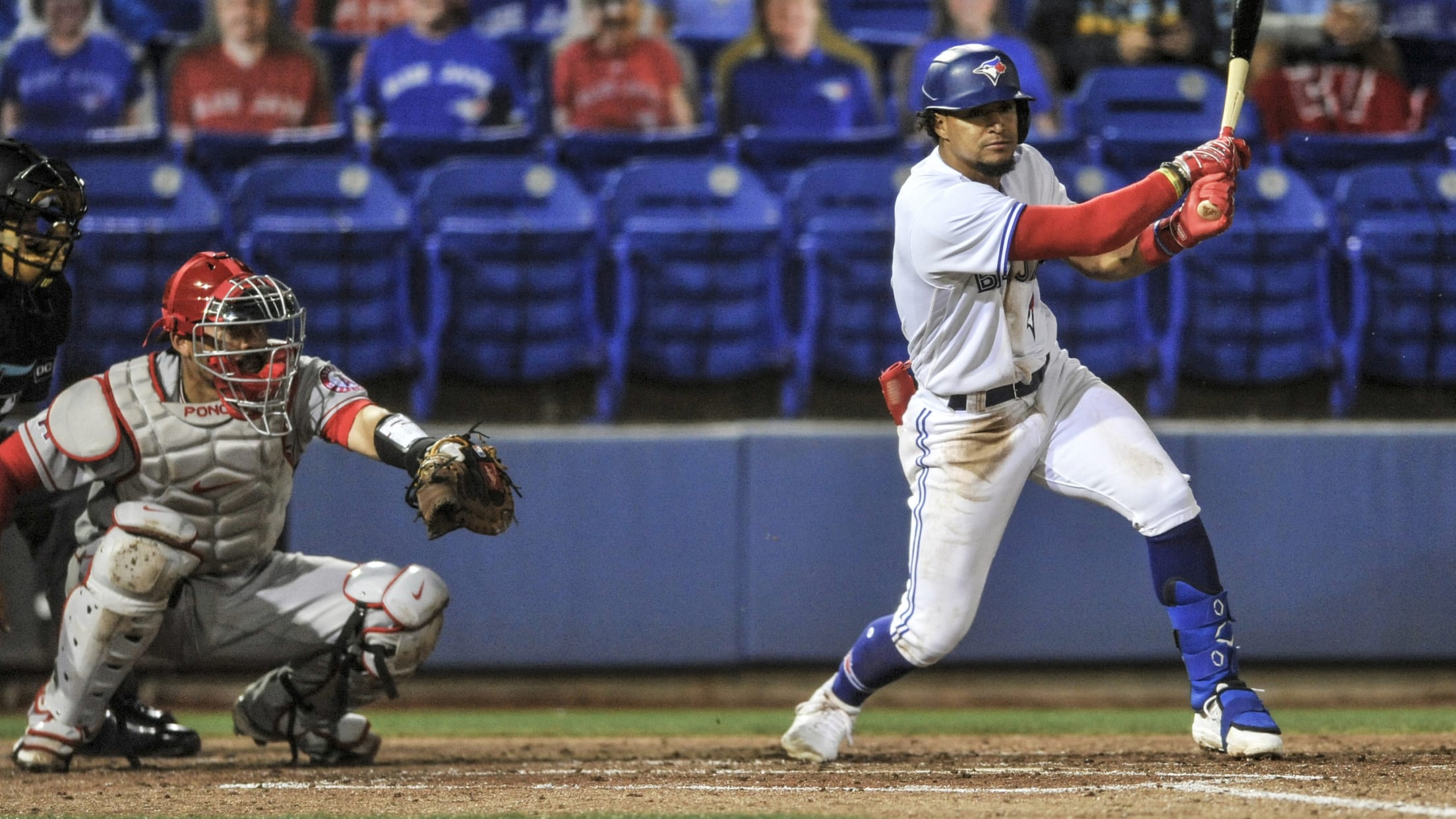 Charlie Montoyo has been saying it for days about the Blue Jays' offense: We're gonna hit. Just be patient. It's coming. After eight games and a two-hour-and-40-minute rain delay, Toronto's offensive breakout was well worth the wait. Montoyo's comments came in the context of Toronto lacking its full arsenal of
Soto crushes first two homers of 2021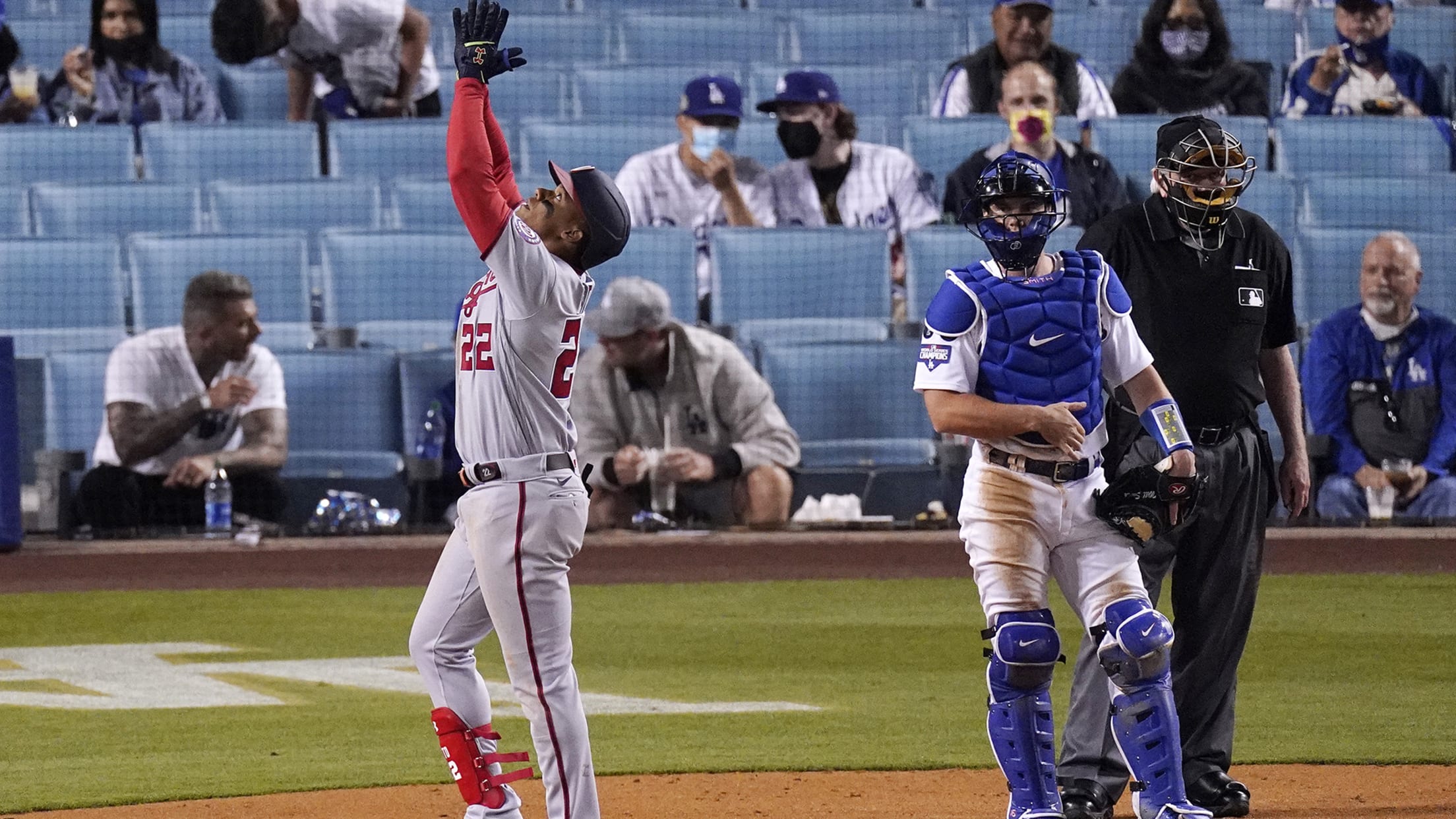 Right fielder Juan Soto continues to take the baseball world by storm at just the age of 22. The Nationals' superstar came into Saturday night's 9-5 loss to the Dodgers batting .364 with a .926 OPS to start the 2021 season. He may have been seeking his first home run