Giants have big offer on table for Judge (report)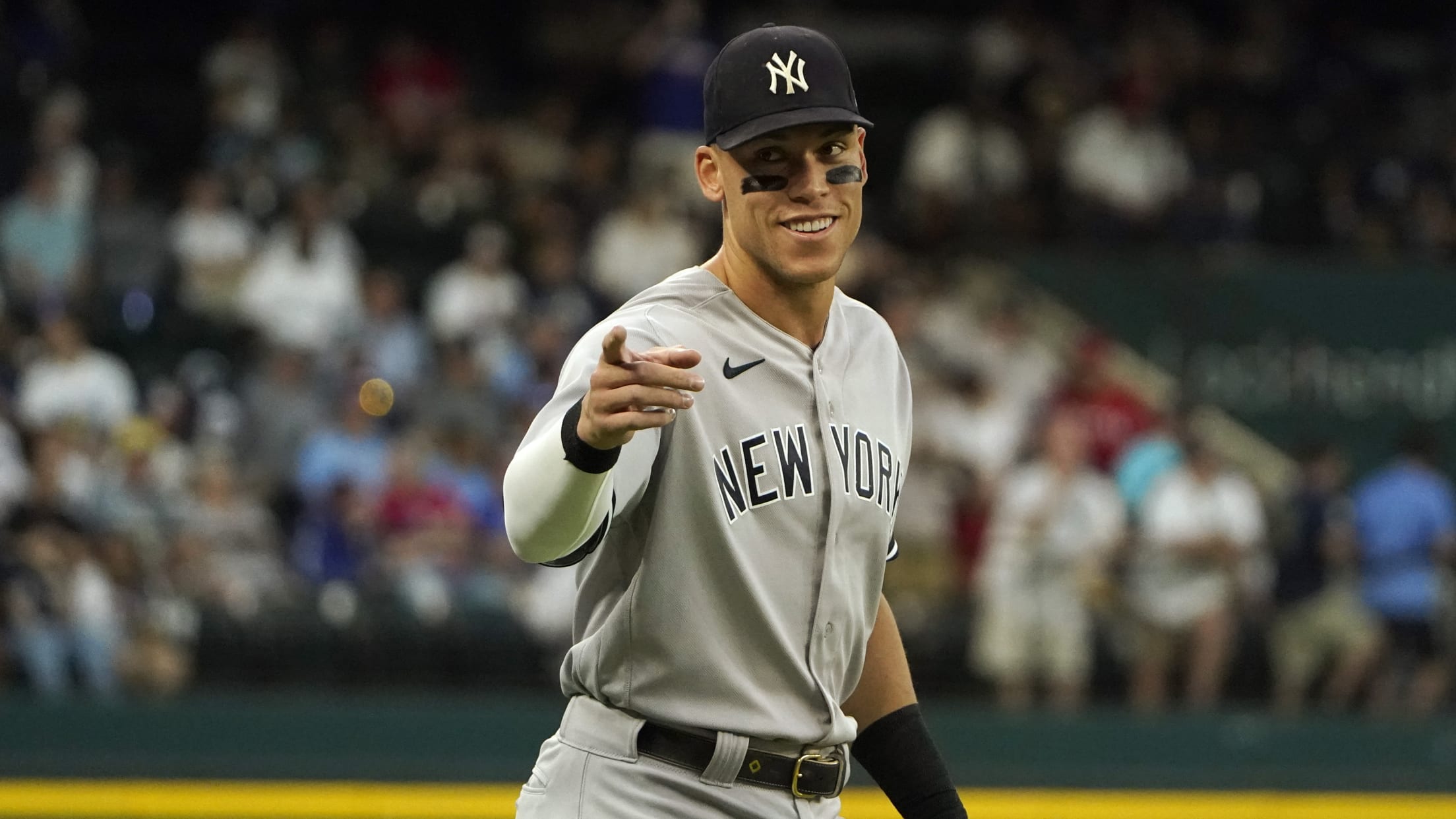 Aaron Judge is a free agent for the first time in his career, and MLB.com is tracking the latest rumors surrounding the 30-year-old slugger. Read all about Judge here.
Heaney heading to Rangers on 2-year deal (source)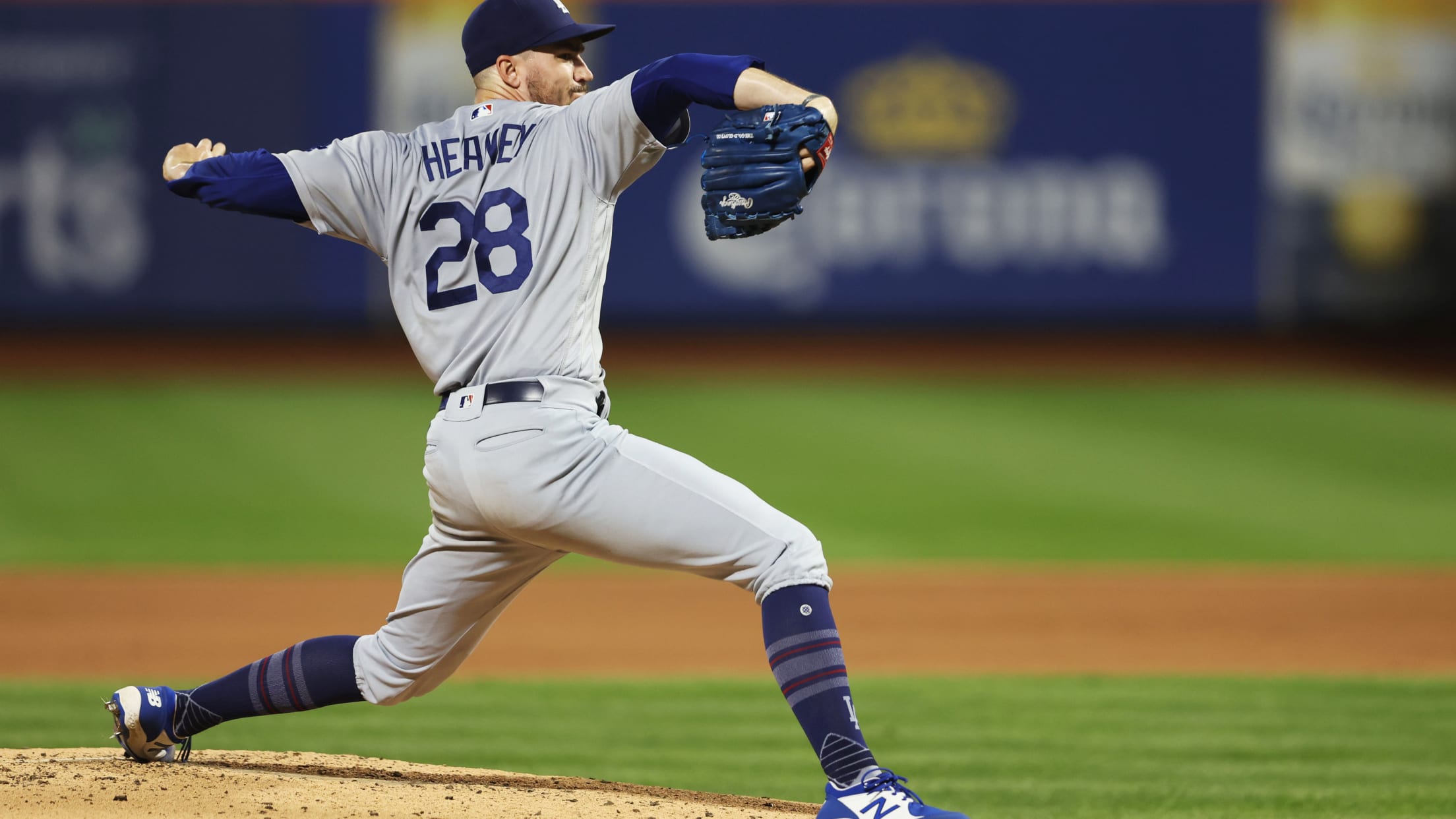 After making a splash by landing Jacob deGrom over the weekend, it appears the Rangers aren't slowing down when it comes to adding rotation pieces. Left-hander Andrew Heaney is heading to Texas on a two-year with an opt-out after 2023, a source tells MLB.com's Mark Feinsand. Per MLB Network insider
Rumors: Judge, Bellinger, Cubs, Rodón, Dodgers
LATEST FREE AGENT & TRADE RUMORS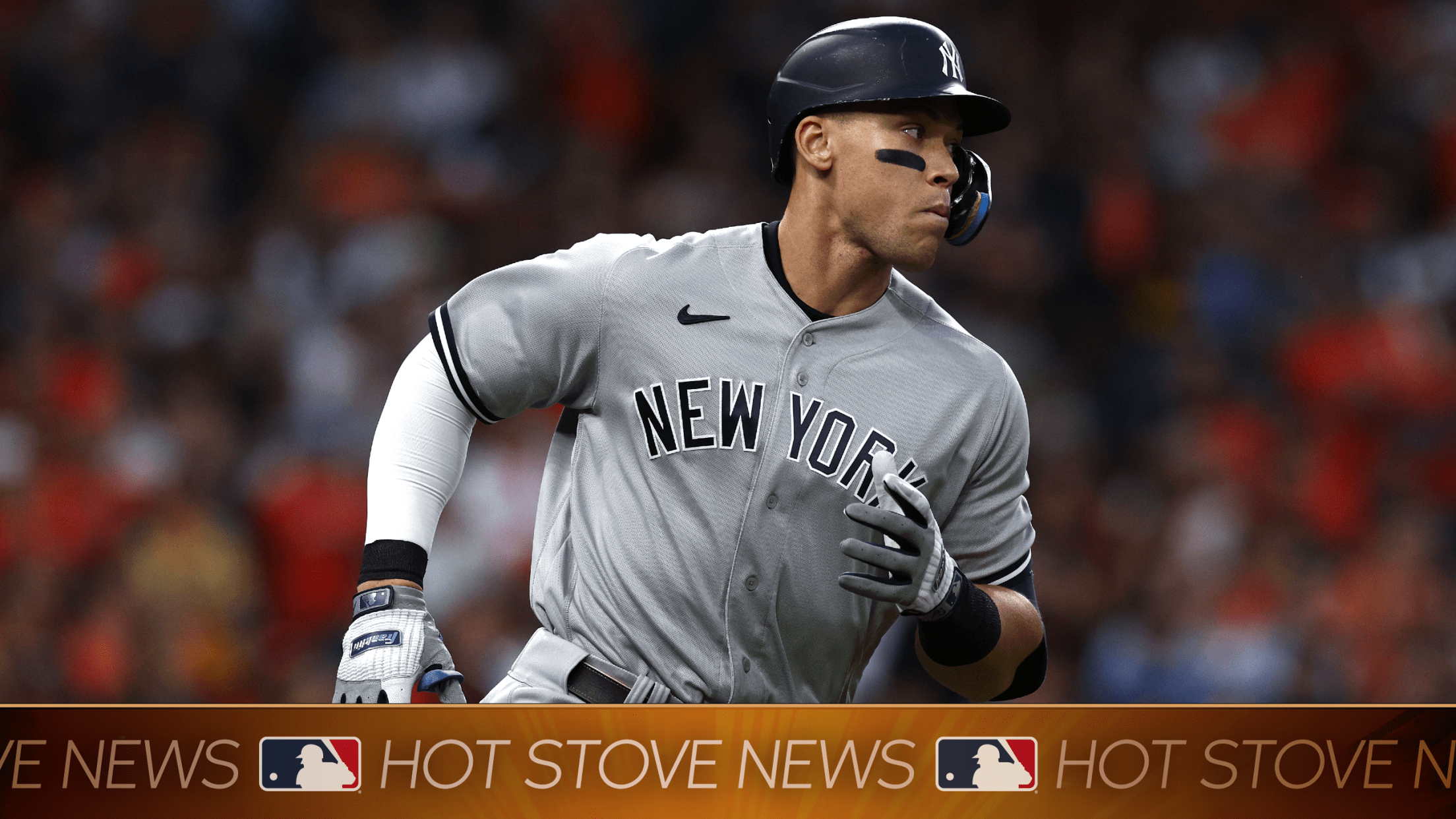 We're keeping track of all the latest free agent and trade rumors.
Josh Bell, Guardians agree to 2-year deal (source)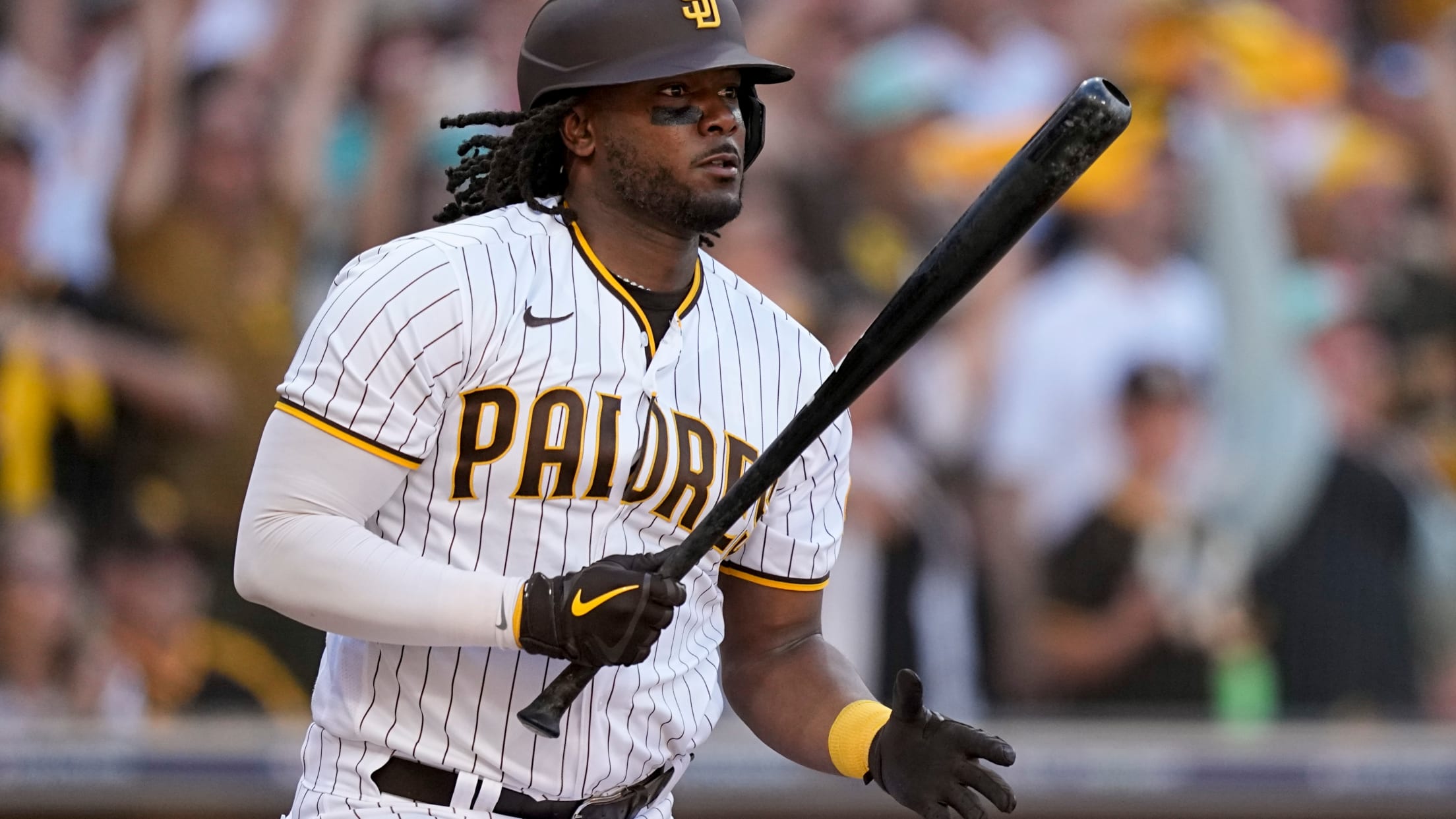 SAN DIEGO -- The Guardians may not have found their catcher just yet, but their offense just got stronger. First baseman Josh Bell has agreed to a two-year deal with the Guardians worth $33 million, a source told MLB.com's Mark Feinsand on Tuesday. The club has not confirmed the deal,
All-Star closer on trading block? Inside the Winter Meetings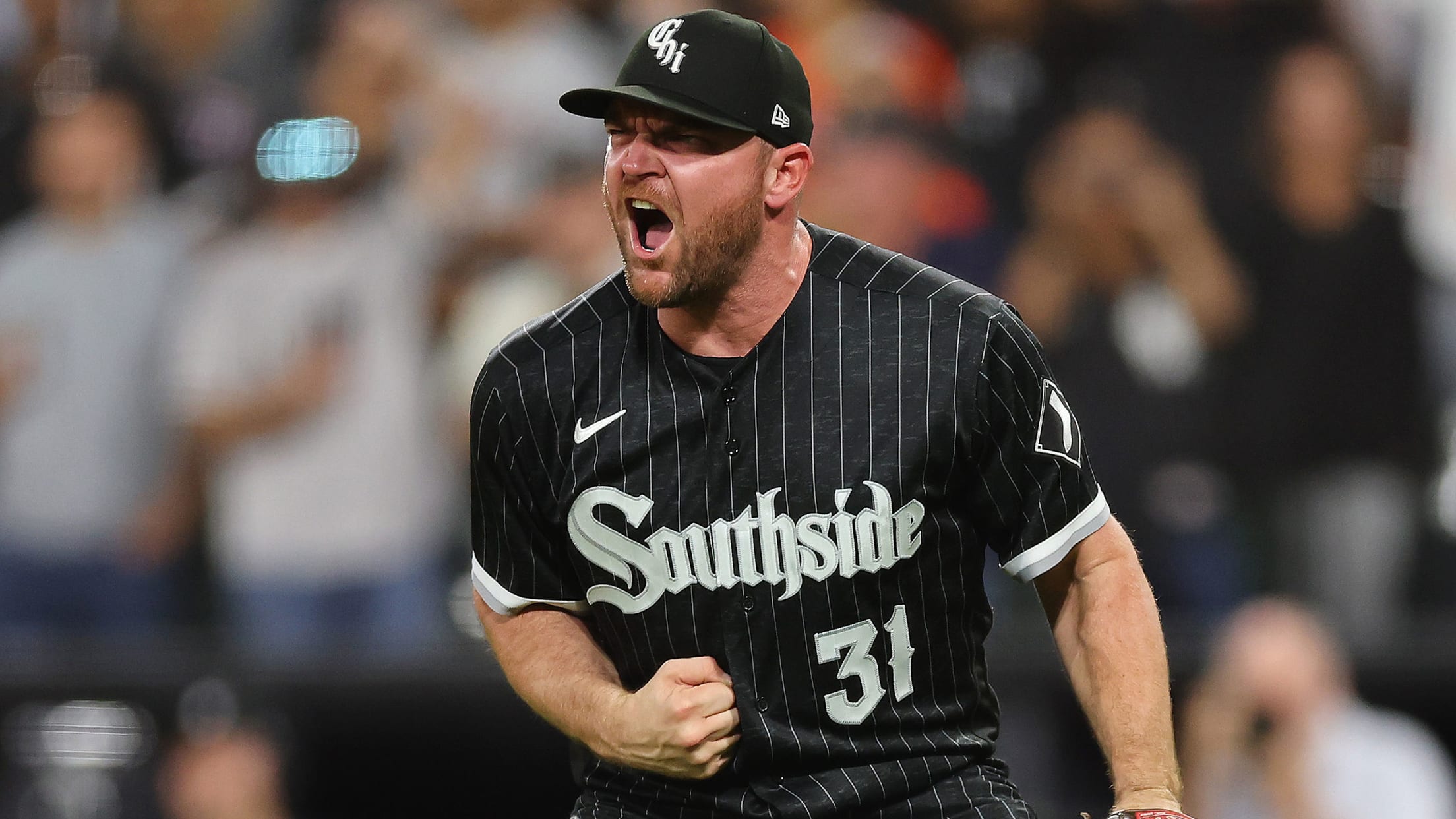 SAN DIEGO -- The free-agent market is relatively thin on proven closers, but the trade market might now include a prominent name for clubs at the Winter Meetings seeking late-inning bullpen help. According to a source, Liam Hendriks' name has surfaced in trade talks between the White Sox and multiple
Ohtani expected to pitch, hit for Japan in '23 Classic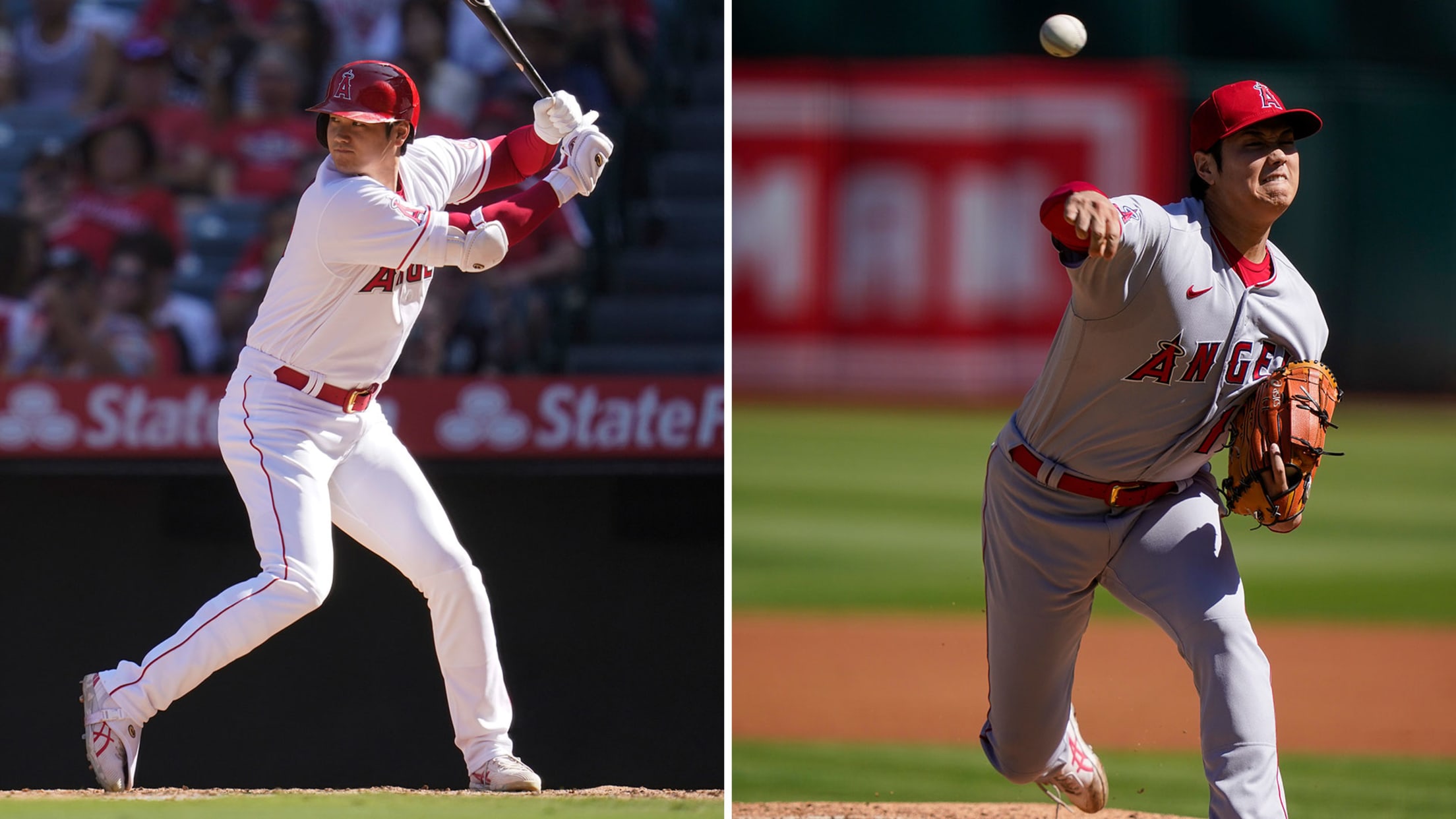 SAN DIEGO -- Shohei Ohtani will be taking his two-way talent to the World Baseball Classic for the first time in his career, as Team Japan manager Hideki Kuriyama said Tuesday at the Winter Meetings that if everything goes to plan, Ohtani will serve as both a pitcher and a
LIVE: Watch manager media availabilities from Winter Meetings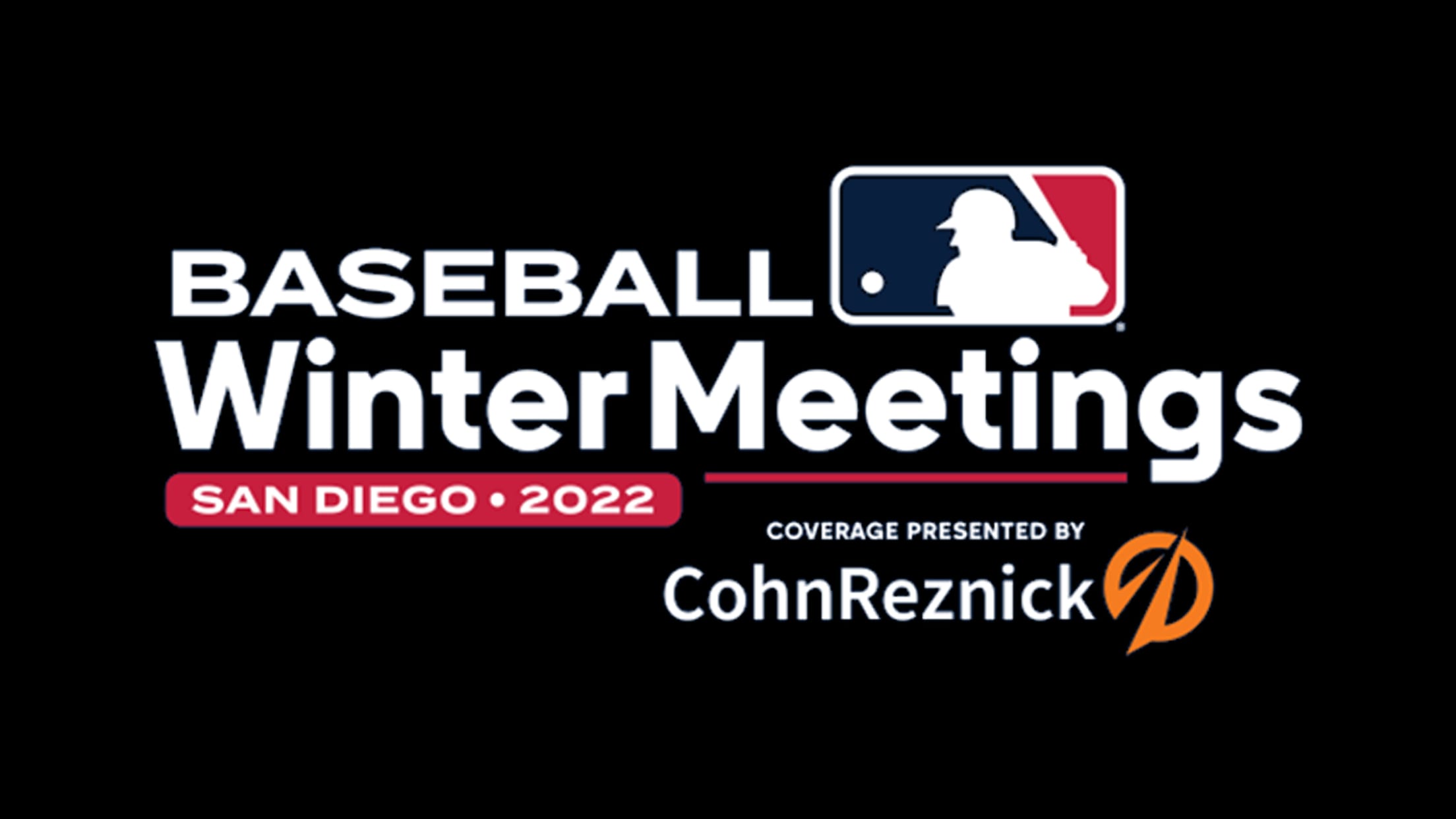 One of the keystones of the Winter Meetings is hearing from each MLB manager as their clubs make and execute their offseason plans. With the 2022 Meetings underway in San Diego, MLB.com is carrying livestreams of every manager media availability today. The full schedule for manager availabilities is below (all
Griffey, MLB, MLBPA announce inaugural HBCU Swingman Classic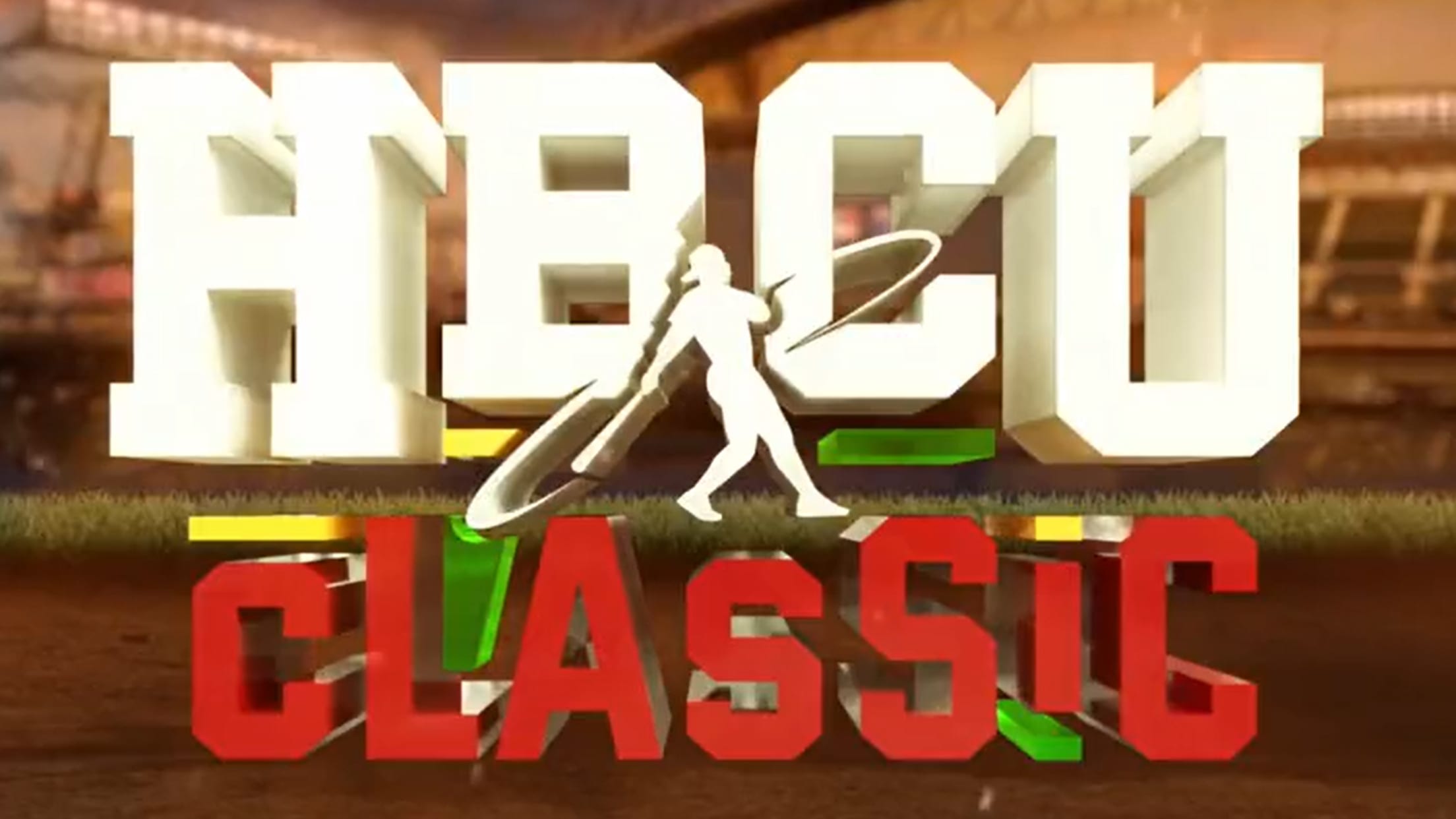 Major League Baseball (MLB), the Major League Baseball Players Association (MLBPA) and Hall of Famer Ken Griffey Jr. jointly announced Tuesday the launch of the "HBCU Swingman Classic," an annual All-Star experience for baseball student-athletes from Division-I programs at Historically Black Colleges & Universities (HBCU). The philanthropic & educational event,
MLB Draft Lottery set for 8:30 ET tonight (MLB Network)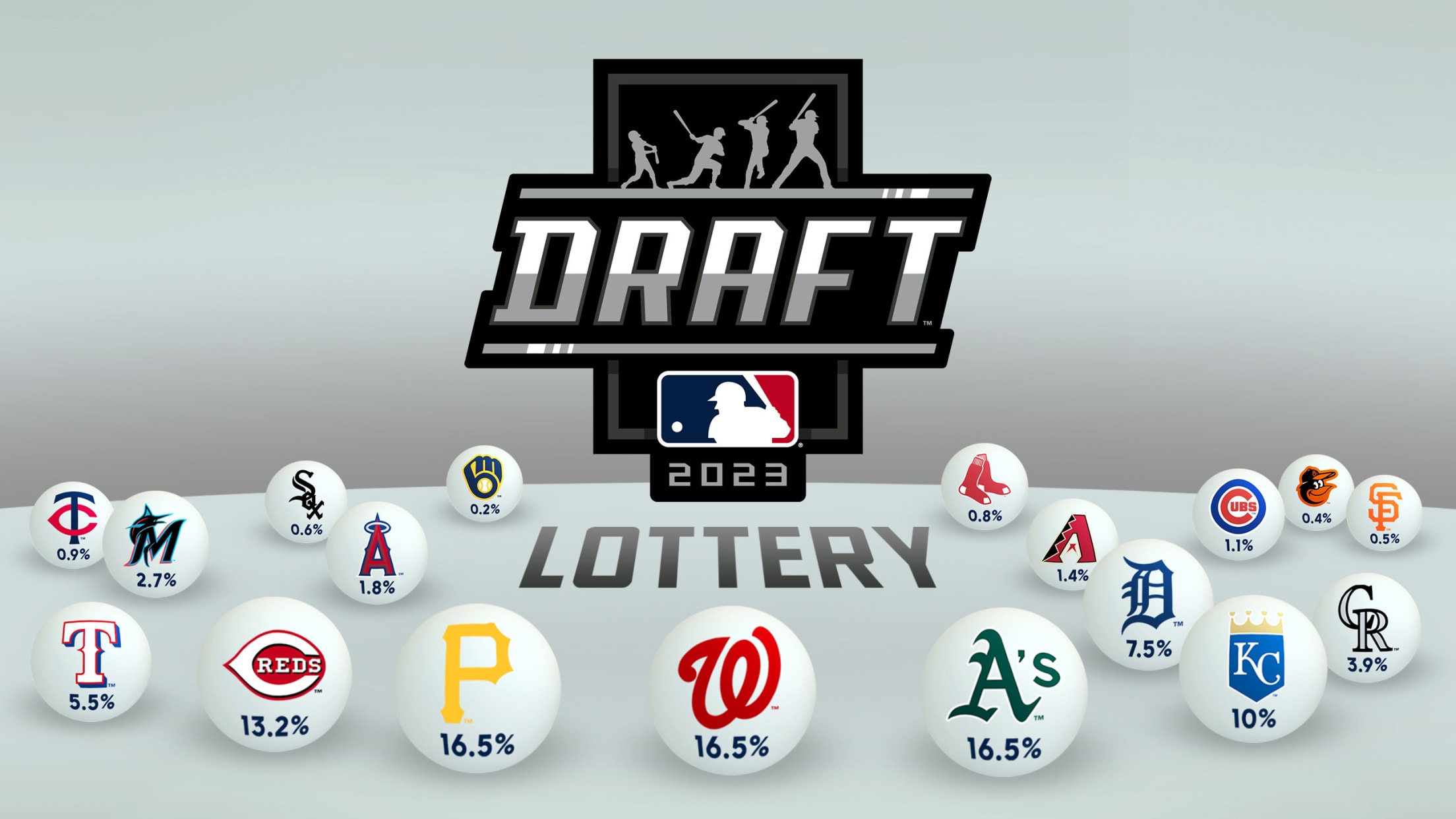 Followers of the NBA or NHL are familiar with the concept of the Draft lottery that is about to debut in MLB. But baseball's lottery includes anti-tanking measures that go beyond anything we've seen in the other major professional sports. MLB's inaugural Draft lottery will be held at 8:30 p.m.
Kahnle reunites with Yankees on 2-year deal (source)
SAN DIEGO -- The Yankees found a familiar face to bolster their bullpen, agreeing Tuesday to a two-year, $11.5 million contract with right-hander Tommy Kahnle, a source told MLB.com's Mark Feinsand. The club has not confirmed the deal. This marks a third stint in the Yankees' organization for the 33-year-old
This aggressive suitor could turn to Bogaerts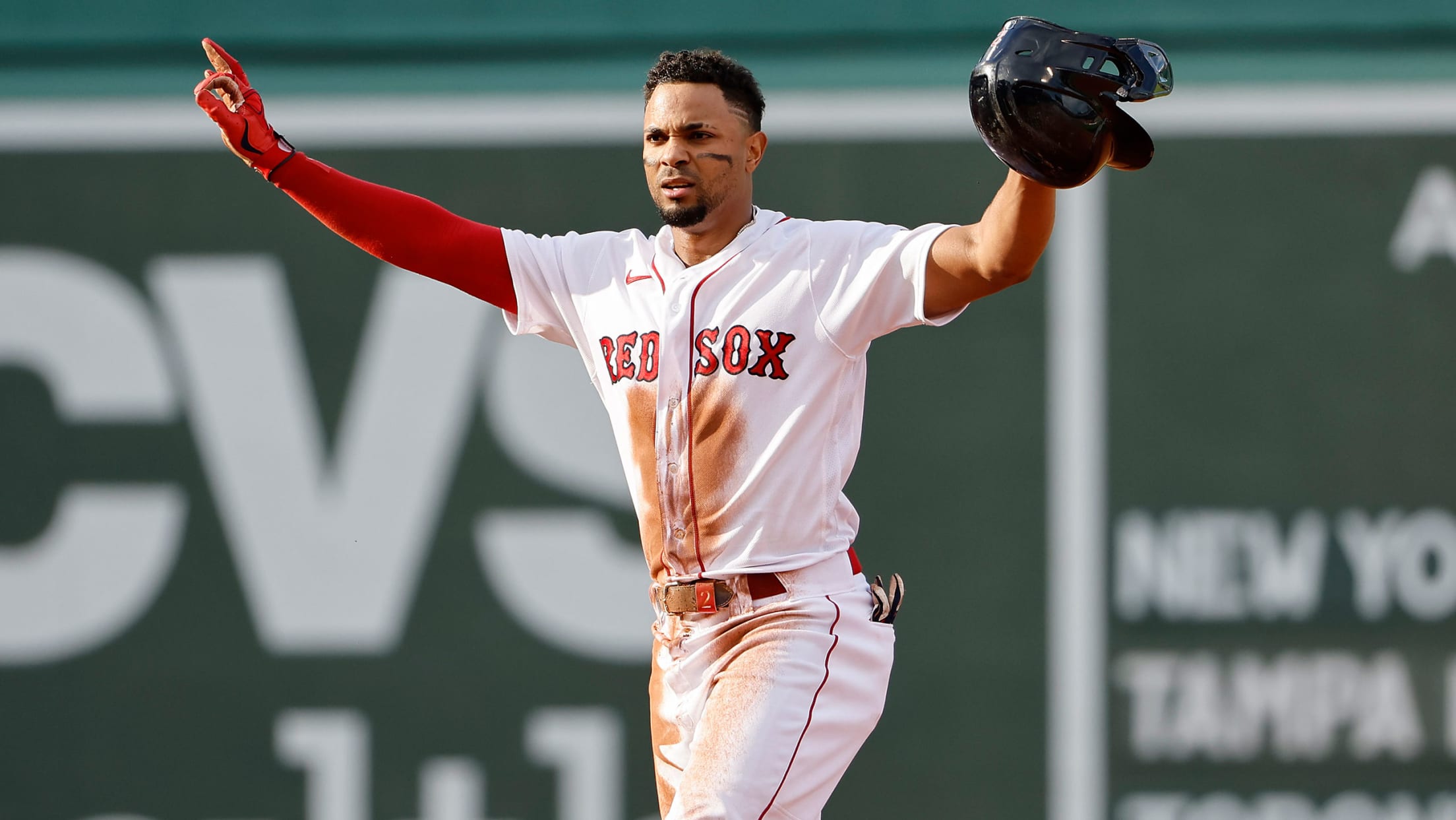 Xander Bogaerts has opted out of his contract with the Red Sox to become a free agent, and MLB.com is keeping track of the latest rumors surrounding the shortstop.
World Baseball Classic buzz at an all-time high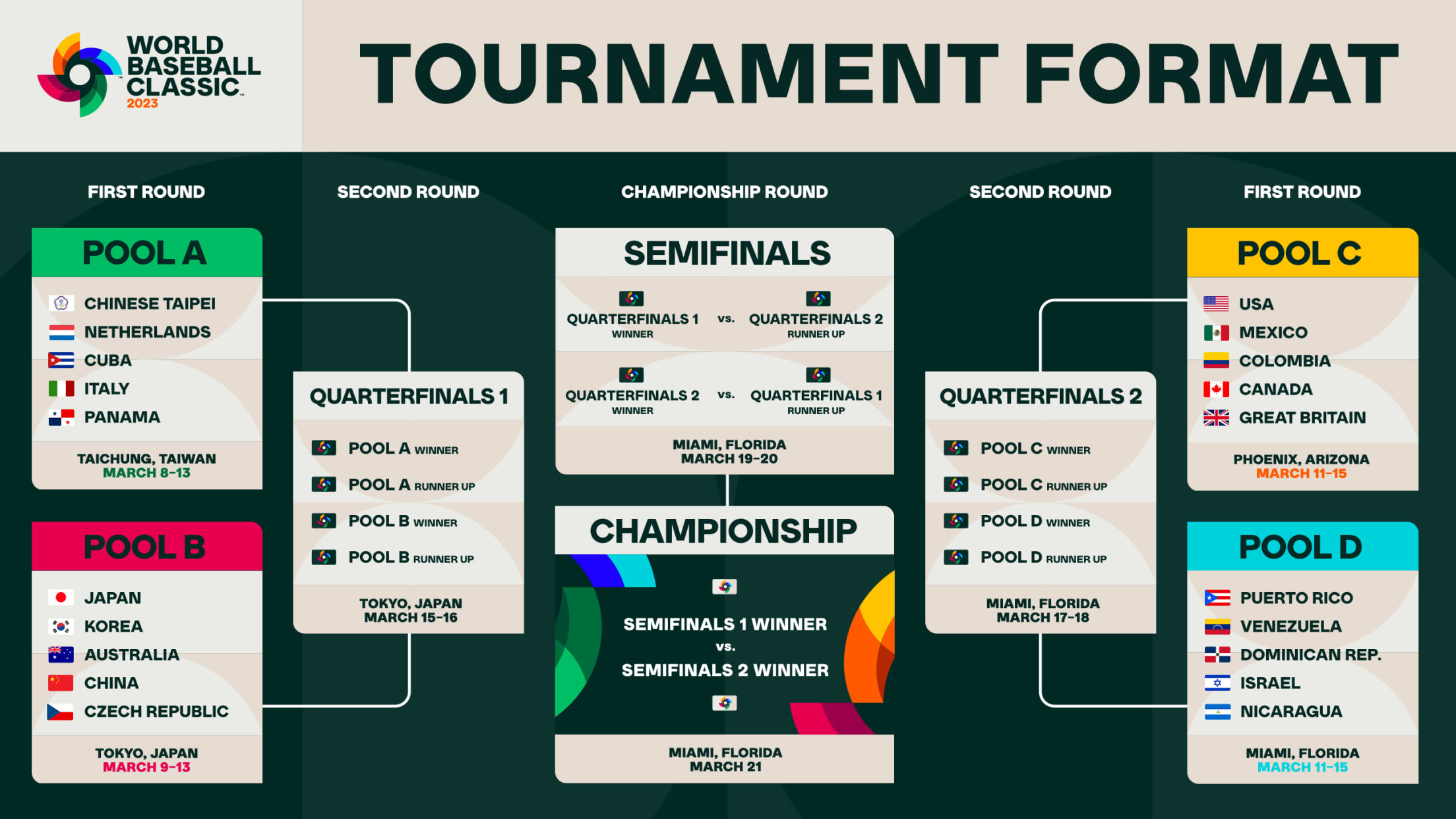 SAN DIEGO -- A World Baseball Classic event that, in the past, has inspired as much apprehension as excitement is finally leaning distinctly toward the latter. From the time of its 2006 inception through its most recent run in 2017, the injury risks associated with the WBC have caused a
Judge seen wearing new uniform -- but not the team you'd think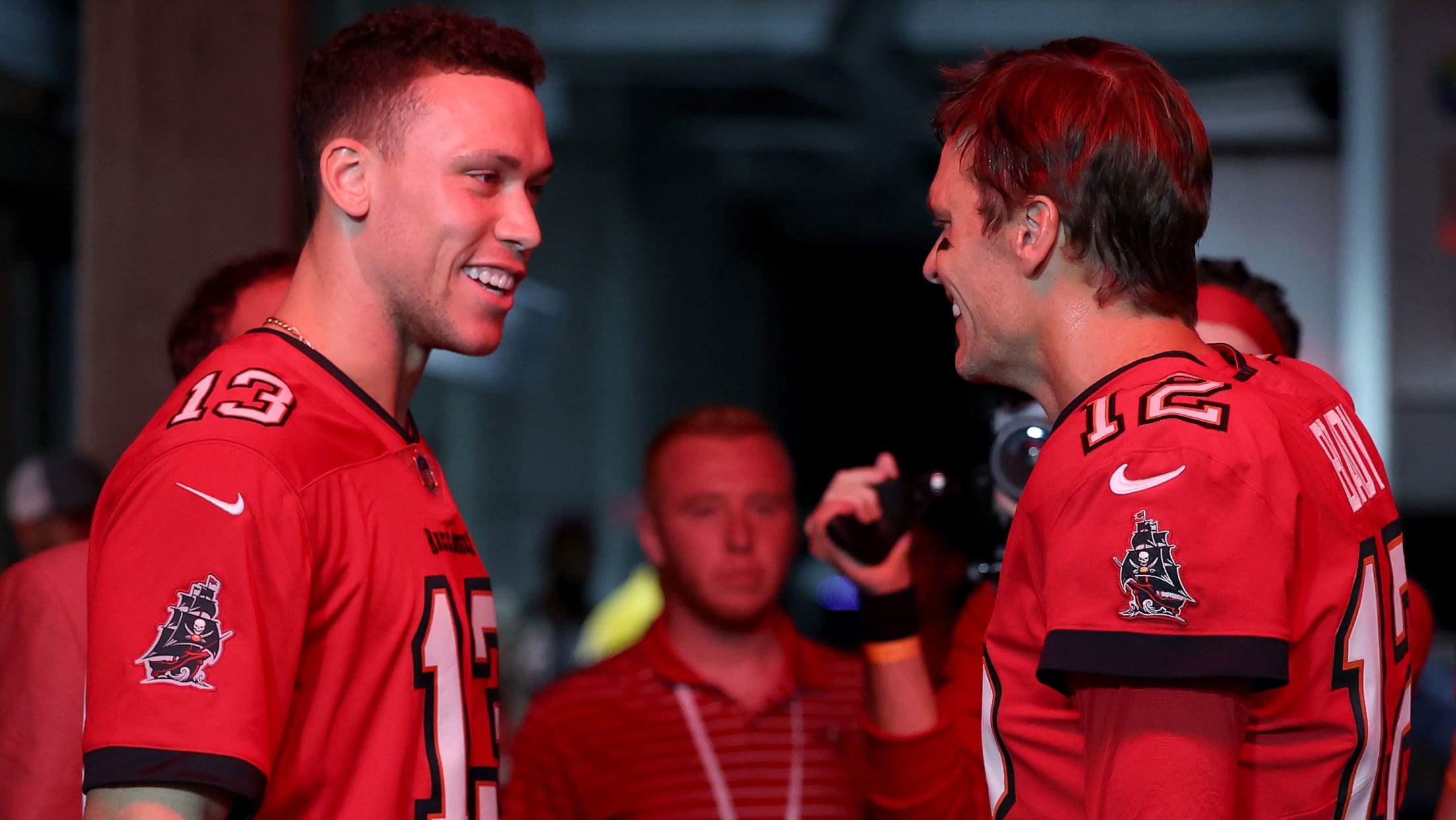 Which uniform Aaron Judge will be wearing next year has been the talk of the offseason since he became a free agent. Will he be back in the Yankees pinstripes? Sporting the Giants' orange and black? Could he have -- gasp -- Red Sox written across his chest? On Monday
Longtime Tigers writer Lowe wins BBWAA's highest honor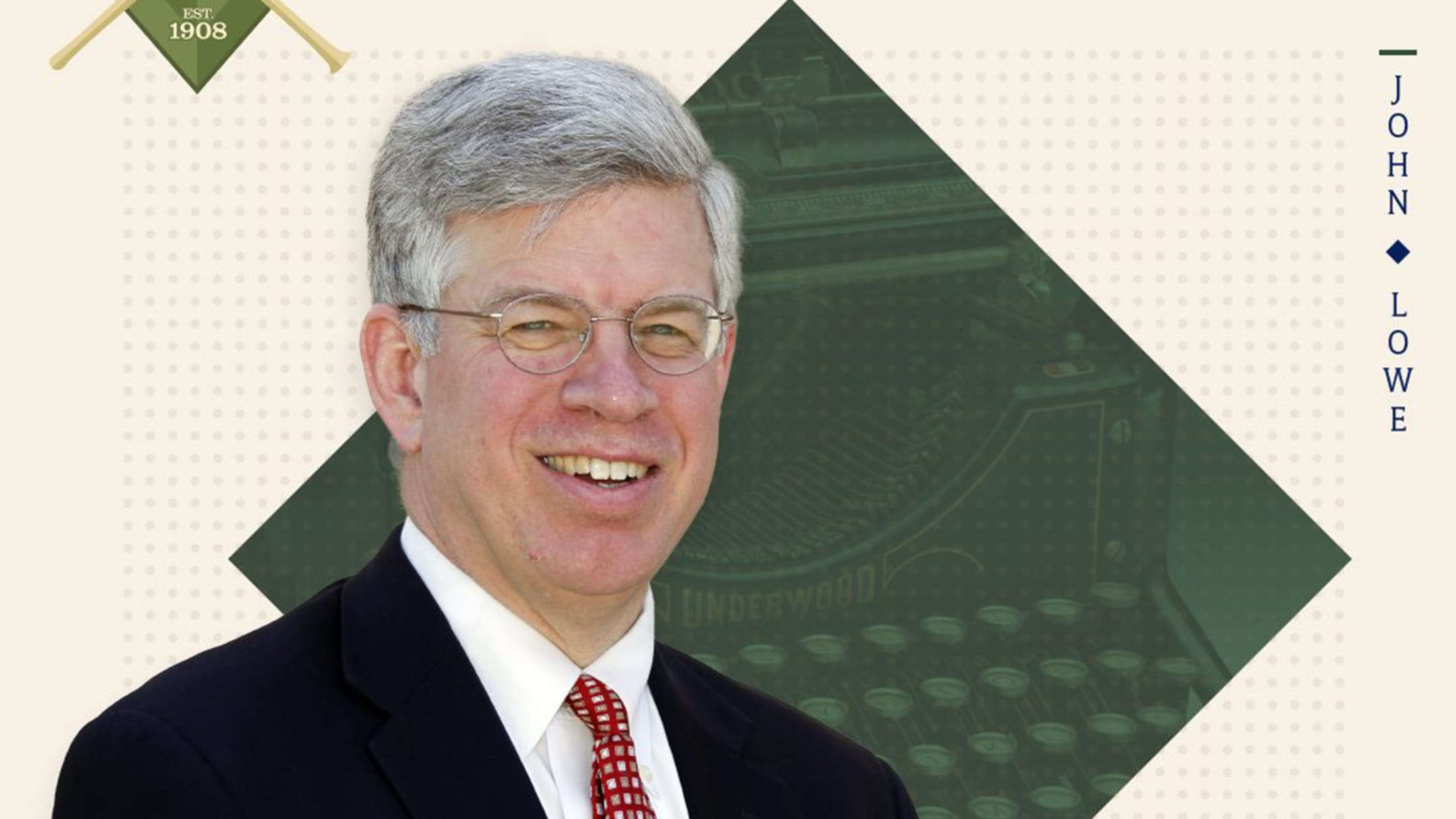 SAN DIEGO -- For the second time in nine years, a former Tigers beat writer is receiving the highest honor from the Baseball Writers' Association of America. That, as the great John Lowe would probably say, is outstanding. Lowe, whose 36-year career as a baseball writer included the creation of
11 takeaways from early megadeals at Winter Meetings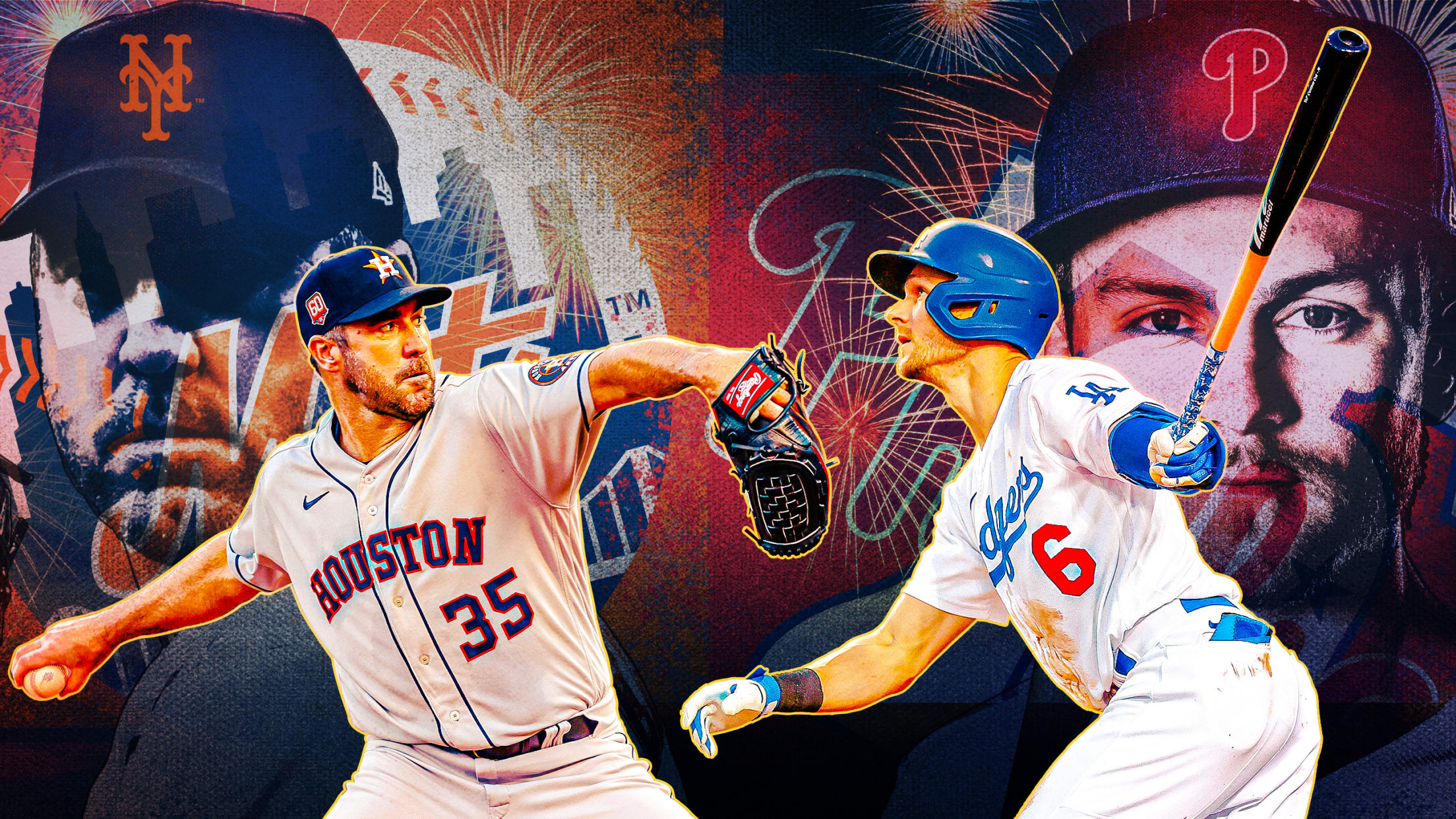 So! Remember when everyone was hopeful about maybe getting a little free-agent movement once the Winter Meetings started? Consider those hopes fulfilled! By the time the second afternoon World Cup game was over, two of the biggest names in baseball had agreed to huge deals, with the Mets coming to
Bucs agree with LHP García, RHP Velasquez (source)
SAN DIEGO -- The Pirates have reached agreements with left-handed pitcher Jarlín García and right-handed pitcher Vince Velasquez, a source told MLB.com. García's deal is for one year and would be worth $2.5 million, with a $3.25 club option for 2024, per source. Velasquez's deal is also for one year
Yanks in 'daily contact' with FA ace; exploring OF market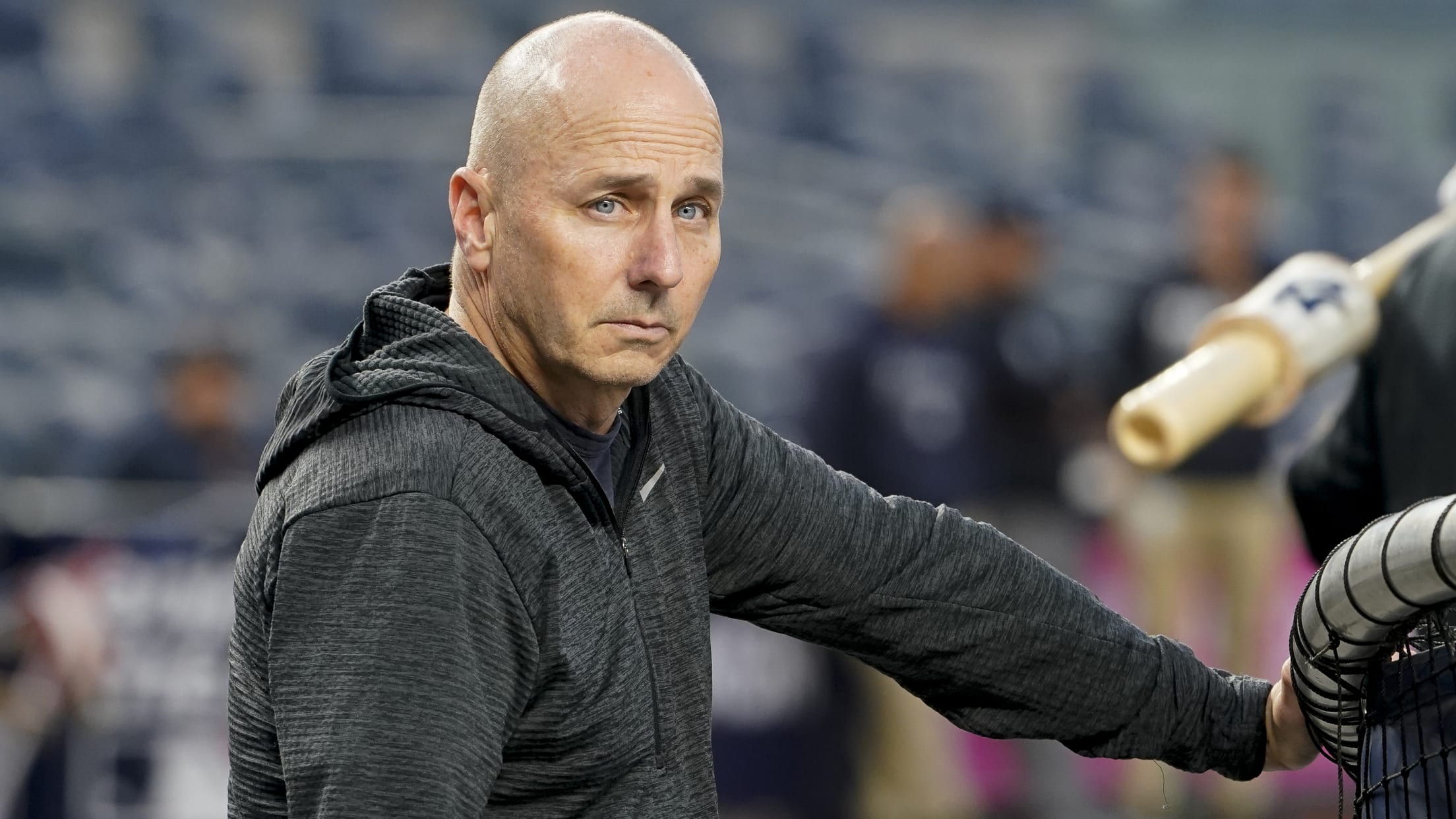 MLB.com is keeping track of all the latest Yankees-related free agent and trade rumors right here.
Japanese OF Yoshida to be posted to MLB Wednesday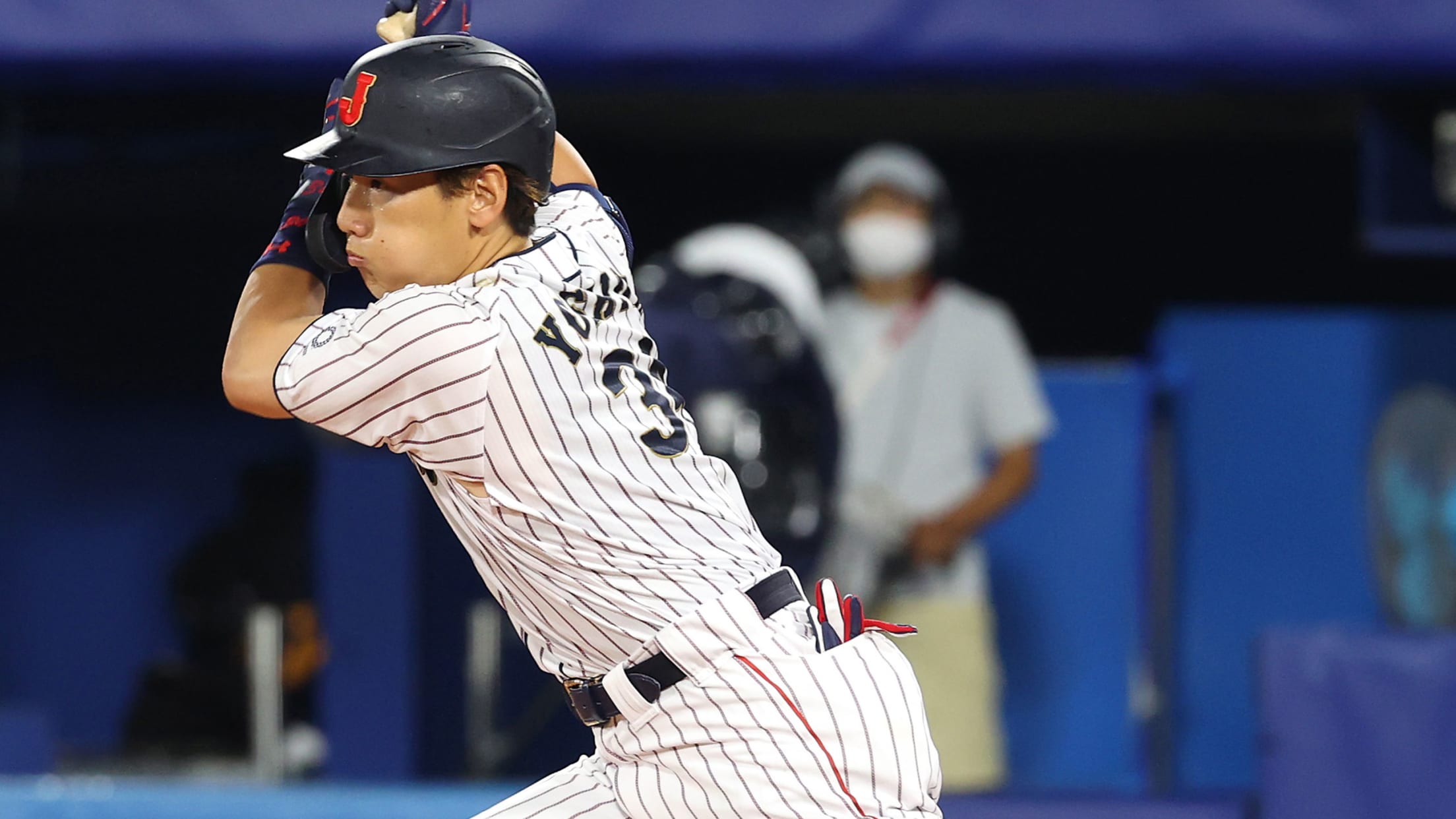 Star Japanese outfielder Masataka Yoshida will be posted to MLB teams on Wednesday at 8 a.m. ET, Major League clubs have been informed. Yoshida, who has had the highest OPS in Nippon Professional Baseball's Pacific League during each of the past two seasons, must reach a deal with a Major
Dodgers saving big money for Ohtani pursuit in '23?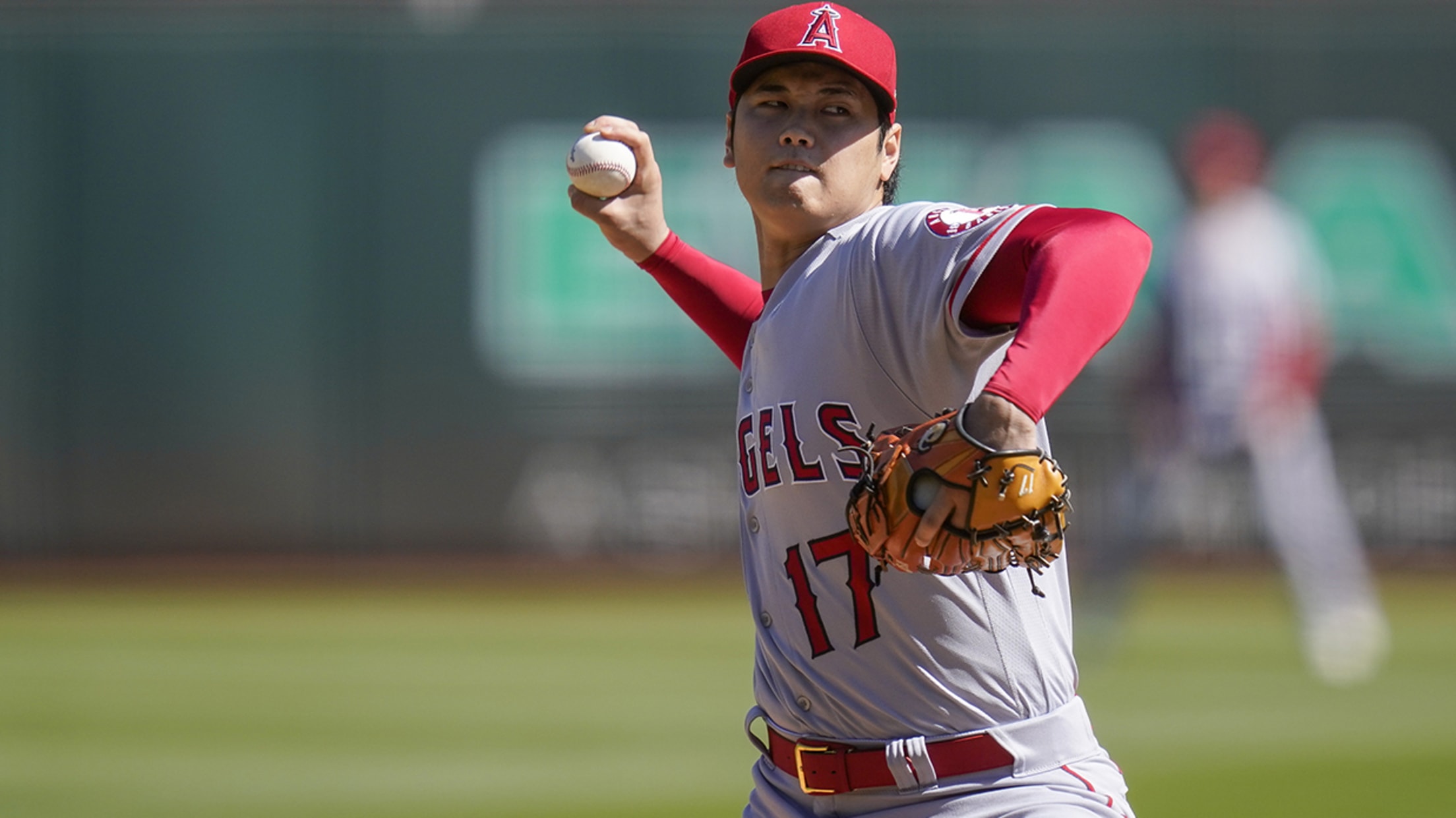 MLB.com is keeping track of all the latest free-agent and trade rumors involving the Dodgers right here.
Díaz, Clase named 2022 Relievers of the Year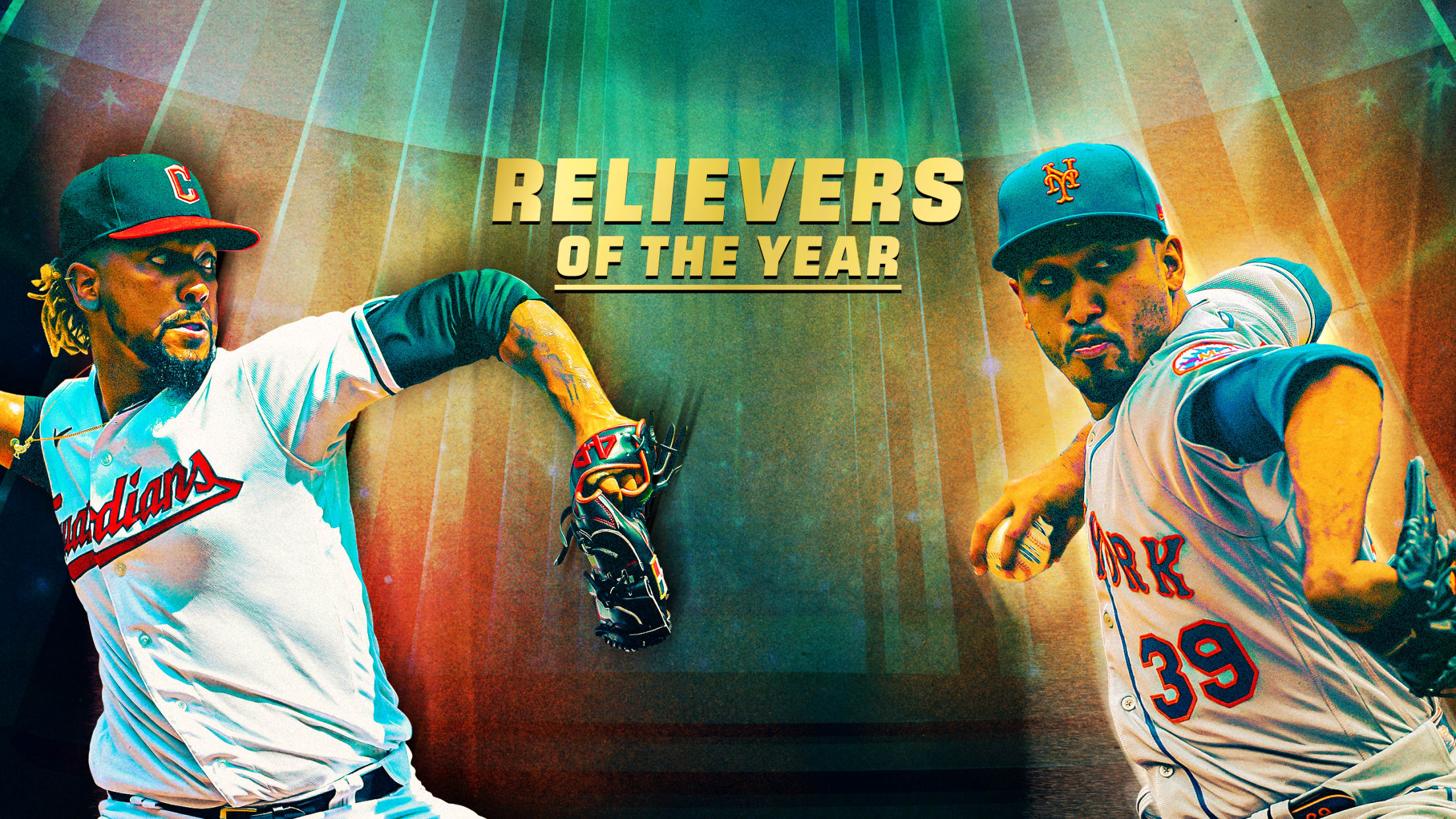 Closers Edwin Díaz of the Mets and Emmanuel Clase of the Guardians went about their jobs a bit differently in 2022. Díaz racked up strikeouts at a record rate. Clase pounded the strike zone to get quick outs. But one thing they had in common -- other than routinely hitting
'You win with star players': Phils, Turner agree to $300M deal (source)
Former Nationals, Dodgers shortstop to join NL champs on 11-year contract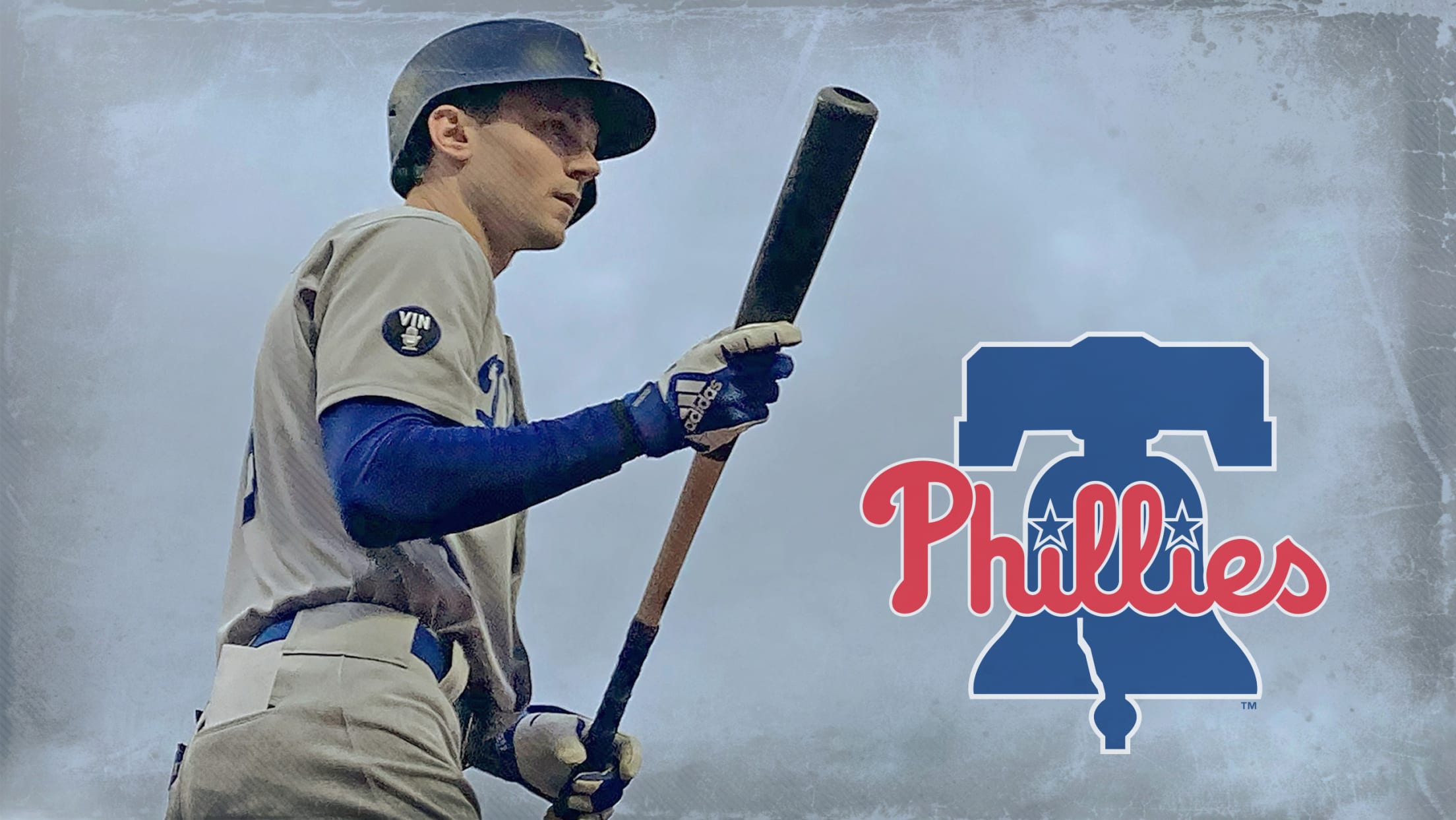 SAN DIEGO -- Dave Dombrowski promised the Phillies would "push the needle" this offseason. Monday, they buried it. Multiple sources told MLB.com that the Phillies and Trea Turner agreed to an 11-year, $300 million contract. The deal, which is pending a physical, sent a message to the Dodgers, Braves, Mets
In Verlander, Mets replace one ace with another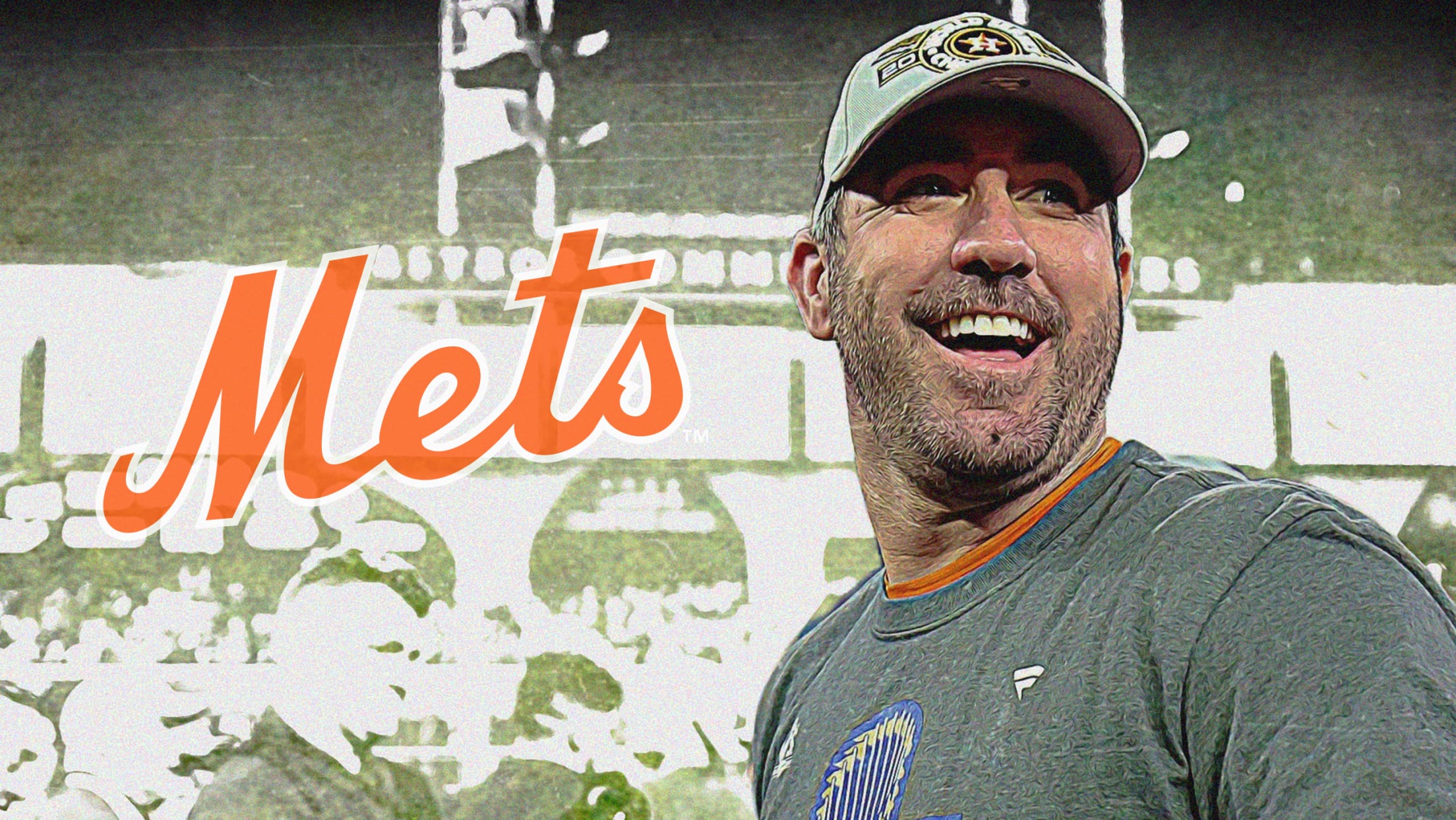 SAN DIEGO -- Upon learning late last week that Jacob deGrom had decided to leave for Texas without giving his old team a chance to counter, general manager Billy Eppler sent deGrom a congratulatory text message. The two had spoken regularly in late November, and Eppler understood the possibility that
Schwarber commits bat to Team USA for World Baseball Classic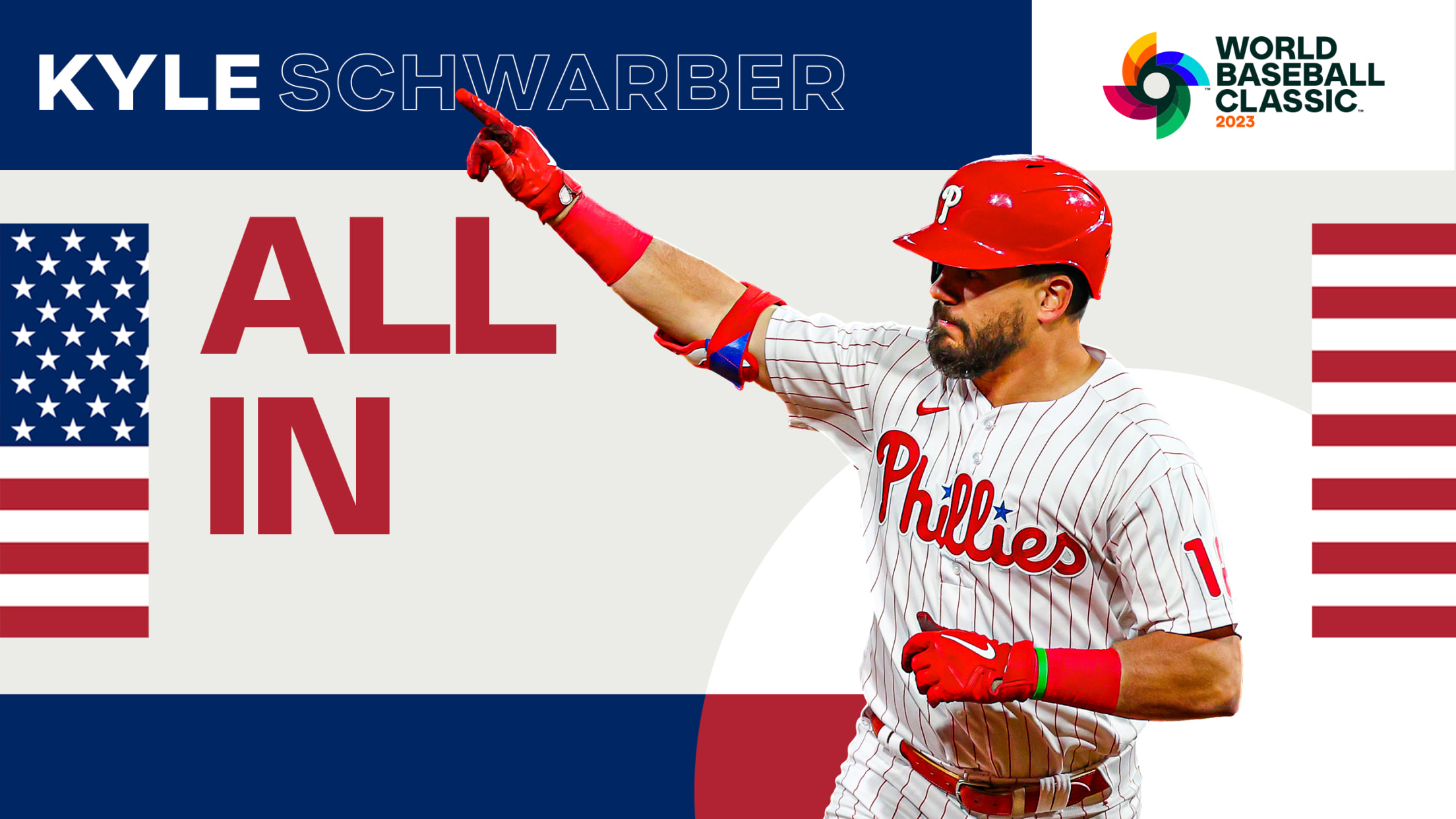 He's crushed some of the longest home runs on the Major League's biggest stage (and unexpectedly stole America a taco, too), but now, Phillies outfielder Kyle Schwarber has turned his attention to the international game. On Tuesday, Team USA announced that the left-handed slugger was "All in" for the upcoming
Here is the star-studded 2022 All-MLB Team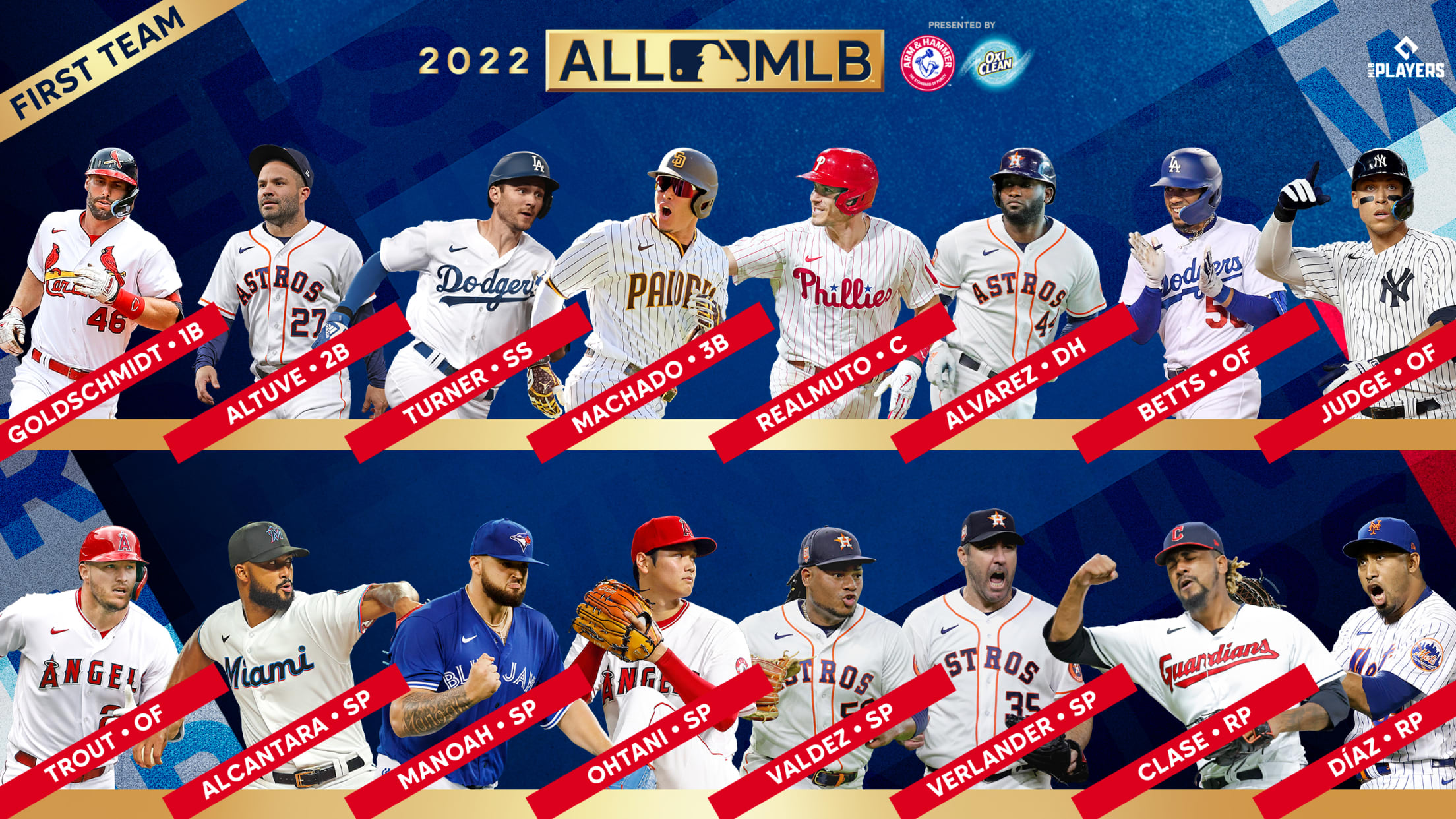 While the All-Star Game honors the best players from the season's first half and the end-of-season awards are distributed to the top players in each league, only the All-MLB Team takes into consideration the totality of the entire season while also honoring the best players across the Major Leagues, as
Rangers eyeing deGrom-Rodón pairing atop rotation?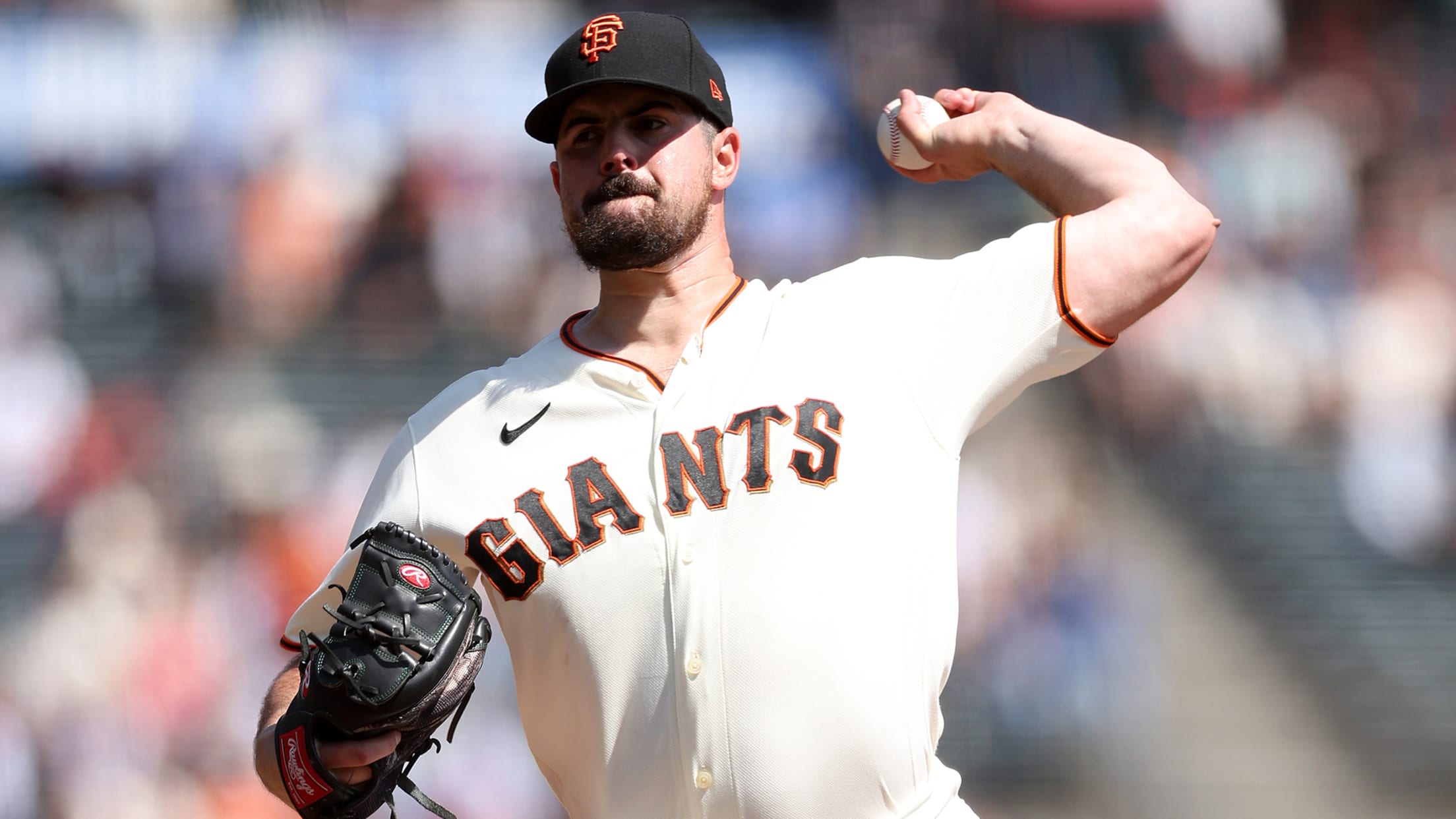 Carlos Rodón has opted out of the final year on his two-year, $44 million contract with the Giants and is now a free agent. MLB.com is tracking the latest rumors surrounding the left-hander. Read all about Rodón here.