Who is taking advantage of universal DH?
Ranking every NL team's early-season production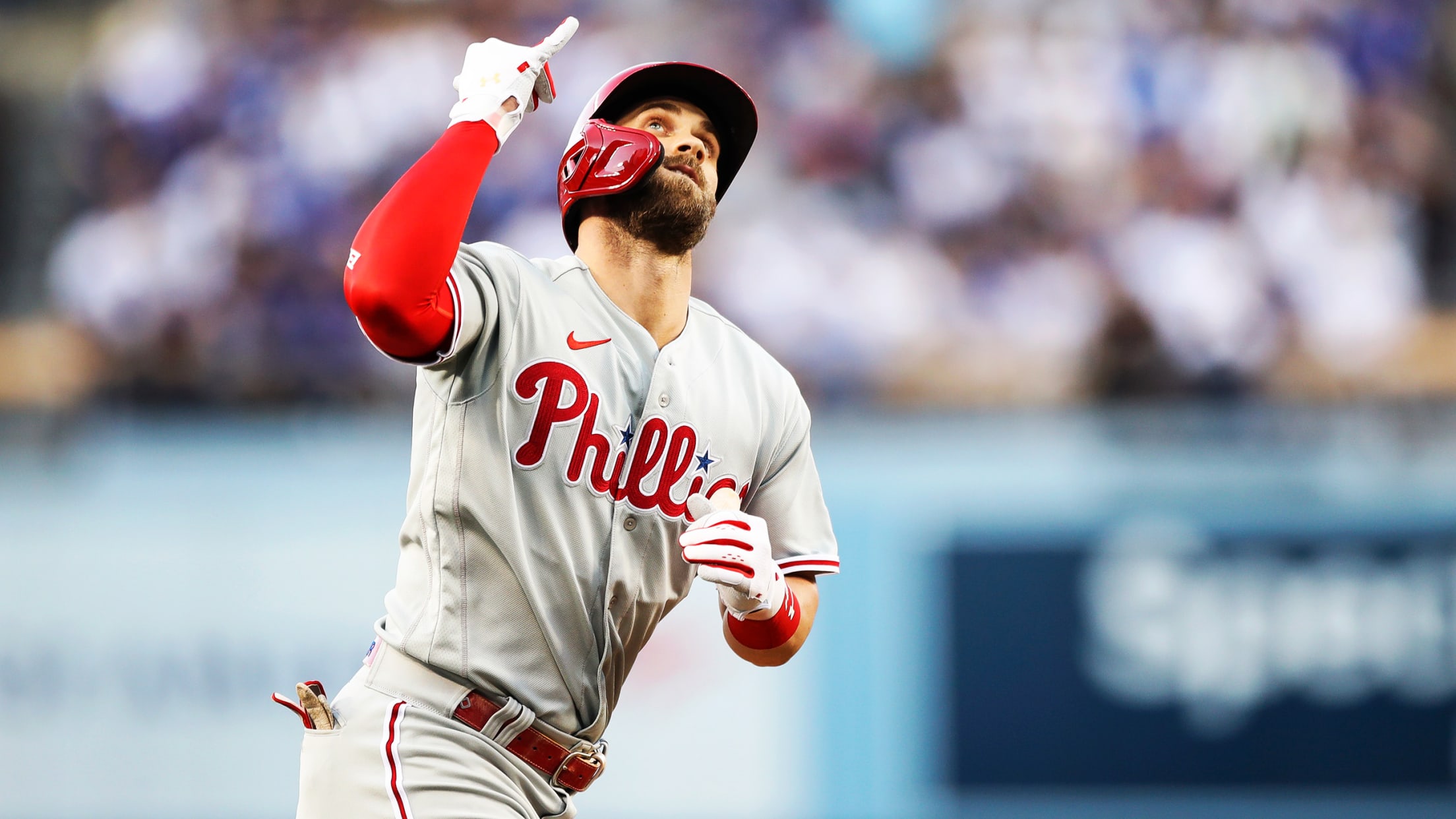 Setting aside the pandemic-shortened 2020 campaign, this is the first full MLB season that has featured the universal designated hitter. Clearly, this has been a significant plus for National League clubs. In 2021, NL pitchers slashed a woeful .110/.149/.140, with 14 home runs and a 44.1% strikeout rate. In '22,
8 teams with deceiving records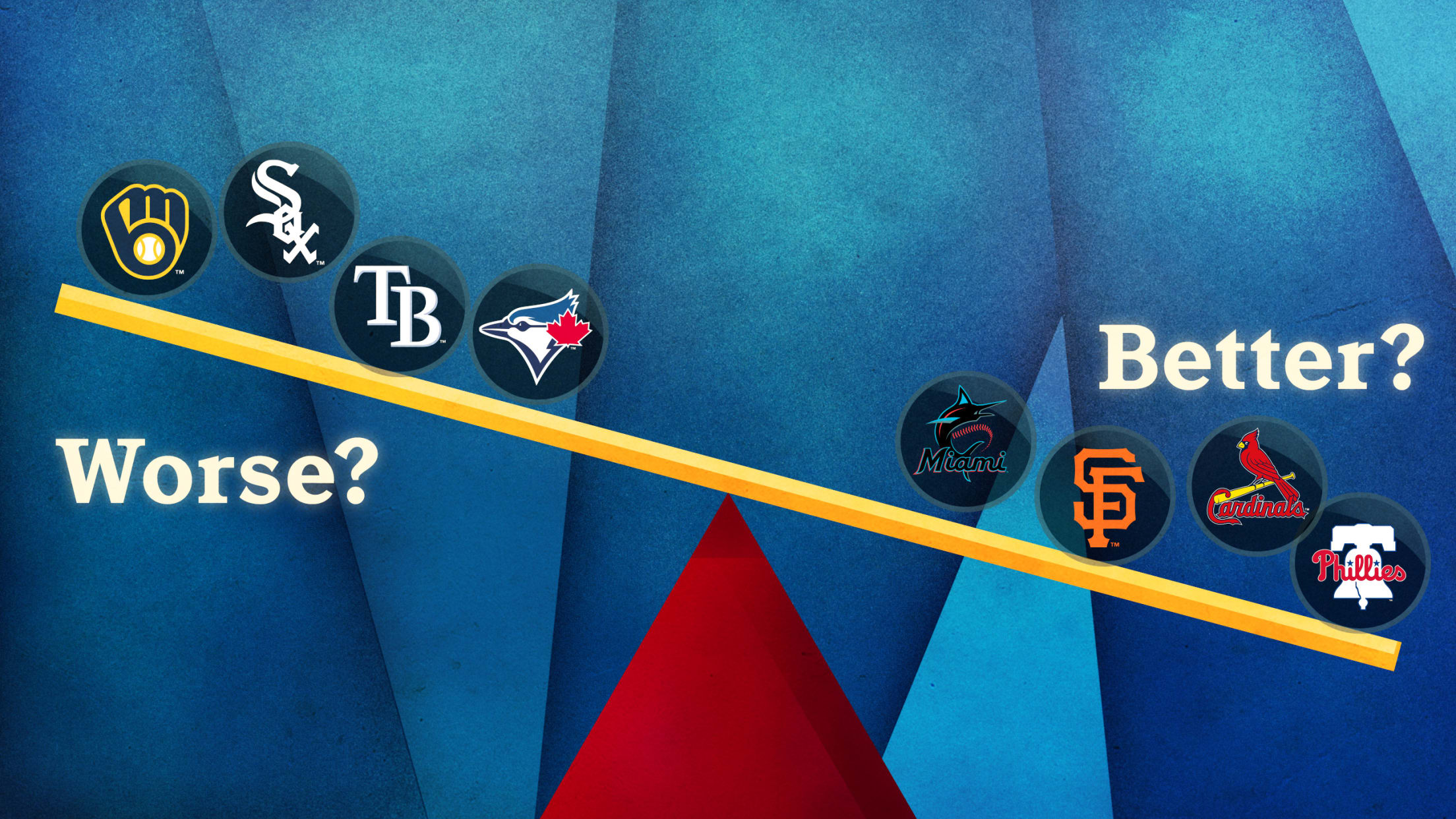 Every year we forget this, but it remains true: A look at the standings is just a snapshot in time. One year ago on this date, the Chicago Cubs were closing in on first place in the NL Central, the first-place team in the NL West (a division in which
Now this is how you silence a heckler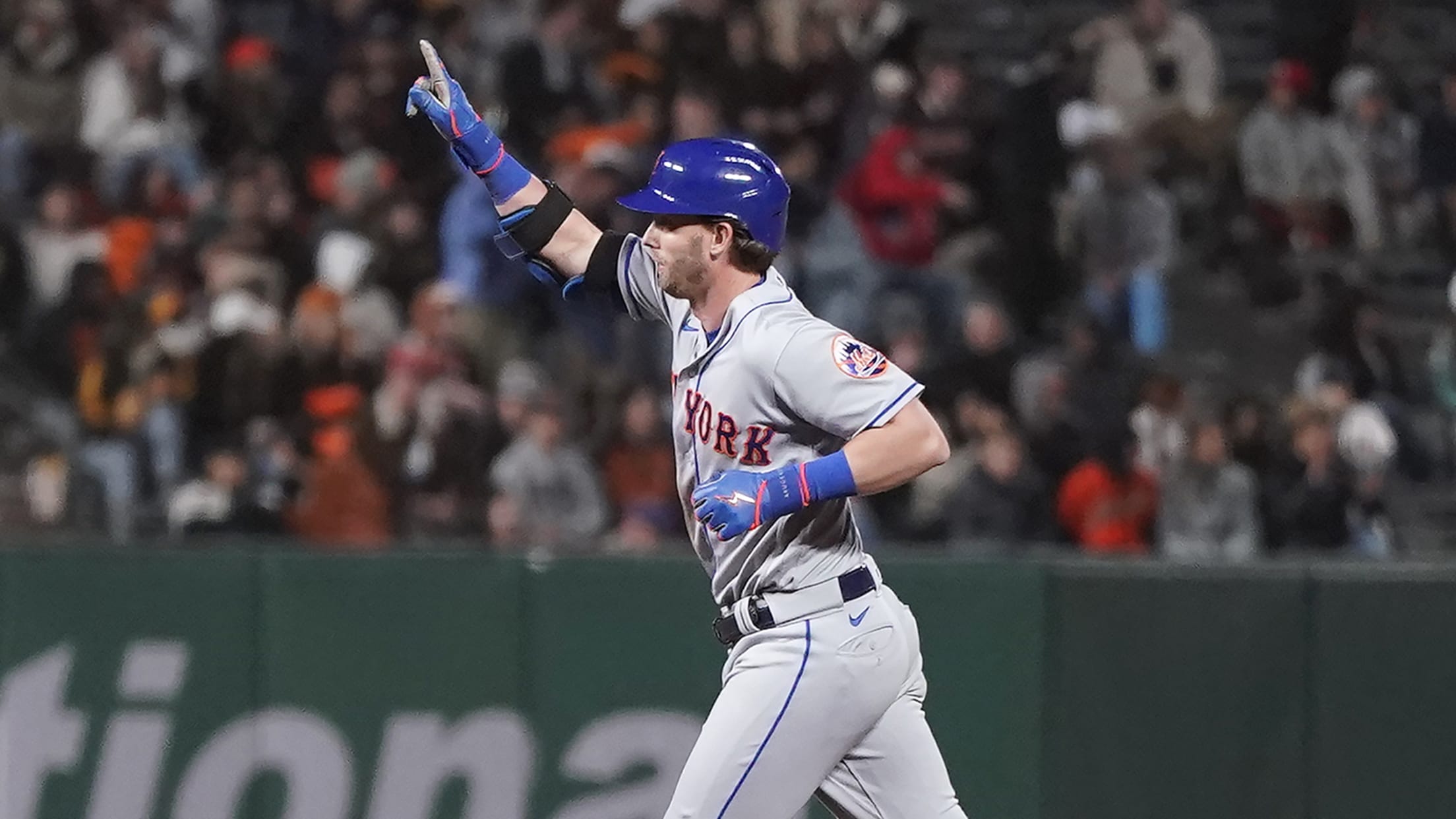 Jeff McNeil isn't known for his power, but when a heckler took aim at his lack of pop Monday night in San Francisco, the Mets second baseman responded in the most perfect way possible. "Hey, McNeil! Work out those legs! You've got no power -- no power, McNeil!" the fan
Hottest-hitting prospects -- 1 for each team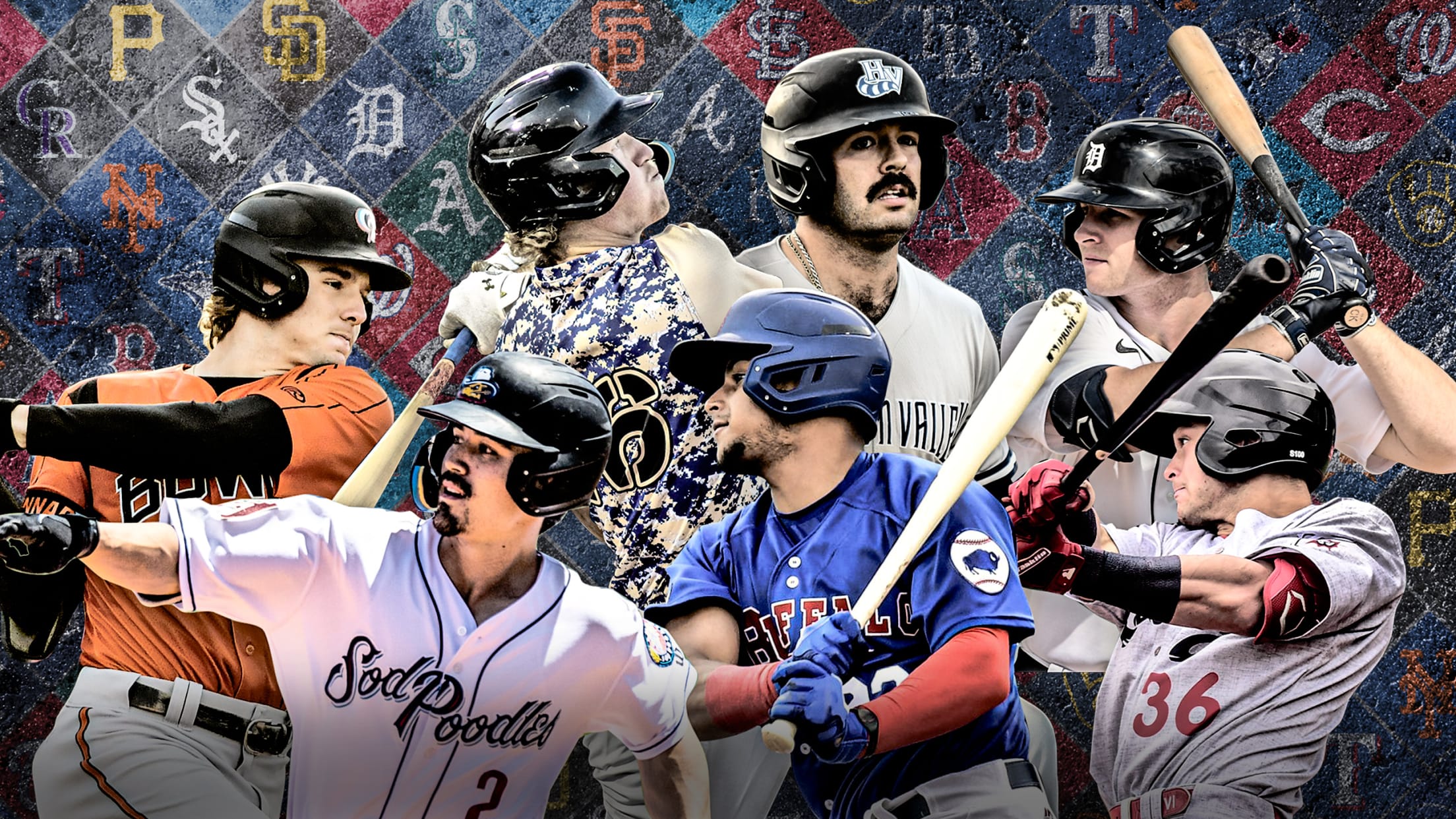 It's late May in the United States. The weather is getting warmer by the day, and so are the bats across the Minor Leagues. Our last edition of Hottest Hitters ran on April 26, and since then, a new crop of top prospects have shown what they're capable of with
Nats (and Mike Trout) have message for Tom Brady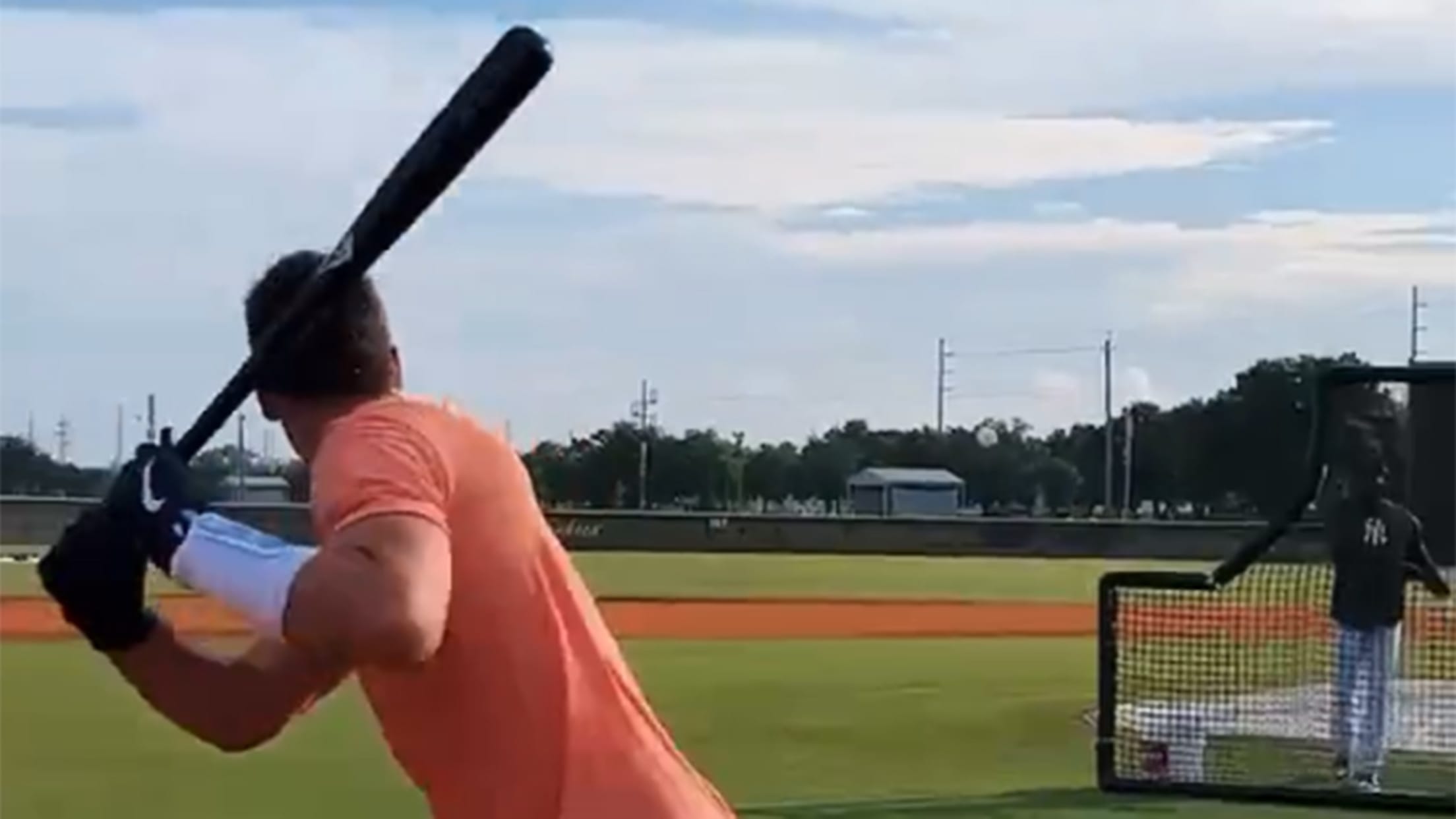 In the 18th round of the 1995 MLB Draft, the Montrel Expos drafted a little-known high school catcher named Tom Brady. Twenty-six years later, Brady stands alone as the last active Expos Draft pick -- just not in the way anyone from the team's brain trust would have imagined. On
Yankees place Chapman on IL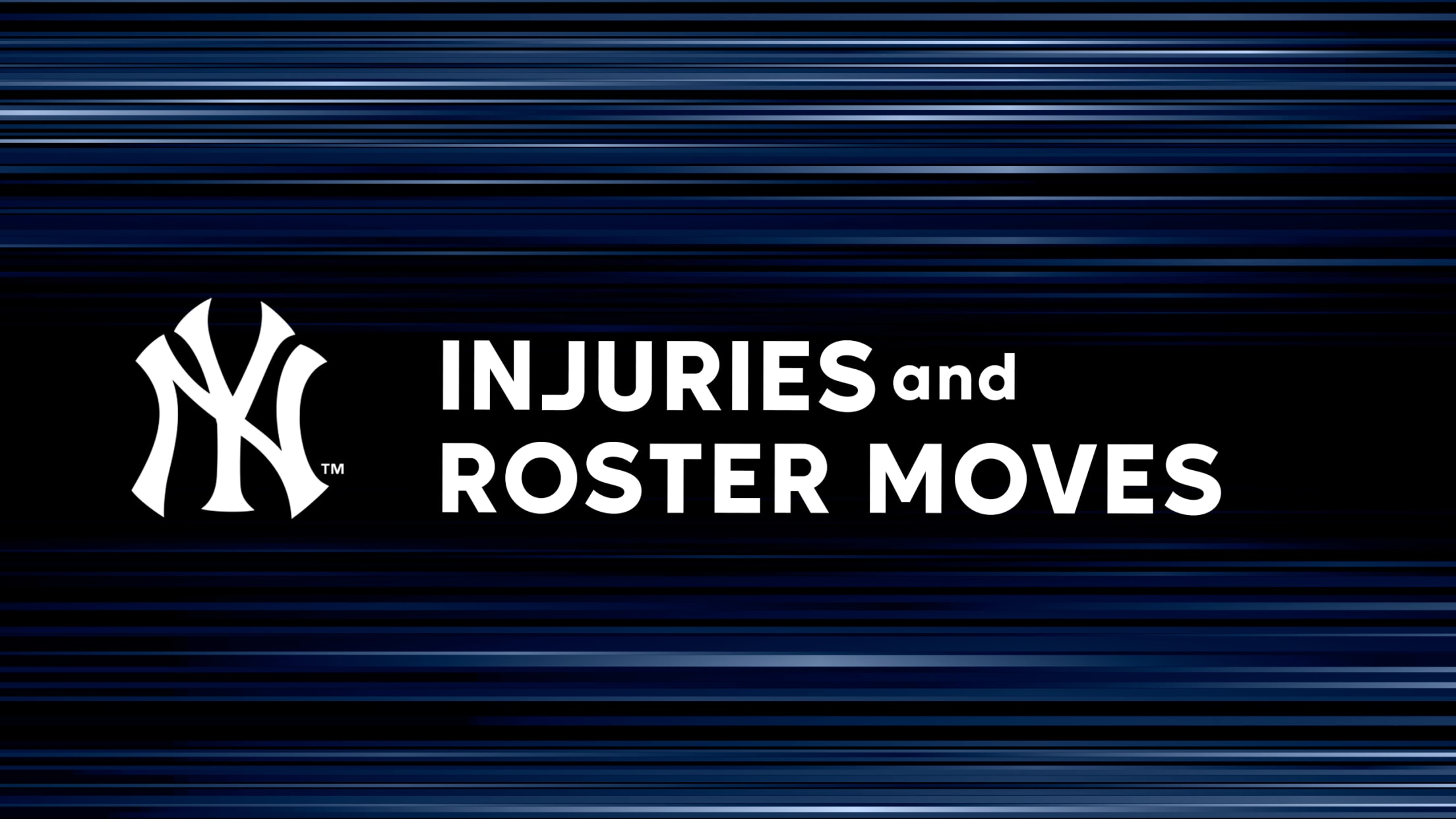 Keep track of the Yankees' recent transactions and injury updates throughout the season.
5 wise wagers for tonight's games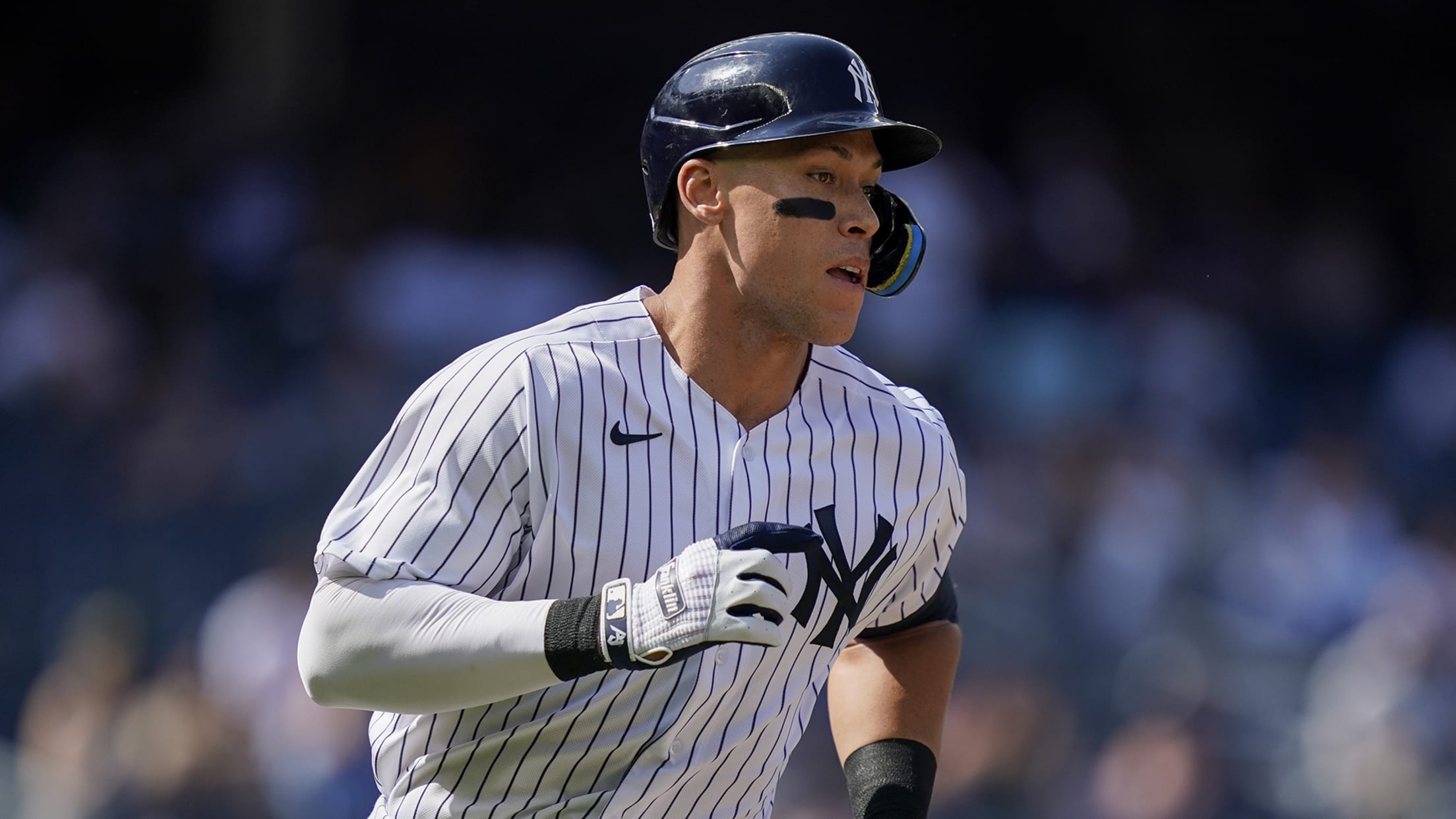 This article was contributed by DraftKings. For more sports betting insights, check out DraftKings.com.
Chug it! Fan unknowingly catches foul ball, gives crowd a show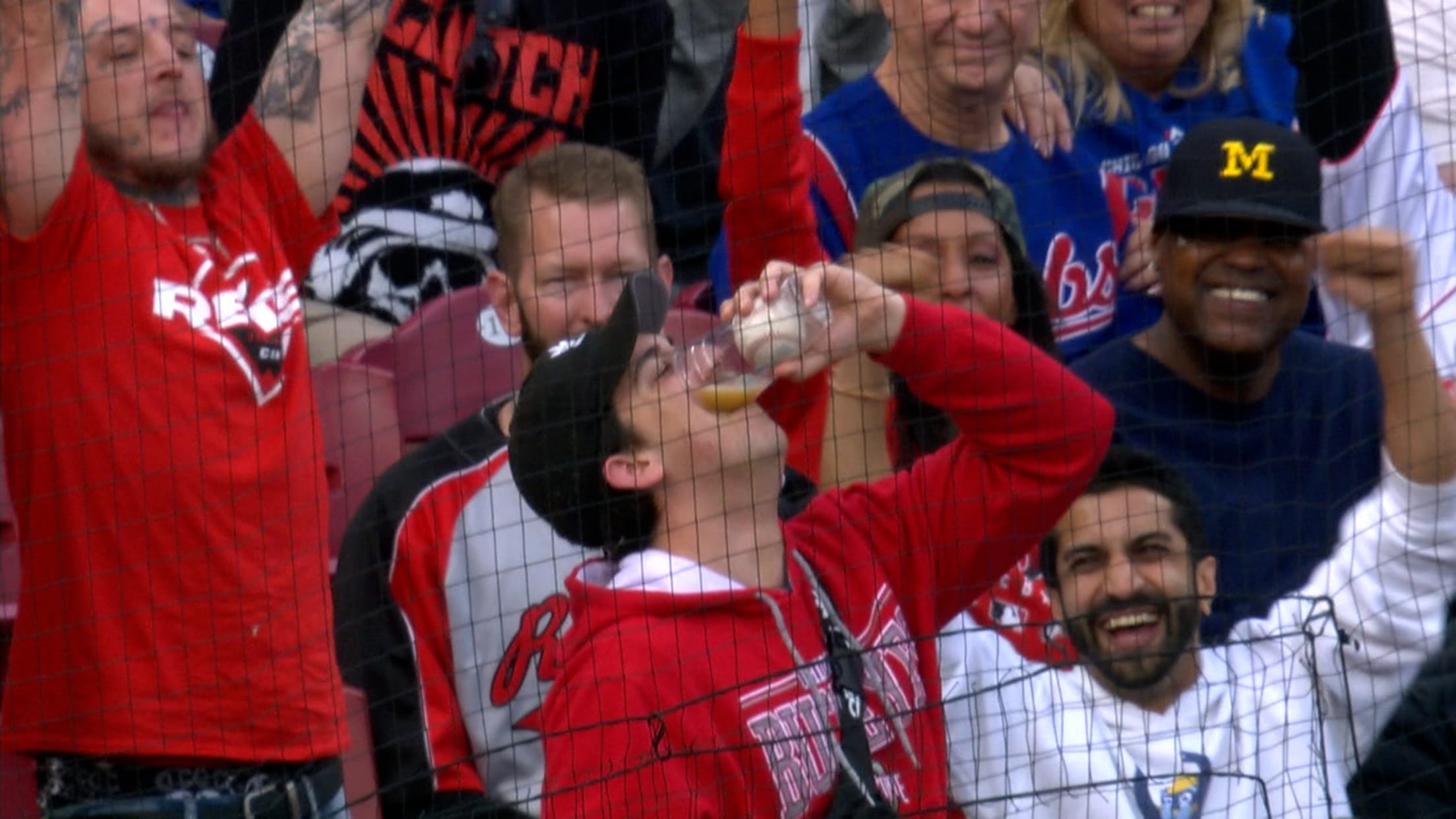 When you buy a beer at a baseball game, there is one unwritten rule that must always be followed: If a ball lands in your cup, you must chug whatever is left before removing it. One lucky fan at Monday's game between the Cubs and Reds honored the time-old tradition
Ageless Bartolo celebrates 49th birthday today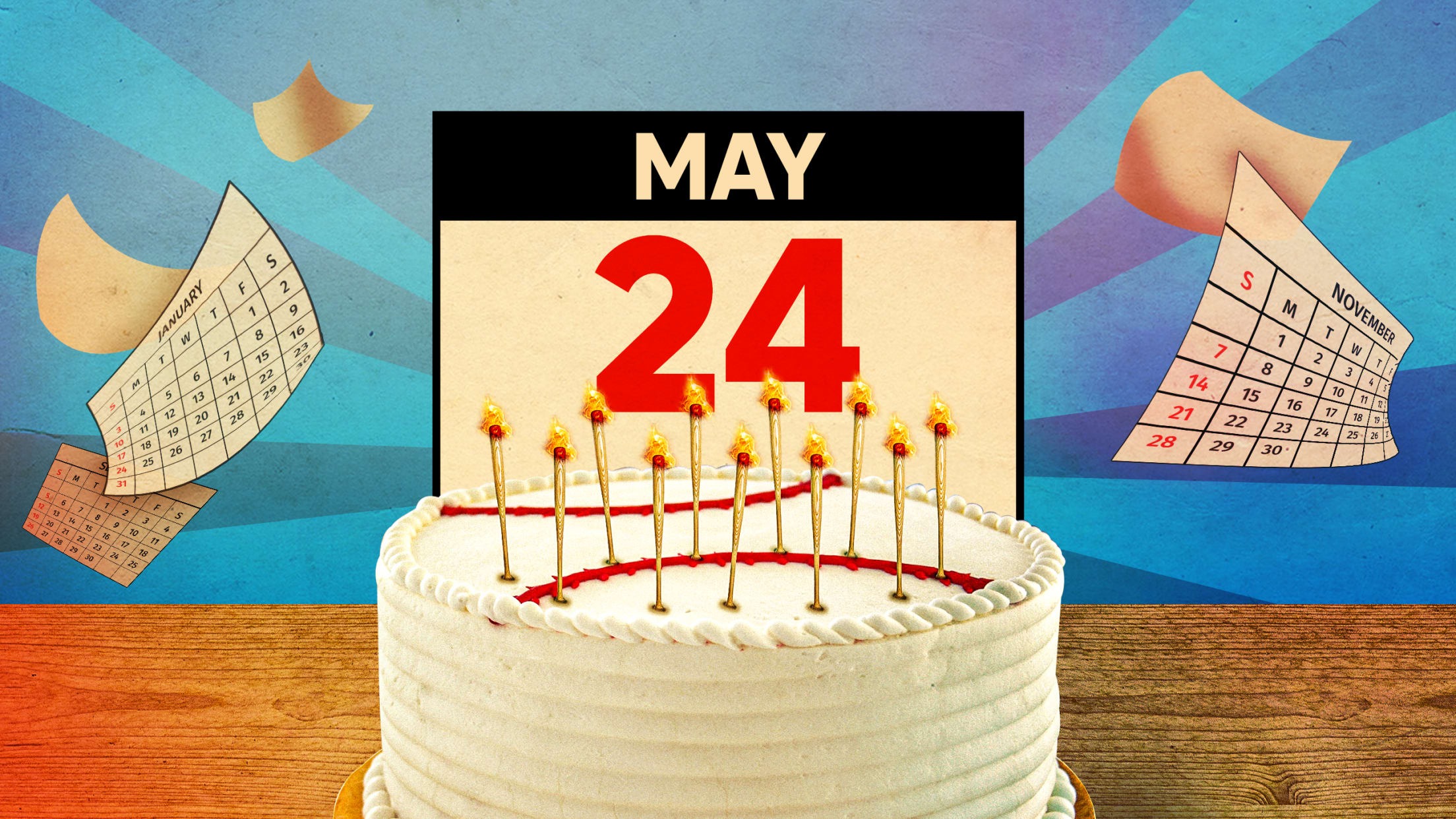 Who are the best players born on each day of the year? We have a list for every day on the calendar. Here's a subjective ranking of the top five for May 24: 1) Bartolo Colon (1973) During a 21-year Major League career, the stocky right-hander known as "Big Bart"
NEW: Updated Top 100 Prospects list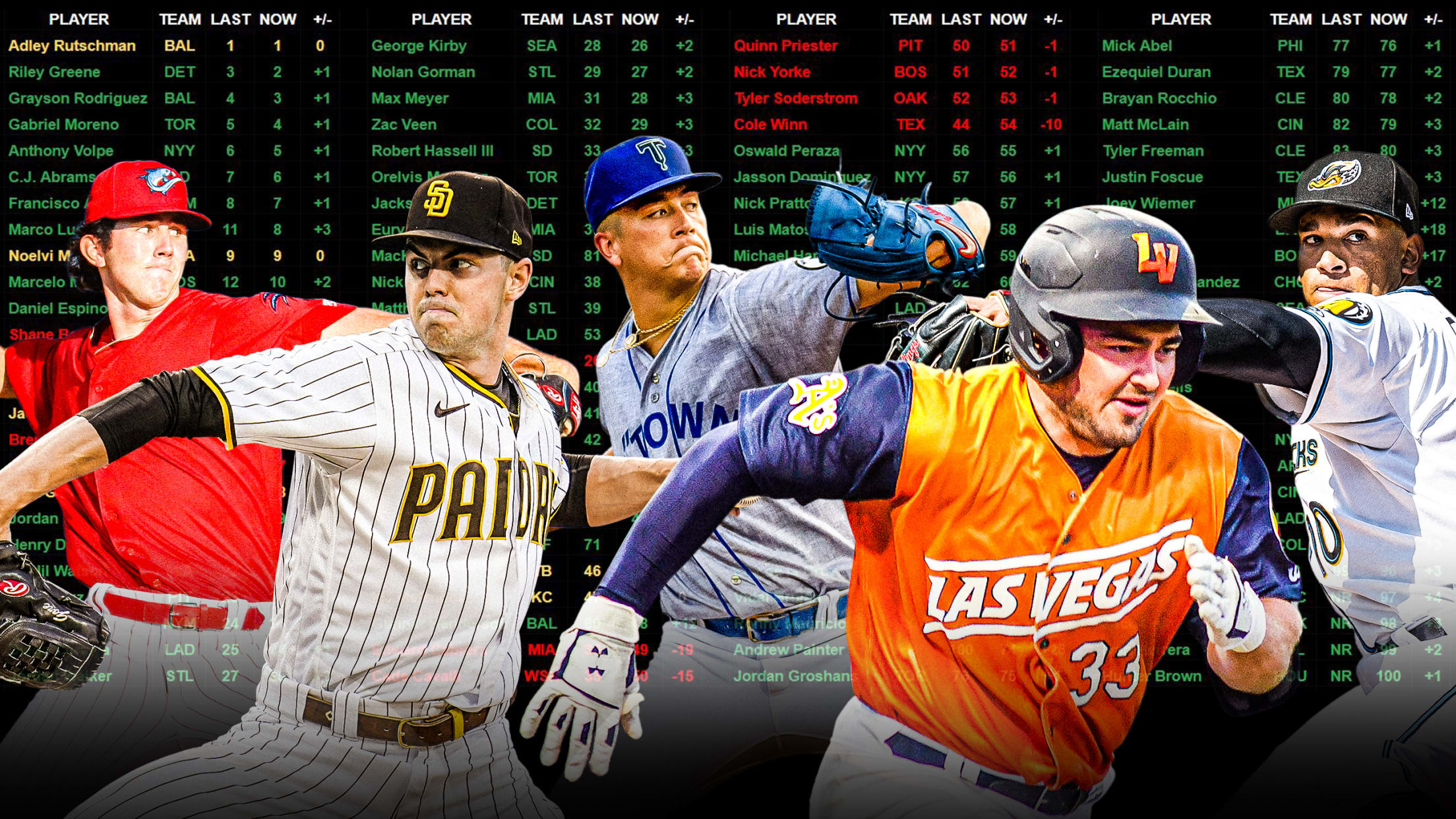 We've given the Top 100 prospect ranking a fresh coat of paint. We haven't changed the color. We haven't reorganized all the photo frames on the wall. But we've given things a bit of a refresh. As you may have noticed, prospects who began the 2022 season in the Majors
Injuries: Bryant, Robert, Brewers, Yanks, Tatis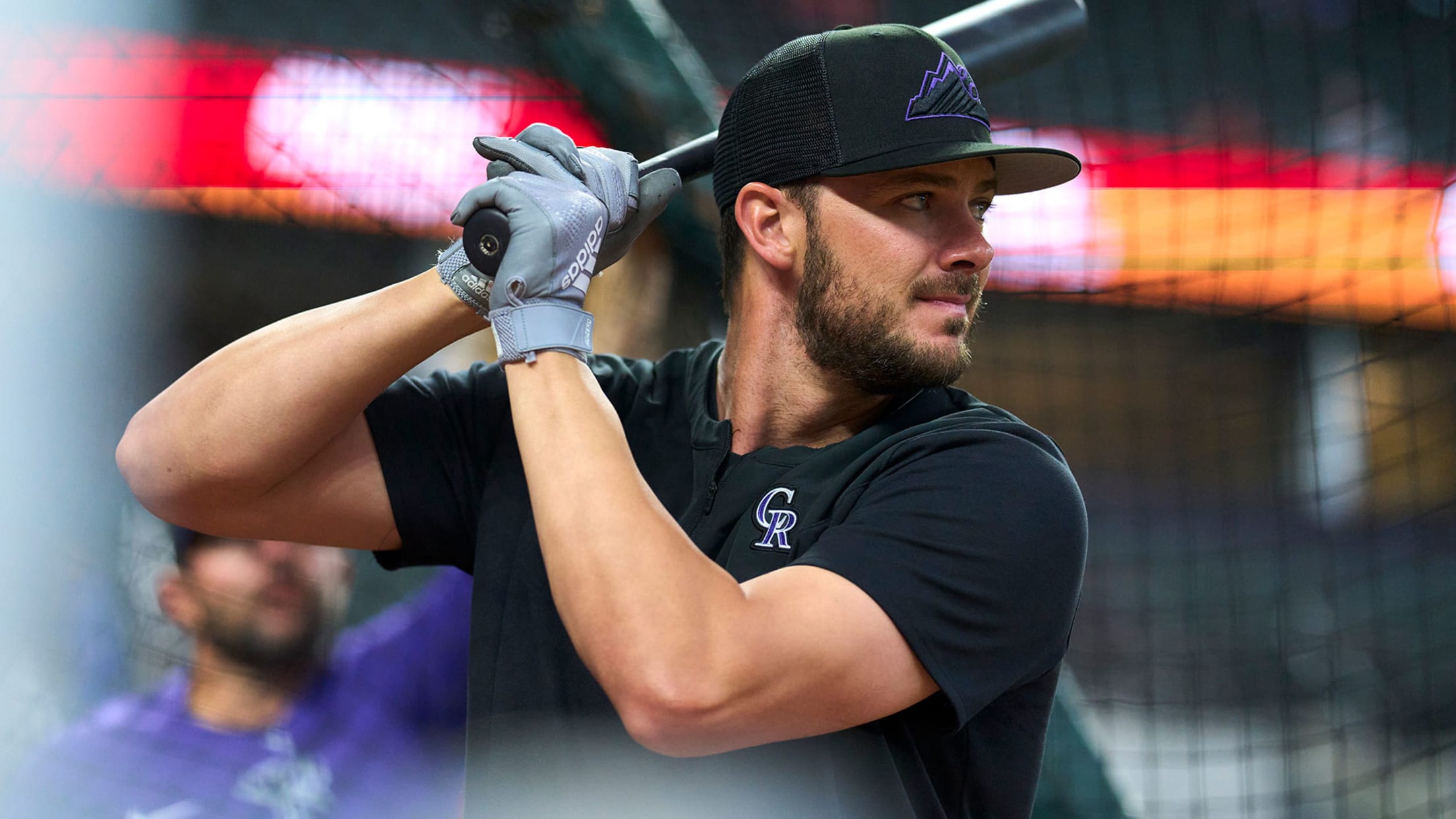 Stay up-to-date with all the latest news on injured and recovering players from across Major League Baseball.
Play Beat the Streak now -- and lock in these 3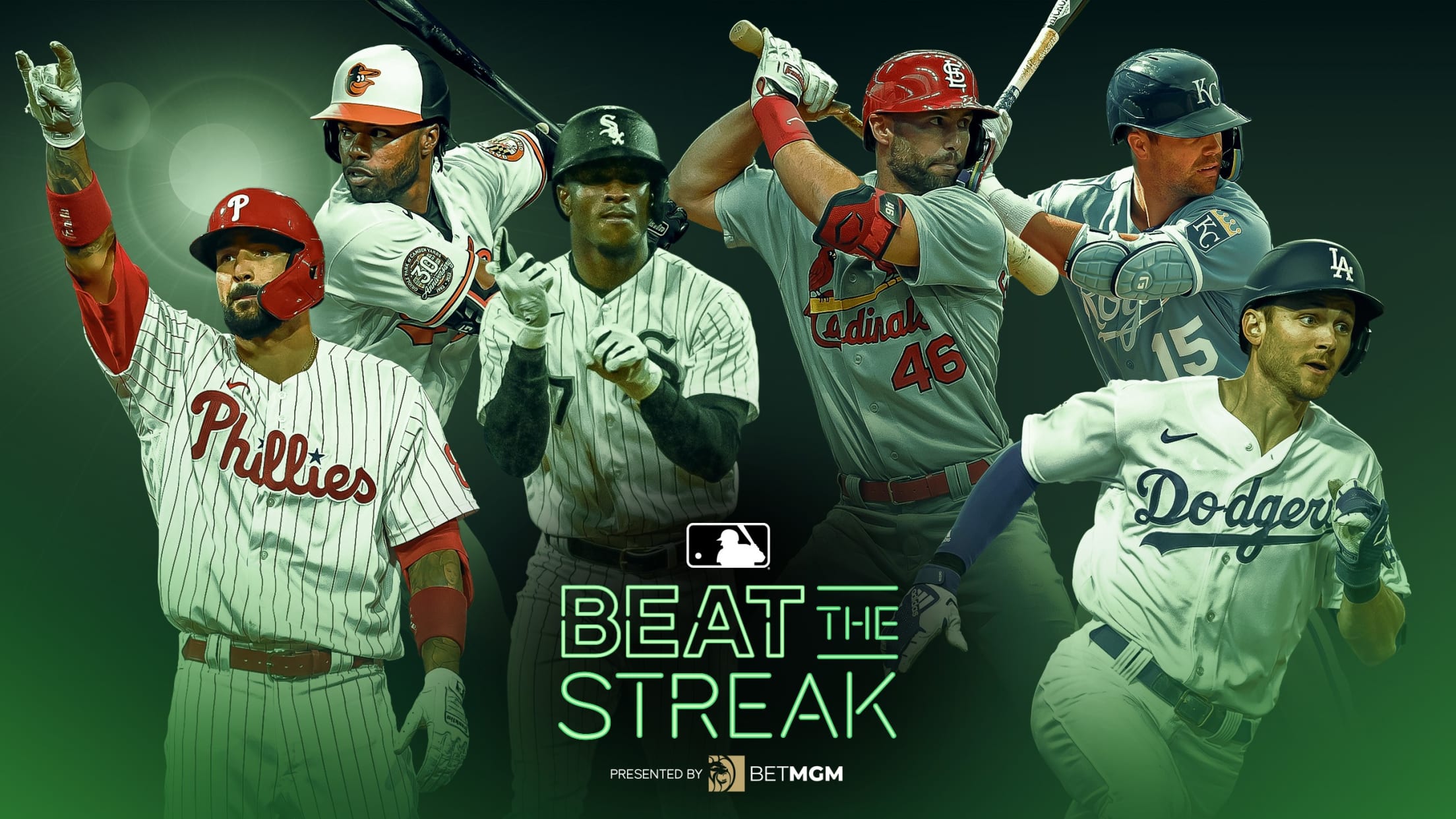 Beat the Streak is back for the 2022 season -- and the $5.6 million prize is still up for grabs. The idea is simple -- pick one player (or two) every day who you think will get a hit. The objective -- surpass Joe DiMaggio's record-long 56-game hitting streak --
COVID-19 forces White Sox outfielder Robert to IL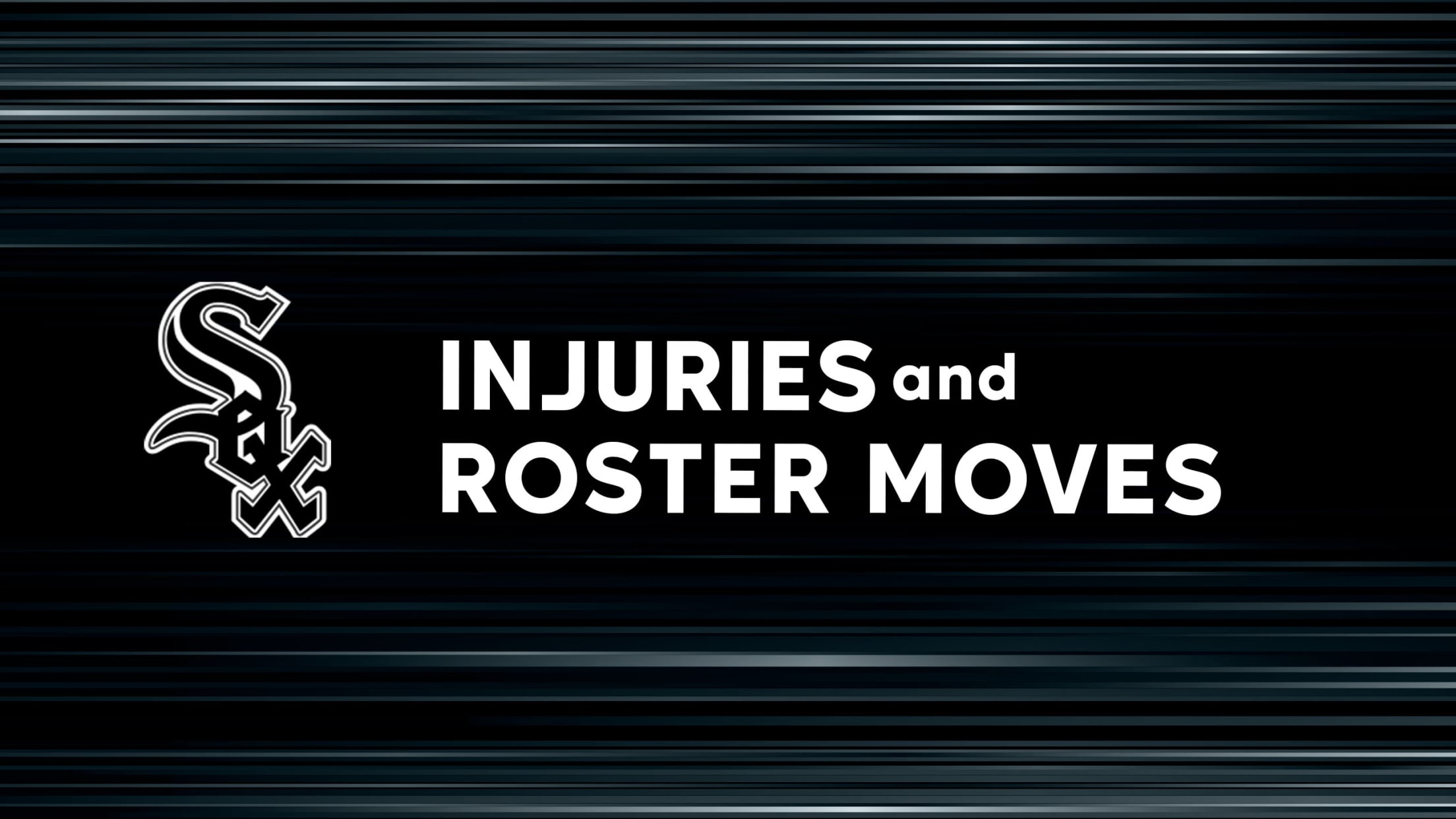 Keep track of the White Sox recent transactions and injury updates throughout the season.
Goldy calls game with walk-off grand slam in 10th
Veteran delivers win after Cards' youth shines vs. Blue Jays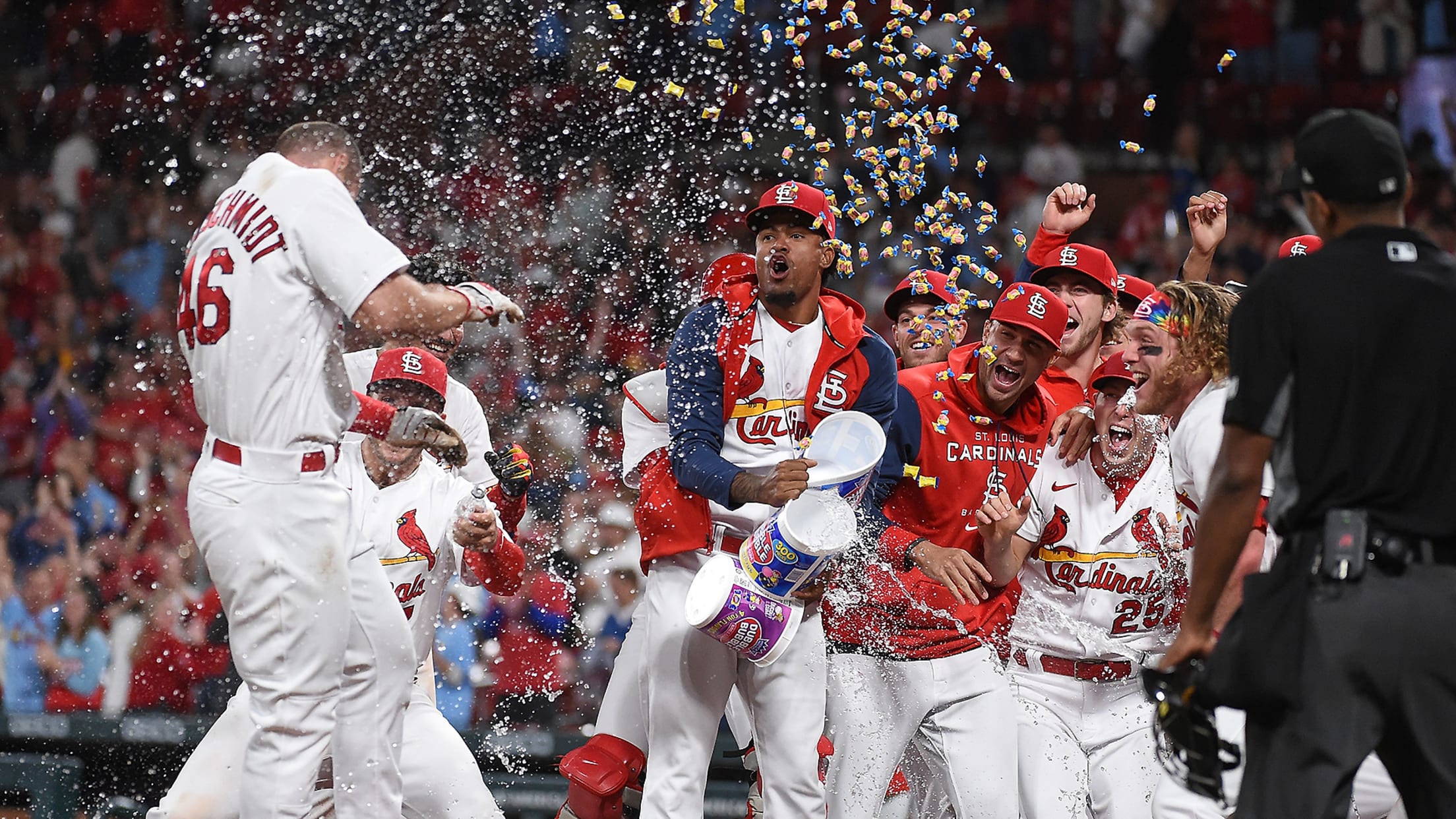 ST. LOUIS -- At this point, it's probably underselling it to say the St. Louis Cardinals are undergoing a youth movement. It's more like their farm system has matured at just the right time, blending perfectly with a veteran-laden roster. Paul Goldschmidt hit a grand slam to drive in Lars
Can't keep Pete at Bay: Alonso stays red hot as Mets rout SF
NY collects 18 hits as McNeil, Canha go back to back on skipper's birthday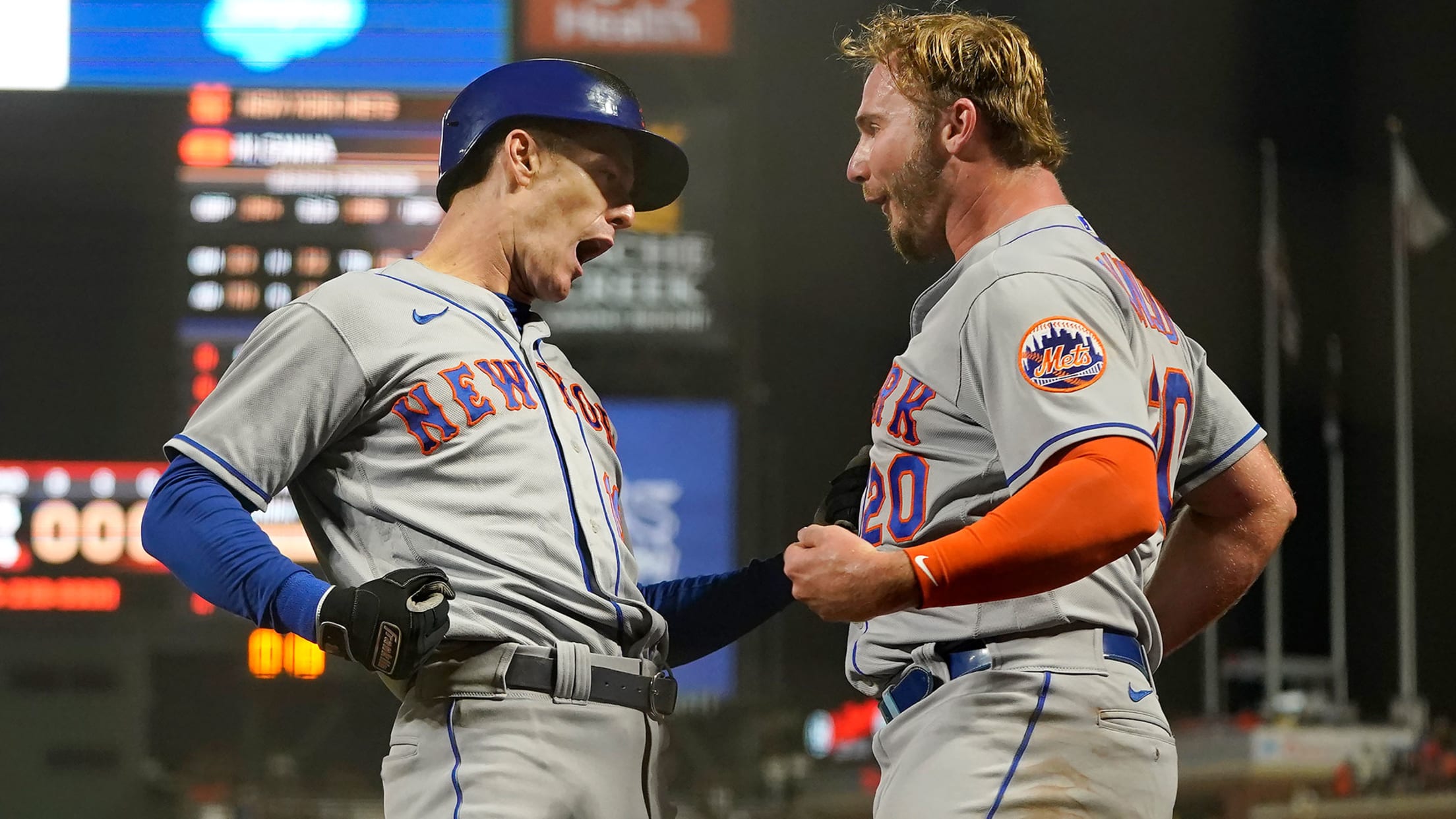 SAN FRANCISCO -- The Mets spent the offseason making several key upgrades to their roster, both in the lineup and starting rotation. But no one has had a bigger impact on the team's hot start than a man who's been here all along. Pete Alonso continued his recent torrid stretch
NL heavyweights battle for 10 before SD rookie KO's Crew on walk-off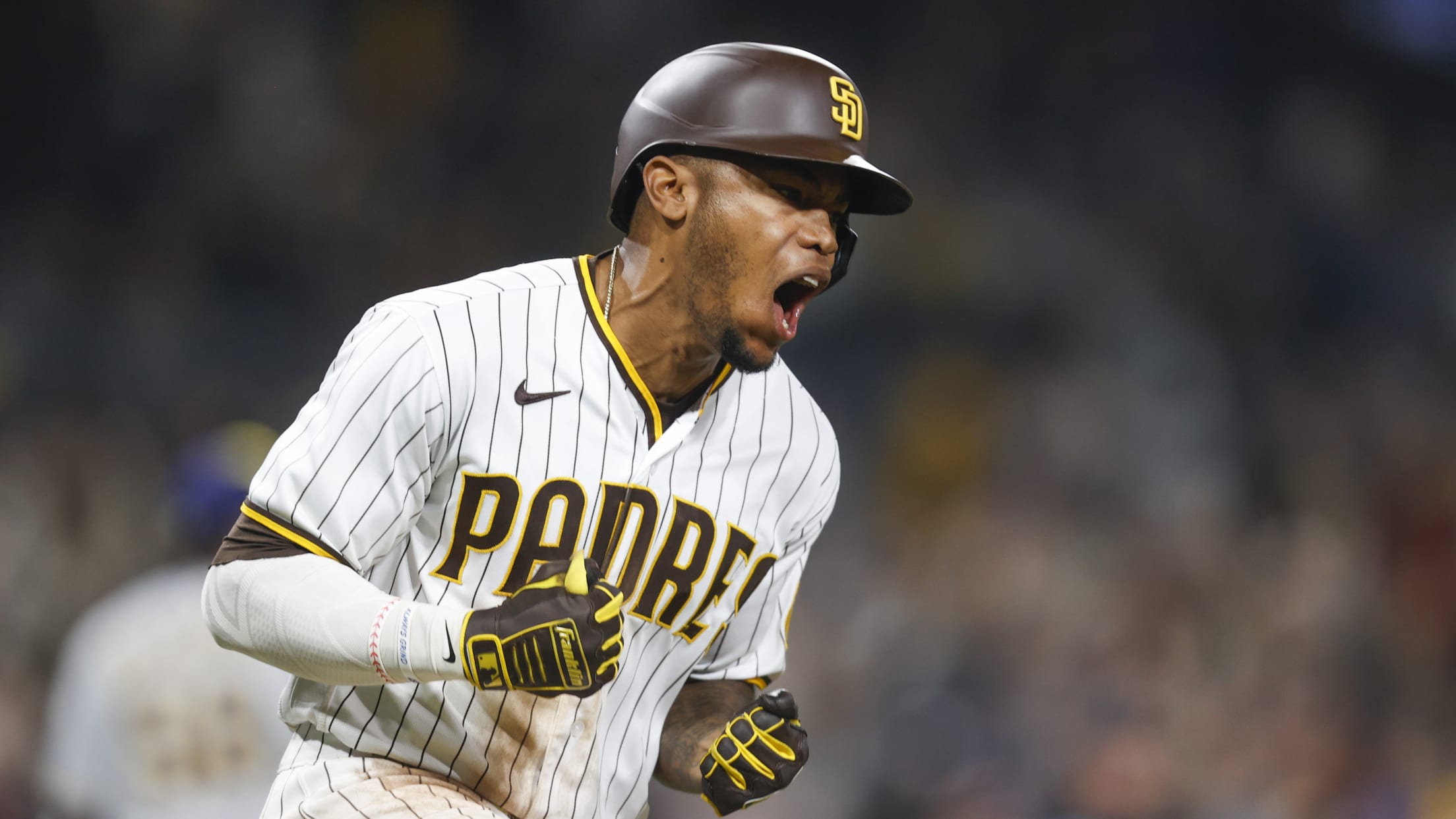 SAN DIEGO -- A diving play, a daring squeeze, a dramatic escape and an unsung hero. Yep, the Padres again found a way to win. They're making a habit of it. San Diego extended its winning streak to five games on Monday night at Petco Park with a thrilling 3-2
Judge widens MLB HR lead with two blasts
His 20th multi-homer performance in 612 career games trails only HOFer Kiner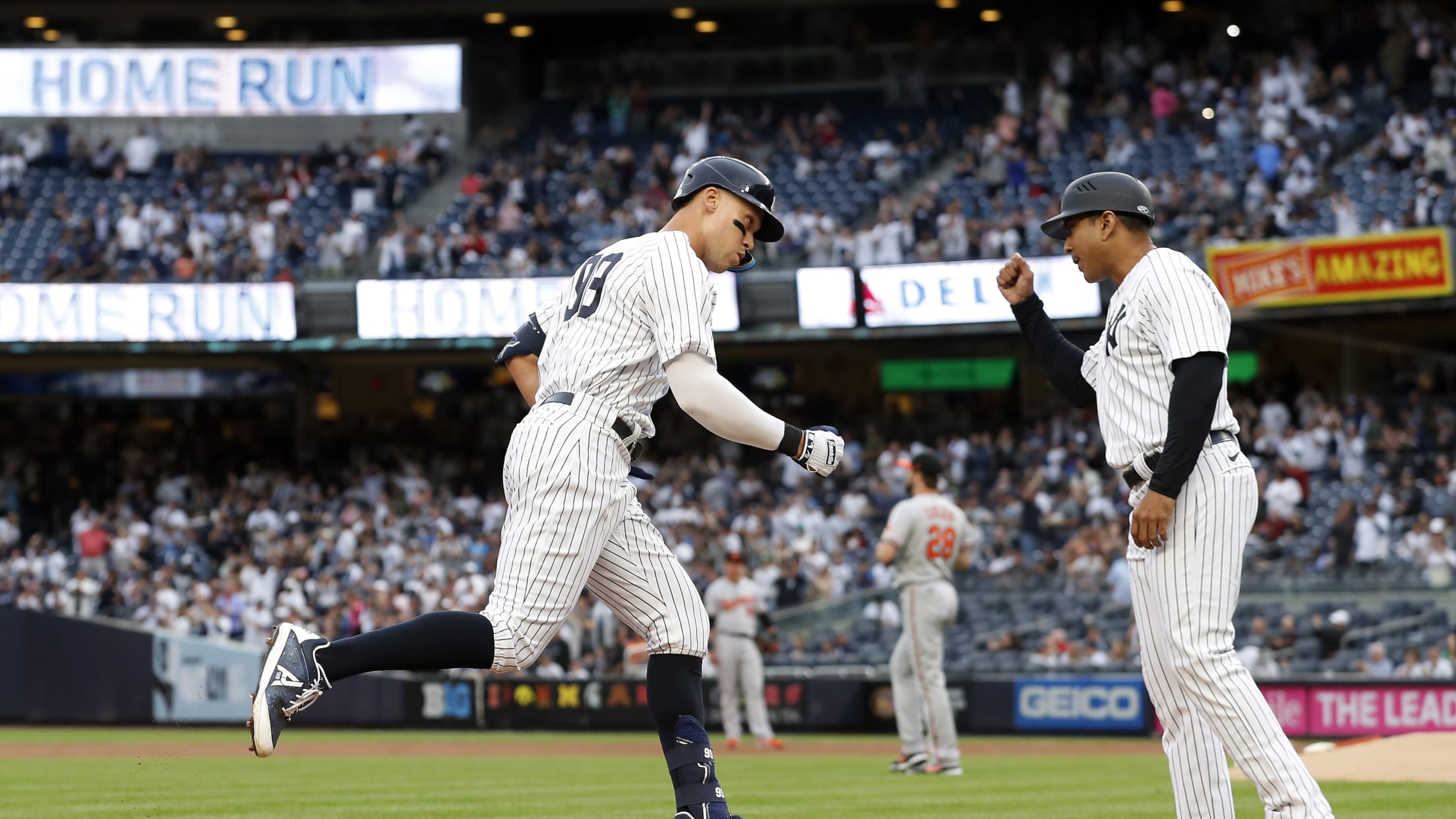 NEW YORK -- The cool-down period after a tough defeat is not usually the time to celebrate what went right in the previous nine innings, though in boiling down a loss that he described as "peculiar," Gerrit Cole couldn't help but crack a broad grin when describing Aaron Judge's recent
Just add water
It's easier than you think to make baseball and softball practice fun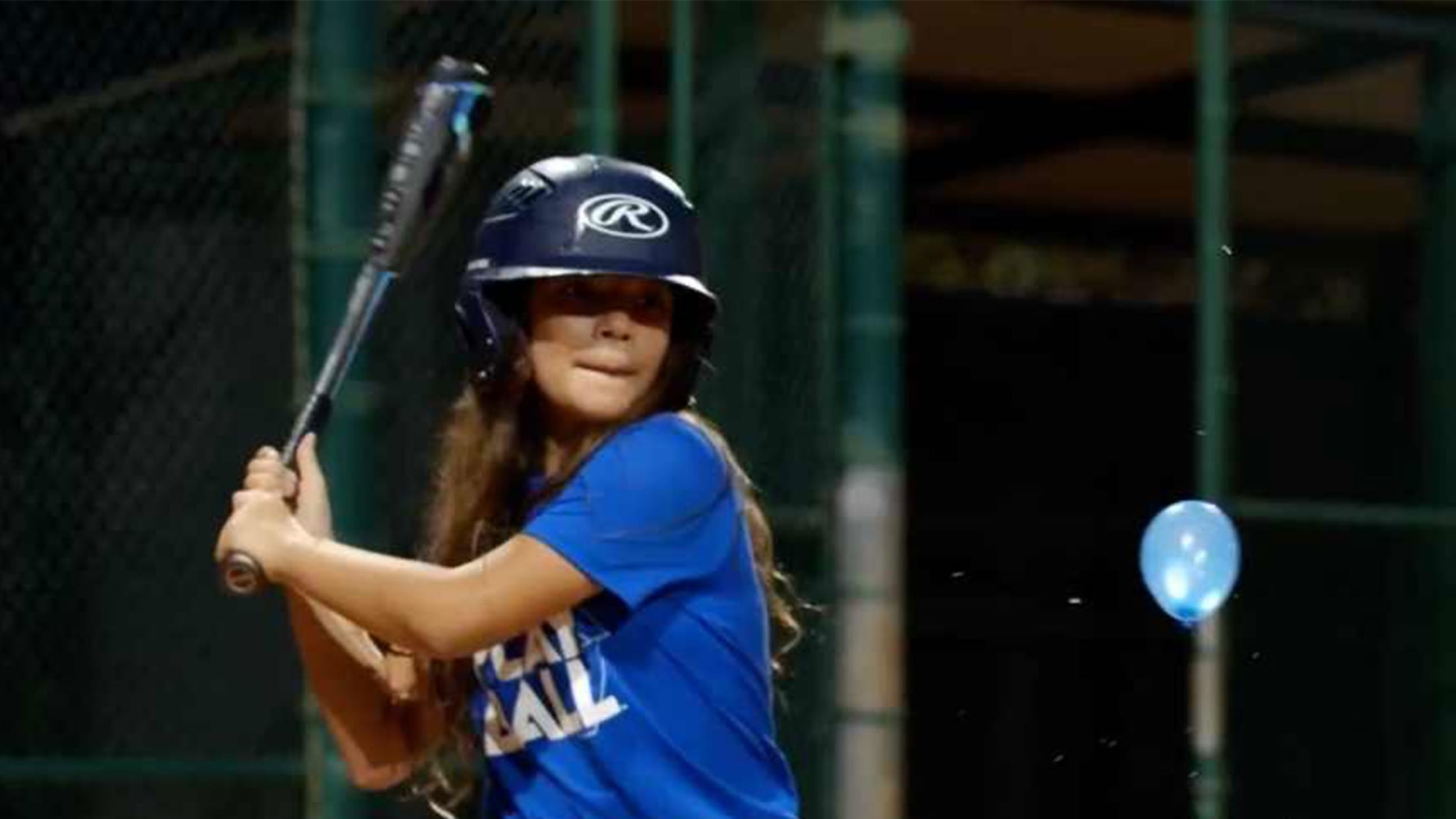 On a balmy week in early December 2021, the MLB youth development team came together with MOJO, the award-winning youth sports startup, for a multi-day video shoot at the Jackie Robinson Training Complex in Vero Beach, Florida. Dozens of young baseball and softball players had come from all over Central
Feeling 'zen,' Twins extend streak to 5 with walk-off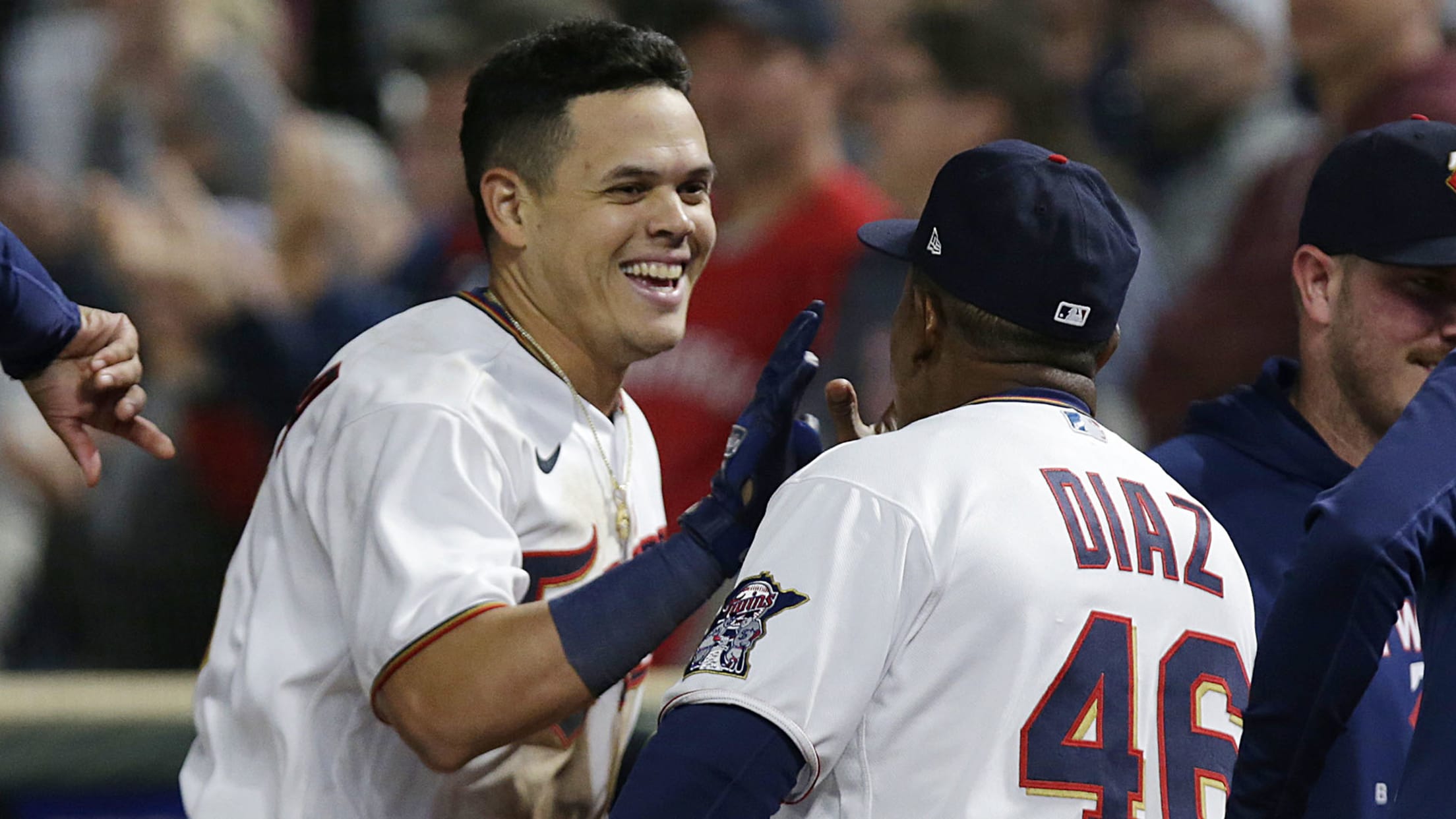 MINNEAPOLIS -- You think the Twins are having fun? That's one loose and fun home clubhouse in the depths of Target Field right now amid this recent five-game winning streak, extended once again by heroics from Gio Urshela, whose walk-off infield single in the ninth inning lifted the Twins to
J-Rod's first homer at home sparks big win
Homestand starts with a bang in 13th straight victory over Oakland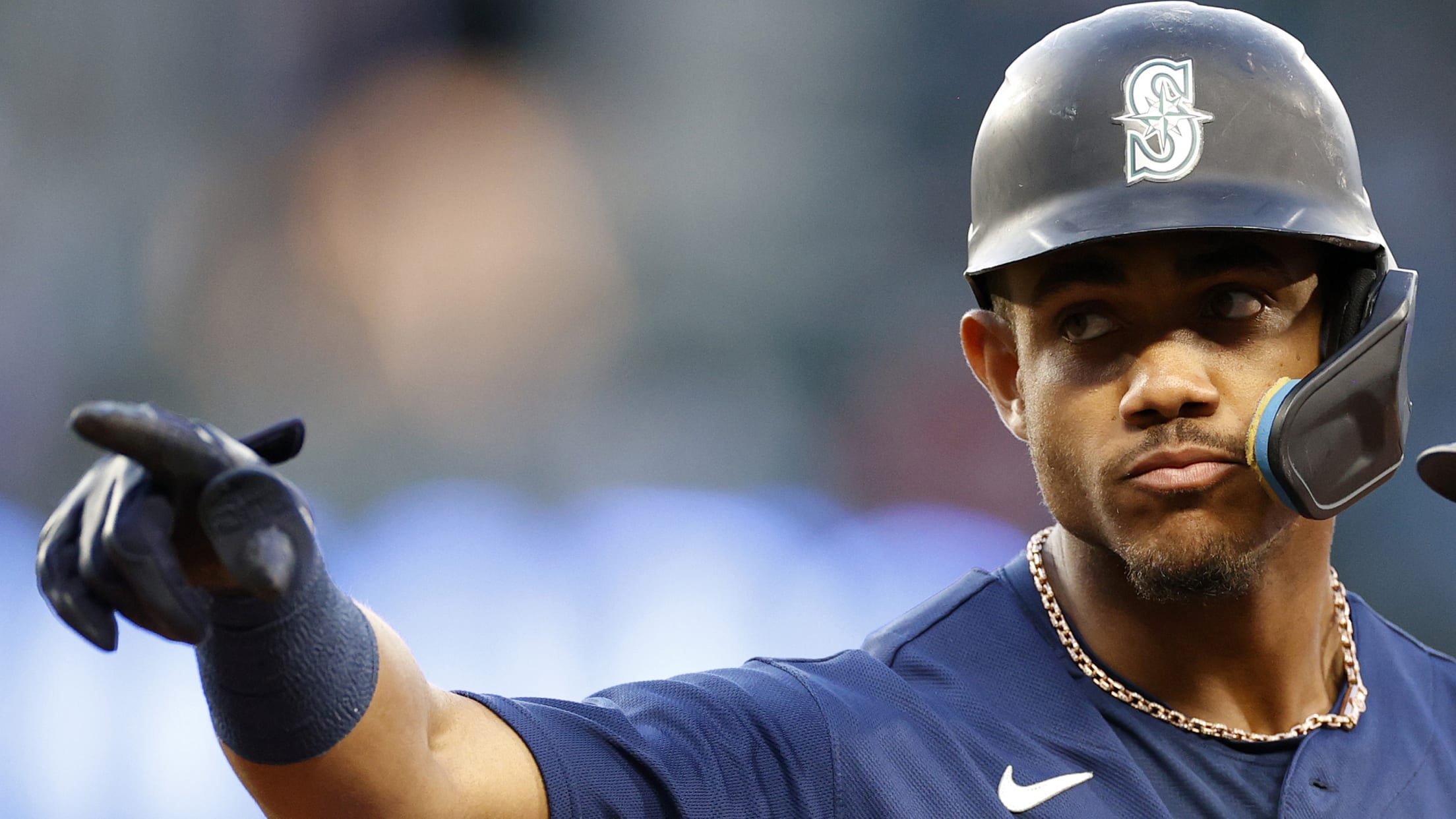 SEATTLE -- Mariners manager Scott Servais was candid on Monday afternoon as the club regrouped following an exhausting 10-game road trip, saying that while the team hasn't yet reached a point of urgency, there is a recognition that Seattle's first step in getting back on track is to "win the
Anderson tosses 8 scoreless as LA bats do damage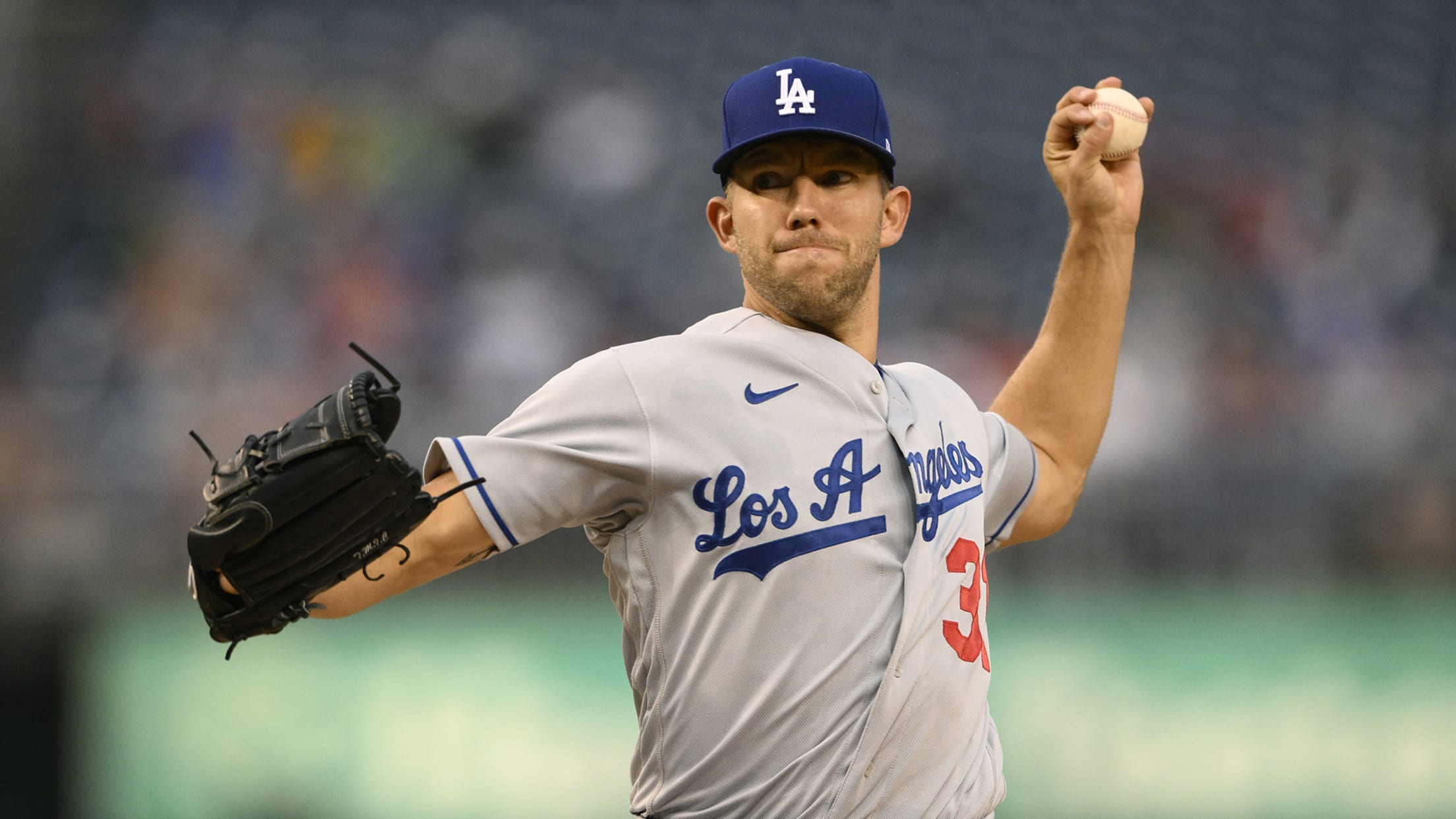 WASHINGTON -- When the Dodgers signed Tyler Anderson to a one-year deal in March, the left-hander was expected to be insurance for a pitching staff that had a lot of question marks entering the season. With Clayton Kershaw and Andrew Heaney on the injured list, the Dodgers have relied on
Phils get rolling after Quinn's 99.9 mph assist
Hoskins, Realmuto RBI hits, Wheeler's 10 K's also help sink Braves in series opener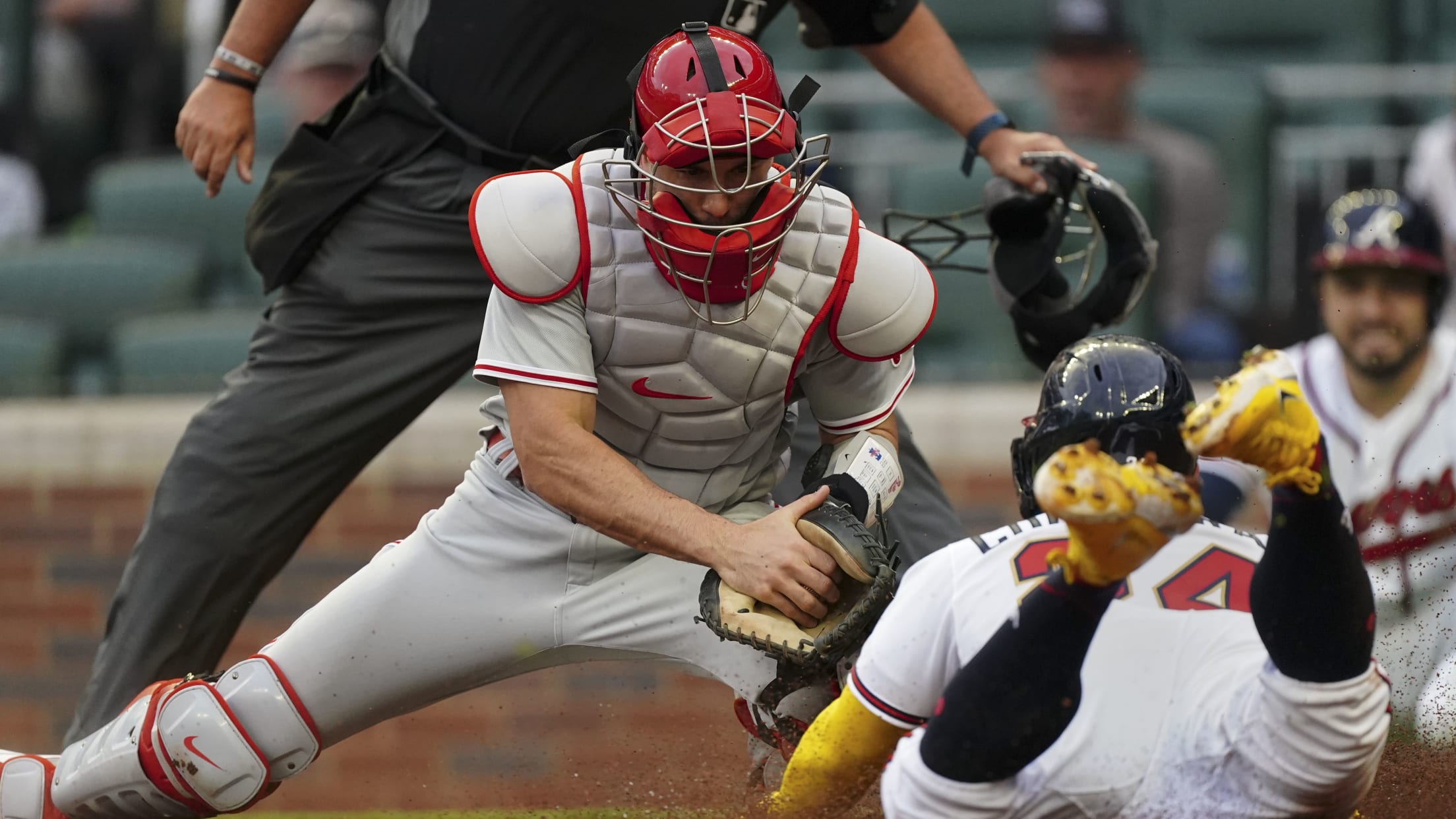 ATLANTA -- Roman Quinn won a game Sunday because he is one of the fastest players in baseball. He helped the Phillies win on Monday night because he has one of the strongest arms in baseball. The Phillies beat the Braves, 7-3, at Truist Park. It is their second consecutive
Streaking prospects notch Pipeline Team of Week slots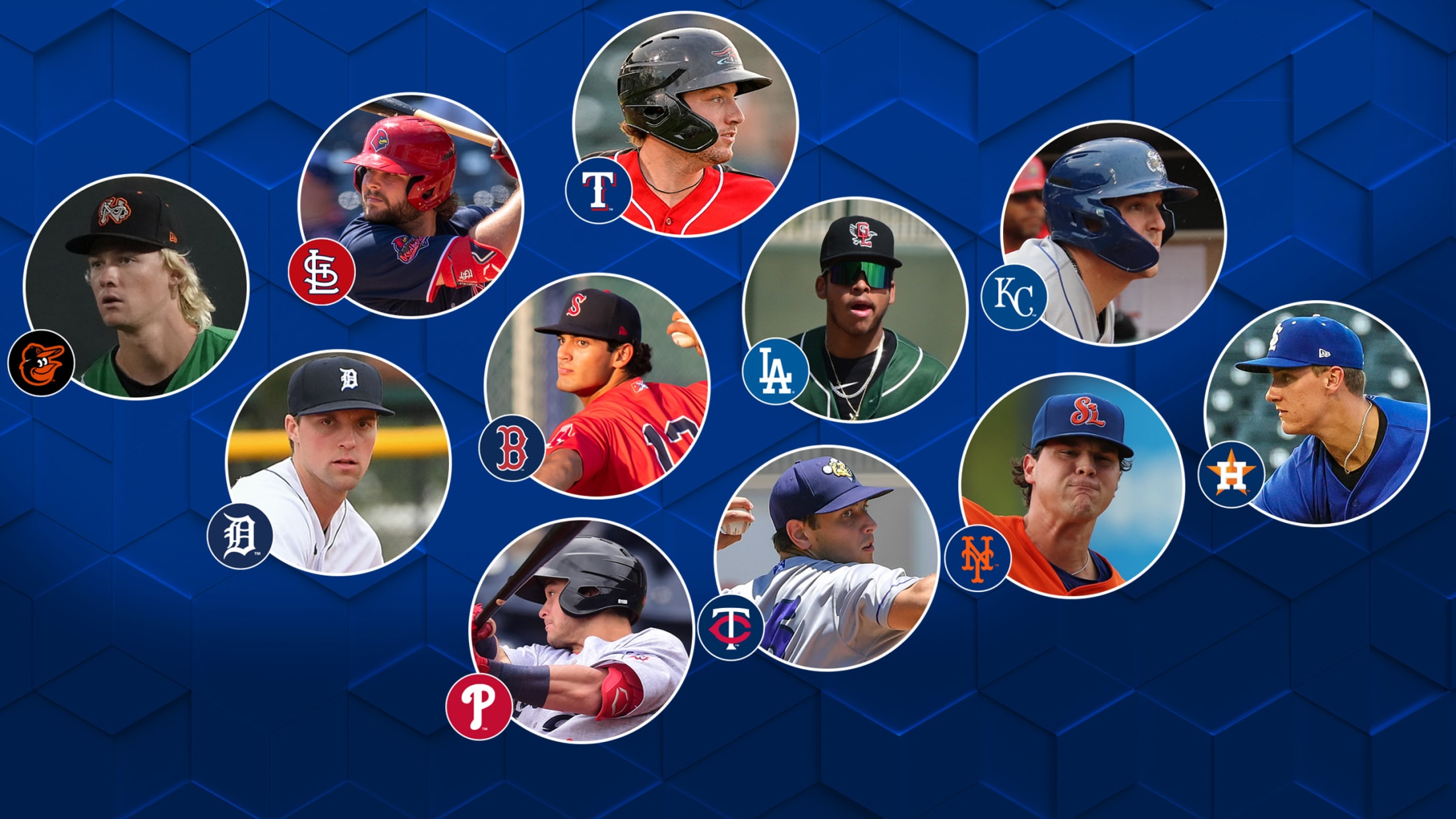 While the upper echelon of ranked prospects often dominates selections to the Pipeline Prospect Team of the Week, this time around, things are different. Just one MLB Top 100 Prospect takes a spot on this edition of the Pipeline Prospect Team of the Week with five picks coming from outside