Realmuto, Bauer, Ozuna will sign with …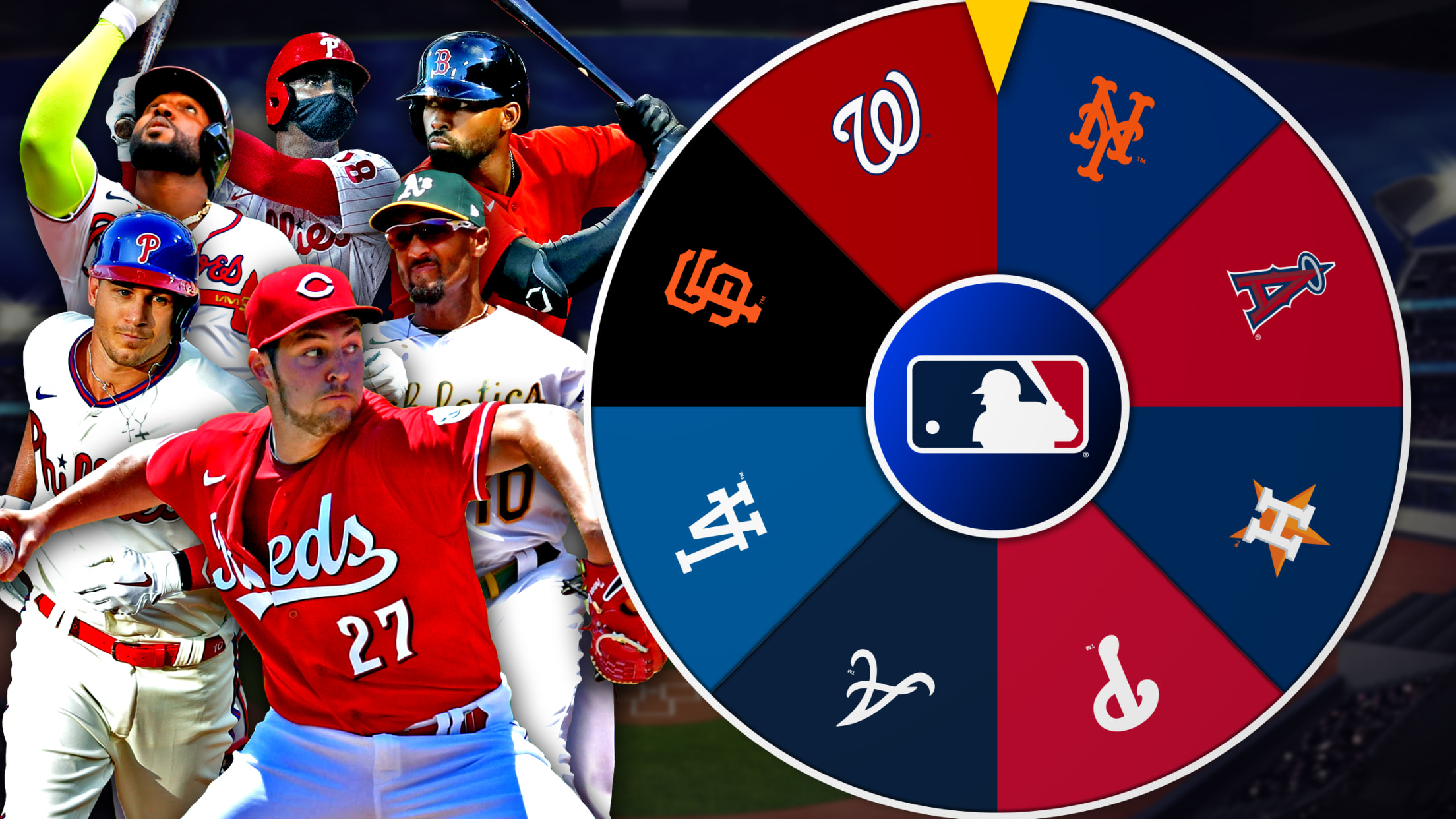 The Hot Stove is certainly heating up in recent days, with sources reporting that DJ LeMahieu will return to the Yankees and George Springer will join the Blue Jays -- each on a six-year deal. While those teams can rejoice in landing (or keeping) one of this offseason's marquee free
Astros end drama, seal Brantley deal (source)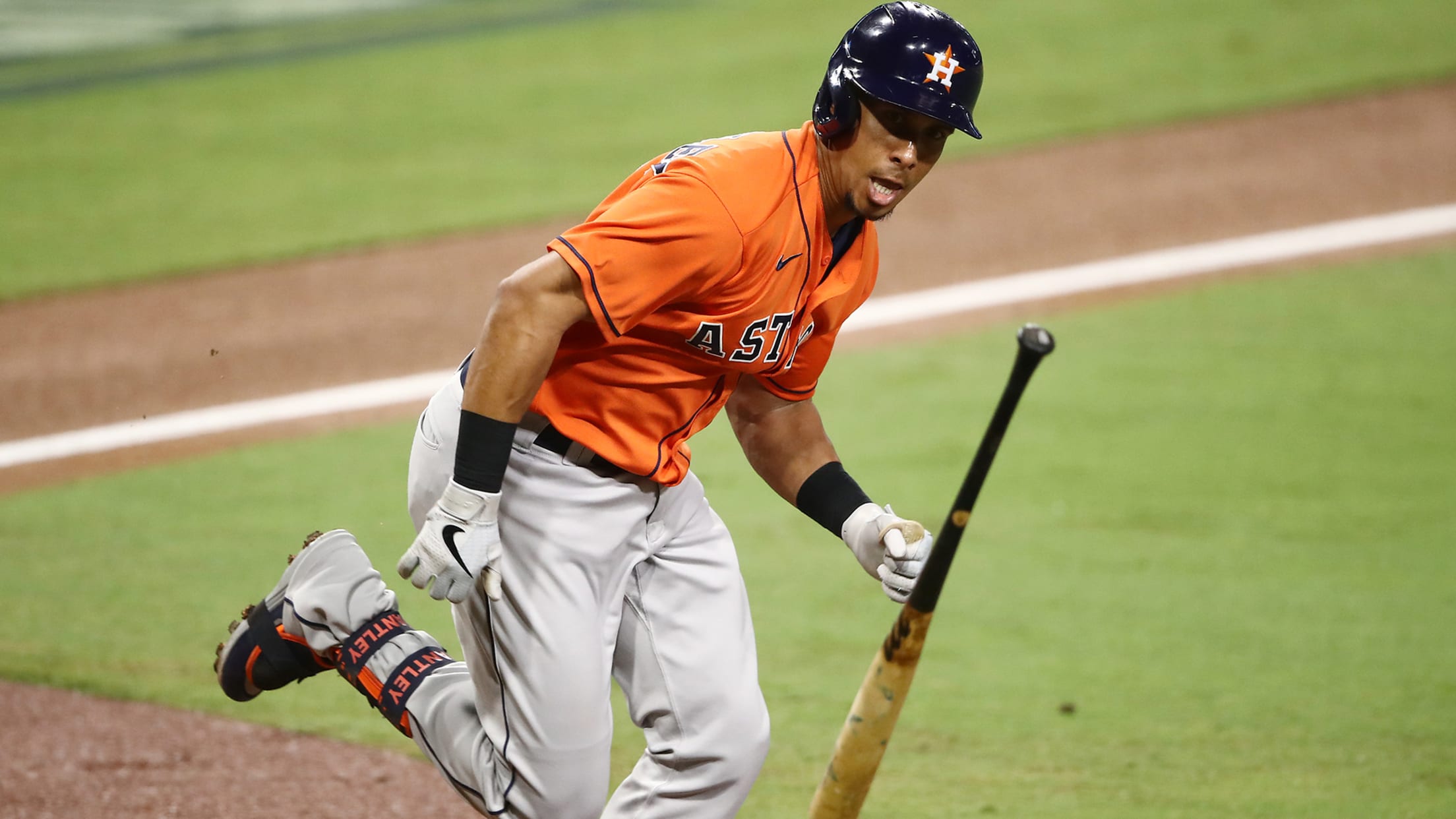 HOUSTON -- Only hours after it appeared the Astros were set to lose outfielders George Springer and Michael Brantley to the Toronto Blue Jays in free agency, which would have been a devastating blow for their chances to return to the playoffs, the club struck a deal to keep Brantley.
Ng takes part in inauguration ceremonies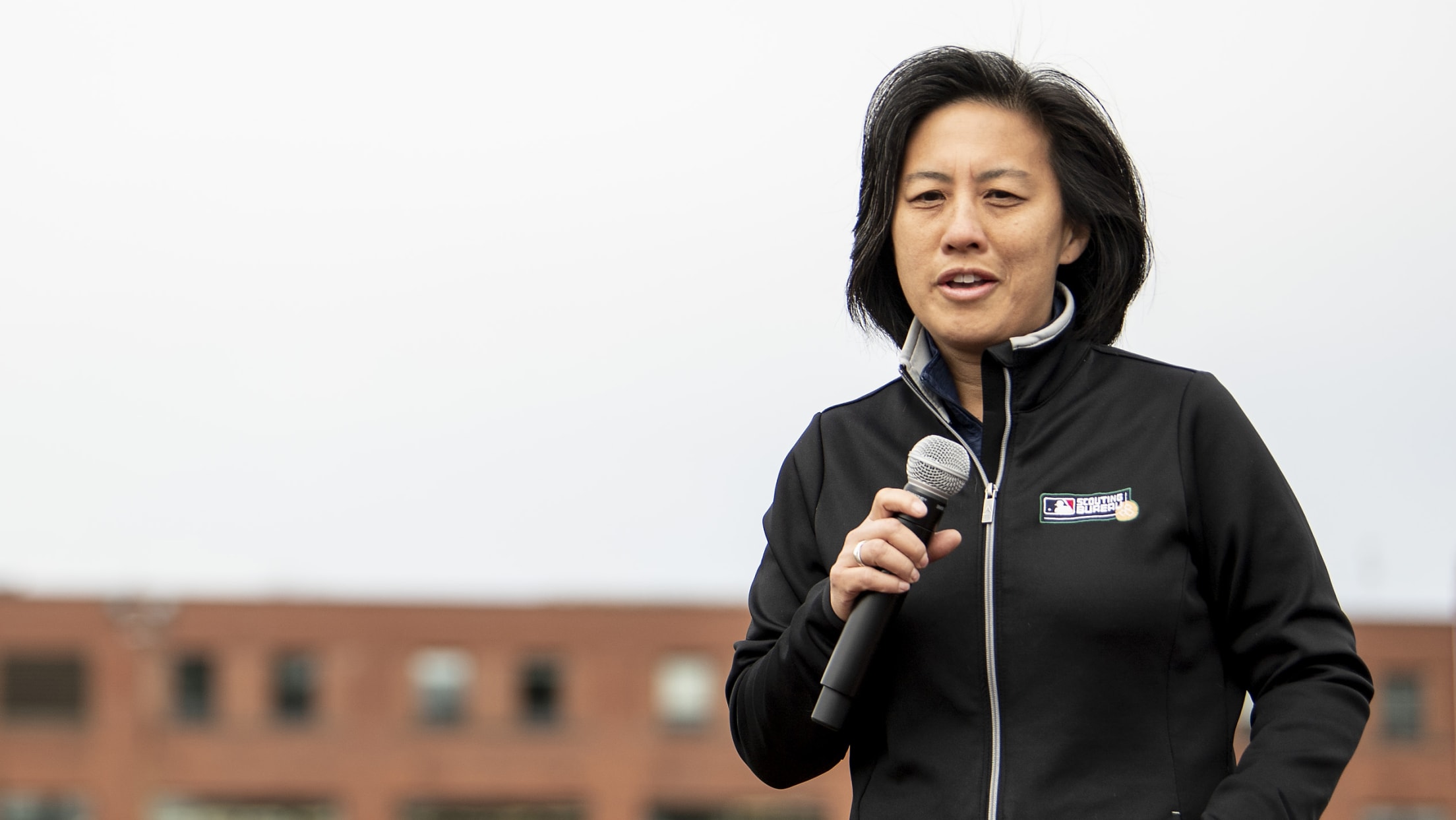 MIAMI -- Marlins general manager Kim Ng made an appearance on Wednesday's "Celebrating America" prime-time television special as part of the festivities around the inauguration ceremonies for President Joe Biden and Vice President Kamala Harris. Ng, along with a handful of others including basketball legend Kareem Abdul-Jabbar, helped kick off
Will LA add another Cy winner to rotation?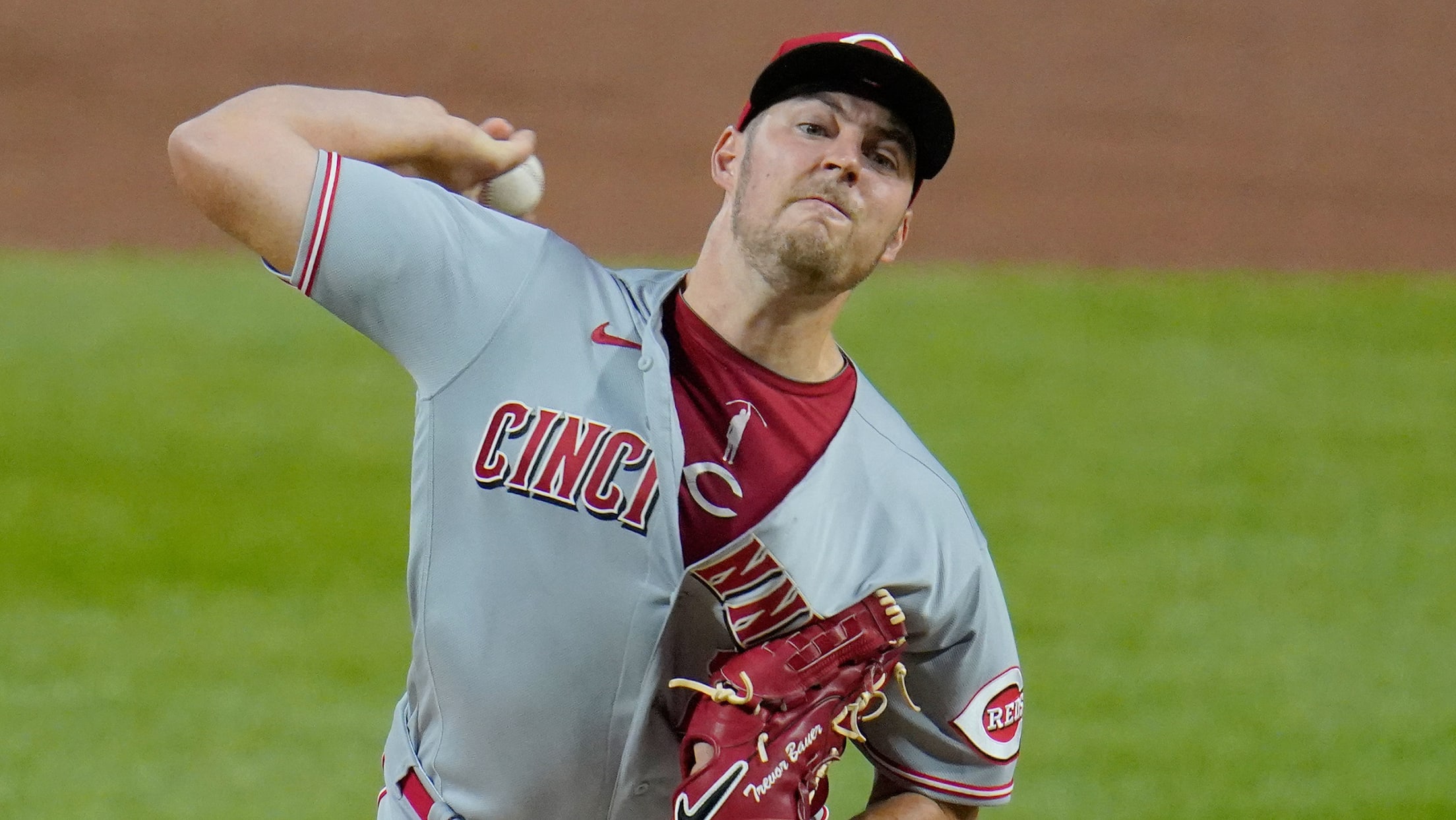 Trevor Bauer has always been one of MLB's most analytical and outspoken players, but strictly in terms of performance, he hardly could have put up a stronger platform season (11 starts, NL-best 1.73 ERA, 100-to-17 strikeout-to-walk ratio in 73 innings) before his first foray into free agency. His stellar campaign
And the cover star for R.B.I. 21 is ...
Exciting White Sox shortstop Tim Anderson tabbed for honor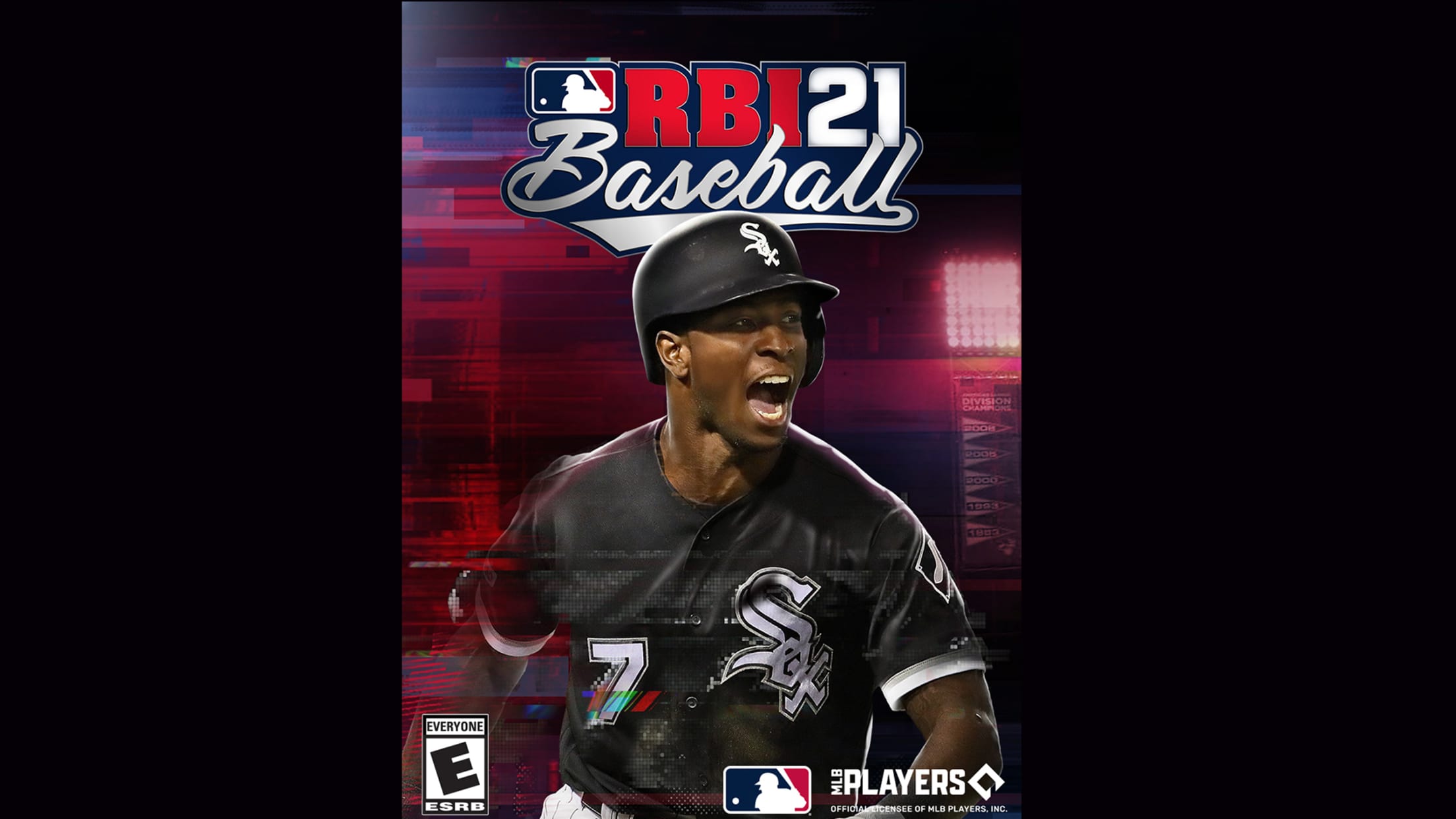 There are few MLB players who have as much fun playing the game as Tim Anderson, so who better to grace the cover of the new installment of the R.B.I. Baseball video game series than the effervescent White Sox shortstop? The 27-year-old bat-flipping enthusiast was unveiled as the cover star
Jason Castro, Astros agree to deal (sources)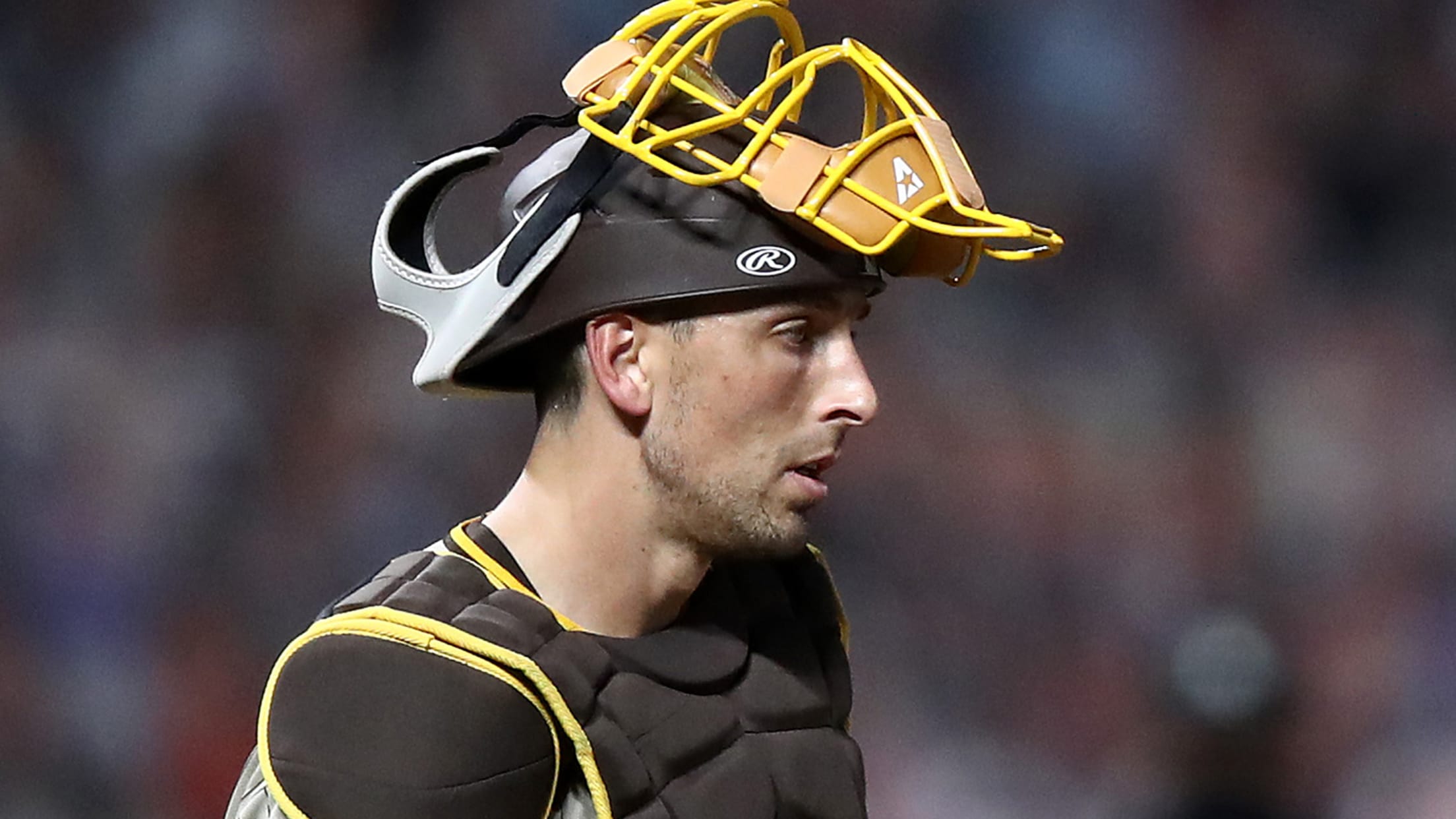 Catcher Jason Castro has agreed to terms on a two-year, $7 million deal with the Astros, sources tell MLB.com's Brian McTaggart and Mark Feinsand. Castro can earn an addition $2 million in incentives. The deal is pending a physical, and the club has not confirmed. Castro returns to the team
Source: Twins have deal with J.A. Happ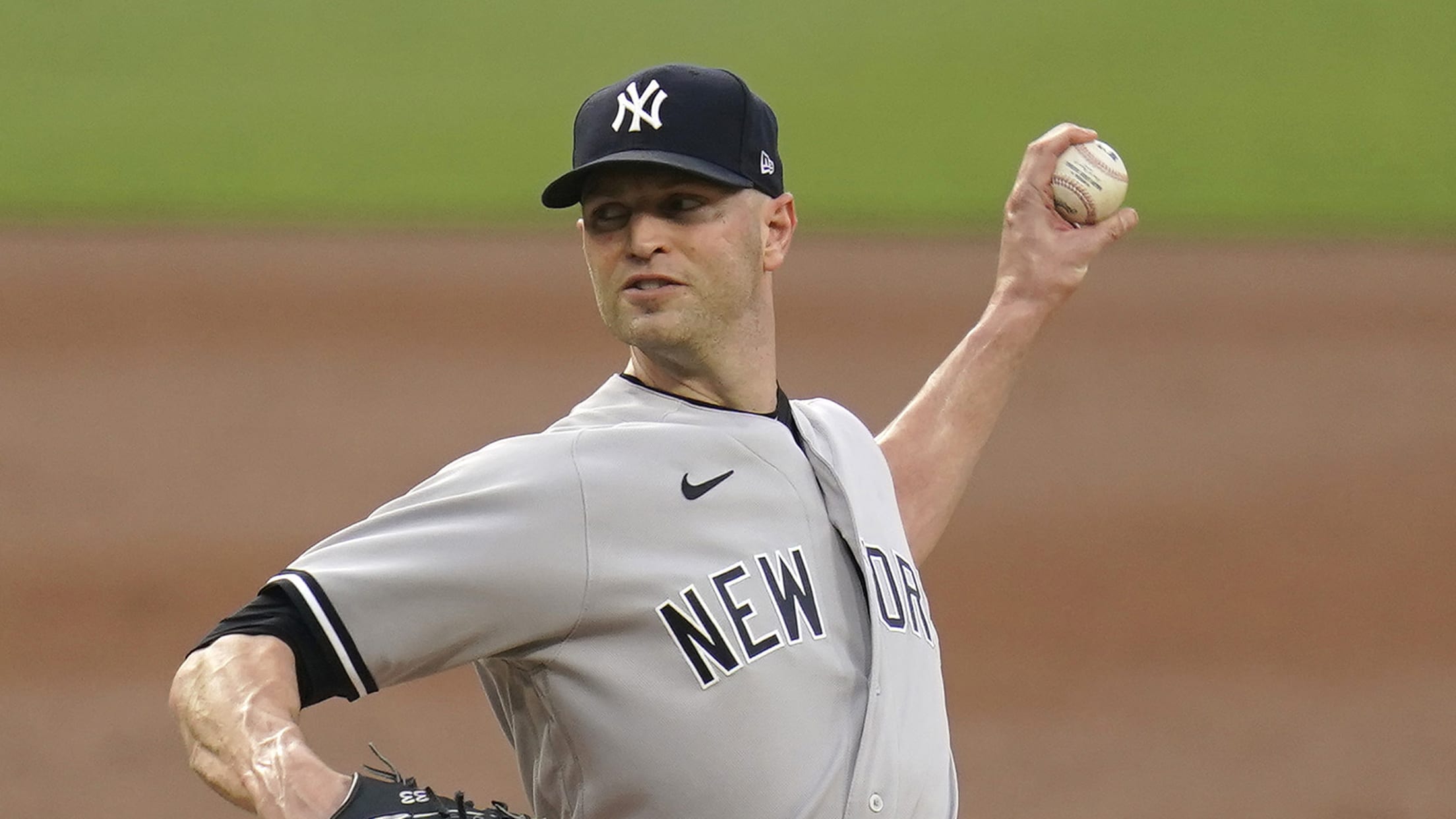 MINNEAPOLIS -- After a slow start to their offseason, the Twins made their first move to reinforce the starting rotation on Wednesday by agreeing to a one-year, $8 million deal with veteran left-hander J.A. Happ, sources told MLB.com. The club has not confirmed the deal, which is pending a physical.
Blue Jays clearly ready to make more moves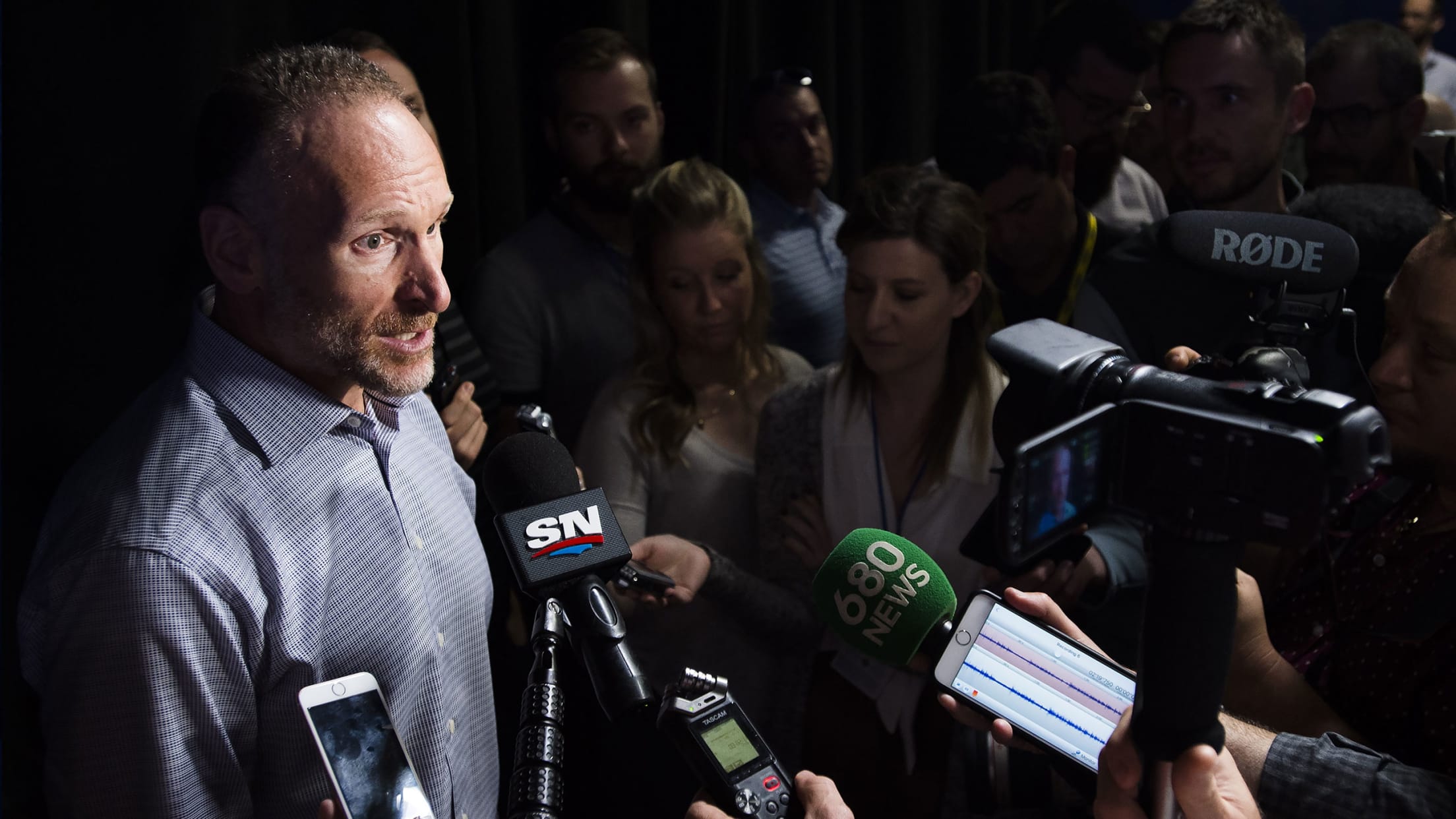 TORONTO -- As the Blue Jays move forward after their reported agreement with star outfielder George Springer for six years and a club-record $150 million, the rest of their offseason checklist is becoming clearer. On Wednesday, the Blue Jays appeared to continue that momentum following multiple reports that they were
Another NL East team in on Realmuto?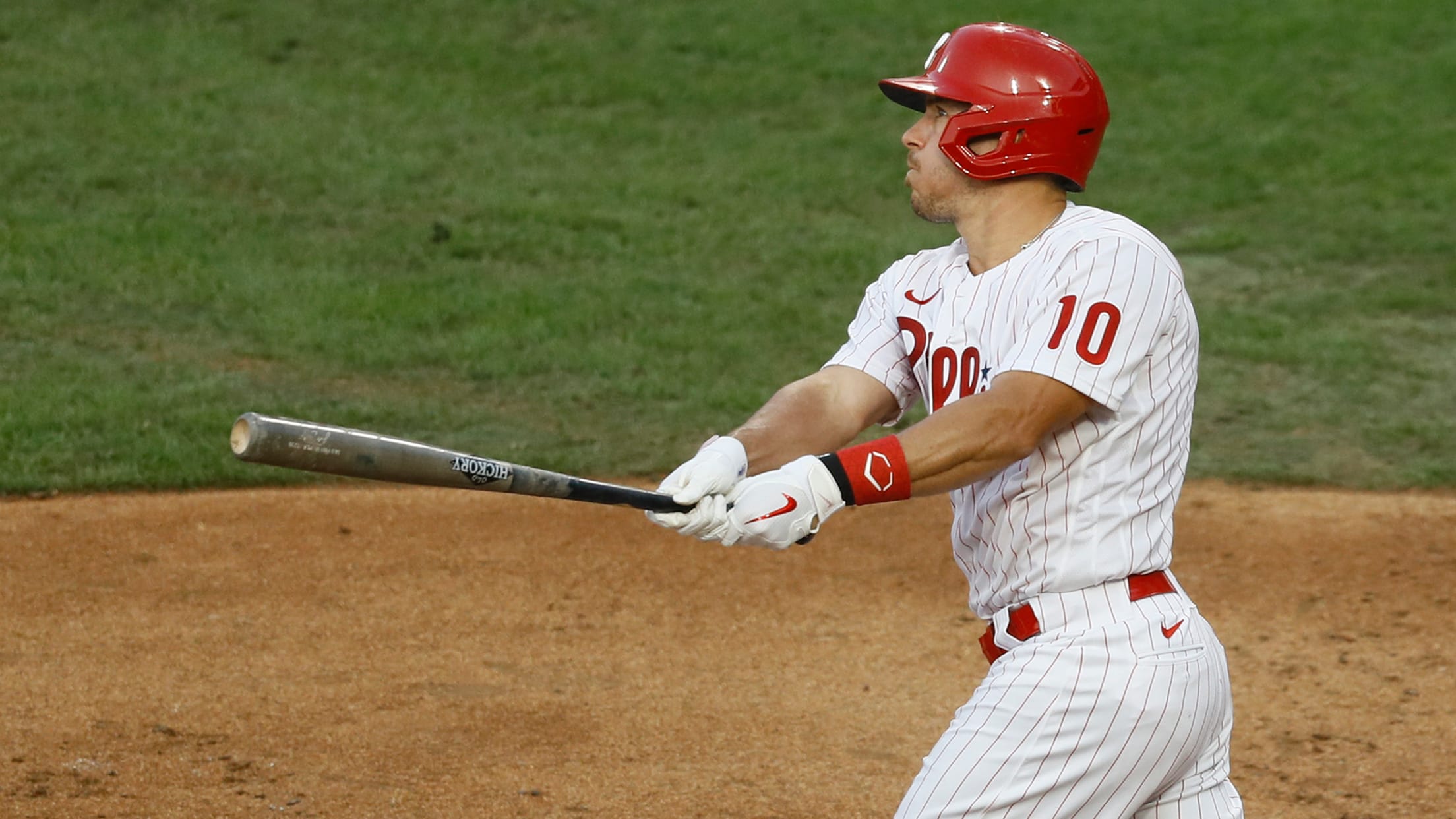 It's not very often that a catcher of J.T. Realmuto's caliber enters the free-agent market. He is widely considered to be the best all-around backstop in baseball, having captured both the Gold Glove and Silver Slugger Awards in 2019 and then recorded his best offensive season to date (123 OPS+,
Here are the best catching prospects in MLB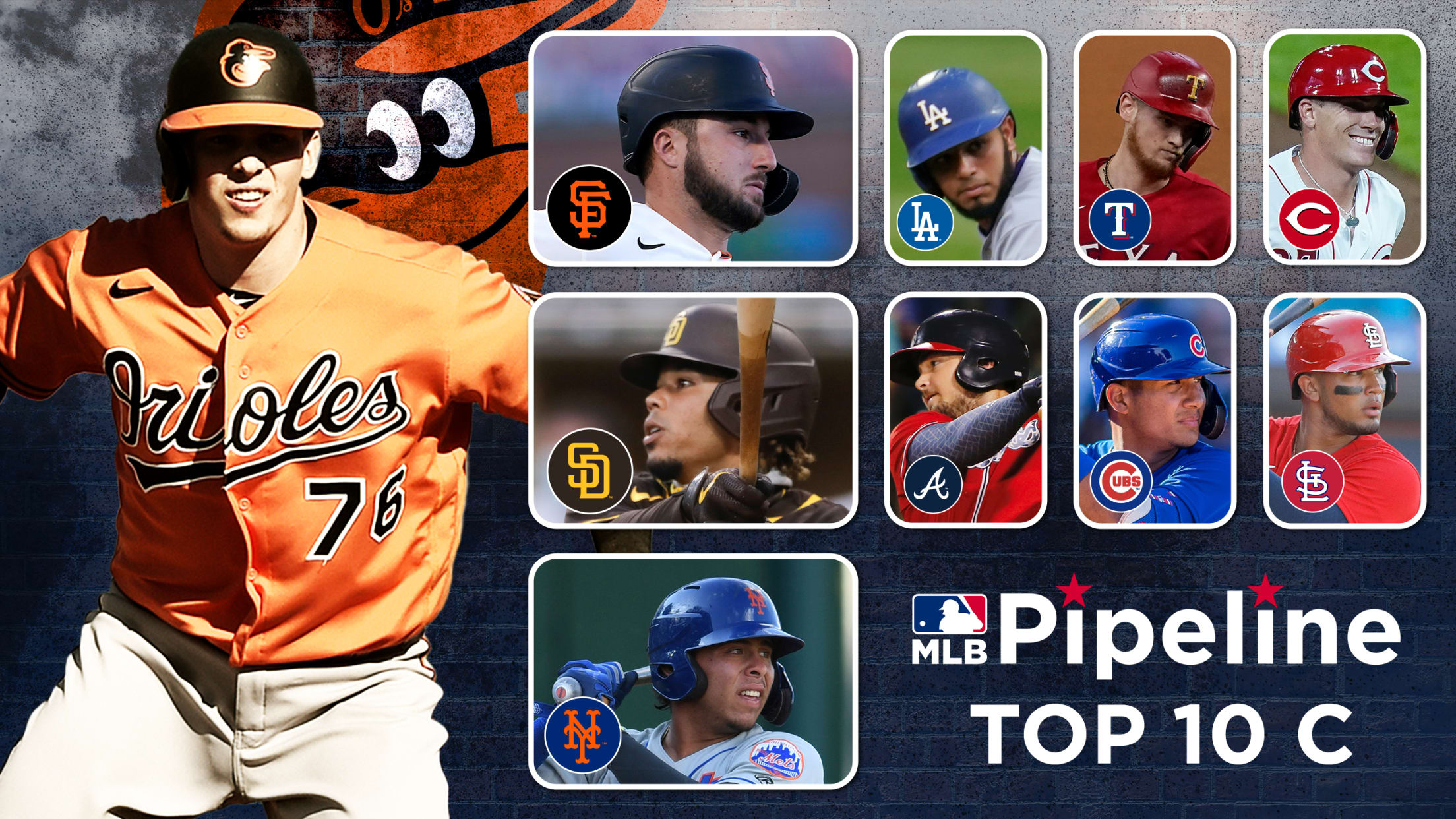 MLB Pipeline will reveal its 2021 Top 100 Prospects list on Friday, Jan. 29. Leading up to the release of the Top 100, we'll examine baseball's top 10 prospects at each position. This year's list of baseball's 10 best catching prospects is loaded with familiar names.
How does Springer's deal affect FA market?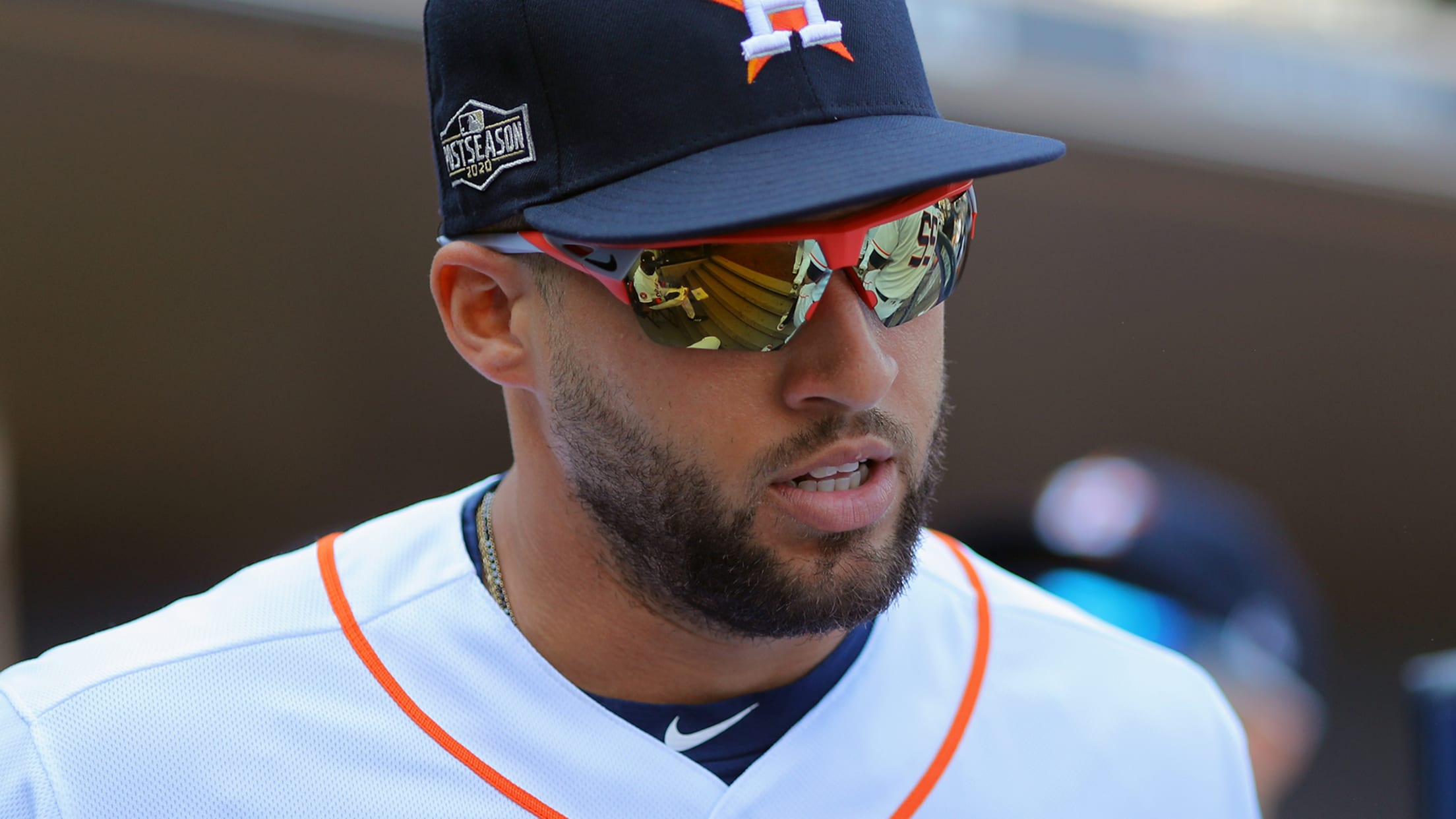 The Blue Jays had their sights set on George Springer from the beginning of this offseason, and it paid off when the coveted outfielder came to an agreement on a six-year deal with the club on Tuesday night, according to reports. The 31-year-old gives Toronto another playoff-tested veteran, as Hyun
Rumors: Realmuto, Hand, Tigers, Bauer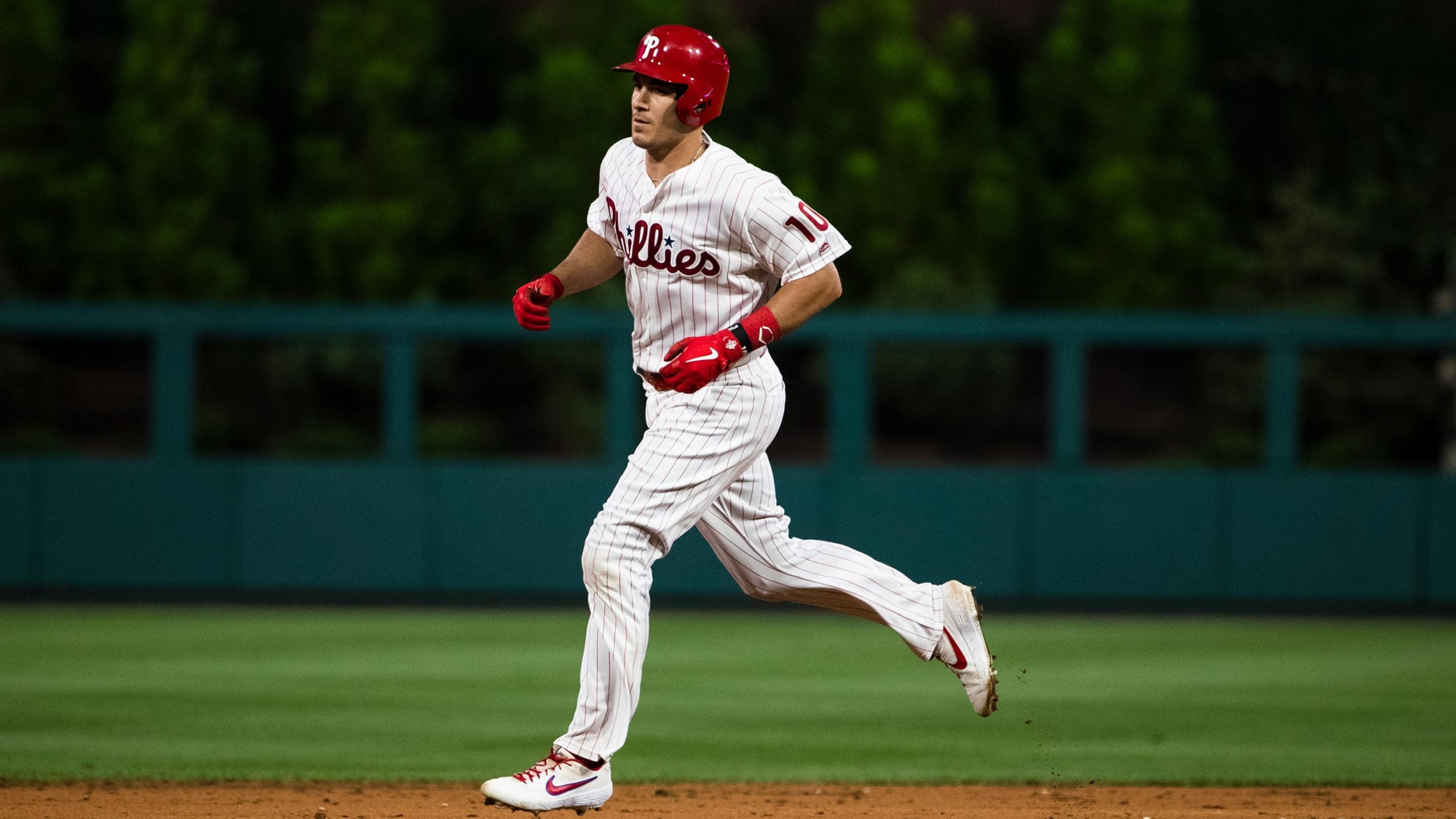 MLB.com is keeping track of all the latest free agent and trade rumors right here.
Every move of 2020-21 offseason, tracked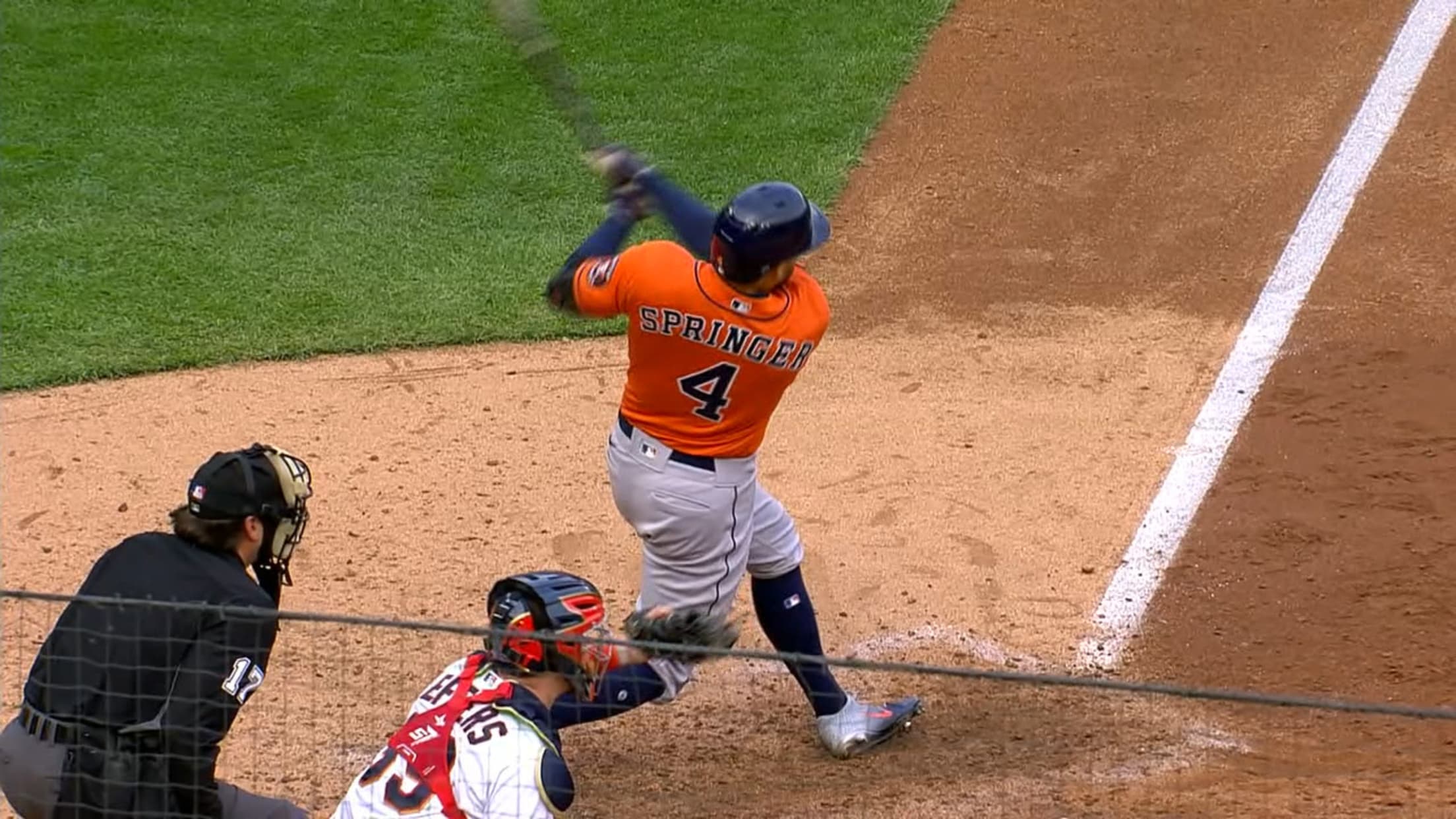 Every winter, there are dozens upon dozens of interesting player moves, and as we've done in the past (2018-19, 2019-20) we're going to catalog all of them here, in a giant running list. (All of the Major League signings and trades, anyway, from players who have already been Major Leaguers.
Spotted at Biden Inauguration: A-Rod?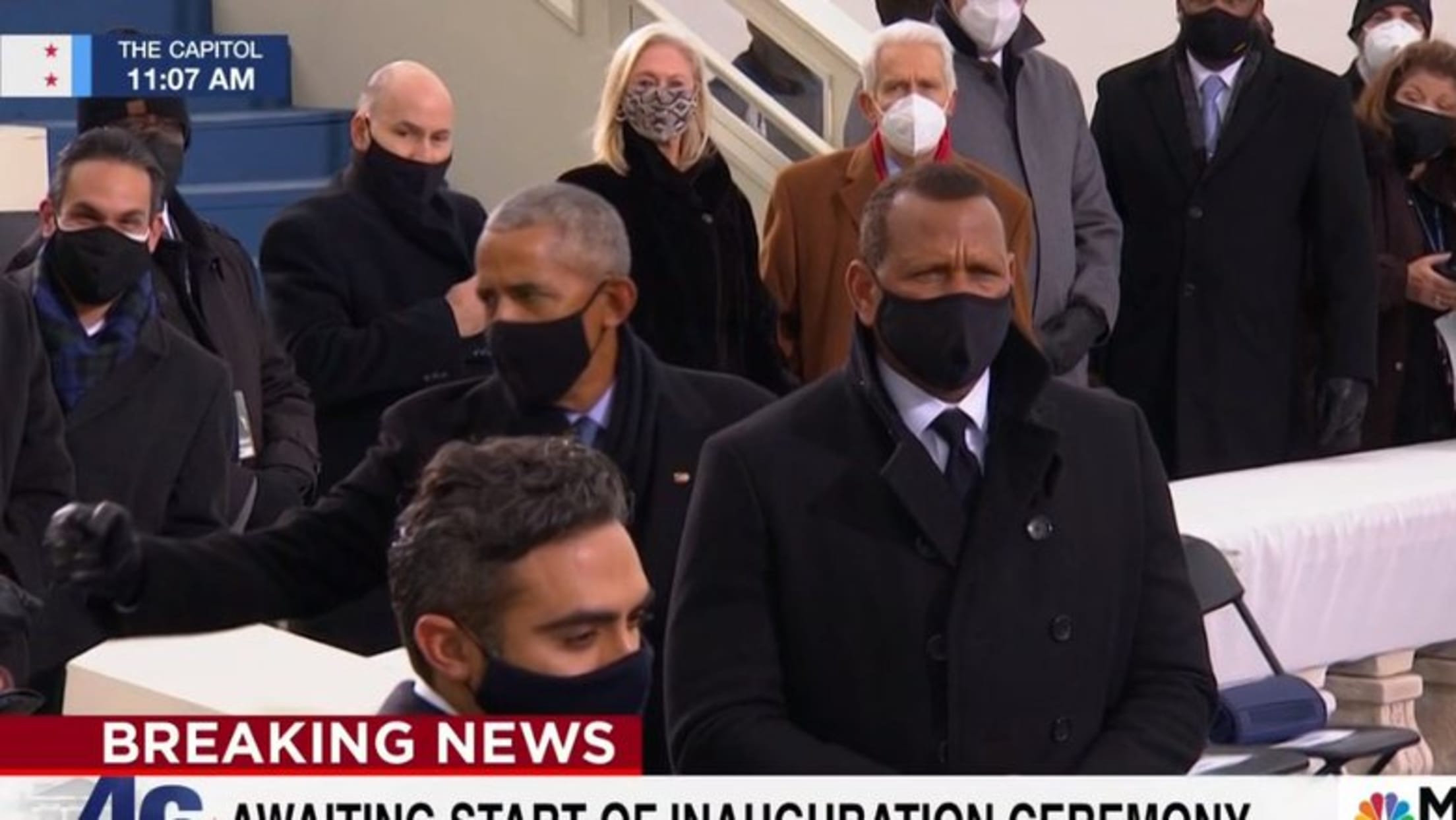 All the political giants came out for President-elect Joe Biden's Inauguration. There was President George W. Bush and First Lady Laura, President Barack Obama and First Lady Michelle, Vice President Mike Pence, House and Senate leaders, White House staffers and, and ... A-Rod?
Springer, Blue Jays have 6-year deal (source)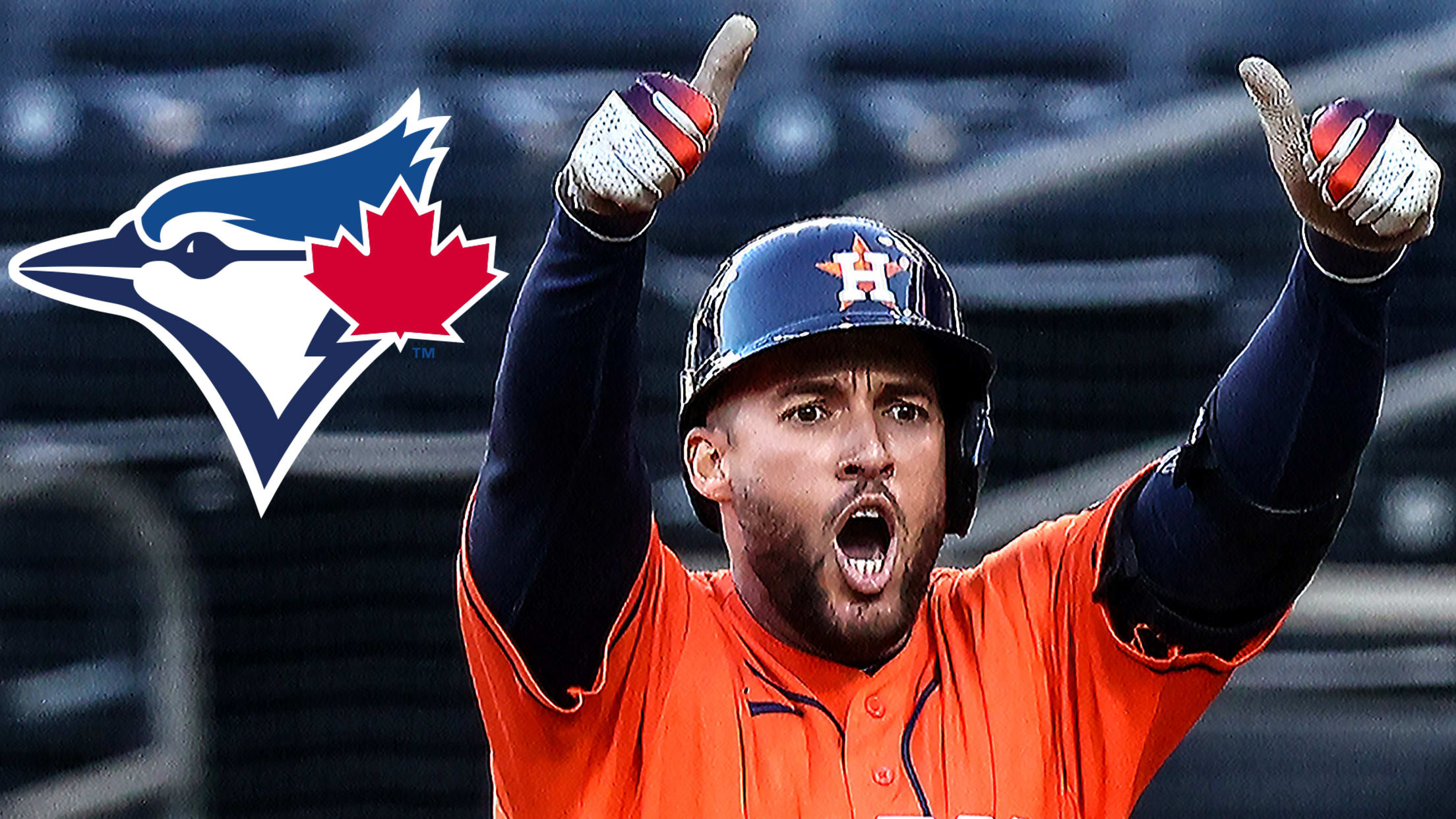 TORONTO -- The Blue Jays have agreed to a six-year deal with star outfielder George Springer, a source confirmed to MLB.com. The deal, which is not yet official and has not been confirmed by the Blue Jays, is pending a physical. It will be worth a reported $150 million over
Who's first on 1st? Ranking Top 1B Right Now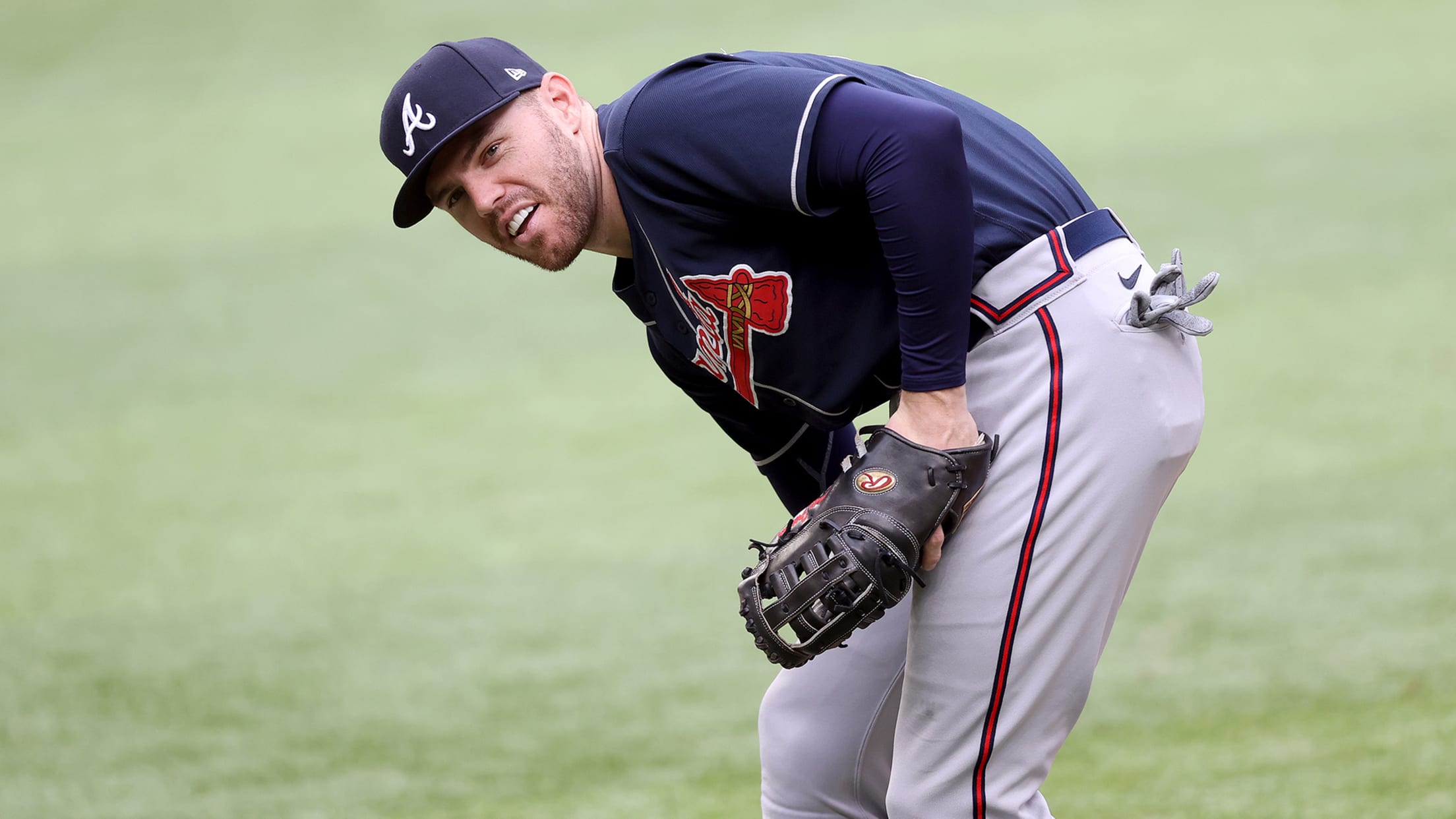 The 2020 season was shortened to 60 games, but that still provided individual players the chance to shine and either maintain their status as elite or crash the party and shake up our notions of which players are among the best at each spot on the diamond. So continuing an
What Musgrove deal means for Padres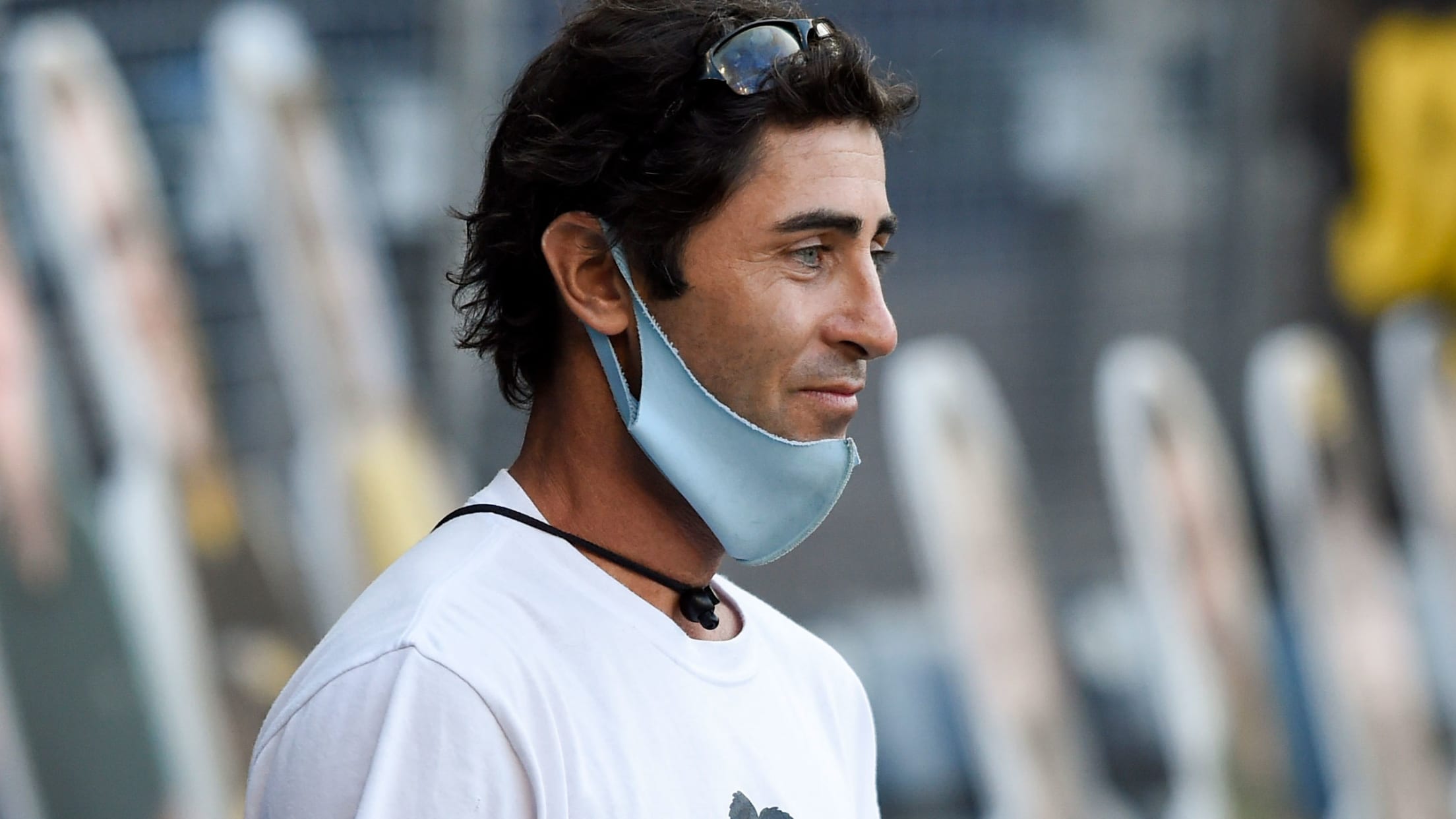 SAN DIEGO -- Over the past six months, Padres general manager A.J. Preller has swung a decade's worth of blockbuster trades. There are still 10 weeks remaining until Opening Day. Would you dare say that Preller is done? Suffice it to say, Preller is never done. But his quest for
Where the Yanks can find their next lefty bat
2020 Yankees had MLB's fewest lefty plate appearances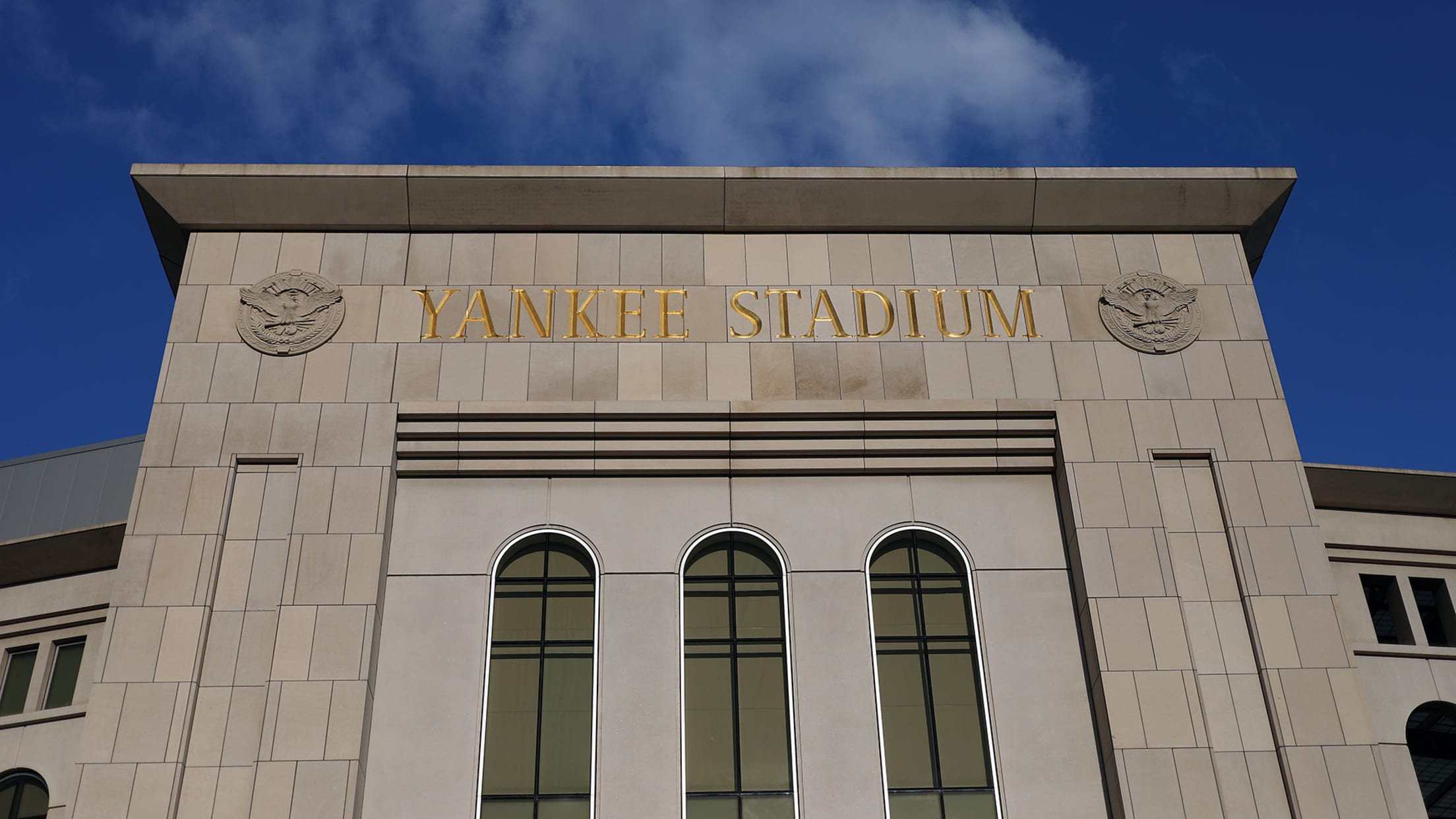 After a quiet start, the Yankees' offseason finally has gotten going, and they've moved to fill two of their biggest needs by retaining infielder DJ LeMahieu, their best hitter the past two years, and signing pitcher Corey Kluber, who has top-end talent if he can stay healthy enough to use
Wade Davis returns to KC on Minors deal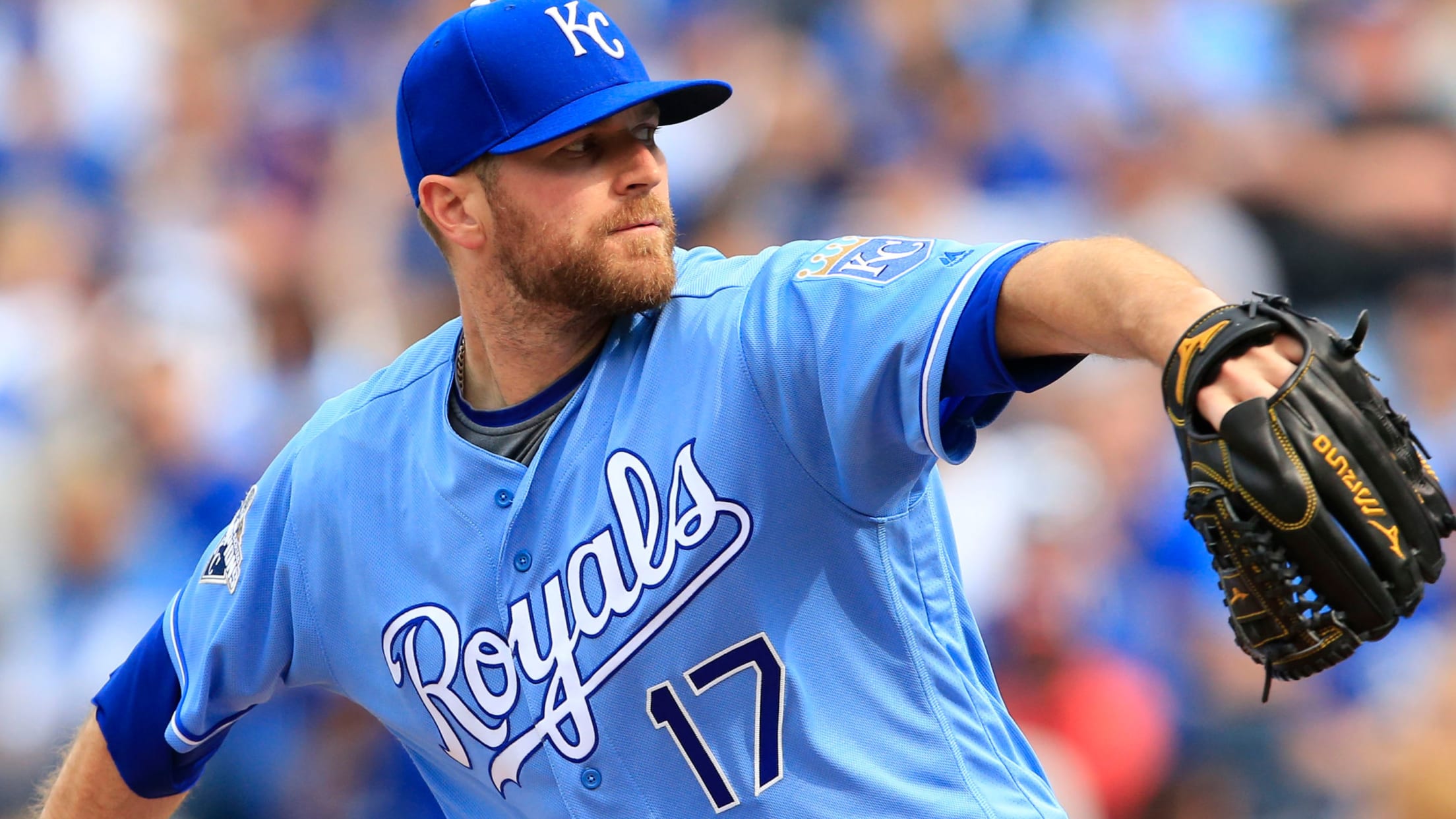 A familiar face has returned to the Royals organization. Reliver Wade Davis signed a Minor League deal with Kansas City, the club announced Wednesday, bringing back a key member of its 2015 World Series team. Davis will earn $1.25 million if he makes the big league club, and there are
Inbox: Sánchez vs. Anderson, int'l bargains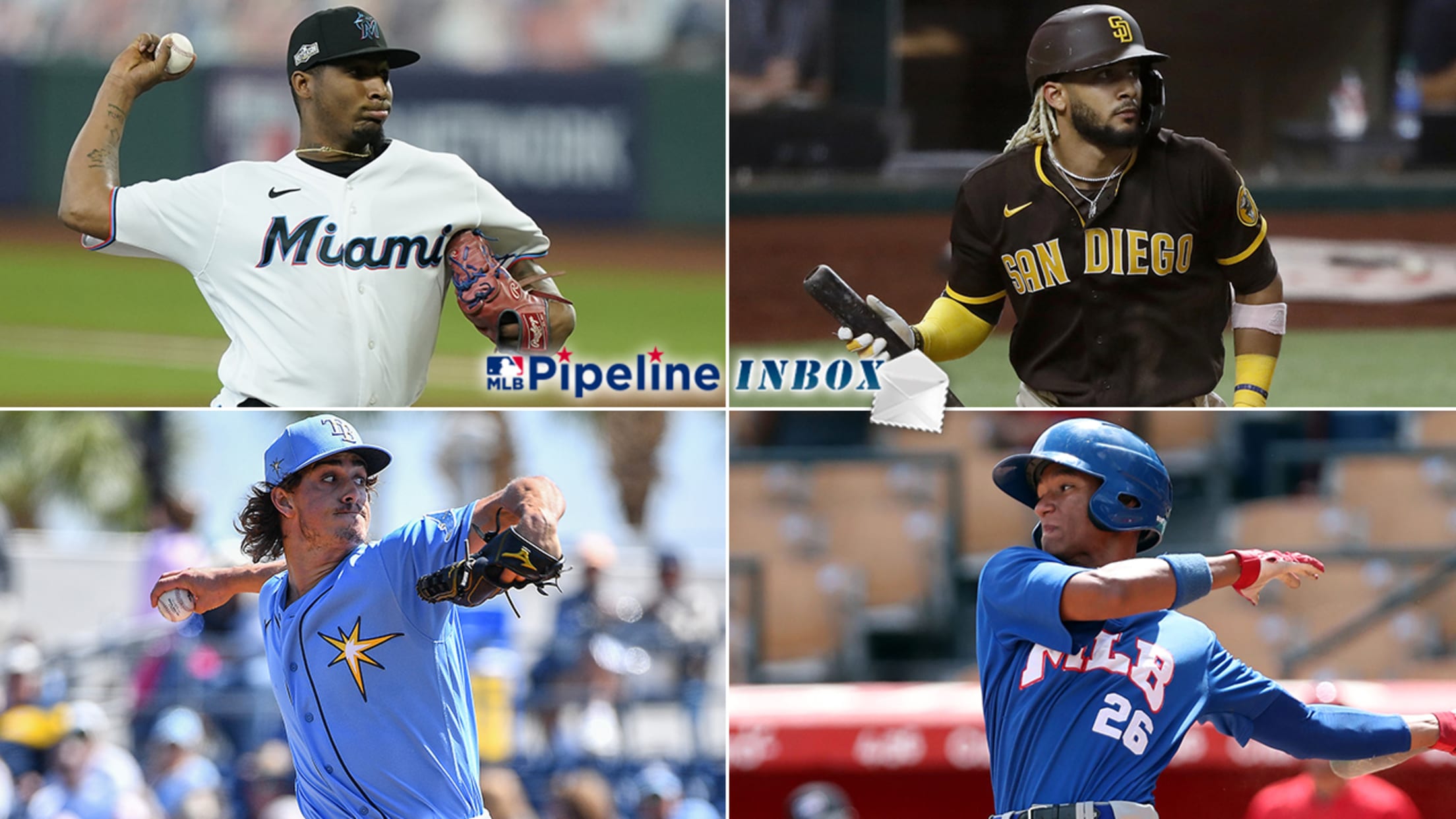 If it's mid-January, it's time for MLB Pipeline's prospect lists. We're releasing positional Top 10s every weekday -- right-handers, left-handers are catchers already live -- leading up to our 2021 Top 100 coming out on January 29. The first question in this week's Pipeline Inbox concerns our Top 10 Right-handers
Why Mariners fans go nuts for the hydros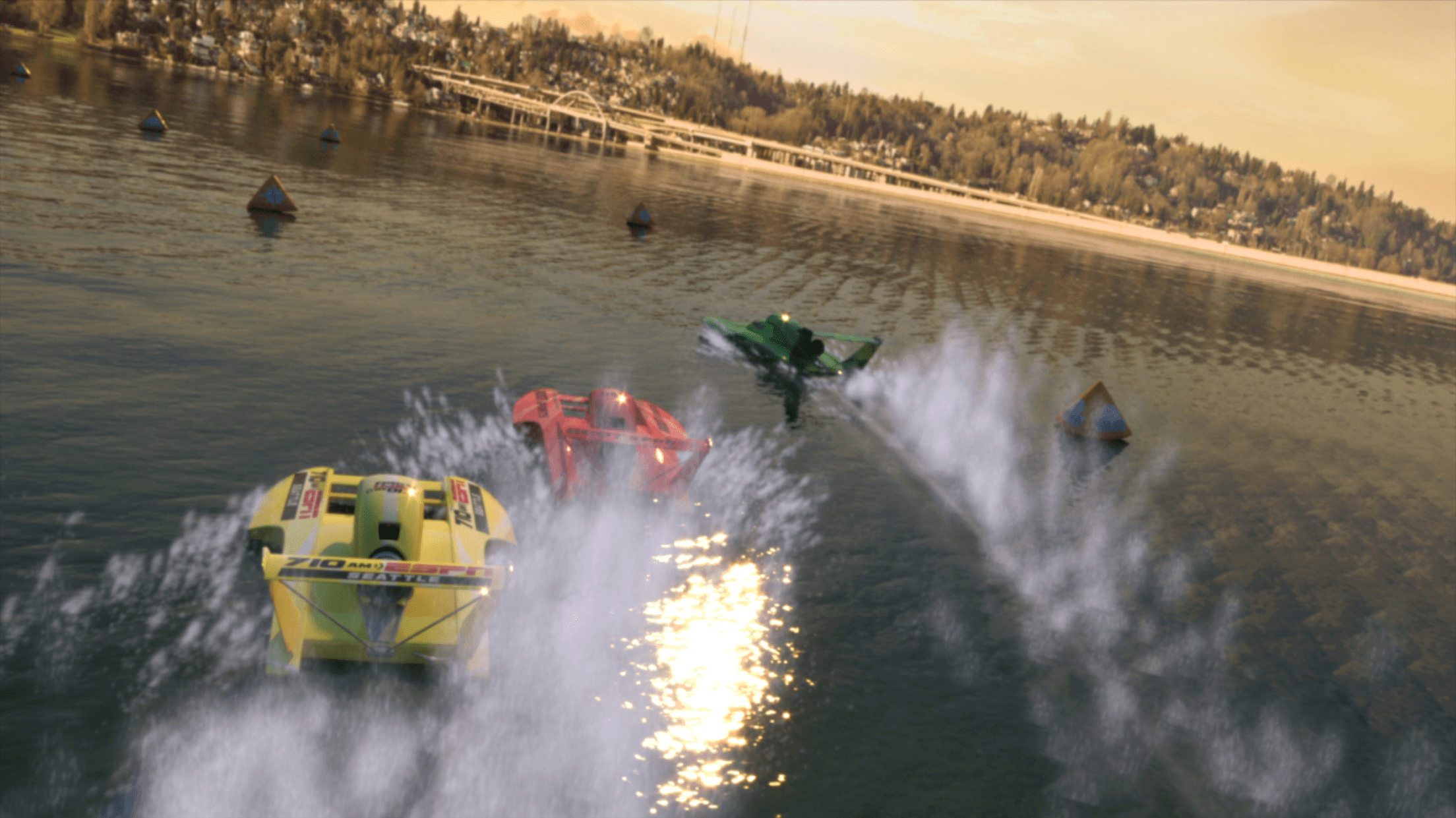 SEATTLE -- The sixth inning in Seattle has reached a borderline sacred, albeit quirky, territory of sorts, an event that steals some of the thunder and evokes arguably a stronger crowd reaction than singing "Take Me Out To The Ballgame" one inning later. This timeless tradition is known as the
Halos reach deal with lefty Quintana (source)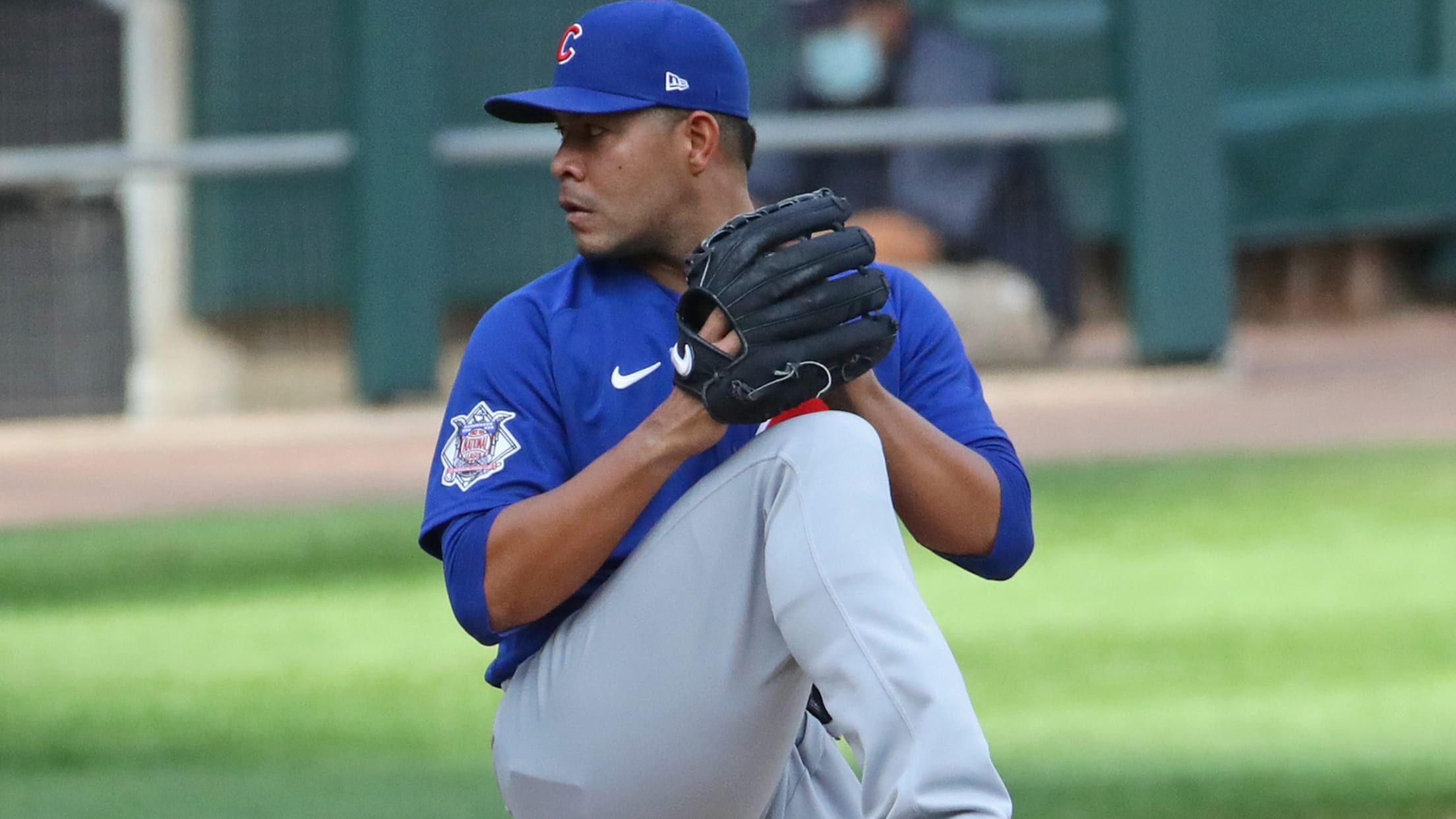 The Angels made their first move in addressing a dire need for starting pitching this offseason by agreeing to a deal with free-agent left-hander José Quintana on Tuesday night. The deal, which has not been confirmed by the Angels, is for one-year and $8 million, a source told MLB.com's Mark
Toronto adds high-upside reliever Kirby Yates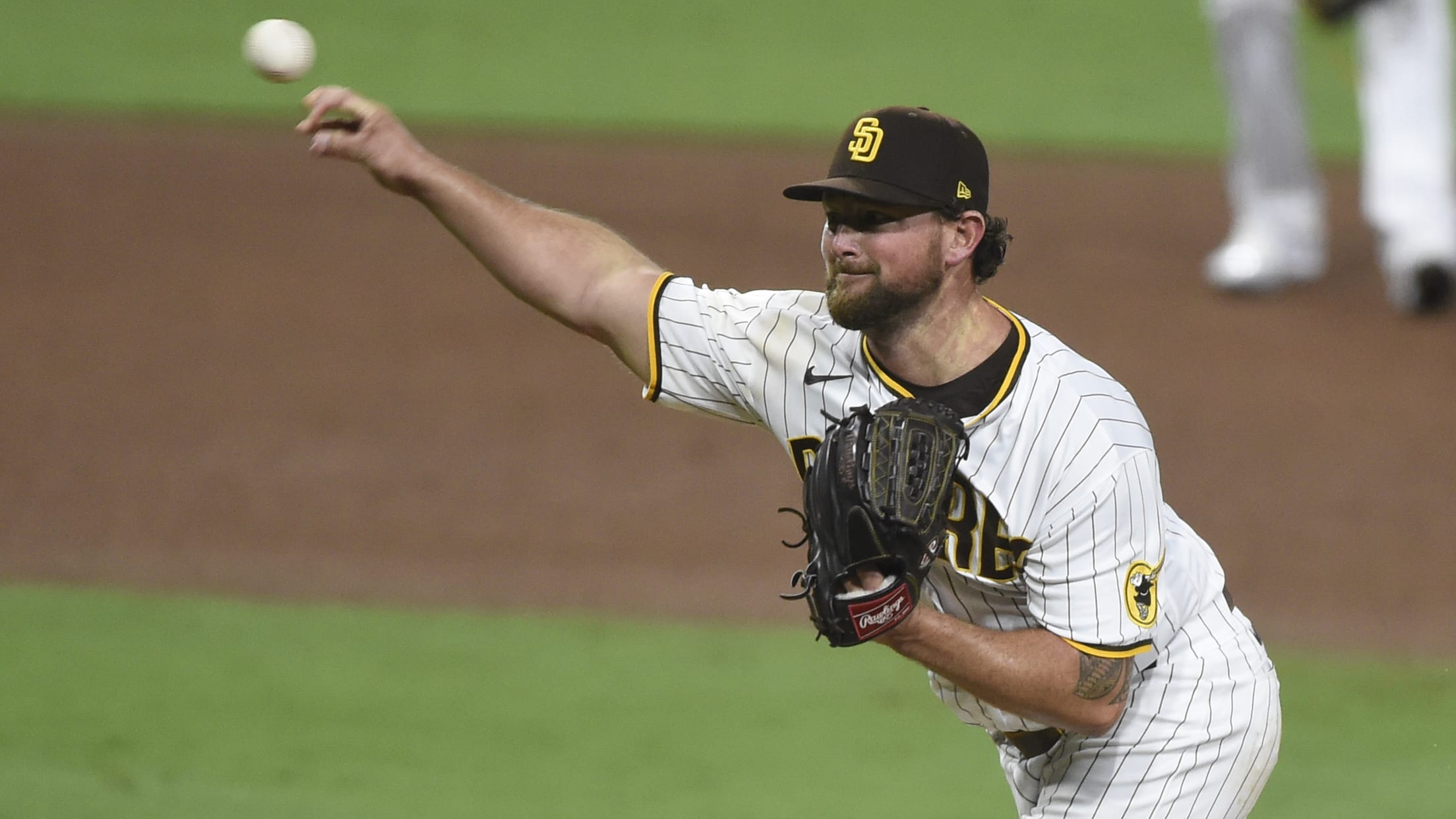 TORONTO -- The Blue Jays have signed right-hander Kirby Yates to a one-year, $5.5 million contract, the club announced Wednesday. The deal also comes with $4.5 million in performance bonuses for appearances and awards, according to a report from Ben Nicholson-Smith of Sportsnet. MLB Network insider Jon Heyman added that
Debut season a 'big-time reminder' for Mize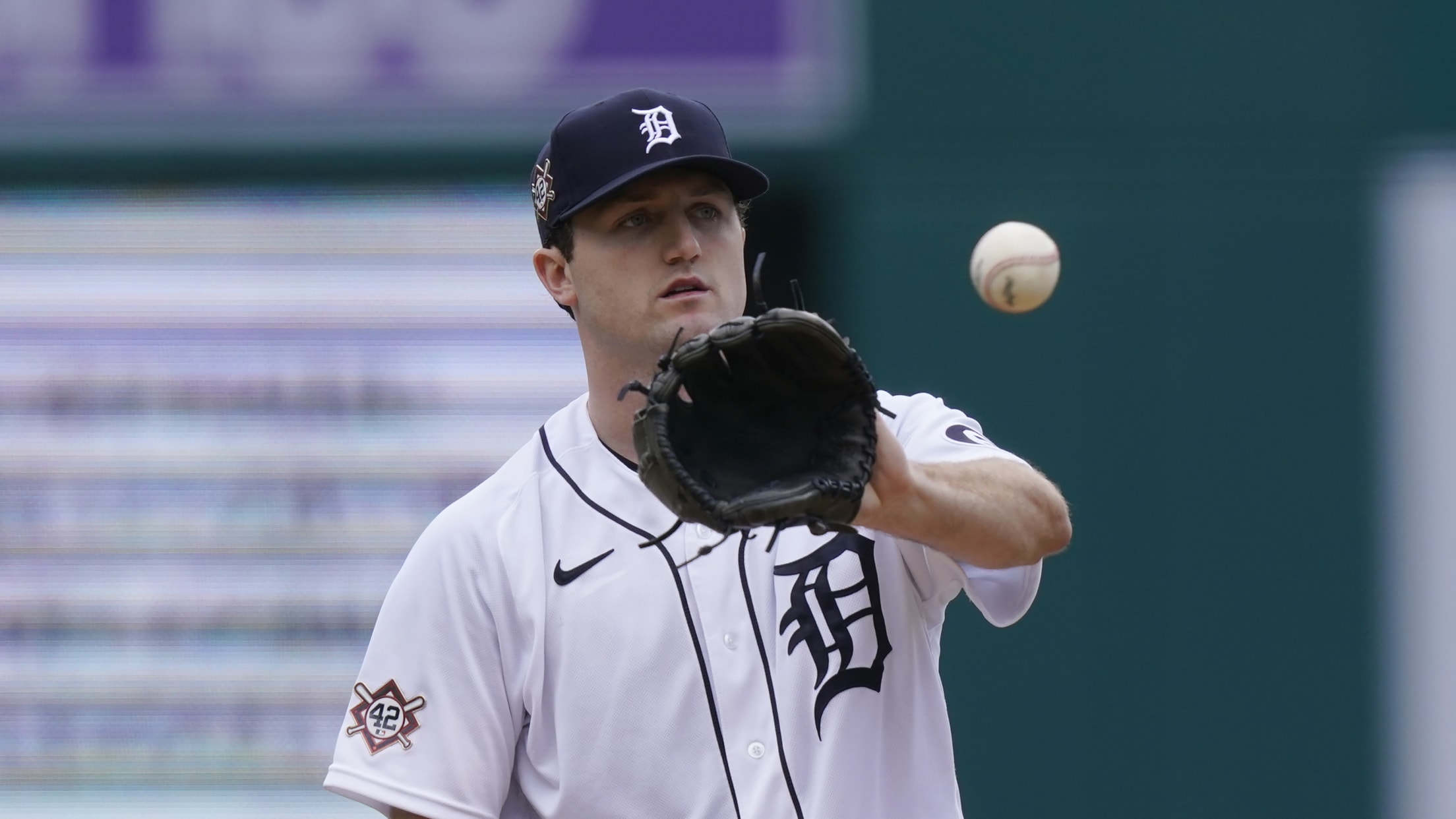 Casey Mize is a student of the game. It's one reason the young right-hander was able to grow from undrafted out of high school to the No. 1 overall pick in the 2018 MLB Draft. So it should come as no surprise that the Tigers' top pitching prospect saw the
5 greatest Michiganders to play for Tigers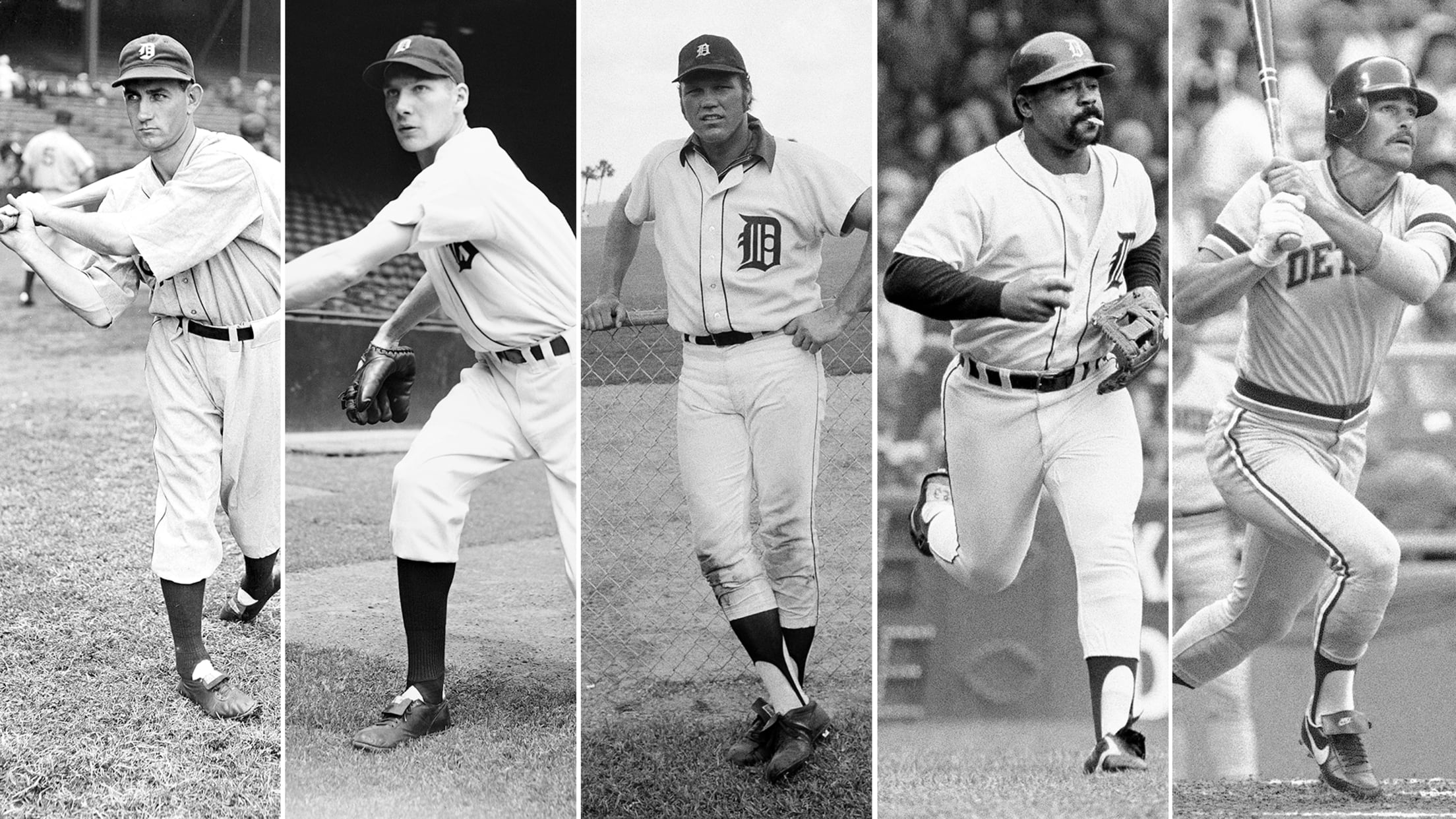 The Tigers have been intertwined with the history of Detroit since the franchise was one of the founding members of the American League more than a century ago. That history has included more than a few players from the great state of Michigan. Five Hall of Famers were born in