Which Wild Card team could win it all?
All these teams need is a chance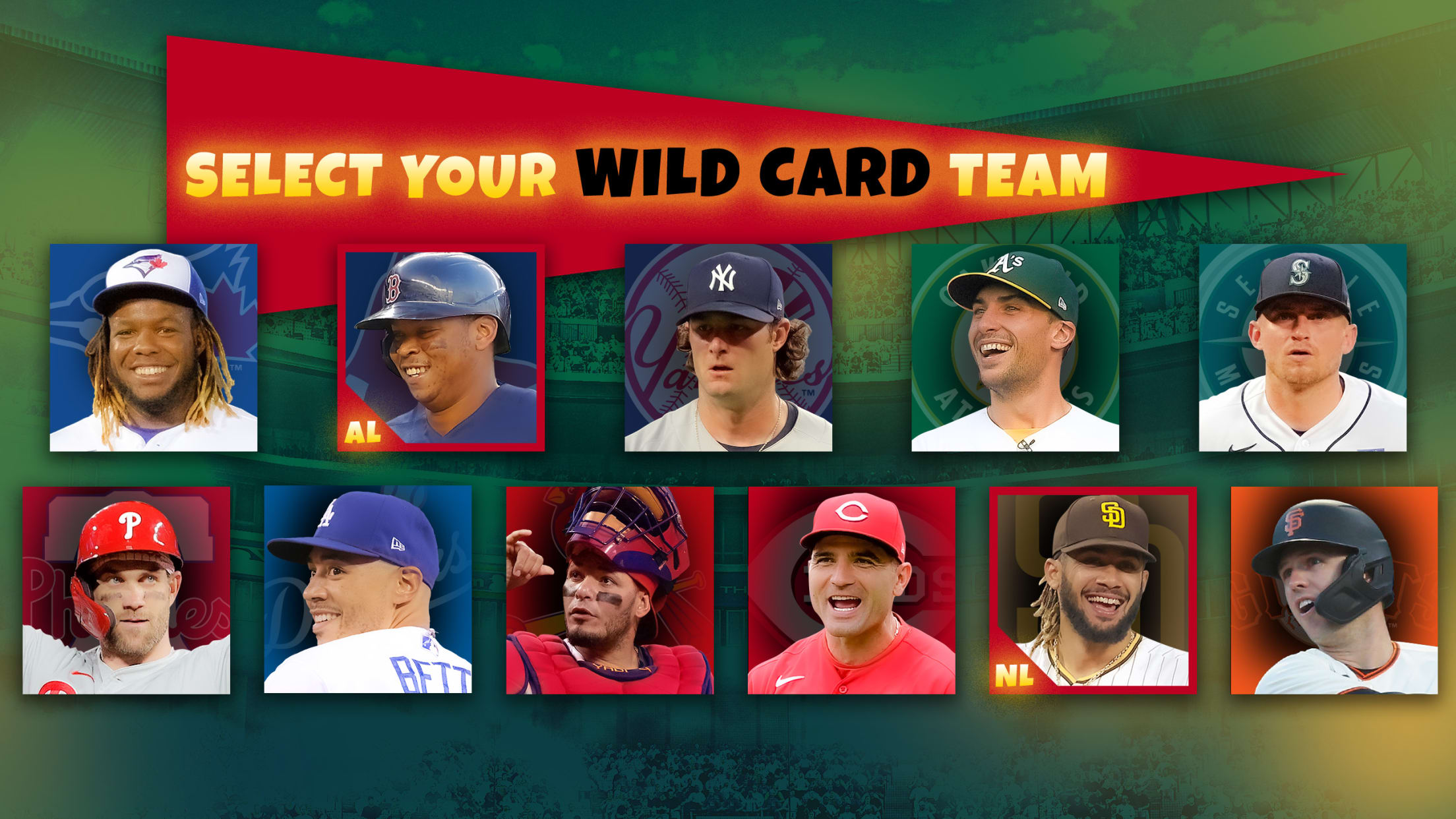 With two weeks of the season left, most of the postseason picture has been revealed to us the way a streetside three-card-monte player shows that you've lost yet again. But there is still an all-out battle royale for the Wild Card, with eleven teams all with some kind of claim
Bell extended through 2023: 'I love my job'
GM on skipper: 'We feel he's the right guy moving forward'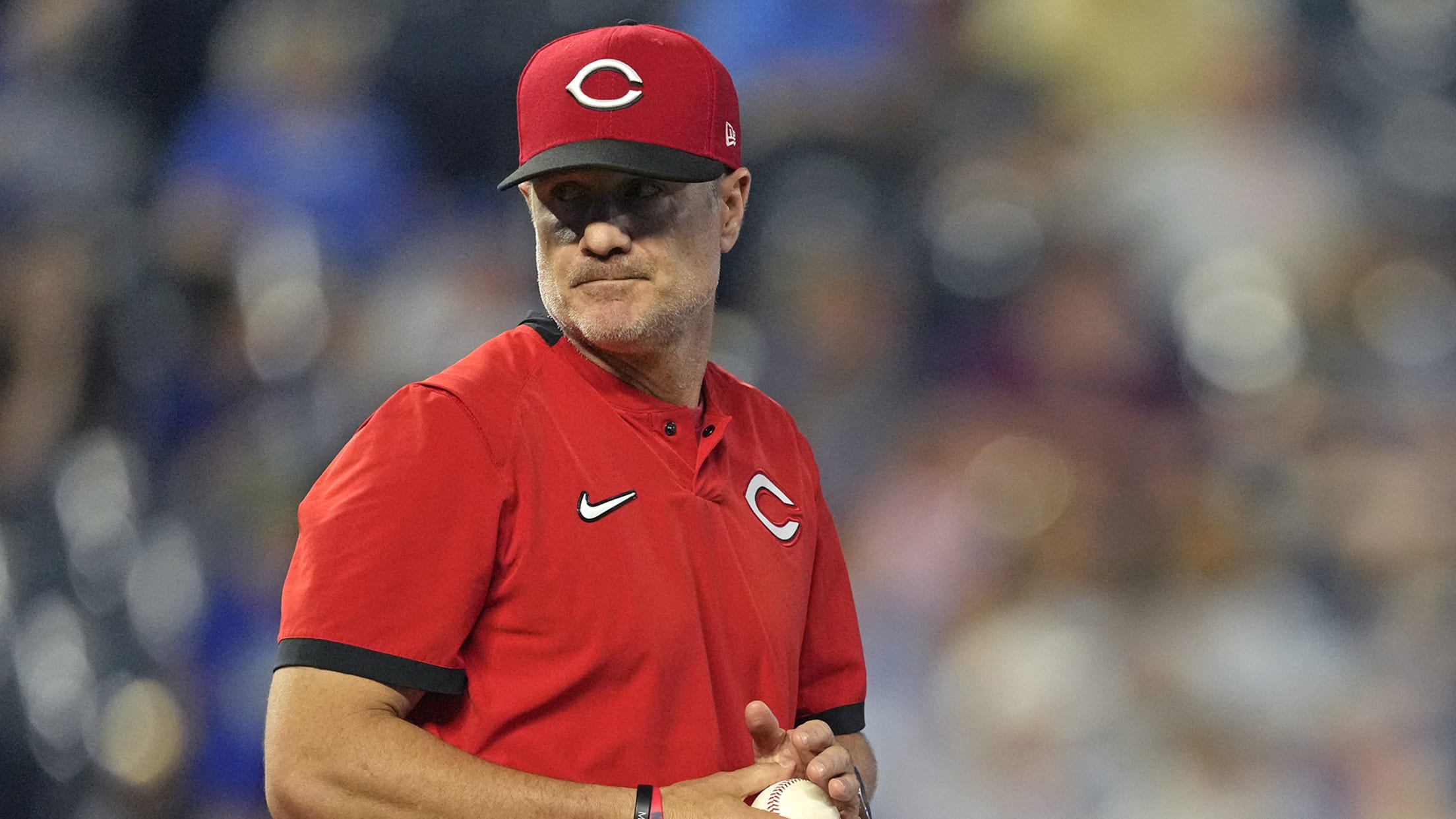 CINCINNATI -- Reds manager David Bell agreed to terms Wednesday on a new two-year contract extension through the 2023 season. Bell and general manager Nick Krall both expected the coaching staff to return as well. Bell was approaching the end of his initial three-year deal to manage the team. "We've
Postseason watch: Closing in on AL clinches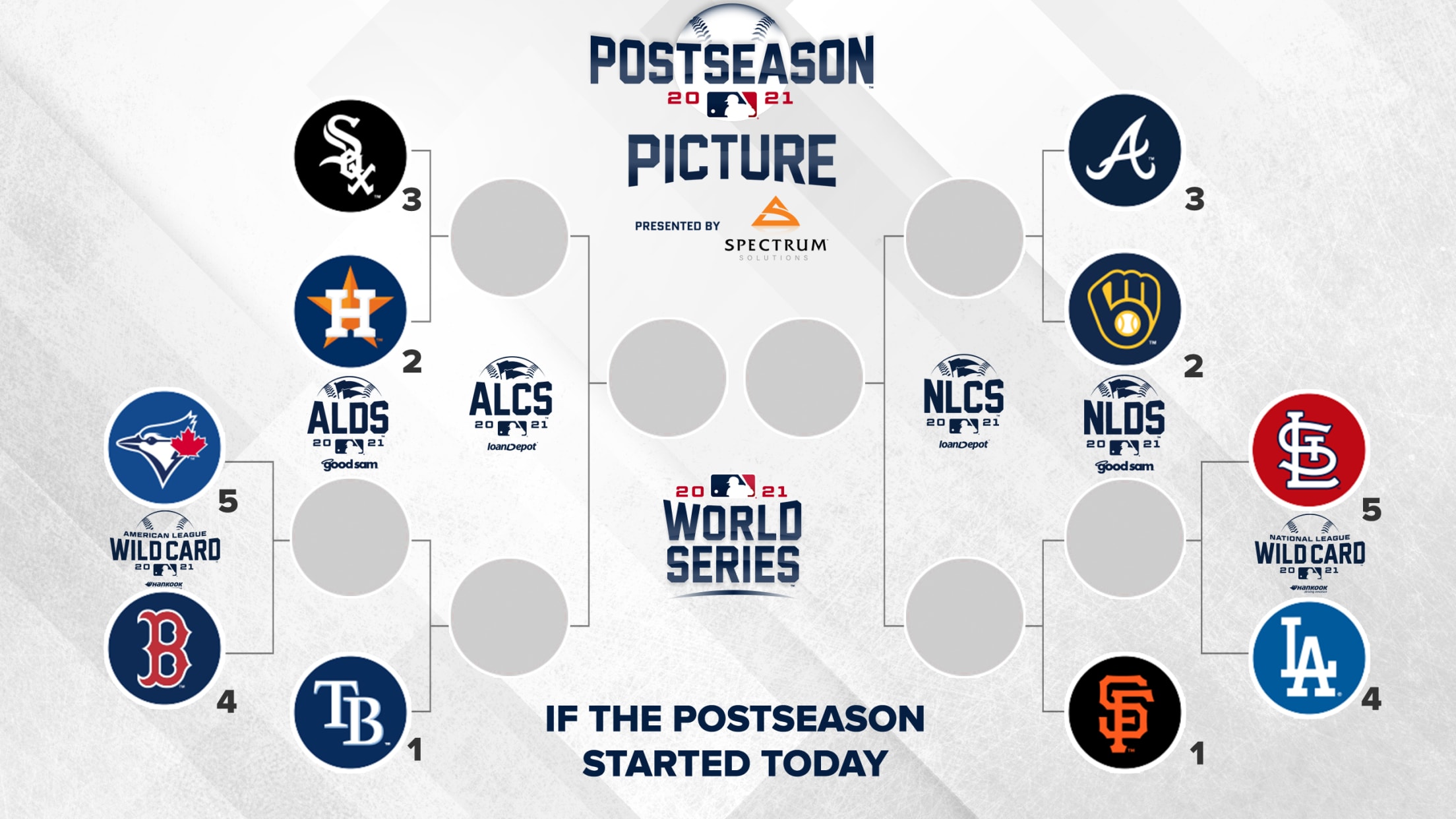 Despite a full slate of games on Tuesday, the NL Central, NL West and both Wild Card races remained at a standstill. The Rays and White Sox, who each had the opportunity to clinch a playoff berth, suffered losses. The Red Sox defeated the Mets to maintain their lead over
MLB announces 2021 AFL schedule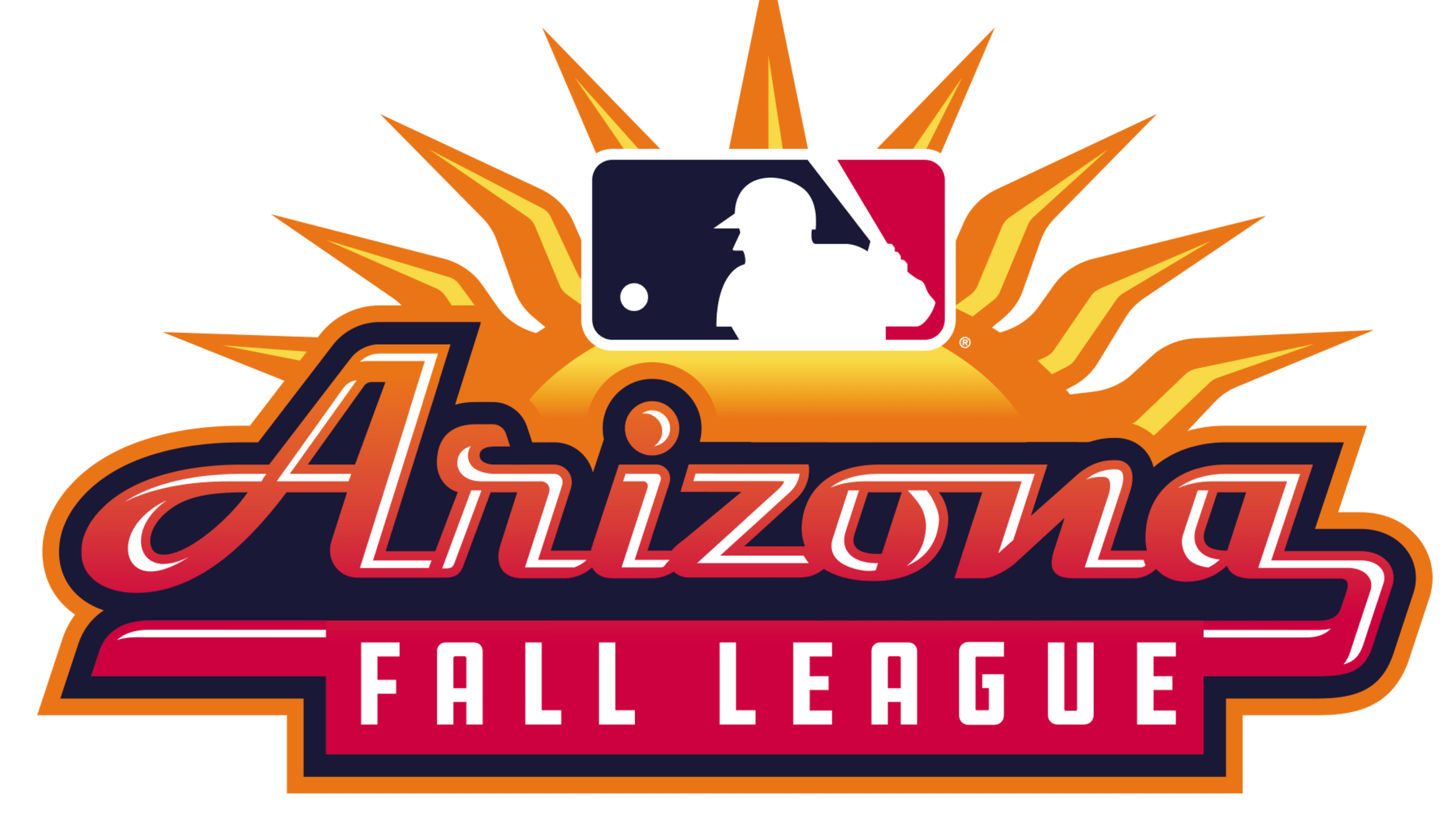 Major League Baseball today announced the Arizona Fall League's (AFL) 2021 schedule, with the 90-game regular season set to open on Wednesday, October 13th. The League's annual Fall Stars Game will be played on Saturday, November 13th while the AFL Championship Game is scheduled for Saturday, November 20th, both of
How MLB makes sure your souvenir is 'real'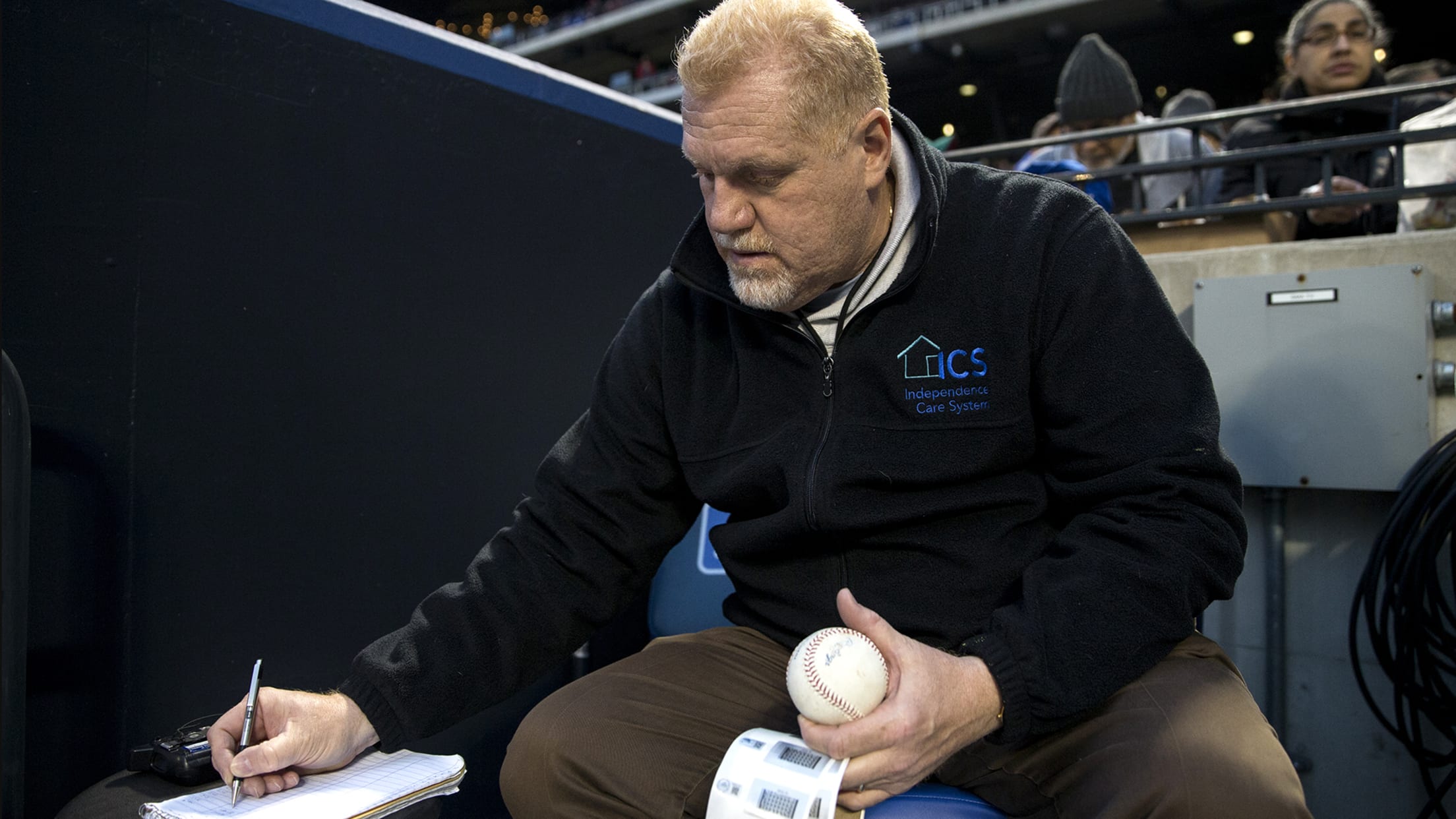 When Juan Nieves threw the Brewers franchise's first no-hitter back on April 15, 1987, scant souvenirs survived. "We kept his jersey and hat, and I think we had one ball from the game," said Brewers longtime director of clubhouse operations Tony Migliaccio. "In those days, the guy with the best
Mo coaches Jimmy Fallon through 1st pitch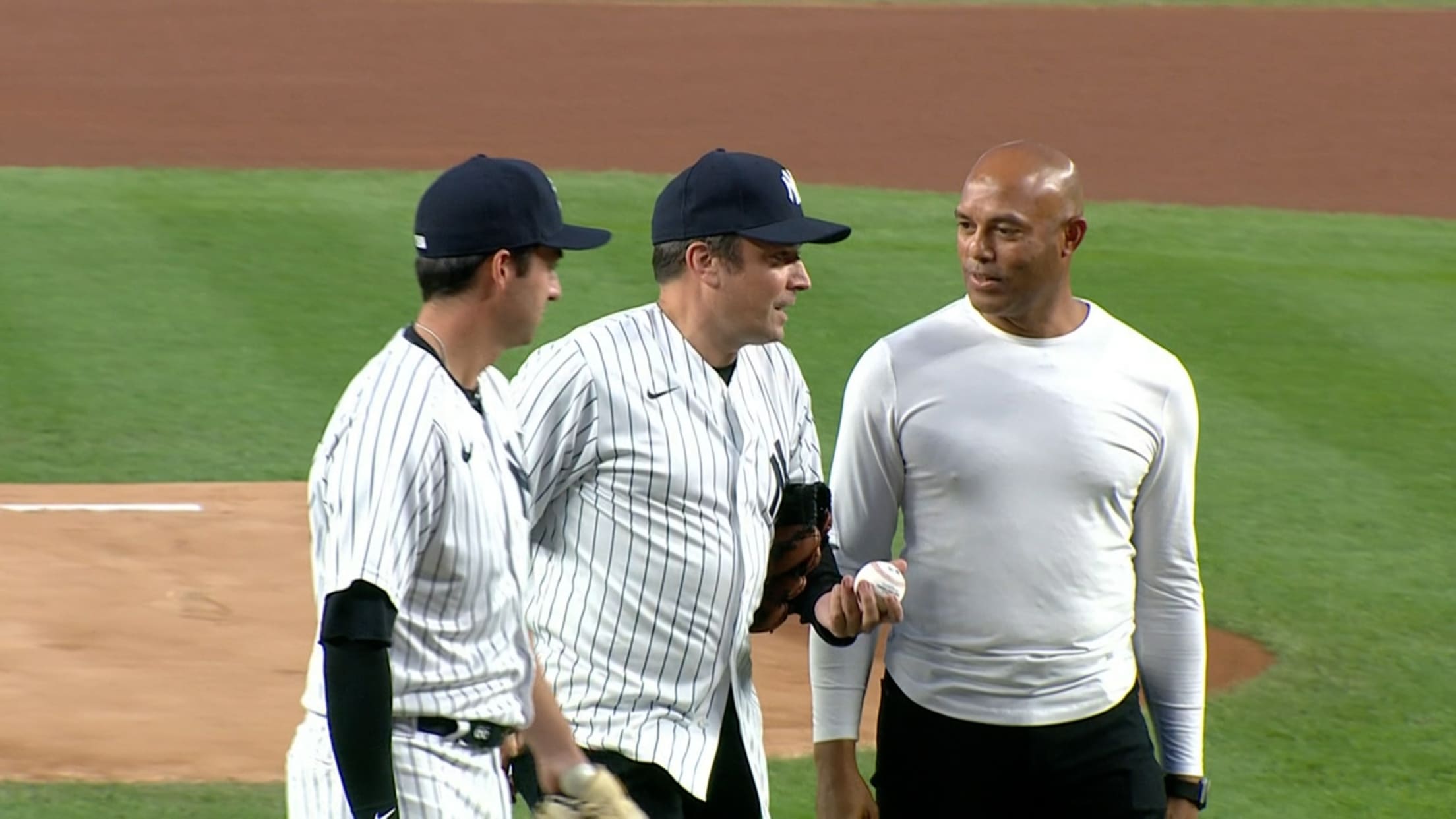 Do you think Mariano Rivera will teach Jimmy Fallon how to throw a cutter? The unanimous Hall of Famer accompanied "The Tonight Show" host to the Yankee Stadium mound prior to the Yankees' 7-1 win over the Rangers on Tuesday night. Fallon was on hand to throw out the night's
White Sox-Tigers postponed Wednesday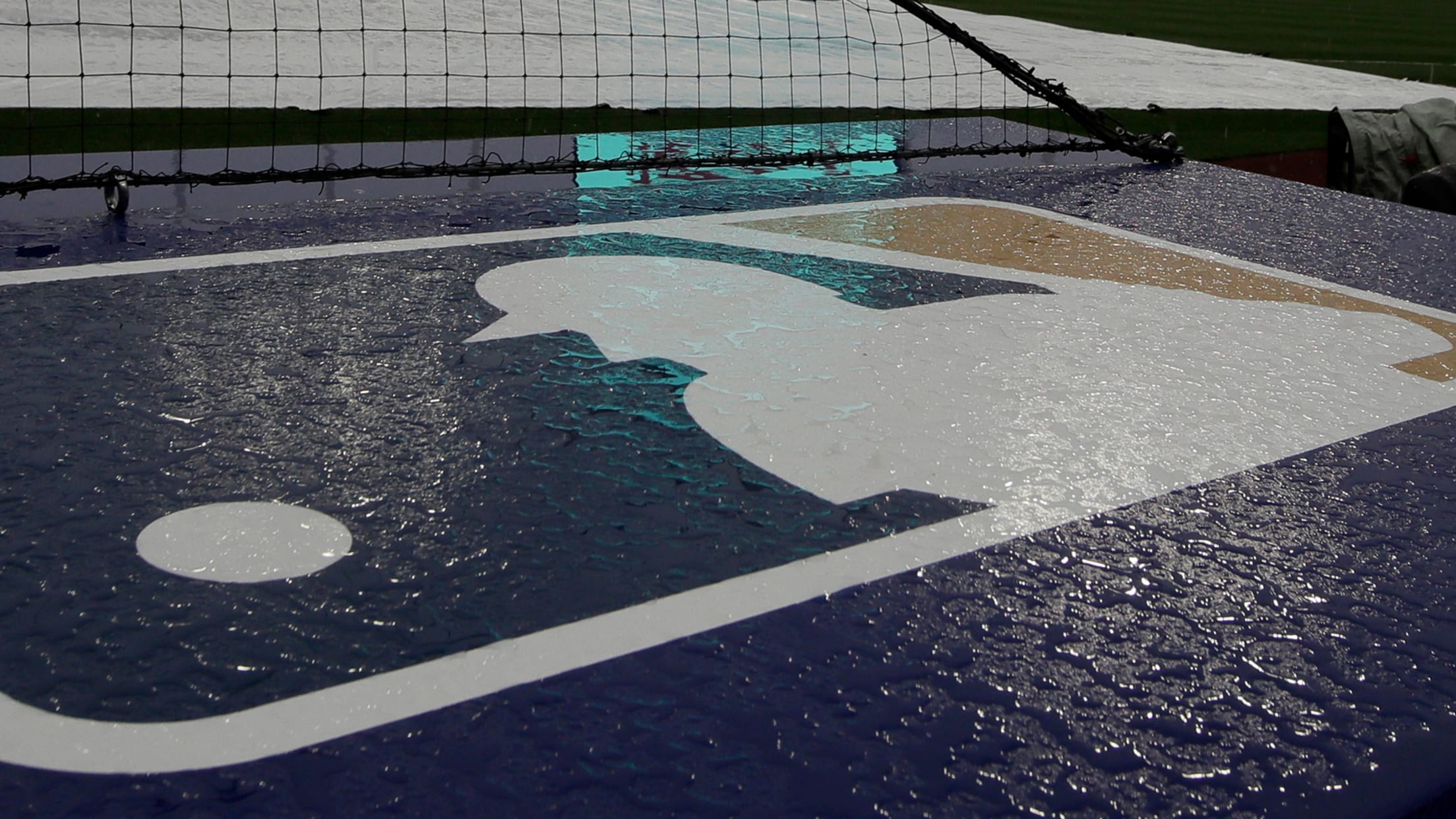 DETROIT -- Wednesday's series finale between the Tigers and White Sox has been postponed due to inclement weather as a storm system dumped several inches of rain on the area around Comerica Park. The game will be made up on Monday in a 1:10 p.m. ET start at Comerica Park.
KC-CLE PPD, makeup Mon.; Bieber back Fri.
Logan Allen to be moved to bullpen for remainder of season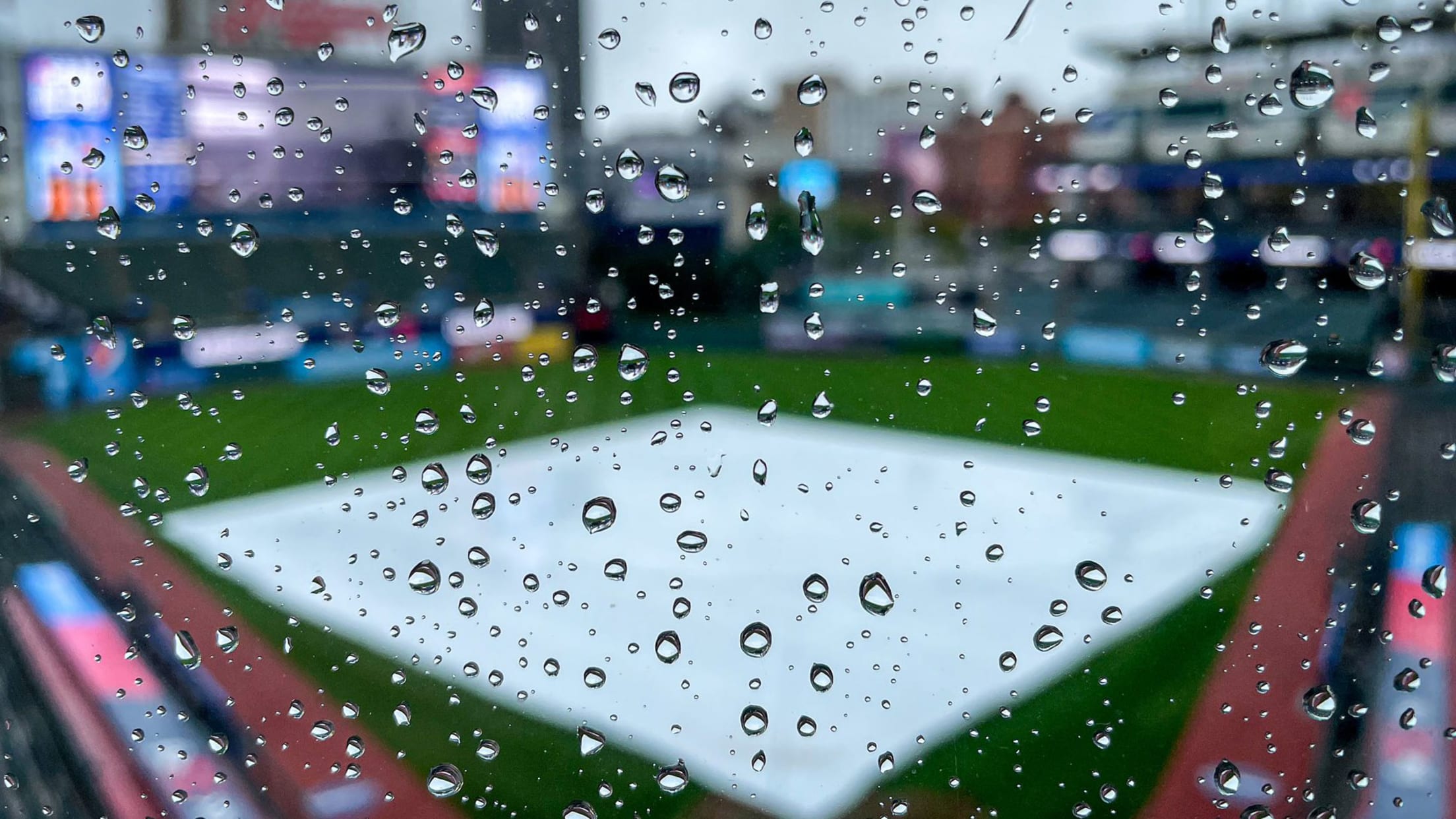 CLEVELAND -- The Indians' last home game of the season will come a day later than originally planned. Wednesday's series finale between the Indians and Royals was postponed due to inclement weather and has been rescheduled for Monday at 1:10 p.m. ET at Progressive Field. Fans with tickets to Wednesday's
Kiermaier comments on picking up Jays' card
Montoyo moving on from incident: 'Agua under the bridge'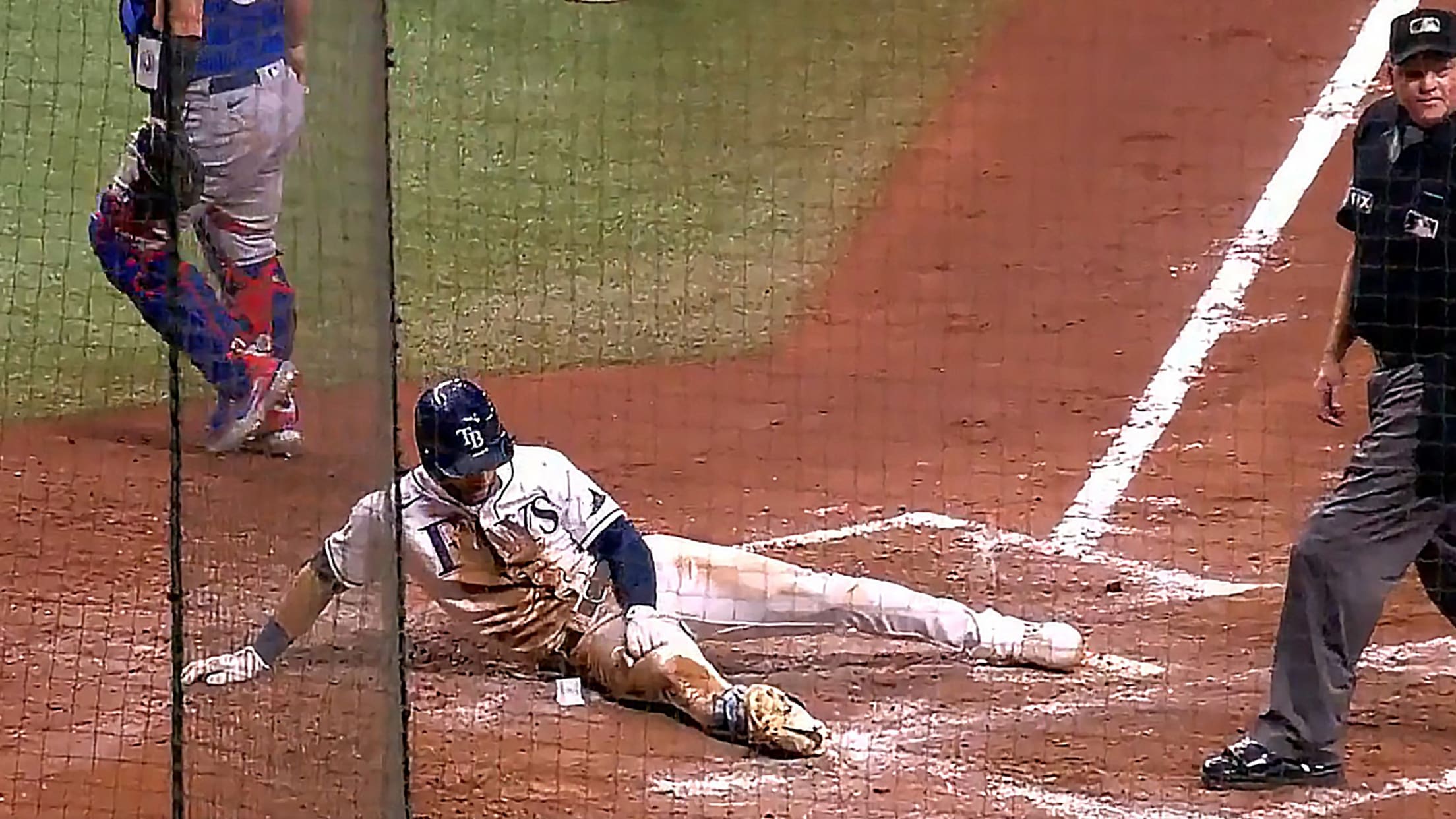 Before Tuesday's game between the Blue Jays and Rays game at Tropicana Field, Rays outfielder Kevin Kiermaier addressed an incident from Monday's series opener in which he appeared to pick up a card from Toronto catcher Alejandro Kirk's wristband that had the Blue Jays' gameplan for how to pitch to
'Got to keep it going': Cards win 10th straight
Strong performances by Woodford, bullpen key St. Louis' crafty victory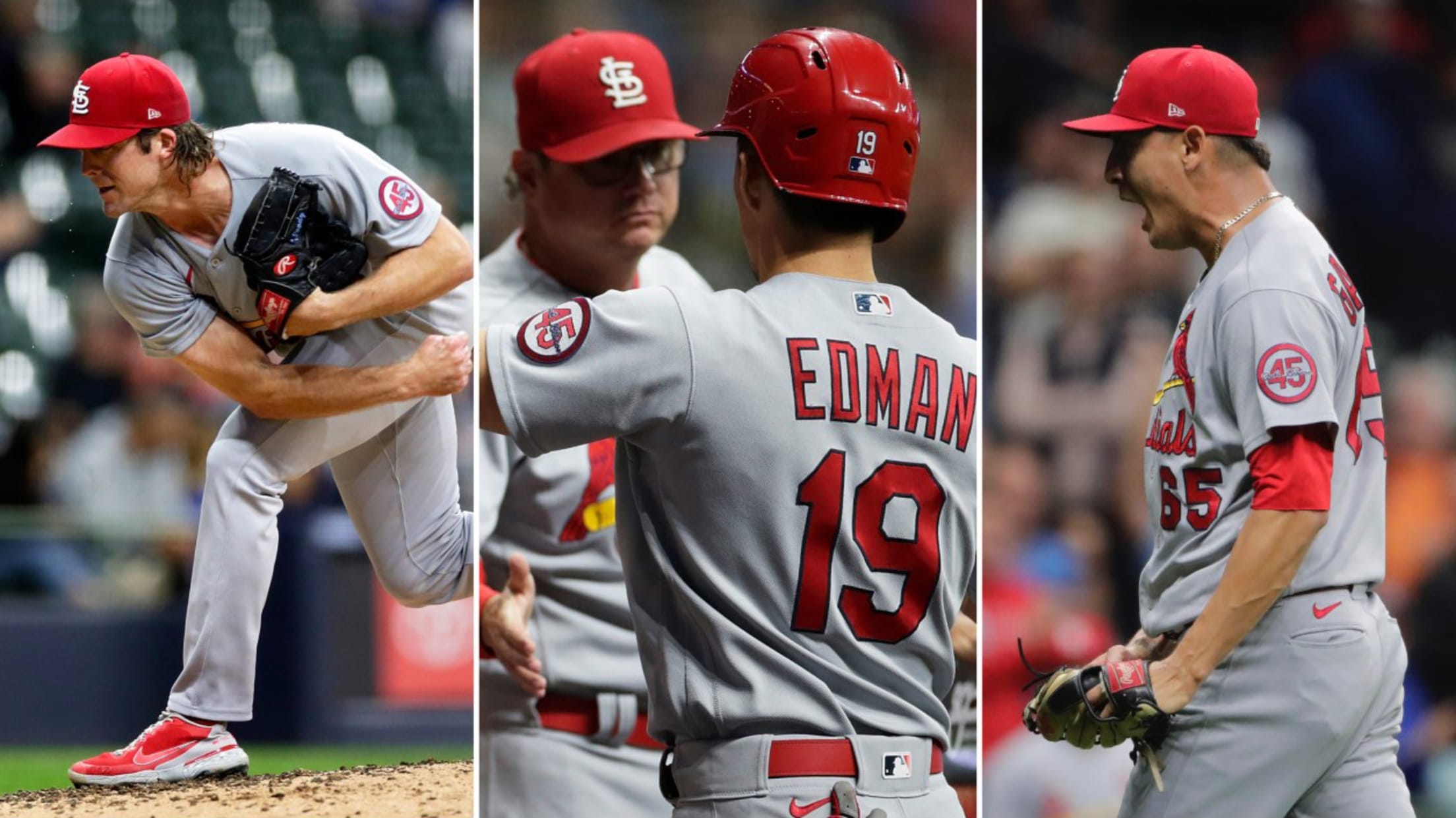 MILWAUKEE -- It wasn't an easy day for the Cardinals' bats matched up with Brewers starter Brandon Woodruff on Tuesday night, as evidenced by the fact that they put just three runners on base and struck out 10 times in Woodruff's six innings of work. The lineup started so slow
Here are the '21 playoff tiebreaker scenarios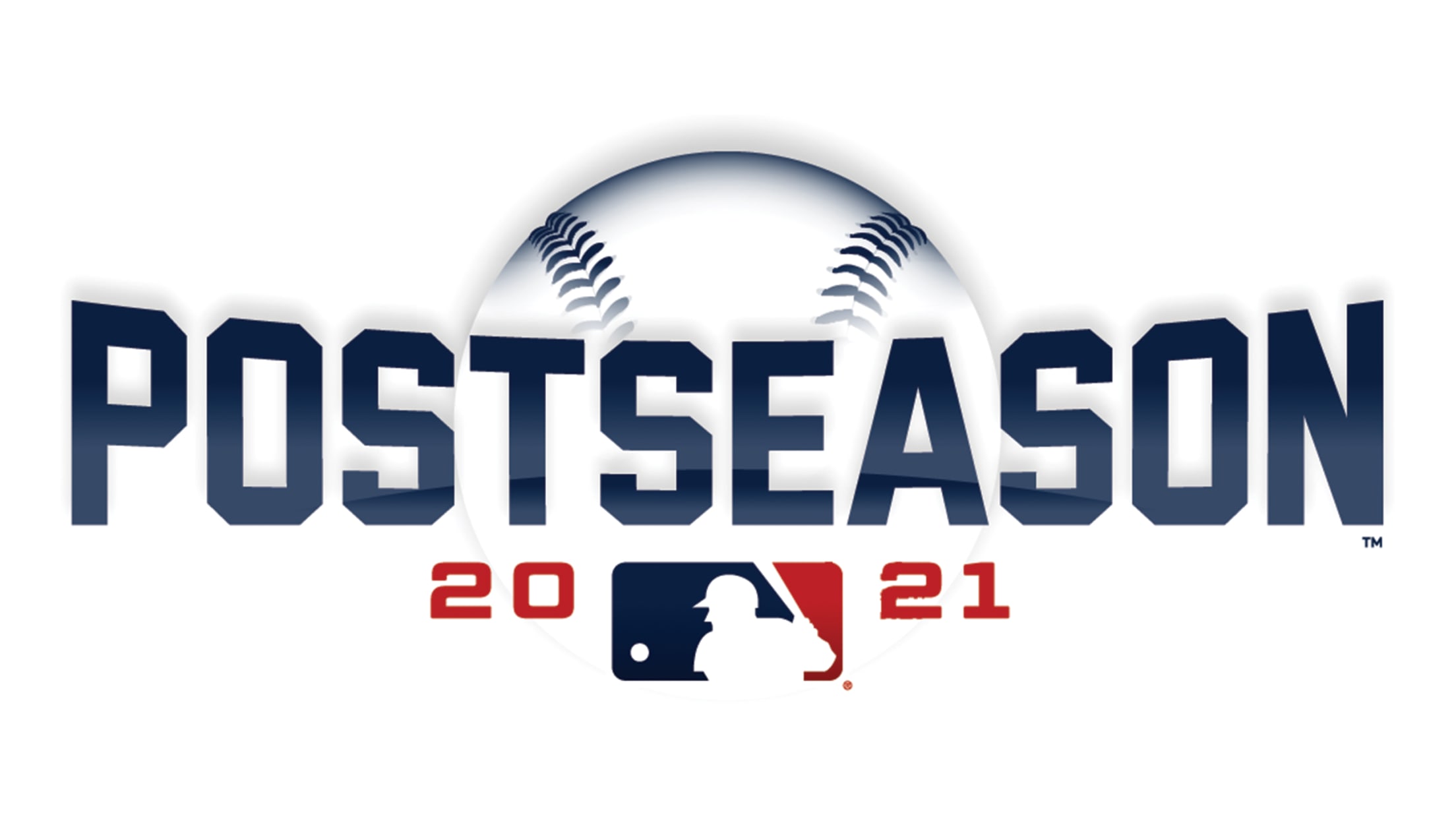 Just as extra innings are sometimes required to resolve games, extra games are sometimes required to resolve regular-season races. It hasn't happened often, even in the dual-Wild Card era in which more teams are in the late-season mathematical mix. Since Major League Baseball went to the dual-Wild Card format in
Complete 2021 MLB postseason schedule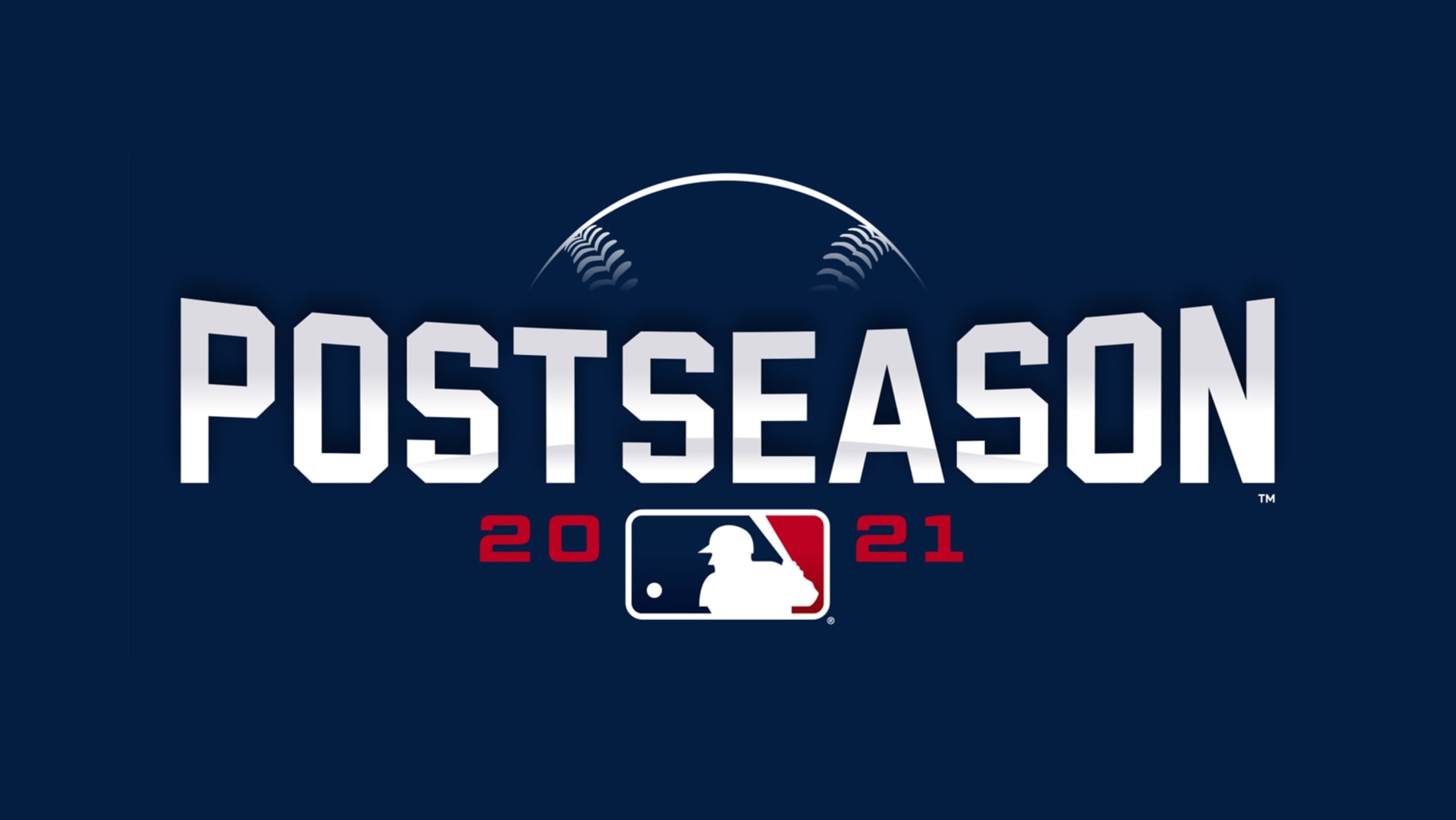 Major League Baseball today announced the schedule for the 2021 Postseason, which is set to open with the American League Wild Card Game presented by Hankook on ESPN on Tuesday, Oct. 5, followed by the National League Wild Card Game presented by Hankook on TBS on Wednesday, Oct. 6. Game
'This is fun': Yanks (3 HRs) keep pace in WC
Montgomery yields 1 run over 5 2/3 frames; Severino returns to bump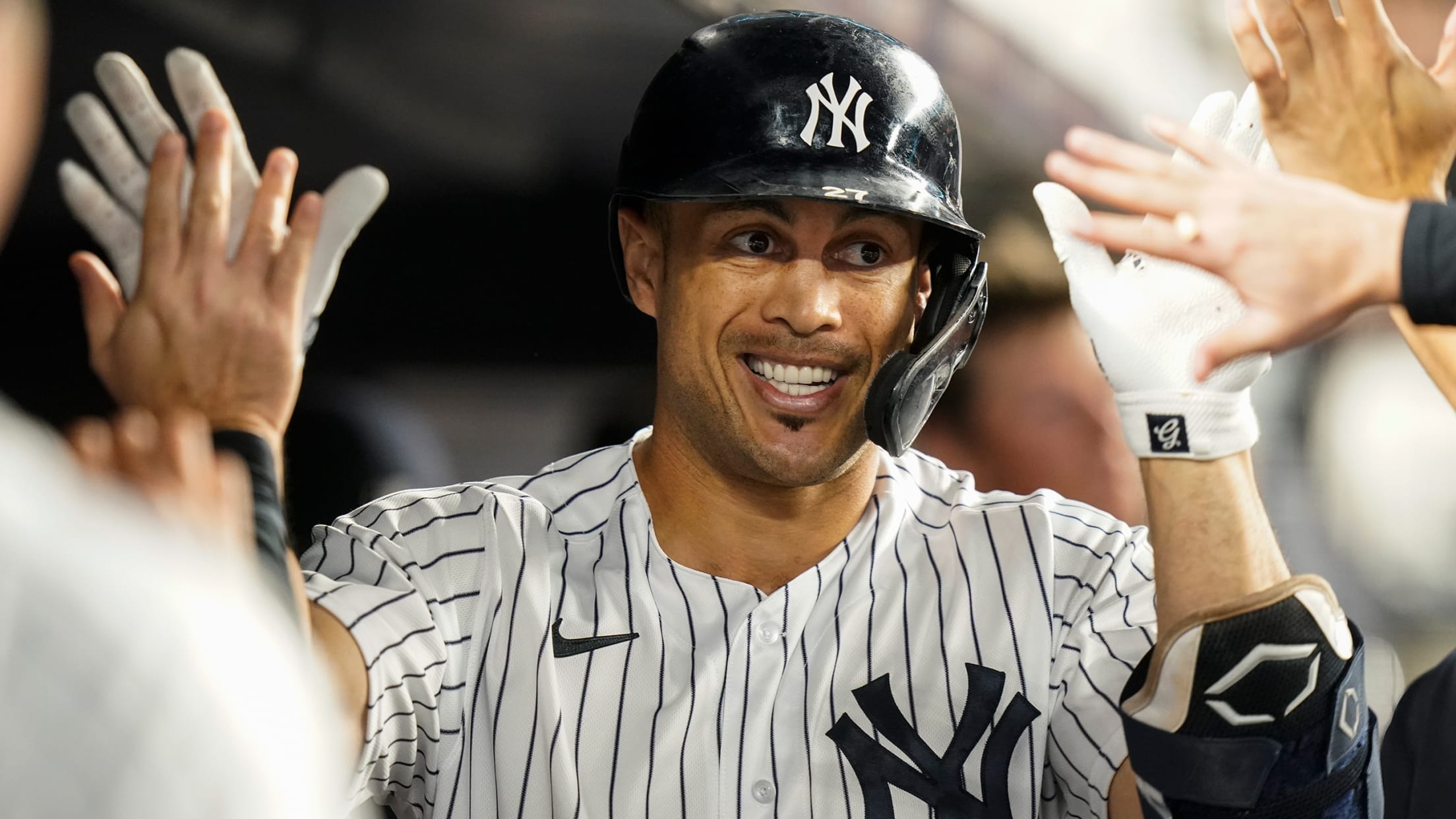 NEW YORK -- Giancarlo Stanton launched one of the hardest-hit home runs seen in the Majors this season, Joey Gallo homered against his former team and Aaron Judge launched a massive three-run shot as the Yankees muscled up for a 7-1 victory over the Rangers on Tuesday evening at Yankee
PIT-CIN postponed, to be made up Monday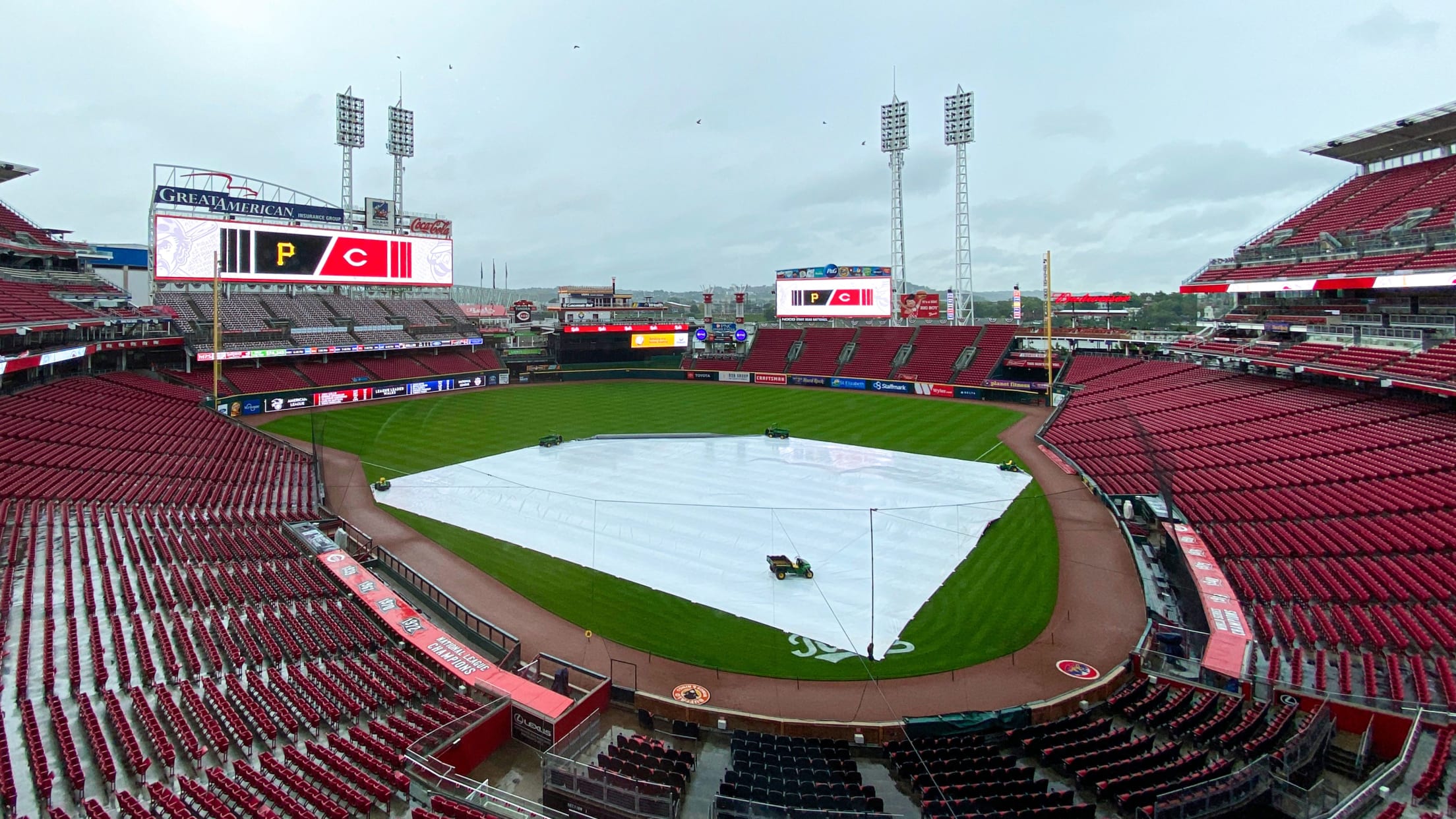 CINCINNATI -- The series finale between the Reds and Pirates at Great American Ball Park is on hold, temporarily. Because of rain and an ominous forecast, Wednesday's game was postponed. It has been rescheduled for Monday, Sept. 27, at 1:10 p.m. ET. Fans holding tickets for Wednesday's game may present
Rejuvenated Pujols delivers winning hit 
Dodgers remain one game out of first place after Giants escape vs. SD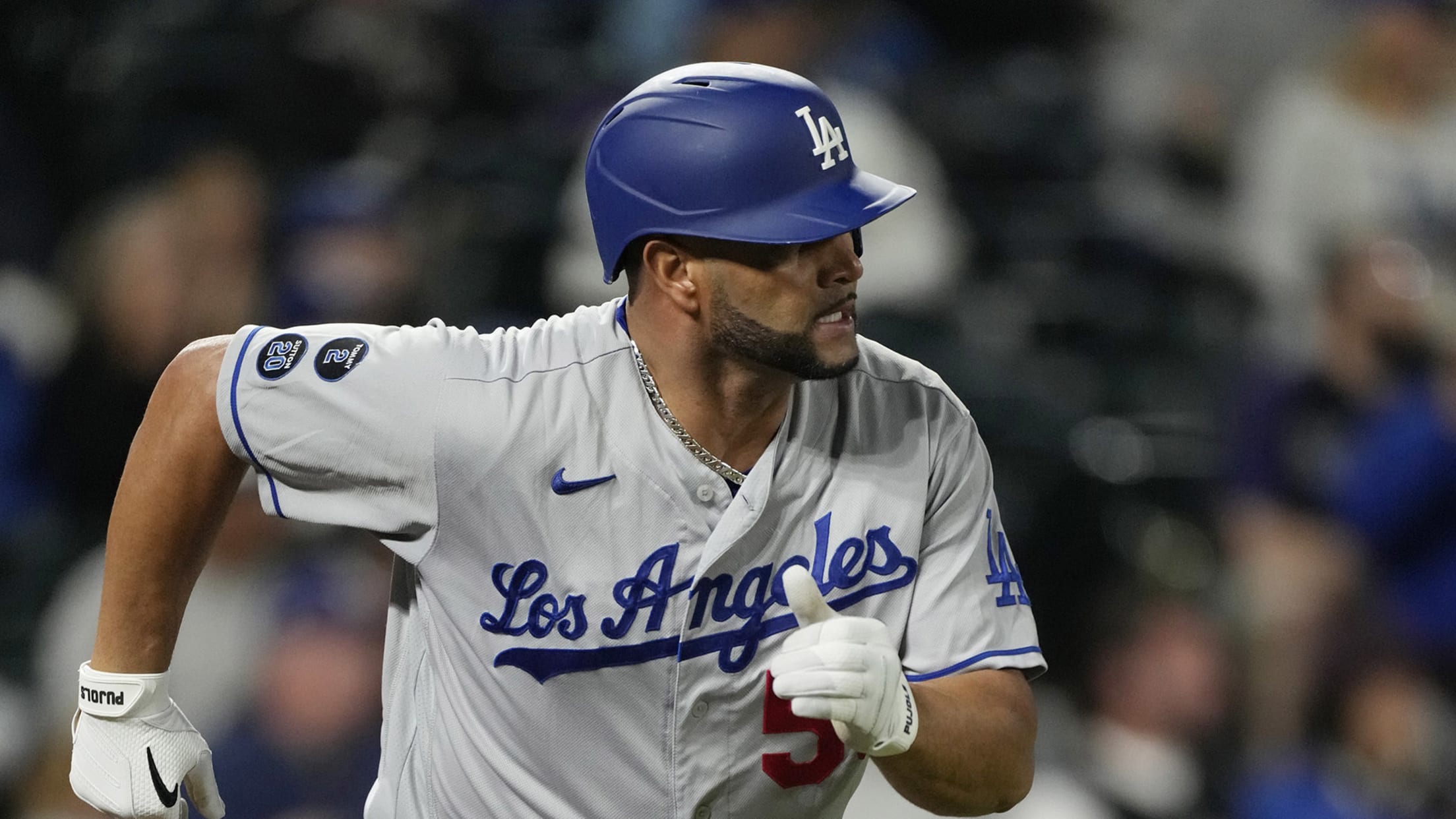 DENVER -- Albert Pujols stepped on the first base bag and quickly looked into the visiting dugout. He followed by shaking his hands and patting his head, two of the Dodgers' team celebrations this season. Pujols, who was unceremoniously let go by the Angels back in May, has shown a
Tatis, Manny address dust-up: 'That's done'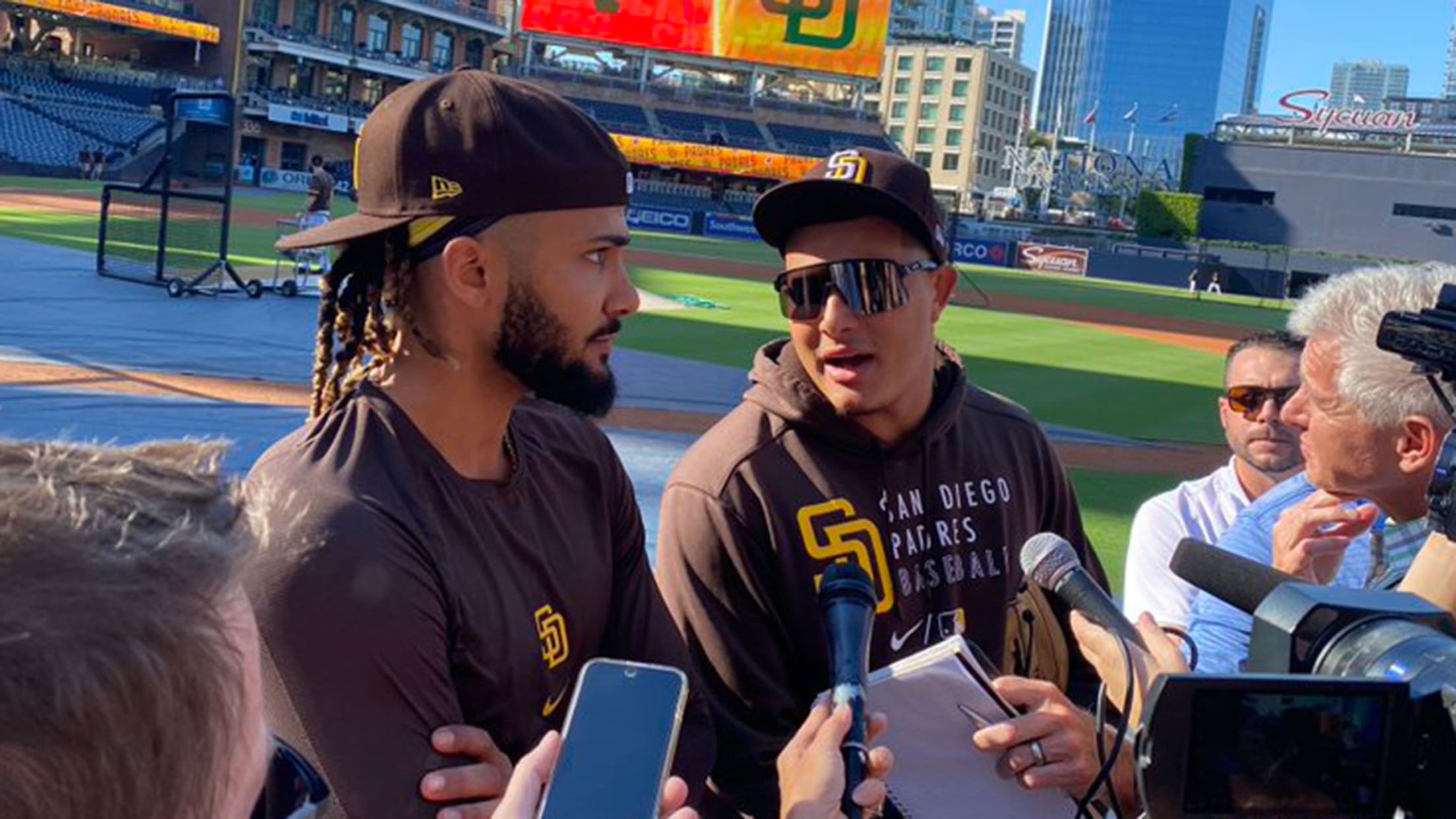 SAN DIEGO -- Three days after their spat in the visiting dugout at Busch Stadium went viral, Manny Machado and Fernando Tatis Jr. were back home in San Diego, standing side by side, with a message to deliver: "We handled it internally," Machado said. "We've got a team that's trying
'Late Night LaMonte' keeps SF alone in 1st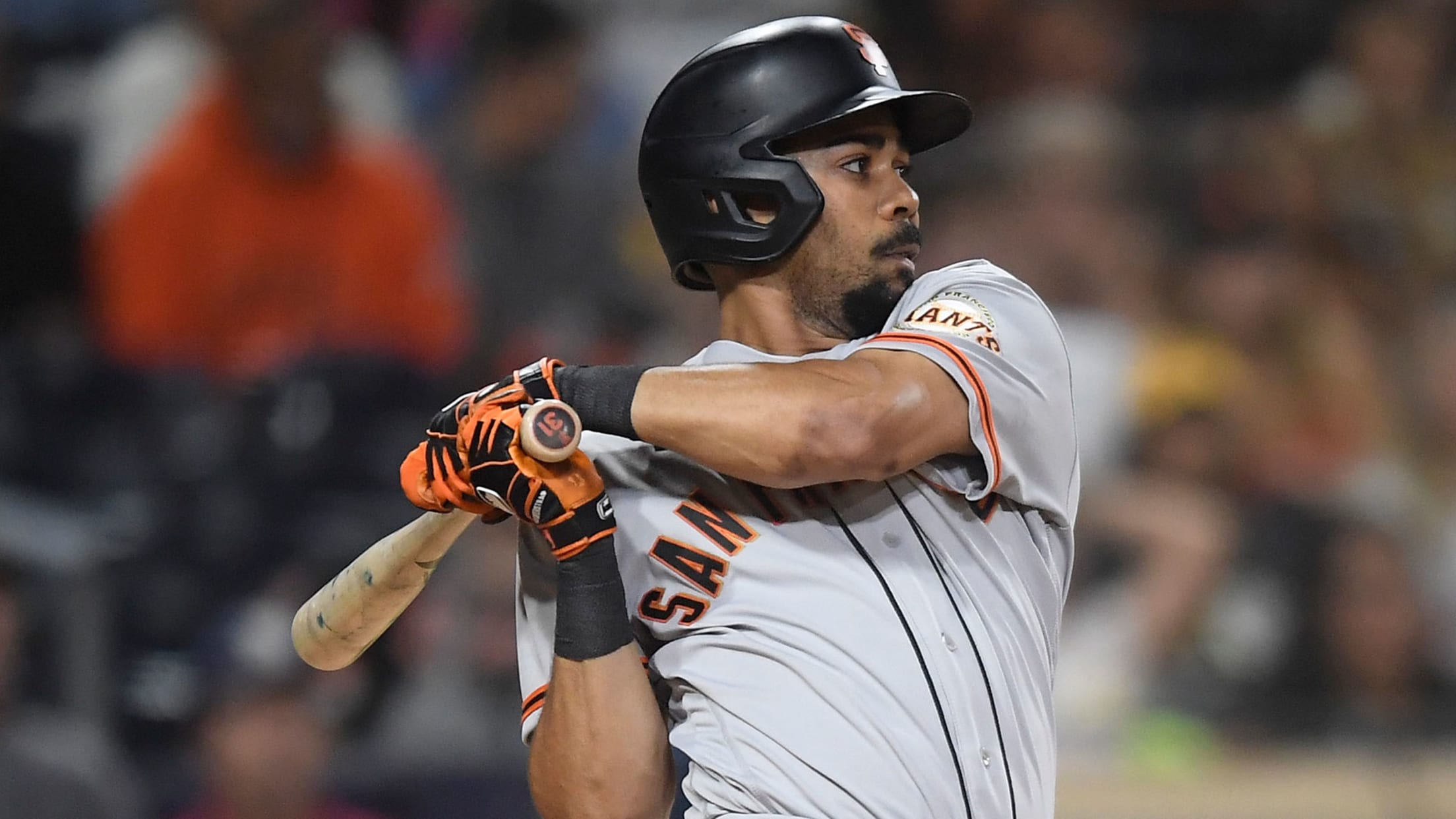 SAN DIEGO -- There are few hitters the Giants would rather have at the plate with the game on the line than LaMonte Wade Jr. Wade added to his growing list of ninth-inning heroics by delivering a go-ahead RBI single off Mark Melancon to lift the Giants to a dramatic
Ohtani smacks HR No. 45, one off MLB lead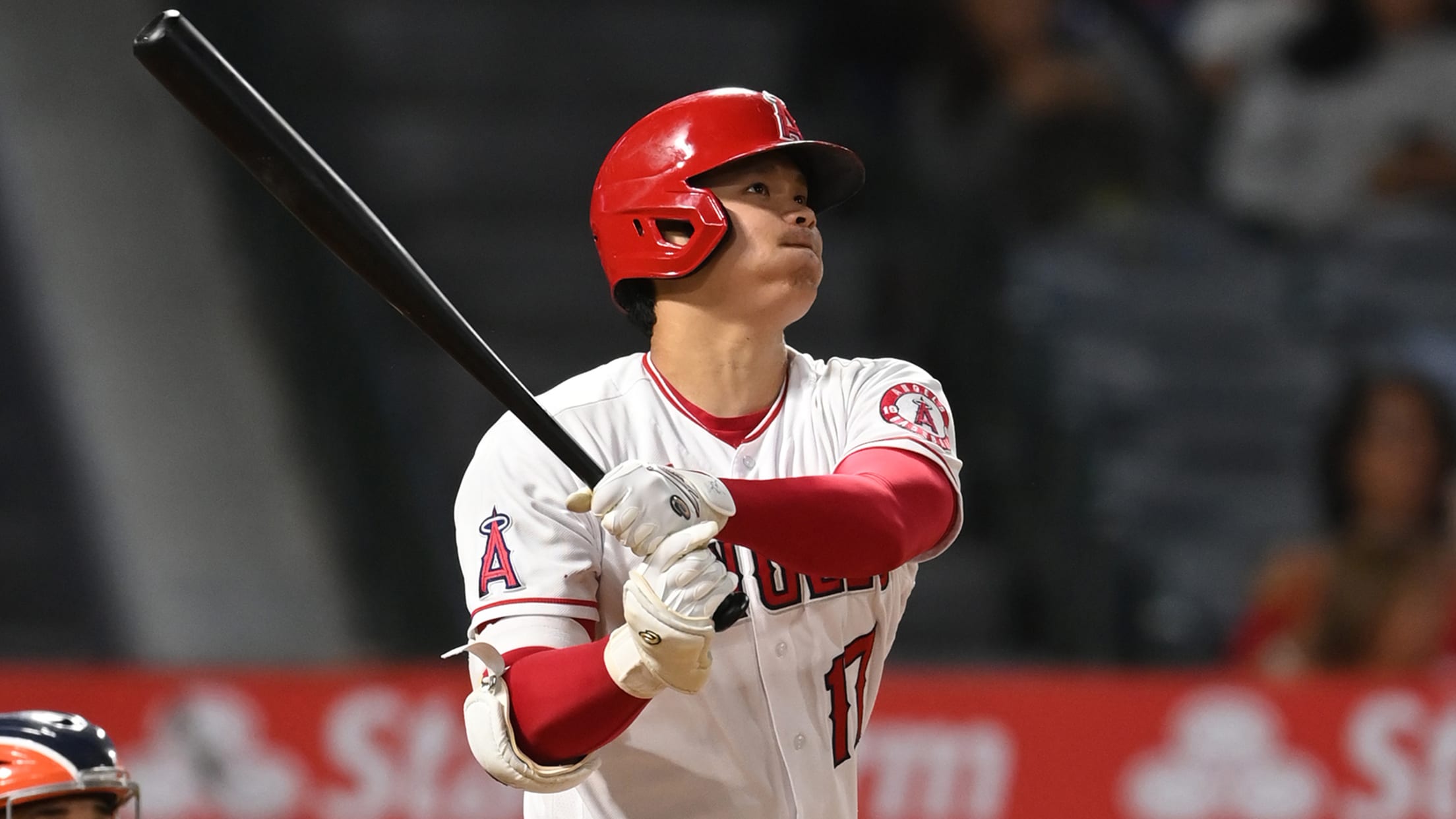 ANAHEIM -- It had been a while since Shohei Ohtani homered, but the two-way star connected on a solo shot, No. 45, in the Angels' 10-5 loss to the Astros on Tuesday night at Angel Stadium. Ohtani, who hadn't gone deep since Sept. 10, is now tied for the second
Injuries: deGrom, Bassitt, Dodgers, Rodón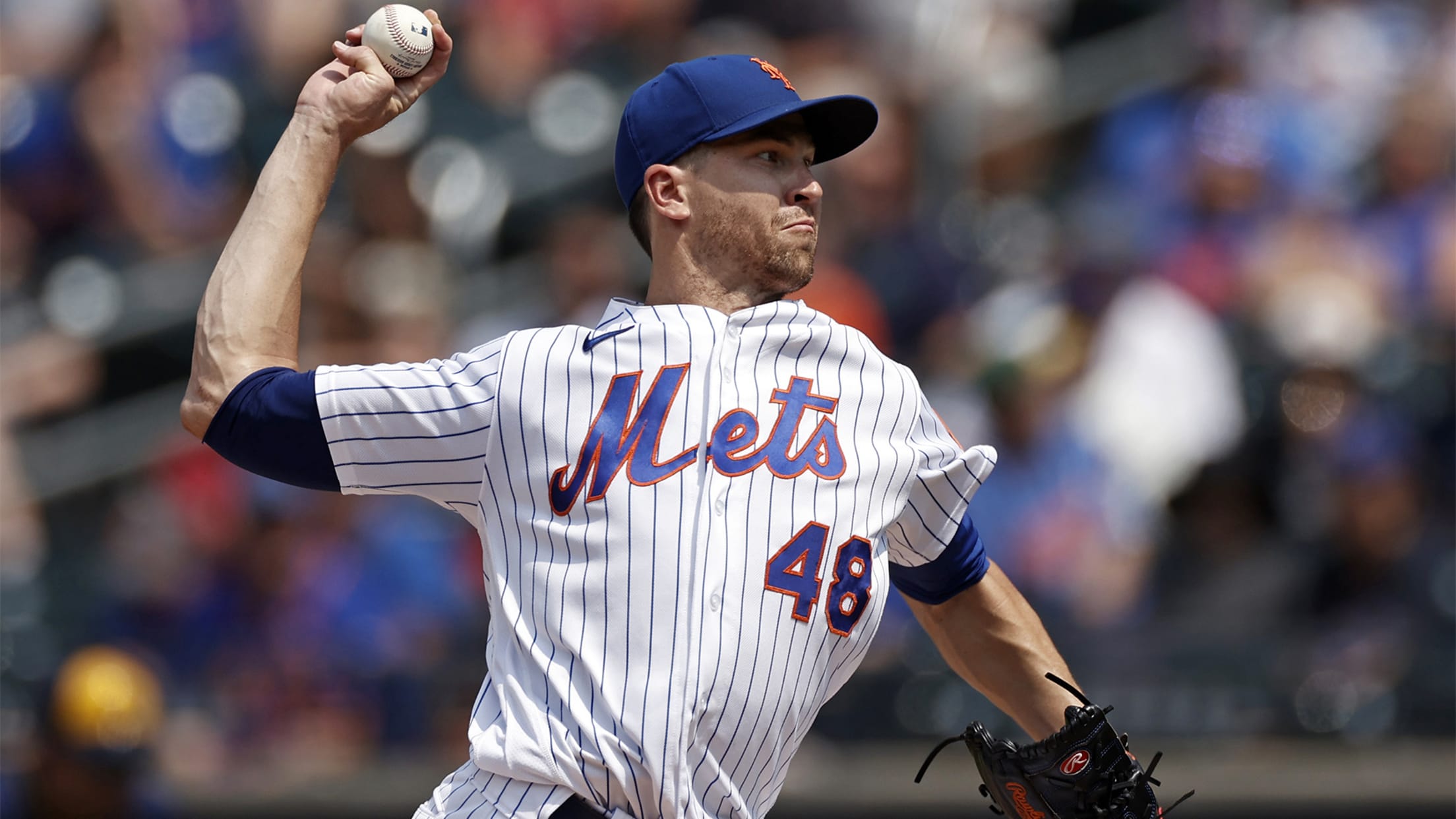 Stay up-to-date with all the latest news on injured and recovering players from across Major League Baseball.
Mariners catch A's, keep pace in Wild Card
Seattle remains focused, three back of WC spot with 11 games left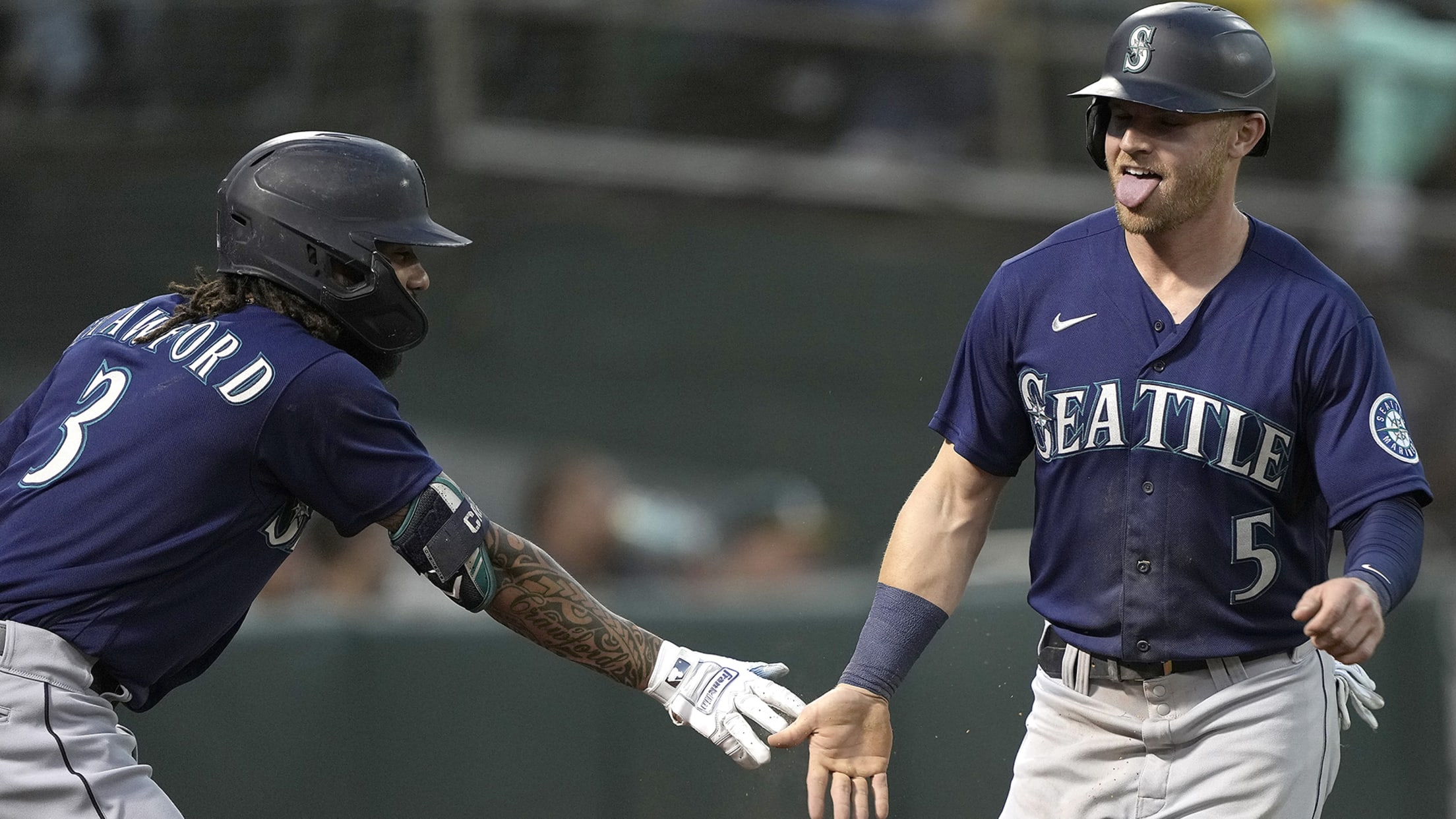 OAKLAND -- The scene was a Zoom call in mid-January with local media previewing the 2021 season, and their tones were confident and firm. Marco Gonzales and J.P. Crawford unapologetically projected that the Mariners' only barometer for success this year would be winning. Not individual player development. Not a much-improved
J.T. walks off to save Phils' playoff hopes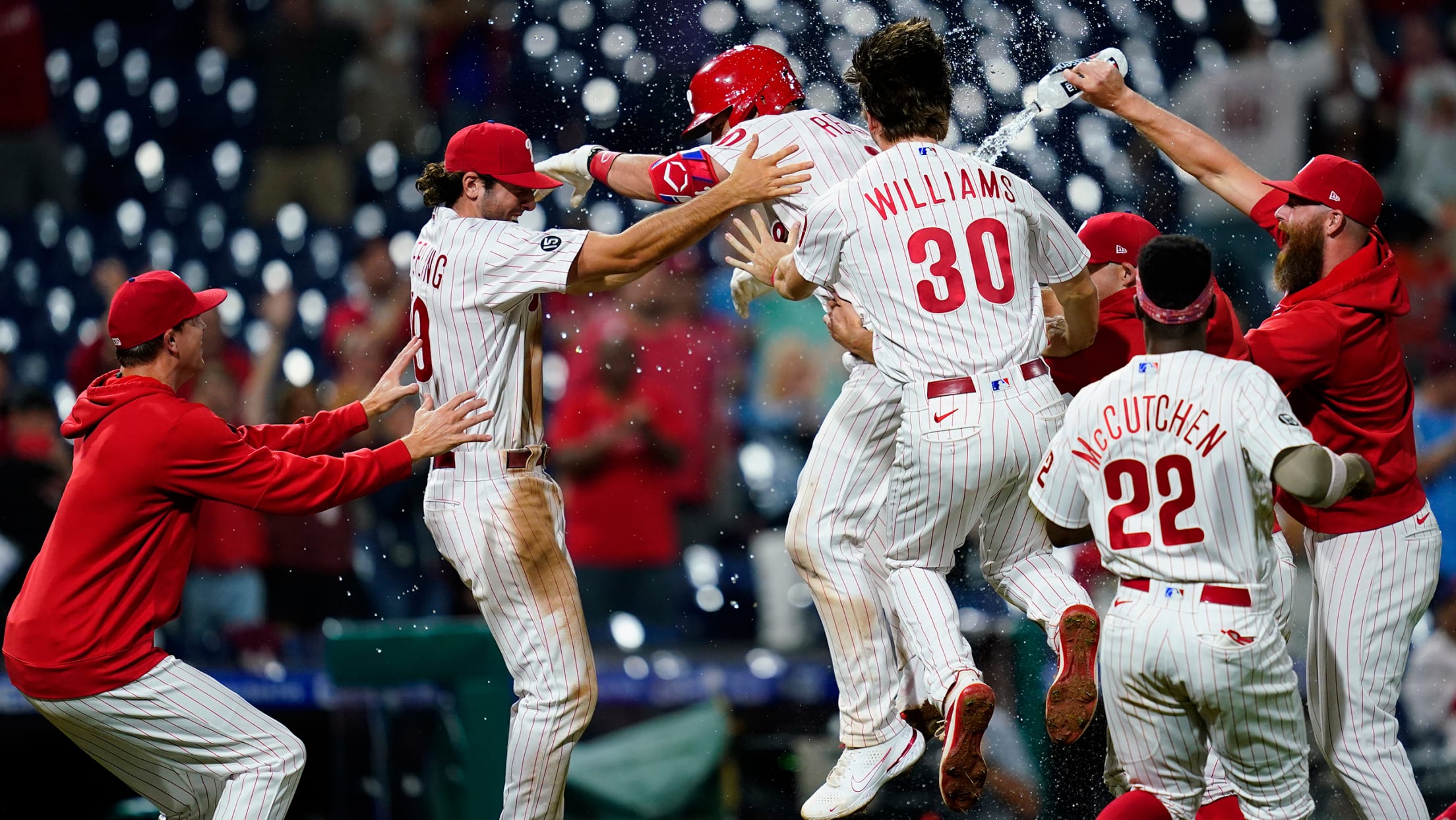 PHILADELPHIA -- The Orioles wanted no part of Bryce Harper in the 10th inning on Tuesday night at Citizens Bank Park. So they did something that surprisingly few teams have tried this season. They intentionally walked him, even though it meant putting the game-winning run on first base with two
Urquidy helps Astros cut magic number to 4
Right-hander backed by barrage of home runs in rout of Angels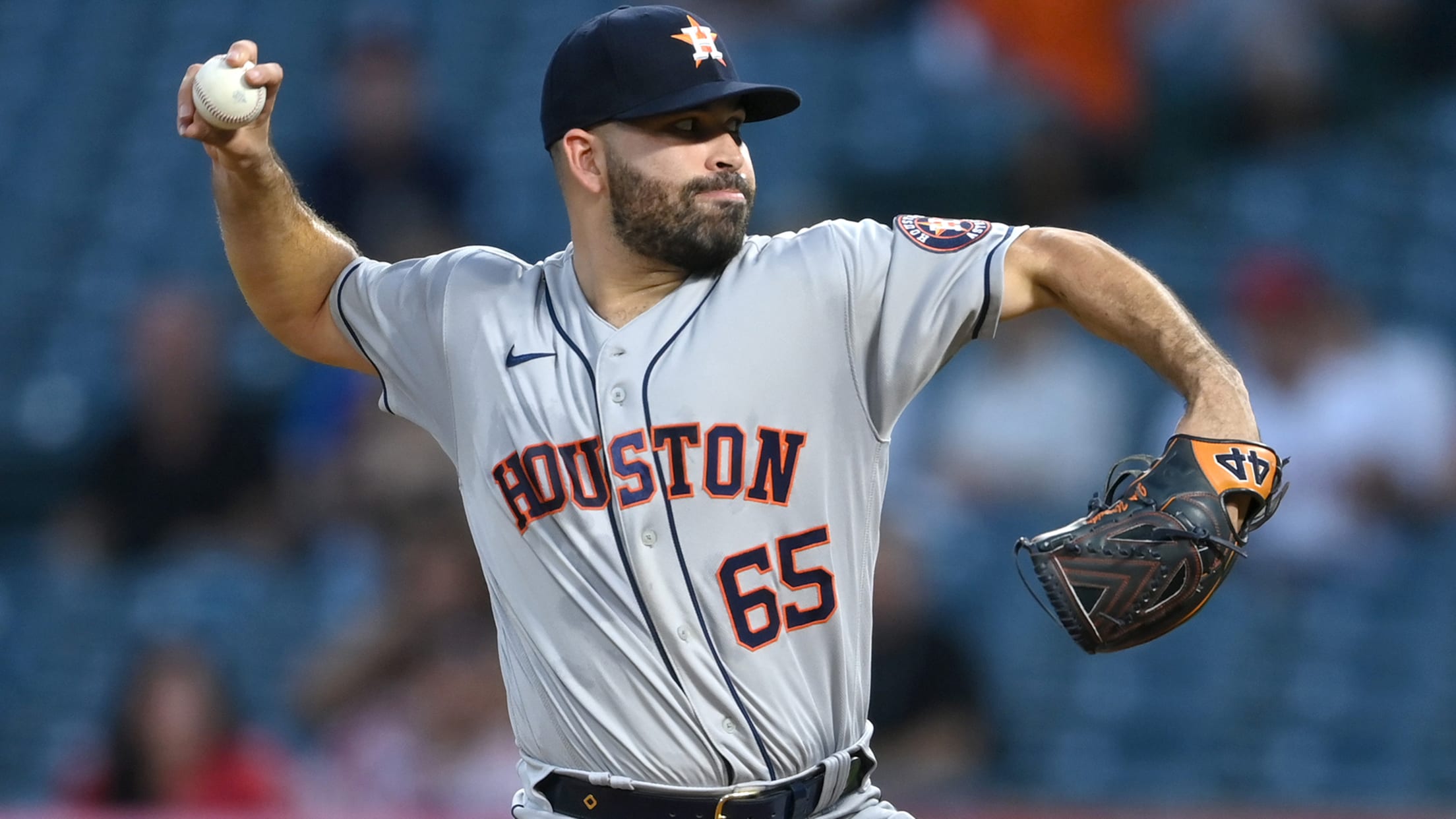 ANAHEIM -- Astros starter José Urquidy has two starts remaining to build up his pitch count and strengthen his case for a spot in the team's four-man pitching rotation in the American League Division Series. Urquidy's outing in Tuesday's 10-5 win over the Angels at Angel Stadium -- his fourth
India stays atop Rookie Power Rankings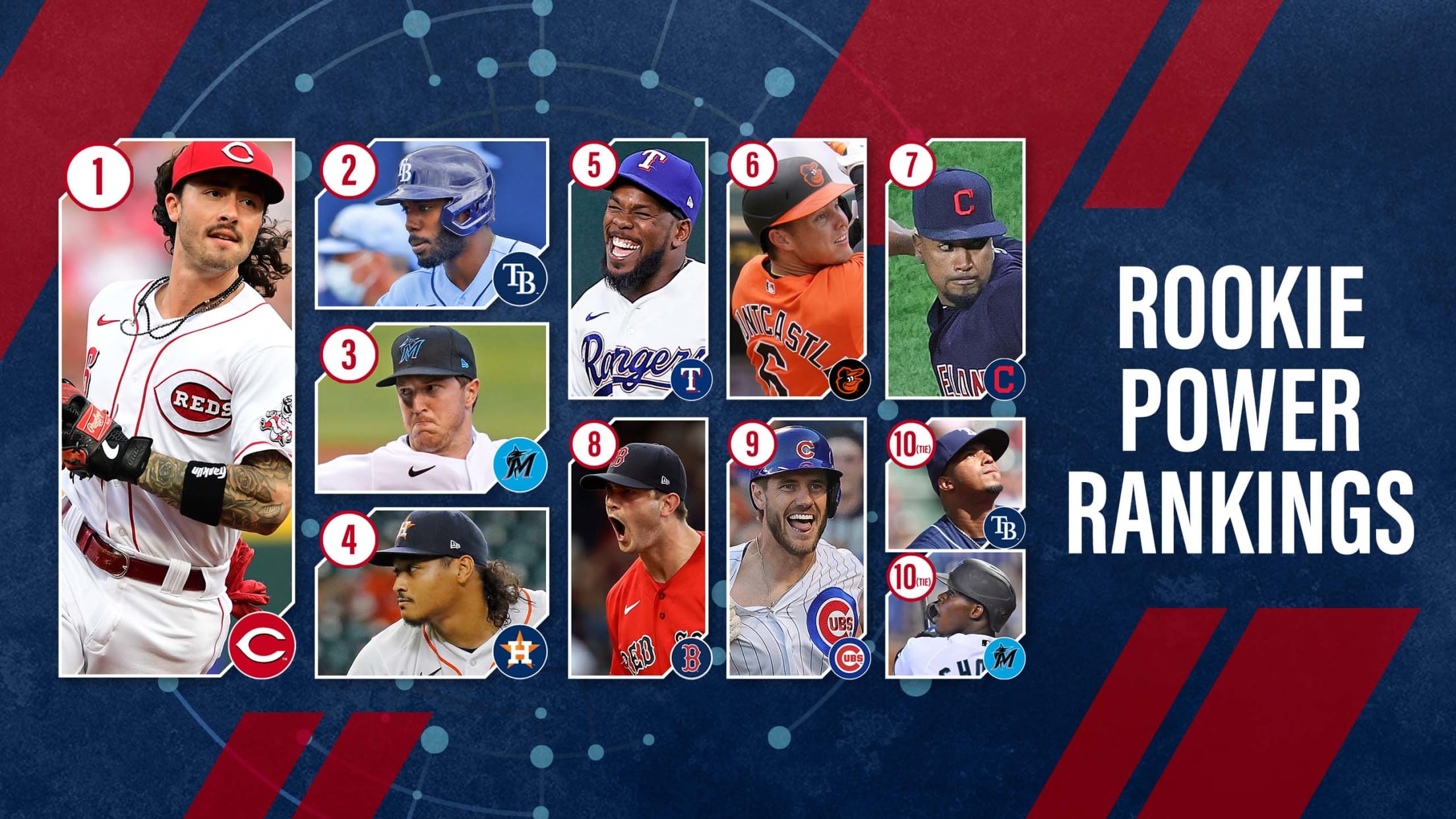 It's getting down to brass tacks, as they say. With the Major League season winding down, this is the penultimate Rookie Power Rankings, with the final edition coming after the completion of the regular season. These rankings, as voted on by the staff of MLB Pipeline, are a reflection of
Fenway confines: Sox roll to 6th straight win
BOSTON -- The Red Sox are a dangerous team at home -- one that seems to have little to no interest in playing the American League Wild Card Game on the road on Oct. 5. Fenway Park has become an increasingly big factor for manager Alex Cora's squad, which once
Small ball helps Toronto keep Wild Card pace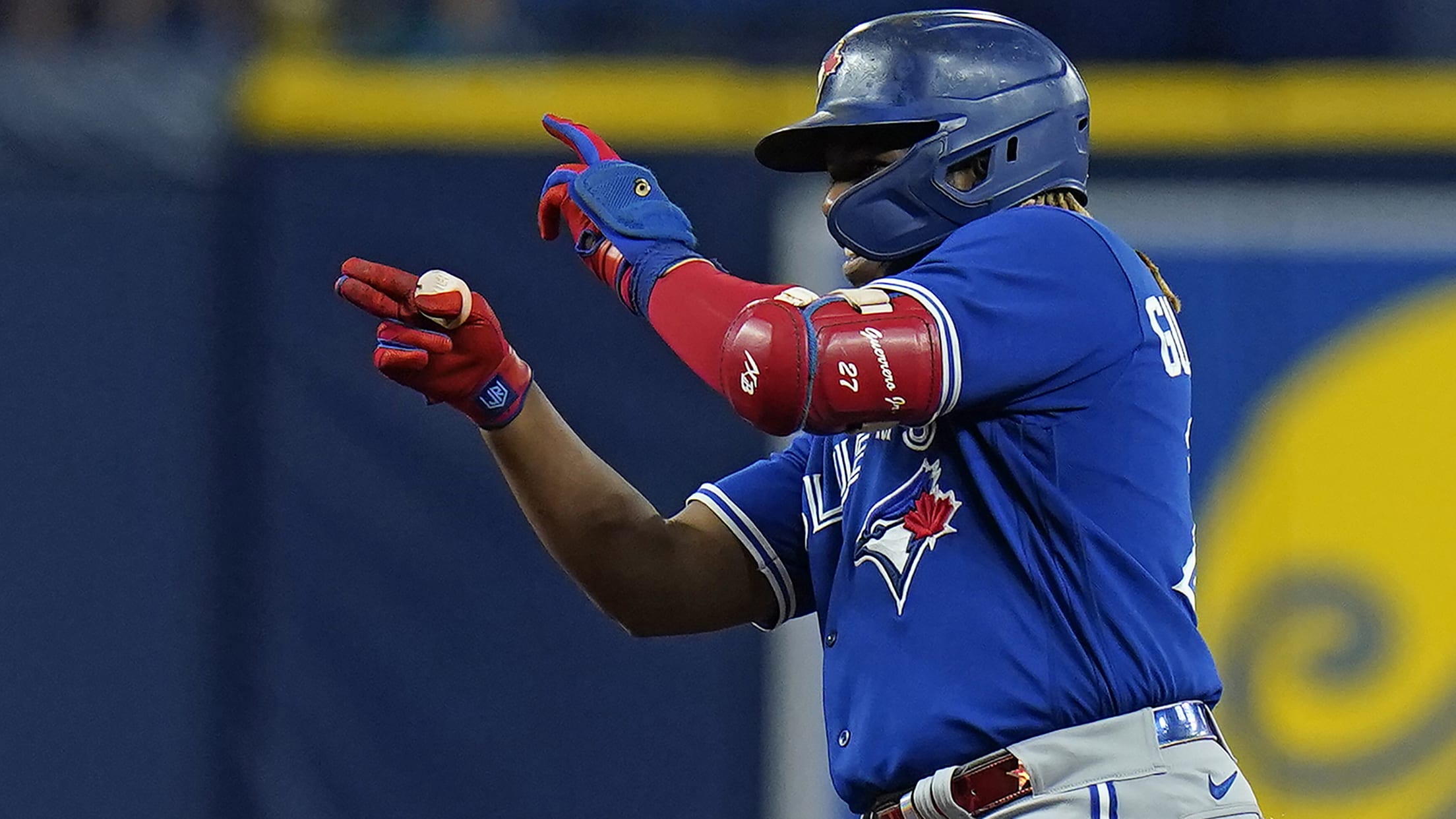 ST. PETERSBURG -- The Blue Jays are a big, loud team. Win or lose, there's always an element of chaos involved, but in October, it's the small, quiet decisions that will make all the difference. Tuesday's 4-2 win at Tropicana Field turned on one of those moments, and it came