These 5 teams are better than you think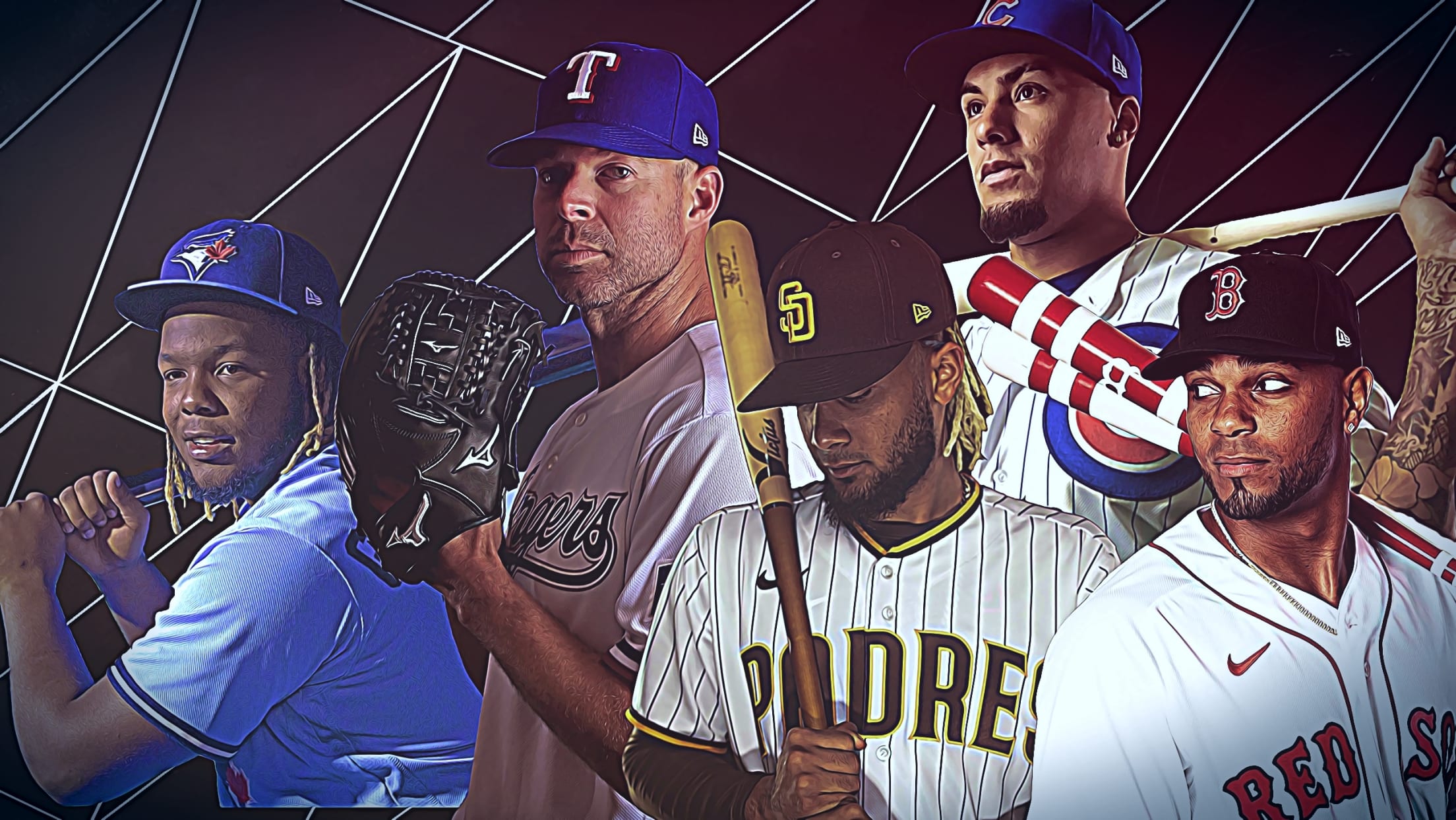 The Blue Jays, White Sox and Reds are all better, possibly a lot better. The Dodgers, Yankees and Twins are still really good. At least 16 teams believe they've charted a reasonable path to the playoffs. Welcome to Major League Baseball in 2020. Seldom has one offseason of comings and
World Series favorites, ranked from 1 to 30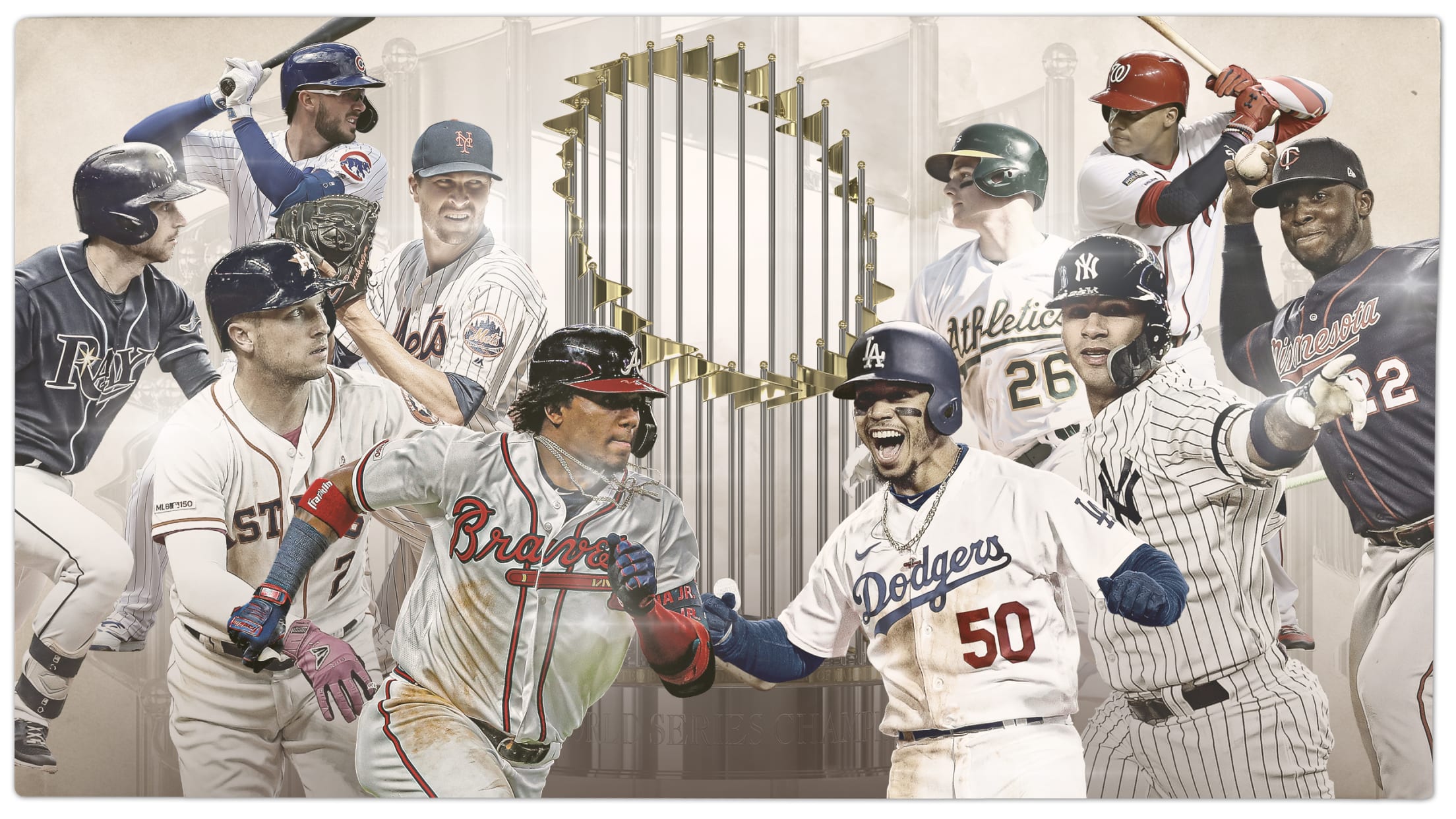 We've finally heard the sweetest words of the spring -- pitchers and catchers report -- and that brings with it the end of what's been something of a wild and crazy offseason. (To say the least.) That means the 30 teams have their rosters more or less set, barring a
Baker has Greenberg at peace after ill-fated AB
'Genuine' message helps Greenberg overcome depression after career cut short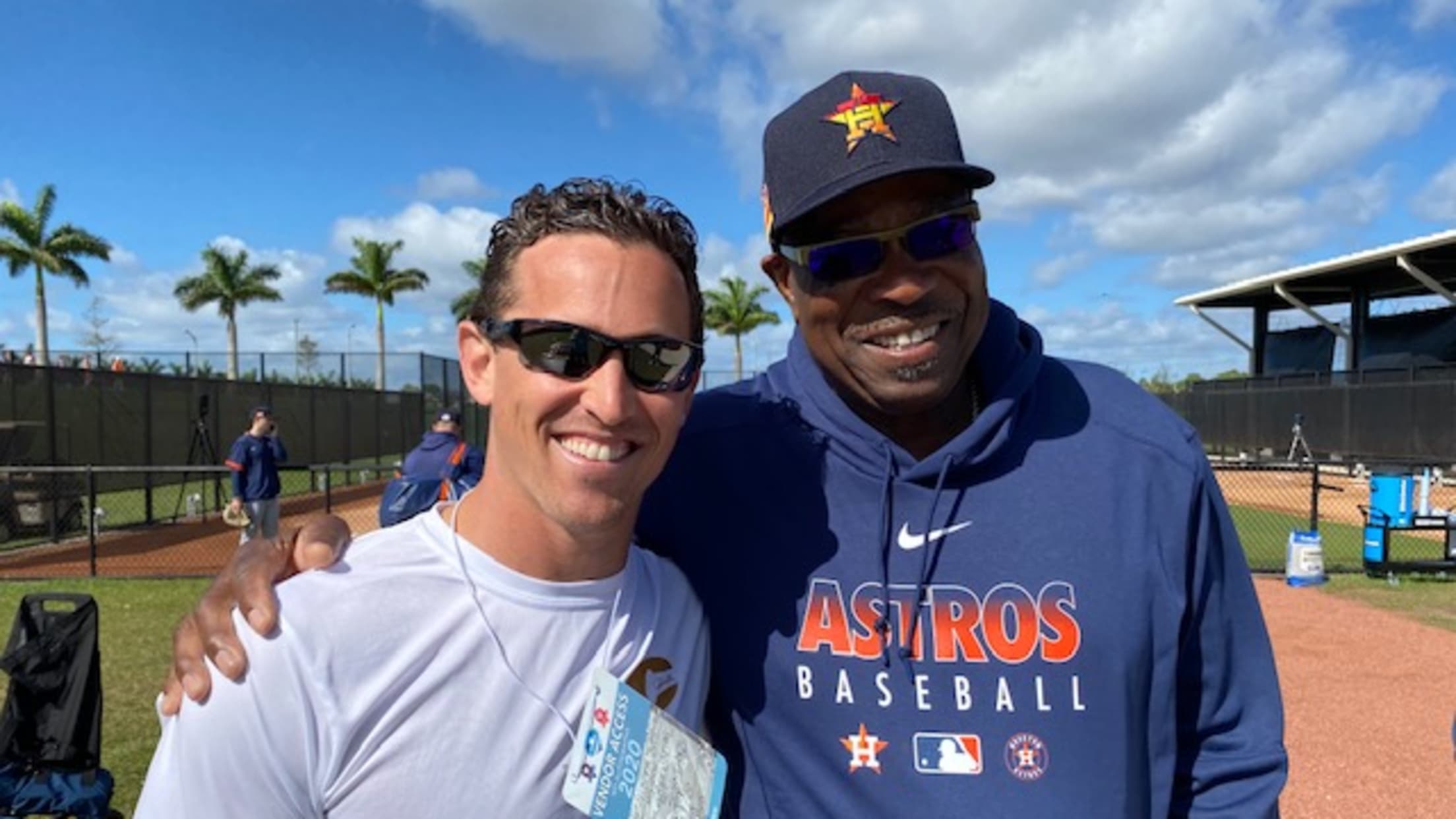 WEST PALM BEACH, Fla. -- The voice mail stayed on Adam Greenberg's phone for 10 years. Whenever he needed a pick-me-up or a reminder to keep going, he'd listen to it. The voice belonged to Dusty Baker and the message was full of inspiration. The first time he heard it,
On a scale of 1 to 10, Céspedes a 'twelve'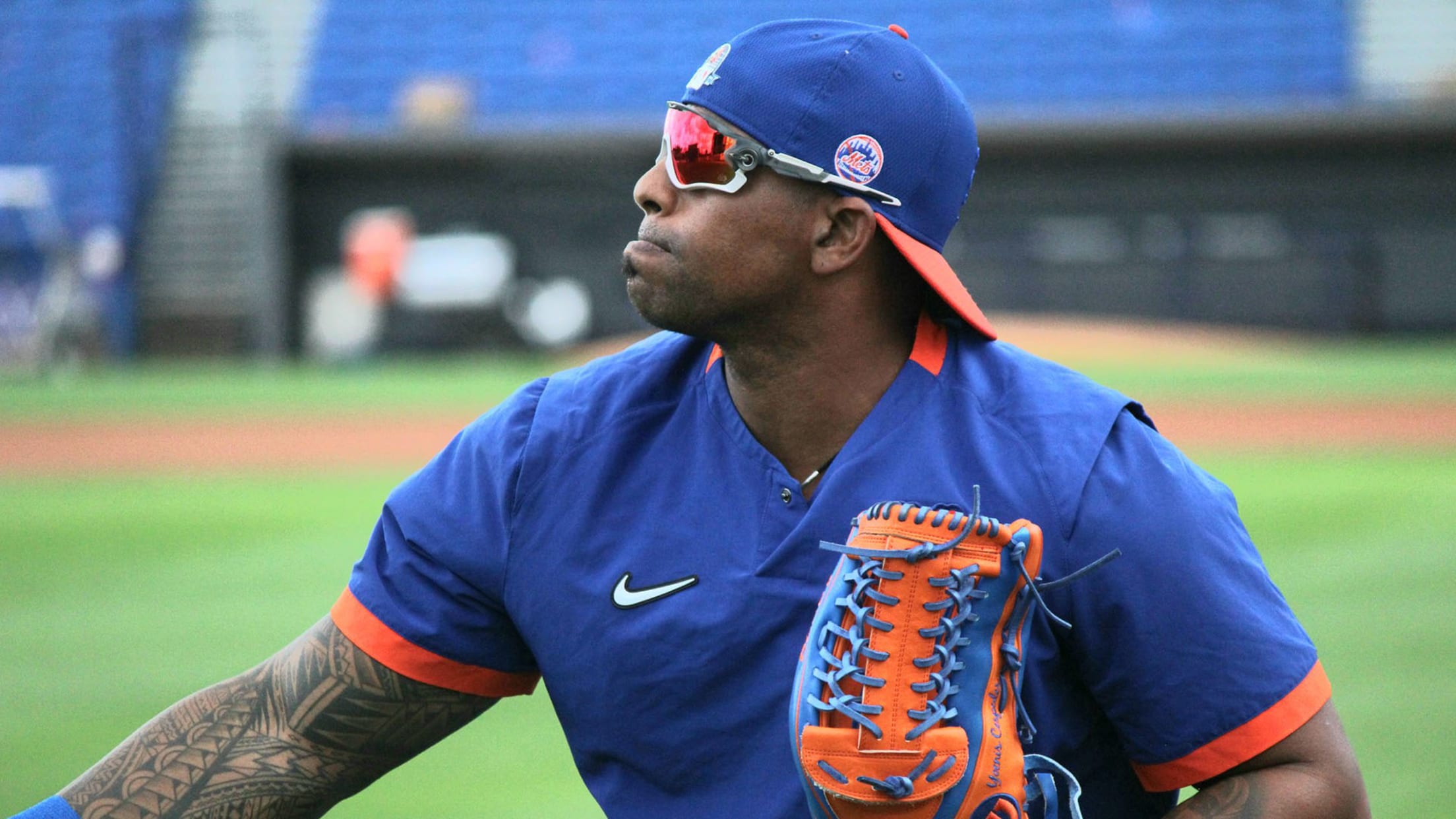 PORT ST. LUCIE, Fla. -- Since September, Yoenis Céspedes has woken up at 5 a.m. daily to complete his regimen of treatment and rehab exercises. Slowly, he has regained range of motion in his lower body, following multiple heel surgeries and a ranch accident that resulted in a broken right
Adding Dozier gives Padres infield options
Veteran, who owns strong numbers against lefties, may give Tingler ability to platoon players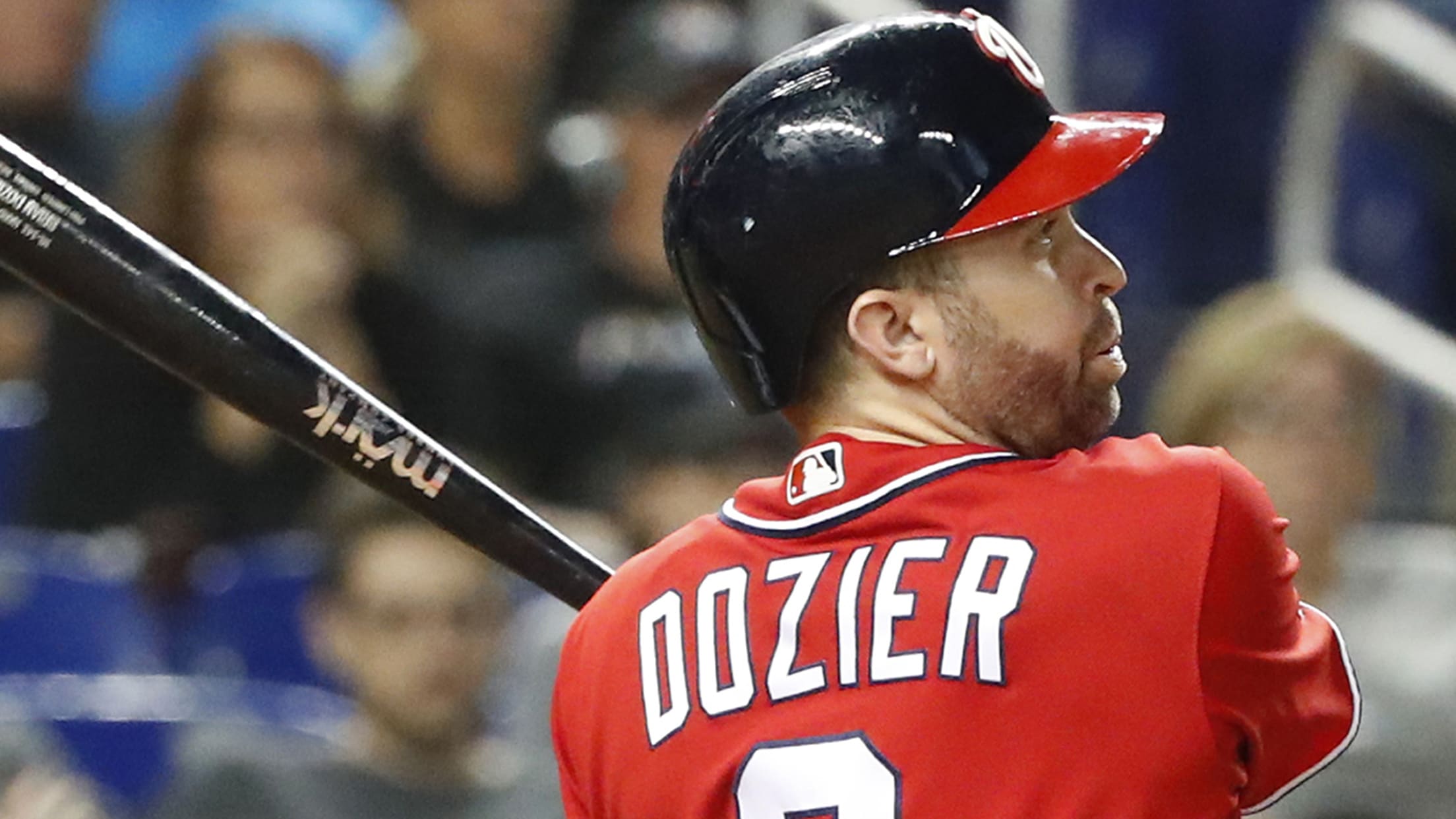 PEORIA, Ariz. -- The Padres added a veteran and a reigning World Series champ to their wide-open second-base race on Sunday. Brian Dozier agreed to a Minor League deal with San Diego, which includes an invitation to Major League Spring Training. The 32-year-old righty hitter is expected to join the
Boone on Voit: 'He's got a big year ahead'
Yankees slugger entering 2020 with full health, new uniform number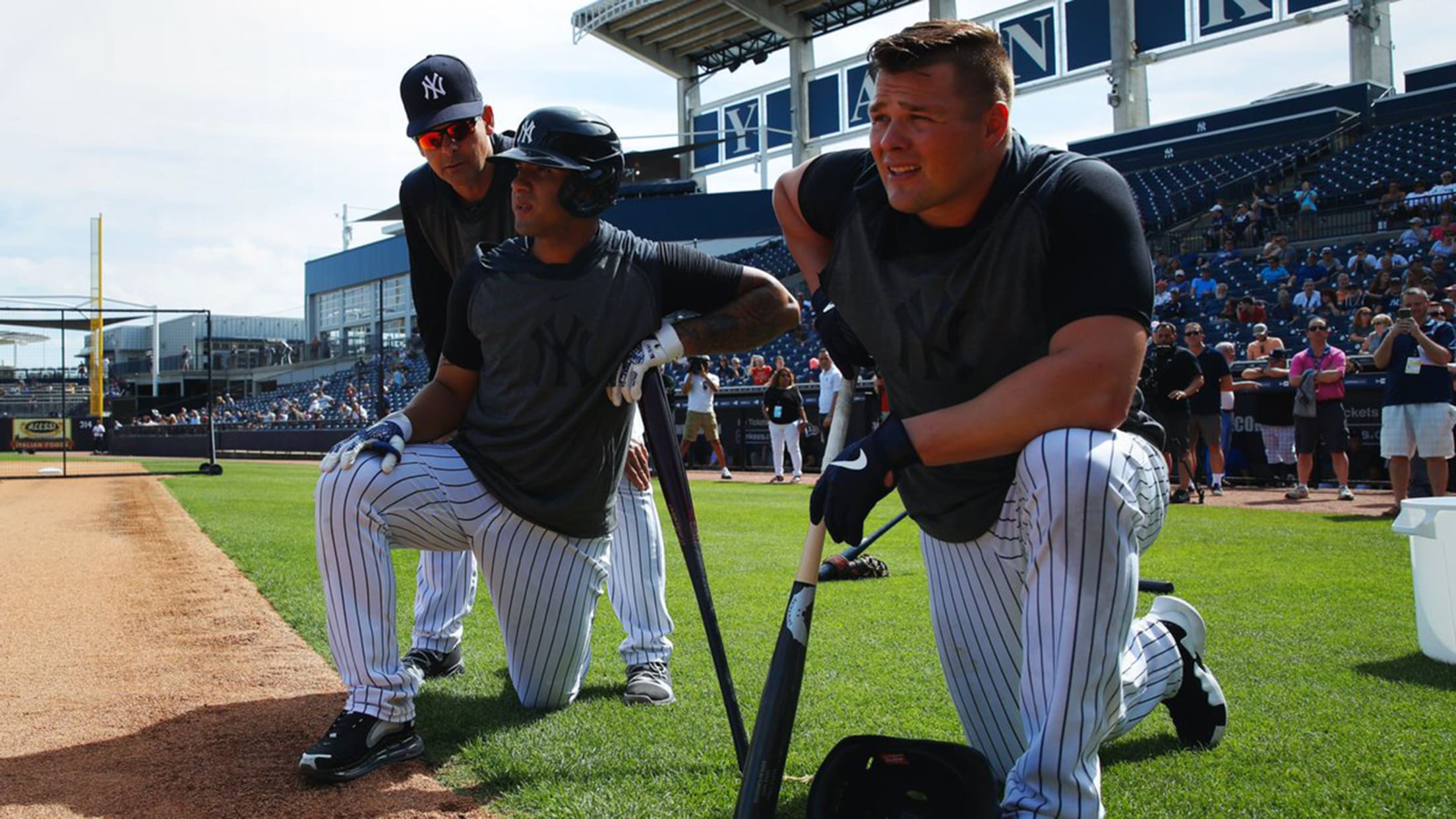 PORT CHARLOTTE, Fla. -- Luke Voit was thoroughly enjoying his visit to the hitters' paradise that is London's Olympic Stadium last June, chugging into second base with his fourth hit -- and third double -- of an afternoon contest against the Red Sox. During that 180-foot dash, he felt something
Healthy Félix encouraged by strong first start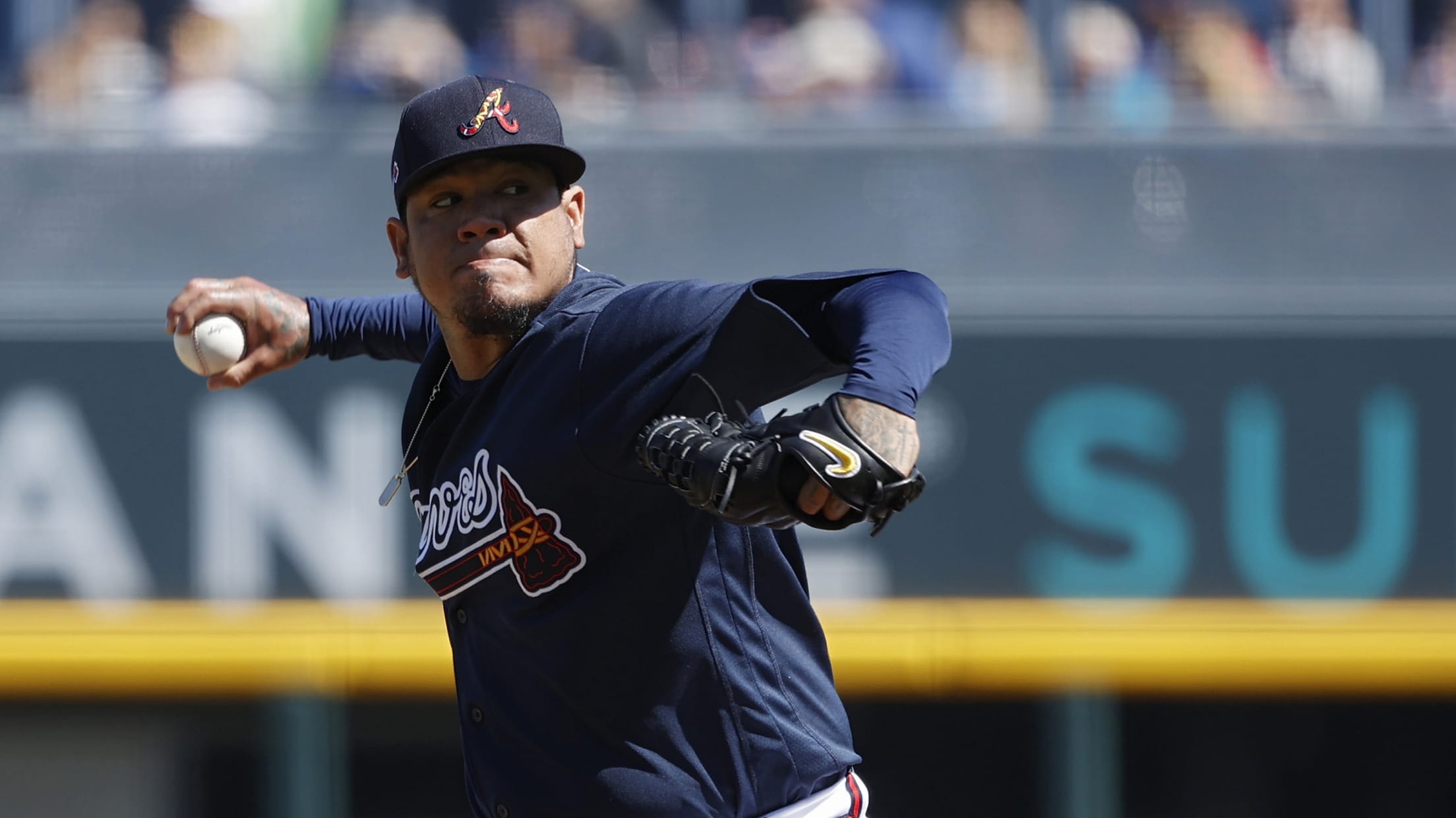 NORTH PORT, Fla. -- Félix Hernández has been around long enough to know he has plenty left to prove. But given what he has experienced over the past three seasons, the 2010 American League Cy Young Award winner had reason to be excited about how he felt while helping the
Injury updates: Paxton, Sevy, Céspedes, Hamels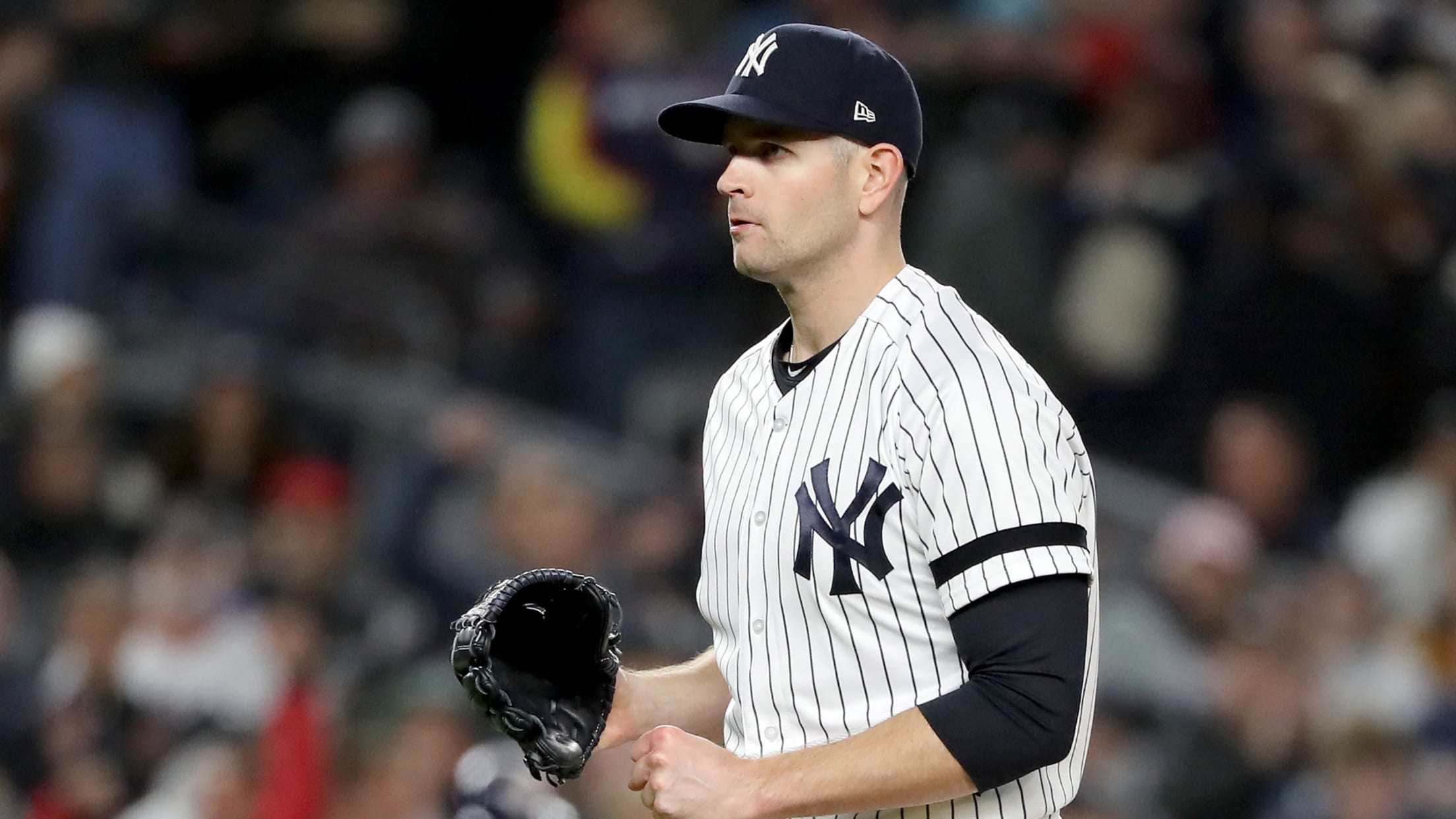 Here is the latest injury news from around Major League Baseball.
Greinke 'just found out' he could wait to join camp
WEST PALM BEACH, Fla. -- When we last saw Zack Greinke, he was walking off the mound at Minute Maid Park to a standing ovation after pitching a gem in Game 7 of the World Series -- a game the Astros eventually lost to the Nationals. Little has gone right
Ranking every fantasy player, 1 to 800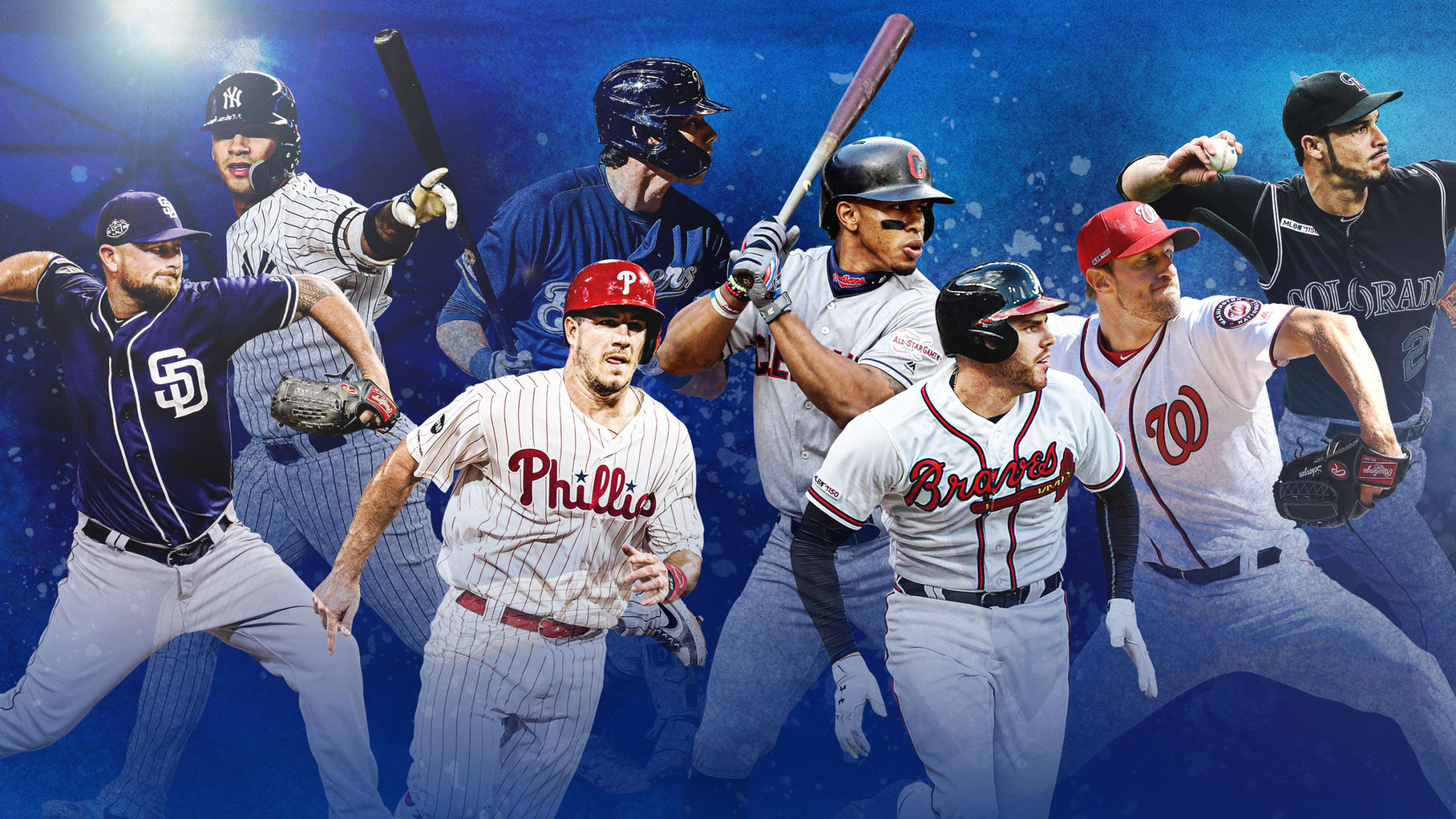 It's fantasy draft season, and MLB.com is here to help you prep. The 2019 campaign played host to an offensive onslaught for the ages, as sluggers across the Majors took aim at the record books. And now, fantasy owners need to figure out what it all means heading into '20.
Who's new, who's gone on each team for '20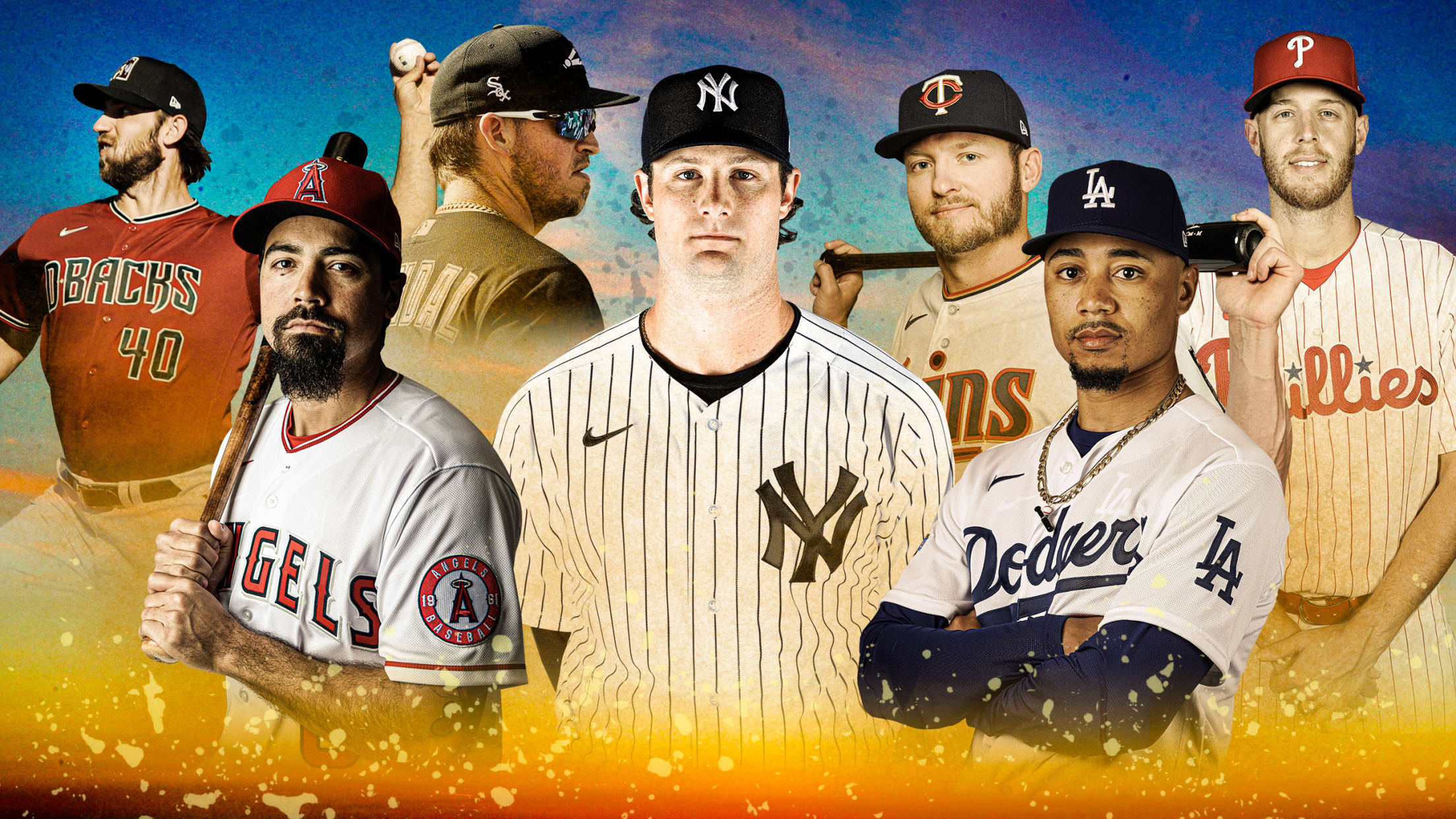 It's a rite of spring: New faces in new places. Don't worry, we kept track of every move in one spot.
White Sox lock up Bummer with 5-year deal
Chicago also agrees with García, including option for 2021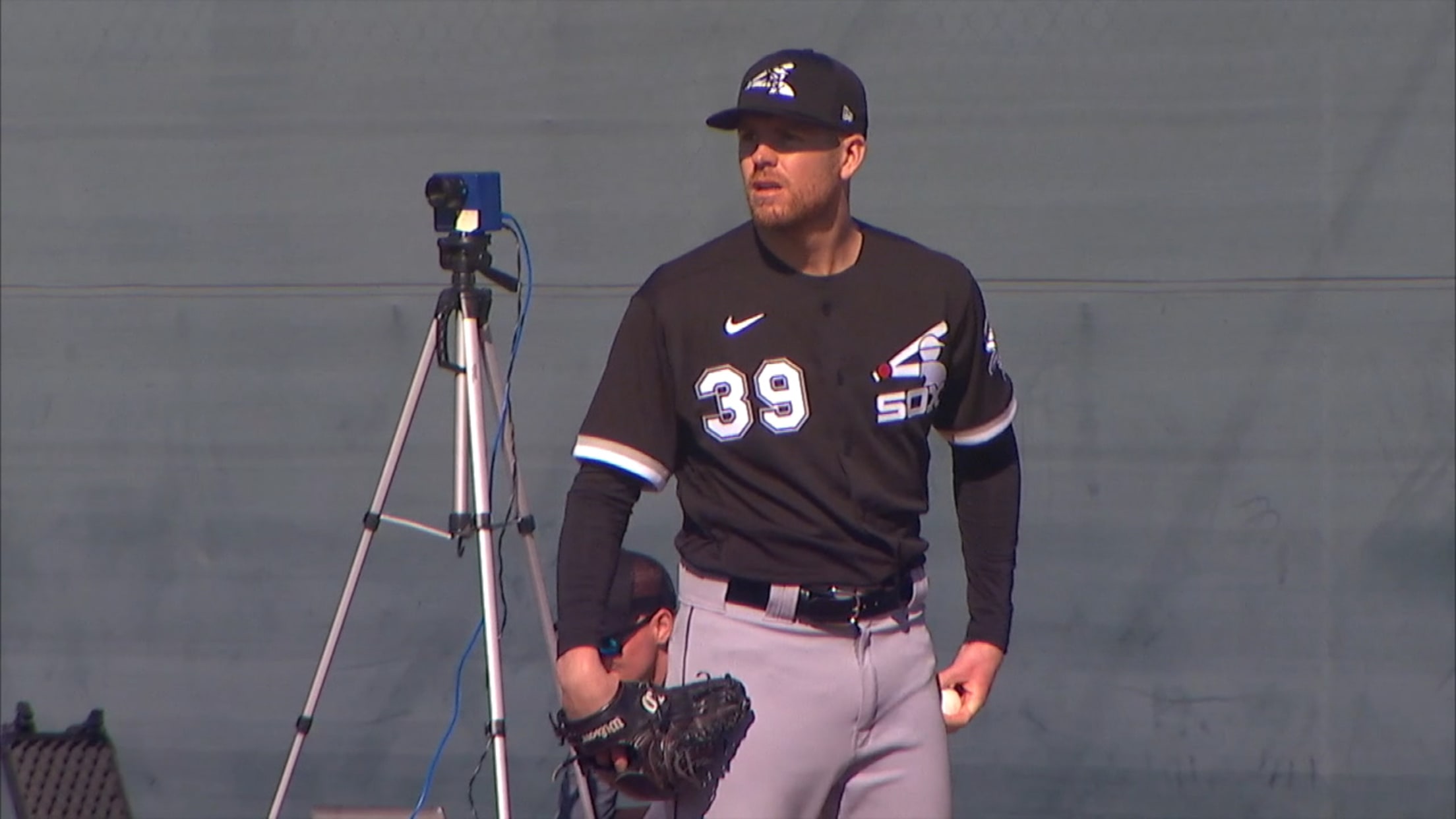 GLENDALE, Ariz. –- If we travel back to Spring Training 2019, then the five-year, $16 million deal agreed upon between left-handed reliever Aaron Bummer and the White Sox, as announced Saturday, would not have seemed possible. "It's kind of crazy that last spring I was getting my teeth kicked in,"
Stroman on MLB's best rotation: 'I'll take us'
Mets righty praises offseason acquisitions Porcello, Wacha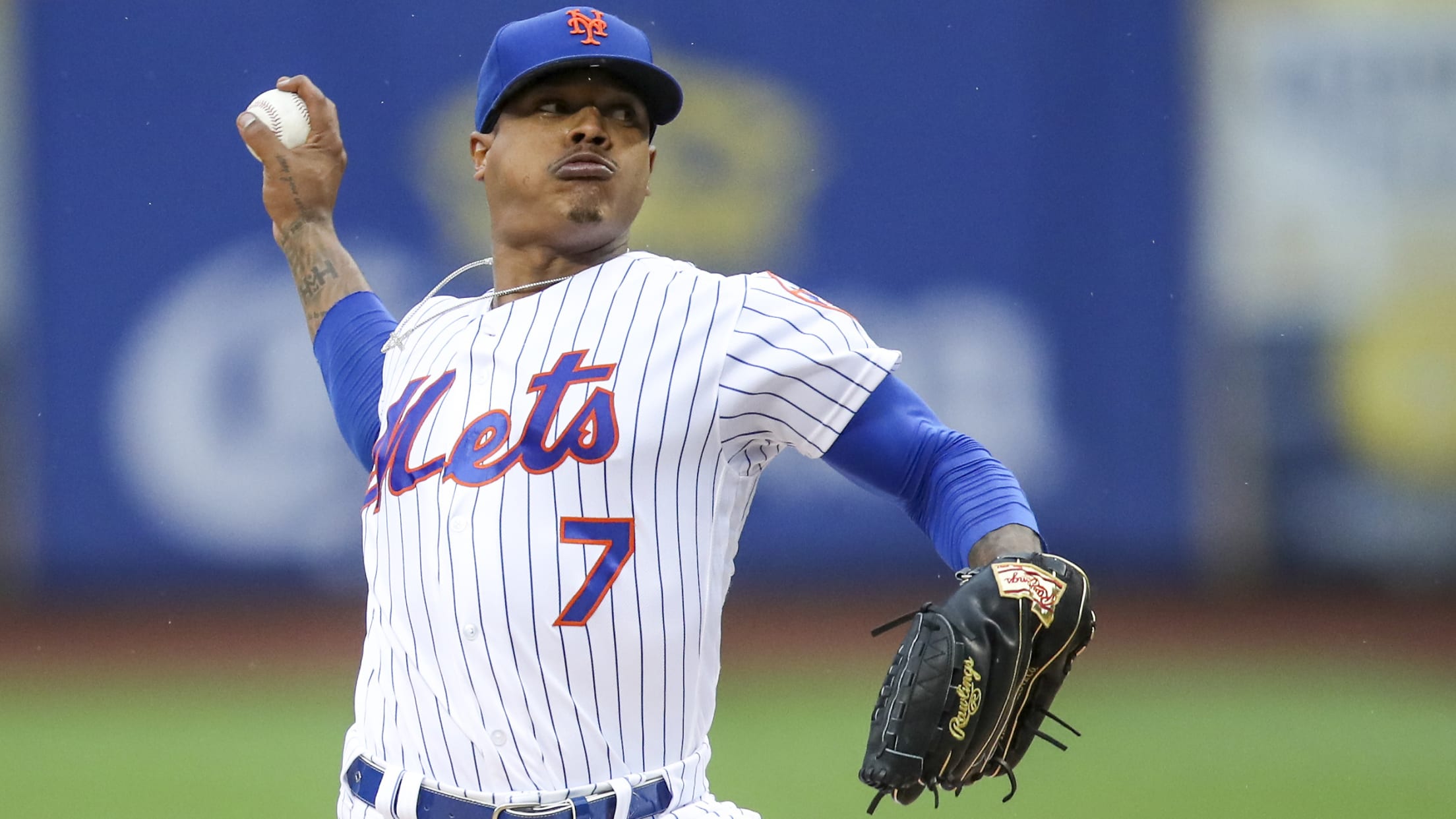 JUPITER, Fla. -- Marcus Stroman stood outside the visitor's dugout, down the left-field line, at Roger Dean Stadium after pitching into the second inning of his first Spring Training start, against the Cardinals. And Stroman, who was 4-2 after the Mets traded for him last July, talked about the Mets'
Under new leadership, Astros seek redemption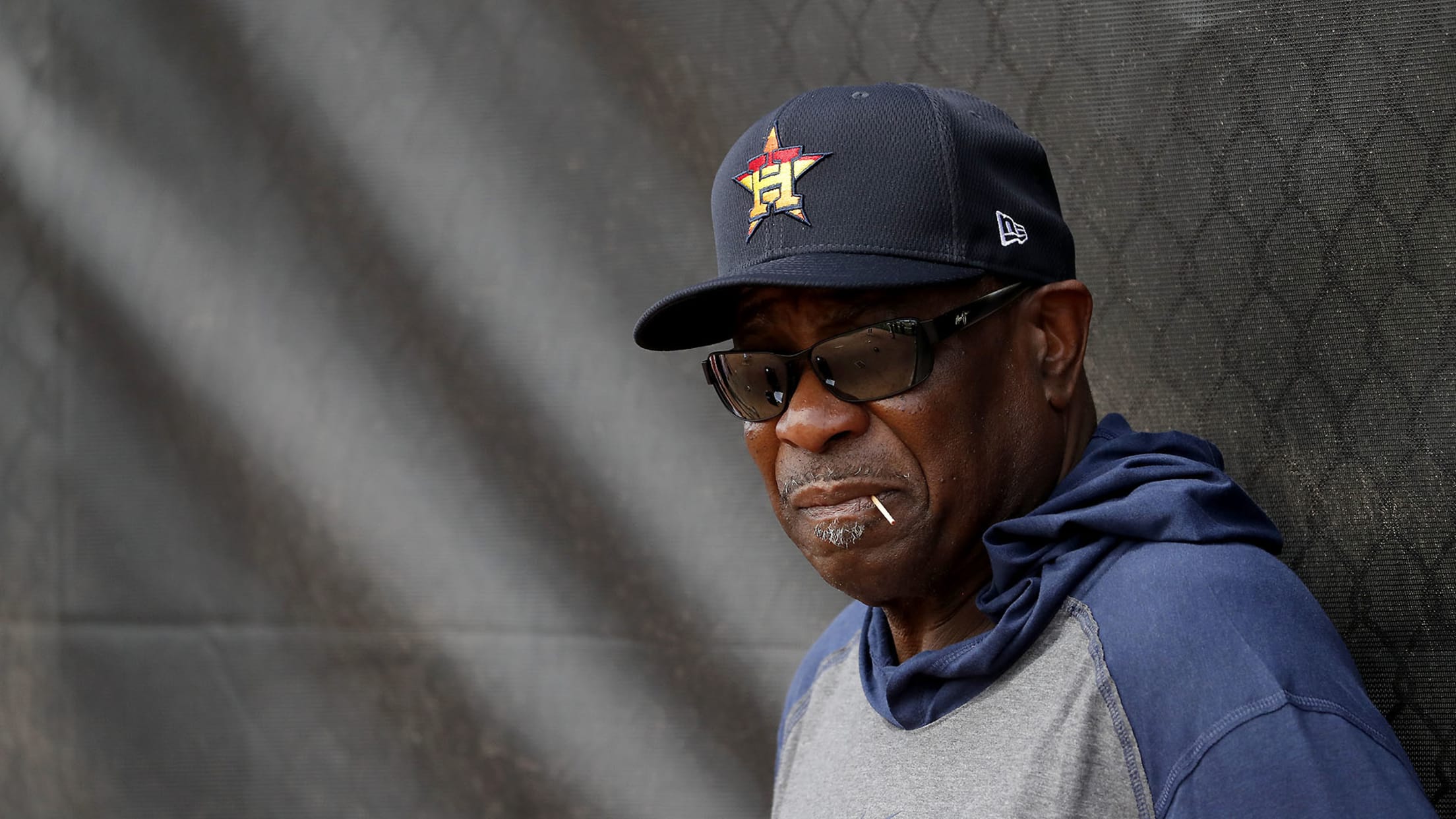 WEST PALM BEACH, Fla. -- The Astros, who were eight outs away from winning their second World Series title in three years, head into a new era with manager Dusty Baker and general manager James Click taking over a team thrust into controversy this offseason. The sign-stealing scandal cost general
Perfect in debut, Happ out to prove 'who I am'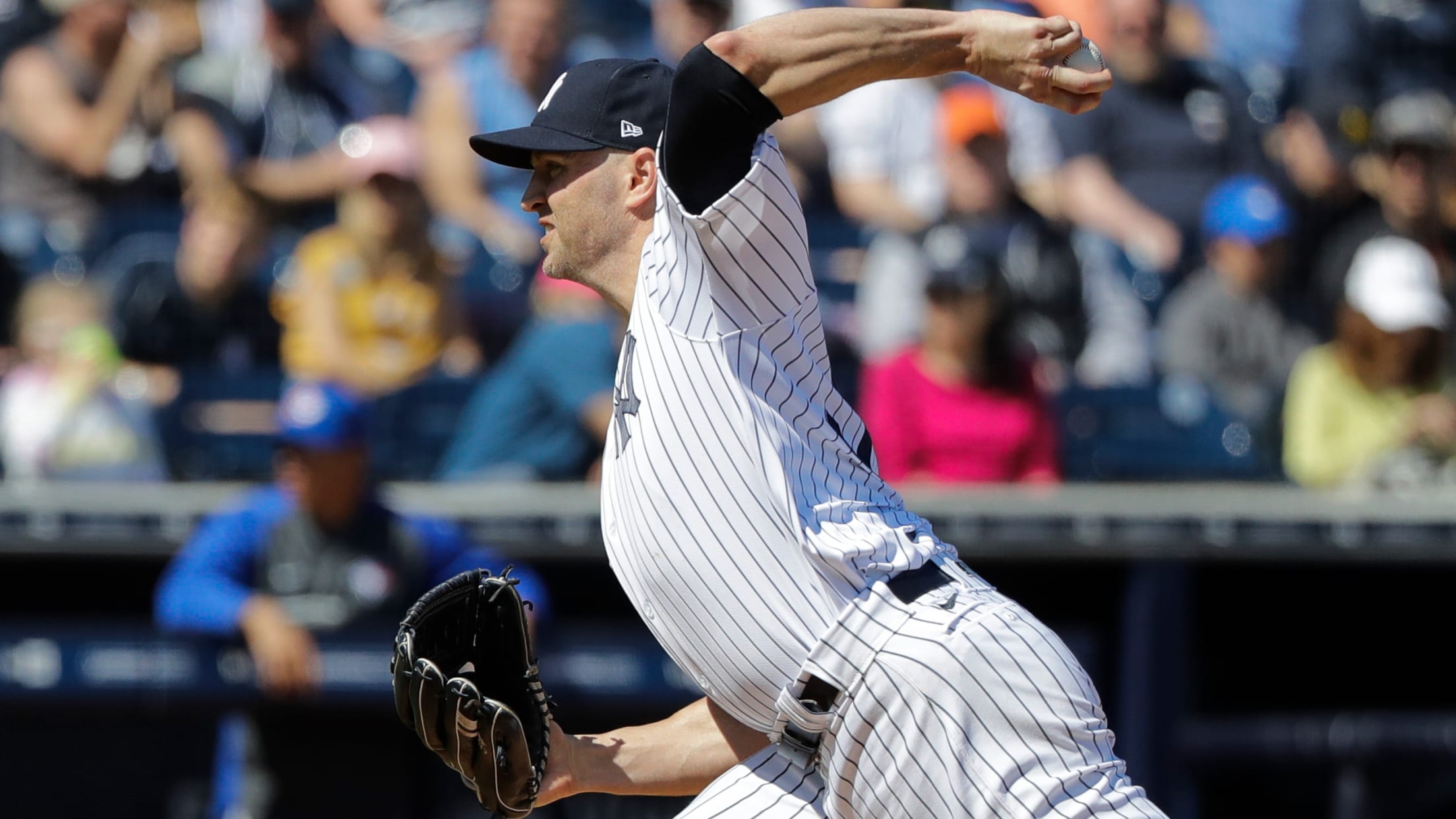 TAMPA, Fla. -- The results were turning for J.A. Happ late last season, when the left-hander's tinkering seemed to translate into on-field results, yet the veteran witnessed nearly every pitch of the Yankees' postseason run through a plexiglass bullpen window.
Flaherty earns the Opening Day assignment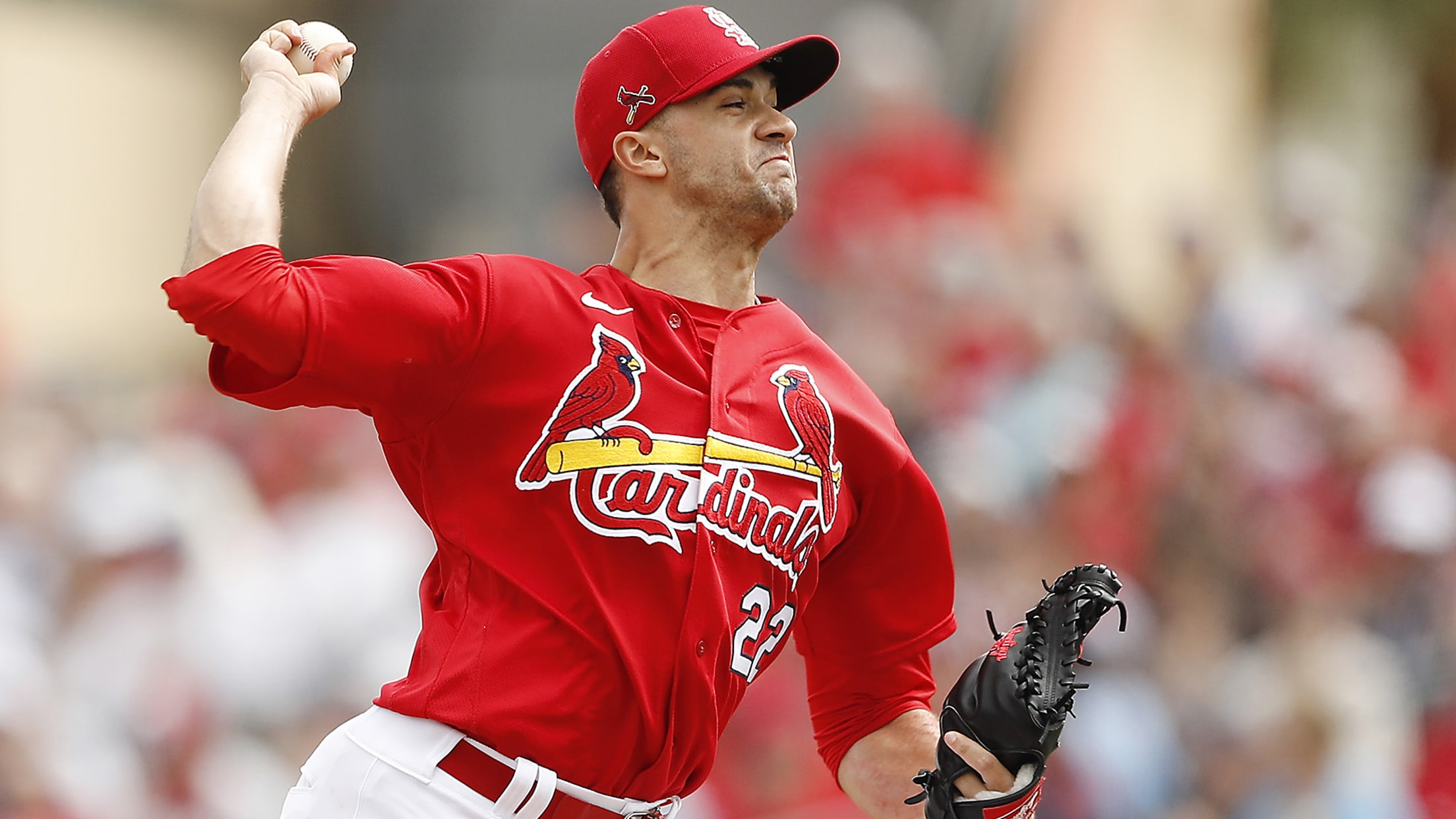 JUPITER, Fla. -- After manager Mike Shildt announced at the end of his pregame press availability that the starter for Saturday's Grapefruit League opener, Jack Flaherty, would also be the Cardinals' Opening Day starter, he was asked why. "Really?" Shildt said with a smile, walking away.
Miggy looks like usual self in spring debut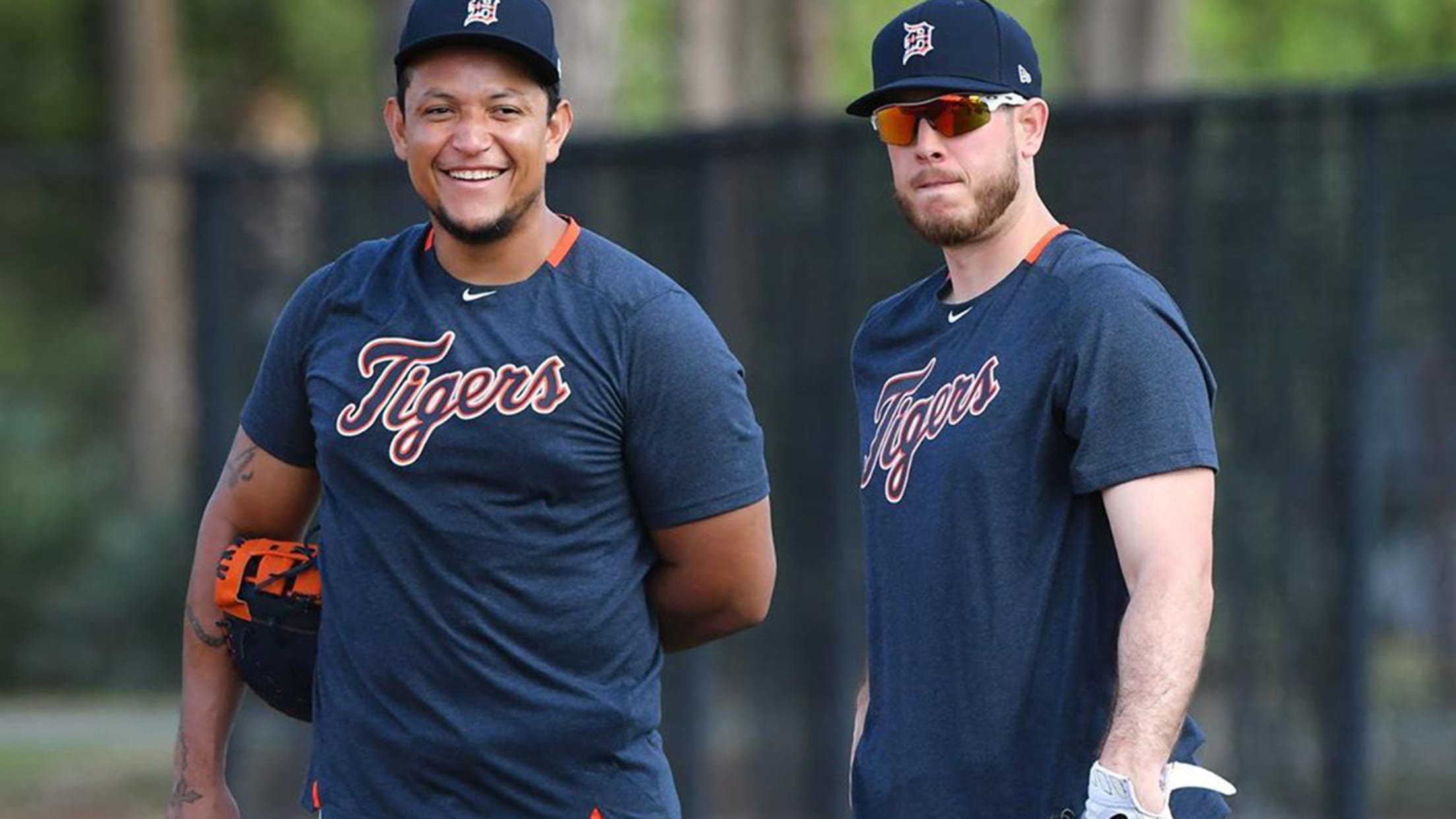 LAKELAND, Fla. -- Miguel Cabrera's first look at live pitching this spring saw him work out of an 0-2 count and run it full. It also saw him pretend to appeal to first base on a check swing in classic Cabrera fashion before later hitting a line drive to the
Facing Nats, Baker happy to see club's success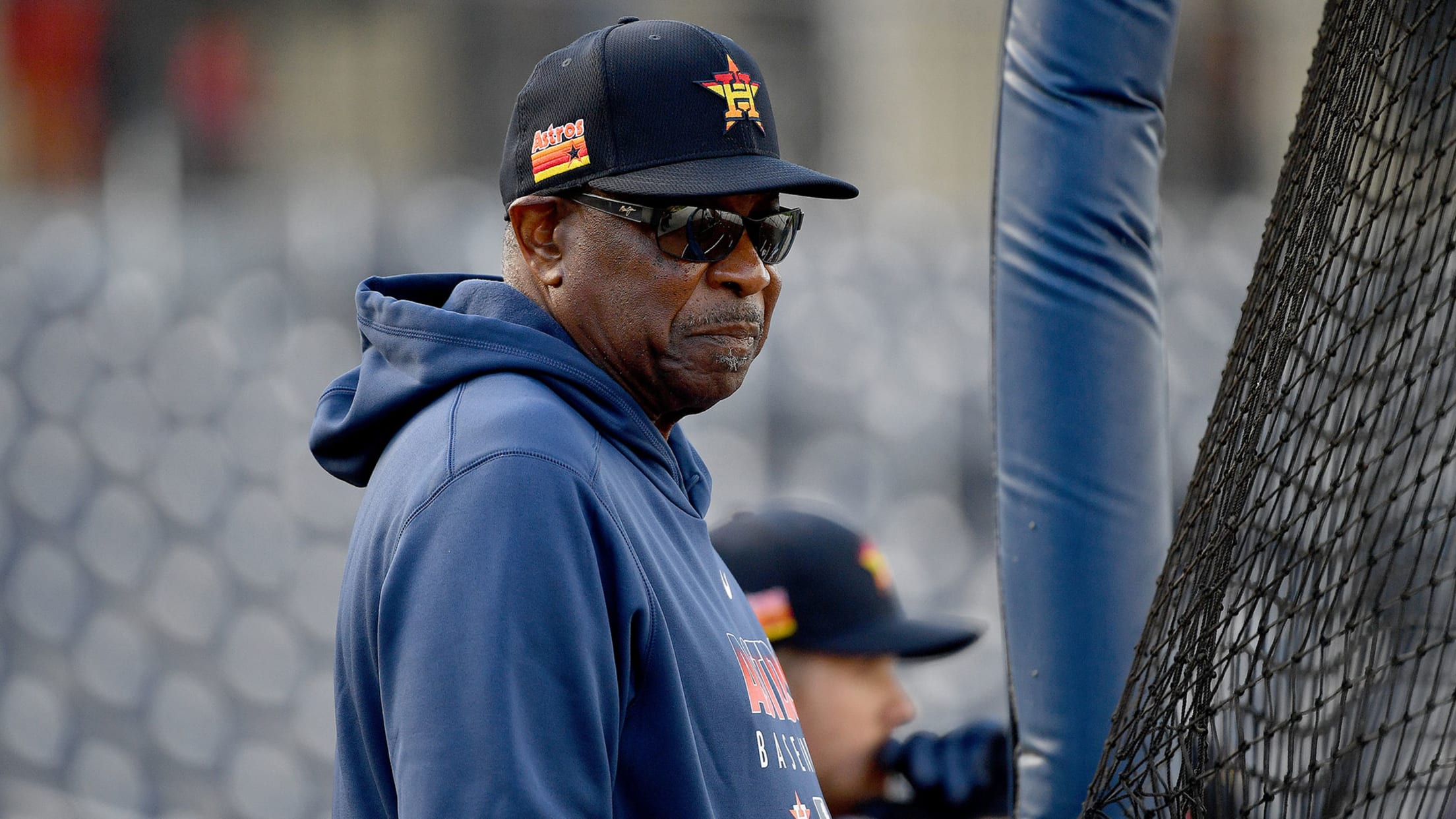 WEST PALM BEACH, Fla . -- After a seven-game showdown, the Nationals are very familiar with the Astros from their 2019 World Series matchup. This year, another well-known face has been added to Houston's dugout for Saturday's Spring Training opener at FITTEAM Ballpark of the Palm Beaches. Dusty Baker, who
Phillies to unveil changes to 'evolving' Phanatic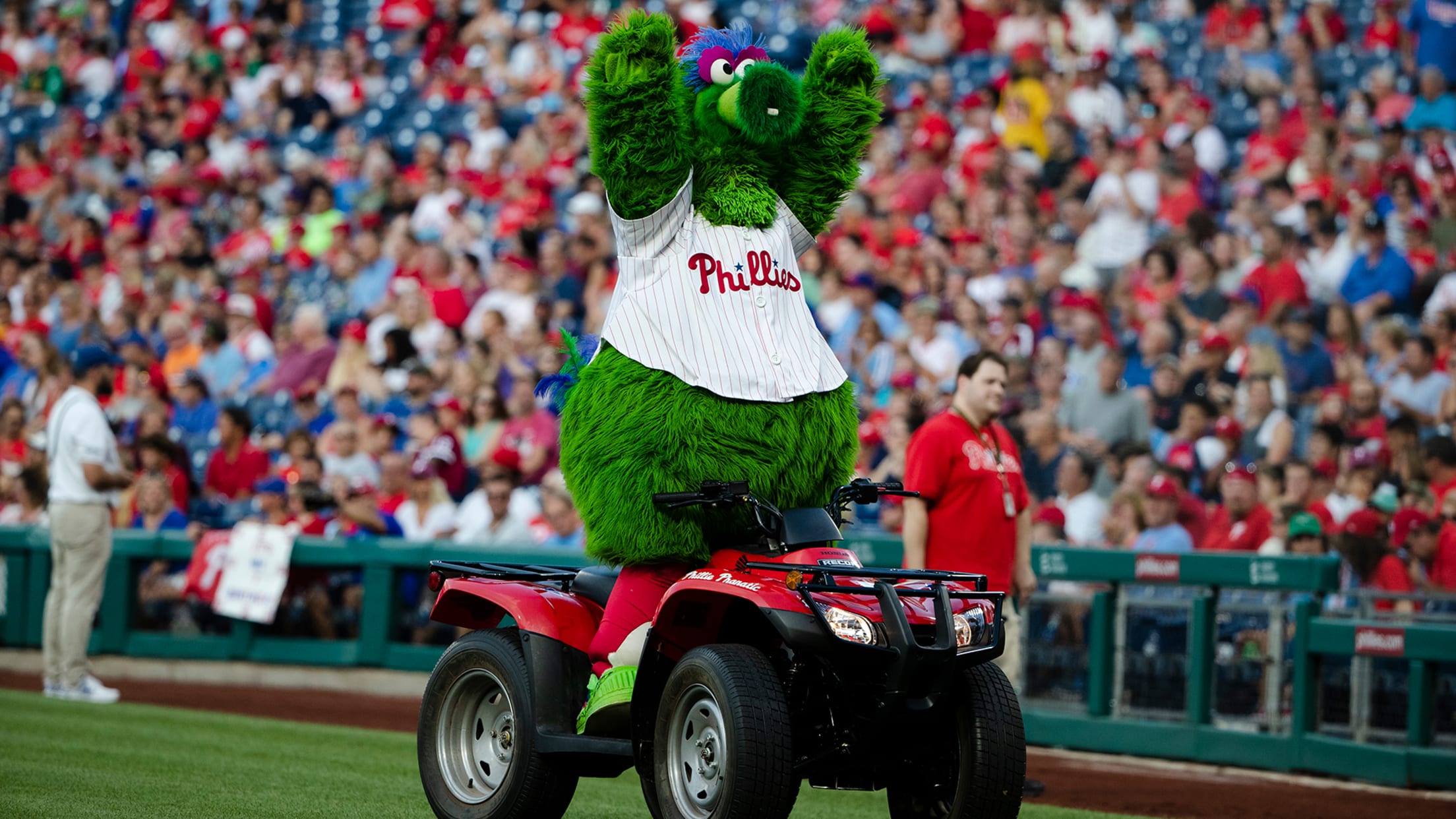 LAKELAND, Fla. -- It is true. The Phillie Phanatic is going to look a little different on Sunday at Spectrum Field. Do not worry, Phillies fans. You will have no problem picking the Phanatic out of a mascot lineup.
No chip, just normalcy -- finally -- for Kimbrel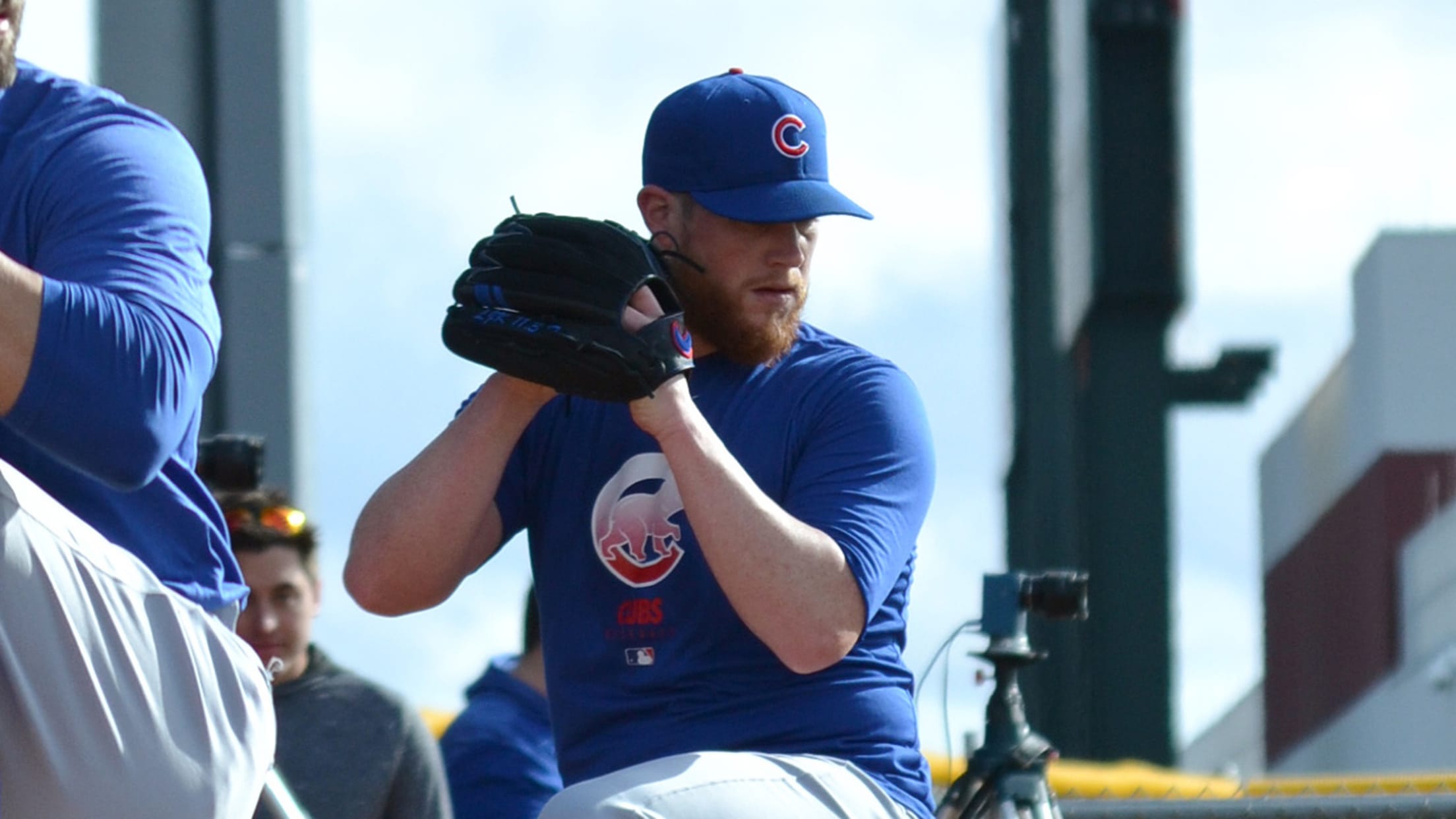 MESA, Ariz. -- Beyond the usual fine-tuning, preparation and production, Craig Kimbrel does not feel like he has anything to prove to himself this year. He can lean on his career track record, which had him on a Hall of Fame trajectory for the better part of a decade.
Hamels (shoulder) arrives, preaches patience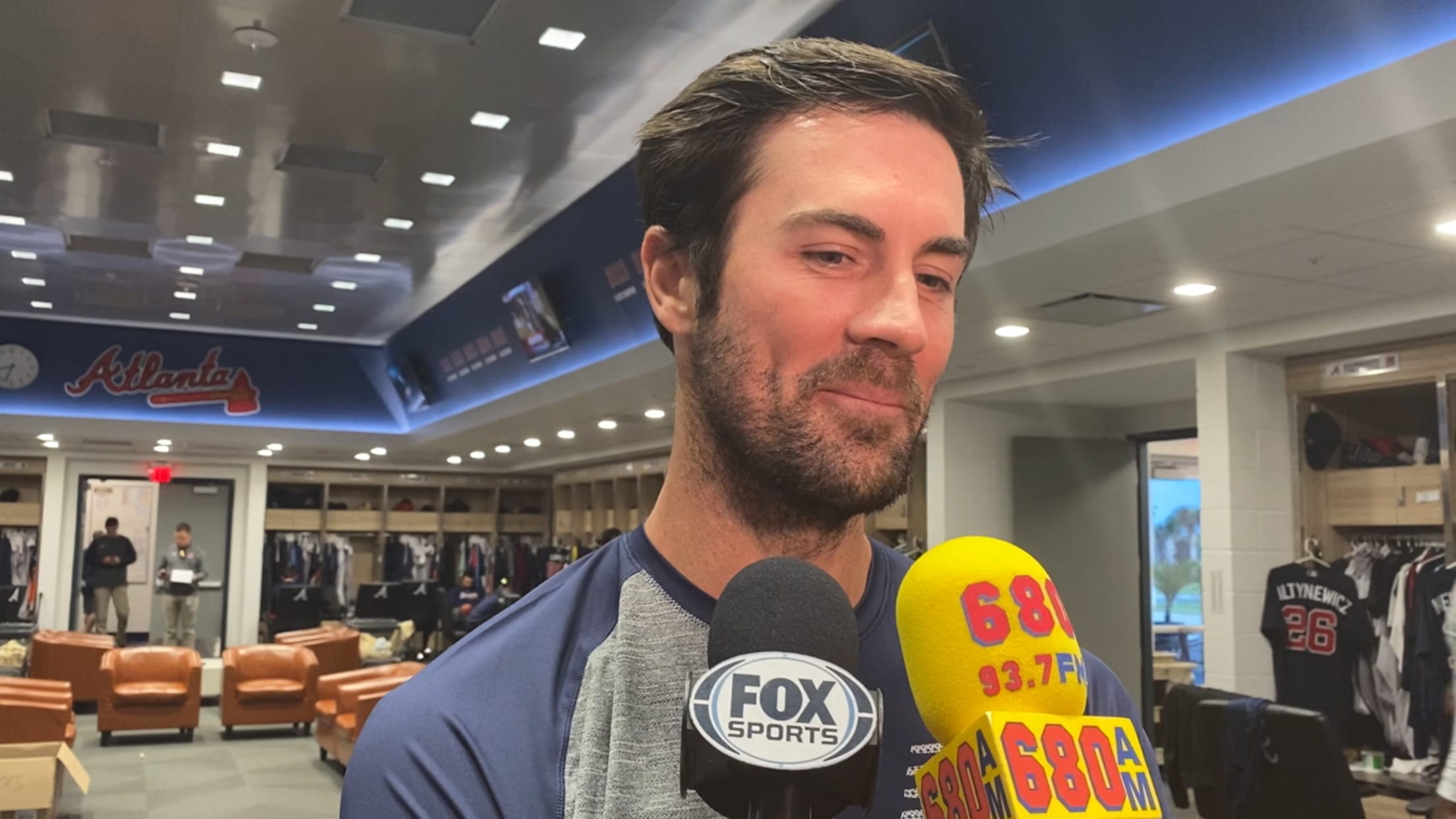 NORTH PORT, Fla. -- Coming off a 97-win season during which they did not utilize any of their three postseason starters through the first half of April, the Braves are not going to rush Cole Hamels. The veteran arrived to camp on Saturday cognizant of the need to remain patient
'Shelty show': Bucs skipper debuts vs. old crew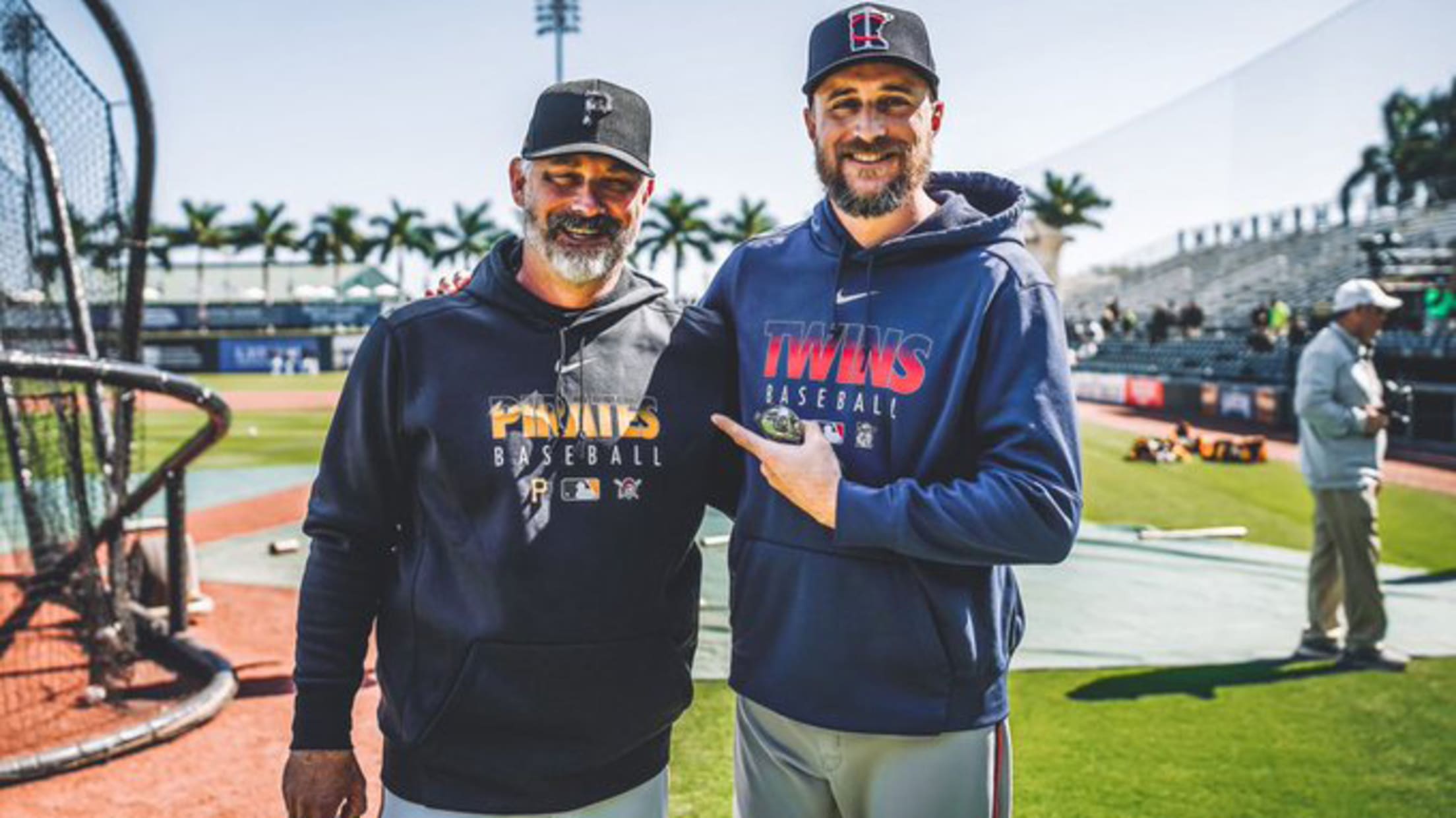 BRADENTON, Fla. -- The Pirates' 2-1 loss to the Twins on Saturday was more like a dress rehearsal for Derek Shelton, a preview of what it might feel like when he steps into the dugout to manage his first game on March 26 at Tropicana Field. But it was no
Notes: Frazier 'ready'; Judge, Paxton updates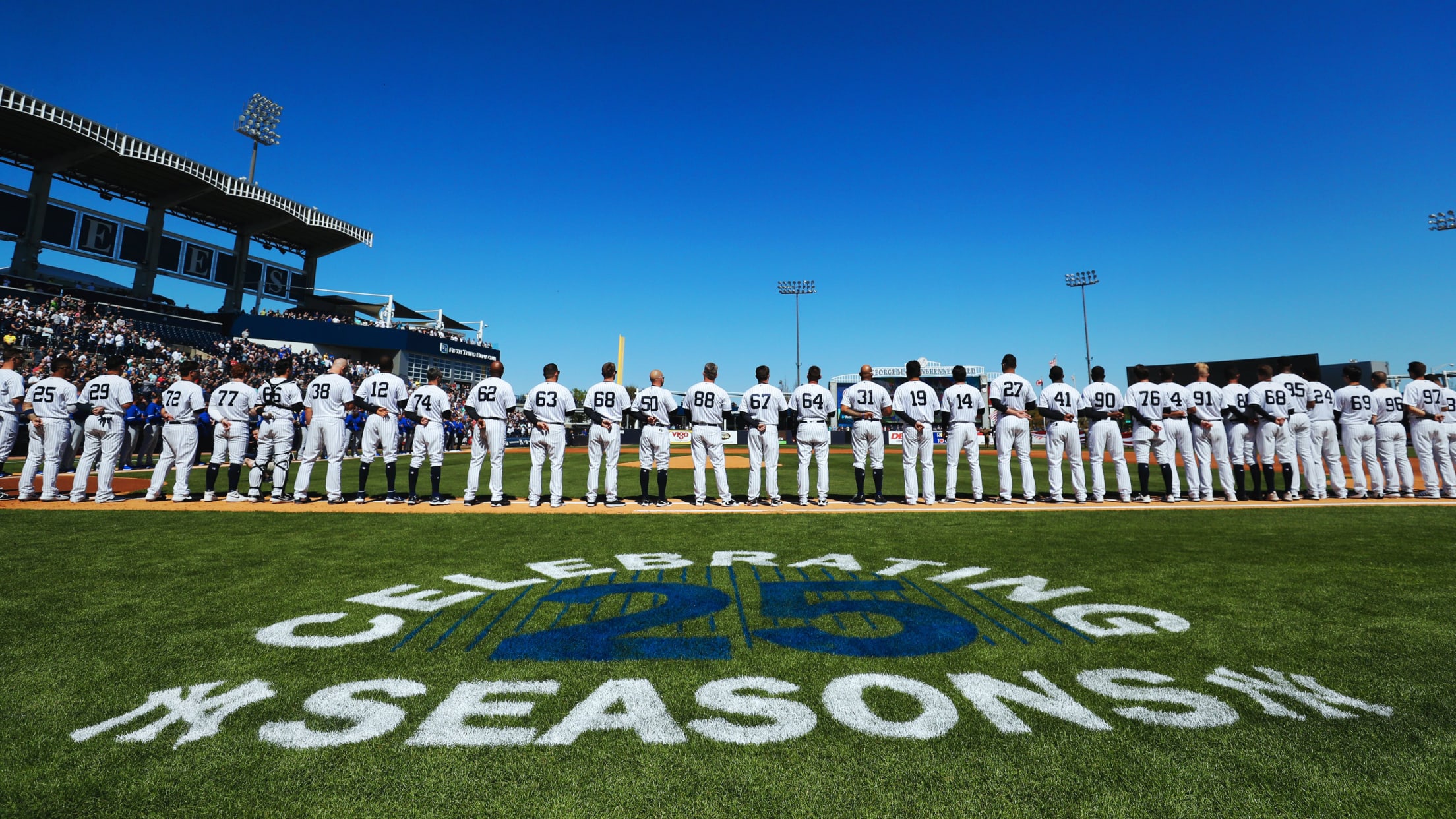 TAMPA, Fla. -- The first fly ball hit toward Clint Frazier in a Grapefruit League game this spring presented an unexpected challenge, as Rowdy Tellez's second-inning drive in Saturday's 2-1 loss to the Blue Jays spun in a stiff breeze. As it did, the Yankees outfielder said he thought, "This
It's a girl! Trout, Upton help happy couple
What better place for a gender reveal than in the sunshine of Spring Training?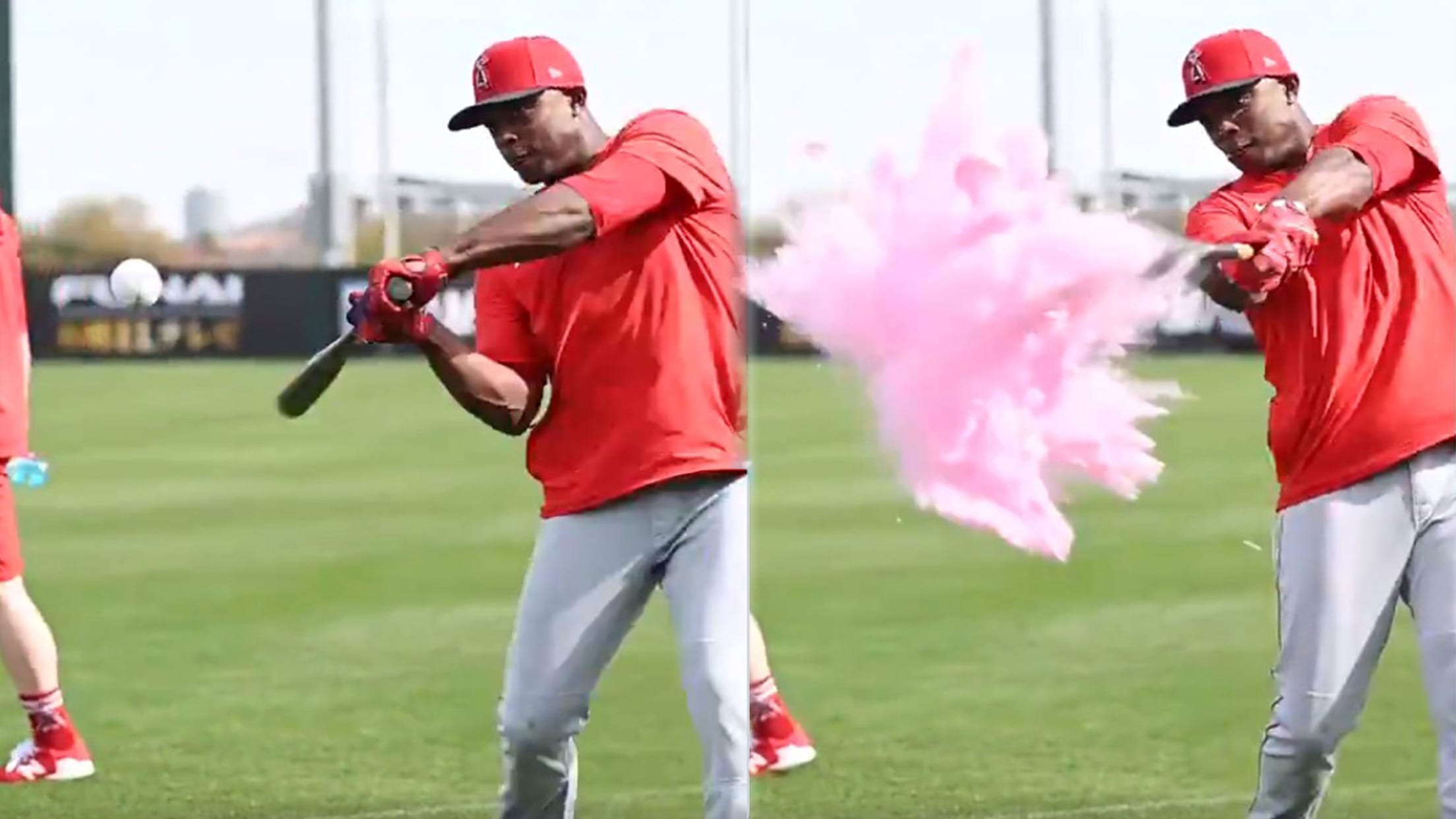 If you're a couple expecting a child and both of you are big baseball fans, what better place for a gender reveal than in the sunshine of Spring Training?
Báez ready to embrace new-look lineup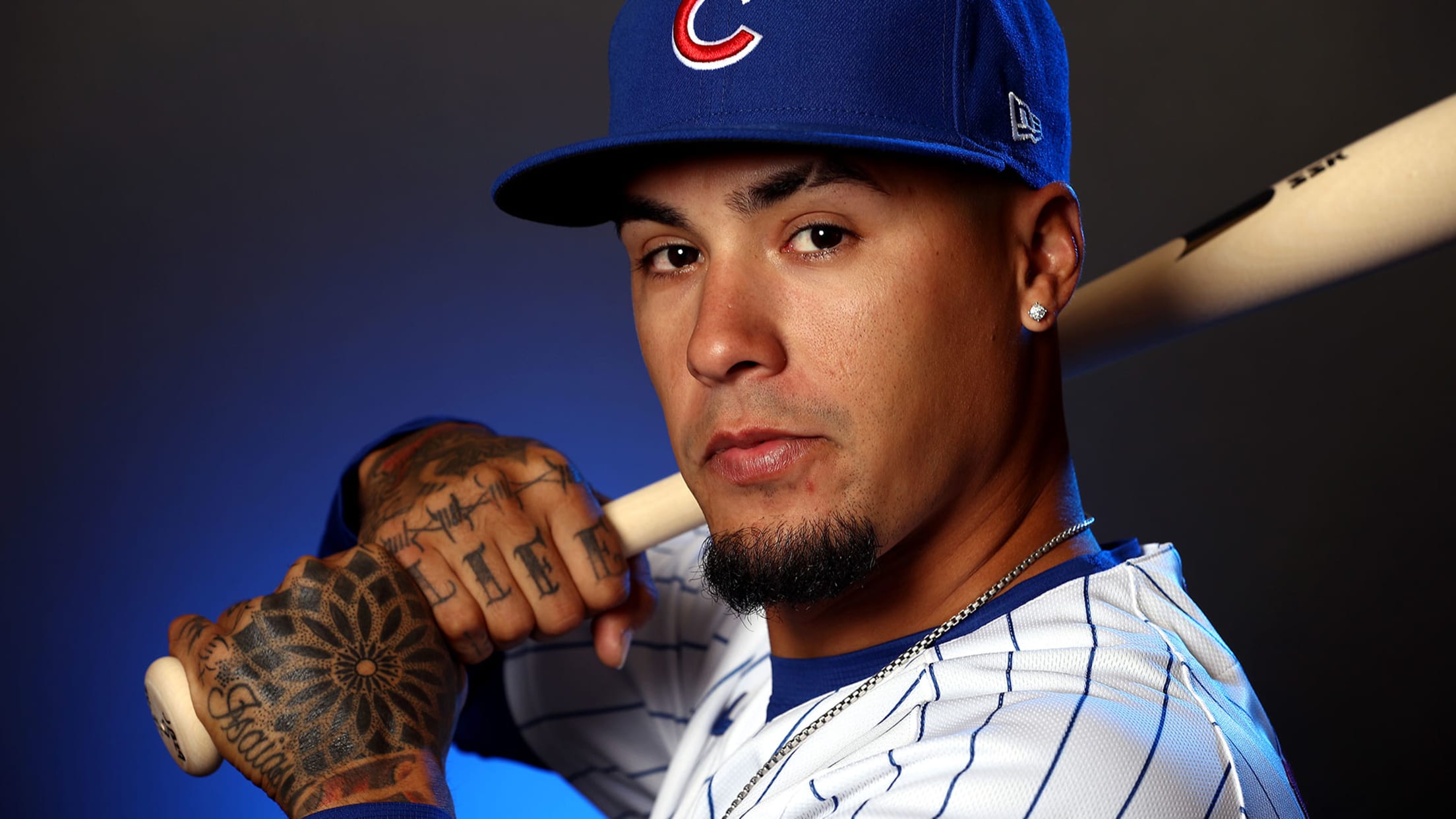 MESA, Ariz. -- Javier Báez has a dozen starts over his career as the Cubs' leadoff hitter. On Saturday, the shortstop smirked when asked if he ever considered altering his approach when tasked with being the lineup's tablesetter. "No, not really," Báez said with a shrug. "I'm always ready to