Marlins OF thrilled by own barehanded catch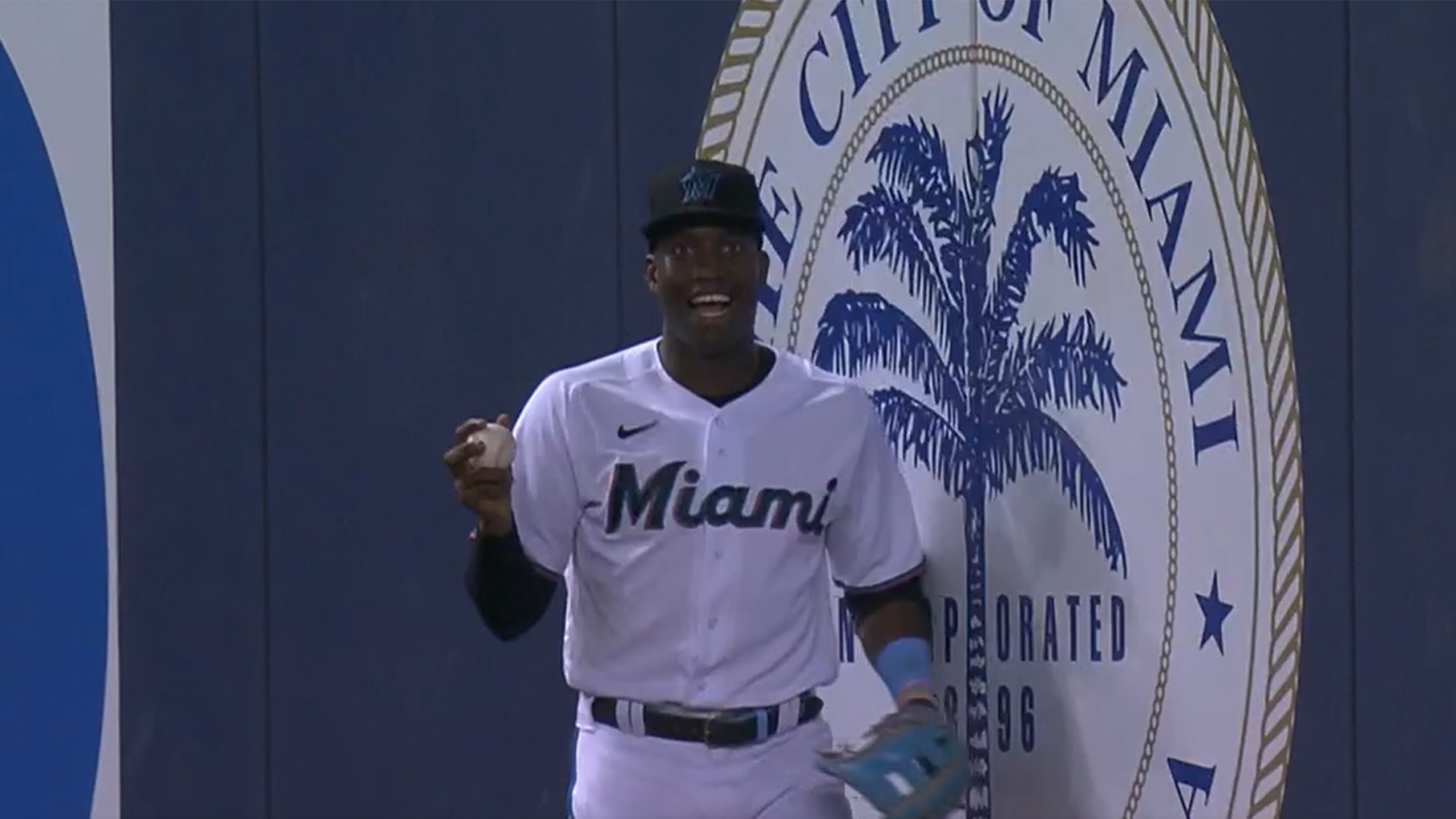 MIAMI -- The glove is just optional for Marlins rookie outfielder Jesús Sánchez. When the Nationals' Lane Thomas sent a fly ball 272 feet to right field on Monday night at loanDepot park, Sánchez gave chase but overran it, having sprinted too fast toward the foul line. He adjusted, then
A last hurrah for these 1-team players?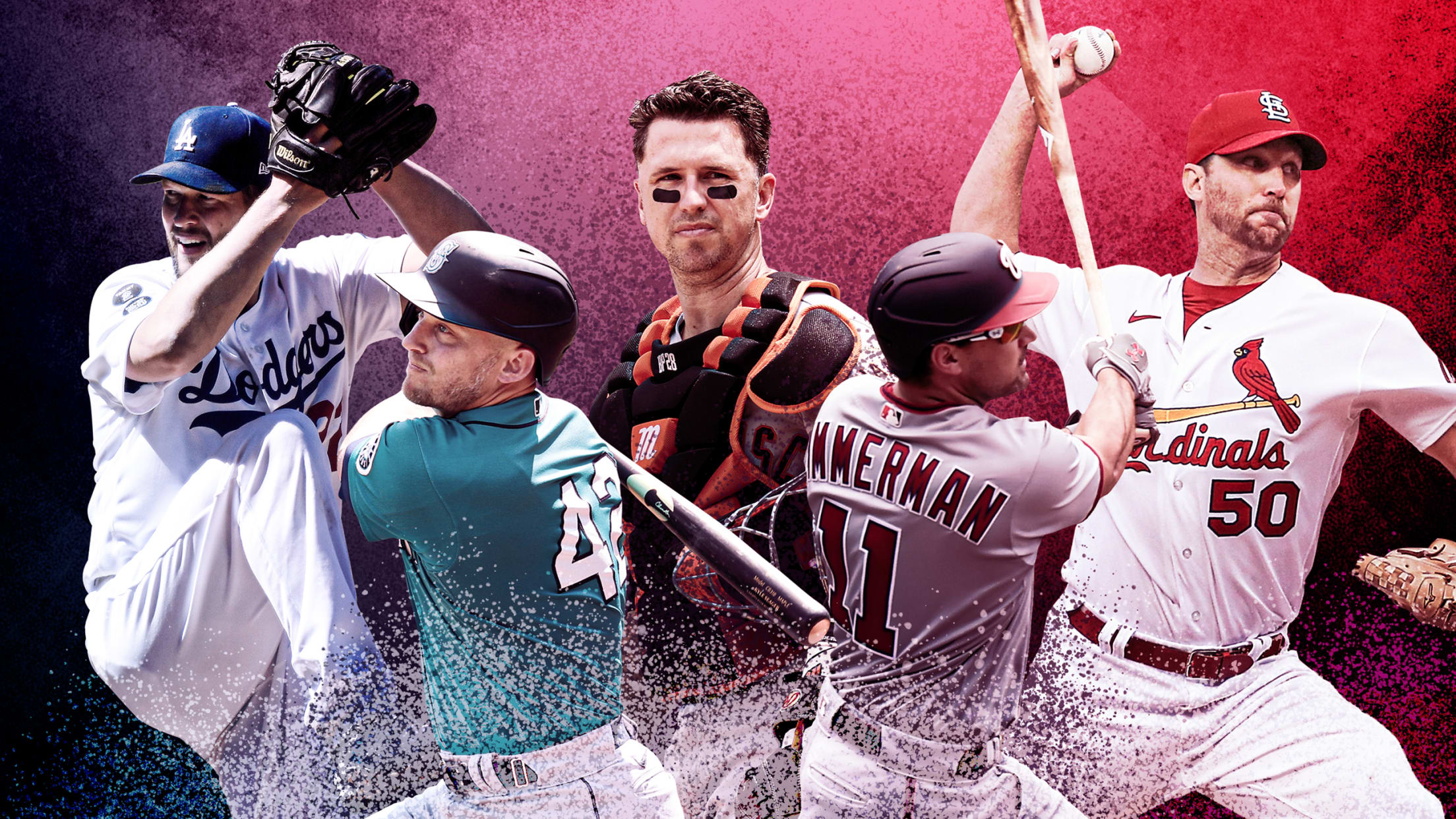 Some player-team relationships have endured long enough that it's difficult to imagine one without the other. But for a number of pending free agents, that separation could soon become a reality, whether they put on a new uniform for the first time in 2022 or simply call it a career.
Salvy passes Bench for HRs, lifts KC in G1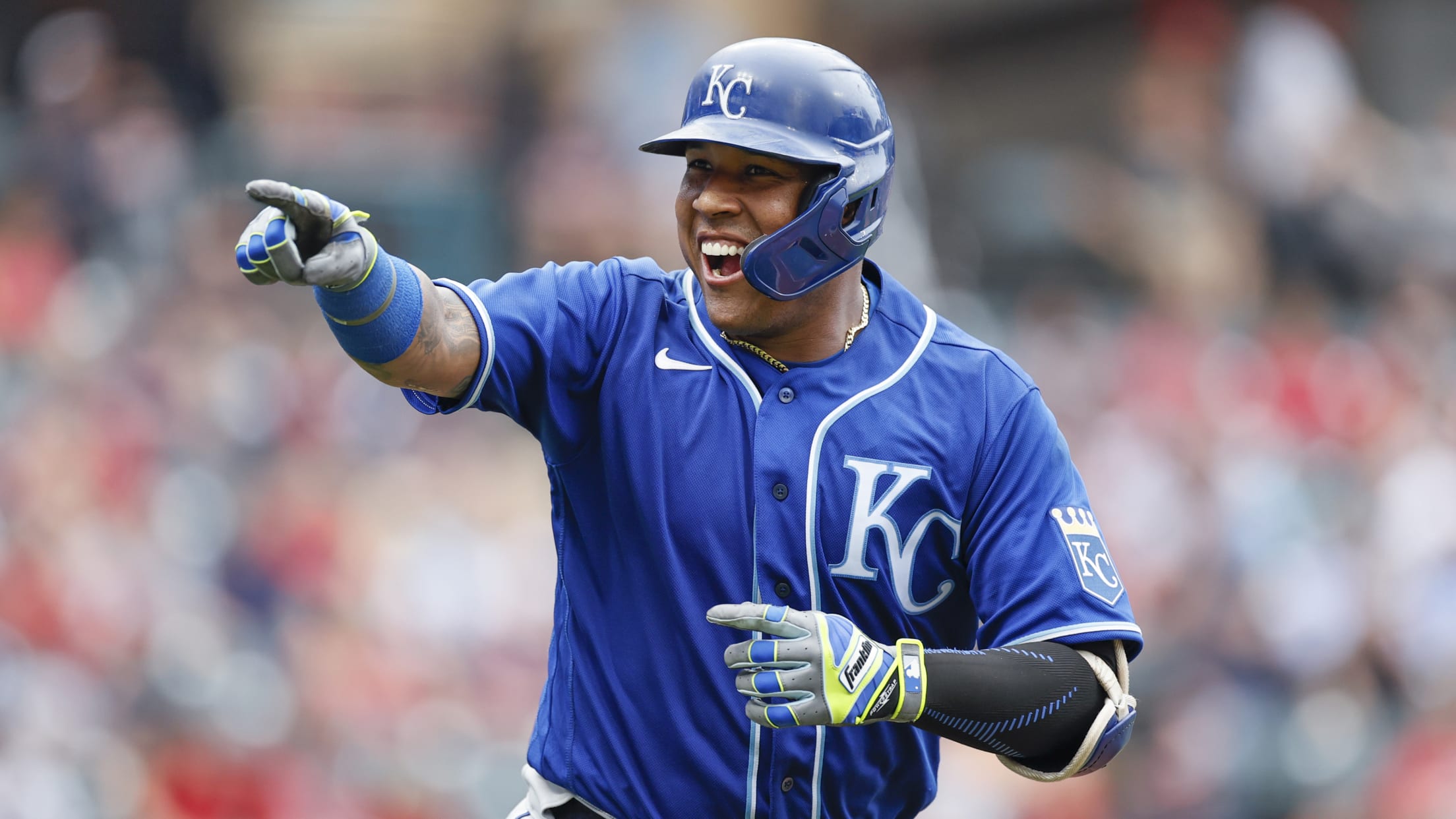 CLEVELAND -- Salvador Perez has hit a lot of home runs this season, but perhaps none bigger than the one he drove into the left-field bleachers on Monday at Progressive Field. Because this trip around the bases was an historic one. Perez hit his 46th home run of the season
Power Rankings: Rivals set for photo finish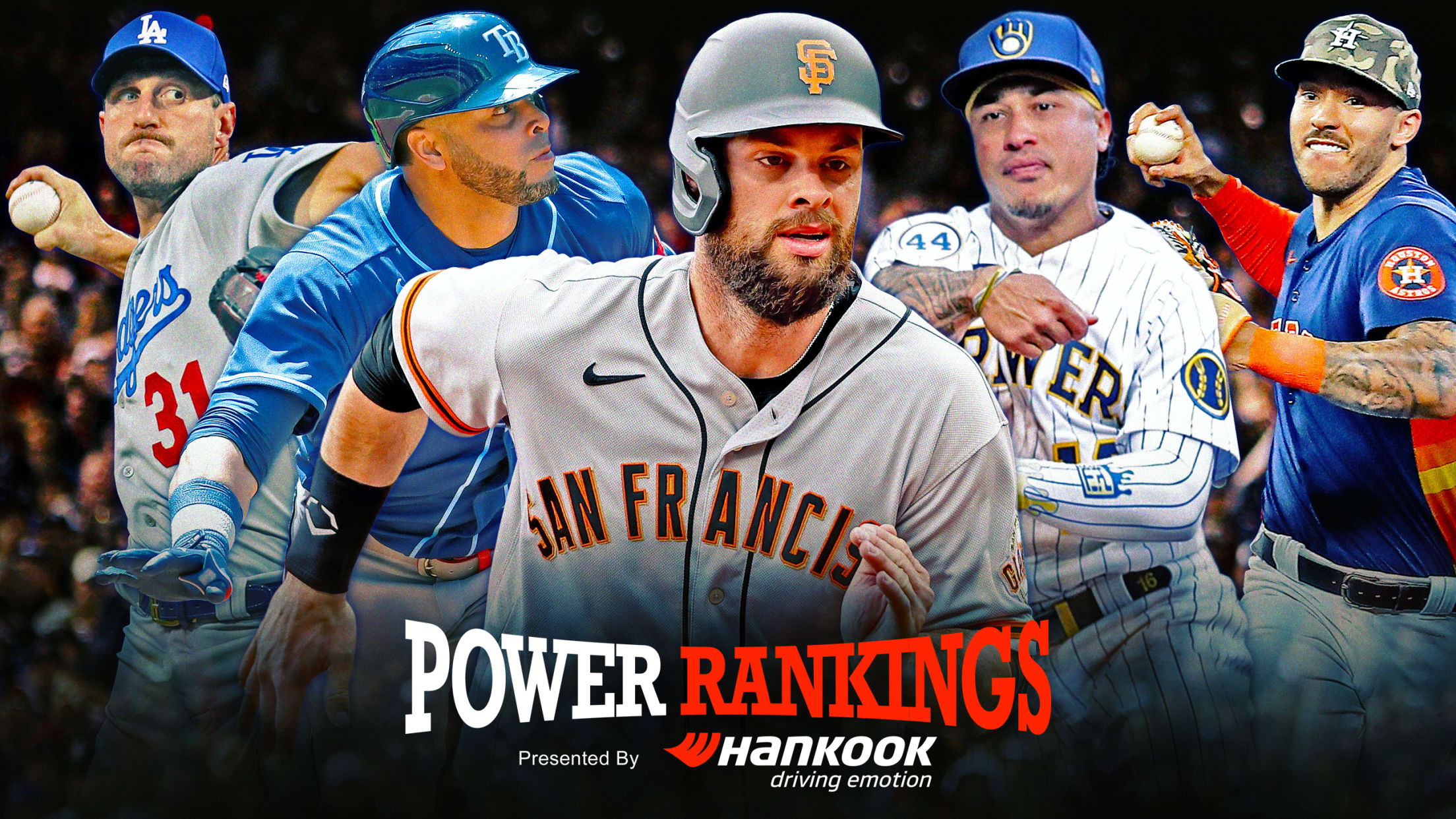 The NL West race has been as spectacular as advertised all season, and it's barreling toward an even better finish as the regular season enters the home stretch. One game separates the Giants and Dodgers, and it's possible that it'll take more than 162 games to decide the division winner.
Gallo reflects on 'emotional' trade to Yanks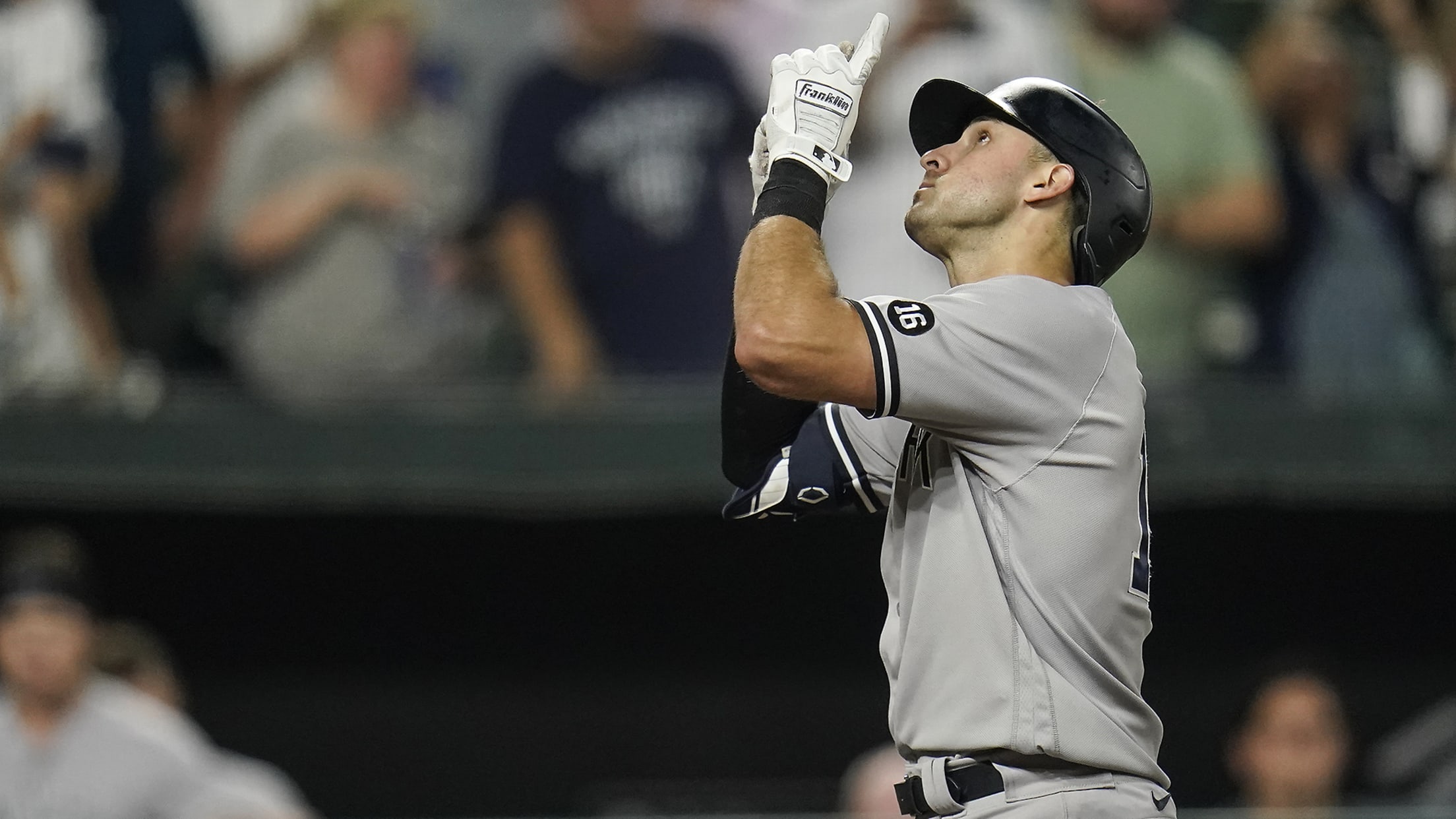 NEW YORK -- Joey Gallo figures he was the last person at Globe Life Field on July 29. He probably stayed in the clubhouse until midnight, Gallo remembers. The Gold Glove-winning outfielder was traded just hours prior, less than 30 minutes before the Rangers took the field against the D-backs.
Help make 1 iconic card finish Top of the Pack
Like the Highlander, there can only be one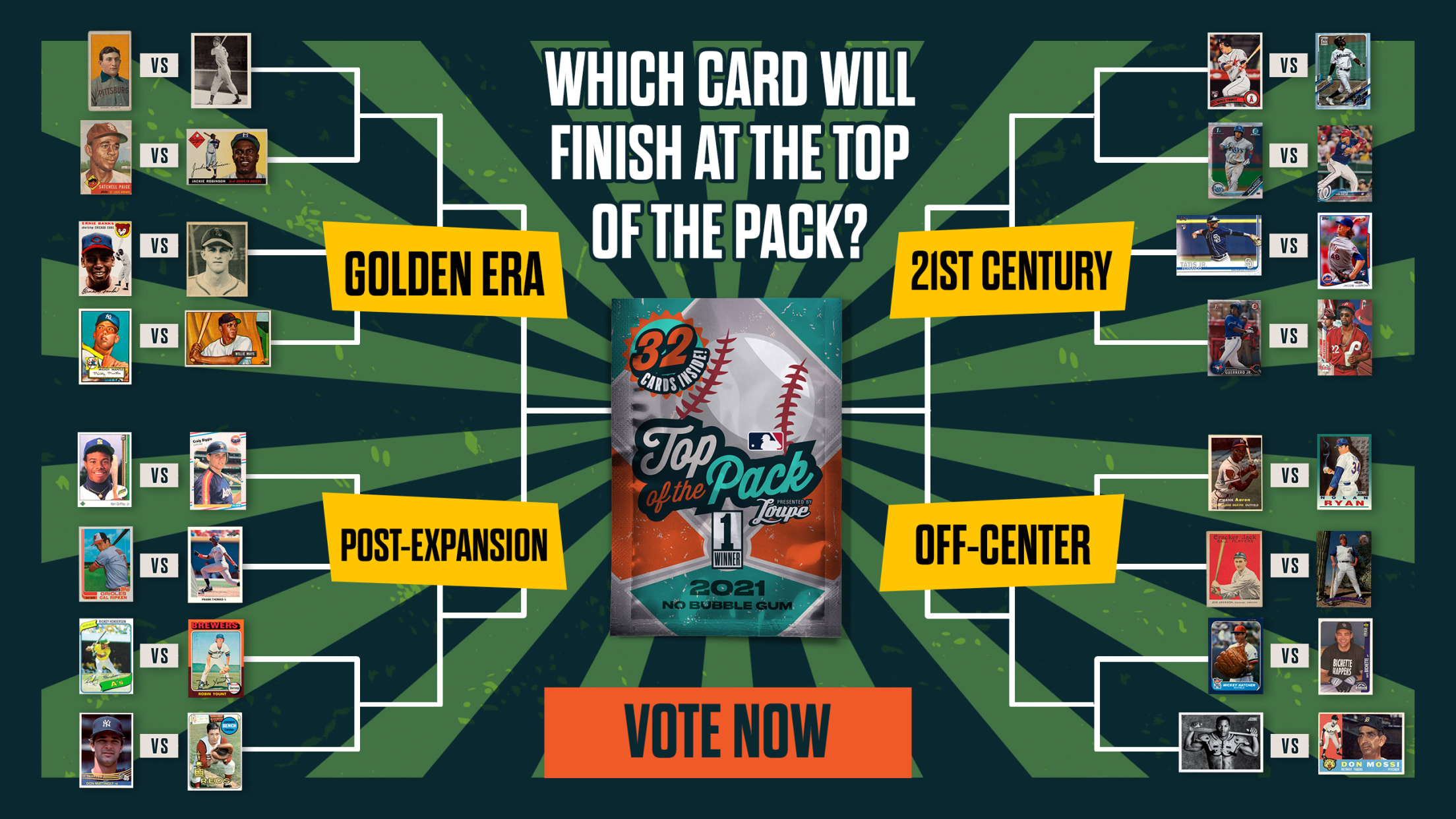 They've filled binders and boxes. You use them as bookmarks and investments. They're art pieces that fit in the palm of your hands, and they can make your bicycle sound like a (very weak) motorcycle. Whether you're a collector, dabbler, or simply a baseball fan, there's no way to escape
Reds call up Team USA medalist Kolozsvary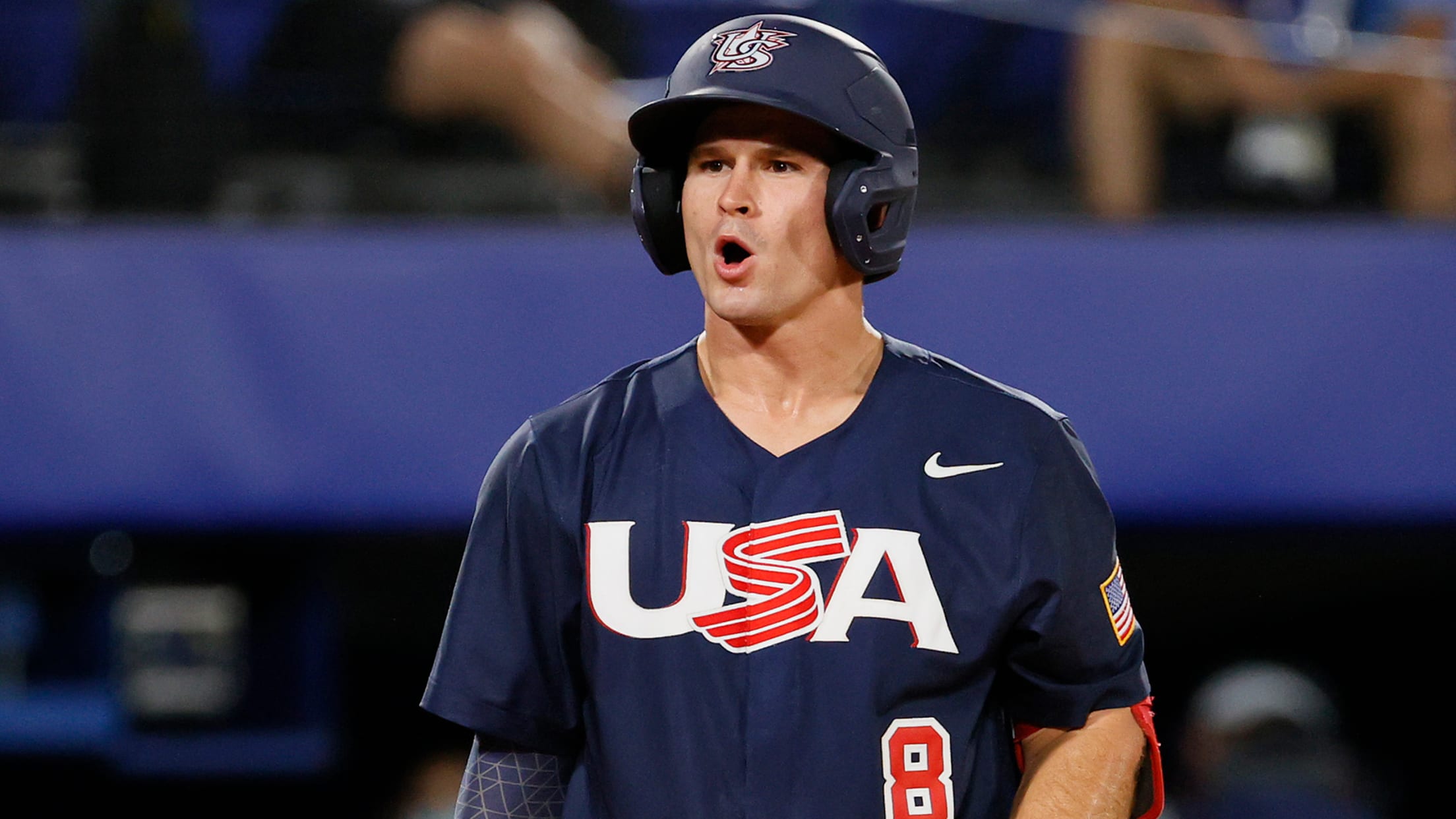 CINCINNATI -- Mark Kolozsvary's baseball travels took him to the other side of the world earlier this summer, but his latest stop will undoubtedly be the most memorable. The 26-year-old catching prospect, who was part of the USA Olympic Baseball team in Tokyo, Japan, was called up by the Reds
Betts trades bat for foe's 1st HR ball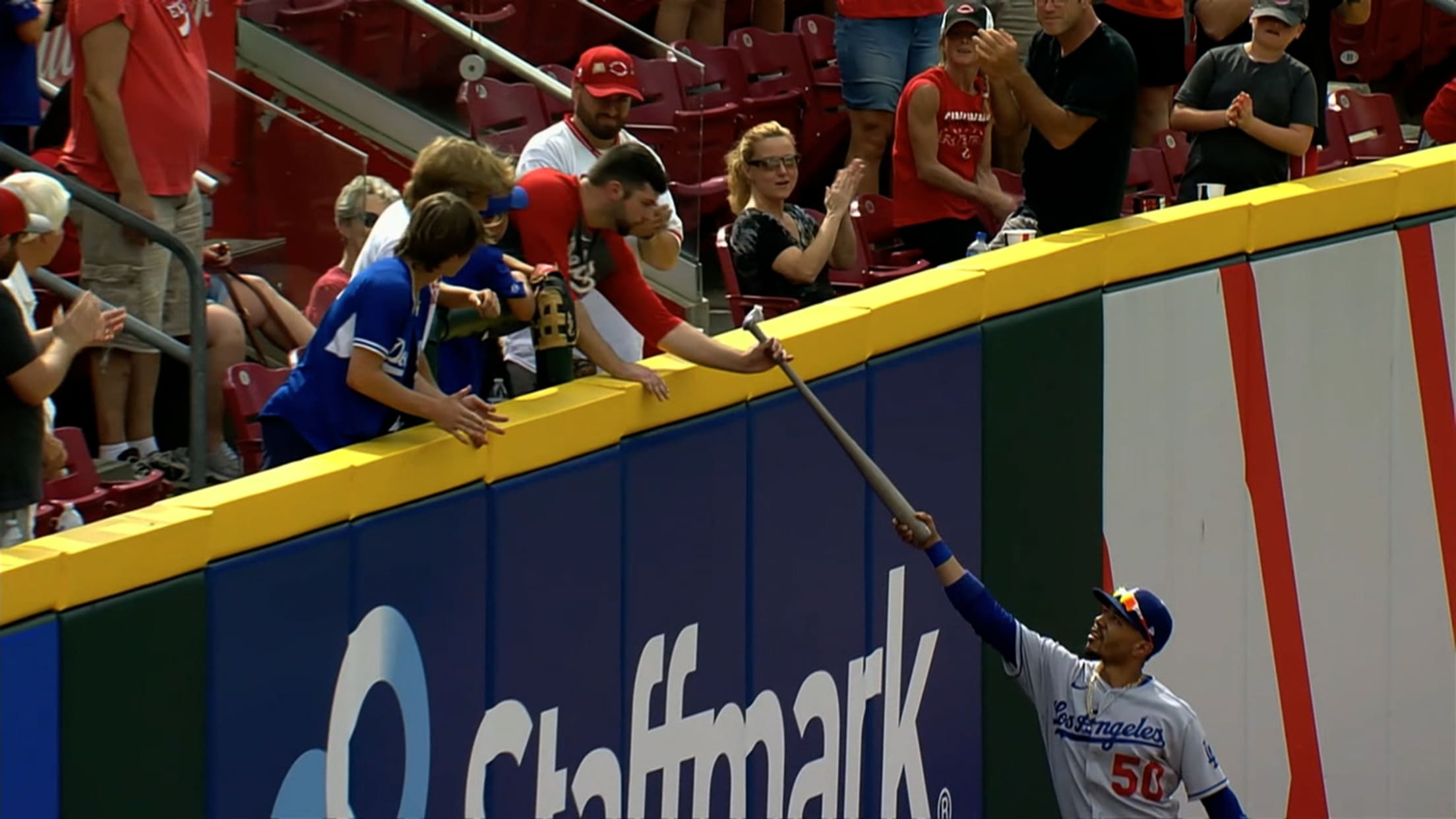 CINCINNATI -- Mookie Betts simply gets it. The Dodgers' right fielder understood that a first Major League hit is special and something to cherish -- even when it happens against his own team. Leading off the bottom of the sixth inning for the Reds as a pinch-hitter with his team
A look into how Twins starters pick their unis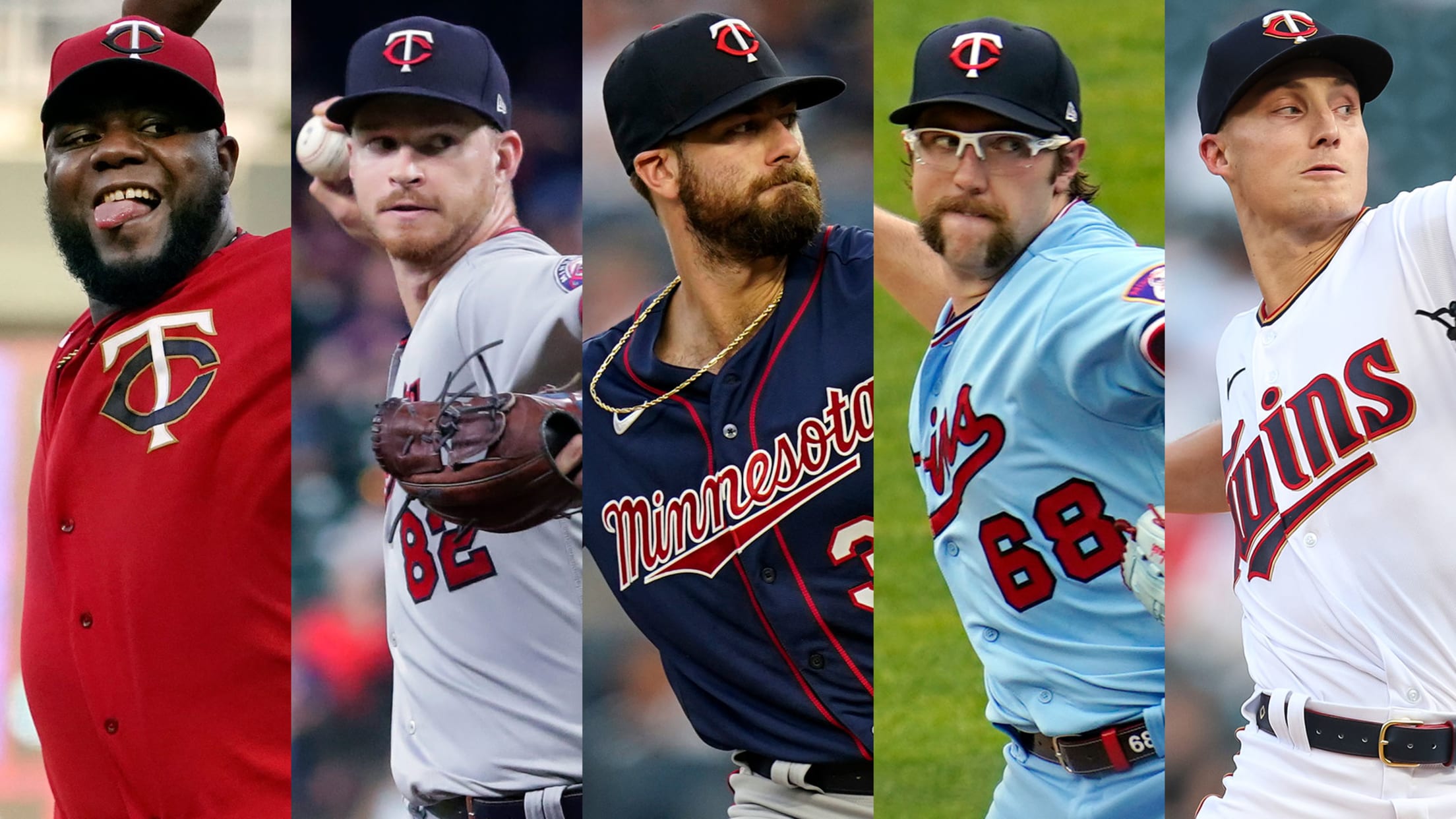 MINNEAPOLIS -- When Michael Pineda began his career in Seattle, in 2011, he was a rookie without much decision-making power. He then spent the next four seasons with the tradition-dictated Yankees. When he signed with Minnesota before the 2018 season, he found himself in full control of his wardrobe for
Here are the '21 playoff tiebreaker scenarios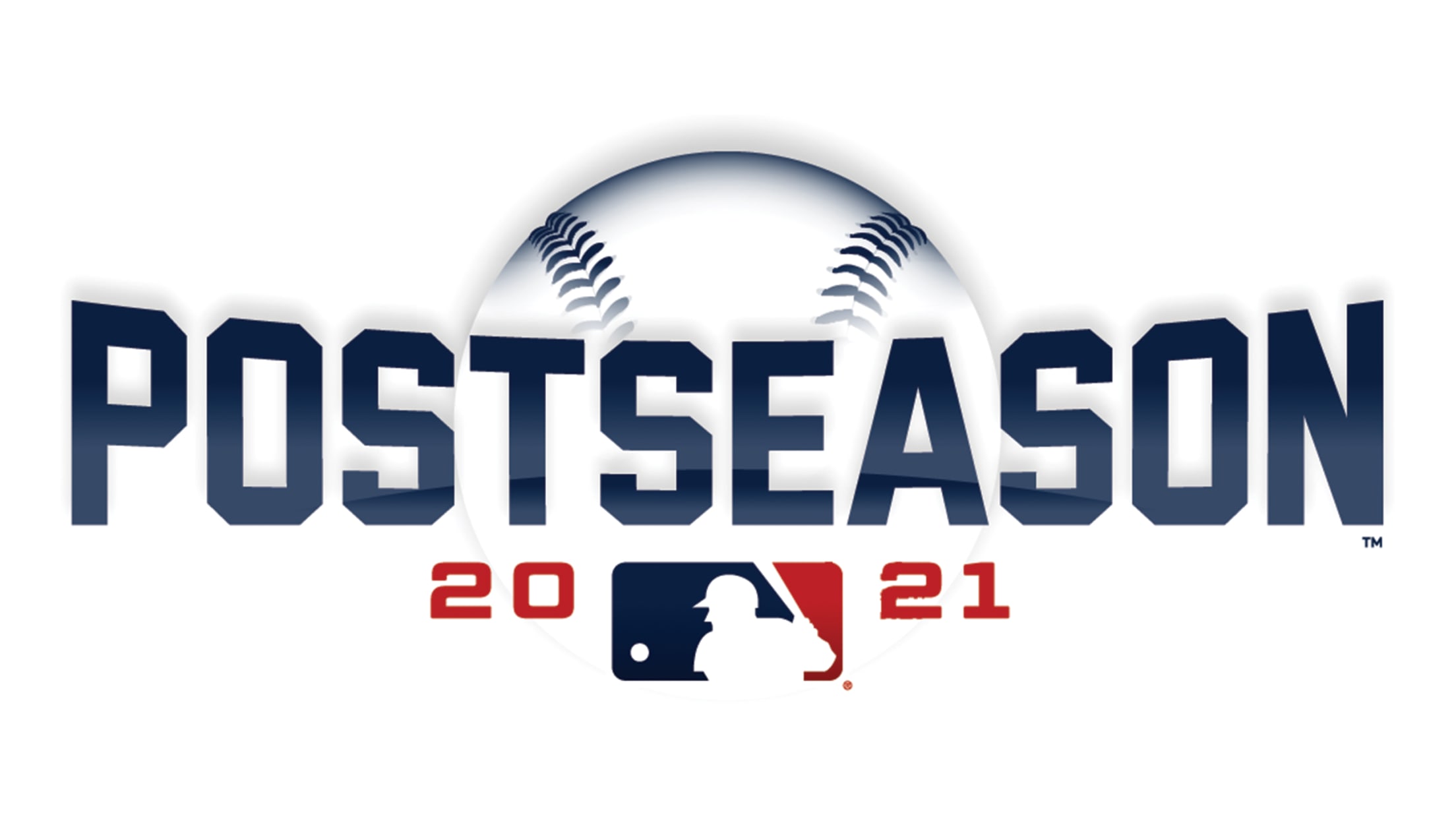 Just as extra innings are sometimes required to resolve games, extra games are sometimes required to resolve regular-season races. It hasn't happened often, even in the dual-Wild Card era in which more teams are in the late-season mathematical mix. Since Major League Baseball went to the dual-Wild Card format in
Severino's return a lift for taxed Yankees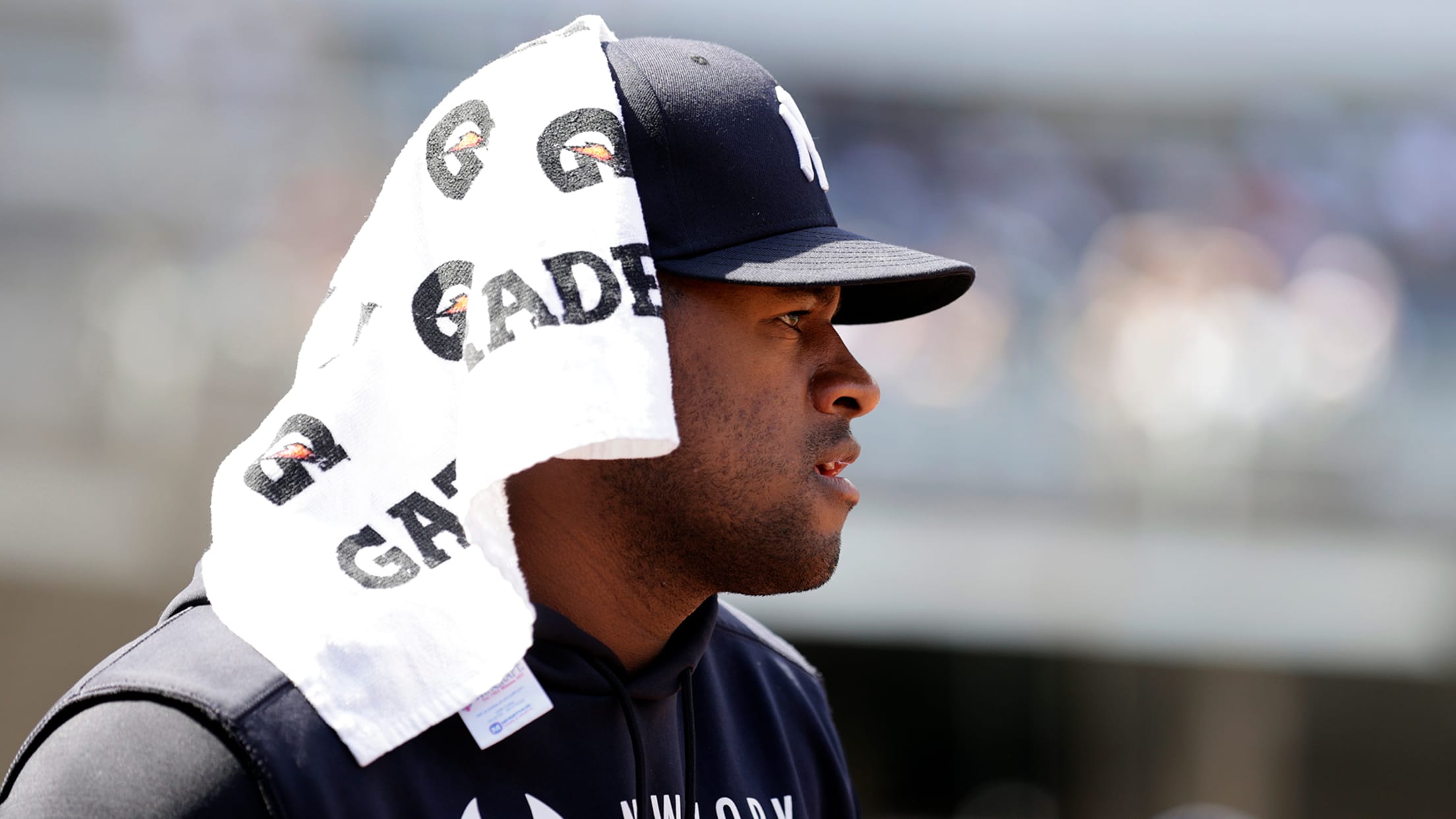 NEW YORK -- Luis Severino is on the brink of his long-awaited return to the Major Leagues, and the Yankees hope that the right-hander can provide an electric jolt to their bullpen as the club pursues a postseason berth. Severino has not pitched in a big league game since the
Complete 2021 MLB postseason schedule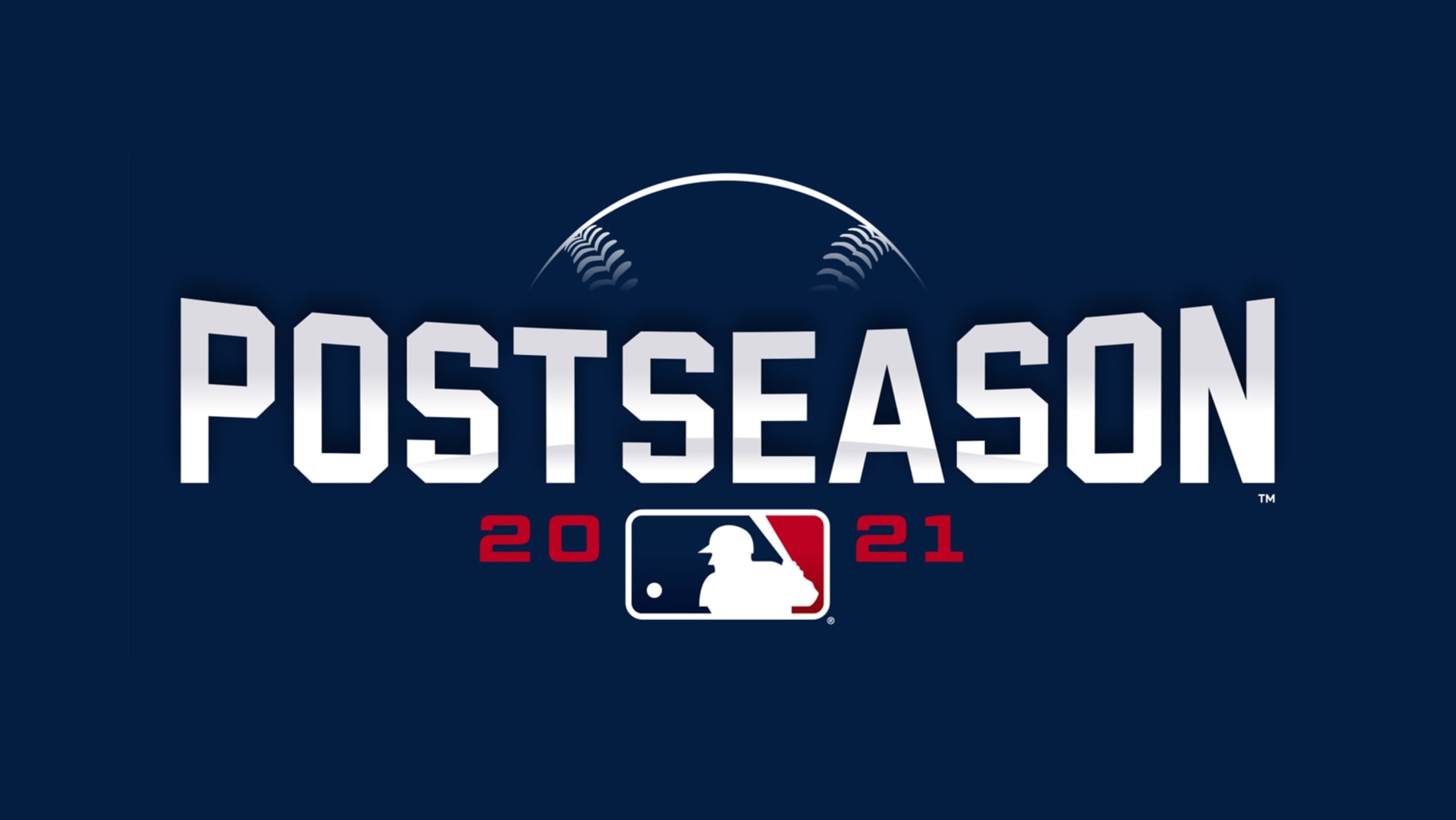 Major League Baseball today announced the schedule for the 2021 Postseason, which is set to open with the American League Wild Card Game presented by Hankook on ESPN on Tuesday, Oct. 5, followed by the National League Wild Card Game presented by Hankook on TBS on Wednesday, Oct. 6. Game
Injuries: Brewers, Ryu, Yanks, Valdez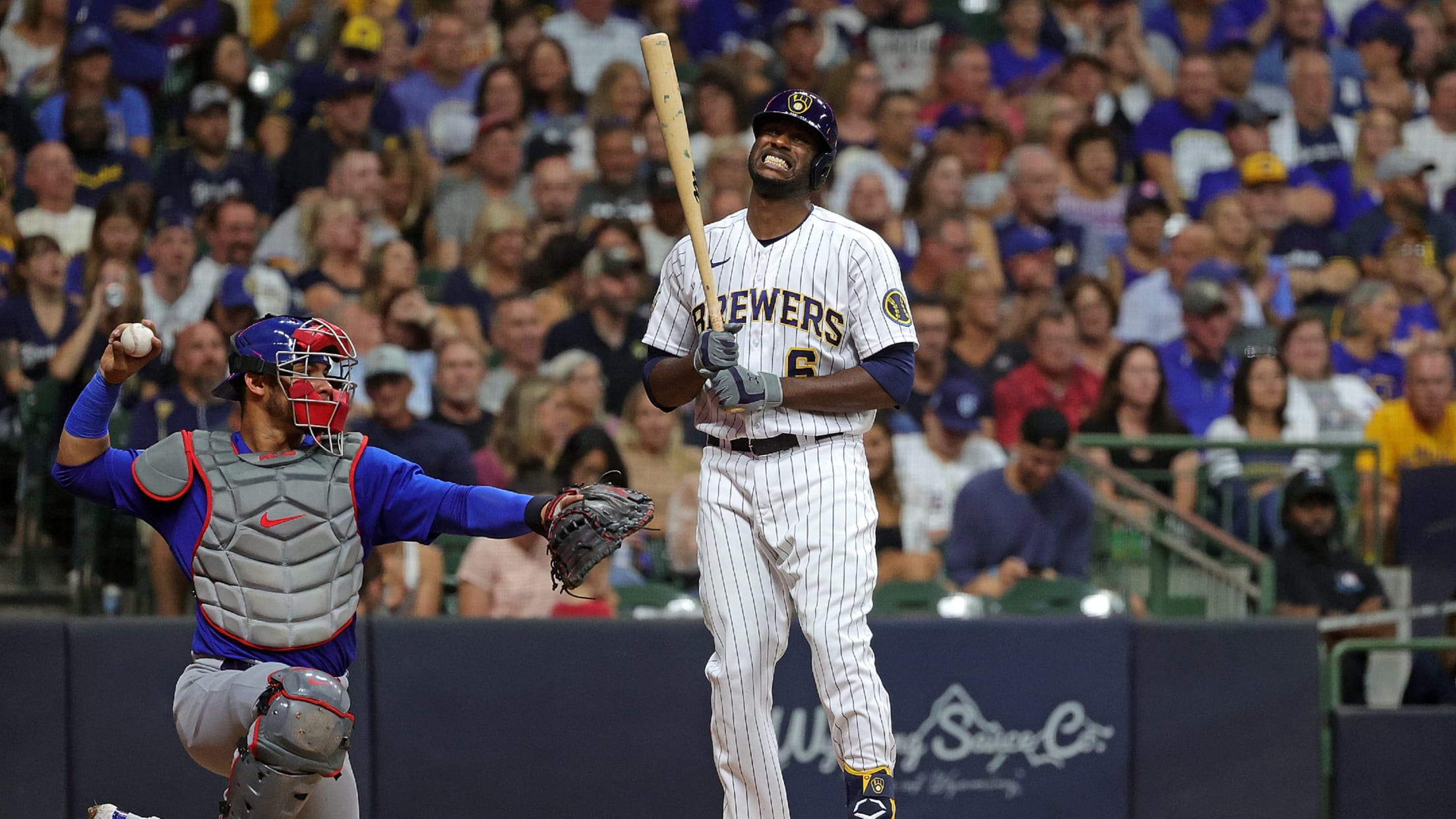 Stay up-to-date with all the latest news on injured and recovering players from across Major League Baseball.
Ex-OF Gose back in big leagues as pitcher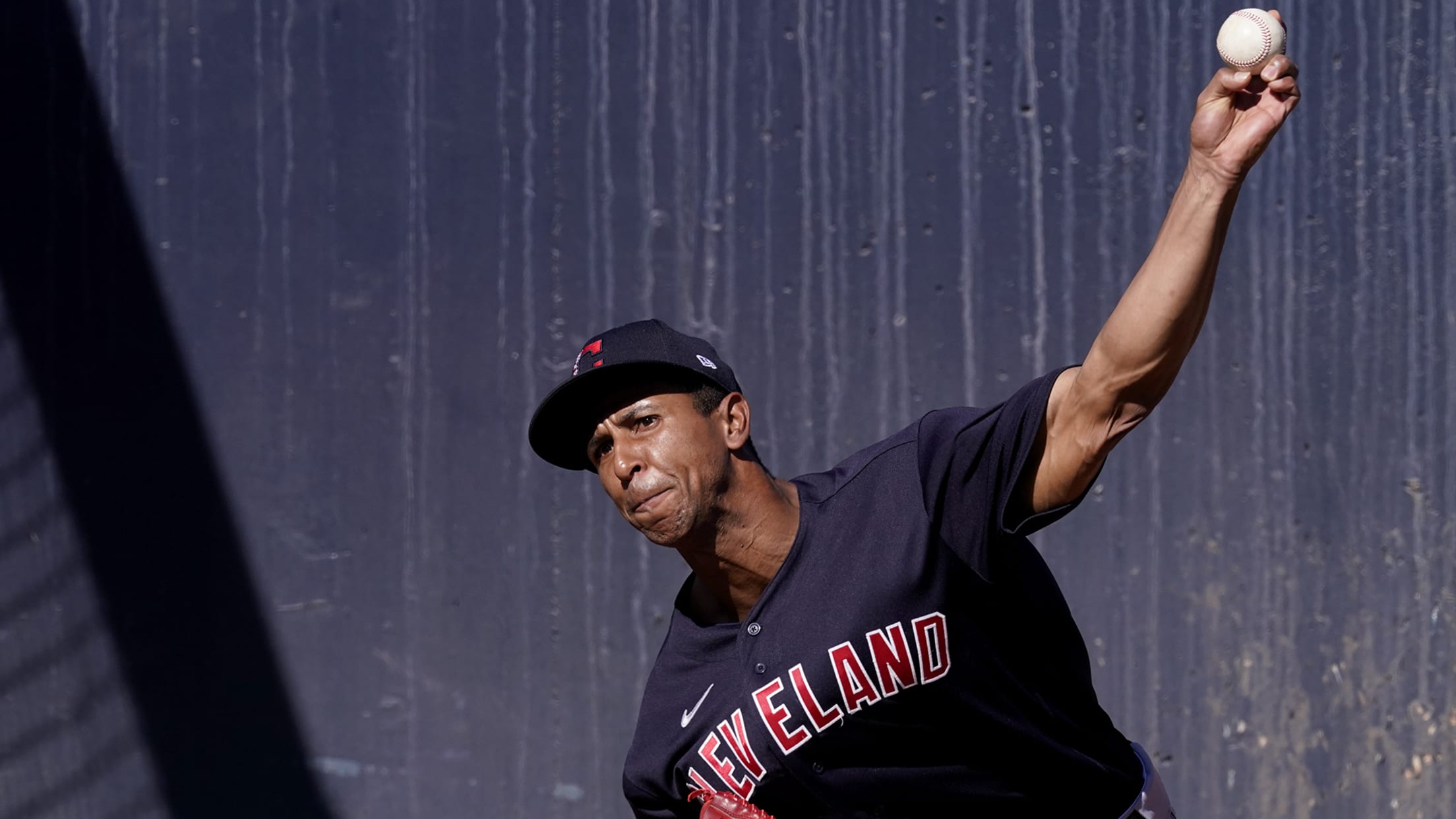 CLEVELAND -- A lot can change in five years. Including a player's position. Anthony Gose has returned to the big leagues for the first time since May of 2016. Back then, he was a speedy center fielder. Now, he's a left-handed reliever with a speedy fastball, and Cleveland selected his
These 5 series will impact postseason races
It's reached the point in the 2021 MLB season that every game -- let alone series -- involving a postseason contender can have a profound impact on that club's playoff hopes. That said, certain series each week carry slightly more weight than others. Here's a look at the five series
Most home runs by a catcher in a season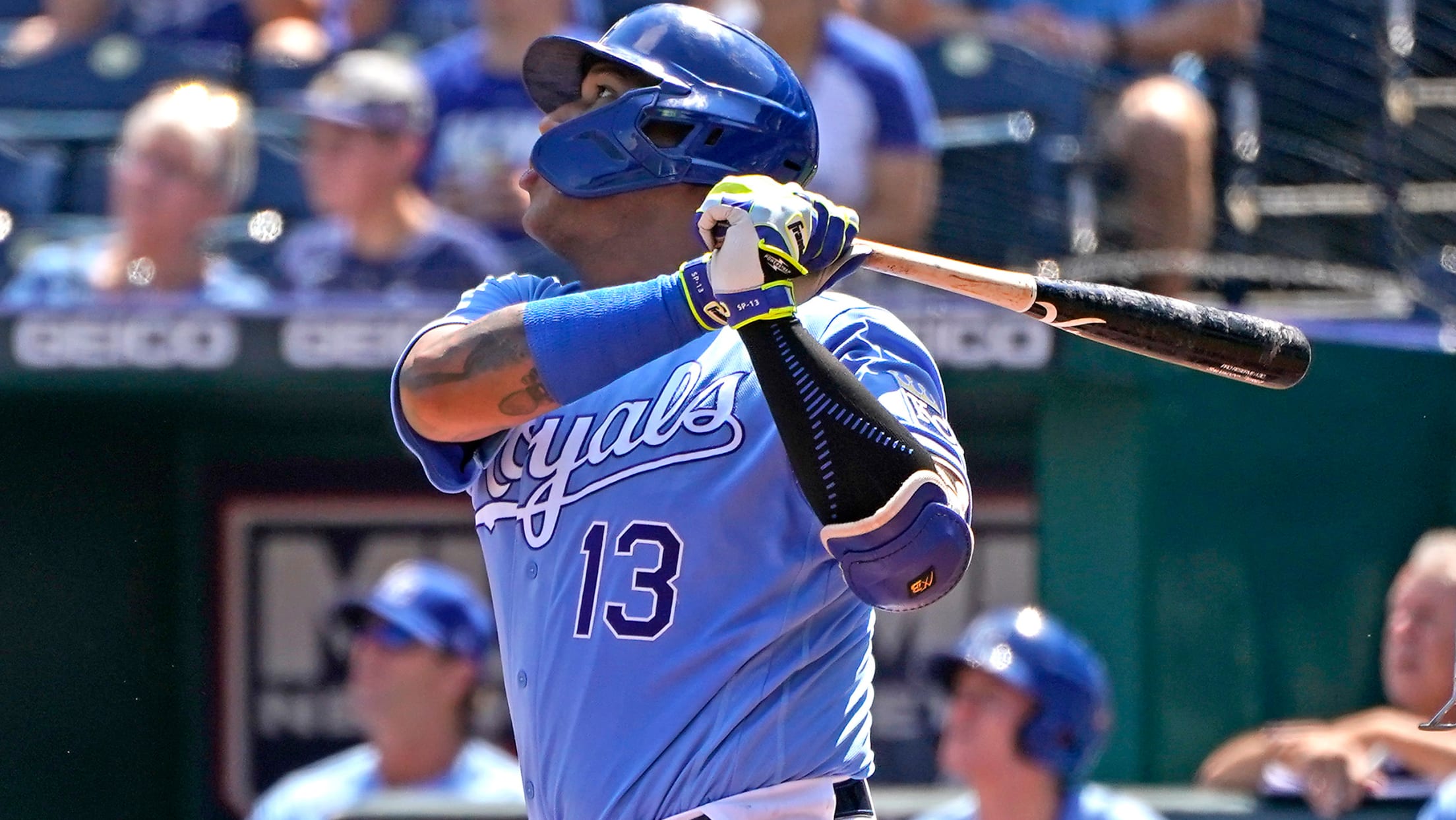 Throughout baseball history, catcher has been an offensively challenged position. It's not hard to understand why. First, catcher defense is so important that backstops are selected in large part based on their ability to block, receive, throw and work with pitchers. Second, the physical demands of the position are such
With renewed velocity, Coleman called up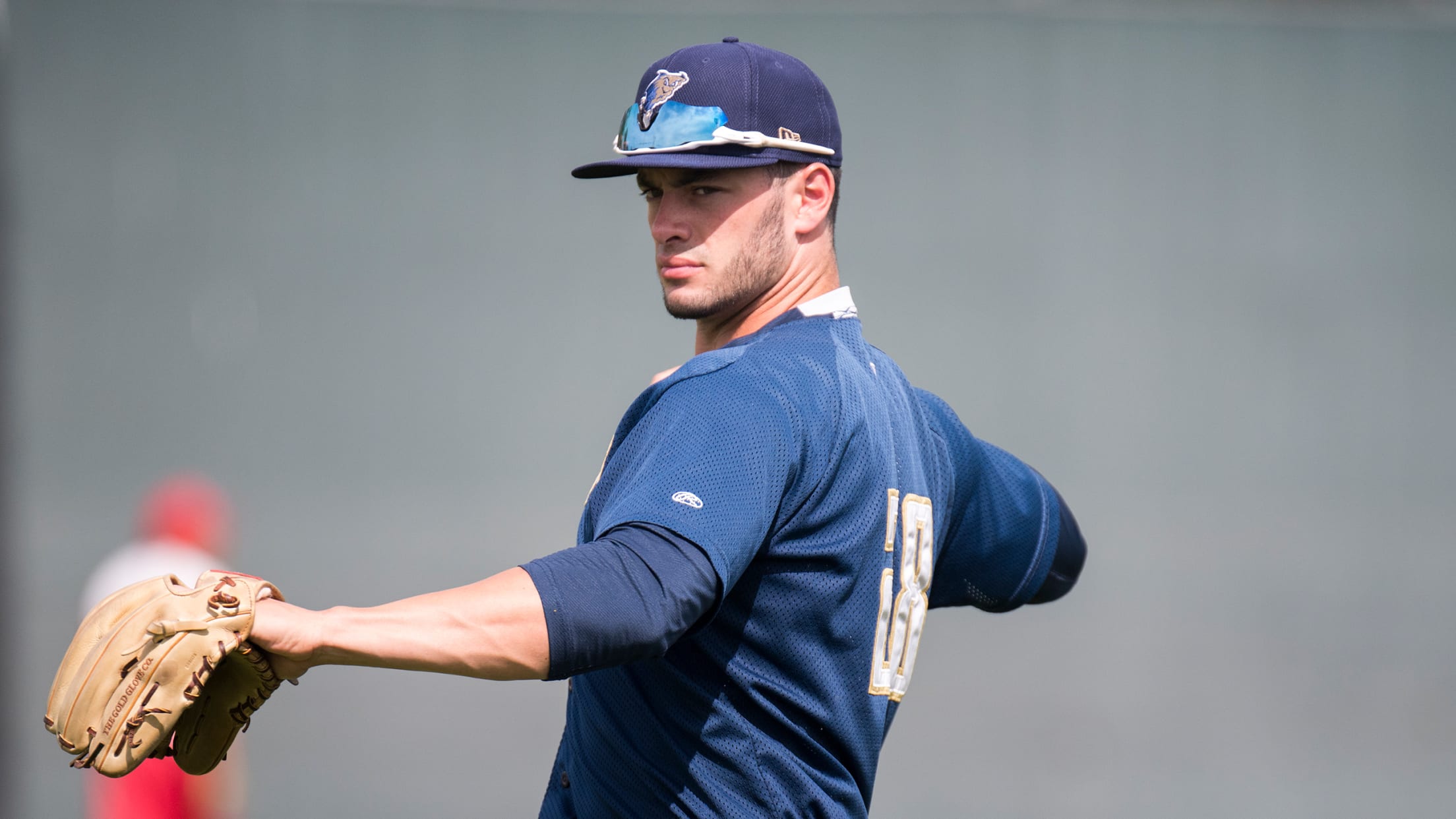 CLEVELAND -- On Sunday evening, as the Royals took off for Cleveland to begin their final road trip of the season, Dylan Coleman was given his first "Welcome to the big leagues" moment. The Royals right-hander, who was selected from Triple-A Omaha on Monday ahead of Kansas City's doubleheader against
O'Neill, J-Ram named Players of the Week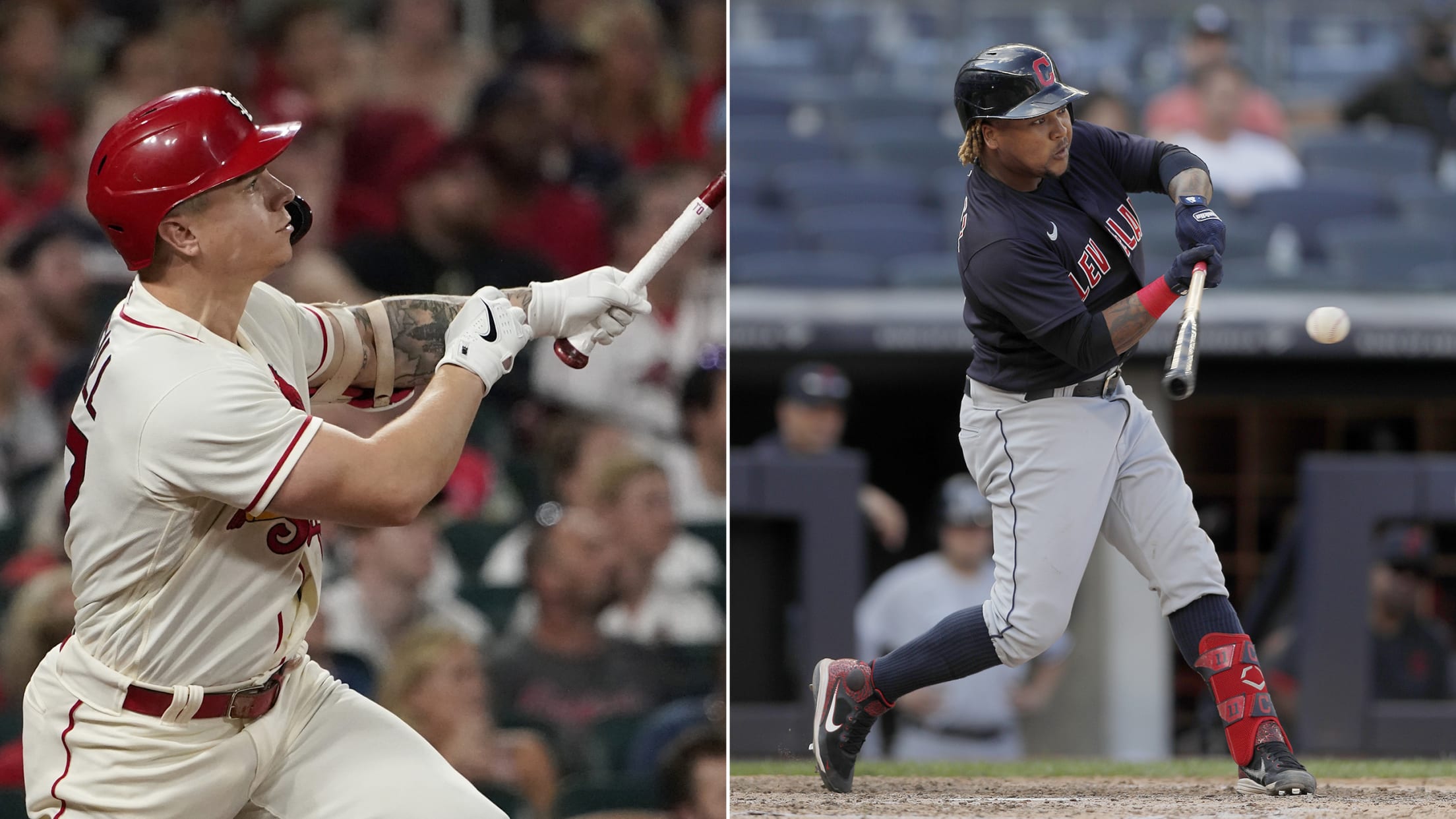 Tyler O'Neill spearheaded a 6-0 stretch for the Cardinals while José Ramírez hit .500 in six games for Cleveland last week. On Monday, they were named the Players of the Week presented by Chevrolet. • All-time winners: AL | NL O'Neill, St. Louis' 26-year-old left fielder, hit safely in all
Here's the final Prospect Team of the Week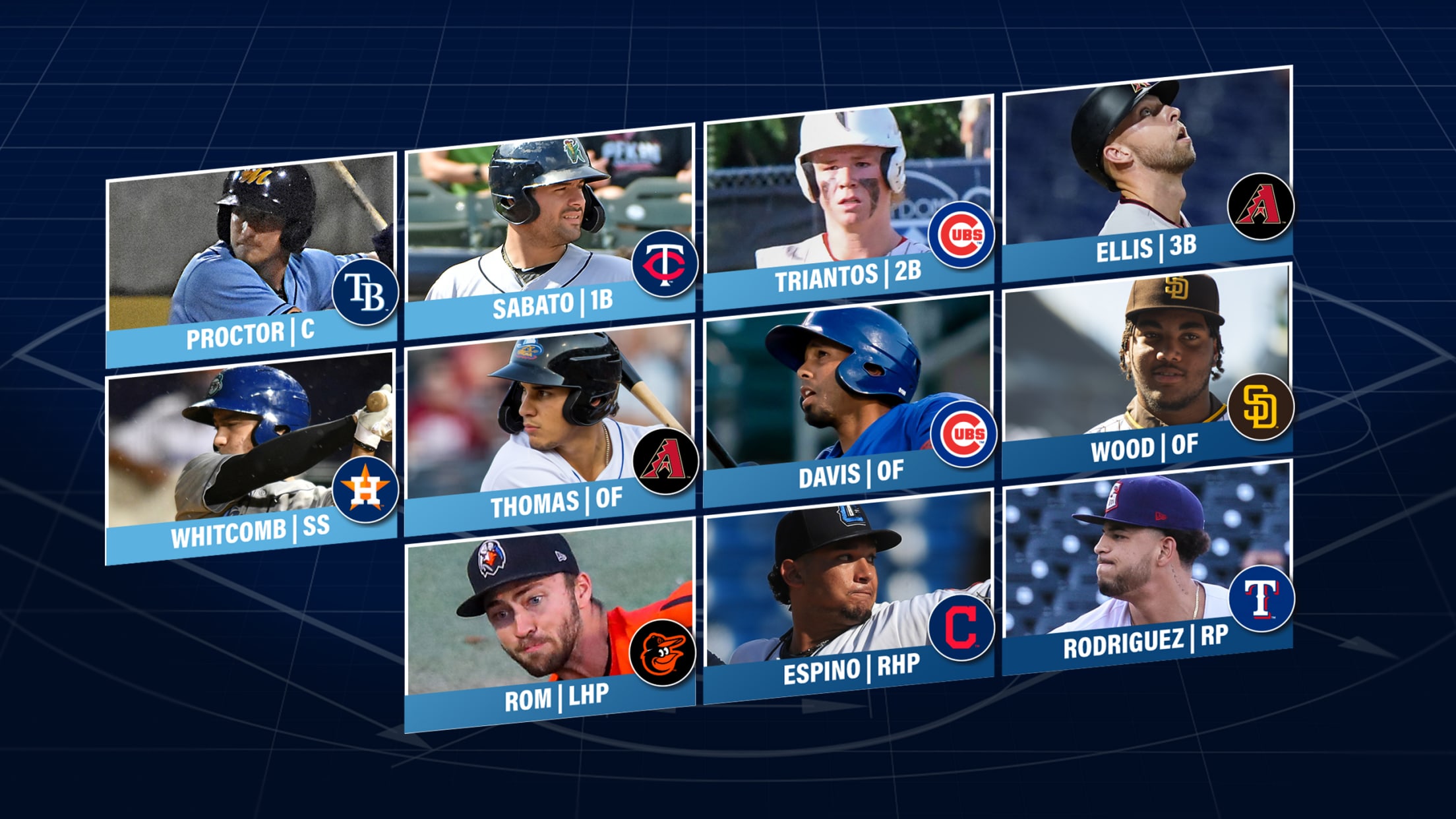 MLB Pipeline's Prospect Team of the Week honors the best performances from the previous seven days. Any Minor Leaguer currently on an organization Top 30 Prospects list in our Prospect Rankings is eligible. This past week marked the official end of the Minor League regular season, with playoffs in Low-A,
Tuesday's Sox-Tigers game moved to 1:10 pm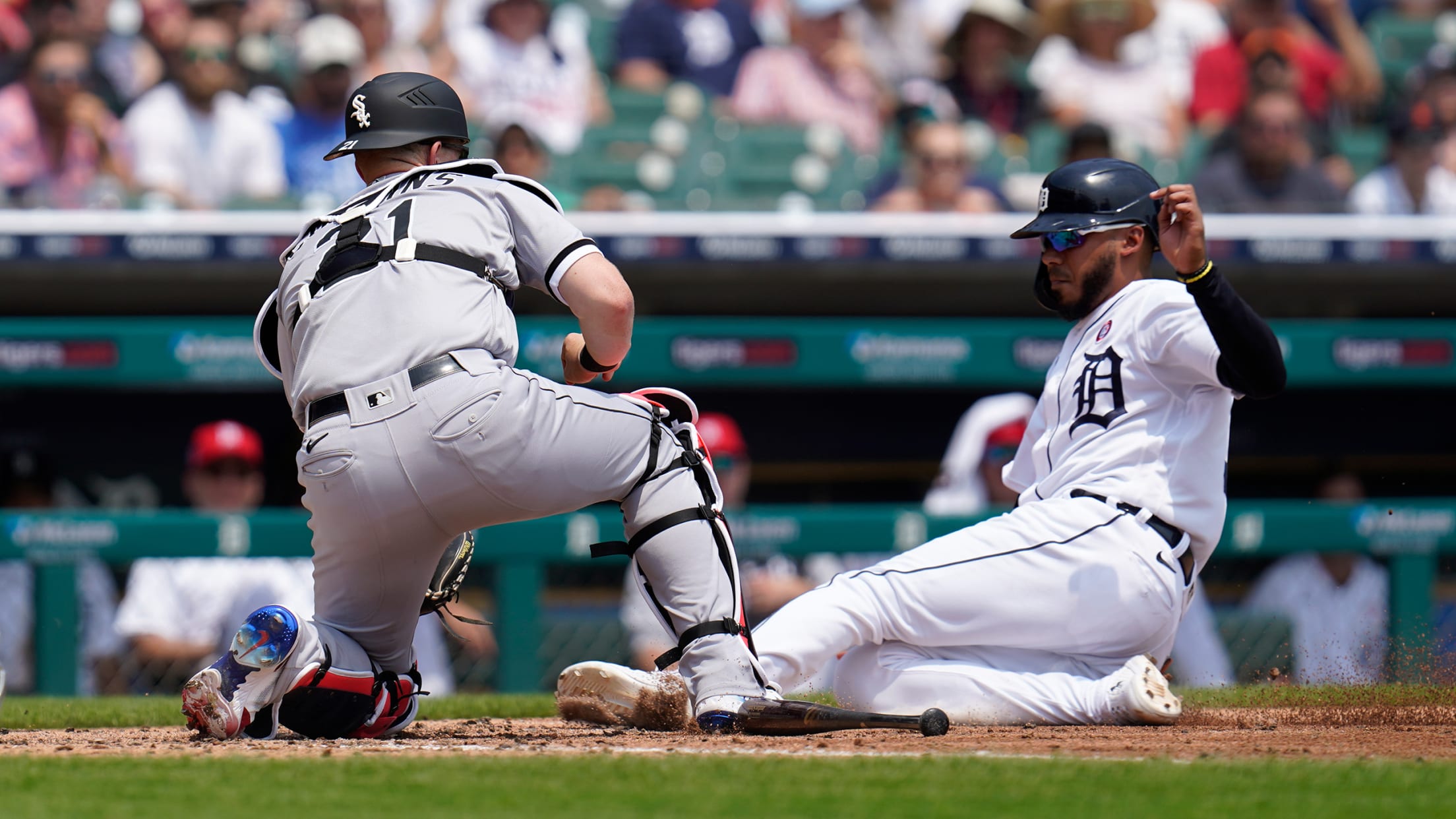 DETROIT -- Due to expected inclement weather on Tuesday night, first pitch for tomorrow's game against the Chicago White Sox has been moved up to 1:10 p.m. ET. The game will be televised on Bally Sports Detroit and air on 97.1 The Ticket and the Tigers Radio Network. Fans with
Rosario hits for cycle, seeing only 5 pitches
Left fielder becomes 2nd Braves hitter to achieve feat in 2021 during win in SF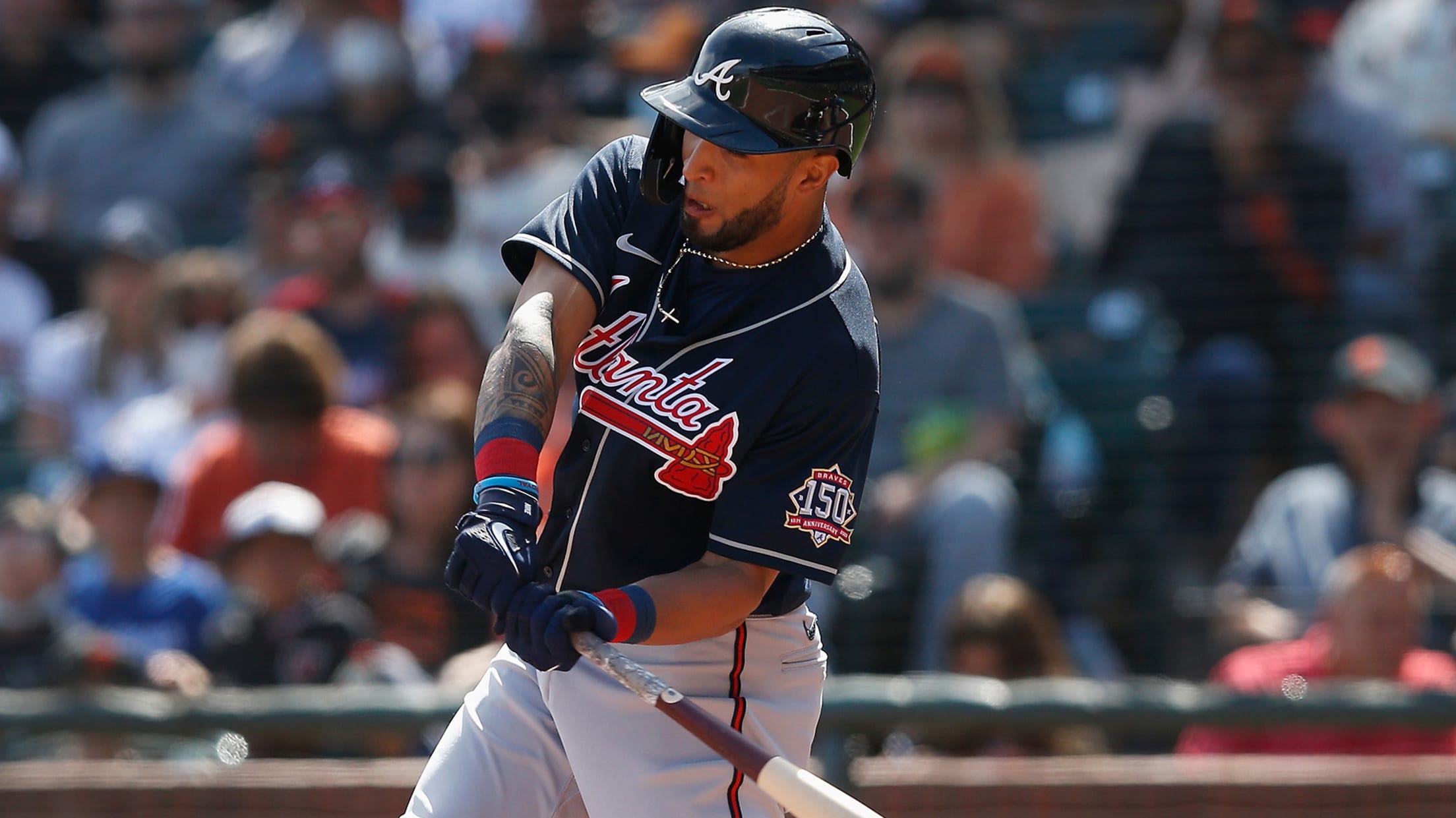 SAN FRANCISCO -- Eddie Rosario knew he had history off the crack of the bat. Upon making contact on a first-pitch curveball in the top of the ninth inning, Rosario raised his right hand in the air before the ball touched grass. His Braves teammates began celebrating, requesting the ball
MVP moment? Donaldson, Vlad swap jerseys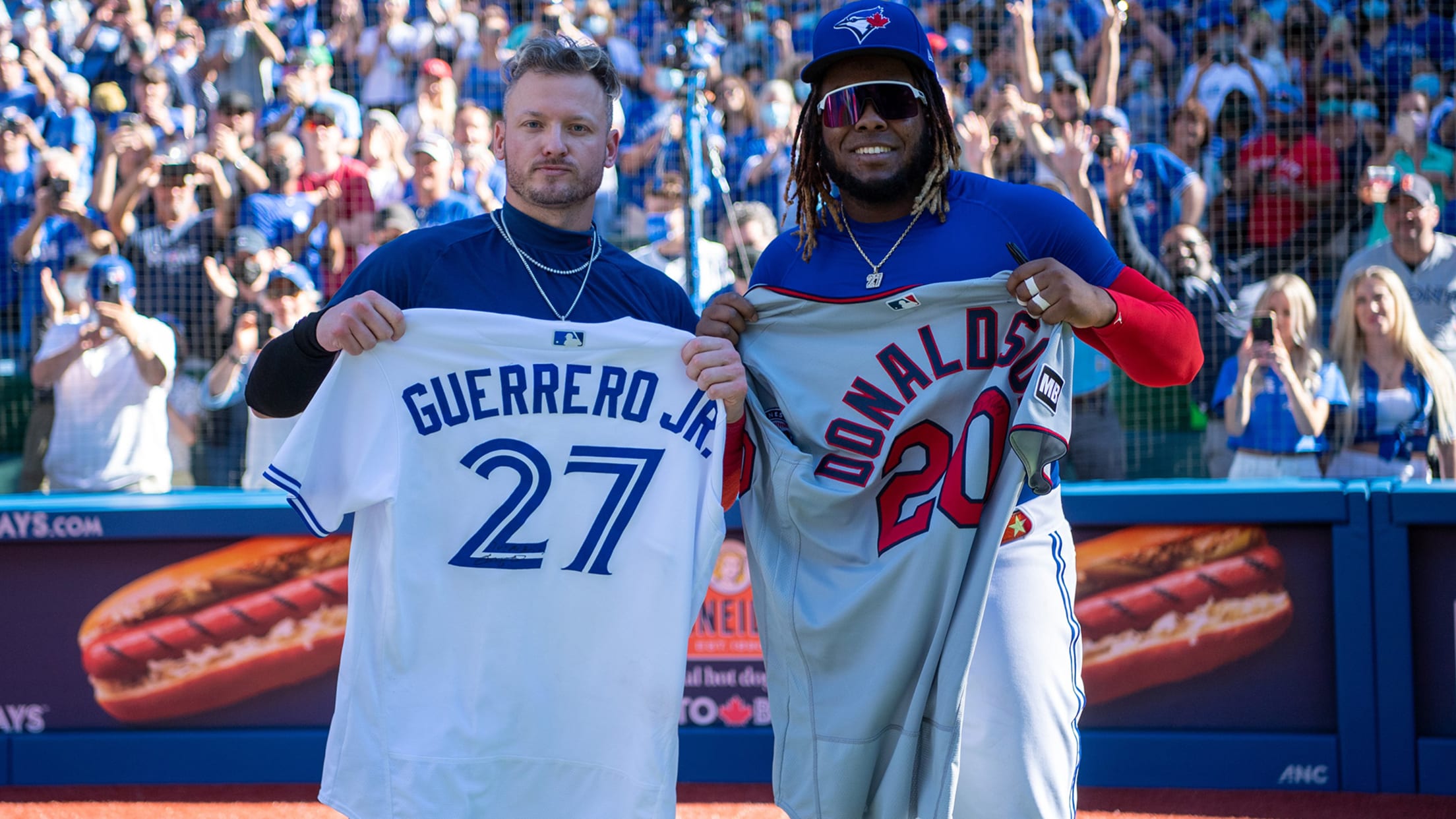 TORONTO -- Back on July 2, 2015, the present and future of the Blue Jays overlapped for the first time. Josh Donaldson was coming off a 3-for-5 night with a home run in a win over the Red Sox, building his case for what would be just the second AL
Cole, Yanks lose 'crucial game,' cede ground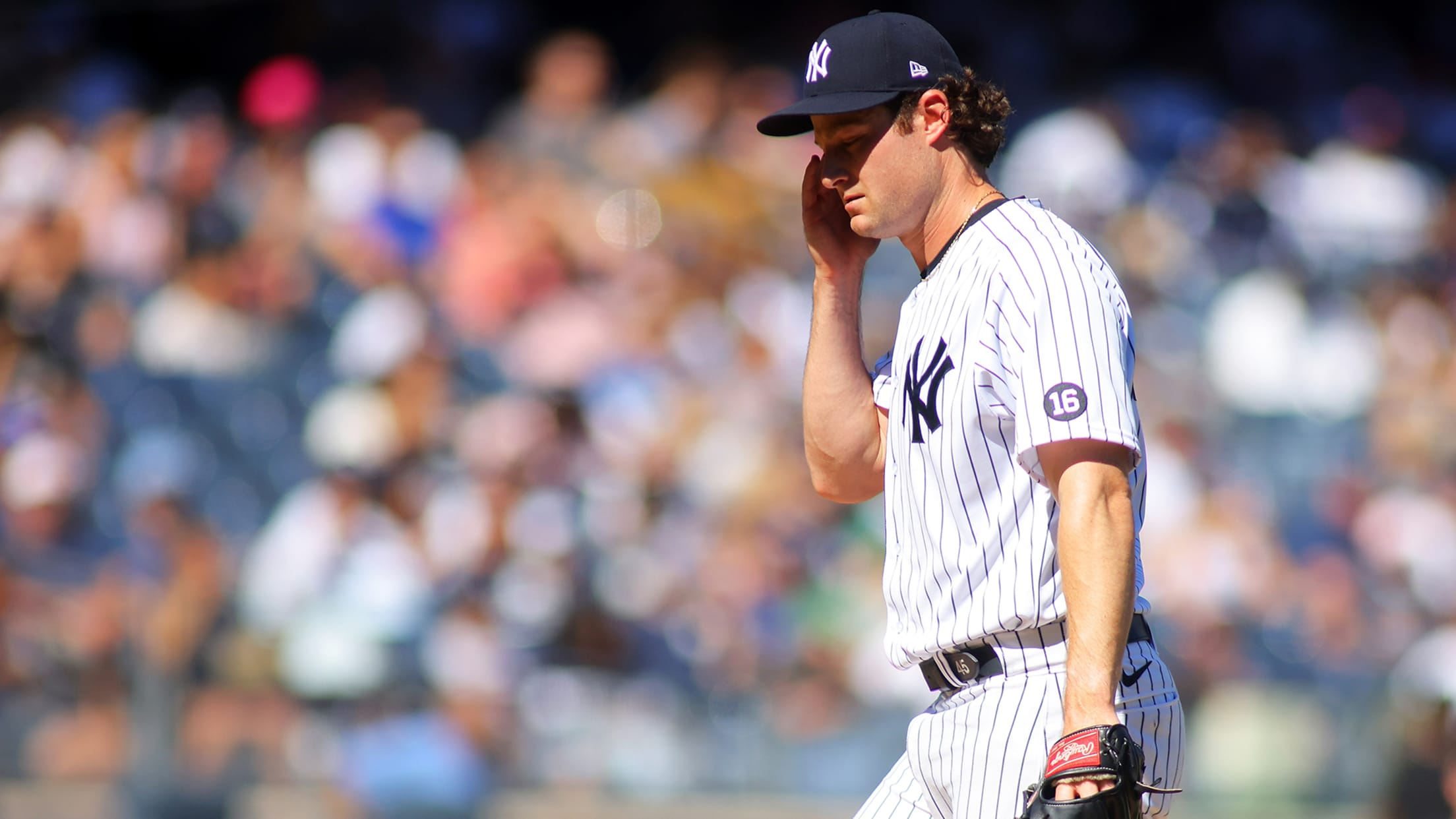 NEW YORK -- Gerrit Cole sat in Yankee Stadium's home dugout on Sunday, his left palm pressed to his cheek and a glum expression across his face. Late-afternoon shadows encroached upon the playing field, and the scoreboard offered even more evidence that it was getting late. As the Yankees continue
5-foot-8 Mullins' HR robbery is Play of Week
Orioles CF goes way up to pull back long drive by Yankees' Sánchez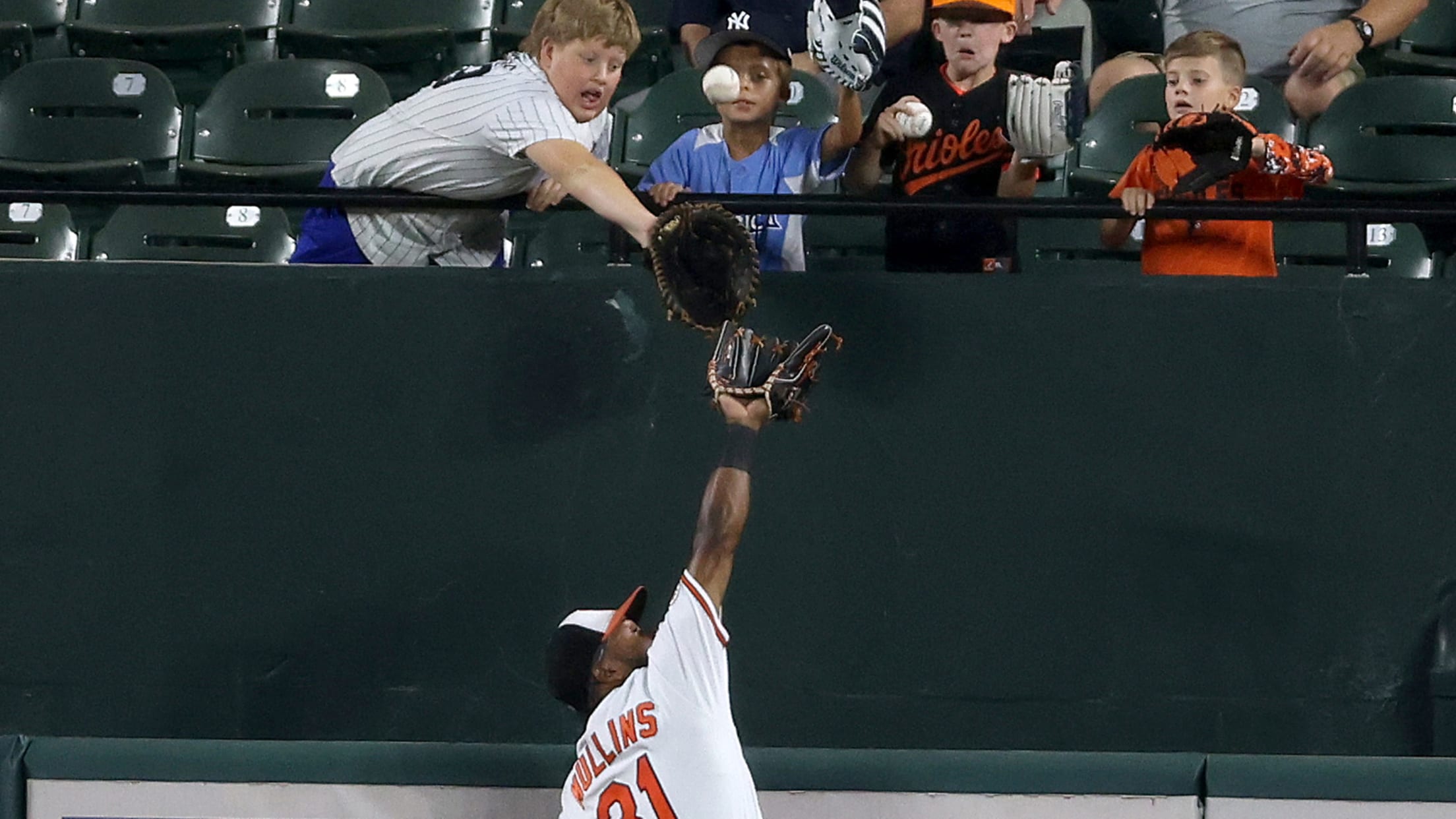 BALTIMORE -- What can't Cedric Mullins do? The Orioles' breakout center fielder is already closing in on the first 30-30 season (30 homers and 30 stolen bases) in club history. Now, he's made what might be the catch of the year -- a grab that on Monday was named MLB's
'Outstanding' Ohtani shines in mound return
Two-way star strikes out 10 in Halos' 10-inning loss to A's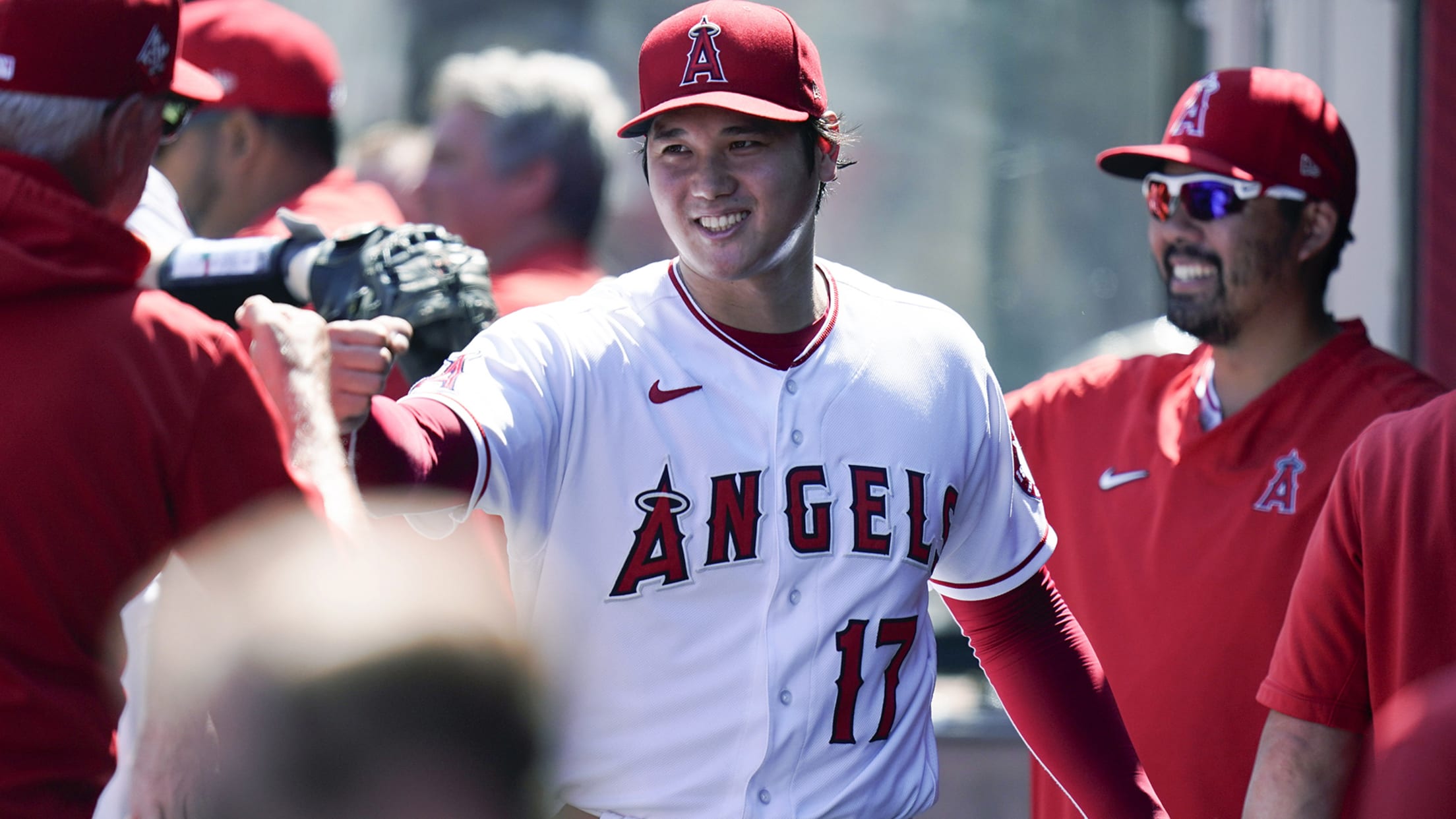 ANAHEIM -- Despite having his scheduled start against the A's pushed back two days because of arm soreness, two-way sensation Shohei Ohtani was sharp on Sunday, striking out 10 over eight strong innings to solidify his status as the frontrunner for the American League Most Valuable Player Award. Ohtani, though,