Padres clinch first playoff spot in 14 years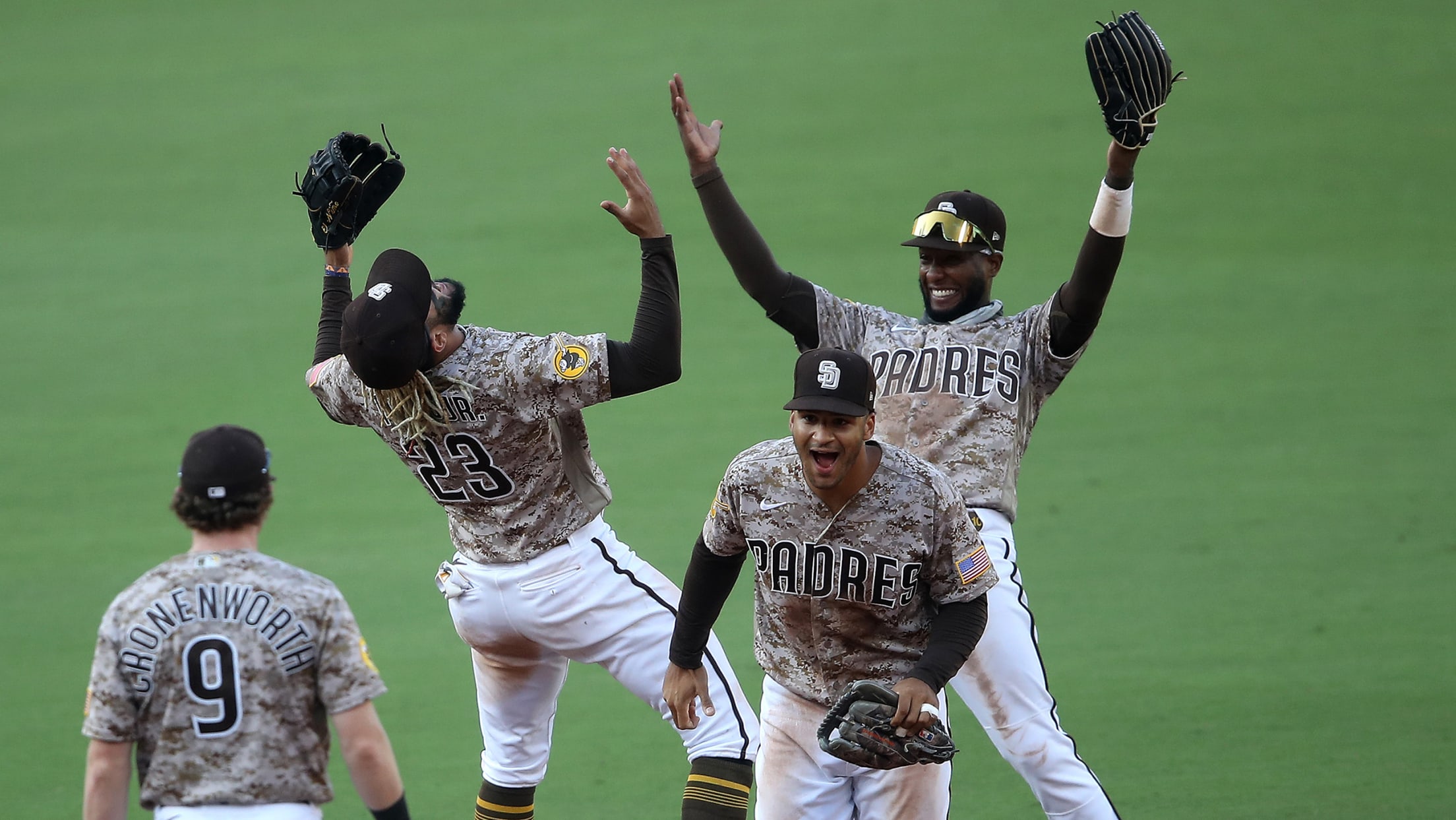 SAN DIEGO -- After 14 years without postseason baseball in San Diego -- an agonizing era defined by endless talk of a bright future that sometimes felt too distant to grasp -- the wait is over. The bright future is the present. The Padres are headed back to the playoffs.
For Yanks, a winding road that led to October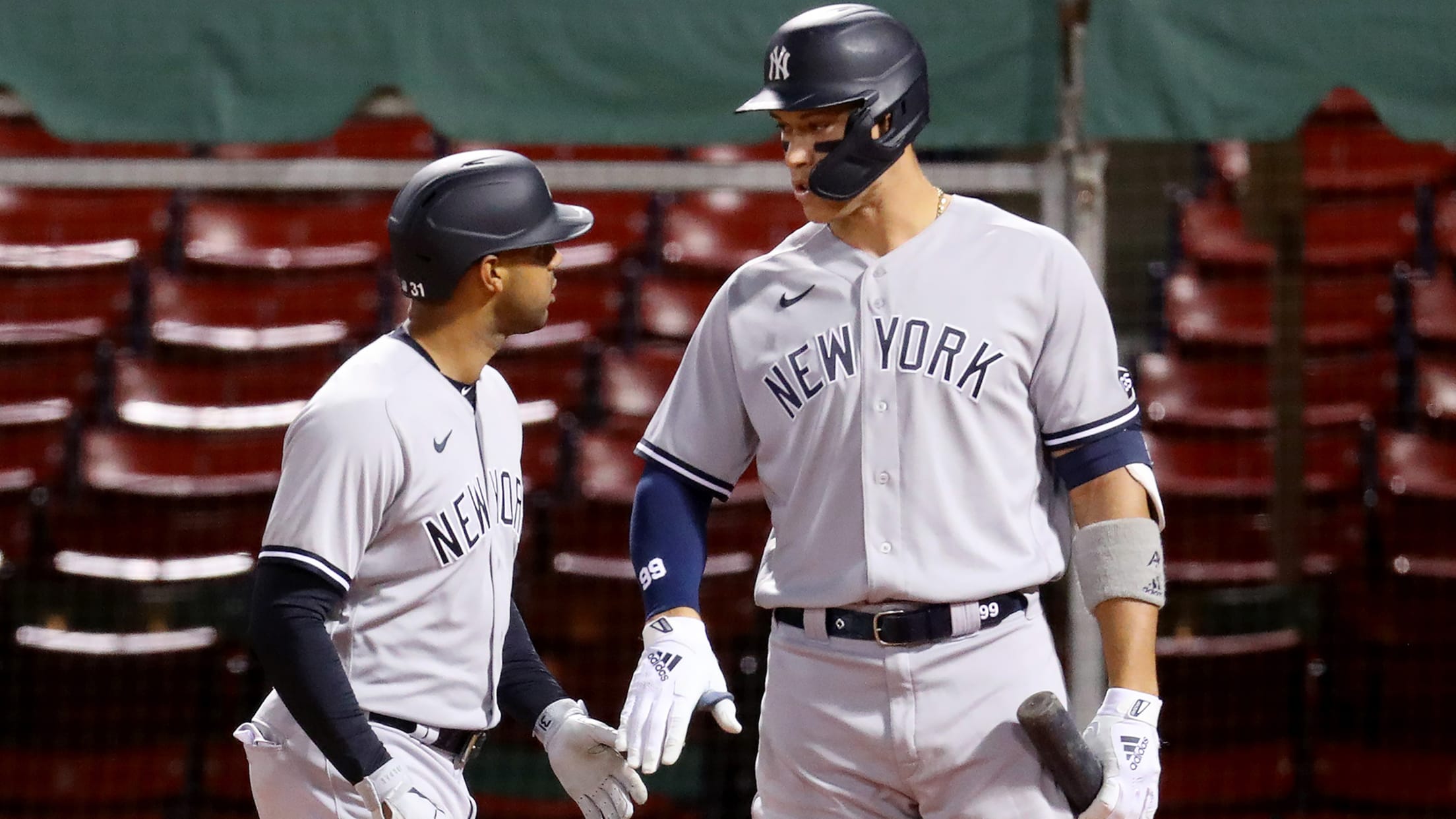 As the 2020 Yankees assembled for the first time in February, manager Aaron Boone said he saw his roster as one that had knocked on the door of greatness but had yet to break through. Heavily favored for a deep postseason run, no one could have anticipated the twists and
Teams with toughest (and easiest) final week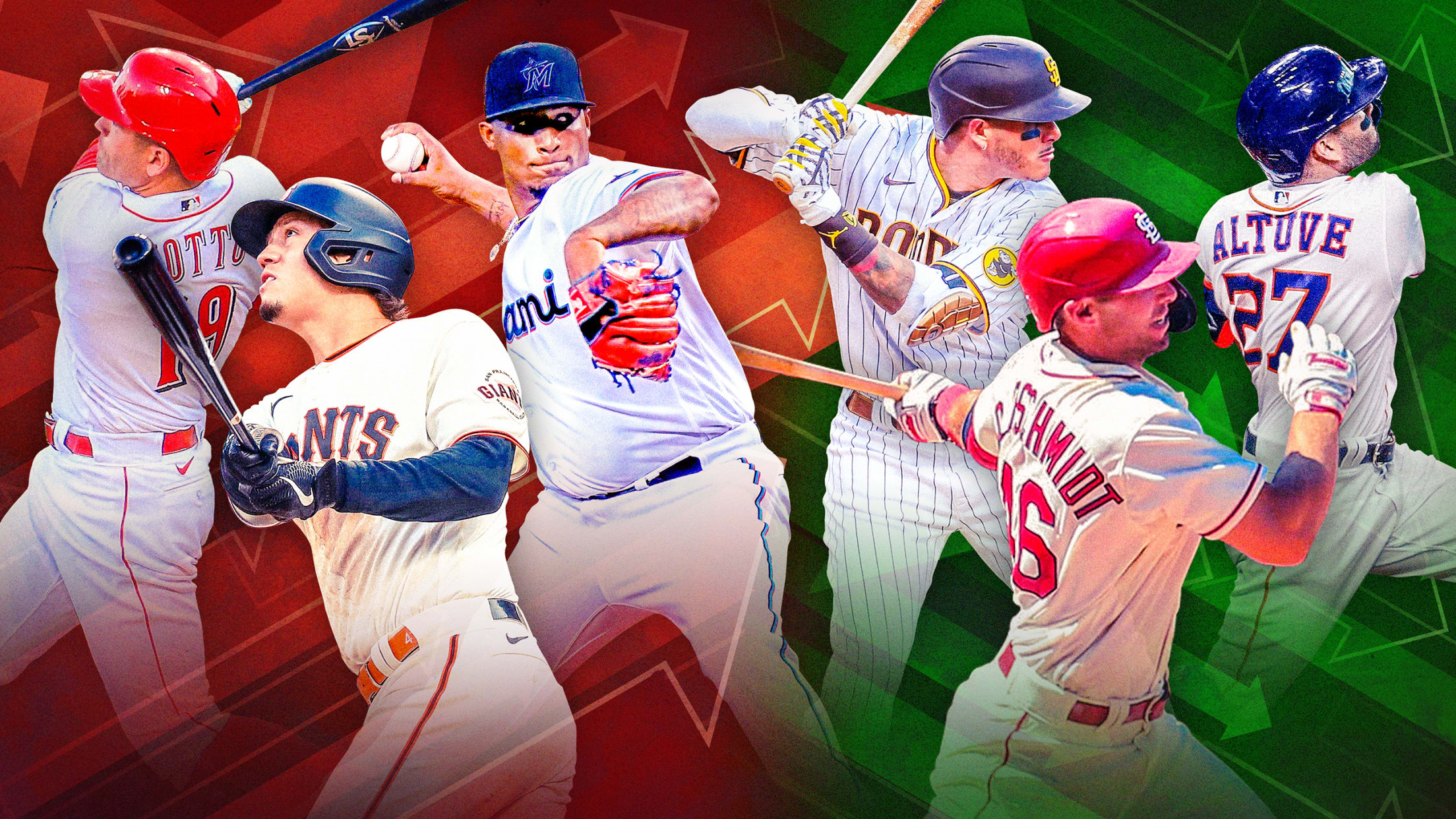 The Marlins, Mariners and Reds have the toughest remaining schedules among MLB contenders, while the Astros and Cardinals have the easiest. Considering those teams have played with playoff-like pressure for weeks, a difficult schedule is one more hurdle to climb. For teams like Houston and St. Louis, any break --
MVP? Ramírez (2 HRs) sparks Tribe's offense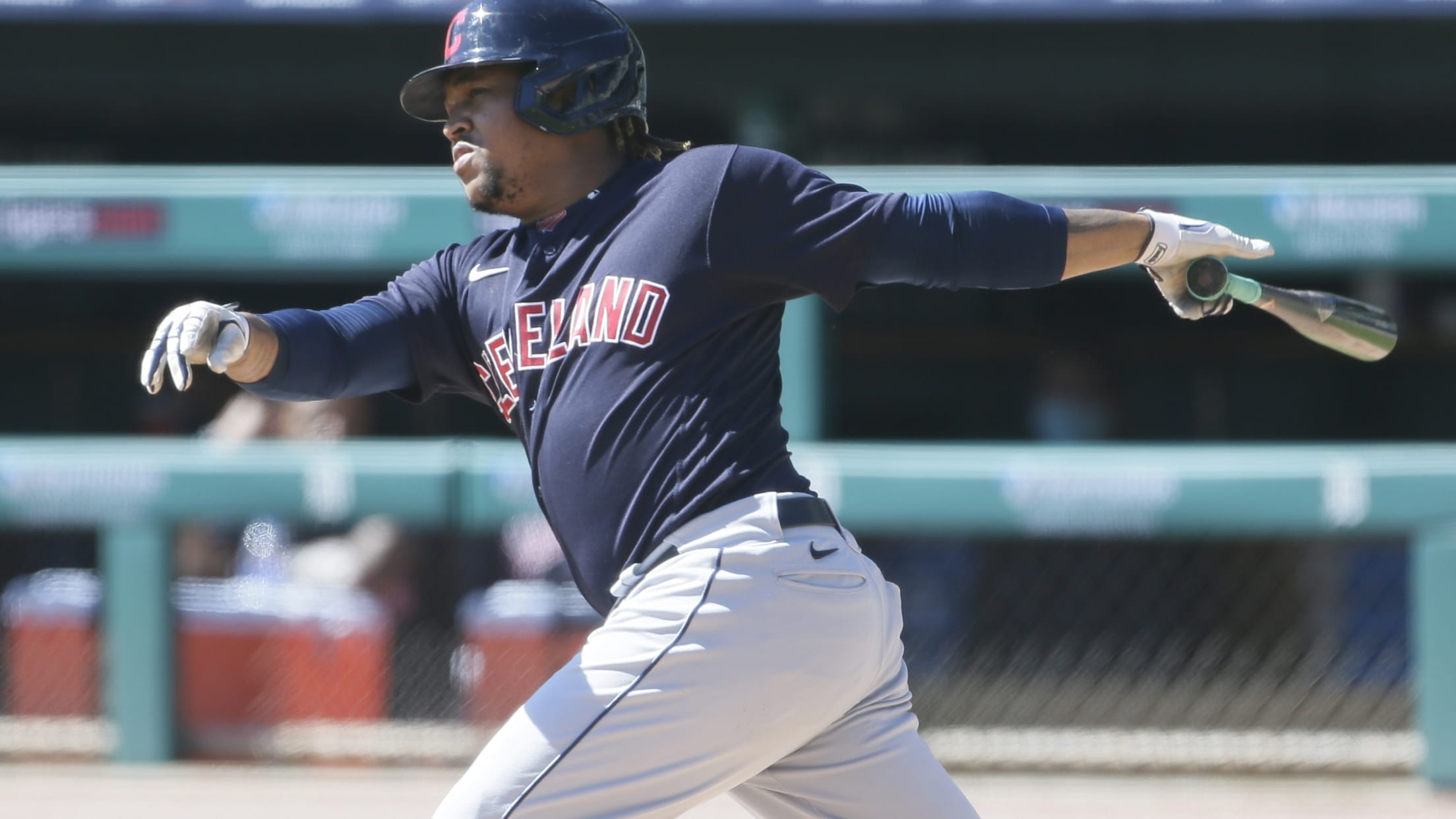 The Indians' starting pitching has stolen the show all season long, while the bats have ranked among the worst in the league. While those two narratives surrounded the team, José Ramírez has flown under the radar, putting together a season worthy of at least a few American League Most Valuable
Everything to know about expanded playoffs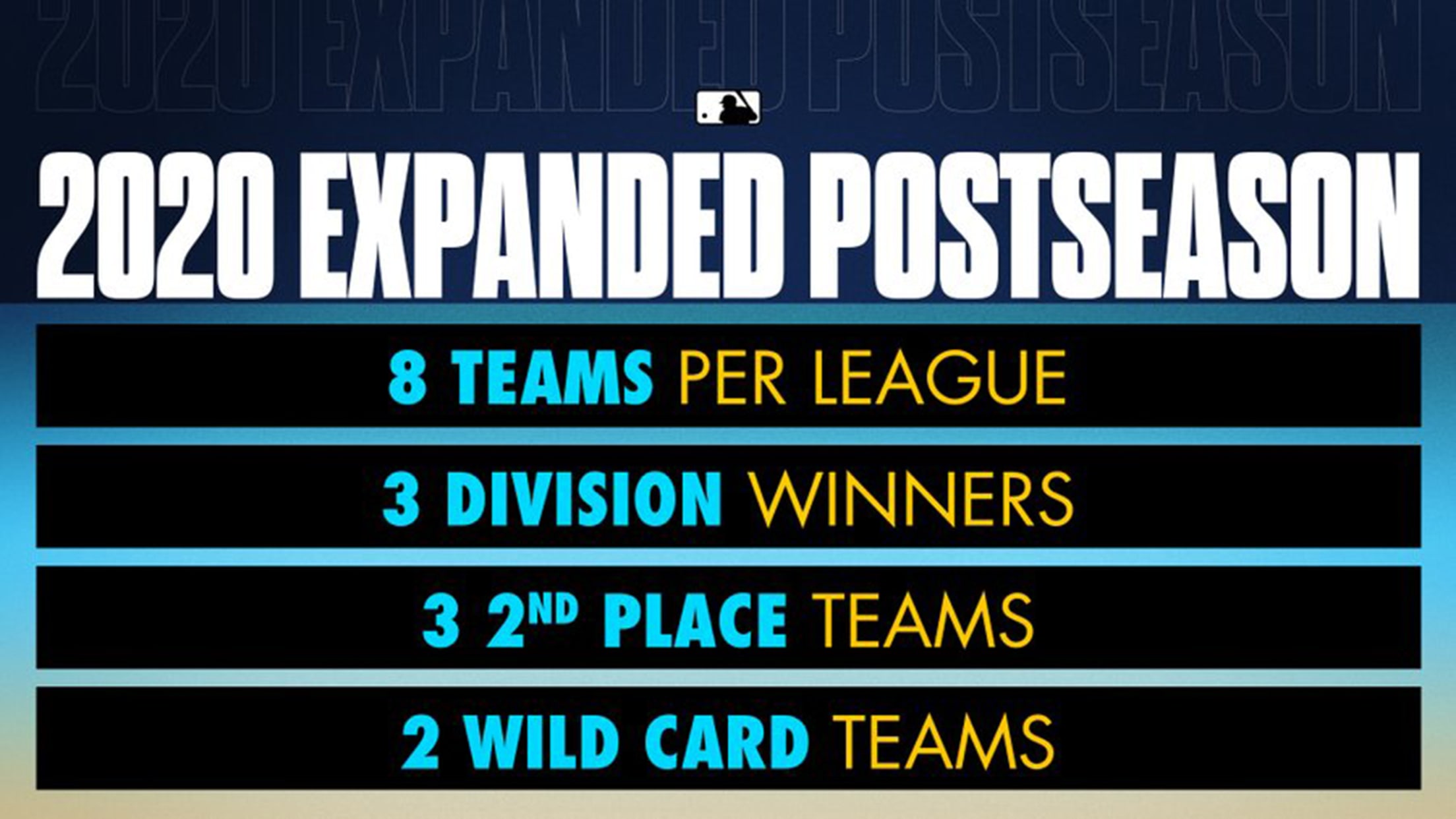 A baseball season unlike any other will conclude with a postseason unlike any other. An expanded format, neutral sites, a reduction in off-days and greater-than-ever potential for upsets will make this an October to remember. We don't know if the Dodgers will win the World Series for the first time
Free agents who can boost stock in October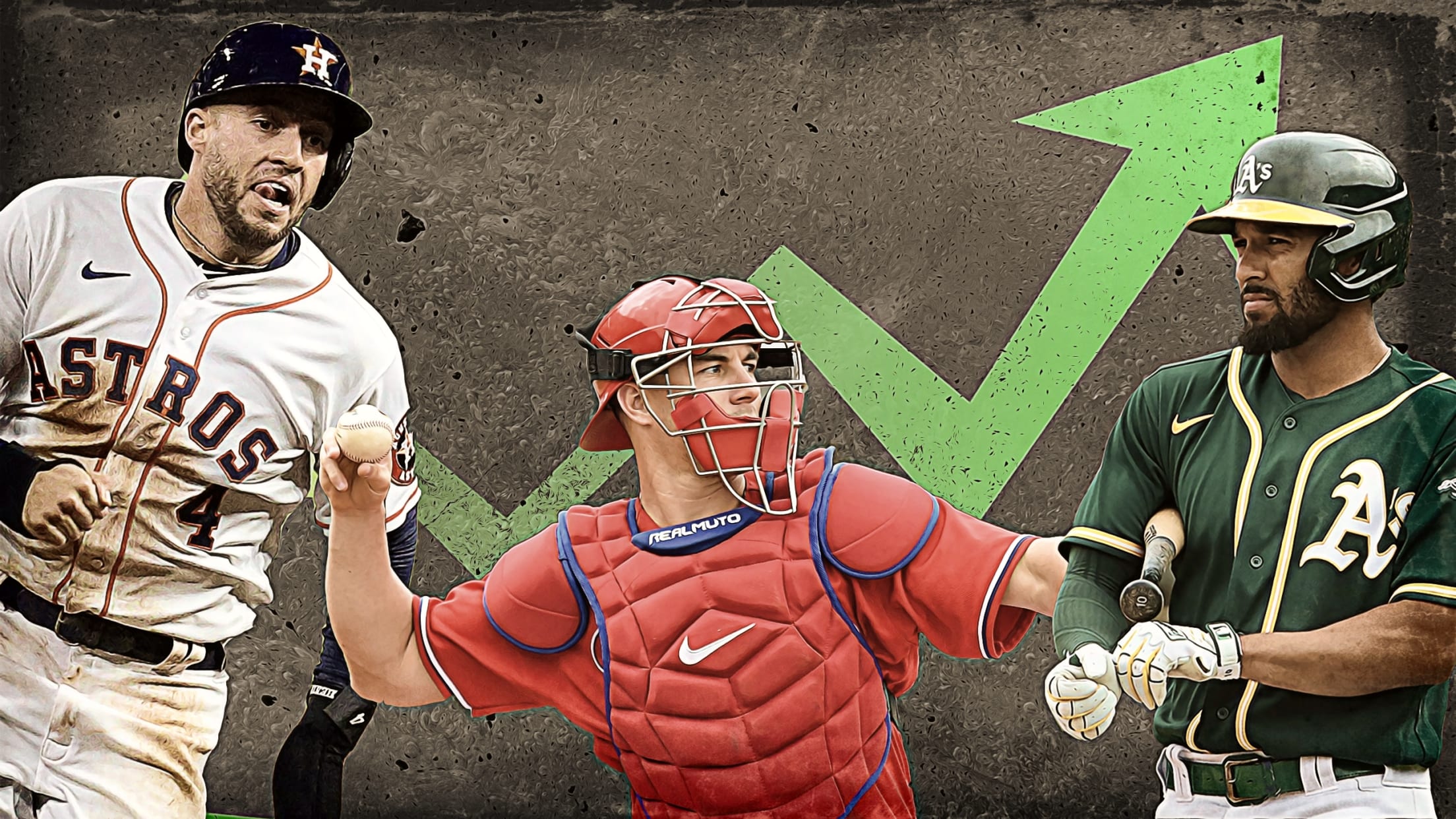 The postseason is scheduled to get underway next week with the first-ever round of Wild Card Series, giving players another opportunity to make history on the game's biggest stage. Each October creates its own memorable -- and potentially legendary -- moments, but for a handful of players heading for free
Final week: 30 teams, 30 things to savor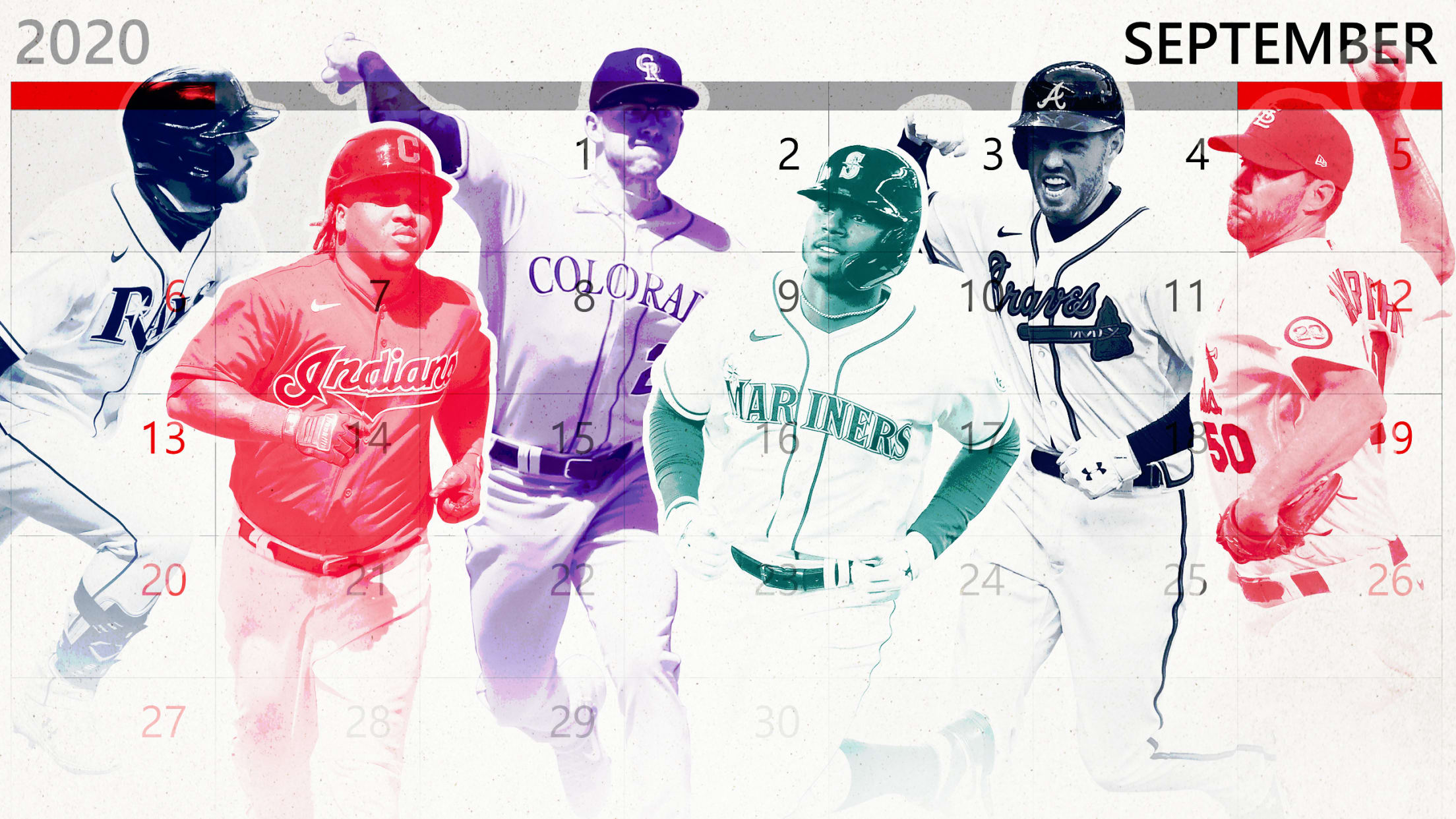 There is only one week left in this baseball regular season. That's absurd, isn't it? That is not nearly enough time. We have just gotten comfortable with baseball being back. Now it's going? Perhaps we should just be grateful. It is our good fortune that we got any baseball at
Harper's status after injury exit: 'We'll see'
Phillies outfielder left Sunday's game due to lower back stiffness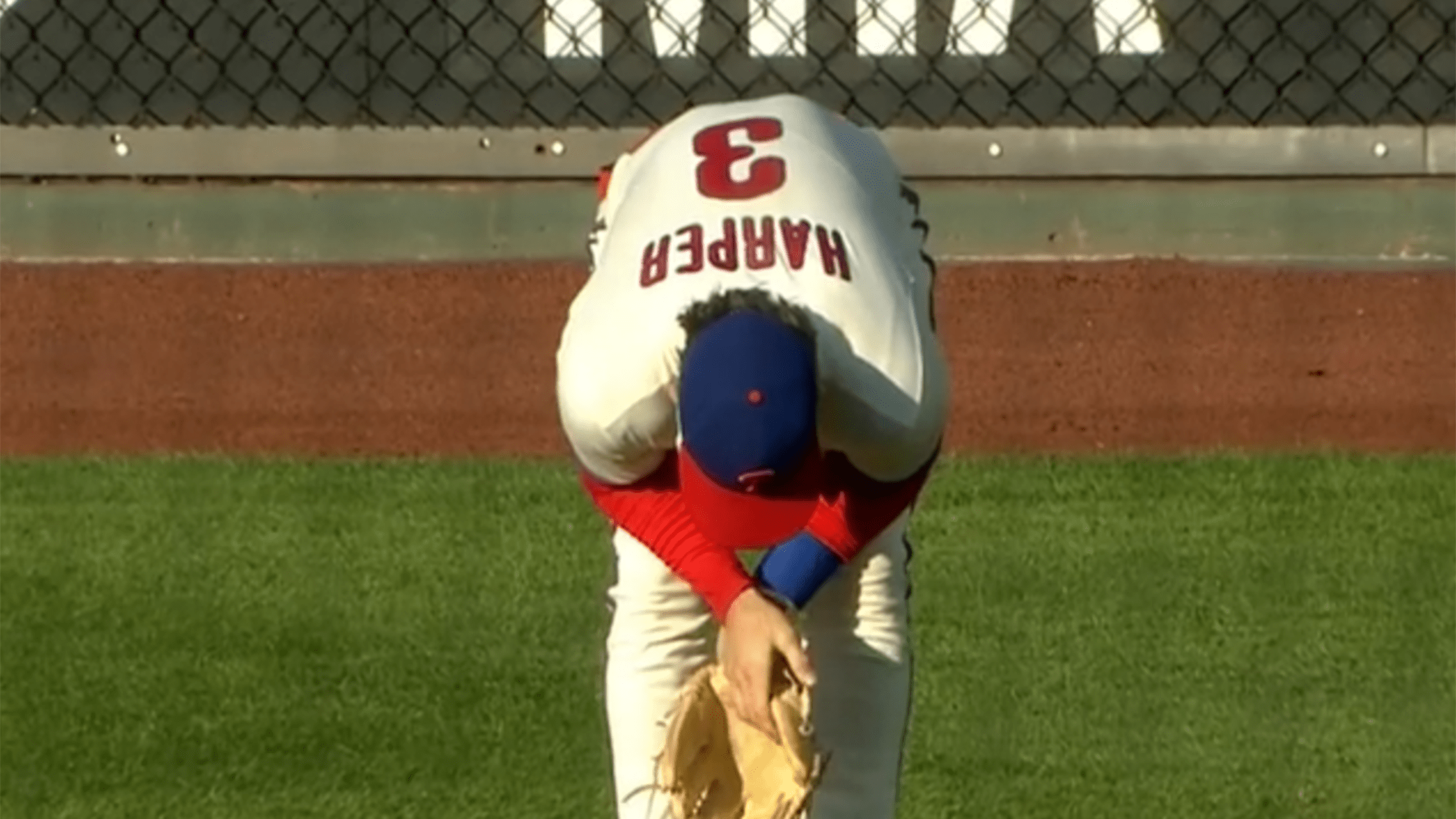 PHILADELPHIA -- Bryce Harper could not continue Sunday at Citizens Bank Park. His ability to play the final week of the Phillies' season could determine their postseason fate with only seven games to play. Harper left the 6-3 loss to the Blue Jays in the seventh inning because of stiffness
Ageless Nelson Cruz is powered by naps
'Don't disturb King Nelly'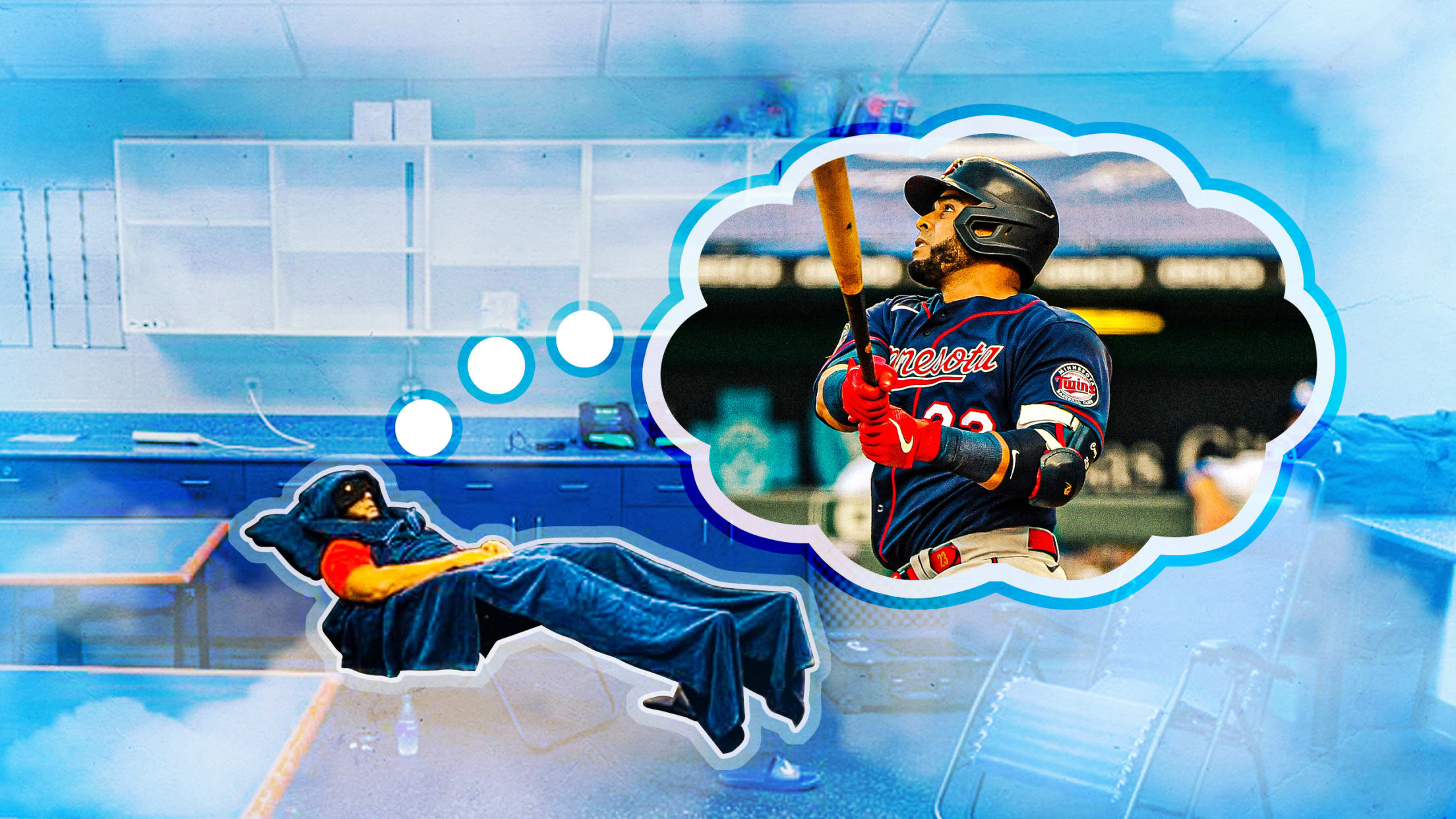 It was late, maybe too late for dinner, but six people gathered in a downtown Minneapolis hotel restaurant for a meal in early January 2019. Celebrations were in order. Around the table sat Twins GM Thad Levine, president of baseball ops Derek Falvey, senior director of communications Dustin Morse, newly
Flaherty, Yadi clutch as Cards hold 2nd place
Yadier Molina woke up Sunday morning with a better left-hand grip than he had Saturday night, and that was all the confirmation he needed to tell Cardinals manager Mike Shildt he was going to play. Of course, he wasn't even thinking about his grip on the bat when he yanked
Springer's 2 HRs help Astros reach milestone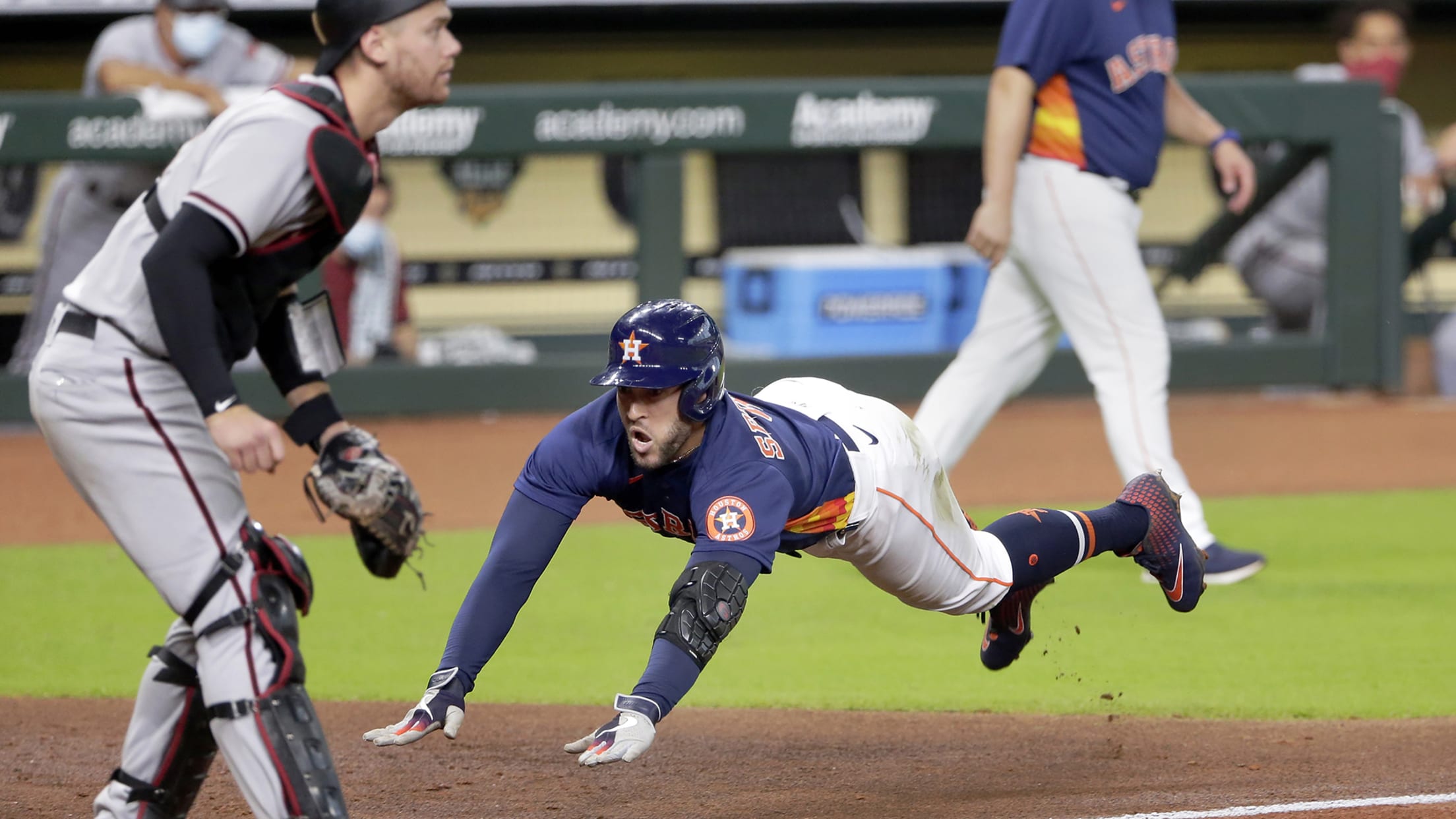 HOUSTON -- In what may have been his final game at Minute Maid Park in an Astros uniform, outfielder George Springer provided a couple more memories for Houston fans, even if they weren't able to see it in person. Springer, who's been the source of many huge moments in recent
Votto passes Rose as Reds' career BB leader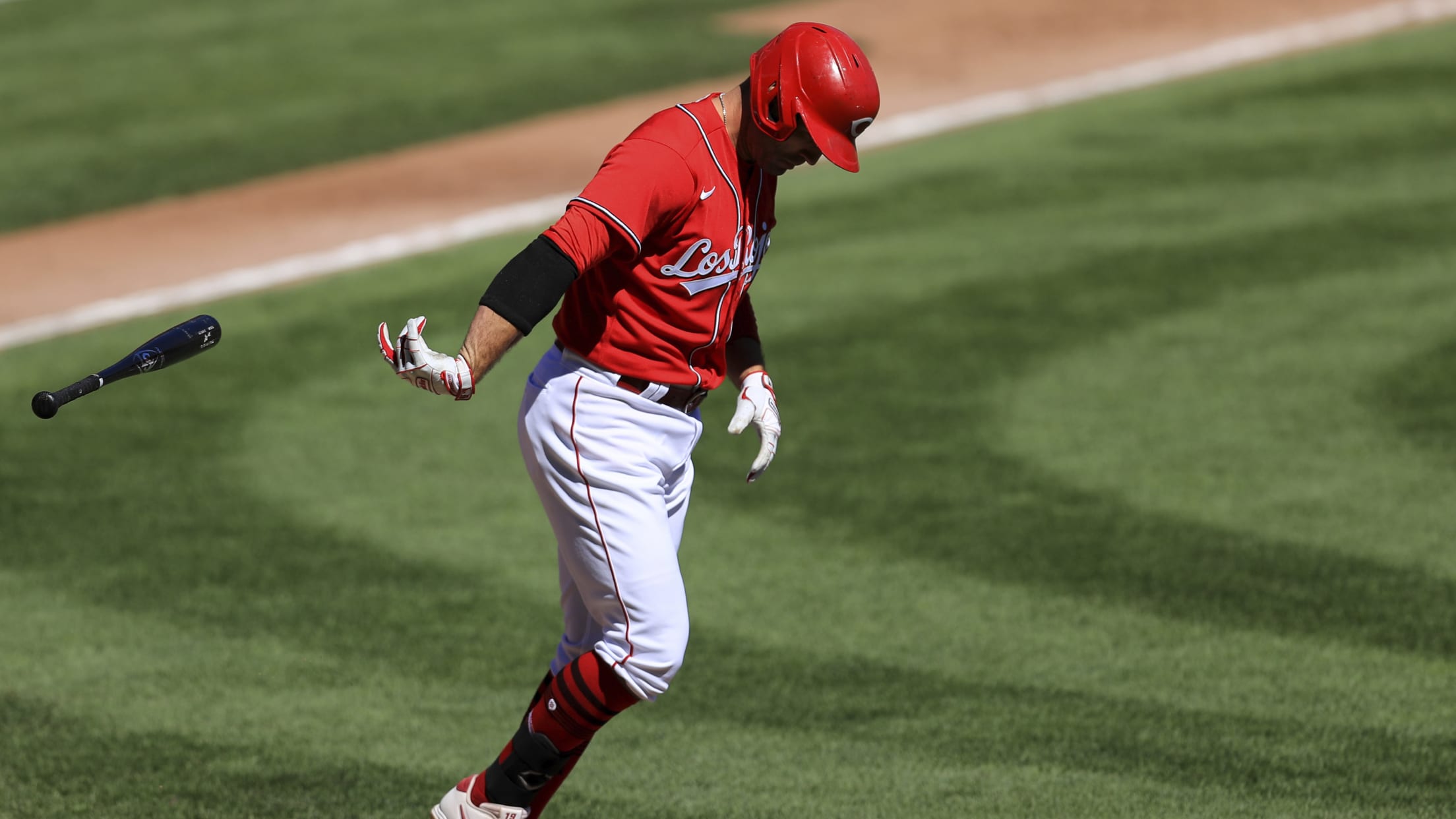 CINCINNATI -- Pete Rose holds a lot of top spots in the Reds' record book, but he lost one to Joey Votto on Sunday. During a 7-3 victory over the White Sox, Votto walked three times to tie and then pass Rose as Cincinnati's all-time leader with 1,211. Votto, 37,
Playoff changes have brought amazin' results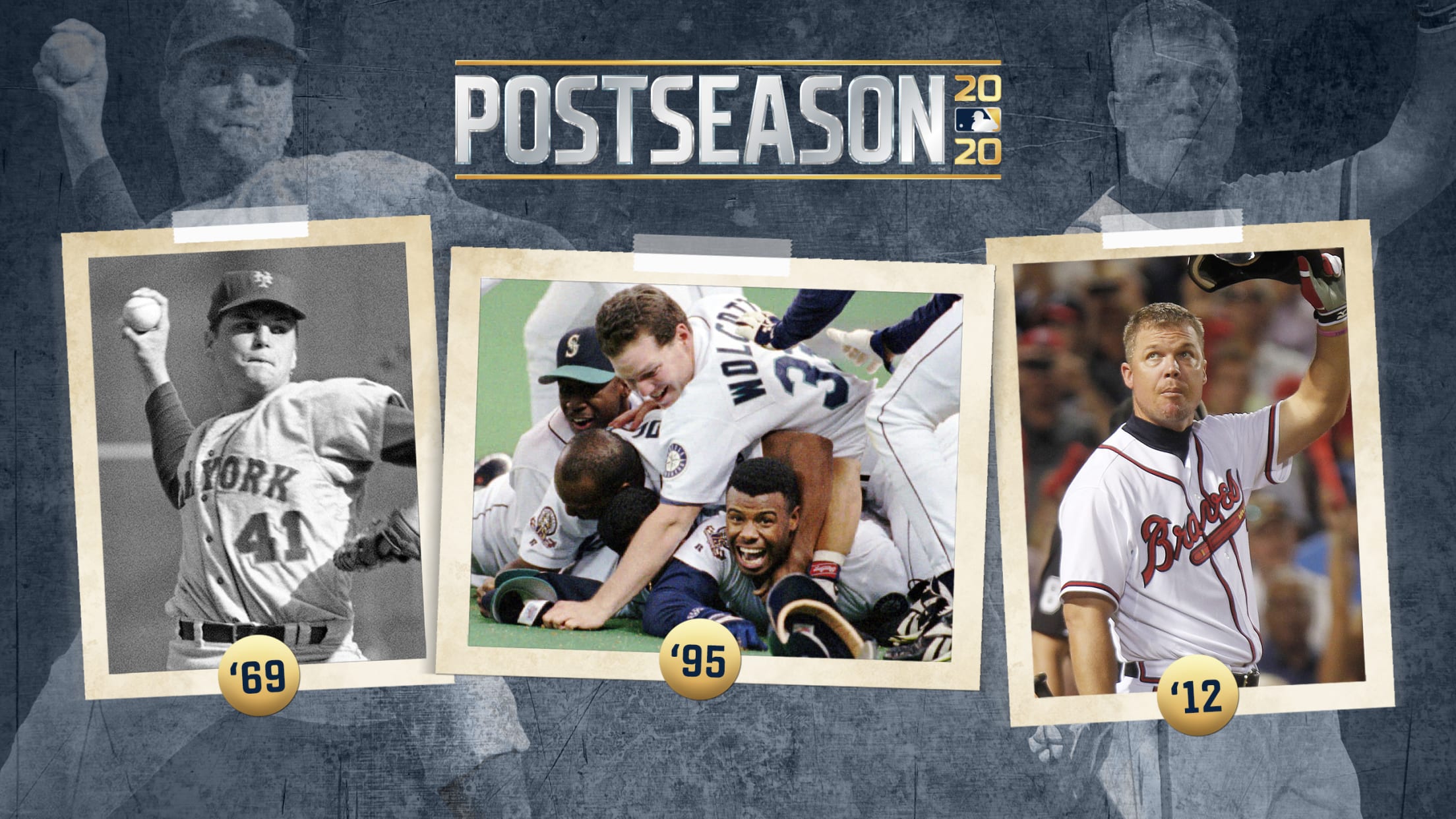 The first 65 World Series were pretty uncomplicated. You had a winner of the American League, you had a winner of the National League. The two met in a best-of-seven (well, actually, it was best-of-nine a few times -- we didn't say it was totally uncomplicated) set to determine a
Crunch time: 7 things to watch in final week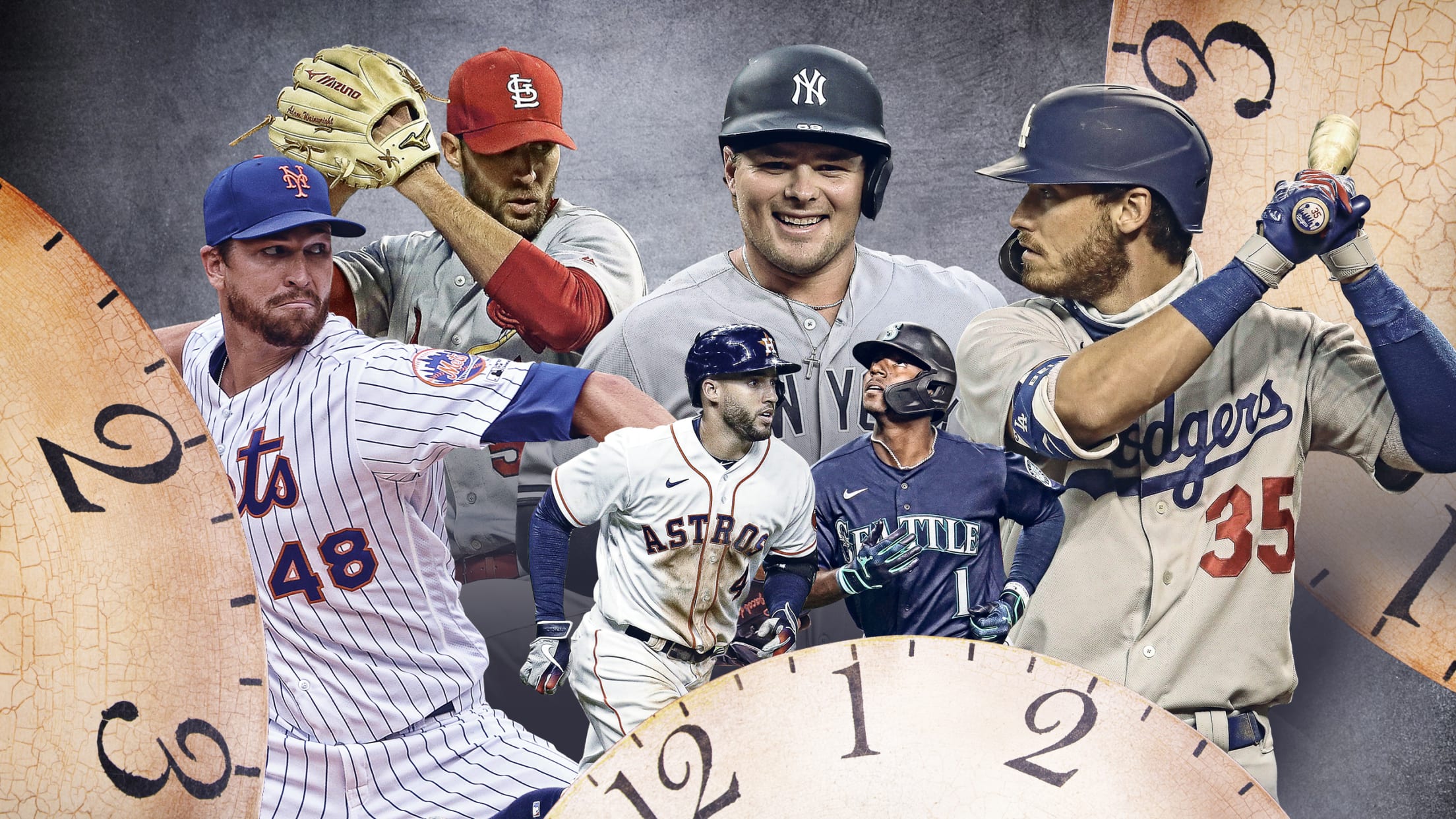 There are playoff spots on the line, injuries to keep an eye on and home-field advantages up in the air. The Marlins are on the verge of pulling off what would amount to a little bit of a baseball miracle. The Cardinals would be in that conversation as well. The
Vogelbach homers twice to put Crew at .500
Brewers' postseason hopes in the balance on last road trip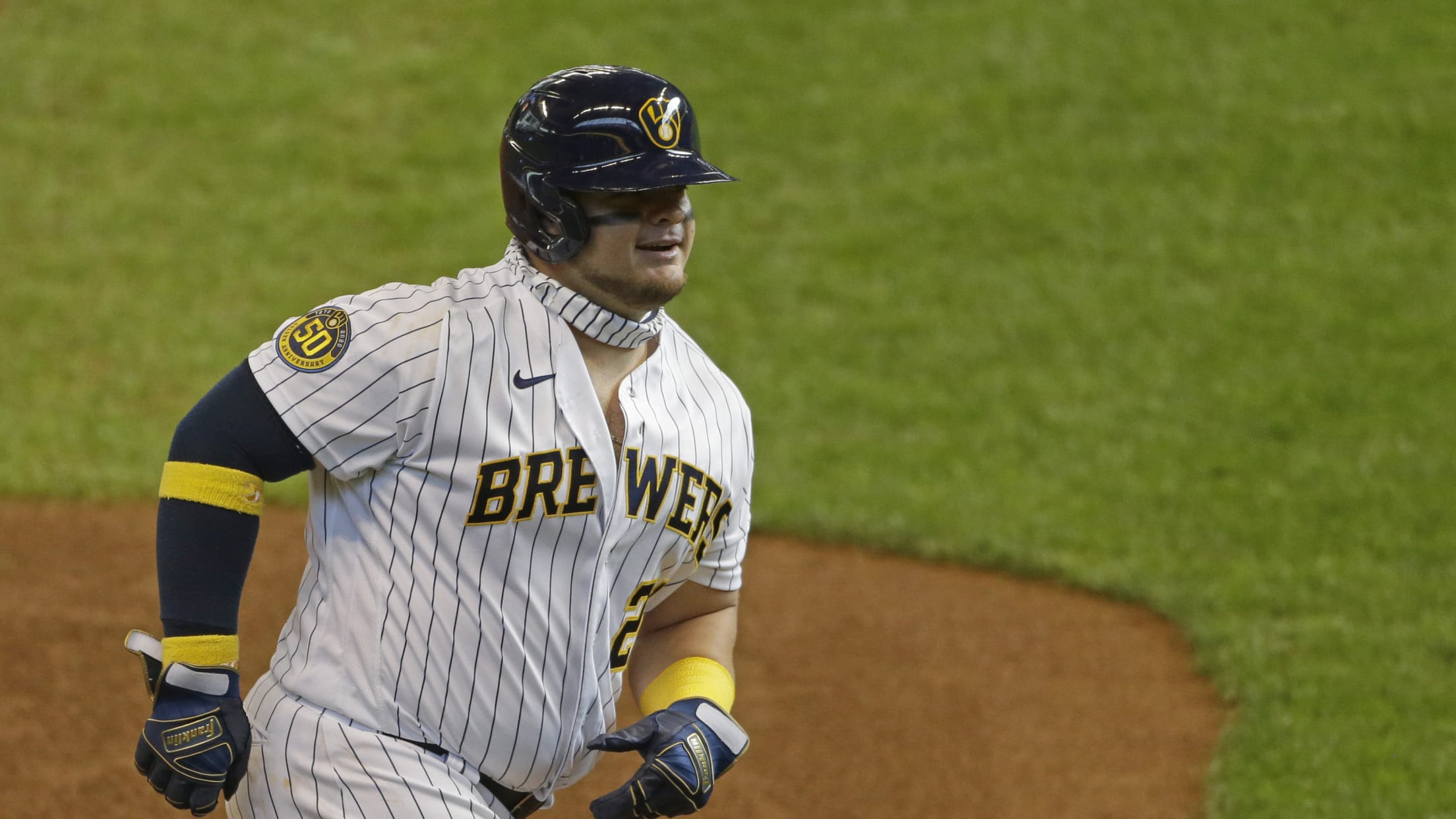 MILWAUKEE -- The Brewers bade farewell to Miller Park and embarked on what they hope is one of the longest road trips in baseball history. Ryan Braun touched home for perhaps the final times here on each of Daniel Vogelbach's two home runs, Josh Lindblom pitched into the sixth inning
Wright baffles Mets in 6 1/3-inning, 1-hit gem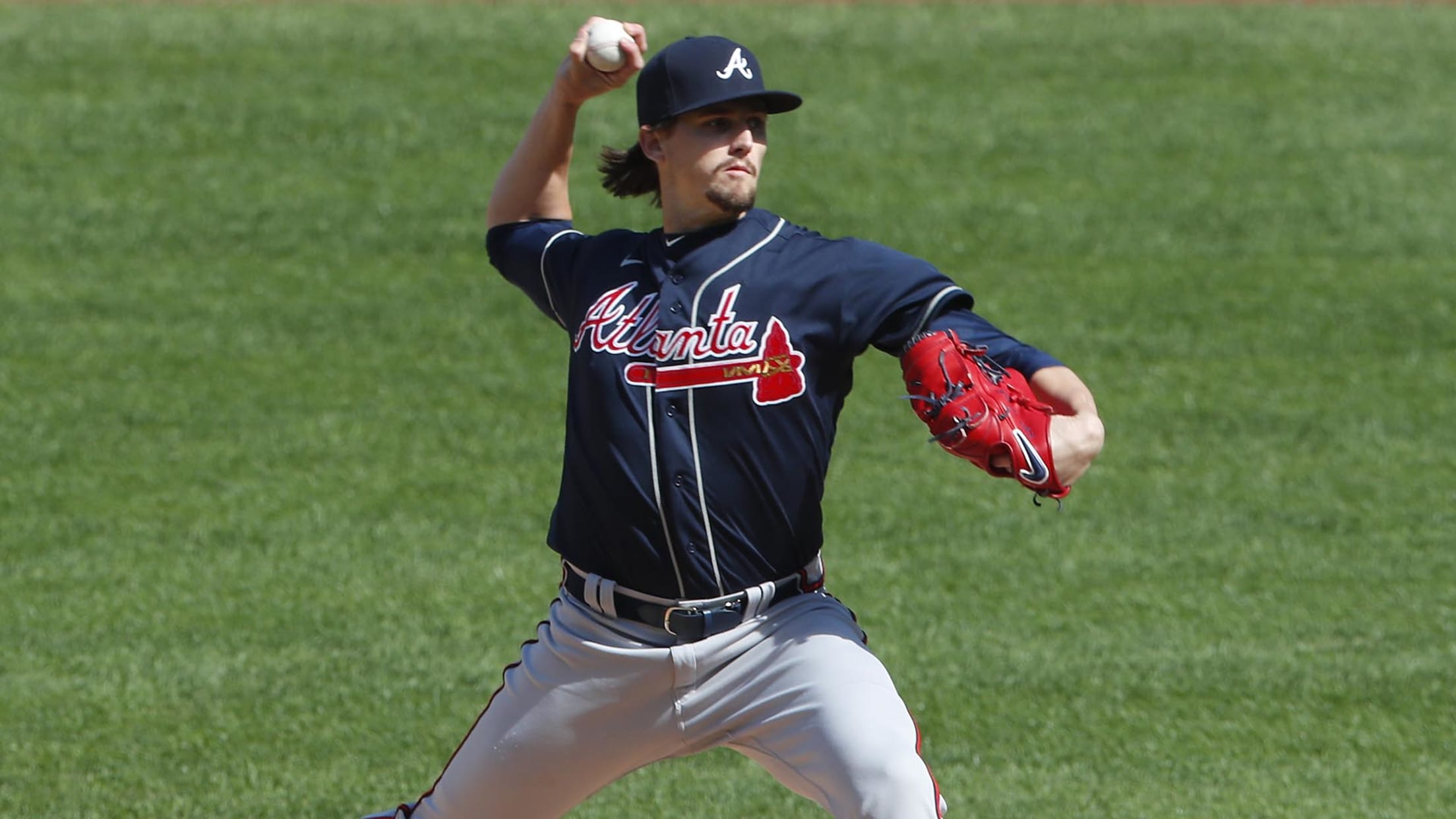 Ronald Acuña Jr. was bound to right himself before the postseason arrived. But the fact Kyle Wright has also started the regular season's home stretch on a good note gives the Braves even more reason to be excited about what October might bring. Acuña's solo homer provided all of the
Injury updates: Harper, Arenado, Clevinger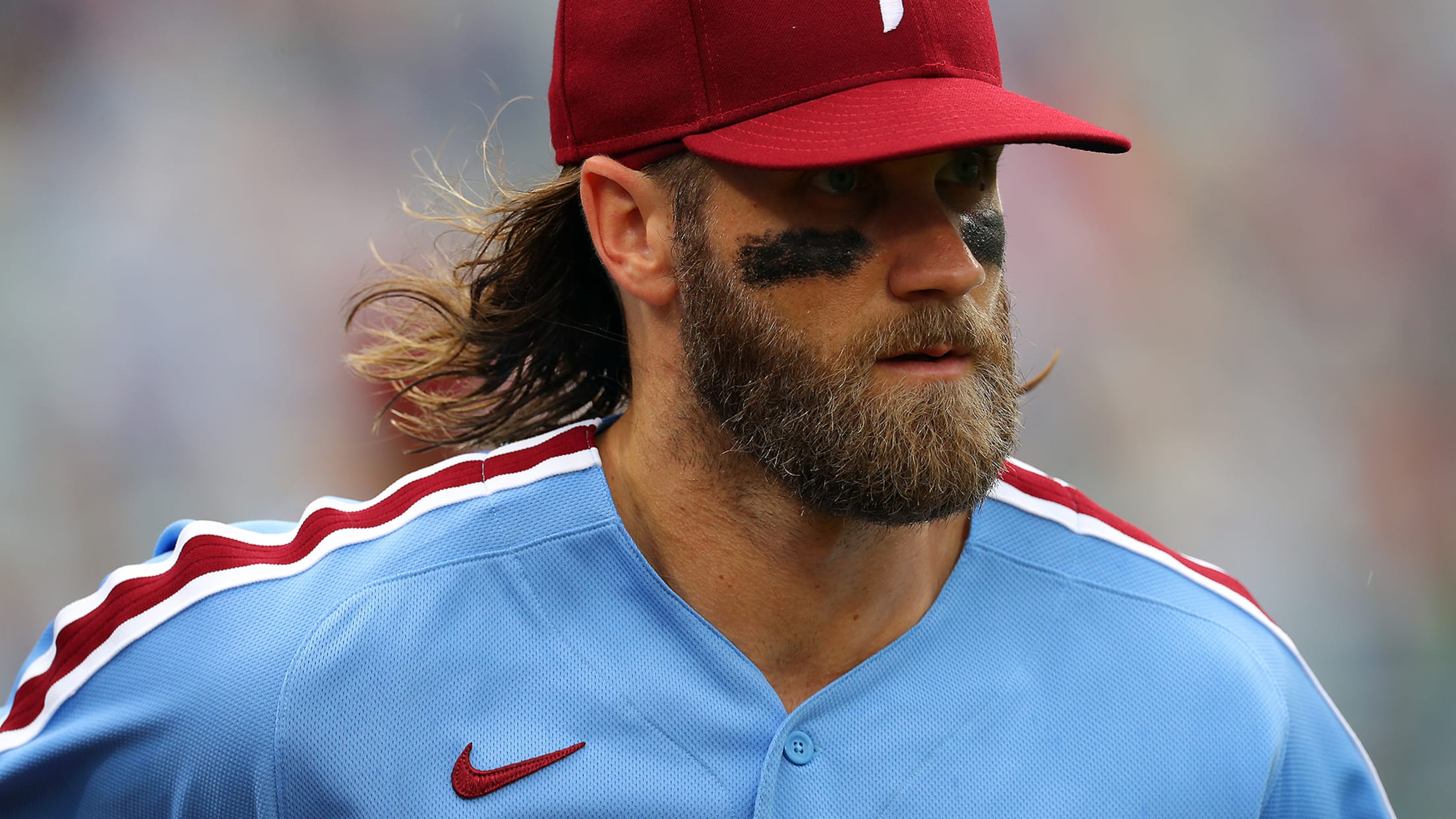 Stay up-to-date with all the latest news on injured players from across Major League Baseball.
Big bats send Giants home with victory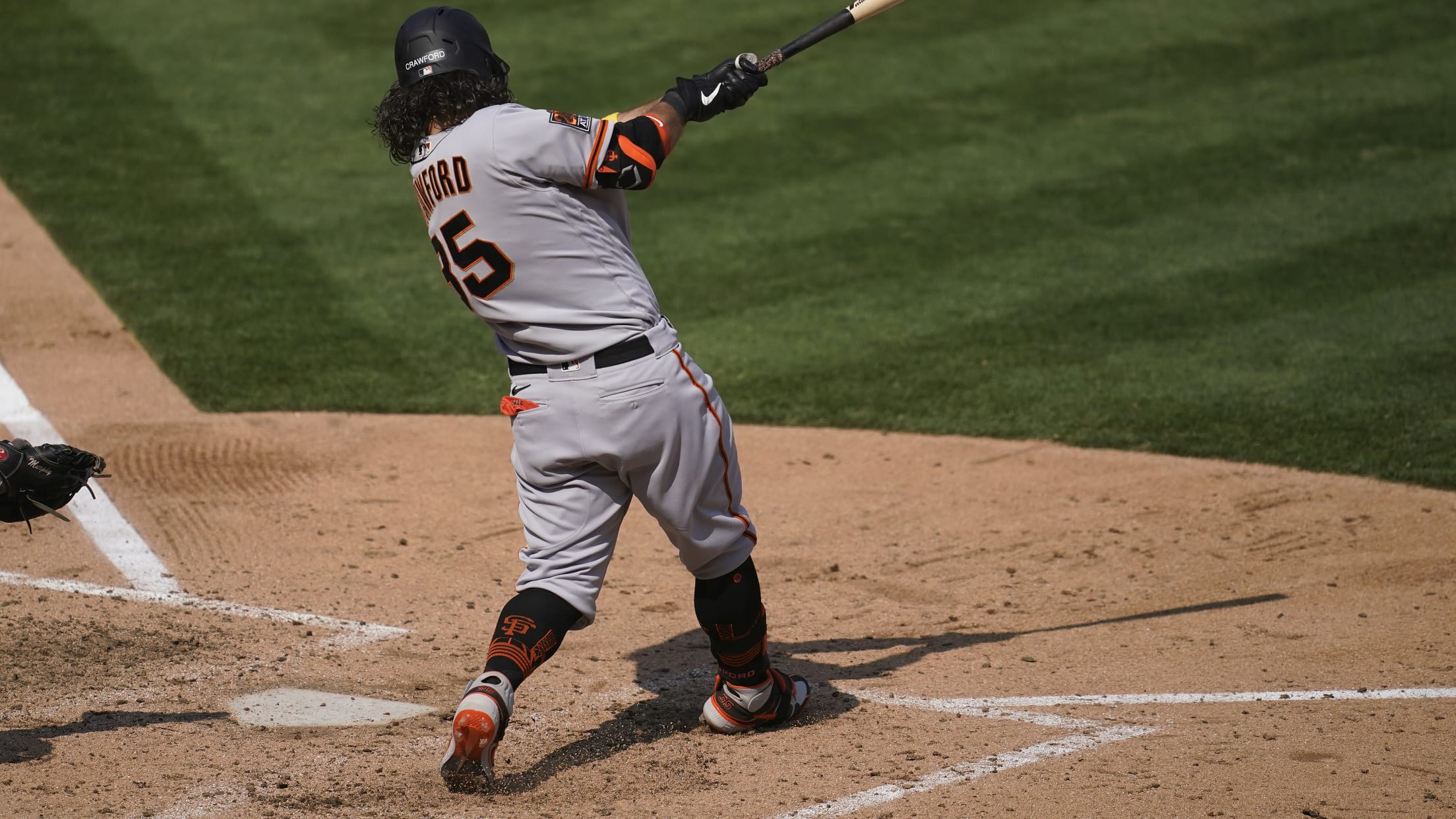 It's down to the home stretch for the Giants. Literally. After concluding their final road series with a 14-2 rout of the A's in Sunday afternoon's series finale at the Coliseum, the Giants will return home to Oracle Park on Monday with a chance to earn their first postseason berth
What comes next? Yankees postseason FAQ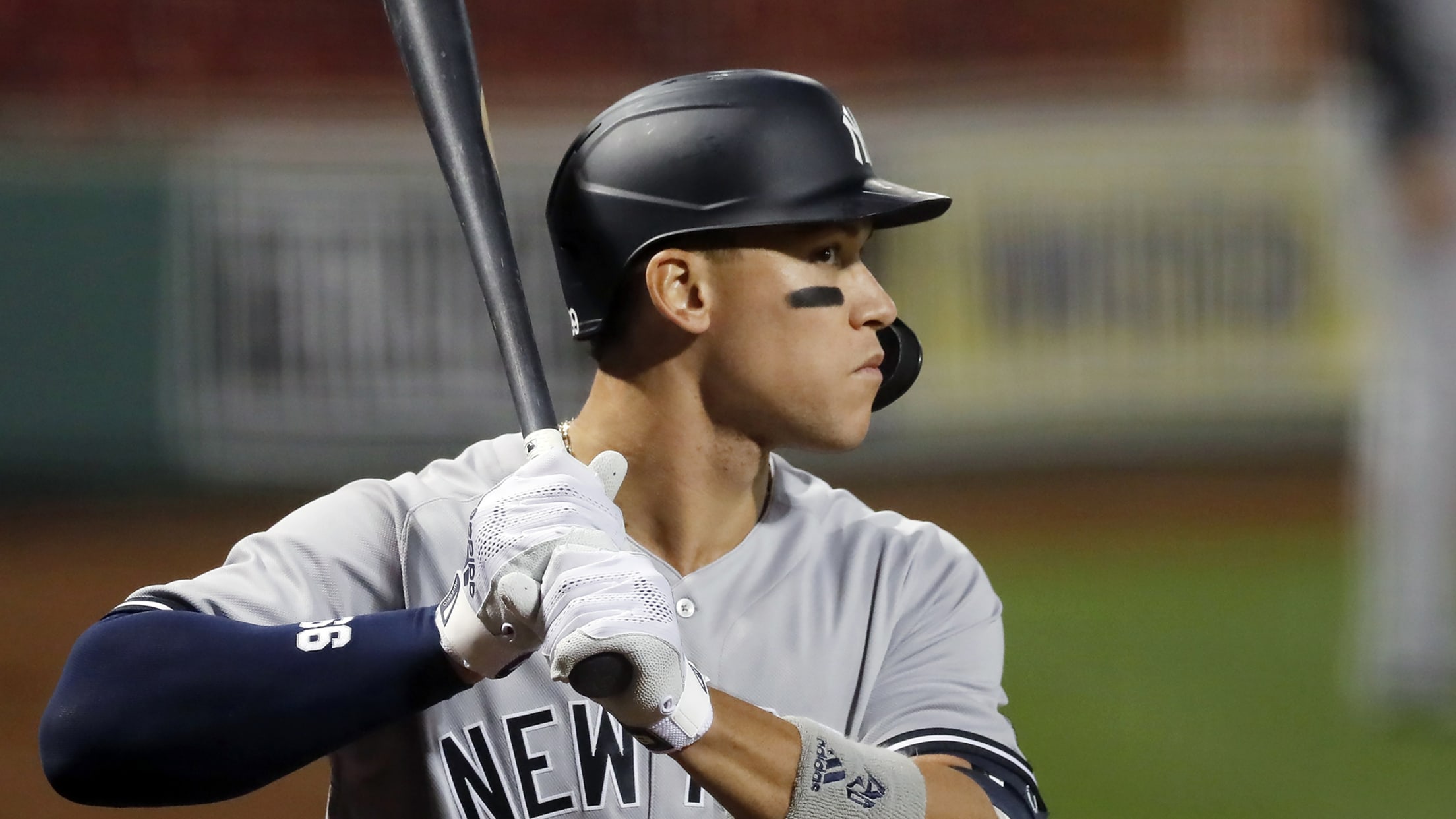 Now that the Yankees have punched their ticket for the postseason, their 22nd trip to the playoffs in the last 26 years, they are focused on charging all the way through the finish line. "The season is coming to a close, but it seems like it just started," said outfielder
Rookie makes Red Sox history, rattles Yanks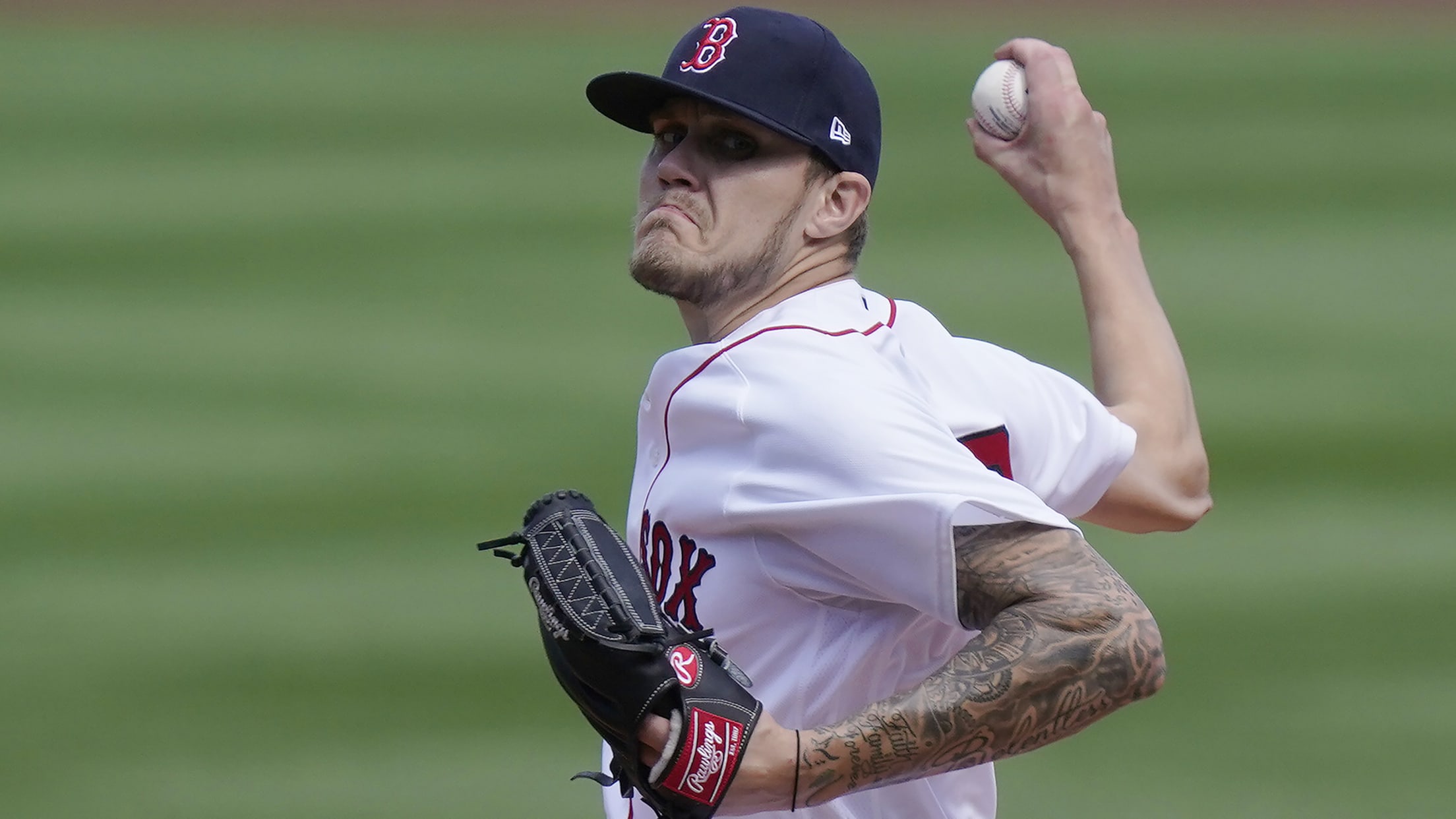 BOSTON -- Tanner Houck has created a late-season buzz for the Red Sox by putting together back-to-back stellar performances in his first two Major League starts. The latest was his strong work against the Yankees on a crisp Sunday afternoon at Fenway Park, when Houck opened with five no-hit innings
How they got here: SD's 1st playoffs since '06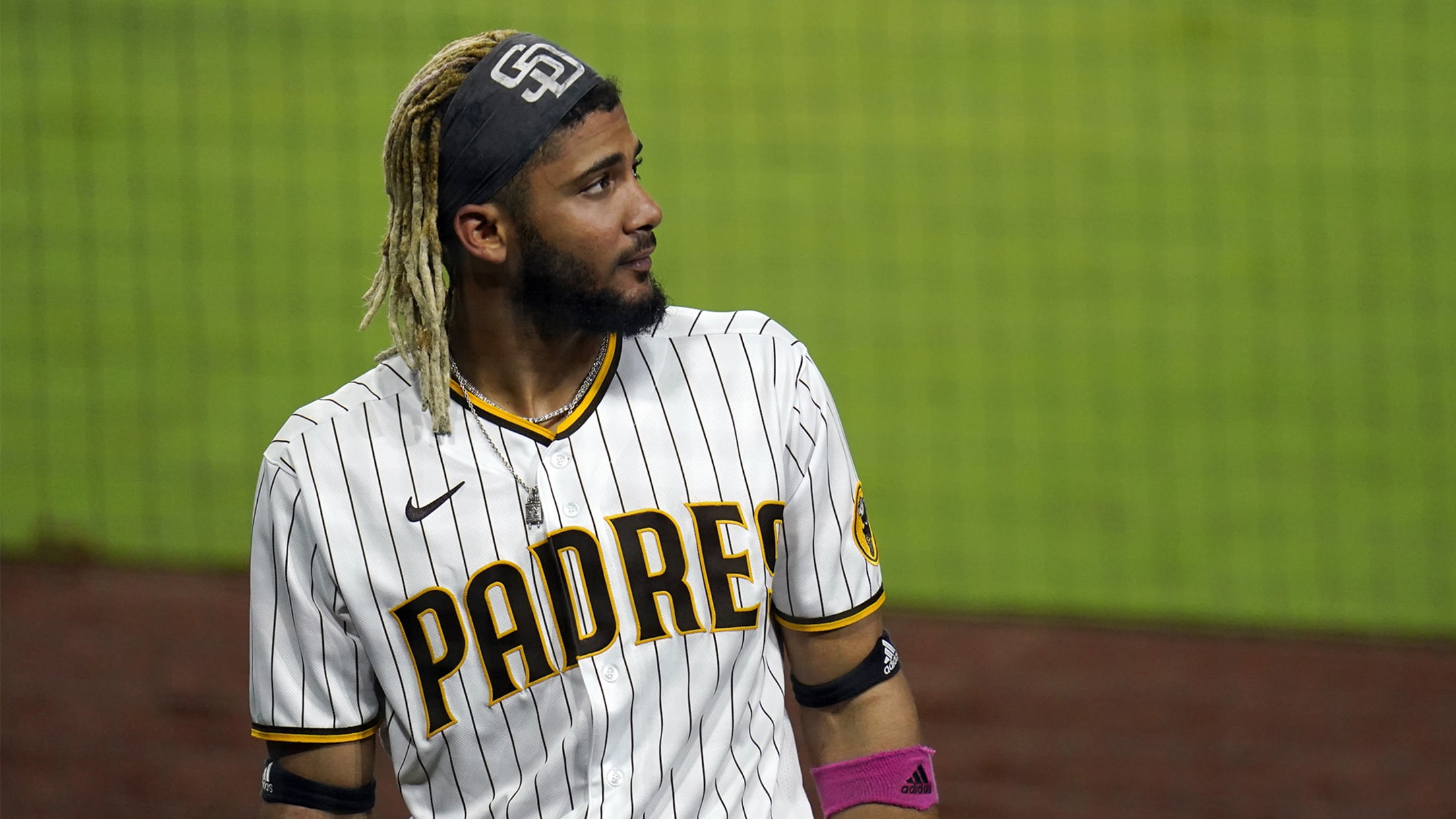 In every facet -- from the players on the field to their style of play to their style, period -- this year's Padres club bears little resemblance to the middling teams that graced San Diego over the past decade. Sure, they're the most exciting young team in baseball right now.
Contending Reds pass 'huge test' in series W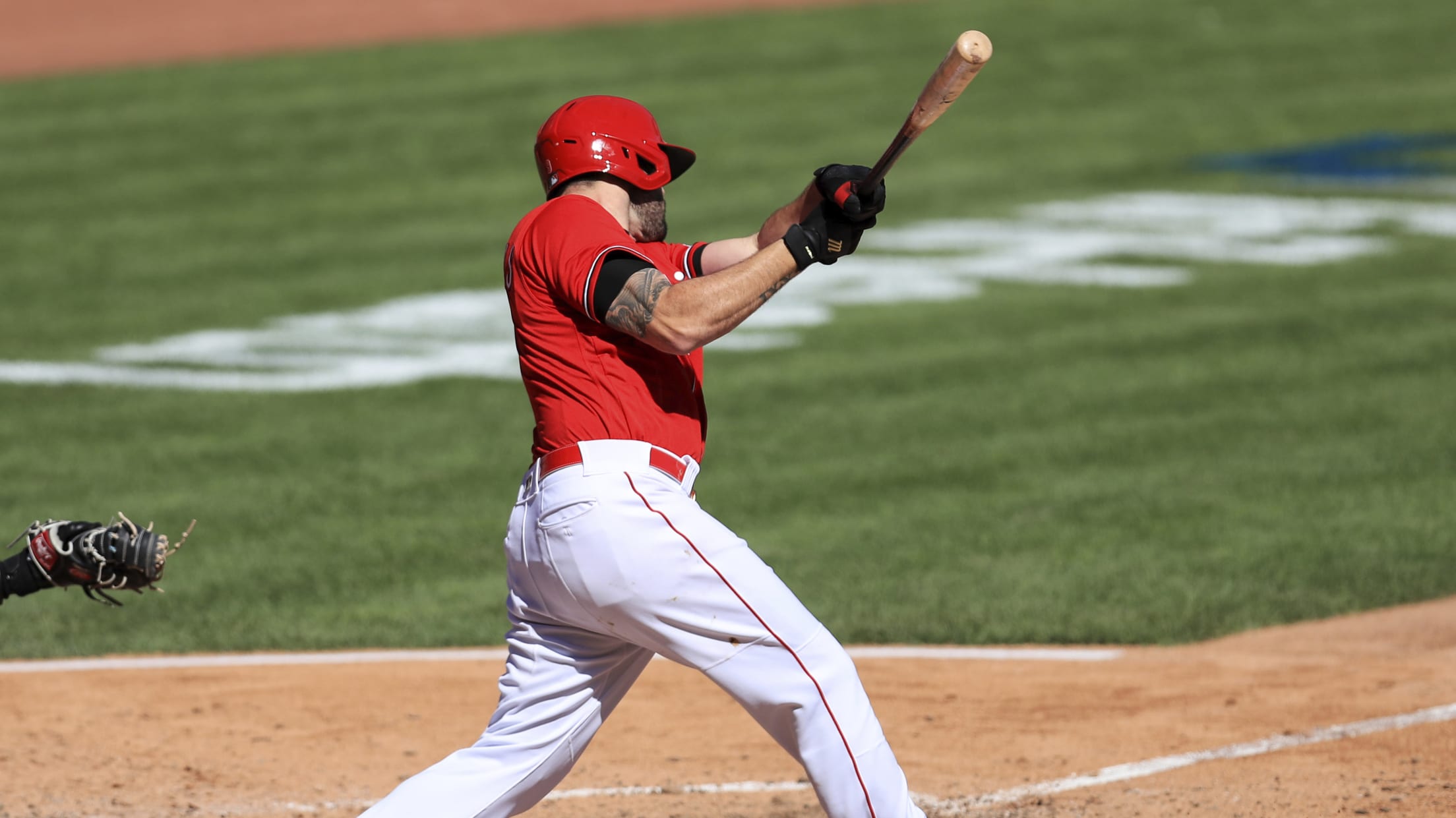 CINCINNATI -- Only 10 members of the 2020 Reds roster have previously appeared in the postseason. As the shortened regular season moves into its final week, even those without playoff experience understand the importance of staying in the moment and not giving games away. Sunday's 7-3 Reds victory over the
Walker does what no Toronto SP had in 2020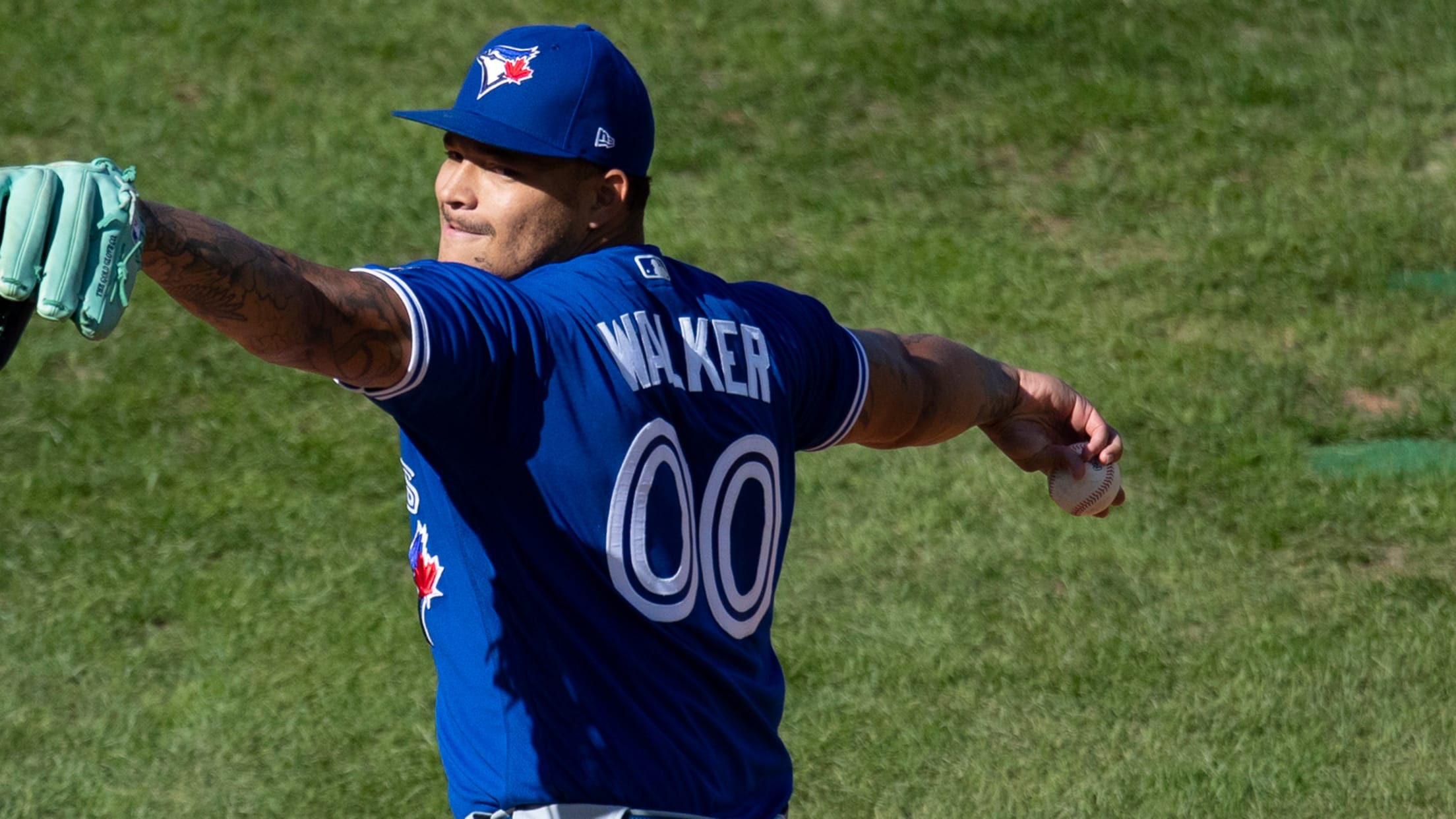 Taijuan Walker went boldly where no Blue Jays starter had gone before, at least in 2020, when he crossed the 100-pitch plateau on Sunday in one of the biggest outings of the season from Toronto's pitching staff. It's mostly been by design that no other starter has reached pitch No.
FAQ: What's ahead for Padres after clinch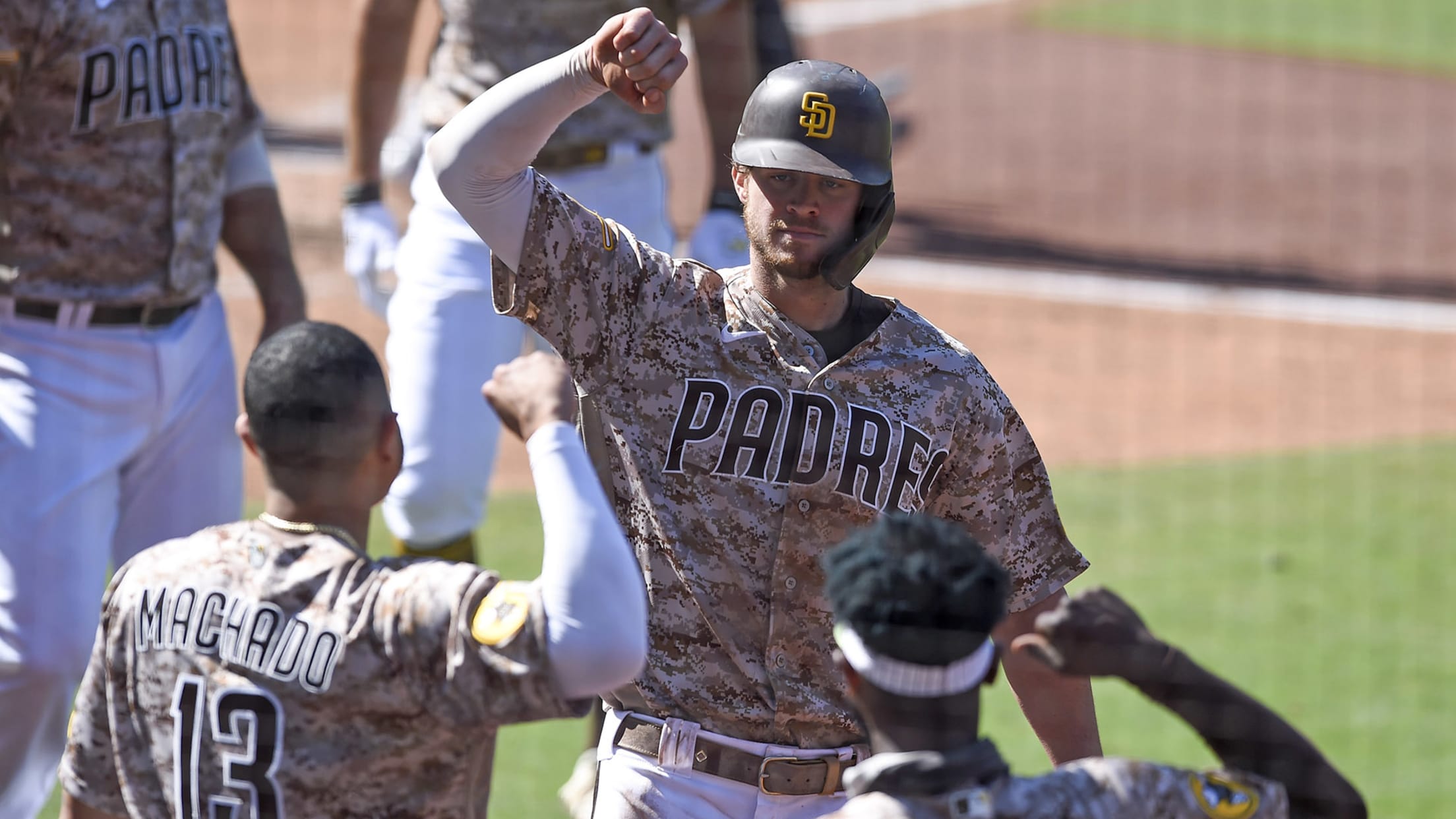 SAN DIEGO – For the first time in 14 years, the Padres are headed to the postseason. Here are the answers to some early playoff questions about rosters, seeding, scheduling and more: What could the postseason roster look like? Here's one guess: C: Austin Nola, Jason Castro 1B: Eric Hosmer,
Senza keeps LA in check, playoff hopes alive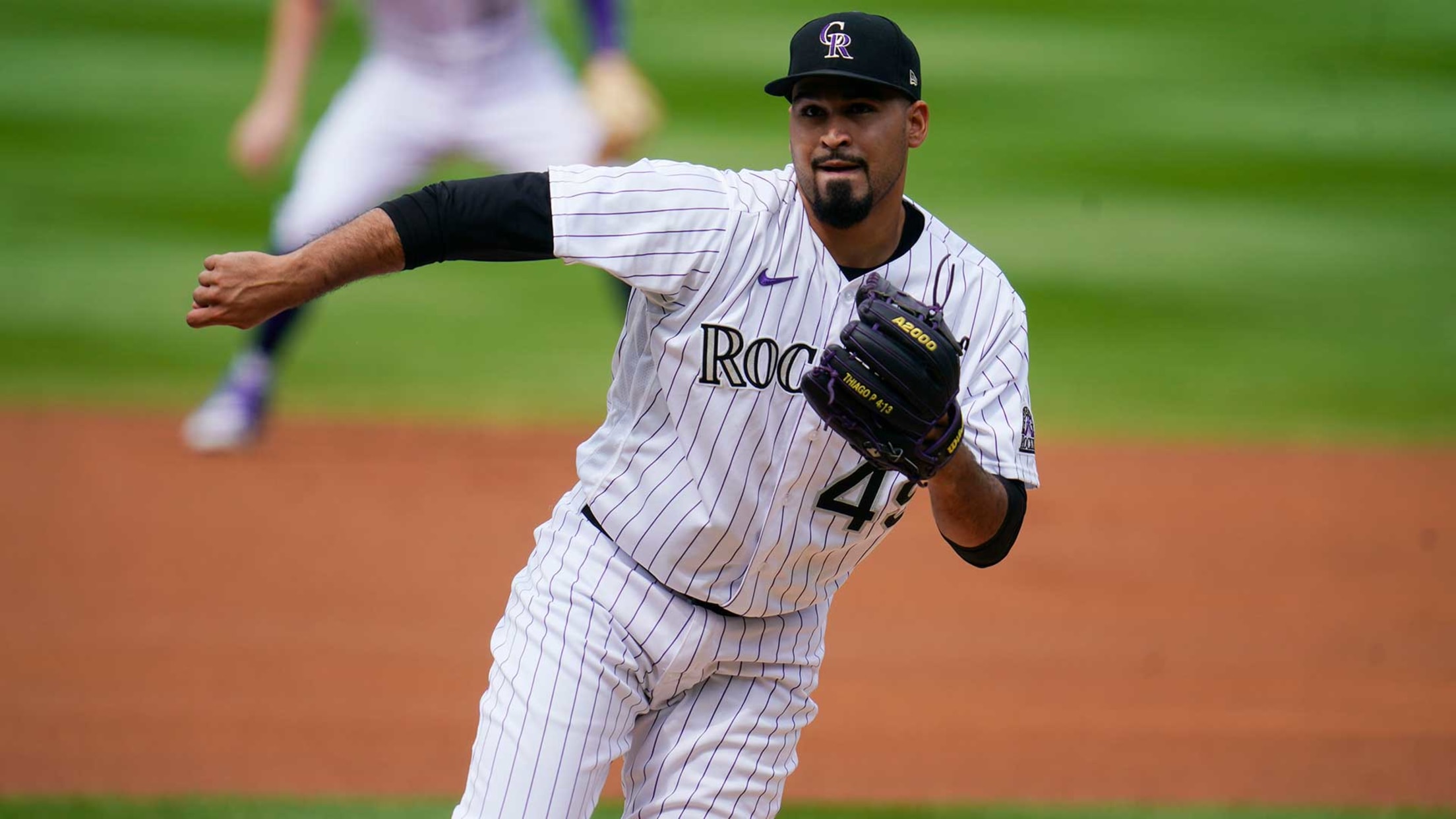 DENVER -- Right-hander Antonio Senzatela spent 6 1/3 effective innings doing the dual task of controlling the high-scoring Dodgers and allowing the Rockies to at least temporarily set aside worries that have grown over the last six weeks. The 6-3 victory, which also included three RBIs from Josh Fuentes, gave