10 scouting reports that saw greatness coming
These assessments of All-Stars were scary accurate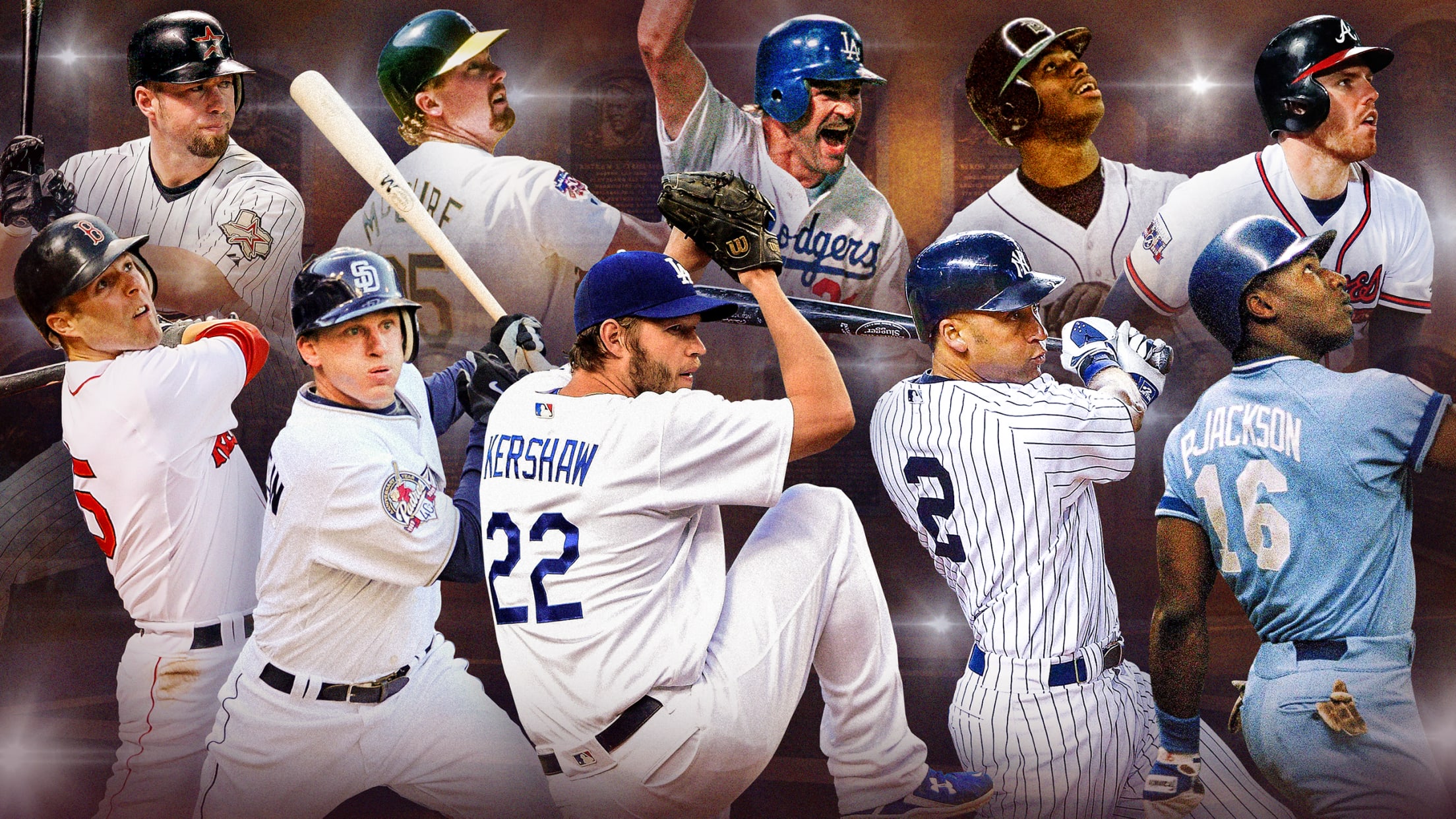 General managers and their staffs are poring over hundreds of reports submitted by their clubs' scouts with this year's Draft on the horizon, hoping in vain that they settle on the right choice -- and don't overlook the future superstars. The pressure is always on the scouts, too; one goes
Nats unveil WS rings -- including 'Baby Shark'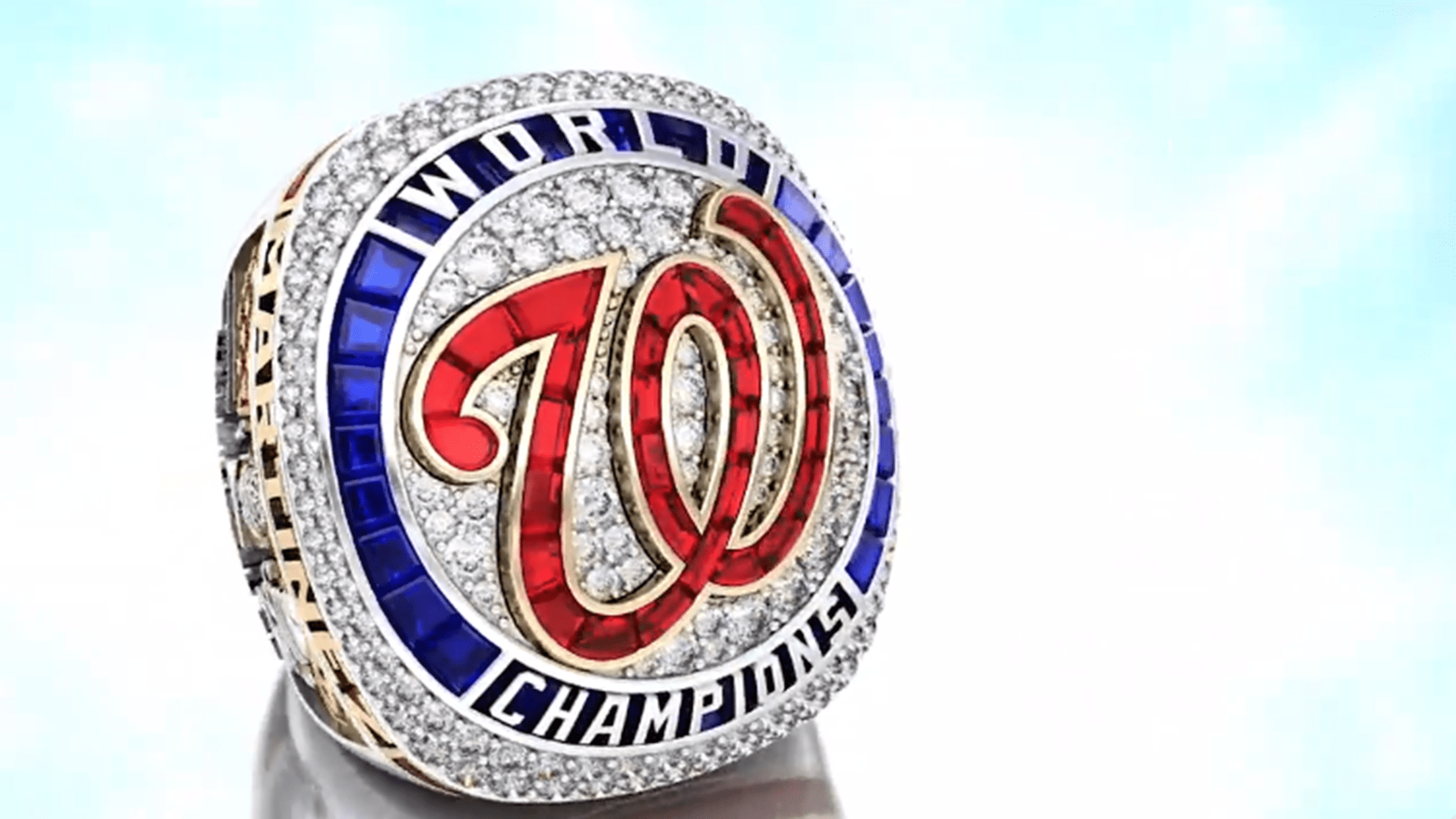 In the end, "Baby Shark" made its way on a World Series ring. The Nationals unveiled the design of their commemorative 2019 championship jewelry in a virtual presentation on Sunday night. The rings, designed by Jostens, each weigh 23.2 carats and feature intricate designs to reflect significant moments in Nats
2 GOAT pitchers. 1 rotation. It could've happened
Johnson, Pedro could have starred in same rotation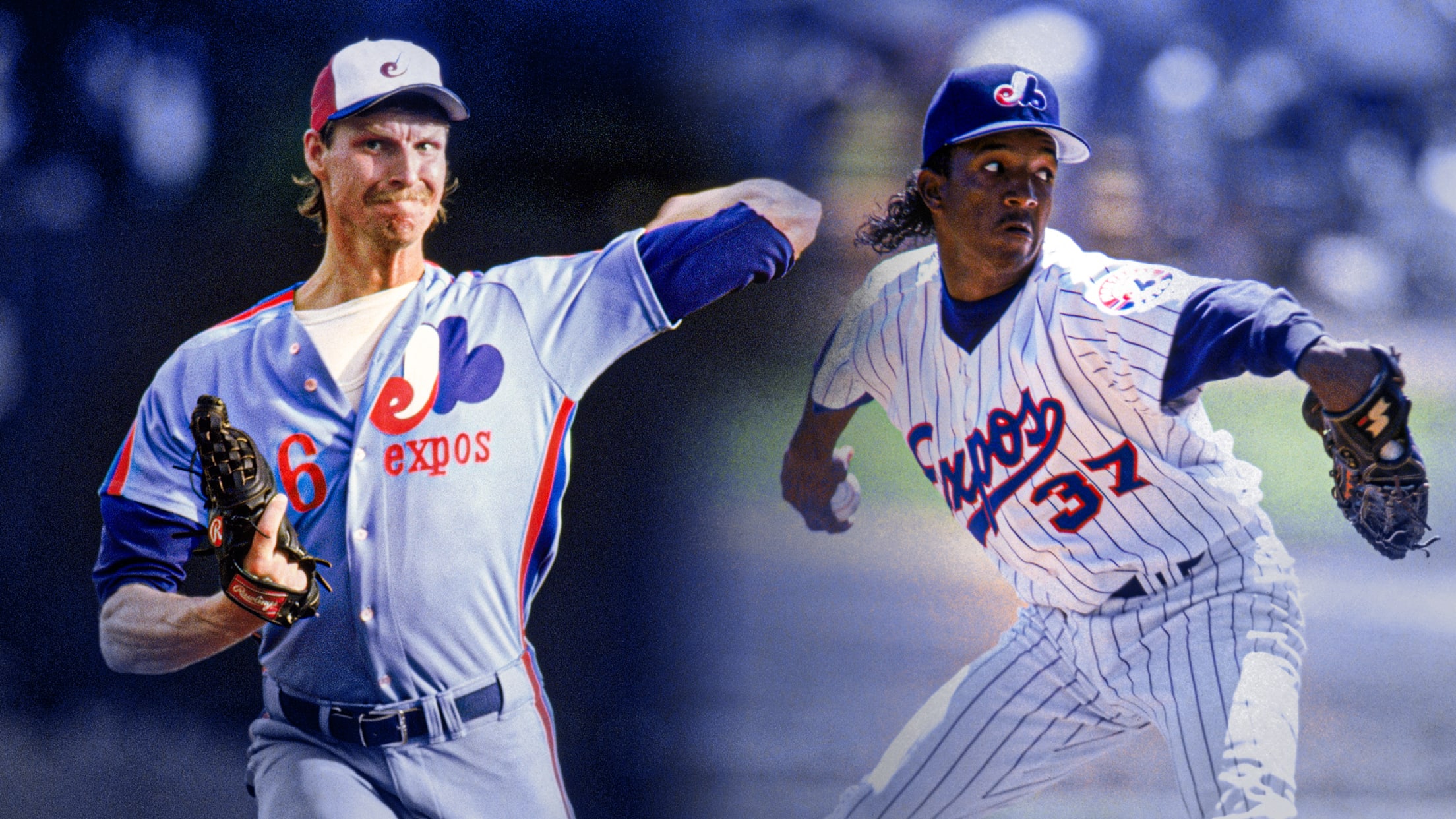 Thirty-one years ago Monday, the Expos made an aggressive, win-now move for an All-Star starting pitcher. Here's how it broke down: May 25, 1989 Expos receive: LHP Mark Langston^ Mariners receive: RHP Brian Holman, RHP Gene Harris, LHP Randy Johnson ^RHP Mike Campbell was sent to Montreal on July 31
Here are the top Draft classes in MLB history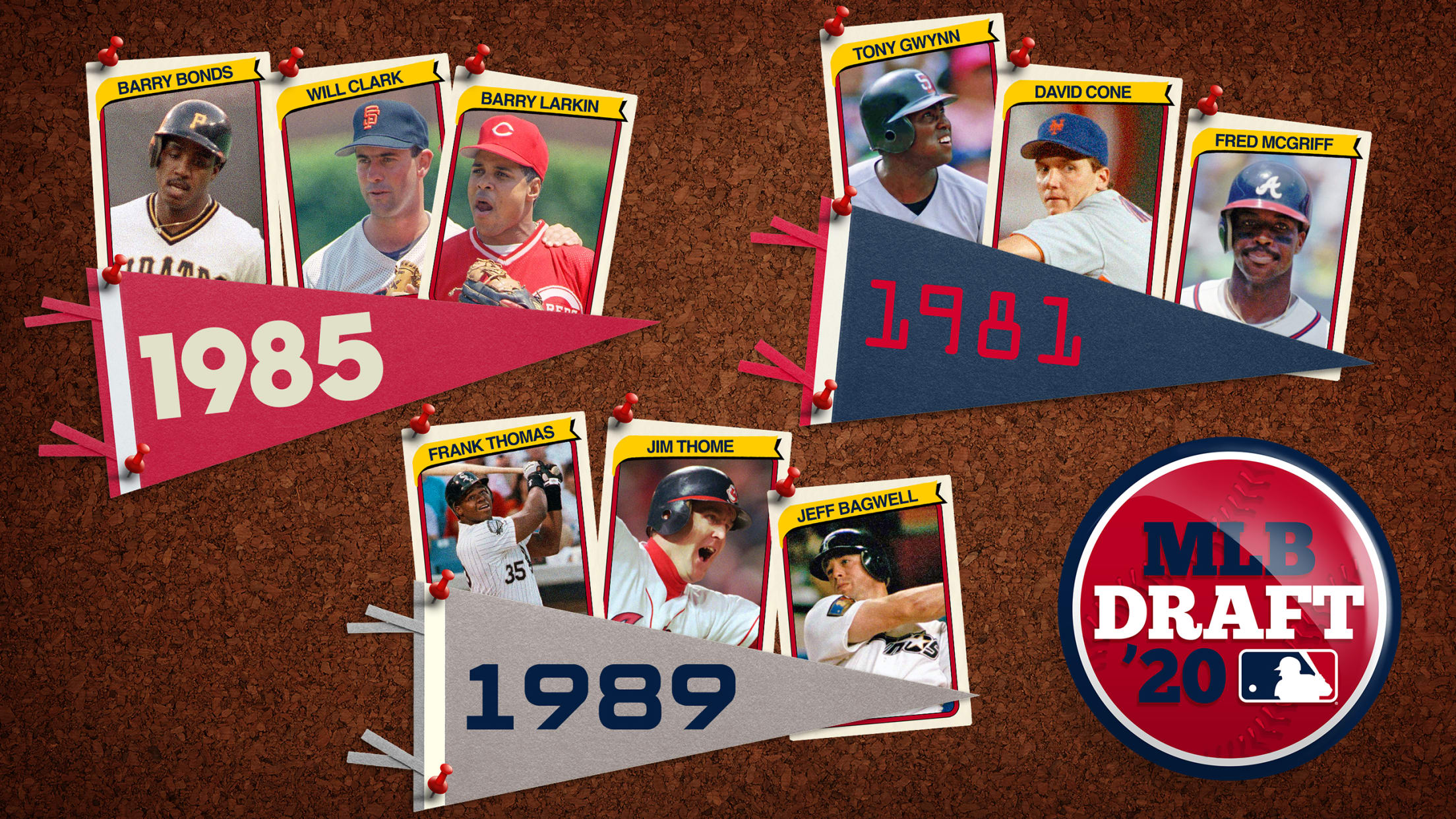 The 1985 MLB Draft represented a perfect storm of talent. Five of the six best players selected in the 1982 Draft were high schoolers taken in the top 10 rounds: Barry Bonds (second round, Giants), Randy Johnson (fourth, Braves), Rafael Palmeiro (eighth, Mets), Barry Larkin (second, Reds) and Will Clark
Better than you remember: Carlos Delgado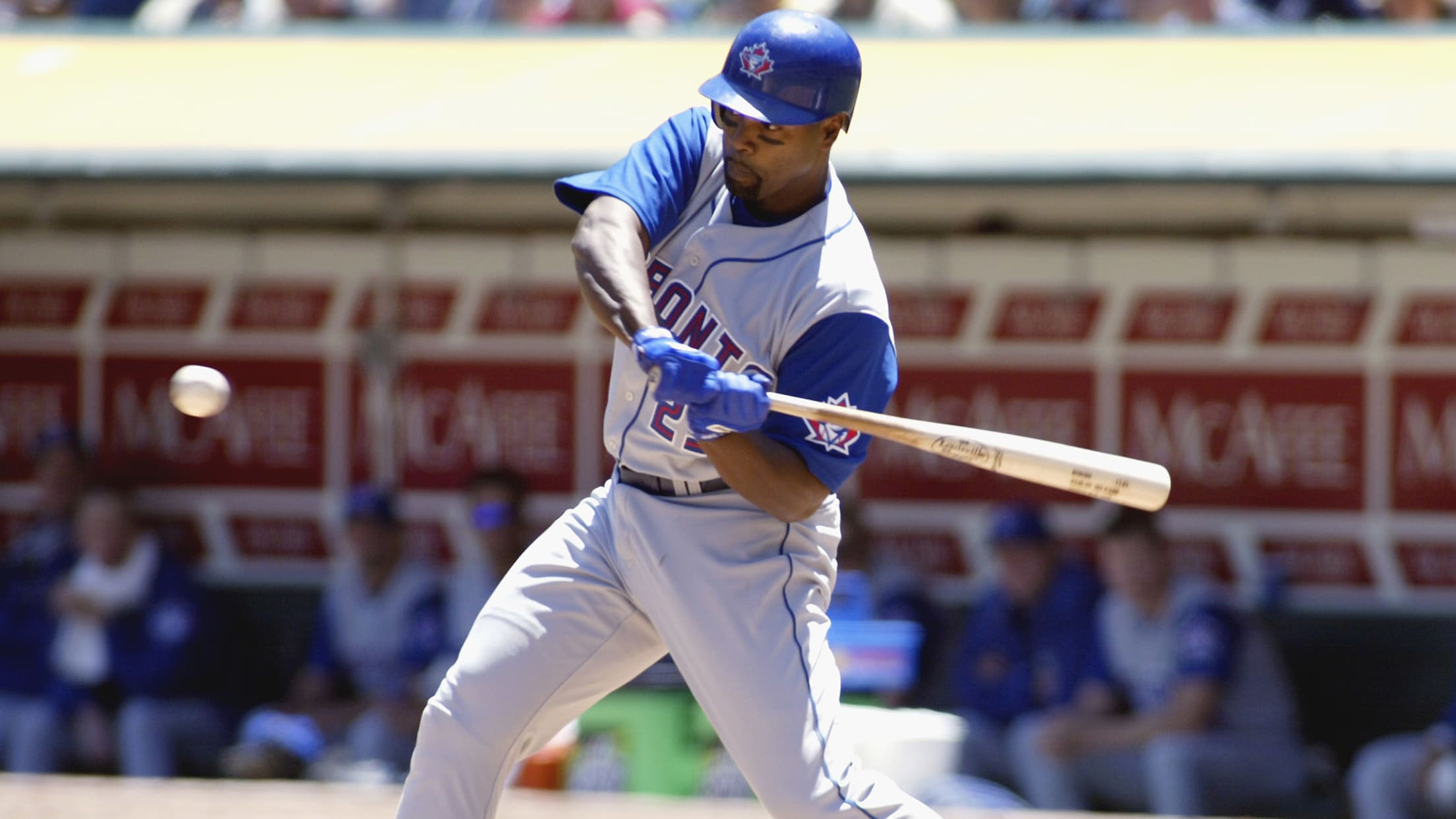 While we're waiting for baseball to come back, we are making do. So once a week, inspired by the late Deadspin's "Let's Remember Some Guys" series, we will take a look at one player in baseball history, why he was great, why he mattered, why we should hang on to
Next stage of Bracket 2 features 16 gripping games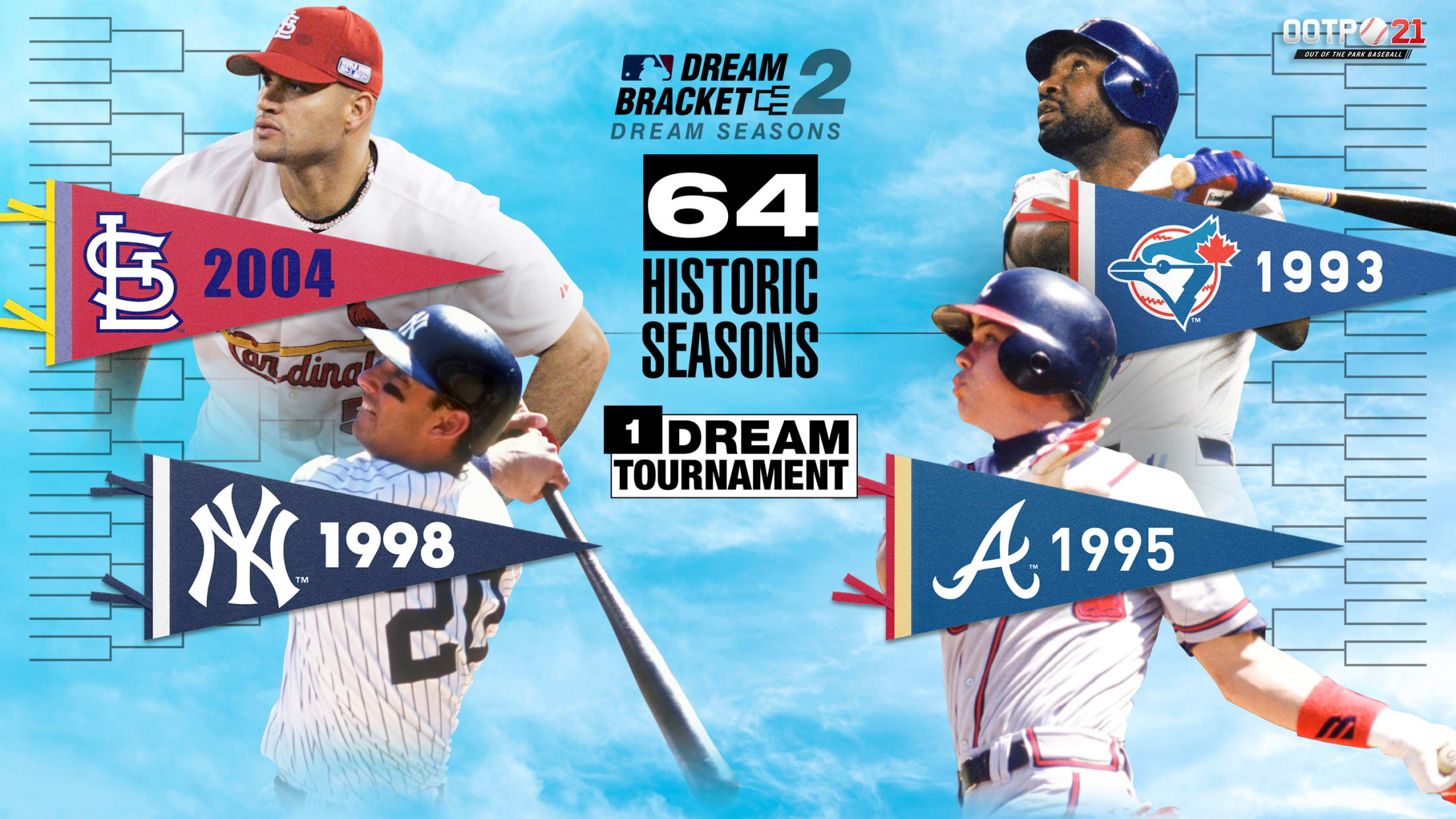 The quest to crown the best single-season team in MLB history is underway, with the completion of the Round of 64 Friday in the Dream Seasons edition of the MLB Dream Bracket. The Round of 32 will take place on Tuesday and Wednesday. The simulated competition, featuring many of the
The next Marcus Stroman? Stro might think so
Duke right-hander made big leap in junior season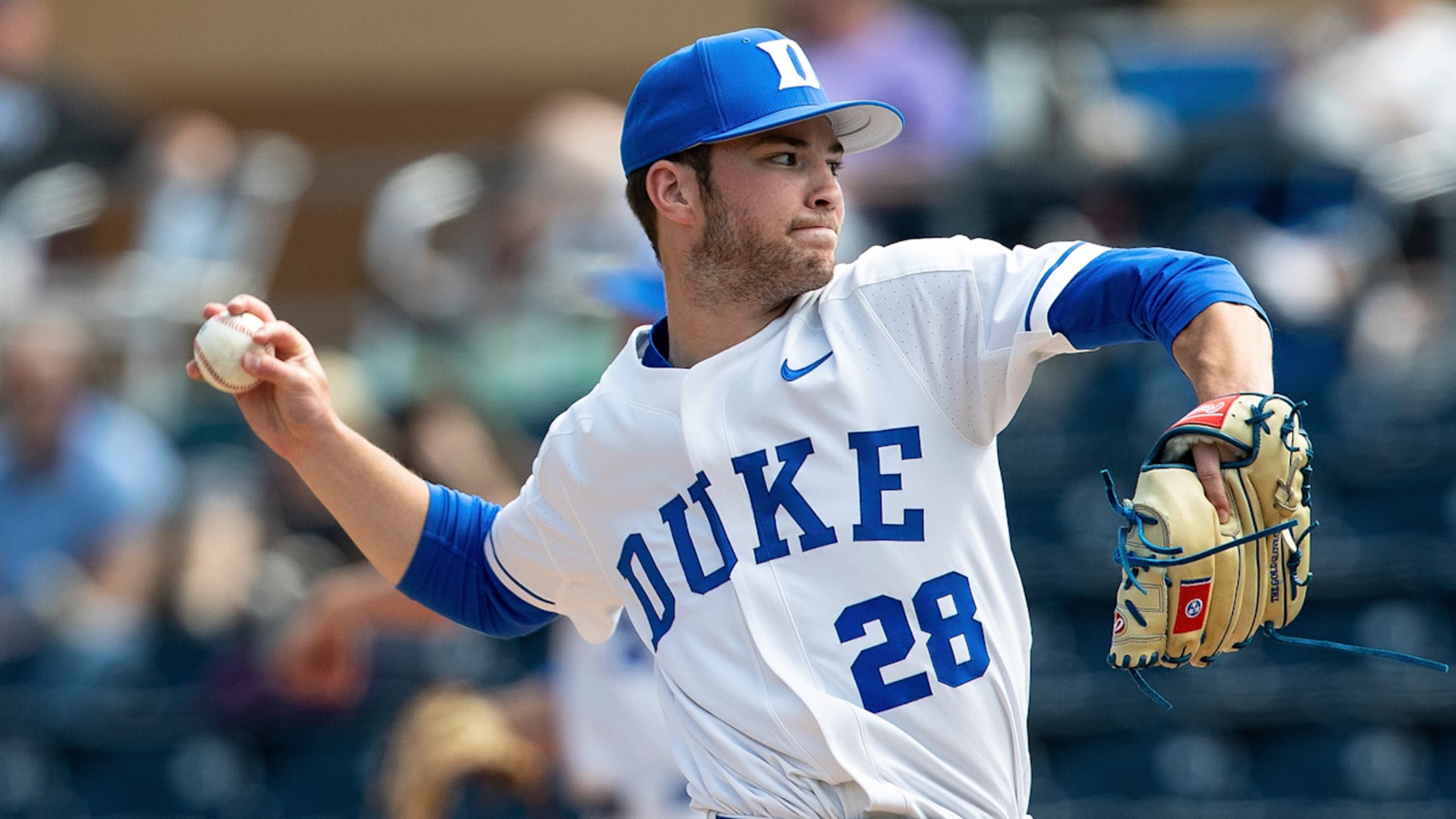 Duke right-hander Bryce Jarvis used a big start to his junior season to catapult himself into first-round consideration. Here are 10 facts you should know about MLB Pipeline's 25th-ranked Draft prospect.
Can you name the SB leaders at every position?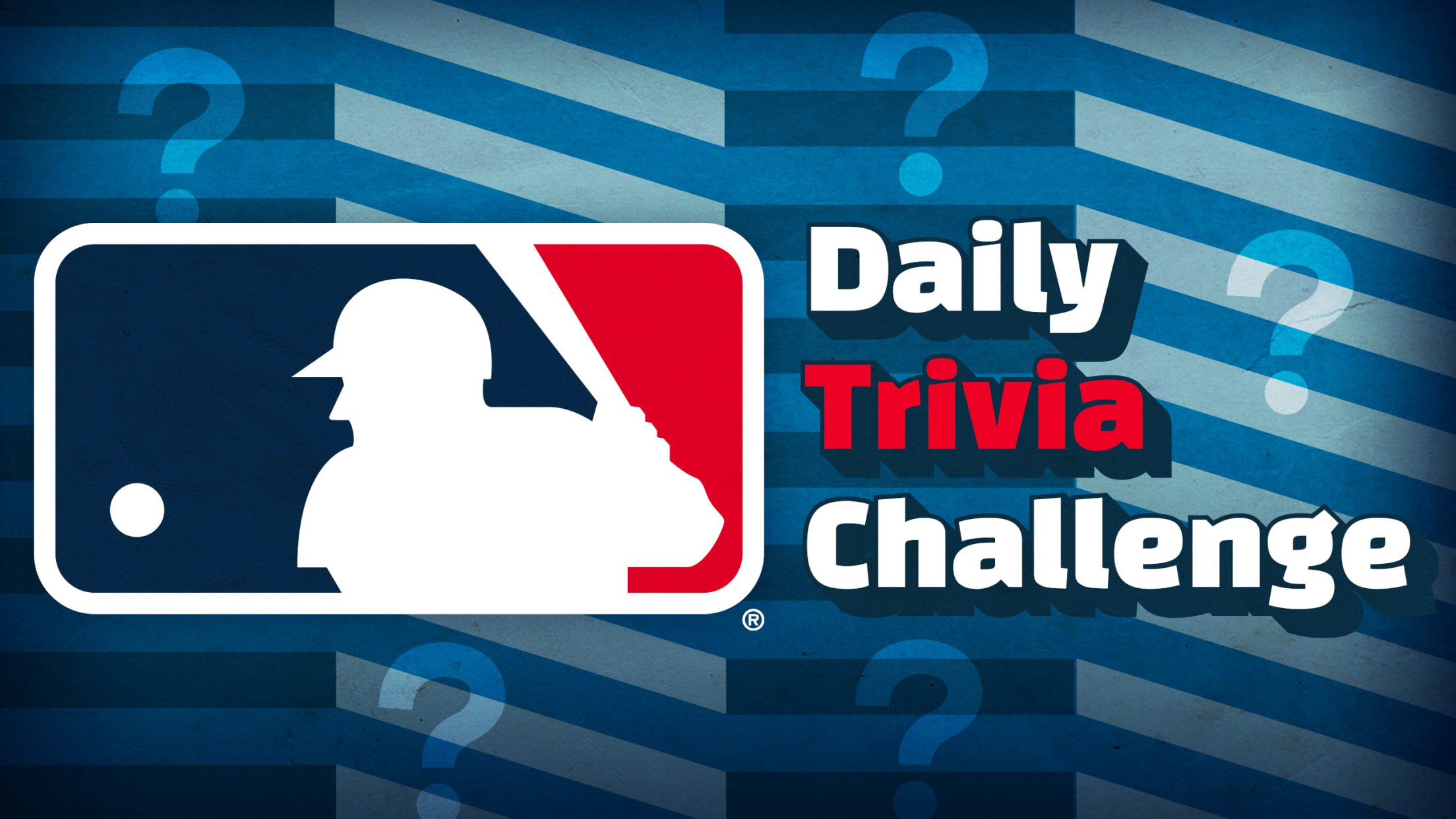 Our trivia series on position-by-position leaders continues today by testing you on the stolen base leaders at each spot in the lineup -- including pitcher and designated hitter. With all due respect to the likes of Roger Bresnahan, Frank Chance and Ty Cobb, this quiz will only consider players who
Hall of Famer exits booth, takes mound
The one-of-a-kind Dizzy Dean returned in a one-of-a-kind way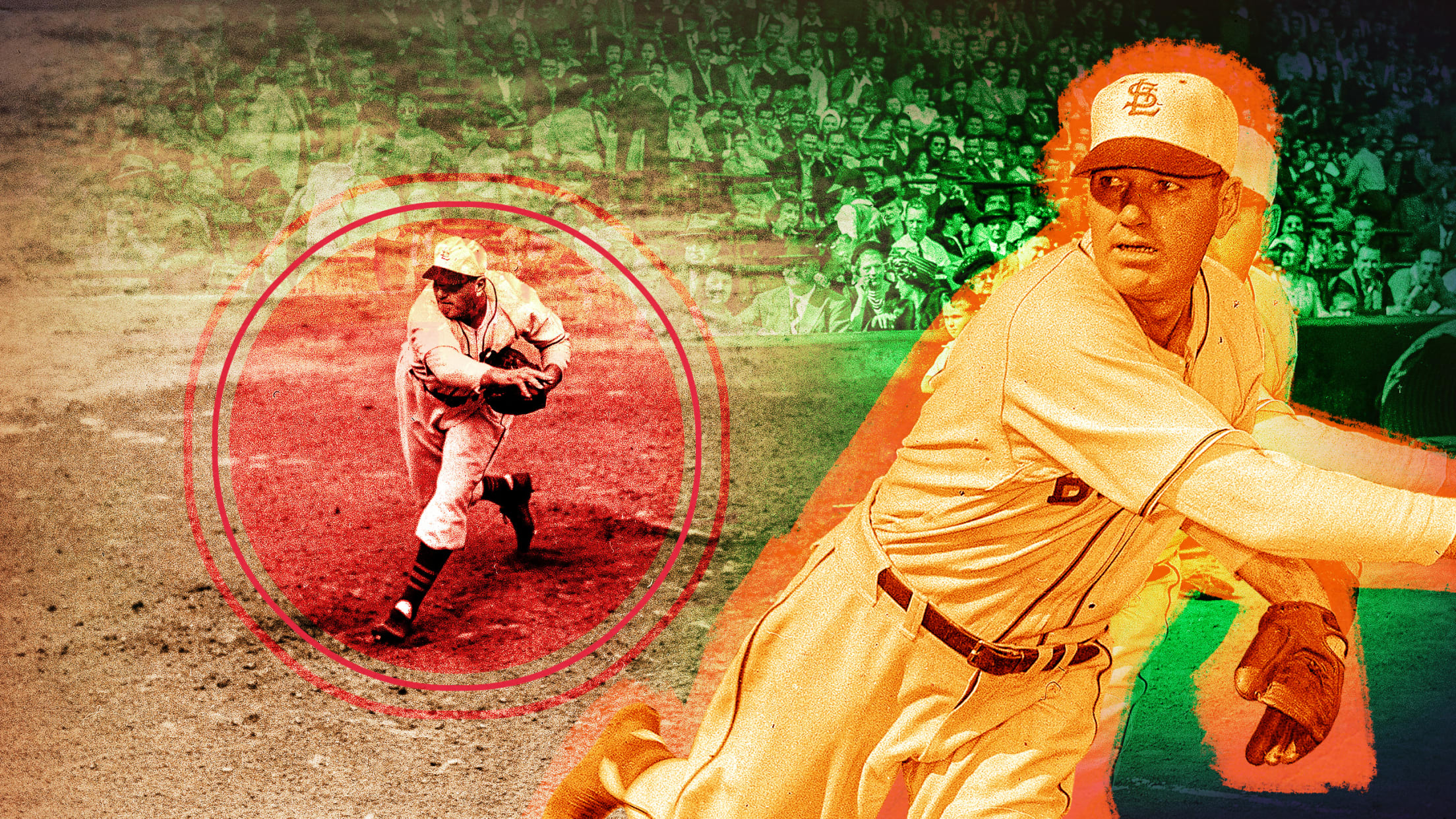 Forget Jordan returning from retirement -- twice. Ignore Andy Pettite's return to the Bronx. And don't even think about Gronk's upcoming reunion with Tom Brady. Dizzy Dean had the chance to be the greatest to ever come back from retirement. It has less to do with the fact that he
Each MLB team's best Draft of all time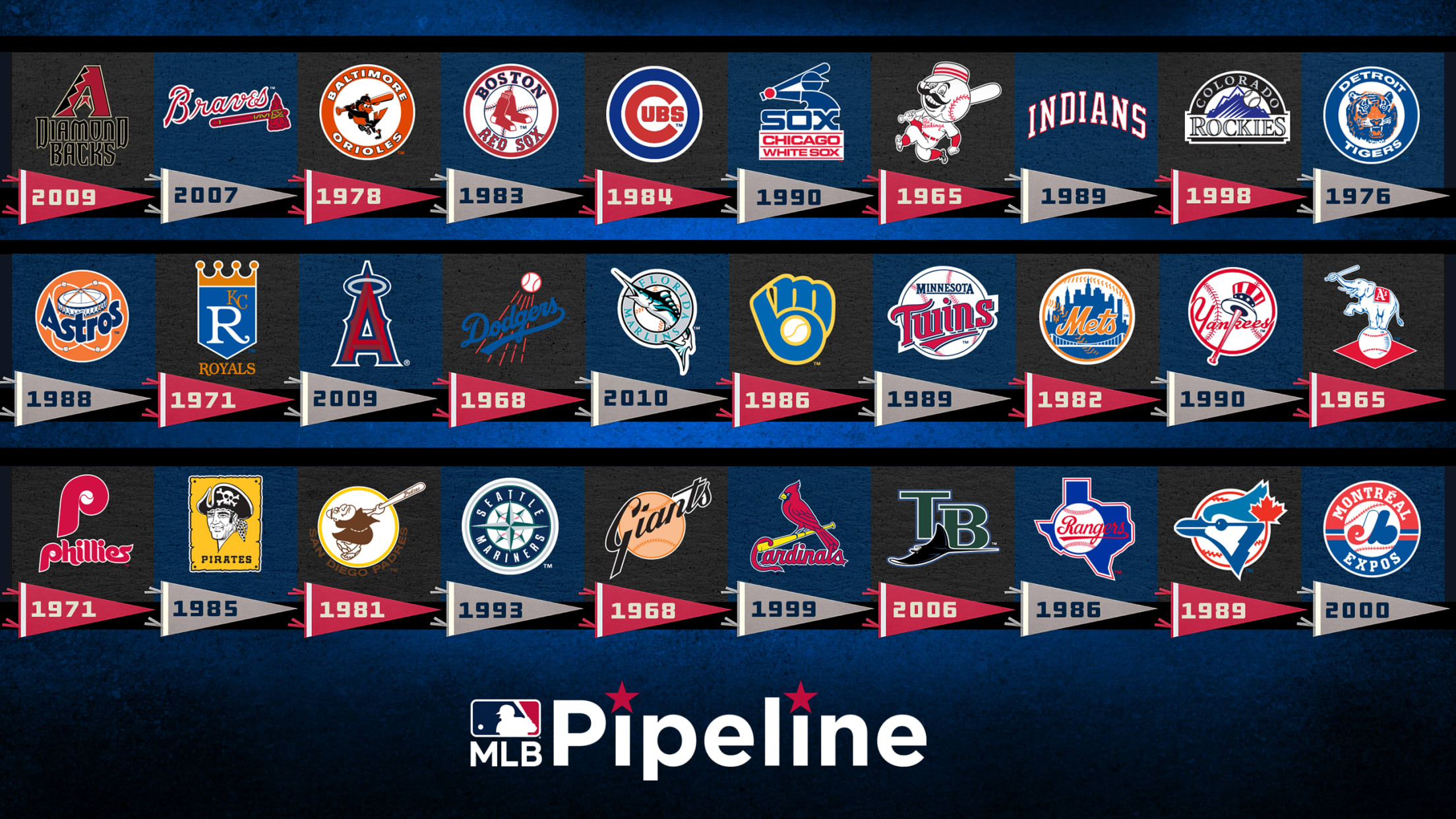 The Dodgers had mixed success in the first three years of the Draft, sandwiching lackluster efforts in 1965 and 1967 around finding three All-Stars (Charlie Hough, Bill Russell, Billy Grabarkewitz) and a Rookie of the Year (Ted Sizemore) in 1966. Los Angeles slid from a World Series championship to an
Complete MLB Dream Bracket 2 rosters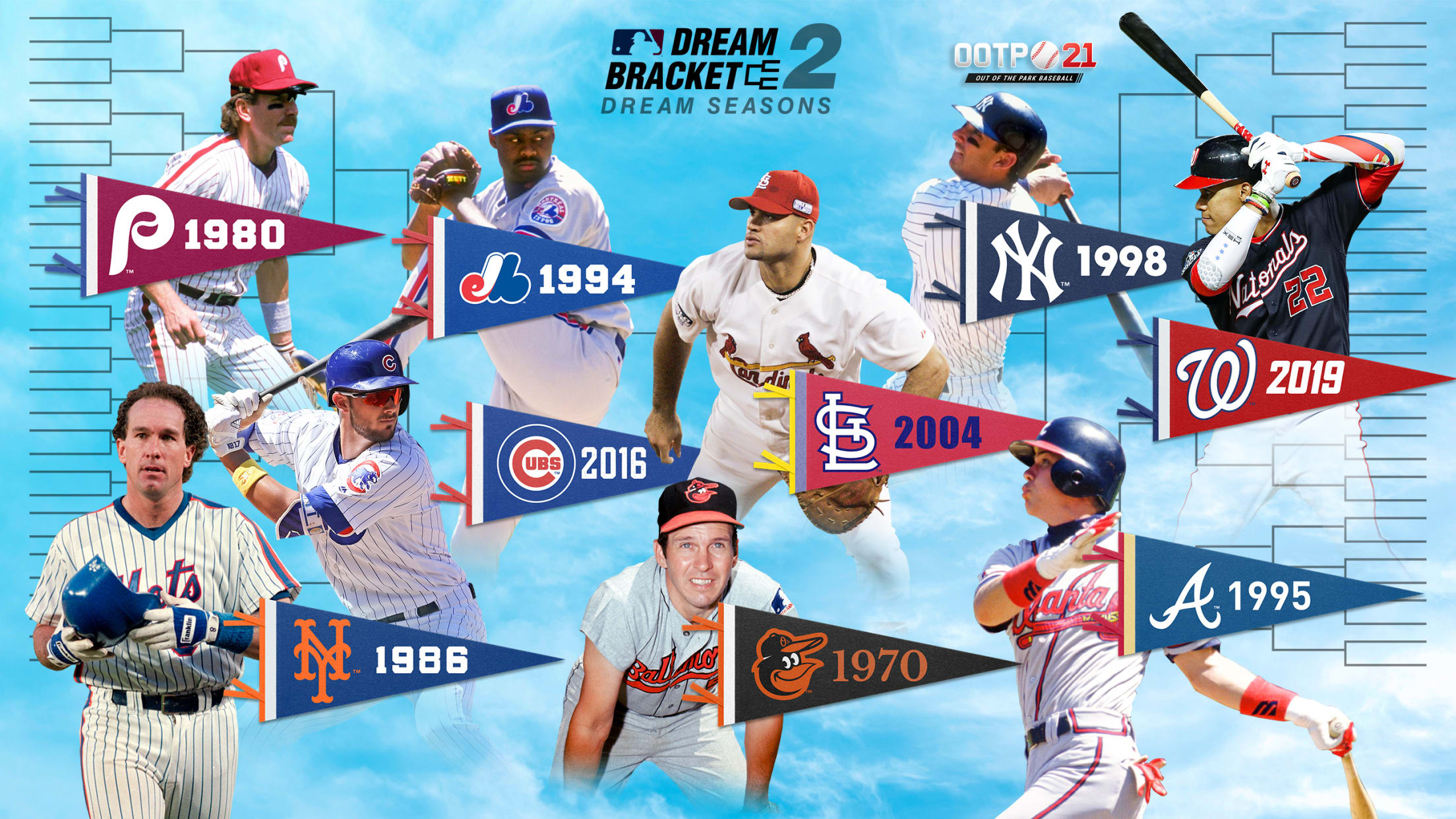 With 64 of the greatest teams in baseball history competing in the ultimate simulation tournament, MLB Dream Bracket 2: Dream Seasons is poised to be a wild ride from start to finish. The field will be made up of two of the top single-season teams from every big league franchise,
Watch Vladdy slug way to '07 Derby crown: noon ET
Here's the schedule of games to watch on MLB.com, social media, TV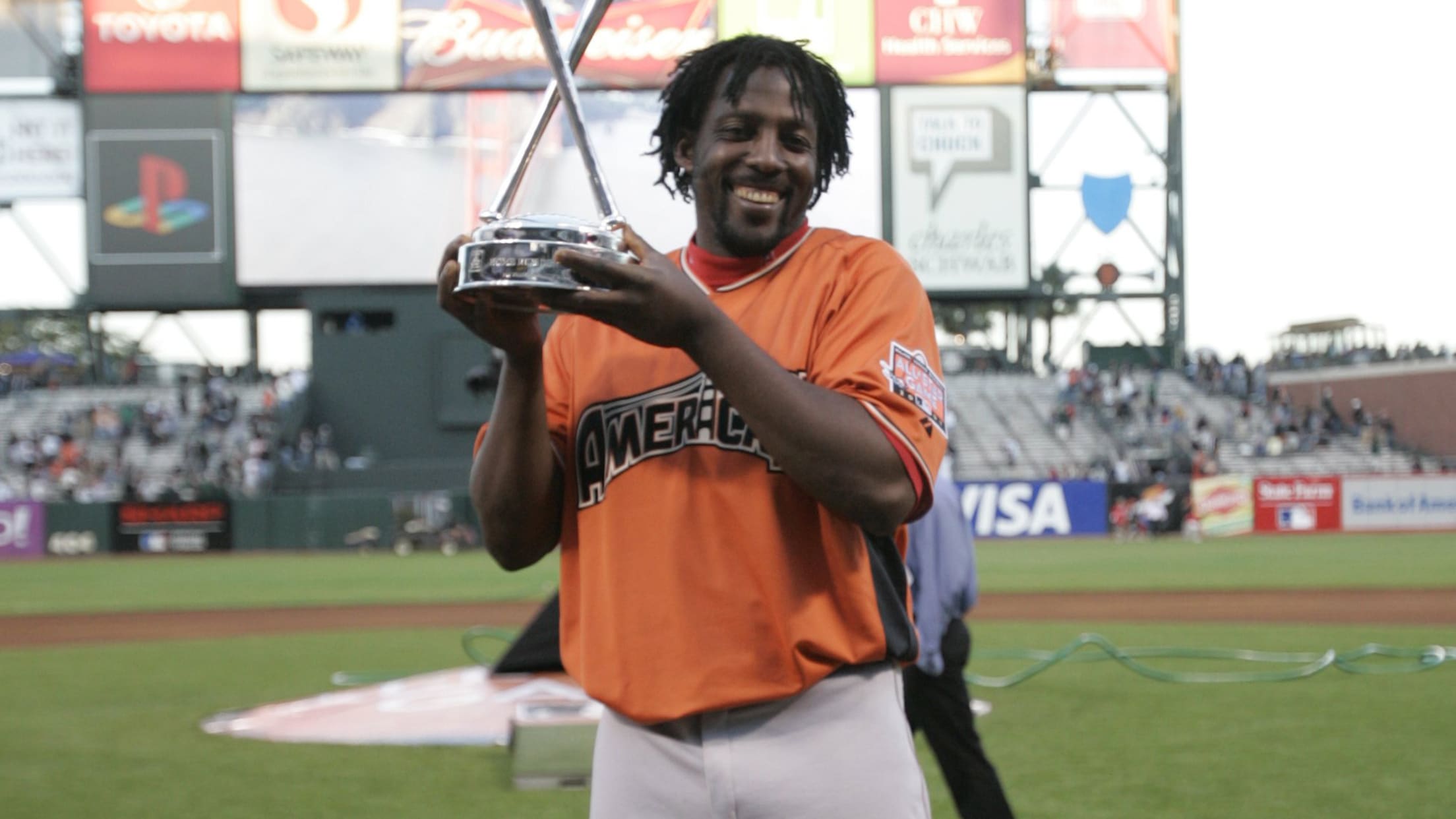 Why not enjoy some of MLB's classic games while you wait for baseball to come back? MLB is streaming games every day across its various platforms -- one in the afternoon, and another in the evening. In addition, MLB Network, ESPN and FS1 will all be airing classic games throughout
Rowand reflects on the day he met Mike Ditka
'This is the greatest day of my life'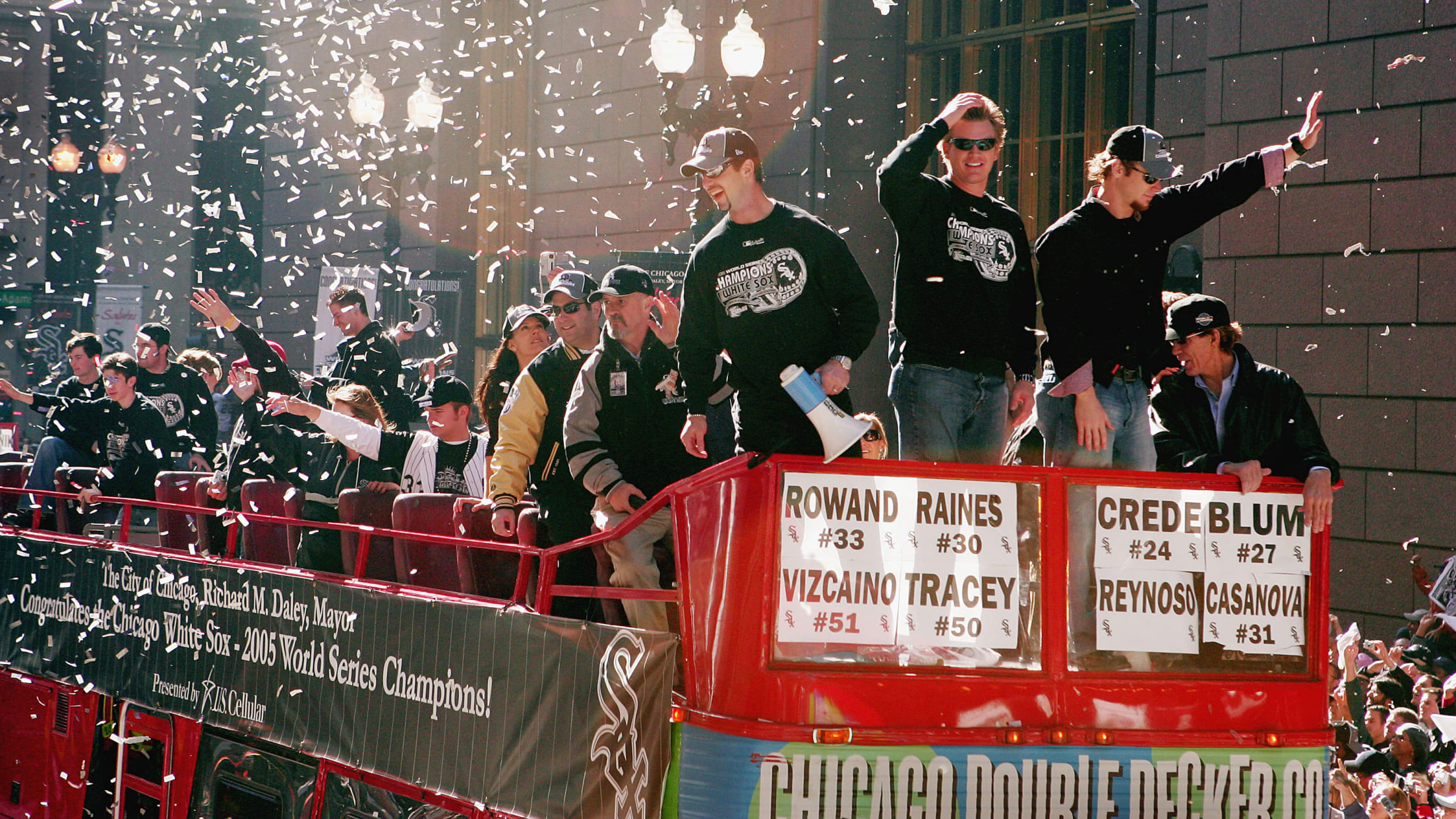 CHICAGO -- Chicago's downtown location of Ditka's restaurant closed last week due to the economic impact of the COVID-19 pandemic and the short term left on the restaurant's lease. The business' announcement means the end of its signature pot roast nachos and pork chops in the city's Gold Coast neighborhood,
This is every position's WAR leader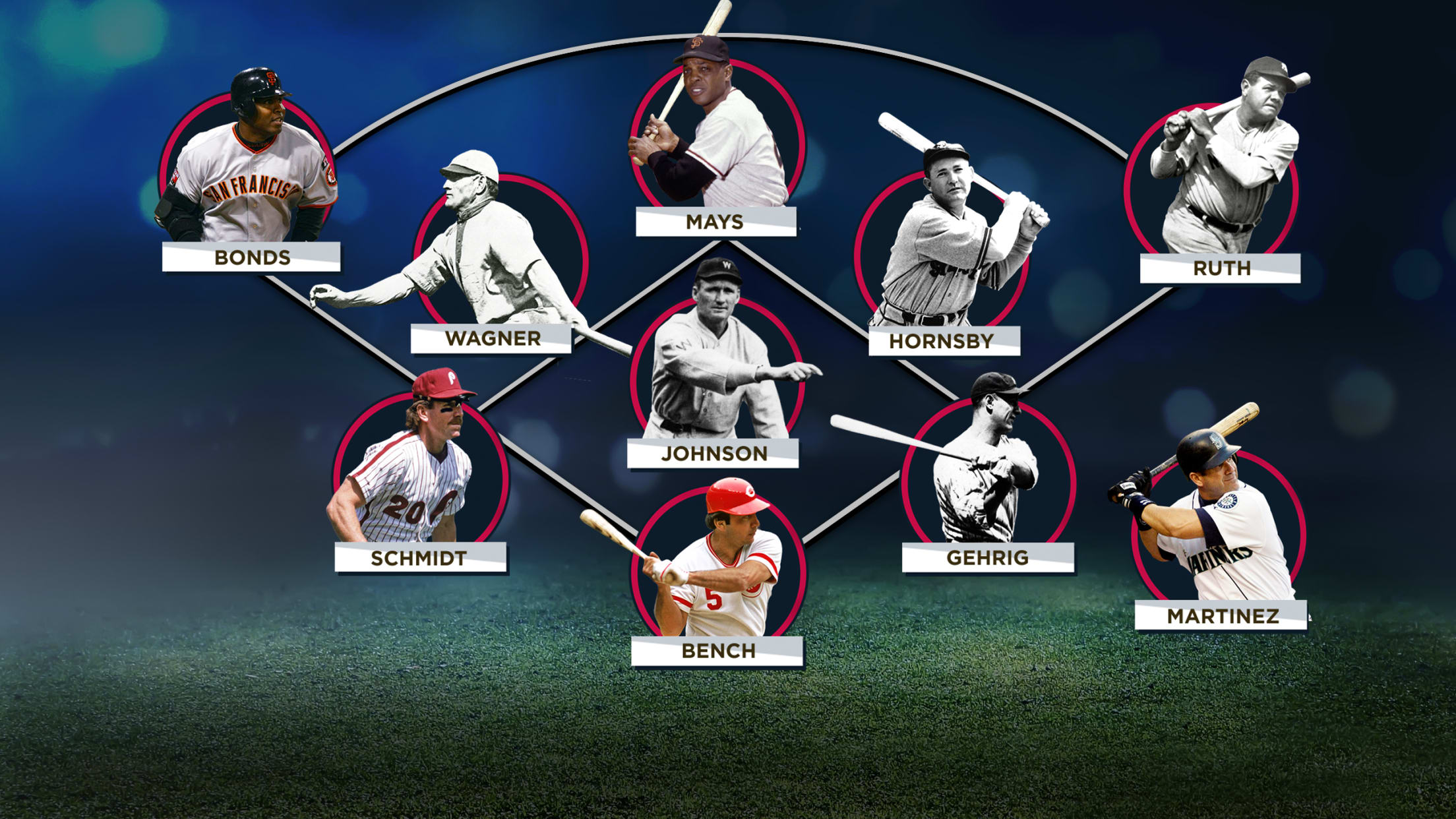 After previously looking at every position's all-time home run, hit and RBI leader, we'll now turn our focus to the Wins Above Replacement leader (per Baseball-Reference) at each spot on the diamond. For the purposes of this story, a player must have played at least two-thirds of his games at
Remember the year the MVP vote was tied?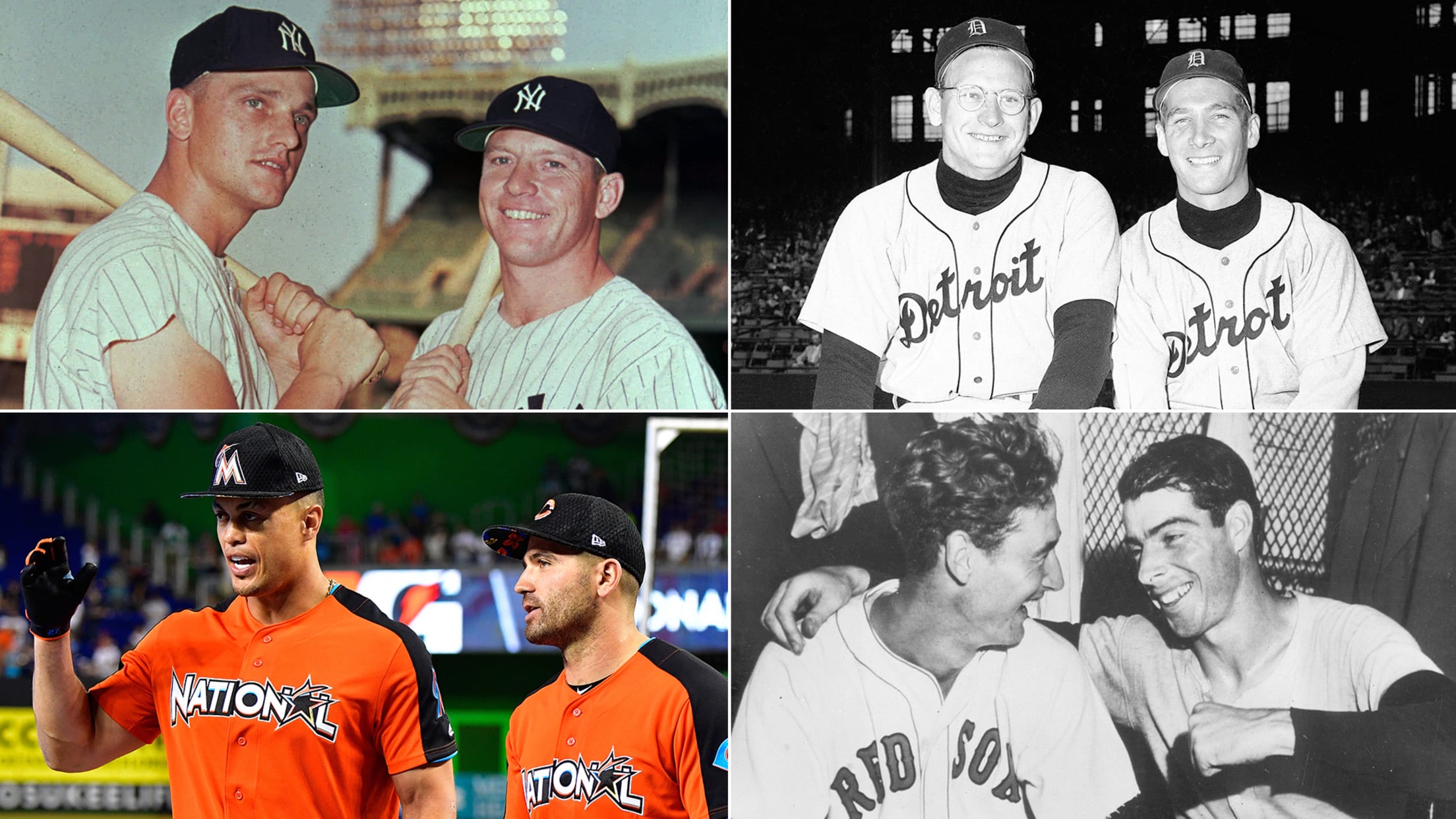 Everybody loves a great debate come MLB awards season in November, and perhaps none more than the most prestigious honor of them all. The MVP Awards for the American and National Leagues have been overseen by the Baseball Writers' Association of America since 1931 and are voted on by 60
10 things to know about Dillon Dingler
Ohio State star ranks among top catchers in 2020 Draft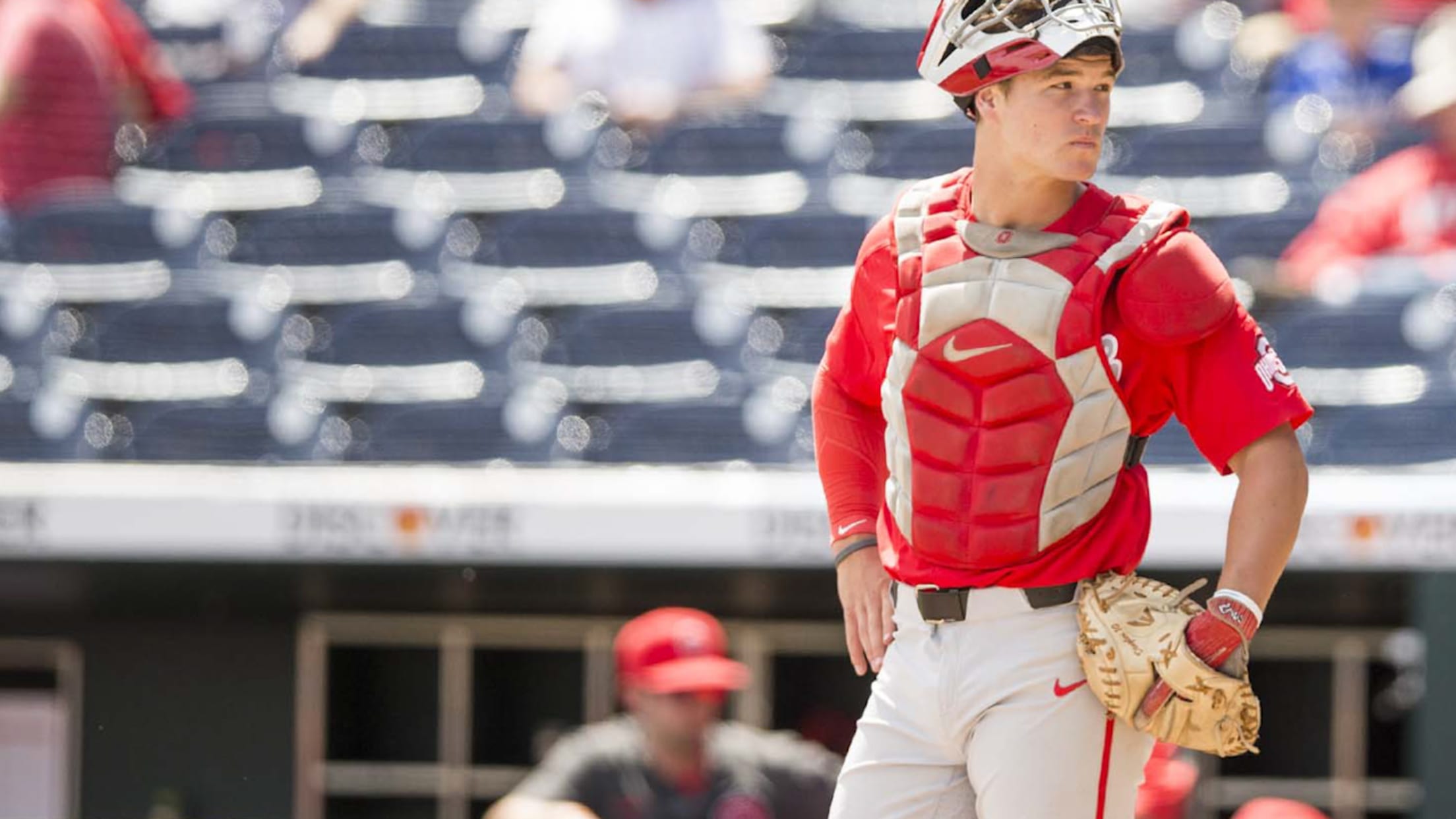 Ohio State's Dillon Dingler is positioned as one the top catchers in this year's MLB Draft. Here are 10 facts you should know about Dingler, MLB Pipeline's 24th-ranked Draft prospect.
Watch Memorial Day classics, WBC run on MLB Network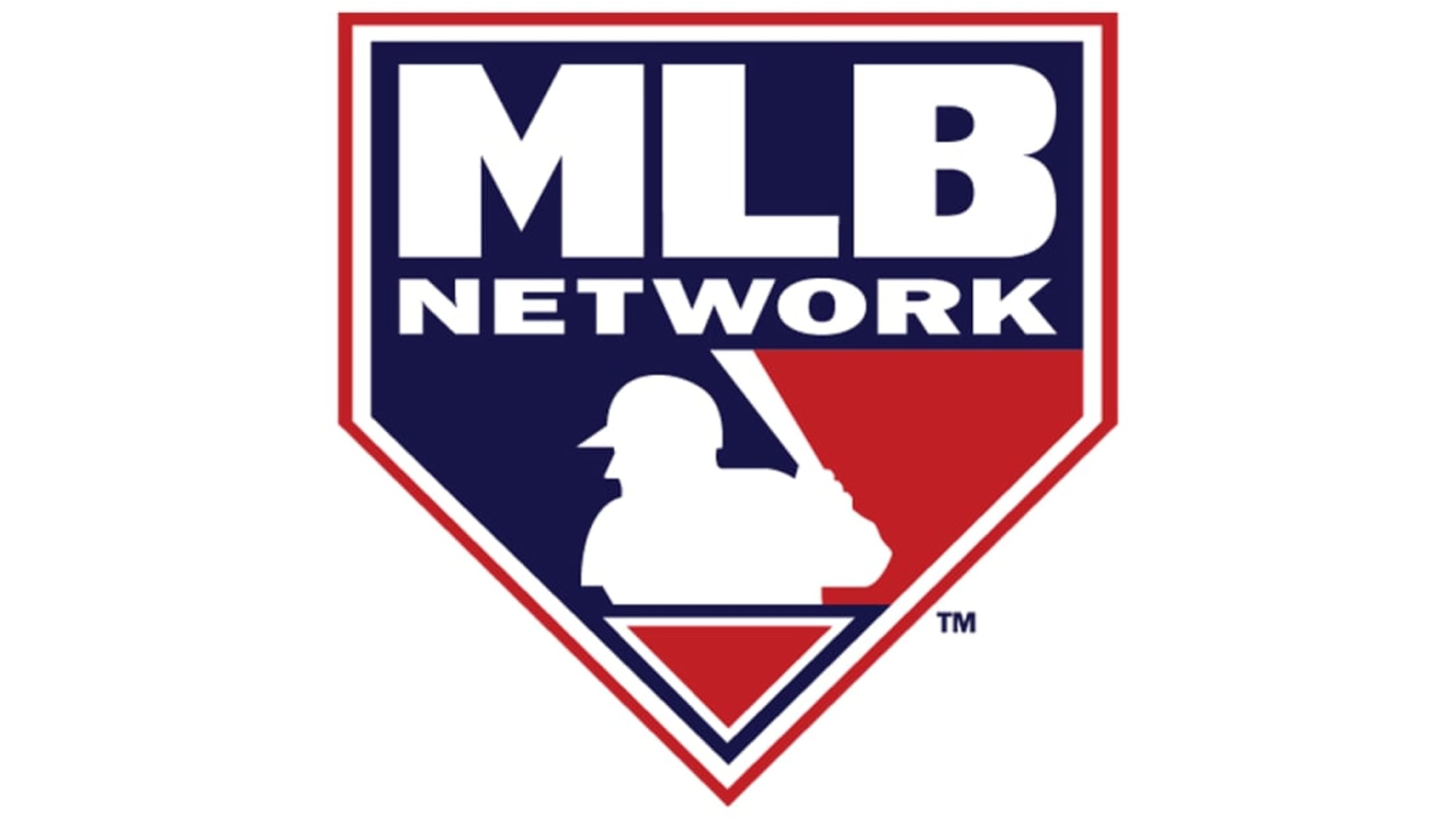 This Memorial Day will be very different from Memorial Days past, but it doesn't make it any less significant, and any less a day to reflect on the heroes in our country's history. It's also the traditional start to summer, a domain owned in the sports world by America's pastime.
This Minor League stadium could be your rental
Wake up to batting practice and have dinner in left field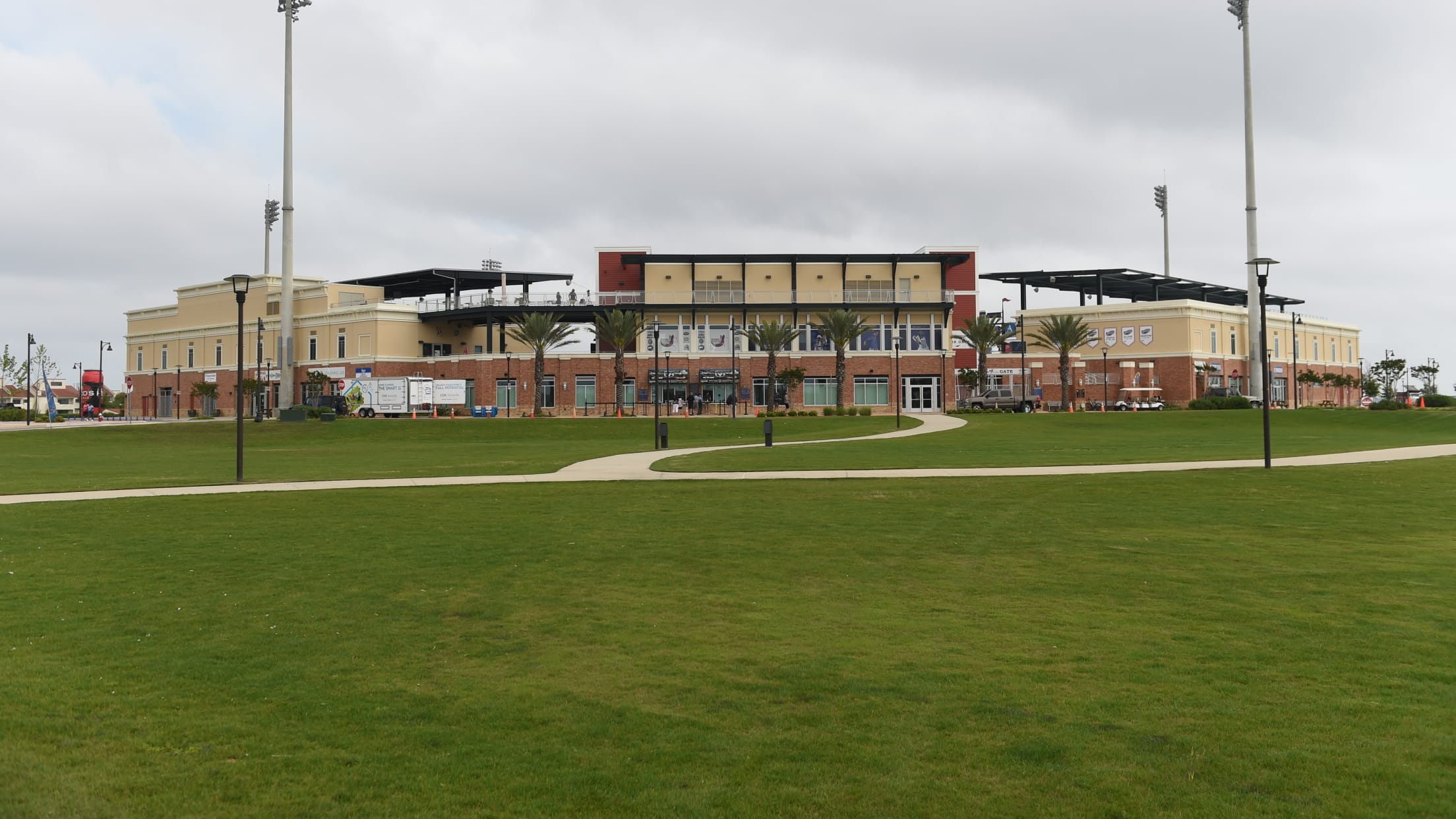 Ever spend your spare time scrolling through Airbnb, dreaming of your next vacation escape? Well, the Pensacola Blue Wahoos have a new listing that should be an instant bookmark for baseball fans. The Twins' Double-A affiliate has listed Blue Wahoos Stadium in Pensacola, Fla., on Airbnb for $1,500 per night.
The 27 greatest offensive runs in MLB history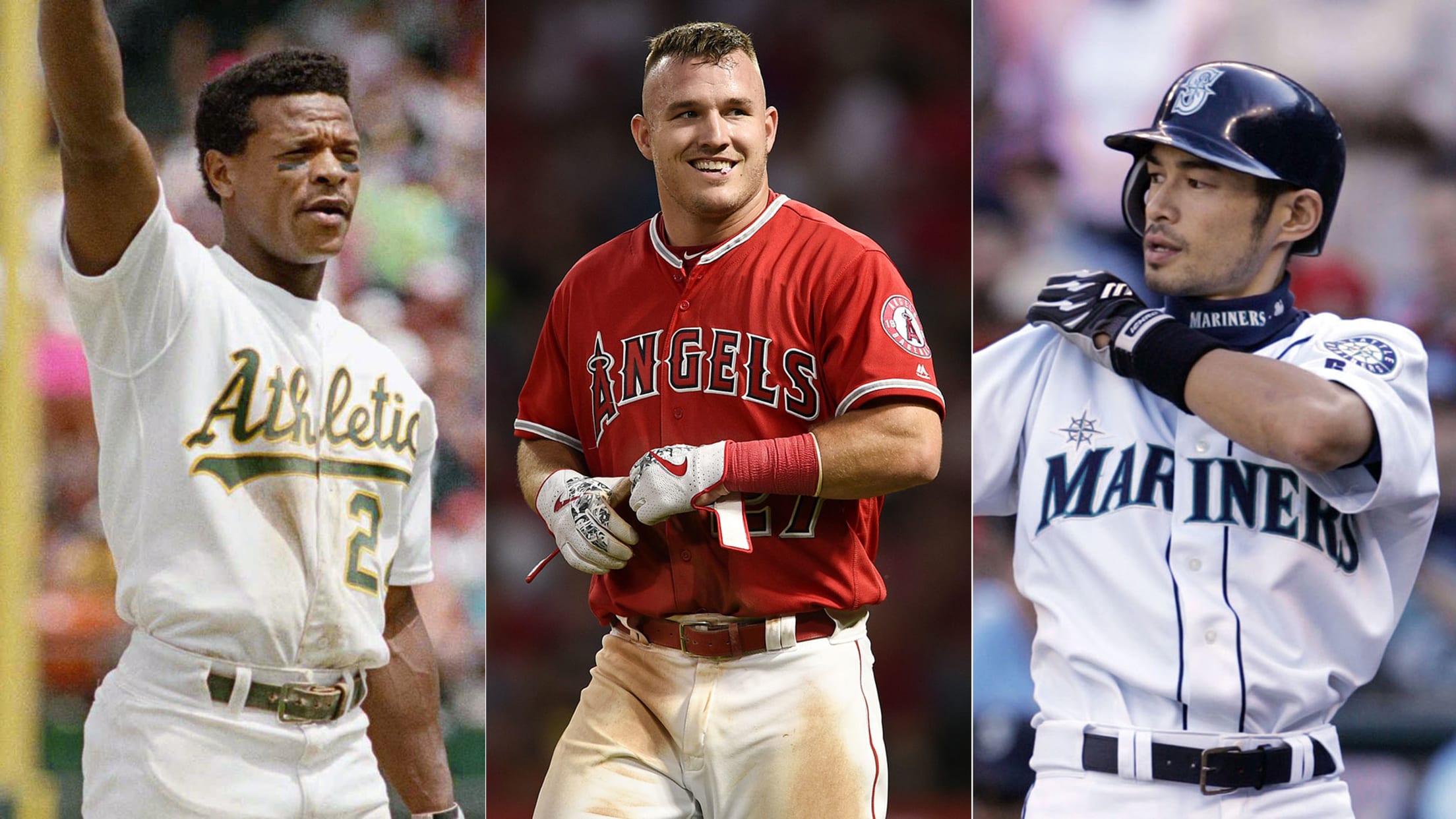 Sometimes a hitter puts together a run so good -- whether it lasts a week, a month, or even a season or postseason -- that fans all around baseball can't help but be wowed. We saw our fair share of these in 2019, as Pete Alonso set the all-time home
The day Shawn Green went wild at the plate
On May 23, 2002, Green set record for total bases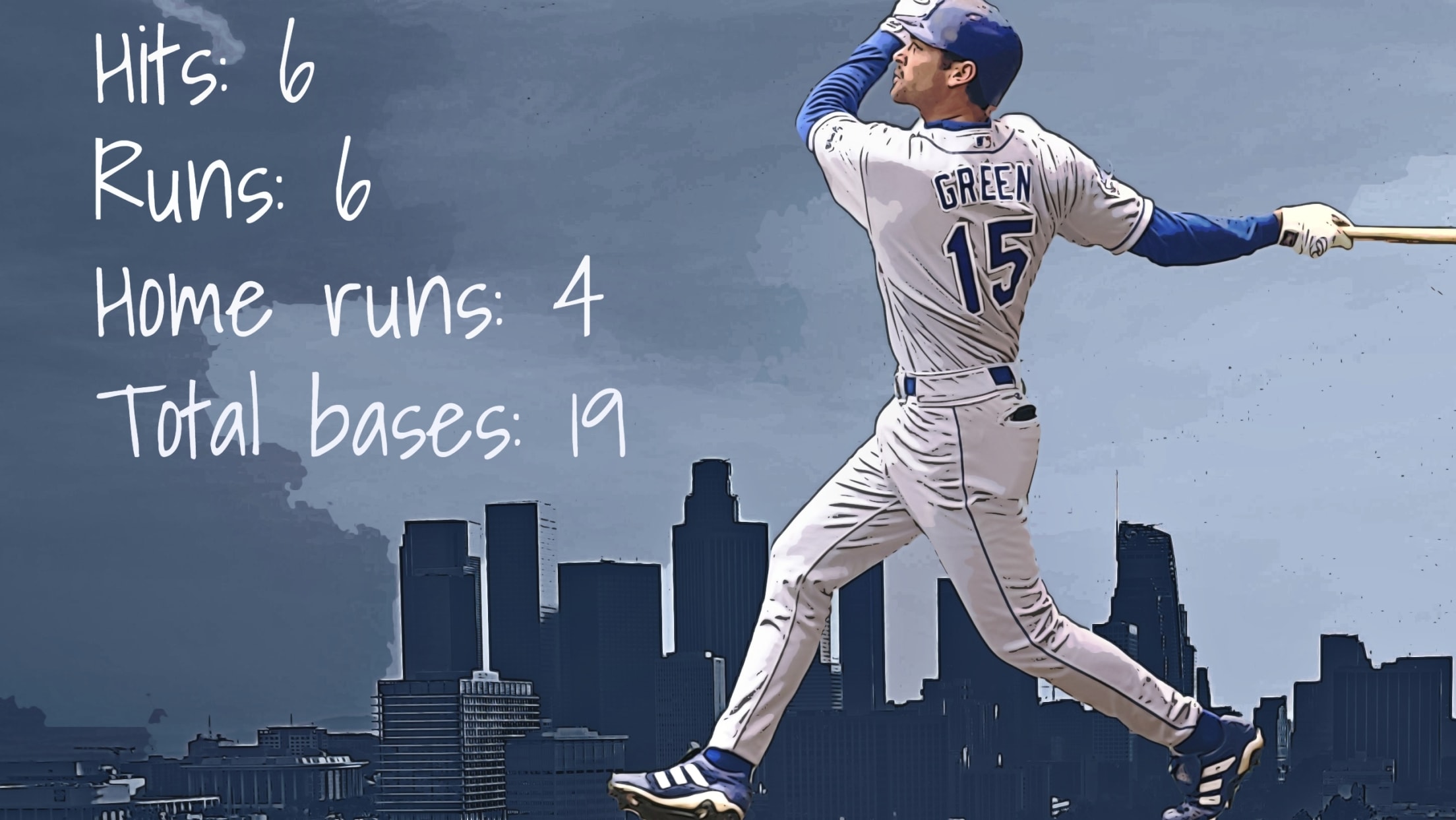 History was made on May 23, 2002, a Thursday afternoon getaway day at Miller Park. When the dust settled from a 16-3 Dodgers blowout of the Brewers, right fielder Shawn Green had produced a box score line for the ages: 6-for-6 with a modern record-tying six runs scored, a record-tying
What to know about MLB Draft prospect Jared Kelley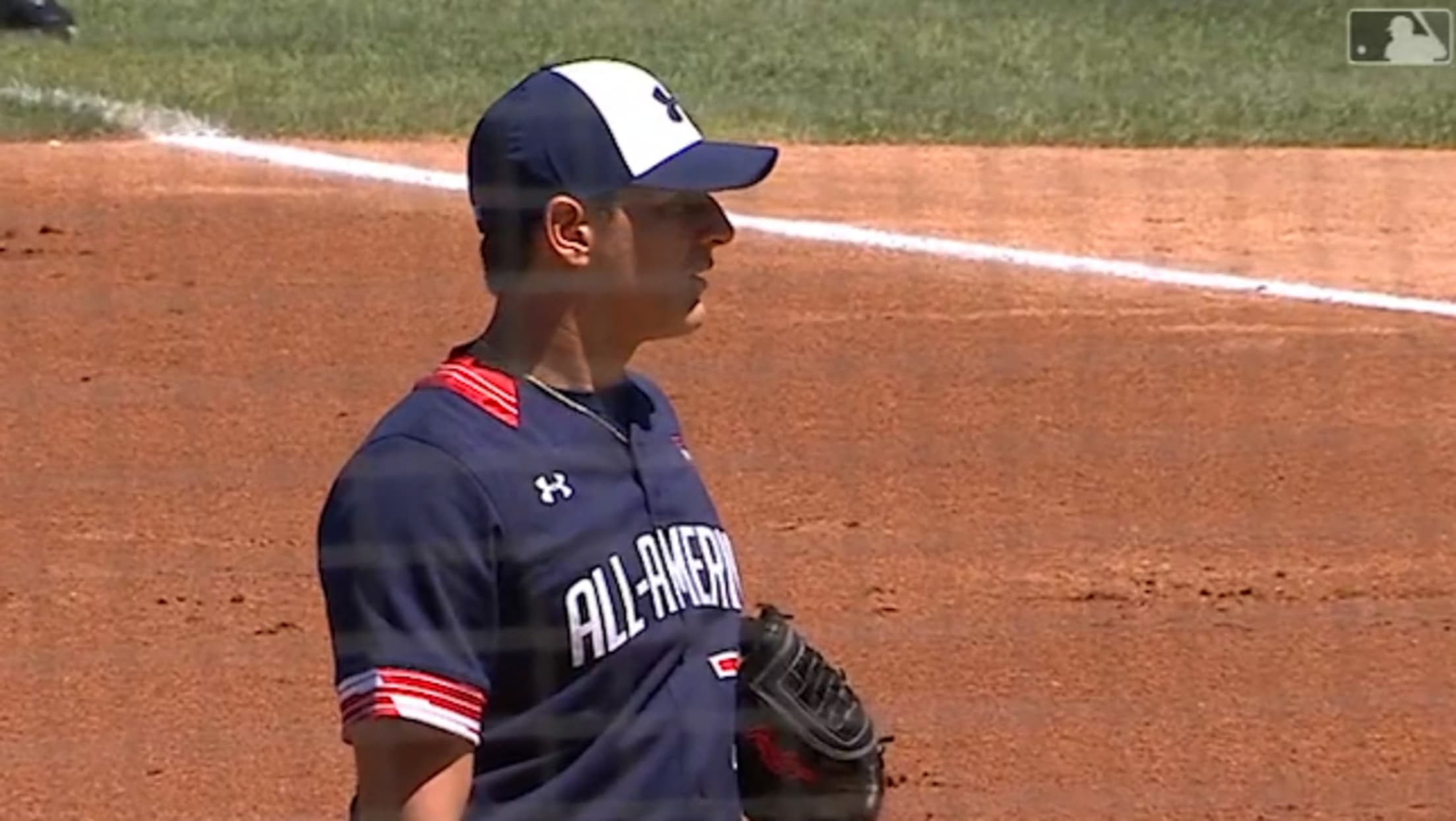 Here are 10 things to know about prep right-hander Jared Kelley, MLB Pipeline's No. 12 Draft prospect.
Papi's legacy: Boston's 'Mr. October'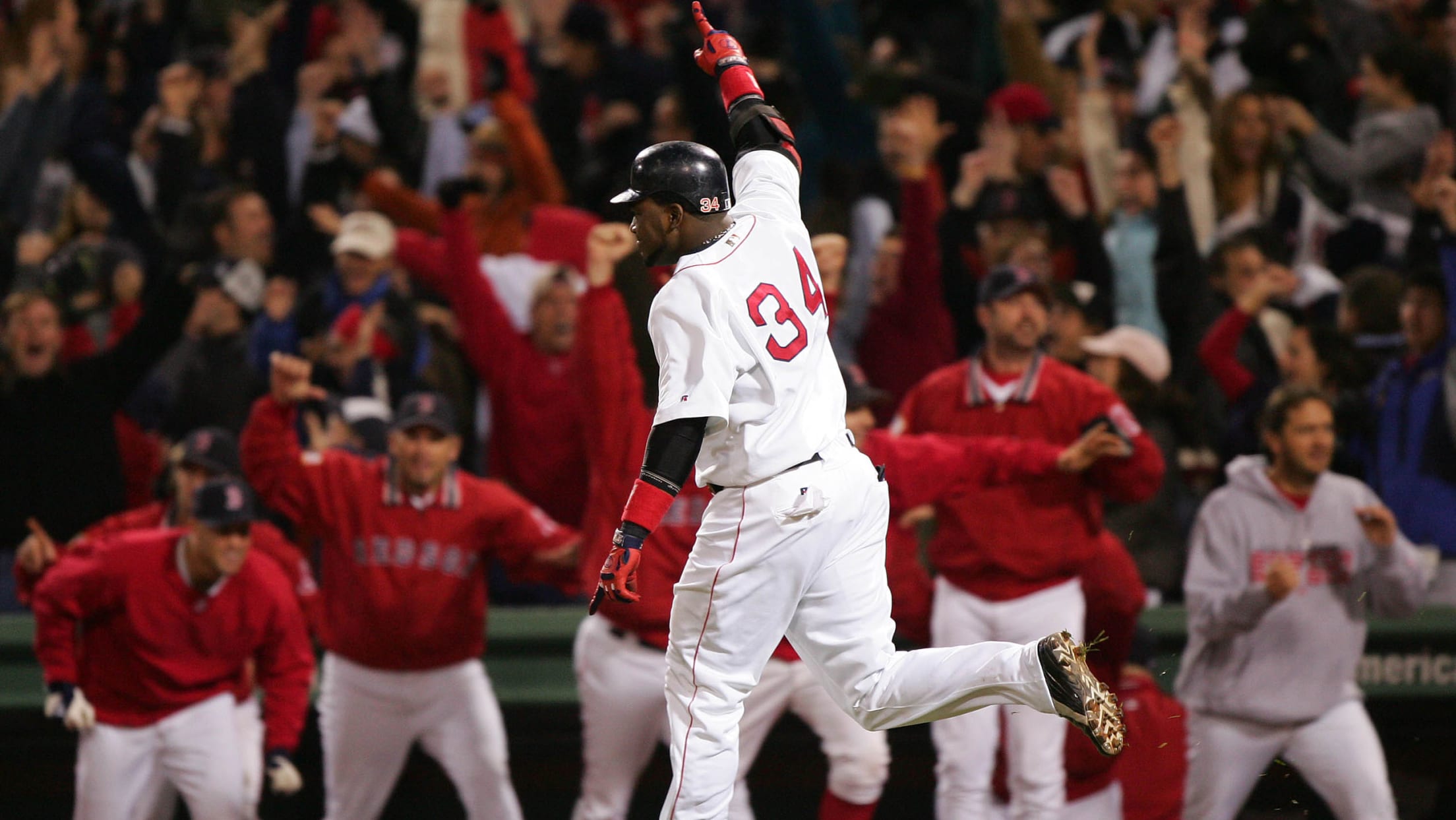 It was 17 years ago this month, in David Ortiz's first season with the Red Sox, that everything started to change for him -- and for the Red Sox. Ortiz was batting .200 at the start of May 2003, .247 by the middle of the month and up to .272
1990: The Oakland A's and the dynasty that wasn't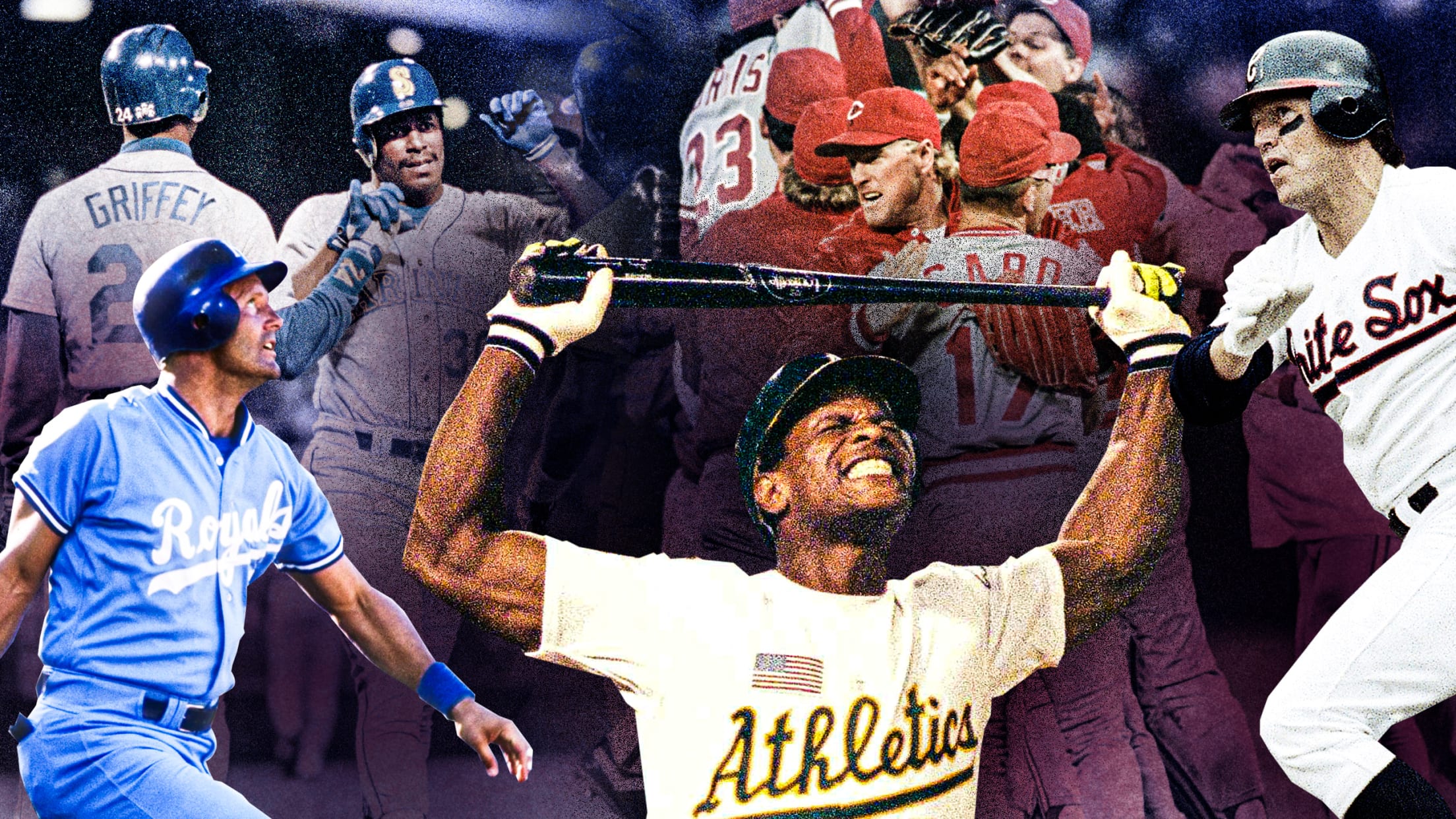 Throughout our hopefully short time without real live games, we'll be taking a weekly look back at a specific year in baseball history. What happened, why it mattered, what we'll remember most. Send us the years you'd most like us to talk about at [email protected]. So far: 1983 | 1984
He wears glasses, he crushes homers into forests
His nickname is 'The president of elementary school students'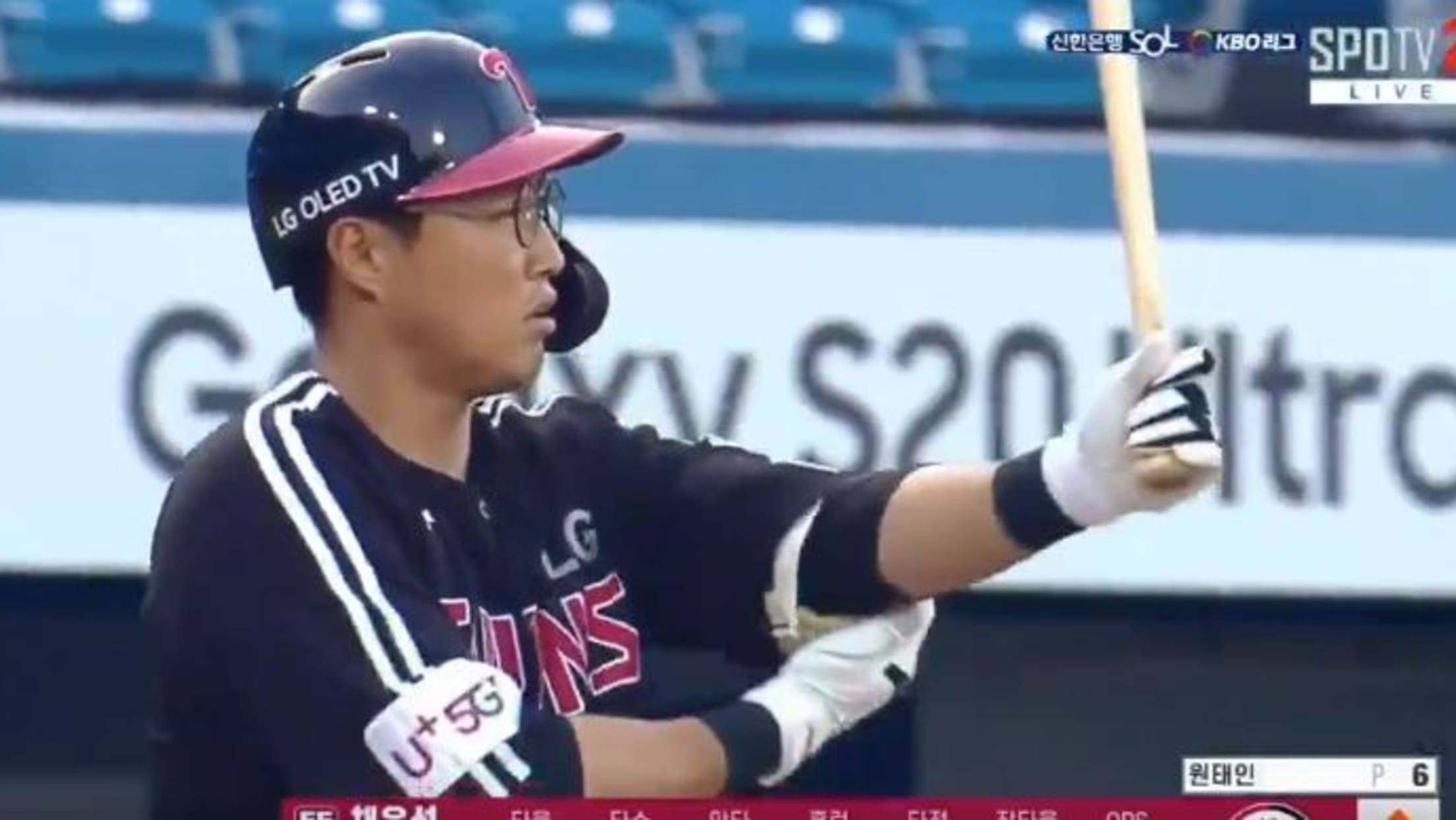 There are far too few glasses-wearing baseball players today. Eric Sogard and J.D. Hammer are a couple players that come to mind. Even throughout baseball history, there aren't that many: Reggie Jackson and Chris Sabo wore a form of spectacles, there was the professor Greg Maddux, there was this guy