Power Rankings: Top teams solidify spots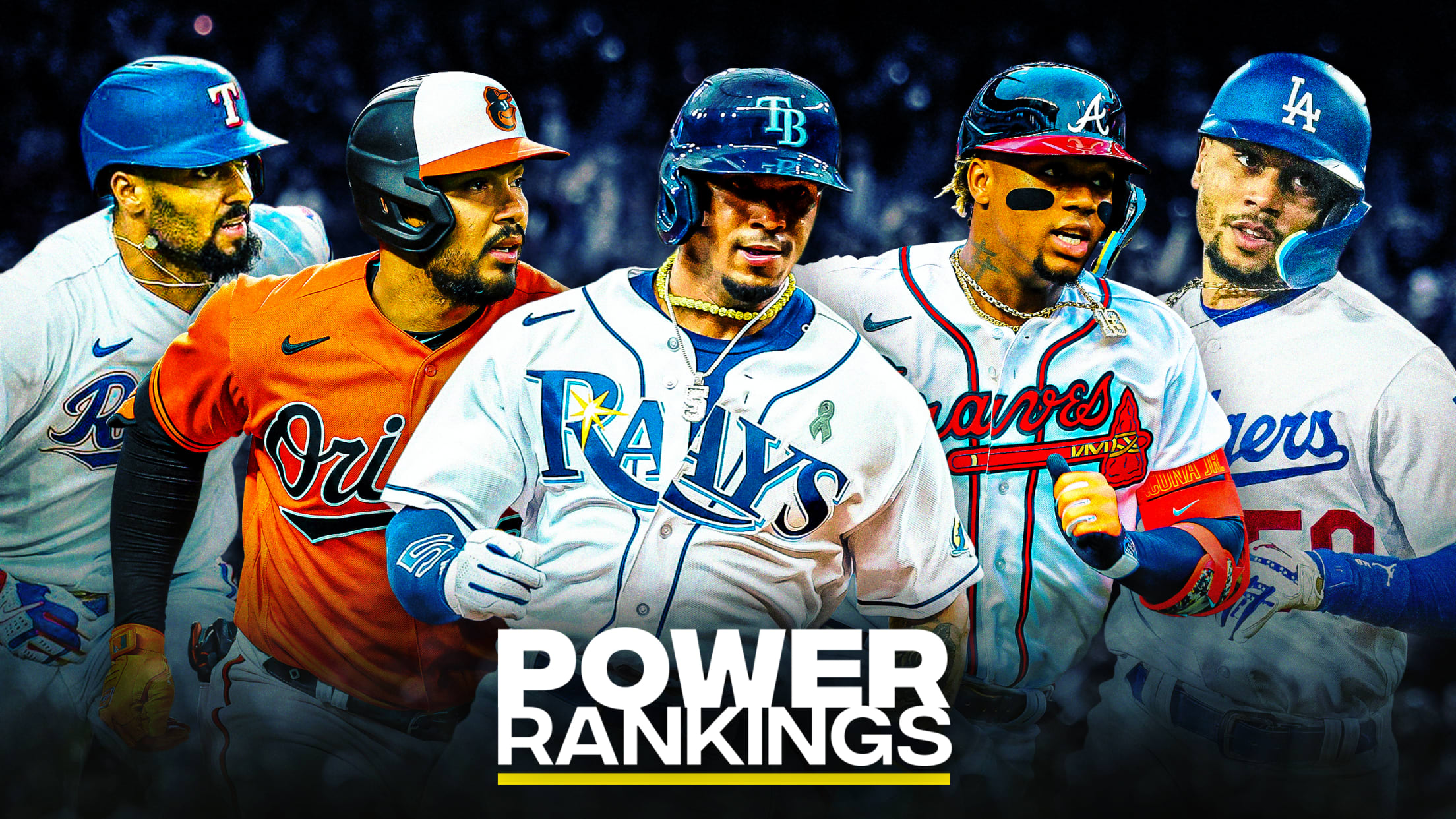 Contrary to what your memory might tell you, the Rangers have in fact made the postseason since their crushing loss in the 2011 World Series, during which they were one strike away from winning their first championship. One strike away, twice. They've reached the playoffs three times since then: A
New Top 200 Draft Prospects list is out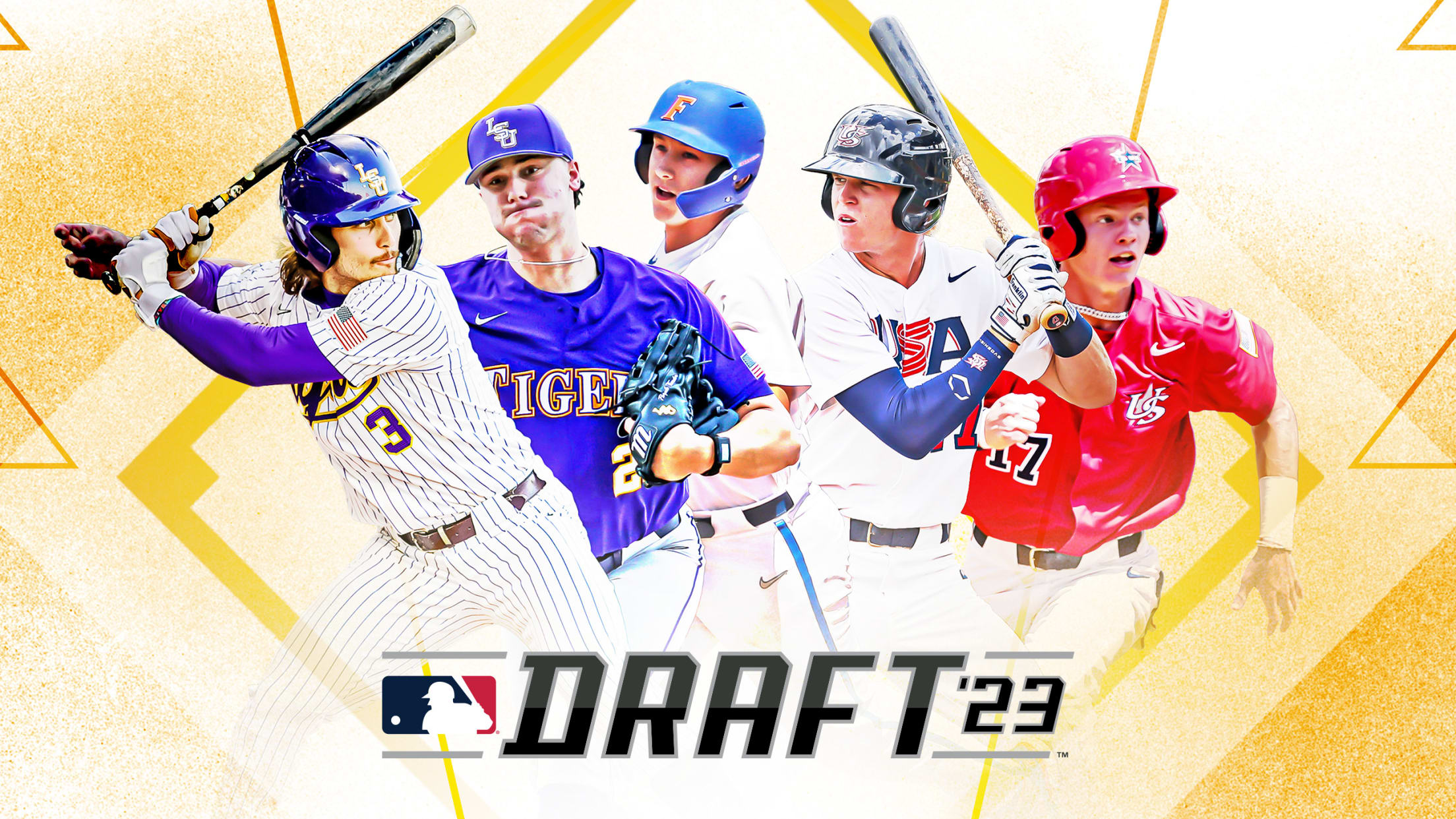 While players continue to move up and down Draft boards, and MLB Pipeline expands its 2023 Draft rankings to 200 names, there appears to be one certainty as etched in stone as anything Draft-related can be: There's a clear top five in this class. This quintet of prospects -- LSU's
O's sign former Yankee Hicks, place Mullins on IL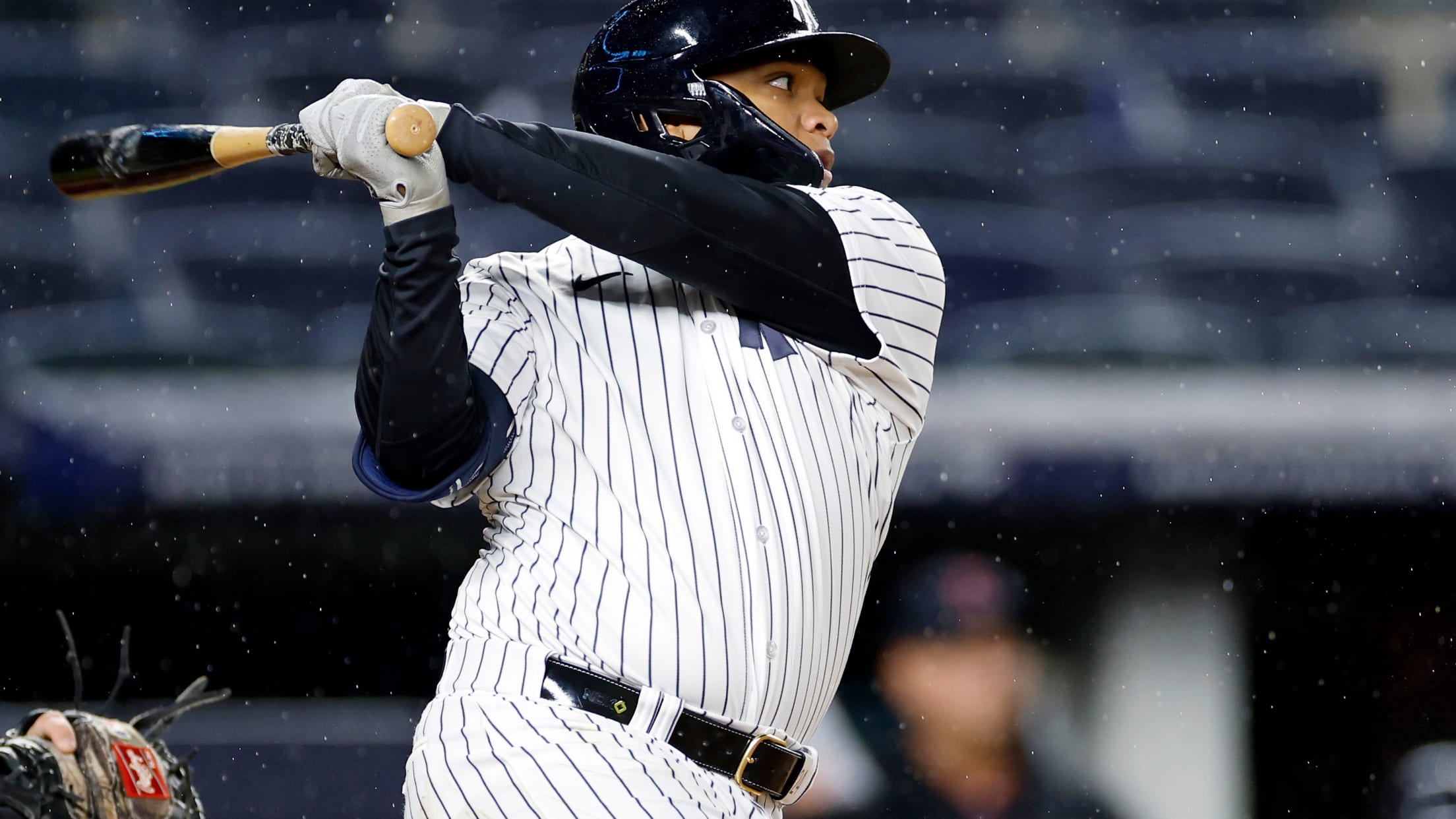 The Orioles on Tuesday signed outfielder Aaron Hicks to a Major League contract and placed outfielder Cedric Mullins on the 10-day injured list with a right groin strain. Hicks, who will wear No. 34 for Baltimore, will be active for Wednesday's game against Cleveland. He was designated for assignment by
Where do Mets stand one-third into season?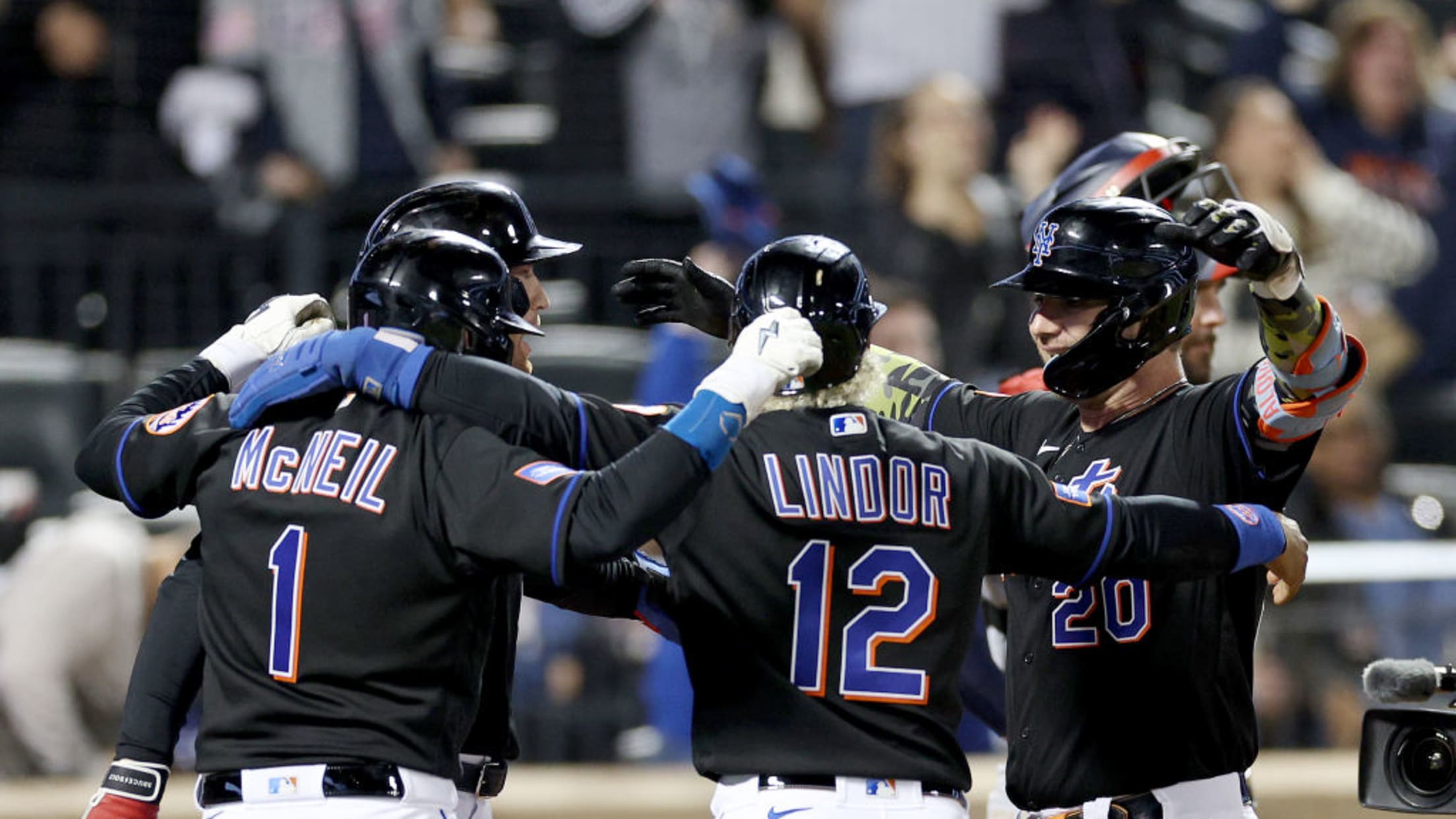 This story was excerpted from Anthony DiComo's Mets Beat newsletter. To read the full newsletter, click here. And subscribe to get it regularly in your inbox.
Injuries: E-Rod, Mullins, Yankees, Muncy, Bogaerts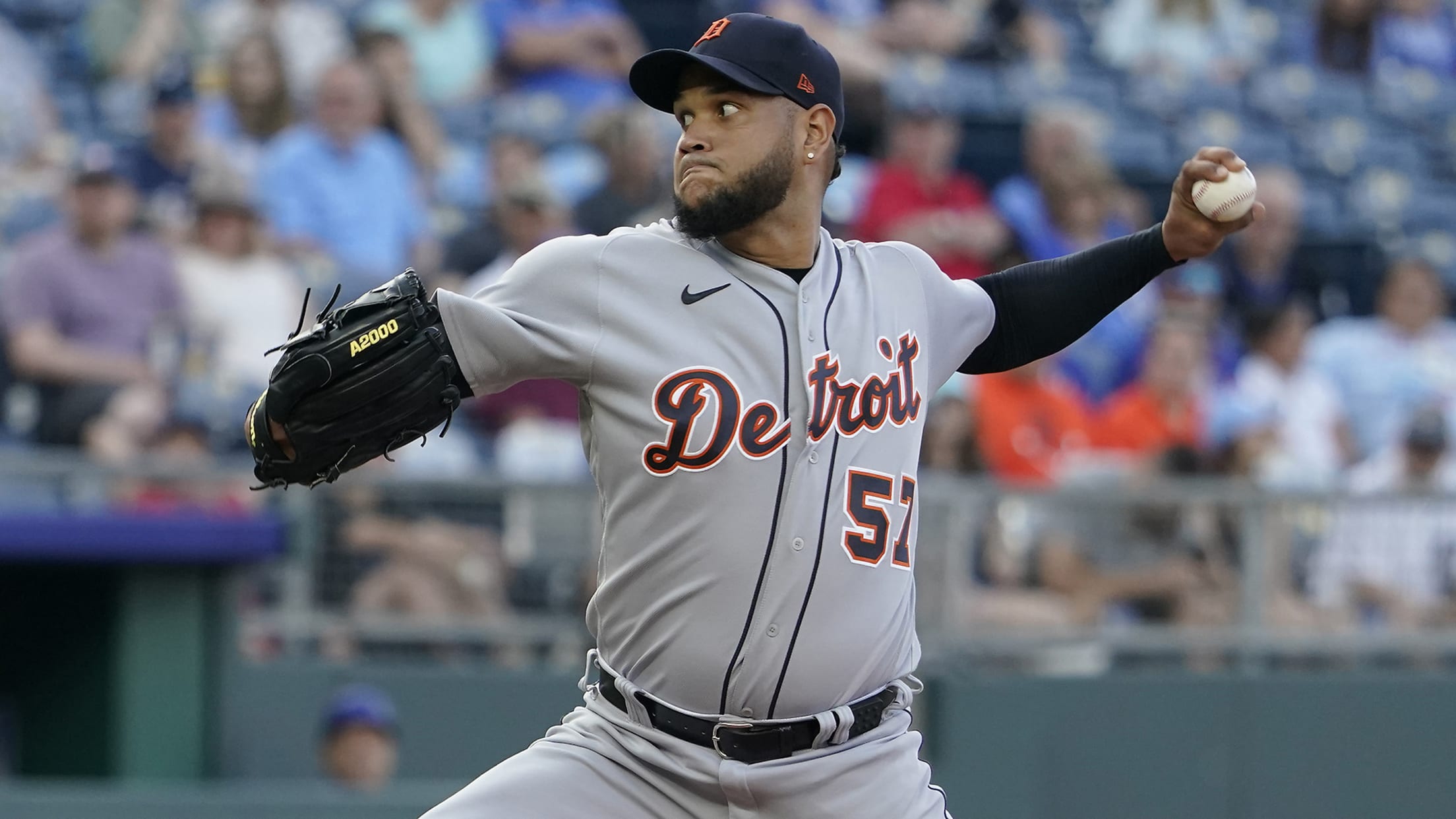 Stay up-to-date with all the latest news on injured and recovering players from across Major League Baseball.
How Sánchez fits as Padres take flier on veteran catcher
Filling need behind plate, backstop claimed off waivers after being DFA'd by Mets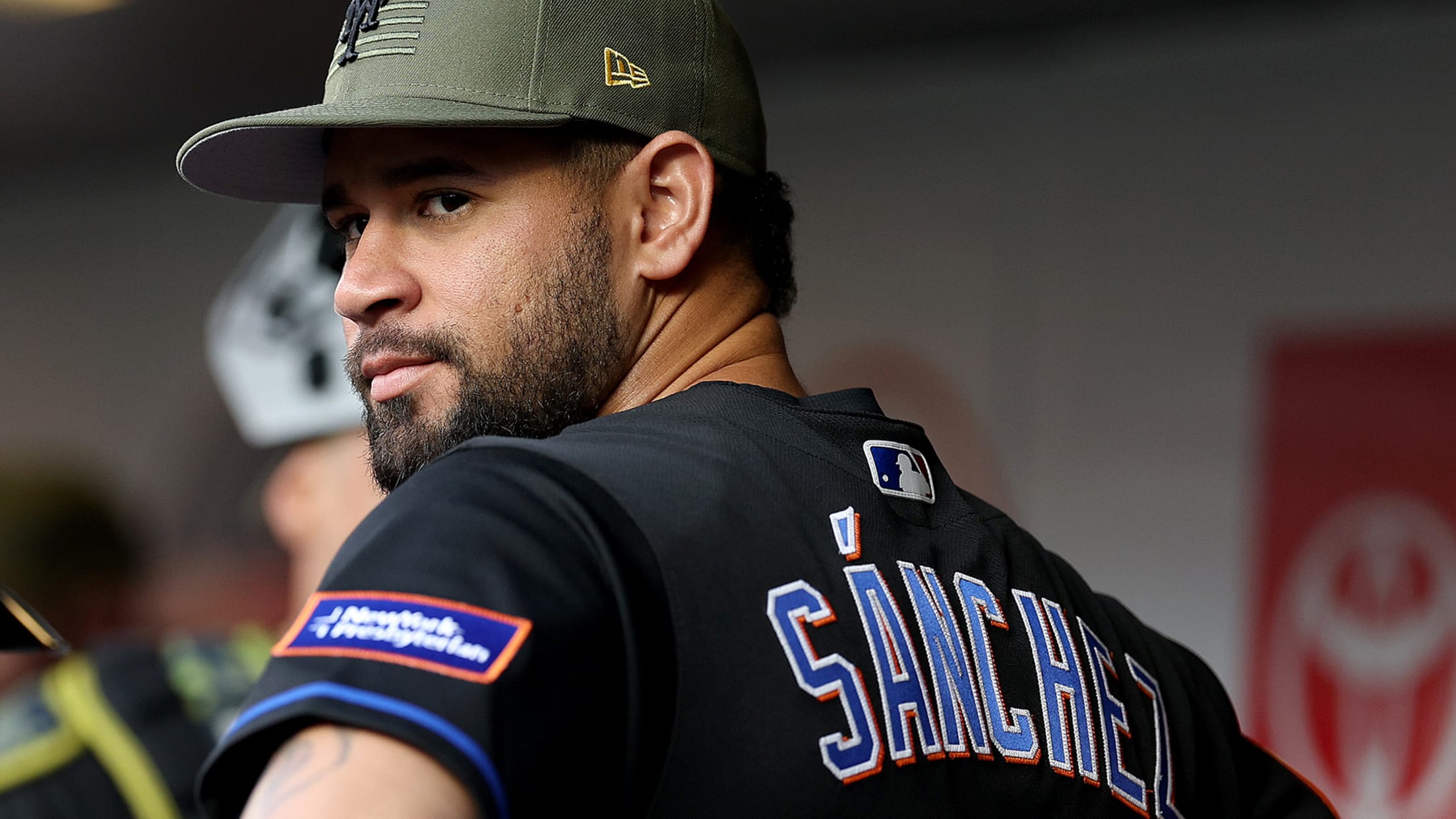 The Padres needed catching help. Gary Sánchez needed a home. This match felt like an obvious one from the moment Sánchez was designated for assignment by the Mets last week, and it came to fruition on Monday. The Padres claimed Sánchez off waivers from New York in an attempt to
'Liam! Liam!' Thunderous ovation welcomes Hendriks back to mound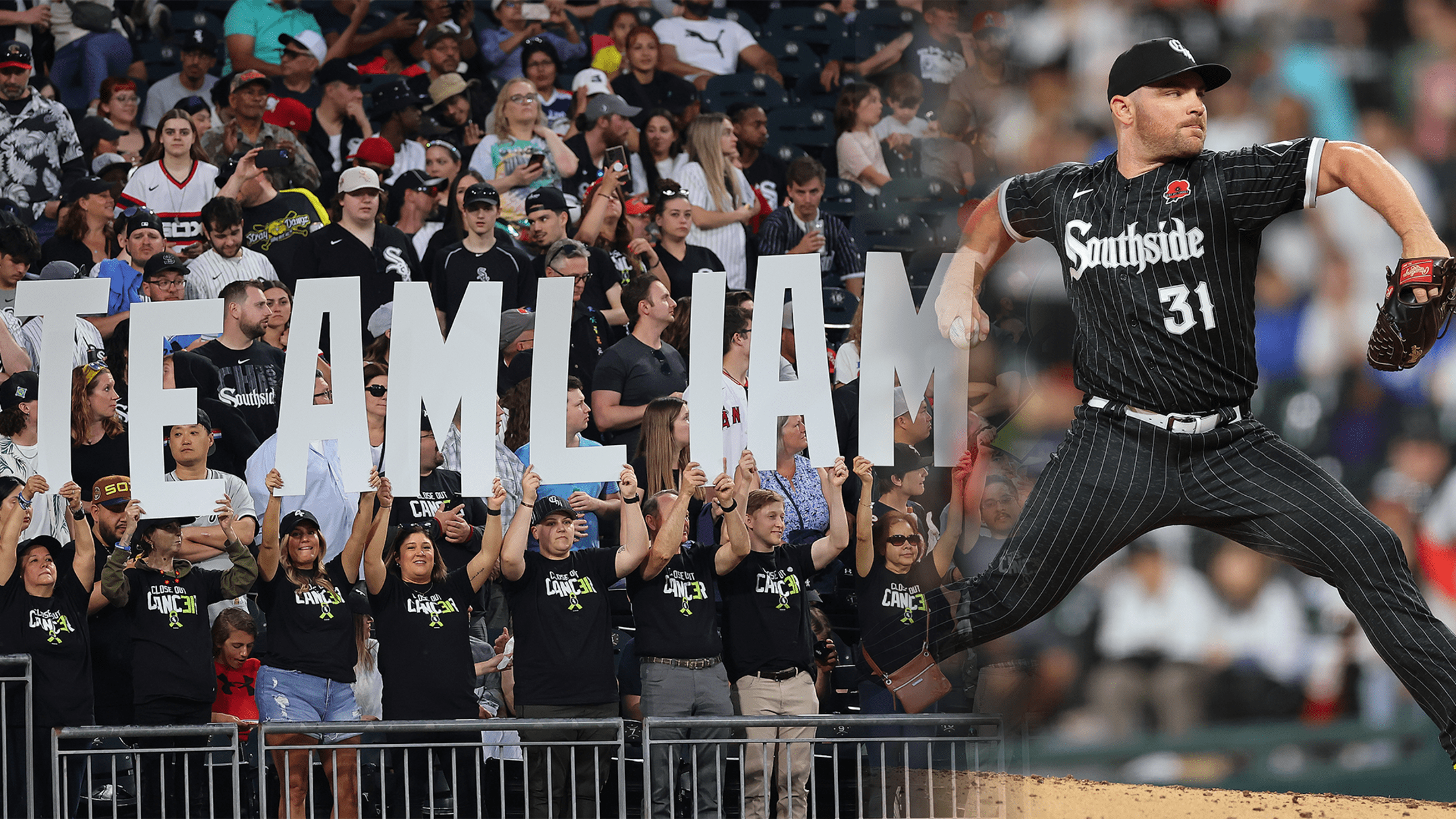 CHICAGO -- The announcement came in the Guaranteed Rate Field press box in the bottom of the seventh inning on Monday night: "Liam Hendriks is warming in the White Sox bullpen." And then, in the top of the eighth inning of the eventual 6-4 loss to the Angels, with the
Can Rays be first team since 1955 Brooklyn Dodgers to do this?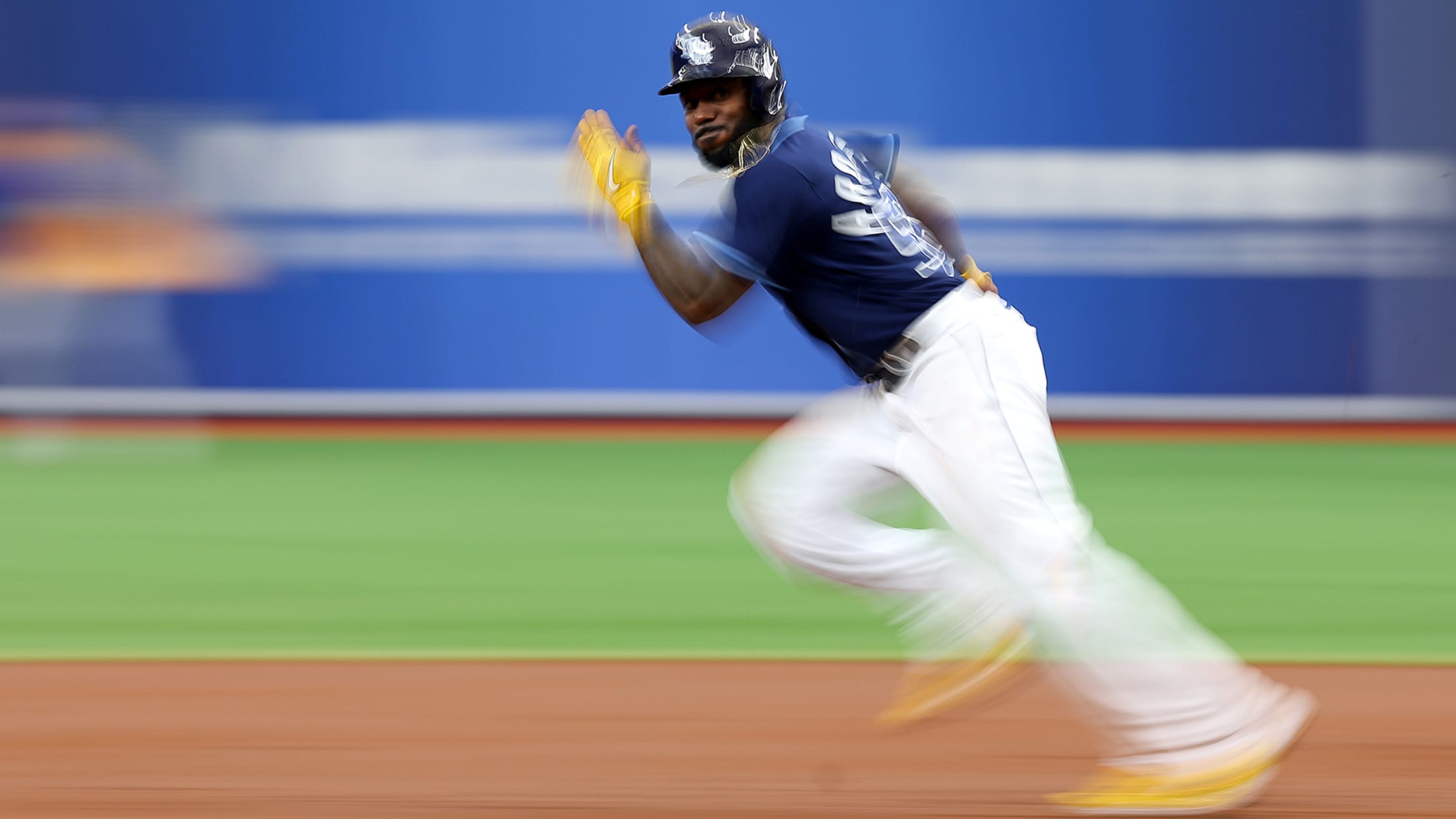 This story was excerpted from Adam Berry's Rays Beat newsletter. To read the full newsletter, click here. And subscribe to get it regularly in your inbox.
E-Rod placed on IL with left index finger injury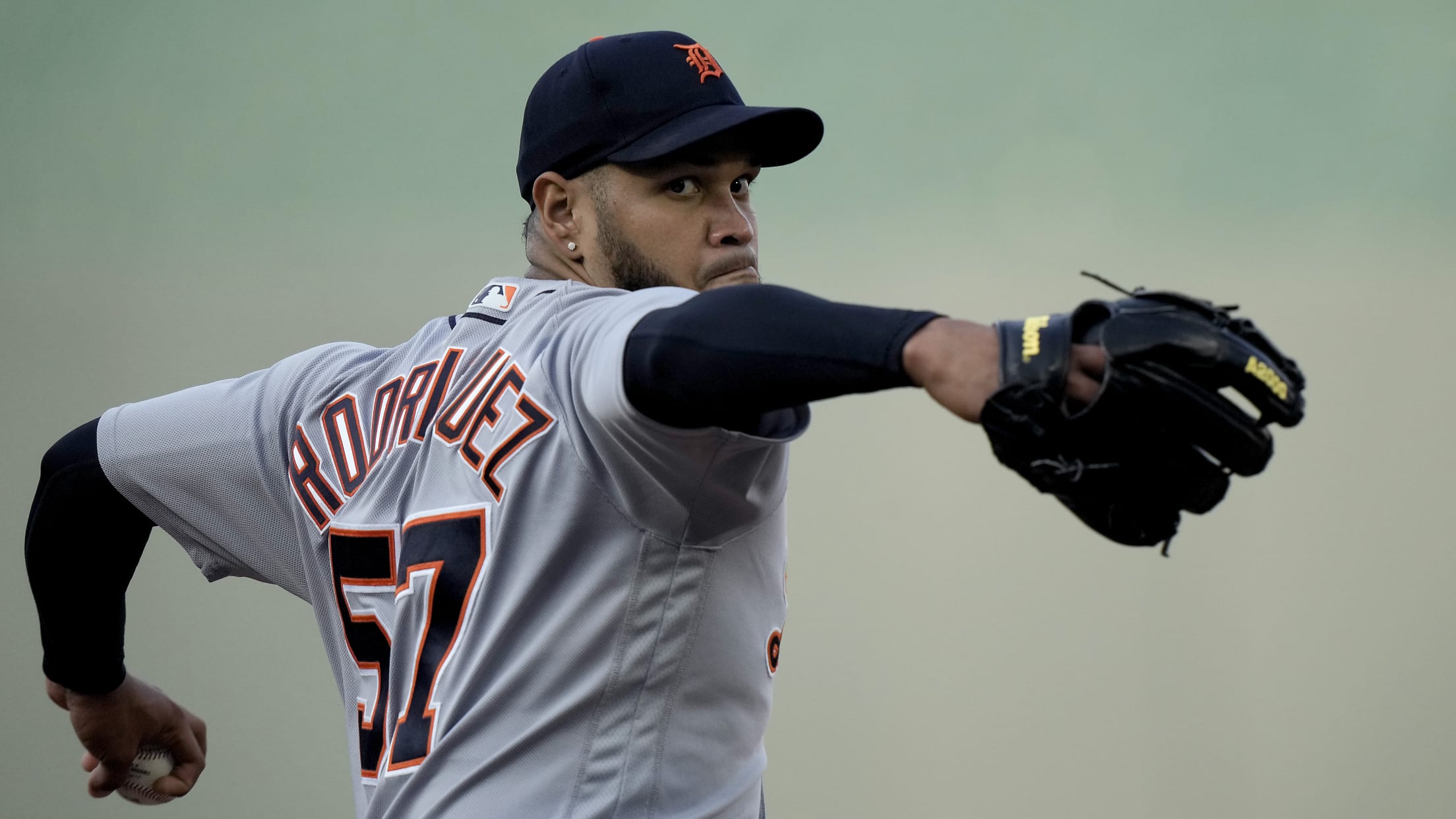 DETROIT -- Tigers left-hander Eduardo Rodriguez, whose emergence as a front-line starter has been a critical driver behind Detroit's improvement over the past month, went on the 15-day injured list Tuesday with an injury to his left index finger, putting the Tigers' bounceback season and potentially this summer's trade market
How J-Rod rebounded: 'Going through tough times is fun'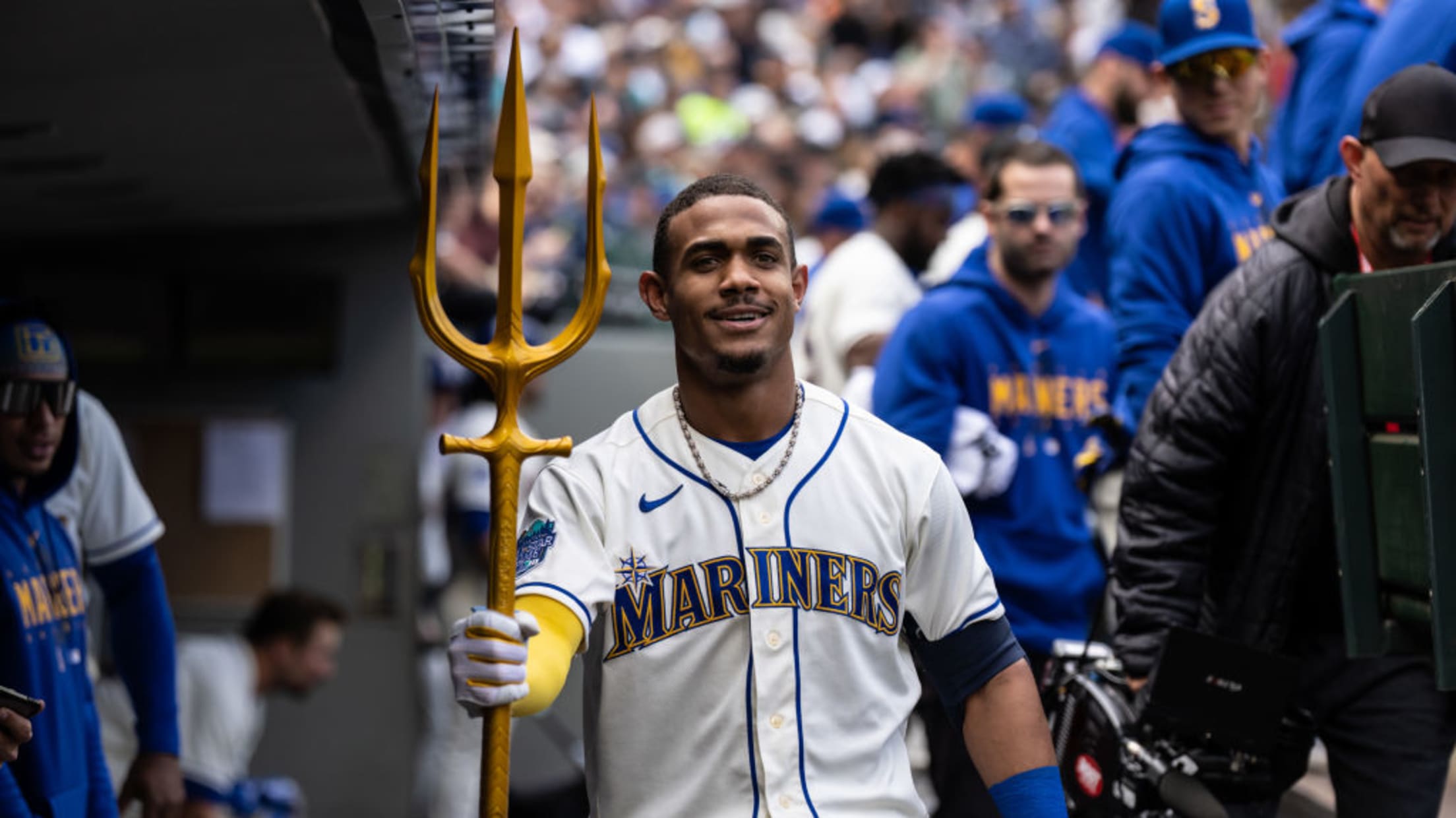 This story was excerpted from Daniel Kramer's Mariners Beat newsletter. To read the full newsletter, click here. And subscribe to get it regularly in your inbox.
Judge clears fence 3 times: 2 homers, 1 robbery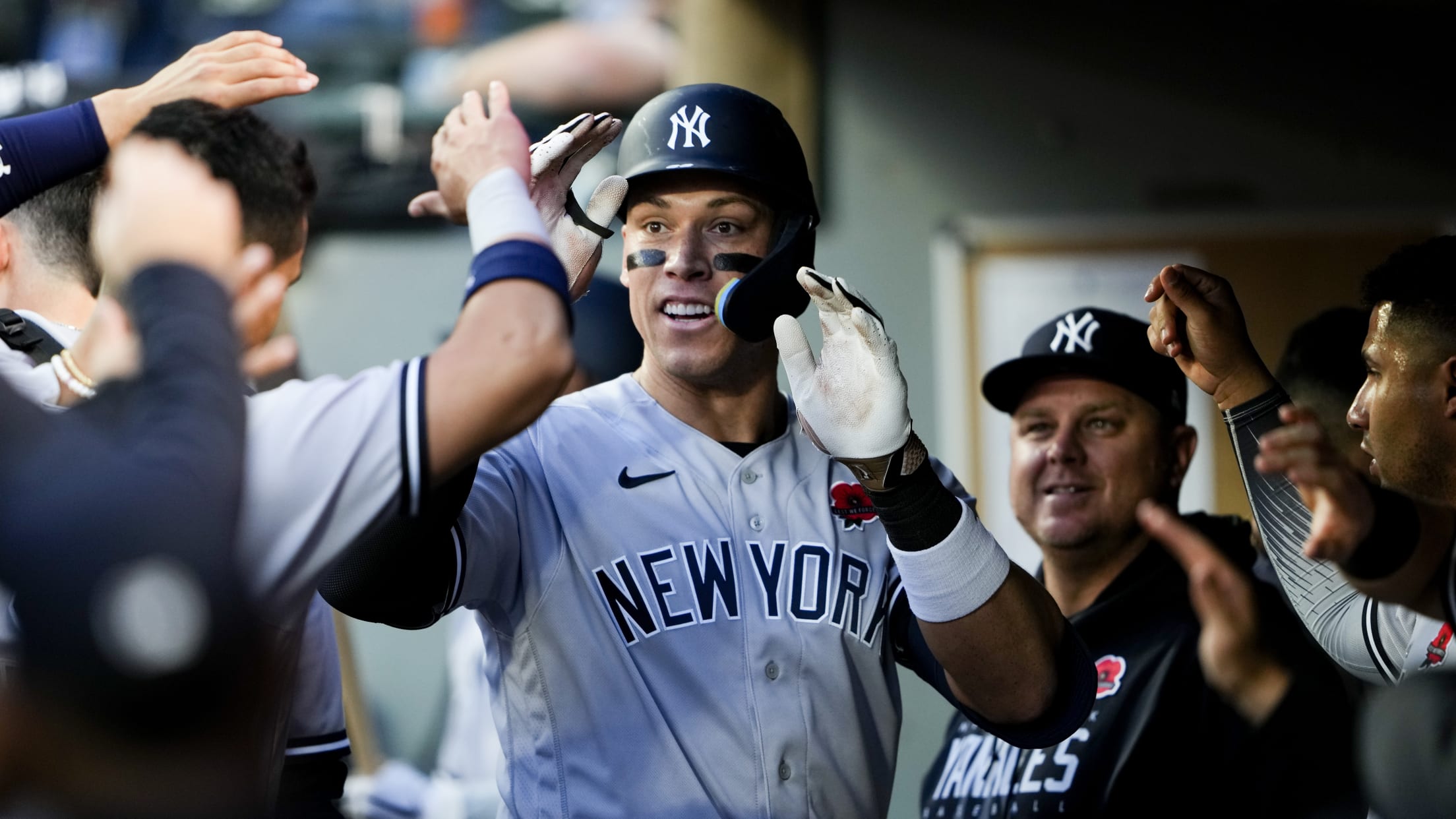 SEATTLE -- Aaron Judge had already rounded the bases twice as he patrolled right field in the eighth inning on Monday night, a strong showing that would fit nicely into the reigning American League Most Valuable Player's growing collection of above-average nights. As he tracked a deep fly ball, the
Joyce flashes 102 mph heat in stellar debut
Angels' No. 9 prospect strikes out two in a scoreless inning of relief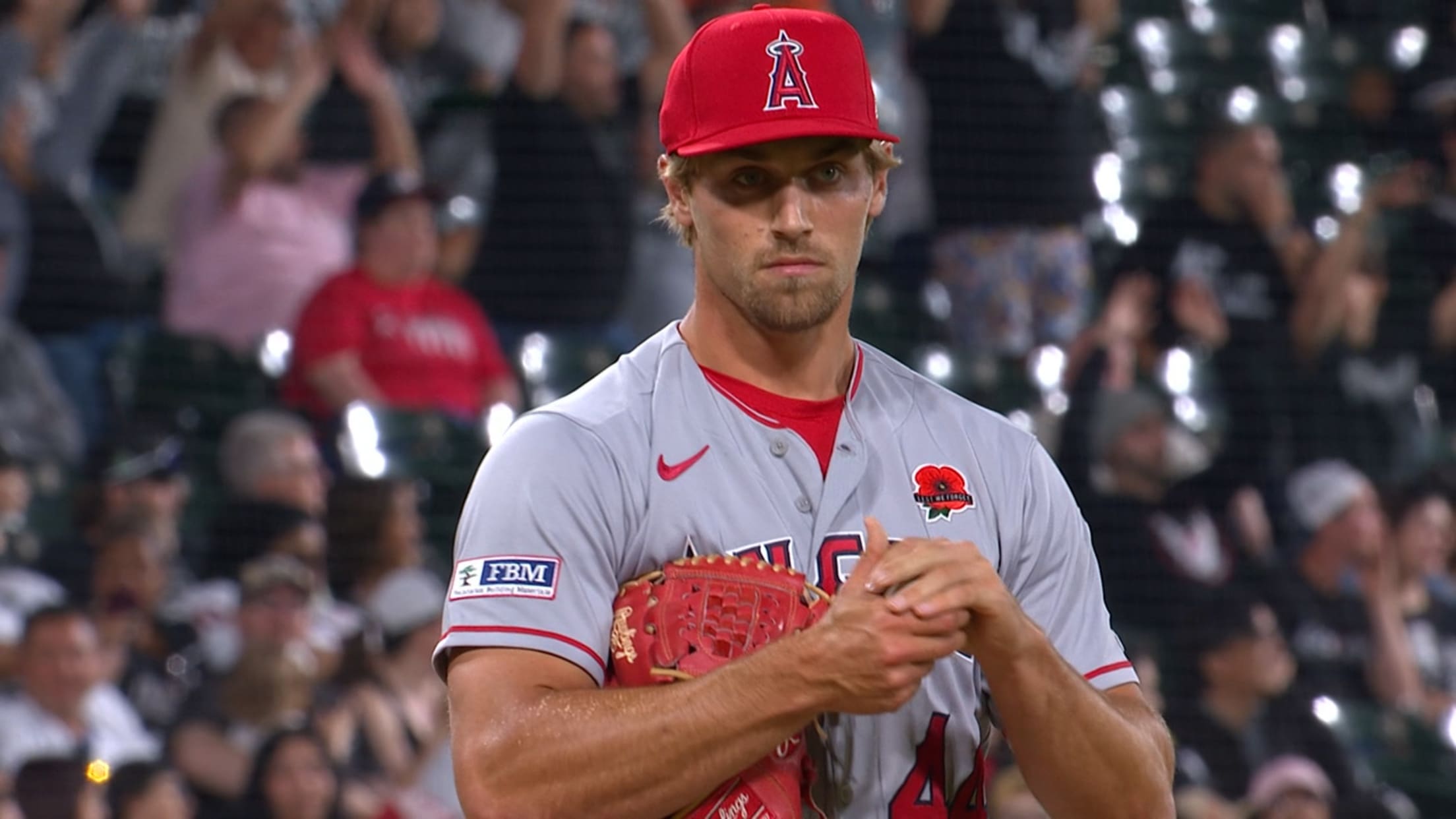 CHICAGO -- During his pregame media session on Monday, Angels manager Phil Nevin said there was a "fairly good chance" Ben Joyce would make his Major League debut later that evening. Whether Nevin could have prepared the 22-year-old flamethrower for the situation he was called on for or not, the
Only Bonds had ever hit two splash homers in one game. Until now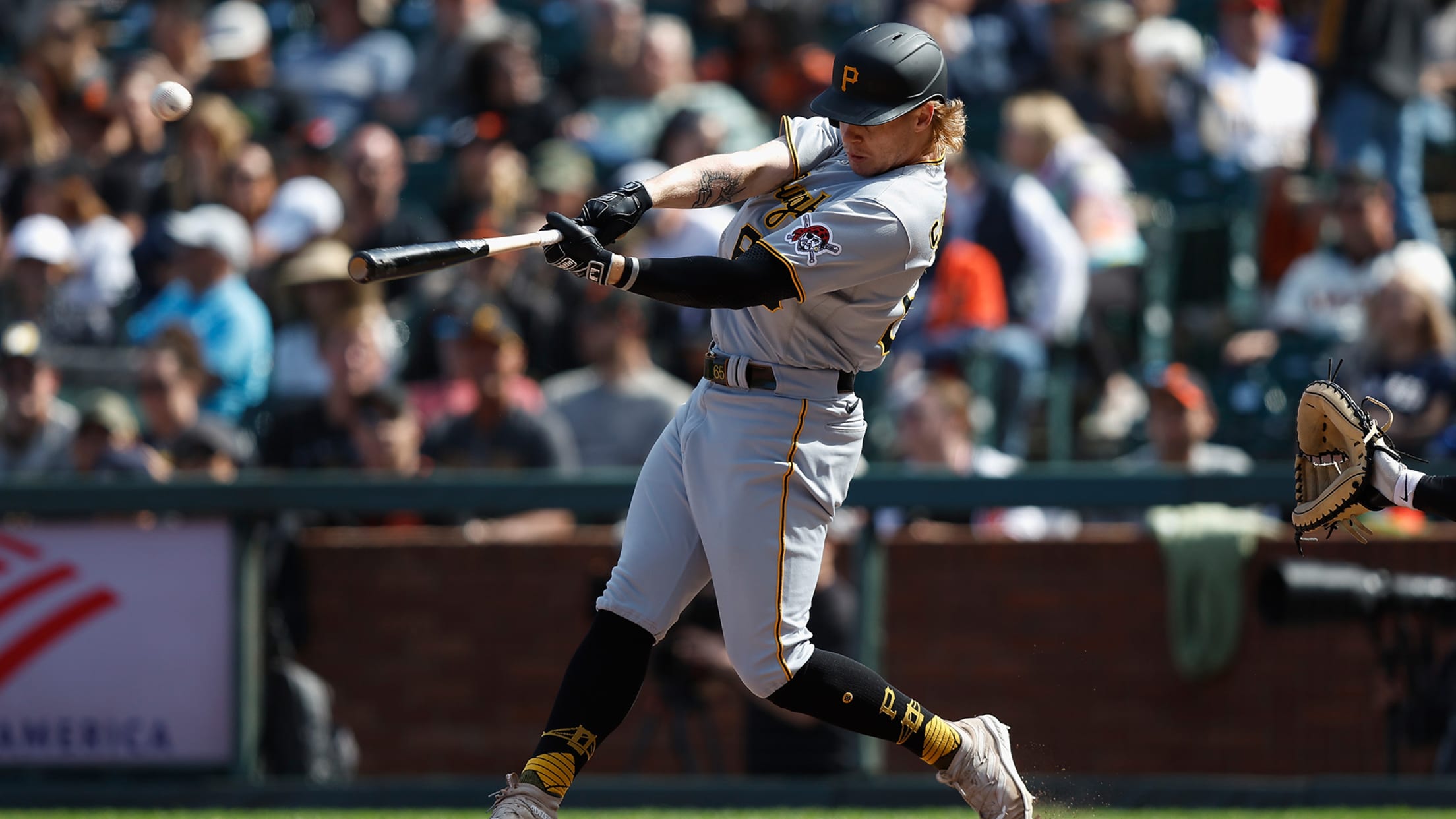 When you think of iconic splash hits into McCovey Cove in San Francisco, you think of Barry Bonds. It's hard not to envision that mighty left-handed swing depositing balls into the bay. But another name will now be mentioned in the same breath, an unexpected one who wears the same
Watch FREE: Rafaela vs. The Martian, rehabbing Stanton & Donaldson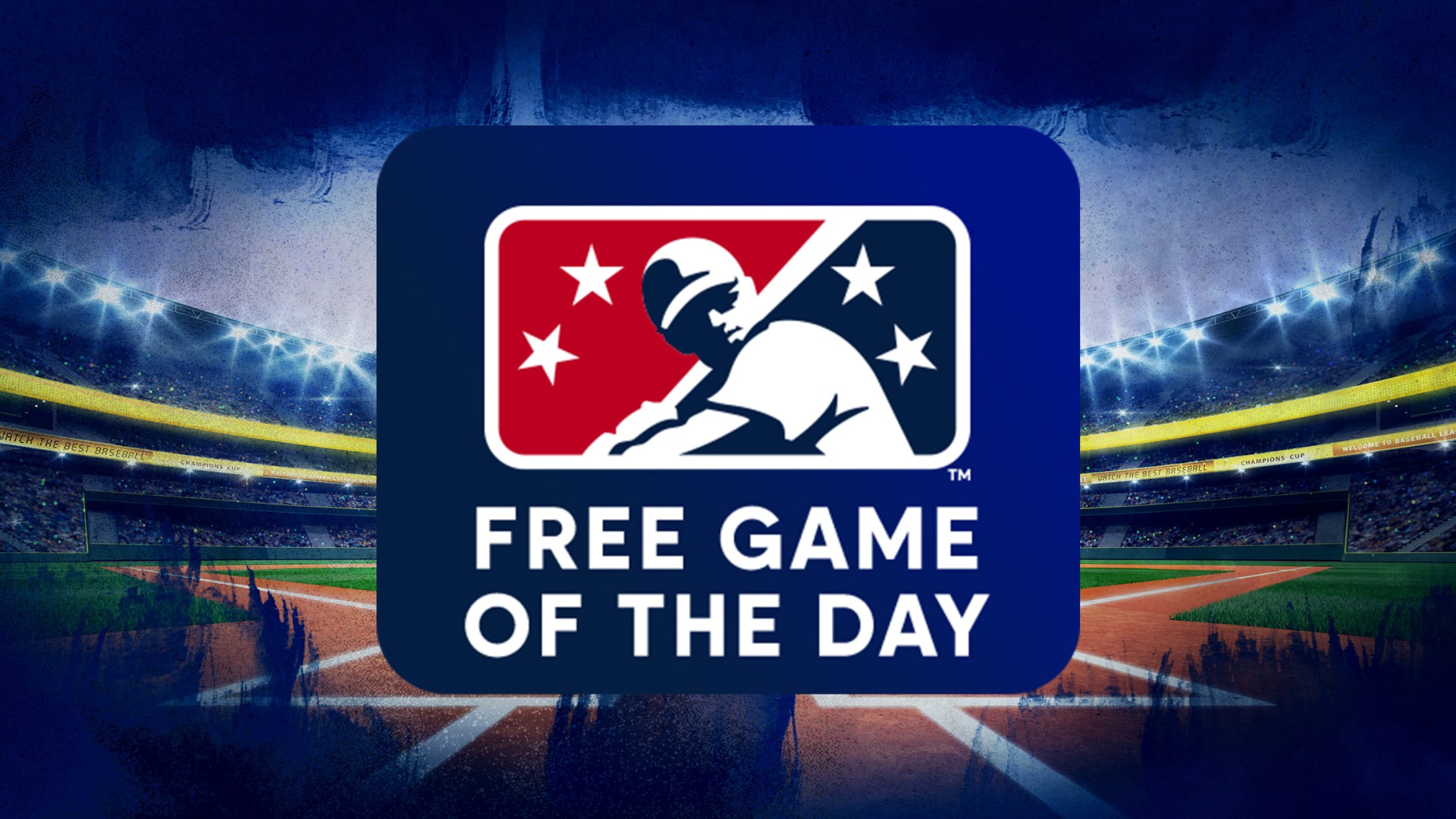 New for the 2023 season, MLB.TV and MLB app subscribers can watch their favorite team's Minor League affiliates in the app. All MiLB games are also available on MiLB.TV on the web and the First Pitch app. But with or without a subscription, you can watch select, curated Minor League
What McKinstry brings to top of Tigers' order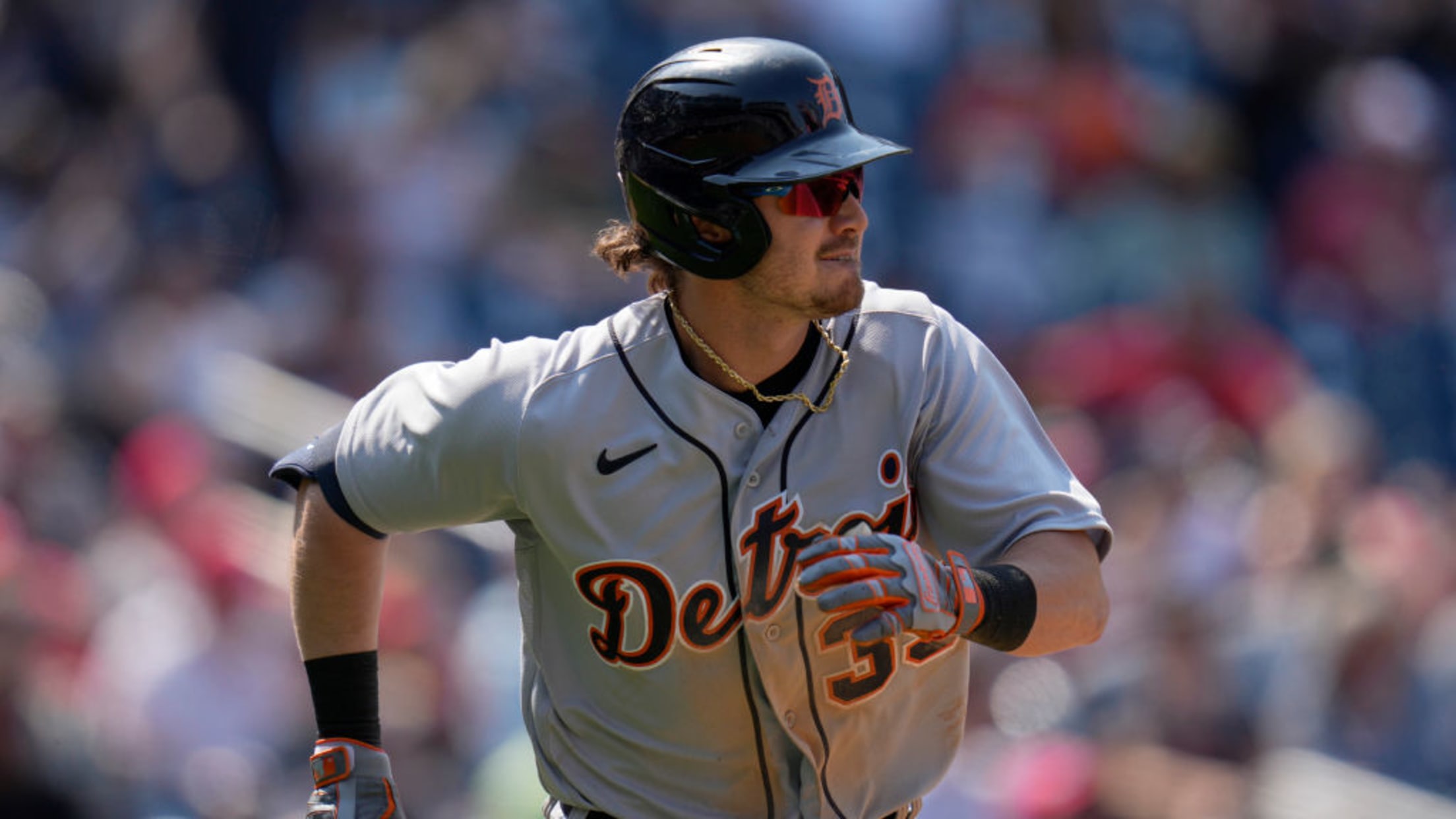 This story was excerpted from Jason Beck's Tigers Beat newsletter. To read the full newsletter, click here. And subscribe to get it regularly in your inbox.
Injuries & Moves: Dunning returns; Barlow to IL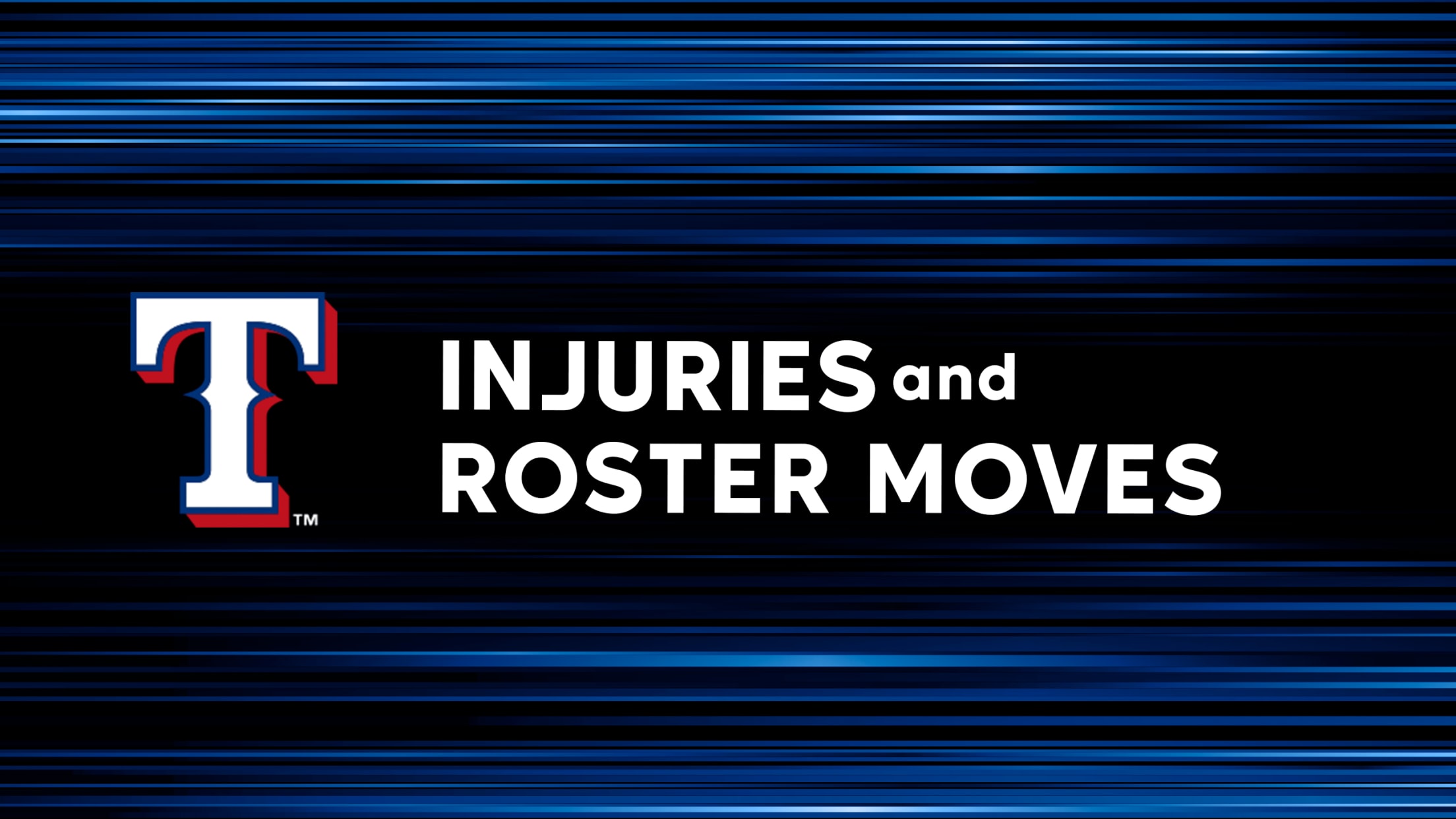 'Bulldog' Miller making a quick name for himself
Dodgers' top pitching prospect spins quality start in Dodger Stadium debut vs. Nats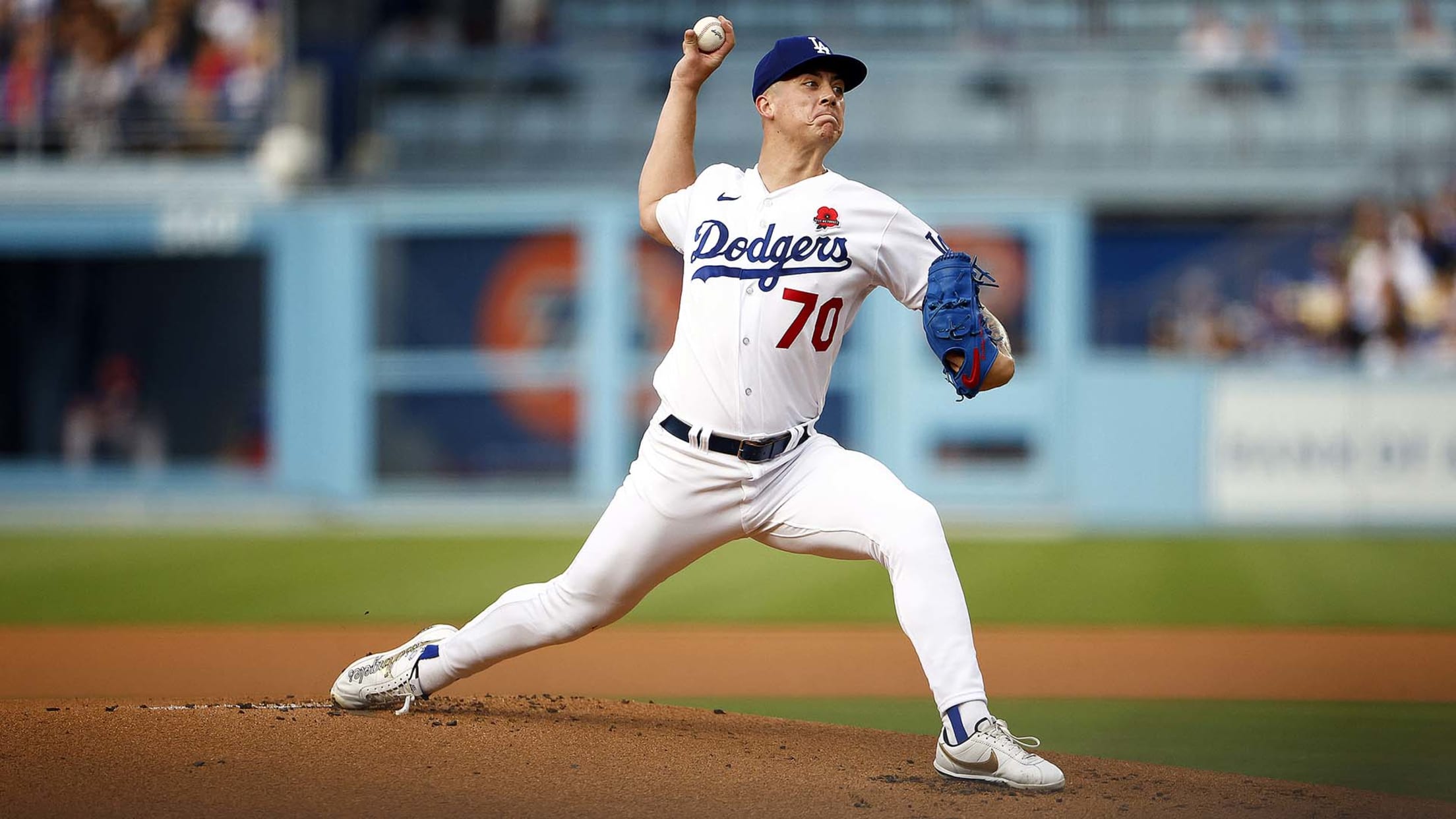 LOS ANGELES -- As manager Dave Roberts sat at the center of the media huddle prior to the series opener against the Nationals at Dodger Stadium on Monday, the nine-year skipper pondered his club's recent road trip. The starting pitching faltered and the offense couldn't overcome the deficits, lessening the
Lewis hits HR, tying single 1 year after injury: 'Can't make this stuff up'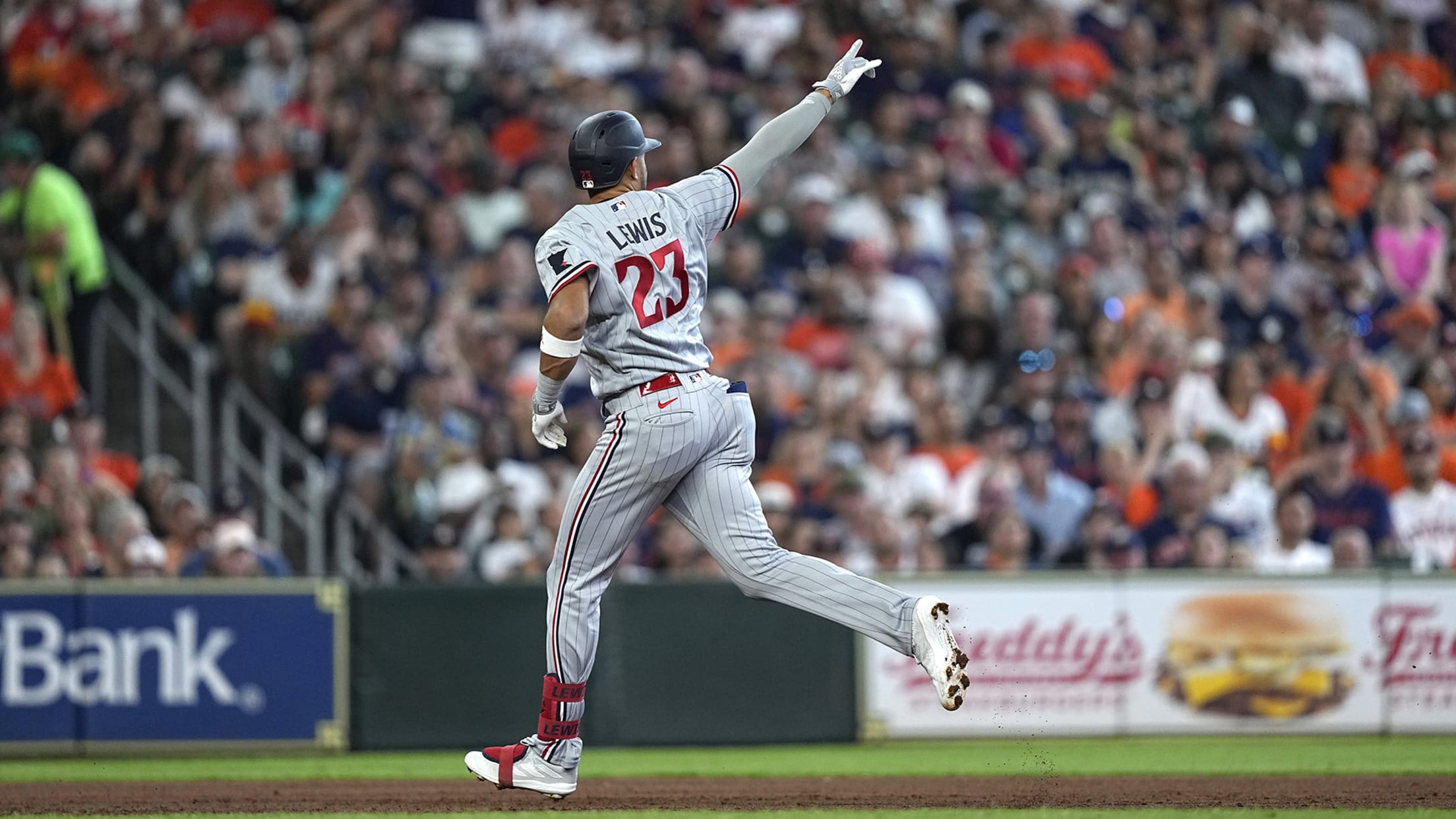 HOUSTON -- Royce Lewis is relentlessly optimistic. Almost a little too much for his manager. But in Lewis' return from a second ACL surgery -- exactly a year to the day he suffered the tear in his right knee -- that positivity paid off. Lewis, who sensed "something special" was
Stroman does 'Wander Flip' -- then Wander gets lone hit off him
Cubs' Opening Day starter pitches second shutout of career to snap club's four-game skid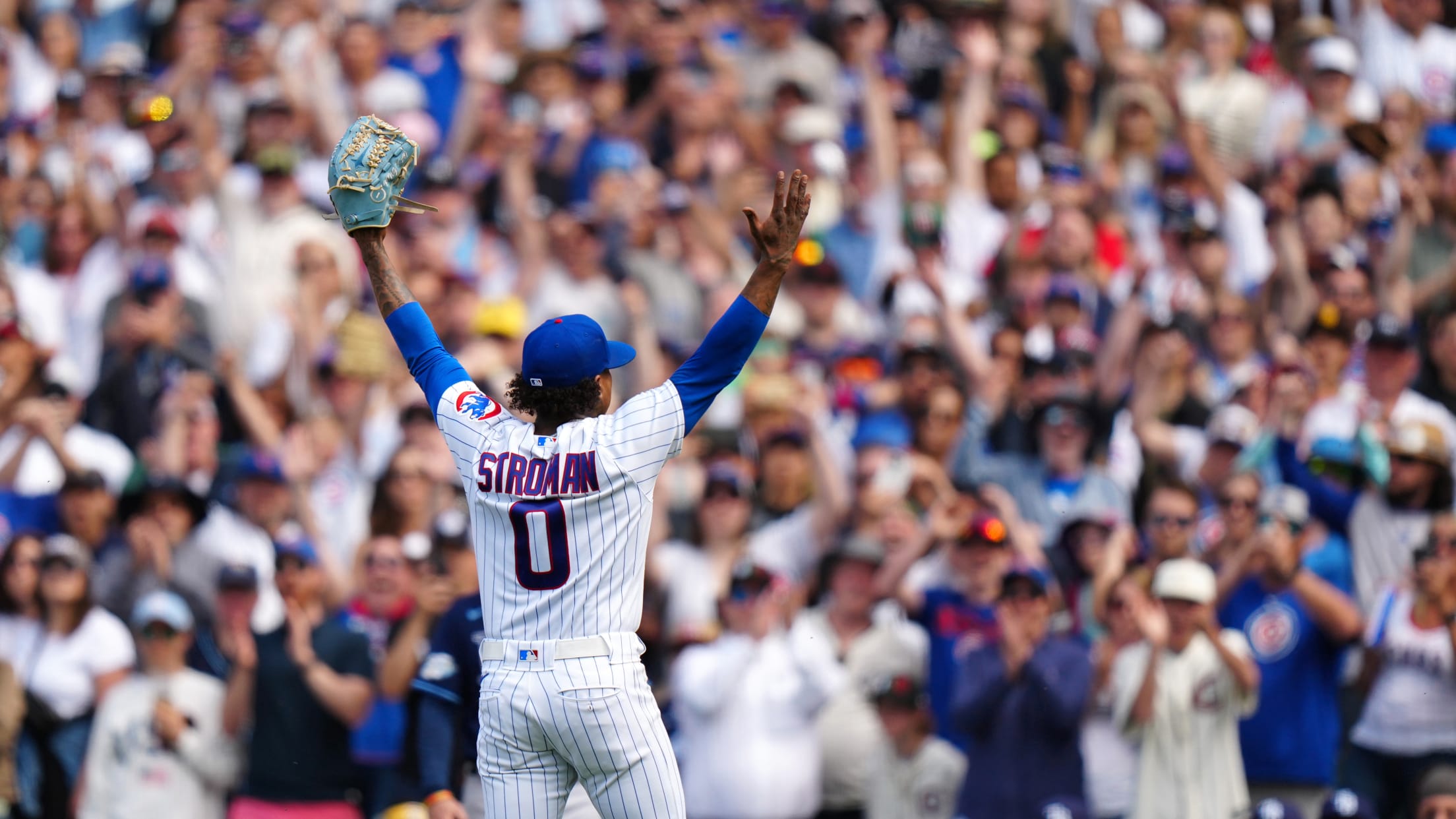 CHICAGO -- Marcus Stroman stood atop the mound and clapped his glove. The Cubs' starter was showing appreciation for the cheers he received after finally flinching and relinquishing a hit in the seventh inning on Monday afternoon. Then, Stroman finished the job. In a 1-0 win over the Rays at
Soroka content with 6 innings, 3 K's in '2nd debut'
Braves righty makes successful return to big league mound after 3 years, 2 Achilles tears
OAKLAND -- When Michael Soroka's promising career was derailed for nearly three years -- which featured numerous setbacks, including a pair of Achilles tendon tears -- two things in particular kept him motivated while he worked his way back. "A day like today, and the people that believed in me,"
Close to perfection: Mayers, Staumont flirt with MLB history
Royals carry bid for first combined perfect game into eighth inning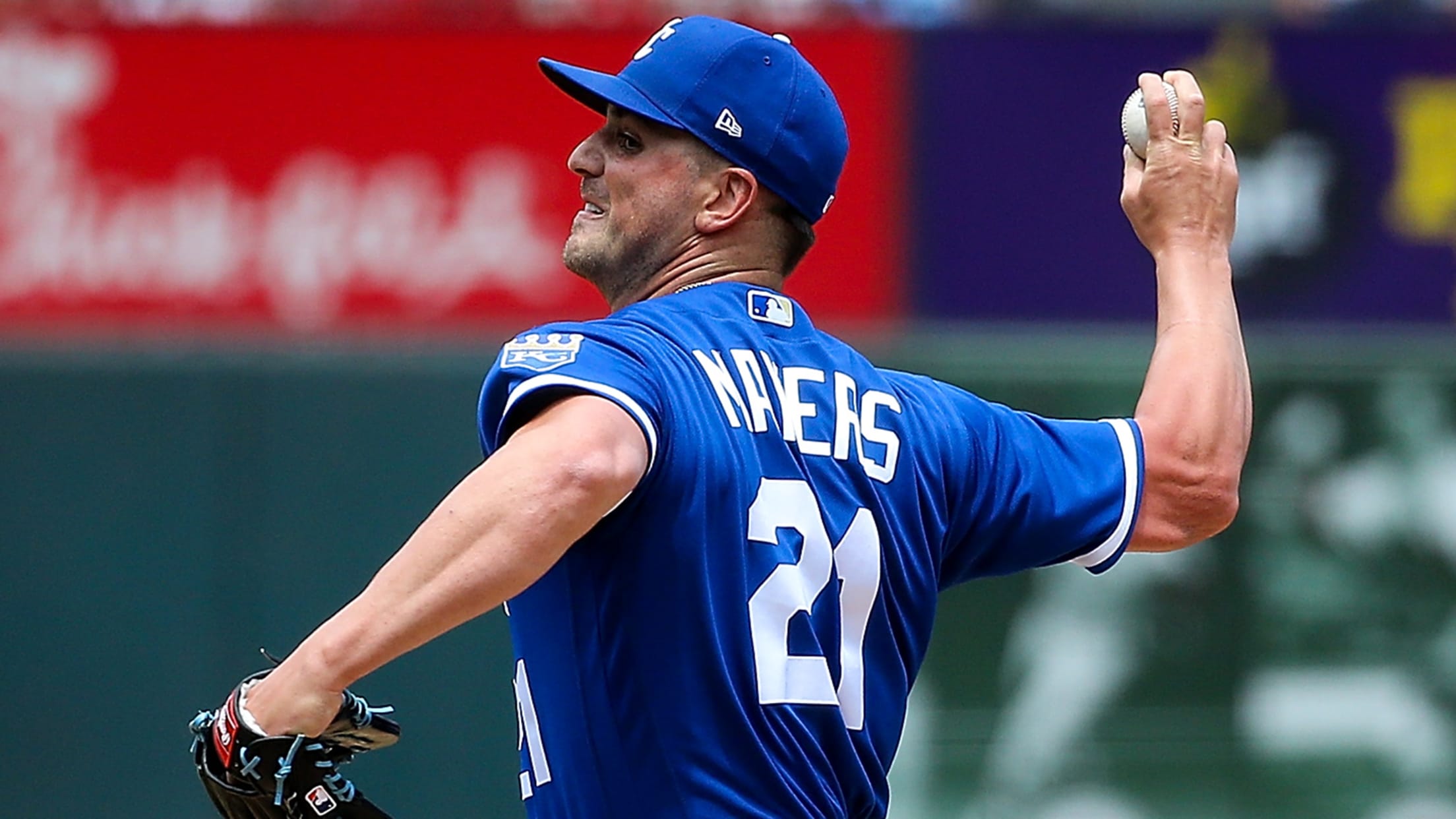 ST. LOUIS -- Nearly seven years ago, Mike Mayers stood on the same mound he pitched on Monday afternoon. In 2016, he was making his Major League debut for the Cardinals, who had drafted him in the third round three years earlier. In the series opener against St. Louis, he
Mullins' exit deals big blow to Baltimore's clubhouse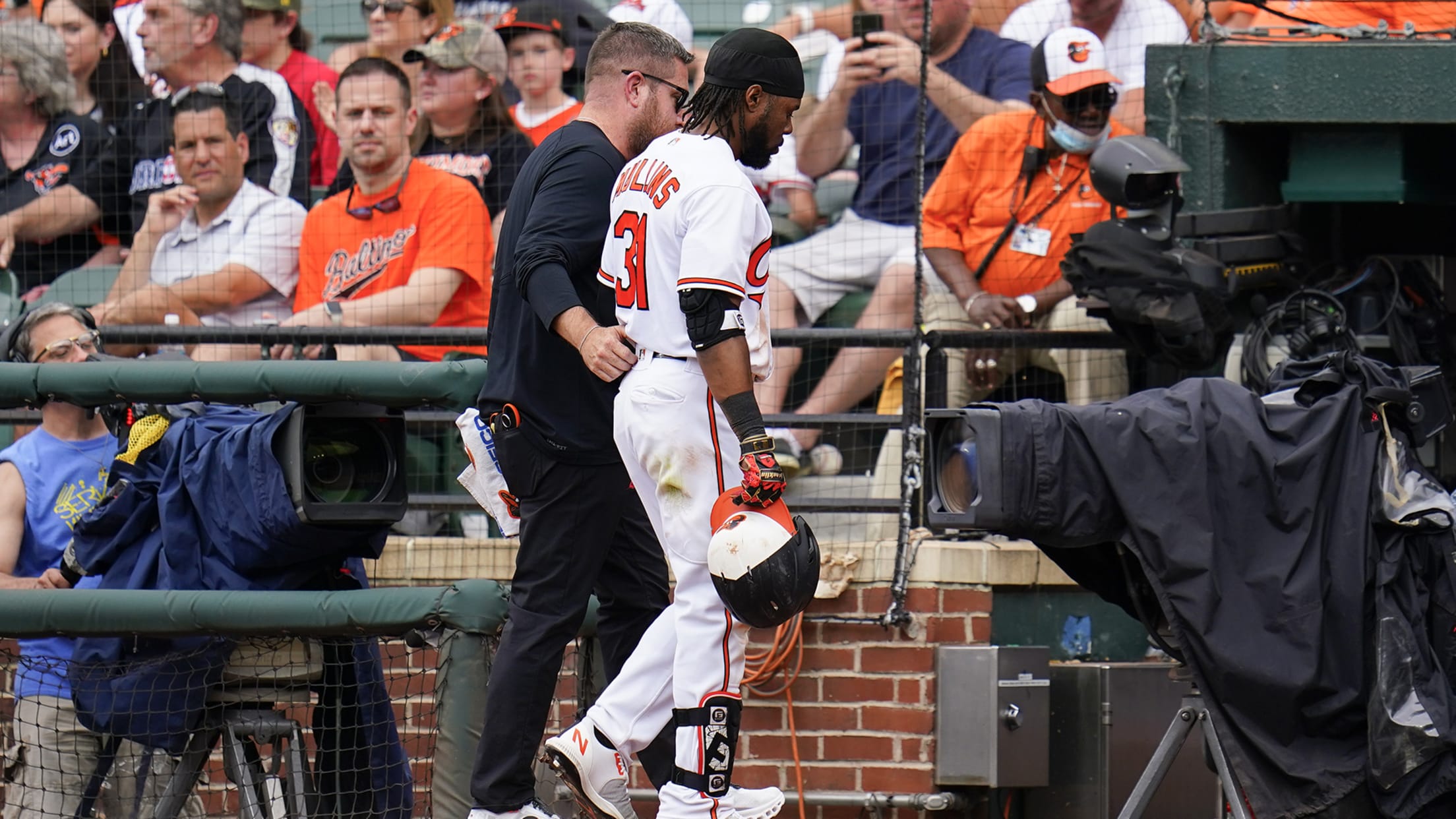 BALTIMORE -- The Orioles' continued offensive struggles during a 5-0 loss to the Guardians became a secondary worry for the club late Monday afternoon. The primary concern expressed from a quiet clubhouse postgame was the health of standout center fielder Cedric Mullins. During the bottom of the eighth inning, Mullins
The best baseball players born on May 30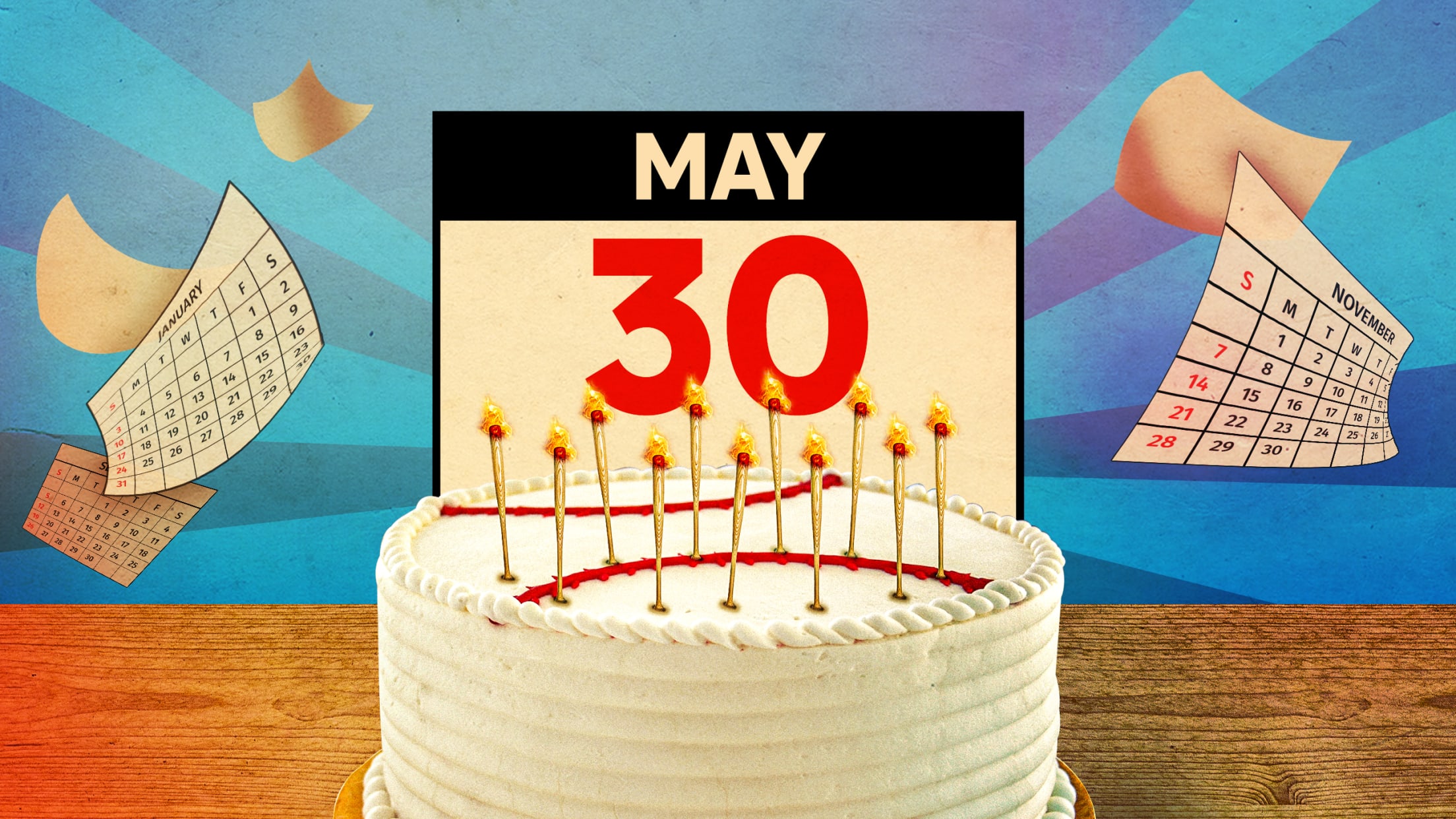 Who are the best players born on each day of the year? We have a list for every day on the calendar. Here's a subjective ranking of the top five for May 30.