Fernando Rodney ties ... Cy Young? (Yes, really)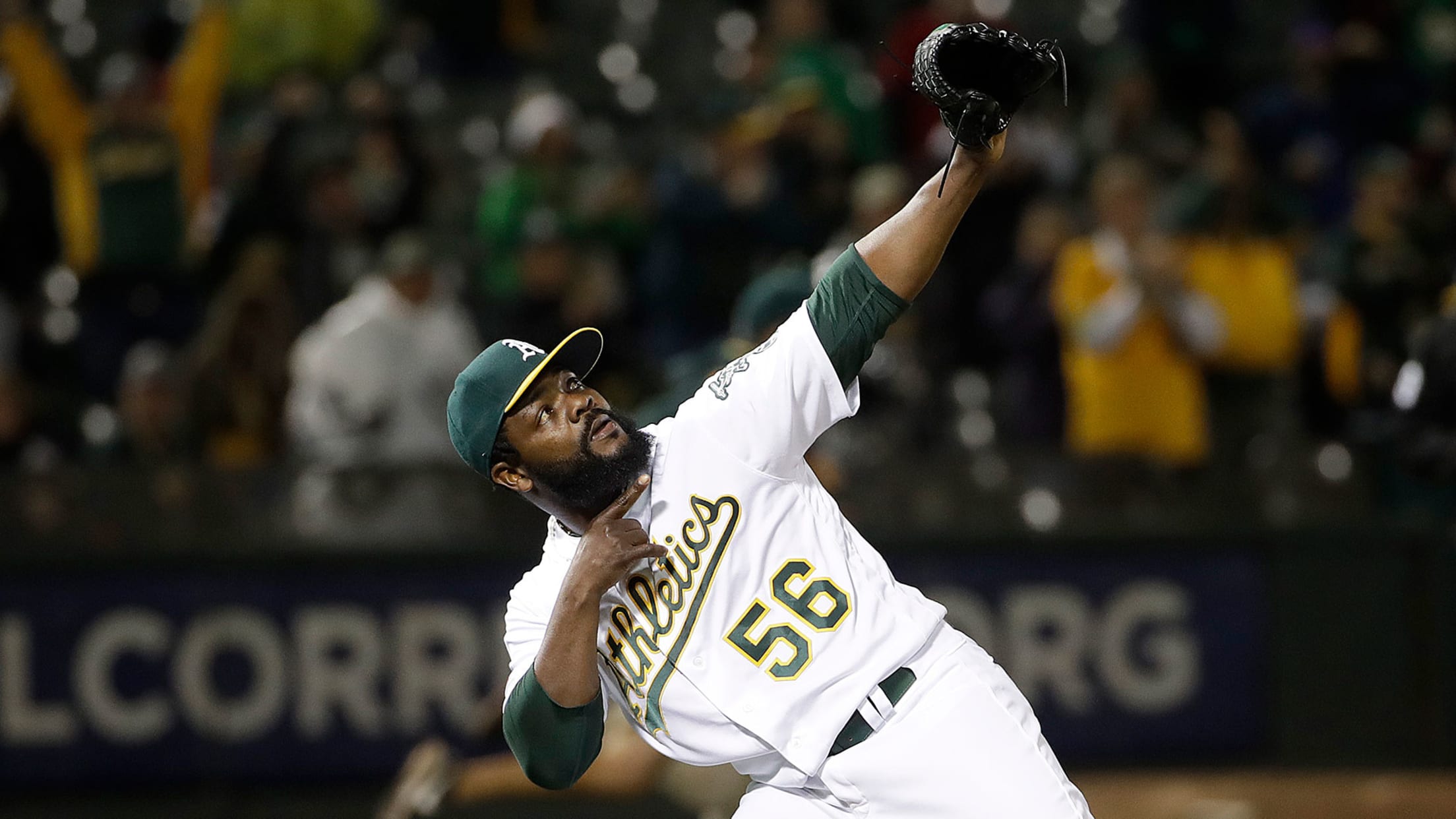 Their careers are separated by an entire century, but on Saturday, Fernando Rodney and Cy Young became equals -- at least in one way. Young pitched in 906 games over a storied career that began in the 1800s and eventually landed him in the Hall of Fame, with baseball's most
Unstoppable Yelich drills two more homers
Reigning MVP approaching MLB record for most HRs before May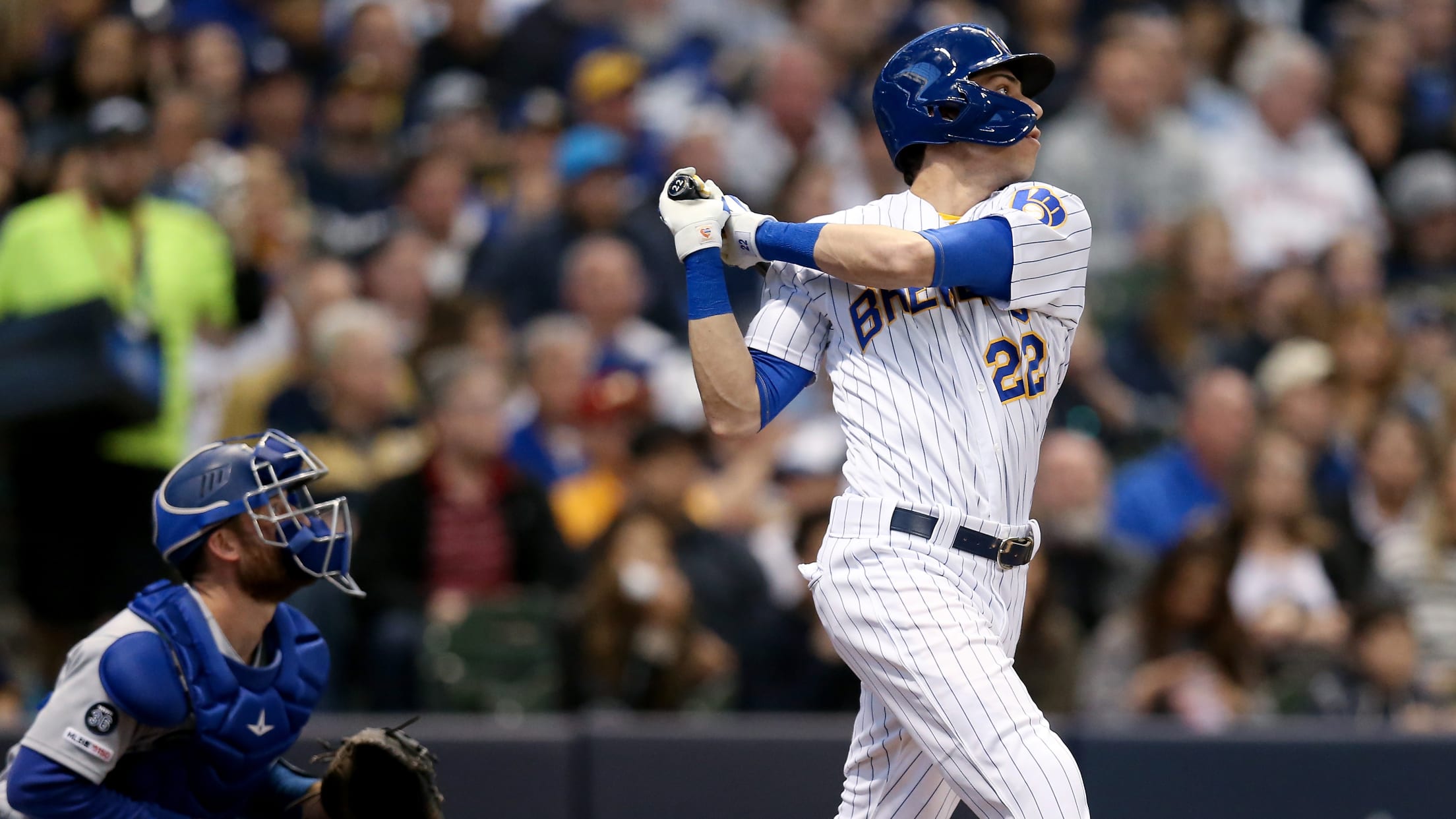 MILWAUKEE -- Another day, another one for the record books for Christian Yelich. Or, rather, two for the record books. Yelich hit his Major League-leading 12th and 13th home runs in a 5-0 win over the Dodgers at Miller Park, pulling away from L.A.'s Cody Bellinger and Oakland's Khris Davis
Pujols passes the Babe with 1,993rd RBI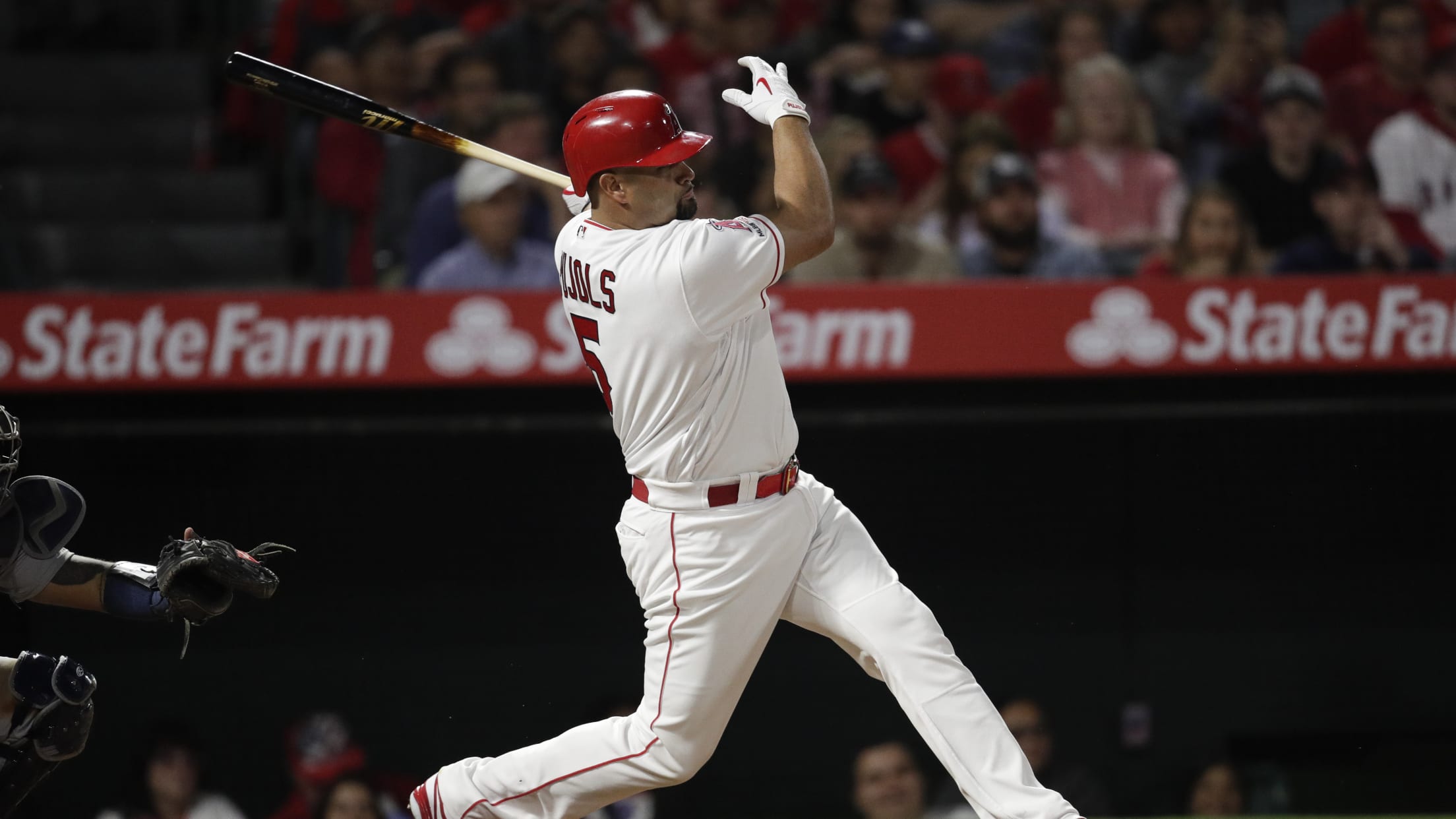 ANAHEIM -- Angels first baseman Albert Pujols reached a major milestone on Saturday, as he passed Hall of Famer Babe Ruth for career RBIs with 1,993, according to the Elias Sports Bureau. Pujols tied Ruth's total with an RBI double to left field off lefty Yusei Kikuchi that scored Andrelton
This catch will be part of highlight reels forever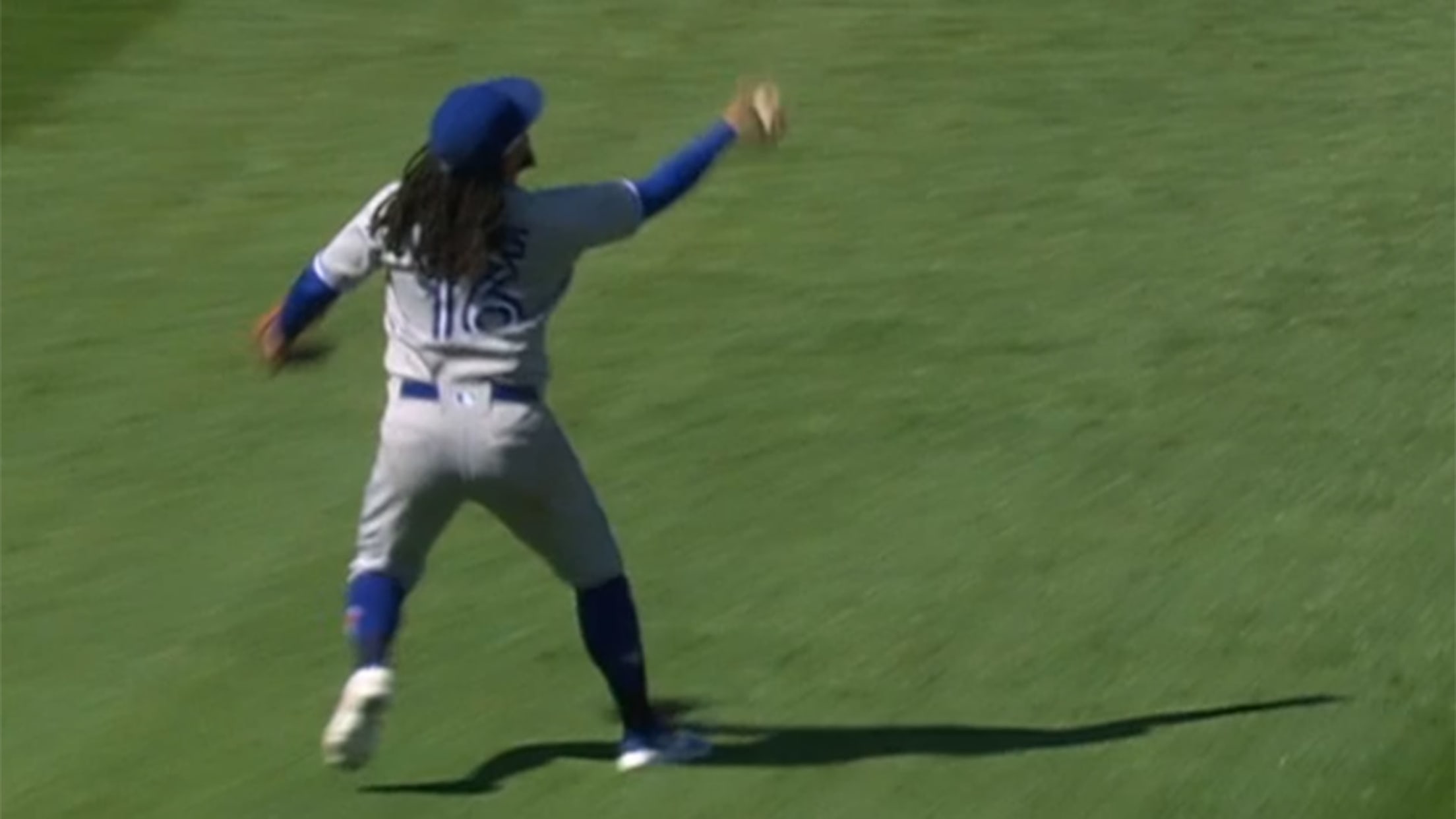 OAKLAND -- Freddy Galvis frequently played without wearing a glove when he grew up in Venezuela. Thus, his remarkable barehanded catch of Josh Phegley's popup to end the eighth inning during the Blue Jays' 10-1 victory over the A's on Saturday came almost naturally to him. Galvis, the Toronto Blue
Crazy 8! Braves cap 8-run rally with 5-run 9th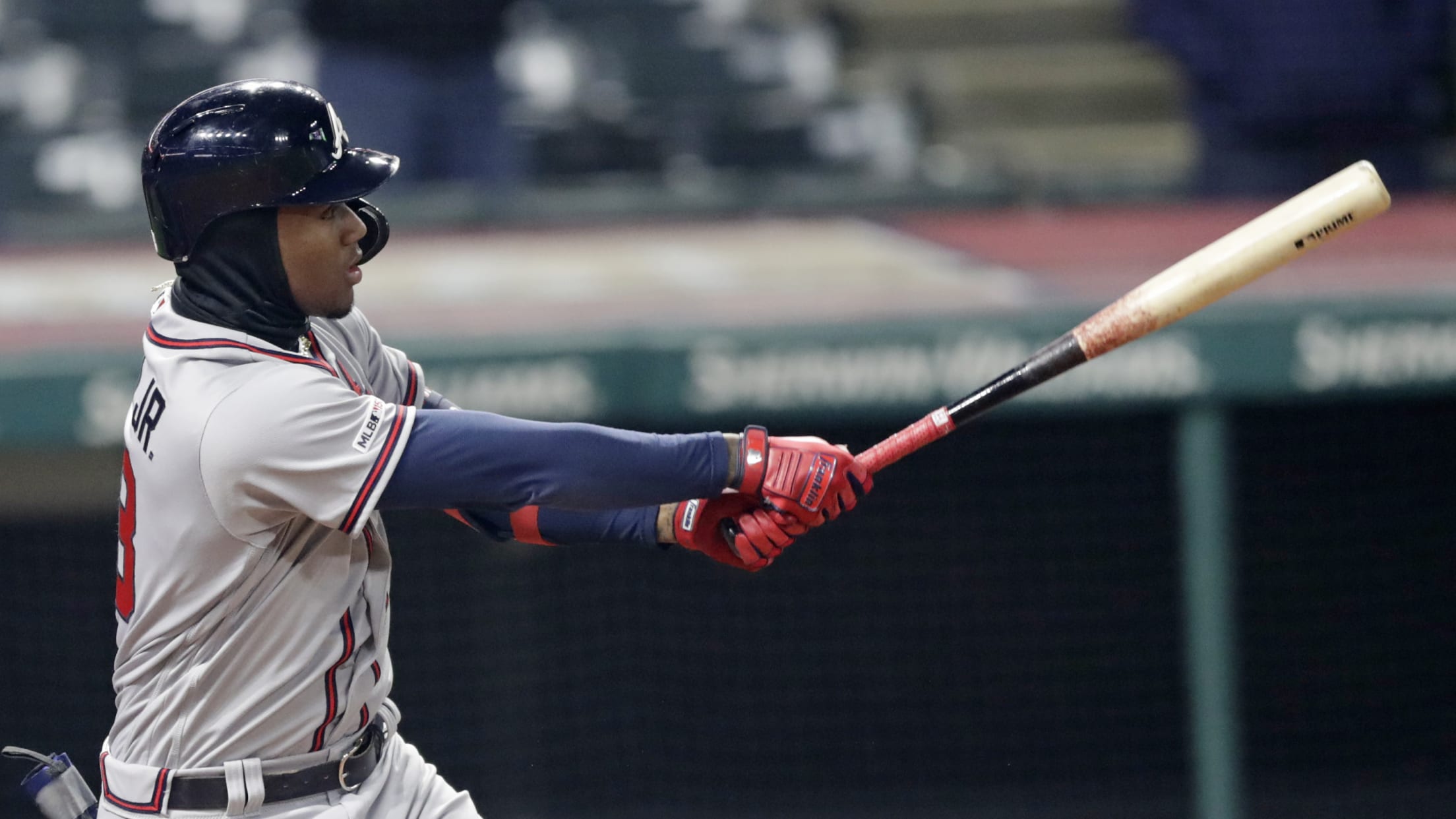 CLEVELAND -- The group of reporters approached Braves closer A.J. Minter's locker in the visiting clubhouse at Progressive Field, and this time it didn't have the feel of an inquisition. "A good one this time," Minter said with a smile. Yes, for one day -- or, at the least, one
Pirates prospect has an MLB debut to remember
Tucker hits game-winning homer for first career hit
PITTSBURGH -- Cole Tucker arrived at PNC Park on Saturday morning to find a No. 3 jersey hanging in his new locker in the Pirates' clubhouse. That uniform was last worn by veteran utility man Sean Rodriguez, who sent a message to Tucker when word surfaced that the 22-year-old shortstop
Injury updates: Judge, Rendon, deGrom, Eovaldi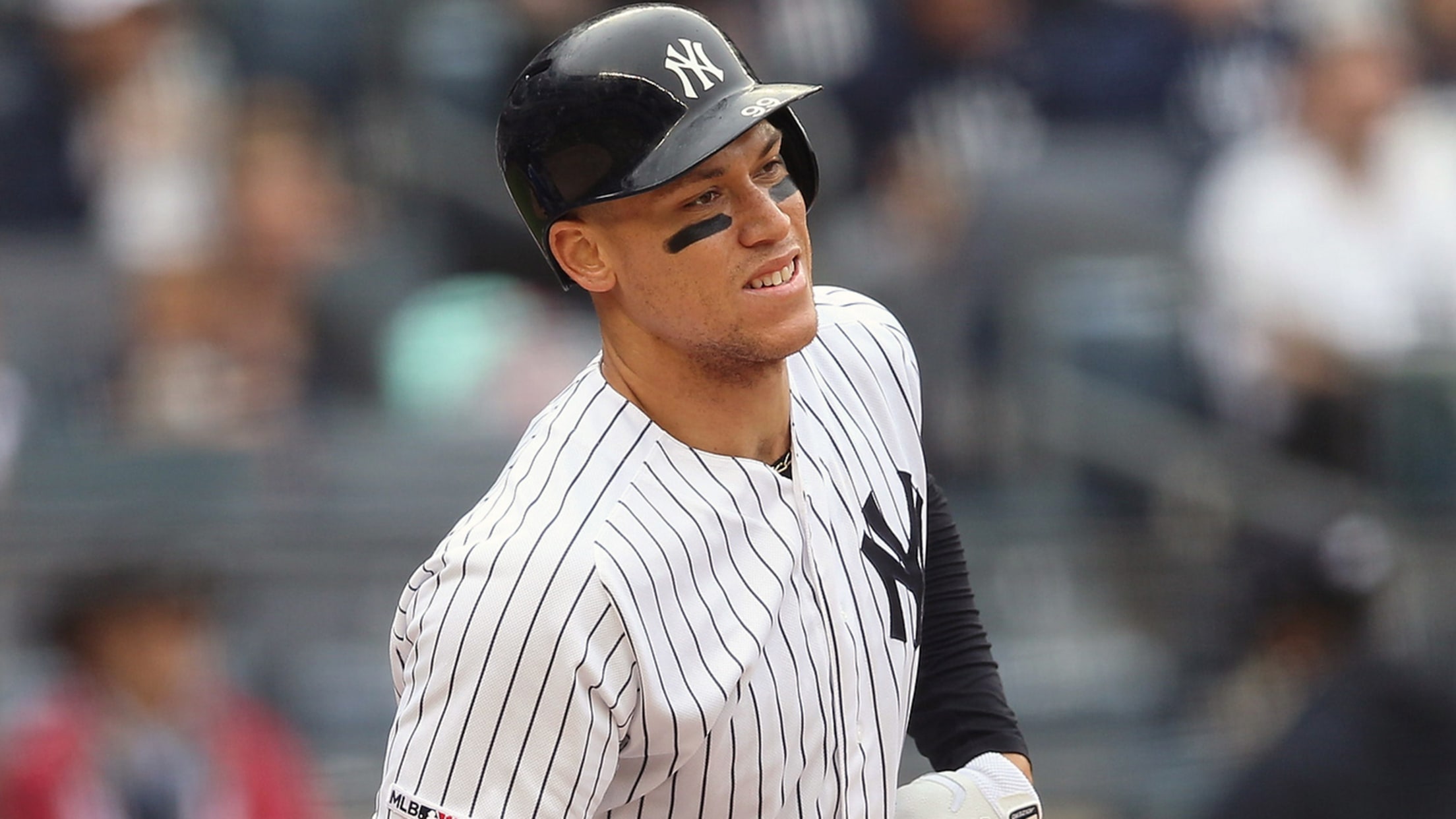 Here's a look at the latest injury news around the Majors.
Rosario's 3-homer day leads Twins' slugfest
Minnesota hits 11 home runs in doubleheader sweep of Orioles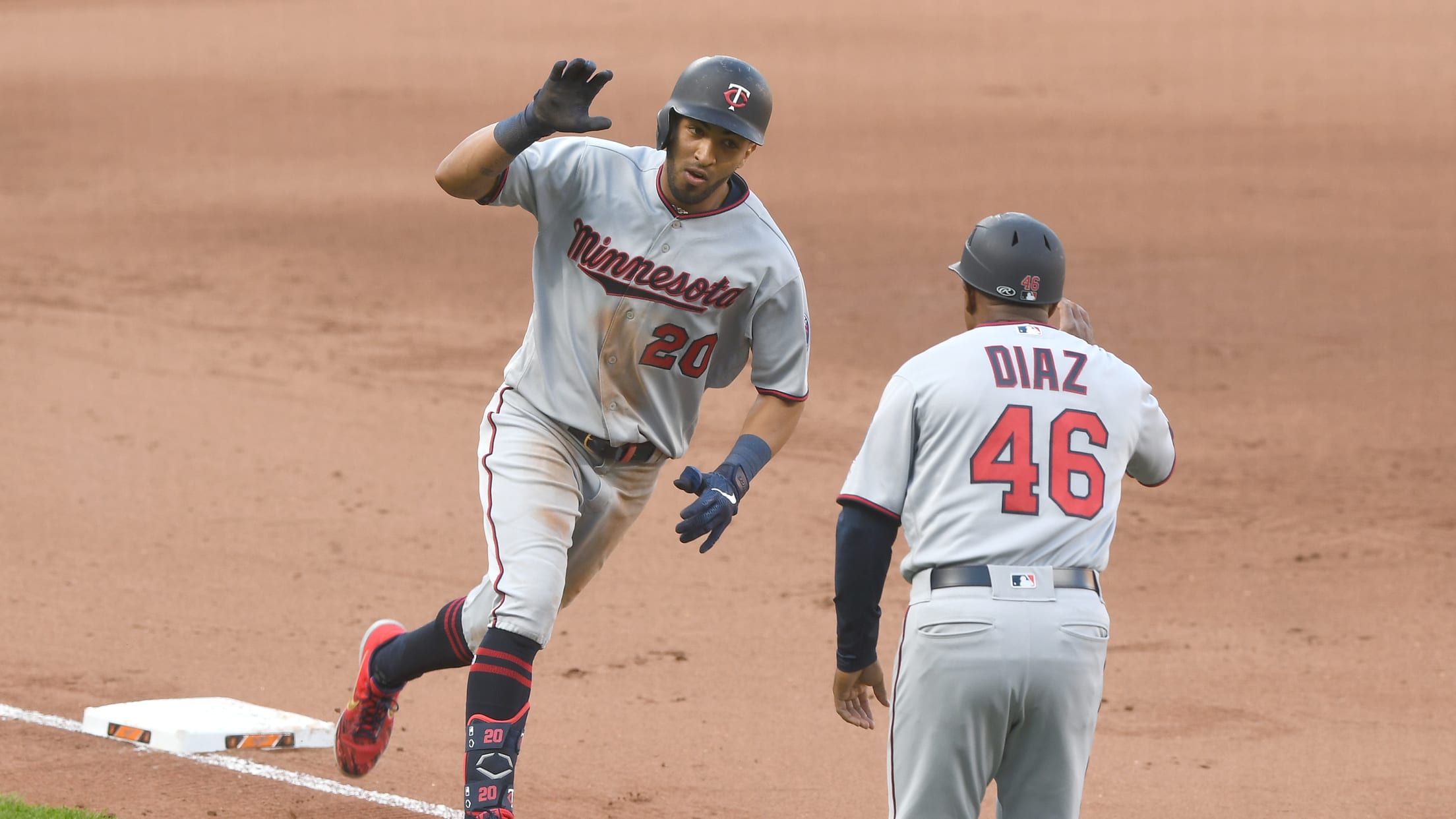 BALTIMORE -- There's a small bug moving through the Twins clubhouse that has left a couple of players feeling under the weather. But there's something else floating around that everyone wants to catch -- it's whatever Eddie Rosario has at the plate. "I don't know that you can get much
Gio to opt out of deal with Yanks (source)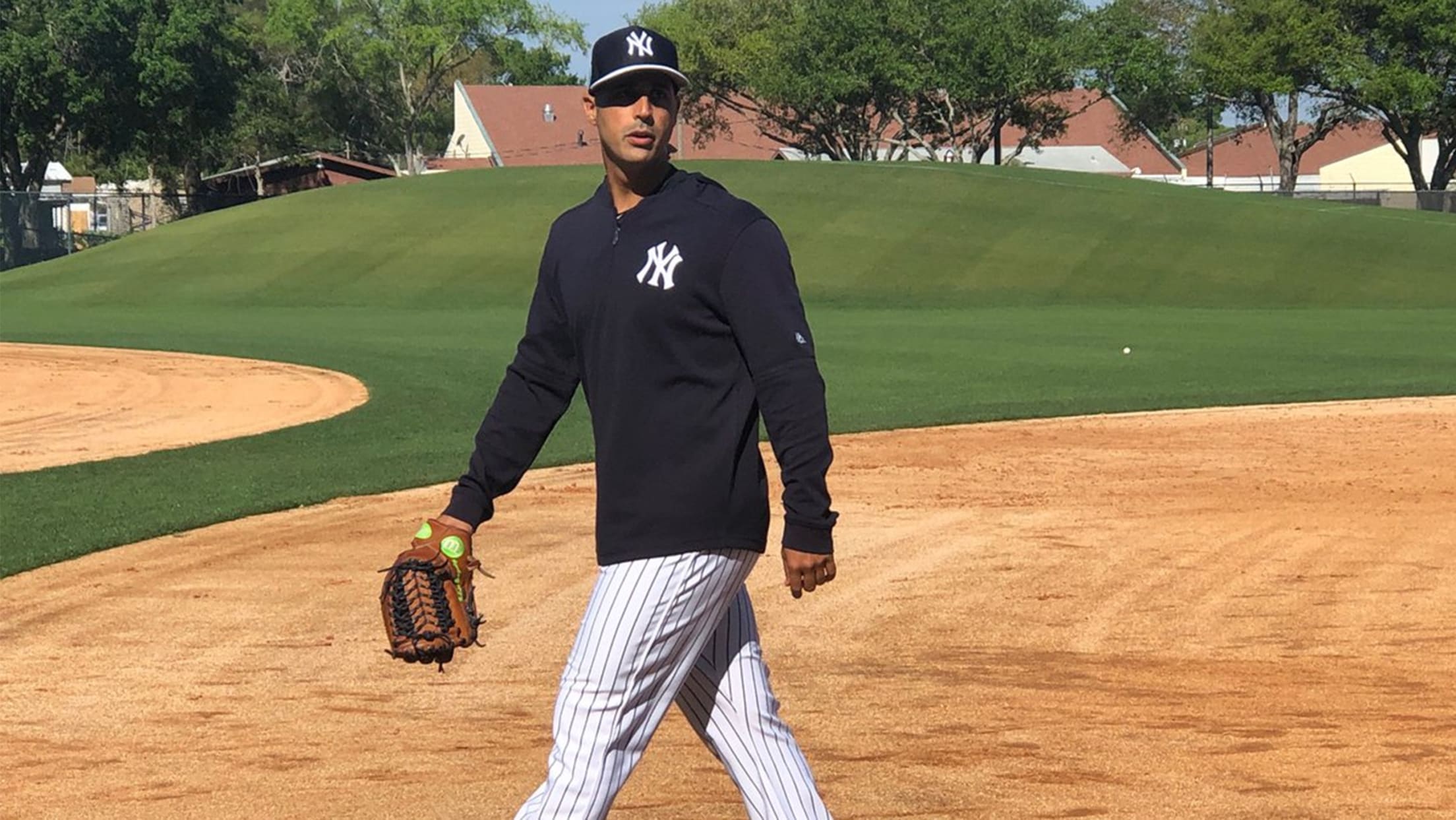 Gio Gonzalez will opt out of his contract with the Yankees, a source told MLB.com's Mark Feinsand. New York will have 48 hours to either add him to the roster or grant him his release. If Gonzalez is added, he'll earn a $3 million base salary, plus $300,000 per start.
Harper clobbers clutch 3-run HR in victory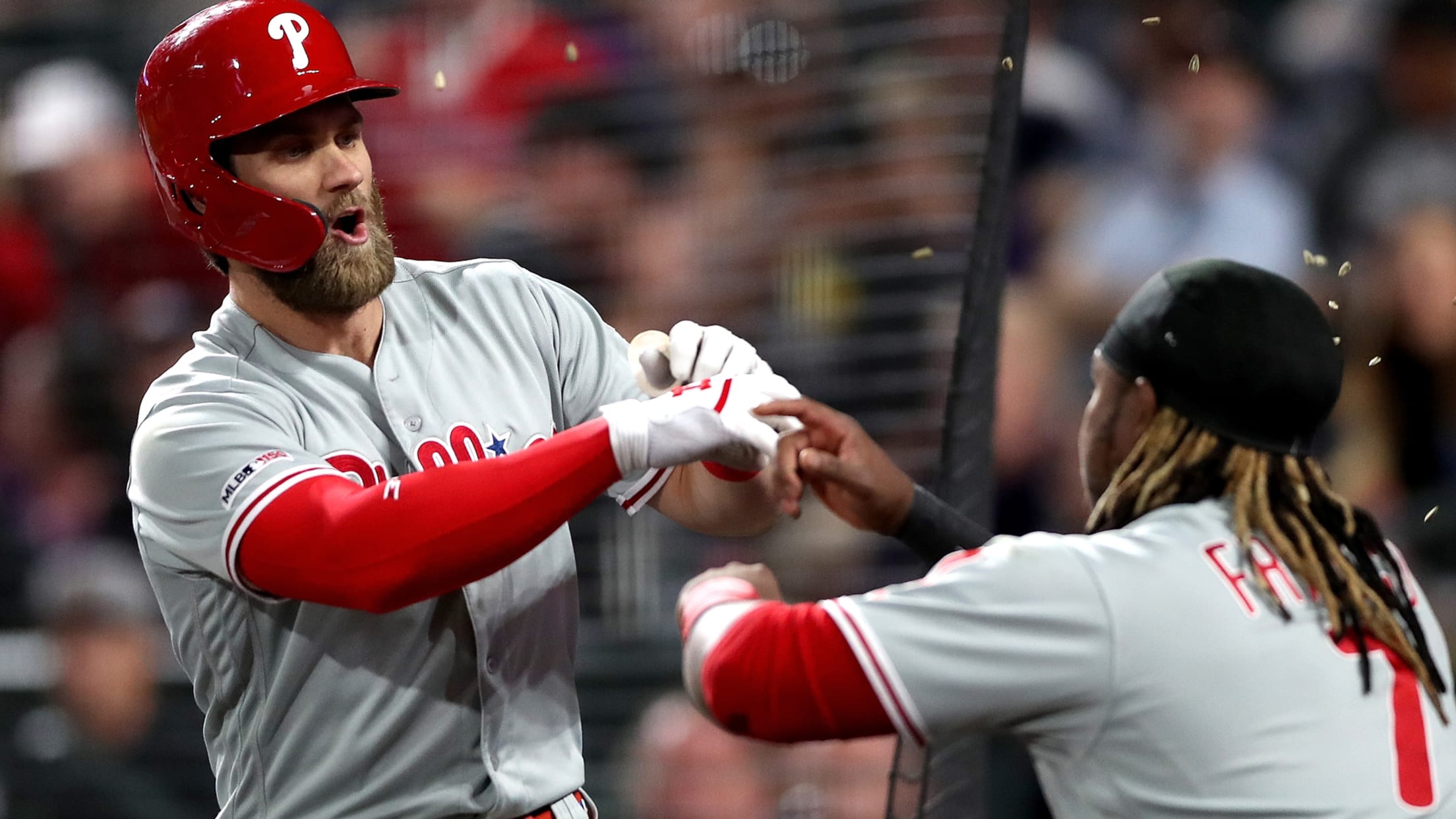 DENVER -- What a difference a day makes. The Phillies suffered their toughest loss of the season on Friday night, when the Rockies got a stunning two-out, two-strike, walk-off home run from Charlie Blackmon in the 12th inning after Philadelphia had taken the lead moments earlier. Nineteen runners were stranded
Blackmon makes Rox history on leadoff homer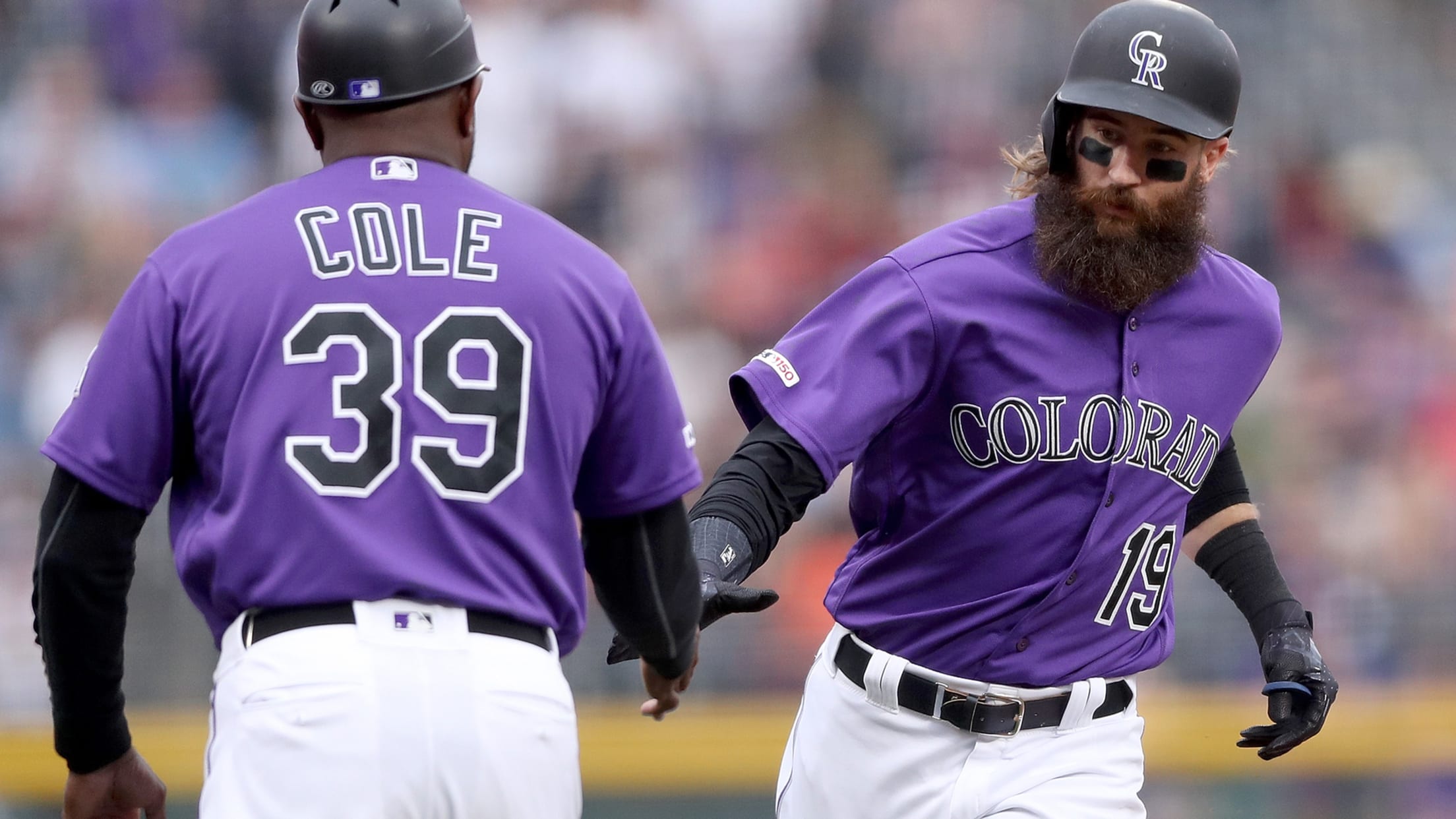 DENVER -- The end of the Rockies' five-game winning streak -- as the Phillies' Bryce Harper's three-run homer in the seventh inning handed Colorado an 8-5 defeat -- might have been a beginning for Charlie Blackmon. A night after his 12th-inning, two-run shot off the Phillies' Juan Nicasio gave the
5-run 1st, Gallo's moonshot power Rangers' win
Sampson sees improvement in 2nd start of year for Texas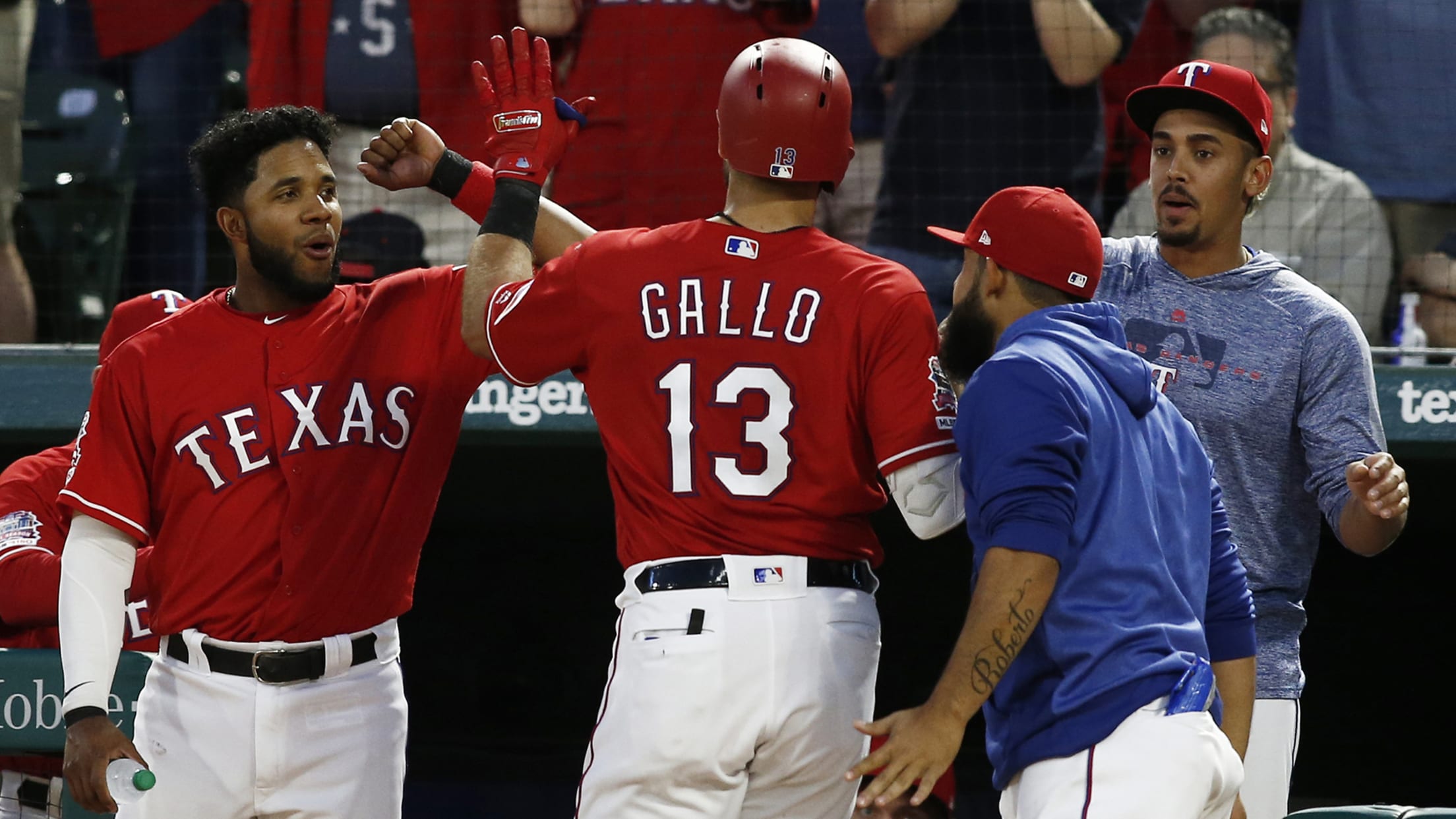 ARLINGTON -- Rangers starter Adrian Sampson lasted only 4 1/3 innings against the Astros on Saturday night. That marked the 11th time in 19 games that Texas starters have failed to cover five innings. So, it would be easy to suggest the Rangers' 9-4 victory at Globe Life Park was
Judge's exit looms over Yankees' 4-homer win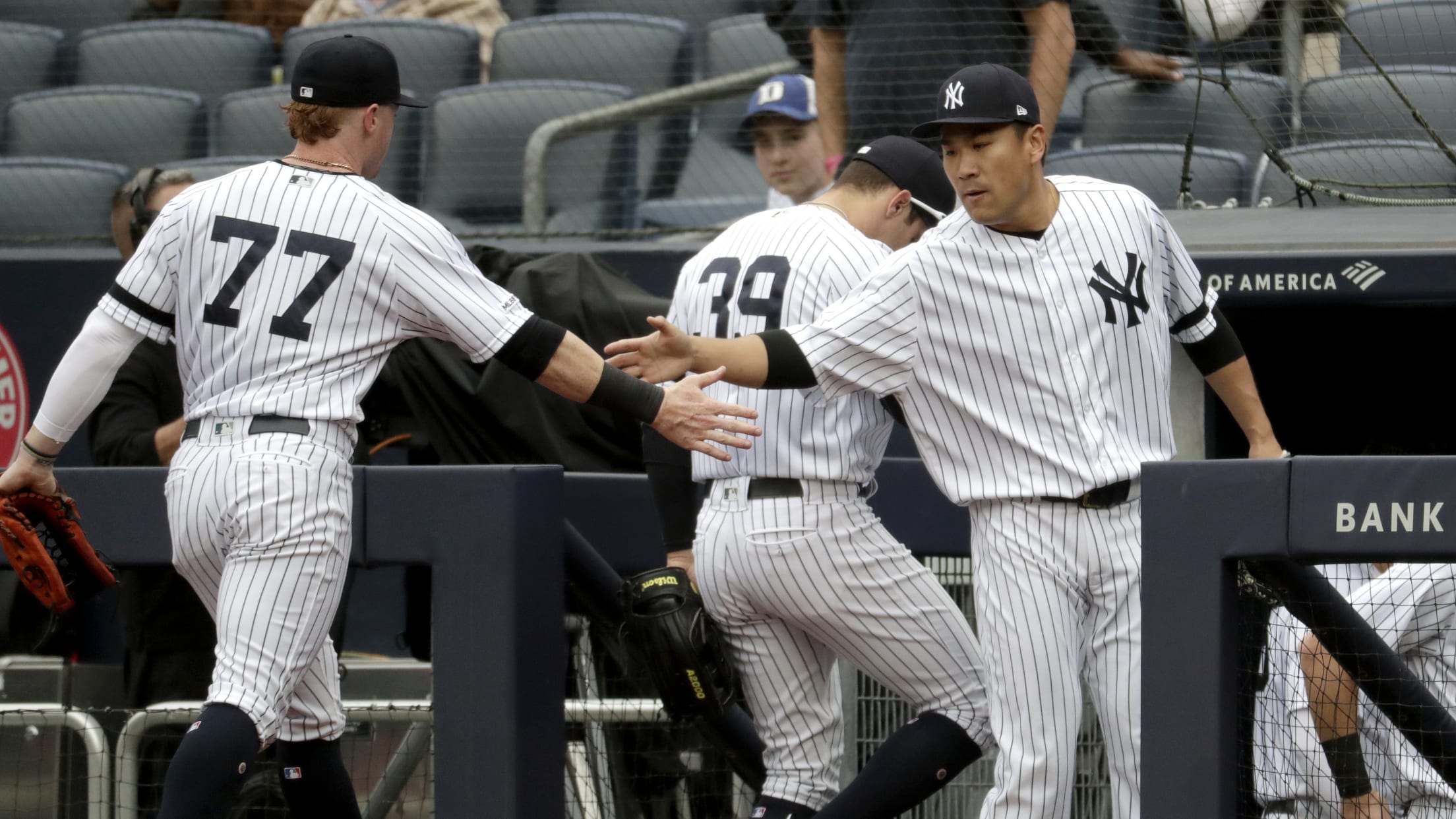 NEW YORK -- The Yankees hit four home runs Saturday, tied for their second-most in a game this season. They would've had five if not for a fan-interference call against Gleyber Torres. Ultimately, that extra home run did not matter, as the Yankees cruised to a 9-2 win over the
Mariners continue historic home-run rate
Seattle ties '00 Cards for most HRs in MLB history through 24 games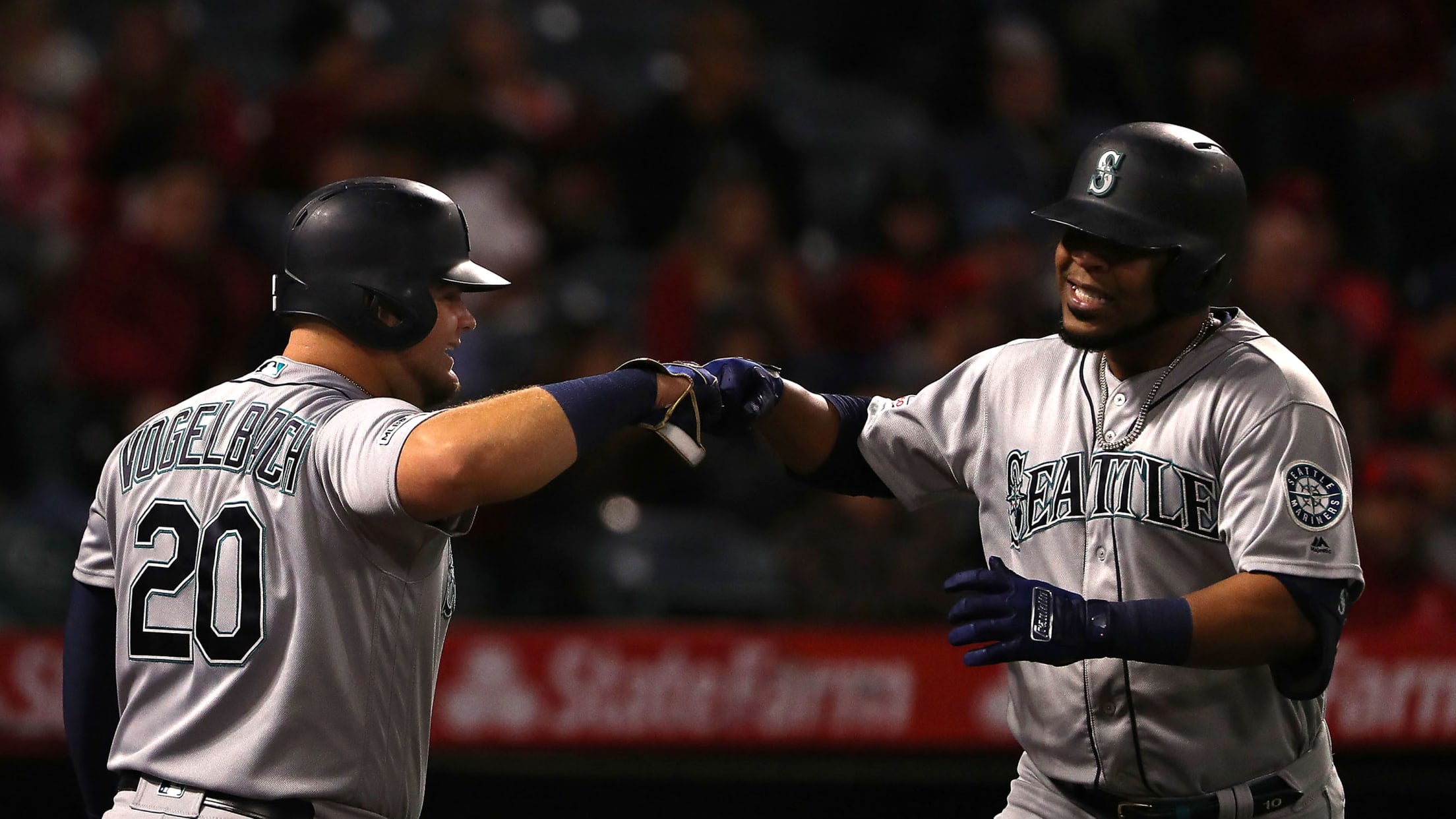 ANAHEIM -- It was another day, another four homers on Saturday as the Mariners mashed their way to a 6-5 victory over the Angels and regained the early lead in the American League West. But for the Mariners, this was more than just another successful slugfest. Rookie Yusei Kikuchi picked
Best starts to a season by reigning MVPs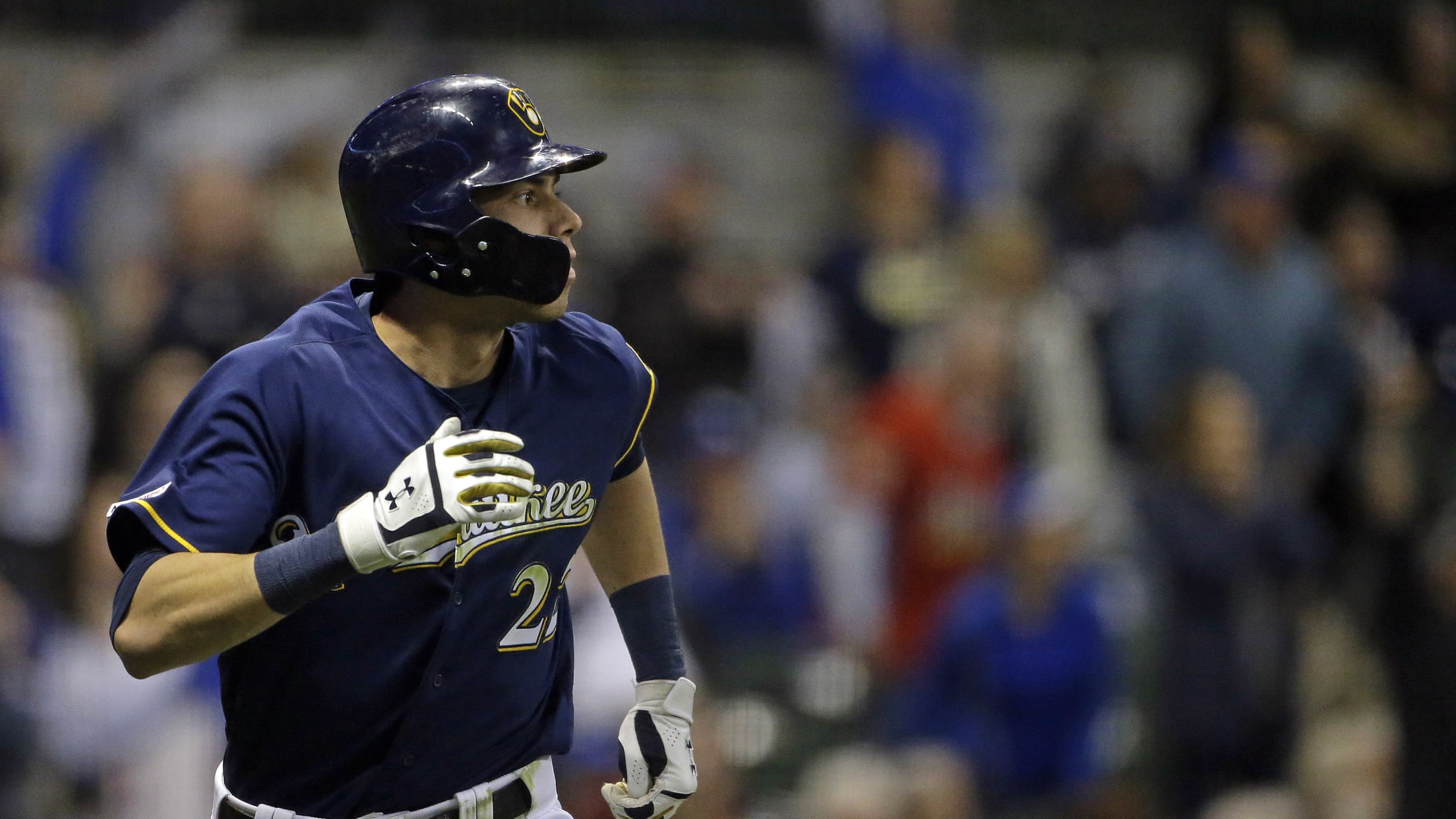 Many assumed that Christian Yelich was bound to cool down after a torrid second half that carried him to the 2018 National League MVP Award, and his Brewers to the NL Central title. Yelich thought differently. "A lot of people's favorite words in baseball right now are 'regression' and 'coming
Position player pitching ... vs. his former club
Morales works ninth in second career appearance on mound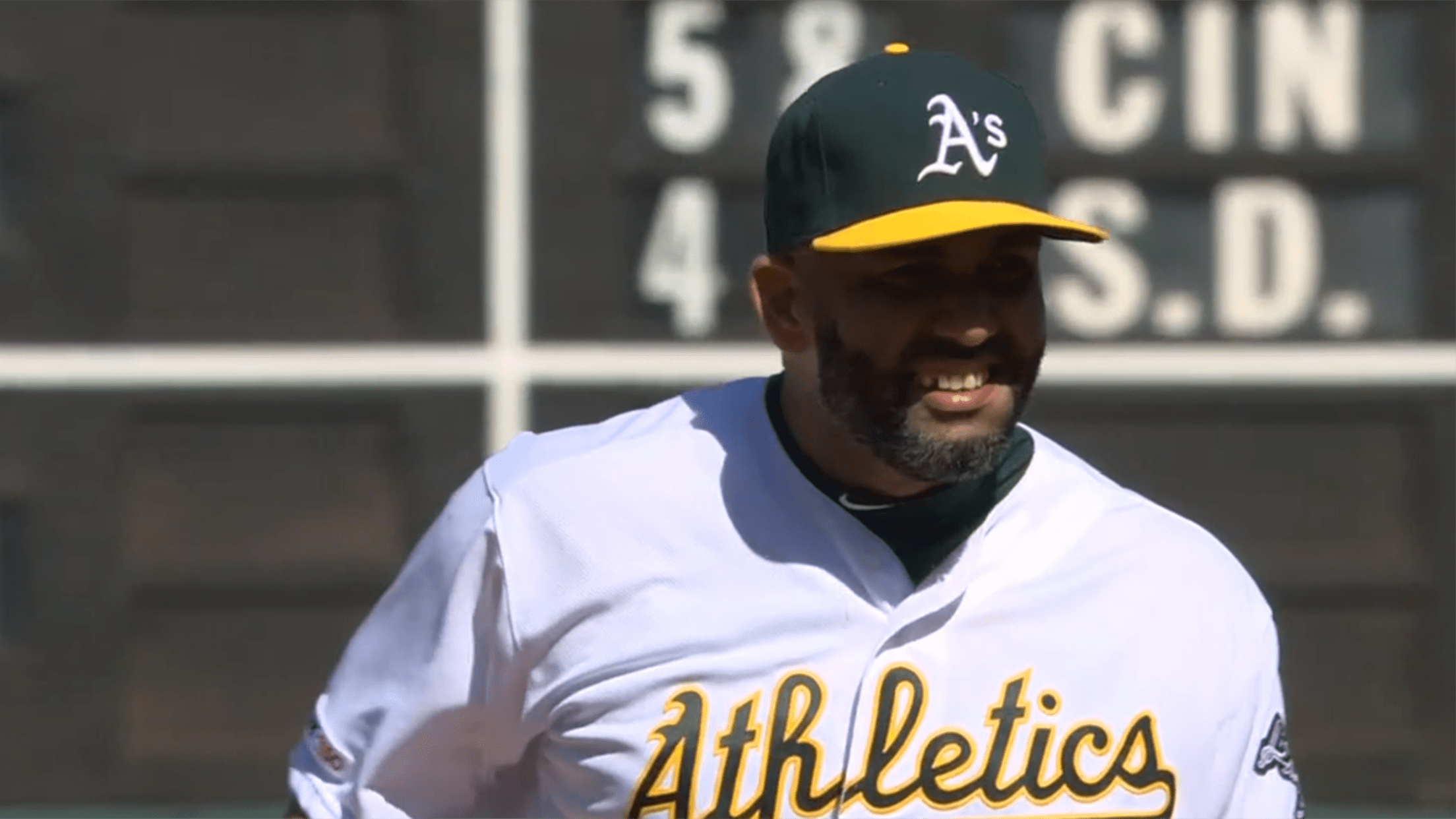 OAKLAND -- Things got so out of hand for the A's in Saturday afternoon's 10-1 loss to Toronto that veteran infielder Kendrys Morales made his second career pitching appearance in the ninth inning. Featuring a heater in the 80-85 mph range, Morales gave up a bases-loaded sacrifice fly to Billy
Francisco Lindor back, Hanley designated
All-Star shortstop making season debut in 2nd game of doubleheader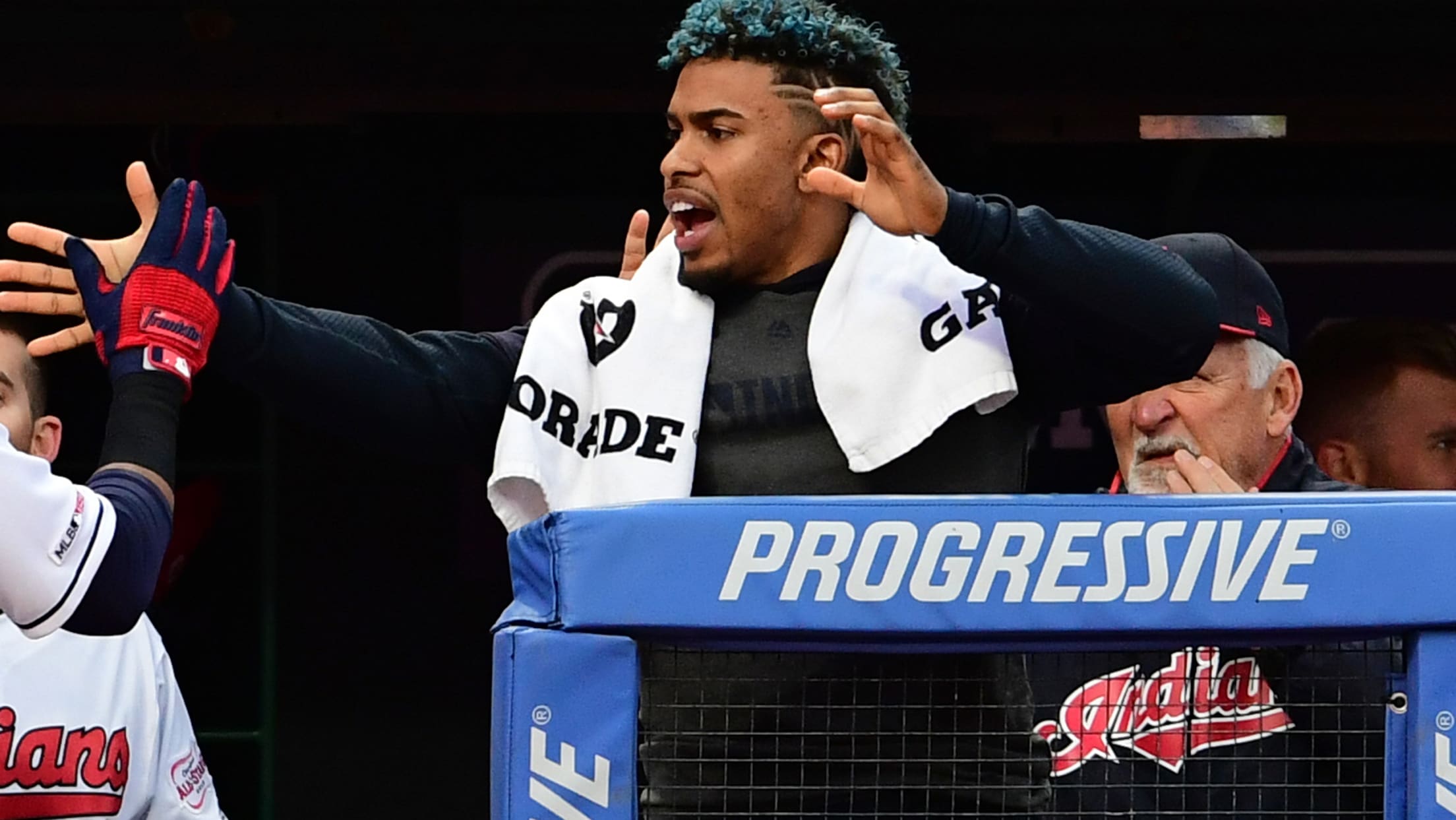 CLEVELAND -- After 74 days of battling through injuries, Francisco Lindor is back. The Indians announced Saturday afternoon that the All-Star shortstop has been activated off the 10-day injured list prior to the team's doubleheader against the Braves, and he made his season debut in the leadoff spot in Game
Should these 2018 postseason teams be worried?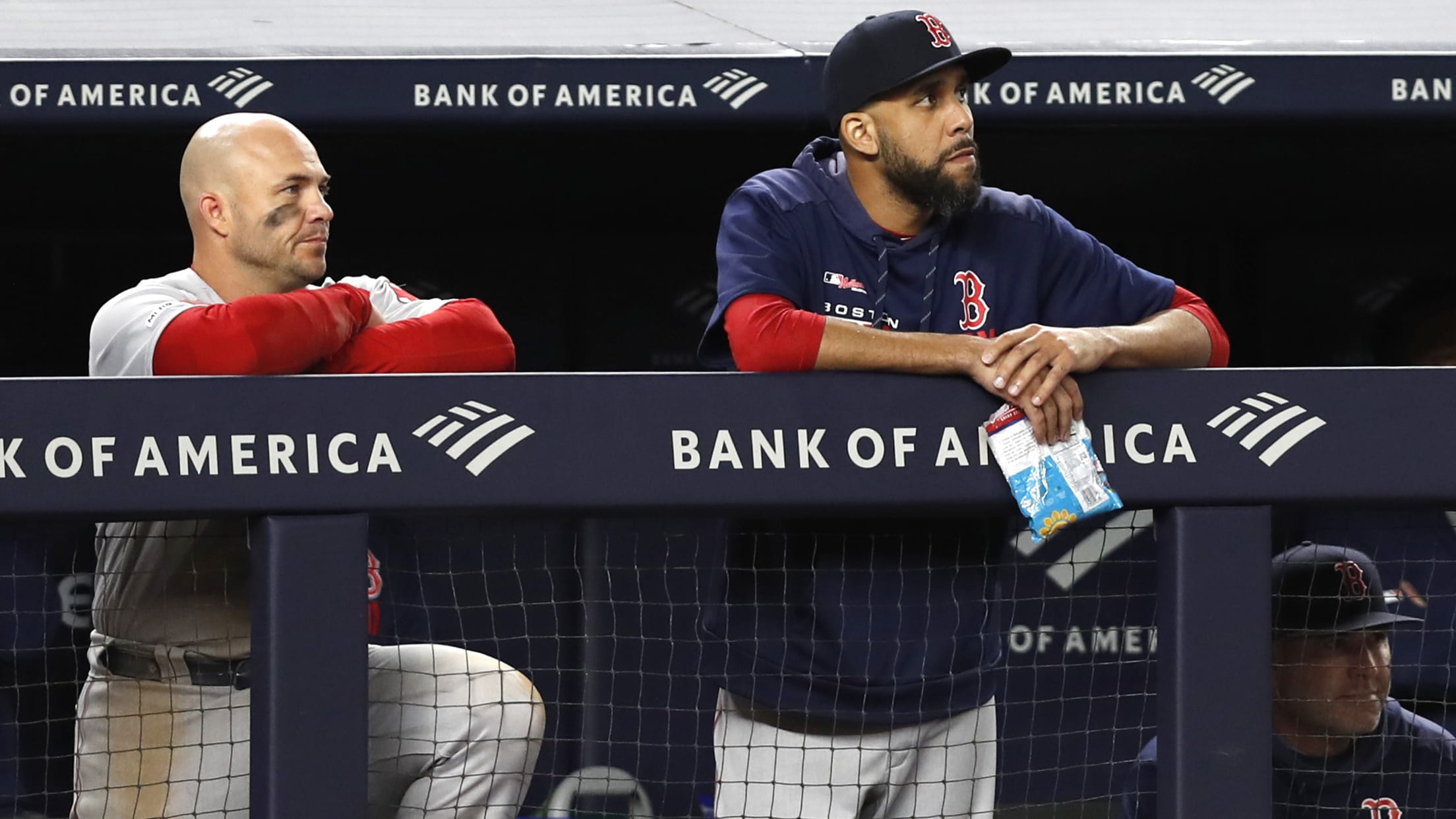 David Price remembered a moment eight years ago when his Tampa Bay Rays were 1-8 after losing three of four to the White Sox. When they'd settled into their seats for a flight to Boston, their manager handed out paper cups and poured a small amount of whiskey. Joe Maddon
Padres no match for Castillo's changeup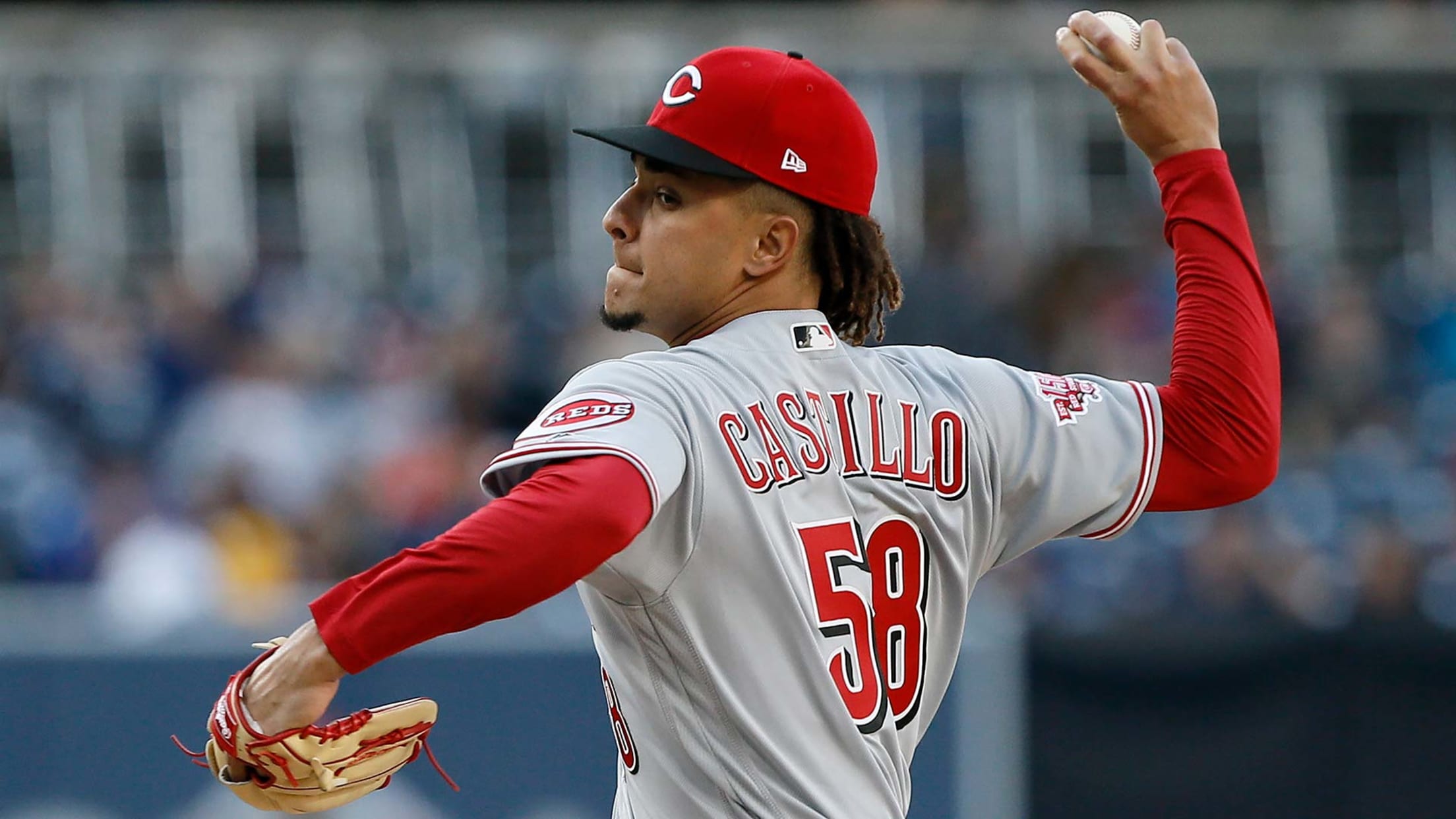 SAN DIEGO -- Petco Park has seen a few quality changeups in its 16 seasons. A fellow by the name of Trevor Hoffman called it home for some time. Rarely, however, have the denizens of the East Village been witness to a fastball-change combo quite like what Reds right-hander Luis
Greinke leads shutout for first Wrigley win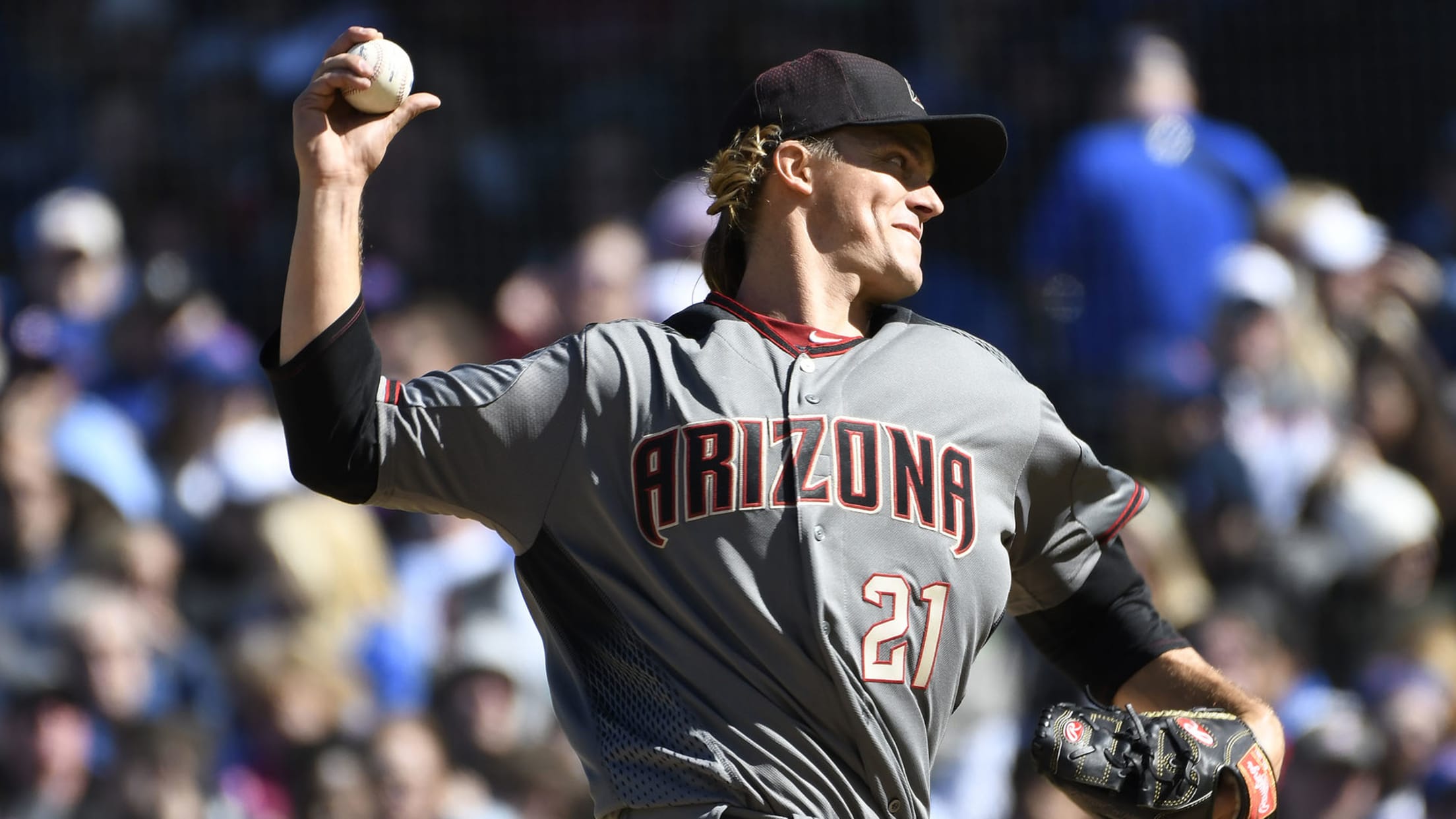 CHICAGO -- Zack Greinke once again fulfilled his duties as an ace as he helped deliver a win against the Cubs, 6-0, on a blustery Saturday afternoon at Wrigley Field. The win came one day after the D-backs struggled with Chicago's wind and cold in a 5-1 loss. Greinke (3-1)
This is Paxton's biggest weapon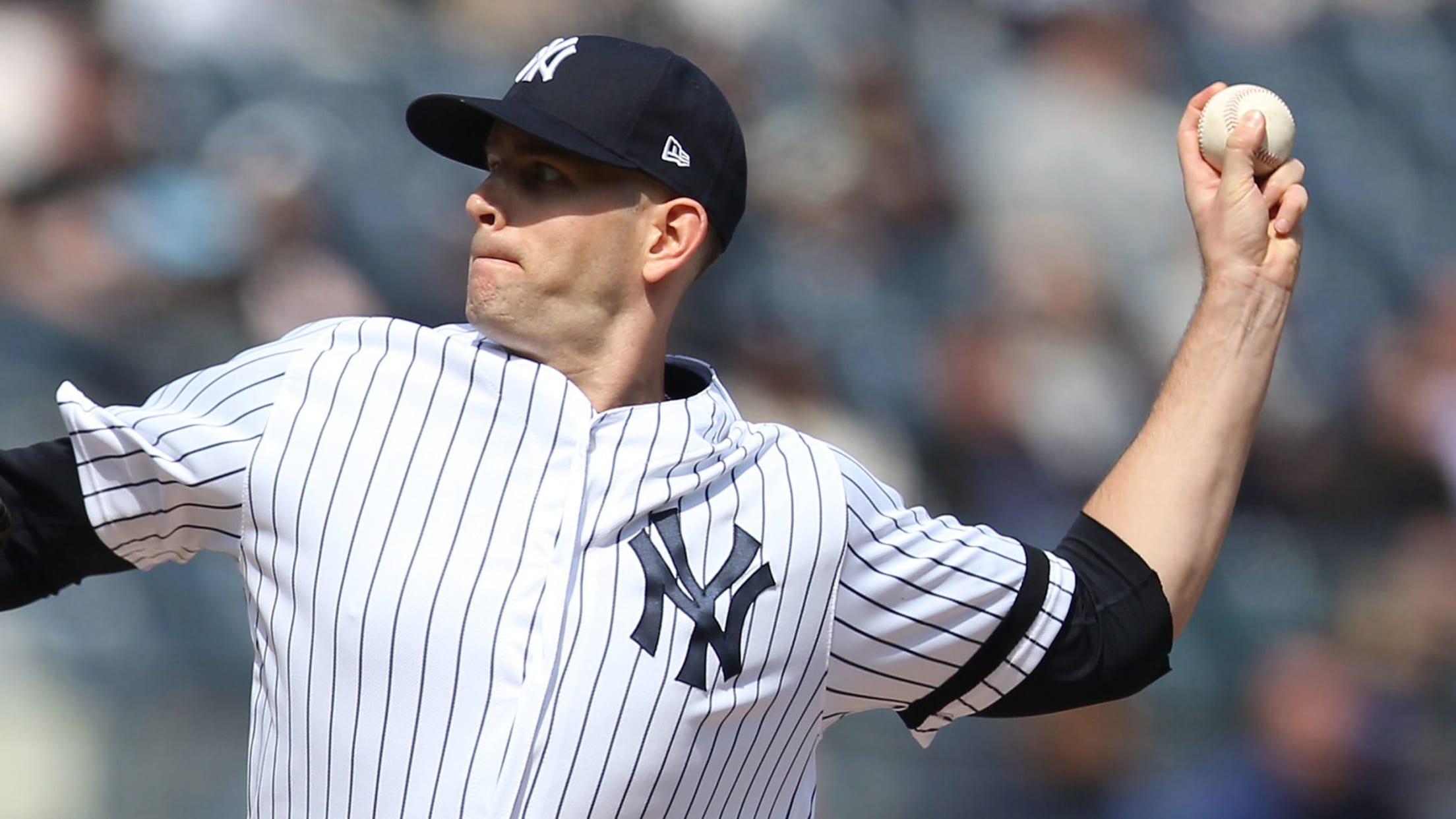 James Paxton has brought the Yankees a rare kind of fastball for a starting pitcher. The combination that sets him apart: He has both high-end velocity and the ability to not just maintain it, but raise it, deep into a game. Fans in the Bronx got their first good look
Benintendi sets Red Sox up for sweep
Grand slam, tiebreaking sac fly help Boston clinch first series win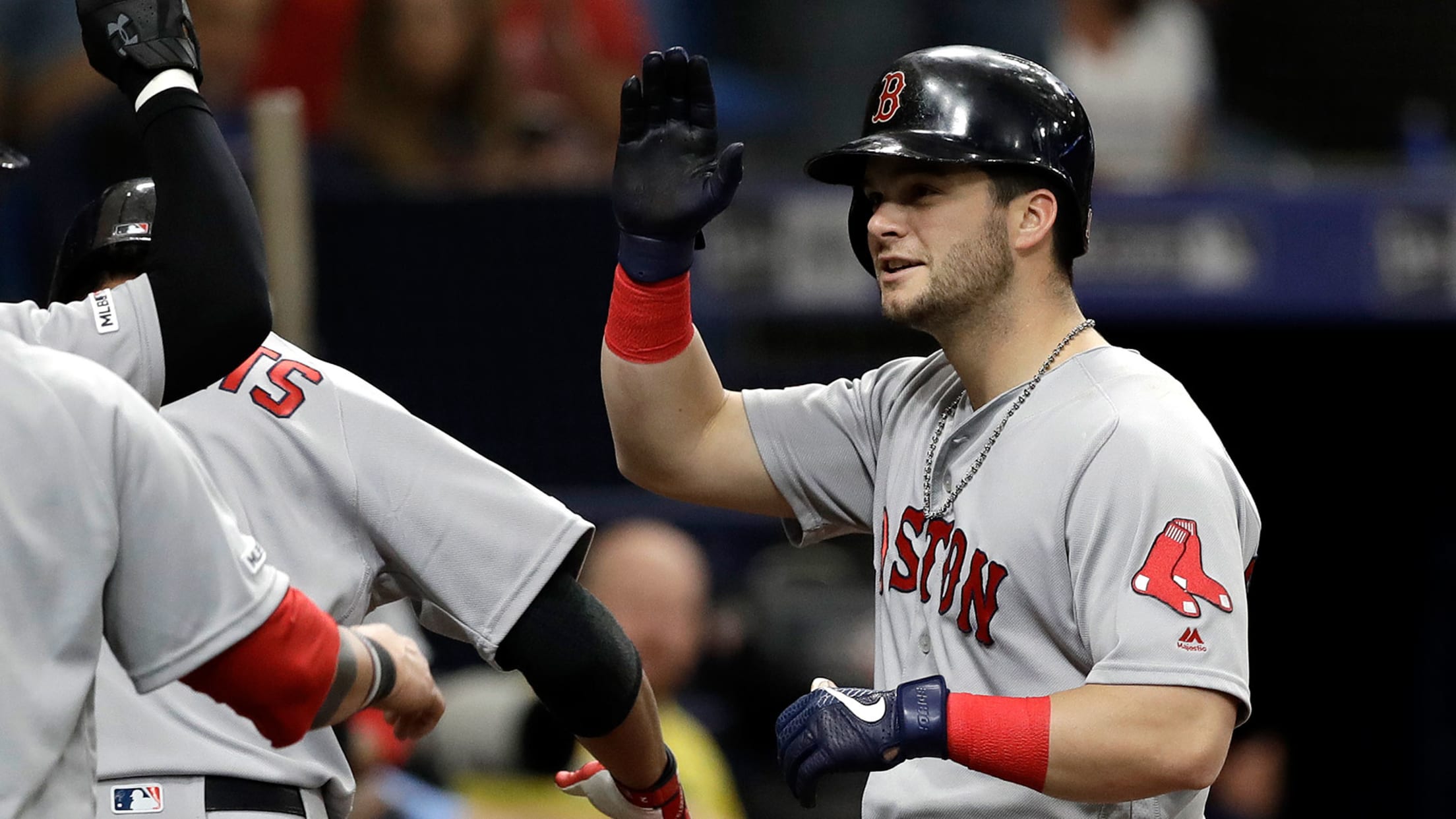 ST. PETERSBURG -- It was clear the Red Sox enjoyed the taste of victory enough Friday to want to stretch it out the whole weekend. Enter Andrew Benintendi, who did his part to get the festivities started on Saturday by unloading his first career grand slam in the second inning.
Tapia sets Rox record on inside-the-park HR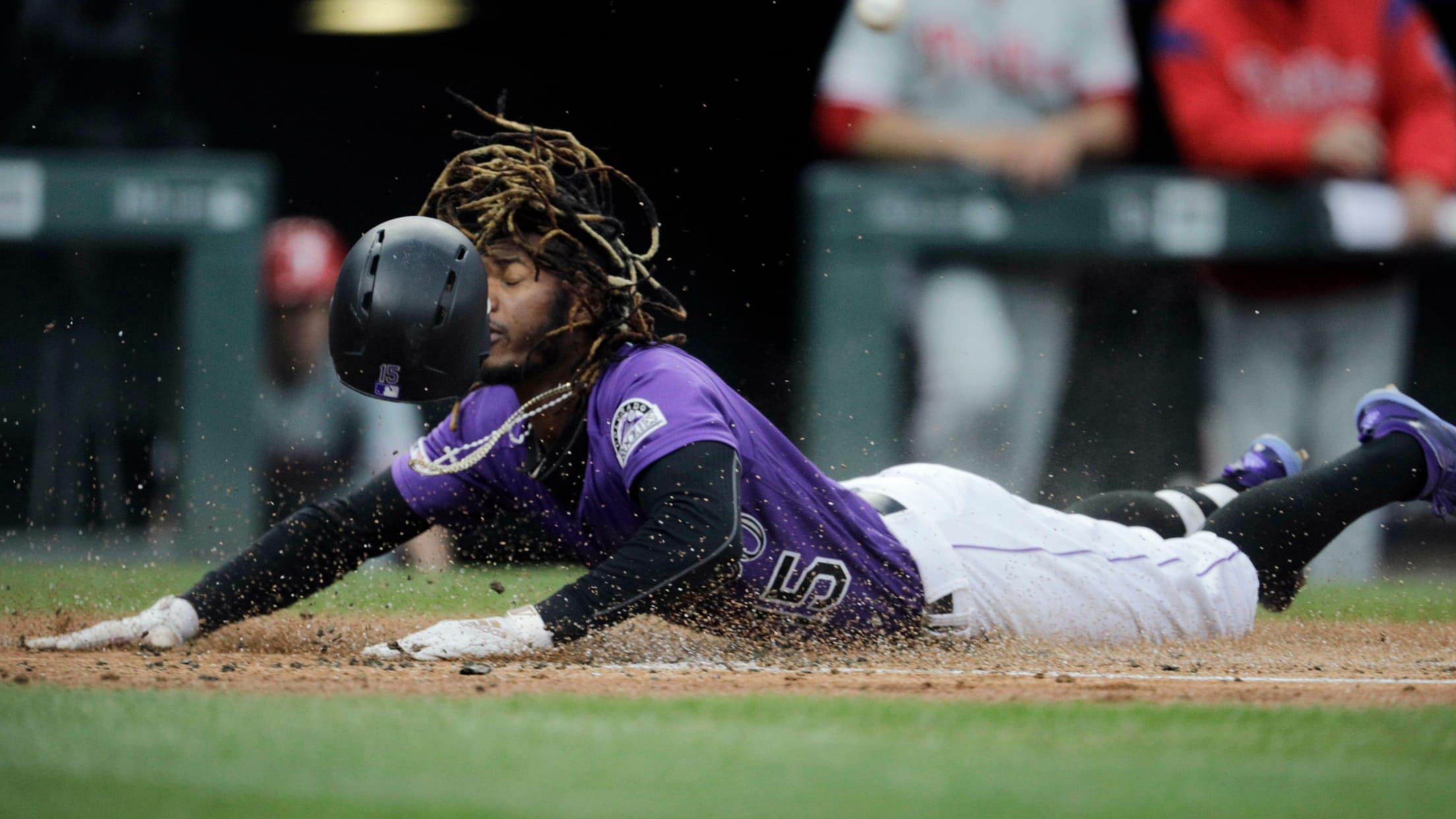 DENVER -- Rockies outfielder Raimel Tapia entered Saturday night as the only player in the National League with more than one triple (he has three) this season. But in the second inning of Saturday night's 8-5 loss to the Phillies, he went one base farther. On the first pitch of
Rendon hit by pitch on elbow; X-rays negative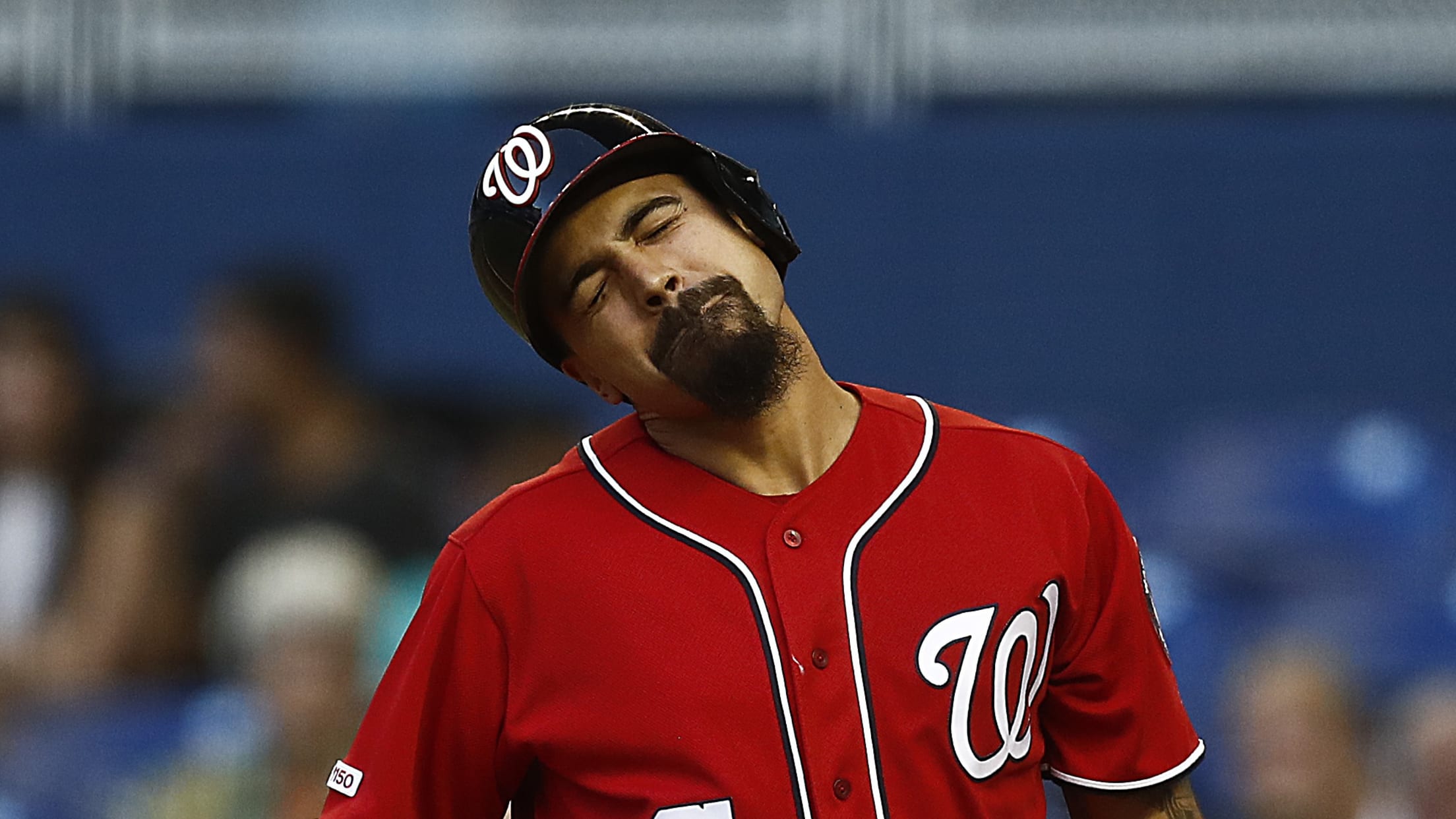 MIAMI -- The Nationals appear to have dodged the worst possible injury scenarios for third baseman Anthony Rendon, who left in the third inning of Saturday's 9-3 loss to the Marlins after getting hit in the left elbow by an errant pitch from Marlins starter Jose Urena. Rendon had his