Springer, Correa put Astros 1 win from Series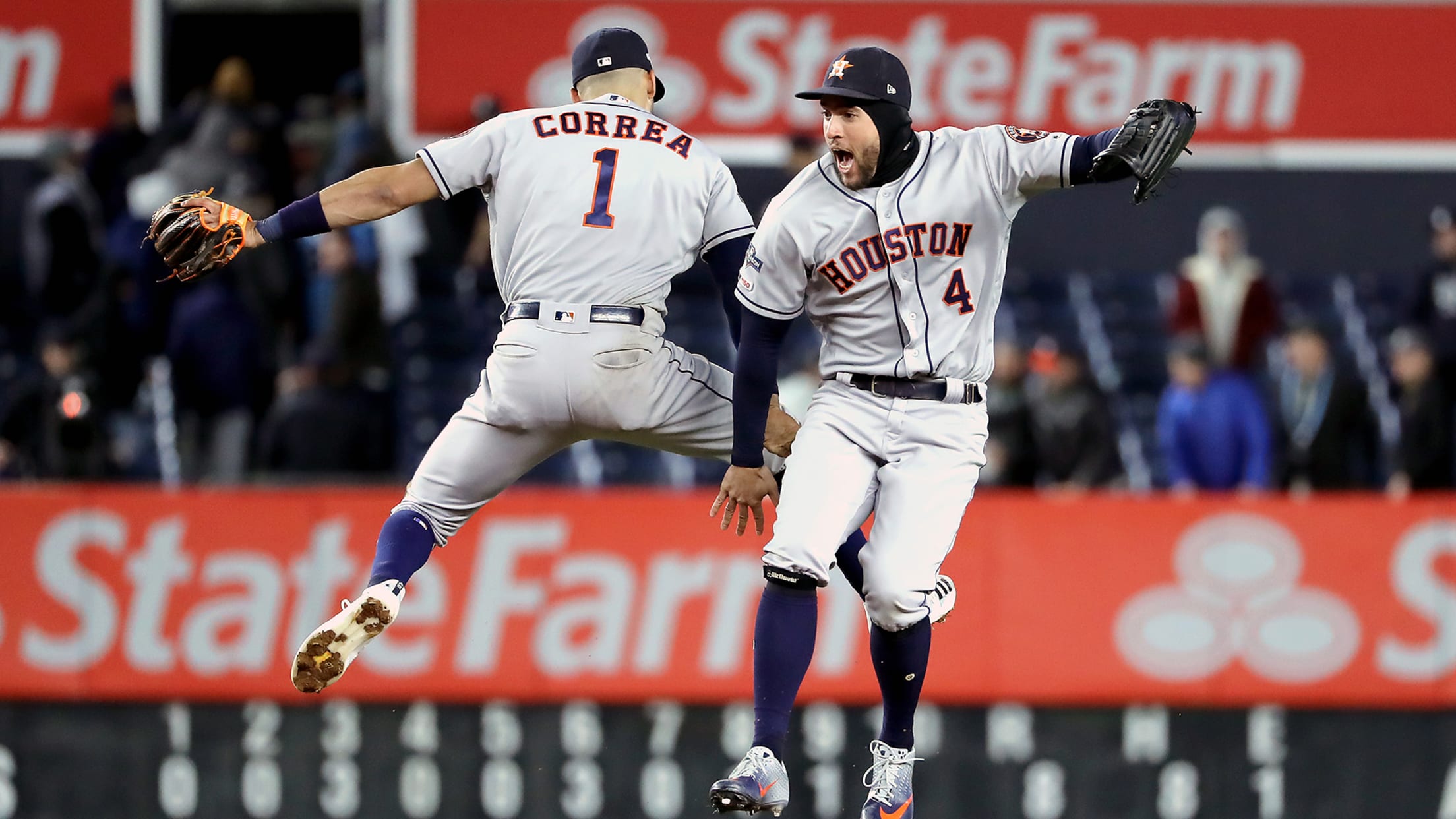 NEW YORK -- Magical things happen for the Astros when George Springer and Carlos Correa homer in the same postseason game. Some of the team's most memorable wins from its last three playoff runs have seen Springer and Correa do damage with the long ball. It was the script the
Down, not out: Here's how Yanks can defy odds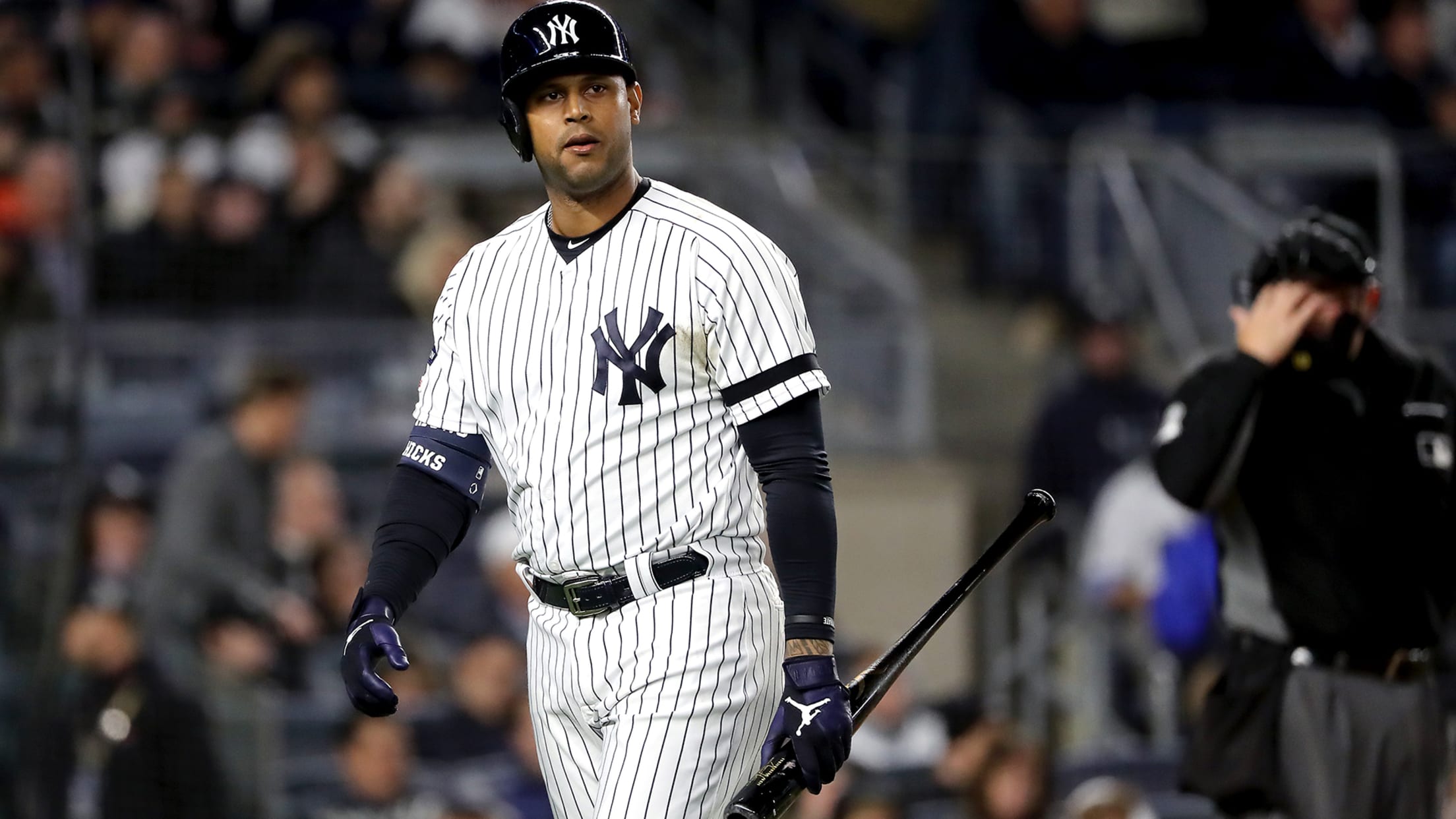 NEW YORK -- As Mike Tyson once said, everybody has a plan until they get punched in the mouth. The Astros did exactly that to the Yankees on Thursday night, putting Aaron Boone's club on the brink of elimination. Now what?
'Warrior' CC's likely final outing ends abruptly
Left-hander exits with shoulder injury; Yankees could replace him on roster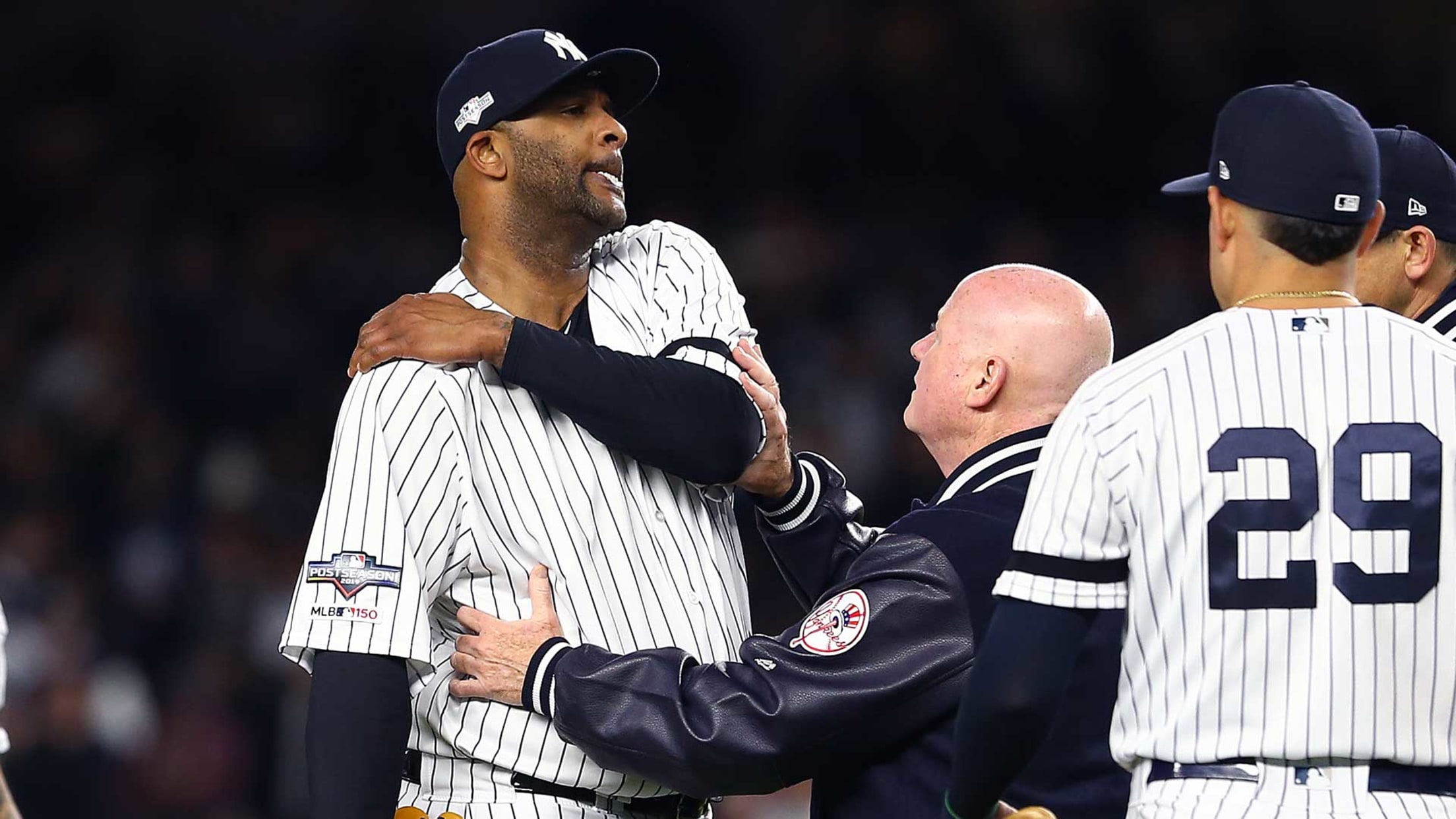 NEW YORK -- There was a moment earlier this year when CC Sabathia was asked how he had decided that 2019 would be his final Major League season. The veteran left-hander stared at his questioner, blinked and let out a boisterous laugh. His body has been insisting for years that
Eager to end ALCS, Astros turn to Verlander
Win in Game 5 would allow Houston to start Cole in Game 1 of Fall Classic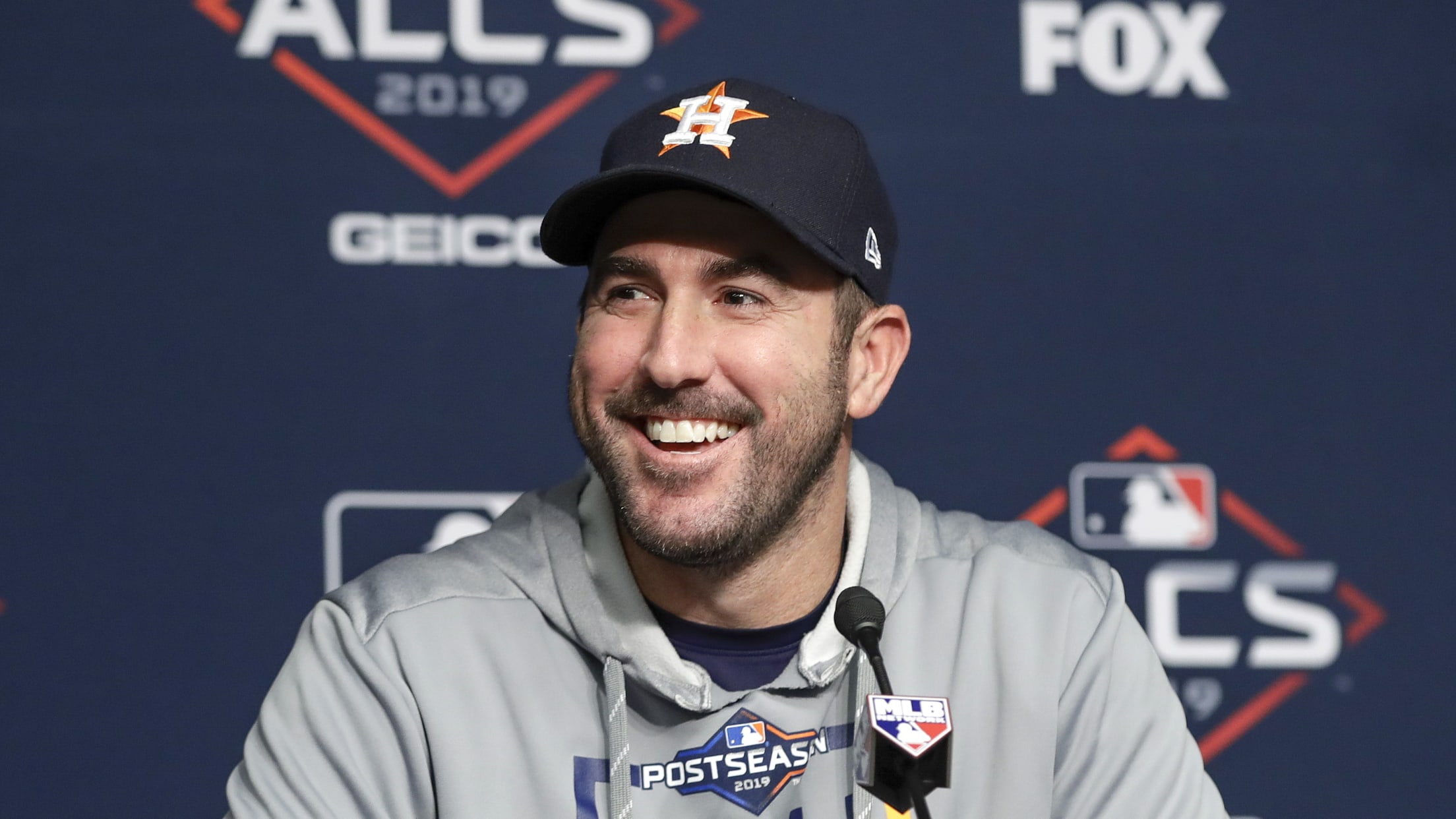 NEW YORK -- From the Yankees' perspective, Game 4 of the American League Championship Series was about as close to a must-win situation as a non-elimination game could get. Instead, the relentless Astros shook off some early wildness from Zack Greinke and flexed their muscles in a relatively smooth 8-3
Is this team 'overwhelming favorite' to sign Cole?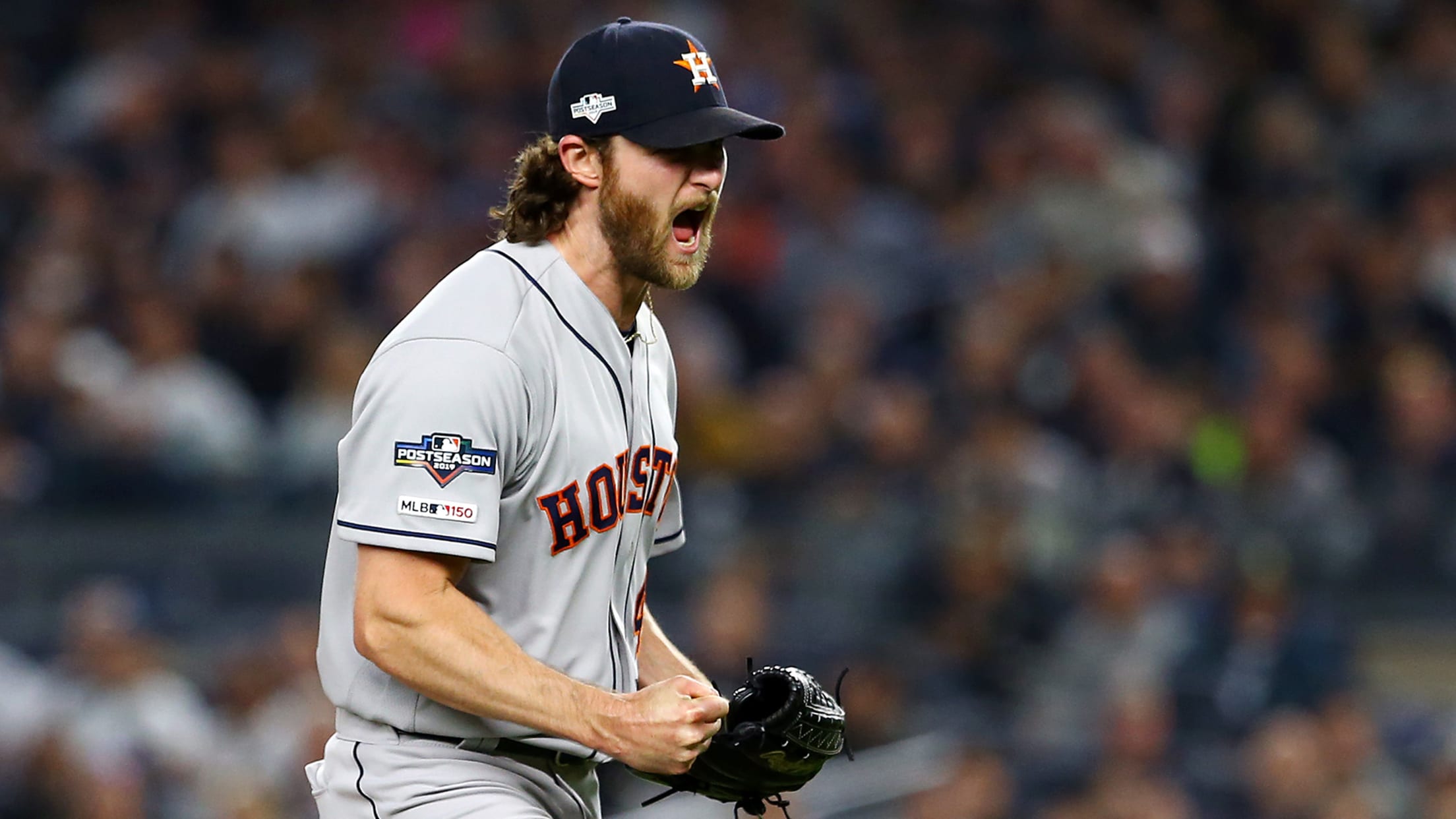 Following five solid seasons with the Pirates in which he was an All-Star and finished fourth in NL Cy Young Award voting in 2015, Gerrit Cole reached an elite level over two seasons with the Astros. Below is a list of the latest news and rumors surrounding the 29-year-old right-hander,
These teams came back from 3-1 deficits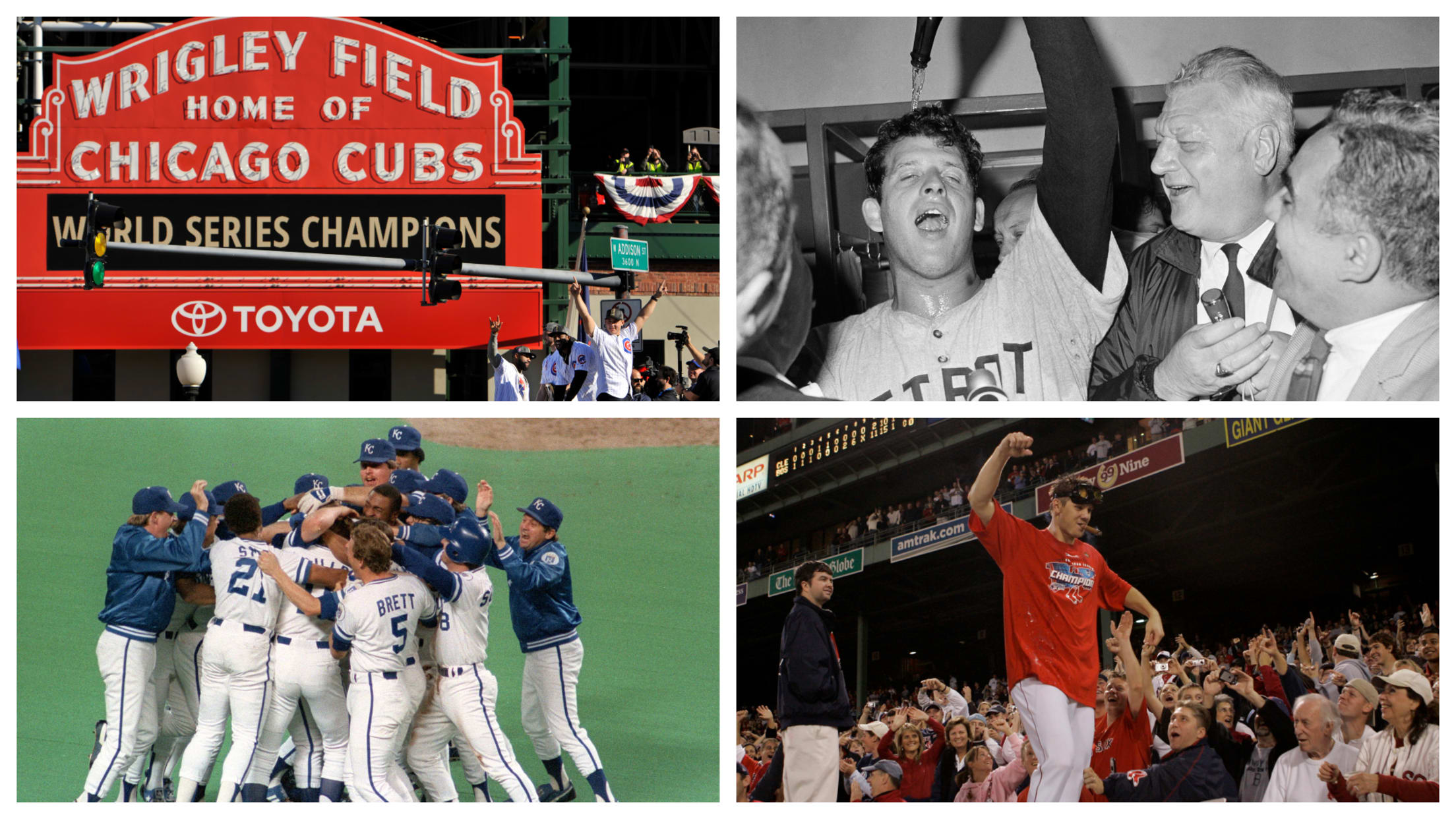 There are few things more imposing for a team than being down three games to one in a seven-game series, but it can also be freeing. Once a club is backed into that corner, the pressure's off; either it wins three games in a row or it tips its cap
Astros-Yanks G5: Lineups, FAQ (7 ET, FS1)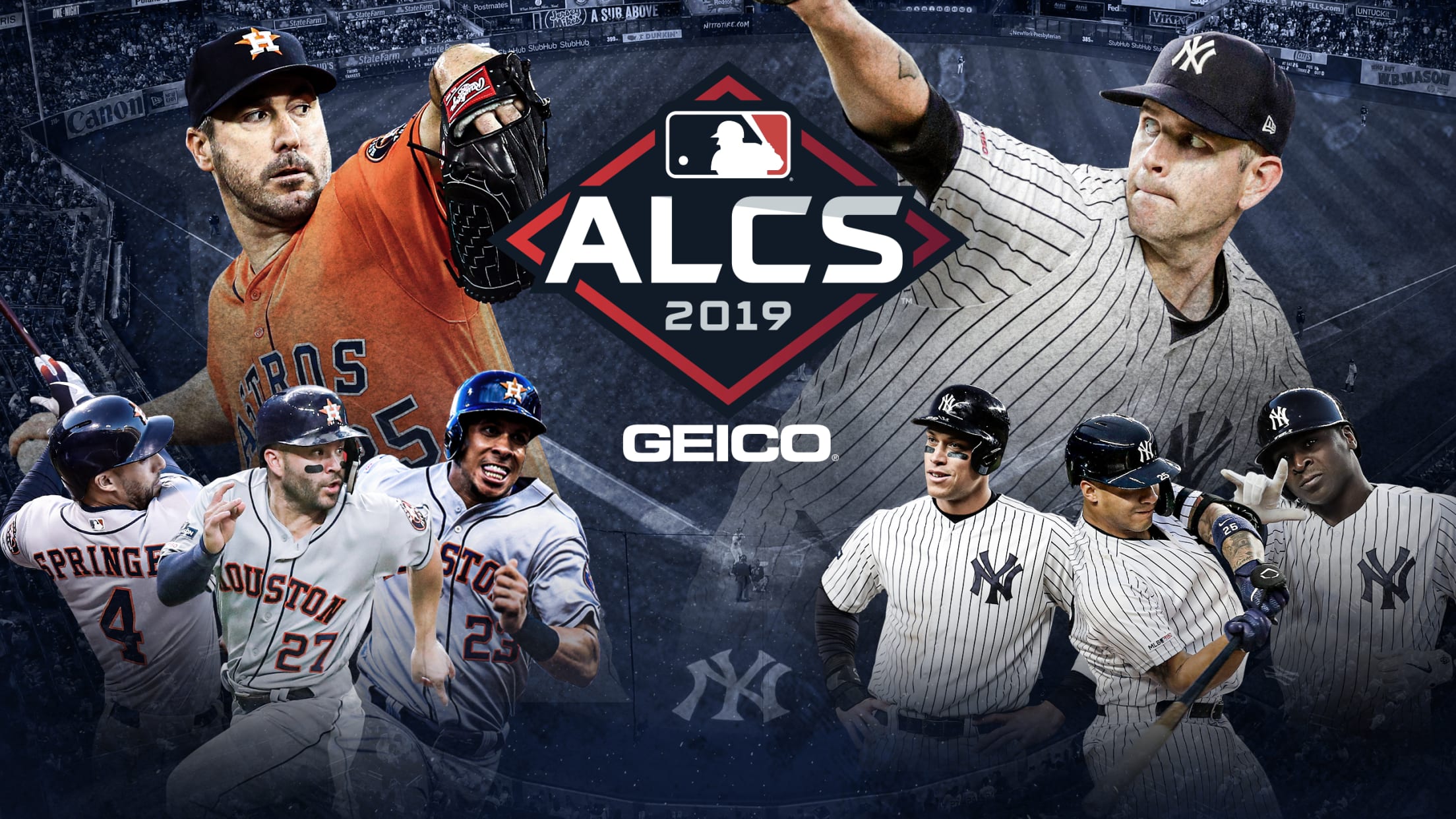 NEW YORK -- The Astros' season-long rallying cry has been to "take it back," and now the bubbly is on ice as they hope to pop corks in enemy territory and punch a ticket to their second World Series in three seasons when the Yankees host Game 5 of the
The lessons of 6 accepted qualifying offers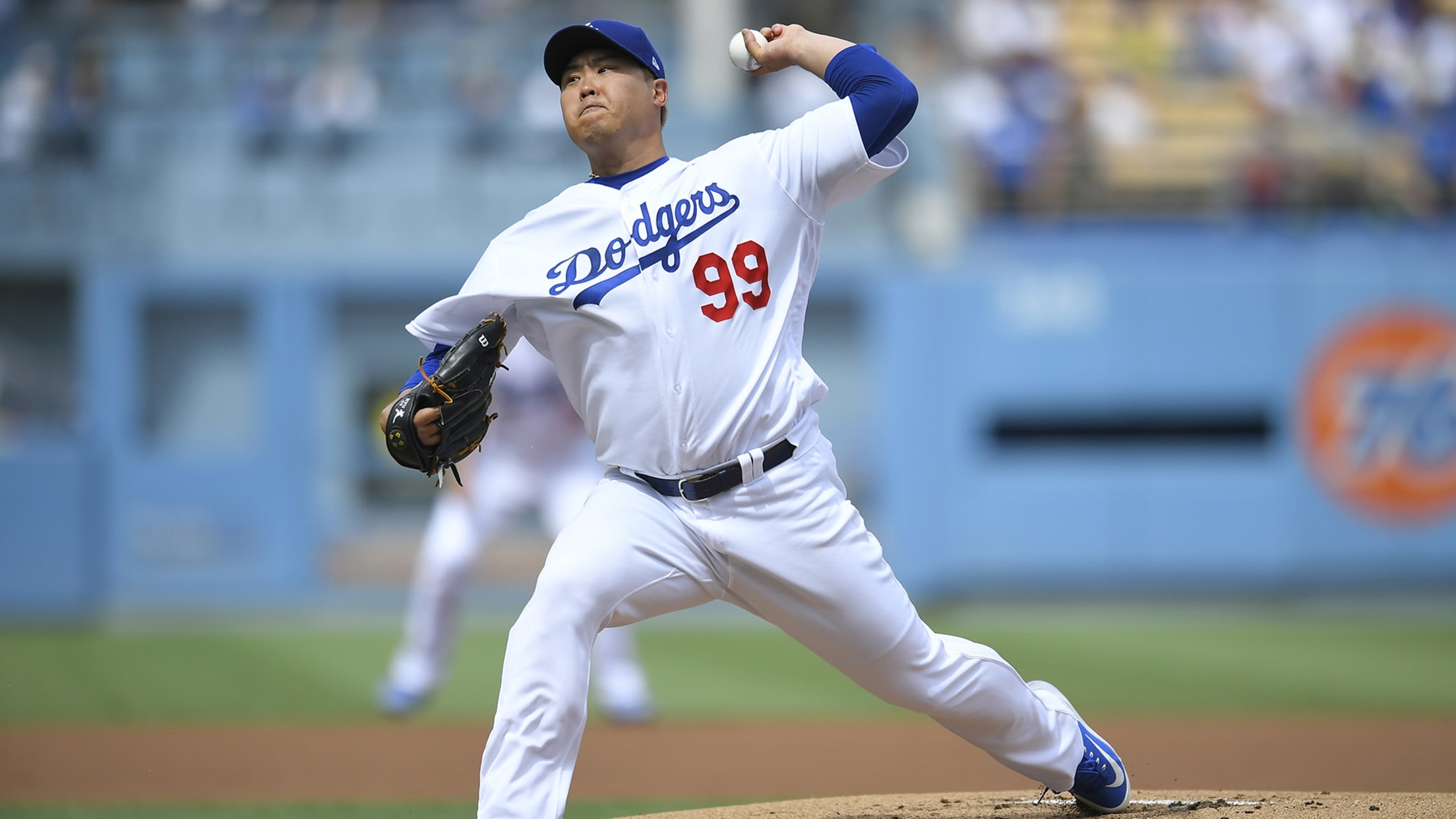 After the World Series ends, teams have five days to extend qualifying offers to their eligible free agents. Players who receive those offers then have 10 days to decide whether to accept and return to their clubs on a one-year contract, or decline and enter the open market. The value
Rumors: J.D., Aroldis, Rendon, Price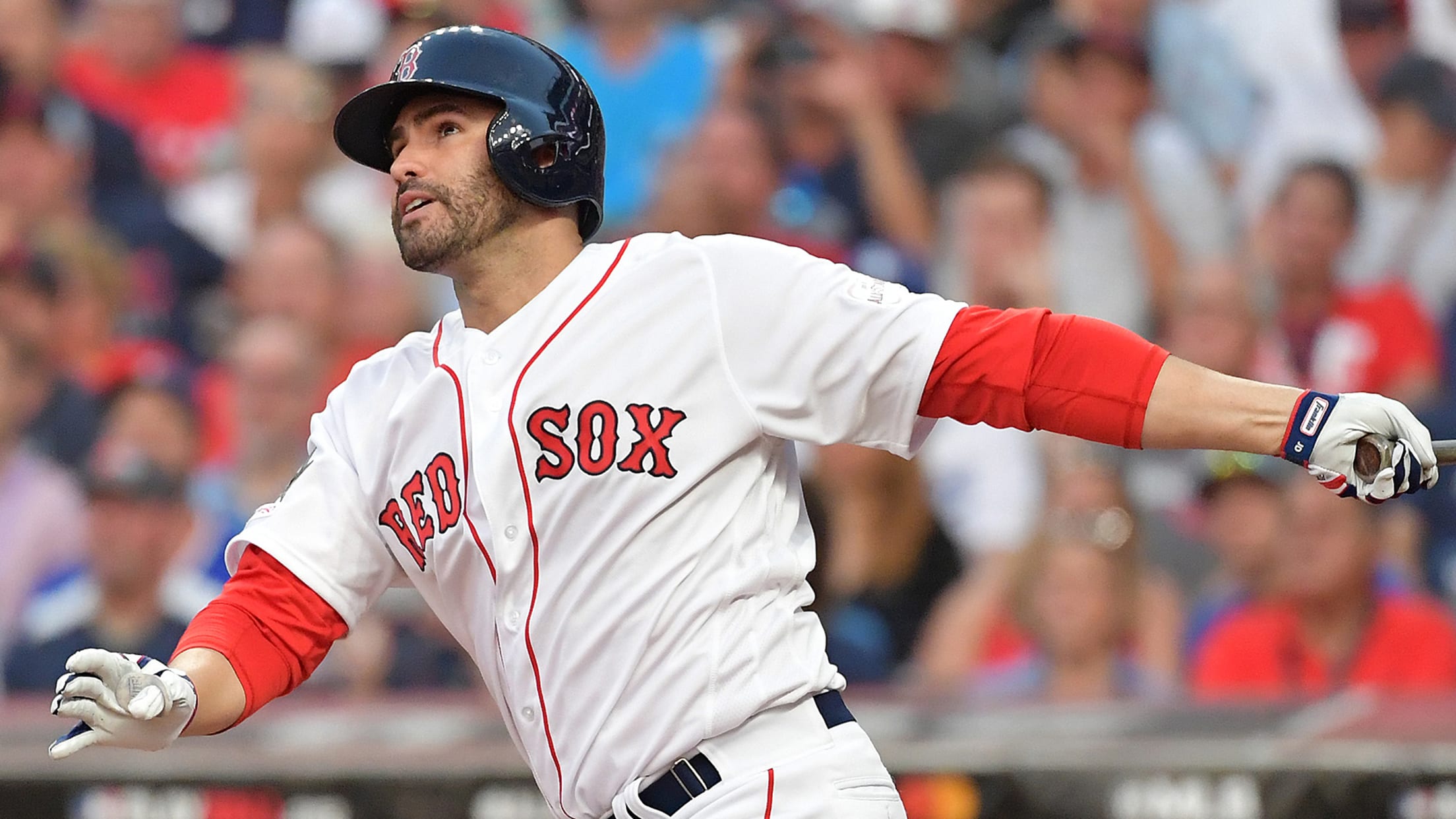 MLB.com is keeping track of all the latest free agent and trade rumors right here.
Manager Buzz: Girardi, Showalter, Baker, Espada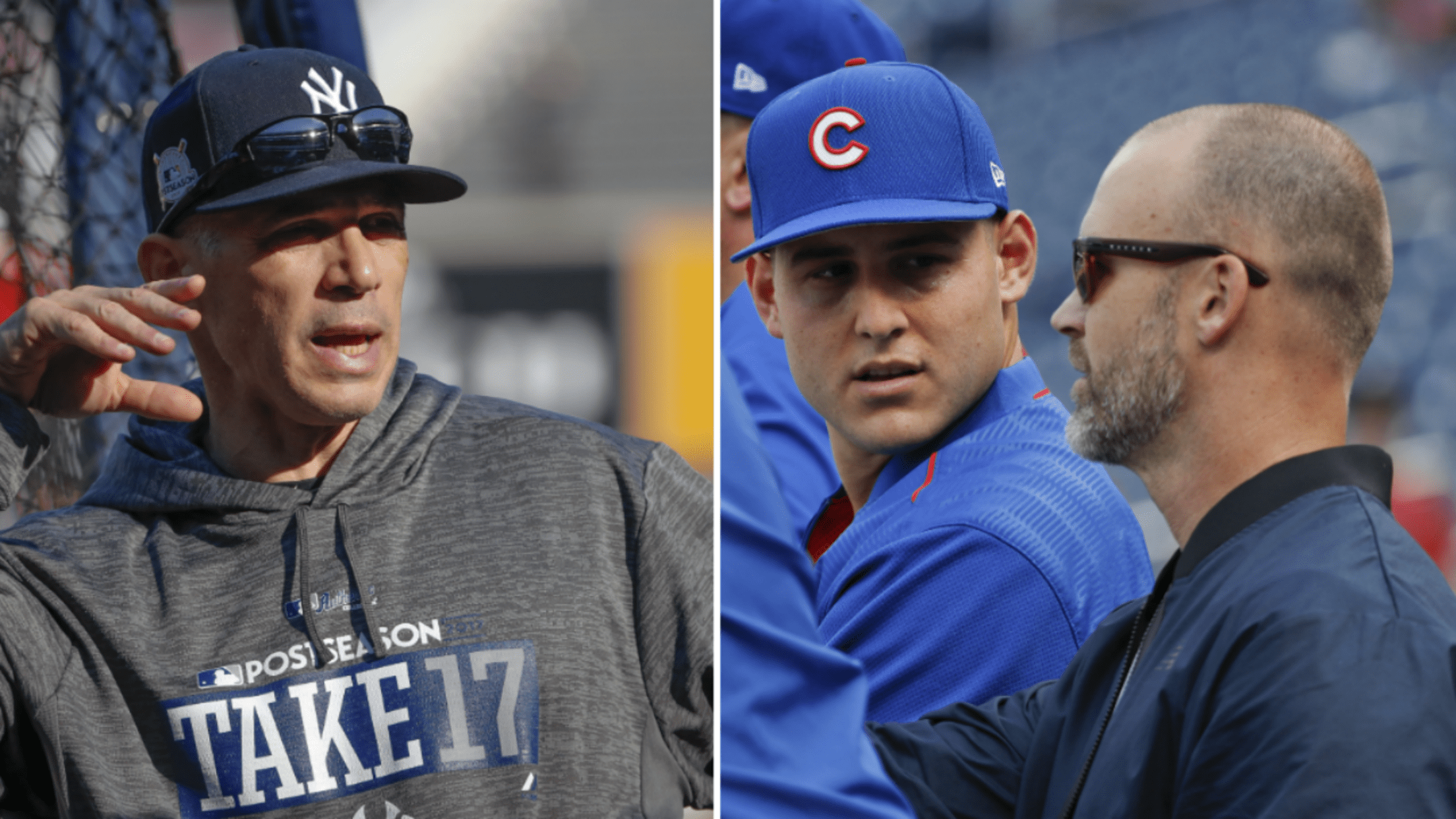 MLB.com is keeping track of all the latest news and rumors surrounding potential manager changes around the Majors.
Here is the updated postseason schedule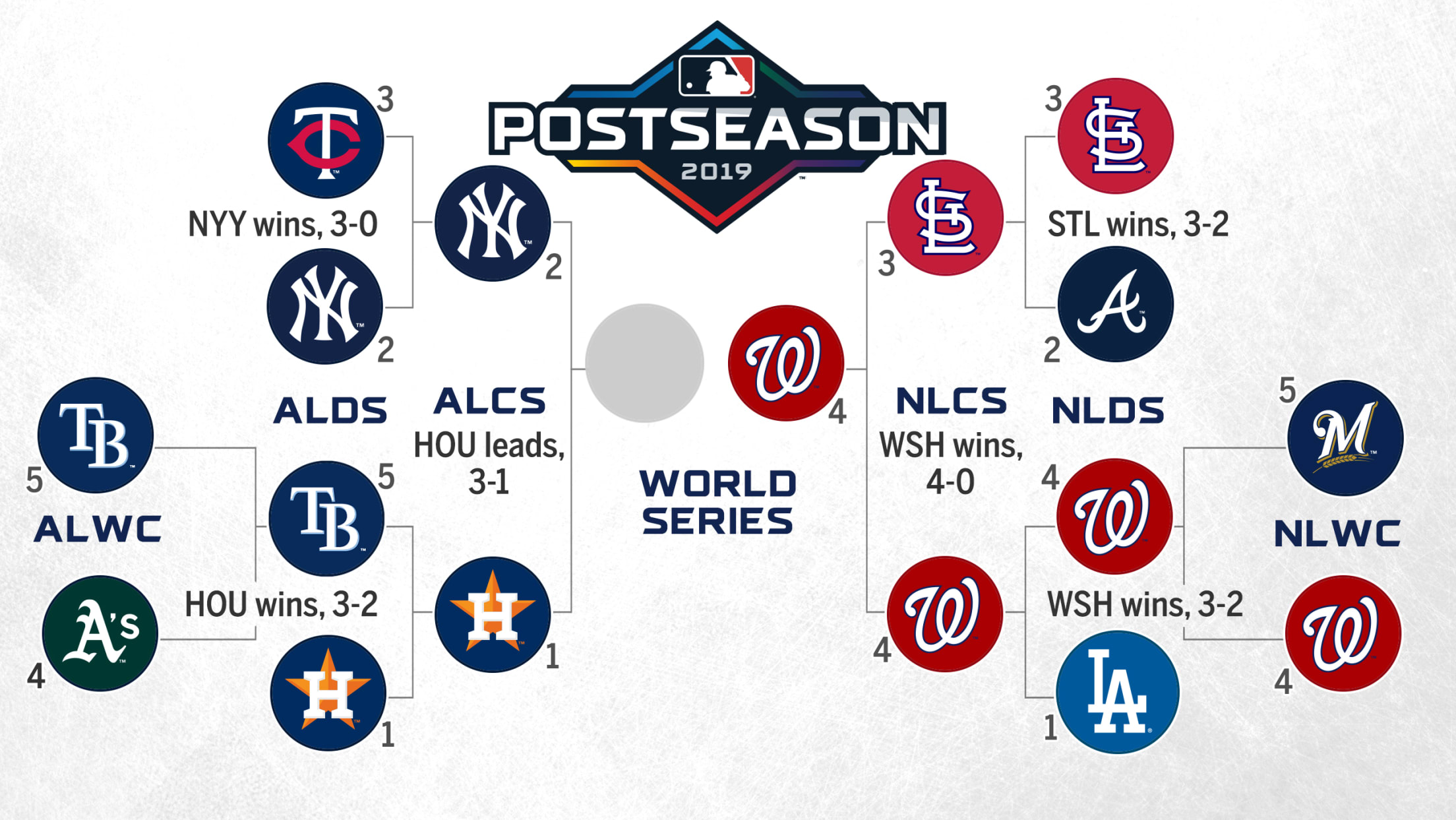 The Nationals punched their ticket to the World Series, and now they wait for their American League opponent. After sweeping the Cardinals in the NL Championship Series, the Nats will play the winner of the Yankees-Astros AL Championship Series. Game 1 of the 2019 World Series presented by YouTube TV
Freeman has surgery on bothersome right elbow
Four-time All-Star expected to be ready for Spring Training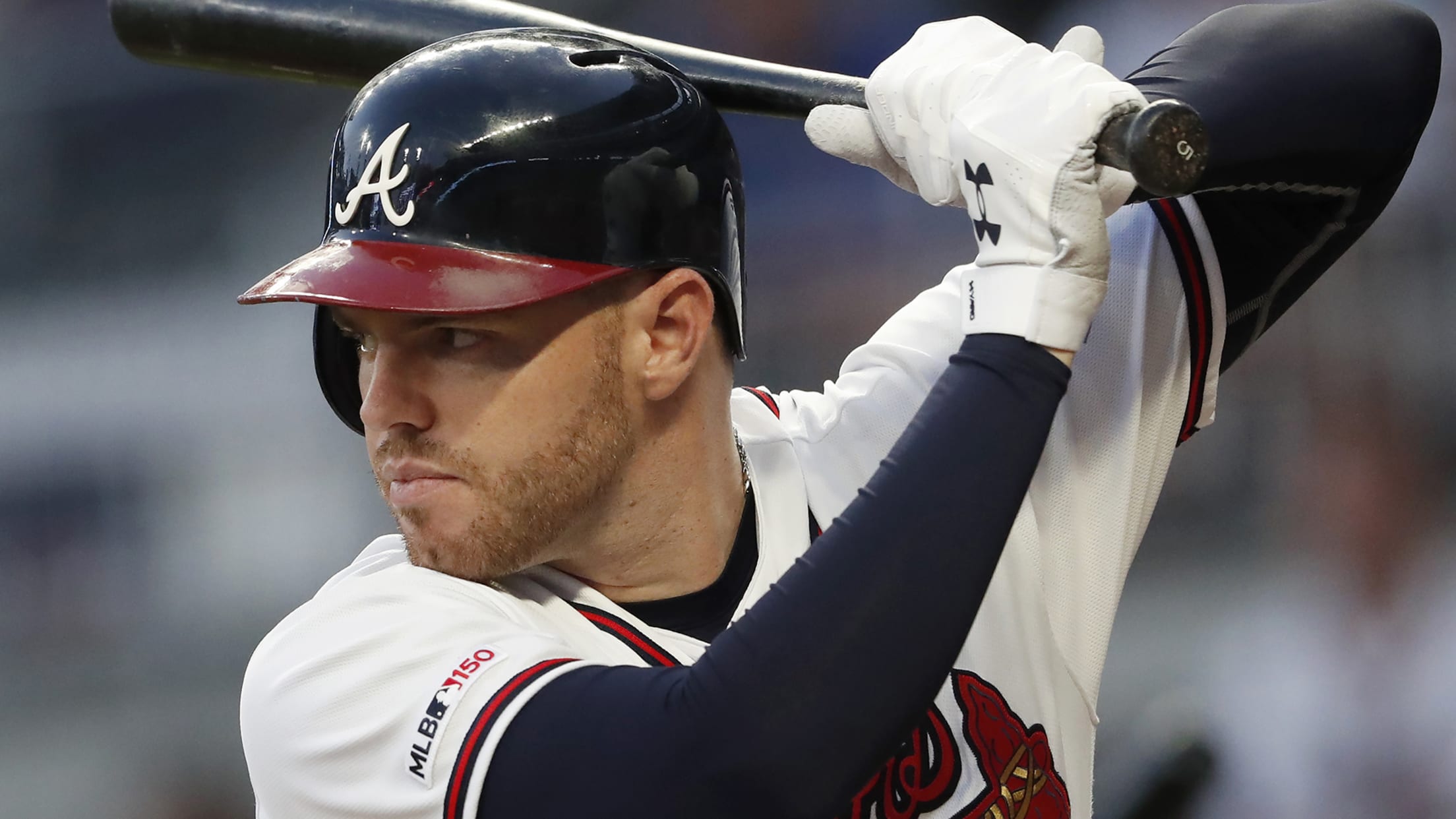 ATLANTA -- Freddie Freeman underwent arthroscopic surgery on his right elbow, which bothered him throughout most of September and seemingly influenced his disappointing October. The Braves announced Dr. David Altchek performed the procedure in New York on Wednesday. Altcheck cleaned Freeman's entire right elbow joint during the procedure. He removed
'This is your moment!' Pressly turns away Yanks
Correa pumps up righty before key appearance in Astros' Game 4 win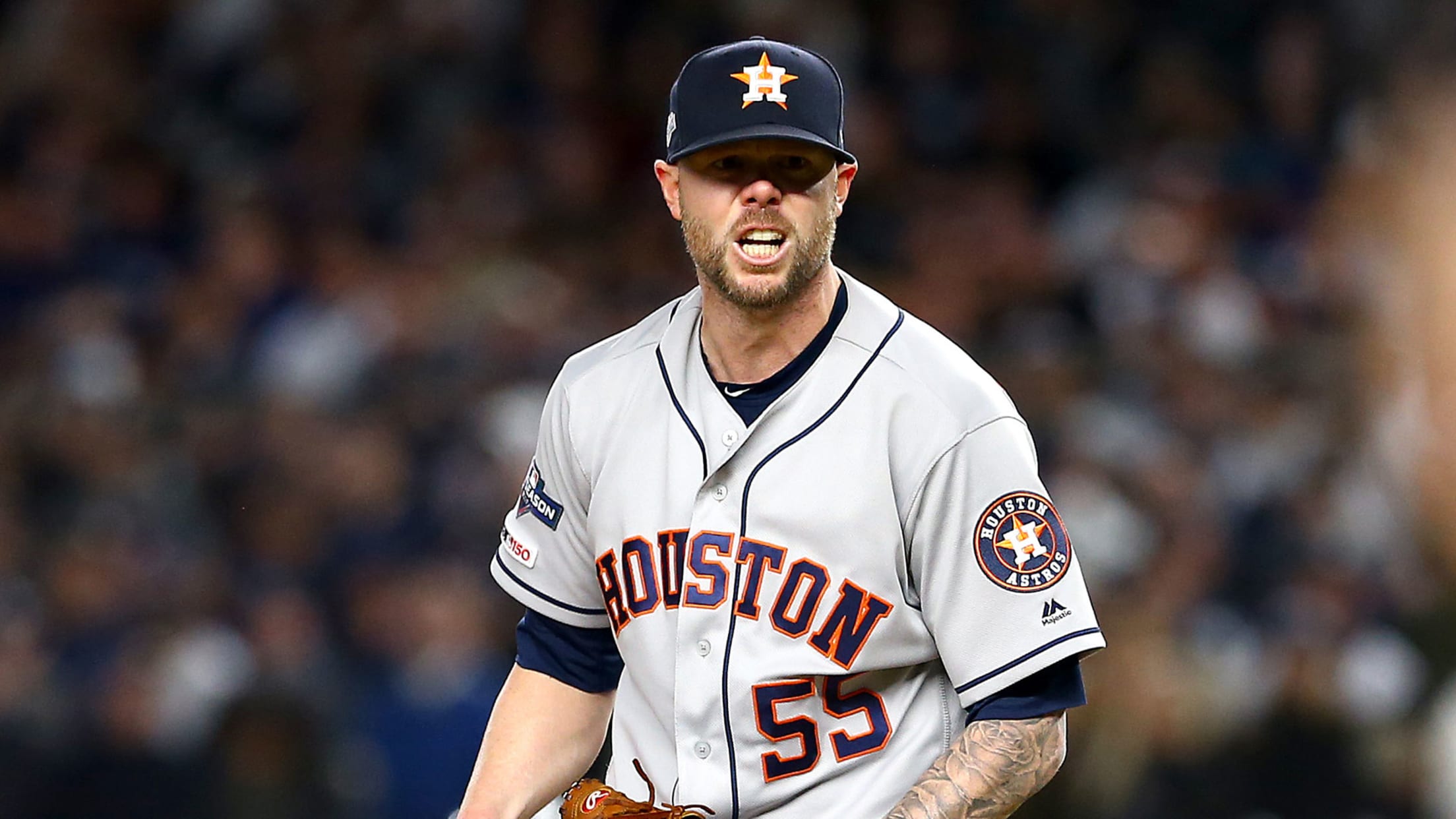 NEW YORK -- Ryan Pressly needed only 18 pitches to remind everyone outside of his clubhouse just how valuable he is to Houston's pitching staff.
Yanks pushed to brink after G4 loss to Astros
NY will need to win three straight games to advance to World Series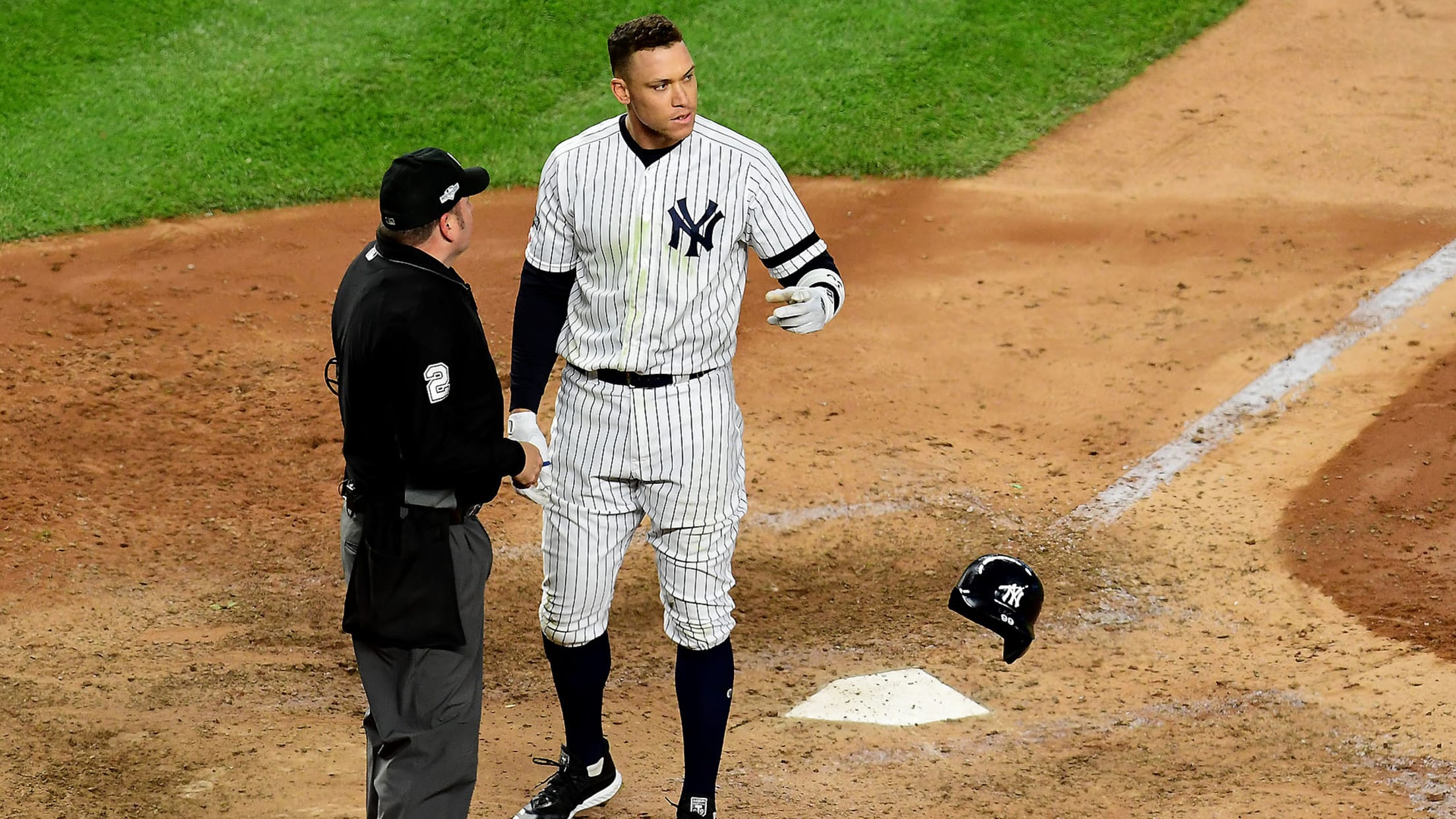 NEW YORK -- Minutes after Gleyber Torres' fly ball was secured for the final out in Game 4 of the American League Championship Series, the Yankees trudged into their clubhouse and embraced a new reality. They must win three consecutive games to avoid zipping their suitcases for the offseason, but
High RISP, no reward for Yanks: K is the culprit
Club 1-for-16 with runners in scoring position, 32 strikeouts since G1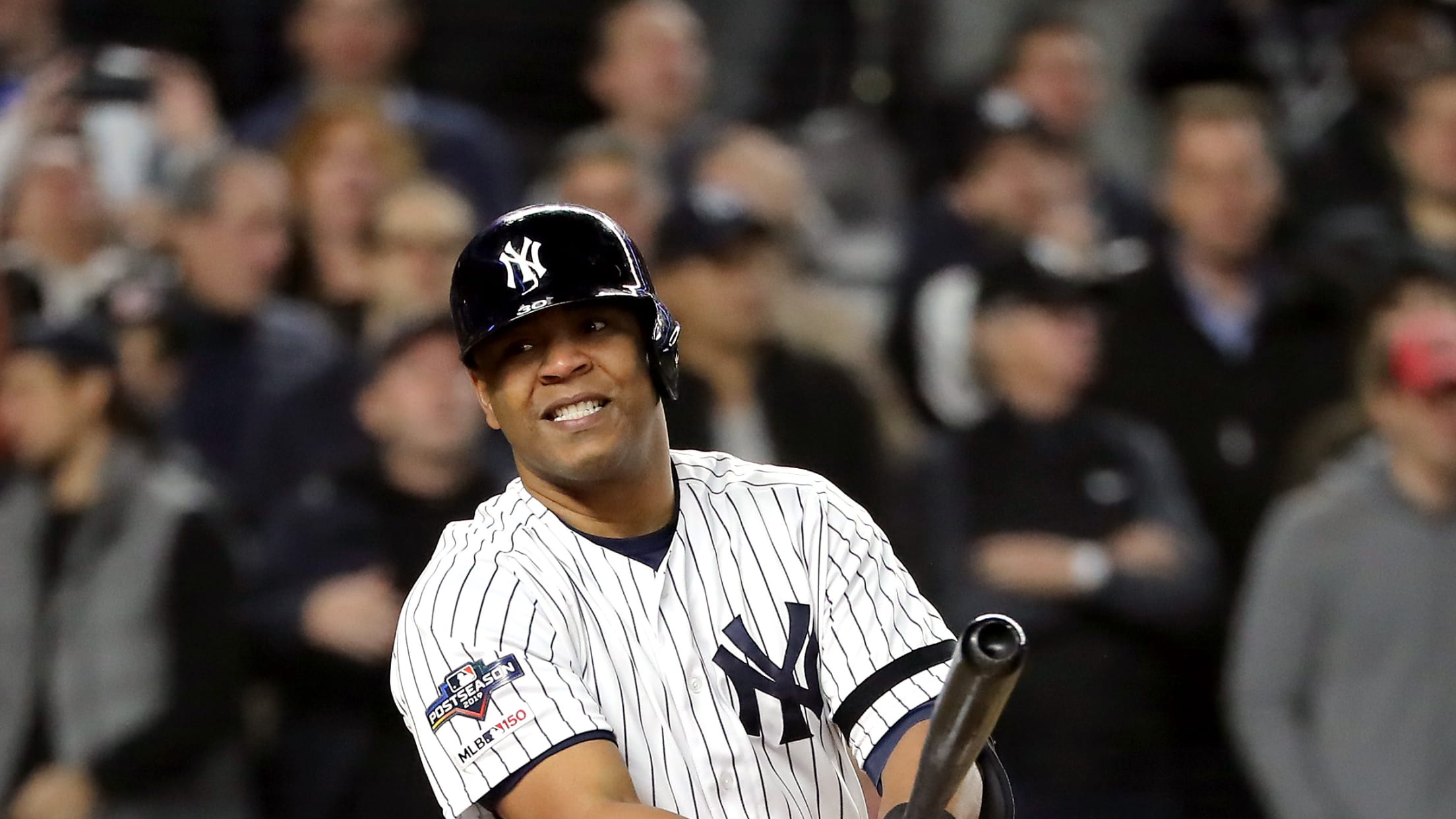 NEW YORK -- For all of the success the Yankees' lineup had this season, there was one glaring Achilles' heel: the strikeout. New York led the Major Leagues with 943 runs scored, but the Yanks also struck out 1,437 times, nearly 300 more times than the Astros, who whiffed less
Ranking the World Series of this decade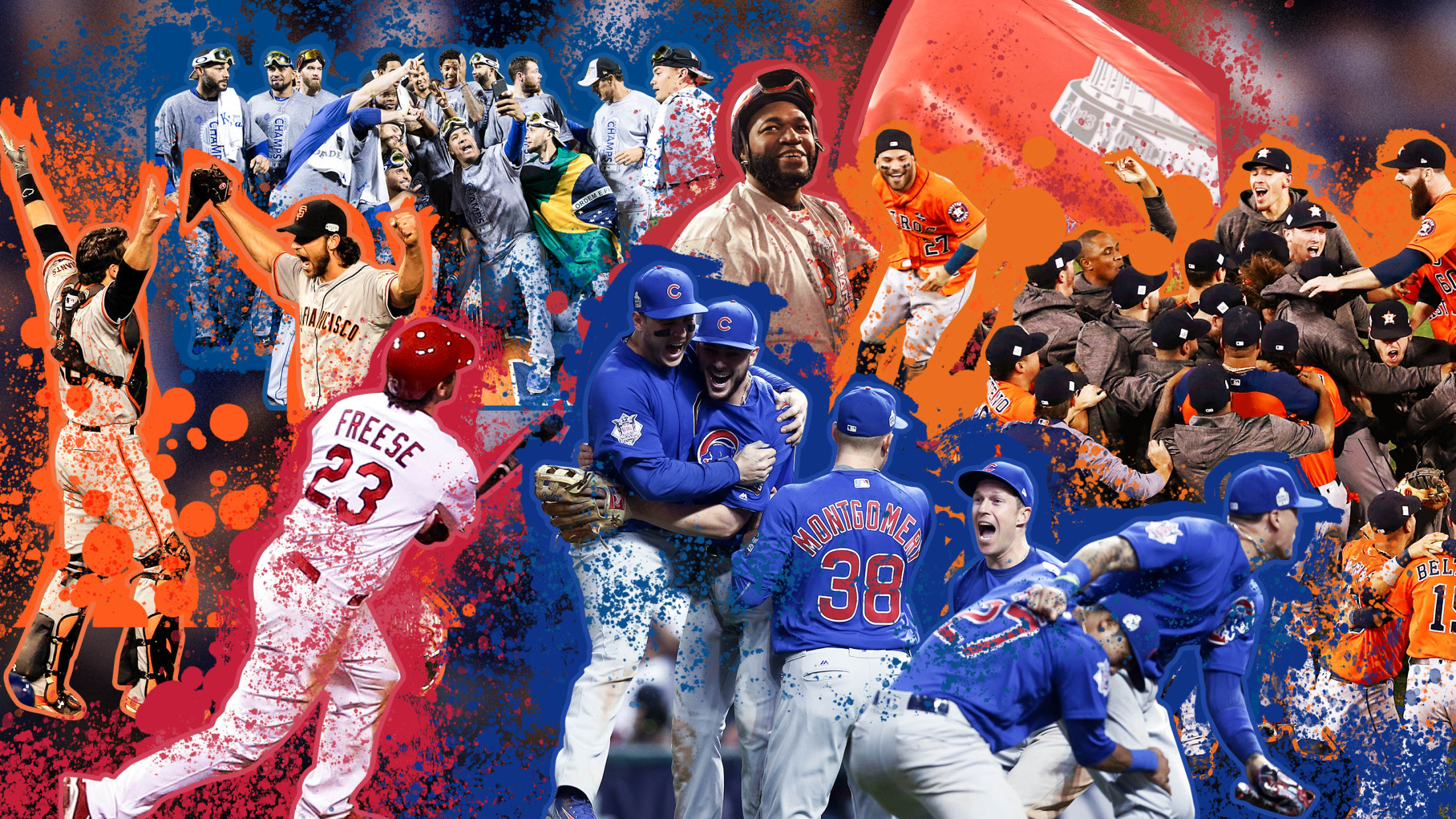 Will Leitch's series on the Data Decade, closing out this remarkable decade in the year of baseball, runs every other week. Today we look at the best World Series of the decade. Every World Series is amazing. Seriously. Even the blowouts, even the sweeps, even though ones from the past
Whistling? Pitch-tipping? Astros, Yanks address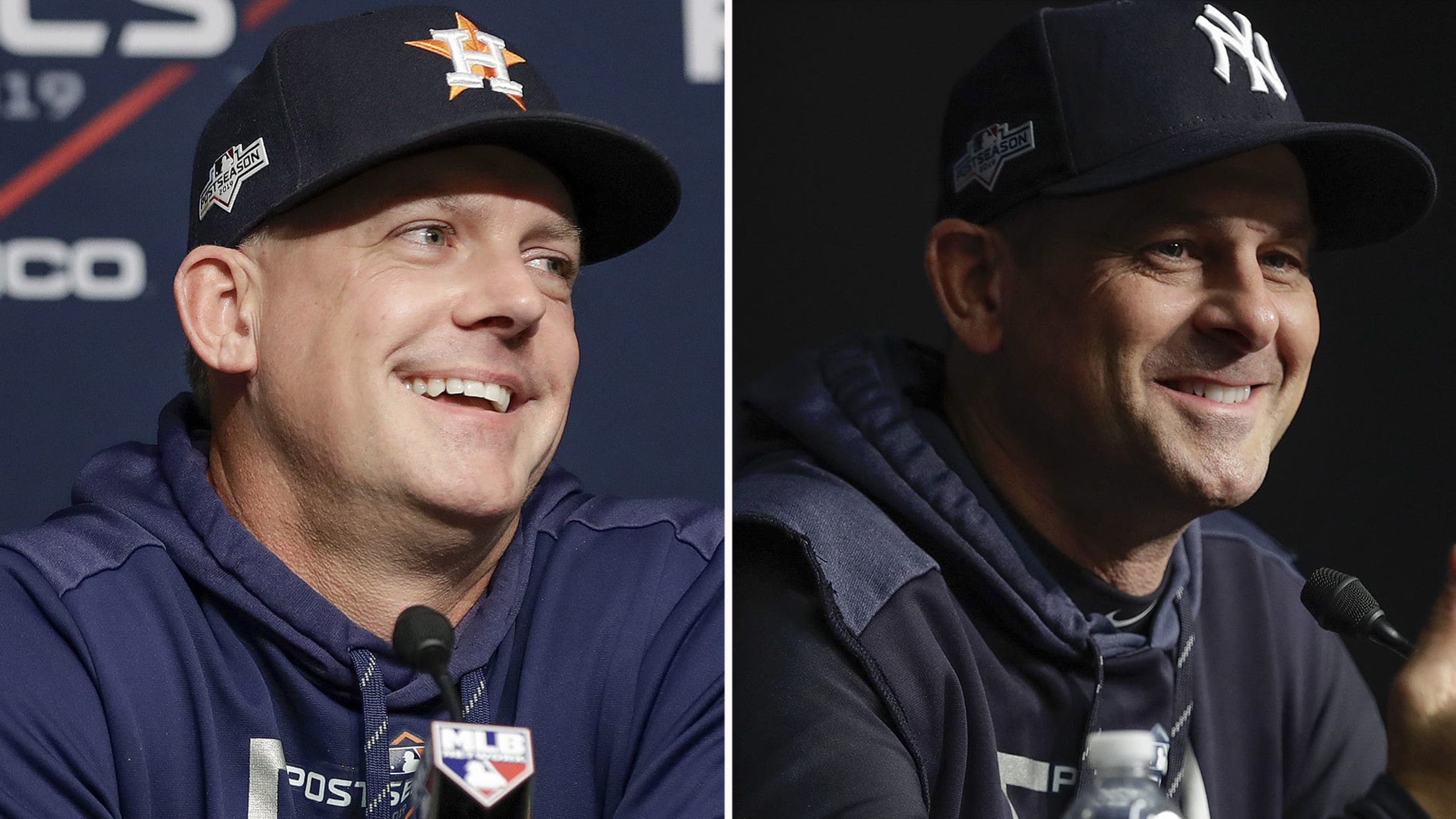 NEW YORK – Astros manager AJ Hinch took offense to the notion his team was using whistles to steal signs in Game 1 of the American League Championship Series against the Yankees on Saturday at Minute Maid Park. Major League Baseball investigated the accusations levied by the Yanks and has
Dodgers could make a run at Rendon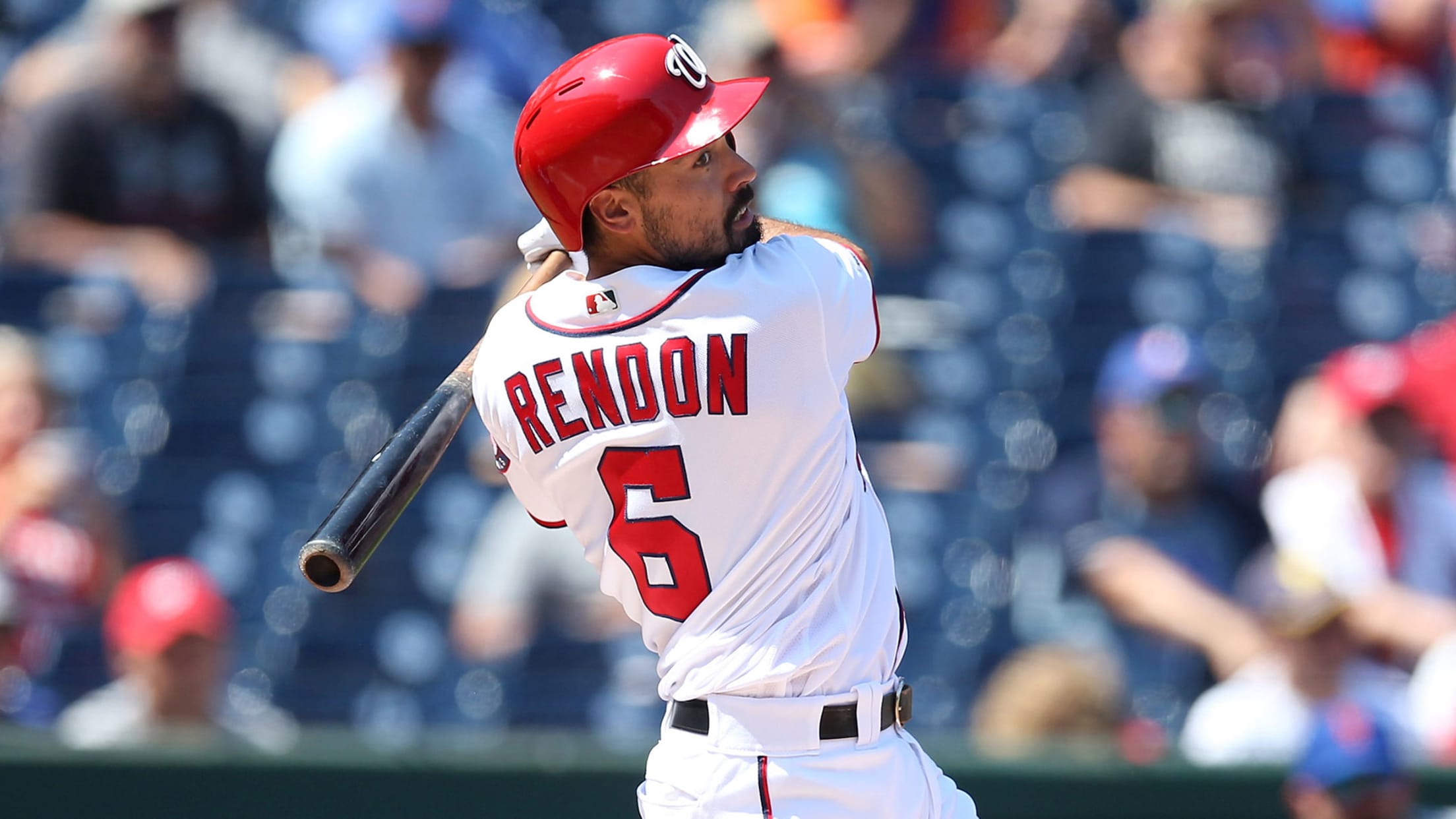 After a seven-season tenure with the Nationals that included a 2014 Silver Slugger Award, a 2019 All-Star nod and two top-10 National League MVP finishes (2014 and '17), Anthony Rendon is due to hit the open market for the first time in his career. Below is a list of the
Greinke wild early; teammate pleads guilty
Catcher Chirinos takes responsibility for narrow misses in first inning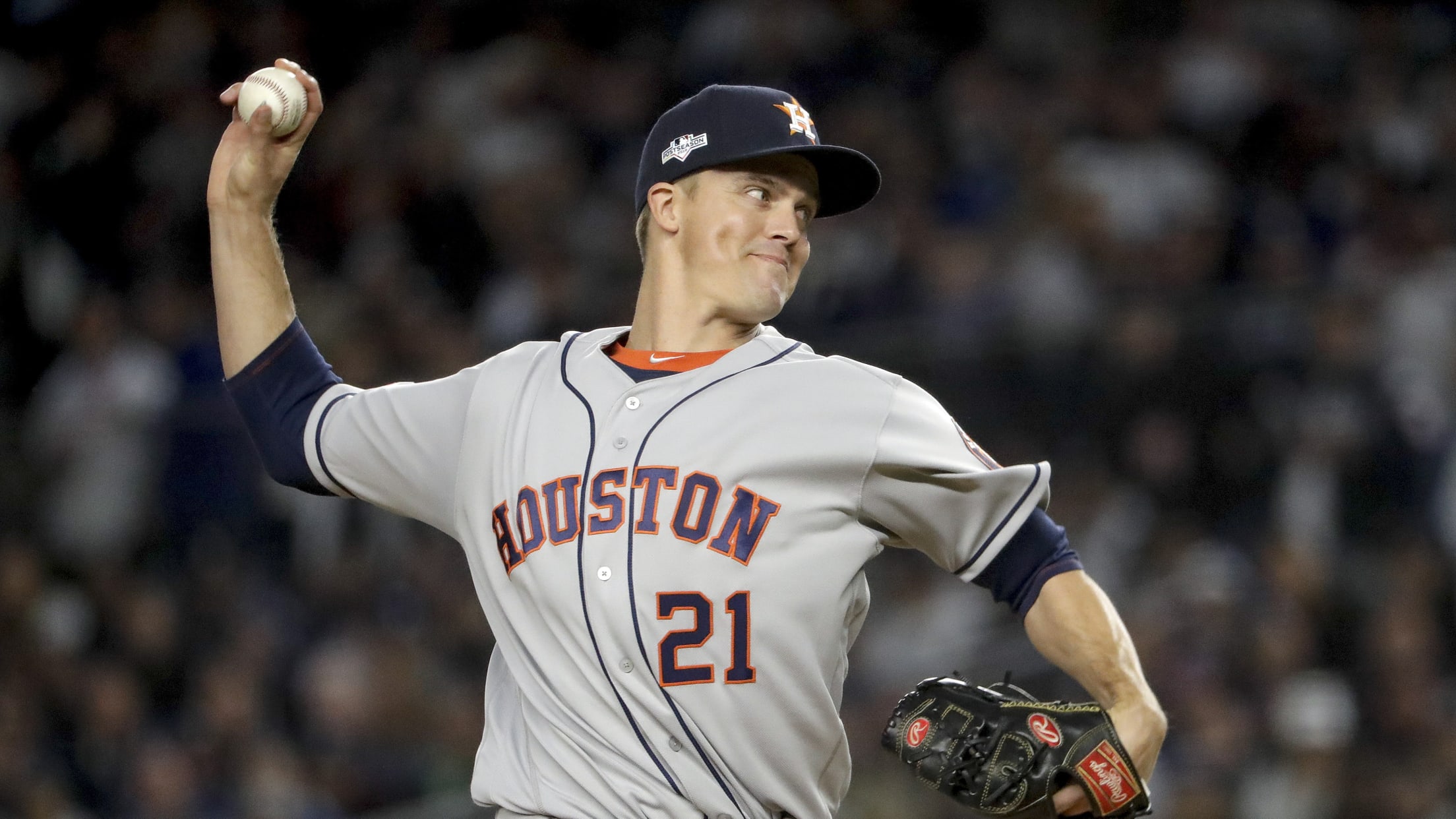 NEW YORK -- On the surface, Zack Greinke's first inning in Game 4 of the American League Championship Series might have portended a very un-Greinke-like game. The right-hander issued three walks -- one with the bases loaded -- to seemingly prime the powerful Yankees offense for a big start.
Tanaka off his game in second go at Astros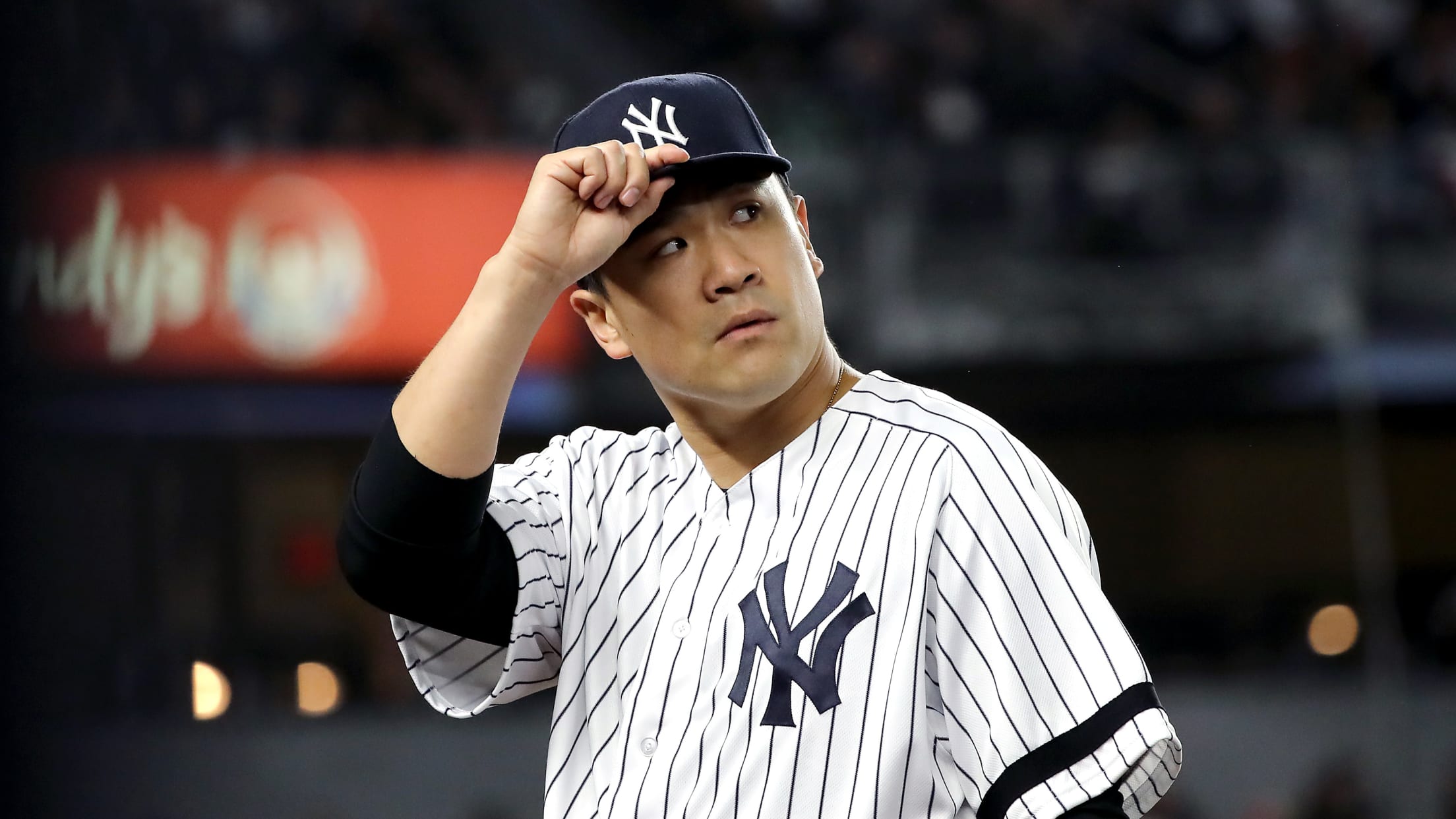 NEW YORK -- Right-hander Masahiro Tanaka's postseason domination hit a bump in the road in the Yankees' 8-3 loss to the Astros in Game 4 of the American League Championship Series on Thursday night at Yankee Stadium.
8 players who may opt out to test free agency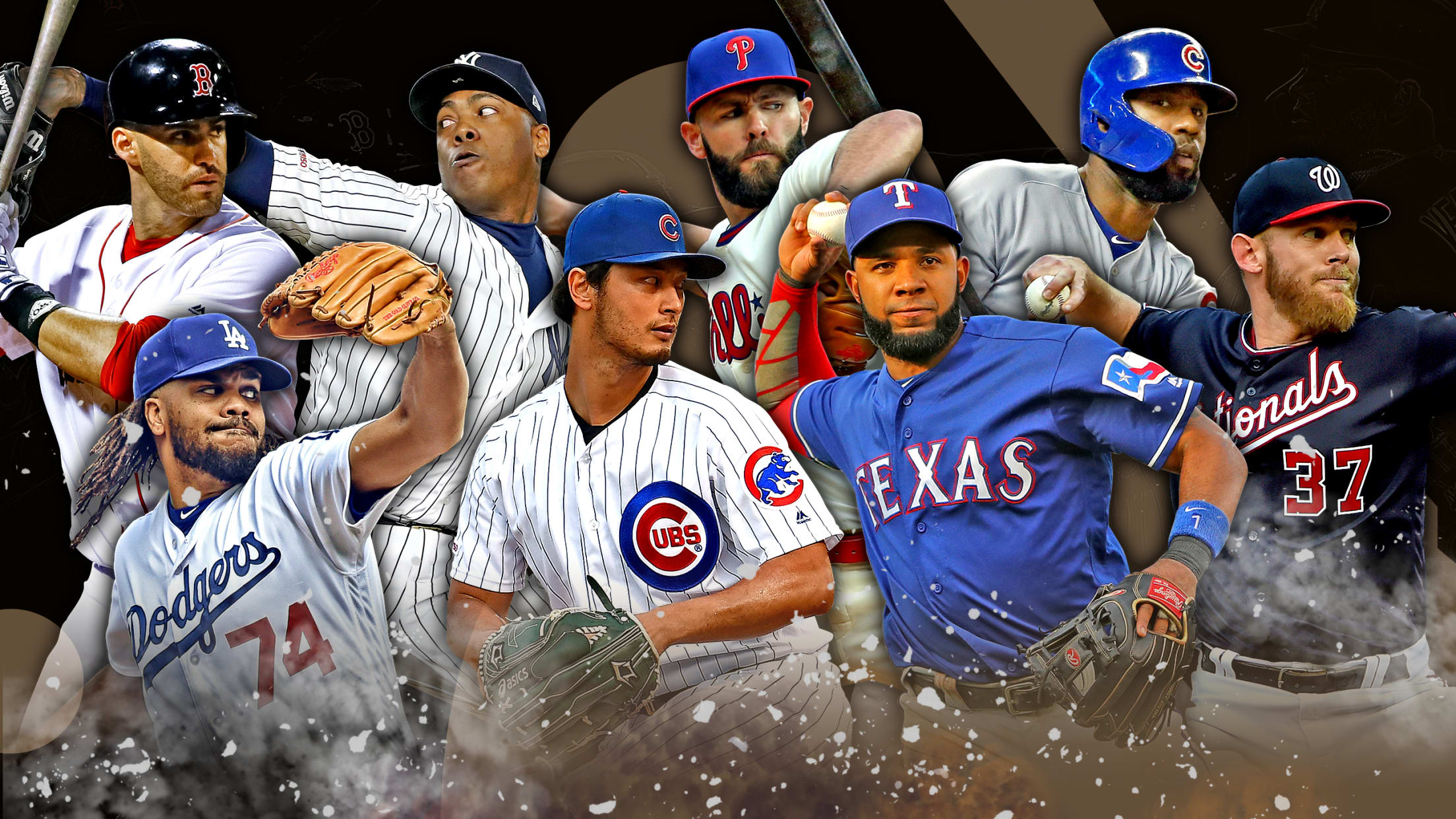 It is not at all uncommon for contracts to contain option years that must be exercised or declined within five days of the end of the World Series. But in recent years, opt-outs have been in vogue, too, and those decisions could further add to the free-agent pool. Eight players
Sánchez hopes 2-run blast is start of something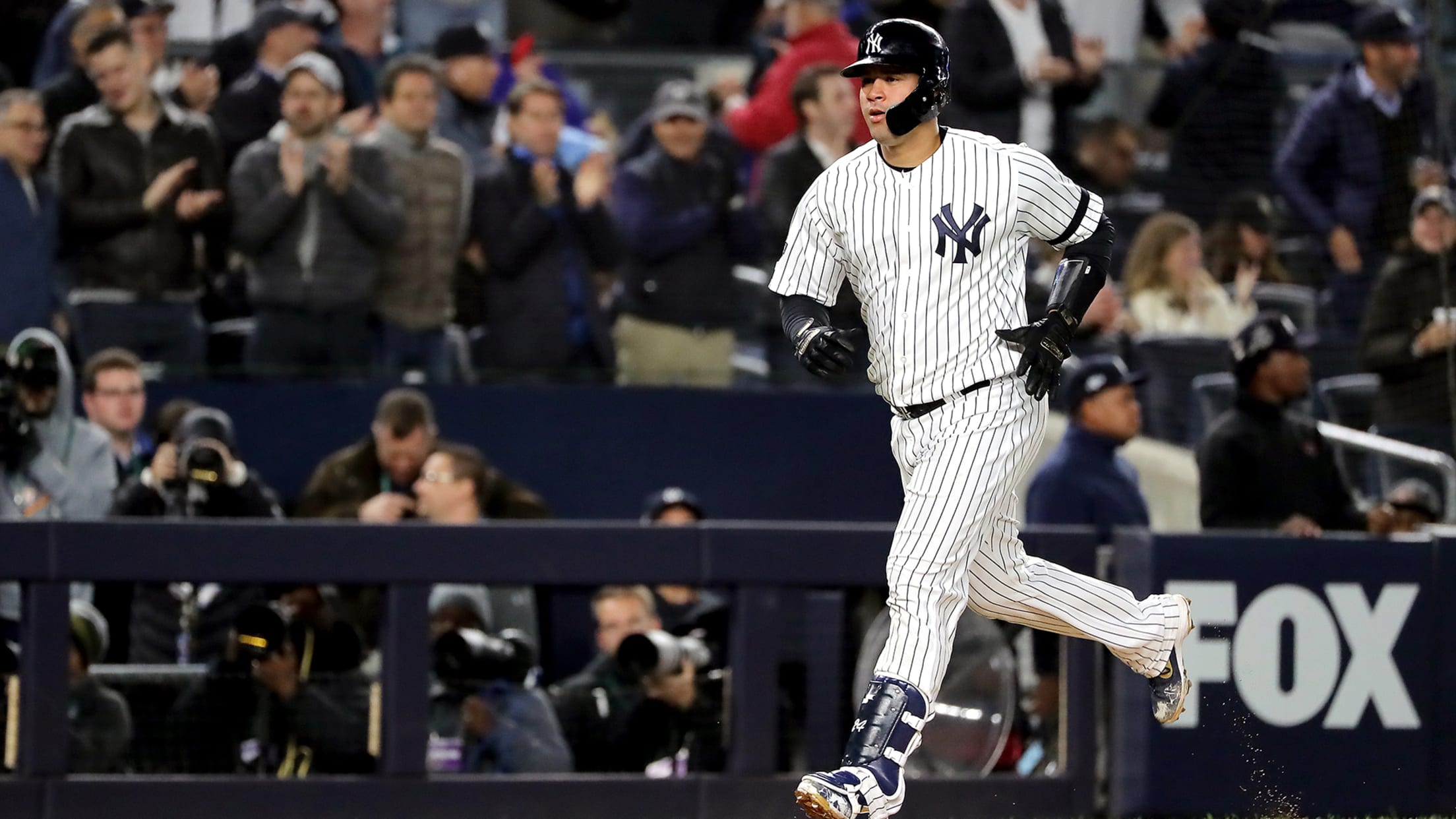 NEW YORK -- In the fourth inning of Thursday night's game, Gary Sánchez's postseason struggles reached the point where Yankees fans gave the catcher a smattering of boos as he walked off the field following a groundout. With one big swing in the sixth inning, though, Sánchez surged back into
History of qualifying-offer decisions
Who accepted, who rejected and what Draft picks teams received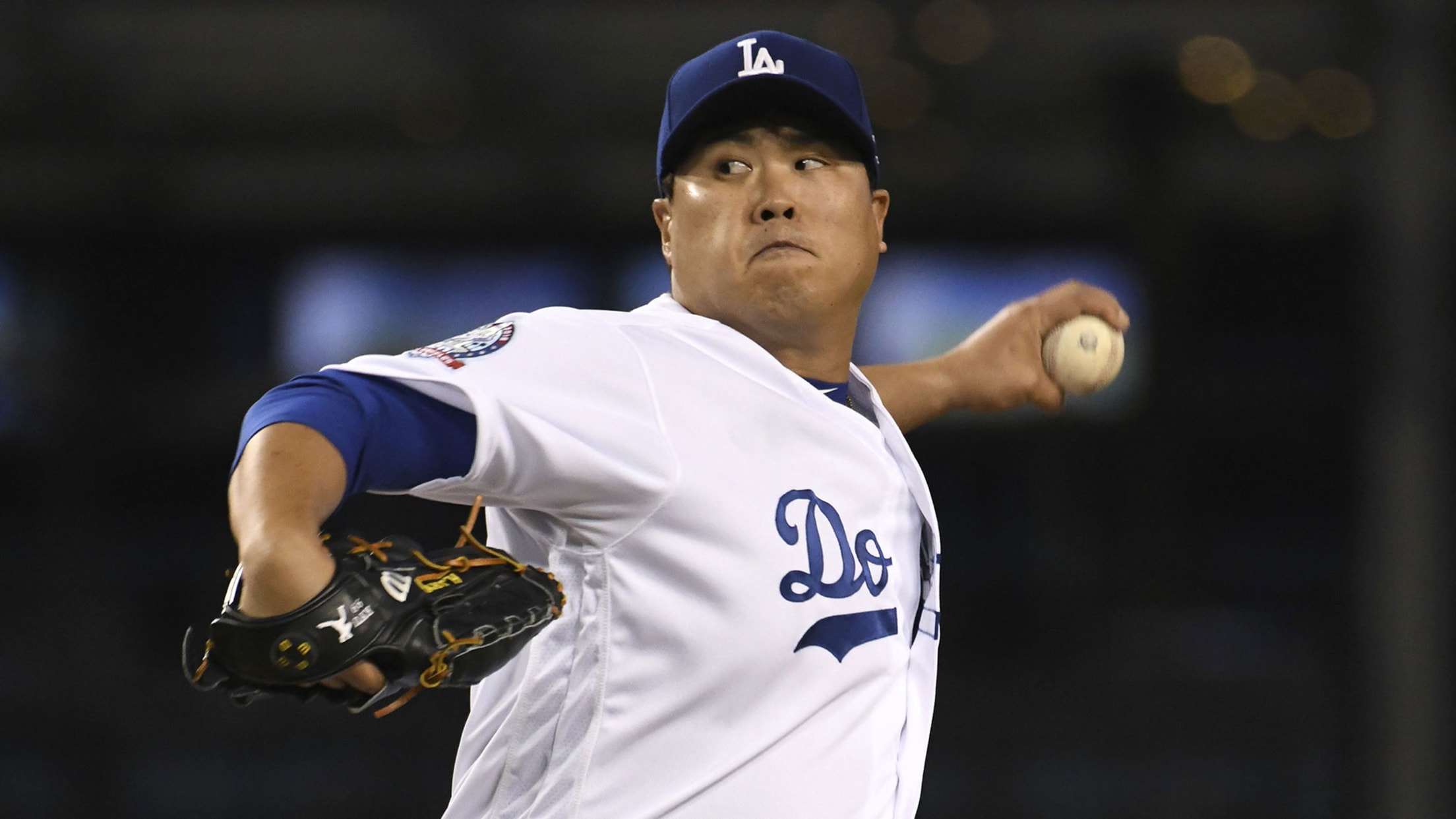 Since the qualifying offer system was installed in 2012, 80 players have received the one-year offers from their teams, and only six have accepted and passed up a chance at the open market. The rest became free agents with Draft-pick compensation tied to them, per rules from the Collective Bargaining