A HR robber gets taste of his own medicine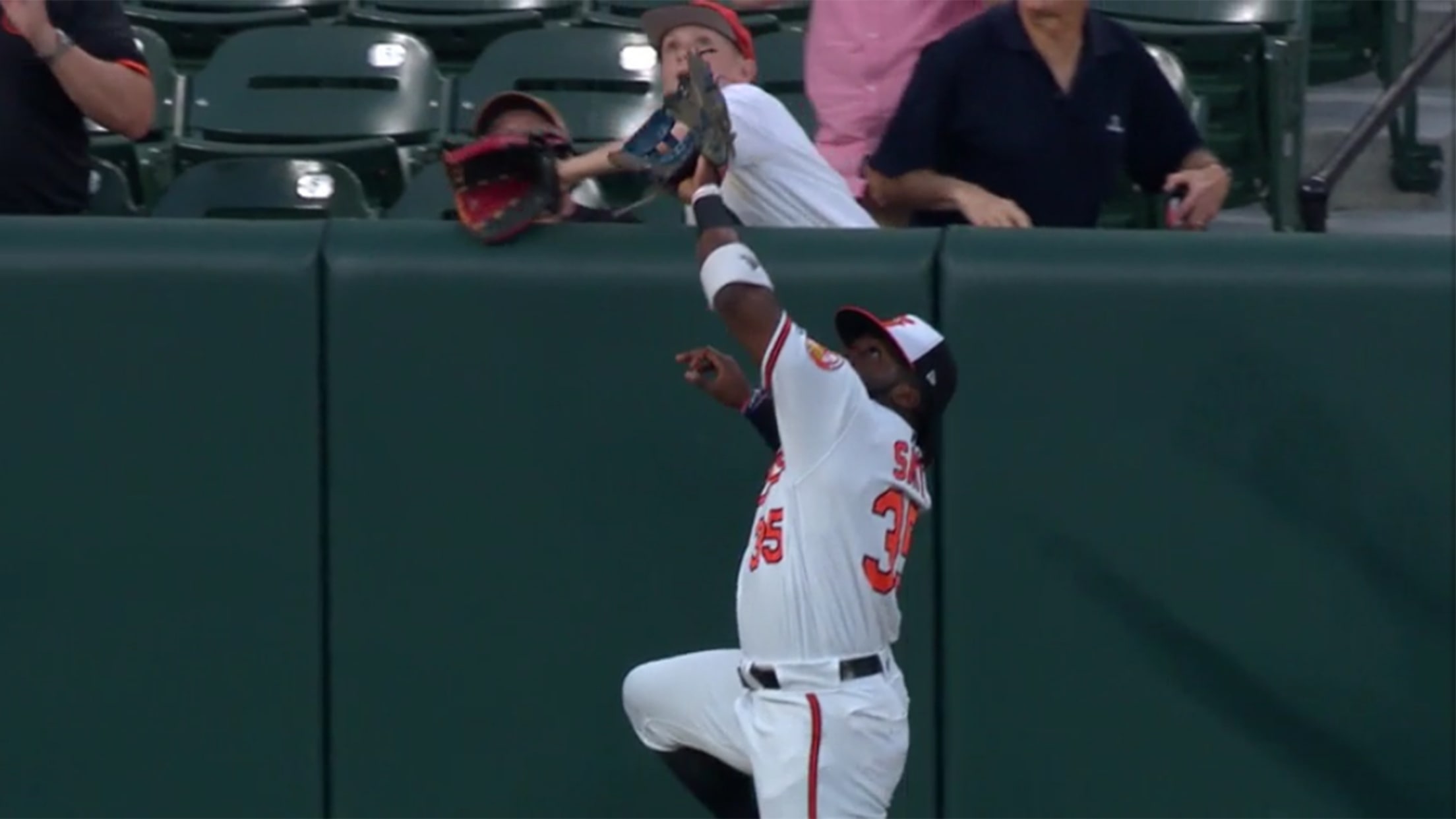 BALTIMORE -- Apparently Dwight Smith Jr.'s quad is just fine. The Orioles' left fielder gave White Sox outfielder and noted home run thief Adam Engel a taste of his own medicine with a homer-robbing catch of his own on Tuesday at Camden Yards.
Carrasco leaves game with left knee discomfort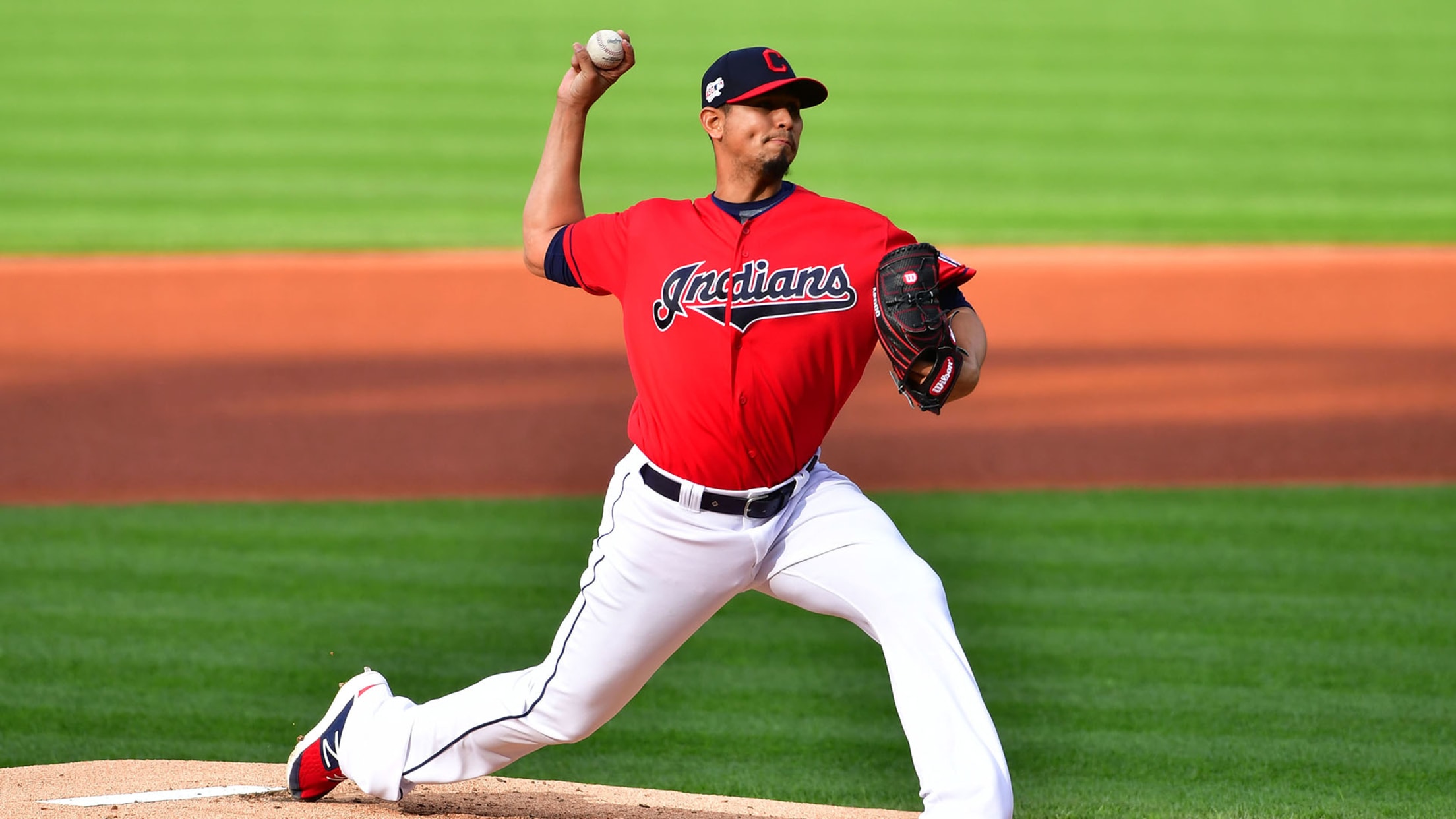 CLEVELAND -- The Indians have dealt with their share of injuries this year. With Mike Clevinger already on the 60-day injured list with an upper back strain, the last thing the Tribe needs is to lose another key piece of its starting rotation. After Carlos Carrasco cruised through three perfect
C. Martinez to return as reliever, not starter
Bader likely to be activated Wednesday; Robinson optioned, Ponce de Leon called up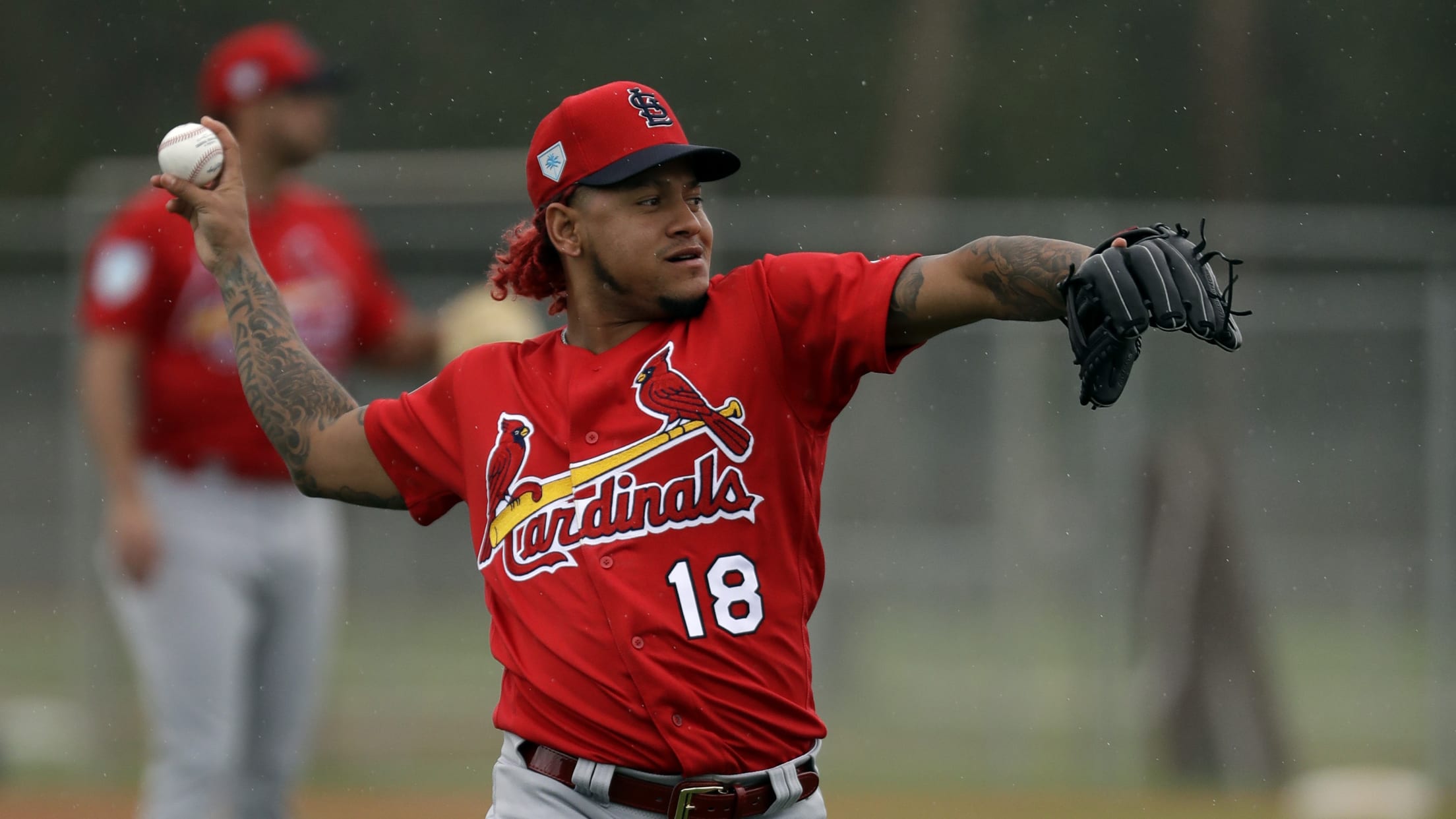 ST. LOUIS -- Uncertainty about how Carlos Martínez's body would respond to and recover from a starter's workload has prompted the Cardinals to put the right-hander on a rehab path that will return him to St. Louis ready to pitch in relief. The organization came to that decision on Tuesday
These 5 players have opened eyes in April
Walker, Stephenson, Fried, Polanco, Goodrum having hot starts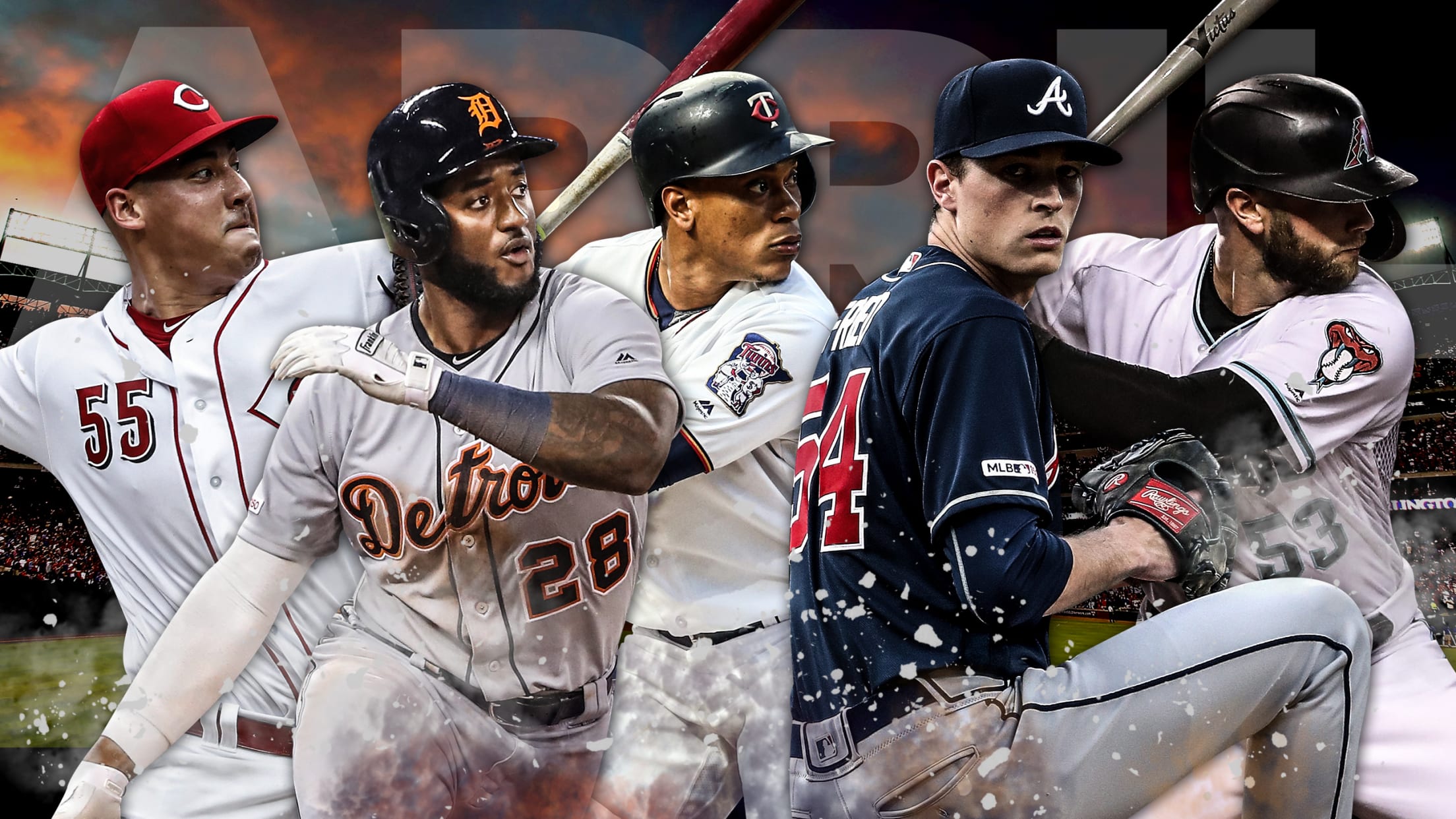 It's early enough in the season that some numbers can still feel very odd, like Mookie Betts hitting .244 and Aaron Nola posting a 6.84 ERA. Then again, the three best players in baseball so far have been Cody Bellinger, Christian Yelich, and Mike Trout. Aaron Judge has the best
Two grand slams in one inning? Won't happen again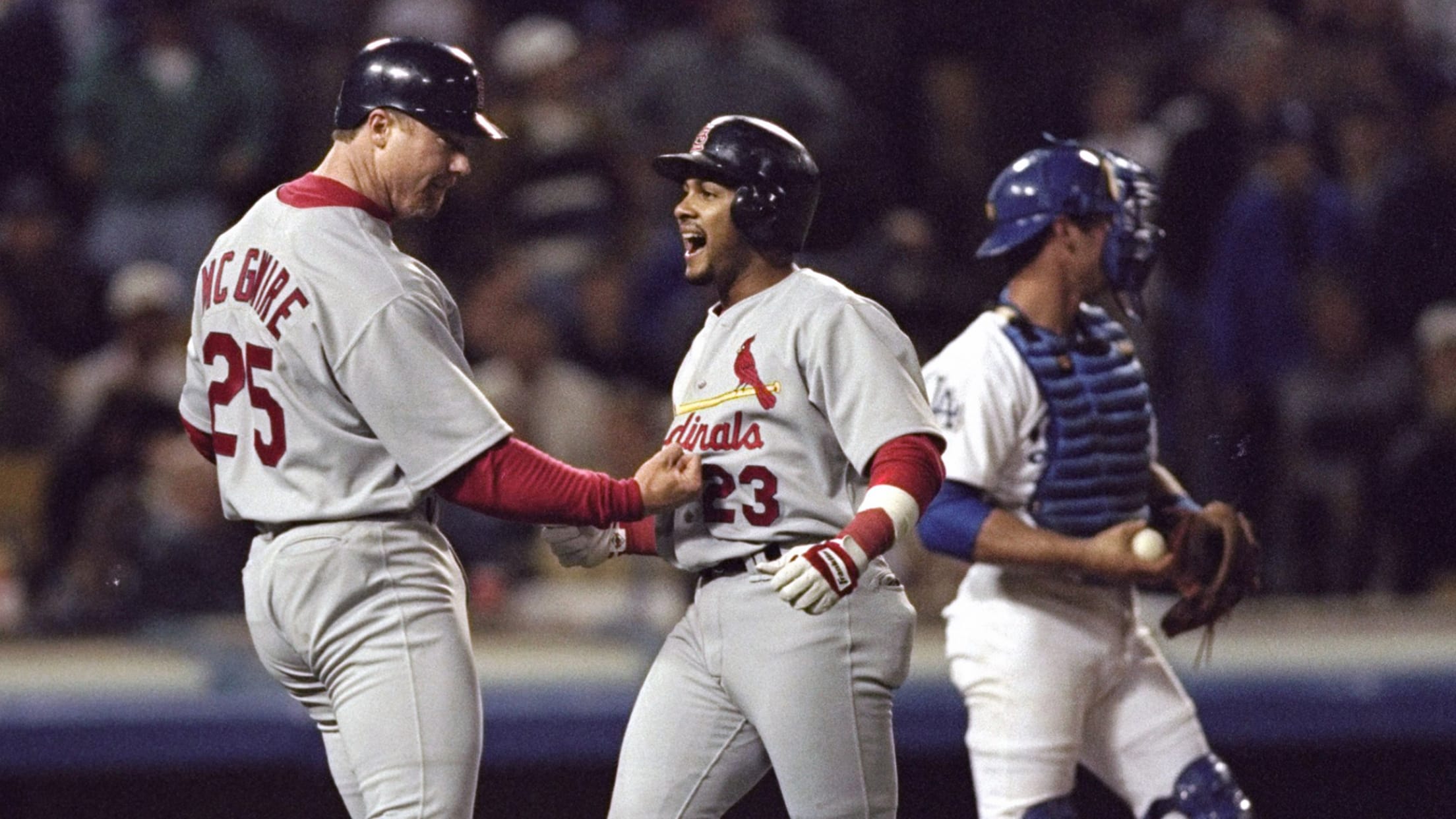 Tuesday marks the 20th anniversary of the night Cardinals third baseman Fernando Tatis pummeled two grand slams in the same inning at Dodger Stadium, and even more astonishingly, did so off the same pitcher (Chan Ho Park). Nobody had hit two slams in the same inning before in a Major
Ronny's Monster game backs Boyd at Fenway
Rodriguez goes 3-for-4 with homer; lefty tosses quality start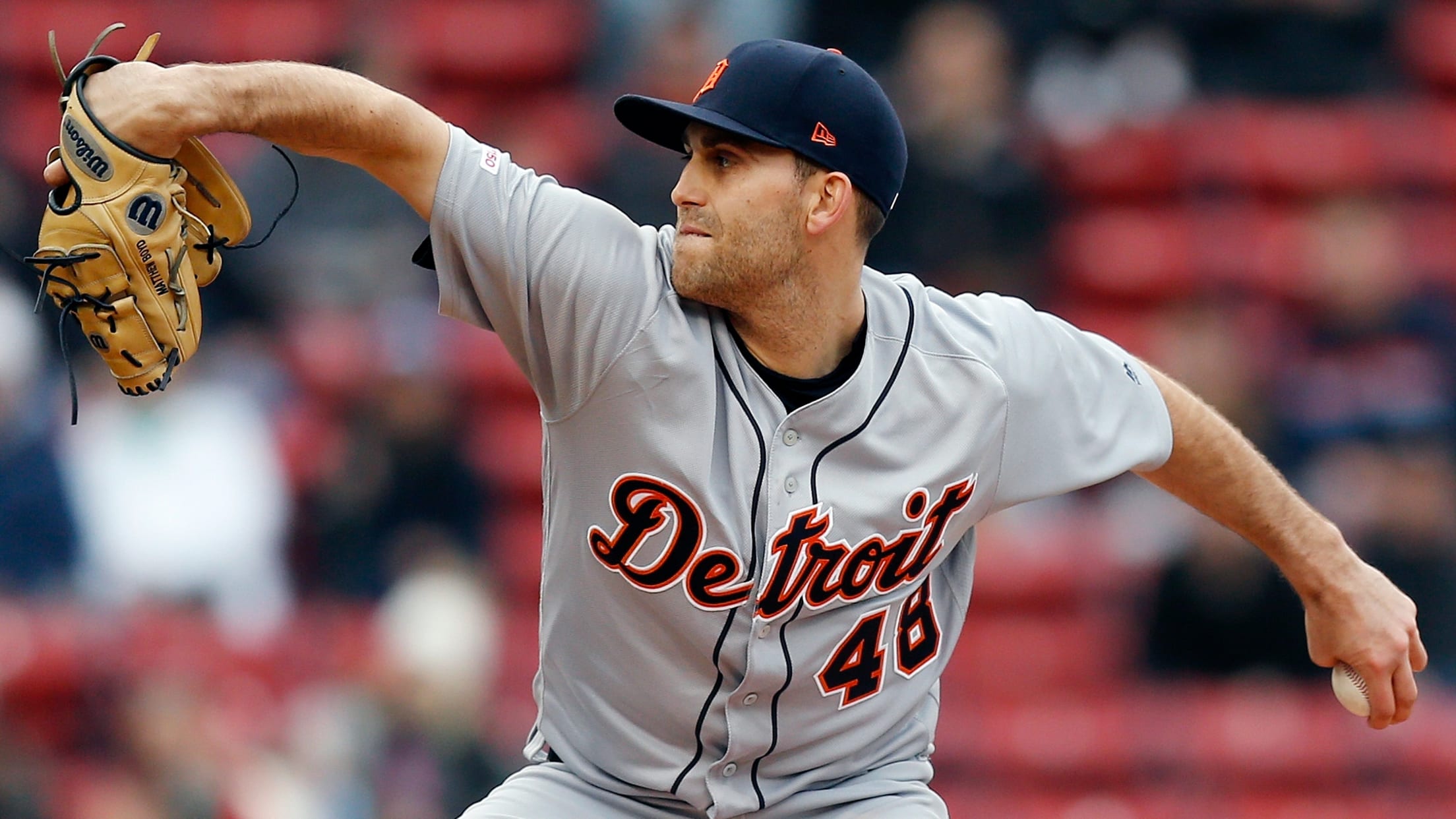 BOSTON -- Matthew Boyd gave the Tigers another seven-inning outing for his second straight start on Tuesday afternoon in Game 1 of a doubleheader at Fenway Park. The lefty fanned three, held the the Red Sox to just three hits (a season-low for Boyd) and allowed three runs, including a
Kapler agrees with Arrieta: Phillies lacked energy
Manager meets with MLB exec Torre after making contact with umpire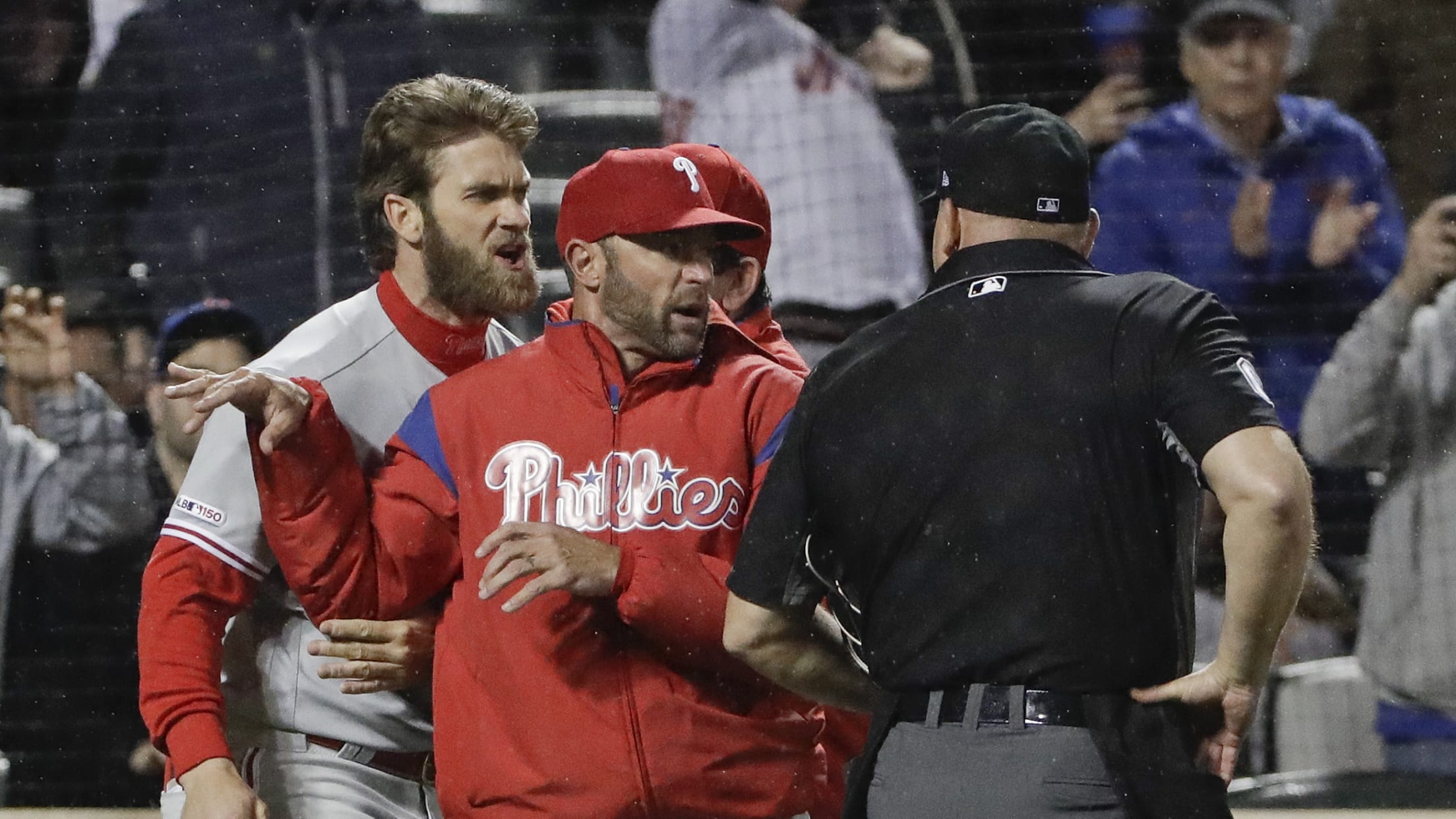 NEW YORK -- Bryce Harper's ejection Monday got plenty of attention, because it is Harper, and he is one of baseball's brightest stars, but perhaps more noteworthy than his fourth-inning dismissal is that Phillies pitcher Jake Arrieta said the team was not ready to play. The Phillies were "flat," he
Bucs 'hoping for the best' on Burdi's 2nd opinion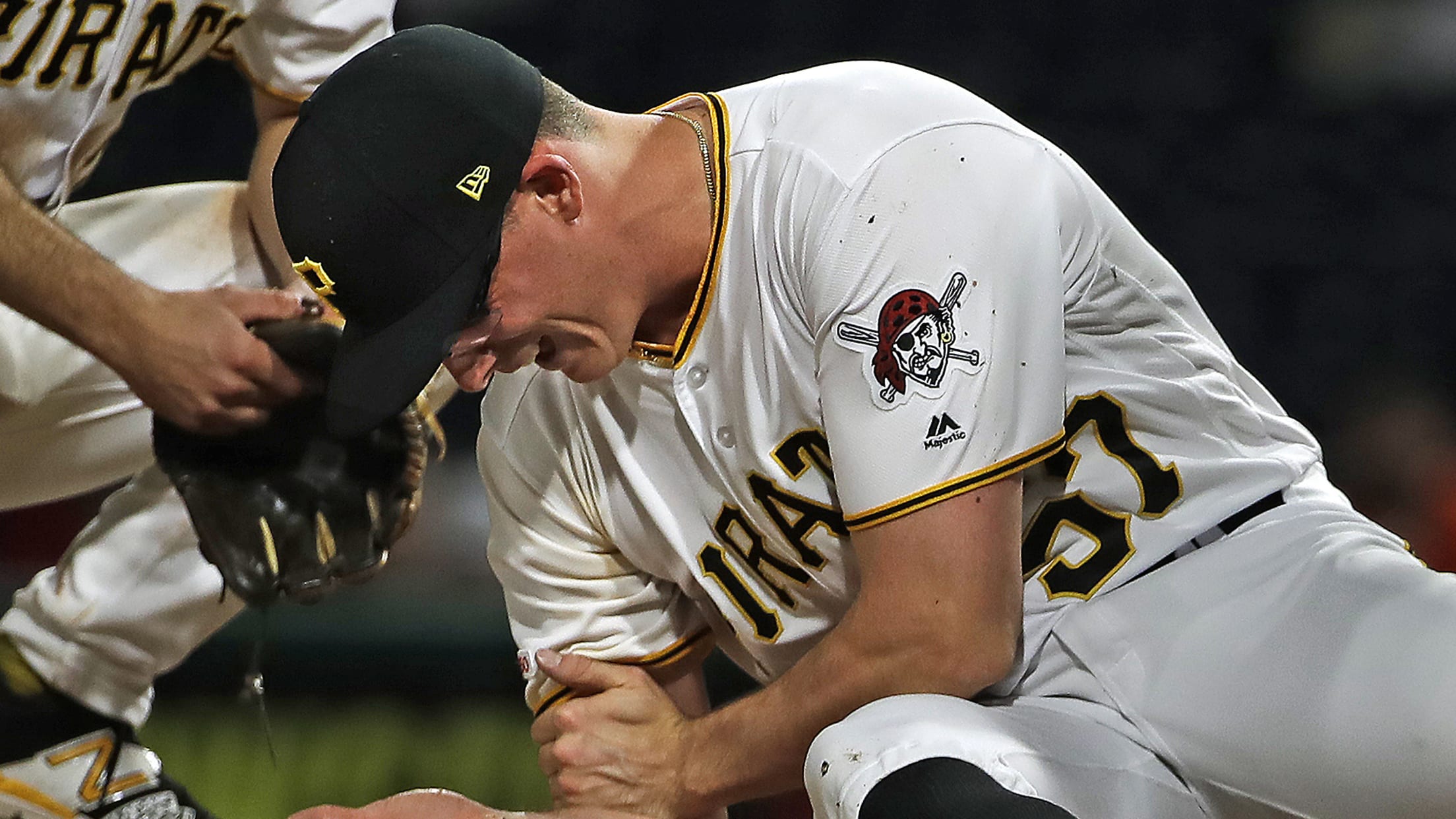 PITTSBURGH -- The way Nick Burdi crumpled on the mound in tears on Monday night, it probably wasn't fair to expect truly good news on Tuesday. But the Pirates are hoping their rookie reliever will avoid the worst-case scenario as they send him for a second opinion. The Pirates placed
Scherzer feels 'lucky' after dugout scare
Rendon out for third straight game; Noll recalled for third-base depth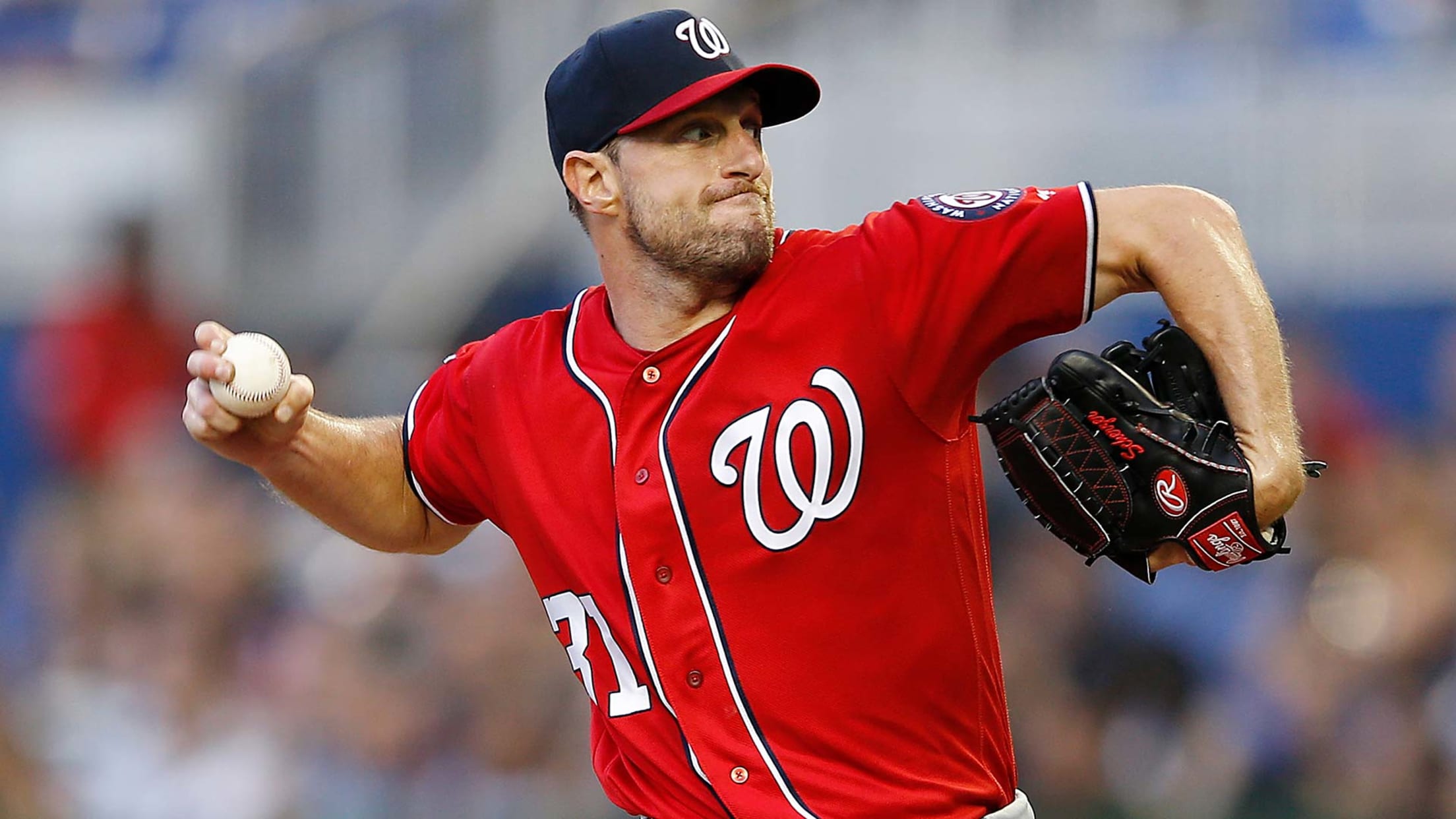 DENVER -- "I'm lucky I still have just the one blue eye." What began as a humorous exchange between Max Scherzer and reporters about his close call with a foul ball that lined into the Nationals' dugout on Sunday, soon turned sobering. "The fact that [an intercostal injury] is what
Grandal, first baseman? It's happening
Catcher subs for struggling Aguilar; Saladino recalled, Houser optioned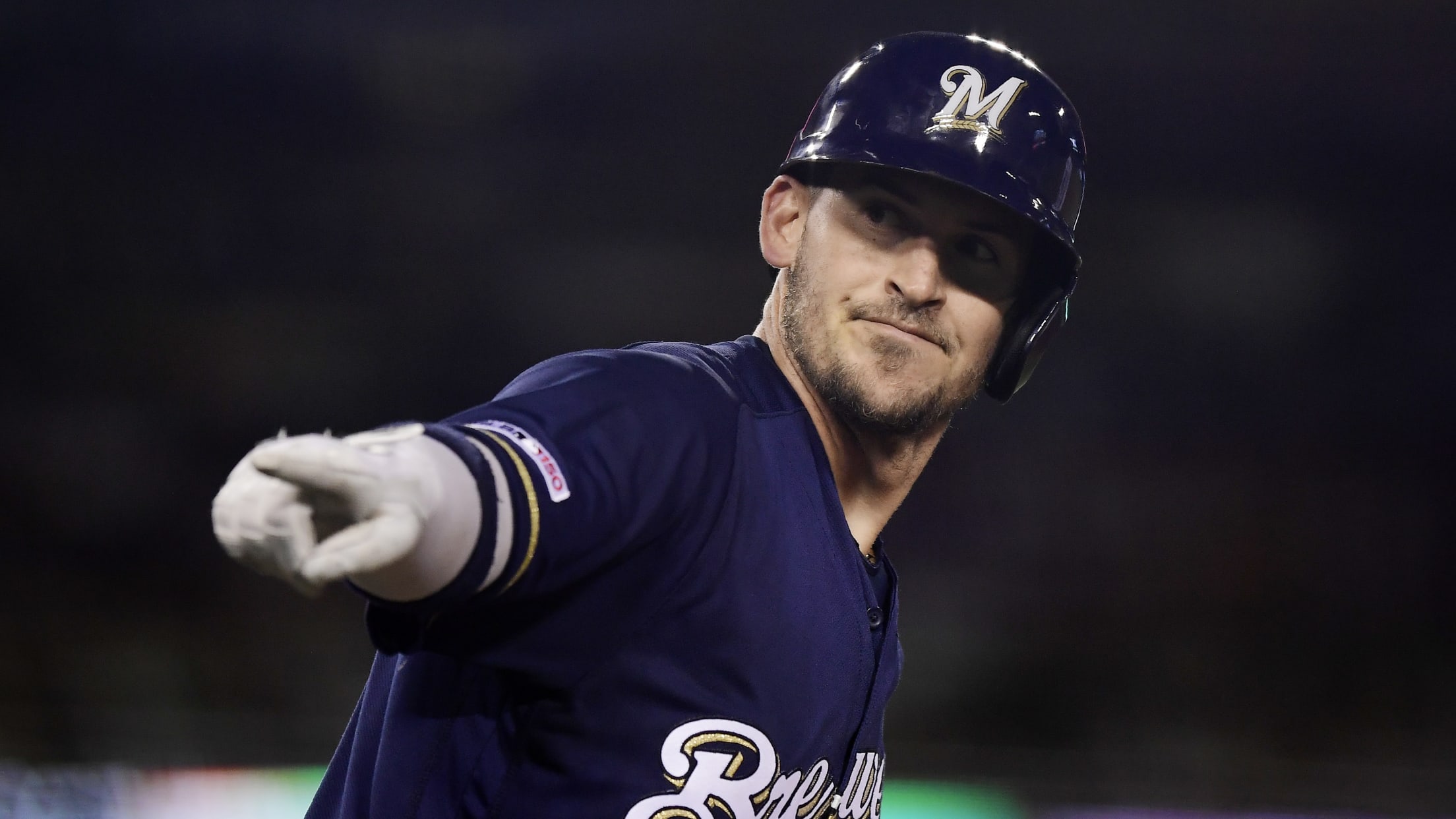 ST. LOUIS -- With 2018 All-Star Jesús Aguilar stuck in a slump, the Brewers tried someone new at first base on Tuesday: Yasmani Grandal. Grandal, Milwaukee's regular catcher, didn't take a single rep at first base in Spring Training, and had to scramble to find a mitt. But he has
Top prospect Bichette fractures left hand
Toronto's No. 2 prospect out indefinitely; team to go with 4-man rotation until May 4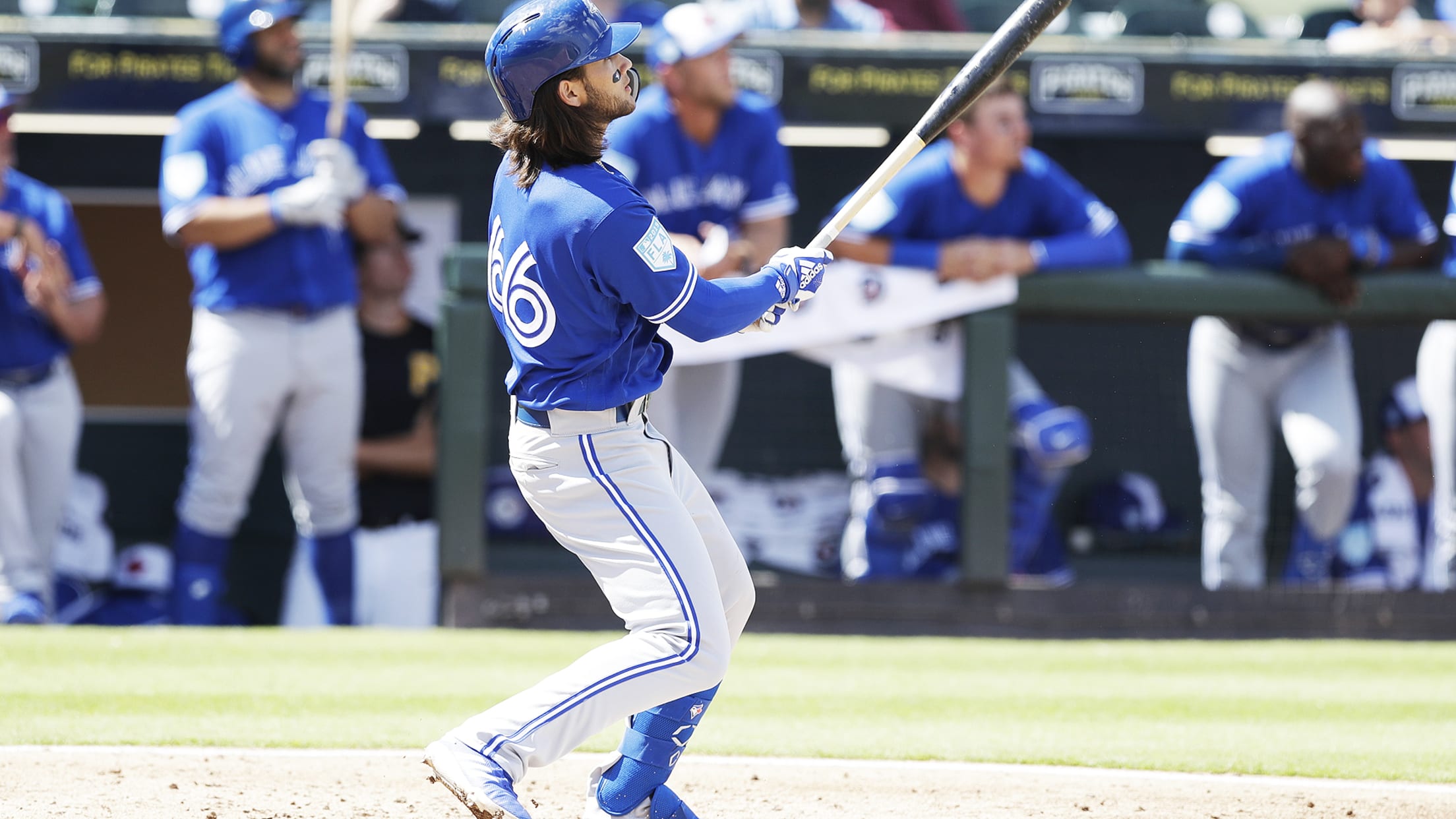 TORONTO -- Blue Jays prospect Bo Bichette is out for an indefinite period of time after he was diagnosed with a broken left hand. Toronto announced on Tuesday afternoon that Bichette has a fractured second metacarpal in his left hand. The Blue Jays have yet to establish a firm timeline
Red Sox call up prospects Hernandez, Lakins
Lefty to serve as 26th man for doubleheader; Boston options Poyner
BOSTON -- Just days after the Red Sox called up their top position-player prospect, Michael Chavis, to the Majors for the first time, Boston called up Darwinzon Hernandez and his electric left arm as the 26th man for Game 2 of Tuesday's day-night doubleheader against the Tigers. The Red Sox
Sale reaches 10-K mark for first time in '19
Lefty ace tosses just five frames, but sees improvement with slider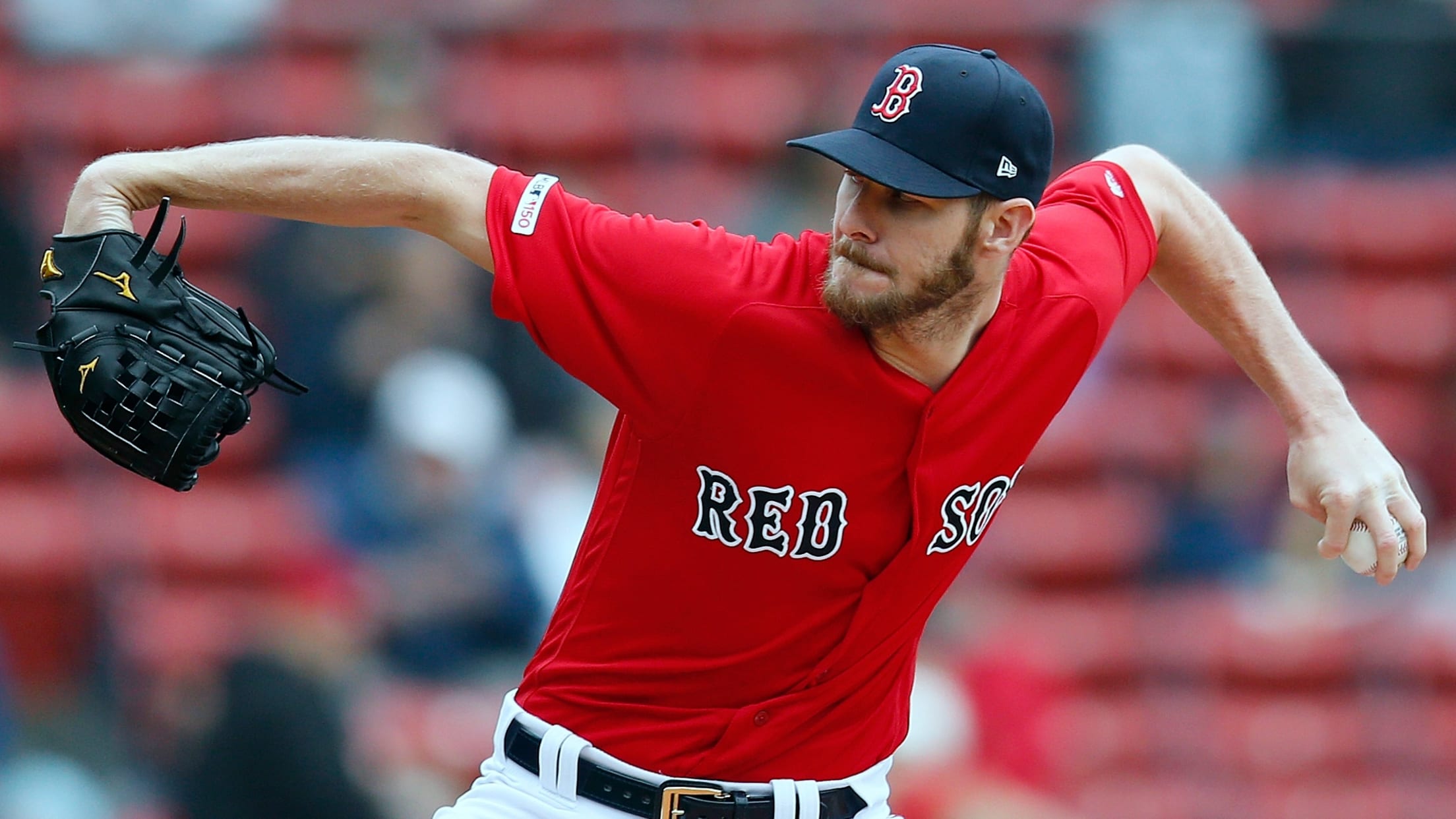 BOSTON -- This time, Red Sox ace Chris Sale didn't say that he was embarrassed for his family, his team and the city of Boston. Though Tuesday's performance against the Tigers hardly represented Sale's end goal, he at last felt some progress amid the most disappointing start to a season
Buxton relieved to see end of stolen-base streak
Replay equipment down Monday; Garver leads off vs. lefty
HOUSTON -- For someone who had a club-record streak of 33 successful stolen bases snapped on Monday night, Byron Buxton was extraordinarily energetic and cheerful as he held court in front of his locker in the corner of the Minute Maid Park visitors' clubhouse on Tuesday afternoon. Buxton went back
Bellinger blossoming into bona fide superstar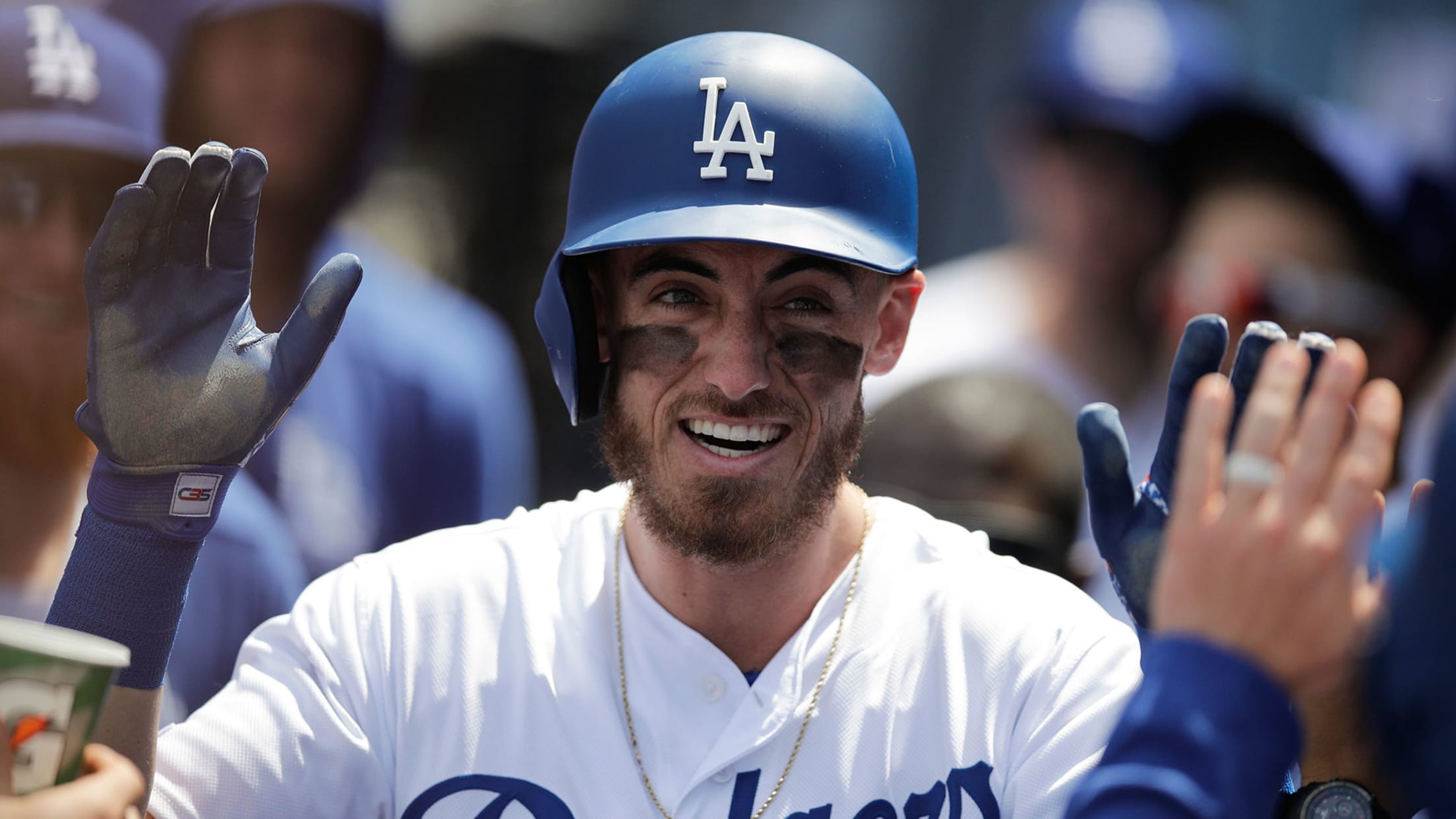 As part of Young Stars Week, MLB is celebrating one of the game's most dynamic emerging talents each day from April 22-26. Up next is 23-year-old Dodgers first baseman/outfielder Cody Bellinger. After a hot first week of 2019, Dodgers color commentator Orel Hershiser made a very early declaration that Cody
Braves great Murphy: Trout 'ahead of everybody'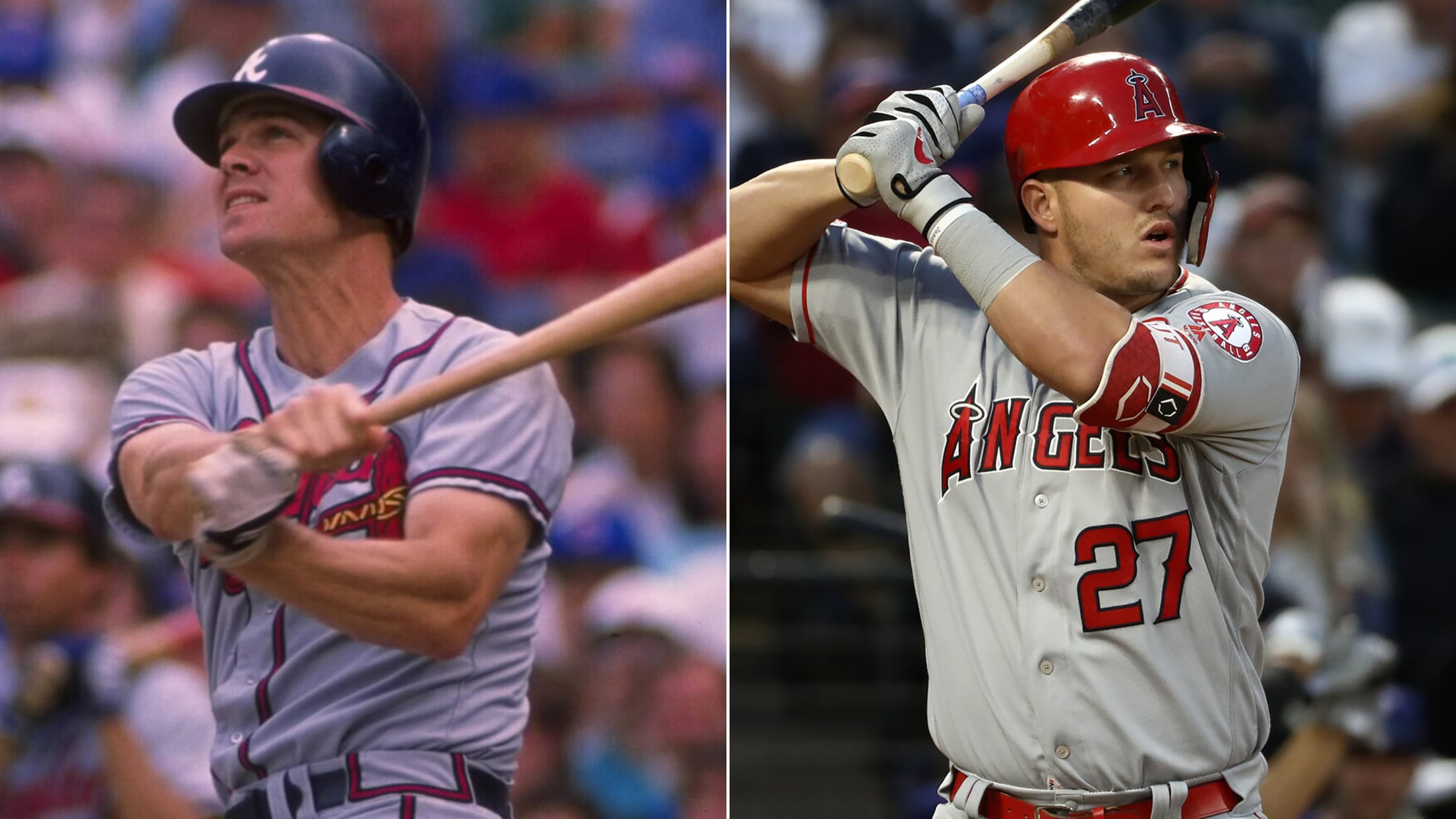 In an article on The Athletic, two-time National League MVP Award winner Dale Murphy says that Mike Trout is the best player he's seen. "Mike Schmidt was among the best players of my era. So was Pete Rose (the all-time hits leader deserves a tip of the cap). So was
Folty to return Saturday as rotation takes shape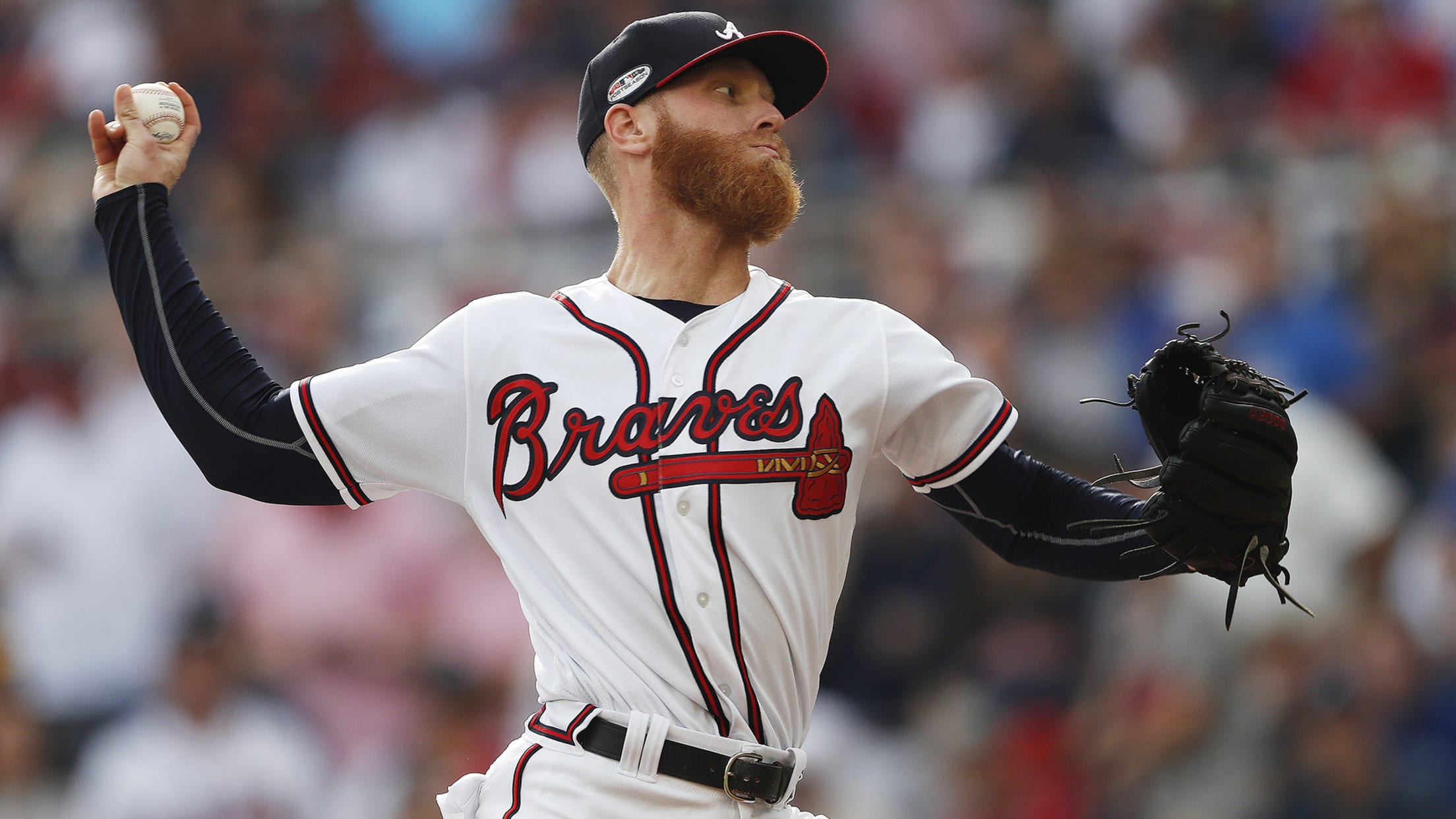 CINCINNATI -- A little more than a month into the season, Mike Foltynewicz is finally set to join an Atlanta starting rotation that has started to take shape over the past few weeks. The Braves plan to activate Foltynewicz from the injured list to start Saturday night's home game against
Kemp to IL with broken rib: 'The wall won'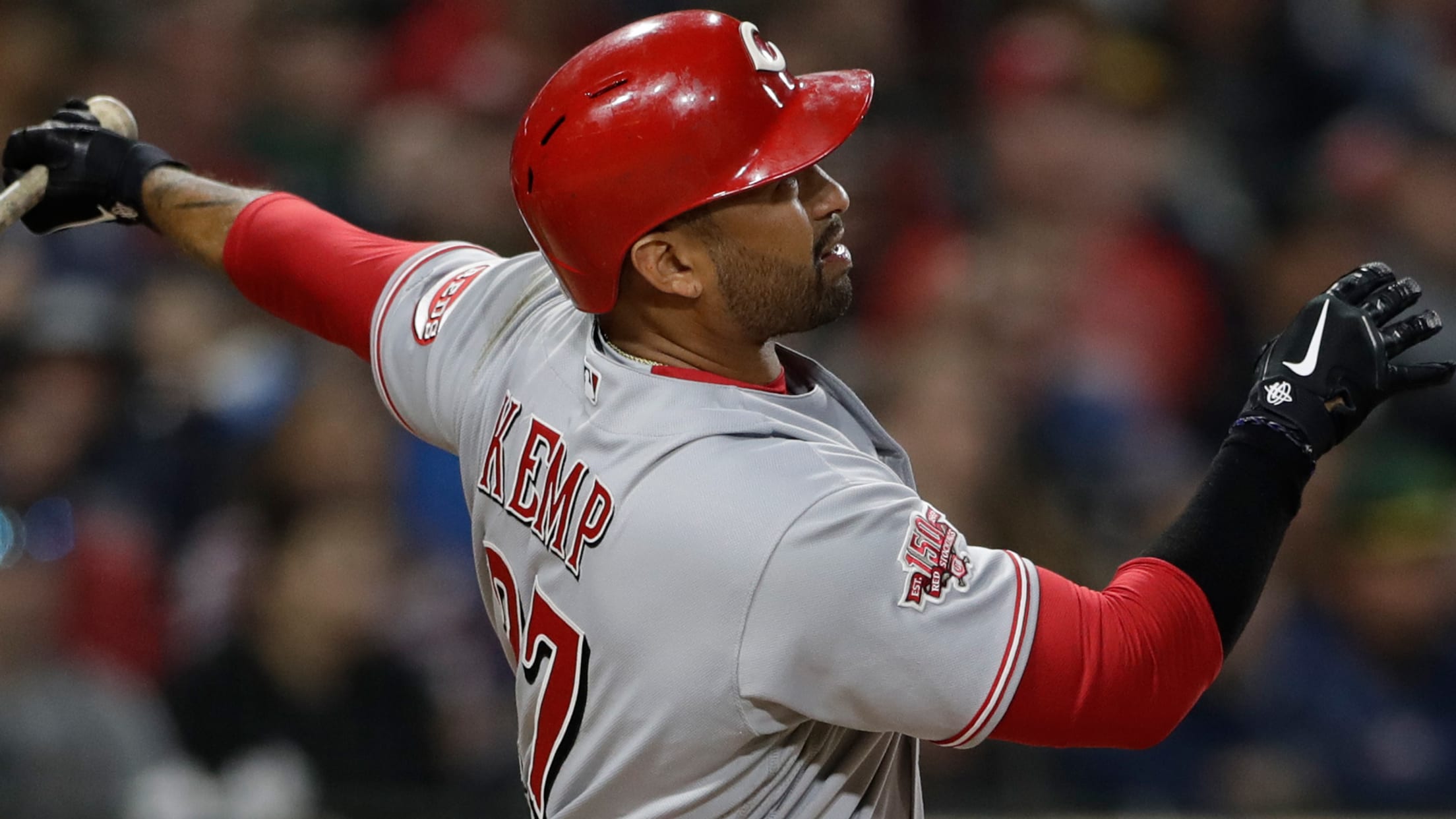 CINCINNATI -- Reds left fielder Matt Kemp knew something didn't feel right after he collided with the outfield wall during the third inning on Sunday in San Diego. Kemp found out why after an X-ray revealed he had a broken left rib. He was placed on the 10-day injured list
After 1,347 games, Bourjos plays 2B -- and shines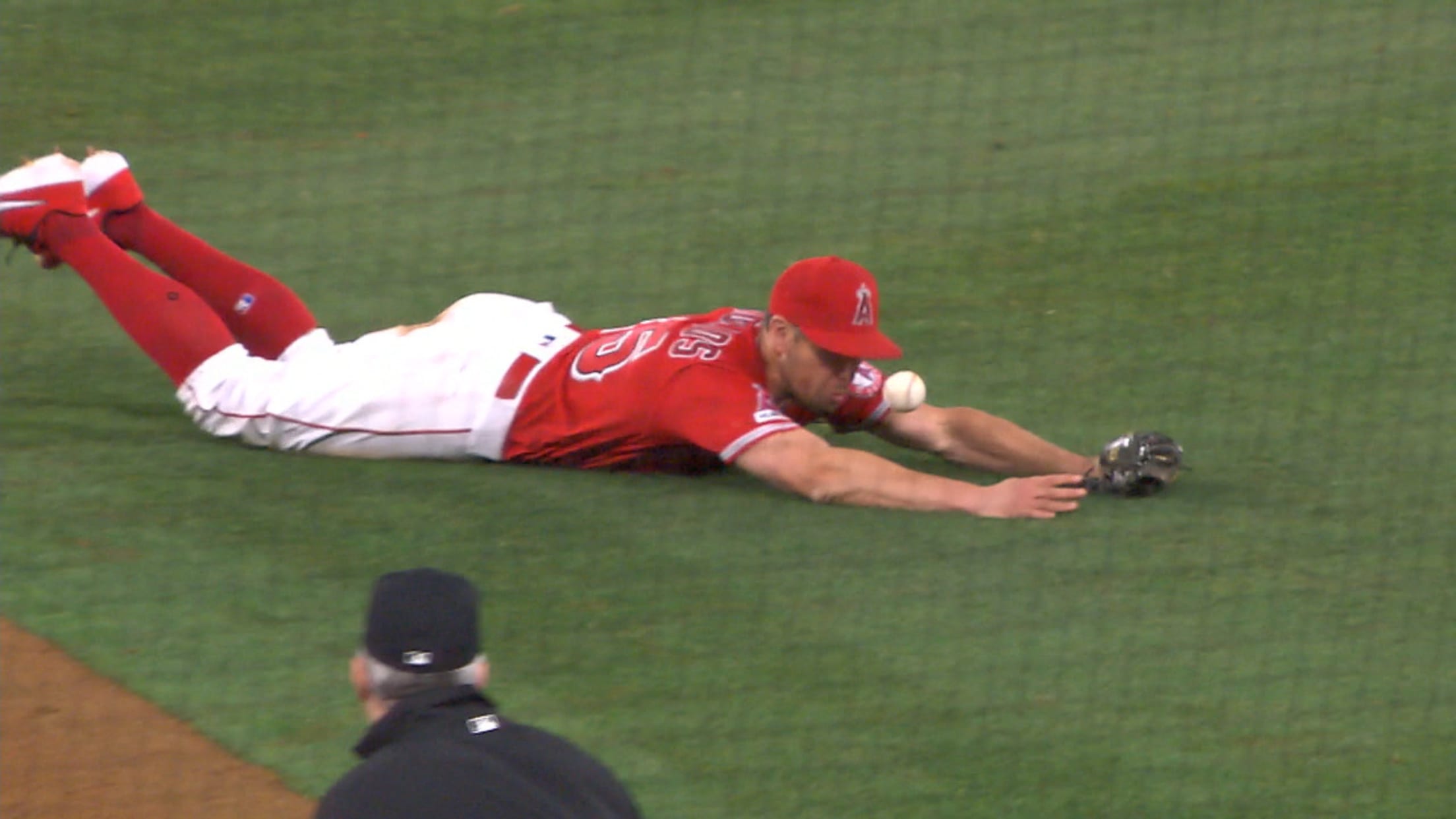 Things can get weird when games go 14 innings. In the Angels' 4-3 loss against the Yankees on Monday night, that meant Peter Bourjos playing the infield for the first time in his professional career -- and making a highlight-reel play at second base. Bourjos, who had never played any
Snell to return from injury for Wednesday start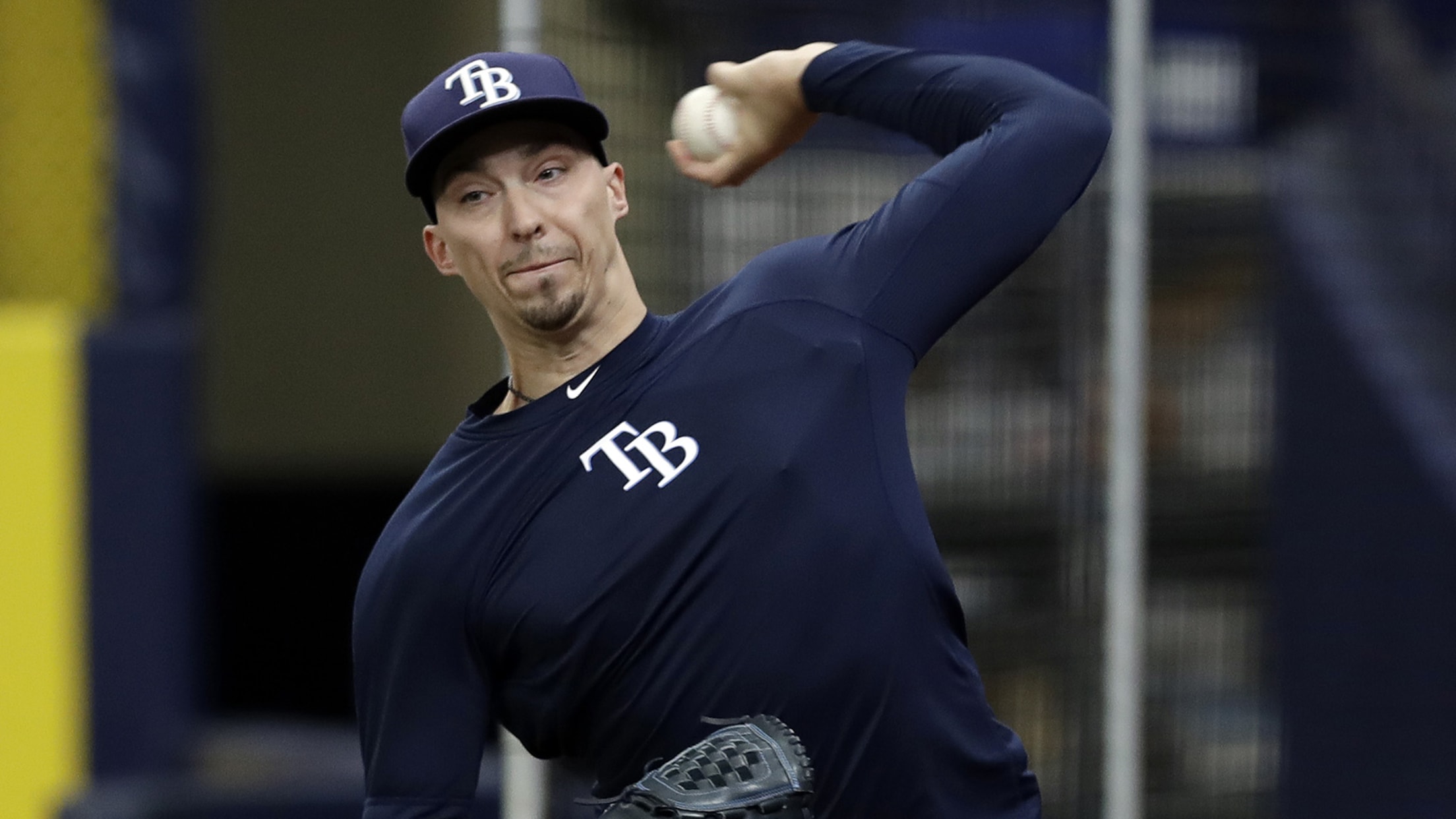 ST. PETERSBURG -- Just last week, Rays ace Blake Snell thought there was "no shot" that he would pitch on Wednesday against the Royals. But after a bullpen session on Saturday and throwing a couple of pitches off the mound on Monday, Snell felt comfortable enough to start Wednesday's series
Keller drops appeal, begins serving suspension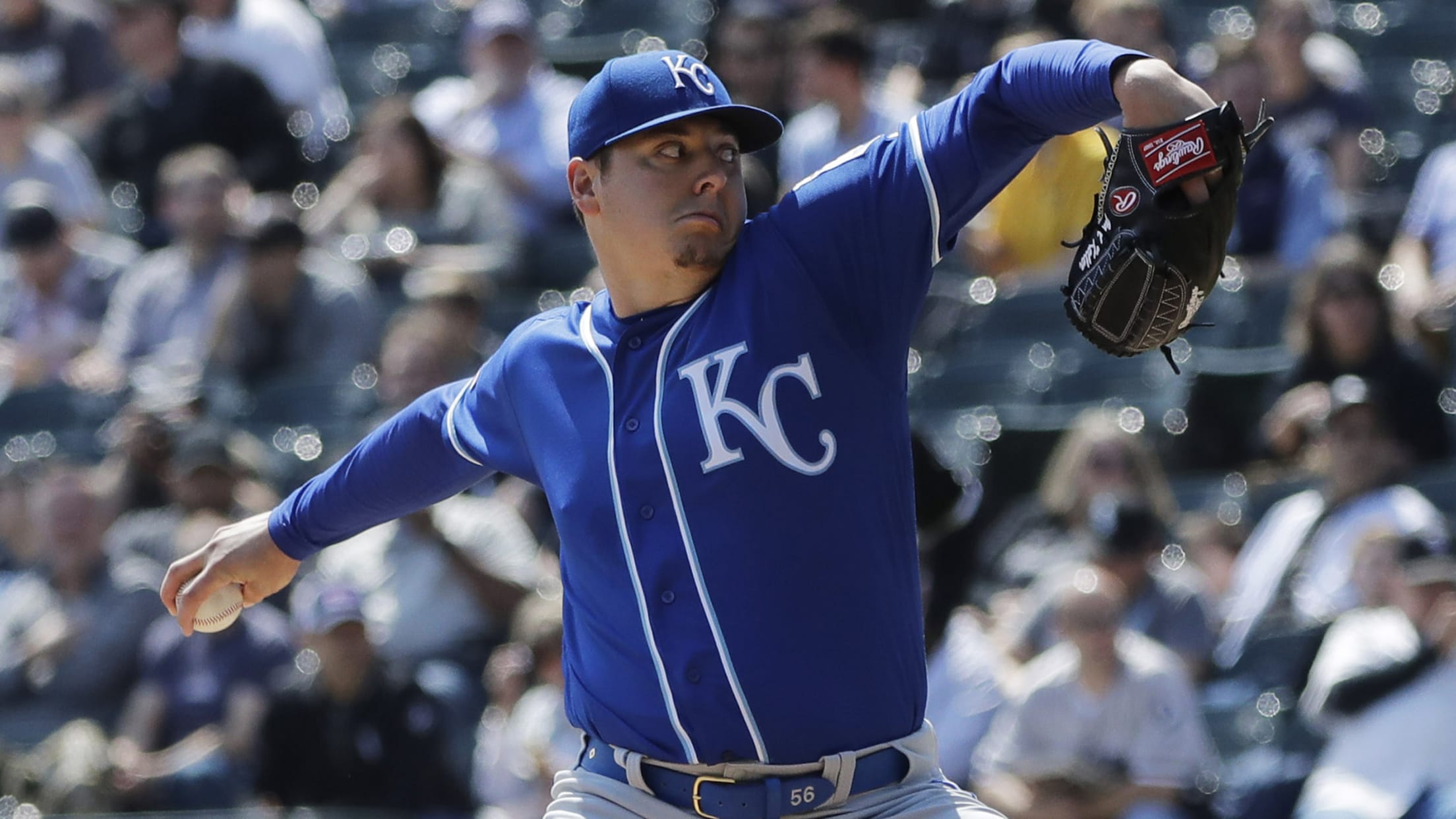 ST. PETERSBURG -- Royals right-hander Brad Keller has dropped the appeal of his five-game suspension from Major League Baseball and he began serving the suspension on Tuesday. Keller will be eligible to be reinstated on Monday, and manager Ned Yost said he expects Keller to make his next start then.
Smyly on 10-day IL with tightness in left arm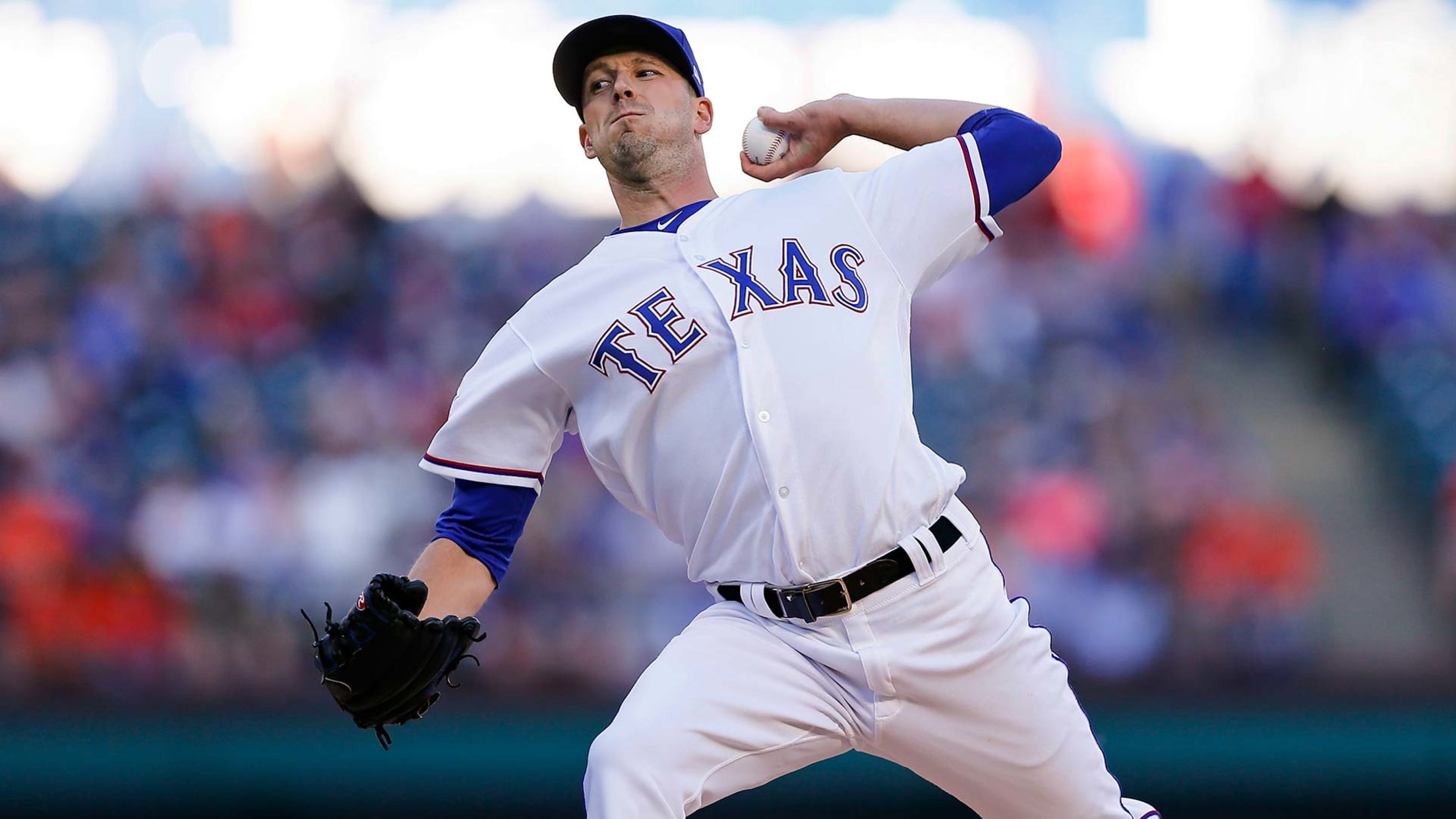 OAKLAND -- The Rangers placed left-handed pitcher Drew Smyly on the 10-day injured list Tuesday, retroactive to Saturday, with left mid-arm nerve tightness. Smyly reported the discomfort in his arm after his last start, a 7-2 loss to Houston last Friday in which he allowed four runs and five hits
Banuelos' strong spot start could lead to more
Lefty could get another turn in rotation; White Sox visit Walter Reed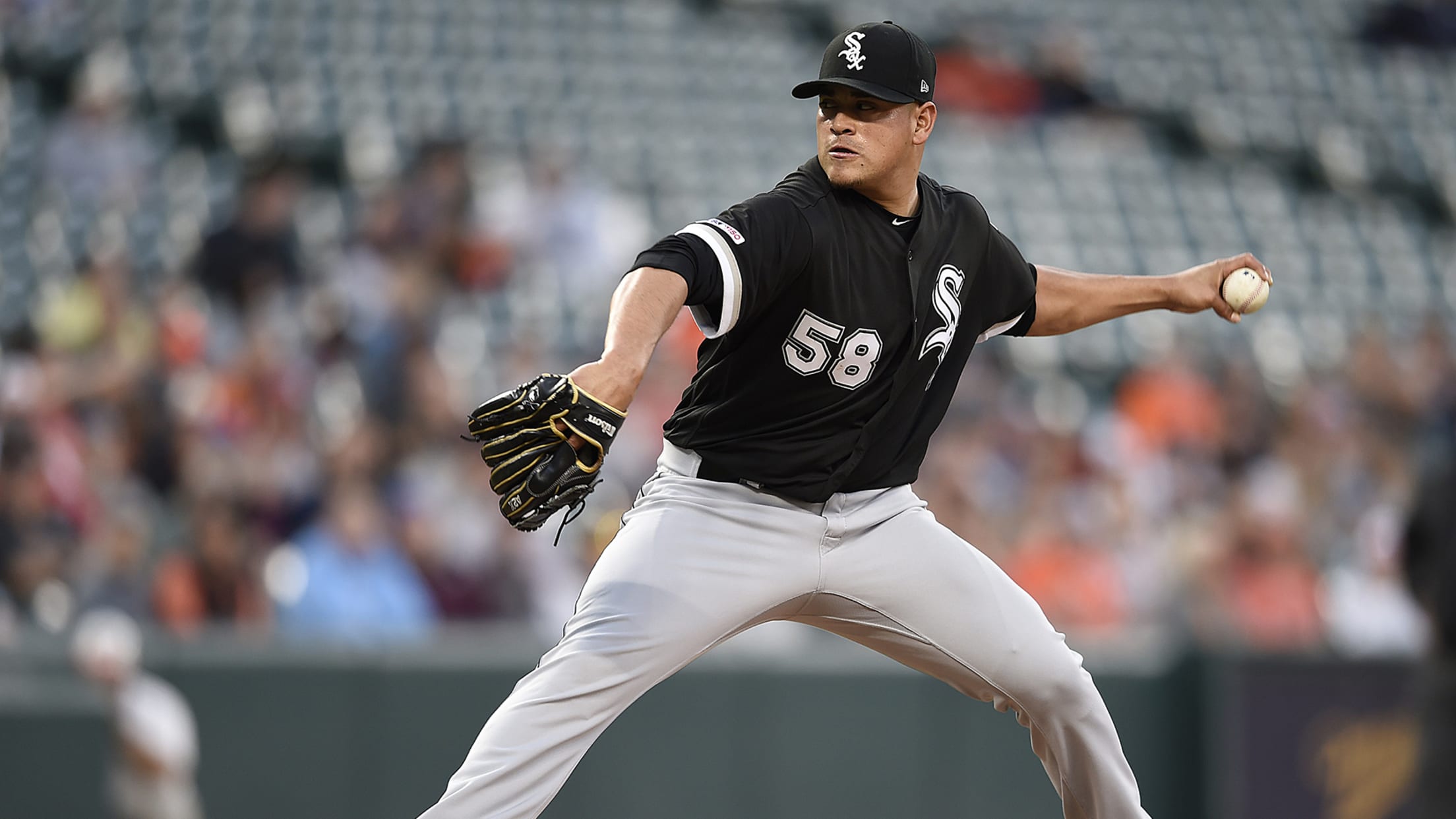 BALTIMORE -- Thursday's off-day gives White Sox manager Rick Renteria some flexibility for managing his pitching rotation over the weekend while awaiting the return of Lucas Giolito from a hamstring injury. Based on in his four innings of shutout ball in Monday night's spot start, Manny Banuelos could get another
The most-anticipated debuts in MLB history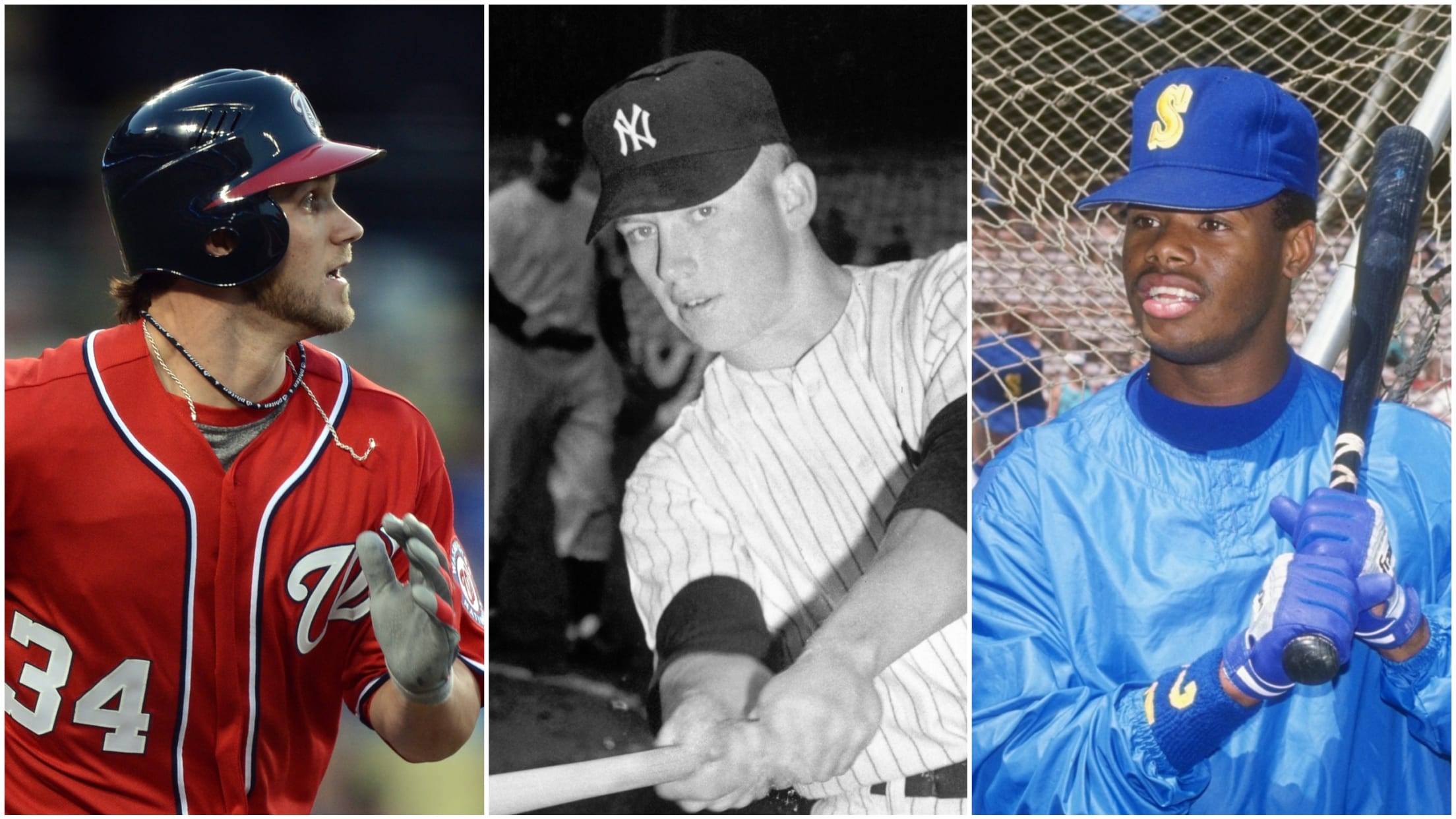 The baseball world is waiting with bated breath for Vladimir Guerrero Jr.'s first step onto a Major League diamond, and for good reason. Guerrero, already the son of a Hall of Famer, was given a top-end 80 grade for his hitting, owns a career .331/.415/.531 slash line in the Minor
Rockies tab Hoffman to start vs. Nationals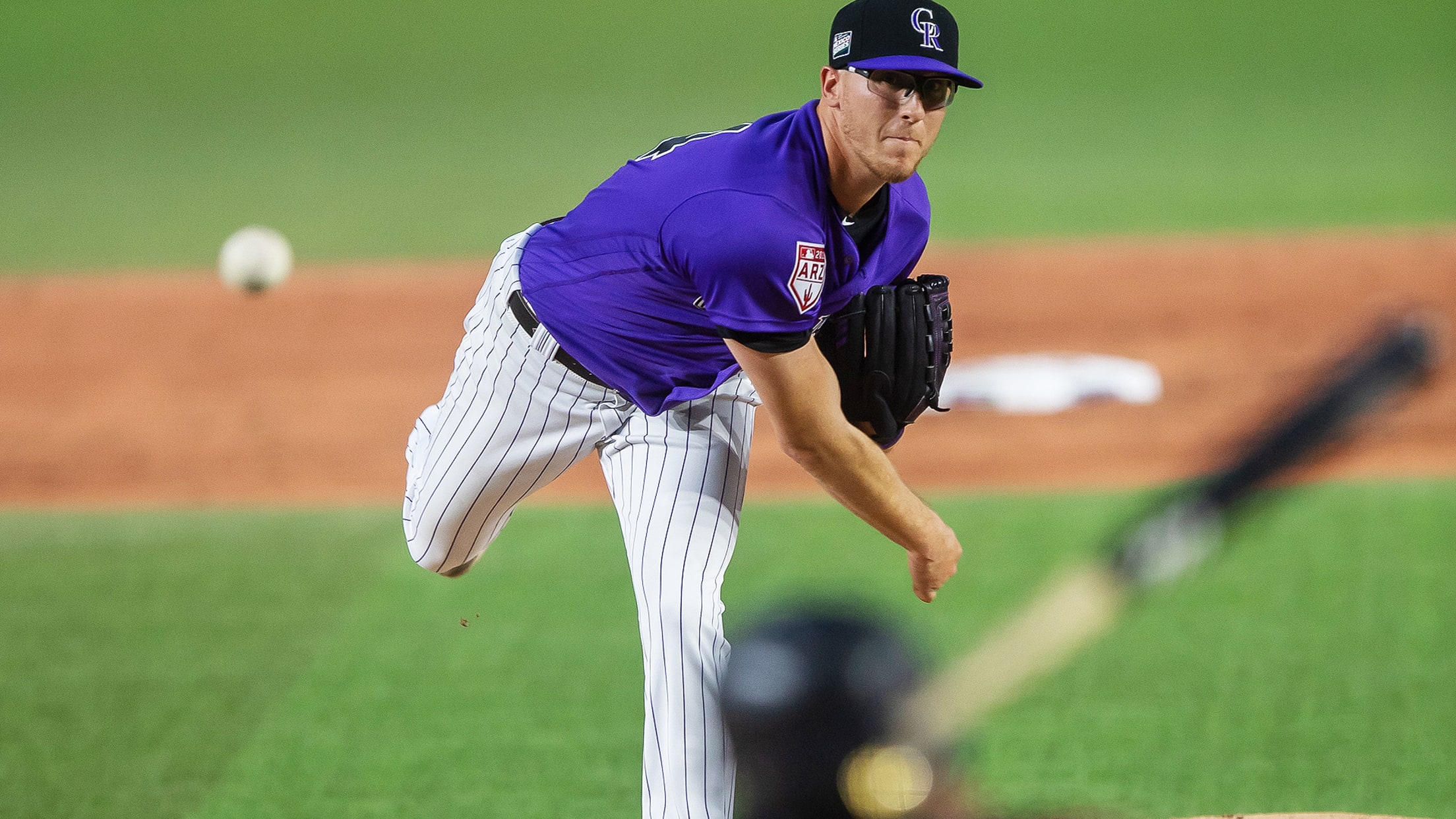 DENVER -- This time, right-hander Jeff Hoffman will get his chance to start for the Rockies. Hoffman joined the club from Triple-A Albuquerque to start Tuesday night's game against the Nationals. His presence was made necessary by Kyle Freeland's left middle finger blister, which landed him on the 10-day injured