These are the nastiest curveballs in baseball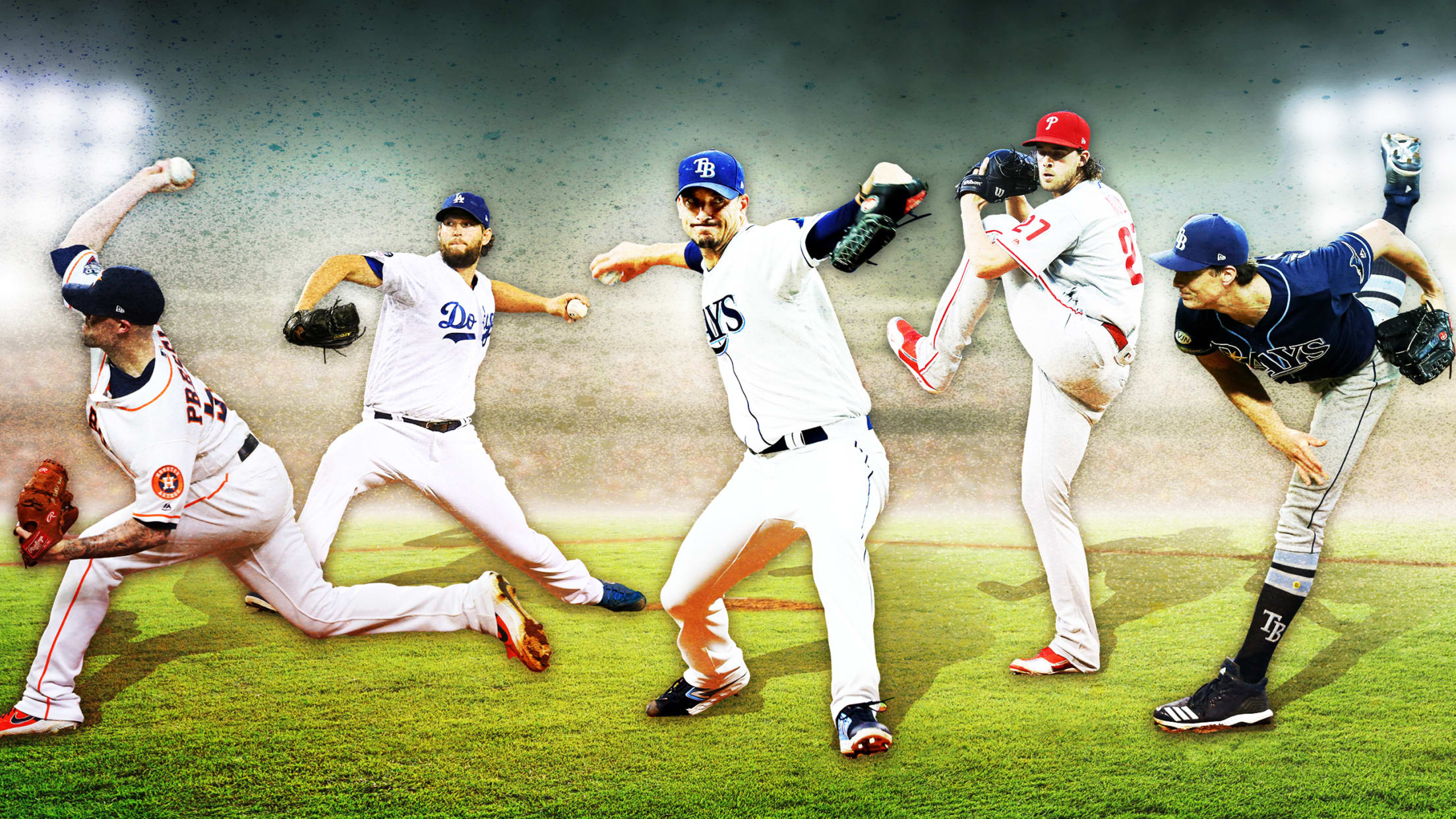 Just because the 2020 season hasn't started yet, doesn't mean baseball fans have to forget what it's like to watch the best of the best. This week, MLB.com is highlighting some of the nastiest pitches in baseball -- a different pitch type every day, with five pitchers featured for each
One weird fact you may not know for every team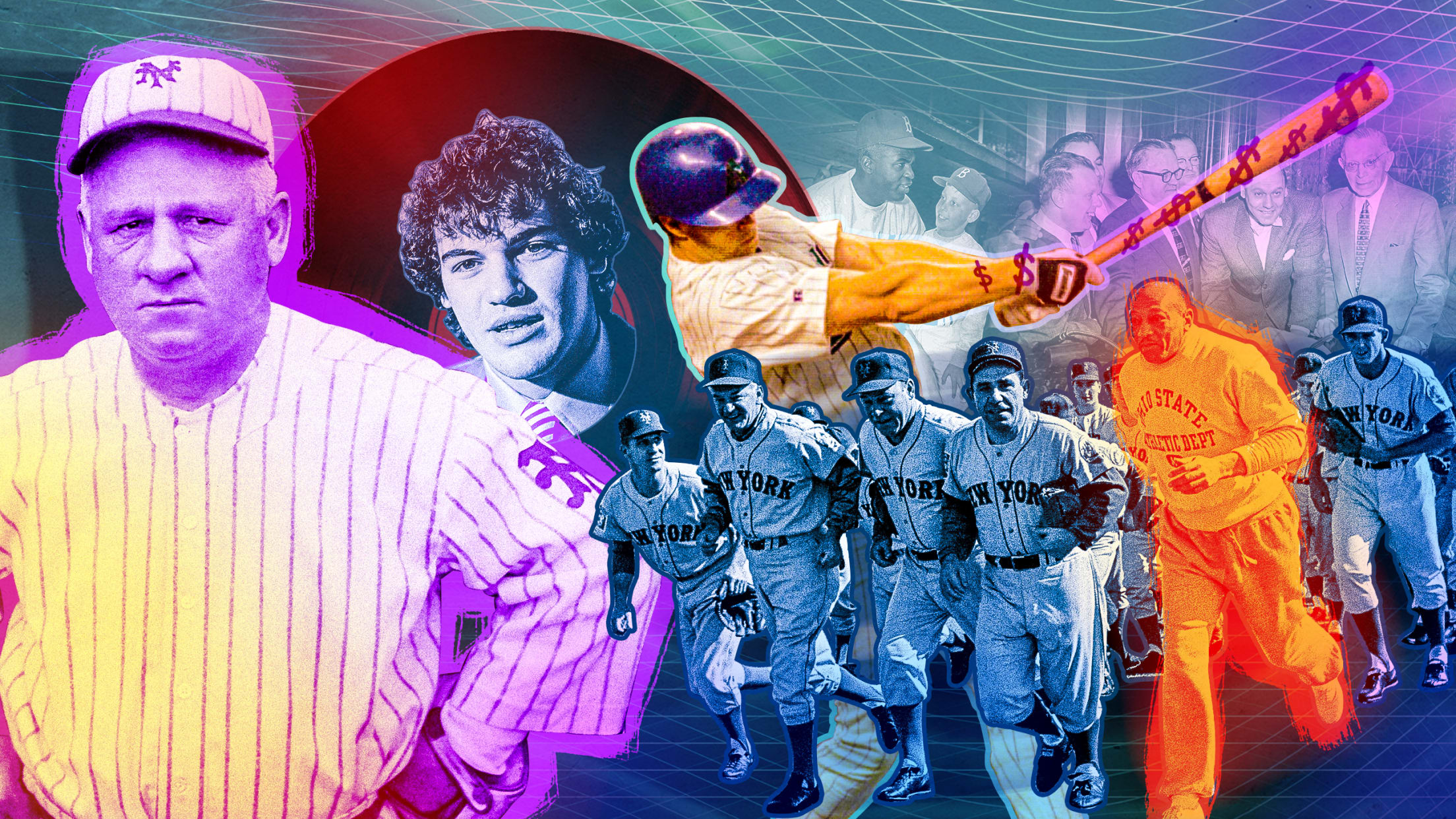 With well over 100 years of history, even the most die-hard, obsessive, has-a-shrine-to-the-game-hidden-in-the-closet type baseball fan can't know everything. So, here, below, is one interesting fact about each team that you may not know. And if you have a favorite that I missed, let me know. Angels
Roberts on The Steal, and how Mo helped it happen
'I knew he wanted to delay, delay, delay what we all knew was coming'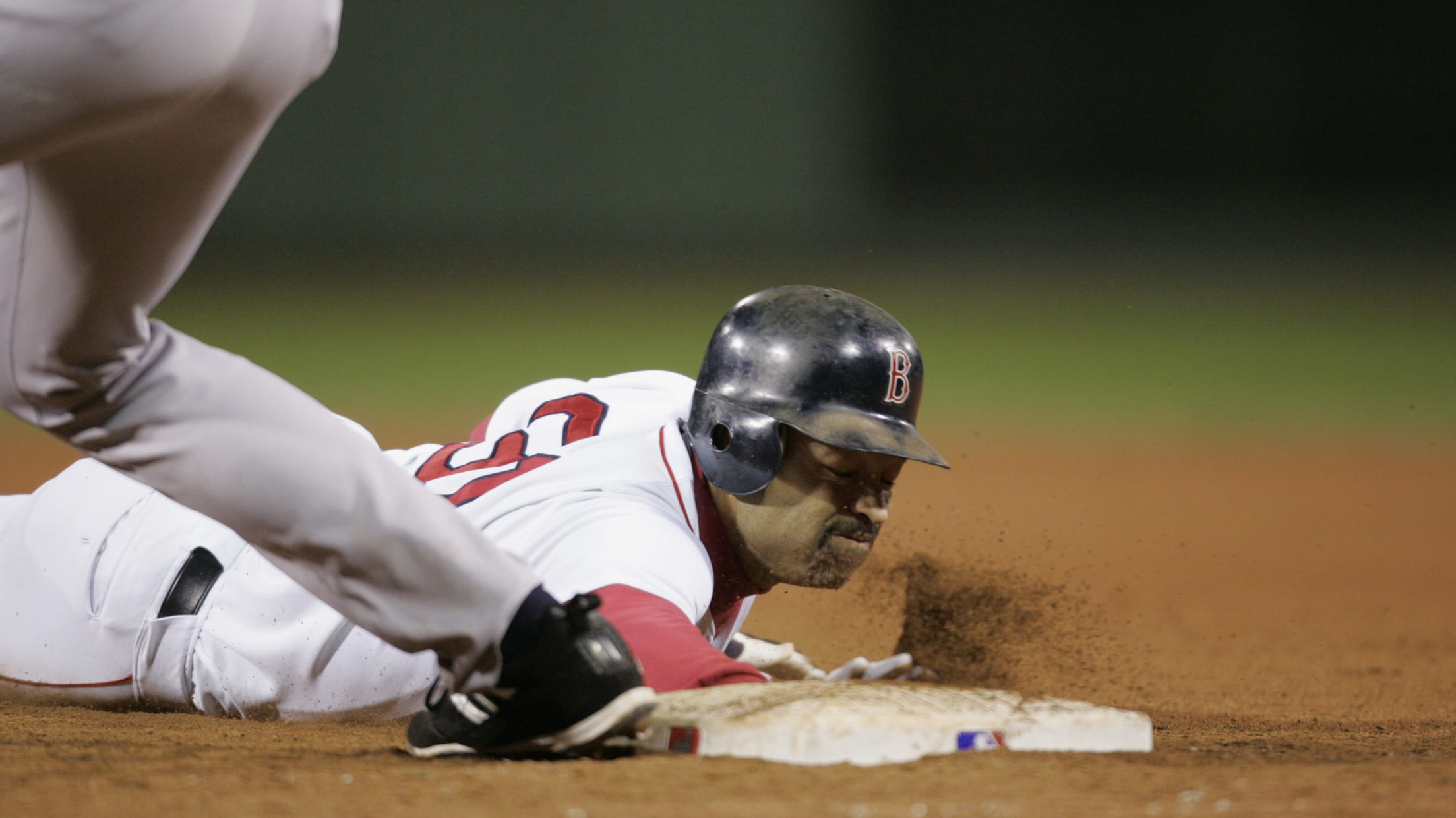 Dave Roberts, who manages the Dodgers now, was talking on Monday afternoon about what is still the most famous stolen base in baseball history, Game 4 of the 2004 American League Championship Series, Red Sox against the Yankees, bottom of the ninth, the Red Sox that close to being swept.
Relive Doc's no-hit playoff masterpiece at 7 ET
Here's the schedule of games to watch on MLB.com, social media, TV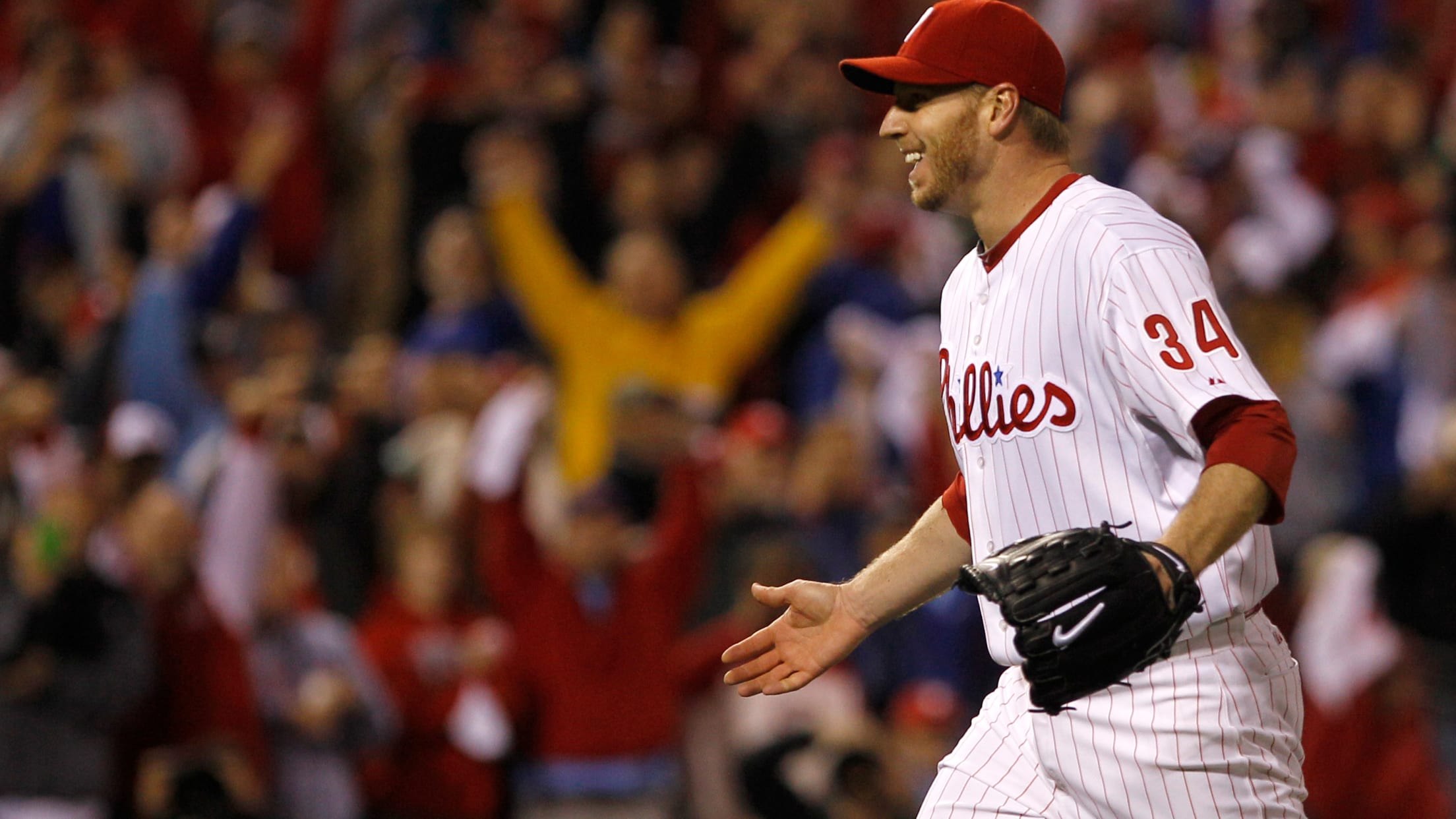 Why not enjoy some of MLB's classic games while you wait for baseball to come back? MLB is streaming games every day across its various platforms -- one in the afternoon at 1 p.m. ET, and another in the evening at 7 p.m. ET. In addition, MLB Network, ESPN and
Here are the 10 best farm systems of the 2010s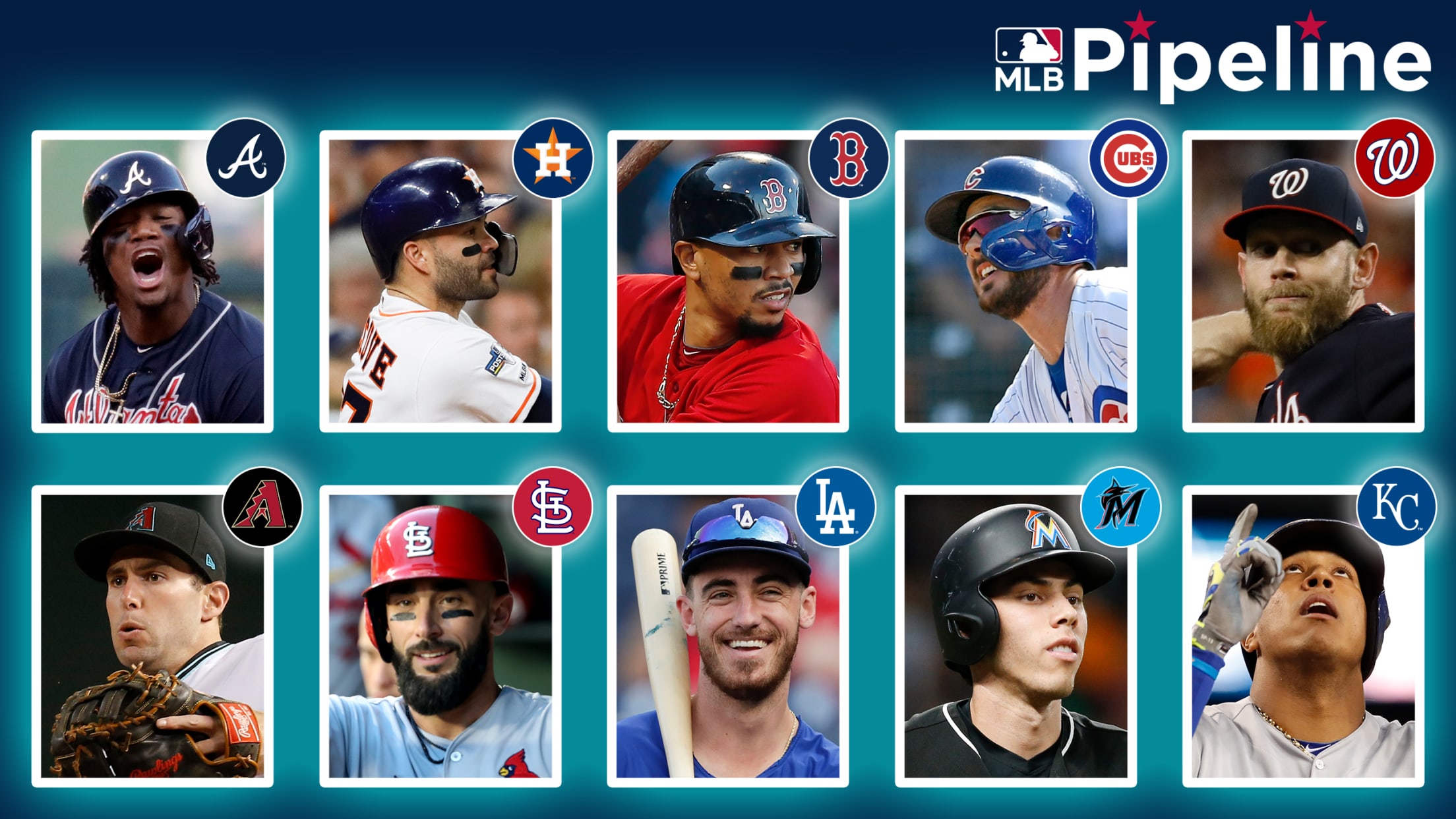 When we determined the best farm systems of the previous decade, it reinforced the notion the player development production correlates with big league success. Our No. 1 team, the Braves, may not have won a World Series title in the 2010s but they did reach the postseason five times. The
From Boone's heroics to Bartman: 2003 was wild
The baseball world has changed dramatically since that year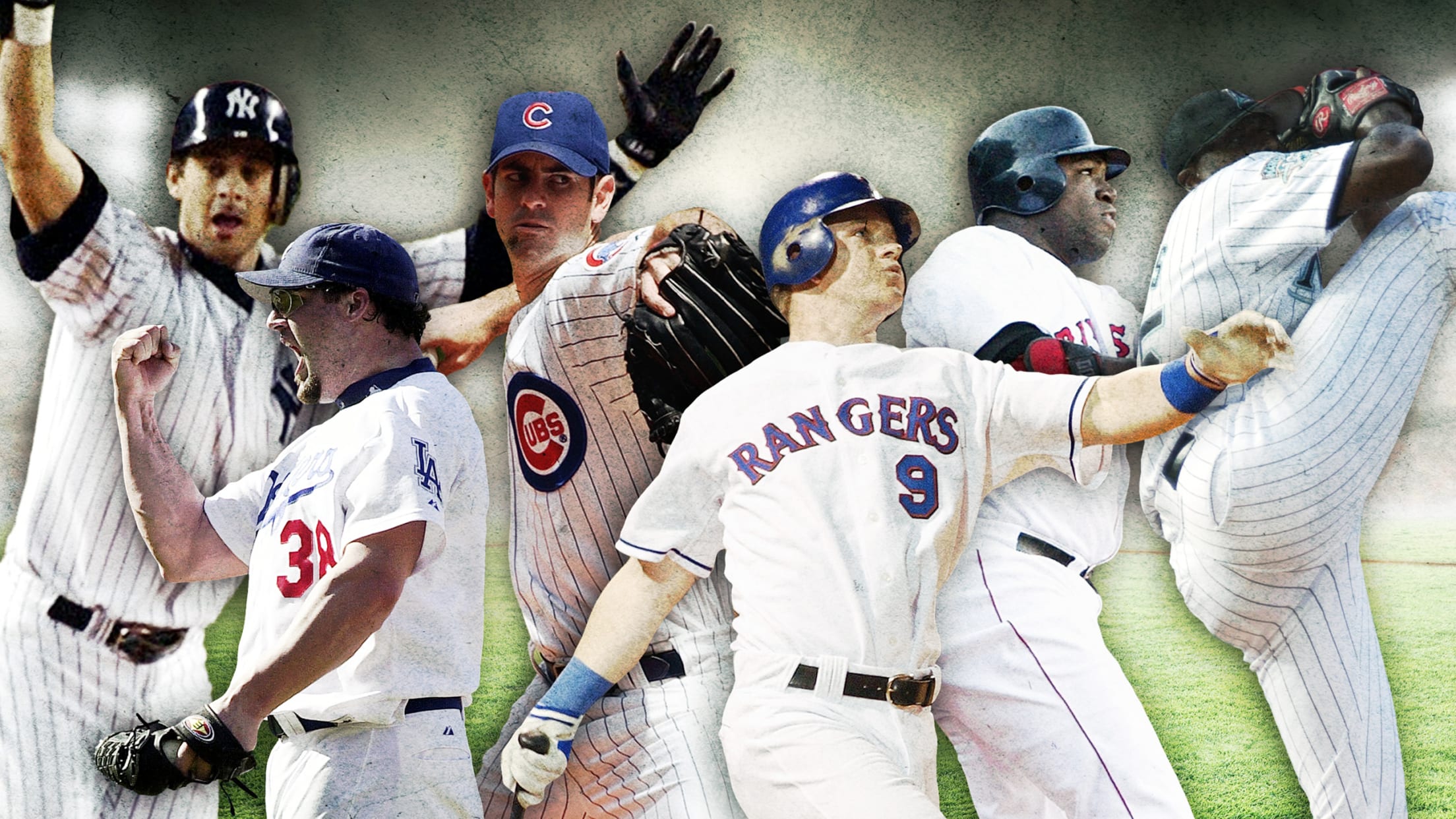 Throughout our hopefully short time without live games, we'll be taking a weekly look back at a specific year in baseball history. What happened, why it mattered, what we'll remember most. Send us the years you'd most like us to talk about at [email protected]. So far: 1987 Year: 2003 NLDS:
Each team's WAR leader over the past 50 years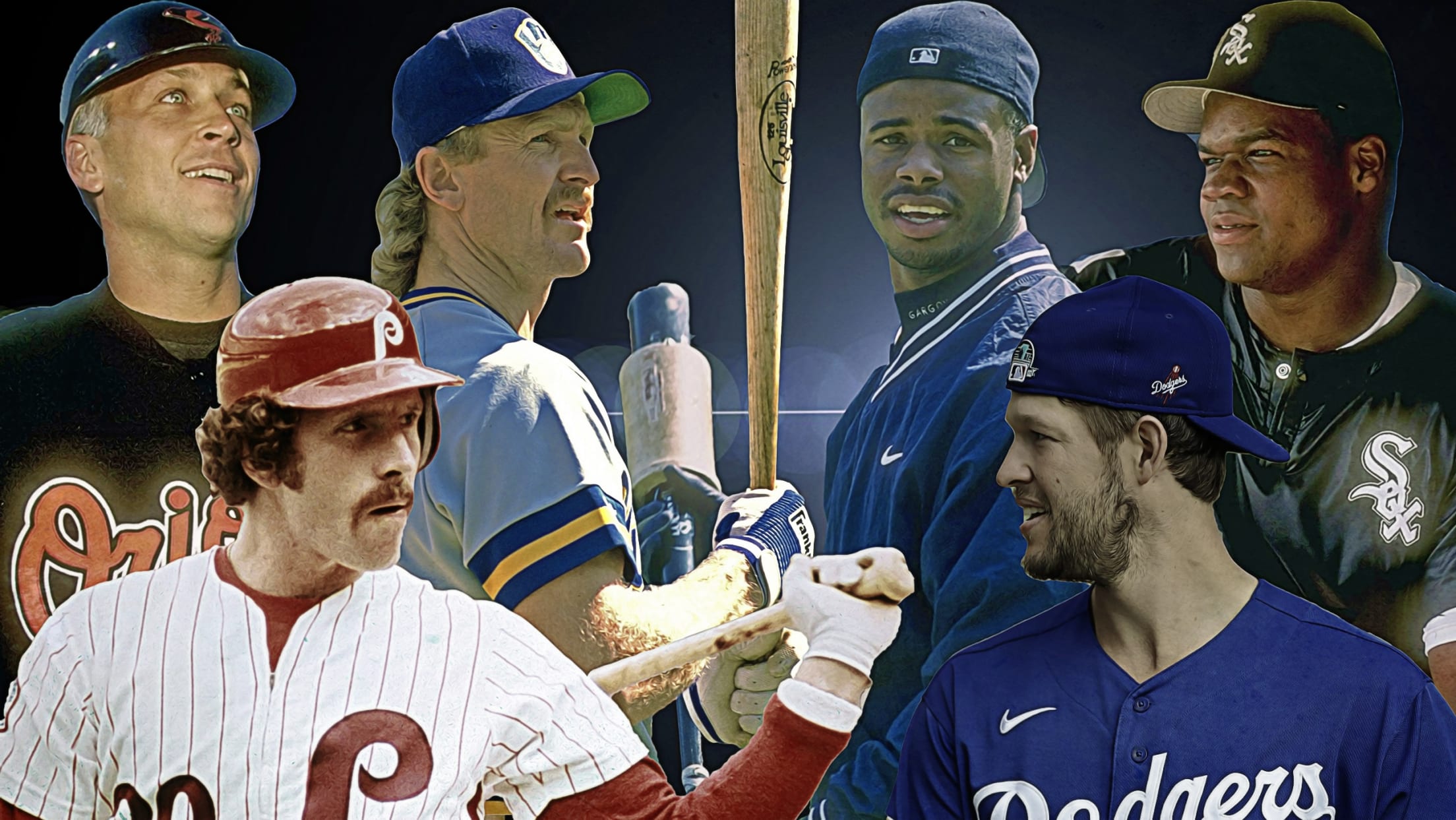 As we wait for games to be played again, it is perfectly natural to look backwards for a bit. If we can't have baseball now, we can appreciate the baseball we had. After all: What we watched then turned out to be history. So, today, we thought we would, in
Looking to stay sharp, Means throws BP to wife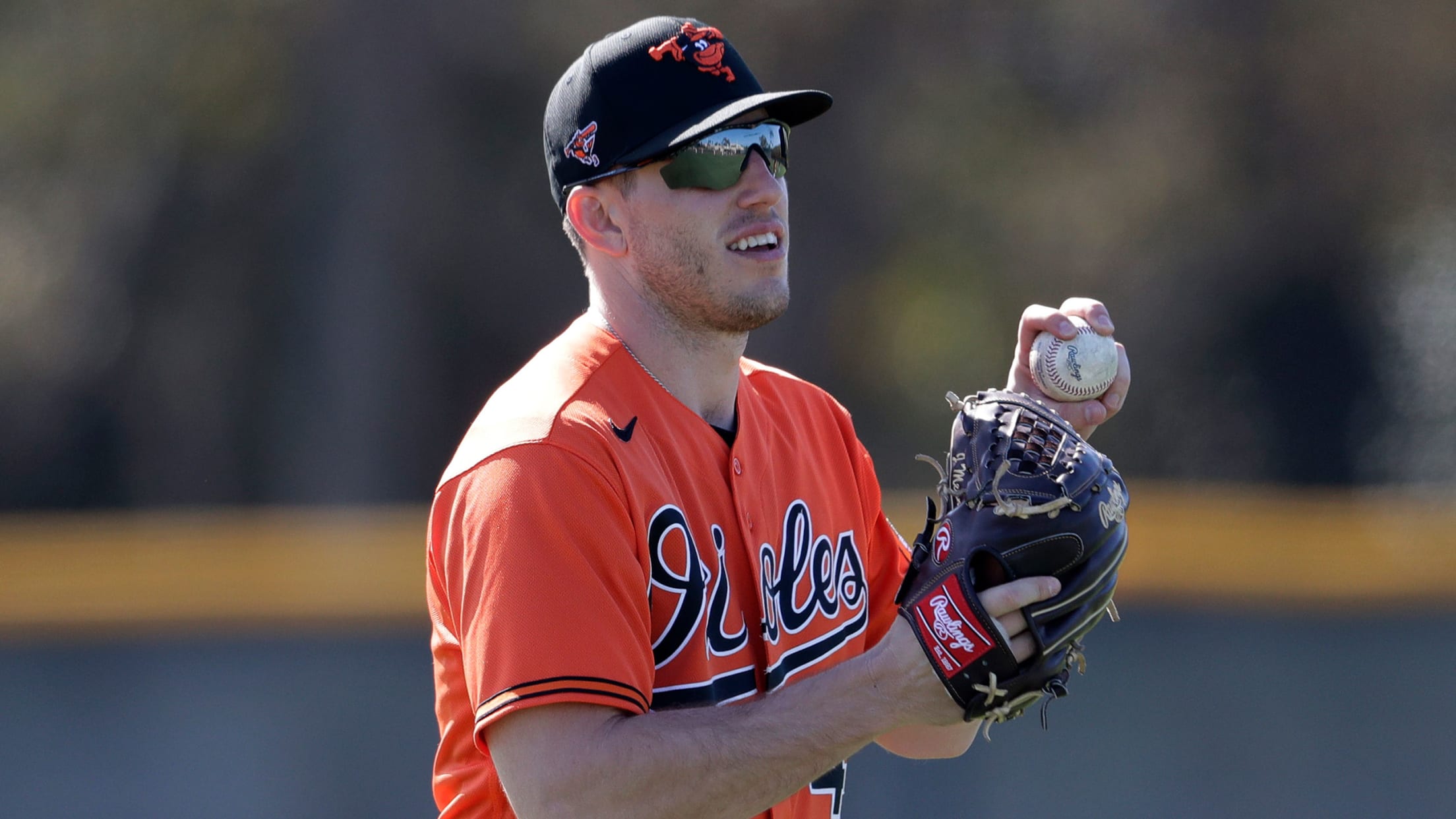 What do you do when you're a reigning All-Star pitcher and baseball is on pause? When you have to stay sharp somehow, and when you're not the only professional athlete in the house? You throw live batting practice -- to your wife. "Should I stream it?" John Means tweeted on
MLB Quiz of the Day: 3,000-hit club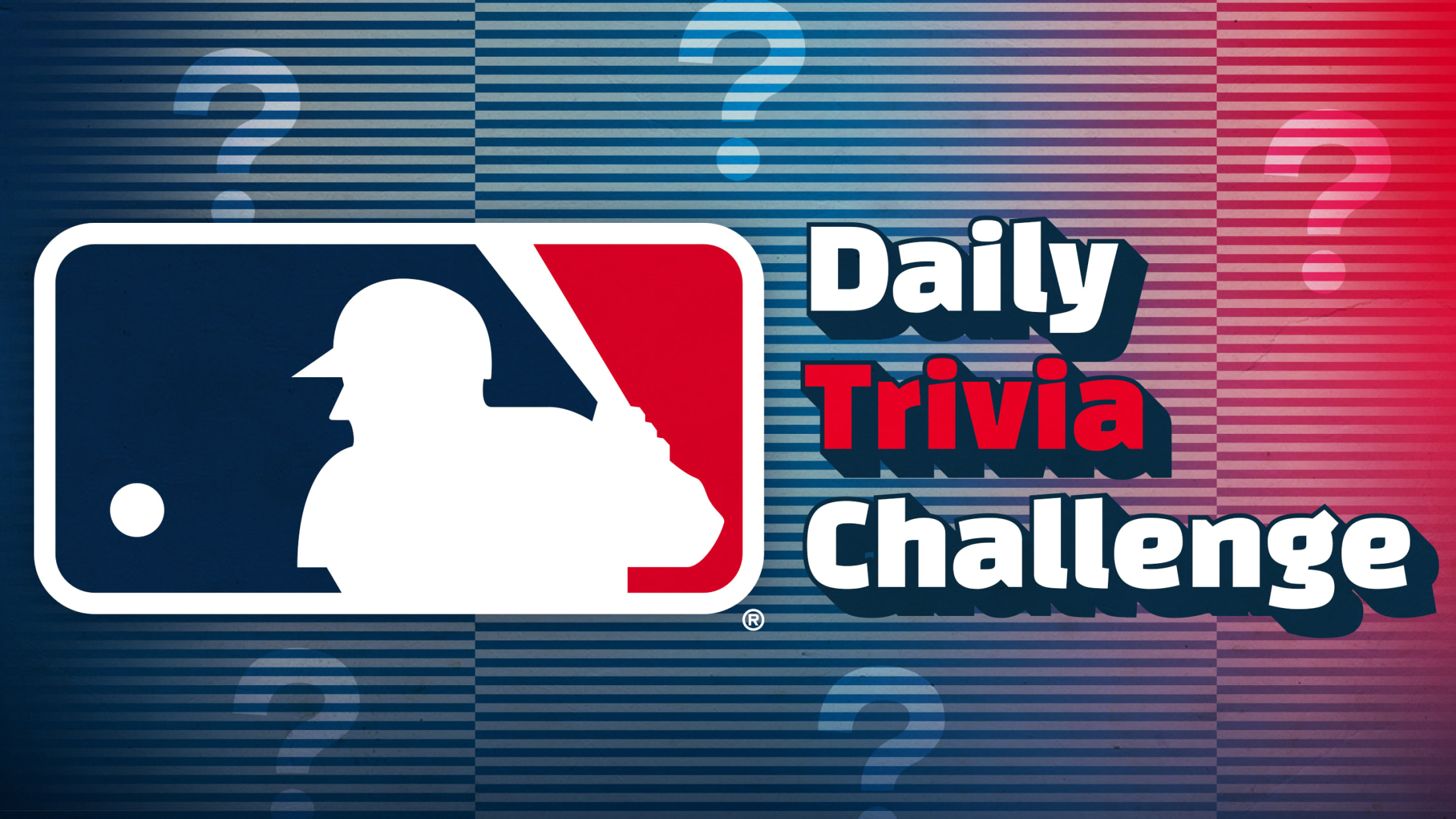 Today's "MLB Quiz of the Day" focuses on one of the most exclusive clubs in Major League Baseball -- the 3,000-hit club. How many players have reached the elusive 3,000-hit plateau? Which players did so by hitting a home run? Which player did so with the fewest homers? Prove your
8 outstanding baseball birthday performances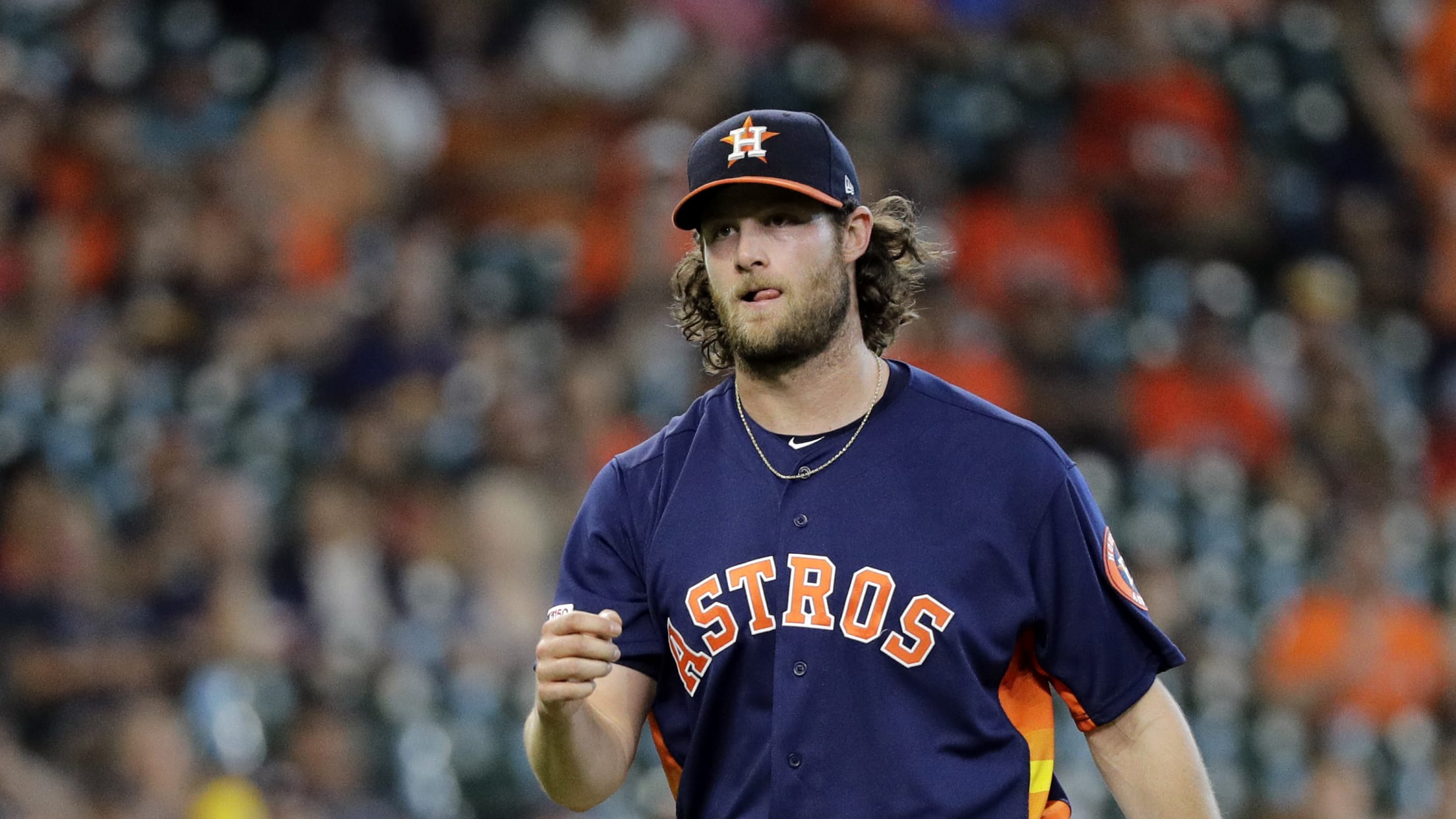 Birthdays are important. It's always fun to do something exciting on your birthday -- and for a baseball player, it's hard to imagine anything better than turning in a strong performance on one's special day. Some stars -- like Clayton Kershaw (March 19), Buster Posey (March 27), Chris Sale (March
Watch these classic games on YouTube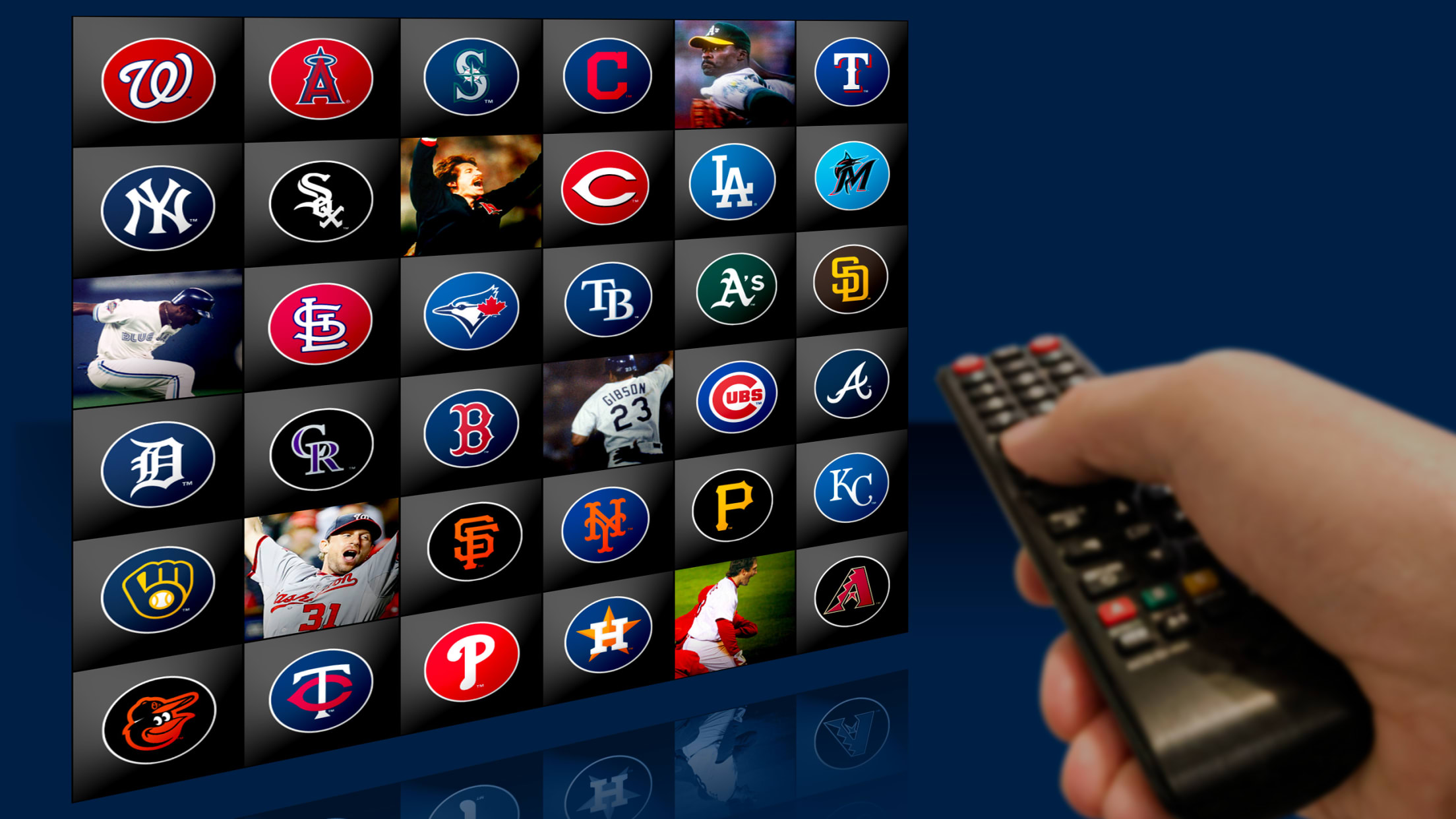 In difficult times like these, we often look to sports for an escape, which is part of the reason why the lack of live games right now is so frustrating for many. To help fill the void, here's a complete guide to how you can watch any number of classic
Here are some home baseball activities for kids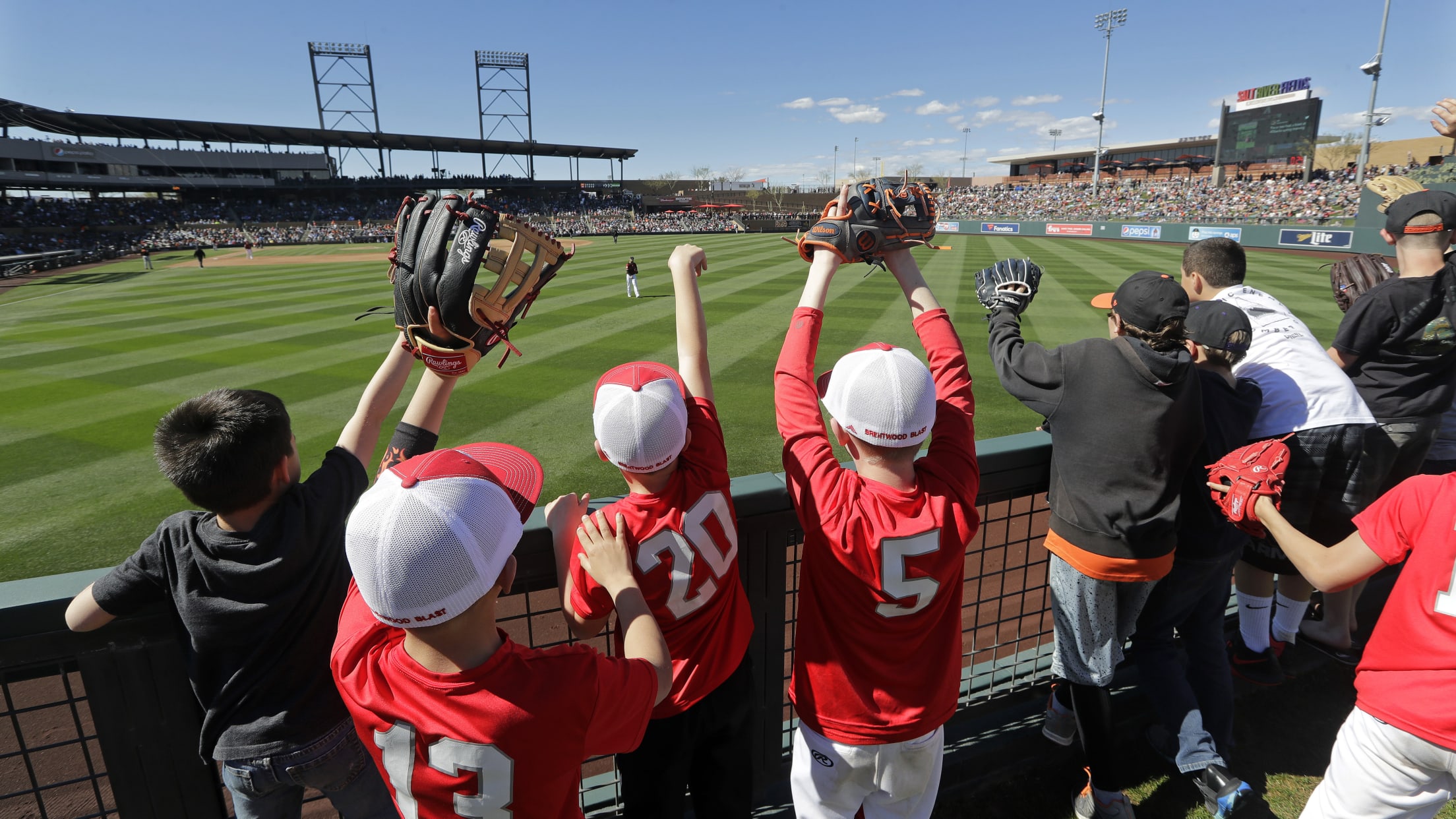 Have kids who need something fun to do while they're at home? Your favorite baseball teams have you covered. Lots of MLB teams are posting games, coloring pages and more to help keep young baseball fans busy. Check out these baseball-themed activities from MLB and teams around the league. MLB:
Watch every 2018 and '19 game free on MLB.TV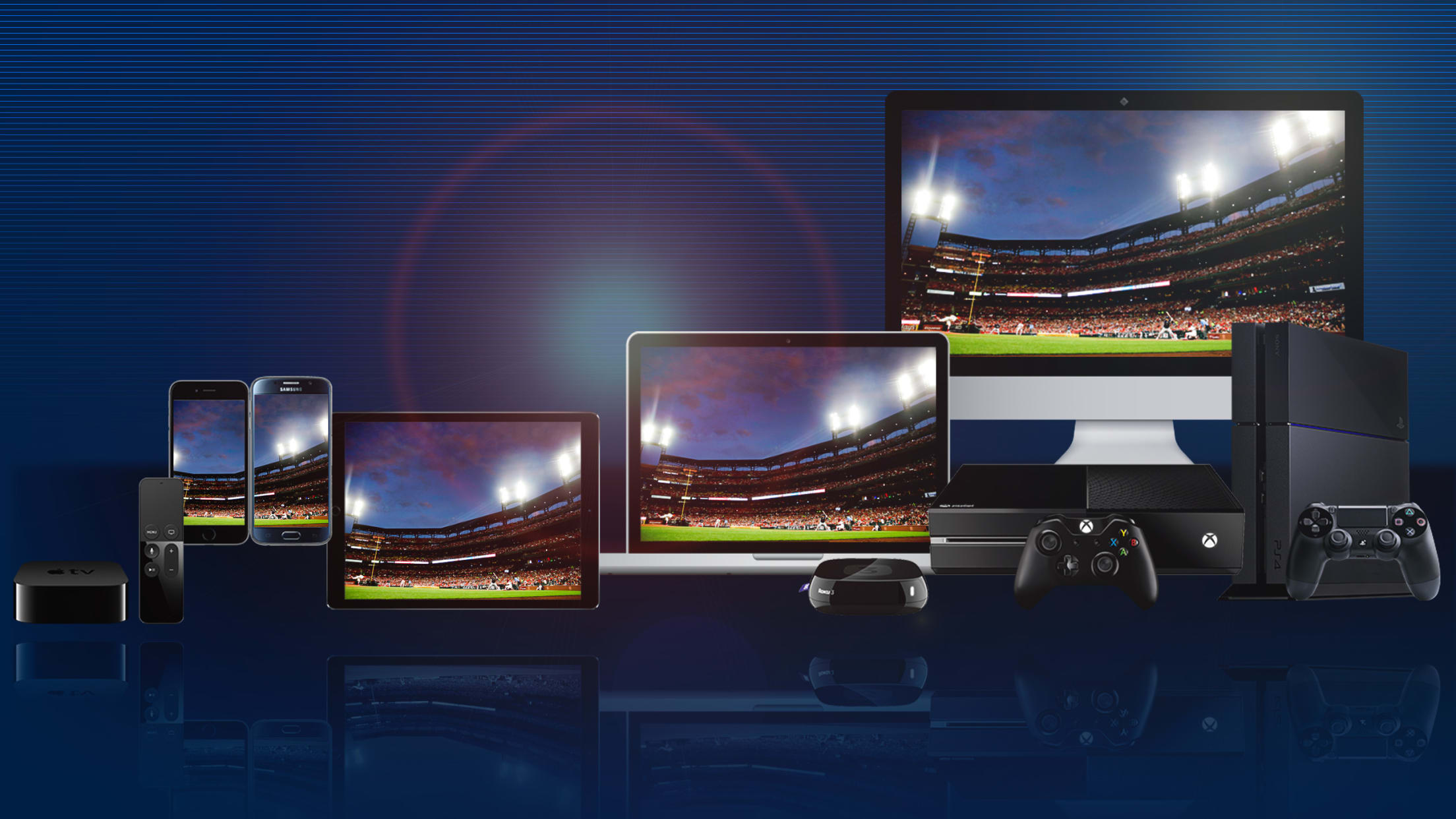 There's no live baseball for the time being, but you can now experience the last two years of Major League action on MLB.TV for free. The MLB.TV archives of the 2018 and '19 seasons are open and accessible for all, which means more than 4,800 games are available to stream
Can you keep up with Soto's home workout?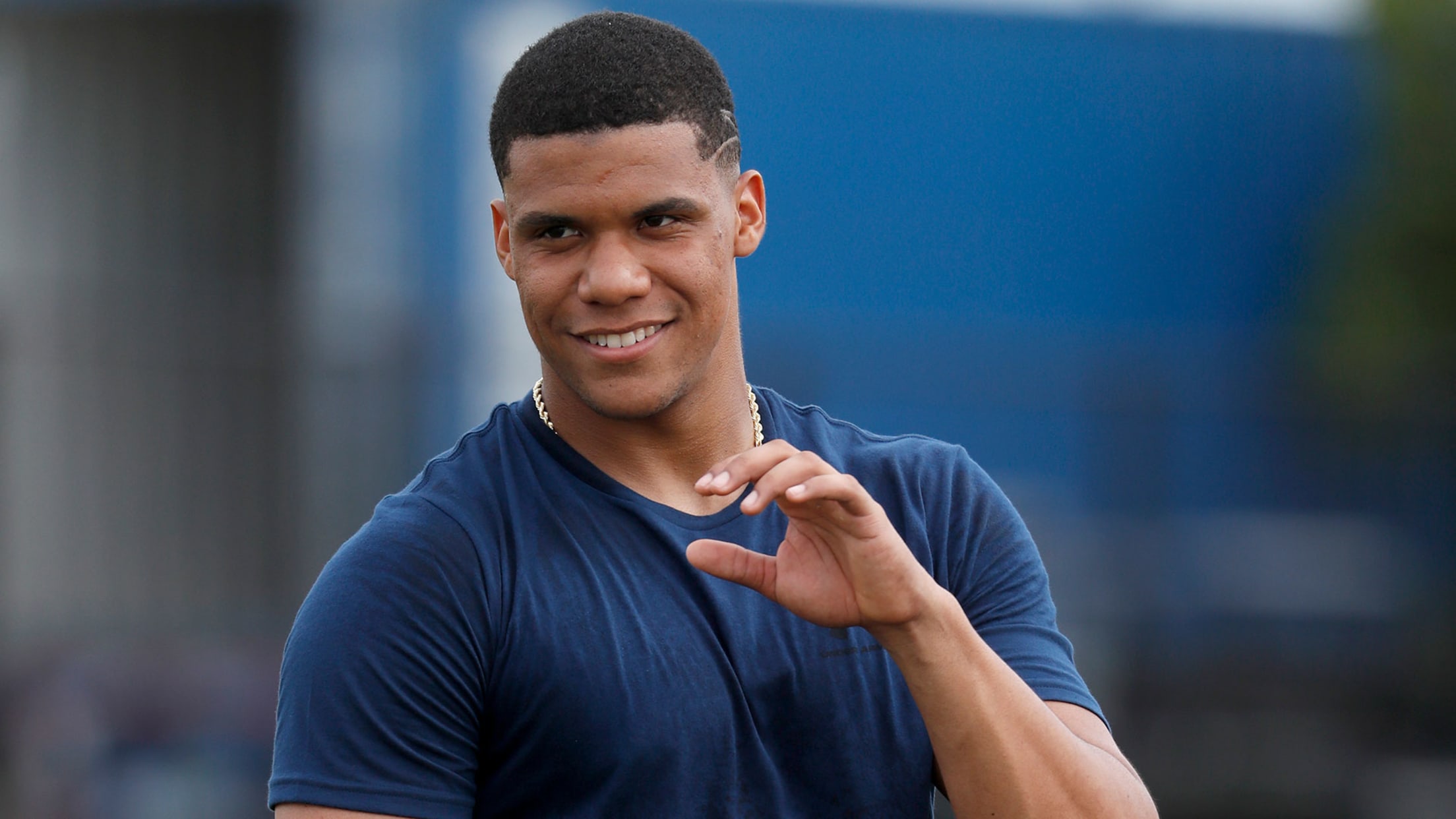 Major League players are, like many of us, spending a lot of time indoors right now due to the coronavirus pandemic. But that doesn't mean they're not doing everything possible to stay in shape. Players around the league have taken to social media to show how they're getting their workouts
Box score of the day: Walker walks it off for Bucs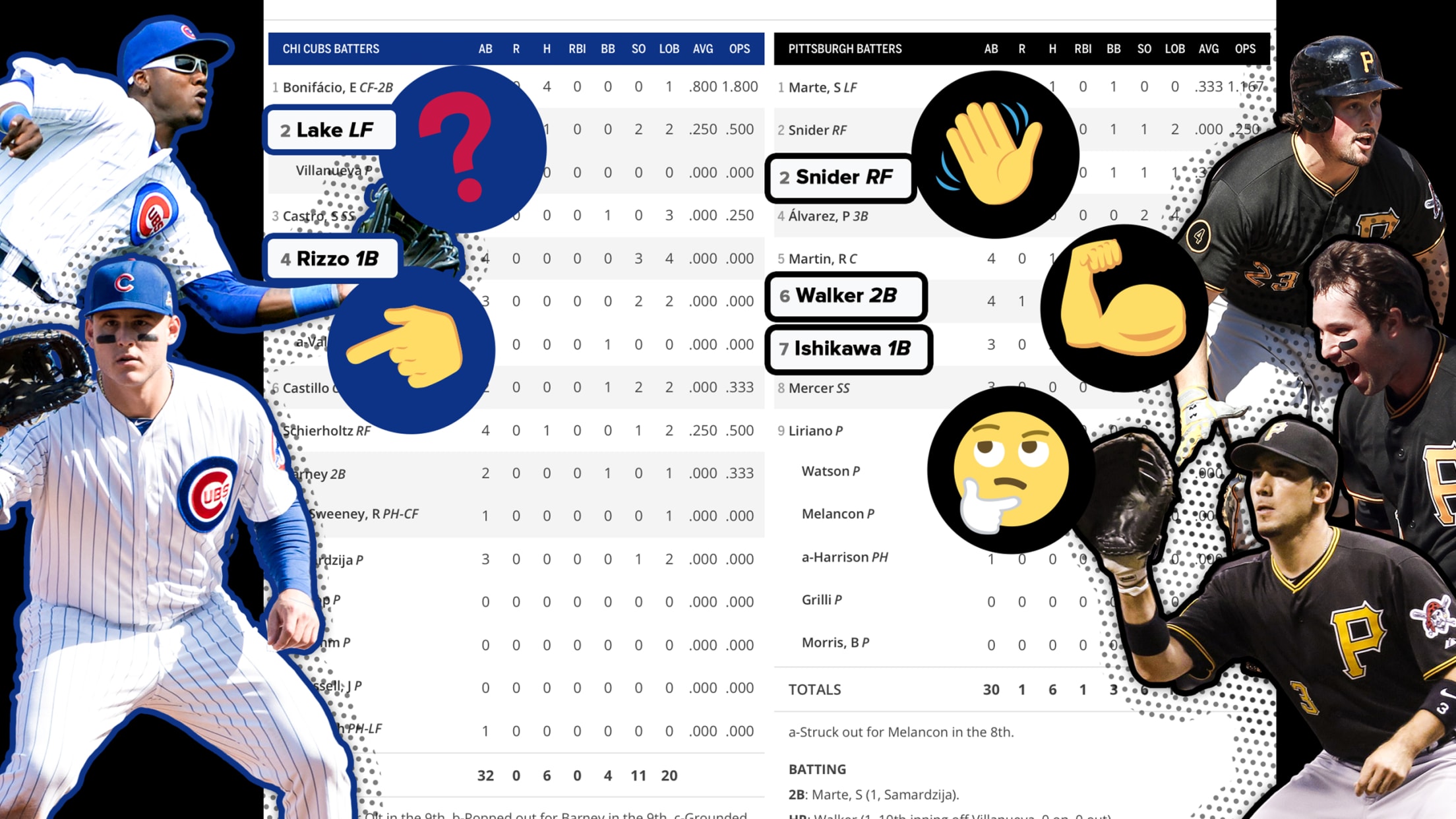 On Opening Day in 2014, the Pirates were riding high. After all, the franchise had just reached its first postseason in more than two decades, and was poised to compete for the postseason again. Indeed, Pittsburgh did get back to the playoffs, and the journey began with a thrilling victory
Is rhino on 'The Masked Singer' ... Barry Zito?
The evidence is mounting
The premise of "The Masked Singer" is simple, and pretty self-explanatory: Celebrities put on ridiculous costumes to sing and dance in front of a national television audience, and that national television audience has to guess just which celebrity it is. Viewers vote for their favorite performers, and whenever someone gets
No gym, no problem! Soto shares home workout
Nationals phenom Juan Soto is looking to follow up his breakout 2019 season, and he doesn't have to leave the house to stay ready amid the coronavirus pandemic. The heavy-hitting 21-year-old left fielder gave a glimpse into his strength and conditioning routine on Twitter in a video with Under Armour.
Watch Jeter's curtain call tomorrow at 7 p.m. ET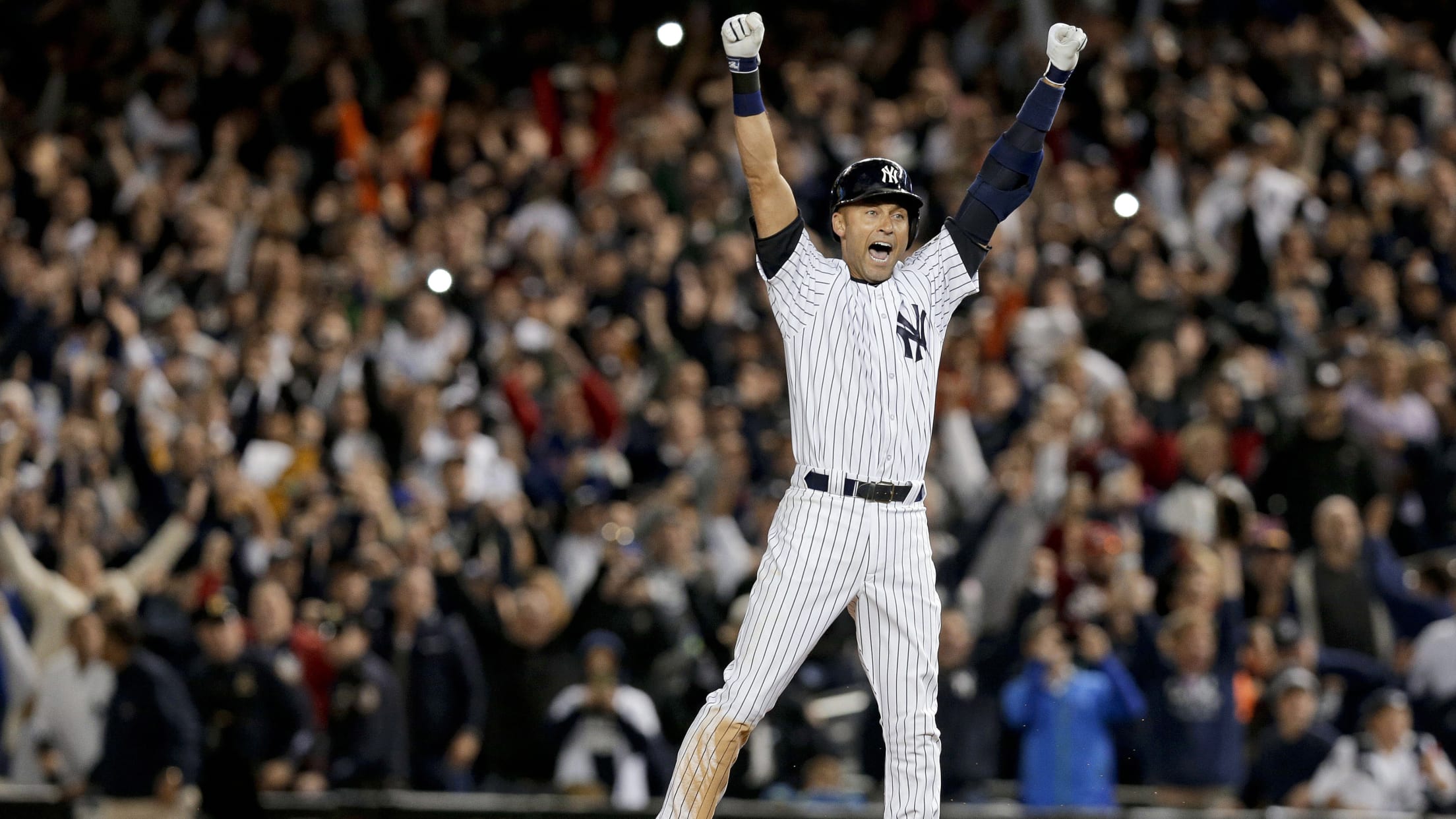 The snapshot remains frozen in time, Derek Jeter leaping beyond first base, his fists raised toward the evening sky. The Yankees' captain walked off a winner in his final at-bat wearing the fabled pinstripes, a moment that could not have been better scripted if it had been shipped directly from
Stroman gets work in pitching to Smith in street
No stranger to unorthodox workouts, Marcus Stroman does not appear to be having any trouble keeping in shape during Major League Baseball's coronavirus stoppage. The Mets pitcher posted a video on social media Monday showing him delivering pitches to a barefoot Dominic Smith in the middle of a paved street.
Sale has TJ surgery, could return in June '21
Red Sox mindful to 'not place any undo burden' during pandemic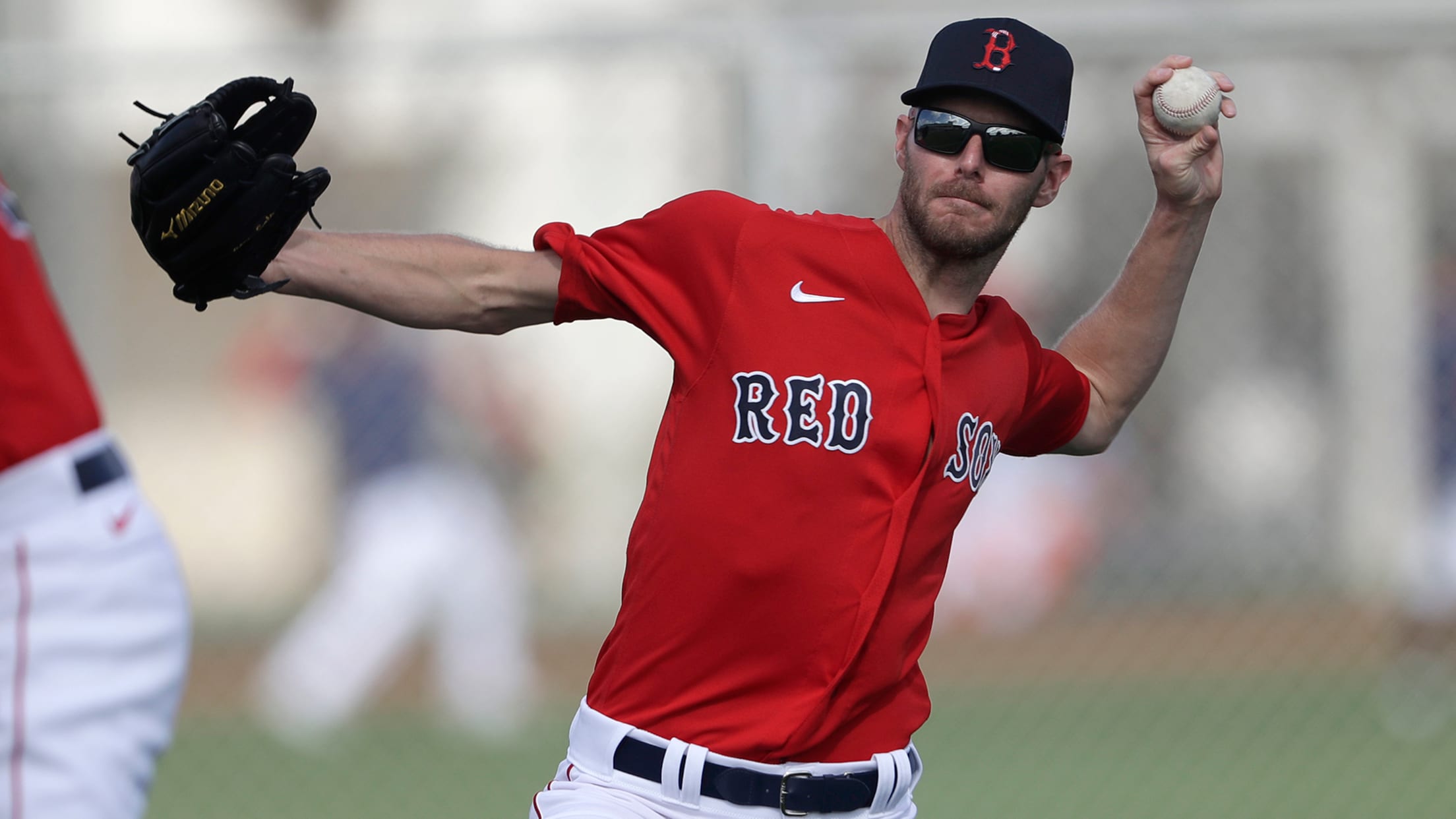 BOSTON -- Eleven days after the Red Sox revealed that Chris Sale needed Tommy John surgery, the left-hander underwent the procedure in Los Angeles on Monday, and the club announced it was a success. The surgery was performed by Dr. Neal ElAttrache at the Kerlan-Jobe Institute in Los Angeles. The
MLB extends support for Minor Leaguers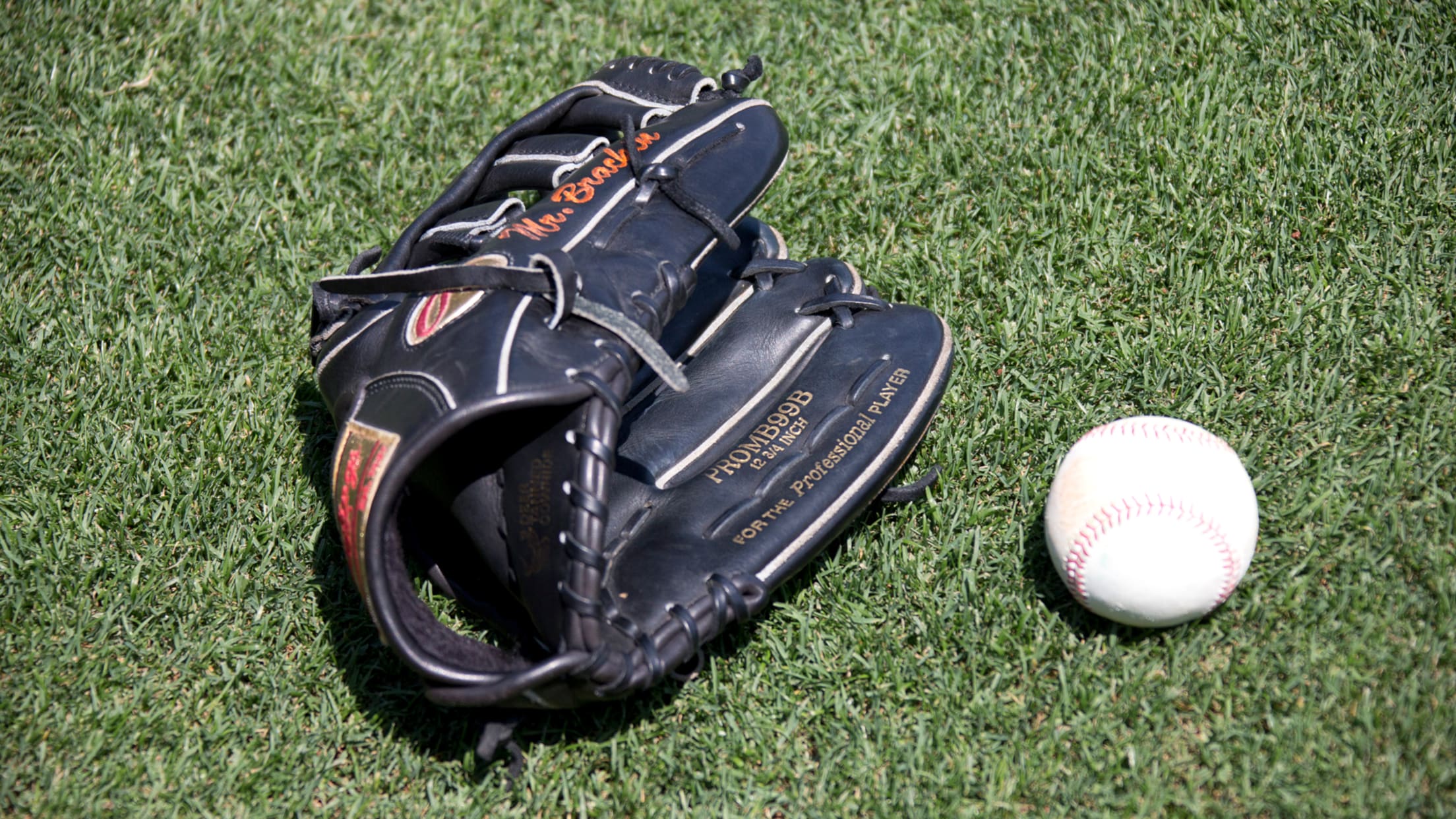 Major League Baseball announced on Tuesday that it has extended the league-wide initiative of financial support for Minor League players through May 31 or until the beginning of the minor league season -- whichever occurs first. MLB is taking this additional step to continue assistance for Minor League players and
A year ago today: Trea the hero, Nats get 1st win
Turner belts two homers, including walk-off blast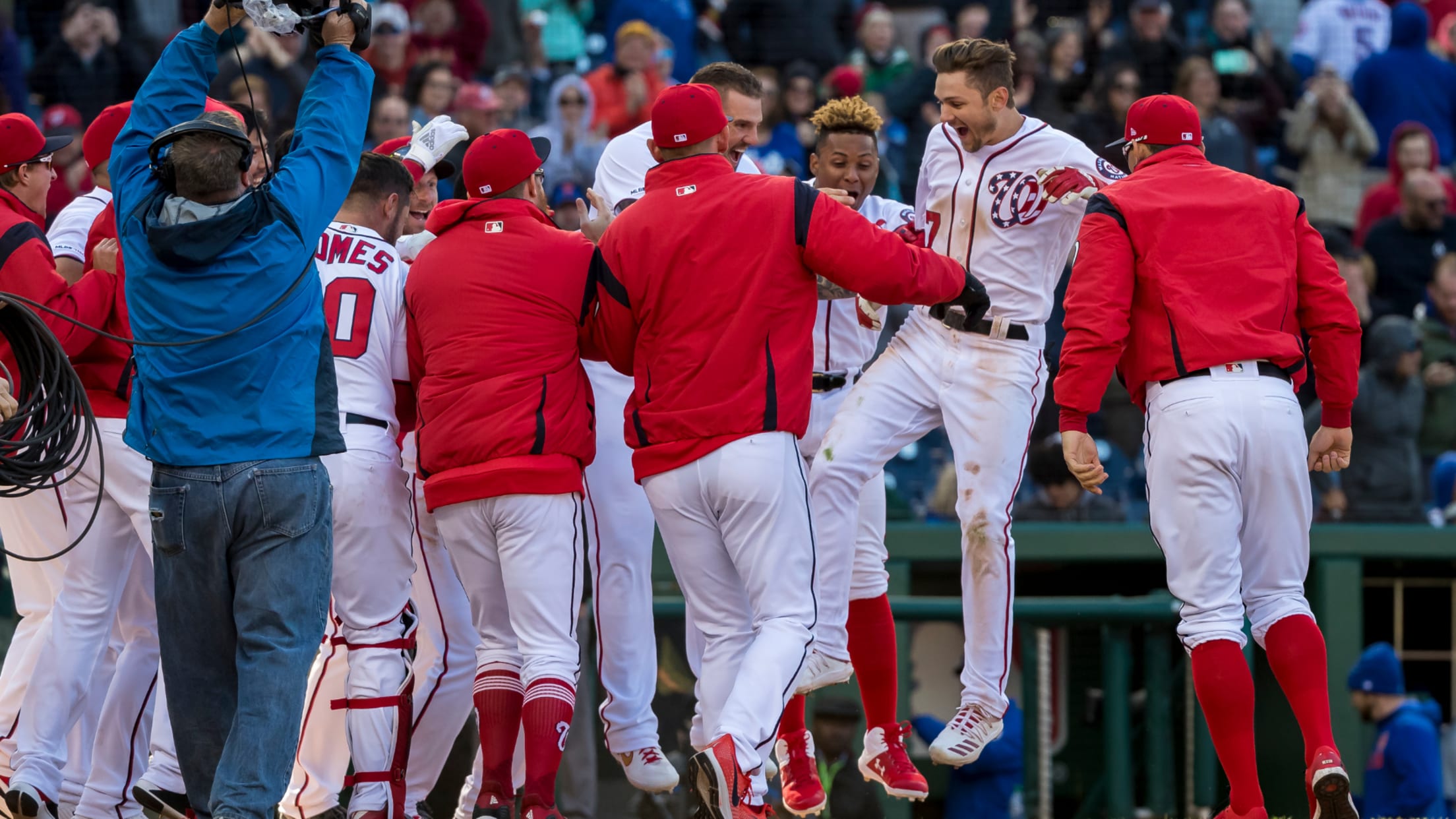 To help fill the baseball void, we're flipping the calendar back one year to remind us all just how awesome our great game is. Here's a look back at the best of March 31, 2019:
These are baseball's nastiest fastballs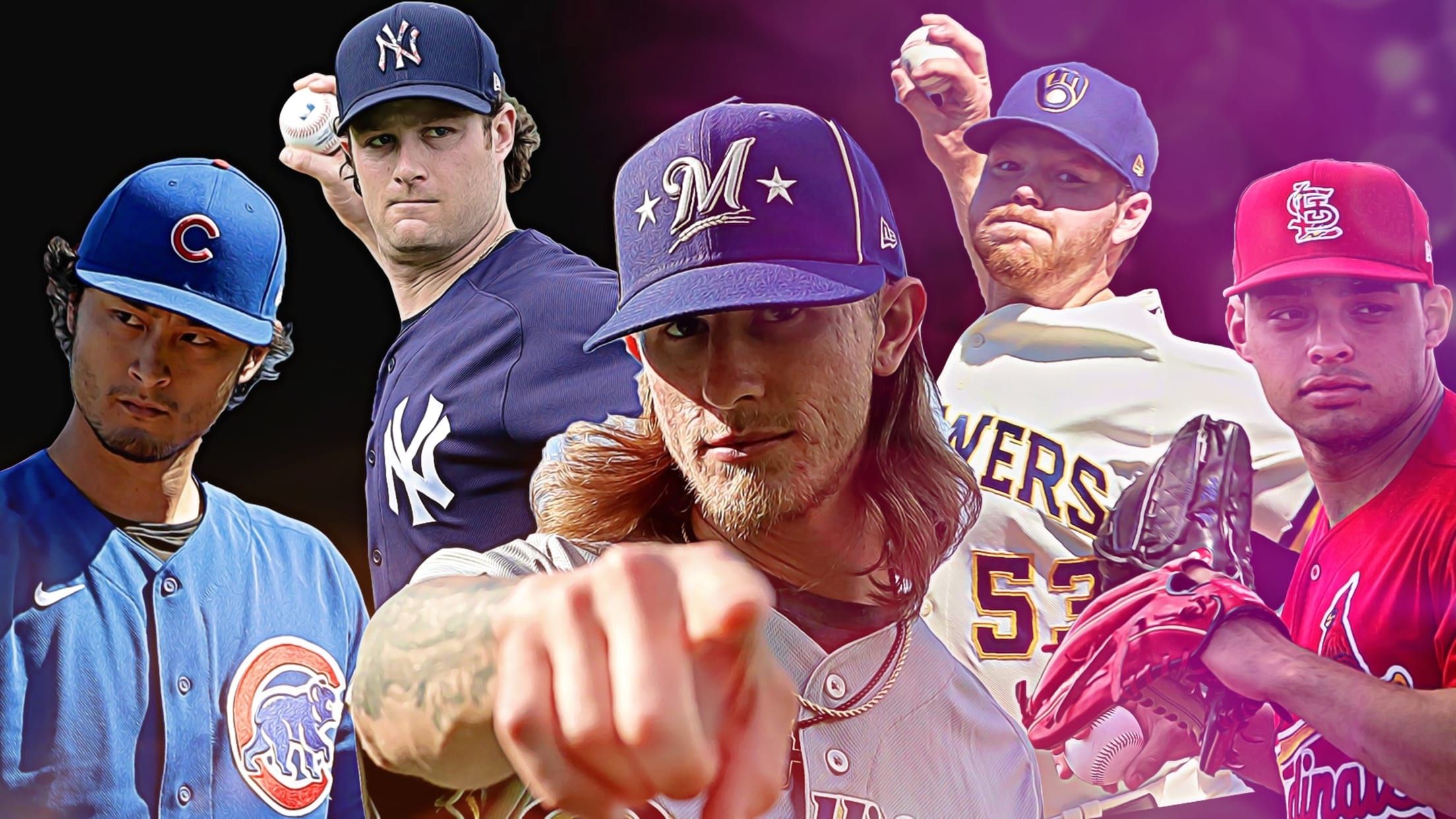 Just because the 2020 season hasn't started yet, that doesn't mean baseball fans have to forget what it's like to watch the best of the best. This week, MLB.com is highlighting some of the nastiest pitches in baseball -- a different pitch type every day, with five pitchers featured for
You won't be able to handle this bat dog cuteness
Seriously, it's too much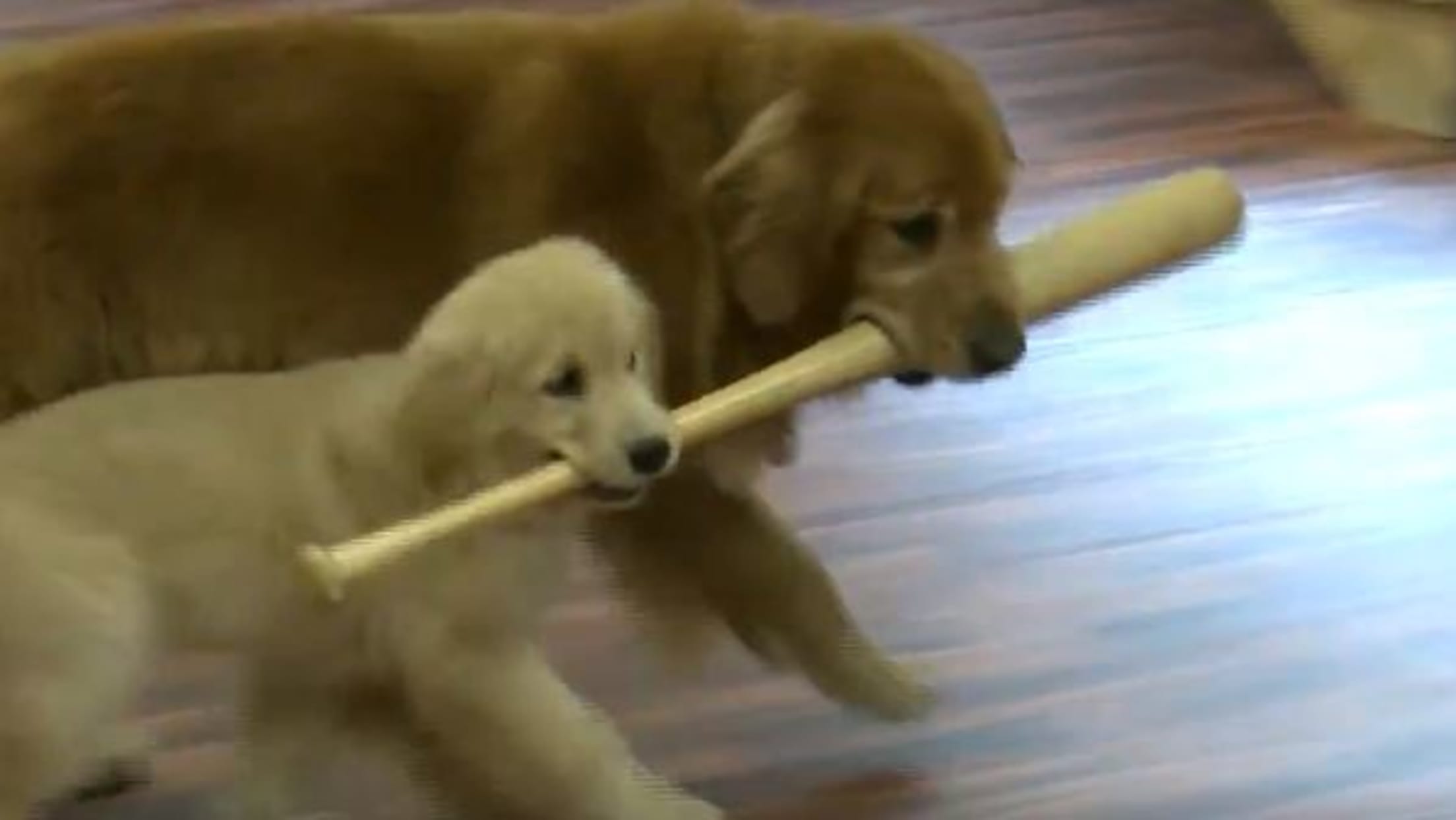 Like players and announcers, bat dogs have to remain in game shape during this quarantine. You can't just lie around and eat all day waiting for your tummy to be rubbed. You need to be ready. You don't want an umpire to come out and embarrass you in the home