Vlad Jr. goes deep again in Triple-A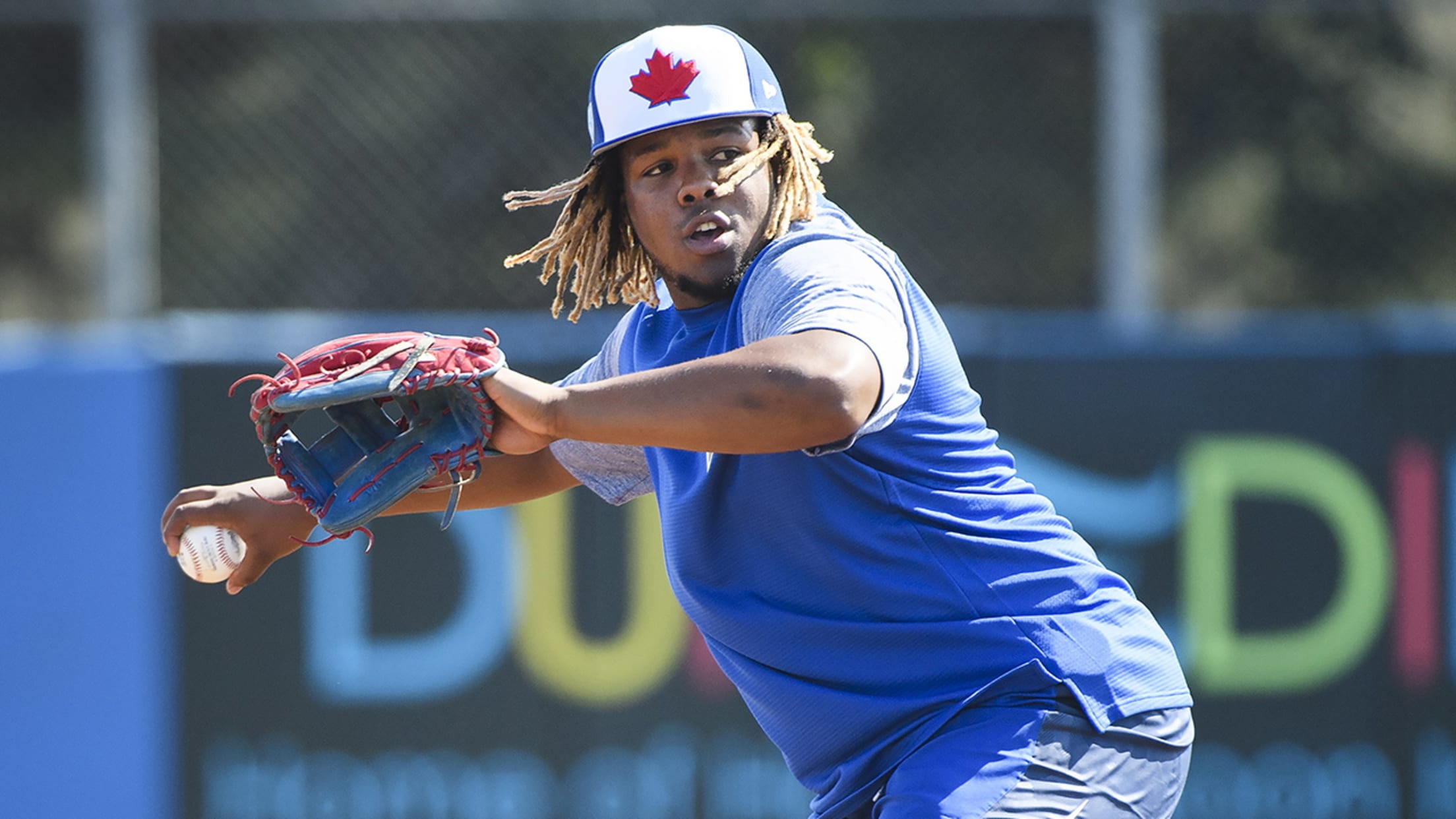 Vladimir Guerrero Jr., the Blue Jays No. 1 prospect, is not only the No. 1 prospect in baseball, he's one of the most vaunted prospects in baseball history. While hype has a negative impact on some, it doesn't appear to have fazed Guerrero at all. All he's done is rake,
Gio signs 1-year deal with Crew (source)
12-year veteran went 3-0 for Milwaukee last fall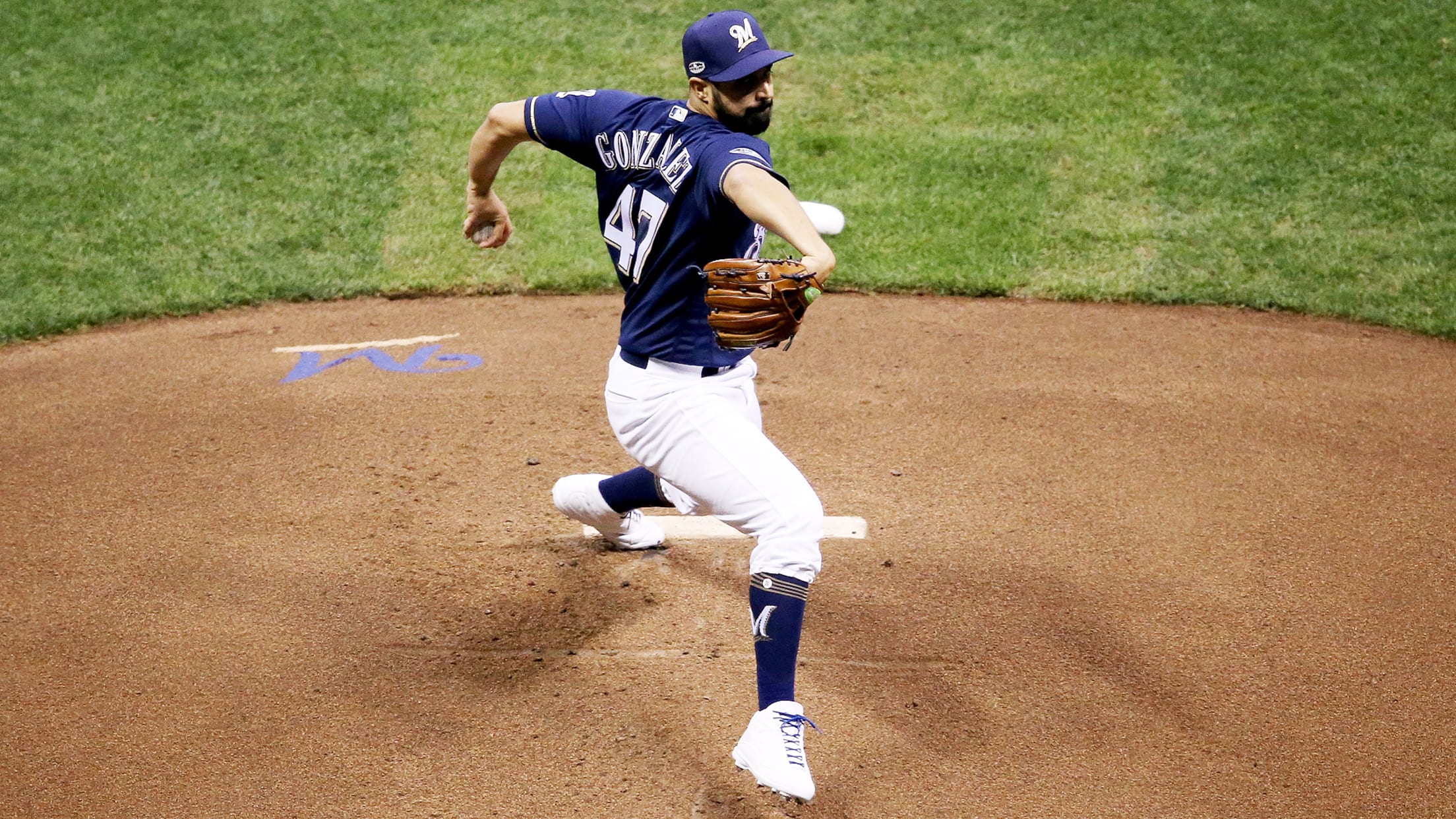 ST. LOUIS -- The Brewers have agreed to bring back veteran left-hander Gio Gonzalez to help an underperforming pitching staff. A source told MLB.com on Wednesday that Gonzalez was in agreement on a one-year Major League contract that will pay $2 million for the remainder of this season and includes
Wendle fractures right wrist on HBP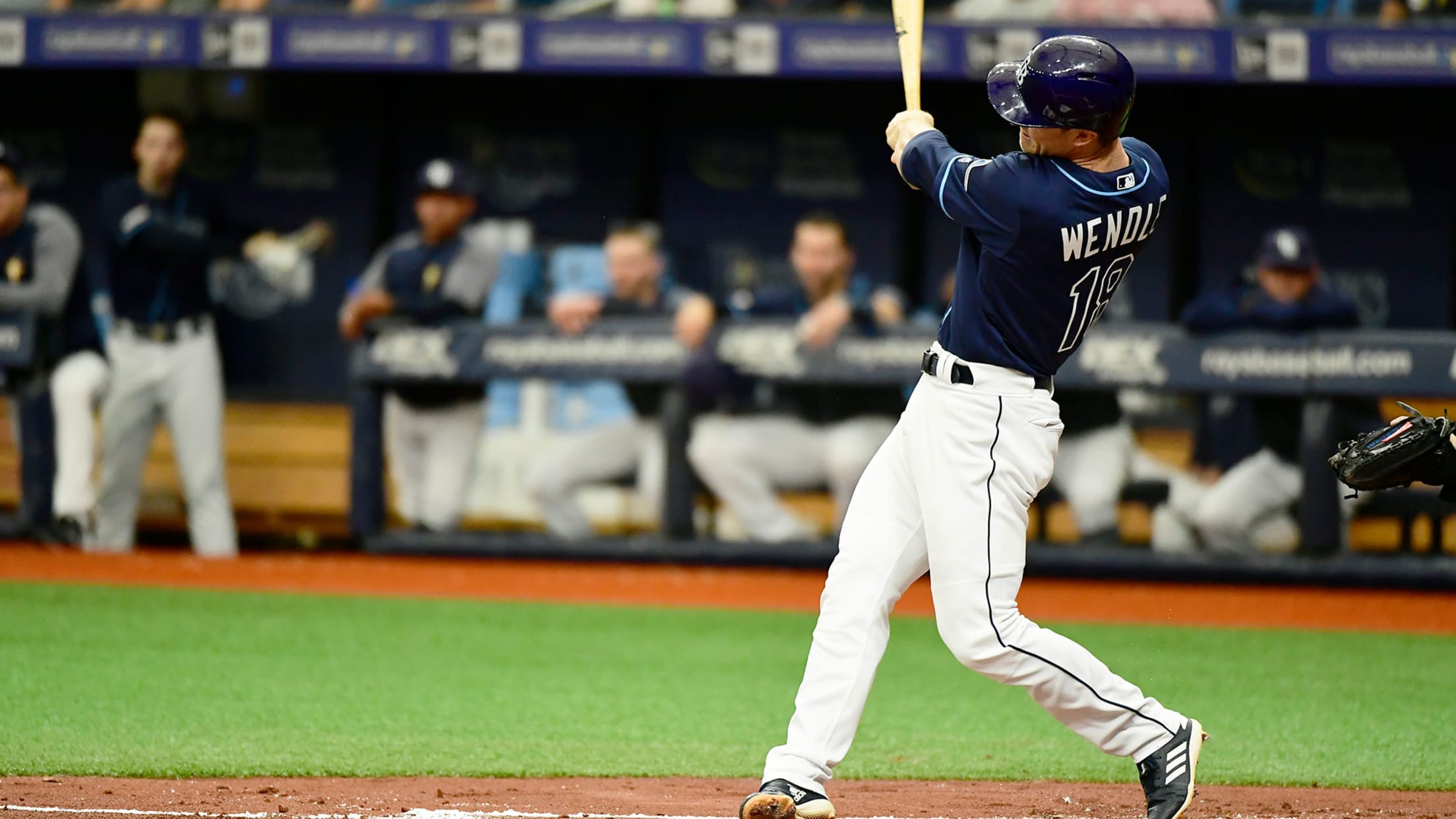 ST. PETERSBURG -- Rays infielder Joey Wendle fractured his right wrist when he was hit by a pitch during Wednesday's game against the Royals, X-rays at Tropicana Field revealed. Wendle was removed from the game after being hit on the right hand by Jake Diekman's pitch in the sixth inning.
Yankees activate Sanchez, send down Green
The Yankees activated catcher Gary Sanchez from the injured list prior to Wednesday night's game against the Angels. They also recalled left-hander Stephen Tarpley from Triple-A Scranton/ Wilkes-Barre and optioned righty reliever Chad Green and catcher Kyle Higashioka to Scranton Wilkes-Barre. Sanchez, who was placed on the injured list on
This exclusive club could get new member tonight
Baseball's 3,000-strikeout fraternity is probably smaller than you think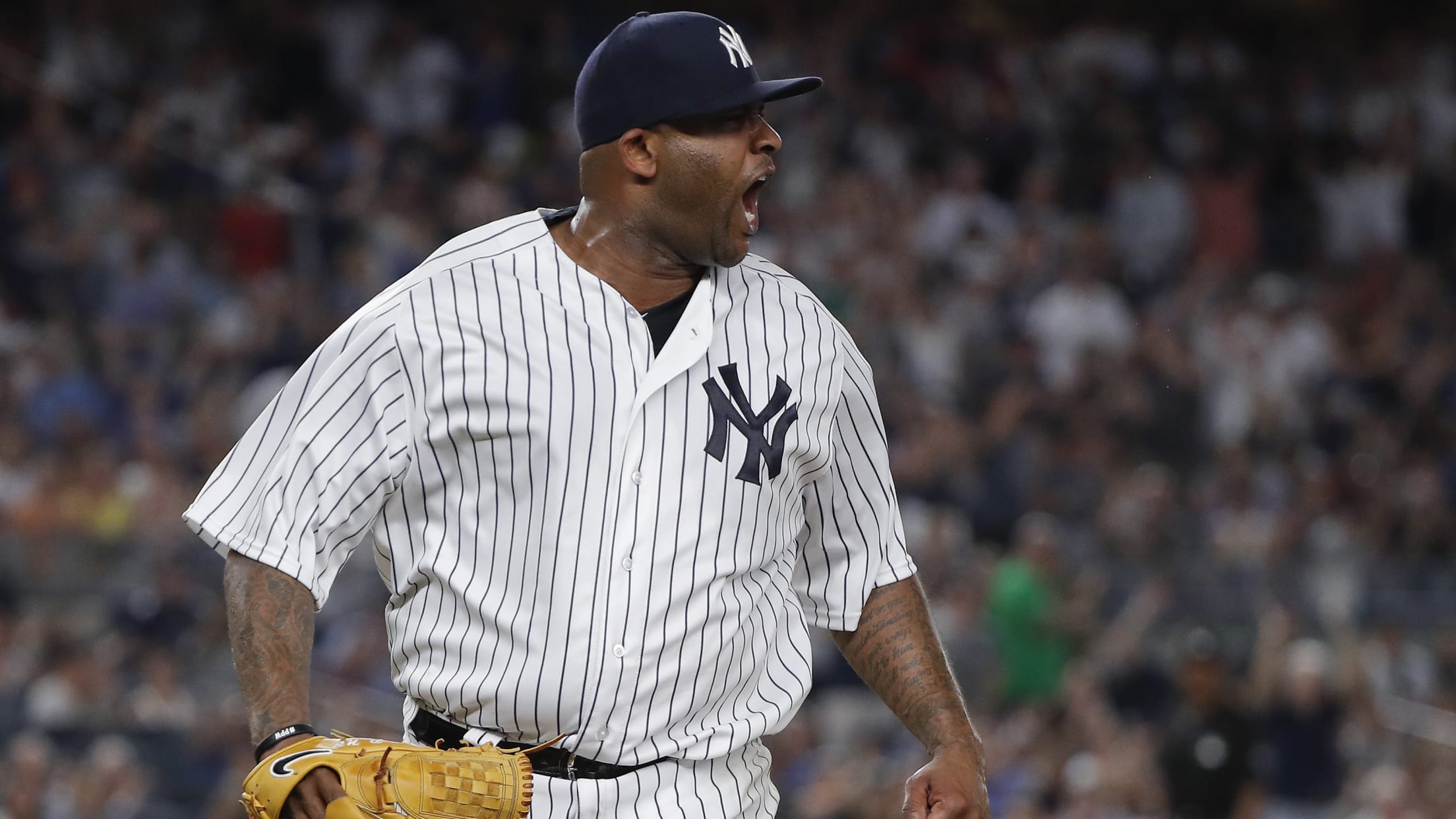 Baseball is about to see a player enter one of its most exclusive clubs, and it could happen Wednesday night. Yankees left-hander CC Sabathia sits just six K's shy of 3,000 strikeouts heading into his start against the Angels in Anaheim on Wednesday. Sabathia, who has announced that 2019 is
Watch: 2 speedsters get caught on same play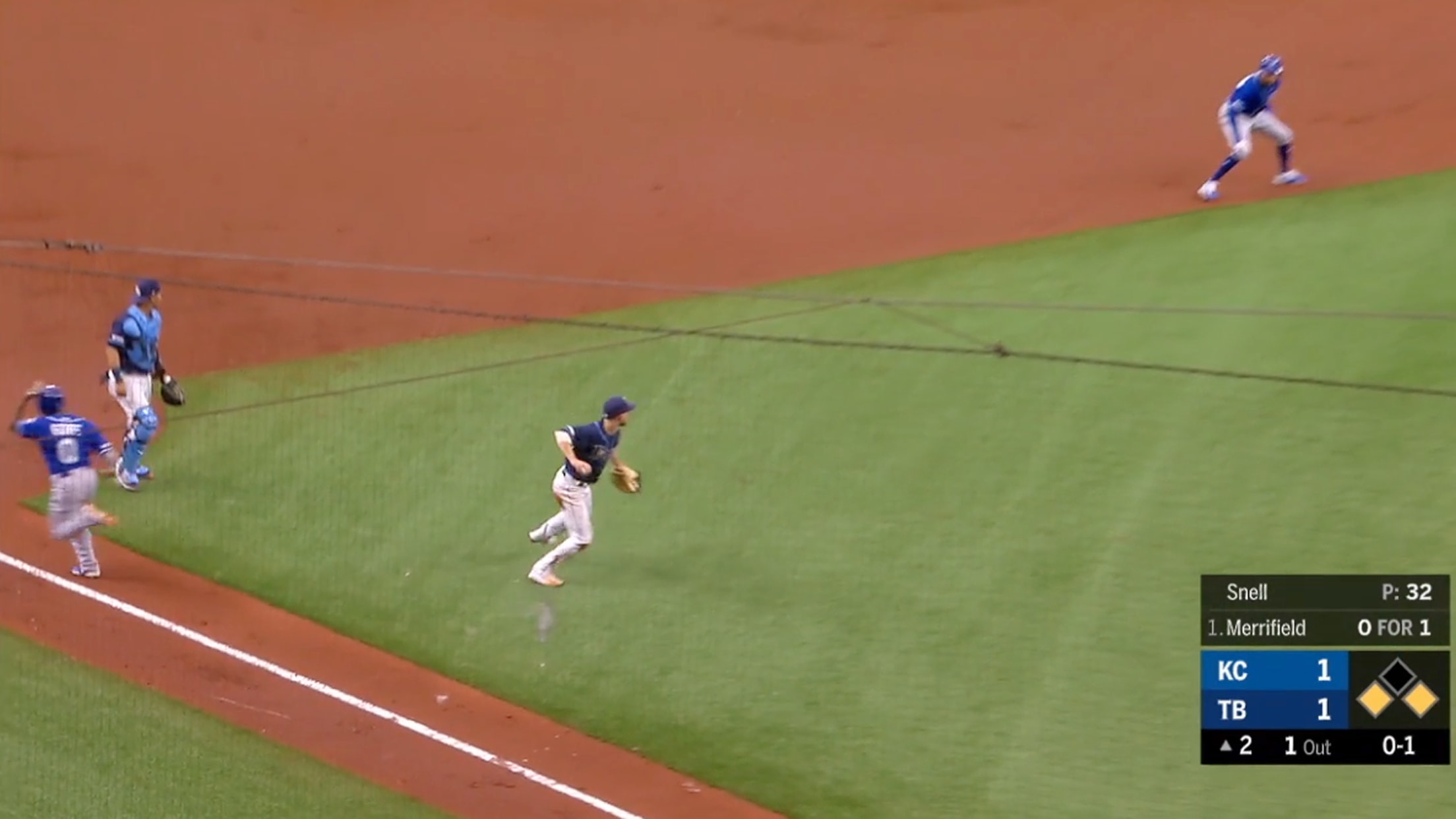 Primed to put up a big inning against Rays ace Blake Snell on Wednesday afternoon at Tropicana Field, the Royals were turned away without a run, despite two of the fastest runners in the Majors, Terrance Gore and Billy Hamilton, flaunting their speed on the bases. With one out in
Tensions rising ahead of Phils-Mets series finale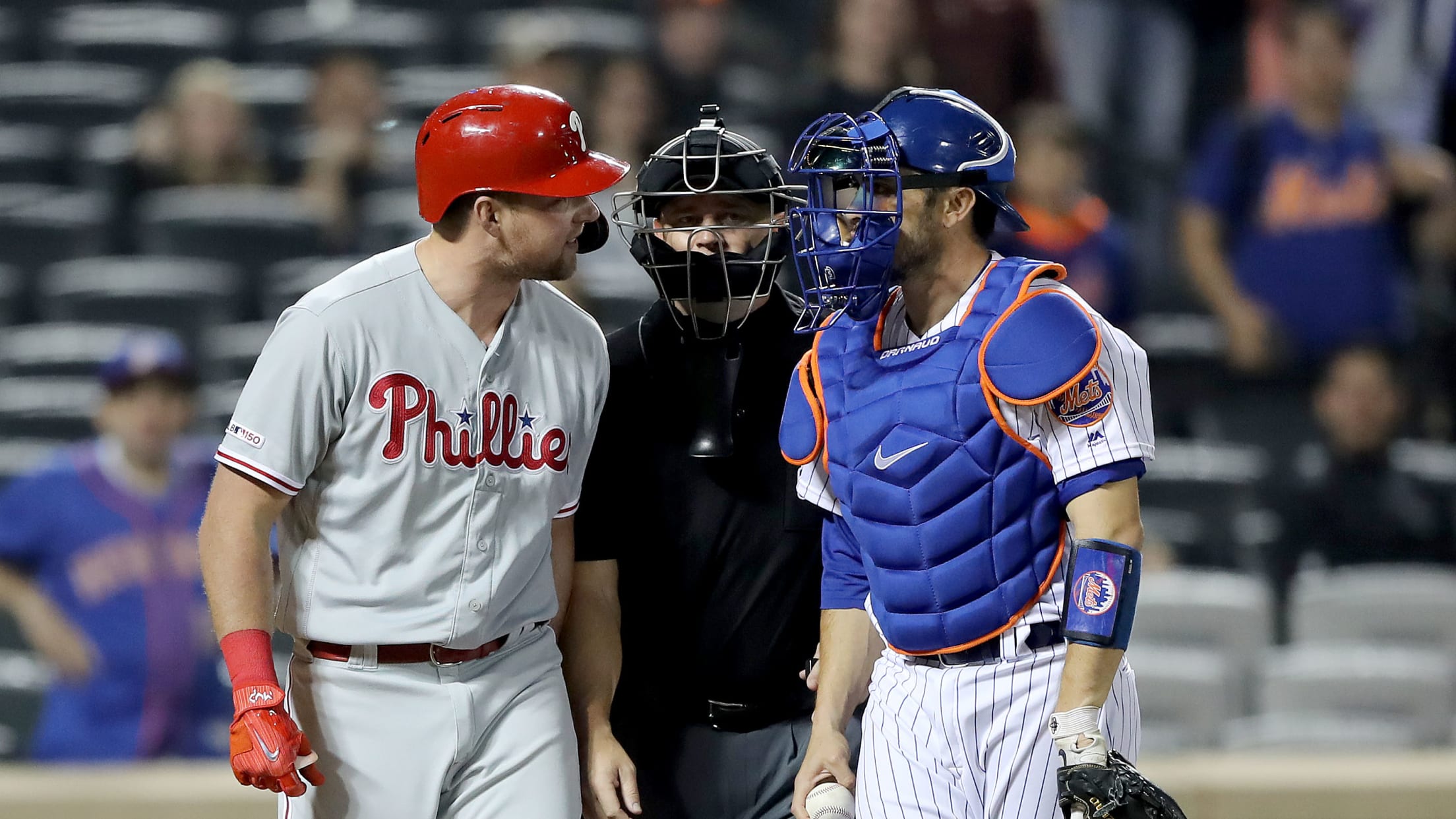 Tensions could reach a boiling point when the Mets host the Phillies on Wednesday night at Citi Field. Frustrations have been mounting for the Phils, who have lost five of their past six games, and the club clearly did not appreciate it when Mets right-hander Jacob Rhame threw multiple fastballs
Mariners acquire pitcher Wright from Orioles
Bruce out of lineup for third straight day with sore left quad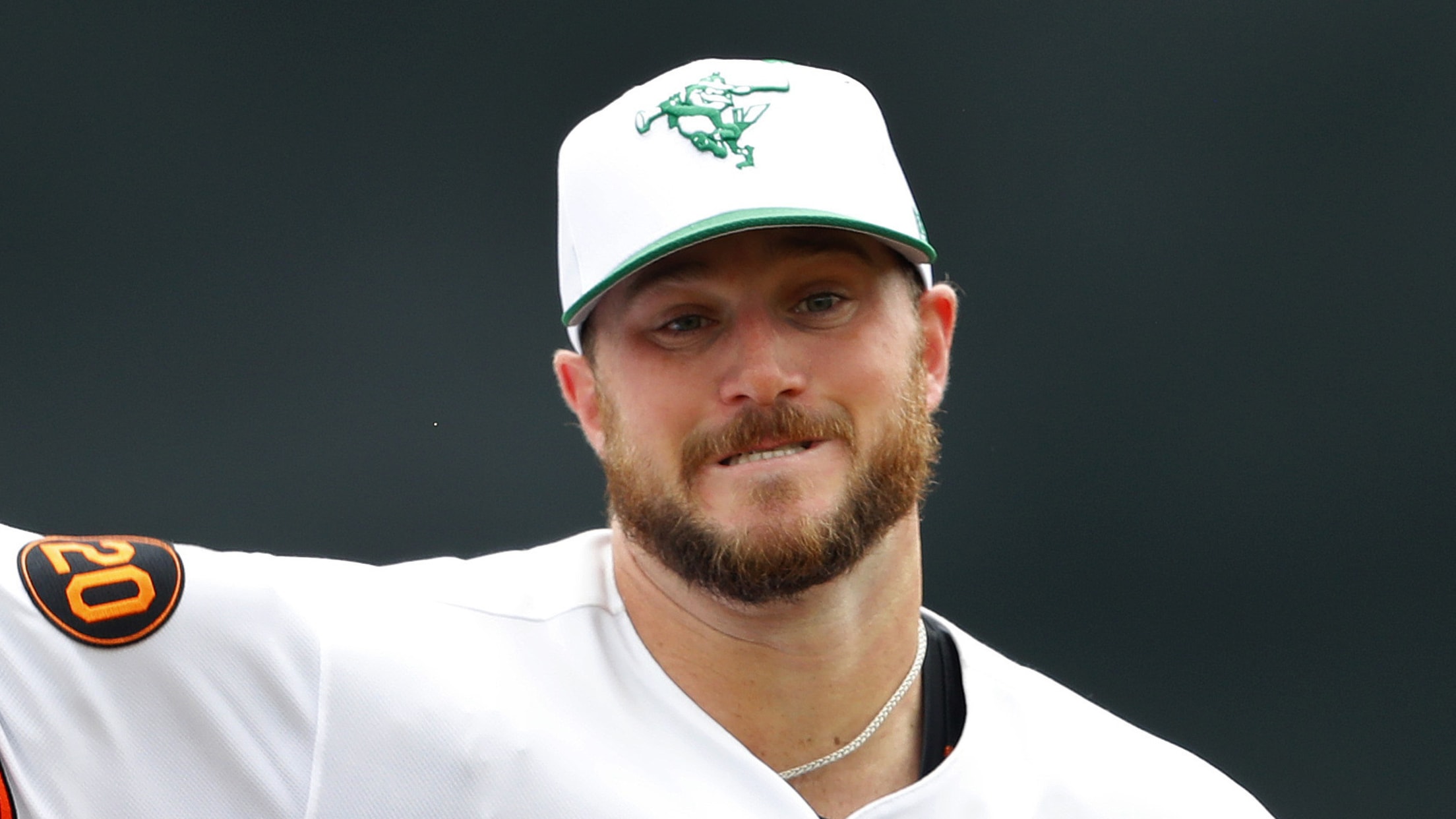 SAN DIEGO -- Right-hander Mike Wright is out of Minor League options. He has been inconsistent, at best. He had run out of chances with his original organization. No wonder Wright caught the eye of the Mariners. "We are the team of opportunities," manager Scott Servais said Wednesday after the
8 under-the-radar rookies grabbing our attention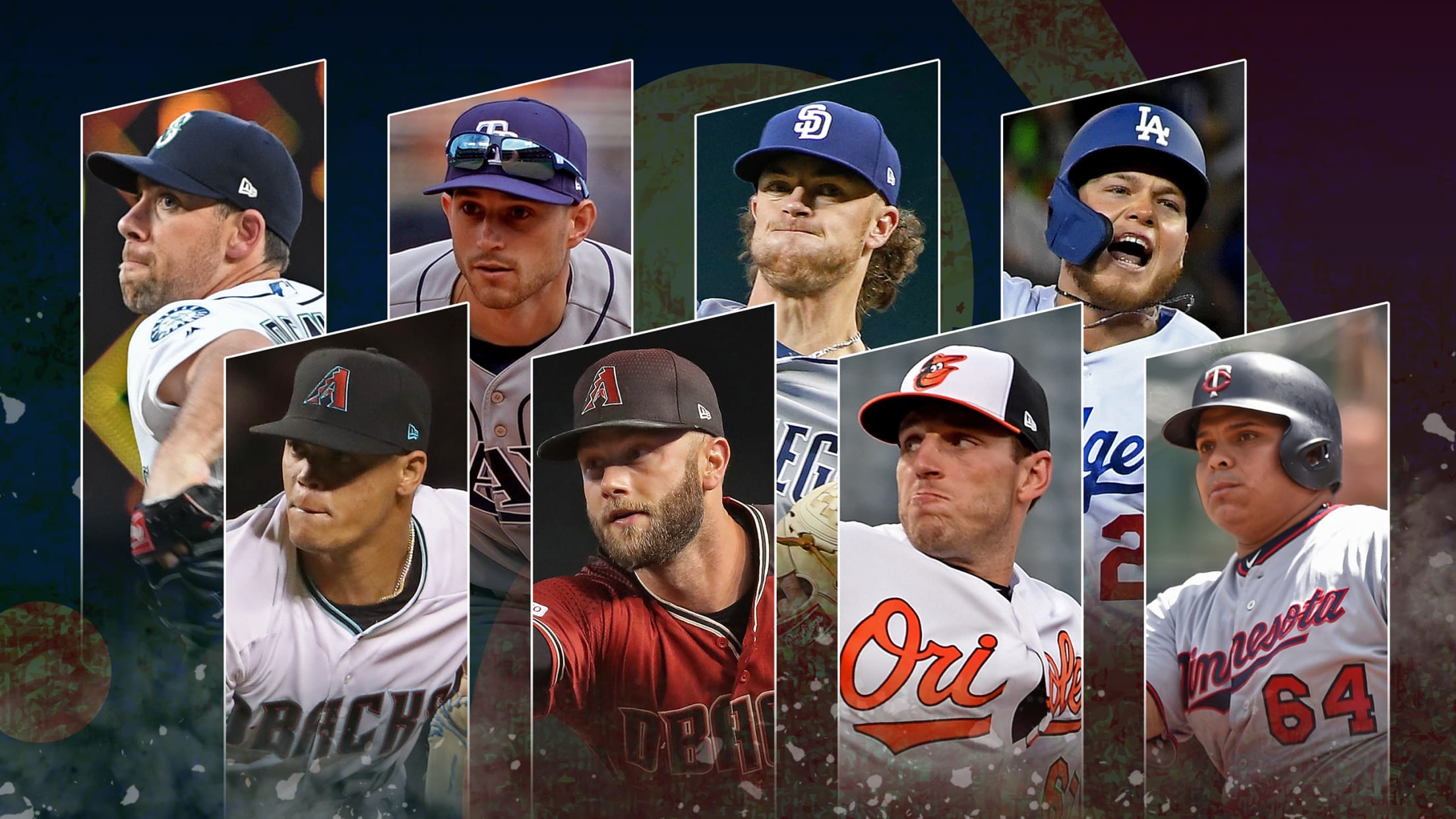 You've heard a lot about Pete Alonso and Fernando Tatis Jr., and justifiably so. Both of them have greatness written all over them. You may have been tracking Victor Robles and Eloy Jimenez before they made their Major League debuts, and like the rest of us, you'll be thrilled when
Snell handled cautiously by Rays in return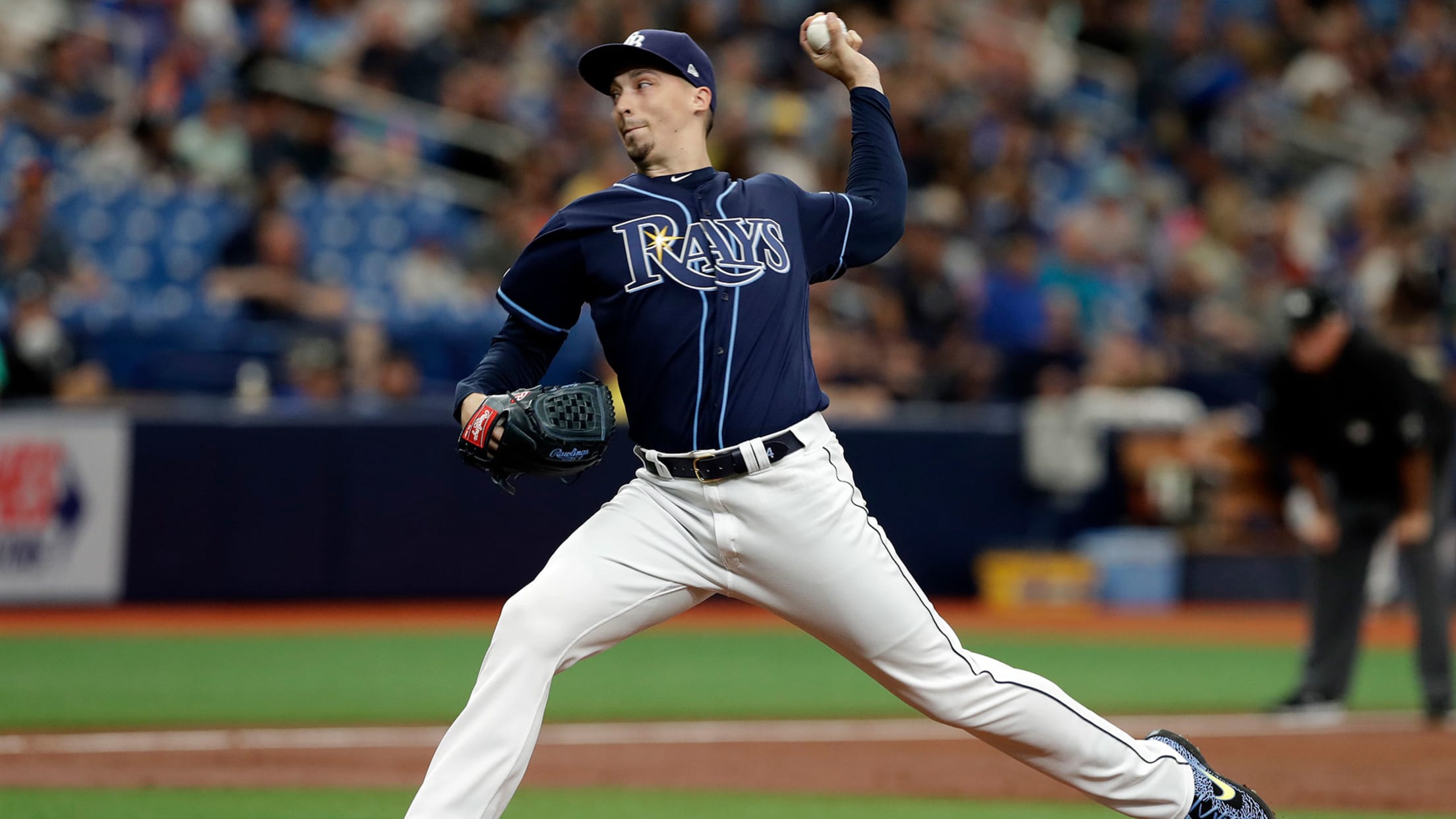 ST. PETERSBURG -- Reigning American League Cy Young Award winner Blake Snell returned to the mound Wednesday, but the Rays were unable to finish the sweep against the Royals in a 10-2 loss at Tropicana Field. The left-hander allowed three runs, two earned, over 3 1/3 innings. Snell, who landed
Rendon nears return; Zim gets day off to heal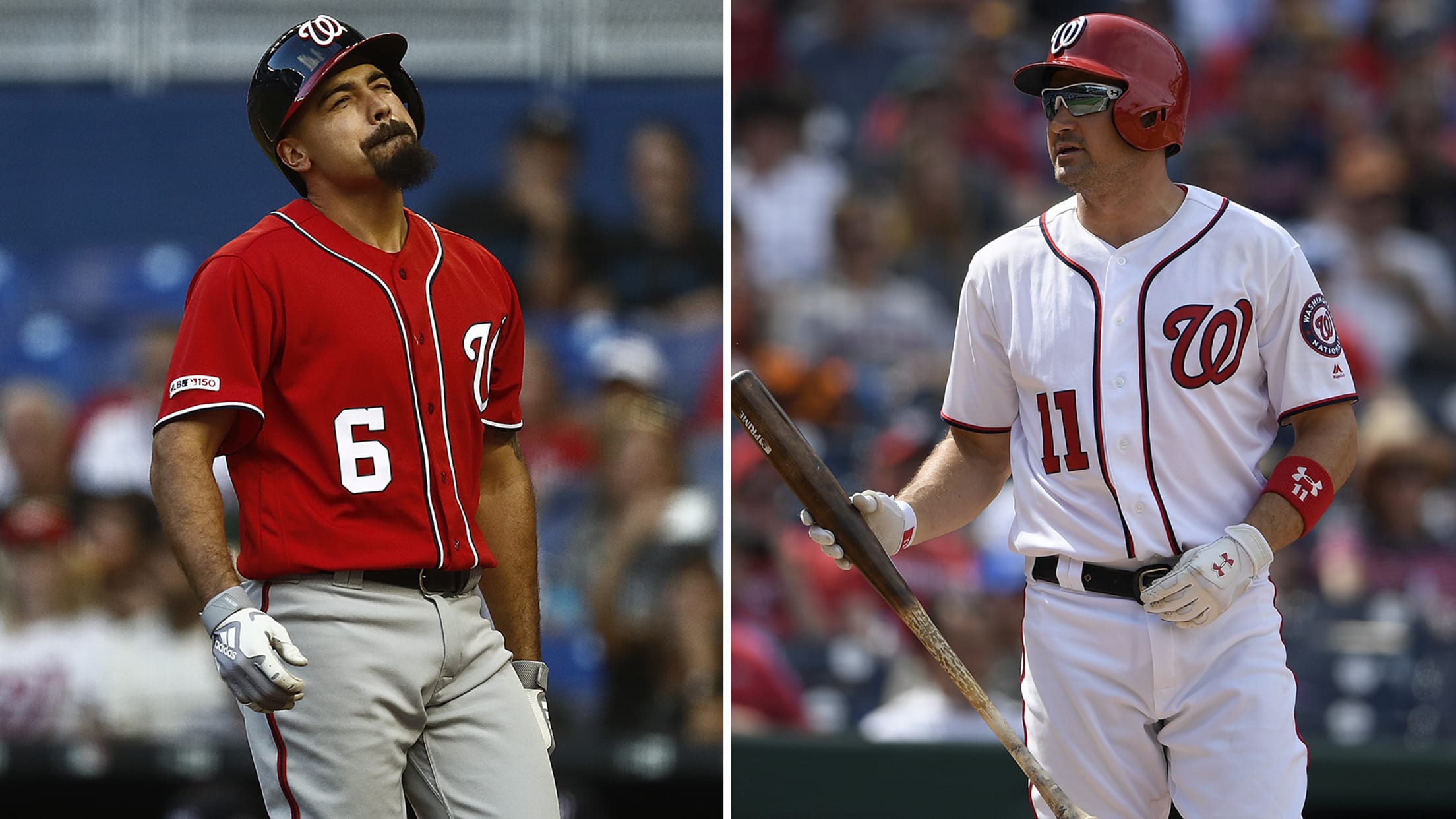 DENVER -- Nationals third baseman Anthony Rendon may be nearing a return to the starting lineup, although he wasn't in it for Wednesday's series finale vs. the Rockies at Coors Field. Rendon hasn't played since being hit on the left elbow by a Jose Urena fastball on Saturday in Miami,
Junis exits after taking liner off hand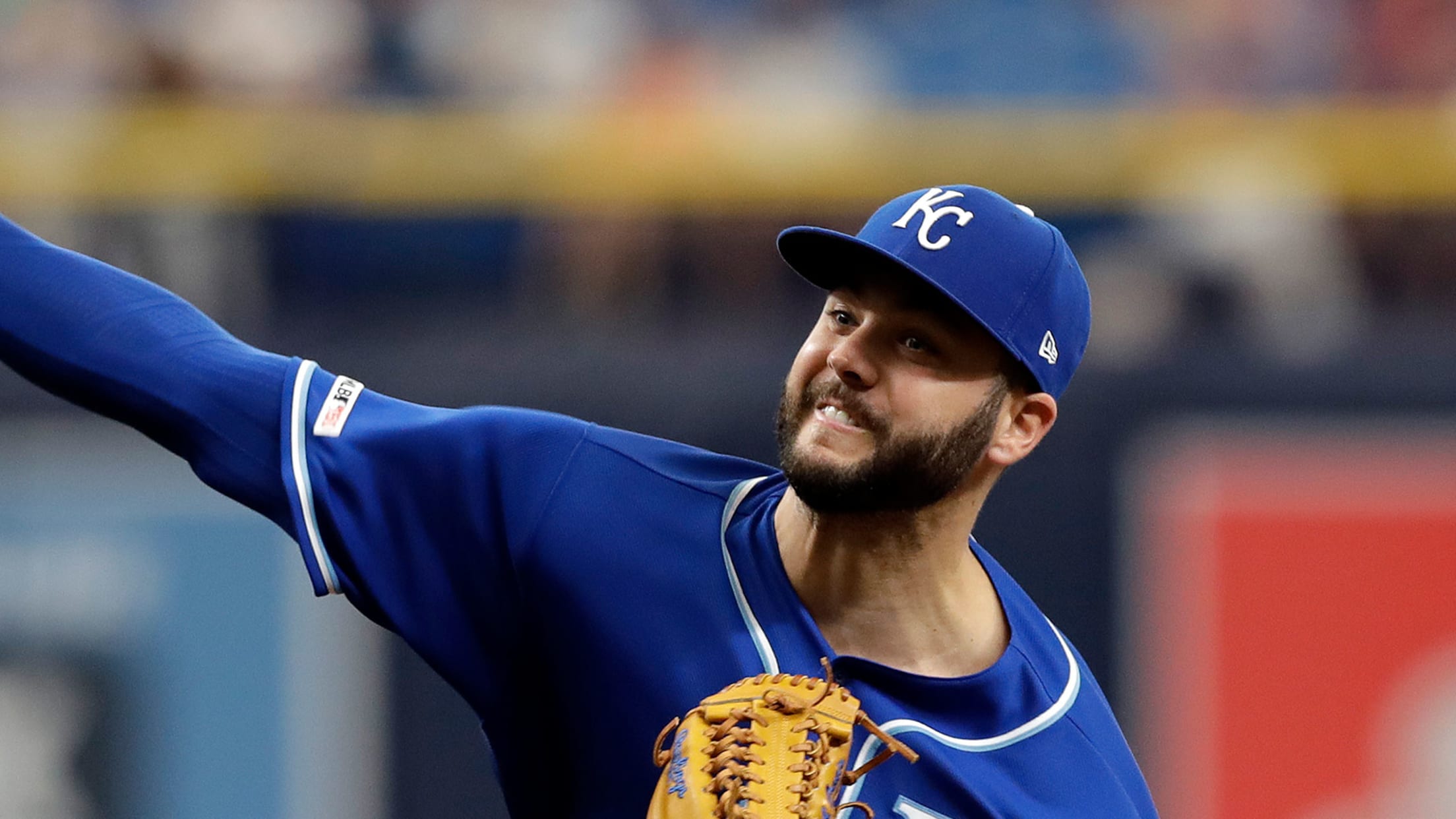 ST. PETERSBURG -- Royals right-hander Jakob Junis had to leave Wednesday's game against the Rays because of a right hand contusion and is considered day to day. Junis took a line drive from Yandy Diaz off his throwing hand and glove with one out and two runners on in the
Counsell keeps Yelich fresh with first day off
Skipper stresses importance of bigger-picture goal: full healthy season for star slugger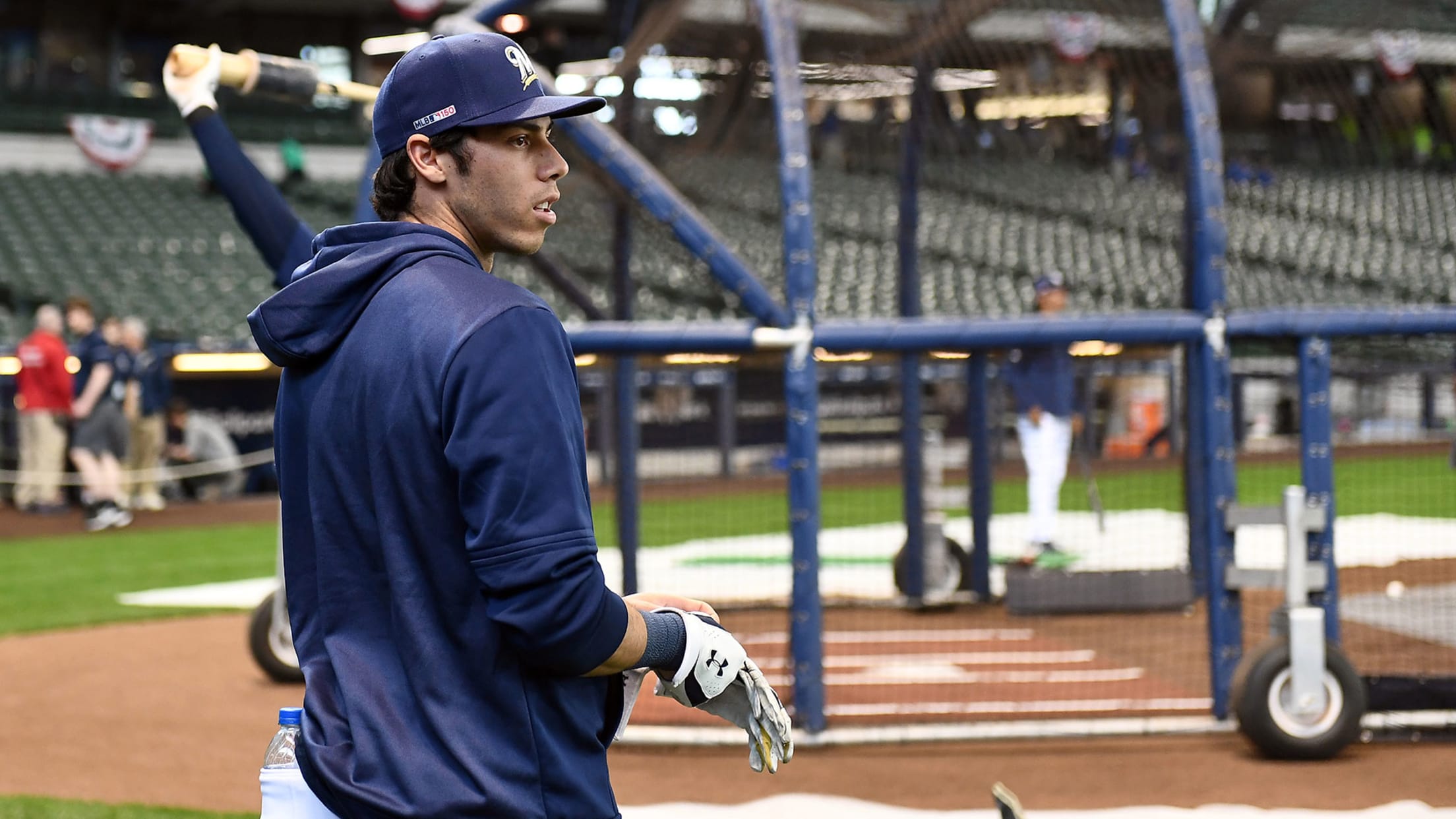 ST. LOUIS -- Sure, Christian Yelich would love to go all Prince Fielder and play 162 games. But Yelich also realizes the importance of rest, so the hard-worked outfielder made the most of his first day out of the lineup all season Sunday when the Brewers concluded their series against
Rockies activate Murphy, option Hoffman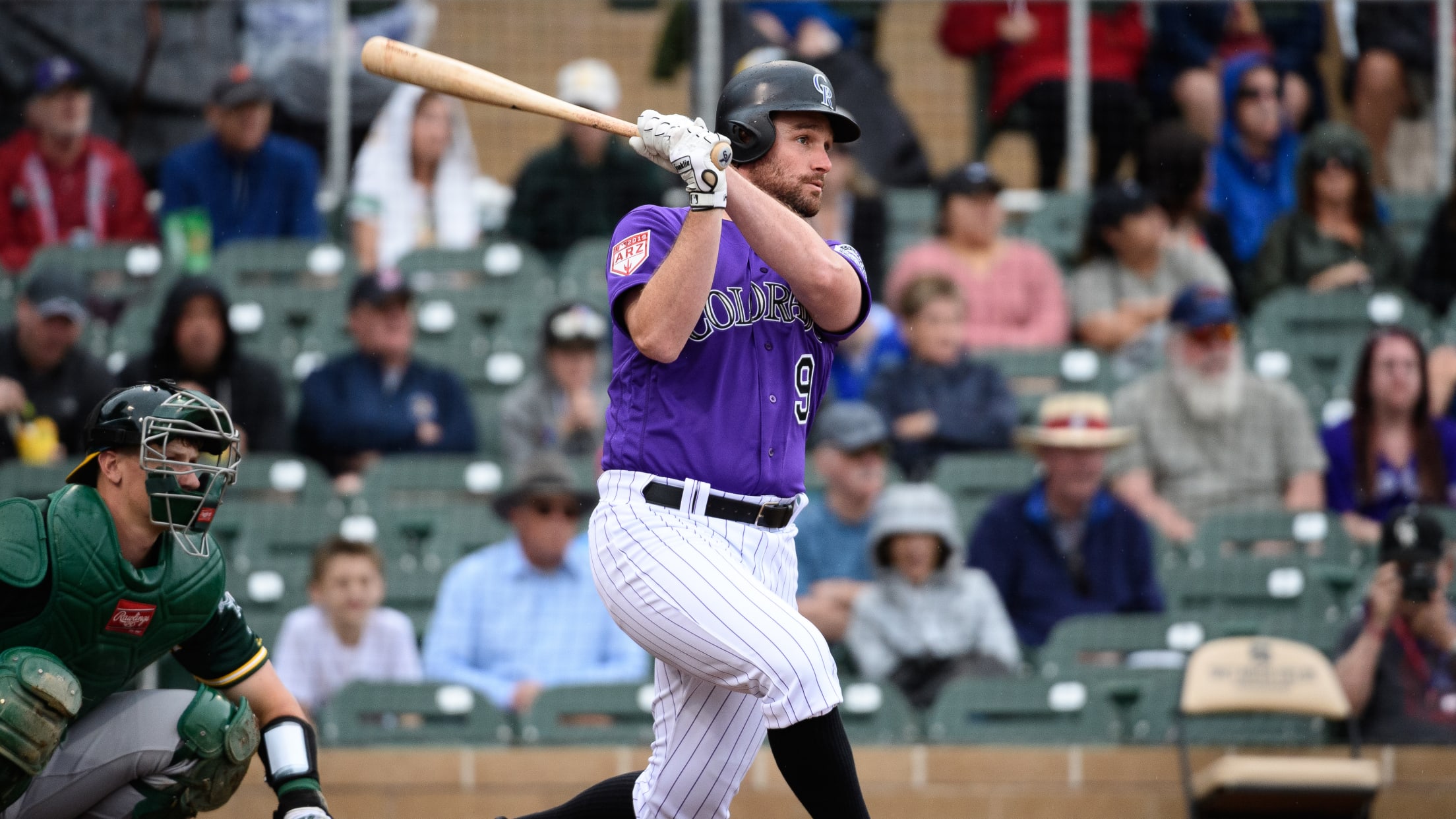 DENVER -- Rockies manager Bud Black smiled about the fact that Daniel Murphy's name was on the lineup card on his office desk. Out since suffering a fractured left index finger during the second game of the season, Murphy returned to the No. 3 spot in the Rockies' order Wednesday
Wheeler the first 100/100 pitcher in 2019
Hard-throwing righty hits first career HR at 101.4 mph exit velocity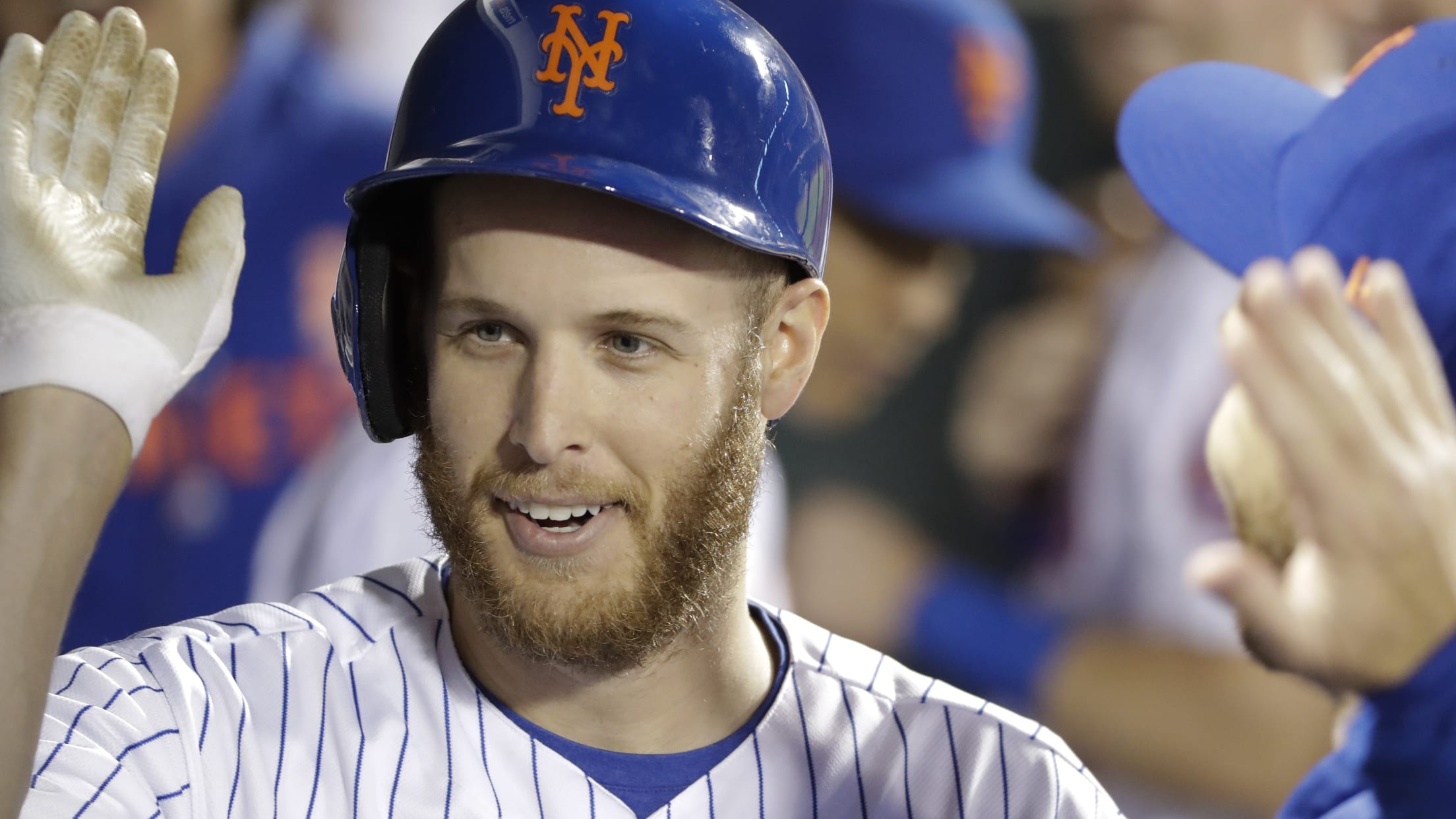 NEW YORK -- For a Major League batter, hitting a ball at least 100 mph is a relatively common feat. For a pitcher, less so, though 13 of them have managed it this season. Throwing a ball at least 100 mph? While more common than ever, it's still a rare
Watch Javier Baez steal 1B with juke move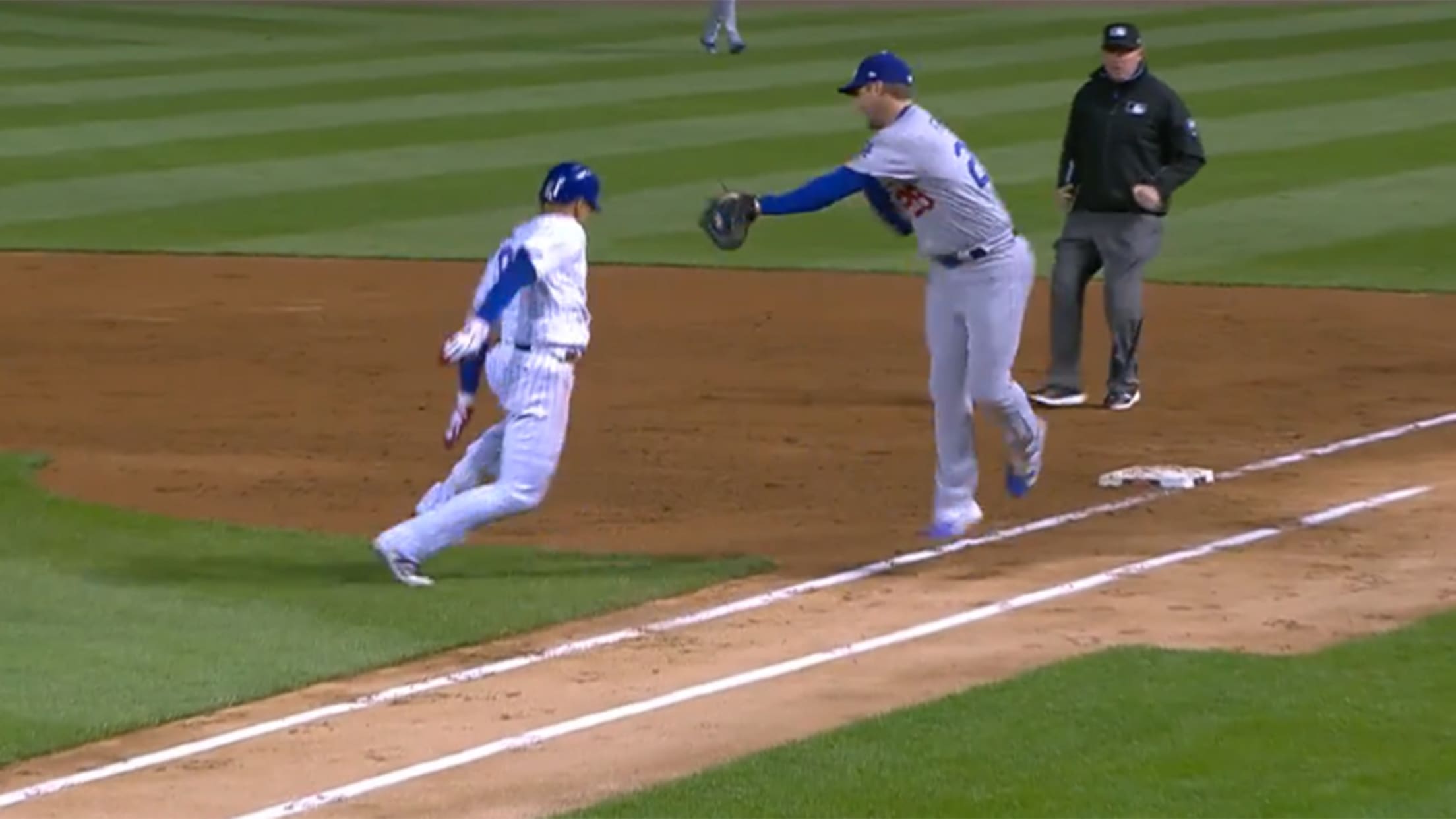 Javier Báez gave us another example of why many consider him the most entertaining player in the game. Right after Anthony Rizzo homered to give the Cubs a six-run lead in Tuesday night's 7-2 victory over the Dodgers at Wrigley Field, Baez tapped a soft ground ball to first baseman
These pitchers threw a no-hitter ... and lost
As you probably know, throwing a no-hitter is usually a good way to set your team up for success and a win. To wit: There have been 299 nine-inning no-hitters in Major League history, including combined no-hitters, and the team to throw the no-hitter has won all but two of
Bader joins lofty company on Young Stars Week
Cardinals center fielder draws acclaim from MLB Network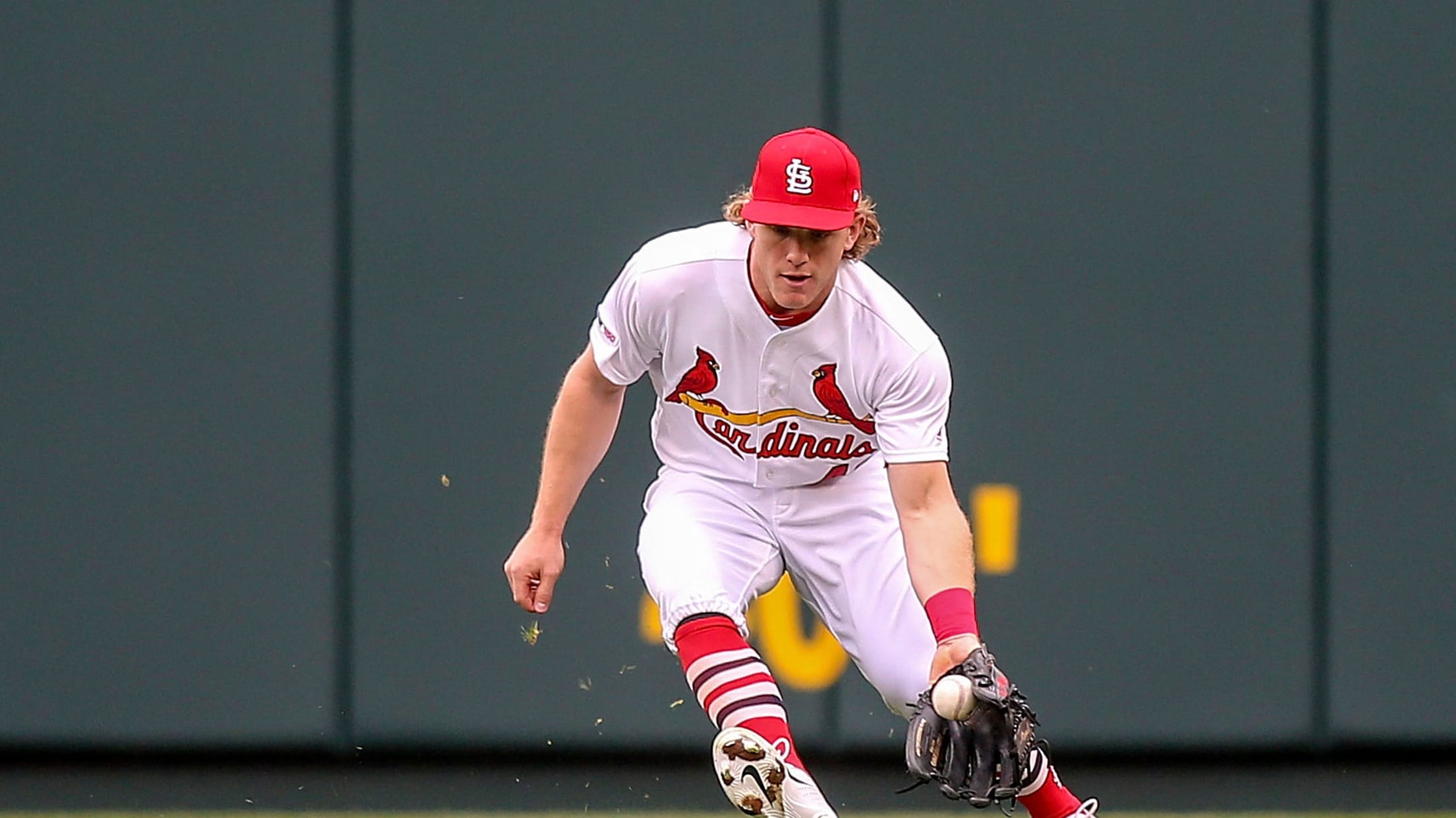 ST. LOUIS -- Even before Harrison Bader had played a full season in the Majors, his star quality had begun to emerge. It started last season when Bader arrived in St. Louis with a skill set that reminded Cardinals fans of their beloved Whiteyball days. His profile continued to increase
Carrasco's MRI results negative after collision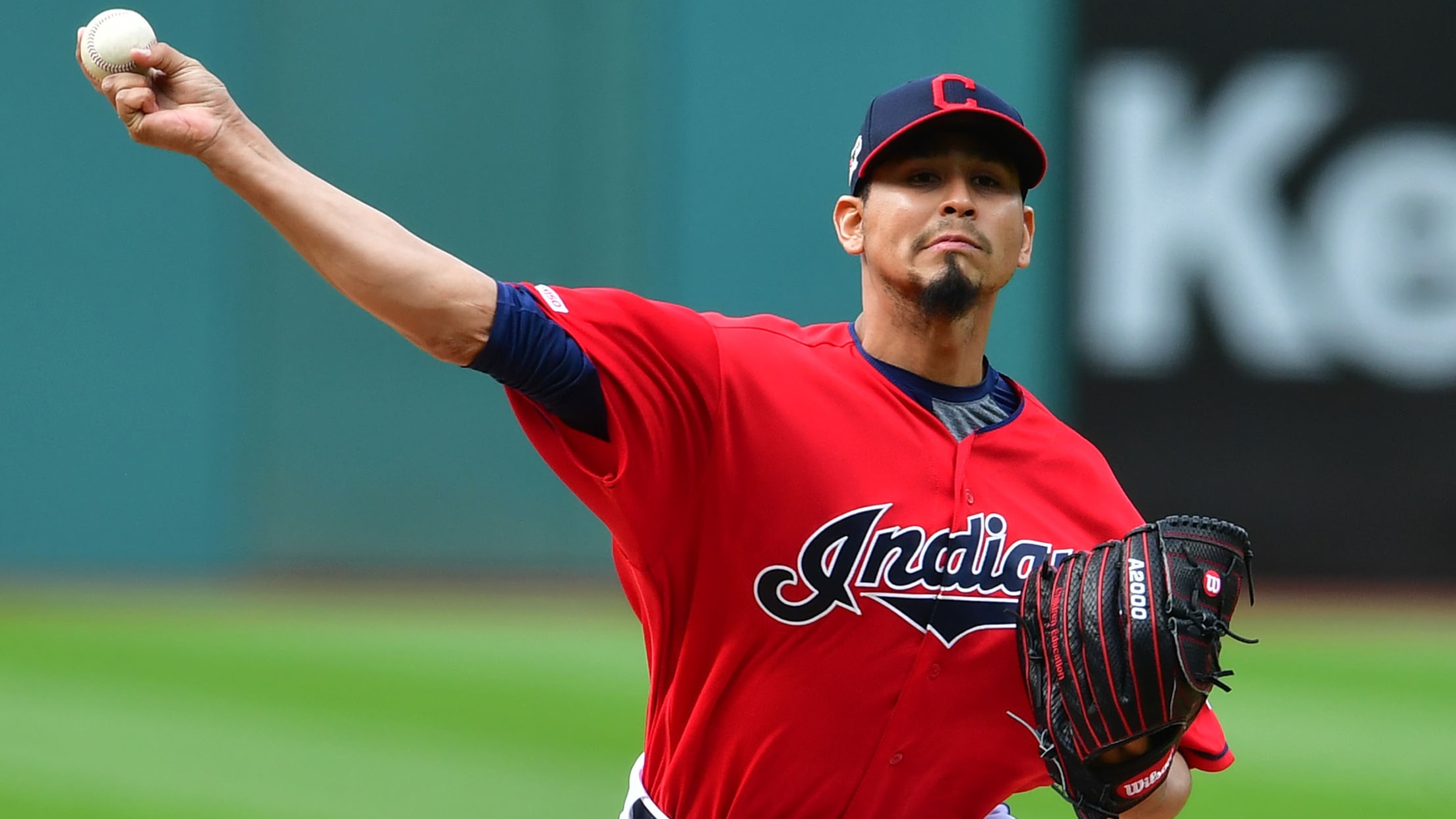 CLEVELAND -- The Indians can officially breathe a sigh of relief. Starter Carlos Carrasco was sent for a precautionary MRI on Tuesday after he left the Indians' 3-1 loss to the Marlins at the end of the fourth inning due to left knee discomfort. But on Wednesday morning, the right-hander
High heat in 9th inning angers Hoskins, Phillies
'He just said they were trying to go inside, and I laughed'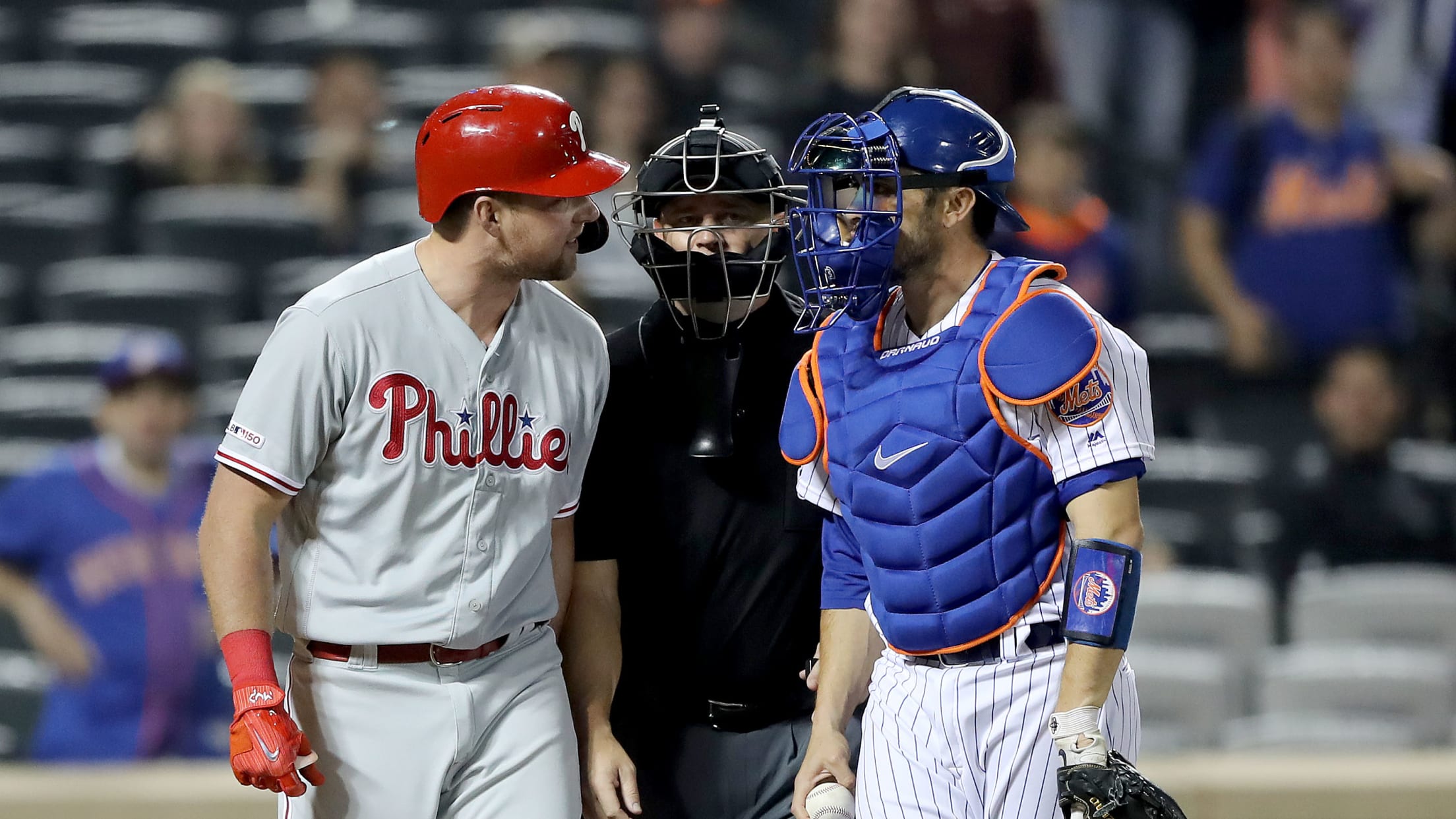 NEW YORK -- It took a fastball over Rhys Hoskins' head in the ninth inning Tuesday night for the Phillies to show their first signs of life in a few days. Maybe it leads to something. The Phillies looked listless again in a 9-0 loss to the Mets at Citi
An ode to Wainwright: Bastion of bygone era
Right-handed veteran still getting outs at age 37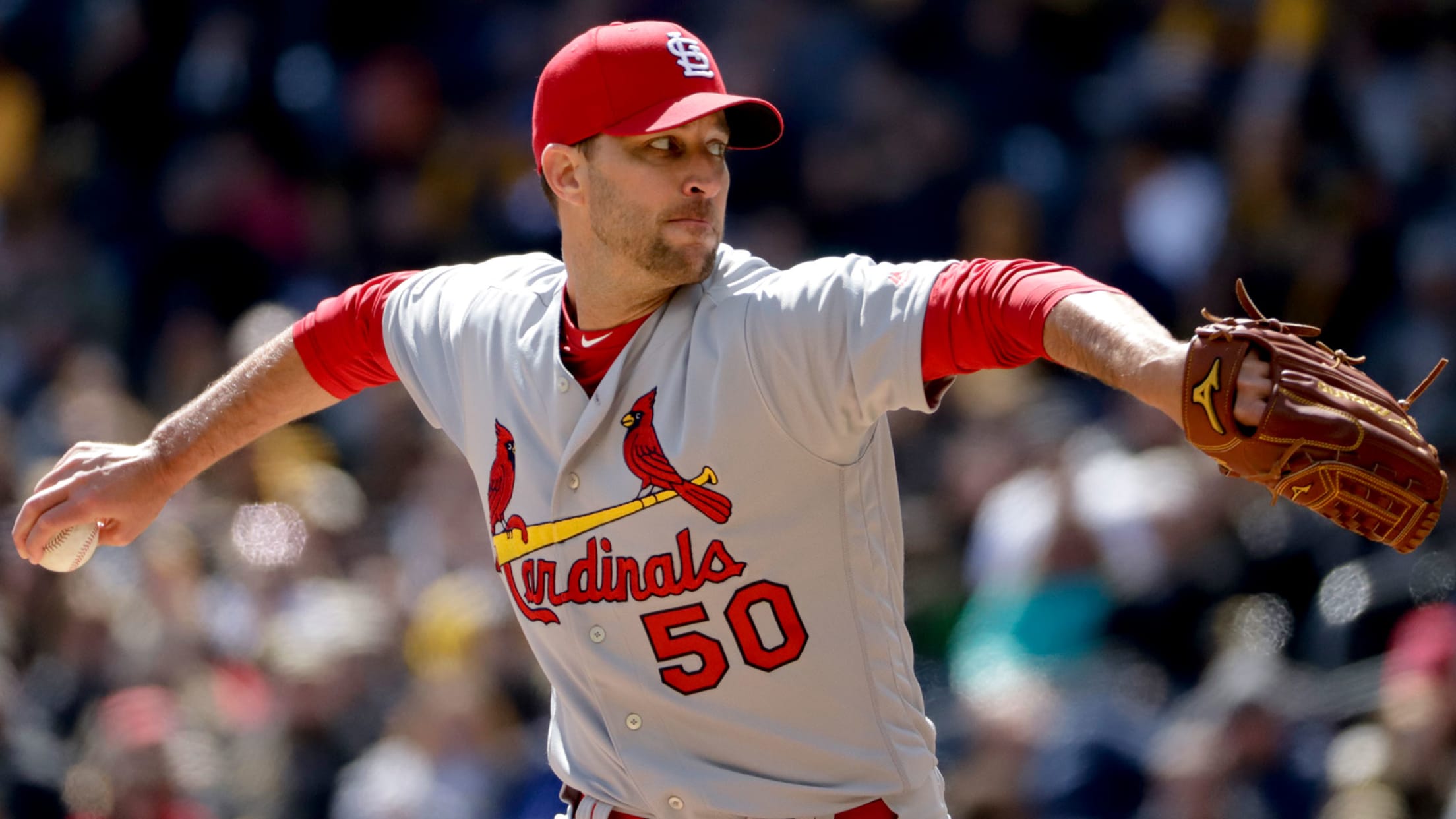 The 1999 Kevin Costner baseball movie For the Love of the Game might not necessarily be known as one of the greatest sports films ever made, but it does get one fundamental truth right about sports (not to mention the wisdom of casting John C. Reilly as a catcher): There
Miller's adjustments finally paying off
Lefty completed first clean inning in Tuesday's win vs. Crew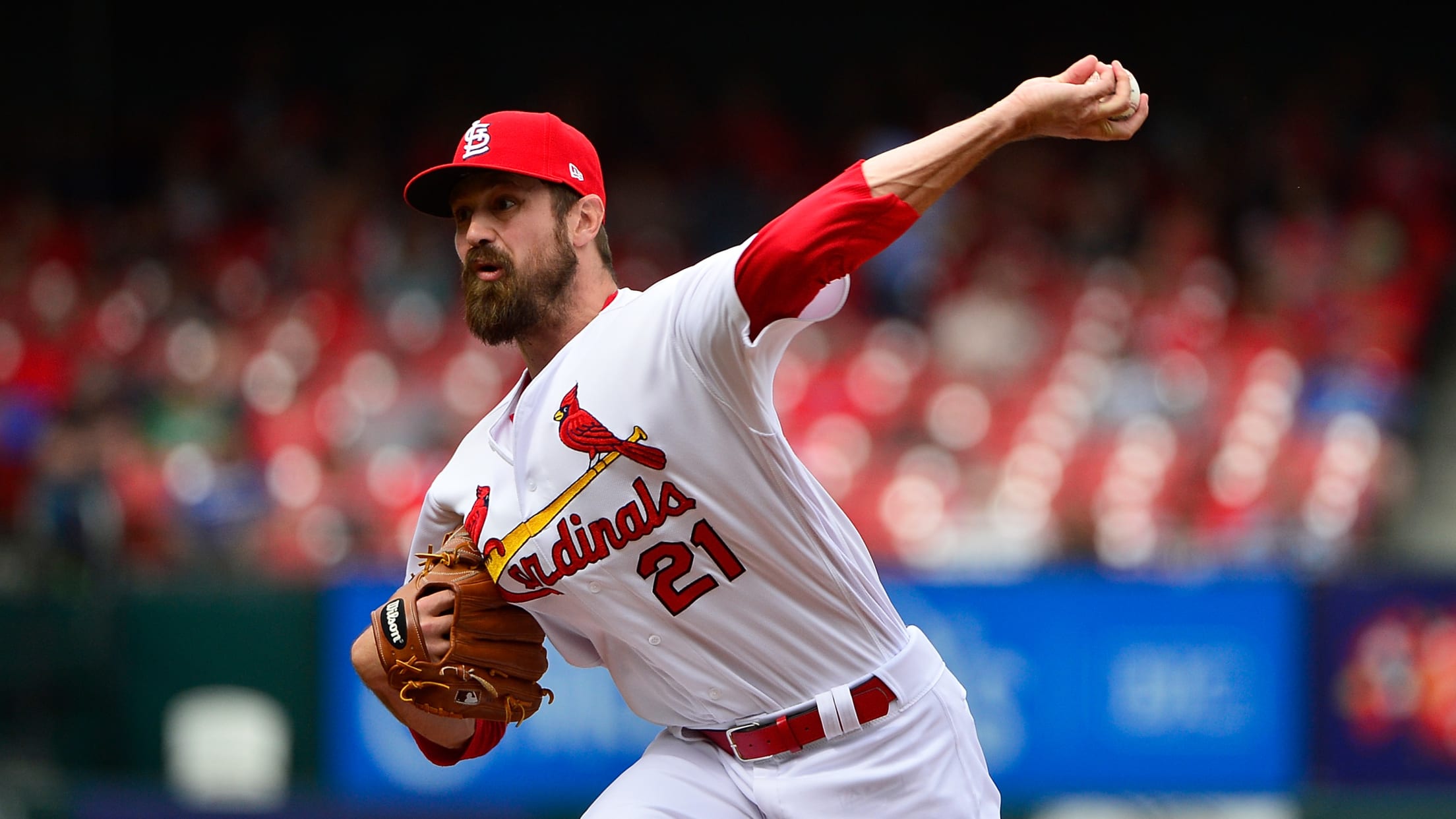 ST. LOUIS -- Andrew Miller's assignment in Tuesday's 4-3 win over the Brewers was precisely the sort of spot the Cardinals had in mind when they targeted him as a free agent last winter. It was the eighth inning of a tie game, and reigning National League MVP Award winner
Scherzer feels 'lucky' after foul-ball dugout scare
Rendon out for third straight game; Noll recalled for third-base depth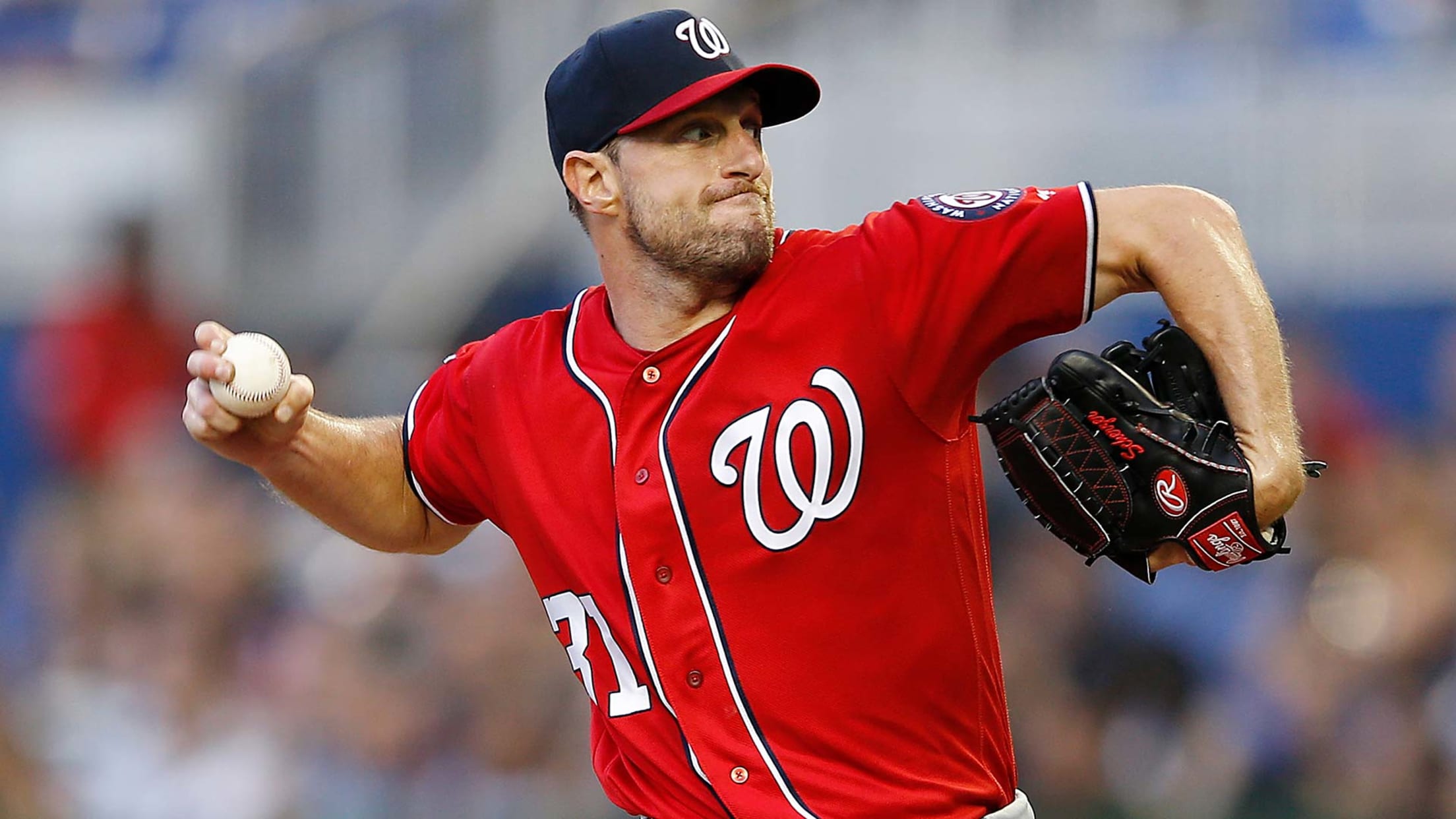 DENVER -- "I'm lucky I still have just the one blue eye." What began as a humorous exchange between Max Scherzer and reporters about his close call with a foul ball that lined into the Nationals' dugout on Sunday, soon turned sobering. "The fact that [an intercostal injury] is what
Run on this catcher at your own risk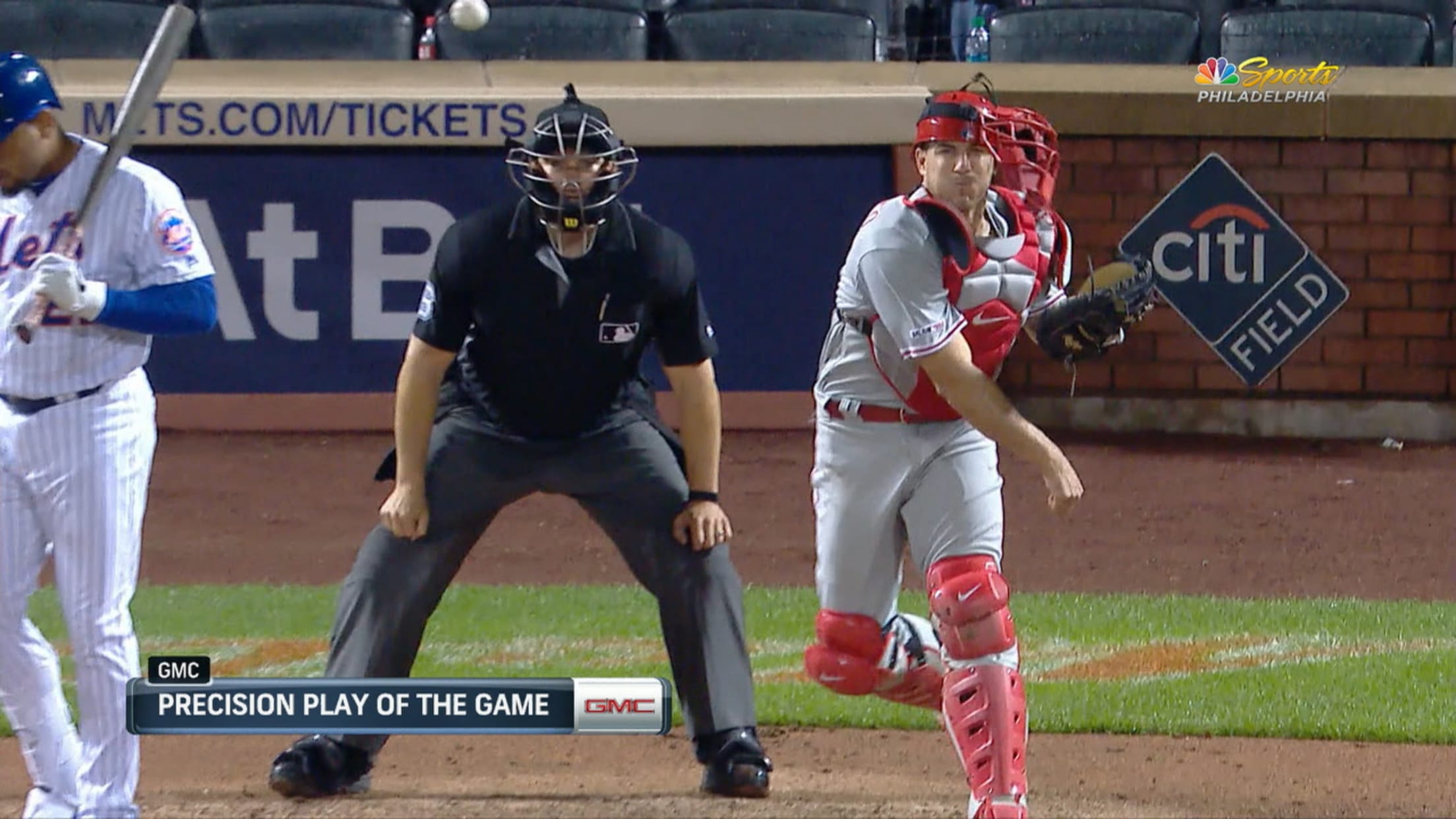 J.T. Realmuto has begun his yearly dominance of the catcher pop time leaderboards. Always one of the fastest arms in the league behind the plate, Realmuto is showcasing that elite tool for his new team. In the past week alone, the Phillies backstop has recorded four of MLB's five fastest