Dodgers-Braves G6 lineups, FAQ (Live, TBS)
LOS ANGELES -- With a determined effort in Game 5 of the National League Championship Series, the Dodgers pushed the best-of-seven series back to Atlanta, where the Braves only have to win once to advance to the World Series for the first time since 1999. But the defending champs' quest
Buehler starts for Scherzer in Game 6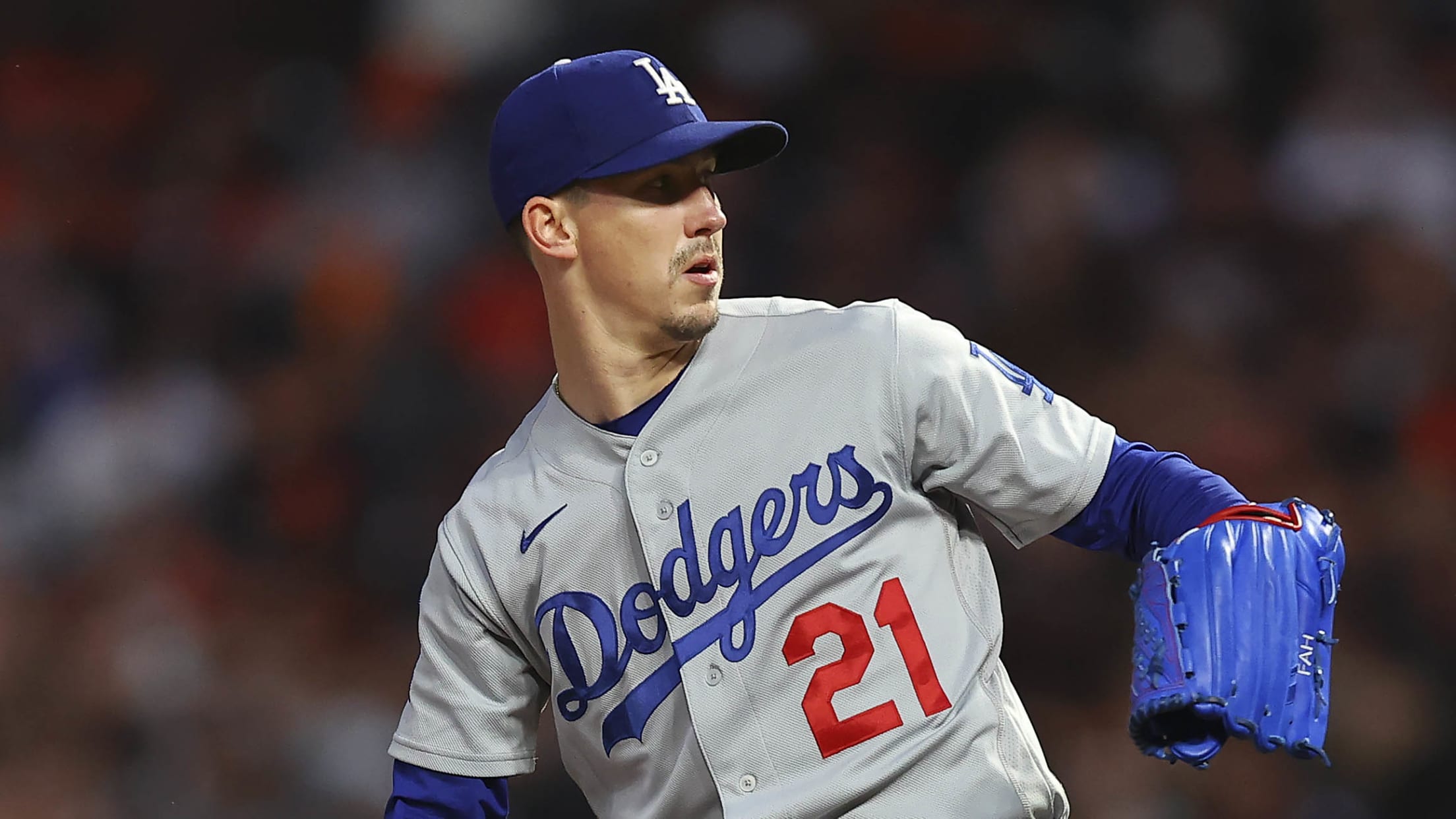 ATLANTA -- If the Dodgers want to stay alive and force a Game 7 in the National League Championship Series against the Braves, they'll need one ace to come up big in the absence of another. The Dodgers have scratched Max Scherzer from his Game 6 start on Saturday because
Astros reach 3rd World Series in 5 seasons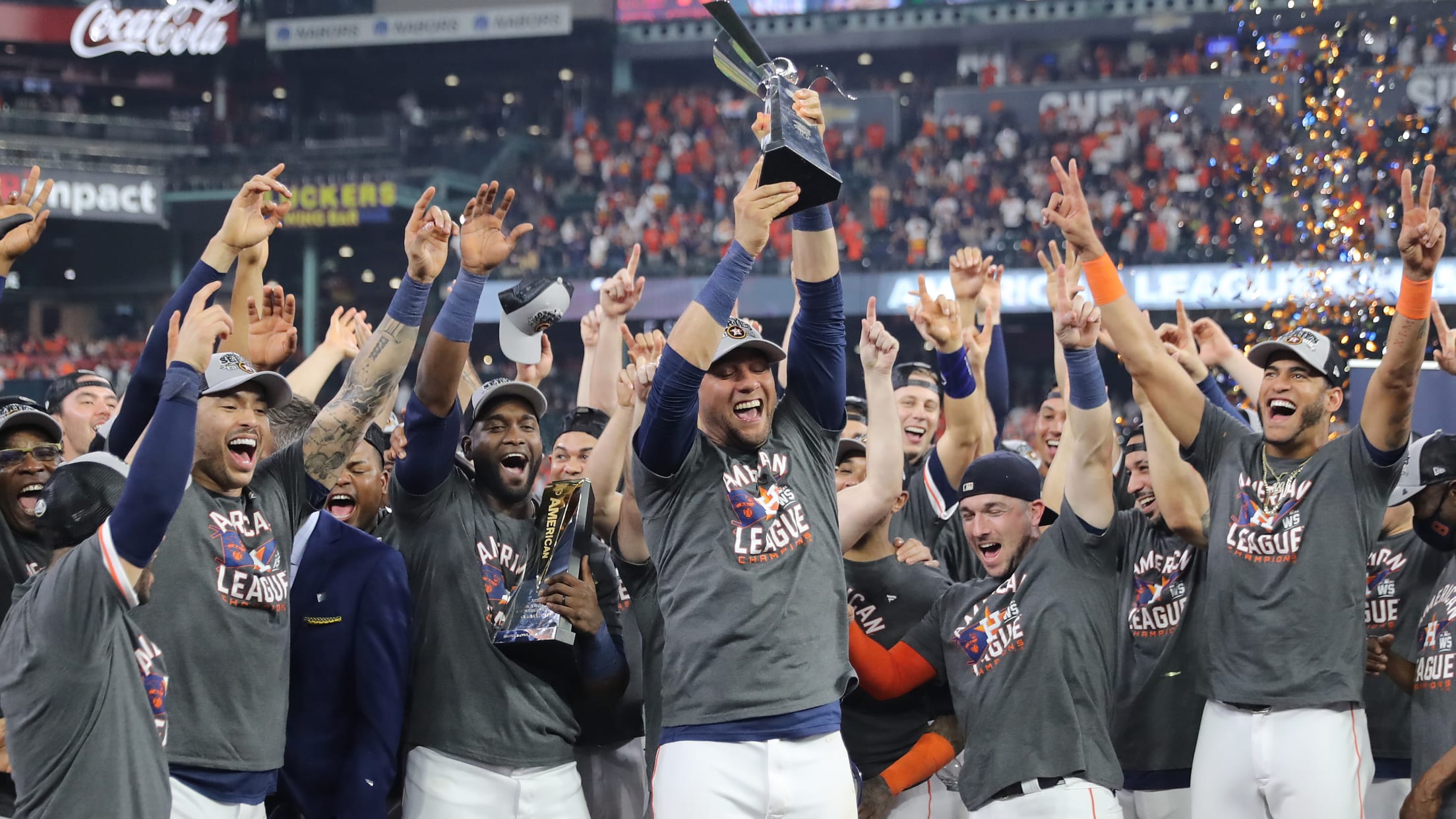 HOUSTON -- The Astros had just suffered a blowout loss to the Red Sox in Game 3 of the American League Championship Series in Boston, putting their season in peril. Boston had outplayed them every way possible for two consecutive games, crushing three grand slams and feasting on a short-handed
Scherzer says he'll be ready for possible G7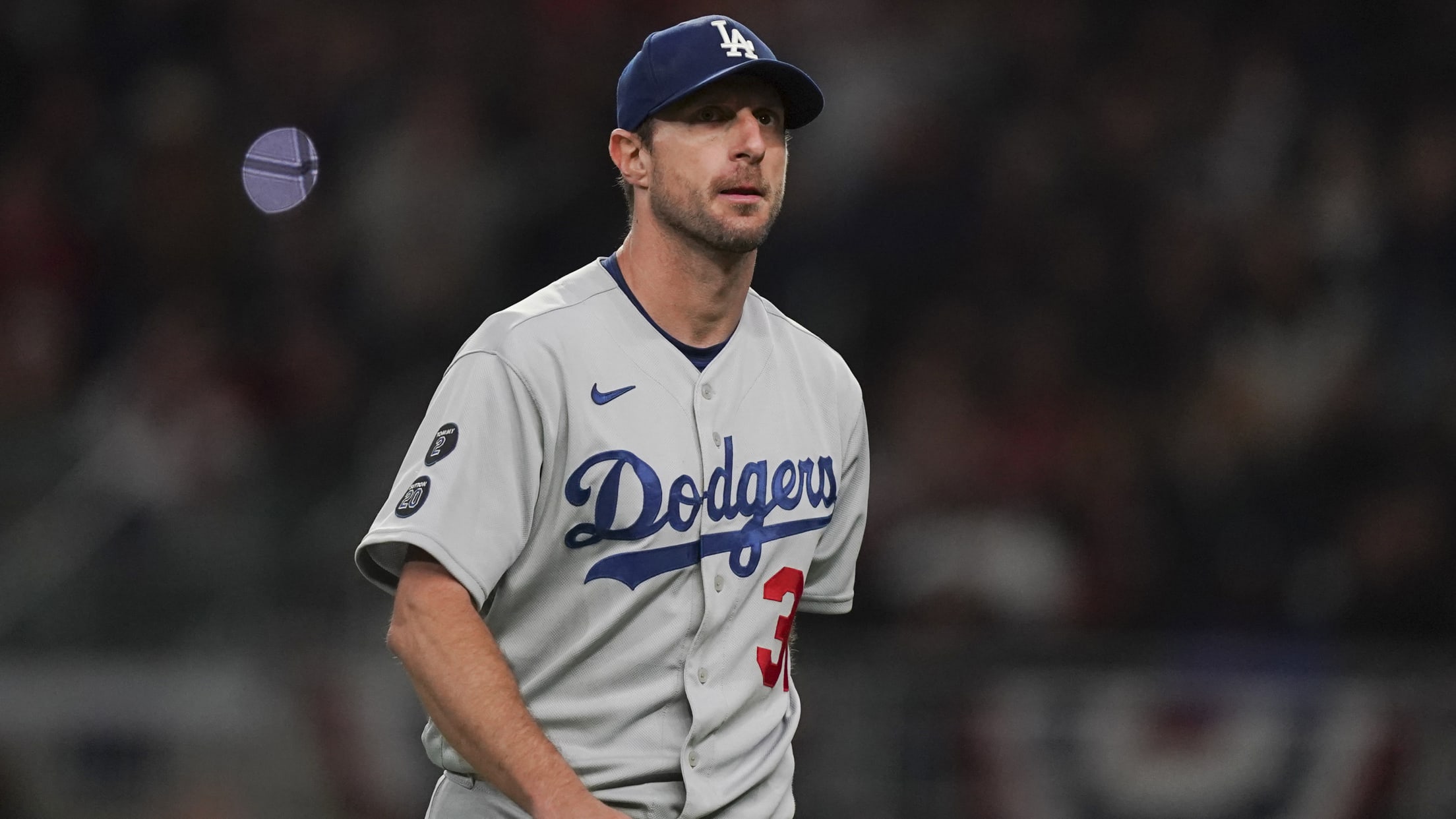 ATLANTA -- After throwing 79 pitches in Game 2 of the National League Championship Series against the Braves on Sunday, just three days after earning the save in Game 5 of the NL Division Series against the Giants, Dodgers right-hander Max Scherzer said he was dealing with a "dead arm,"
Price joins NLCS roster; Bruihl stays active
ATLANTA -- The Dodgers added left-hander David Price to their National League Championship Series roster ahead of Game 6 on Saturday.
MVP Alvarez (.522) unstoppable in ALCS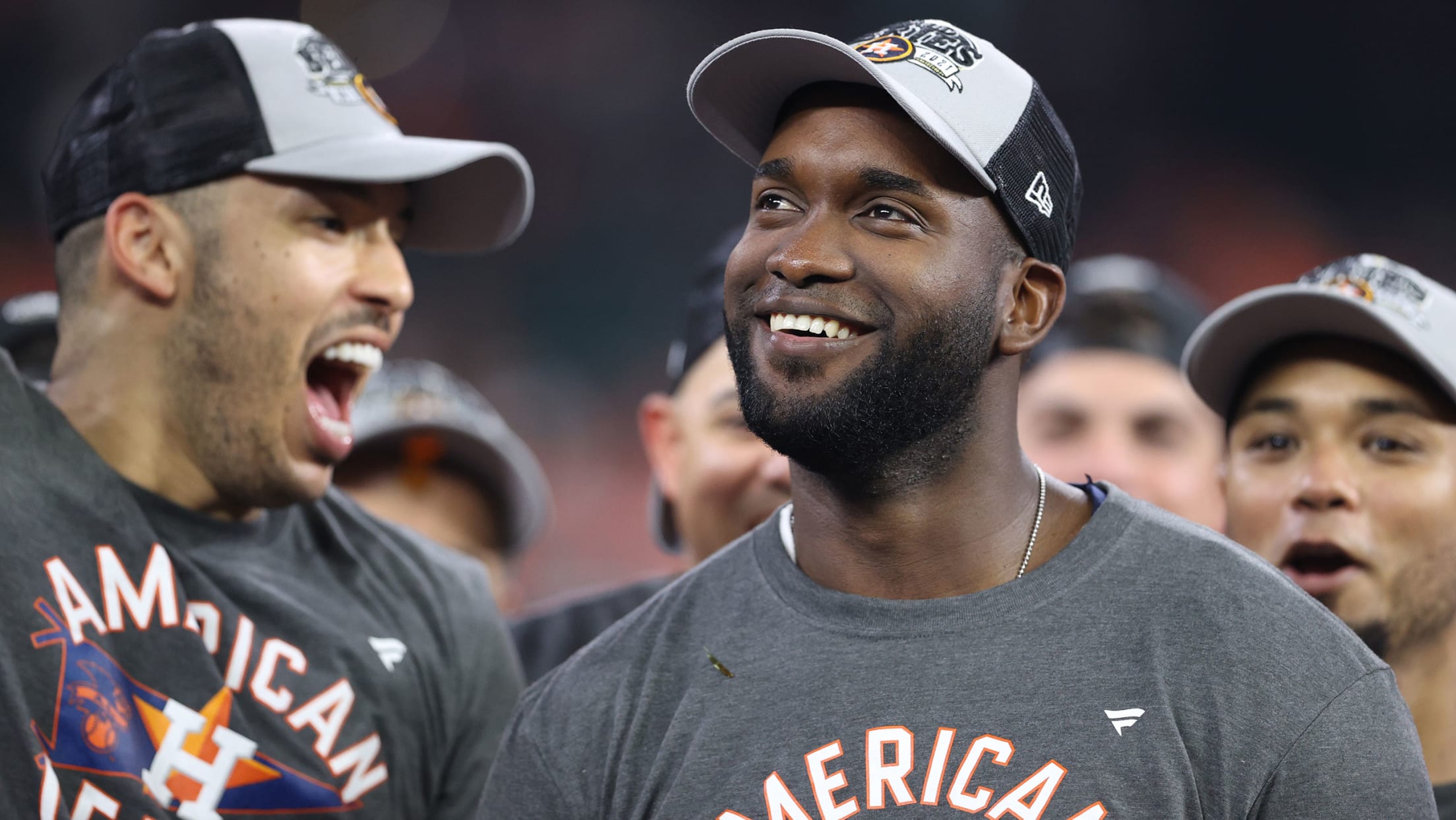 HOUSTON -- At this time last year, Yordan Alvarez was building back his strength from surgery on not one, but both of his knees. Because of health and safety protocols, he couldn't even be with the Astros as they marched their way through the American League playoffs, falling one win
Rally Nun imitates Correa's 'My Time' move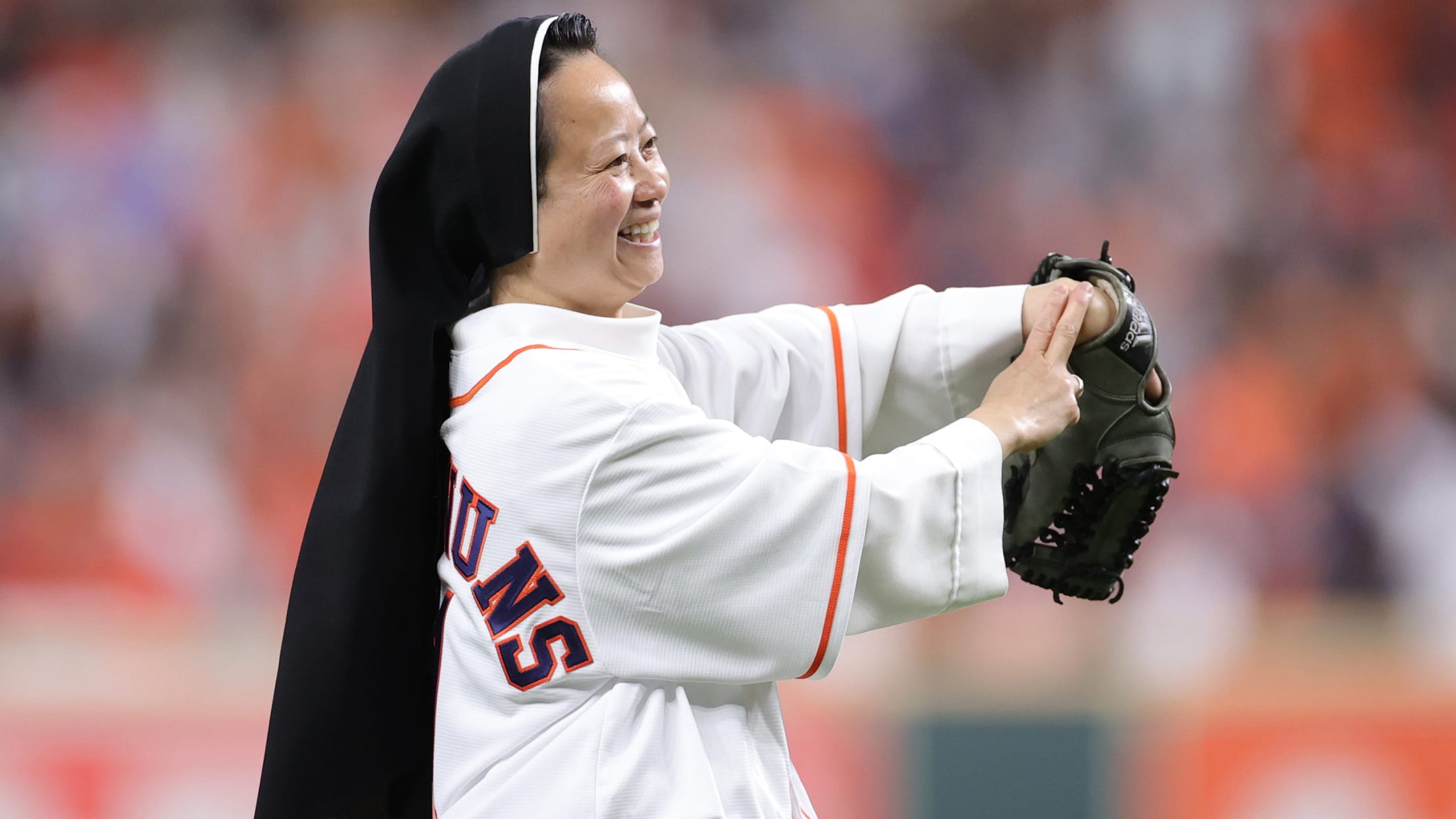 A little heavenly intervention never hurts in search of a World Series berth. Before Game 6 of the American League Championship Series, Sister Mary Catherine of the so-called "Rally Nuns" -- a group of Houston nuns who cheered on the Astros in Game 1 -- threw out the first pitch
Sox ousted: 'It didn't end the way we wanted'
Eovaldi turns in stellar start, but offense held to just two hits in Game 6 loss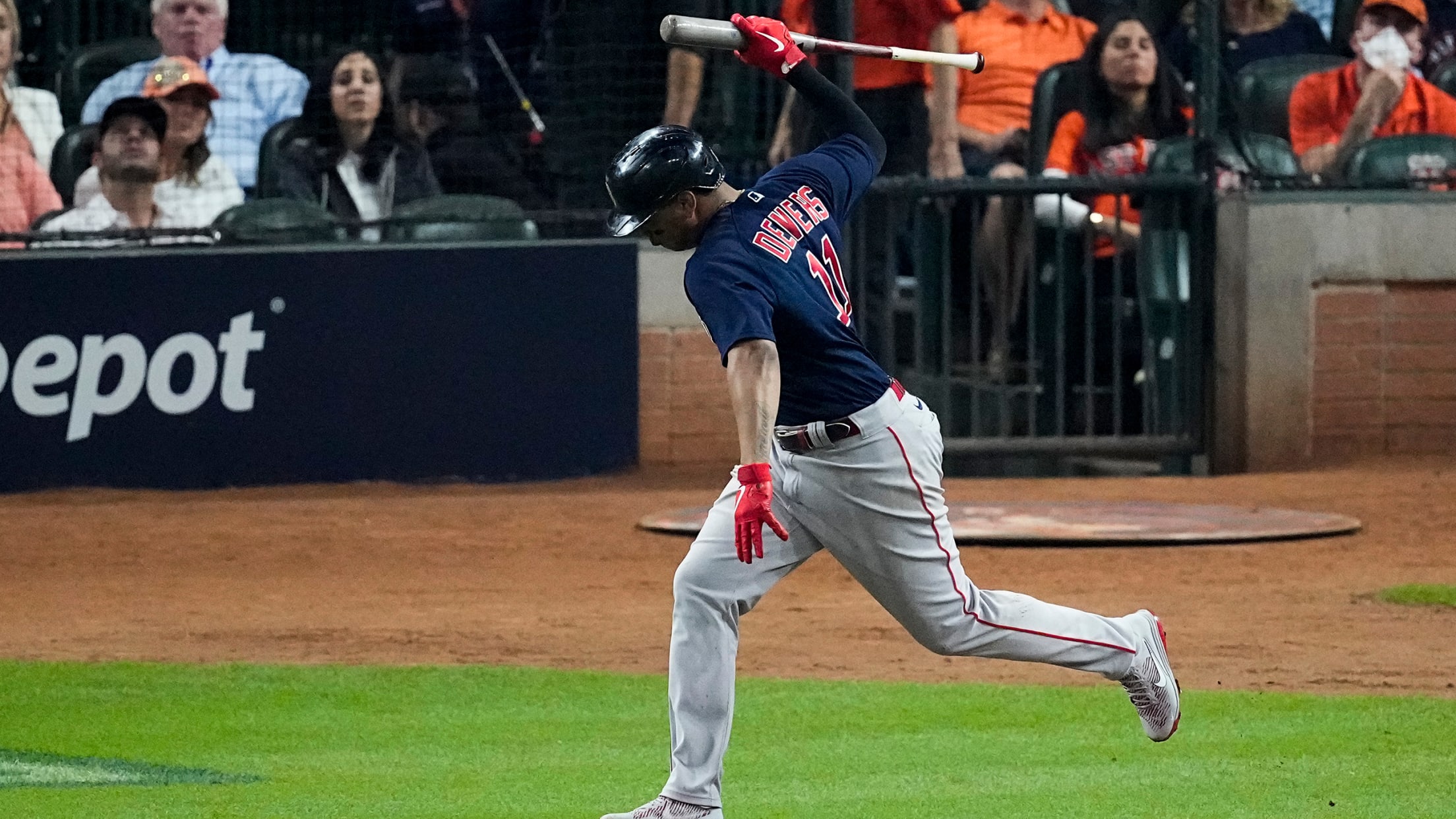 HOUSTON -- The same bats that rocketed the Red Sox through most of their postseason run went stone cold at the most inopportune time, and that is the main reason why manager Alex Cora's team was stopped two wins short of the World Series. In Game 6 of the American
He's back! 7 incredible facts on Dusty in WS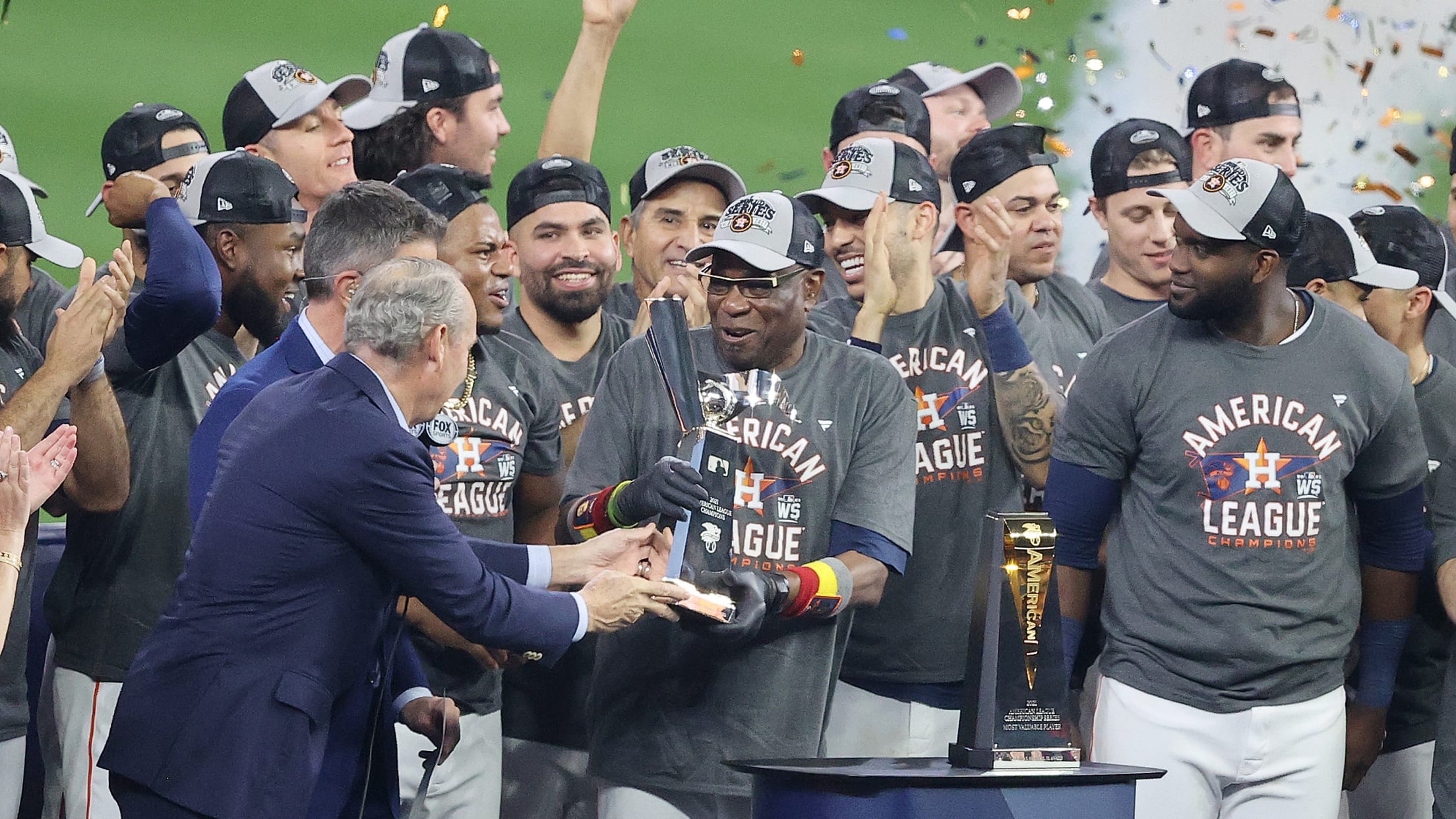 He's back, at long last. Nineteen years after Dusty Baker guided the Giants to a World Series berth in 2002, the storied manager is finally back in the Fall Classic, this time with the Astros.
What is Li'l Ron Washington up to today?
Ron Washington's twin is back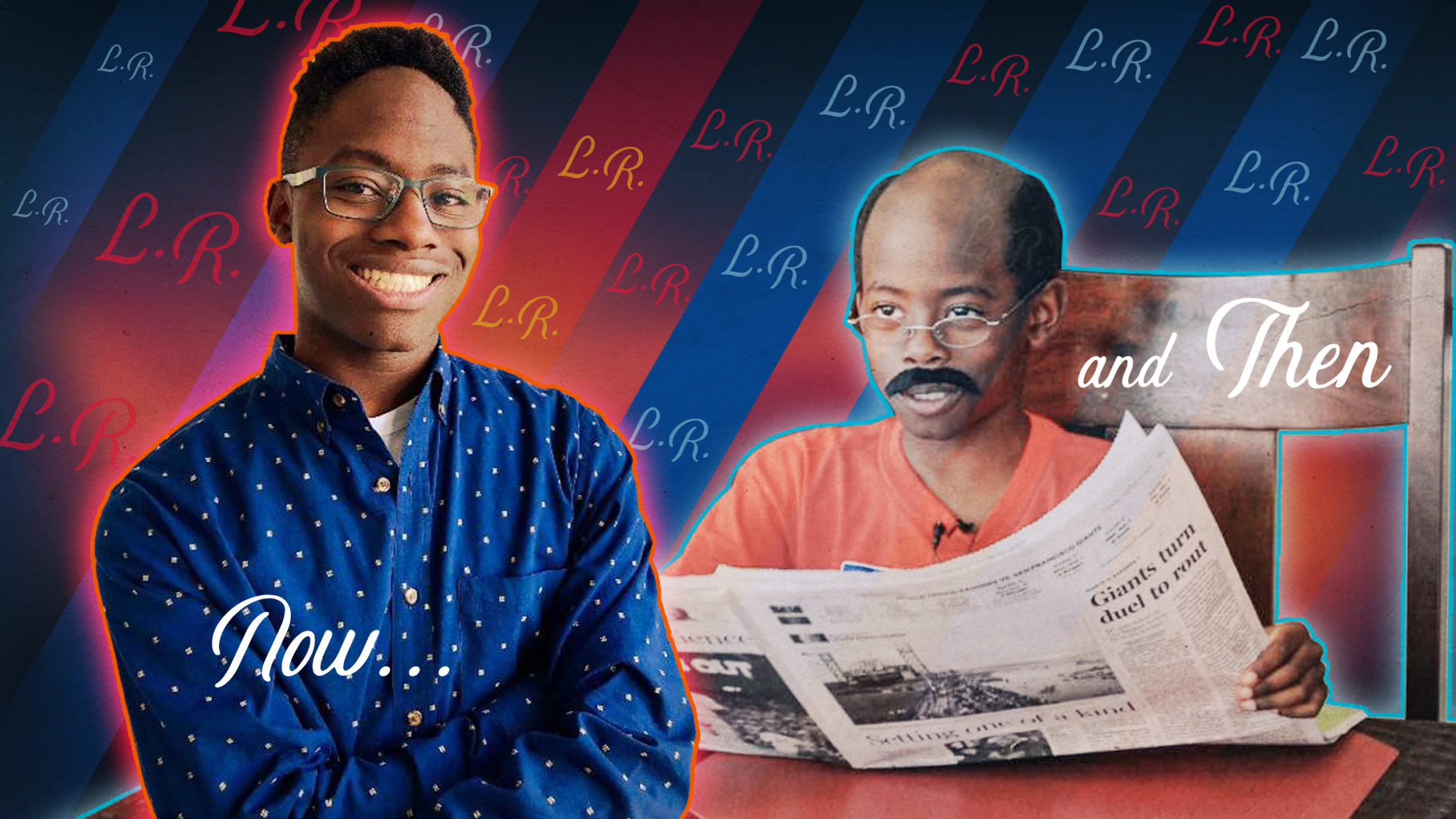 Ron Washington went viral once again this week. The former Rangers manager and current Braves third-base and infield coach has always been a player and fan favorite for his gregarious and laid back nature, hilarious quotes -- both in "Moneyball" and in life -- and enthusiasm for the sport. He's
Soler 'really missed' not being with Braves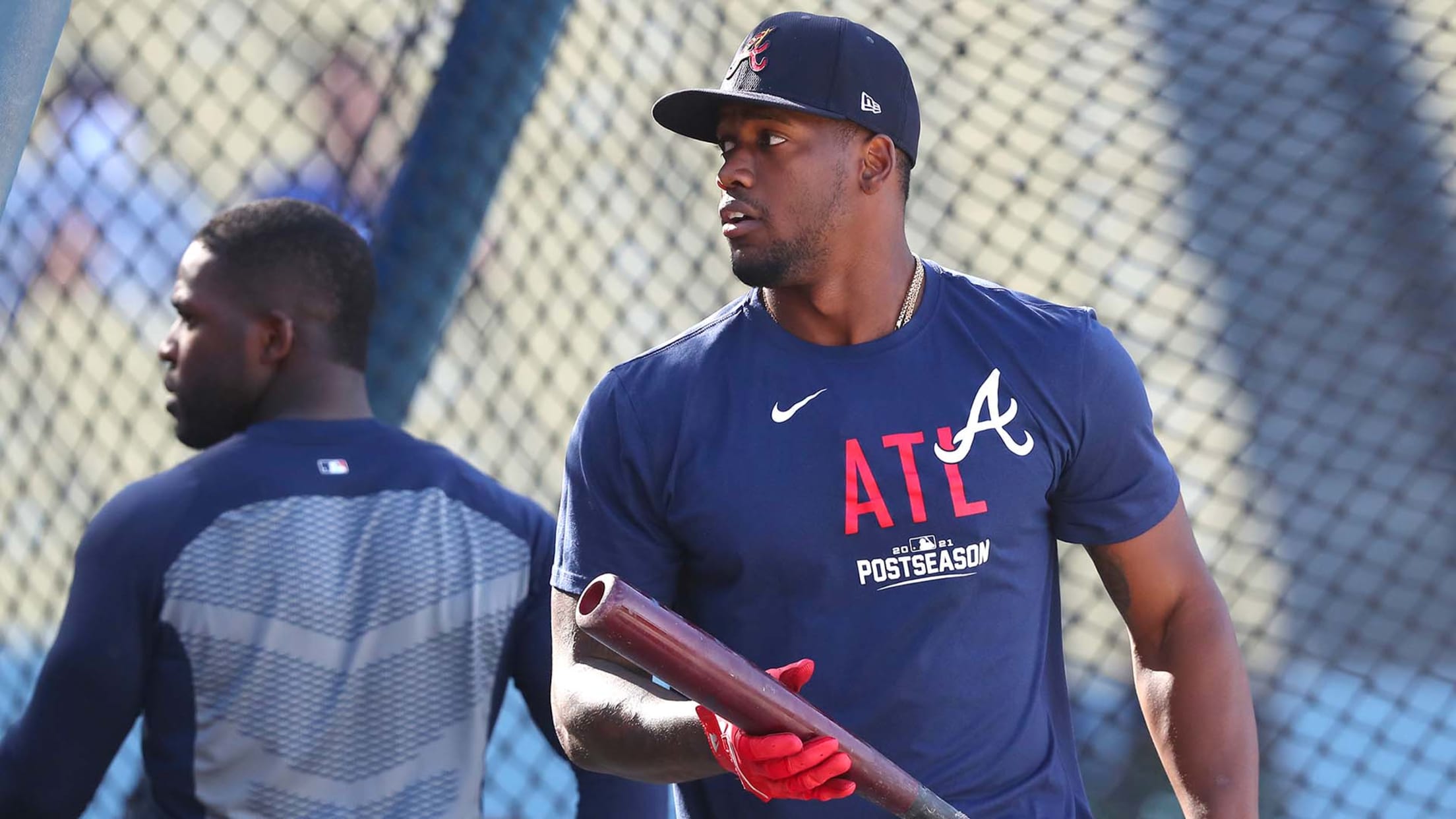 ATLANTA -- Having been on the COVID-19 injured list for the decisive game of the National League Division Series and a majority of the NL Championship Series, Jorge Soler wishes he had been vaccinated. "I feel way different now," Soler said with Braves special representative Eddie Perez serving as his
Complete 2021 MLB postseason schedule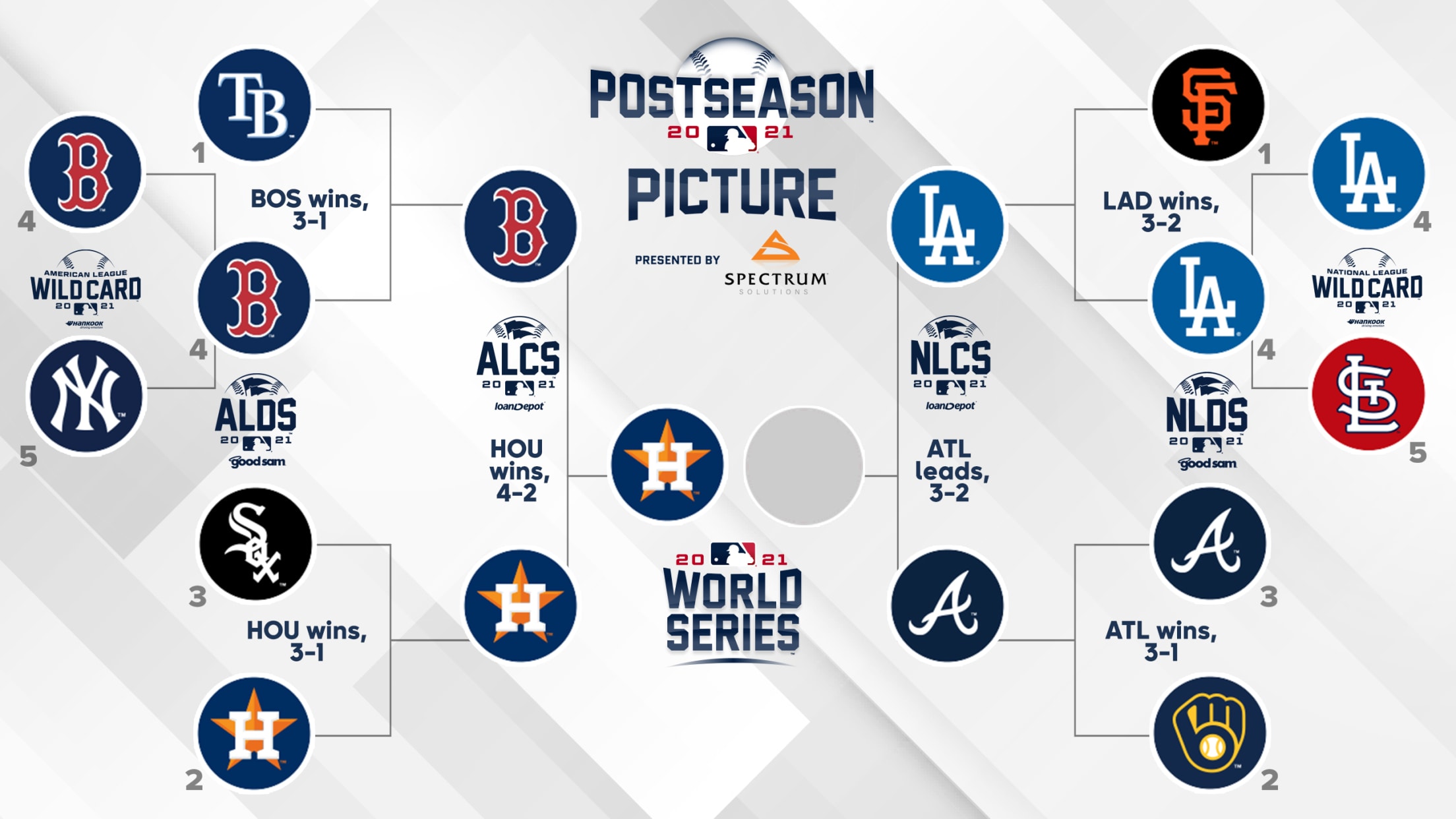 The 2021 MLB postseason began with the Red Sox and Dodgers winning the AL and NL Wild Card Games, respectively. In the League Championship Series, the Astros defeated the Red Sox in six games for the AL pennant and the Braves and Dodgers squared off in the NL. ESPN Radio
Play of the Day NFT: Astros win pennant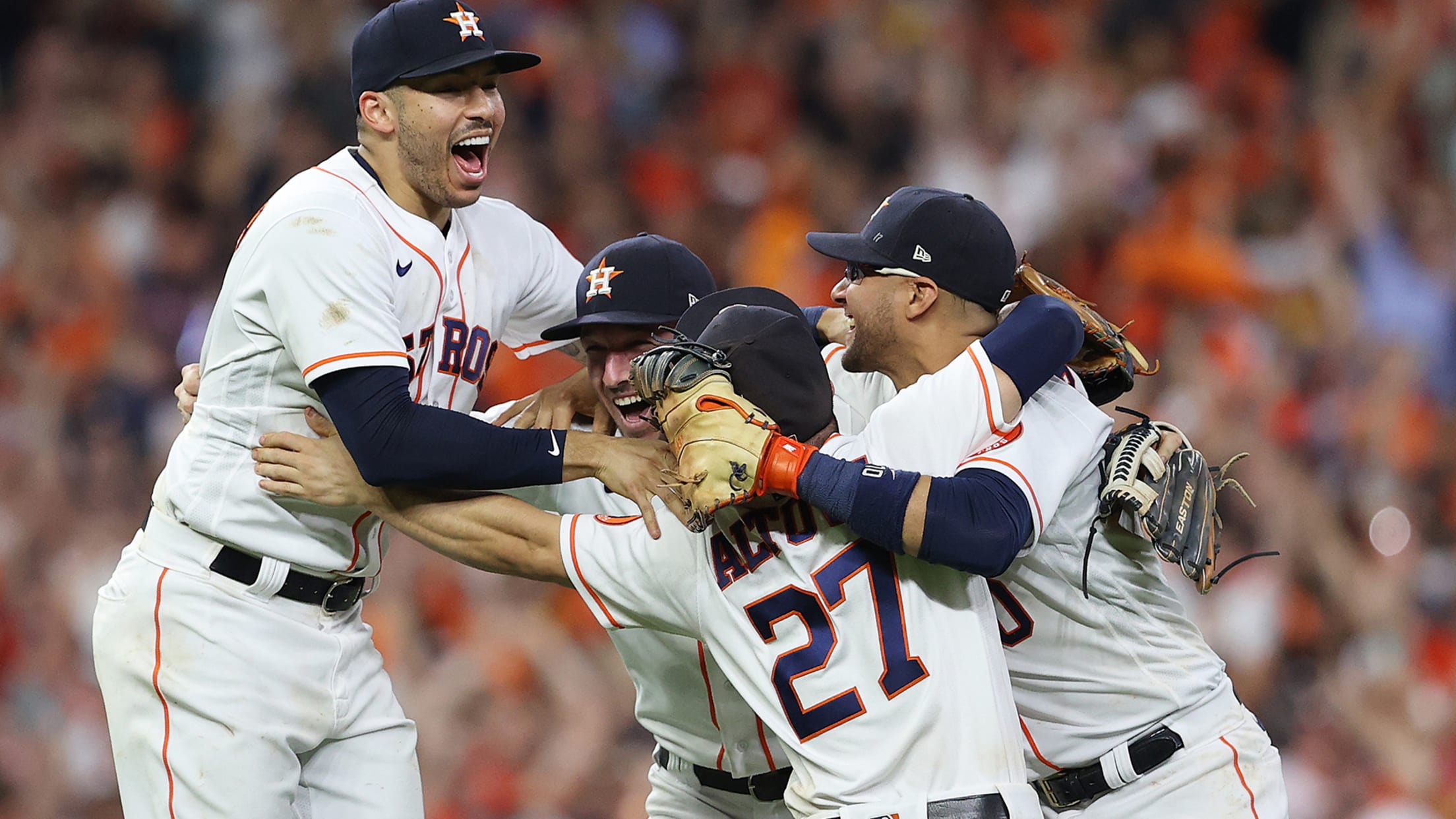 For the first time, you can own your favorite MLB highlights. Following each night of postseason action, you can buy the official MLB Play of the Day NFT the next day from 12 p.m. ET until 11:59 p.m. ET. Secure your piece of baseball history by signing up now at
Whom should Astros root for in NLCS?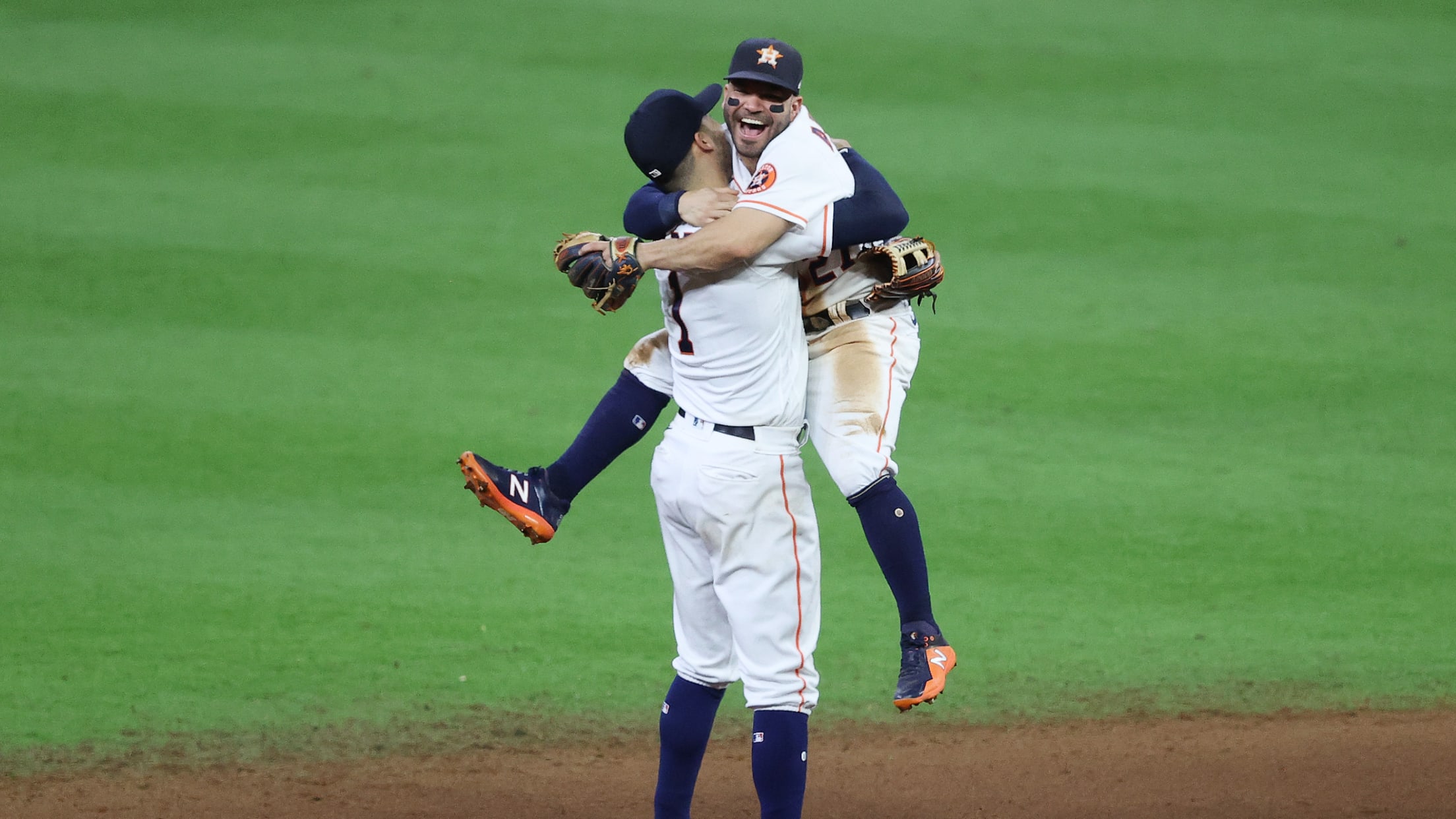 With their 5-0 victory over the Red Sox in Game 6 of the American League Championship Series on Friday night, the Astros won the AL pennant for the third time in five years and have a date with either the Braves or Dodgers in the World Series. So which National
Baker feeling 'very fortunate' to return to WS
Astros manager seeking first championship after falling short with Giants in '02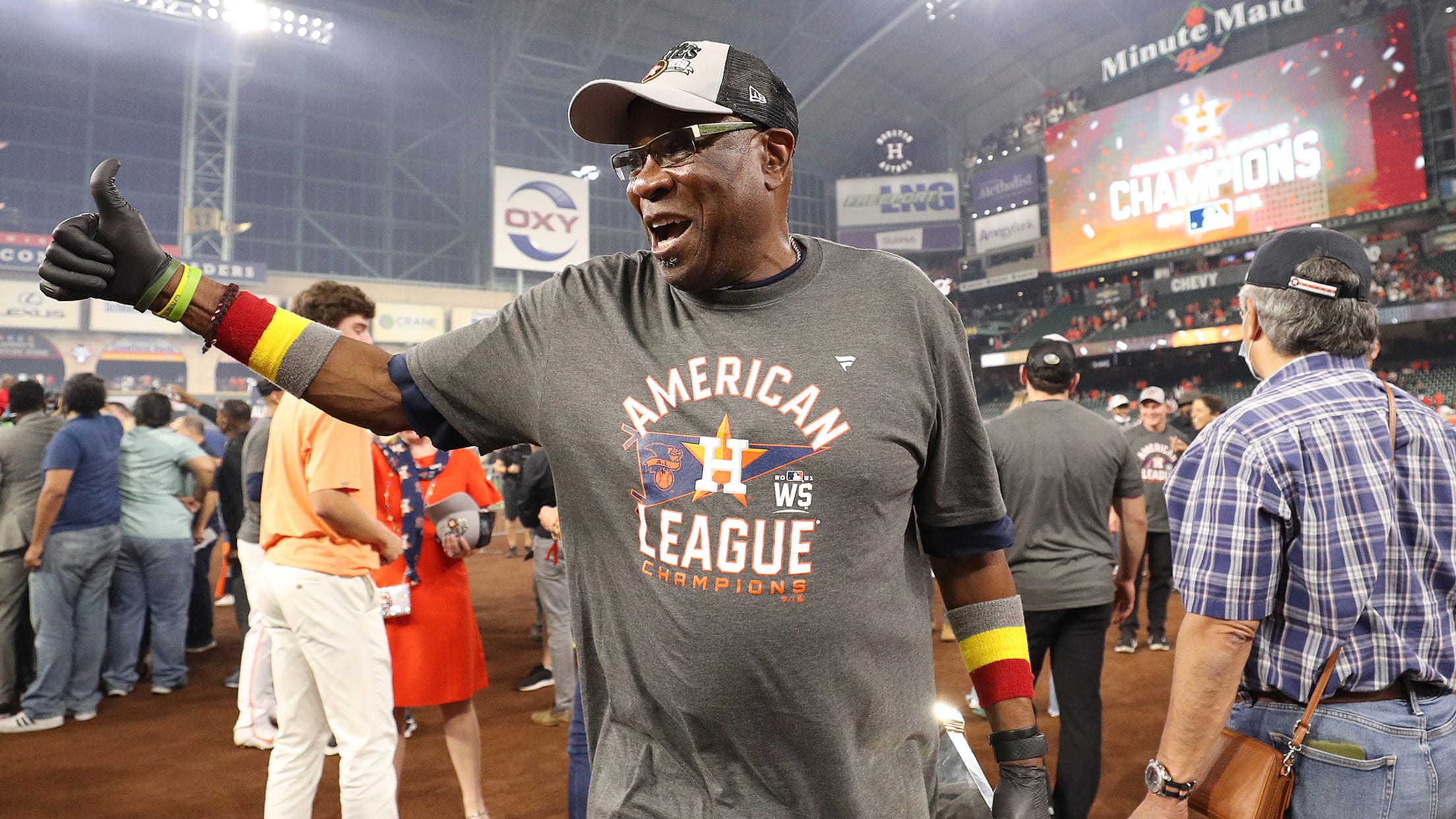 HOUSTON -- Dusty Baker was doubtful of his chances of getting another shot. Four years ago, after a deflating and disappointing early postseason exit with the Nationals, the longtime skipper was let go in a move that was criticized by many at the time, yet it still sent him into
Braves have been rebuilding for this moment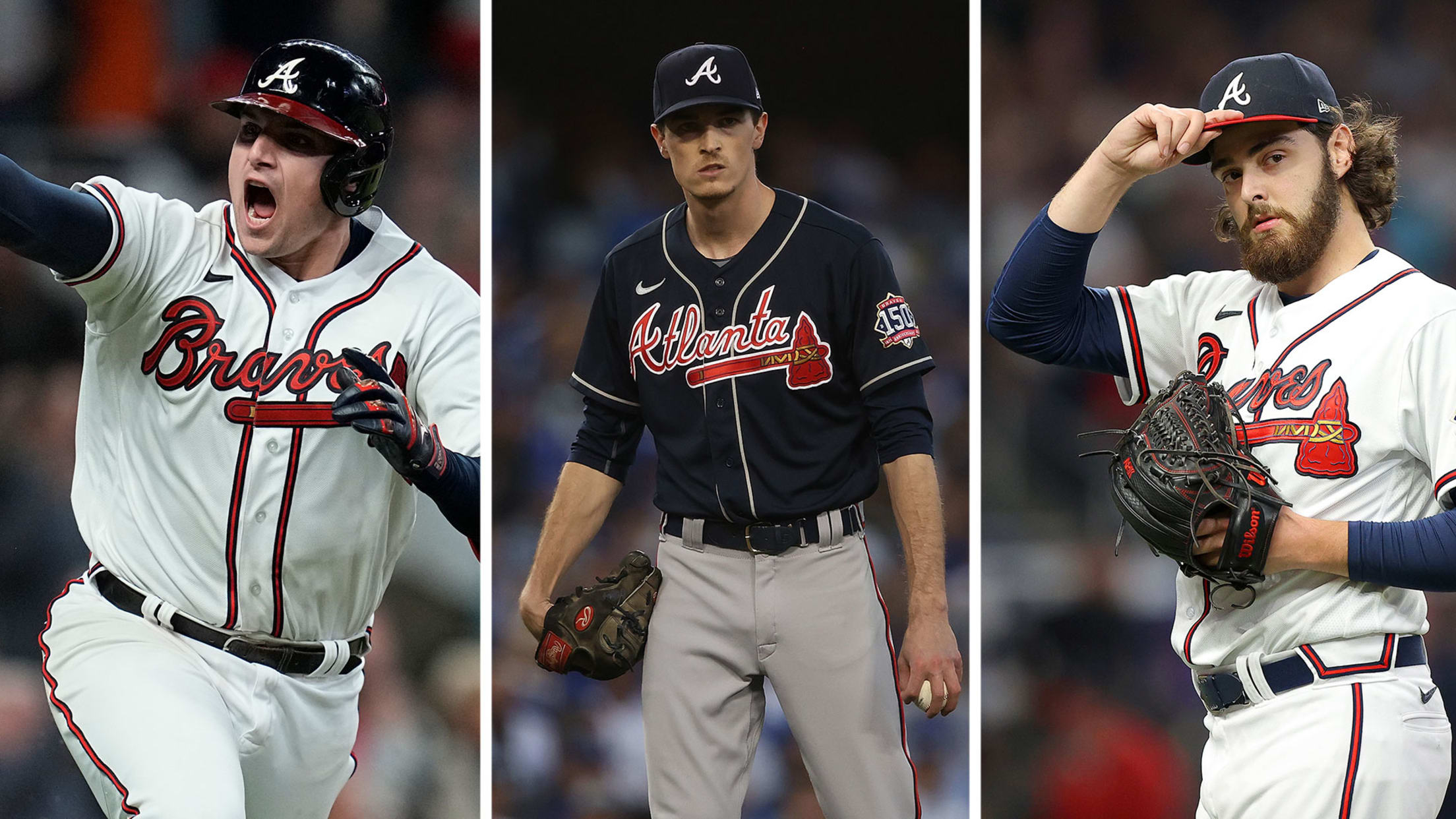 ATLANTA -- One win away from a World Series appearance for a second straight year, The Braves find themselves reaping the benefits of the painful rebuilding process that began after the 2014 season and concluded earlier than expected in 2018, with the capture of the first of four consecutive National
6 storylines to watch in NLCS Game 6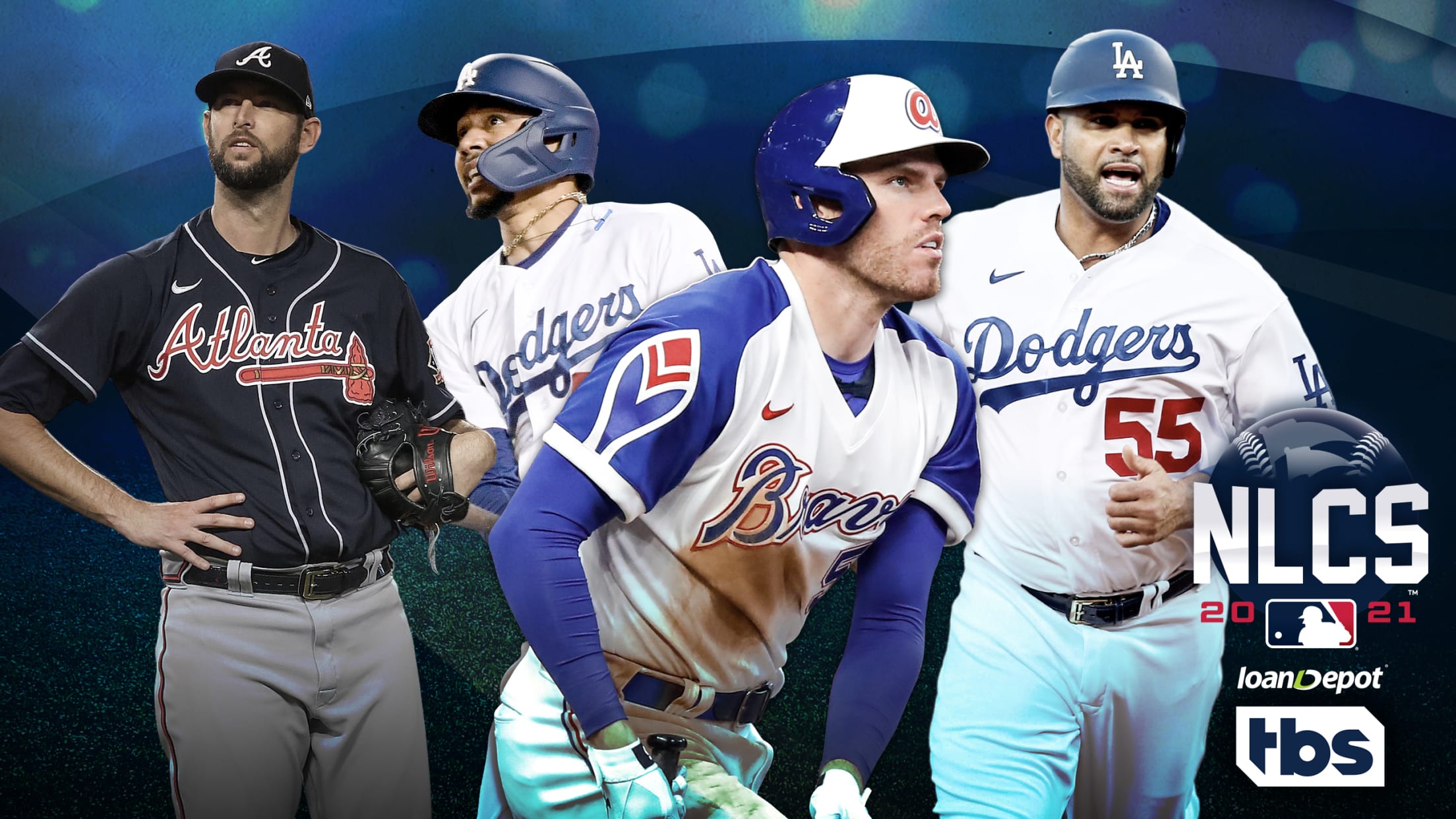 Do you like high stakes? Then you'll like the baseball that's going to be played in Atlanta this weekend. It's not merely that the Braves lead the Dodgers three games to two in a tightly contested National League Championship Series, which has seen three games decided in the final at-bat.
Maldonado fires LASER to stop Sox cold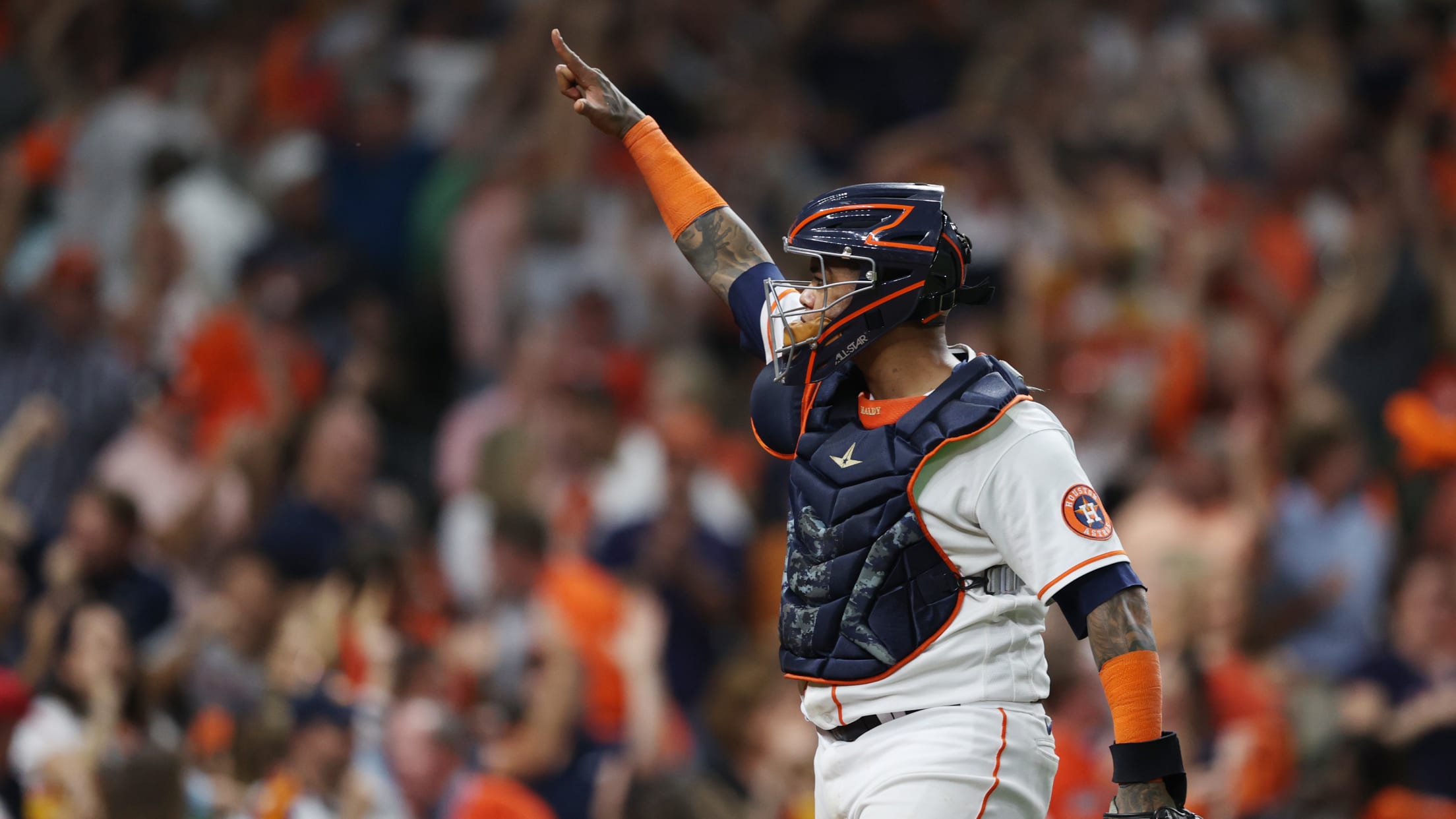 HOUSTON -- One heave from home plate Friday night made up for everything catcher Martín Maldonado had struggled through in the American League Championship Series to that point, and his epic throw essentially ended the Red Sox's season. The Astros clung to a two-run lead in the seventh inning of
Vet presence of 'Tío Albert' invaluable for LA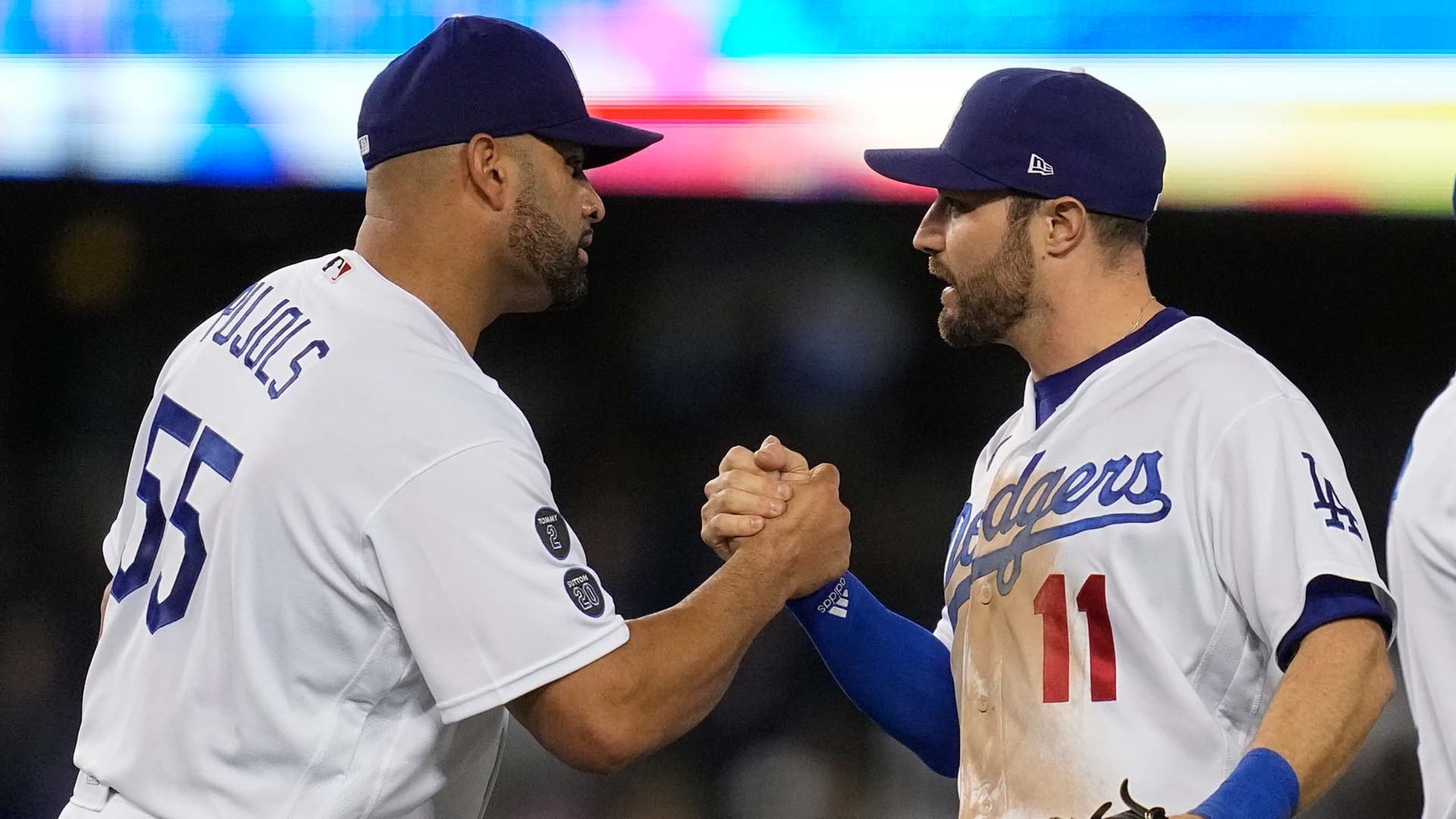 ATLANTA -- After a two-homer performance in Game 5 of the National League Championship Series against the Braves, Dodgers outfielder AJ Pollock sat before reporters at a postgame news conference podium. He wasn't talking about his own showing at the plate. Instead, Pollock, a 2015 All-Star, was listening intently to
Anderson's keys to success in crucial G6
23-year-old rookie slated to make his seventh career postseason start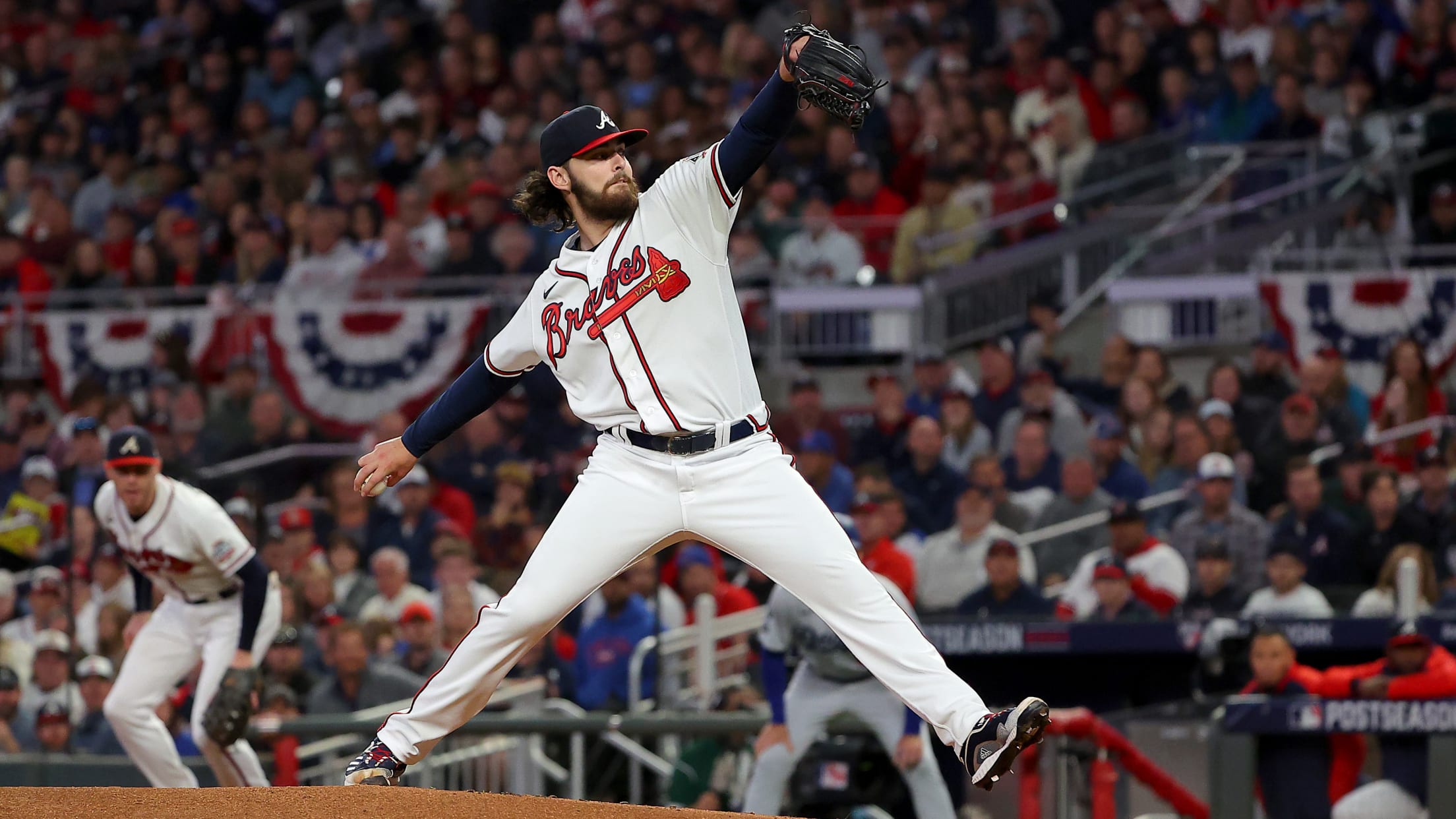 ATLANTA -- As manager Brian Snitker put it, the Braves' most significant reason for confidence heading into Game 6 of the National League Championship Series is that unlike a year ago, when they blew a 3-1 lead to the Dodgers, their rotation has become "more solidified." Max Fried didn't have
Garcia takes no-no into 6th, ties Astros mark
Righty's 5 2/3 hitless innings to open ALCS G6 match club postseason record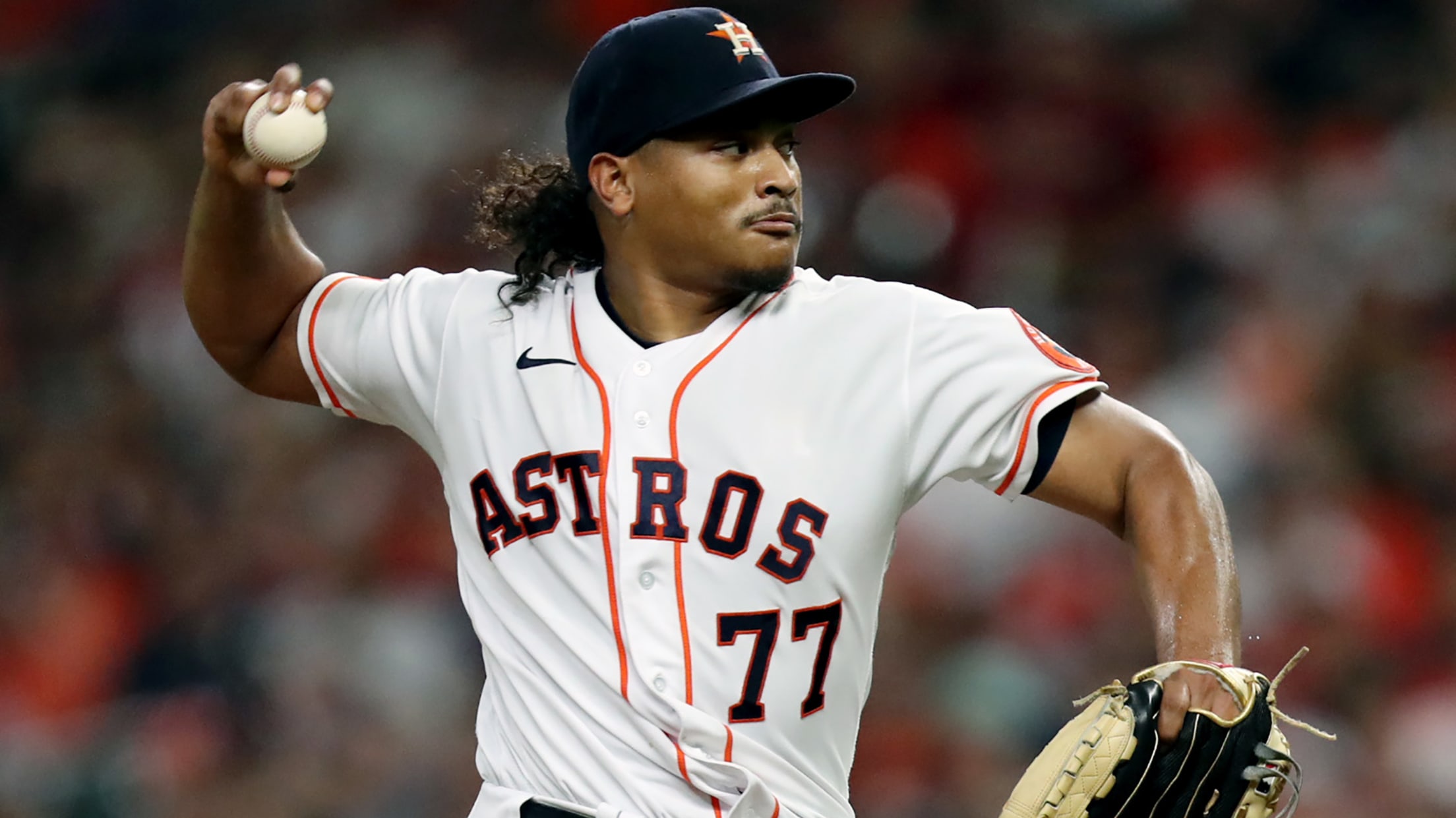 HOUSTON -- Much like Framber Valdez did for the Astros in Game 5 of the American League Championship Series in Boston, right-hander Luis Garcia bounced back from a shaky outing earlier in the series and pitched a gem against the Red Sox.
The top 25 free agents this offseason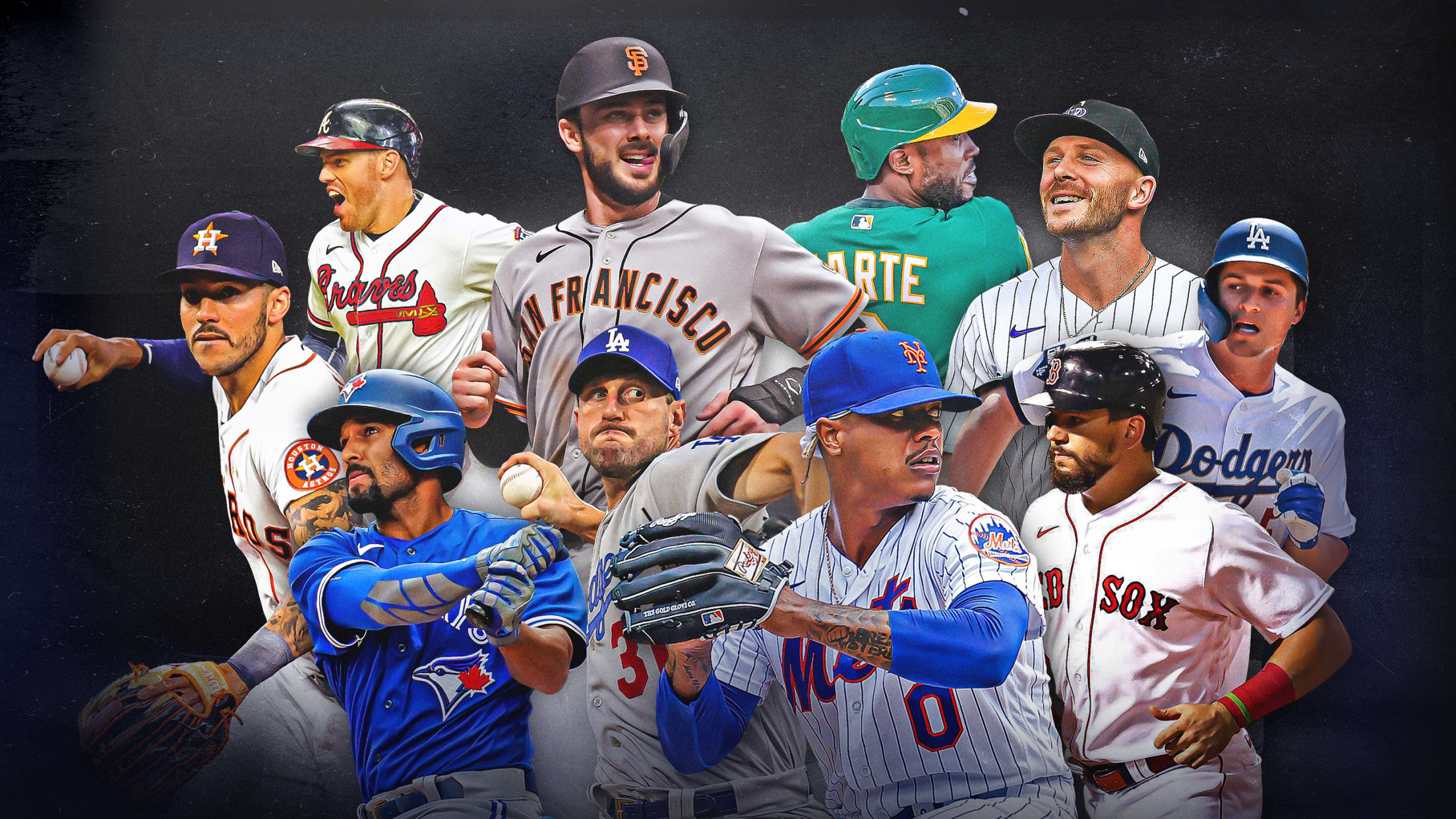 This will be a fascinating winter in the baseball business world, as the expiration of the Collective Bargaining Agreement just so happens to coincide with one of the deepest and most talented free agent classes in years. It is anybody's guess as to how this will all play out --
'Outstanding' Eovaldi delivered for Sox in G6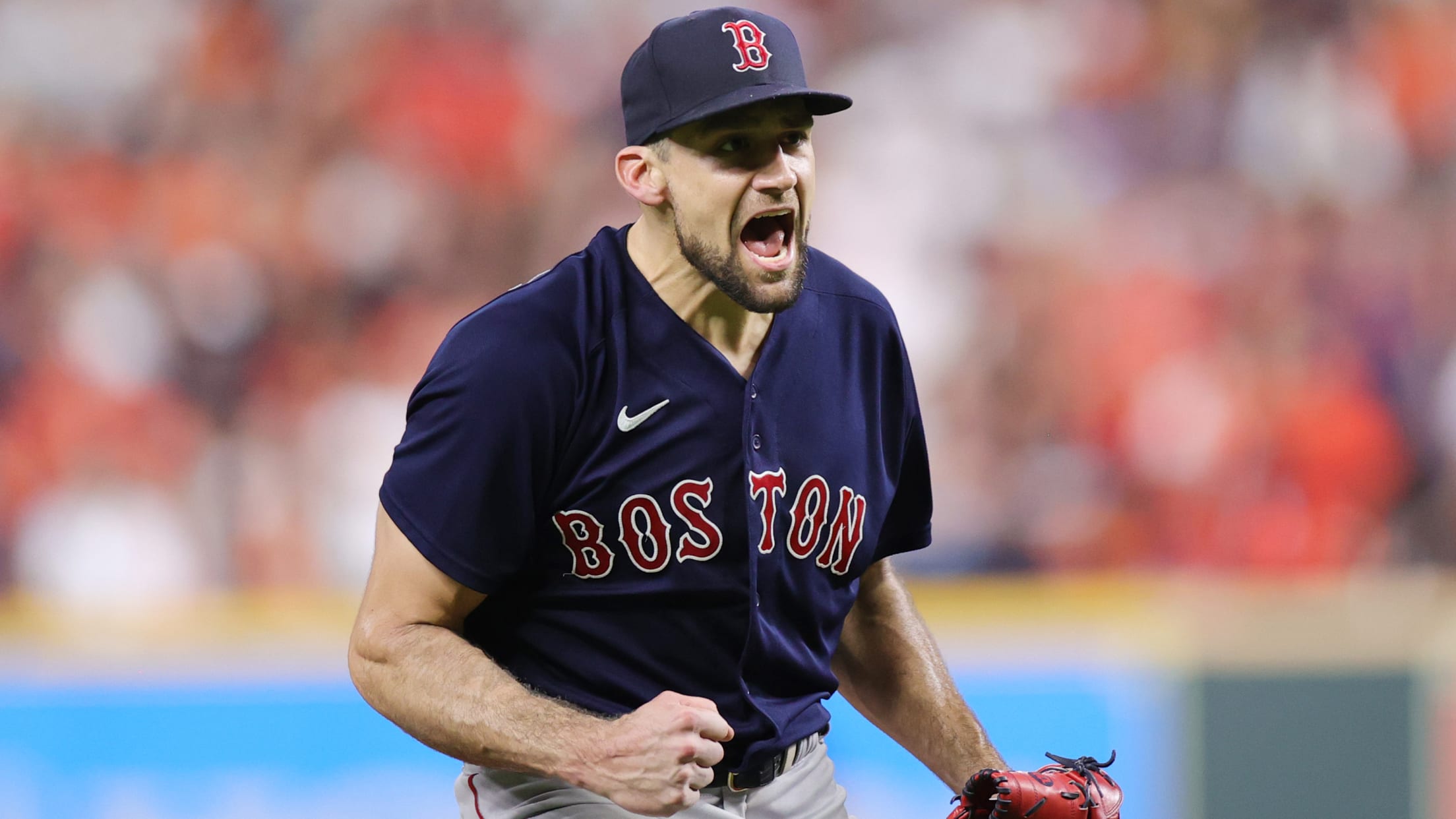 HOUSTON -- Time and time again, Nathan Eovaldi has come up big when the Red Sox have needed him most in the postseason. His performance in Game 6 of the American League Championship Series was no different. Facing a win-or-go-home situation at Minute Maid Park on Friday night, Eovaldi lived
Sox on '21: 'No one expected us to be here'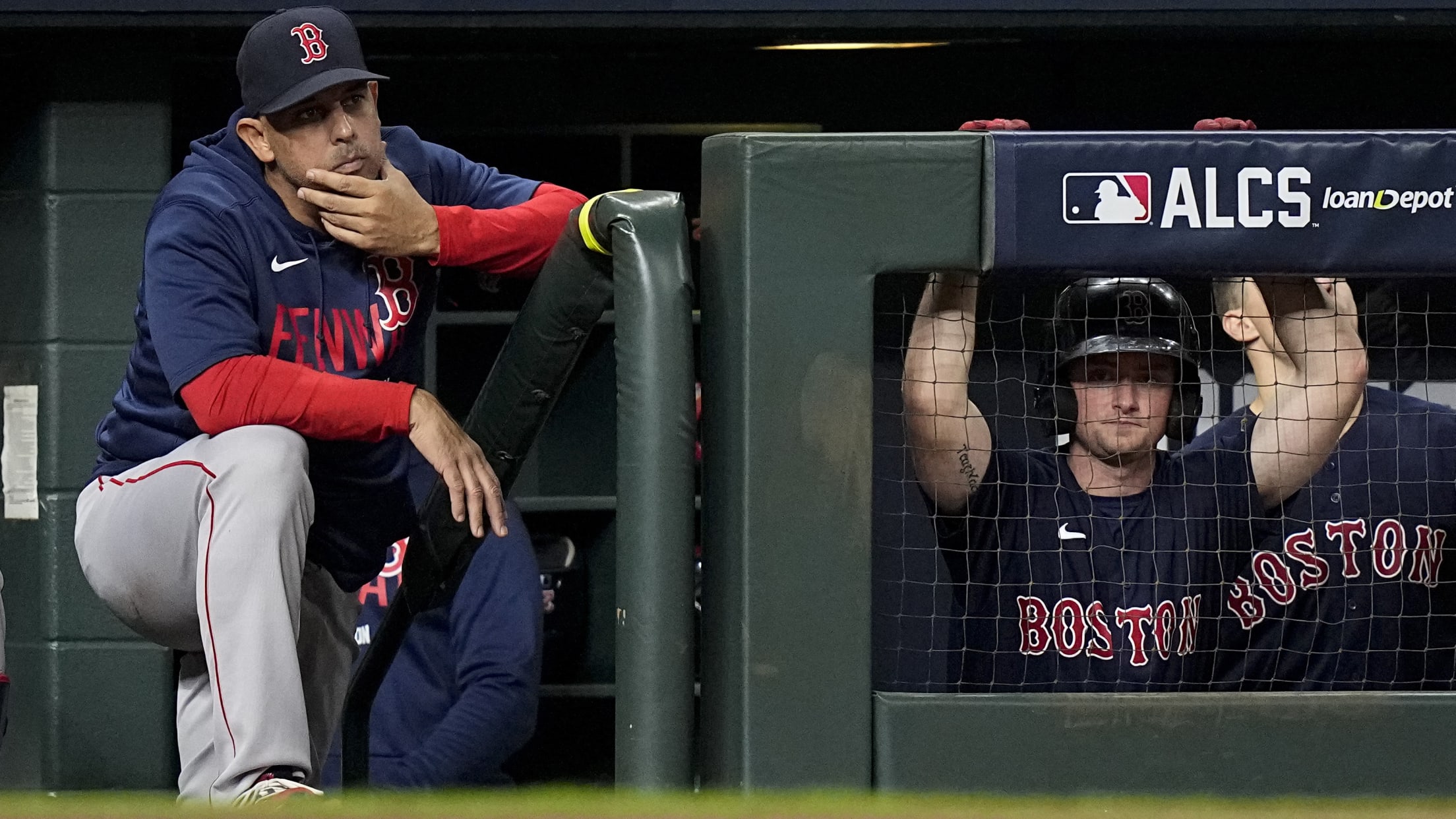 HOUSTON -- When a team gets as far into the postseason as the Red Sox did in 2021, the feeling in the immediate aftermath is always going to be one of disappointment. That's just how it is when a trip to the World Series is denied by just a couple
Negro Leagues players up for Hall review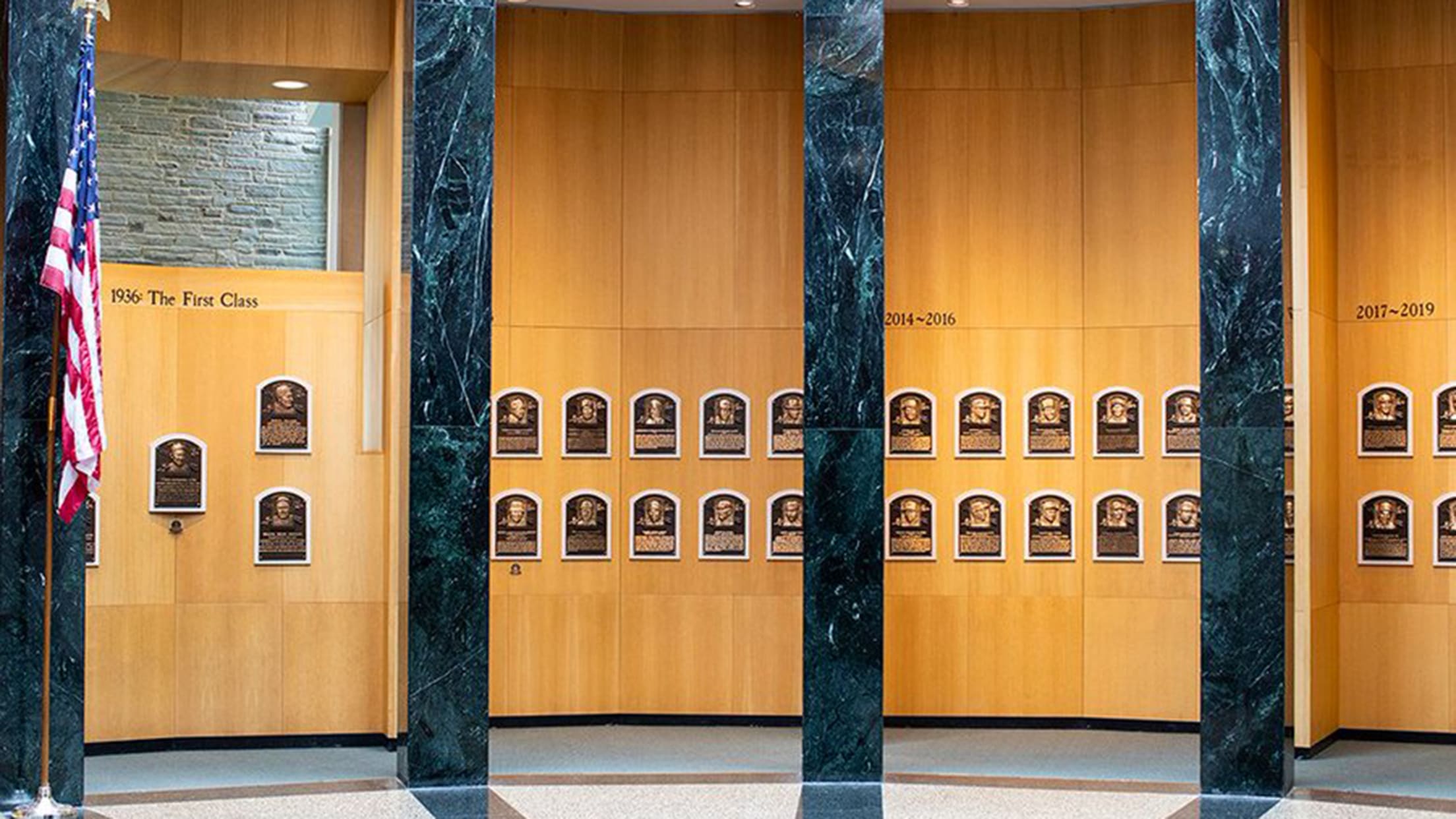 For 15 years, the number of Negro Leagues legends in the National Baseball Hall of Fame has sat at 35. In 2022, the Hall will once again consider players who were excluded from playing in the American and National Leagues because of their race. Both the Early Baseball Era Committee,