Twins turn 5-4-3 triple play against Yankees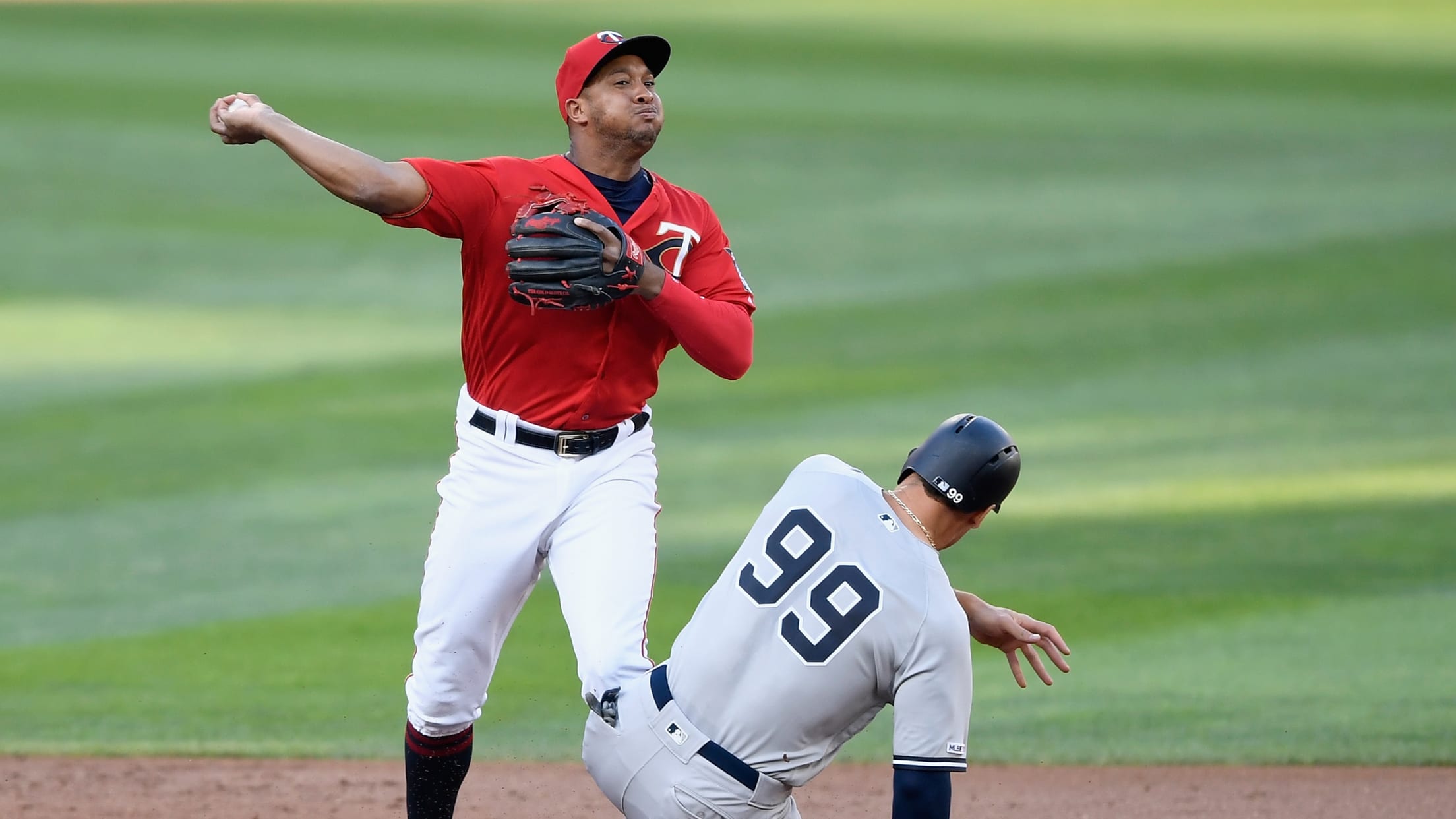 MINNEAPOLIS -- This series against the American League-leading Yankees could offer the Twins a chance to make another big statement on the national stage, and they got it started on a historic note, turning the 13th triple play in club history in the first inning of Monday's series opener at
Amidst rocky July, could Colorado deal Blackmon?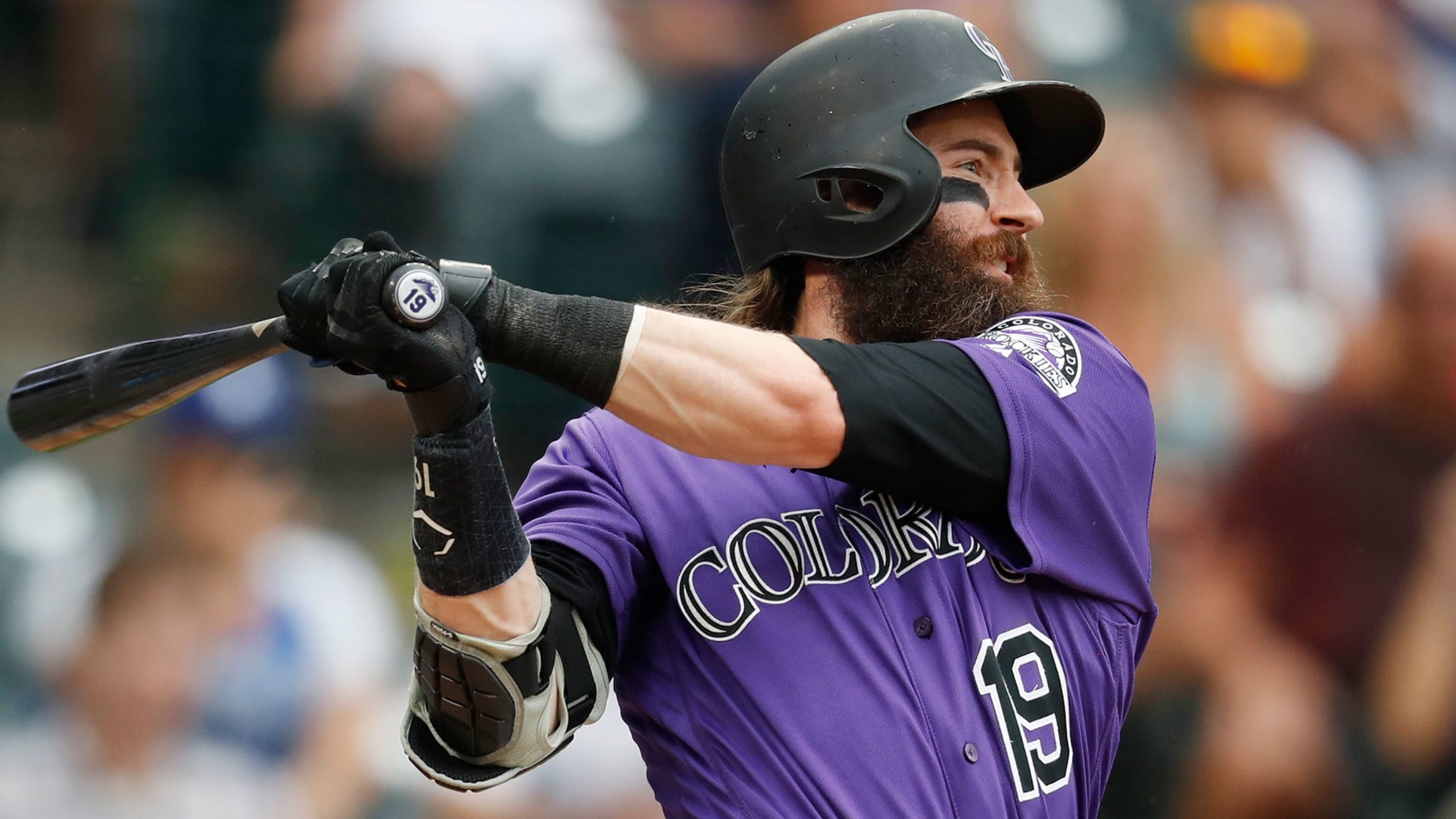 The Rockies are 3-12 since the start of July. That is the National League's worst record this month. They've allowed the most runs in the Majors over that span -- an alarming average of 8.1 per game. Understandably, the Rockies aren't focused on adding short-term rentals as their Wild Card
Cole is second fastest to 200 K's in a season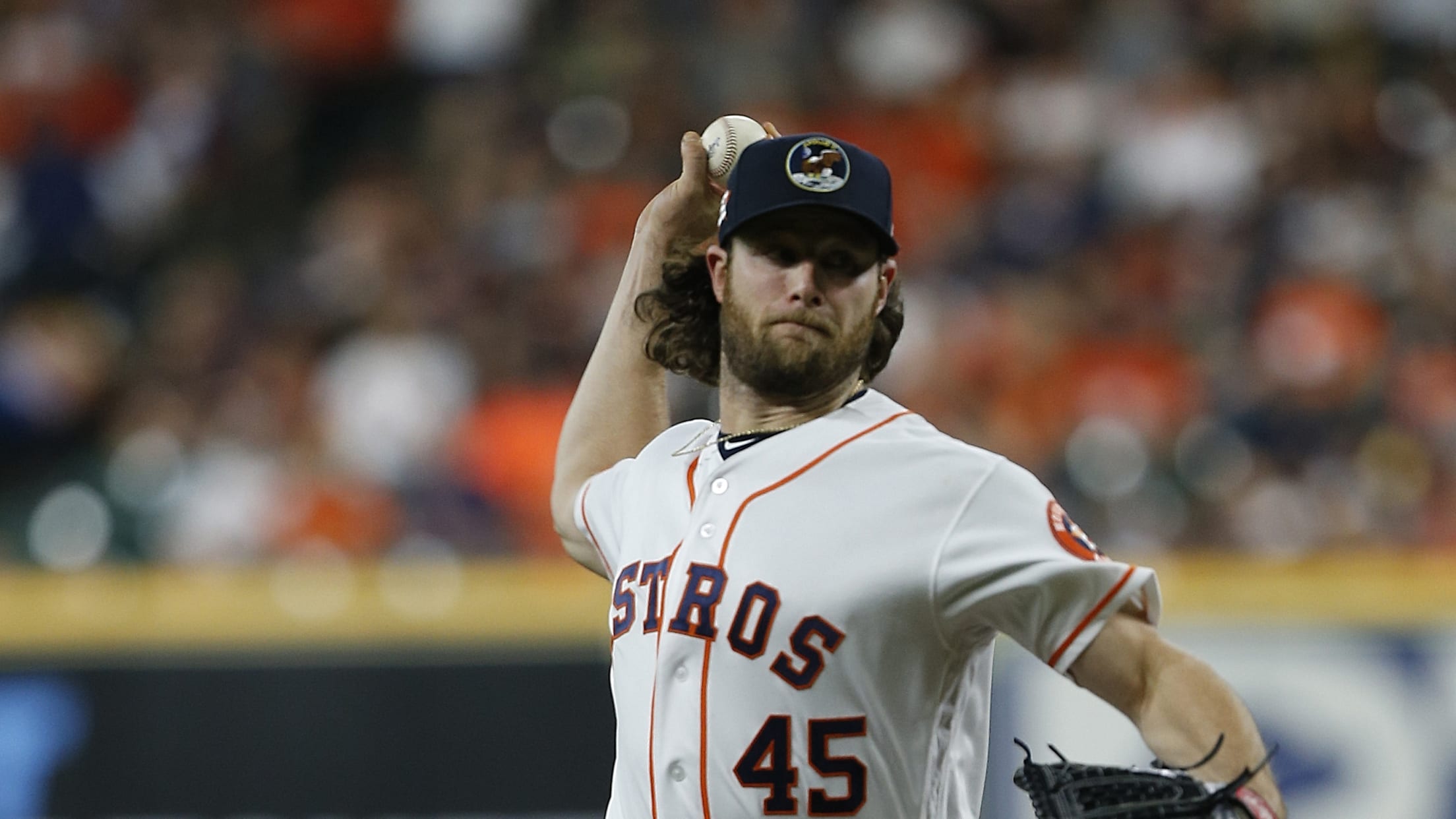 HOUSTON -- When Astros right-hander Gerrit Cole struck out the side to start Monday's game against the A's at Minute Maid Park, it was only a matter of time before he reached 200 for the season. And he did it quicker than all but one other pitcher in Major League
Rumors: Castellanos, Cubs, Pence, Yates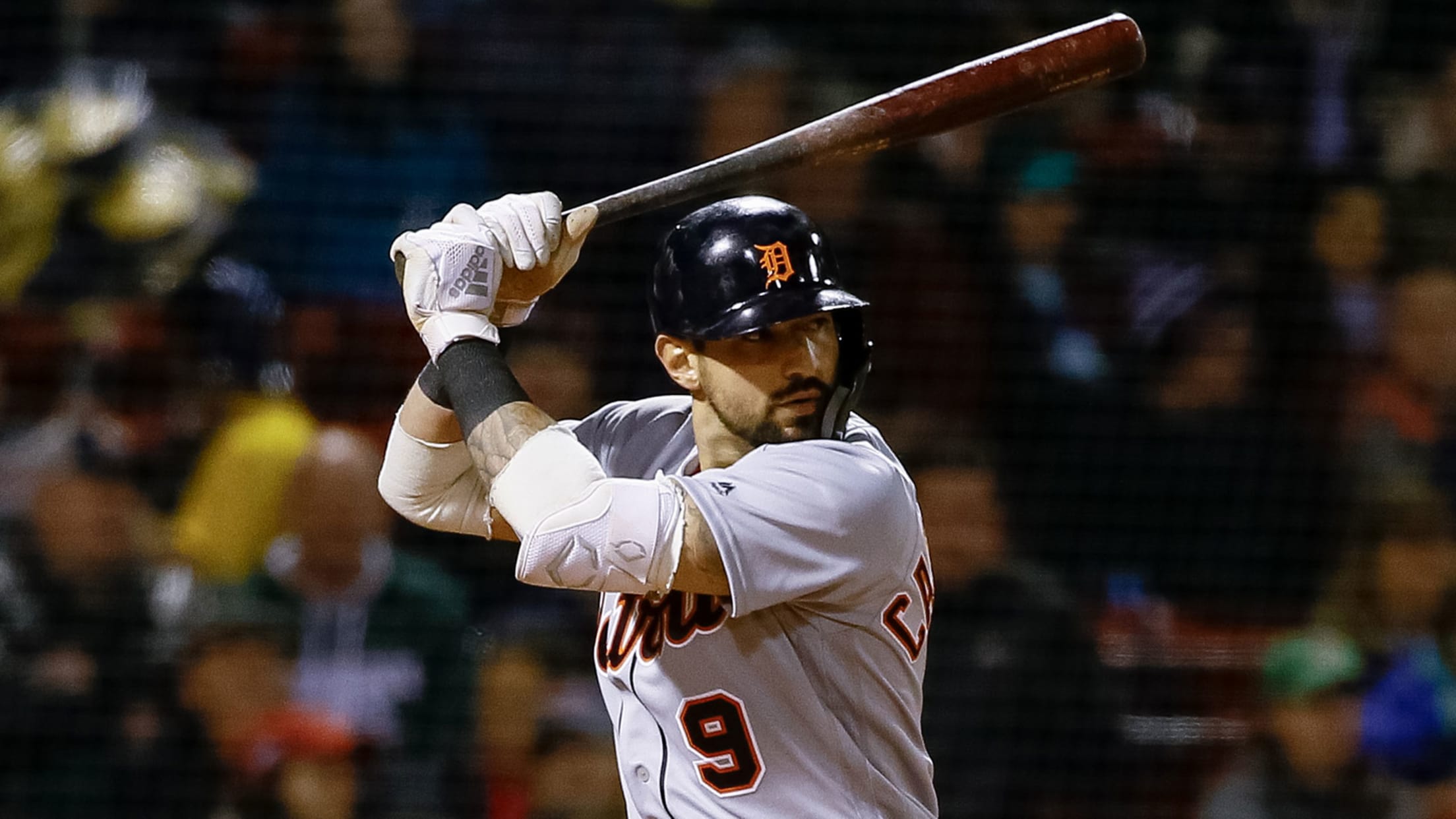 MLB.com is keeping track of all the latest free agent and trade rumors right here.
Alvarez passes Pujols with rookie RBI milestone
Astros phenom drives in 35th run in 30th game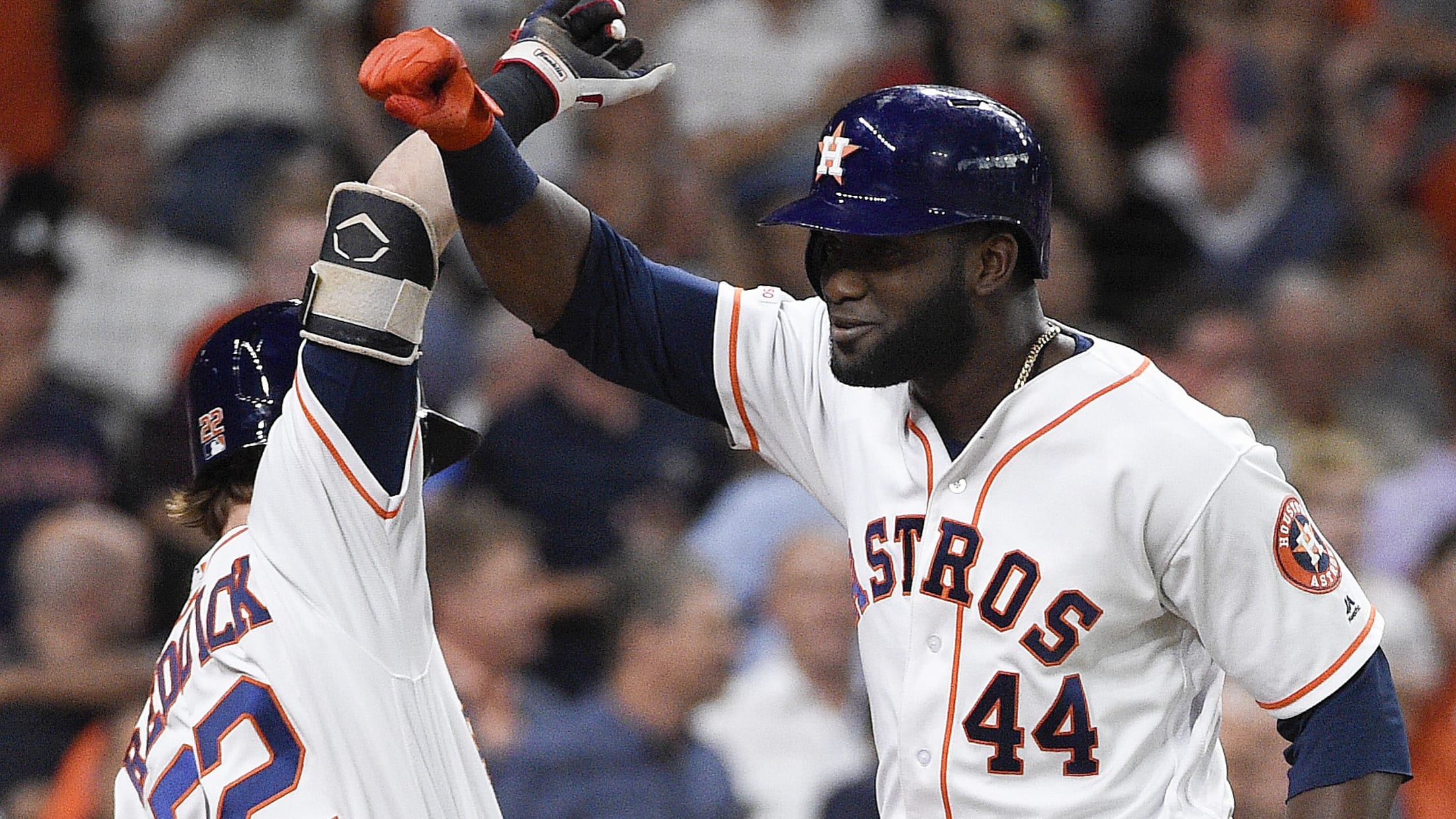 HOUSTON -- With every mighty swing of the bat, Astros rookie Yordan Alvarez ascends the record books. With his RBI double in the third inning Monday, Alvarez set a Major League record when he recorded his 35th career RBI in only his 30th game. Albert Pujols had held the record
Clevinger continues to roll for surging Tribe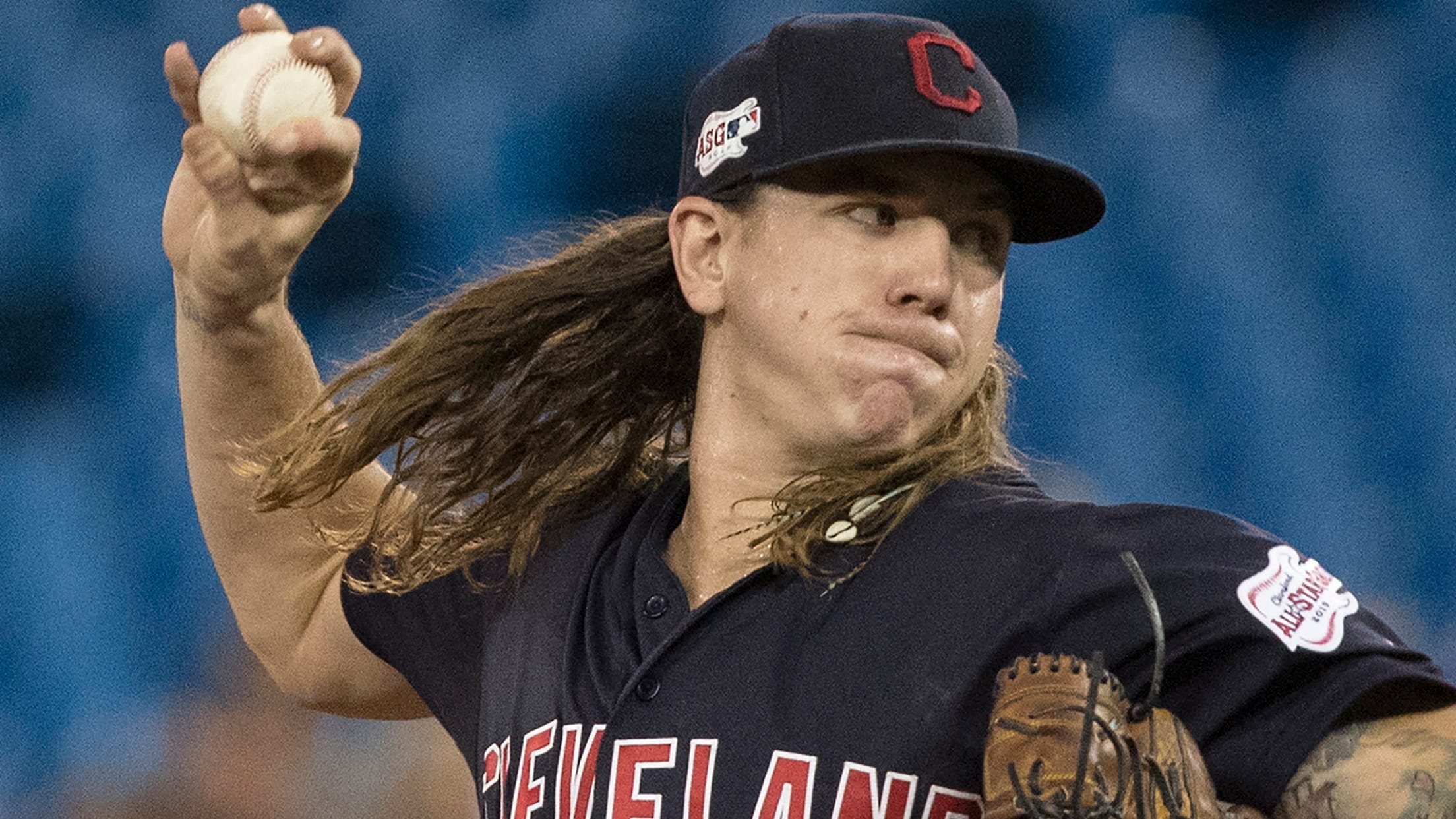 TORONTO – It's no coincidence that the Indians' July surge has run parallel to Mike Clevinger's return to his old self, which continued on Monday night at Rogers Centre against the Blue Jays. Clevinger threw seven innings of three-run ball with seven strikeouts in the 7-3 win, and while Cleveland
Astros GM: Current roster can win it all
Astros still looking at starting pitching, catching depth before Deadline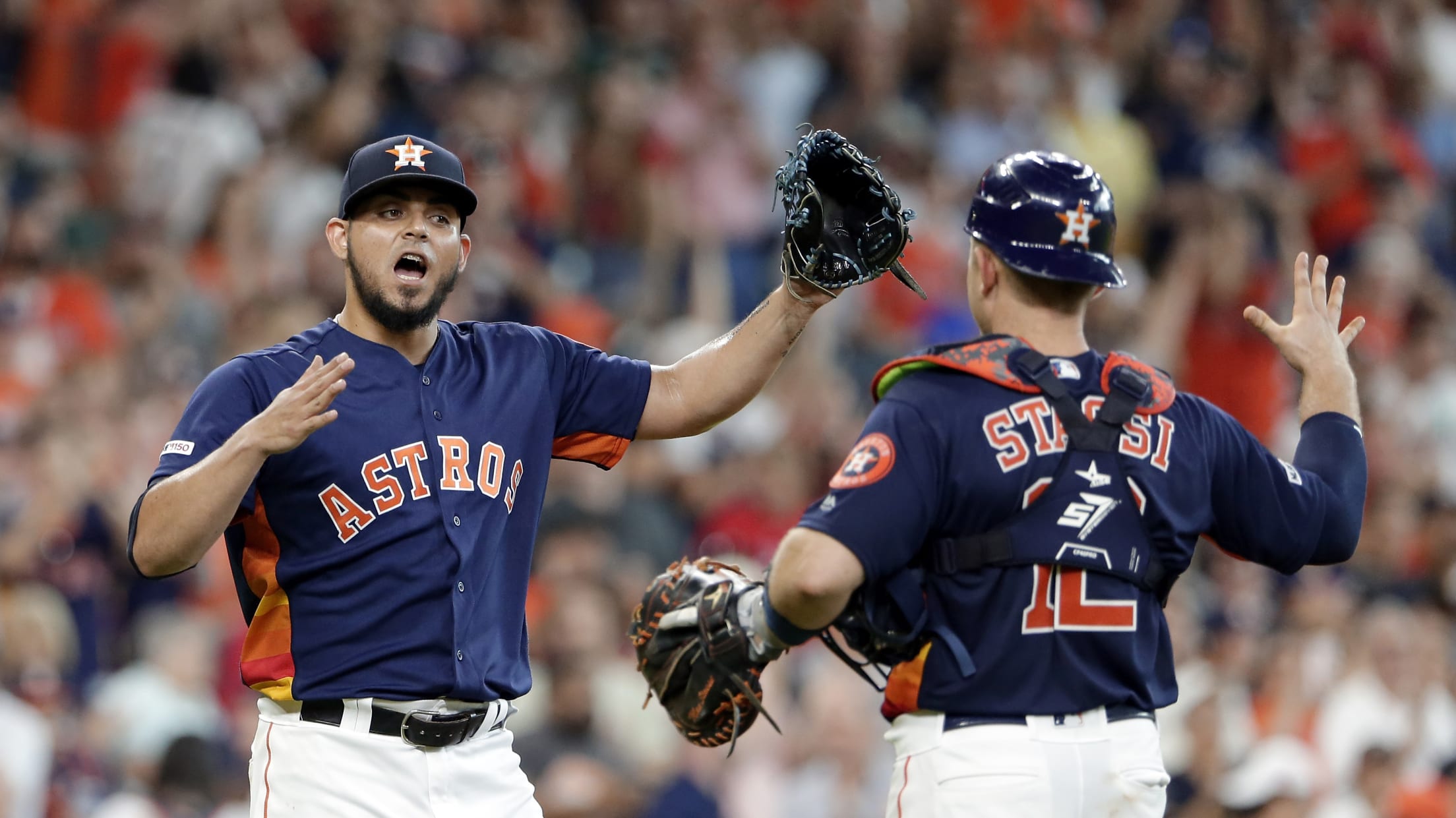 HOUSTON -- If the Astros are going to acquire a starting pitcher to add to front-end starters Justin Verlander, Gerrit Cole and Wade Miley, it likely won't happen until close to the July 31 Trade Deadline, president of baseball operations and general manager Jeff Luhnow said on Monday. Luhnow said
Trade target Wheeler expected to return Friday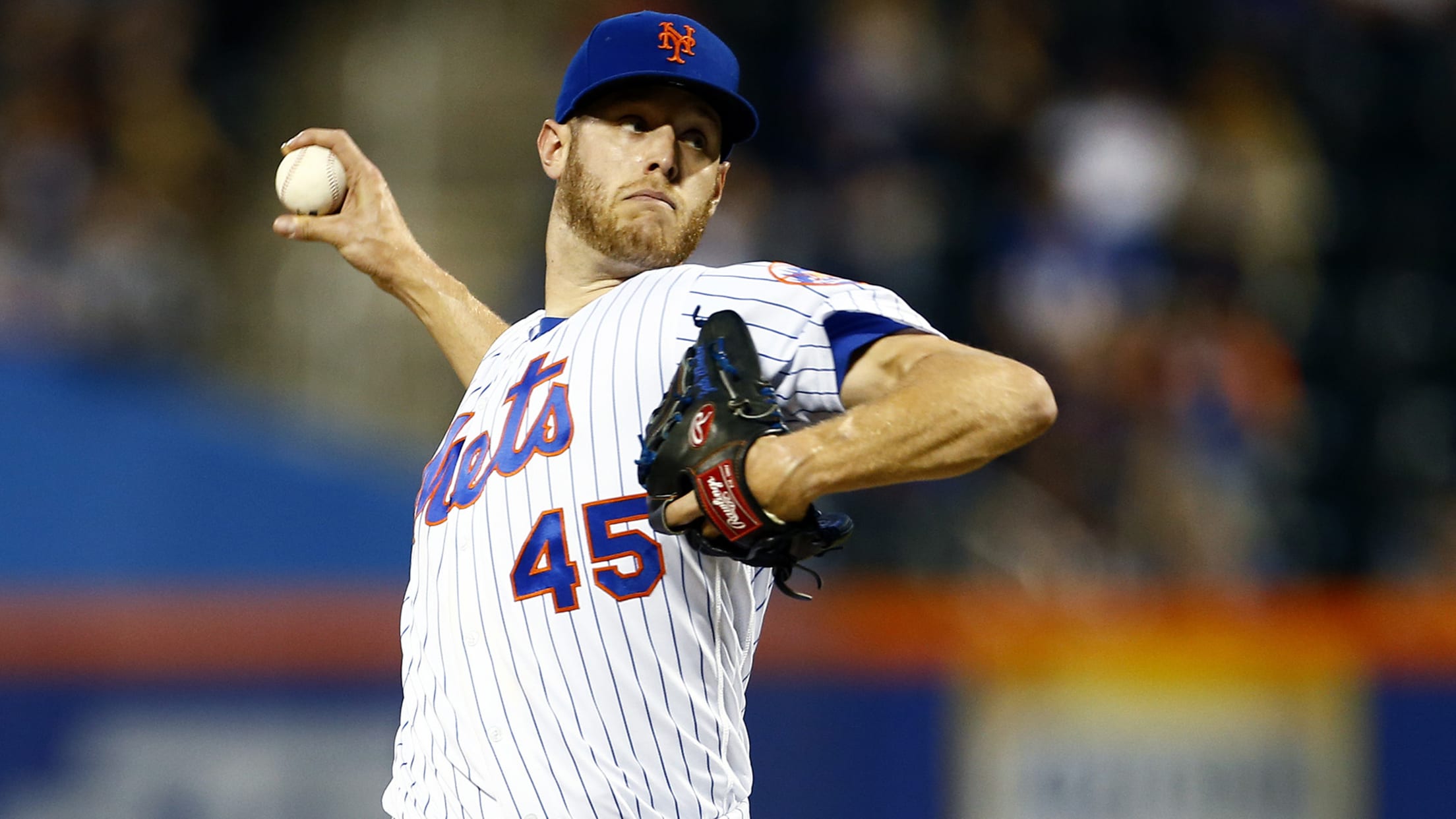 MLB.com is keeping track of all the latest news and trade rumors surrounding impending free agent Zack Wheeler right here.
Cora: Sox must win games before Deadline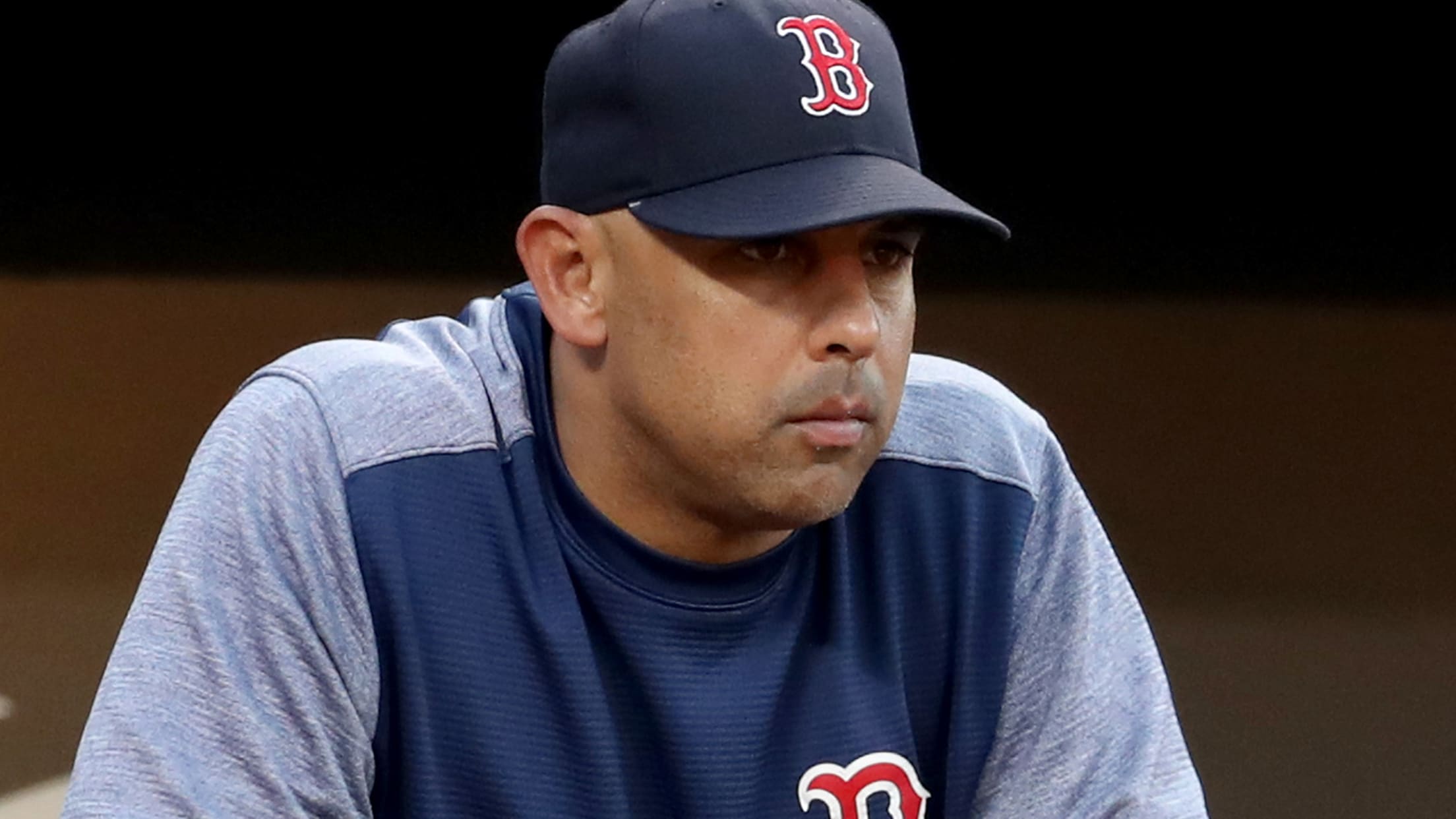 ST. PETERSBURG -- As the Red Sox opened a 14-game stretch on Monday night against exclusively the Rays and the Yankees, there was a sense of urgency due to both the standings and the calendar. One week from Wednesday is the July 31 Trade Deadline, and the defending World Series
Never shy in July: Rizzo on Nats' Deadline plans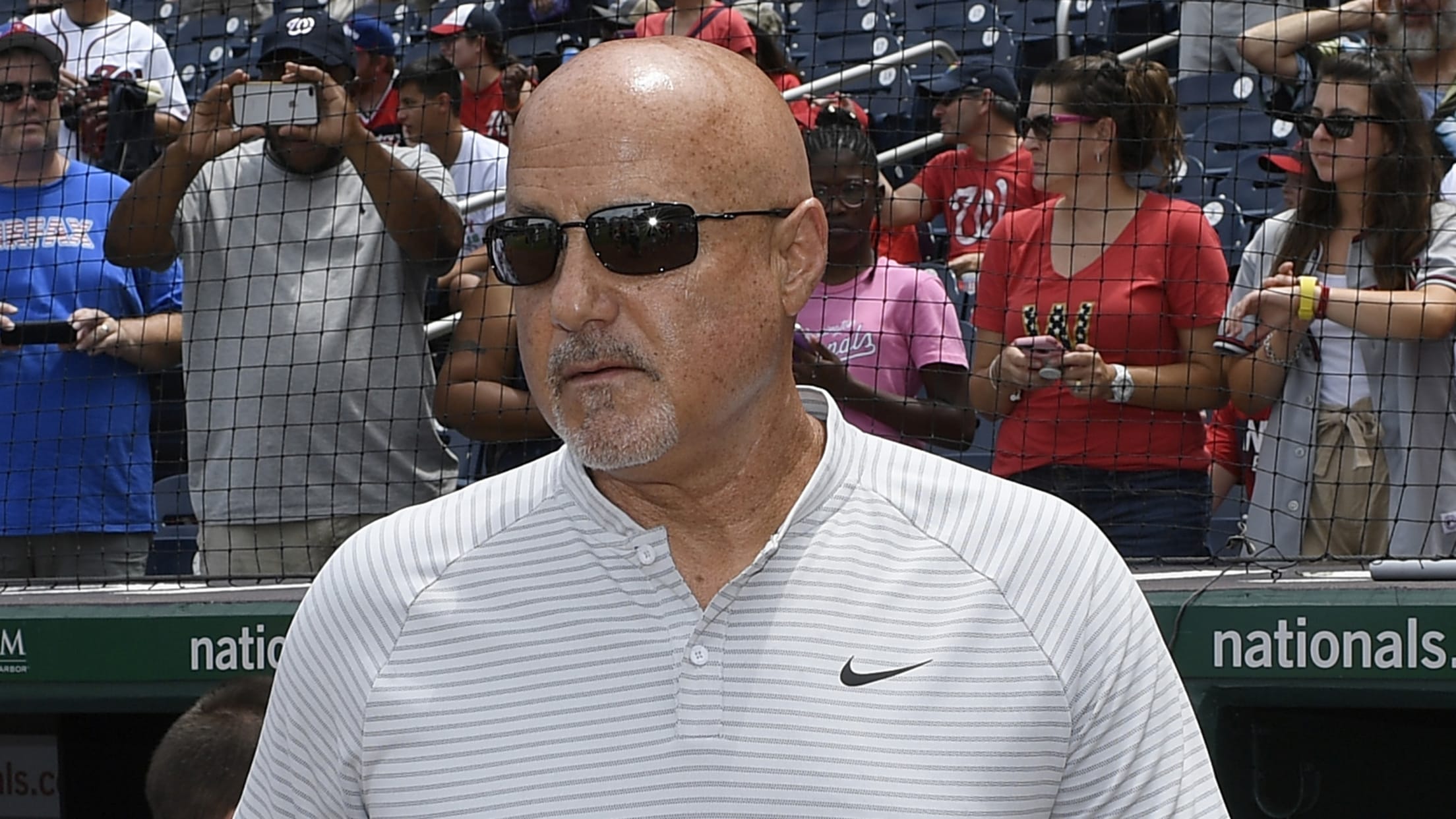 ATLANTA -- Recent years have shown that general manager Mike Rizzo is not afraid to get a jump-start on the trade market to address the Nationals' biggest need before the Trade Deadline. One year ago, he acquired Kelvin Herrera from the Royals in the middle of June. In 2017, he
'Impossible to say' if MadBum will be traded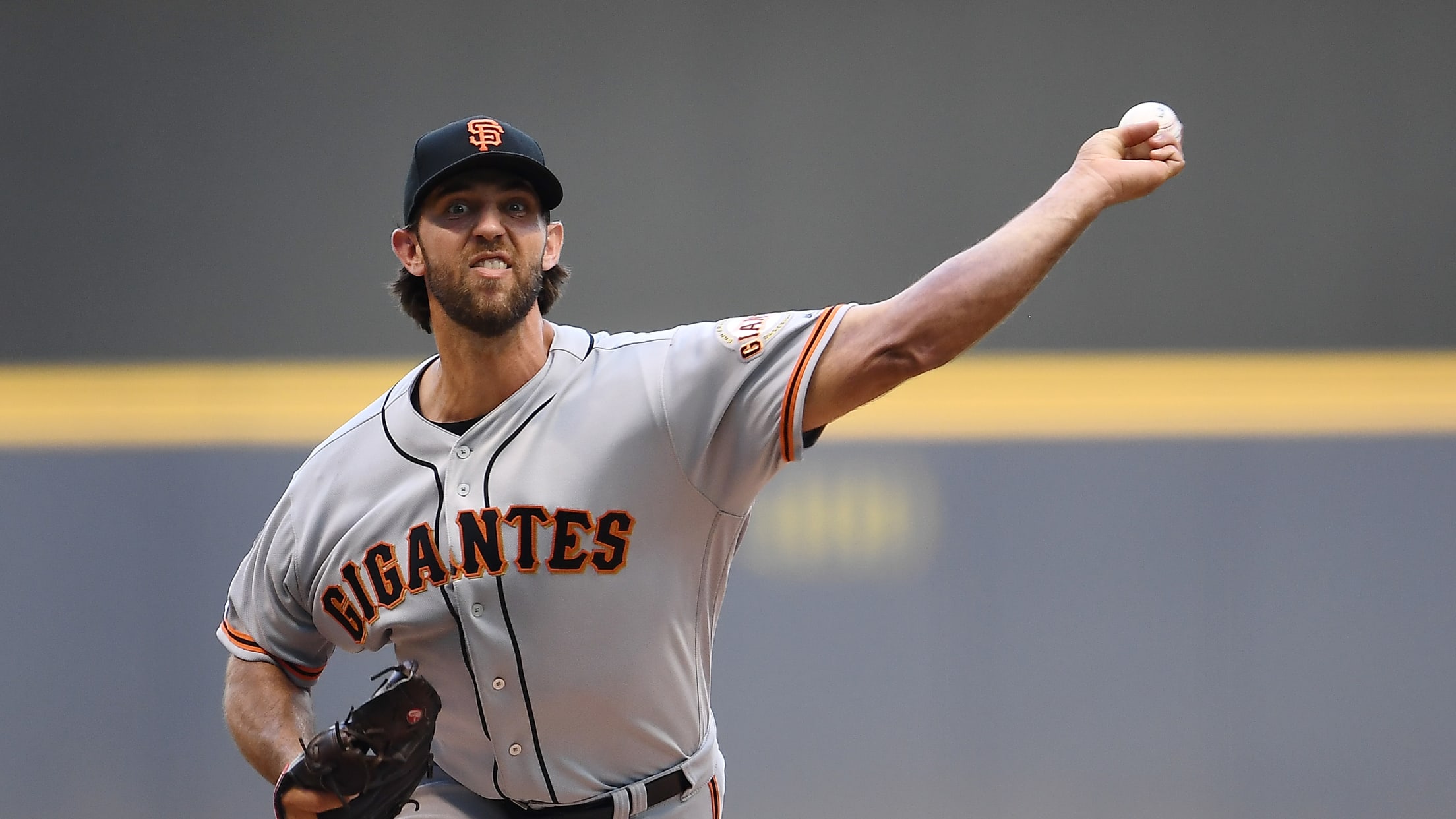 SAN FRANCISCO -- Giants president of baseball operations Farhan Zaidi continued to drop no hints about Madison Bumgarner's immediate future and whether the popular left-hander would remain with the club past the July 31 Trade Deadline. Zaidi indicated the Giants' overall fortunes could influence Bumgarner's status. If San Francisco remains
Scherzer on 'pen session: 'I'm at 100 percent'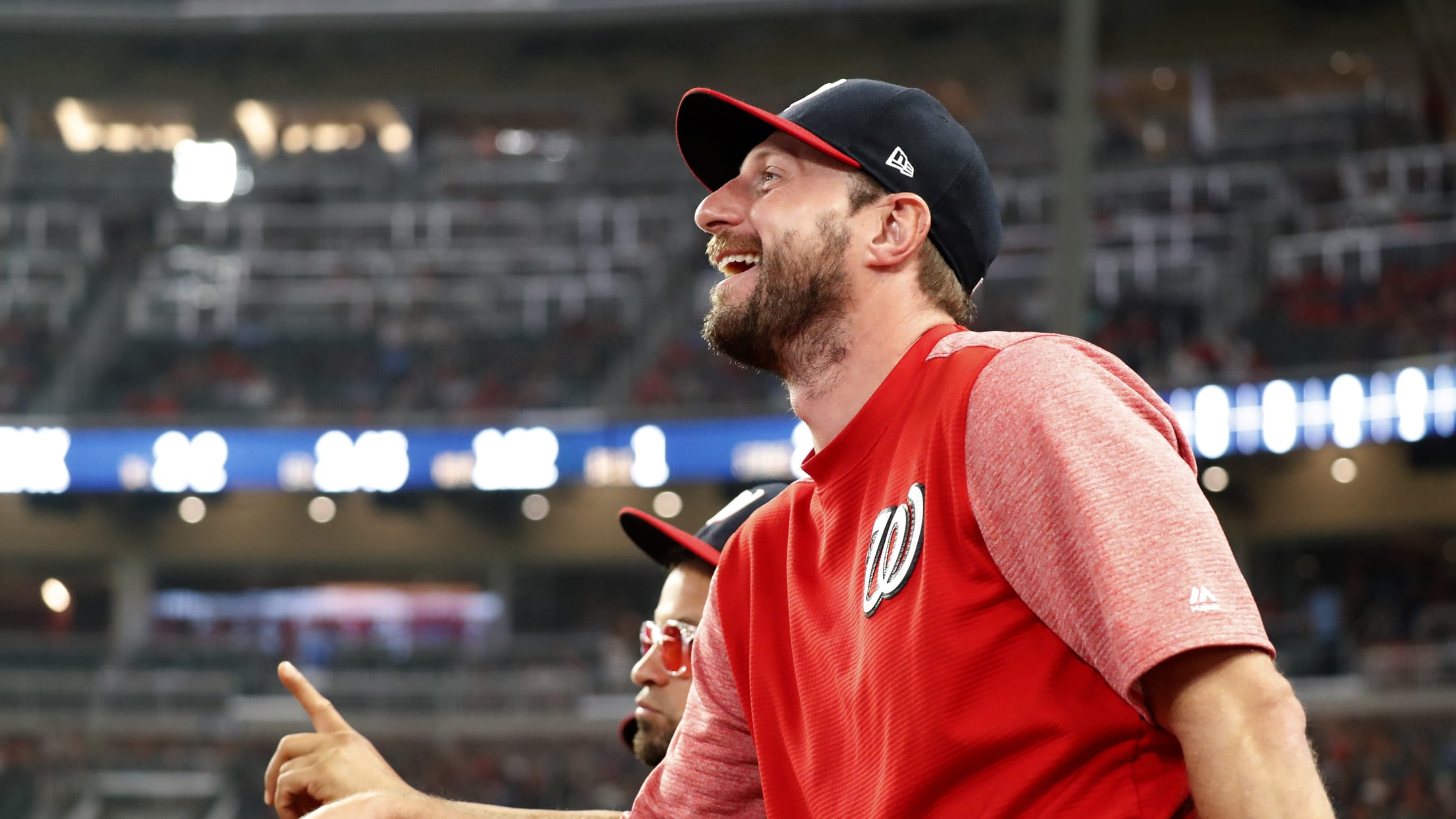 WASHINGTON -- All eyes were on Max Scherzer for his full bullpen session Monday afternoon, but there will be even more people watching him when he arrives at the ballpark Tuesday. How Scherzer feels the day after what he hopes is his final step in rehabbing from inflammation in the
Every MLB team's 'likeliest' Hall of Famer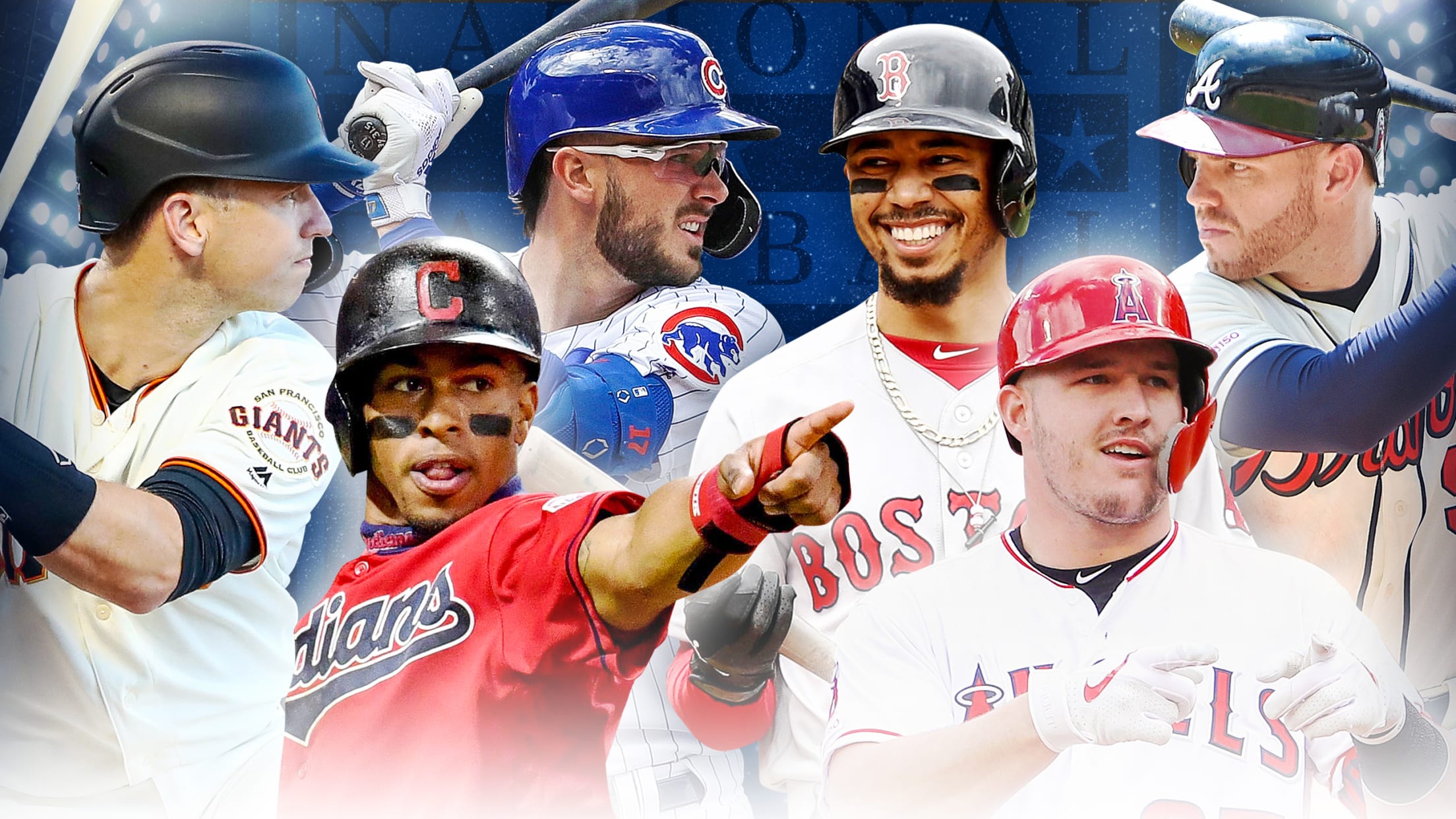 On Sunday, six players were inducted into the National Baseball Hall of Fame. Headlining this year's class was Yankees closer Mariano Rivera, the first player to be unanimously voted in by the Baseball Writers' Association of America. Counting Rivera, 19 players have been enshrined in Cooperstown as a Yankee. New
Diaz homers in first AB back from injured list
Infielder missed nearly two months with hamstring strain; Armenteros optioned to Triple-A Round Rock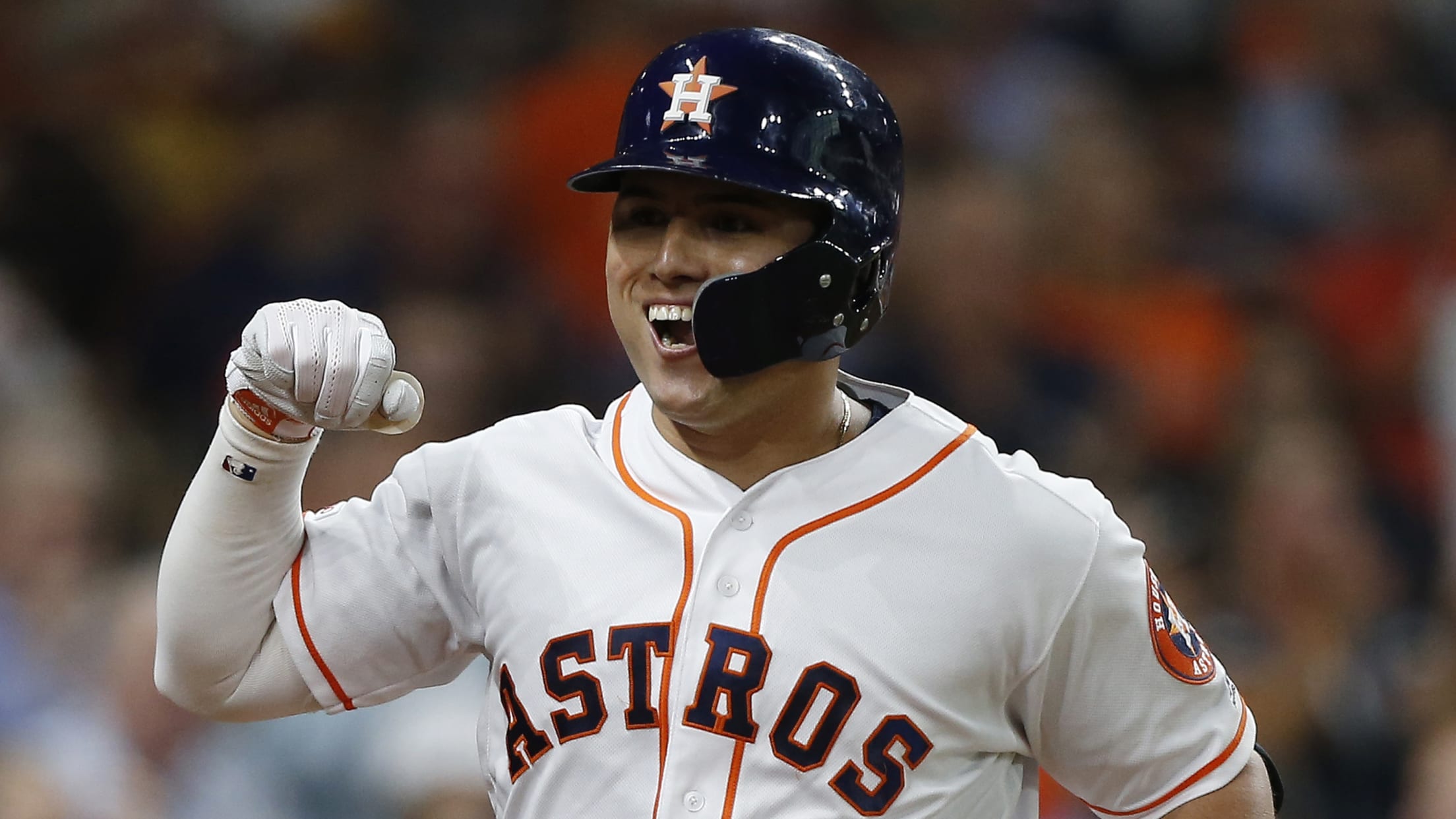 HOUSTON -- Astros infielder Aledmys Díaz hit a three-run homer in the third inning of Monday's game against the A's at Minute Maid Park in his first at-bat since coming off the injured list. Diaz, starting at third base and batting ninth, was hit by a pitch in the second
Red Sox hit three home runs in 7-run inning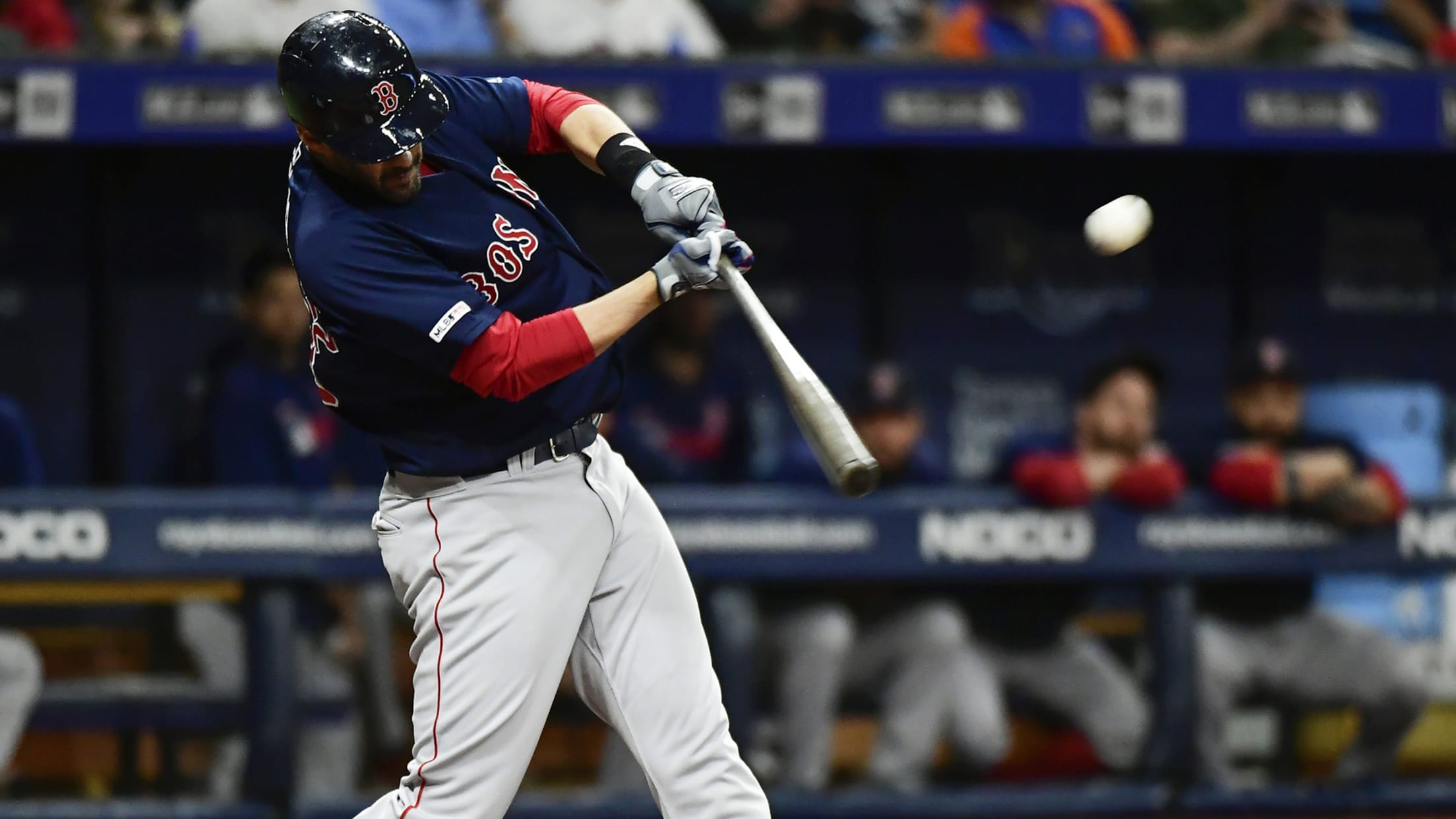 ST. PETERSBURG -- As a team, the Red Sox have been an offensive force in July. But J.D. Martinez and Andrew Benintendi? Not so much. That is what made the third inning of Monday's game against the Rays so significant. In what eventually ended as a seven-run frame, Martinez mauled
Where Power Rankings stand near Deadline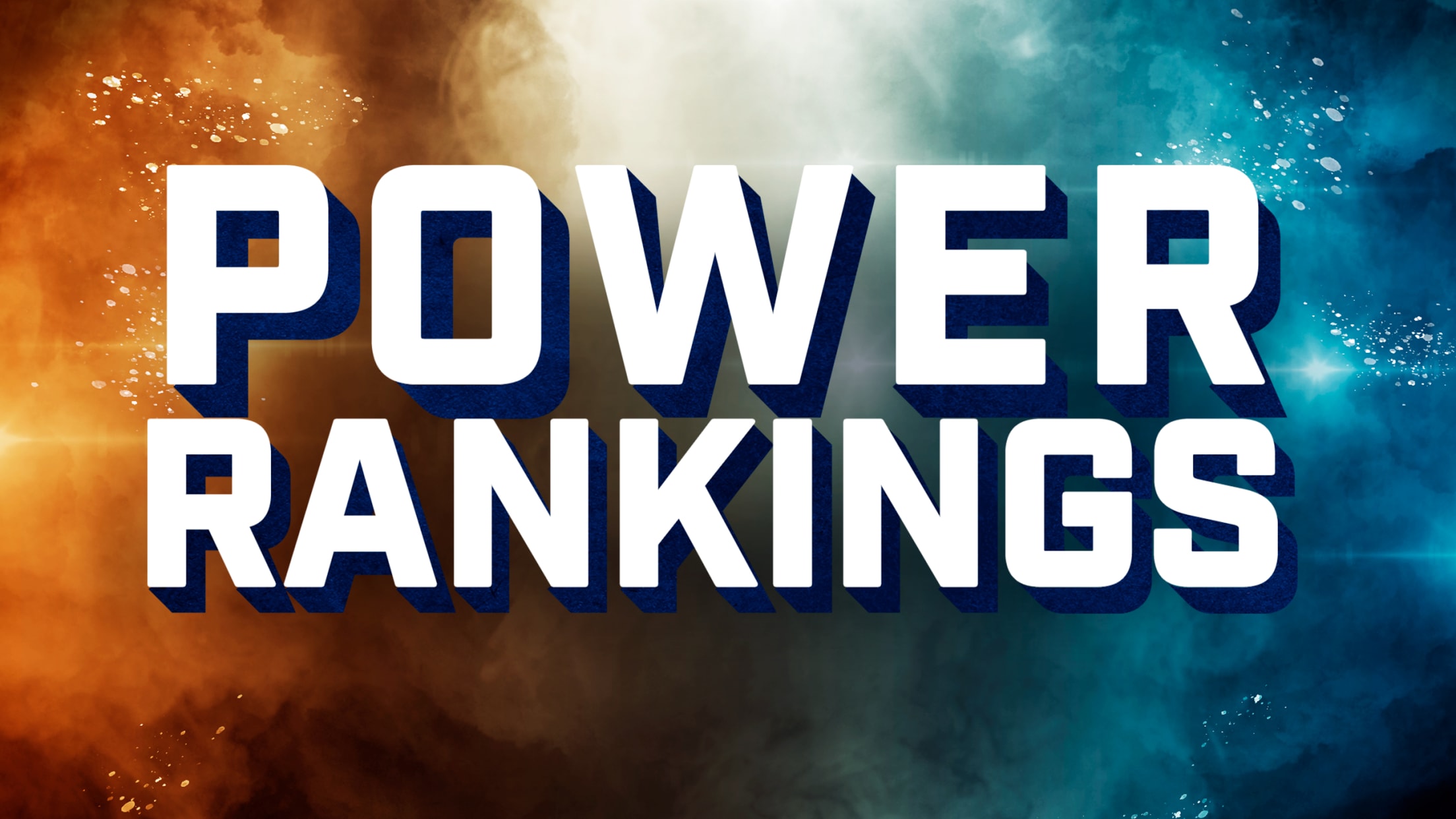 The Dodgers are running away with the National League West and they are the arguable favorites to win the NL pennant, but a wide-open Wild Card race has allowed two more teams from that division to sneak into postseason contention. One has been hanging around most of the season. The
Giles focused on Blue Jays, not Trade Deadline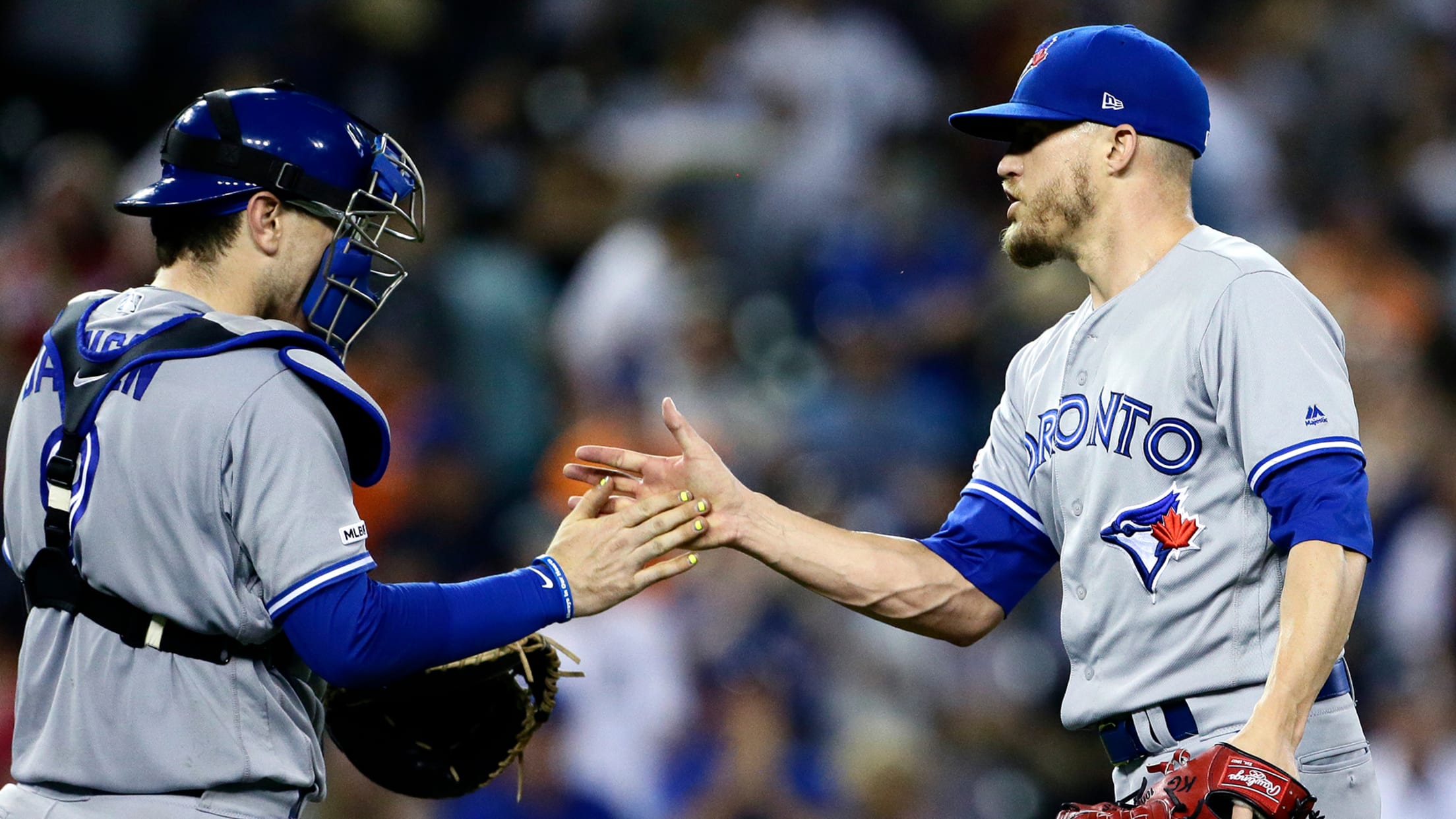 TORONTO -- It's been almost a year since Ken Giles was told that his time with the Astros had come to an end, and he needed to pack up his belongings and his family in Houston to head north of the border to join the Blue Jays. There is just
Edwin Jackson returns to Tigers on Minors deal
Veteran right-hander back in environs of career-best 2009 season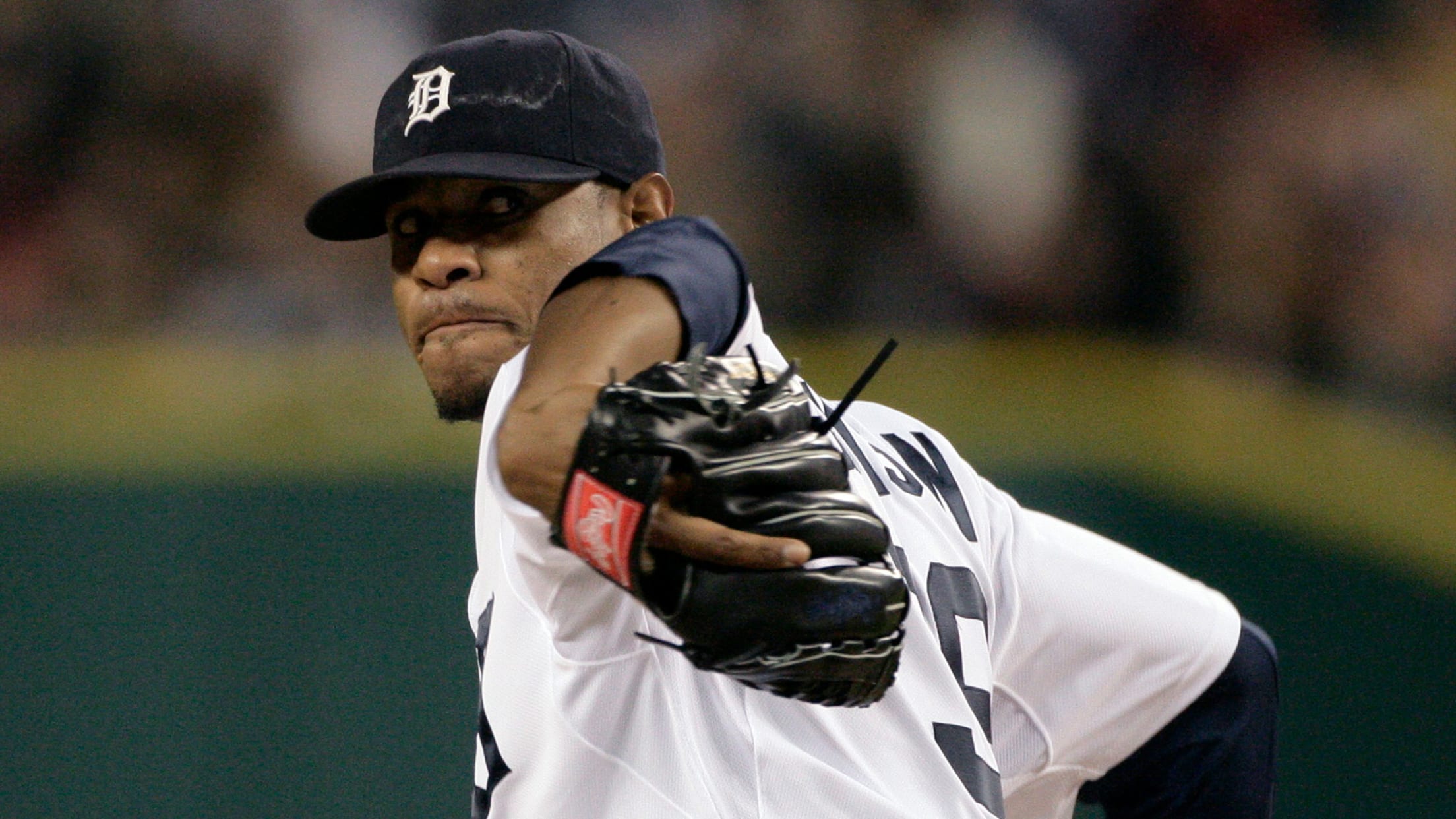 DETROIT -- A decade after Edwin Jackson became an All-Star with the Tigers, the right-hander is back, agreeing to a Minor League contract as the team looks for pitching depth for the stretch run. Jackson will report to Triple-A Toledo. While Jackson set a record earlier this year by pitching
Jones faces revamped O's: 'Best of luck to them'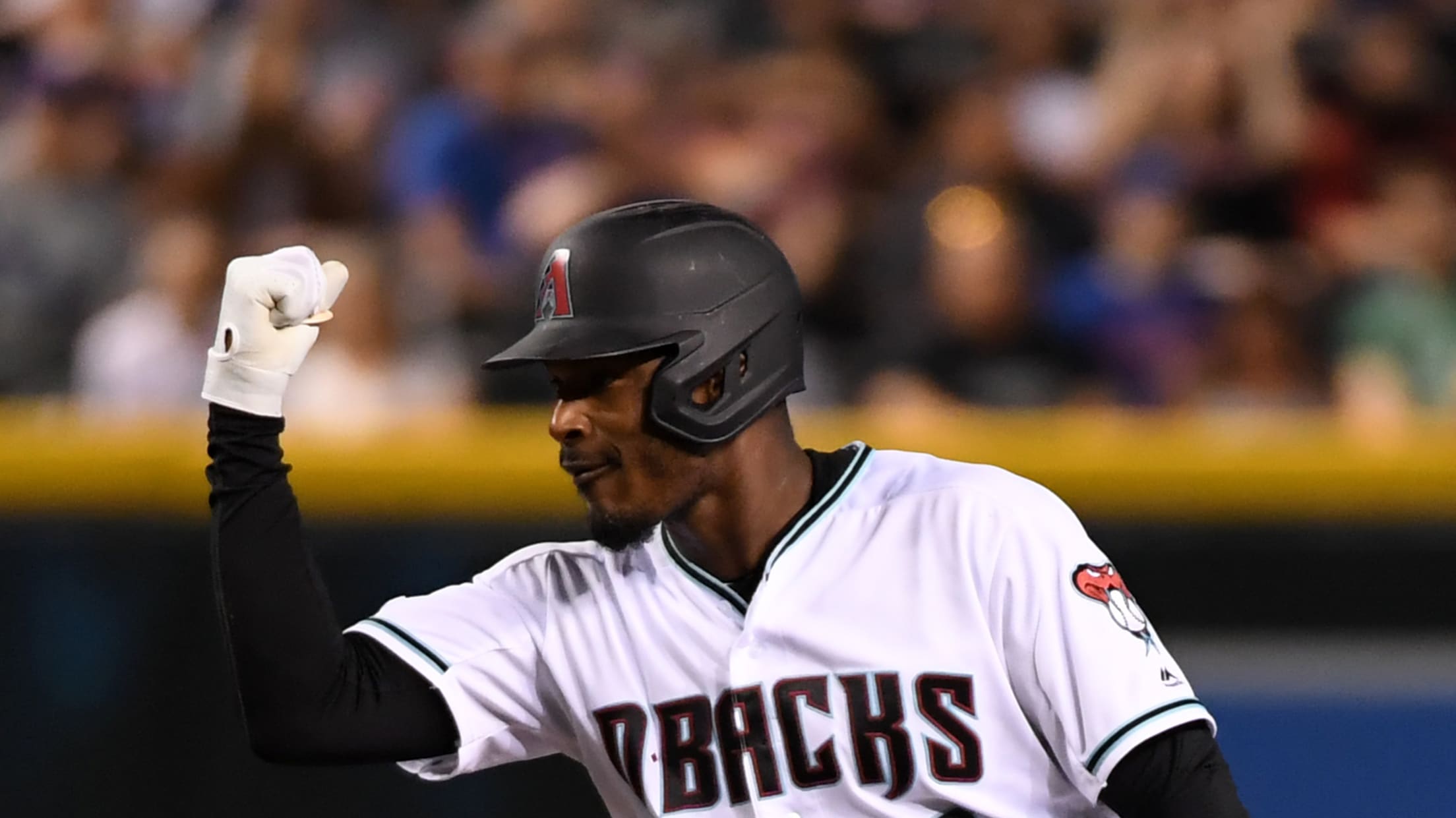 PHOENIX -- Adam Jones used to patrol center field nearly every game at Camden Yards, high black socks up to his knees. He'd always receive one of the loudest ovations when running down the Orioles' orange carpet on Opening Day. He'd blow bubbles while tracking down fly balls. He'd rob
Zimmerman back on IL with plantar fasciitis
Blazek, Stephenson join big league club; McGowin optioned to Minors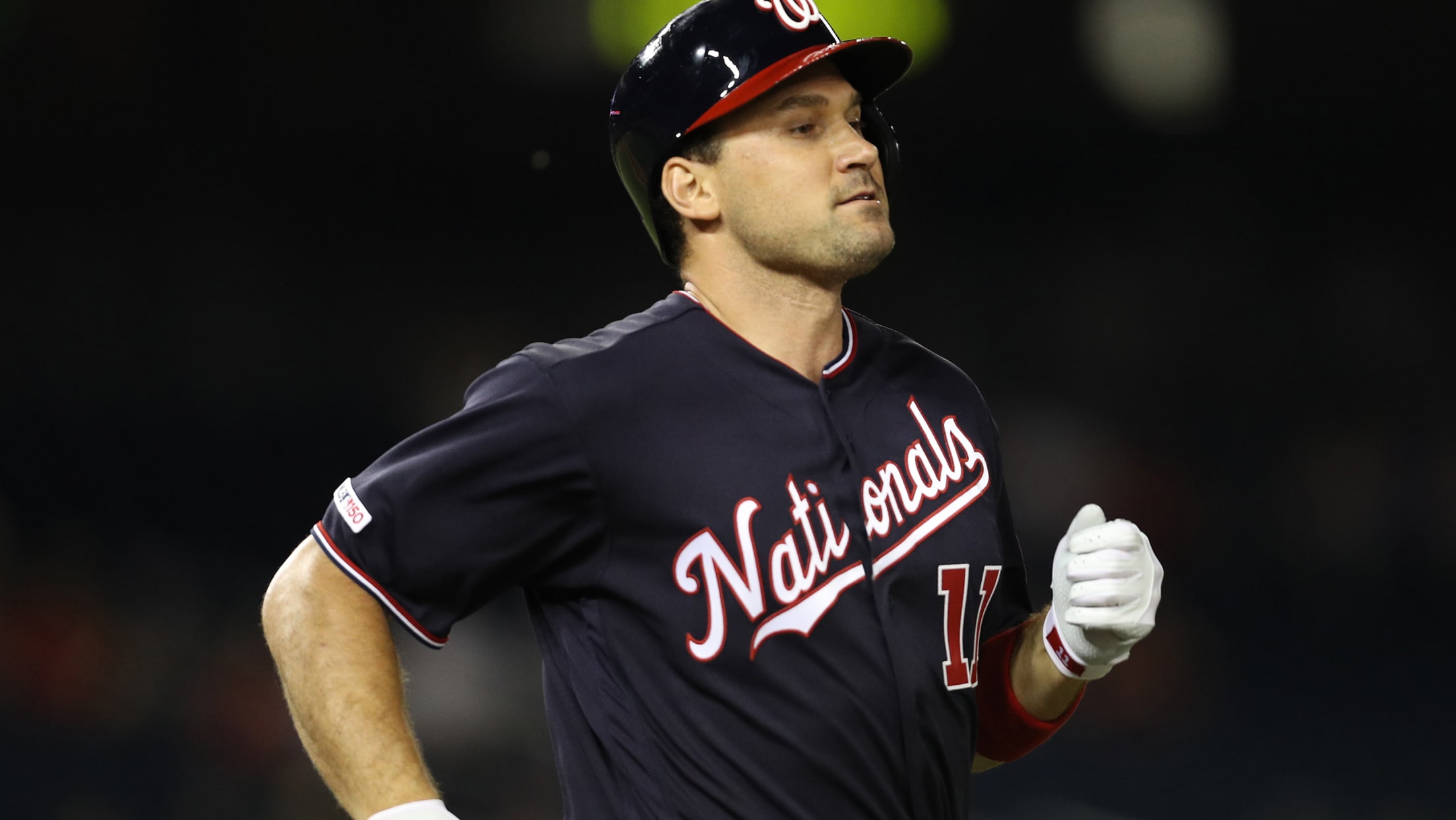 WASHINGTON -- It's the same book, different chapter for Ryan Zimmerman After MRI results Monday morning showed that Zimmerman has a slight tear of his right plantar -- a band that connects the heel bone to the toes -- the Nationals placed the veteran first baseman on the 10-day injured
Injury updates: Scherzer, Wheeler, Kelley, Red Sox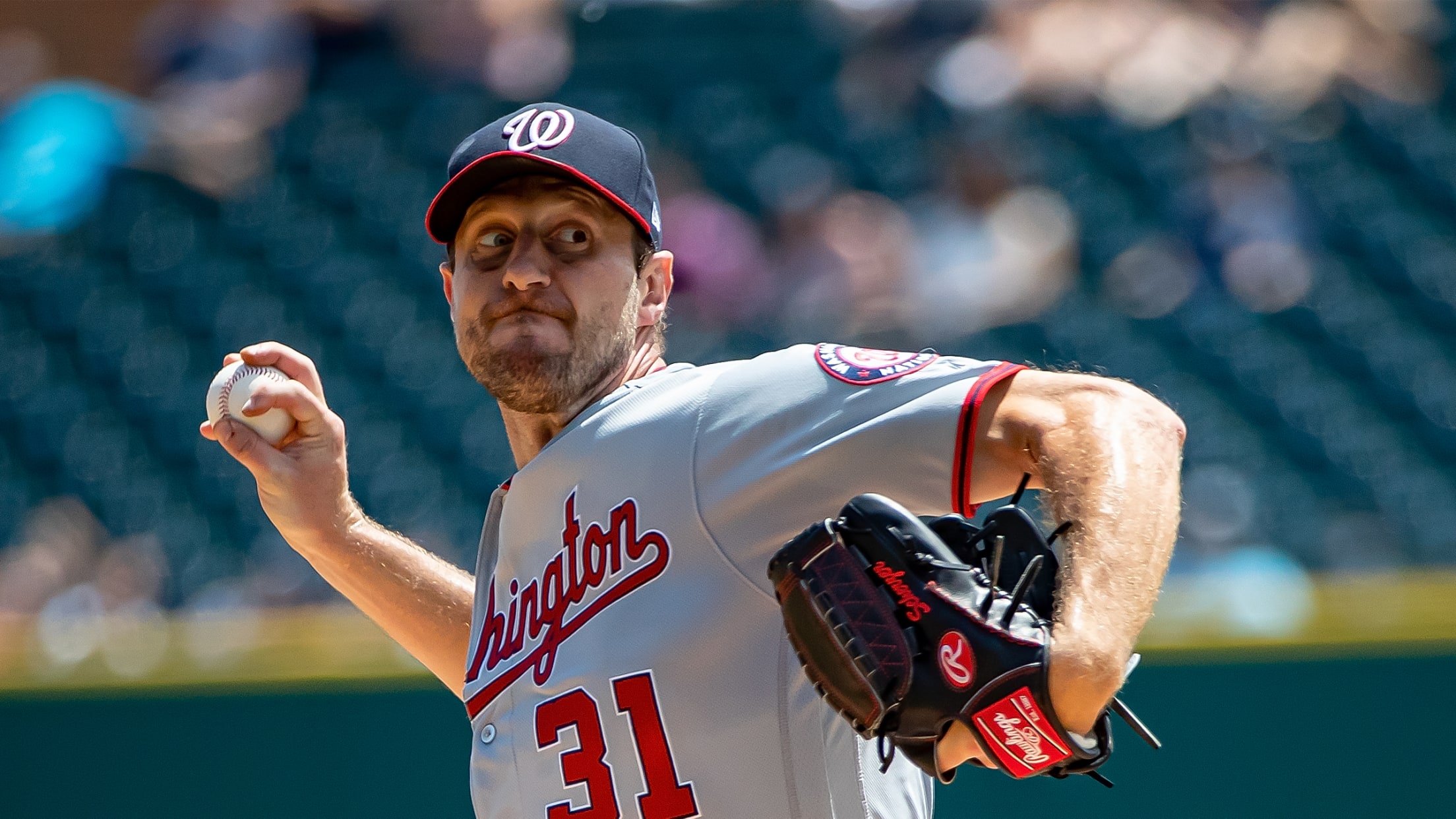 Here is the latest injury news from around Major League Baseball.
Jeff McNeil, master of a lost art: Making contact
Mets' leadoff man among Majors' best hitters since callup last July 24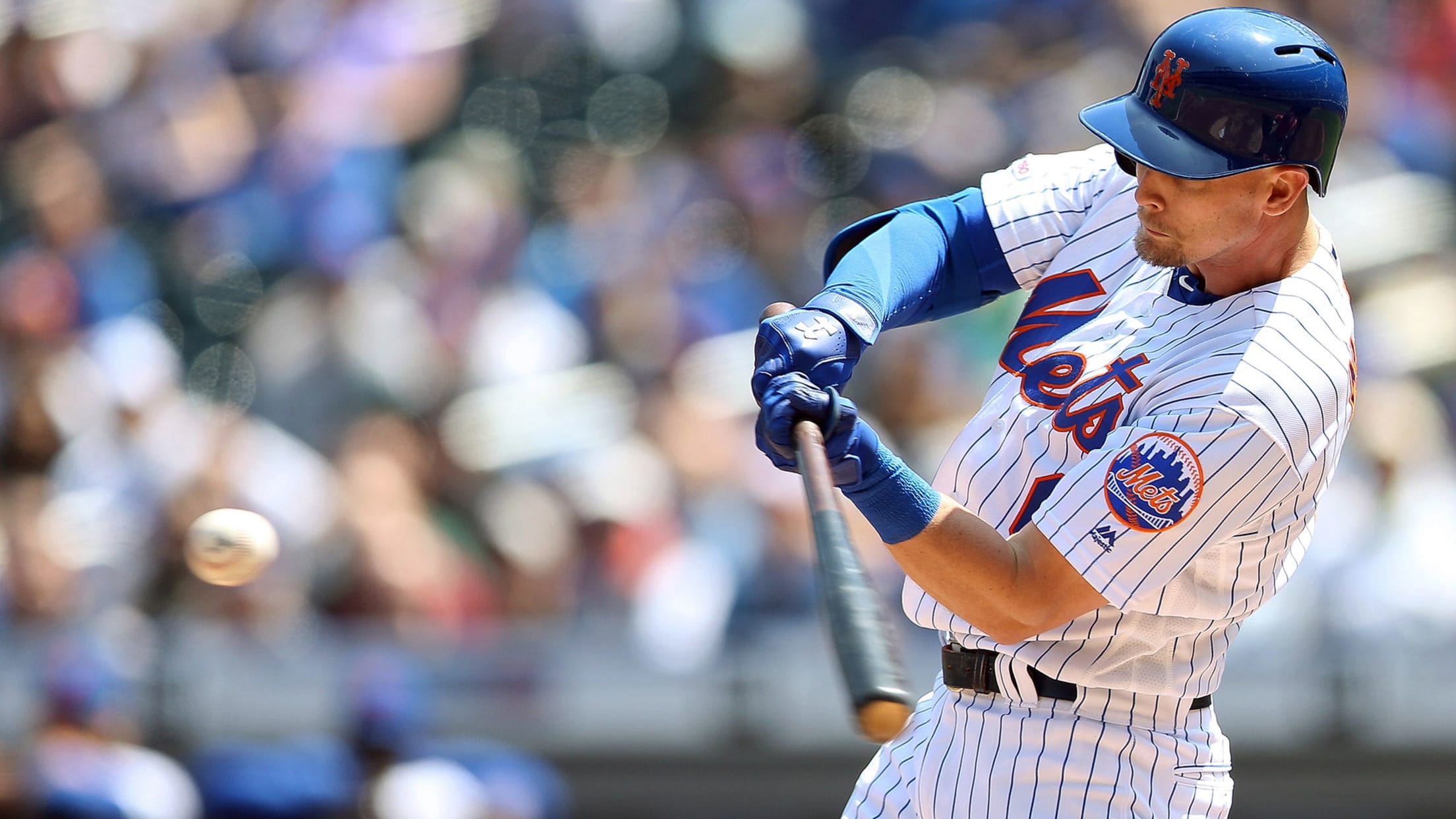 On the McNeil family ball field, there was no lack of incentive to avoid home runs. Balls that went over the right-field fence tended to land in a stream, forcing the pitcher to navigate the fence and wade through water to retrieve them. Beyond that was a farm, with all
Rox-Nats postponed Monday; DH set for Wed.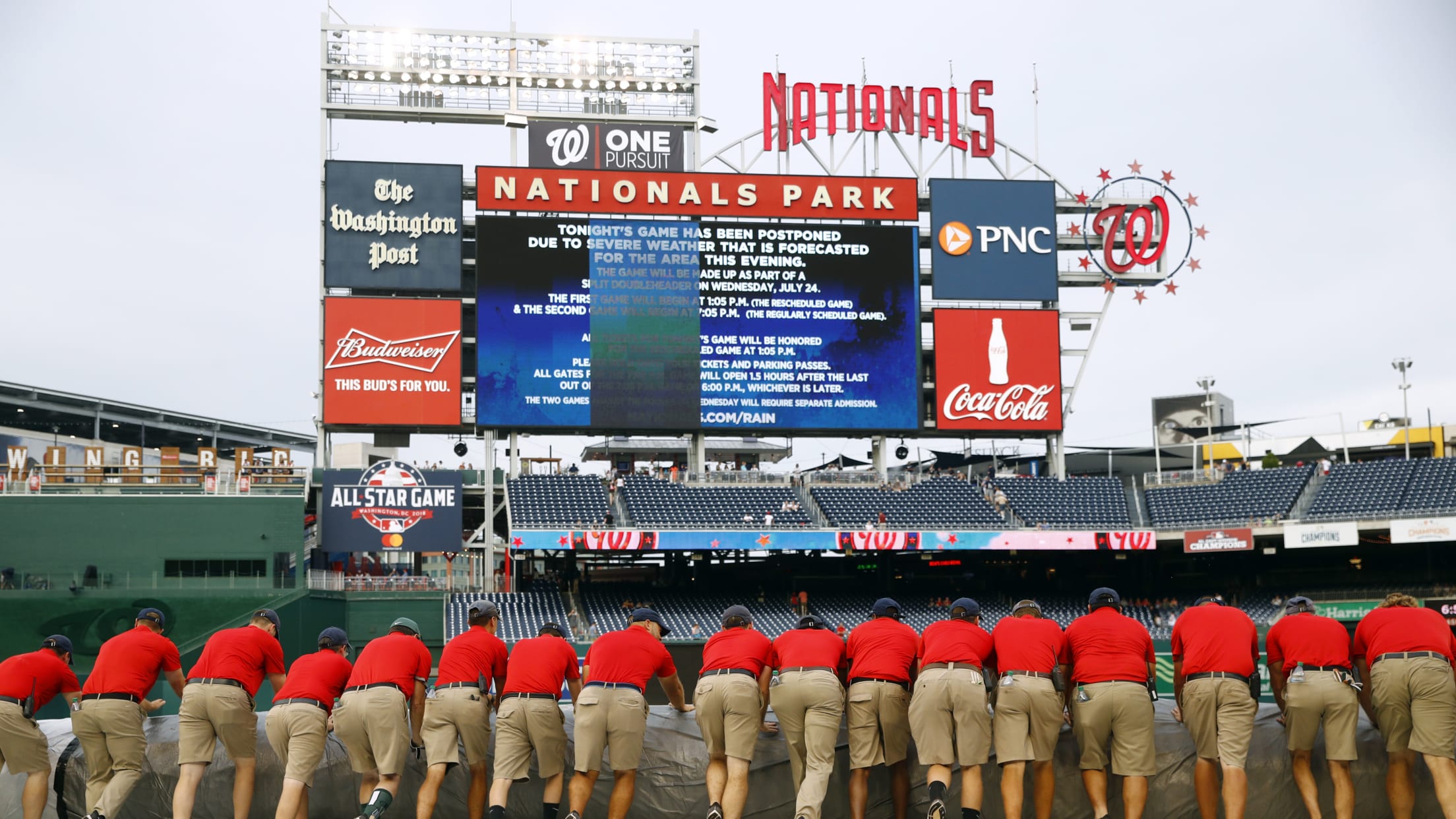 WASHINGTON -- There's no place like home, the Nationals hope. After Monday's series opener against the Rockies was postponed due to impending storms, the Nationals will now play 10 home games in nine days, with Stephen Strasburg taking the mound for the opening game on Tuesday. With Erick Fedde originally
Yankees get fresh arm for 'pen, recall Holder
Tarpley optioned to Triple-A; Gardner rests ailing knee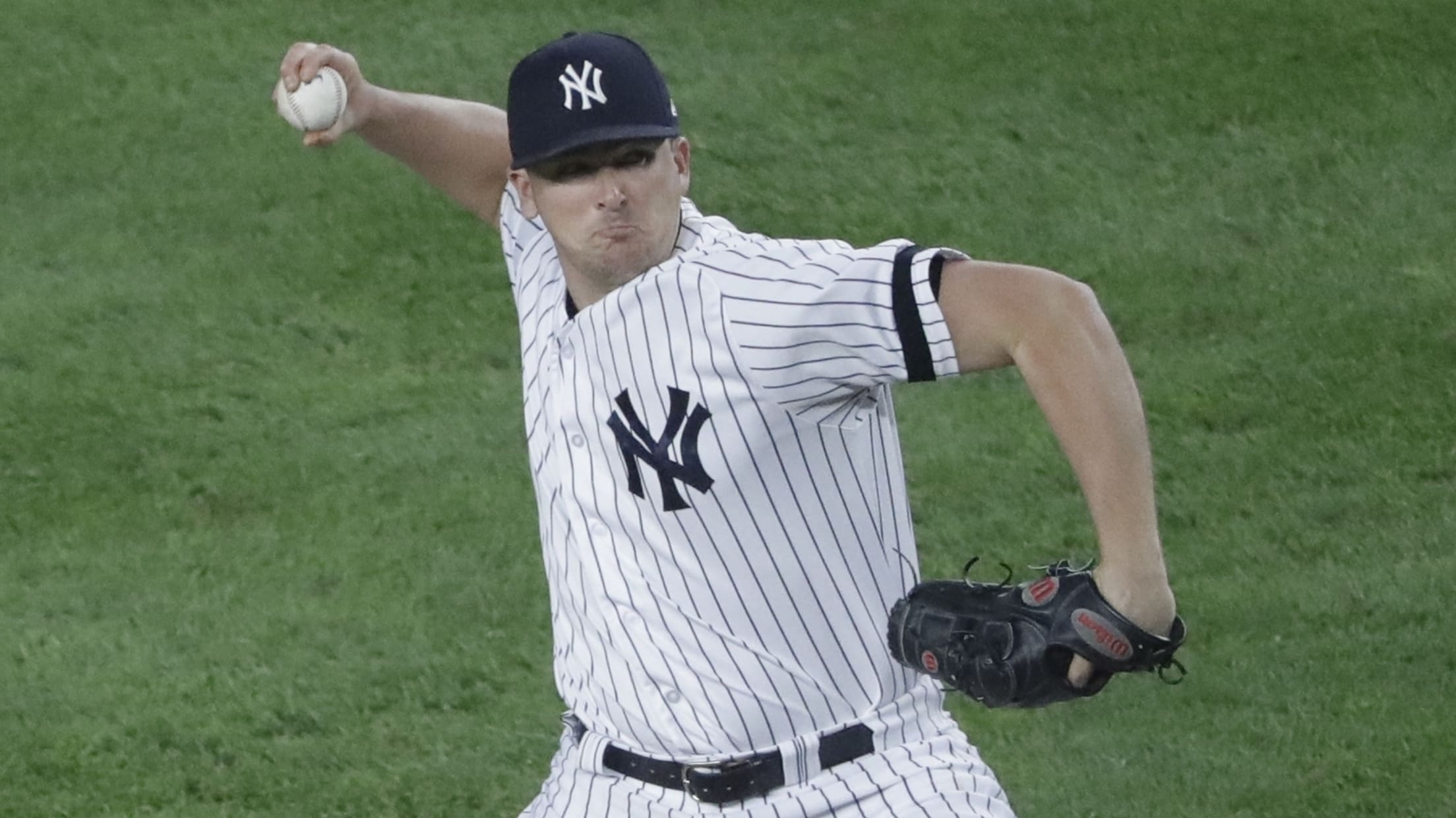 MINNEAPOLIS -- Jonathan Holder said there were no quick fixes to credit for his return to the Yankees' bullpen, just improved fastball command. The right-hander was recalled from Triple-A Scranton/Wilkes-Barre on Monday in advance of the club's three-game series against the Twins at Target Field. Holder posted encouraging results in
Inbox: Will Dodgers move prized prospects?
Beat reporter Ken Gurnick fields fans' questions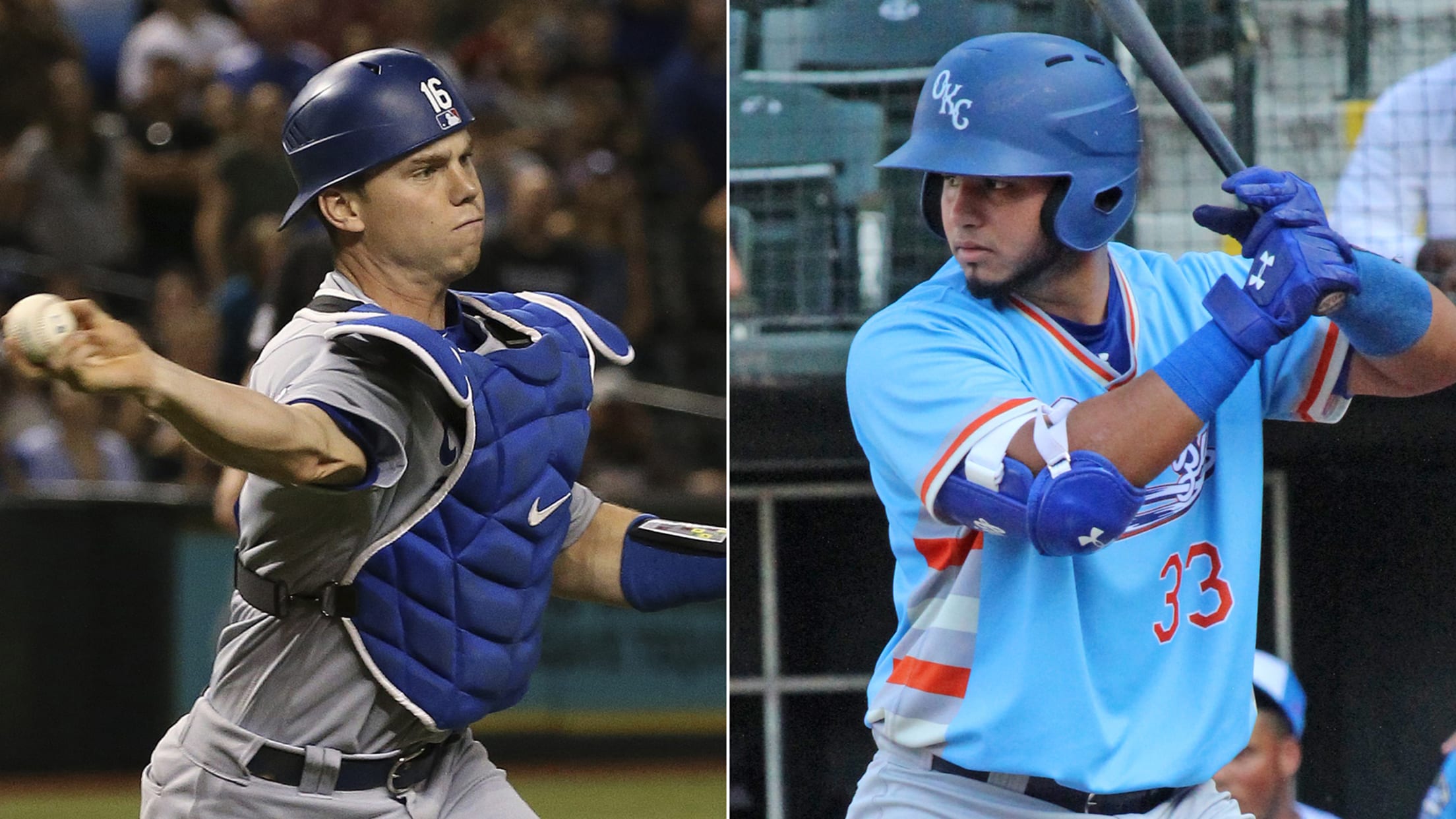 LOS ANGELES -- Questions regarding the July 31 Trade Deadline, the Dodgers' top prospects and more are answered in this week's Inbox. Which Dodger prospects are "untouchable," and which ones are tradeable? -- LAD Burner Account, @LADBurnerAcct If the Dodgers are about to trade any of their top prospects, catcher