Cespedes suffers ankle fractures on ranch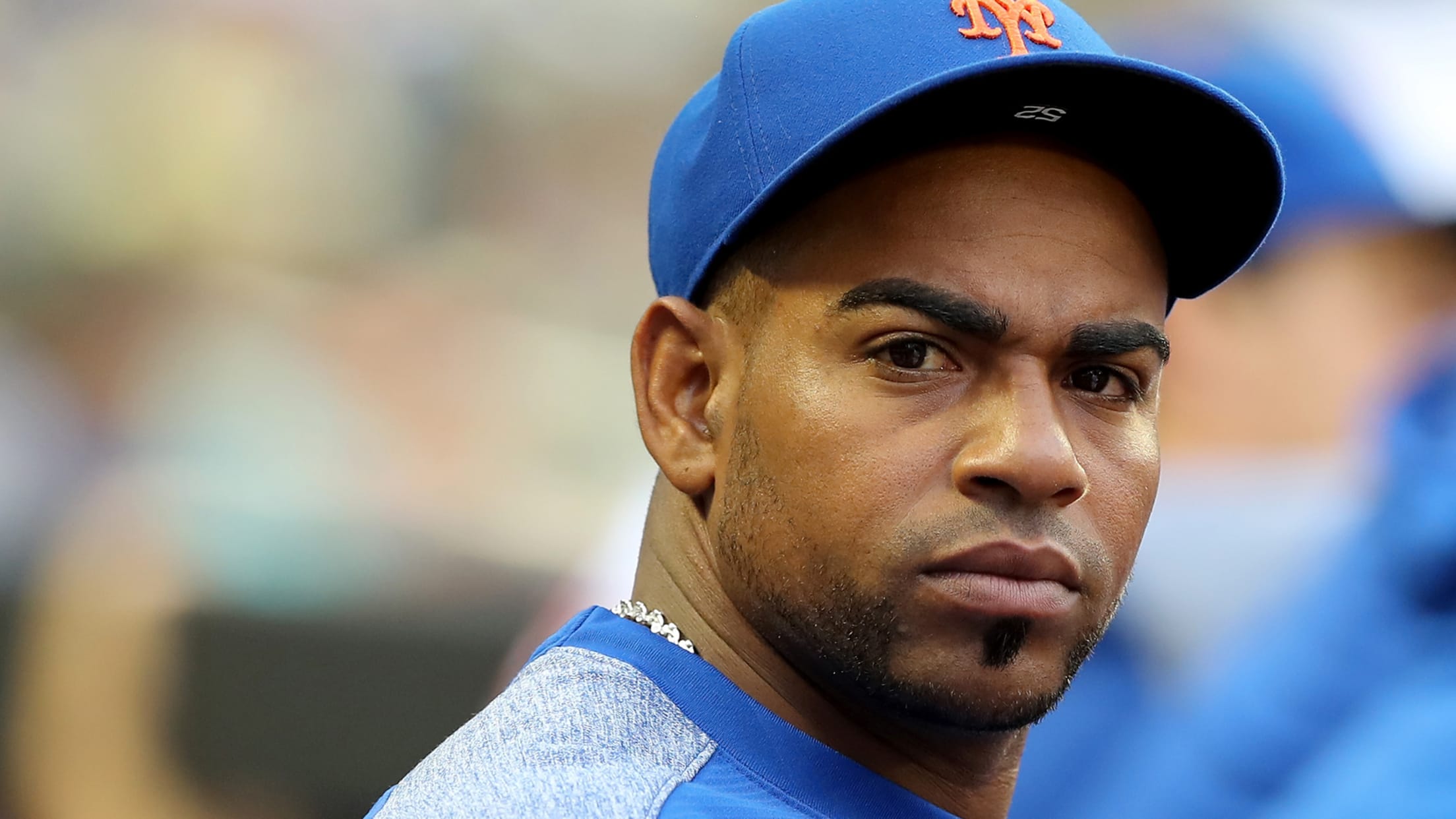 NEW YORK -- Yoenis Céspedes' chances of returning in 2019, already slim, have reached something close to zero. The outfielder suffered multiple fractures in his right ankle during an accident Saturday night on his ranch in Florida, and he is likely to miss the rest of the season. Cespedes suffered
Stanton homers in first rehab appearance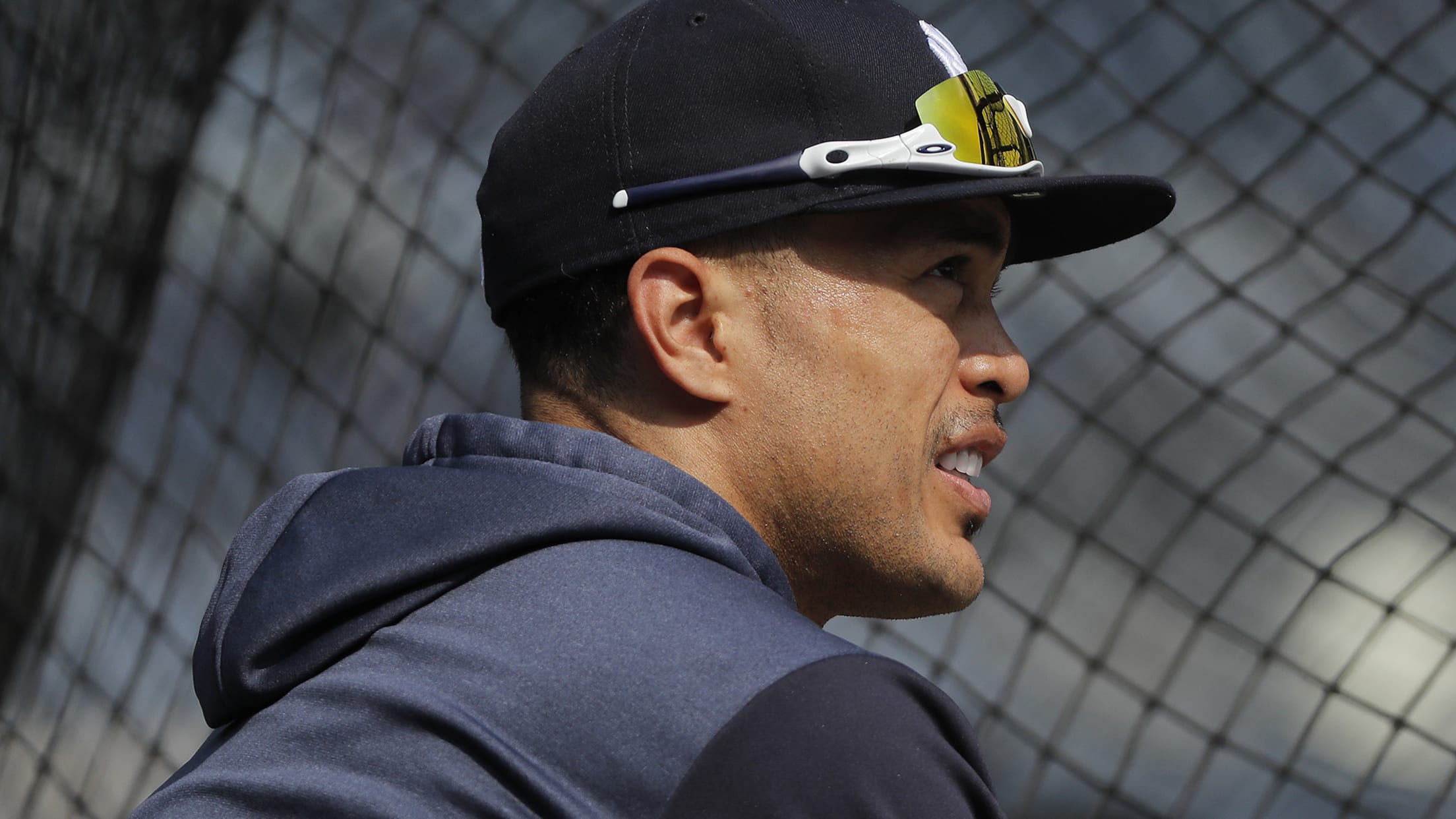 TAMPA, Fla. -- For the first time in what seemed like forever, Giancarlo Stanton was back in the game. Smaller stage? Sure, but no way the injured Yankees outfielder was complaining on Monday. He wasted no time celebrating his return to action, sending a 2-1 offering off the batter's eye
There's a new No. 1 atop Power Rankings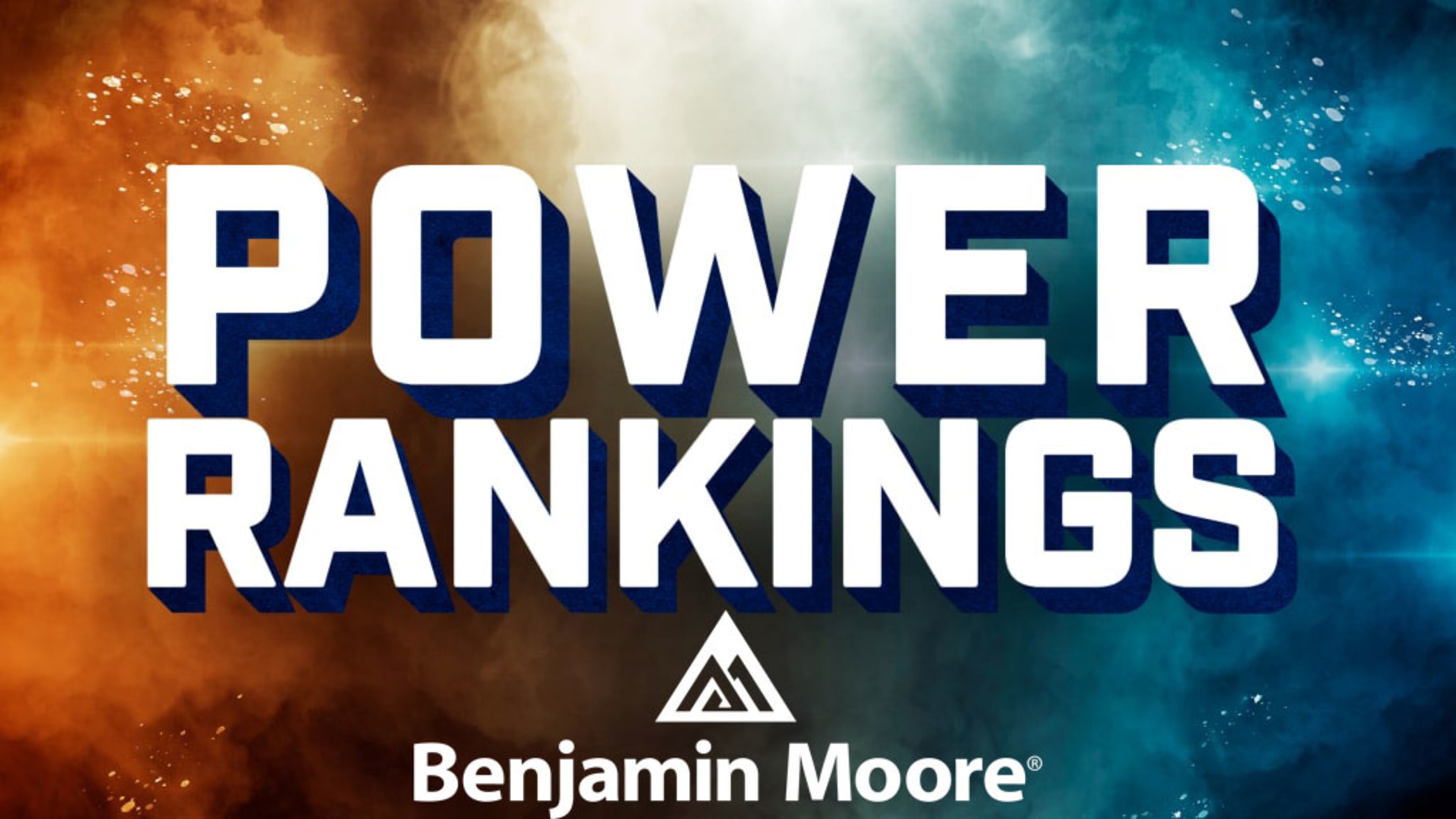 Every contending team needs exceptional depth to get through a baseball season, but what the Astros are doing these days without one of their most valuable hitters is somewhat remarkable. José Altuve has been sidelined with a strained left hamstring and has not played since May 10. In his absence,
The toughest guy to strike out on every team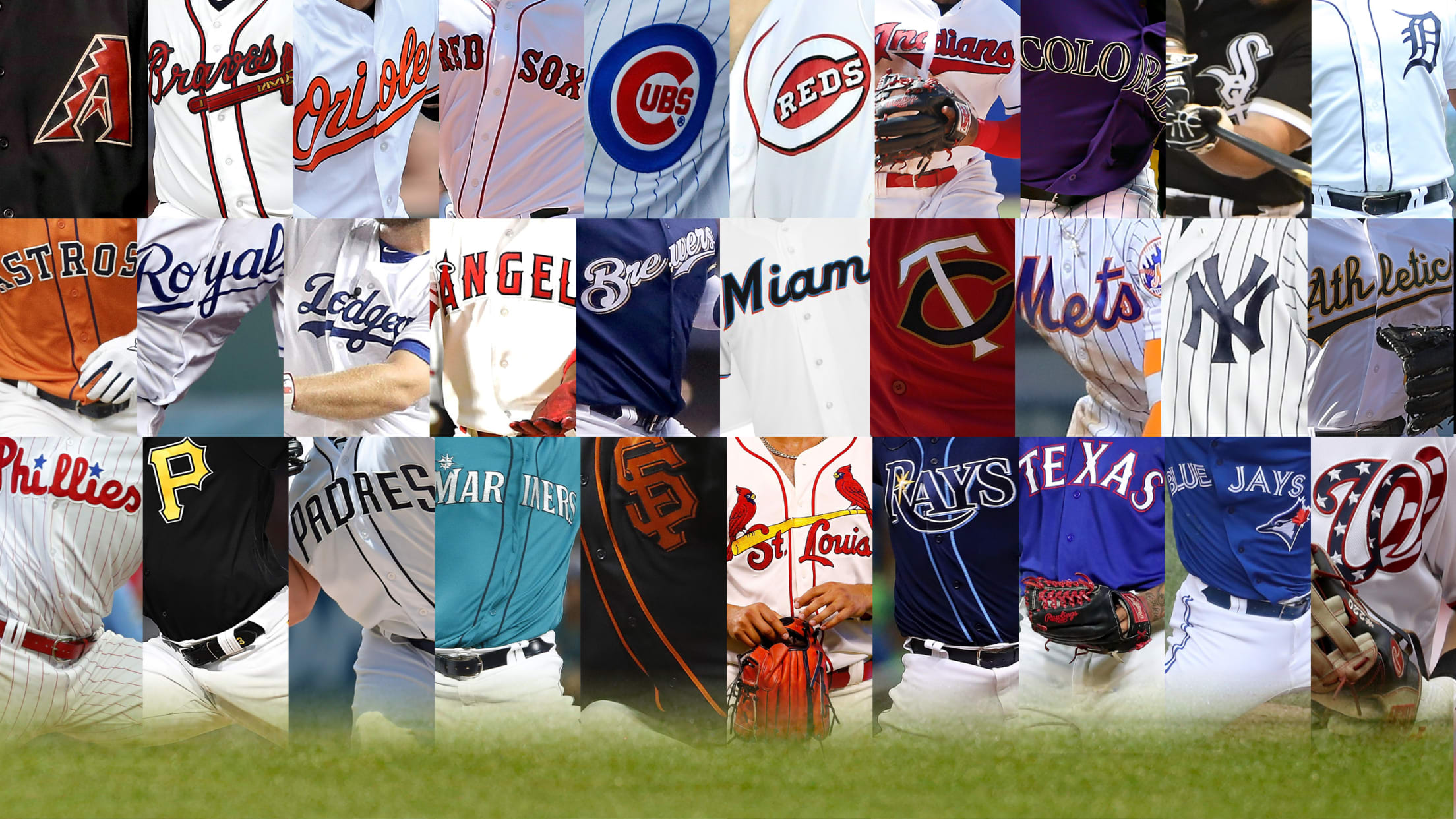 The world of baseball has embraced the strikeout in a way that is sometimes obsessive: For the second consecutive year, we're on pace for more strikeouts than hits. Even the best hitters in baseball don't sweat the strikeouts anymore. It's all part of the game. This ends up making those
Sox welcome Price back with oodles of runs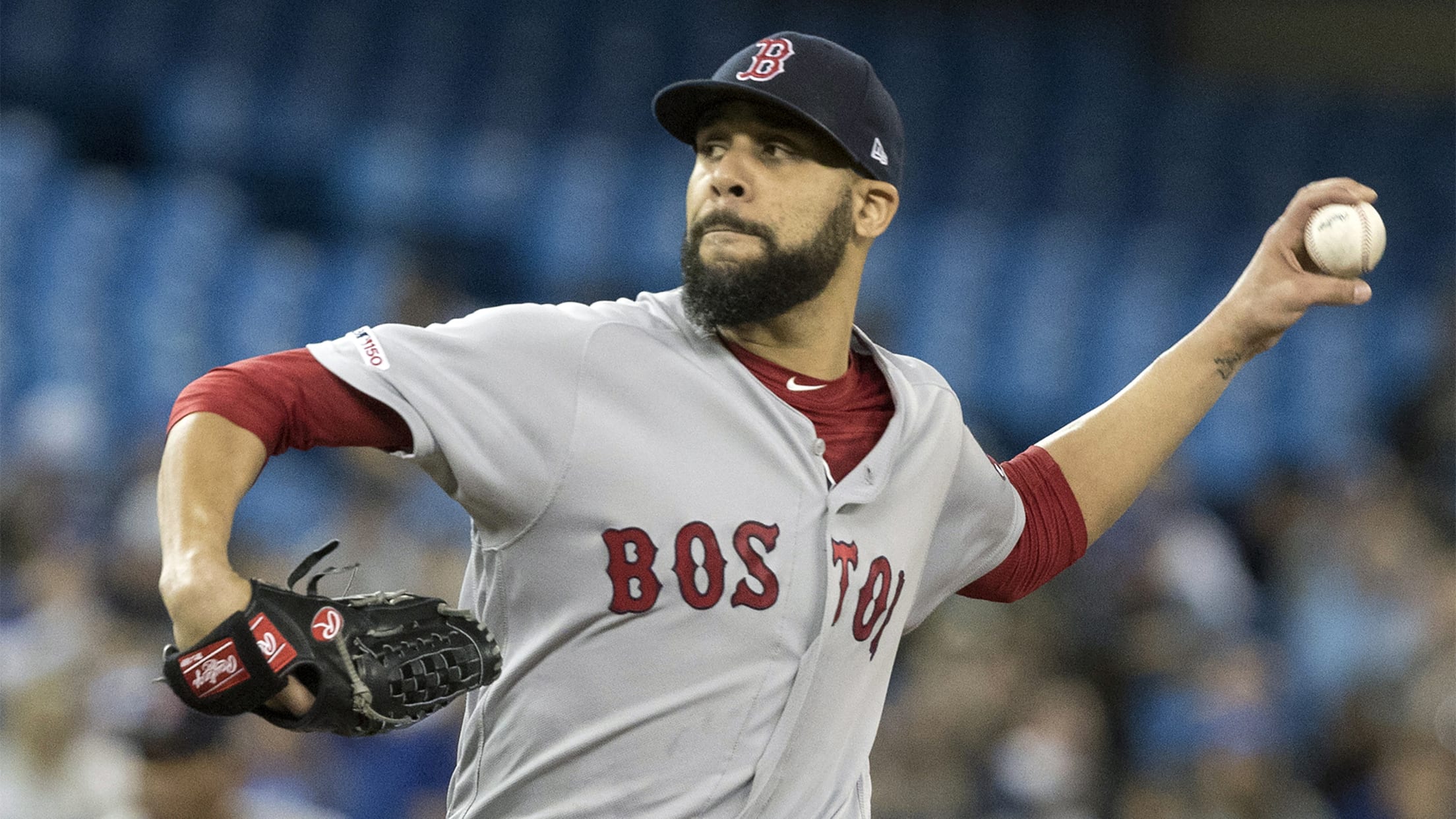 TORONTO -- David Price was back in his comfort zone Monday afternoon at Rogers Centre as he returned from the injured list to throw five strong innings and earn a 12-2 victory over the Blue Jays. Price threw just 67 pitches, allowing two unearned runs on three hits while striking
Braves get Swarzak in trade with Mariners 
Atlanta sends Vizcaíno, Biddle to Seattle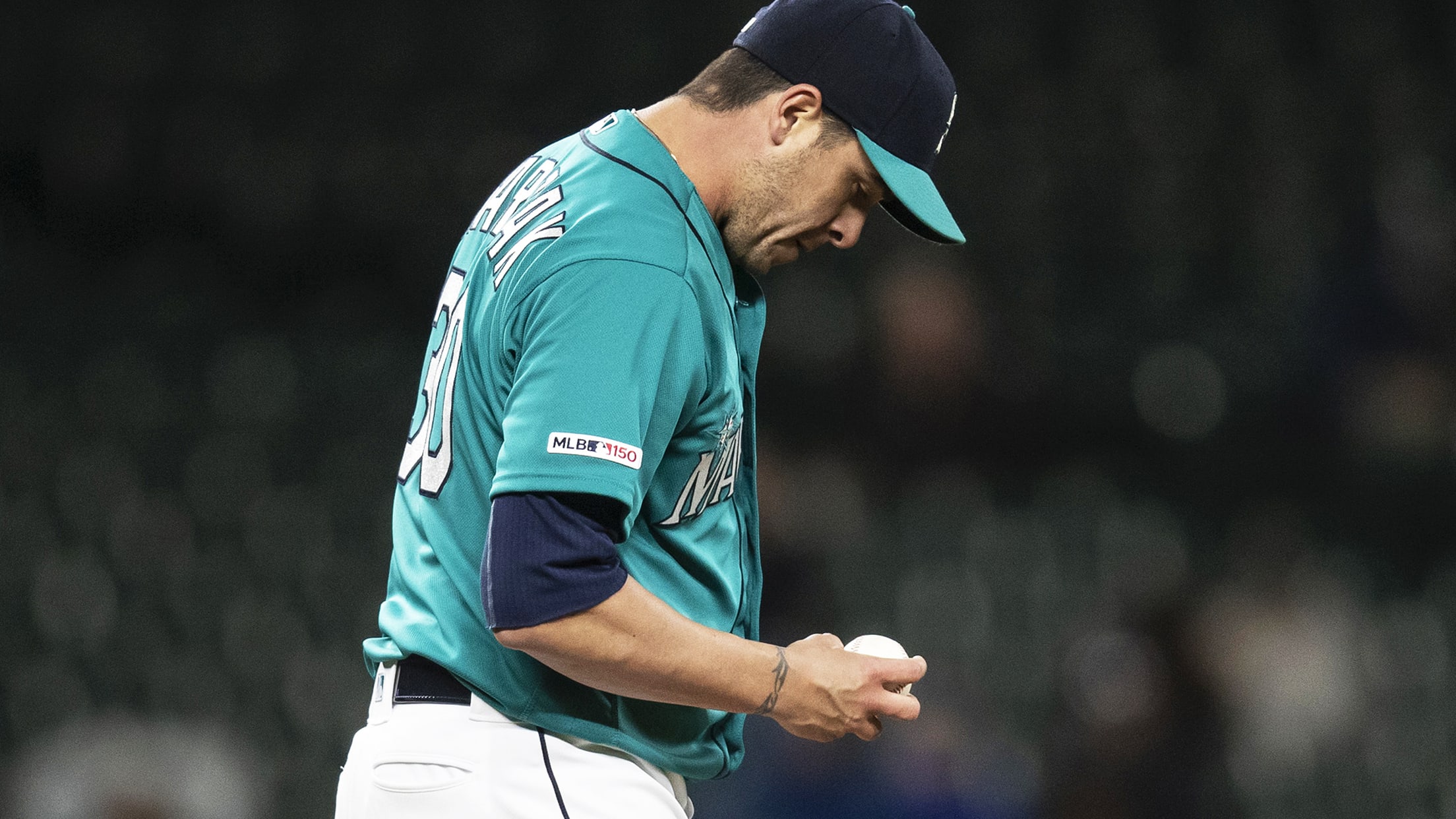 The Braves acquired right-handed reliever Anthony Swarzak and cash from the Mariners on Monday, sending injured closer Arodys Vizcaíno and left-hander Jesse Biddle to Seattle. Swarzak gives Atlanta immediate relief help, with Vizcaino out for the season after undergoing right shoulder surgery in mid-April. The 33-year-old, who's made 299 career
Callaway is manager for 'foreseeable future'
Van Wagenen throws organization's support behind Mickey during trying times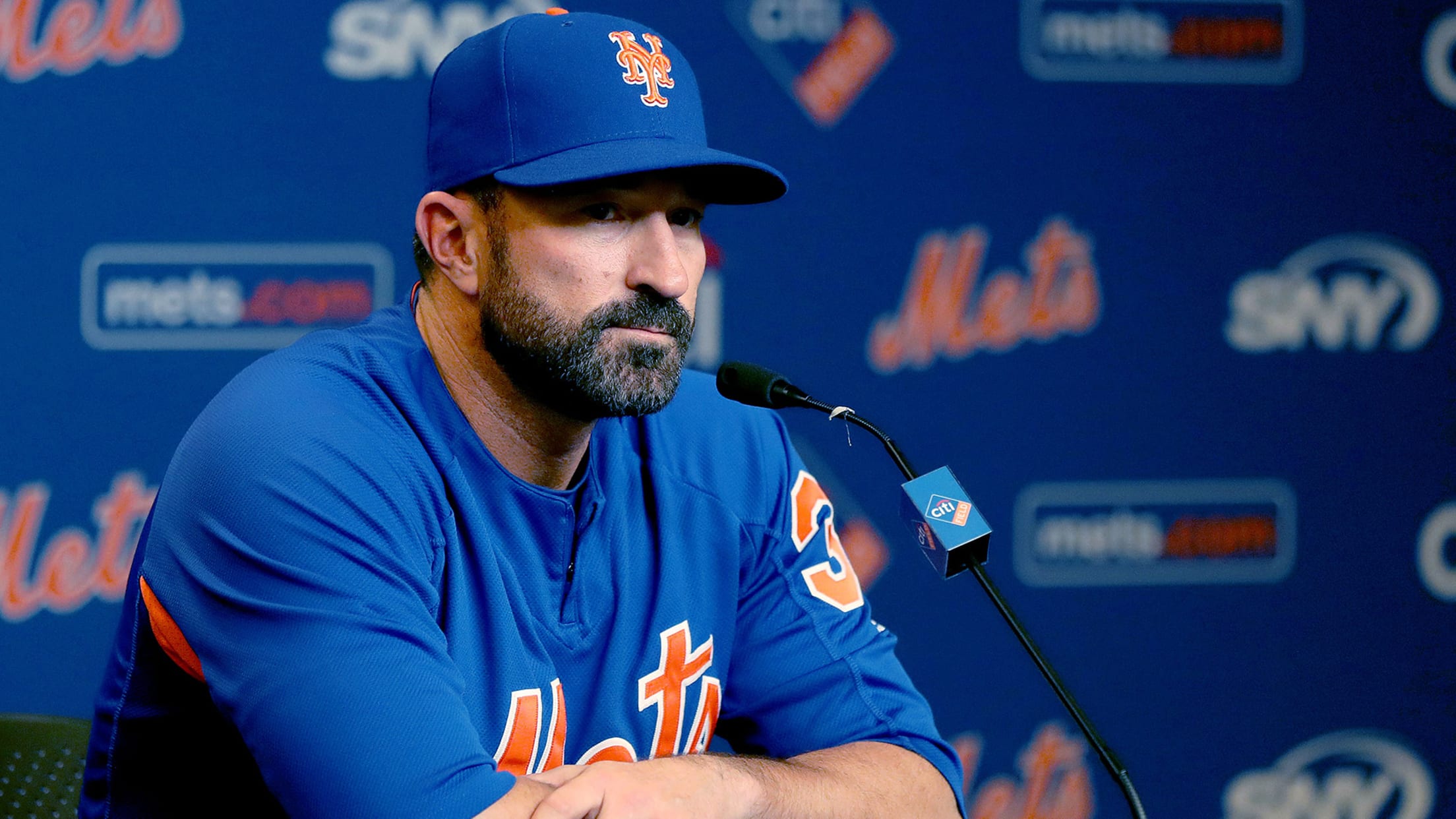 NEW YORK -- As Mets general manager Brodie Van Wagenen took the podium Monday, most of the highest-ranking members of the Mets' baseball operations hierarchy filed into the team's press conference room behind him. Manager Mickey Callaway stood there also, arms crossed, as Van Wagenen gave him the organization's backing
Tomas hits 4 HRs as Reno scores 25 runs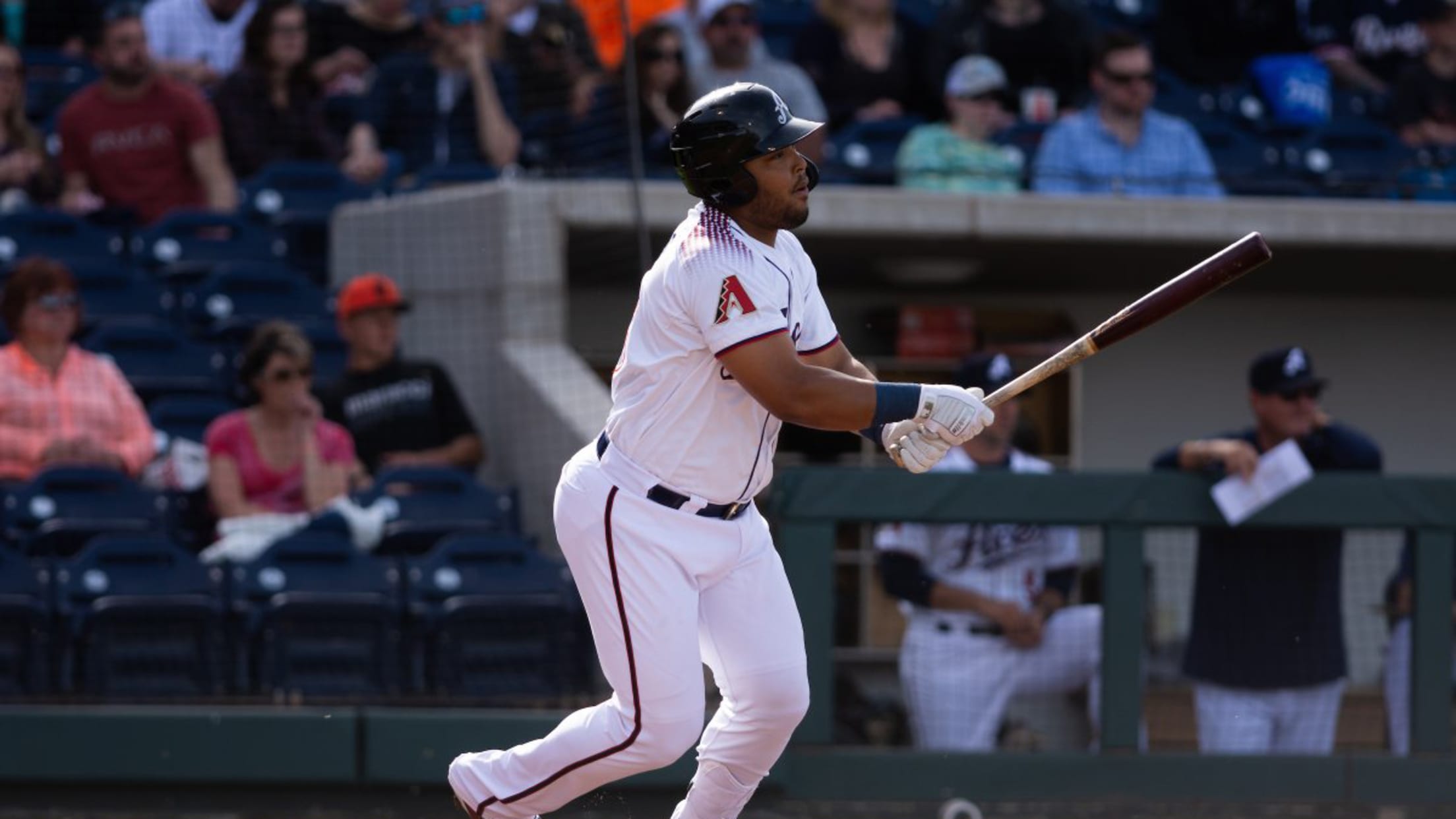 The D-backs' Triple-A affiliate erupted for 25 runs on Monday in a game that you'd have to see to believe, spearheaded by monster performances from Yasmany Tomás, Kevin Cron and Matt Szczur. Tomas homered four times. Cron -- the Minor League leader in home runs -- went deep twice. Szczur
Baez (heel) day to day, misses first start of '19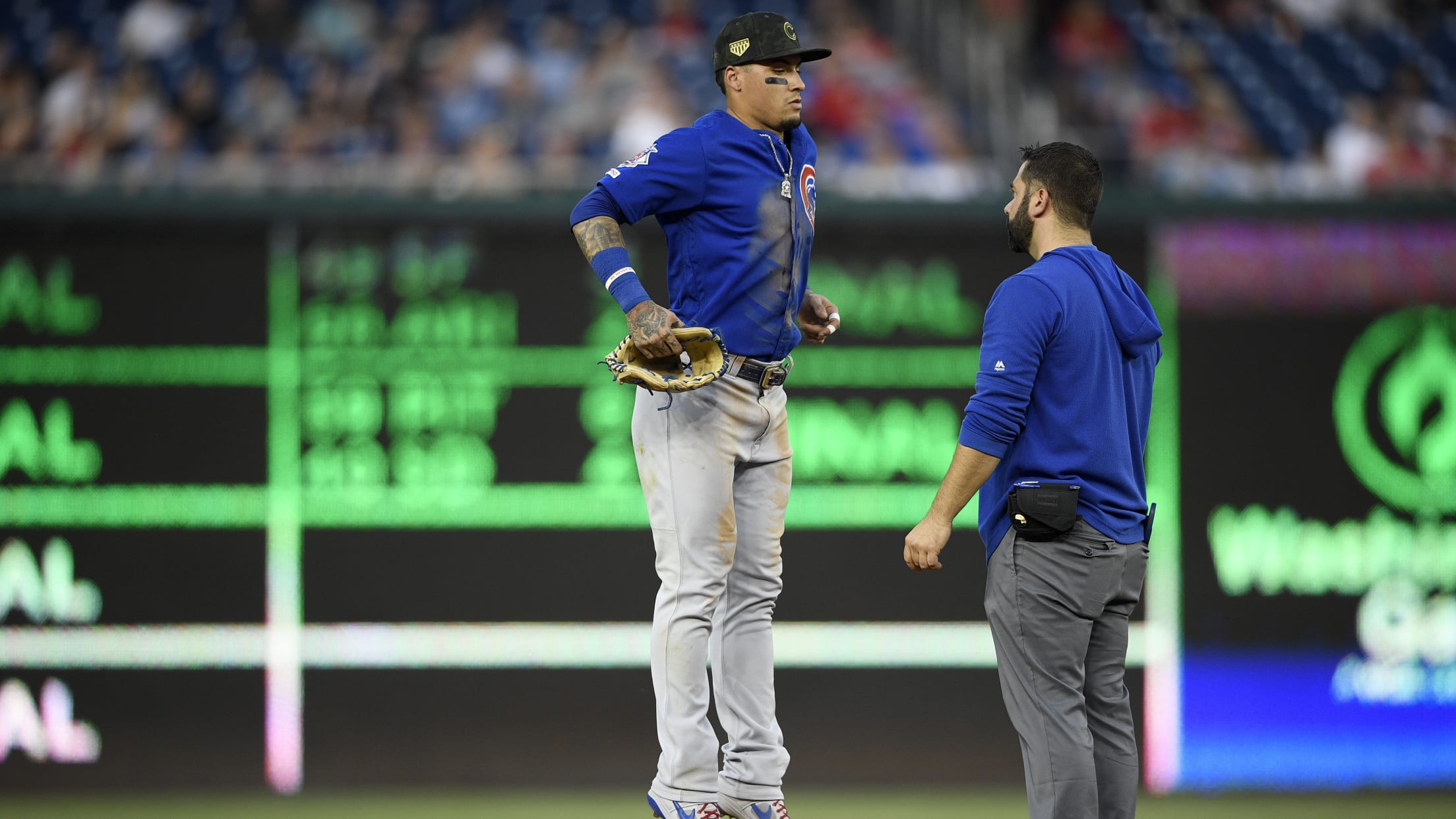 CHICAGO -- Shortstop Javier Báez was kept out of the Cubs' starting lineup on Monday after being removed from Sunday night's 6-5 victory over the Nationals with a right heel contusion. Baez appeared to turn his ankle while fielding a ground ball in the third inning but stayed in the
Kluber's upcoming X-ray will guide next move
Francona says positive result could lead to removal of pitcher's cast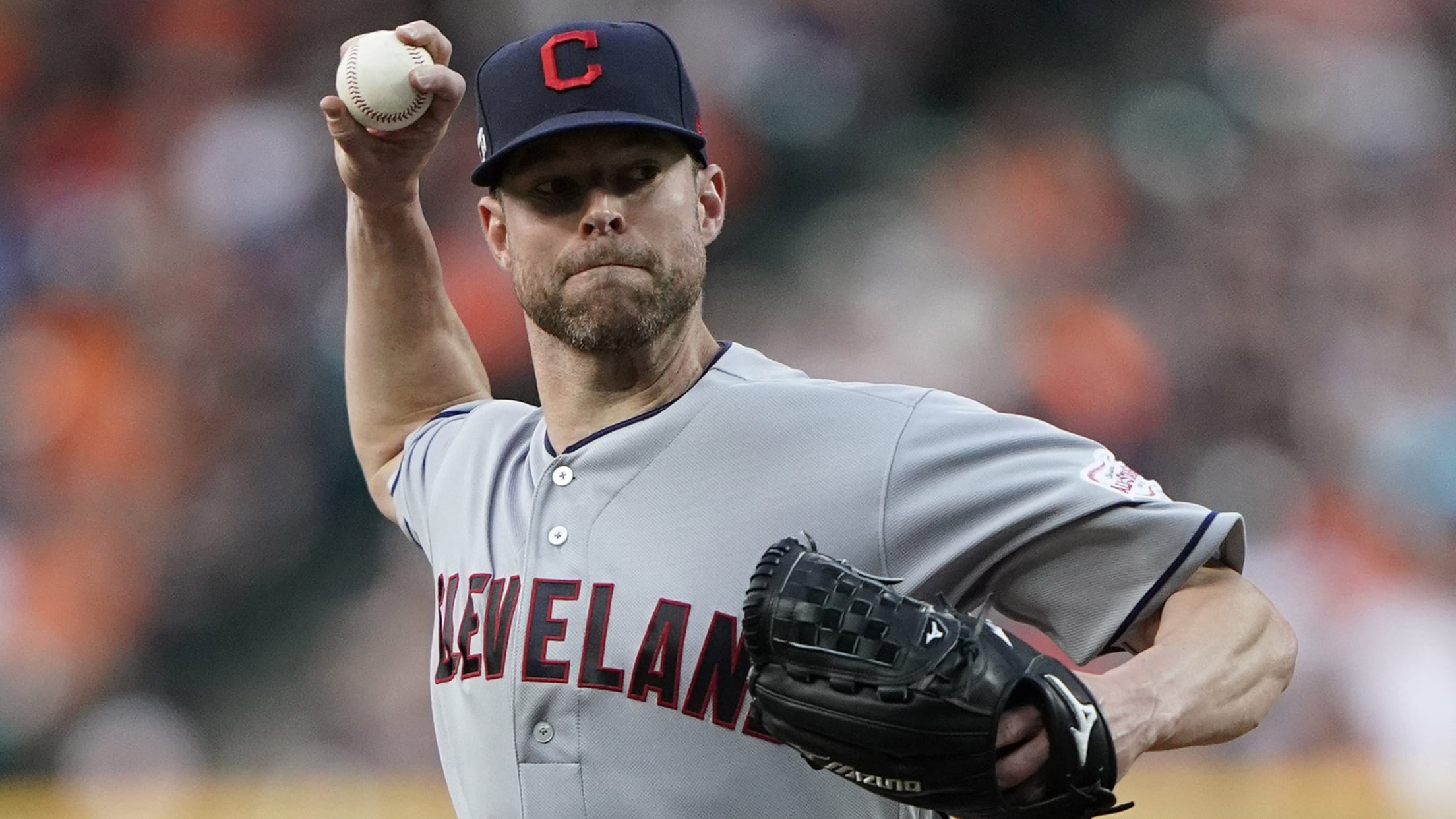 CLEVELAND – When Corey Kluber first addressed the media after fracturing his right ulna on May 1 in Miami, he said he believed he would pitch again this year. Now that his arm has been in a cast for about three weeks, he may be close to making his next
Strange but true: Baseball's most bizarre injuries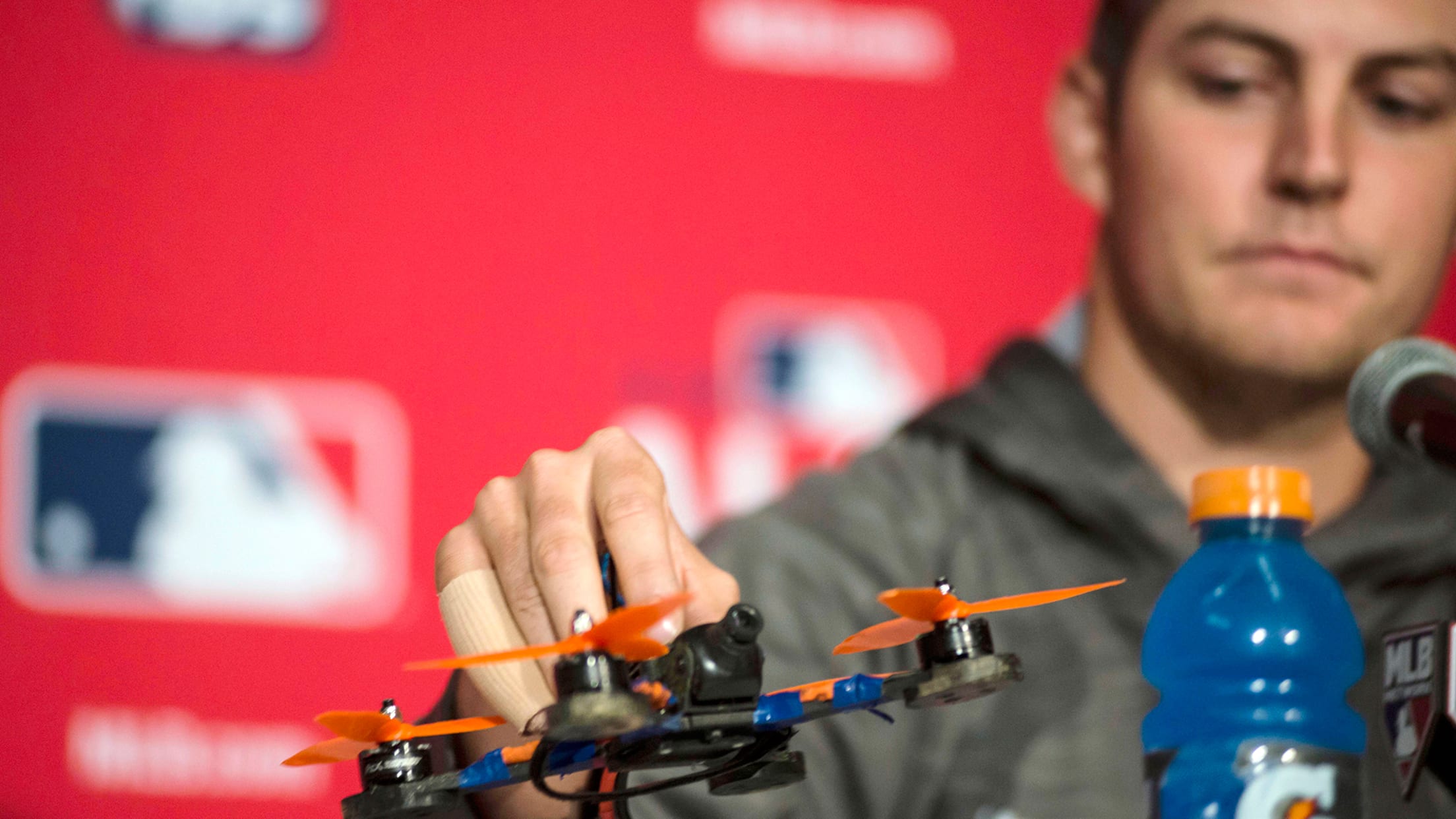 Every Major Leaguer wants to avoid the disabled list, but injuries happen -- and some are far stranger than others. For every injury that happens on the field during a game, in practice or in a workout session, there's another that occurs off the field, sometimes in bizarre circumstances. And
The unsung skill helping Bellinger chase .400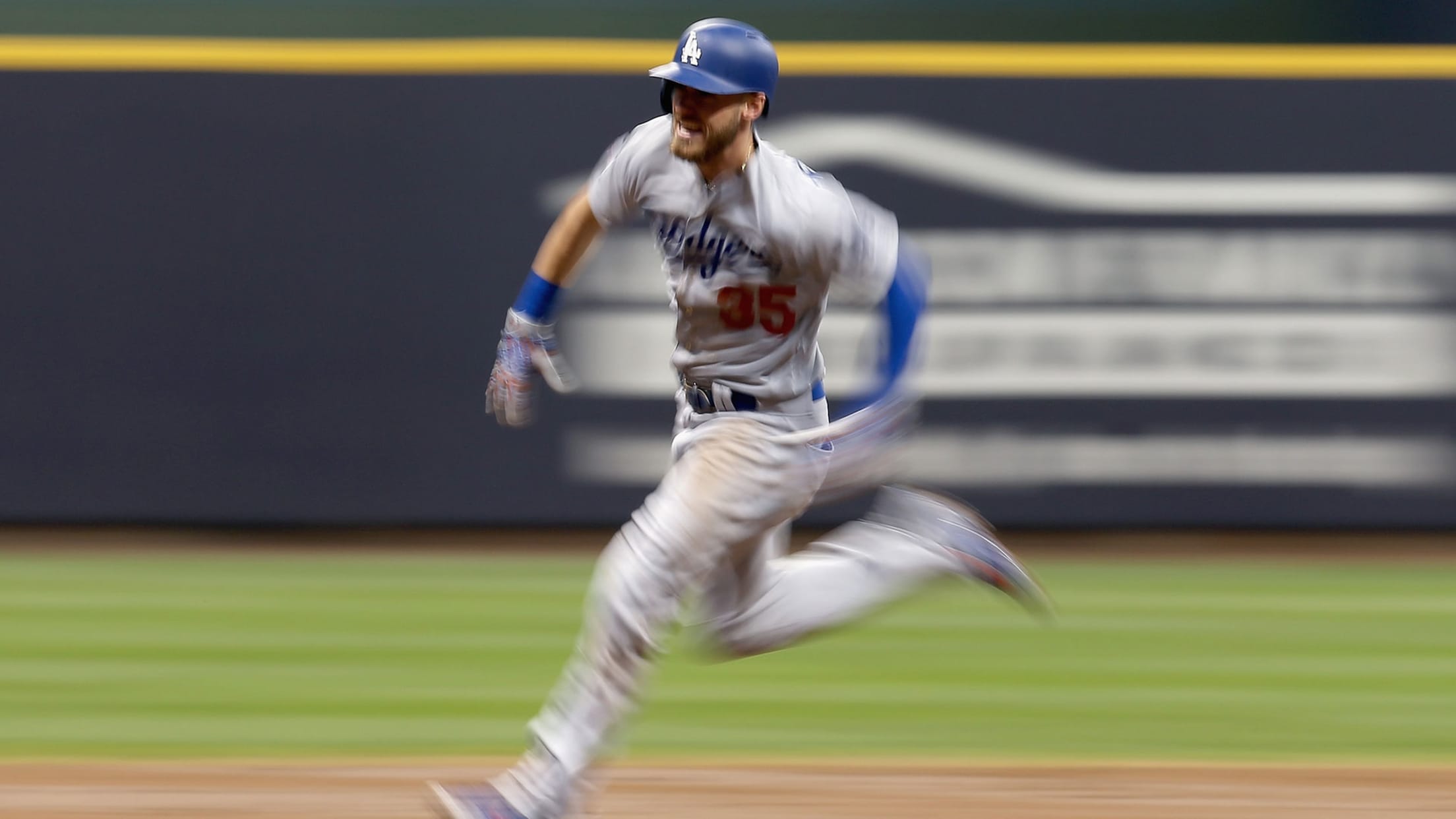 A lot of the time, Cody Bellinger gets to jog the bases for free. He has 17 homers now. But you need more than home runs to be a .400 hitter a month and a half into the season. Bellinger has more. One key part of the package: electric speed.
Eloy comes off injured list, in lineup vs. Astros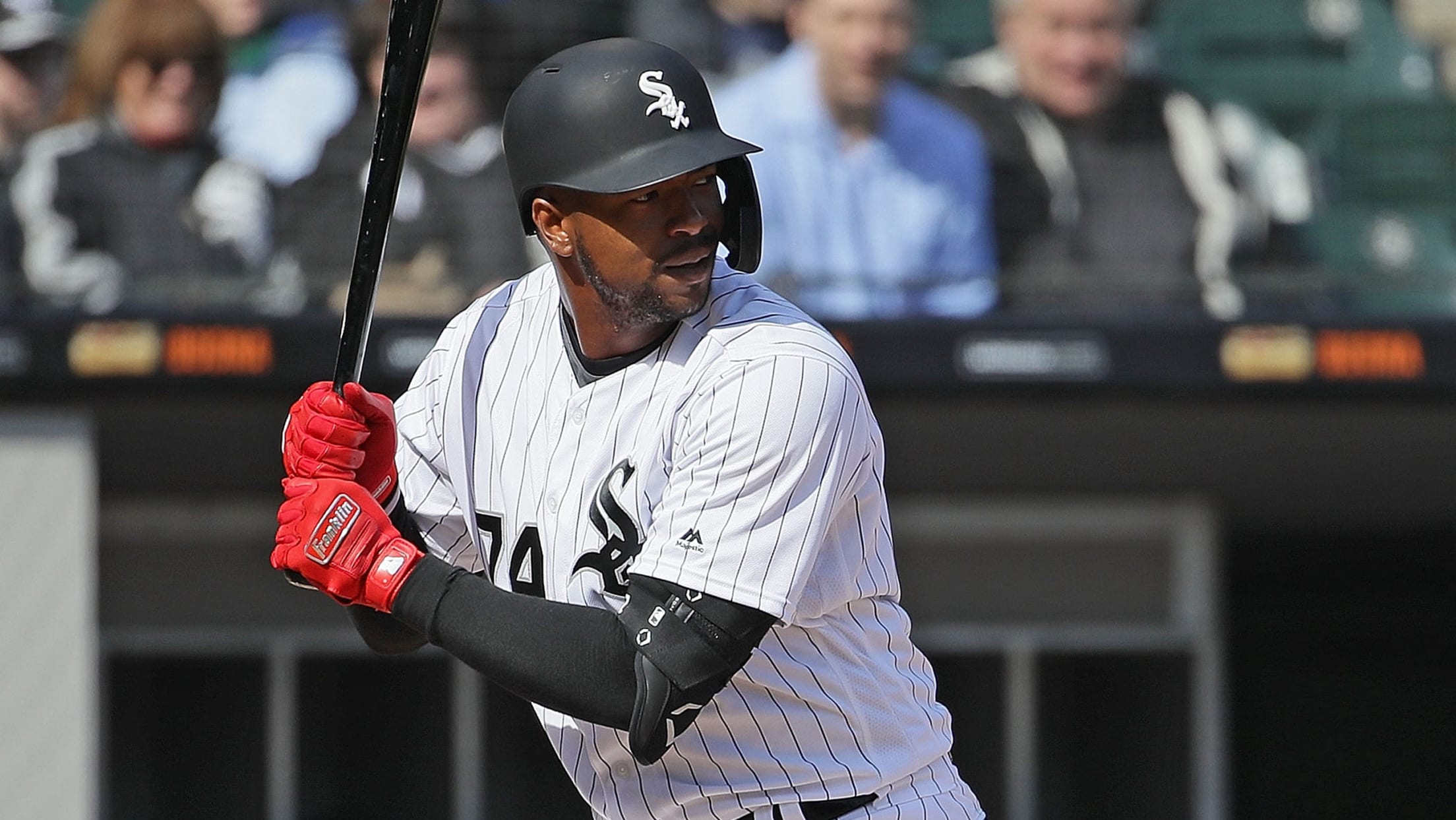 HOUSTON -- After a layoff that lasted a little more than three weeks, rookie outfielder Eloy Jiménez was back in the White Sox lineup, hitting sixth for the opener in Houston on Monday. After taking his normal round of batting practice, Jimenez said he wasn't quite at 100 percent, but
Injury updates: Springer, Altuve, Diaz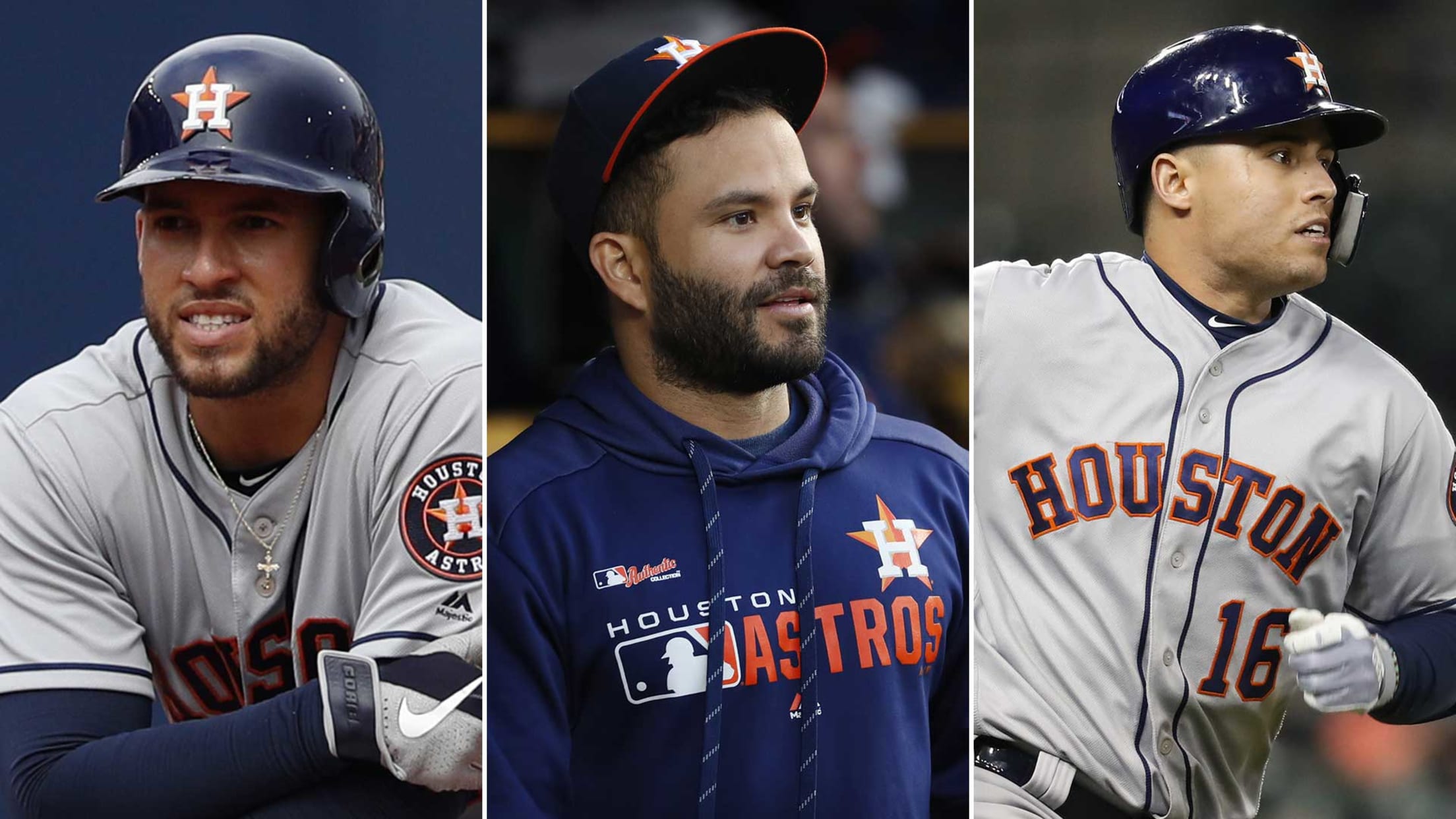 HOUSTON -- The Astros got good news on the injury front across the board Monday concerning outfielder George Springer, second baseman José Altuve and infielder Aledmys Díaz. Altuve, who's on the injured list with a strained left hamstring, took batting practice on the field and took ground balls Monday for
Didi plays 5 innings in extended spring action
Shortstop takes the field for first time since 2018 ALDS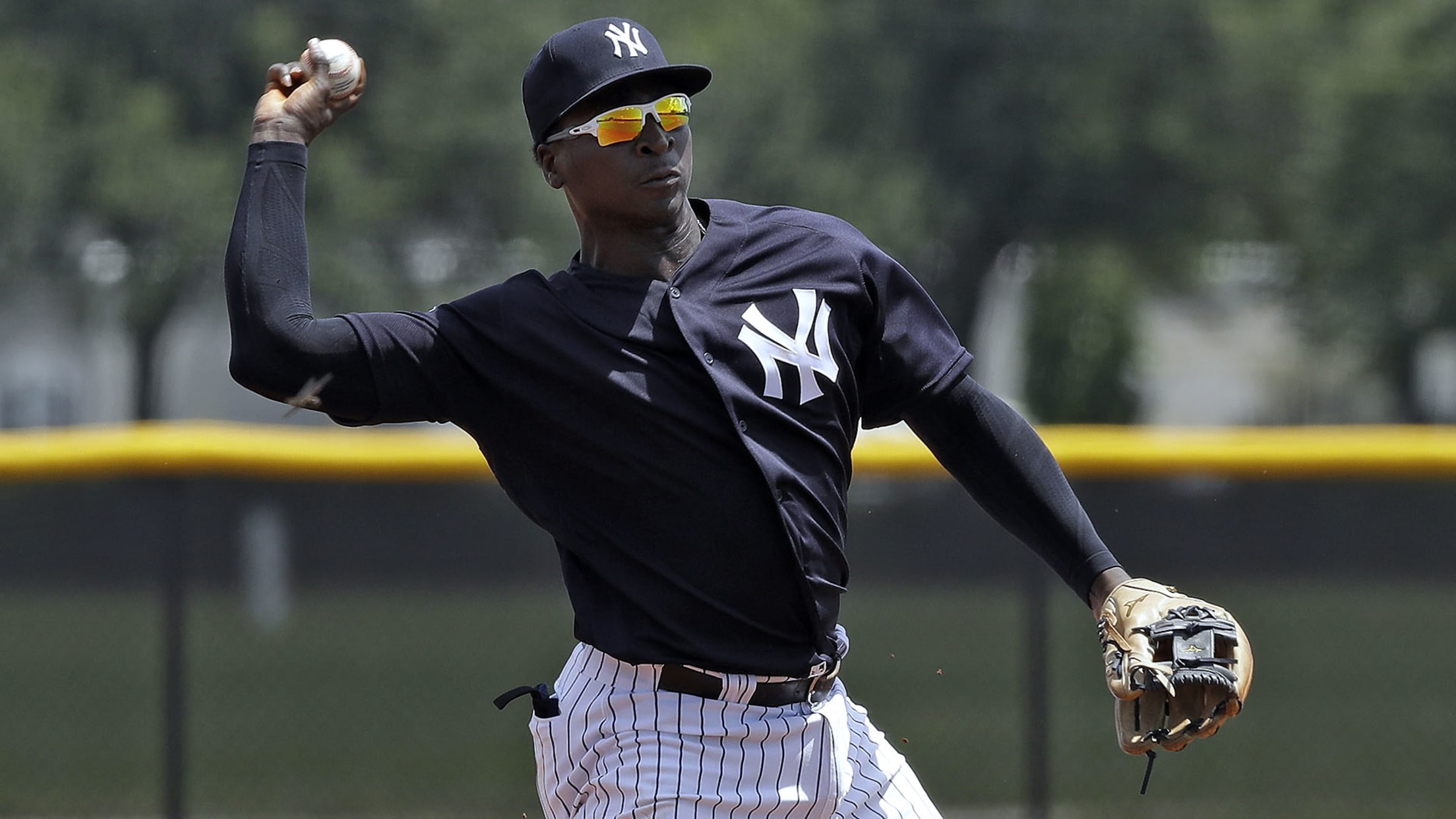 BALTIMORE -- Didi Gregorius has hit his significant checkpoints more quickly than expected as he recovers from Tommy John surgery on his right elbow, a trend that continued on Monday, when the shortstop played five innings in an extended spring game at the Yankees' complex in Tampa, Fla. With managing
Mets place Lugo on IL with shoulder tendinitis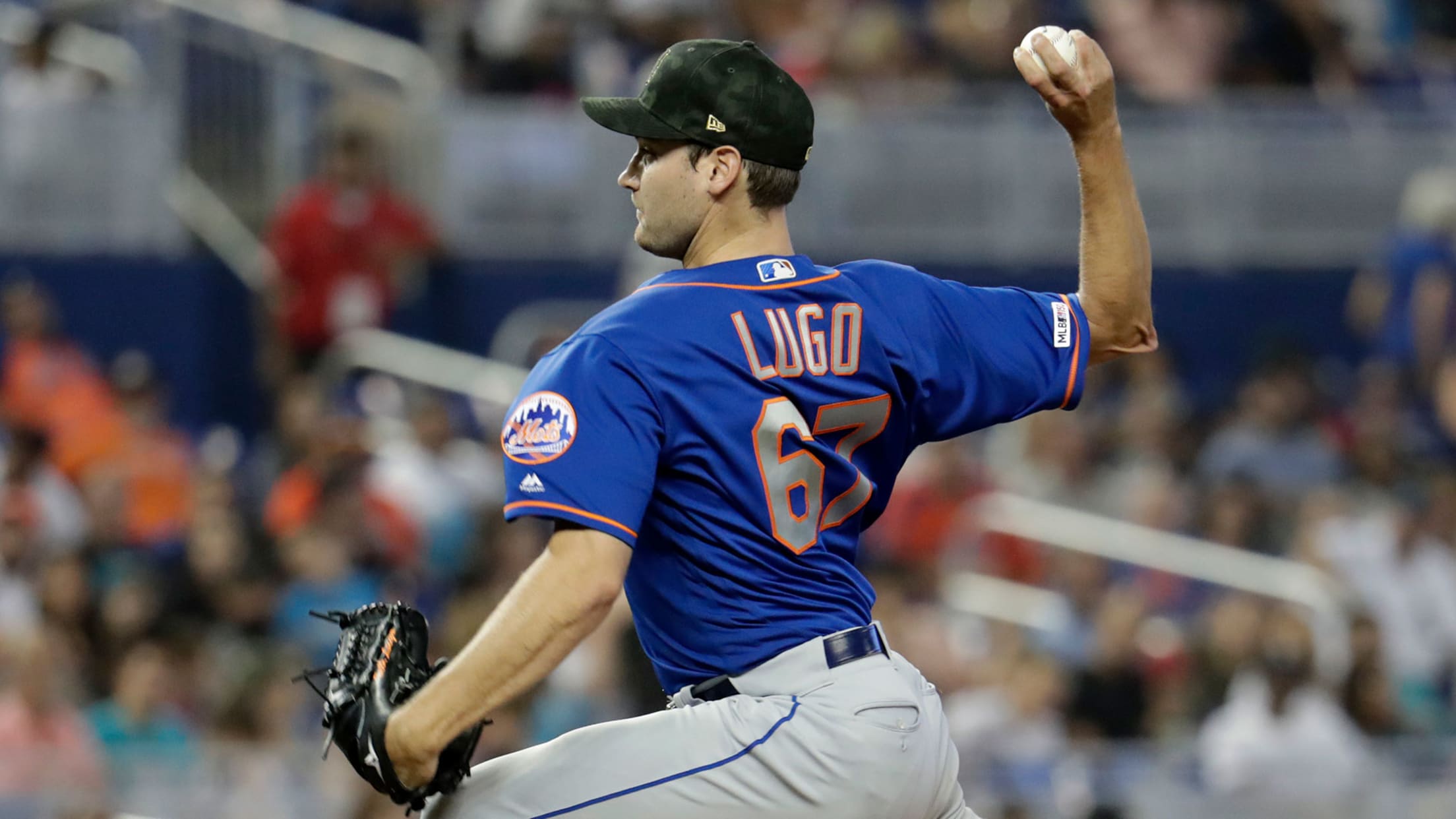 NEW YORK -- The Mets' bullpen suffered a blow before Monday's game, when the team placed one of its top relievers, Seth Lugo, on the 10-day injured list due to right biceps tendinitis. The Mets called up veteran left-hander Hector Santiago from Triple-A Syracuse to take Lugo's place, transferring Jed
Puig earns Play of Week with foul catch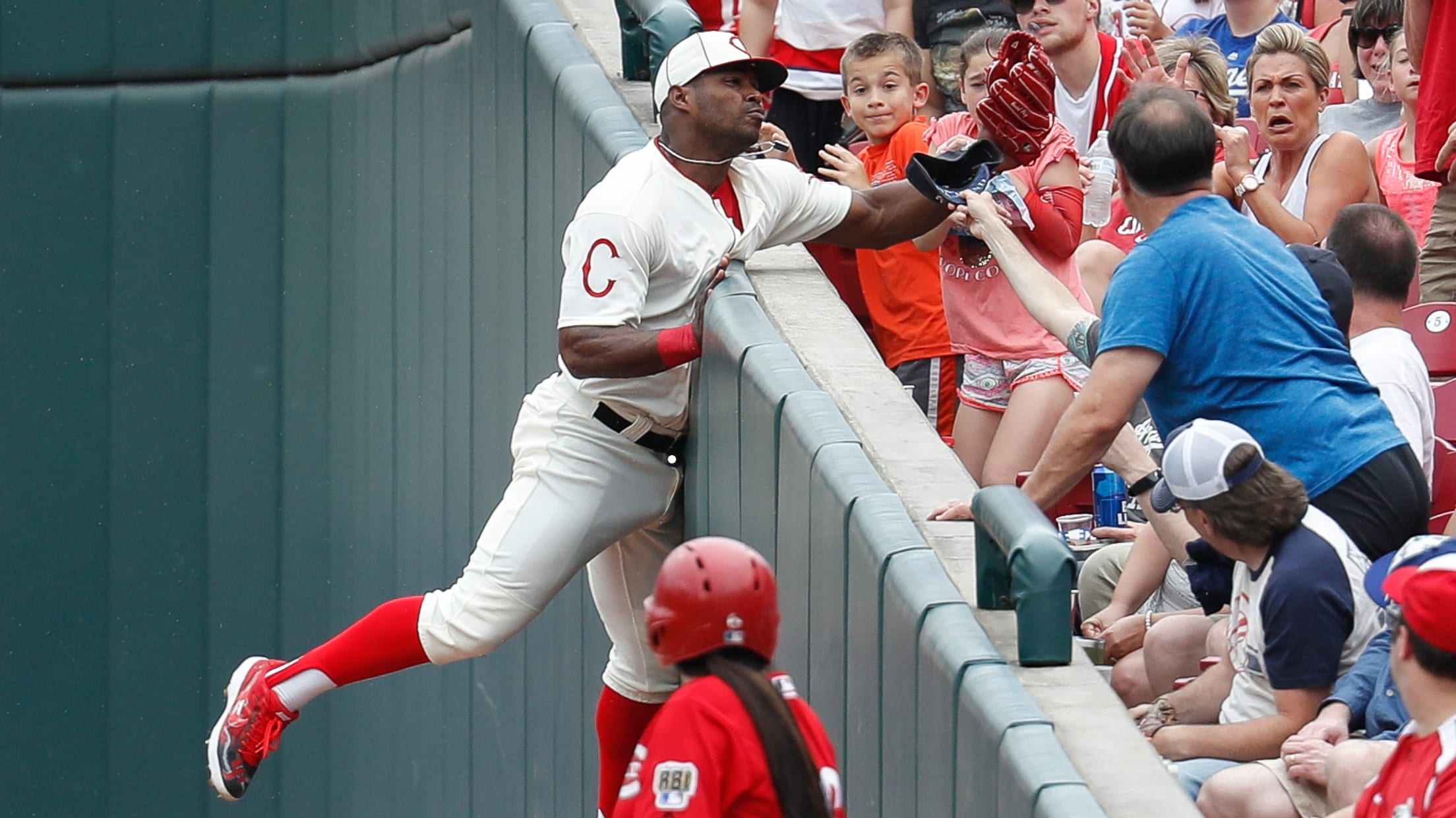 Yasiel Puig's sensational catch against his former team Sunday earned the Reds outfielder the Play of the Week Award presented by W.B. Mason on Monday. In Cincinnati's series finale against the Dodgers at Great American Ball Park, Puig leaped high above the side wall along the right-field line and reached
Vlad Jr., Bell earn Player of Week honors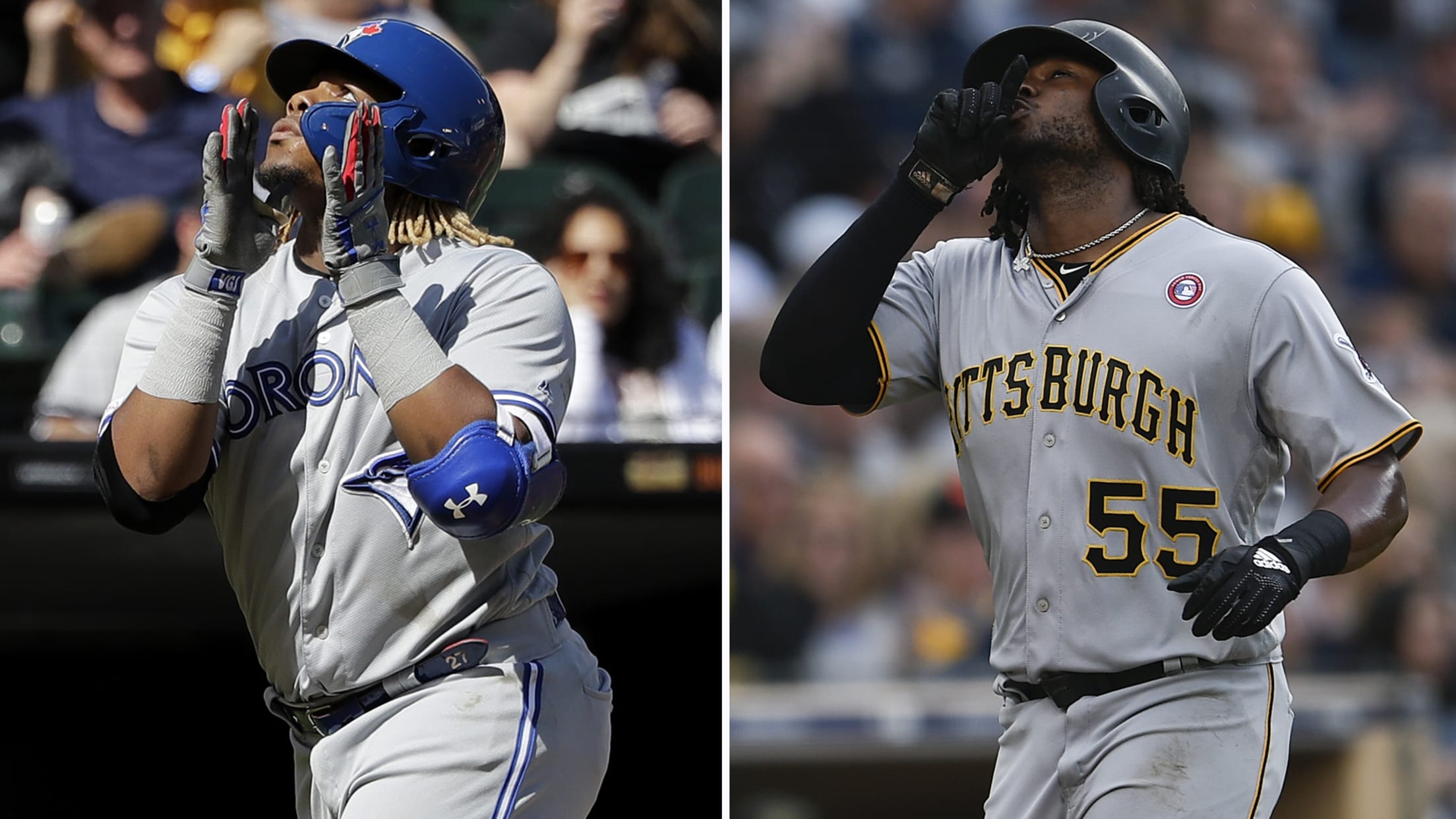 Vladimir Guerrero Jr. finally started crushing home runs, and his big week earned him the first Player of the Week Award presented by W.B. Mason of his young career. He also becomes the Blue Jays' youngest POTW Award winner, breaking the record held by Junior Felix. Vlad Jr. was named
Despite Yanks' injuries, Boone among the best
Former skipper Torre praises manager's instincts, transition from broadcast booth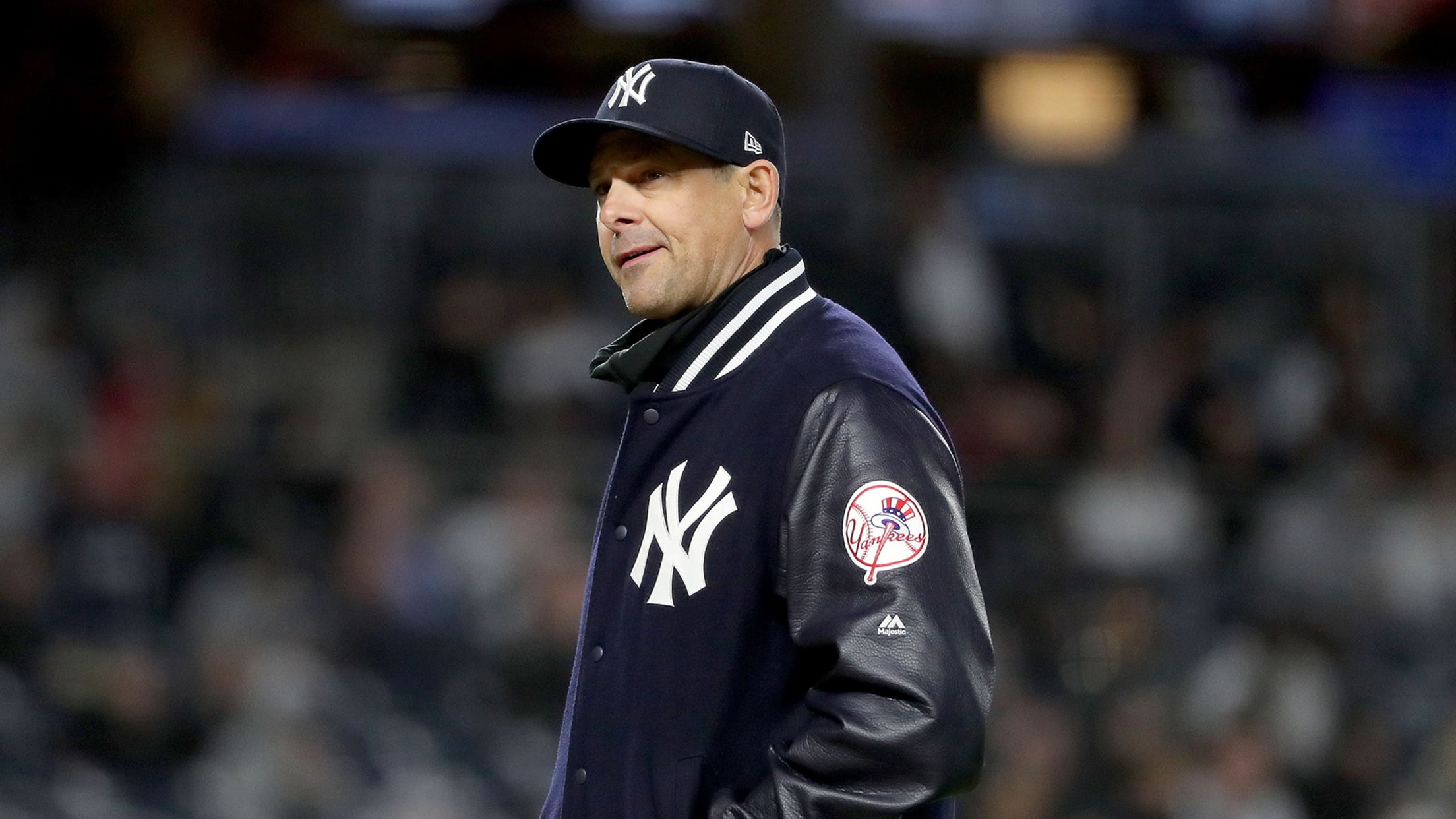 Aaron Boone came down out of the broadcast booth last season and into a different kind of seat, as hot a seat as there is in professional sports, managing the New York Yankees. Boone, who once hit one of the most famous home runs in Yankees history -- against the
O's get positive reports about Mountcastle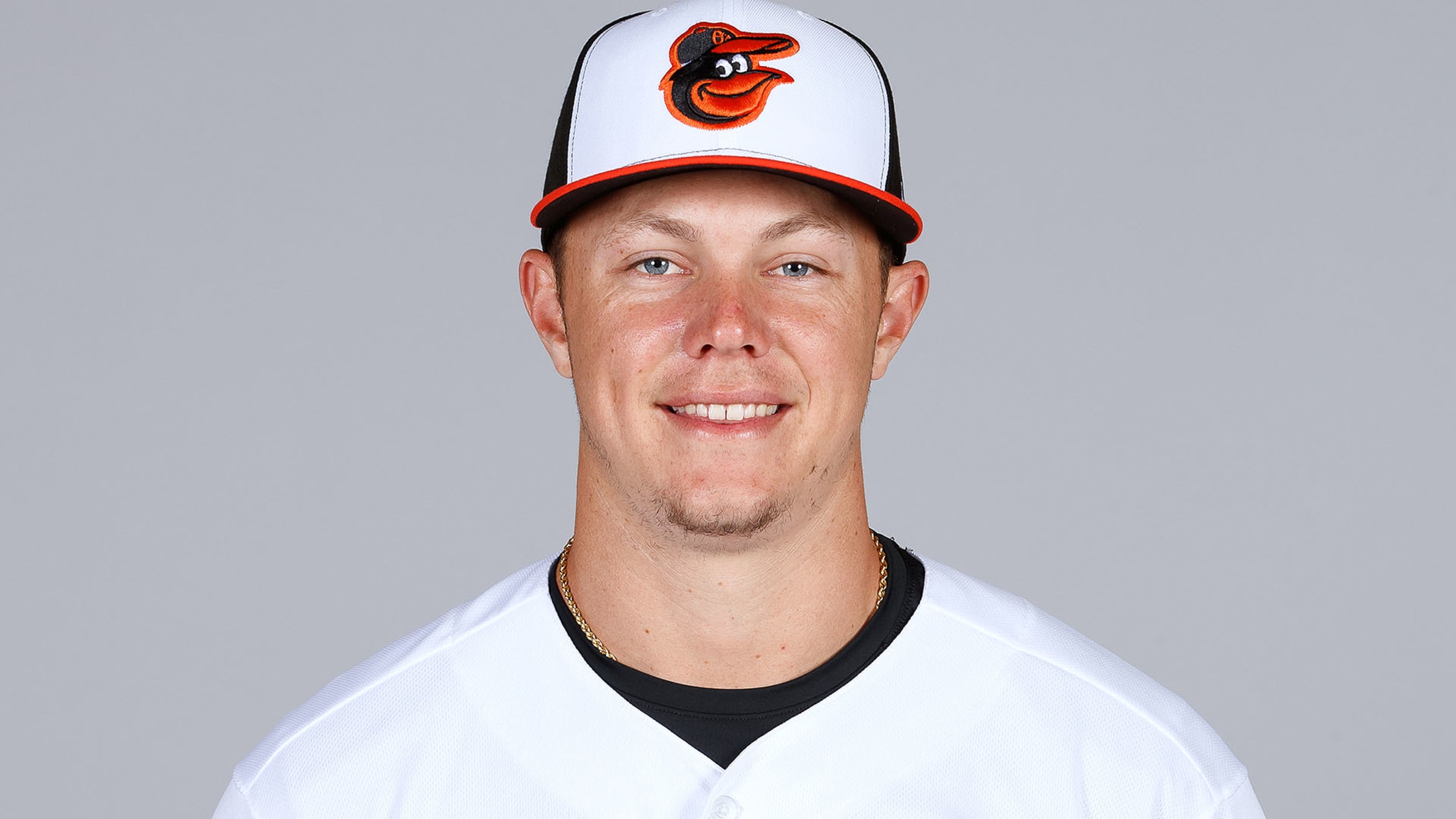 BALTIMORE -- While the Orioles finished a disappointing road trip in Cleveland, far more pleasant reports continued to come in from Norfolk, where several of the club's top prospects are putting together campaigns that warrant attention. None more so than No. 1 prospect Ryan Mountcastle, whose career-high five-RBI performance on
After slow start, Vlad can't stop hitting HRs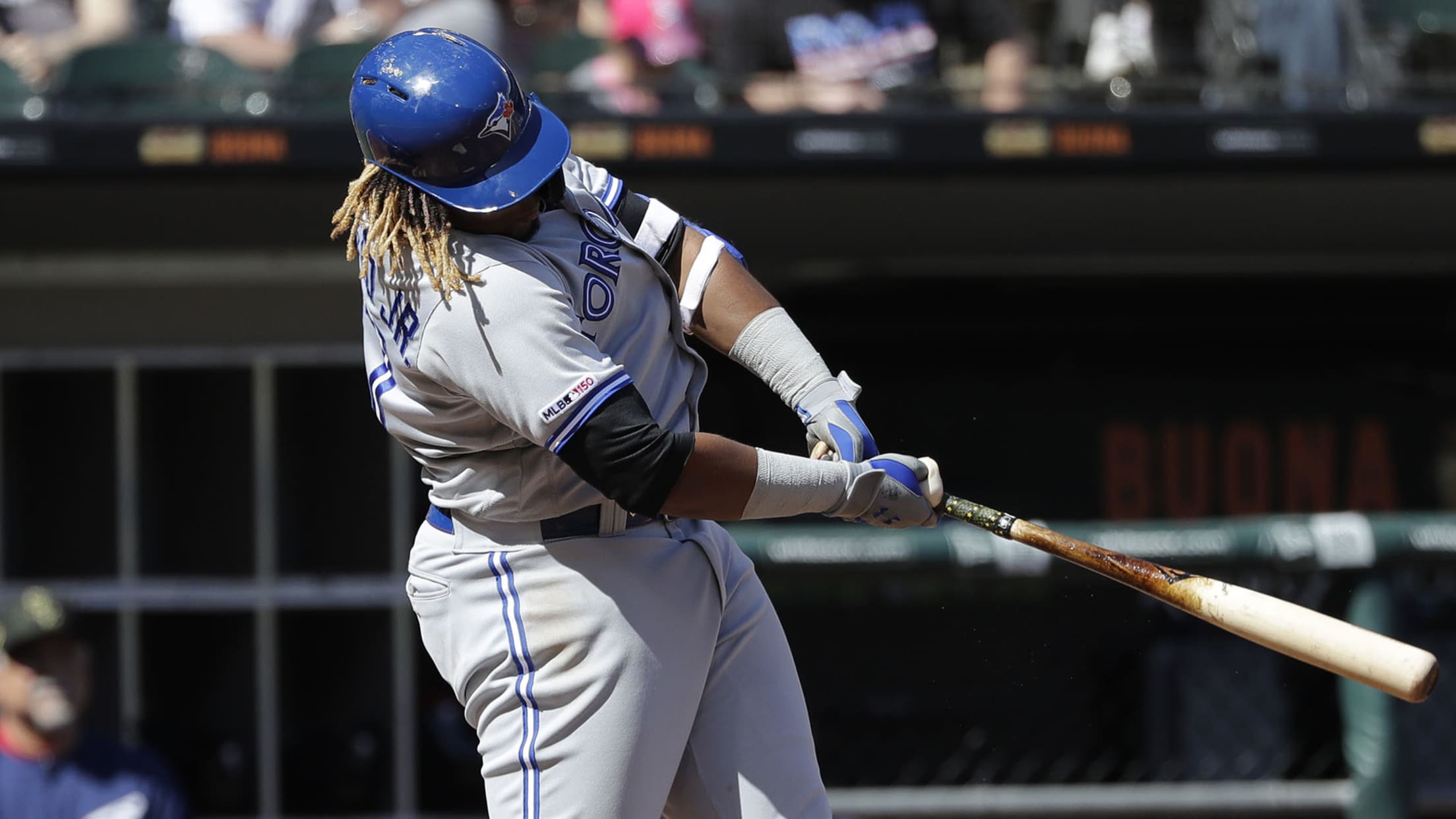 CHICAGO -- Vladimir Guerrero Jr. is starting to make up for lost time, and along the way he is making everyone forget about a slow start to his rookie season. Guerrero homered for the fourth time over his last six games in the Blue Jays' 5-2 victory vs. the White
Maddon drops protest, 'though I still don't agree'
MLB informs Cubs Doolittle's delivery is legal, unlike Edwards'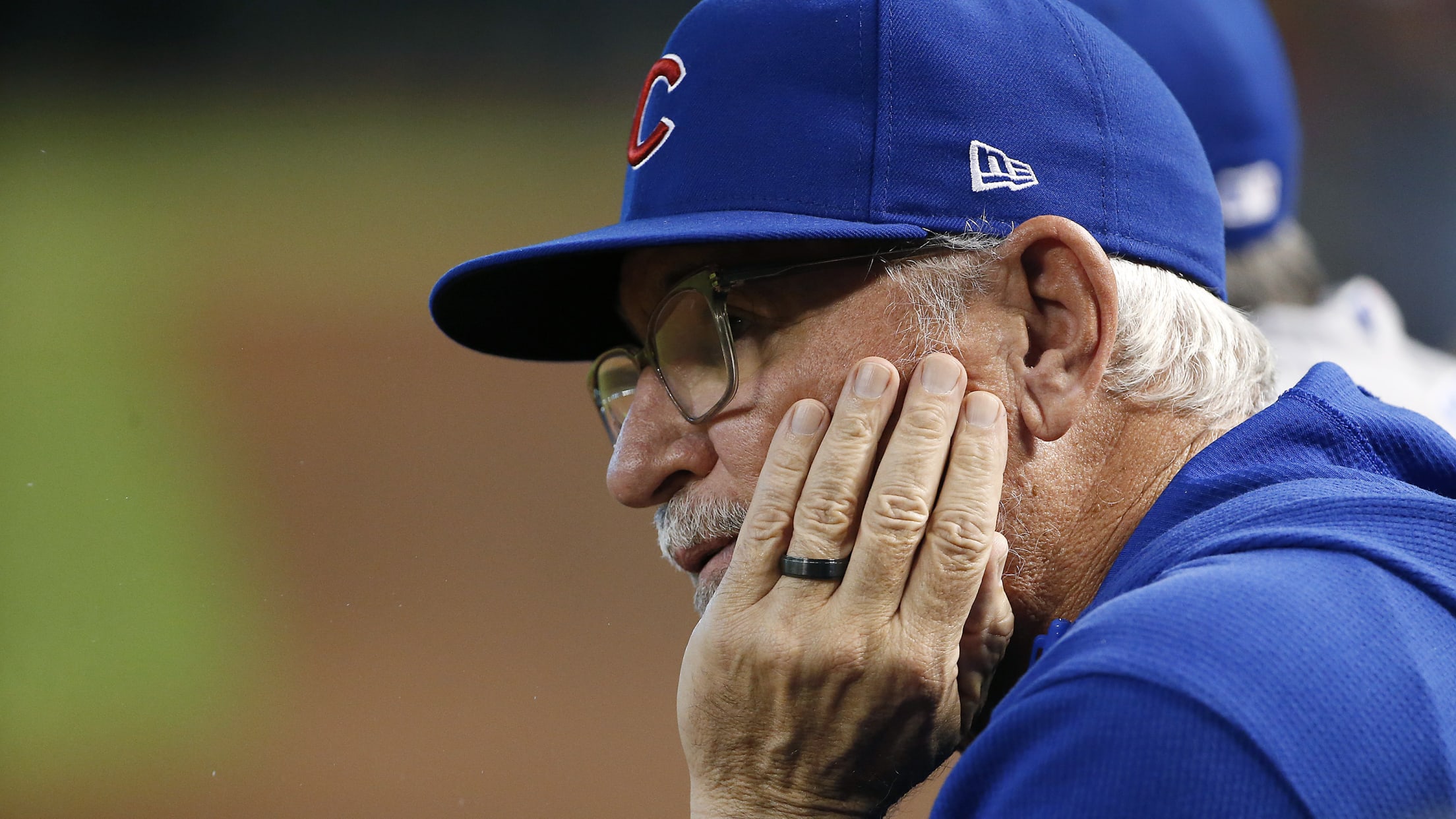 WASHINGTON -- Cubs manager Joe Maddon said before Sunday's game that the team had dropped its protest of Saturday's 5-2 loss to the Nationals. Maddon and the Cubs were upset because Washington closer Sean Doolittle tapped his foot on the ground during his delivery in the ninth inning, which they
Cano at center of Mets' fifth straight loss
Club continues to preach patience after fifth straight loss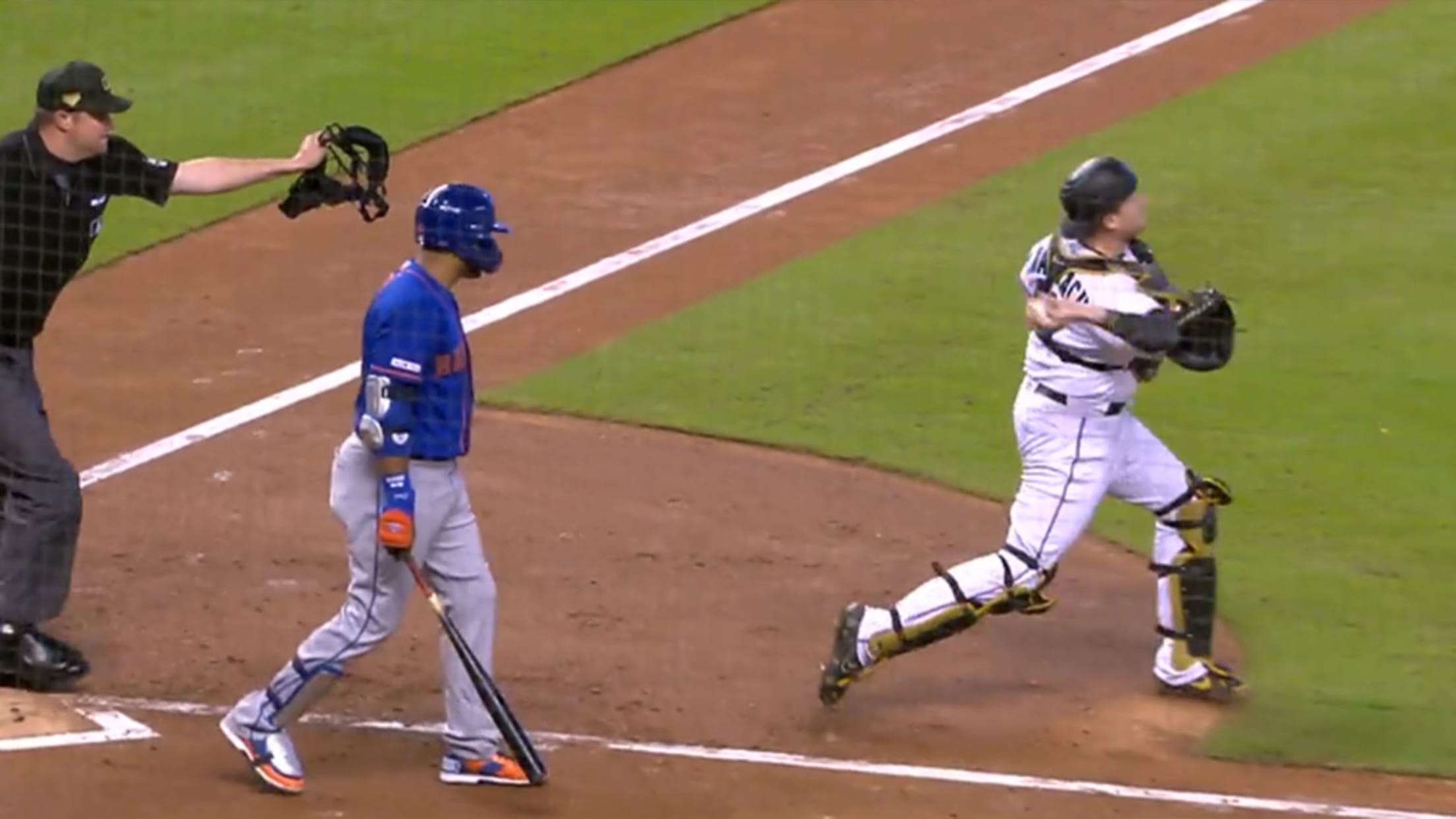 MIAMI -- When the Mets acquired Robinson Canó over the offseason in a blockbuster trade with the Mariners, it signaled New York's determination to return to prominence both in the National League East and postseason landscape. Five months later, the honeymoon appears to be over as Cano drew heat for