Machado in '19, '20, '21 ... projecting star's future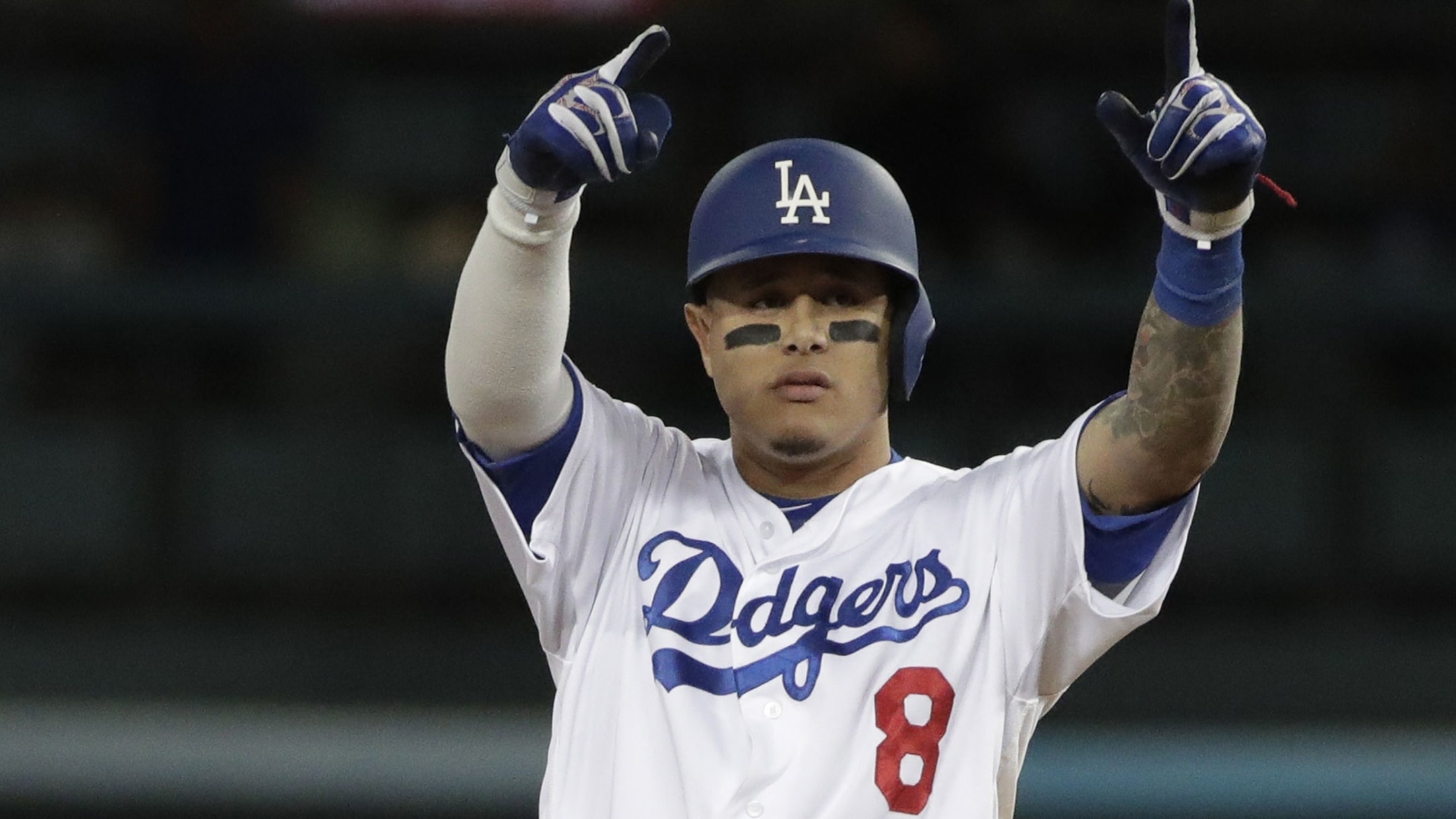 A version of this story first appeared on MLB.com on Jan. 9.Manny Machado was seeking one of the biggest contracts in baseball history this offseason, and now he has it. MLB.com's Mark Feinsand, citing a league source, reported Tuesday that the 26-year-old infielder had agreed to a 10-year, $300 million
The latest Harper free-agent rumors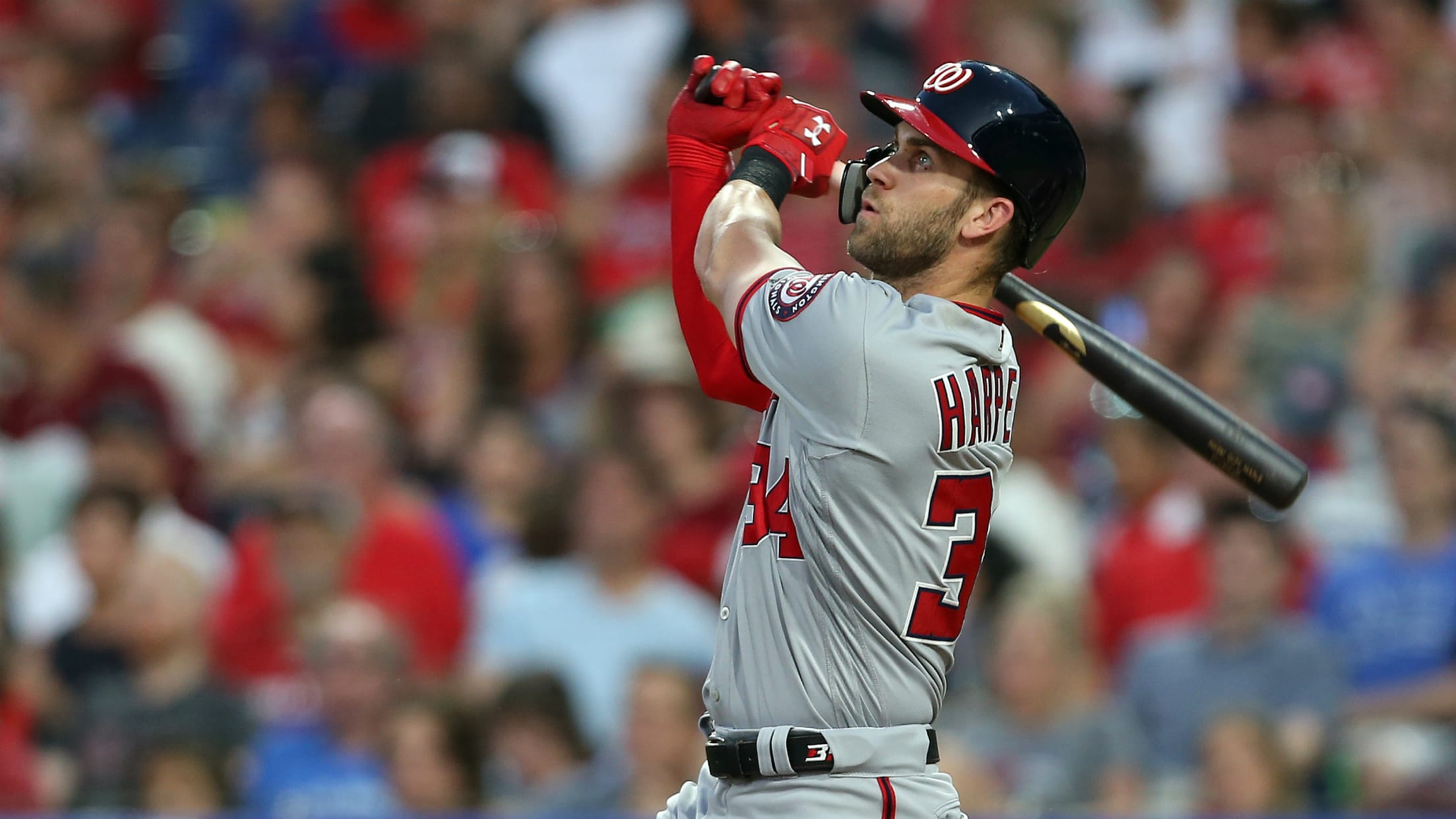 After a seven-season tenure with the Nationals that included a National League Rookie of the Year Award in 2012, an NL MVP Award in 2015 and six All-Star nods, Bryce Harper is now a free agent for the first time.Below you will find a list of the latest news and
Lifting off: Healthy Judge puts foes on notice
With wrist injury in past, OF shows power, lauds '19 version of Yanks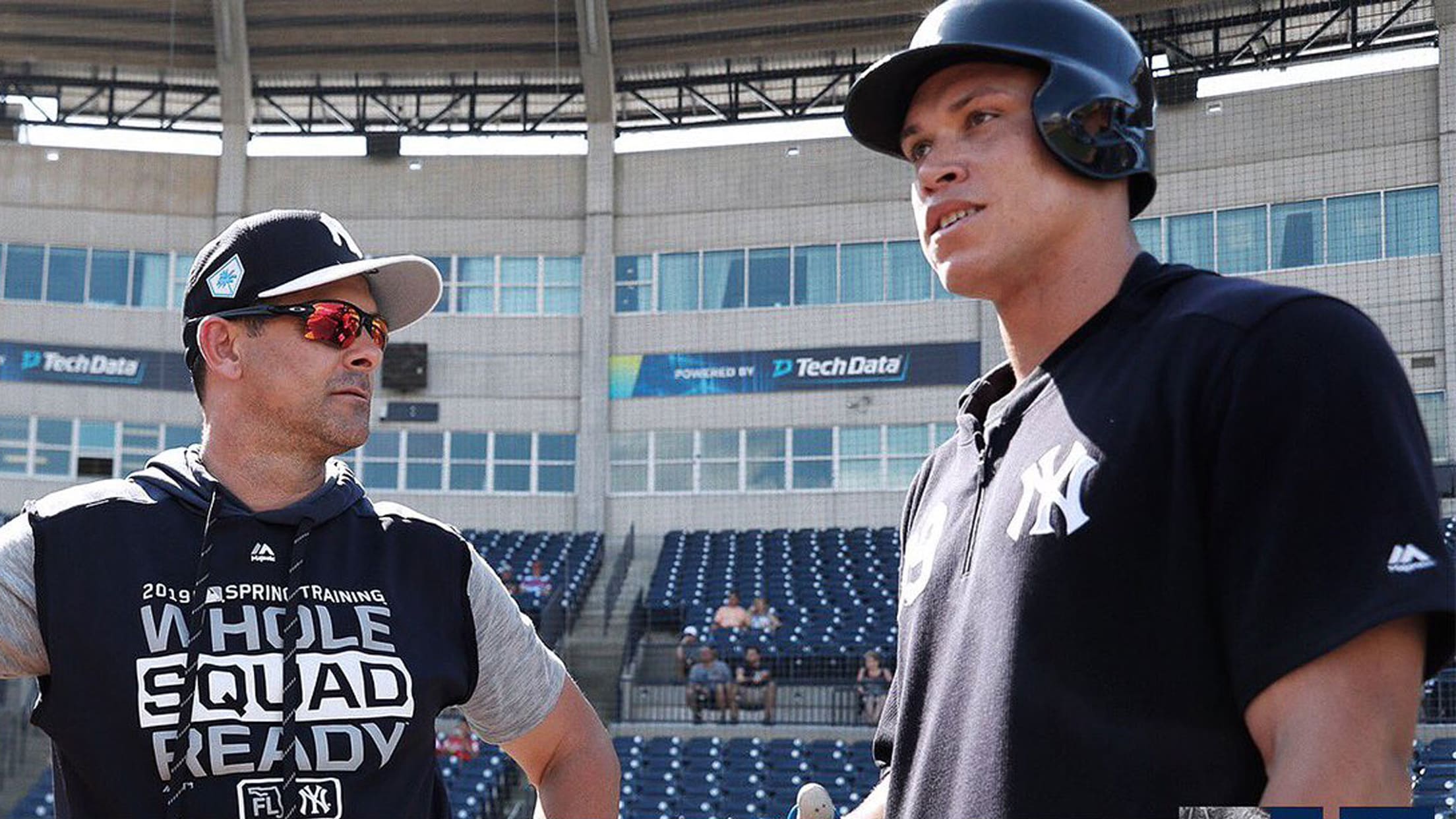 TAMPA, Fla. -- Aaron Judge's megawatt smile was on display at George M. Steinbrenner Field on Tuesday afternoon, accompanied by glimpses of his light-tower power. Any discomfort in his right wrist has long been extinguished, which has the Yankees dreaming of another big-time season from their slugging right fielder. As
How Manny's megadeal impacts Bryce, others
Is Harper set to top Machado's record-setting contract?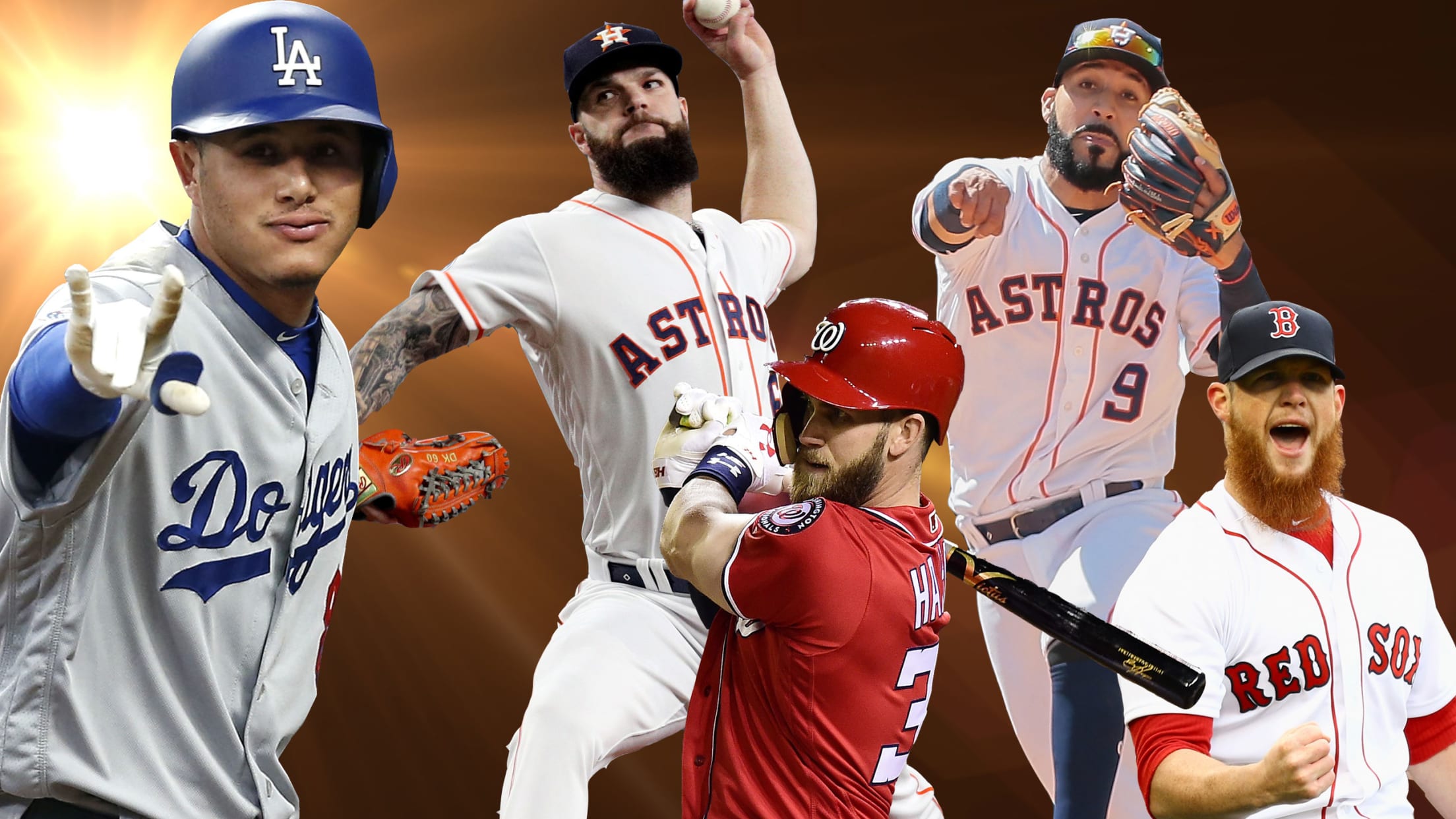 Manny Machado is set to become the richest free agent in the history of American team sports, agreeing to a 10-year, $300 million contract on Tuesday with the Padres. How long will that record last?
Crane will 'certainly' explore JV, Cole extensions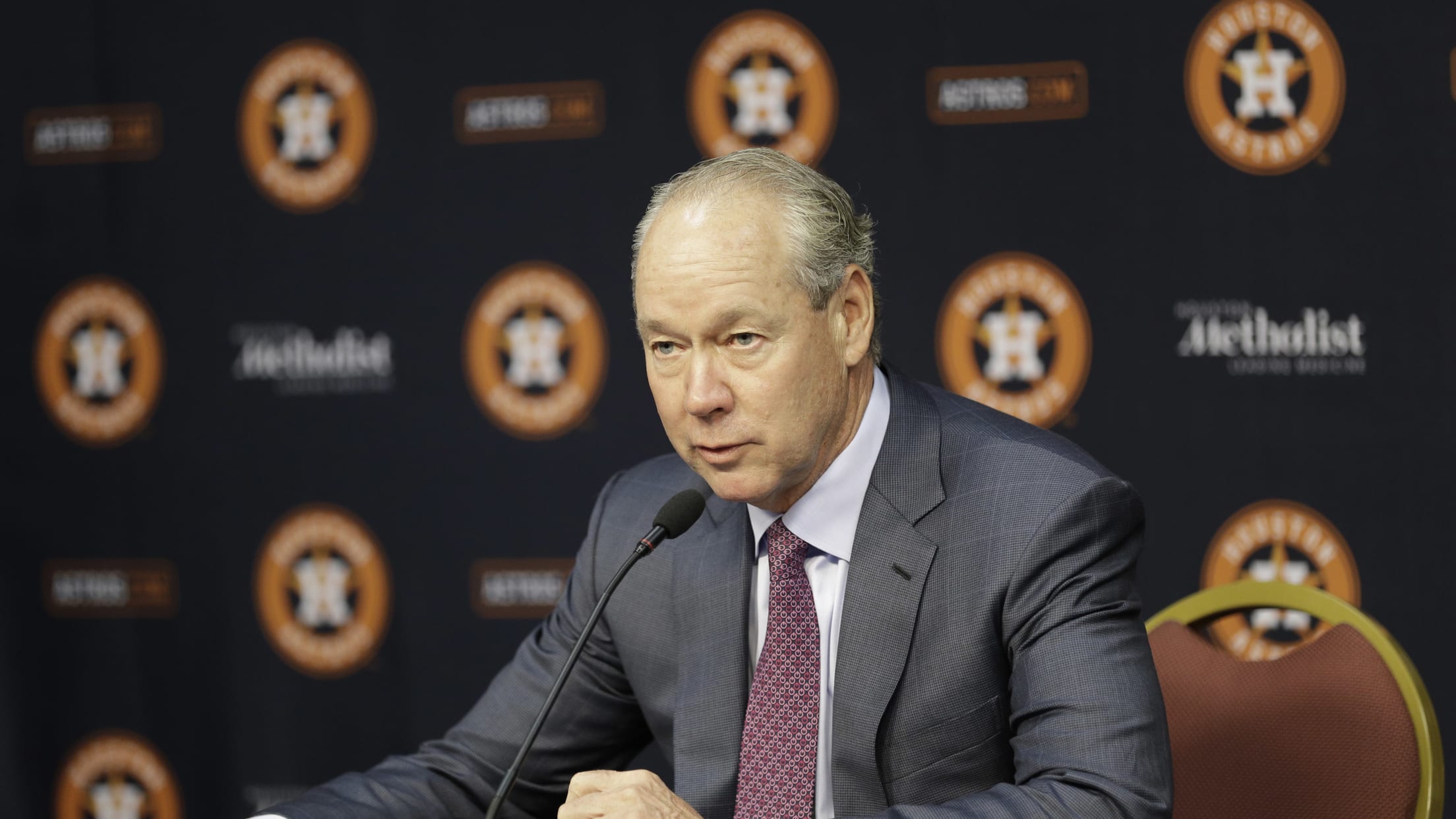 WEST PALM BEACH, Fla. -- Next offseason is months away, but with two of the best pitchers in the game approaching free agency, it's never too early to speculate whether they will stay with the Astros. Justin Verlander and Gerrit Cole are premier arms who will command attention on the
The defining stories, players of the decade
Columnist Will Leitch launches bi-weekly series dedicated to chronicling the 2010s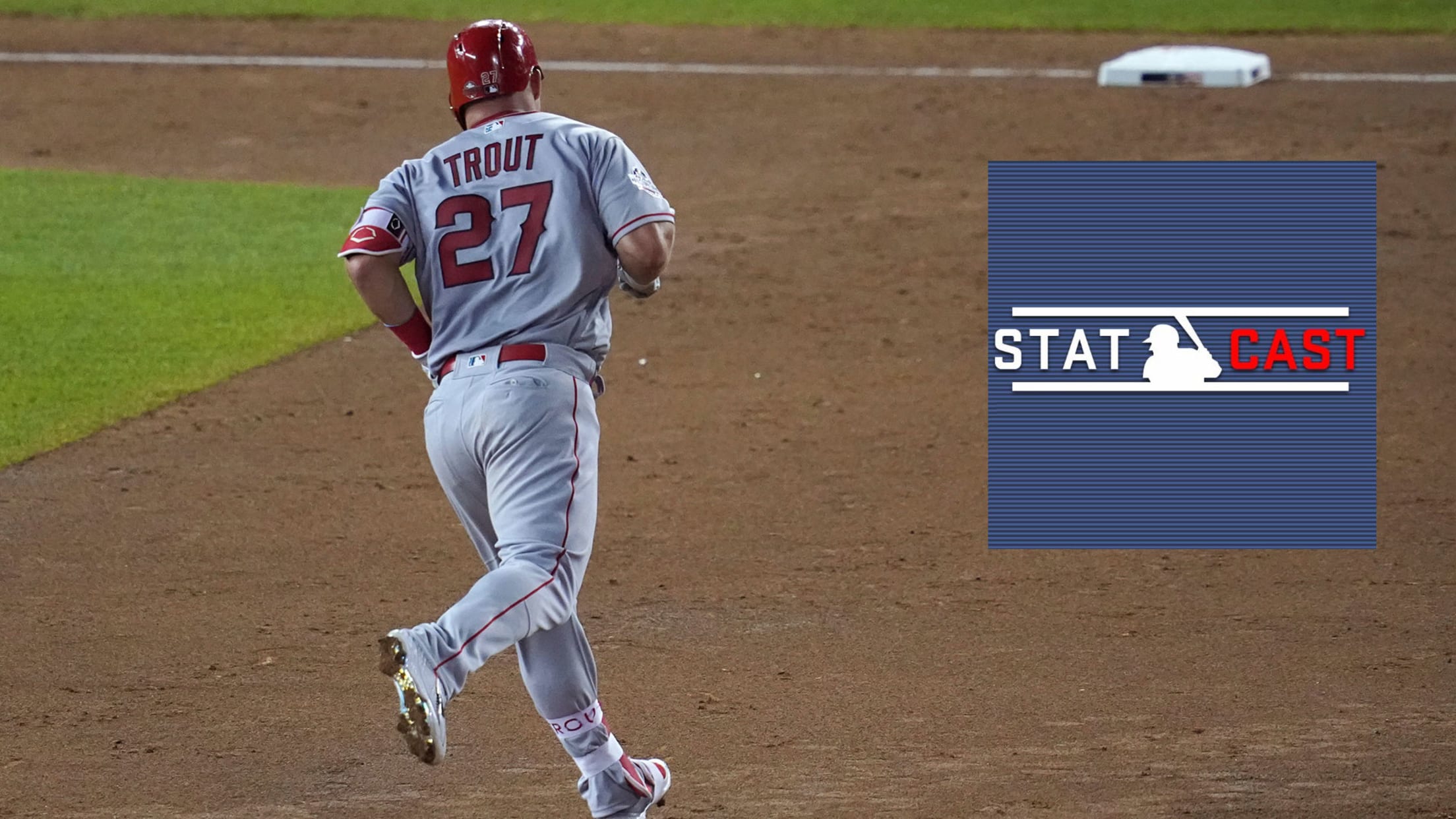 Every baseball decade has its own flavor, a way to establish it as a clearly delineated period of time, an era with its own distinct personality. We had the rough-and-tumble 1970s, with its off-the-field drama, its Bronx-Is-Burning real-life parallels of chaos, its seemingly endless amount of body hair. The '80s
Analyzing every big offseason move (thus far)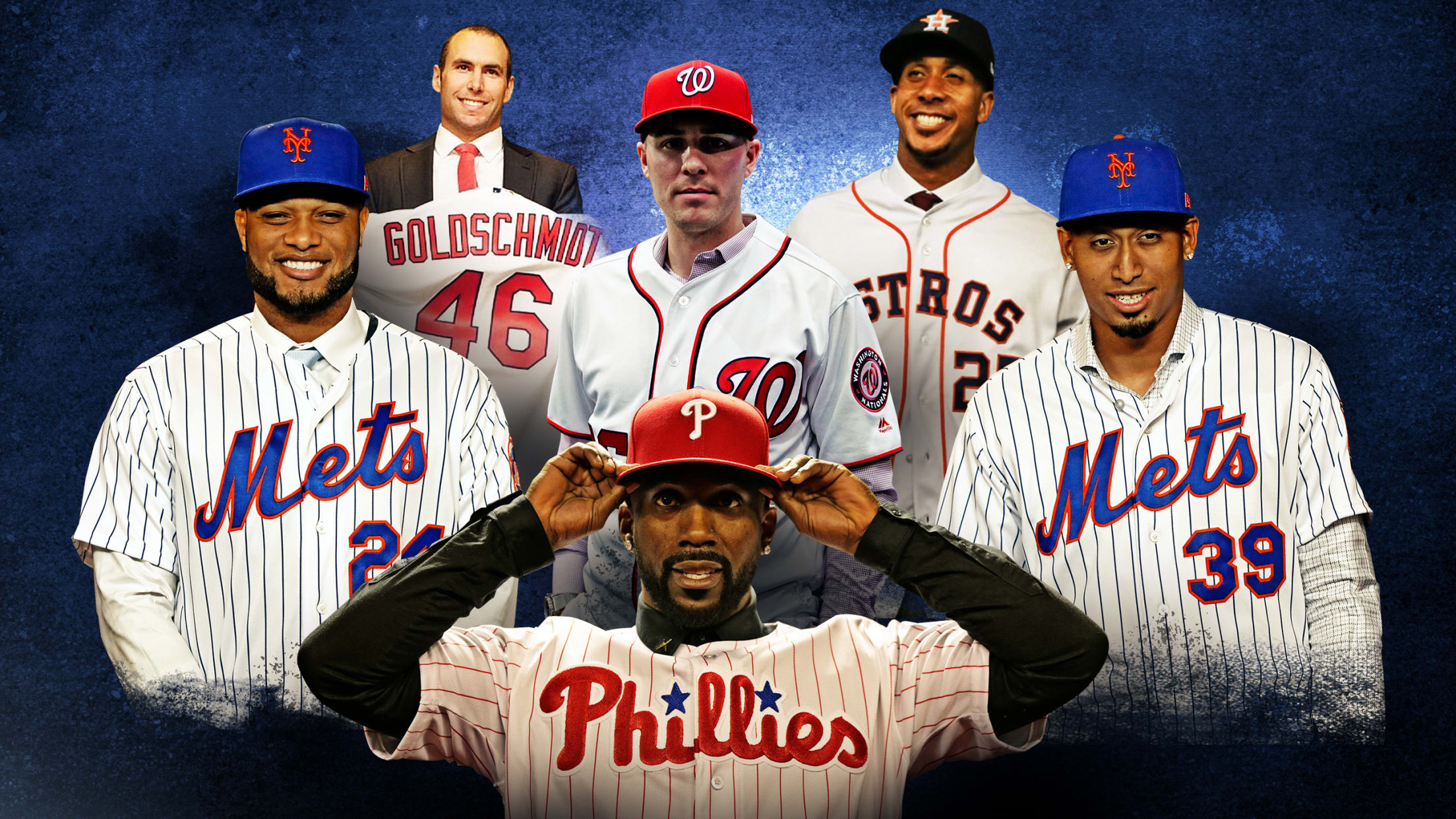 There have been dozens of moves so far this winter, including trades, free-agent signings, waiver claims and so on, and we'll be examining each of them right here. For our purposes, we're only looking at players who found new homes, so moves like Nathan Eovaldi and Steve Pearce returning to Boston,
Biggest free-agent contracts in MLB history
Machado set to receive baseball's first $300 million free-agent deal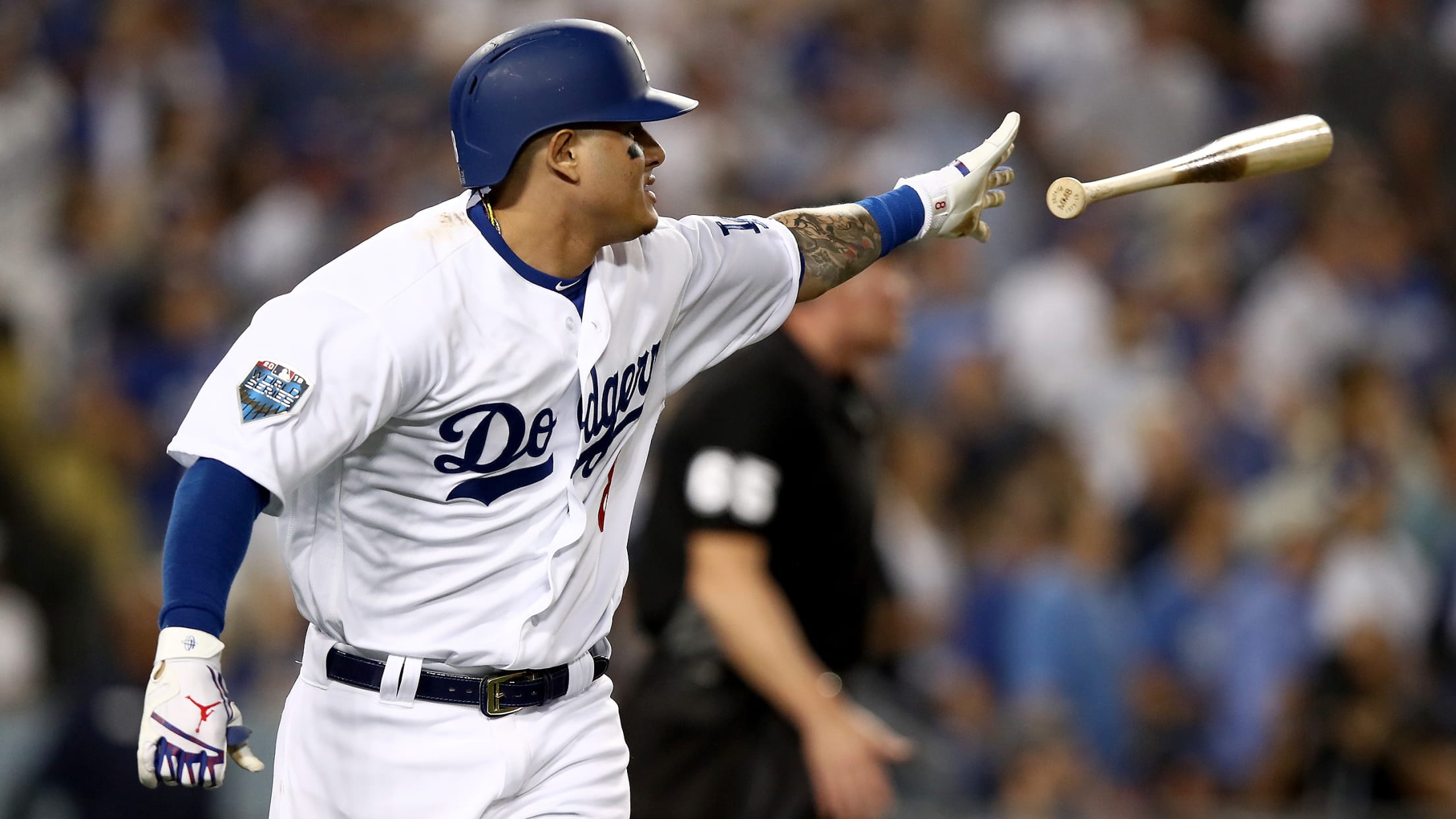 For a long time, the 2018-19 free agency period was hyped as a potentially historic one. Now it's exactly that.With Bryce Harper and Manny Machado both hitting the market at once, it seemed like it was just a matter of who would sign a record-setting contract first. On Tuesday, after
Machado to Padres on record deal, sources say
10-year, $300 million agreement is largest free-agent pact in American sports history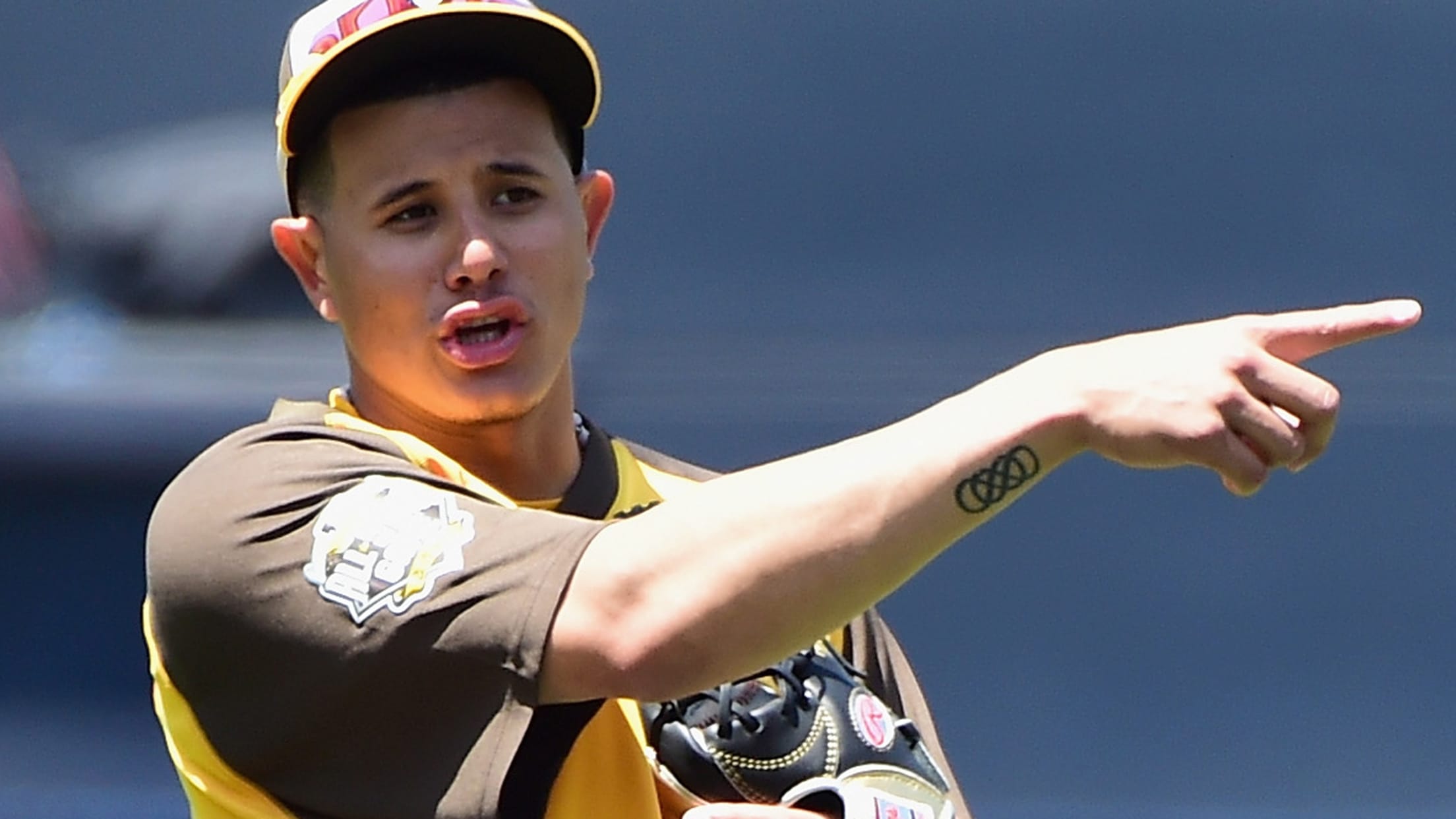 PEORIA, Ariz. -- The Padres' bright future is rapidly becoming the present, and Tuesday presented the clearest evidence yet: Manny Machado is headed to San Diego.The superstar free-agent infielder agreed to a deal with the Padres on Tuesday morning, sources have told MLB.com. The agreement is for a record $300
Machado a 1st step -- what's next for Padres?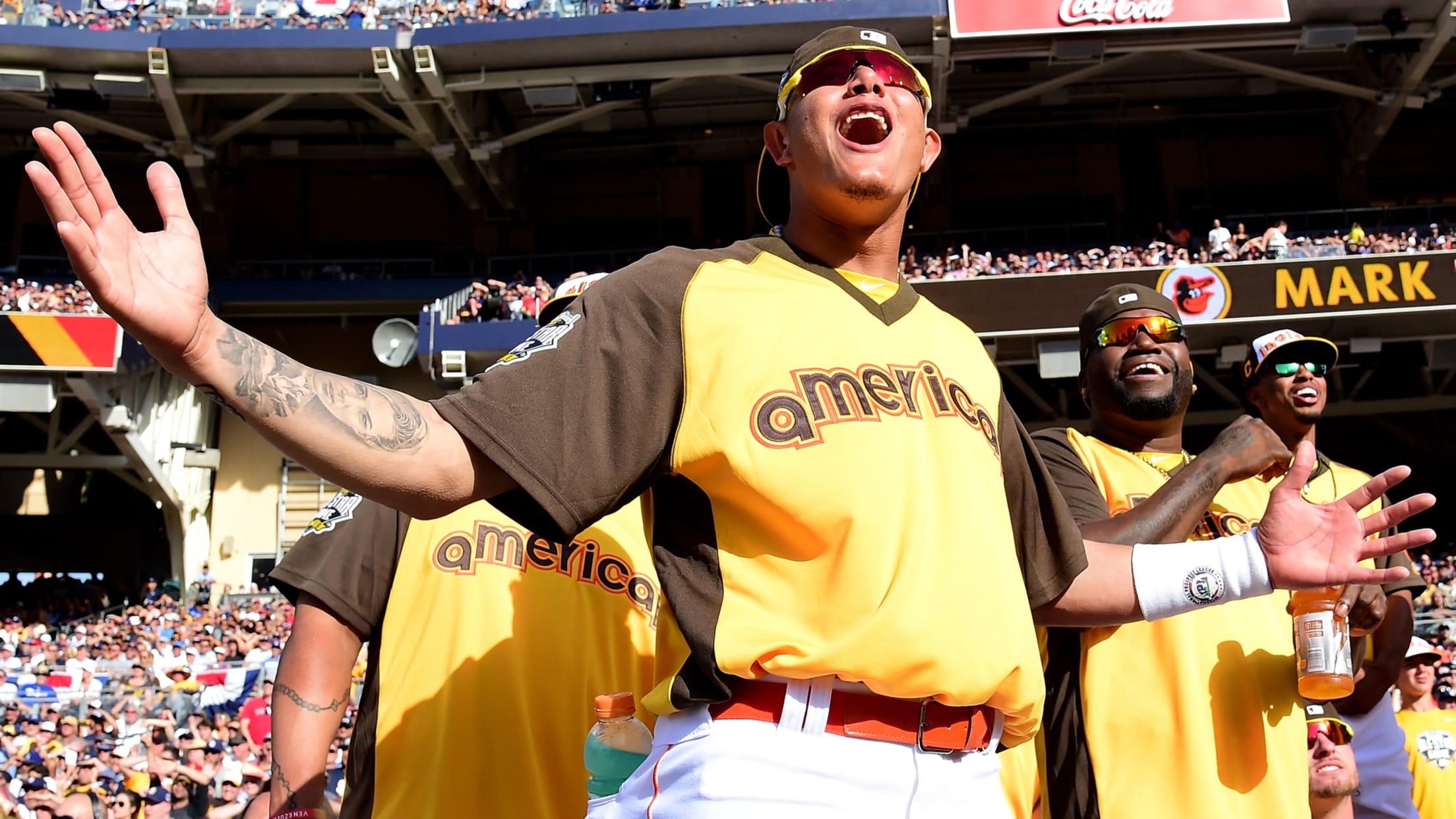 PEORIA, Ariz. -- Manny Machado alone will not make a contender out of a 66-win team. The star free-agent infielder agreed to a record-setting 10-year contract with the Padres on Tuesday, though the club has not yet confirmed the deal, which is pending a physical.
Most shocking free-agent decisions in MLB history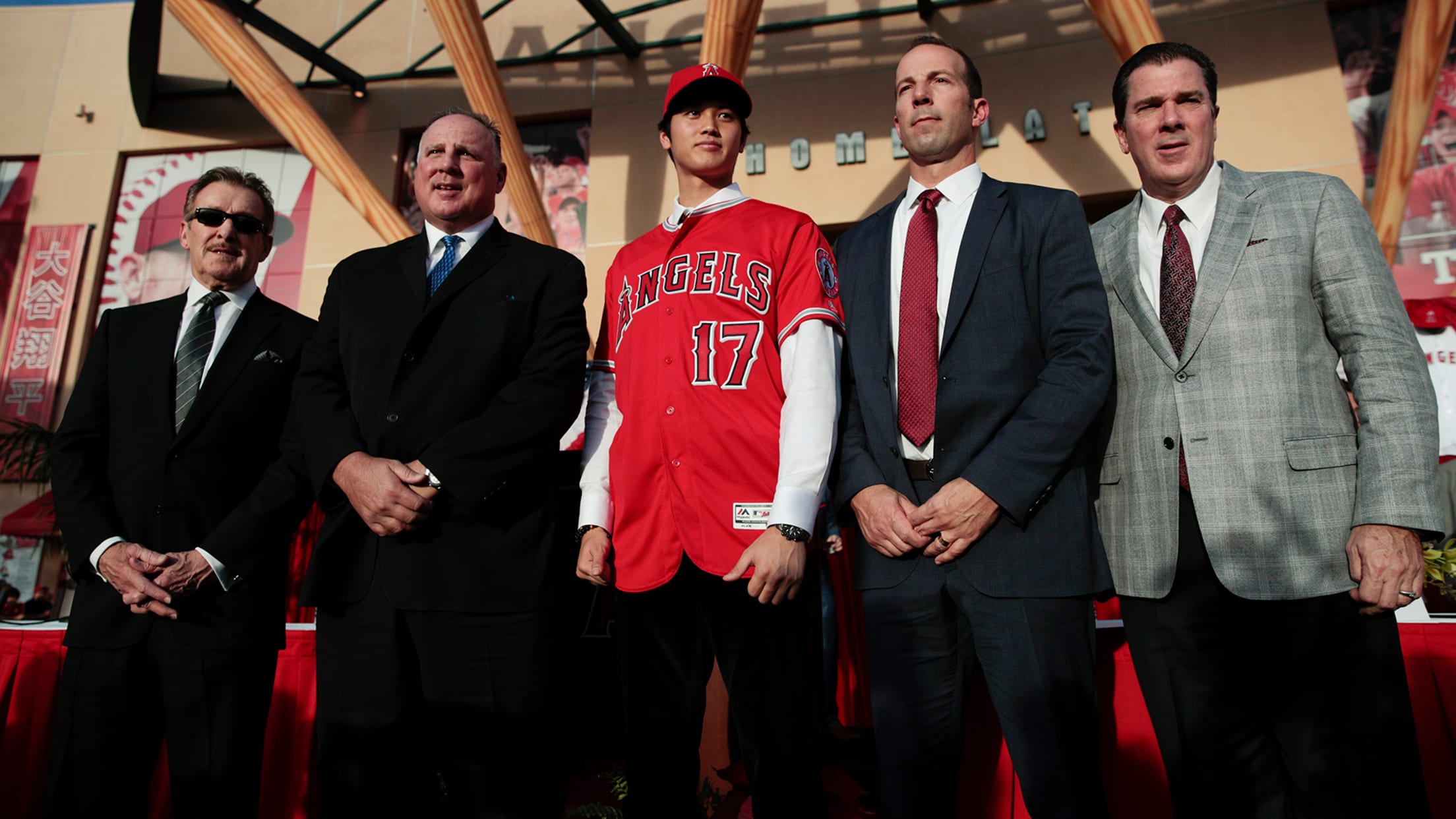 Since the first free-agent signing of the modern era back in 1974, there have been several free-agent deals that shook the baseball world and realigned power across the Majors. Here's a look at several moves that changed the landscape of baseball, and in some cases were downright shocking:2018-19: Manny Machado
Dominican showcase helping prospects grow
Players hone crafts, gain knowledge with Trainer Partnership Program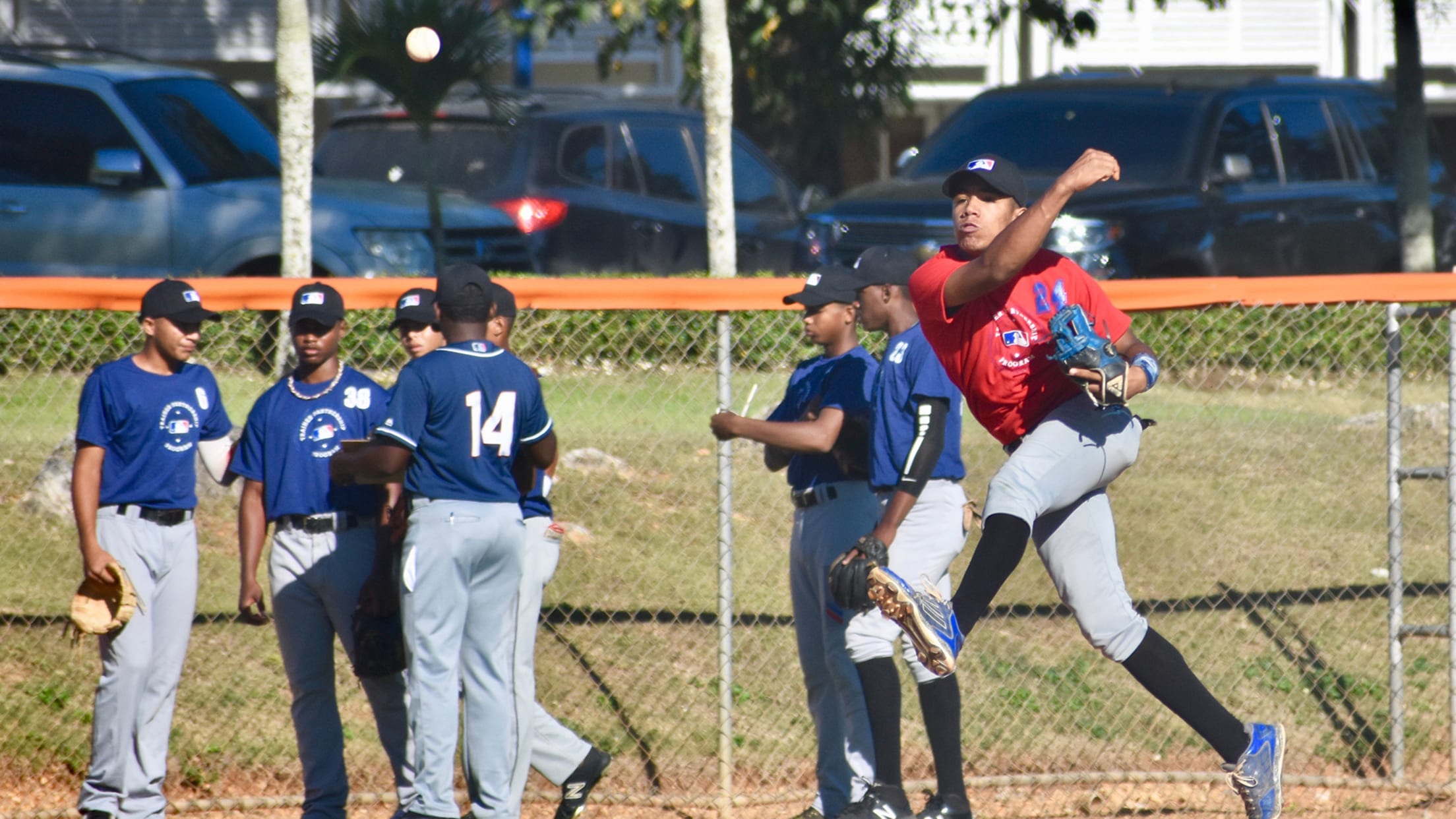 BOCA CHICA, Dominican Republic -- The gap that separates the pros from the amateurs this week at the Mets' academy is about 10 yards wide. It's lined with 15-foot palm trees and manicured hedges with an orange sidewalk running through the middle of it.On Field No. 1, there are 130
Focused winter has Hosmer primed for Year 2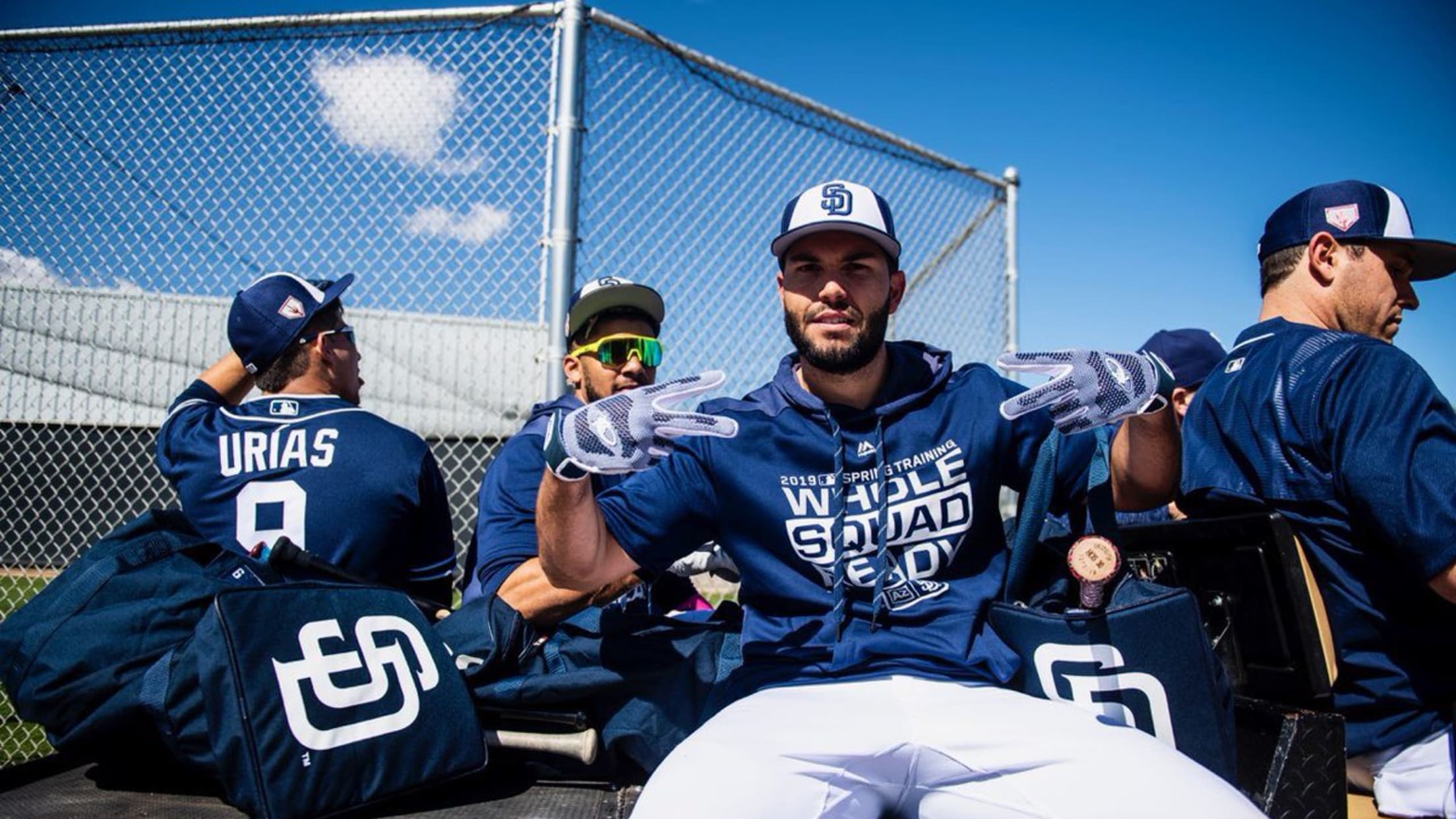 PEORIA, Ariz. -- It's been one year since Eric Hosmer put pen to paper on what was the most lucrative contract in Padres history, a record that will change once Manny Machado's reported 10-year, $300 million contract with the Friars becomes official. From the day Hosmer signed last February, it
Dodgers legend Don Newcombe dies at 92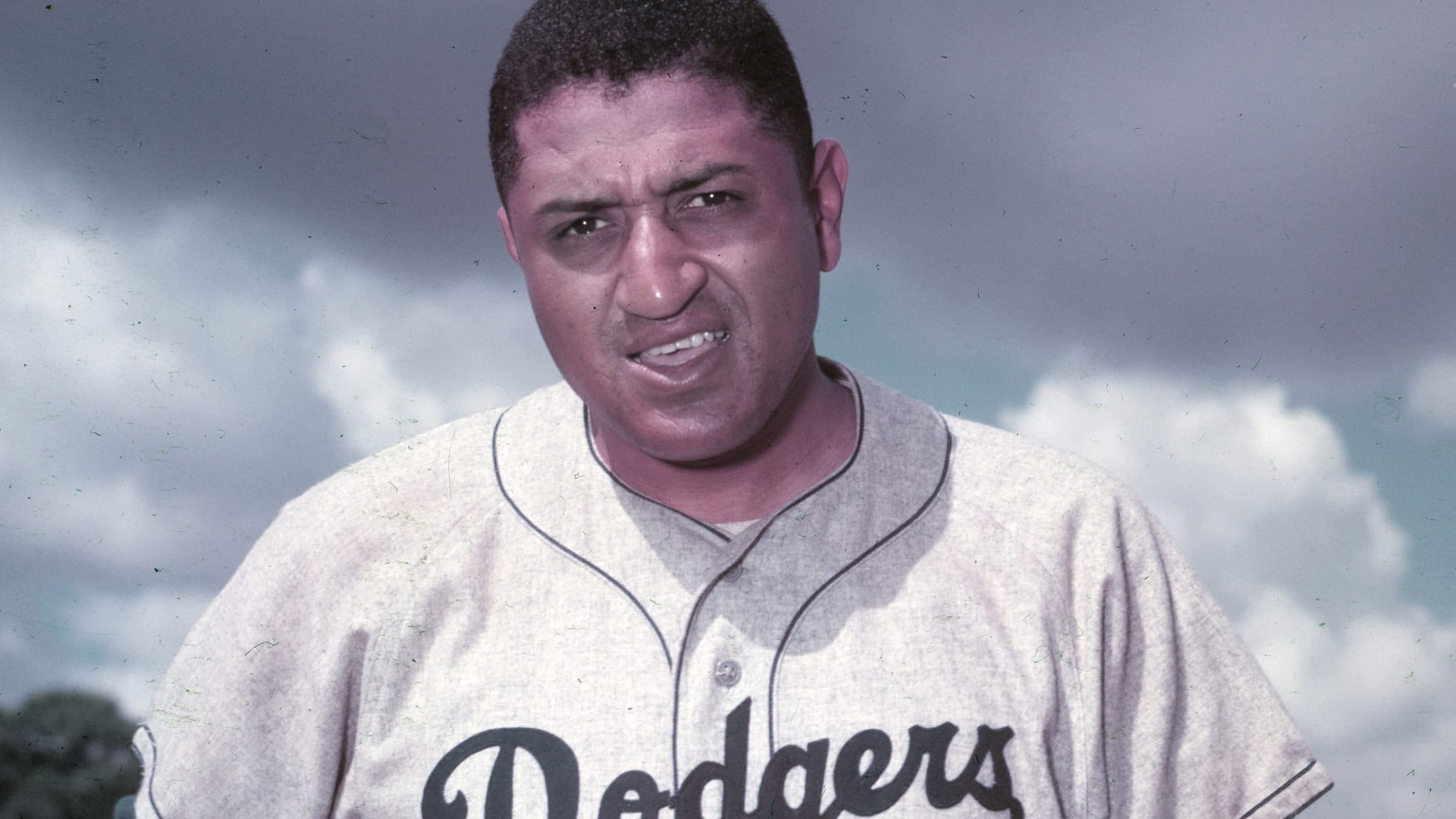 Don Newcombe, one of the greatest pitchers in Dodgers history and one of the franchise's final links to Brooklyn and the days of Jackie Robinson and Roy Campanella, died Tuesday after a lengthy illness. He was 92."Mentor at first, friend at the end, missed by anyone who got to know
With Manny off market, Phils' focus on Harper
CLEARWATER, Fla. -- Bryce Harper is the final superstar standing for the Phillies.The pressure to sign him intensified Tuesday, when they learned that Manny Machado agreed to a 10-year, $300 million contract with the Padres. The Phillies had pursued Machado since July, when they tried to acquire him before the
Diaz catapults to top of fantasy relief rankings
New Mets closer joins established veterans as a top-tier bullpen option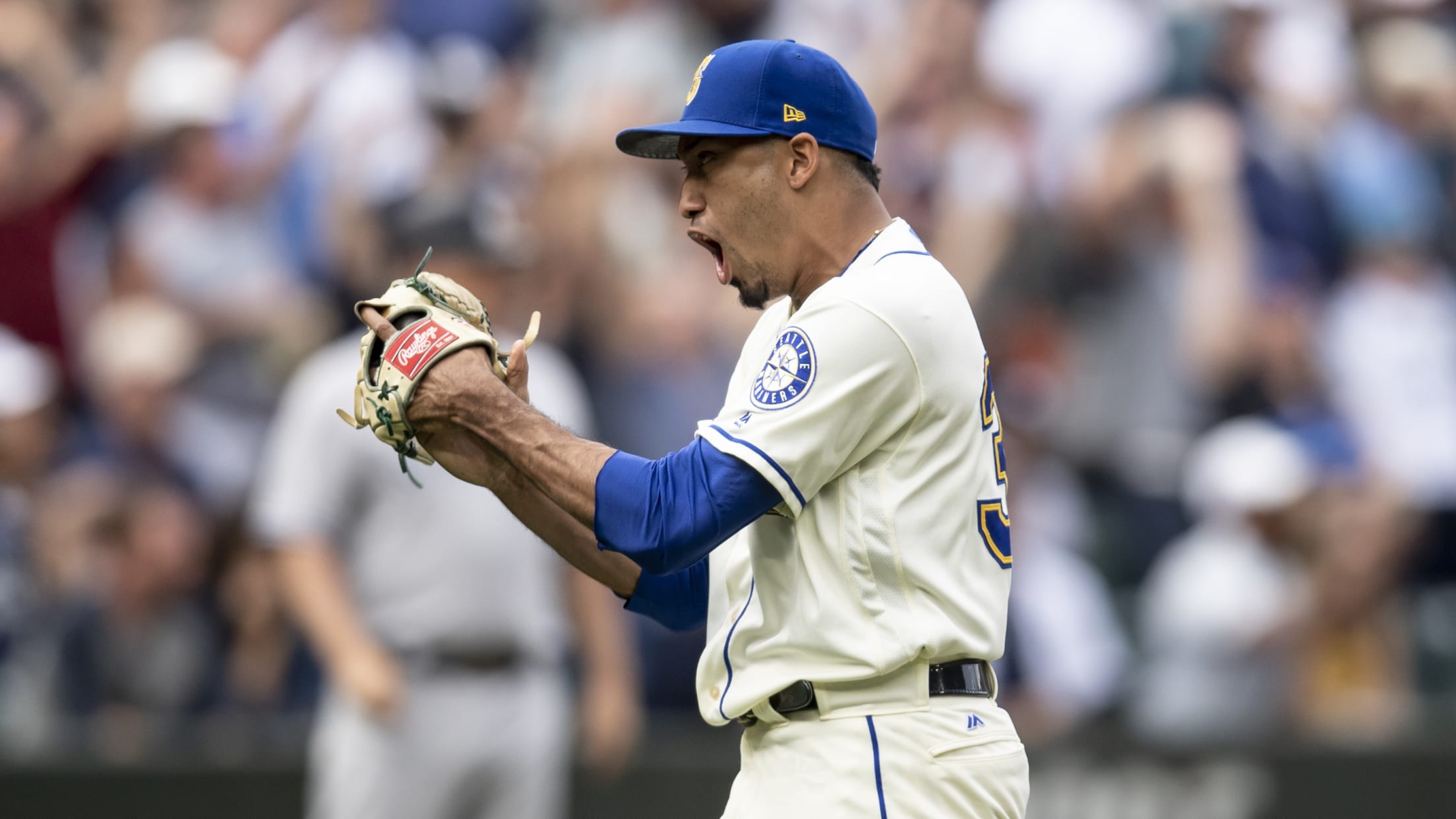 The Mets valued Edwin Díaz highly enough to pull out all the stops to acquire him -- and fantasy owners should too.Diaz headlines the top tier of closers for 2019. If you're planning to grab a relief pitcher relatively early, it's going to be either him or one of the
Ichiro is back at Mariners camp and he's signing lightsabers for his teammates
Ichiro signed a lightsaber for a teammate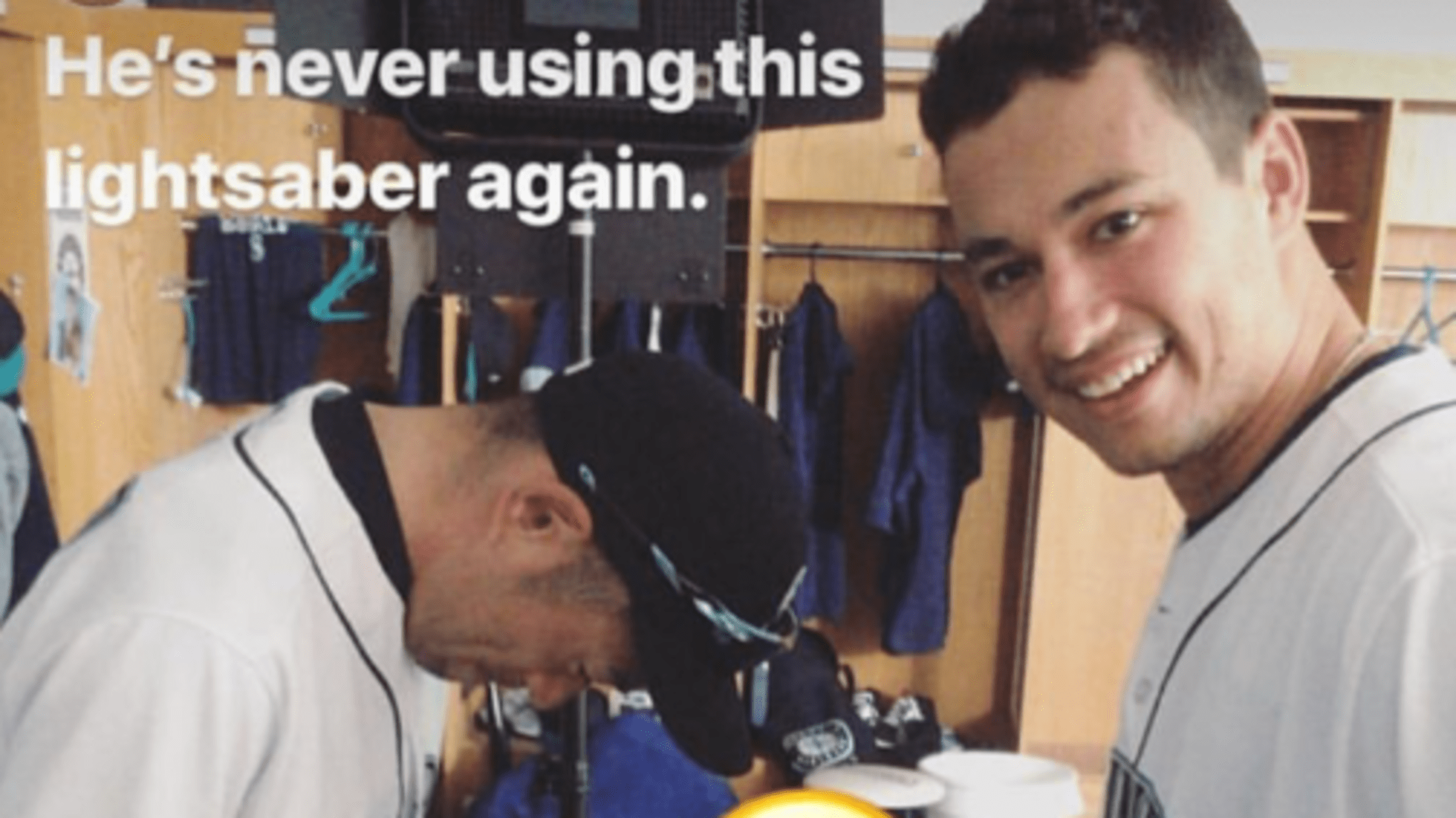 Before they were professional baseball players, most Major Leaguers were baseball fans. As kids, they looked up to and idolized big leaguers, just like the rest of us, so it's never a surprise when guys ask their teammates or opponents for the occasional autograph. Ichiro Suzuki is definitely one of those
Giants in no hurry to look for Bochy's successor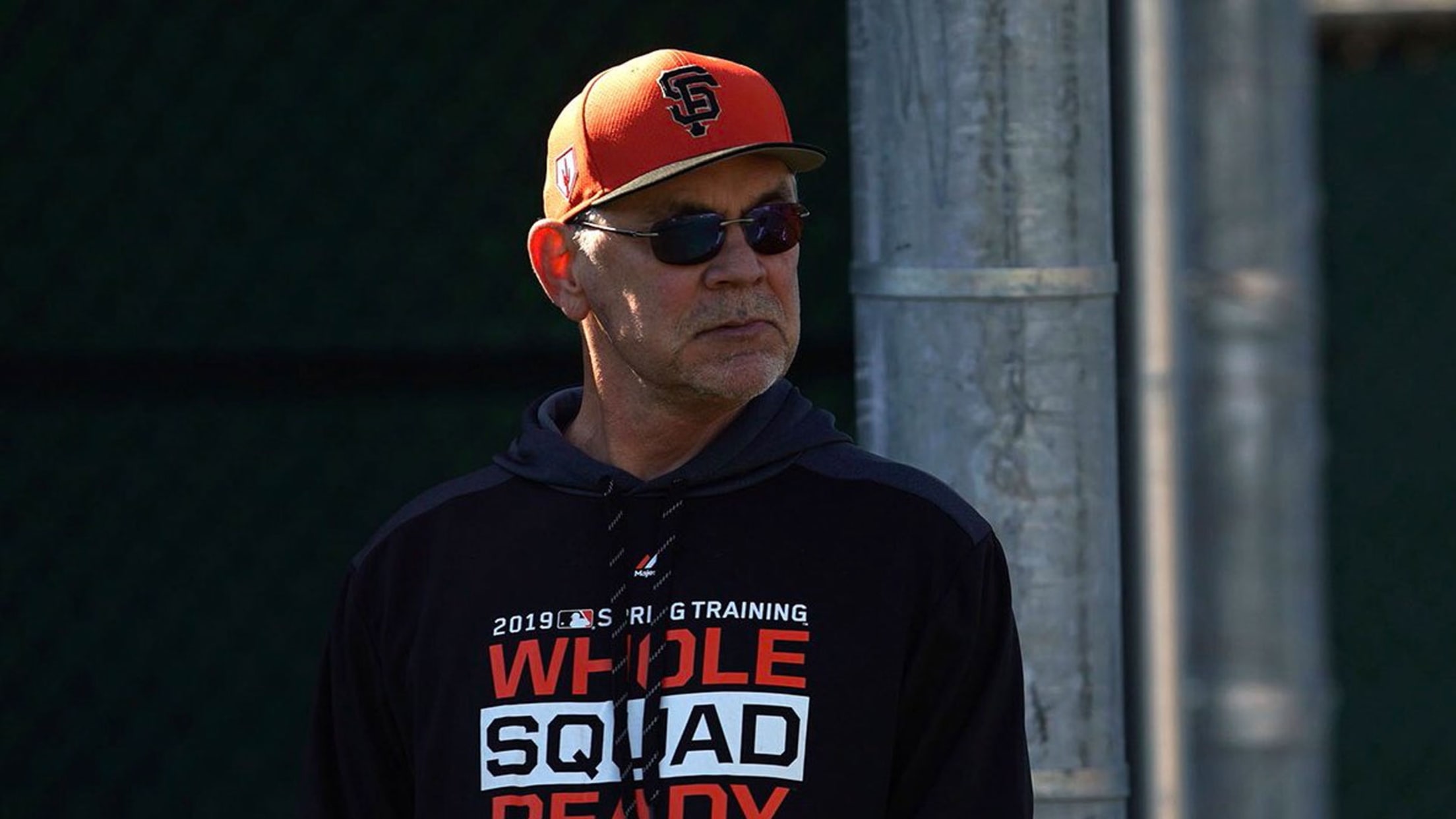 GLENDALE, Ariz. -- Giants president of baseball operations Farhan Zaidi knows he will eventually have to start compiling a list of potential candidates to succeed Bruce Bochy as manager, but the upcoming search isn't currently at the forefront of his mind."We're focused on this season," Zaidi said Tuesday at Cactus
7 important MLB trends to watch in 2019
More sliders, fewer strikes and lots of wild pitches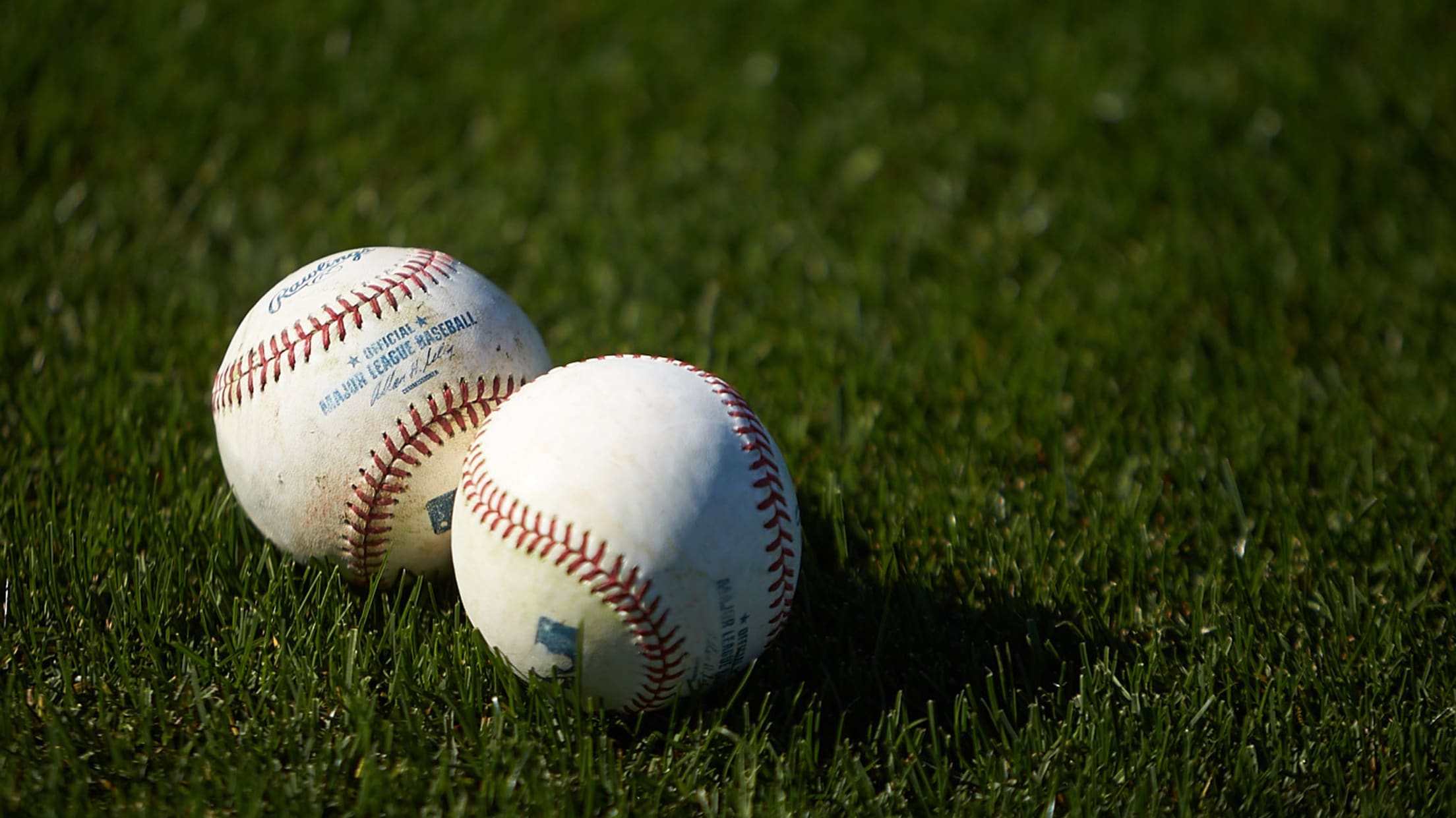 The game is changing, perhaps more quickly than ever. Forget comparing the sport to what it looked like in the 1960s or the '80s; the game has changed massively in just the last half-decade. Remember, just five years ago, we were all talking about the lack of power ,and no
Bauer addresses controversial tell-all story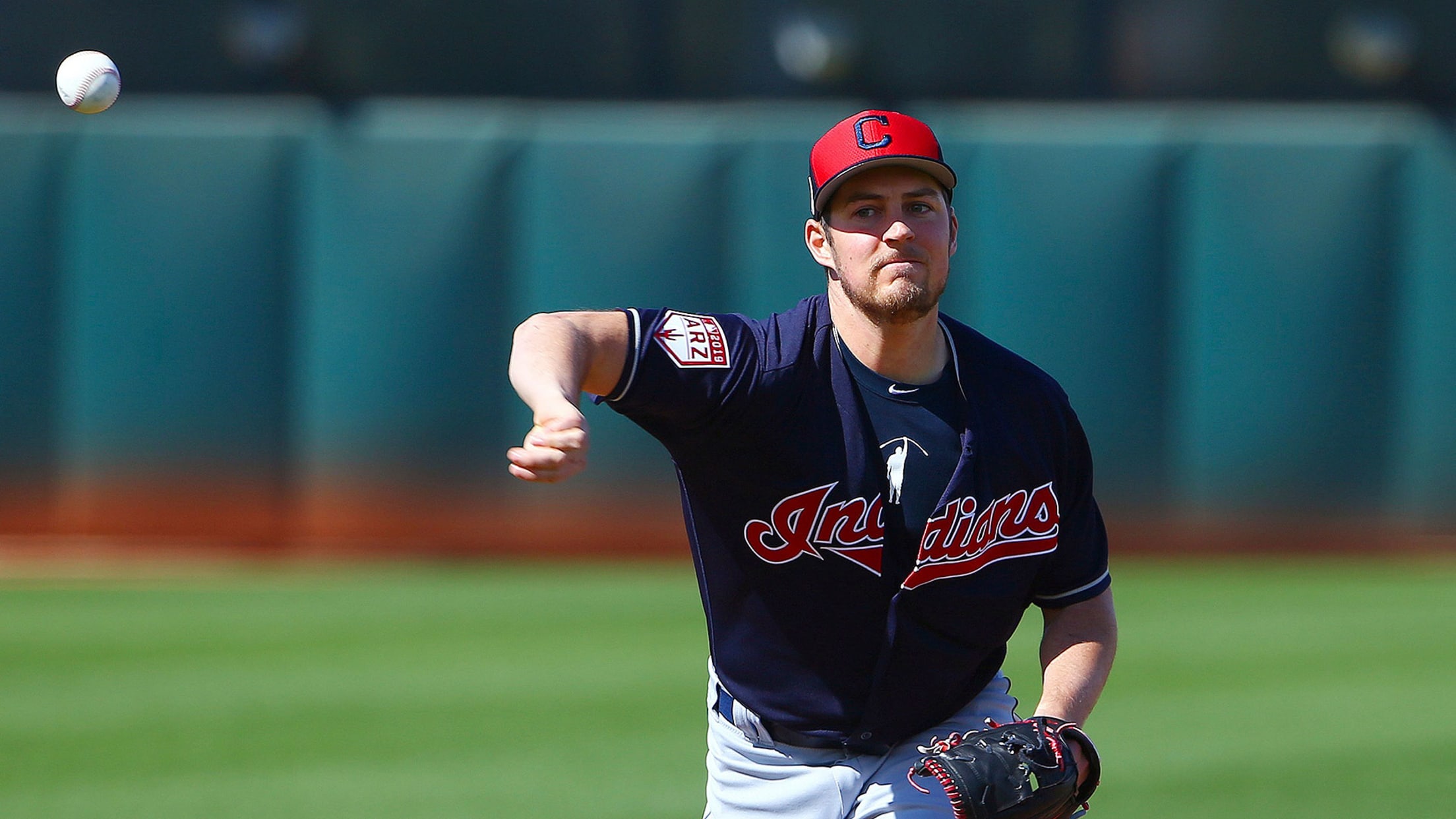 GOODYEAR, Ariz. -- All publicity is good publicity, according to Trevor Bauer.On Tuesday, Sports Illustrated released a story with the headline: "Trevor Bauer Is More Concerned About Being Right Than Being Liked." It took a deep dive into his professional career and personal life including a wide range of topics,
The top eight things San Diego will love about Manny Machado
Eight things San Diego will love about Machado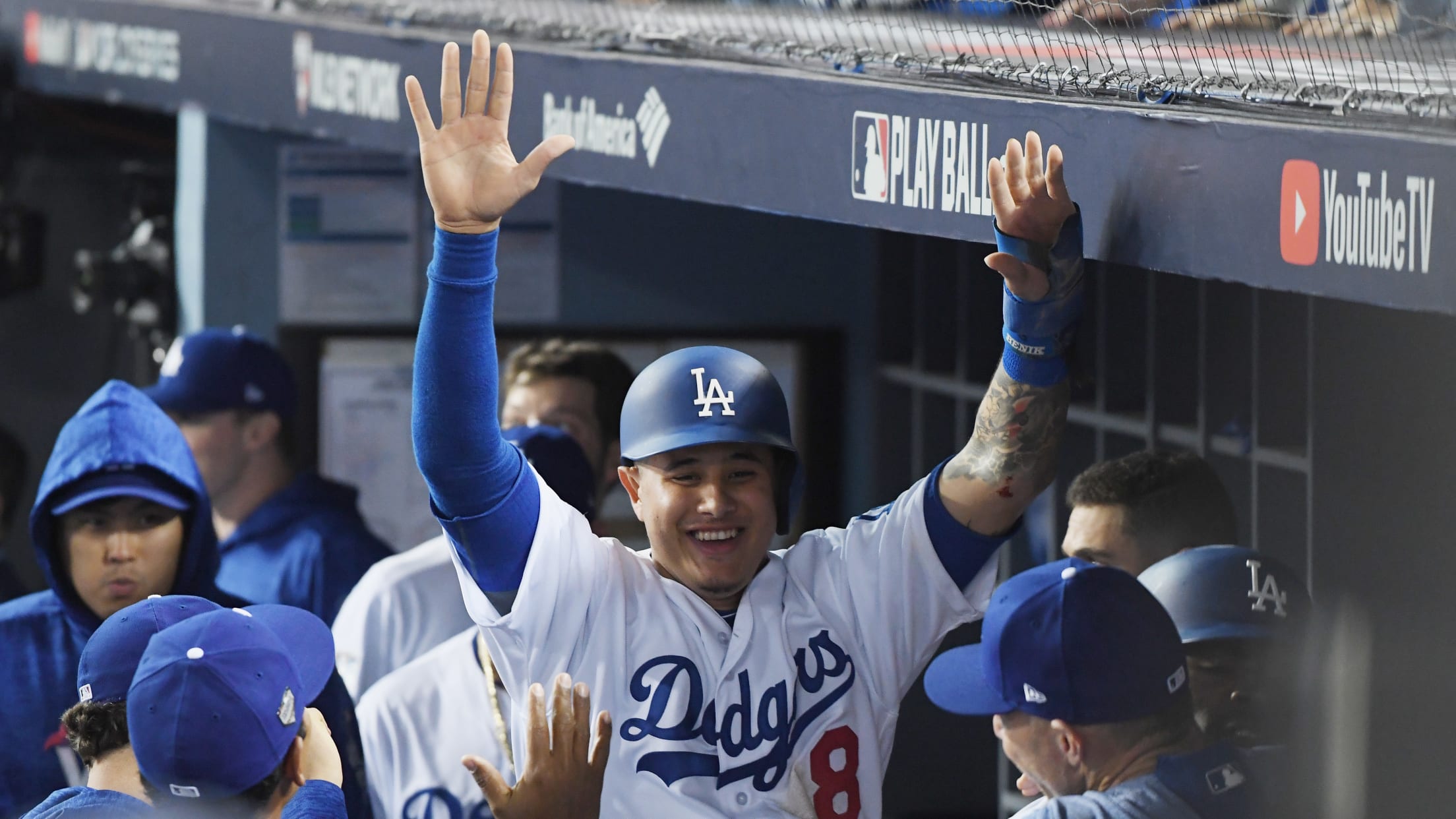 After weeks and even months of anticipation, Manny Machado finally found a new home. In one of the most surprising free agent signings in recent memory, the Padres reportedly won Machado's services with a 10-year, $300 million deal for the star shortstop. Fans of the teams reported to be at the
R.B.I. Baseball 19 hits consoles on March 5
Pre-orders available for Xbox One, PS4 and Nintendo Switch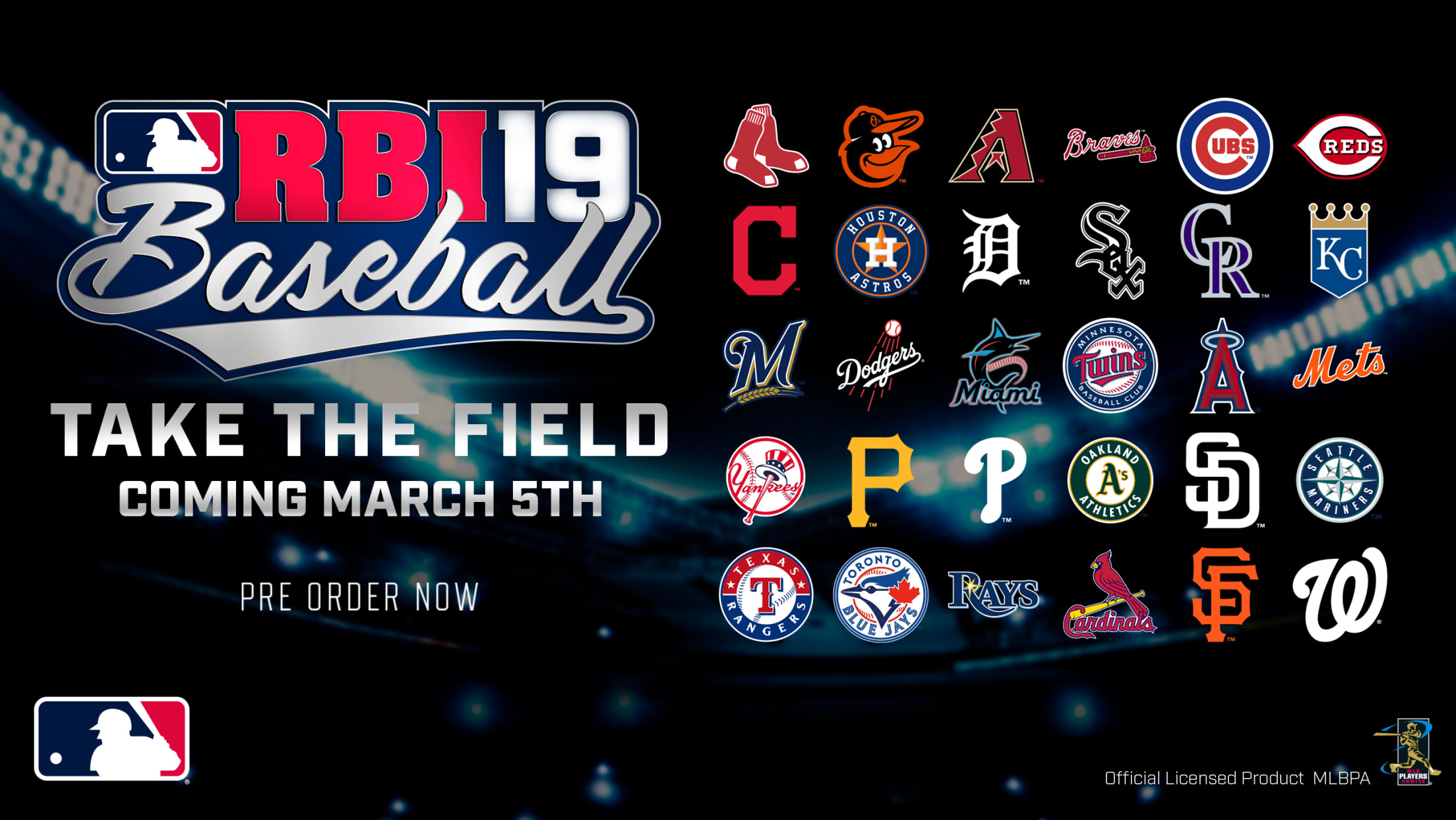 Can't wait for Opening Day? Good news -- you can take the field early when R.B.I. Baseball 19 is released on March 5.R.B.I. 19 can be pre-ordered for Xbox One, PlayStation 4 and Nintendo Switch online now. Fans can also catch a glimpse of what the game will look like
Pedro, Sale wowed by E-Rod's BP outing
Fully healthy, left-hander ready to take leap forward this season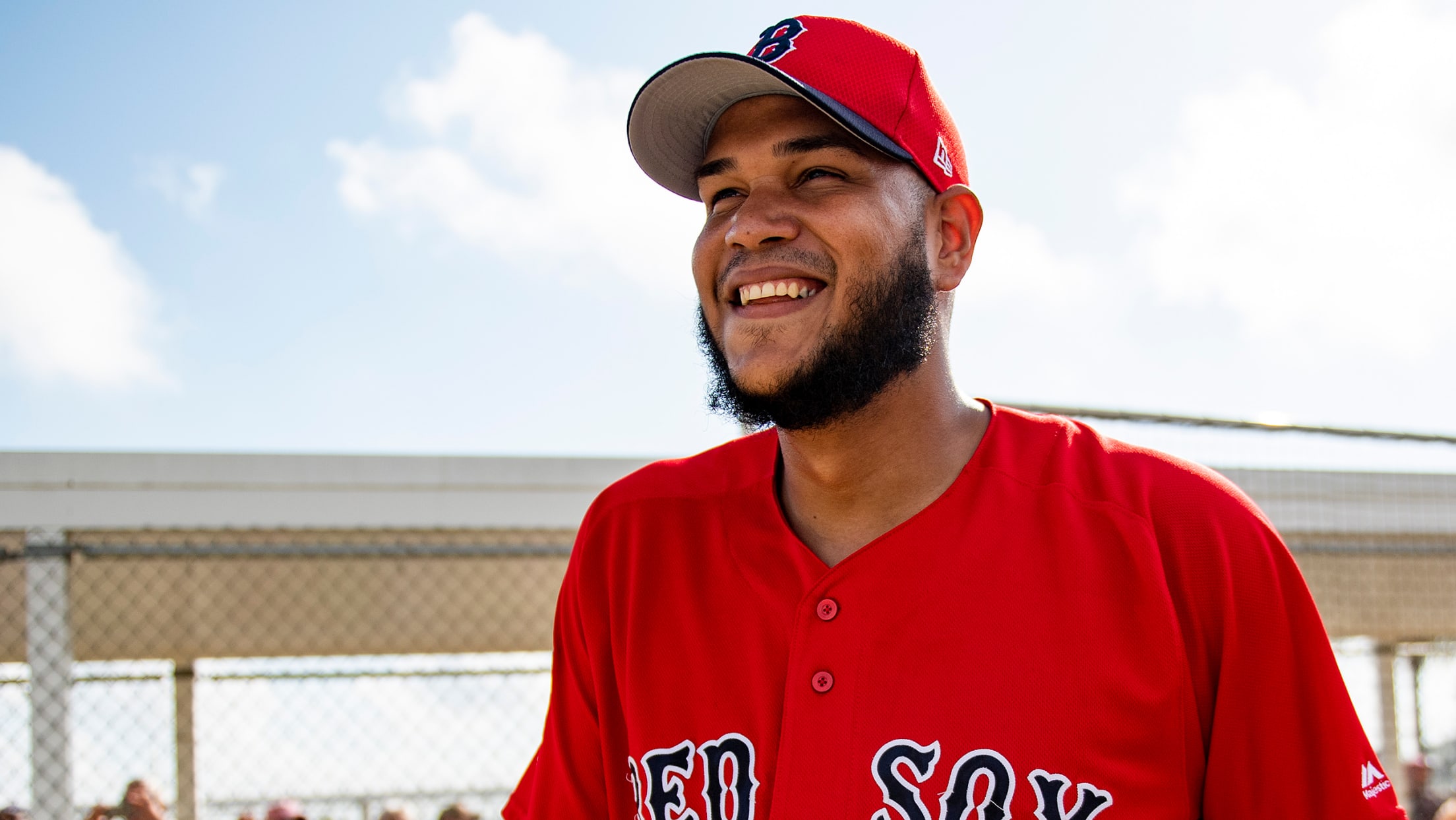 FORT MYERS, Fla. -- Eduardo Rodriguez threw a pitch in the bullpen on Tuesday morning that was so on point, it prompted ace Chris Sale to laugh.The legendary Pedro Martinez knows ace-speak, so he knew exactly what Sale meant by the laugh.:: Spring Training coverage presented by Camping World ::•