Belli breathes life into LA with clutch HR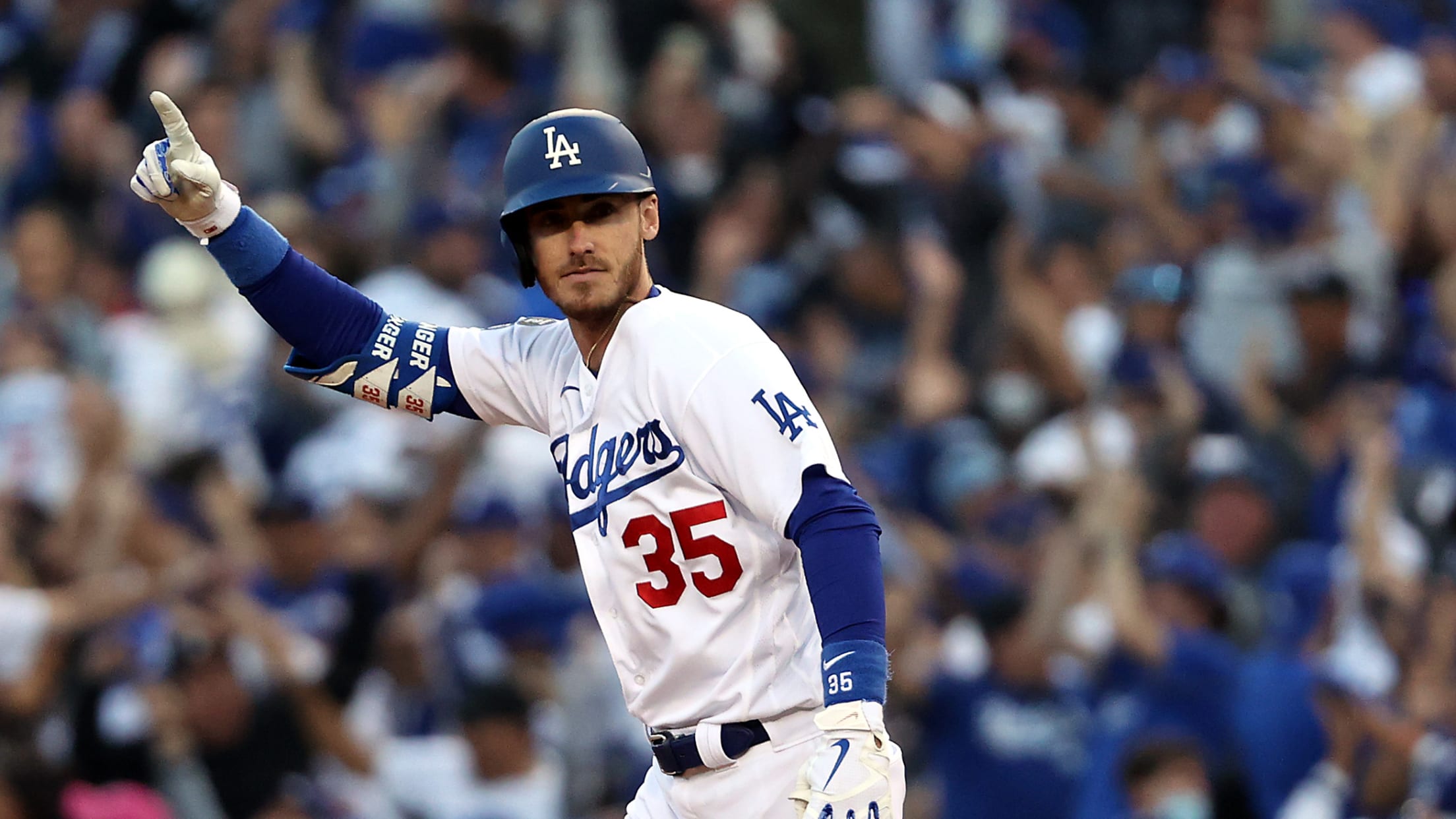 LOS ANGELES -- Cody Bellinger put his head down and took his best swing. He put the barrel of his bat on a Luke Jackson 96 mph fastball that was above the strike zone. For seconds, which for some felt like a lifetime, a nearly sold-out Dodger Stadium awaited the
Altuve now 3rd all-time in postseason homers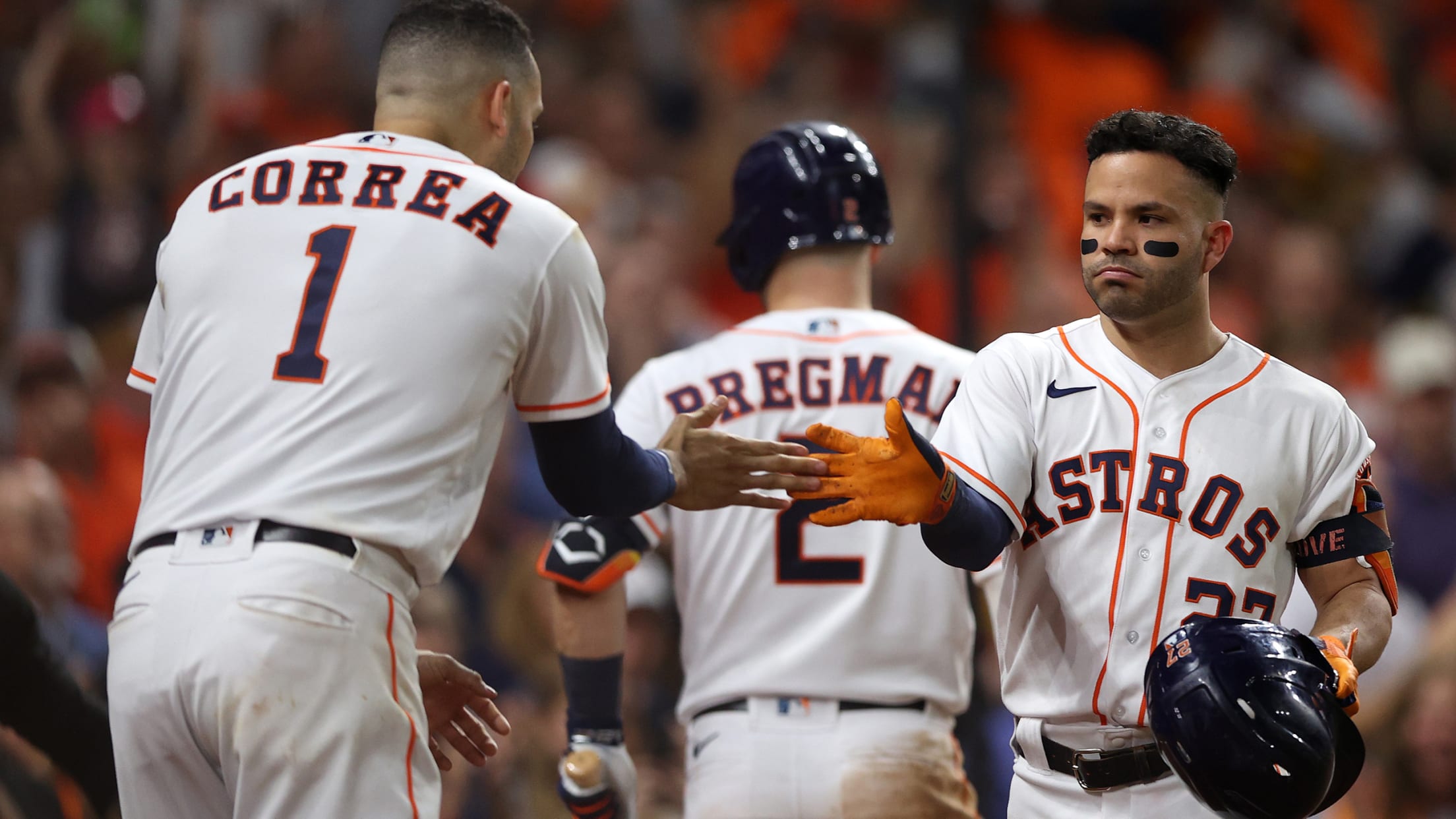 To rack up a lot of home runs in the postseason, a hitter needs plenty of chances and the ability to come through on the biggest stage. These 12 elite October performers have had both, each producing at least 17 big flies in their playoff careers. Here is a look
NLCS Game 3 slips away from Braves in 8th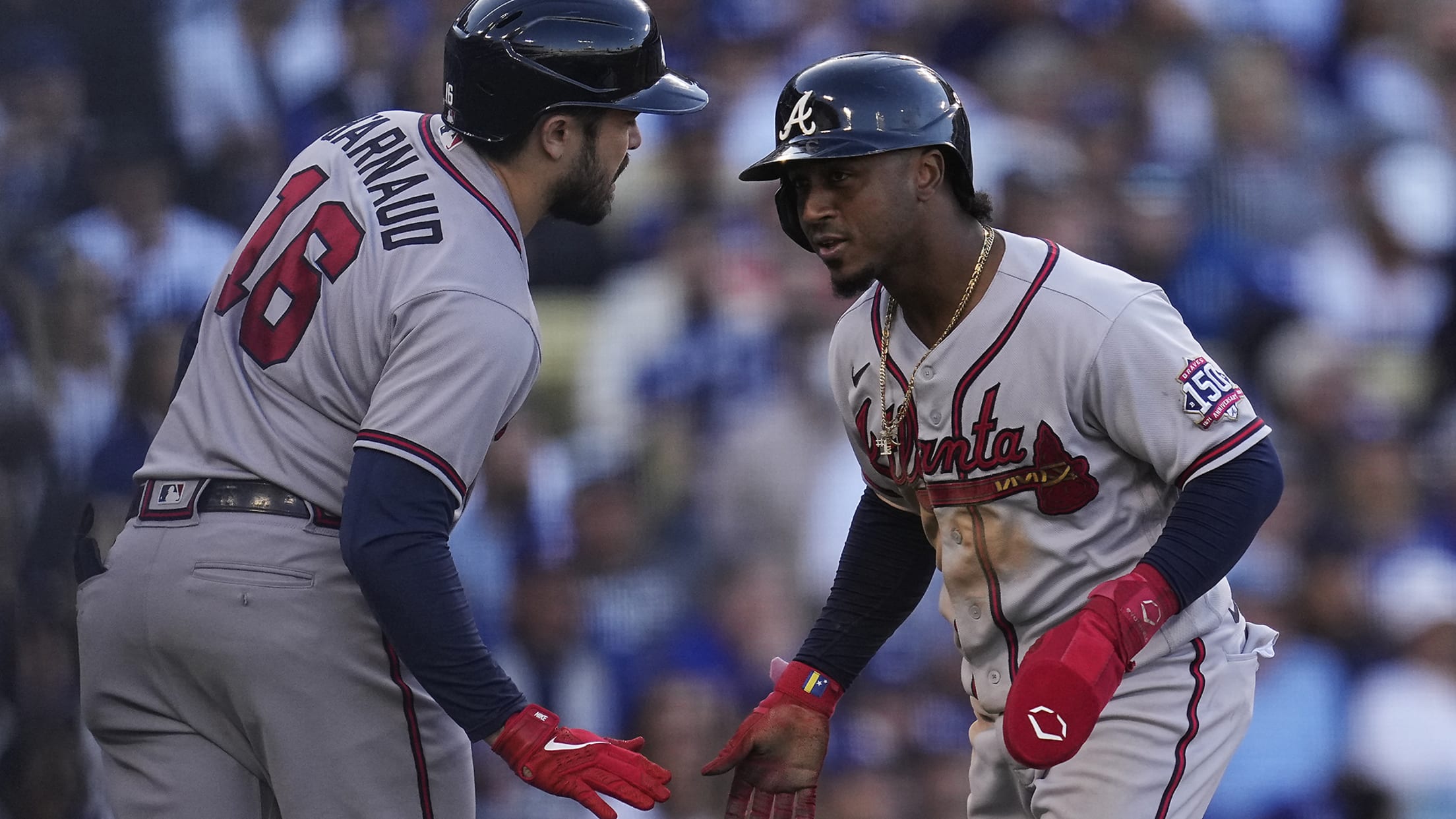 LOS ANGELES -- Instead of finding themselves one win away from the World Series, the Braves were reminded they should never assume anything when playing at what has been their house of horrors. Cody Bellinger's game-tying three-run homer off Luke Jackson highlighted a four-run eighth inning that sunk the Braves
Seager crushes 2-run HR in 1st ... AGAIN
Shortstop ties Justin Turner for most playoff blasts in Dodgers history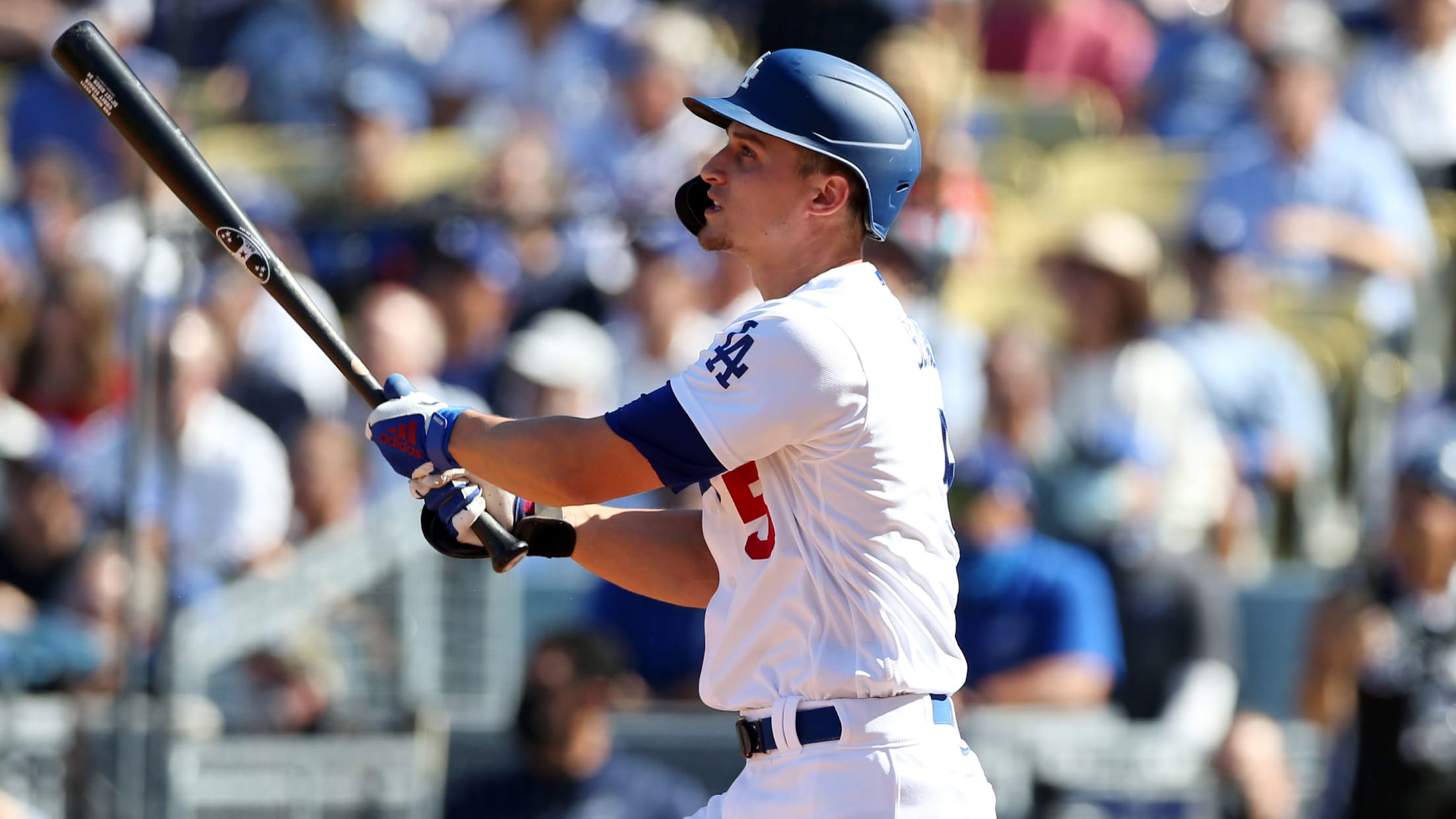 LOS ANGELES -- No player has won League Championship Series MVP Awards in consecutive seasons. If the Dodgers find a way to climb back from their NLCS deficit against the Braves this week, Corey Seager might just become the first. Seager clearly is doing his part to boost those comeback
Morton overcomes messy 1st in impact start
'It was like I was pitching in two different games almost'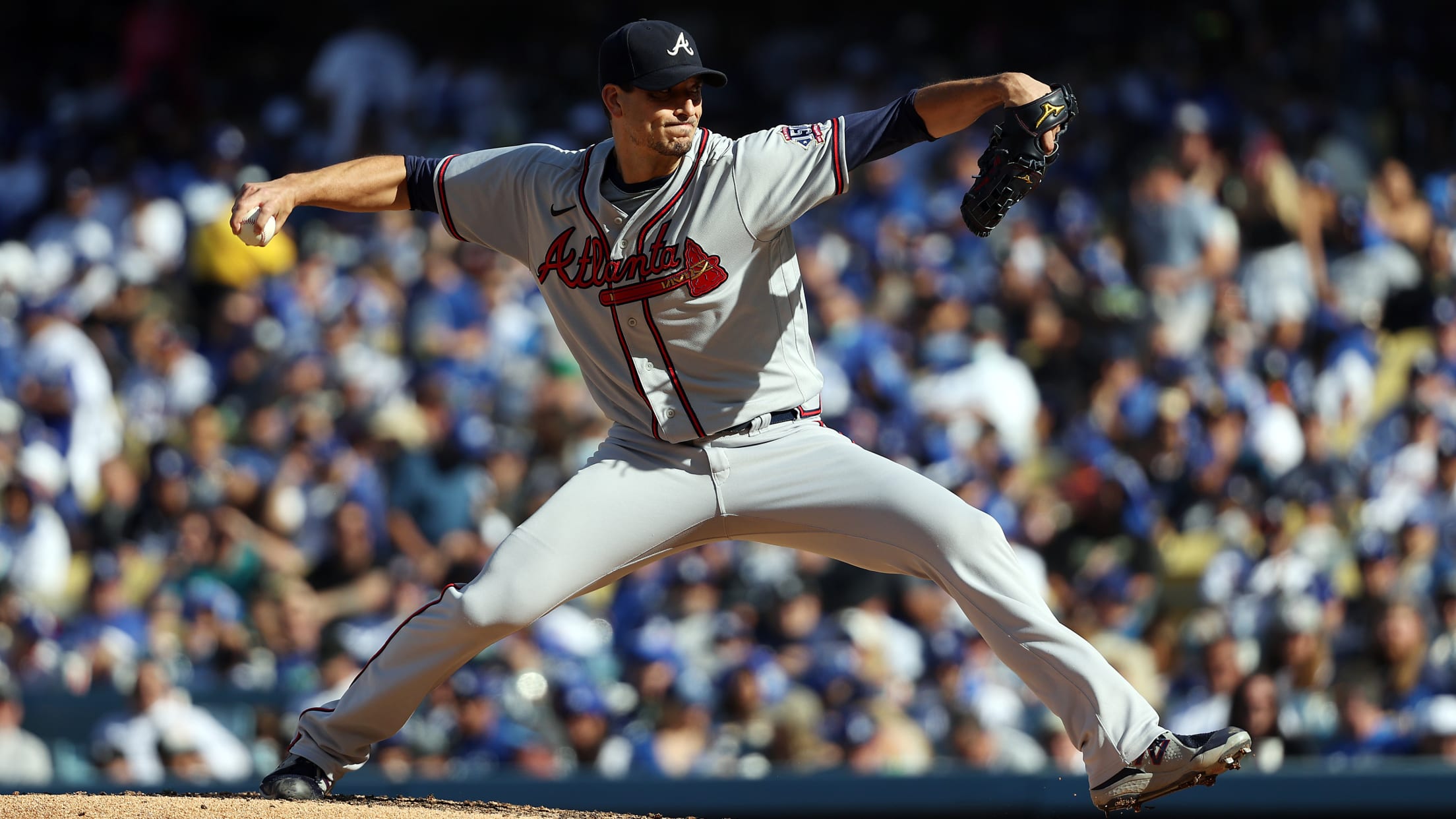 LOS ANGELES -- By the seventh batter of the bottom of the first inning Tuesday, Jesse Chavez was windmilling his arms in the visitors' bullpen at Dodger Stadium, stretching and loosening in preparation for the worst. By the eighth batter, Chavez was throwing with intent, aware of the Braves' potentially
Teams that came back from 2-0 deficits
14 teams have rebounded from losing 1st 2 games of 7-game series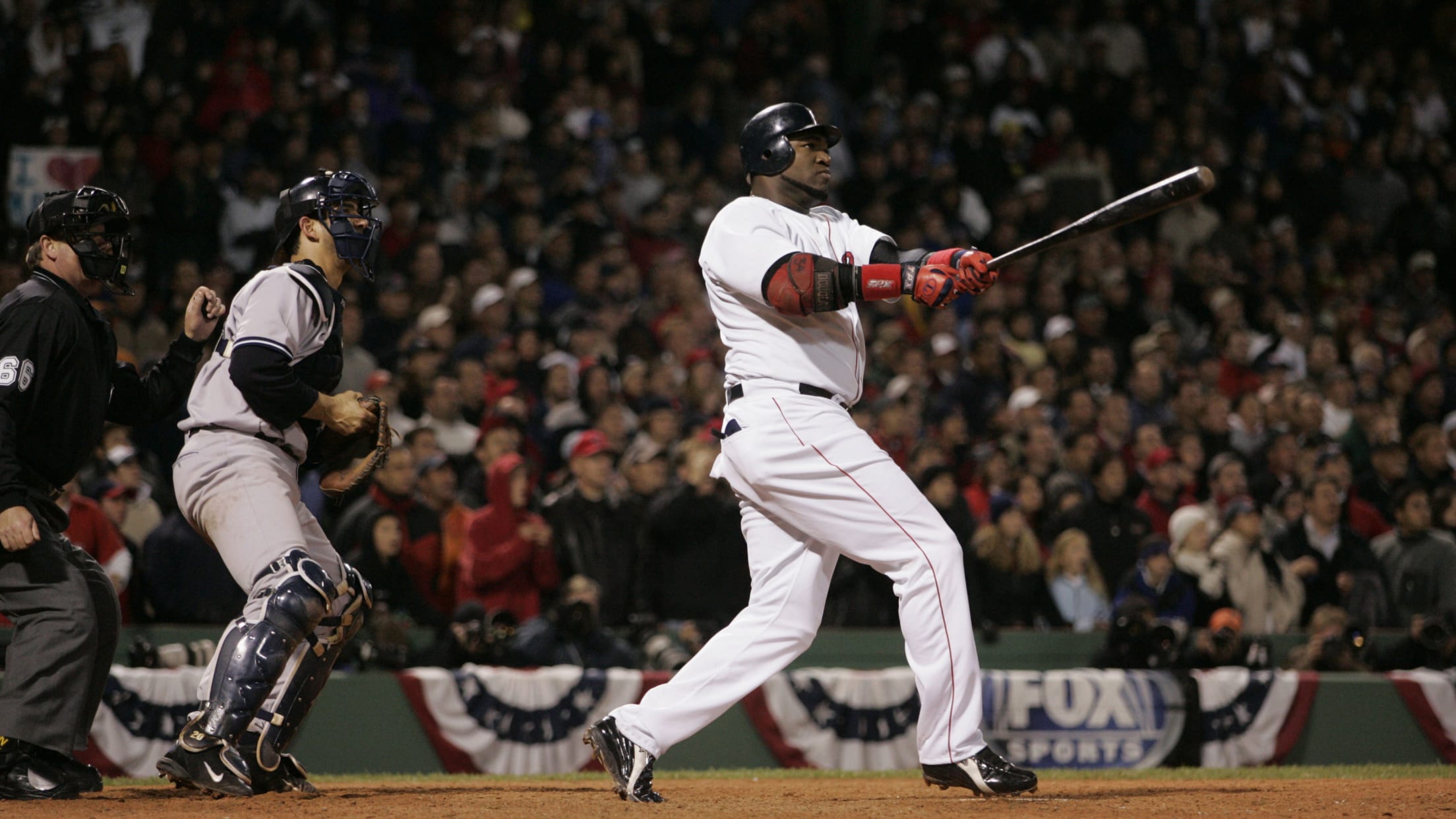 Teams that win the first two games in a best-of-seven postseason series have history on their side. Those clubs have prevailed in 73 of 87 instances, but all isn't lost for the team facing a 2-0 deficit. The 14 teams that overcame those long odds have proved, time and again,
Urías set for G4: 'We're going to let him run'
Southpaw returns to starting role as Dodgers look to even NLCS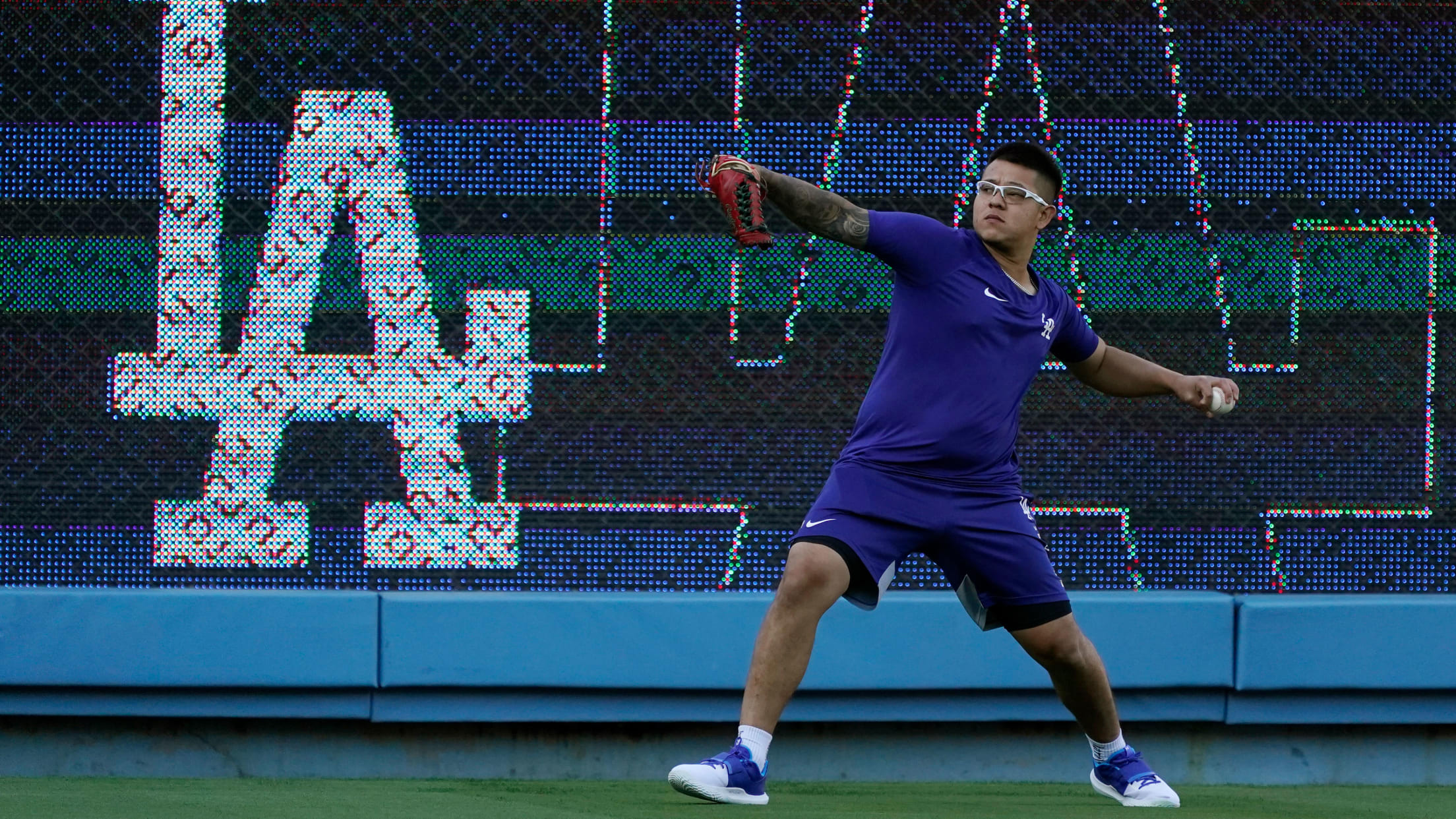 LOS ANGELES -- After some deliberation, the Dodgers have locked in Julio Urías to start Game 4 -- rather than Game 5 -- of the National League Championship Series against the Braves on Wednesday. That much was figured out before L.A.'s 6-5 comeback win in Game 3 on Tuesday afternoon
Boone, Yankees re-up with 3-year deal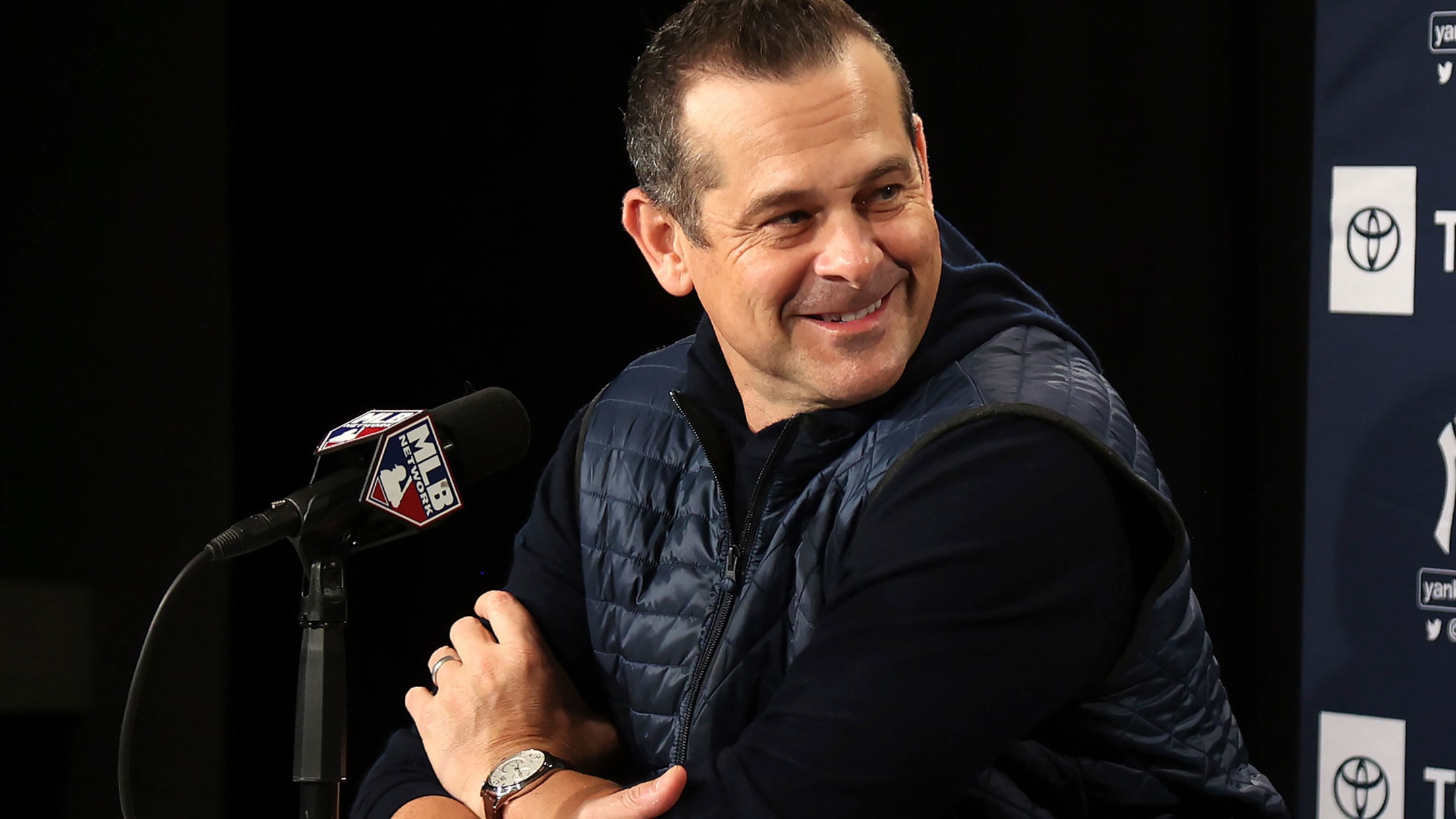 Aaron Boone is continuing his quest to manage the Yankees to a 28th World Series championship. Two weeks after the Yankees' season ended in the American League Wild Card Game, the Yankees announced Boone's upcoming return to the dugout on Tuesday, with both parties agreeing to a three-year contract extension.
Could Mets-Javy deal come together quickly?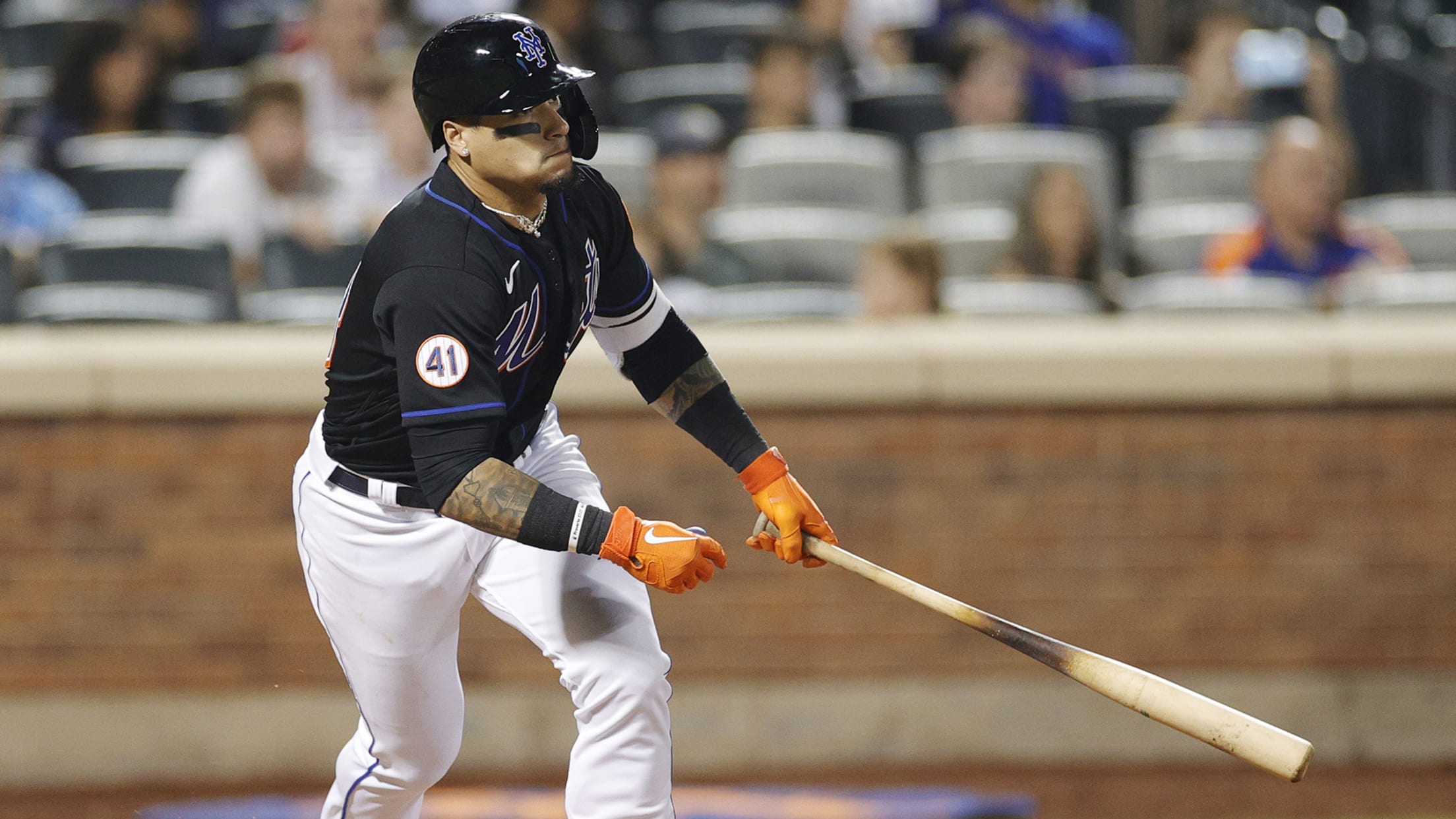 MLB.com is keeping track of all the latest trade and free-agent rumors involving the Mets right here.
Cashman on shortstop: 'Have to address it'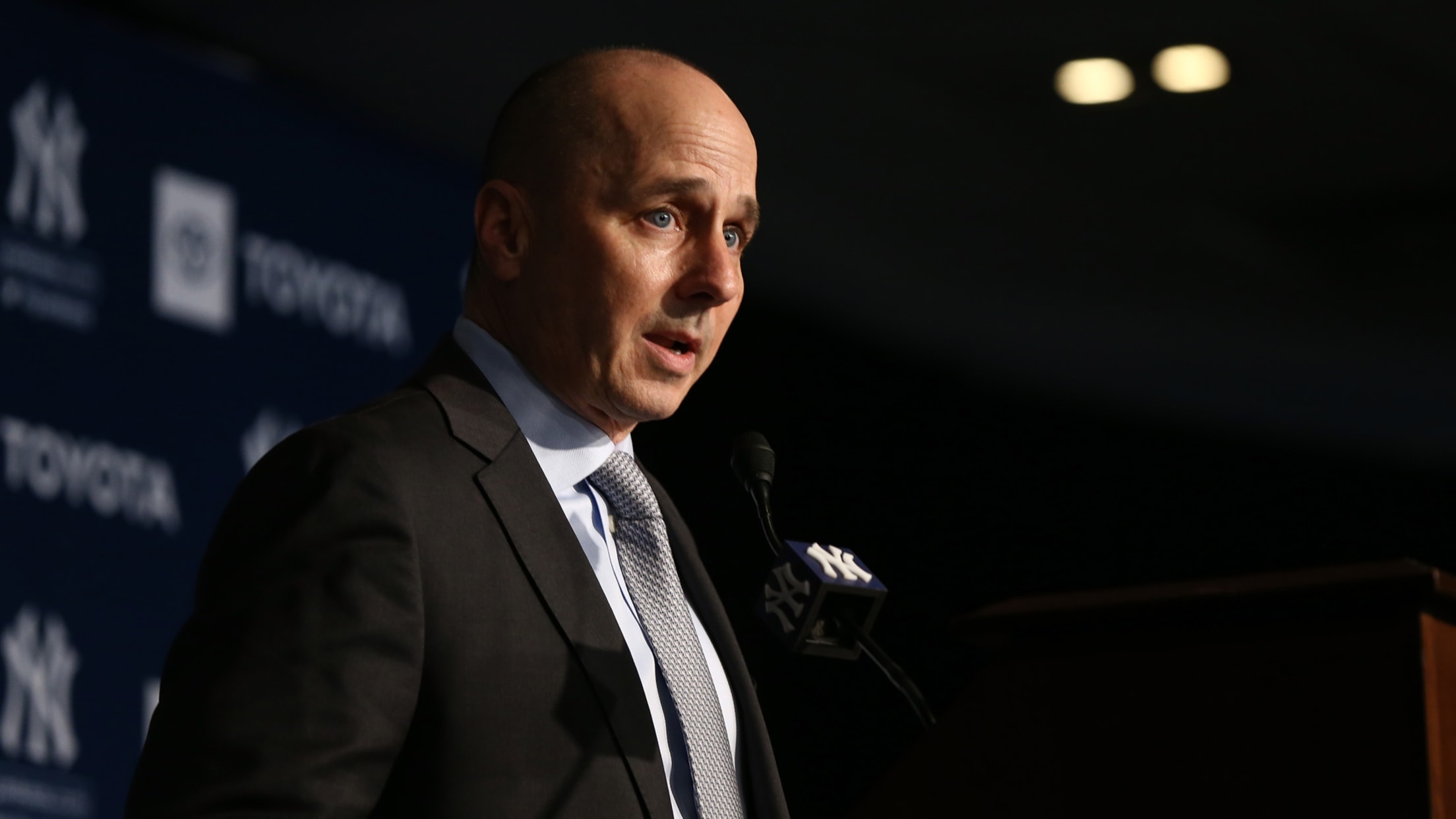 MLB.com is keeping track of all the latest Yankees-related free agent and trade rumors right here.
Complete 2021 MLB postseason schedule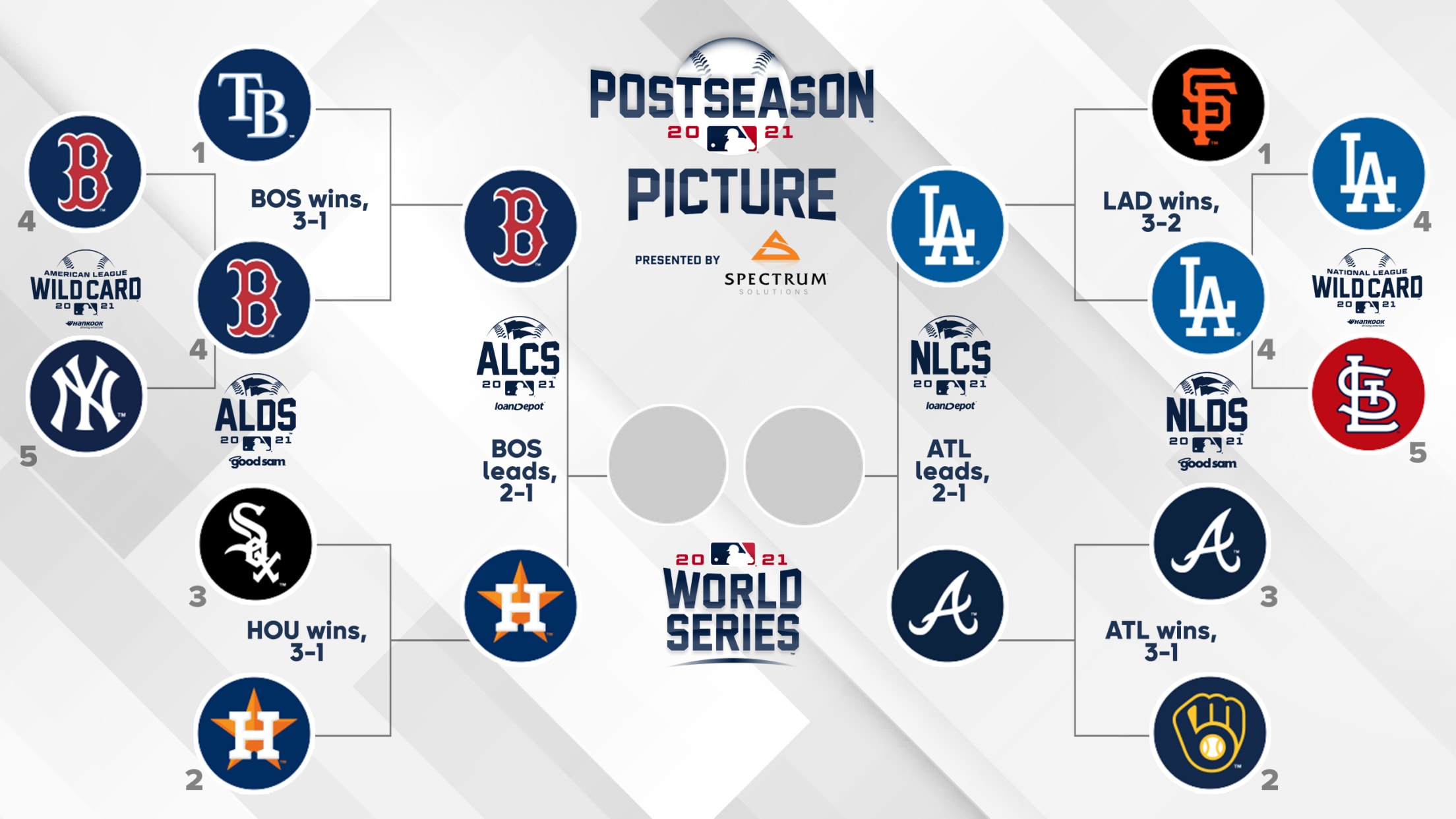 The 2021 MLB postseason began with the Red Sox and Dodgers winning the AL and NL Wild Card Games, respectively. Now there are only four teams left standing, as the Red Sox, Astros, Braves and Dodgers have all punched their tickets to the League Championship Series. ESPN Radio will provide
How the Pirates chose 'We Are Family' in '79
Sister Sledge helped lead the Pirates to a World Series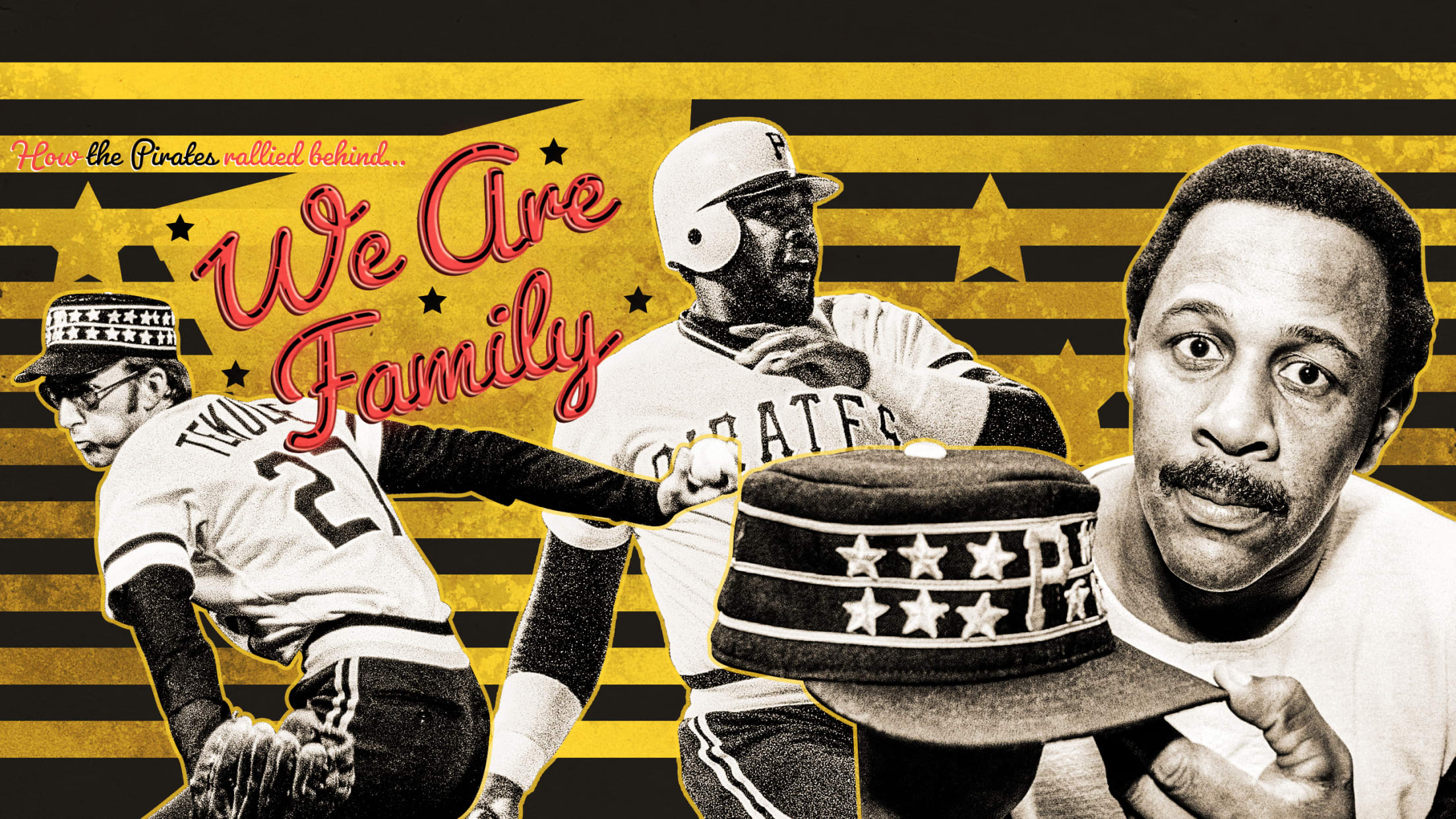 The Pirates were just hoping the rain would stop and they could get out on the field. It was June 1, 1979, and their game against the Padres was delayed as rain pounded the Three Rivers Stadium turf. Pittsburgh had won five games in a row, but they were still
Correa: 'I love' E-Rod's celebration salute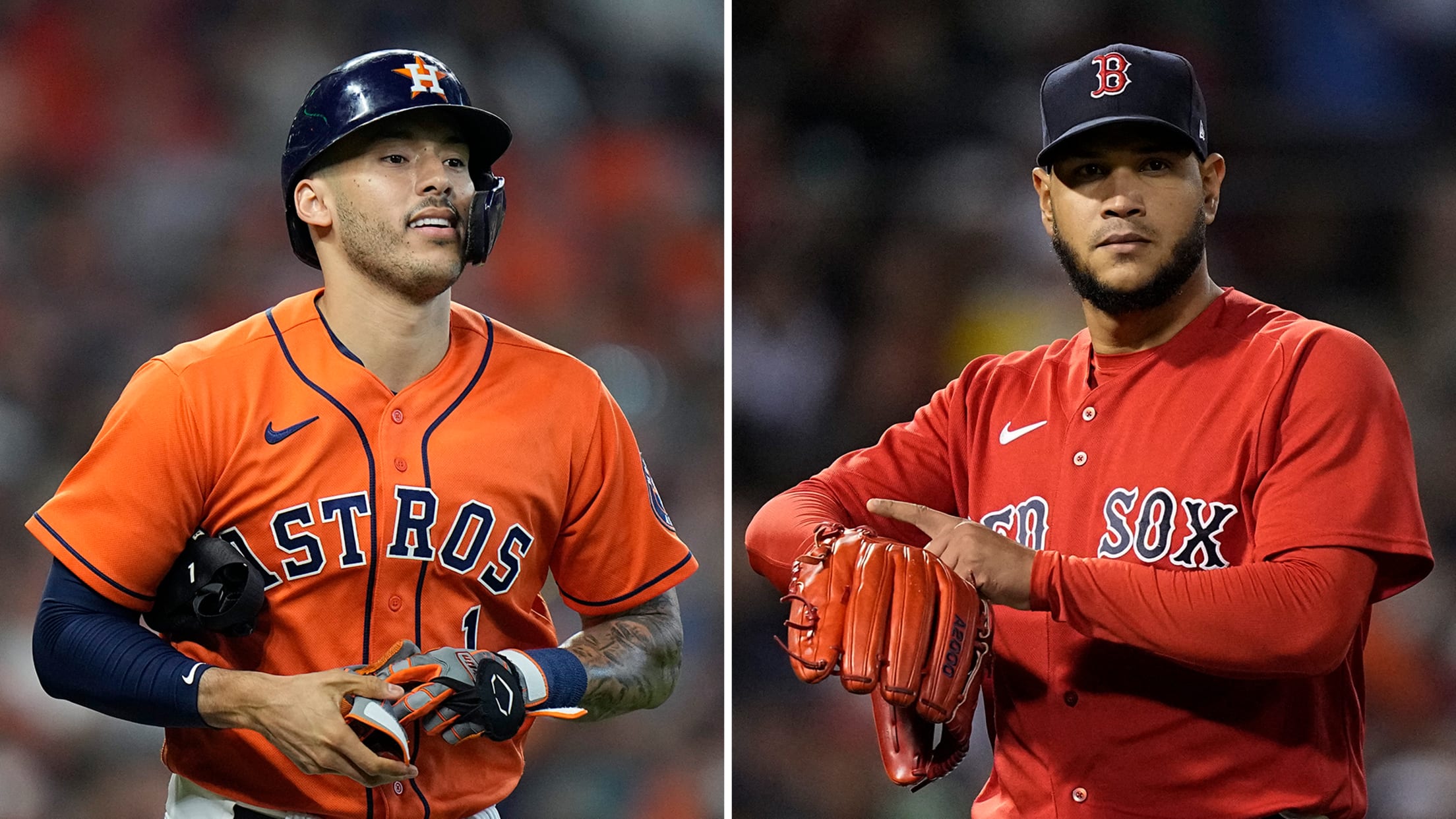 Astros shortstop Carlos Correa has shouted on the field throughout these playoffs that the postseason is "his time." He has emphasized this by tapping his wrist -- as if he's wearing an imaginary watch -- whenever he has come through with big hits. With seven home runs and a 1.147
Torkelson continues to rake in AFL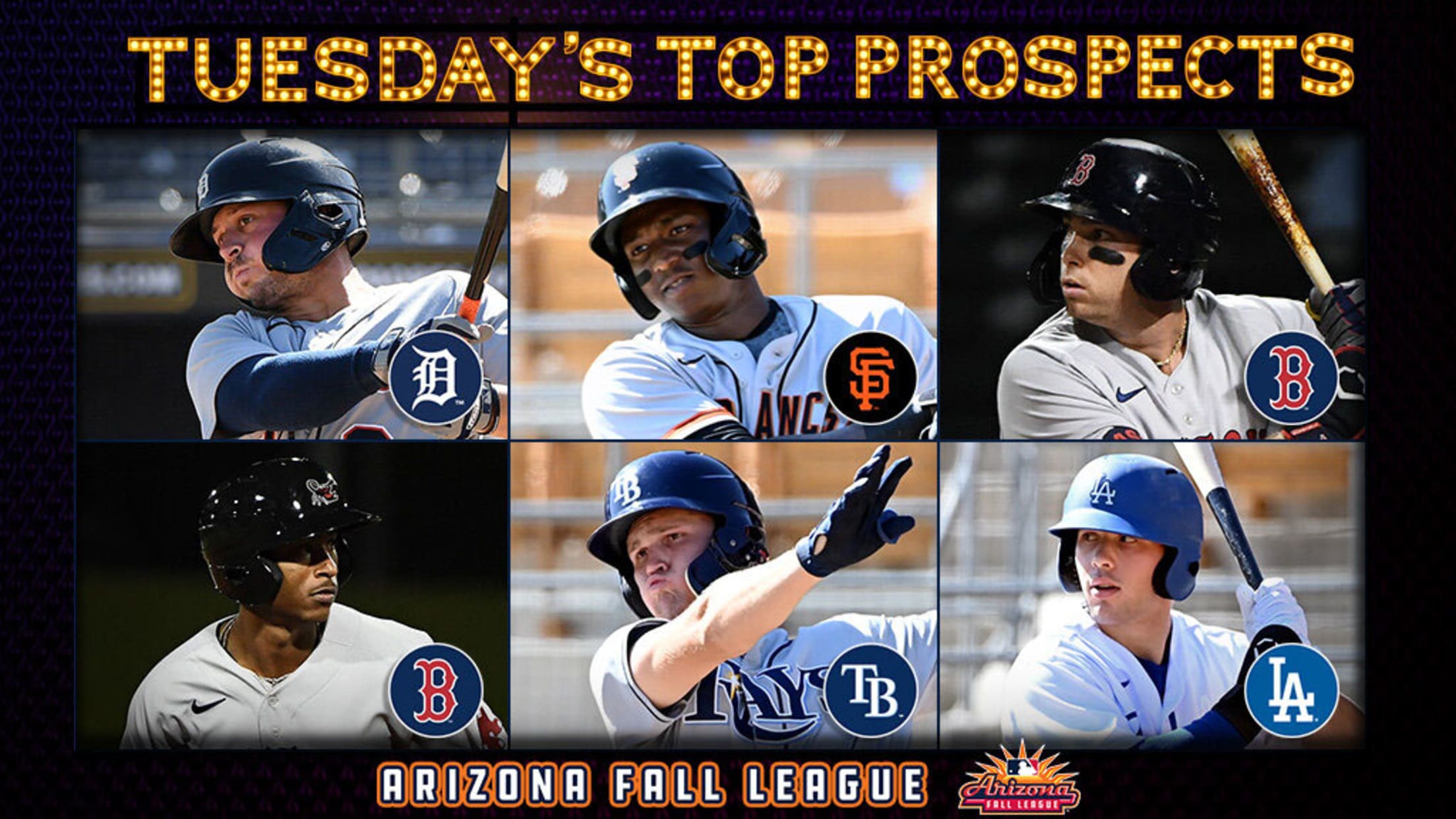 Here's a look at Tuesday's top performers in the Arizona Fall League from each team's Top 30 Prospects list.
Sox posting highest OPS in playoff history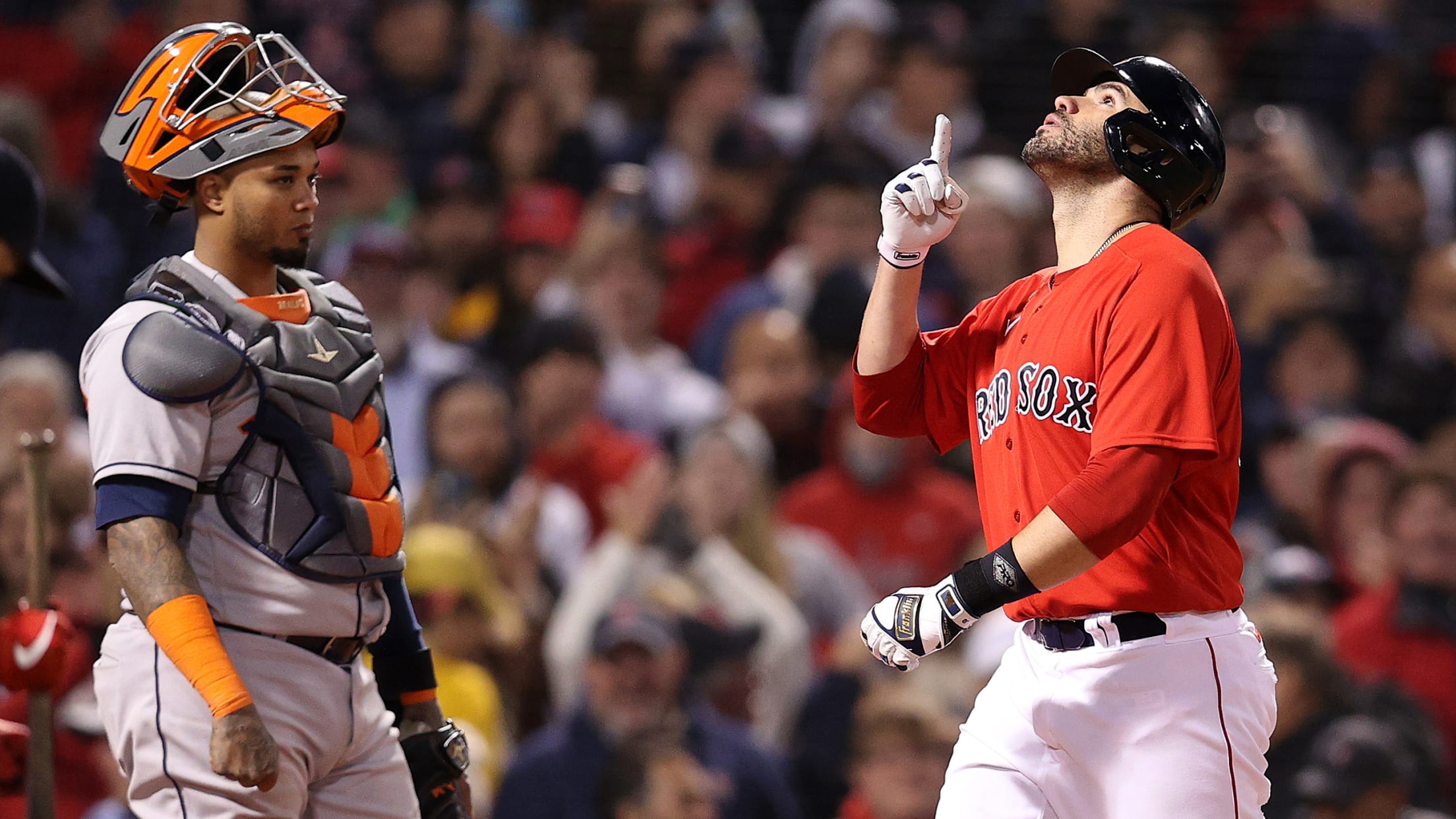 If it seems that the 2021 Red Sox are tearing up opposing pitching with unusual effectiveness this postseason, your instincts are right on the money. To be fair, that's been obvious enough to the naked eye. Through Game 3 of the ALCS -- with, at the very least, three games
Where did Heredia's pink swords come from?
The hottest party item this year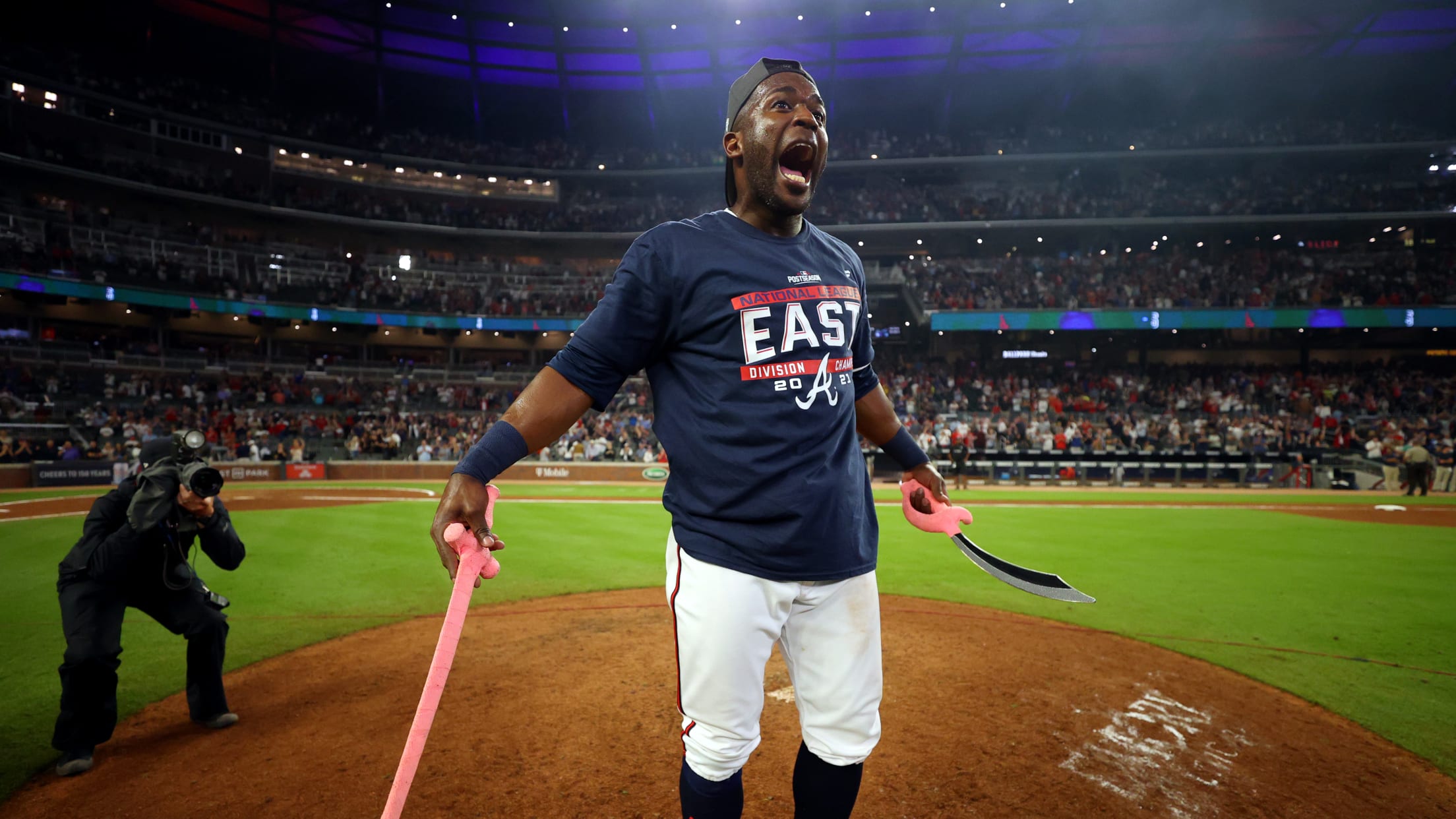 When the Braves picked up their second consecutive walk-off victory over the Dodgers to take a 2-0 series lead in the NLCS, you may have noticed something odd out there on the field. In the center of the celebrations, as the players jumped around and cheered, there was outfielder Guillermo
Cashman: Yanks 'open-minded' in offseason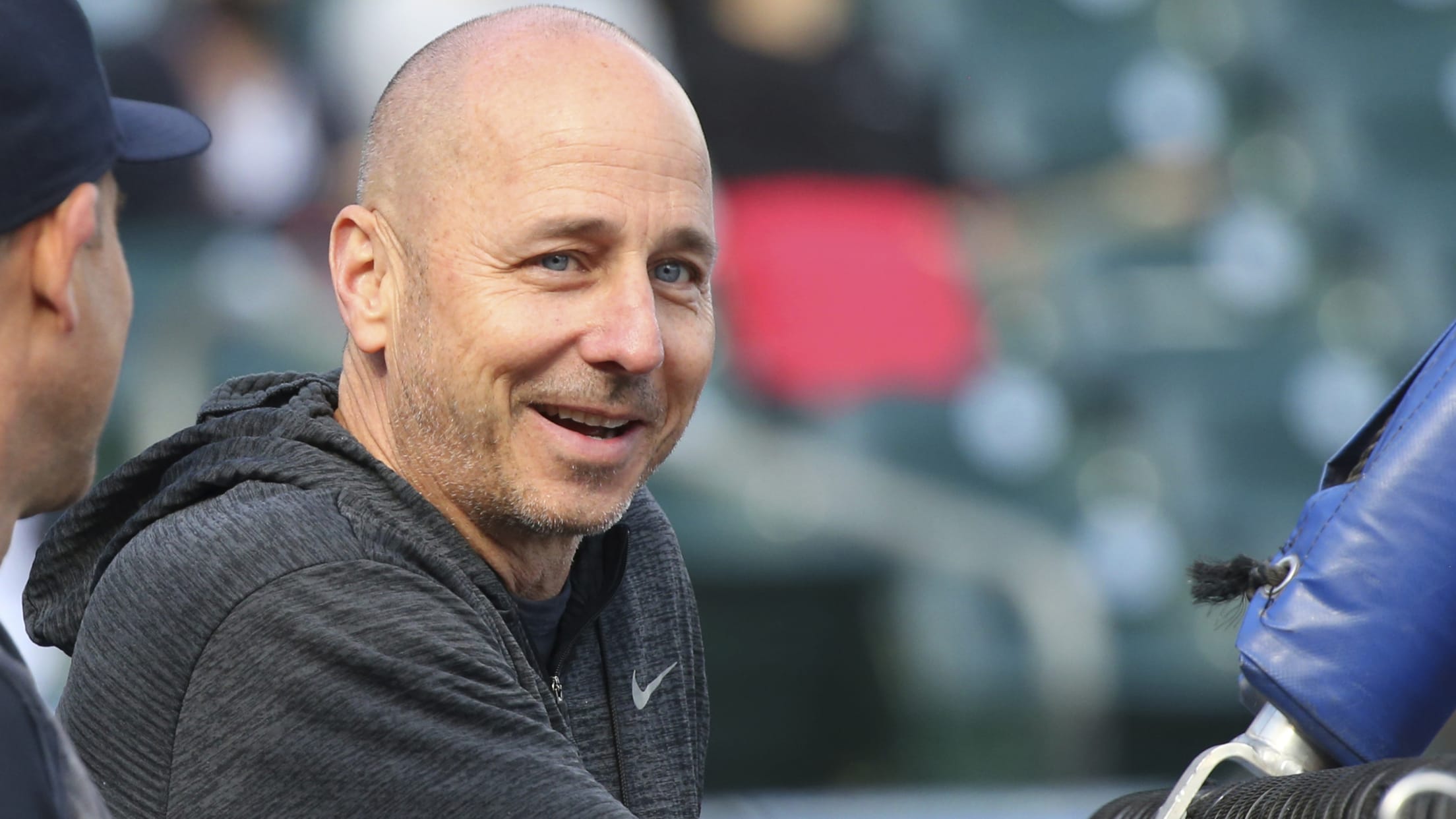 Brian Cashman has said that he subscribes to the theory of building with a "strong spine" of the diamond, first instilled in him decades ago by the late Yankees superscout Gene Michael. Teams that boast solid performers at catcher, shortstop, second base and center field are usually well-equipped to be
The latest Javier Báez rumors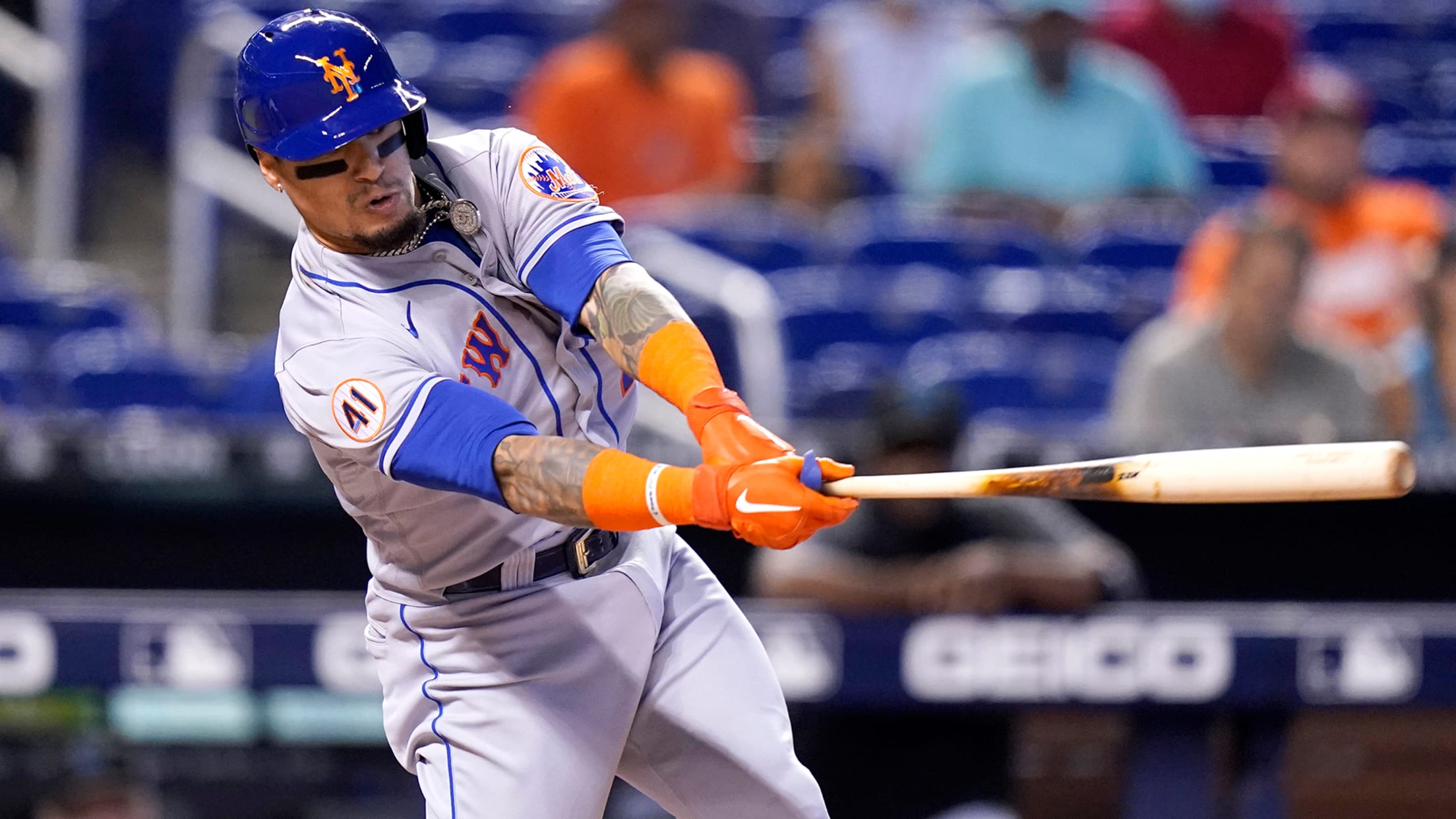 MLB.com is keeping track of all the latest news and rumors surrounding shortstop Javier Báez, who can become a free agent this offseason.
Padres' Rosario shows off tools in AFL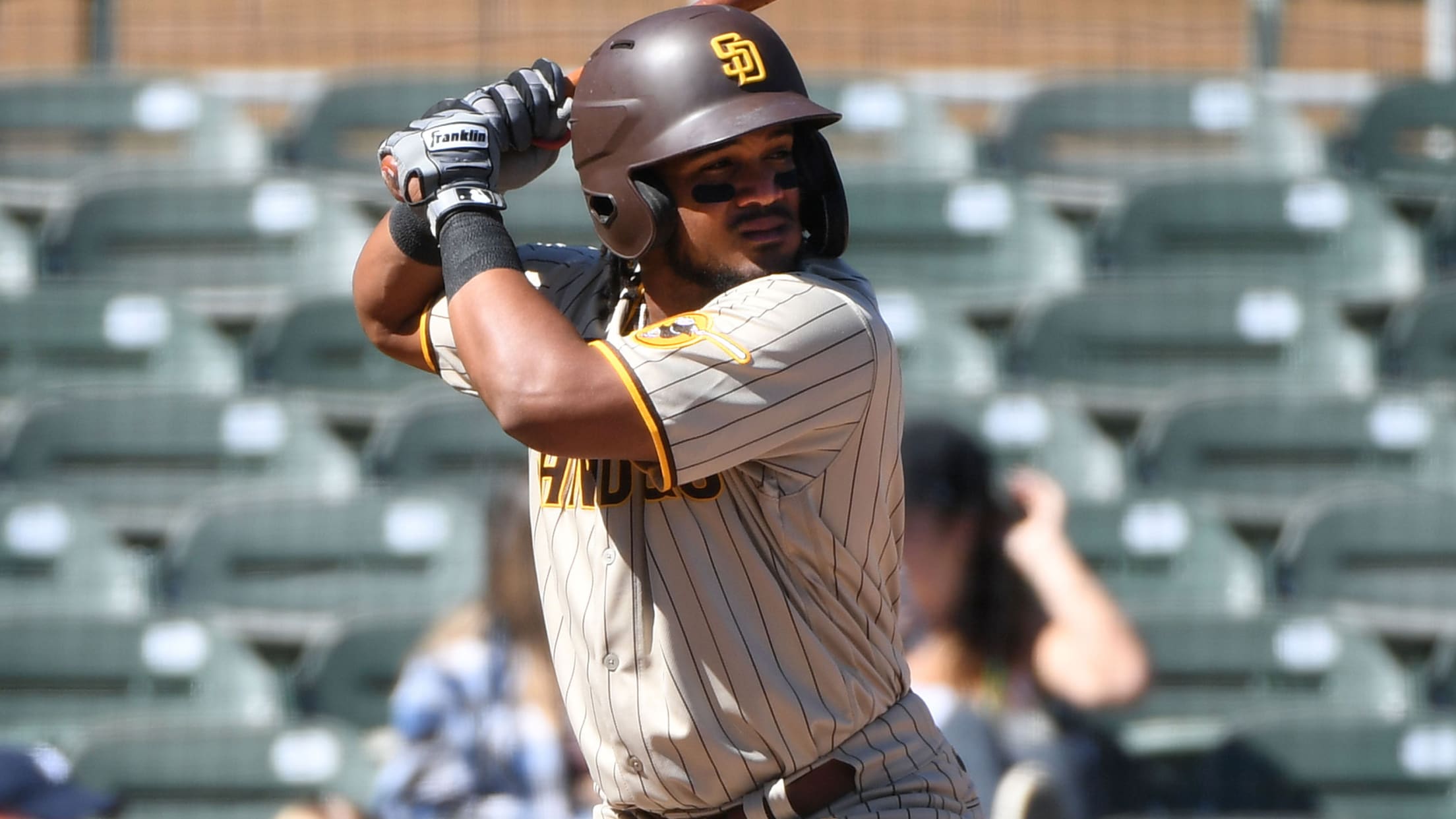 PEORIA, Ariz. -- It may have taken Eguy Rosario a couple of games to adjust to the Arizona Fall League, but he put it all together Tuesday and gave Padres fans a glimpse of his well-rounded skill set. Rosario, who has impressed defensively in the early stages of the Fall
Powell shared baseball bond with NLBM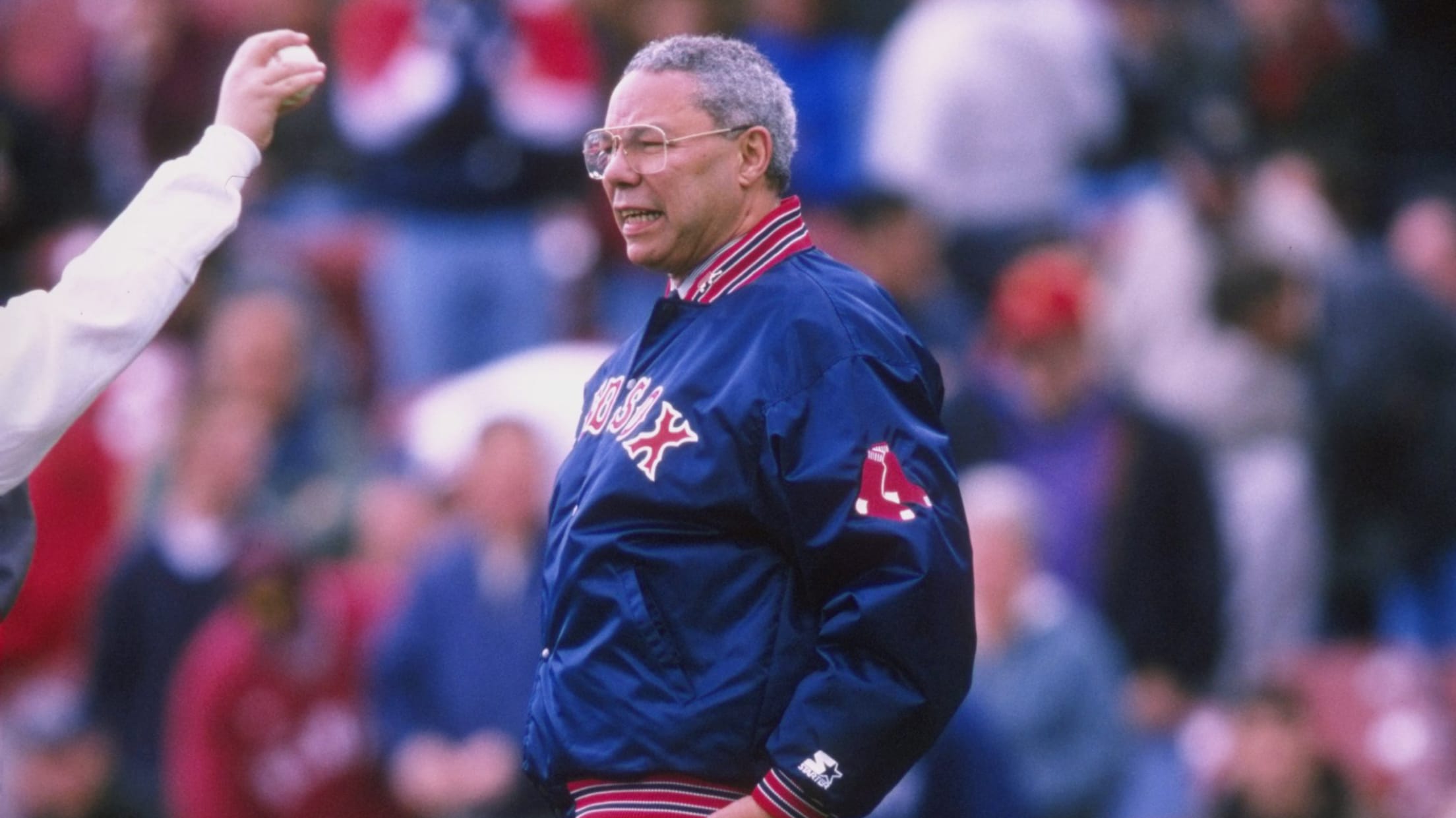 Colin Powell, who died on Monday at age 84 due to complications of COVID-19, was more than just a revered United States Army general and the first African-American Secretary of State. Powell also was an advisory board member at the Negro Leagues Baseball Museum, starting in 1996 until his death.
Astros 'pumped to play' after vets' pep talk
Meyers not in starting lineup, but available for Game 4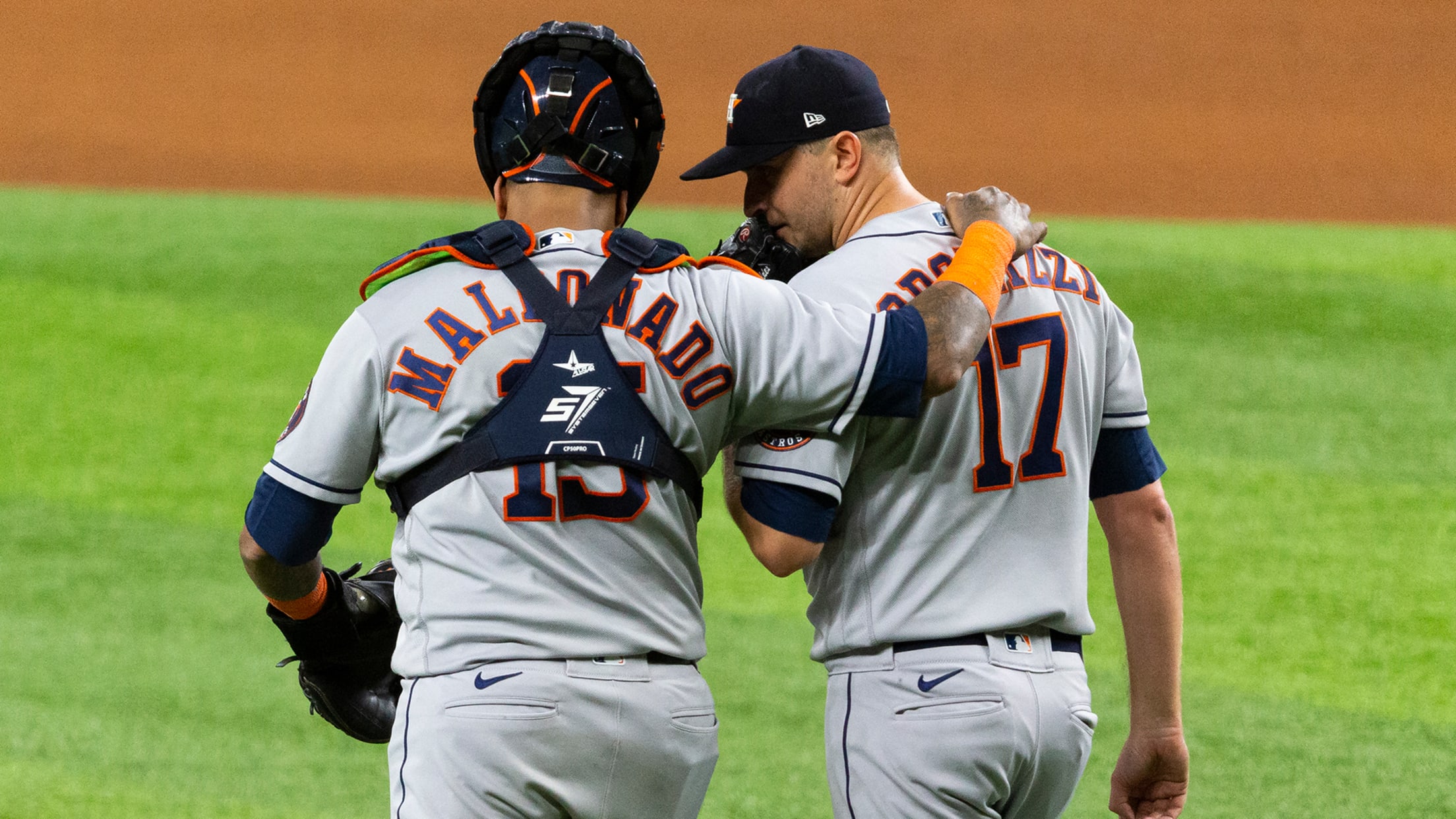 BOSTON -- Astros veteran catcher Martín Maldonado and veteran pitcher Jake Odorizzi addressed the club following Monday's 12-3 loss to the Red Sox in Game 3 of the American League Championship Series, said outfielder Chas McCormick. "Maldonado, after the game yesterday, just gave us a little speech about 'Keep fighting,'"
7 amazing stats from Boston's Game 3 romp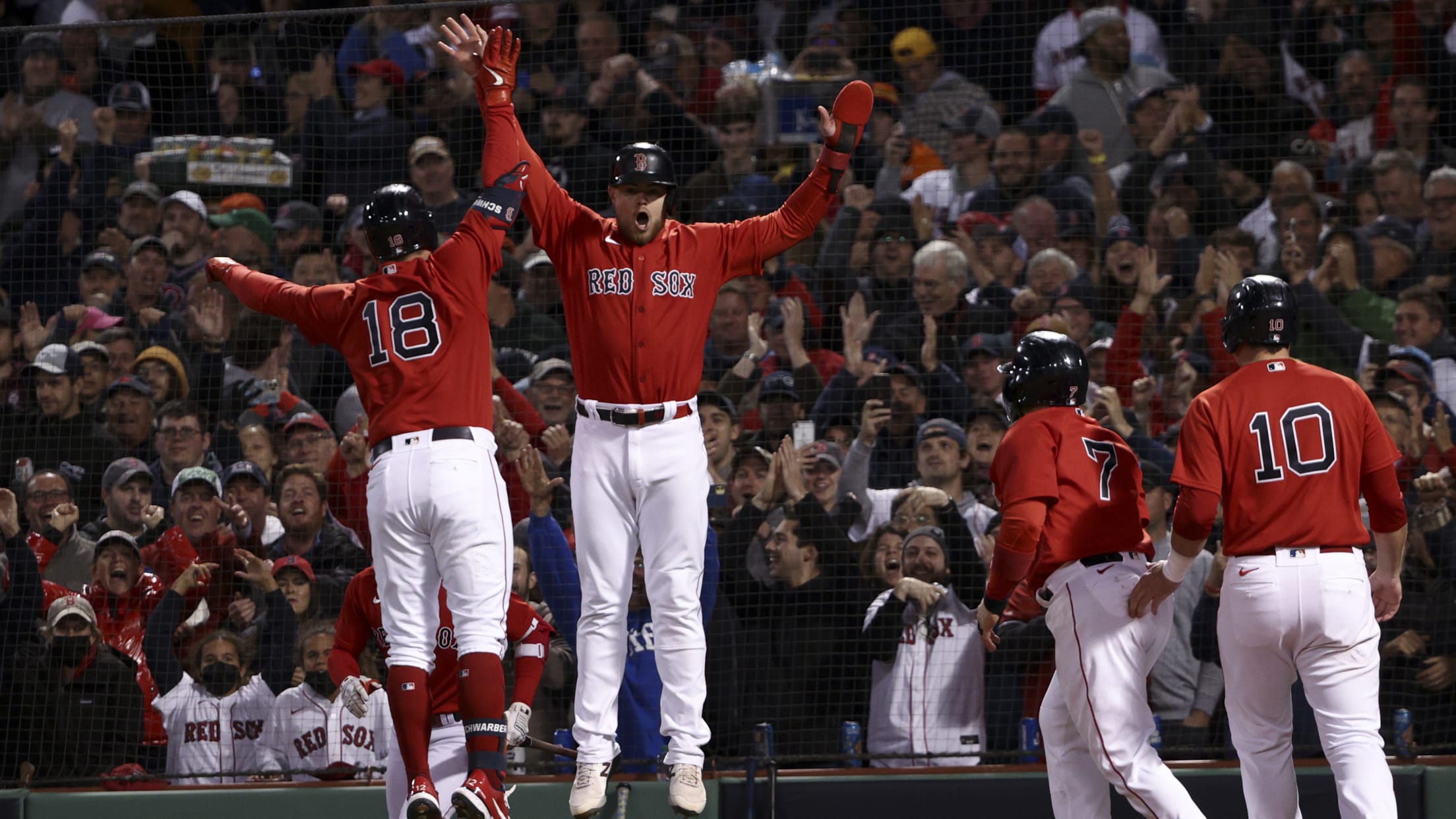 The Red Sox offense continued to produce in a big way in Game 3 at Fenway Park, as Boston won, 12-3. With Kiké Hernández's mounting October stat line, plus the rest of the lineup getting in on the action, there are so many crazy facts to parse through.
E-Rod throws gem -- & a little shade at Correa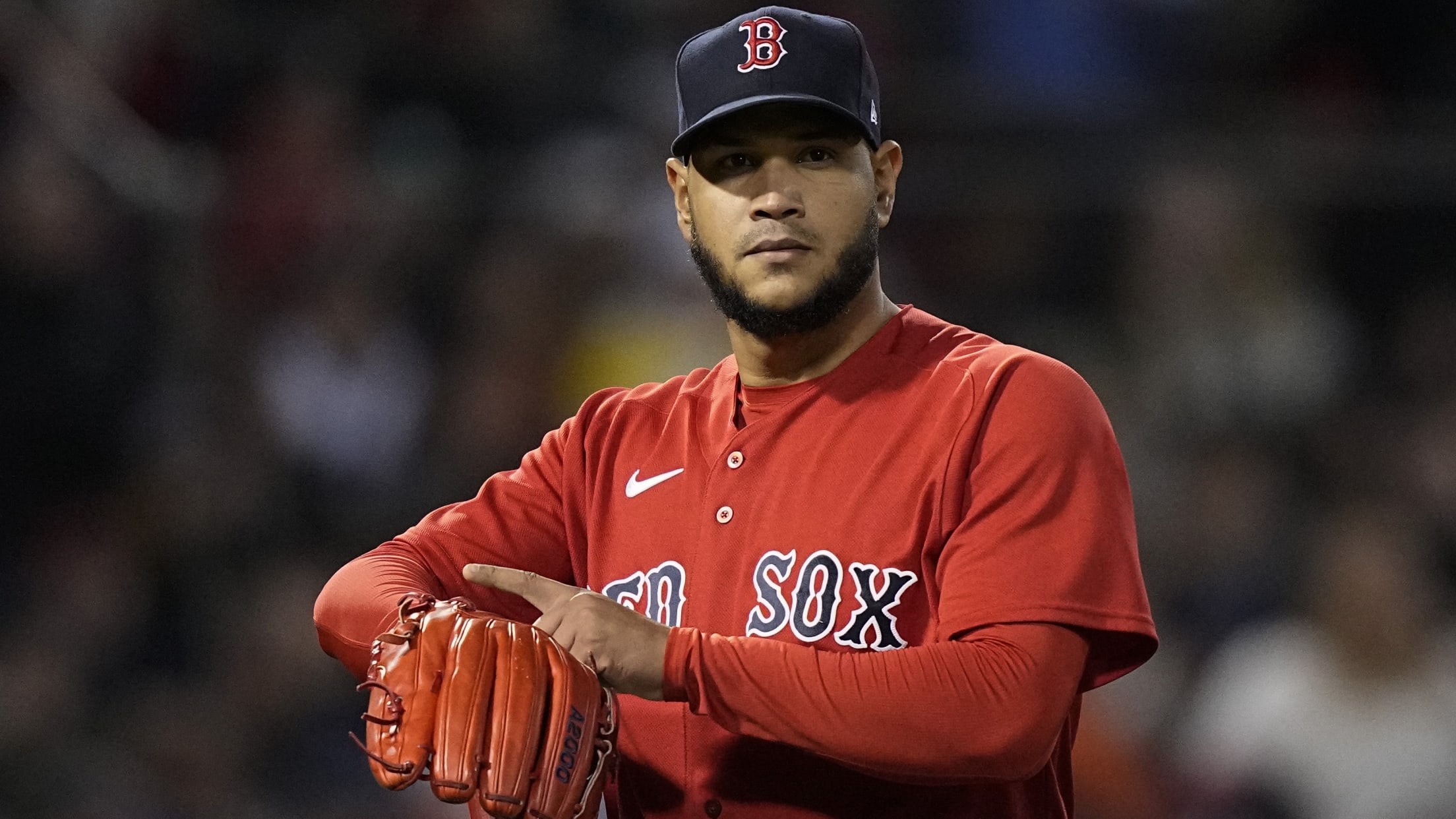 BOSTON -- From his first pitch of a game, Eduardo Rodriguez can tell how the rest of his outing will go. "If I've got a really good command that day, it's going to be a good game," Rodriguez said Sunday. "If I don't have it, it's going to be a
Sox rout Astros: 'They're locked in right now'
Schwarber hits Boston's 3rd ALCS slam; E-Rod stellar over 6 frames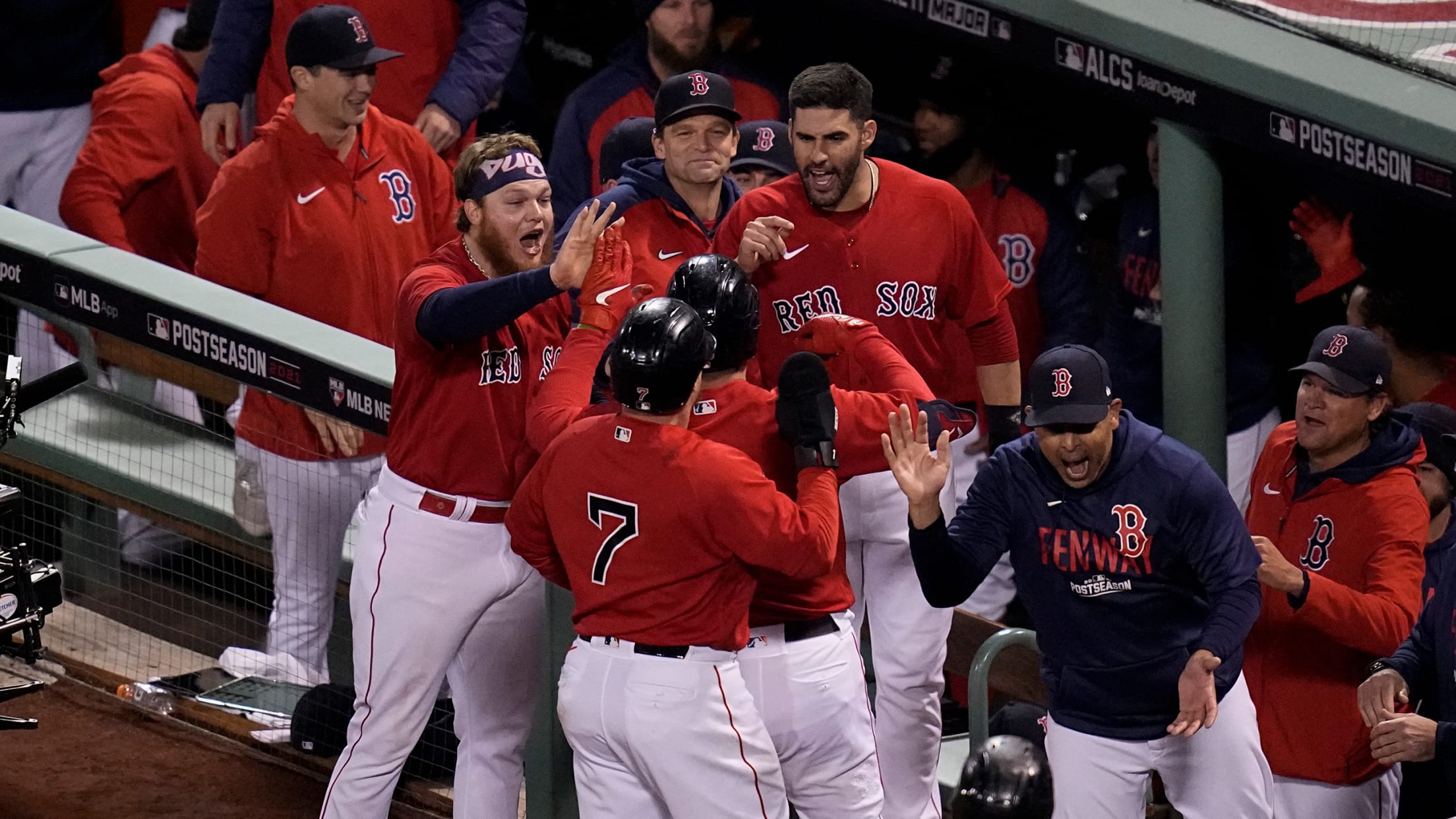 BOSTON -- A strong start from Eduardo Rodriguez. Another early grand slam -- this one by Kyle Schwarber. A perfect 46th birthday for manager Alex Cora, who is watching with passion as everything is suddenly going right for his surging Red Sox.
Sox make history with THIRD slam of ALCS
Schwarber: 'These are moments that you are never going to forget as a player'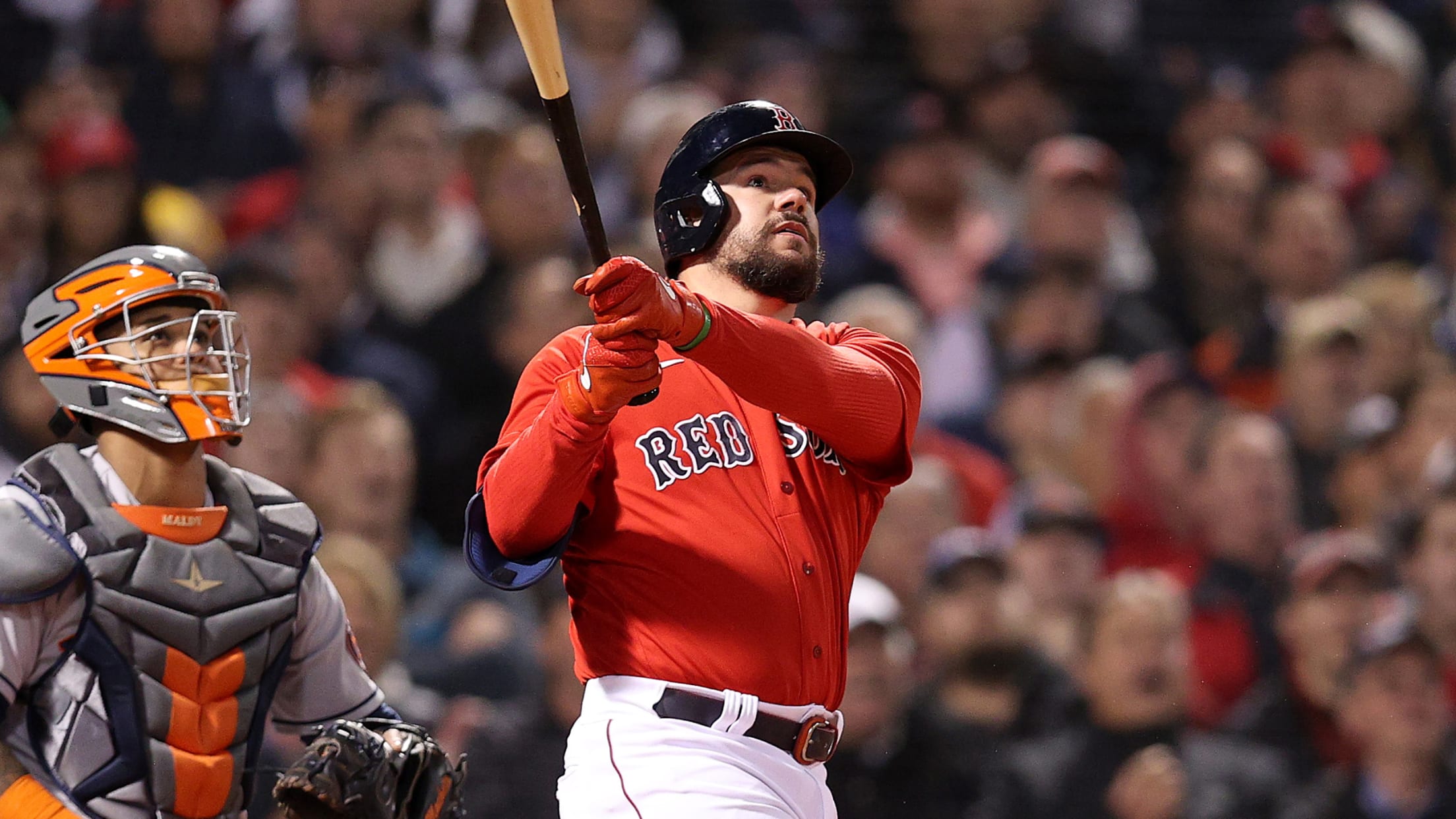 BOSTON -- The expectation was a raucous atmosphere at Fenway Park as the American League Championship Series shifted back to Boston for Game 3. That's exactly the scene that took place, with one swing from Kyle Schwarber sending a sellout crowd into pandemonium. For the second game in a row,