Ichiro to announce retirement today
45-year-old batting ninth and playing right field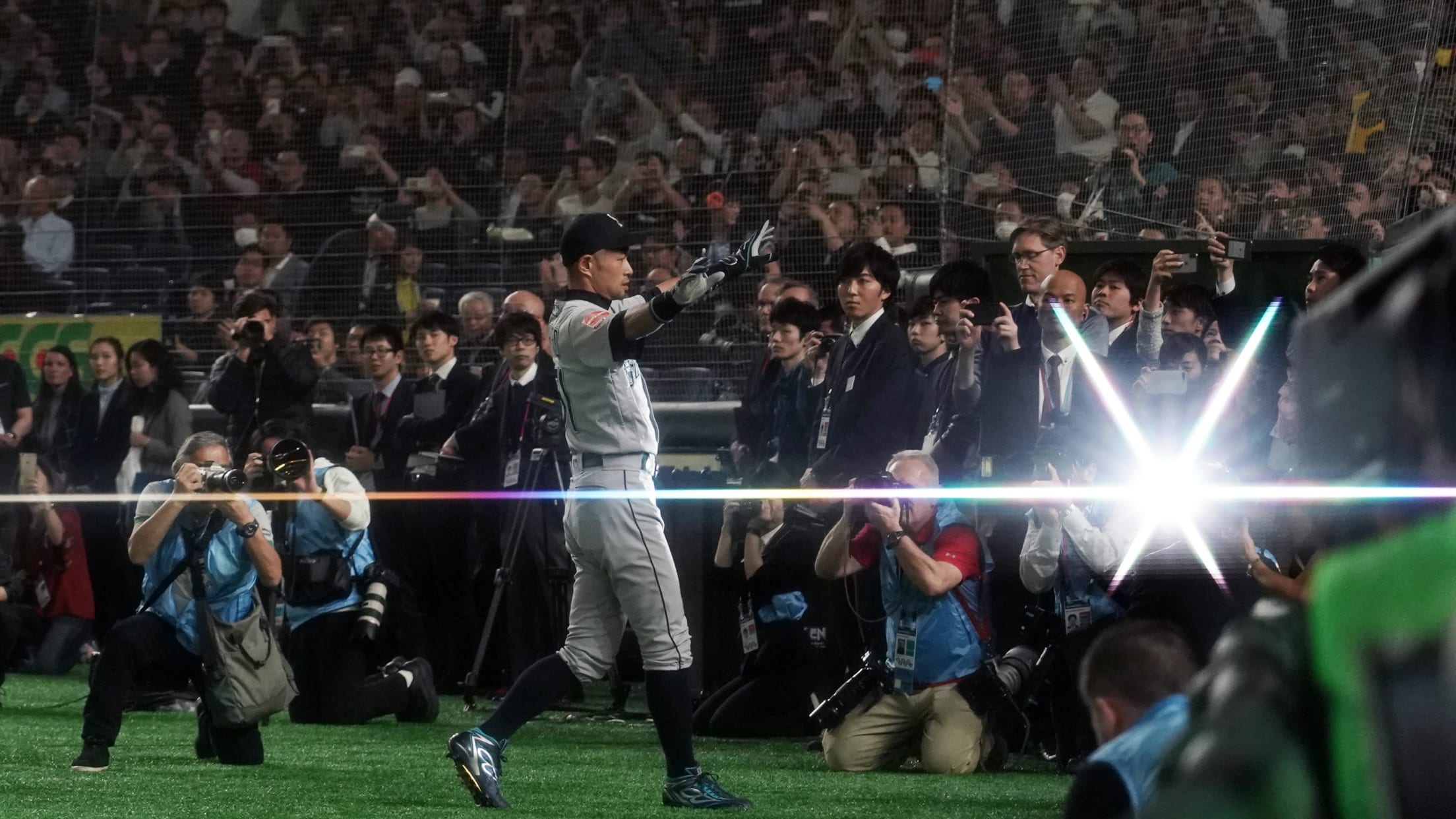 TOKYO -- Even as Mariners legend Ichiro Suzuki was playing out his final game of the Opening Series, MLB.com confirmed a Kyodo News report Thursday night that the 45-year-old will be announcing his retirement from baseball following the game. The team has not confirmed the report. Ichiro popped out in
MLB 2019 Opening Series: Live from Japan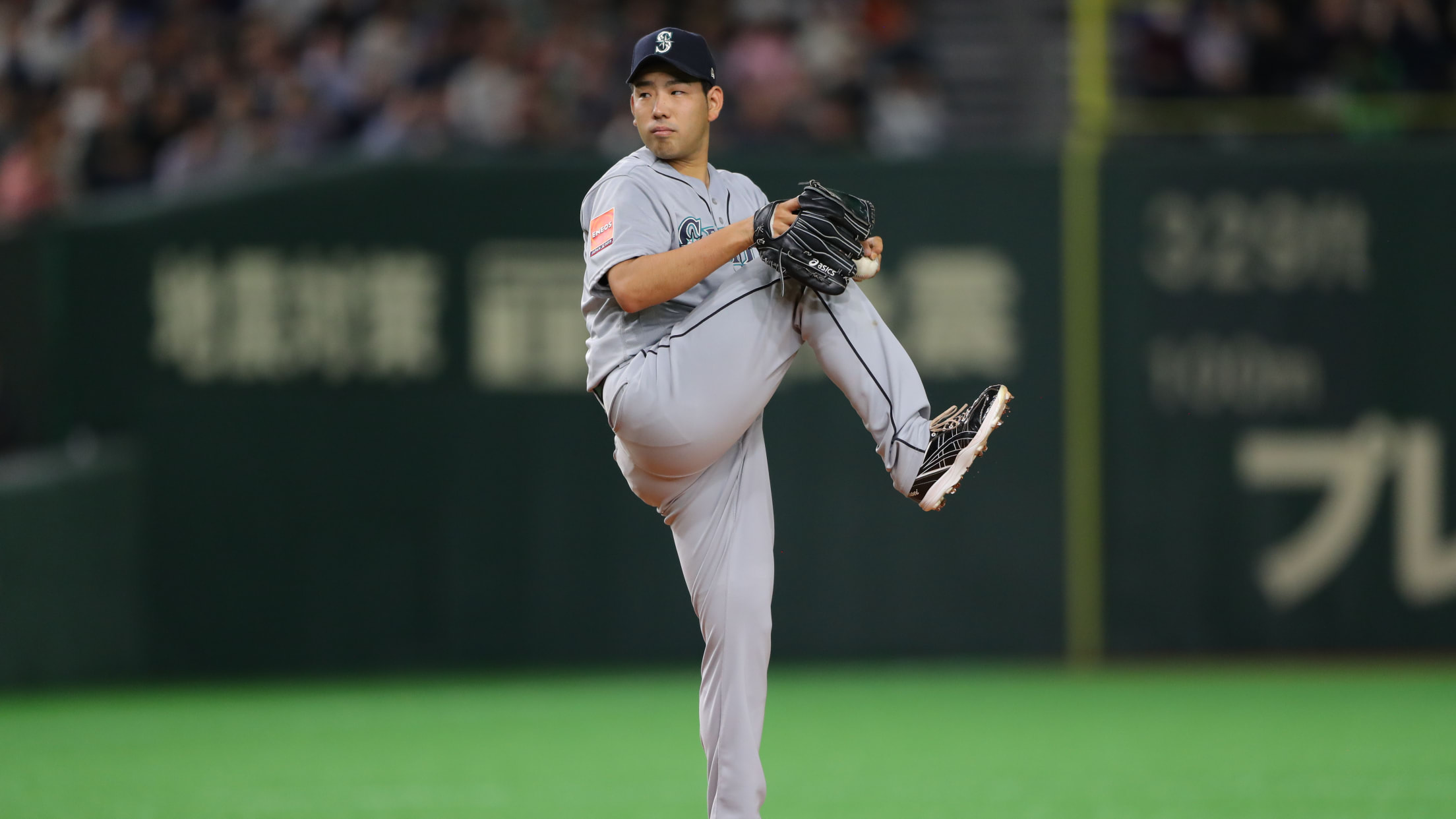 Baseball is back in action on the Pacific Rim. The Mariners and the A's are tied at four in the eighth inning of Game 2 of MLB's 2019 Opening Series in Japan. Seattle took Game 1, 9-7, in a slugfest on Wednesday. Current subscribers can watch this game live on
Trout, Halos make record $400M+ deal official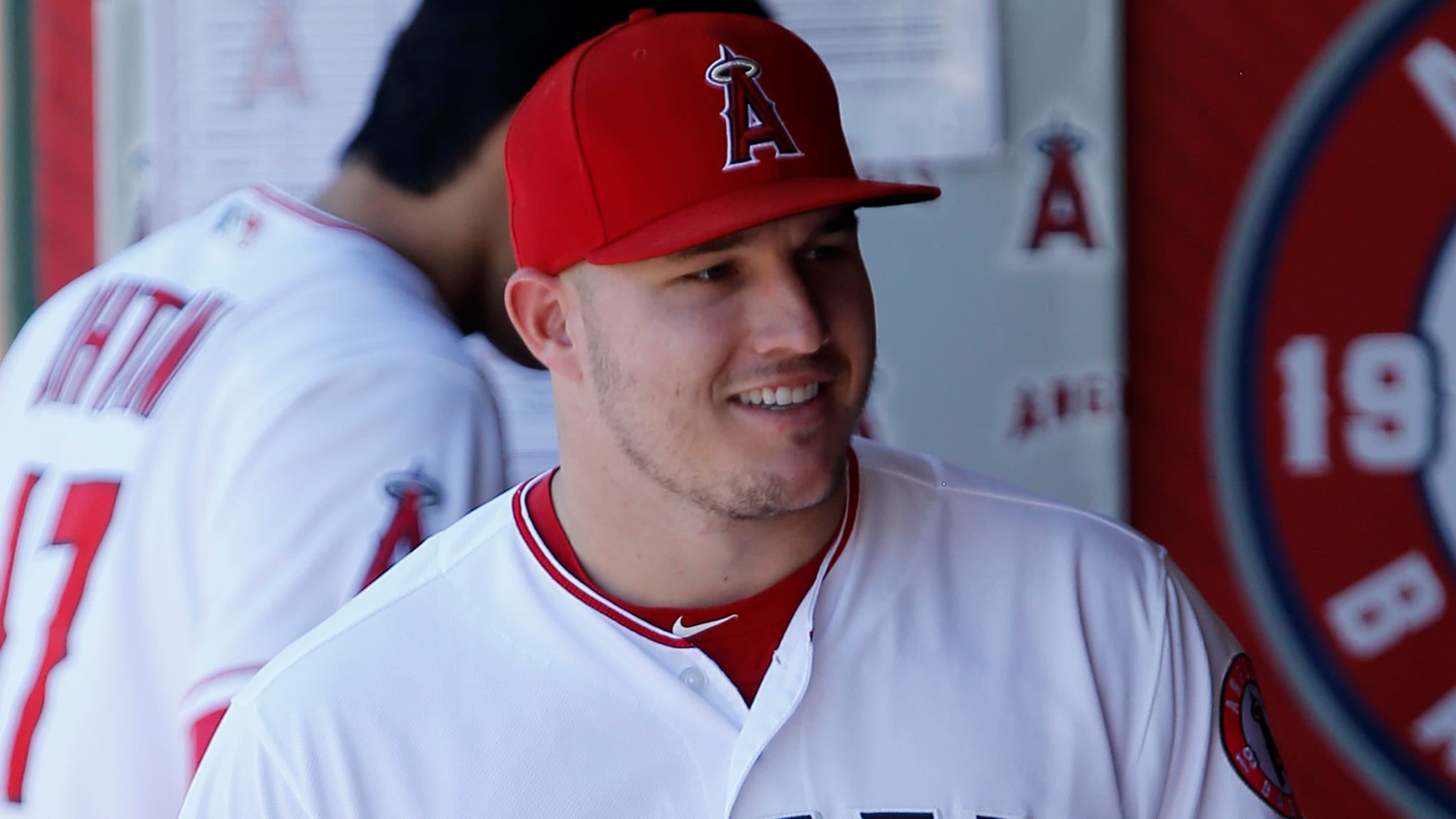 TEMPE, Ariz. -- The Angels and Mike Trout have finalized a record-setting 12-year contract, the team announced on Wednesday night. The deal is for a reported $426.5 million. Trout, 27, was eligible to become a free agent after the 2020 season upon the completion of the six-year, $144.5 million deal
A's shut down Luzardo (shoulder) 4-6 weeks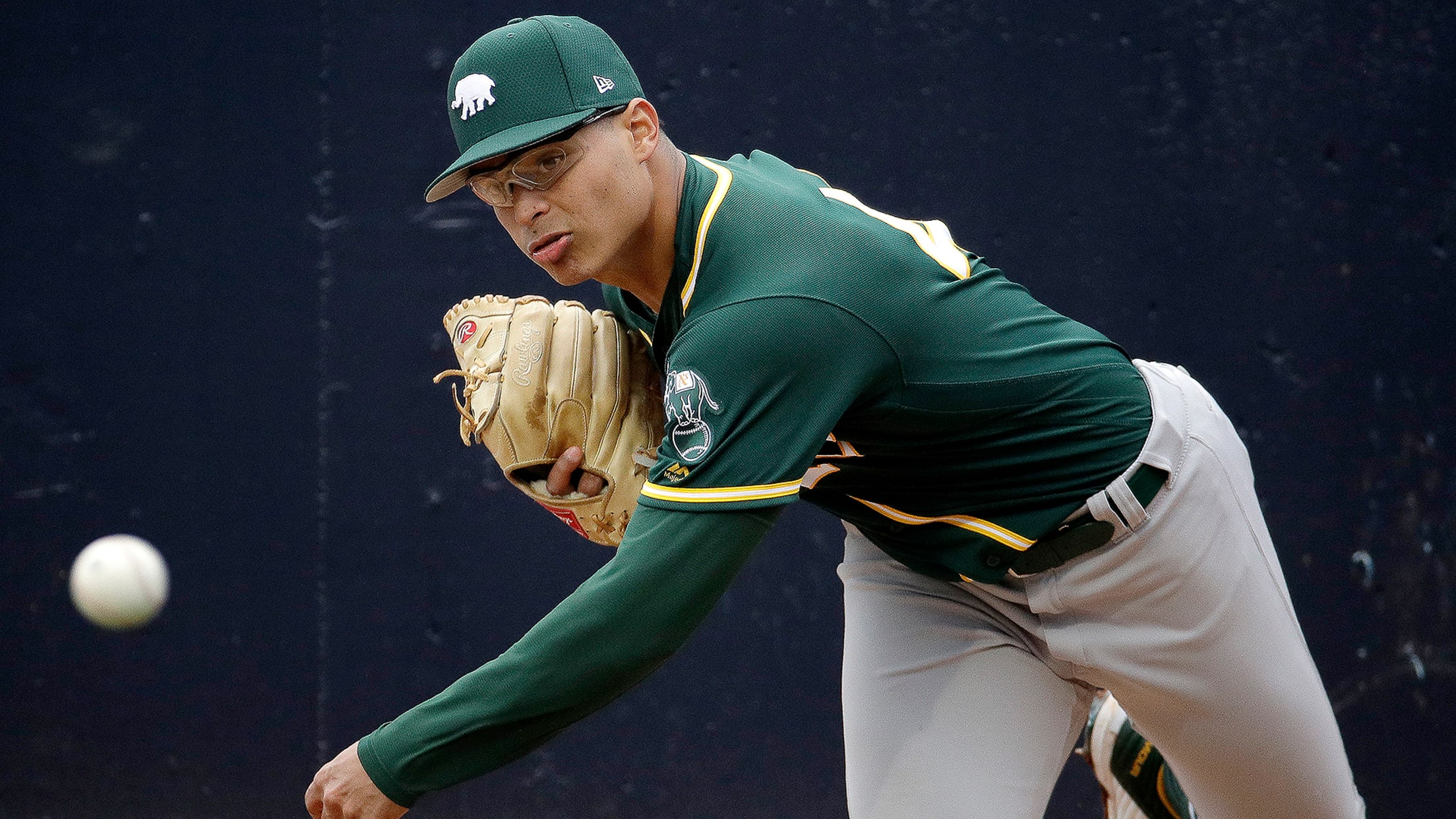 TOKYO -- A's top prospect Jesus Luzardo is no longer an Opening Day rotation option. The much-hyped lefty has been shut down with a muscle strain in his left shoulder for four to six weeks, A's general manager David Forst announced prior to Thursday's Opening Series finale with the Mariners
1 player per team who changed minds in camp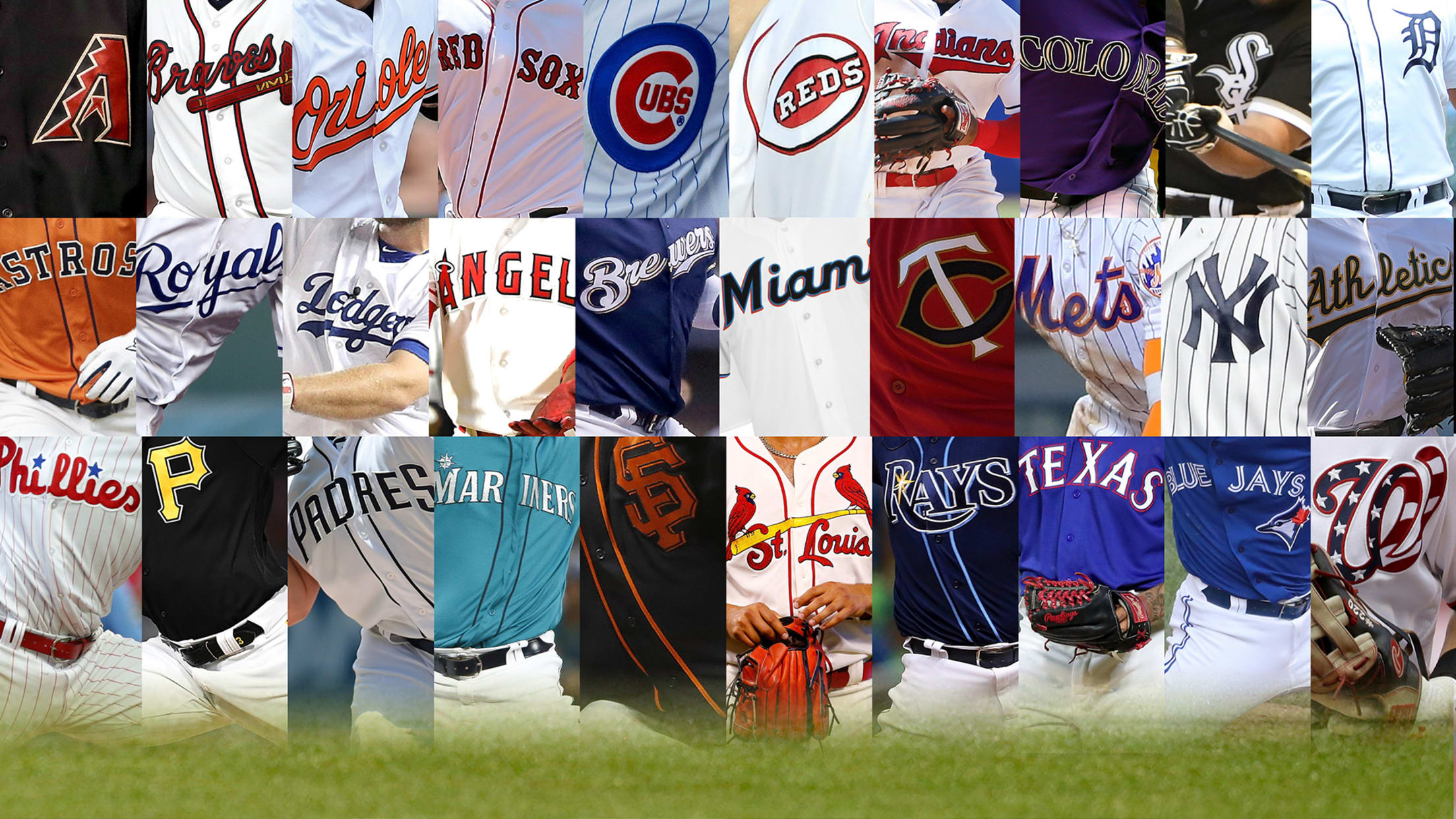 There's the guy who emerges from the pack and plays his way into the conversation. Sometimes, it's a raw kid; other times, a veteran some had written off. To many of us, this is the most fun thing about Spring Training. With that in mind, let's check out some of
Griffey relishes fun-filled week in Japan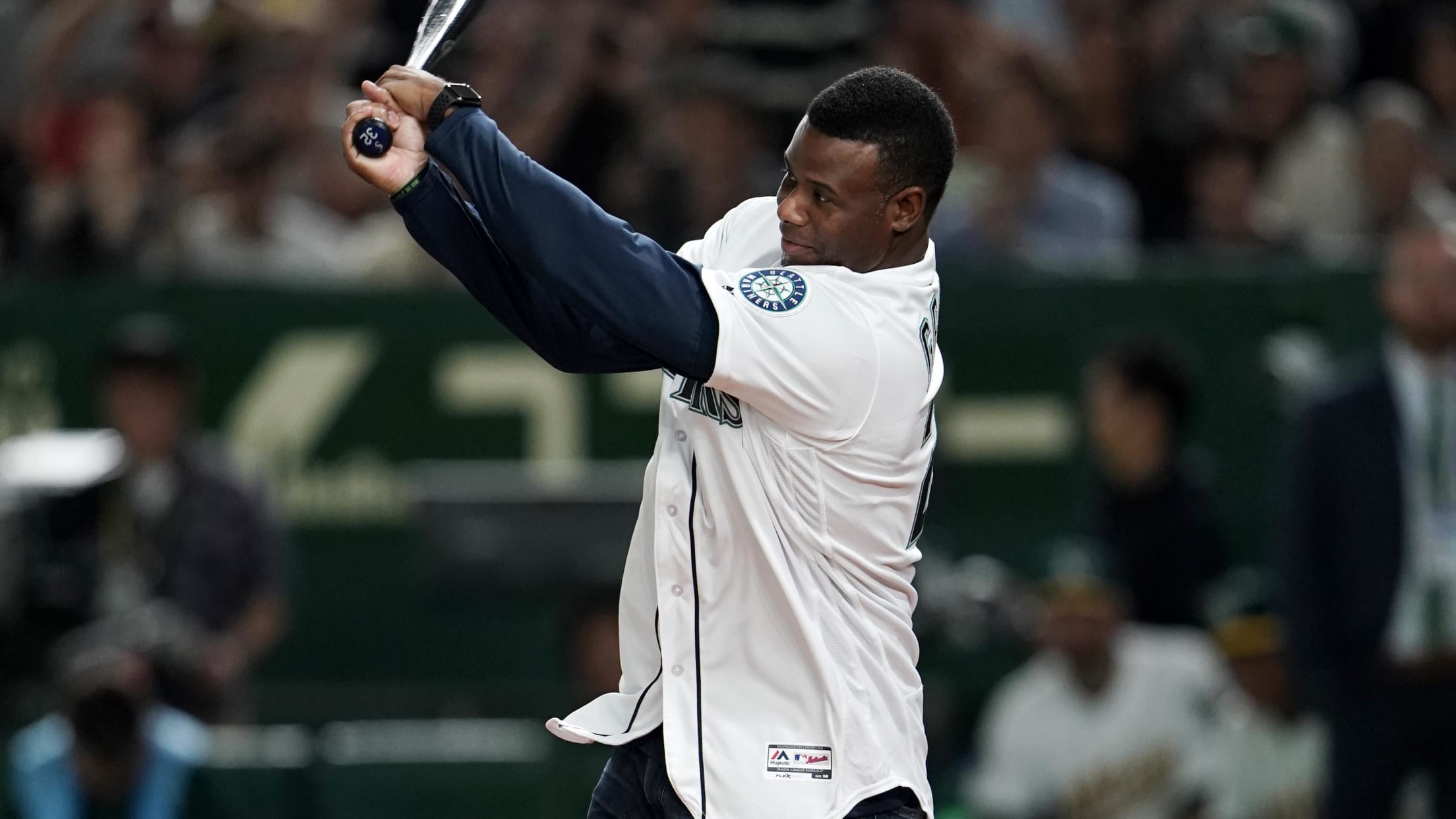 TOKYO -- Ken Griffey Jr. would have loved to play a little Home Run Derby, just like old times. But when in Rome -- or Tokyo in this case -- you do what's asked. So the Mariners' Hall of Famer dutifully swung and missed at a pitch from former A's
Betts confirms he rejected $200M extension offer
In wake of large deals, Betts says situation with Red Sox is 'perfectly fine'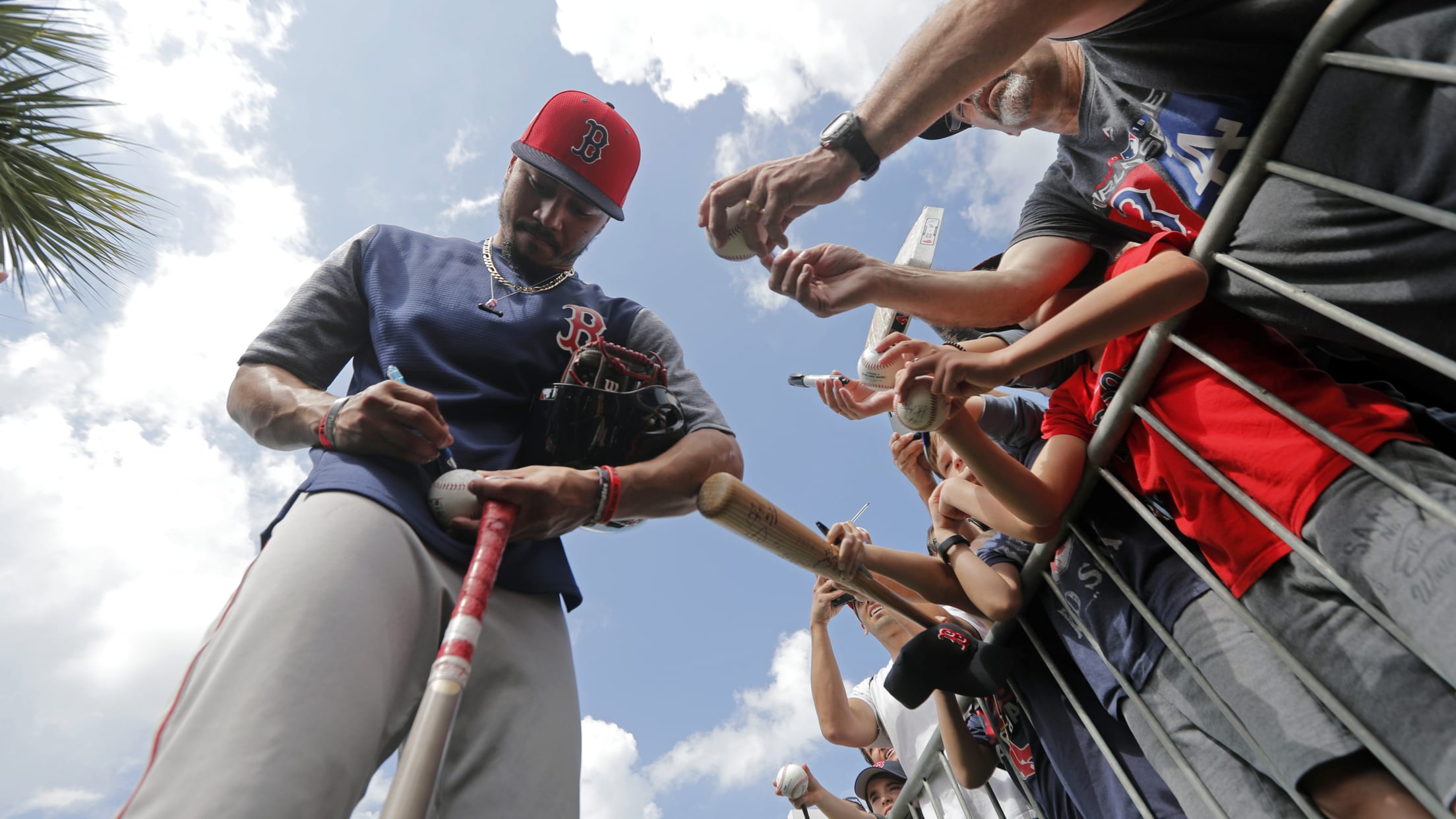 In the wake of Mike Trout's 10-year extension worth a reported $360 million revealed Tuesday, which brings his current contract to an astounding 12 years and $426.5 million, eyes naturally turned toward the next-biggest potential free agent, Mookie Betts, and whether he would also be interested in avoiding the open
Eloy, White Sox near long-term deal (source)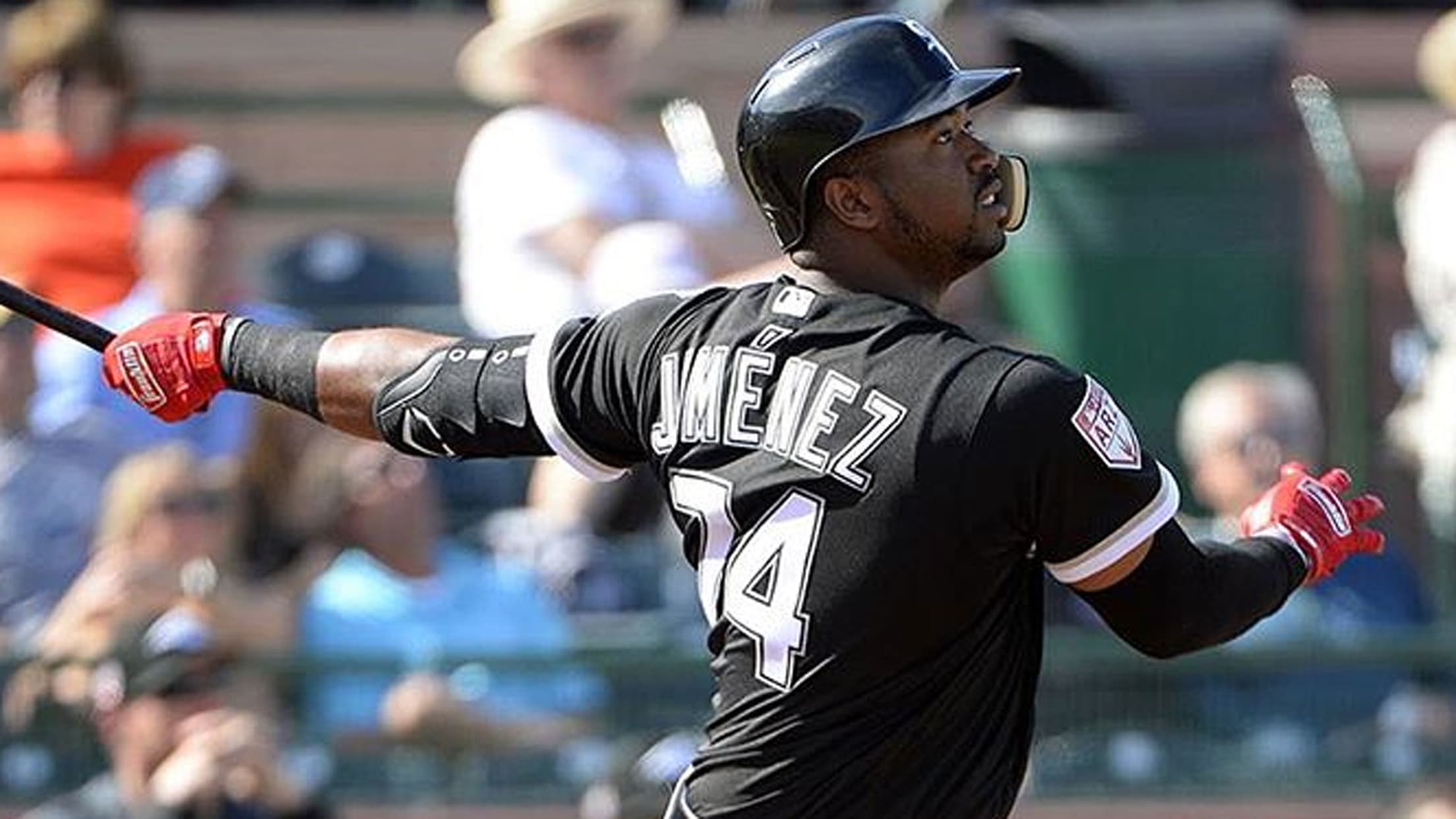 GLENDALE, Ariz. -- The White Sox have committed to Eloy Jimenez as their left fielder of the future. According to a source, the club is finalizing a long-term deal with the highly-touted outfield prospect expected to be worth a maximum of $77.5 million over eight years -- including two club
Breaking down every team's closer situation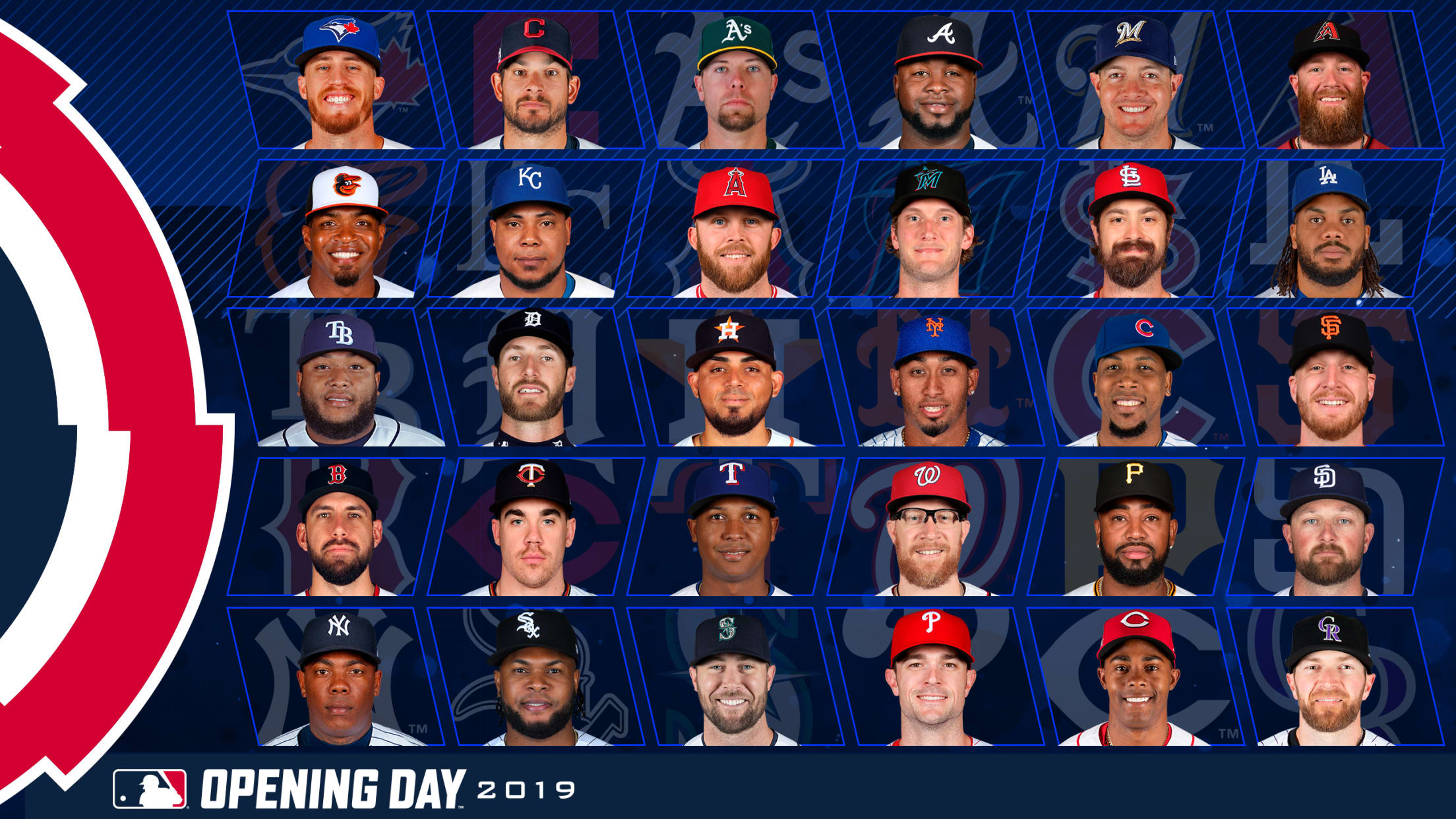 Teams can have solid starting pitching, strong middle relief and a potent offense, but if they don't have a closer waiting in the bullpen to finish off games, wins won't be easy to come by. And while not every club has an Aroldis Chapman or Kenley Jansen waiting in the
Report: Brewers' Kimbrel talks getting serious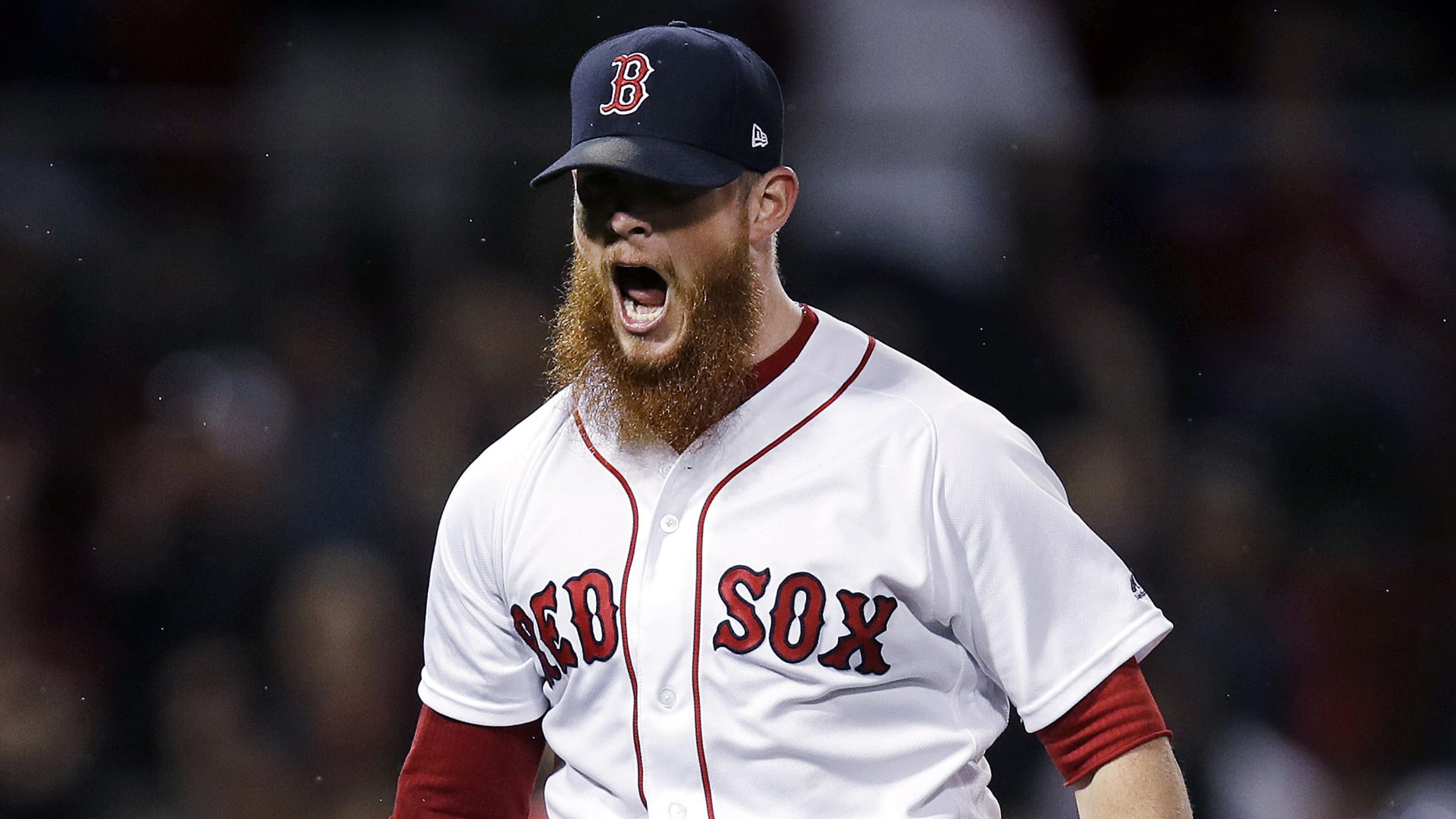 Closer Craig Kimbrel has compiled an impressive resume during his nine seasons in the big leagues, recording a microscopic 1.91 ERA with a 0.92 WHIP, 333 saves and a 14.7 K/9 rate. Below you will find a list of the latest news and rumors surrounding the right-hander, who remains unsigned.
The 2019 Opening Day starters are...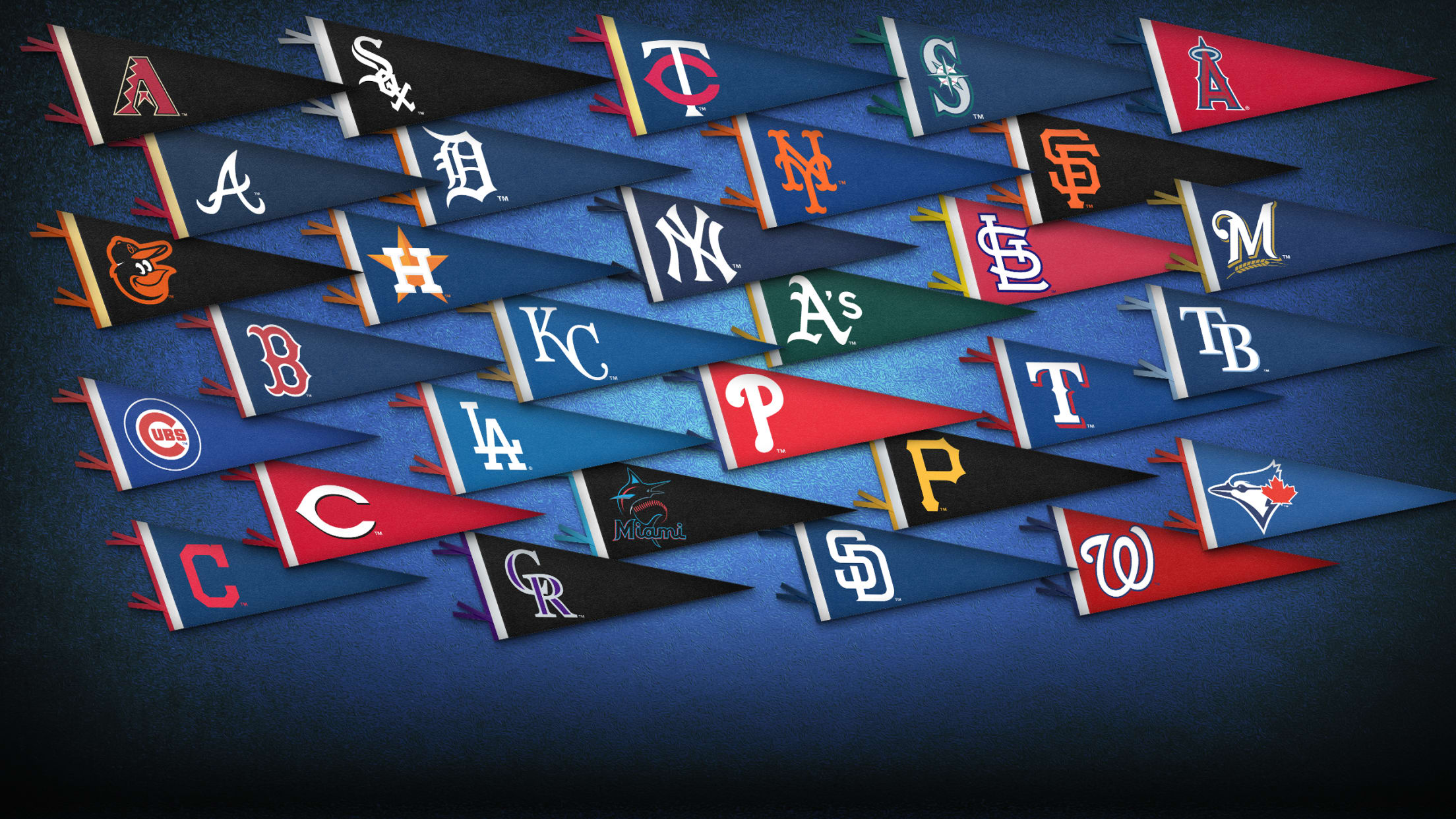 MLB.com is keeping track of each team's Opening Day starting pitcher as they are announced. Noted in parentheses are how many times that pitcher has started on Opening Day. AL EAST Blue Jays: Marcus Stroman (2nd) vs. DET 2018 OD starter: J.A. Happ Stroman was solid in his first opening
Projected 2019 lineups, rotations for every team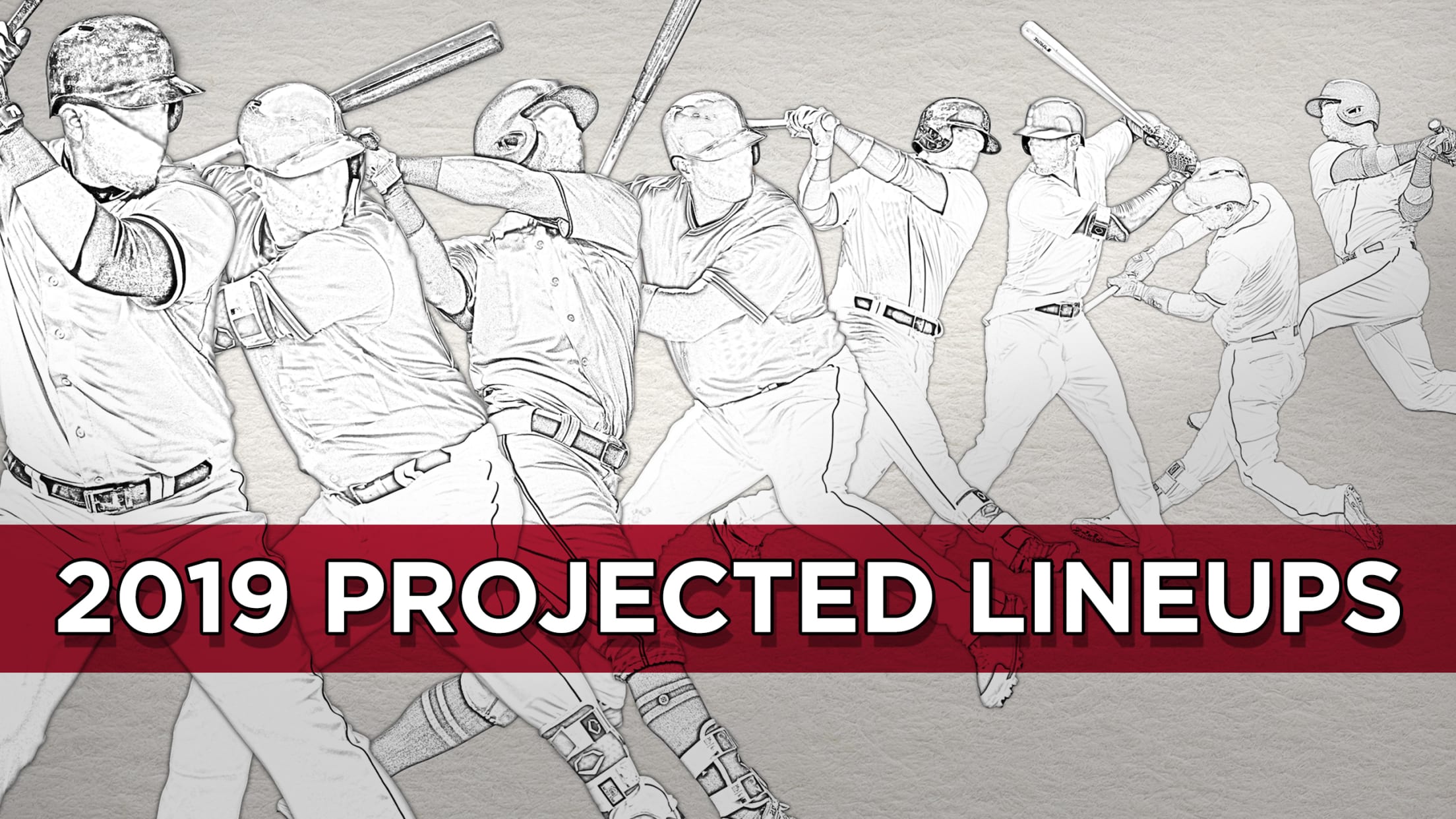 Spring Training is in full swing, and Opening Day is fast approaching. For some players, the Cactus League in Arizona and Grapefruit League in Florida provide nothing more than a chance to shake off some rust. For others, it's an opportunity to win a roster spot or a starting position.
Top prospects: Who's still up? Who got cut?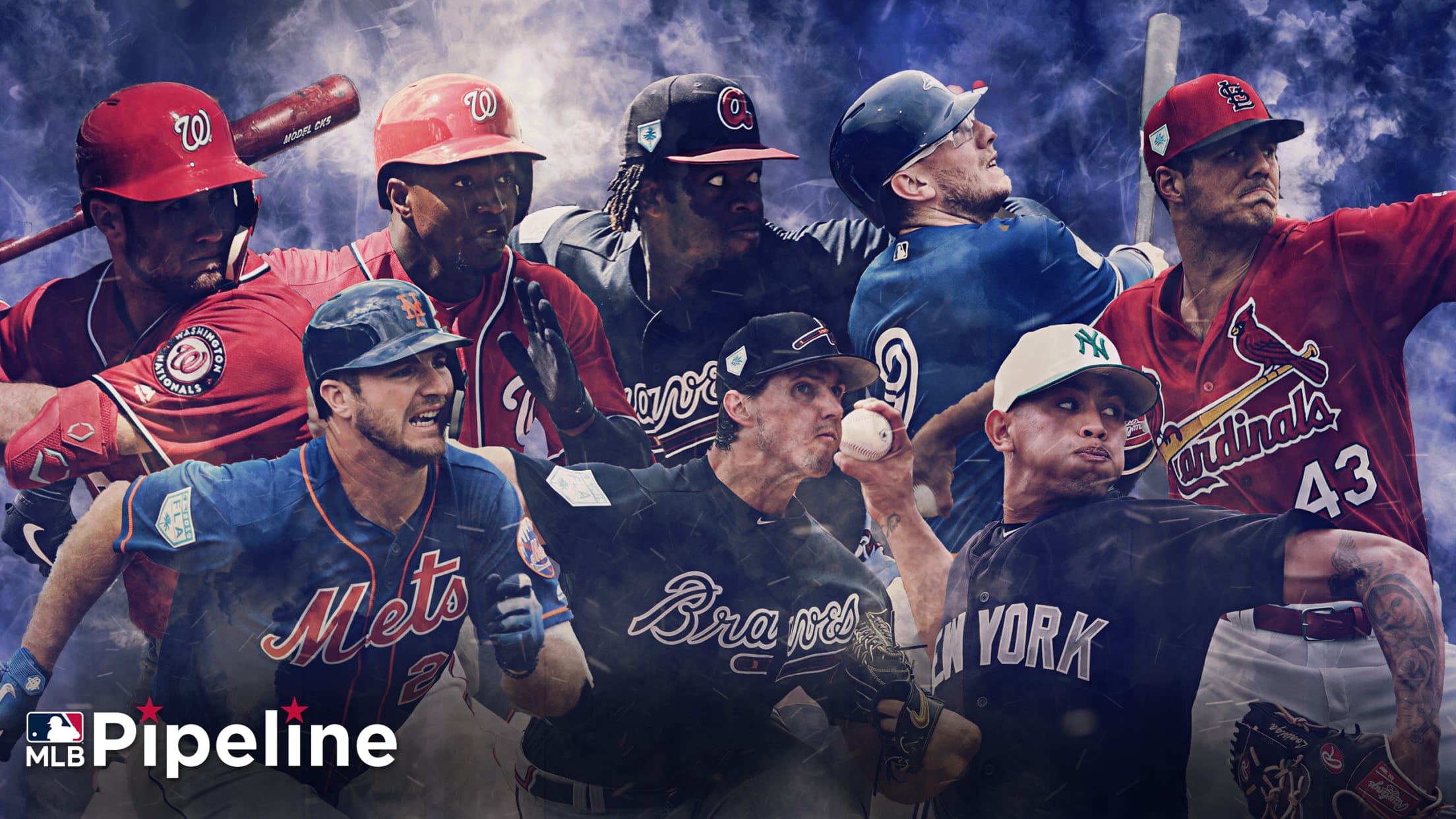 Many of the game's top prospects had a chance to gain experience and show what they could do against Major League competition during Spring Training, but Opening Day is near, and teams are whittling down their rosters. Most of the prospects remaining in camp are either already assured of a
Fantasy Draft Central: Everything in one place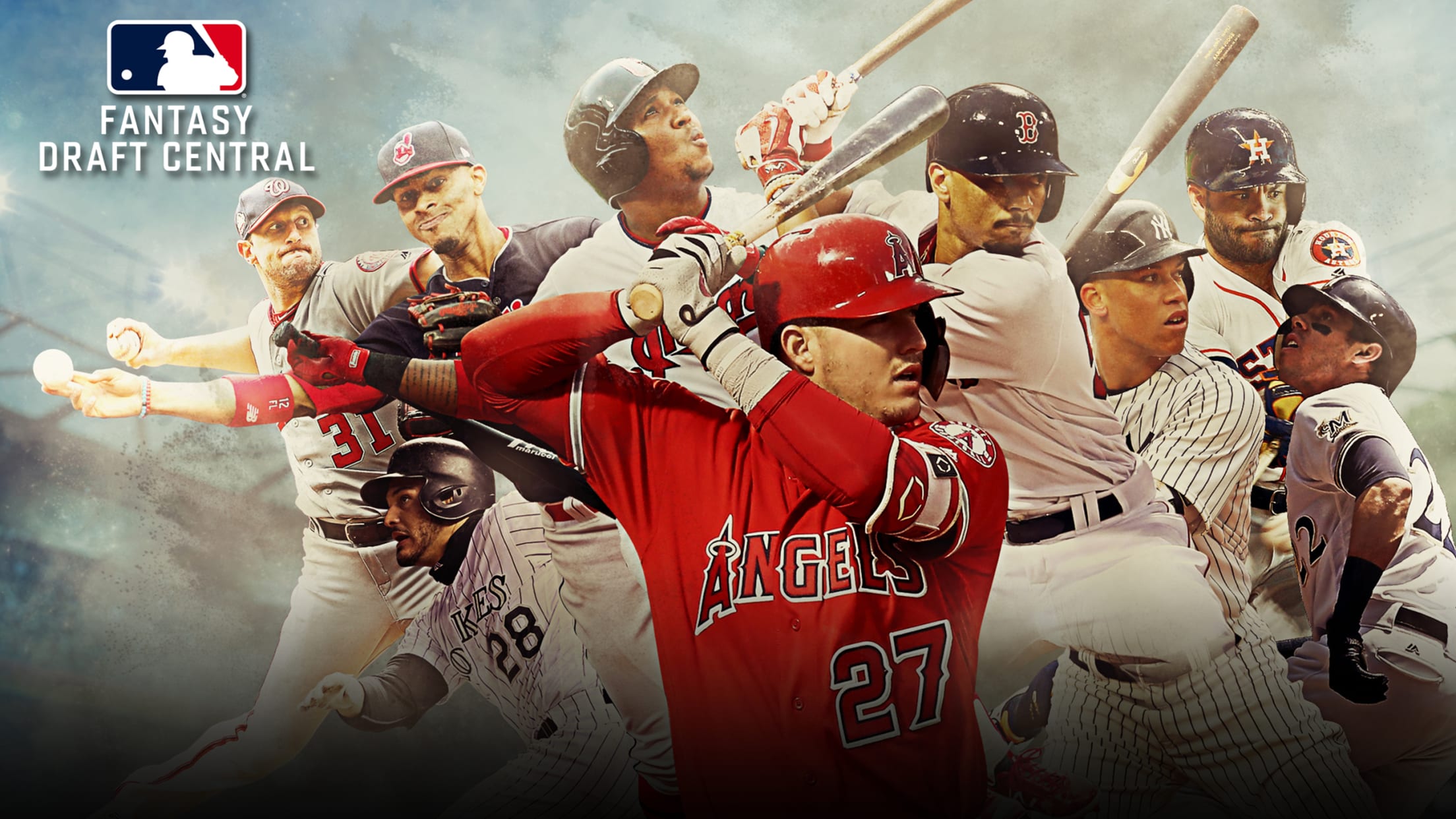 Is this your year to hoist a fantasy title (or two, or three)? MLB.com is here with the draft tools to help make that dream a reality. Top 800 fantasy player rankings: Whether you play in a standard-size league or a more challenging one, use this exhaustive list as your
This is what Bryce thinks about Trout's deal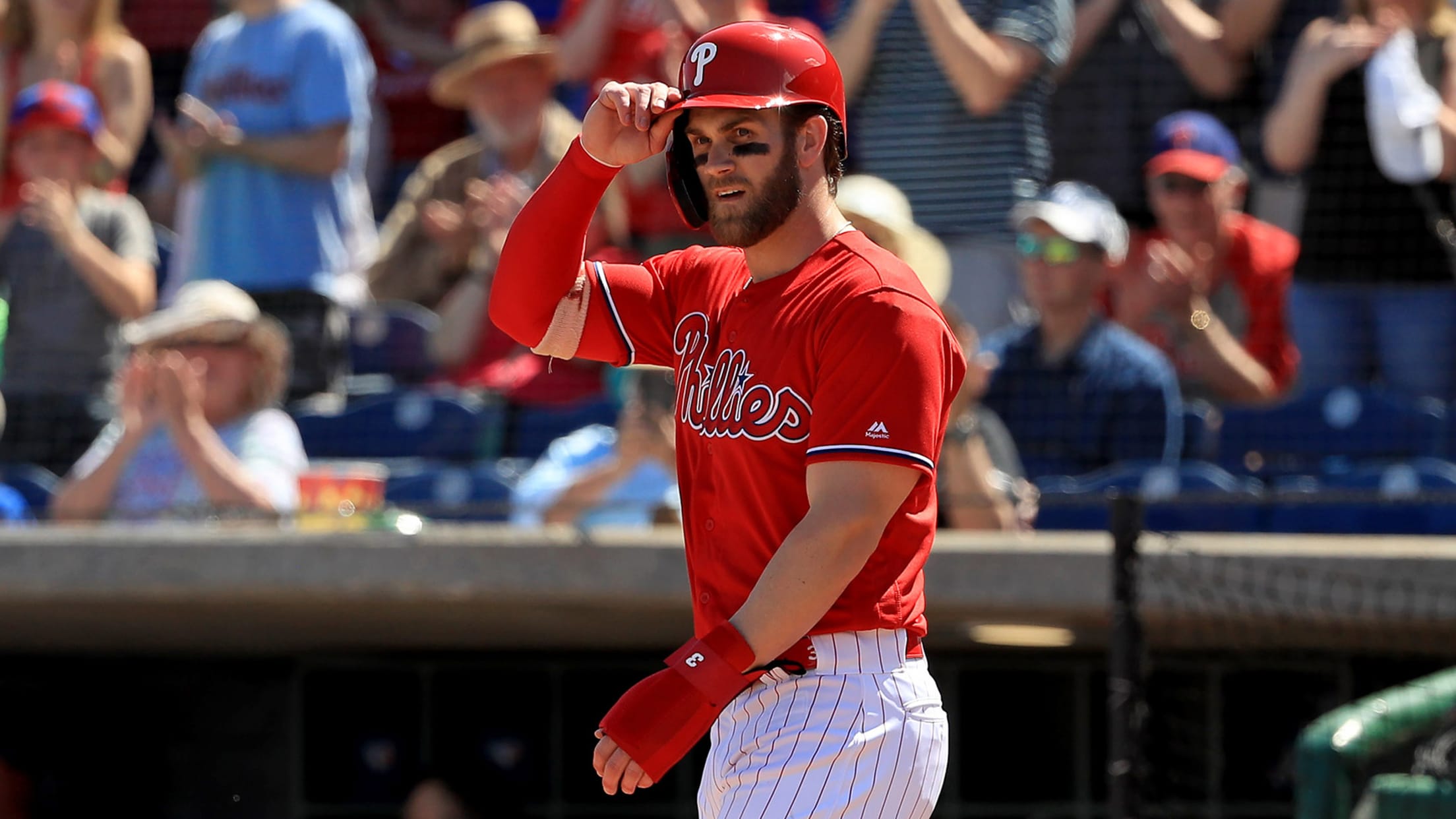 CLEARWATER, Fla. -- Bryce Harper is thrilled for his buddy Mike Trout, even if it ends the dream of the pair roaming the same outfield for the Phillies. Trout agreed Tuesday to a record-smashing 12-year, $430 million contract extension, which became official Wednesday night. Harper texted Trout his congratulations after
Machado hits first spring Padres homer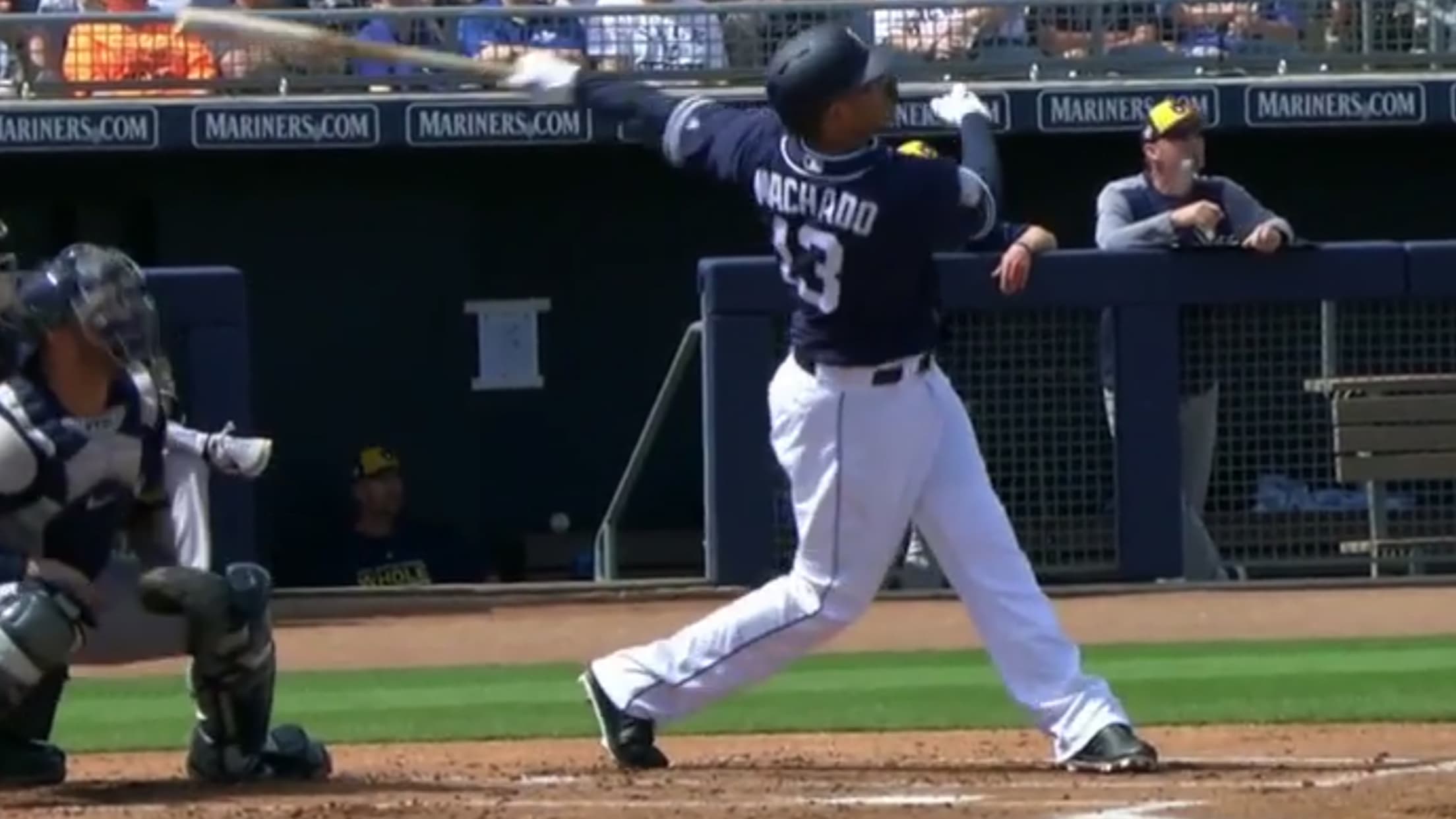 PEORIA, Ariz. -- For the second time this spring, Manny Machado crushed a baseball into the left-field bullpen at Peoria Stadium. For the first time, it counted. Machado -- whose first dinger as a Padre was wiped out of the Cactus League record books by an eventual rainout -- went
Top 10 first basemen of the decade (so far)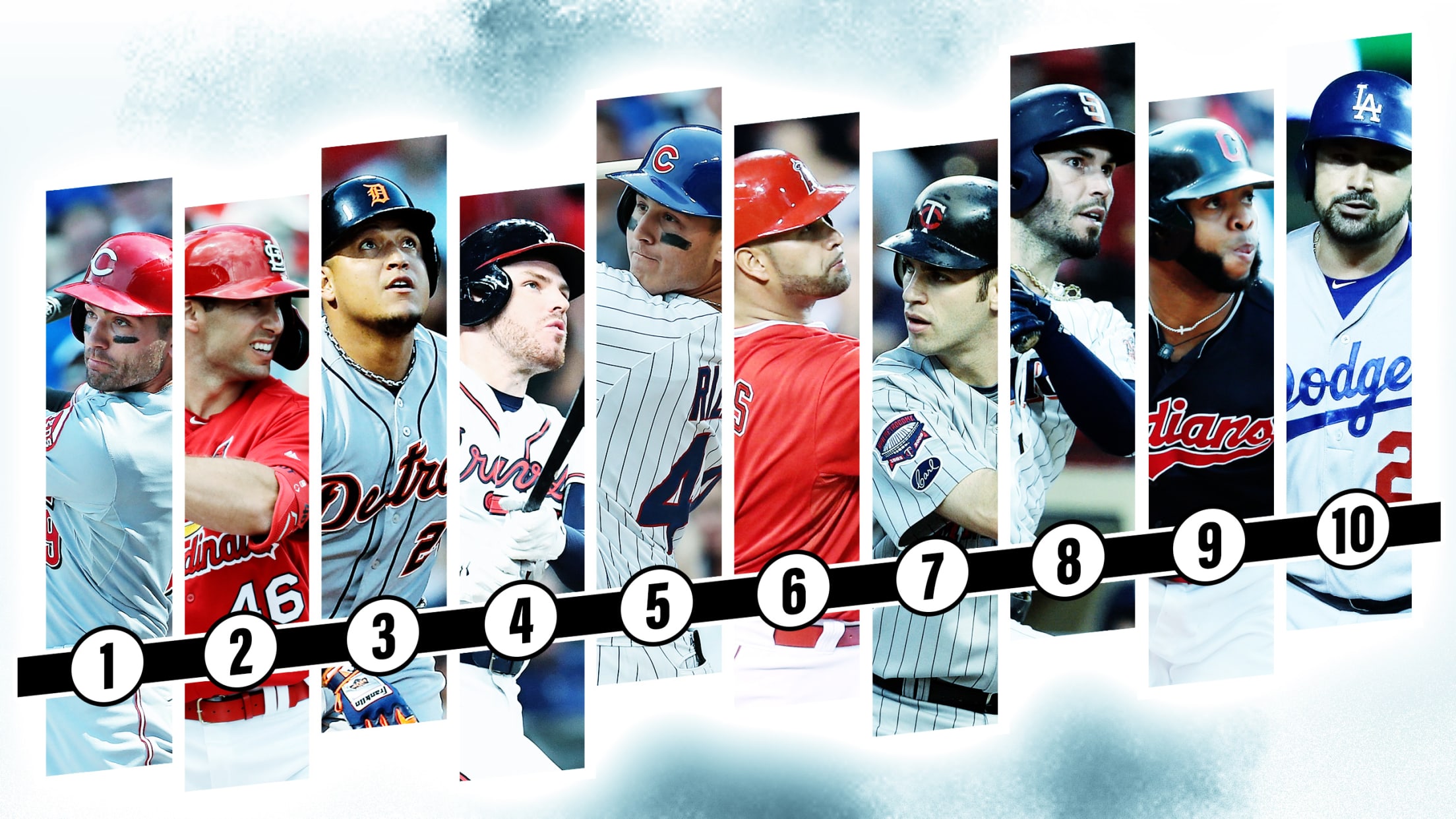 MLB.com columnist Will Leitch's series on the Data Decade, closing out this remarkable decade of baseball, runs every other Wednesday. Today, we look at the 10 best first basemen of the decade. • Previous stories in this series: Best 10 catchers In many ways, the first baseman has lost some
Injury updates: Kershaw, Fulmer, Severino, Darvish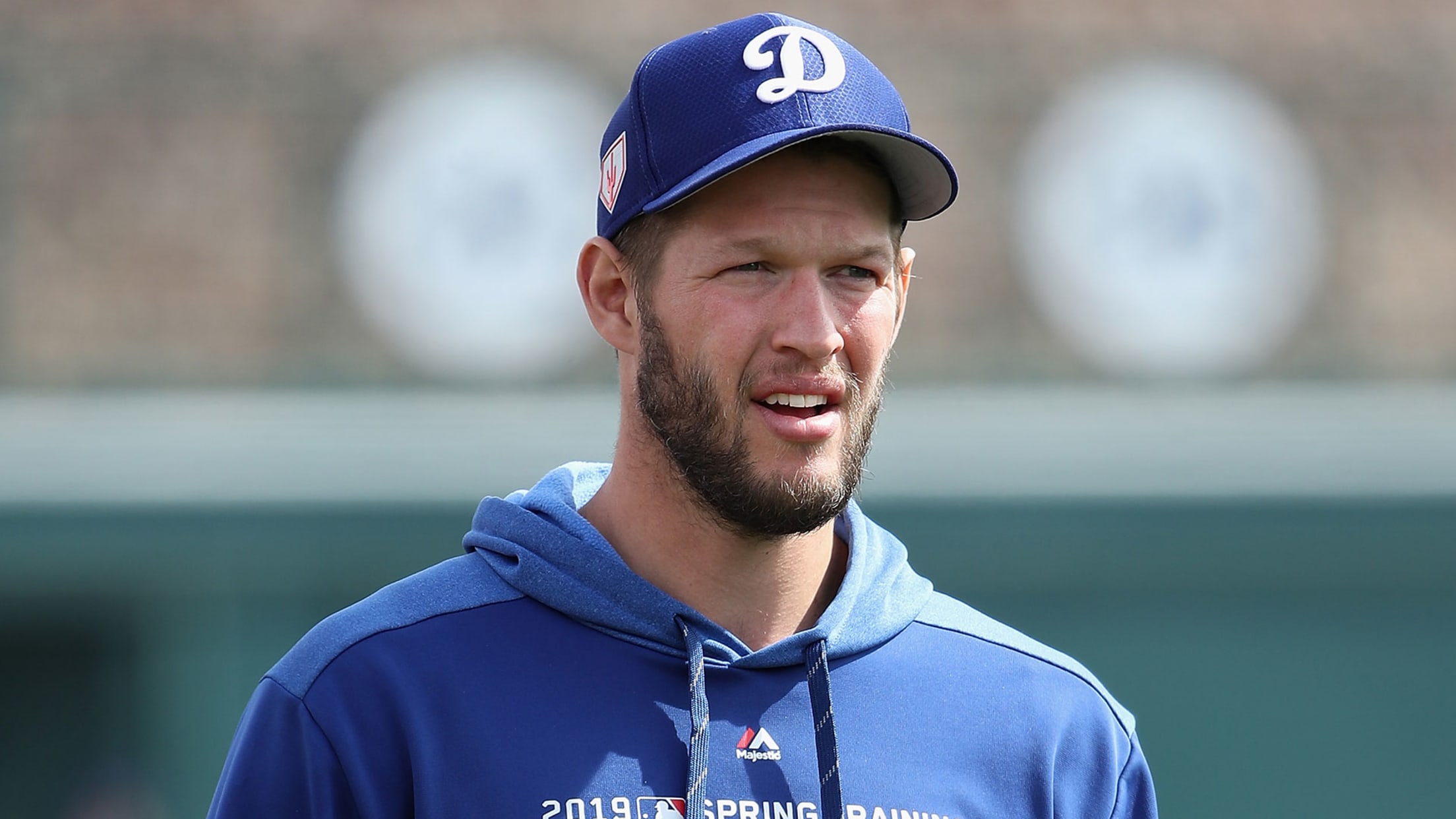 Here's a roundup of the latest injury news around the Majors. Clayton Kershaw, Dodgers After throwing a 22-pitch "inning" to batters Joc Pederson, Max Muncy and David Freese -- who tracked pitches and didn't swing -- Kershaw conceded the shoulder injury he suffered last month did more than just interrupt
Seager homers in Cactus League debut
Dodgers shortstop passes crucial test on defense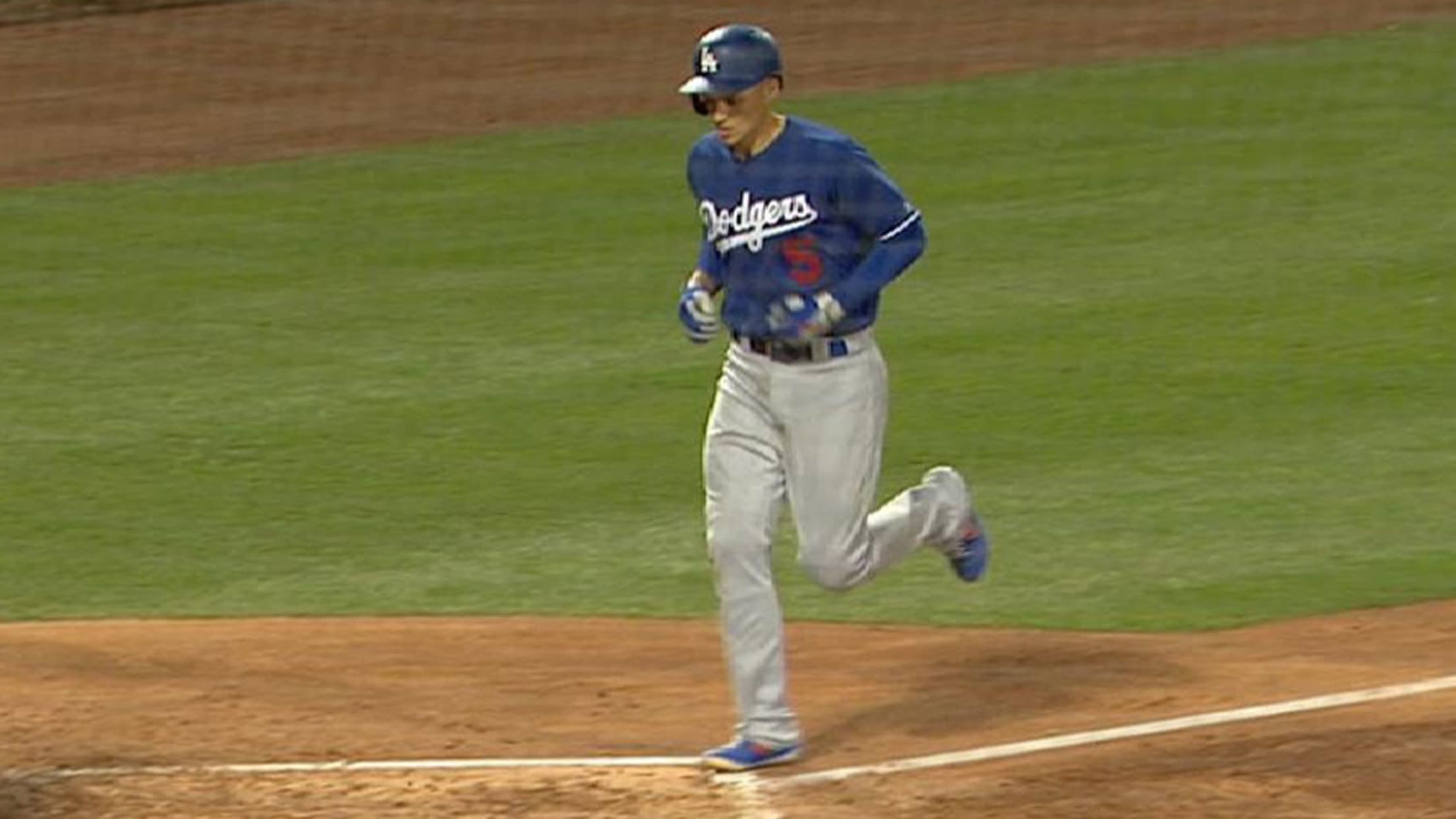 MESA, Ariz. -- Dodgers shortstop Corey Seager's slow-play Spring Training hit full stride on Wednesday night in his Cactus League debut with a long home run, a sacrifice fly and passing a key throwing test on defense.. Seager, in his first big league game since last year's elbow and hip
Lindor off and running toward Opening Day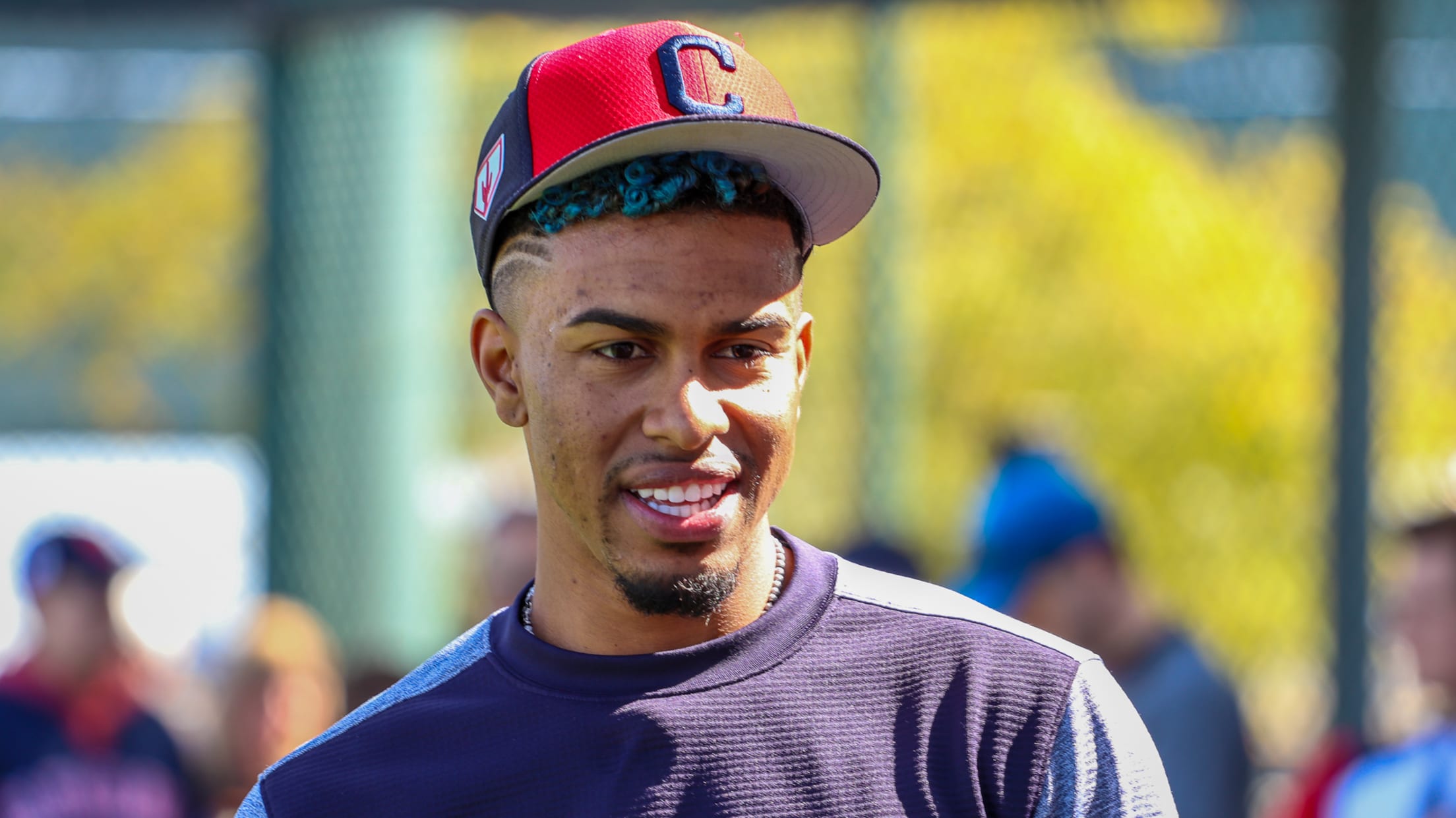 GOODYEAR, Ariz. -- Francisco Lindor showed up to Spring Training focused on checking a box at the end of each day, signifying that he had made progress in his rehab. Now, he only has one more thing to cross off the list. On Wednesday, Indians manager Terry Francona said that
DeShields family shares father-son moment
SURPRISE, Ariz. -- There aren't many memorable moments in Spring Training but the DeShields family experienced one on Wednesday afternoon when the Rangers hosted the Reds at Surprise Stadium.
The oldest active players in Major League Baseball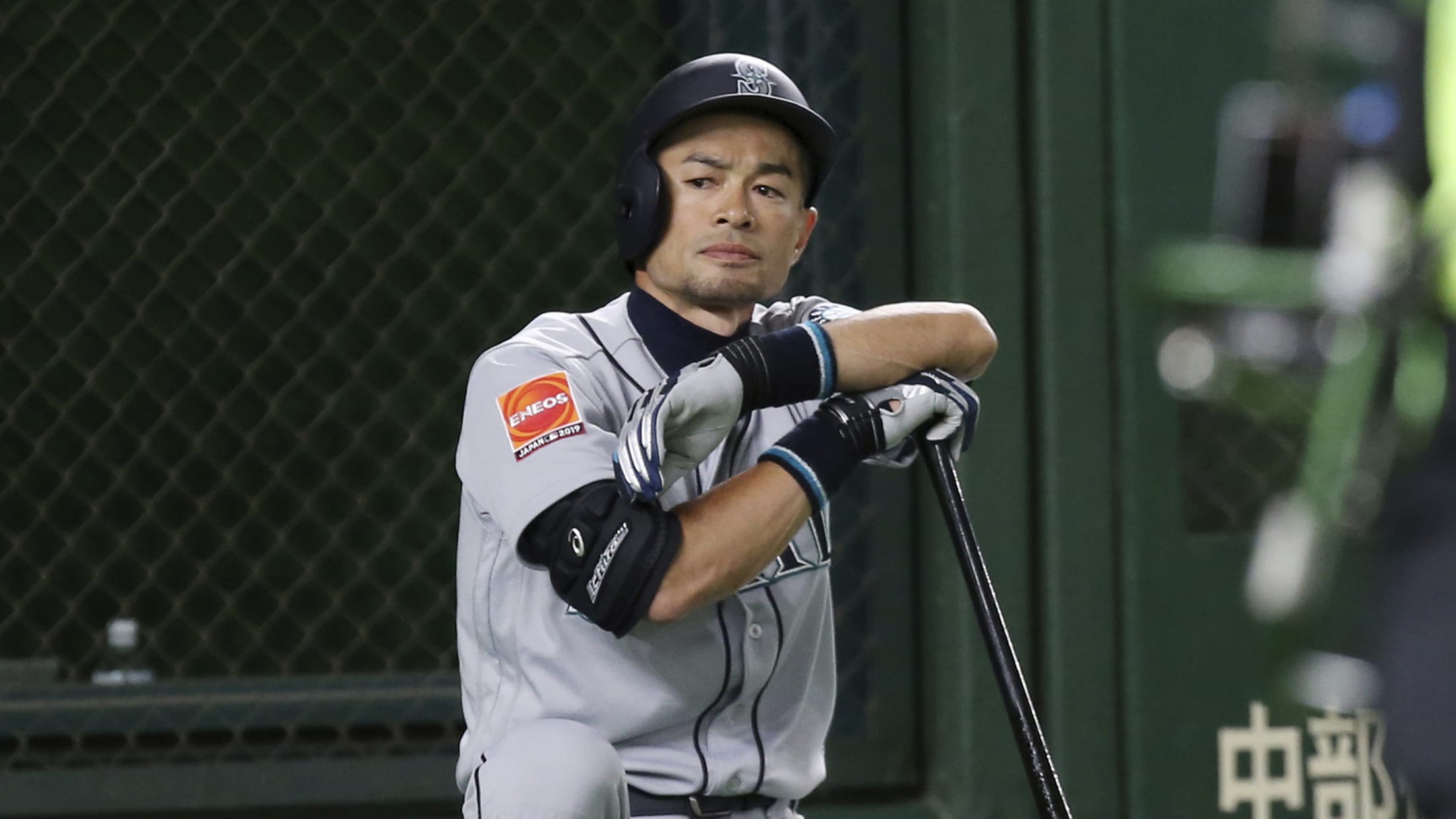 I first knew I was getting older, becoming a real grownup, when there started to be Major League Baseball players who were my age. Then, I knew I was getting older when the manager started to be my age. And then, I knew I was officially old when players my
Darvish plays catch to test blister
Cubs righty reports no issues, hopes for swift return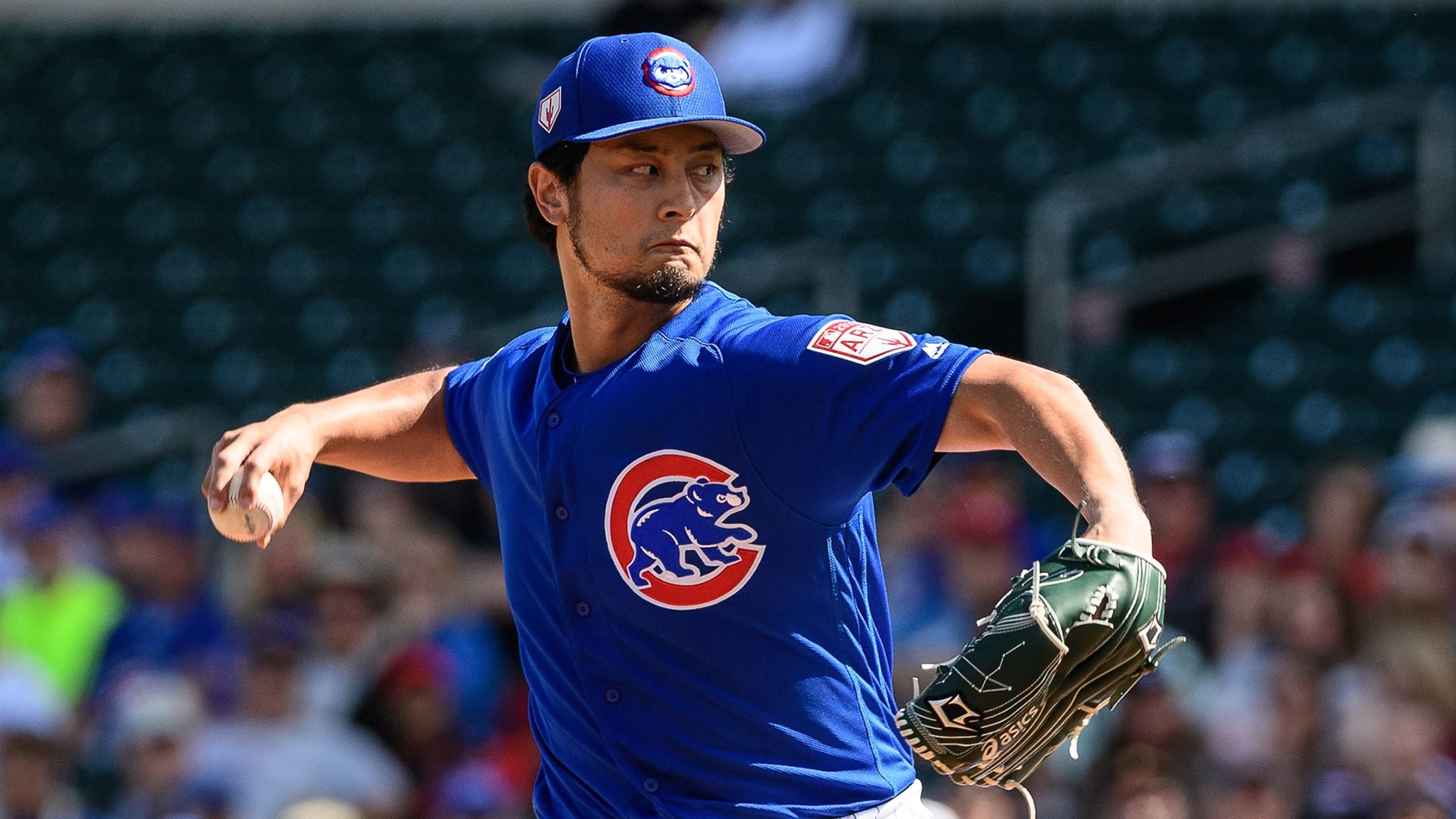 MESA, Ariz. -- The blister that developed on Yu Darvish's right hand is in an unusual location and the problem arose on a slider for the first time in the pitcher's career. That creates a certain level of unknowns as the Cubs work on what they hope is a swift
Ohtani thrilled about future with Trout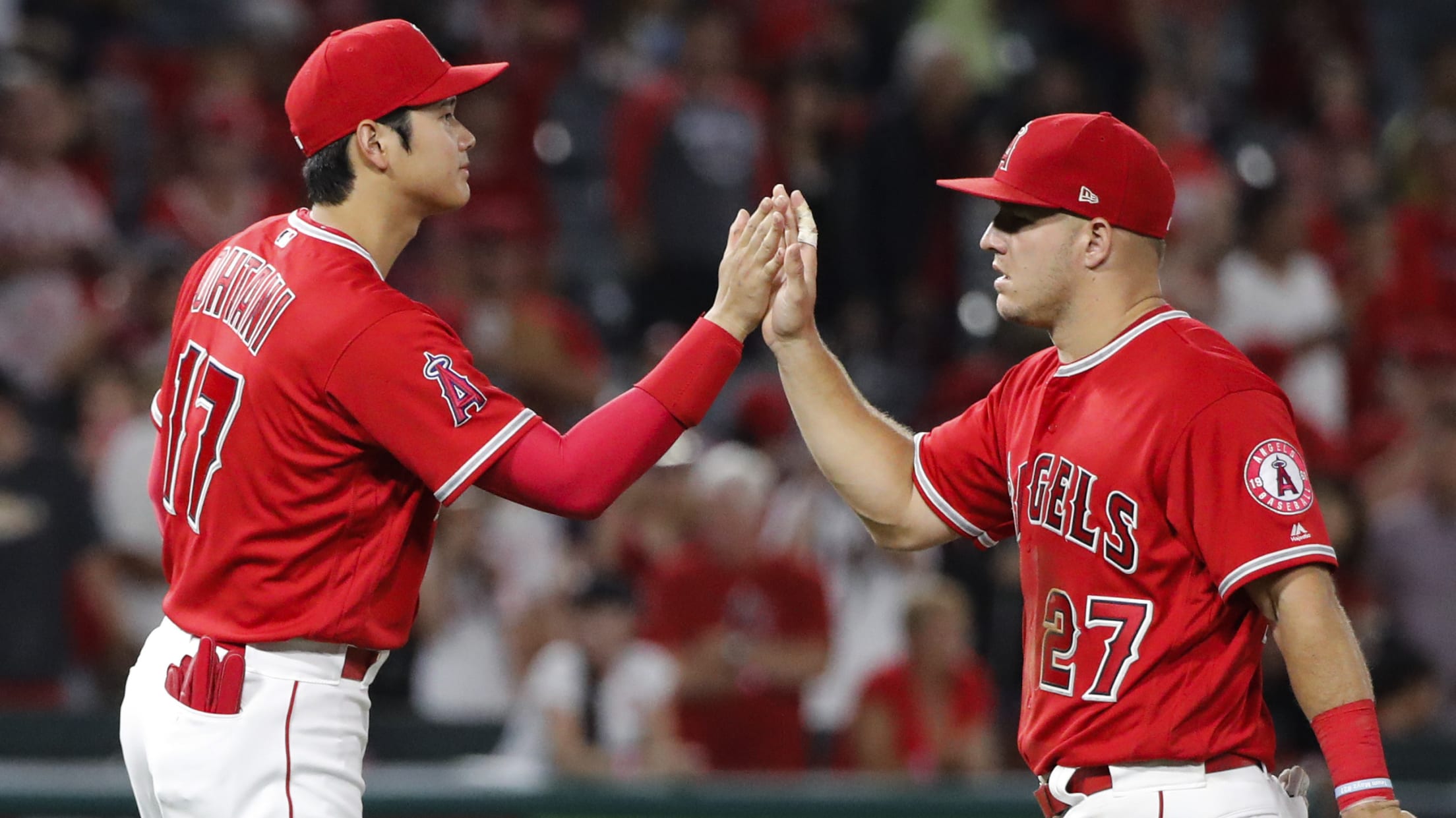 TEMPE, Ariz. -- Mike Trout's record extension that he agreed to with the Angels on Tuesday became official Wednesday, and teammate Shohei Ohtani said he couldn't be happier for Trout after he agreed to a 12-year extension worth a reported $426.5 million. Trout was held out of Cactus League action