Even No. 1 seeds hope to avoid these clubs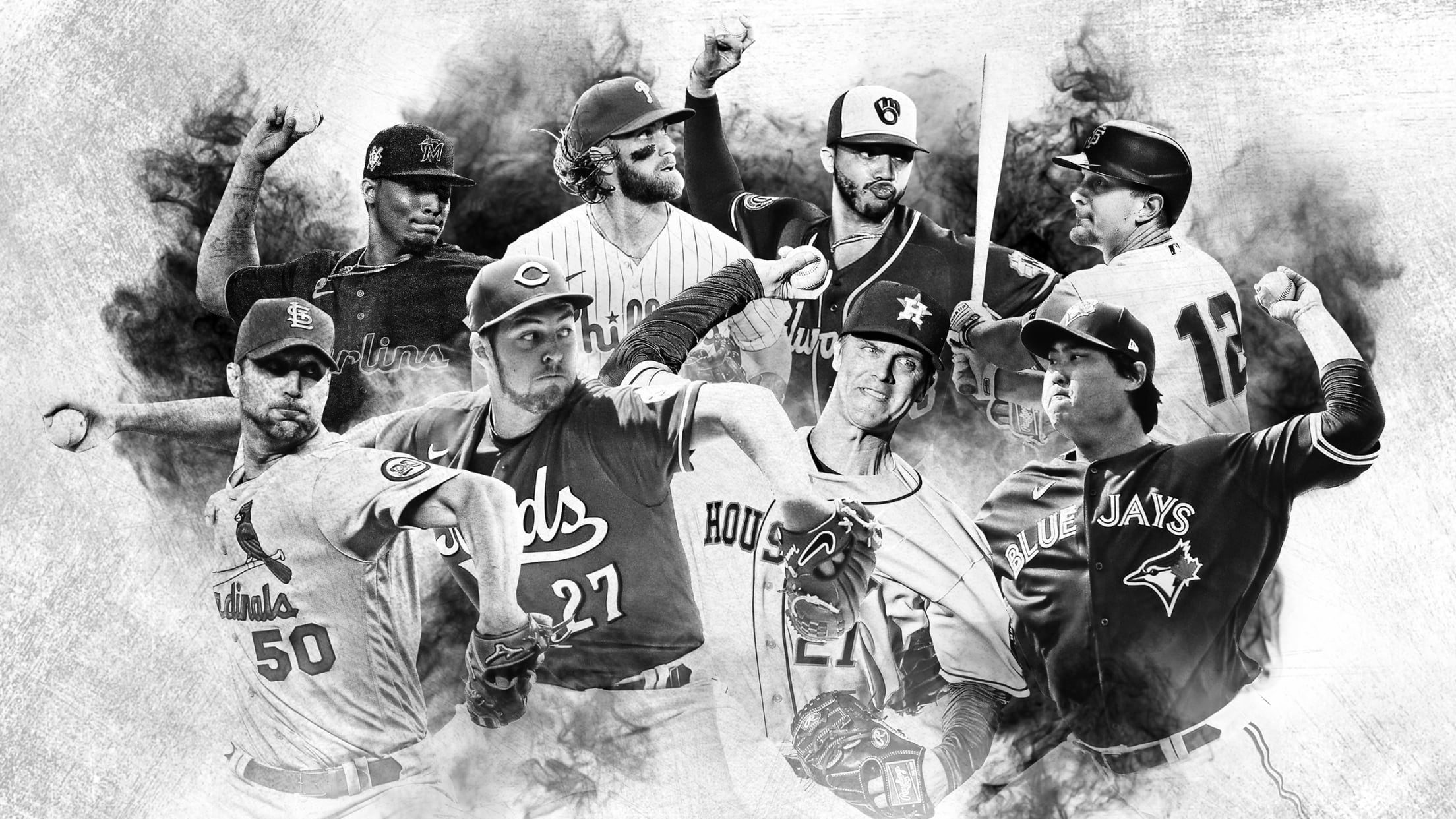 If the Yankees are a road club in the upcoming Wild Card Series, you won't see us calling them "underdogs" -- not with a heathier lineup and a revitalized Gerrit Cole. Same with a Cleveland club rolling out Shane Bieber, Zach Plesac and Carlos Carrasco in a best-of-three set after
These 20 stats aren't weird, they're bonkers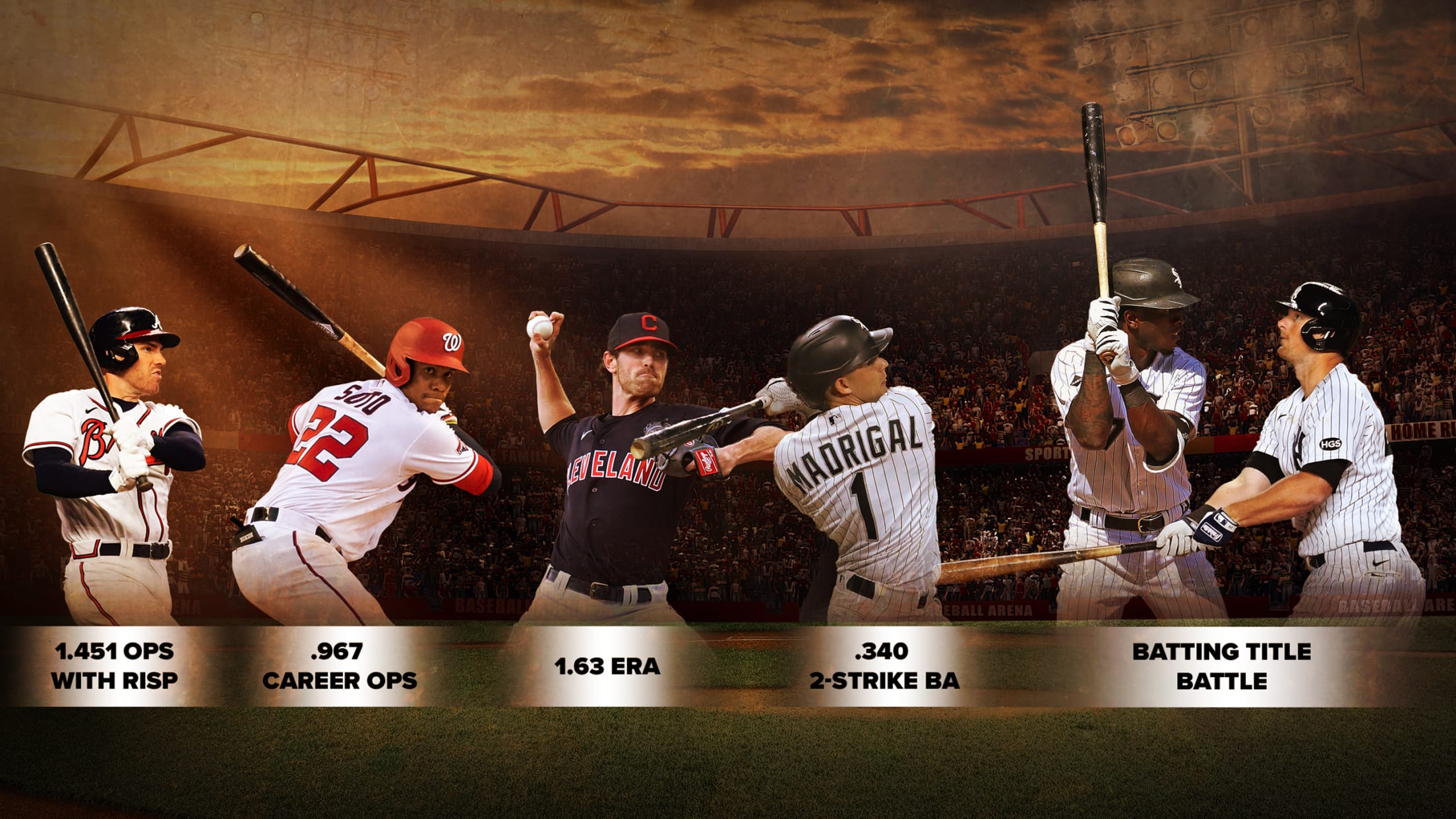 Well, we knew this was going to be weird. And boy, did the 2020 MLB regular season deliver. Limited as it was to 60 games per team, this season was bound to present a slew of silly statistics and absurd outliers. Let's celebrate that strangeness here in this collection of
Ranking every final-weekend series 1-15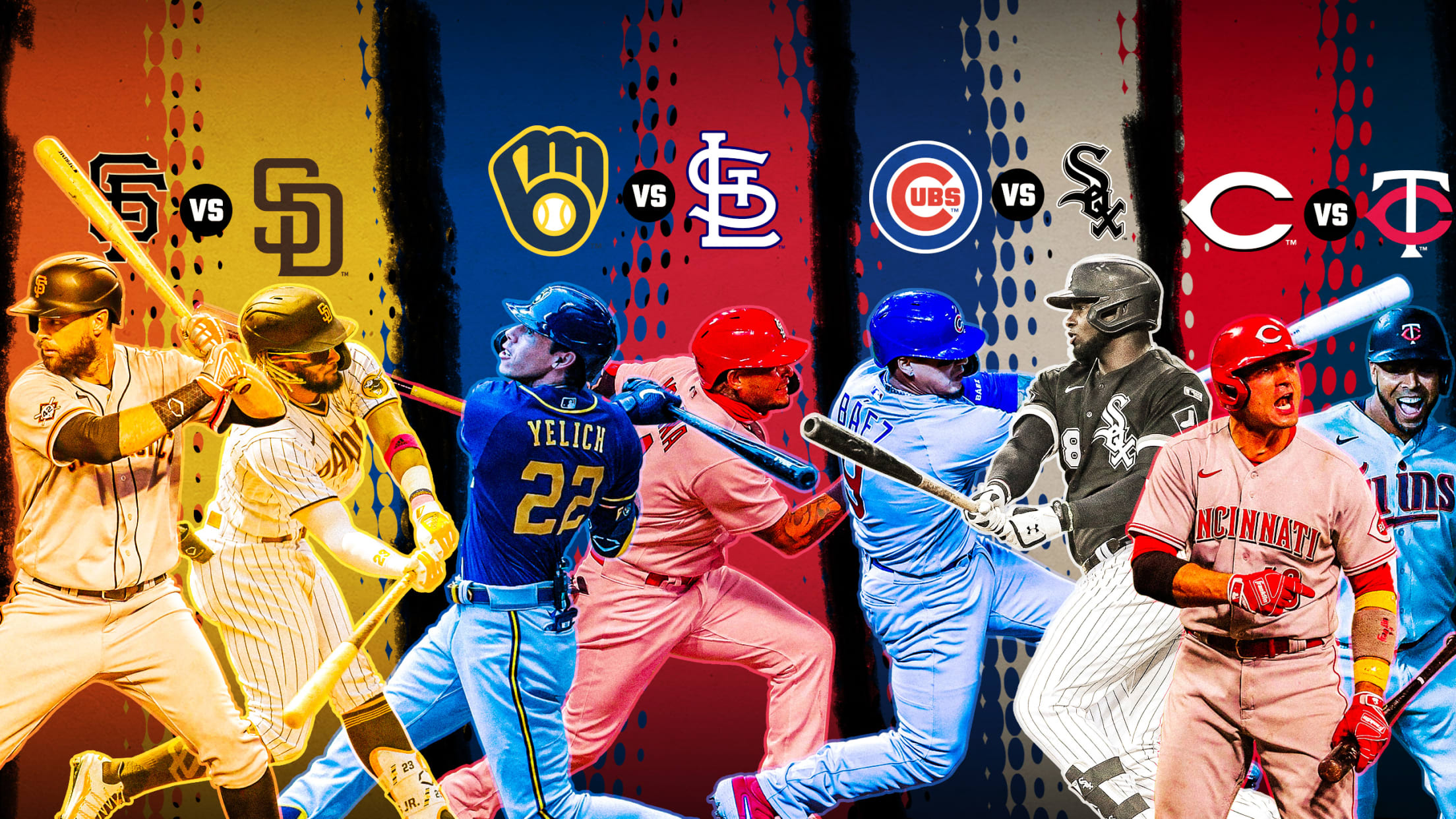 This last weekend is going to be, is designed to be, both incredibly exciting and nail-bitingly stressful. Five playoff spots are very much up for grabs, seeding is a scramble and all sorts of personal and team records are on the line. And that's not even accounting for the fact
Most popular MLB jerseys of 2020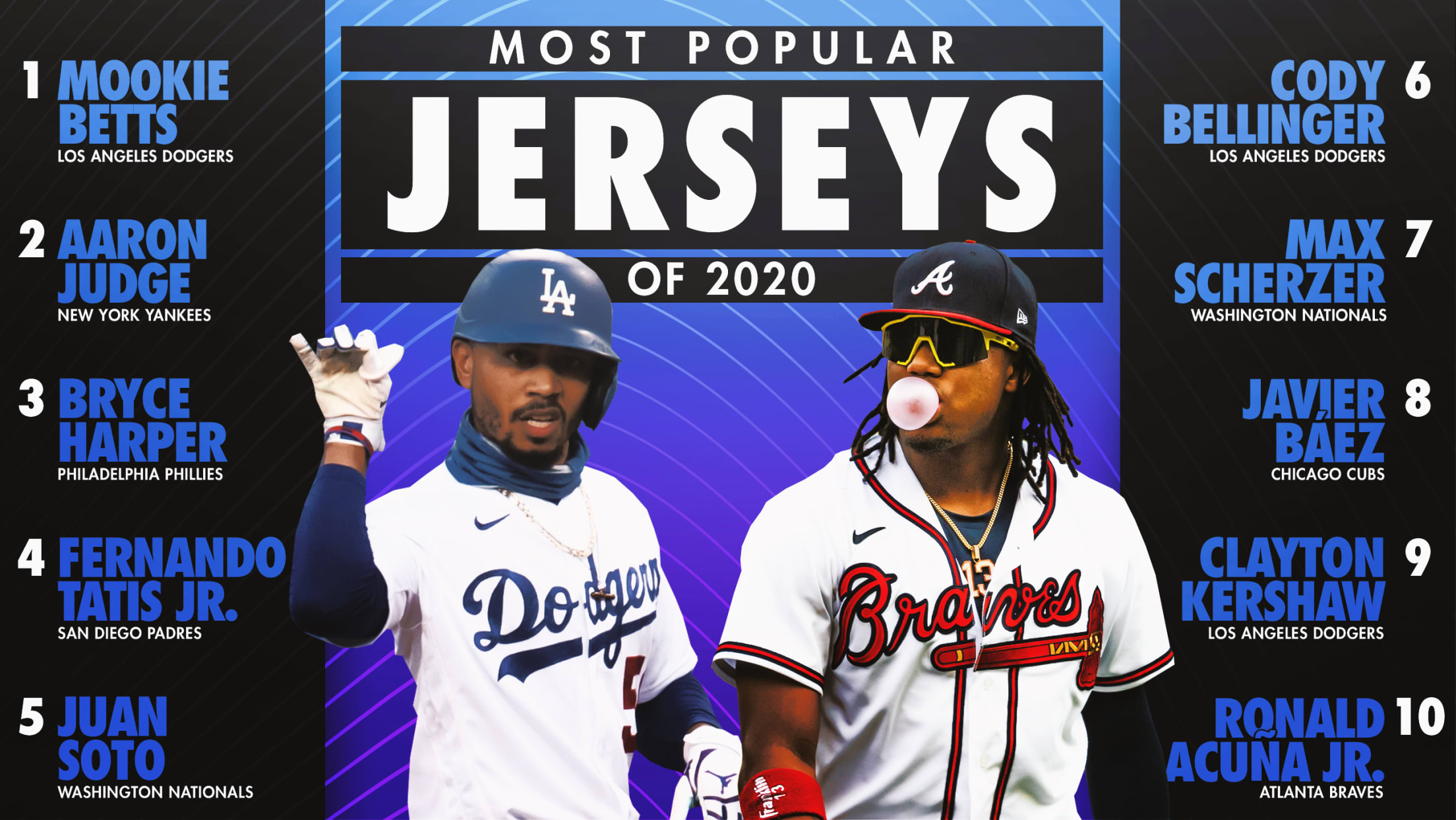 As he winds down his first season wearing the historic Dodgers blue in Los Angeles, perennial All-Star outfielder Mookie Betts will finish the 2020 season with the most popular player jersey in MLB for the first time in his seven-year career. Betts is also the first Dodgers player to finish
Latest MLB COVID-19 test results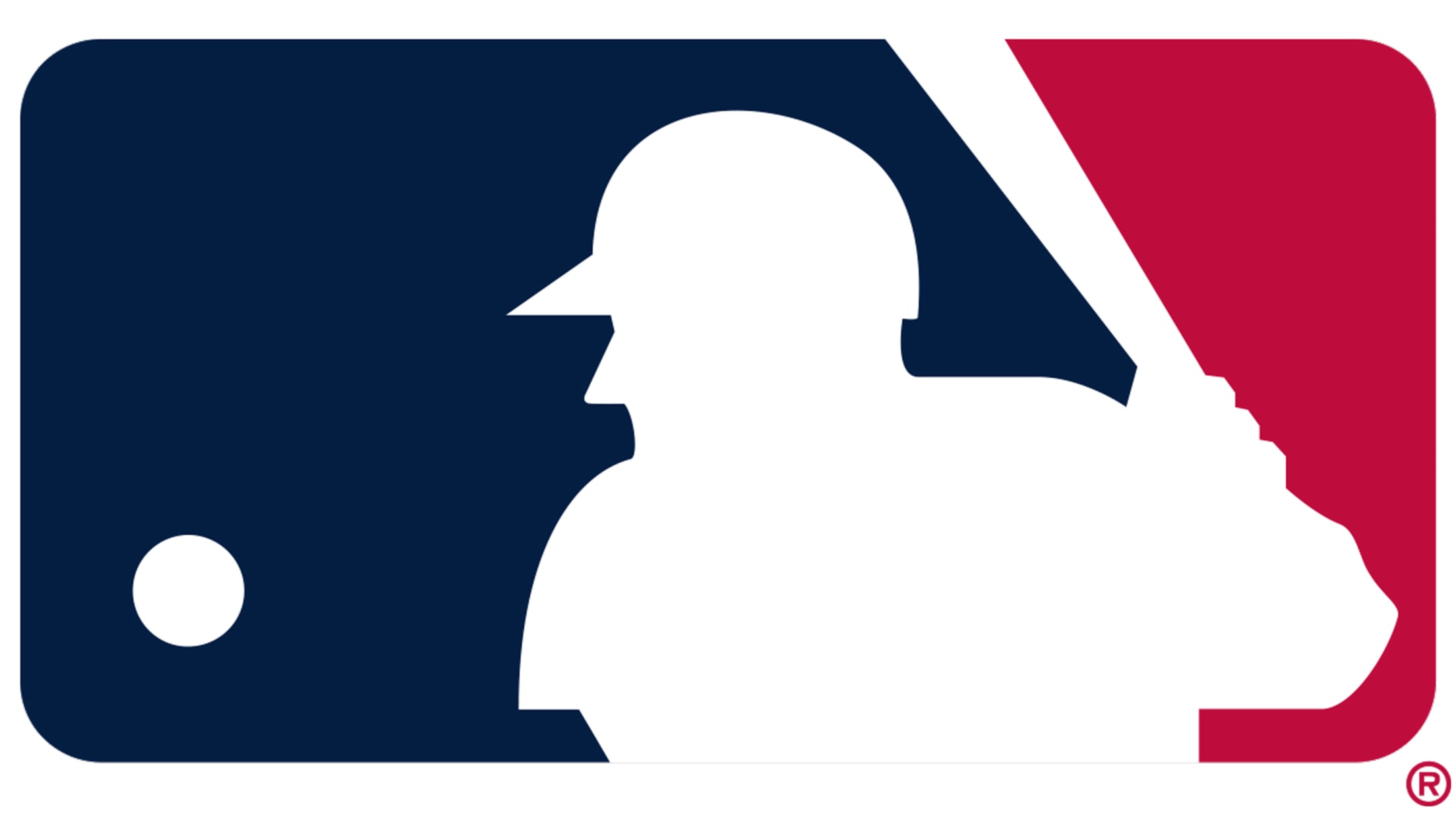 Major League Baseball and the Major League Baseball Players Association jointly announced today the latest COVID-19 testing results under MLB's COVID-19 Health Monitoring & Testing Plan, through the end of Thursday, September 24th: MONITORING TESTING Covered Individuals are now in Monitoring Testing. To date, the results of Monitoring Testing are
Playoff scenarios, seedings, tiebreakers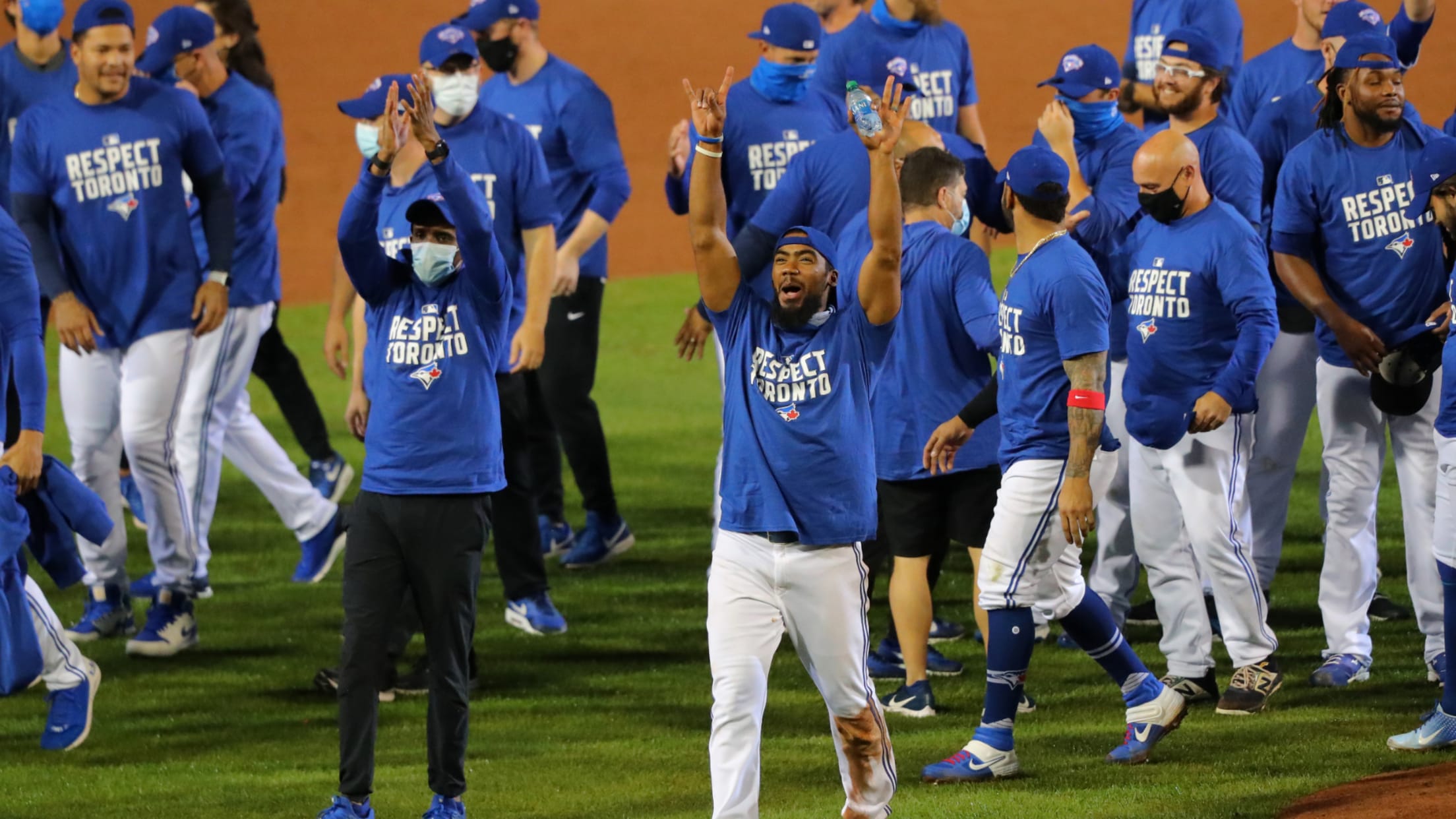 The Blue Jays punched their ticket to the postseason with a 4-1 victory over the Yankees in Buffalo, N.Y., on Thursday, clinching their first playoff appearance in four years. Meanwhile, the Astros reduced their magic number for a fourth straight postseason berth to 1 with a 12-4 victory over the
Memory of Parkland victim endures in cutouts
'I have no other way to bring my kid to the ballpark'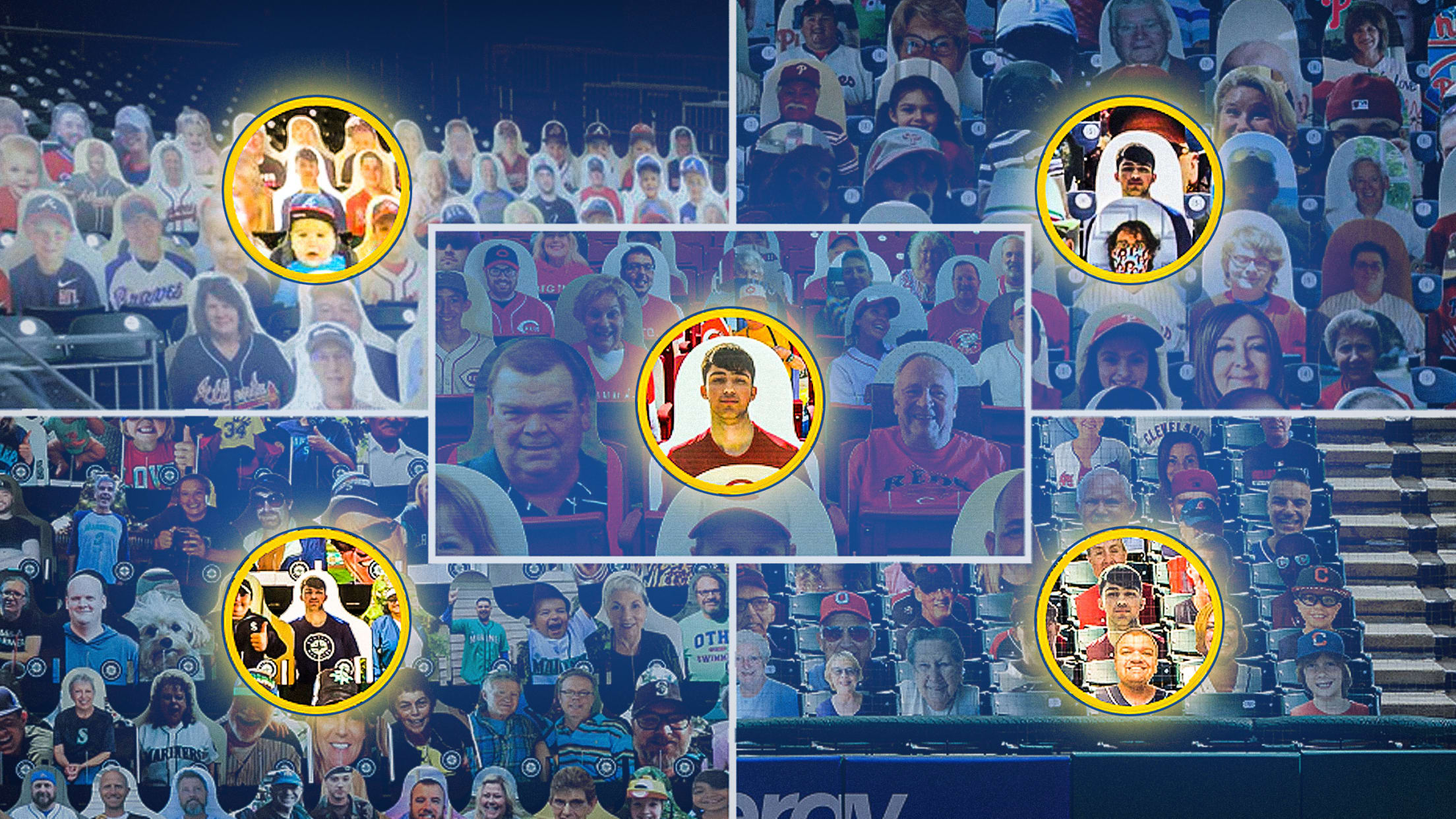 Manuel Oliver sits on a Zoom call from his home in Parkland, Fla., as images and art of his son adorn the wall behind him. He is reflecting on all the ways his life has changed since his son, Joaquin, was one of 18 students murdered in a mass shooting
Here's what's at stake over the final weekend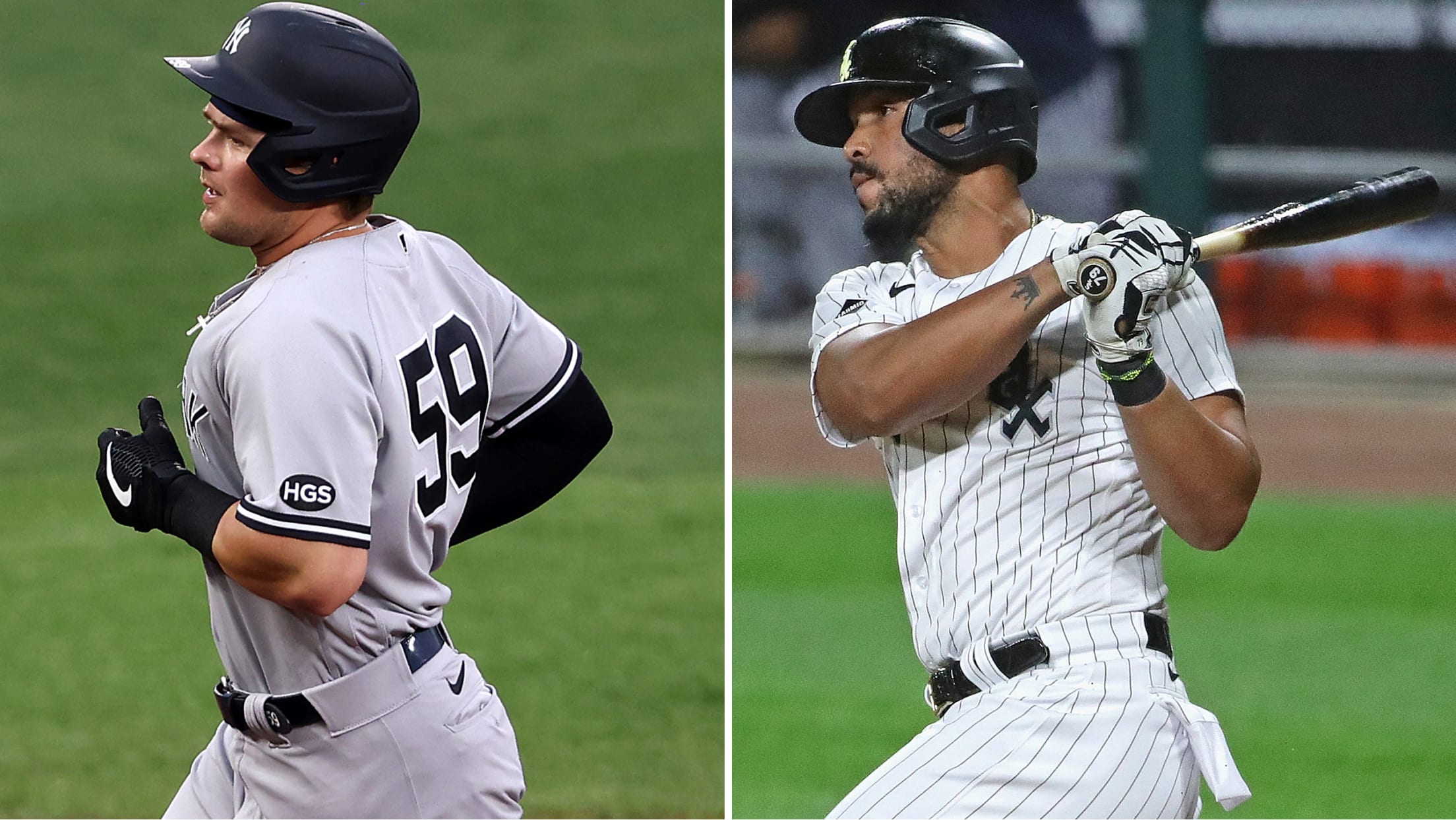 It's been a wild two months in the Major Leagues, and as we reach the final weekend of the regular season, it's time to have a look at what's at stake around baseball. Who will top the statistical leaderboards? Who will take home the hardware this awards season? What individual
MLB, Braves unveil 2021 All-Star Game logo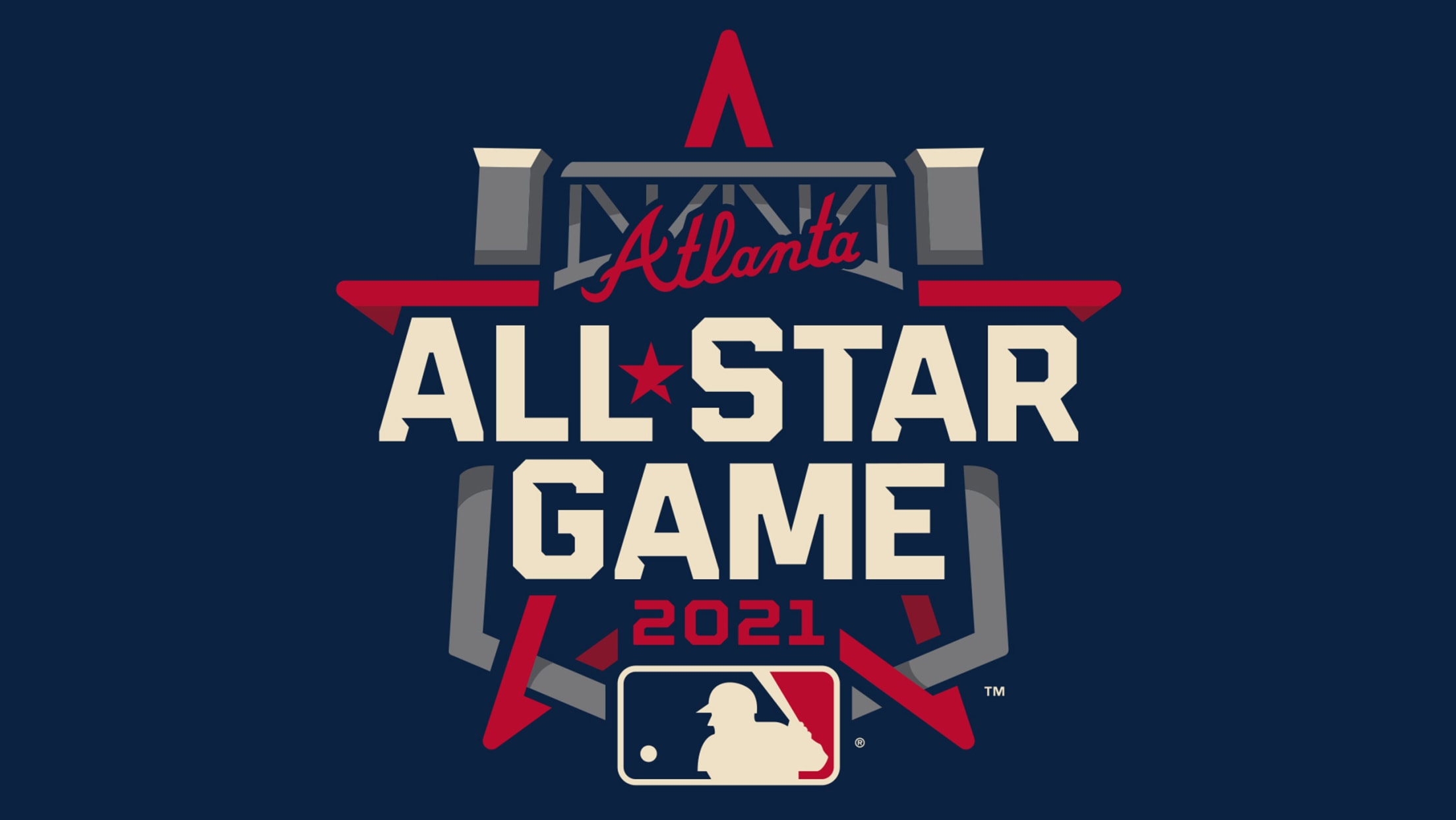 ATLANTA -- Hank Aaron added to the excitement about what next summer will bring when he appeared on Thursday night's FOX Sports South broadcast and said, "I can't wait for the 2021 All-Star Game here in Atlanta. Here we go." Just before the start of Thursday's game against the Marlins,
Toronto is in! Ryu, youth lead playoff clincher
Steadfast Blue Jays back in postseason for first time since 2016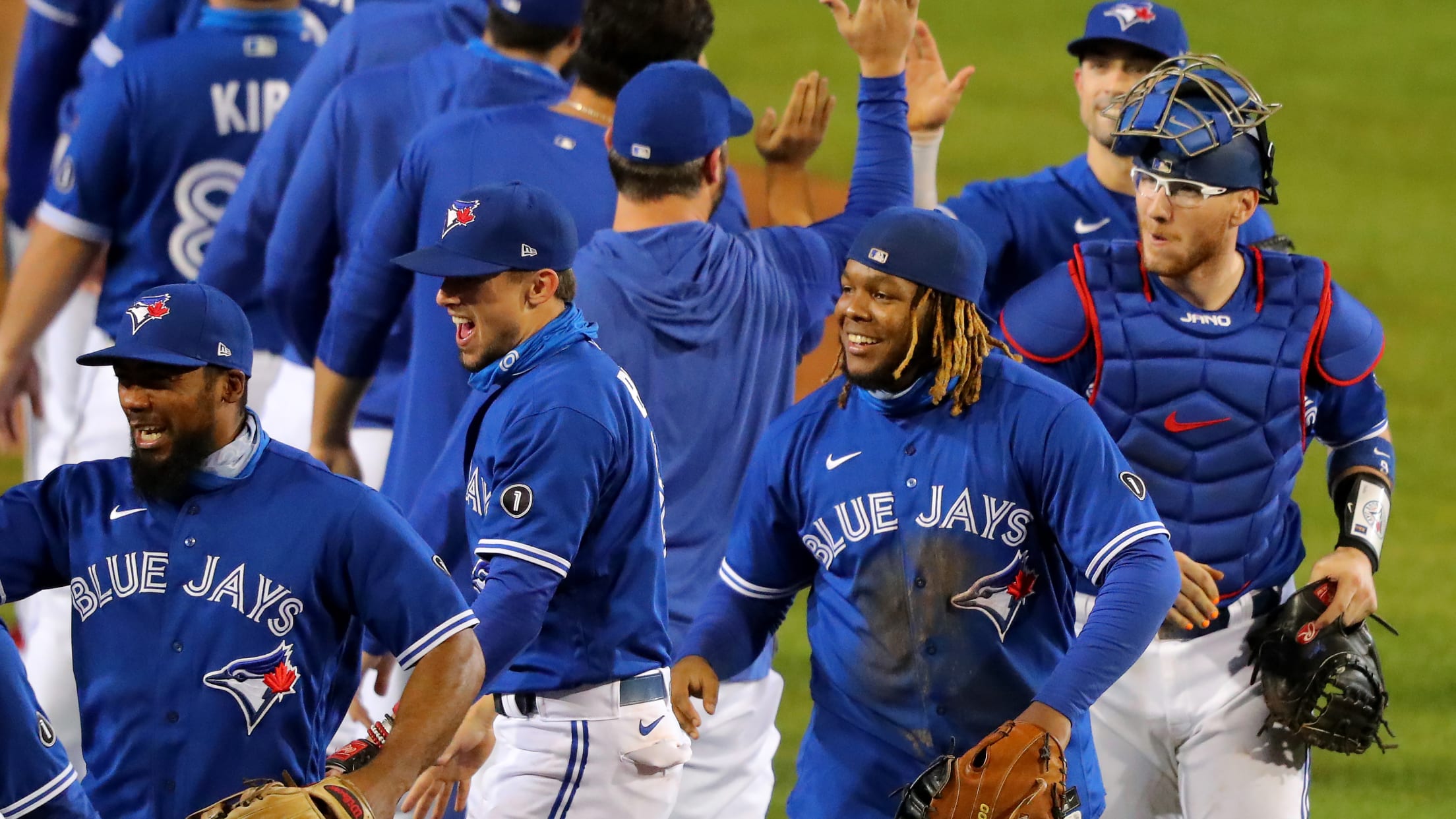 It happened just how the Blue Jays envisioned it would, with Hyun Jin Ryu on the mound and Vladimir Guerrero Jr. kick-starting the offense with a towering home run. The Toronto Blue Jays have clinched a spot in the postseason for the first time since 2016 with Thursday's 4-1 win
Y2K: Molina notches 2,000th career hit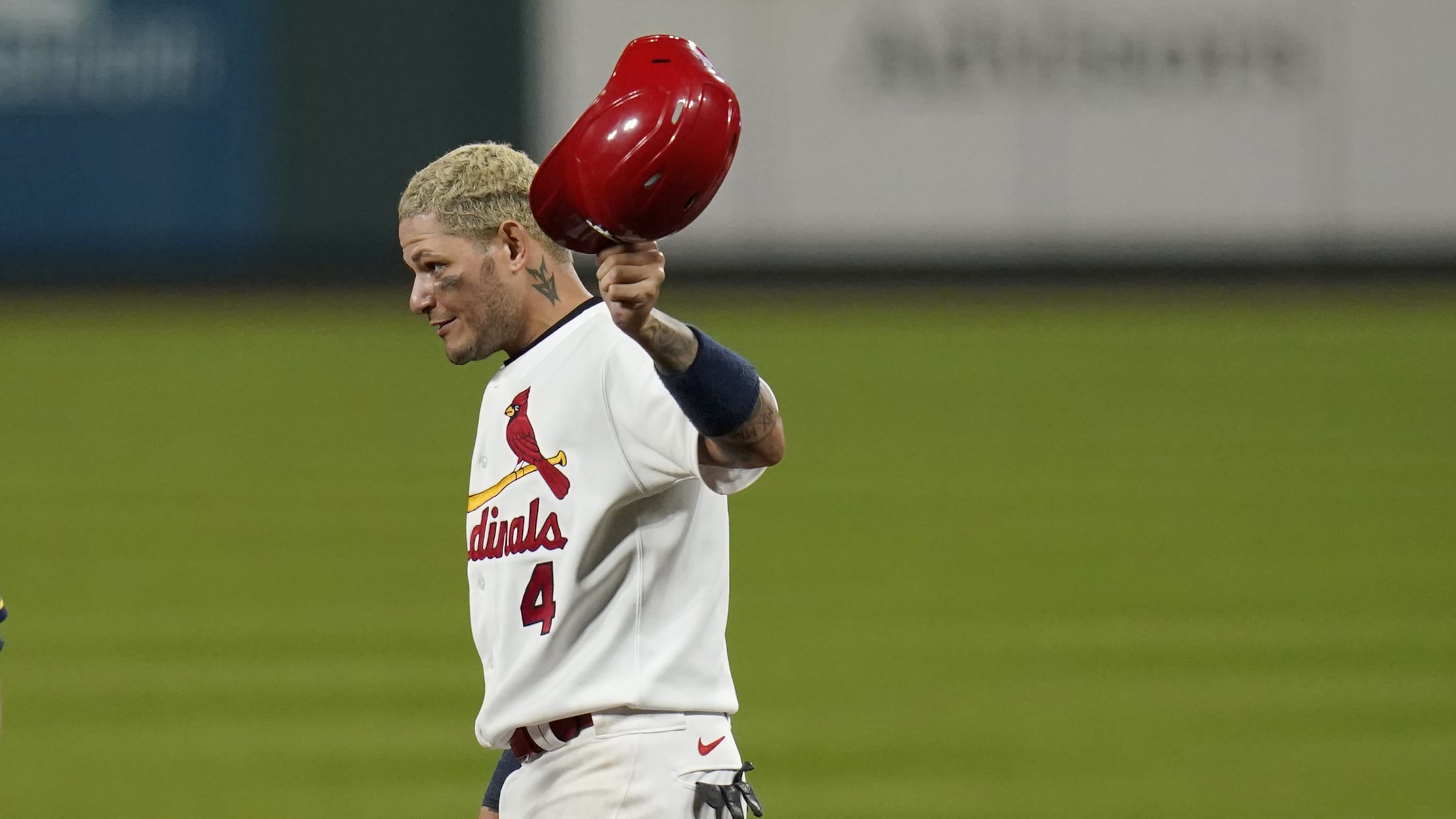 ST. LOUIS -- When the ball landed in shallow center field and Yadier Molina ran up the first-base line, he glanced at the ground, smiled and pumped his fist. When he reached first base, he turned and gave a thumbs up to his dugout -- full of players and coaches
Best rookie postseason performances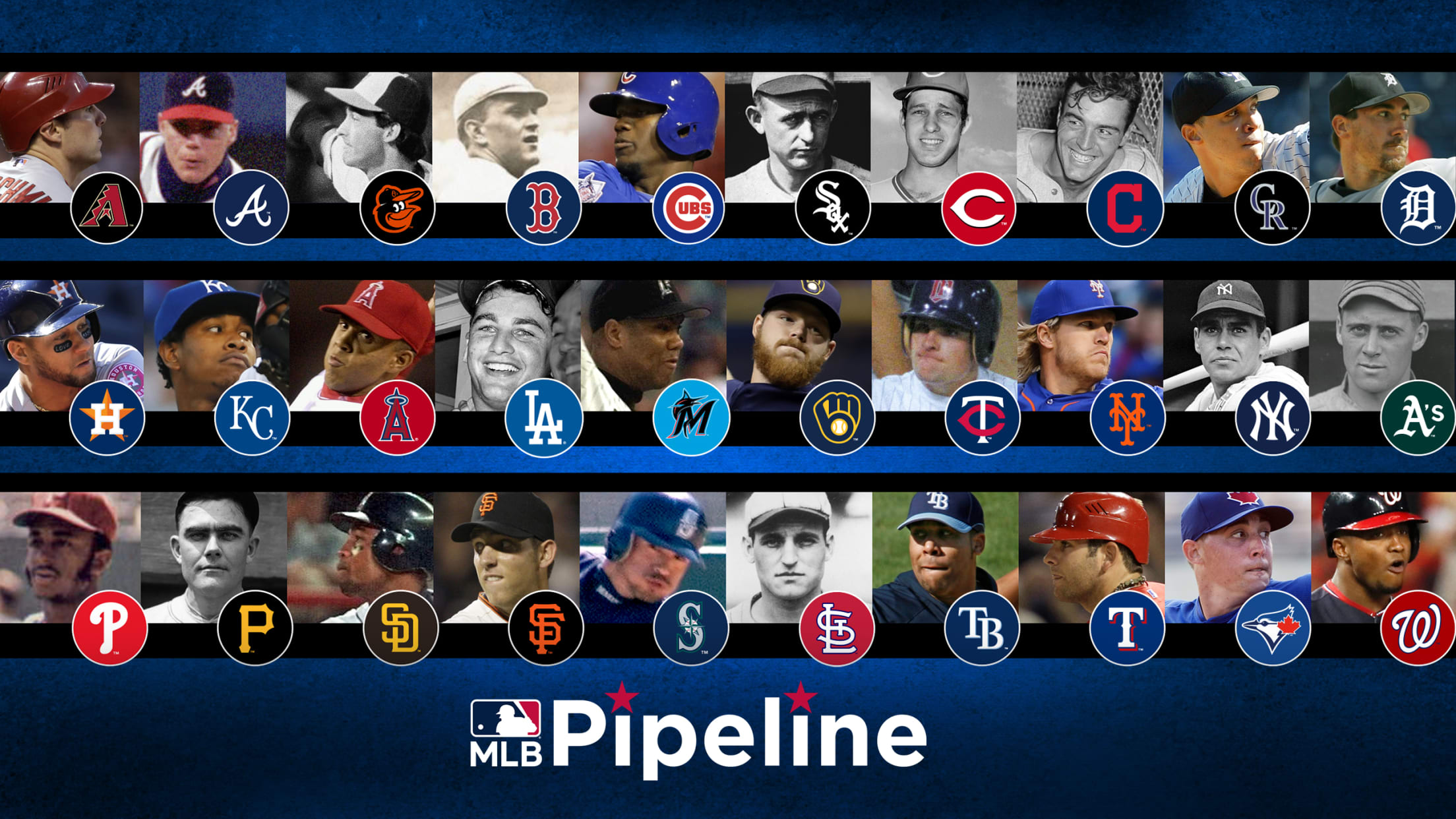 Contributions from rookies can do wonders for a team during the regular season. They're even more valuable in the playoffs, when a player's production and performance can potentially make or break a series. It's for that reason that the postseason can also serve as a coming-out party for a rookie
Double-A to playoffs: Rookies to be tested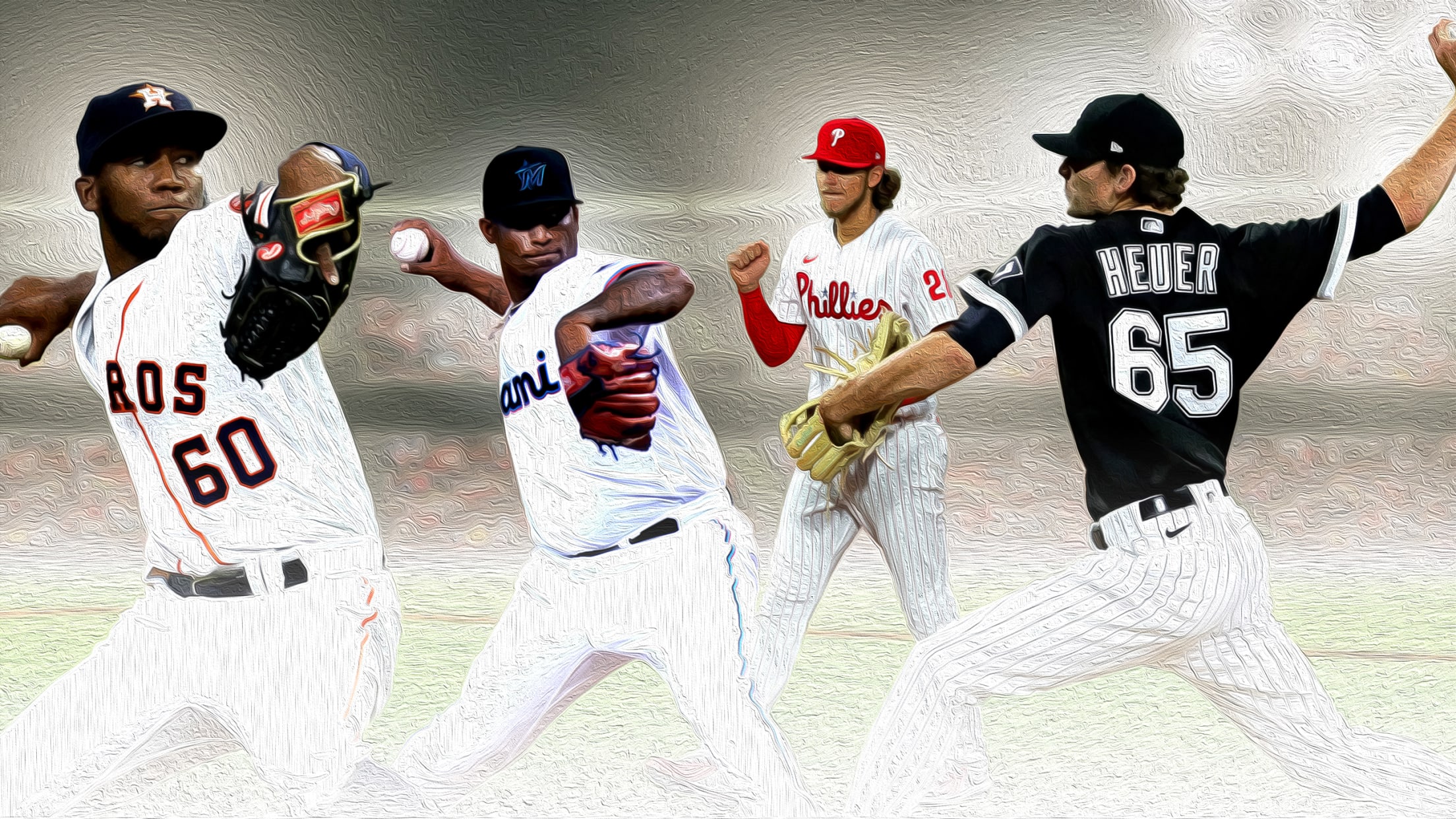 The Royals had already accomplished the seemingly impossible barley an hour earlier, coming back from a late four-run deficit against the Athletics to force the 2014 American League Wild Card Game into extra innings. Now, Kansas City's fate rested on the inexperienced left arm of Brandon Finnegan, a 21-year-old rookie
Tribe sweeps Sox to tighten AL Central race
CLE wins 5th straight to climb within 1 of CWS, 2 behind MIN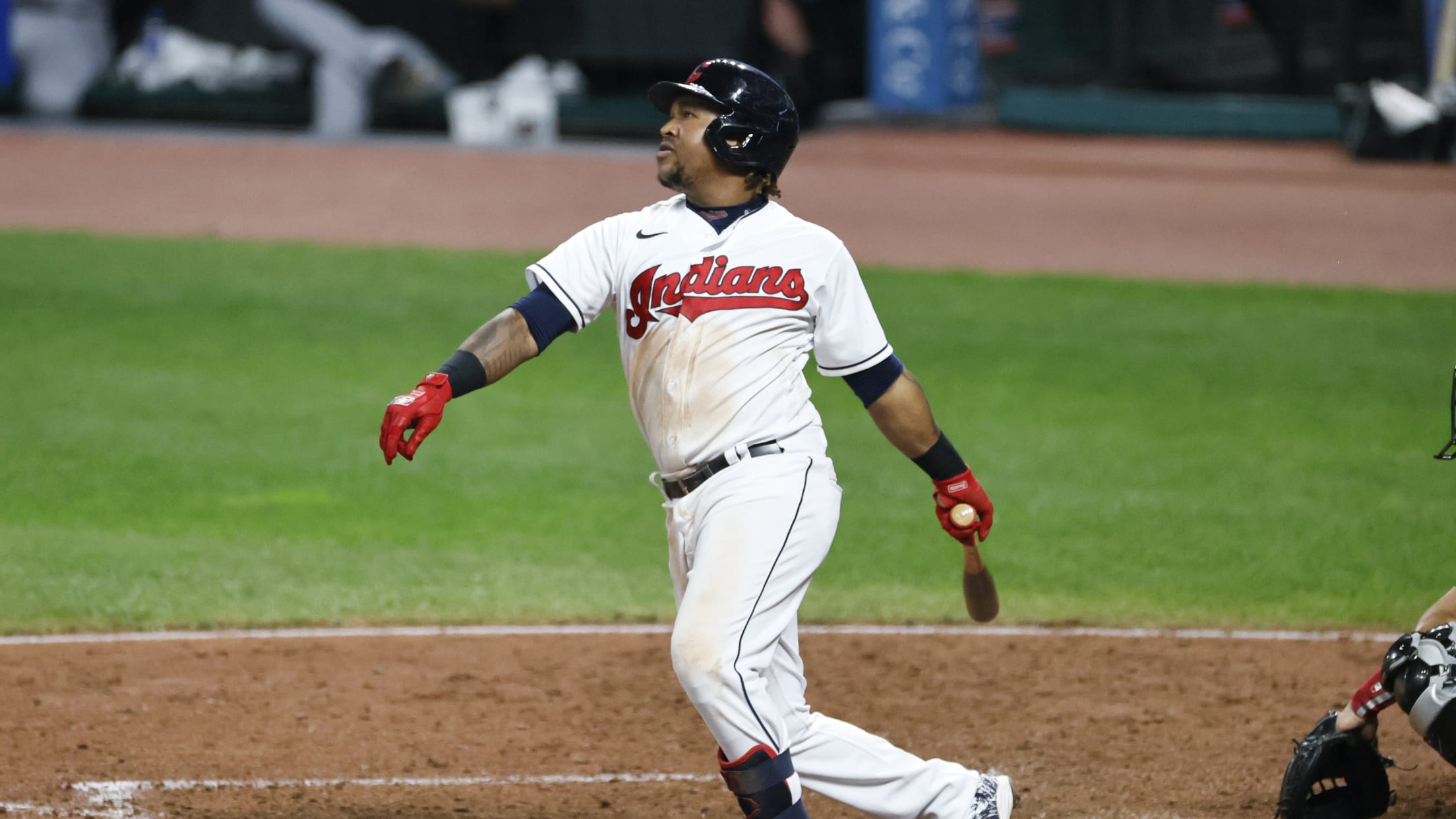 CLEVELAND -- The speculation about the Indians' struggling offense has been ongoing since the season got underway in July. Every time the Tribe's bats seemed to be catching fire, the momentum would be extinguished. Backed by a spark plug in José Ramírez, Cleveland may finally be finding its offensive stride
Buehler back healthy thanks to unlikely trio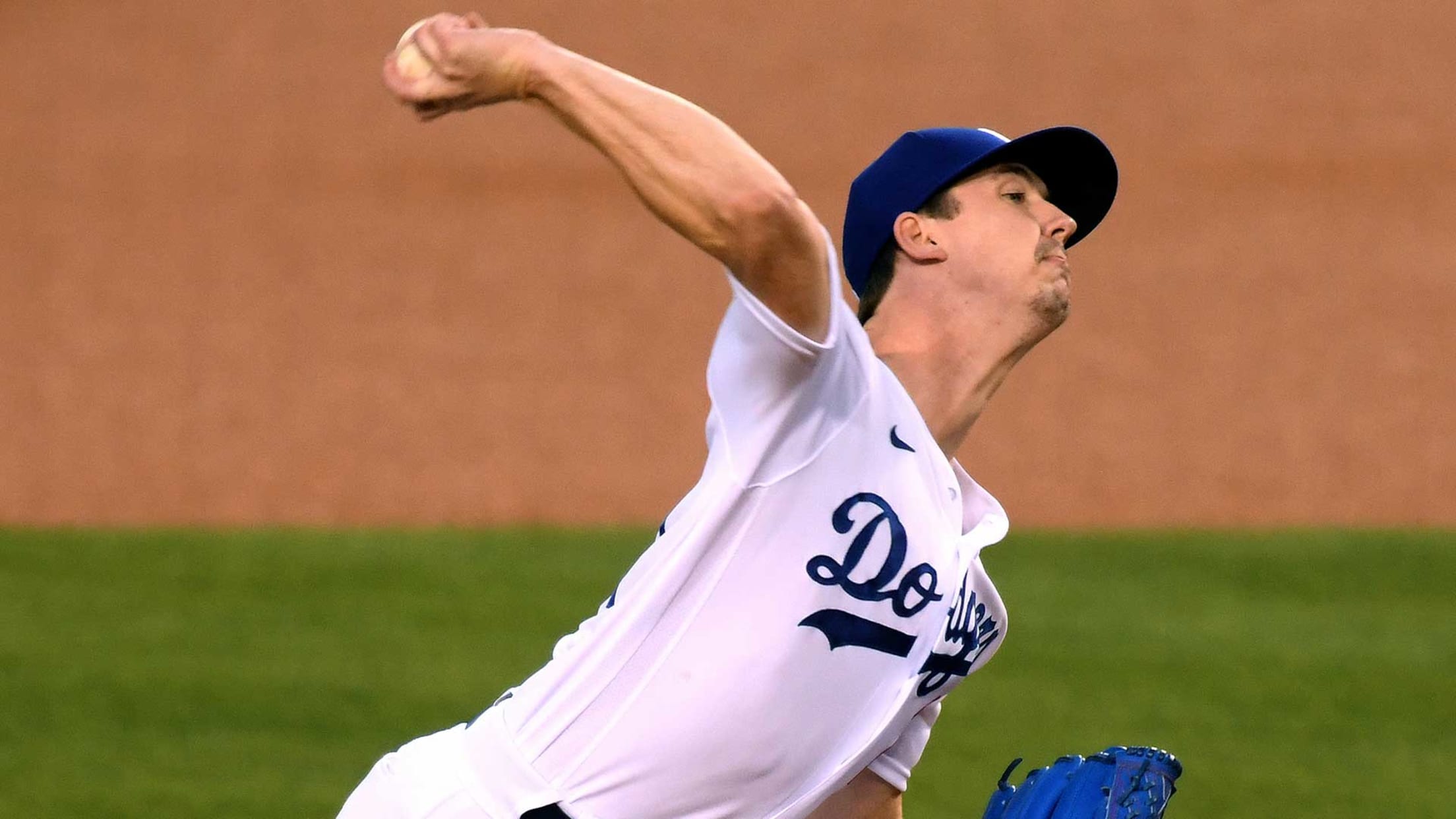 A former Dodgers pitcher, a physics graduate from Japan's prestigious Chuo University, and a former rodeo bull rider made it possible for Walker Buehler to pass a crucial test on Thursday night and the Dodgers to clinch home-field advantage for as long as they play this year, even in a
Longtime Royals star Alex Gordon to retire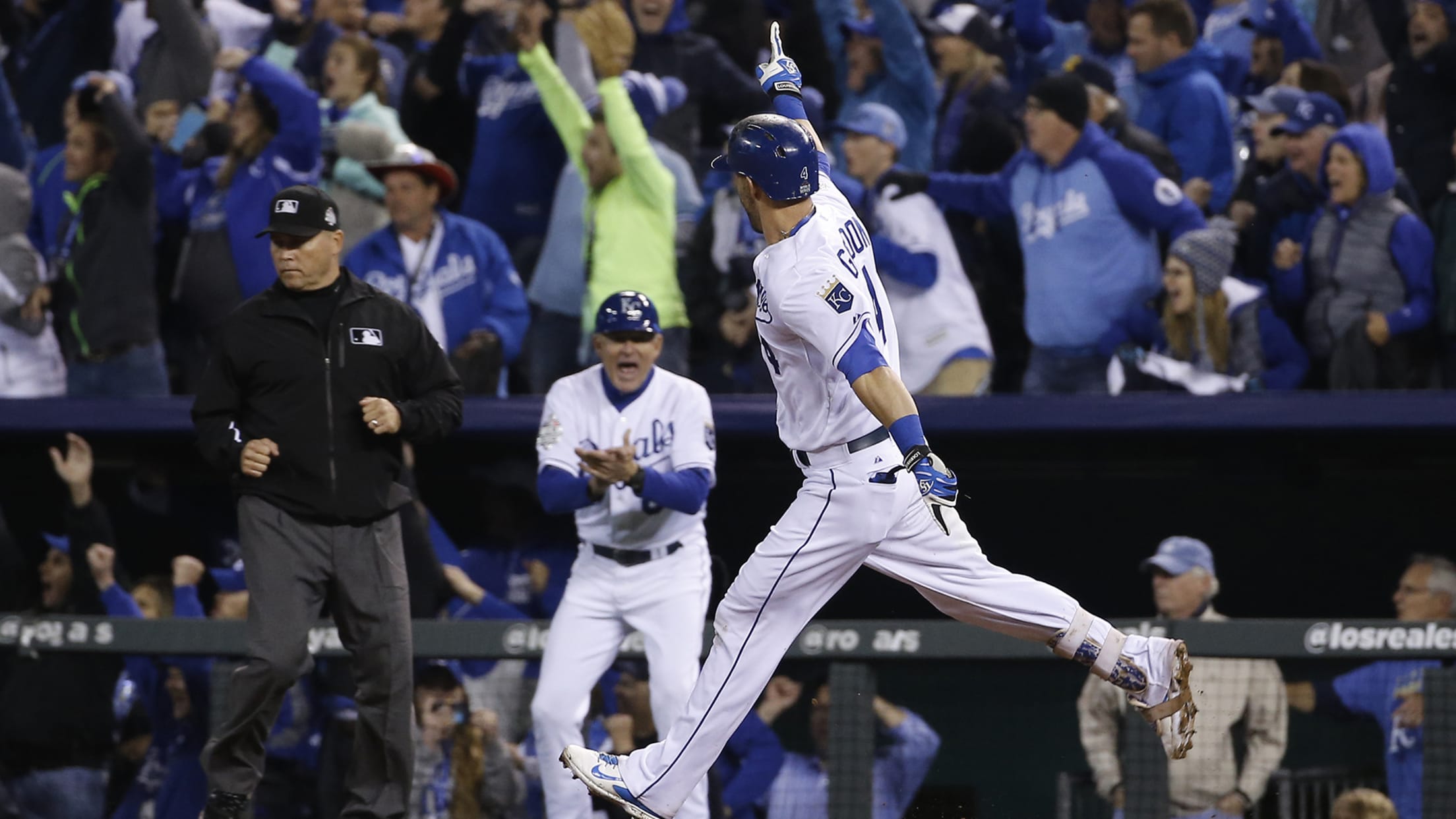 KANSAS CITY -- When the statue is made of Royals legend Alex Gordon -- and it will be made and placed outside Kauffman Stadium someday -- it no doubt will depict him raising his right arm toward the sky as he rounds first base after hitting a game-tying home run
Astros mash as magic number drops to 1
Houston crushes 4 homers in series-opening win at Texas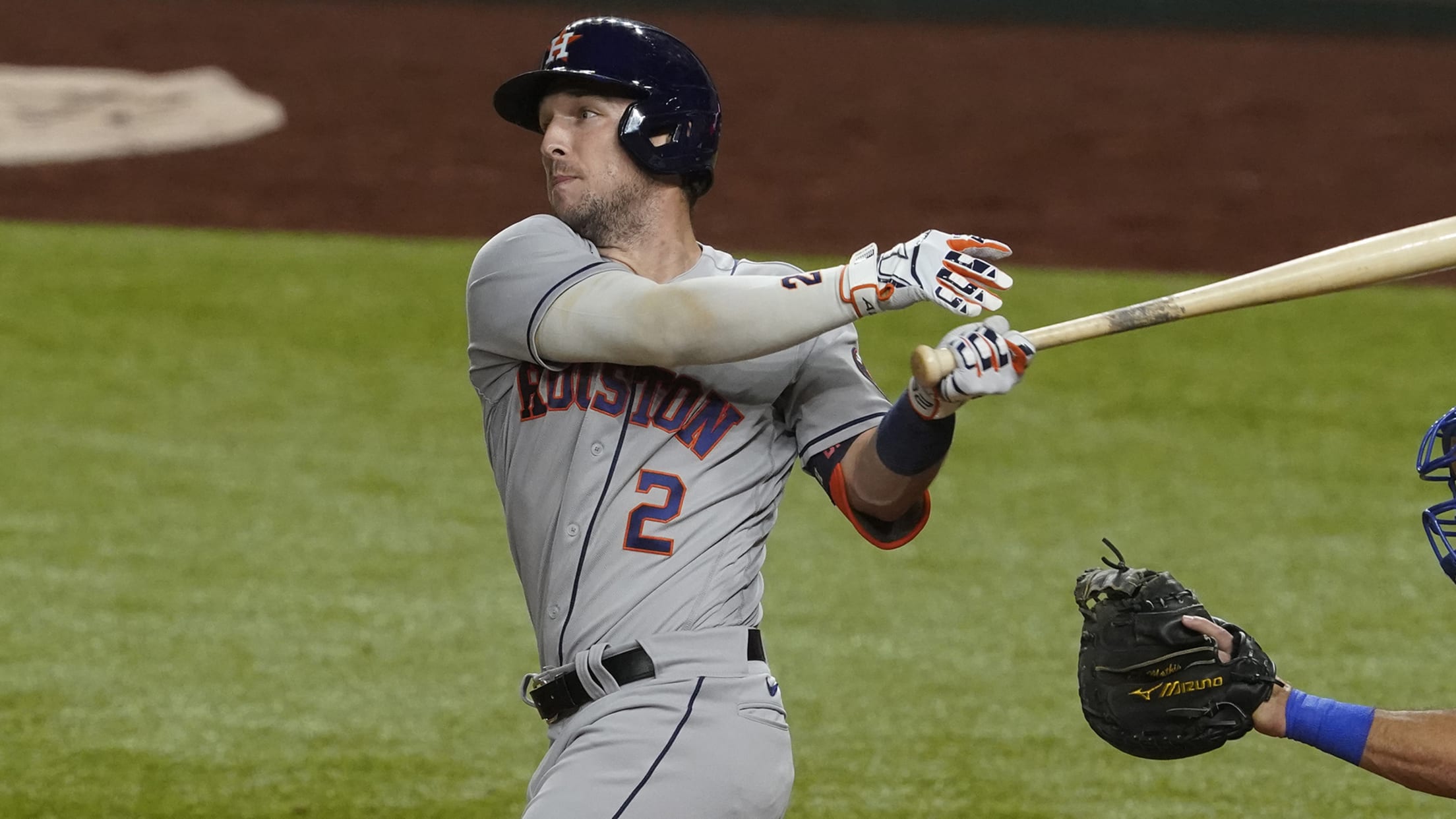 There is no better sign the Astros' offense may finally be clicking on all cylinders than when George Springer, Jose Altuve and Alex Bregman all hit home runs in the same game for the first time in more than two years. If they can keep it up, the defending American
How well do you know the Cubs? 
They're back in the postseason after a one-year absence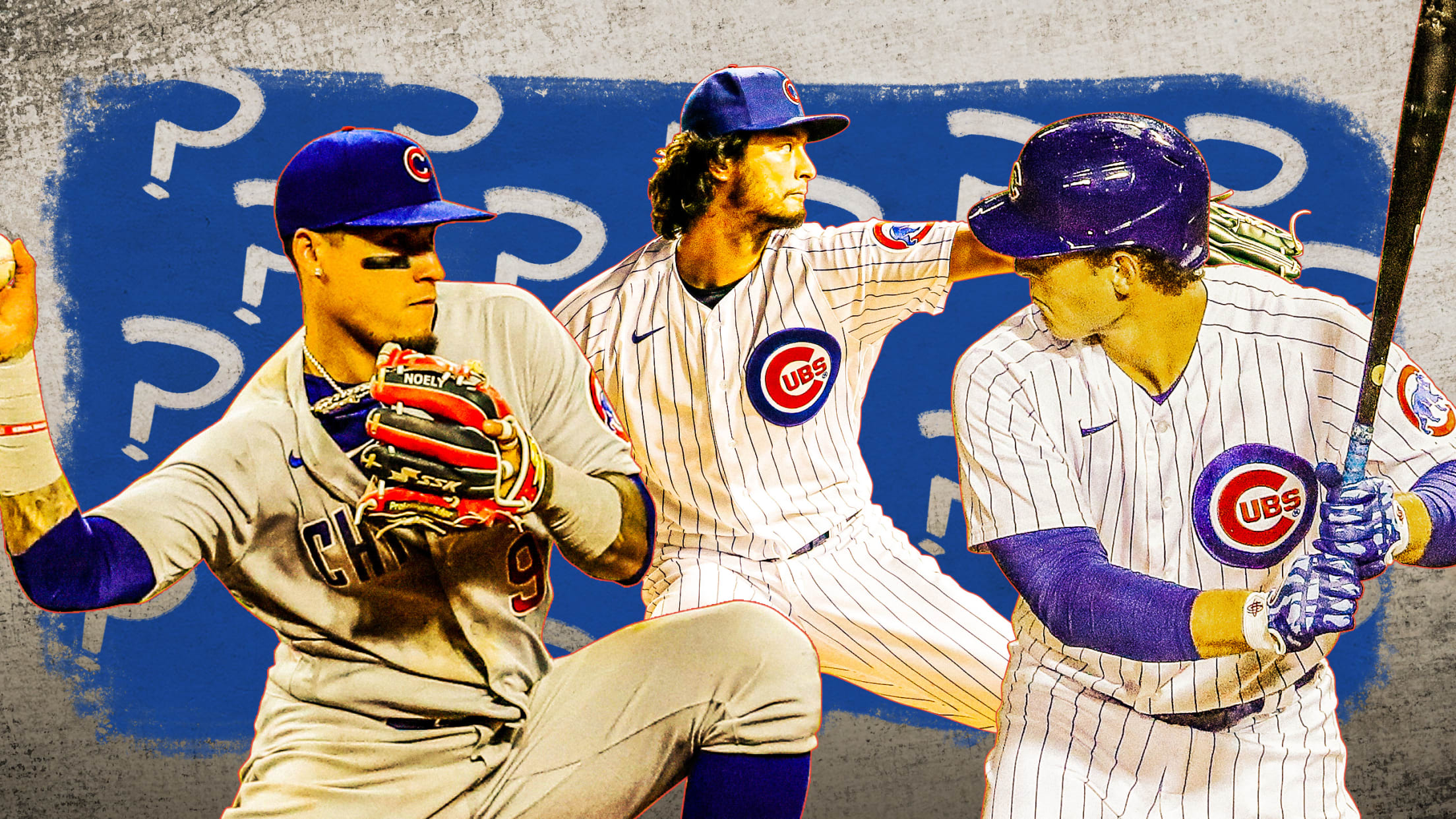 After missing out on the postseason last year, the Cubs are once again going to play meaningful October games. It's the fourth time in the last five years that the team has reached the postseason -- the first time they've accomplished that feat in club history. It may also be
López, Wallach end Marlins' skid, boost odds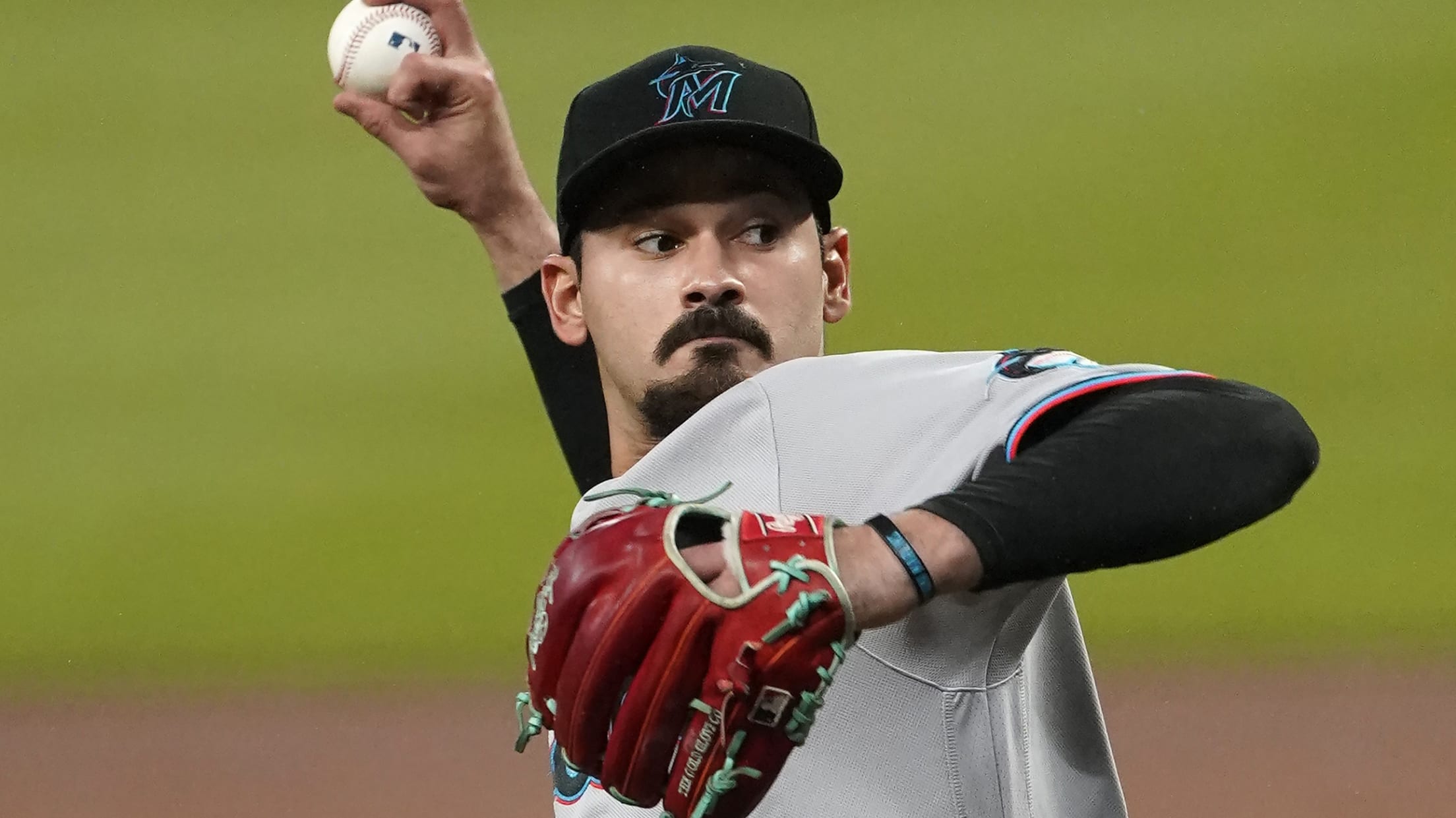 Returning to the scene of a historically lopsided loss, Pablo López on Thursday night gained a measure of personal revenge while also putting the Marlins' playoff chances back on course. López logged five shutout innings and was backed by Chad Wallach's RBI single and Jon Berti's two-run double that provided
MLB Draft to be held in July for 1st time in '21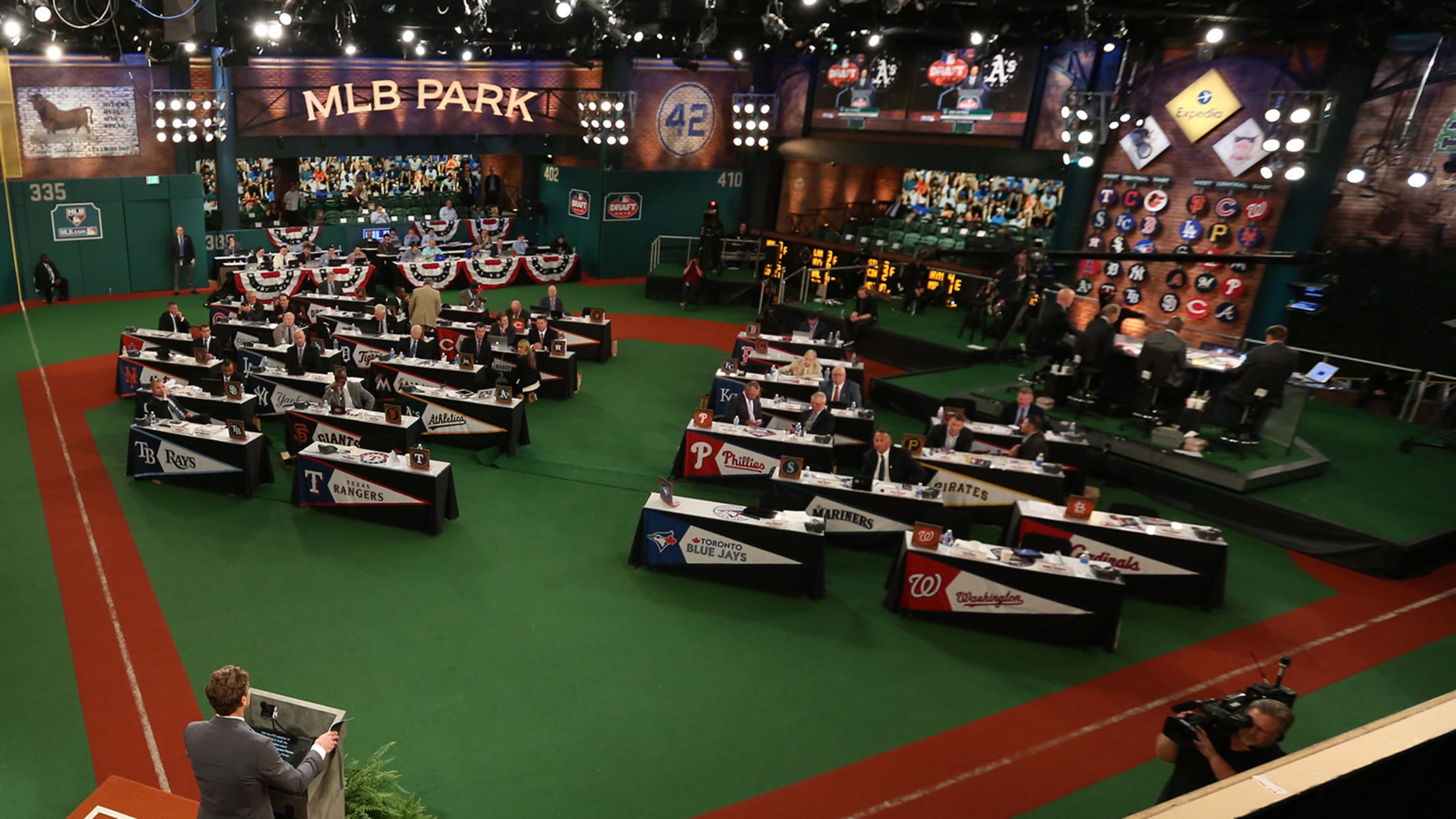 For the first time since its inception in 1965, the MLB Draft will not be held in June next year. Major League Baseball announced Thursday that the 2021 MLB Draft will take place during All-Star Week in Atlanta, from July 11-13, ahead of the 91st MLB All-Star Game at Truist
Burnes' early exit another big blow to Crew
Righty's breakout '20 one inning shy of qualifying for ERA title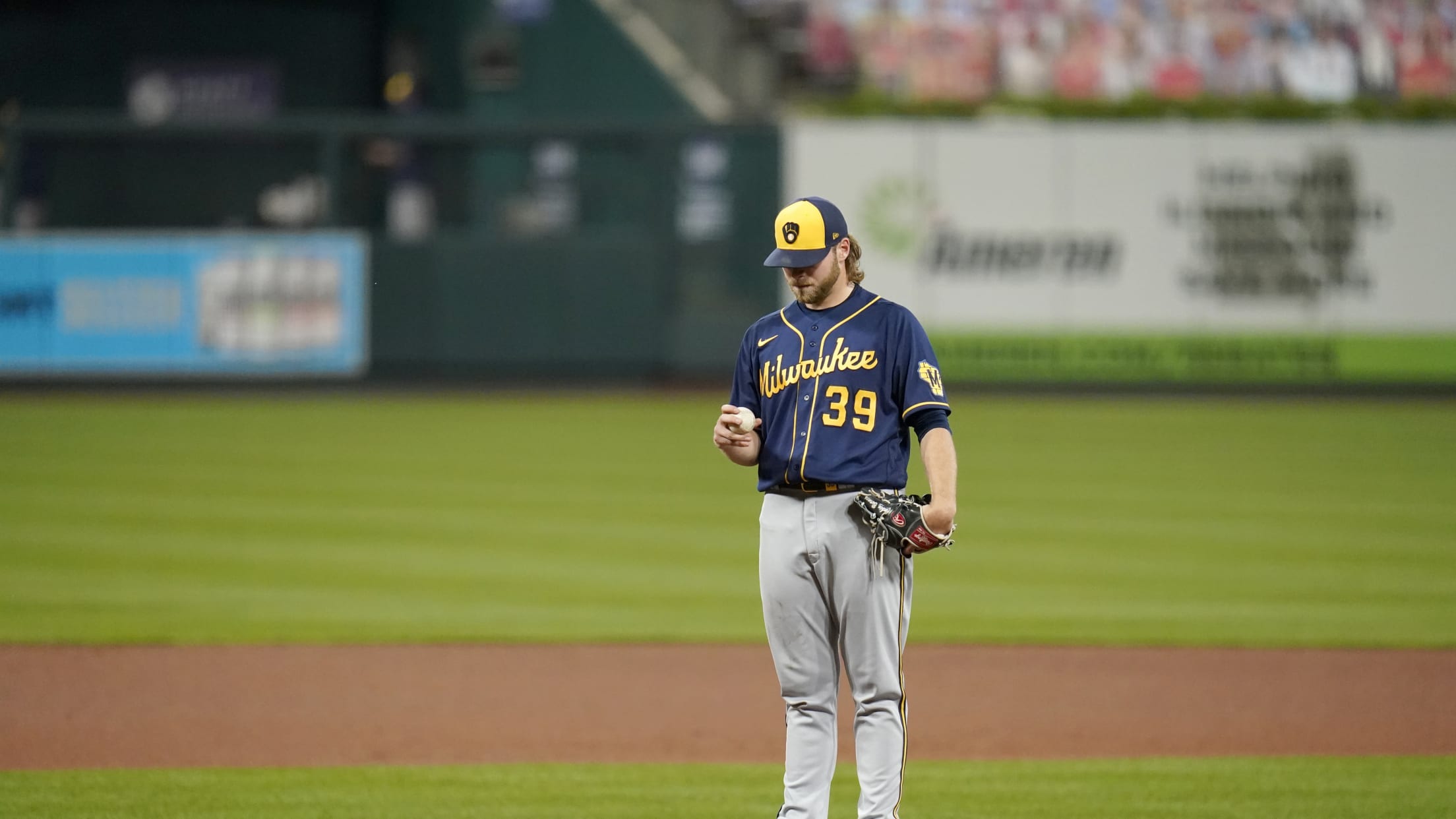 Corbin Burnes insisted he felt fine, but it appeared from the start that something wasn't right. And after fighting for 11 outs without his best stuff on the biggest night of his breakthrough season, the right-hander was forced to retreat from the mound with a member of Milwaukee's athletic training
Story dazzles again with game-saving play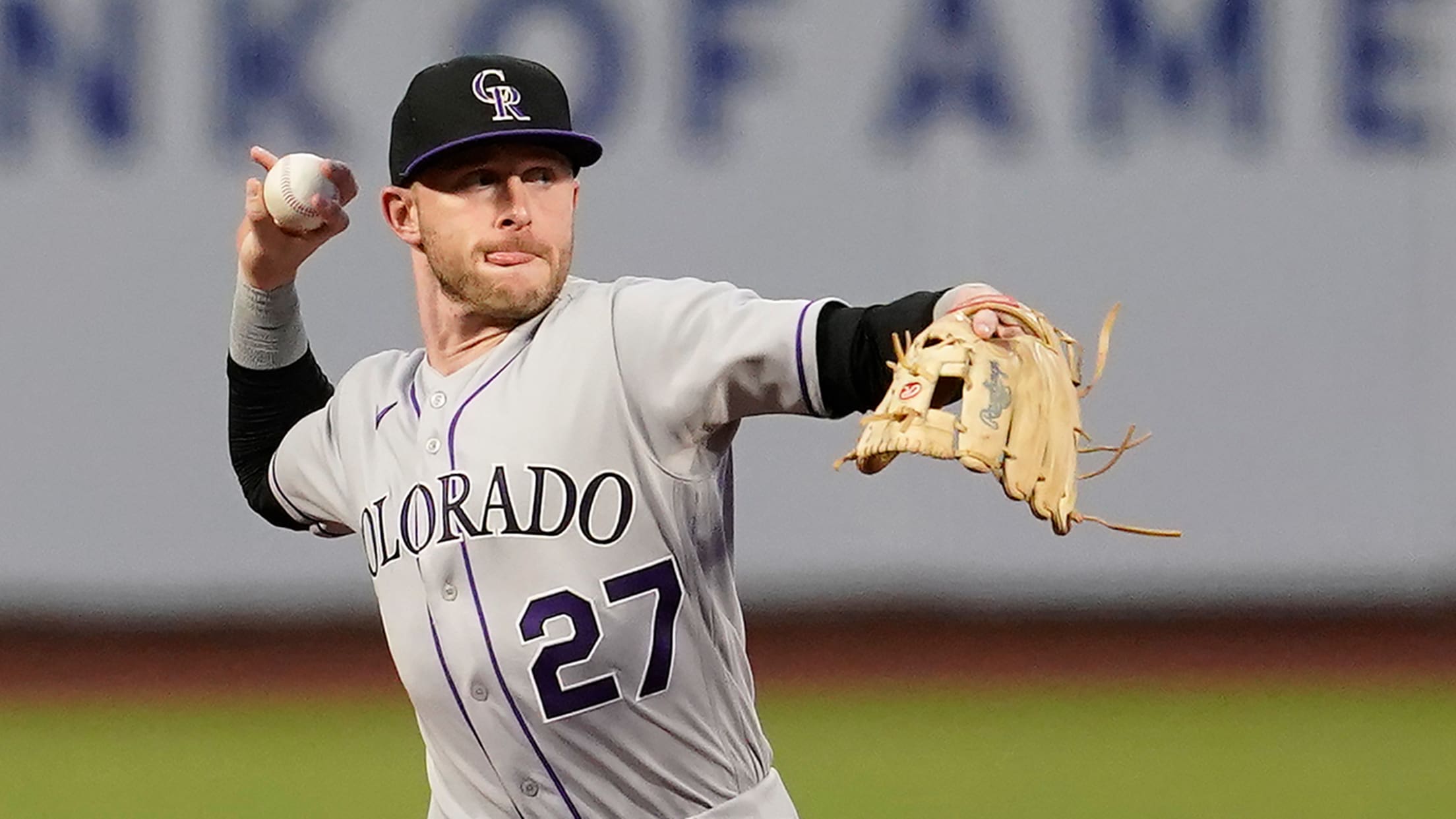 If the likely scenario holds and the Rockies' season ends Sunday, shortstop Trevor Story is giving some glowing final impressions. With the bases loaded in the bottom of the 10th against the Giants on Thursday at Oracle Park, Story saved the game with a fielding play reminiscent of 1980s breakdancing,
Rays celebrate division title with dance battle
That's one way to party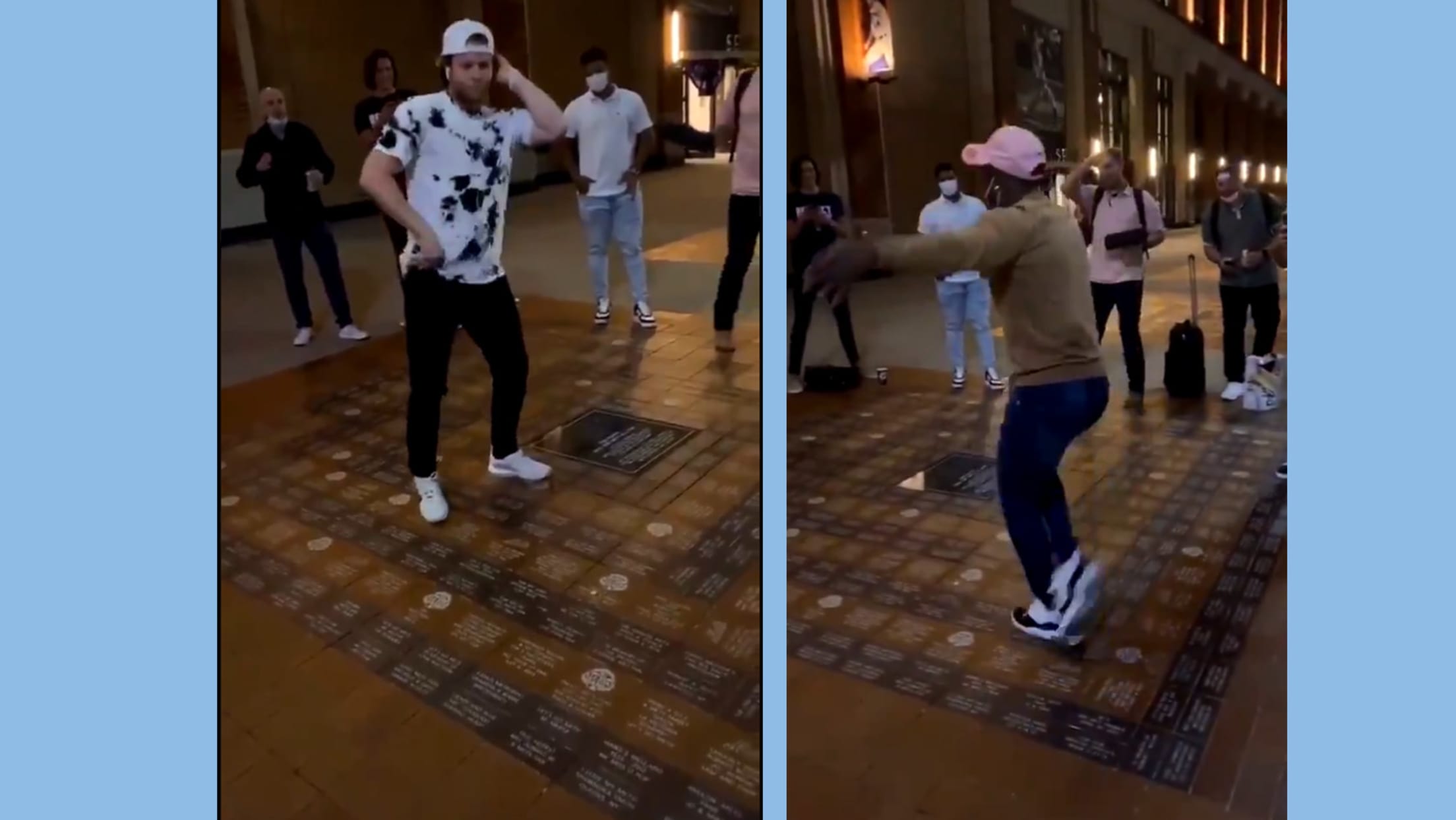 How does one celebrate a division title in 2020? After all, there are no champagne celebrations and there's no such thing as hanging out in a bar with your buds all night. Fortunately, the Rays' Brett Phillips and Randy Arozarena got creative. After defeating the Mets on Wednesday to win
Snitker: Fried will be ready for Game 1 of WC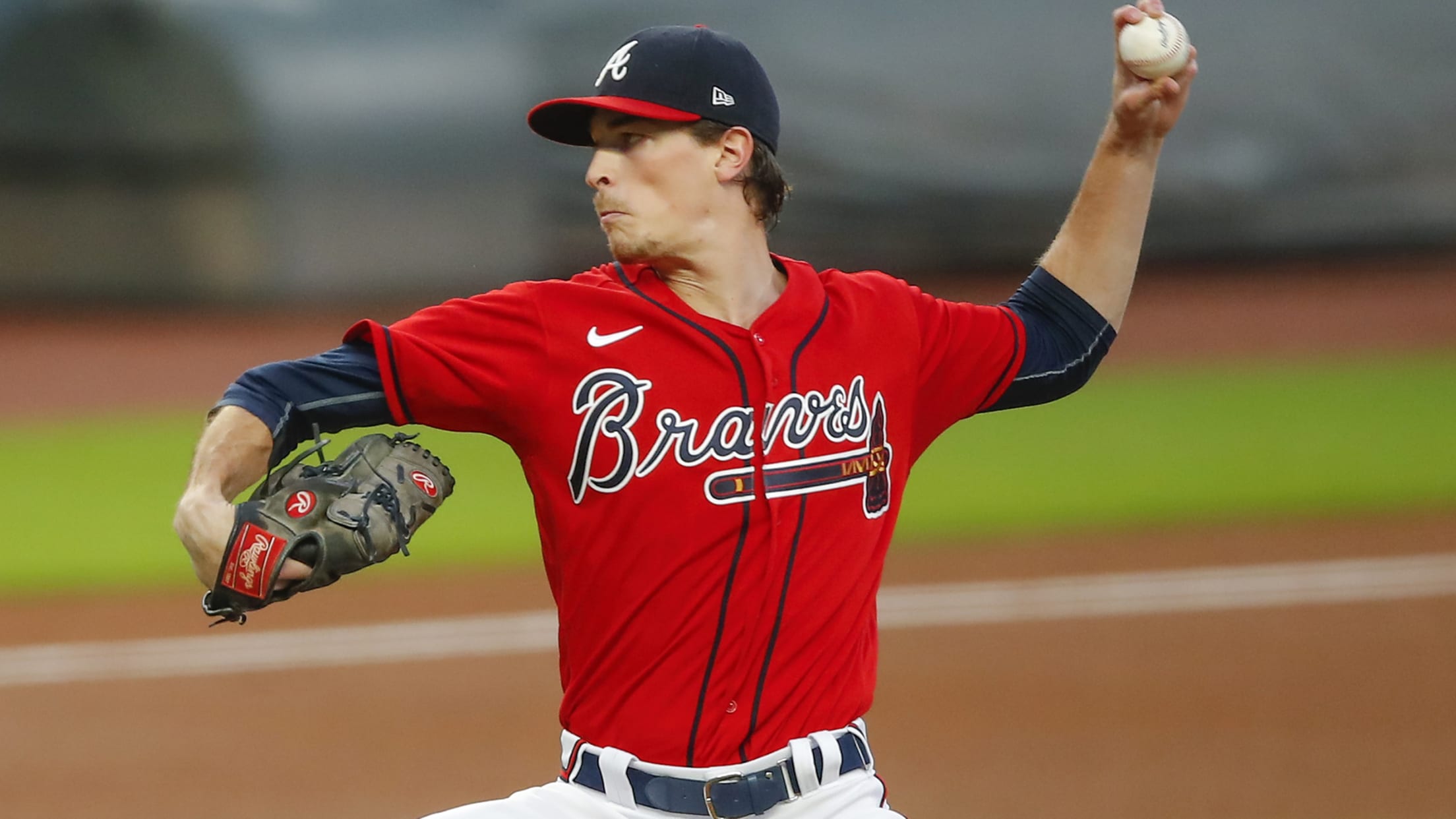 ATLANTA -- Braves manager Brian Snitker expects Max Fried to be ready to start Game 1 of next week's National League Wild Card Series. "I think everybody thinks that is a realistic possibility," Snitker said. Fried's availability became uncertain when he turned his left ankle and exited after the first
Yankees to rely on both Sánchez, Higgy
Catchers to be 'day-to-day' call in playoffs; Torres ambassador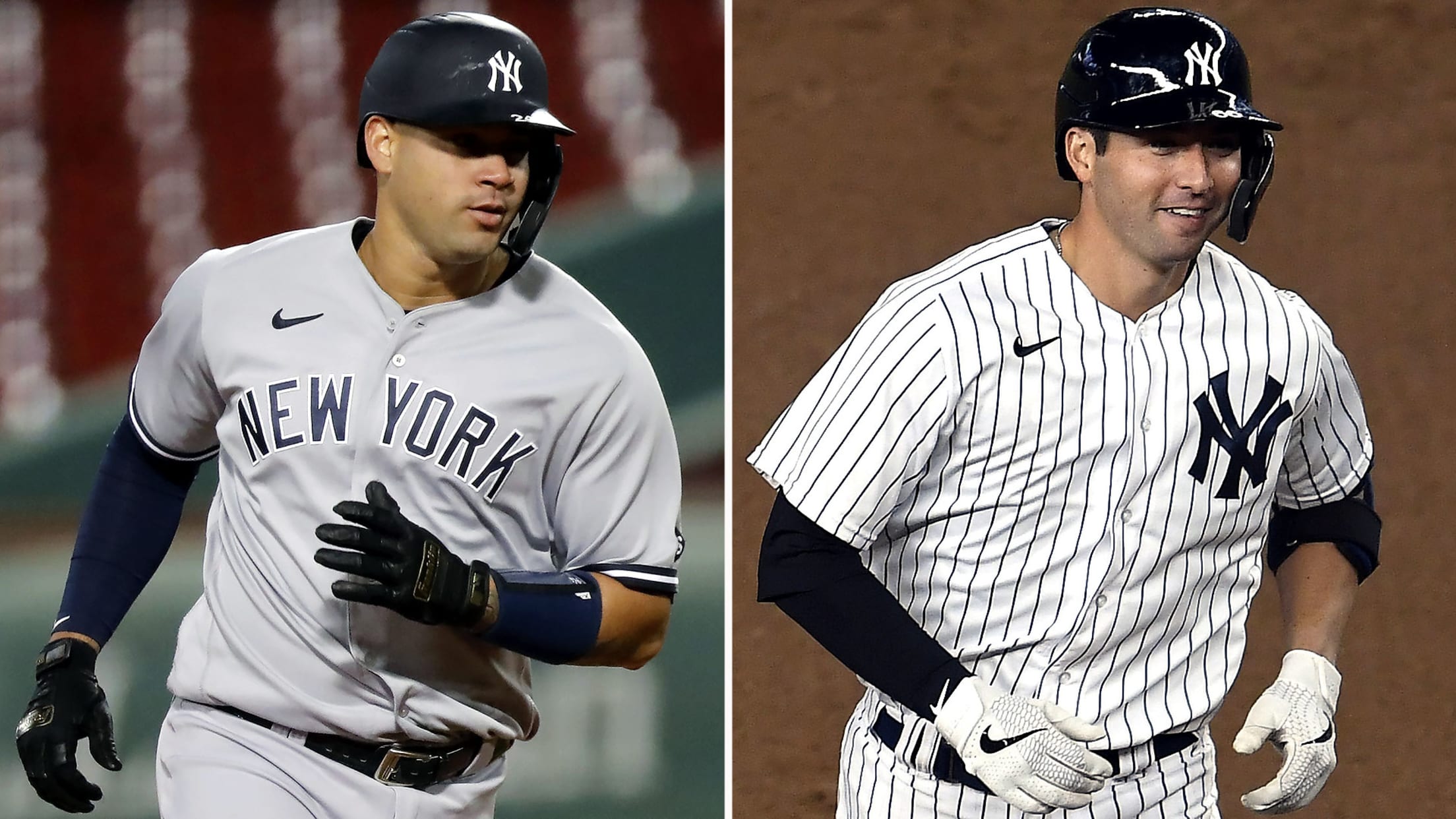 The Yankees hoped that Gary Sánchez was back on track when he blasted a game-tying home run over the Green Monster this past weekend at Fenway Park. That deep drive may have been yet another false start in the catcher's frustrating season. Sánchez came off the bench to barrel a