2 innings, 2 slams: Sox make playoff history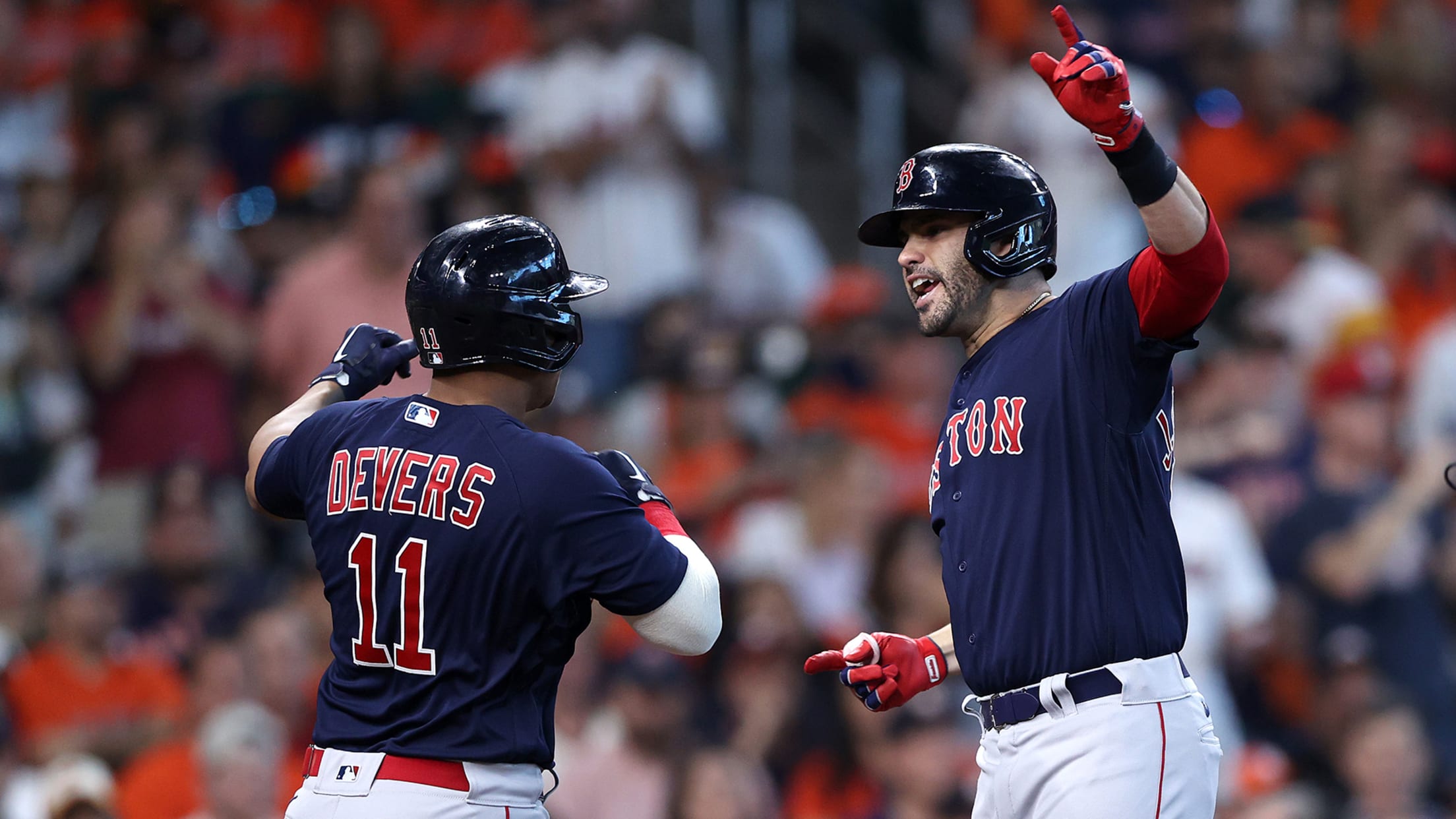 HOUSTON -- In case there were still any concerns over the health of Red Sox designated hitter J.D. Martinez for the remainder of the postseason, he quickly put those to rest in emphatic fashion on Saturday afternoon. And his teammate Rafael Devers followed up the next inning in an historic
LA sets rotation: Knebel, Max, Buehler, Urías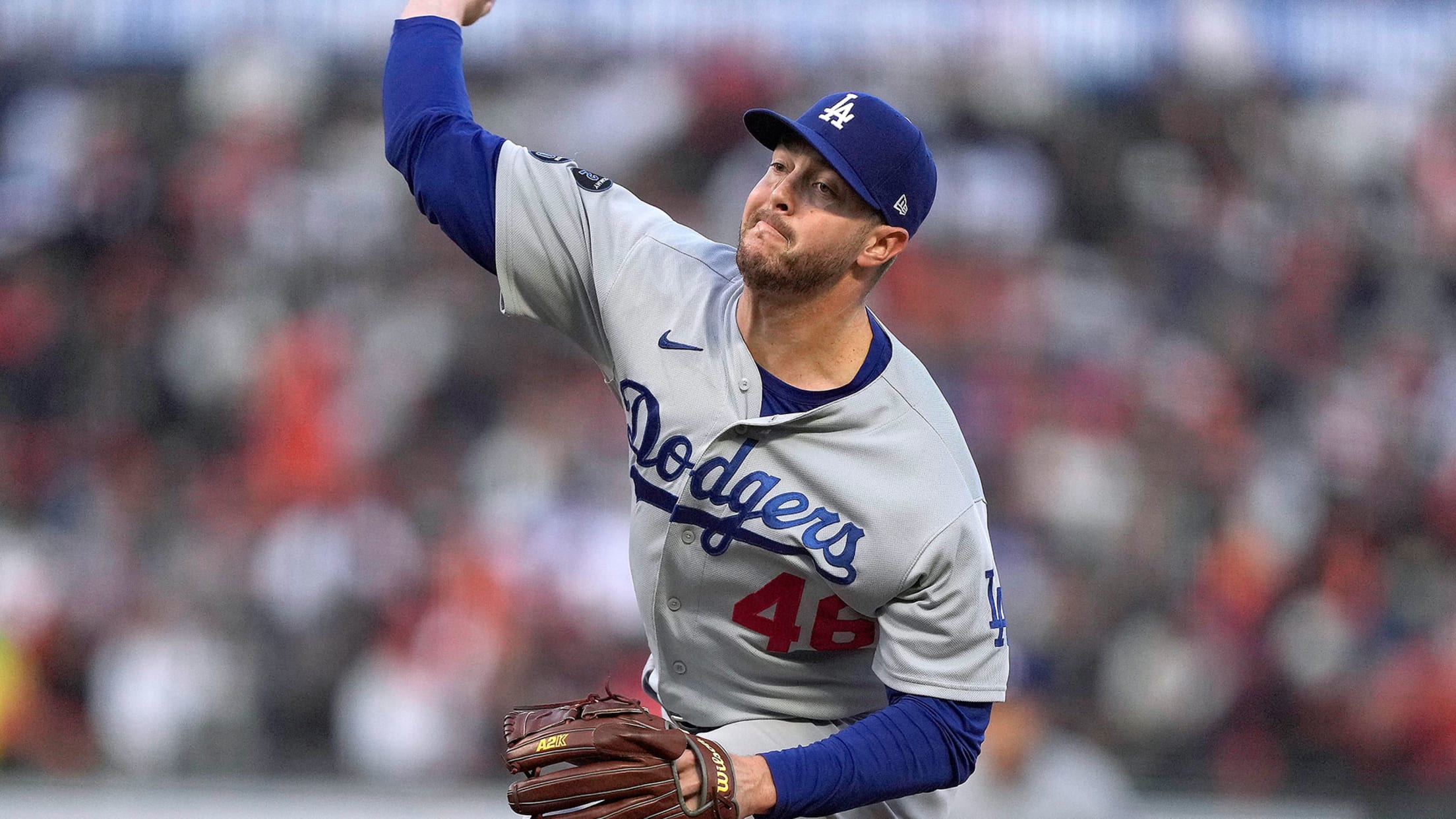 ATLANTA -- For the second consecutive postseason game, the Dodgers will start right-hander Corey Knebel in Saturday's Game 1 of the National League Championship Series against the Braves. Knebel served as the opener in the Dodgers' Game 5 NL Division Series win over the Giants, tossing a scoreless first inning.
LA-ATL NLCS Gm. 1 lineups, FAQ (8 ET, TBS)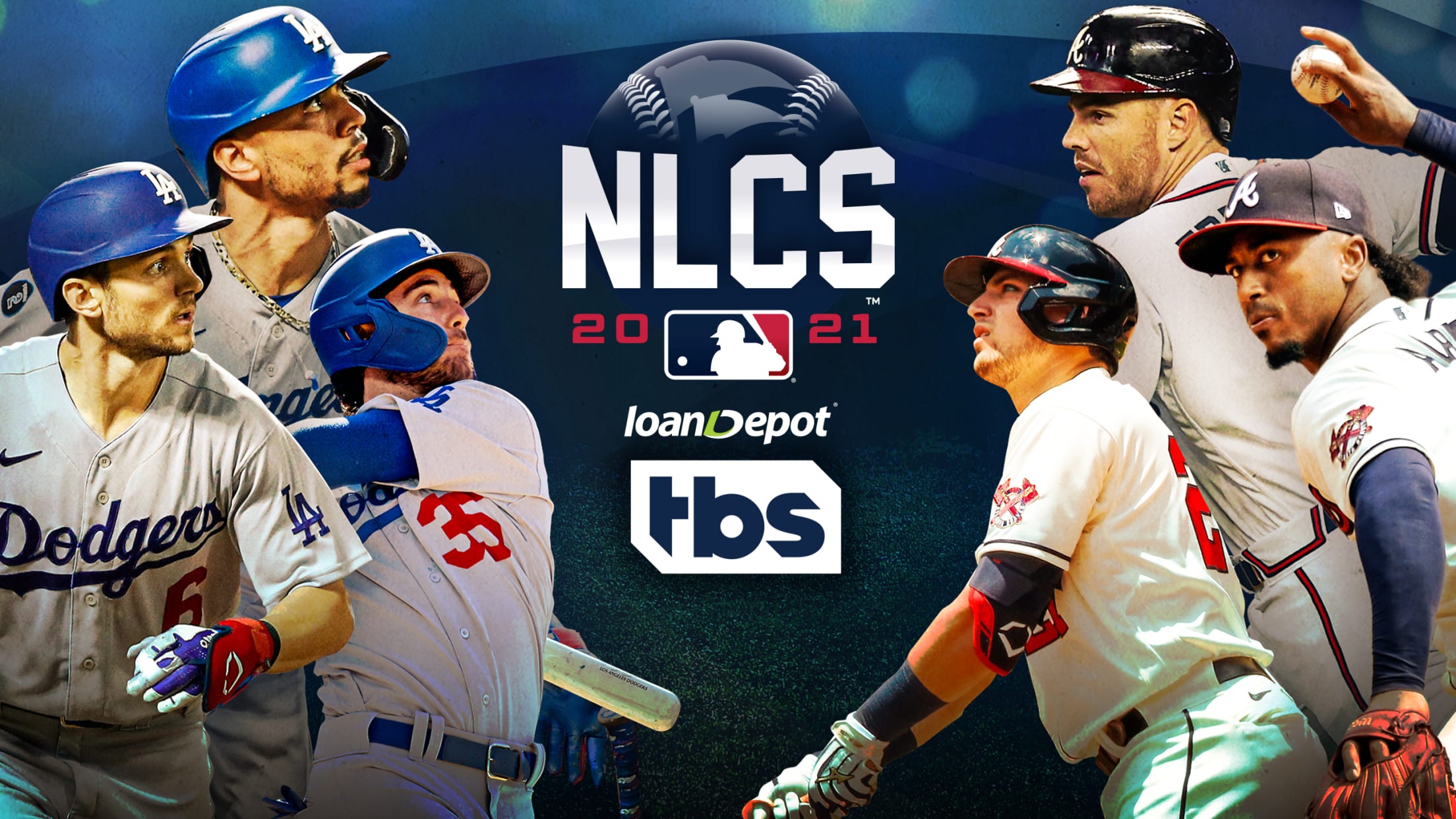 The Dodgers' path toward a second straight World Series title will reintroduce them to a Braves club that knows how close it was to competing in last year's Fall Classic. Atlanta and Los Angeles will meet in the National League Championship Series for a second straight year. The Braves owned
'That was some game': Astros up 1-0 on Sox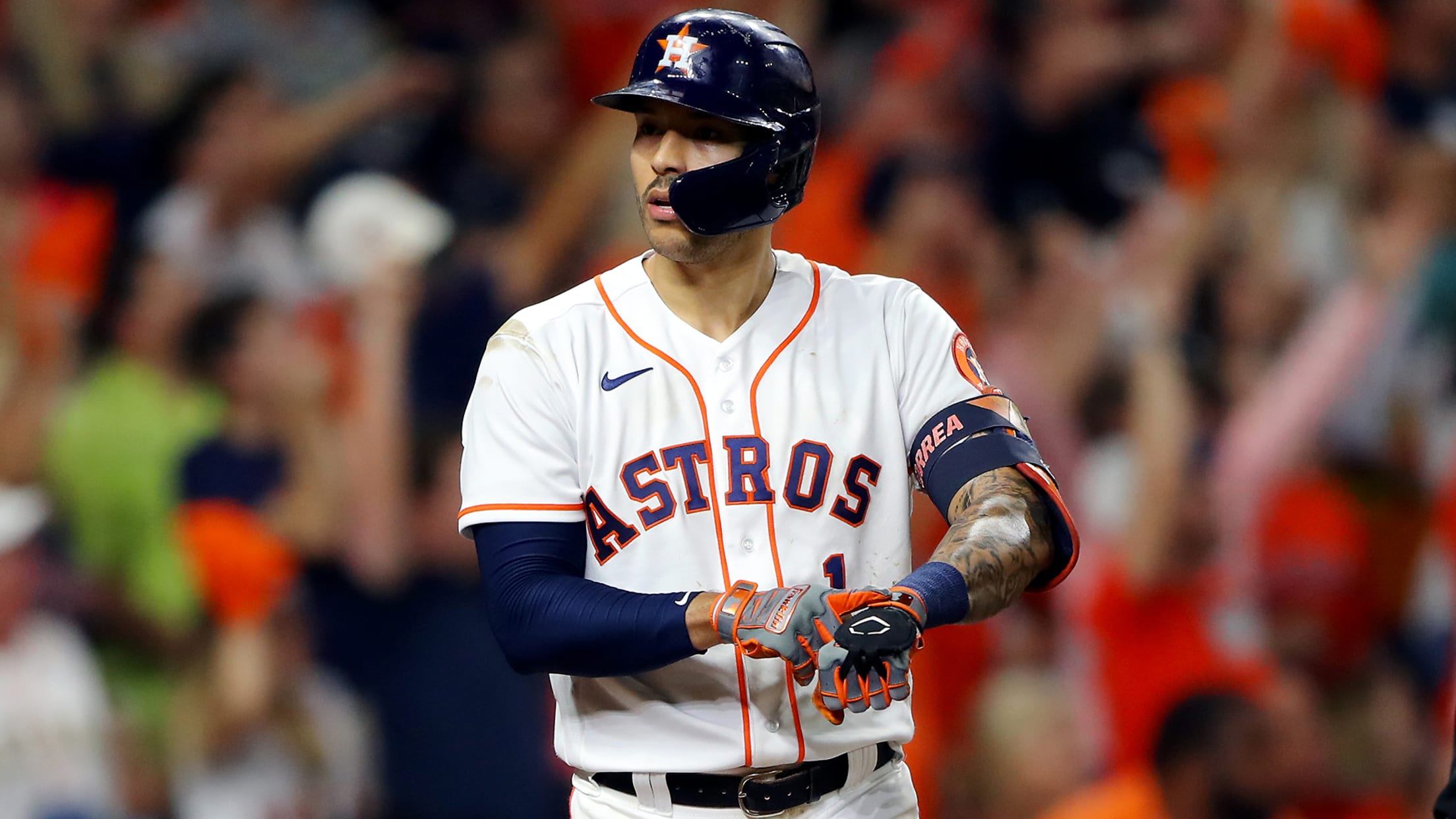 HOUSTON -- Missed chances on offense early in the game were set to haunt the Astros. An abbreviated outing by starting pitcher Framber Valdez could have spelled doom. A costly fielding error by Jose Altuve was looming larger by the inning. None of that wound up mattering to the Astros,
Dusty on Kiké's 1st HR: 'I blame FOX'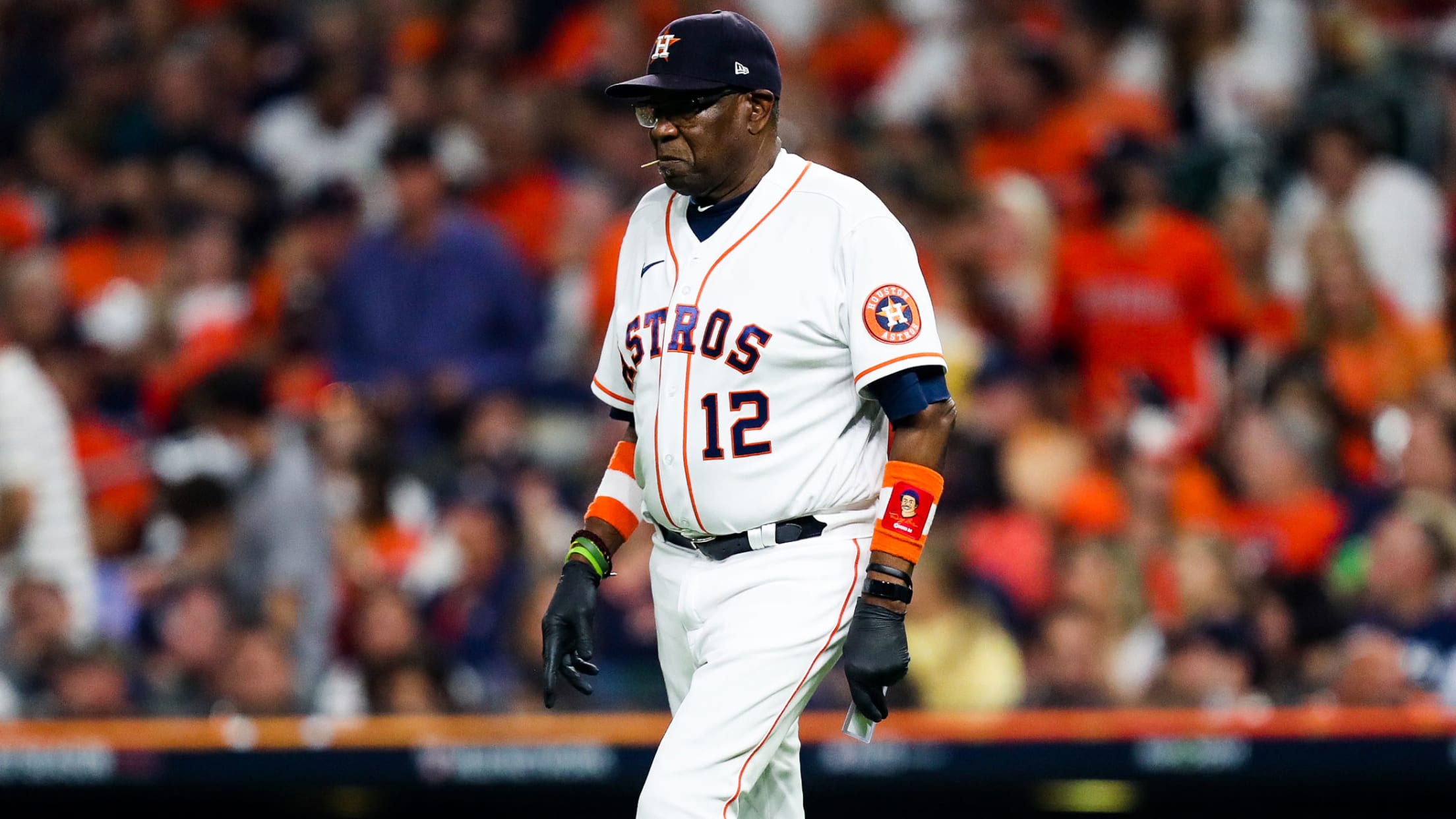 "All's well that ends well," the saying goes. So the Astros' 5-4 win to take a 1-0 lead in the American League Championship Series against the Red Sox on Friday night certainly alleviated any angst over a contest that Boston led for most of the first 5 1/2 innings. But
Muncy out as Dodgers set NLCS roster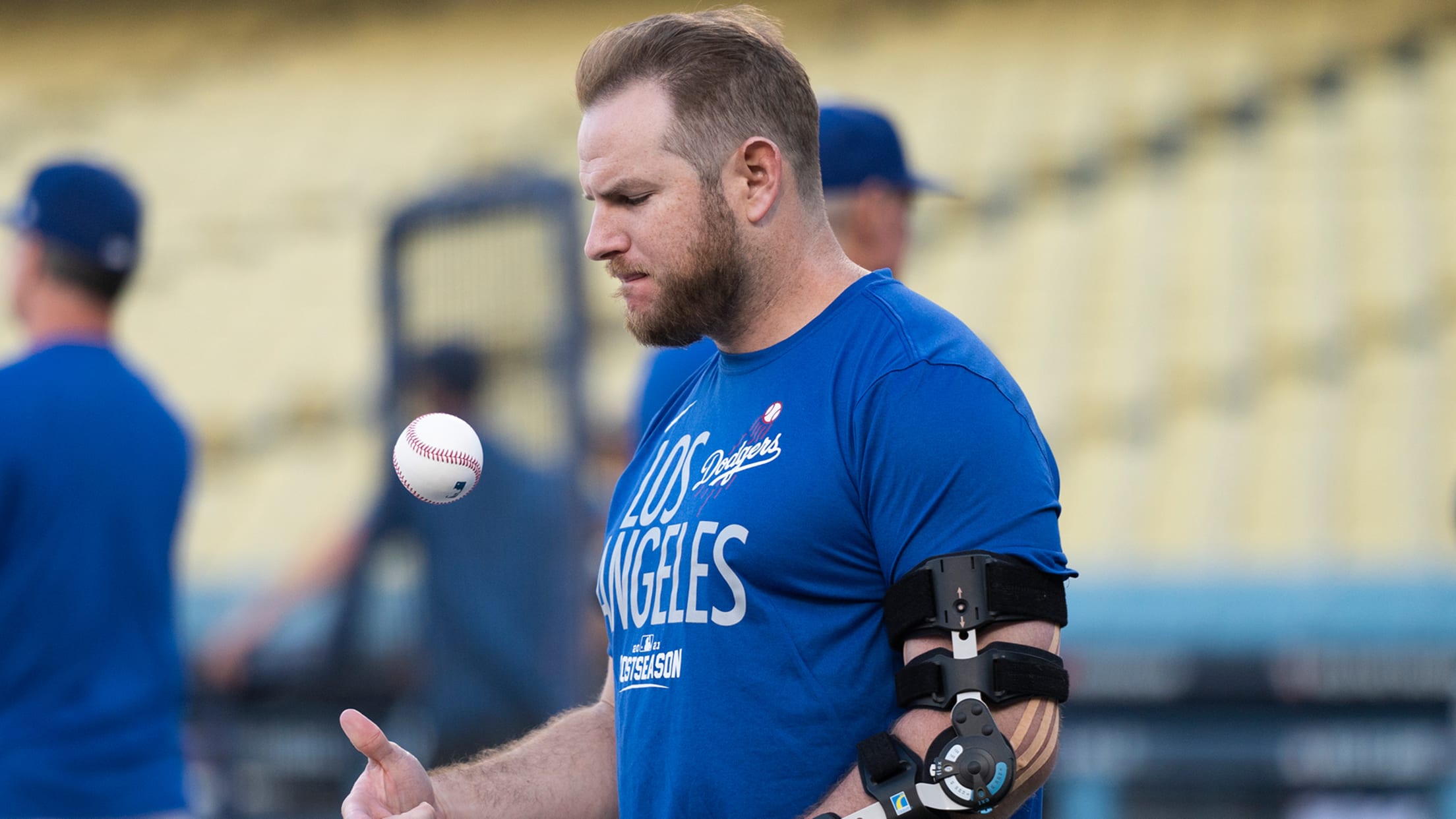 It's official -- the Dodgers will be without injured first baseman Max Muncy for the National League Championship Series against the Braves. Los Angeles released its roster Saturday morning and left off Muncy, who hurt his left elbow on a play at first base in the Dodgers' regular-season finale.
Latest on Mets' search for baseball ops head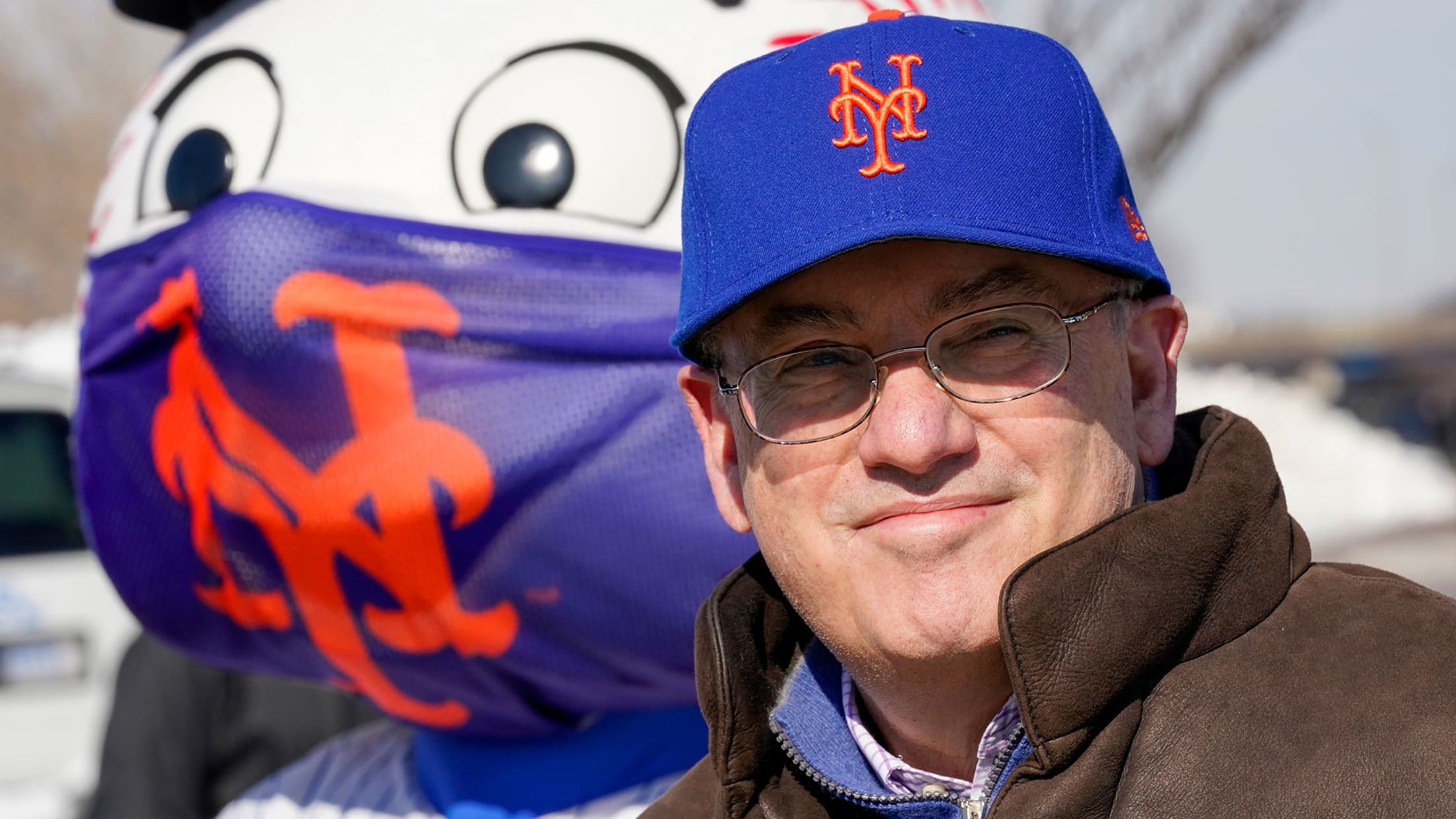 MLB.com is keeping track of all the latest news and rumors surrounding potential manager and general manager changes around the Majors. Here is a running list of the job openings that have emerged heading into the offseason: Manager: Mets, Padres, Cardinals GM/president of baseball operations: Mets (president of baseball operations),
How will these '22 option decisions play out?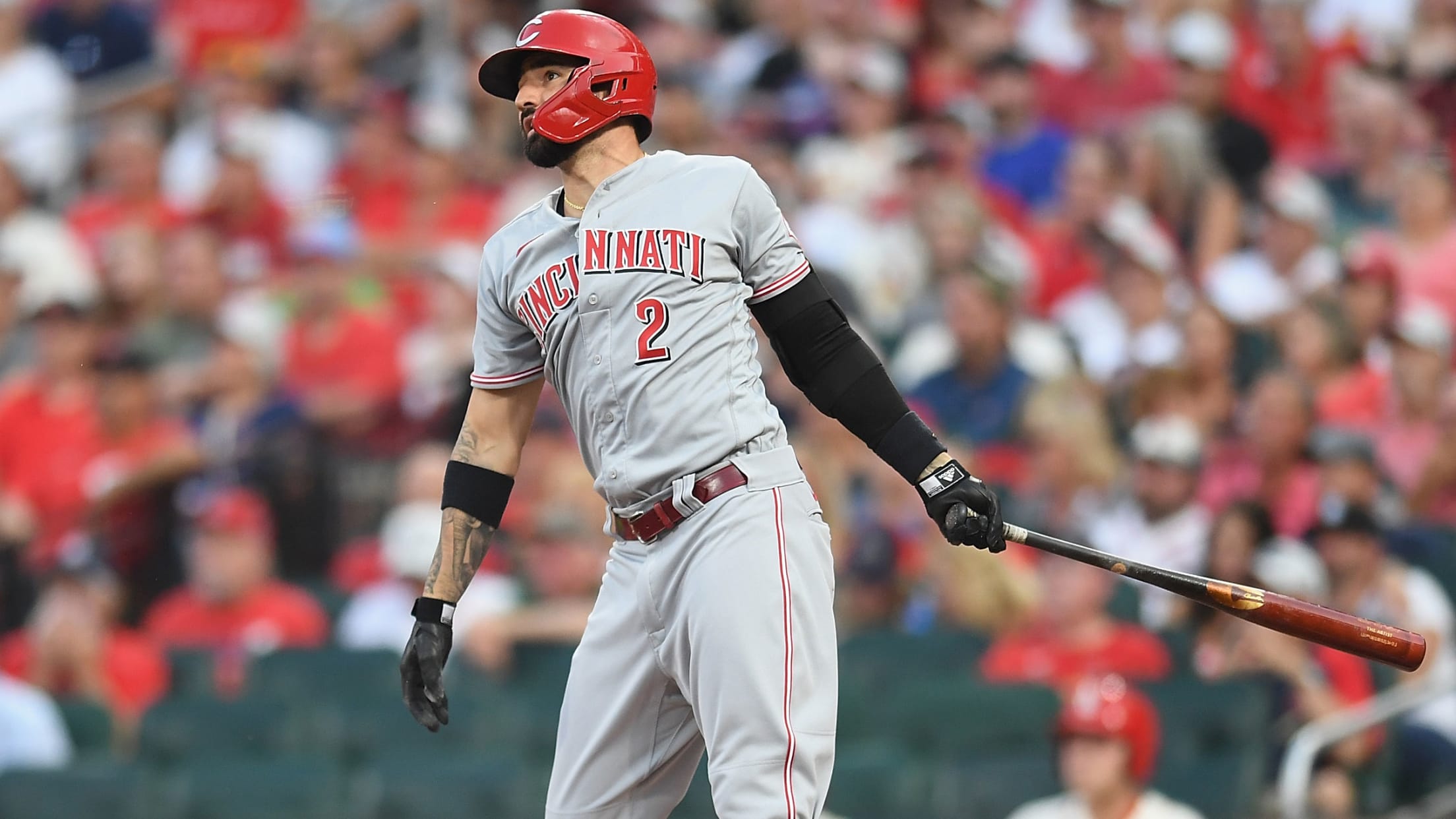 The first major offseason milestone will come not long after the final out of the World Series is in the books, with 2022 option decisions due within five days of the end of the Fall Classic. This includes contracts with opt-out clauses, player options, club options and mutual options. Depending
Breaking down Dodgers-Braves by position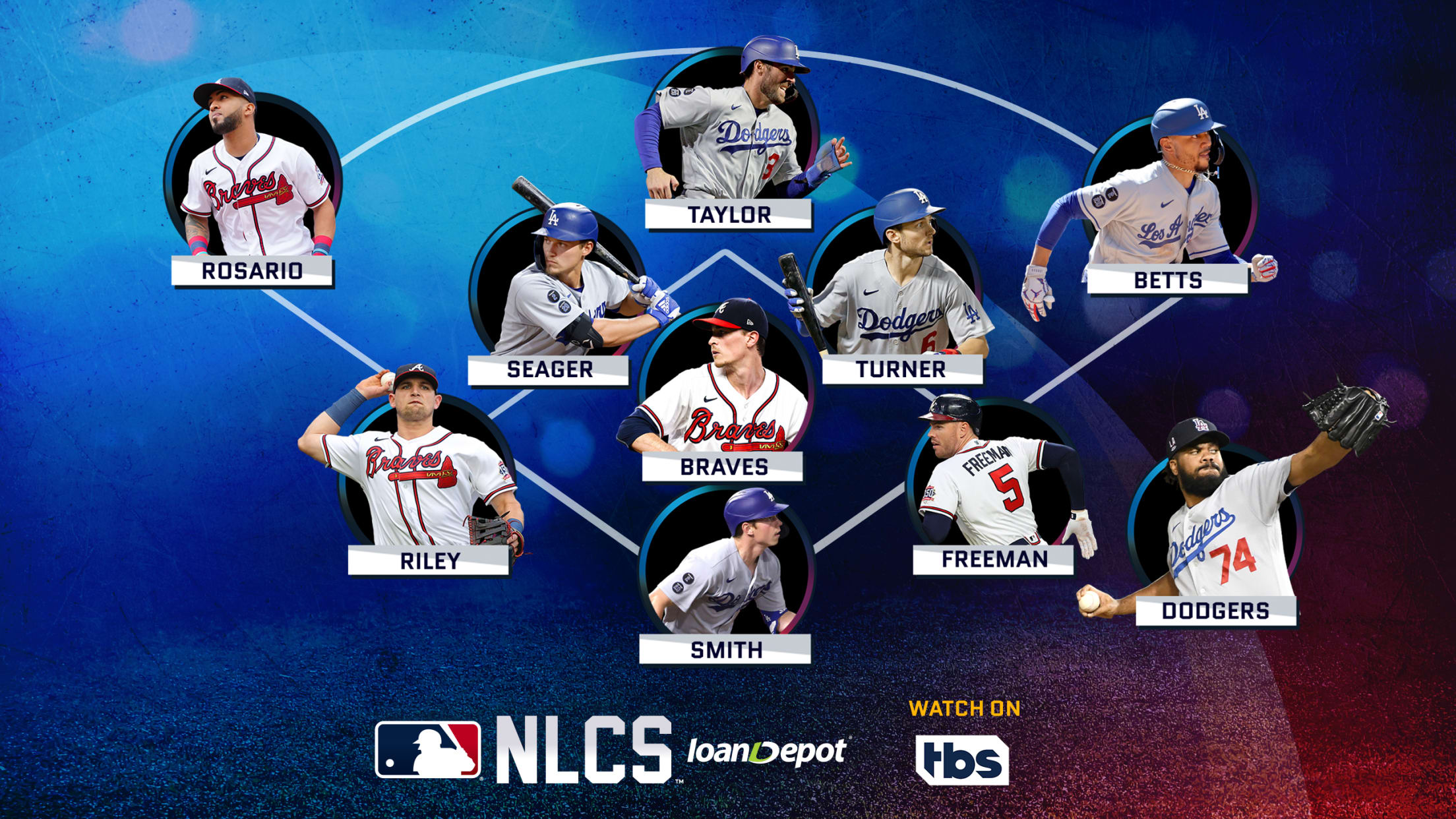 Just like last year, the NLCS will feature the Braves against the Dodgers, except it's really not like last year at all. You won't see Ronald Acuña Jr. or Marcell Ozuna or Clayton Kershaw or Kiké Hernández, like you did last year. Joc Pederson will be there again, but this
What would WS win mean to each LCS team?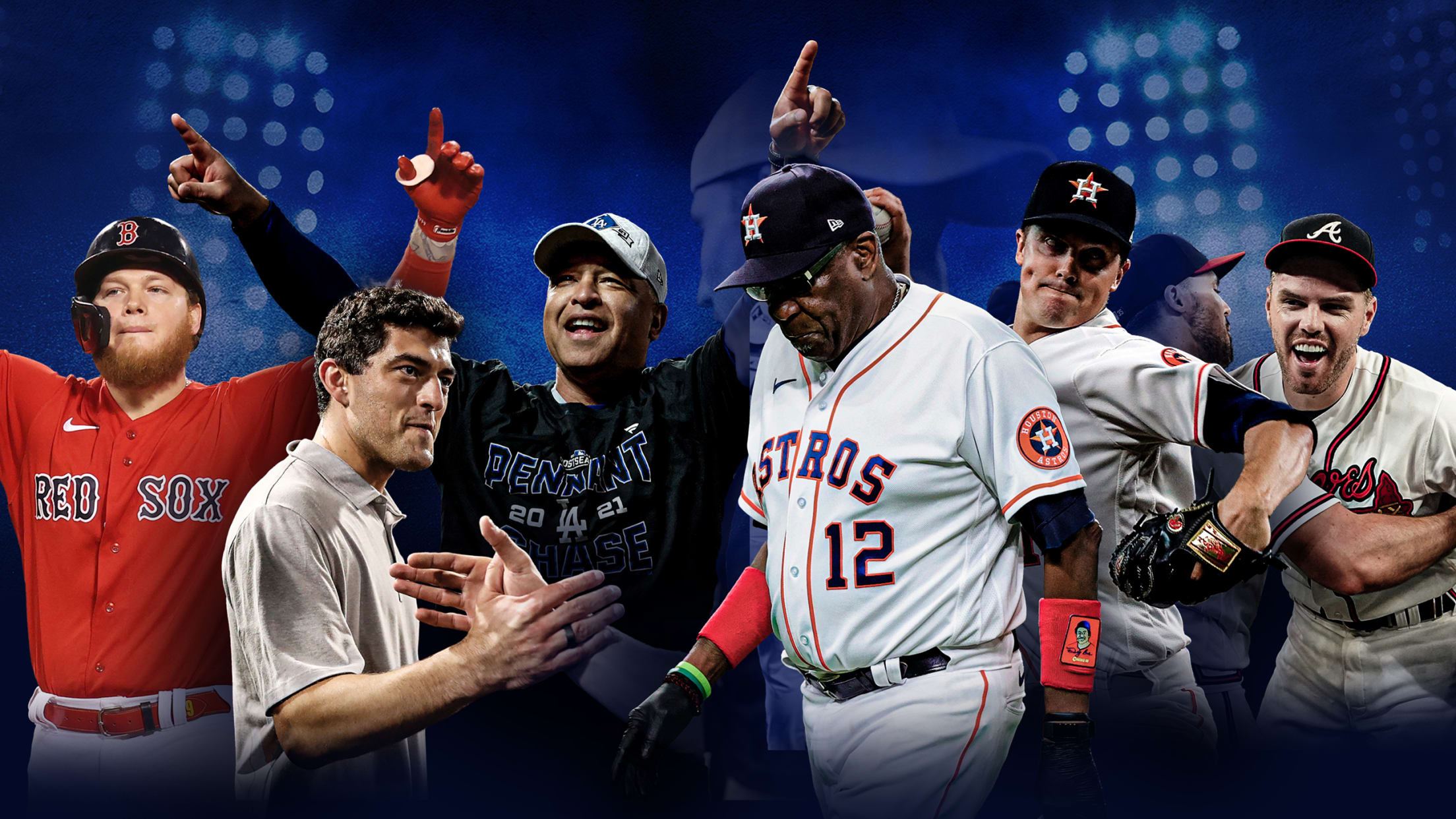 Obviously, whichever of the four teams in the League Championship Series ends up winning the World Series, it will be a breakthrough moment for them and their fanbase. You never forget a World Series title. But what exactly would it mean to each team? Historically? Personnel-wise? Emotionally? Here's a look
Martin, Camargo new for Braves' NLCS roster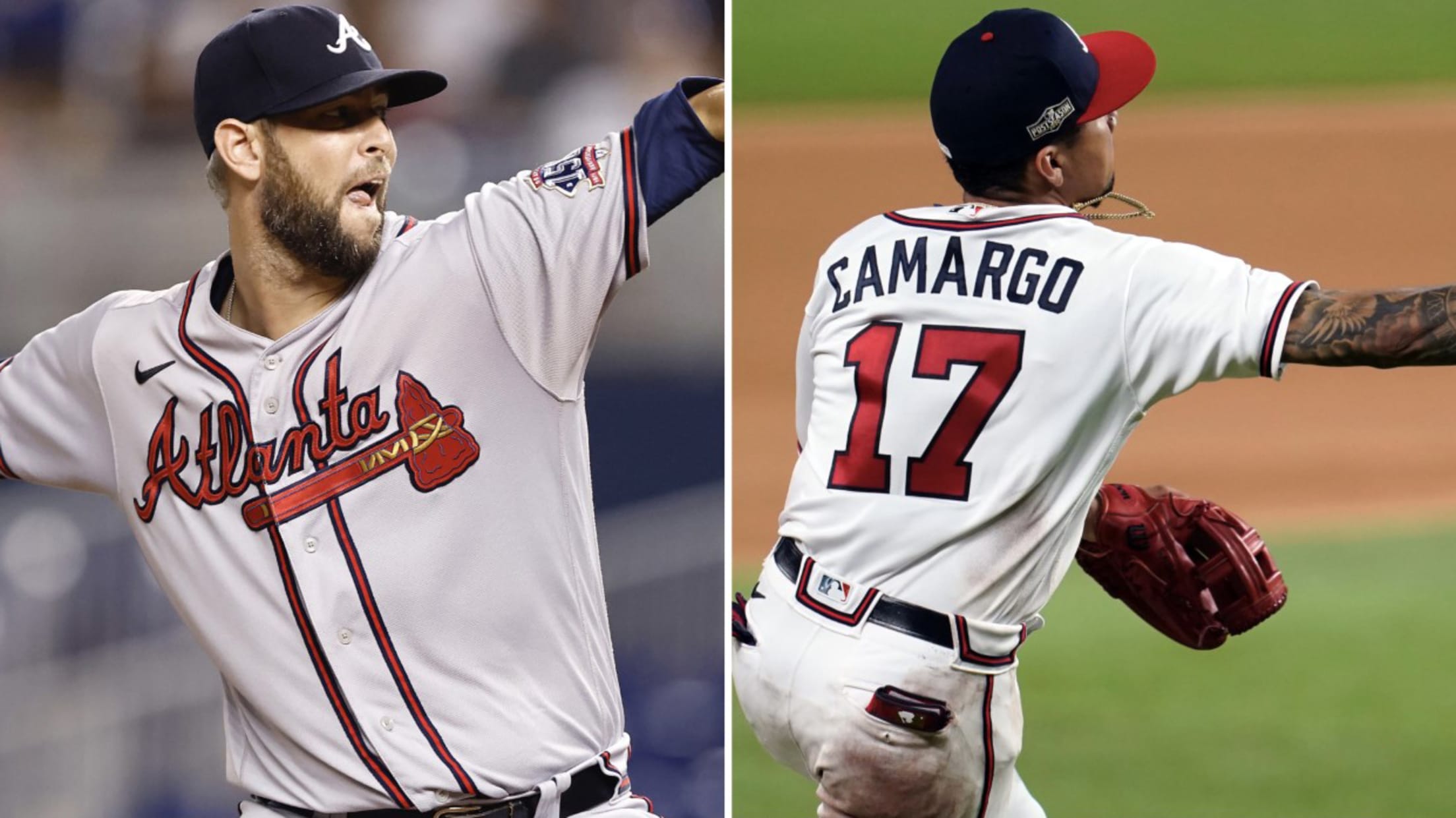 ATLANTA -- Veteran reliever Chris Martin and infielder Johan Camargo were placed on the Braves' National League Championship Series roster. But, Jorge Soler wasn't.
Complete 2021 MLB postseason schedule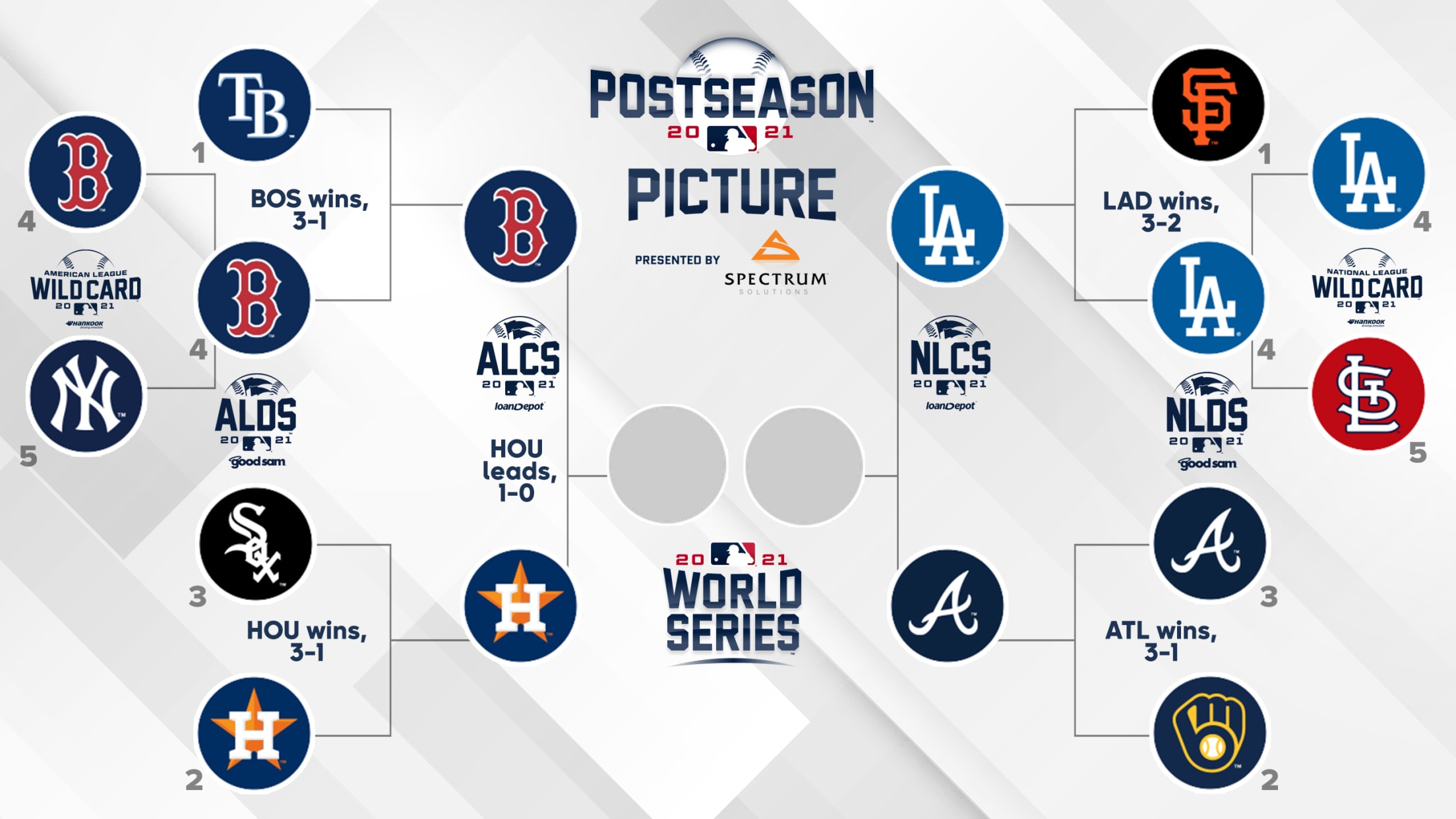 The 2021 MLB postseason began with the Red Sox and Dodgers winning the AL and NL Wild Card Games, respectively. Now there are only four teams left standing, as the Red Sox, Astros, Braves and Dodgers have all punched their tickets to the League Championship Series. ESPN Radio will provide
'Special relationship' binds Altuve, Correa
Astros' superstars each homer in ALCS Game 1, move up postseason home run leaderboard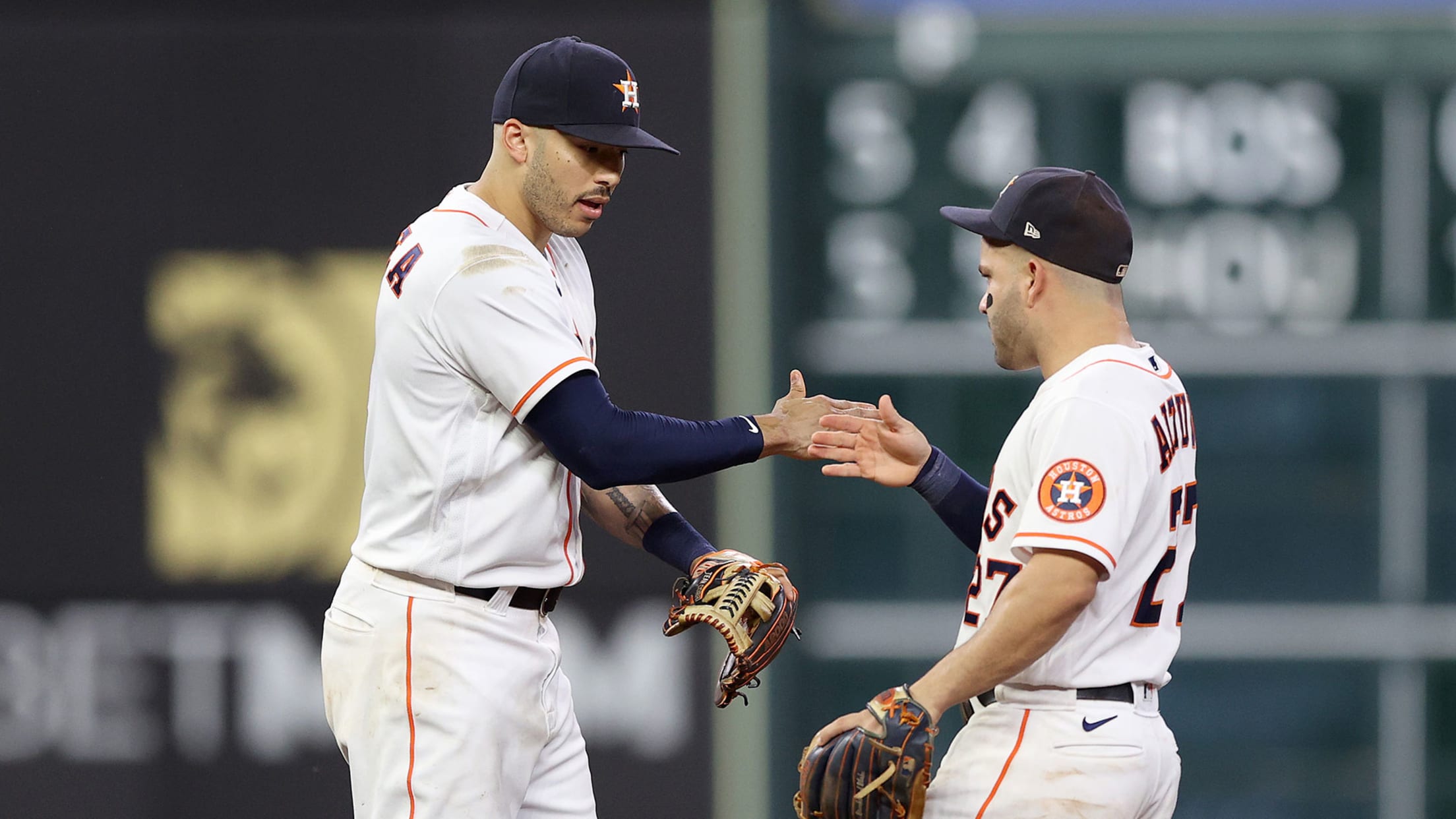 HOUSTON -- They've been the Astros' heart and soul through the best and worst of times, through the 2017 championship parade and the boos in visiting venues that followed. Thick and thin are the waters Jose Altuve and Carlos Correa have navigated in their now 64 postseason games together, the
Every possible World Series matchup, ranked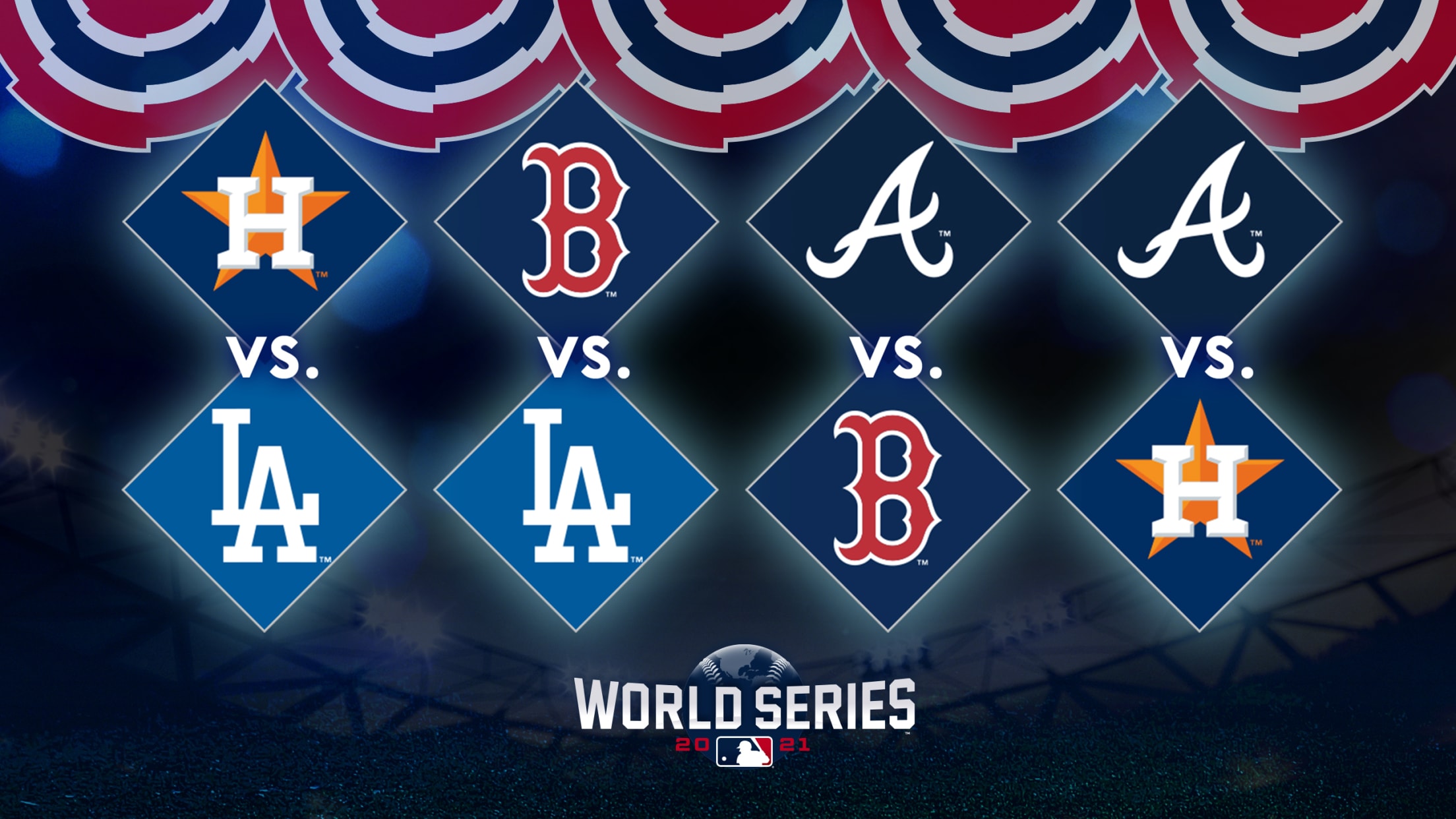 No matter who plays in the World Series, it's going to be compelling and eternal. But let's face it: Some matchups are inherently more compelling than others. There isn't a single World Series matchup that would be an absolute dud. But which ones would melt your face off? Here are
Kiké reaching historic heights: 'It's October'
Boston's hottest hitter launches pair of HRs in four-hit showing, makes key plays in CF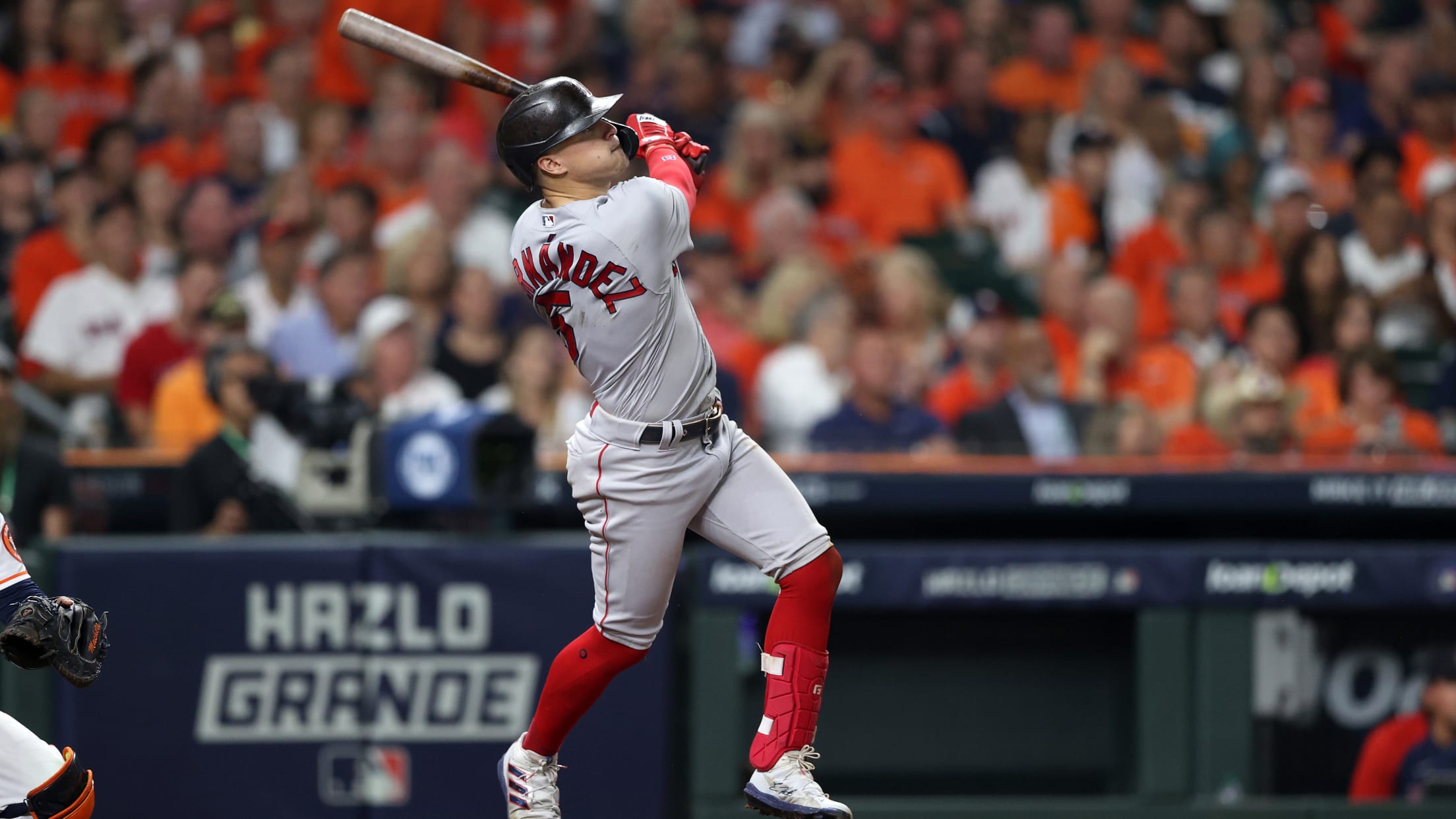 HOUSTON -- Kiké Hernández stole the show with a monster performance for the Red Sox in their American League Division Series victory over Tampa Bay. So it should come as no surprise that in Game 1 of the AL Championship Series against the Astros, it was Hernández who kicked things
Got relief? Astros banking they have enough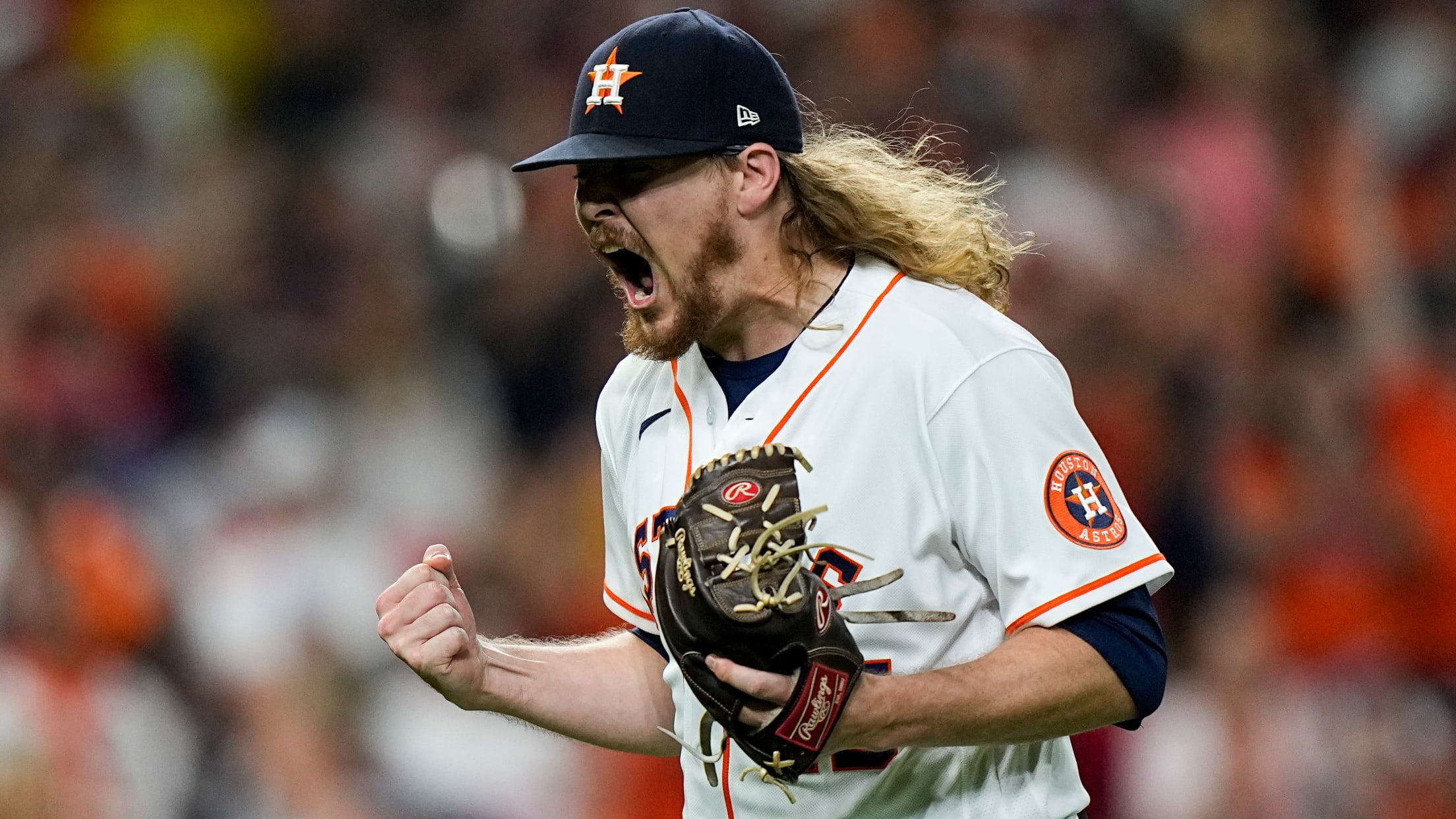 HOUSTON -- Dusty Baker quickly found himself working backwards with his pitching staff Friday, and much earlier than the Astros' manager would've liked. Framber Valdez struggled to find the strike zone early in counts, hanging his best pitch to Kiké Hernández, who crushed it 448 feet, before Houston's oft-reliable lefty
Altuve ties Jeter with 20th postseason HR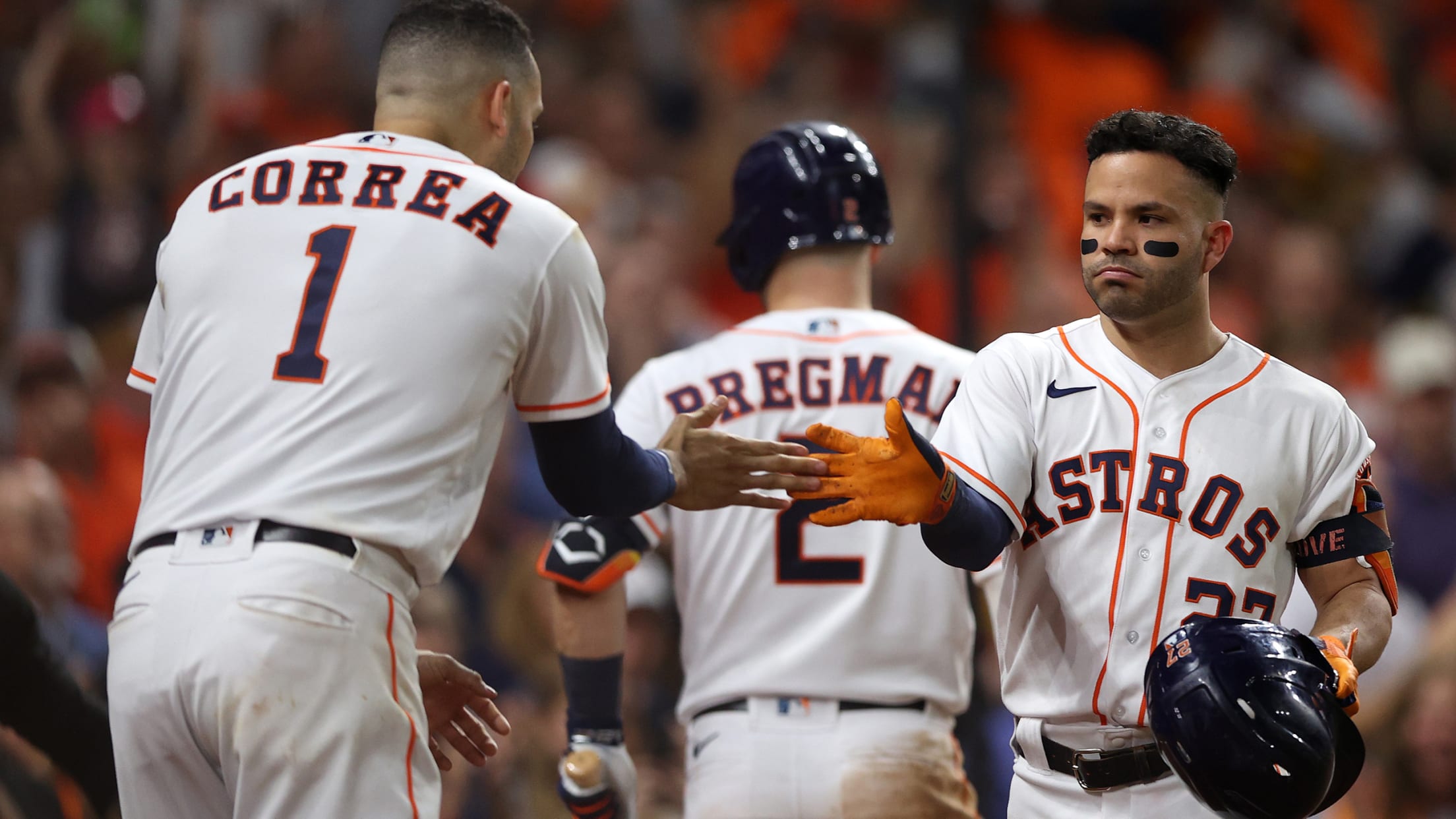 To rack up a lot of home runs in the postseason, a hitter needs plenty of chances and the ability to come through on the biggest stage. These 12 elite October performers have had both, each producing at least 17 big flies in their playoff careers. Here is a look
4 keys for the Braves-Dodgers NLCS
ATLANTA -- For the second consecutive October, the Dodgers and Braves will square off in the National League Championship Series, which begins tonight at Truist Park. Can these teams possibly top last year's seven-game thriller? We're about to find out. Here are four things that might decide this year's rematch.
Snitker has earned status as beloved skipper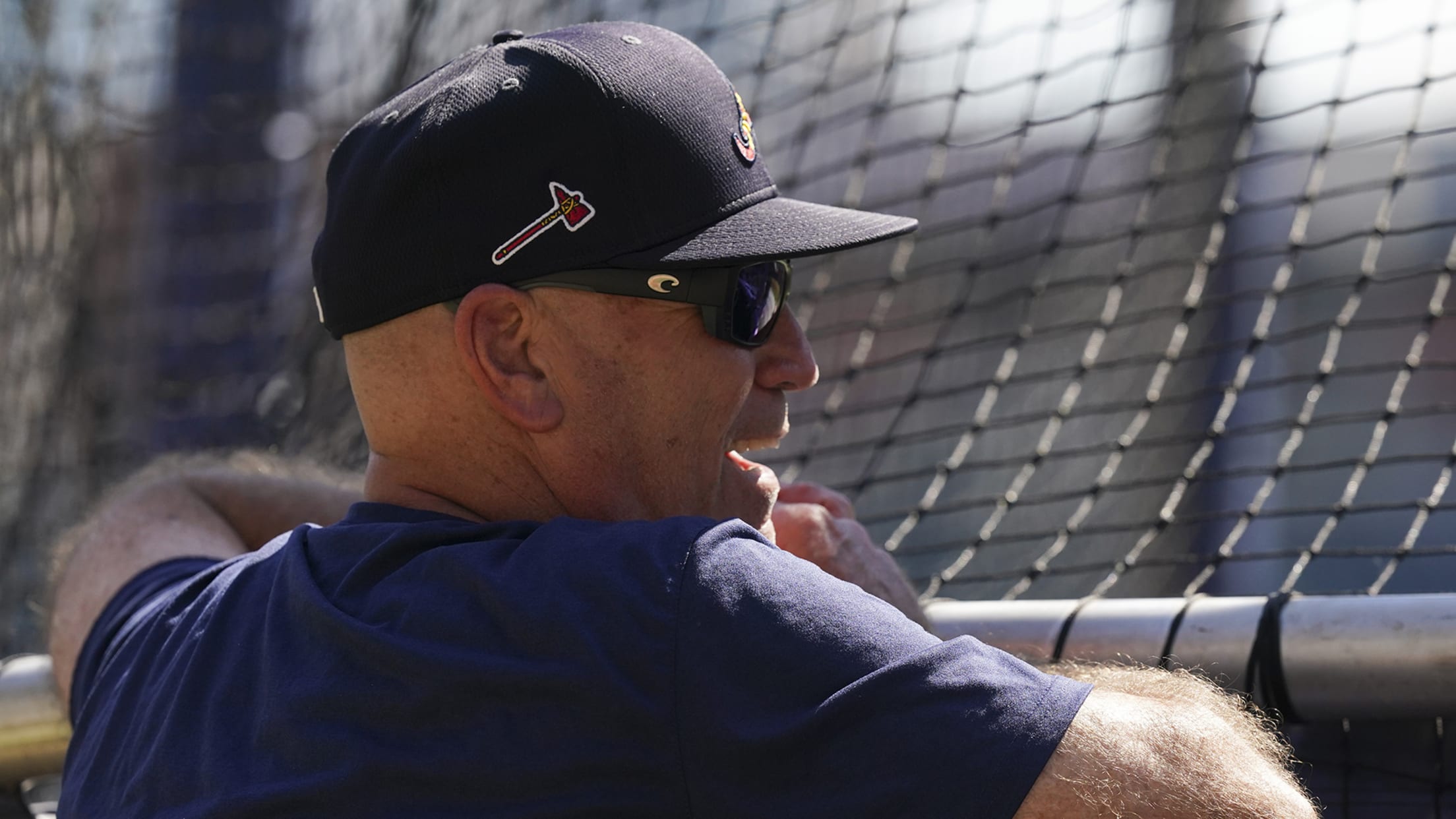 ATLANTA -- As the Braves prepared to play their final game of the 2017 season in Miami, Ron Washington was asked what he thought would happen. He immediately pointed toward Brian Snitker and said, "That man deserves the job."
Minute Maid Park feels like home for Eovaldi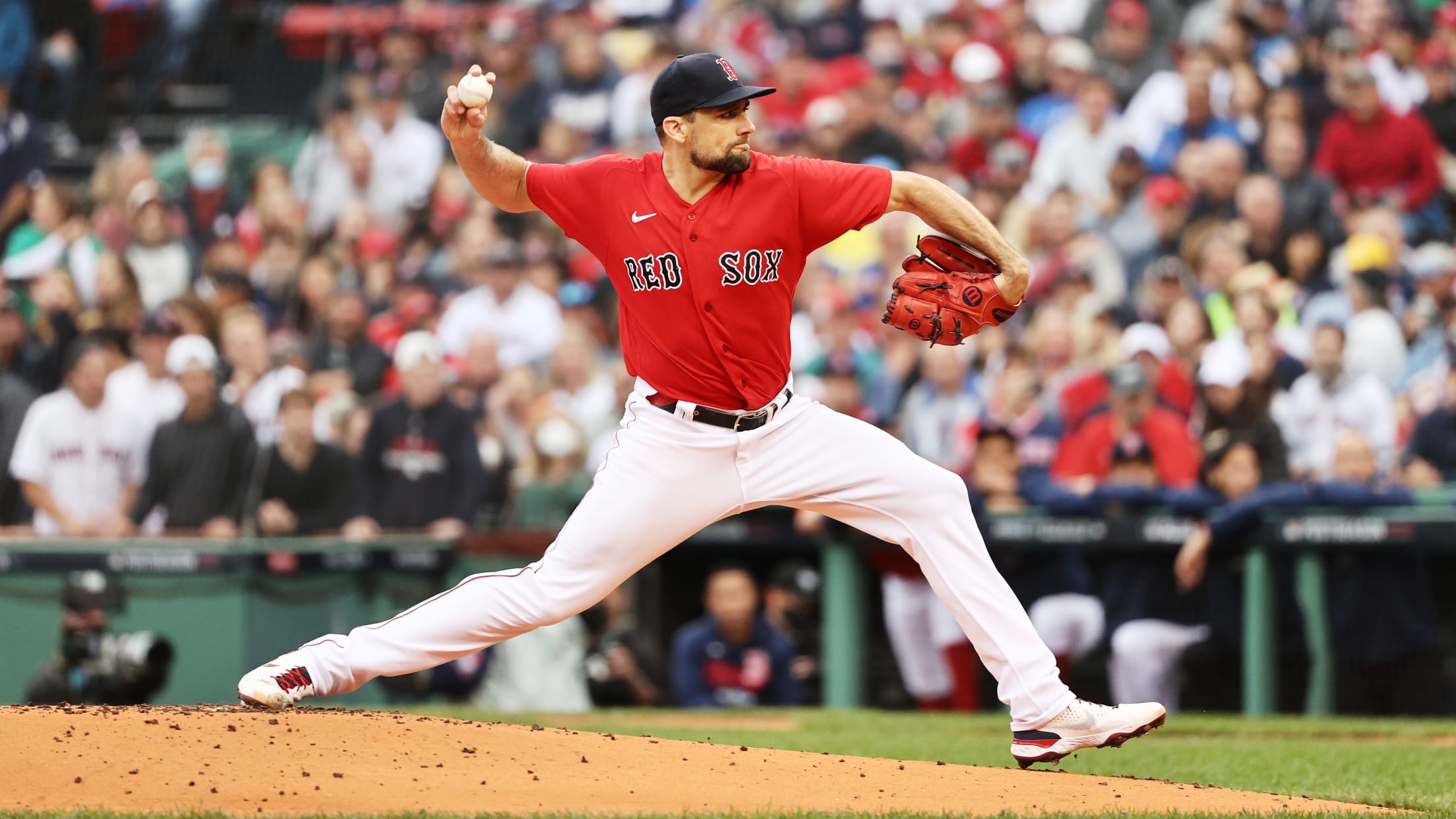 HOUSTON -- If you can't pitch at home in the playoffs, you might as well pitch in a place that feels like home. That's how Red Sox right-hander Nathan Eovaldi looks at the situation heading into his start against the Astros in Game 2 of the American League Championship Series
Sox don't fret G1 loss: 'No quit in this team'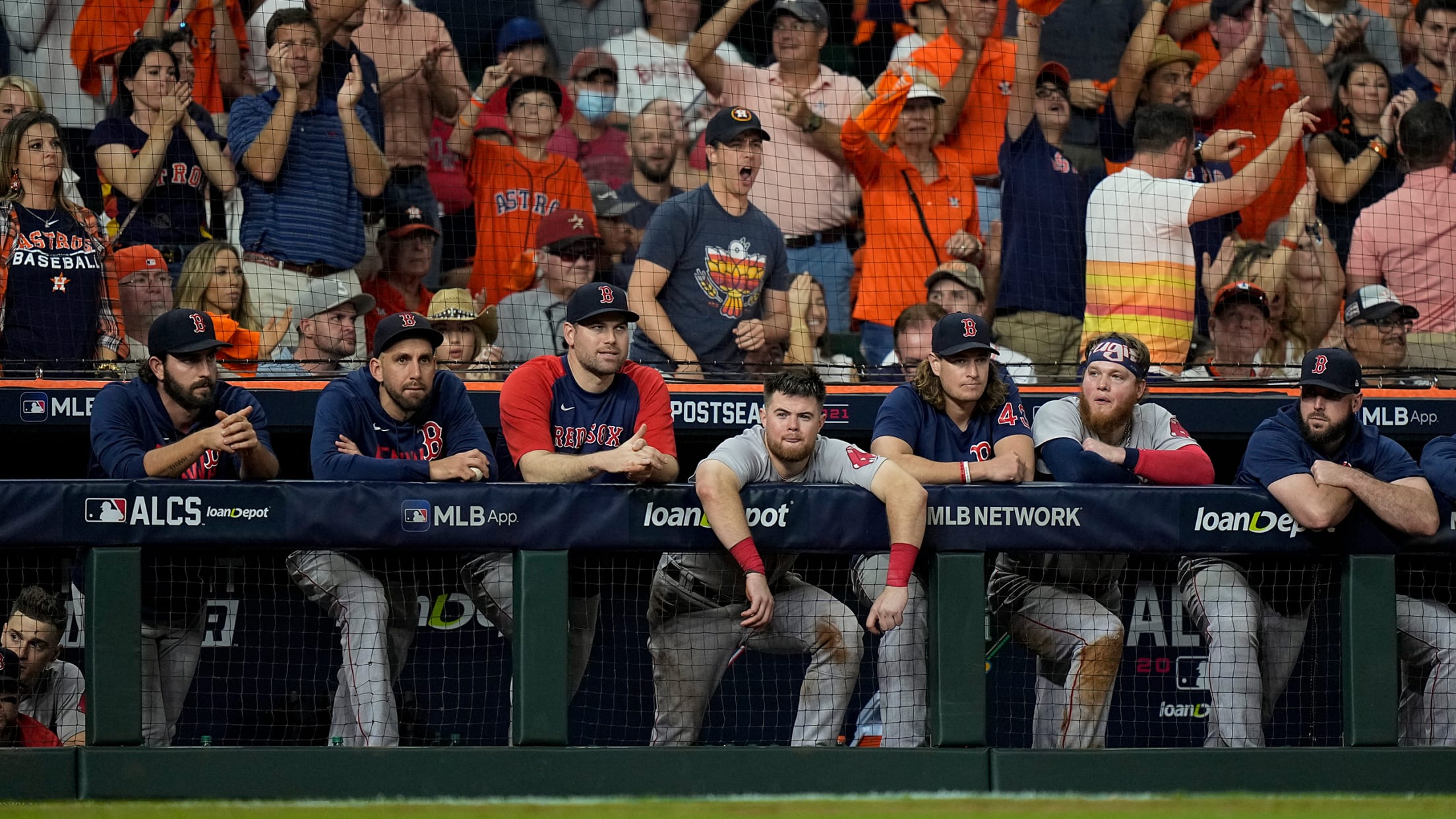 HOUSTON -- The misfires by Tanner Houck and Hansel Robles that were deposited high and deep into the seats by those seasoned veterans of October -- Jose Altuve and Carlos Correa -- are the type of moments that can sting or even deflate a team this time of year.
LAD-ATL roundtable: Who has NLCS edge?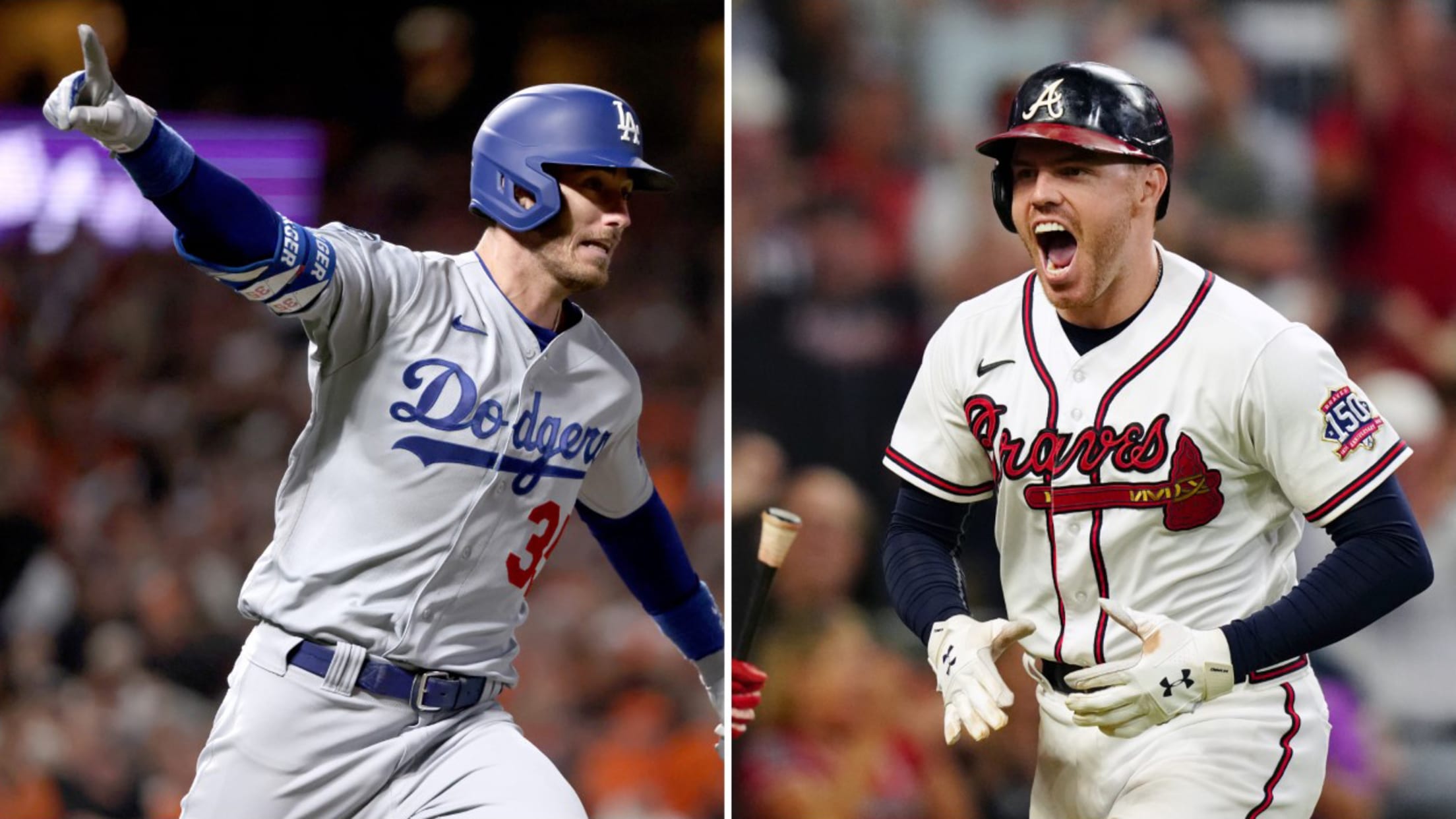 Alyson Footer, editor/moderator: A Dodgers-Braves NLCS may not have been what we THOUGHT was going to happen, but here it is. I guess the most obvious thing that stands out to me heading into the NLCS is the strength of the starting pitching. Is there one team that has the
'Pen gets workout after brief Sale start
Red Sox need length from Eovaldi in Game 2 after using 7 relievers in opener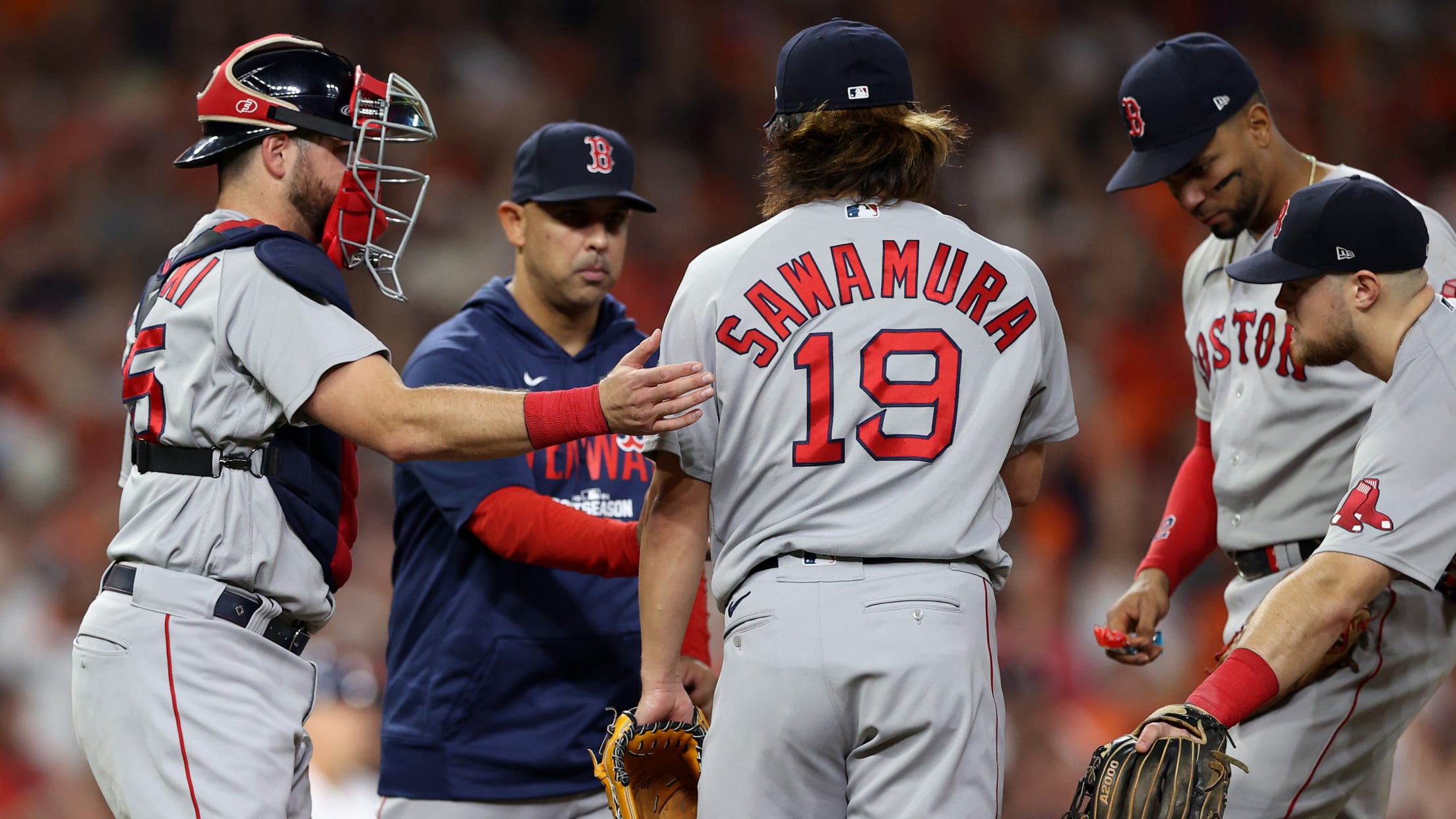 HOUSTON -- Red Sox manager Alex Cora knew the risk that came with tabbing Chris Sale as the starter for Game 1 of the American League Championship Series against the Astros.
Muncy looking 'unlikely' to play in NLCS
Dodgers first baseman still sporting brace on left elbow; LA set to face Joc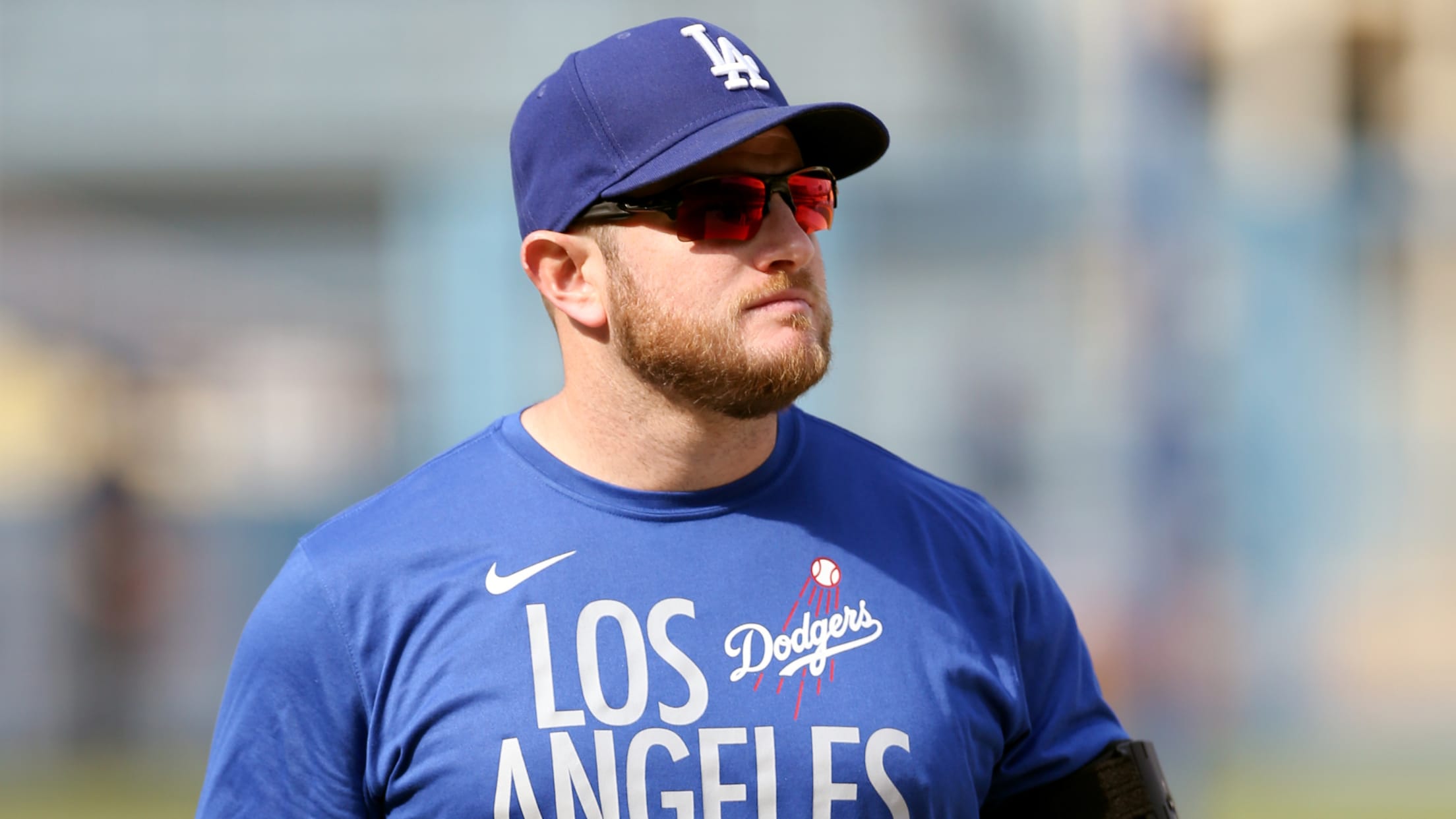 ATLANTA -- Dodgers manager Dave Roberts said it's "still unlikely" that first baseman Max Muncy will be available for the National League Championship Series against the Braves as he continues to recover from a left elbow injury that he sustained during the regular-season finale. Though unlikely, the Dodgers aren't quite