The best second baseman in every team's history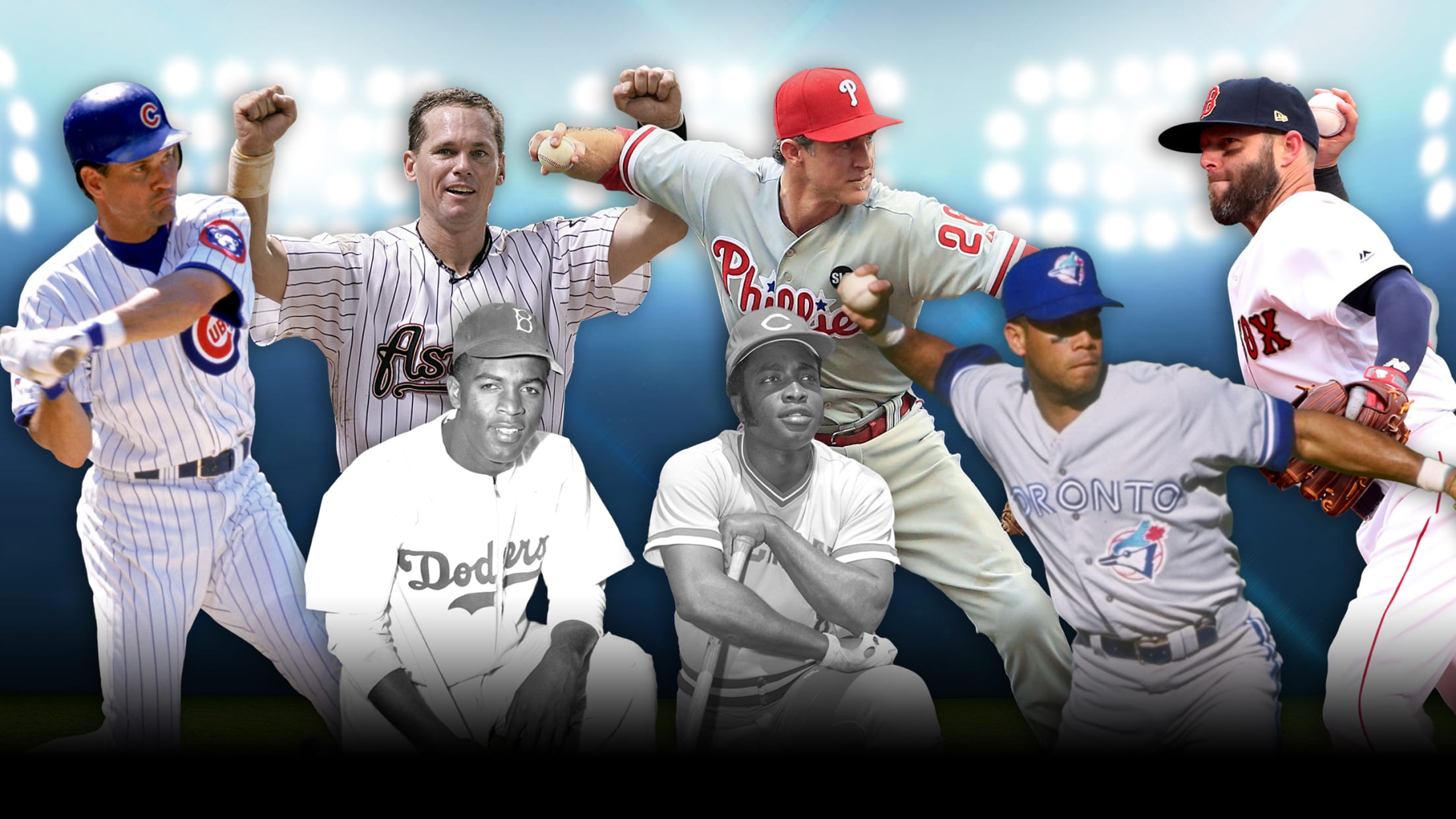 No one loves a good debate quite like baseball fans, and with that in mind, we asked each of our beat reporters to rank the top five players by position in the history of their franchise, based on each player's career with that franchise. With catchers and first basemen in
Here's a lineup of the most underrated HOFers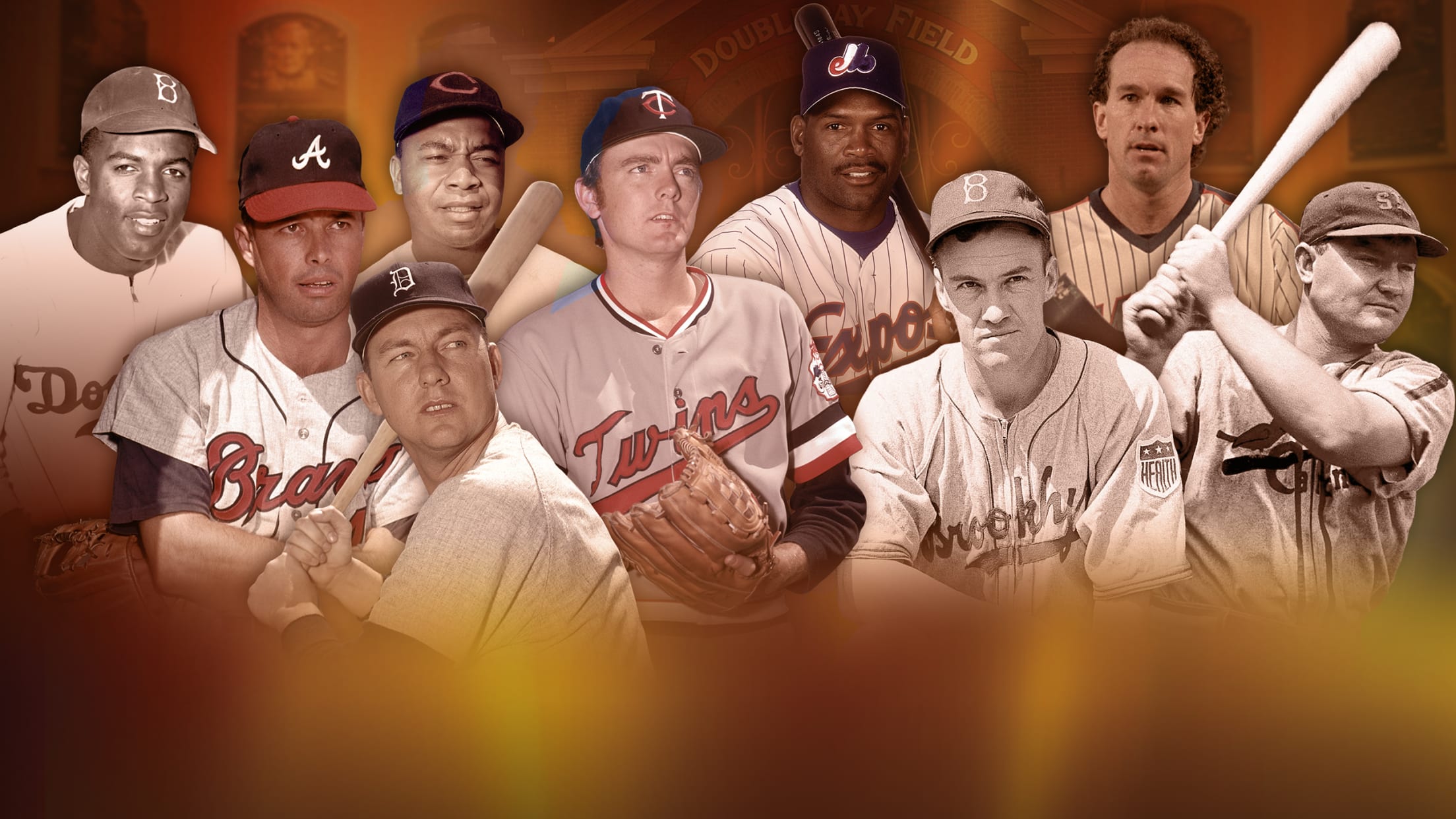 Al Kaline was understated and, not coincidentally, underrated. As we mourn the loss and celebrate the life of "Mr. Tiger," who passed away Monday at the age of 85, we have an opportunity to properly evaluate his incredible career. And the stats make clear that, while Kaline is not often
Vlad Jr. or Wander Franco? Executives weigh in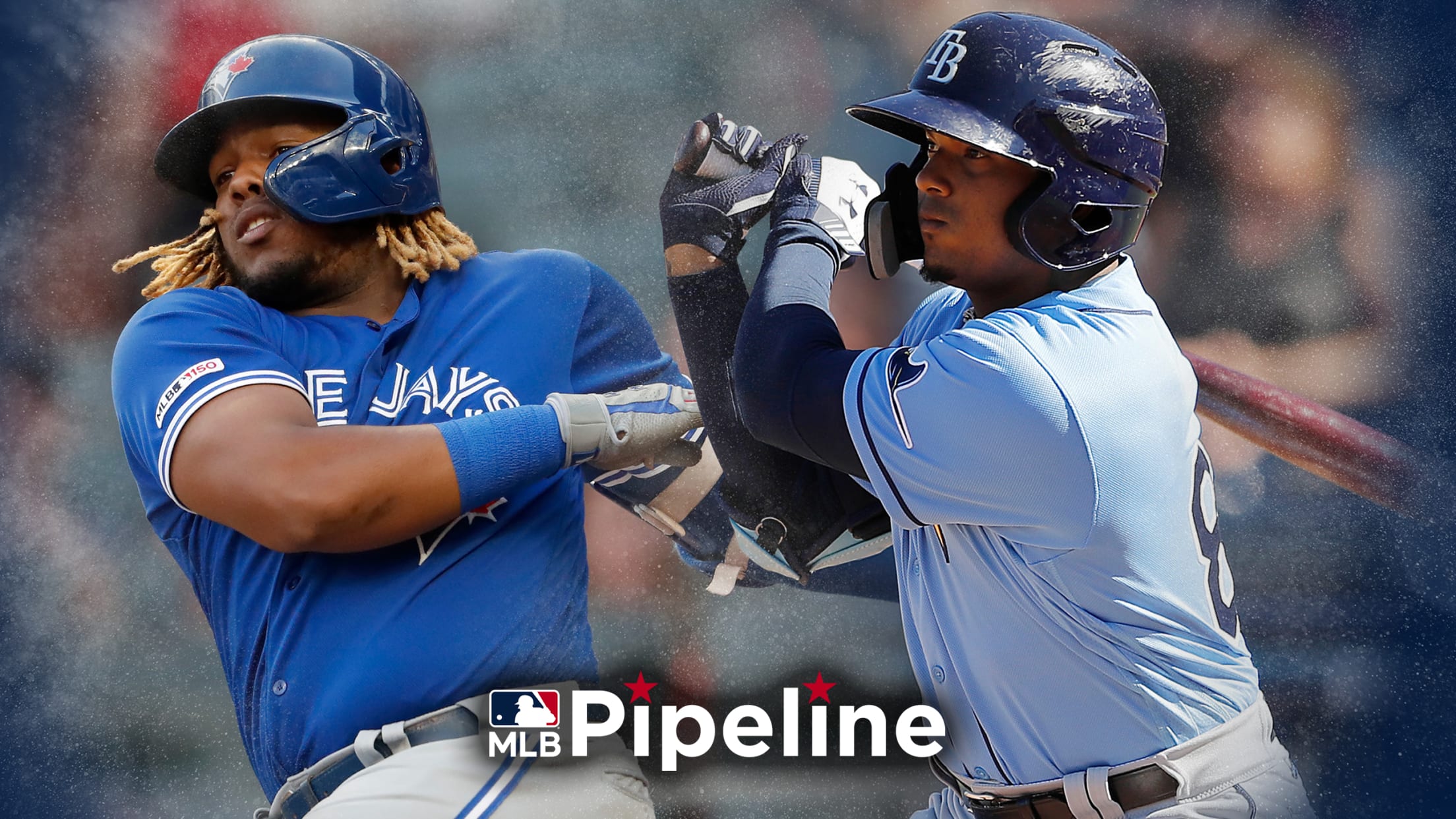 Scouts rarely hand out top-of-the-scale 80 grades and we try to be just as stingy at MLB Pipeline. When we do slap an 80 on a prospect, it's usually for a quantifiable tool, such as speed or fastball velocity.
MLB Quiz of the Day: Aaron passes Ruth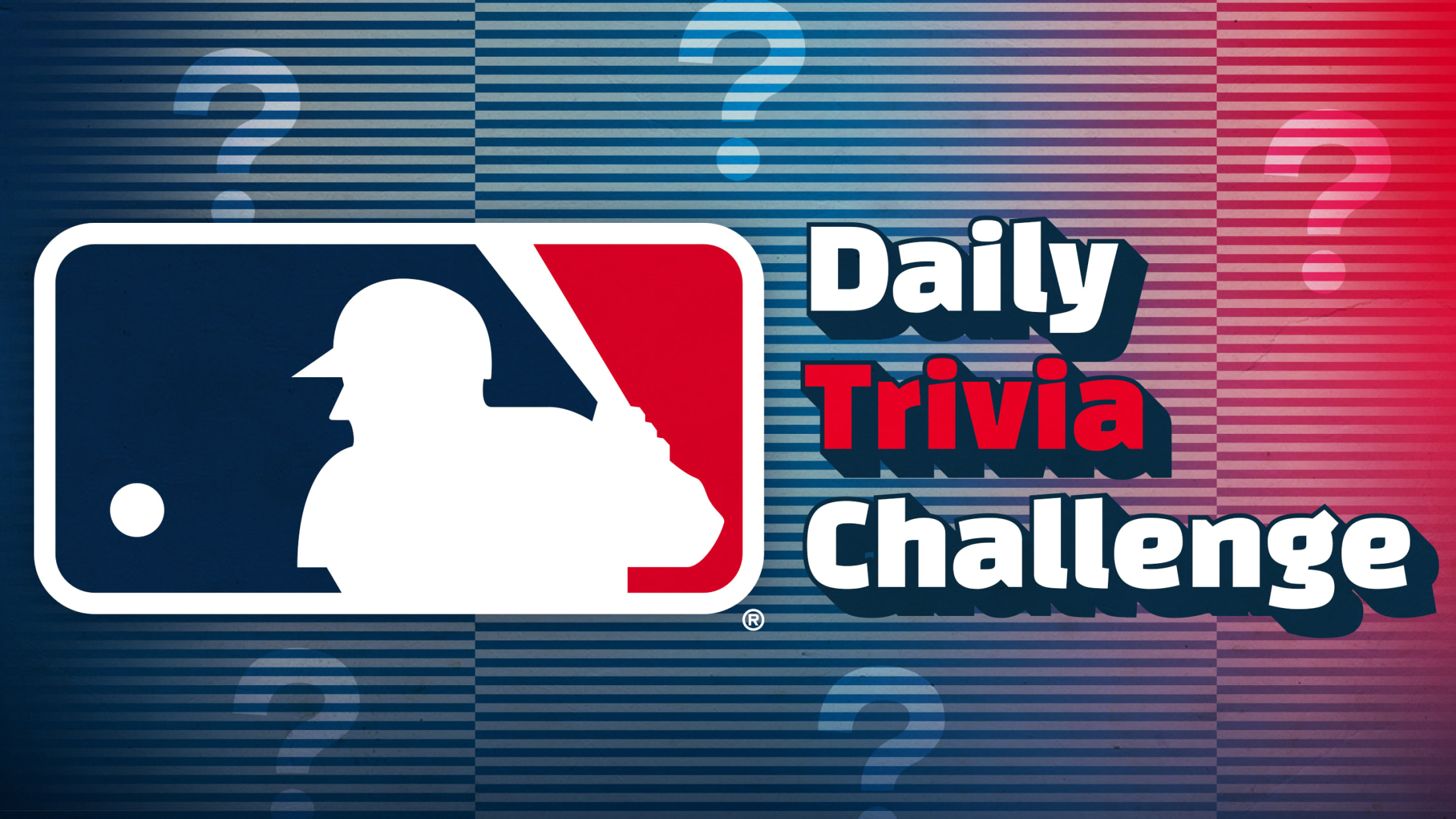 Today's "MLB Quiz of the Day" is centered around the anniversary of Hank Aaron hitting his 715th career home run to pass Babe Ruth on the all-time leaderboard. In celebration of Aaron's iconic shot on April 8, 1974, let's test your knowledge of all things Hammerin' Hank (if the quiz
Lexi Pence builds Hunter a batting cage
That's one way to stay in shape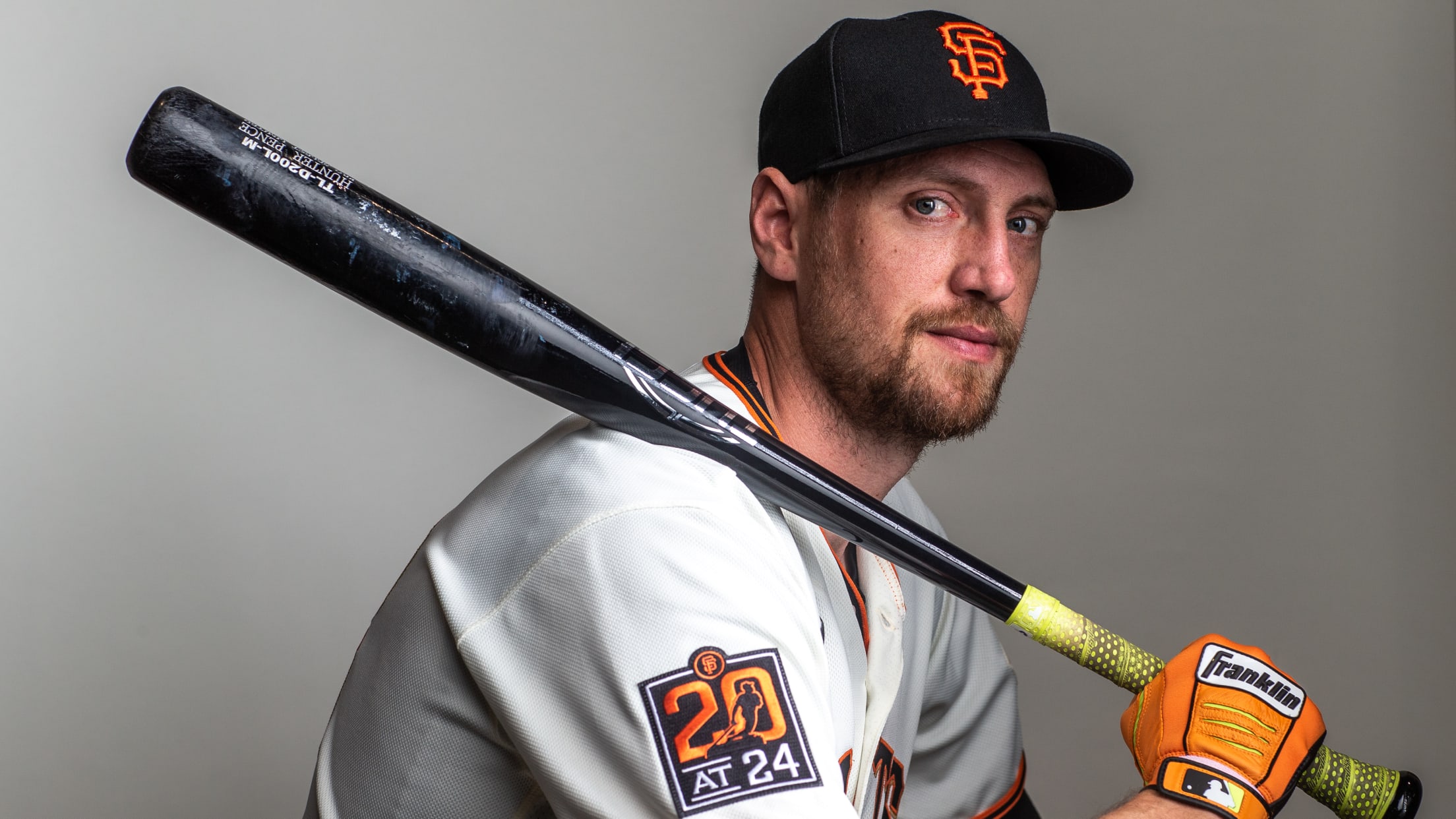 Ballplayers have been doing everything they can to stay in shape while in social isolation. For some, that's lifting weights in the garage, or carrying young children around (all parents know that's still a workout). But things can be a little more difficult if you're renting an apartment, away from
Joey Bats shows off his nasty slider
He's done everything else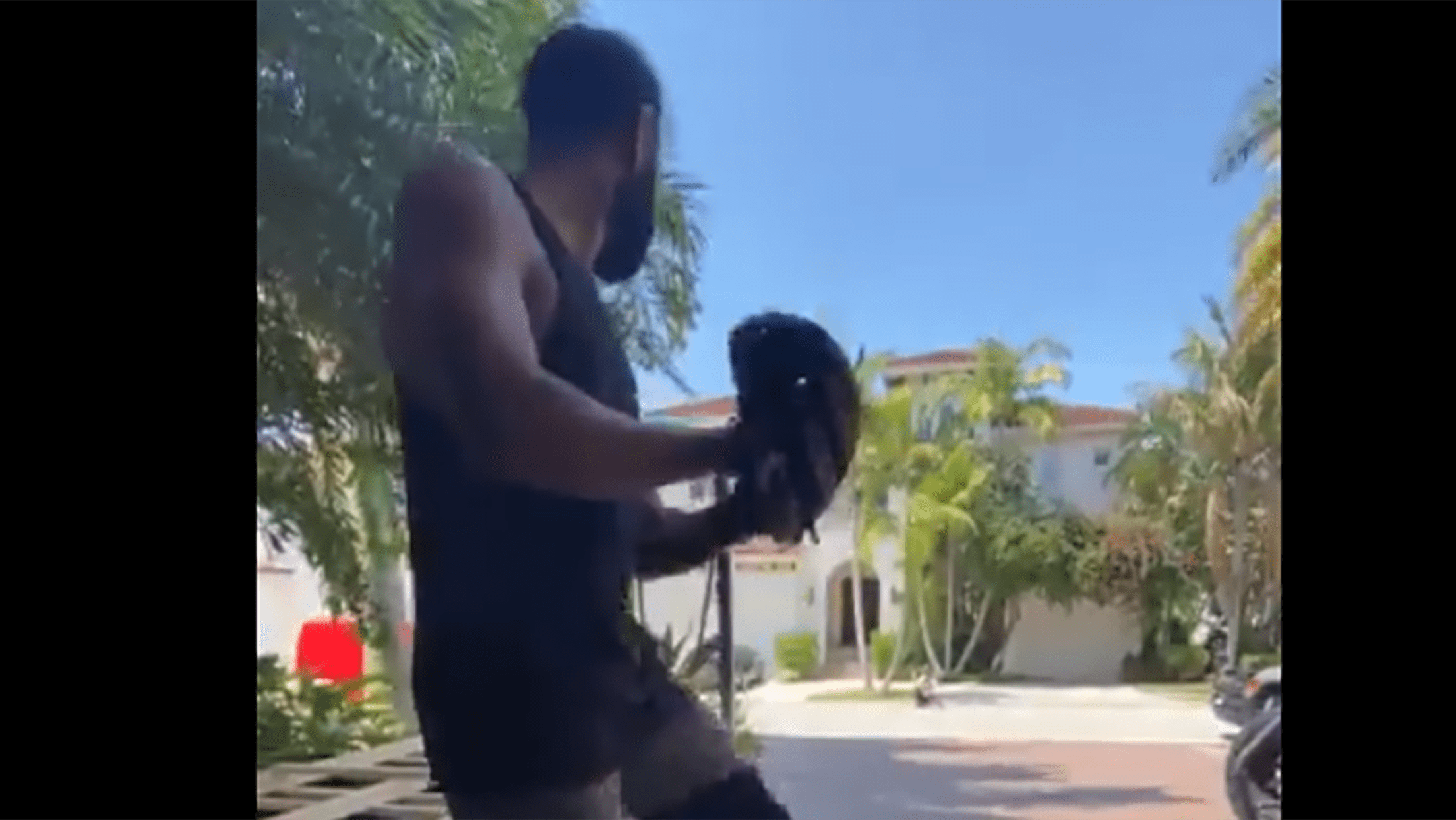 Rick Ankiel and Adam Loewen made the switch from the mound to the batter's box. Shohei Ohtani and Brendan McKay are making a go of it as two-way players. But perhaps the most shocking position switch of all comes in the form of José Bautista. Yes, that's right: Joey Bats,
Watch Yanks rally in '96 WS Game 4 at 1 ET
Here's the schedule of games to watch on MLB.com, social media, TV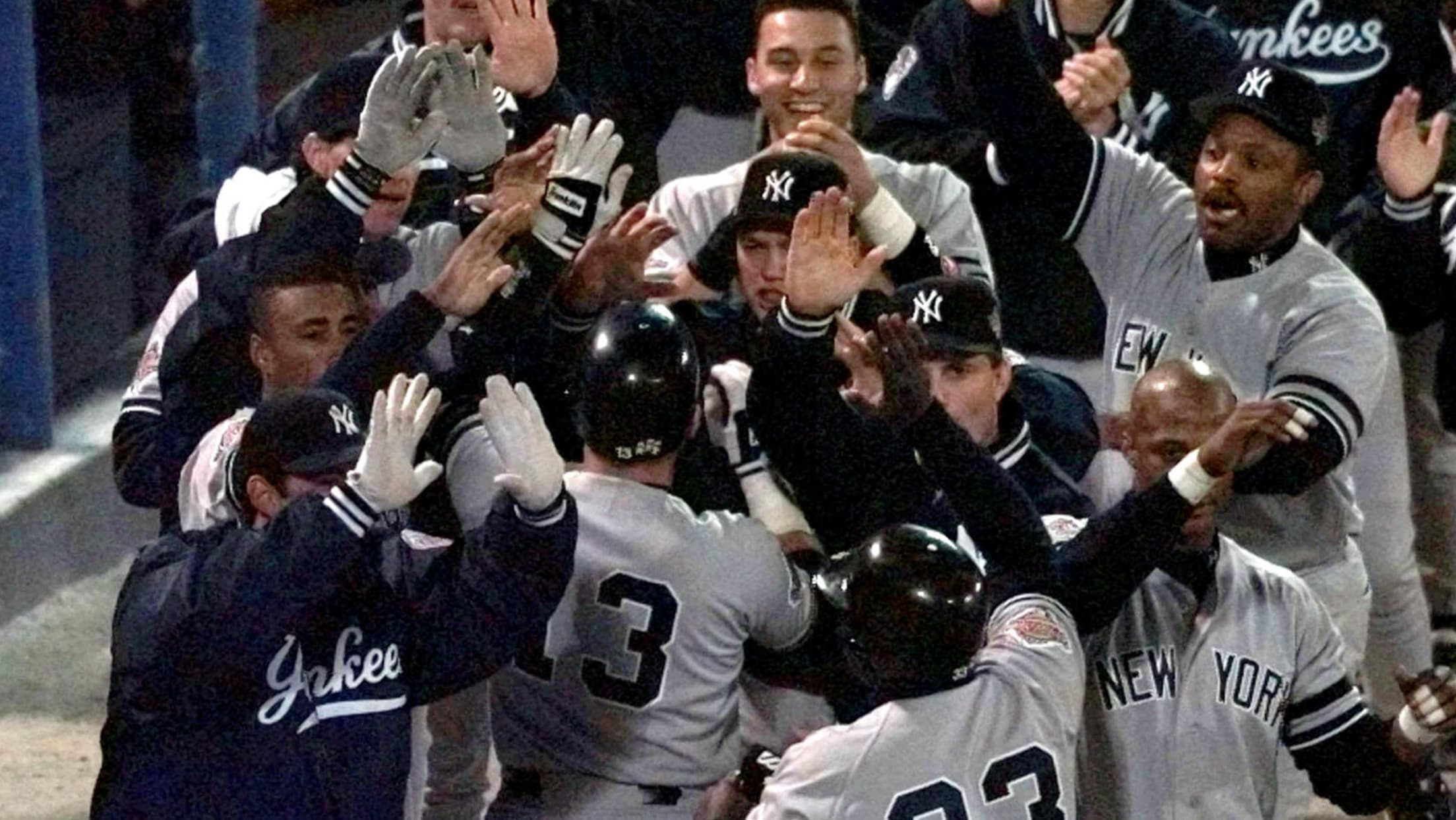 Why not enjoy some of MLB's classic games while you wait for baseball to come back? MLB is streaming games every day across its various platforms -- one in the afternoon at 1 p.m. ET, and another in the evening at 7 p.m. ET. In addition, MLB Network, ESPN and
10 things we miss about baseball right now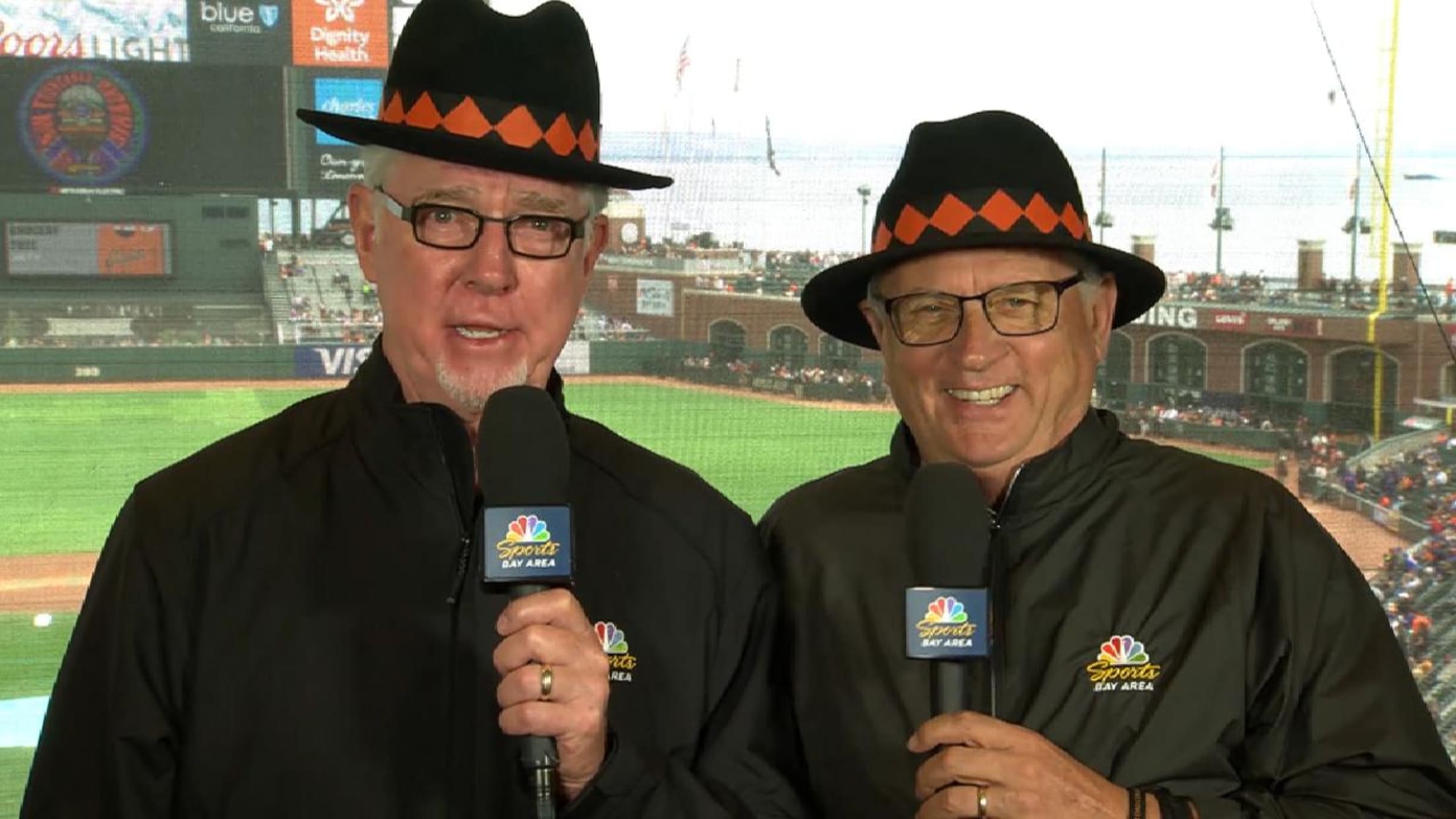 I miss Duane Kuiper and Mike Krukow, and I'm guessing a few million Giants fans are feeling the same way right now. Their insight and humor are part of what has made the Giants special all these years. Besides, you just knew you couldn't find two people you'd rather watch
MLB issues statement on contingency plans
Major League Baseball issued the following statement Tuesday morning: "MLB has been actively considering numerous contingency plans that would allow play to commence once the public health situation has improved to the point that it is safe to do so. While we have discussed the idea of staging games at
Stream dozens of classic games on YouTube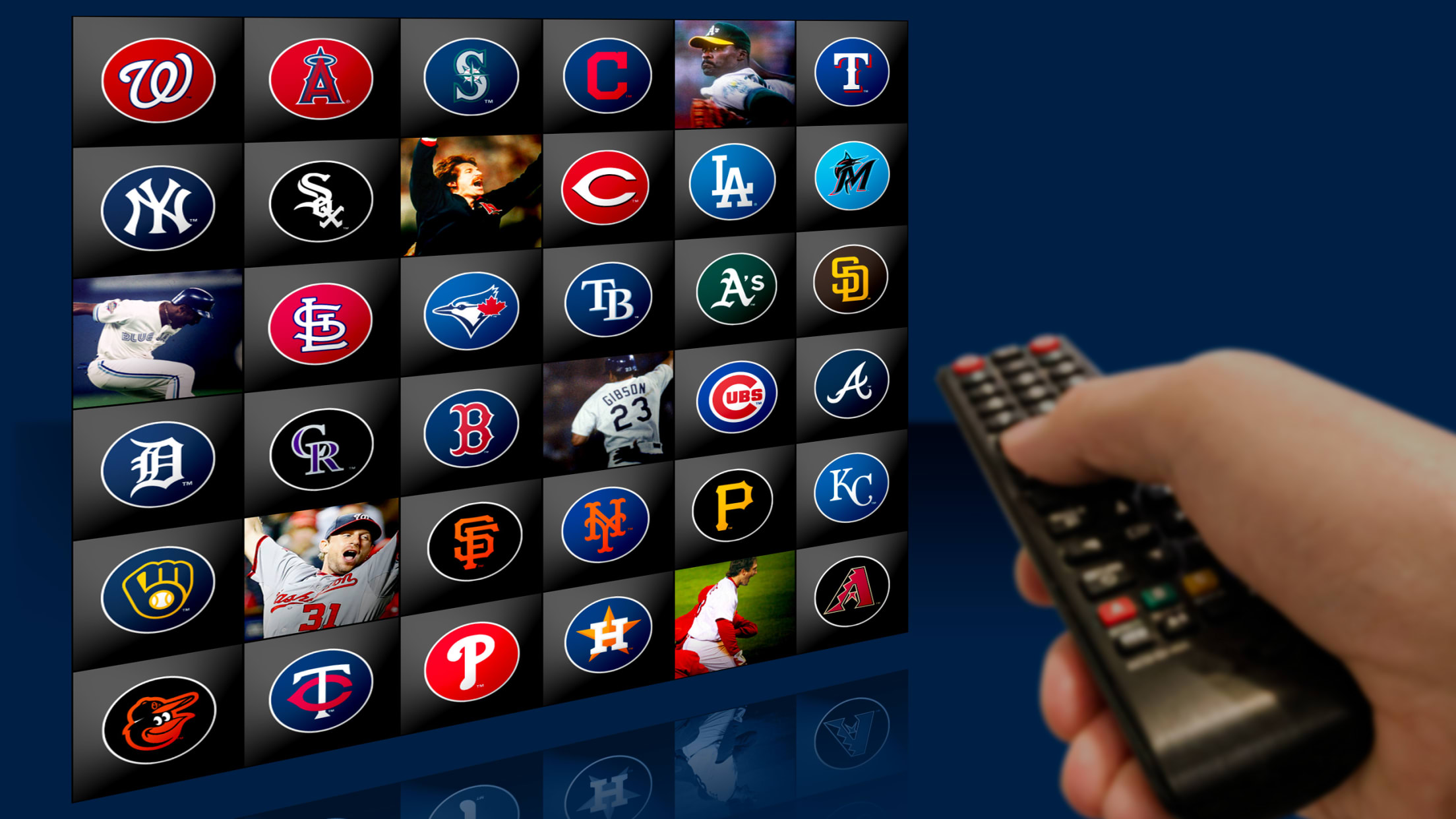 In difficult times like these, we often look to sports for an escape, which is part of the reason why the lack of live games right now is so frustrating for many. To help fill the void, here's a complete guide to how you can watch any number of classic
45 years ago, Robinson delivered on historic day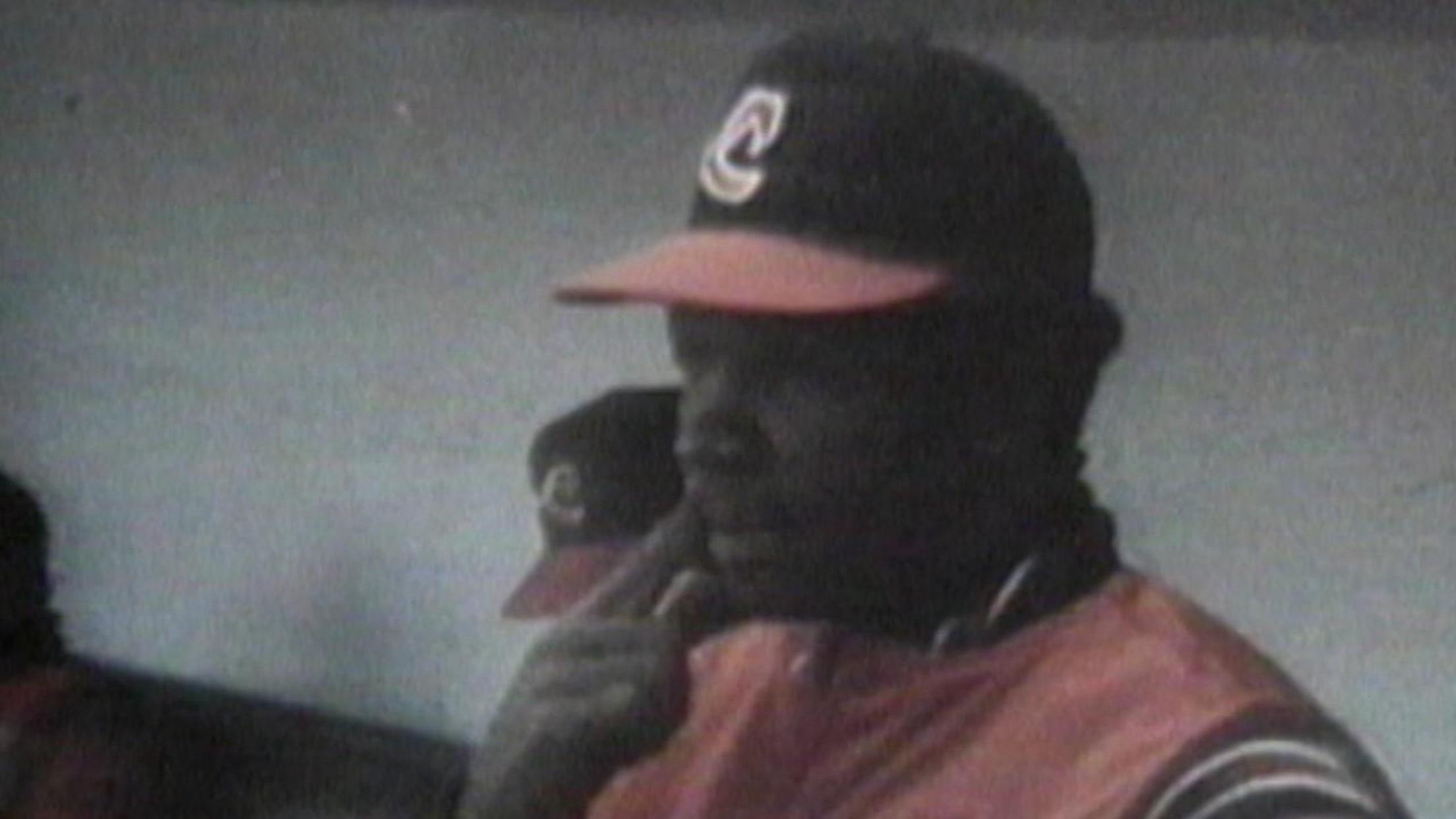 It wasn't an order so much as a suggestion. Indians general manager Phil Seghi pulled Frank Robinson aside the morning of Robinson's debut as player-manager -- 45 years ago today -- and said, "Why don't you hit a homer the first time you go to the plate?" Robinson looked at
Here are some home baseball activities for kids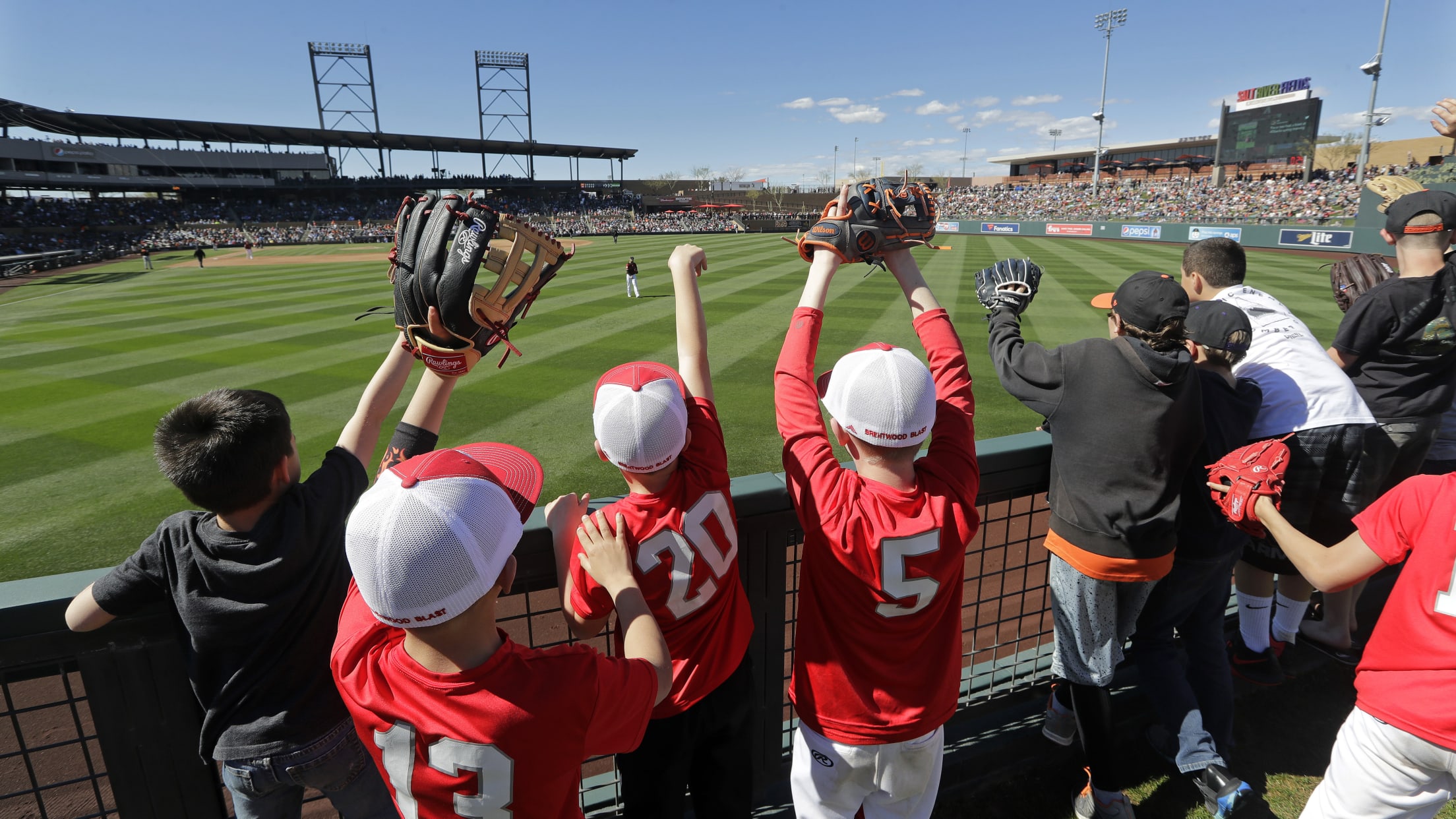 Have kids who need something fun to do while they're at home? Your favorite baseball teams have you covered. Lots of MLB teams are posting games, coloring pages and more to help keep young baseball fans busy. Check out these baseball-themed activities from MLB and teams around the league. MLB:
Watch every 2018 and '19 game free on MLB.TV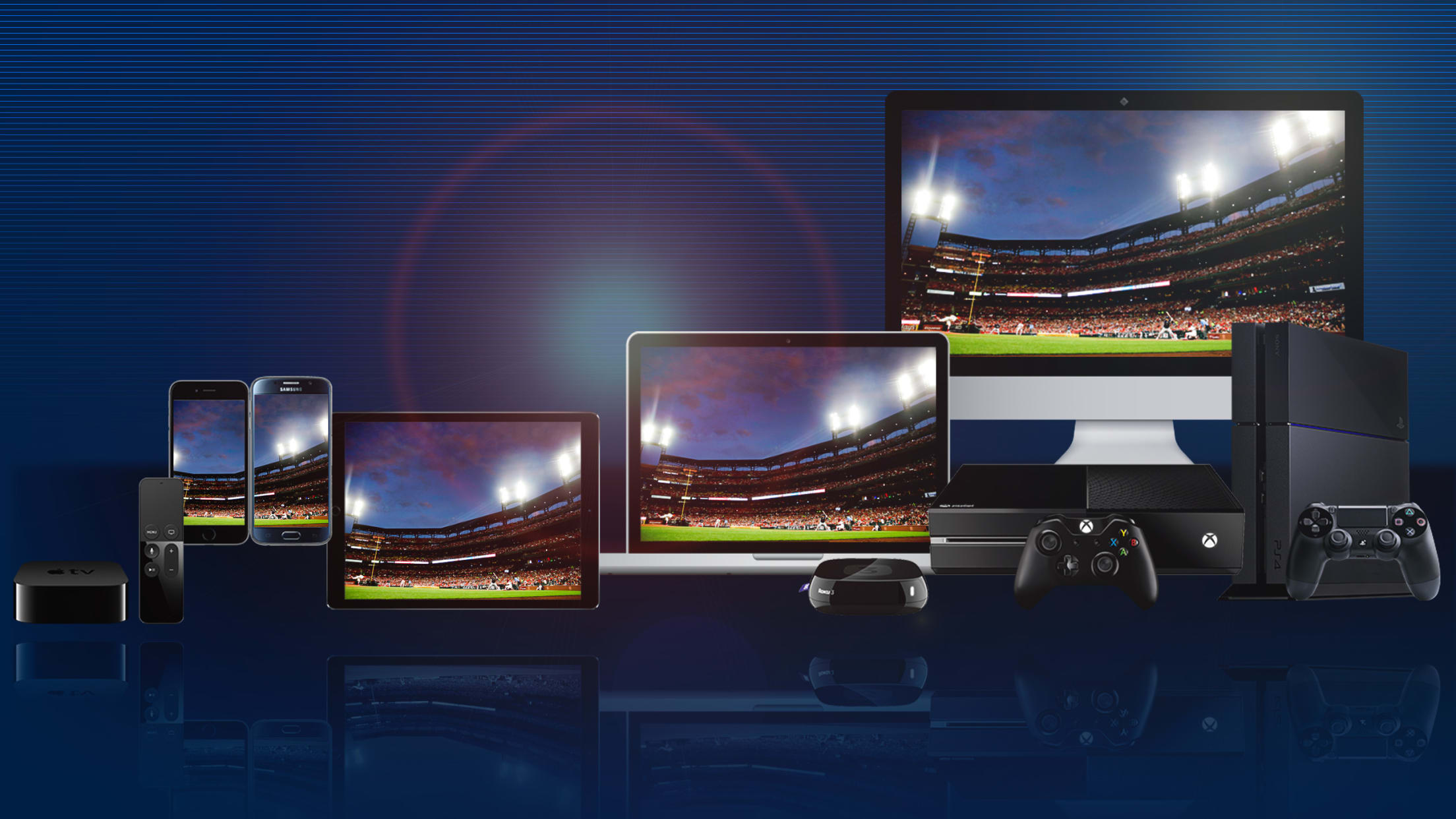 There's no live baseball for the time being, but you can now experience the last two years of Major League action on MLB.TV for free. The MLB.TV archives of the 2018 and '19 seasons are open and accessible for all, which means more than 4,800 games are available to stream
Pitch grips, fielding and hitting drills from the pros
The pros share their expertise to help you improve your skills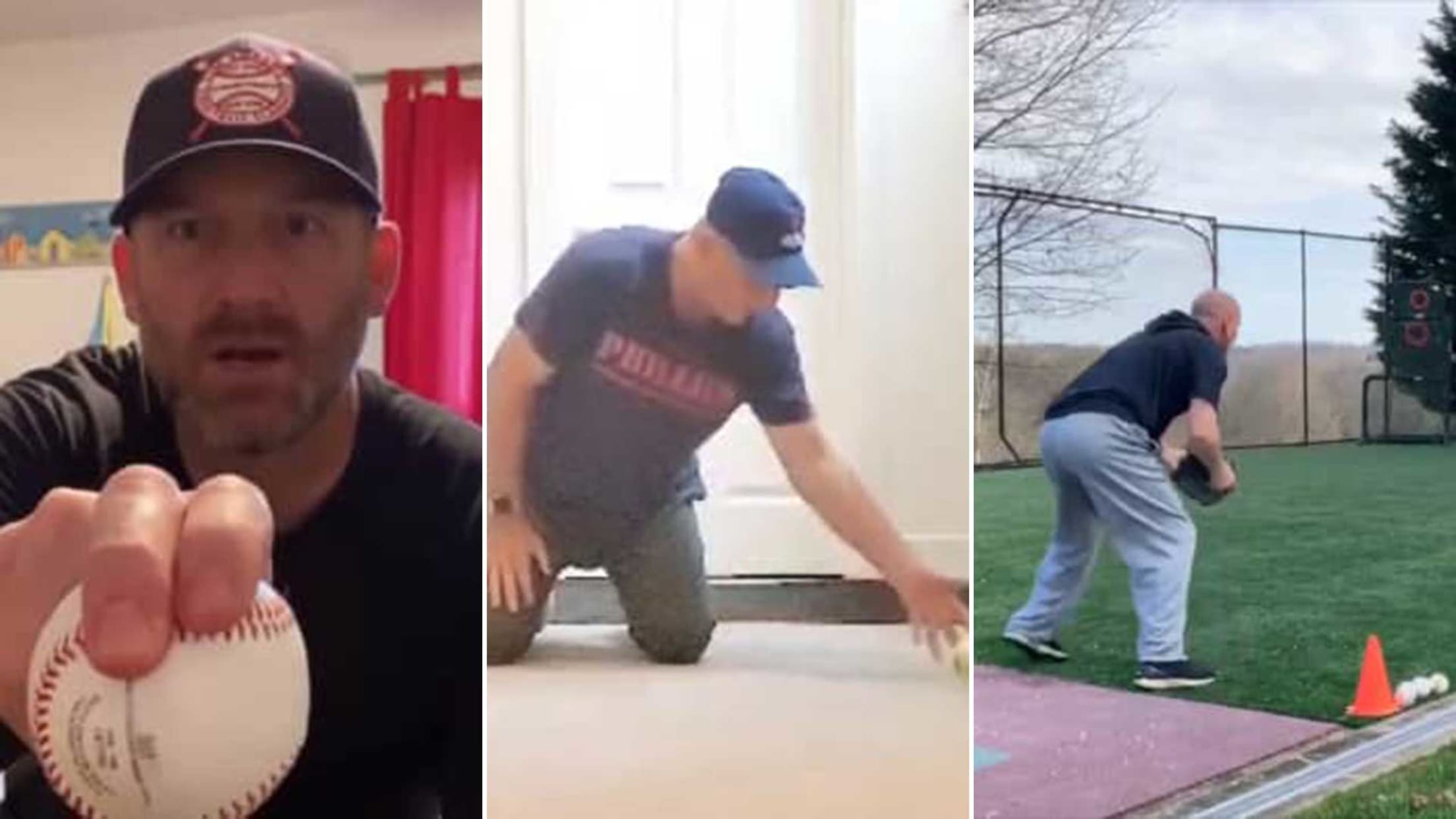 Following the current social guidelines during the ongoing coronavirus pandemic means, in most cases, remaining at home in order to stay a safe distance away from others. But just because you're spending a lot of time inside doesn't mean you can't still practice and improve your baseball skills. That's right:
Hanks reflects on 'There's no crying in baseball'
Jimmy Dugan's line still resonates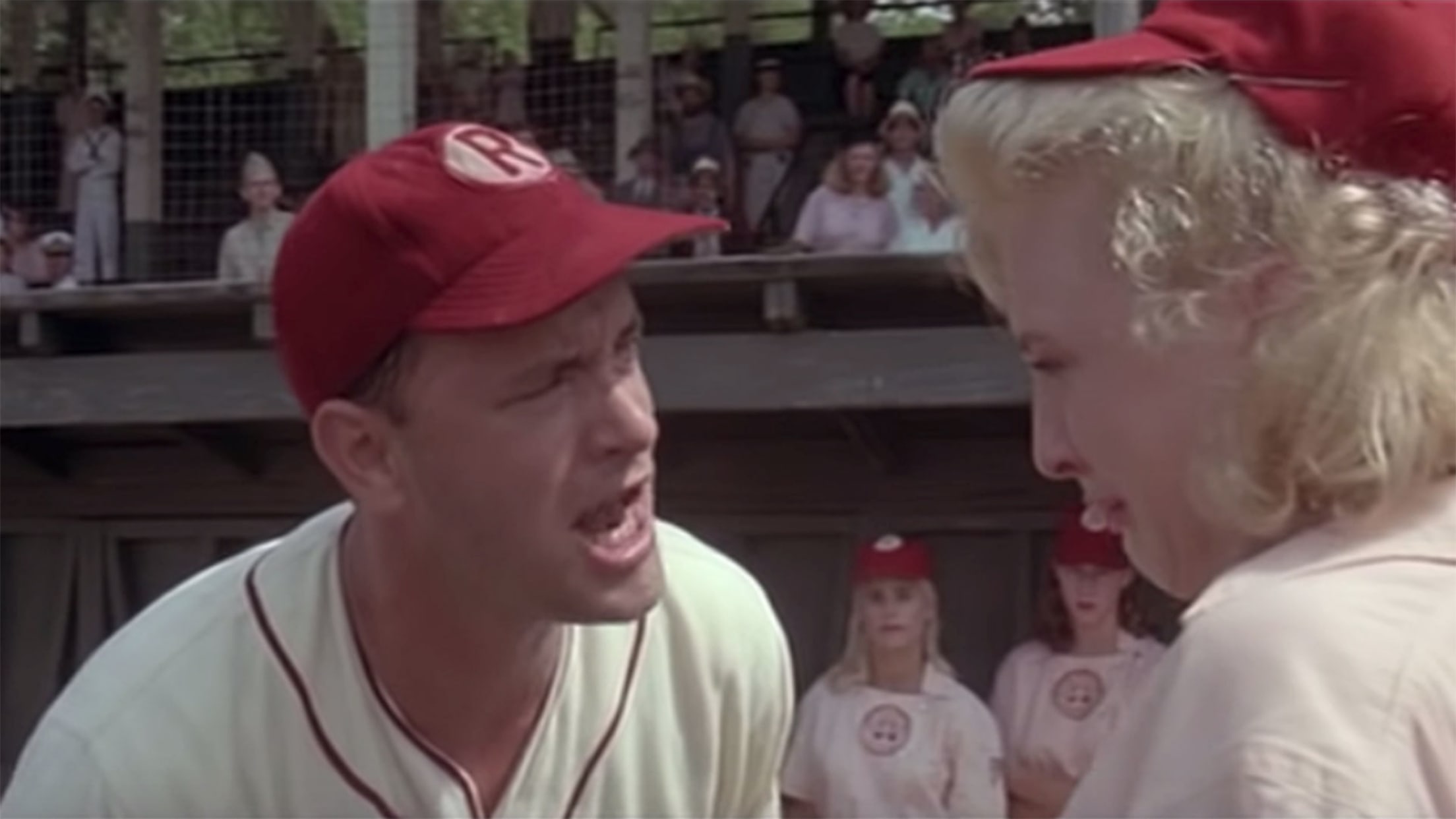 There have been a lot of famous lines from baseball movies, from "If you build it, he will come" in "Field of Dreams" to Bob Uecker saying, "Juuuust a bit outside" in "Major League." But there has never been one more famous than this one from the great Tom Hanks
Quiz: Who was each team's top prospect ever?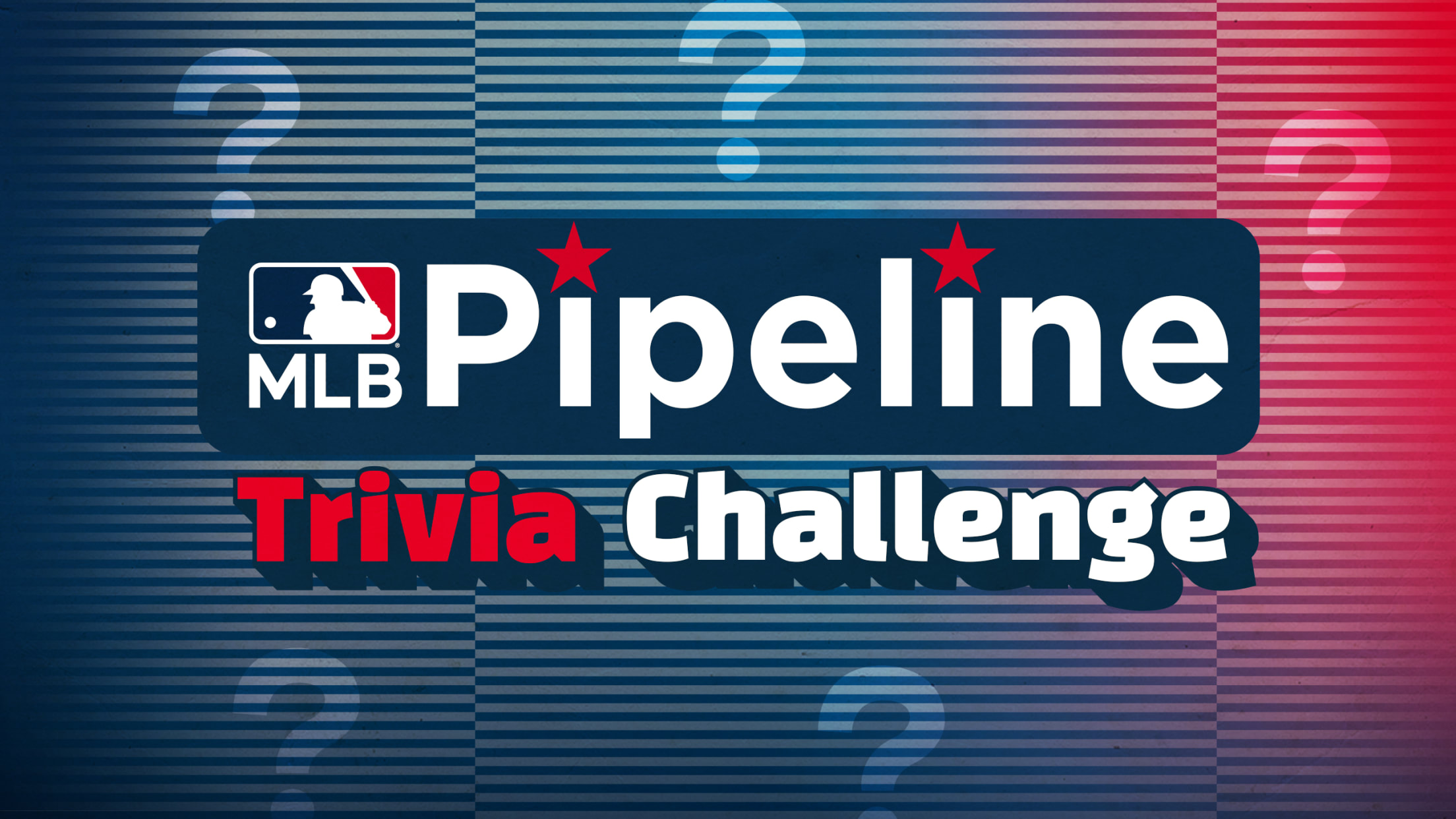 We started ranking MLB's best prospects in 2004. Since then, 1,300 players have had a spot on our preseason Top 50 (2004-11) and Top 100 (2012-20) lists. Can you identify the player or players who have ranked highest for each team over that nearly 20-year period? When you're finished, you'll
A year ago today: Edwin's two-homer inning
Slugger accomplishes feat for second time in his career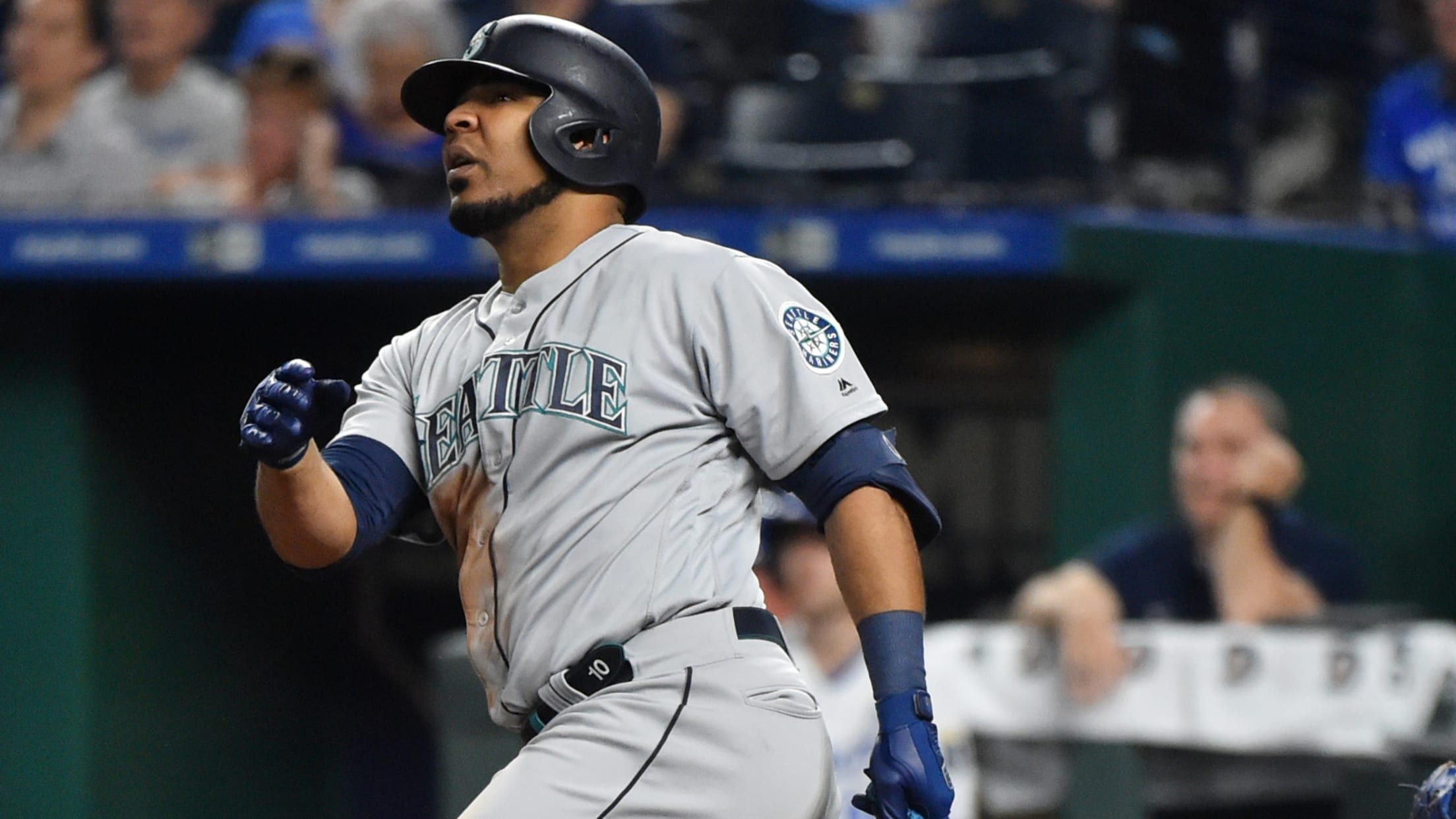 To help fill the baseball void, we're flipping the calendar back one year to remind us all just how awesome our great game is. Here's a look back at the best of April 8, 2019:
These organ concerts turn your home into a ballpark
It's so much more than 'Take Me Out to the Ball Game'
When people talk about missing baseball during the current period of social distancing, they're probably talking about a lot of different things. Sure, we all miss the individual activities that make up the game played on the field -- the home runs, strikeouts, stolen bases and diving catches. But baseball
HOFer Kaline, beloved 'Mr. Tiger,' dies at 85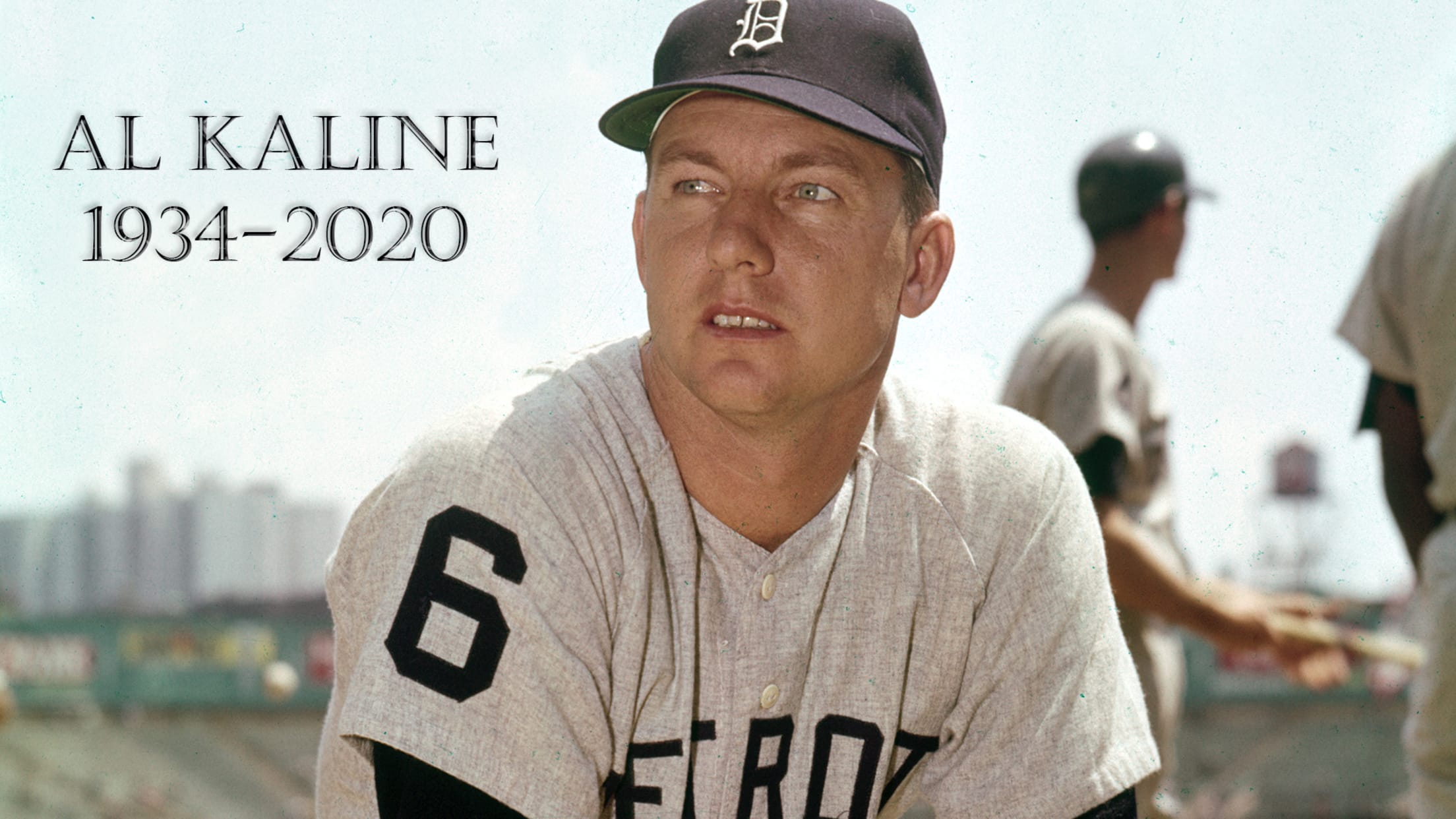 DETROIT -- Hall of Famer Al Kaline, fondly known as Mr. Tiger for a career that spanned 67 years with the only Major League team he knew, passed away Monday at age 85. Kaline spent virtually his entire adult life as a Tiger, signing with the club as an 18-year-old
Box score of the day: Story's torrid start
Rockies' SS continues to rewrite history books; Kemp drives in 4 for SD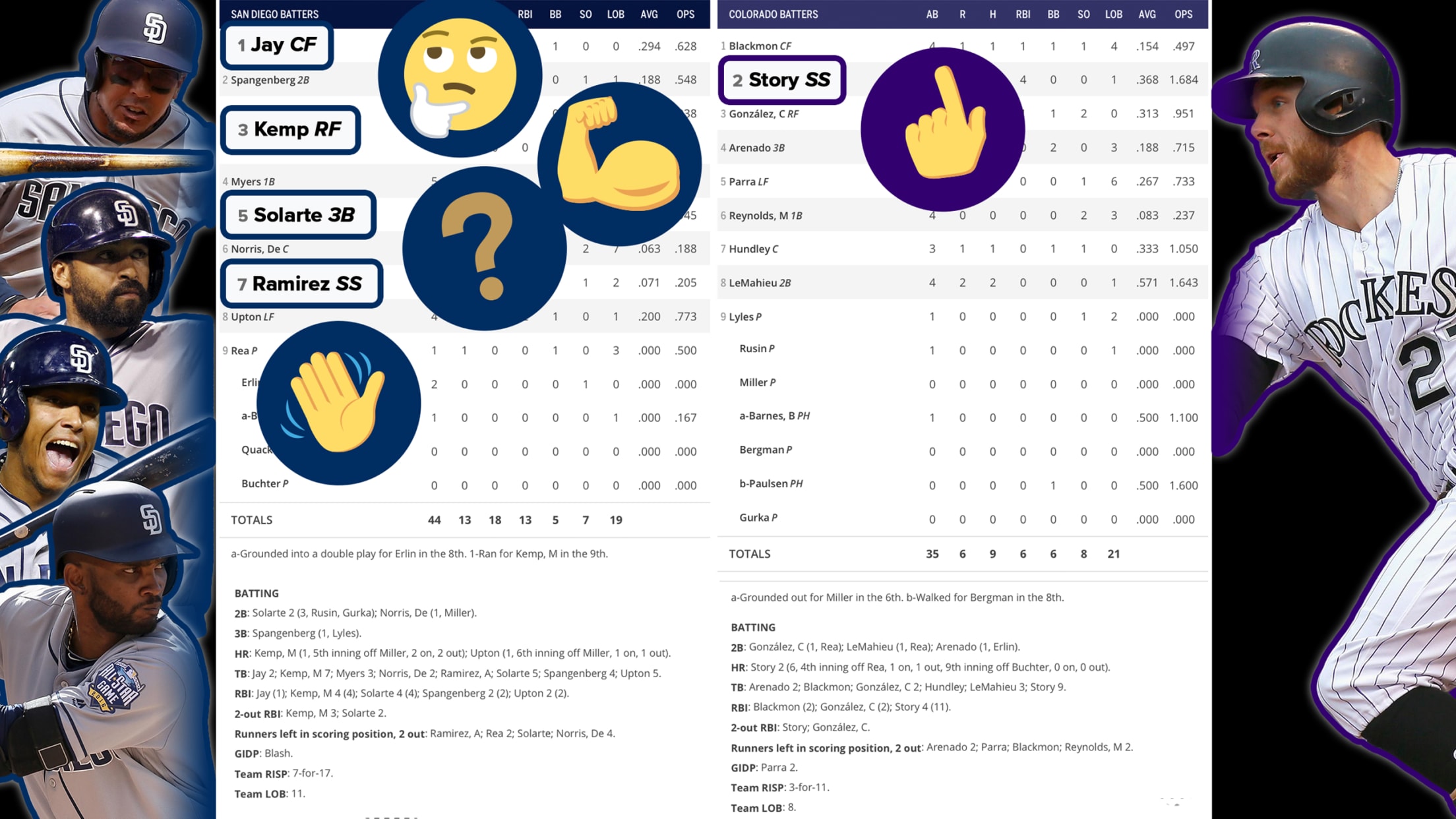 Remember when Trevor Story exploded onto the baseball scene with a record-setting home run barrage to begin his career? It seemed like he had a homer for every game he played in the first week of the 2016 season. Wait, that's because he actually did -- Story belted seven homers
Watch Piña stay in shape using ... an SUV?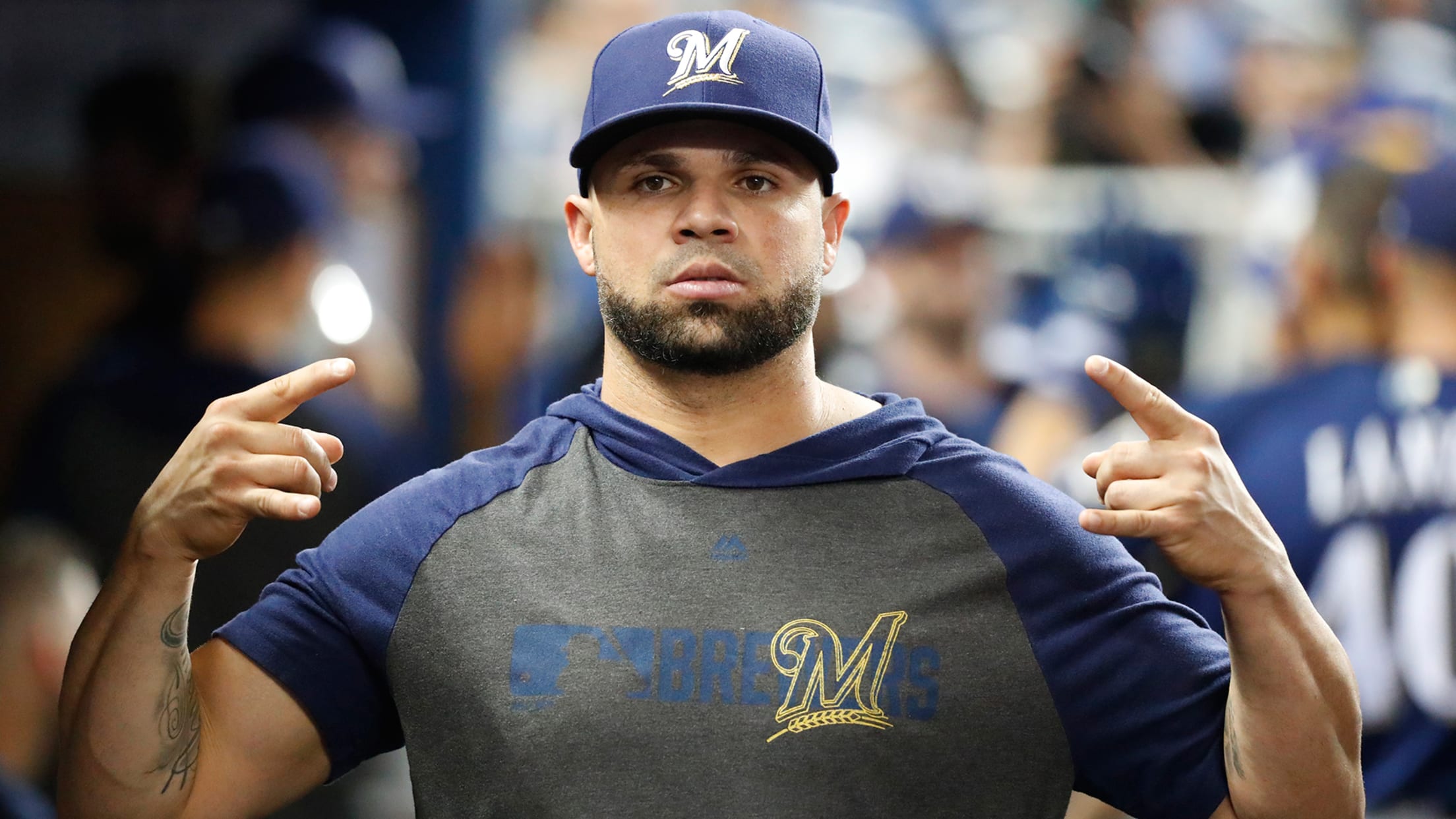 Major League players are, like many of us, spending a lot of time indoors right now due to the coronavirus pandemic. But that doesn't mean they're not doing everything possible to stay in shape. Players around the league have taken to social media to show how they're getting their workouts
This is who fans said had the best season ever ...
5 reasons Gibson's 1968 campaign was unlike any other in MLB history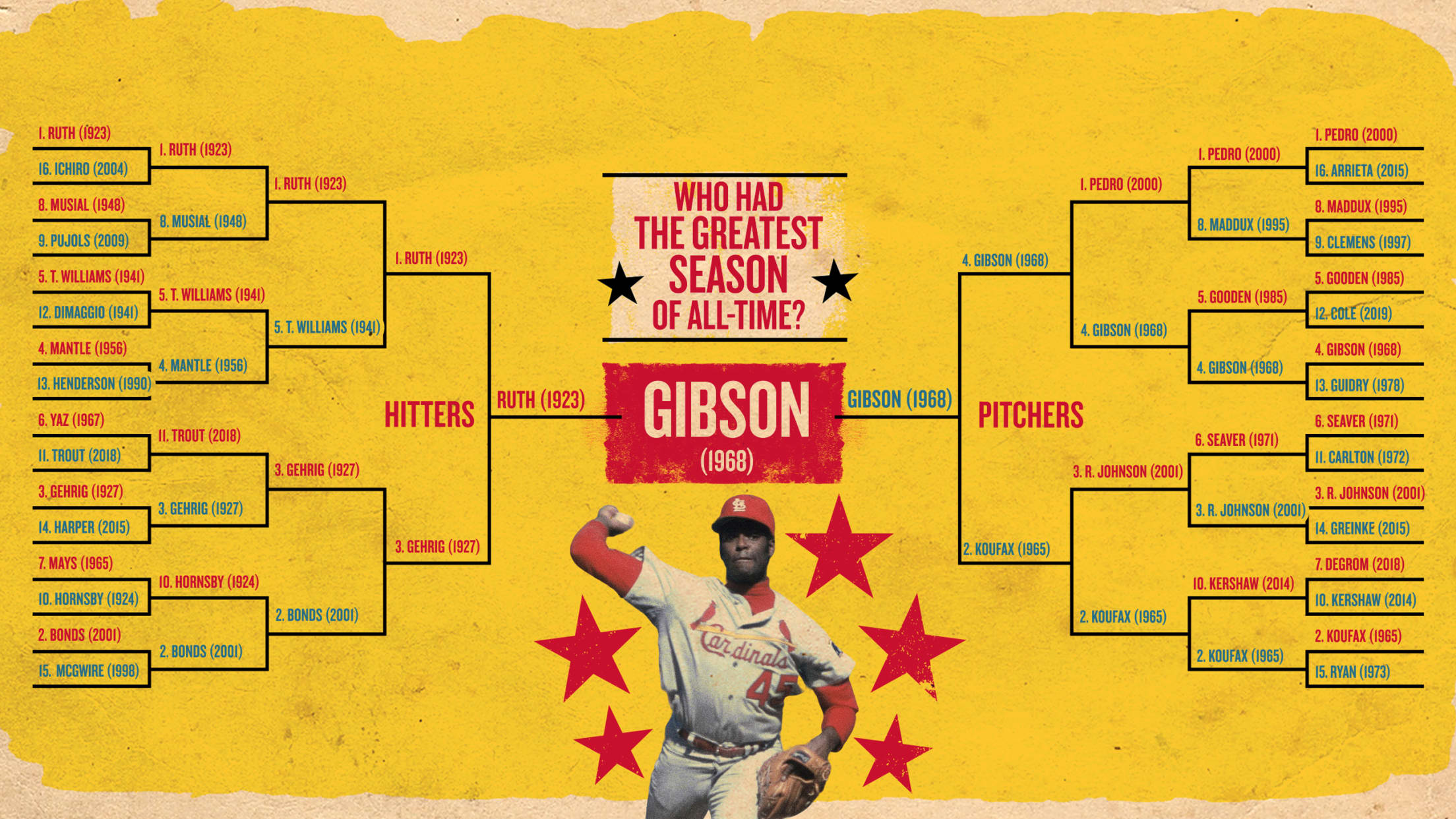 After tallying all of the votes, the honor for the best individual Major League season goes to ... Bob Gibson's historic 1968 campaign. The Cardinals legend cruised his way through the pitching side of the bracket before defeating Babe Ruth in the final round of voting. Along with posting a
Hank Aaron's most memorable moments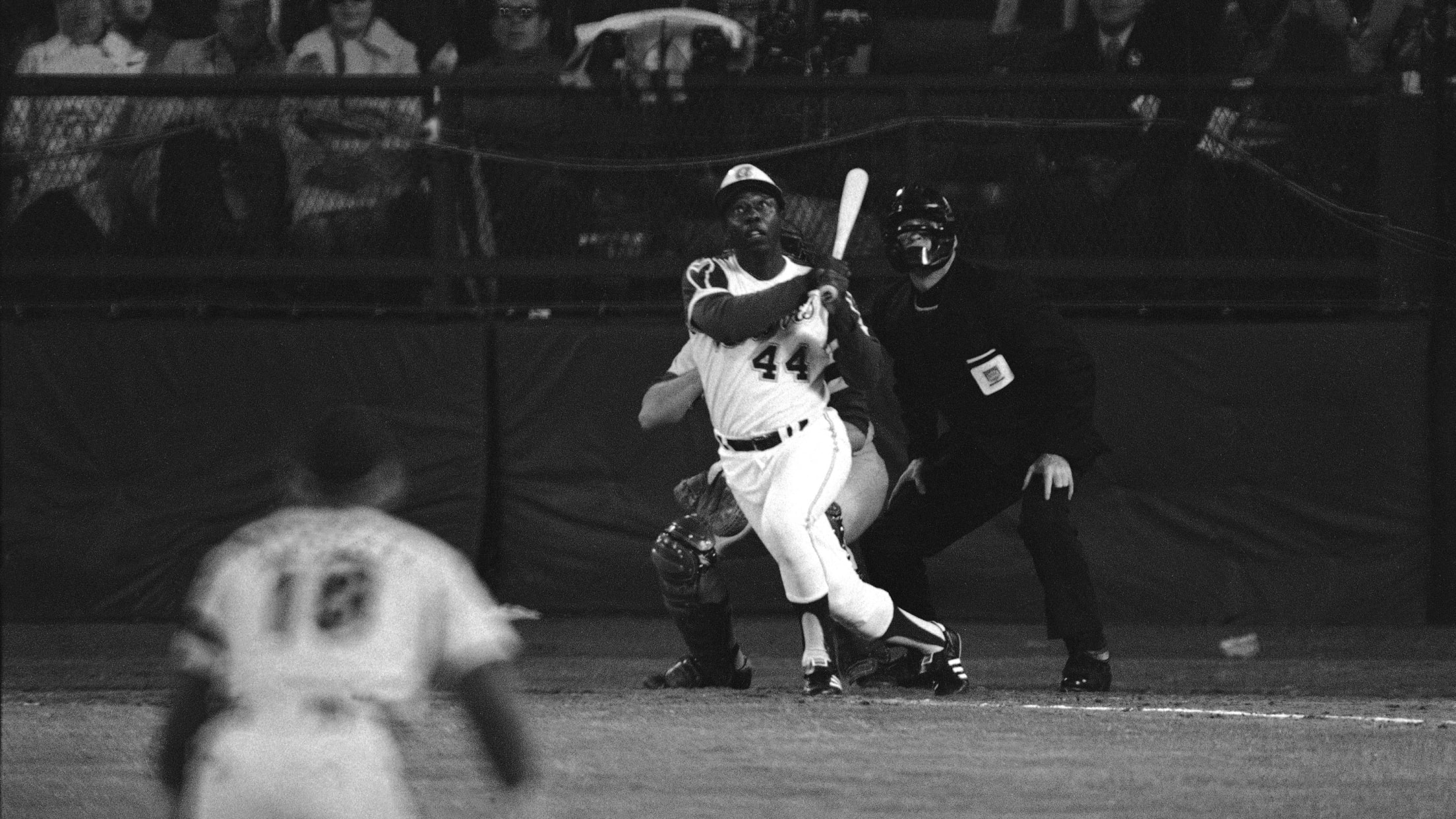 Hank Aaron combined consistency with productivity as nobody else has. Aaron was the game's ultimate offensive force for much of his 23-year Major League career and from 1974-2007 held the title as baseball's all-time home run leader. He topped 100 runs scored and recorded slugging percentages exceeding .500 for 13
'Ghost' exorcised, Sale sure return will be strong
'I'm going to have a better elbow than I did before, and that gives me confidence going forward'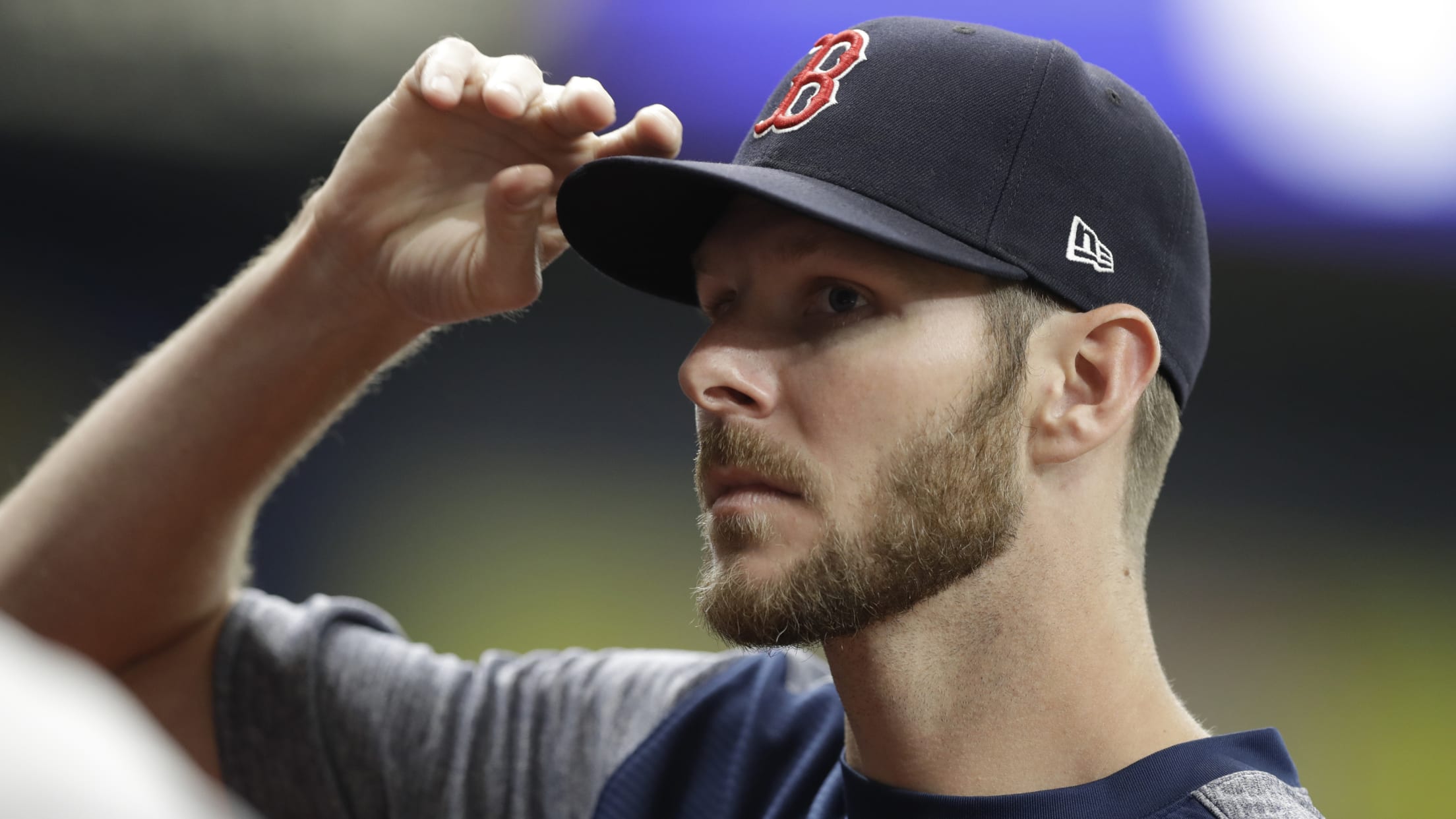 BOSTON -- Speaking to the media Tuesday for the first time since he underwent Tommy John surgery eight days ago, Red Sox lefty Chris Sale expressed the determination to dominate his rehab much in the same way he has leveled opposing hitters through the years. "I now know that I
Check out MLB Network's #WalkOffWednesday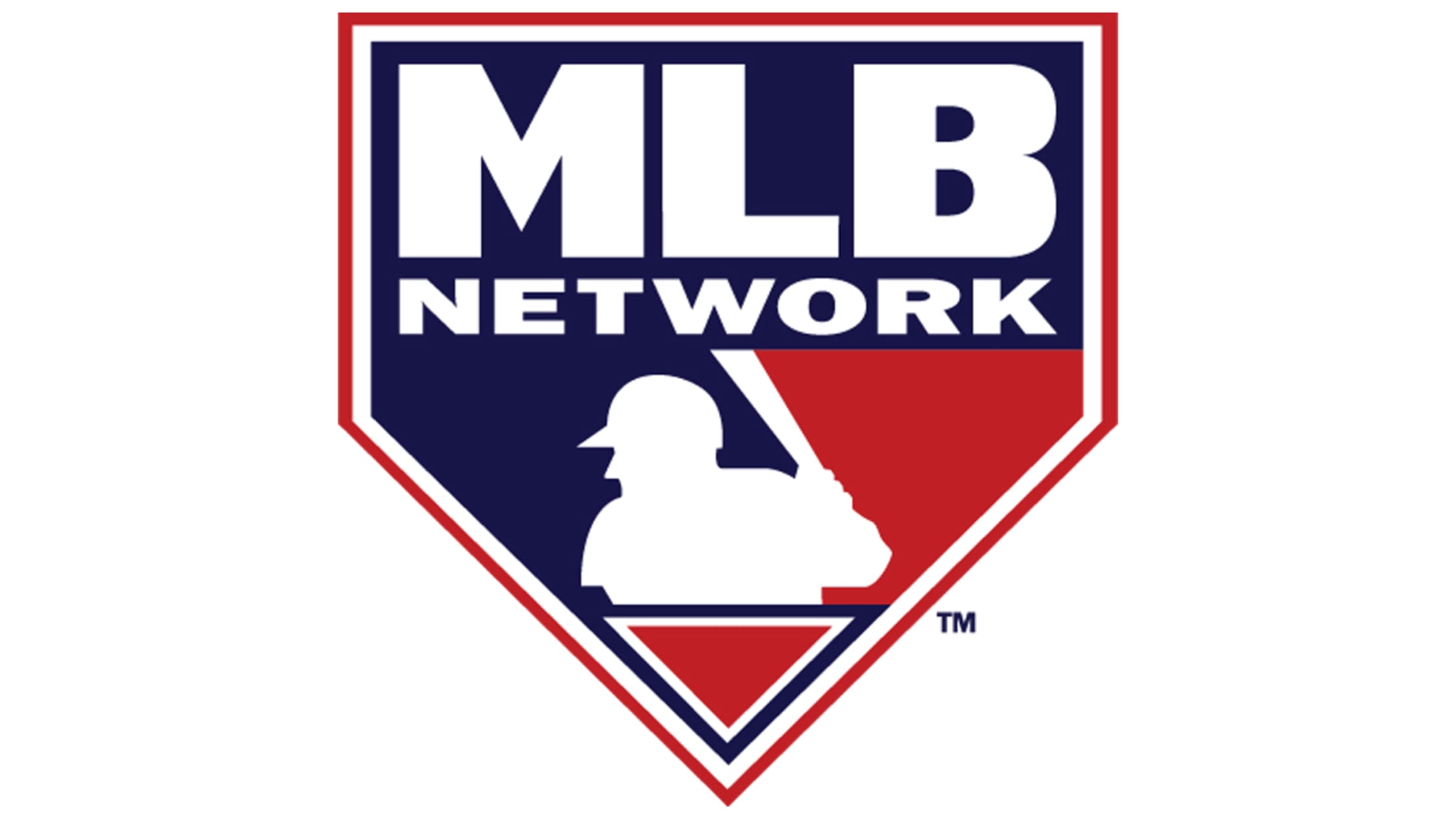 What's more exciting than a walk-off? Getting to choose the walk-offs that MLB Network shows this week. Fans voted for #WalkoffWednesday over the weekend, across all of MLB Network's social media platforms, and the four winners are detailed below. Here are the four walk-off thrillers that fans can watch on