Ranking every fantasy player, 1 to 800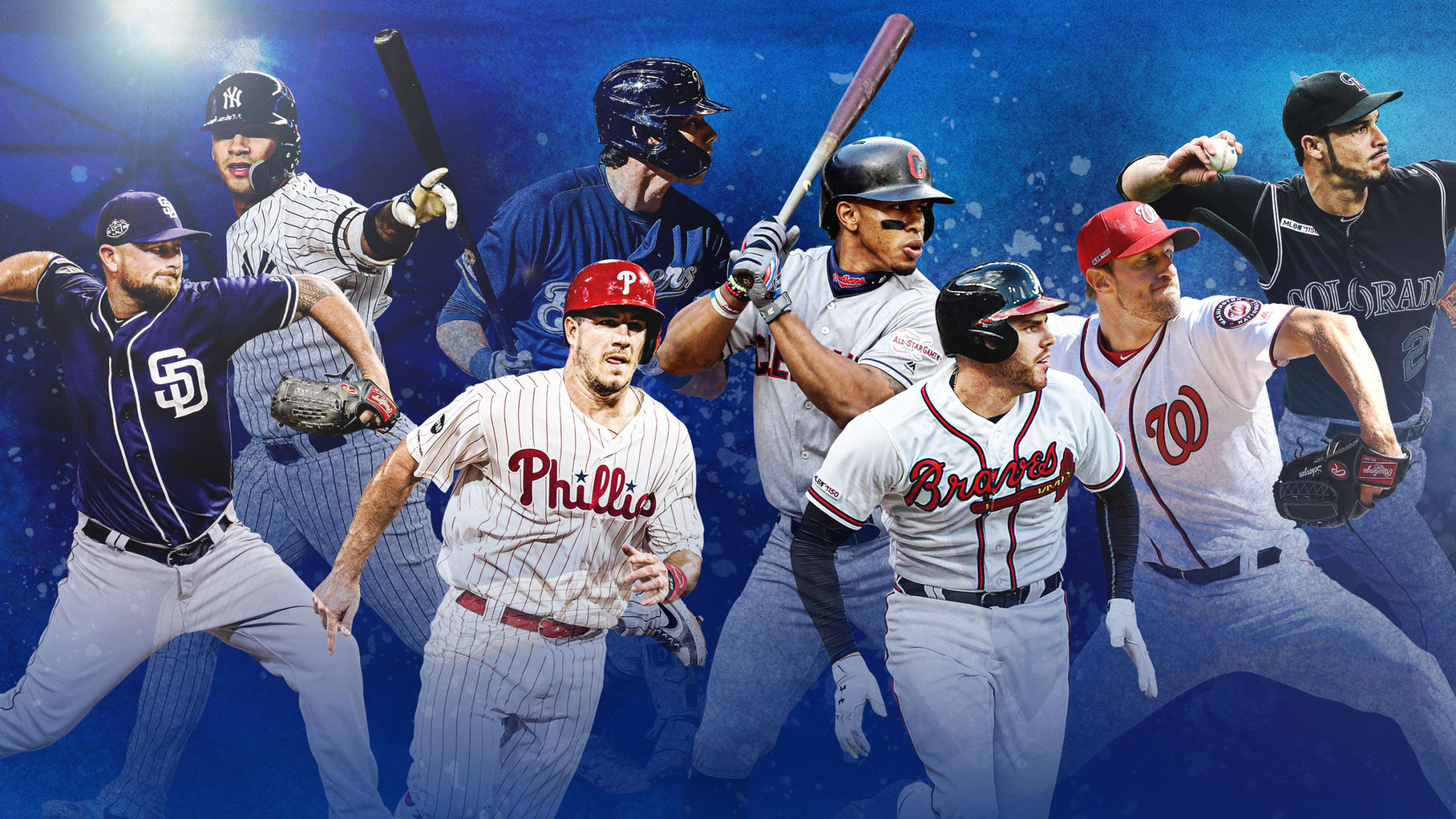 It's fantasy draft season, and MLB.com is here to help you prep. The 2019 campaign played host to an offensive onslaught for the ages, as sluggers across the Majors took aim at the record books. And now, fantasy owners need to figure out what it all means heading into '20.
Severino (forearm) shut down, to be evaluated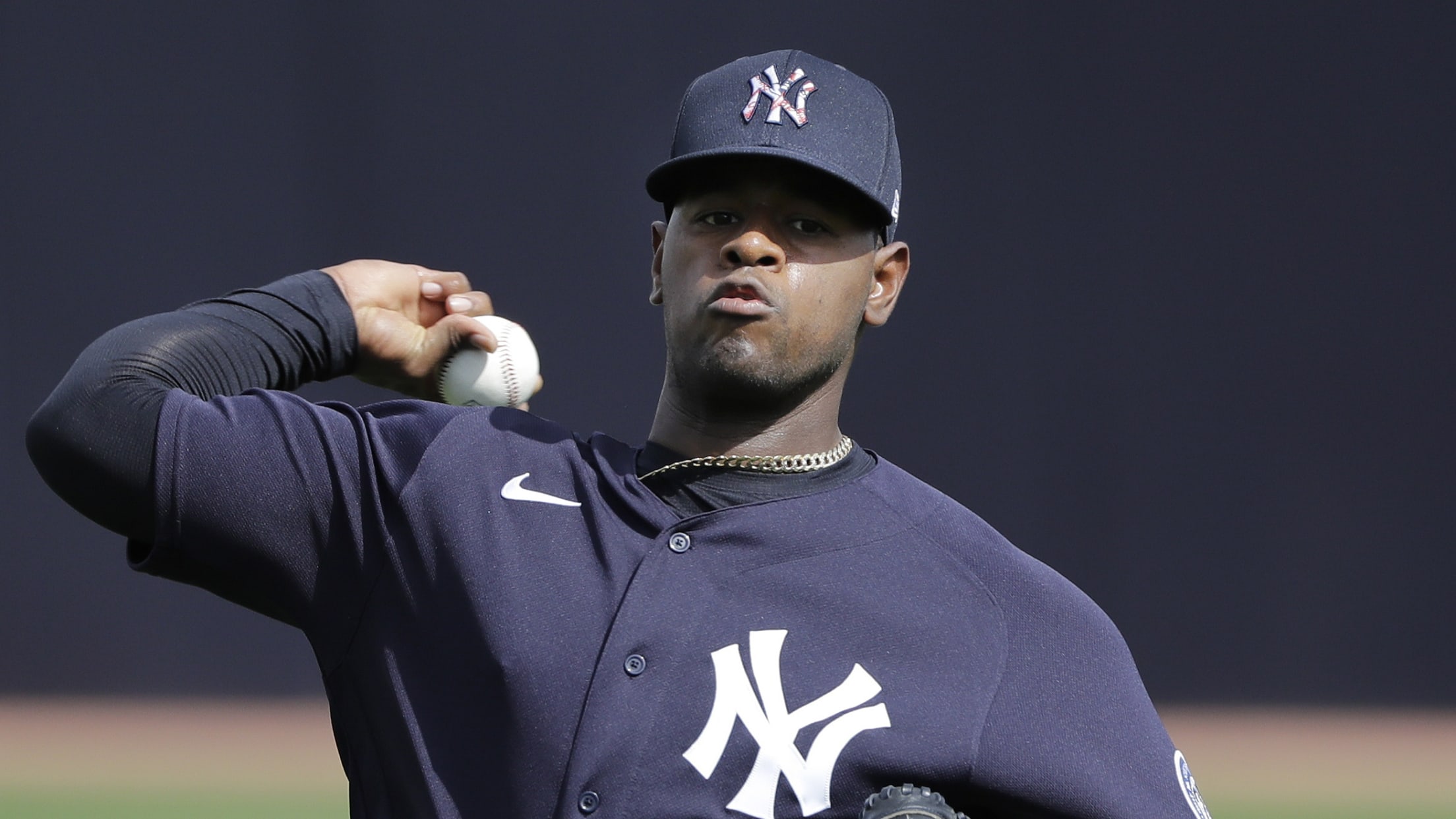 TAMPA, Fla. -- As Luis Severino recovered from his start in Game 3 of last year's American League Championship Series against the Astros, the Yankees right-hander mentioned soreness in his right forearm, a comment that general manager Brian Cashman said that he disregarded when the issue seemed to dissipate. When
Each team's top power-hitting prospect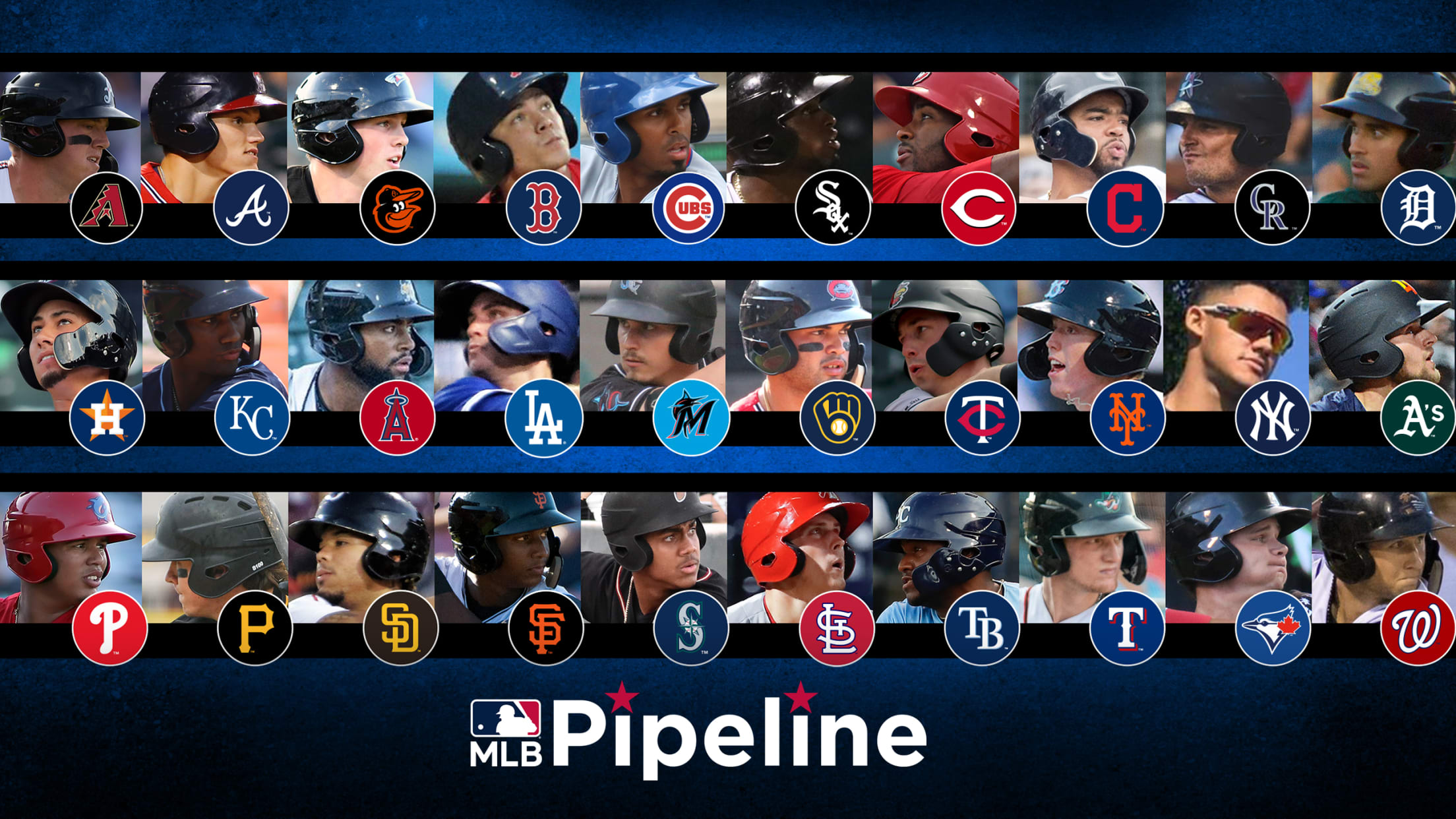 The 2019 Major League season will be remembered as the Year of the Home Run after players across baseball combined to hit a record 6,776 homers -- up from 5,585 in 2018 -- and 14 different teams set a new franchise record. National League Rookie of the Year Pete Alonso
Big Papi weighs in: Mookie, Astros, more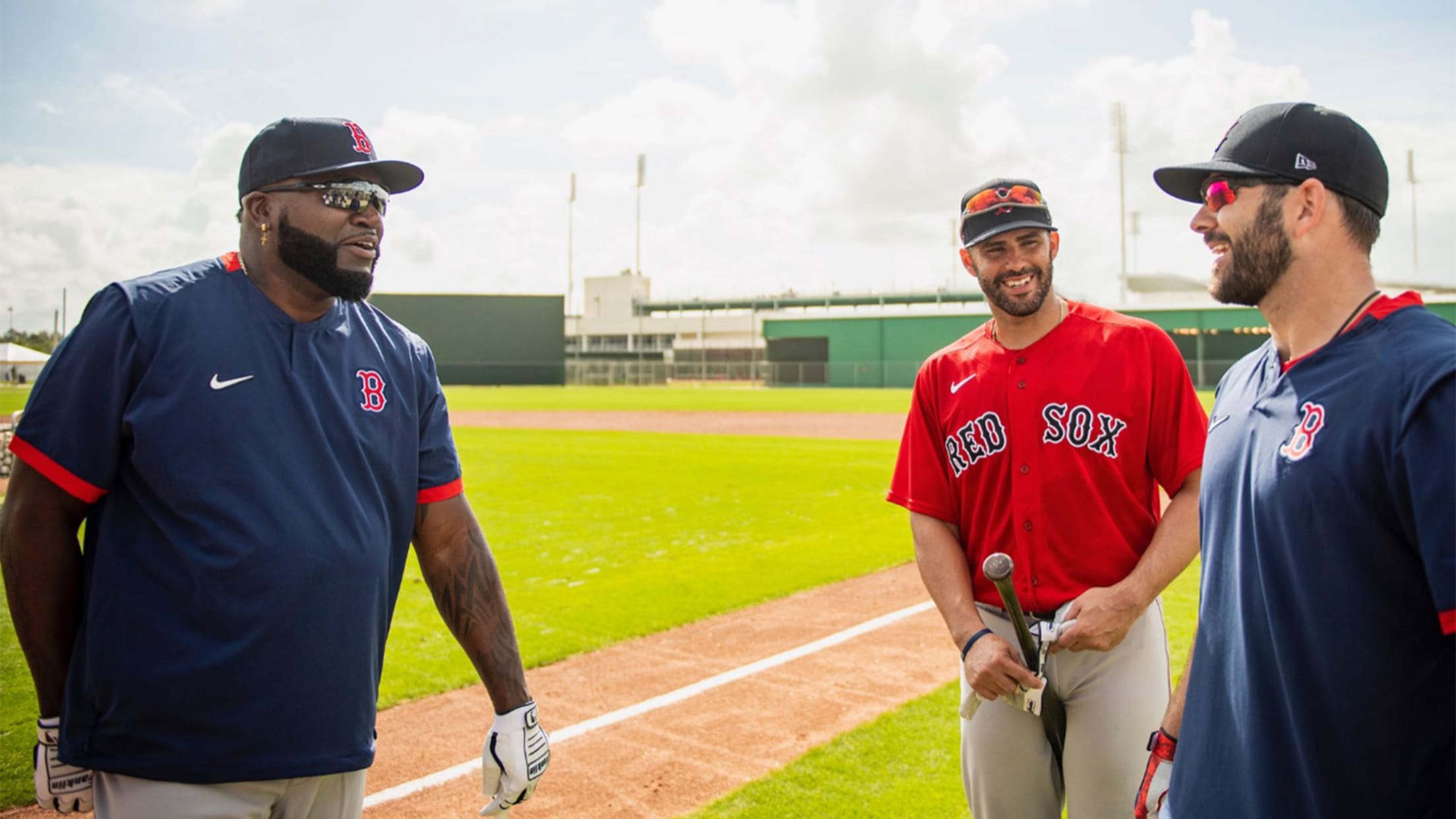 FORT MYERS, Fla. -- The booming voice and howling laugh gave it away. David Ortiz made his grand entrance into Red Sox camp on Thursday. Though his playing career ended four seasons ago, Big Papi's presence still creates a buzz. In his role as an advisor, the former slugger got
MadBum wakes up Peralta in BP session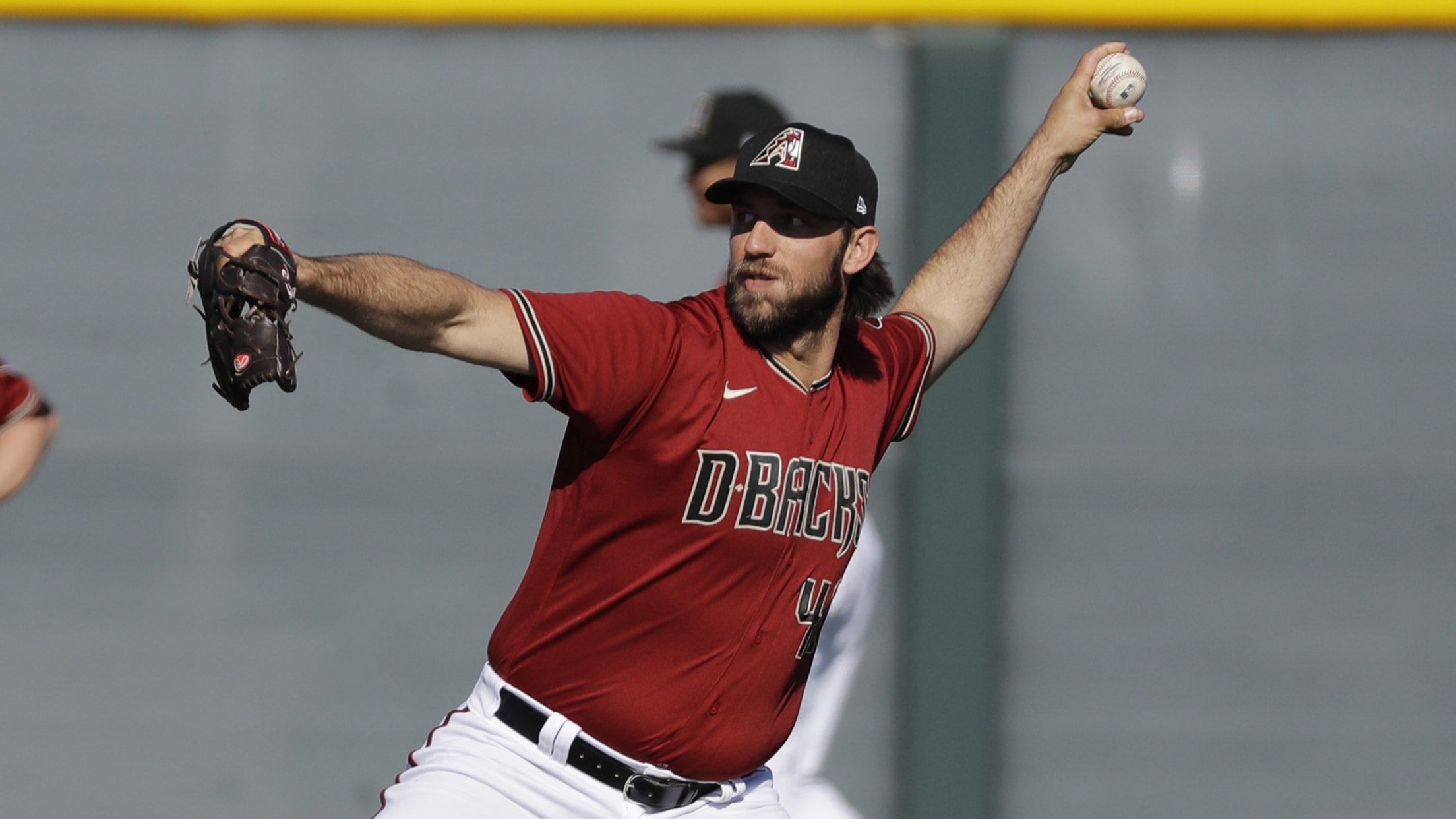 SCOTTSDALE, Ariz. -- David Peralta was warned. Before the D-backs outfielder stepped in against Madison Bumgarner for a batting practice session on Thursday, the veteran left-hander cautioned Peralta that this was his first time facing hitters this spring, so don't dig in too deep. The first pitch that Bumgarner threw
Baseball's 'Miracle on Grass': An oral history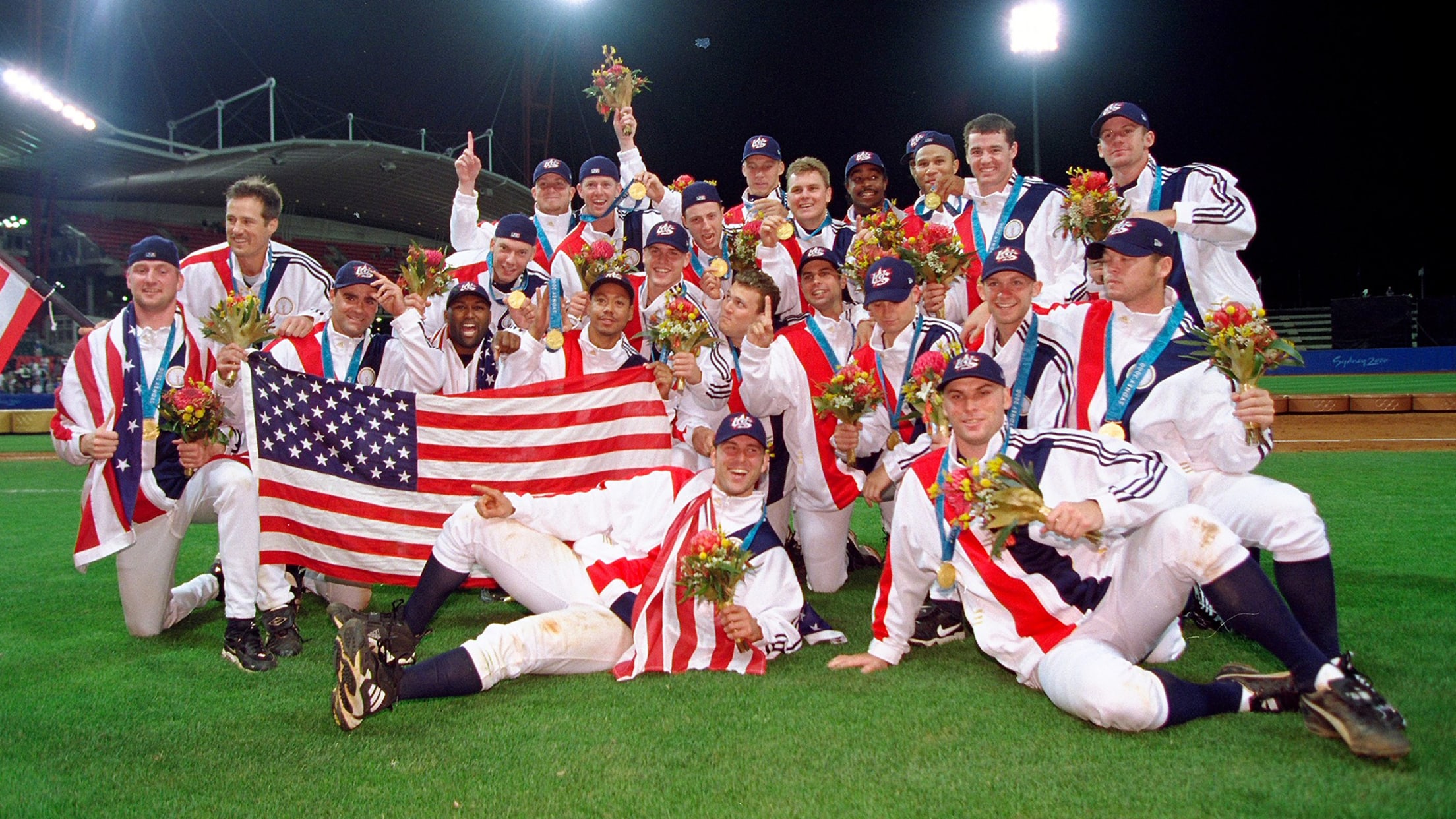 Will Team USA bring home Olympic gold from Tokyo this summer? Let's not get ahead of ourselves -- they have to be invited first. Baseball may be returning to the Olympics for the first time since 2006, but the U.S. squad has yet to qualify. It'll have two more chances
Meet Sis Bates, the shortstop of your dreams 
She's the University of Washington's human vacuum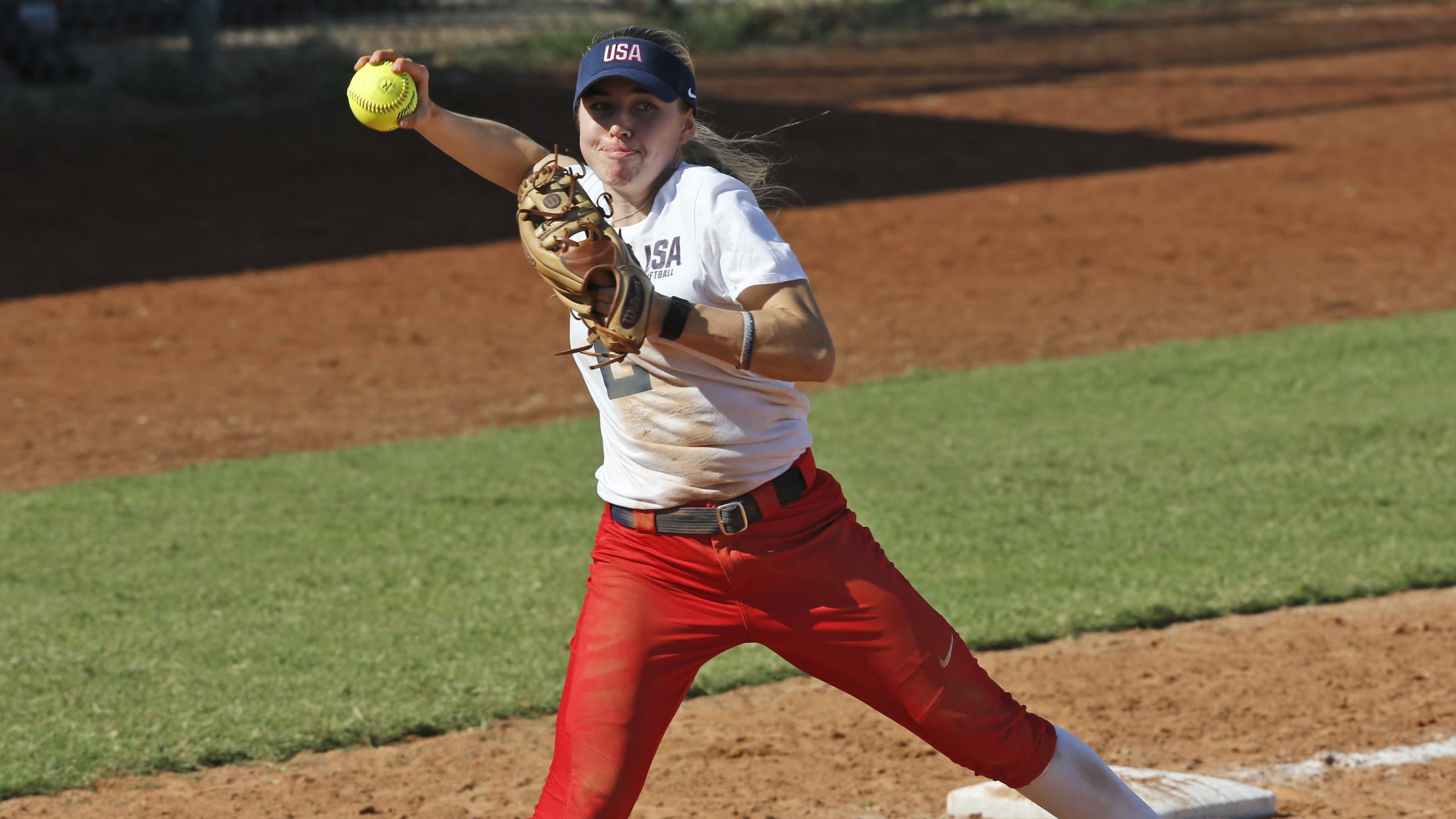 Listen, there are a lot of good shortstops going right now. You have the flash of Francisco Lindor. There's the glove-wielding wizard that is Andrelton Simmons. Fernando Tatís Jr. is just beginning to show off his skills. But what about Sis Bates? Have you heard of Sis Bates? You need
Young Mets hurlers sharing TJ recovery road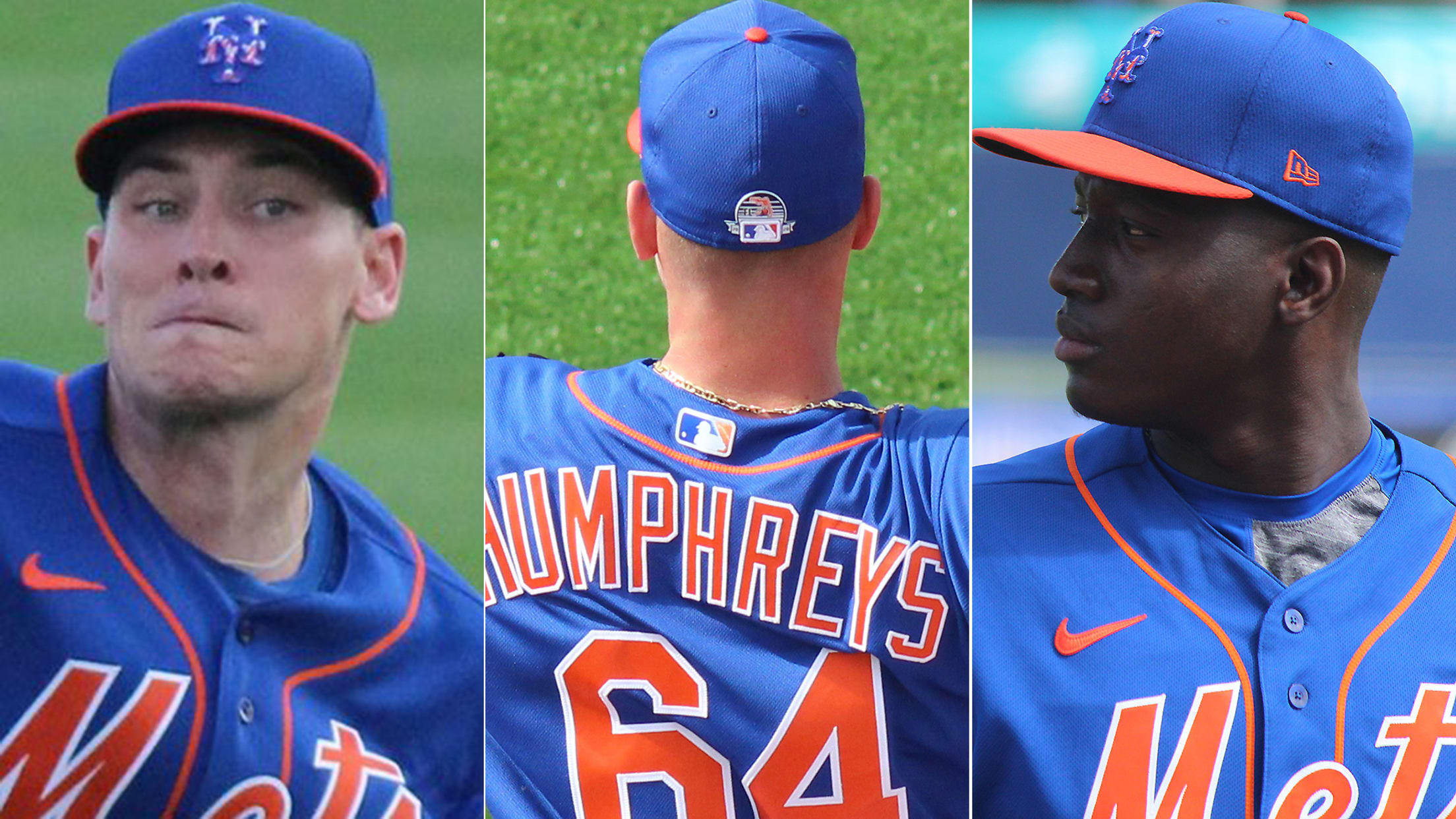 PORT ST. LUCIE, Fla. -- It was early last summer when Jordan Humphreys grew frustrated enough with his rehab from Tommy John surgery that he considered retiring. A former 17th-round Draft pick, Humphreys was raising two kids on a Minor League salary. His initial rehab did not go smoothly, necessitating
Nats bring World Series celebration to Florida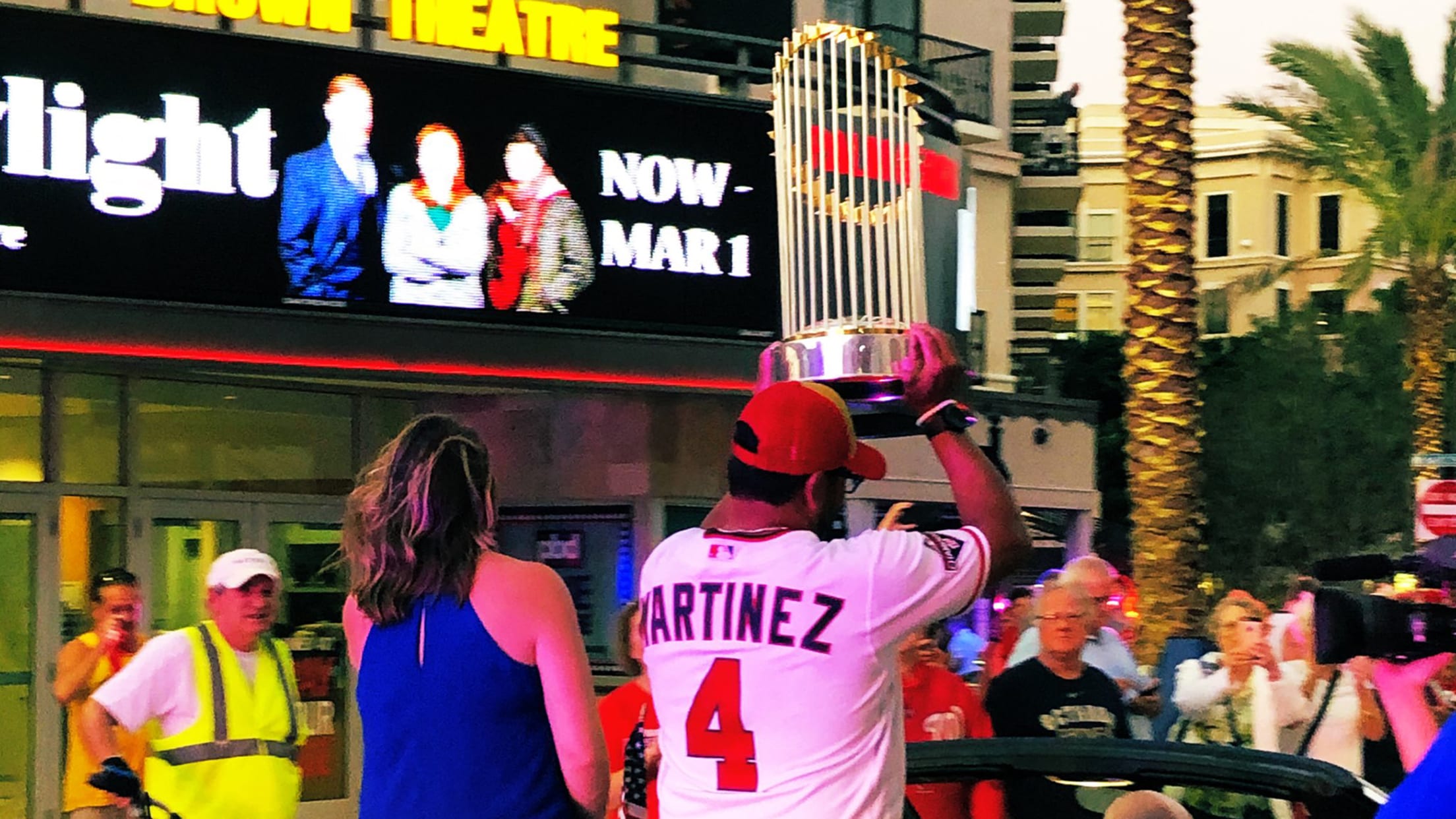 WEST PALM BEACH, Fla. -- The sirens blared and the lights shined from a police motorcade as the Nationals began to make their way down Clematis Street in West Palm Beach.
Opening Day lineup, rotation, closer predictions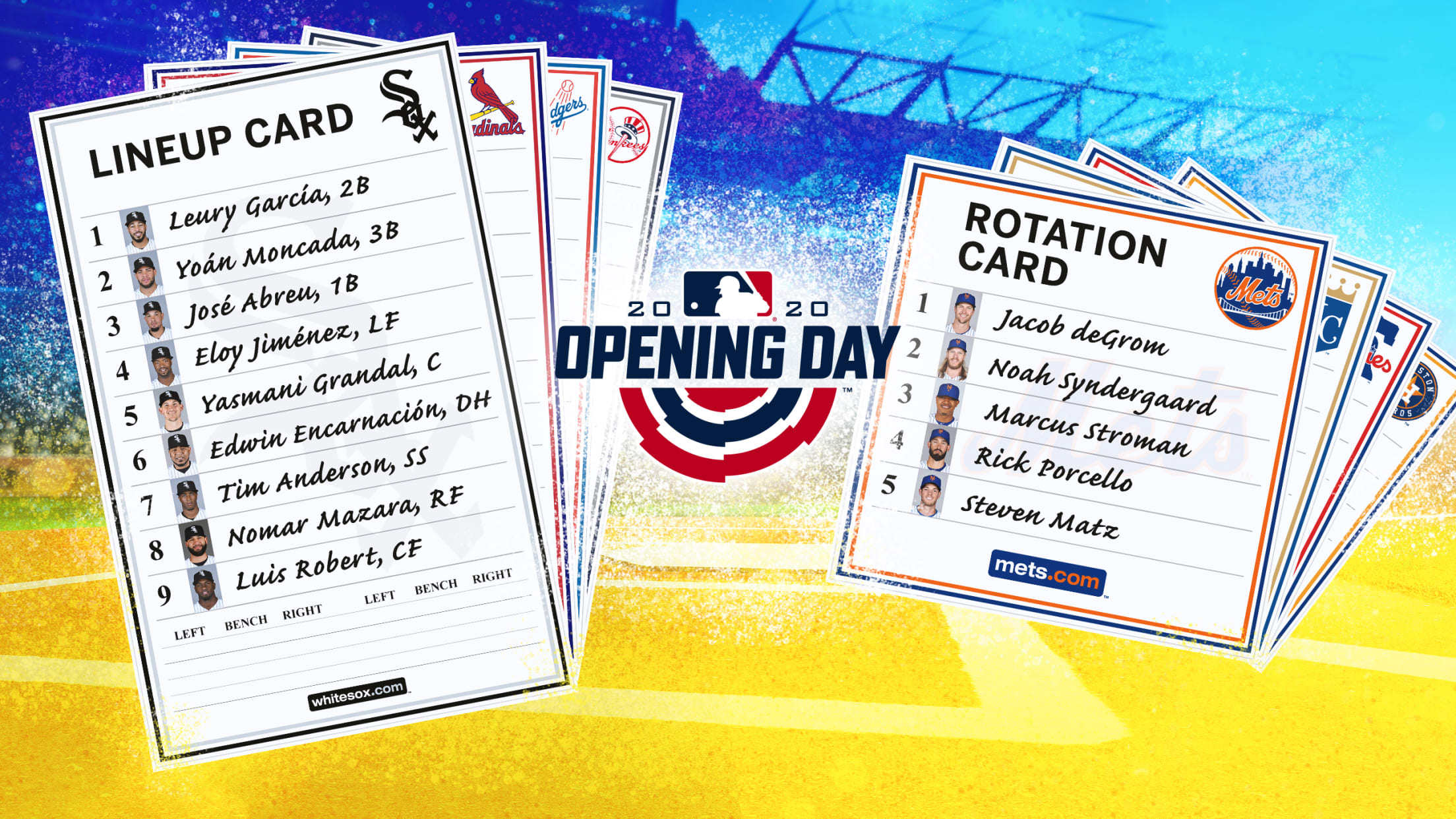 Gerrit Cole will be in Yankees pinstripes. Anthony Rendon joins Mike Trout and Shohei Ohtani in Anaheim. The Reds have added three new hitters to their lineup. Madison Bumgarner is no longer a Giant. There have been many seismic changes around baseball this offseason, and with pitchers and catchers getting
Is Buckner really to blame for the '86 World Series?
Reopening one of baseball's most infamous case files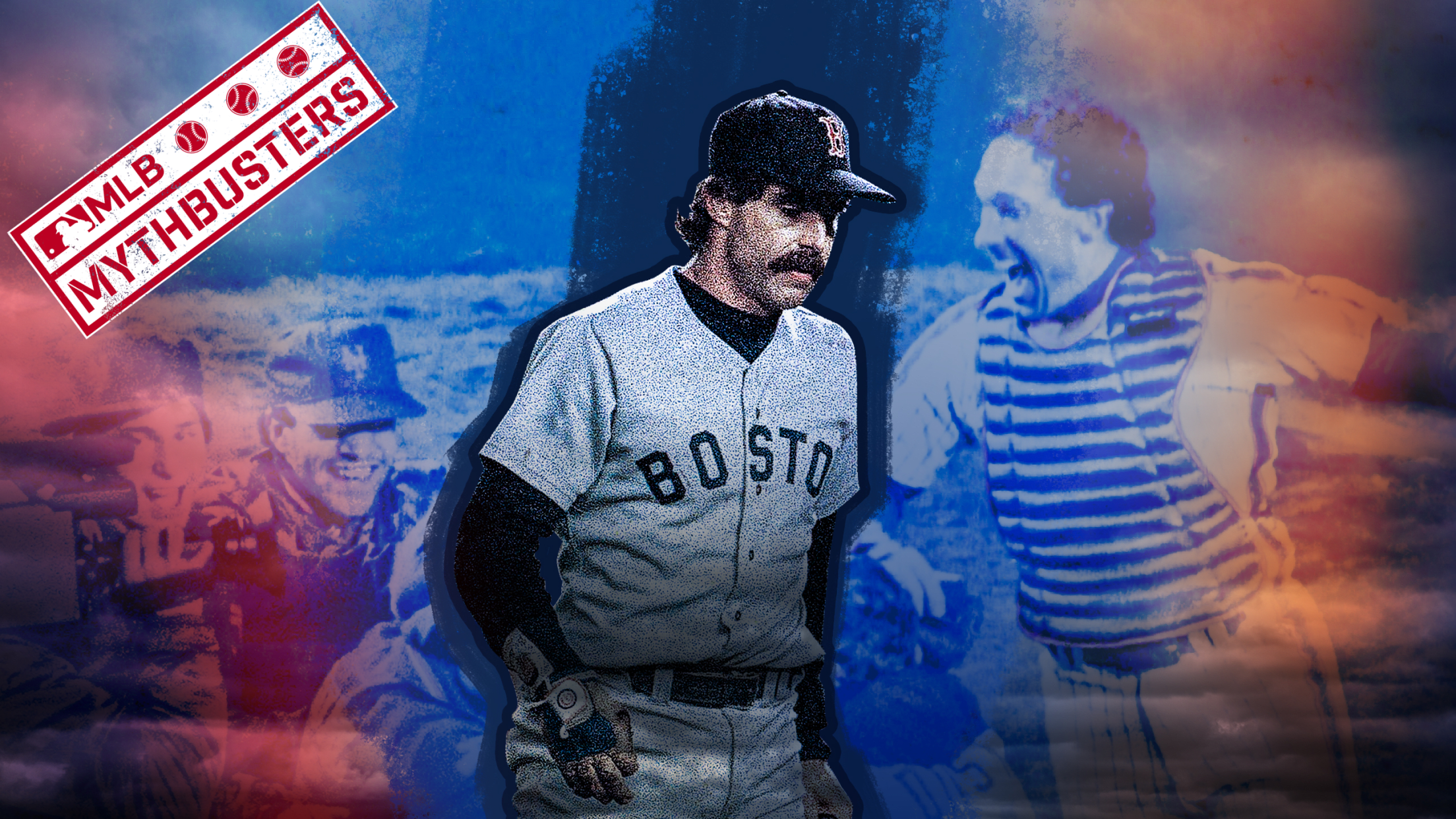 There's nothing like a great baseball story. But baseball has been around a long time, and in some cases, it can be hard to tell whether those stories are too good to be true. Which is why MLB Mythbusters is here to help -- we'll be diving into some of
1 ST prediction for each club. Some are BOLD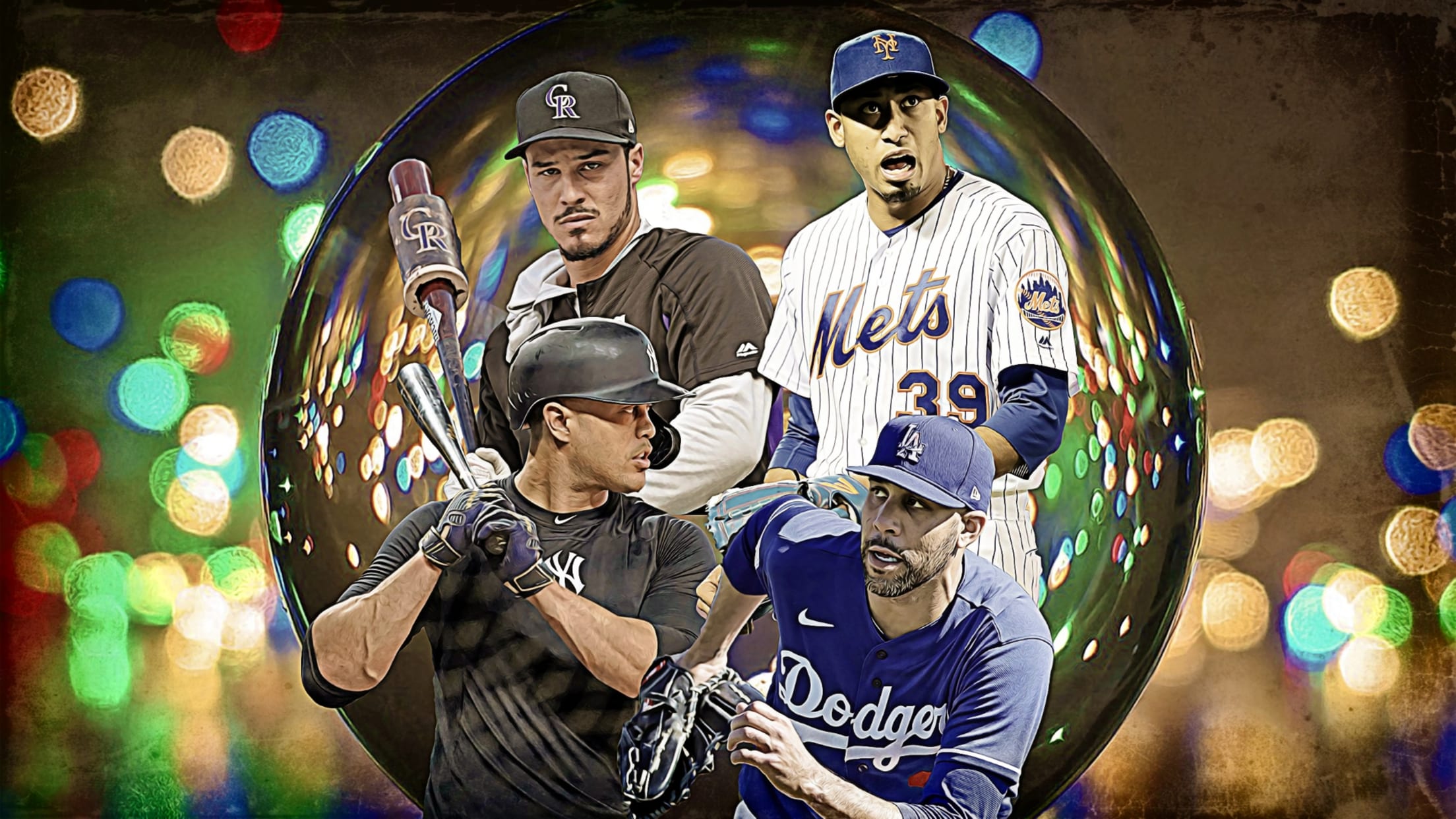 Spring Training is underway, which means the regular season is just around the corner. With camps ramping up in Arizona and Florida, each MLB.com beat writer offers a bold prediction as to what we could see before Opening Day.
Hand taking care of arm; J-Ram's foot OK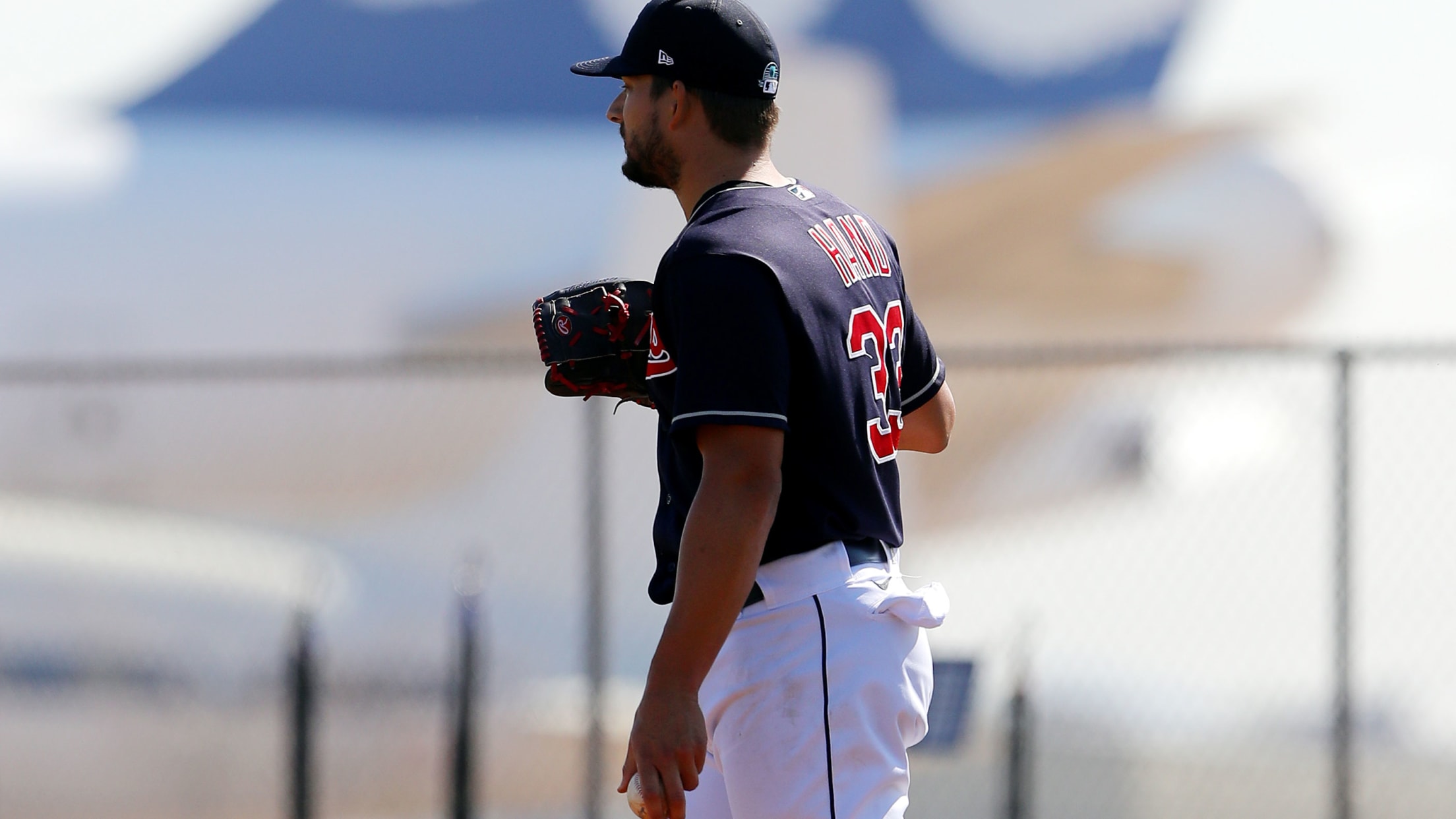 GOODYEAR, Ariz. -- Indians closer Brad Hand came out of the gate as hot as ever last season, going 22-for-22 in save opportunities and limiting hitters to a .161 batting average through his first 35 appearances. But then the wheels slowly started to fall off the cart. By the time
Judge hitting Friday; Garcia impresses for Yanks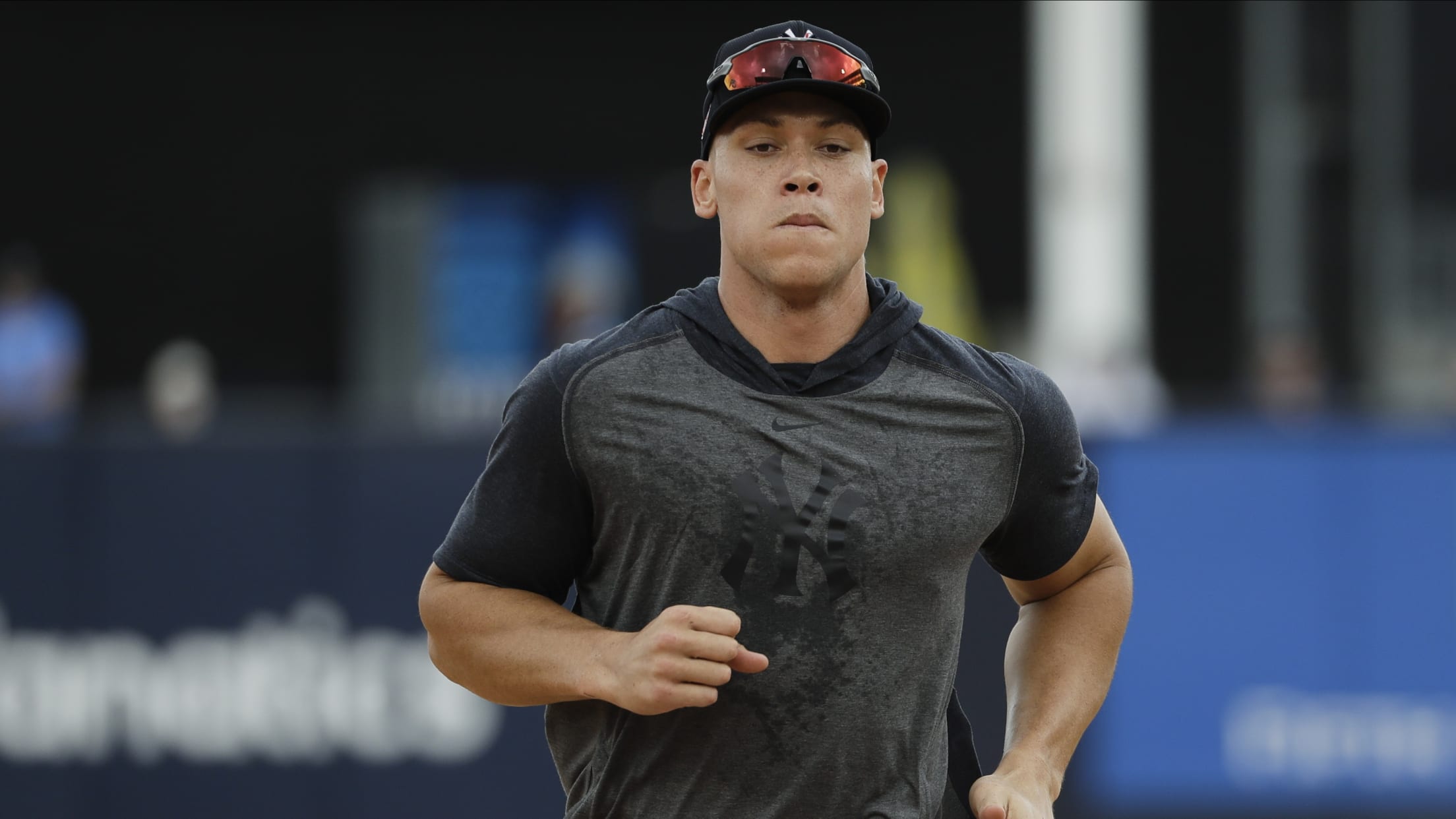 TAMPA, Fla. -- Aaron Judge is scheduled to resume his hitting program on Friday, according to manager Aaron Boone, who said that the Yankees slugger is expected to test his sore right shoulder with indoor swings off a tee and soft-toss. "He threw again today, and it went well," Boone
Who bats fifth? The biggest Braves decisions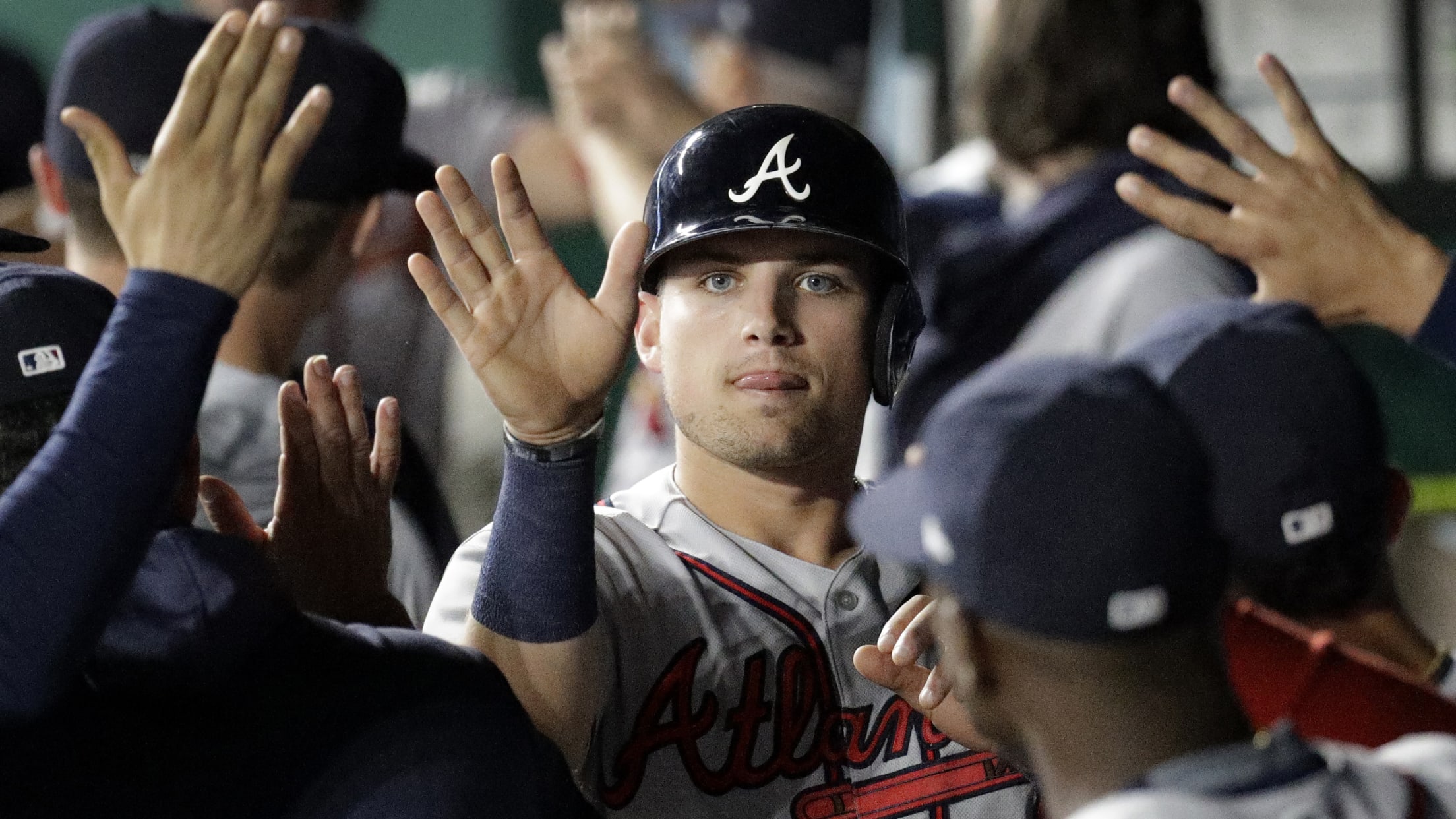 NORTH PORT, Fla. -- Braves manager Brian Snitker has the comfort of knowing Ronald Acuña Jr., Ozzie Albies, Freddie Freeman and Marcell Ozuna can fill his lineup's first four spots on a nearly everyday basis.
Skipper ribs Soto for goal of 'making team'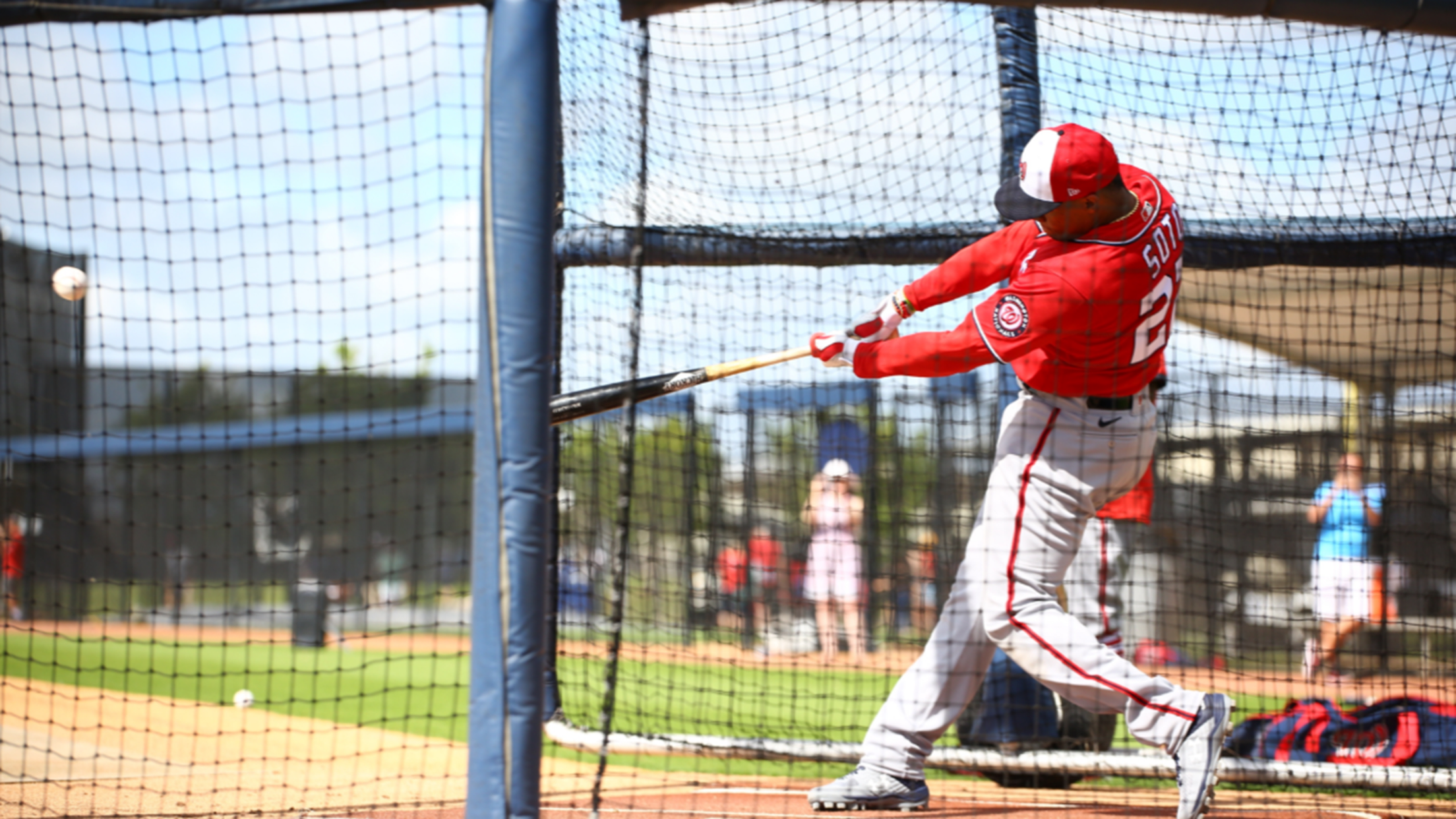 WEST PALM BEACH, Fla. -- Nationals manager Dave Martinez began his daily media availability with a statement before taking questions.
The case for No. 1 fantasy pick: Acuña Jr. 
Yelich and Trout also in mix, but here's why Braves' star is top choice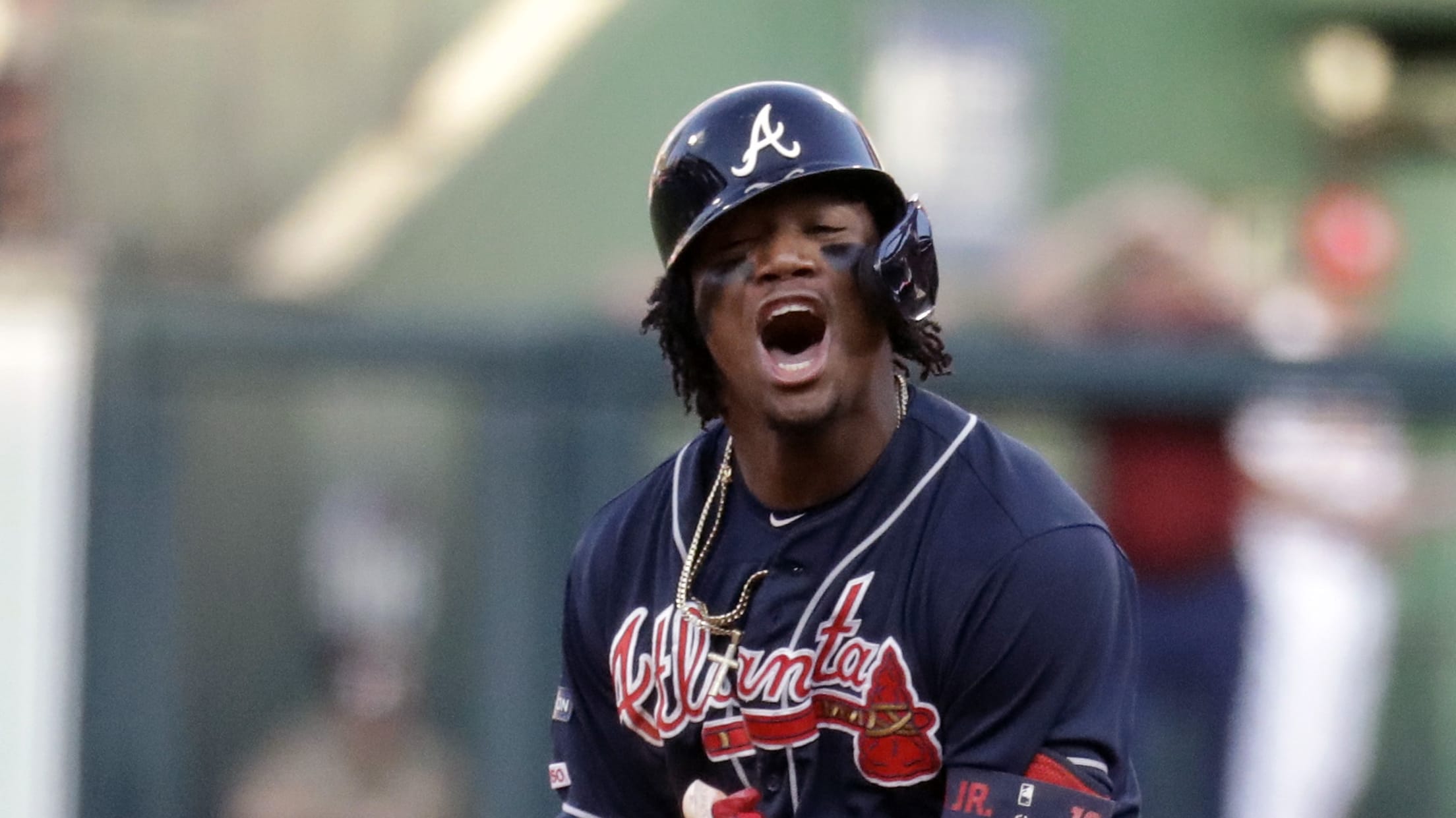 There's no doubt about it at this point: Ronald Acuña Jr. is a superstar, in every sense of the word. Does that make him worthy of your No. 1 overall pick in fantasy? Perhaps, and perhaps not. Regardless, he's a strong consideration, along with reigning AL MVP Mike Trout and
Mets to play at Annapolis; Lugo throws
PORT ST. LUCIE, Fla. -- The Mets will play a March 24 exhibition against the Orioles at the United States Naval Academy in Annapolis, Md., the team announced Thursday. The Mets had been scheduled to end their exhibition season on March 23, followed by a pair of off-days. Instead, they
Maddon: La Russa 'invaluable' in Angels camp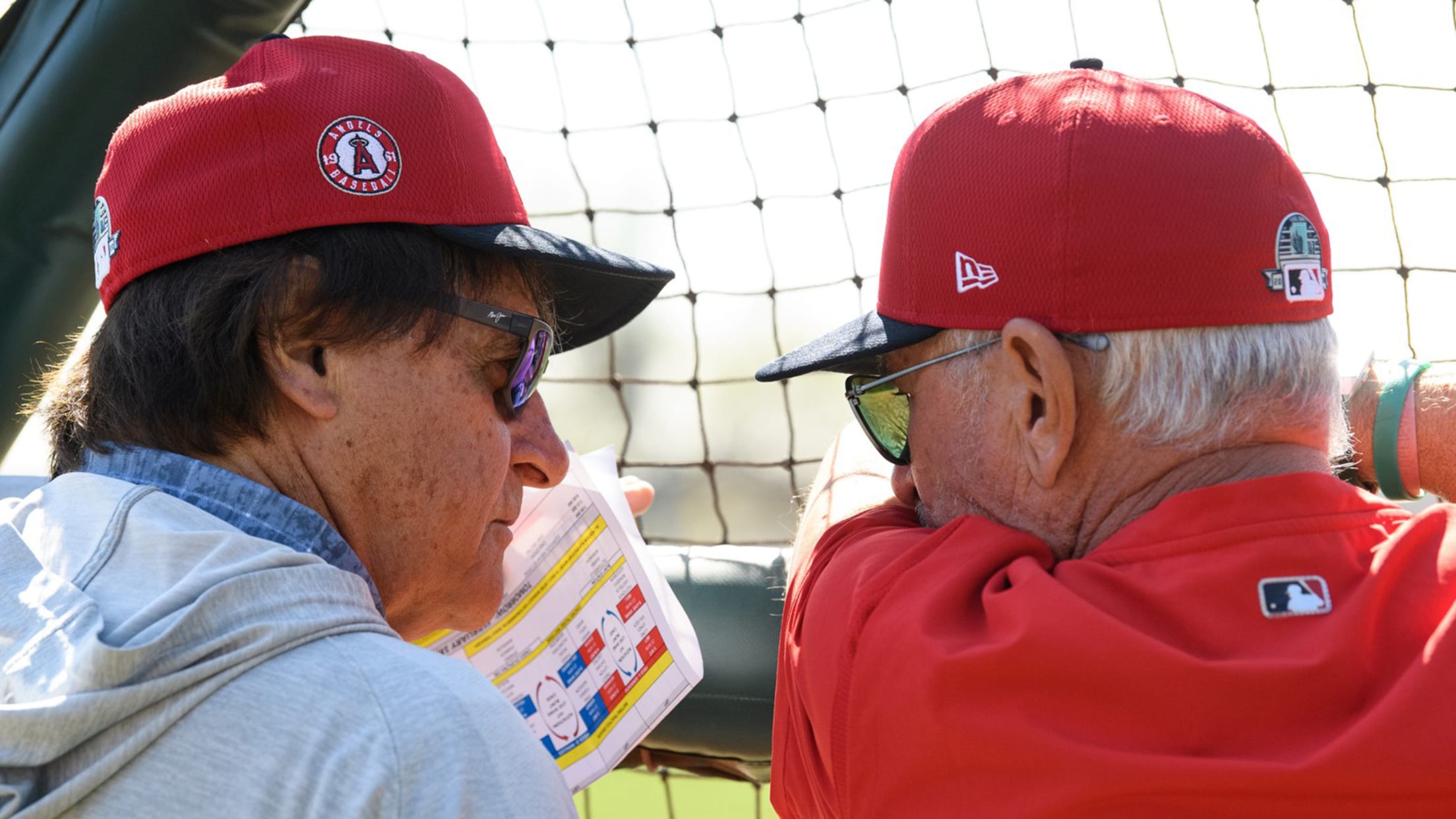 TEMPE, Ariz. -- Angels manager Joe Maddon has underscored the importance of having former players in camp, but has also been leaning on a former skipper as well, as Tony La Russa has been at Spring Training in his role as a special advisor to Angels general manager Billy Eppler.
Mikolas encouraged by treatment on forearm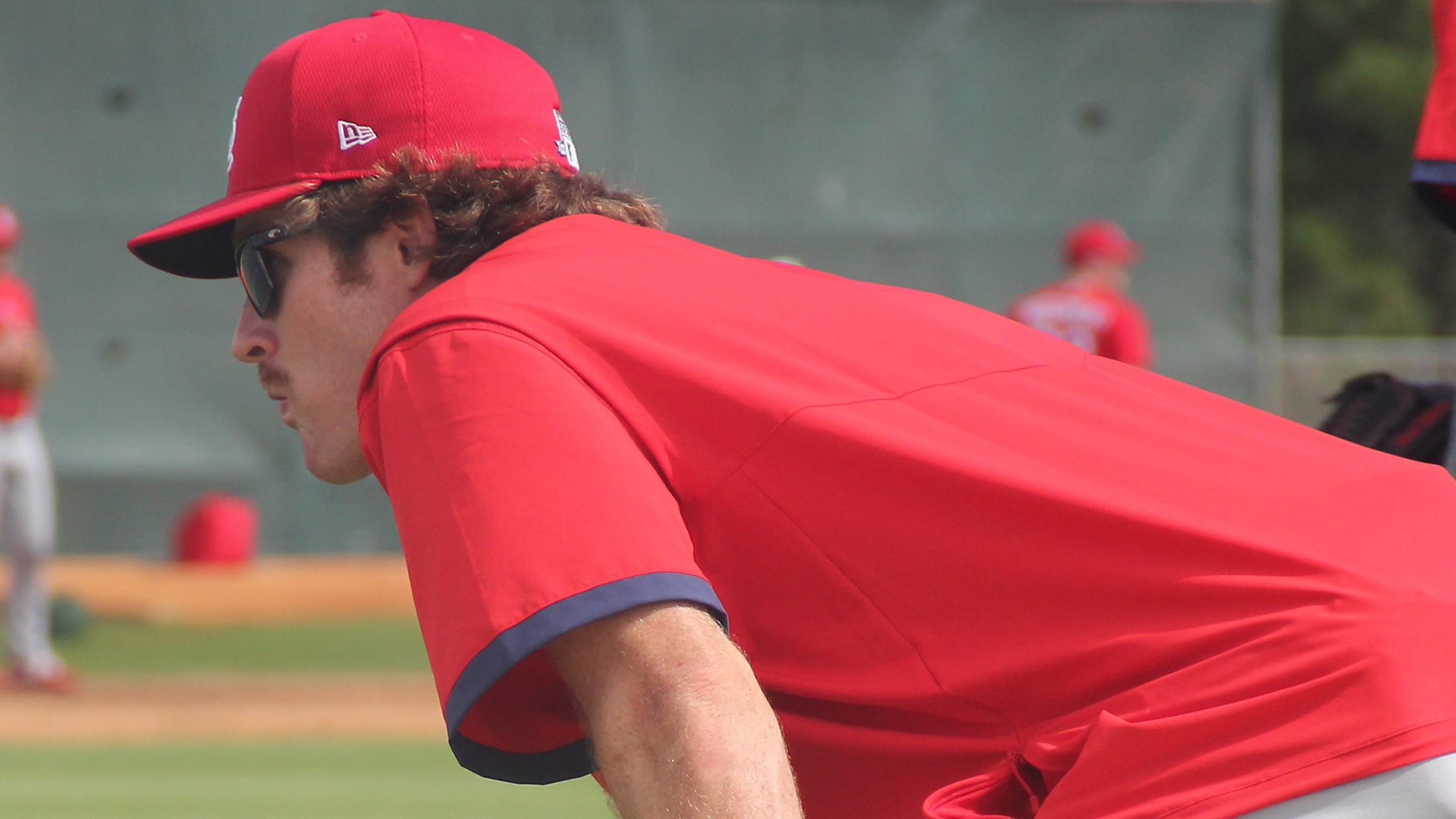 JUPITER, Fla. -- Right-hander Miles Mikolas is encouraged after receiving a platelet-rich-plasma injection on Tuesday for his sore right forearm, an injury that will keep him off the Opening Day roster. Mikolas, who in the first year of a four-year, $68 million extension, was the Cardinals' Opening Day starter last
Here are 10 dark horse Cy Young candidates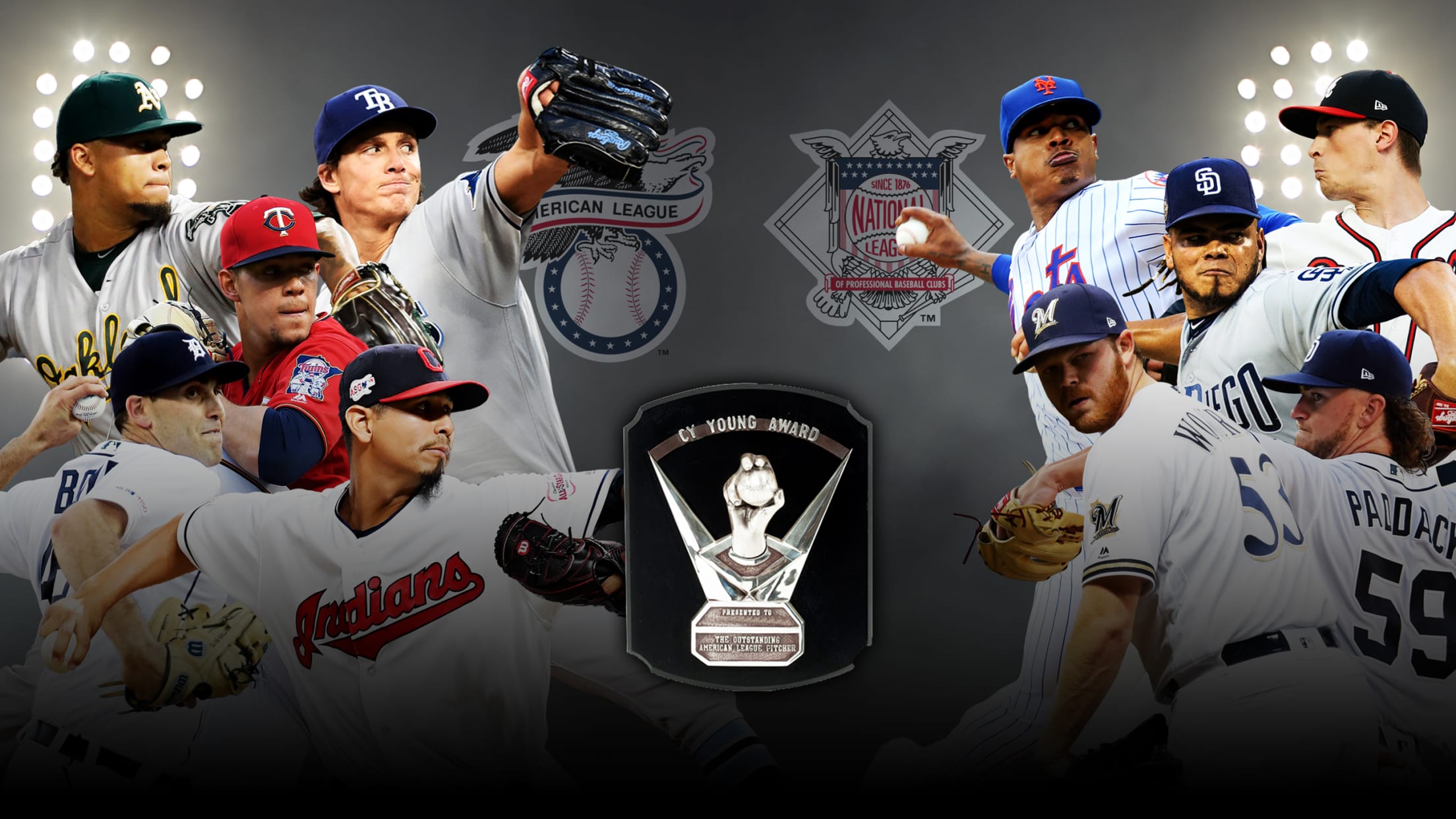 Last season's Cy Young Award winners could hardly have been considered surprises. In the American League, Justin Verlander was coming off a runner-up finish in 2018, and is likely on his way to the Hall of Fame. In the National League, Jacob deGrom won for the second year in a
Dodgers' 2020 lineup: Best in franchise history?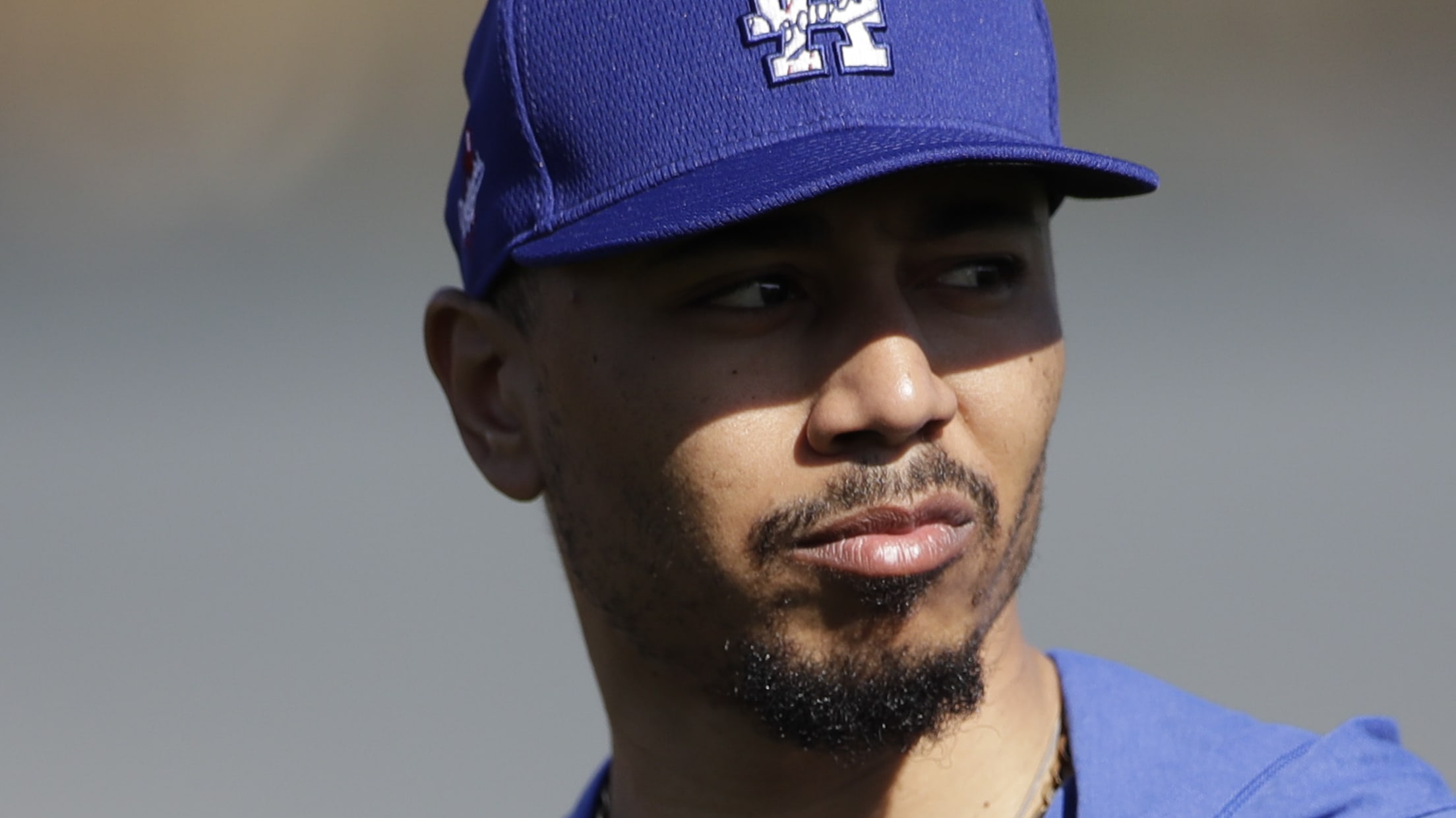 GLENDALE, Ariz. -- The Dodgers' offense last year was one of the most explosive in franchise history. Then Mookie Betts joined the lineup, meaning the 2020 version could be the best Dodgers offense since … "Ever," said Charlie Hough, who pitched in the Majors for 25 years and now serves
Vólquez out to prove there's more left in tank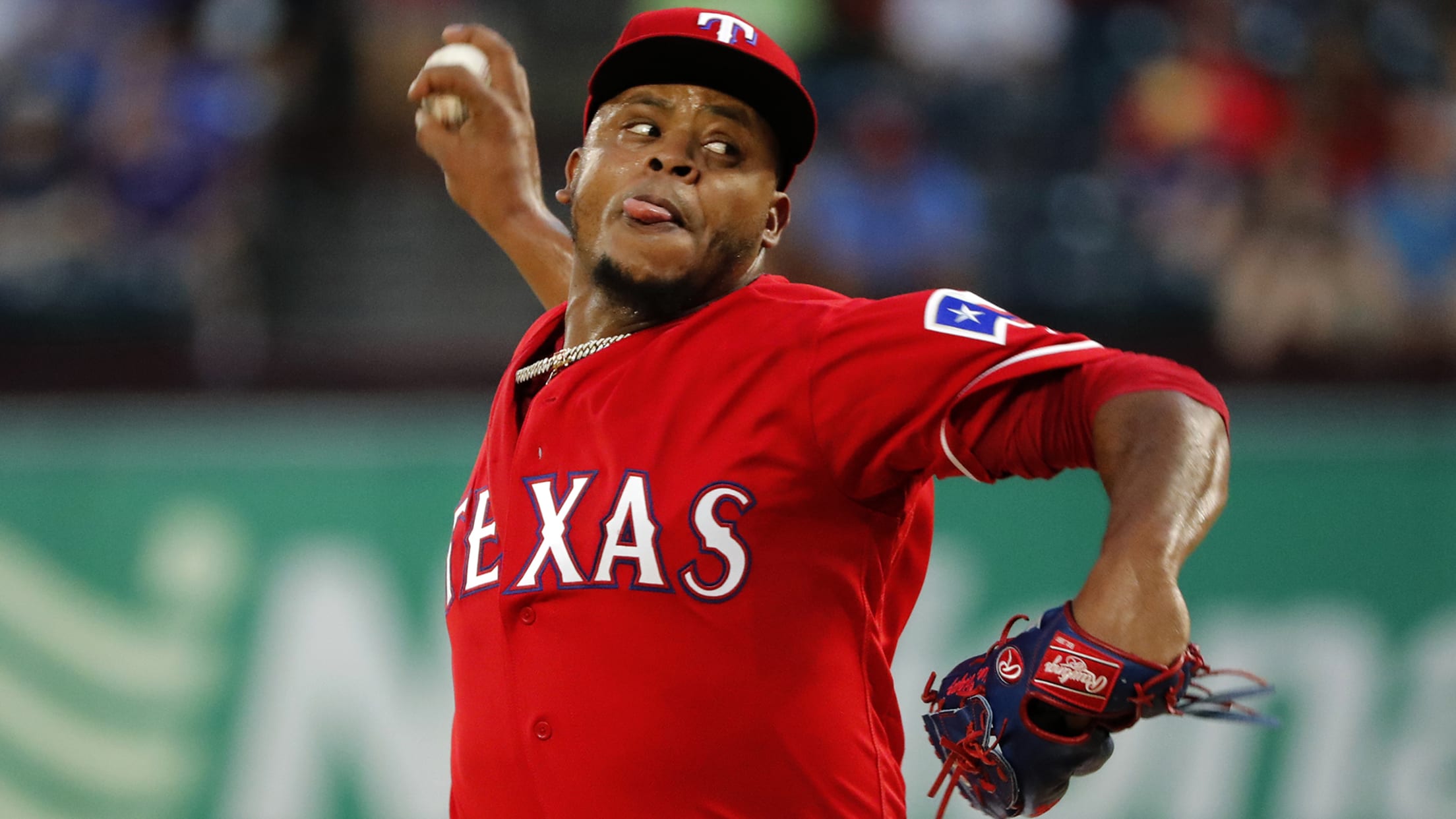 SURPRISE, Ariz. -- Turns out, veteran right-hander Edinson Vólquez had no intention of retiring this winter. "He kept telling me he was going to play," manager Chris Woodward said. "He kept saying he was going to play with us. He was begging at the end of the year. 'Give me
Matheny: Merrifield stays locked in like Pujols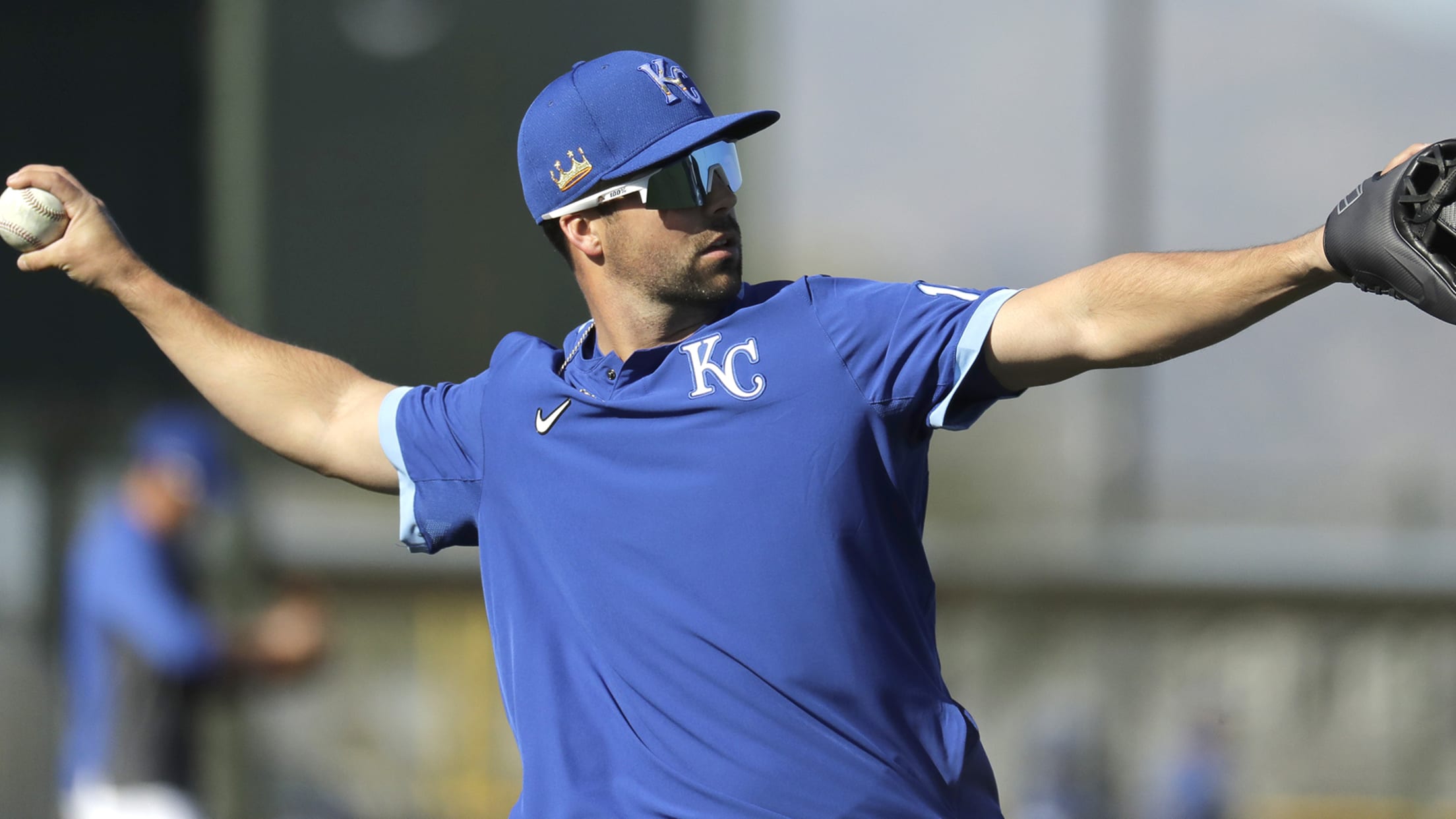 SURPRISE, Ariz. -- Royals manager Mike Matheny doesn't like to make player comparisons. But Matheny admittedly couldn't help himself when talking about super-utility man Whit Merrifield. "It takes so much of you as a player to stay locked in all the time mentally at the plate," Matheny said. "But guys
Astros heat hurler channels Cole in quest to start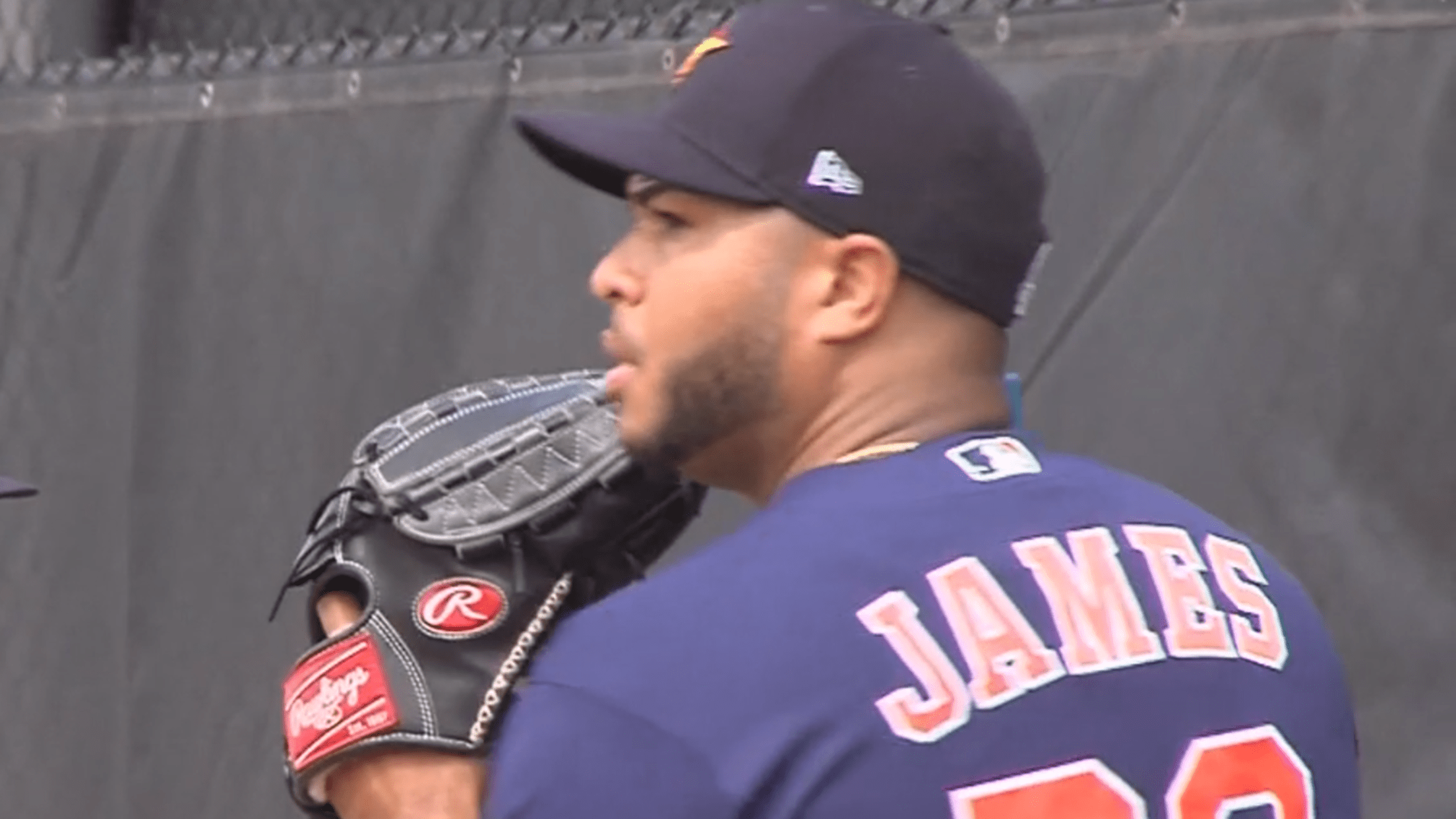 WEST PALM BEACH, Fla. -- Josh James wants to be a starter. He wants to take the baseball every fifth day and let his 100-mph heat fly. He wants to throw 160 innings -- or more -- and become the kind of starter a contending team like the Astros can