Correa, Altuve power Astros to 1-0 ALCS lead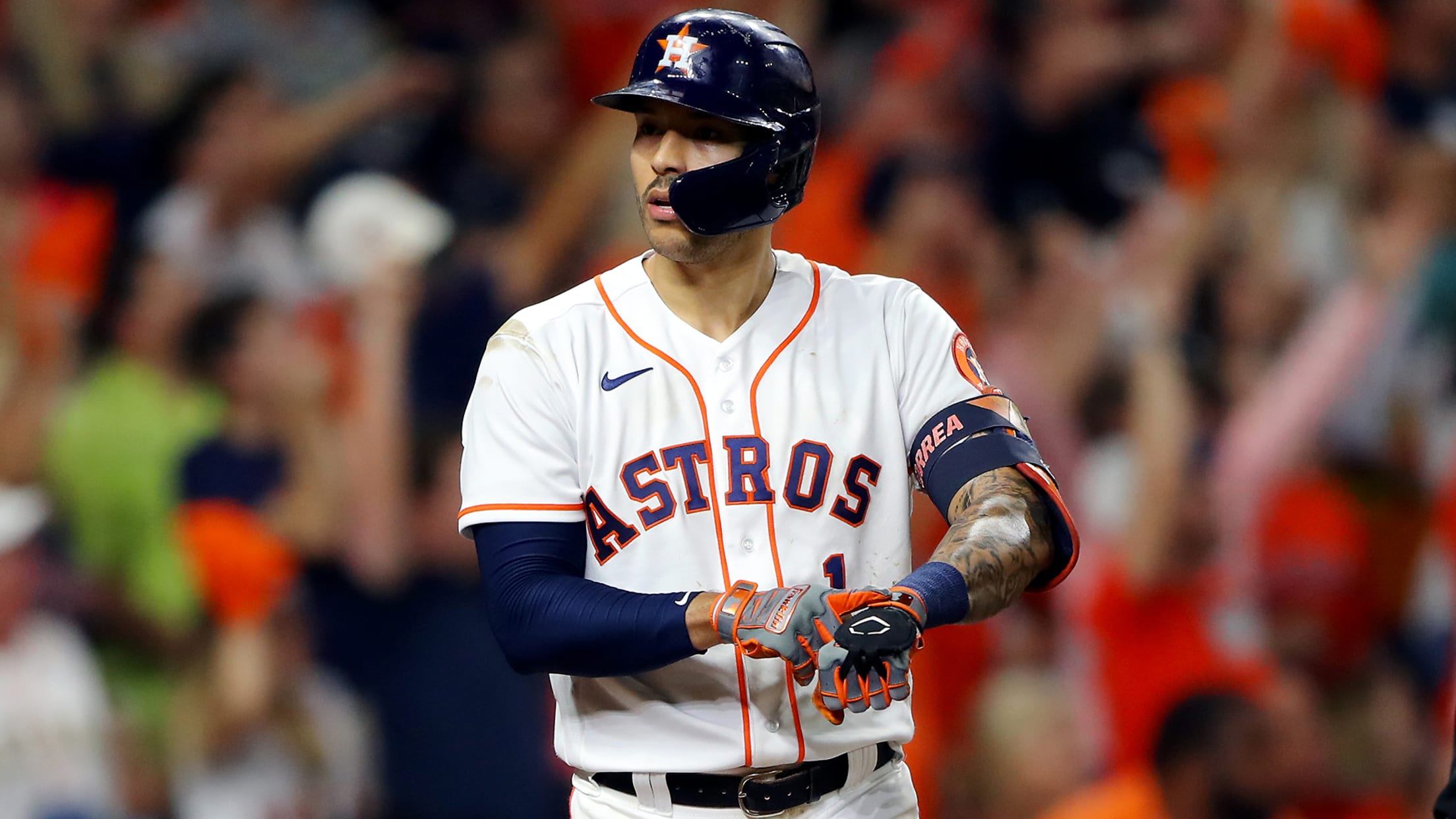 HOUSTON -- Missed chances on offense early in the game were set to haunt the Astros. An abbreviated outing by starting pitcher Framber Valdez could have spelled doom. A costly fielding error by Jose Altuve was looming larger by the inning. None of that wound up mattering to the Astros,
Altuve ties Jeter with 20th postseason HR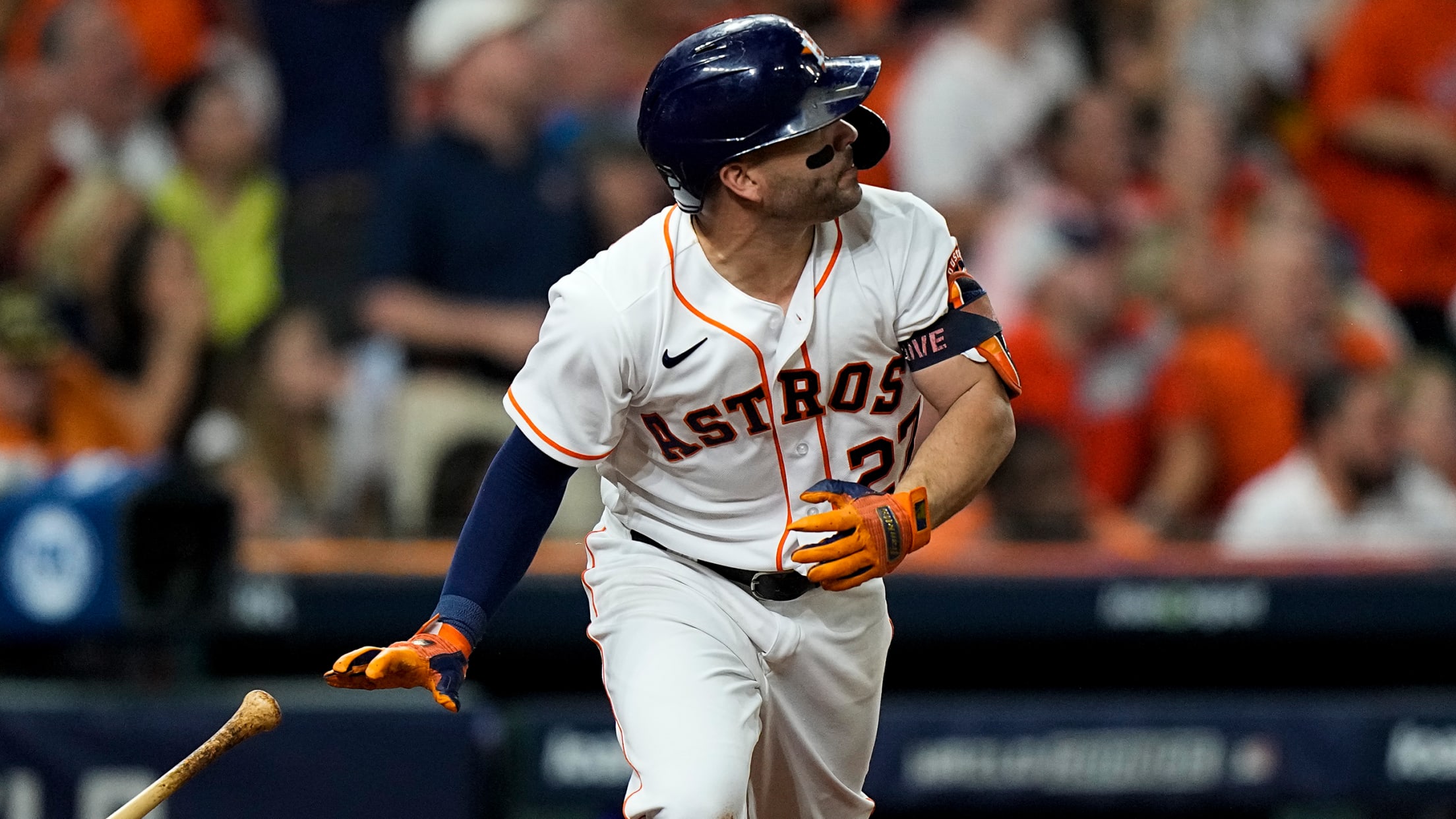 To rack up a lot of home runs in the postseason, a hitter needs plenty of chances and the ability to come through on the biggest stage. These 12 elite October performers have had both, each producing at least 17 big flies in their playoff careers. Here is a look
Kiké does it all for Red Sox in ALCS Game 1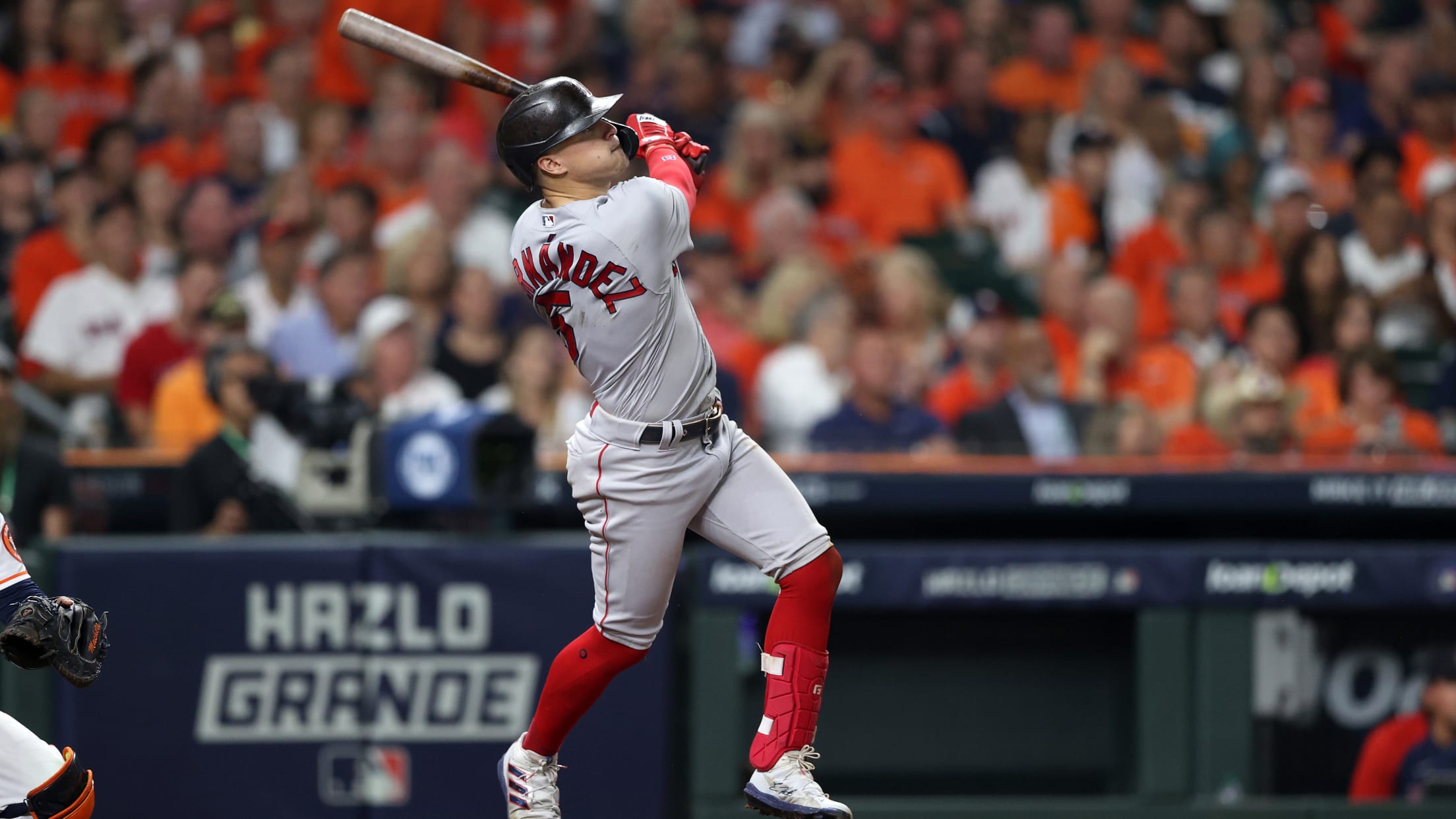 HOUSTON -- Kiké Hernández stole the show with a monster performance for the Red Sox in their American League Division Series victory over Tampa Bay. So it should come as no surprise that in Boston's 5-4 loss in Game 1 of the AL Championship Series against the Astros, it was
LA's NLCS pitching plans hinge on Scherzer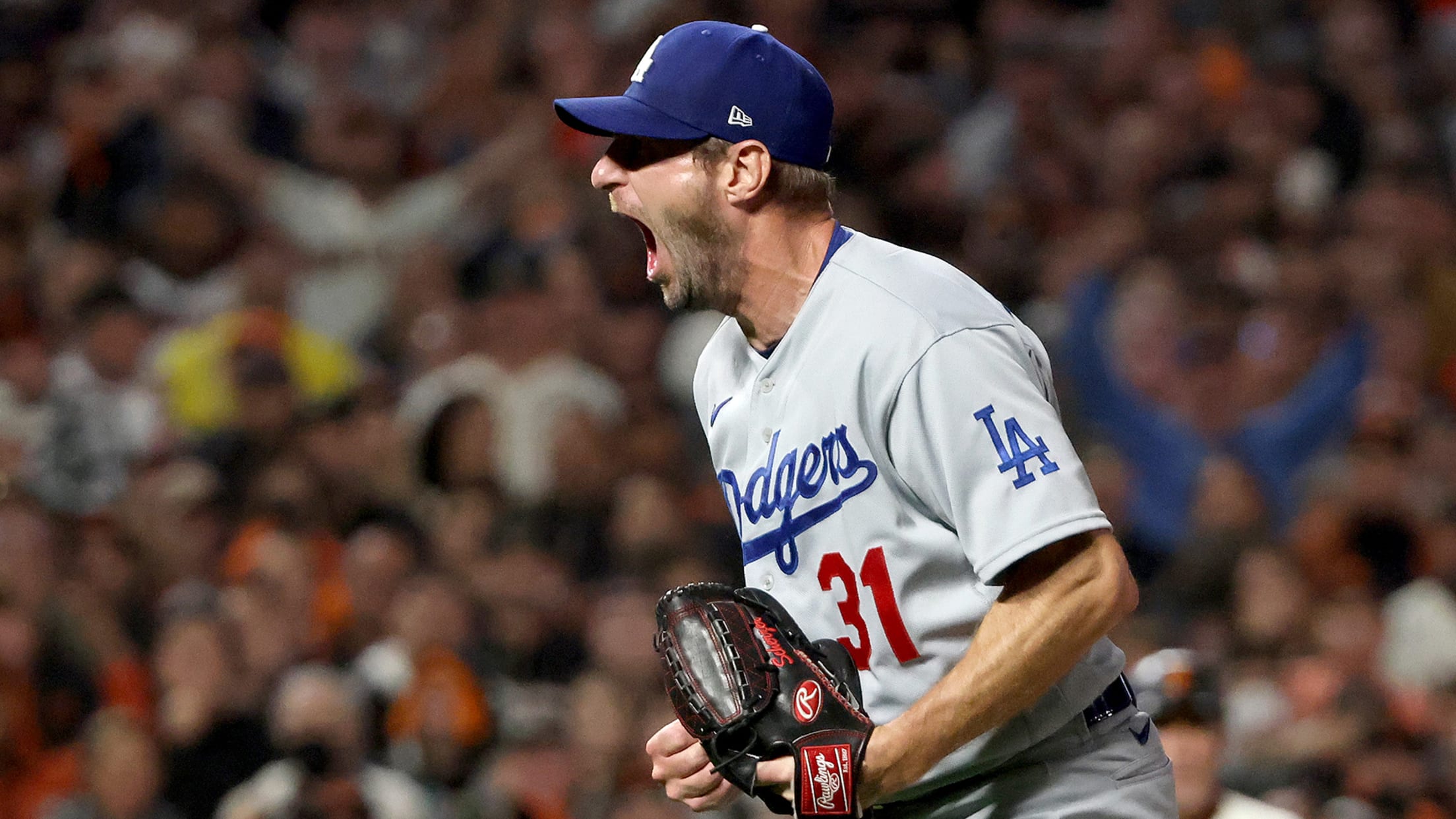 ATLANTA -- The Dodgers planned on starting Max Scherzer in Game 1 of the National League Championship Series against the Braves on Saturday.
Dodgers-Braves Game 1 FAQ (8 ET, TBS)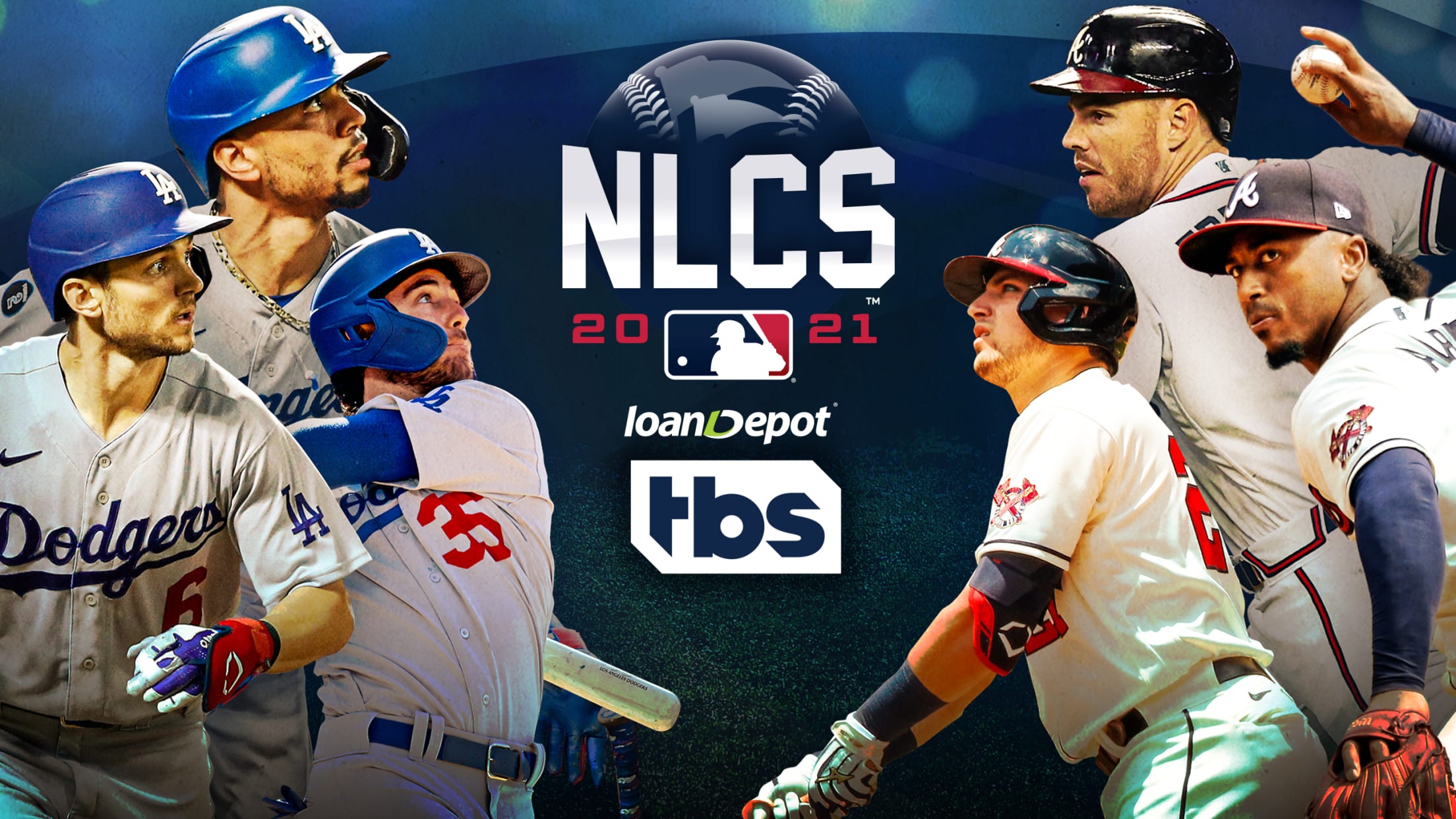 The Dodgers' path toward a second straight World Series title will reintroduce them to a Braves club that knows how close it was to competing in last year's Fall Classic. Atlanta and Los Angeles will meet in the National League Championship Series for a second straight year. The Braves owned
Sox's prolific offense stymied in Game 1 loss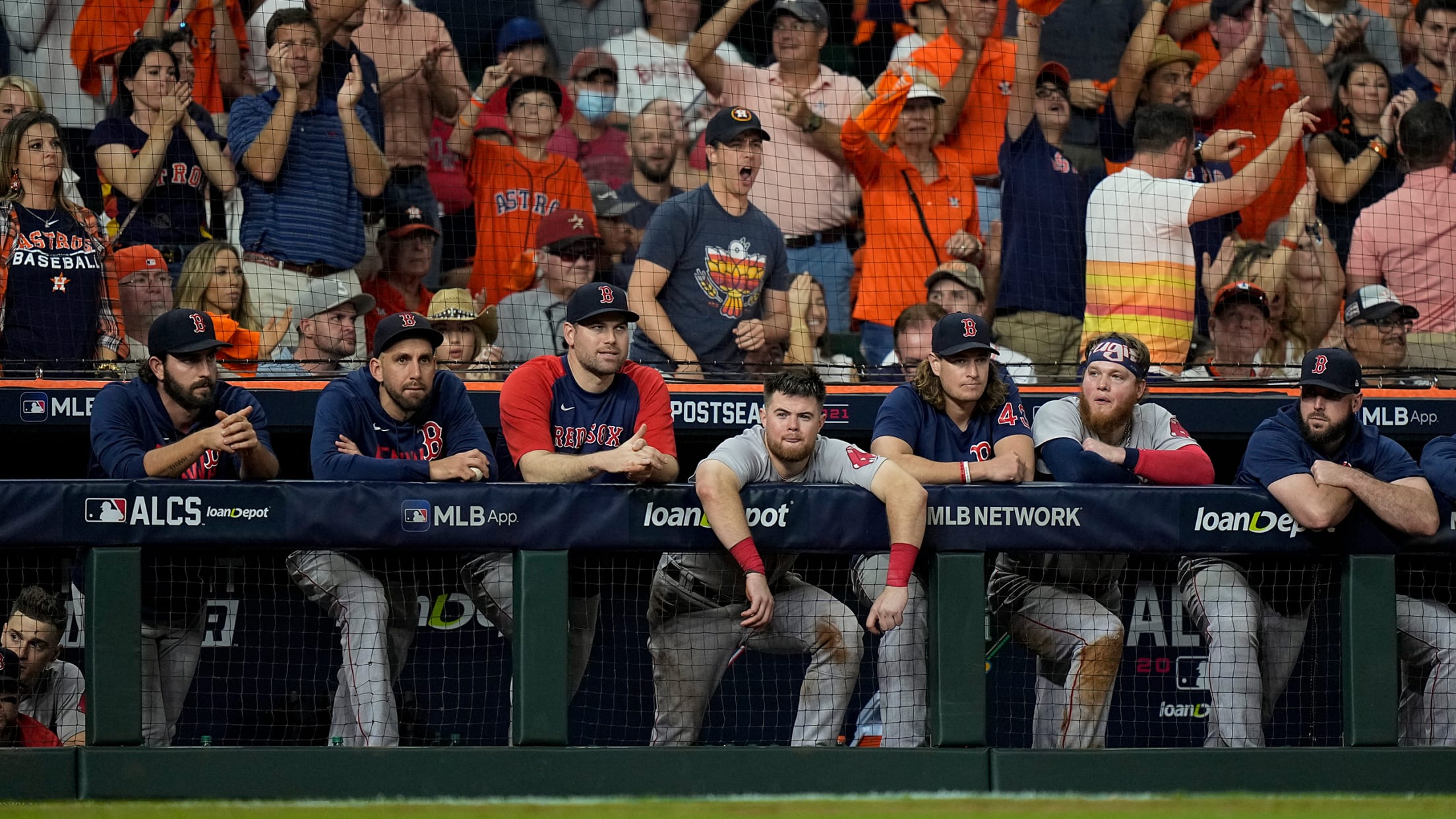 HOUSTON -- The misfires by Tanner Houck and Hansel Robles that were deposited high and deep into the seats by those seasoned veterans of October -- Jose Altuve and Carlos Correa -- are the moments that will be magnified in the aftermath of the Red Sox losing a tough 5-4
What would WS win mean to each LCS team?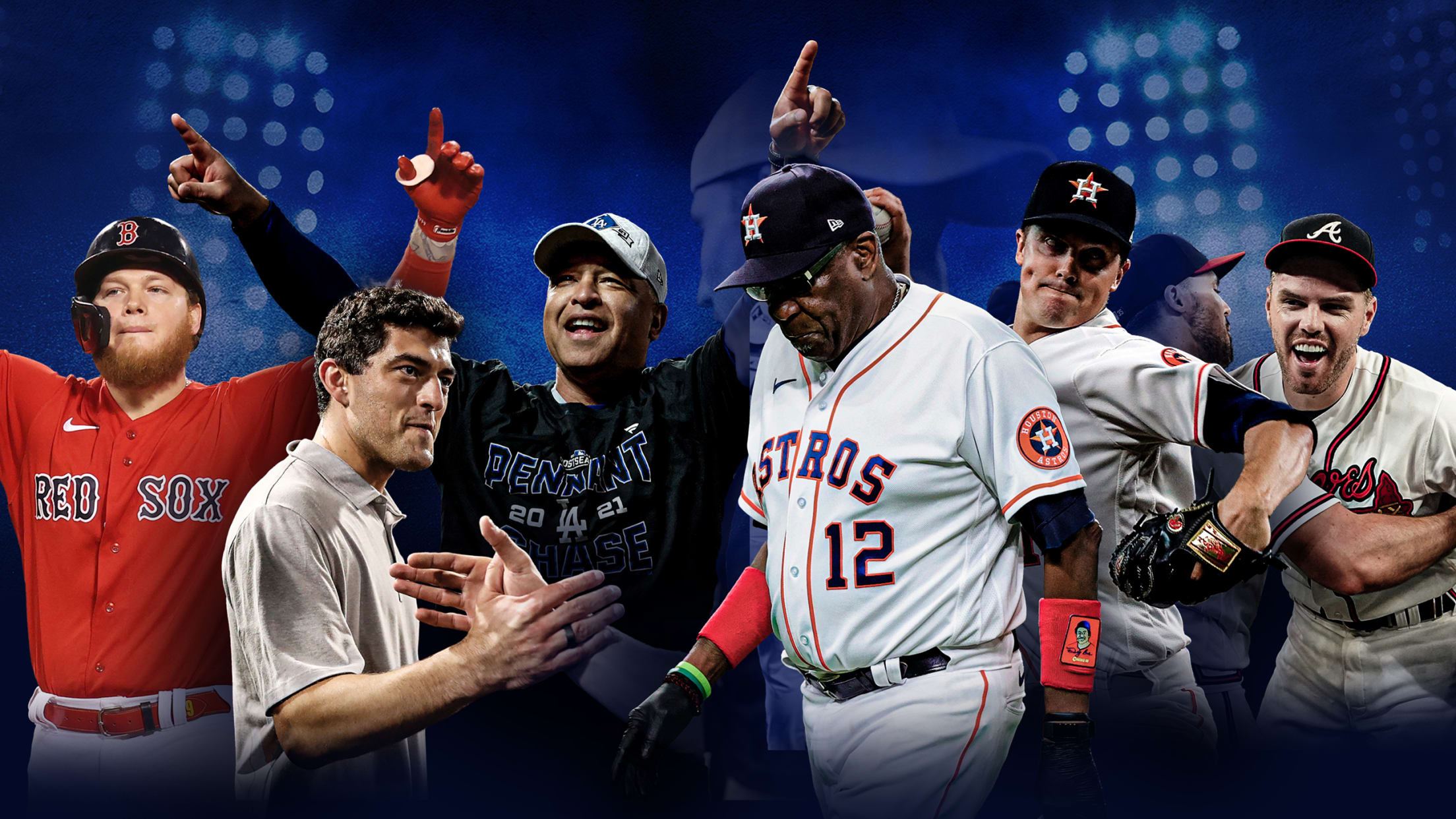 Obviously, whichever of the four teams in the League Championship Series ends up winning the World Series, it will be a breakthrough moment for them and their fanbase. You never forget a World Series title. But what exactly would it mean to each team? Historically? Personnel-wise? Emotionally? Here's a look
Power Rankings: Who's top among final four?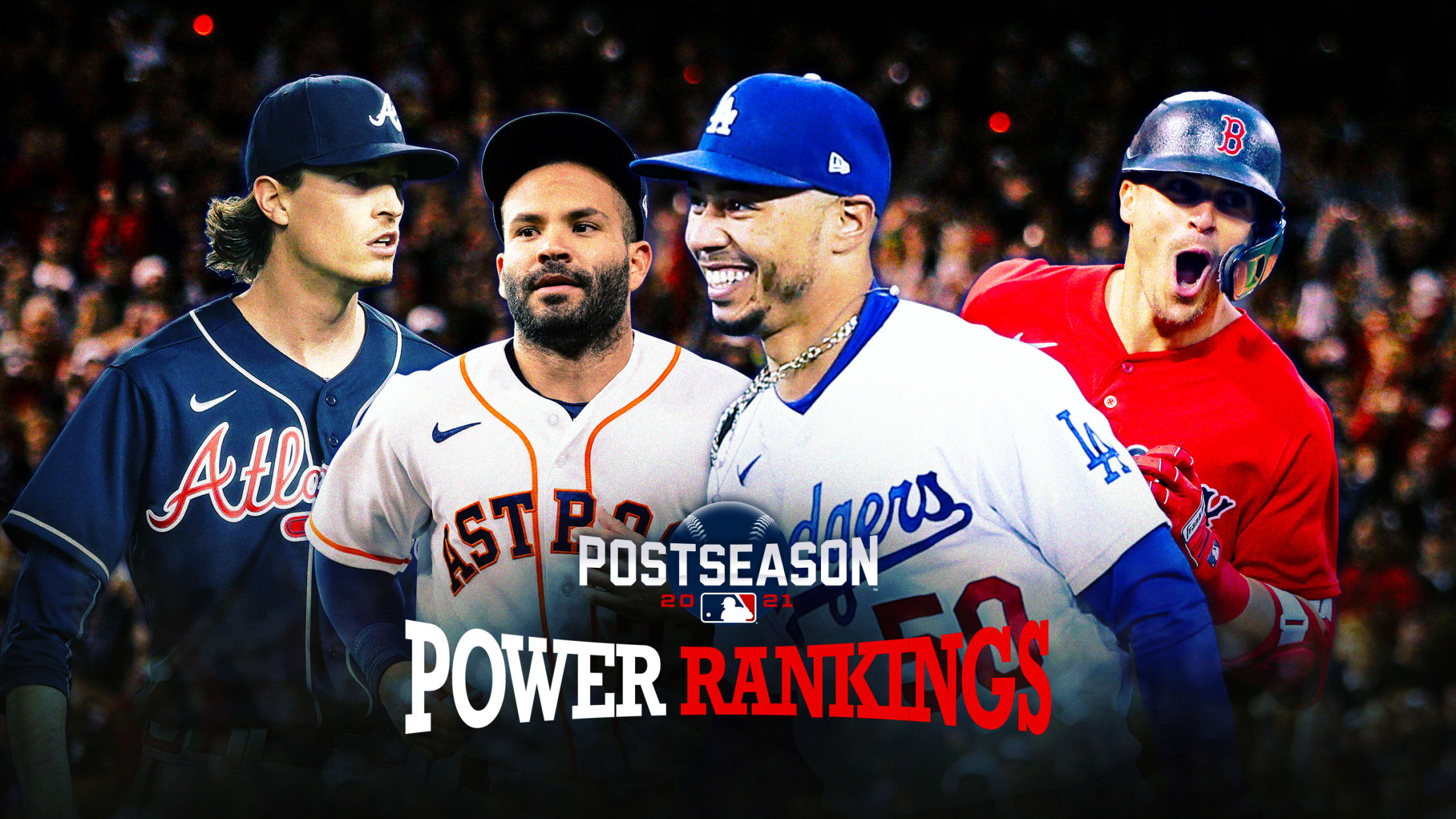 If baseball's postseason was like the NCAA college basketball tournament, it's highly likely there would not have been a single perfect bracket left in contests by the time the final four was set. A couple of teams that have advanced to their respective League Championship Series were expected to be
4 keys for the Braves-Dodgers NLCS
ATLANTA -- For the second consecutive October, the Dodgers and Braves will square off in the National League Championship Series, which begins Saturday night at Truist Park. Can these teams possibly top last year's seven-game thriller? We're about to find out. Here are four things that might decide this year's
Every possible World Series matchup, ranked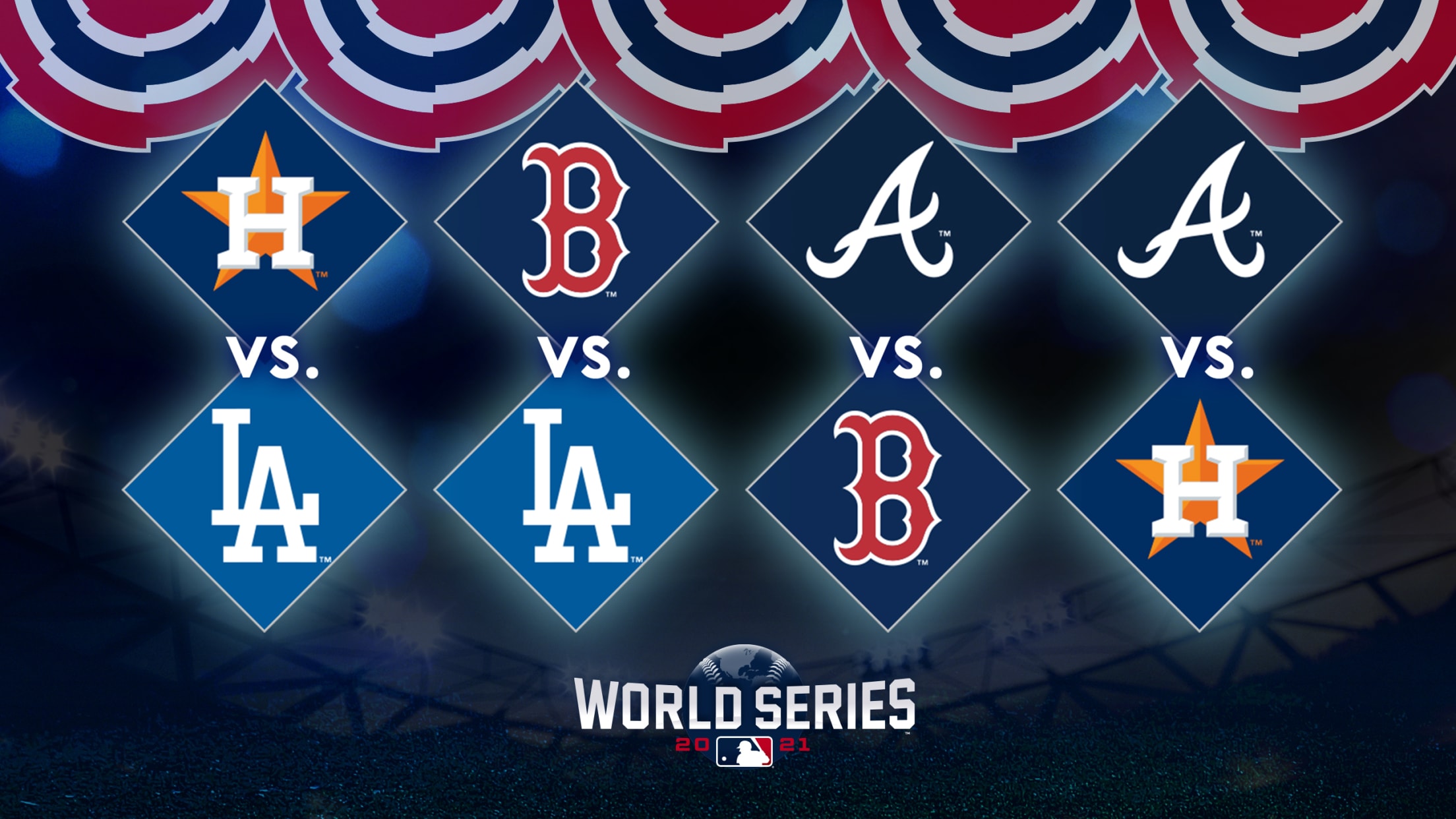 No matter who plays in the World Series, it's going to be compelling and eternal. But let's face it: Some matchups are more inherently compelling than others. There isn't a single World Series matchup that would be an absolute dud. But which ones would melt your face off? Here are
Roundtable: LAD? ATL? Who has NLCS edge?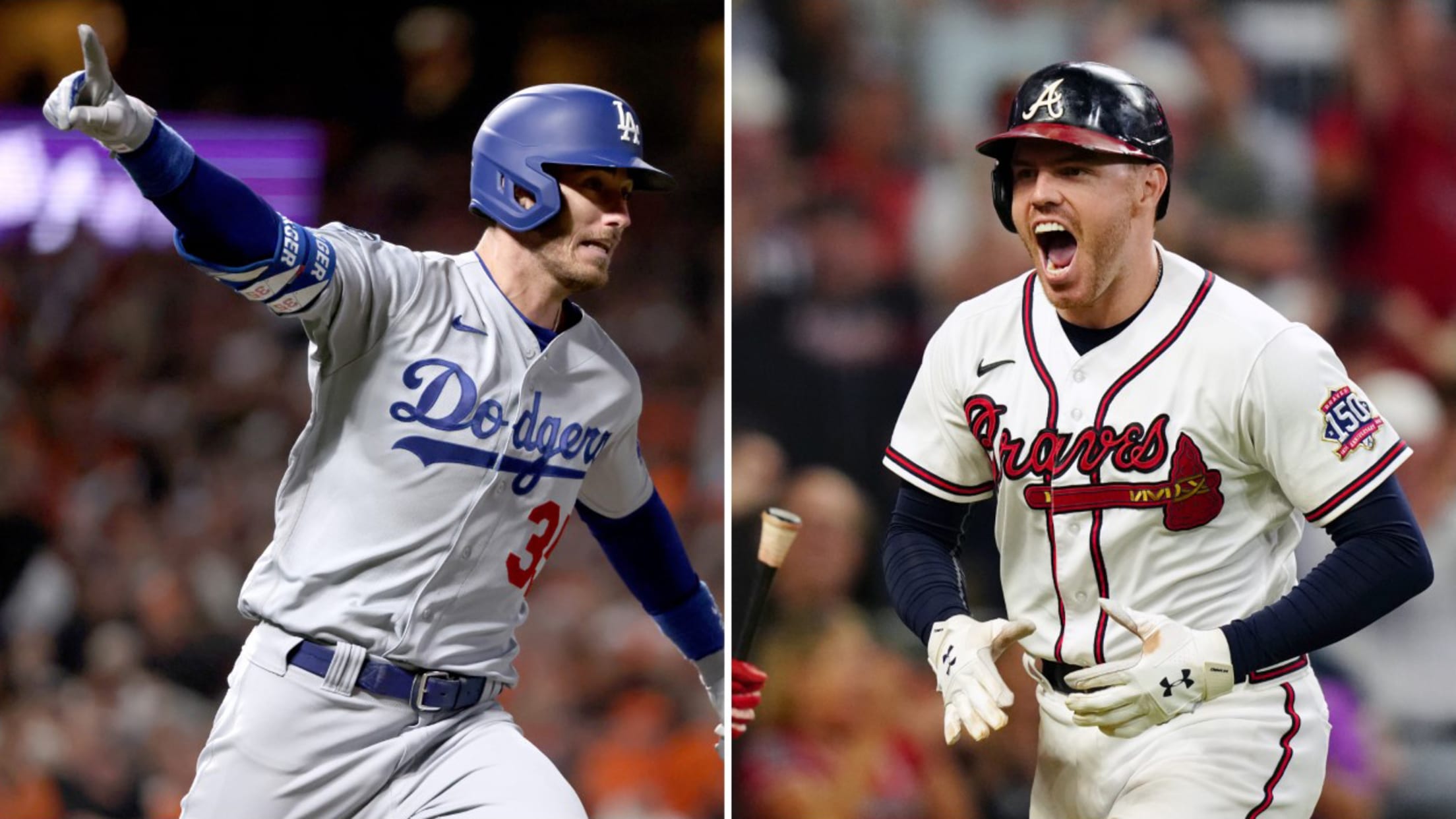 Alyson Footer, editor/moderator: A Dodgers-Braves NLCS may not have been what we THOUGHT was going to happen, but here it is. I guess the most obvious thing that stands out to me heading into the NLCS is the strength of the starting pitching. Is there one team that has the
Breaking down Dodgers-Braves by position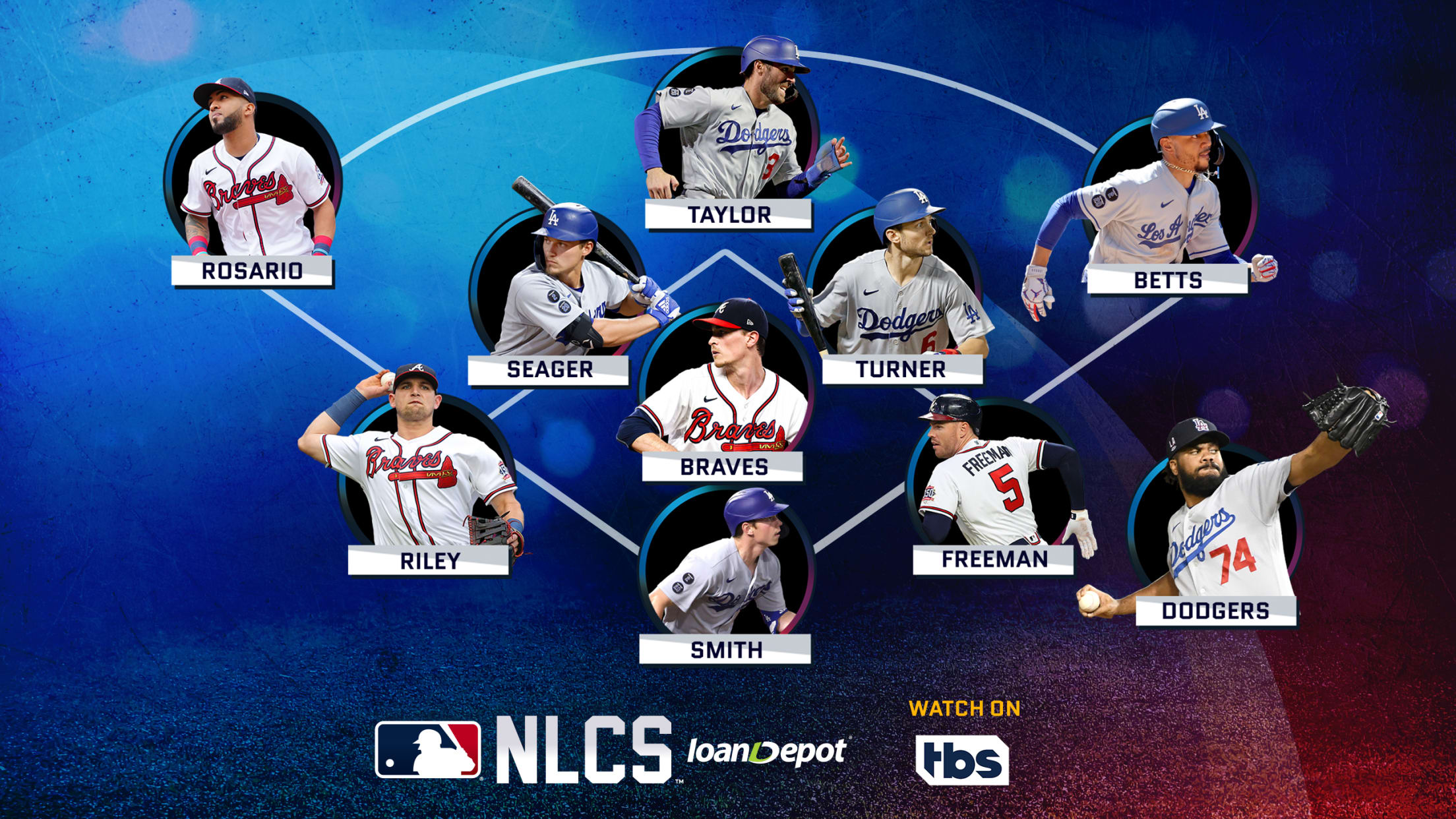 Just like last year, the NLCS will feature the Braves against the Dodgers, except it's really not like last year at all. You won't see Ronald Acuña Jr. or Marcell Ozuna or Clayton Kershaw or Kiké Hernández, like you did last year. Joc Pederson will be there again, but this
Complete 2021 MLB postseason schedule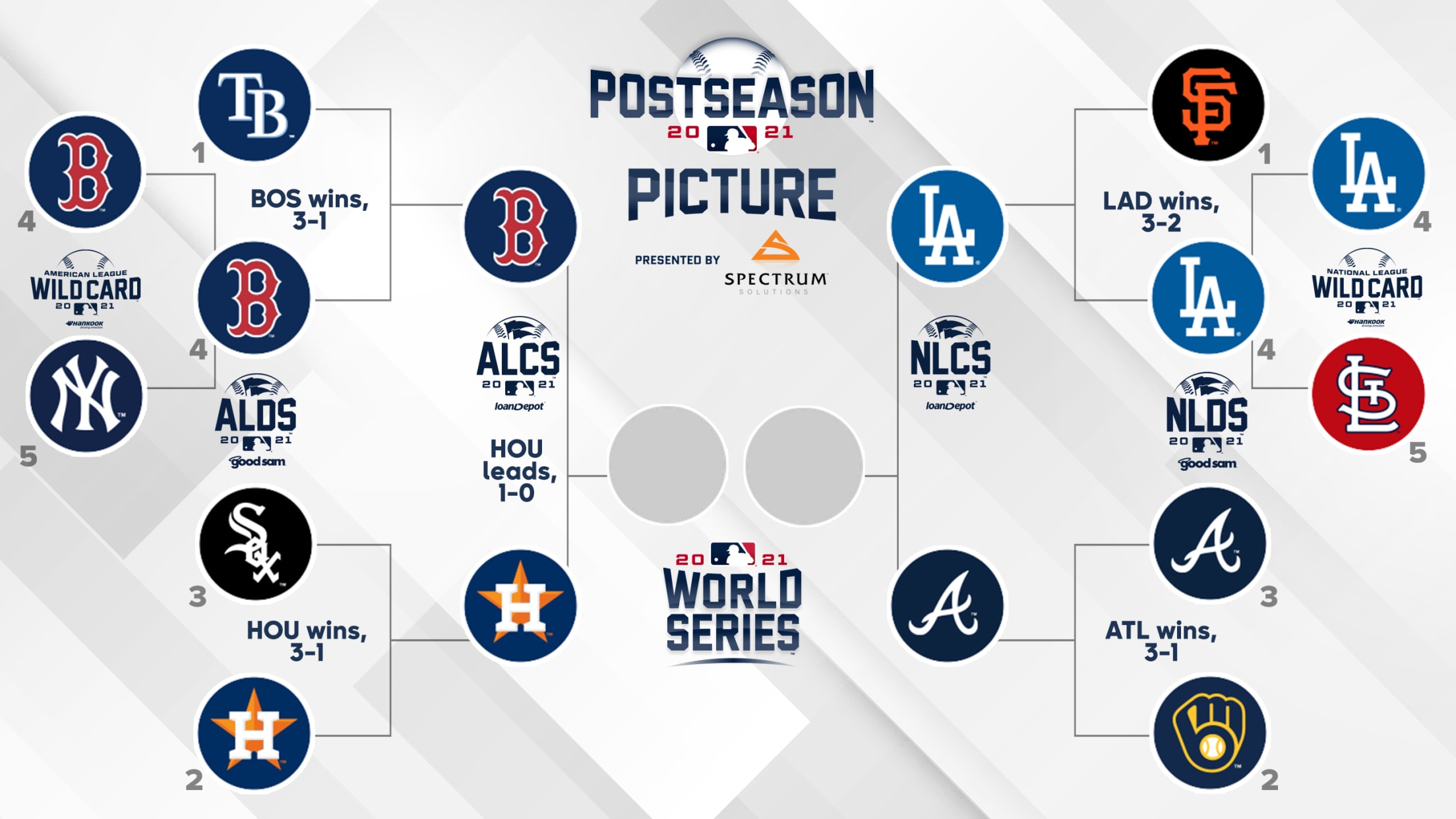 The 2021 MLB postseason began with the Red Sox and Dodgers winning the AL and NL Wild Card Games, respectively. Now there are only four teams left standing, as the Red Sox, Astros, Braves and Dodgers have all punched their tickets to the League Championship Series. ESPN Radio will provide
Snitker has earned status as beloved skipper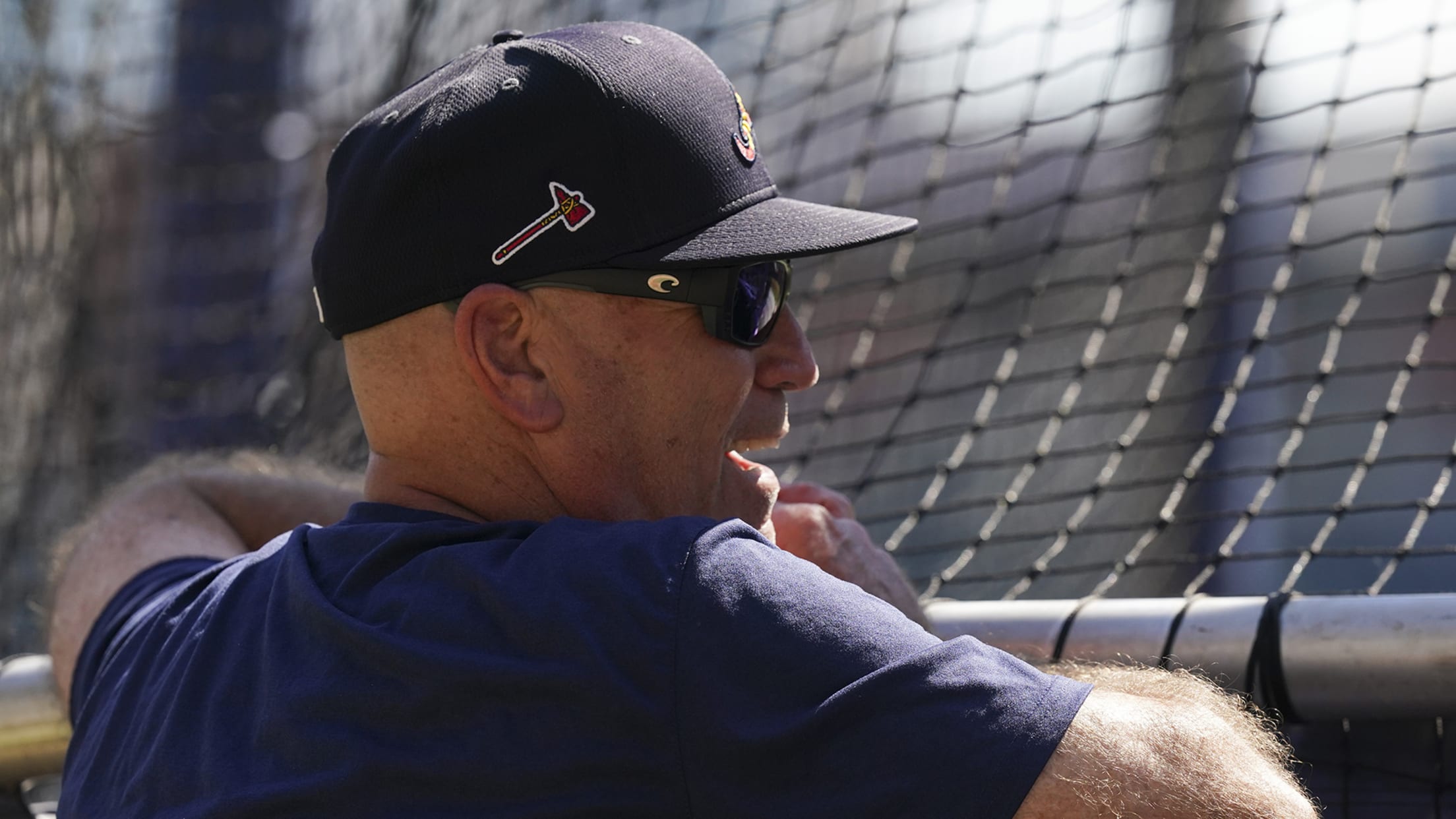 ATLANTA -- As the Braves prepared to play their final game of the 2017 season in Miami, Ron Washington was asked what he thought would happen. He immediately pointed toward Brian Snitker and said, "That man deserves the job."
Muncy looking 'unlikely' to play in NLCS
Dodgers first baseman still sporting brace on left elbow; LA set to face Joc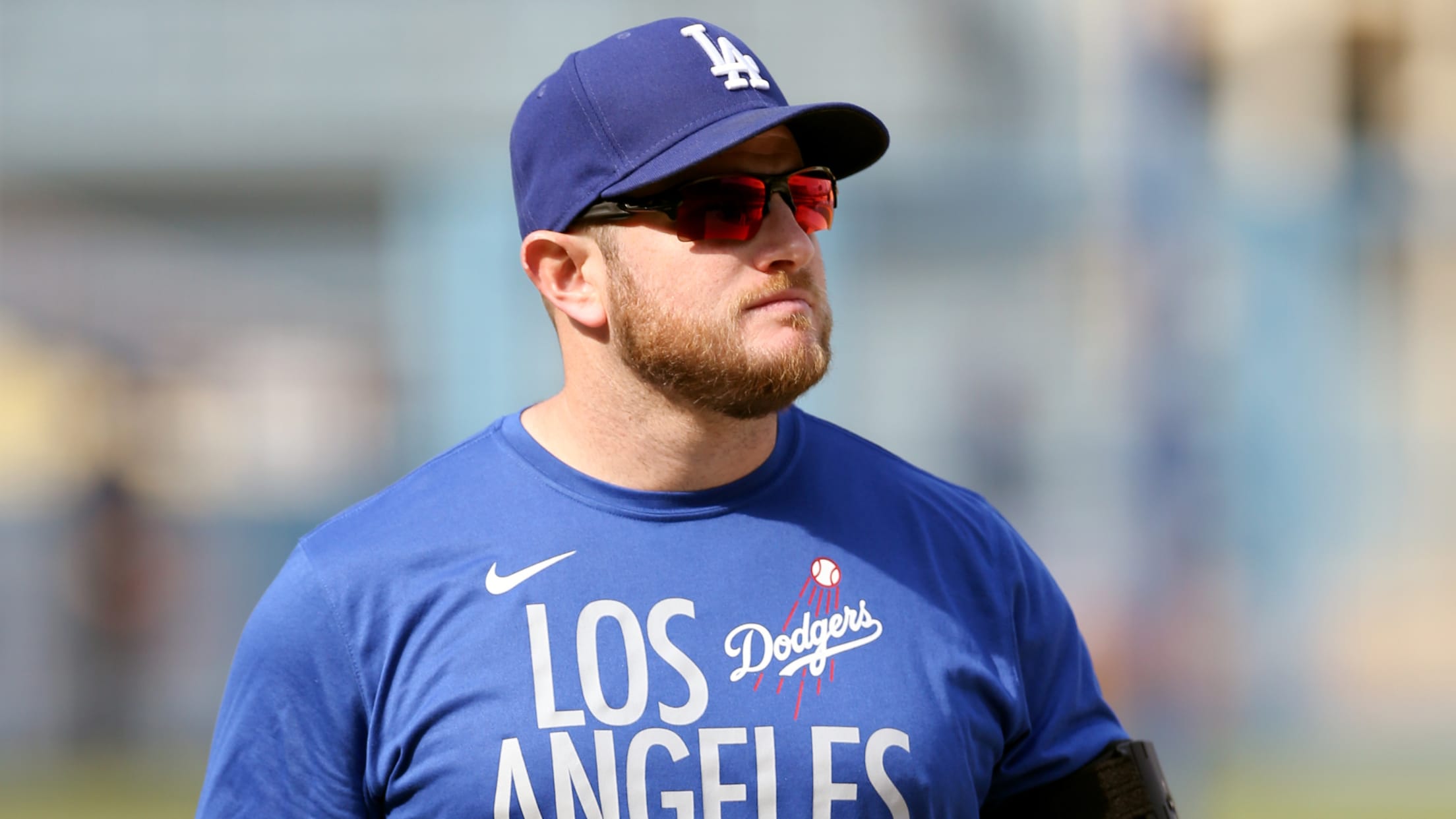 ATLANTA -- Dodgers manager Dave Roberts said it's "still unlikely" that first baseman Max Muncy will be available for the National League Championship Series against the Braves as he continues to recover from a left elbow injury that he sustained during the regular-season finale. Though unlikely, the Dodgers aren't quite
Players with best postseason performances
These stars enjoyed Octobers that will never be forgotten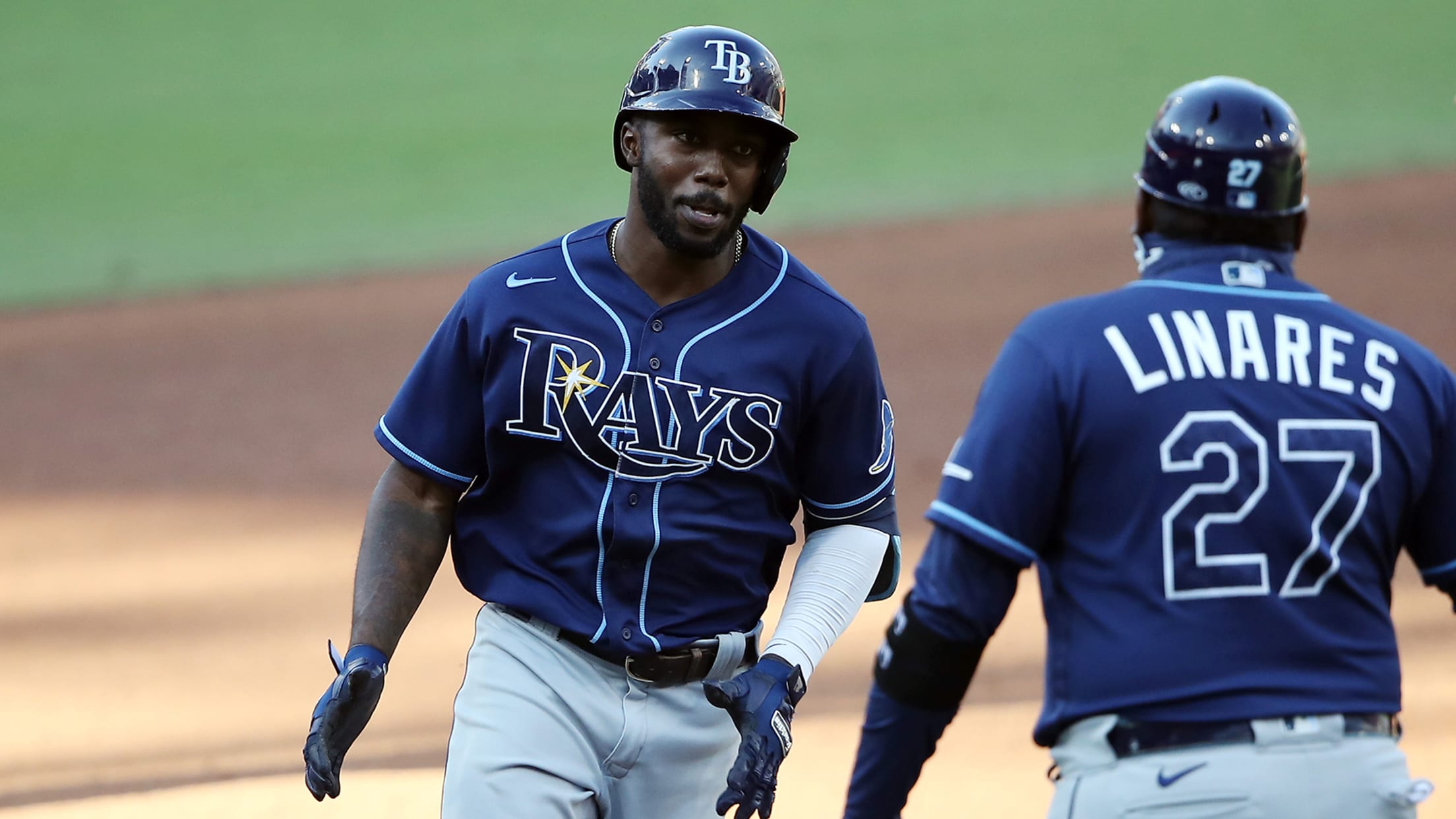 Some were already established stars. Some were virtually unknown to the baseball world before instantly becoming household names. But the common thread connecting them all is that they delivered some of the greatest postseason performances in baseball history. Whether by dominating on the mound or catching fire at the plate,
LA-ATL NLCS among top October rematches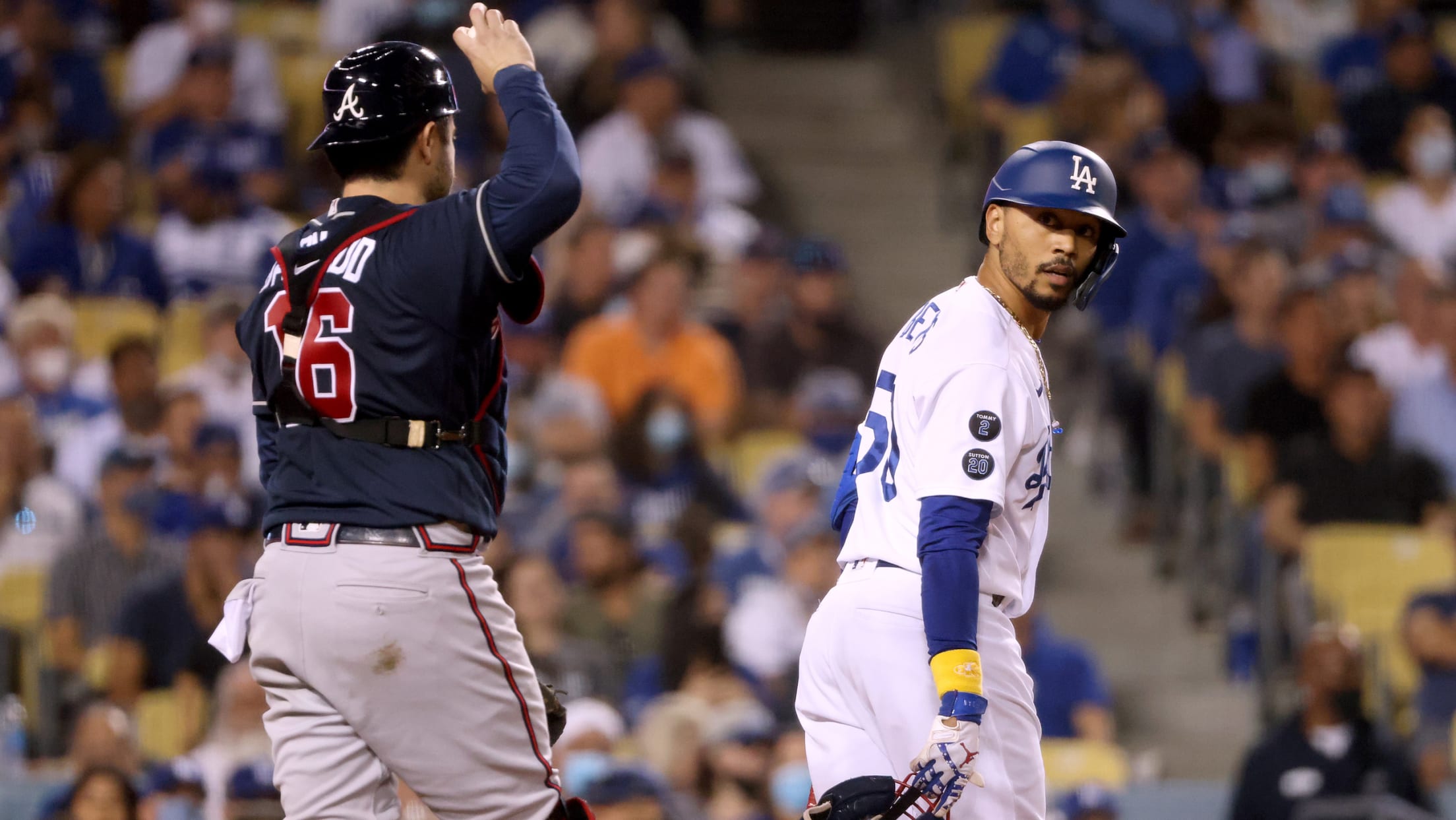 The Braves have had a full year to wonder about what could have been in the 2020 postseason. They were in prime position to end their National League pennant drought, taking a 3-1 series lead over the Dodgers in the NL Championship Series. The Braves, however, dropped three straight games
McCullers out as Astros set ALCS roster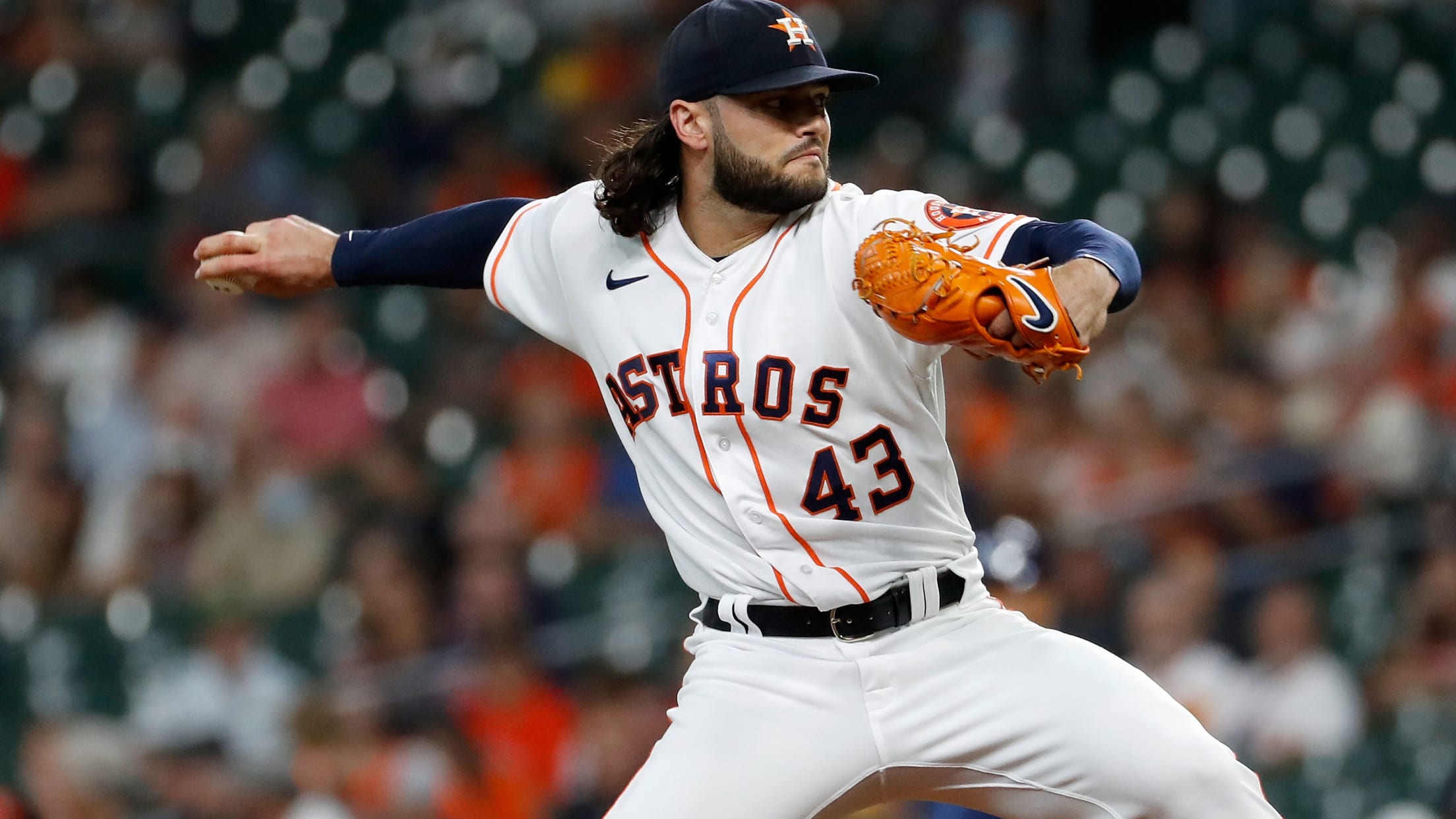 HOUSTON -- Astros right-hander Lance McCullers Jr. was dropped from the team's roster for the American League Championship Series on Friday after he was diagnosed with a right flexor pronator muscle strain, an injury suffered in his start in Game 4 of the AL Division Series on Tuesday in Chicago.
Minute Maid Park feels like home for Eovaldi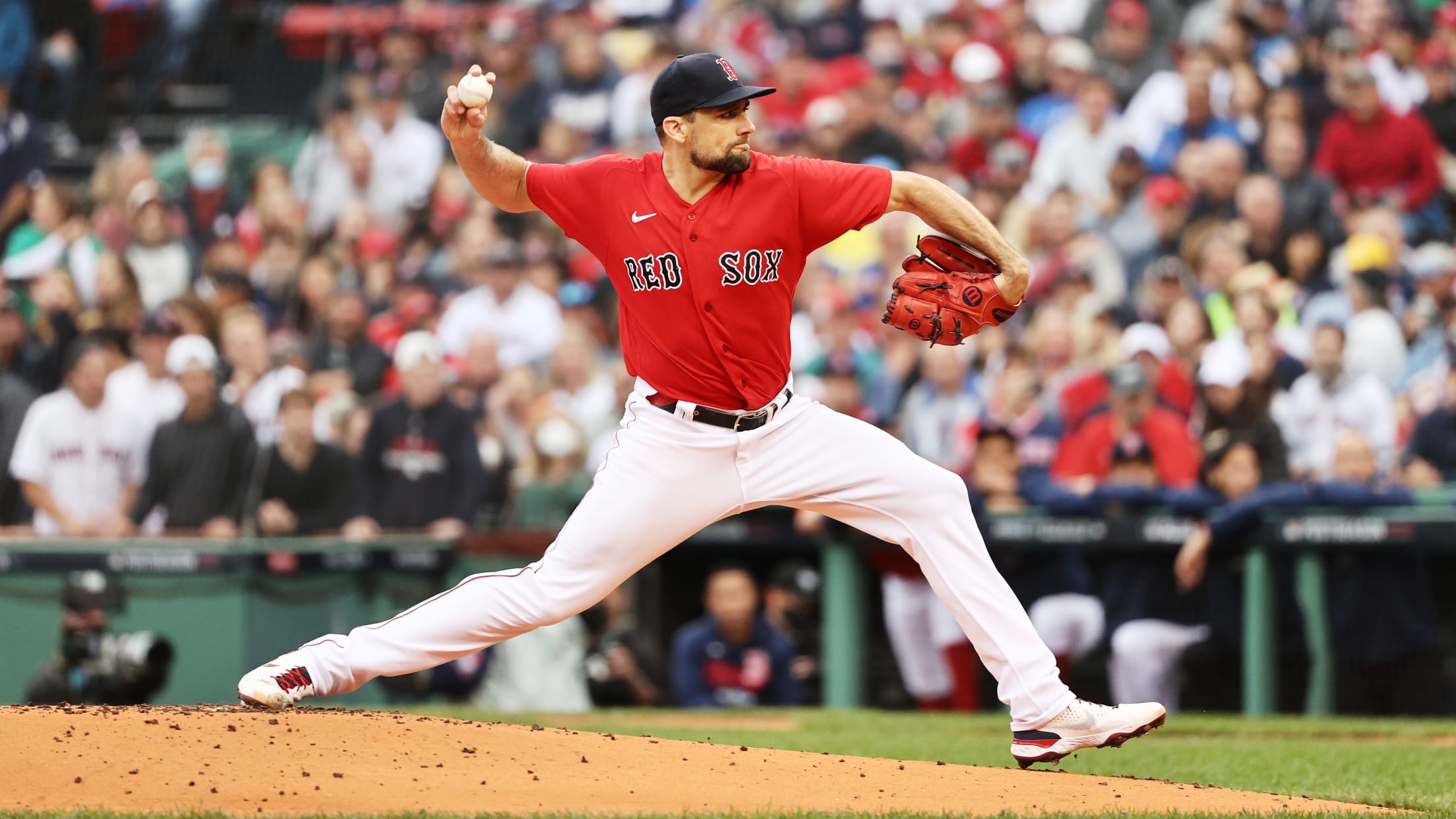 HOUSTON -- If you can't pitch at home in the playoffs, you might as well pitch in a place that feels like home. That's how Red Sox right-hander Nathan Eovaldi looks at the situation heading into his start against the Astros in Game 2 of the American League Championship Series
Dodgers finally overtake Giants, reach NLCS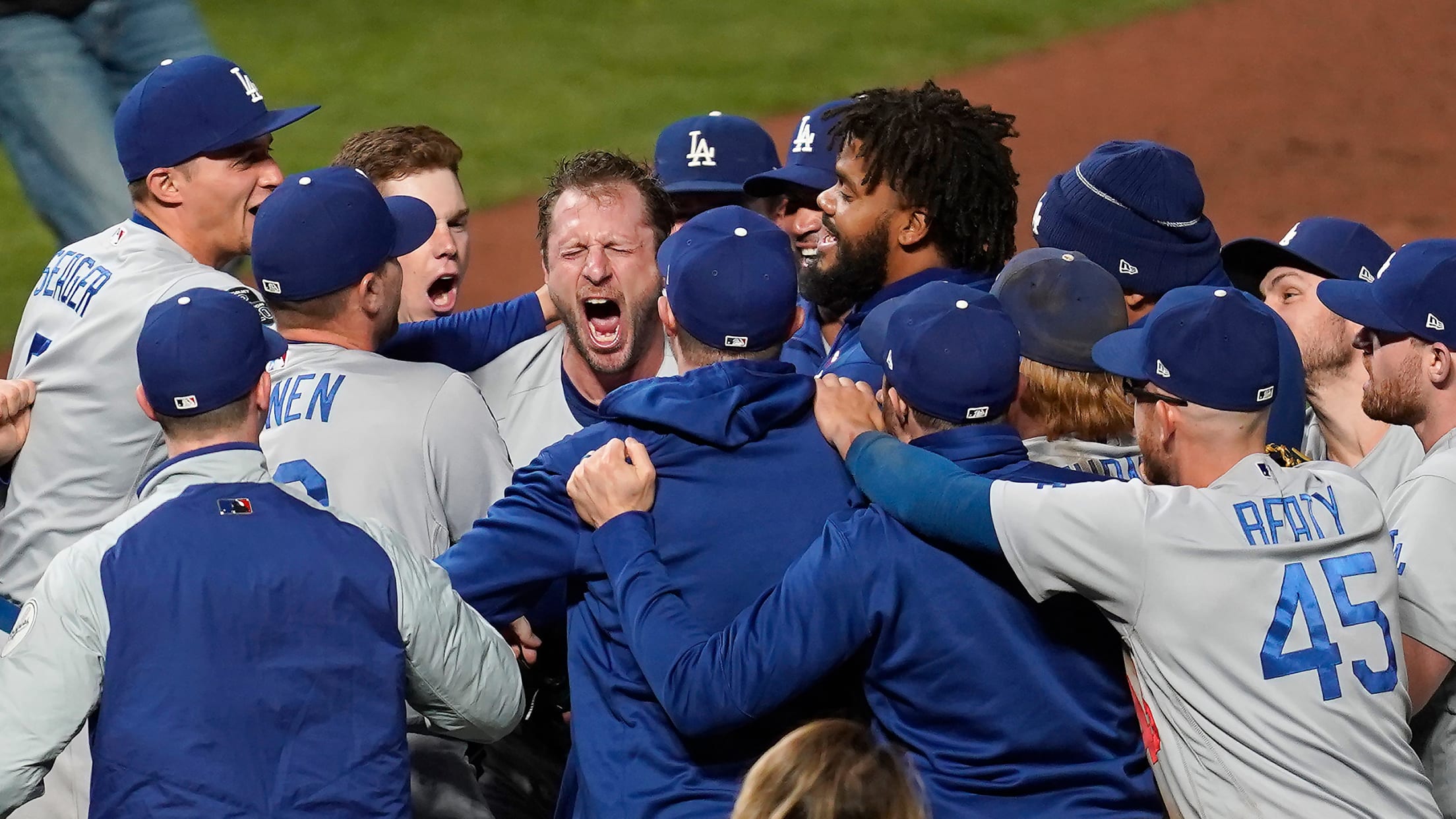 SAN FRANCISCO -- Cody Bellinger raised his right hand and pointed it directly at the visiting dugout. He knew he had squared up a Camilo Doval slider well enough to send it past the shift and into the outfield. Once he stepped on first base, Bellinger pounded his chest multiple
Flores on NLDS-ending K: 'Don't think I went'
First-base ump rings up Giants infielder on check swing vs. Scherzer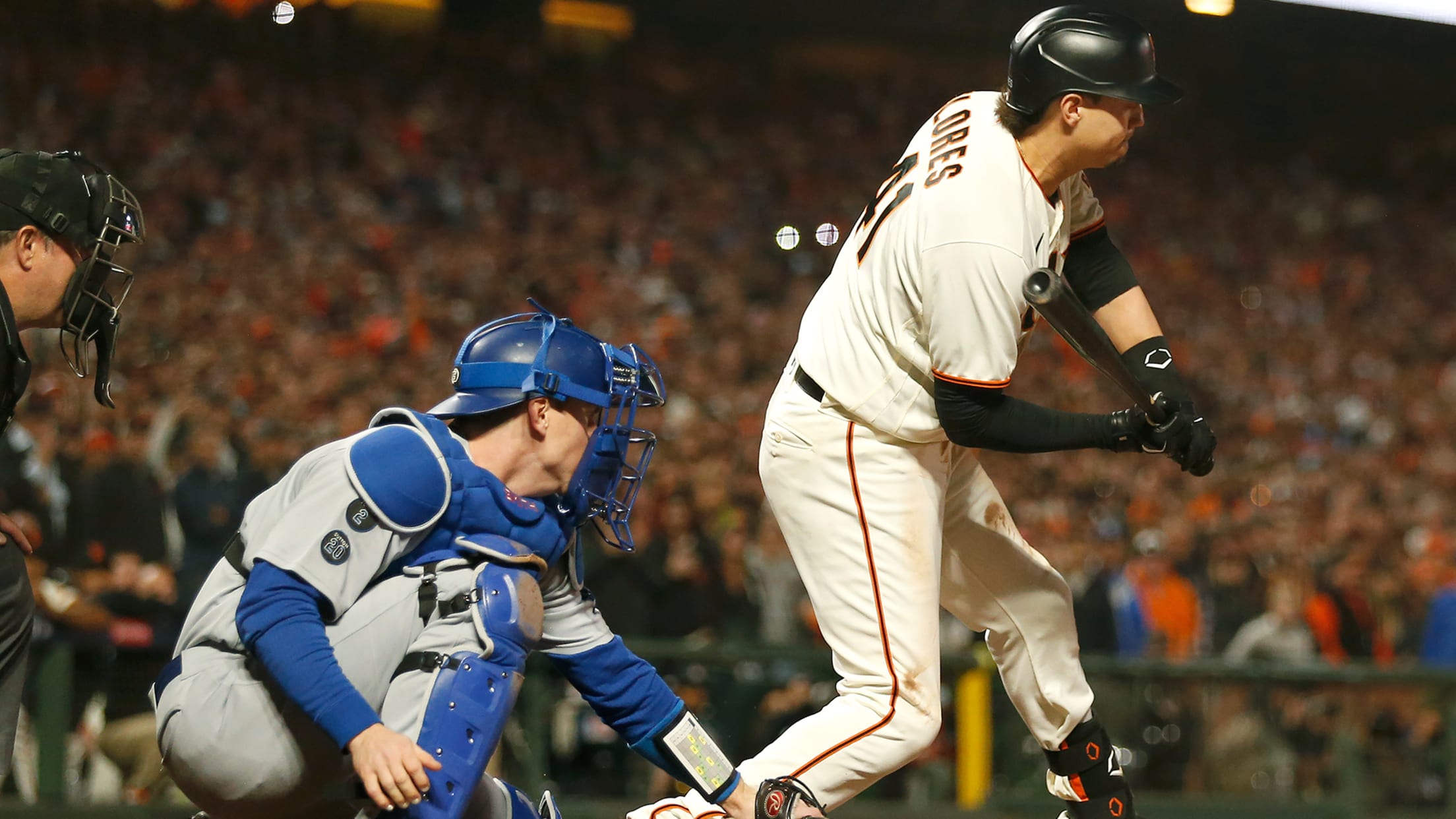 SAN FRANCISCO -- A controversial check-swing call helped the Giants clinch the National League West title by the slimmest of margins. Another controversial check-swing call ultimately ended their season. The Dodgers eliminated the Giants with a 2-1 win in the decisive Game 5 of the National League Division Series on
Here are 9 bold LCS predictions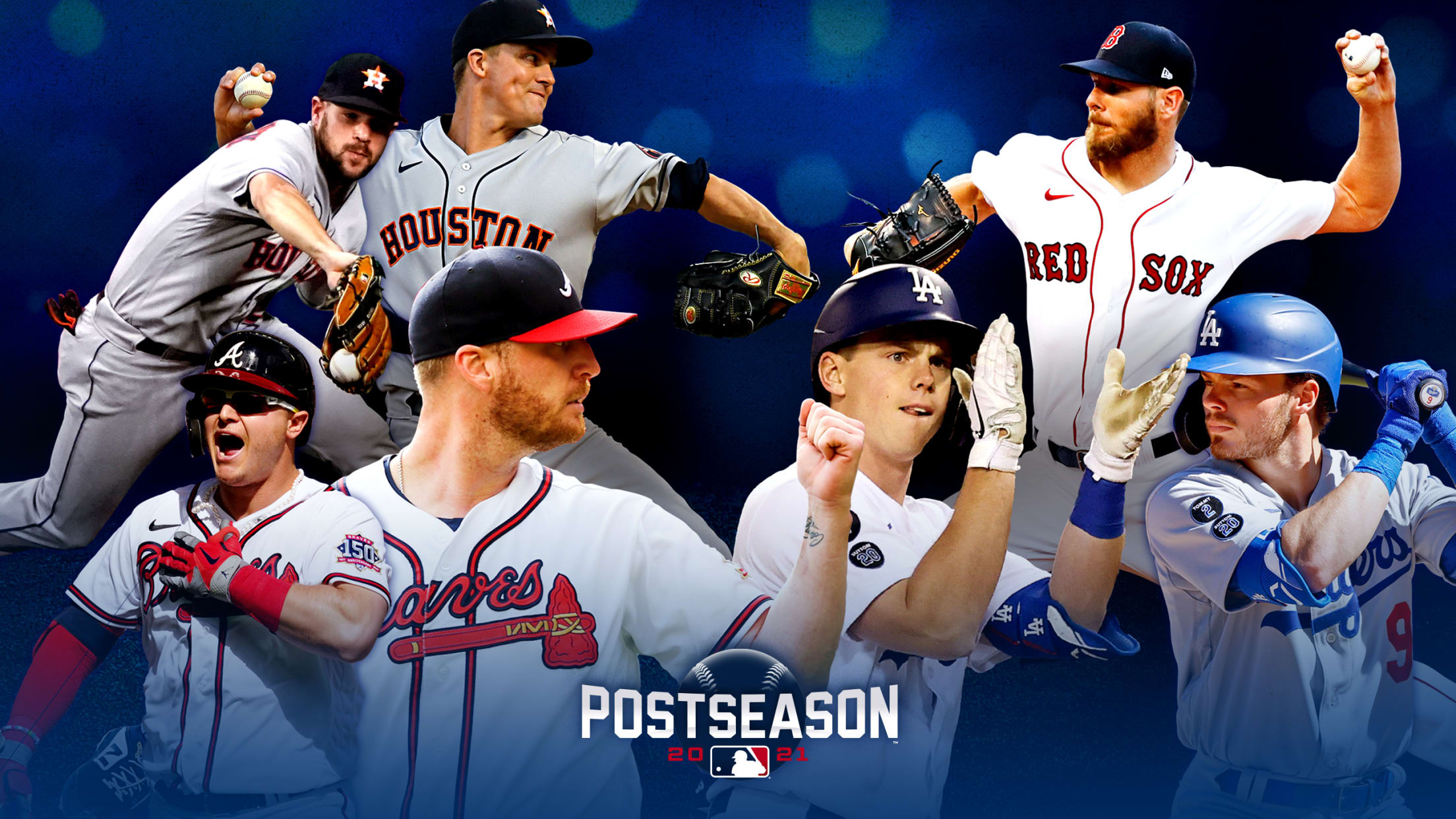 A friend and former umpire has a phrase he likes to use when ordering another round of drinks: "Sprinkle the infield!" This is a "sprinkle the infield" kind of League Championship Series round. Astros-Red Sox, which begins tonight at Minute Maid Park, is a rematch of the 2018 ALCS and
Meet the newest 'Tatis' -- a baby anteater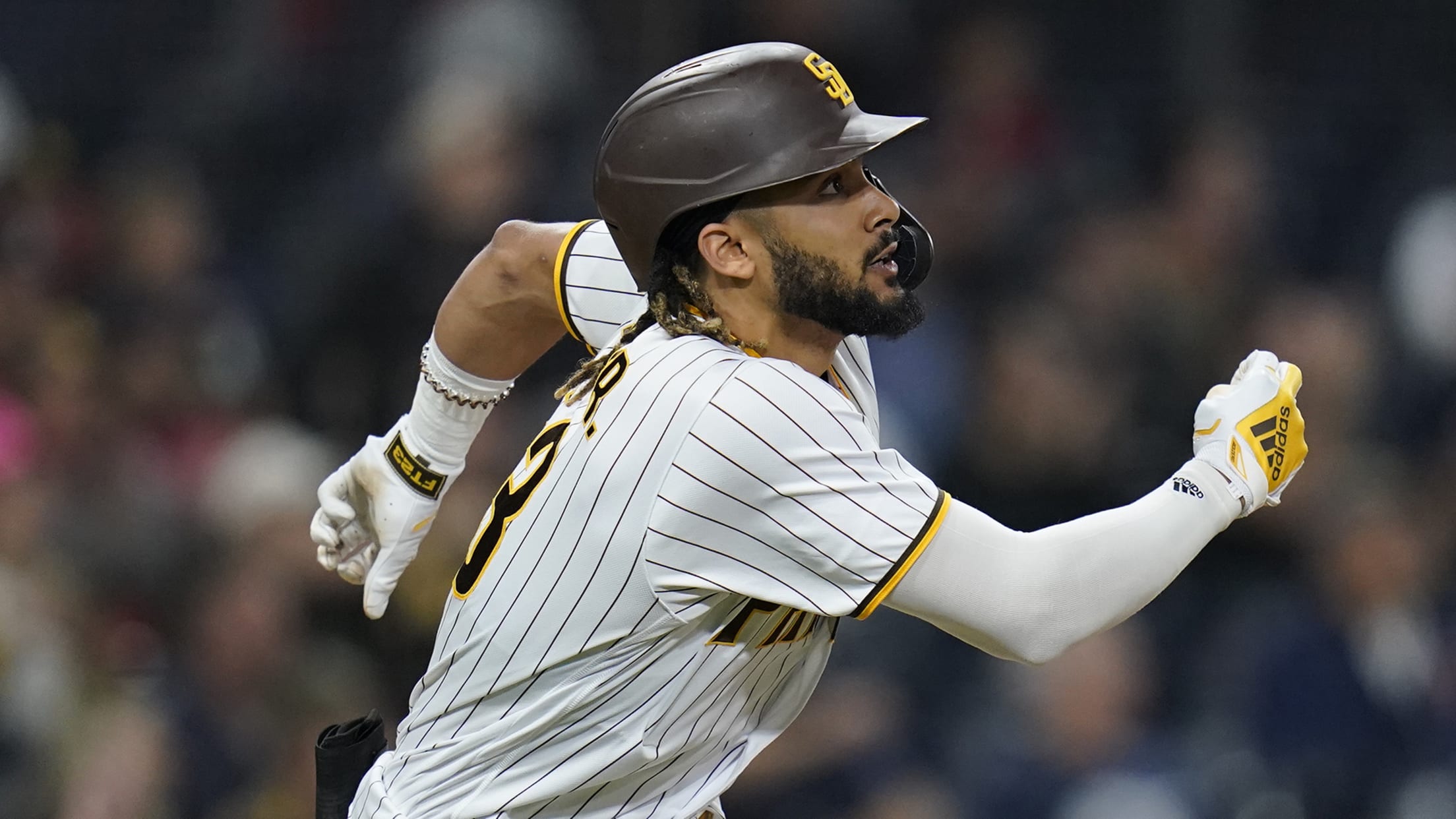 It remains to be seen whether Fernando Tatis Jr. will win the National League Most Valuable Player Award, but he certainly has the vote of those at the San Diego Zoo Safari Park, where they named a baby tamandua -- their "new MVP" -- after the Padres superstar. "Tatis Jr."
Sox's ALCS roster features 2 new relievers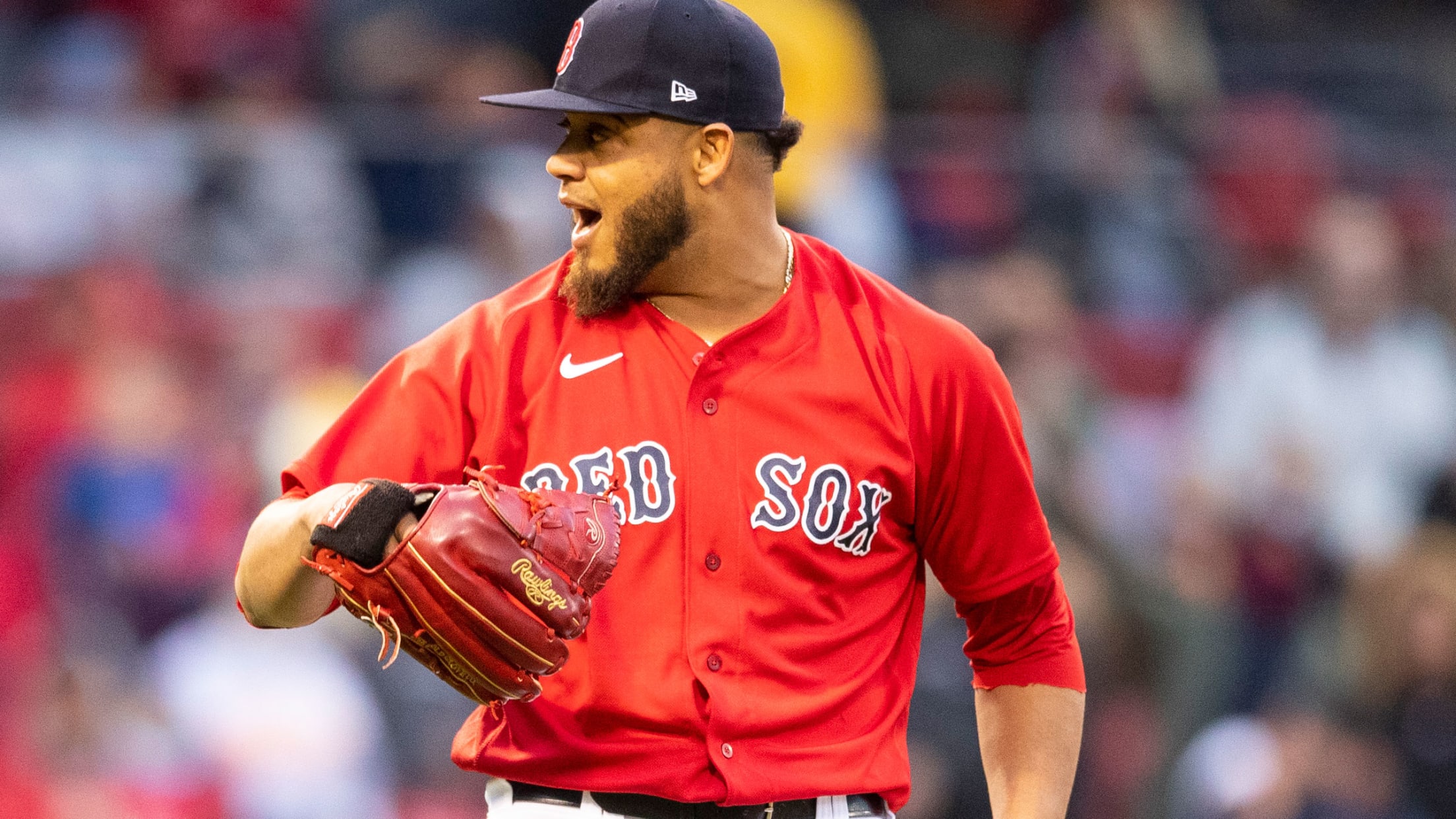 HOUSTON -- Back in the American League Championship Series for the first time since 2018, the Red Sox hope to do what they did three years ago and defeat the Astros on their way to the World Series. It won't be easy. Houston is loaded and went 5-2 against Boston
Stearns on Brewers' season -- 3 takeaways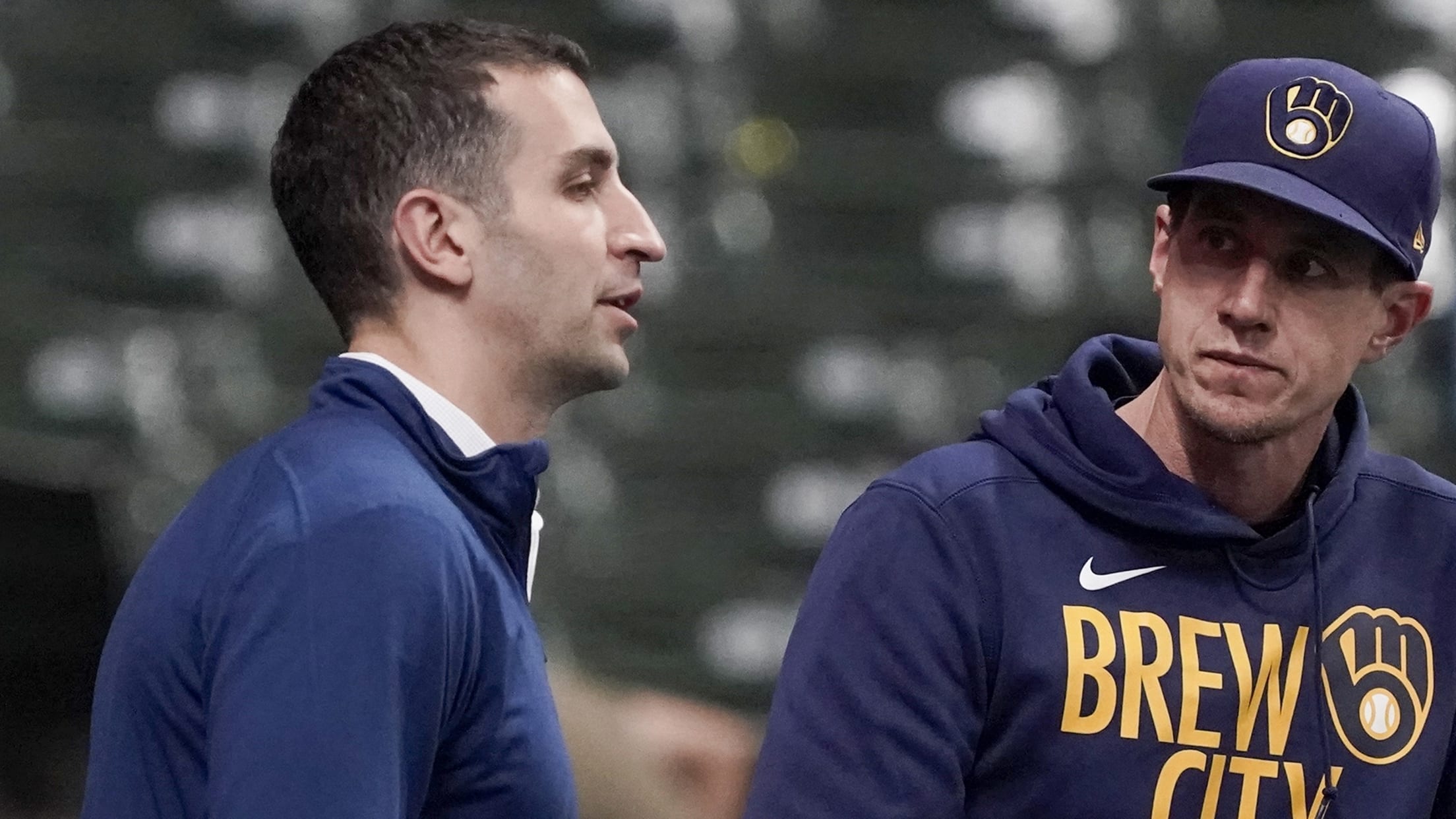 MILWAUKEE -- On a Friday the Brewers had hoped to host a workout ahead of the National League Championship Series, president of baseball operations David Stearns instead met the media to look back at the team's early exit against the Braves and look ahead to an uncertain offseason. "This year