These 7 players have broken out in 2019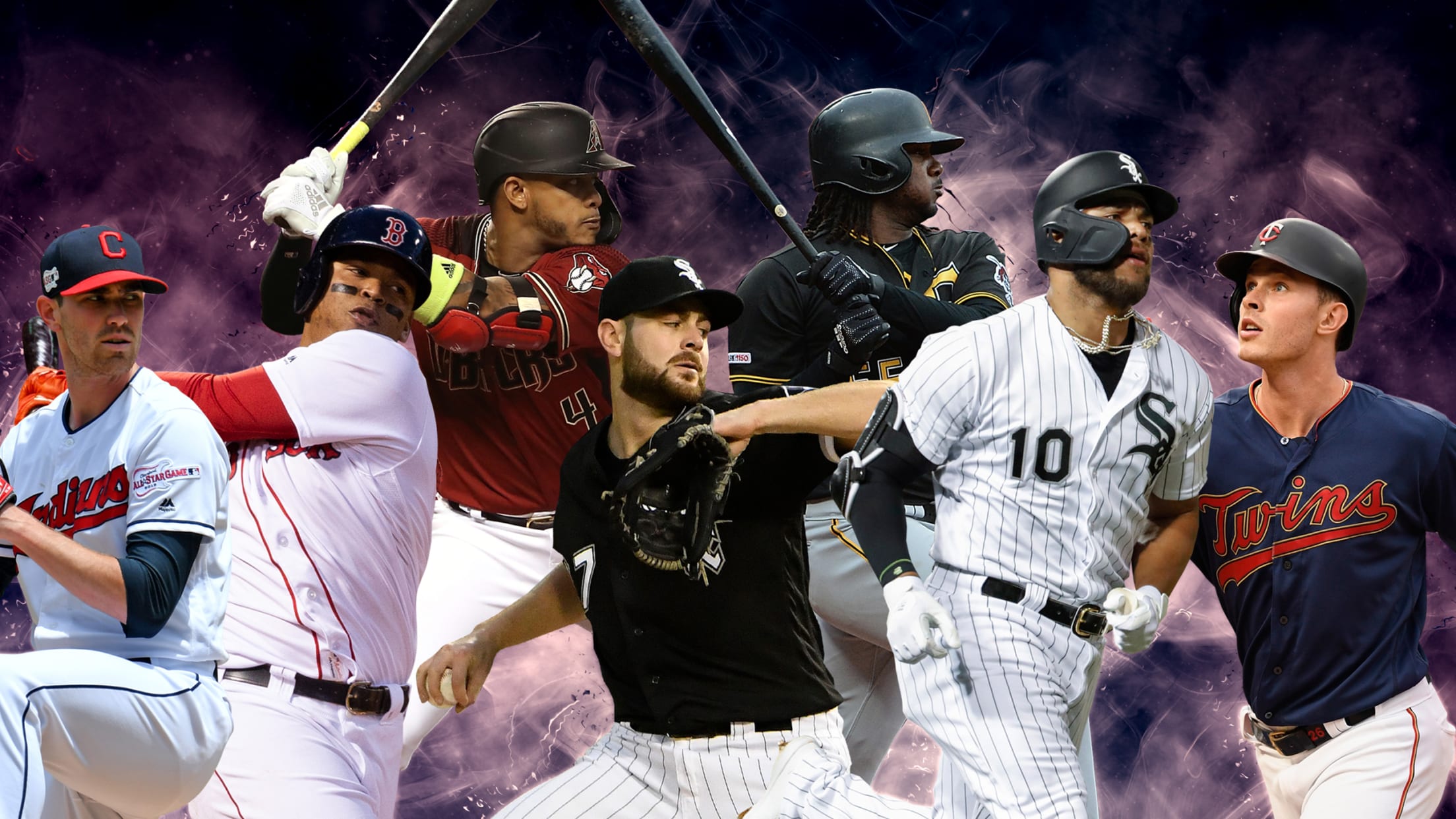 Some players arrive in the big leagues and perform at a star level immediately. There have been several of those lately. Think Ronald Acuña Jr., or Juan Soto, or Pete Alonso, in this golden age for young hitters. That can make it easy to forget that, well, sometimes it takes
Yanks sign Rosenthal to Minors deal (source)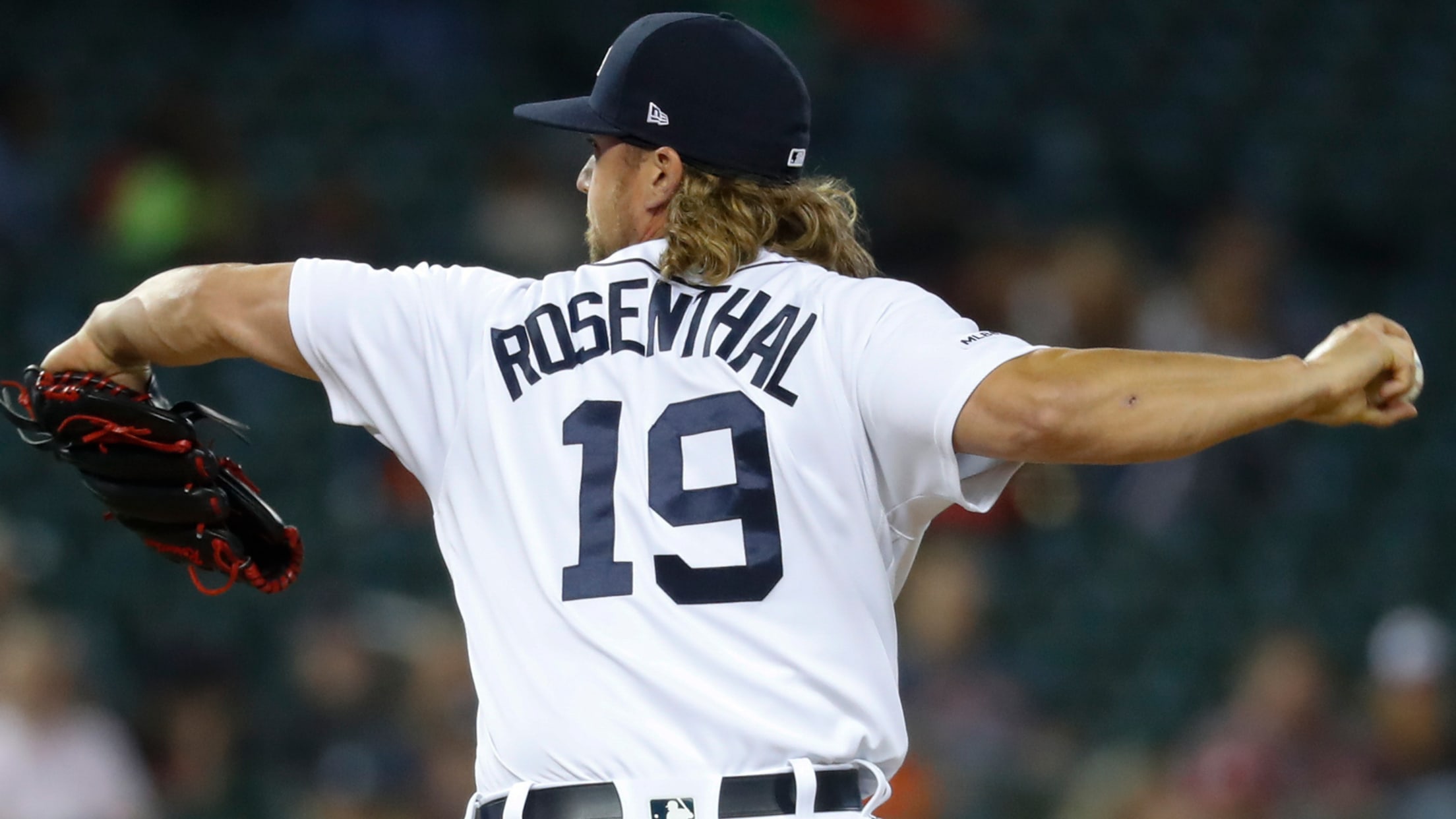 The Yankees have agreed to a Minor League deal with right-hander Trevor Rosenthal, a source told MLB.com on Tuesday. The deal was first reported by MLB Network insider Jon Heyman. The club has not confirmed the deal. Rosenthal, 29, elected free agency after being designated for assignment by the Tigers
Trout, Bellinger have huge leads in MVP polls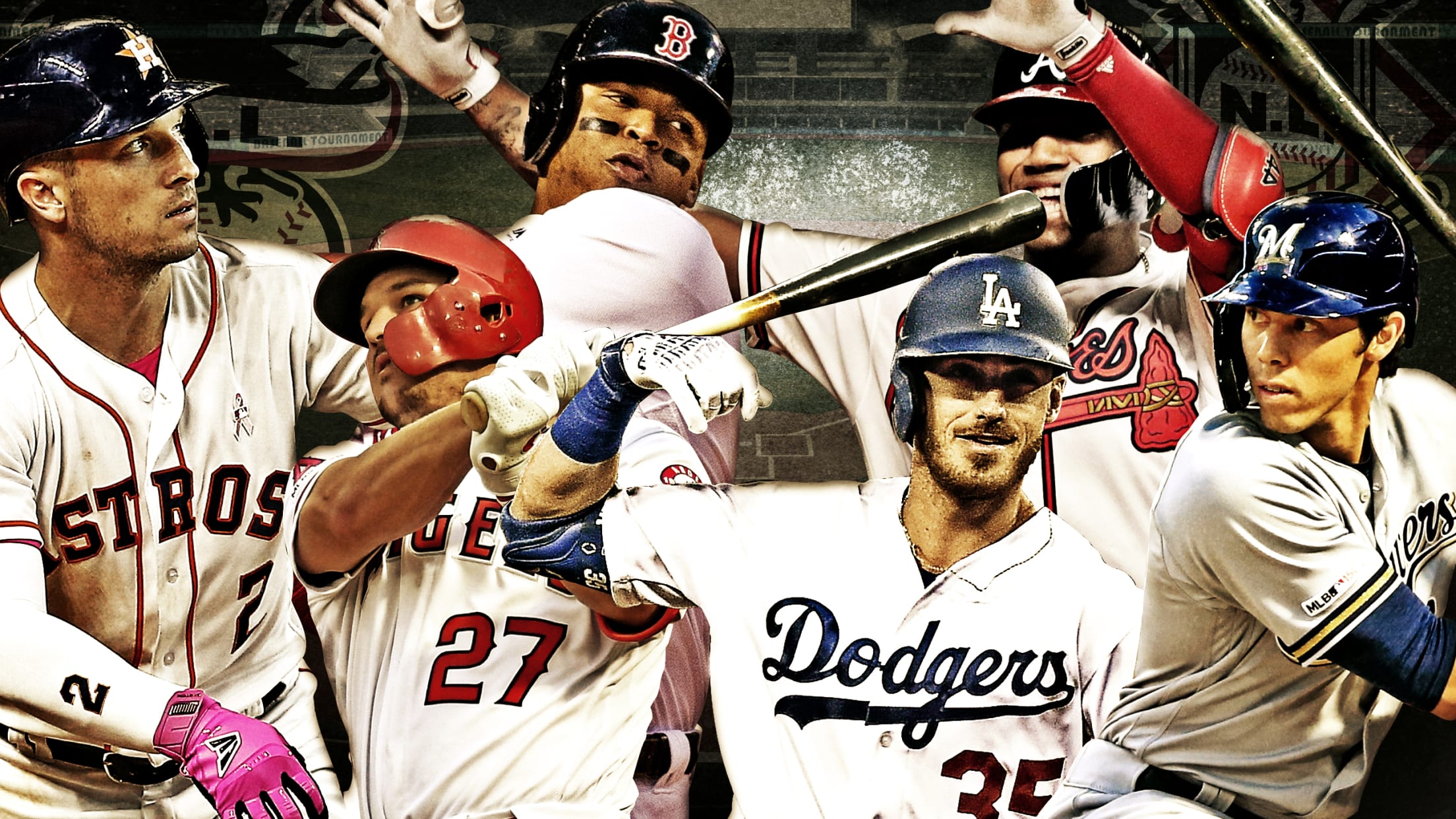 Seeing how it has been three whole years since Mike Trout was last named the American League Most Valuable Player, we sort of hate to spoil the surprise for him. OK, what the heck. Trout seems virtually certain to be named AL MVP for the third time in his eight
How the Tribe found its next pair of aces
Bieber, Clevinger rank among MLB's best starters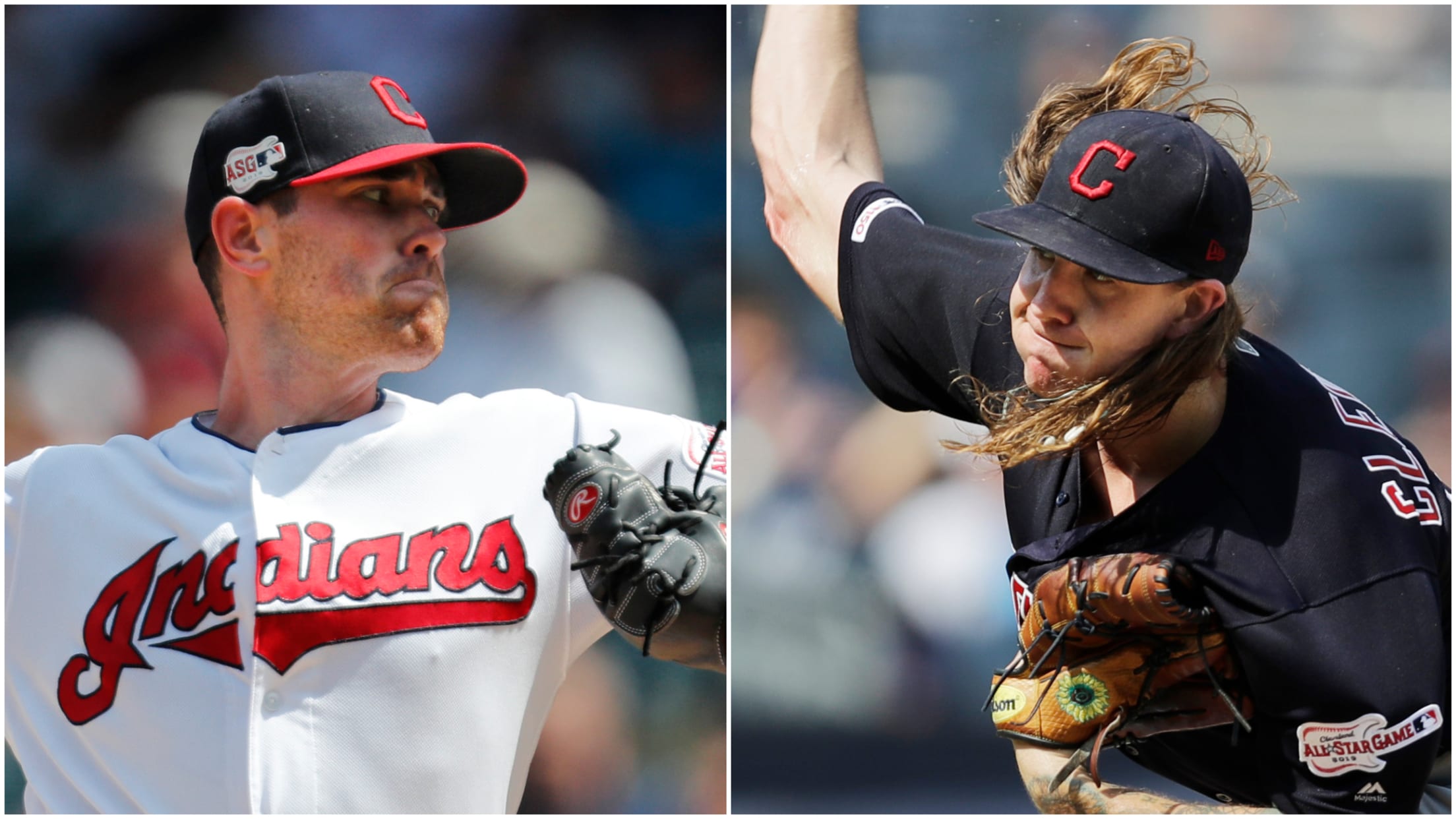 The Indians sat 11 games back of the Twins as recently as June 15. Corey Kluber, Trevor Bauer and Carlos Carrasco -- their top three starters when the season began -- haven't pitched in the same turn since the beginning of May. But the American League Central is back up
Injury updates: Sale, Kluber, Max, Correa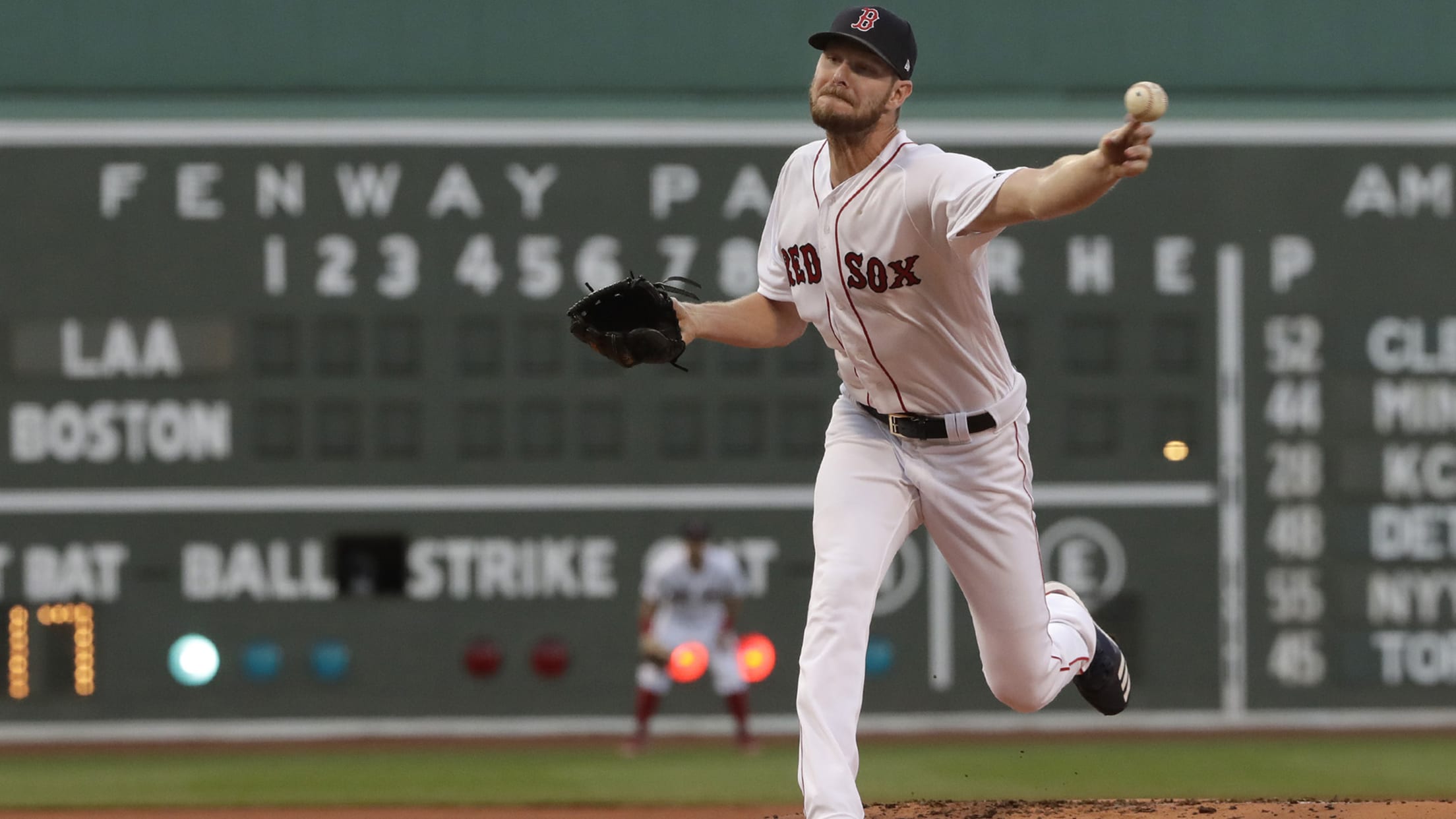 Here is the latest injury news from around Major League Baseball.
This was the best reliever traded at the Deadline
Rays righty Anderson has 18 strikeouts in 26 batters faced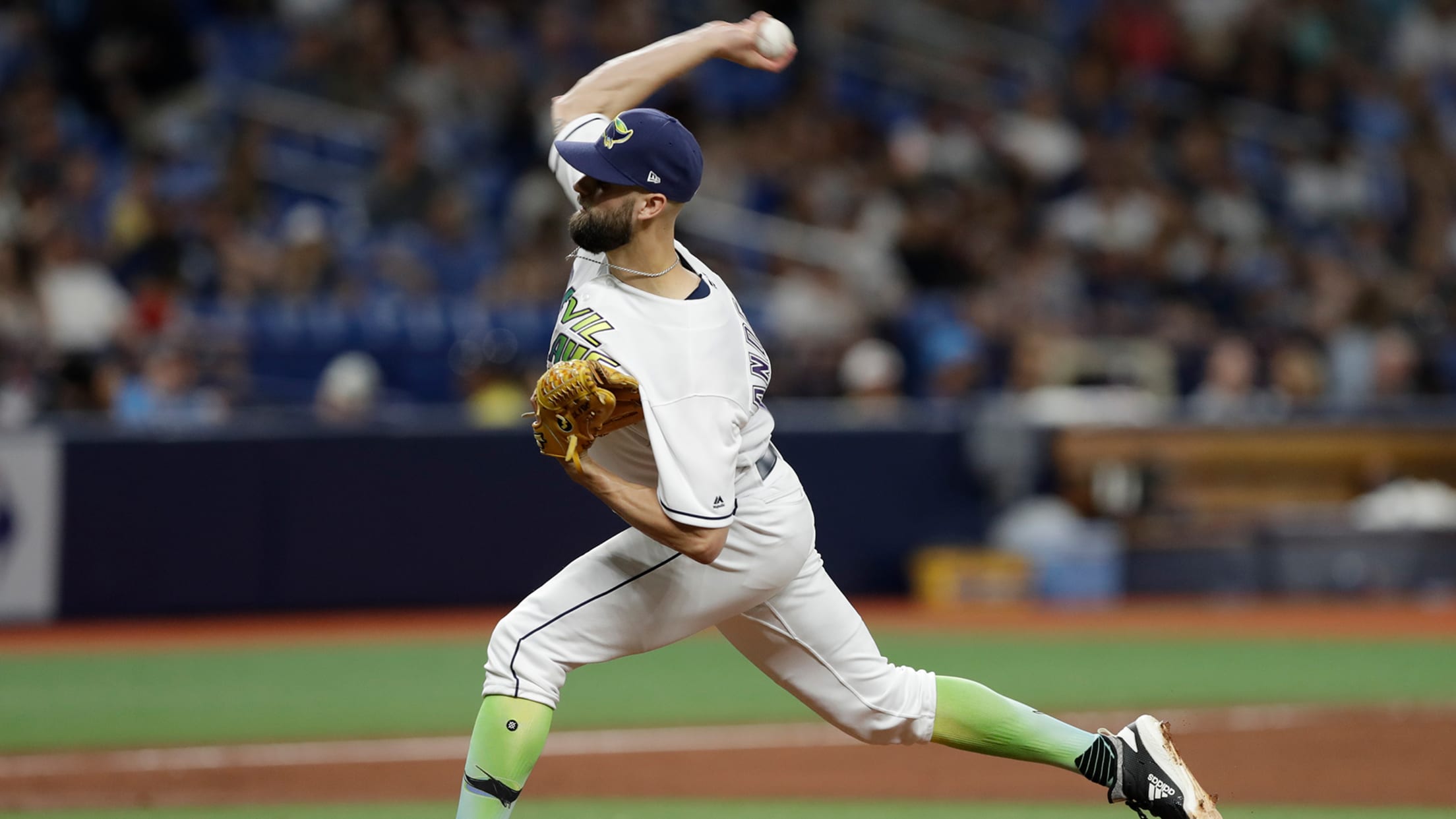 There were 19 notable relievers traded in the days leading up to the July 31 Trade Deadline, with past and present All-Stars like Mark Melancon, Sergio Romo and Shane Greene among them. For the most part, it hasn't gone well. We took 18 of them and looked at their August
DeJong's HR knocks out M in Big Mac Land sign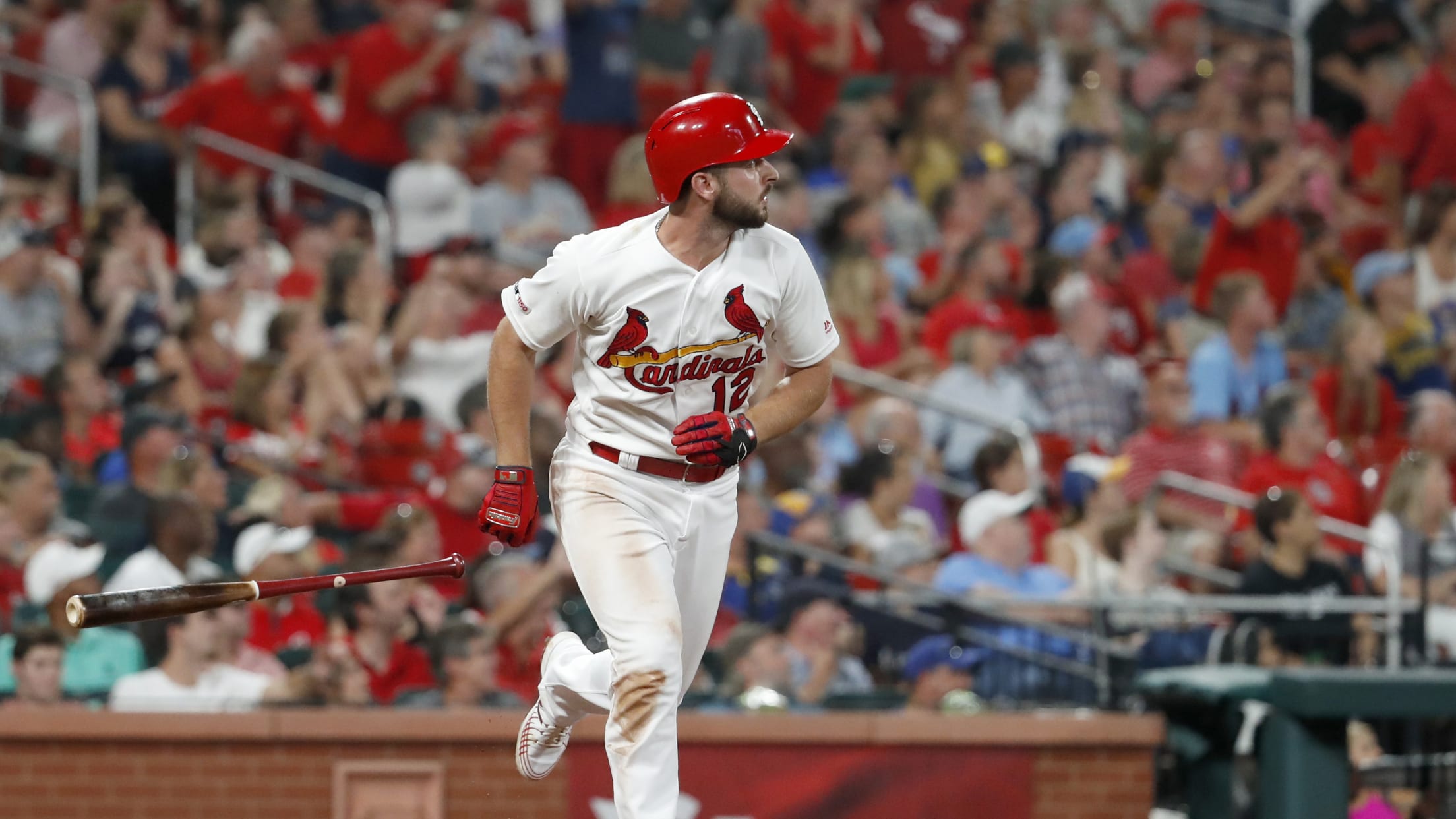 ST. LOUIS -- Paul DeJong did an extra bit of damage with his sixth-inning homer off Brewers reliever Devin Williams in the Cardinals' 3-0 win over the Brewers on Monday. The blast blew out the "M" in the lit-up "Big Mac" sign that hangs from the façade of the left-field
Top 2019 pick Rutschman homers among 5 hits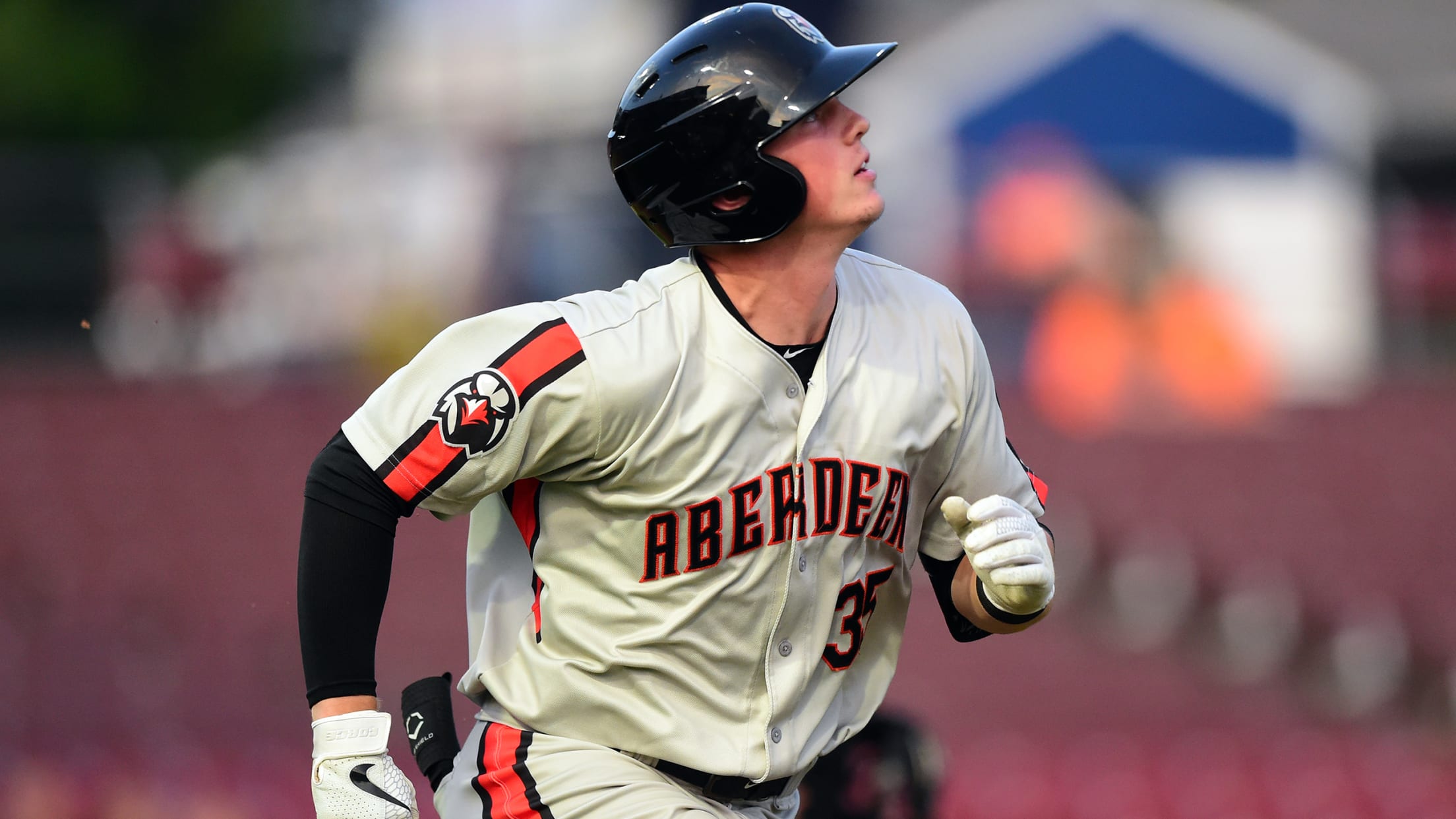 Here's a look at the top performances of the past week by Orioles prospects in the Minor Leagues:
What to expect from A's Puk in The Show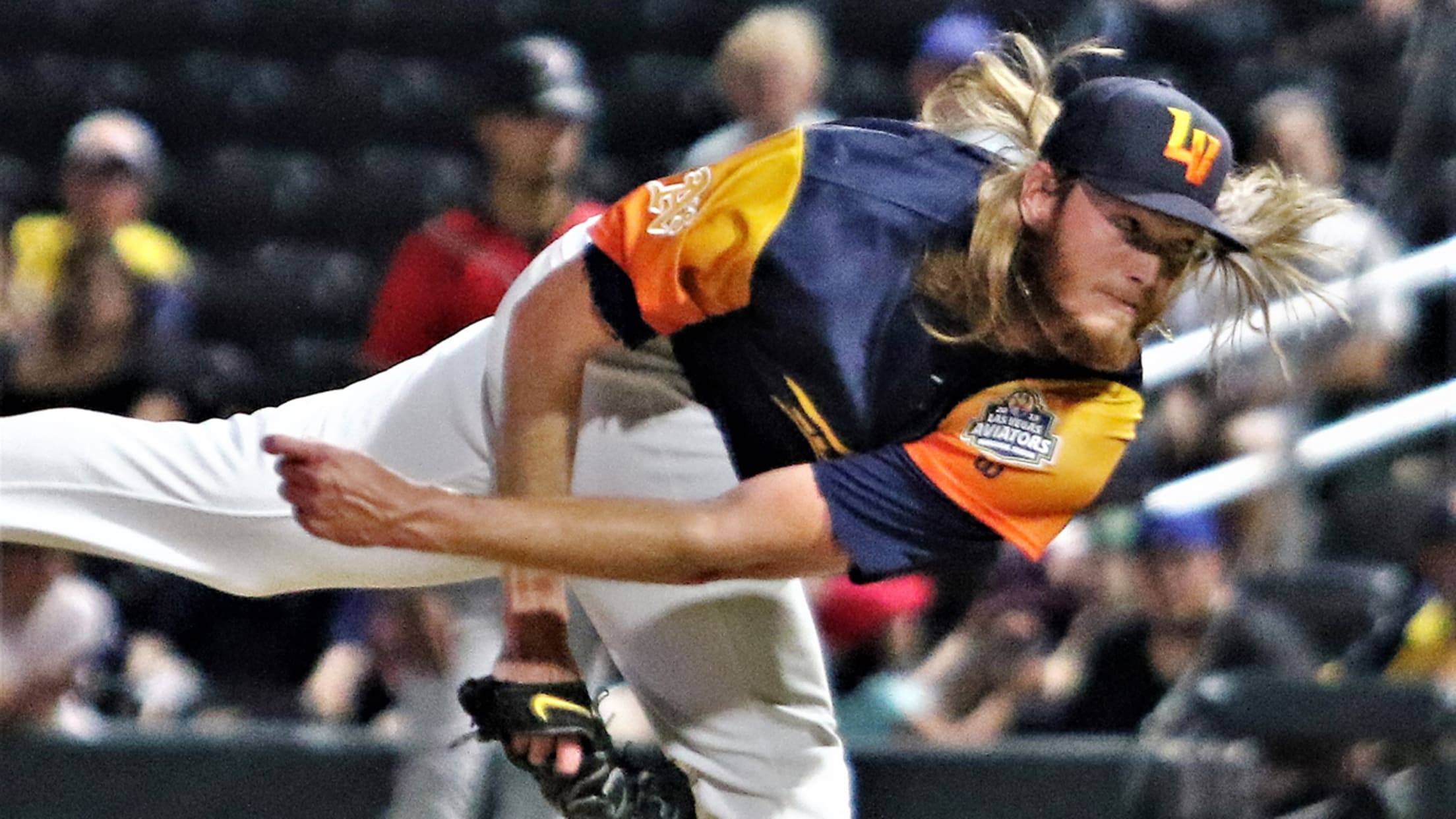 One of the top left-handed pitching prospects is heading to the Major Leagues as the A's will call up A.J. Puk ahead of Tuesday's series opener against the Yankees, a source told MLB.com's Martin Gallegos. The A's No. 2 prospect is expected to work out of the bullpen in his
These are the best high school 2020 Draft prospects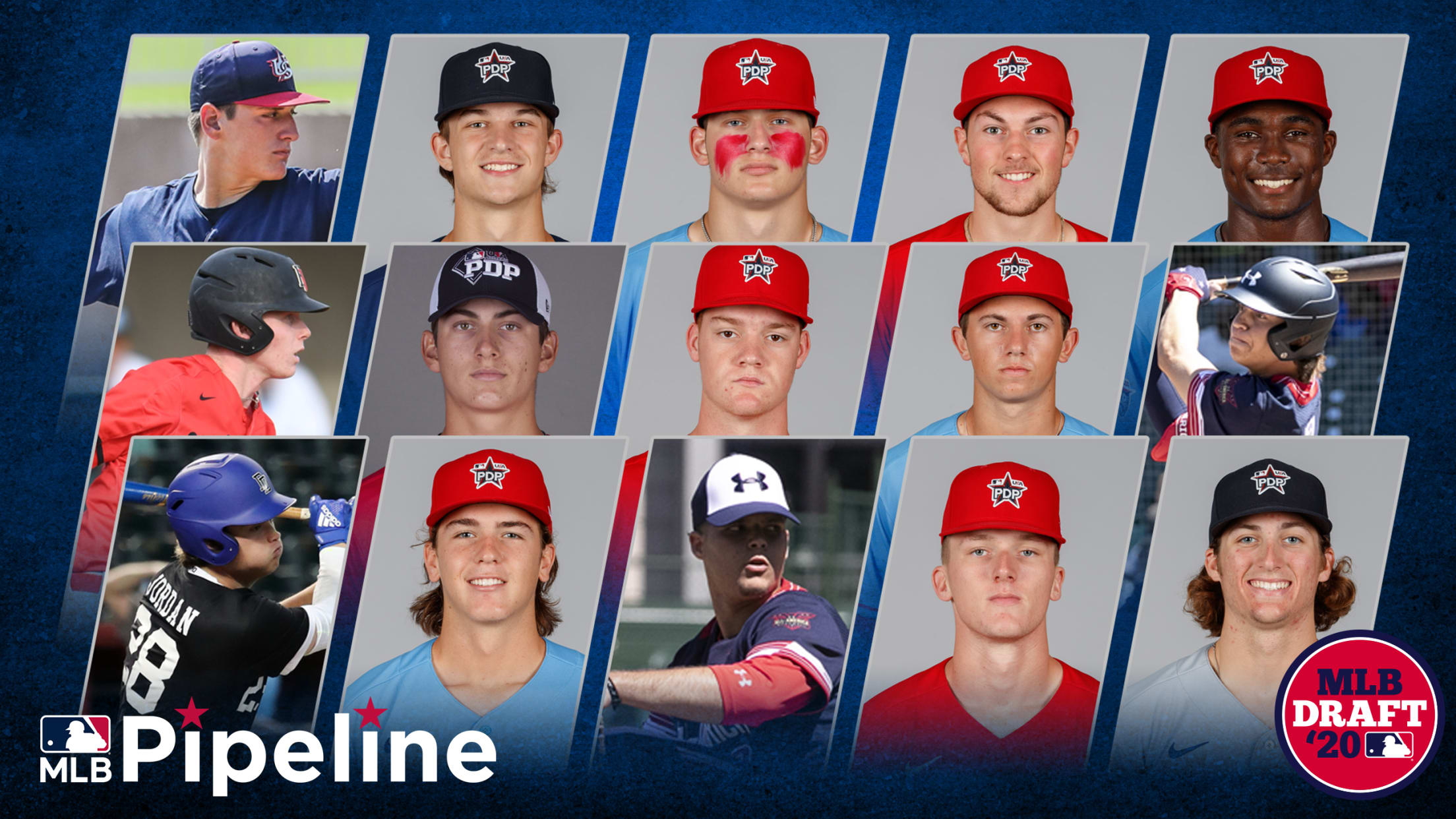 The 2020 Draft is still 10 months away, but the player pool already has scouts getting excited. It could be the most talented since 2011, when Gerrit Cole, Trevor Bauer, Anthony Rendon, Francisco Lindor, Javier Baez and George Springer went in the first 11 picks and Mookie Betts and Kyle
Carrasco returns to hill after leukemia diagnosis
Indians pitcher throws scoreless inning in first rehab game at Double-A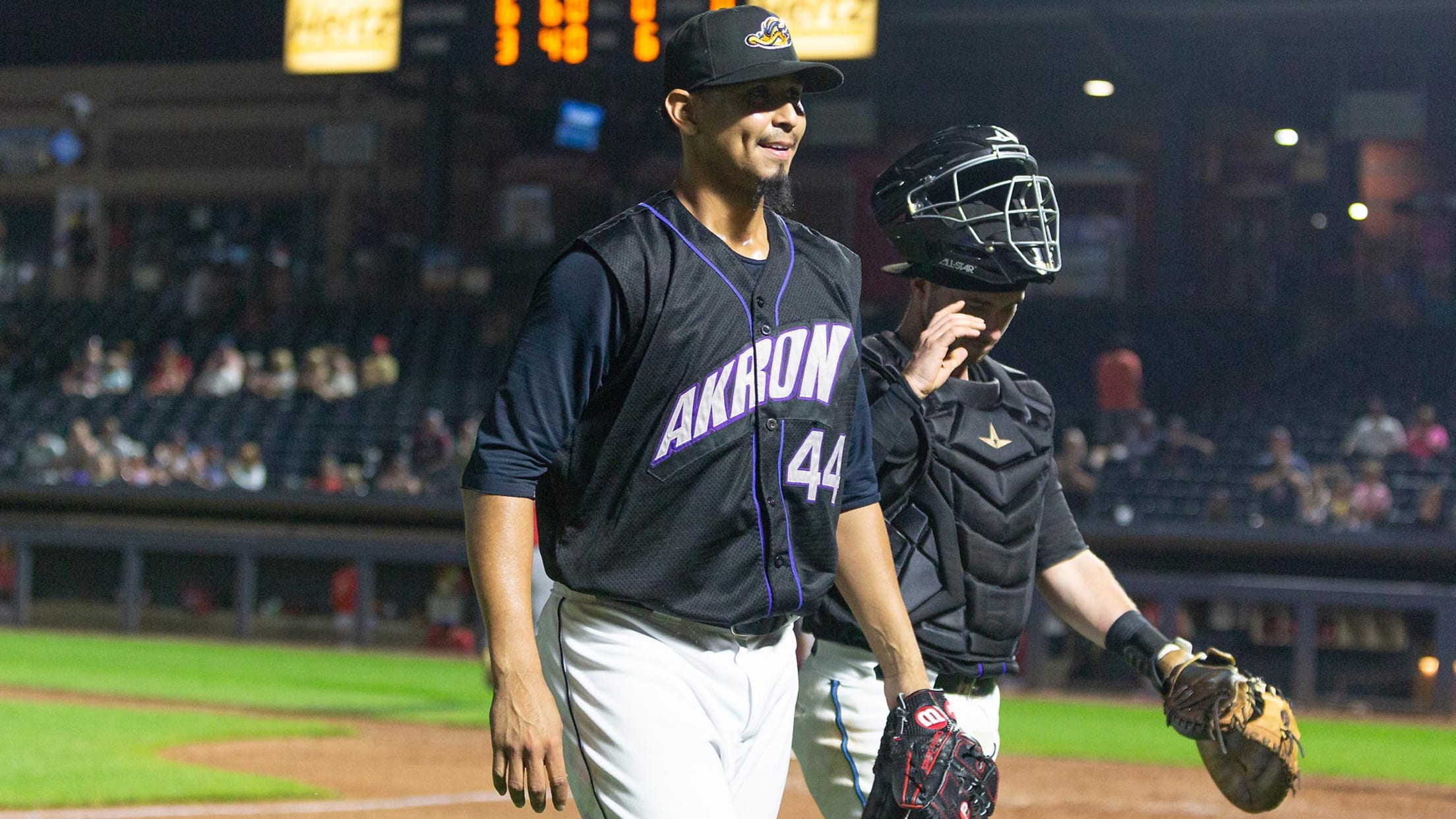 AKRON, Ohio -- Carlos Carrasco watched the bullpen door swing open in the top of the sixth inning. The 32-year-old hurler took his first step onto the warning track, beginning his short jog to the pitcher's mound. As he made his way onto the outfield grass, the 4,000-plus fans in
Hudson, Cards 'pen combine for 1-hit shutout
ST. LOUIS -- Monday night's series opener between the Cardinals and Brewers at Busch Stadium had already been circled on the schedule because of what it would mean within the landscape of a tight National League Central race. It nearly concluded as one for the history books. Led by starter
Make it 62 runs in 5 games for Nationals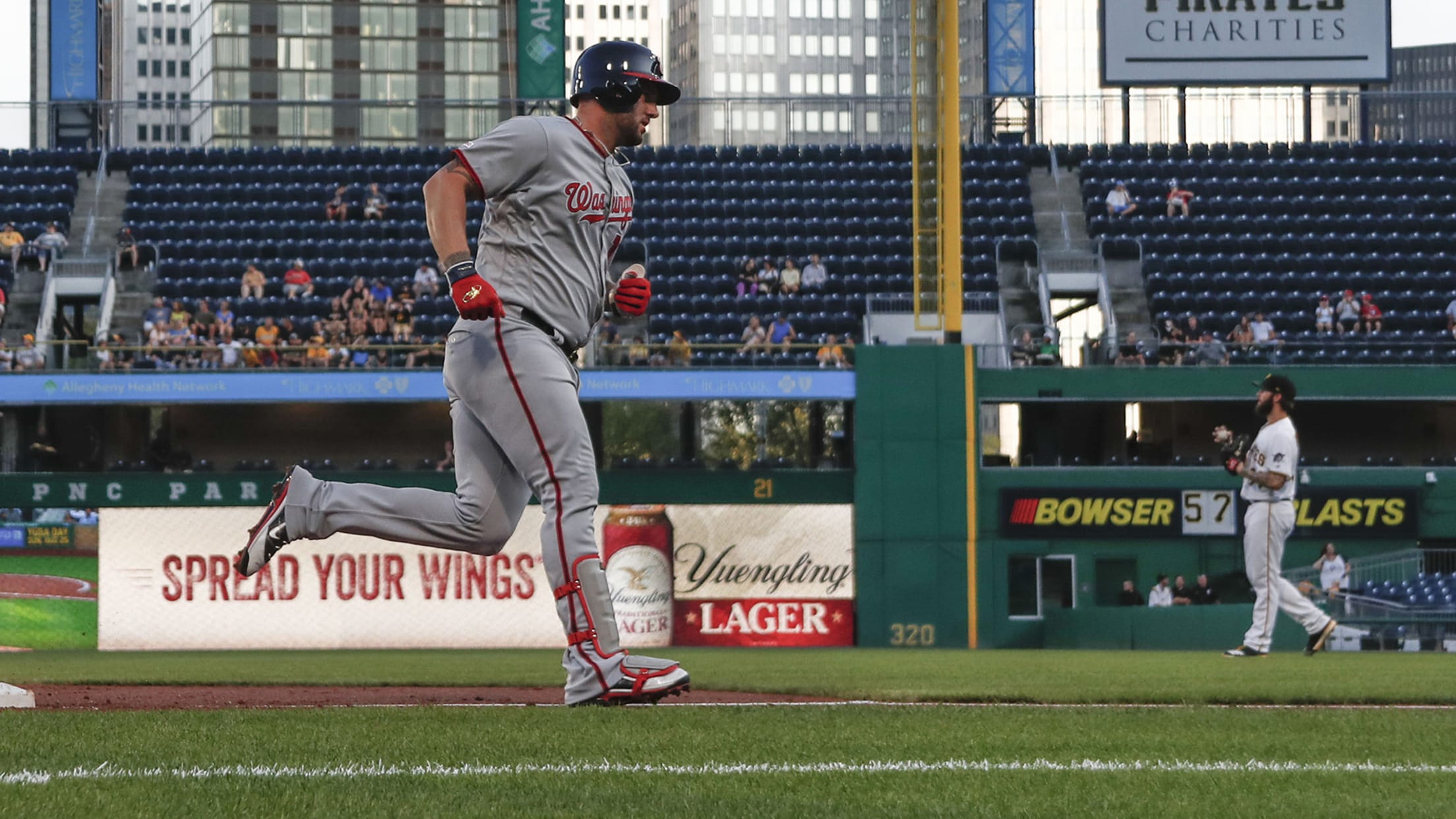 PITTSBURGH -- The Nationals are without their ace and their closer right now, but a historic stretch of offense can cure all woes. The Nats' batting order drove Pirates starter Trevor Williams from Monday night's game at PNC Park in just two innings with a barrage of home runs, and
Astros ride big first inning to 80th win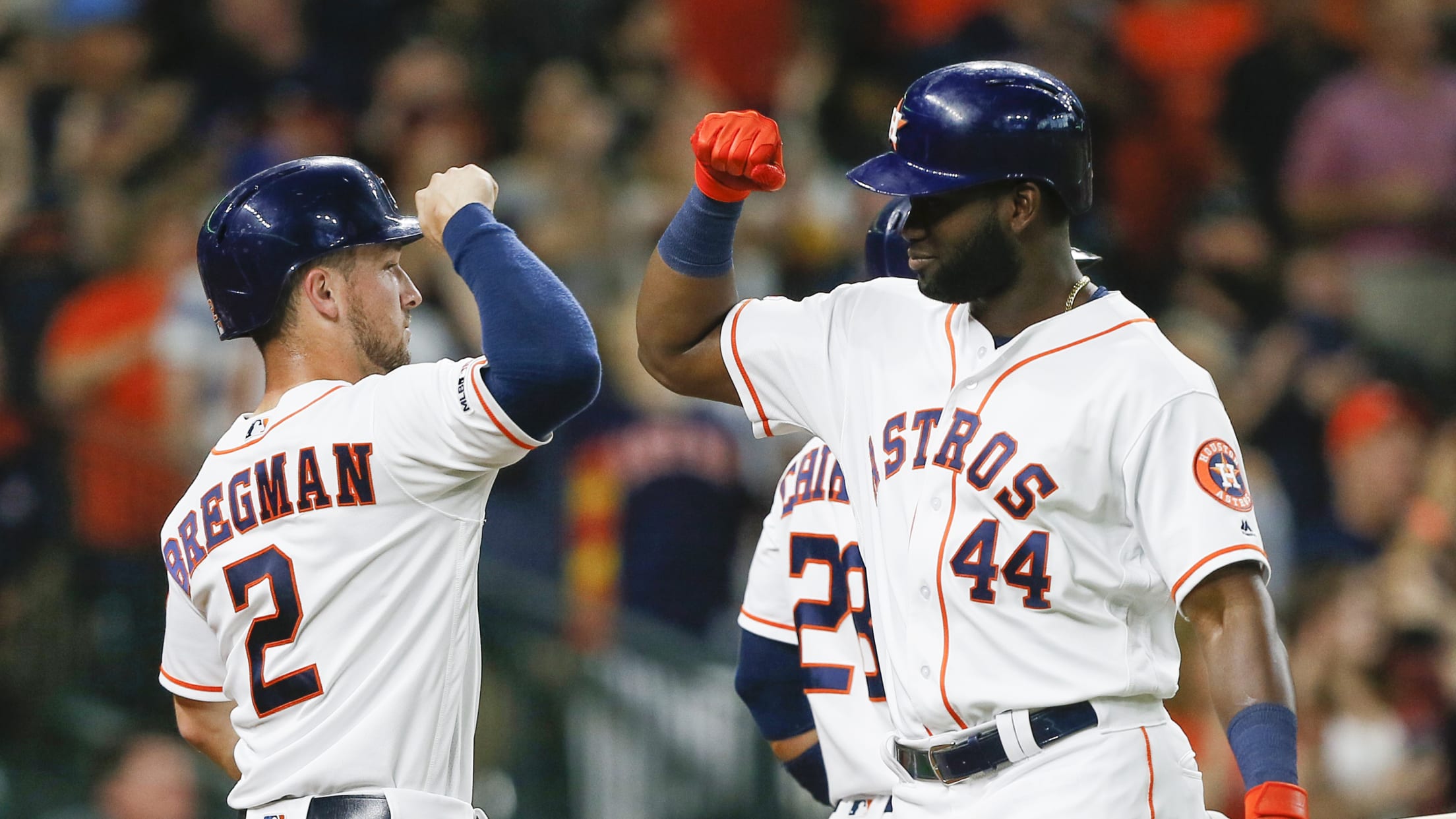 HOUSTON -- The Astros gave up 14 hits, went 3-for-10 with runners in scoring position and stranded eight men on base. That made for a dogfight against the Tigers in which the Astros held on to win, 5-4, on Monday night at Minute Maid Park. The Astros, who scored four
Seattle calling up No. 8 prospect Fraley (source)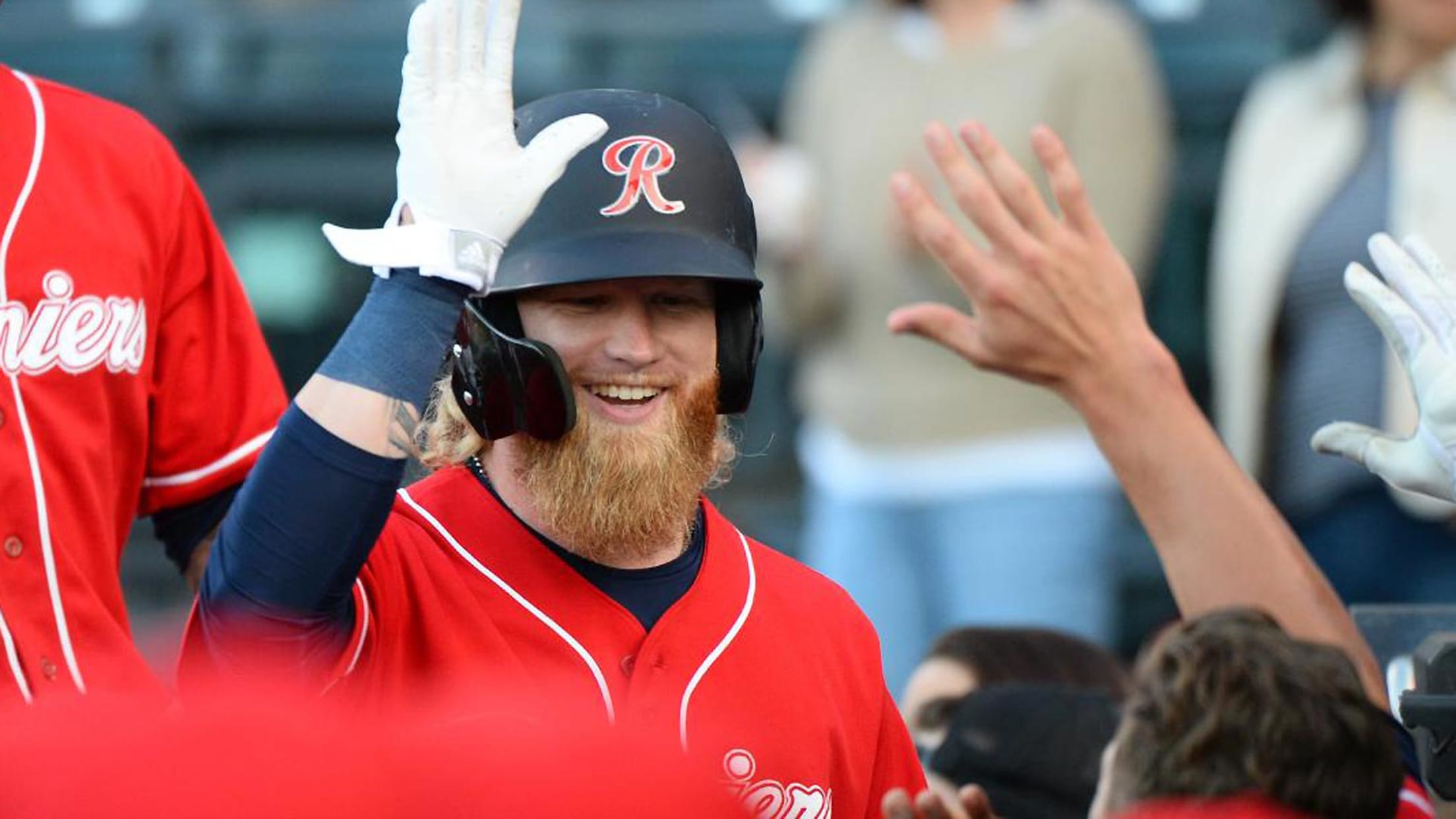 TACOMA, Wash. -- Jake Fraley is on the cusp of his first Major League callup, which would represent one of the most prominent promotions in the Mariners' self-professed "step-back season." A source confirmed on Monday that Fraley, the Mariners' No. 8 prospect according to MLB Pipeline, will join the big
Here are Monday's 10 best prospect performances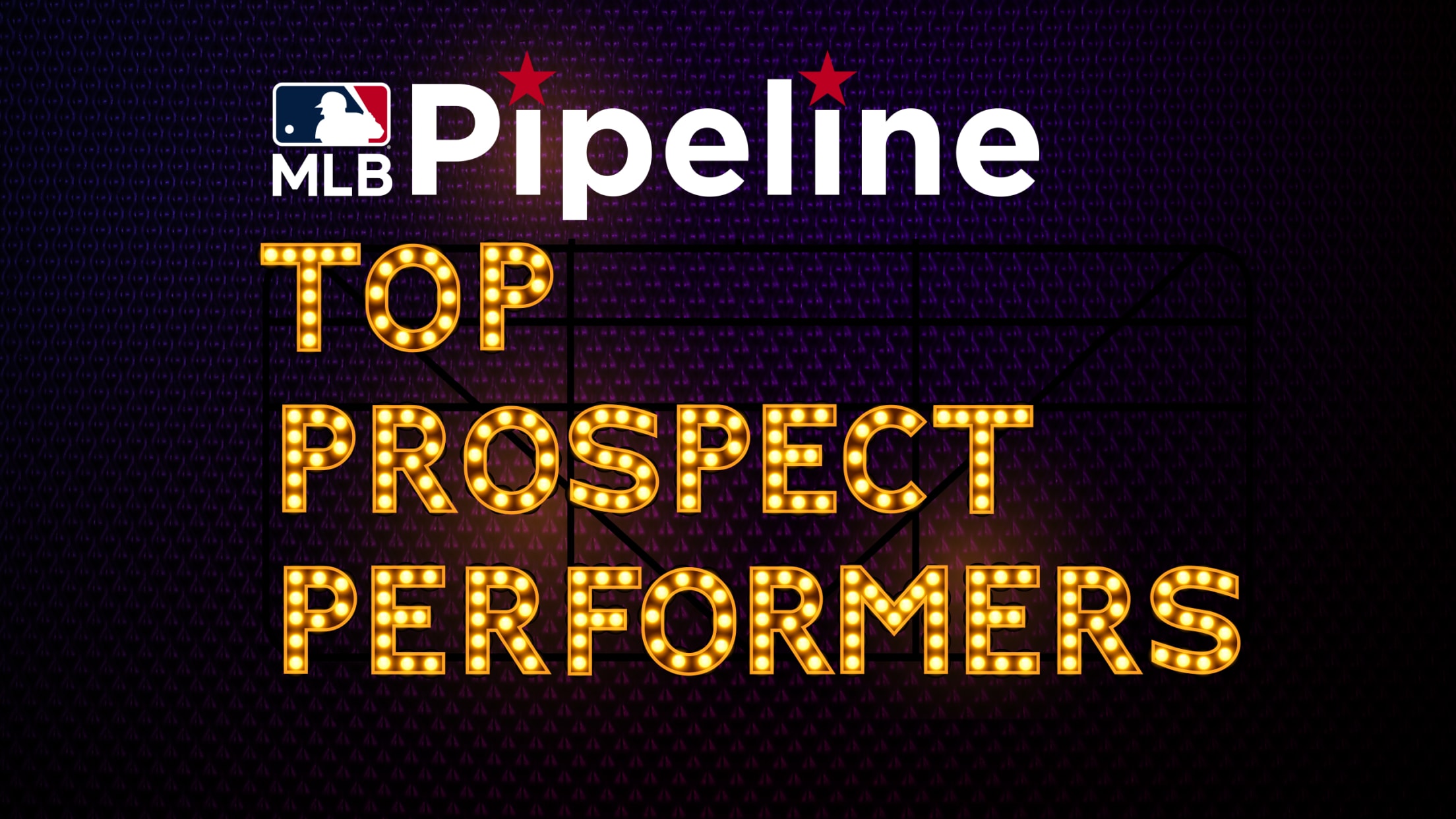 Here are the 10 best performances by players on team Top 30 Prospects lists from across the Minor Leagues on Monday:
No TJ for Sale, but likely done for '19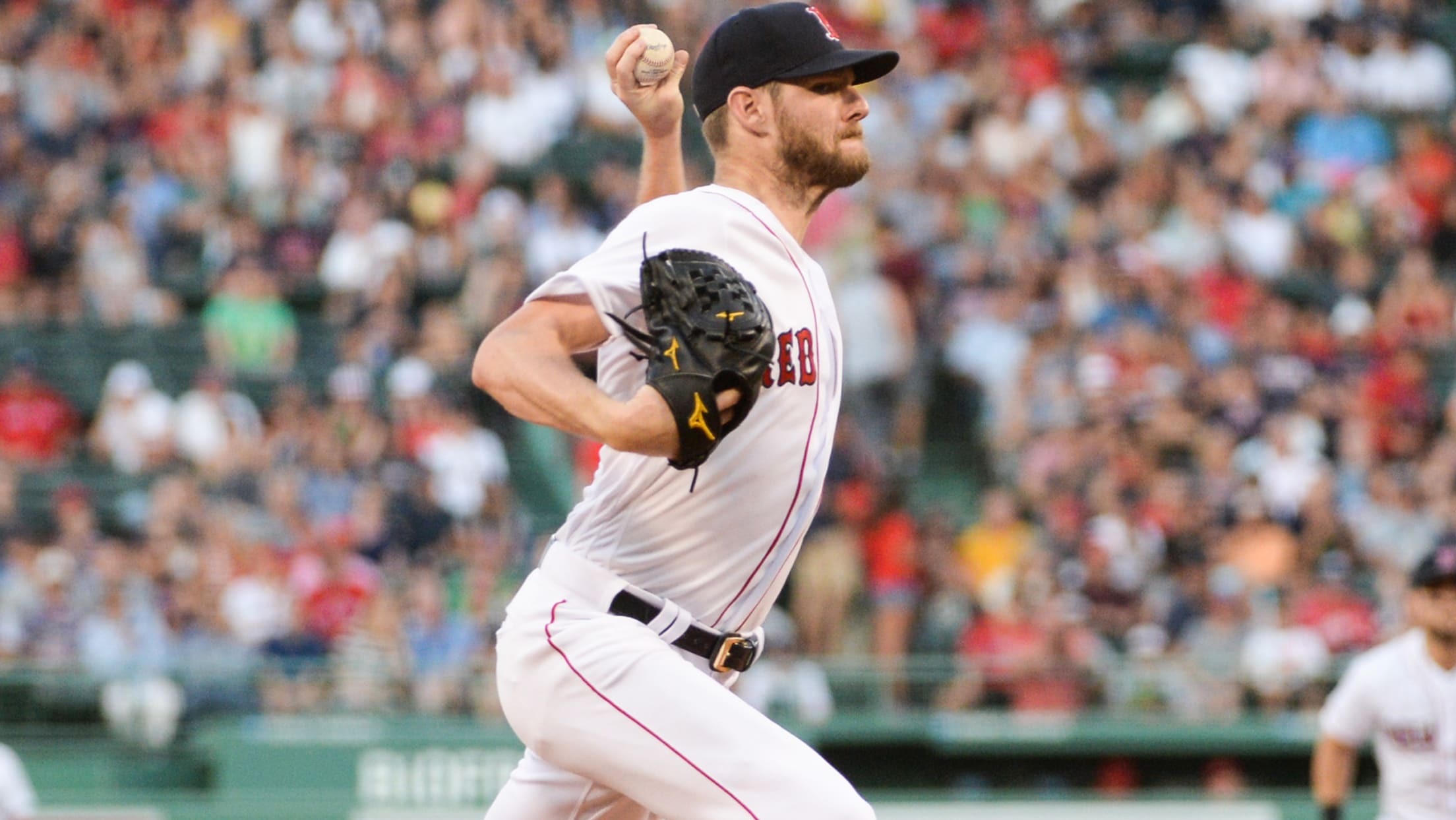 BOSTON -- In what could potentially be tremendous news for the Red Sox in the long term, Chris Sale was told by Dr. James Andrews on Monday that he will not need Tommy John surgery on his left elbow. However, the expectation is that Sale won't pitch again in 2019.
'No excuses' says Moose after near no-hitter
Grandal's two-out double in eighth lone hit as Crew drops third game of taxing road trip
ST. LOUIS -- Zach Davies appeared refreshed Monday in his return from the 10-day injured list. The rest of the Brewers, not so much. Cardinals right-handers Dakota Hudson and Giovanny Gallegos pitched within four outs of a combined no-hitter before Yasmani Grandal doubled down the right-field line with two outs
Gibson pays for early blip vs. White Sox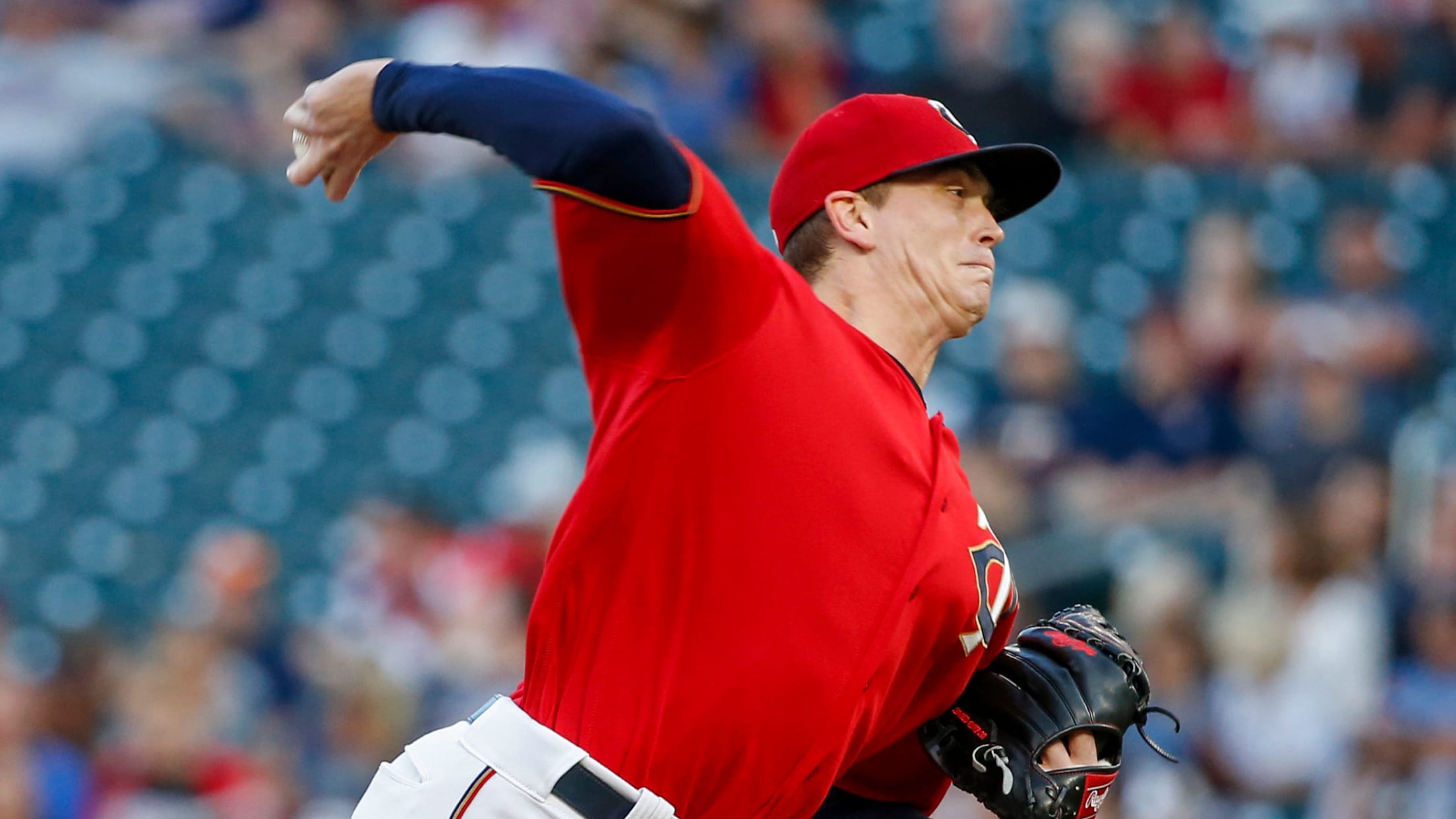 MINNEAPOLIS -- For most of his 6 2/3 innings, Kyle Gibson was spotting and mixing his pitches effectively, attacking the strike zone and generating plenty of groundouts, as he generally does when he's at his best. Gibson has recognized at points this season that some of his frames have spiraled
Correa day to day after back flares up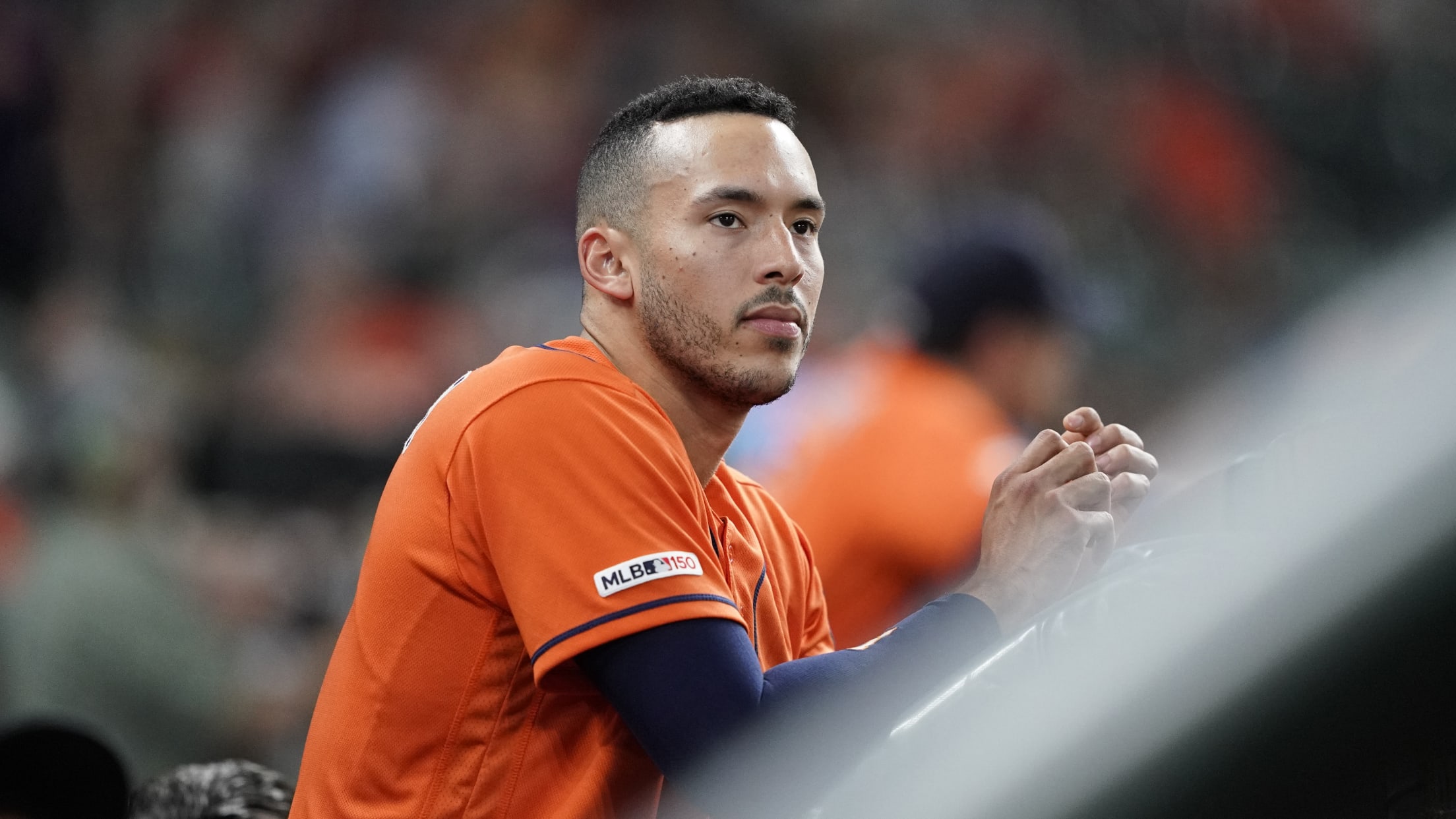 HOUSTON -- Astros shortstop Carlos Correa, who spent six weeks sidelined with a back ailment last year and battled back pain late in the regular season and into the playoffs, is day to day after being removed from Monday's 5-4 win over the Tigers after one inning with back discomfort.
Young star Eloy ascending for White Sox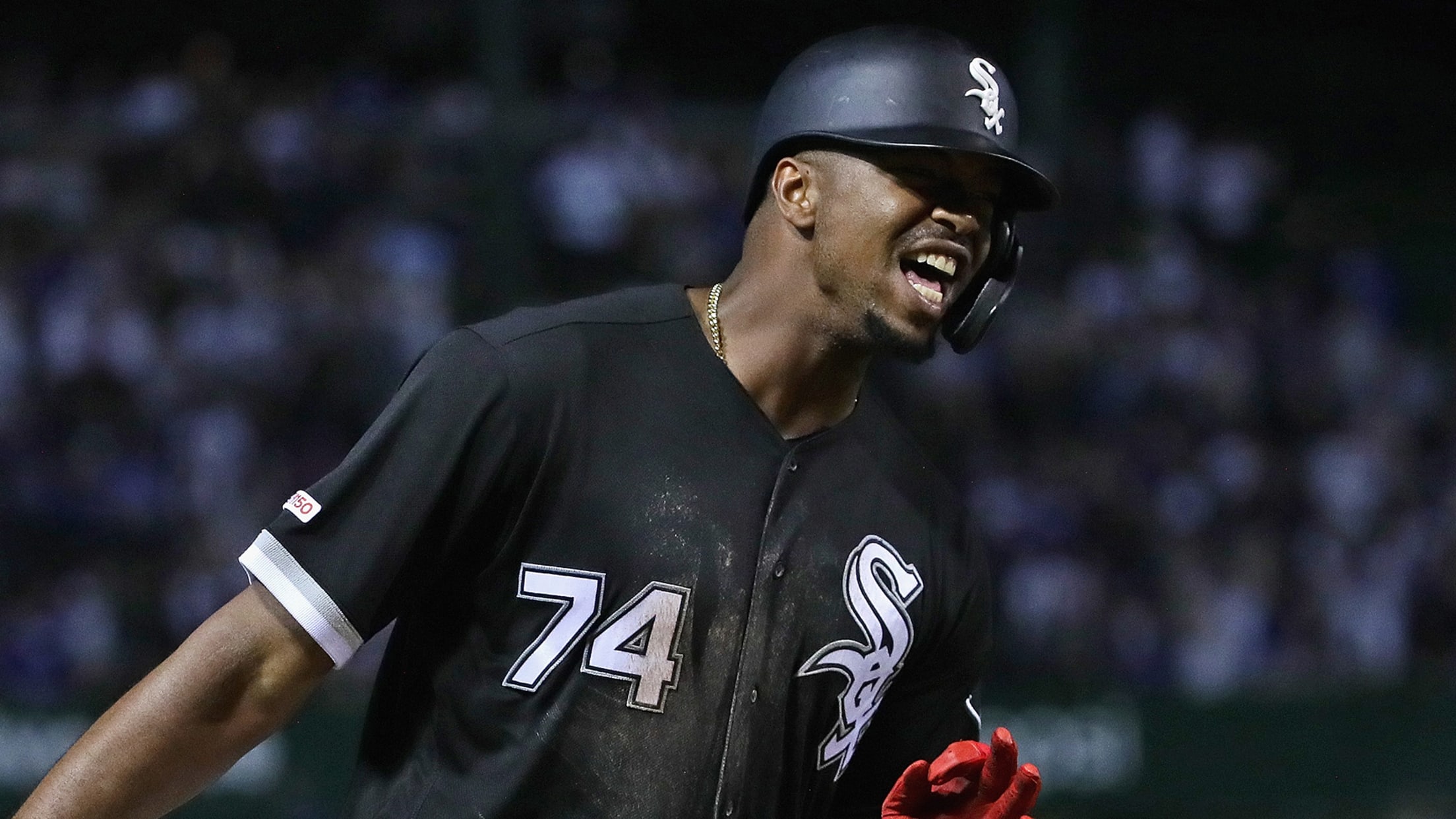 CHICAGO -- Prior to the recent series finale against the Houston Astros, White Sox left fielder Eloy Jiménez sat in the home clubhouse at Guaranteed Rate Field and referenced his rookie season numbers with a wry smile. "Yeah, the season has not ended yet," the always upbeat Jimenez said. "We
'That's Kirby:' Yates digs deep to save No. 36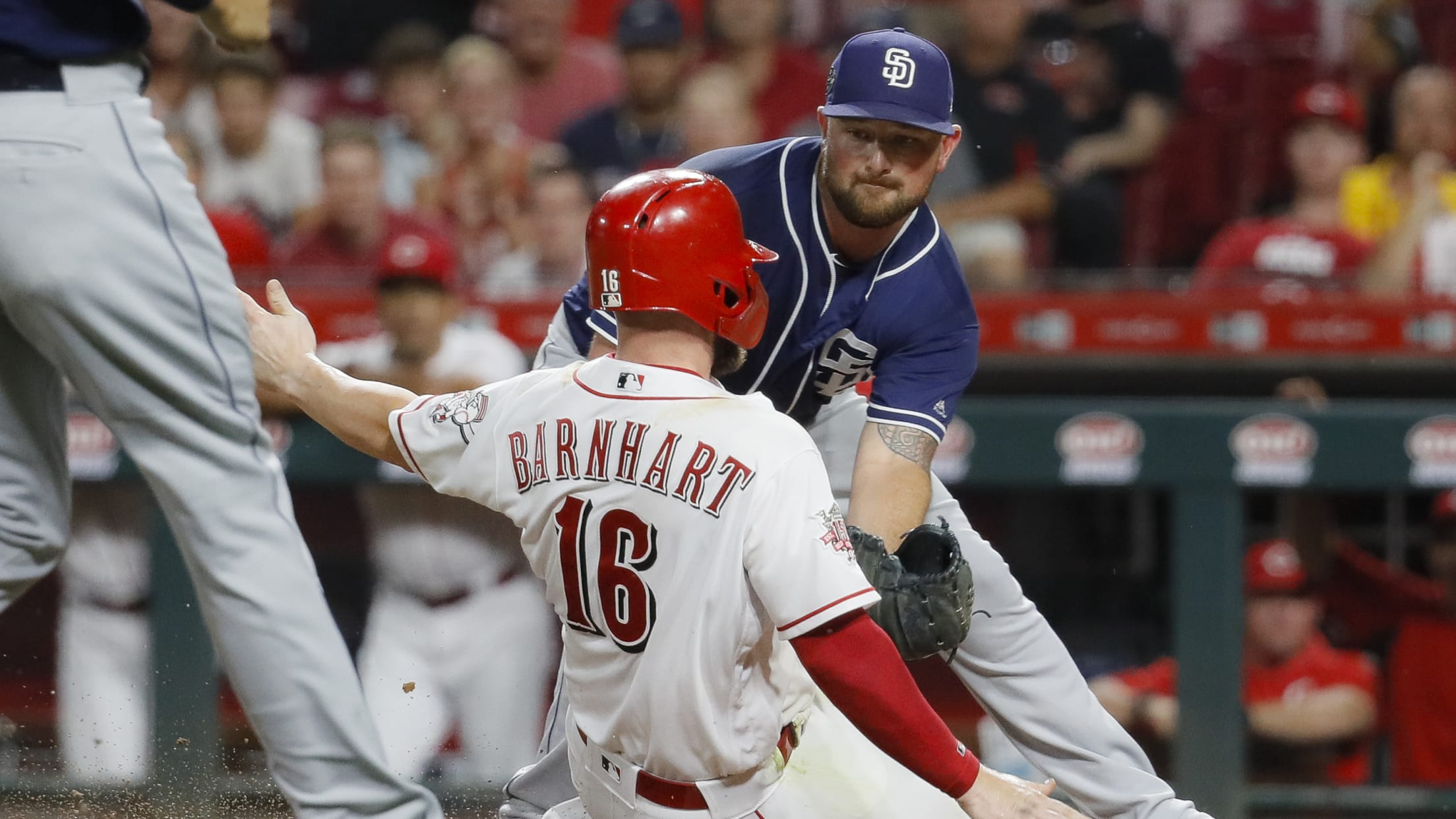 CINCINNATI -- It was hot in Philadelphia on Saturday night, when Kirby Yates threw 18 pitches and recorded his 34th save. It was even hotter on Sunday, when Yates threw 27 more and recorded save No. 35. On Monday evening in Cincinnati, it was a muggy 94 degrees at first
Bauer in rhythm with 11 punchouts in tight loss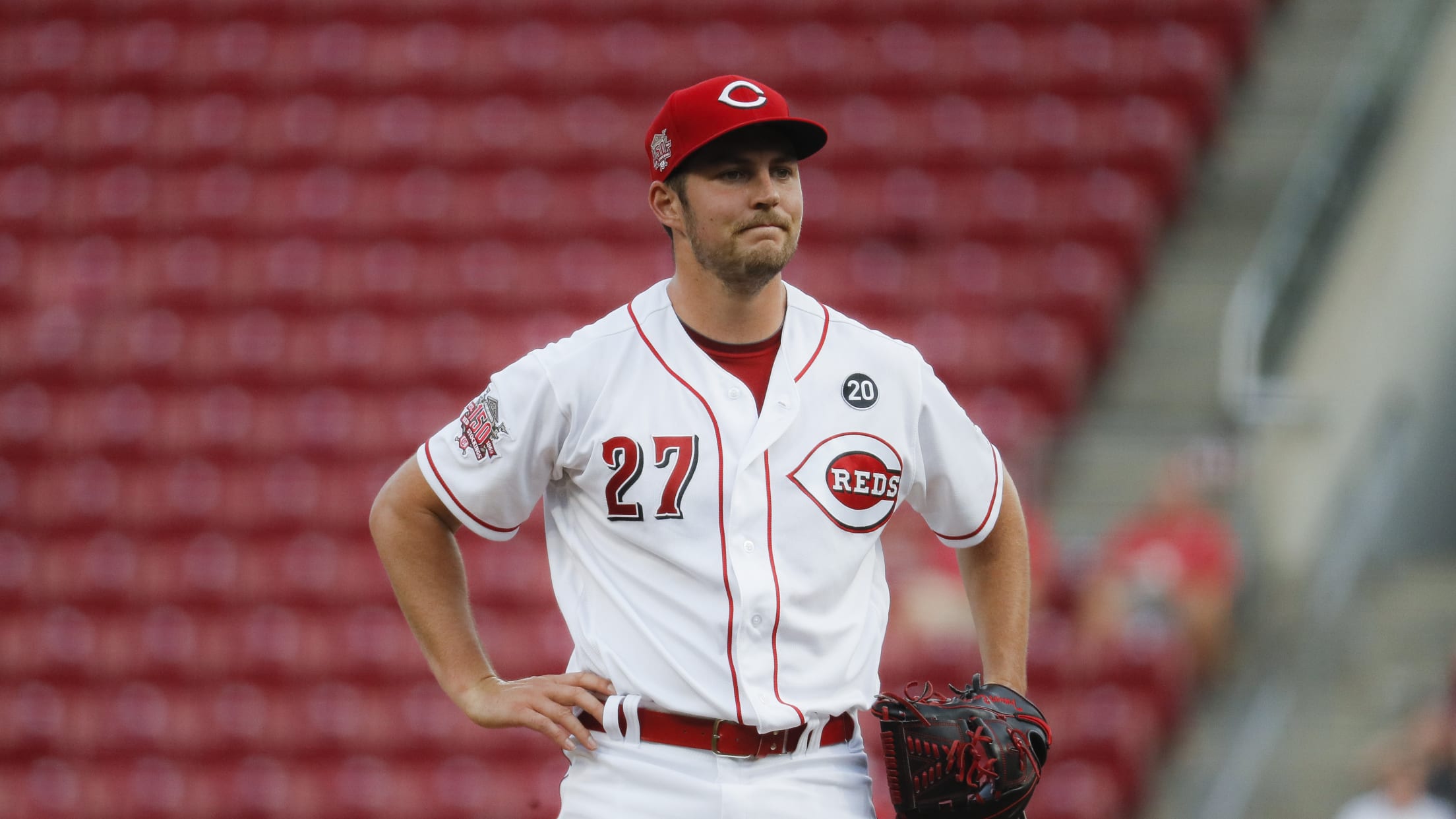 CINCINNATI -- New Reds pitcher Trevor Bauer is still adjusting back to the National League way of things after seven seasons in Cleveland. On Monday vs. the Padres, both Bauer and Cincinnati manager David Bell would have loved to see the right-hander go the distance. Alas, Bell needed offense and
Trevino's 1st-to-3rd dash key to Rangers' rally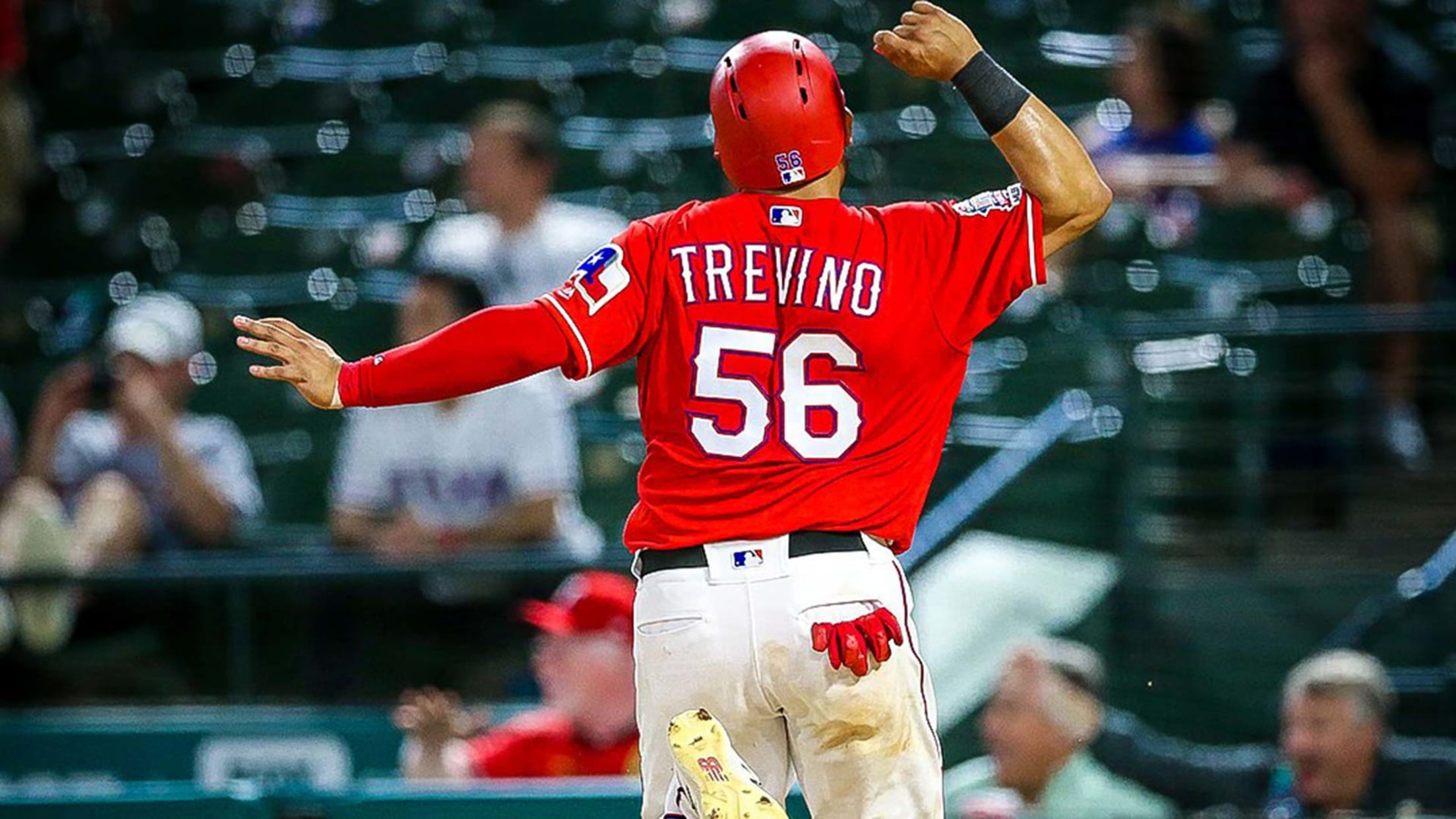 ARLINGTON -- Rangers catcher Jose Trevino had to catch 11 innings over a four-hour, 35-minute game, and he still had enough to pull off the big baserunning play that helped win it for his team. He scored on an infield hit by Isiah Kiner-Falefa to give the Rangers an 8-7