The 'alternative' 2019 Gold Glove Award winners
A new metric allows us to select the top defender at each position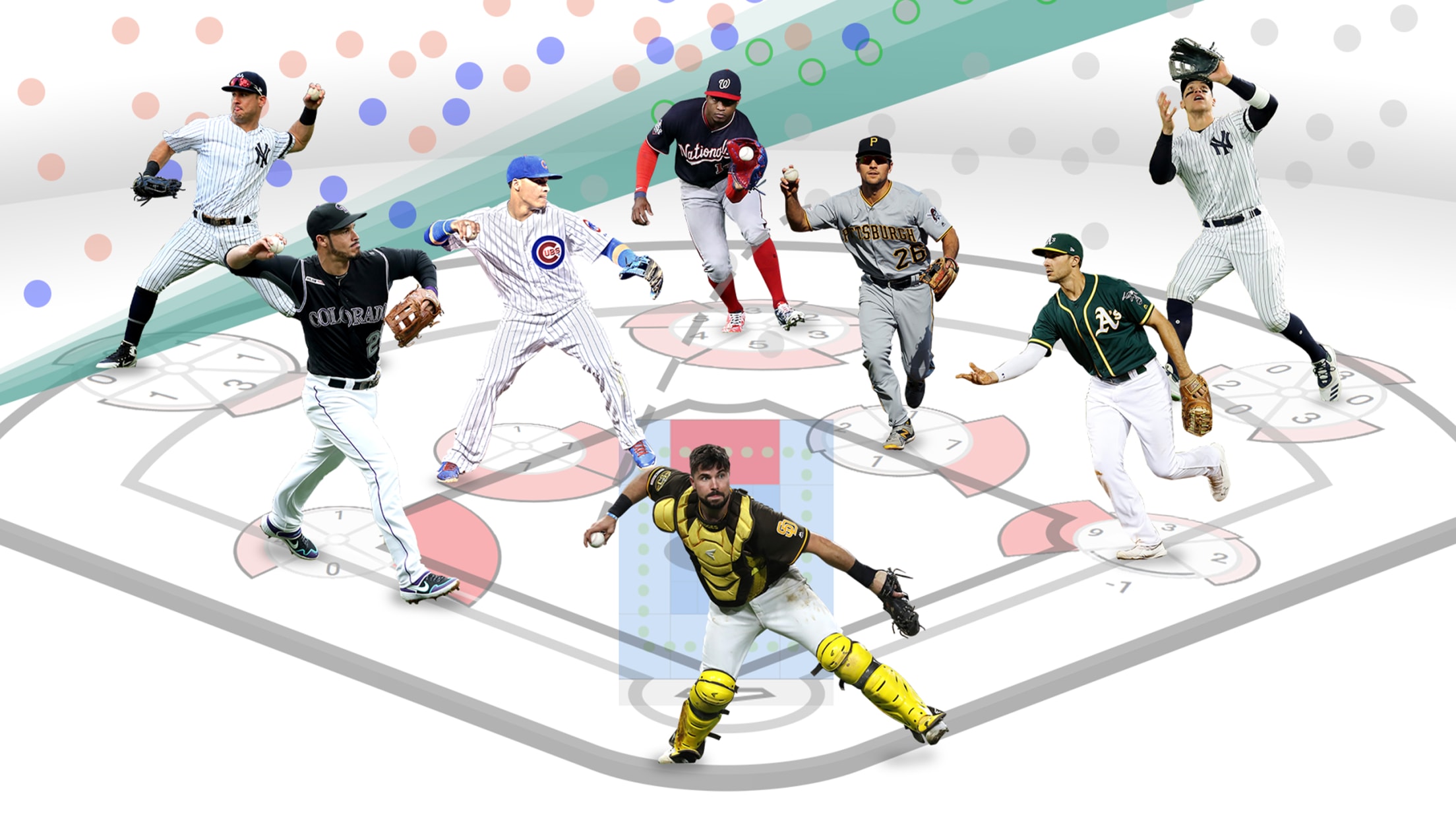 Rawlings handed out its 2019 Gold Glove Awards back in November, but, with Statcast's new infield defense metric released to the public, the temptation is too great not to take a fresh look at the best defender at each position. With that in mind, we decided to identify the best
Ross relies on staff: 'I don't believe in autonomy'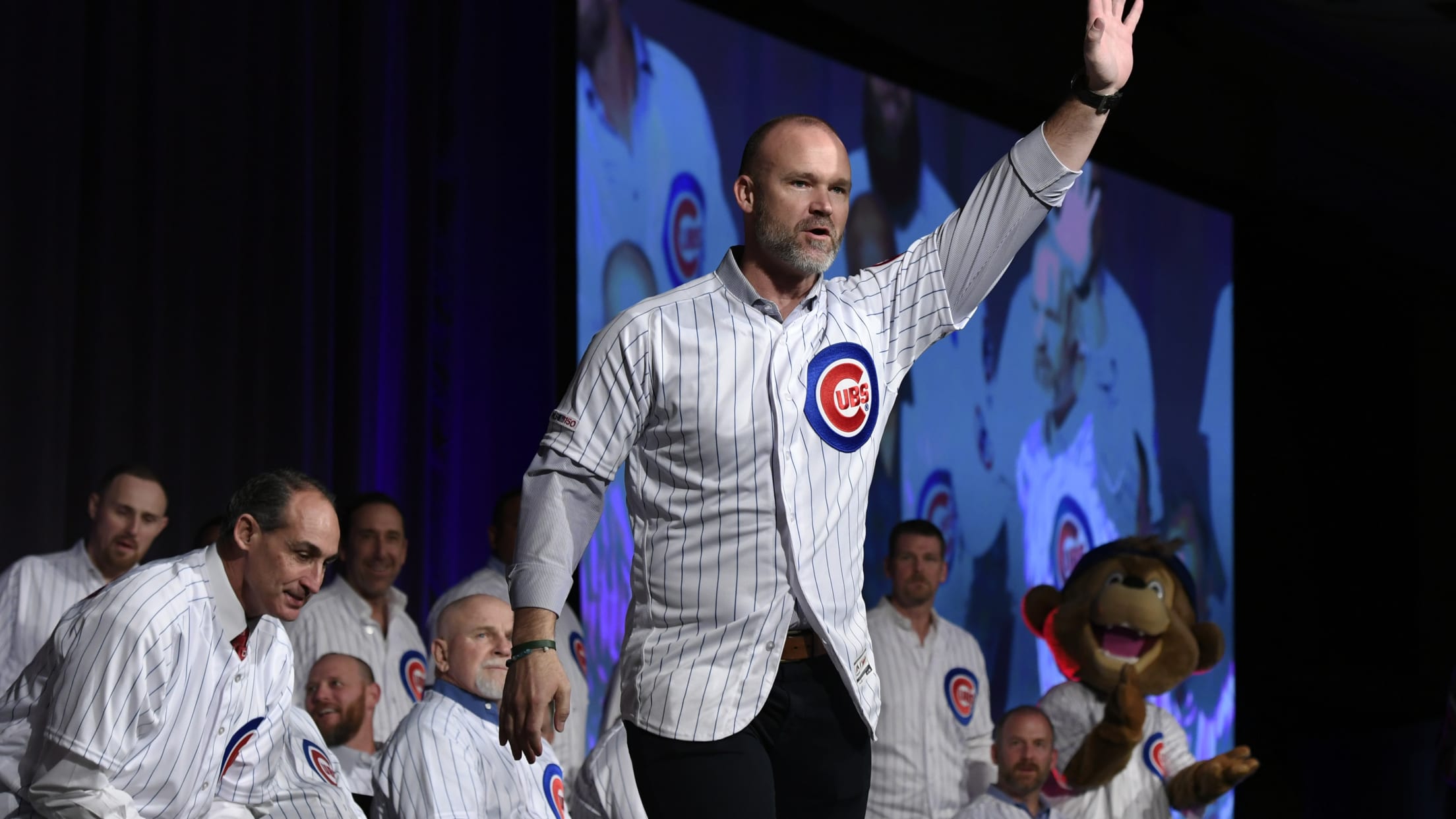 CHICAGO -- As David Ross prepares for his first season as a manager in the big leagues, the new Cubs skipper has made it no secret that he will rely heavily on his coaching staff as he adjusts to what could be a steep learning curve. Ross -- along with
Bregman, Altuve discuss sign-stealing scandal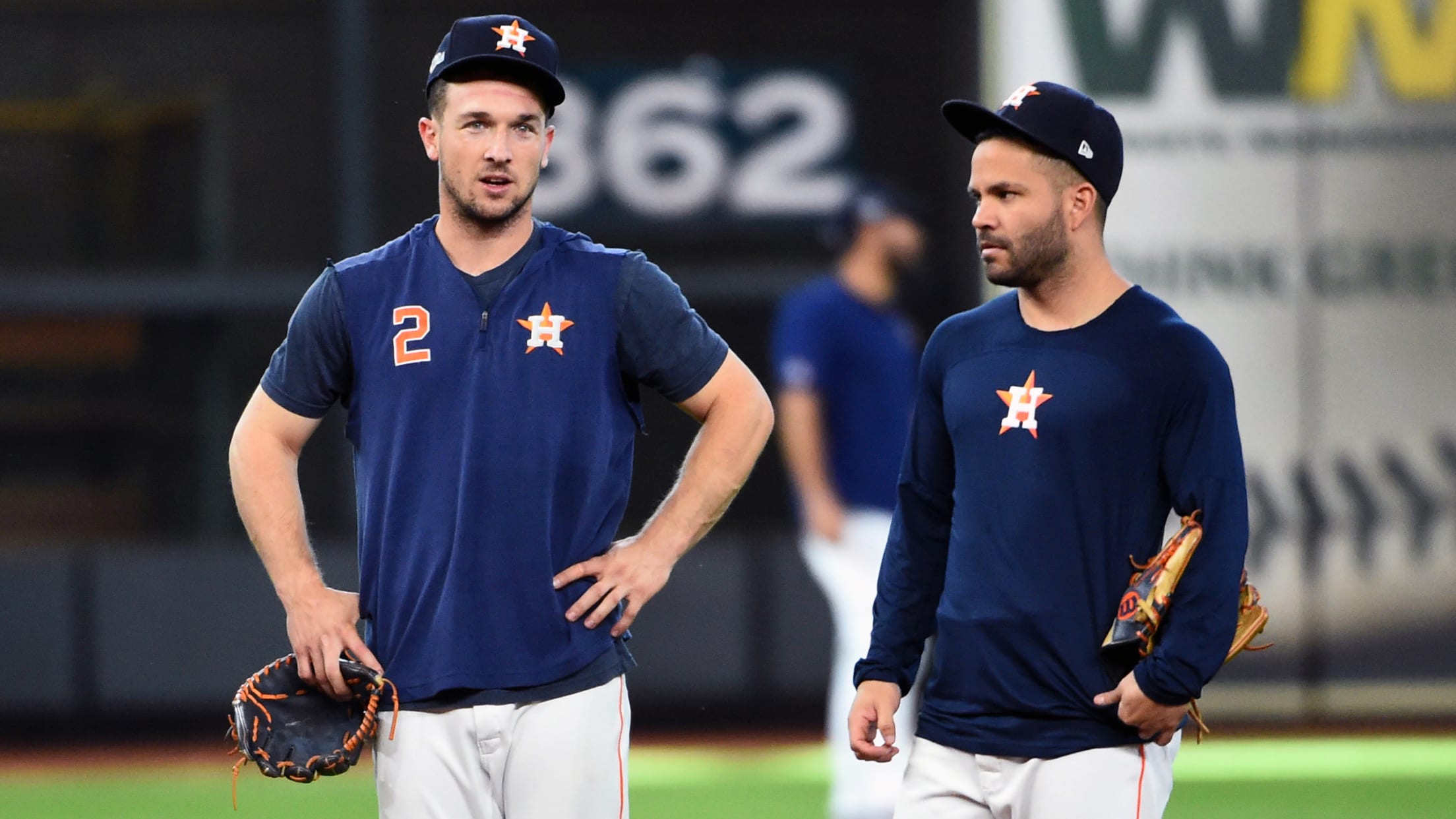 HOUSTON -- Alex Bregman and José Altuve were measured in their comments Saturday at the team's annual FanFest when they spoke publicly for the first time about the sign-stealing scandal that led to Monday's suspension -- and subsequent dismissal by Astros owner Jim Crane -- of president of baseball operations
Betts, Freeman No. 1 on Top 10 Right Now lists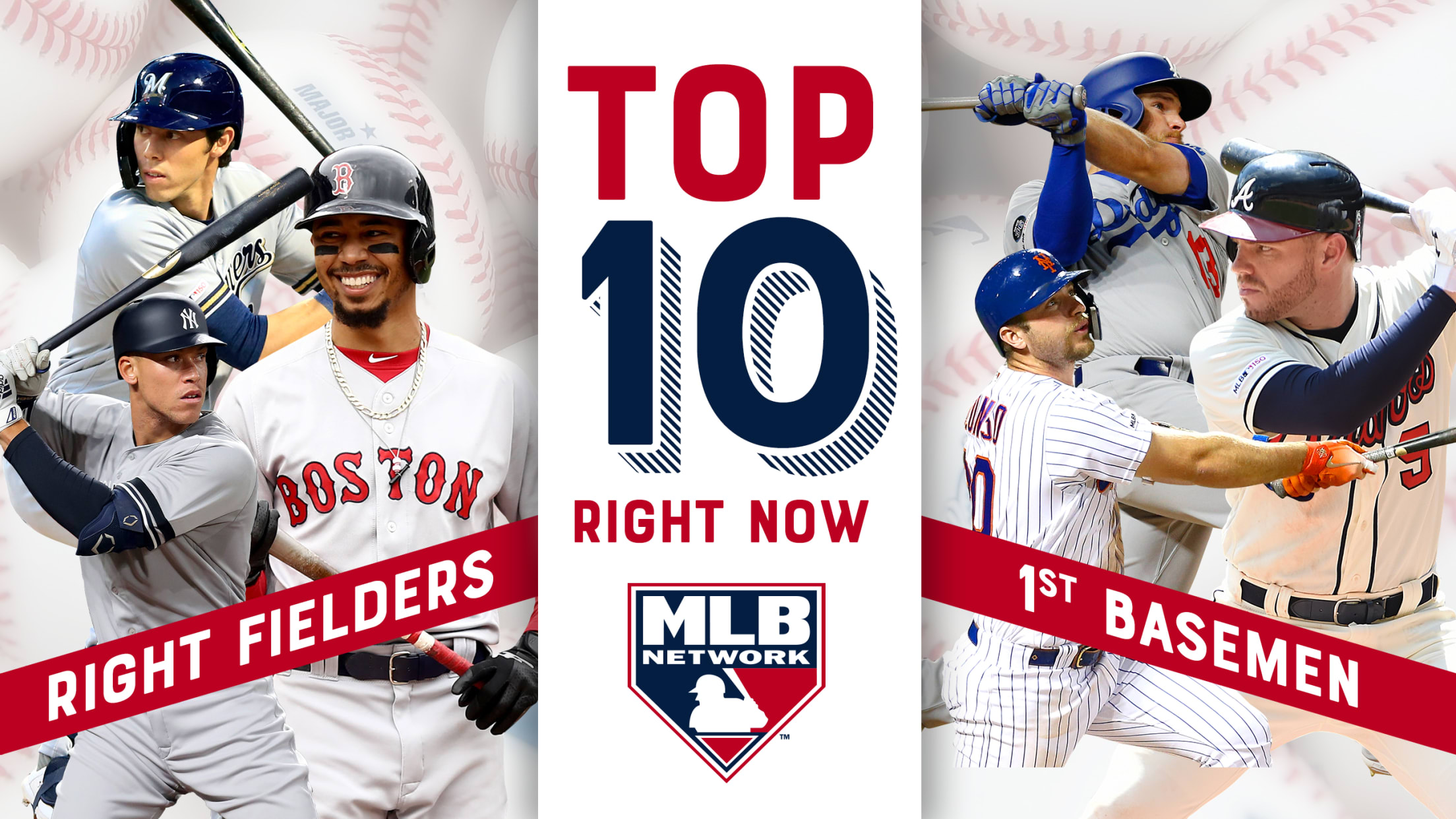 It's that time of year -- time to rank the top 10 players at each position around MLB. It's always fun not only to do the ranking, but to see how the list has changed year over year and who the newcomers are. The lists for the 2020 season are
Manager candidate Venable focused on Cubs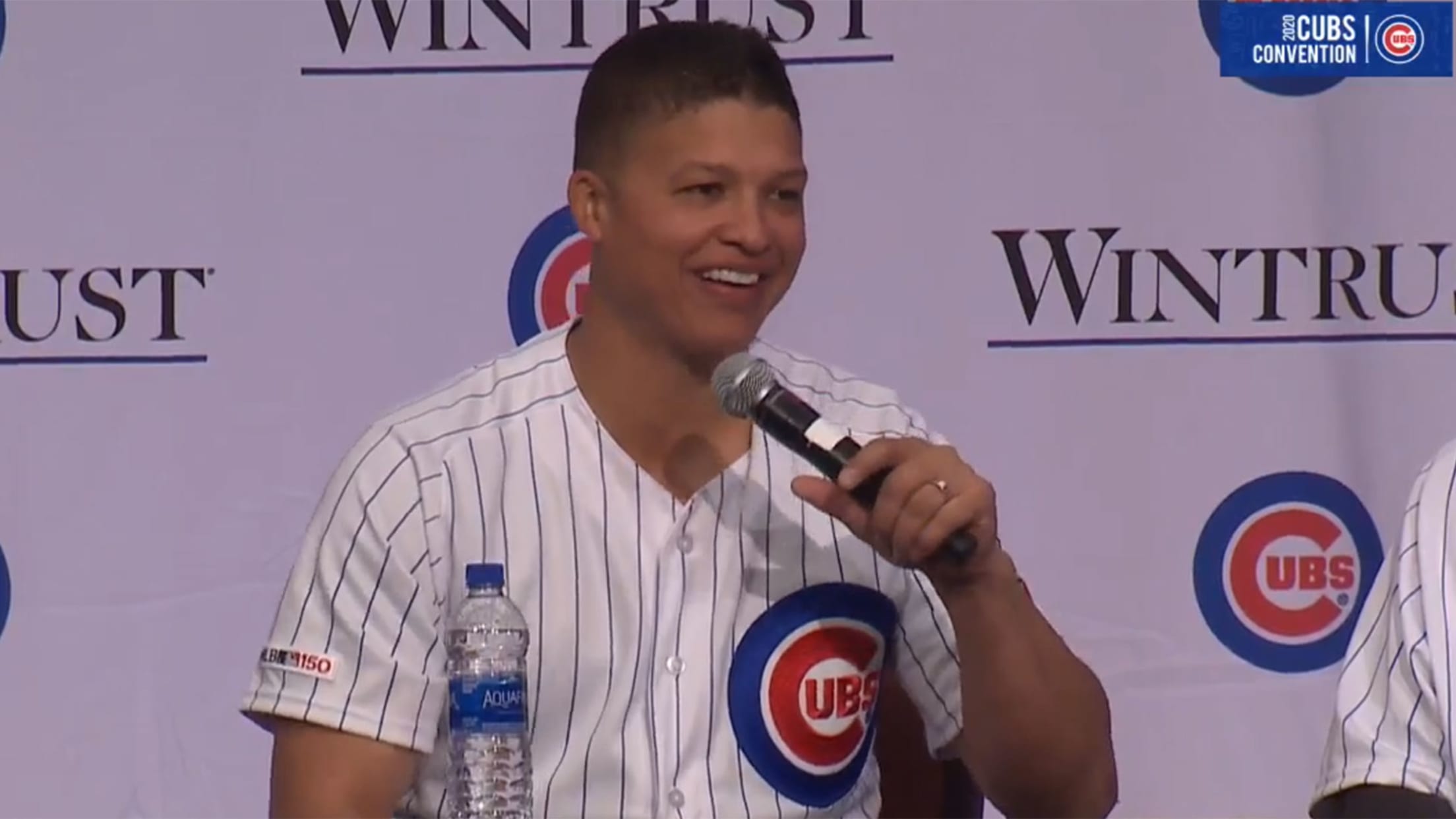 CHICAGO -- A young fan made his way to the microphone as a hush fell over the packed ballroom at the Sheraton Grand Chicago on Saturday morning, awaiting his question. In front of him on stage sat new Cubs manager David Ross and the overhauled coaching staff. "This question is
Blue Jays unveil 'New Blue' jerseys for 2020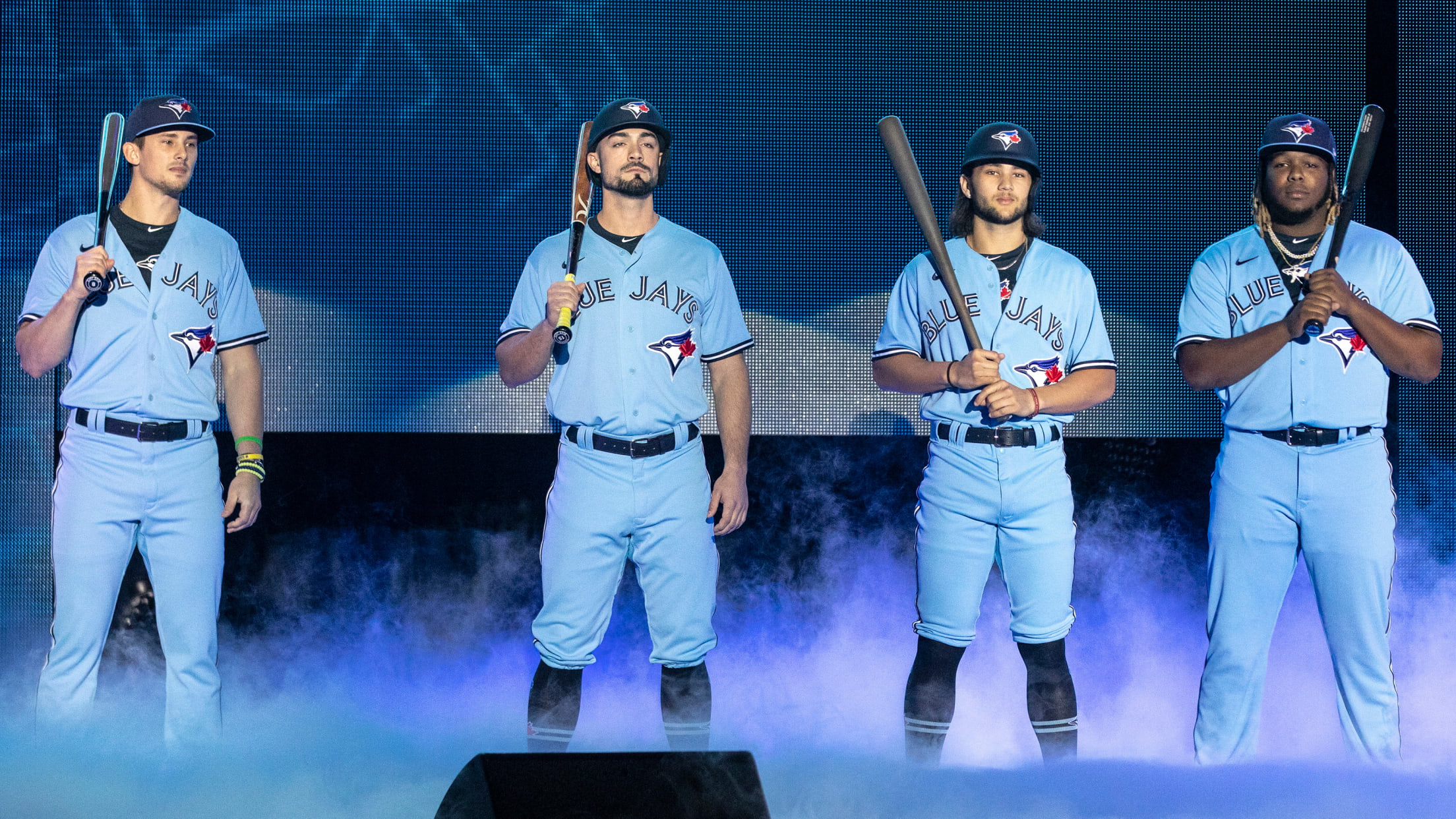 TORONTO -- Blending old-school style with the fresh faces of the Blue Jays roster, Toronto unveiled its "New Blue" alternate uniform option for the 2020 season on Saturday at the club's annual Winter Fest at Rogers Centre. The baby blue uniform, accented in navy blue, is a nostalgic look for
Astros to interview Dusty Baker (source)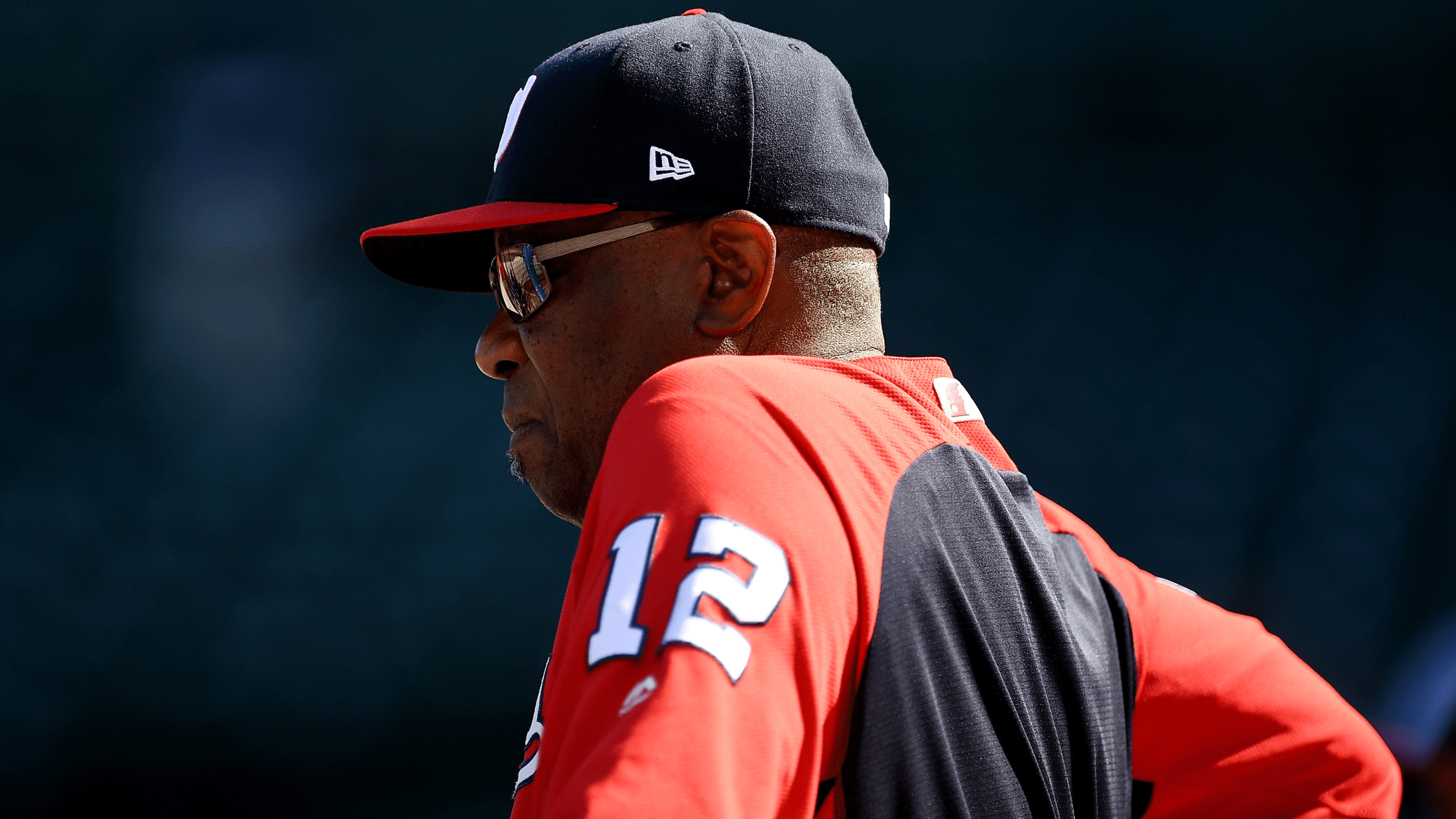 The Astros will interview veteran skipper Dusty Baker for their open manager spot on Monday, a source told MLB.com's Jon Paul Morosi. Houston has not confirmed this news. Baker, 70, has also come up in discussions in the Mets' front office, according to a report by the New York Post
Mozeliak not feeling urgency to add
Cards' president: 'Improvement has to be internal'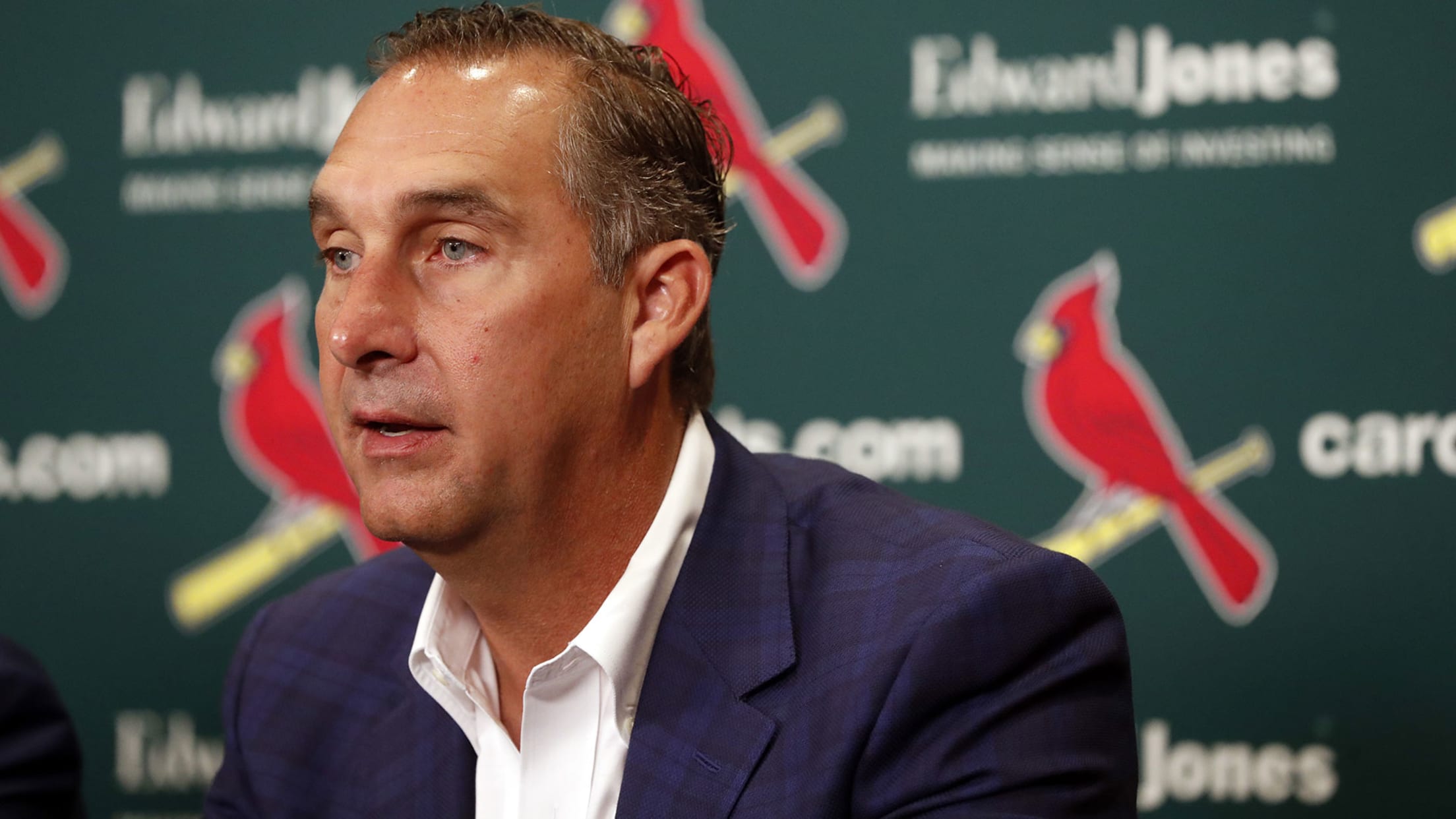 ST. LOUIS -- After a season of lackluster offensive production, highlighted by swift exit in the National League Championship Series, the Cardinals were clear about their satisfaction in returning to the postseason and their desire to have an improved offense in 2020. So far this offseason, the Cards have added
J.D. Martinez confident '18 Sox will be cleared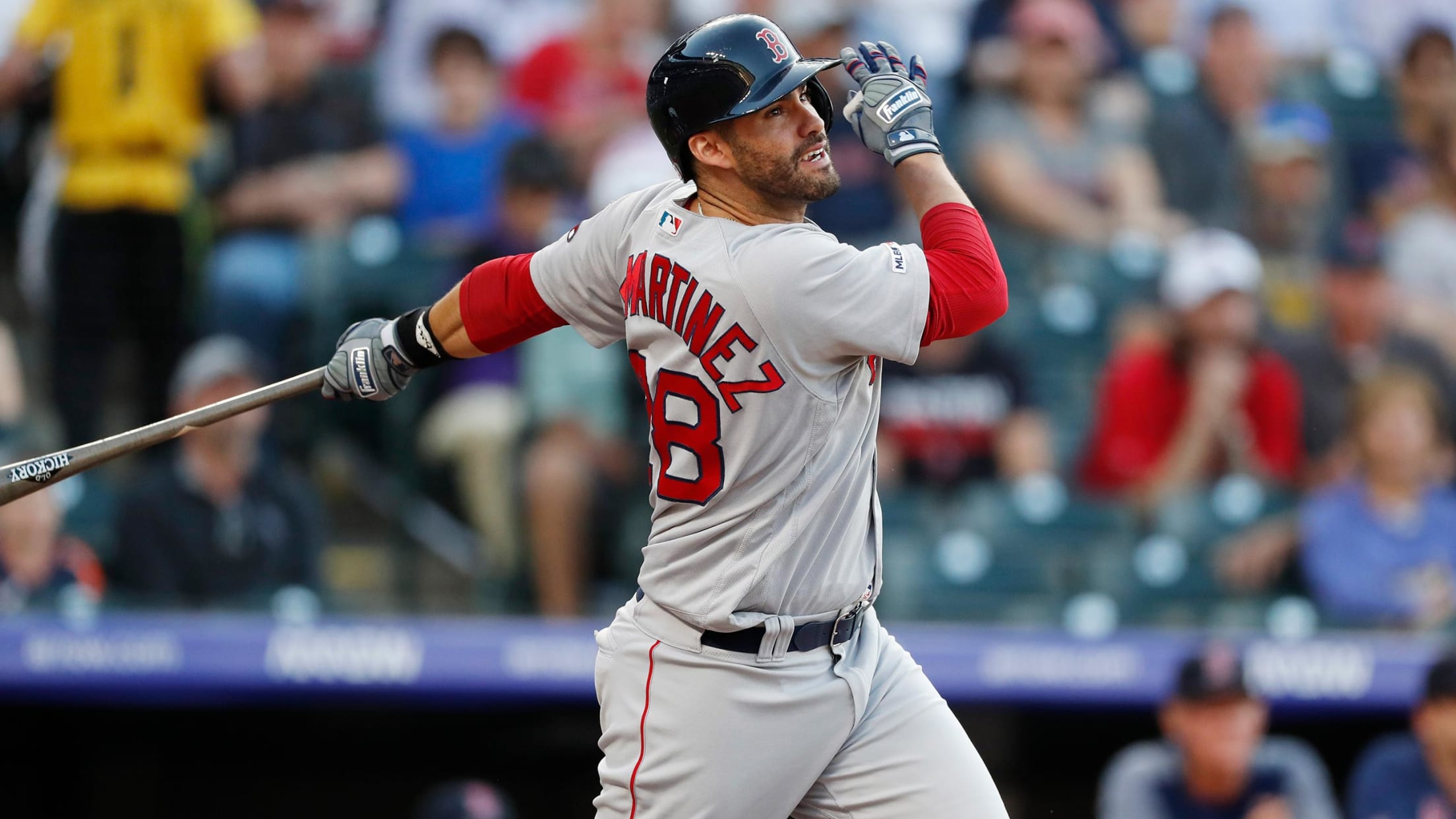 SPRINGFIELD, Mass. -- For a couple of days, different members of the Red Sox have said they weren't allowed to talk about the ongoing investigation MLB is conducting on whether they improperly used the video replay room to relay signs during their 2018 championship season. By Saturday afternoon, J.D. Martinez
These future Hall of Famers will play in 2020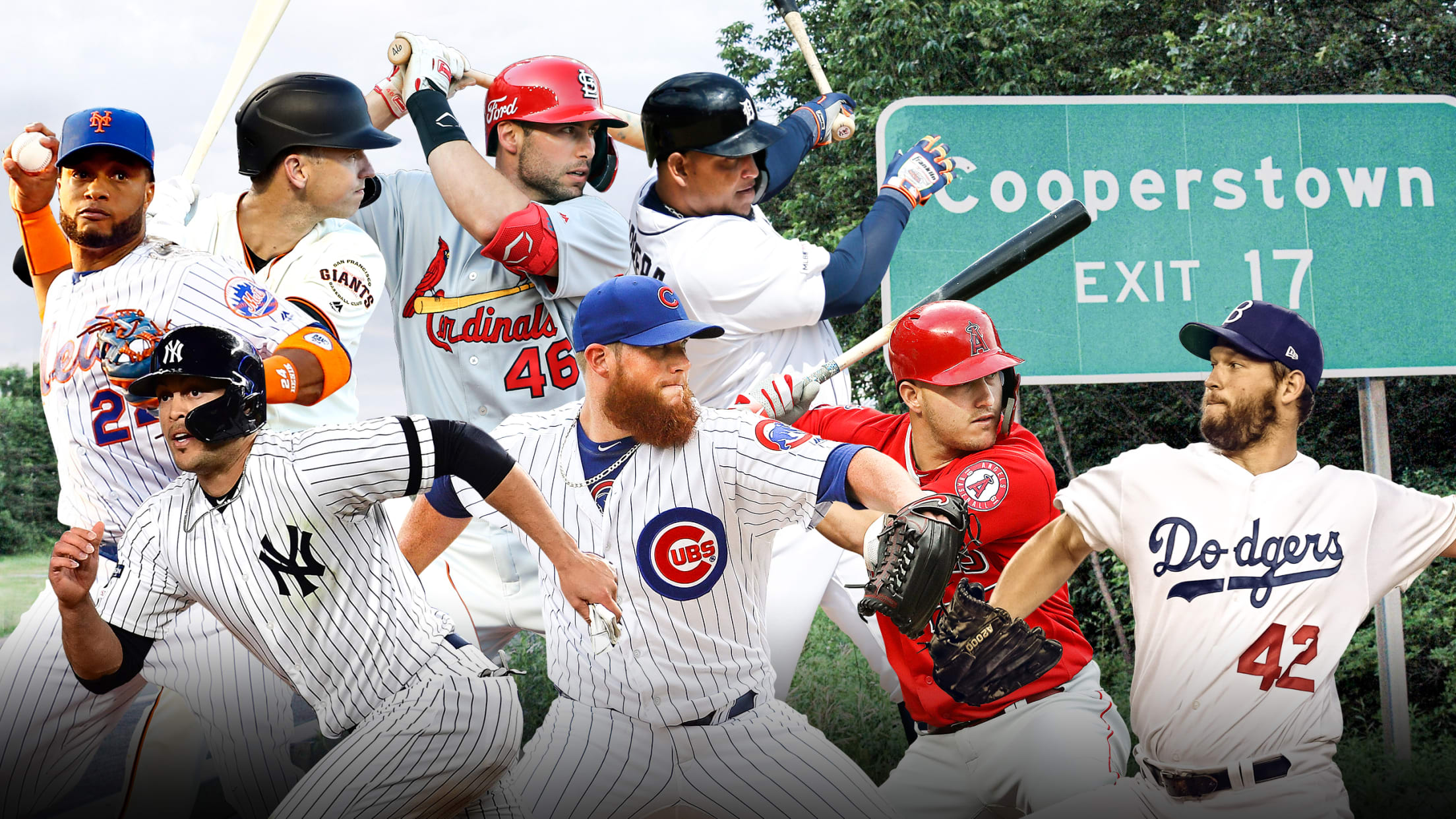 On May 24, 1928, the Yankees beat the (Philadelphia) A's 9-7 in the first game of a doubleheader. It's not a game you'd think about nearly a century later, if not for this fun fact: It included 12 future Hall of Fame players, including all-time legends Babe Ruth, Lou Gehrig
Epstein to anxious Cubs fans: 'Bear with us'
Club president, GM Hoyer field questions at Cubs Convention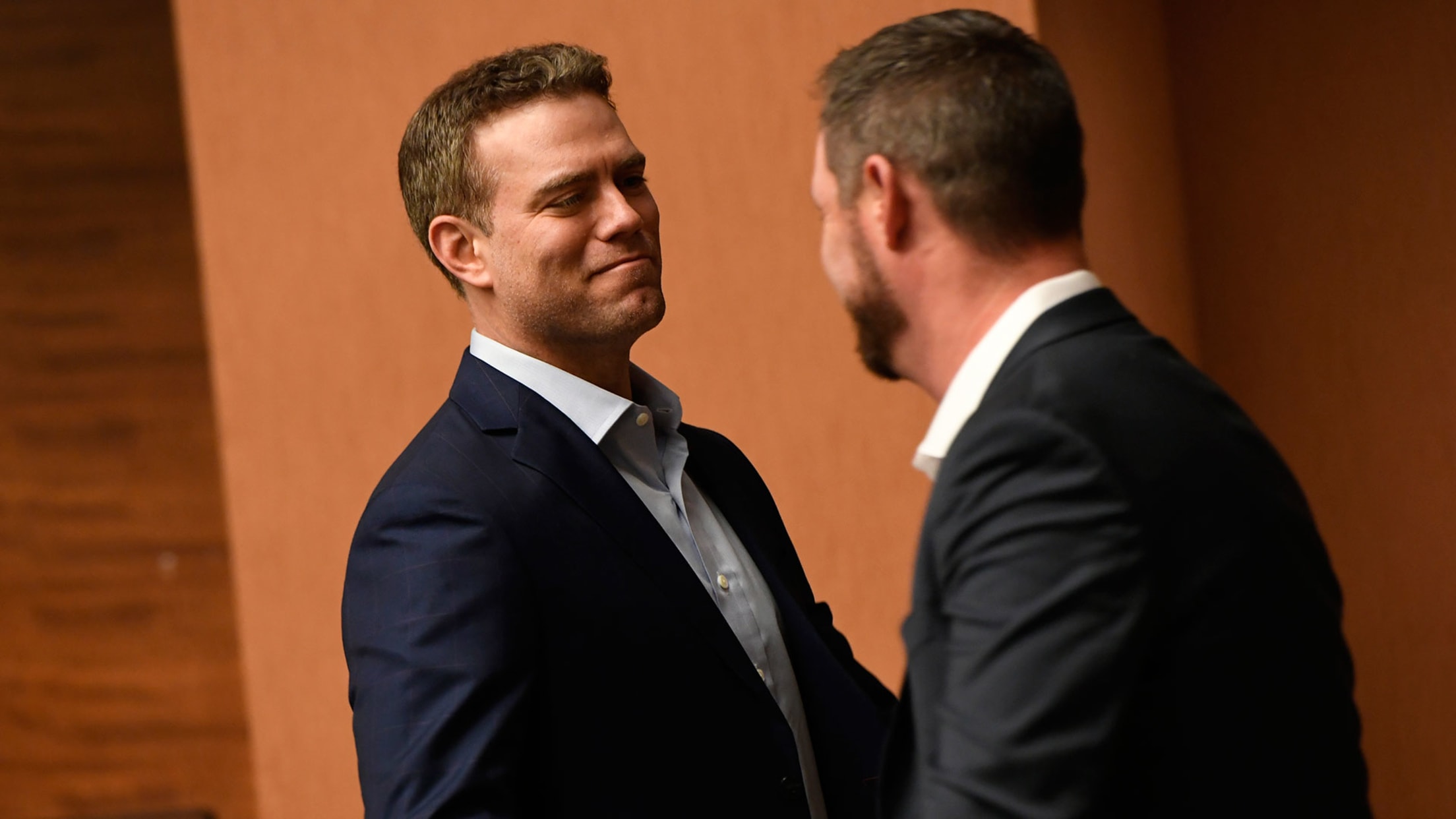 CHICAGO -- Theo Epstein took the stage on Saturday at Cubs Convention, knowing that the fans in front of him were not all happy with the current state of the team. The World Series parade provided an unforgettable moment for the franchise four years ago, but frustration has followed in
Players take game to next level with MLB Tour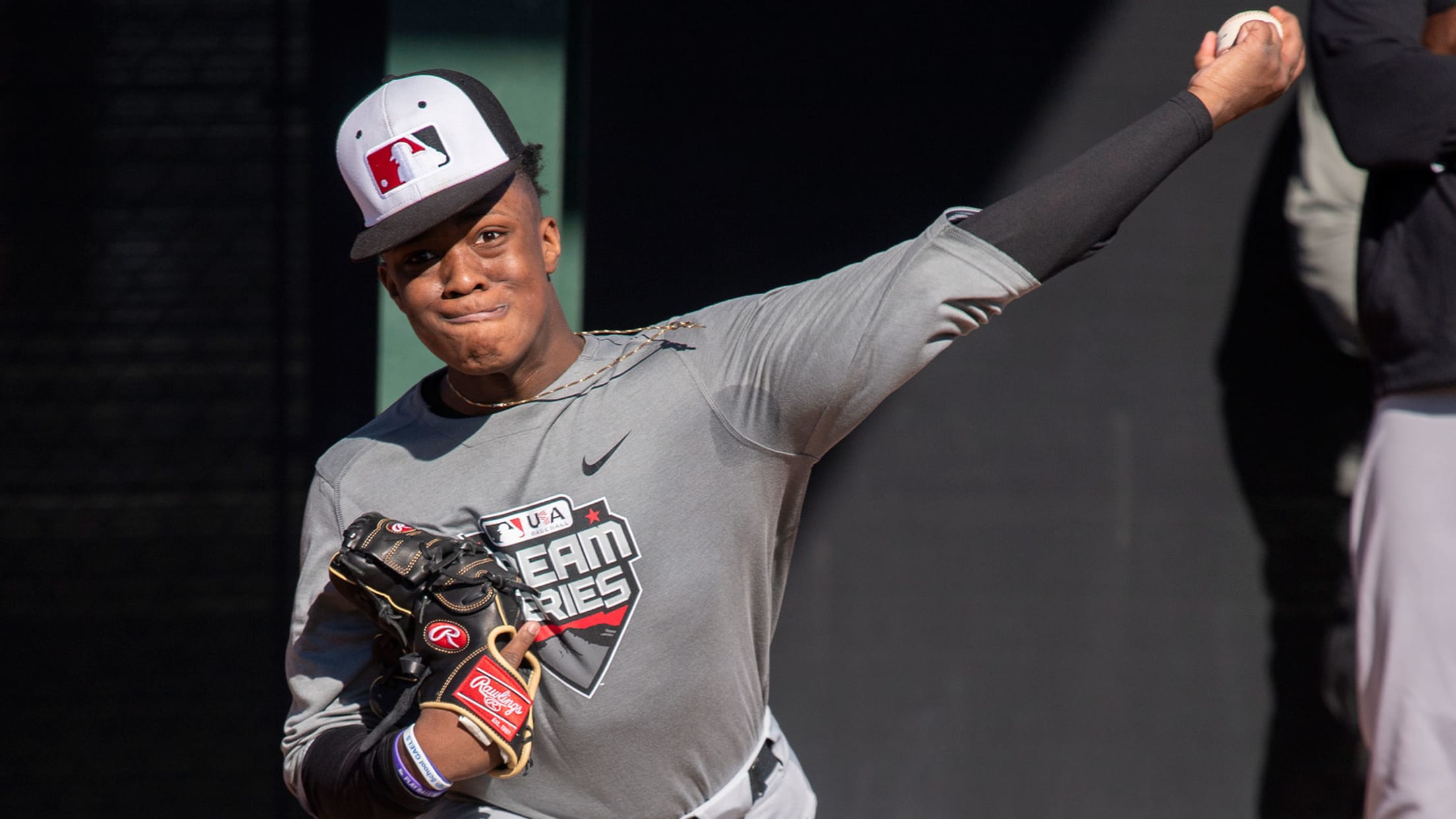 TEMPE, Ariz. -- Robert Evans isn't sure where he would be without the MLB Tour program, but the high school left-hander is certain he wouldn't be working out at Mike Trout's Spring Training home during the fourth annual Dream Series with former Major League pitcher Darren Oliver peaking over his
Panik, Dull agree with Blue Jays (source)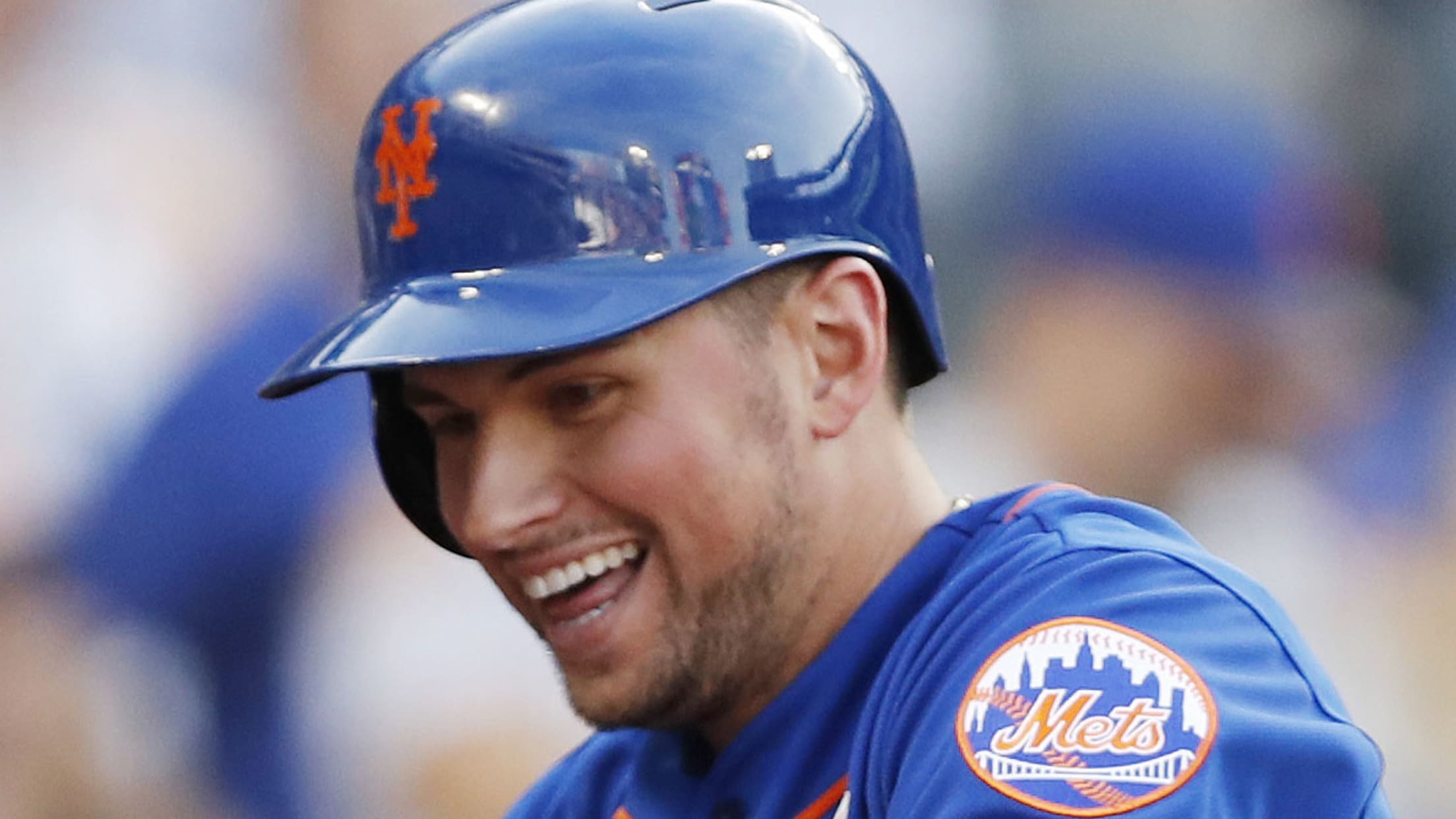 TORONTO -- The Blue Jays have agreed to terms on Minor League deals with second baseman Joe Panik and right-handed reliever Ryan Dull, a source told MLB.com on Saturday. The club has not confirmed the deals, which both include invites to Major League Spring Training. Panik, 29, spent most of
Report: Braves agree to Minors deal with Rusin
The Braves have agreed to a Minor League deal with left-hander Chris Rusin, according to a report from MLB Network insider Ken Rosenthal. The club hasn't confirmed the deal, which is said to include a Spring Training invite. Rusin, 33, made just two appearances in the Majors with the Rockies
Rangers add Nicasio on Minors deal (source)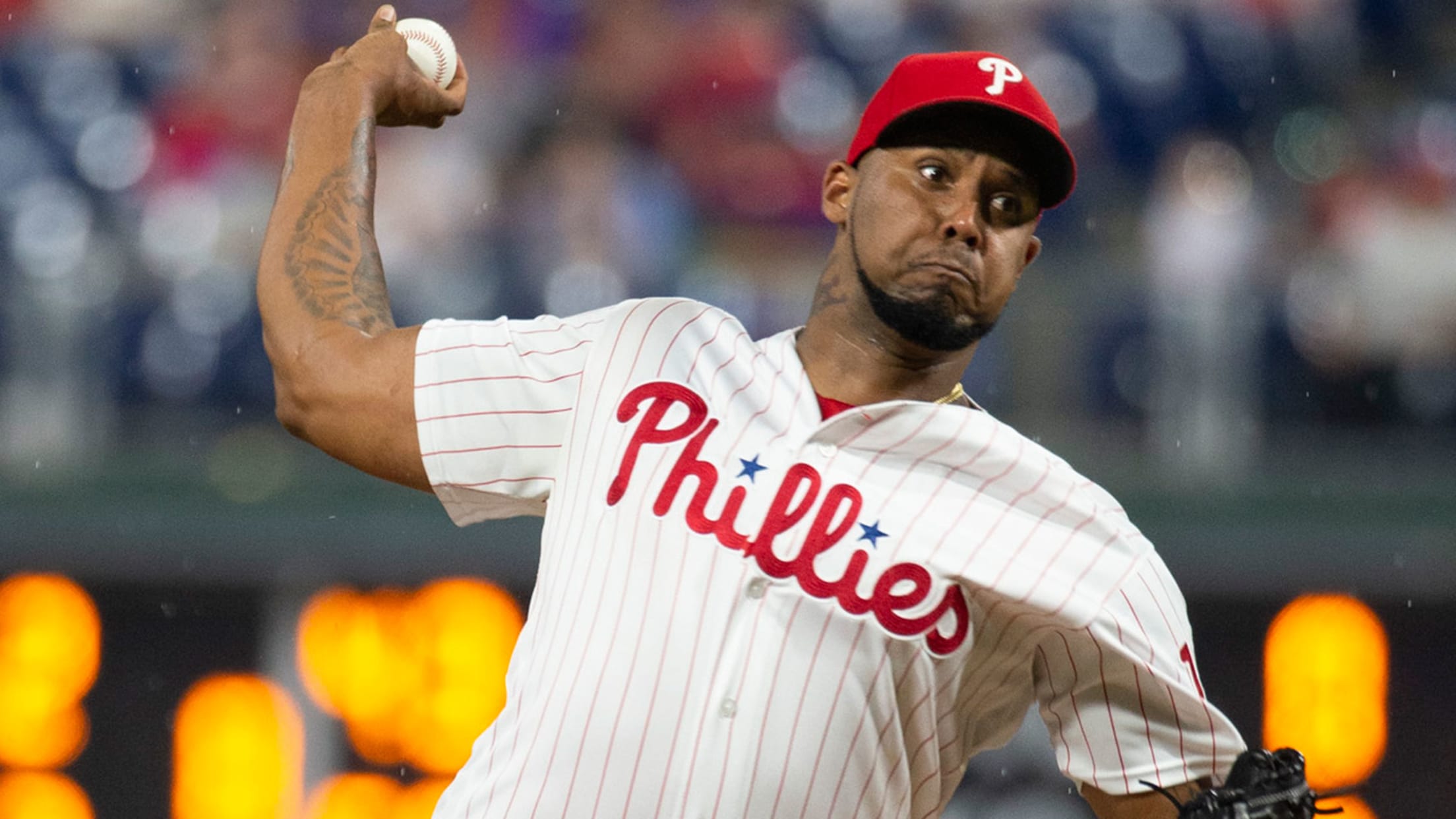 ARLINGTON -- The Rangers have signed right-handed reliever Juan Nicasio to a Minor League contract with an invitation to Spring Training, a source told MLB.com. The Rangers have not confirmed the deal. Nicasio spent last season with the Phillies and was 2-3 with a 4.75 ERA and a 1.65 WHIP.
Archer inspires, shares insight at Dream Series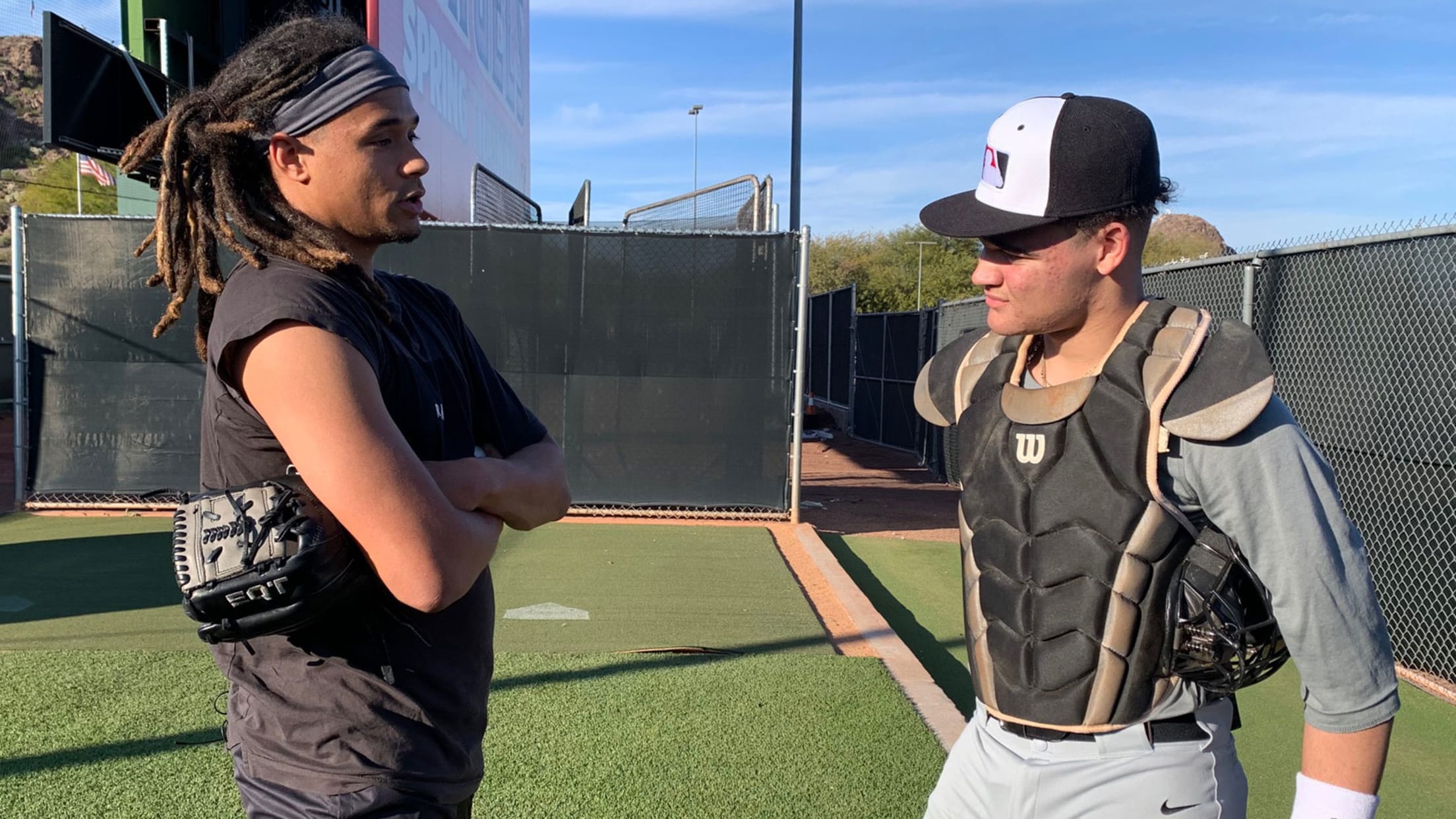 TEMPE, Ariz. -- The most impactful bullpen session of Chris Archer's career came Friday afternoon on a mound behind the right-field wall at Tempe Diablo Stadium and lasted about 15 minutes. The right-hander misfired on the first six or seven pitches. He finished strong with a dozen fastballs exactly where
Here are the winter's most active teams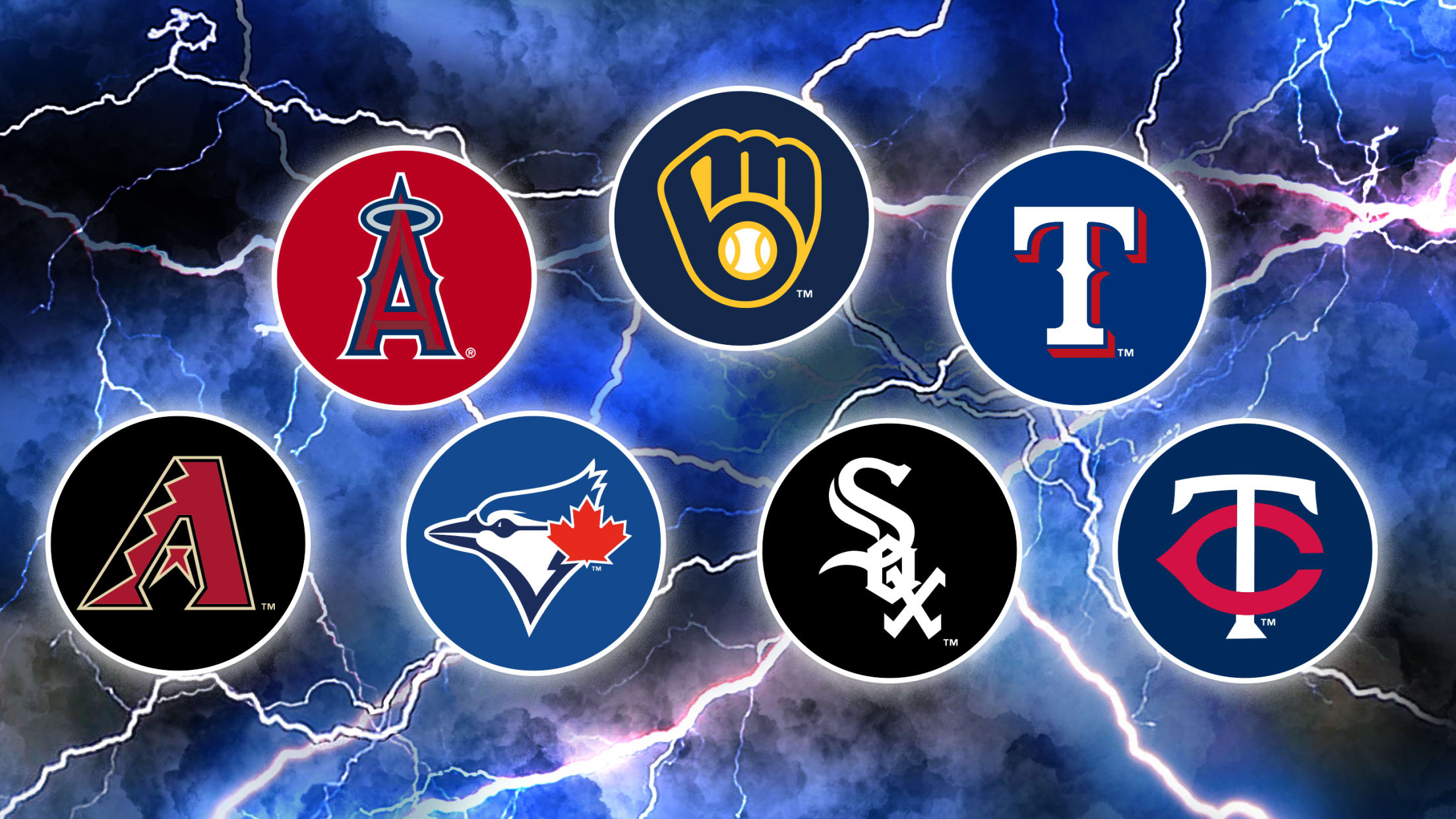 Have you checked out the Brewers' roster lately? Of the 25 players on their National League Wild Card Game roster, 13 are gone. That includes seven of 15 who played in the game. While Brewers general manager David Stearns had some interest in re-signing catcher Yasmani Grandal and infielder Mike
Rumors: Marte, Mets, Lindor, Ozuna, Astros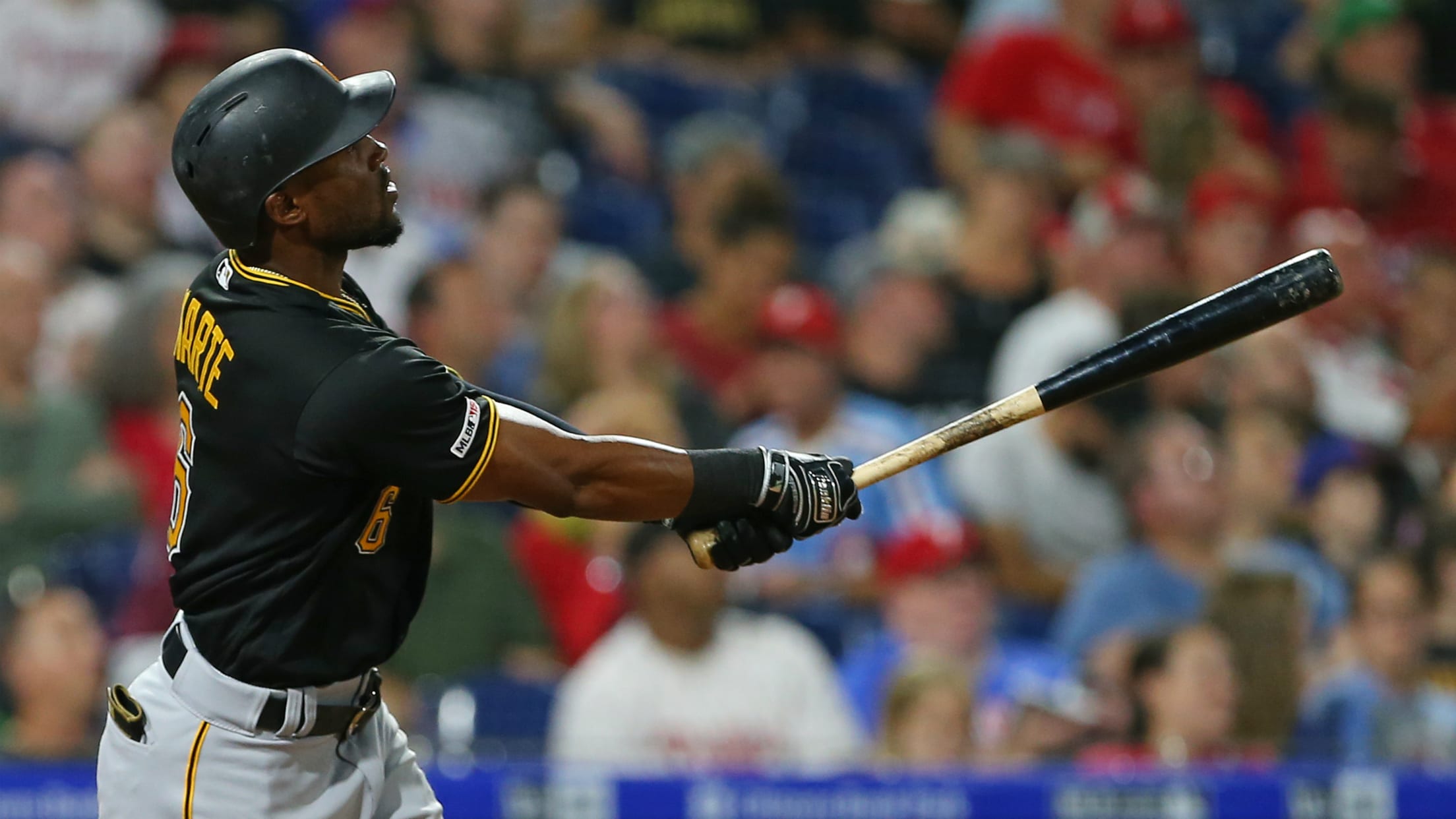 MLB.com is keeping track of all the latest free-agent and trade rumors right here.
Blue Jays' young core encouraged by front office
Toronto eyeing exciting Spring Training after active winter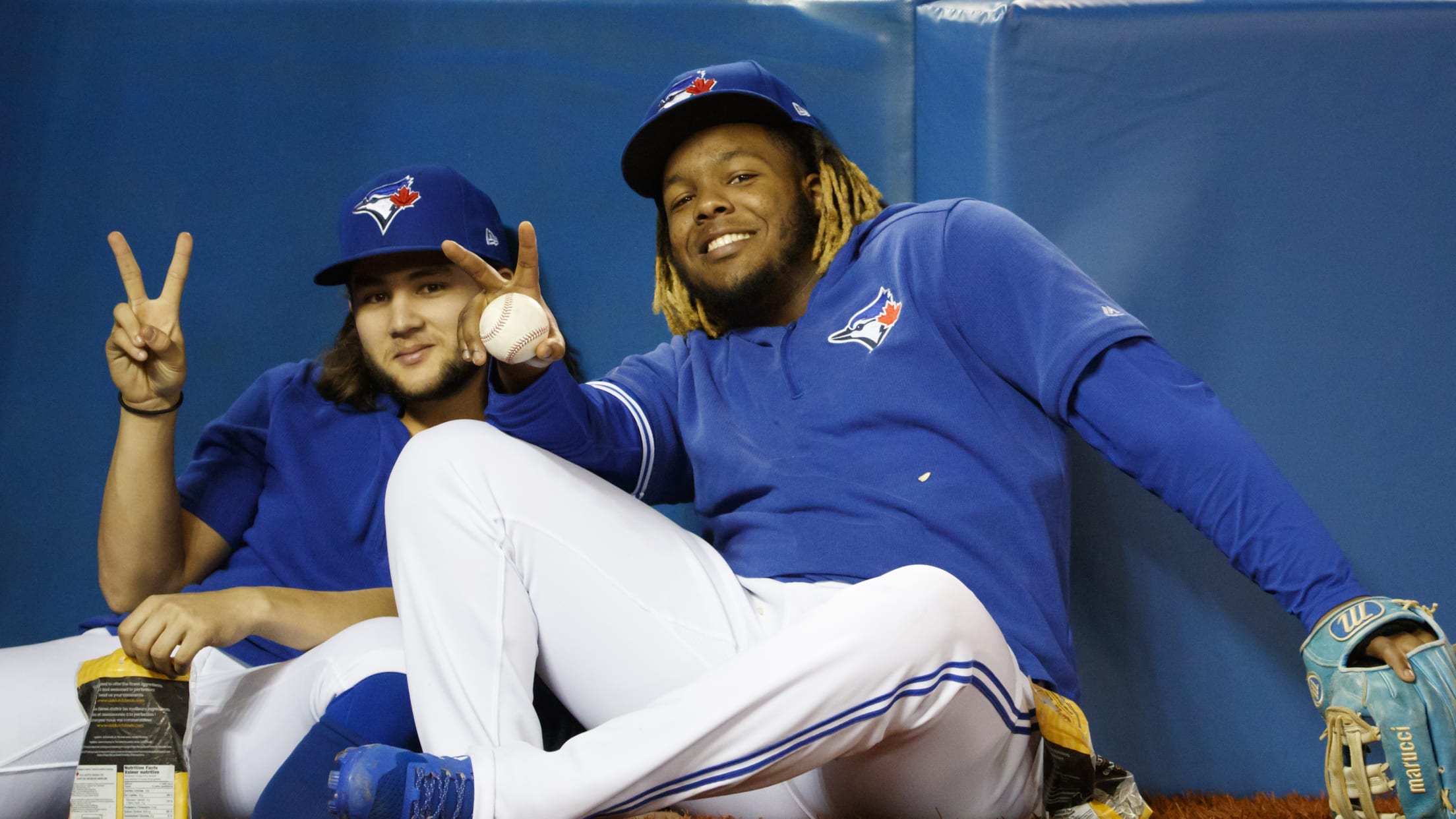 TORONTO -- With a foundation in place after a long year of transition, the Blue Jays' young core is now getting their first taste of a full Major League offseason, as the club begins to build around them. They like what they've seen, too, and as a group, they've taken
Cards 'hopeful' for deal with veteran Wieters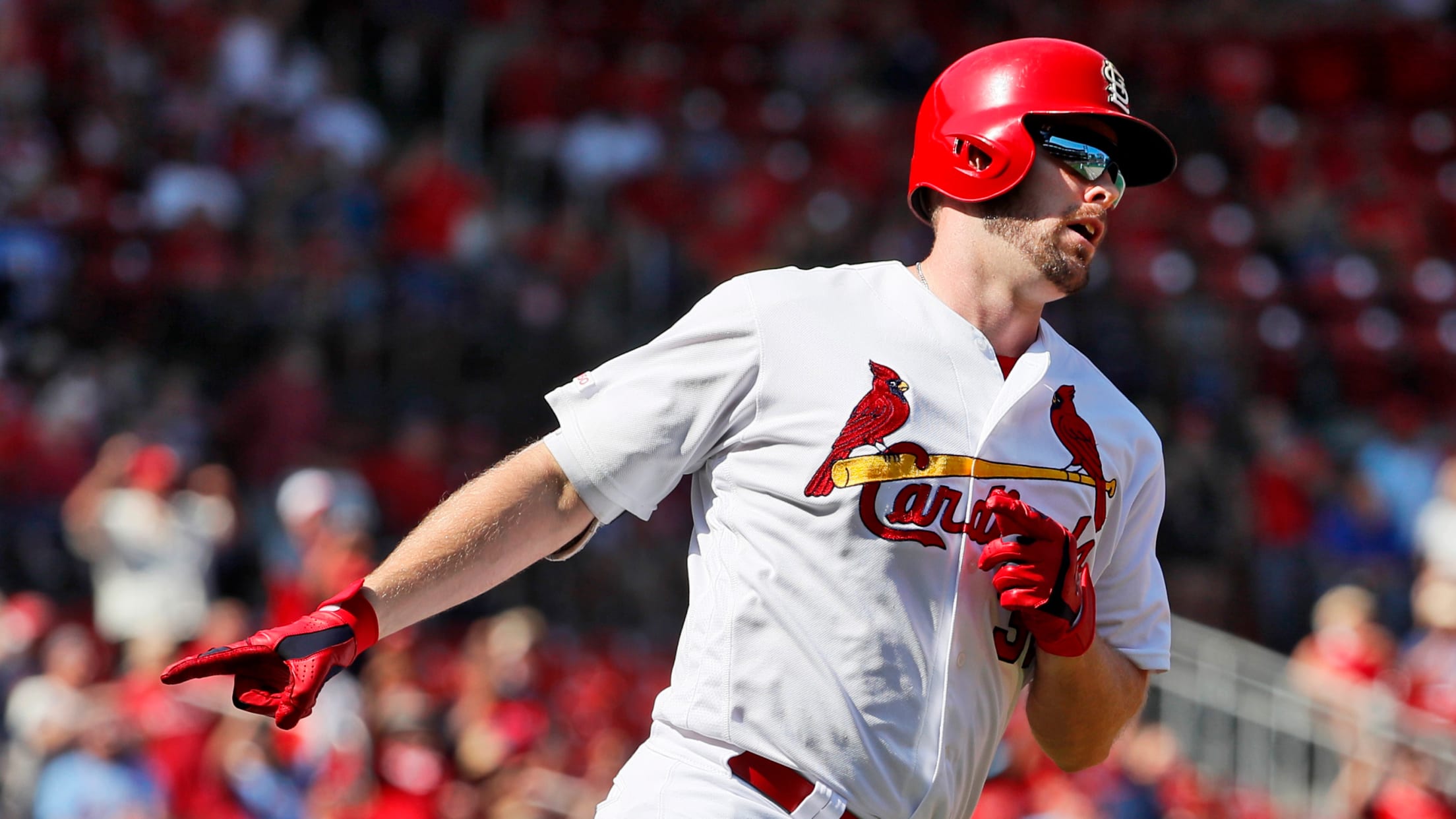 ST. LOUIS -- The Cardinals are hopeful to finalize a deal soon with Matt Wieters, with the goal that the veteran catcher would serve as Yadier Molina's backup in 2020 like he did last season. During the first day of Winter Warm-Up on Saturday, president of baseball operations John Mozeliak
Highest voting percentages in HOF history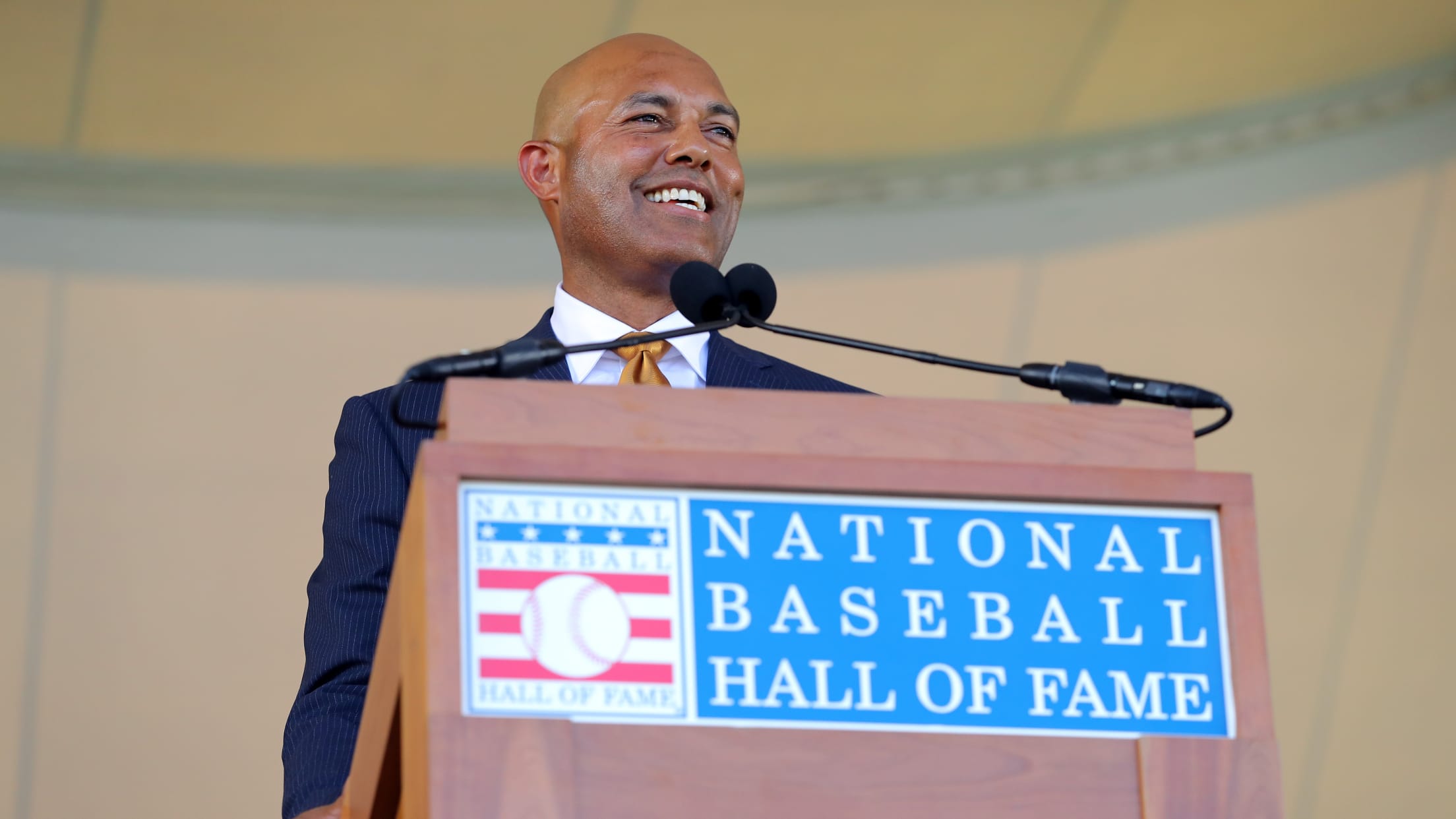 There is perhaps no greater honor for a big leaguer than being inducted into the National Baseball Hall of Fame -- especially in the first year on the ballot. Even more remarkable than being a first-ballot Hall of Famer is a player receiving every single possible vote in his first
Bradley on trade rumors: 'Same as every year'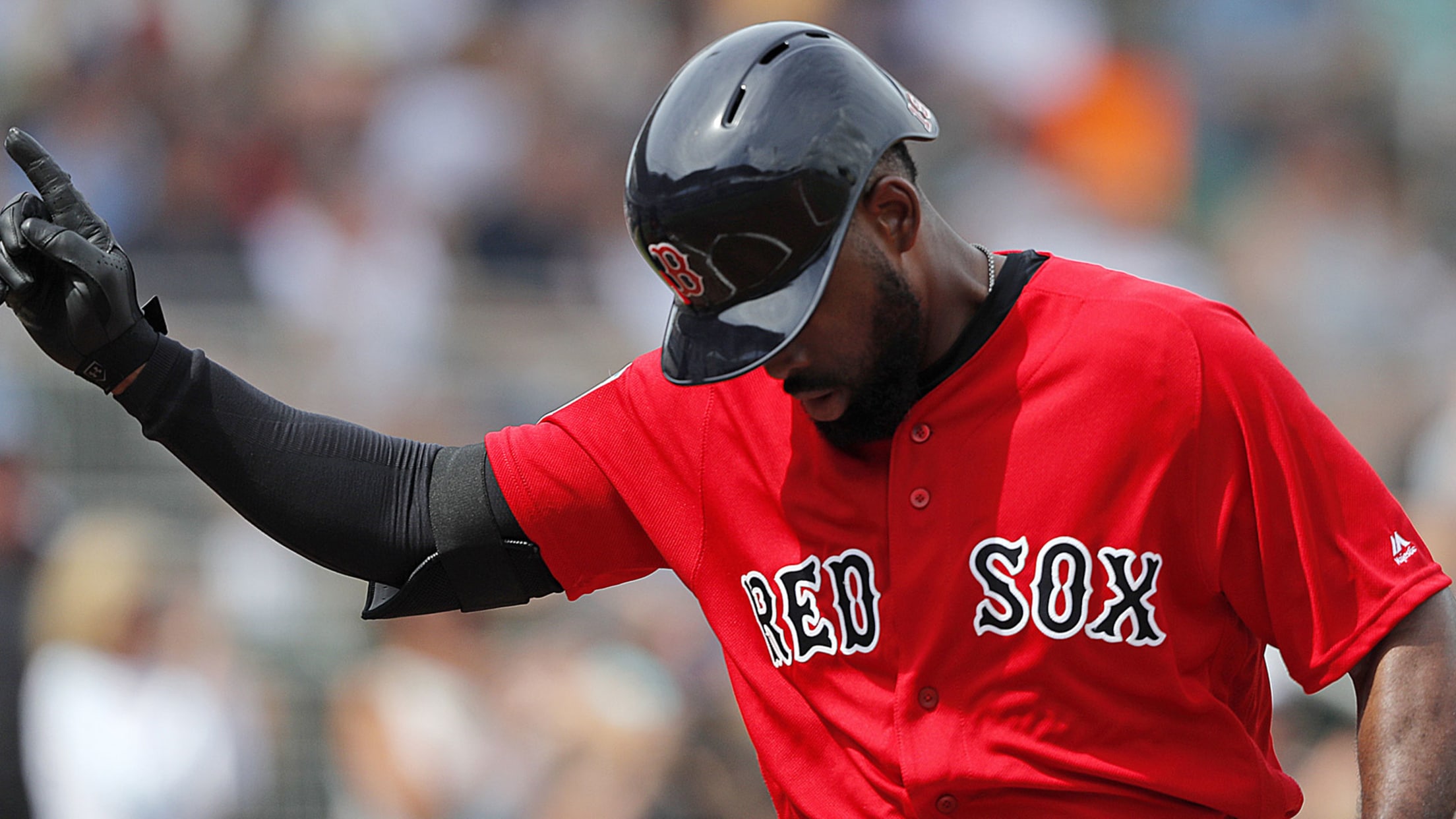 SPRINGFIELD, Mass. -- Center fielder Jackie Bradley Jr. roamed the halls at Winter Weekend on Saturday wearing a shiny, home white Red Sox uniform with his familiar No. 19 on the back. But it's only fair to wonder how much longer Bradley will be with the only professional team he's
Manager Rumors: Red Sox, Mets, Astros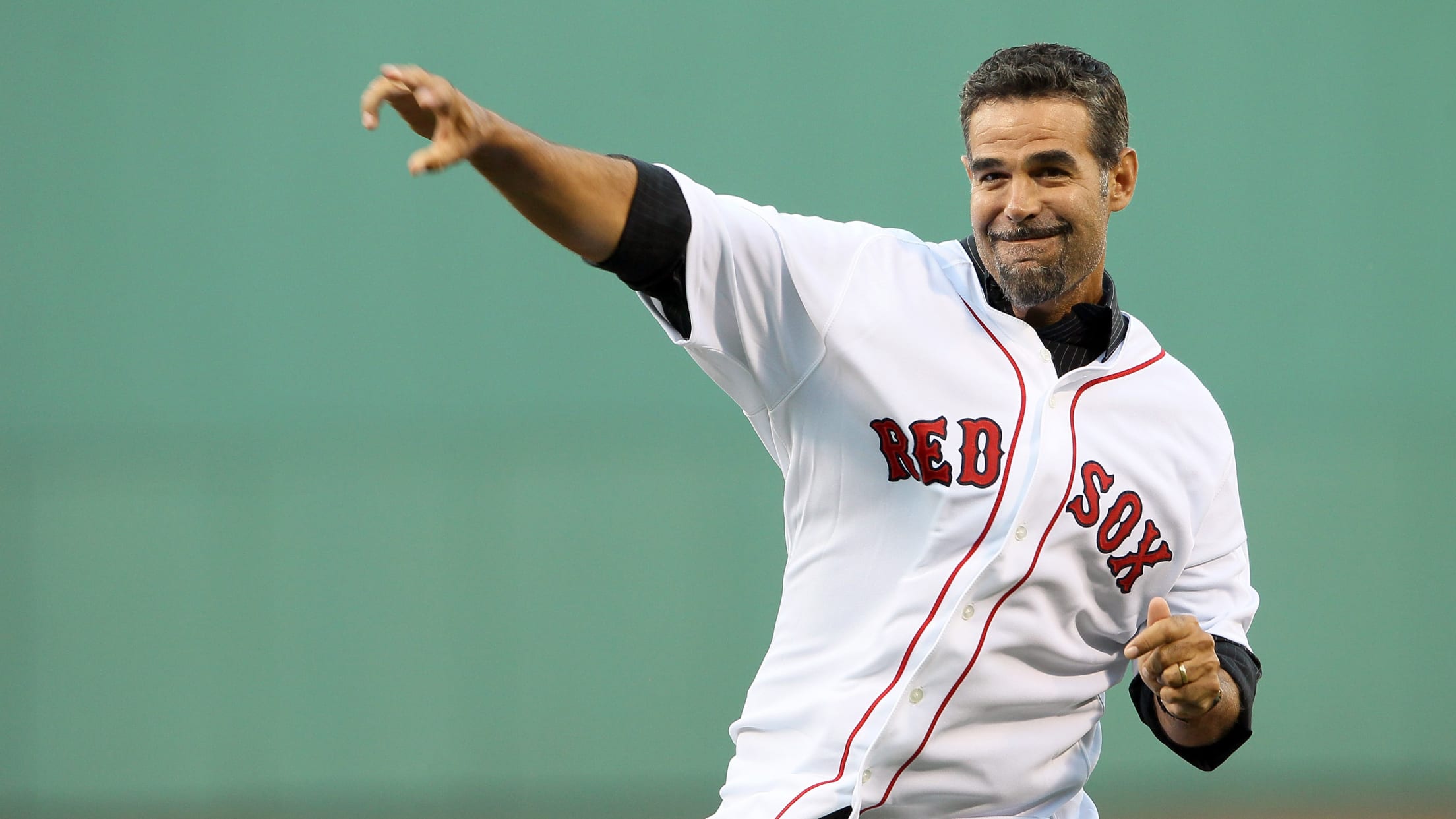 MLB.com is keeping track of all the latest news and rumors surrounding potential manager changes around the Majors.
'It's a solid team': Reds' Bell ready for camp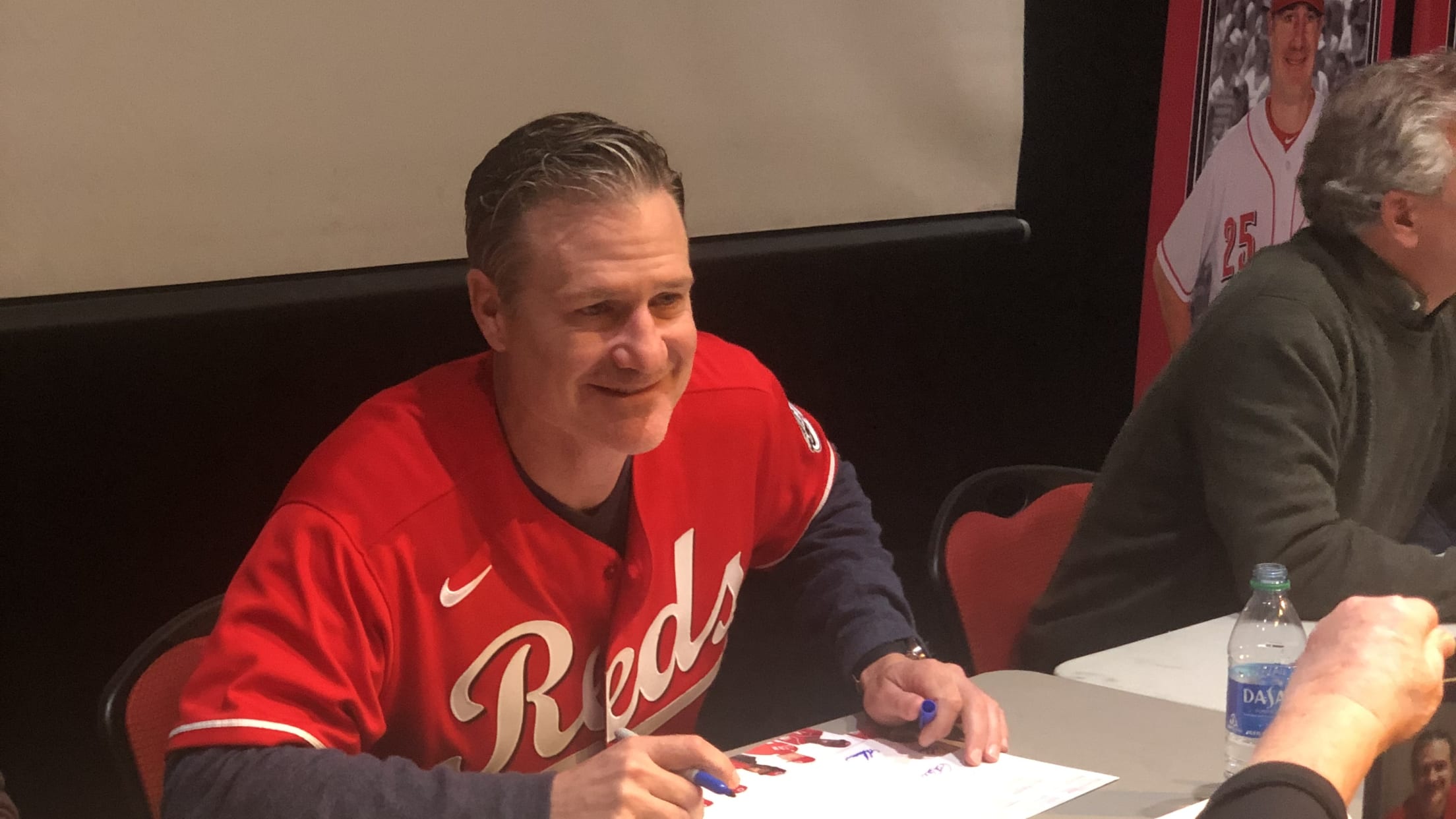 HAMILTON, Ohio -- All roads for the four legs of 2020 Reds Caravan led to home in Cincinnati on Saturday, as each tour concluded its three-day trip of meeting and greeting fans in the region. The northern leg, led by manager David Bell and big free-agent acquisition Mike Moustakas, wrapped
Roenicke, Febles Sox's in-house skipper options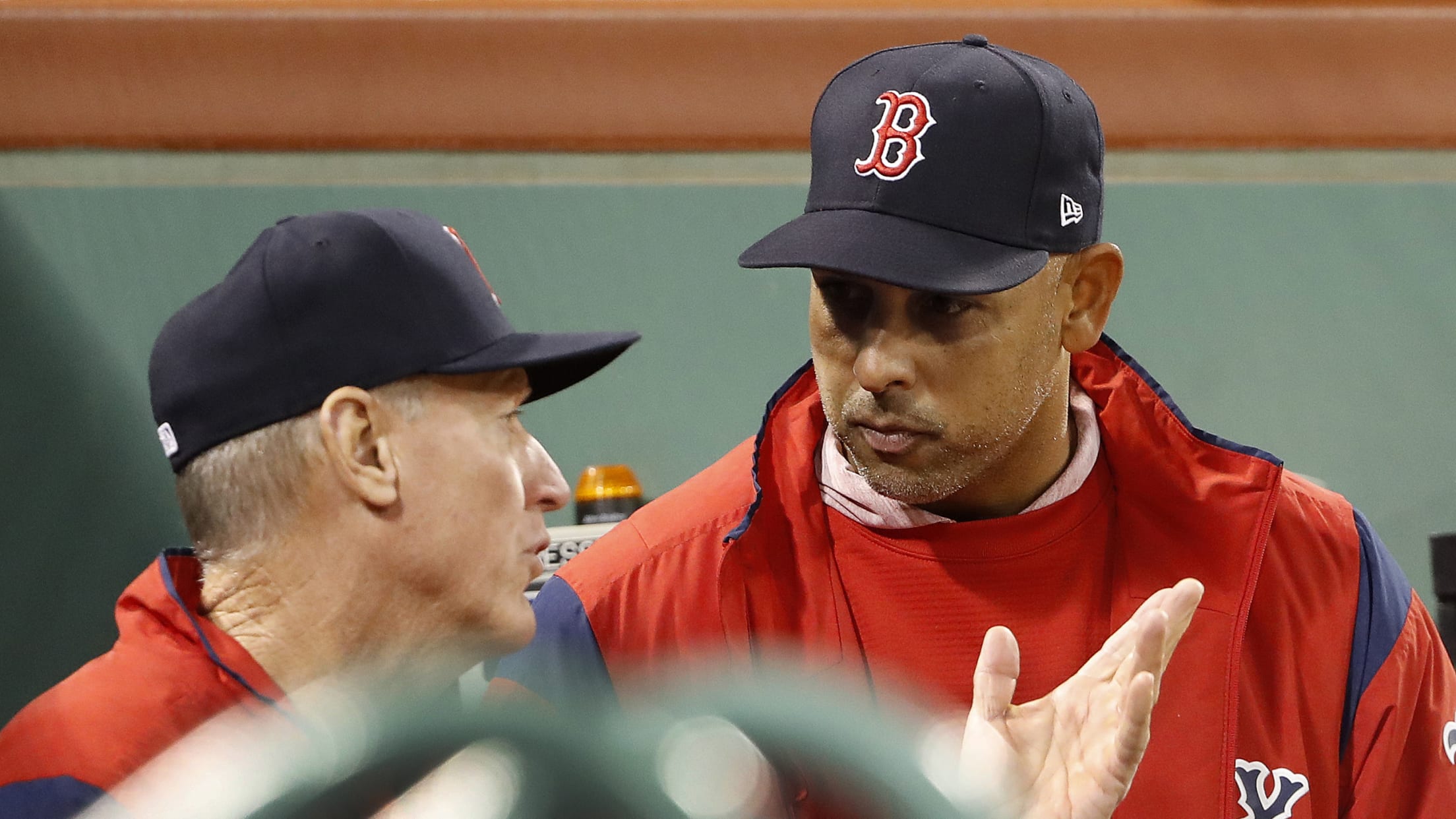 SPRINGFIELD, Mass. -- By their very nature, MLB coaching staffs take their cue from their manager. And that's why this is such a strange time for the Red Sox and their coaching staff, a group that is set to report to Spring Training in less than a month not knowing