Hall call: Find out tonight on MLB Network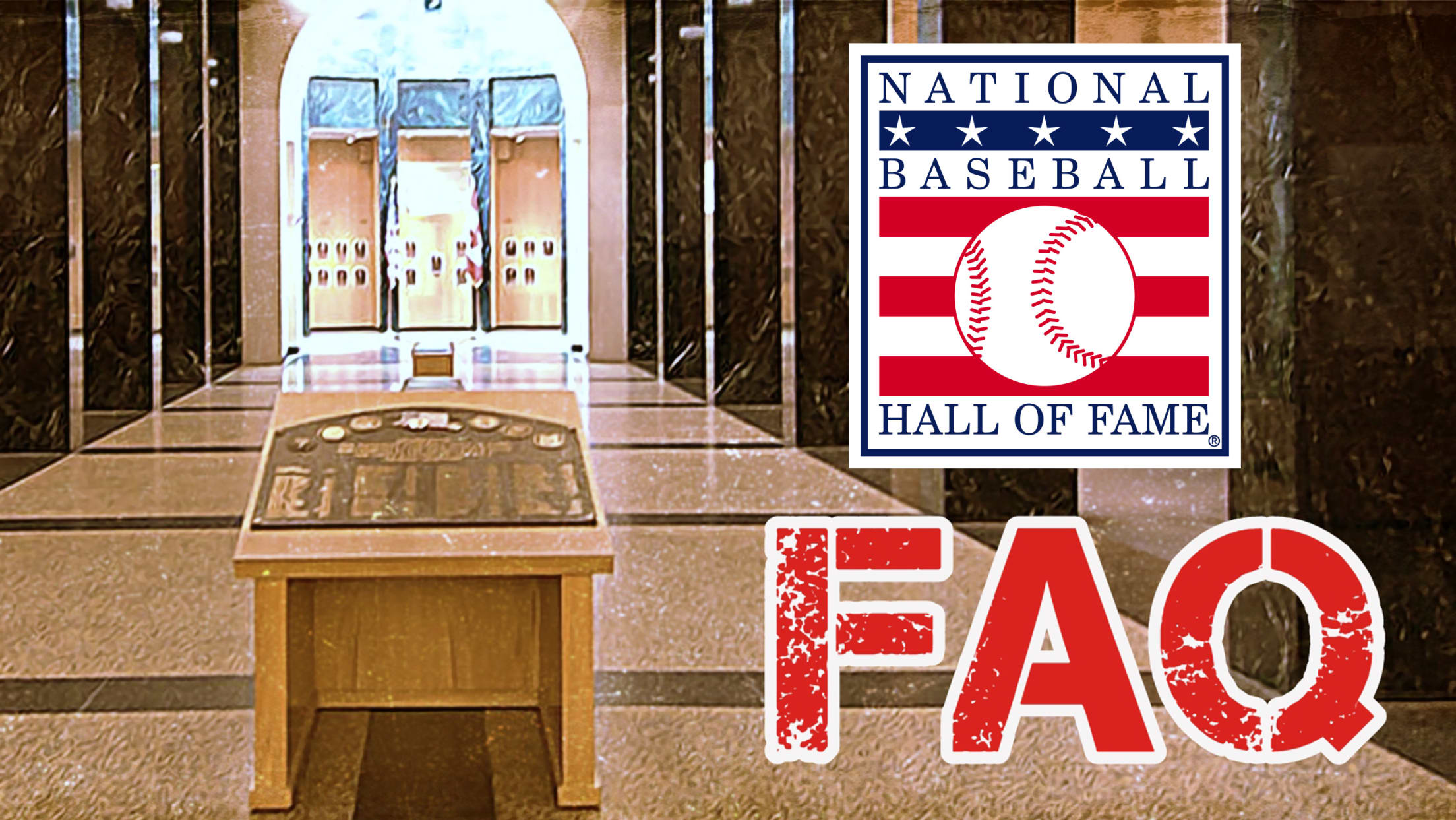 As was the case in so many clutch moments during his legendary career with the Red Sox, all eyes are on David Ortiz as we eagerly await the announcement of the National Baseball Hall of Fame's Class of 2022. After no players were elected on last year's Baseball Writers' Association
MLB, MLBPA to meet again on Tuesday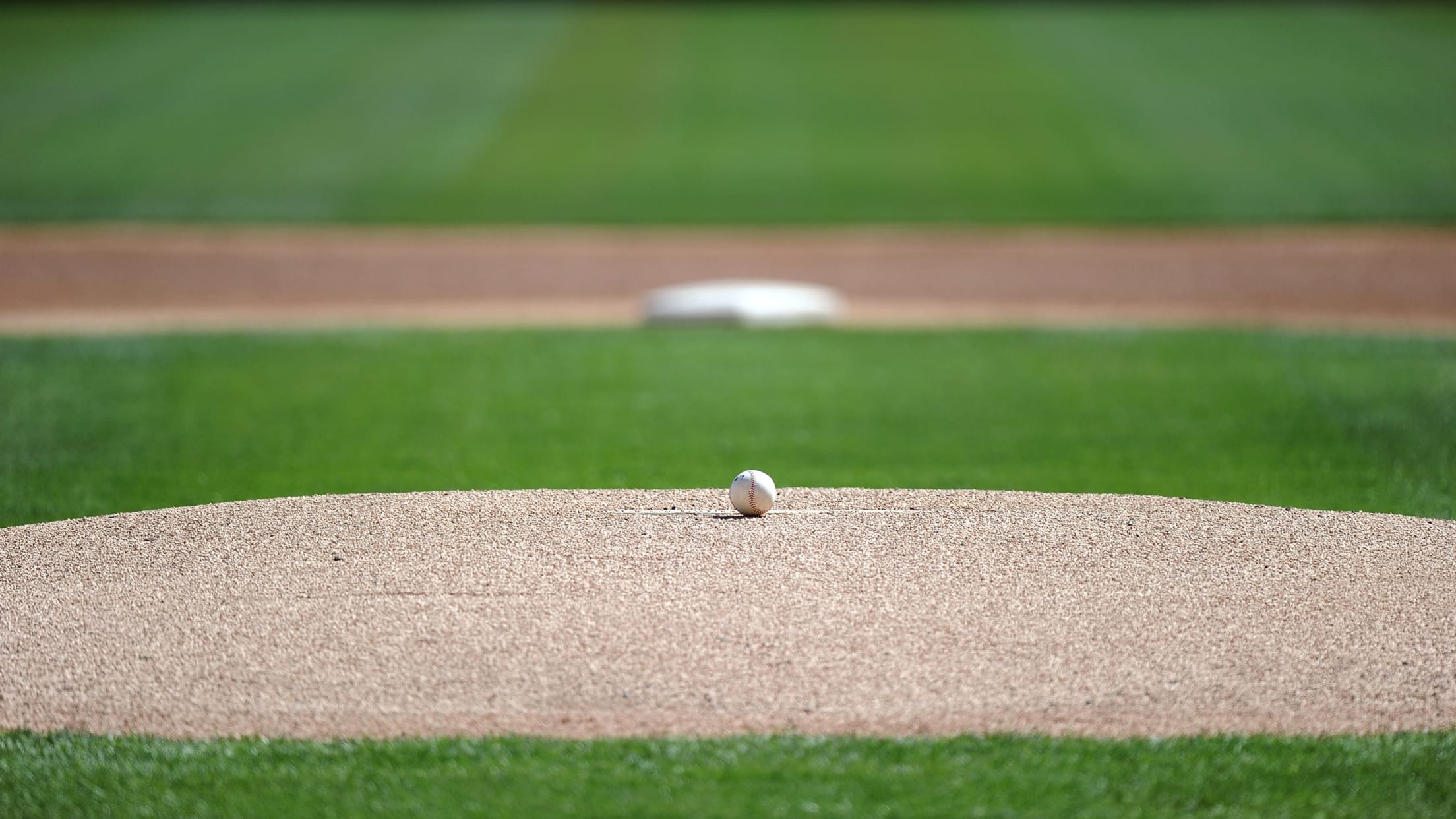 Major League Baseball and the MLB Players Association sat down for an in-person bargaining session that lasted approximately two hours in New York on Monday, as the two sides work to create a path toward a new collective bargaining agreement. The meeting, a source said, included "spirited dialogue" that was
Best seasons for HOF ballot first-years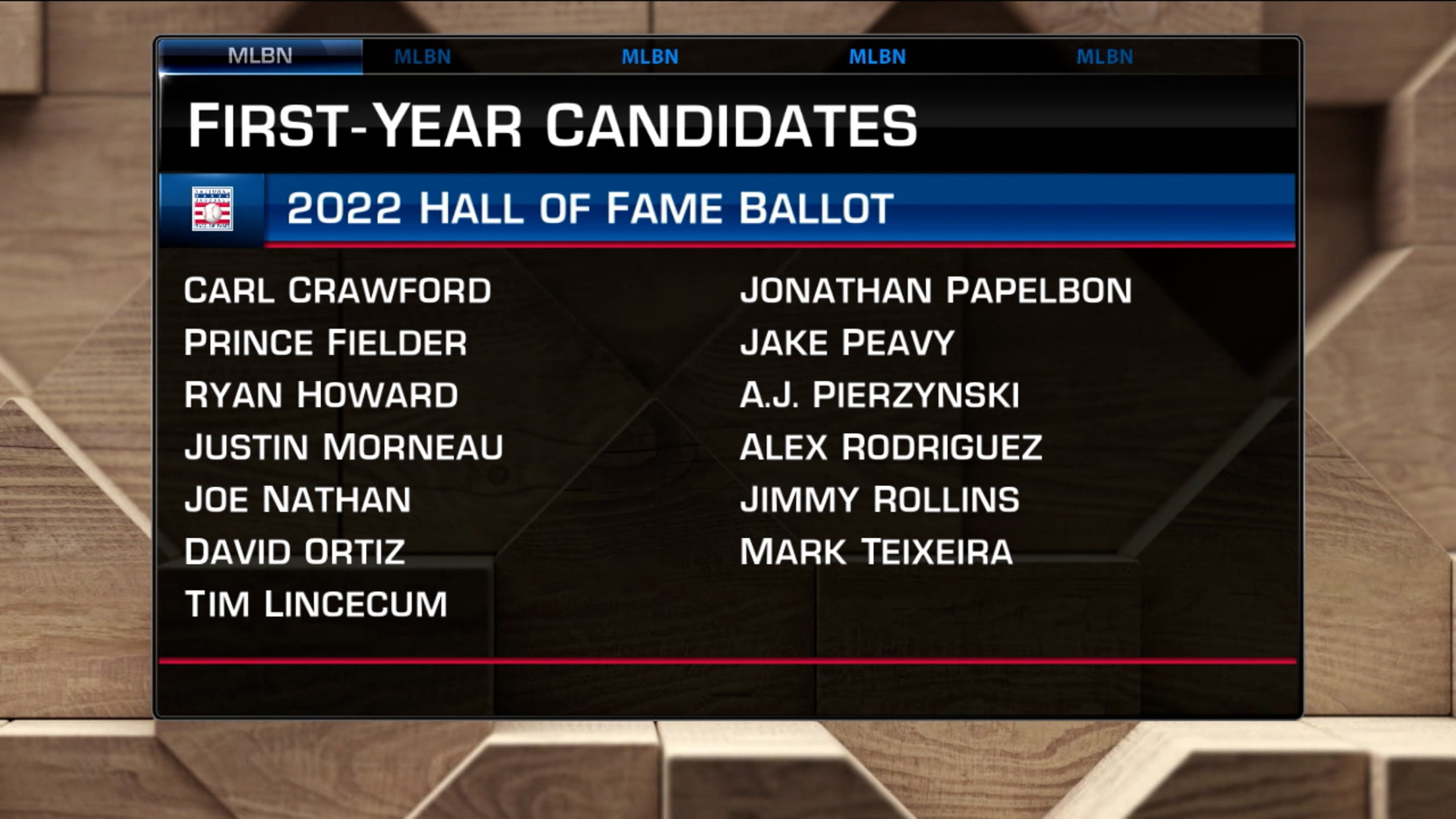 The 2022 Hall of Fame results will be announced Tuesday on MLB Network at 6 p.m. ET. Though only a select few players reach the Hall, every player who makes it onto the ballot has done great things in his career. This year, there are 13 first-year Hall of Fame
Balkovec shattering baseball's barriers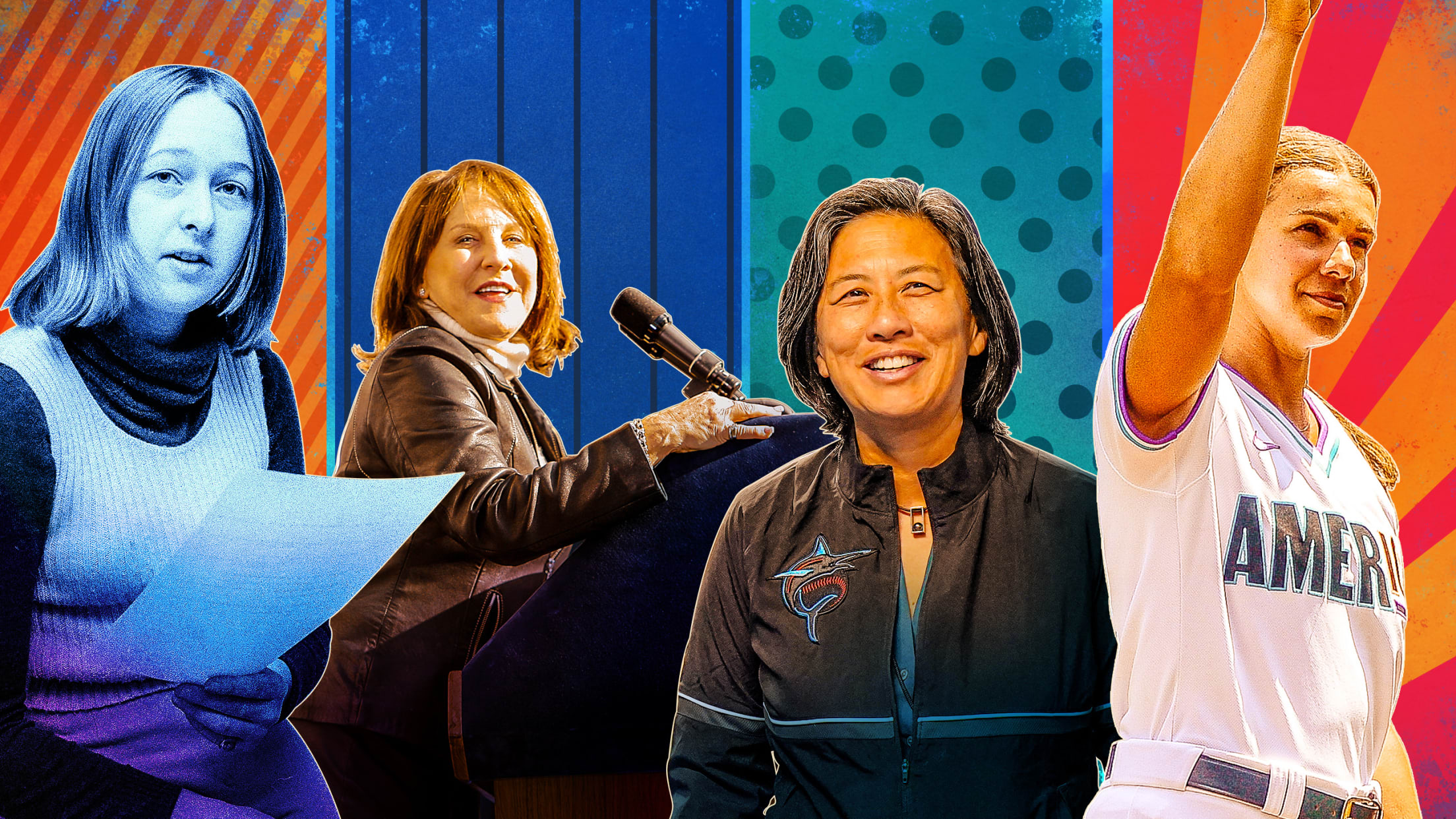 When Rachel Balkovec was named the first female manager in affiliated professional baseball on Jan. 11 -- tabbed by the Yankees to be their Low-A Tampa skipper -- she joined a pantheon of women who have broken barriers across the game's landscape. The past few years have seen a surge
Every Hall of Fame class, ranked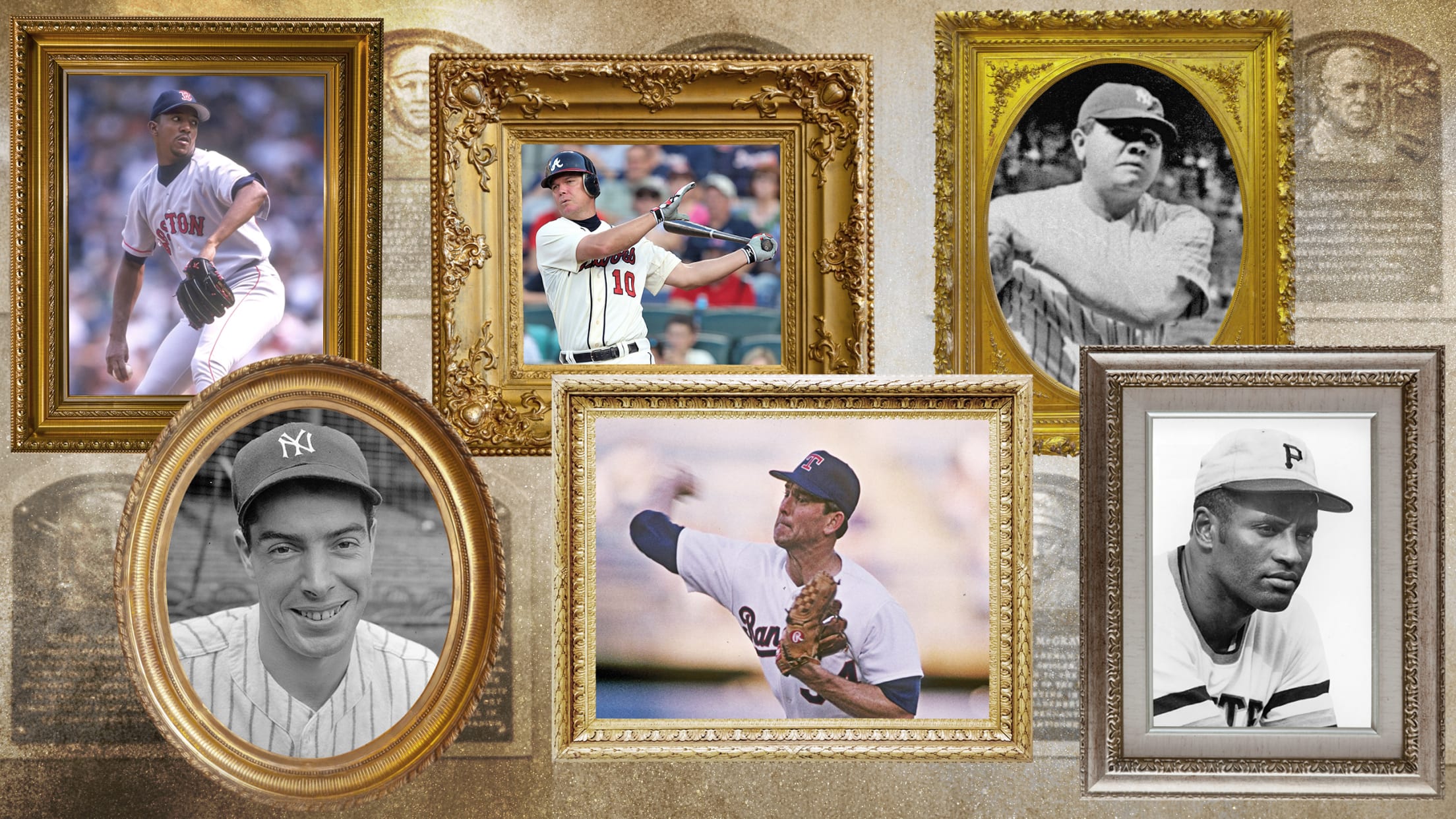 We already know the Baseball Hall of Fame's Class of 2022 will have at least six members, because a pair of Era Committees announced on Dec. 5 that Gil Hodges, Jim Kaat, Tony Oliva, Minnie Miñoso, Buck O'Neil and Bud Fowler will be the newest inductees who enter during 2022's
The Colorado Yankees? It almost happened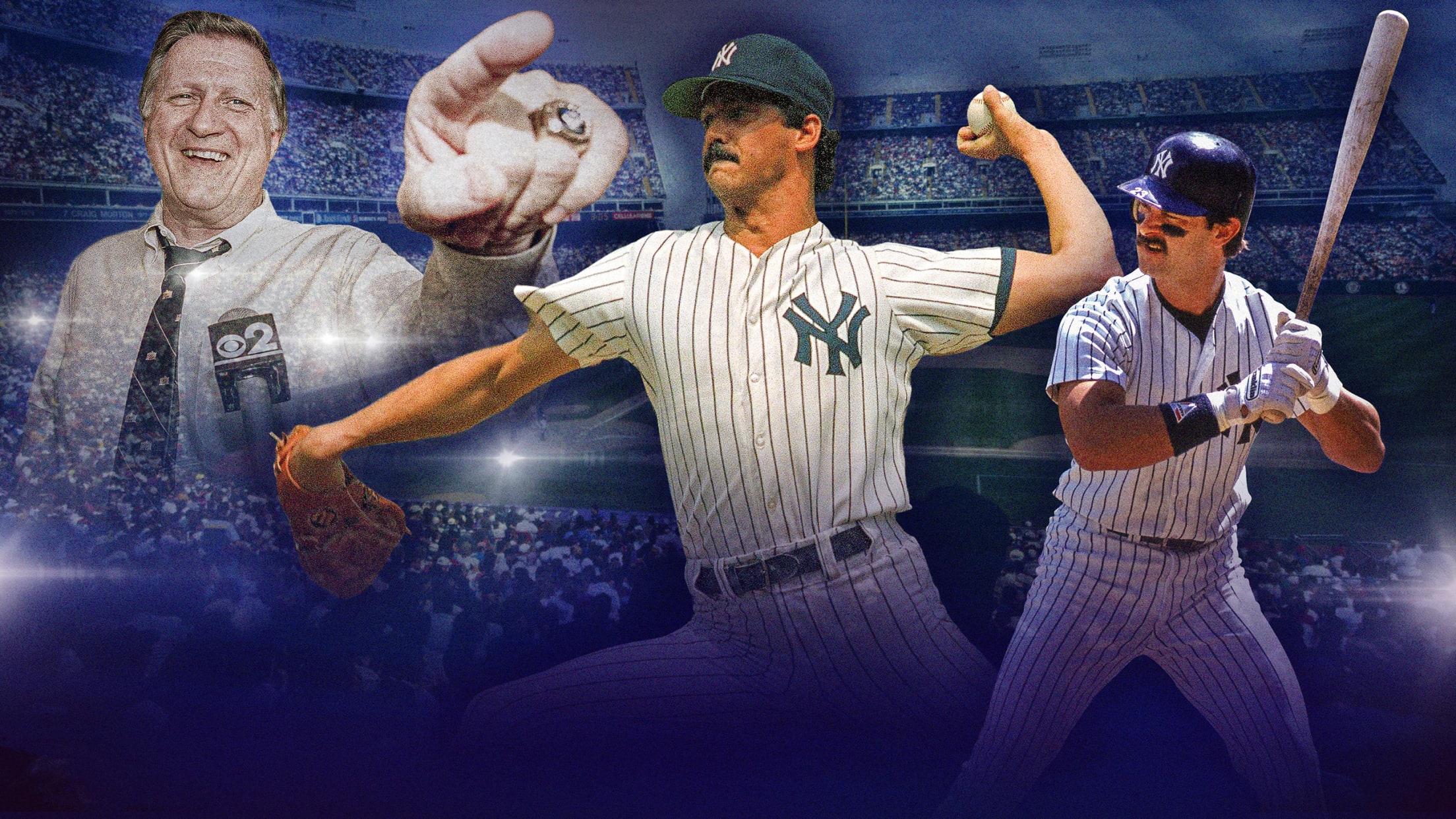 It's April 12, 1983. The Yankees are hosting the Tigers for their home opener in front of a capacity crowd settling in and anticipating the game's first pitch. New York's star left-hander and former Cy Young Award winner Ron Guidry obliges and throws a strike to Detroit second baseman Lou
FAQ on the CBA negotiations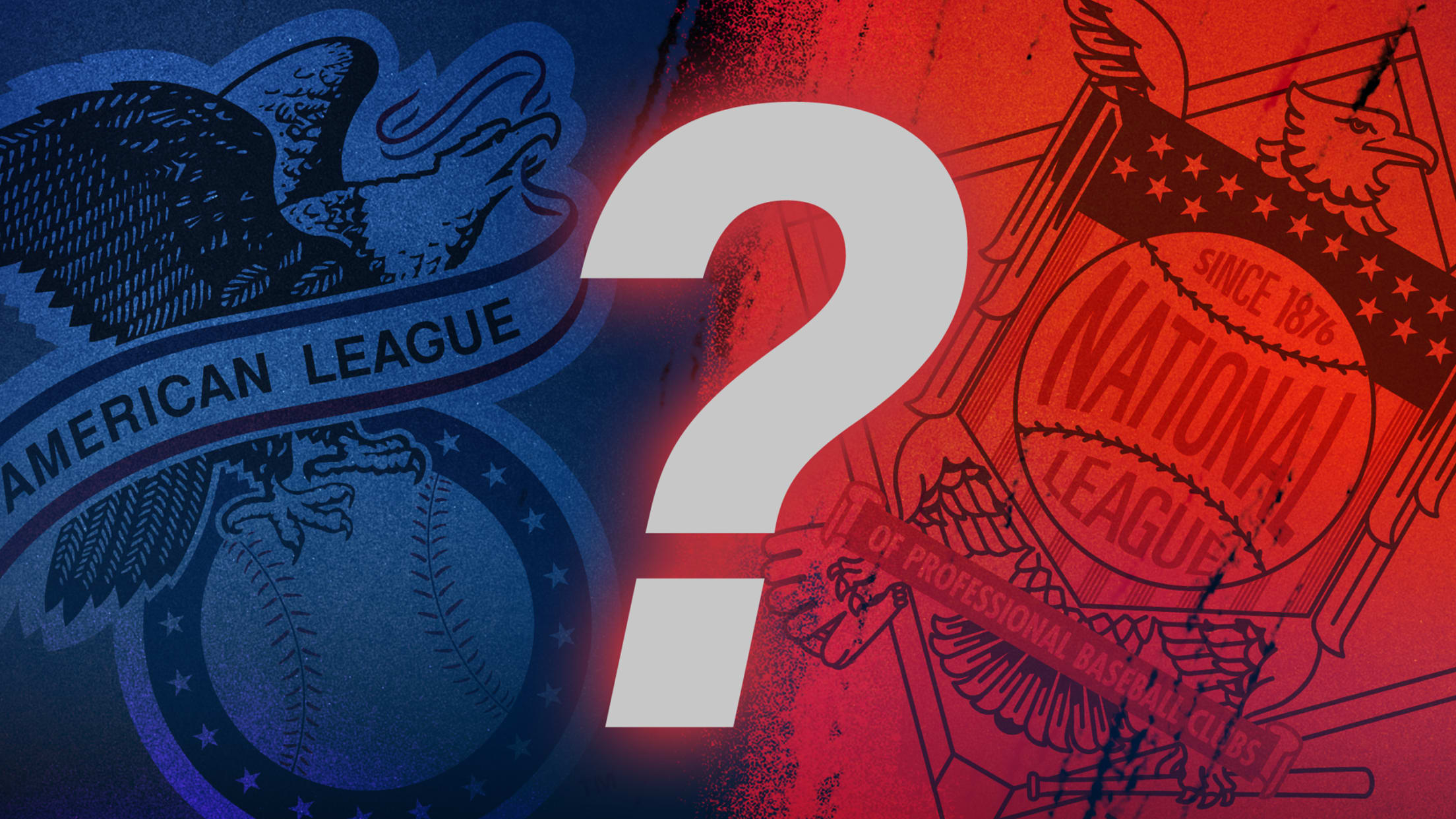 Q: Why did MLB lock out the players? A: Simply put, we believe that an offseason lockout is the best mechanism to protect the 2022 Championship Season. We hope that the lockout will jump-start the negotiations and get us to an agreement that will allow the season to start on
Every first-ballot Hall of Famer in MLB history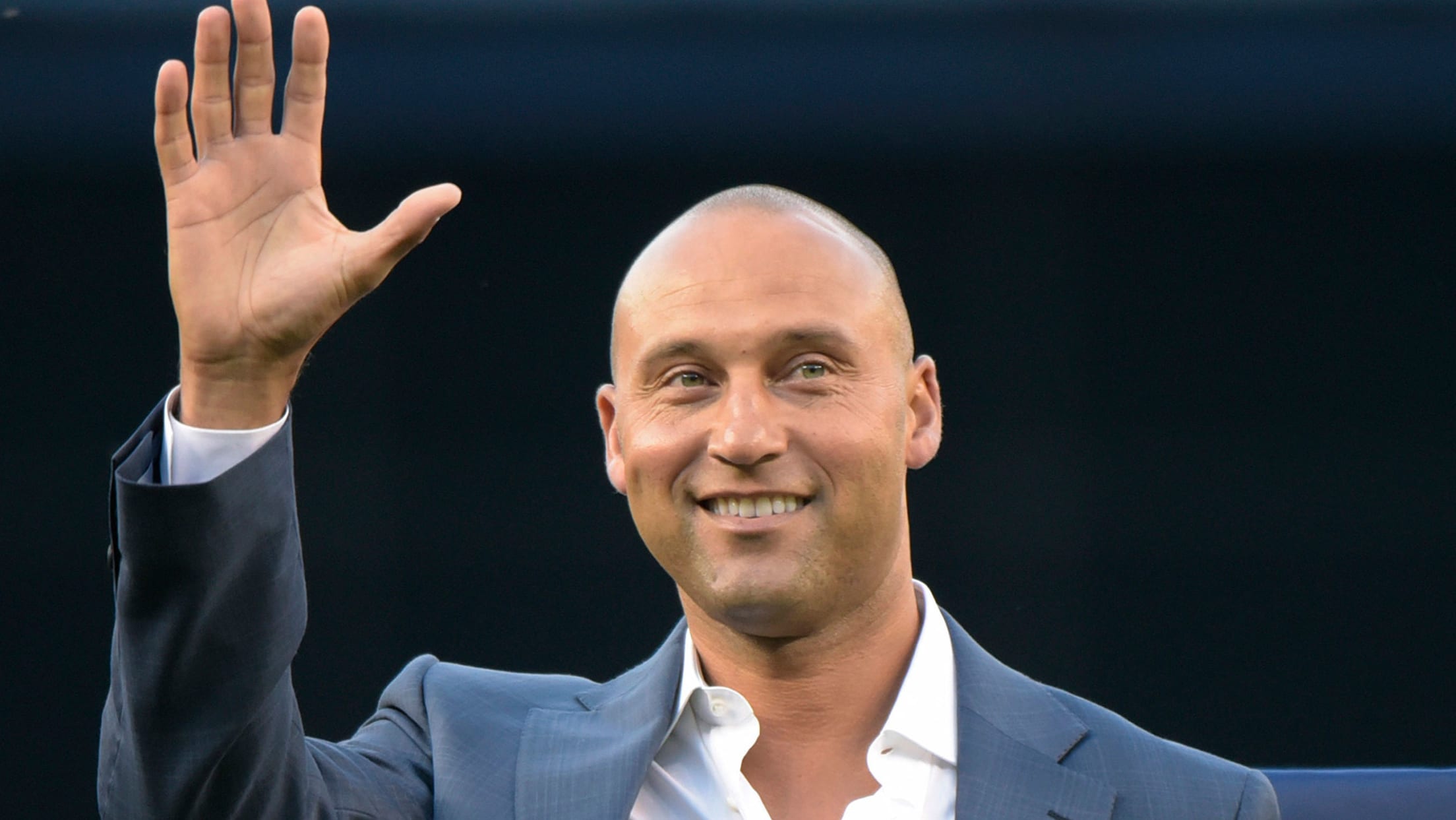 Among the tens of thousands of players, managers, owners, executives and other personnel that have made their marks on baseball, only a select 339 are enshrined in the National Baseball Hall of Fame, including 267 former Major League players. And among that elite group, 57 players have been granted an
How HOF ballots are compiled, counted
Results to be announced 6 ET Tuesday on MLB Network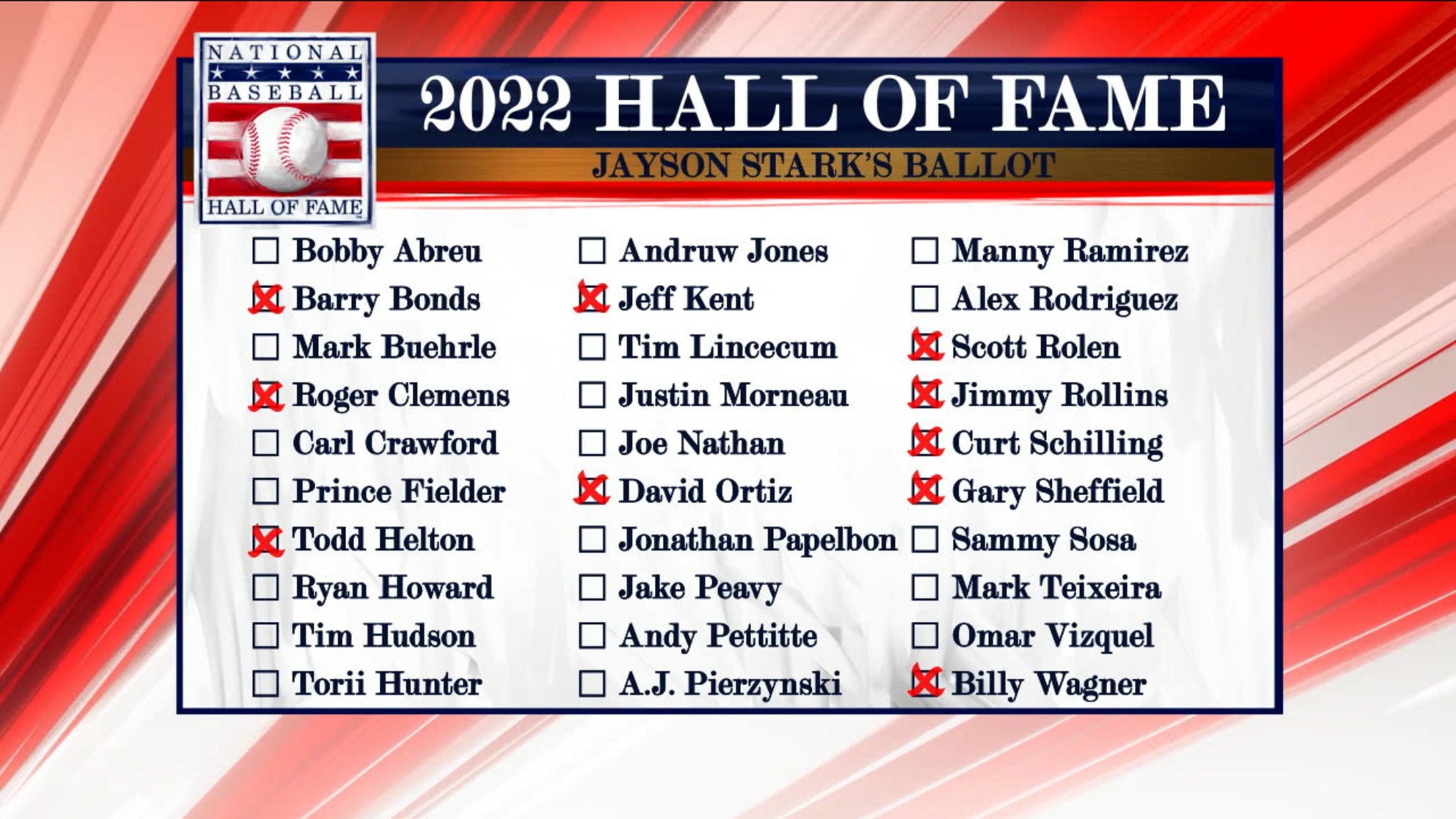 By now, baseball fans likely know the basics of the Hall of Fame voting process. Members of the Baseball Writers' Association of America receive their ballots, make their selections and mail them back -- but where exactly do those ballots go? As it turns out, they don't go directly to
Showalter, Eppler on '22 staff, preparation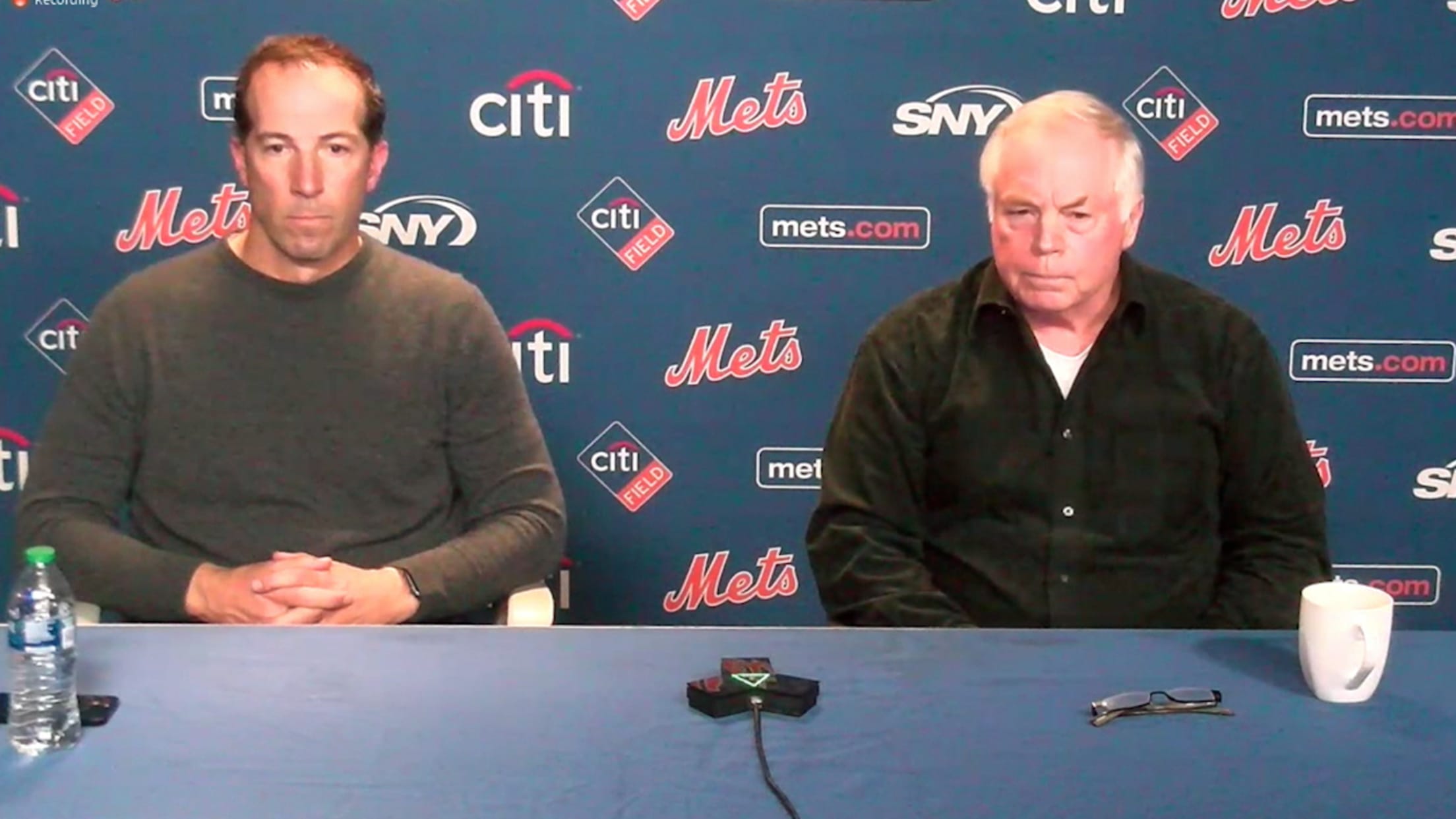 NEW YORK -- In about two weeks, Buck Showalter intends to travel to Port St. Lucie, Fla., and set up camp. Due to Major League Baseball's lockout regulations, the new Mets manager isn't yet allowed to introduce himself to the players on his roster, let alone work with them. He's
Sox prospects Casas, Blaze at mini-camp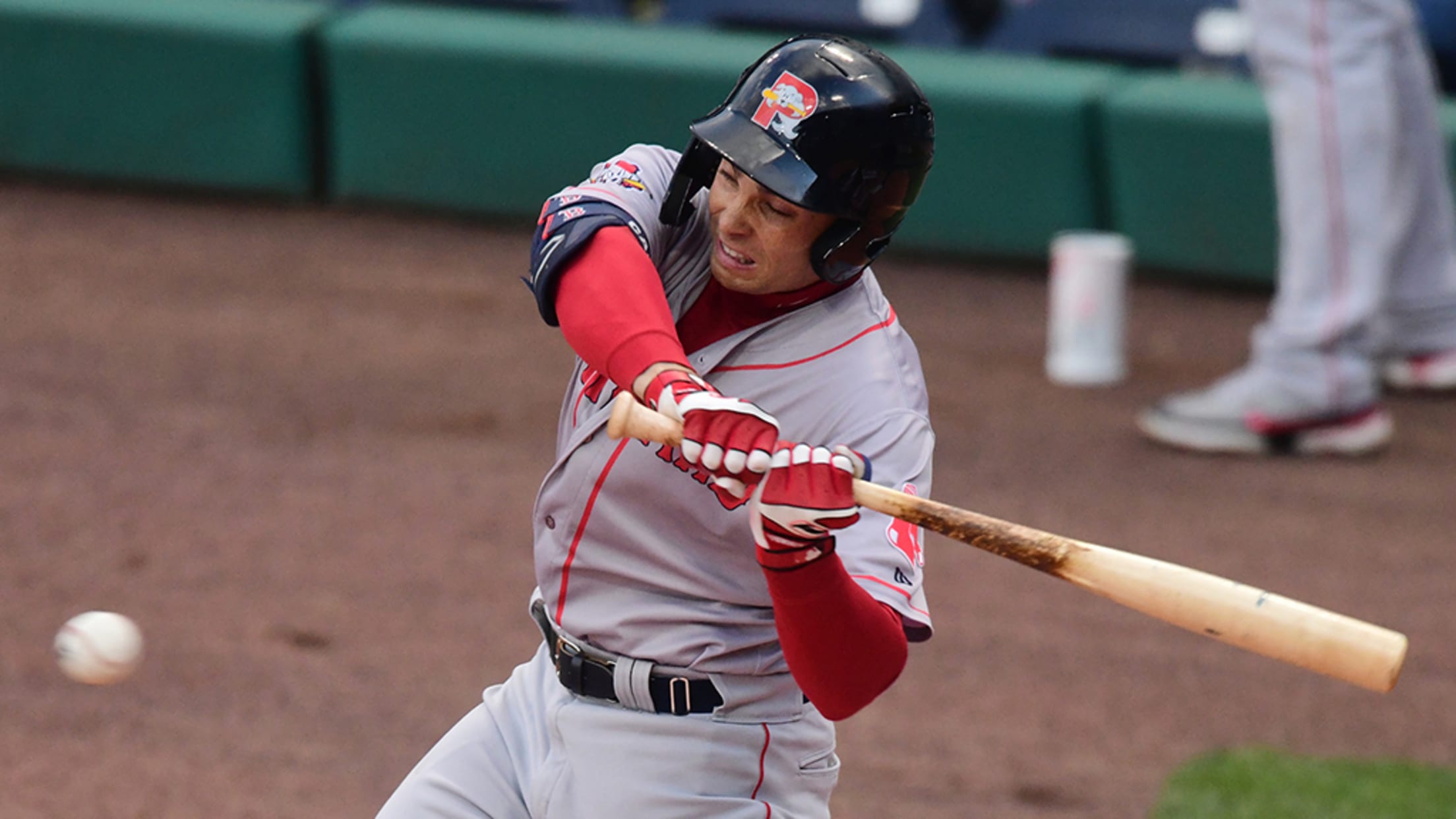 To help with the acclimation process for 28 of their prospects -- including a few of their most prominent -- the Red Sox opened their Winter Warm-Up program on Monday at the team's Spring Training base of JetBlue Park in Fort Myers, Fla. The program, billed as a week-long mini-camp,
Best baseball movies based on a true story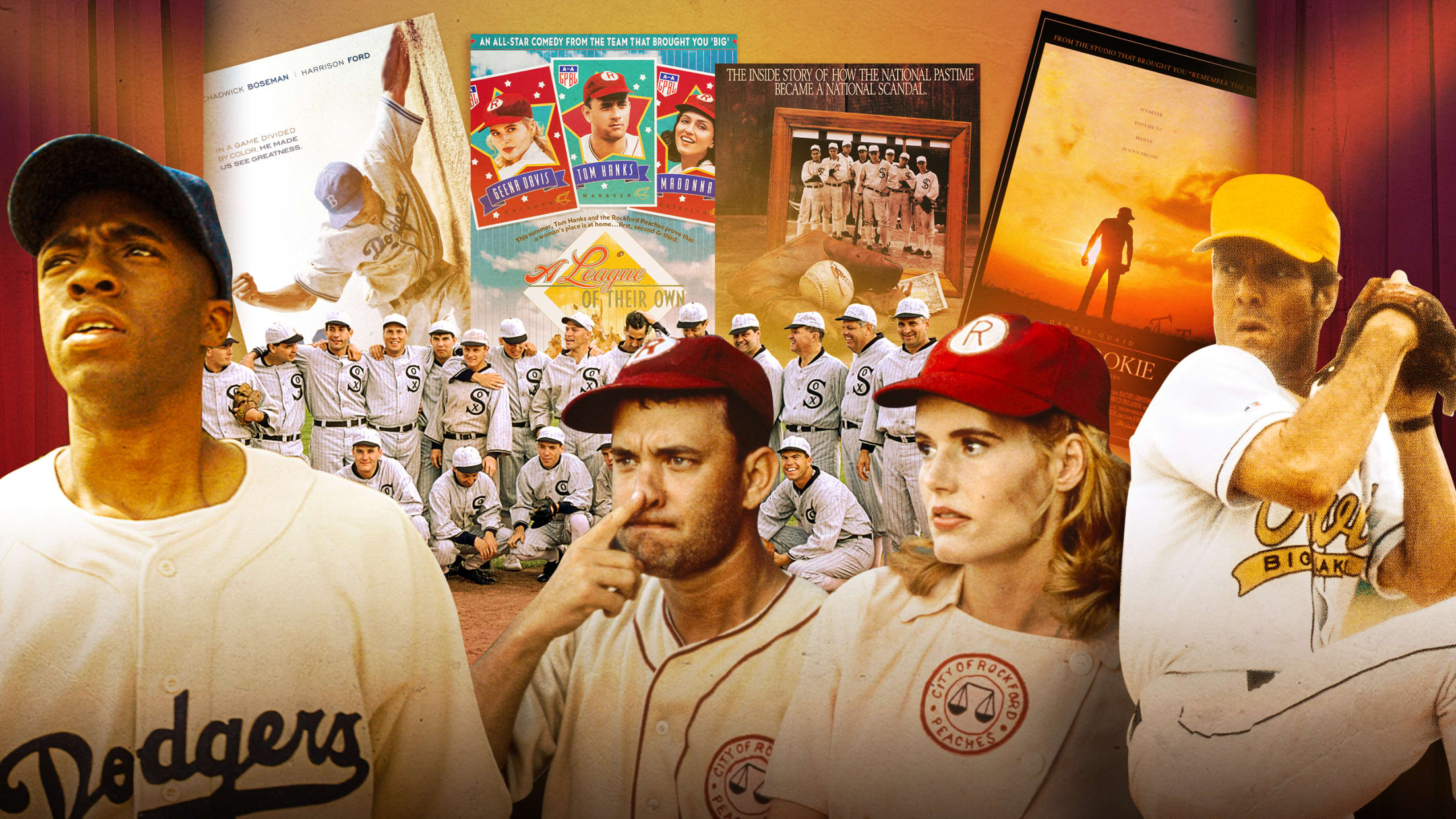 Among the dozens of movies that tell stories about baseball, some of the most beloved are those that were written for events that actually happened. "Based on a true story" films bring a slice of history back to life, and, if effective, make us think (and debate). Today, we continue
The 7 HOFers elected in final year on ballot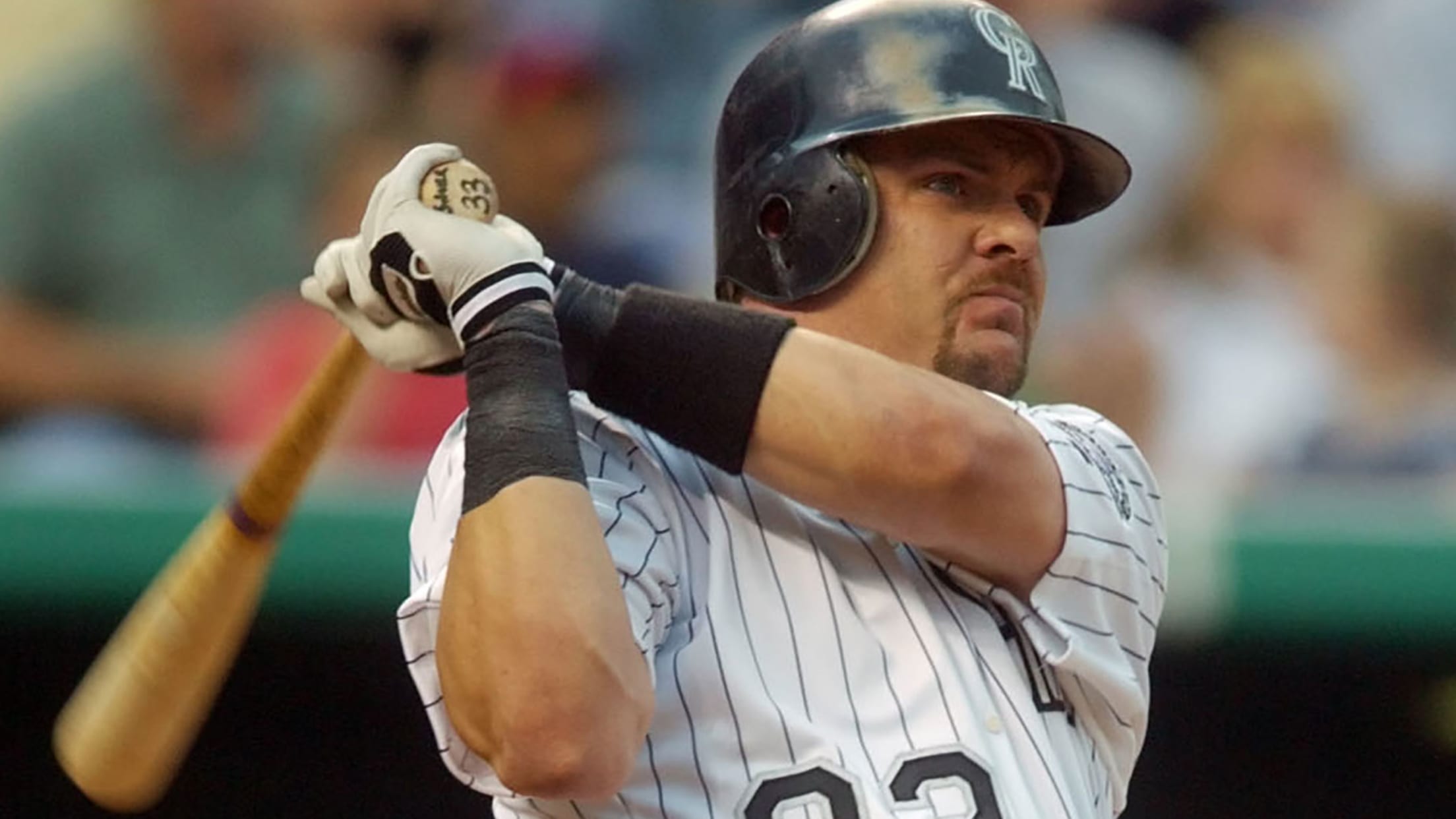 Some Hall of Fame candidates are no-doubt picks, cruising into Cooperstown on the first ballot. Other cases aren't so simple, requiring years of debate, hand-wringing, and consternation, as supporters try to change minds, and doubters dig in their heels. Sometimes progress is incremental, and sometimes it comes all at once.
Bucs emerging as leaders in Asian market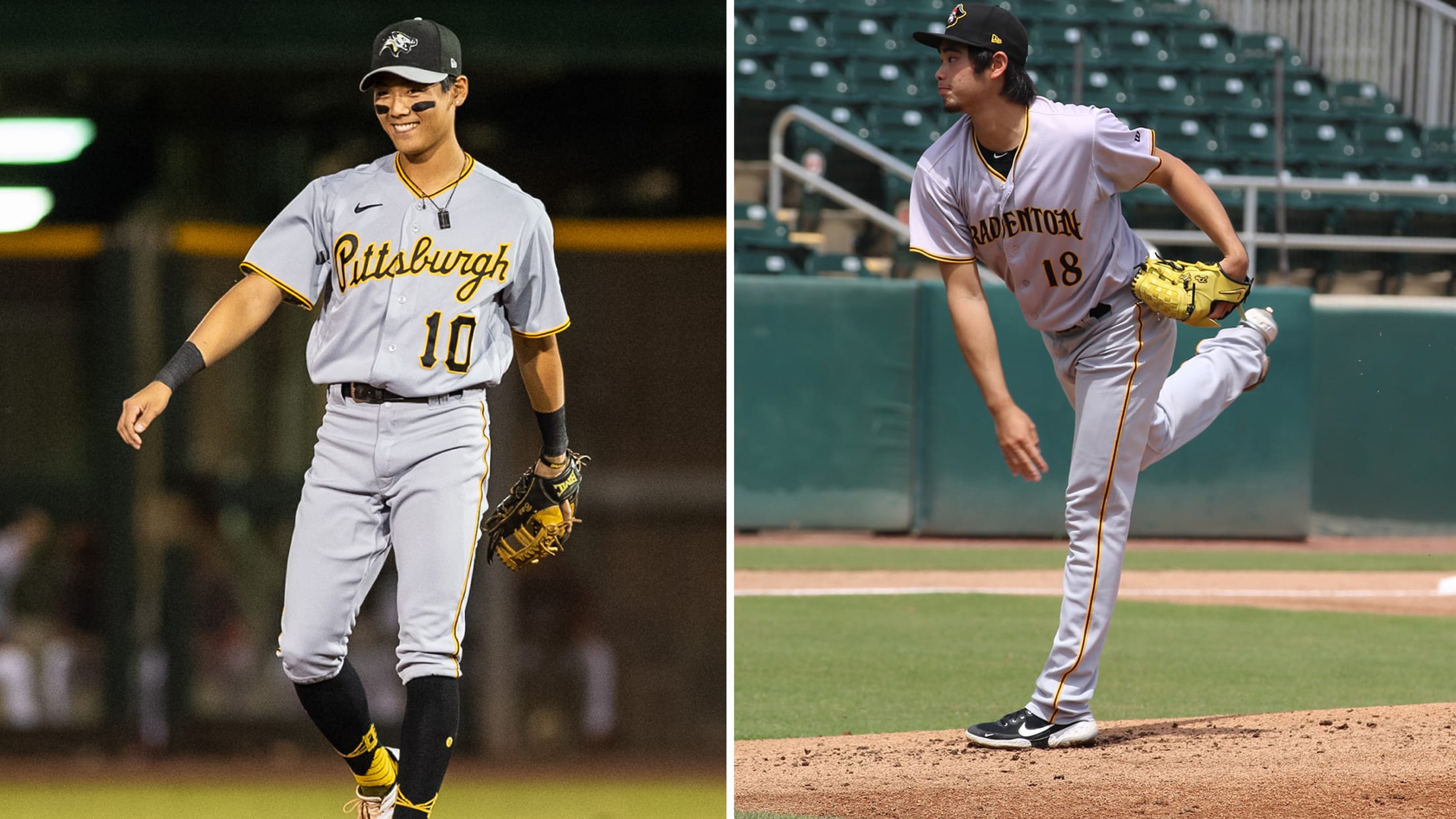 The Pirates were very active in the opening days of the 2022-23 international signing period, which began Jan. 15. As of Monday, they had signed 19 players, the vast majority coming from Latin America. However, one signing on the other side of the globe continued a strong trend for the
Bartolo's son takes up pitching, 'likes to hit'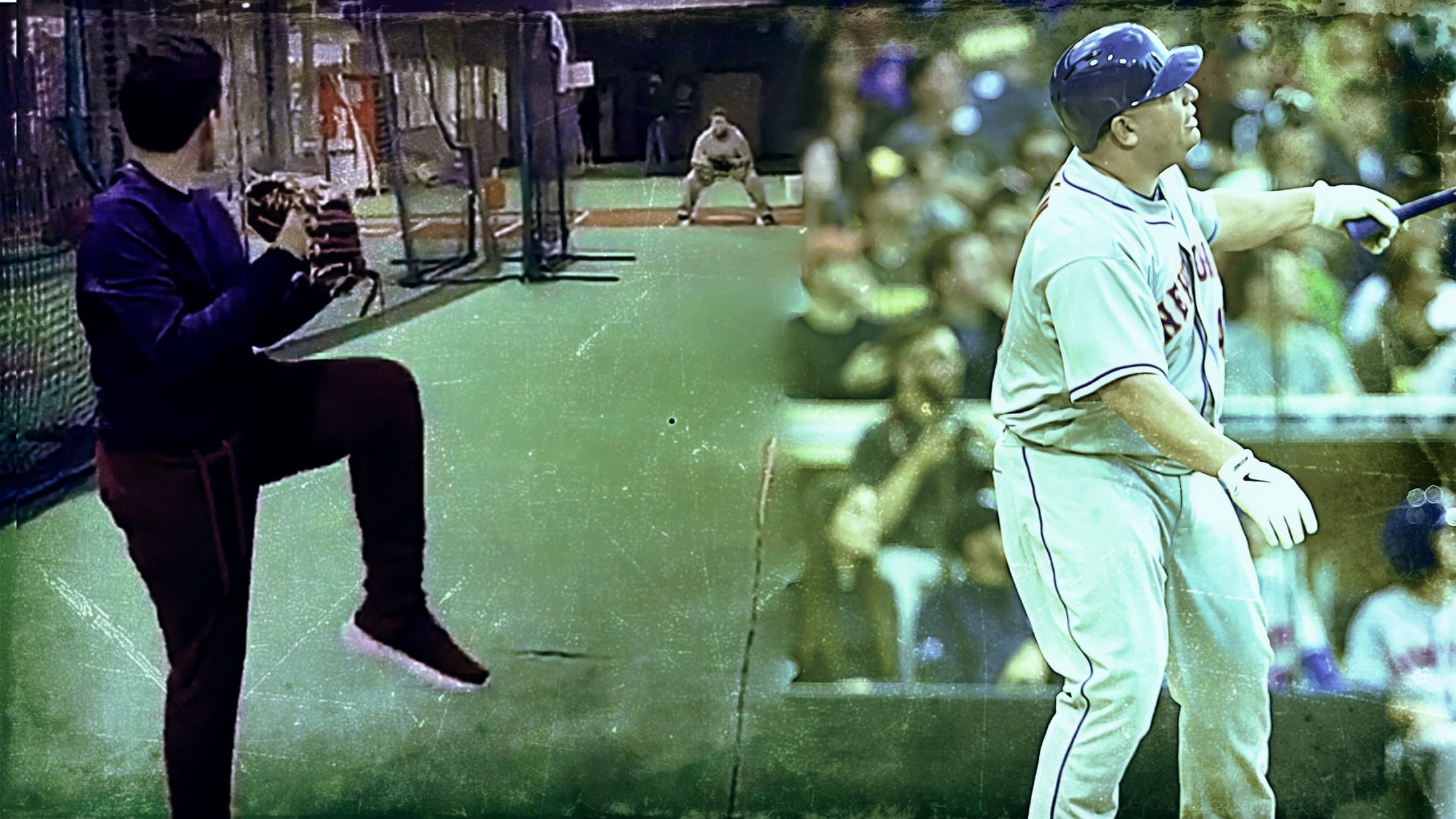 Bartolo Colón's son wants to be a hitter. That's what Colón, a folk hero in the baseball world because of his entertaining personality and the longevity of his pitching career, said recently per a tweet from Z101 Digital's Héctor Gómez.
Here are the 2021 Scouts of the Year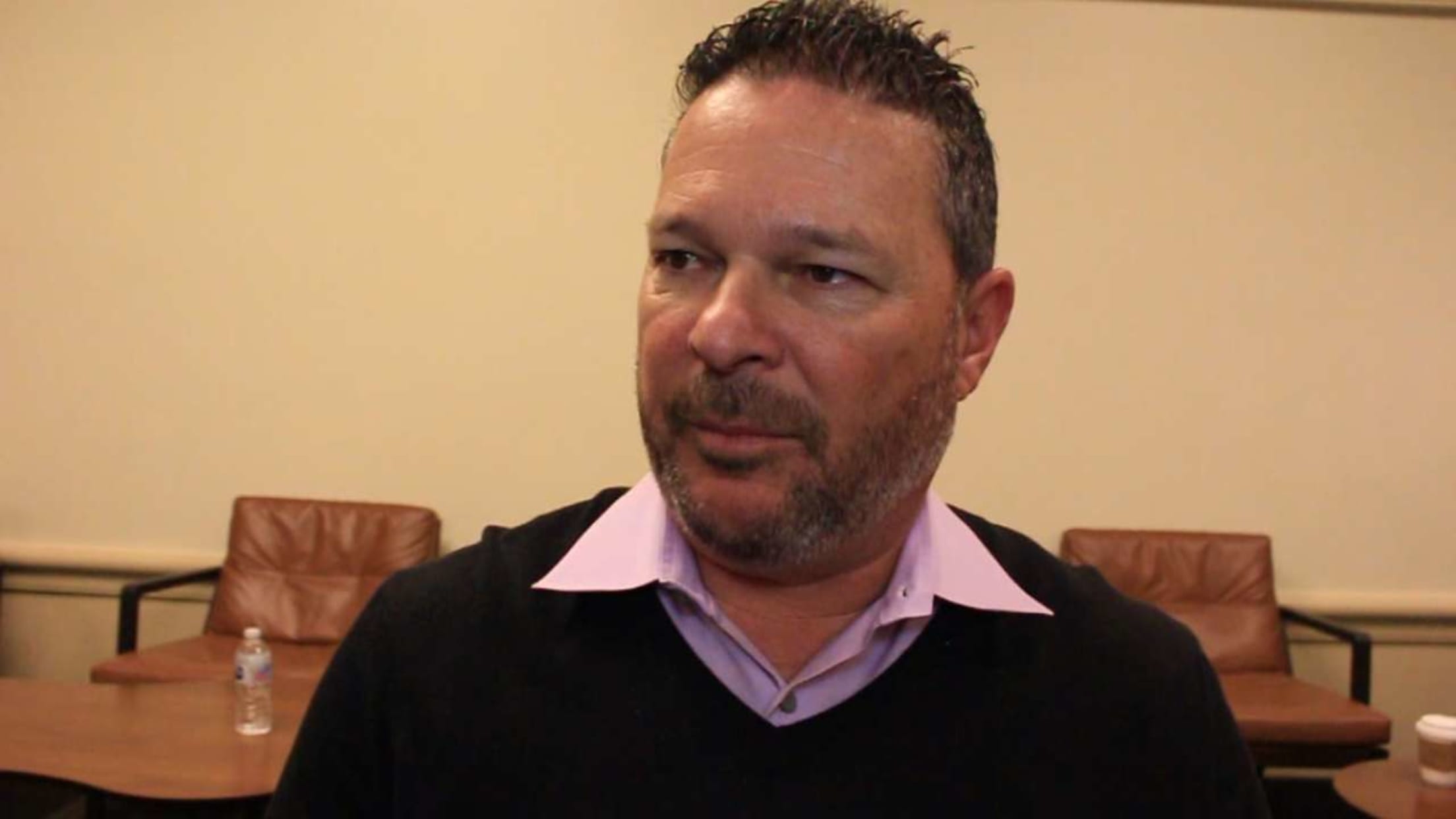 In three decades of scouting, Louie Eljaua has helped sign 21 big leaguers, including World Series MVPs Liván Hernández and Jorge Soler. The headliner in that group is Miguel Cabrera, and Eljaua never will forget when he first saw the future first-ballot Hall of Famer as a 15-year-old in Venezuela.
Rays announce Minor League coaching staff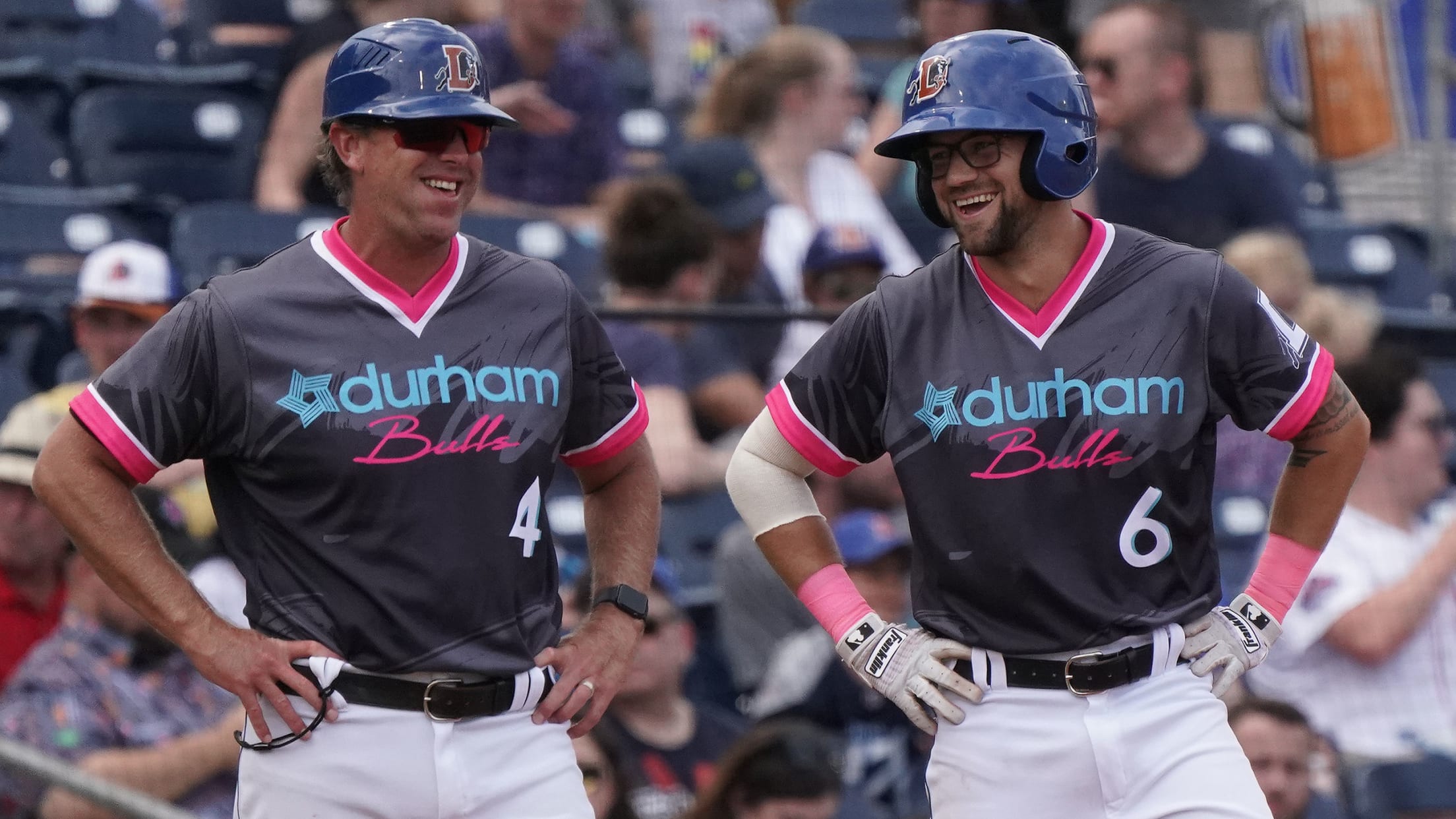 ST. PETERSBURG -- The Rays on Monday announced their Minor League coaching and medical staffs for the 2022 season, making more than 30 changes overall while bringing back the five managers who guided their farm system to historic highs on the field last year. The Rays' success often turns their
'I feel close': Winn foresees MLB debut in '22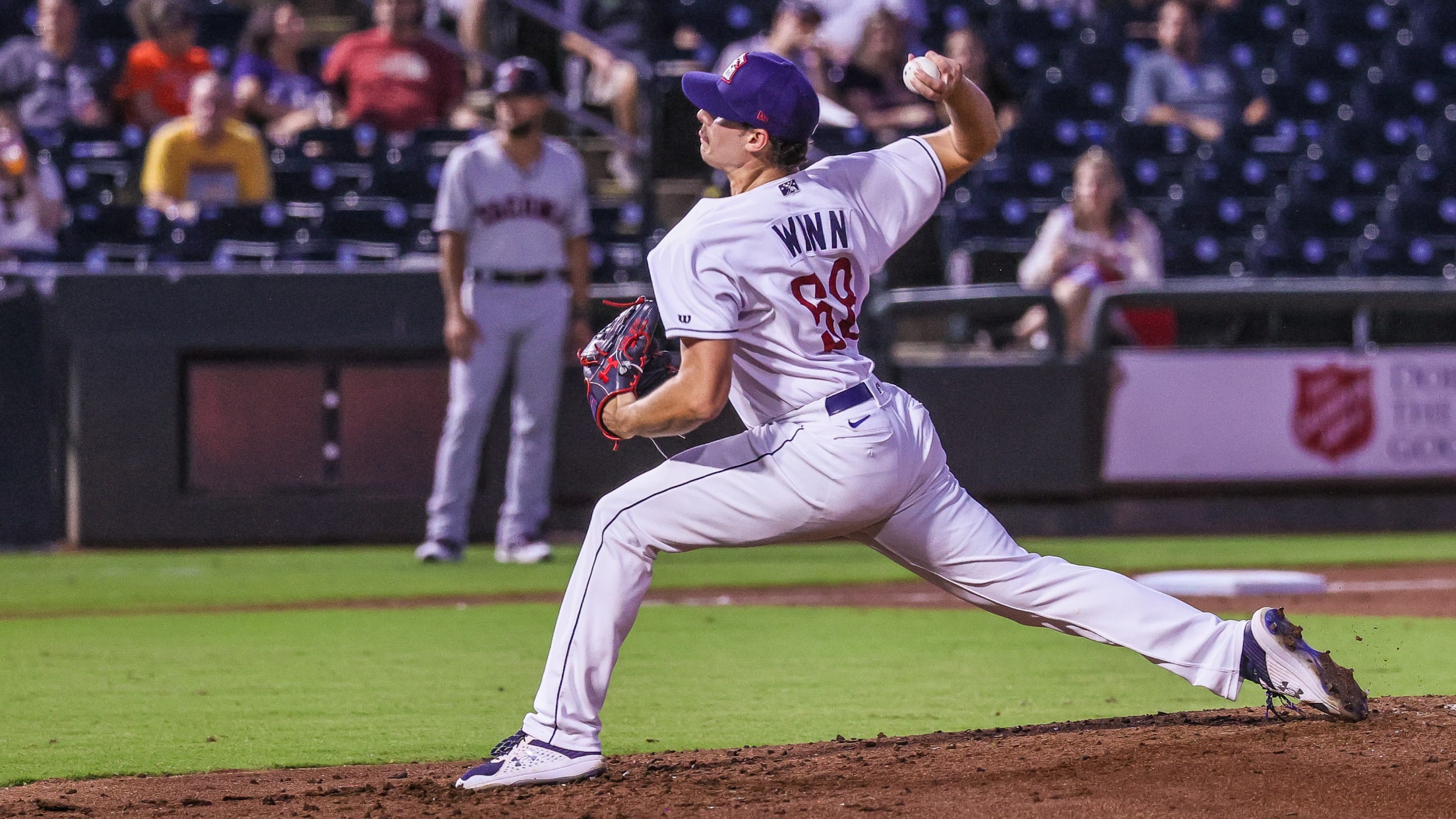 ARLINGTON -- Cole Winn and his mother have matching tattoos on their forearms. It's a simple minimalist outline of a shark fin poking out of the ocean. It was a spur of the moment decision they made one day while walking around Dallas a few weeks before Christmas, Winn explained
10 moments that defined Williams' career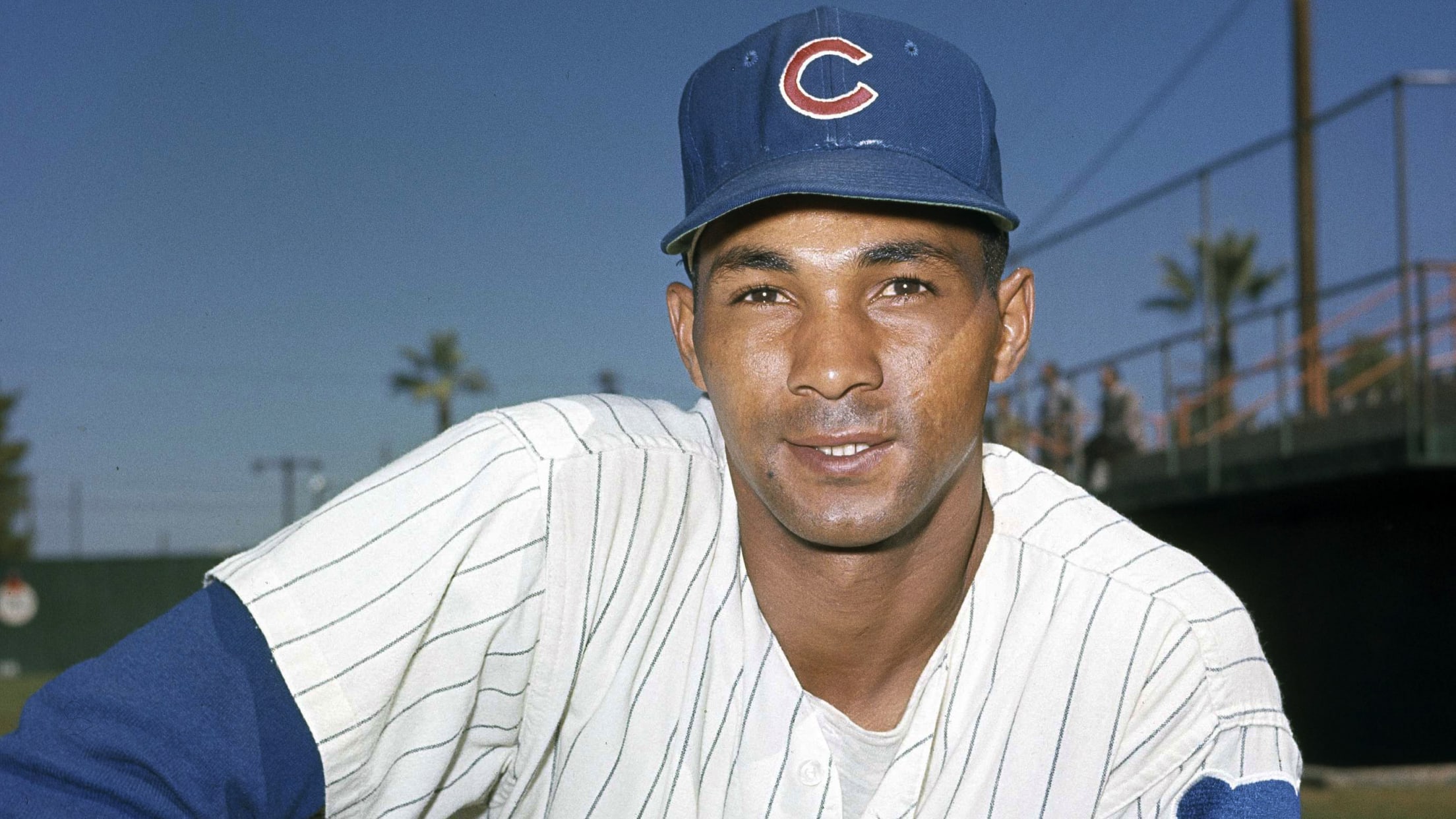 CHICAGO -- Billy Williams' swing was sweet and his production steady. His career was full of achievements and jaw-dropping moments that made him a fan favorite among Cubs fans and a no-doubt inductee for baseball's Hall of Fame. For the beloved Cubs teams of the 1960s and '70s, Williams was
Meet the woman who struck out Hank Aaron
She struck out Hank Aaron, scared Yaz and baffled Ted Williams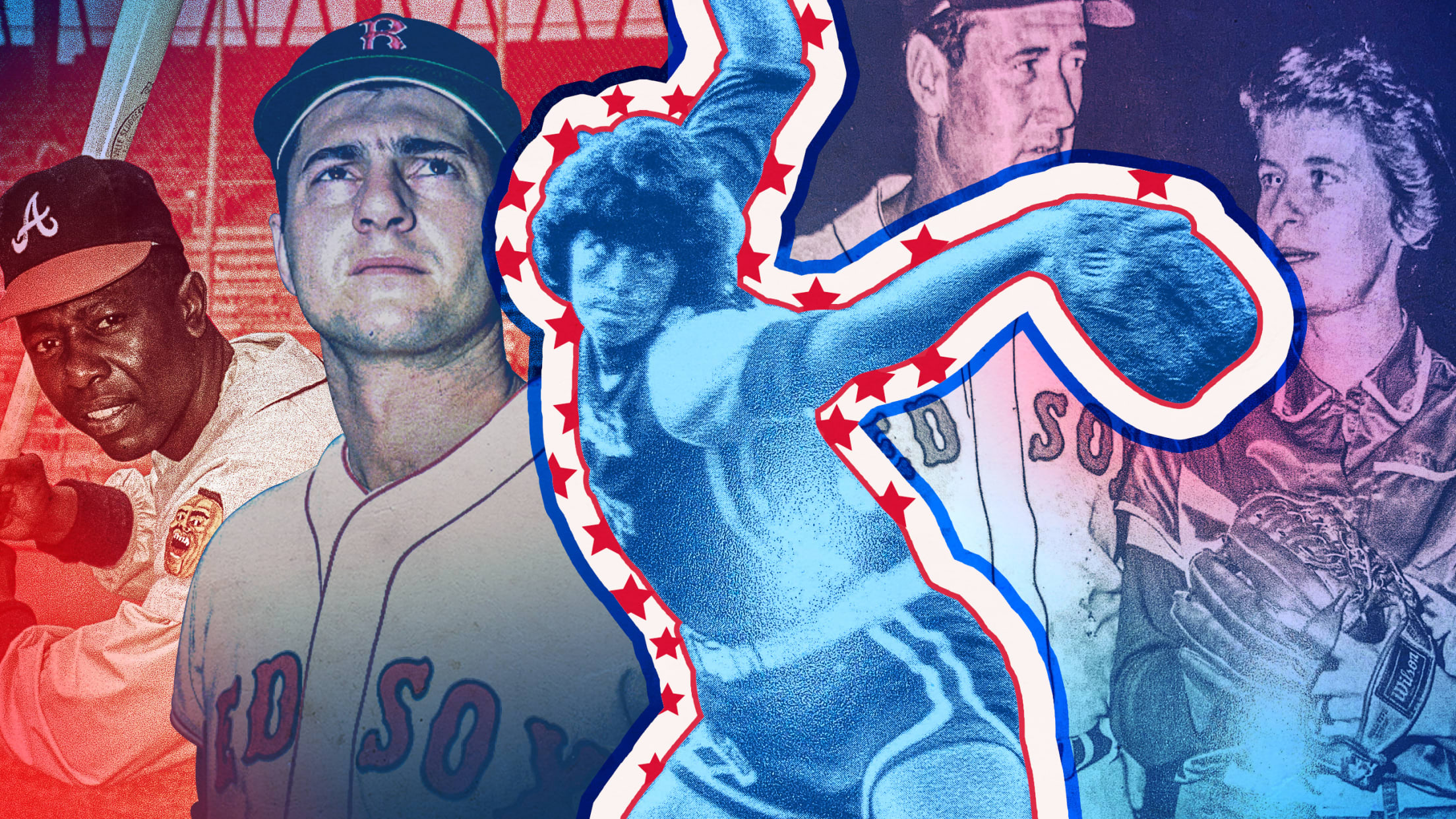 "I was never gonna let anybody beat me at anything. I was so competitive. When I was facing Ted Williams, I was facing Ted Williams. Yeah he probably should've hit me, but he didn't."
How Billy Wagner went from righty to lefty
A natural right-hander made a career throwing 100 mph with his left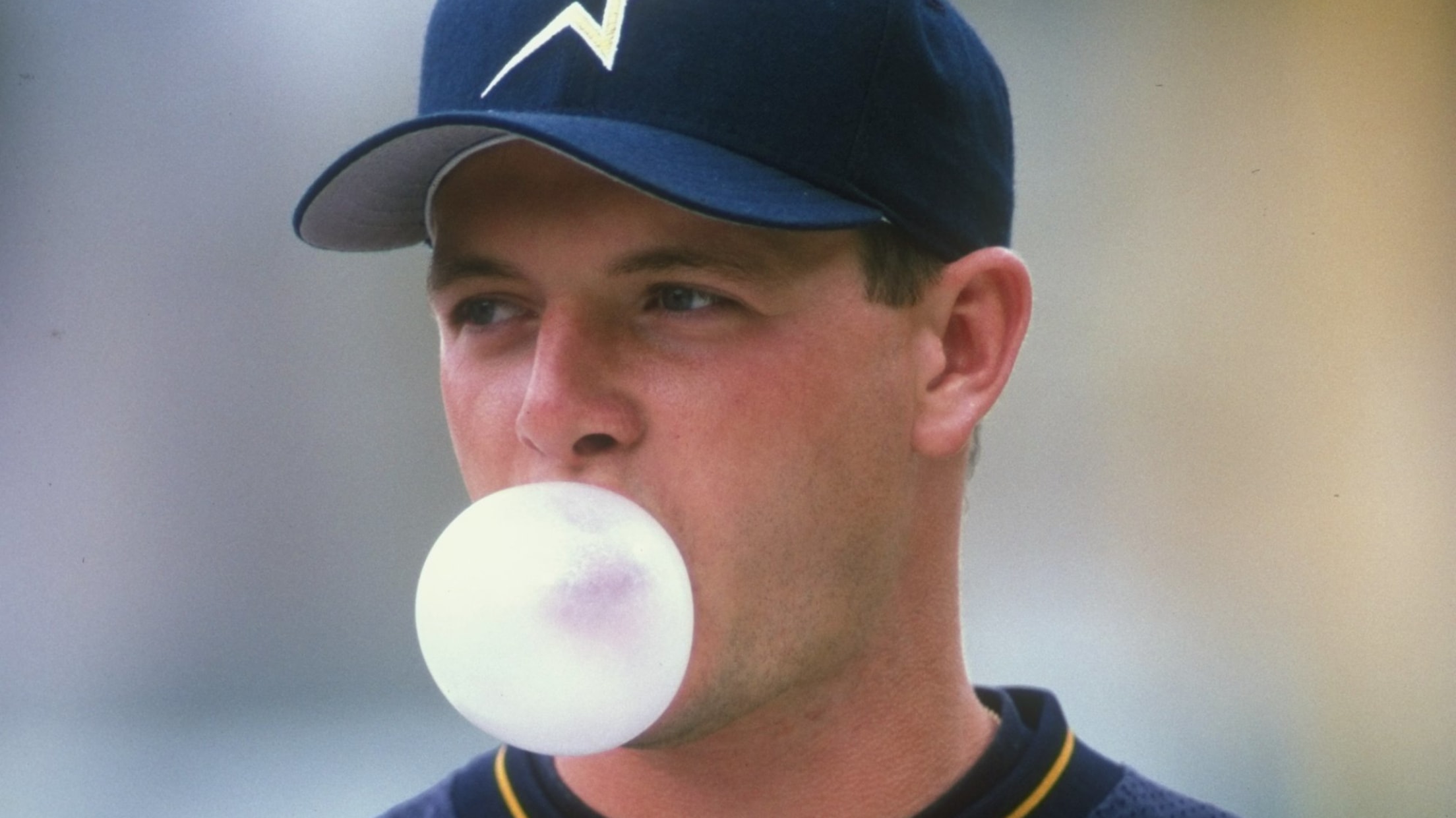 A version of this story originally ran in December 2020.
Elite '23 Draft prospects tabbed for showcase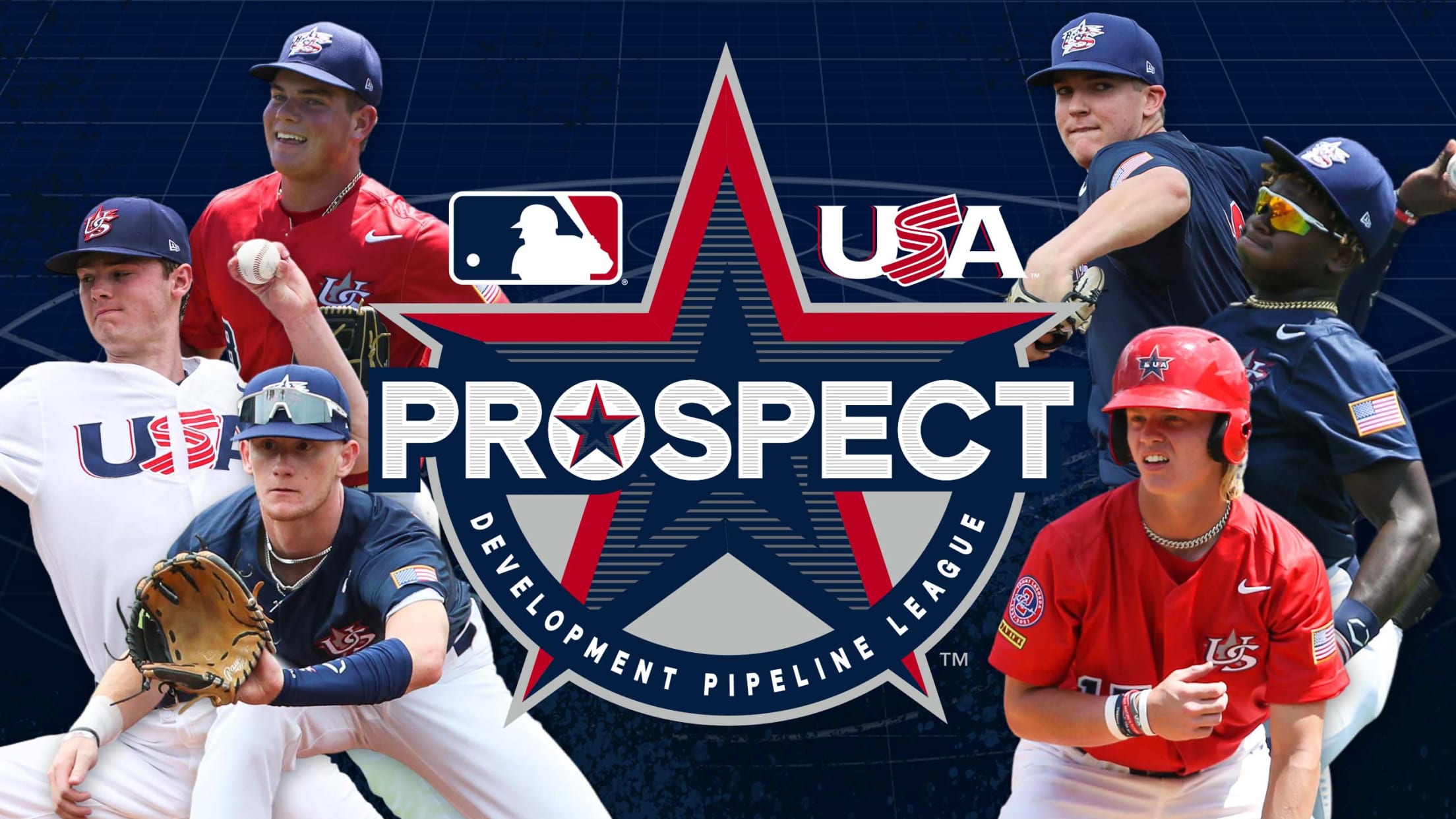 Since its inaugural season in 2019, the Prospect Development Pipeline (PDP) League has been a place for talent evaluators to get a look at the top prep juniors in the country. MLB Network aired its special program, "Top 25 Prospect Development Pipeline," on Saturday, highlighting 25 top prospects eligible for
KC adds right-hander Brewer to Minors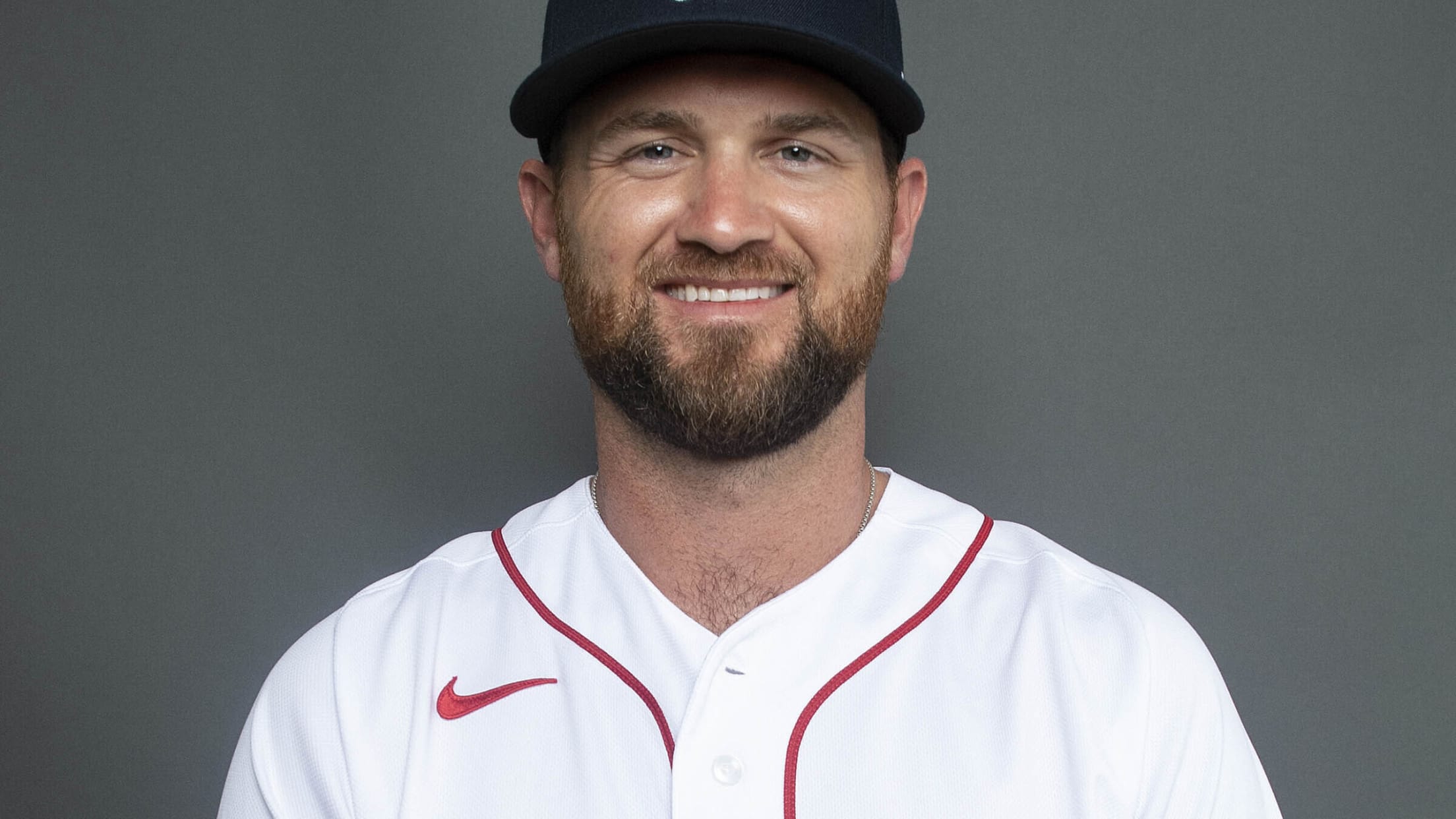 KANSAS CITY -- Another versatile pitcher with big league experience joined the Royals organization on Monday, when the club signed right-hander Colten Brewer to a Minor League contract. Brewer, 29, has spent the last three seasons with Boston, logging a combined 81 1/3 innings in the Majors and posting a
Buck still wowed by Deion's incredible speed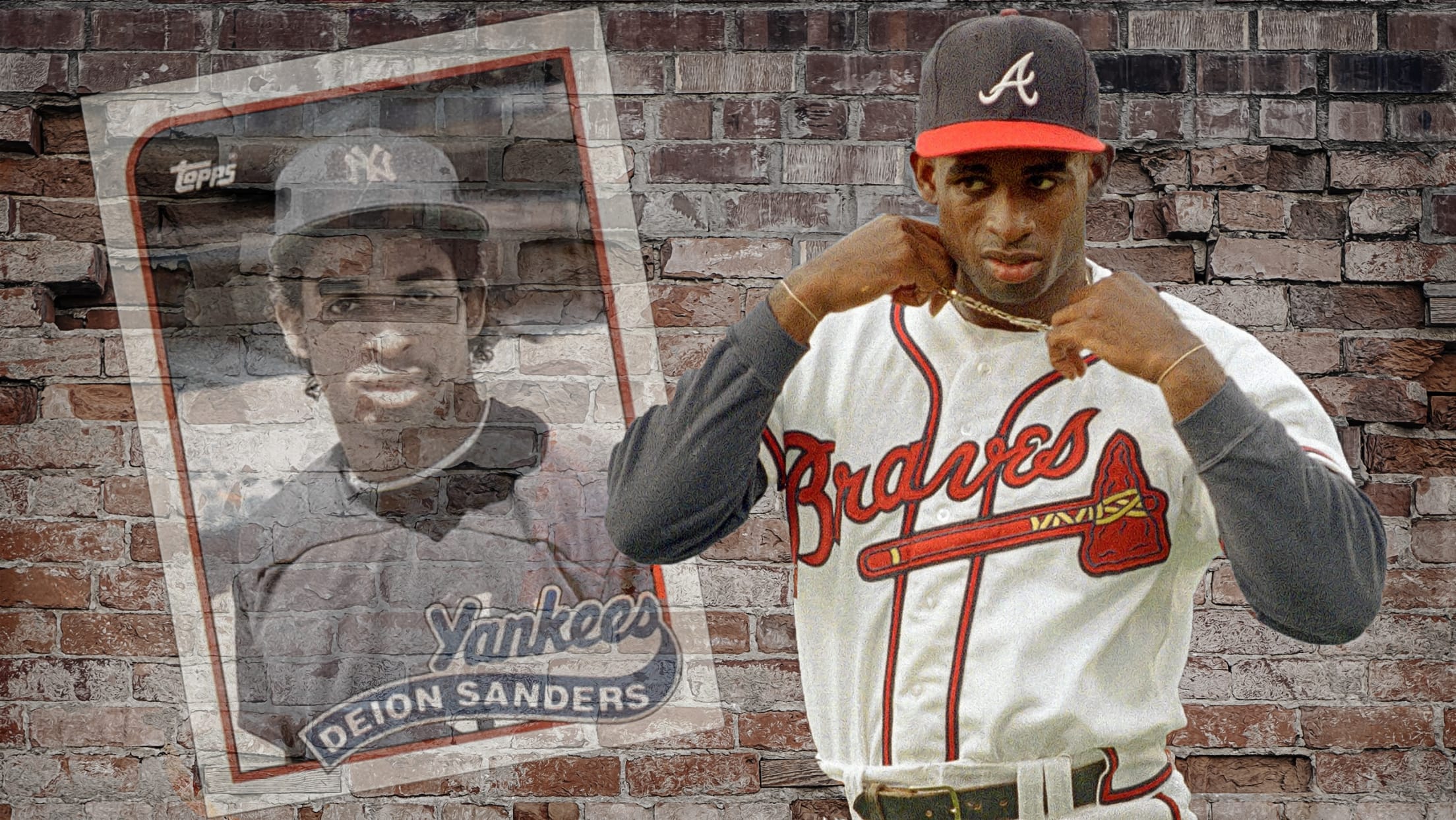 It has been a big pro football weekend, and Buck Showalter is a football fan, too. It didn't take long for the subject to get around to Deion Sanders, whom Buck managed in Albany, N.Y., in Double-A ball before Deion got called up to the Yankees in 1989. As usual