World Series Game 6: 7 key storylines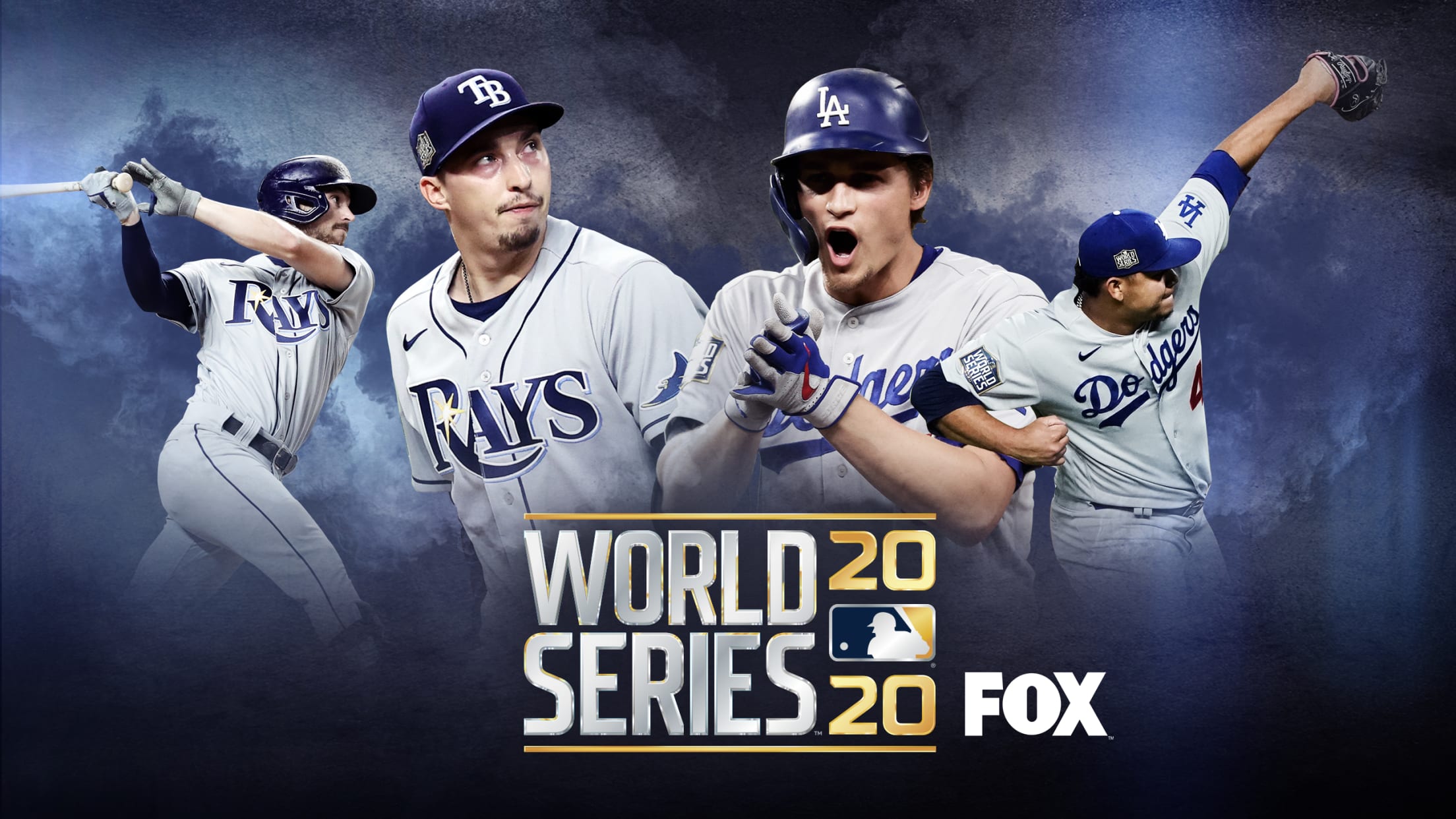 In a season that has been unlike any other, it is fitting that this is all ending with a bang. Either it's going to end Tuesday in a Game 6 that gives the long-suffering Dodgers fans their first World Series title in more than 30 years, or … we're getting
World Series Gm. 6 lineups, FAQ (FOX, 8 ET)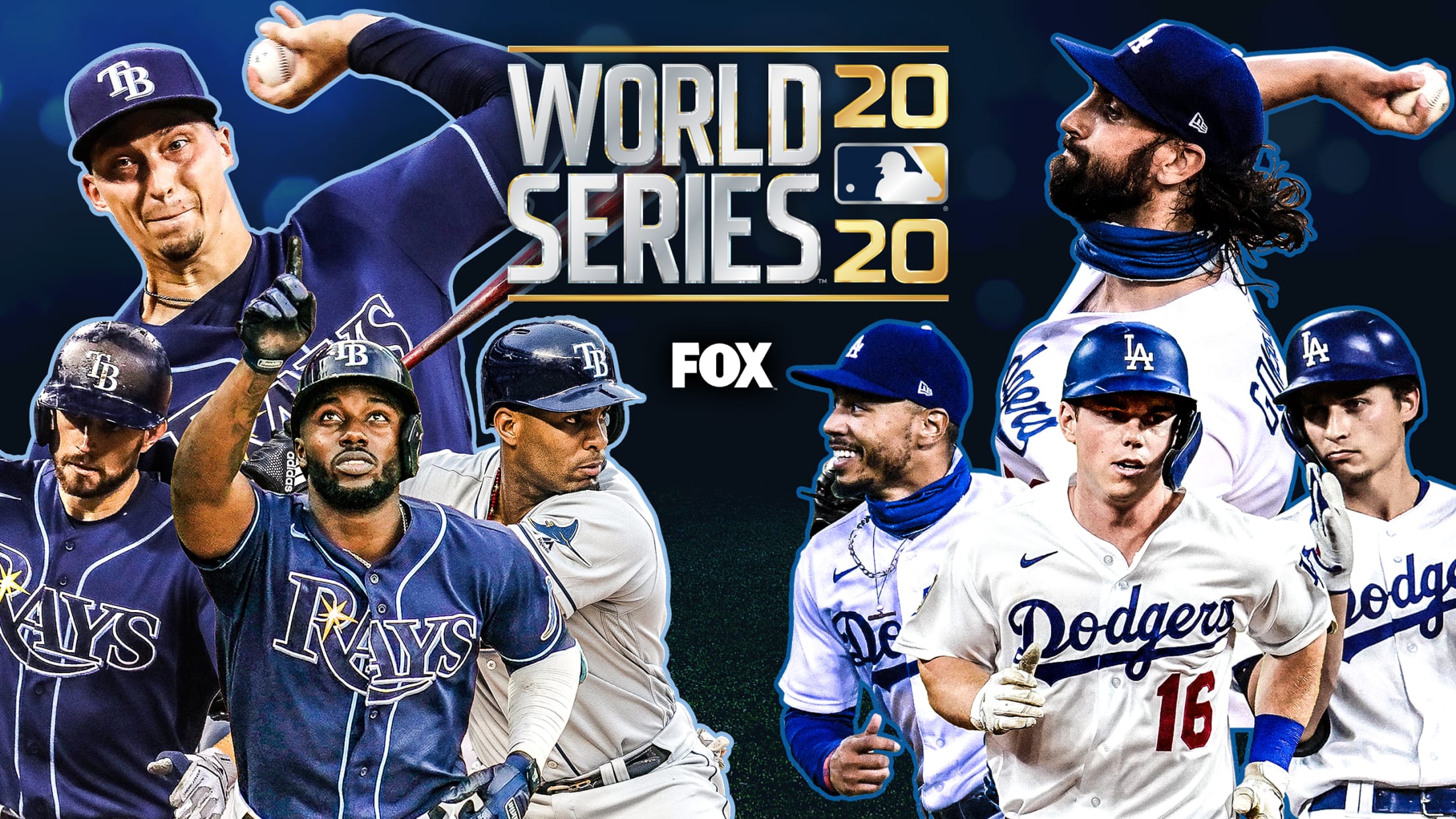 The first neutral-site World Series has the Dodgers and Rays both calling Arlington's Globe Life Field home. And perhaps, in that spirit of sharing, it is only appropriate that the two clubs have alternated victories in the first five games of this best-of-seven Fall Classic.
Mookie is the man for this moment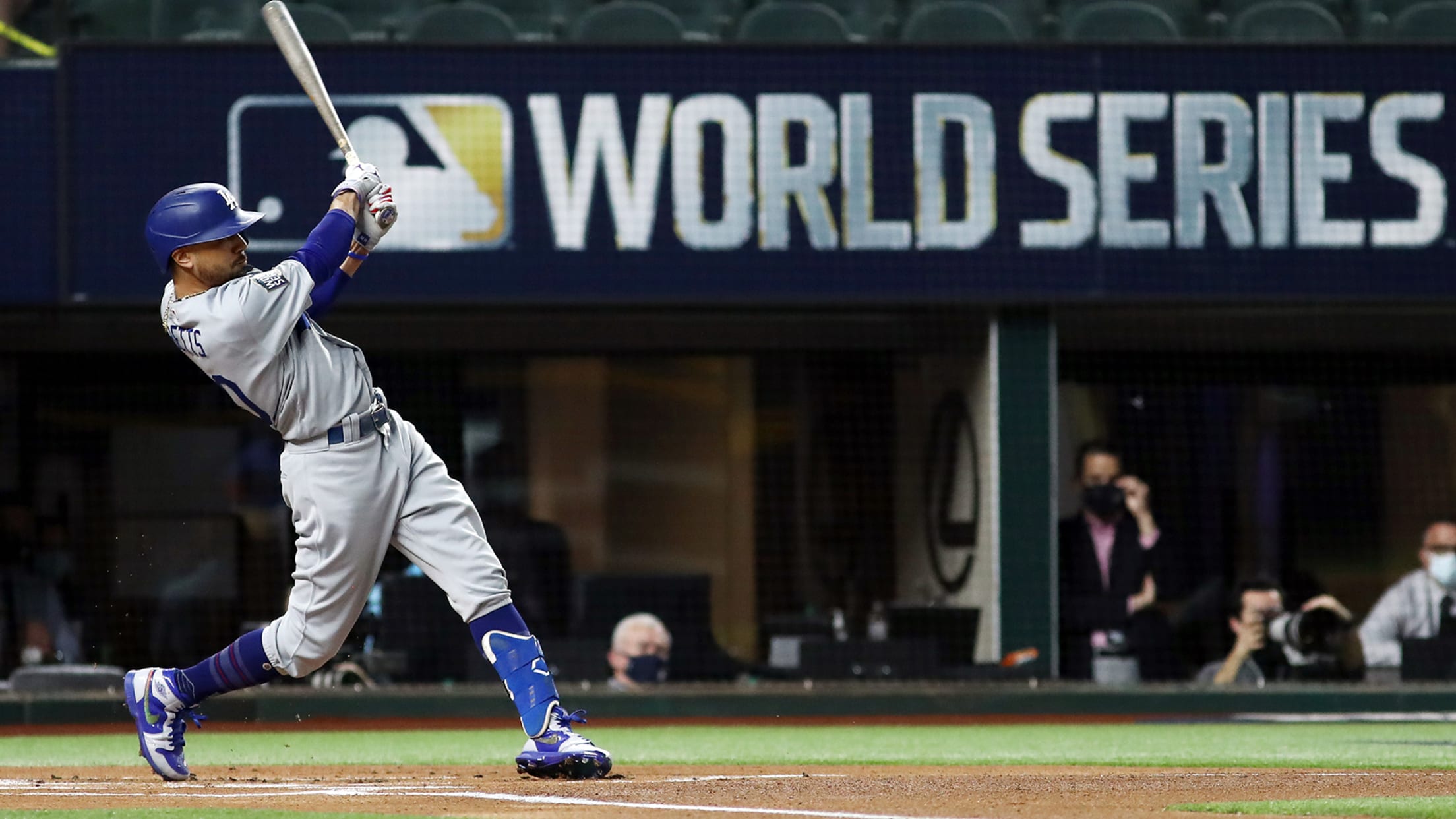 Maybe this is Mookie Betts' night for the Dodgers. • World Series Game 6: Tonight, 8 ET/5 PT on FOX They always talk about the best player in the gym when looking at potential deciding games in basketball. Another team in Los Angeles just had LeBron James in the gym
If LA wins, should Kershaw be WS MVP?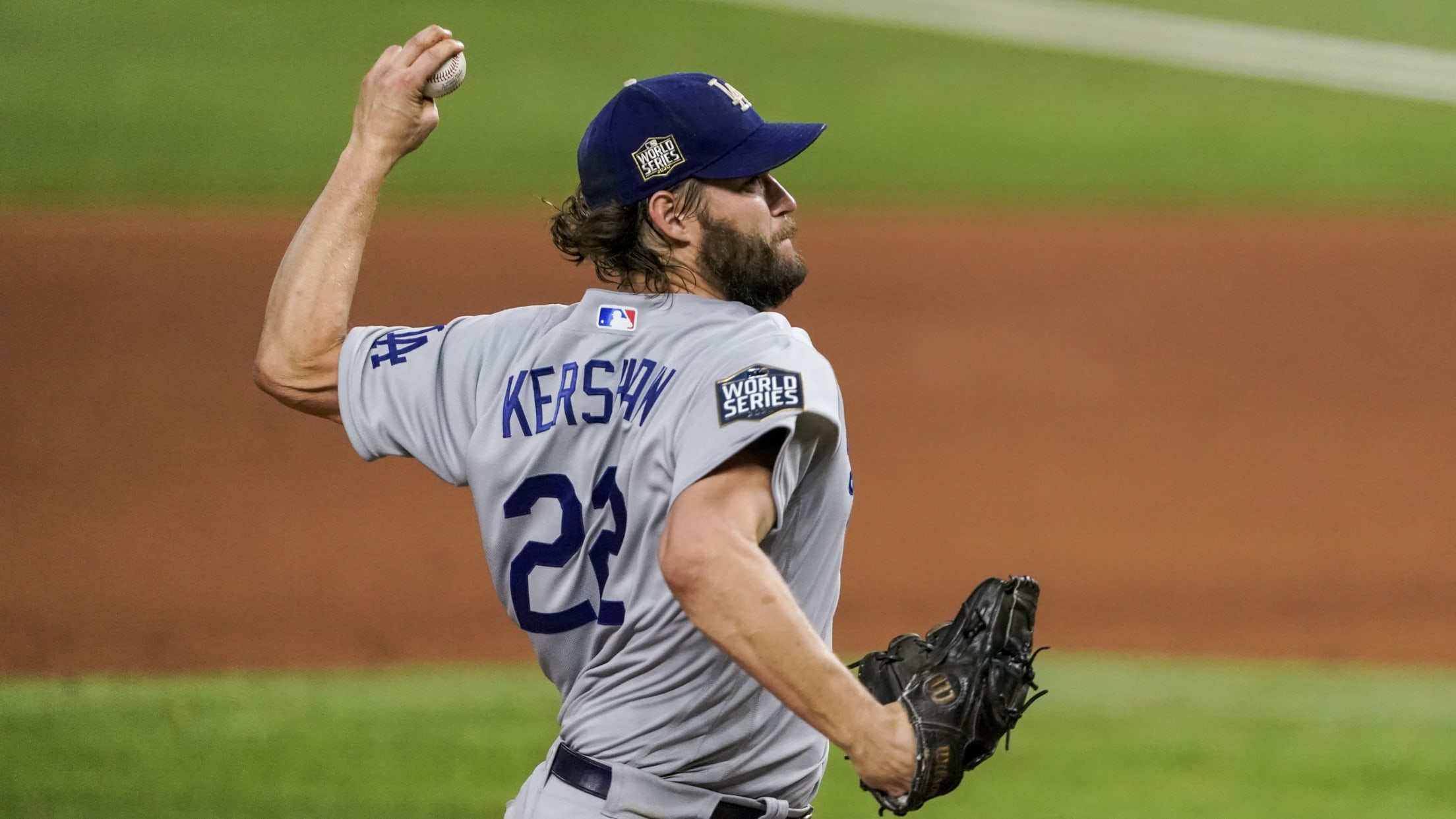 If the Dodgers win one more game over the Rays, they'll end a few World Series droughts -- the most famous one, of course, is the one that dates back to 1988, the year they won their last title. But they'll also end a string of more modern-day postseason disappointments,
Snell's last test: Saving the Rays' season
Lefty pitching like an ace -- but now stakes are higher than ever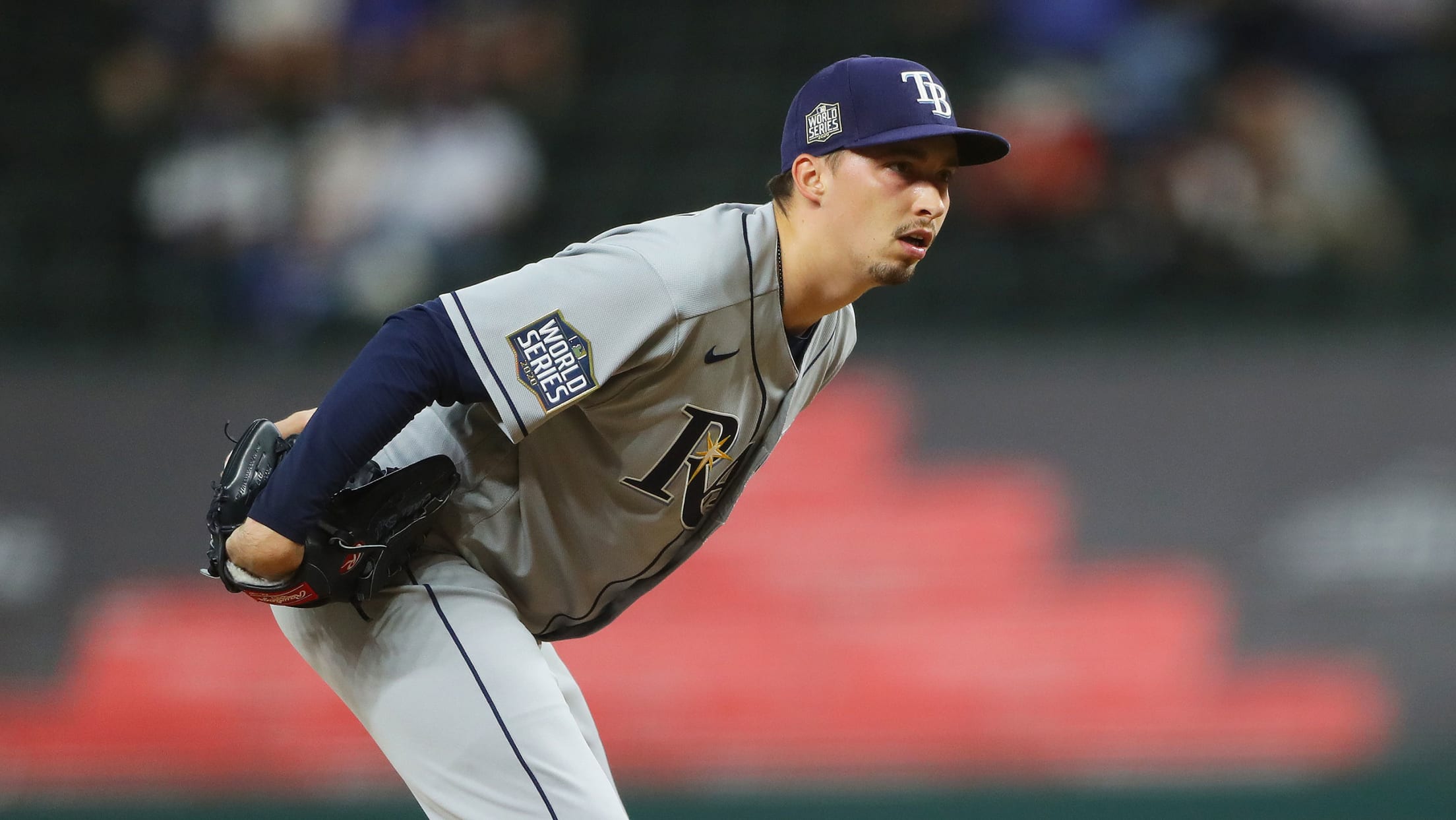 ARLINGTON -- Since getting drafted in 2011, Blake Snell has wanted to be the guy for the Rays. He's made it clear that he wants to be the organization's ace, getting the ball when the team needs him the most. Snell will get his chance to prove that Tuesday, as
2 trades that weren't changed everything
Slugger nearly went to Halos, righty to Red Sox in rumored February flurry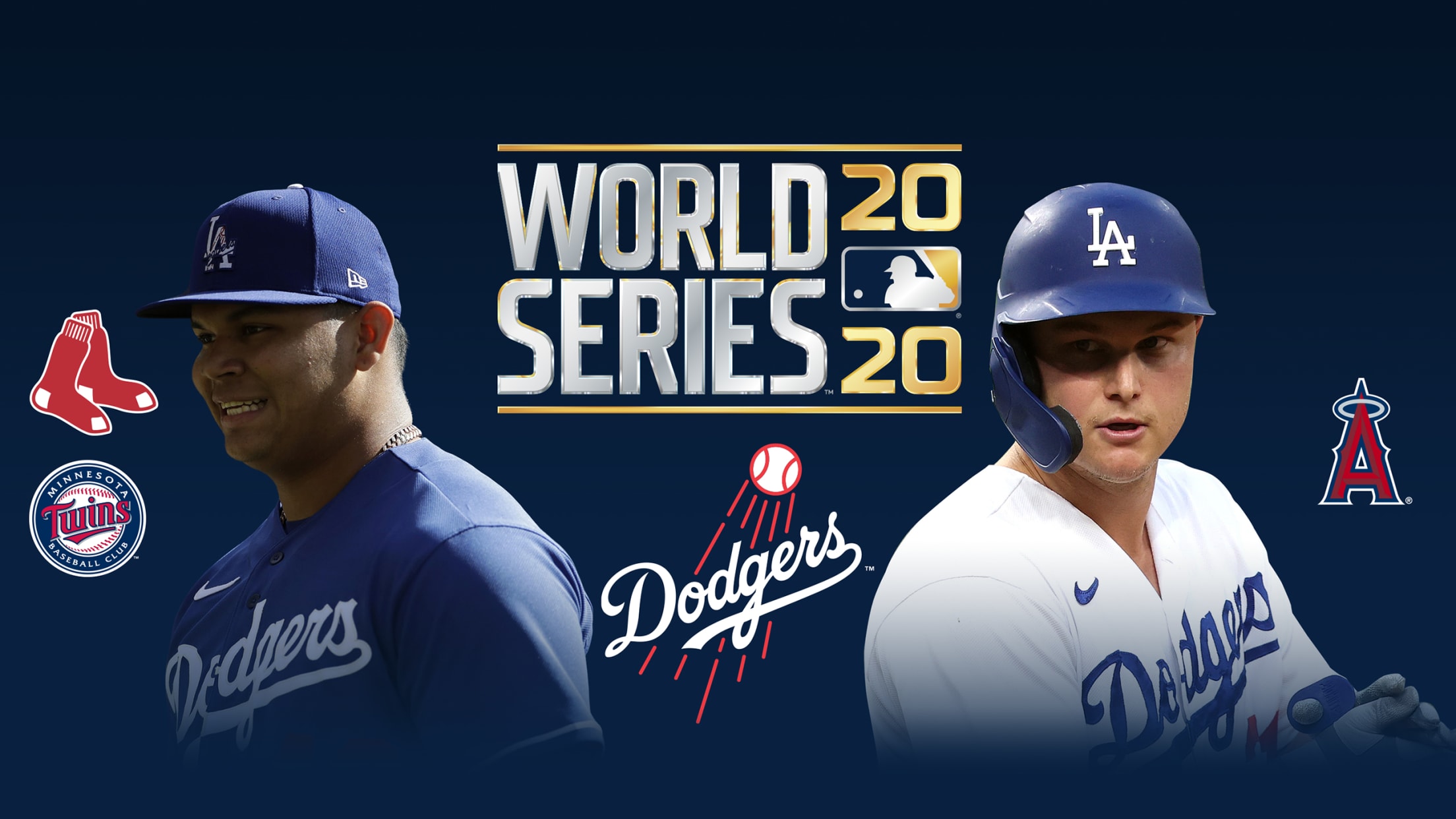 In one alternate universe, the hub of this particular Joctober is Joc Pederson's living room couch.
Cash 'going to get aggressive' with 'Stable'
Rays' bullpen rested, ready to throw different looks at Dodgers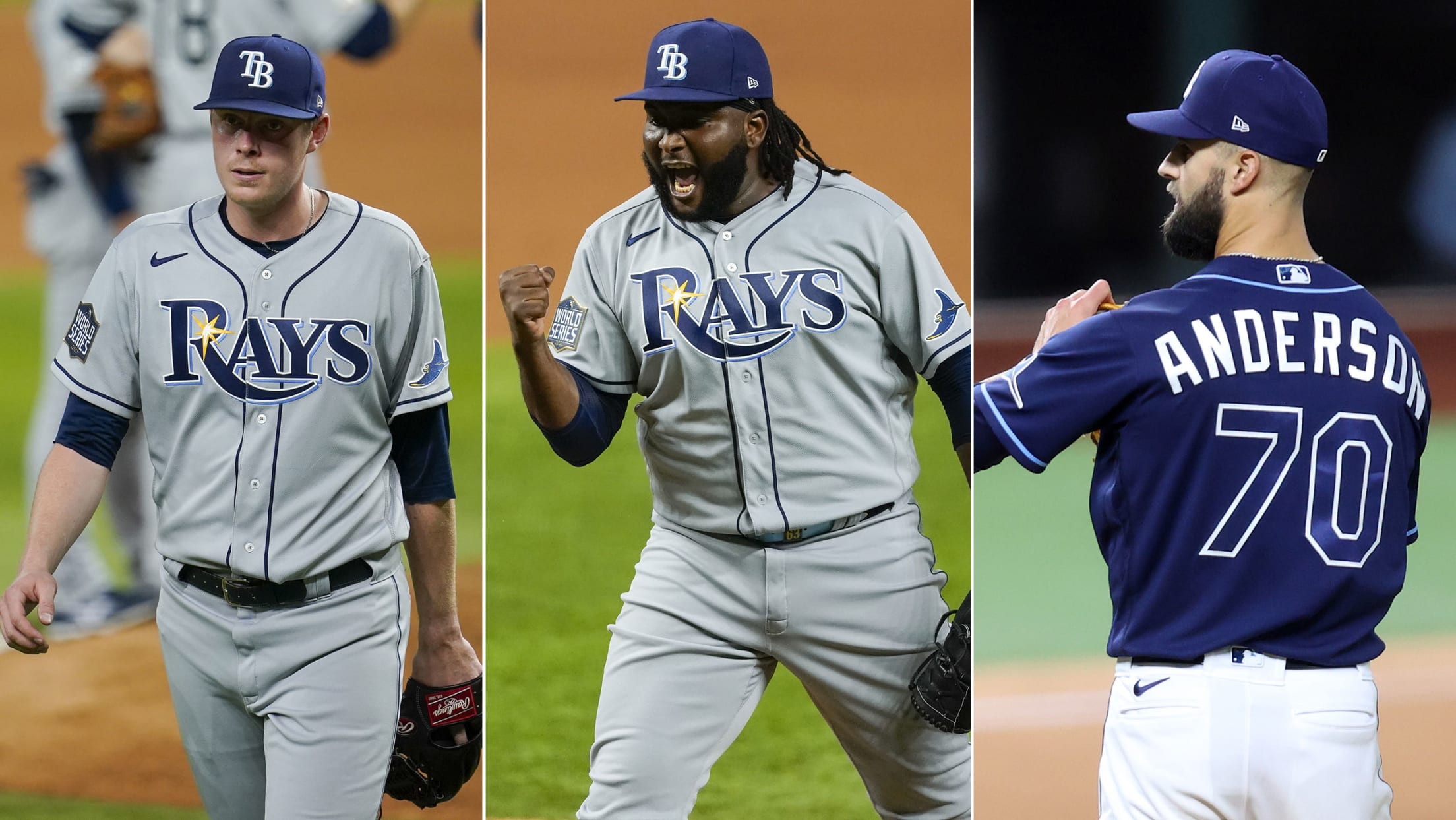 For most of their 60-game schedule and especially in the postseason, the Rays won using a pretty simple formula: Score early, then open "The Stable." But Tampa Bay has had some trouble putting that plan into action in the World Series for two reasons. For one, the Dodgers seem insistent
Roberts: LA's focus 'on making our own mark'
Skipper not thinking about being 1 win away; Game 6 catching plans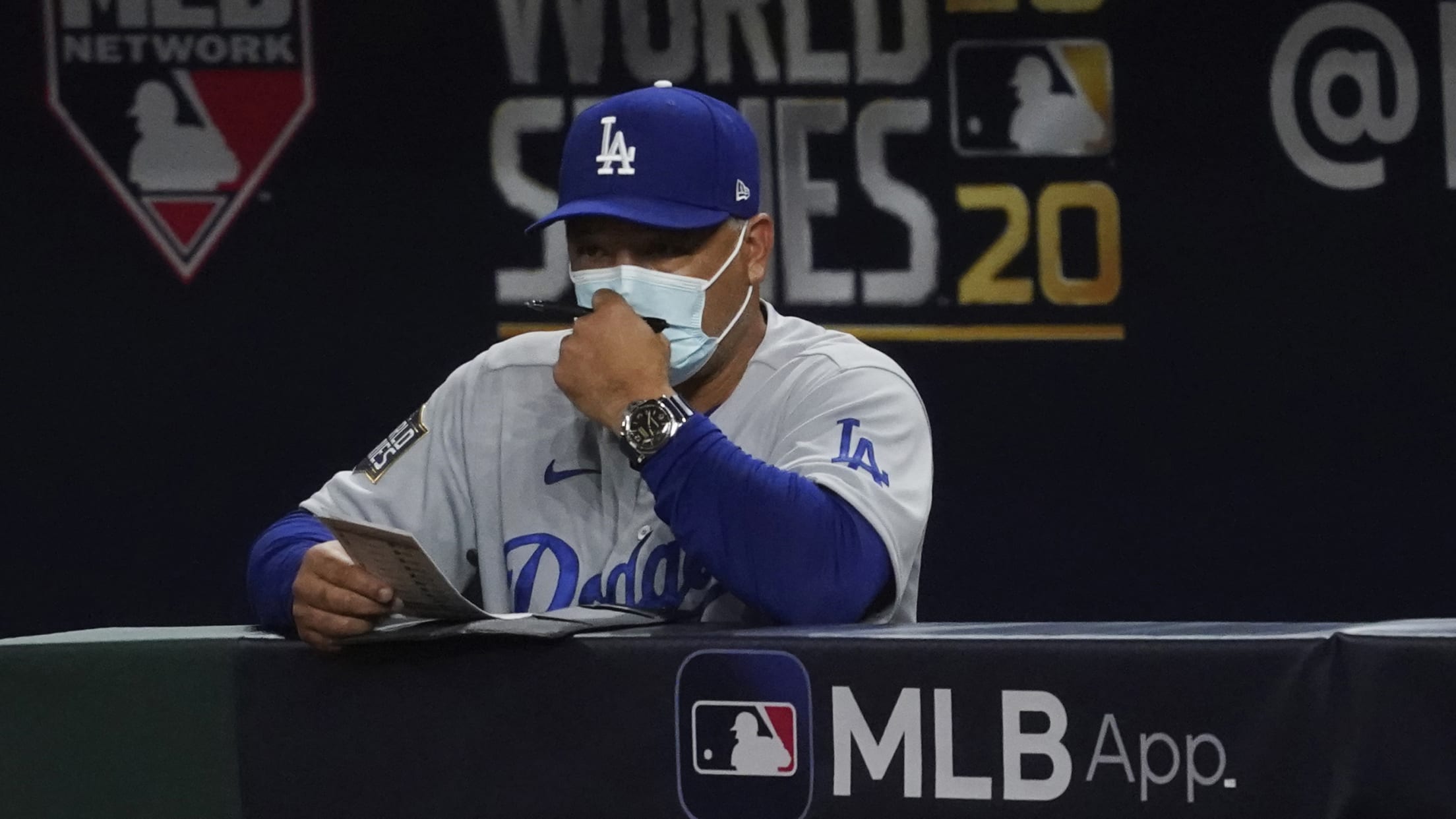 One win away from a World Series championship, Dodgers manager Dave Roberts is trying not to think about the stakes.
Here's how to get your free taco tomorrow
Betts activates 'Steal a Base, Steal a Taco' for second time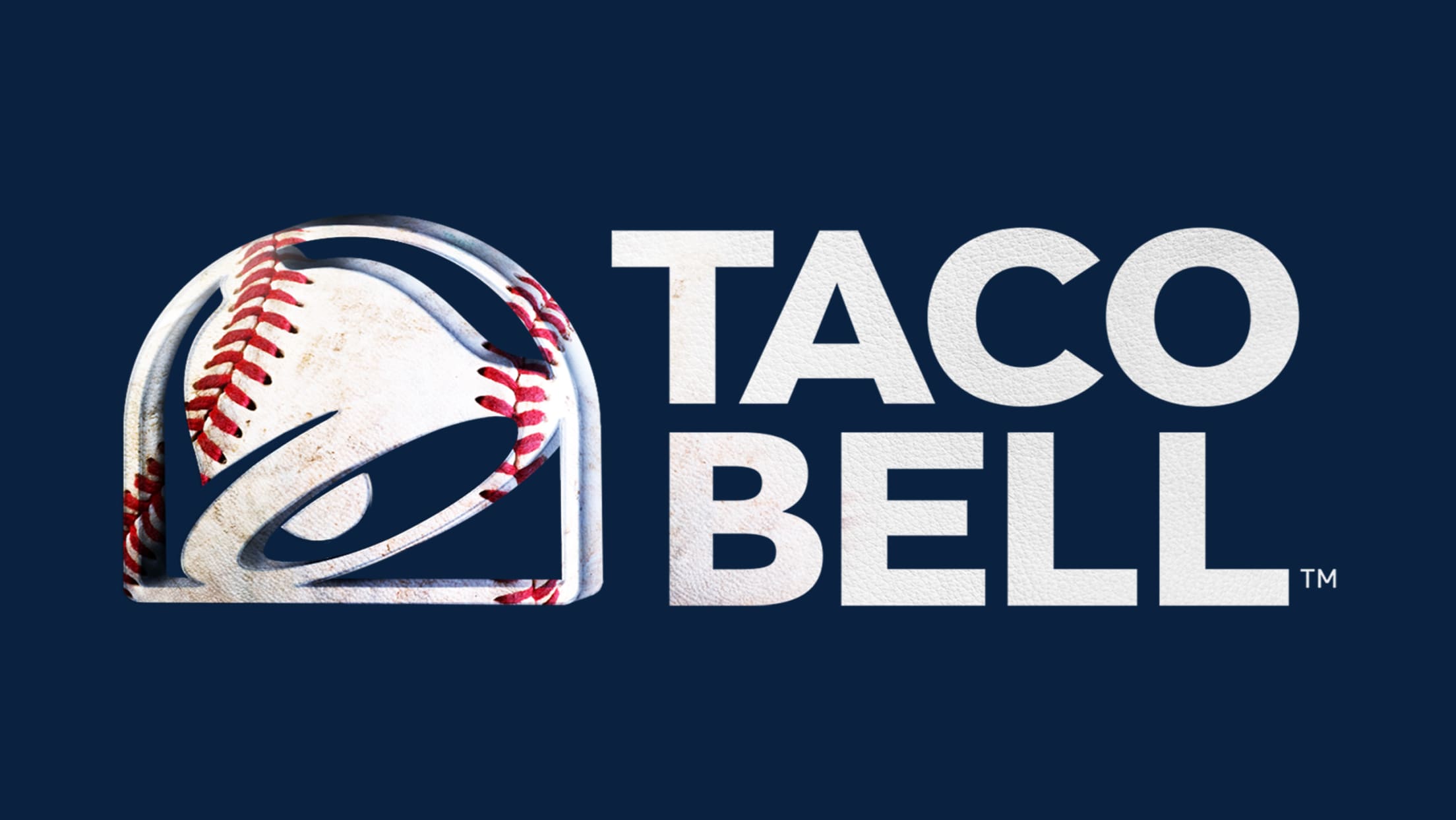 Mookie Betts swiped second base in the fifth inning of Game 1 of the 2020 World Series at Globe Life Field to once again endear himself to America.
LeBron to Dodgers: 'Finish your breakfast!!'
Dad LeBron has spoken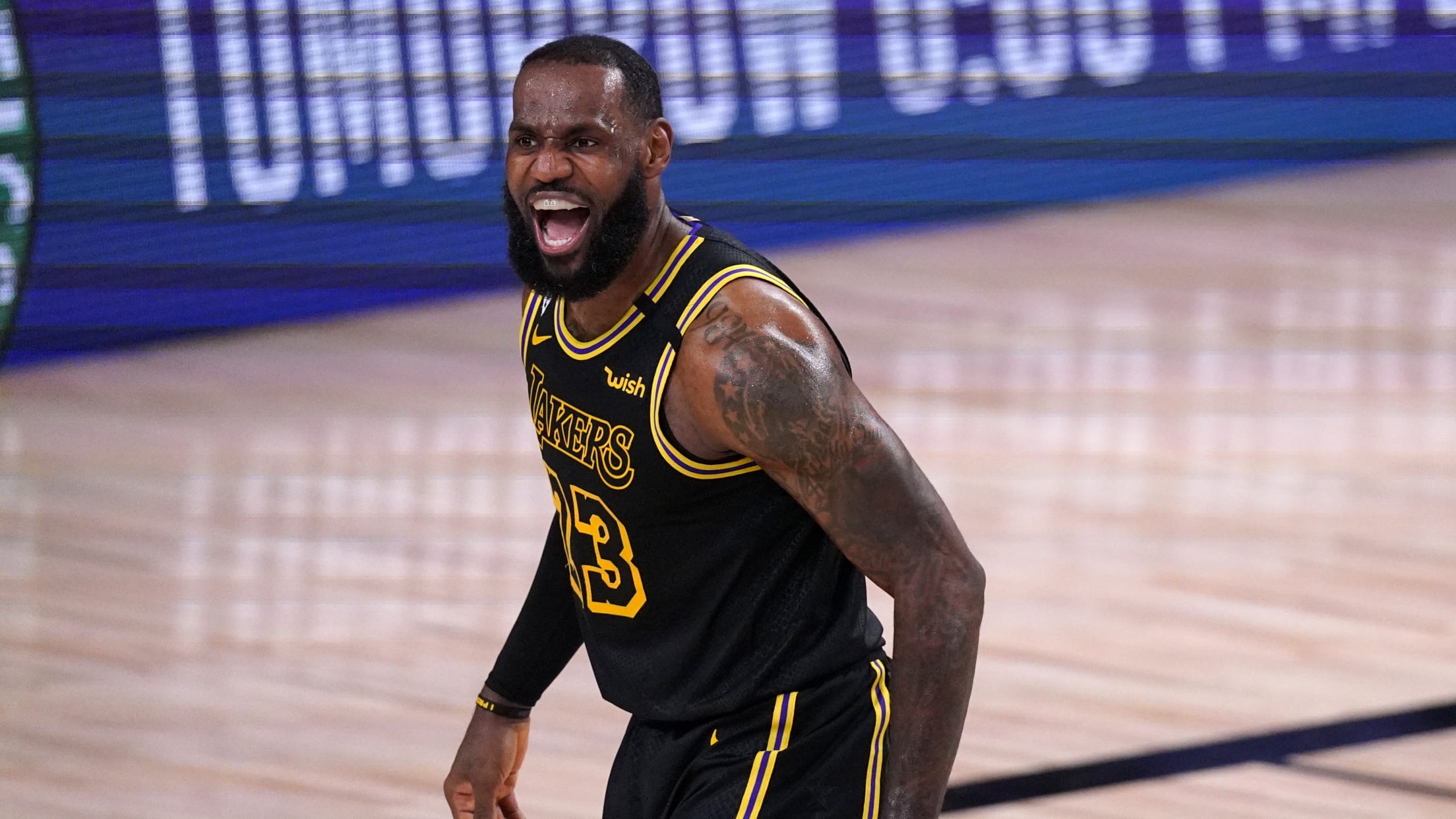 LeBron James has been closely following the Dodgers' World Series games -- live-tweeting pretty much every major highlight from their Game 1 win on Tuesday night. He's been likened to being the Dodgers' dad, rooting them on and motivating the the players with lots of exclamation points and hashtags. And
Legend-in-the-making Choi a feel-good story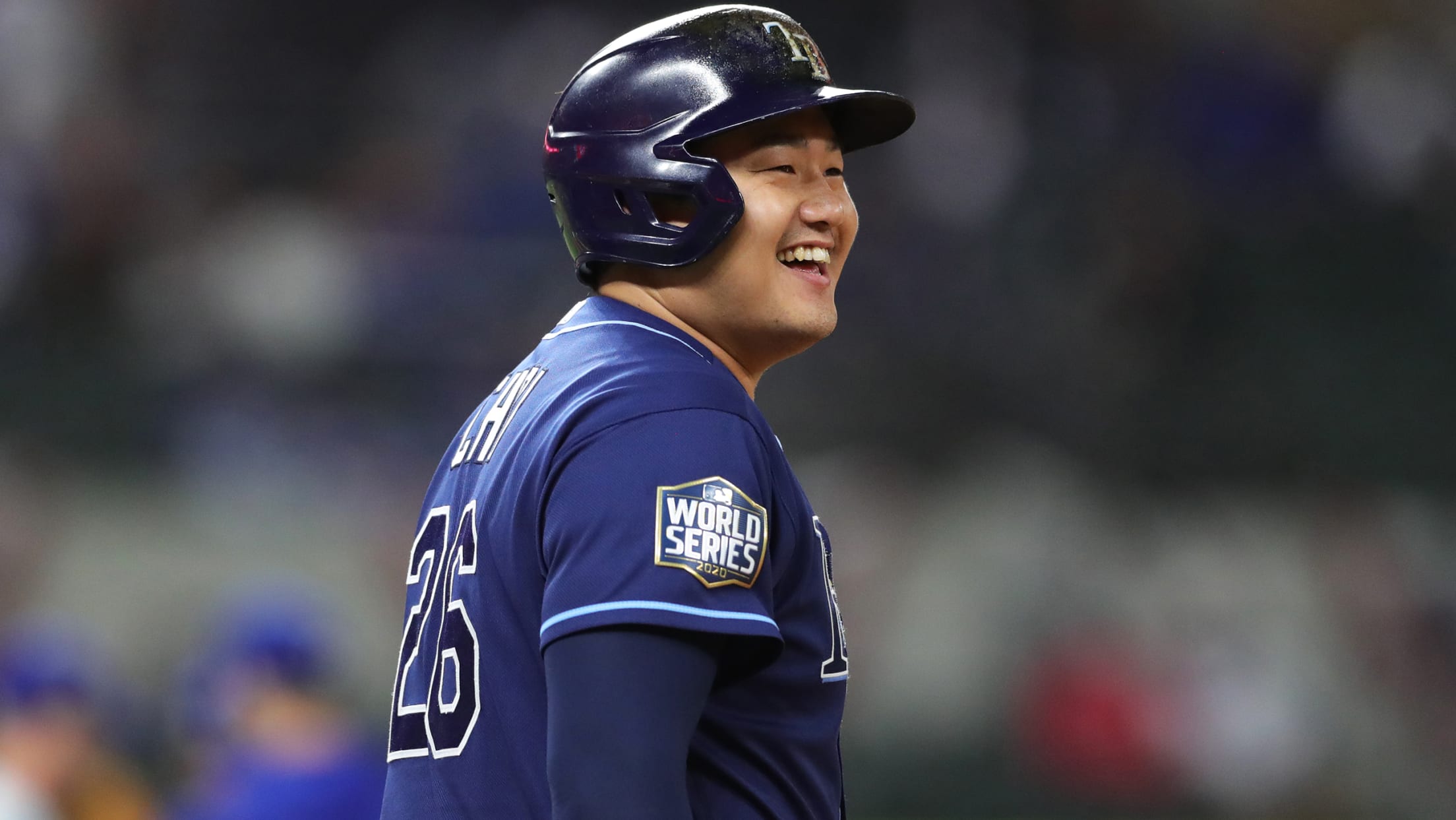 When a 6-foot-1, 260-pound wedge of a man goes on national television and does the splits, people tend to start paying attention. Doubly so when he takes flight and shows off a rather impressive vertical on a leap at first base a matter of minutes later.
Top 10 Game 6s in World Series history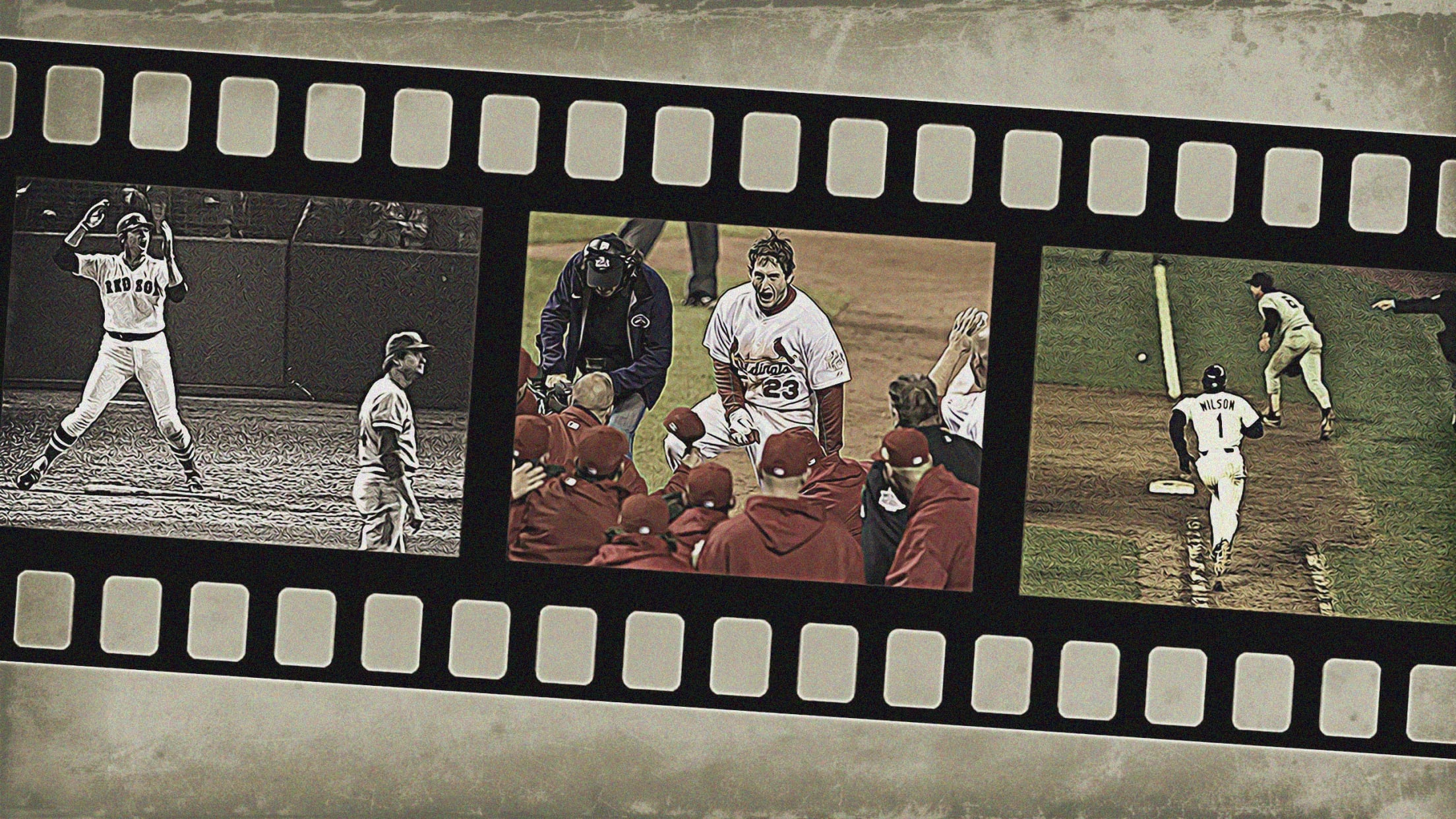 Not much compares to the drama and mystique of a Game 7 in the World Series -- but a Game 6 is as close as it gets. One team enters with a chance to clinch a World Series title, while the other is battling to keep its season alive and
Gonsolin good to go, but who follows in G6?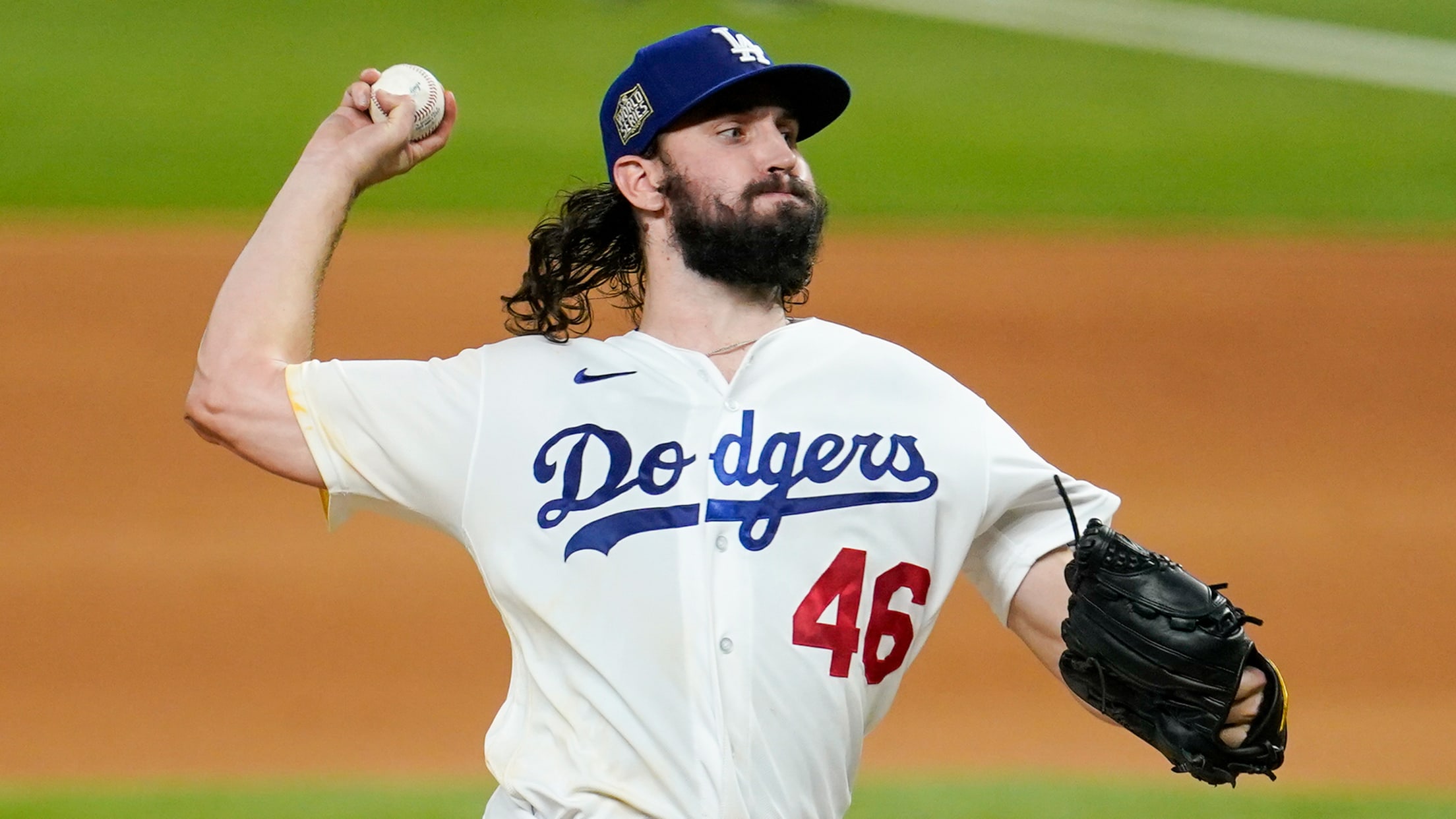 Twenty-seven outs. If the Dodgers can score some runs, that's what separates them from winning the World Series for the first time since 1988.
Gaston proudly watching Roberts lead LA
Dodgers skipper looks to become second African-American manager to win World Series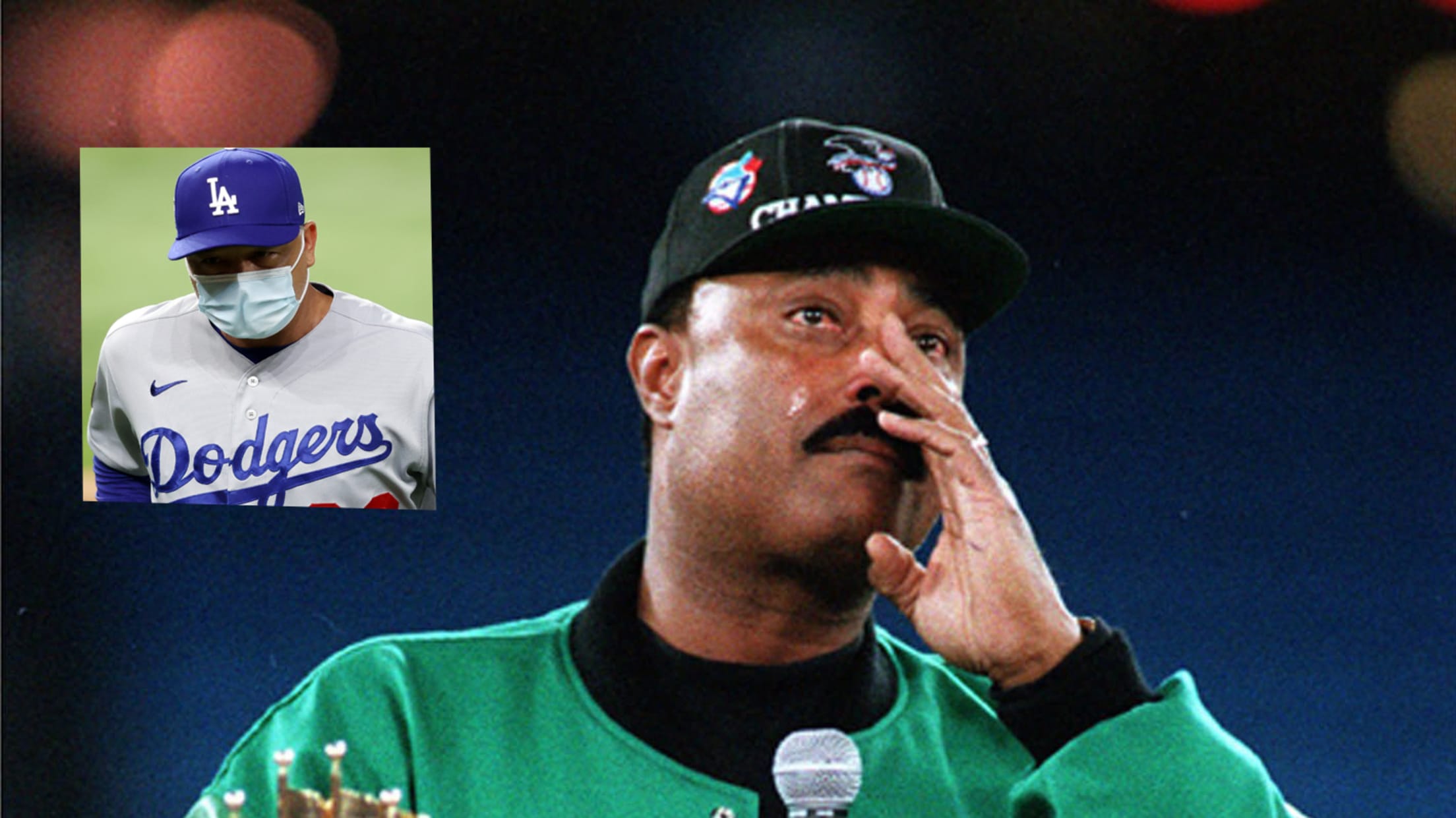 ARLINGTON, Texas -- Cito Gaston has had a busy month, between organizing a home remodeling project and recovering from shoulder replacement surgery. Of course, he's watching a lot of postseason baseball, too. • World Series Game 6: Tonight, 8 ET/5 PT on FOX
'Red-hot' Seager the star of stars in October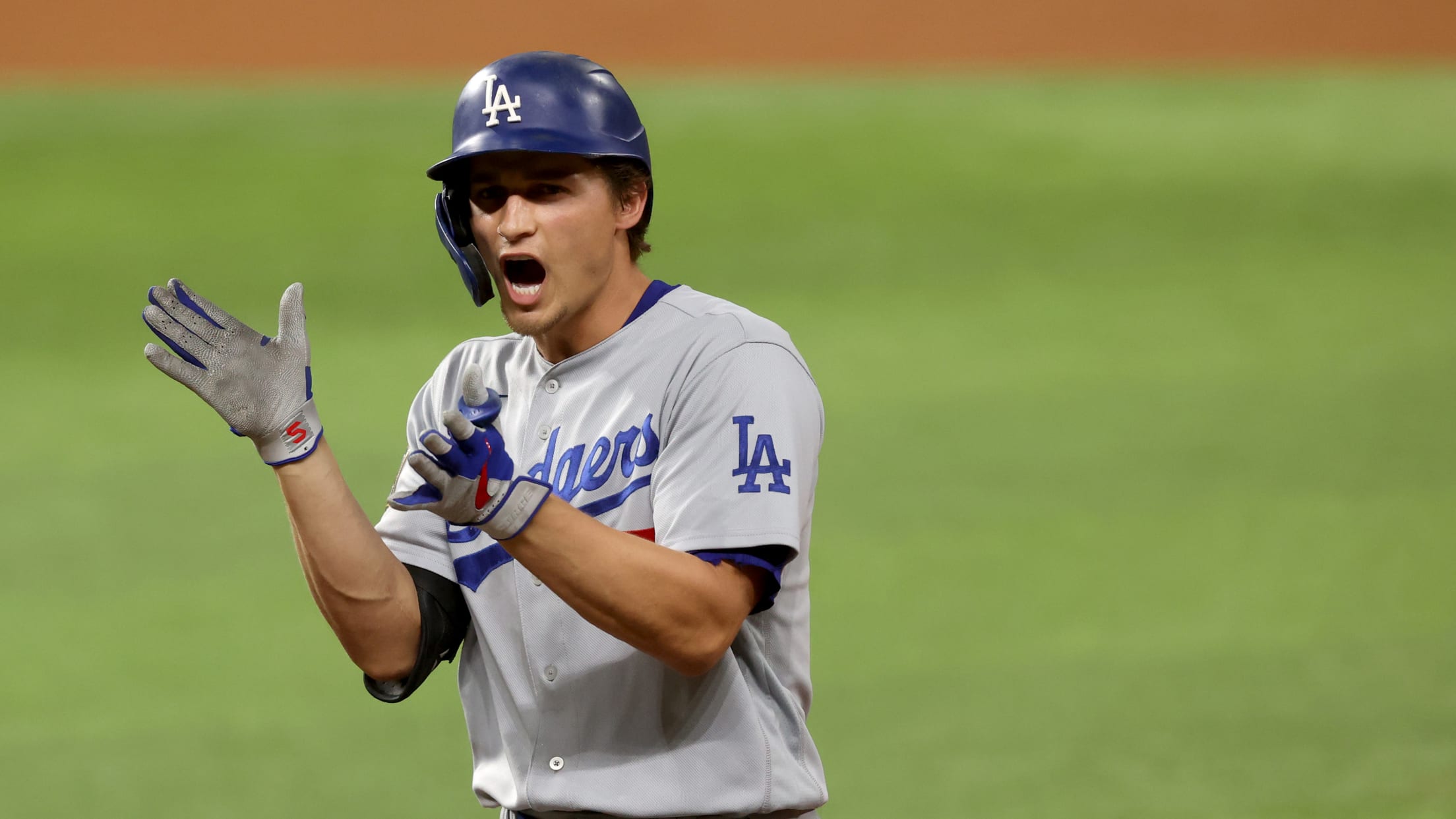 When the Dodgers engaged the Tribe in trade talks for Francisco Lindor last winter, they weren't thinking that Corey Seager, the shortstop Lindor would have replaced, would become the biggest reason the franchise is one victory away from winning the World Series. • World Series Game 6: Tonight, 8 ET/5
Yanks' Dominguez, 17, a giant among men
Does he swing with a tree trunk?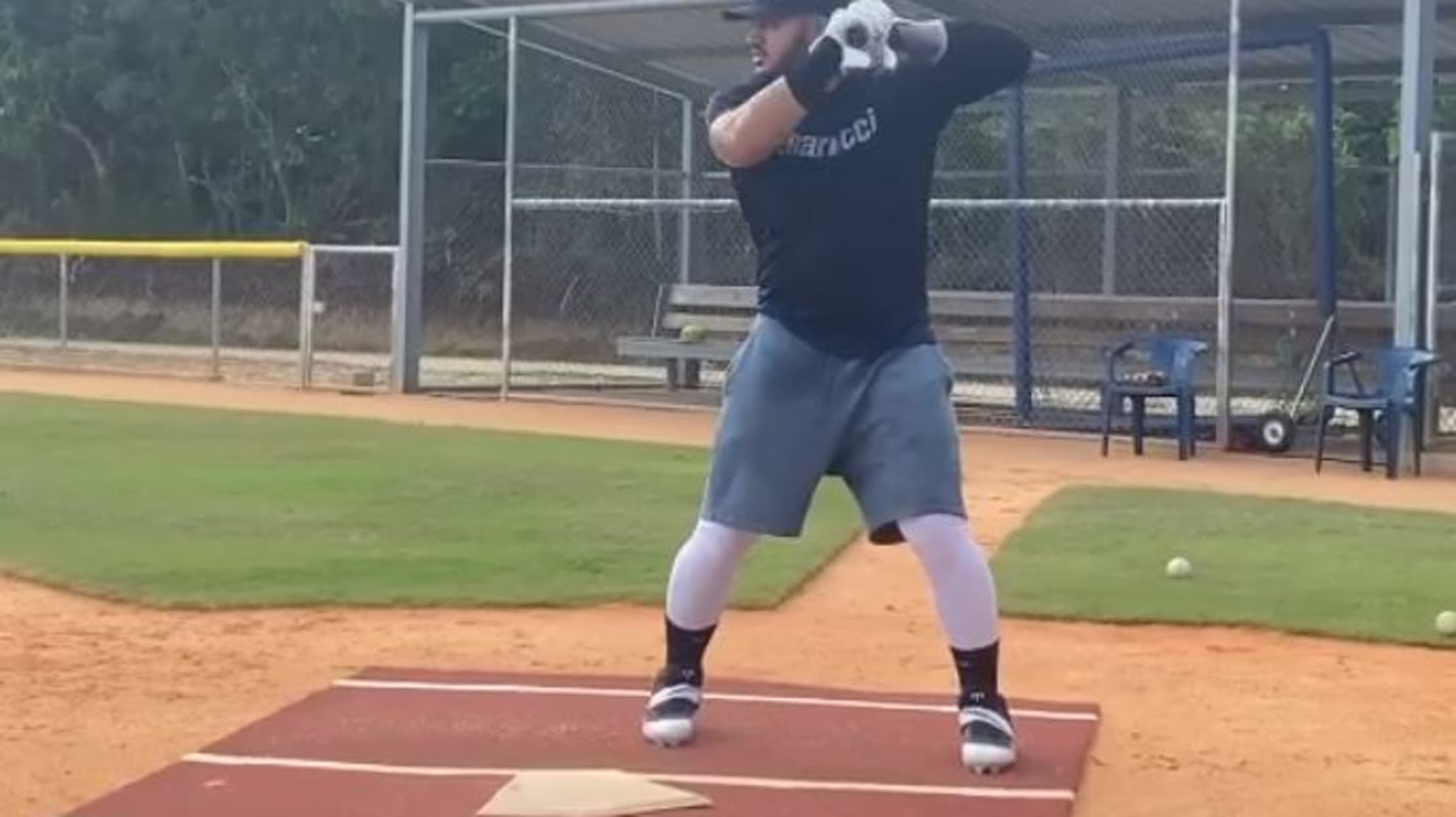 It's hard to look at Yankees 17-year-old No. 1 prospect Jasson Dominguez and think anything but "HE'S HUGE" or "Good lord how," but Yankees Magazine's Jon Schwartz did a pretty good job in a profile back in August. "Your eyes actually go to his shoulders, somehow wider and broader every
Kershaw's kids adorably interrupt Zoom
Clayton Kershaw is every parent trying to do their job on Zoom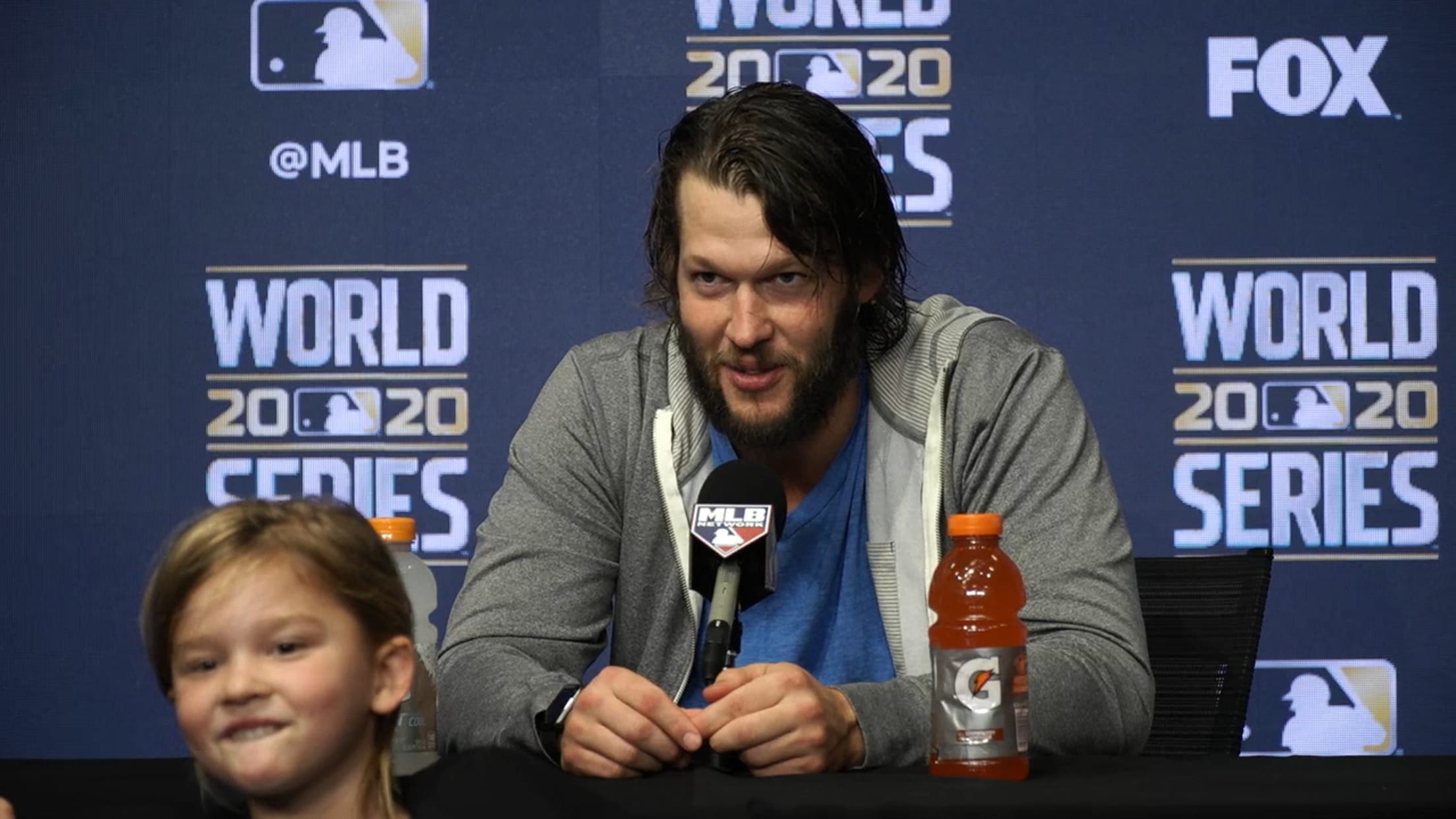 During quarantine, nearly every parent has experienced it: having their Zoom work calls interrupted by their kids. Maybe they're yelling something about boogers in the background, throwing a soccer ball off the laptop or, most notably, suddenly appearing in the screen. There's no escaping it, no matter how important your
Belli's 'hidden' web gem saved G5 for LA
Eighth-inning grab had 45 percent Catch Probability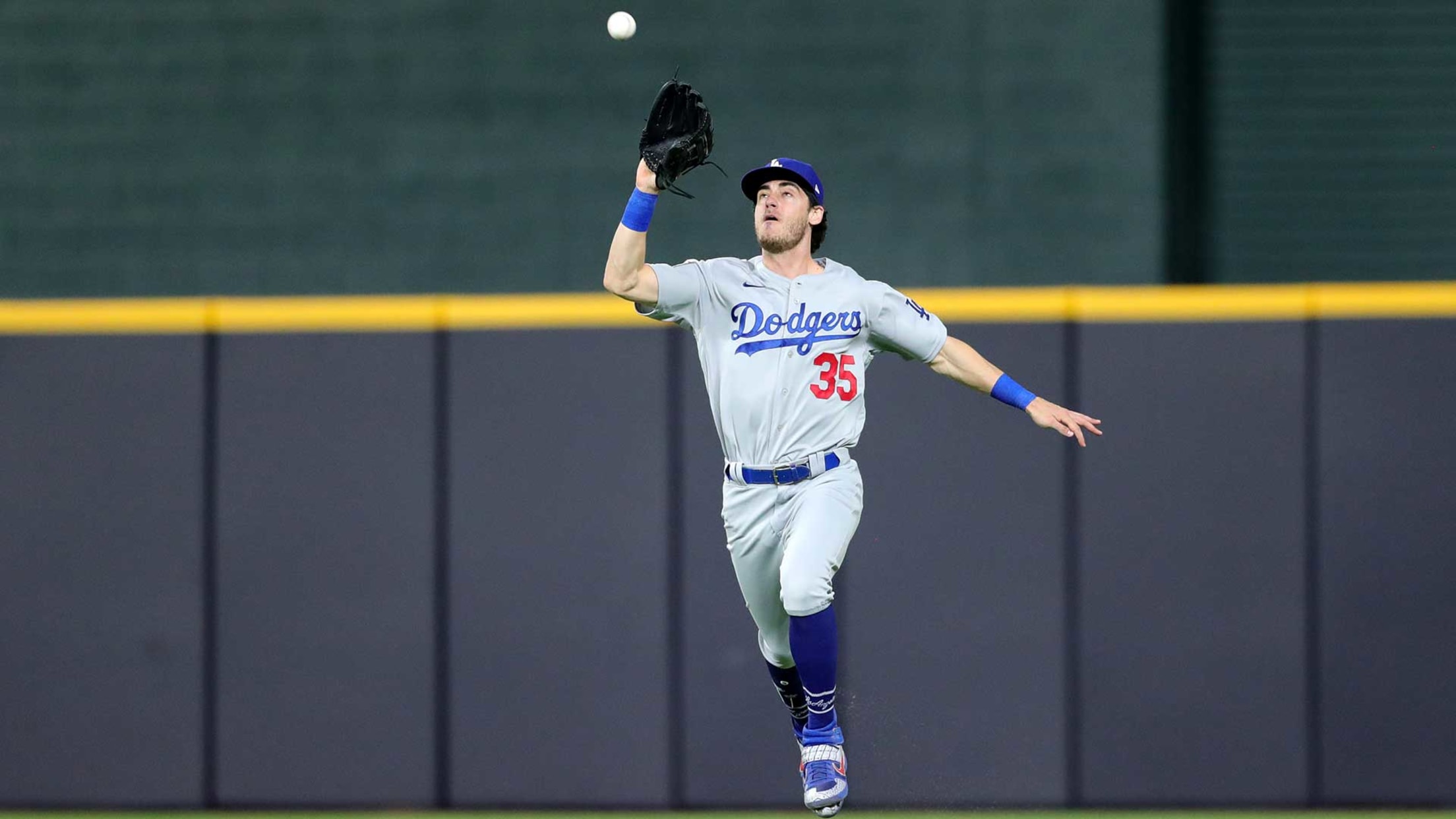 An underrated part of the absolutely bonkers-bananas play that ended Game 4 of the World Series on Saturday night is that the center fielder who got the shenanigans going by kicking the ball away, Chris Taylor, wasn't even supposed to be there. Neither was the man he replaced, starter AJ
Dodgers deny Rays in G5, one win from title
Kershaw thwarts steal attempt of home; bullpen bounces back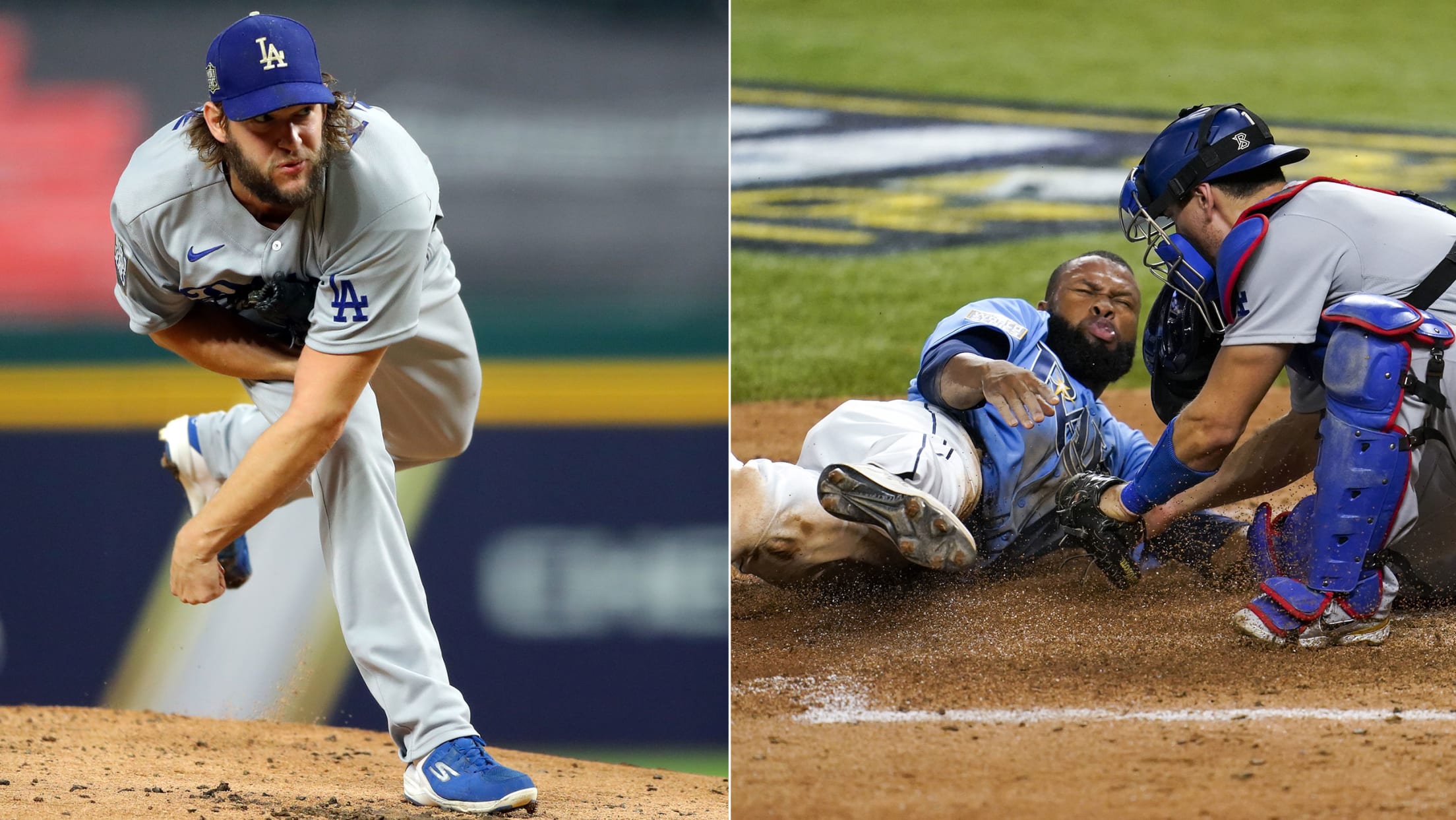 This was Clayton Kershaw's moment, his time, his town, and nothing was going to take it from him. Not a Rays team that routinely threatened with leadoff baserunners, not an October narrative that has fairly or unfairly followed him, and certainly not that ambitious baserunner streaking down the third-base line
Knocked down, Dodgers get back up again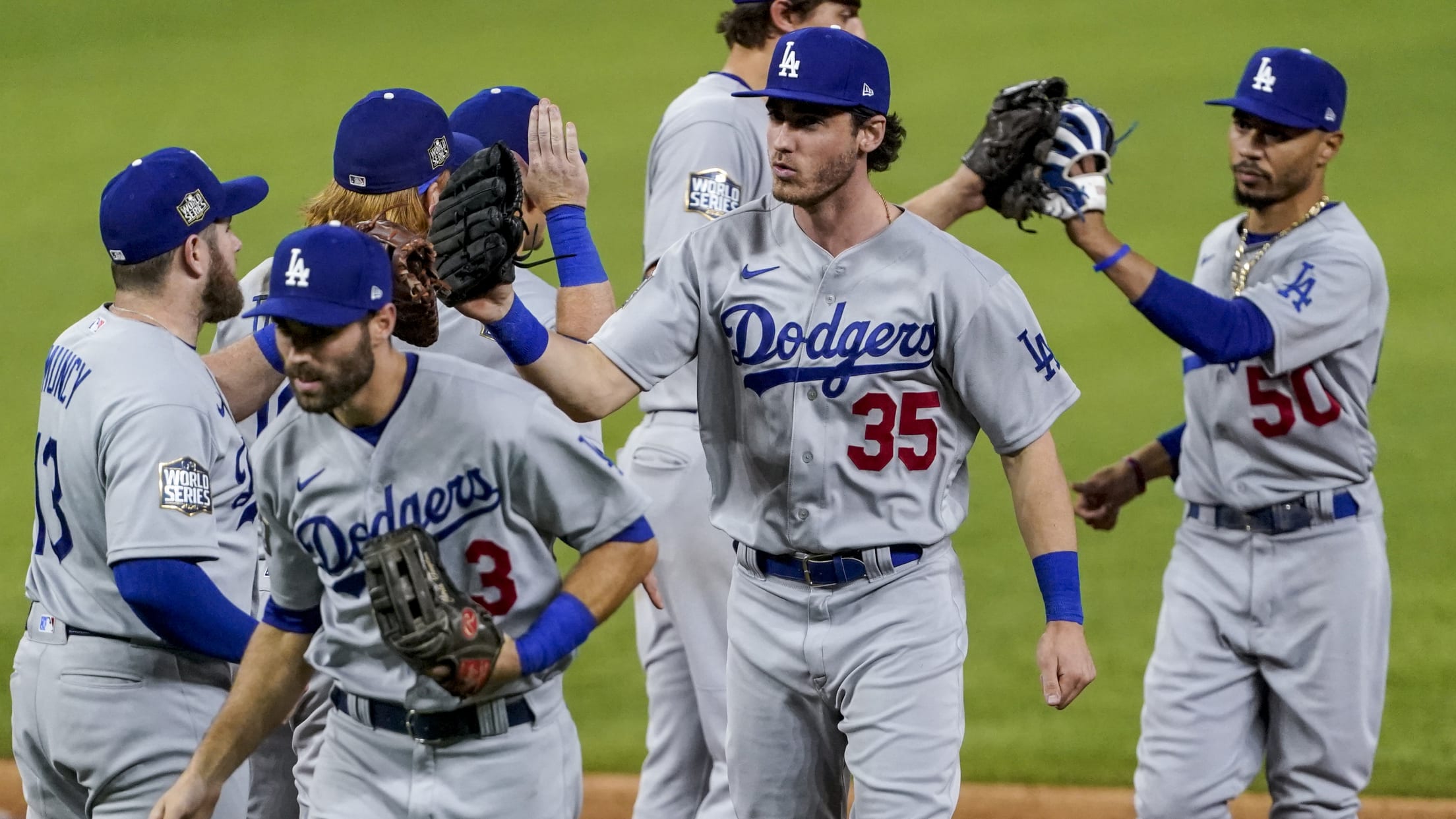 Maybe the 2020 World Series is destined to go as long as possible after the short season, and has been headed for a Game 7 from the start. If you watch the Rays play baseball, you know what a tough out they are and how stubborn they are, and how
K is for Kershaw: New playoff strikeout king
LA's longtime ace passes Verlander with 207 postseason K's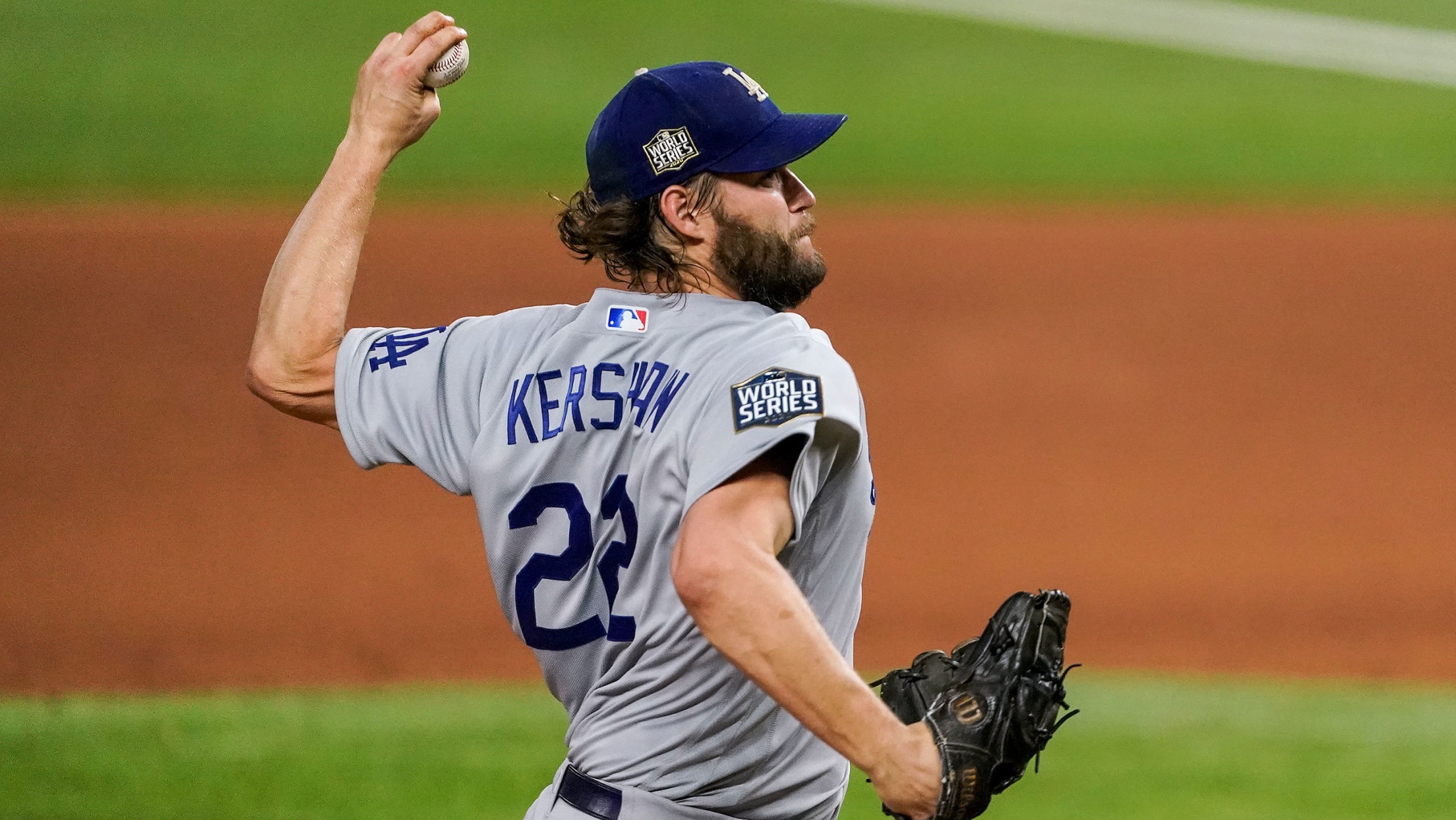 Debate his results all you'd like, but there's no debating this: Clayton Kershaw is Major League Baseball's all-time postseason strikeout king. Kershaw struck out six in the Dodgers' 4-2, Game 5 victory in the World Series and now has 207 in postseason play, breaking the record of 205 set last
Caught stealing at home changes Game 5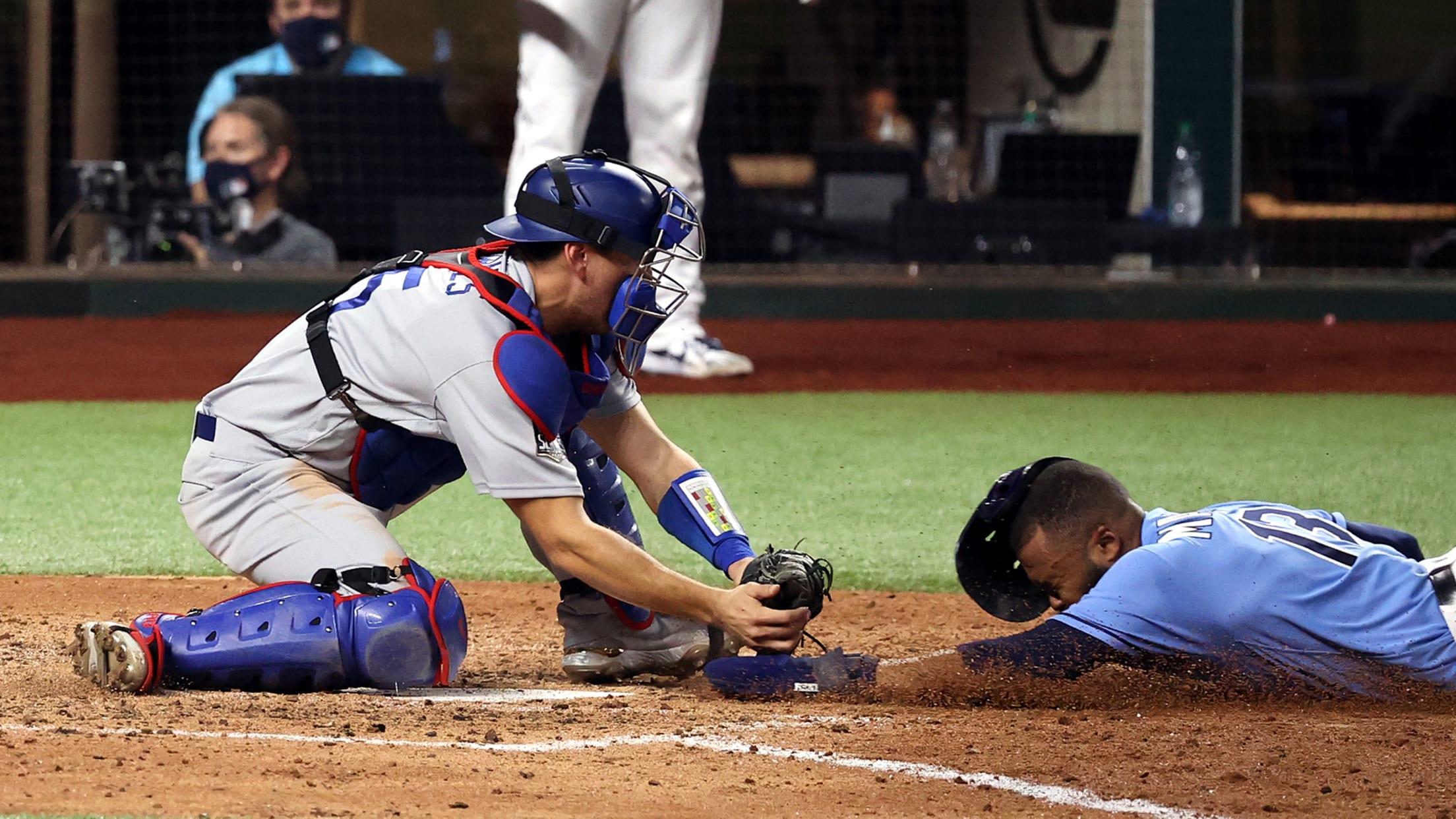 Manuel Margot took his shot at a Jackie Robinson moment. Clayton Kershaw kept his cool. And the Dodgers kept their lead on the way to a 4-2 win in World Series Game 5 on Sunday.
Playoff records fall in G5: 12 facts to know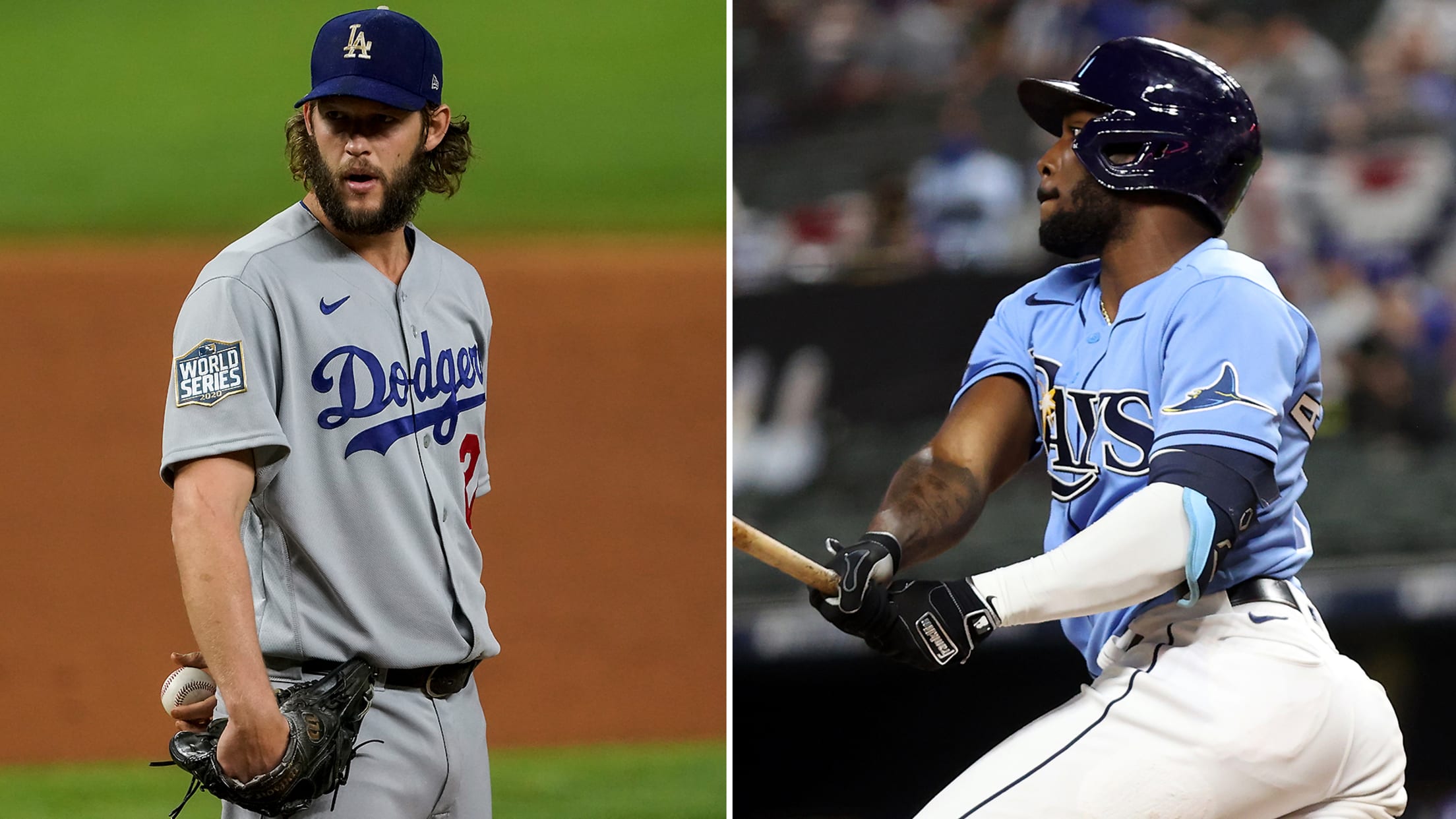 The Dodgers beat the Rays, 4-2, in Game 5 of the World Series on Sunday night to take a 3-2 Series lead heading into Game 6. Teams to win Game 5 in a best-of-seven postseason series tied 2-2 go on to win that series 69.4% of the time, although just
A rare feat: The history of WS steals of home
Rays' Margot comes up just short of joining exclusive list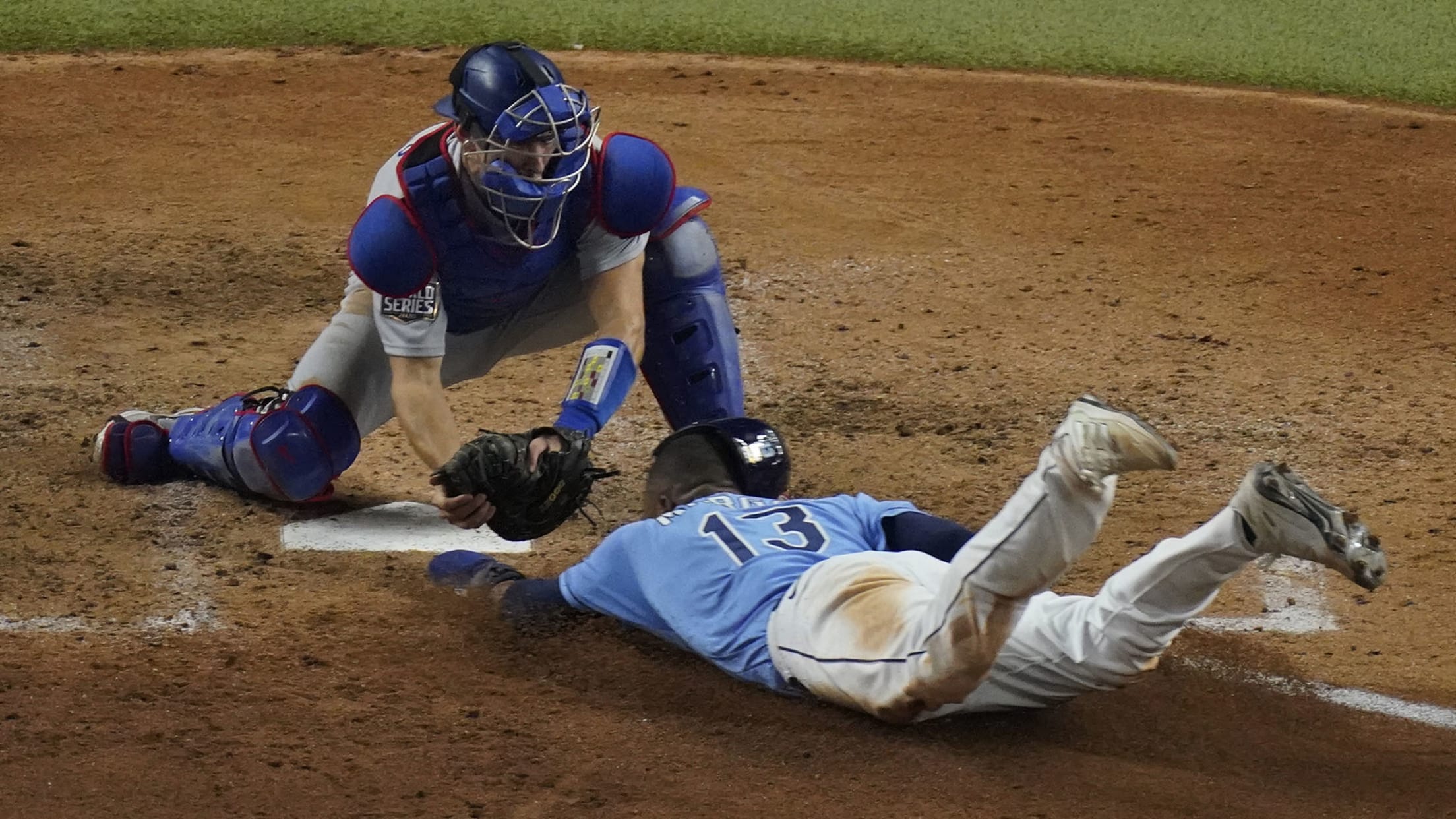 Home runs have dominated much of the discussion surrounding the 2020 postseason, but the most pivotal game of the World Series so far hinged on a key moment of small ball.
Dodgers' pitching plan works to perfection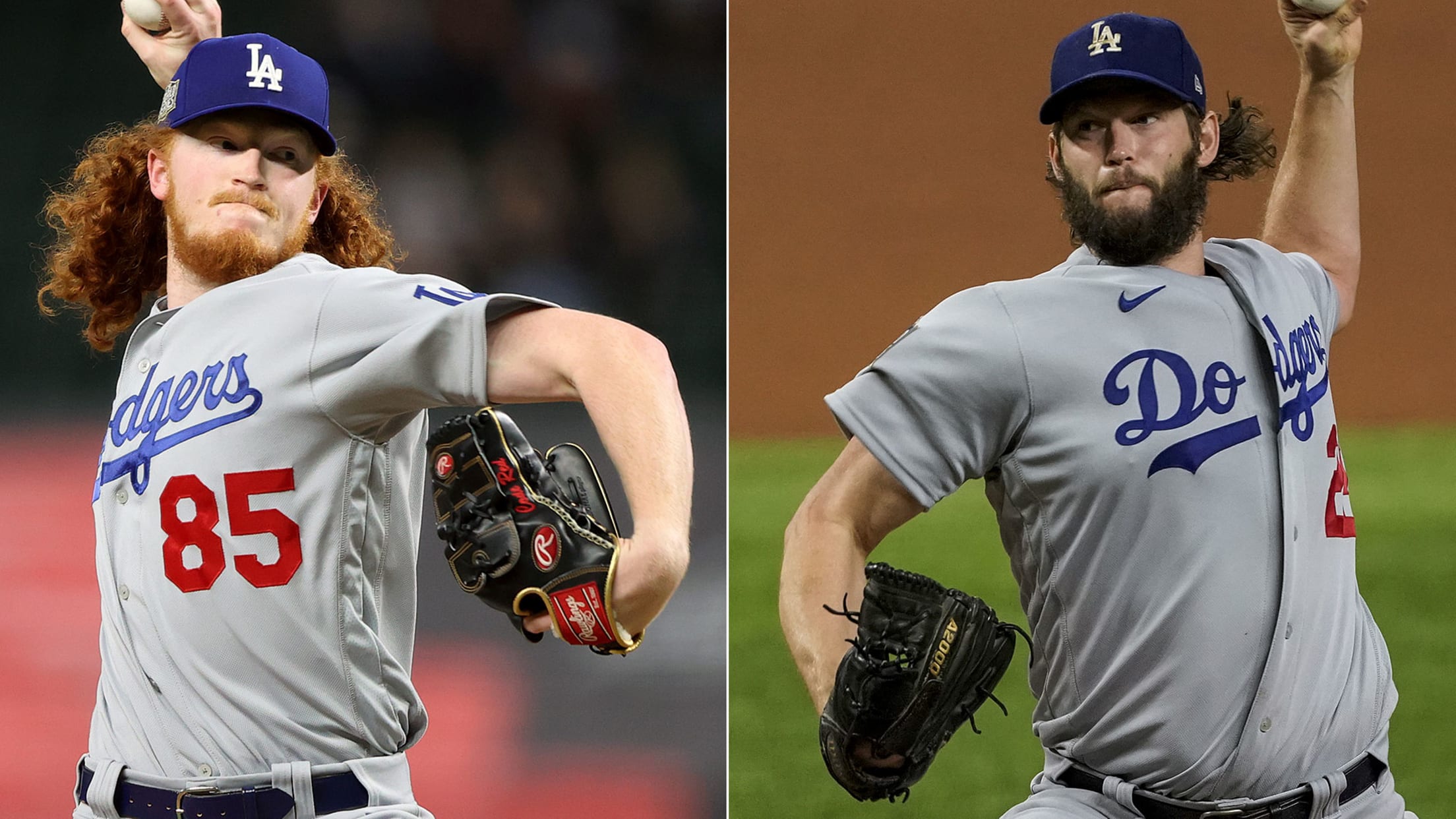 Dave Roberts didn't leave him in too long or yank him too soon. This time, Roberts managed Clayton Kershaw just right.