Verlander, Astros agree on 2-year deal (source)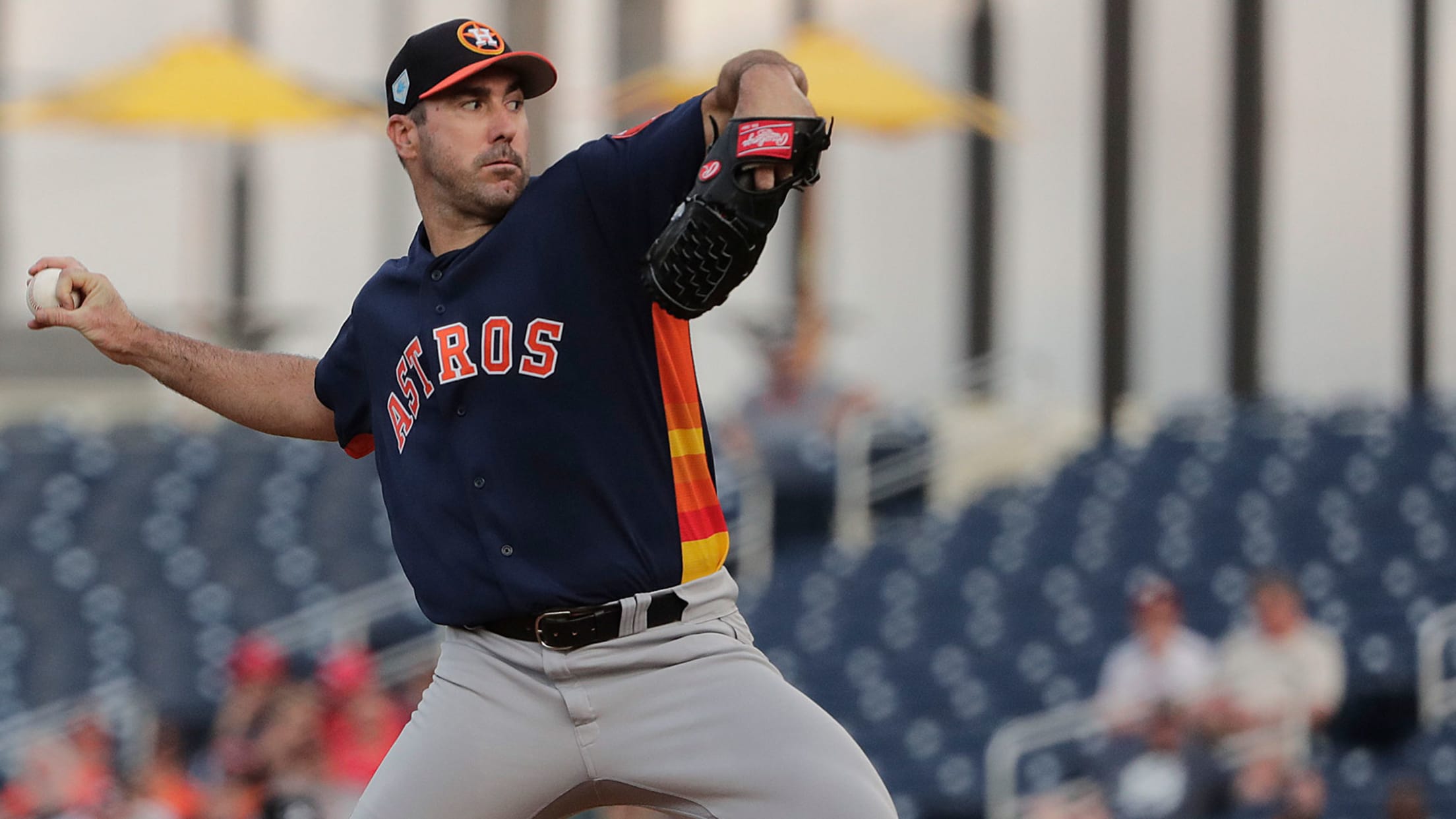 WEST PALM BEACH, Fla. -- The Astros are set to hand out their third contract extension of the week by agreeing to a two-year, $66 million deal with ace pitcher Justin Verlander, a source confirmed to MLB.com on Saturday. The club hasn't confirmed the deal, but it's expected to be
All-Star Gennett out 8-12 weeks with groin strain
Bell: Peraza will move to second base, Iglesias to start at shortstop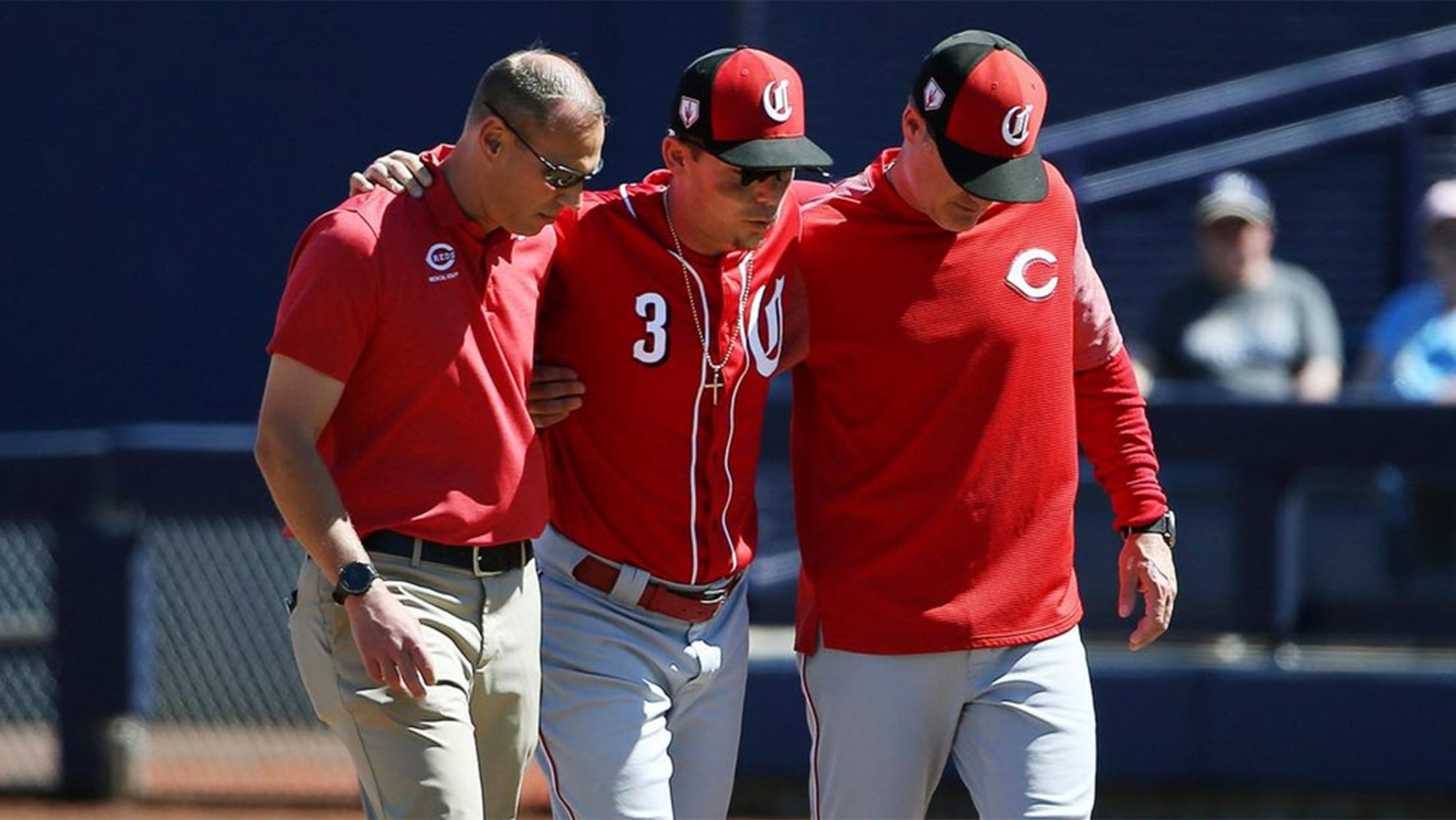 GOODYEAR, Ariz. -- In a situation that will change the look of their lineup and infield, the Reds revealed Saturday that All-Star second baseman Scooter Gennett has a right groin strain and is expected to miss eight to 12 weeks. Reds manager David Bell plans to have shortstop Jose Peraza
Is Kimbrel race down to these two teams?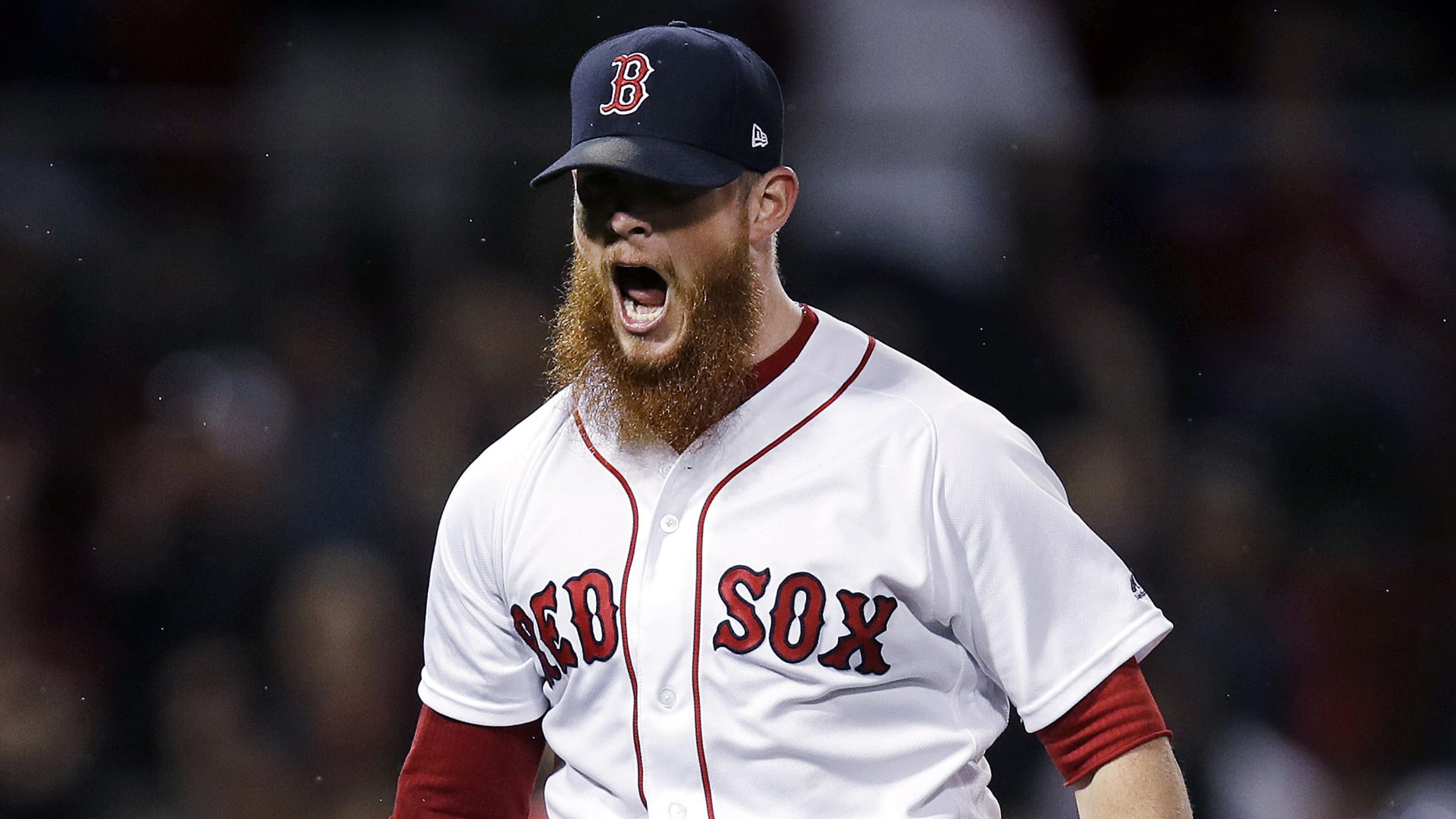 Closer Craig Kimbrel has compiled an impressive resume during his nine seasons in the big leagues, recording a microscopic 1.91 ERA with a 0.92 WHIP, 333 saves and a 14.7 K/9 rate. Below you will find a list of the latest news and rumors surrounding the right-hander, who remains unsigned.
Sale on deal with Boston: 'I want to be here'
With ace secured, Dombrowski eyes multiple World Series titles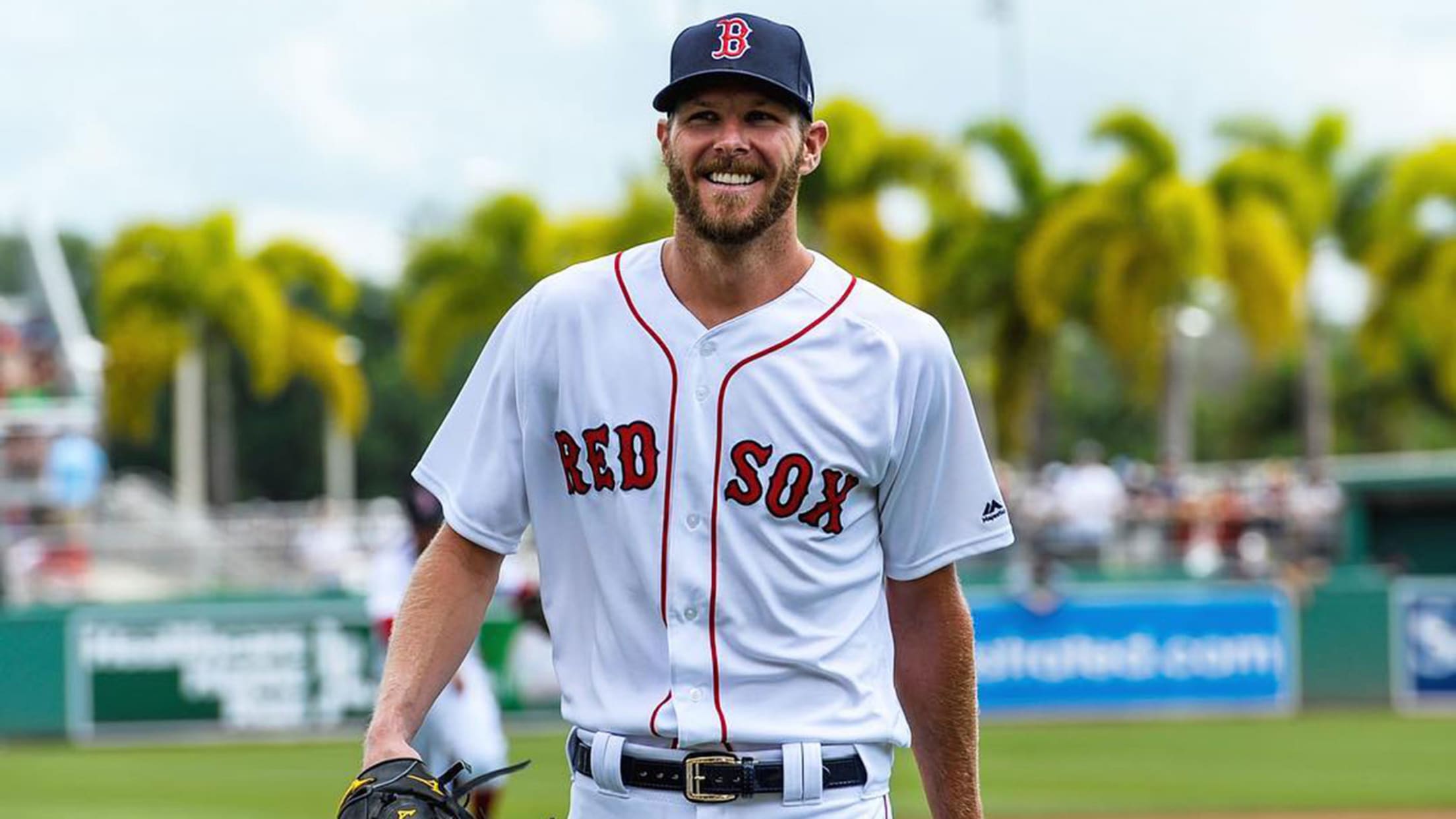 FORT MYERS, Fla. -- The first standing ovation Chris Sale received in 2019 was not from a packed house at Fenway Park. Instead, it came from a clubhouse full of appreciative teammates who were thrilled that their ace had just formalized a five-year, $145-million extension that should keep him with
Will Rendon join the wave of extensions?
No timetable, but GM Rizzo optimistic long-term deal will get done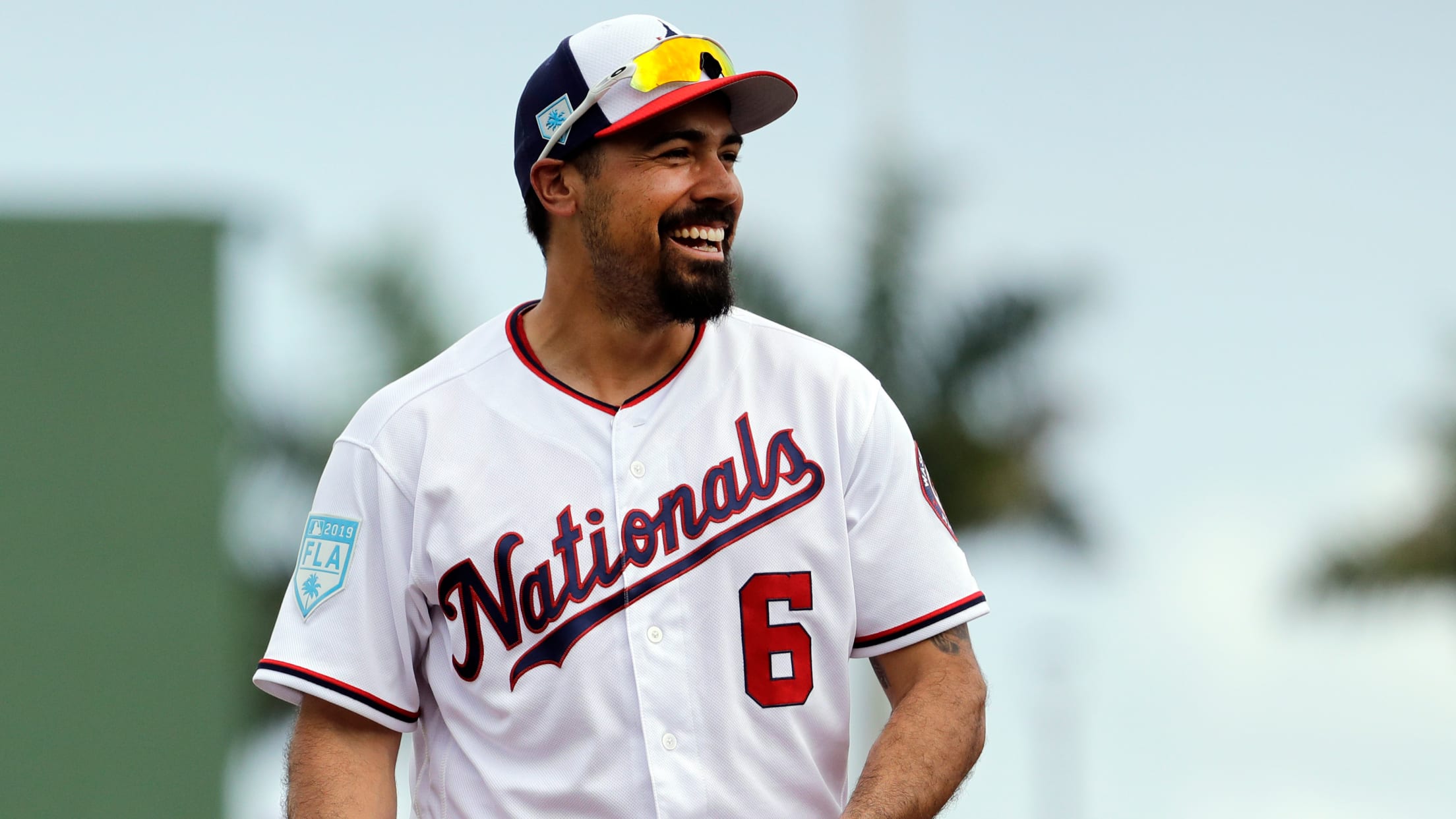 WEST PALM BEACH, Fla. -- Seemingly by the day, the top free agents from the 2019-20 class are being taken off the market as a flurry of extensions spread across Major League Baseball. The extension craze has seen potential impending free agents such as Boston left-hander Chris Sale, Rockies third
Ohtani set to adapt to regular DH duty
After surgery, two-way sensation must wait until 2020 to pitch again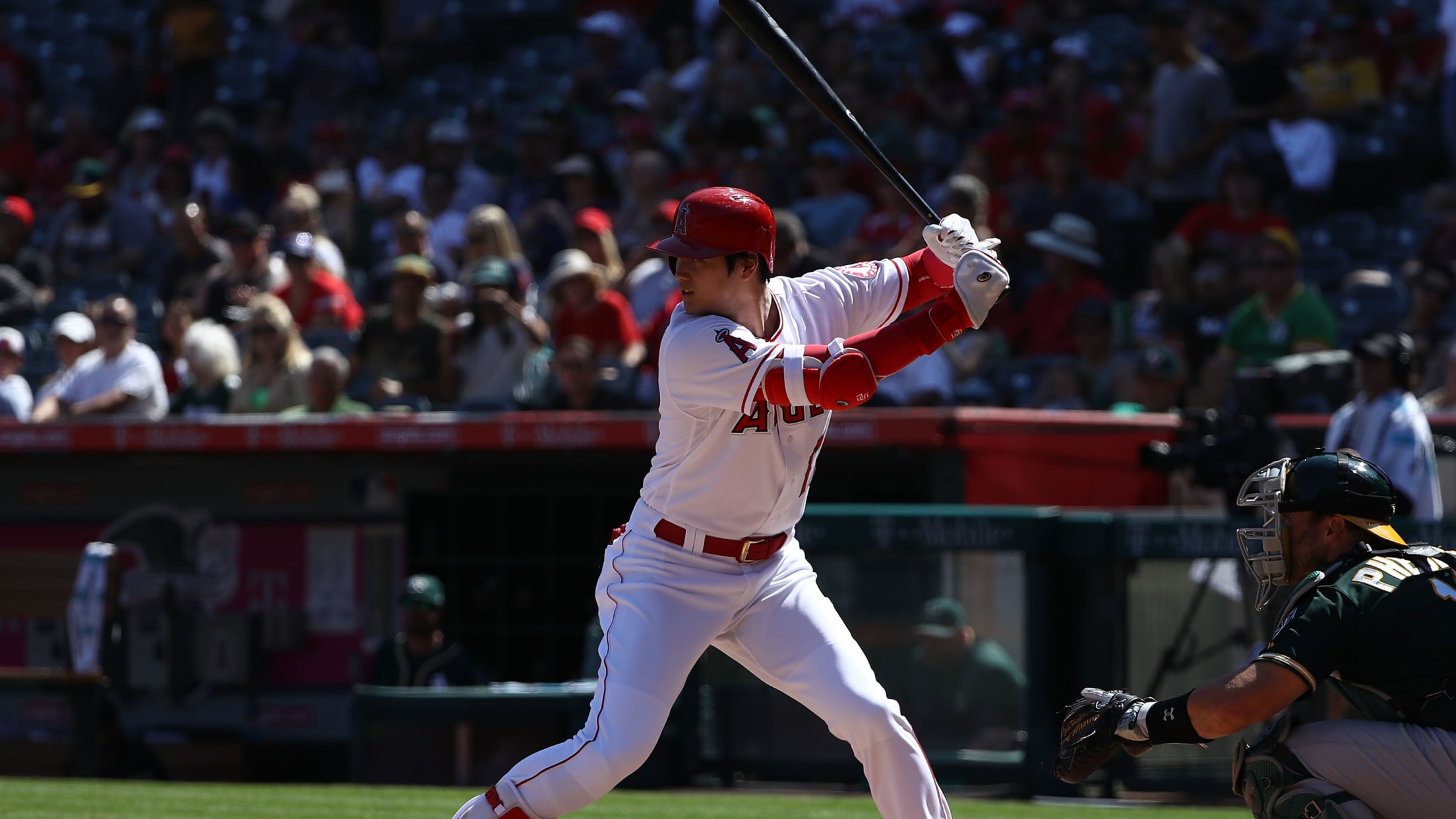 TEMPE, Ariz. -- After a breakout rookie season that showed he can be both an elite starting pitcher and hitter, Shohei Ohtani will have a new challenge in his sophomore year. He'll be limited to designated hitter duty after undergoing Tommy John surgery on Oct. 1. Ohtani is on track
Cards ready to unleash Reyes: 'He's a phenom'
Young right-hander returns with healthy arm, refreshed mind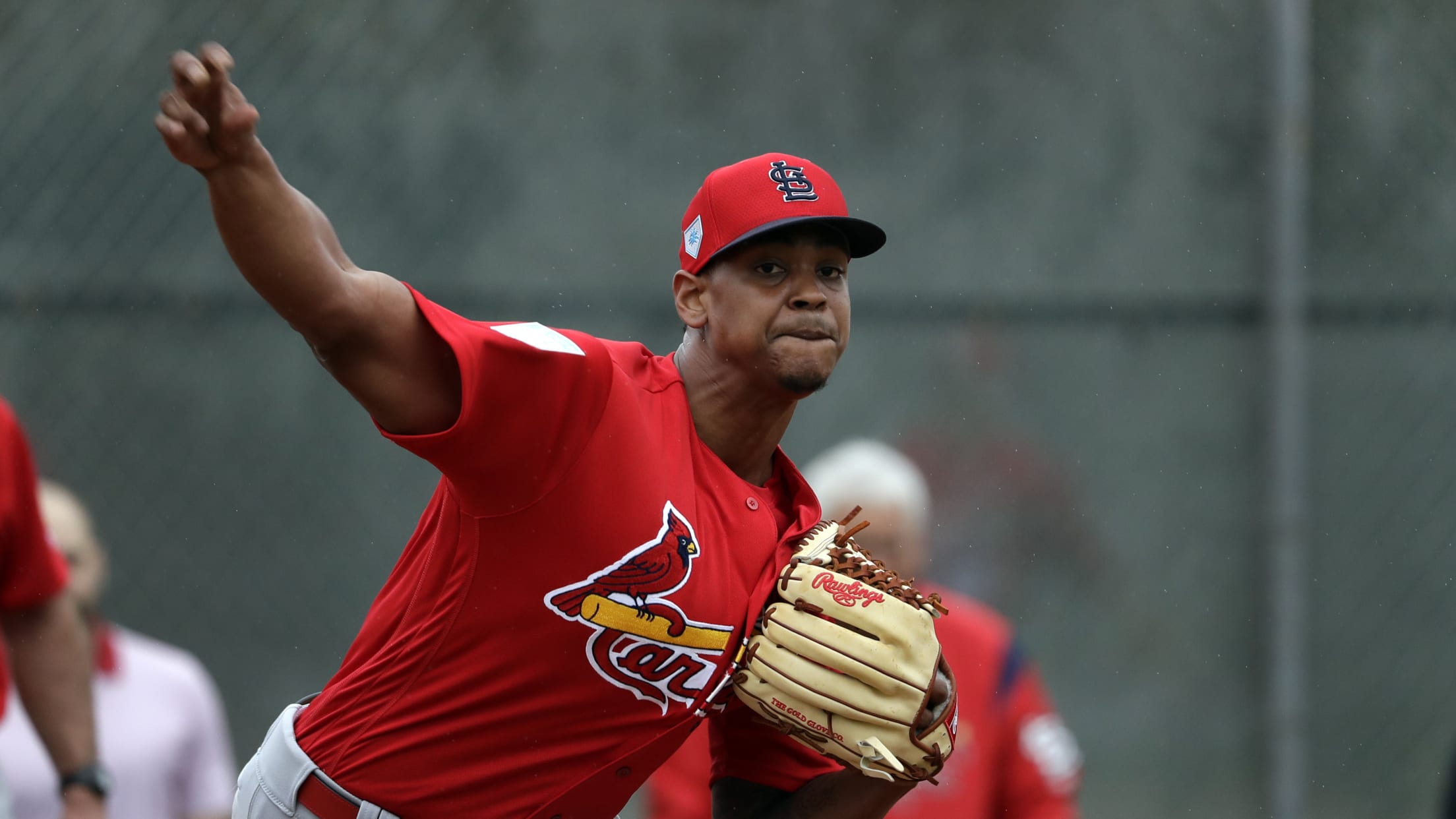 JUPITER, Fla. -- Pitching coach Mike Maddux had settled into his seat, a plate of breakfast in front of him, when he gathered a group of reporters around him to talk about a potpourri of topics and players. Much of it was light-hearted, with Maddux pointing out the "hang time"
Growth of game on display at RBI Institute
New international, girls teams highlight overall program expansion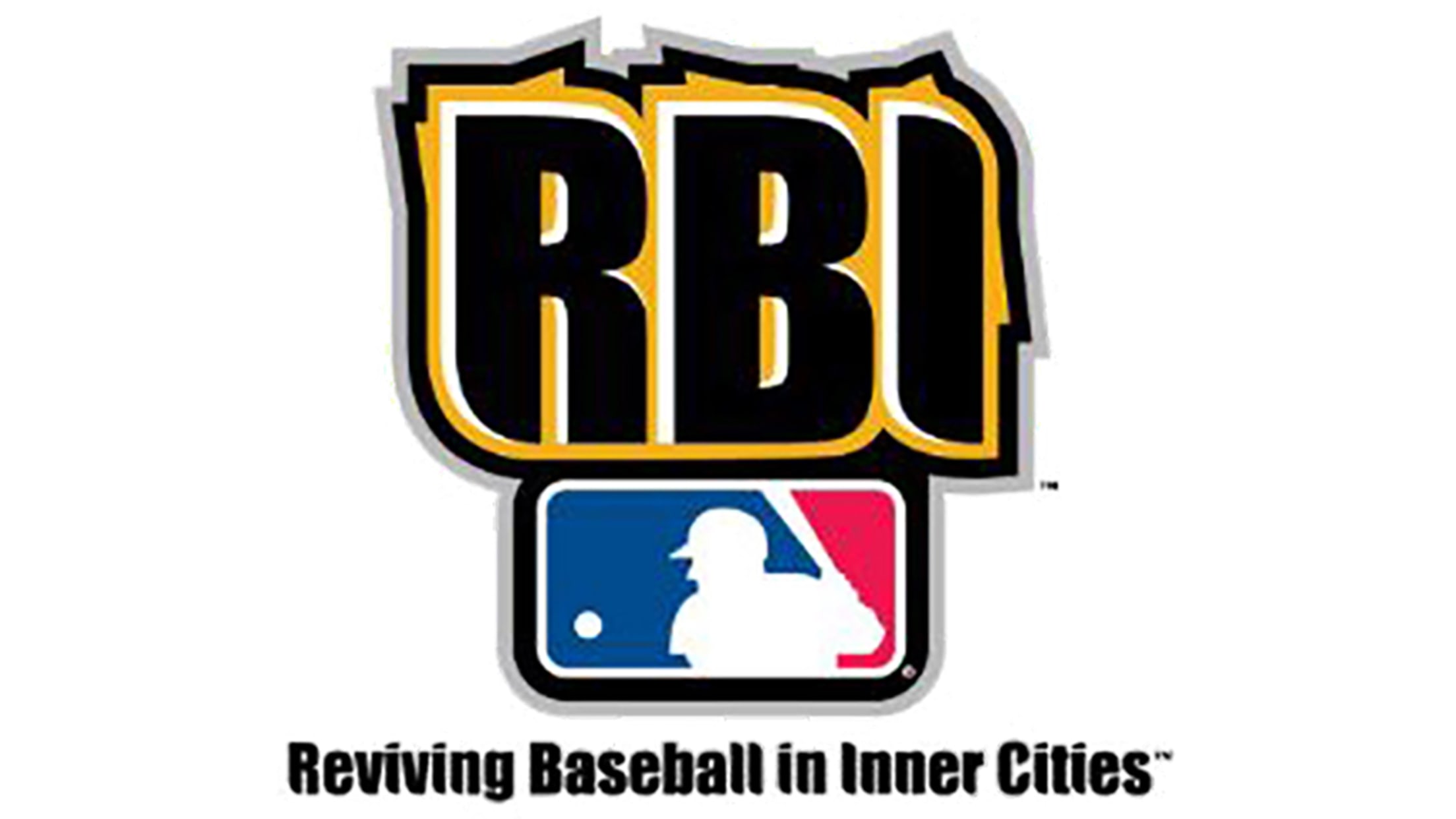 One of Major League Baseball's goals in its efforts to grow the sport and generate interest in young people worldwide is to bring the game to kids, even in cities that are far from where the big league teams play. Youth baseball is thriving everywhere, a direct result of MLB
Mikolas takes Strasburg deep with 2-run shot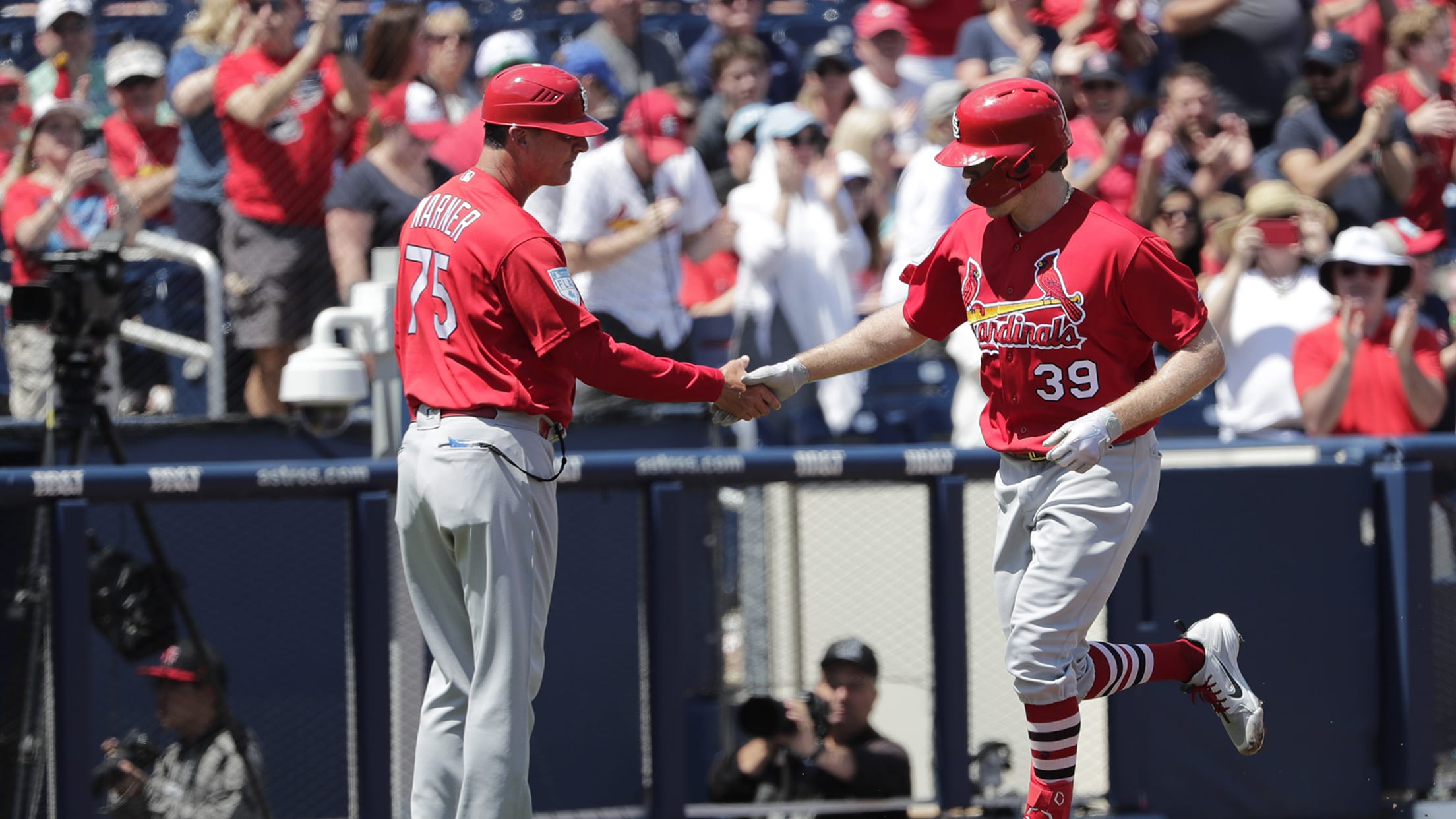 WEST PALM BEACH, Fla. -- On a day scripted for Miles Mikolas to log a few more innings ahead of his Opening Day start, the right-hander showed that his bat is regular-season ready, as well. In his first at-bat against Washington's Stephen Strasburg, Mikolas crushed a second-inning pitch for a
Fantasy Draft Central: Everything in one place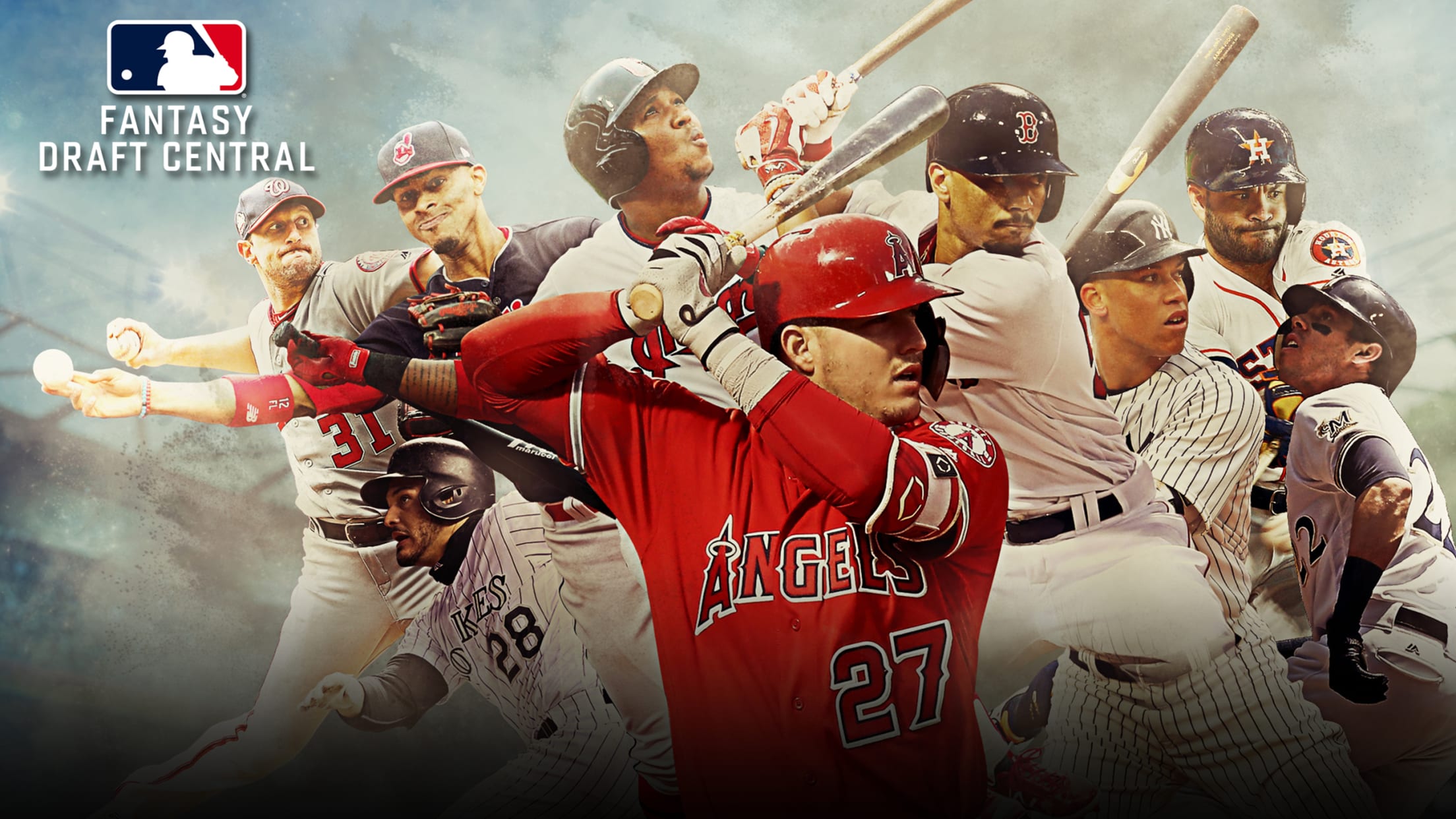 Is this your year to hoist a fantasy title (or two, or three)? MLB.com is here with the draft tools to help make that dream a reality. Top 800 fantasy player rankings: Whether you play in a standard-size league or a more challenging one, use this exhaustive list as your
Breaking down every team's closer situation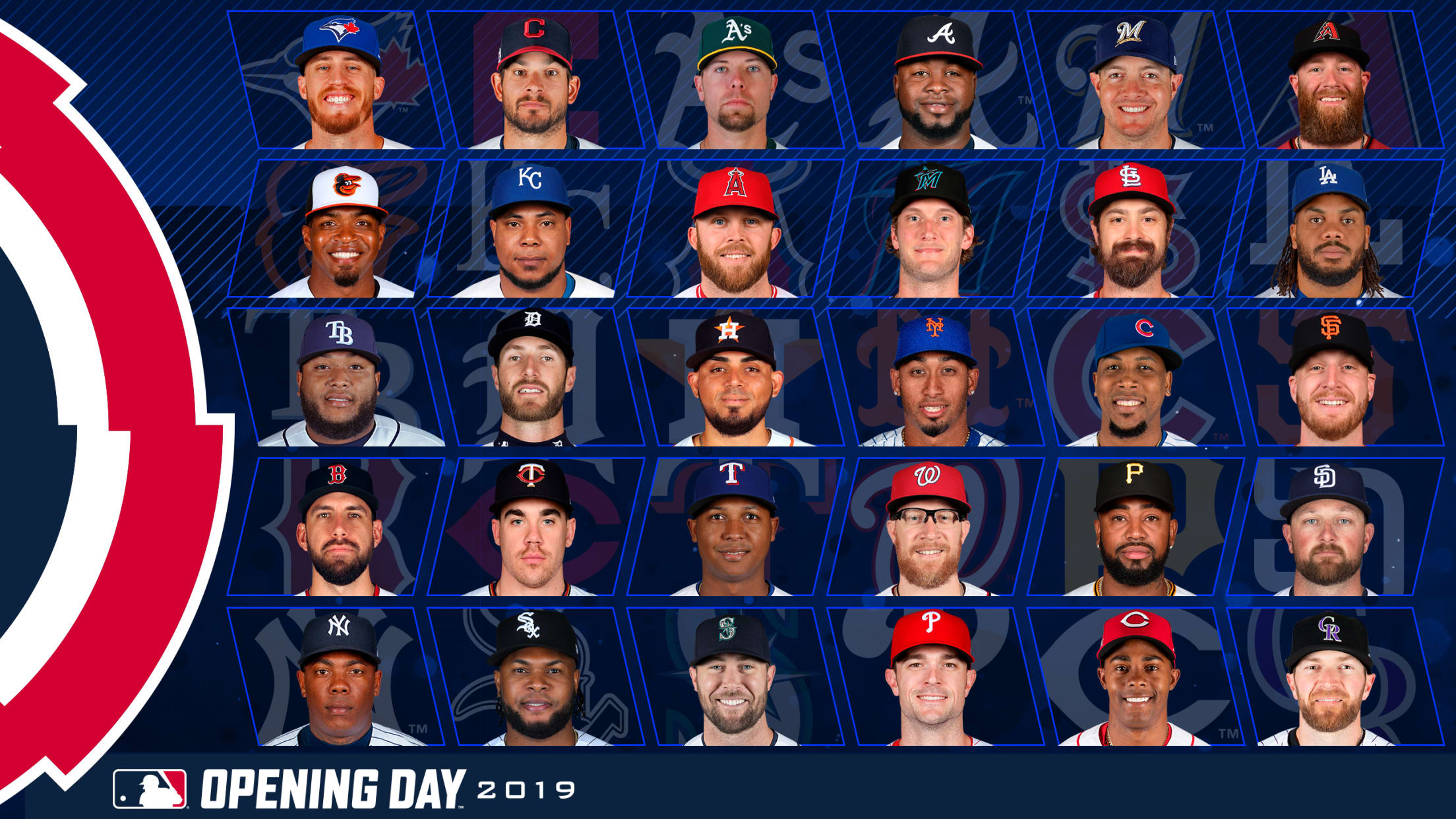 Teams can have solid starting pitching, strong middle relief and a potent offense, but if they don't have a closer waiting in the bullpen to finish off games, wins won't be easy to come by. And while not every club has an Aroldis Chapman or Kenley Jansen waiting in the
Projected 2019 lineups, rotations for every team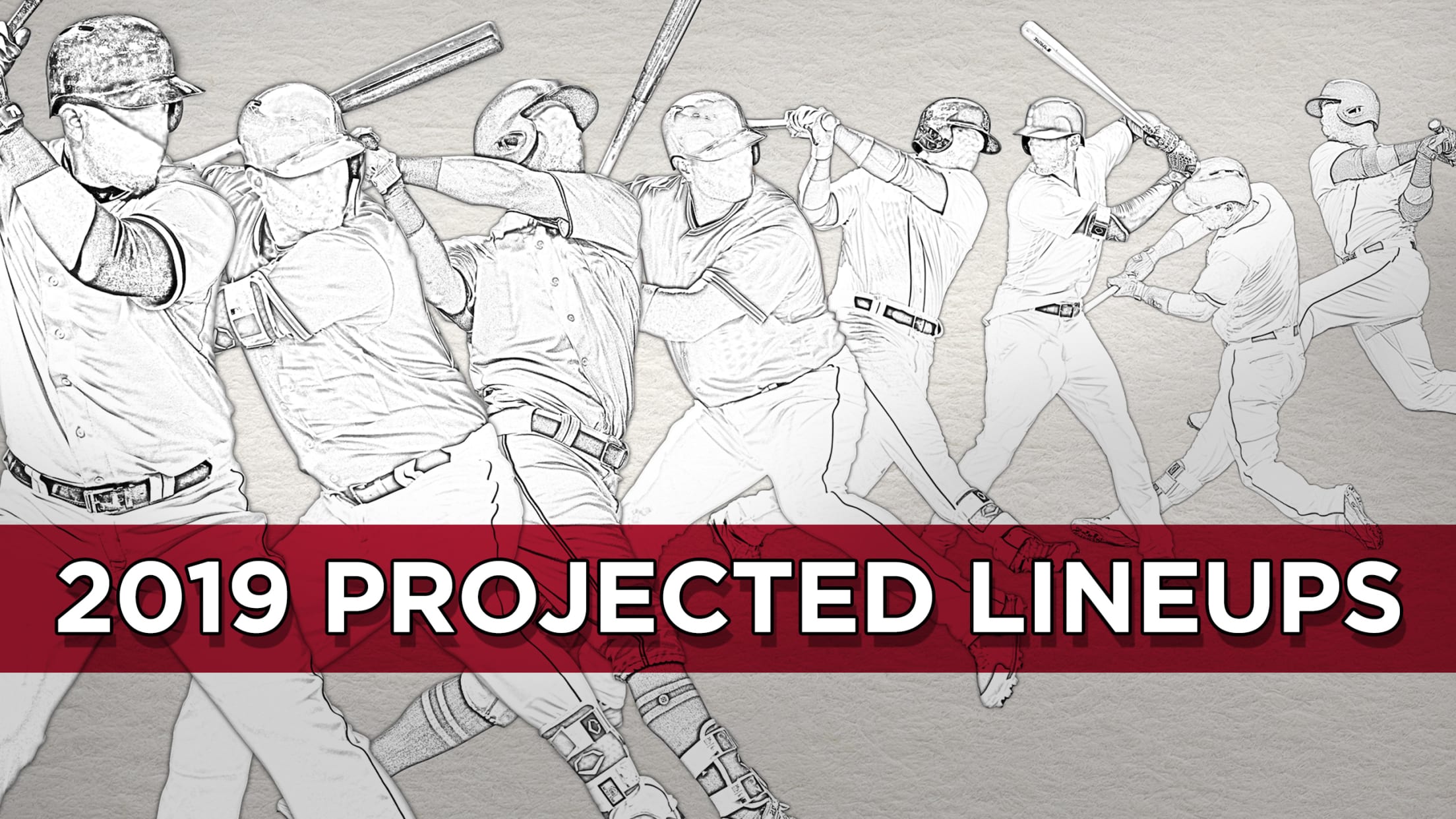 Spring Training is in full swing, and Opening Day is fast approaching. For some players, the Cactus League in Arizona and Grapefruit League in Florida provide nothing more than a chance to shake off some rust. For others, it's an opportunity to win a roster spot or a starting position.
Tatis' speed, savvy on display in exciting play
Padres' top prospect has impressed this spring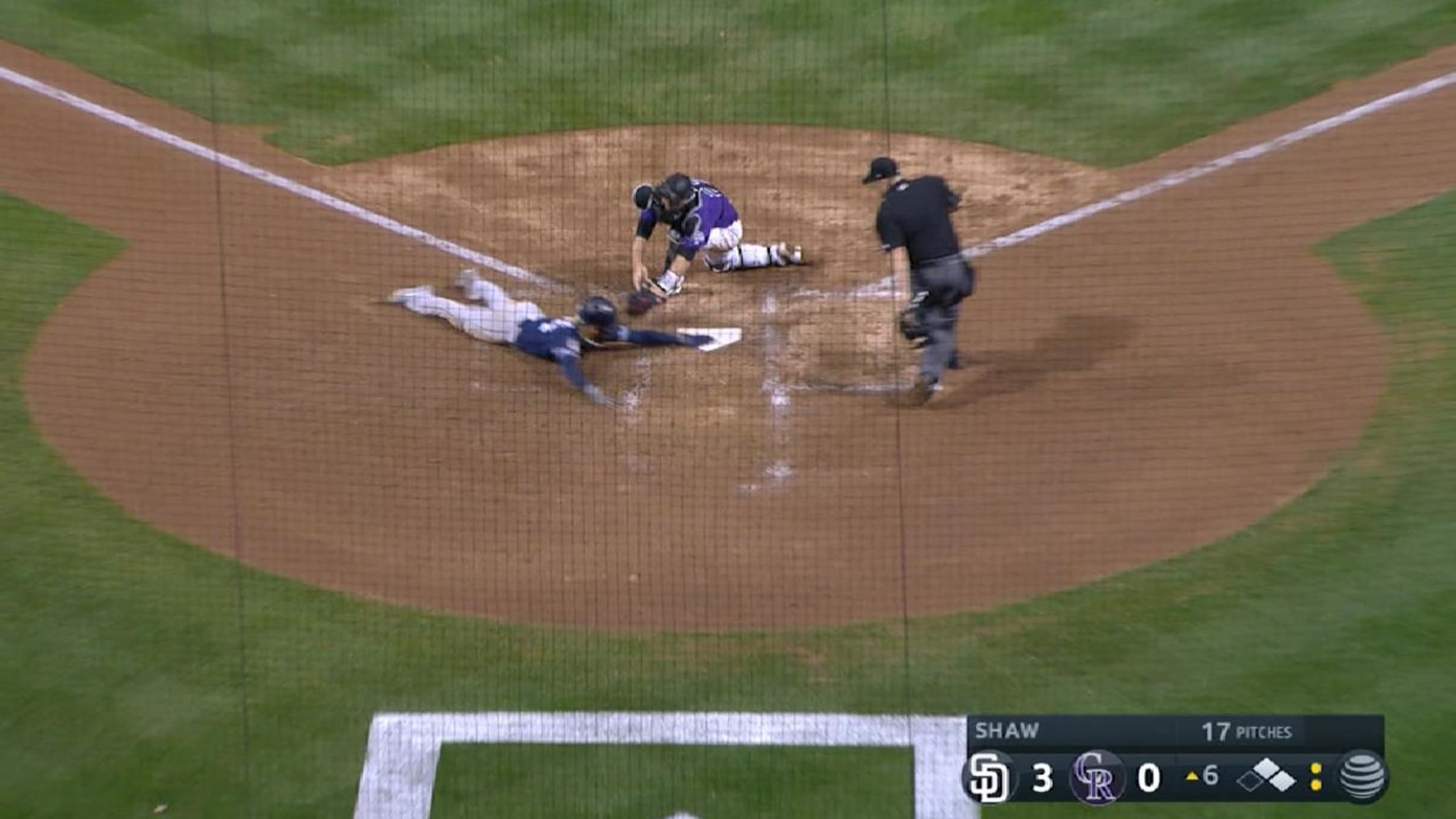 PEORIA, Ariz. -- It won't be long before Padres top prospect Fernando Tatis Jr. gets to put his five-tool talents on display in the big leagues. With one play in a 6-5 loss to the Rockies Friday night, Tatis offered a glimpse of what's to come. The 20-year-old shortstop reached
6 ways early schedule could affect races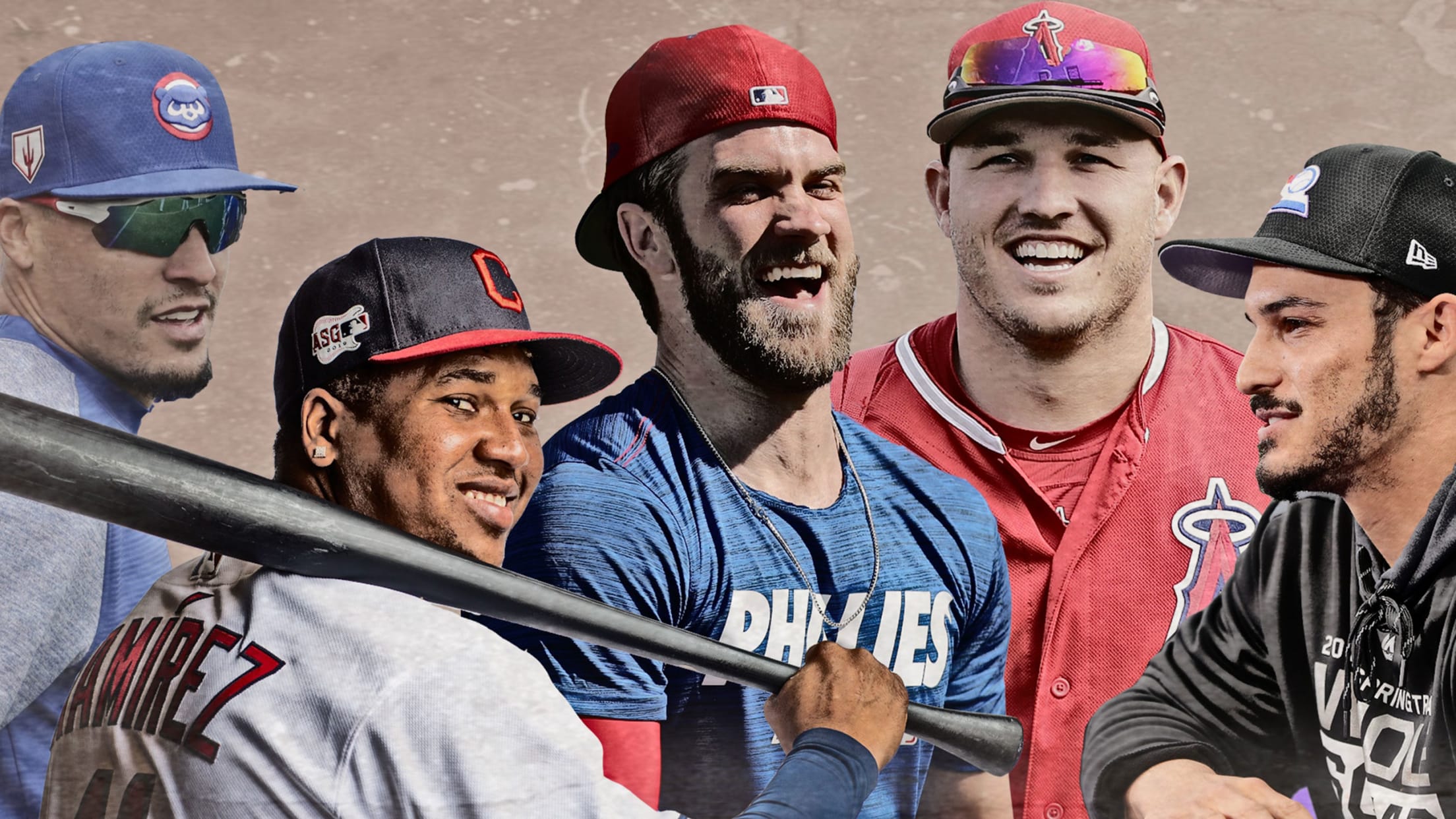 A particularly hot or cold start doesn't decide anything in an MLB season that lasts 162 grueling games. But while some teams fade and some surge, a strong start still can set the tone for a great season, as it did for last year's Red Sox, who finished April 21-7
Hammel informs Rangers he plans to retire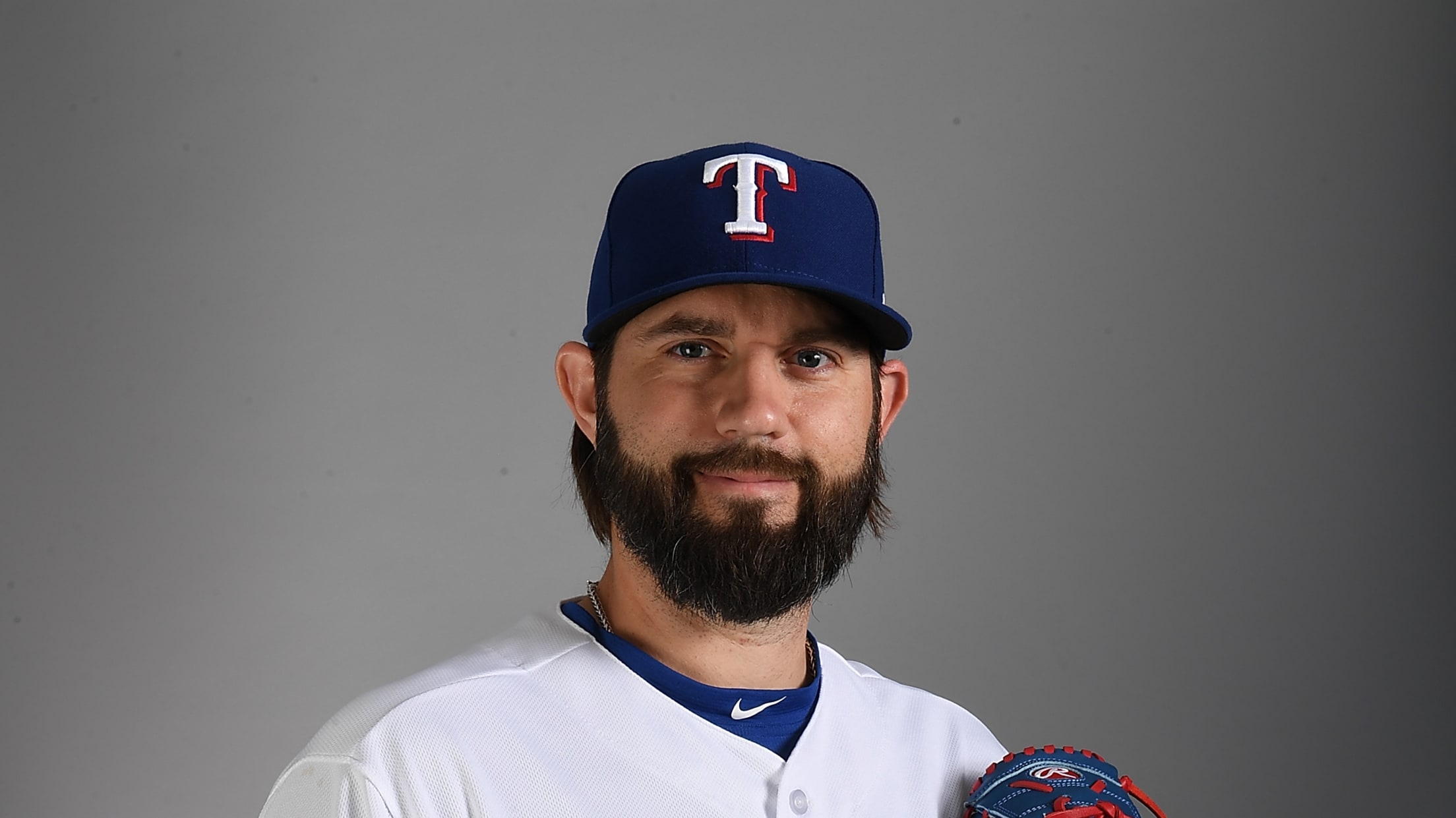 SURPRISE, Ariz. -- Veteran pitcher Jason Hammel has informed the Rangers that he is retiring. Hammel, who was in camp on a Minor League contract, was told on Friday that he would make the team as a long reliever. But Hammel told the Rangers later Friday night that he has
Sox officially sign Sale to 5-year extension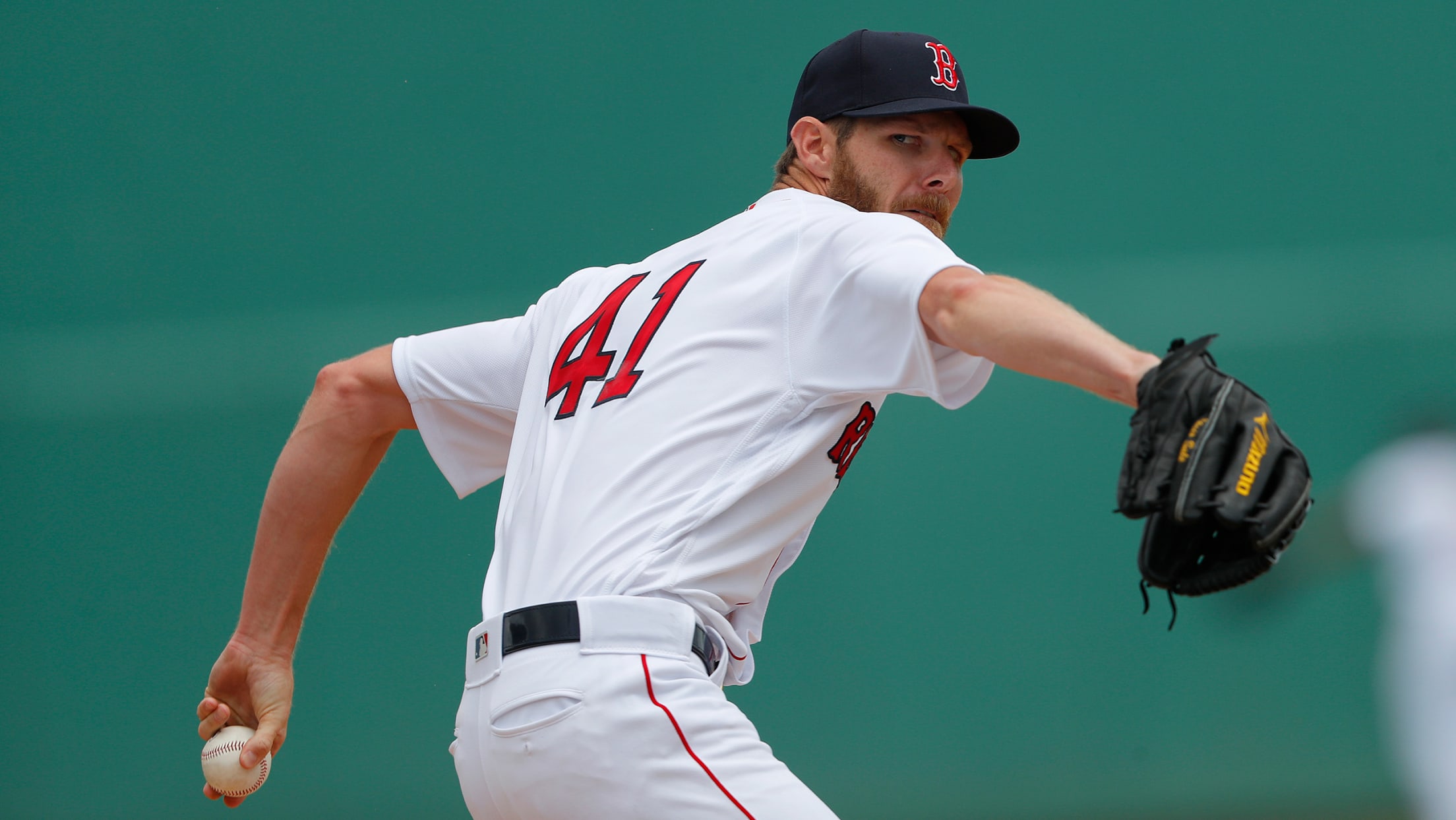 FORT MYERS, Fla. -- When the Red Sox made a blockbuster trade with the White Sox for Chris Sale in December 2016, the only guarantee was that they'd have the powerful lefty for three seasons. The marriage between the ace pitcher and the defending World Series champions will extend far
With an eye on Cards' future, Goldy is all in
As long-term deal is being finalized, slugger talks about seamless transition to new team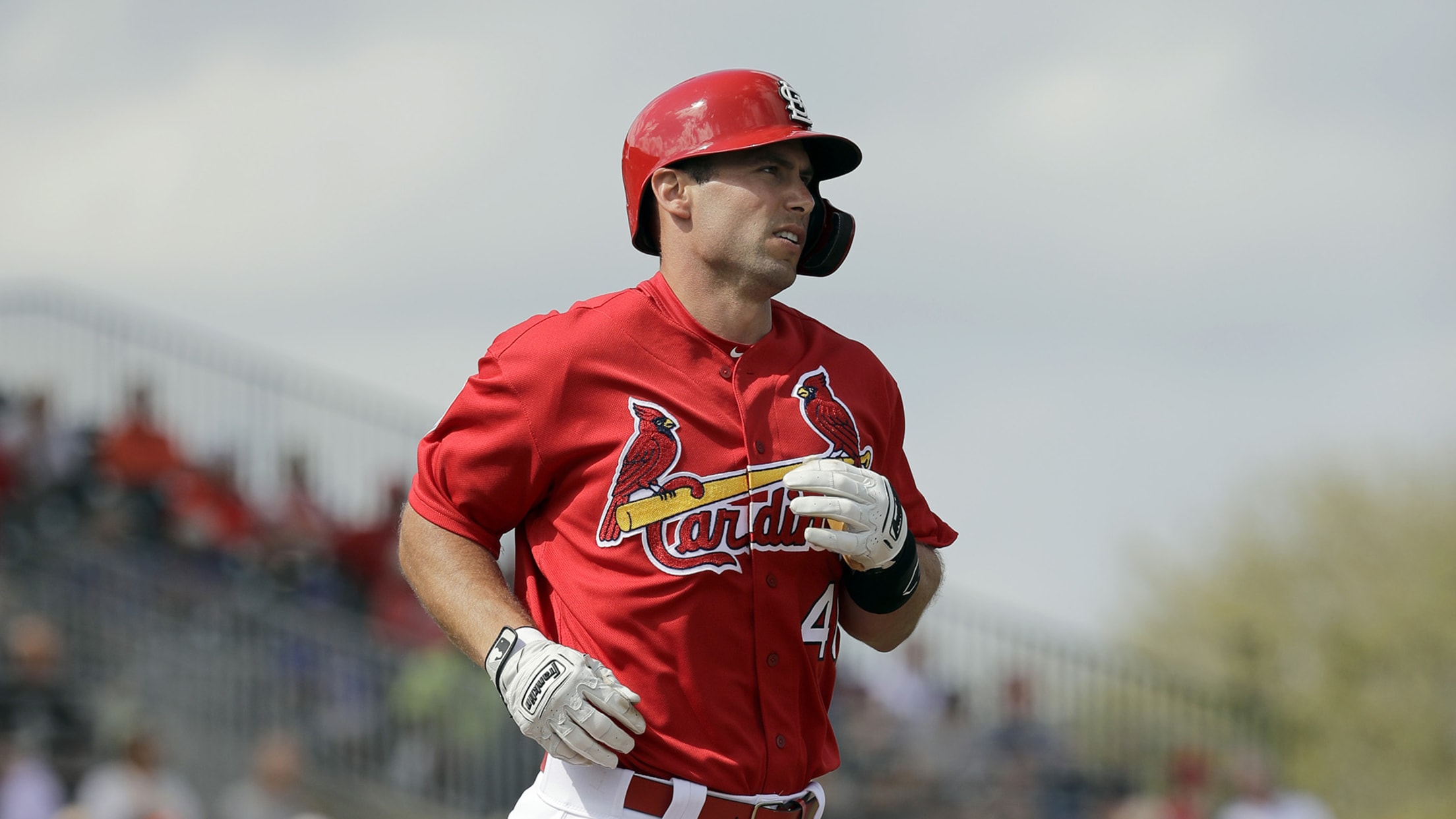 PORT ST. LUCIE, Fla. -- Sometime Thursday evening, after word spread that the Cardinals and Paul Goldschmidt had reached an agreement on a five-year extension, manager Mike Shildt called his All-Star first baseman. The two had talked earlier about Goldschmidt's plan to play the following day so that he could
After brief break, Calhoun back in camp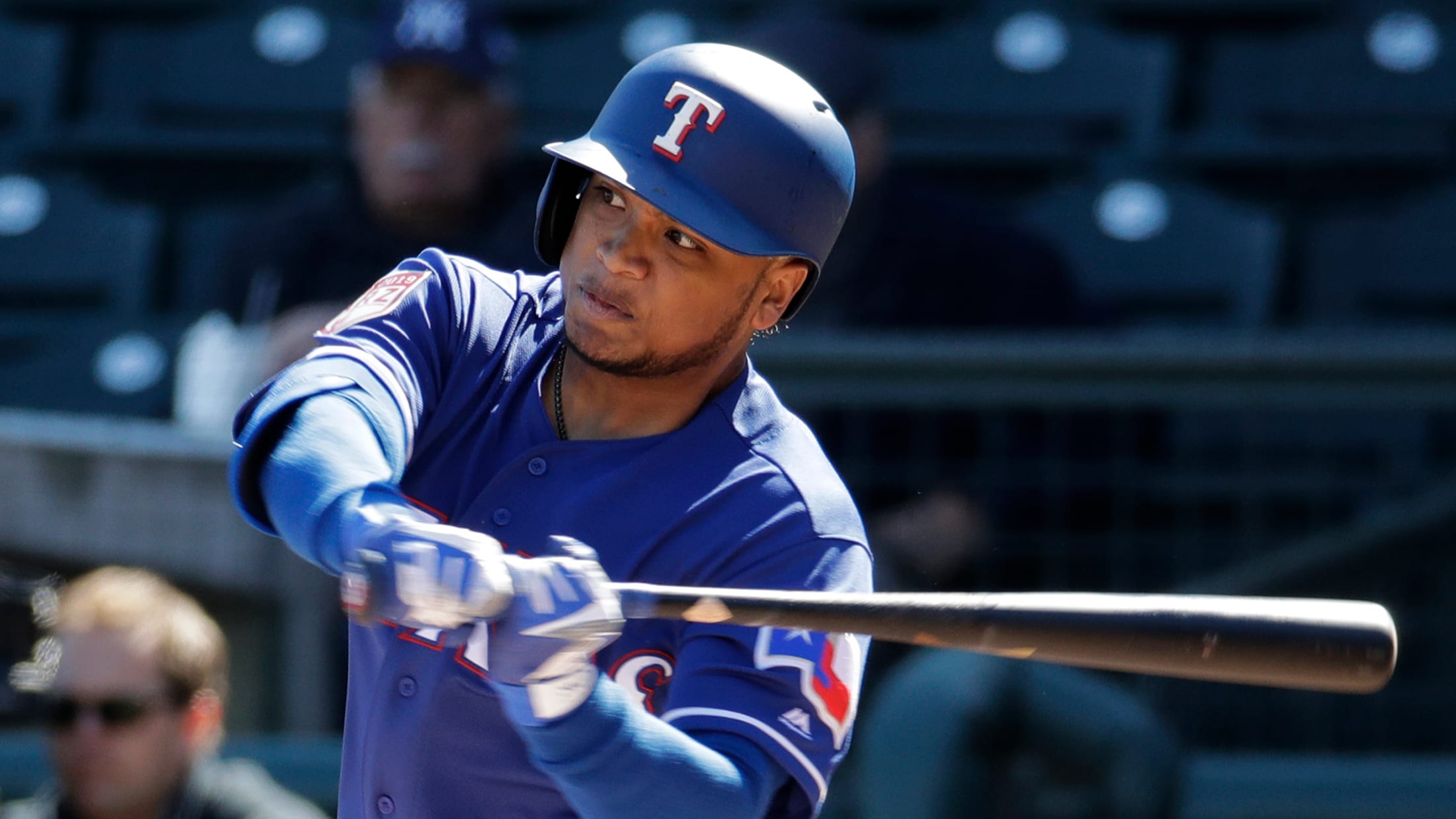 SURPRISE, Ariz. – Rangers outfielder Willie Calhoun returned to camp on Saturday, after staying away Friday to absorb the disappointment of being optioned to Triple-A Nashville. Calhoun was informed on Thursday that he would not make the team and was officially optioned on Friday. At that point, he had 72
Injury updates: Gennett, Lindor, Hill, Olson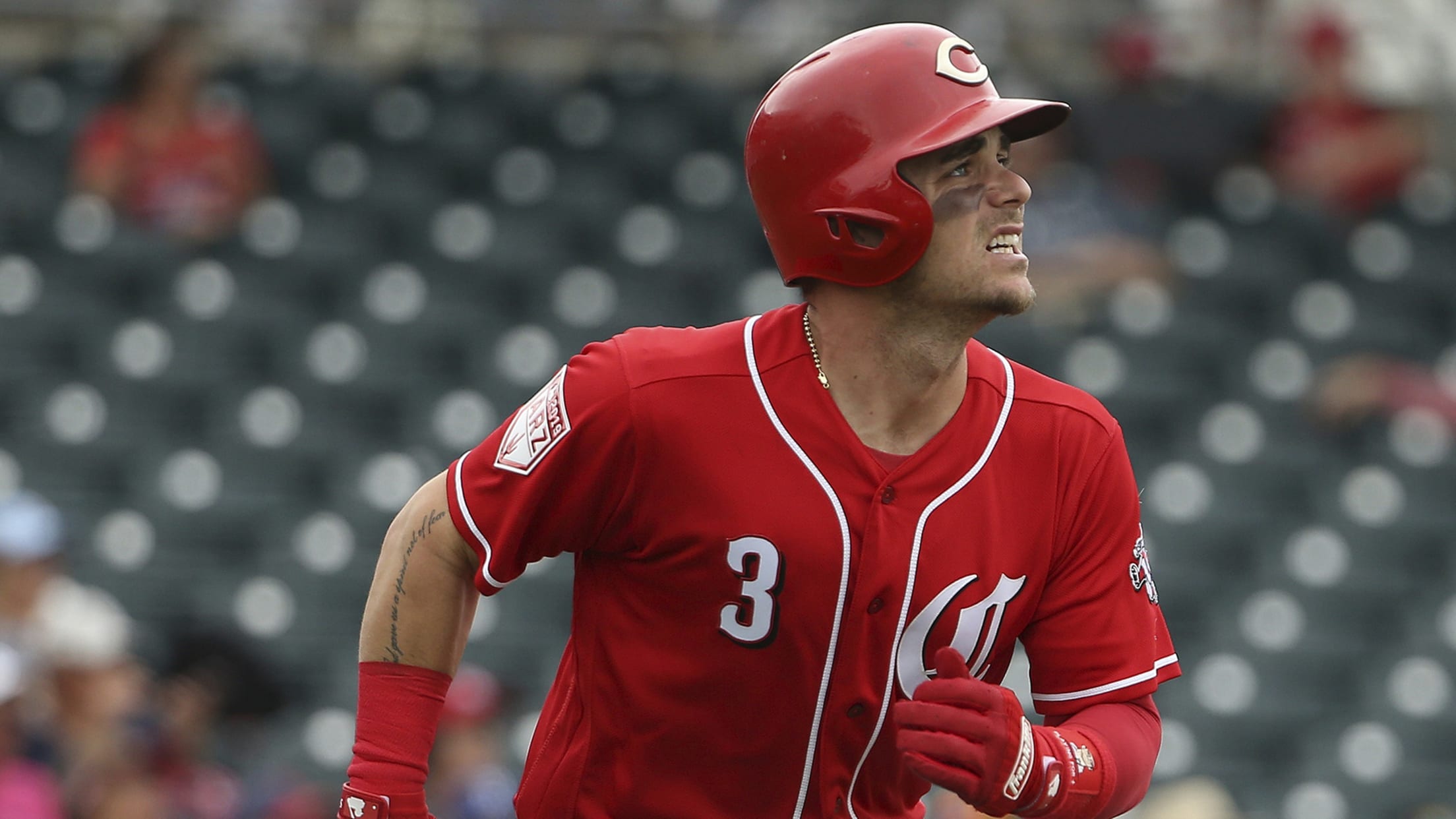 Here's a roundup of the latest injury news around the Majors. Scooter Gennett, Reds The Reds announced Saturday that Gennett will be sidelined eight to 12 weeks with a right groin strain. The second baseman suffered the injury Friday on an awkward slide while fielding a ground ball. Manager David
Pedroia -- and his knee -- is Boston's wild card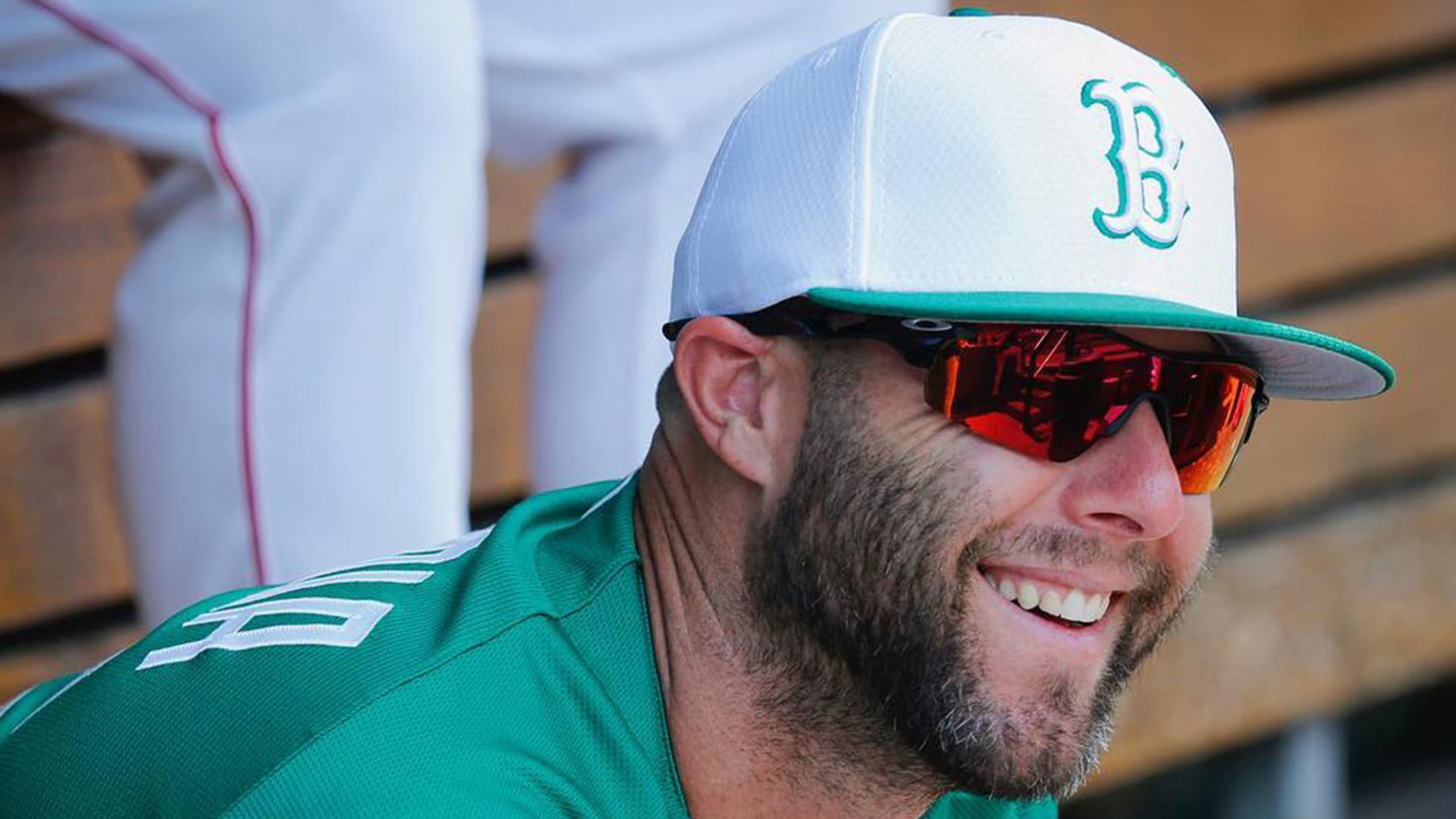 FORT MYERS, Fla. -- Watching Dustin Pedroia play this Spring Training, you get a reminder of what he was prior to 2017, when a problematic left knee all but ruined him for two years. At the plate, Pedroia is routinely barreling up the baseball, even as he still tries to
Seager healthy, ready to return to All-Star form
24-year-old shortstop is returning from elbow and hip surgeries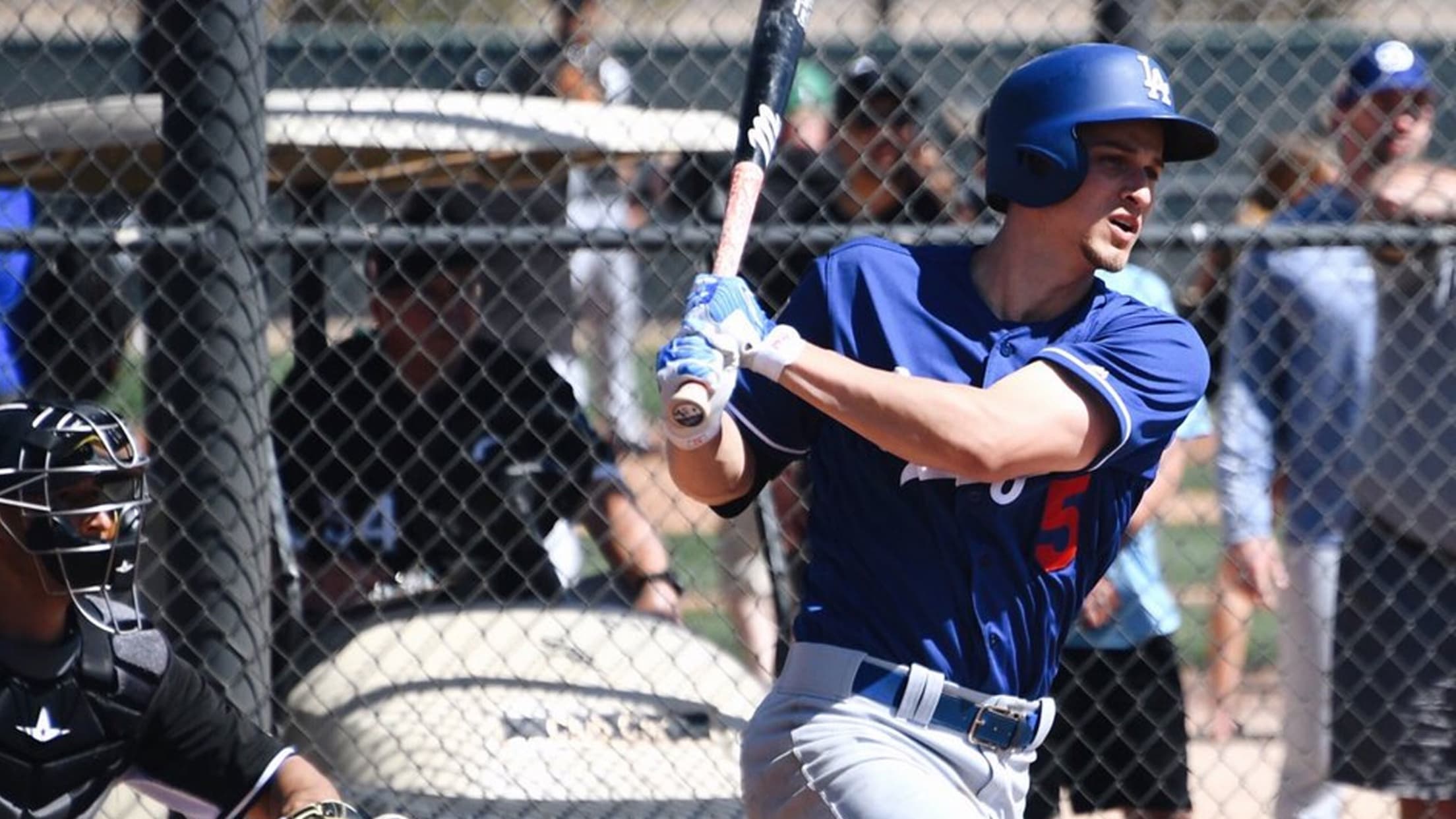 GLENDALE, Ariz. -- Corey Seager was an All-Star shortstop his first two seasons, but what will he be after Tommy John surgery on his right elbow and arthroscopic labrum repair on his left hip? It's tough enough returning from either of those operations, never mind both. He hasn't had a
With new focus, Herrera out to prove himself
Center fielder struggled to career-worst season in 2018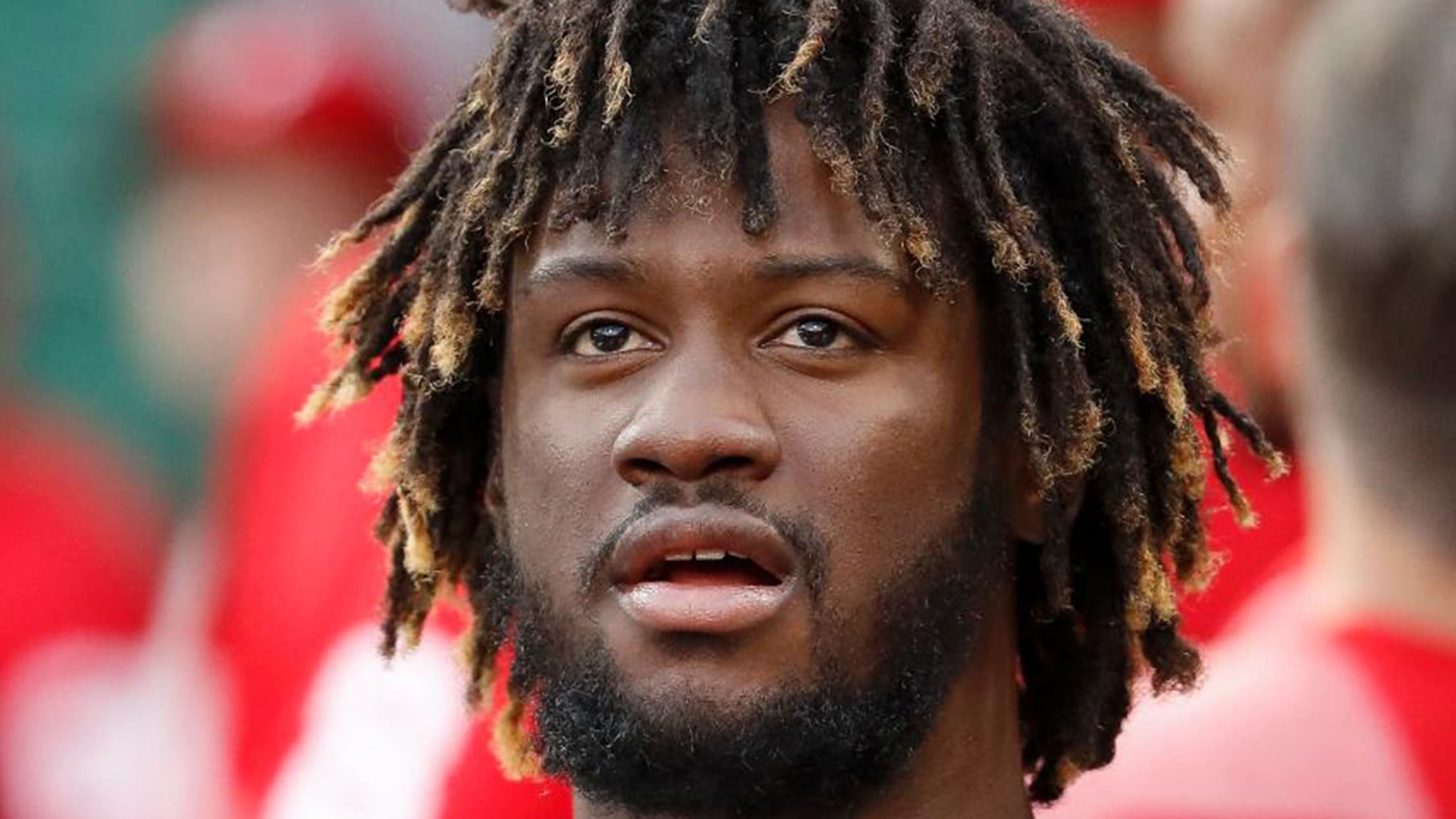 CLEARWATER, Fla. -- In a season of heightened expectations, nobody knows what to expect from Phillies center fielder Odúbel Herrera. Nobody questions that Herrera is immensely talented. He can hit. He can play Gold Glove-caliber defense. He posted a combined 10.5 WAR from 2015-17, making him the 48th most productive
Matt Olson undergoes surgery on hand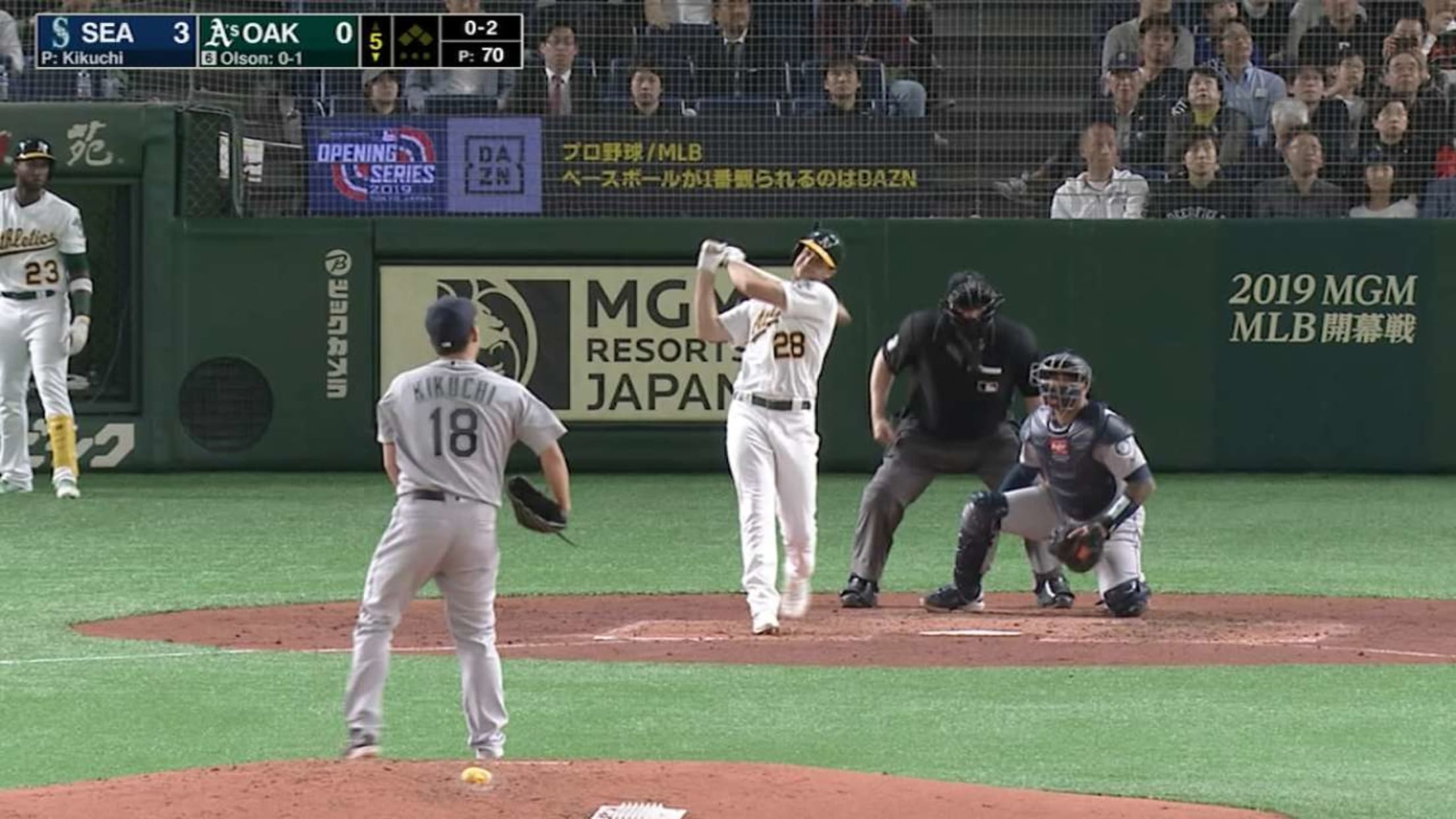 Athletics first baseman Matt Olson underwent successful surgery on his right hand on Friday, the club announced. An A's spokesman declined to reveal a timetable for Olson's recovery, but the slugger could be sidelined for an extended period of time. The procedure, which involved a right hamate excision, was performed
Bird OK, scratched for extra precaution
Lefty Tarpley receives James P. Dawson Award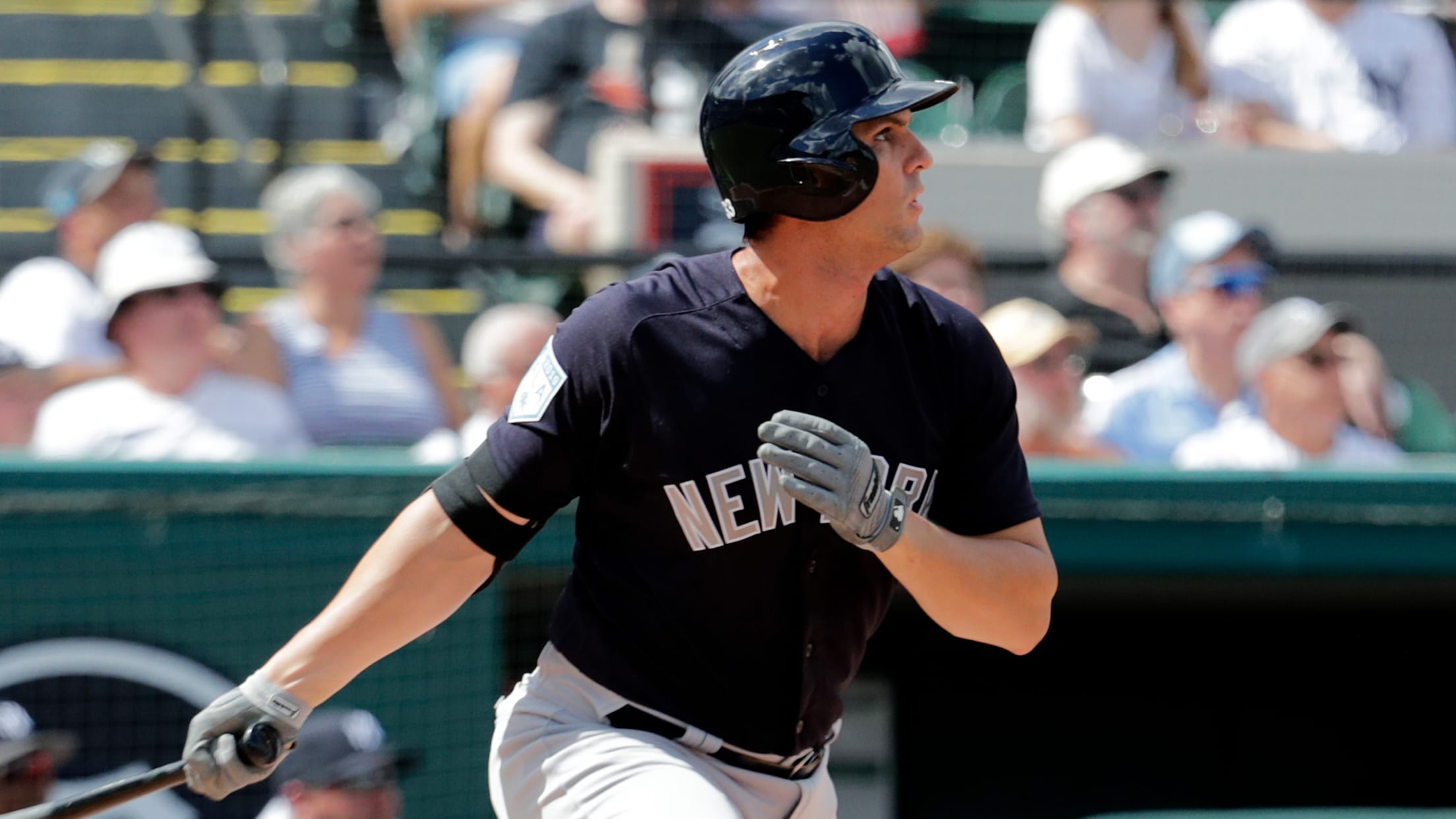 TAMPA, Fla. -- Greg Bird participated in batting practice on Saturday, but he was scratched from the Yankees' lineup about 90 minutes prior to first pitch against the Blue Jays, prompting concerns about yet another late-spring injury for the first baseman. That is not the case, said manager Aaron Boone,
Stanton hitting his groove with 2-homer game
Yanks slugger: 'I feel better now ... than I did leaving spring last year'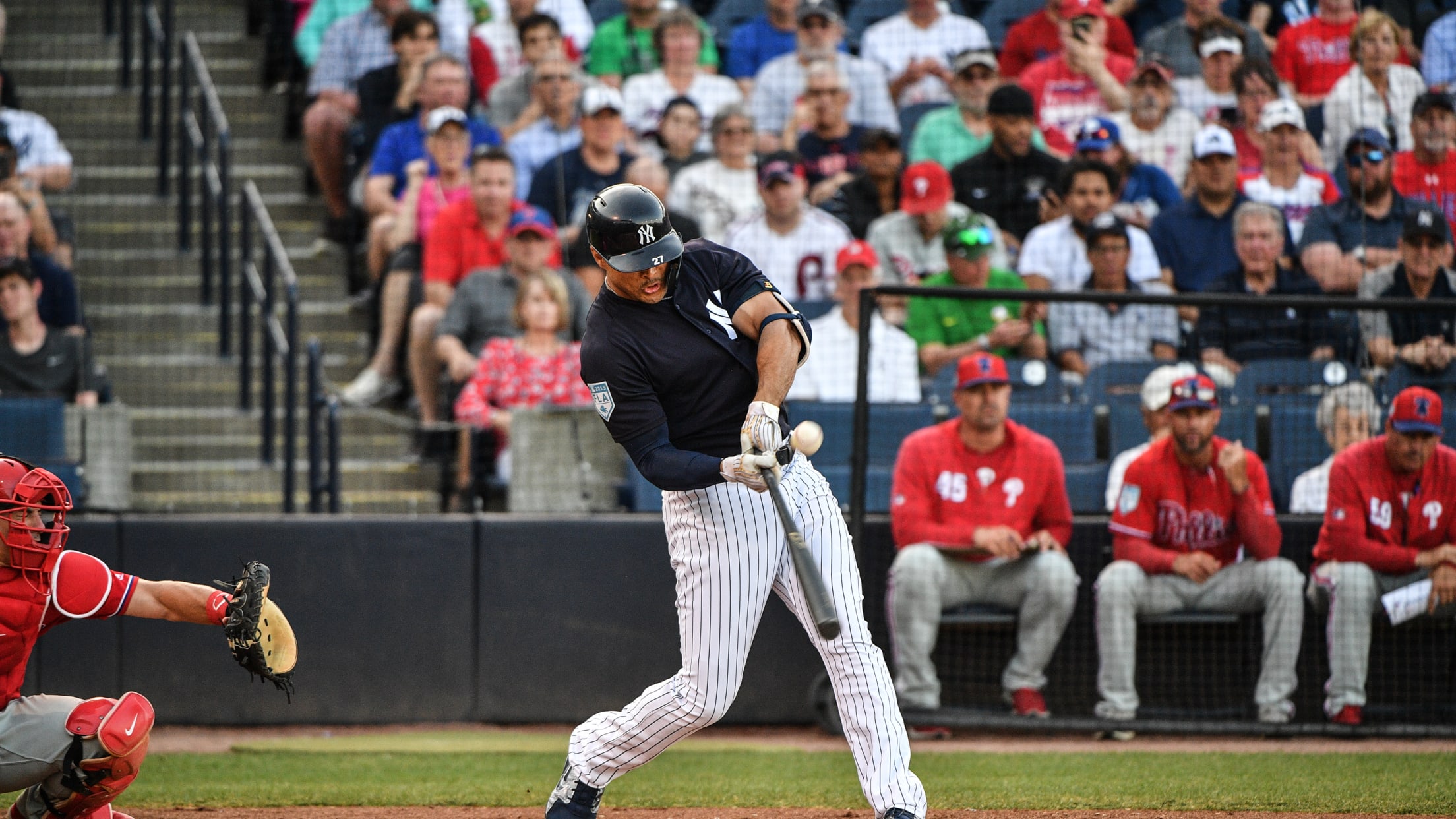 TAMPA, Fla. – The lumber may not have been ready for prime time, but it seems like Giancarlo Stanton's swing is. Stanton homered twice, including a broken-bat blast over the left-field fence, as the Yankees outslugged the Phillies for a 6-3 victory on Friday evening at George M. Steinbrenner Field.