This NL East club is in on Kimbrel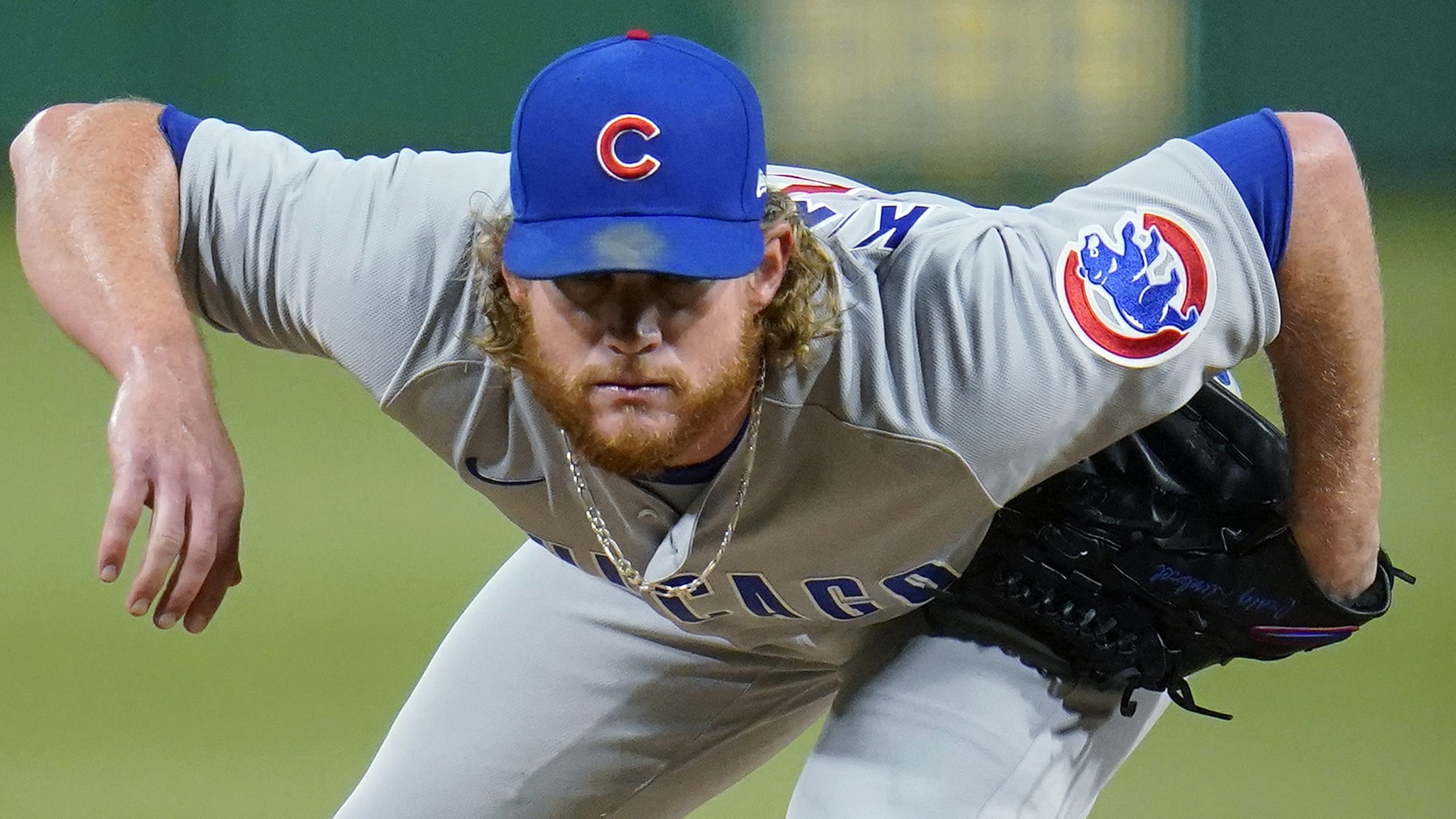 MLB.com is keeping track of all the latest Cubs-related free agent and trade rumors right here.
25 players, 25 Trade Deadline predictions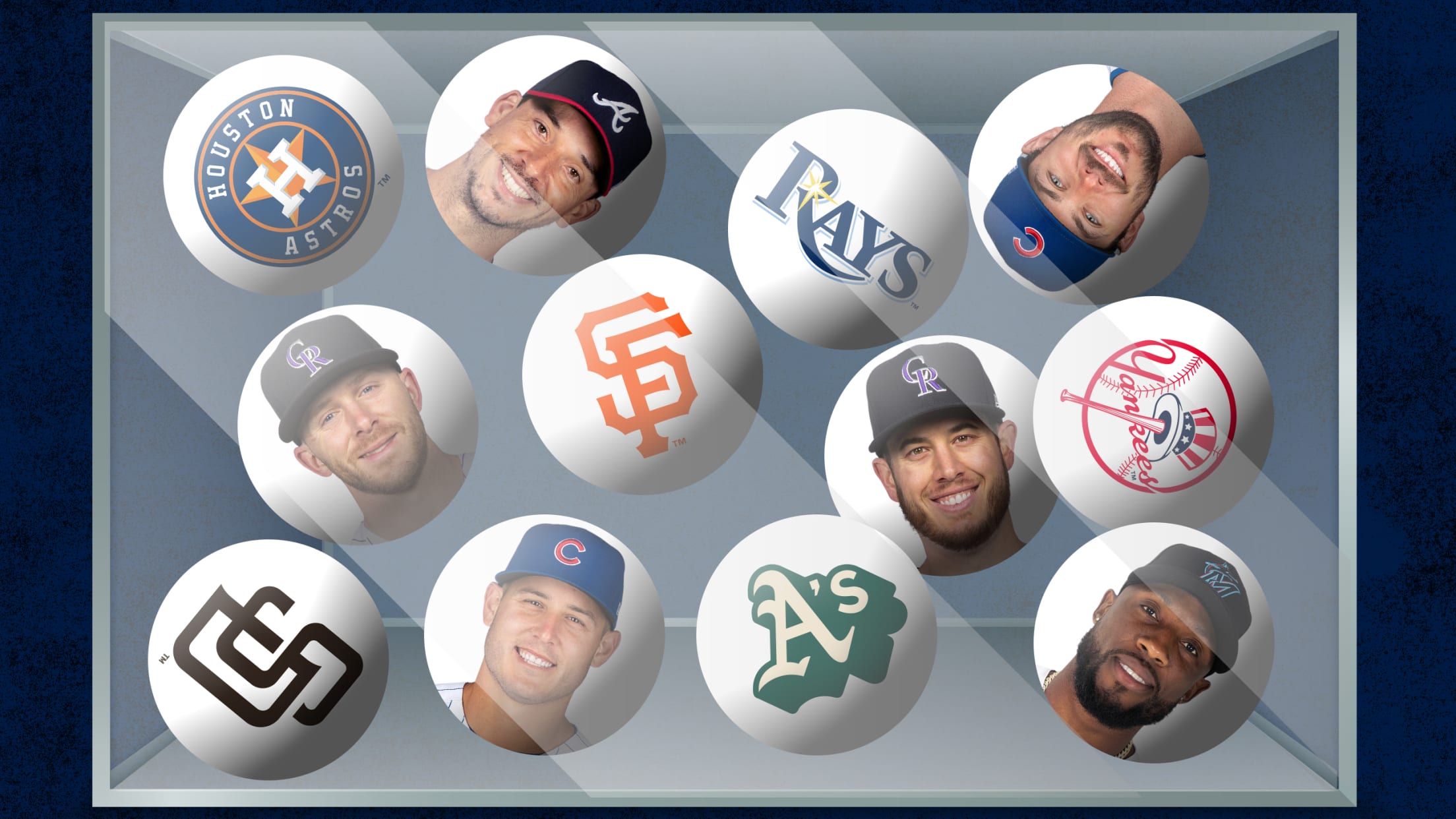 The 2021 Major League Baseball Trade Deadline is next Friday at 4 p.m. ET, and make no mistake, it is the trade deadline. By that, we mean that the August waiver period, the one that once sent Justin Verlander to the Astros in the waning moments of August, no longer
Scherzer scratched due to triceps discomfort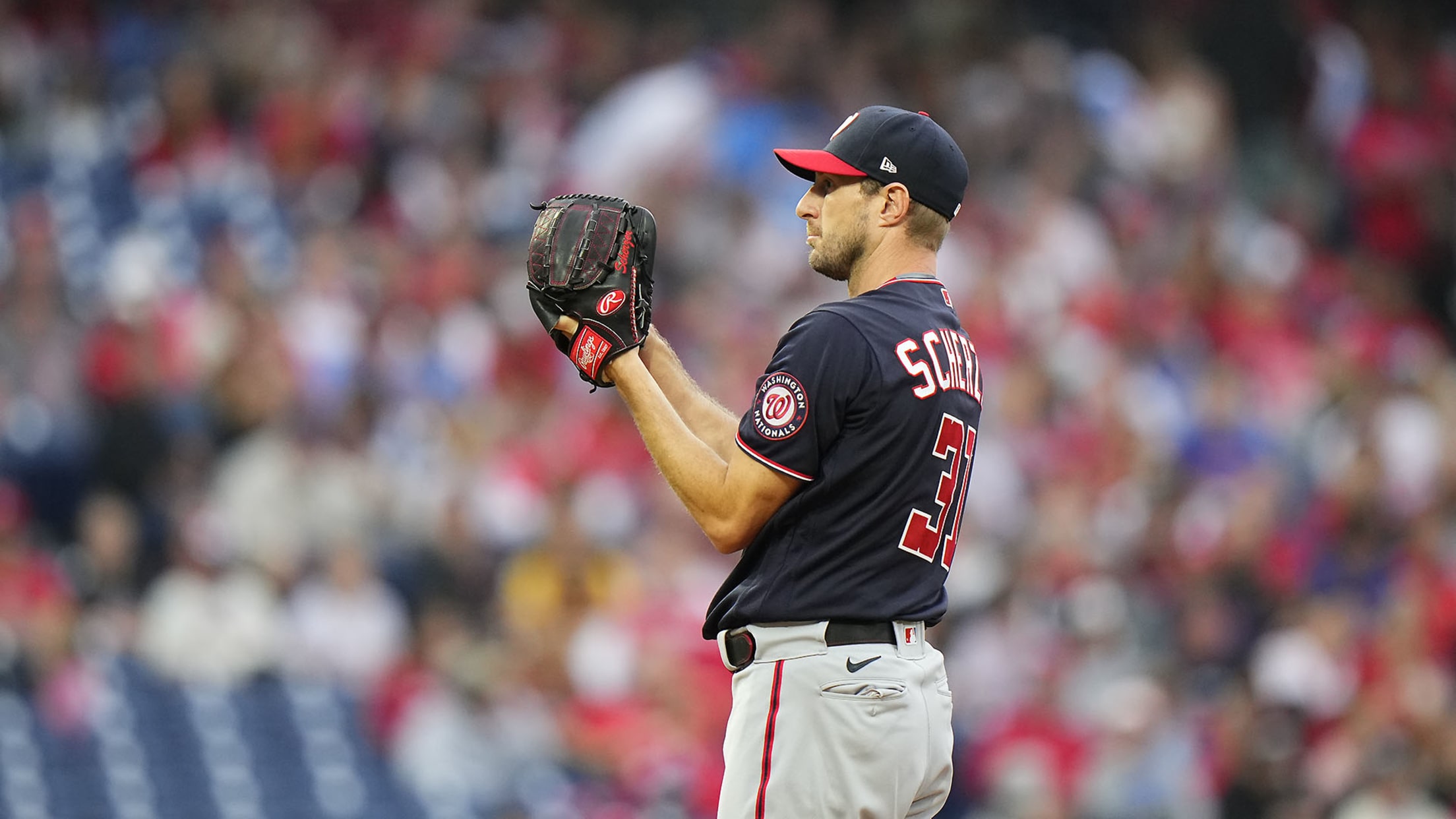 Nationals ace Max Scherzer was scratched from his scheduled start on Saturday against the Orioles due to mild right triceps discomfort, the team announced. Left-hander Jon Lester will start in Scherzer's place. Scherzer said he felt the discomfort after taking batting practice on Tuesday and it didn't get better in
Braves designate Inciarte for assignment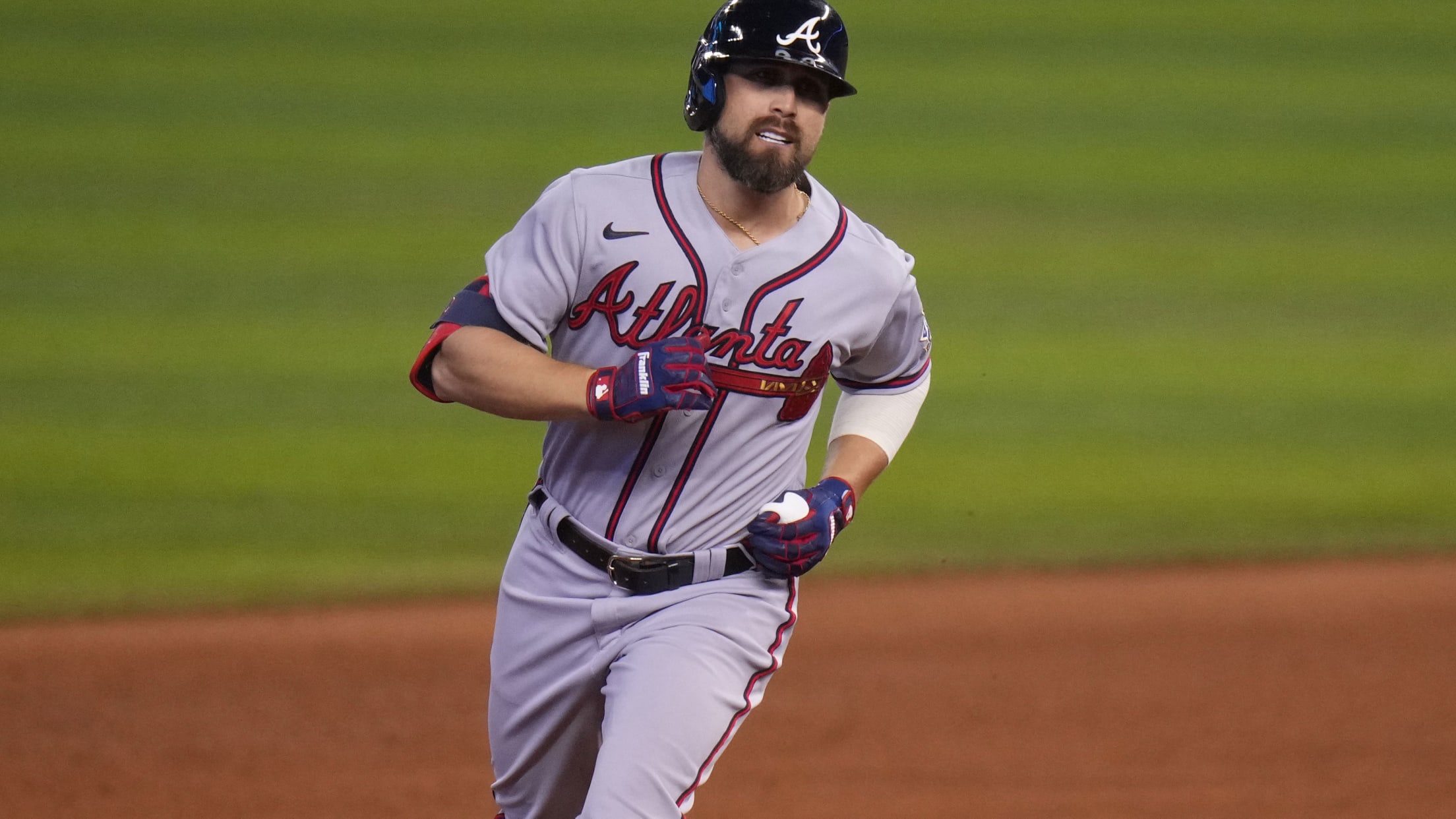 Keep track of the Braves' recent transactions and injury updates throughout the season.
Rumors: Max available? Extension for Gallo?
MLB.com is keeping track of all the latest free agent and trade rumors right here.
5 ways Mets could make Deadline splash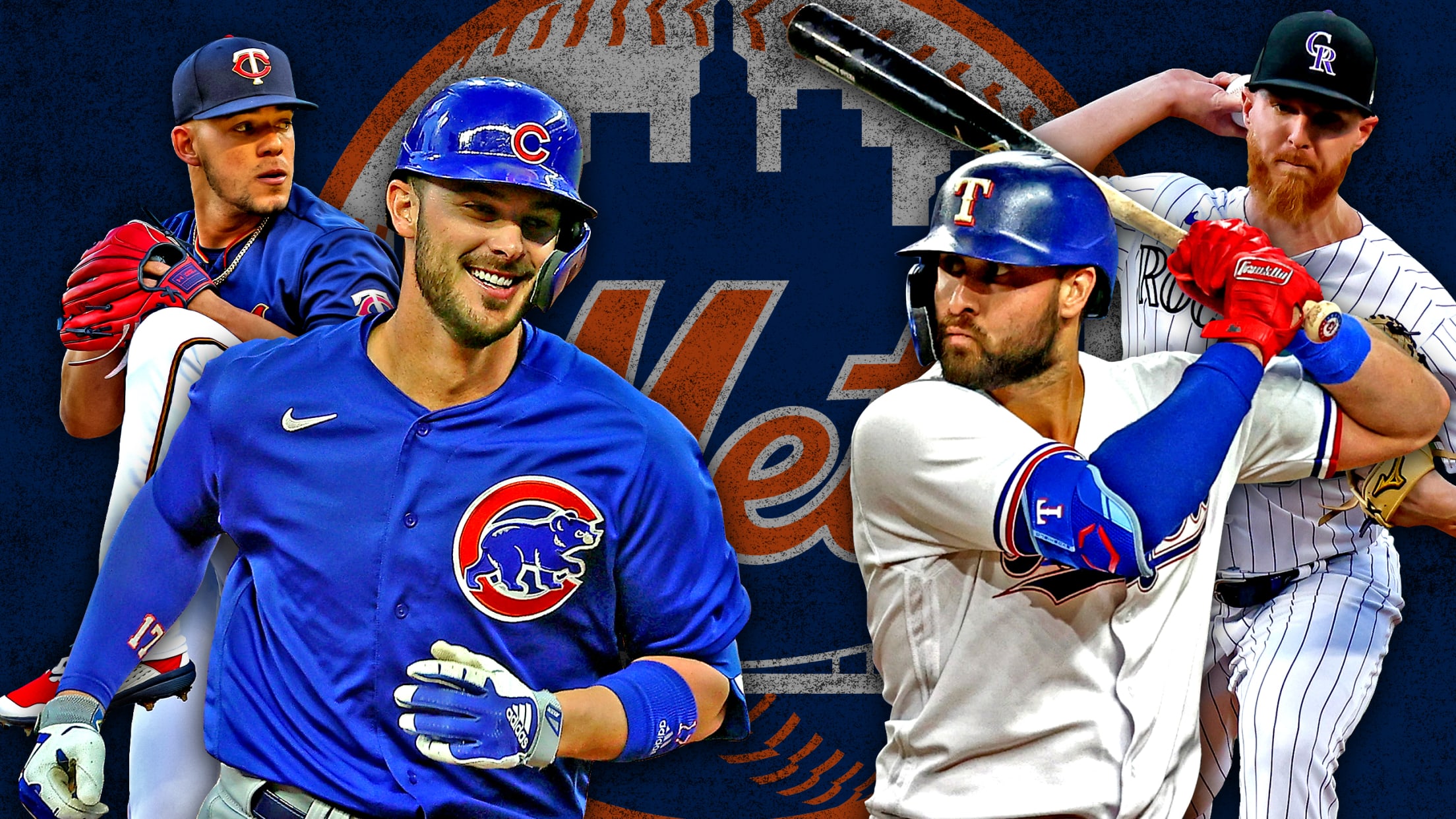 Starting pitching is the Mets' biggest target, acting general manager Zack Scott confirmed this week, and they've struck early by trading for Rich Hill. But Hill is likely not the last move the Amazin's will make. Holding a solid (if not completely reassuring) lead in the National League East, New
Dombrowski: 'We'll be aggressive' in market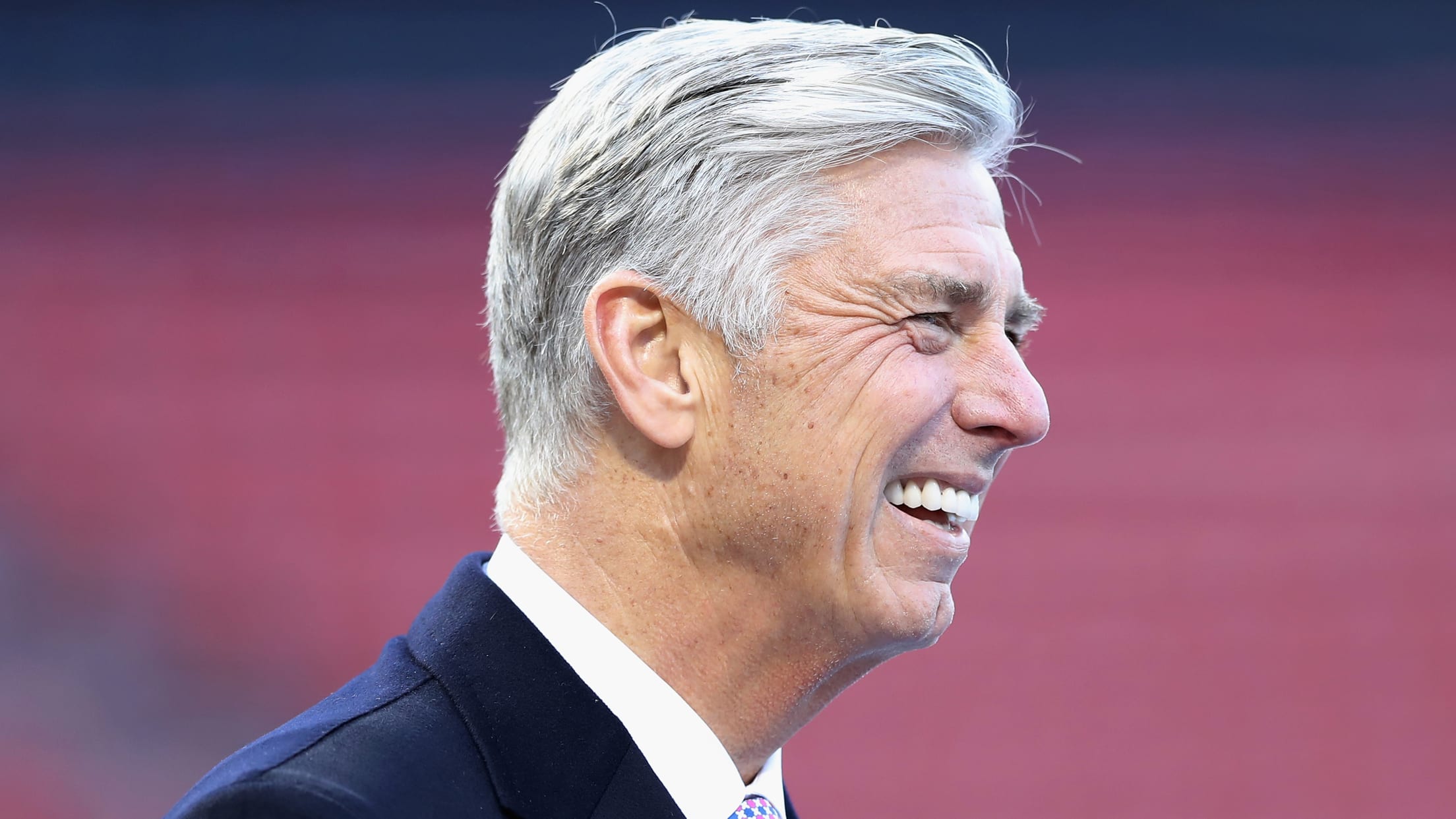 PHILADELPHIA -- The Phillies still plan to be buyers before Friday's Trade Deadline. President of baseball operations Dave Dombrowski spoke to a handful of reporters Saturday afternoon at Citizens Bank Park. His team entered the night's game against the Braves with a .500 record and four games behind the Mets
Mets make big addition: The HR Horse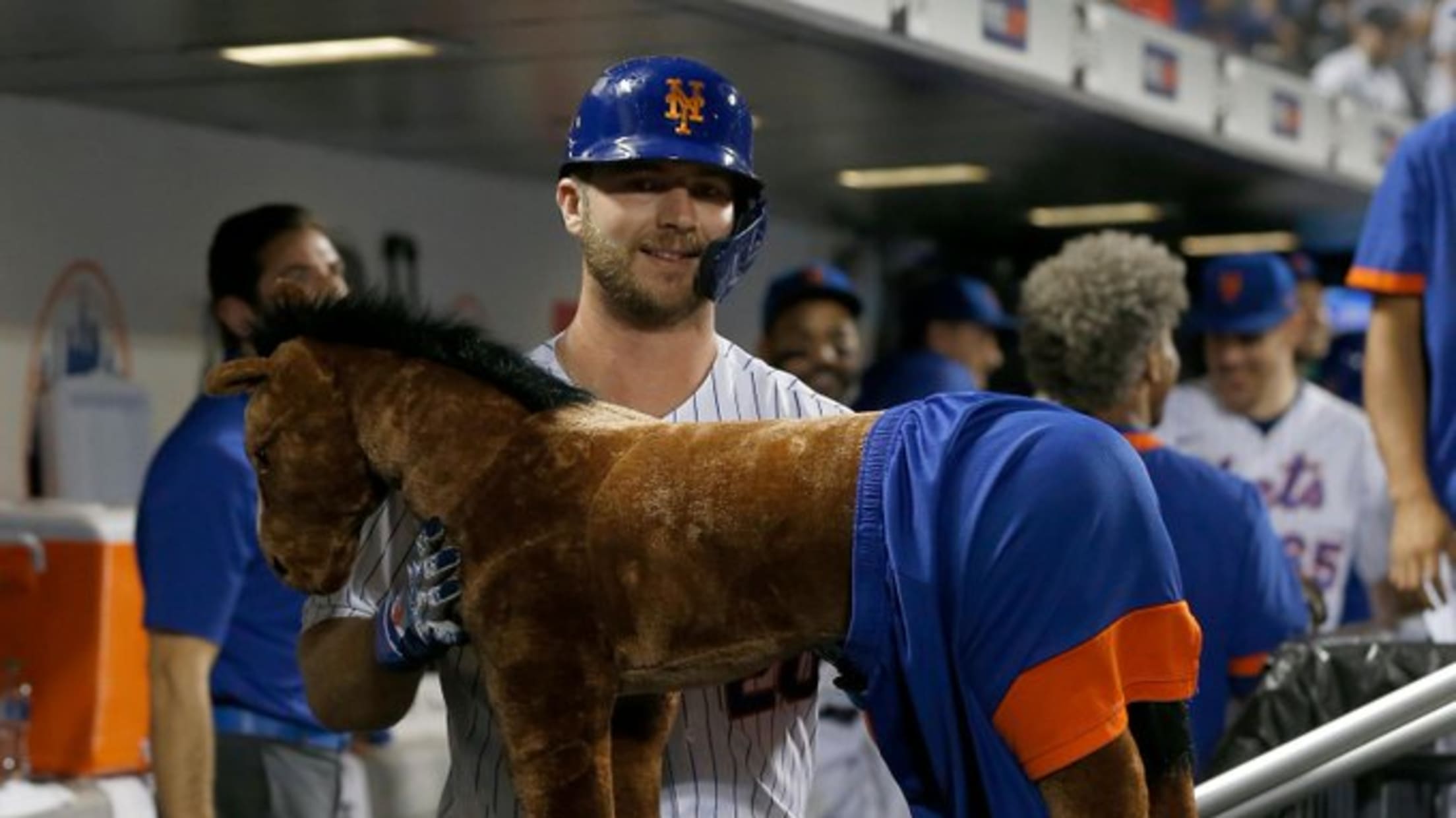 NEW YORK -- As Pete Alonso returned to the dugout following his 450-foot, second-deck homer in the eighth inning of the Mets' 3-0 win over the Blue Jays on Friday, teammate James McCann grabbed a plush horse, raised it high, and placed it on Alonso's shoulders. The first baseman needed
Bregman set for Triple-A rehab assignment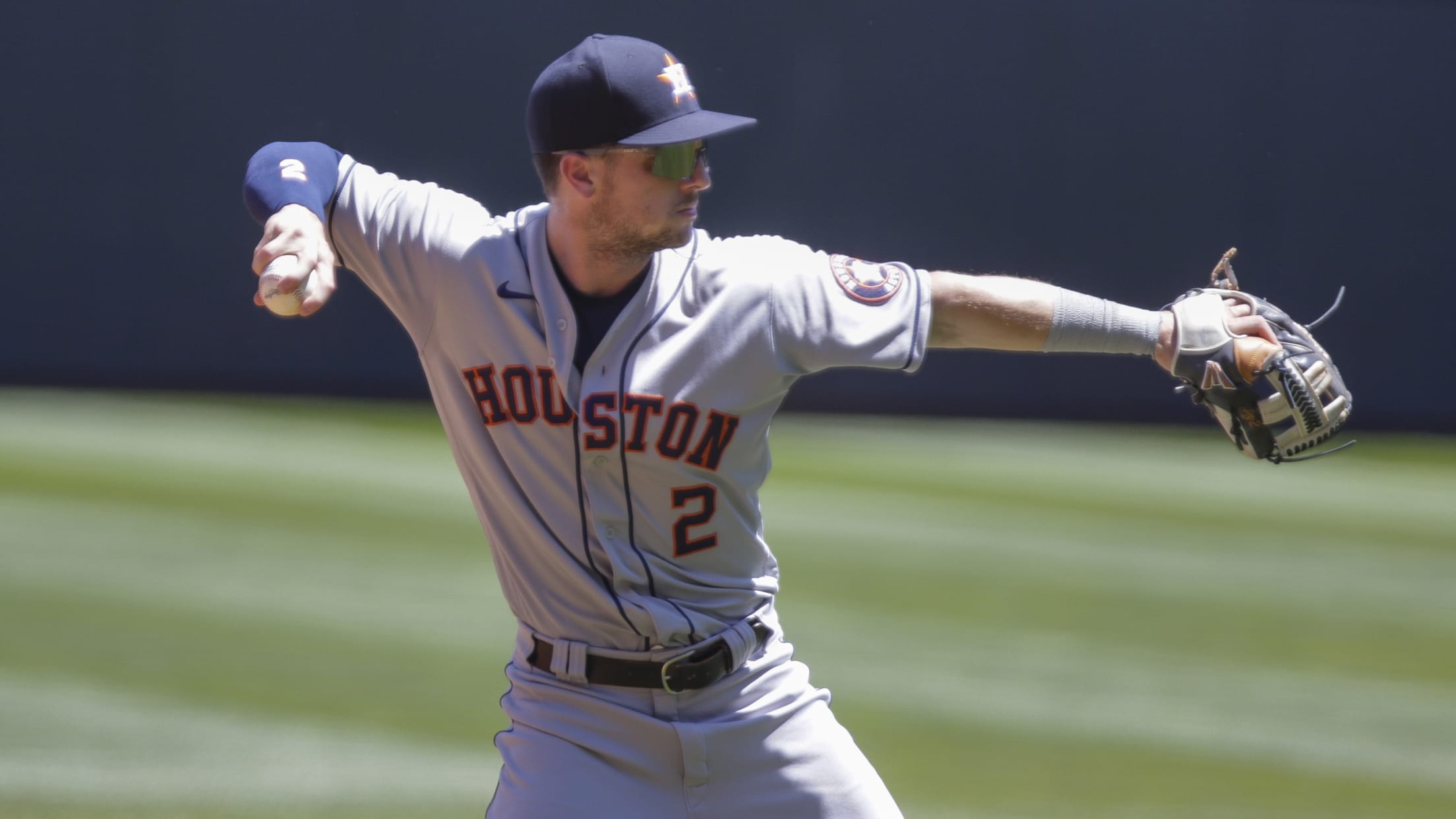 HOUSTON -- The wait is almost over for Astros third baseman Alex Bregman, who said Saturday that he will return to action in the next couple of days on a Minor League rehab assignment with Triple-A Sugar Land. Bregman has been out of action since straining his left quadriceps muscle
TB-CLE, July 24: Odds, picks, predictions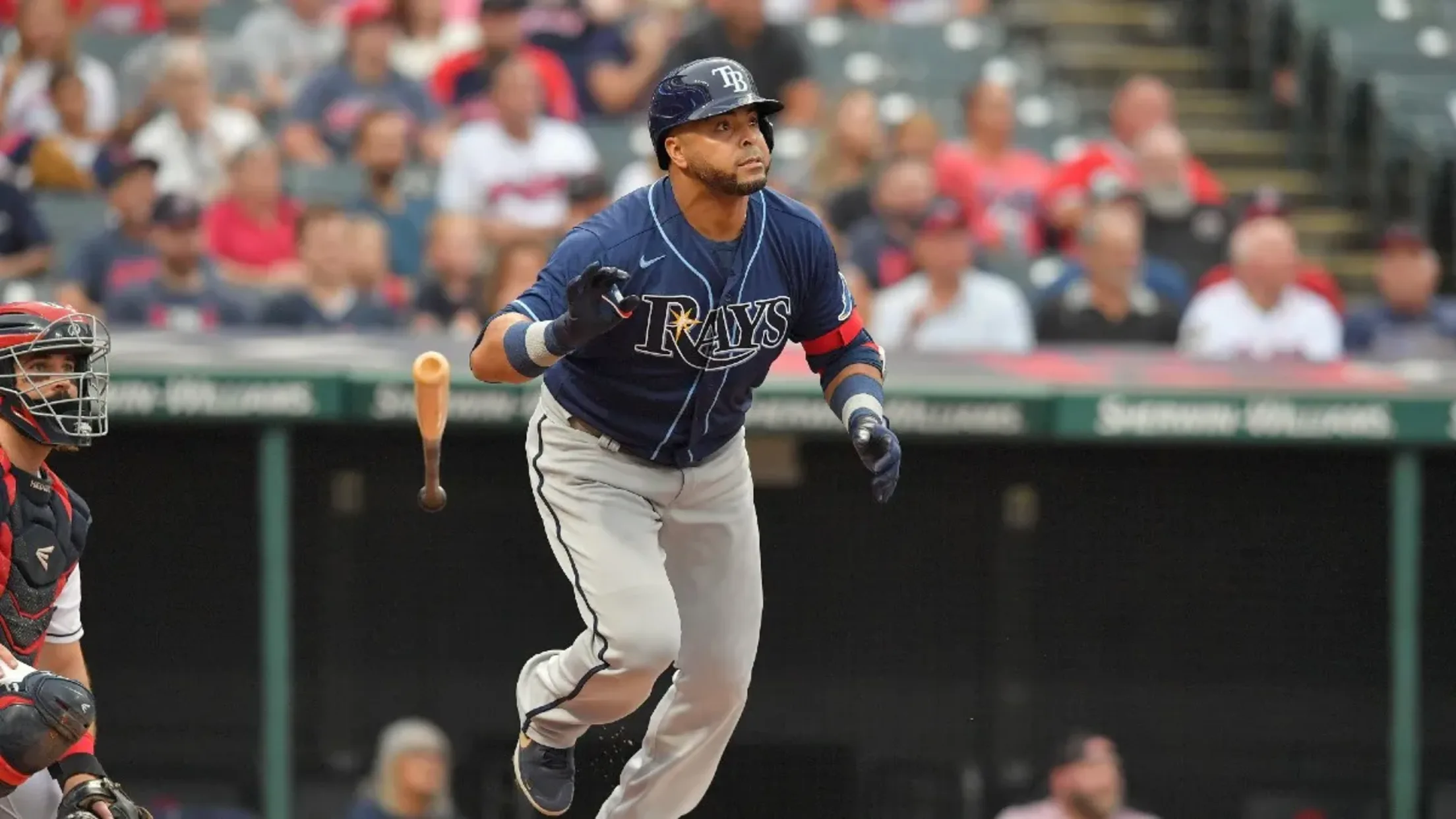 A version of this article originally appeared on the Action Network. For more betting insights, check outActionNetwork.com.
$100K chance: Predict longest 2nd-half HR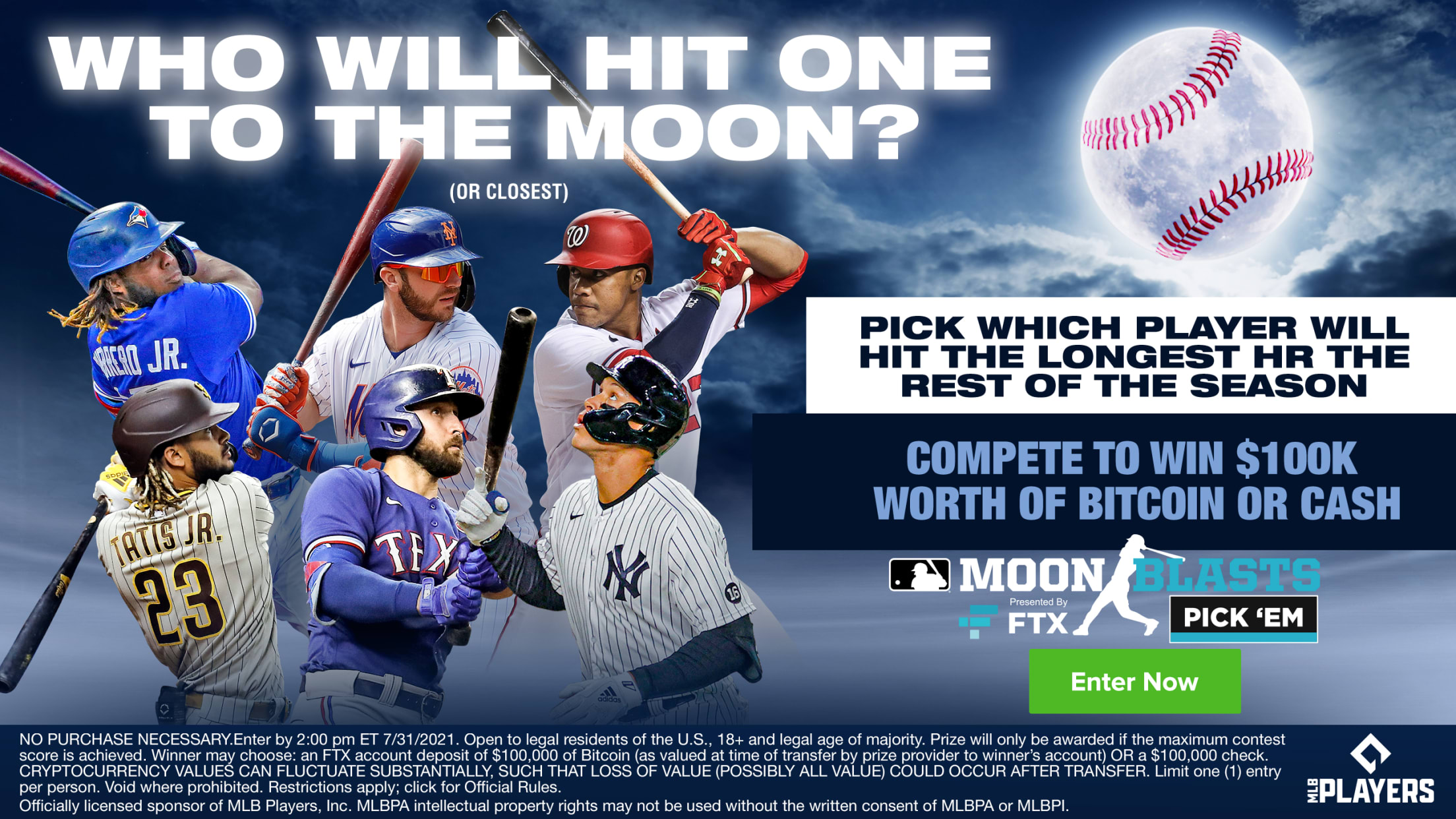 We've already seen plenty of monster home runs in 2021, and the second half is still young. The longest we've seen in a game thus far traveled 485 feet. But there's plenty of season left for more moonblasts. From Friday at noon ET through Saturday, July 31, at 2 p.m.,
What's in a name? Introducing the Guardians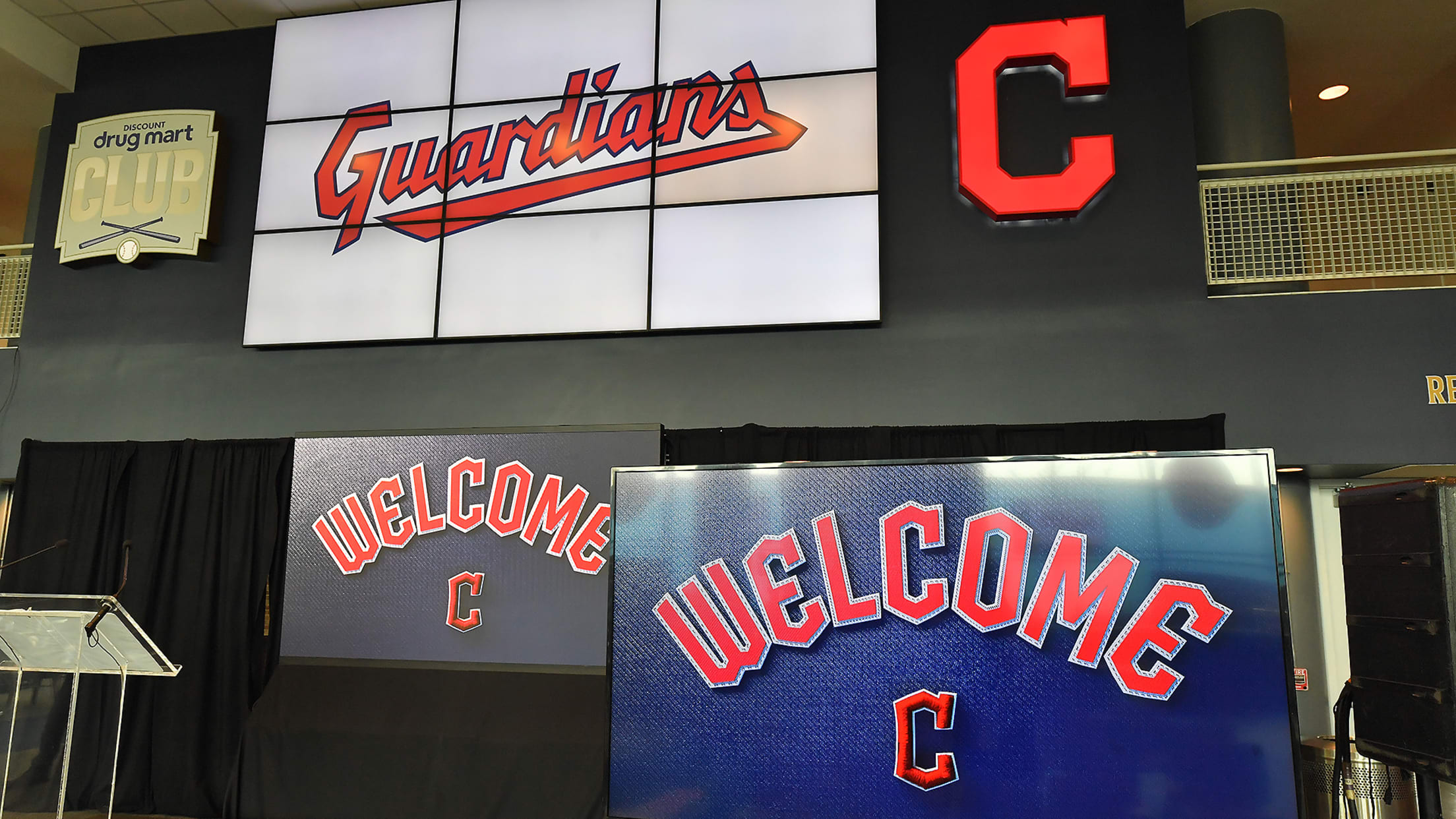 The Cleveland Guardians are born. And boy, was it complicated. First, a history lesson. Back in baseball's early days, nobody really knew what was in a name. Baseball nicknames in those days were often ephemeral and hastily assembled. Six members of the Brooklyn team got married in 1888, and so
Marlins place ROY contender Rogers on IL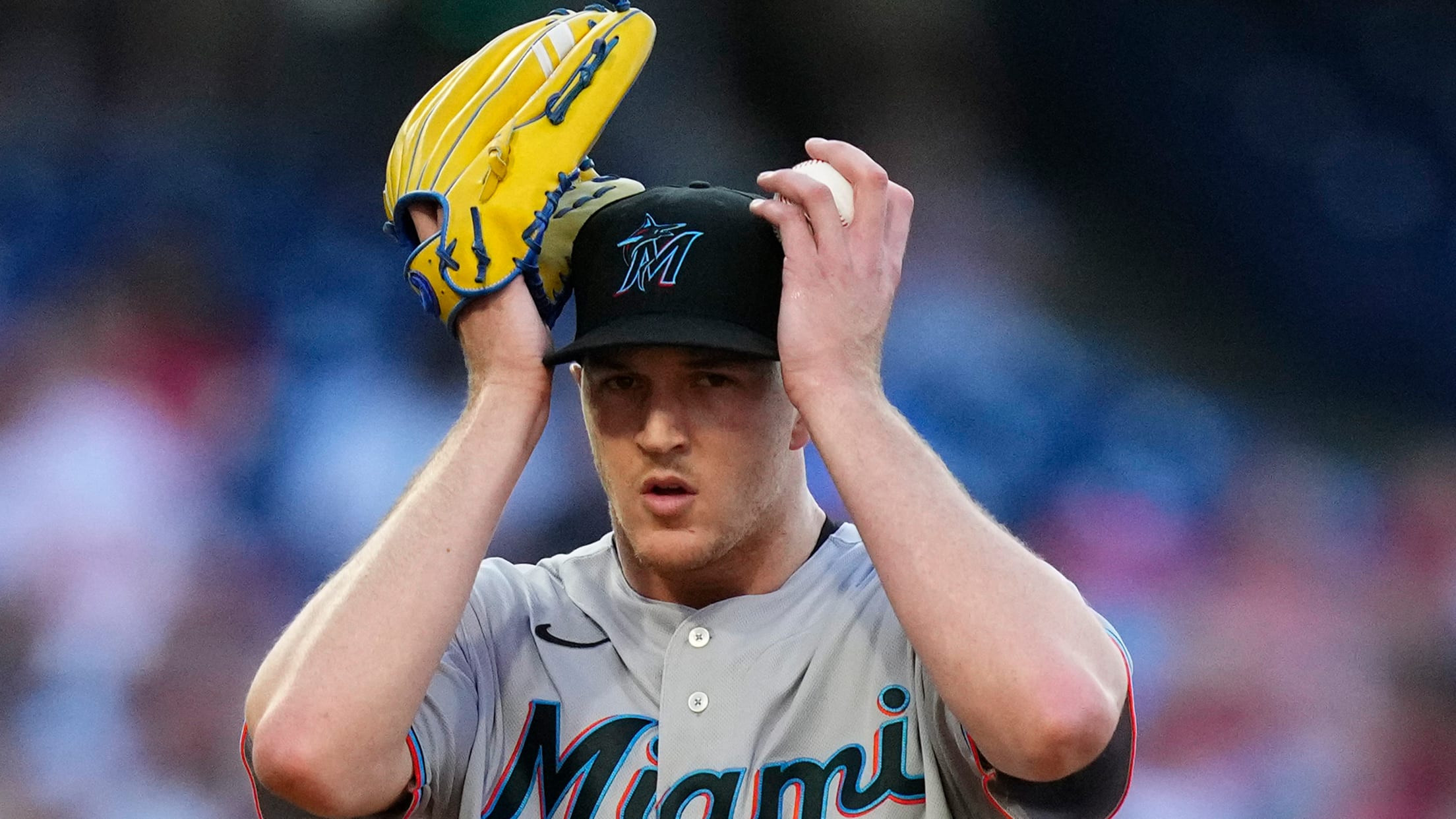 Keep track of the Marlins' recent transactions and injury updates throughout the season.
Mayhem ensues as grounder turns into HR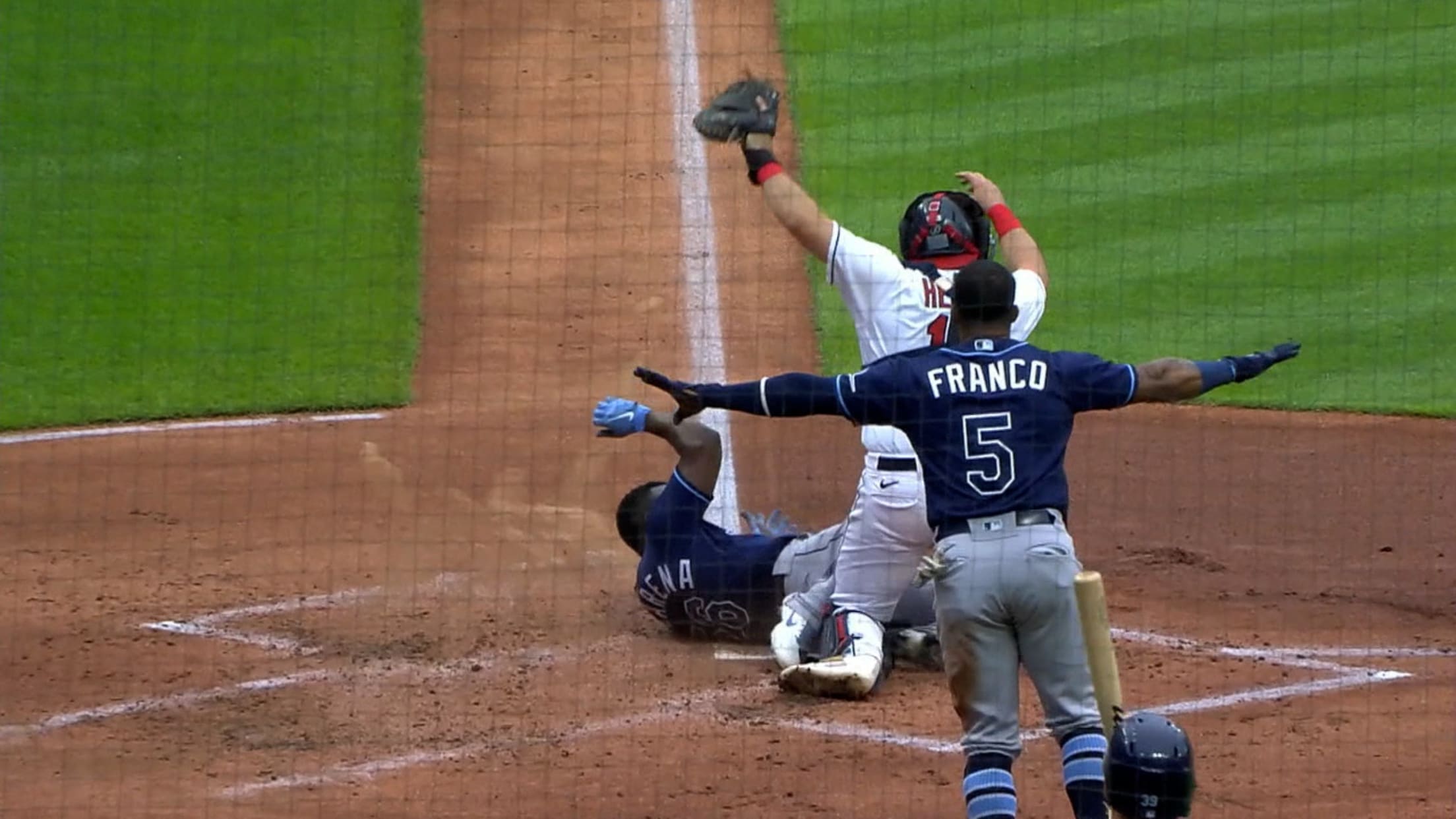 When is a single a home run? Rays star outfielder Randy Arozarena knows: Thanks to a pair of errors by Cleveland third baseman José Ramírez, he legged out a good, old-fashioned Little League homer Friday during Tampa Bay's 10-5 win at Progressive Field. With runners on first and second, one
Yanks choose rest for Sánchez (back spasms)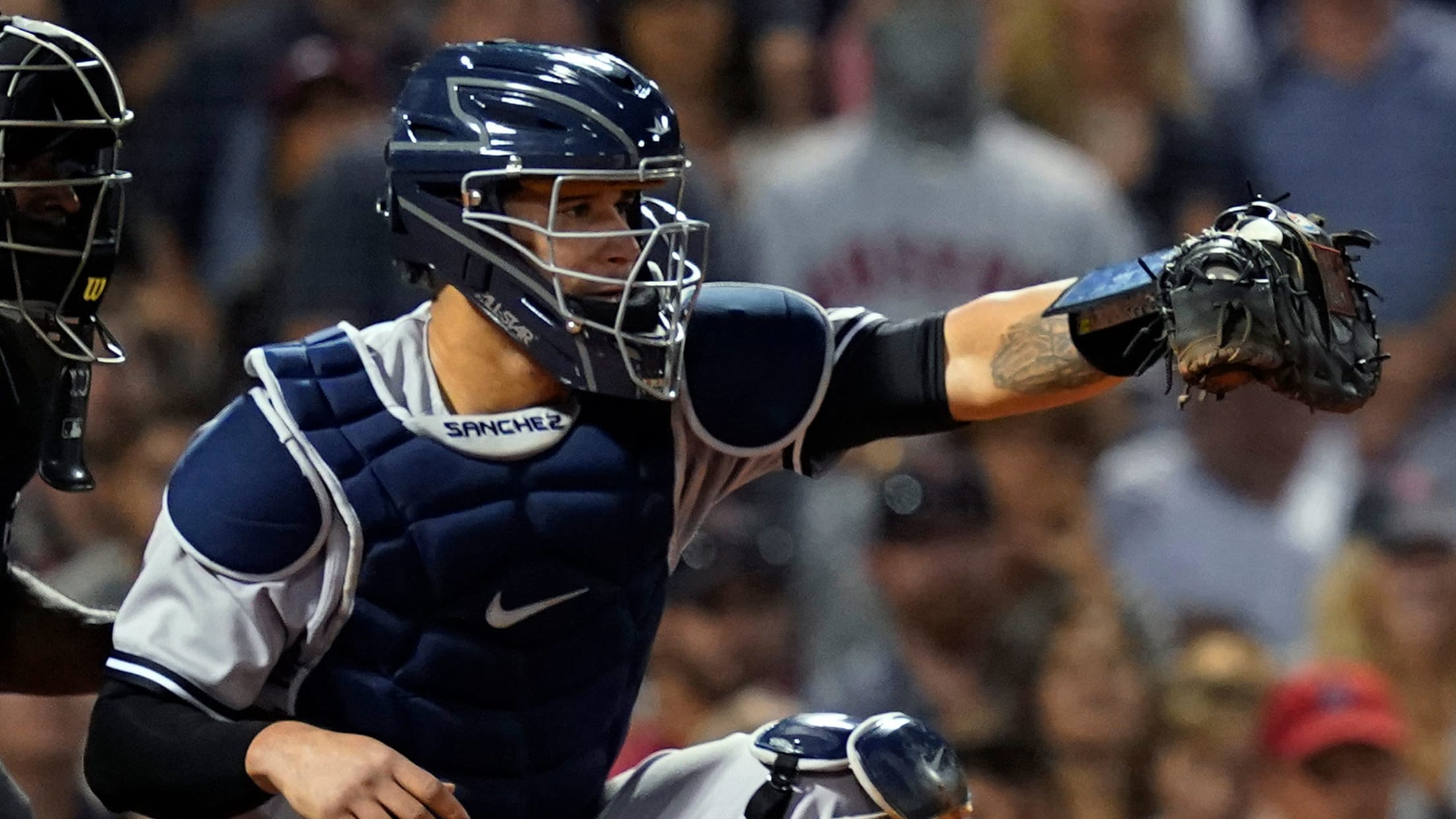 Keep track of the Yankees' recent transactions and injury updates throughout the season.
Baseball's first agent was also its best legend maker
Babe Ruth's 'mythmaker'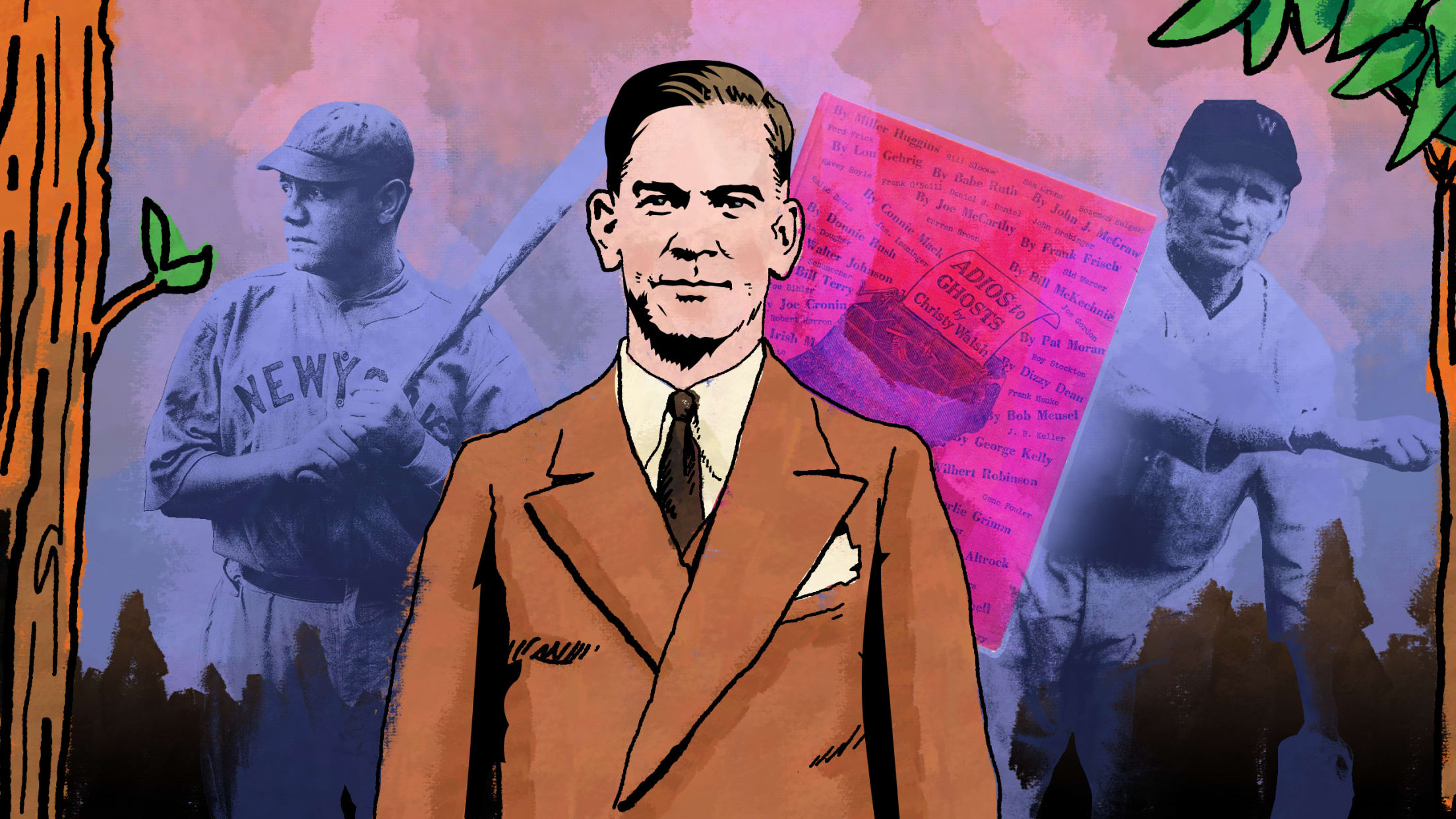 He posed as a beer deliveryman. Or, actually, no, he snuck in through a window. Or maybe neither of those stories are even remotely true. In the end, it didn't matter what exactly the truth was: Christy Walsh had ingratiated himself to Babe Ruth and, in a way, became baseball's
Osterman leads USA softball past Mexico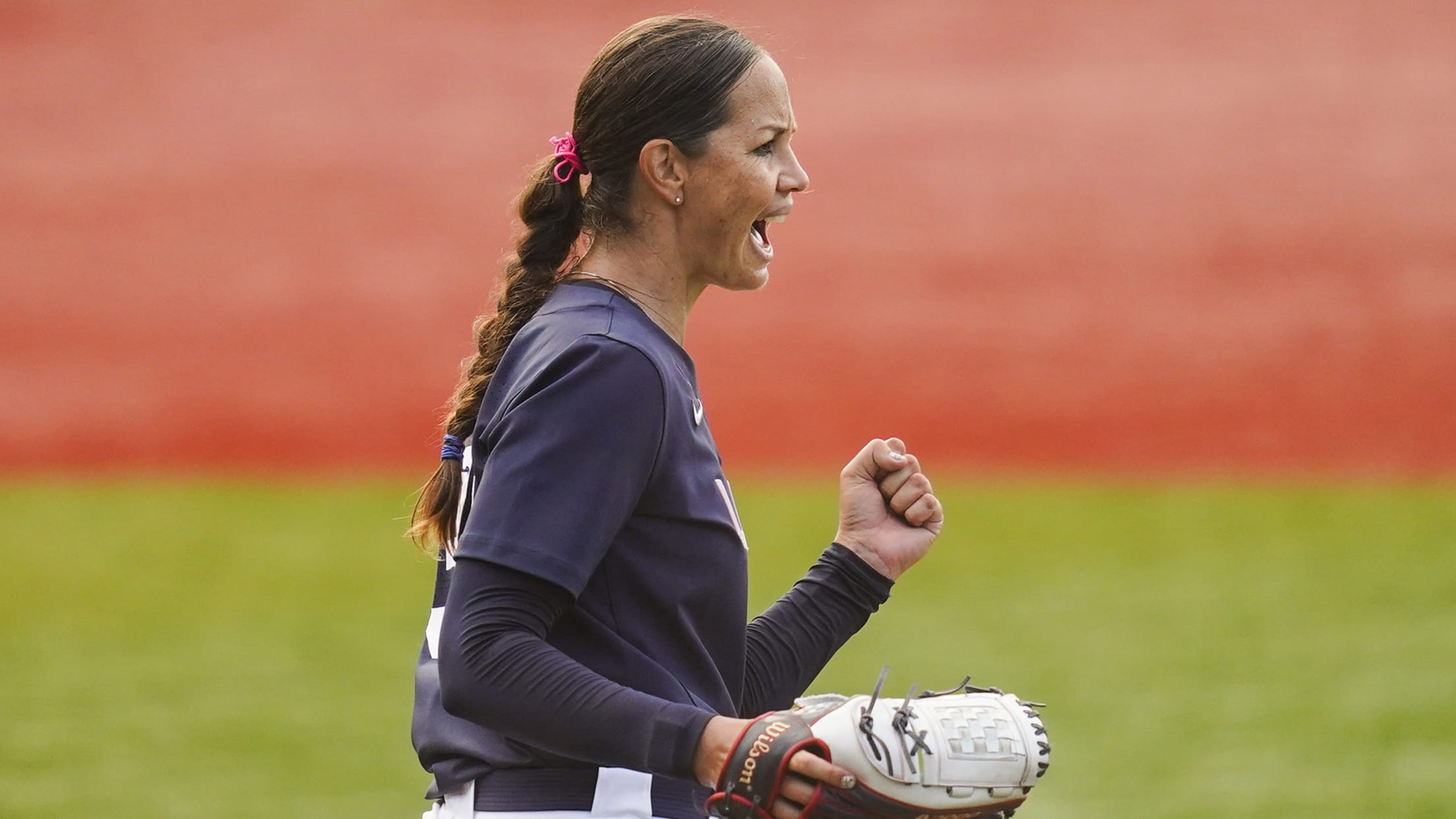 Team USA continued their quest for Olympic gold in softball early Saturday, as the stars and stripes rode another stellar pitching performance Cat Osterman to a 2-0 win over Mexico. The United States is now 3-0 in the Olympic tournament, joining Japan as the only other undefeated team in the
Harper steals 2nd, 3rd AND home!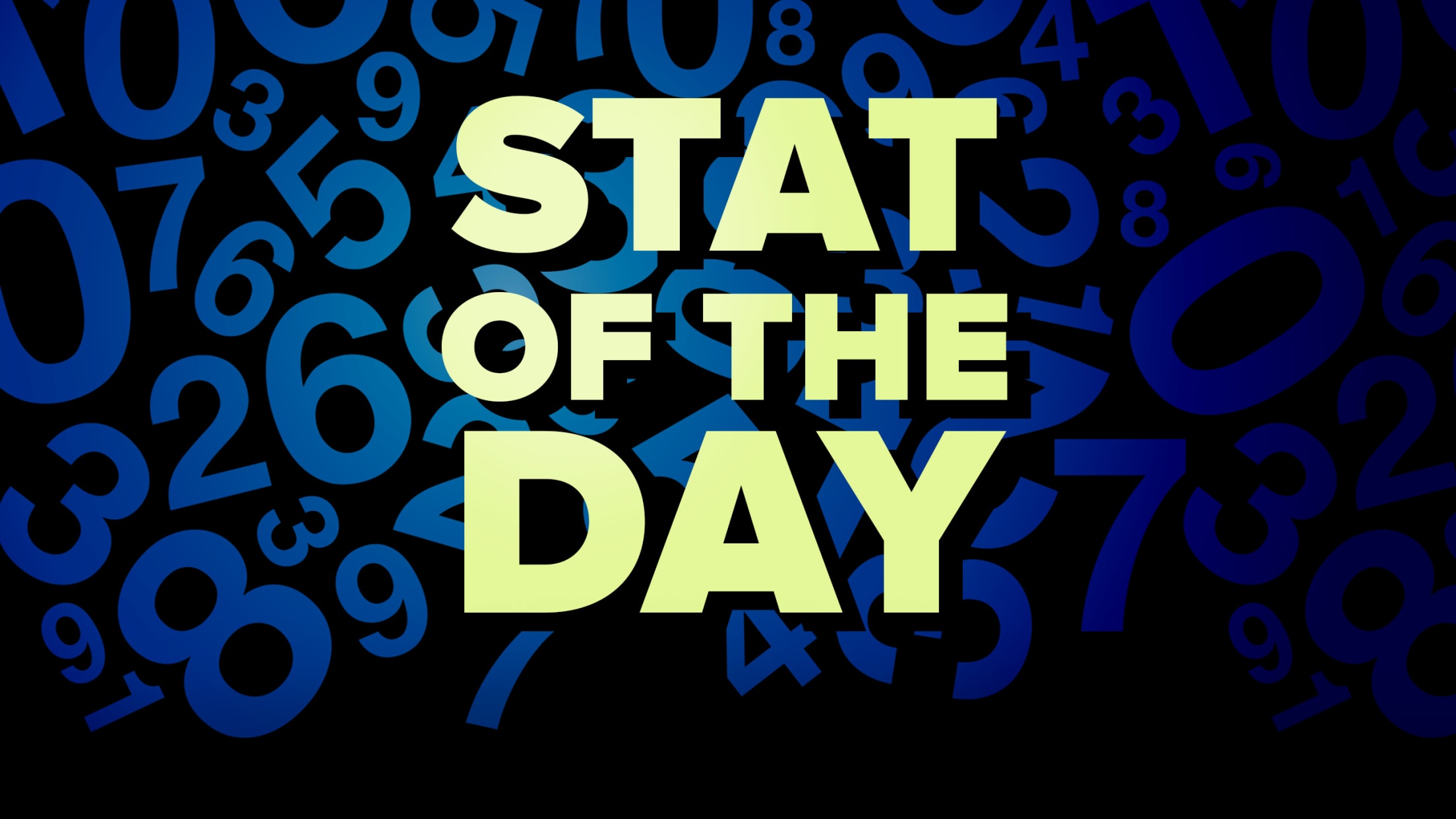 MLB.com is keeping track of a Stat of the Day for the Phillies this season, highlighting a unique, interesting or fun nugget from each game.
Injuries: Max, Dodgers, Sánchez, Strasburg, E-Rod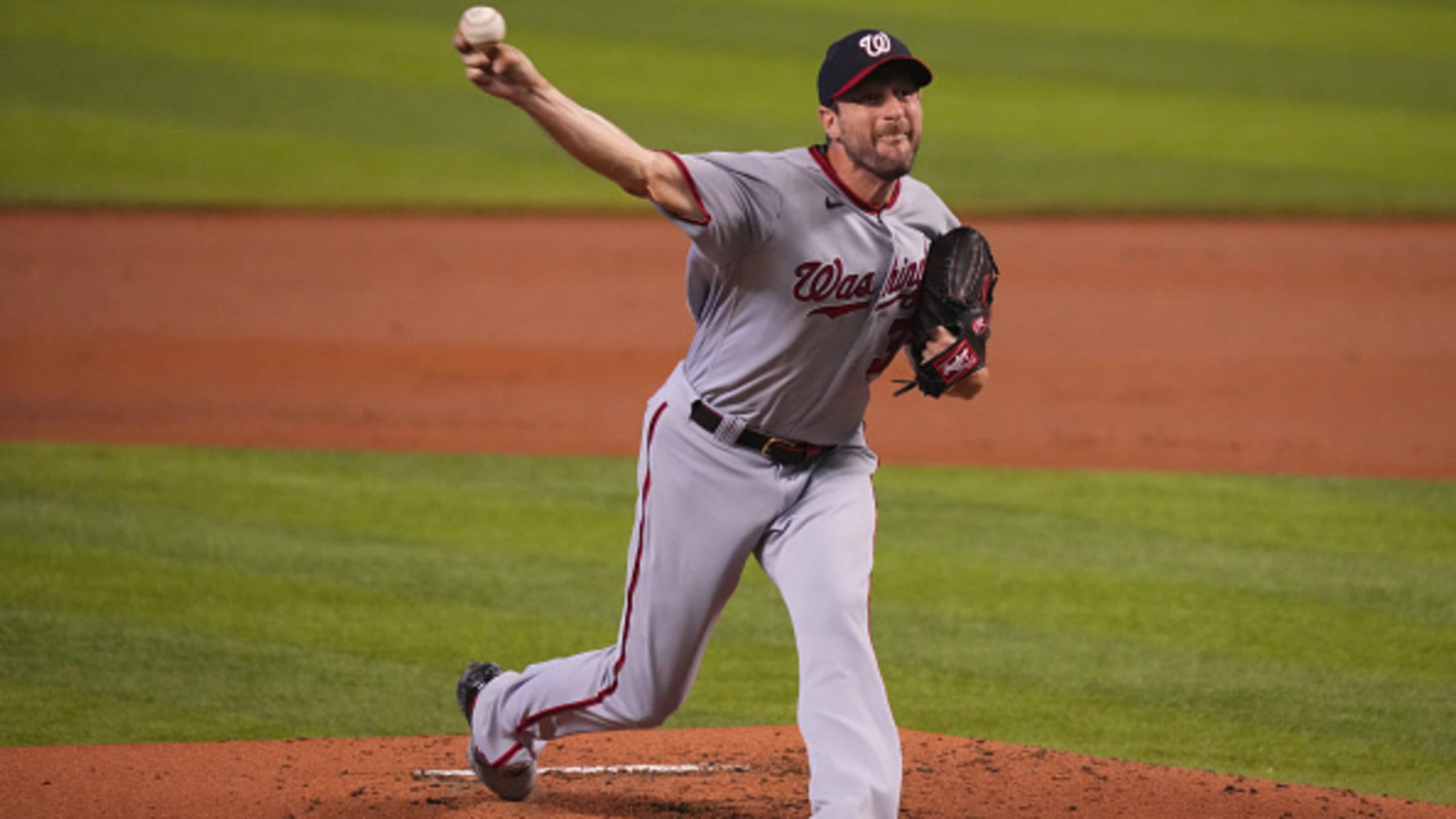 Stay up-to-date with all the latest news on injured and recovering players from across Major League Baseball.
Cruz homers, energizes Rays in debut
Slugger makes quite a first impression as Tampa Bay batters the Indians' 'pen again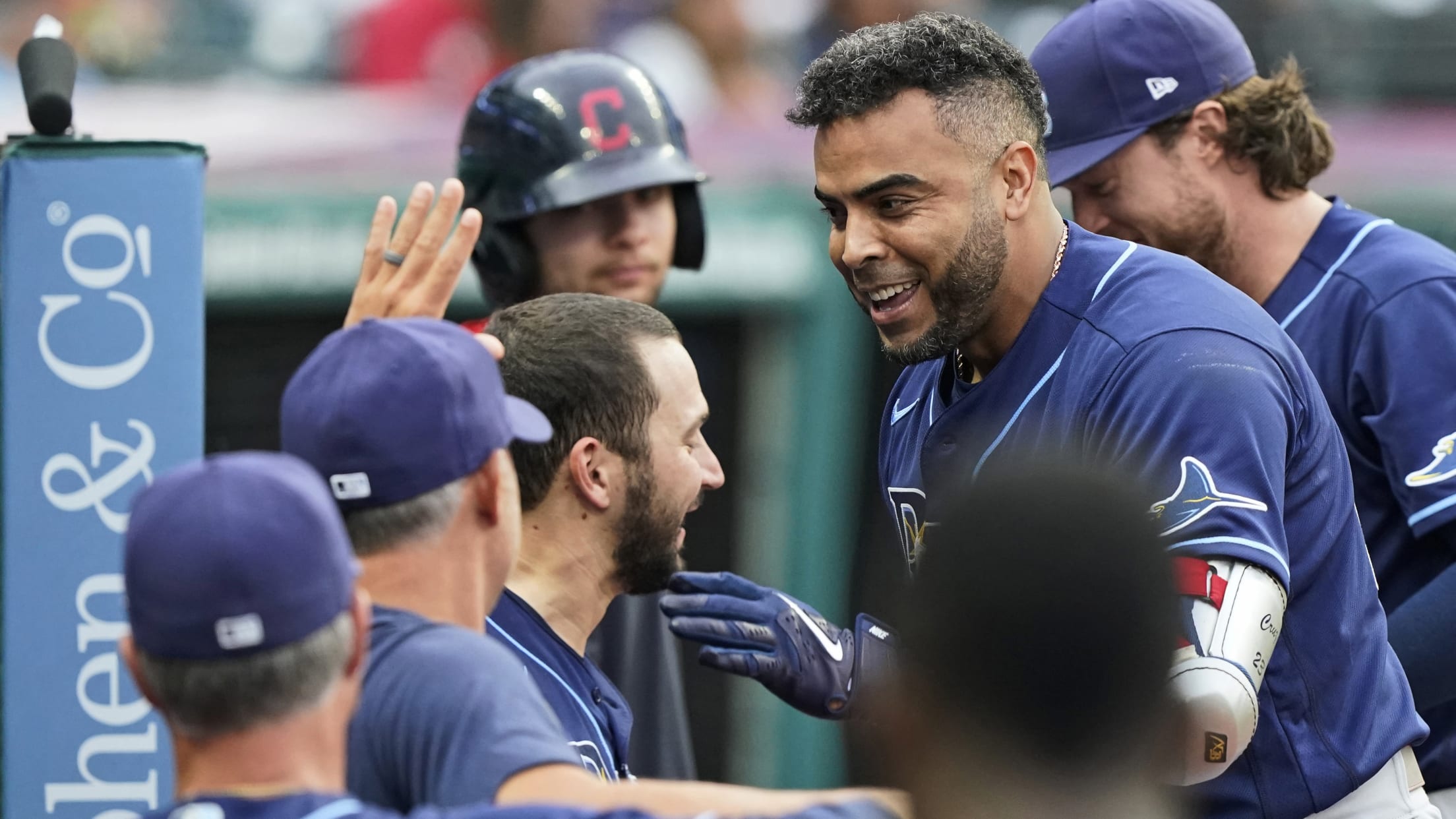 Rays designated hitter Nelson Cruz arrived in Cleveland on Friday, a day after being acquired from the Twins, and was immediately placed third in the starting lineup against the Indians. He made his presence felt in Tampa Bay's 10-5 victory over the Indians at Progressive Field.
The Olympic Diaries, from Eddy Alvarez
Follow the action in Tokyo through the eyes of the only two-time Olympian, for speed skating and baseball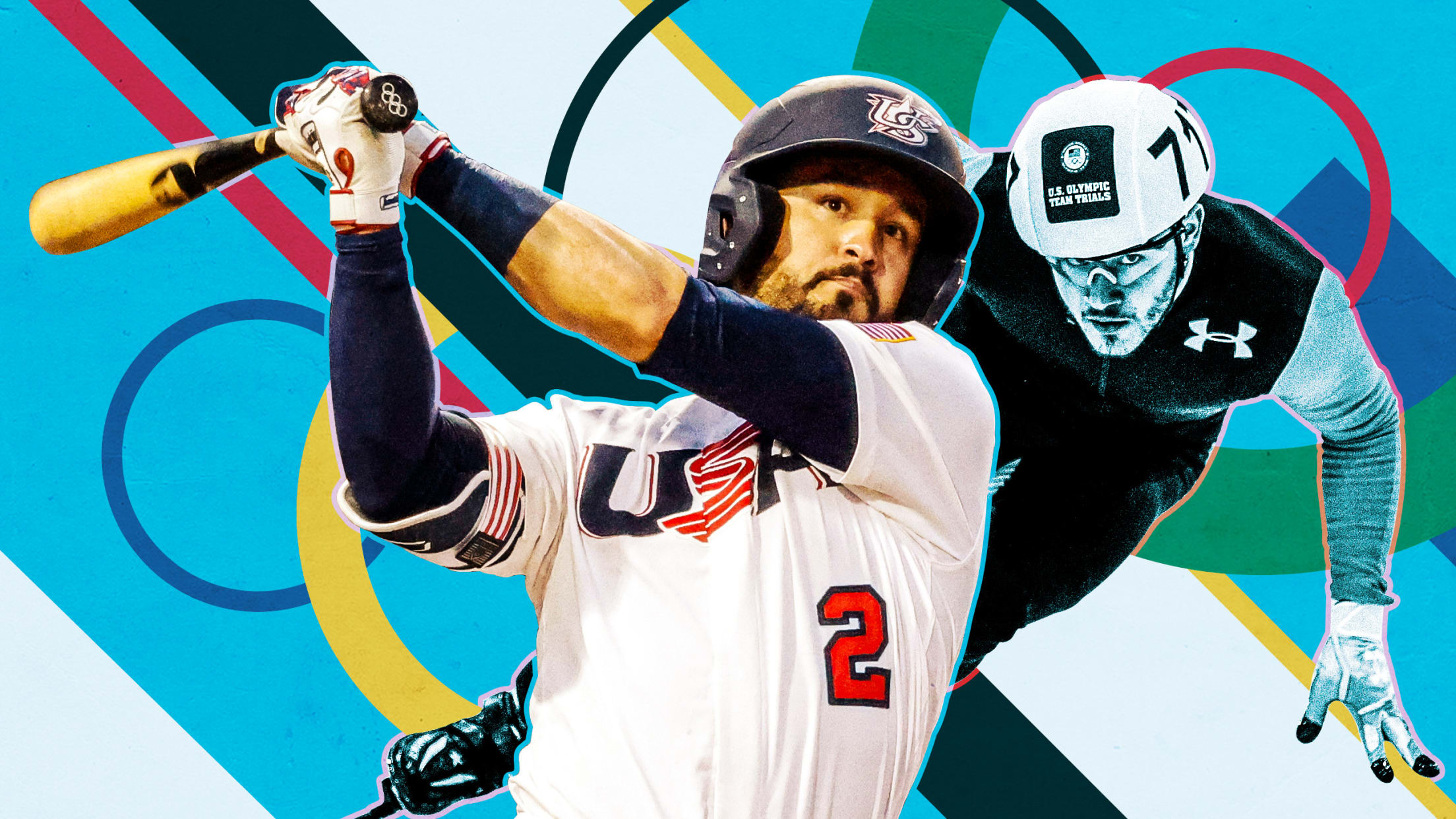 Eddy Alvarez, an infielder for the Marlins' Triple-A Jacksonville affiliate, is ready to make history -- and take us along for the ride. Alvarez is the 11th American to participate in both the Winter and Summer Olympics. The 31-year-old won a silver medal in the 5000-meter relay as a member
Dodgers fall after another late-inning collapse
Bellinger snaps 0-for-25 slump with 2 hits, but exits with hamstring tightness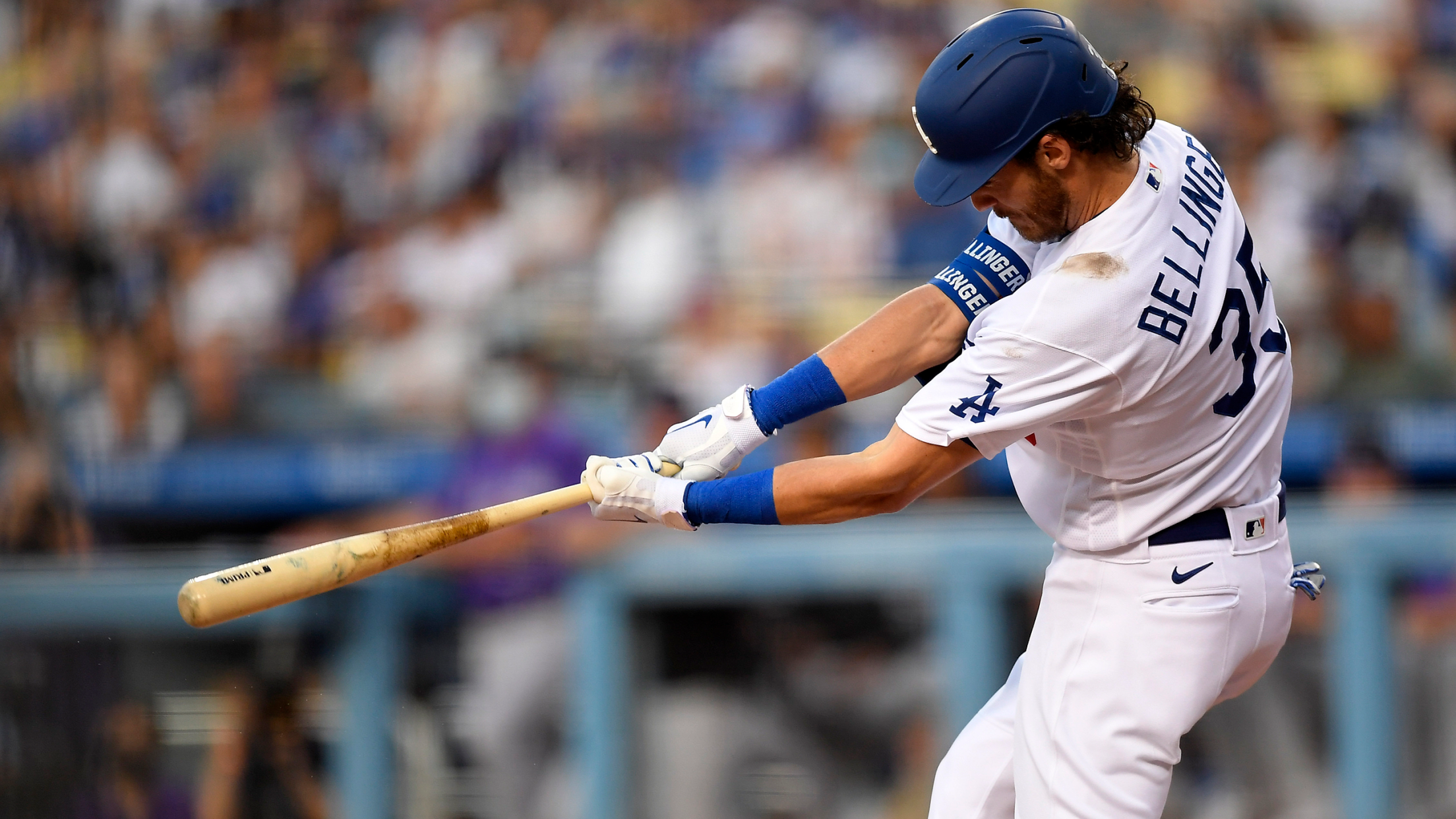 LOS ANGELES -- After a series against the Giants that produced heartbreak on multiple occasions, the Dodgers needed a clear-cut win against the Rockies. But for a third consecutive night, the Dodgers couldn't maintain their lead as they dropped the series opener to Colorado, 9-6, in 10 innings on Friday
La Russa, Anderson tossed as tensions erupt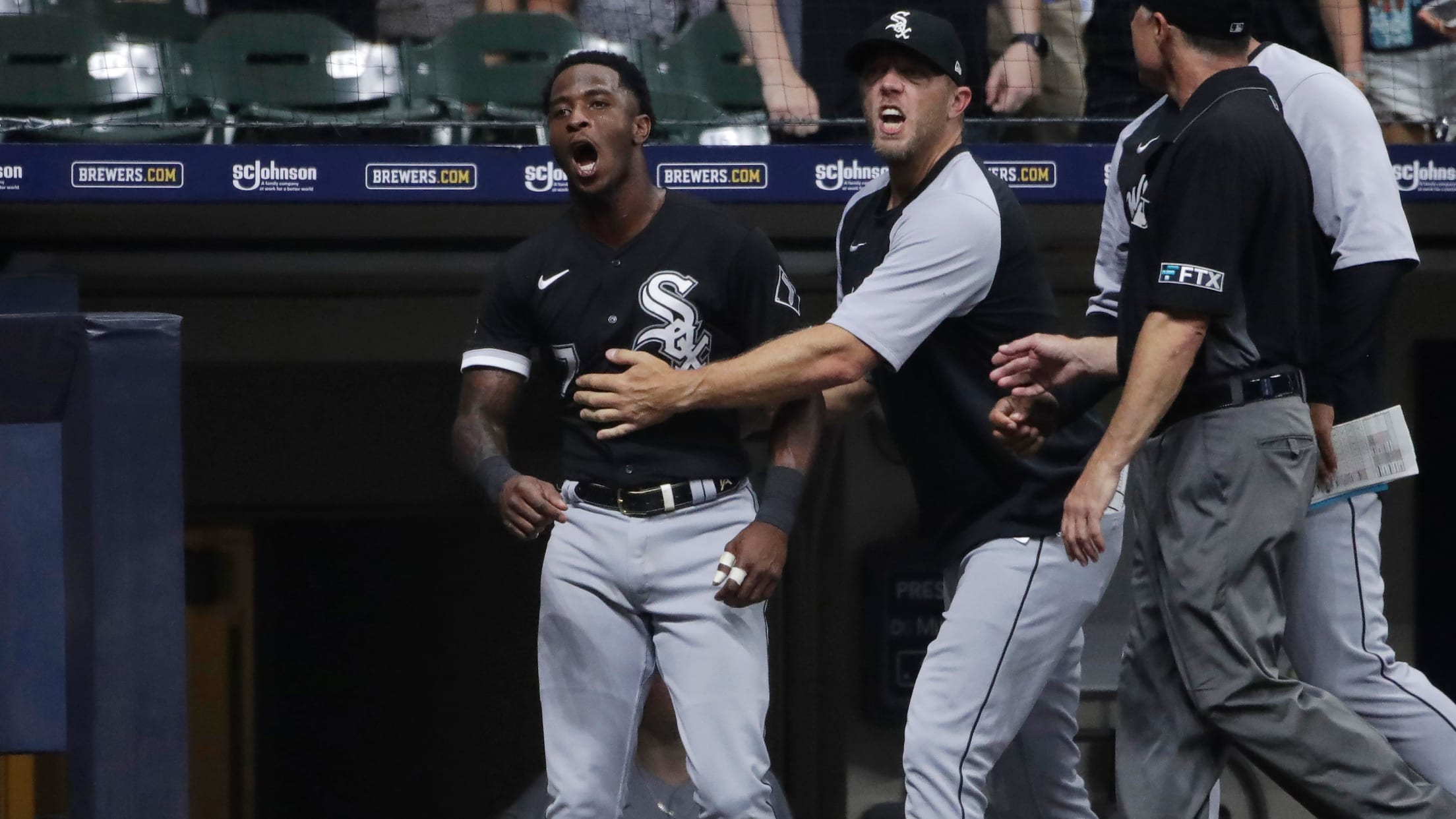 MILWAUKEE -- Tony La Russa has seen a thing or two during the lifetime he's spent perched on the top step of Major League dugouts, so he knew what he was talking about as he discussed the pitching matchups for the White Sox weekend series against the Brewers in Milwaukee.