Ohtani returns from injury in a big way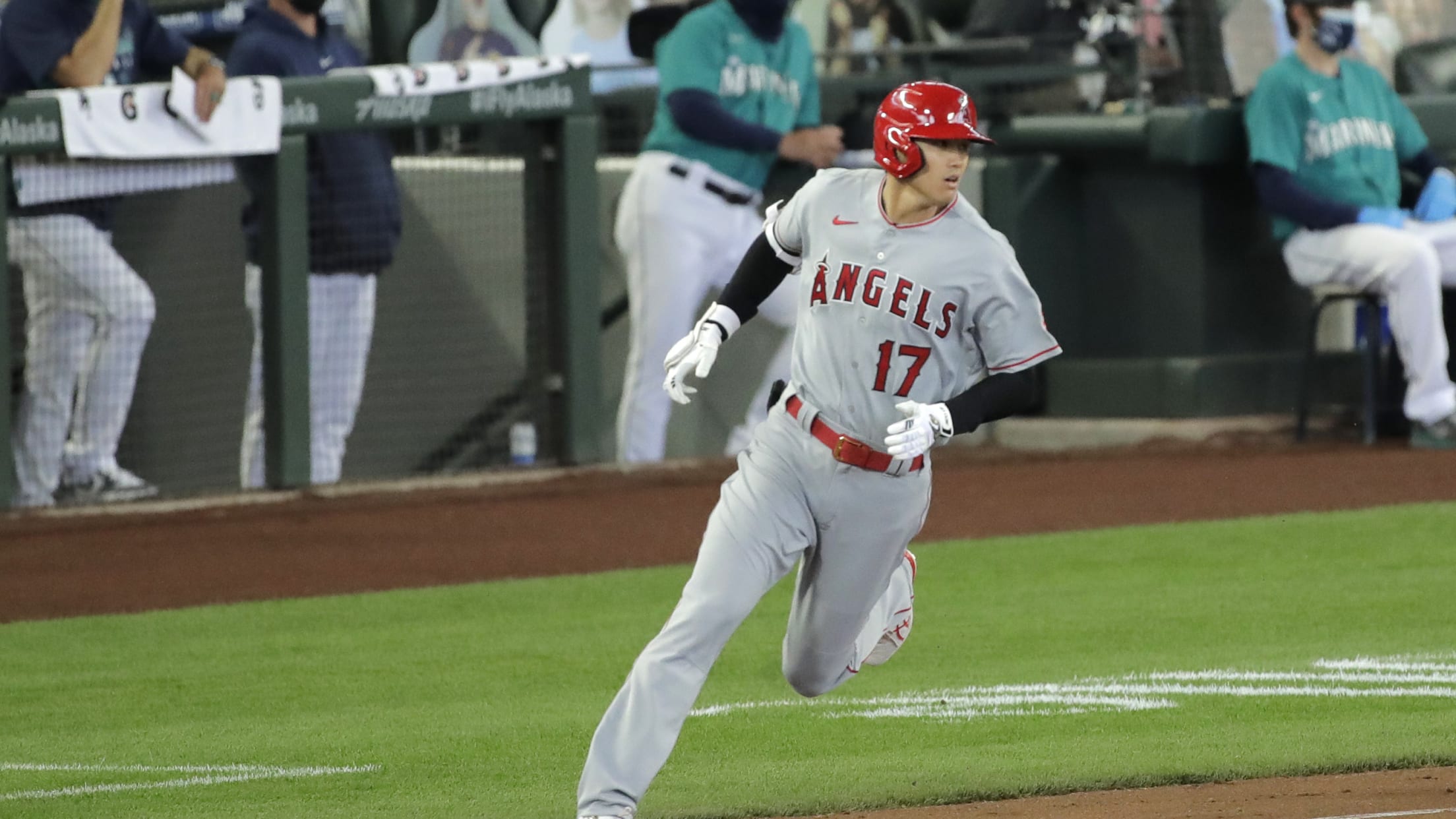 Shohei Ohtani proved that the injury that will keep him from pitching in 2020 doesn't affect his hitting, as he connected on a solo homer in his first at-bat since being diagnosed with a strain of the flexor pronator mass in his right forearm. Ohtani backed a complete game from
The top prospects in 2022 will be ...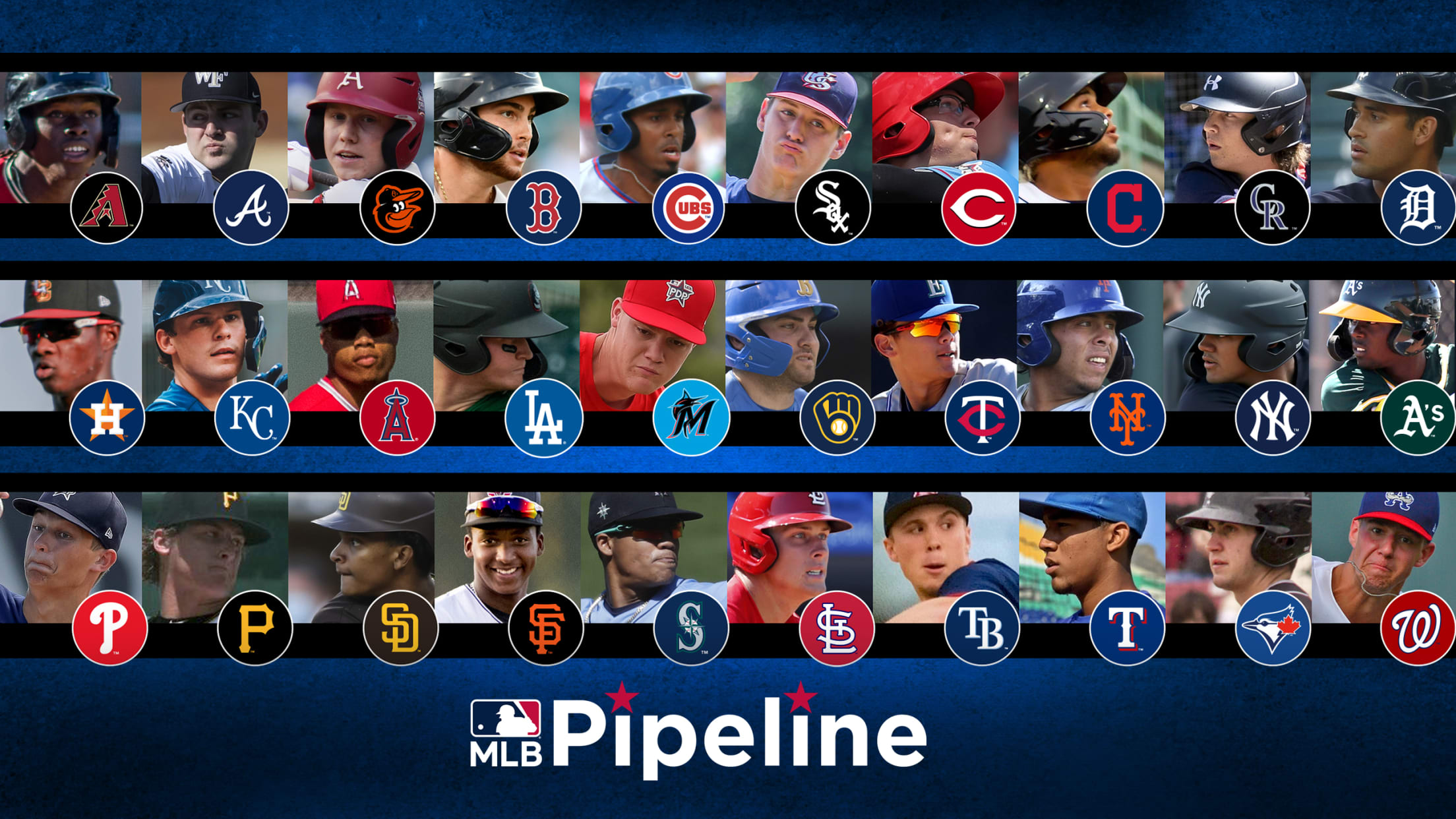 This week marked the arrival of MLB Pipeline's midseason update of our Top 100 Prospects list, as well as every team's Top 30 list. But unlike previous years, in which we exercised free range in adjusting our midseason lists, this year's re-rank focused solely on adding 2020 Draft picks, as
MLB announces scheduling updates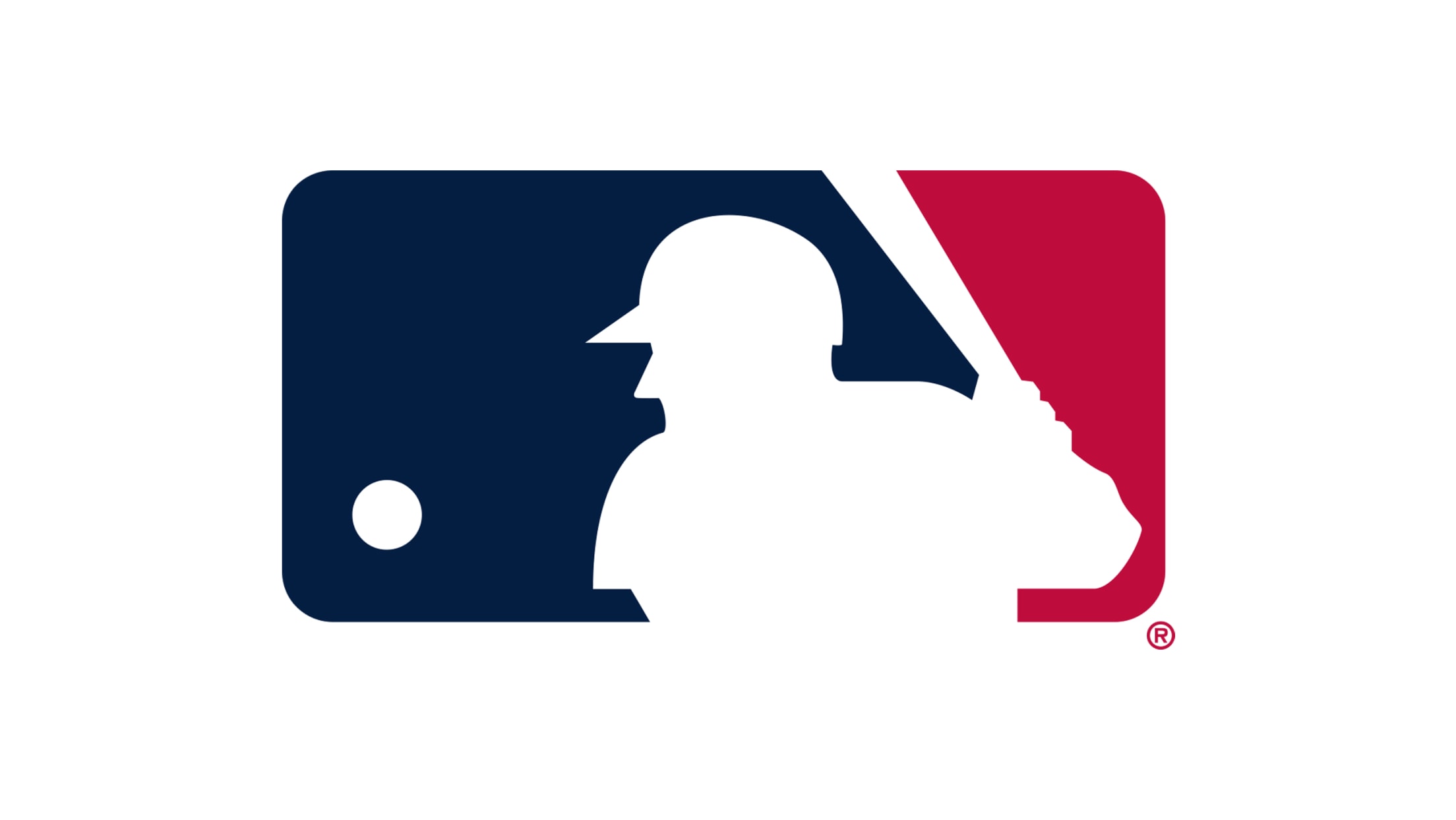 Major League Baseball on Thursday announced several scheduling updates following the postponement of recent games as a result of positive tests for COVID-19. With the following rescheduled games, all postponed contests are now scheduled to be completed prior to the end of the 2020 season.
Tribe's bats find spark in 10-run seventh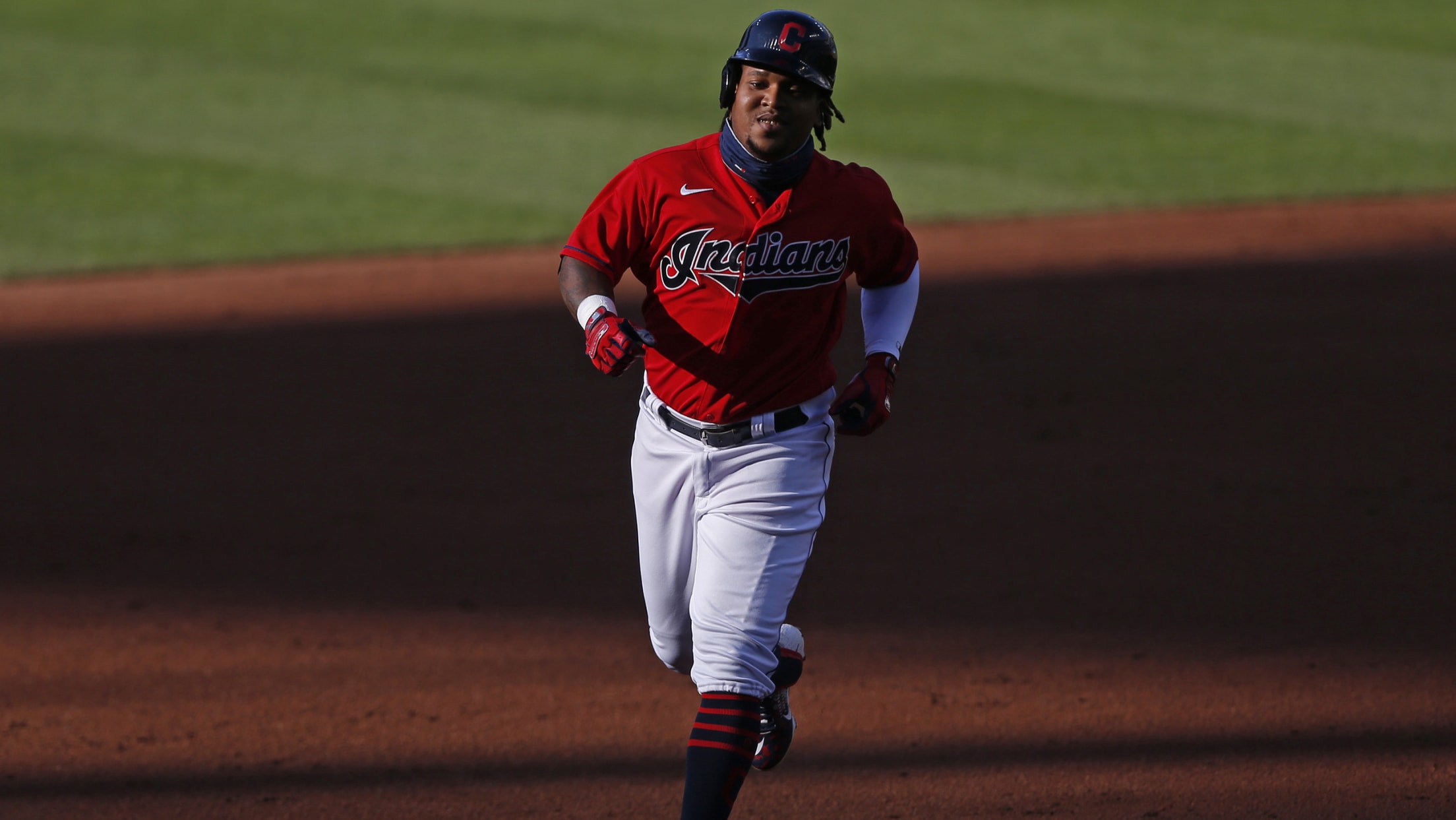 CLEVELAND -- José Ramírez was the lone hot hitter in the Tribe's lineup to start the year, batting .429 with a 1.244 OPS in his first eight games. But when the rest of the team failed to match his offensive output, he fell into an 0-for-15 skid. Now that he's
Never-quit lineup gives Rox 4th series win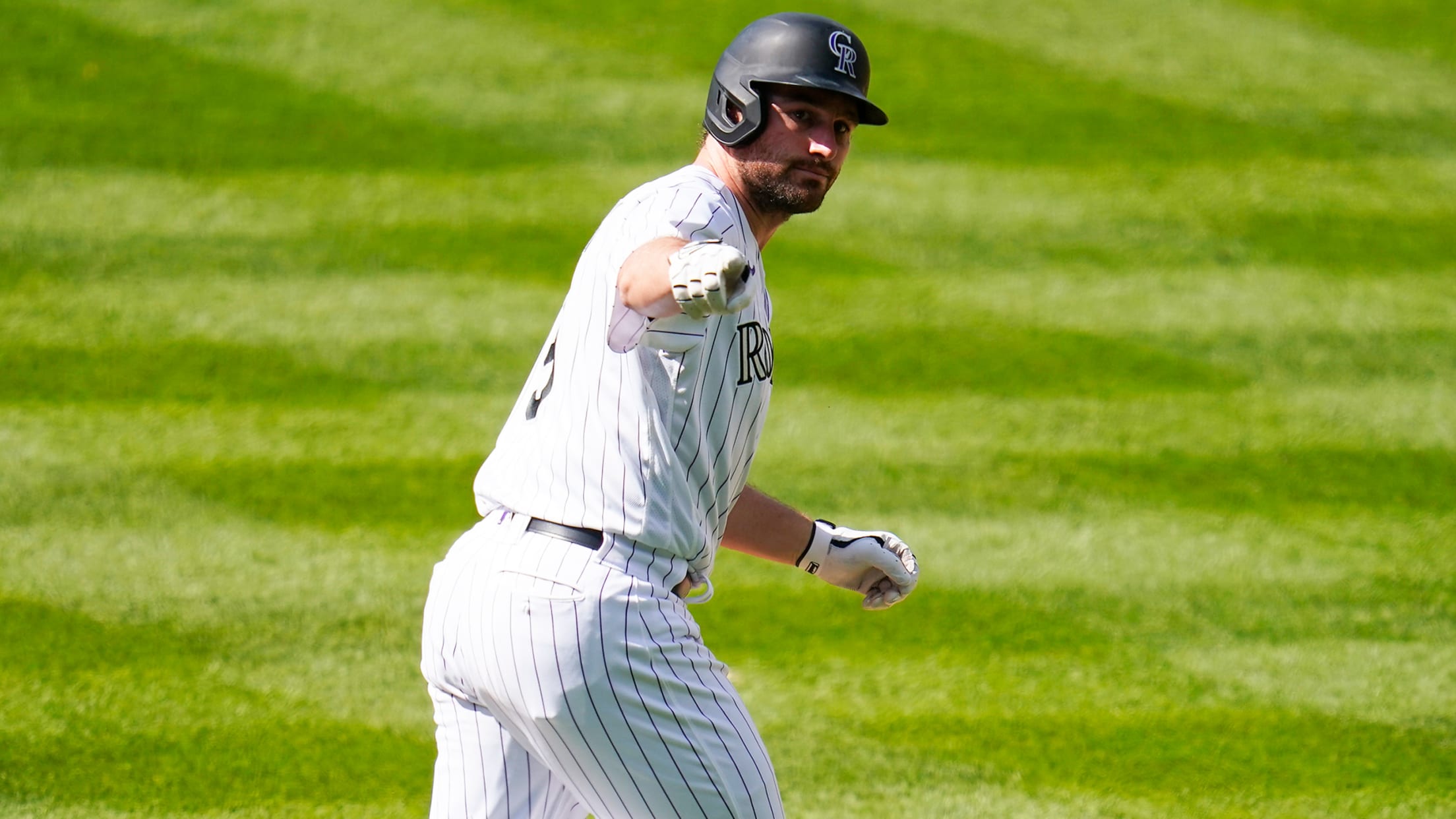 DENVER -- With the new MLB rule forcing pitchers to face a minimum of three batters under most circumstances, the Rockies' lineup can leave opposing teams and managers with maximum stress. Giants skipper Gabe Kapler had to deal with plenty of that on Thursday afternoon. After Giants left-handed starter Tyler
Injury updates: Thornton, Chirinos, Adell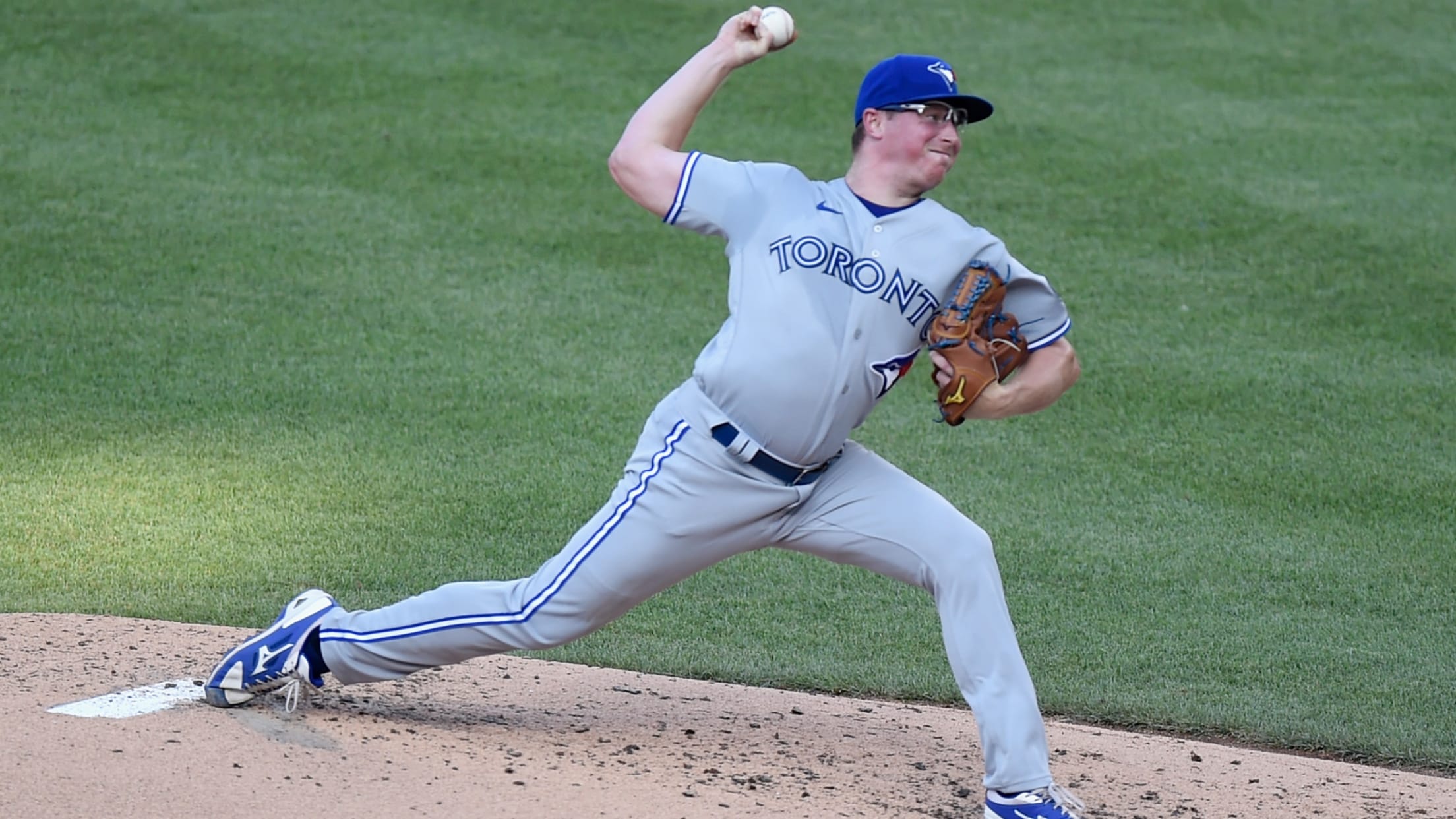 Stay up-to-date with all the latest news on injured players from across Major League Baseball.
Powerful A's sweep series with small ball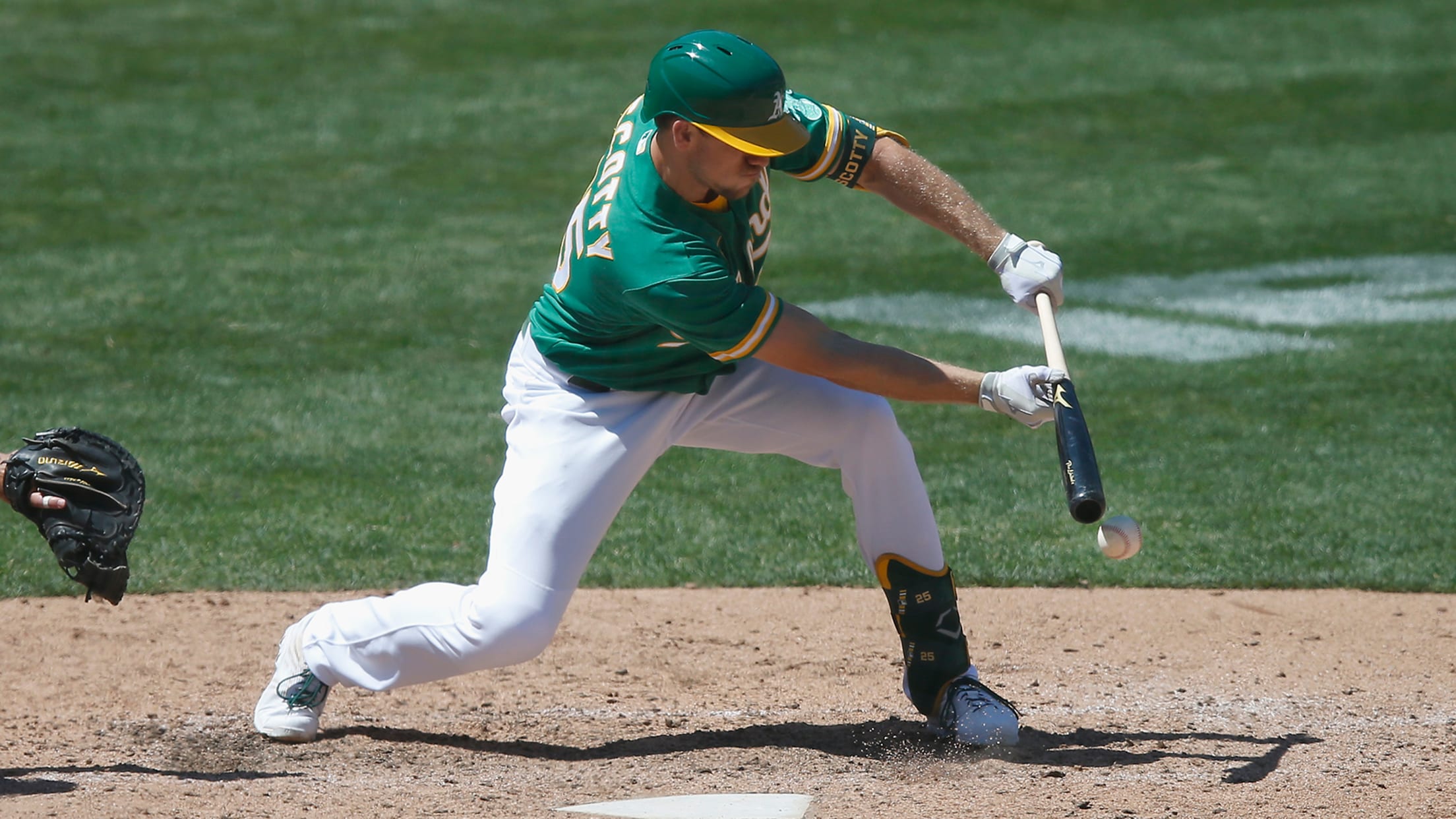 OAKLAND -- Home runs have fueled much of the A's early-season success. But it was a rare showing of small ball that provided a key run in Thursday's 6-4 win over the Rangers.
5 keys for Tigers in return to action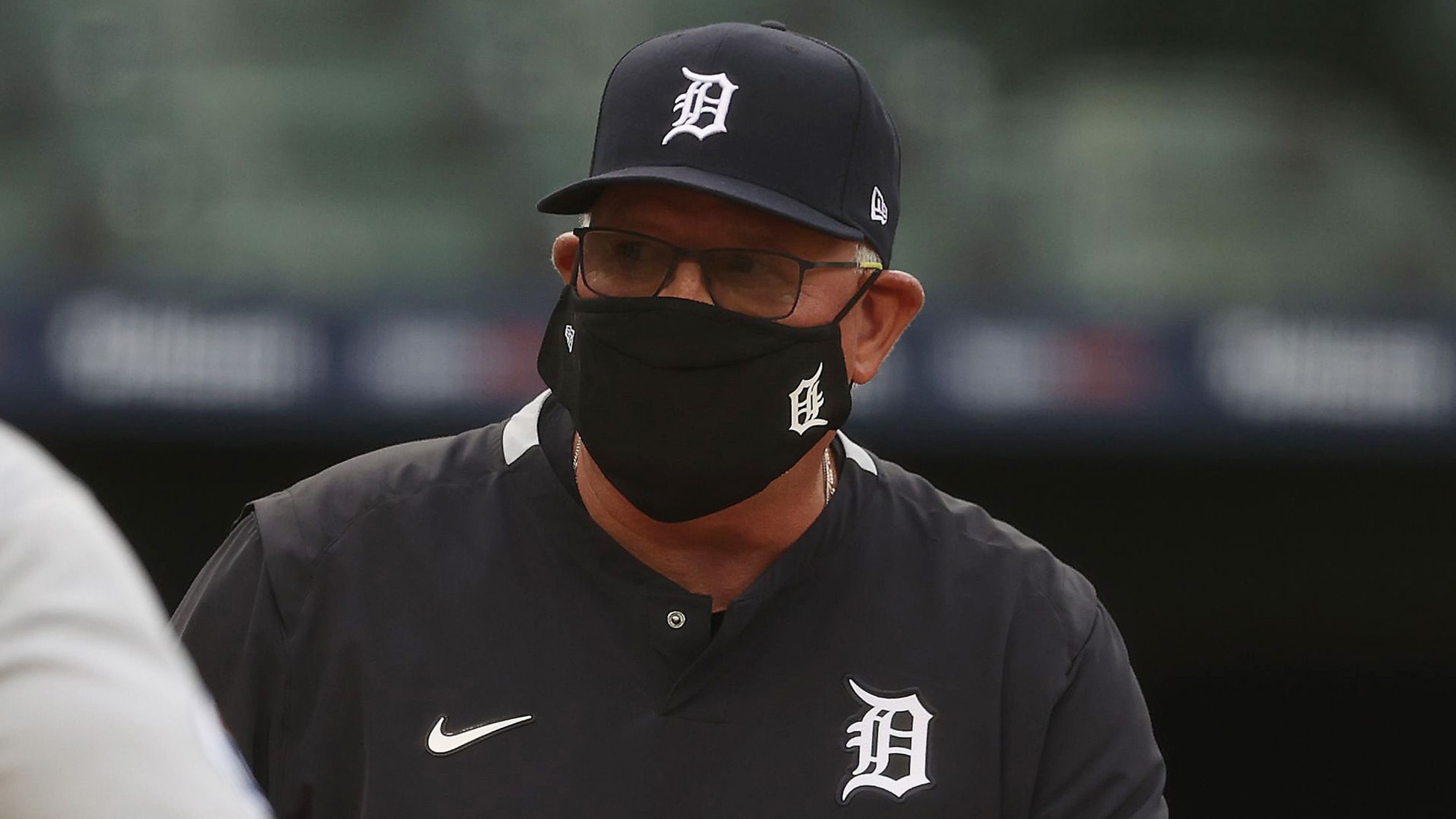 DETROIT -- The Tigers, who haven't played a game since last Sunday, get back to work on Friday night against a Pirates squad that lost seven in a row before rallying in the ninth inning to beat the Twins on Thursday at PNC Park. It's an interesting matchup after what
MLB starting pitcher power rankings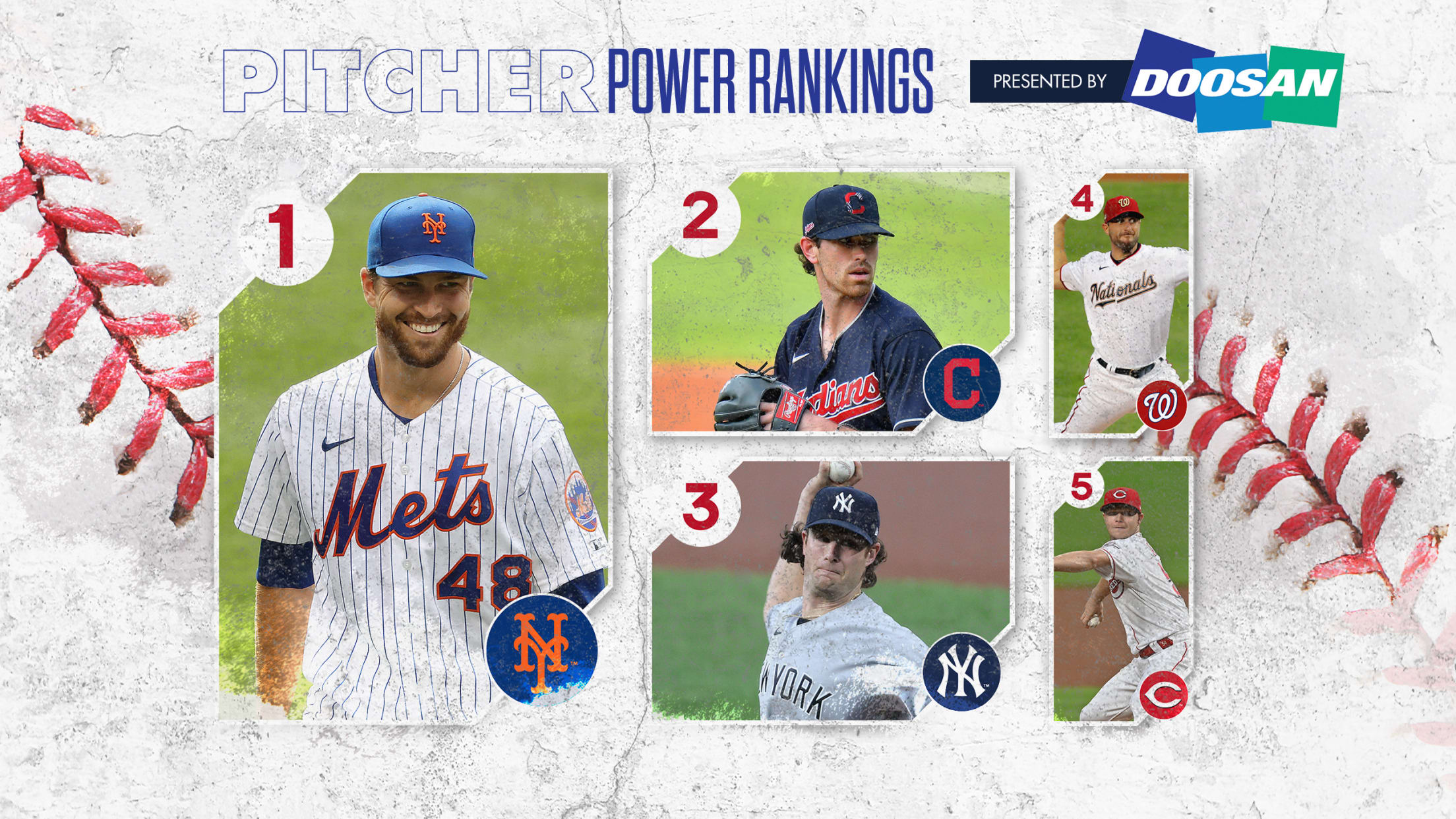 Baseball has so many great aces. But who's the best of the best right now? It's time for the first MLB starting pitcher power rankings of 2020. A panel of MLB.com experts ranked their top 10 starting pitchers across the Major Leagues right now. This is about ranking the best
Bucs all smiles after Newman's latest walk-off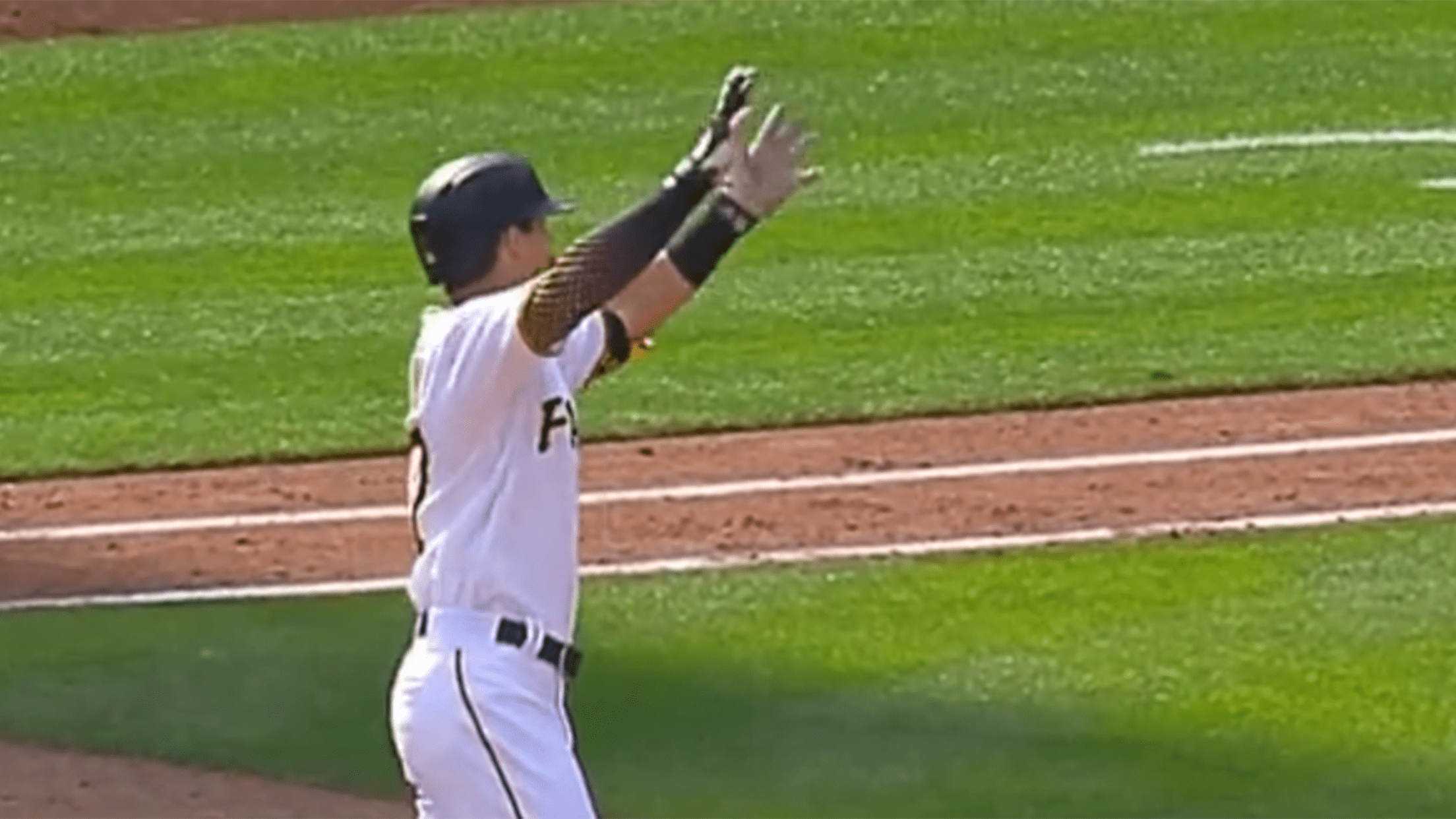 PITTSBURGH -- With runners on second and third and one out in the ninth inning Thursday afternoon at PNC Park, Kevin Newman chopped a pinch-hit single up the middle. Twins center fielder Byron Buxton raced in to retrieve the ball, but by the time he reached it, it was too
Is Yelich's slump cause for concern?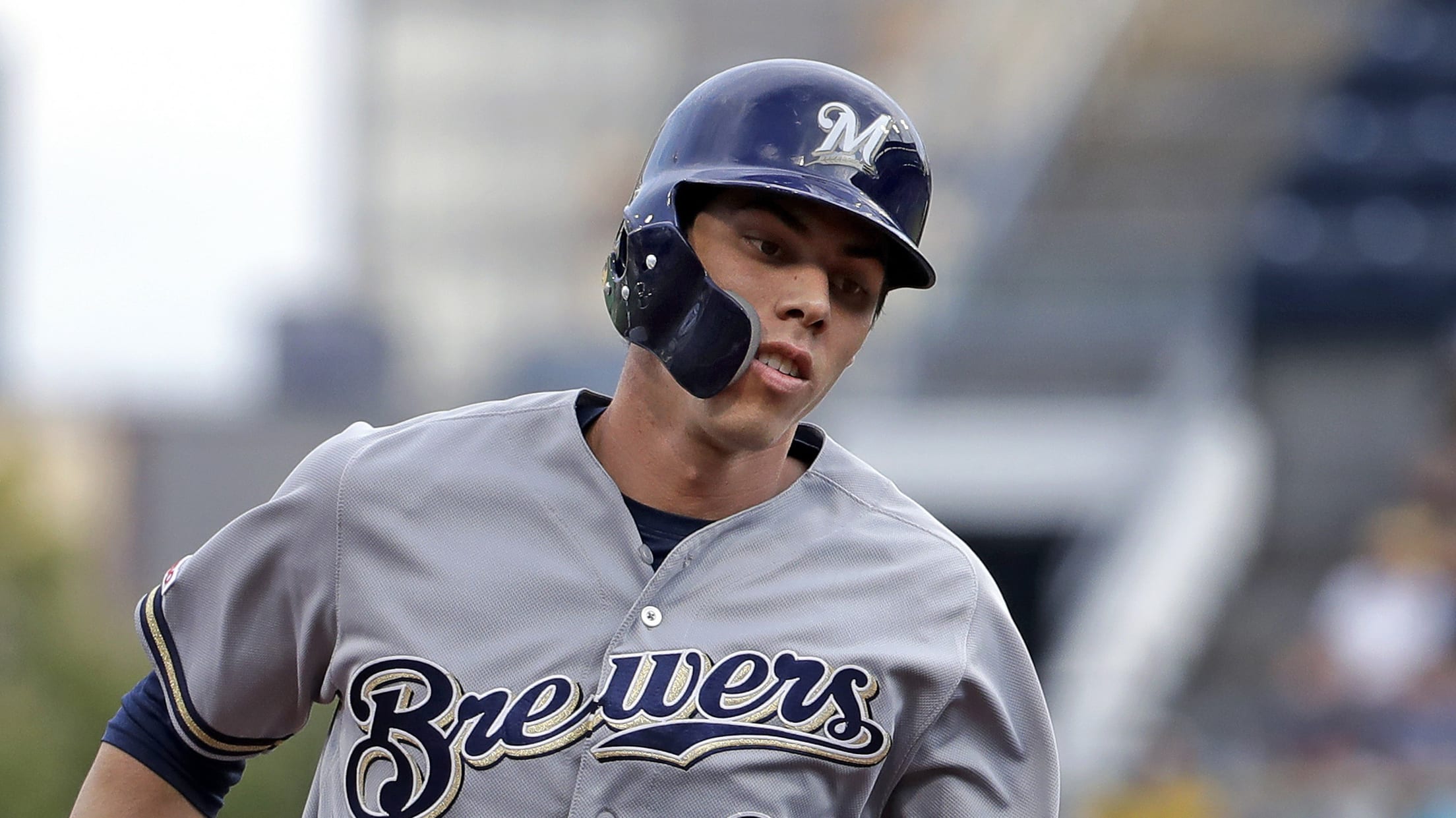 Christian Yelich knew this was a possibility. Speaking about the unique challenges of a shortened 2020 season when the Brewers gathered for Summer Camp a month ago, he made a prediction. "You're going to see really good players have really bad years," Yelich said, via MLB.com Brewers reporter Adam McCalvy.
How each division race has already changed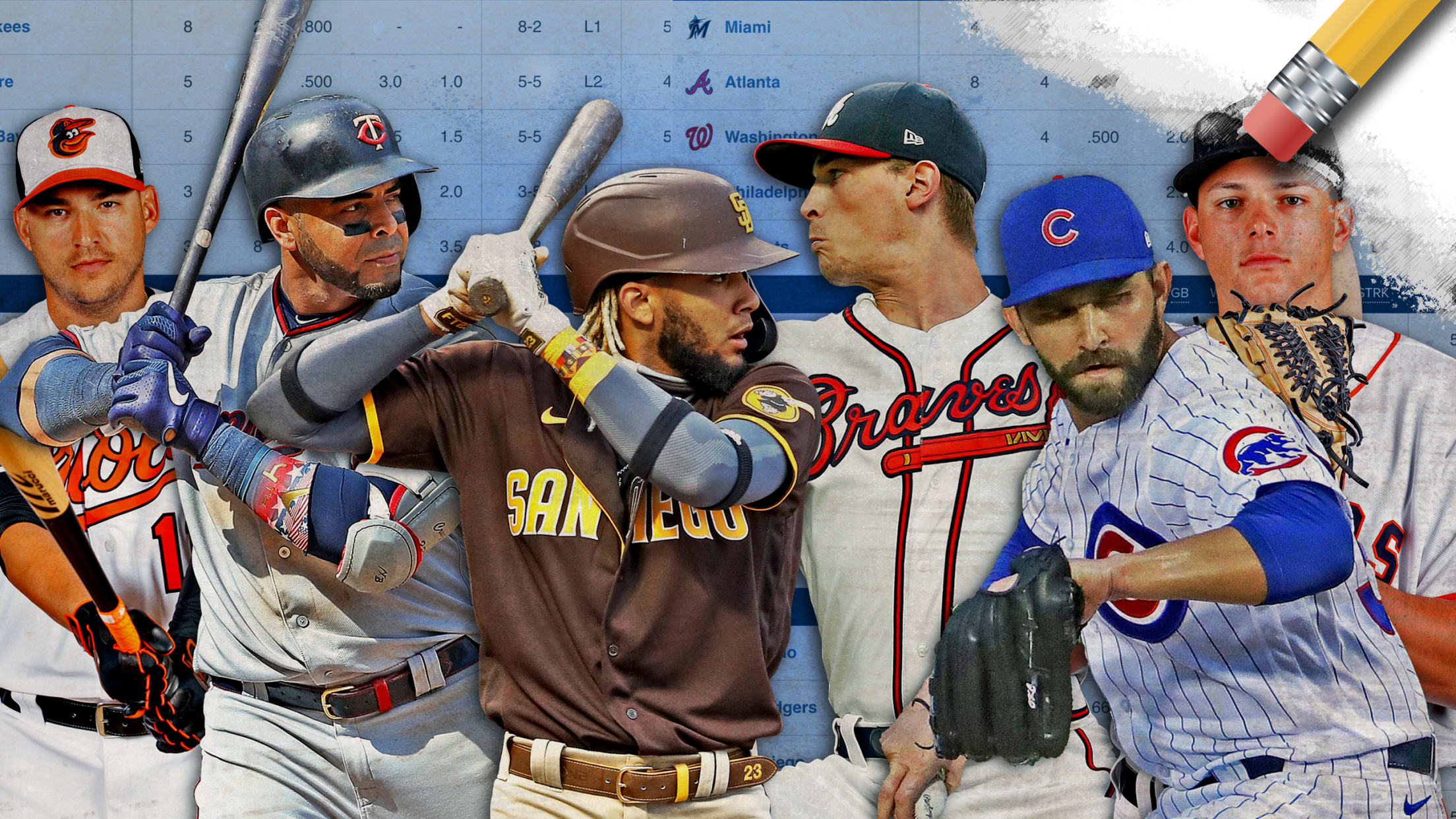 Two weeks in, the Wite-Out's out. In this shortened 2020 MLB season, what we think we know about a particular playoff race can be edited abruptly. Early events, outcomes and injuries are already providing reason for rewrites. So let's amend what we were saying on Opening Day by doing a
Olson's new 'stache leading to power surge?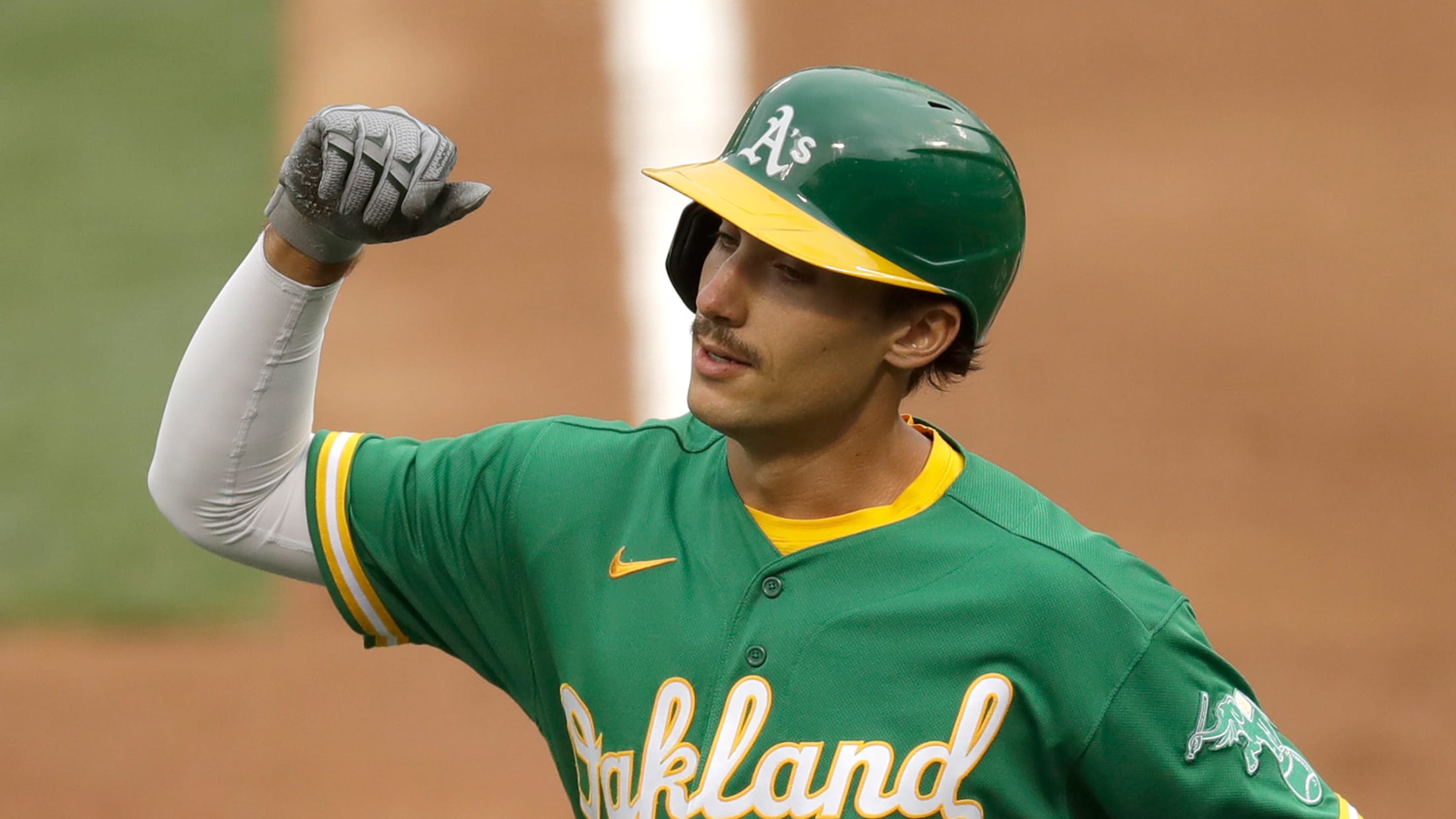 OAKLAND -- Matt Olson is once again proving that baseball is a game filled with superstitions. Entering Wednesday night's 6-4 win over the Rangers in a 1-for-20 slump over his previous six games, Olson decided it was time for a change. He ditched his usual clean-shaven look in favor of
Andújar, 2 others optioned; Tropeano up
Boone: 'We felt like we needed another pitcher'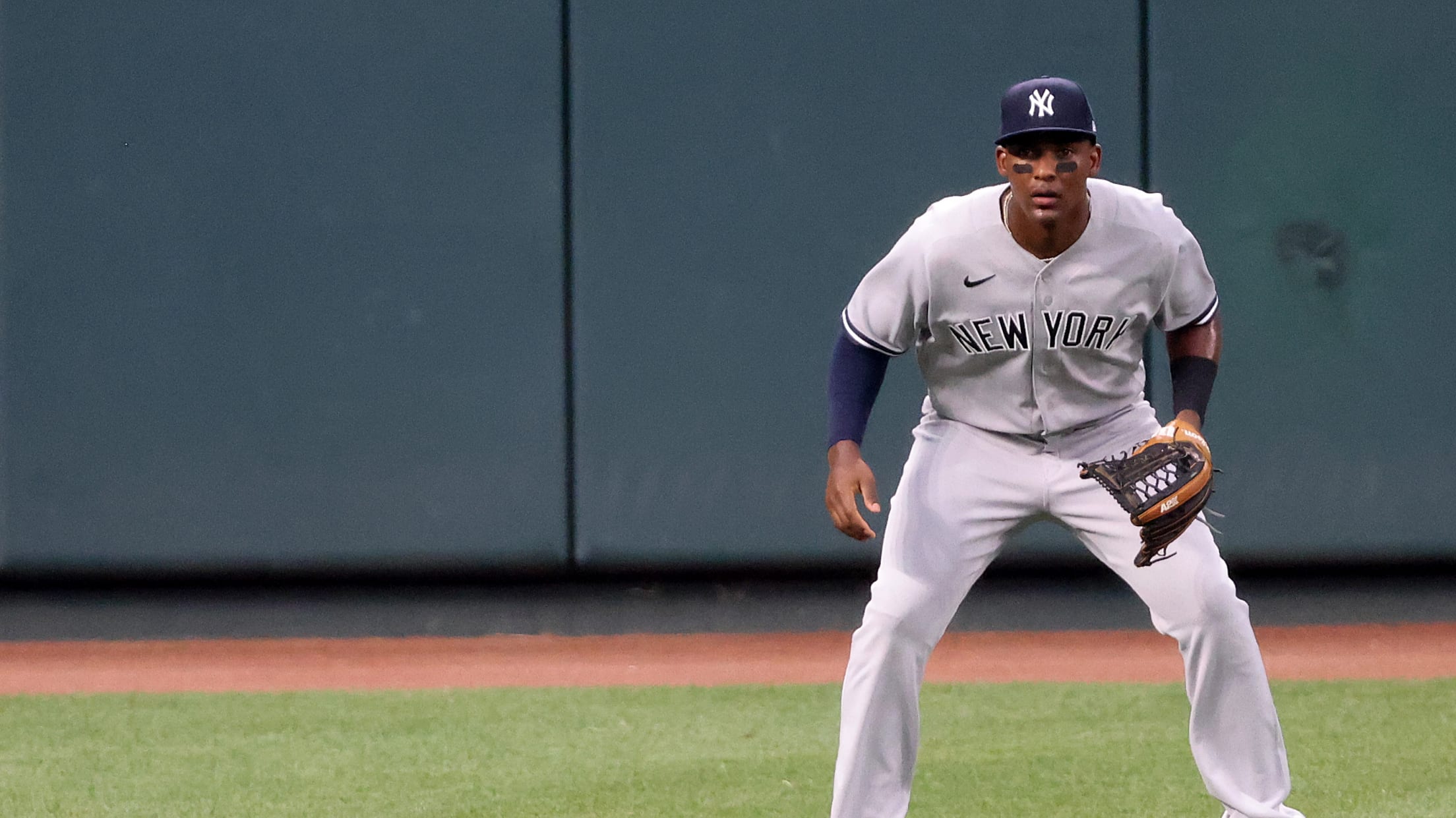 With Major League rosters trimmed to 28 players on Thursday, the Yankees optioned infielder/outfielder Miguel Andújar, infielder Thairo Estrada and right-hander Nick Nelson to the club's alternate training site in Moosic, Pa. In a corresponding move, the Yankees purchased the contract of right-hander Nick Tropeano. A product of West Islip,
Enrique Hernández nailed Muncy with cutoff
Nobody's perfect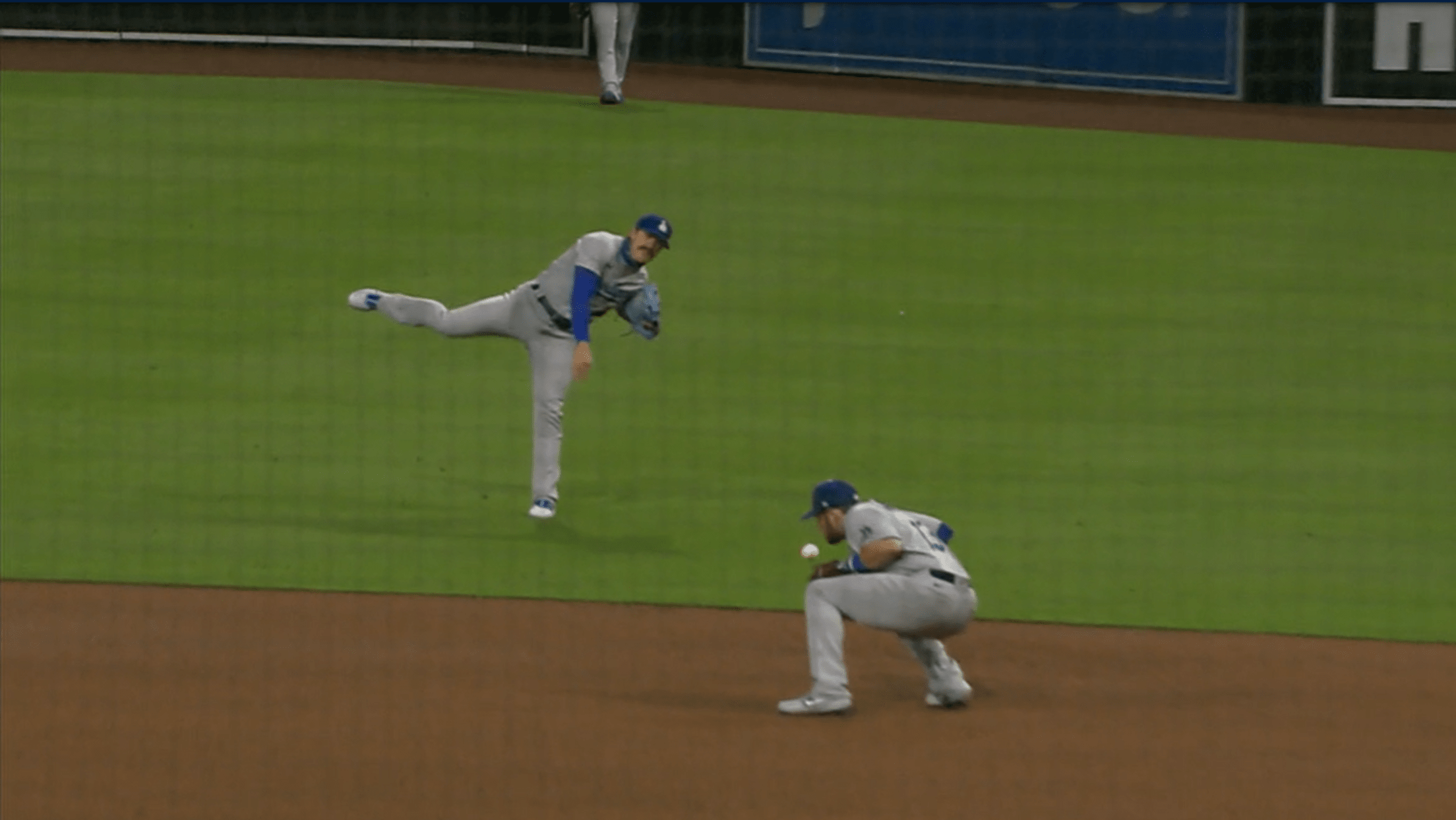 Every night, baseball players pull off athletic feats that those of us at home could only dream of. Moonshot dingers, 95-mph fastballs, and long runs that end with diving catches are so far beyond an average person's physical capability that watching a ballgame often feels like science fiction. But every
Did 'Marlins Man' just switch allegiances?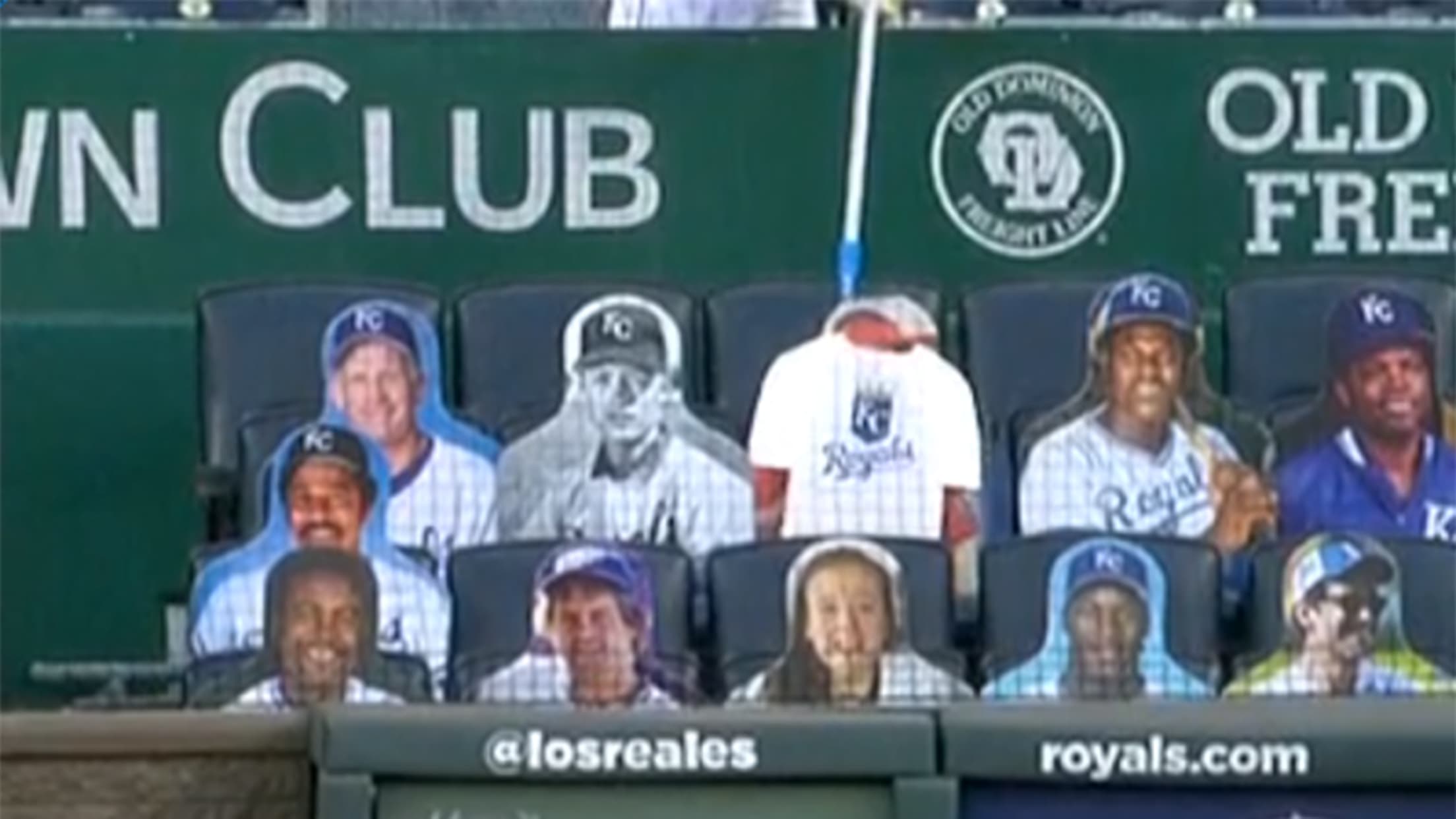 KANSAS CITY -- "Marlins Man" got a Royal makeover during Wednesday night's Cubs-Royals game at Kauffman Stadium. In the top of the second inning, with Cubs starter Yu Darvish facing Ryan McBroom, viewers of the telecast could see someone with a long pole lowering a Royals jersey over a cardboard
Team rosters can stay at 28 through season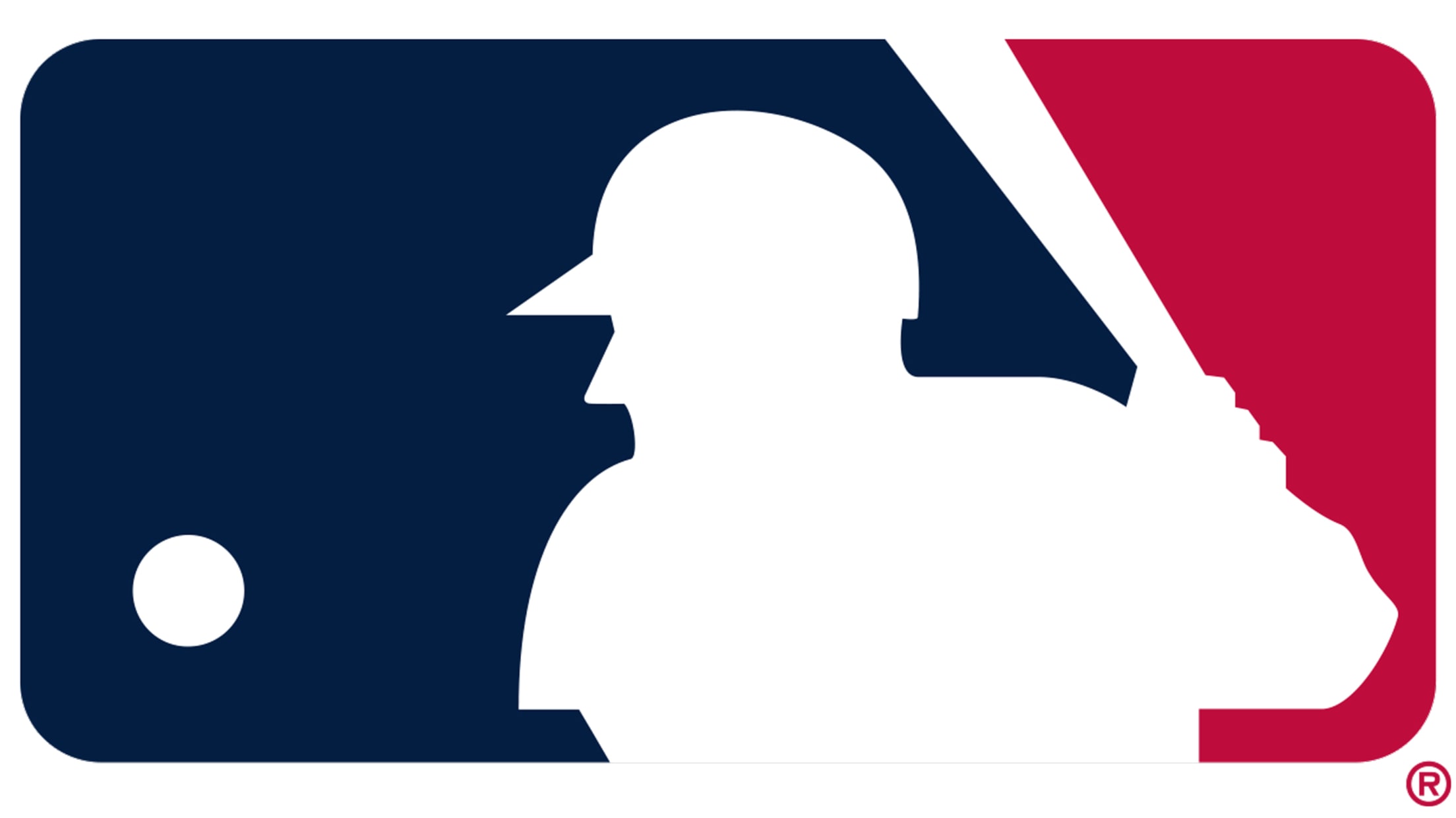 MLB teams will be able to keep 28-player rosters through the end of the 2020 season, including the playoffs, the league announced on Thursday. Today is the deadline for teams to trim the 30-man rosters they opened the season with down to 28. Originally, teams would have had to cut
Ponce de Leon gets start for Cards on Friday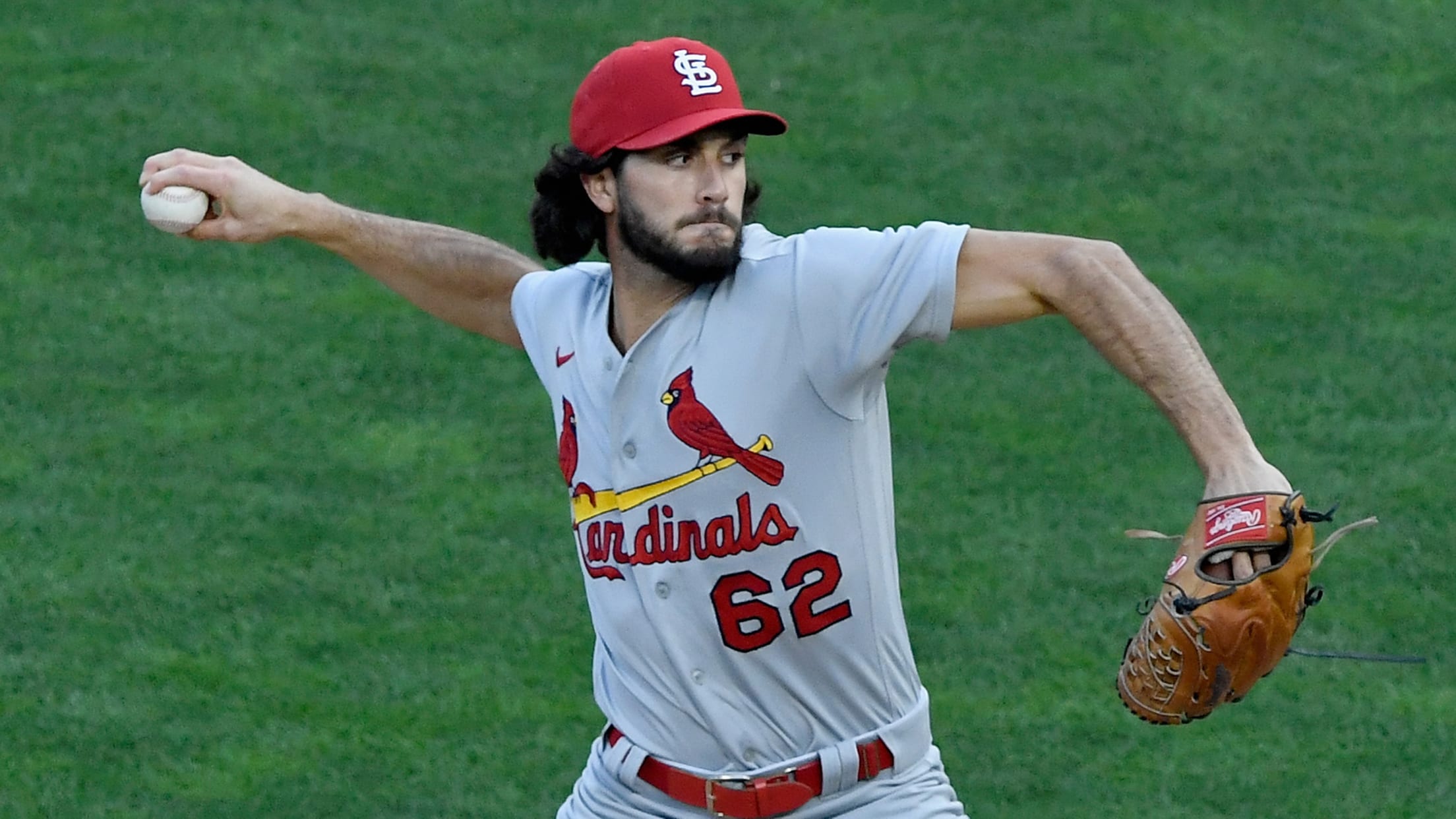 ST. LOUIS -- A day ahead of their first game back, the Cardinals restructured their rotation so that Daniel Ponce de Leon will make Friday's start against the Cubs at Busch Stadium instead of Jack Flaherty. The move, Cardinals manager Mike Shildt explained, was driven entirely by injury prevention after
Yonny Chirinos to IL (triceps inflammation)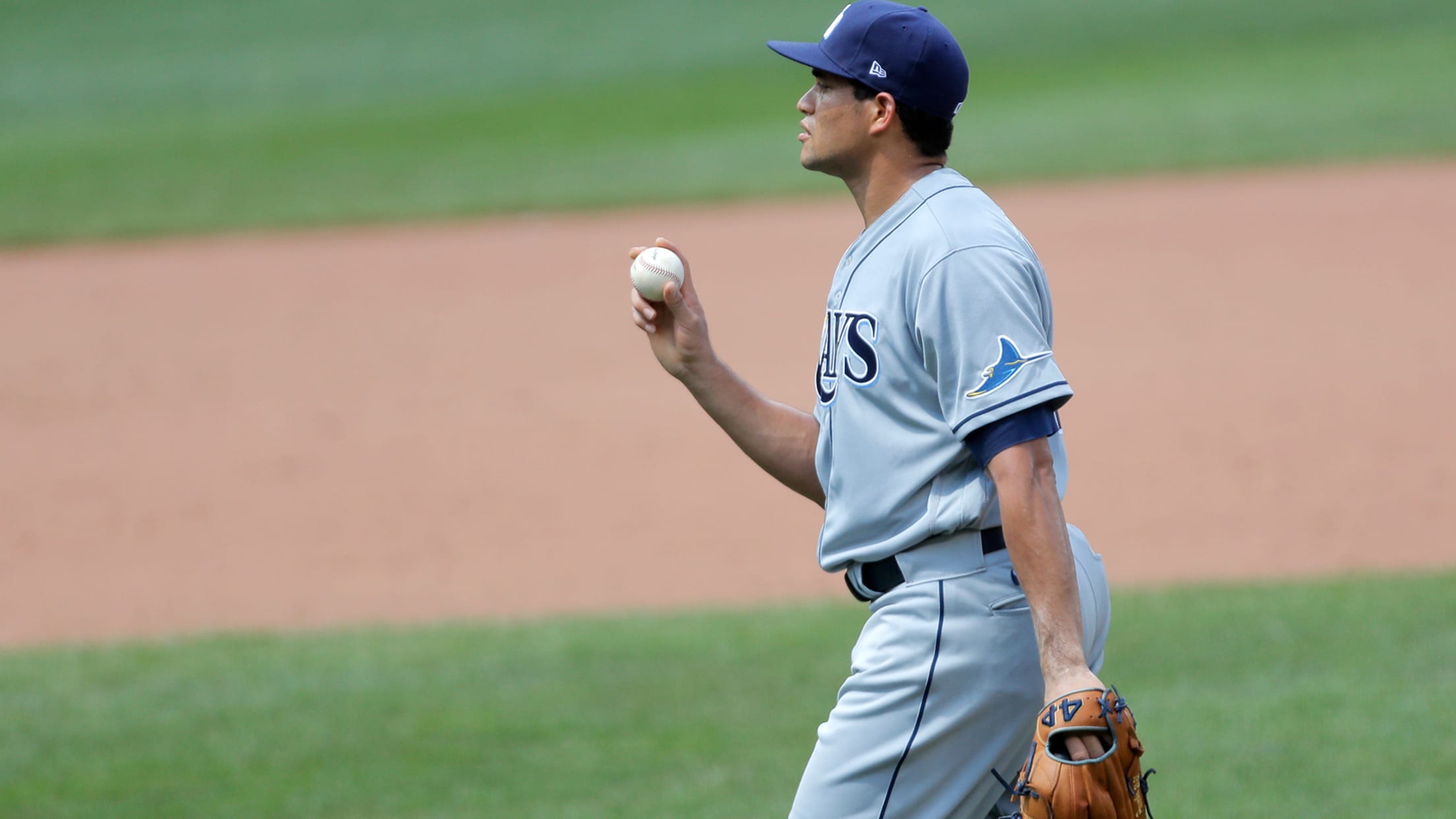 ST. PETERSBURG -- The Rays dealt with some bad injury news on Thursday, placing right-hander Yonny Chirinos on the 10-day injured list with right triceps inflammation, retroactive to Aug. 3. Though unclear if Chirinos will miss significant time with the injury, the news is another blow to the Rays, who
Every Judge at-bat is must-watch TV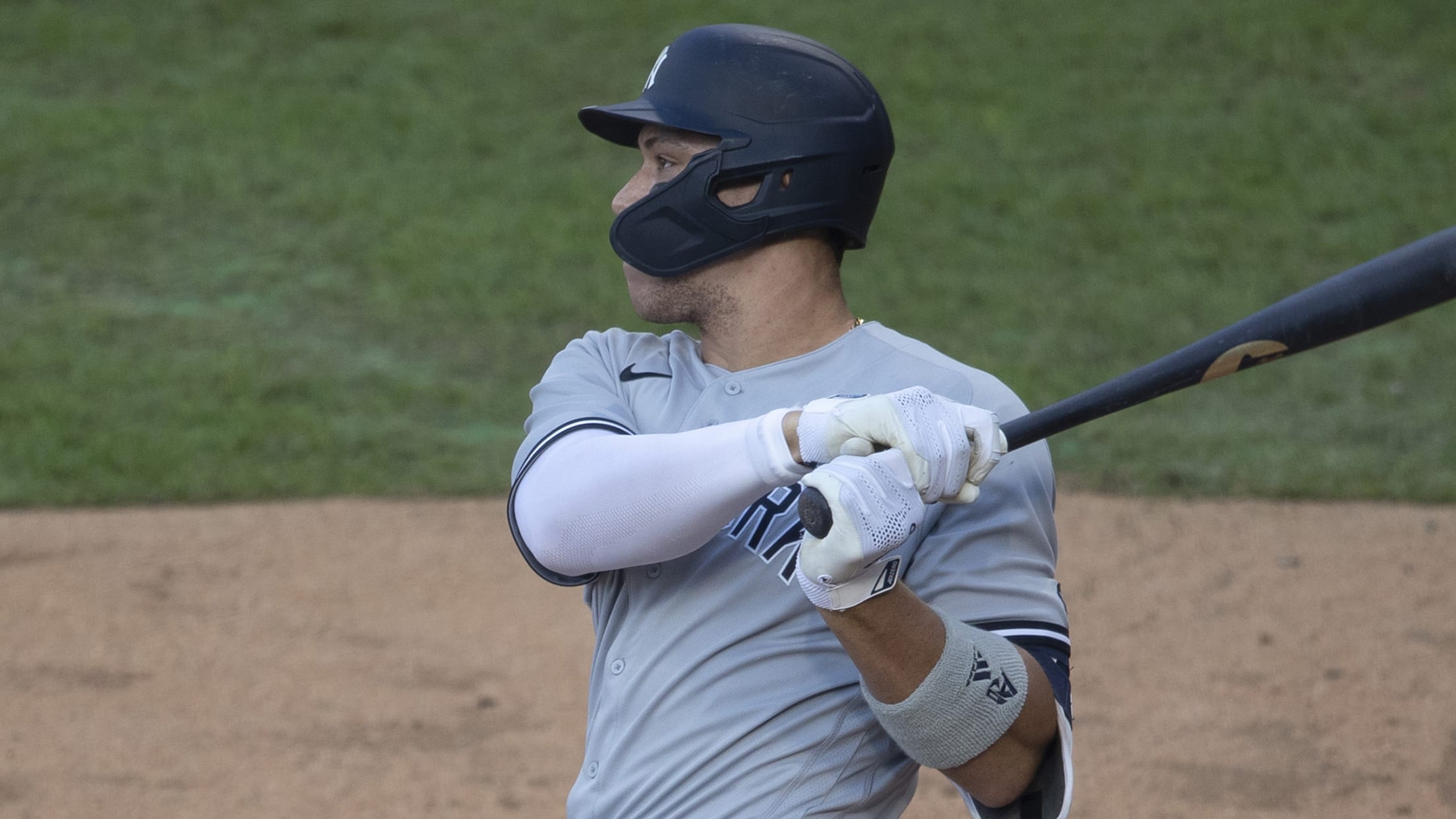 Aaron Judge took a night off from hitting home runs on Monday night against the Phillies and against Joe Girardi, the manager for whom "All Rise" Judge hit 52 just three years. But he was back to work in the first game of a doubleheader on Wednesday, hitting his seventh
Dodgers 'walk off' in SD on play at the plate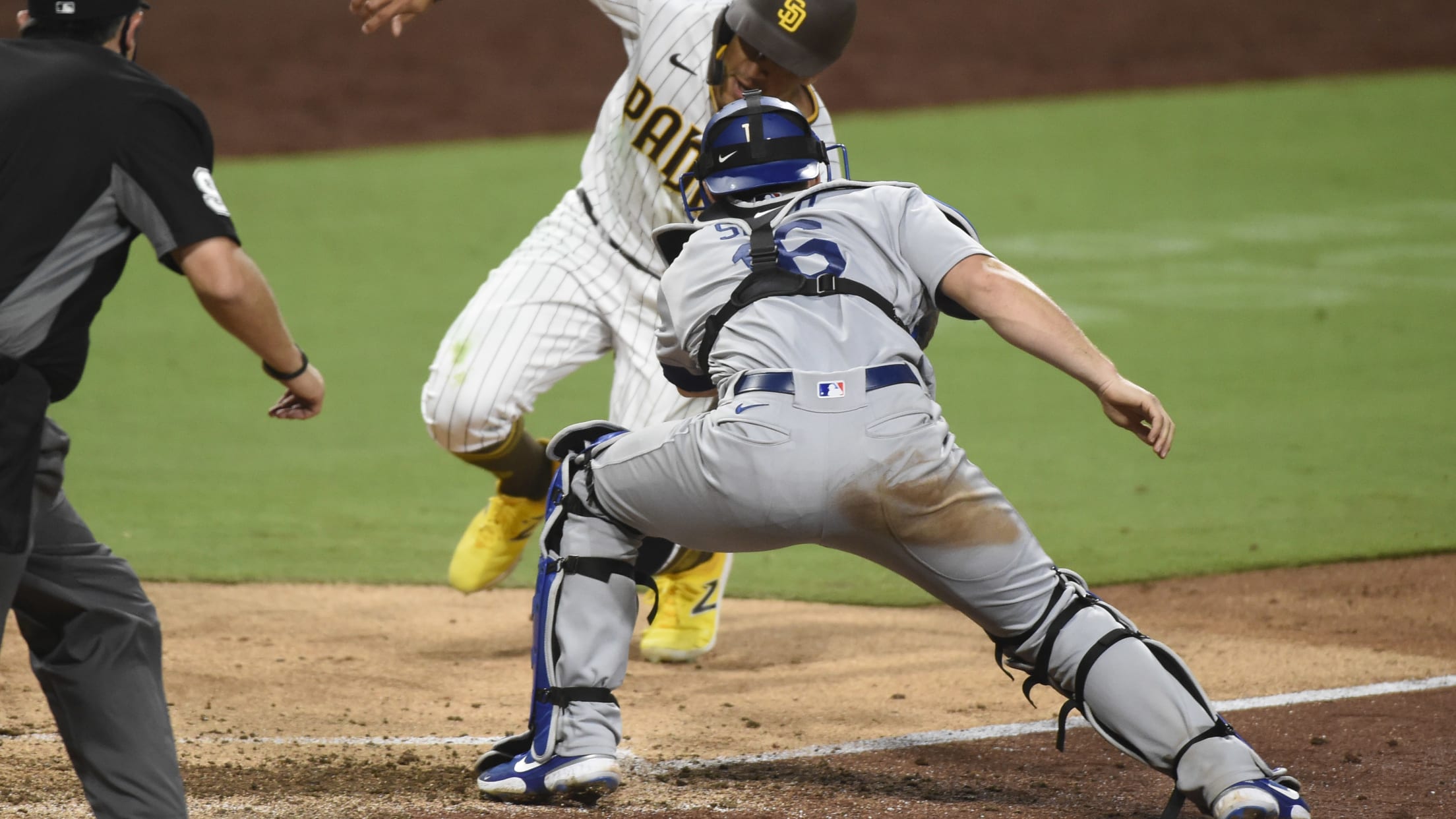 Ross Stripling fired a season-high 95 mph fastball Wednesday night, but he was more impressed with the velocity of the Dodgers' third-string left fielder, Chris Taylor. "CT93.3!" tweeted Stripling, after "CT3" Taylor saved the Dodgers' 7-6 win over the Padres with a double-play catch and throw in the bottom of
What's better: Tatis' moonshot or bat flip?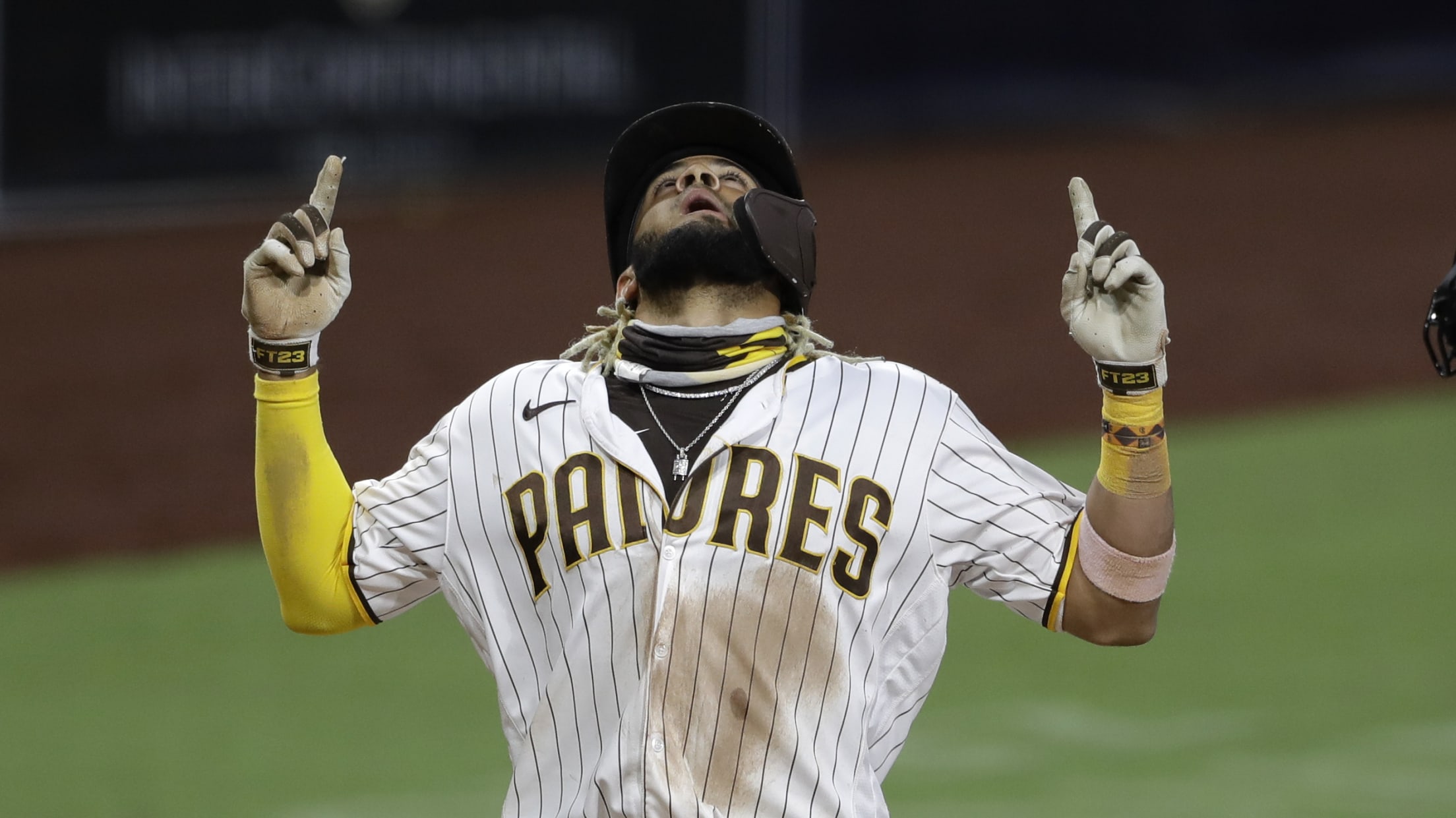 SAN DIEGO -- Fernando Tatis Jr. connected on a belt-high Ross Stripling fastball in the fifth inning Wednesday night. And the Padres' 21-year-old shortstop phenom left absolutely no doubt. No doubt from the thunderous sound Tatis' bat made when it connected for an exit velocity of 112.1 mph, the hardest
Yankees set team record in nightcap win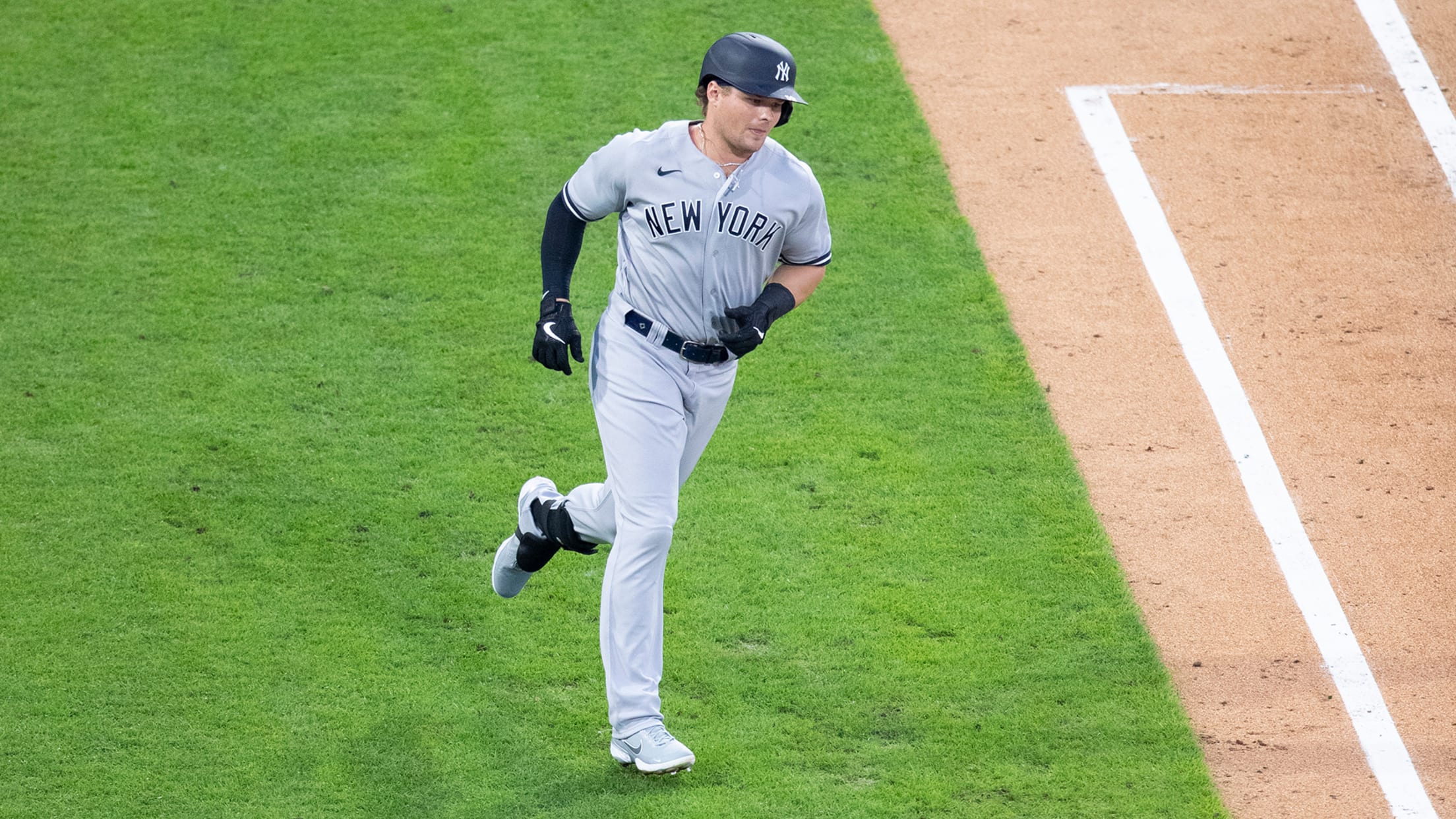 Luke Voit rewrote the franchise record book and Mike Tauchman delivered a tiebreaking hit as the Yankees defeated the Phillies, 3-1, in the second game of a seven-inning doubleheader on Wednesday evening at Citizens Bank Park. Tauchman connected for a deciding seventh-inning knock after Voit's drive in the second gave
'Play of the day' aids Yu; Cubs win 6 straight
Bote's clutch D latest example of club's flourish in the field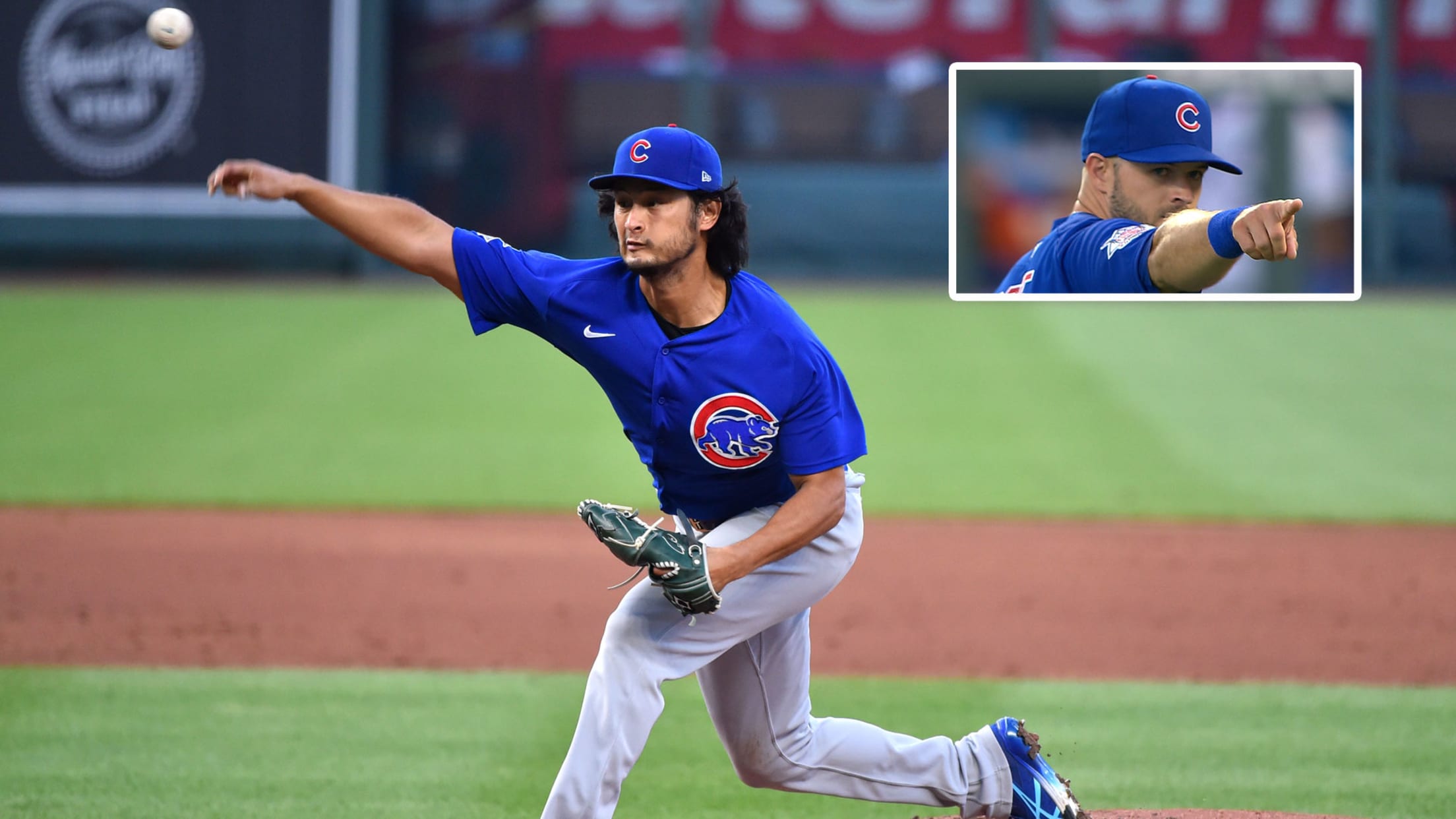 It had the makings of a game-changing inning for the Royals on Wednesday night. Cubs starter Yu Darvish found himself working with no outs, runners on the corners and Whit Merrifield in the batter's box in the third inning. Then, David Bote came to the rescue. "That play was the