Mom's reaction to son's long-awaited callup is priceless
After 863 Minor League games, Wynton Bernard stars in debut in Rockies' win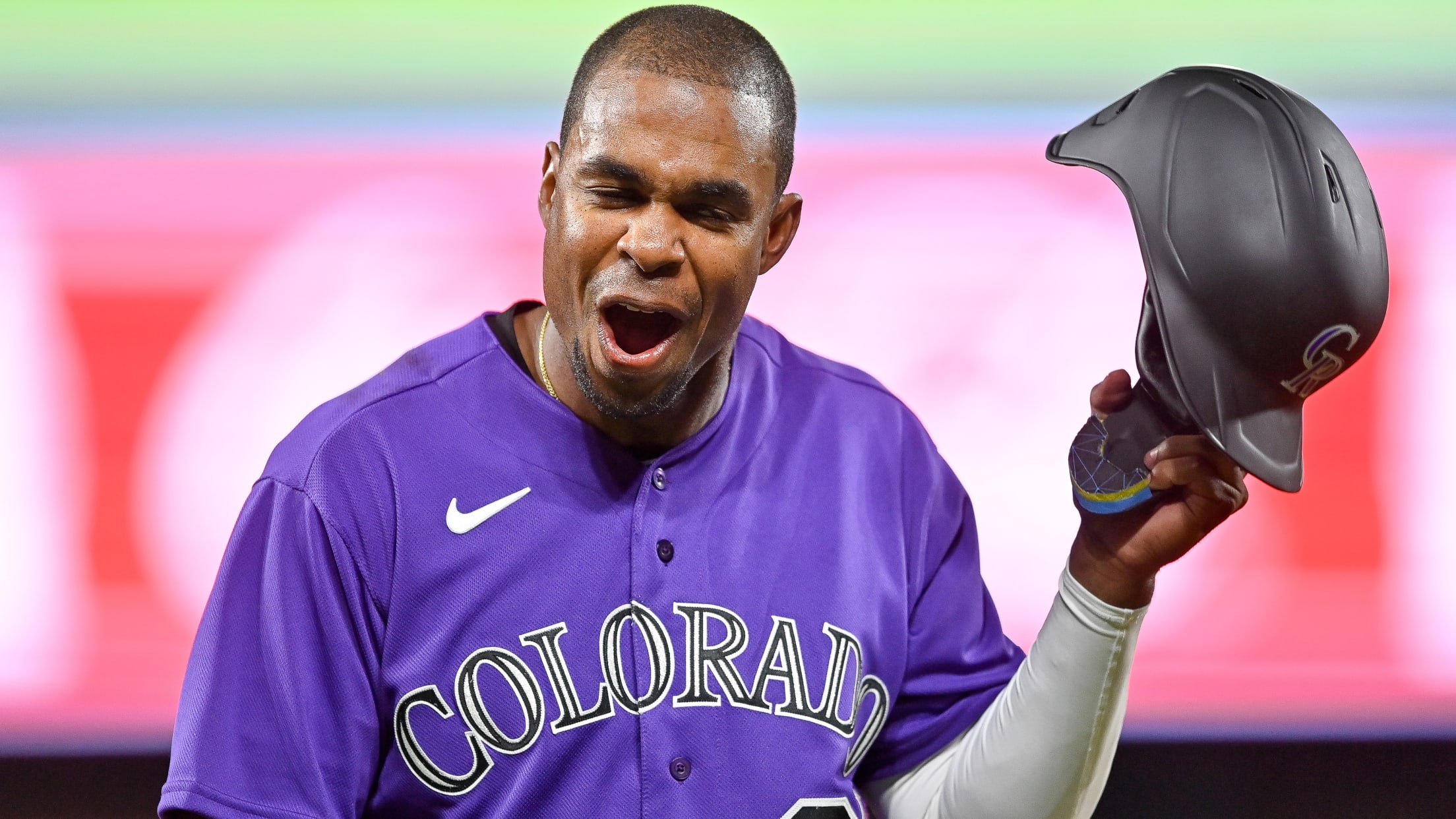 DENVER -- One day after "Field of Dreams" was honored by Major League Baseball, the Rockies' Wynton Bernard produced the feel-good infield hit of the summer on Friday night.
Gonsolin flirts with no-no, LA streak hits 11
Righty loses bid in 7th, but his 14th victory ties Atlanta's Kyle Wright for NL lead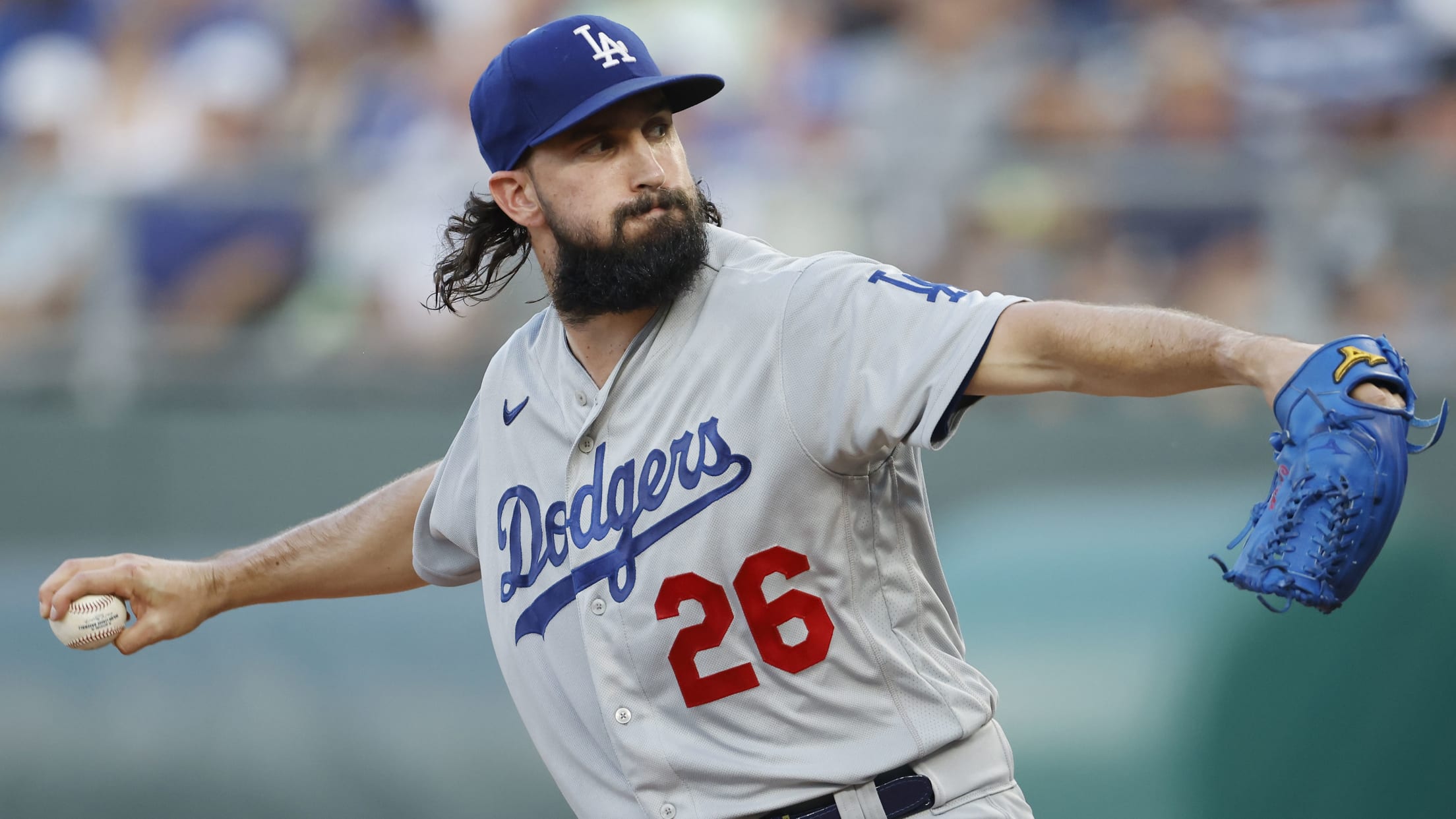 KANSAS CITY -- For the past month, Tony Gonsolin has not looked like the pitcher he was for the first half of the season. On Friday night, the right-hander flashed his dominant stuff for a second straight outing. Gonsolin flirted with both a perfect game and a no-hitter, which was
Tatis Jr. suspended 80 games for banned substance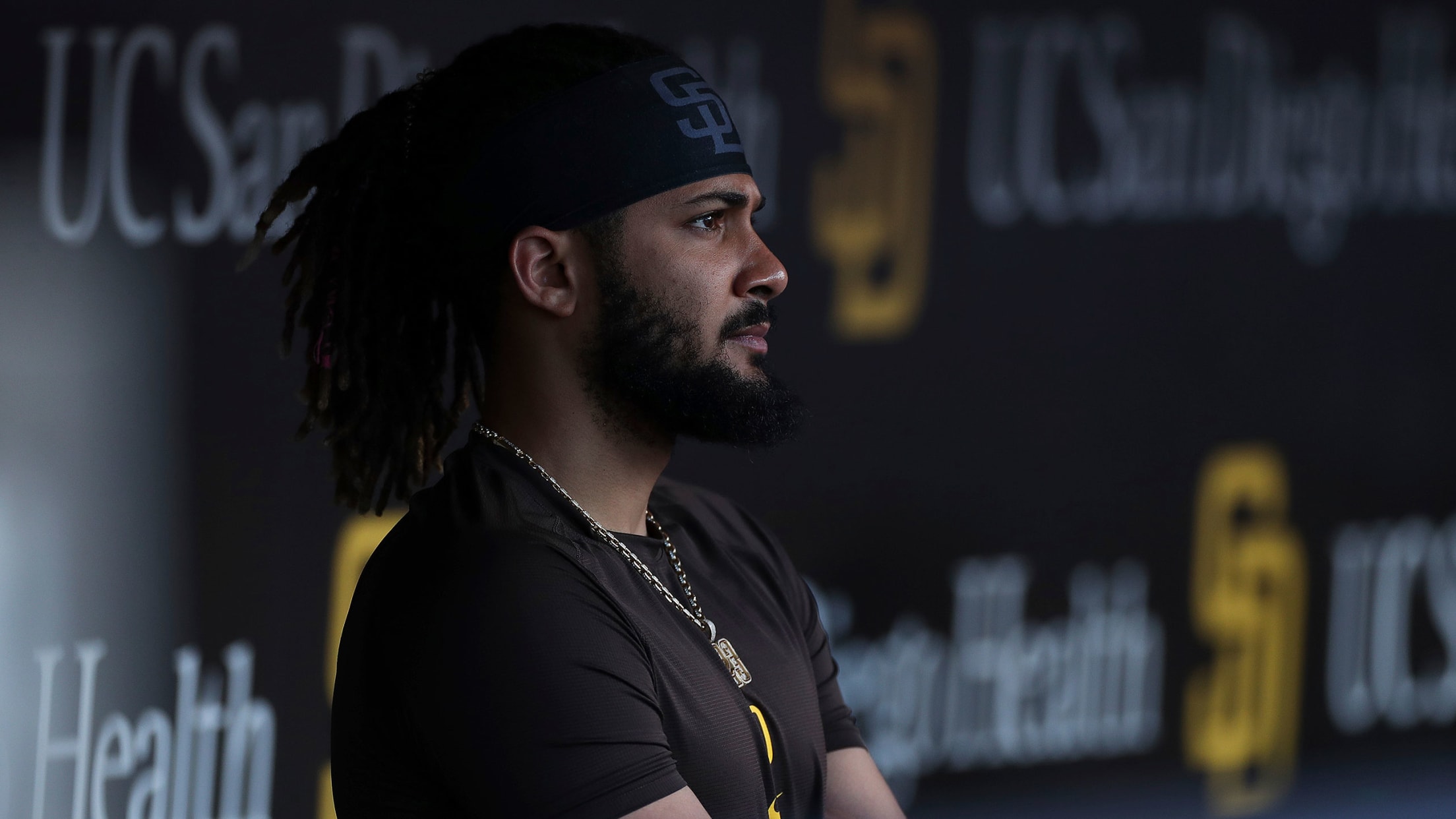 WASHINGTON -- The Padres have played their entire season without Fernando Tatis Jr., eagerly awaiting the return of their superstar shortstop. They will now need to wait until sometime in 2023. Tatis has been suspended 80 games after testing positive for Clostebol, a performance-enhancing substance in violation of Major League
Homer No. 46 puts Judge in elite company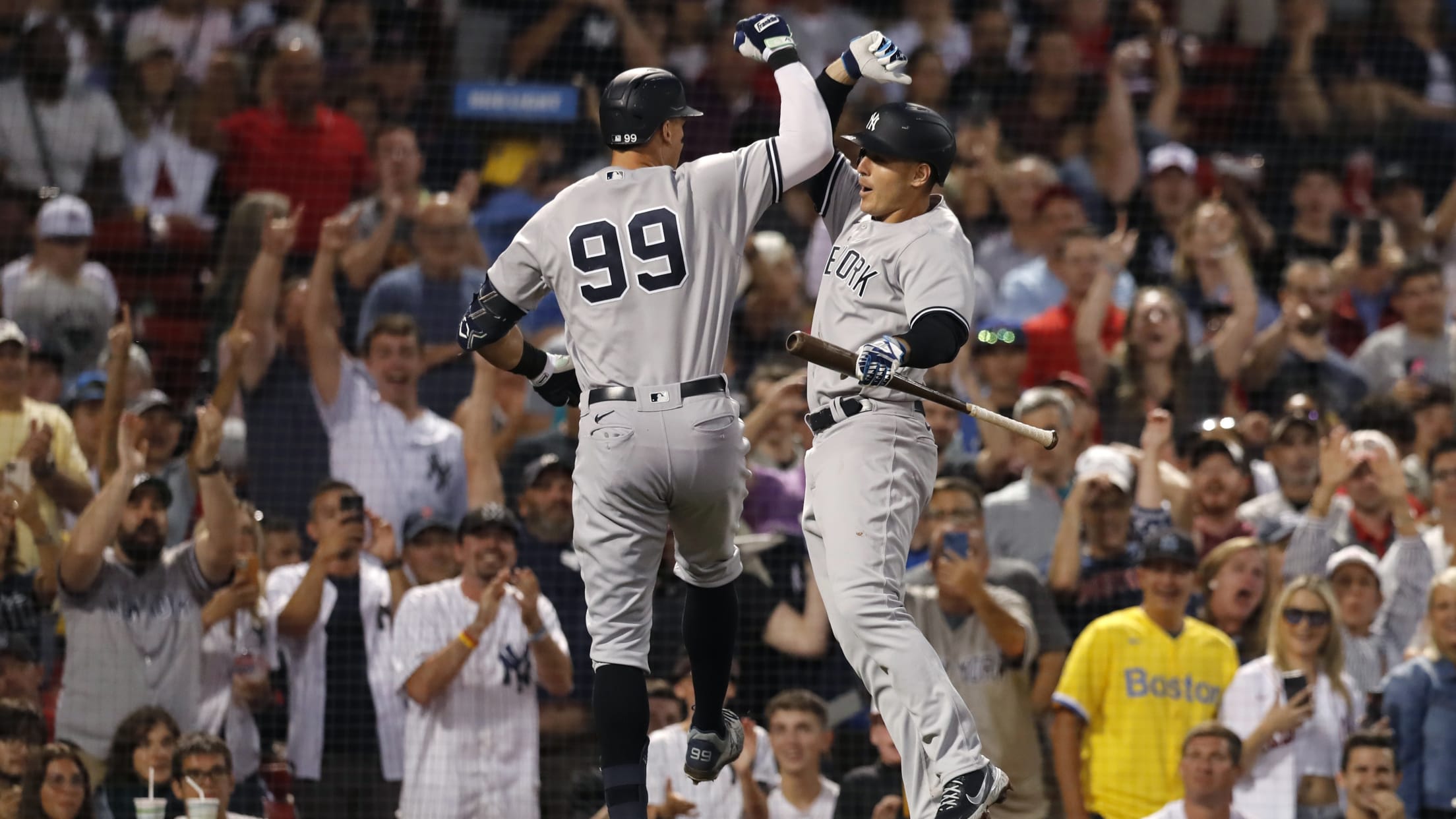 BOSTON -- In recent weeks, the Yankees have hardly resembled the first-half juggernaut that steamrolled the opposition on a nightly basis, but Aaron Judge has done everything he can to strap the club across his broad shoulders. Arguably the most dangerous hitter on the planet right now, Judge delivered again
J-Rod plates 2 in return to Mariners' lineup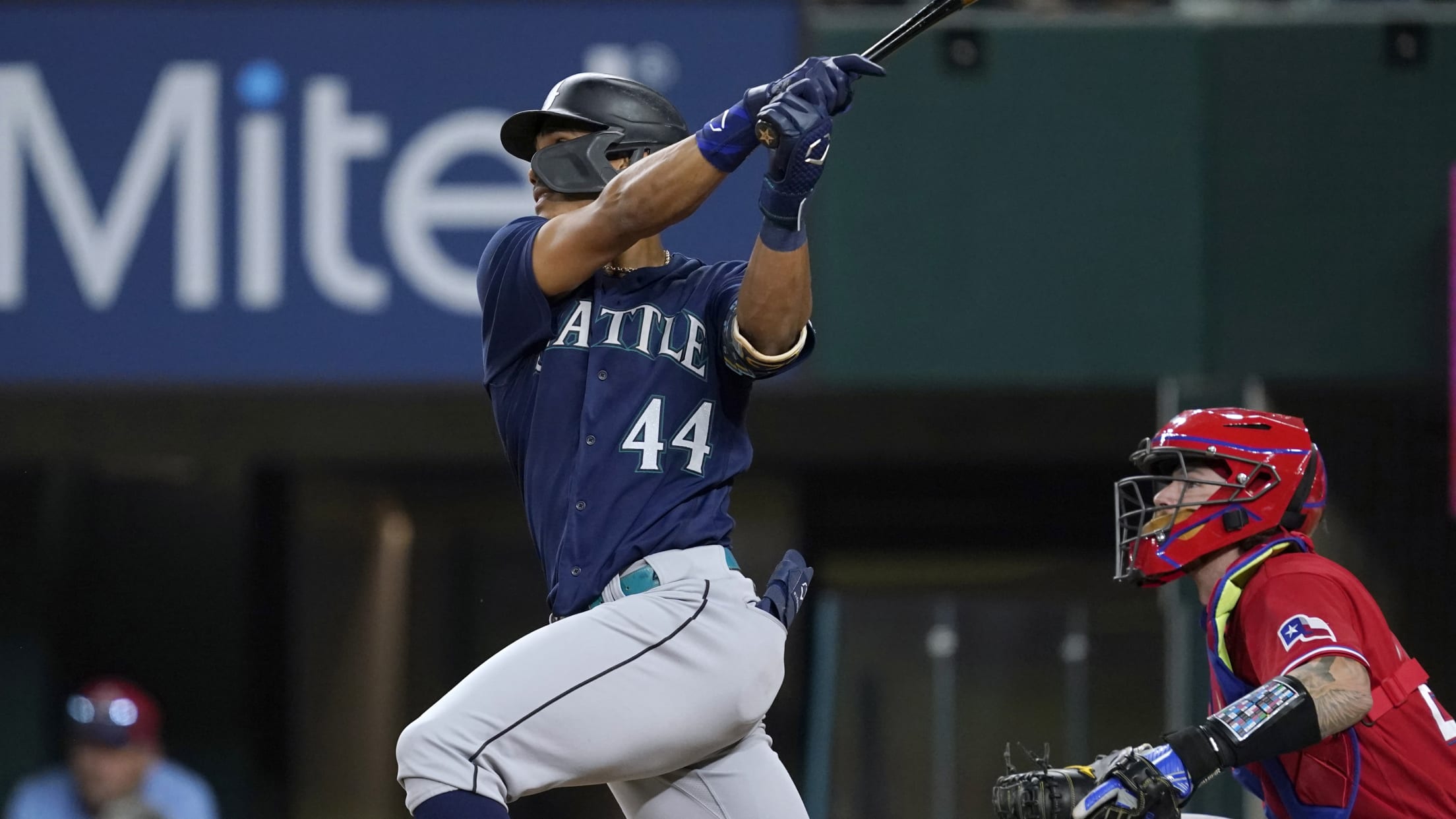 ARLINGTON -- At long last, this is exactly what the Mariners hoped their lineup would look like. And perhaps not coincidentally in a 6-2 victory over the Rangers on Friday, Seattle also steered from its one-run-win formula with the type of late-inning mettle that, at least until now, was mostly
Wild Card in hand, O's enjoying turn of tide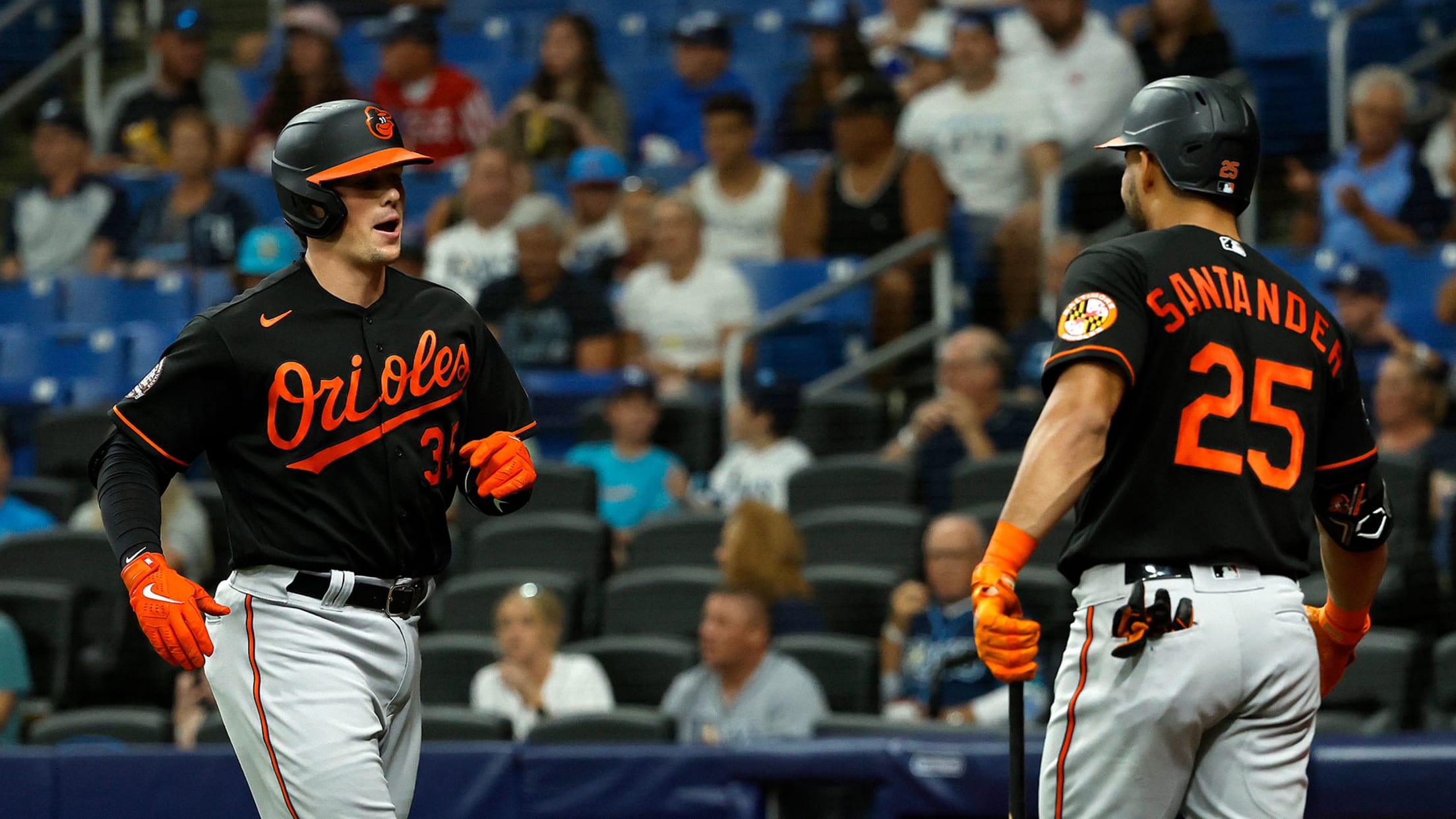 ST. PETERSBURG -- For years, the Orioles saw the rest of the AL East run rampant on them. They were the proverbial punching bag of baseball's toughest division, the recipient of dubious records set against them, historic win streaks accomplished over them and at the mercy of powerhouses looking down
Phils match 'playoff-type' energy for thrilling extras win vs. Mets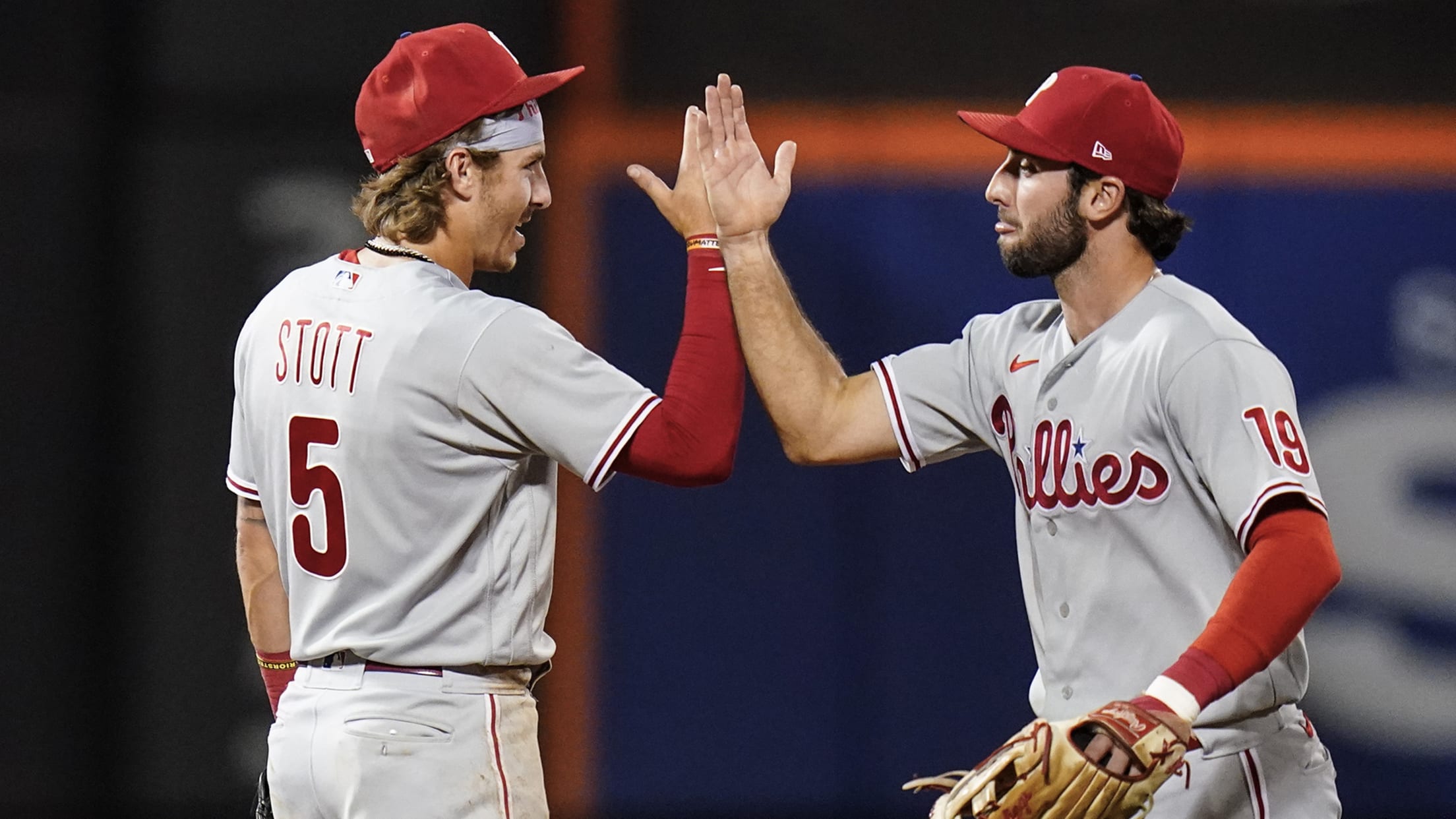 NEW YORK -- With every victory the Phillies secure, they move one step closer to a postseason spot that has eluded them for more than a decade. If Philadelphia can punch its first ticket to October since 2011, games like Friday night will serve as a solid blueprint for how
Montgomery keeps proving he's 'the right guy' for Cards
Lefty holds NL Central-rival Brewers scoreless in 2nd St. Louis start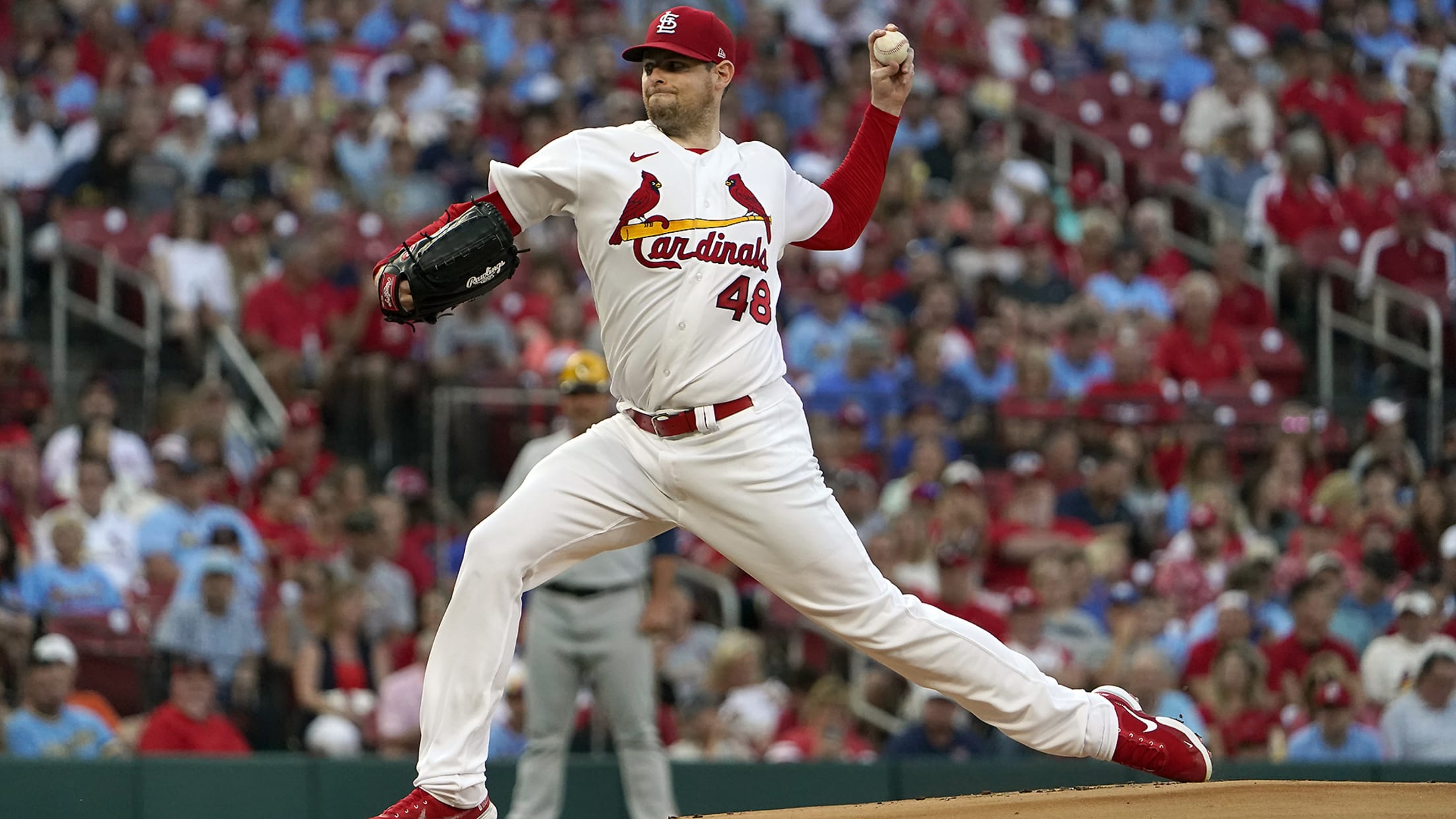 ST. LOUIS -- When the MLB Trade Deadline passed last week, the Cardinals made more headlines for who they didn't get instead of who they did land. However, at that same time, manager Oliver Marmol insisted that it was more significant that the Cardinals added "the right guys" instead of
Trade still fresh, Soto embraces homecoming with multihit game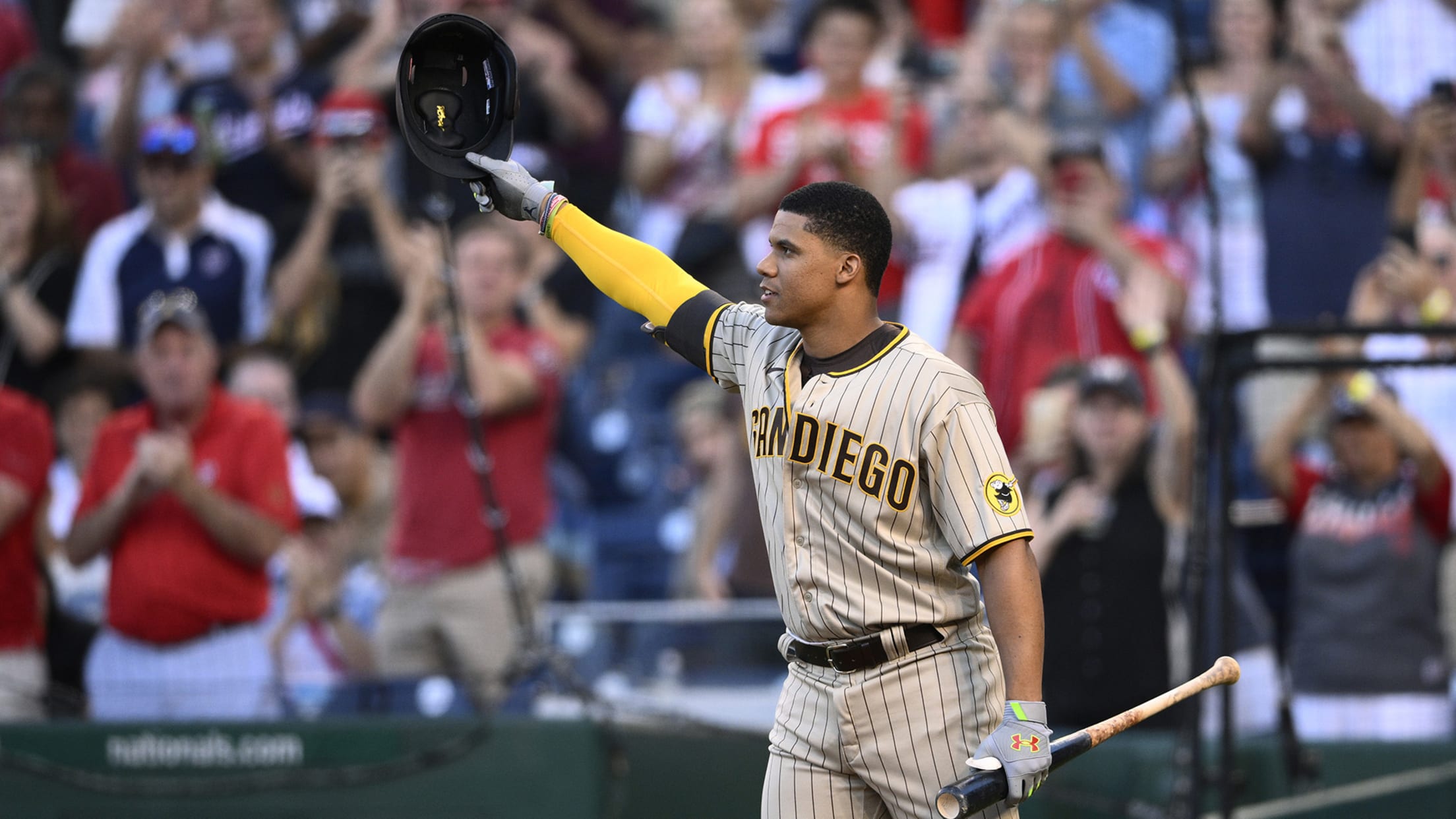 WASHINGTON -- When Juan Soto first heard he'd been traded to San Diego, the slugger said he "cried all morning." Then he peeked at his new schedule. Just on the horizon, after what will now always be known as the Juan Soto Trade Deadline passed, the Padres were set to
Red-hot Tucker belts decisive slam, keys win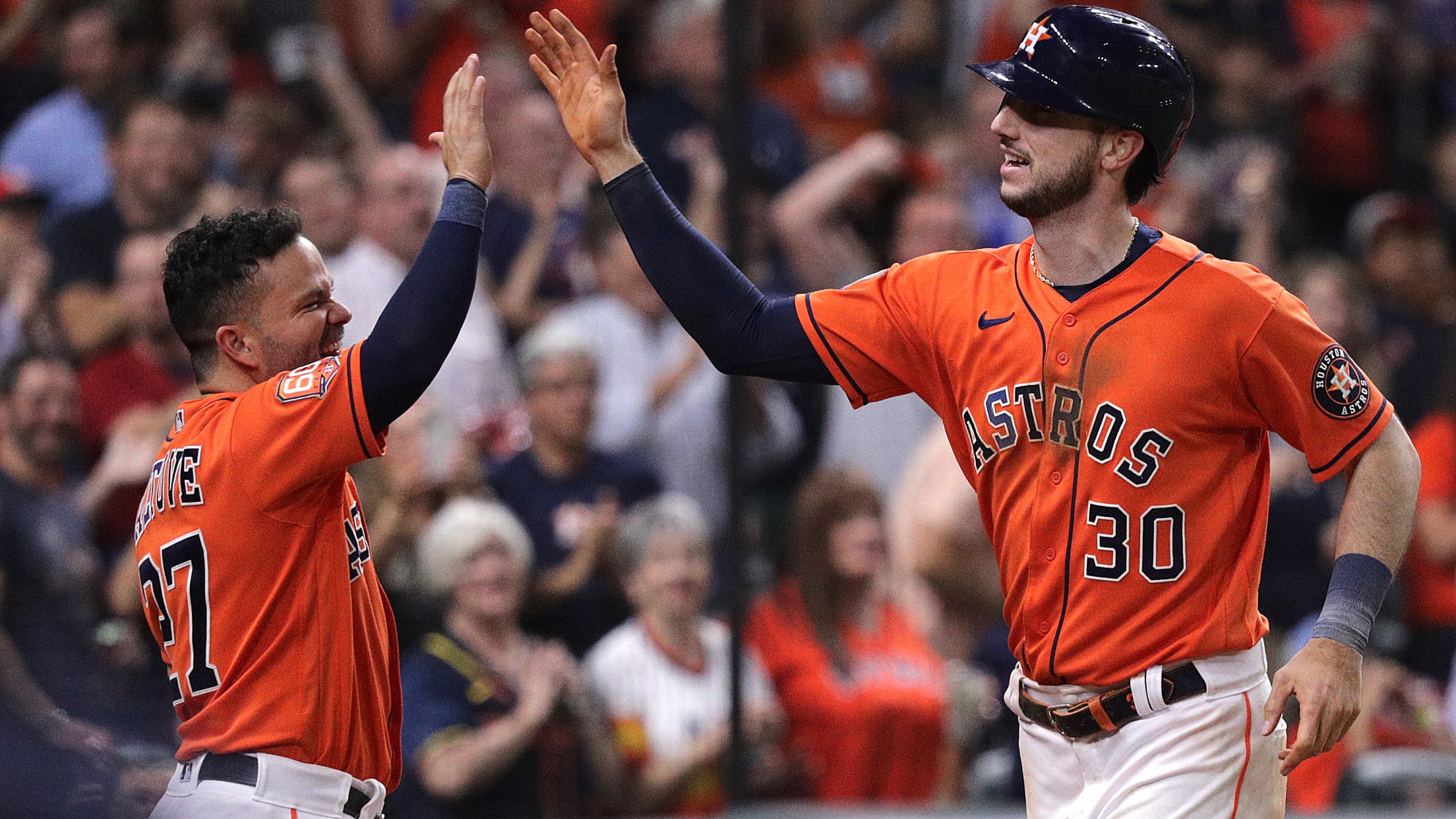 HOUSTON -- Astros outfielder Kyle Tucker knows better than anyone how unpredictable fly balls hit to right field can be at Minute Maid Park. It was earlier this month, while playing the Red Sox, when Tucker skied a fly ball to right that Boston's Alex Verdugo climbed the wall to
Whitlock goes into 'airplane' mode in win over Yanks
BOSTON -- Before the hysteria created by Tommy Pham's walk-off hit in his dramatic introduction to the storied Red Sox-Yankees rivalry, you had Garrett Whitlock going into "airplane" mode. "It's a joke," J.D. Martinez said of the filthy offerings of Whitlock. "I was talking about it earlier today. I was
These prospects could make an impact down the stretch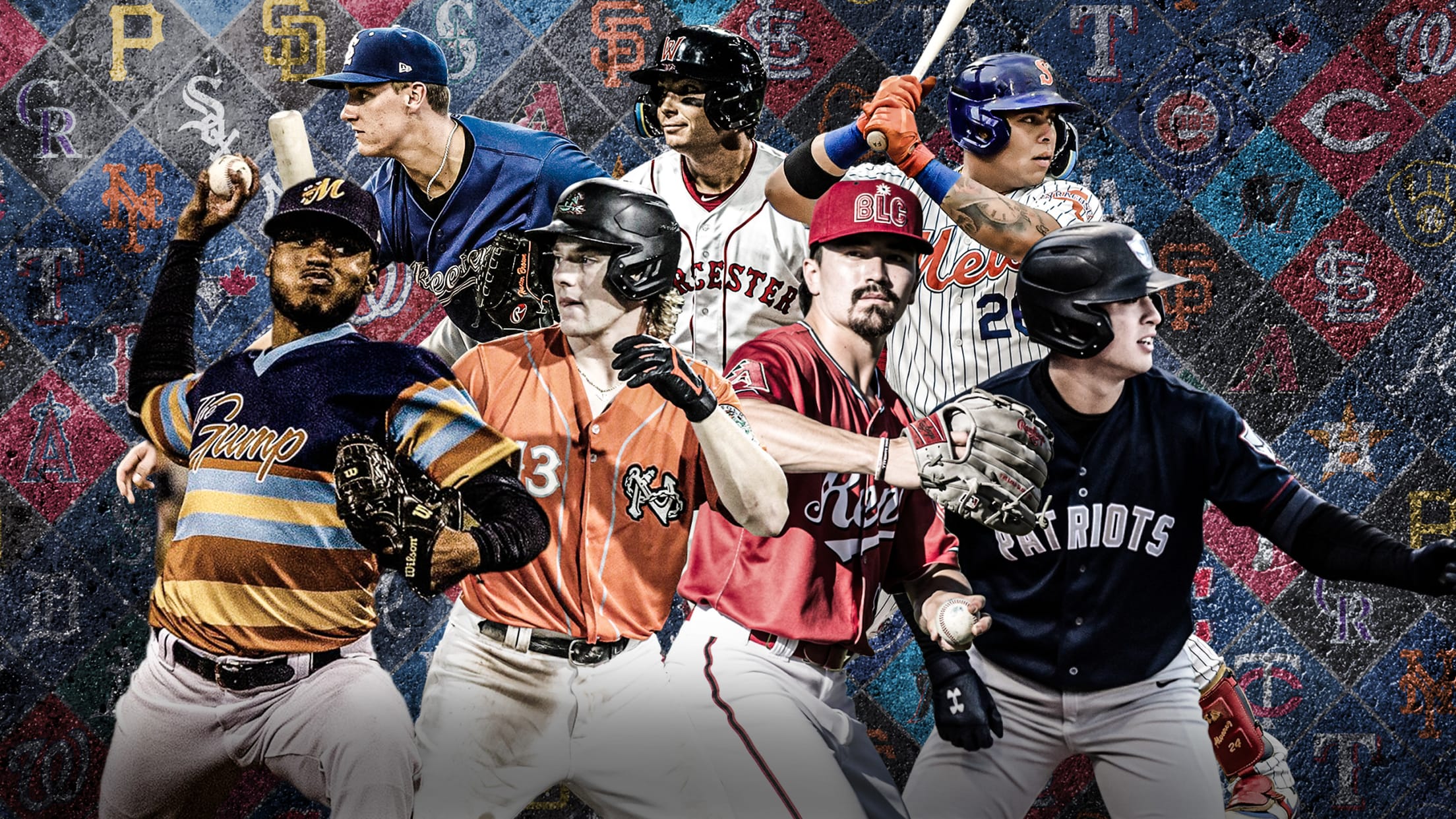 You didn't think the roster additions were finished at the Trade Deadline, did you? There are still several internal improvements clubs could make down the stretch, many of which could have big impacts on the 2022 playoff rush. Some of them could be household prospect names, like Francisco Álvarez or
Kopech's no-no a no-go to manage workload
Right-hander notches career-high 11 strikeouts in six hitless innings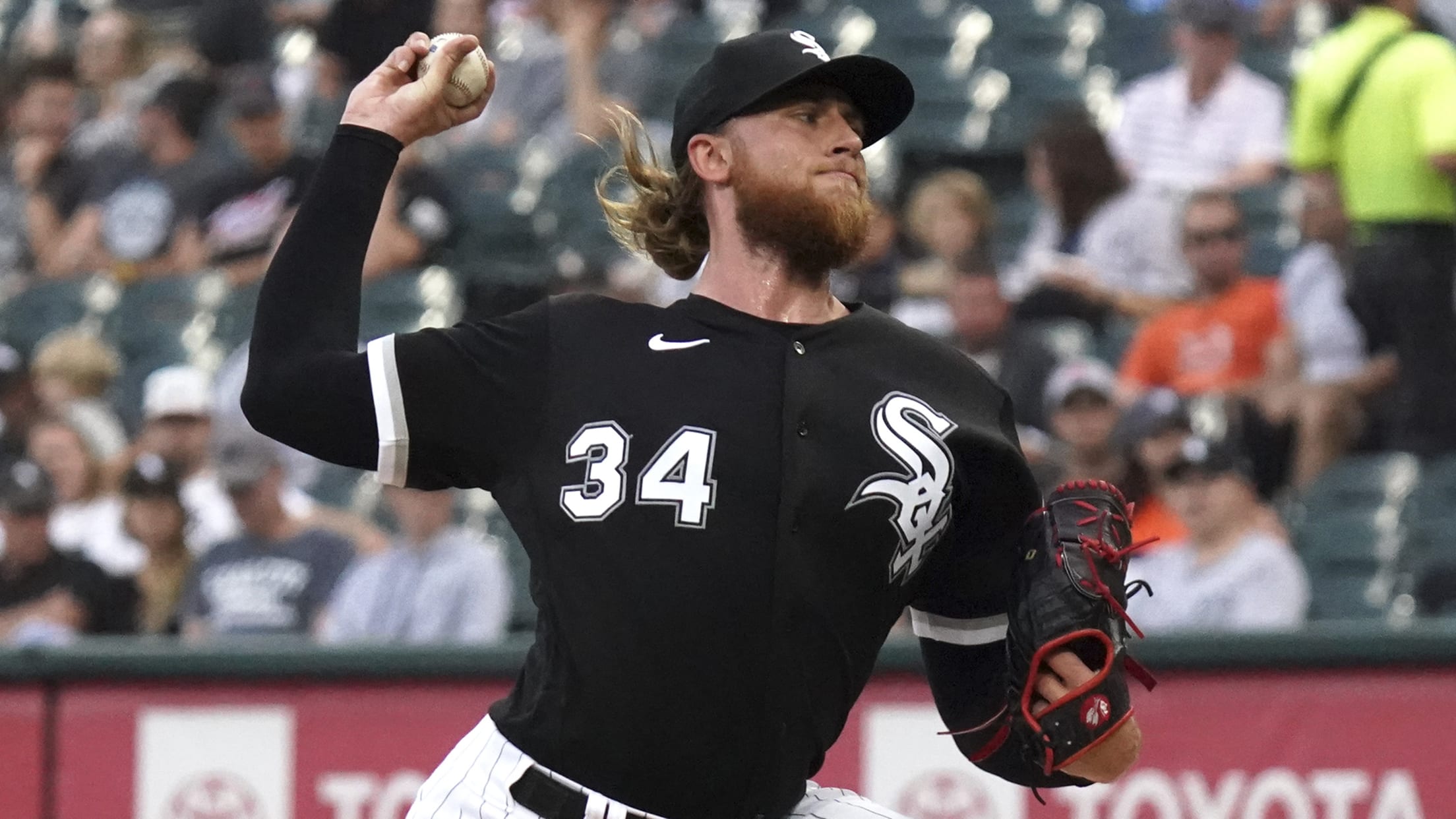 CHICAGO -- Michael Kopech wasn't sure if it was visible on television, but he definitely made his case to manager Tony La Russa and pitching coach Ethan Katz to return for the seventh inning of the White Sox 2-0 victory over Detroit on Friday night at Guaranteed Rate Field. Why
'We've done this before': Harris, Grissom making impact
Longtime org mates help Braves win opener vs. Marlins on Harris' two-run homer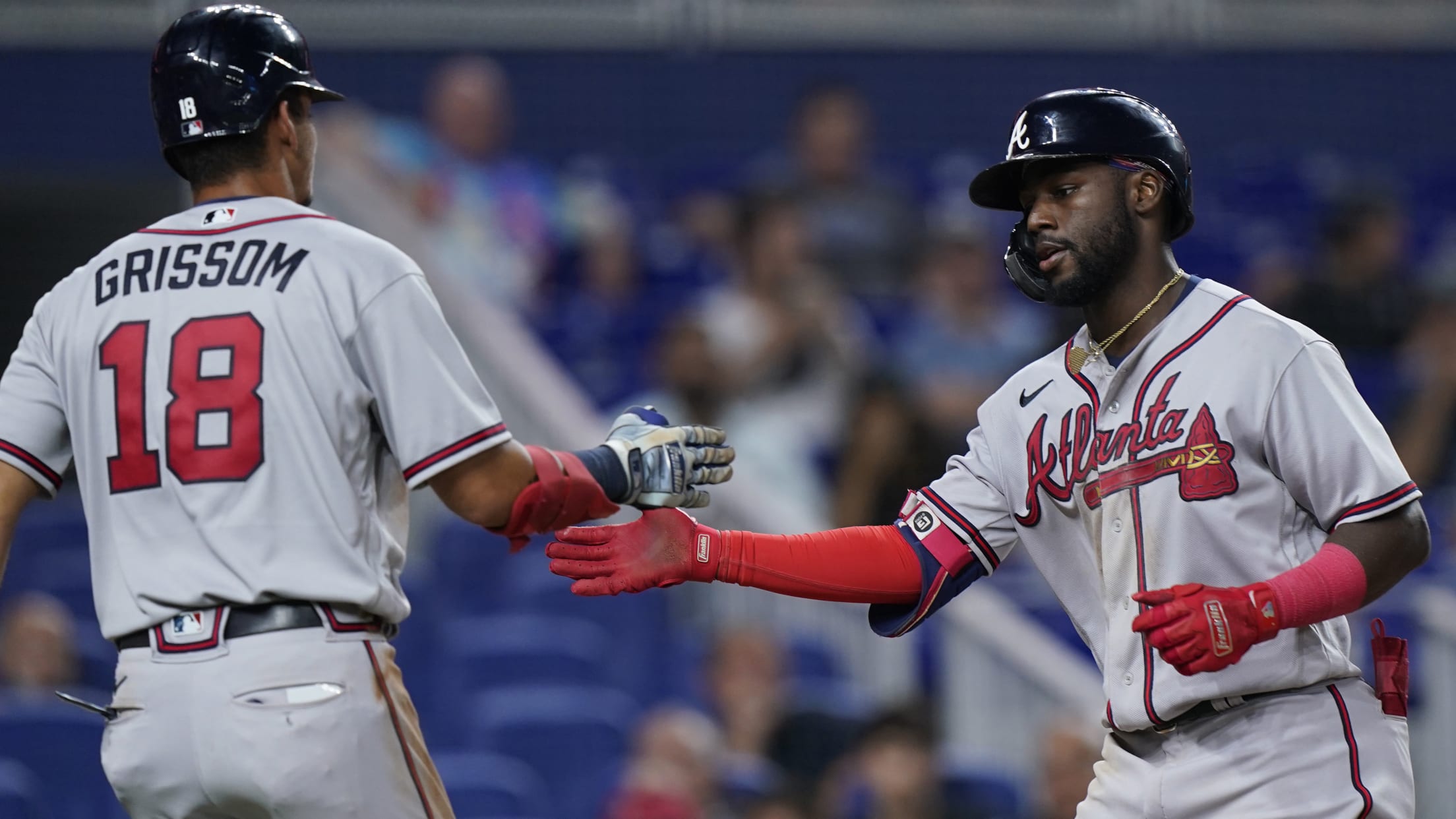 MIAMI -- Three years ago, the Rookie-level GCL Braves had a dynamite one-two punch in their lineup. A pair of fresh draftees, both picked out of high school: one in the third round of the 2019 MLB Draft, and the other in the 11th round. For about 30 games that
Injuries: Brantley, Mets, Schwarber, Stanton, Trout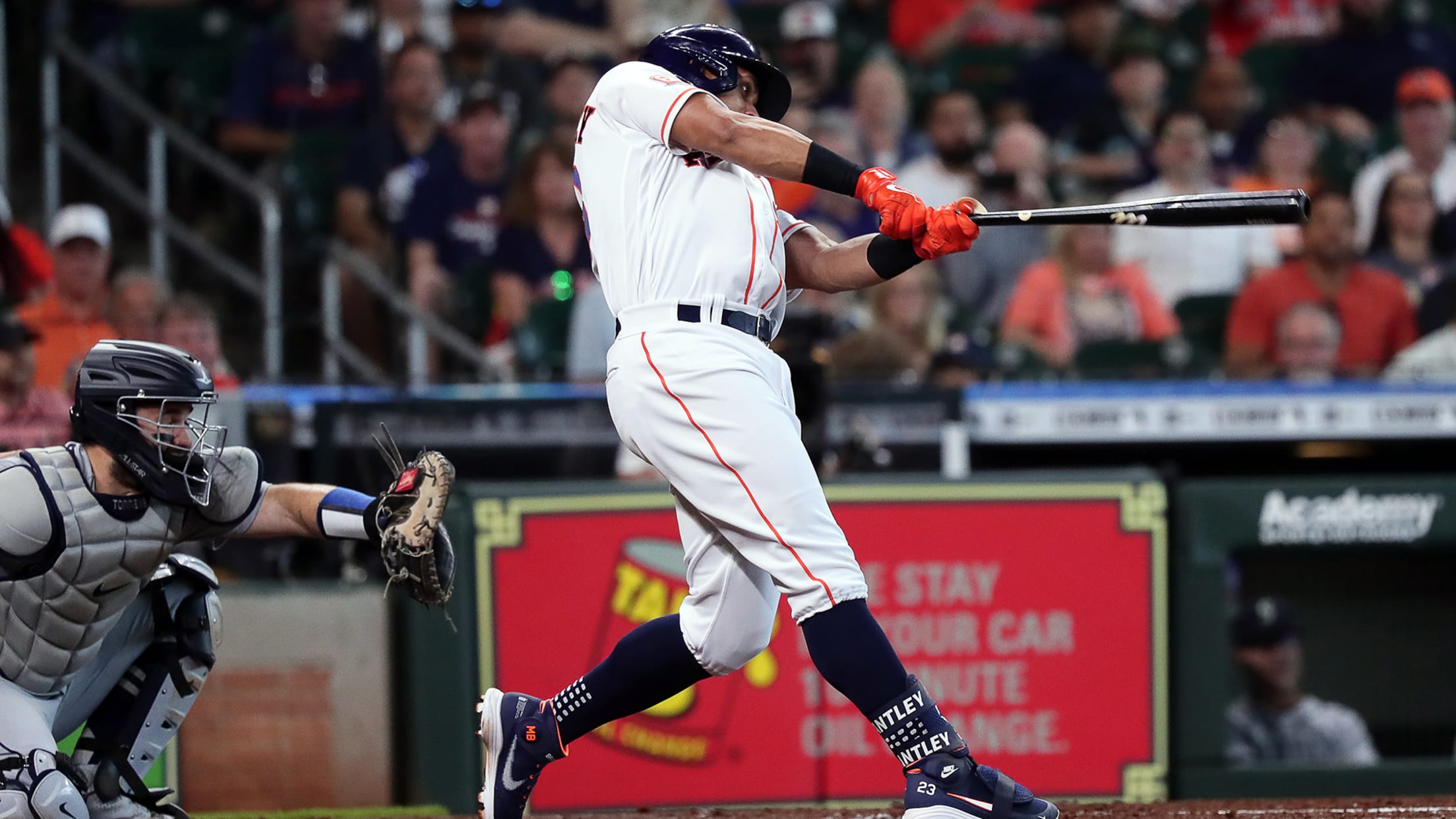 Stay up-to-date with all the latest news on injured and recovering players from across Major League Baseball.
Mahle rewards Baldelli's faith in critical spot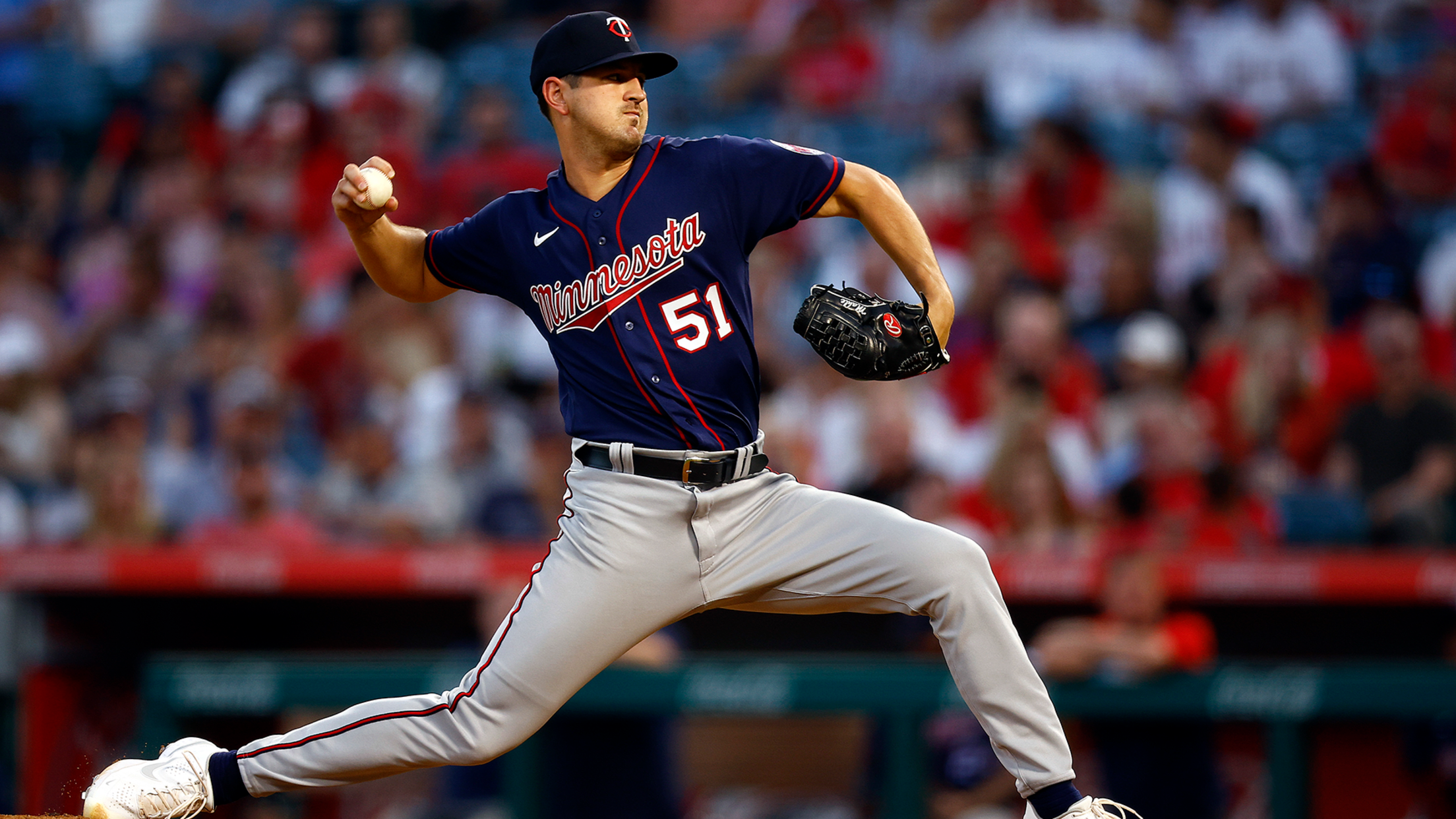 ANAHEIM -- When you ask the Twins' starting pitchers about the managerial decisions to pull them from the game, they say it's never a dialogue. The call has been made; they're simply informed of the decision, either on the mound during an inning or on the bench between frames. But
Little League team no-hits its way to Williamsport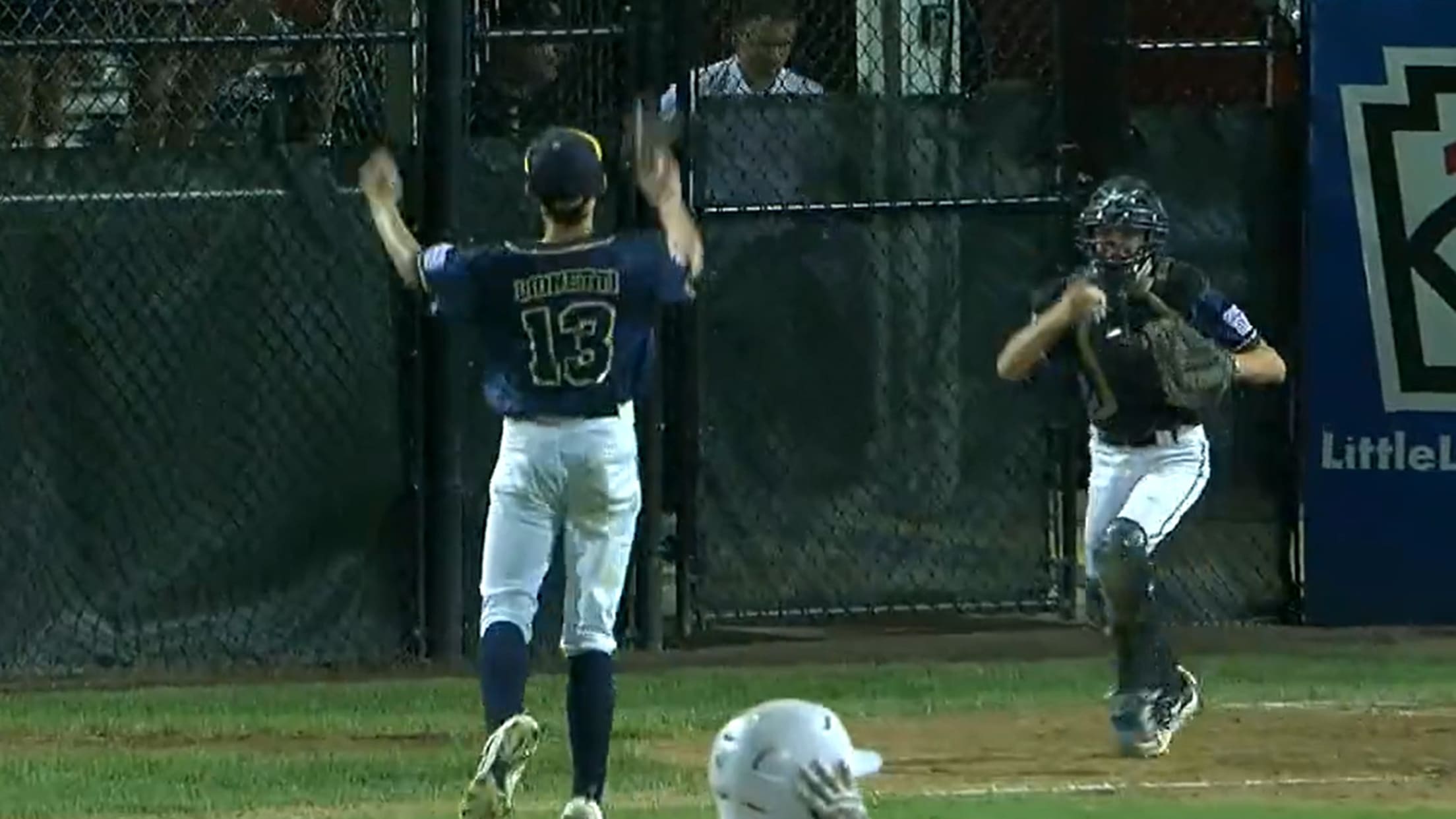 Thanks to a dominant no-hit performance from pitcher Joey Lionetti, Massapequa Coast (N.Y.) Little League is headed to Williamsport, Pa., after defeating Toms River East (N.J.) in the Metro Regional Finals on Friday. Lionetti struck out nine Toms River batters and walked only one while holding the team hitless in
3 moments that shaped Mets' intense clash with Phils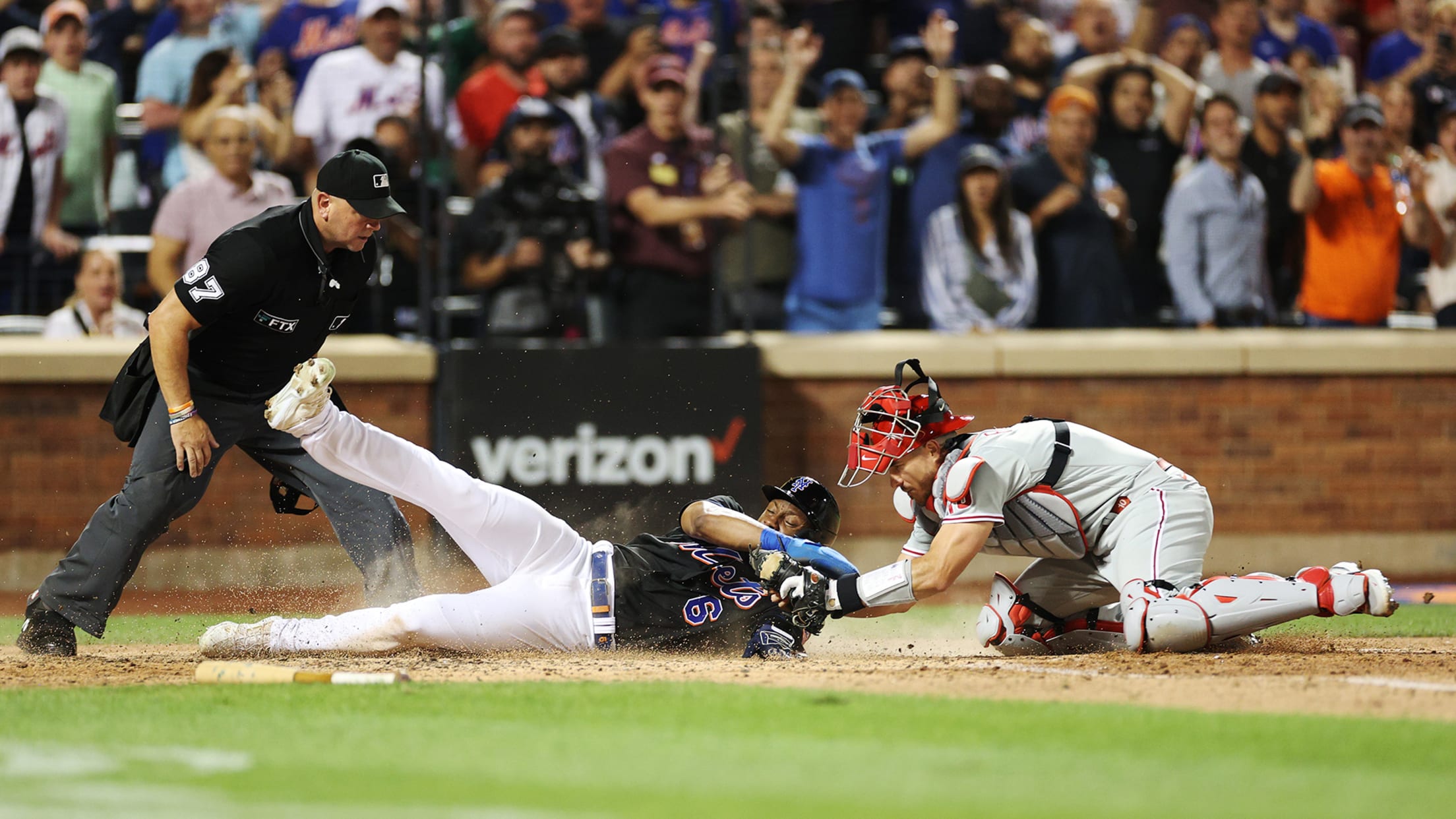 NEW YORK -- In a sense, Friday night's game between the Mets and Phillies began only after starters Max Scherzer and Ranger Suárez left the game. Both were excellent. Both allowed only one run. Then things became interesting.
Holmes' outing raises questions on Yanks' closer role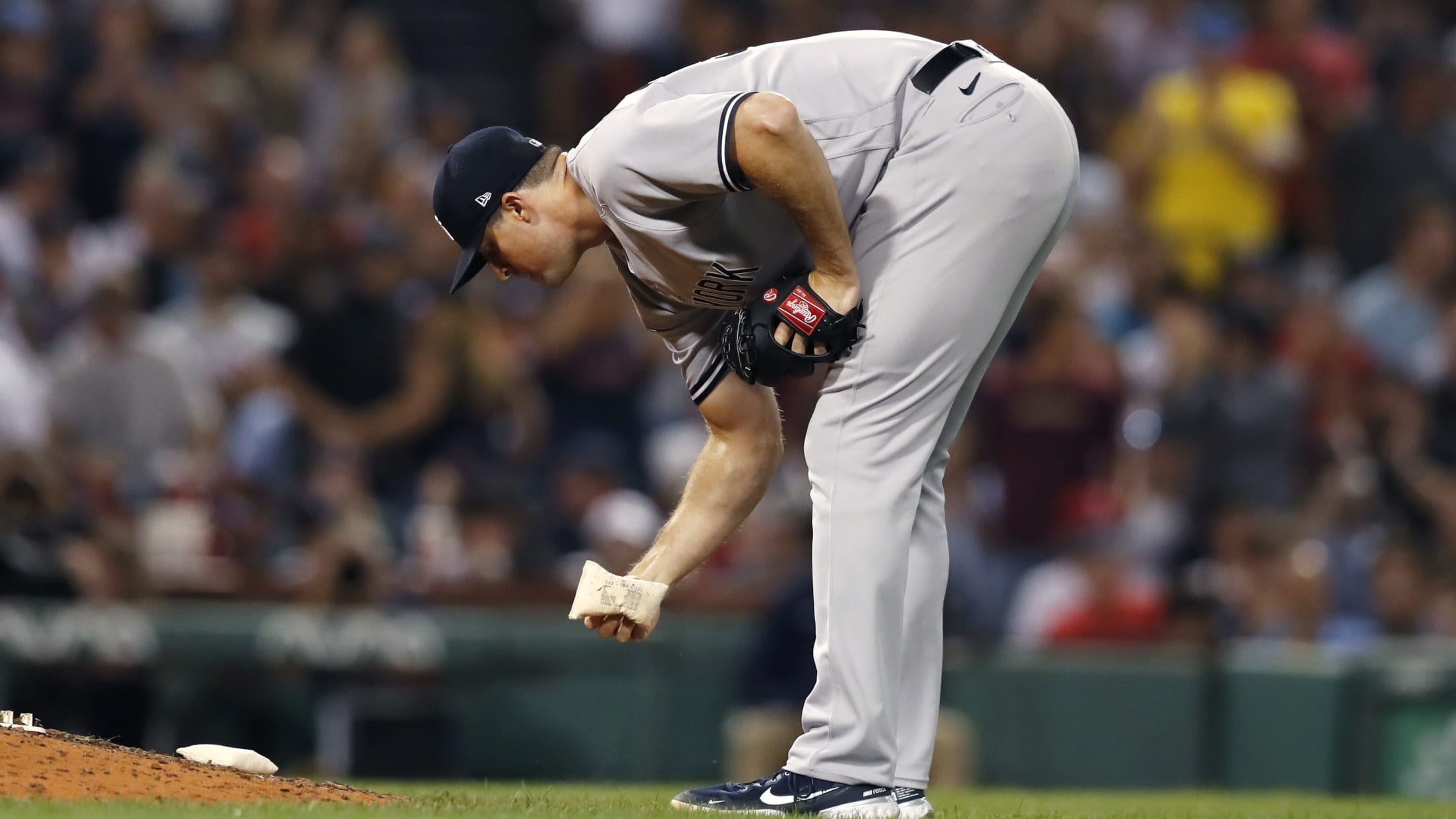 BOSTON -- There was an "uh-oh" moment on the first pitch from Clay Holmes, a 97 mph sinker wildly missing its target and sailing toward the Fenway Park backstop. That bread-and-butter pitch, which made him one of the league's most dominant relievers and punched a ticket to the All-Star Game,
Ohtani continuing to make baseball history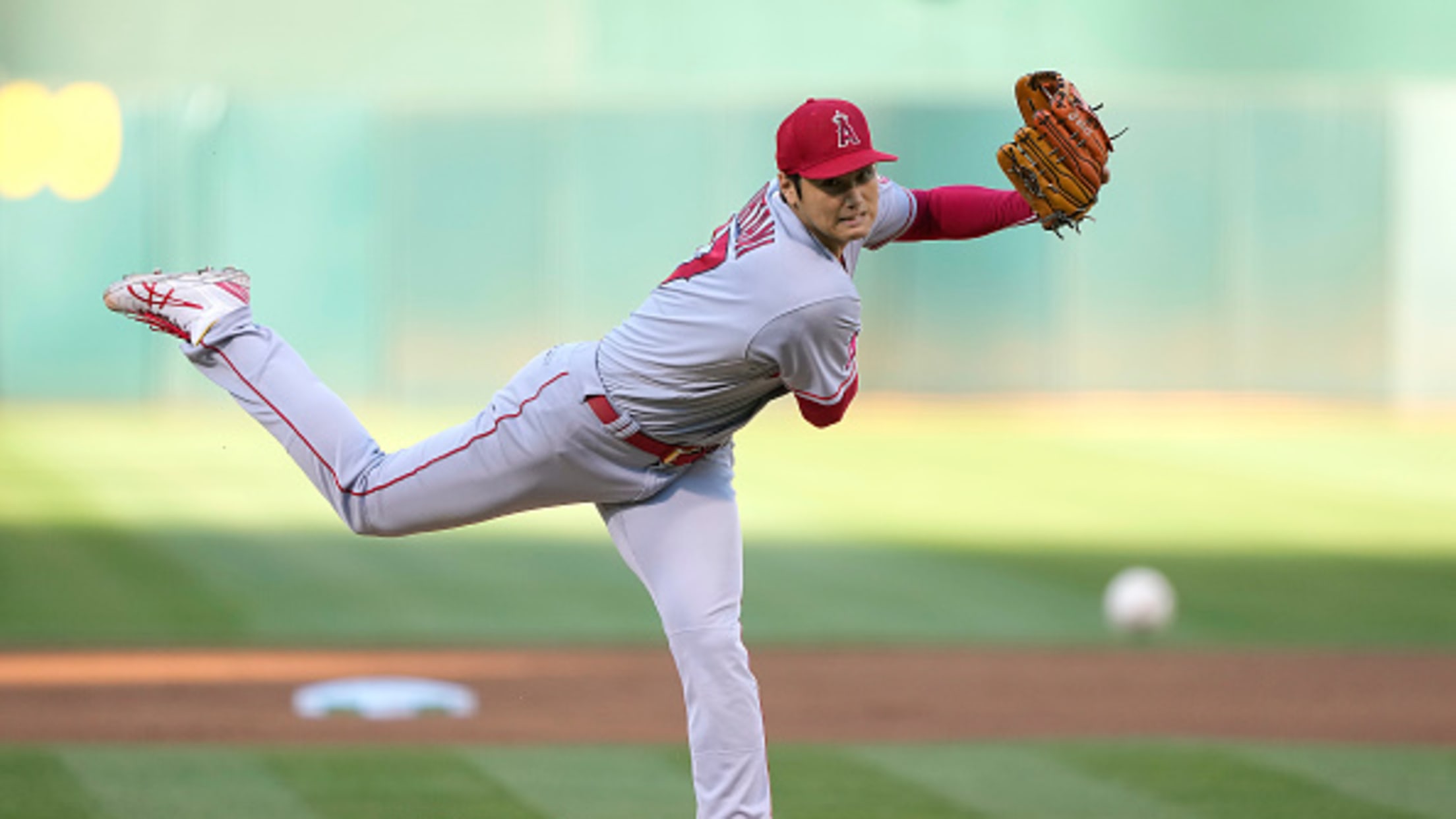 This story was excerpted from Rhett Bollinger's Angels Beat newsletter. To read the full newsletter, click here. And subscribe to get it regularly in your inbox.
O, Canada! Pair of Guardians key win in home country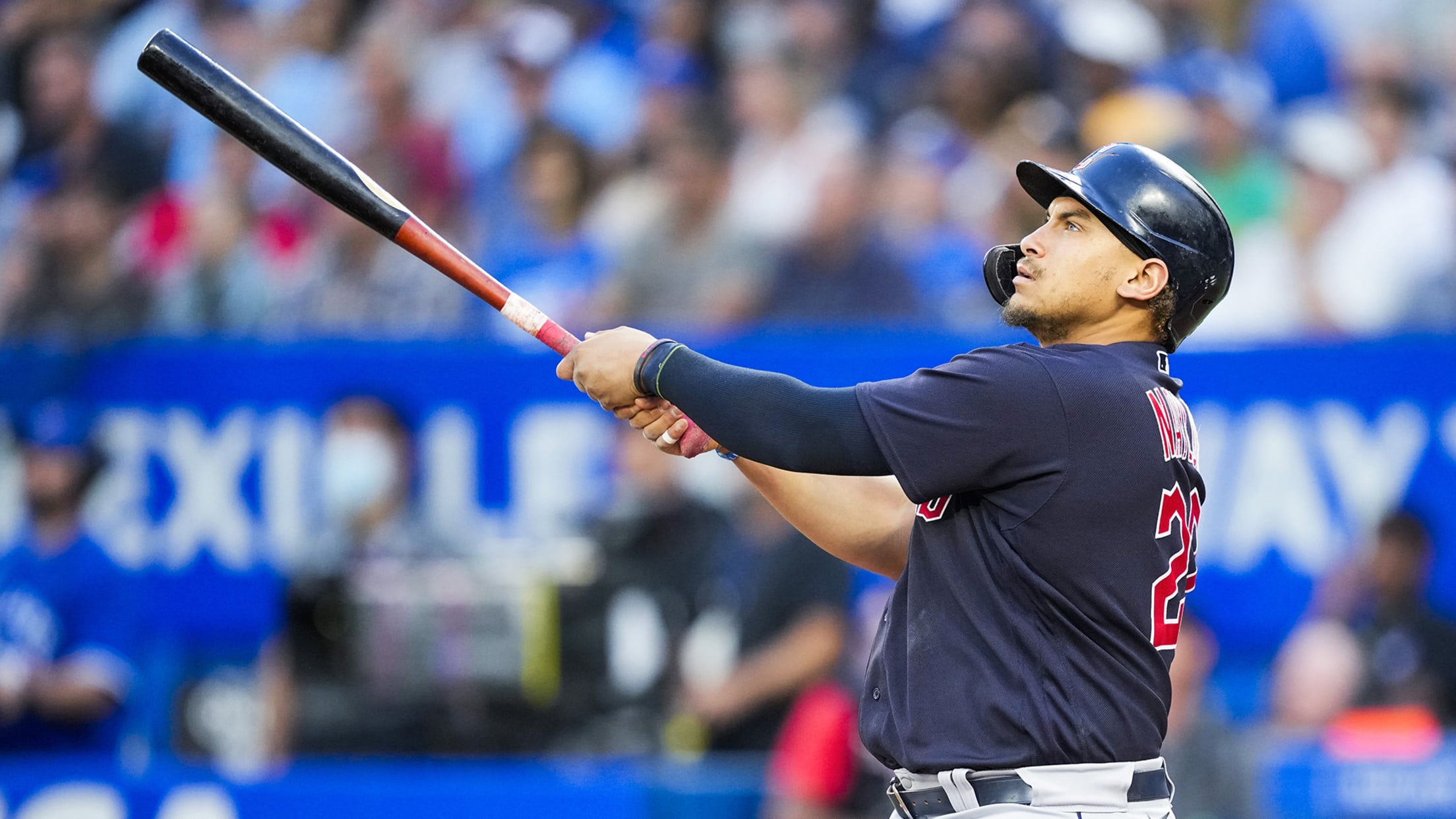 TORONTO -- It was like Josh Naylor and Cal Quantrill were playing in their own backyard. The Canadian pair proved that they still feel very much at home in Toronto, helping the Guardians to an 8-0 win over the Blue Jays on Friday night, their team's sixth-consecutive win, in front
'18 hero Benintendi makes return to Fenway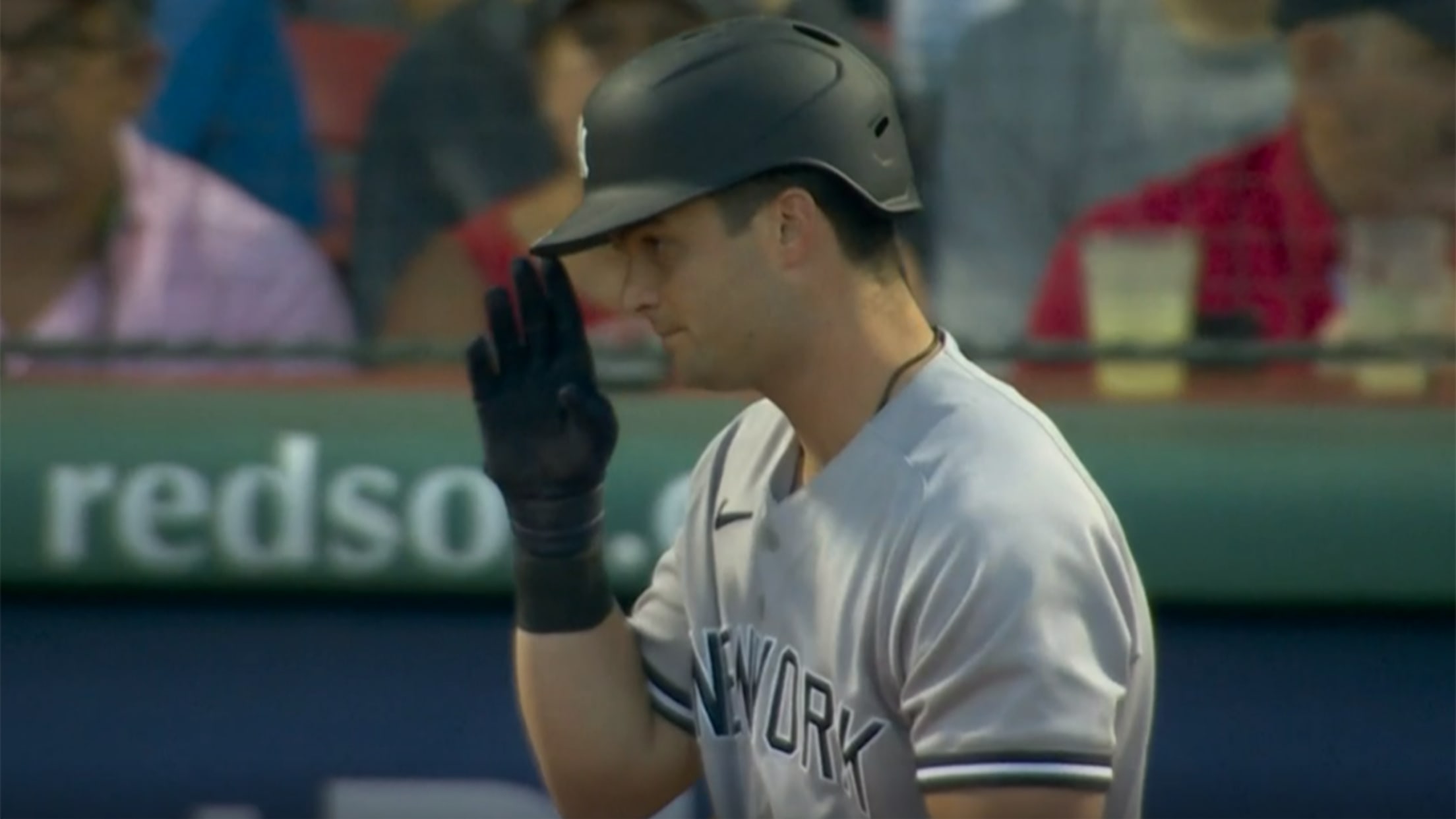 BOSTON -- It was 18 months ago the Red Sox traded Andrew Benintendi, one of the many postseason heroes from 2018, to the Royals. Yet Friday was the first time Benintendi returned to Fenway Park to face his original team – the one that made him the seventh overall pick
Little Leaguer uses work gloves as batting gloves -- and goes deep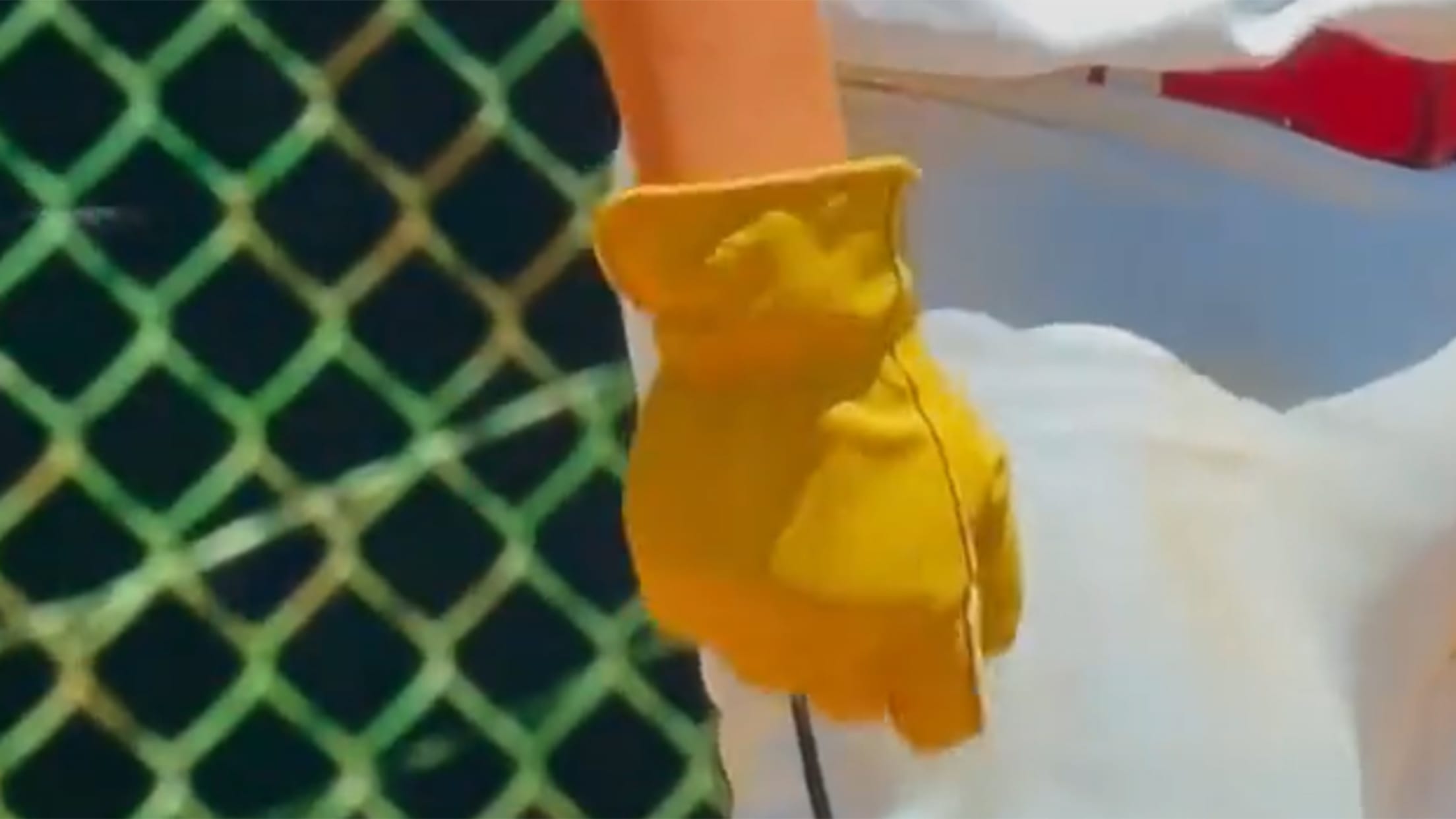 Say hello to Aydin Jeffress. He plays for the Gillette Little League All-Star team representing Wyoming in the Mountain Region of the Little League World Series, and he is the definition of country strong. In Sunday's Opening Round game versus Snow Canyon, Utah, Jeffress blasted a no-doubt, two-run homer in
Tigers 'concerned about Tarik' as rotation takes further hit
Norris deals 4 2/3 scoreless innings in 1st game back with Detroit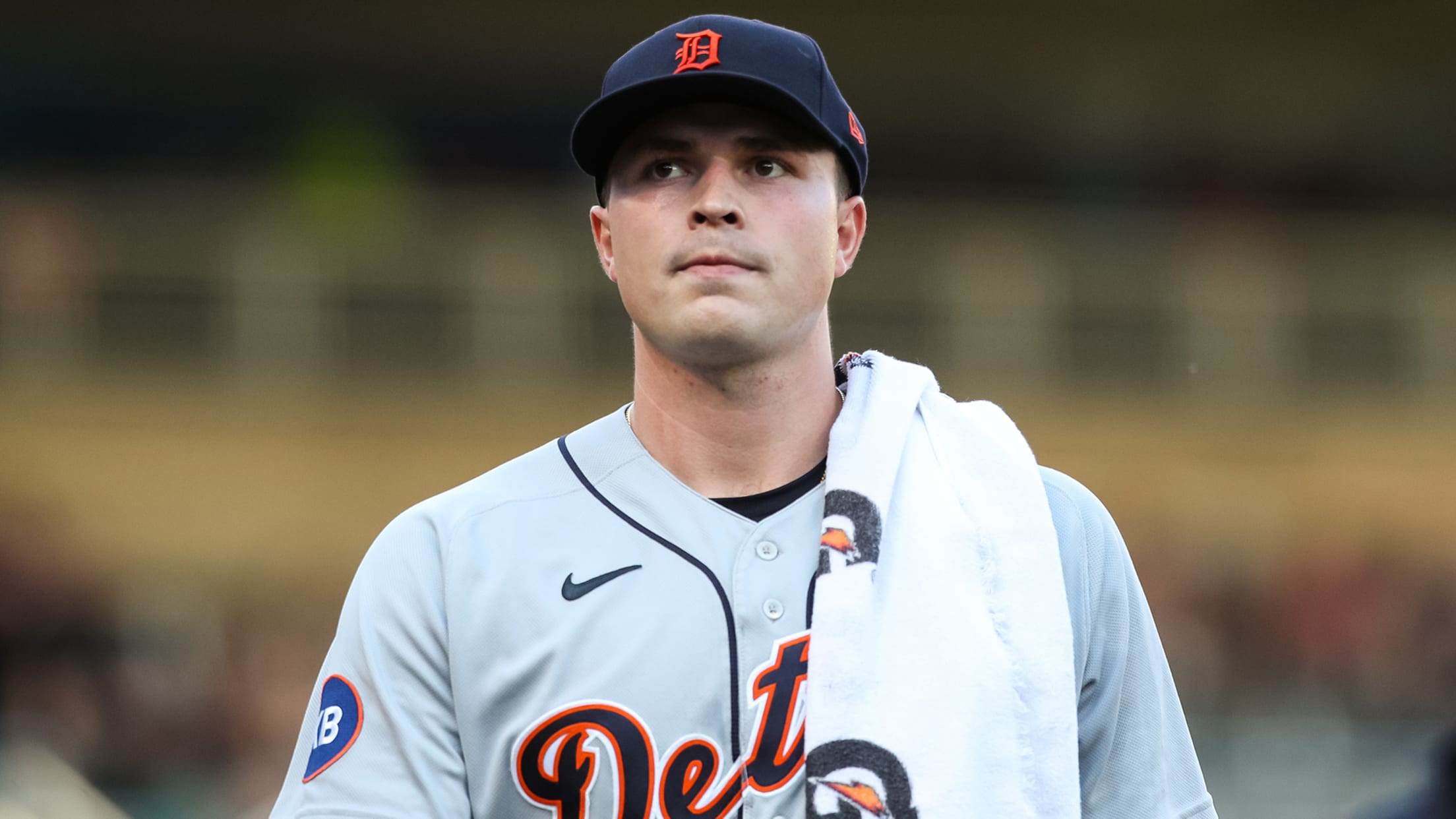 CHICAGO -- The Tigers are all too familiar with injuries to their young pitchers. Unfortunately, that news got worse for Detroit on Friday. Though there was nothing alarming with Tarik Skubal's imaging done last week on his left arm, there is now some concern with his injury. The 25-year-old was