The best first baseman in every team's history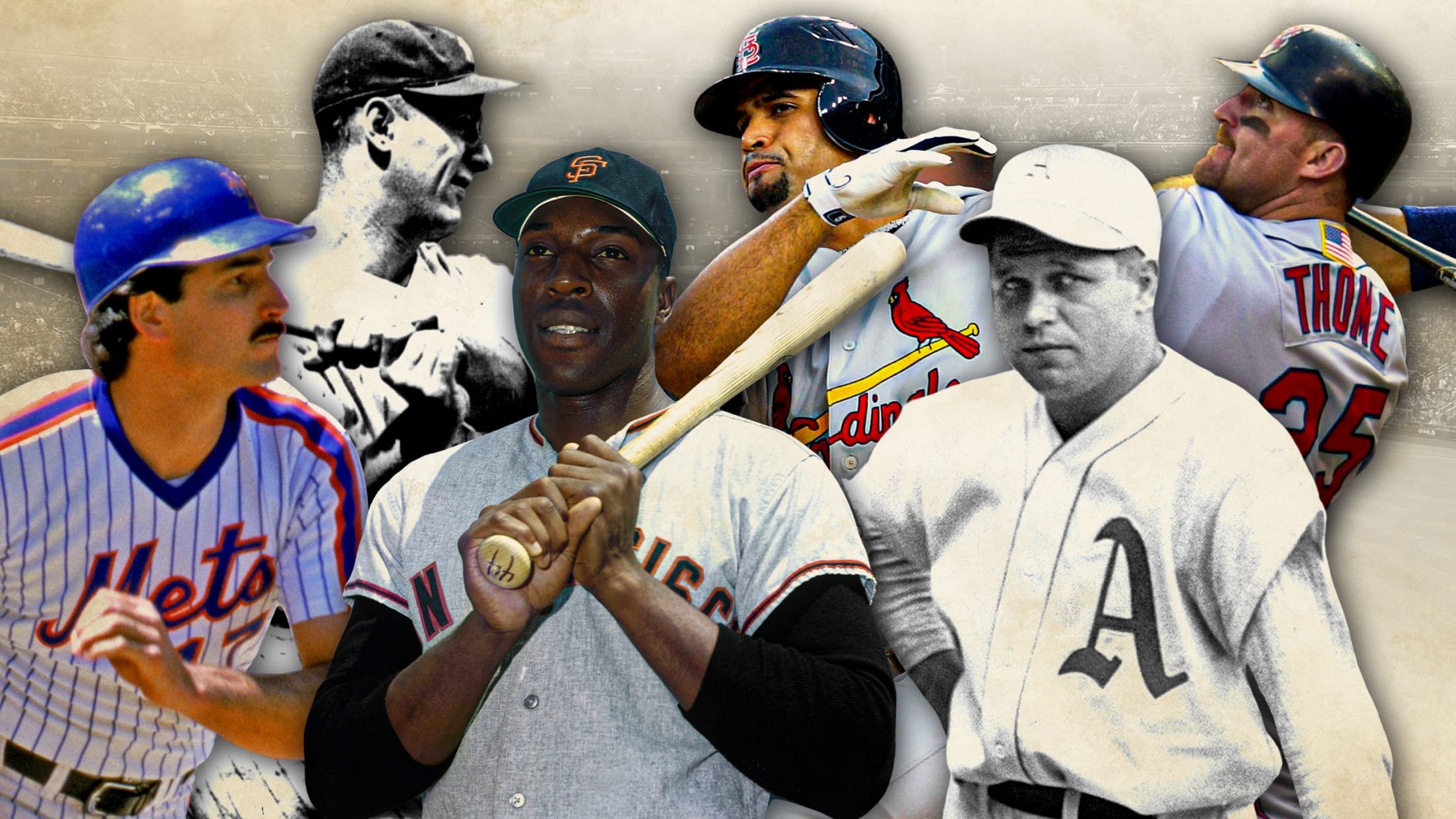 No one loves a good debate quite like baseball fans, and with that in mind, we asked each of our beat reporters to rank the top five players by position in the history of their franchise, based on each player's career with that franchise. First up were catchers. Now, it's
Experts draft teams using all-time Top 10 picks
Even without Mike Trout, there's still a lot of talent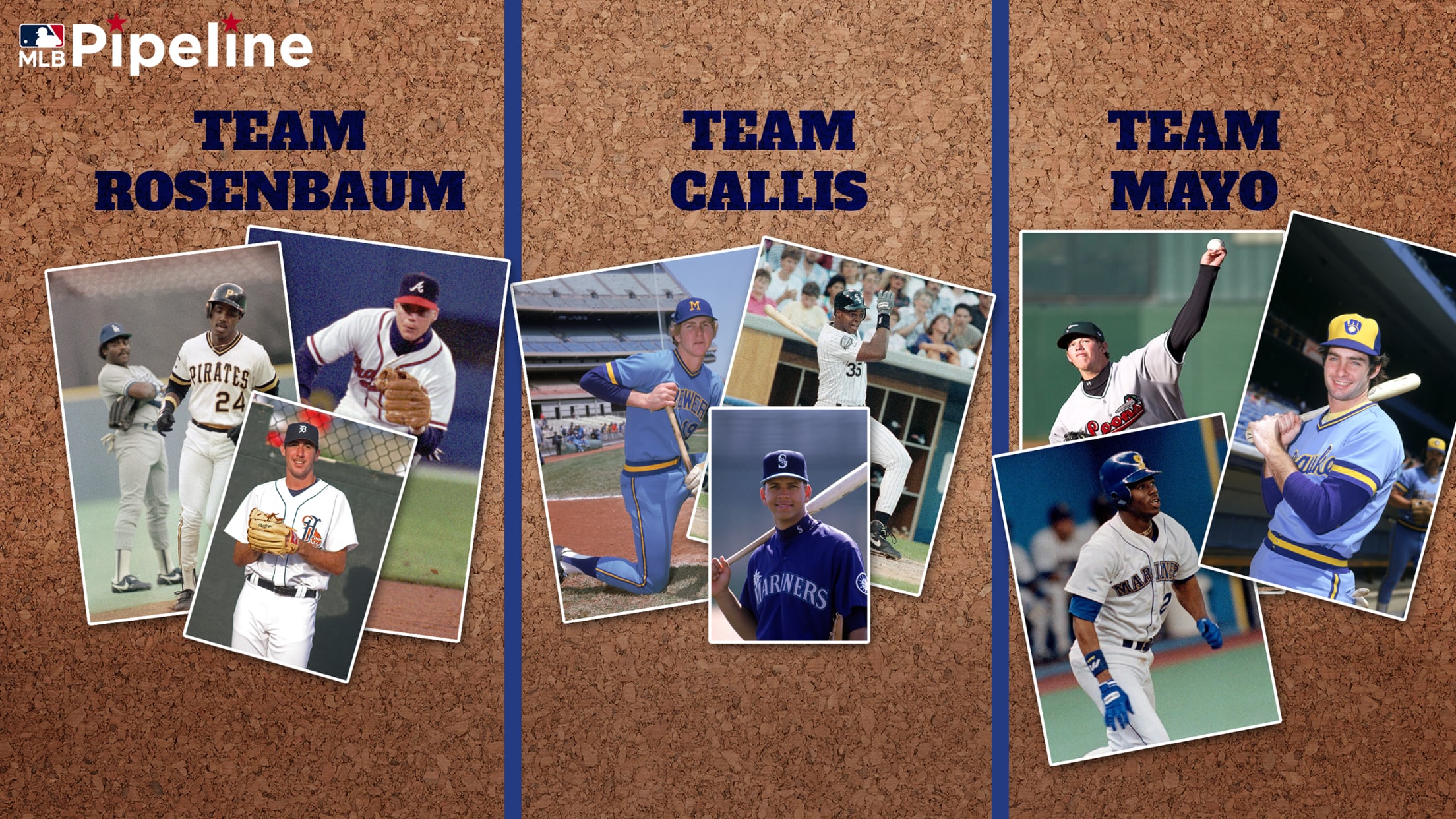 It's usually said that you can't tell how successful a Draft is until at least five years after it takes place. The reason is fairly obvious: You have to wait to see which draftees make it to the big leagues and what kind of impact they have. But what if
These sliders are nasty and move in wild ways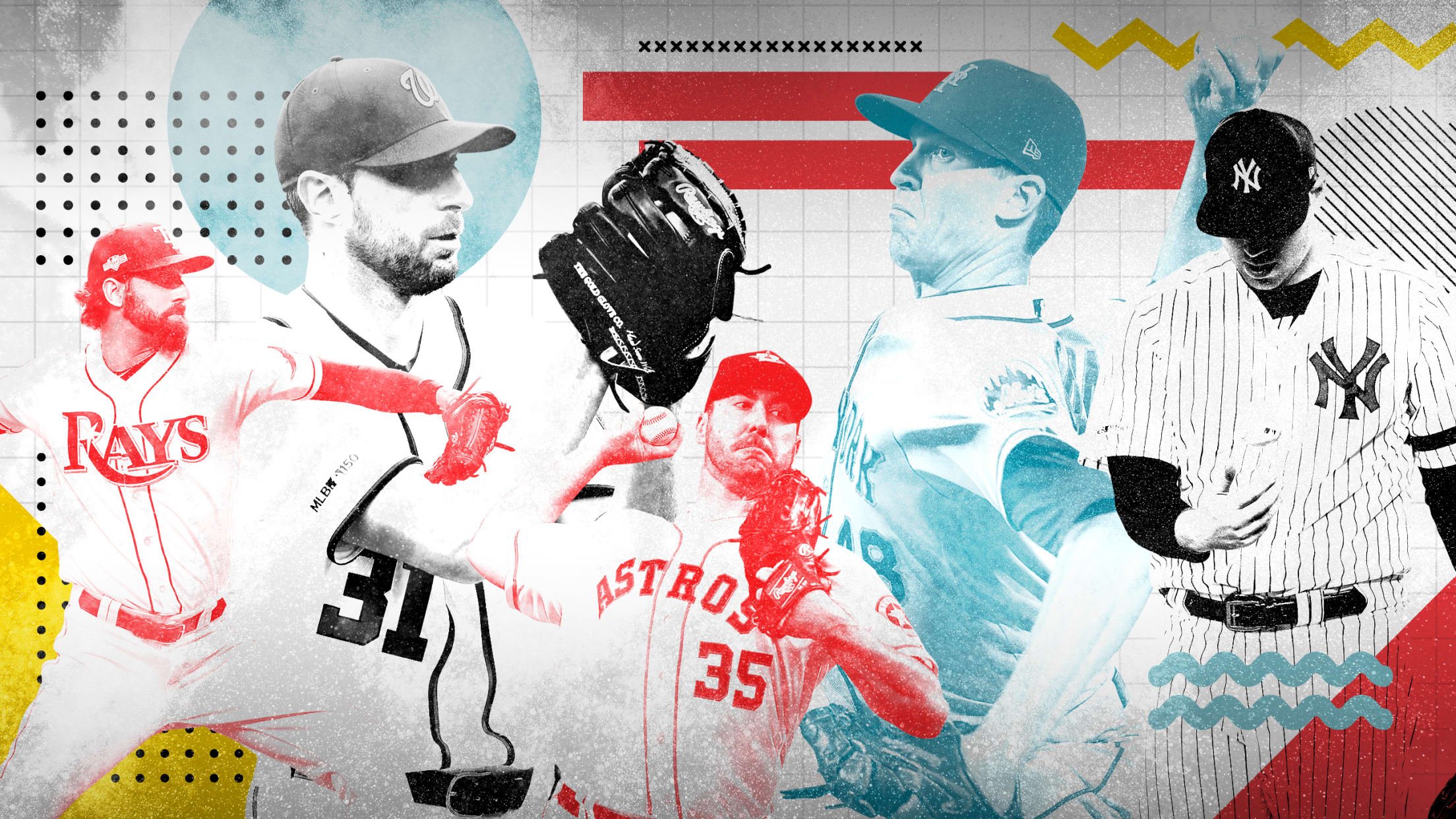 Just because the 2020 season hasn't started yet, that doesn't mean baseball fans have to forget what it's like to watch the best of the best. This week, MLB.com is highlighting some of the nastiest pitches in baseball -- a different pitch type every day, with five pitchers featured for
One weird fact you may not know for every team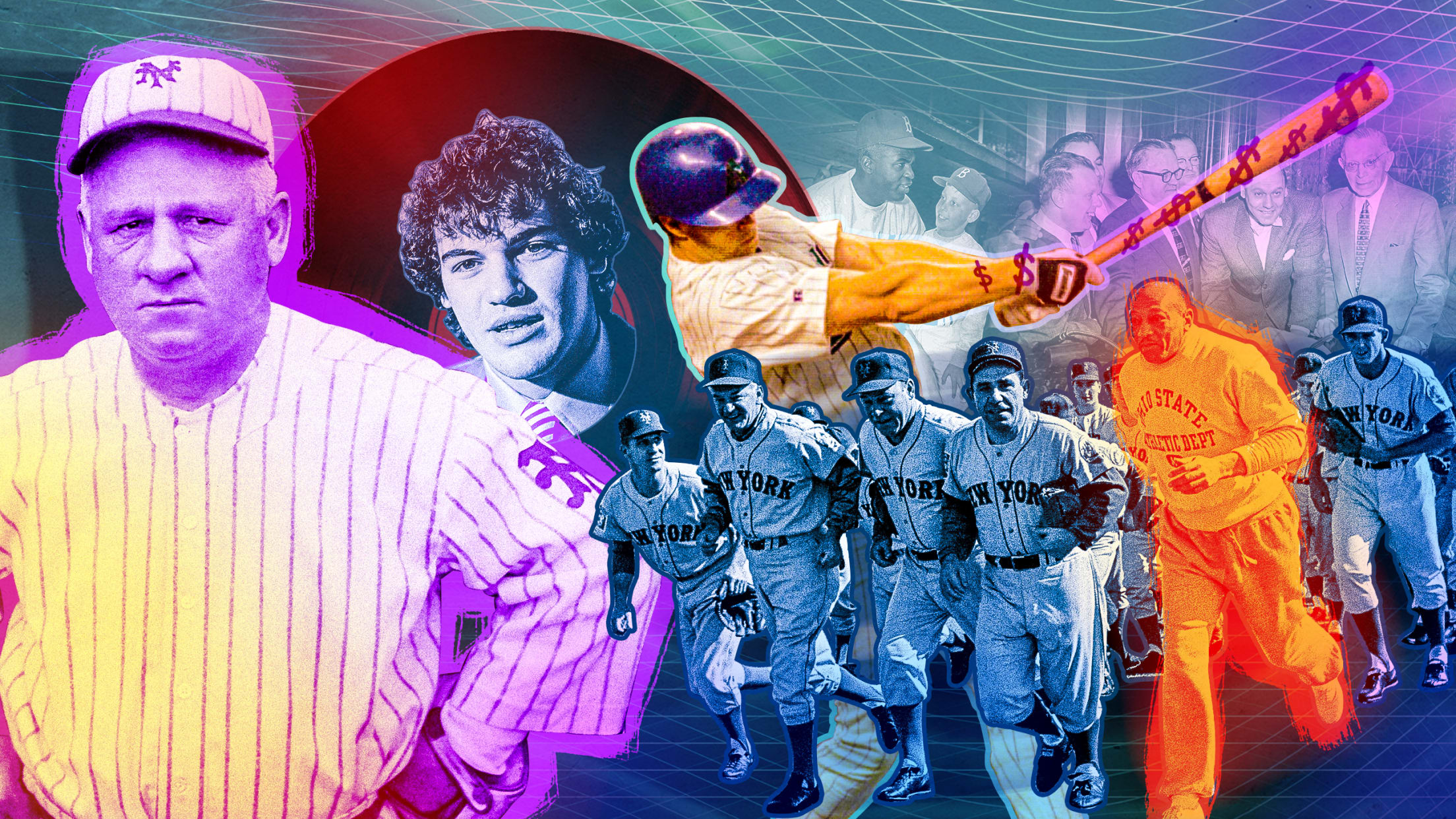 With well over 100 years of history, even the most die-hard, obsessive, has-a-shrine-to-the-game-hidden-in-the-closet type baseball fan can't know everything. So, here, below, is one interesting fact about each team that you may not know. And if you have a favorite that I missed, let me know. Angels
Watch Ripken's All-Star farewell today at 1 p.m.
Here's the schedule of games to watch on MLB.com, social media, TV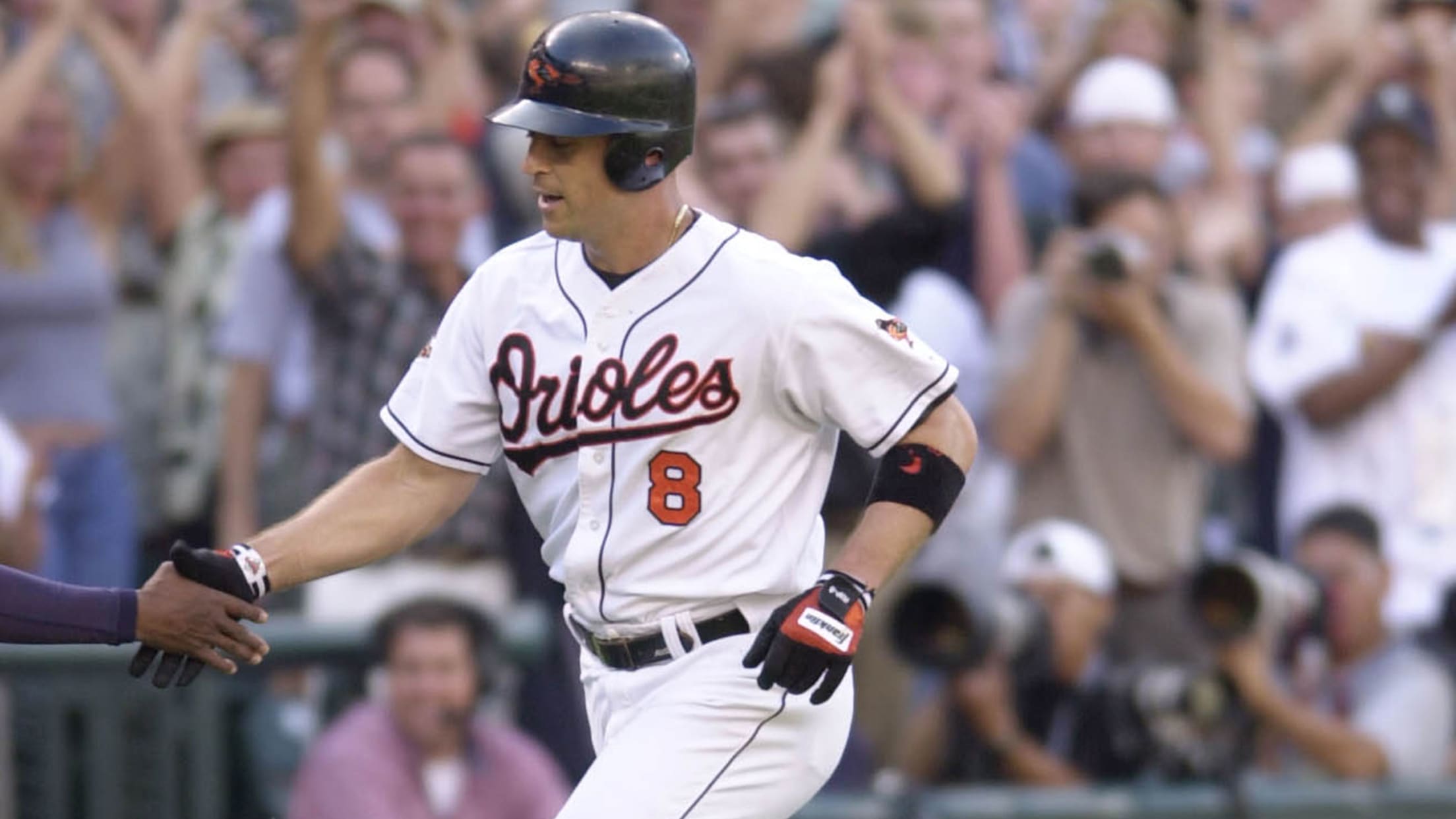 Why not enjoy some of MLB's classic games while you wait for baseball to come back? MLB is streaming games every day across its various platforms -- one in the afternoon at 1 p.m. ET, and another in the evening at 7 p.m. ET. In addition, MLB Network, ESPN and
A new way to measure Scherzer's dominance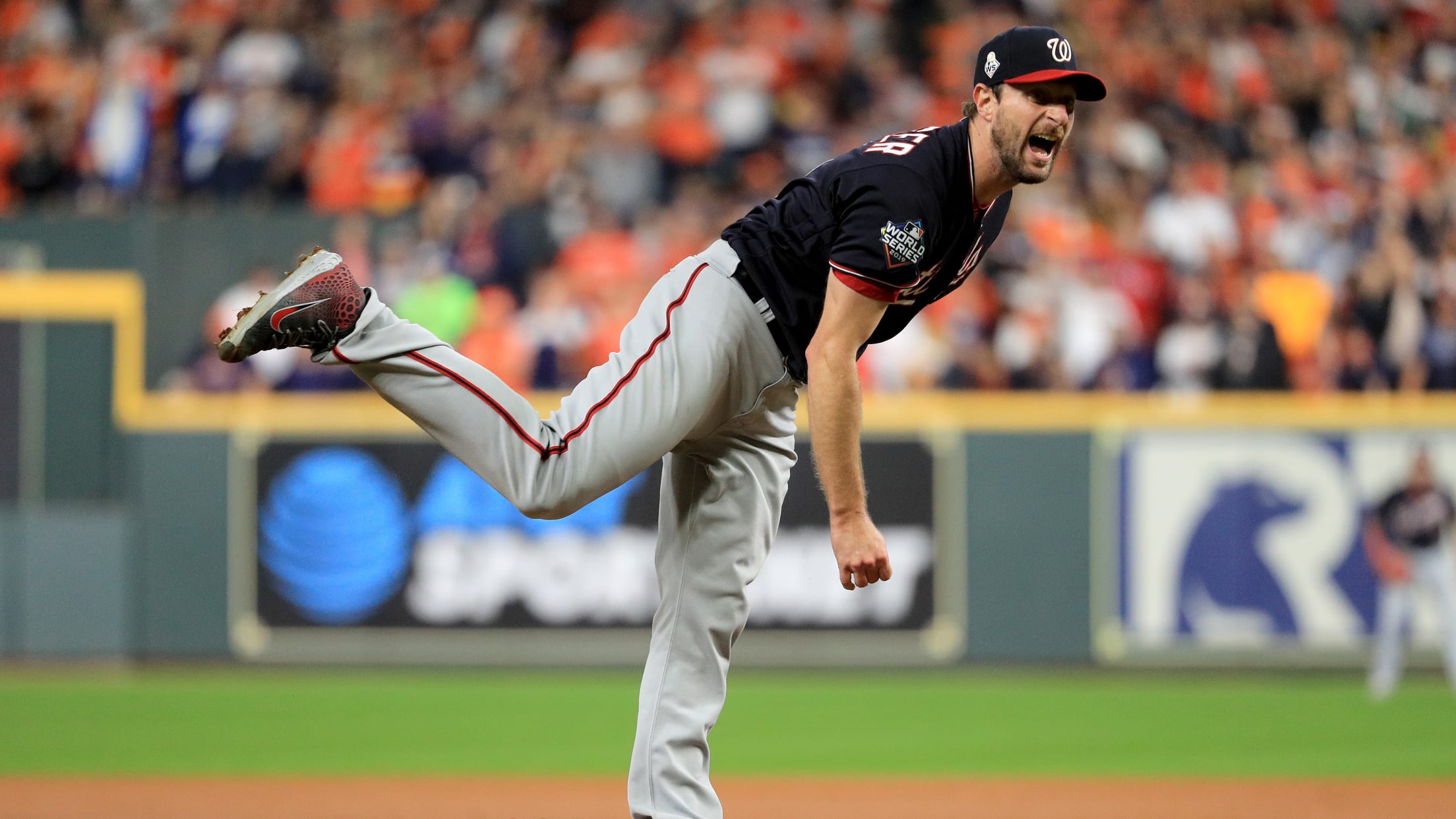 Max Scherzer was stalking across the threshold of greatness when he joined the Nationals. Now he's beyond great. And we have a new way to look at his beyond-greatness. Scherzer's five-year stretch in Washington is one of the most dominant runs you'll see from a pitcher. Just look at the
Quiz of the Day: Which classic should you watch?
So many choices, just one quiz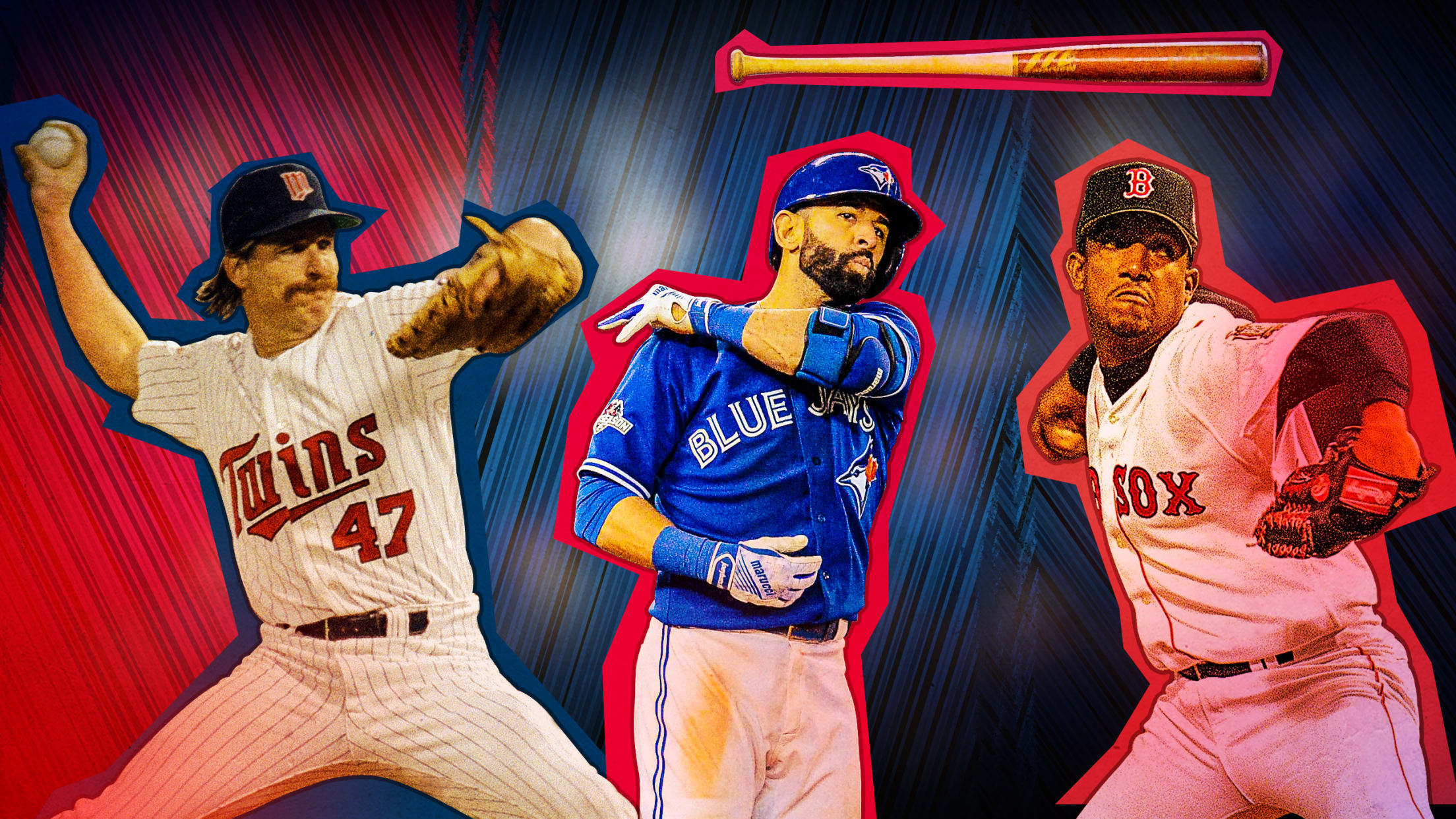 So you, like so many of us, find yourself staring at a lot of extra time around the house and not a lot of baseball. There is some good news: Between the MLB and MLB Vault YouTube channels, there are well over 100 classic games for you to rewatch. But
Try out home tutorials from former MLB players
The pros share their expertise to help you improve your skills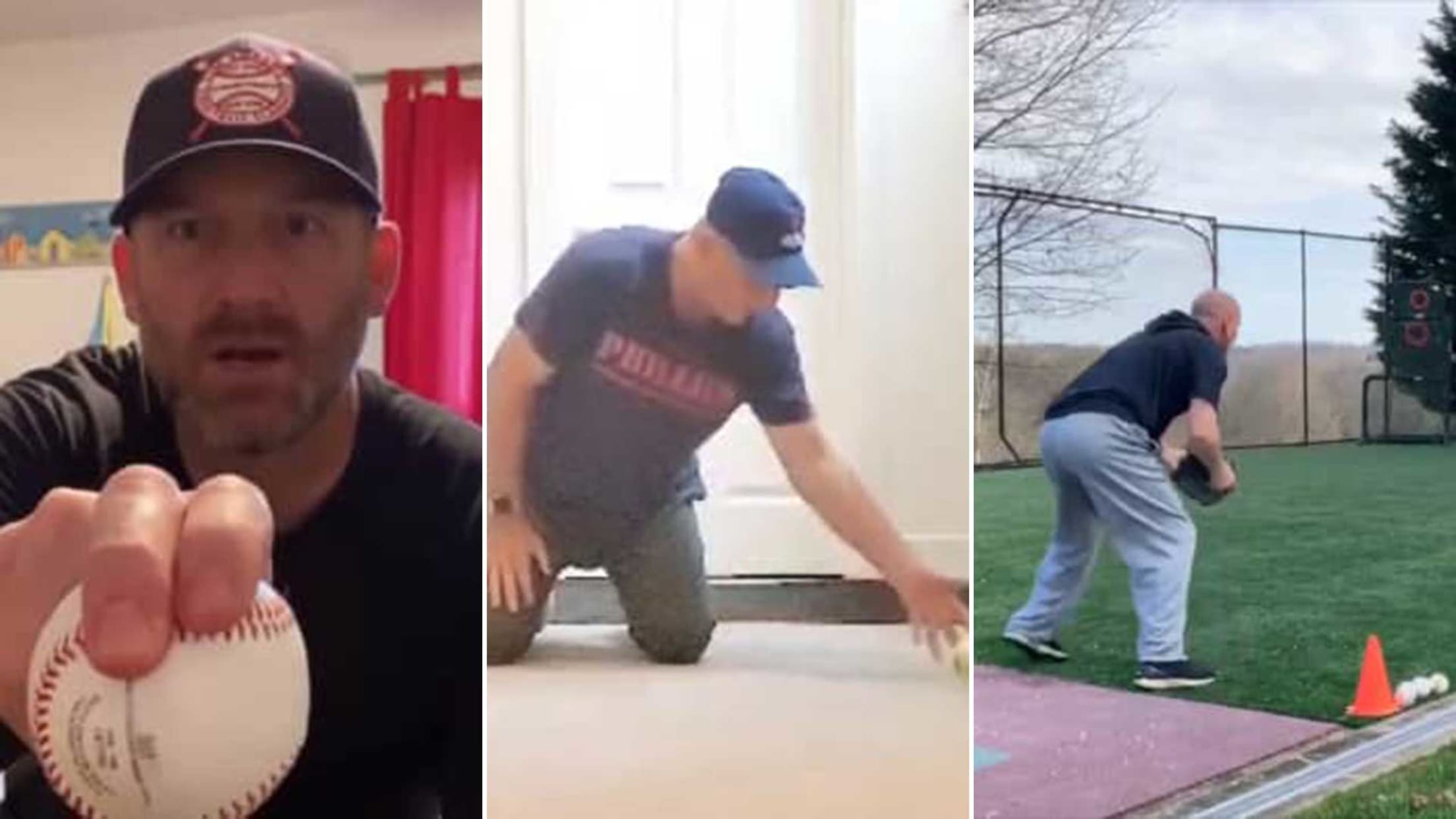 Following the current social guidelines during the ongoing coronavirus pandemic means, in most cases, remaining at home in order to stay a safe distance away from others. But just because you're spending a lot of time inside doesn't mean you can't still practice and improve your baseball skills. That's right:
Roberts on The Steal, and how Mo helped it happen
'I knew he wanted to delay, delay, delay what we all knew was coming'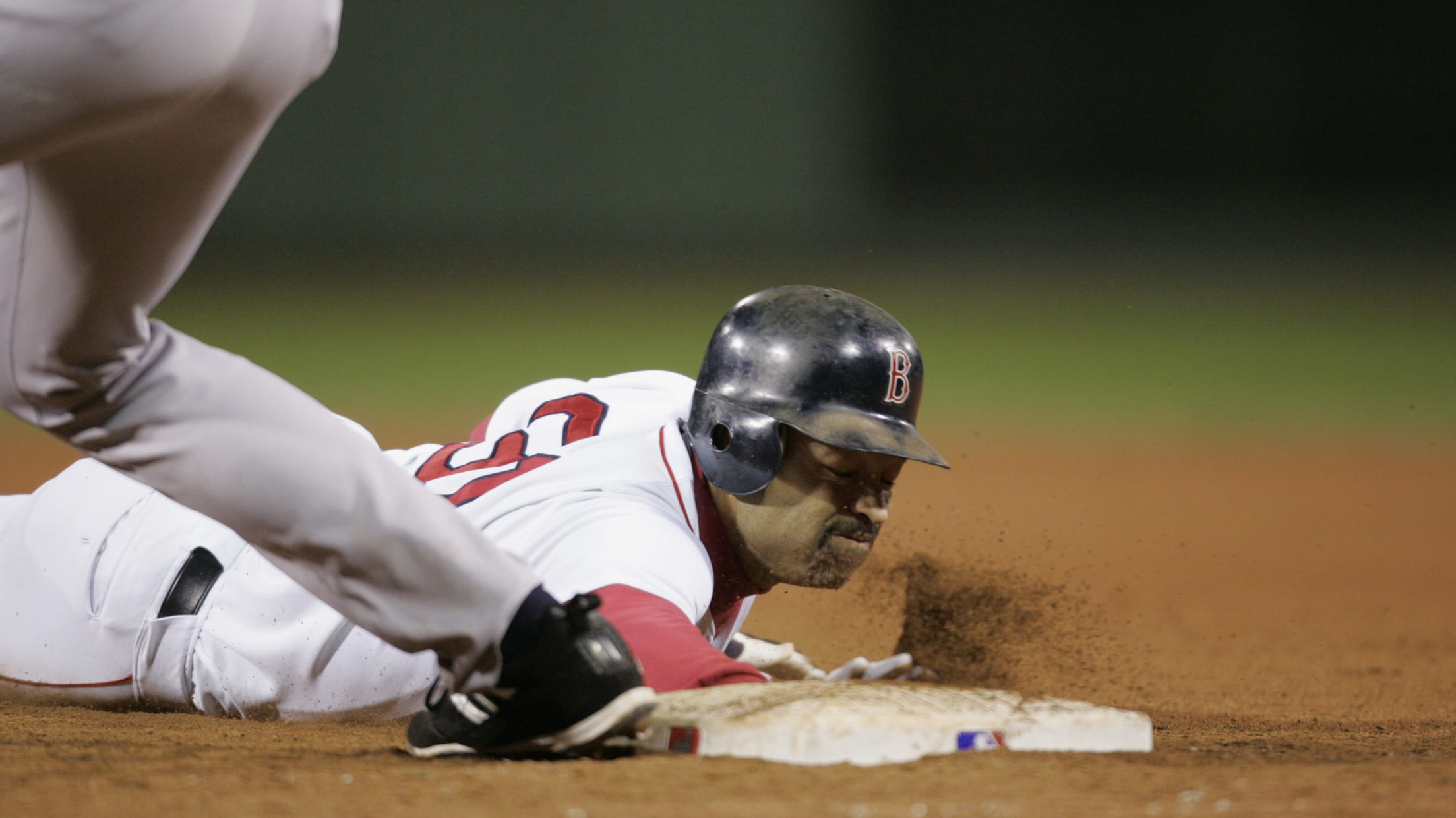 Dave Roberts, who manages the Dodgers now, was talking on Monday afternoon about what is still the most famous stolen base in baseball history, Game 4 of the 2004 American League Championship Series, Red Sox against the Yankees, bottom of the ninth, the Red Sox that close to being swept.
Looking to stay sharp, Means throws BP to wife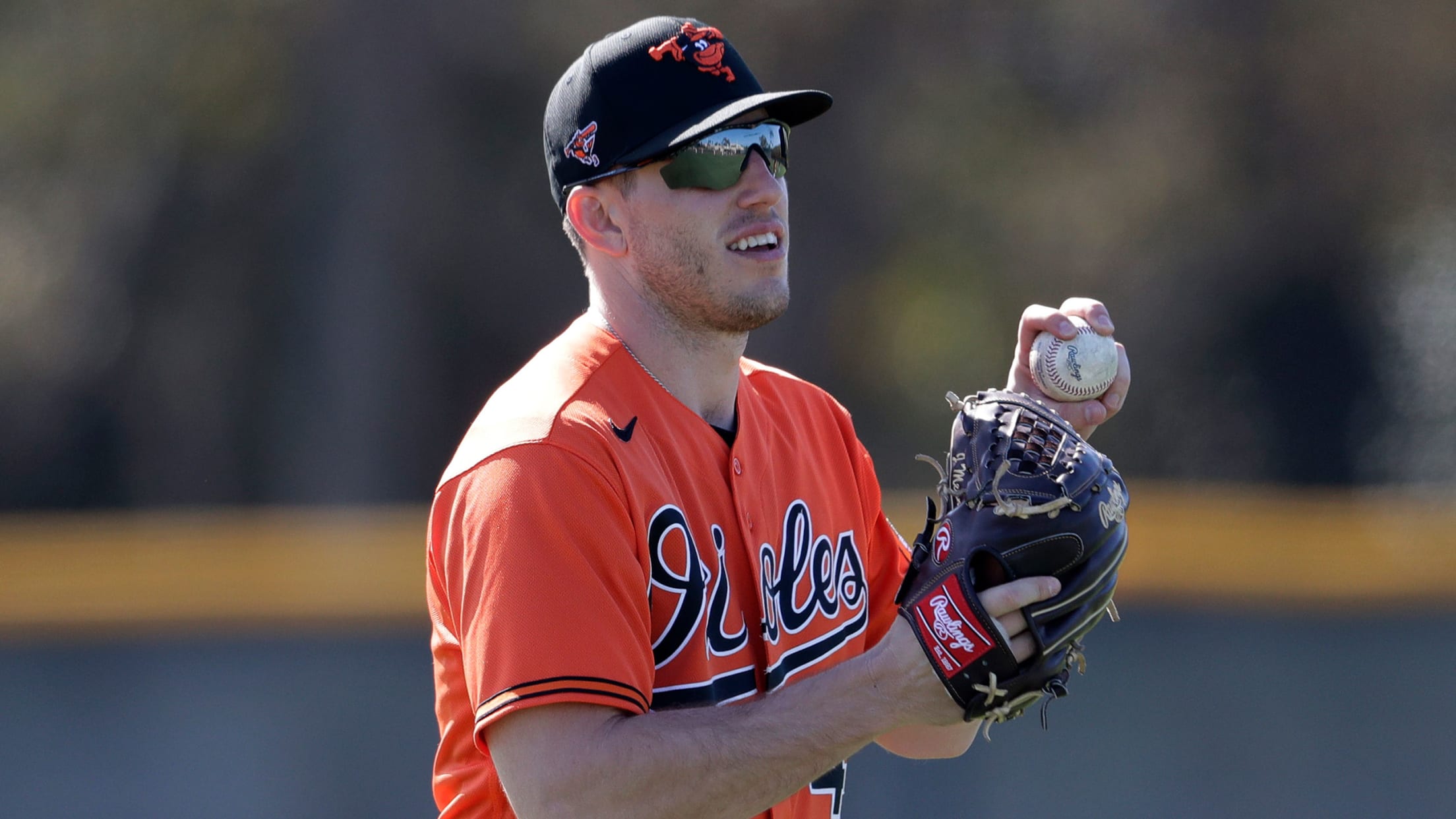 What do you do when you're a reigning All-Star pitcher and baseball is on pause? When you have to stay sharp somehow, and when you're not the only professional athlete in the house? You throw live batting practice -- to your wife. "Should I stream it?" John Means tweeted on
Watch these classic games on YouTube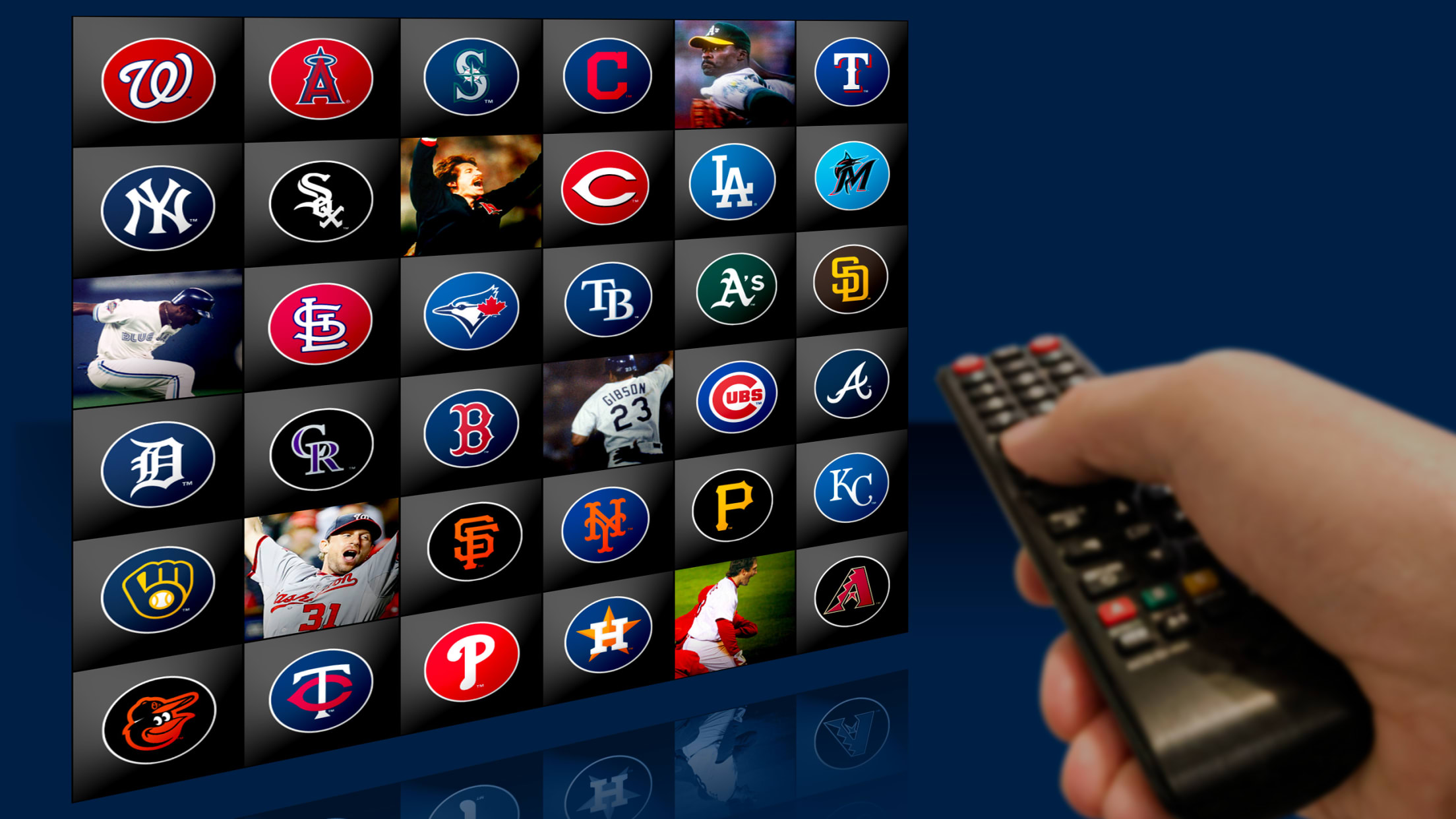 In difficult times like these, we often look to sports for an escape, which is part of the reason why the lack of live games right now is so frustrating for many. To help fill the void, here's a complete guide to how you can watch any number of classic
Here are some home baseball activities for kids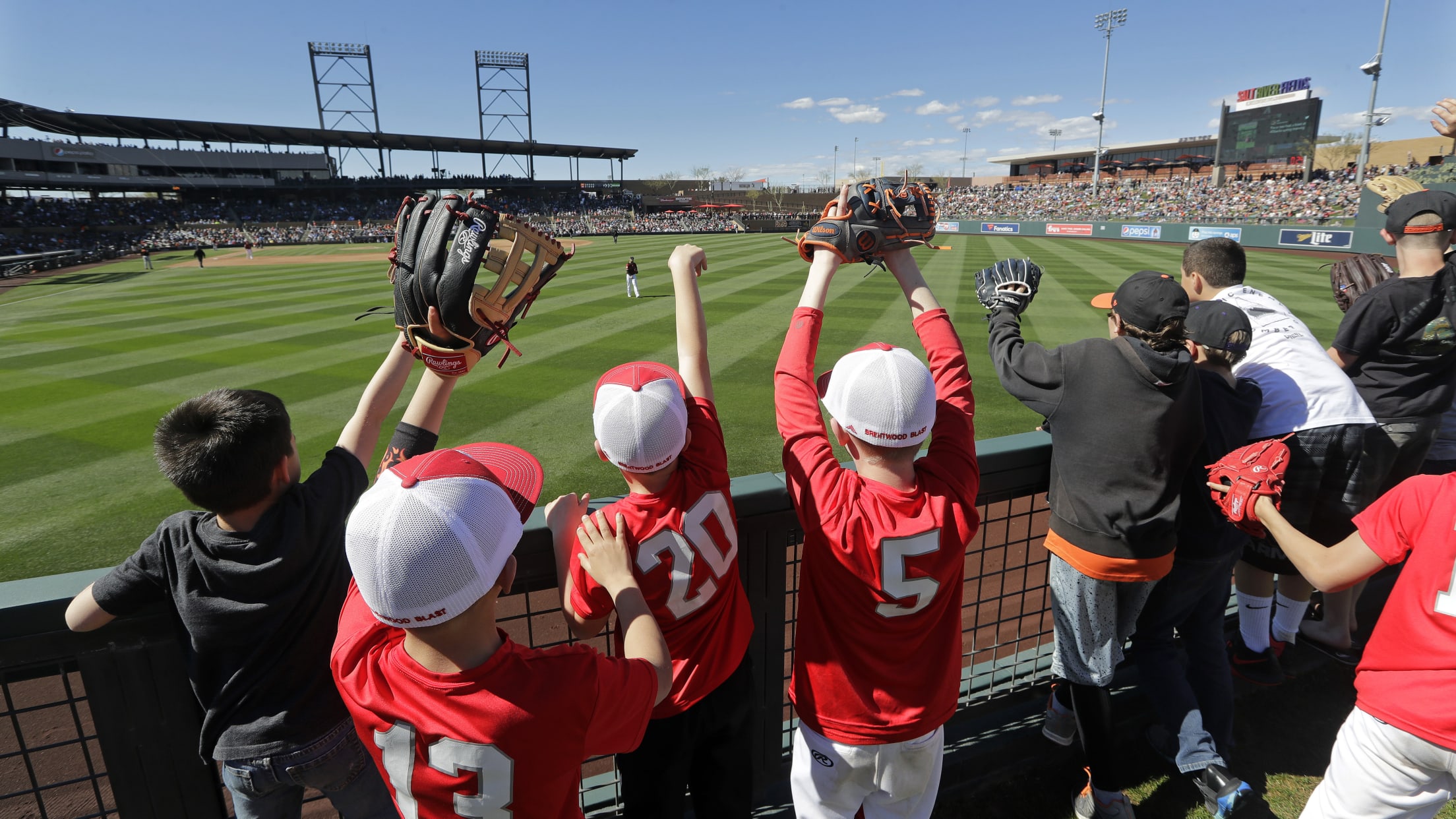 Have kids who need something fun to do while they're at home? Your favorite baseball teams have you covered. Lots of MLB teams are posting games, coloring pages and more to help keep young baseball fans busy. Check out these baseball-themed activities from MLB and teams around the league. MLB:
Watch every 2018 and '19 game free on MLB.TV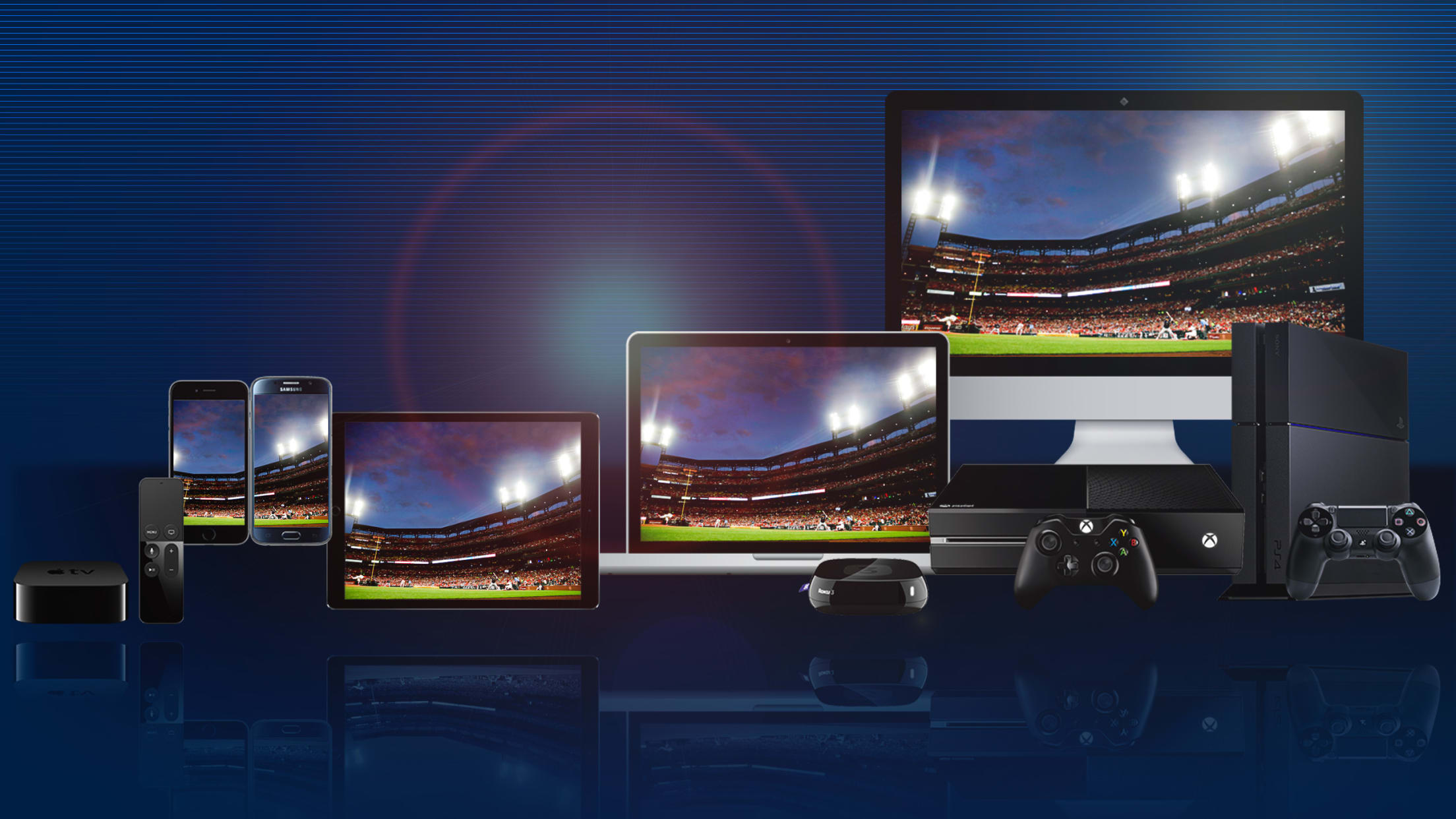 There's no live baseball for the time being, but you can now experience the last two years of Major League action on MLB.TV for free. The MLB.TV archives of the 2018 and '19 seasons are open and accessible for all, which means more than 4,800 games are available to stream
Can you keep up with Soto's home workout?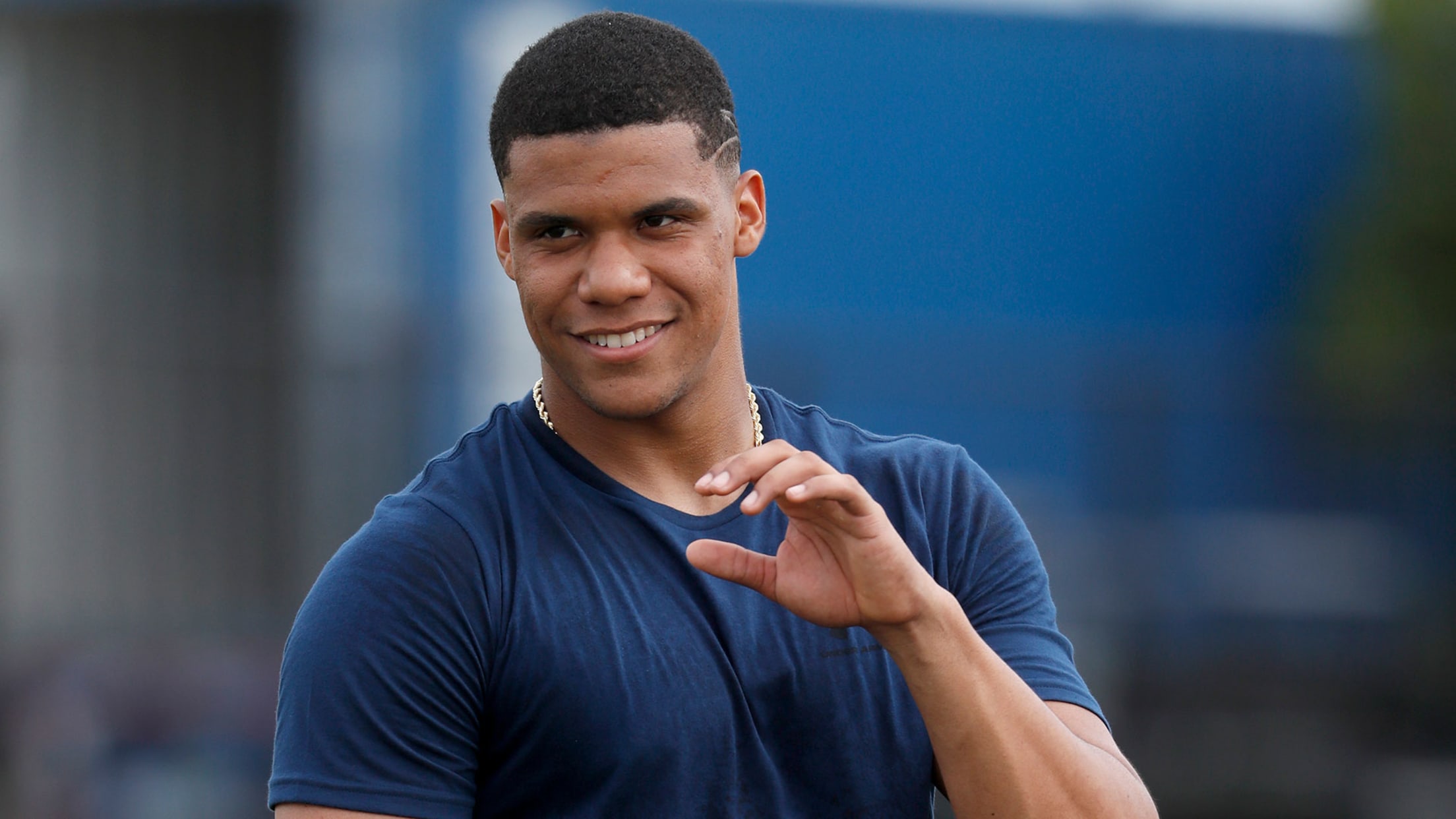 Major League players are, like many of us, spending a lot of time indoors right now due to the coronavirus pandemic. But that doesn't mean they're not doing everything possible to stay in shape. Players around the league have taken to social media to show how they're getting their workouts
Each team's WAR leader over the past 50 years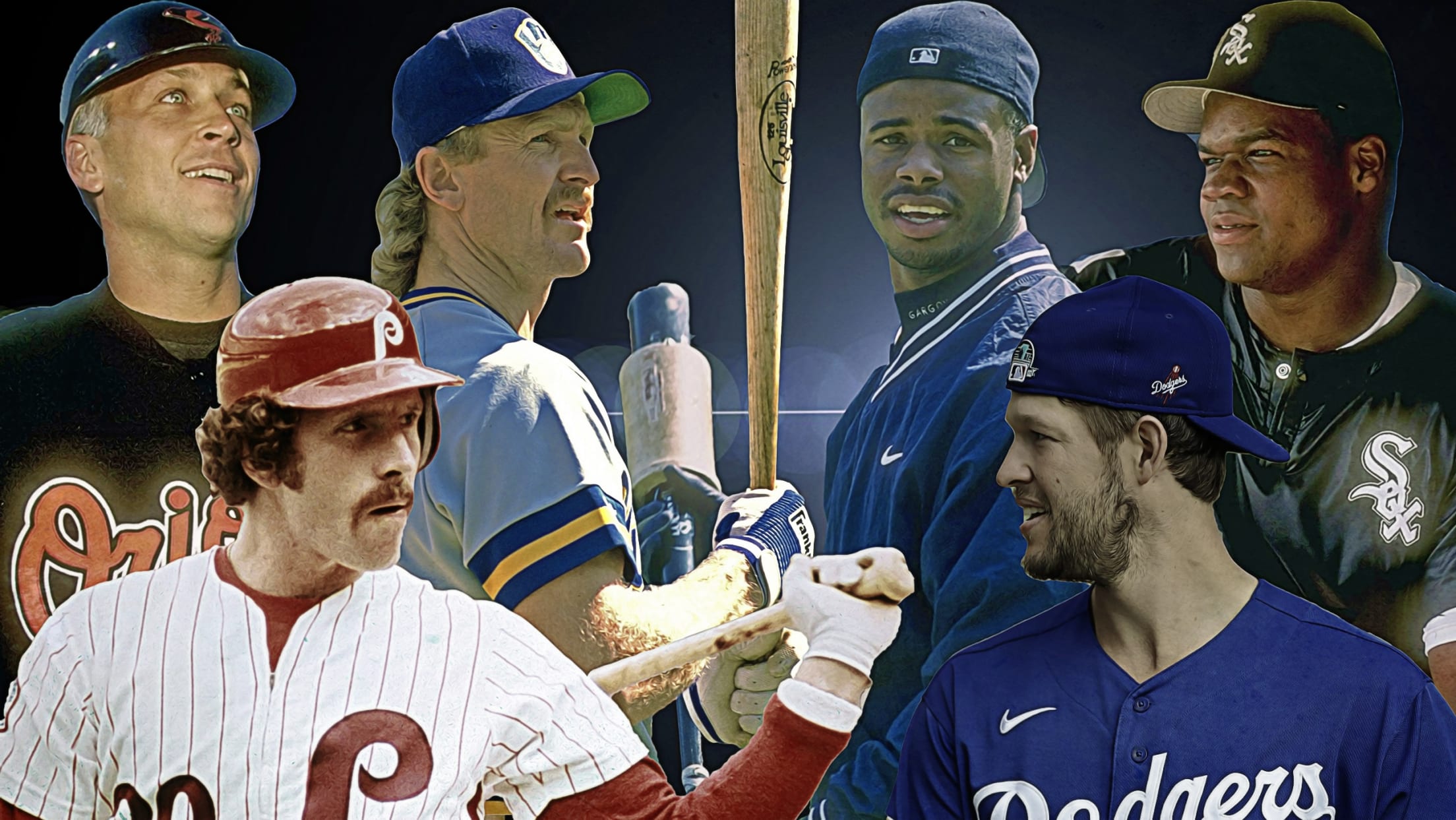 As we wait for games to be played again, it is perfectly natural to look backwards for a bit. If we can't have baseball now, we can appreciate the baseball we had. After all: What we watched then turned out to be history. So, today, we thought we would, in
From Boone's heroics to Bartman: 2003 was wild
The baseball world has changed dramatically since that year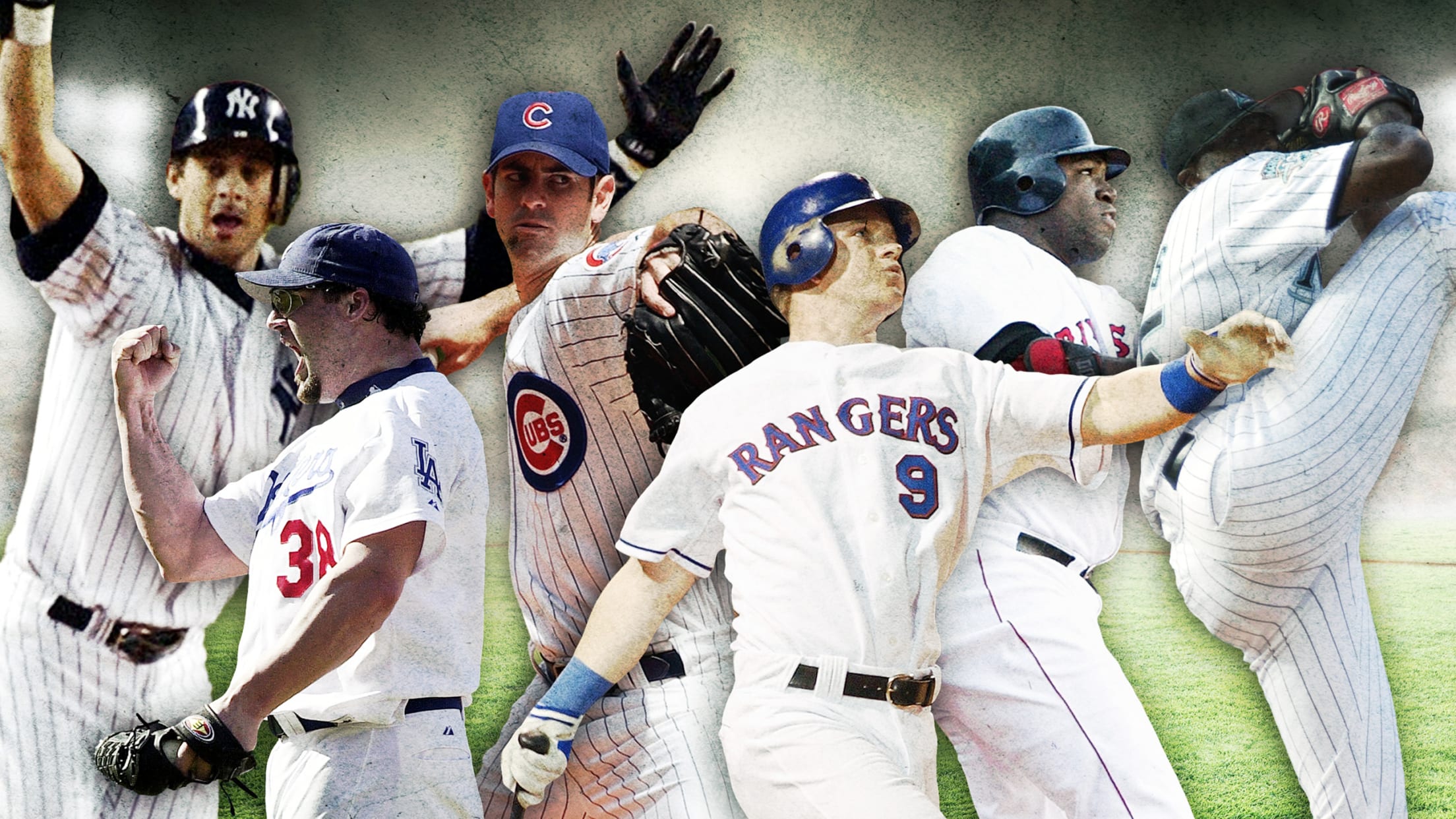 Throughout our hopefully short time without live games, we'll be taking a weekly look back at a specific year in baseball history. What happened, why it mattered, what we'll remember most. Send us the years you'd most like us to talk about at [email protected]. So far: 1987 Year: 2003 NLDS:
Here are the 10 best farm systems of the 2010s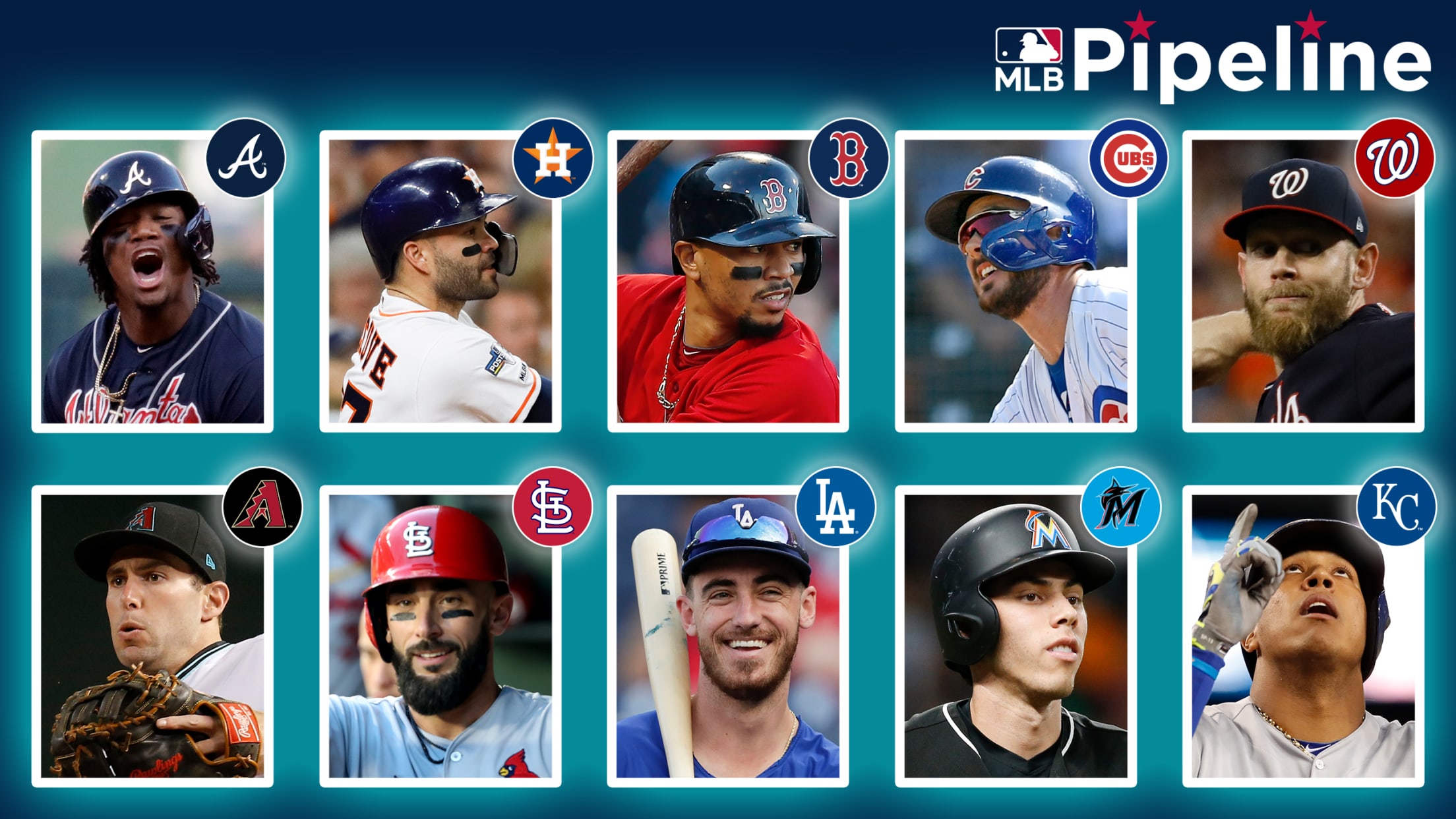 When we determined the best farm systems of the previous decade, it reinforced the notion the player development production correlates with big league success. Our No. 1 team, the Braves, may not have won a World Series title in the 2010s but they did reach the postseason five times. The
Watch Iron Man's final ASG Wednesday at 1 ET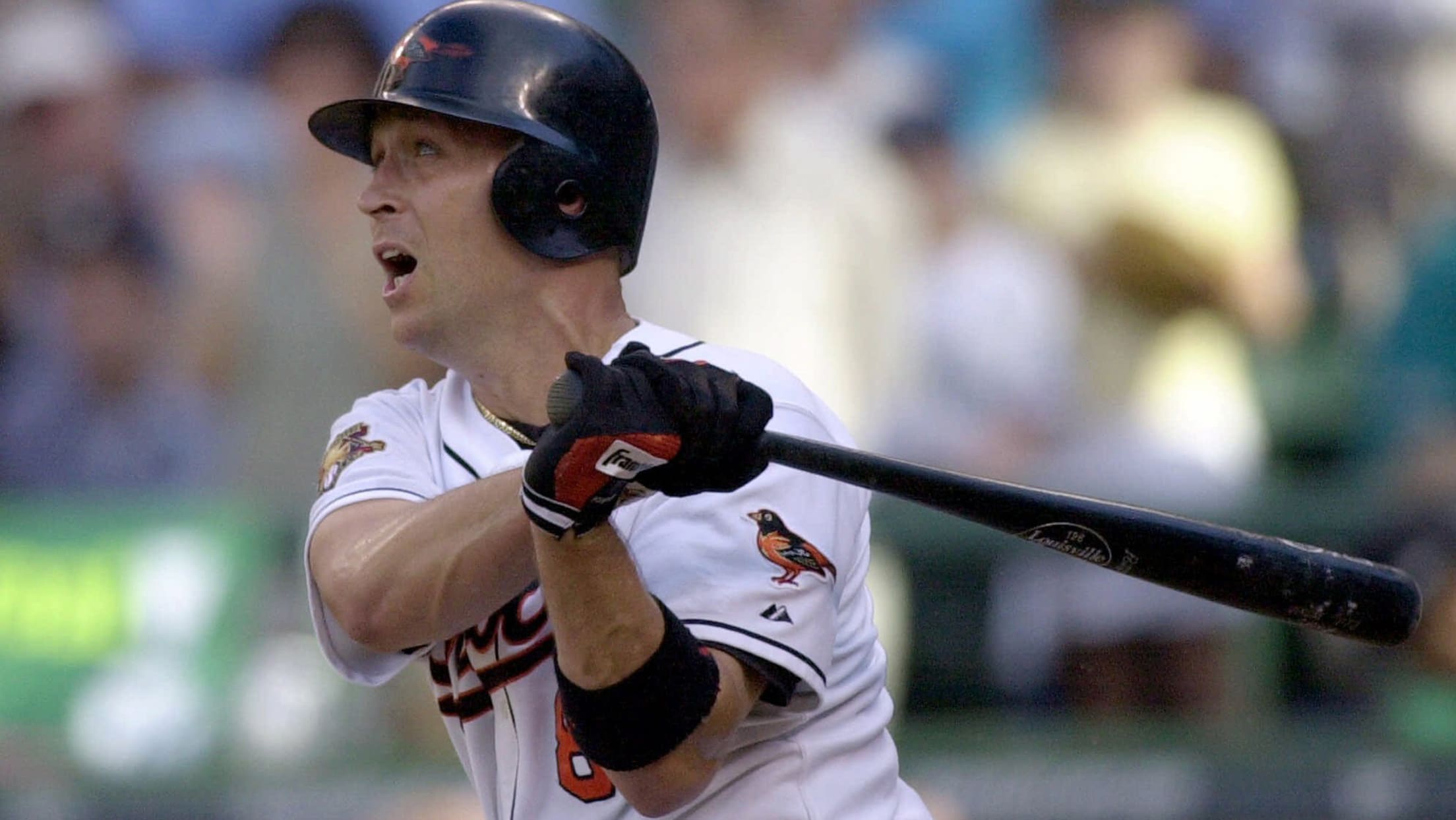 Cal Ripken Jr. made 19 All-Star Game appearances during his historic Hall of Fame career, but one stands above all the rest for baseball's modern-day Iron Man. It only took one pitch from Chan Ho Park to carve the moment into Midsummer Classic history. Making his final All-Star Game appearance
8 outstanding baseball birthday performances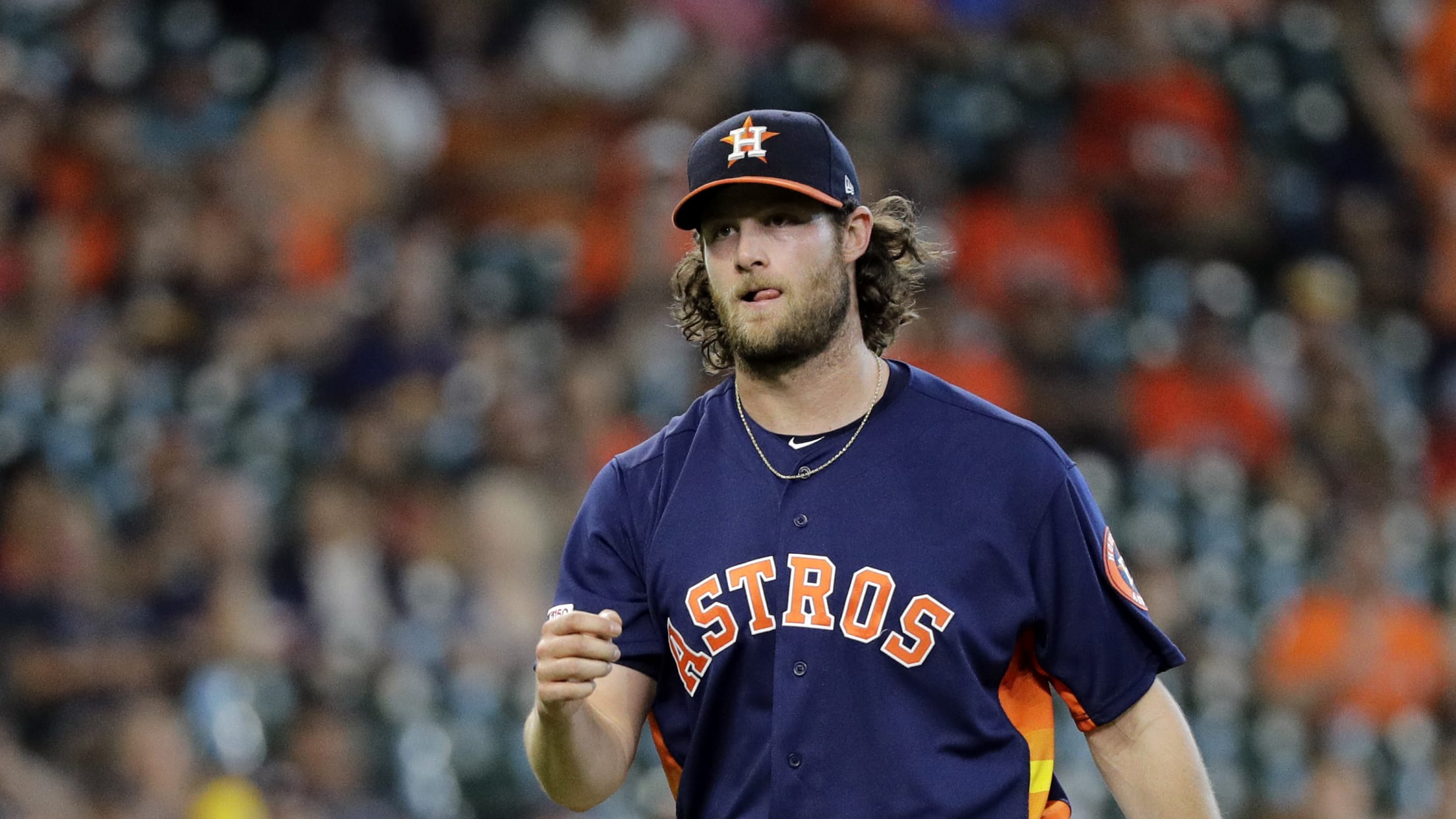 Birthdays are important. It's always fun to do something exciting on your birthday -- and for a baseball player, it's hard to imagine anything better than turning in a strong performance on one's special day. Some stars -- like Clayton Kershaw (March 19), Buster Posey (March 27), Chris Sale (March
The walk-offs you chose to be shown on MLB Network
MLB Network to air the winners on #WalkoffWednesday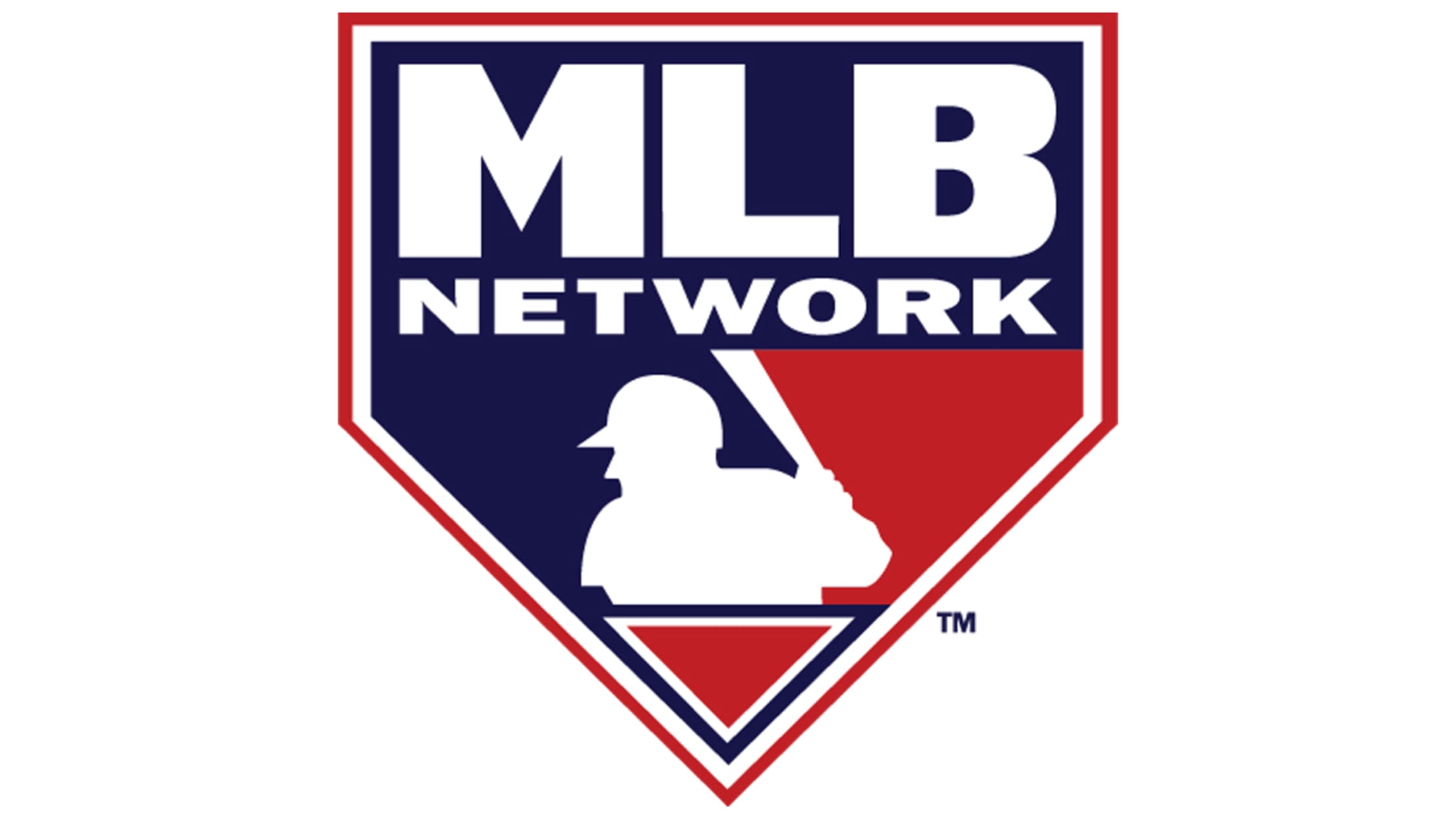 Imagine watching an entire day's worth of some of the most legendary walk-off wins in baseball history. Pretty great, right? Well, imagine no more because beginning next week, MLB Network will be airing "#WalkoffWednesday," highlighting some of the best game-winners of all time by showing entire games, as chosen by
Box score of the day: Phils' Opening Day rally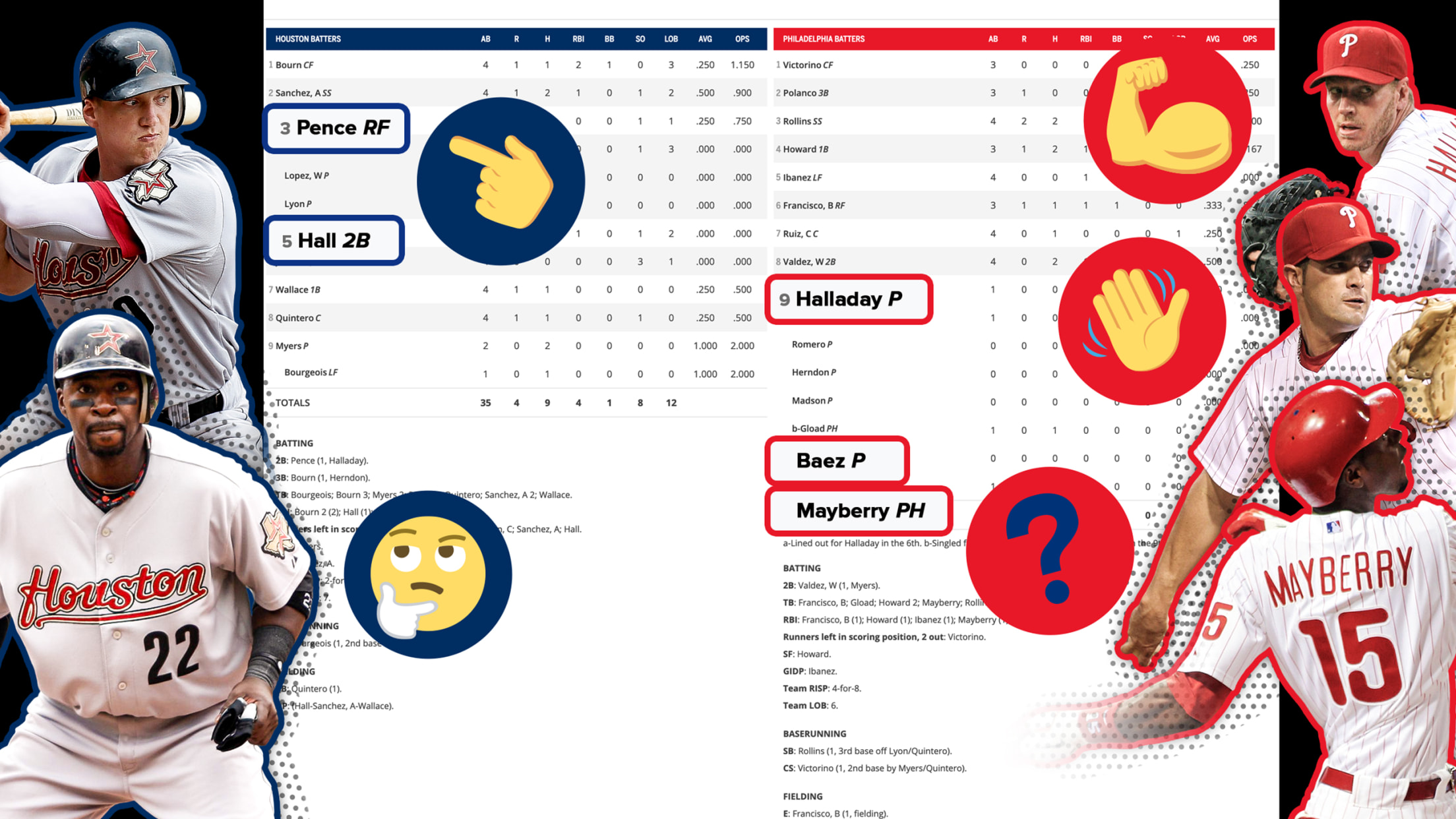 Nine years ago, expectations were high in Philadelphia. The Phillies had won four straight National League East titles, won back-to-back NL pennants from 2008-09 -- including a World Series title in '08 -- and racked up 97 victories in '10. That talented team proceeded to land All-Star left-hander Cliff Lee
Watch Jeter's curtain call tonight at 7 p.m. ET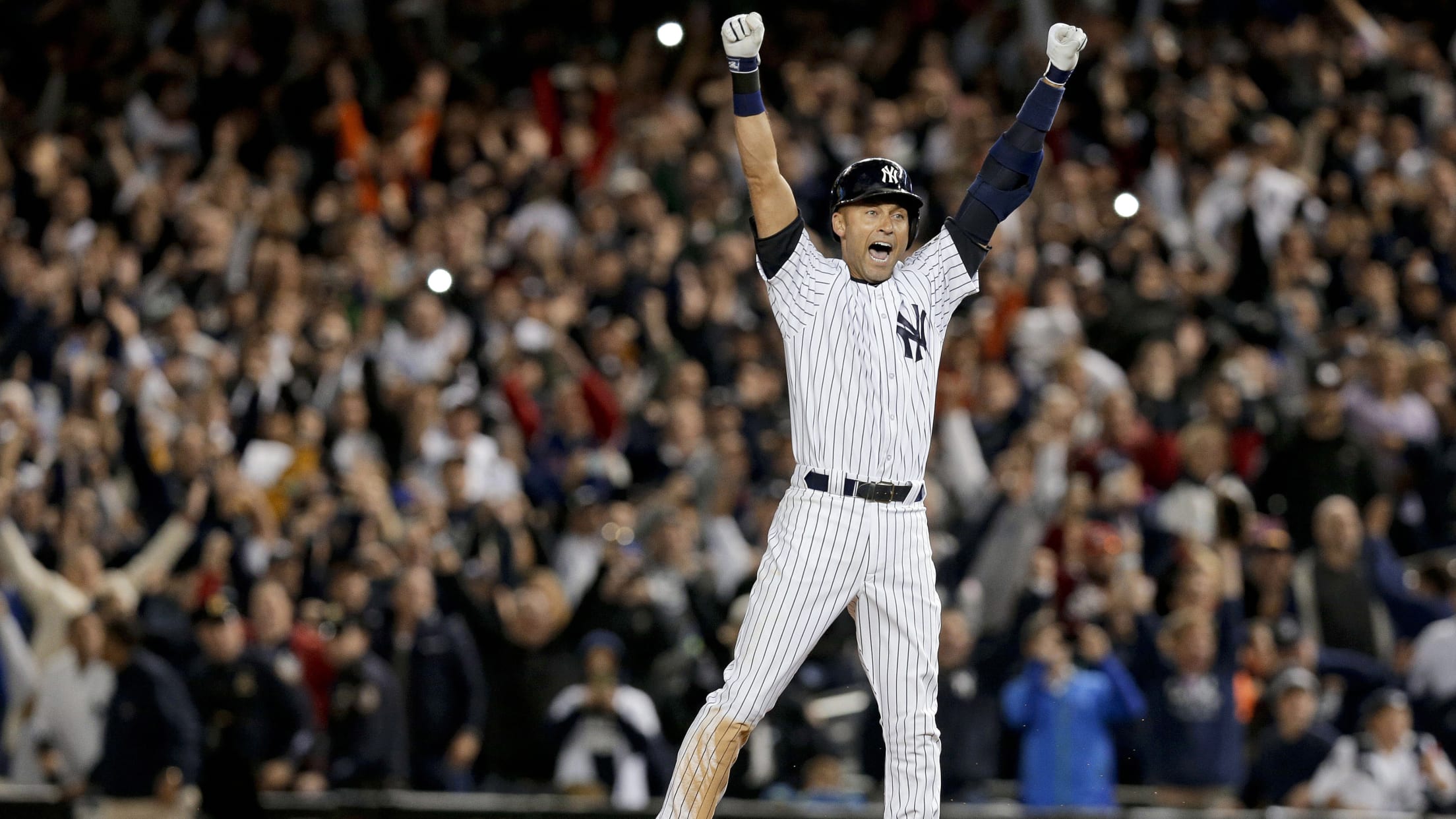 The snapshot remains frozen in time, Derek Jeter leaping beyond first base, his fists raised toward the evening sky. The Yankees' captain walked off a winner in his final at-bat wearing the fabled pinstripes, a moment that could not have been better scripted if it had been shipped directly from
MLB bloopers that will never be forgotten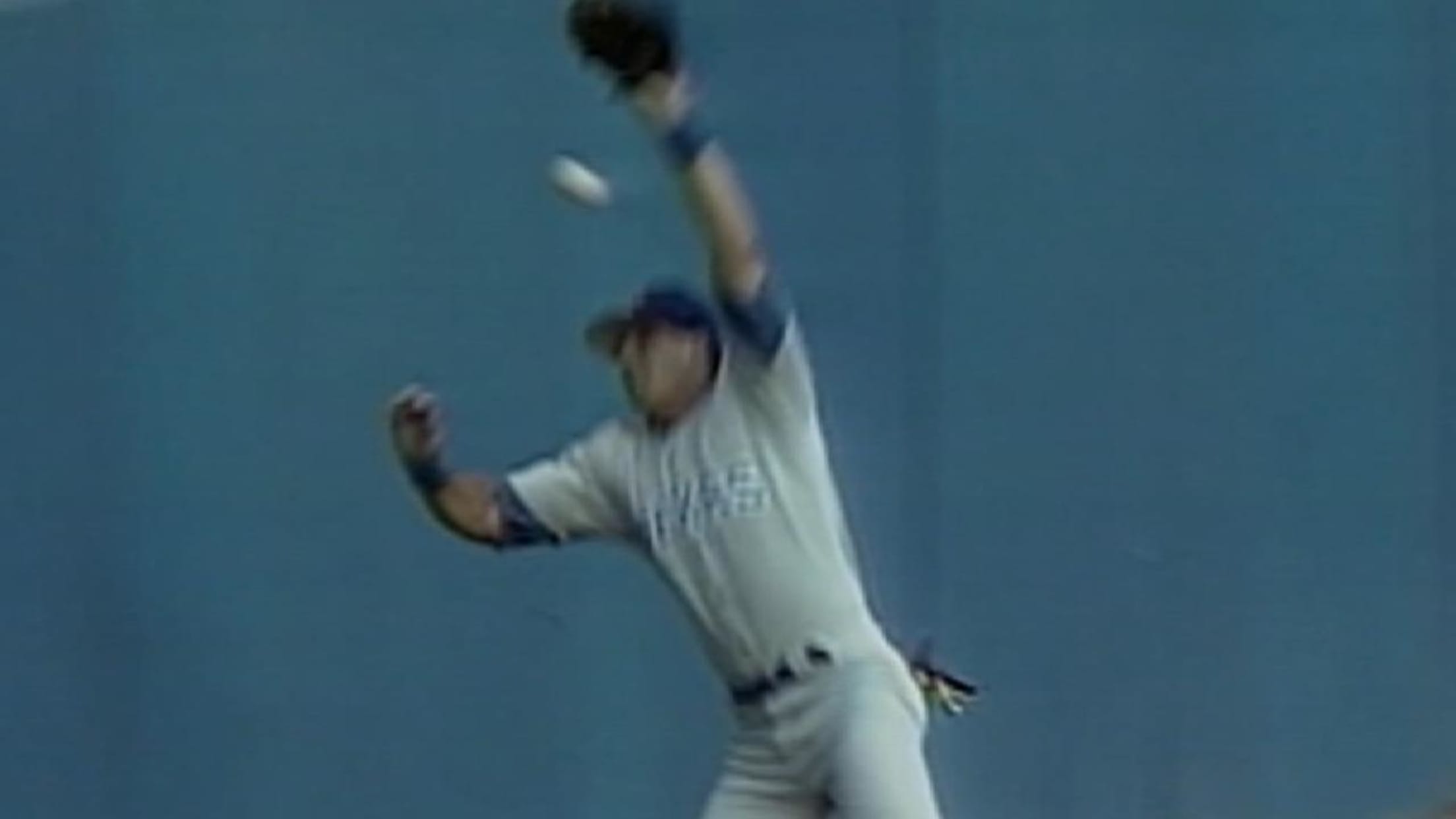 There's no exact science for a classic baseball blooper. From defensive miscues to dugout shenanigans to oddities that simply can't be categorized, bloopers can happen at any time and at any place on the field. The blooper reel received a strong submission from Marcell Ozuna just this past week, as
These are the nastiest curveballs in baseball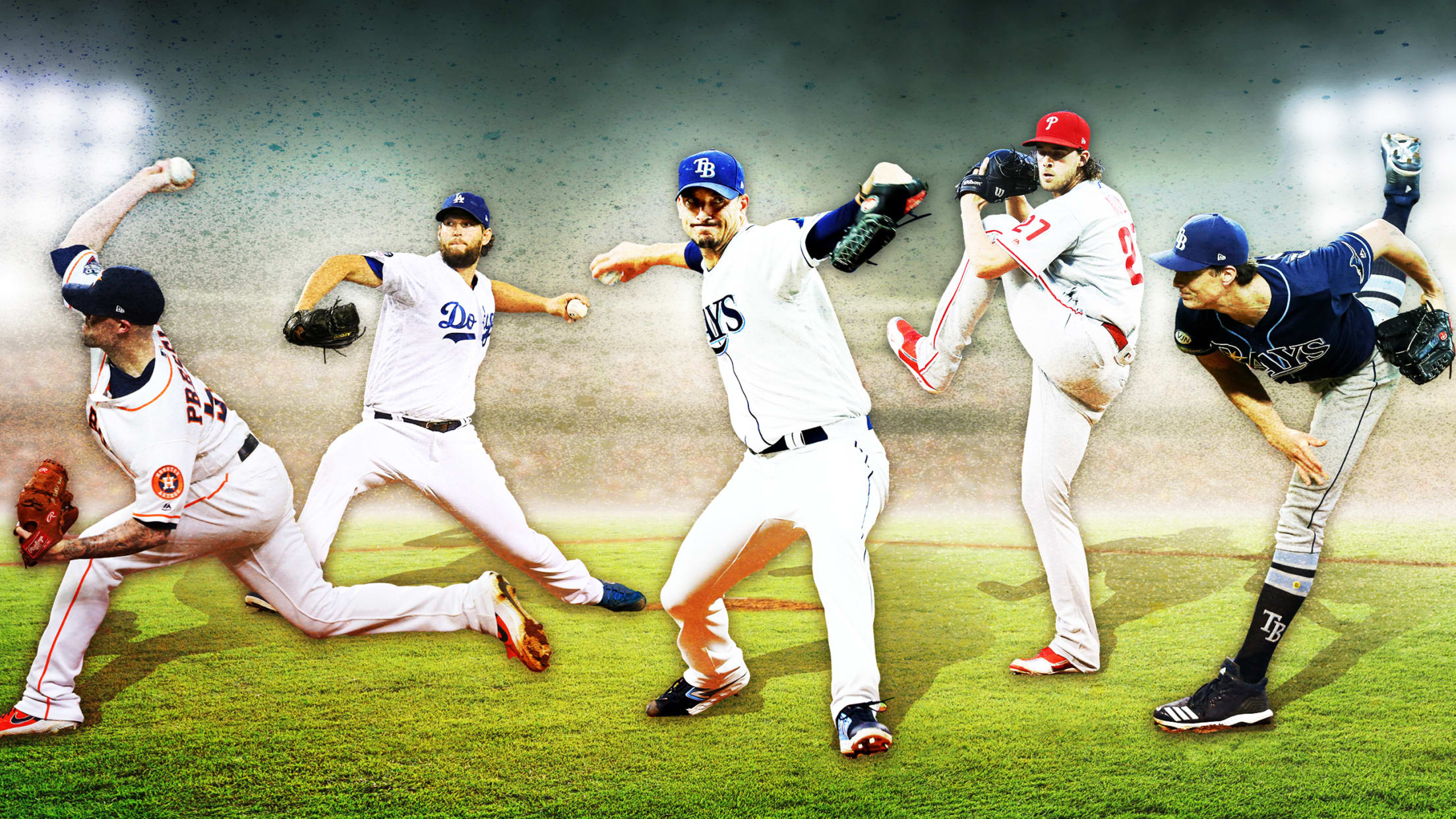 Just because the 2020 season hasn't started yet, doesn't mean baseball fans have to forget what it's like to watch the best of the best. This week, MLB.com is highlighting some of the nastiest pitches in baseball -- a different pitch type every day, with five pitchers featured for each
Phils' Robertson part of EndCOVID-19 auction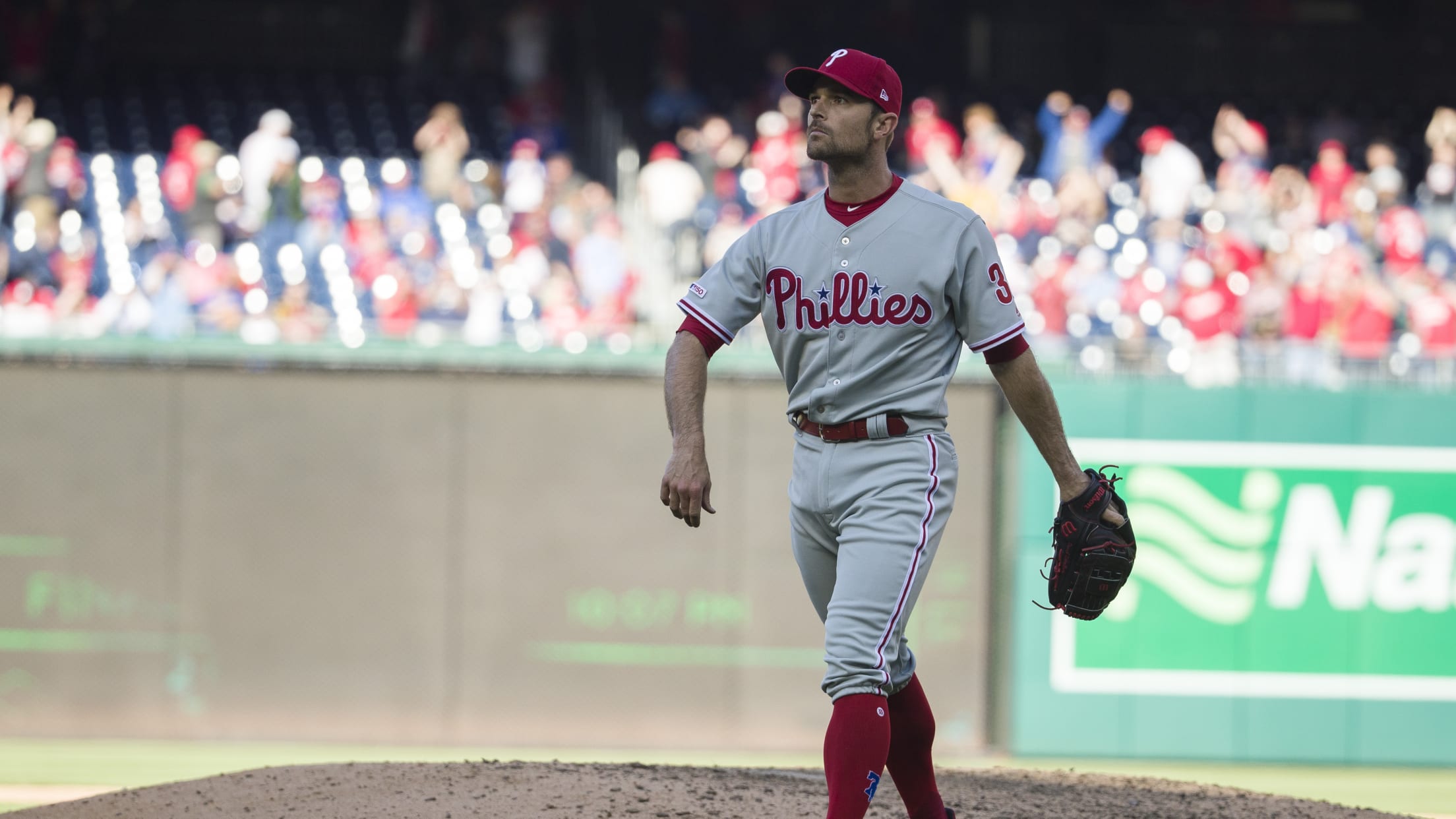 Video calls have become a way of life for people around the globe, keeping friends and family connected during the COVID-19 pandemic. So when David Robertson was approached recently with a unique fundraising opportunity, the Phillies reliever was all in. Charitybuzz and CharityBids have partnered with EndCOVID-19 to auction off