Hot Stove standouts: 5 tools, 5 free agents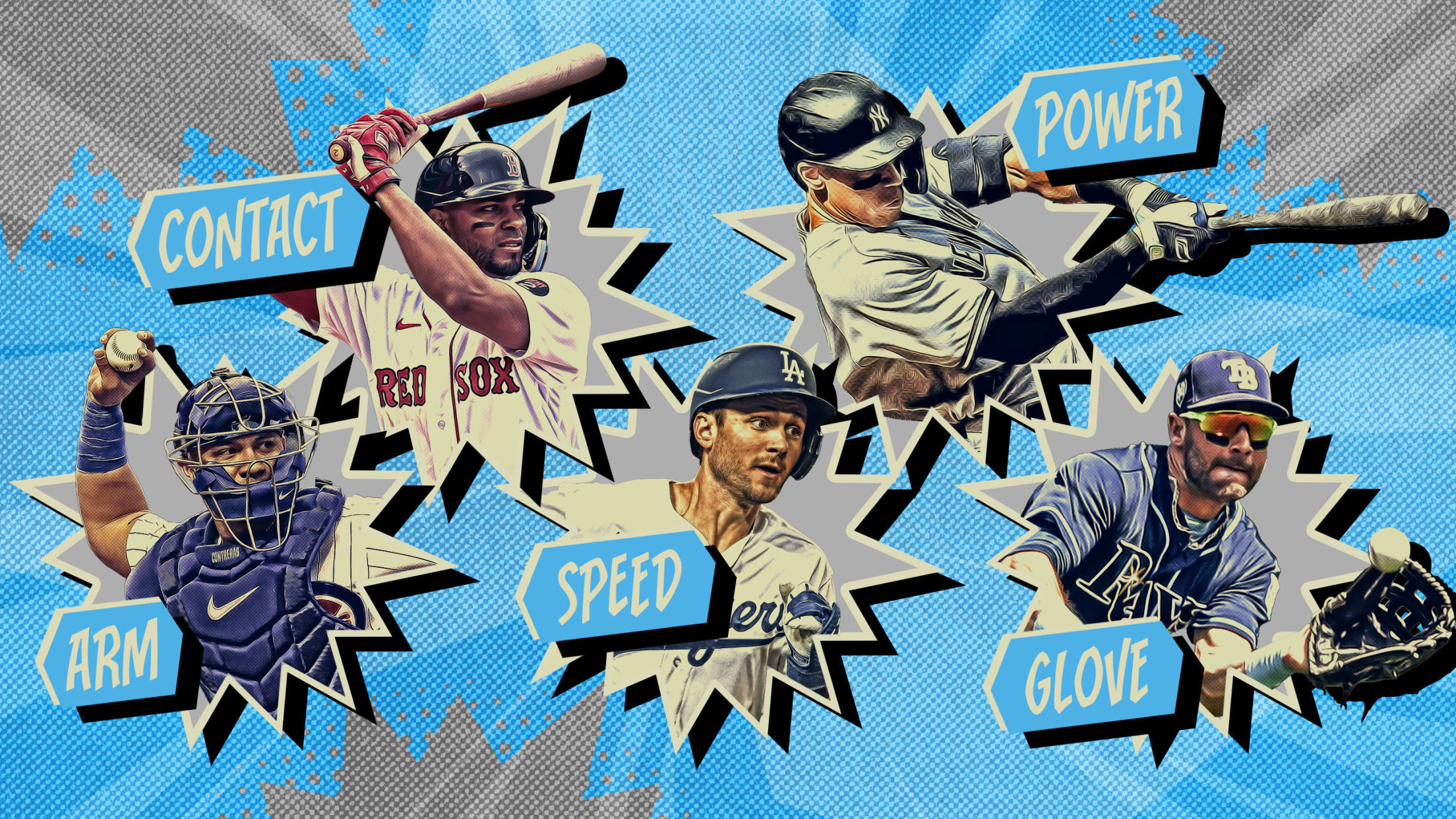 No matter what type of player your team wants, it can find one on the free-agent market. Sluggers? They're out there. Speedsters? Those too. Elite defenders? Yep. Let's try to find the free agents with the best individual skills, using baseball's classic five tools. In other words, we're looking for
Astros sign 2020 AL MVP José Abreu to 3-year deal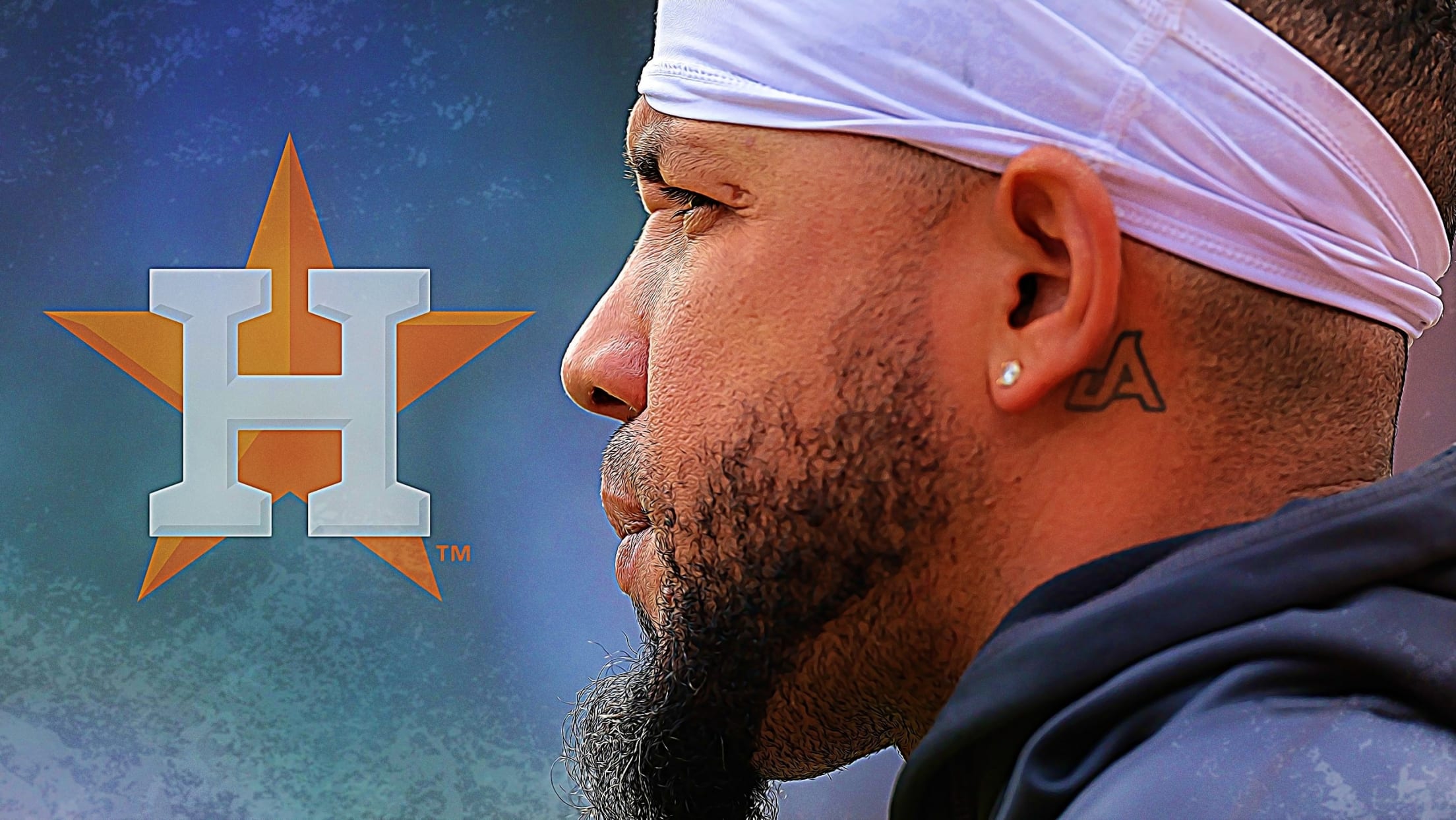 HOUSTON -- Less than a month after winning their second World Series championship in six seasons, the Astros on Monday made a move to bolster their chances of repeating by signing free-agent first baseman José Abreu to a three-year deal, the team announced Monday night. Abreu, who turns 36 on
Cabrera: 'I think it's time to say goodbye to baseball'
Miggy ready, hopeful for healthy final season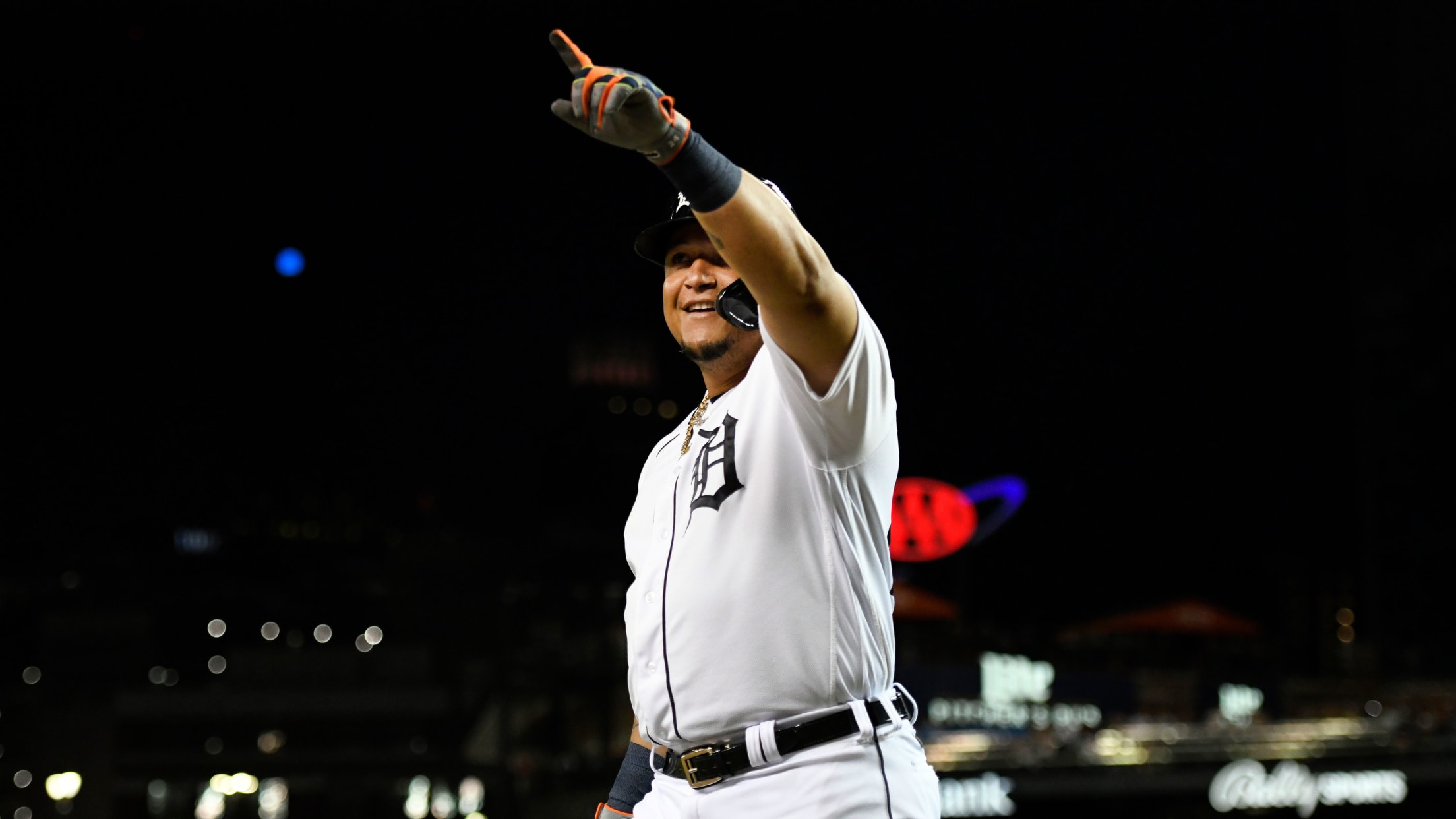 Miguel Cabrera spent the past two seasons chasing firsts, reaching milestones and career totals that no Venezuelan-born player had found before. He is now coming to grips that he has entered a period of lasts: One last winter workout program, one last season to play the game he loves and
Dodgers set to meet with Verlander (report)
LATEST FREE AGENT & TRADE RUMORS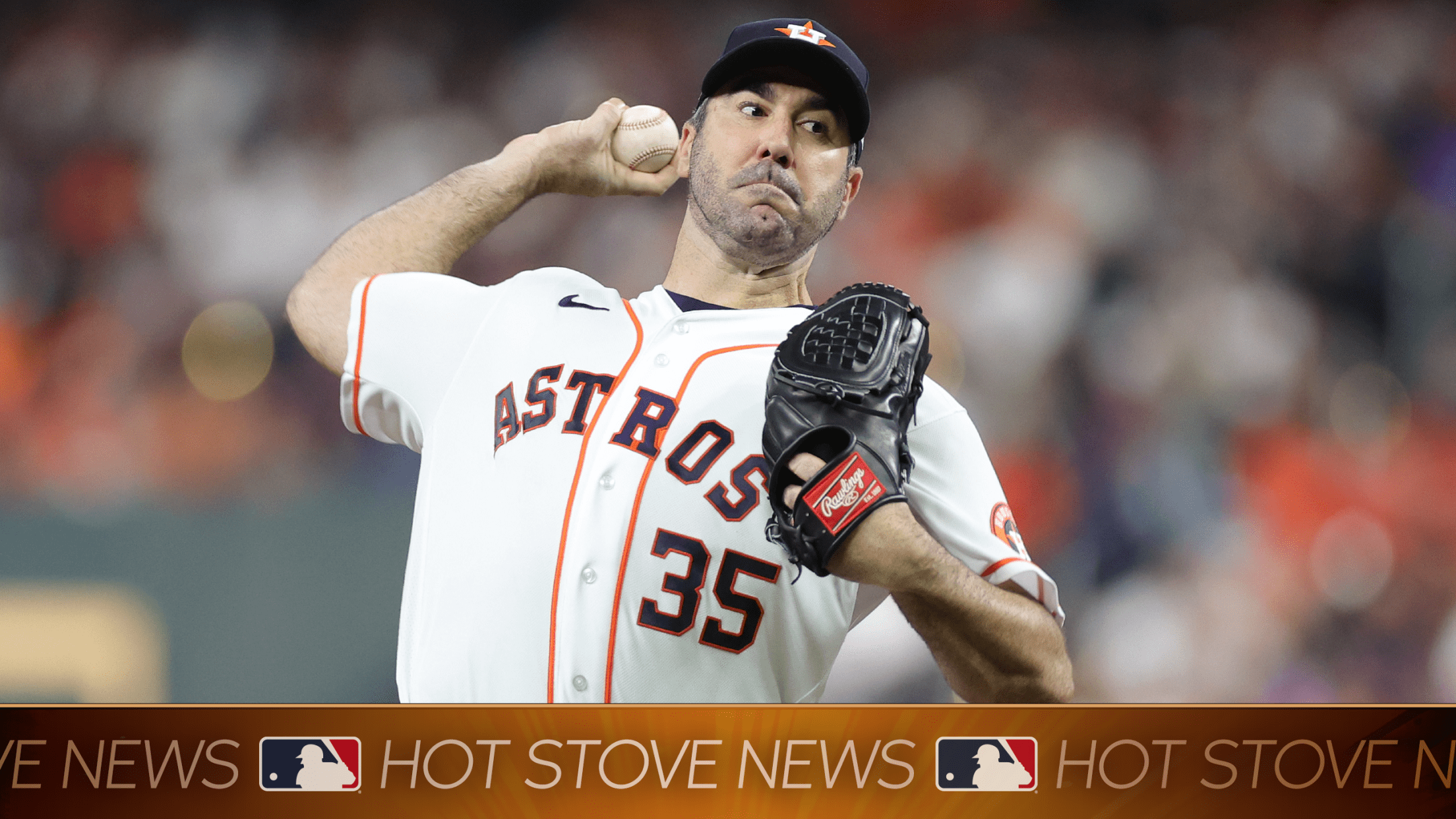 We're keeping track of all the latest free agent and trade rumors.
The unheralded FA relievers that could make a difference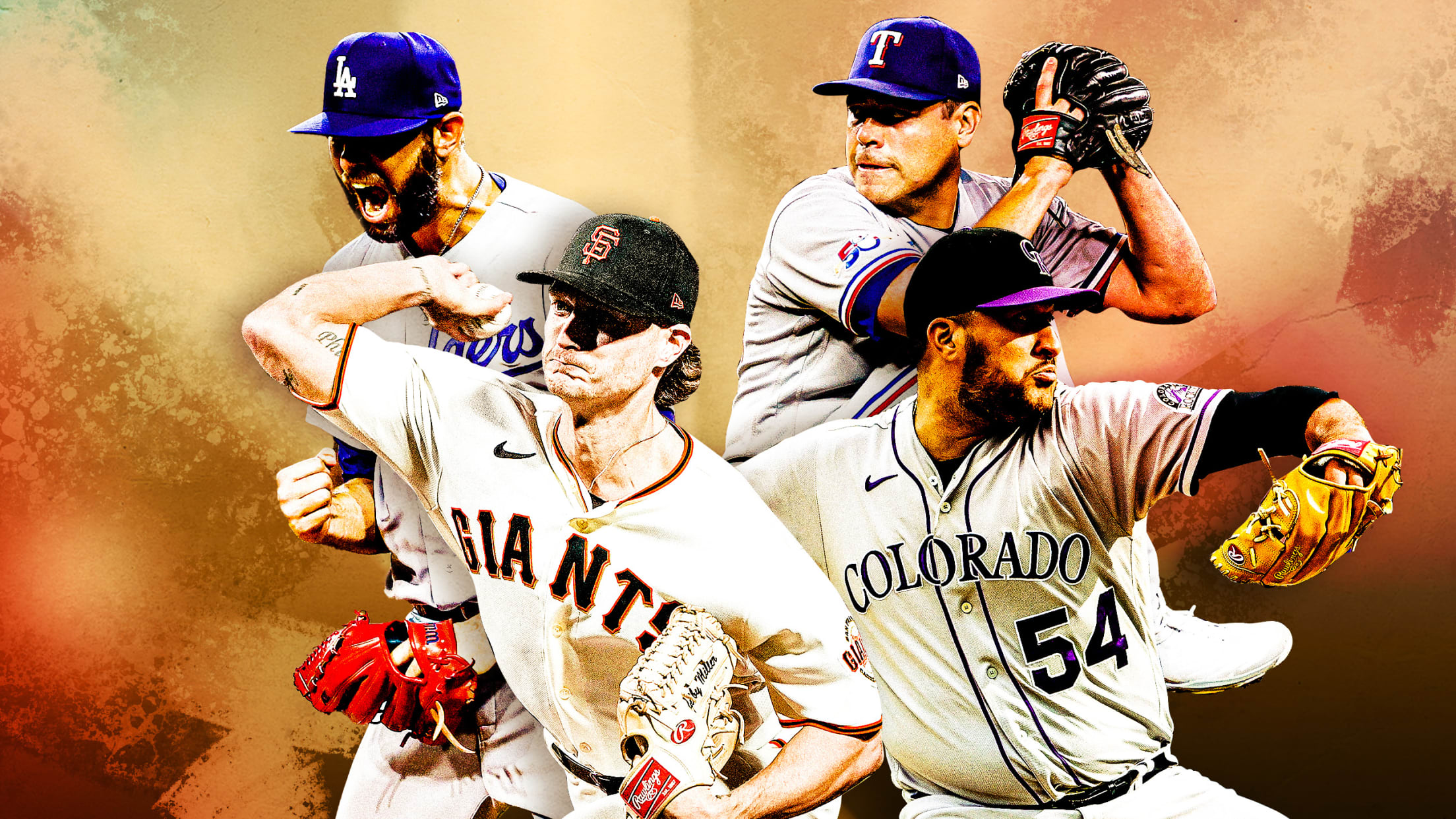 This year's free-agent market for relievers was long known to be a weak one, and teams, knowing that, went all out to retain their best free-agent arms before they ever reached the market -- like Edwin Díaz, Robert Suarez and Rafael Montero. What's left, then, is a collection of older
Fans storm field after Acuña wows crowd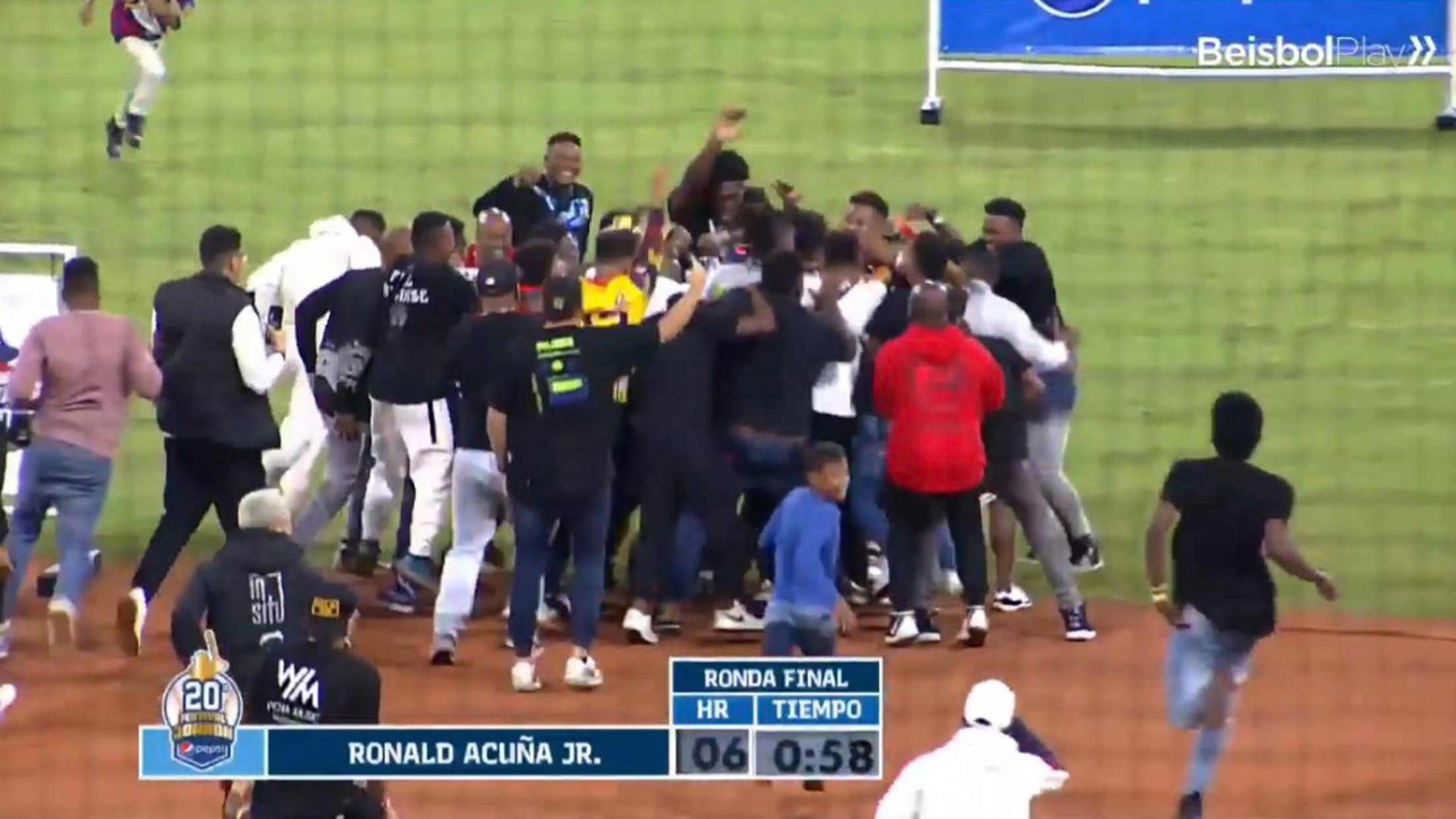 Ronald Acuña Jr. put on a show alongside a handful of fellow Major Leaguers on Monday night in the Venezuelan Professional Baseball League Home Run Derby at Estadio Universitario de Caracas. Acuña, who participated in the T-Mobile MLB Home Run Derby in 2019 and 2022, hit the winning homer on
MLB execs pick the top free agent (aside from Judge)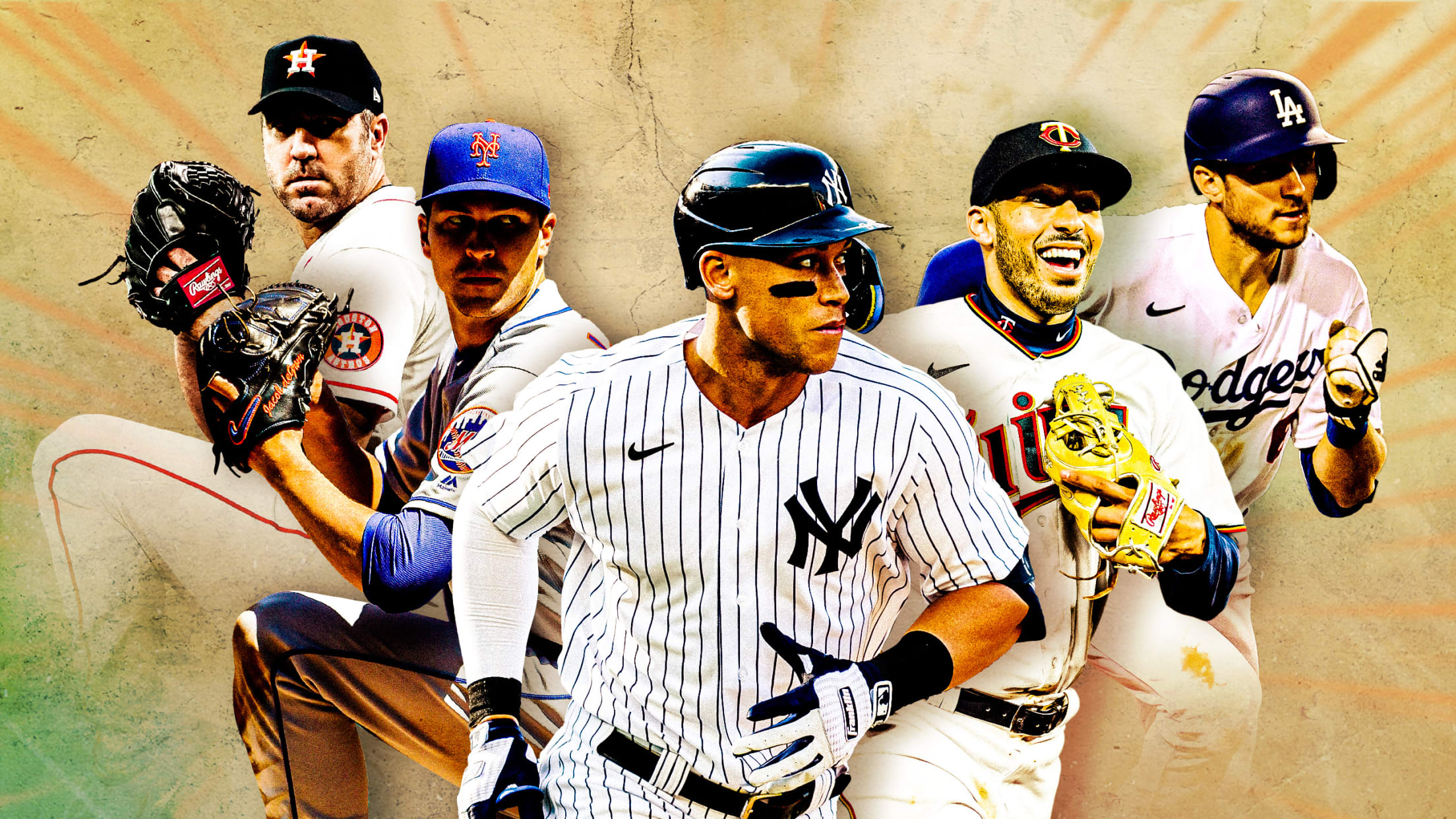 It's been an annual tradition here at MLB.com to poll executives around the league as to who is the winter's top available free agent. After asking the first general manager that question, it became apparent we were going to have to take a different approach. "It's Aaron Judge," the GM
Ohtani honored with 2nd straight Outstanding DH Award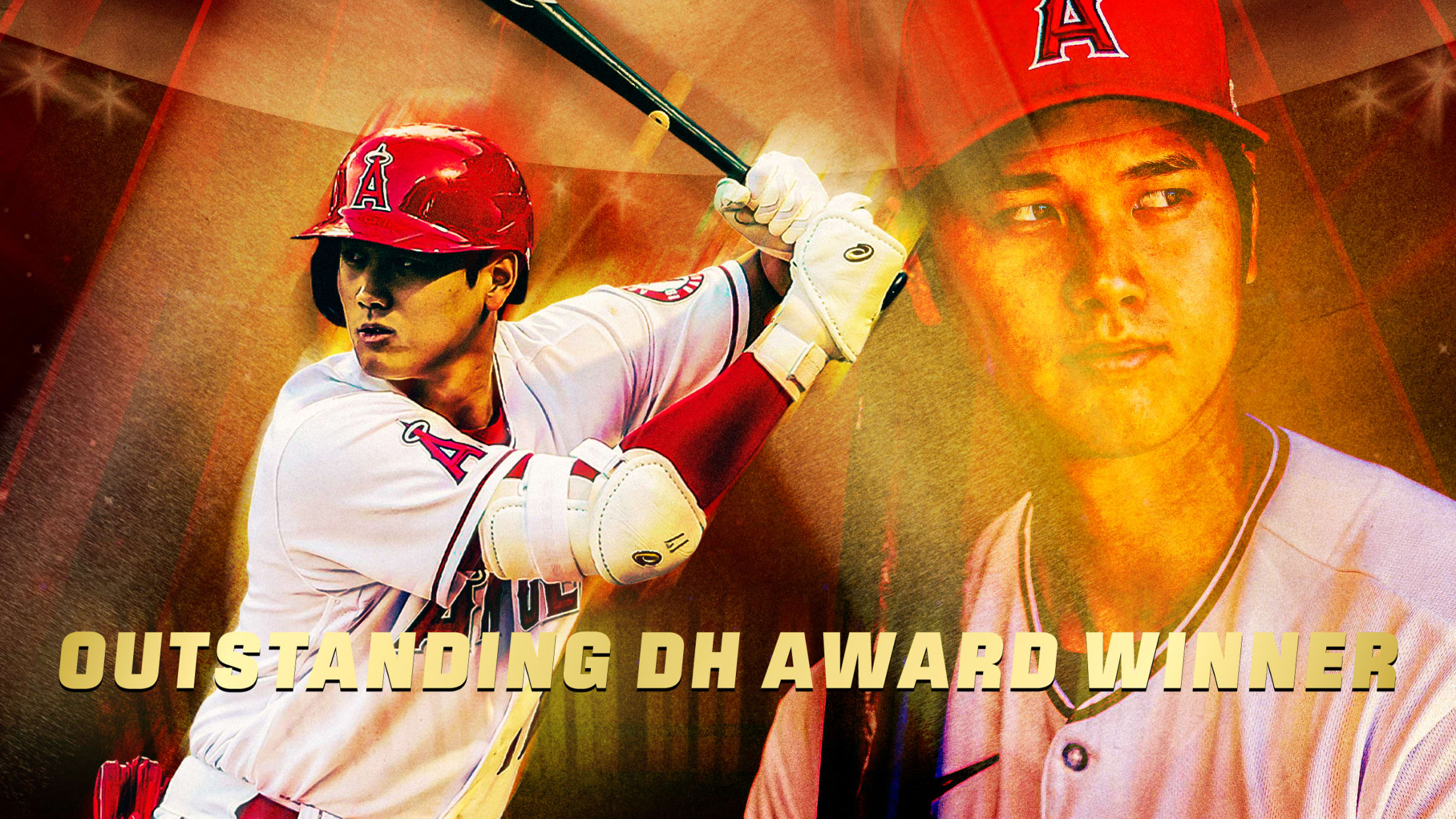 ANAHEIM -- Two-way star Shohei Ohtani will not be going home empty-handed this award season after his incredible 2022 campaign. He was named the winner of the annual Edgar Martínez Outstanding Designated Hitter Award on Monday. It was the second straight year that Ohtani has won the award, which has
Turner-Phillies signing has 'good chance to happen'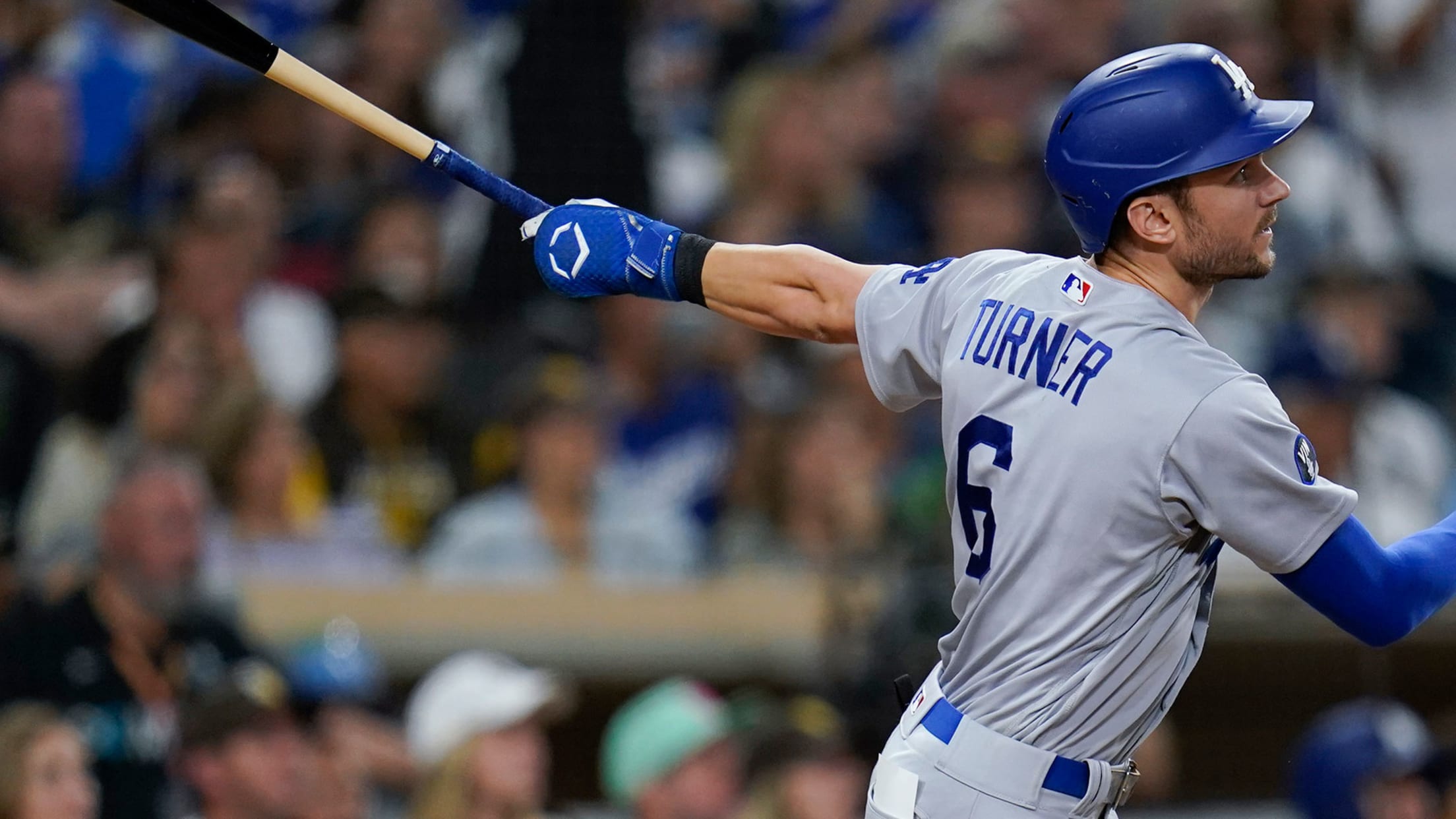 Trea Turner is now a free agent, and MLB.com is tracking the latest rumors surrounding the 29-year-old shortstop. Read all about Turner here.
Here are the 10 best Rule 5 Draft picks of past decade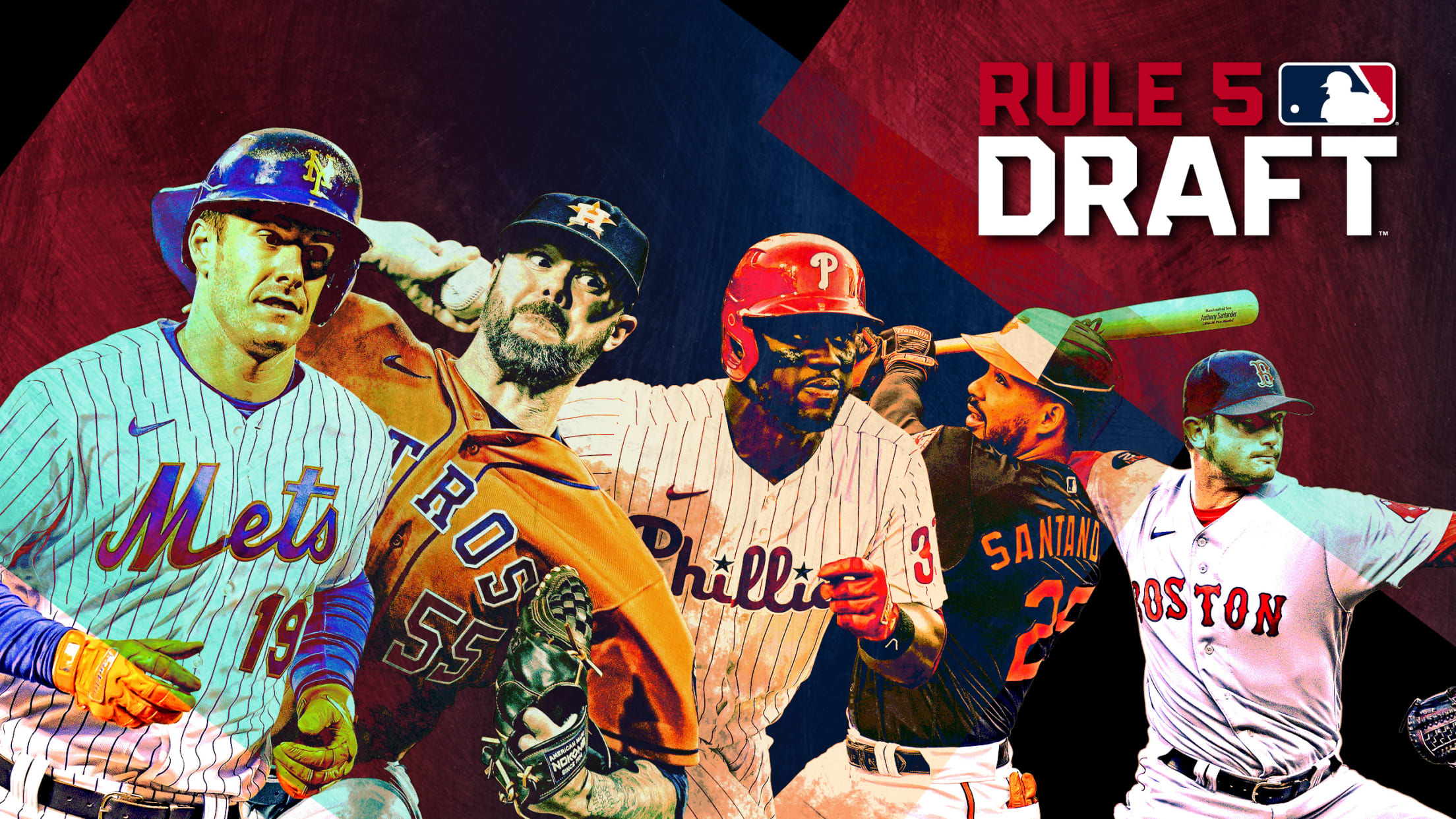 On Wednesday, Dec. 7, the Rule 5 Draft will take place at the Winter Meetings in San Diego. As always, it will be an opportunity for teams to take some low-risk gambles to find big league talent. For the uninitiated, a quick primer on how it works: Players first signed
Chavez promoted to Mets' bench coach (source)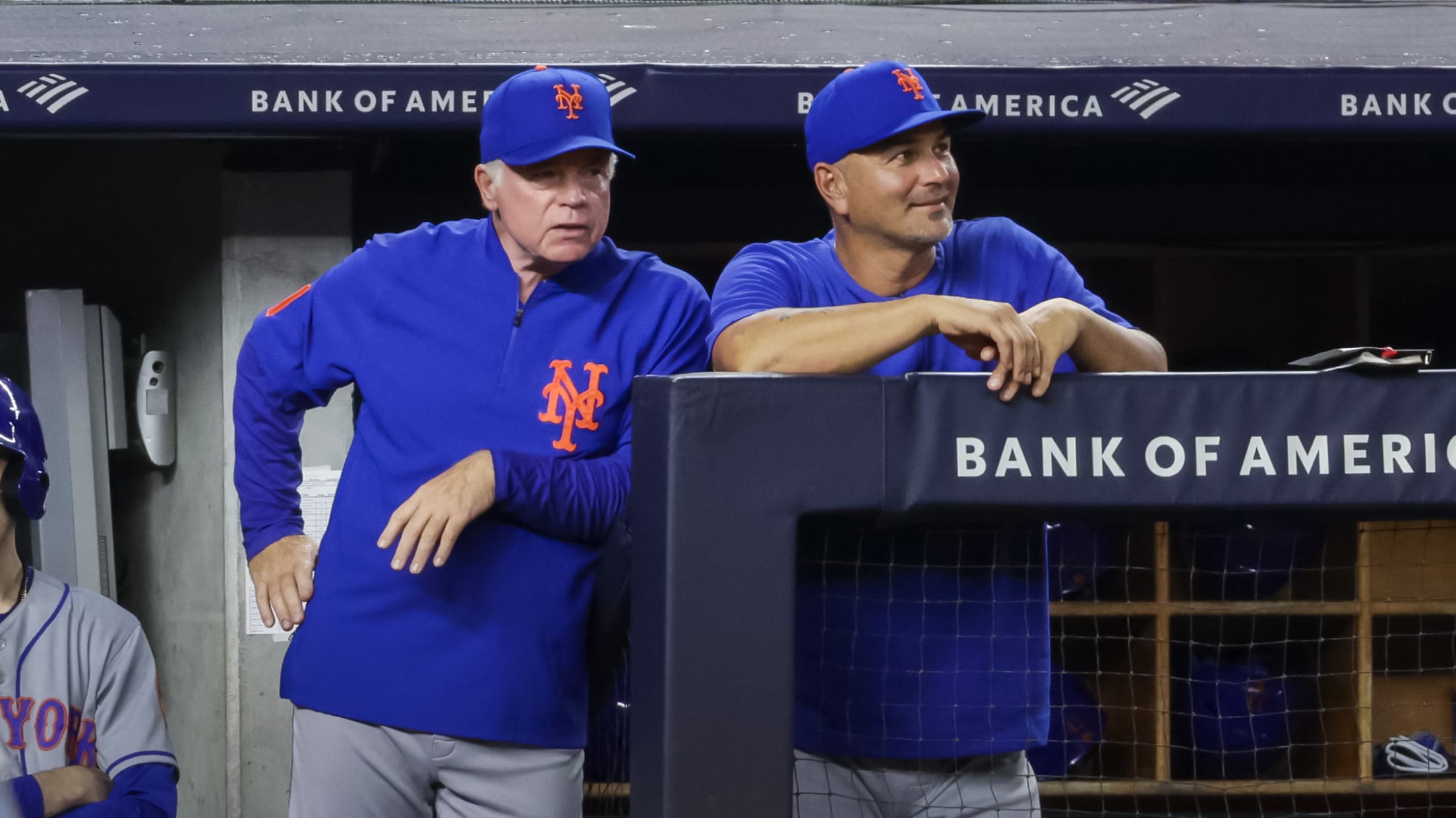 NEW YORK -- Following a year in which he received significant credit for a change in the Mets' offensive philosophy, hitting coach Eric Chavez is moving closer to manager Buck Showalter as his bench coach. Chavez will shift positions while assistant hitting coach Jeremy Barnes becomes the hitting coach, a
Cubs among teams with interest in Senga (report)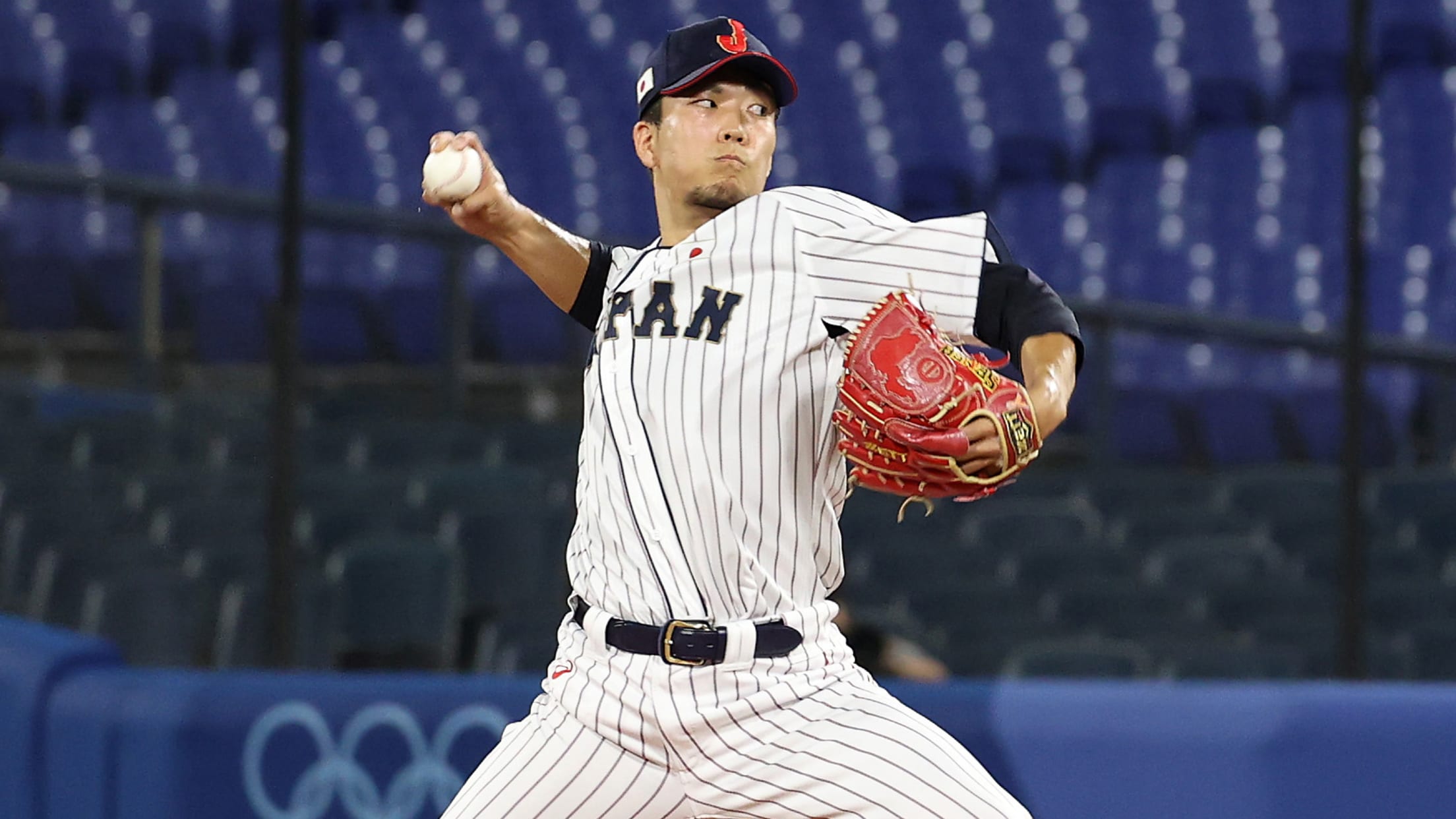 Kodai Senga, one of the best pitchers in Nippon Professional Baseball, is exploring MLB free agency, and MLB.com is tracking the latest rumors surrounding the right-hander.
The only man to throw out Bo Jackson stealing in high school
Bo had 90 steals in 91 attempts, so 'it had to be perfect.'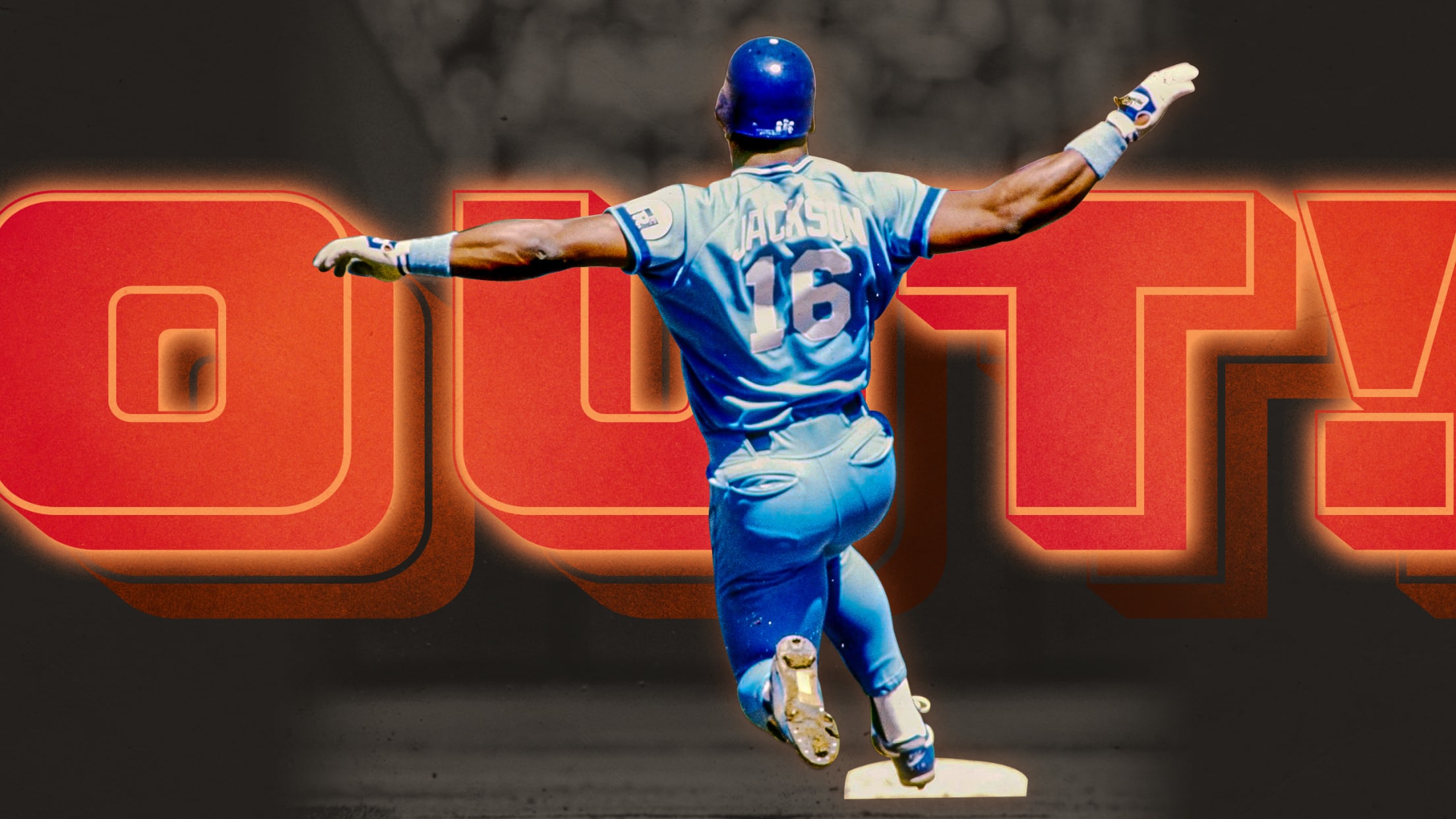 It's hard to think of a more perfect athlete than Bo Jackson. He was an All-Pro running back in the NFL. He was an All-Star outfielder in baseball. Track and field may actually have been his best sport. He could dive, yes, like double-front-flip dive, along some of the best
Ranking Bellinger's best fits in free agency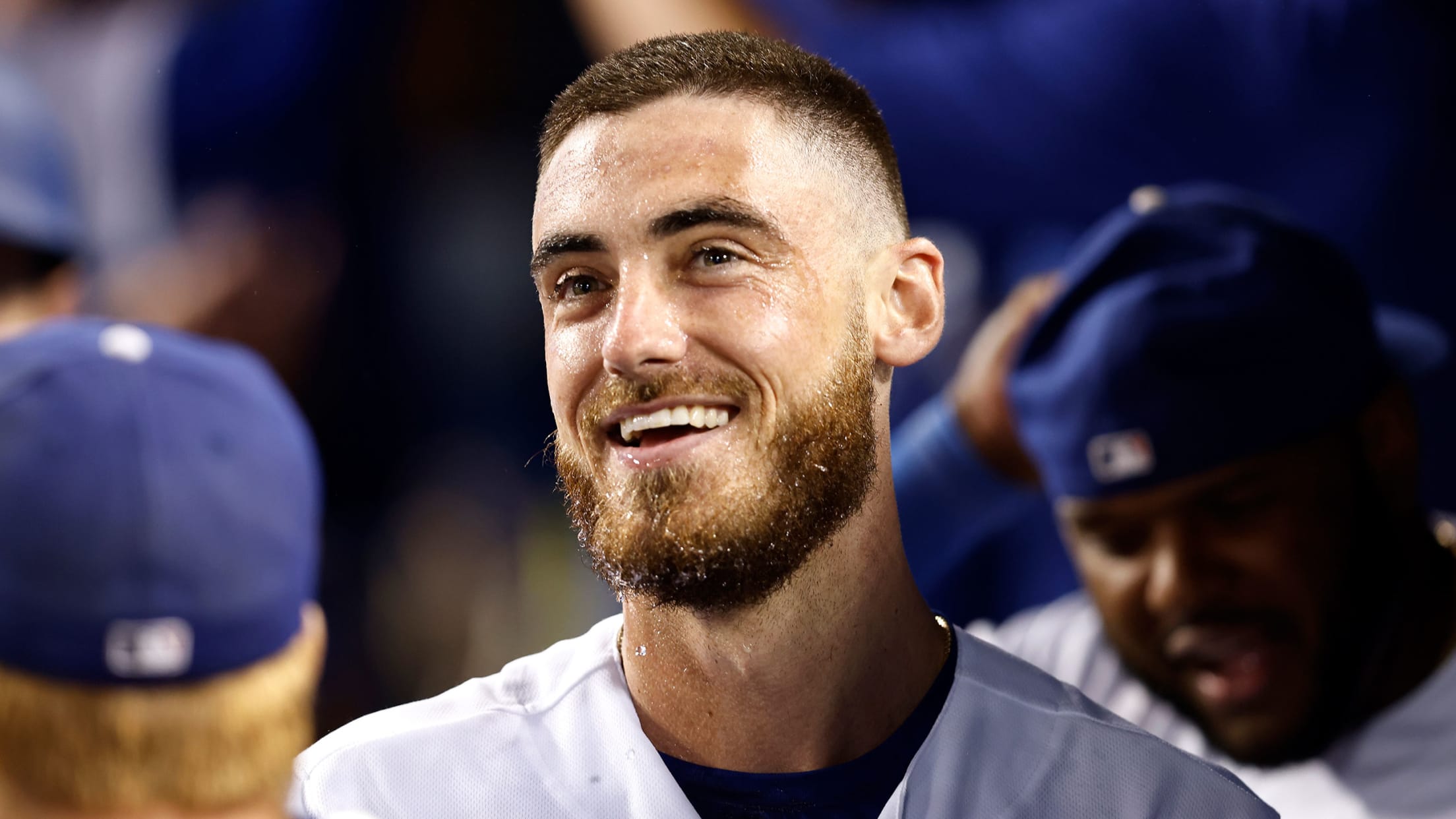 Three years ago, it sure seemed like, come the end of next season, there would be no bigger free agent in the world than Cody Bellinger. In 2019, Bellinger had a face-melter of a season, putting up a 1.035 OPS, playing an excellent center field (as well as many other
How Ohtani's looming free agency could impact Judge's market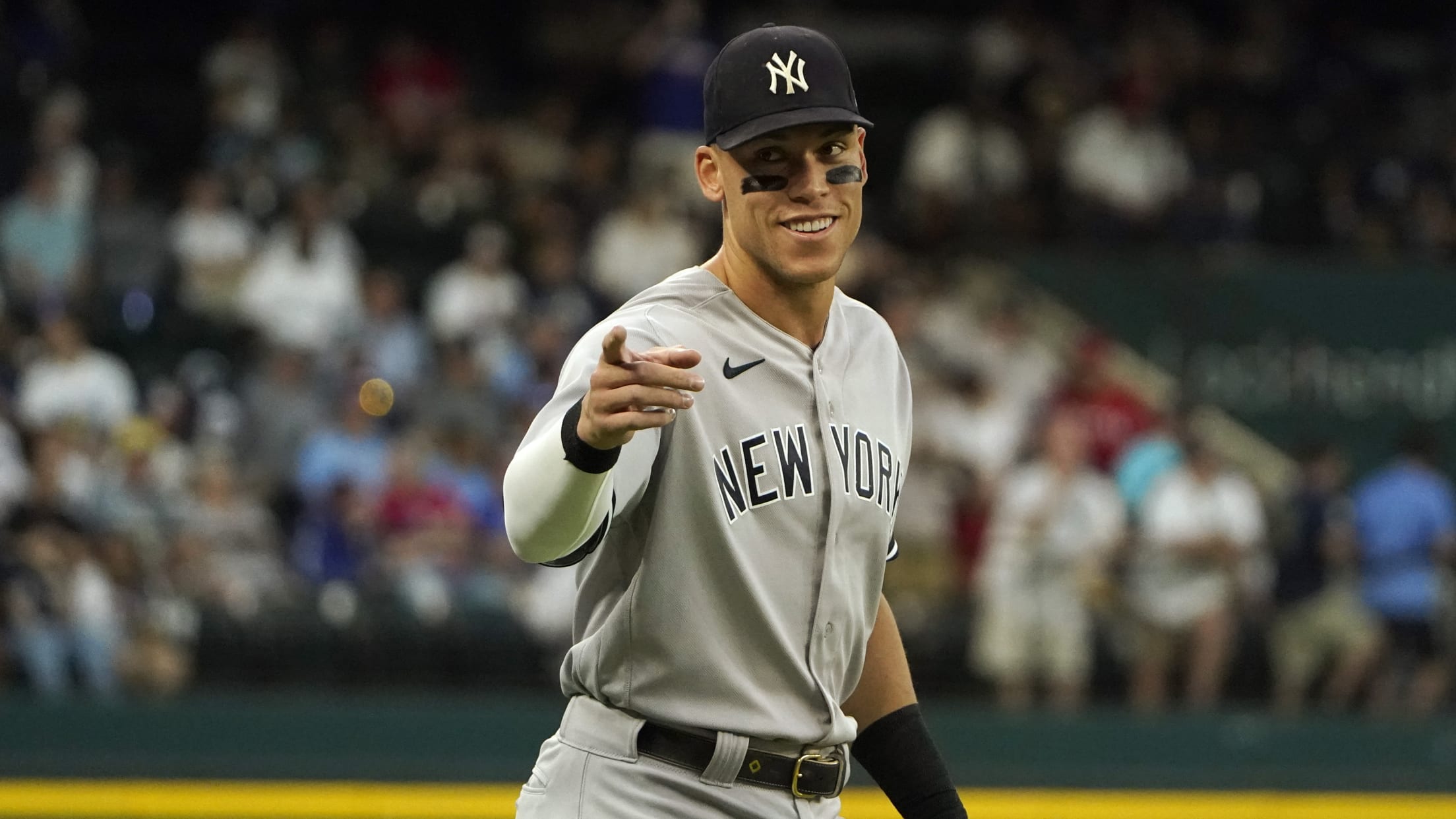 Aaron Judge is now a free agent for the first time in his career, and MLB.com is tracking the latest rumors surrounding the 30-year-old slugger. Read all about Judge here.
Merkin: Abreu's impact extended far beyond the lines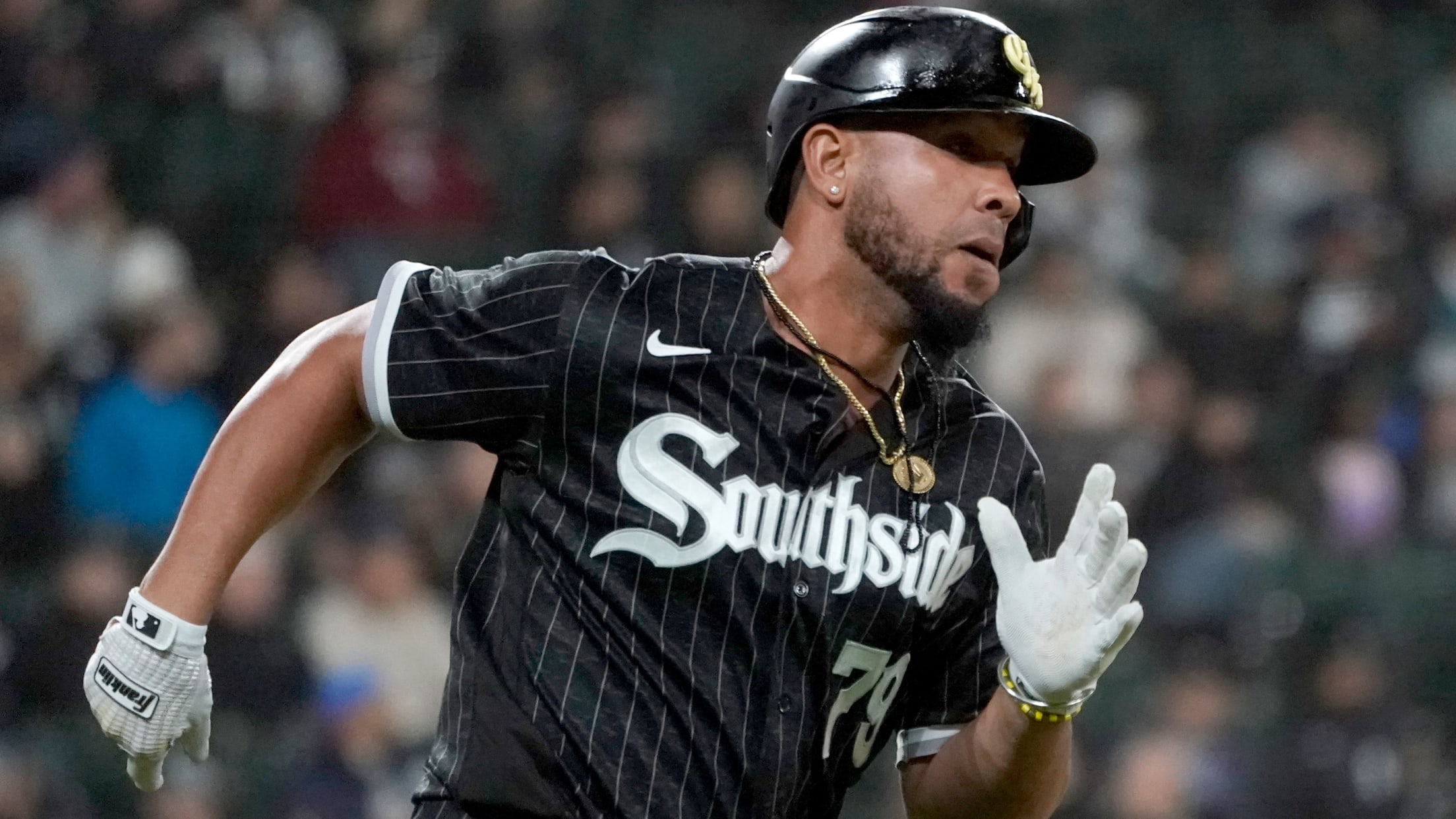 CHICAGO -- For nine years in Chicago, José Abreu represented pure class and became one of the most influential players in White Sox history. I tweeted something to this effect after news broke Monday concerning Abreu's three-year deal with Houston, pending a physical. After the tweet, I started to think
deGrom reportedly Mets' focus on FA starter market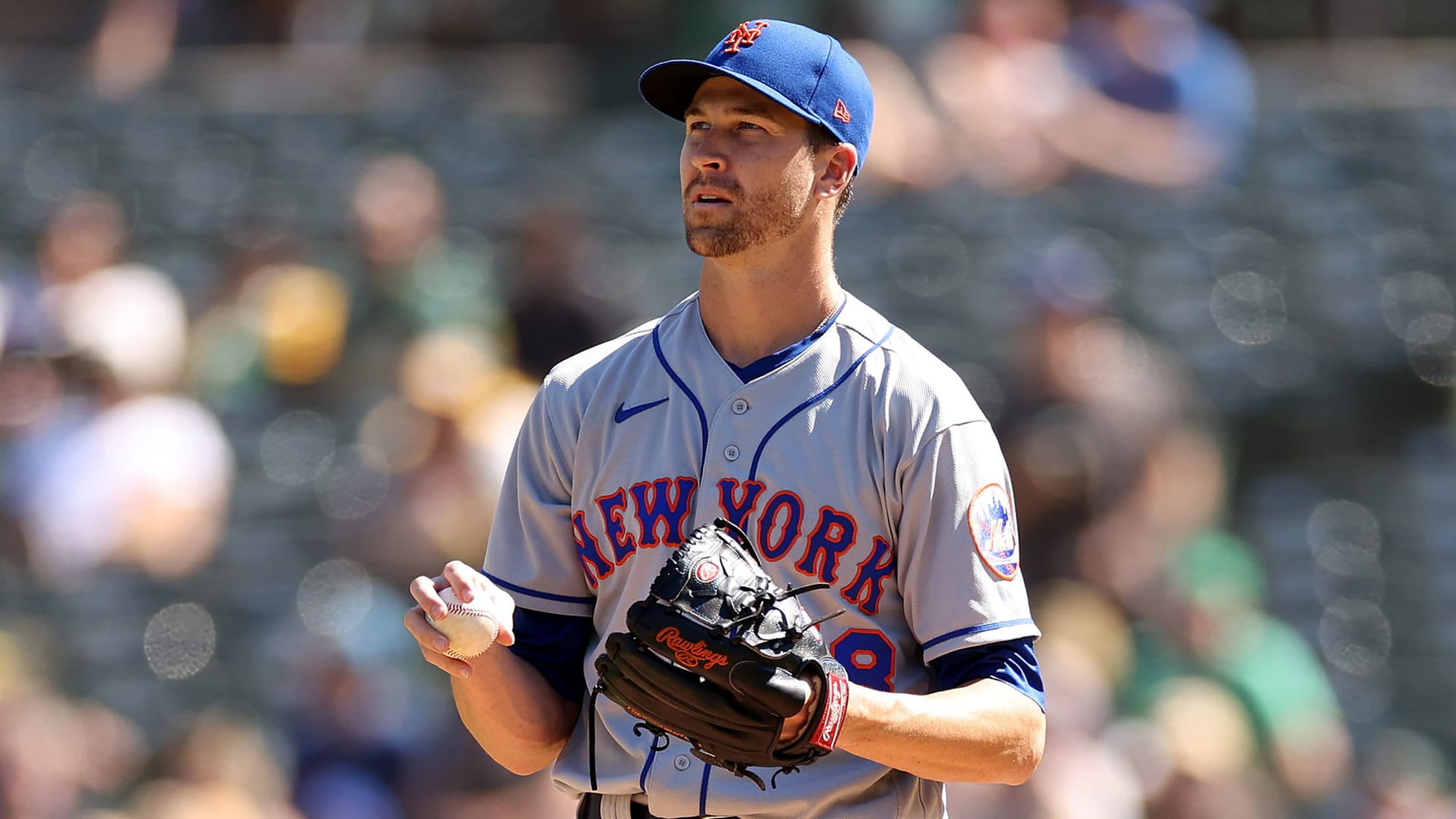 Two-time Cy Young Award winner Jacob deGrom has opted out of his contract with the Mets to become a free agent. MLB.com is tracking all the latest rumors surrounding the 34-year-old.
13 moments that made Mo a legend in NYC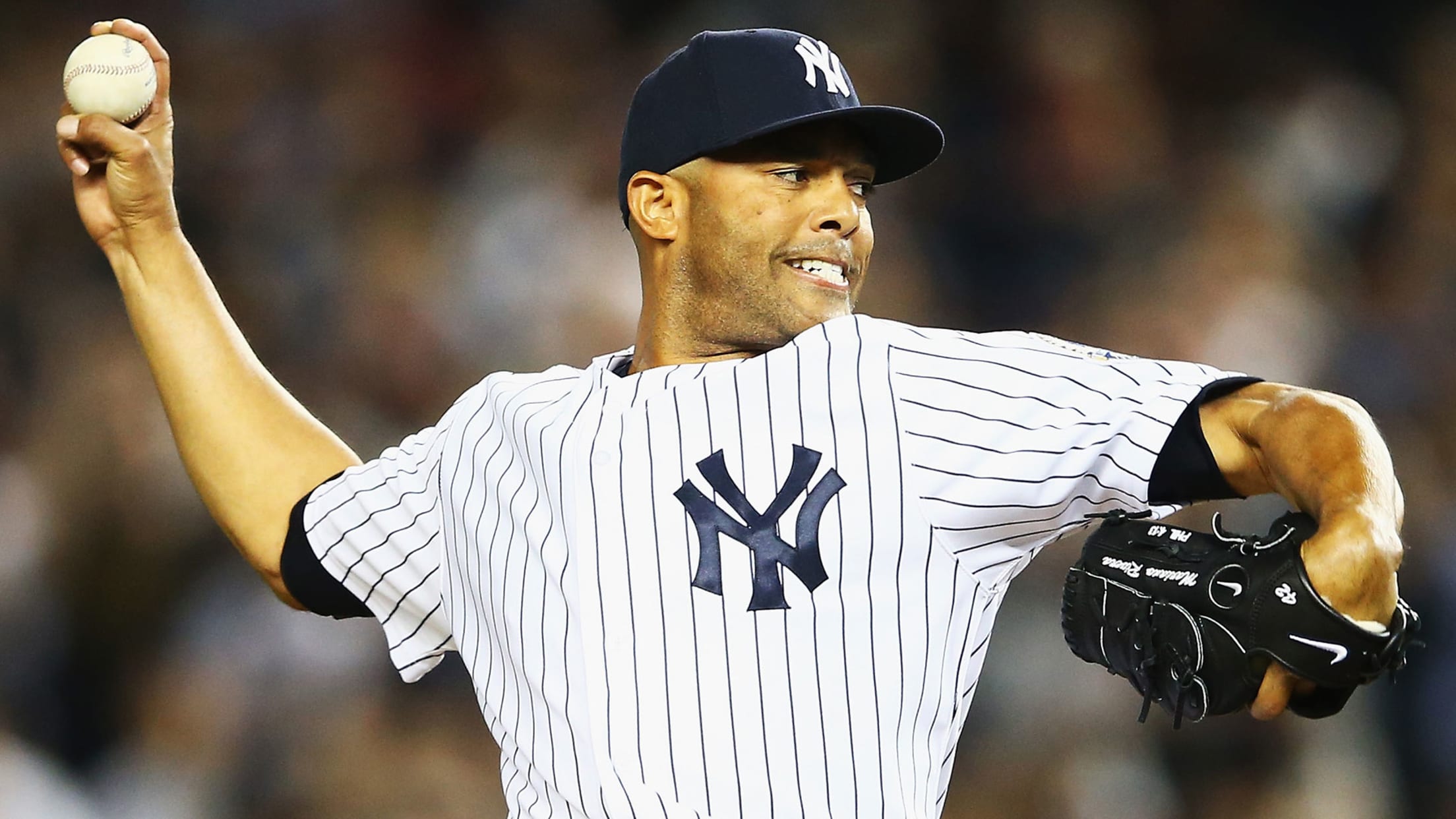 Mariano Rivera's journey to Cooperstown included 652 regular-season saves and another 42 in the postseason, so there was no shortage of options in choosing the closer's greatest career highlights. To honor the first player to be unanimously selected to the Hall of Fame, MLB.com looks at 13 moments that made
The best baseball players born on Nov. 29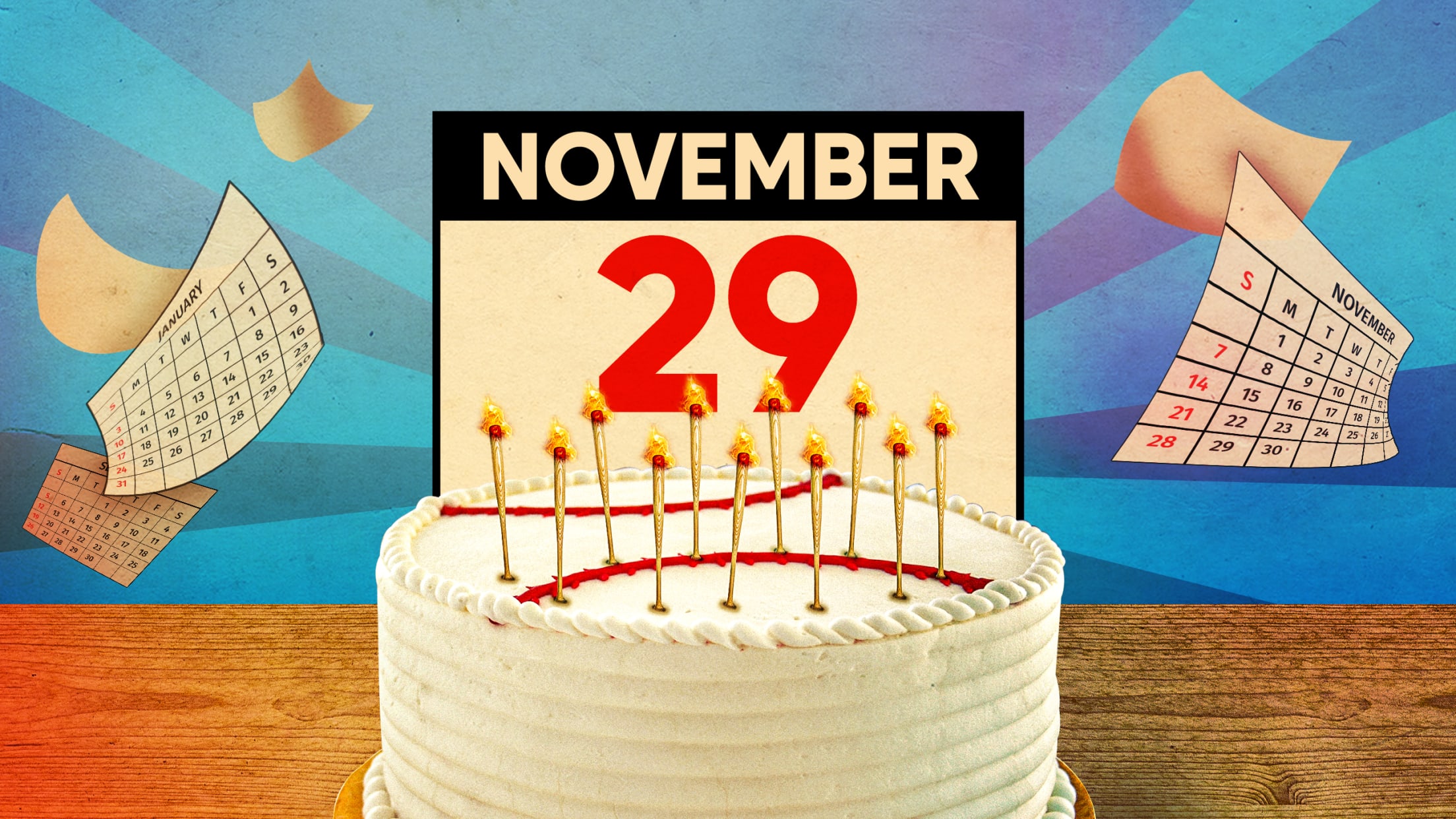 Who are the best players born on each day of the year? We have a list for every day on the calendar. Here's a subjective ranking of the top five for Nov. 29:
Who is best bet on market: Rodón, Verlander or deGrom?
Panel of MLB.com reporters debates the merits of each option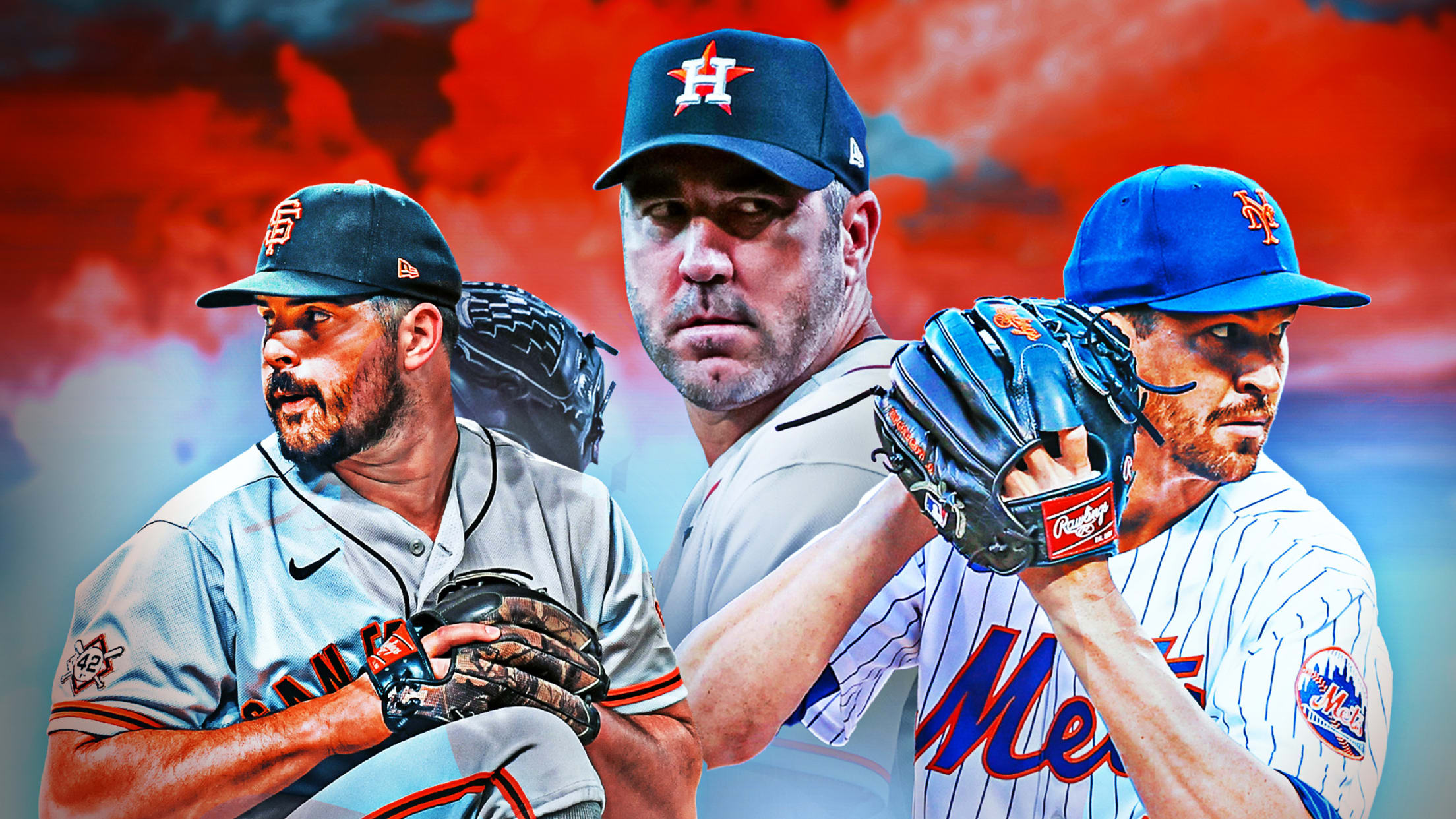 Signing free agents almost always involves a gamble, mainly because the older the player, the higher the injury risk. Three veteran pitchers in particular are going to command high dollars on the free-agent market this offseason -- and all three have had injury issues in the not-so-distant past. Through the
The biggest prize among free-agent shortstops is ...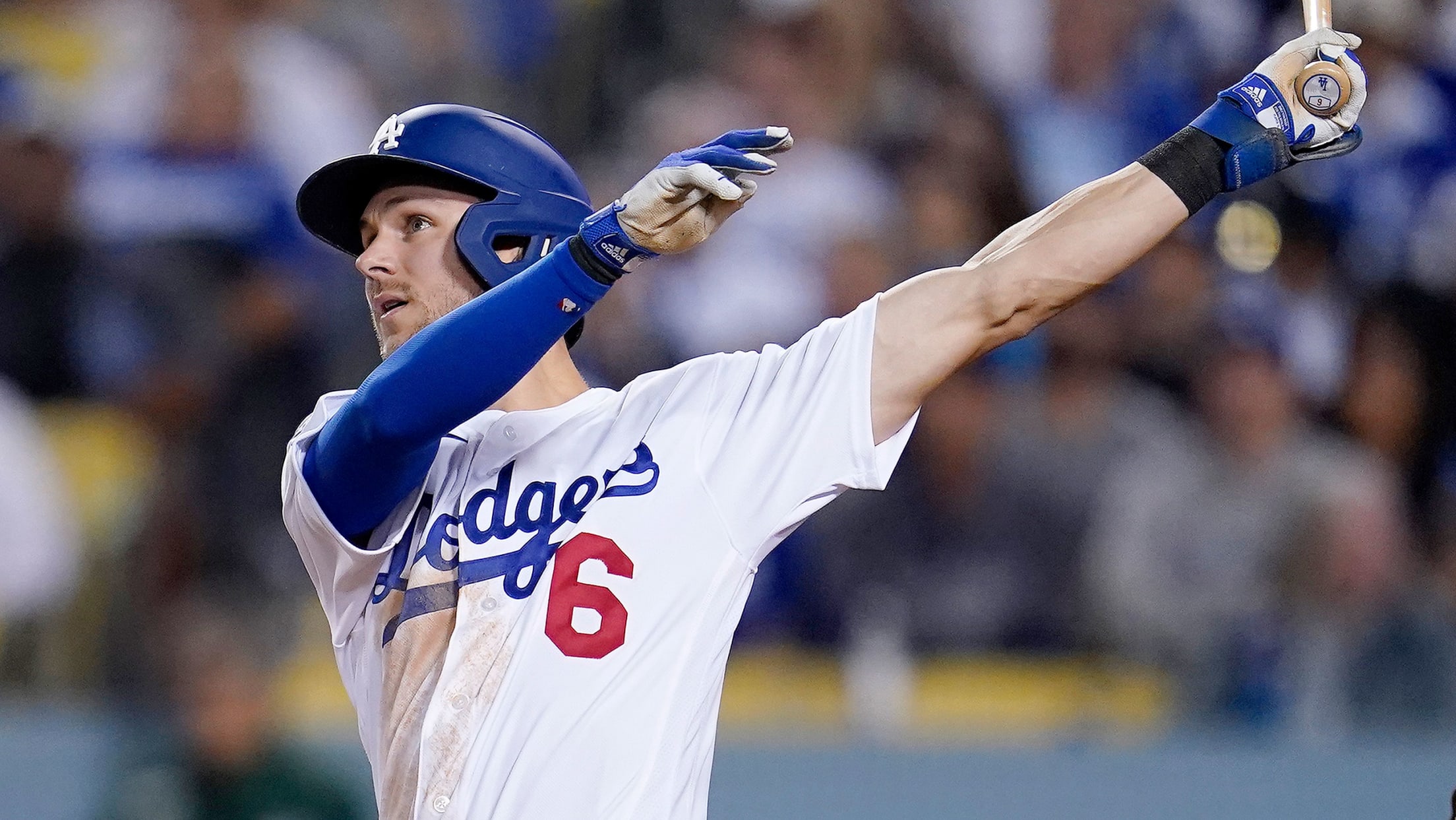 With the 2022 season behind us and the Hot Stove ready to burn, we're taking a close look at some of the most prominent players eligible for free agency. Name: Trea Turner Position: Shortstop Team: Los Angeles Dodgers Age (as of Opening Day 2023): 29 2022 stats: .298/.343/.466, 21 HR,
Reds sign Luke Maile to one-year deal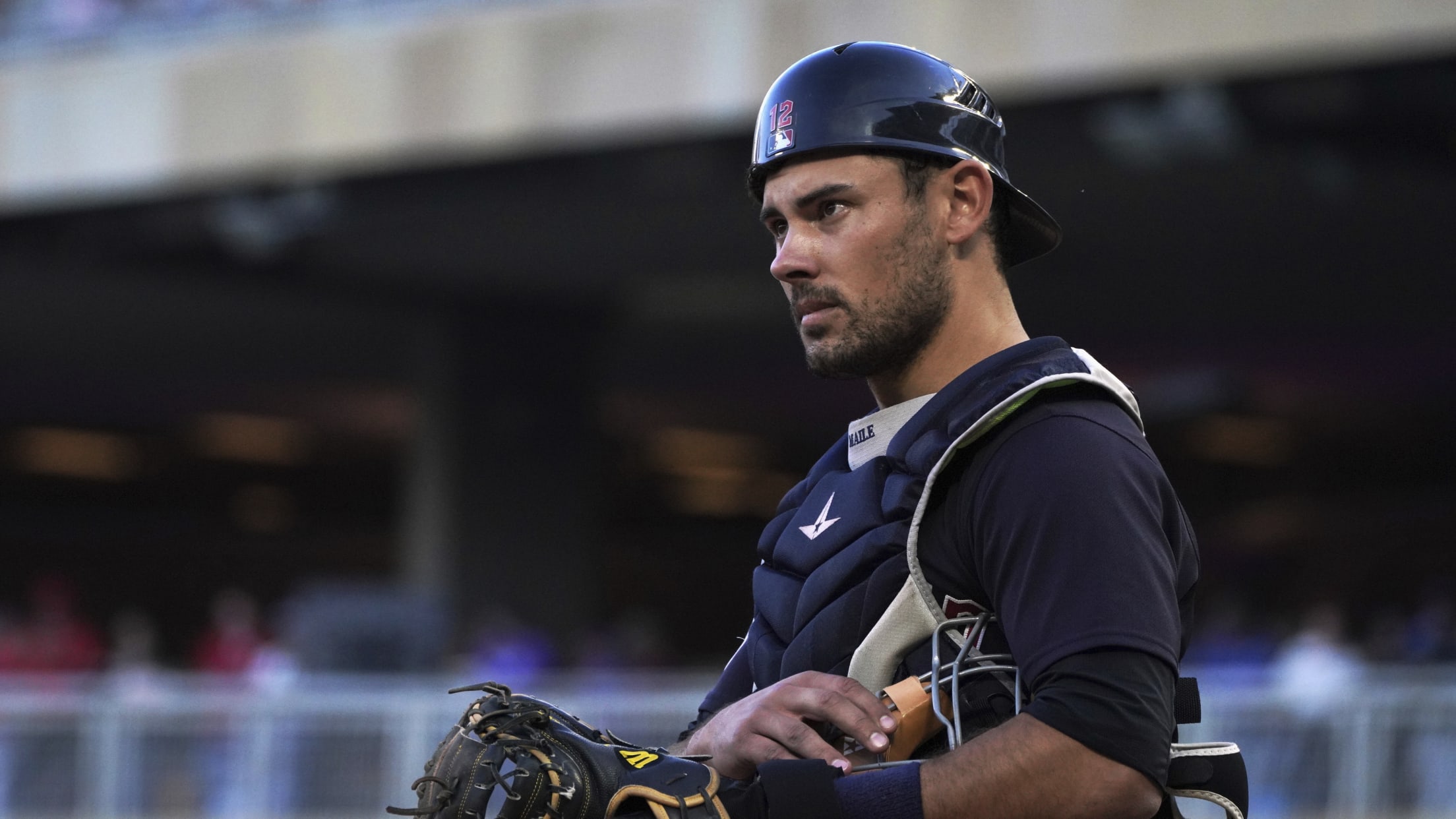 CINCINNATI -- Cincinnati Reds vice president, general manager Nick Krall on Monday announced the signing of Covington Catholic High School graduate catch Luke Maile to a 1-year contract through the 2023 season. Maile's contract will be worth $1.175 million for 2023, with an additional $25K possible in performance bonuses, a
The 22 nastiest pitches of '22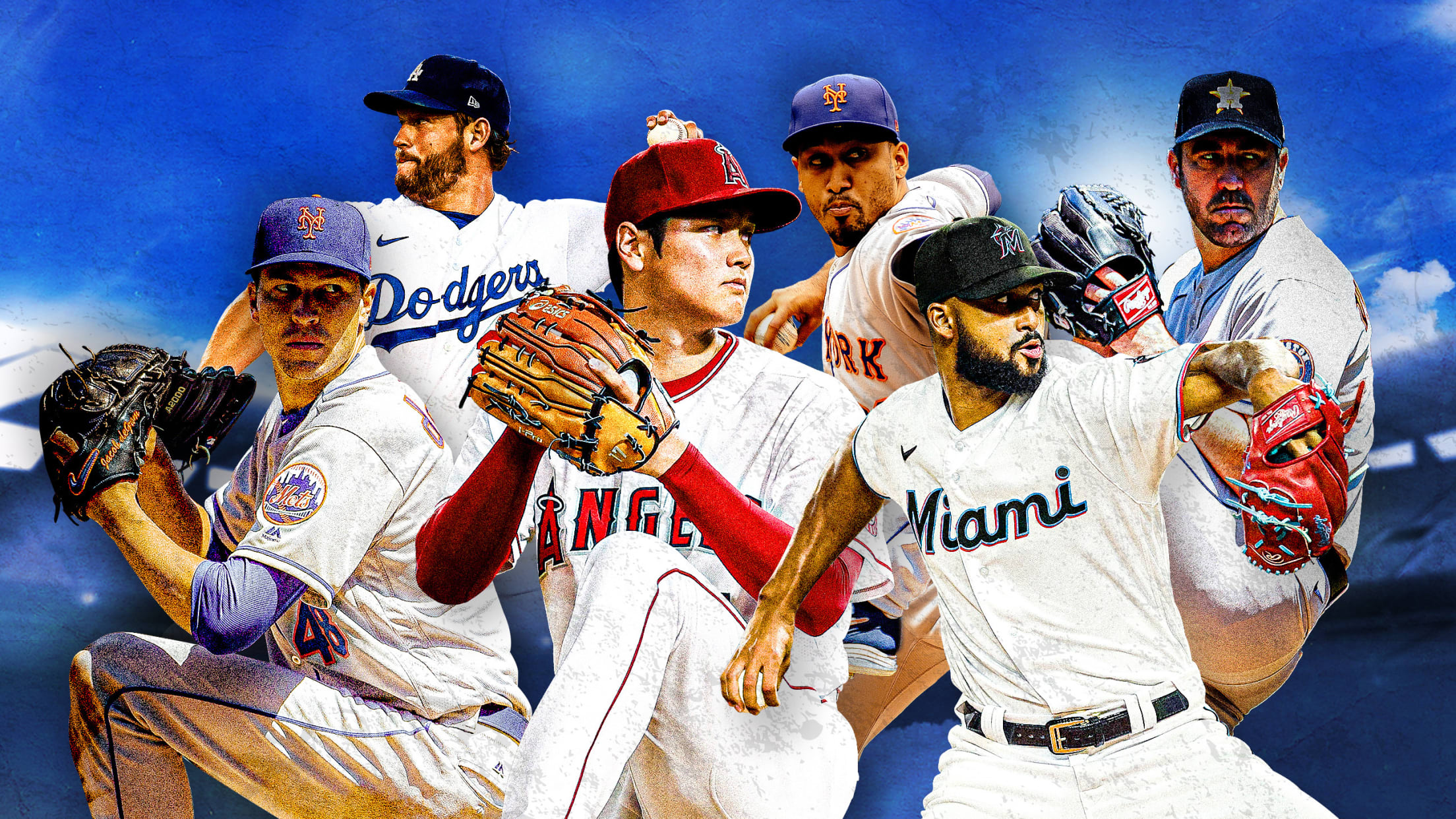 Want to see the nastiest pitches of 2022? Look no further. Let's use Statcast's pitch tracking data to find the very best pitches this season had to offer. These pitches had it all. They're the ones with the most overpowering velocity. The most elite spin. The most extreme Wiffle ball
Blue Jays' 5 biggest needs for '23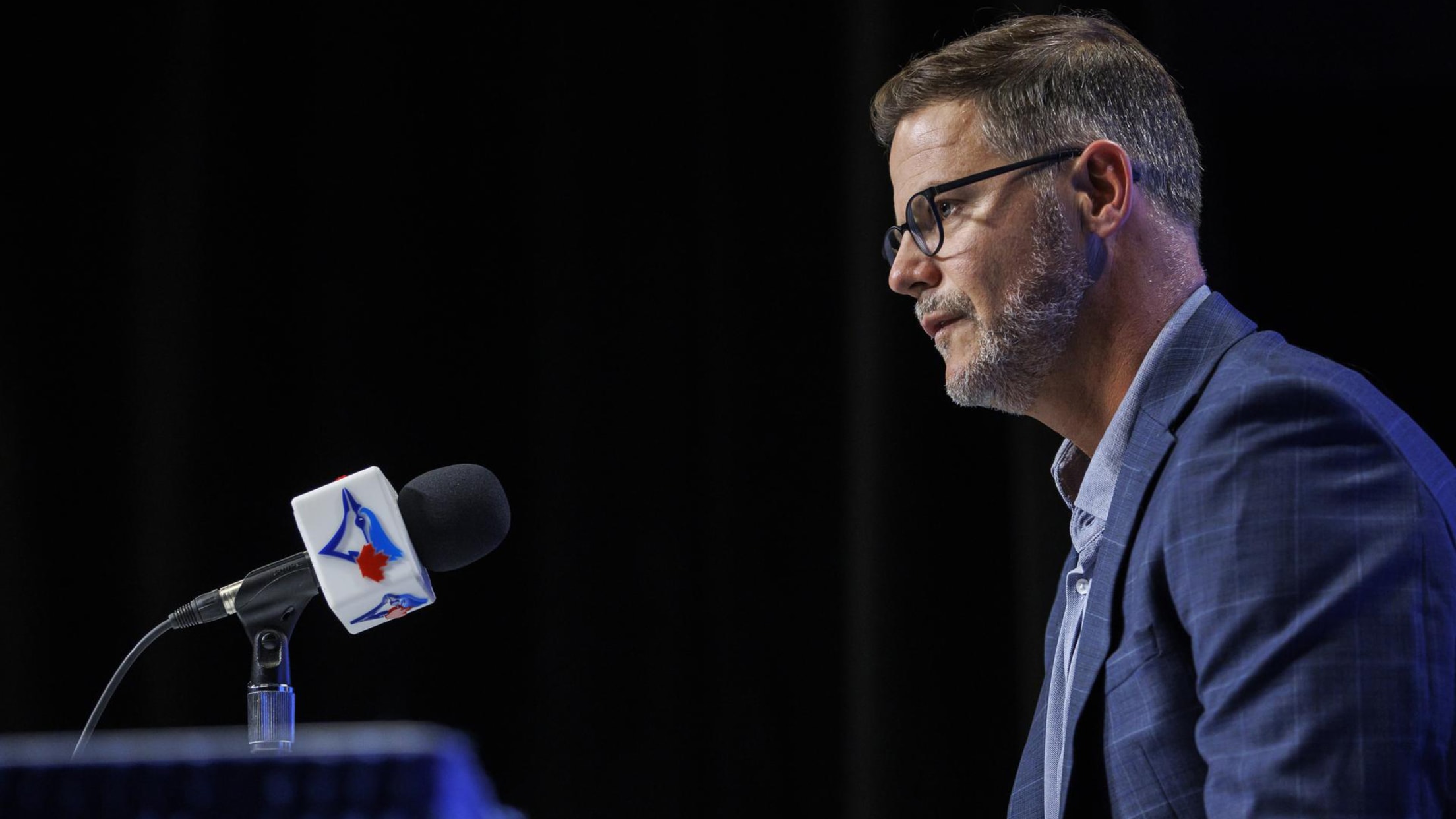 This story was excerpted from Keegan Matheson's Blue Jays Beat newsletter. To read the full newsletter, click here. And subscribe to get it regularly in your inbox.
Bogaerts could find fit in Philly, San Diego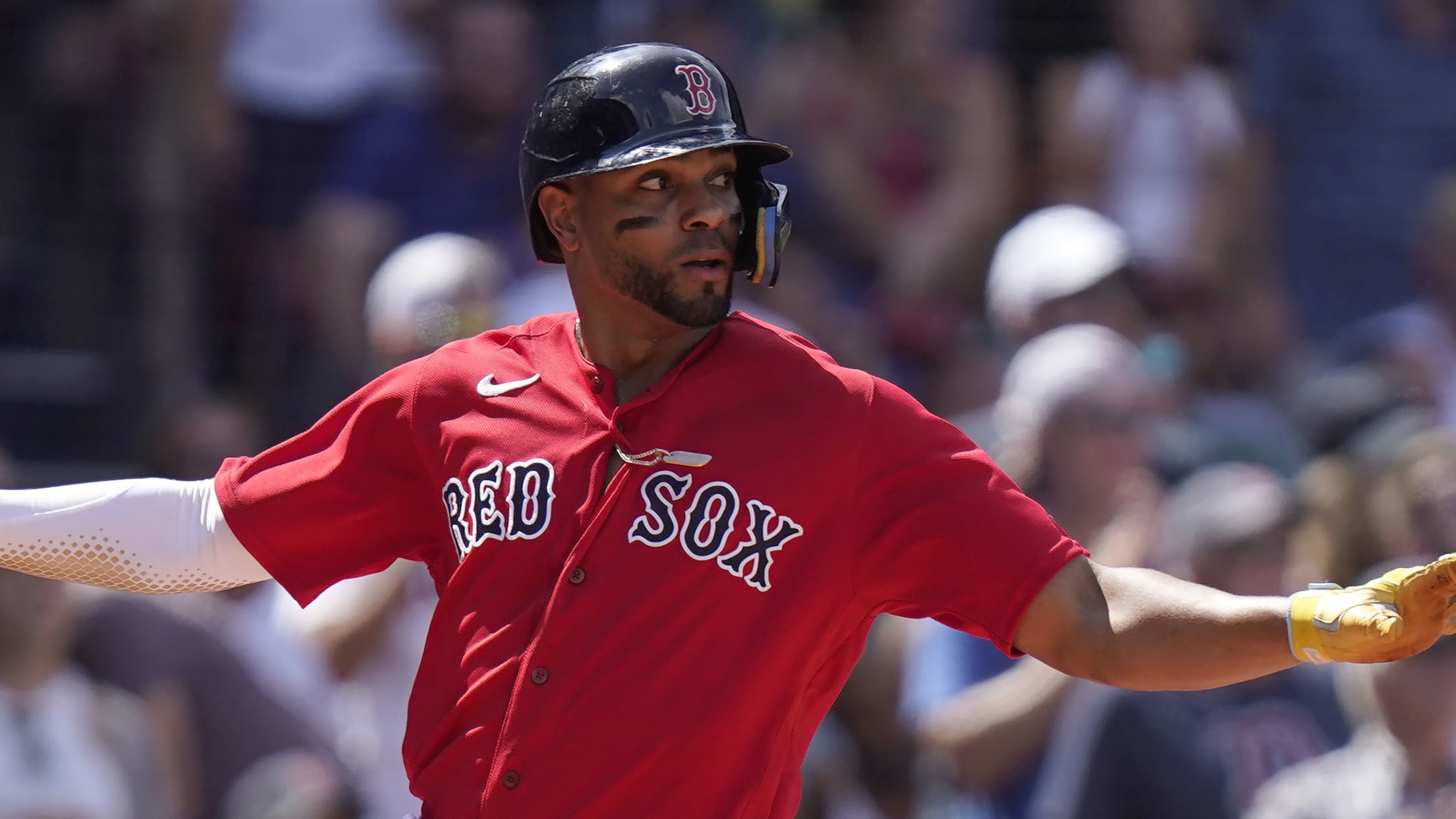 Xander Bogaerts has opted out of his contract with the Red Sox to become a free agent, and MLB.com is keeping track of the latest rumors surrounding the shortstop.