3-time champs: Astros win another AL West title
Houston clinches division behind Springer, Verlander in final home game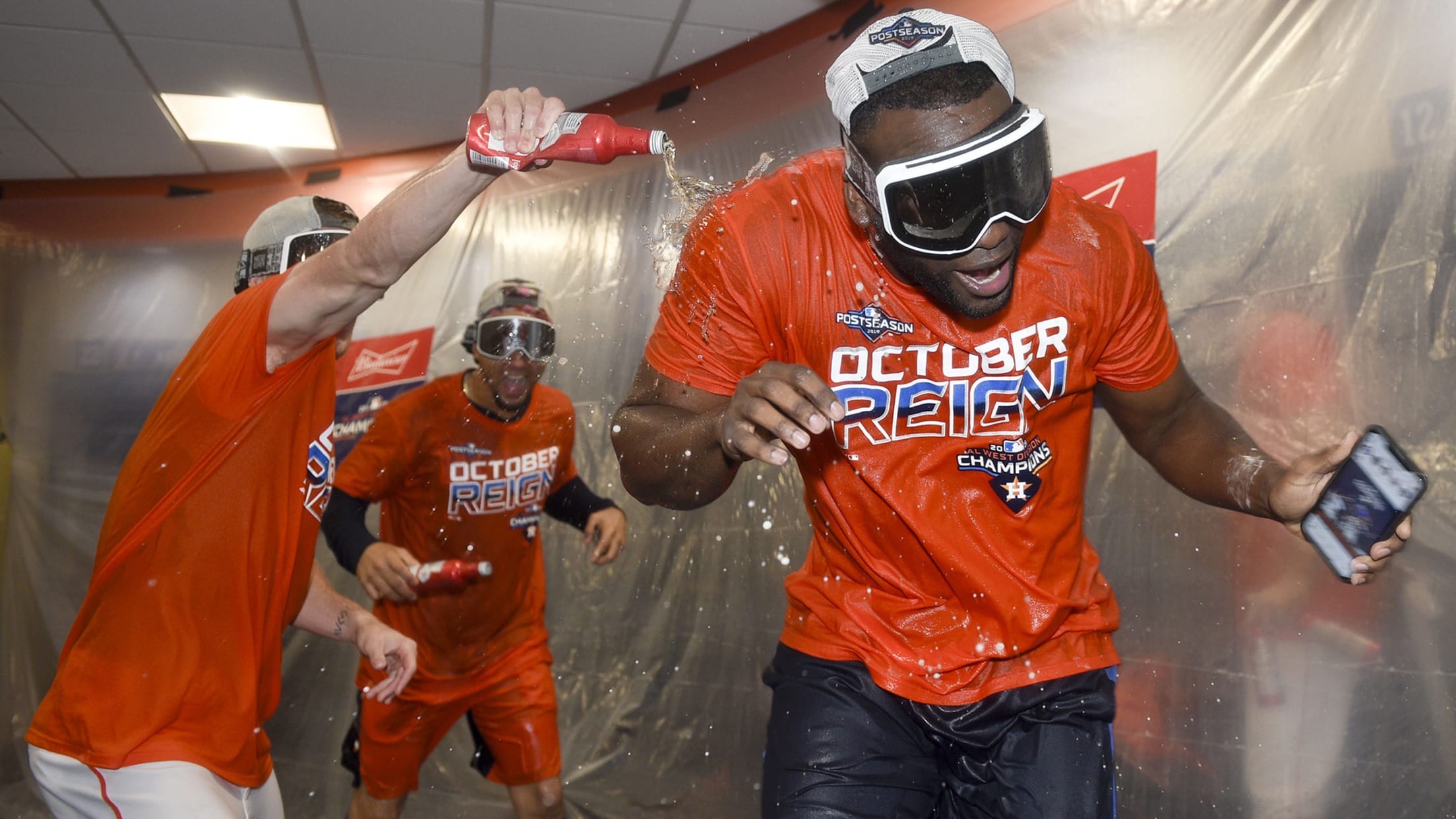 HOUSTON -- The Astros weren't going to be denied on this day. Not with Justin Verlander on the mound with a chance to win 20 games. Not with George Springer swinging the bat like he wanted to single-handedly carry the day. And not with a sellout crowd ready to throw
Cards rally to clinch playoff berth, sweep Cubs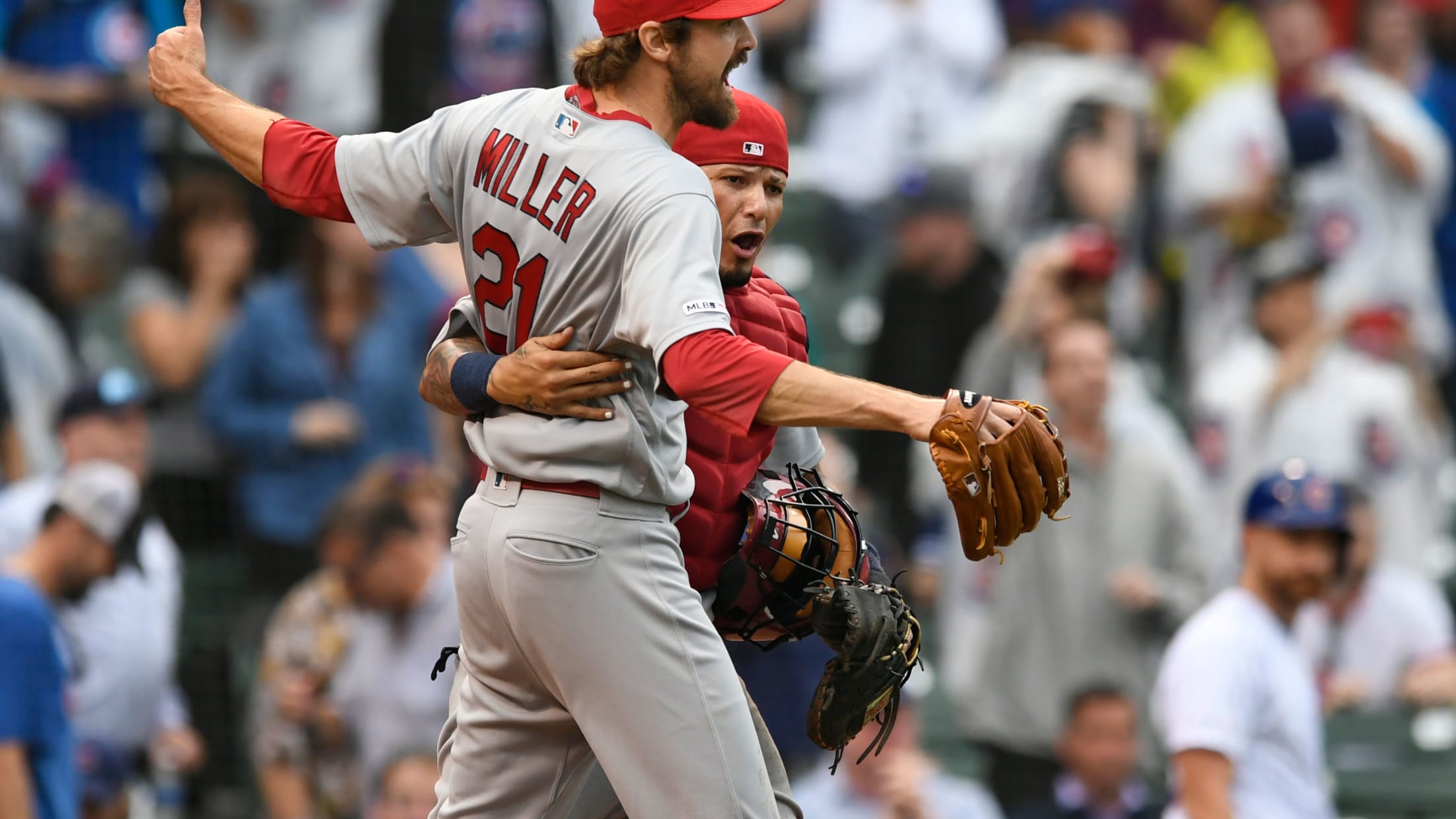 CHICAGO -- Champagne glasses and bottles lined the table in the visitor's clubhouse at Wrigley Field, remnants of a toast to celebrate a 3-2 victory against the Cubs on Sunday afternoon -- a victory that clinched the Cardinals' first postseason berth since 2015. But the clubhouse wasn't covered in champagne,
Ryu's 1st HR, Belli's slam power LA to 100th W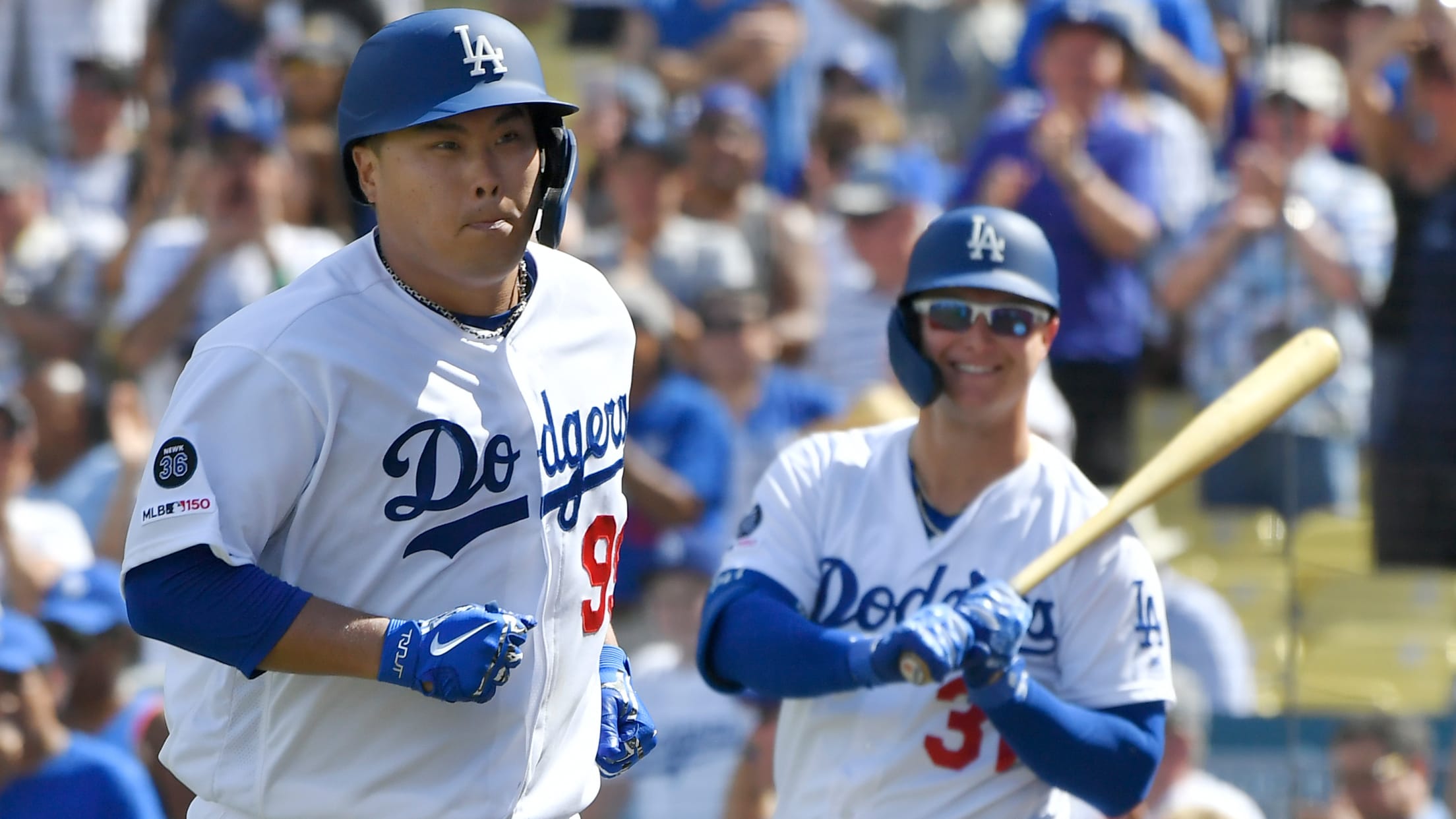 LOS ANGELES -- Soon after the stunning spectacle of Hyun-Jin Ryu's first MLB home run on Sunday at Dodger Stadium, normalcy returned as Cody Bellinger slugged a grand slam and Corey Seager and Will Smith added solo shots in the Dodgers' 7-4 win over the Rockies, their 100th victory in
Not perfect, but Crew's magic number at 3
Brewers don't allow baserunner until 7th; finish homestand 6-1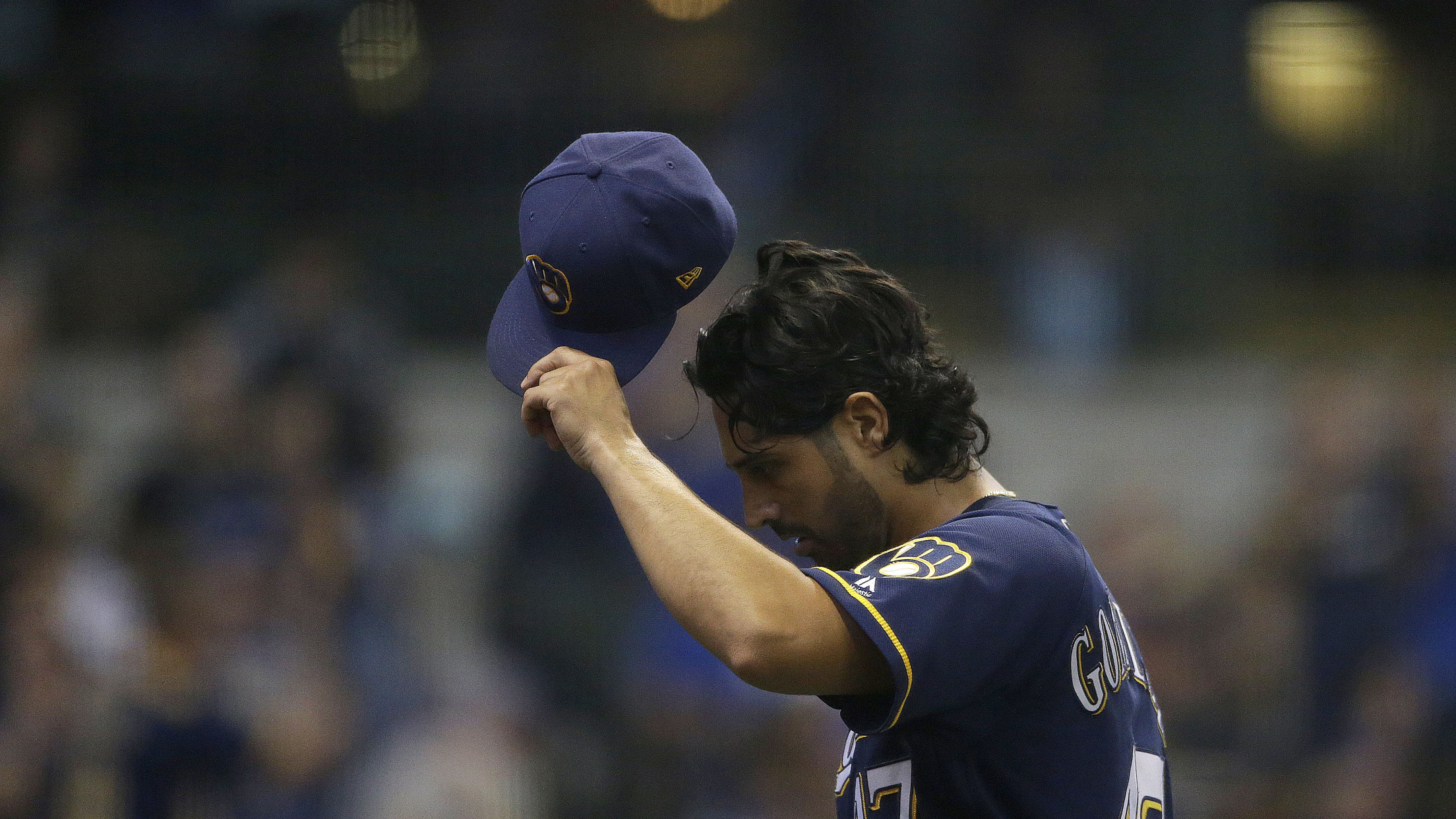 MILWAUKEE -- There's something special that happens when the Brewers get to September, and that magic continued in Sunday's 4-3 victory over the Pirates at Miller Park that capped a three-game sweep. Milwaukee's magic number dropped to three games with the Cubs' loss to the Cardinals and the Brewers are
Sevy, Yanks ensure ALDS will begin in Bronx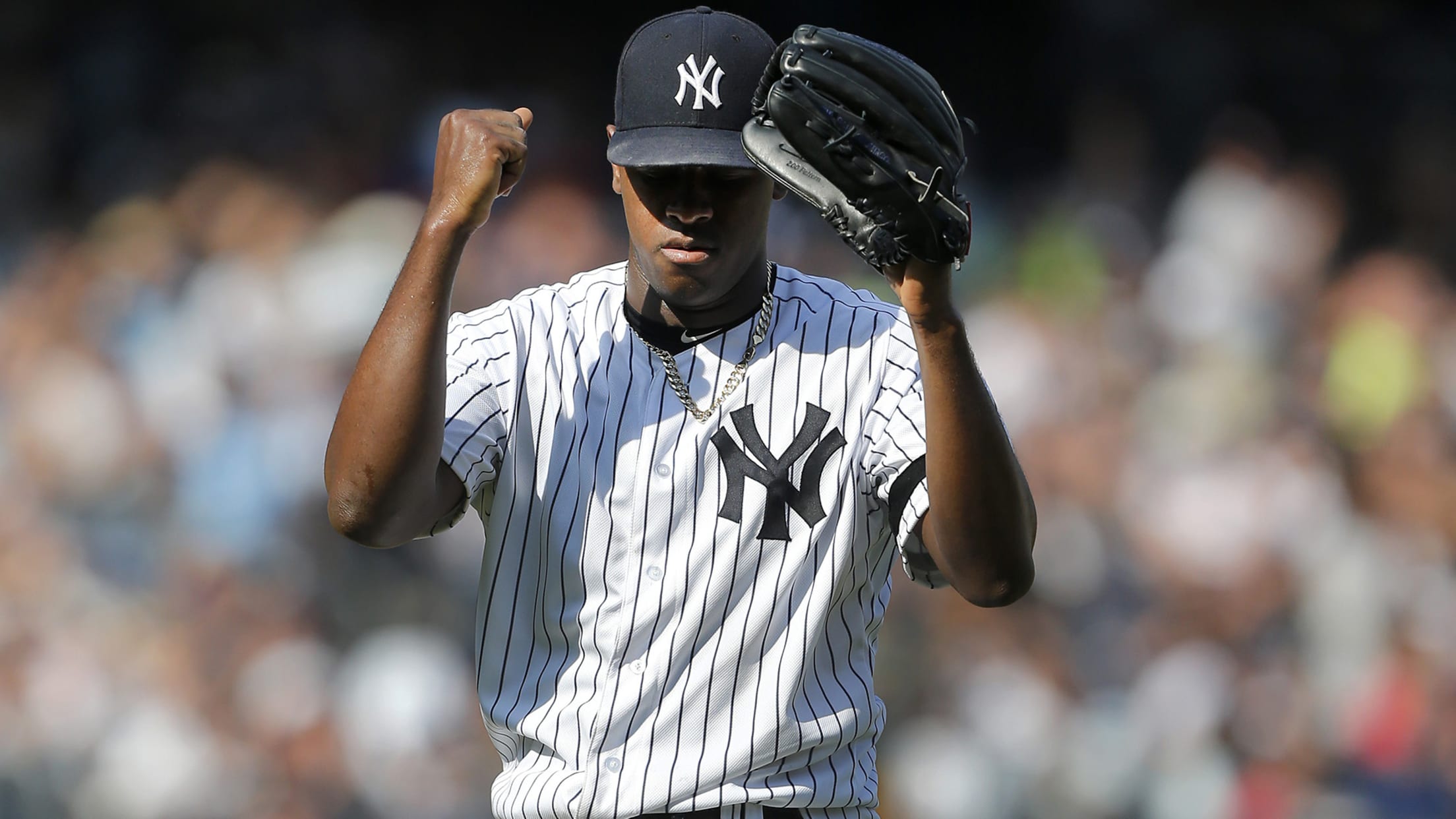 NEW YORK -- When the Yankees decided to stand pat in advance of the Trade Deadline this July, general manager Brian Cashman voiced the belief that a healthy Luis Severino could provide more of an upgrade than any other available player in the marketplace. That vision is becoming reality, just
Here is MLB's All-Second Half team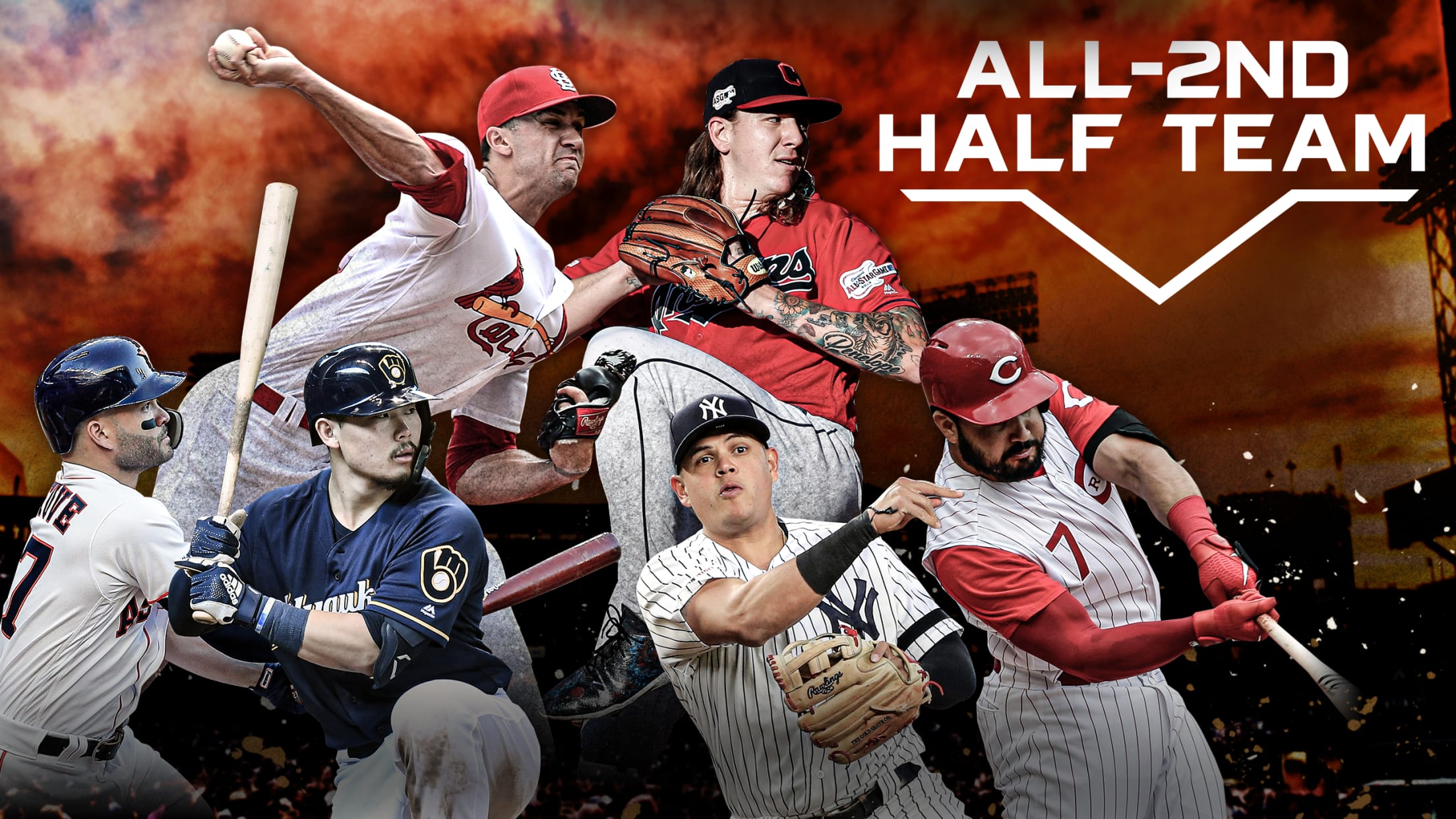 Because an All-Star Game staged in the winter months would be odd and unsettling, the Midsummer Classic we know and love is a celebration of a half-baked season. You get to the game mostly on the might of numbers not yet fully formed. That means the second-half surgers -- the
Cubs lose 6th straight, watch Cards clinch
Darvish's gem slips away in ninth; Chicago falls back in WC race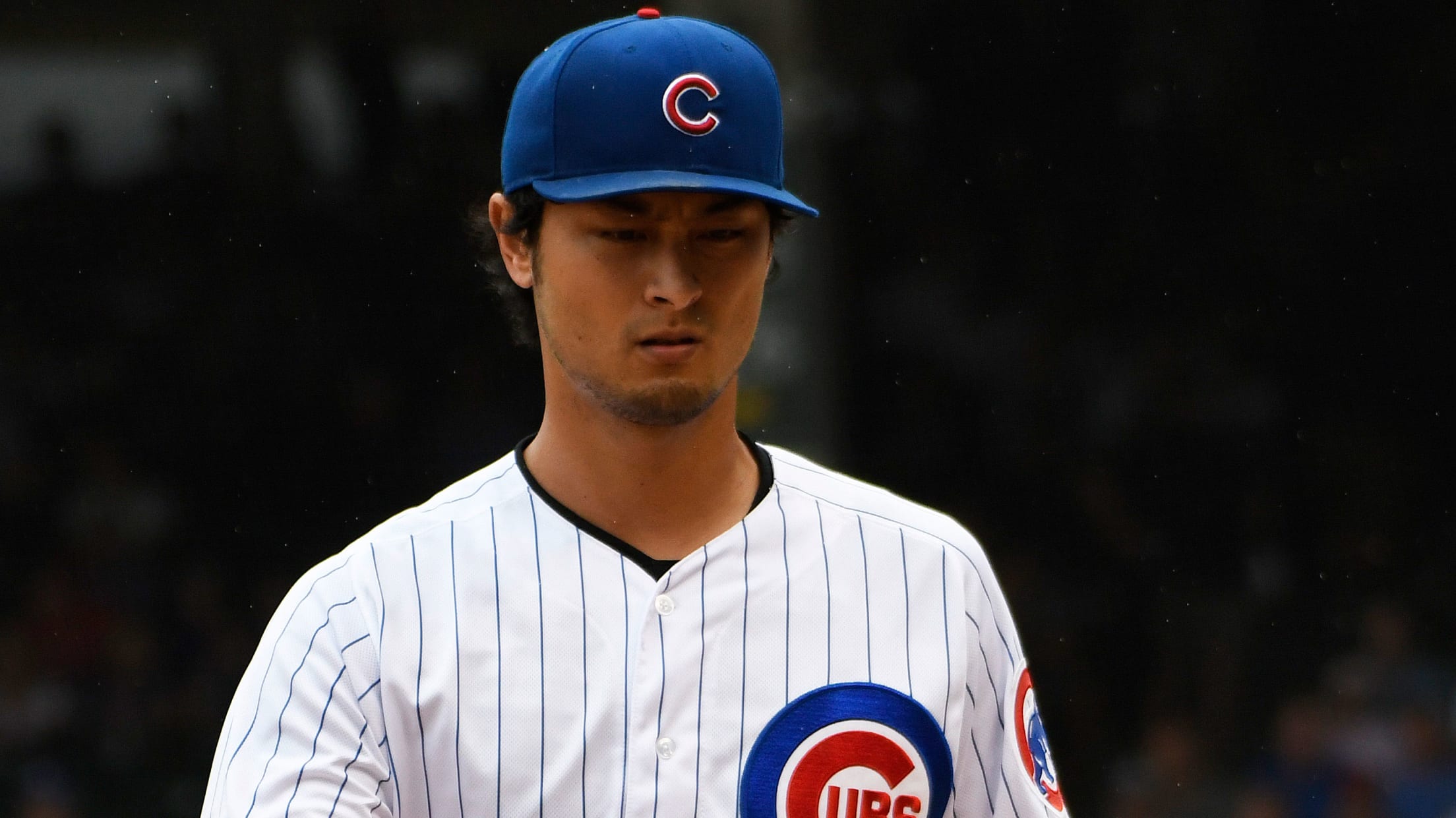 CHICAGO -- A considerable amount of dirt was caked across the right side of Yu Darvish's silver name plate above his clubhouse locker. It was the result of an anger-fueled heave of his muddy spikes in the moments following Sunday's gut-wrenching loss to the Cardinals. As Darvish spoke to reporters
Springer mashes 3 HRs for 1st time in career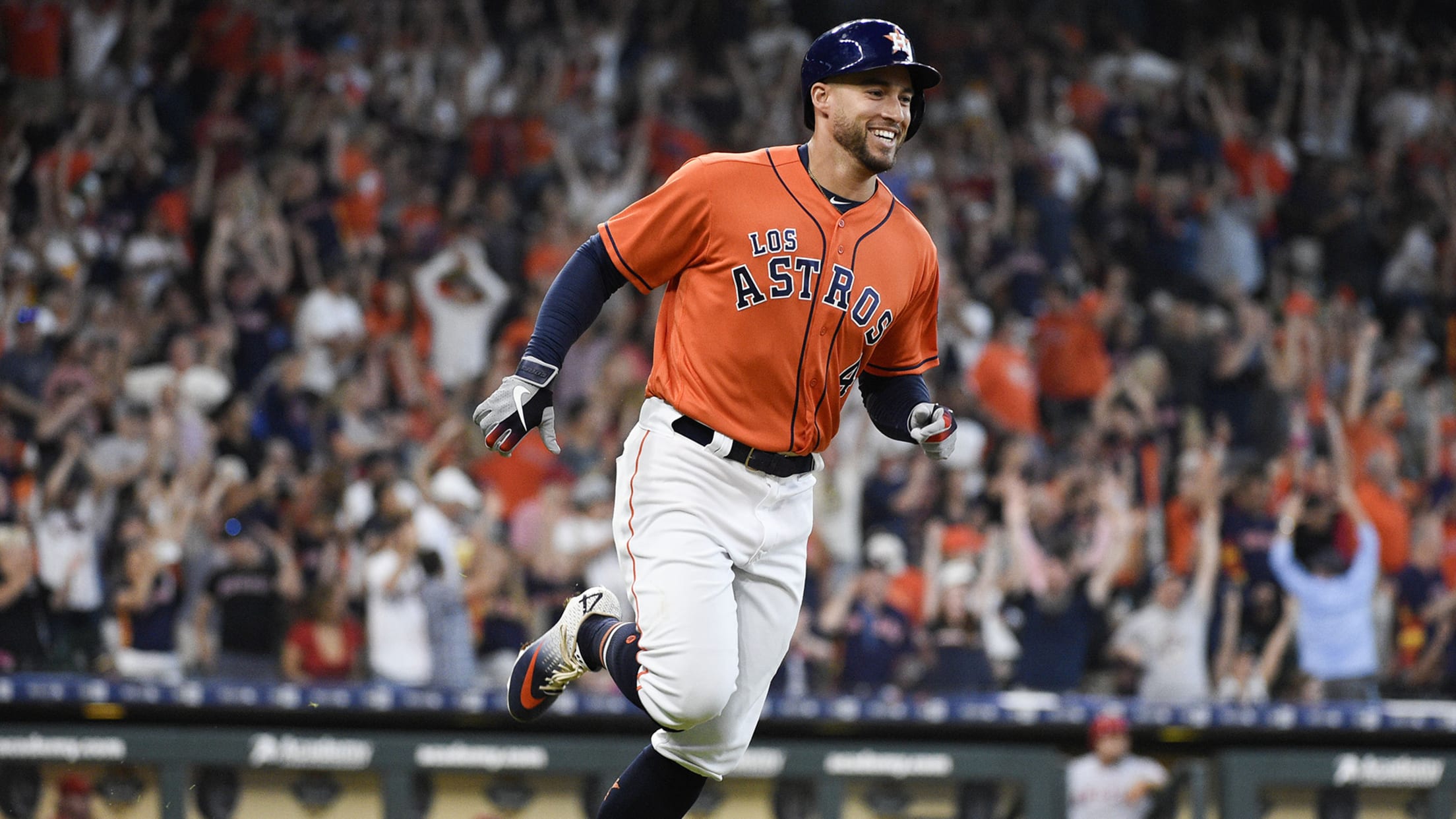 HOUSTON -- Astros outfielder George Springer homered in his first three at-bats in Sunday's regular-season home finale against the Angels, marking his first career three-homer game and the 14th by a Houston player. No Astros player has ever hit four home runs in a game, and only 18 players in
Freeman (elbow) out early, to miss KC series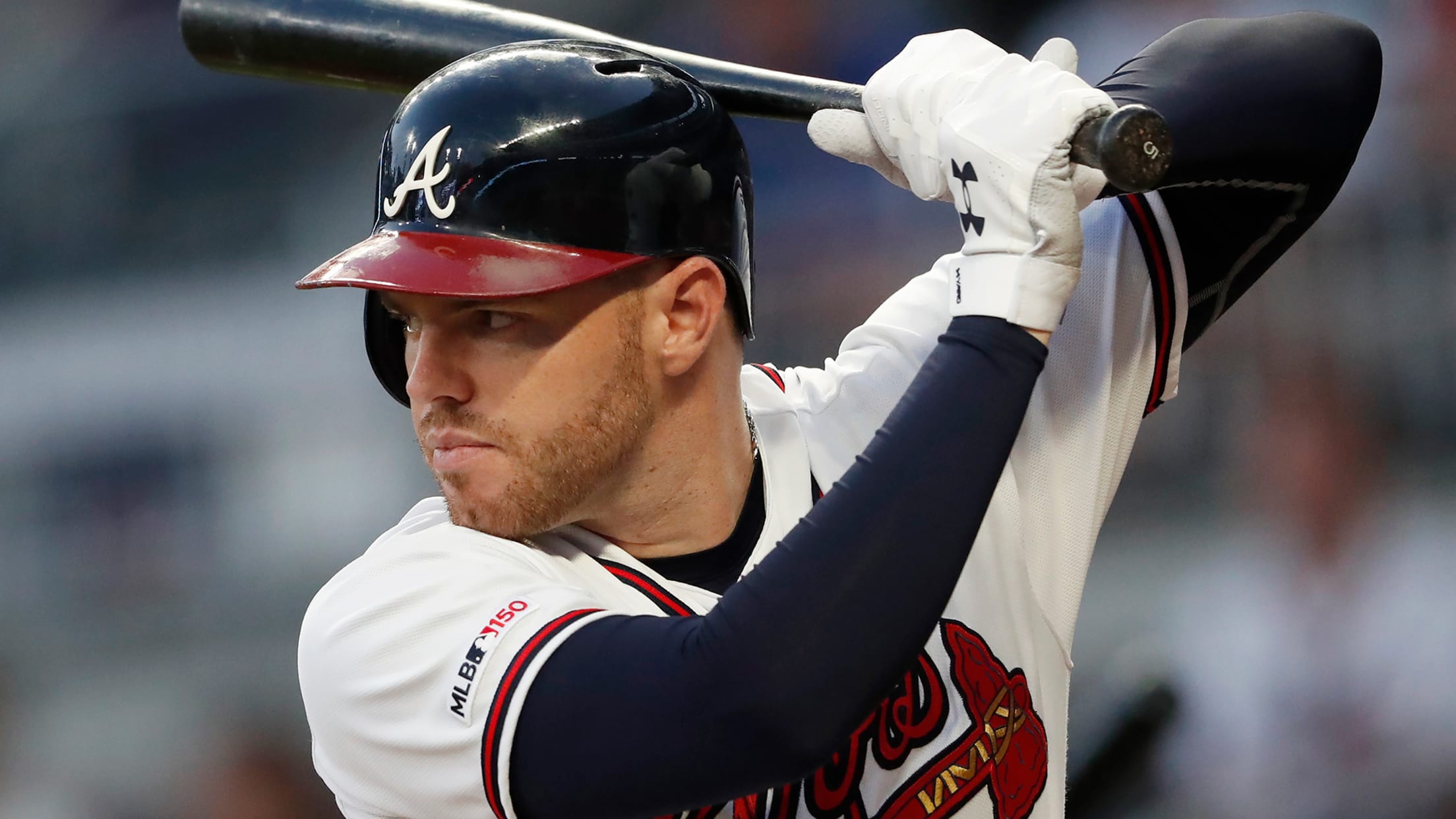 ATLANTA -- Instead of traveling to Kansas City for two-game series this week, Freddie Freeman will remain in Atlanta to undergo treatment on his right elbow, which has been bothered by a bone spur over the past few weeks. The Braves' first baseman is hopeful a few days of treatment
Injury updates: J-Ram, Freeman, Kepler, Bryant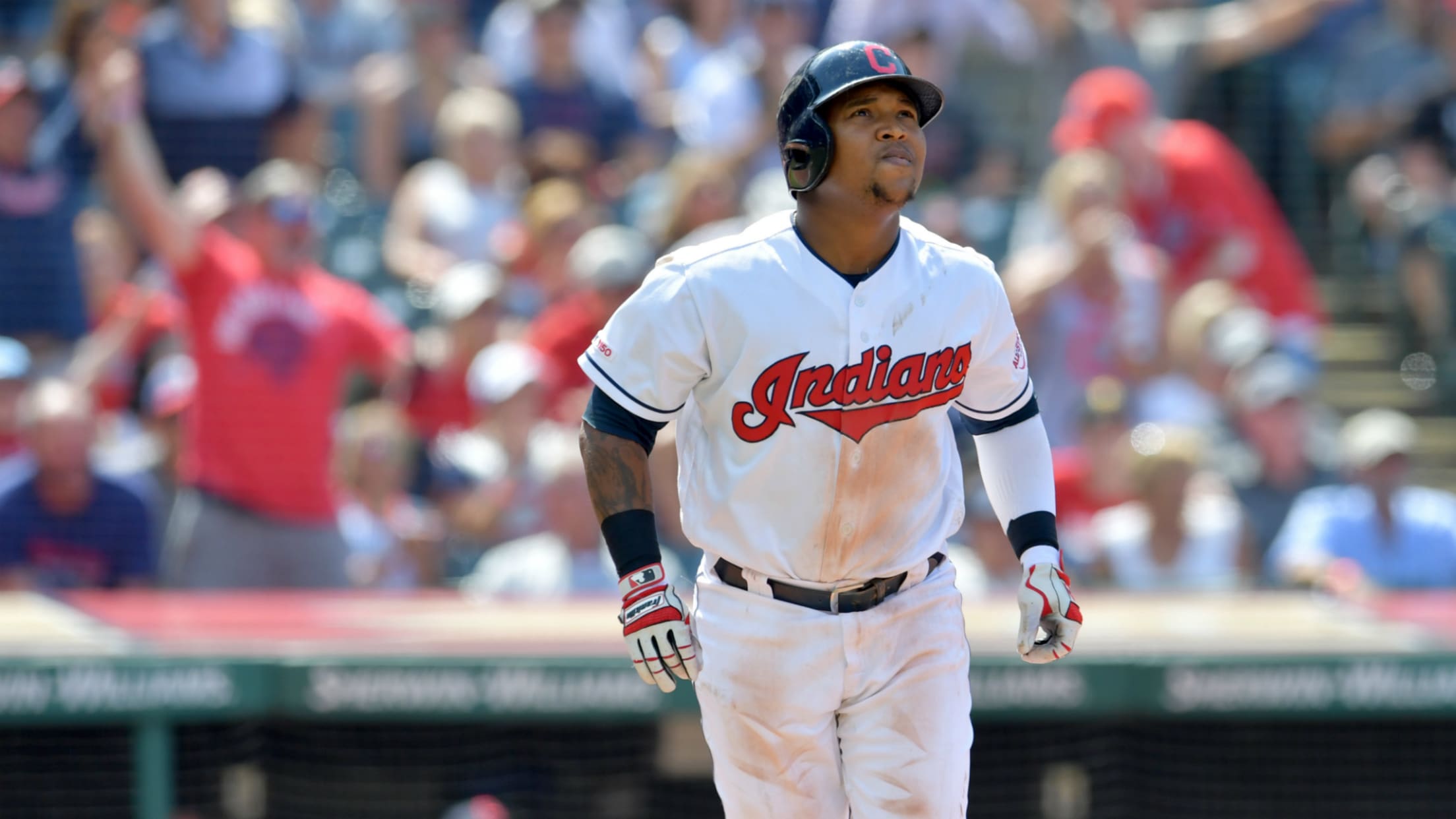 Here is the latest injury news from around Major League Baseball.
Here is the 2019 postseason schedule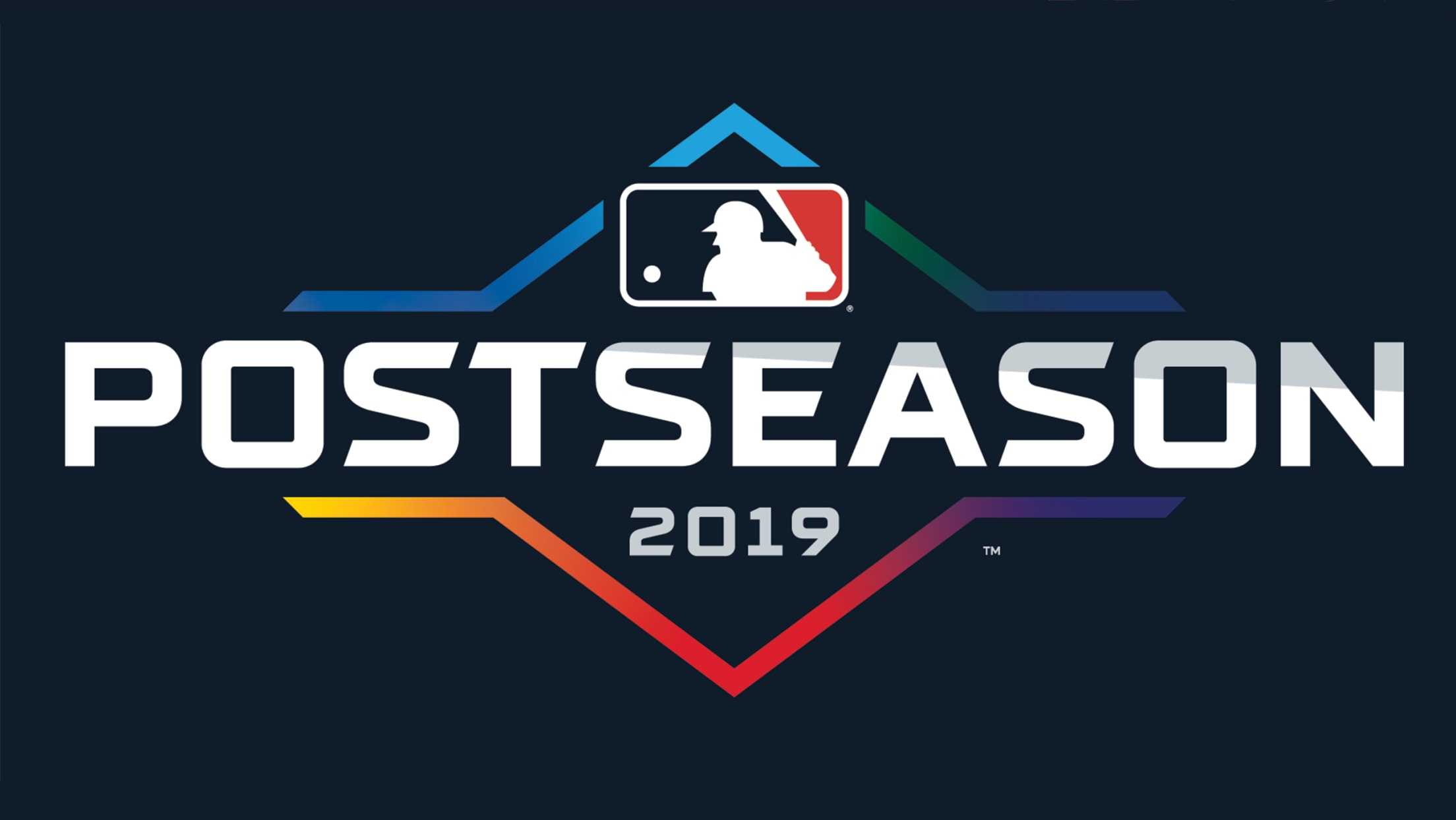 Major League Baseball today announced the schedule for the 2019 Postseason, which is set to open with the National League Wild Card Game presented by Hankook Tire on TBS on Tuesday, Oct. 1, followed by the American League Wild Card Game presented by Hankook Tire on ESPN on Wednesday, Oct.
Explaining postseason tiebreaker scenarios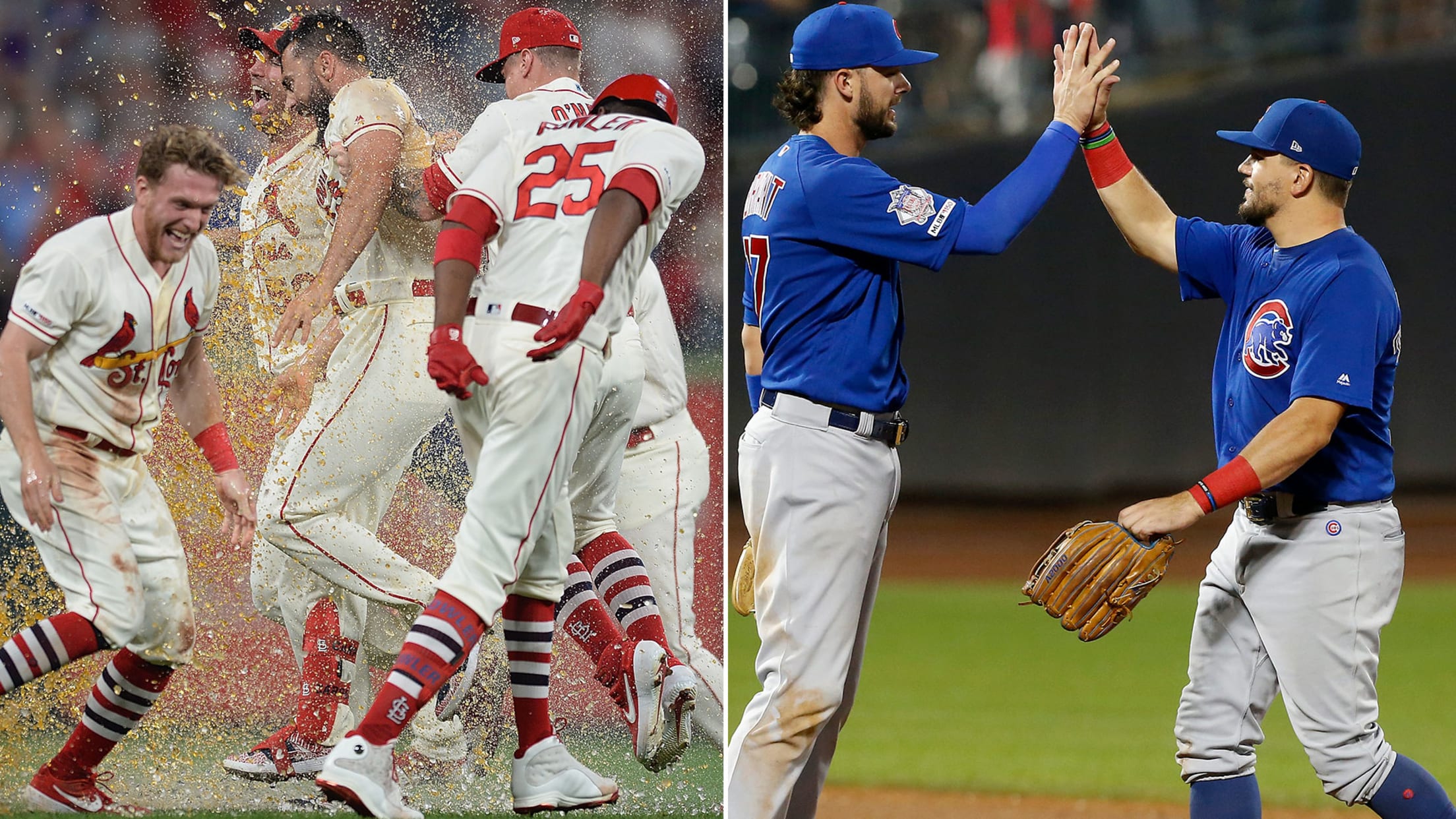 When Major League Baseball instituted the dual-Wild Card system before the 2012 season, it was pretty widely assumed that there would be years in which a cluster of clubs with identical records would require, essentially, their own tournament to decide who advances to the one-and-done Wild Card round. To date,
Nats fall into Wild Card tie after 'pen unravels
Washington relievers allow 4 runs in 7th; a big series vs. Phillies is next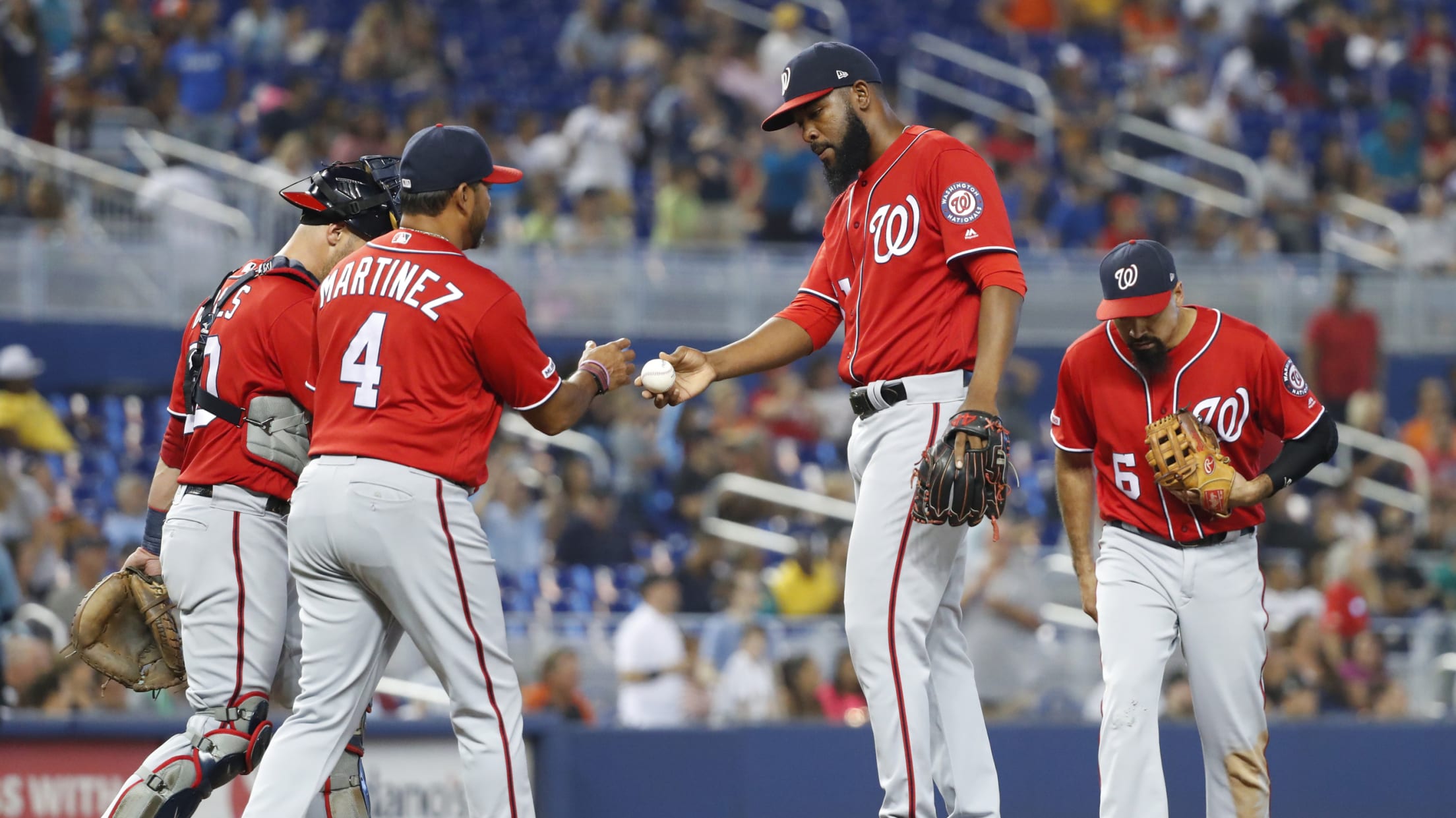 MIAMI -- On track to sweep the weekend series at Marlins Park, the postseason-hopeful Nationals instead watched their bullpen implode -- a recurring theme during the 2019 season. This time, the Nats couldn't recover from a four-run seventh inning in a 5-3 defeat to the Marlins on Sunday. Washington fell
Rays' Wild Card grip weakens with L vs. Boston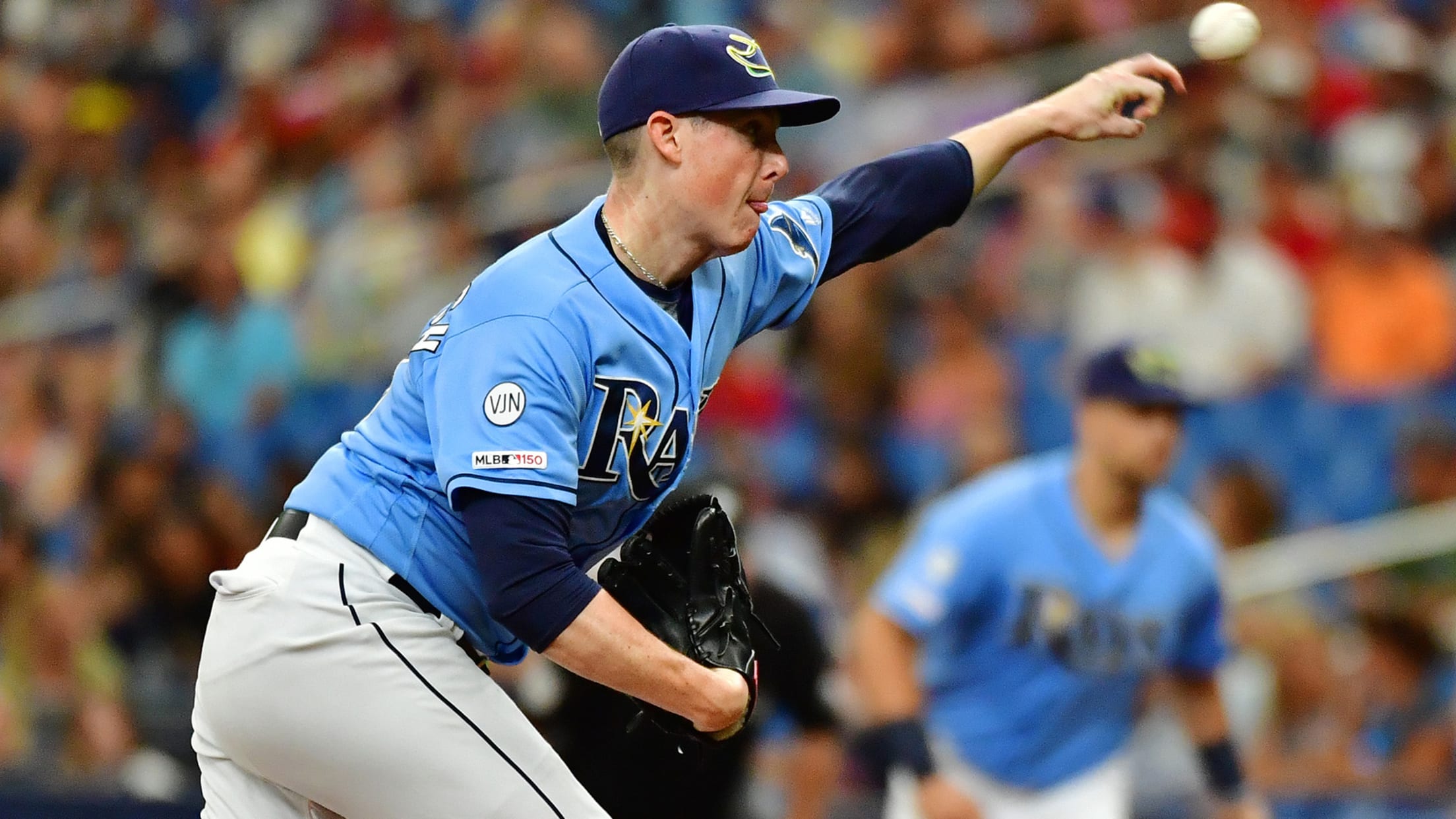 ST. PETERSBURG -- Ryan Yarbrough establishing himself as a reliable option in the rotation is one of the reasons the Rays are in contention for one of the two American League Wild Card spots. But as successful as Yarbrough has been this season, especially in the second half, his last
Cruz joins 400-HR club on swat No. 40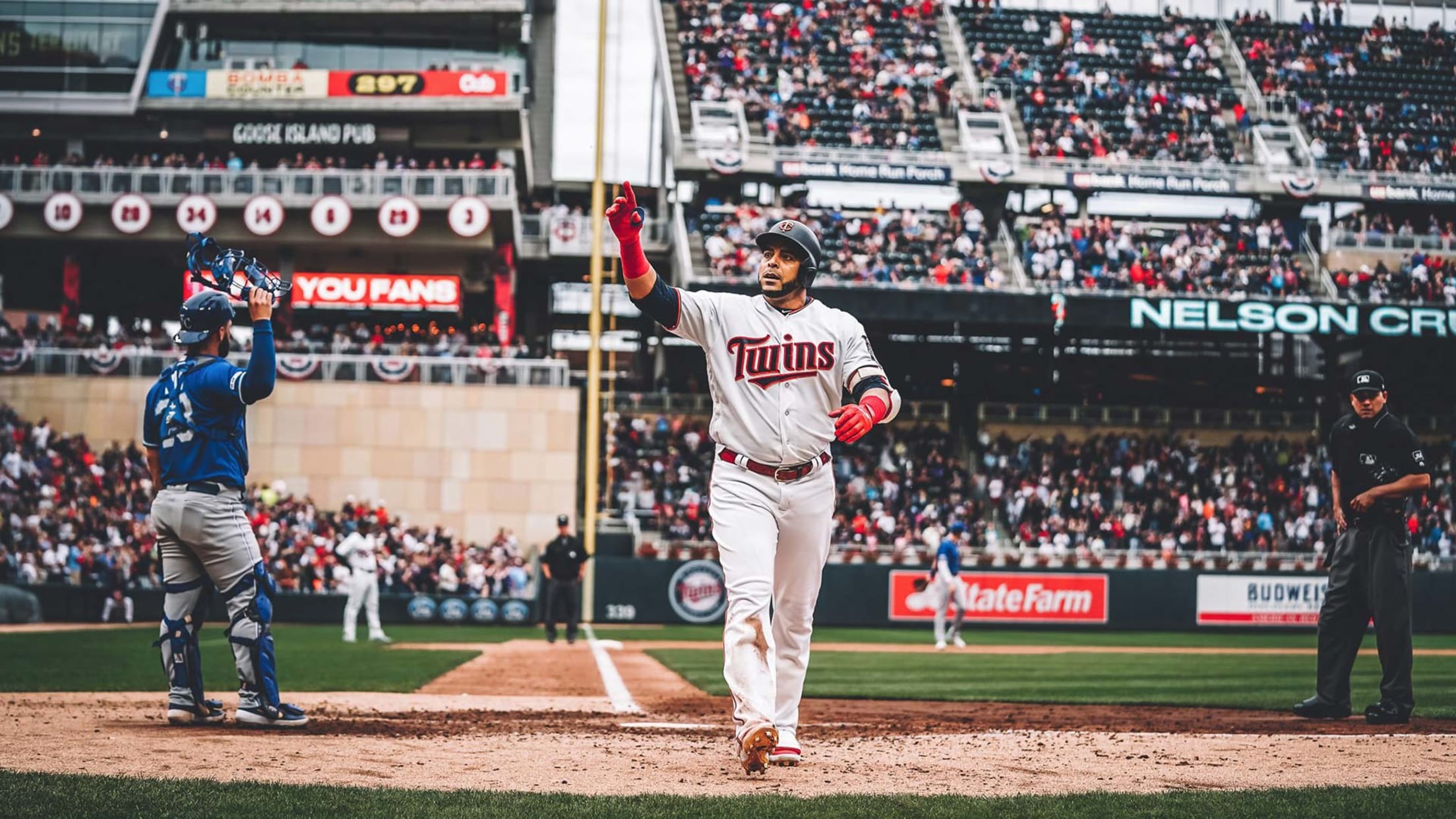 MINNEAPOLIS -- A prodigious second-half power show from Twins slugger Nelson Cruz culminated in history on Sunday afternoon at Target Field. • Every member of the 400-HR club Cruz crushed an opposite-field solo homer off Kansas City reliever Gabe Speier in the fourth inning to become the 57th member of
Stroman guts it out, despite upset stomach
After rough first, starter retires 13 in a row before losing steam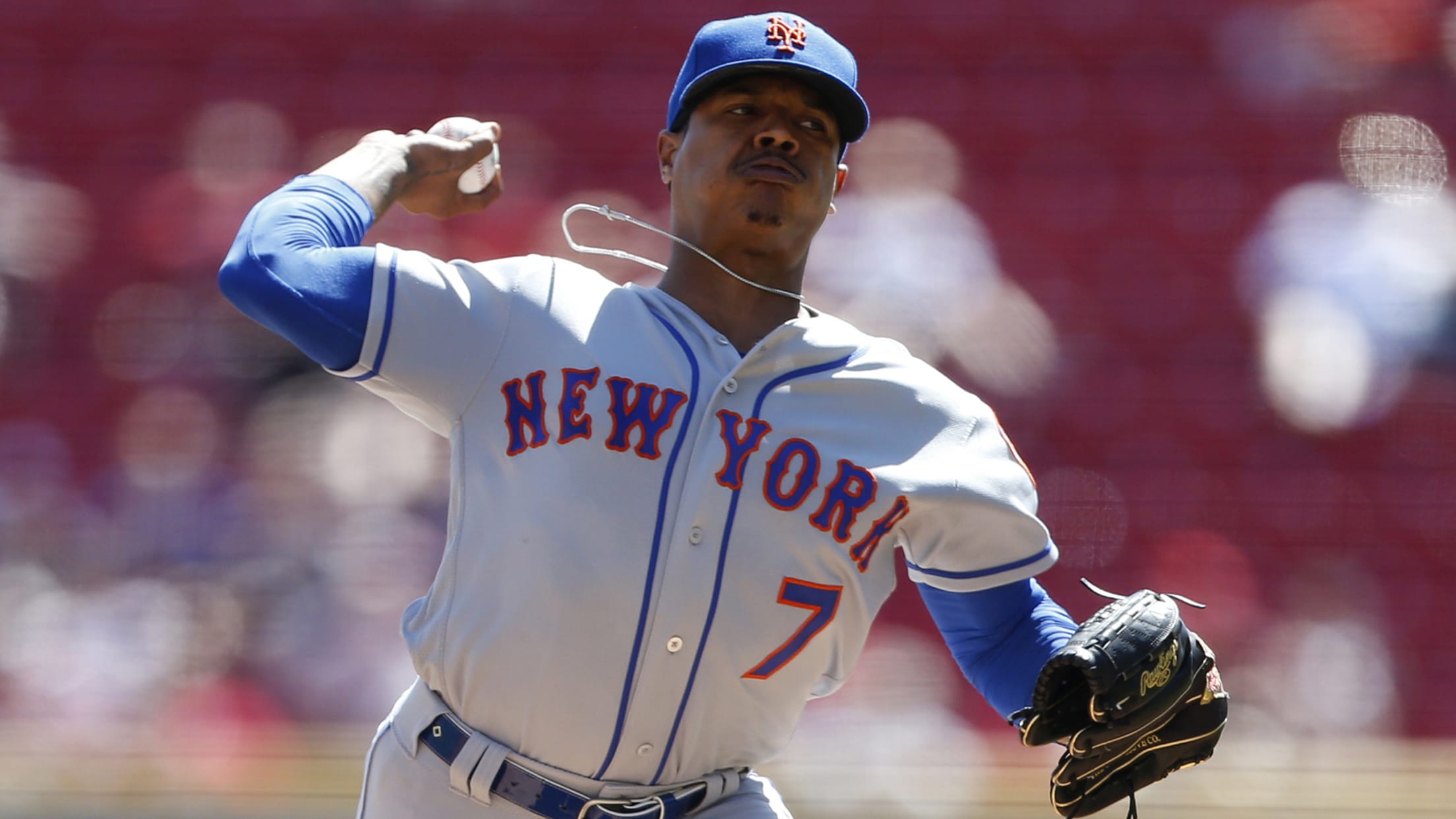 CINCINNATI -- With the Mets' postseason hopes hanging by a thread, they need gutsy efforts like the one Marcus Stroman delivered on Sunday afternoon against the Reds at Great American Ball Park. Stroman has been dealing with nausea over the past couple of days. He began feeling sick again in
6 potential candidates for Padres' manager gig
SAN DIEGO -- For the first time in four years, there's a managerial opening in San Diego. The Padres parted ways with manager Andy Green on Saturday, sparking a search for a new skipper that will extend into the offseason. The job is a bit more appealing than it was
Attanasio on Yelich and overcoming adversity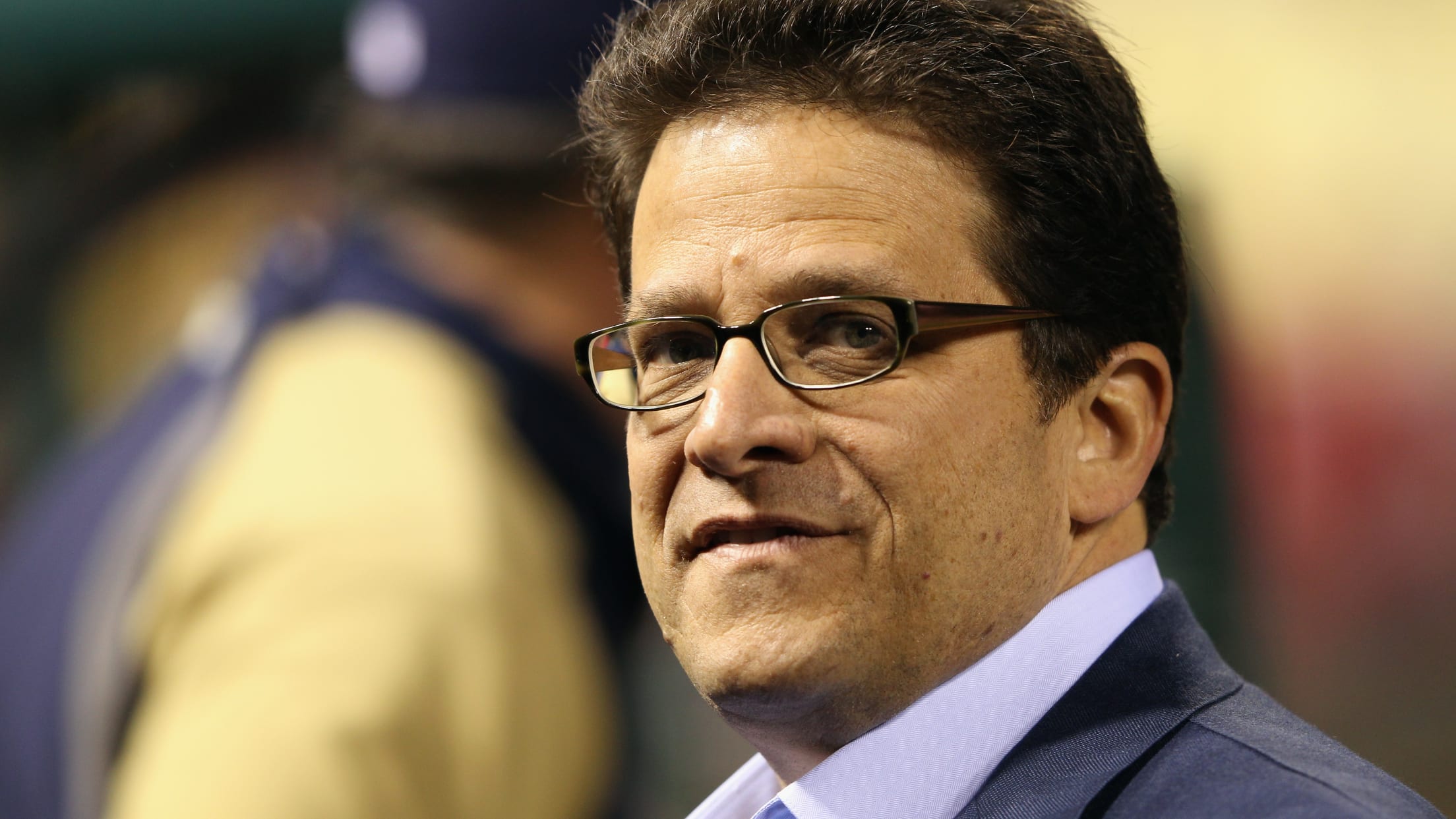 MILWAUKEE -- Watching the 2019 season has been a roller coaster of emotions for all Brewers fans, and club owner Mark Attanasio has felt the ups and downs with all of Milwaukee. Prior to the Brewers' final home game of the season on Sunday against the Pirates, Attanasio met with
Bryant exits with ankle injury; X-rays negative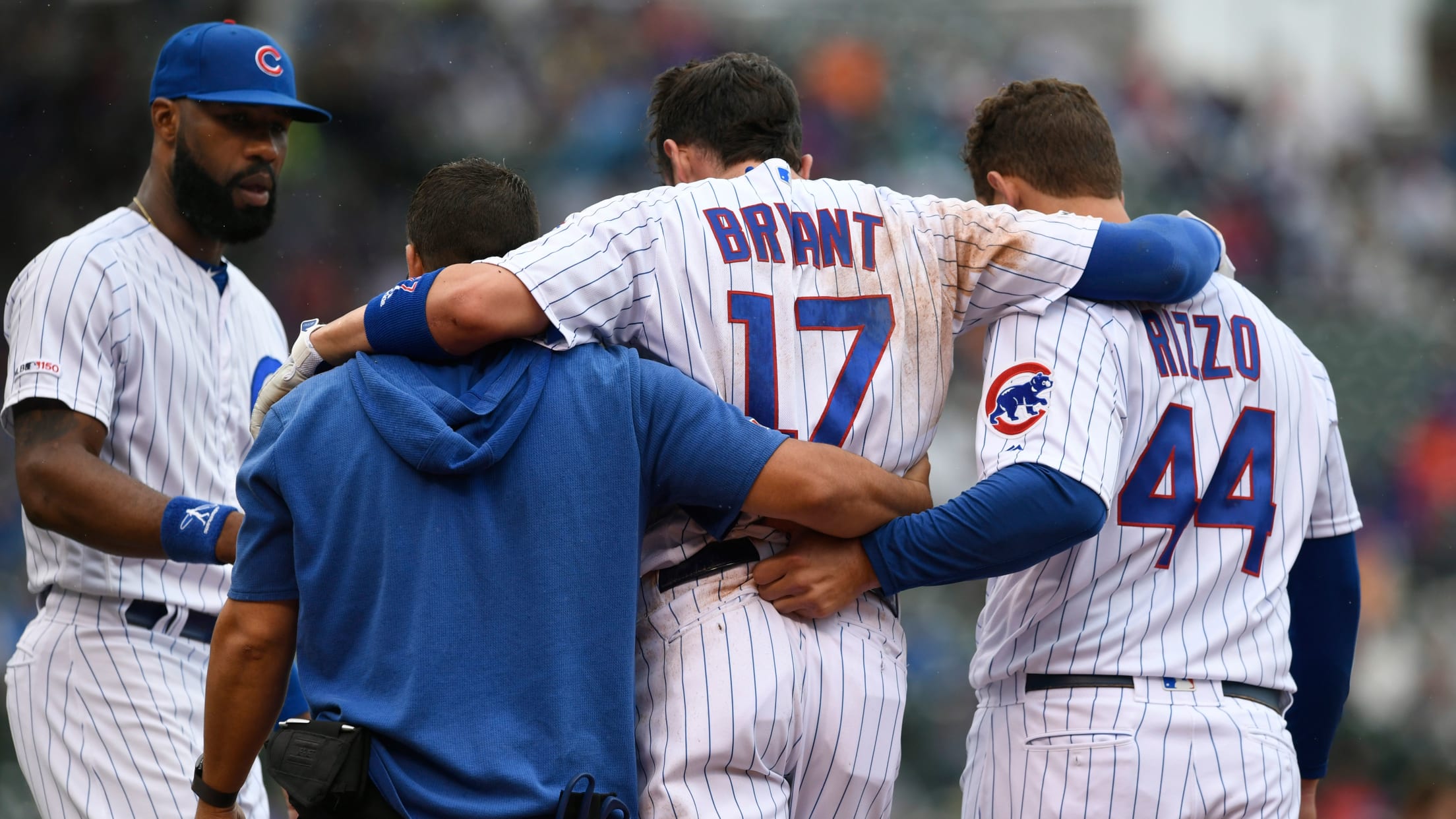 CHICAGO -- It was a familiar scene at Wrigley Field. A player helped to his feet and a teammate throwing an arm around his shoulder for support. The slow walk back to the dugout as the crowd noise softens at the sight of a star player being helped off the
Eovaldi gets first win of the season as starter
Righty hopes to end season strong, carry momentum into 2020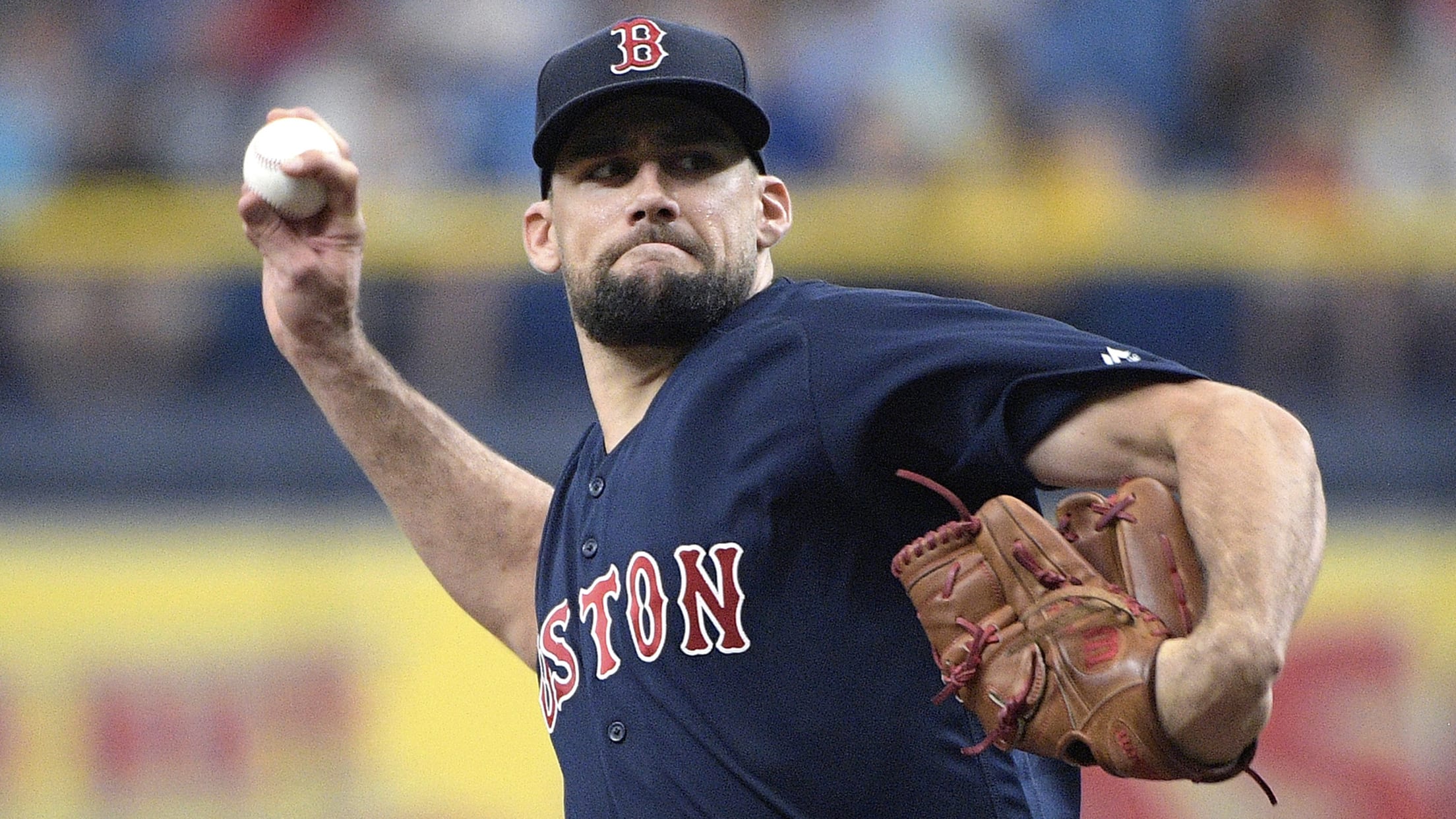 ST. PETERSBURG -- That was the Nathan Eovaldi the Red Sox have been looking for. Powerful and in control, the righty pitched Boston to a 7-4 victory over the postseason-hunting Rays on Sunday afternoon at Tropicana Field. • Box score This was Eovaldi's first win in the 11 starts he's
A's drop final home game, maintain WC lead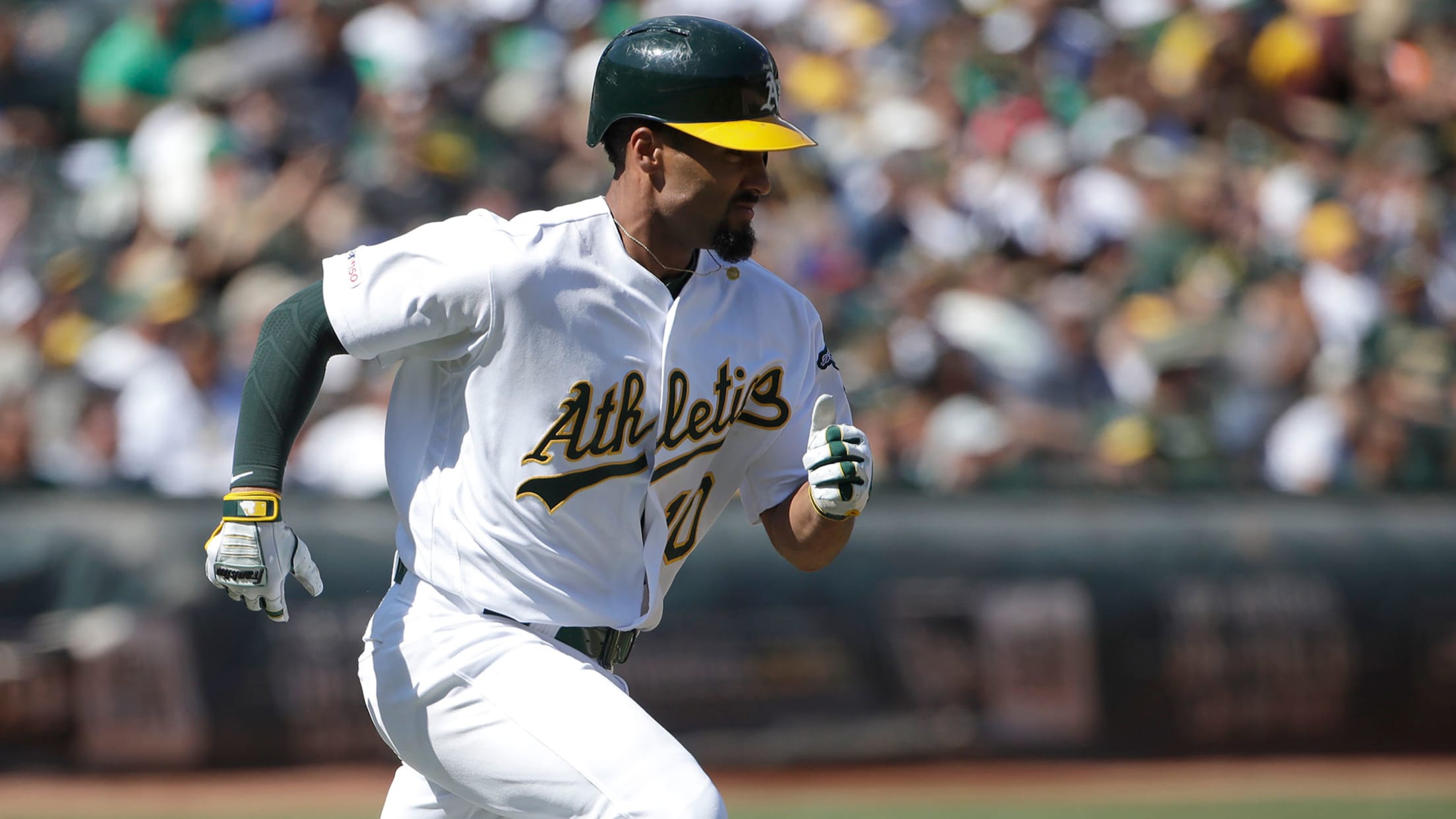 OAKLAND -- The A's wrapped up their home schedule on Sunday afternoon with their best record at the Coliseum since 2013, but nobody in their clubhouse actually believes it was the final home game of the year. An 8-3 loss to the Rangers and missing a chance for a three-game
Walk-off loss puts D-backs' chances on brink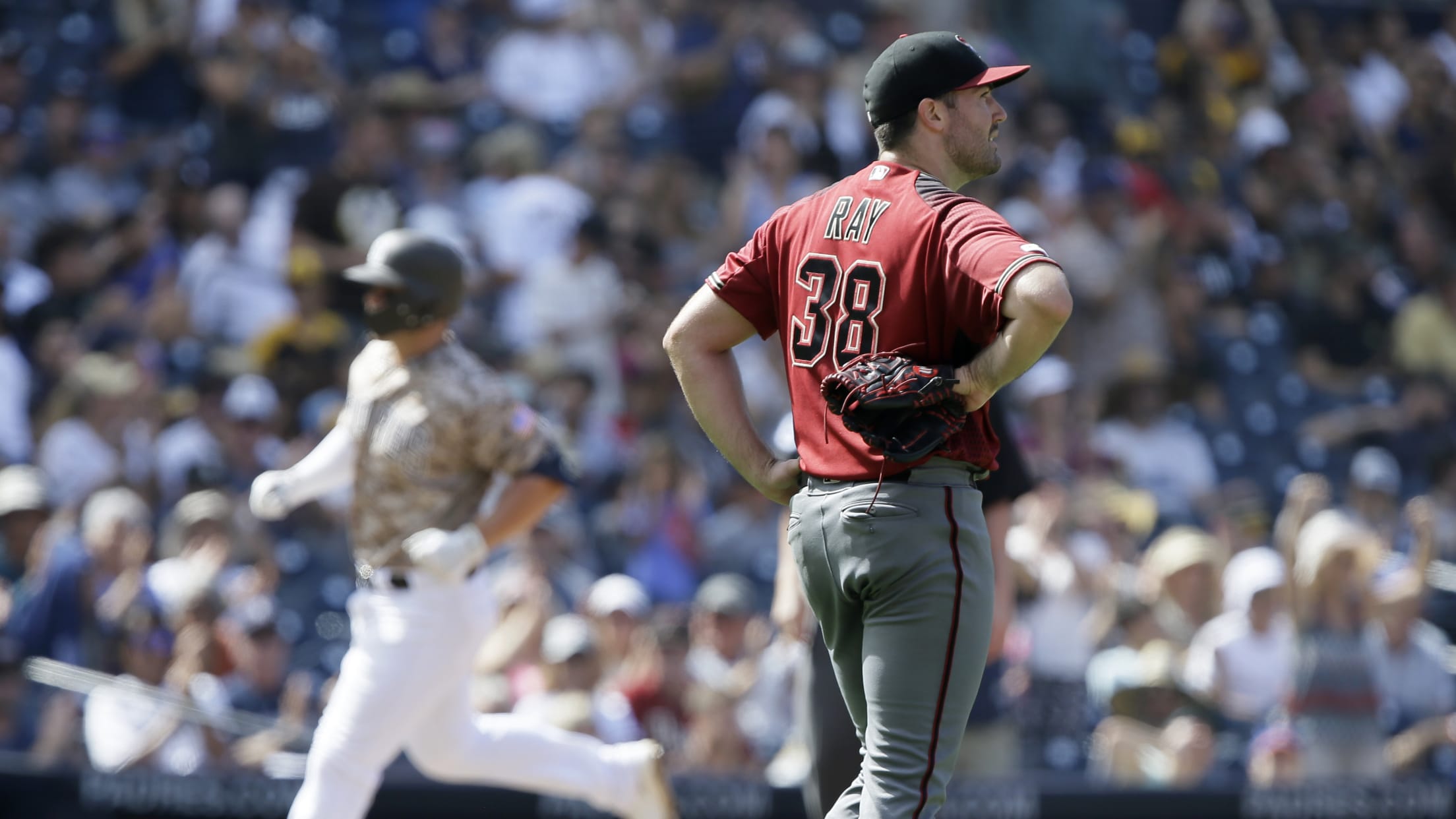 SAN DIEGO -- Seth Mejias-Brean hit a two-run homer in the 10th inning as the Padres walked off the D-backs, 6-4, on Sunday afternoon at Petco Park. The loss snapped the D-backs' three-game winning streak and left them one loss or a Brewers win away from being eliminated in the
Marlins exploring all ways to upgrade for 2020
MIAMI -- As the Marlins close out the home portion of their schedule on Sunday, the organization remains open to exploring ways to upgrade for next season. With manager Don Mattingly now signed for two more years, through 2021, management will be in position to move quickly in making plans
Thank you, CC: Lefty moved to tears by tribute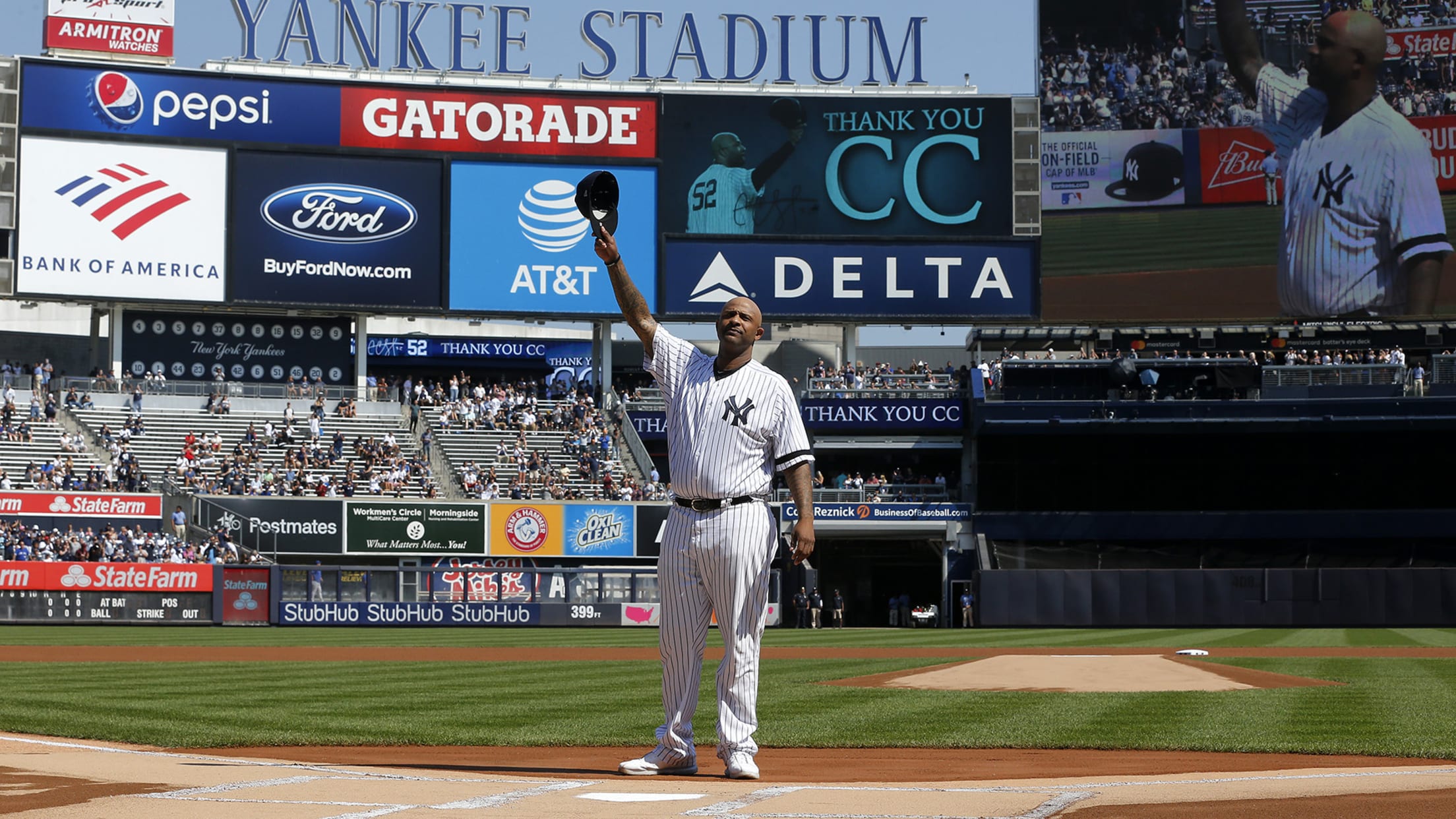 NEW YORK -- CC Sabathia's commute to Yankee Stadium seemed ordinary on Sunday morning, rolling out of his New Jersey driveway and crossing the George Washington Bridge, just like he has been doing for more than a decade. The hurler said he didn't realize until later that it was his
What's next for Astros following AL West title?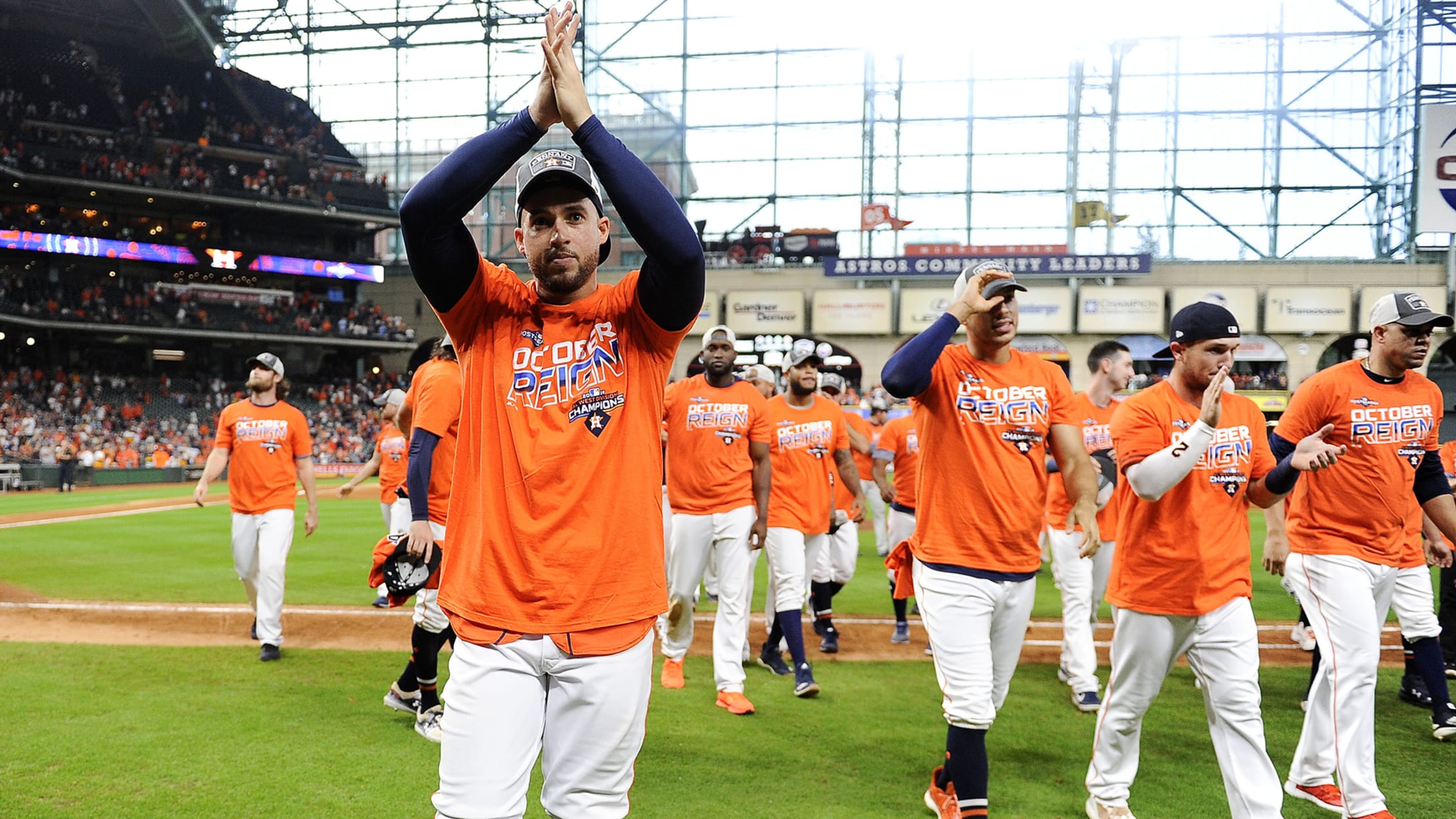 HOUSTON -- Back in the playoffs for the fourth time in the past five years, the Astros are the American League West champions for the third consecutive season. However, they're still in a tight battle with the Yankees for the best record in the AL. Here are some questions about