Here are all 30 teams' Prospects of the Year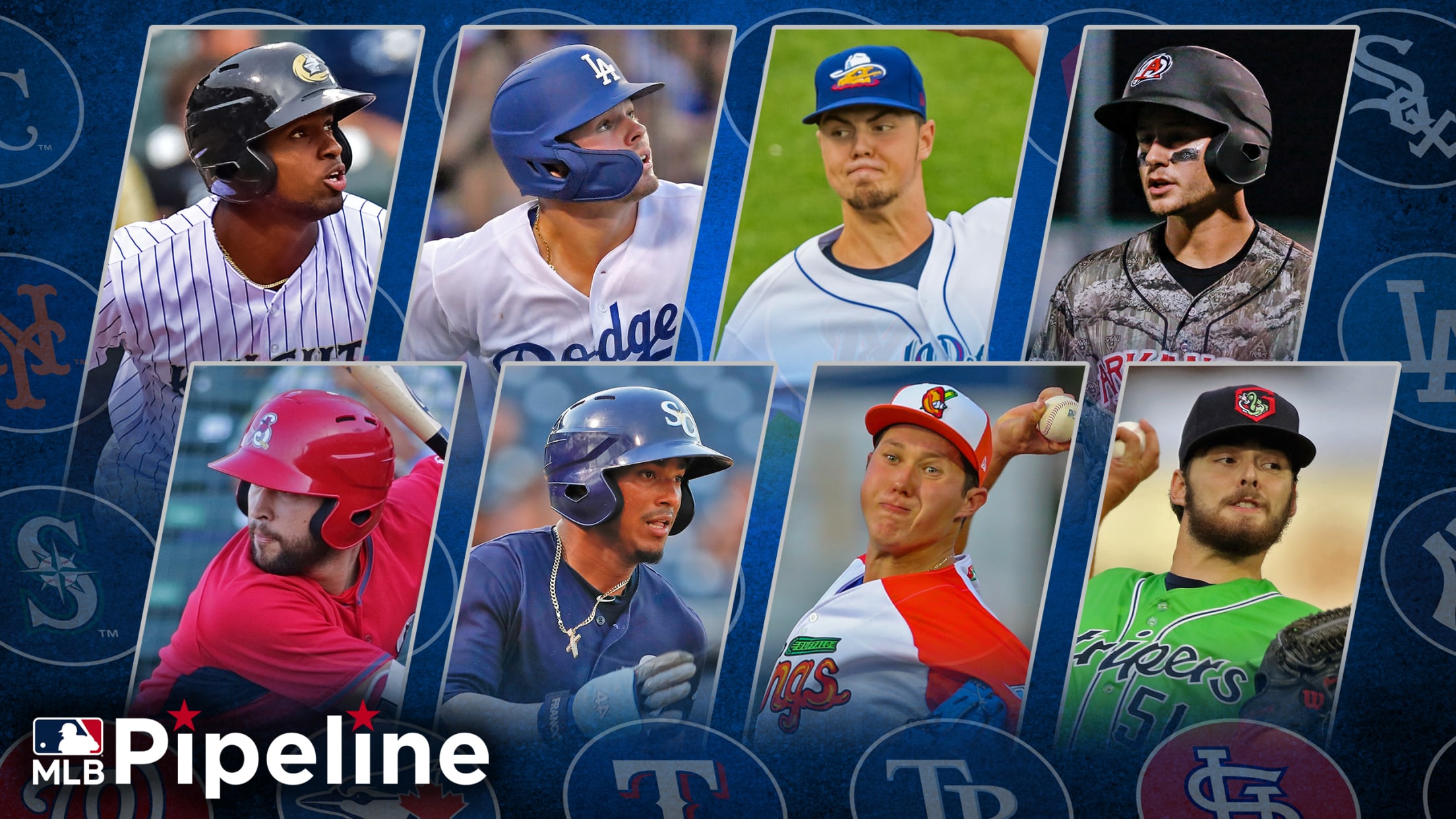 Here's a team-by-team look at each organization's Hitting and Pitching Prospects of the Year, as chosen by the MLB Pipeline staff, based on Minor League performance. To receive consideration, players must have spent at least half the year in the Minors and appeared on the team's Top 30 Prospects list.
Yanks' Germán placed on administrative leave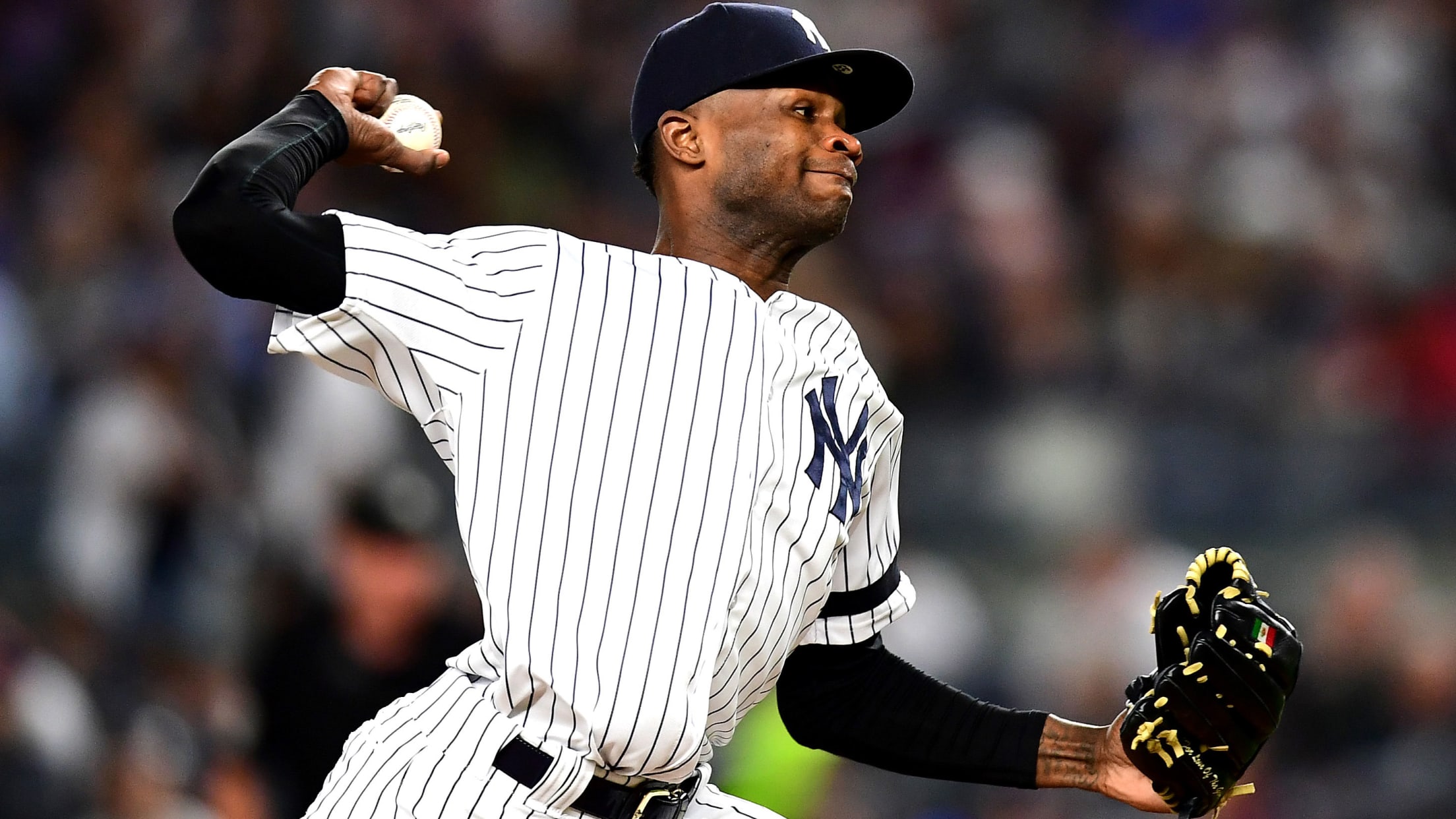 Yankees right-hander Domingo Germán has been placed on administrative leave under the Joint MLB-MLBPA Domestic Violence Policy, the Office of the Commissioner of Baseball announced Thursday. Major League Baseball's Department of Investigations is looking into the matter, and MLB said it will have no further comment until the investigation is
Pivotal Cardinals-Cubs series FAQ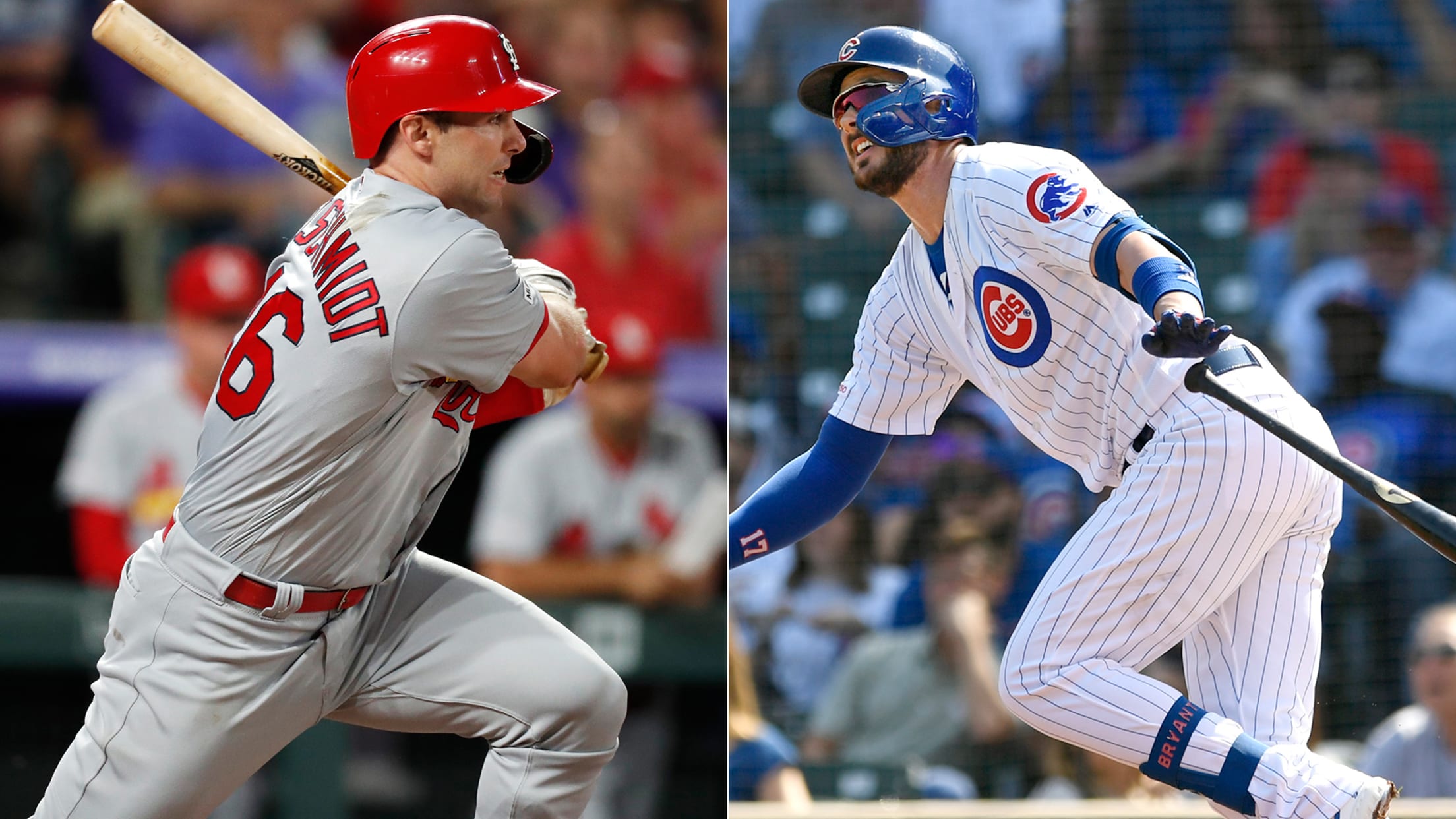 CHICAGO -- There isn't a greater battle for the postseason right now than the National League Central title and Wild Card berths, with four teams -- the Cardinals, Cubs, Brewers and Nationals -- fighting for three spots in the playoffs. The Cards and Cubs will go head-to-head for seven of
Acuña nearing 40-40; Braves' magic number at 1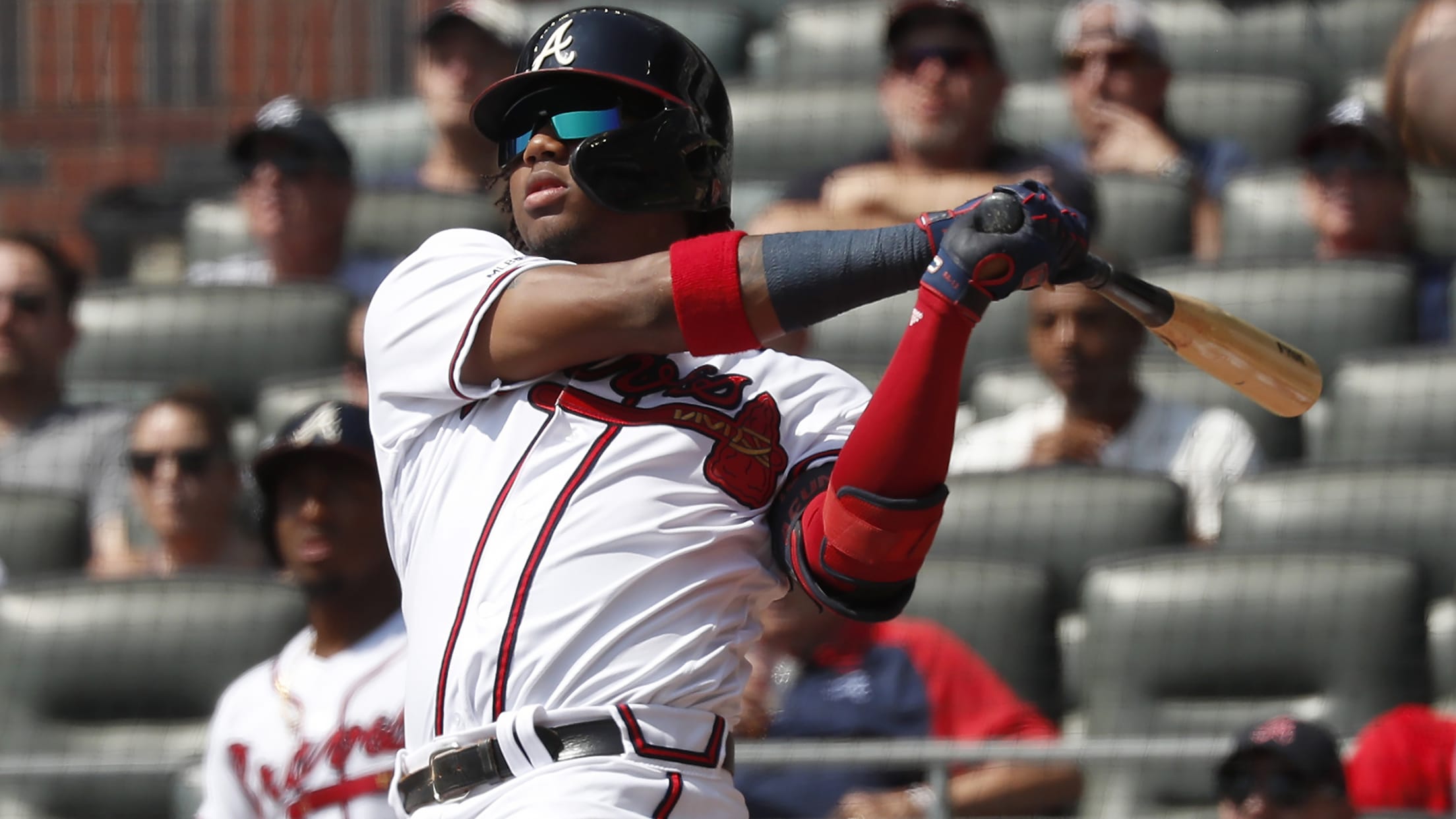 ATLANTA -- That sigh of relief you might have heard near SunTrust Park on Thursday afternoon was in response to Ronald Acuña Jr. hitting his 40th home run and helping the Braves move just one step away from clinching the National League East. Acuña halted his recent frustrations with a
Good news and bad news for 5 playoff teams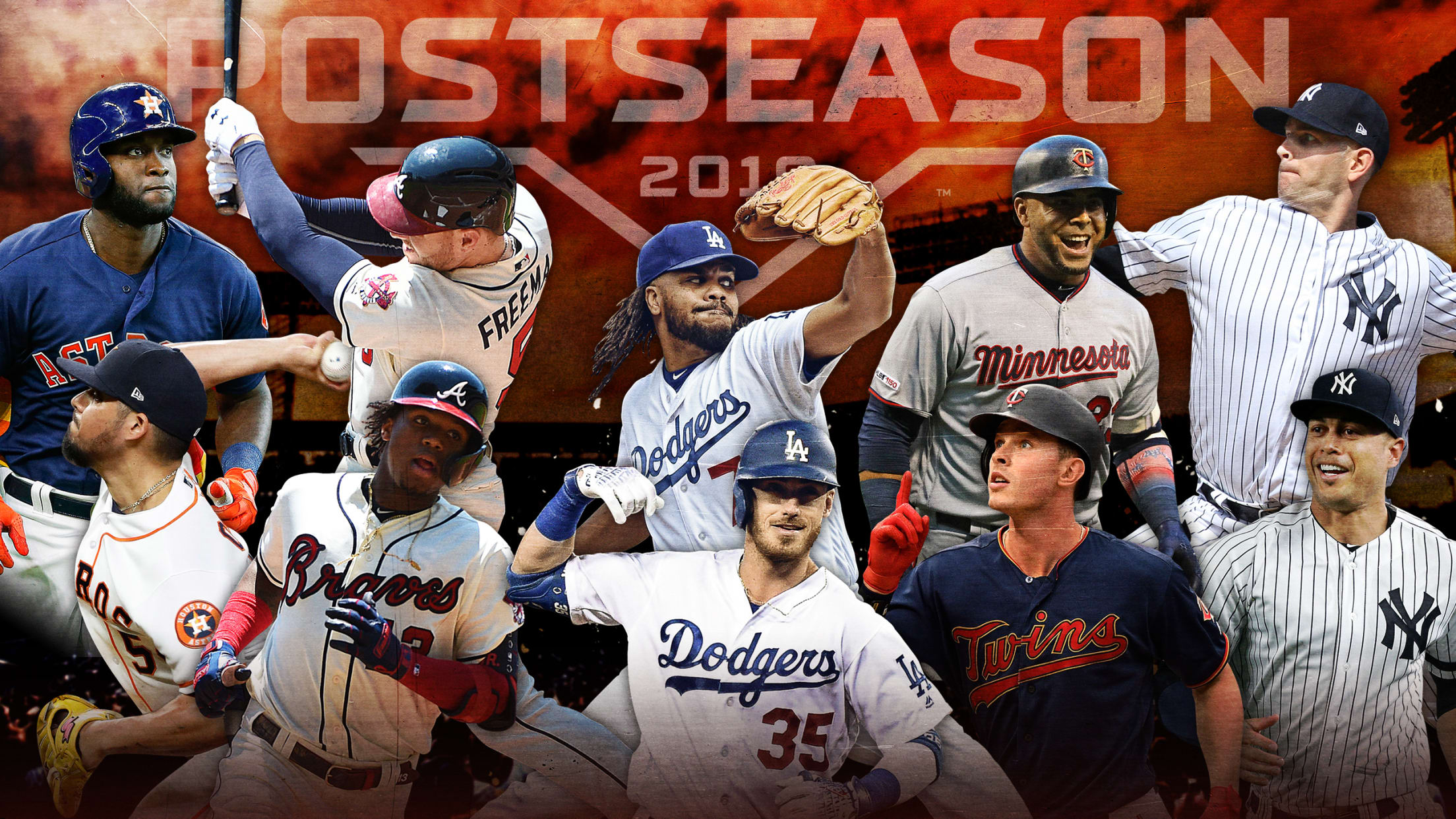 Amid the scramble for the remaining postseason berths, the Astros, Braves, Dodgers, Twins and Yankees have the luxury of looking ahead. That is, lining up the rotation, resting the regulars and healing those pesky bumps and bruises. (Not all of them have officially clinched, but FanGraphs currently has each of
Garrett sprints off to avoid beef with Schwarber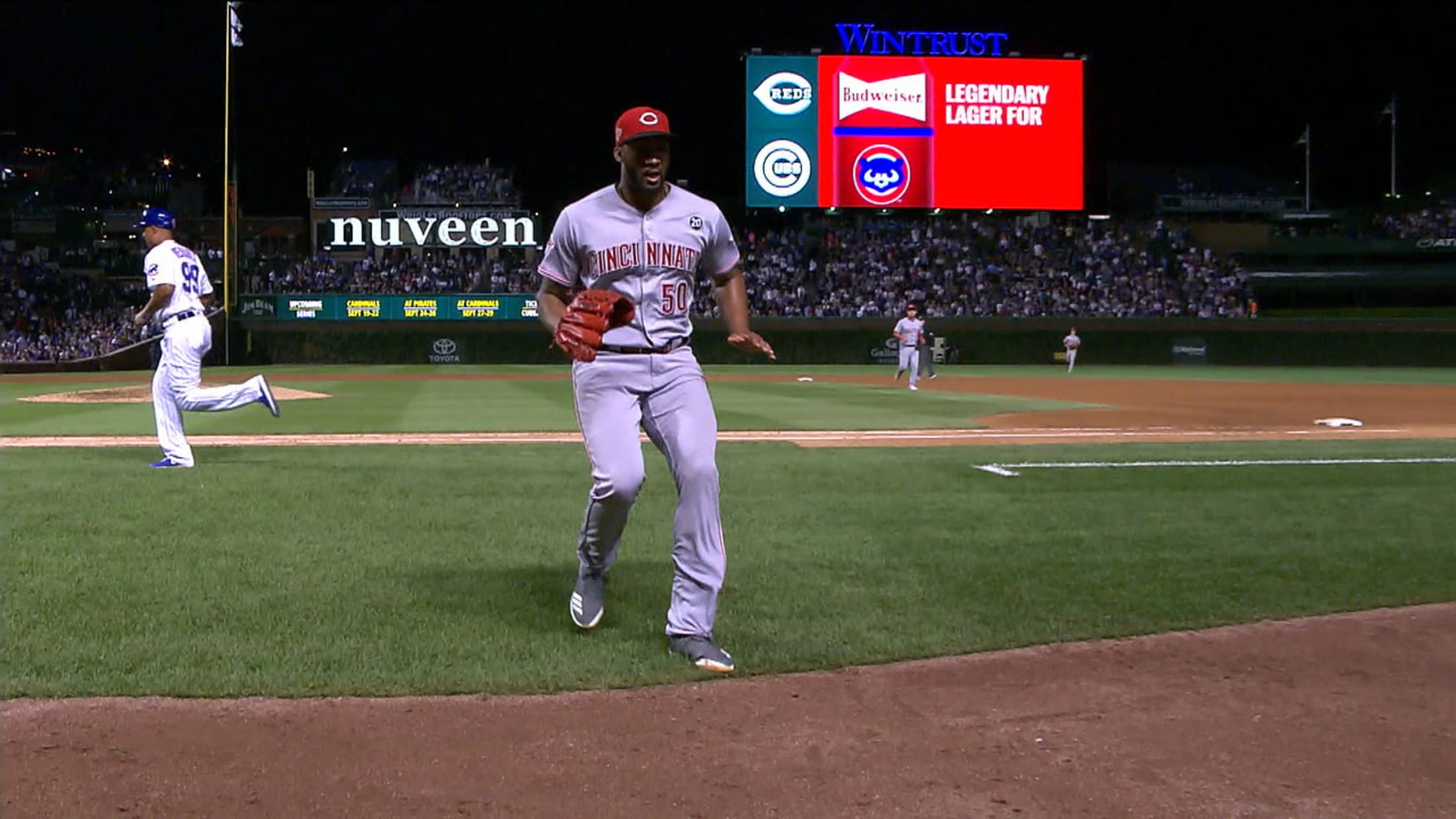 CHICAGO -- Amir Garrett is no stranger to confrontations. But he did his best to avoid another against Kyle Schwarber during the Reds' 3-2 win over the Cubs on Wednesday at Wrigley Field. Following a big strikeout of the Cubs' left fielder in the ninth inning, Garrett pumped his fist
Betances won't need surgery for Achilles tear
A second opinion determined that Yankees right-handed reliever Dellin Betances will not need surgery on his partially torn left Achilles tendon, manager Aaron Boone told reporters before Thursday's game against the Angels. Despite the good news, the injury remains season-ending for Betances, who will be in a walking boot for
Final 11 days will make or break these clubs
Indians, Cardinals among clubs with challenging home stretch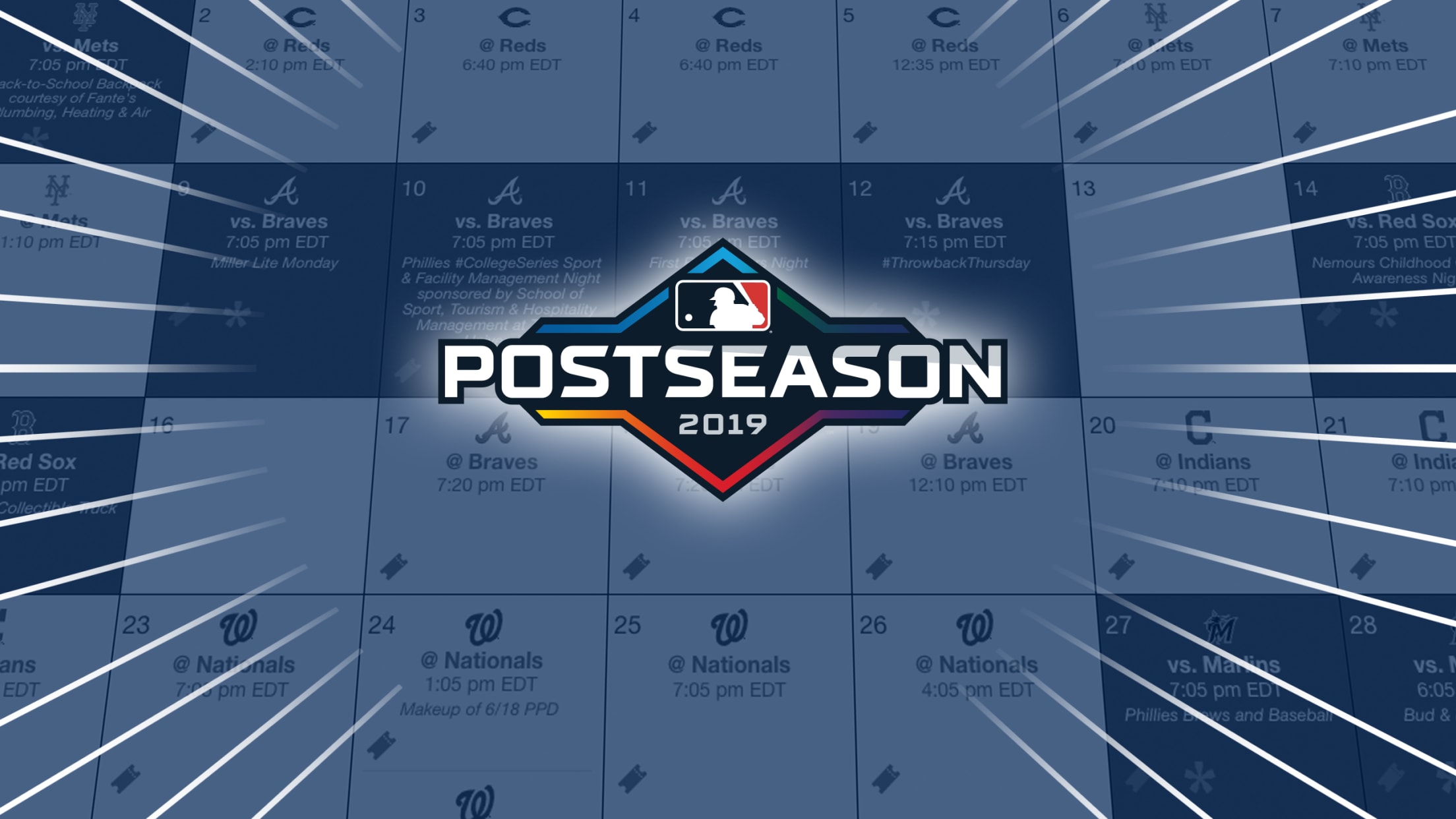 The postseason chase has reached its most critical stage. With a little more than a week remaining in the regular season, the time has come for contenders to finish strong and punch their tickets to October baseball. For some, the road looks a bit more difficult. That's because of the
Who will win Rookie of the Year ... next season?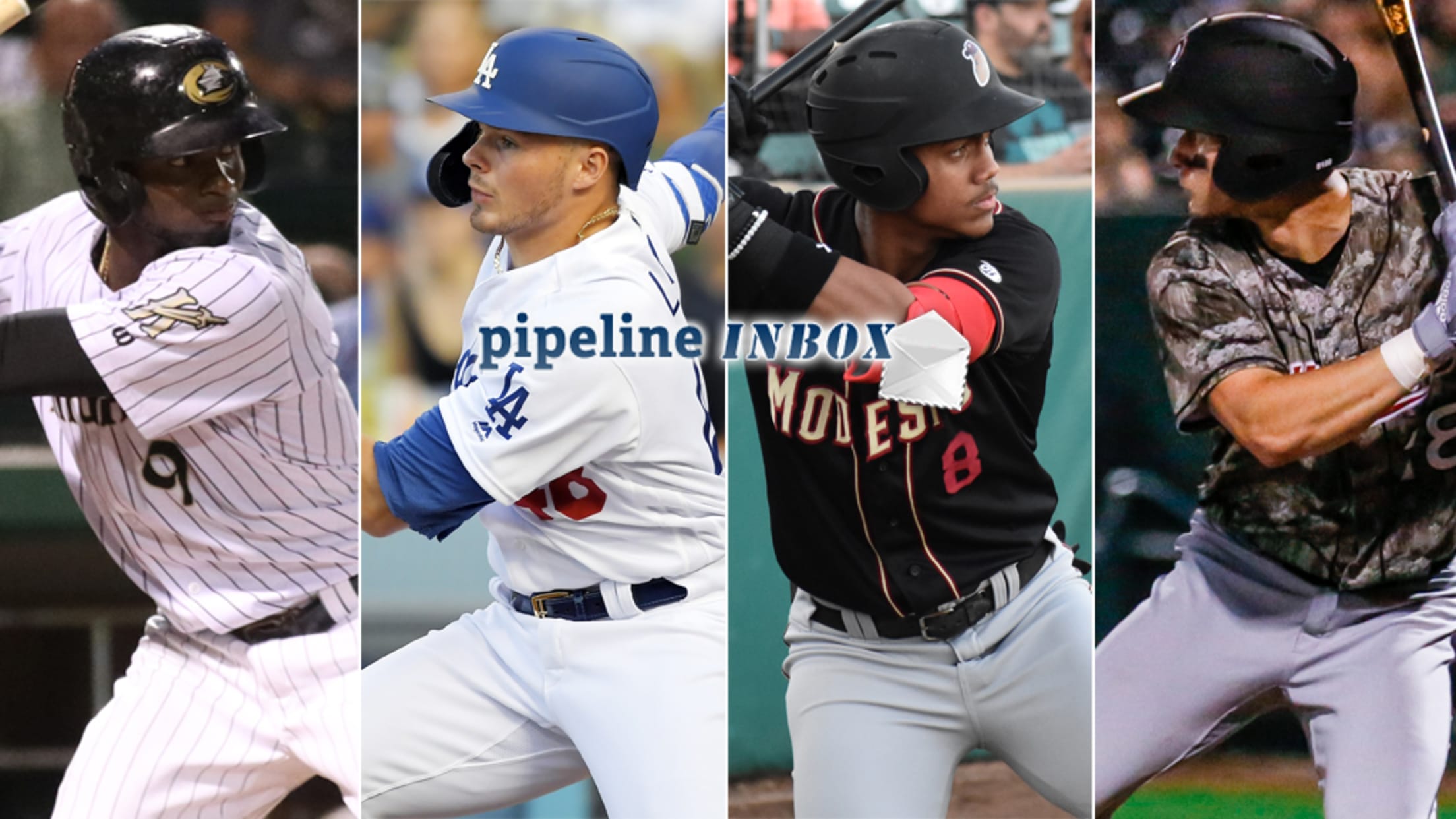 With Pete Alonso and Yordan Alvarez deserving of Rookie of the Year awards after historic performances, who are the top candidates to grab that hardware next season?
Postseason watch: Another clinch could come today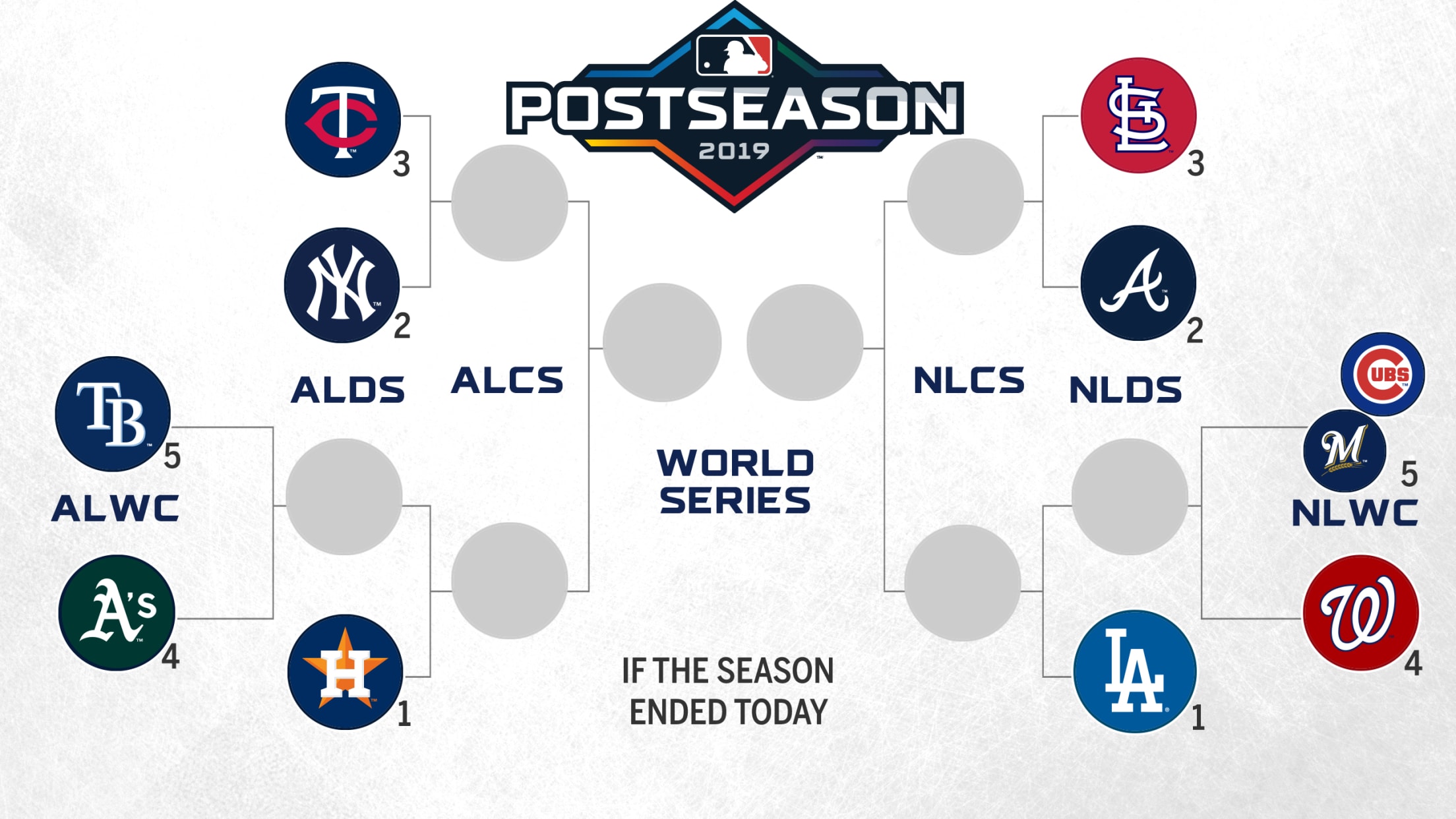 The Astros punched their ticket to the postseason on Wednesday night, notching their 100th win of the season for the third straight year. They're just the sixth team to post three straight 100-win seasons, and first since the 2002-04 Yankees. Three straight postseason appearances is tied for a franchise-best --
Explaining postseason tiebreaker scenarios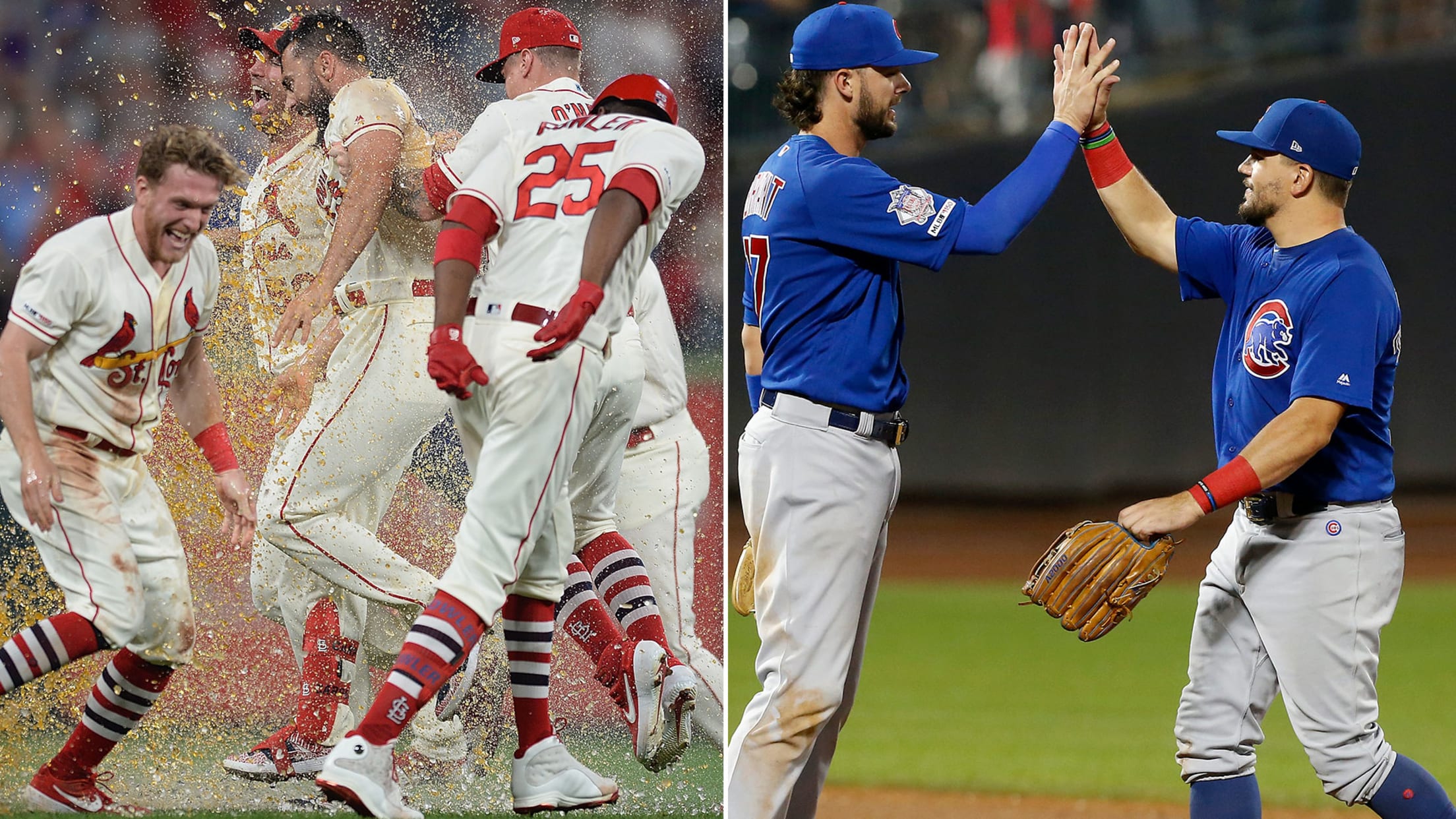 When Major League Baseball instituted the dual-Wild Card system before the 2012 season, it was pretty widely assumed that there would be years in which a cluster of clubs with identical records would require, essentially, their own tournament to decide who advances to the one-and-done Wild Card round. To date,
Here is the 2019 postseason schedule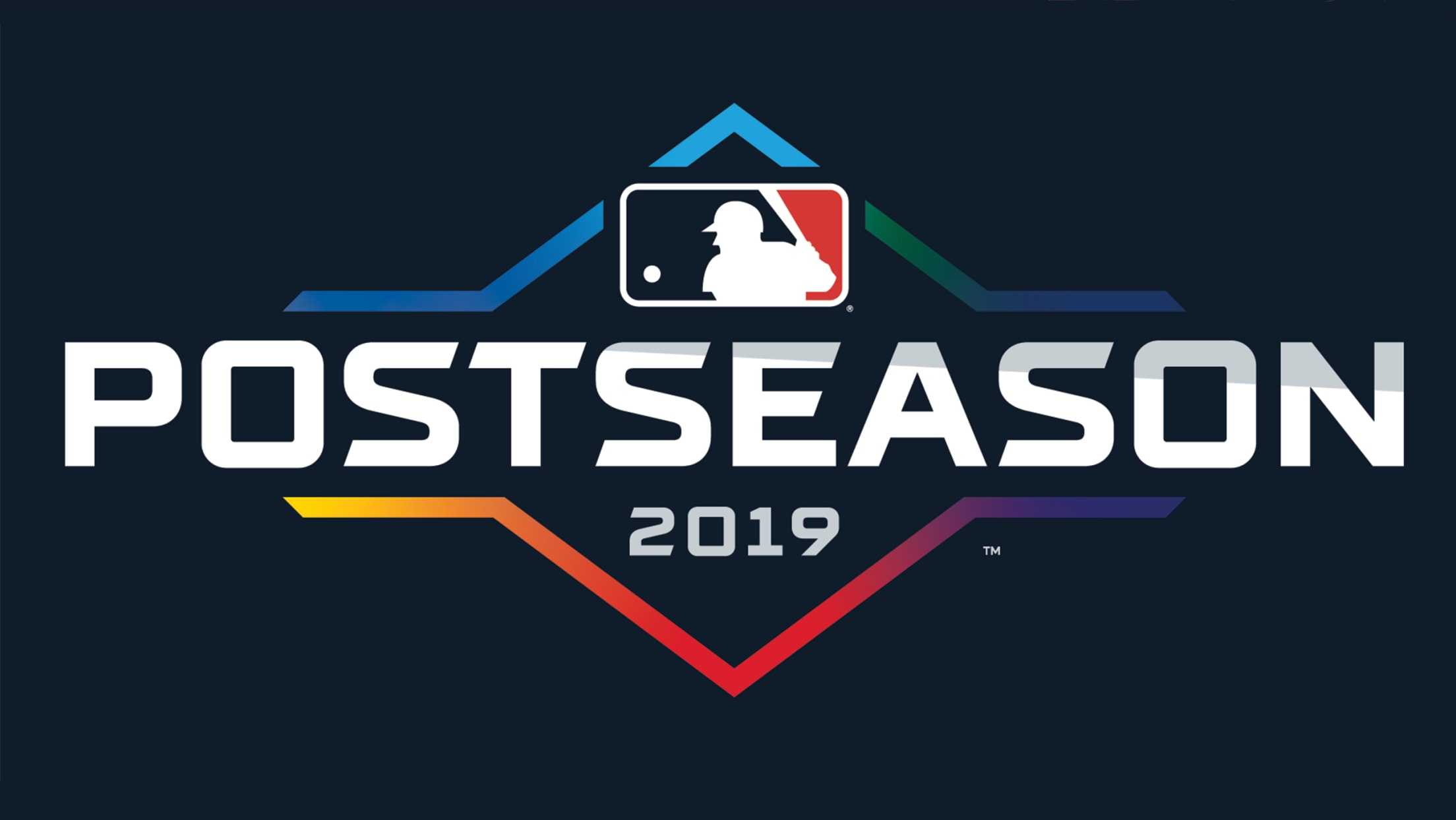 Major League Baseball today announced the schedule for the 2019 Postseason, which is set to open with the National League Wild Card Game presented by Hankook Tire on TBS on Tuesday, Oct. 1, followed by the American League Wild Card Game presented by Hankook Tire on ESPN on Wednesday, Oct.
Vlad Jr. back in lineup day after injuring ribs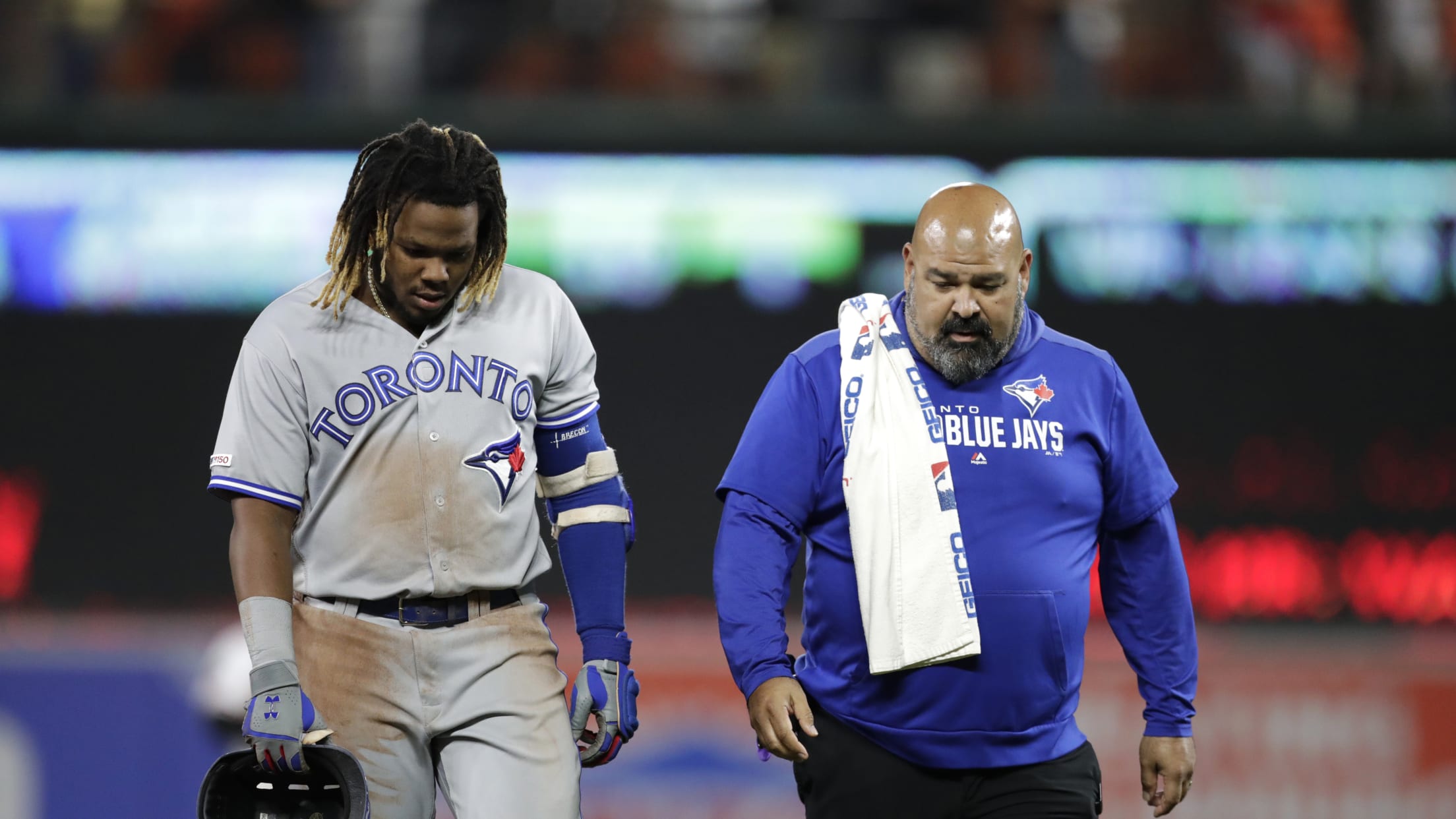 BALTIMORE -- Blue Jays rookie sensation Vladimir Guerrero Jr. was back in the starting lineup at cleanup and playing third base on Thursday, a day after he left an 11-10 win over the Orioles at Camden Yards with a left rib injury. Guerrero, 20, had the left side of his
Who will be next skipper to join 2K wins list?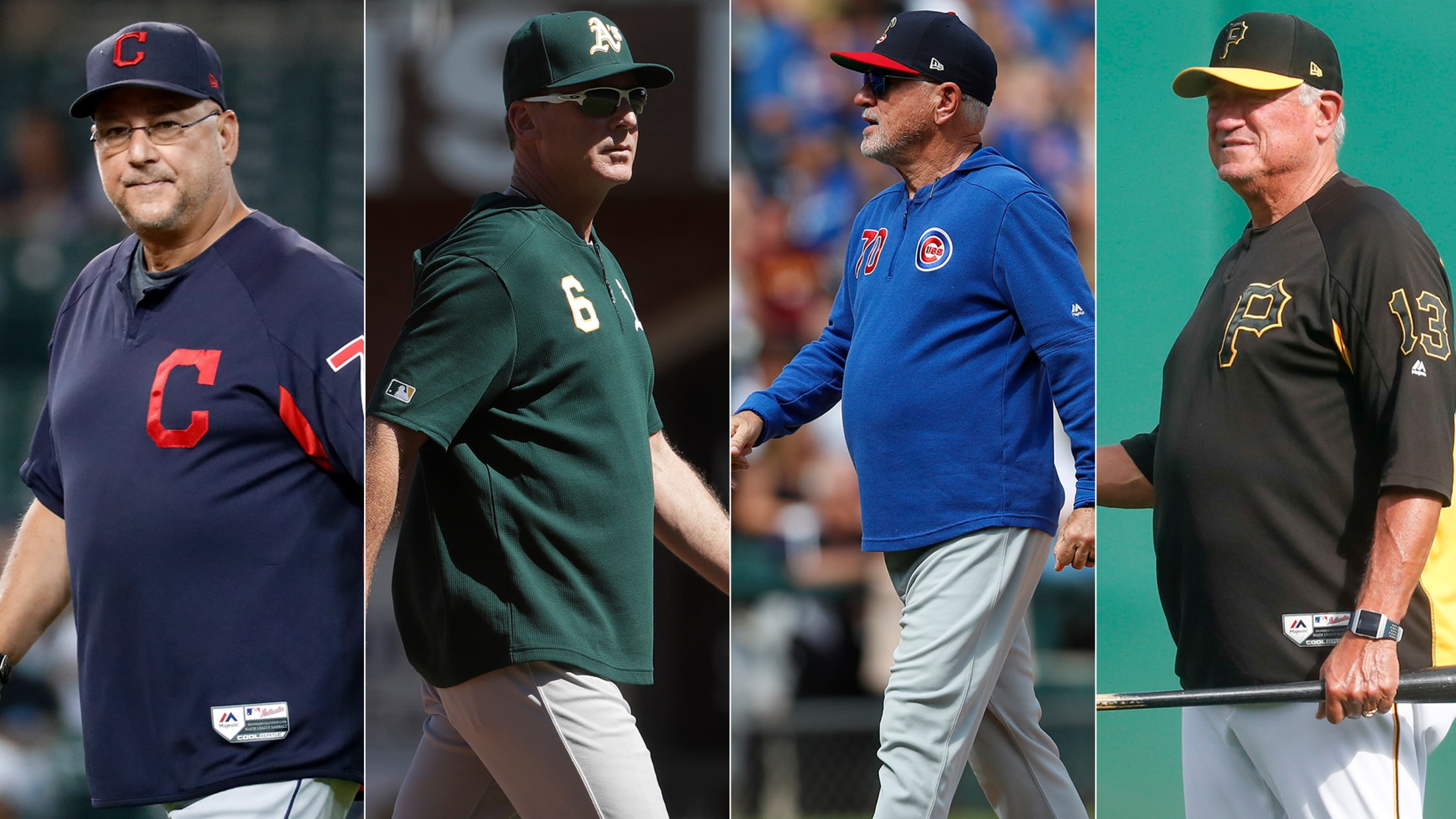 Bruce Bochy's 2,000th managerial victory is in the books, and, while a Cooperstown calling was already a foregone conclusion with or without this milestone, this puts the soon-to-be-retired Giants skipper in some rare and heady company. Only 10 other managers -- Connie Mack, John McGraw, Tony La Russa, Bobby Cox,
In AL Cy Young race, it's a two-teammate field
Strasburg has chance to oust deGrom on NL side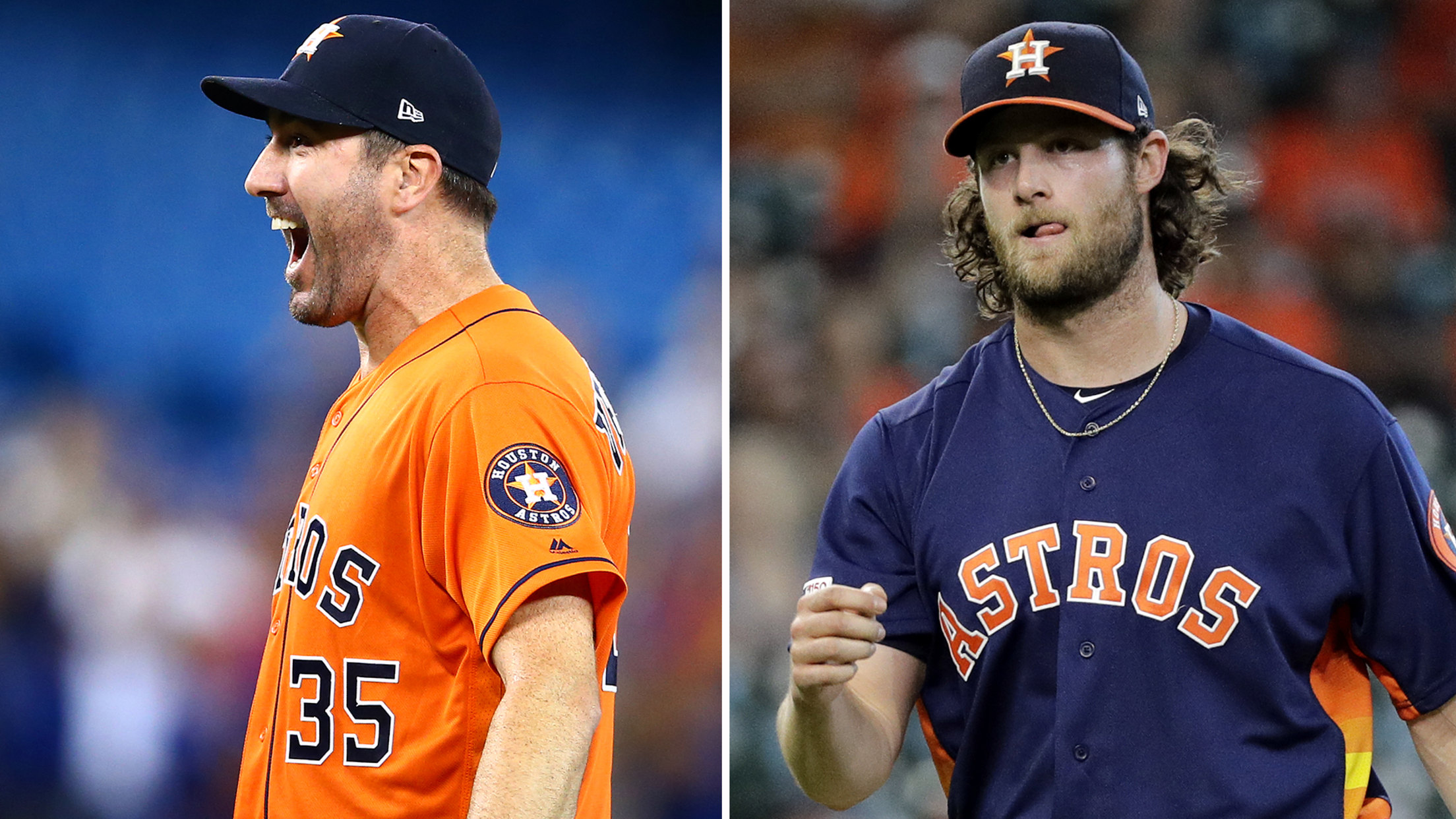 It's never too early -- especially this late in the regular season -- to talk about postseason awards. There is going to be plenty of conversation from now until Sept. 29, about whether Alex Bregman can somehow top Mike Trout for the American League Most Valuable Player Award -- one
Realmuto open to being a Phillie for life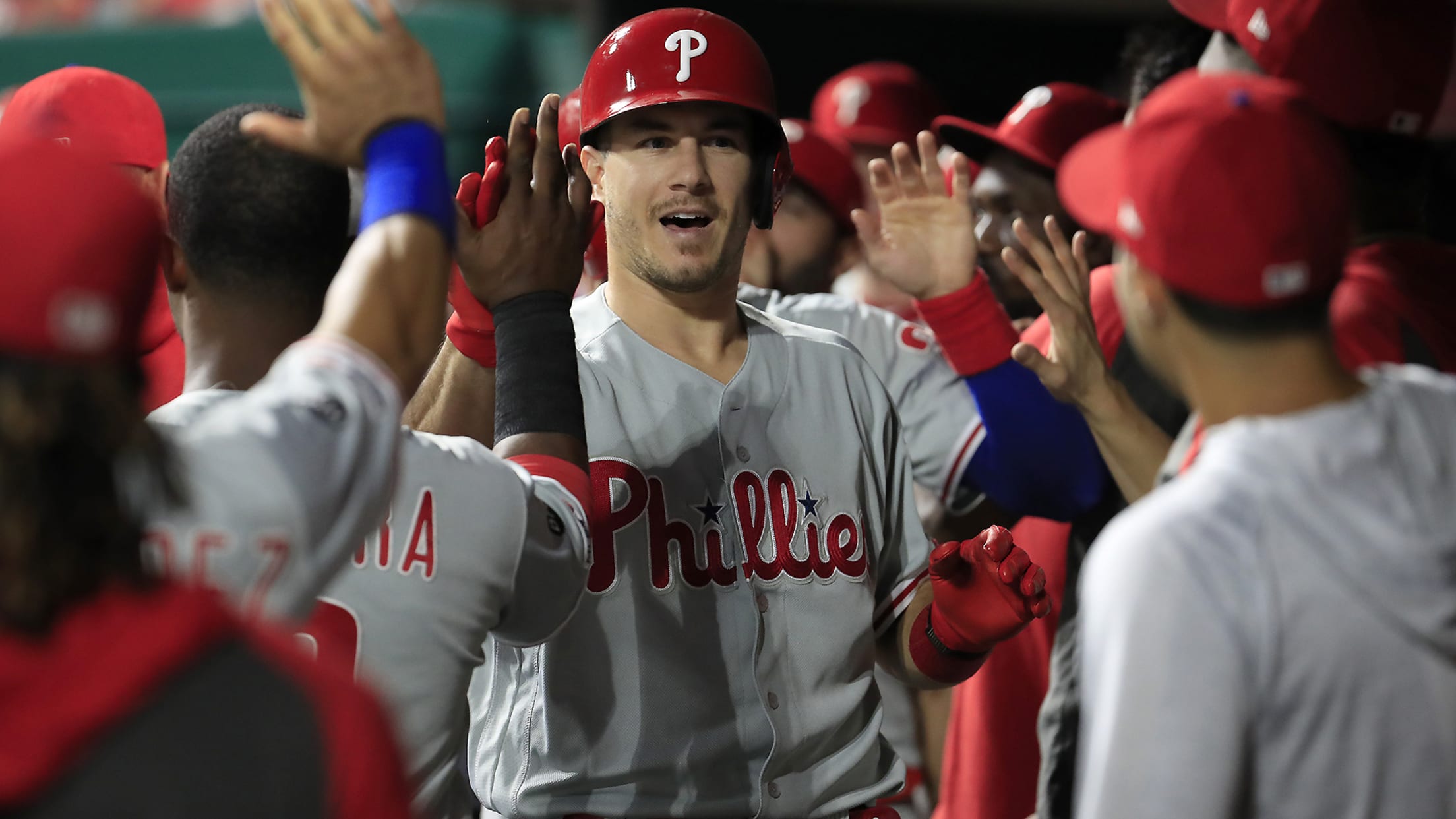 ATLANTA -- J.T. Realmuto has seen enough in his few months in Philadelphia to know that he could play here a long time. The Phillies can make that happen by signing him to a multiyear contract extension this offseason. General manager Matt Klentak said on Wednesday it's "reasonable to expect"
E-Rod gets 18th win as Red Sox avoid sweep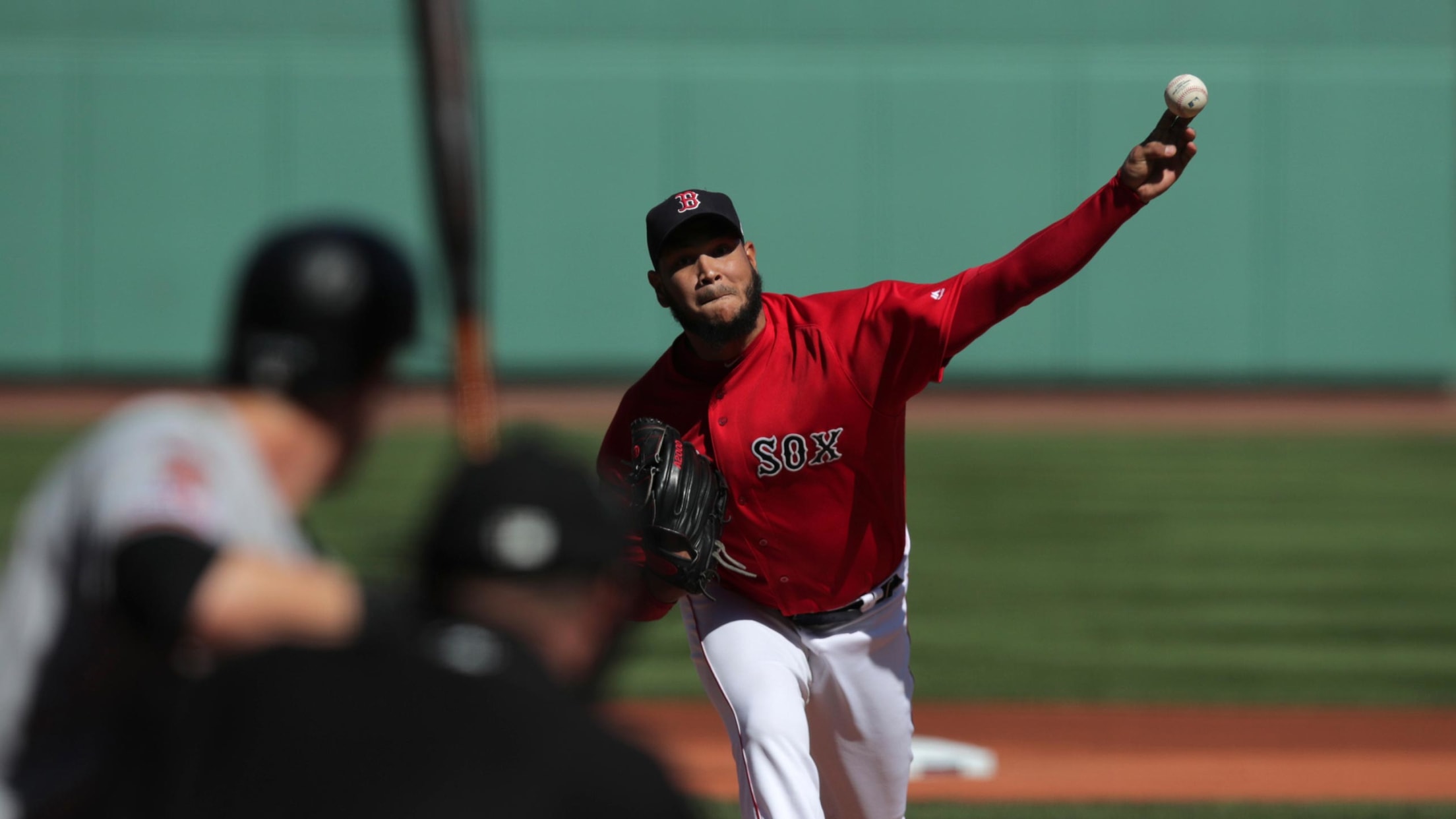 BOSTON -- The official elimination of the Red Sox from postseason contention could come as soon as Friday, but it didn't happen on Eduardo Rodriguez's watch, and that was only fitting. The lefty has been the one exceptional piece of Boston's starting rotation all season, and that was again the
The '99 Reds and their path to Game 163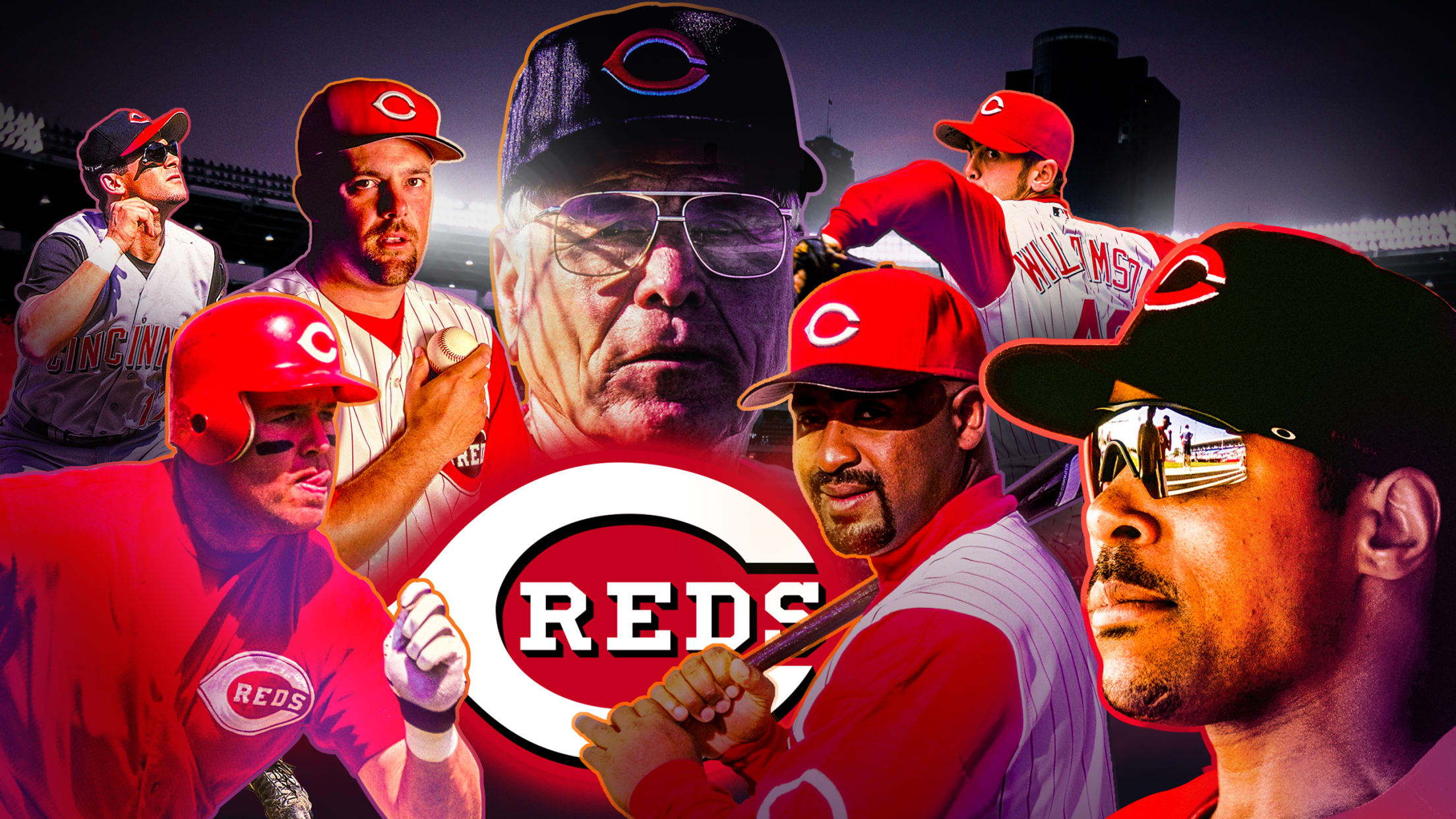 The accomplishments and brotherhood shared by the 1999 Cincinnati Reds were doomed to end on Oct. 4, when the New York Mets defeated them, 5-0, in a one-game tiebreaker to qualify for the postseason. Yet just as the sun was setting on the Reds' sweet, singular summer, they created something
Segura's cramped left hamstring to be evaluated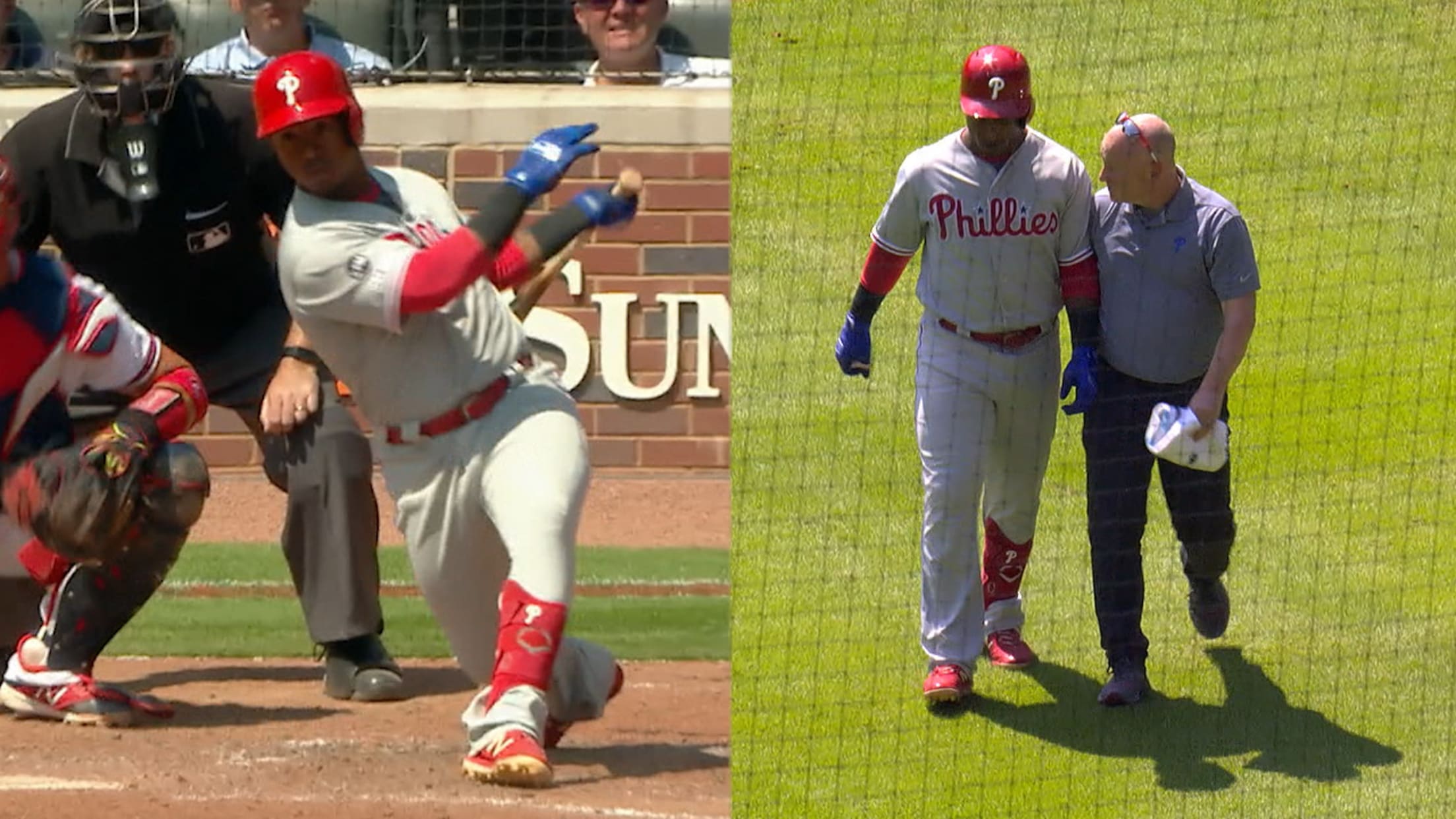 ATLANTA -- Phillies shortstop Jean Segura left Thursday's game against the Braves at SunTrust Park because of a cramp in his left hamstring. In the sixth inning, Segura pulled up after running to first base on an RBI single that cut the Braves' lead to 4-3 in a game the
Injury updates: LA, Segura, Yanks, Pressly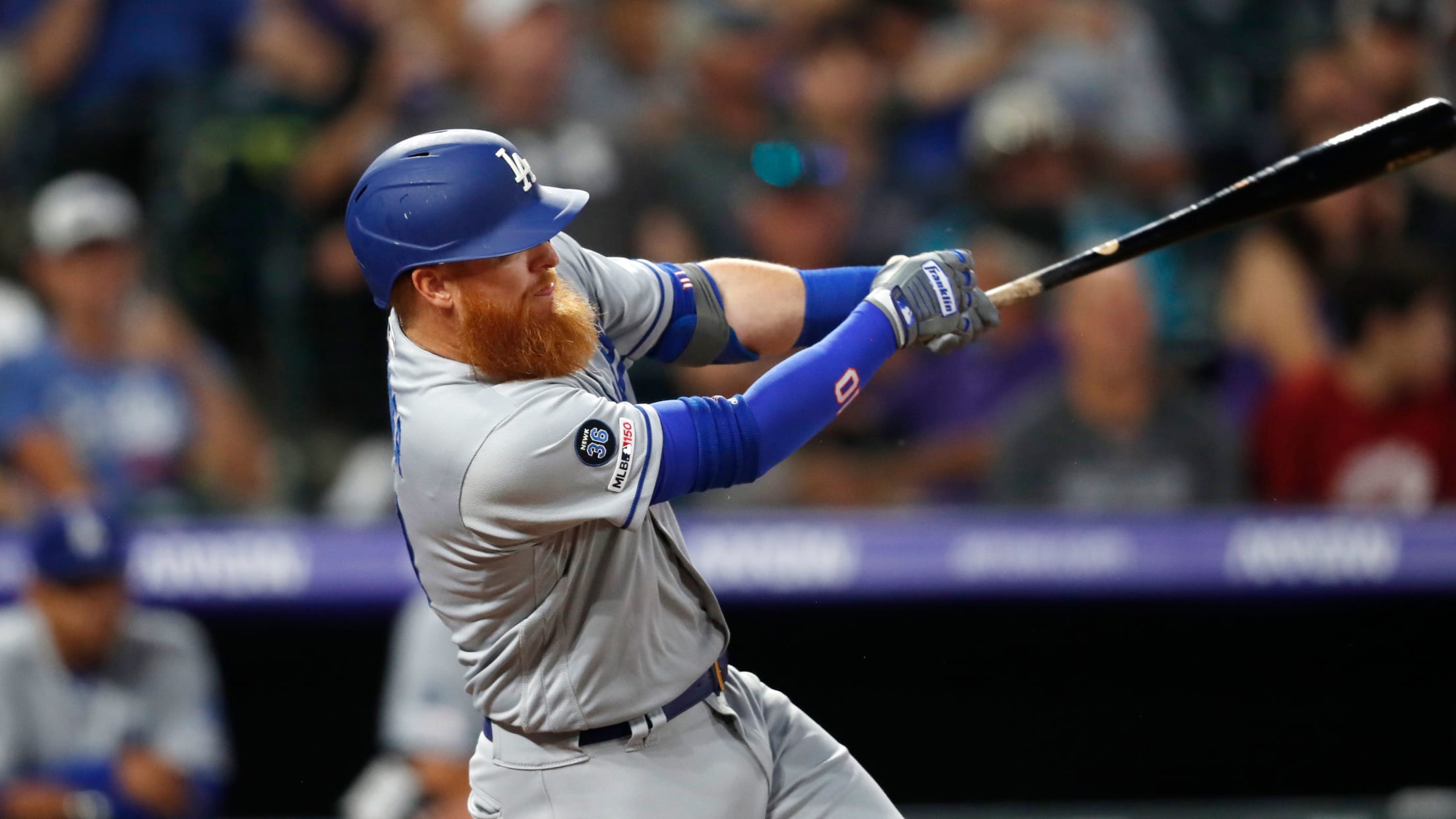 Here is the latest injury news from around Major League Baseball.
Chavis (oblique) could be shut down for season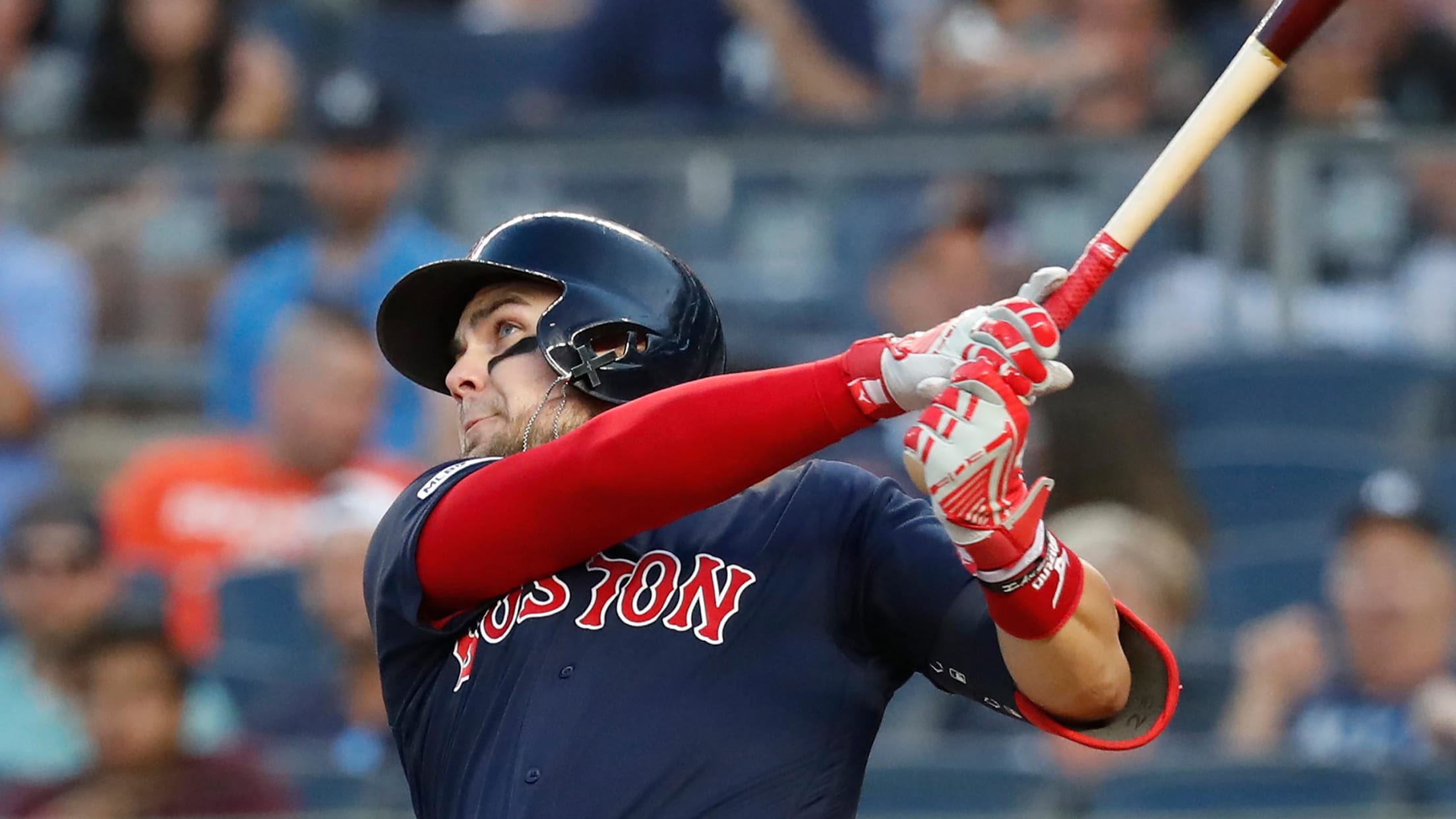 BOSTON -- A day after the Red Sox decided to shut David Price down for the season, Michael Chavis was in jeopardy of being in the same situation. The original plan was that Chavis would return from the injured list this weekend at Tropicana Field against he Rays, but that
Carl Yastrzemski throws first pitch to grandson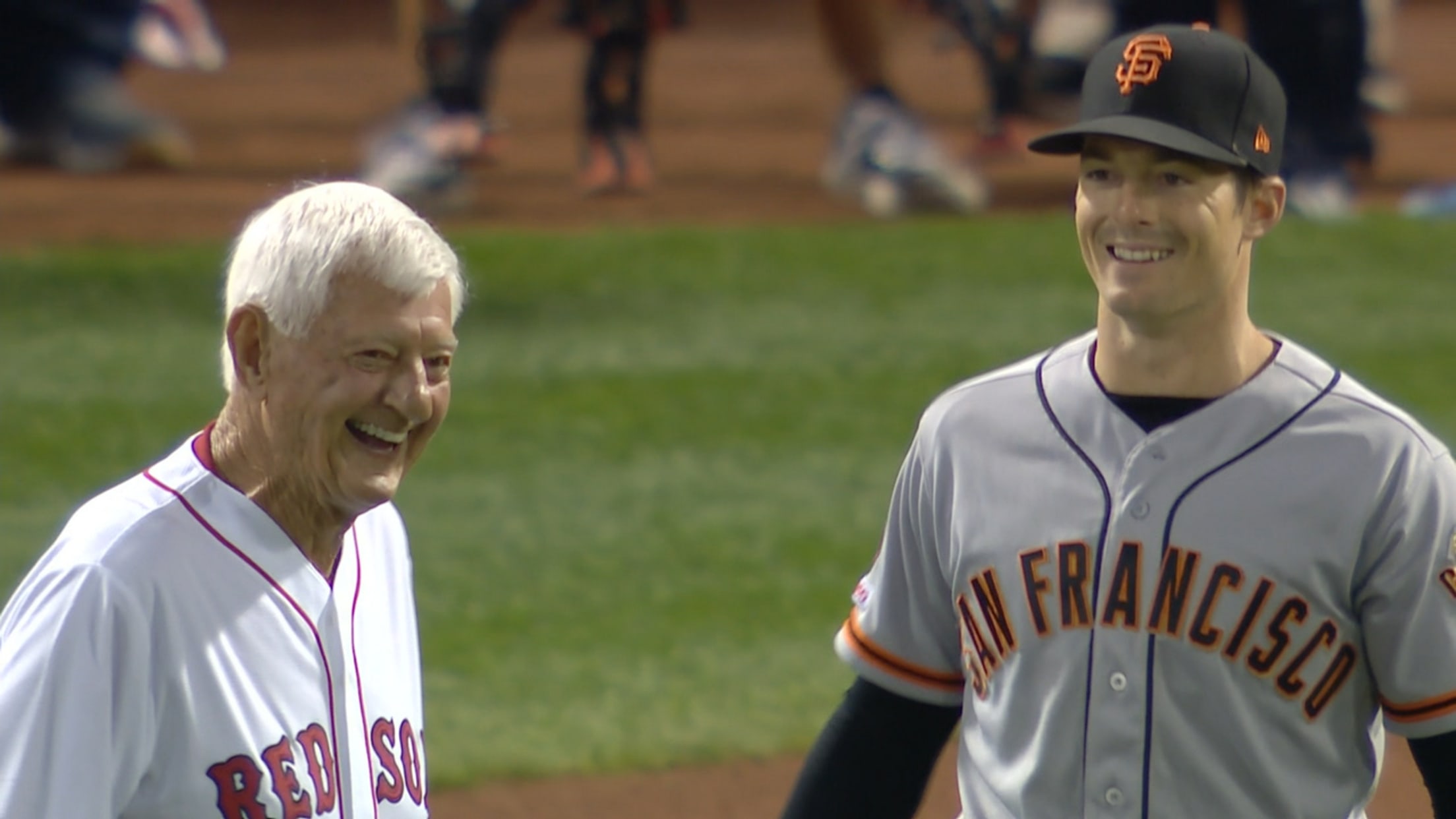 BOSTON -- The historical moments continued on Wednesday night when baseball legend Carl Yastrzemski threw out the ceremonial first pitch to his grandson, Giants outfielder Mike Yastrzemski, in front of a captivated crowd at Fenway Park. Carl, who played his entire 23-year Hall of Fame career in Boston, emerged from
MLB implores fans to go green with Challenge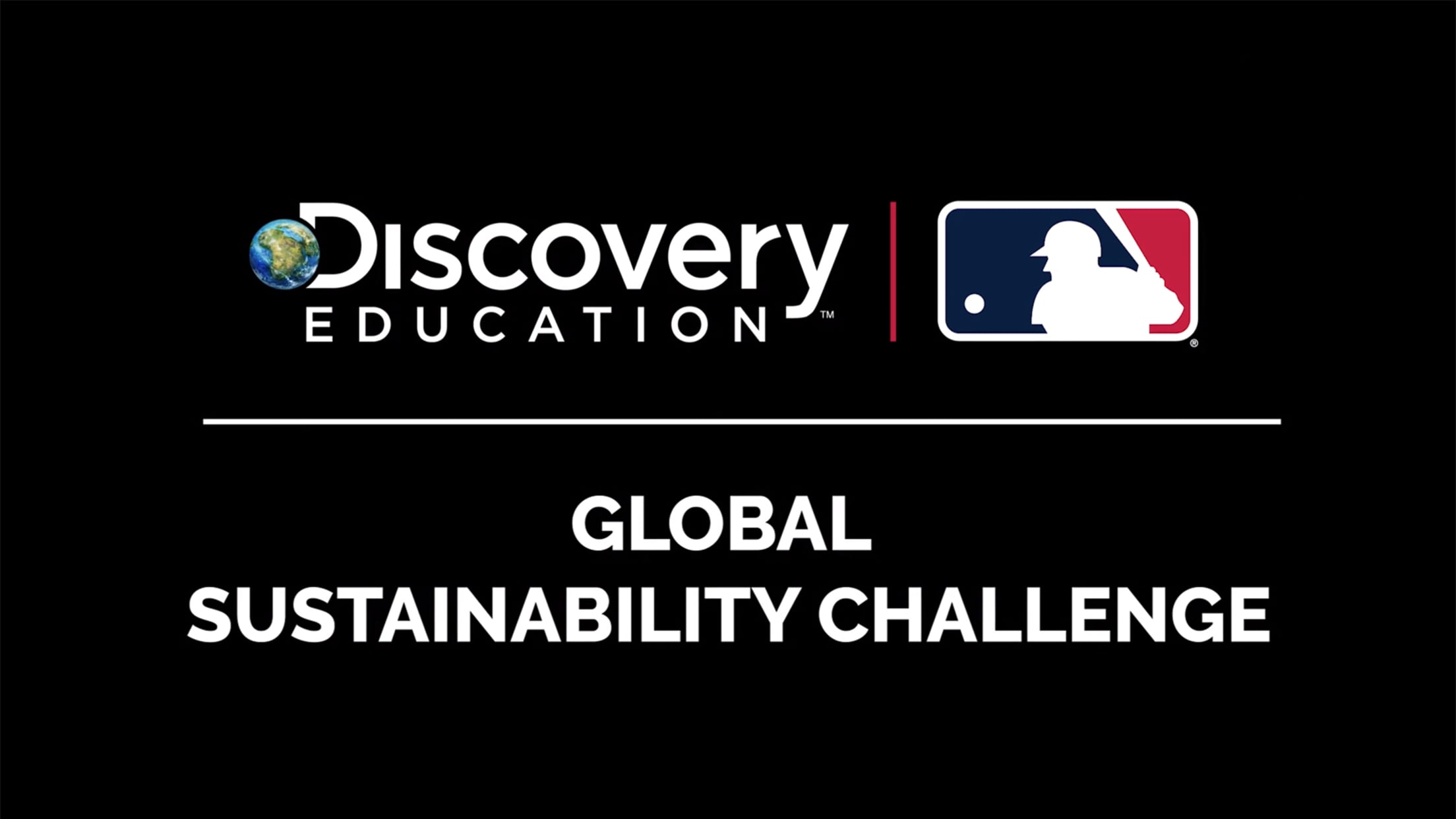 When Major League Baseball and Discovery Education first partnered up in January 2018, the goal was to make the intertwining of baseball and science as apparent as the overlap is ubiquitous, inspiring the next generation along the way. Now, a little under two years after the launch and with students