The best Draft pick from every state, Canada, PR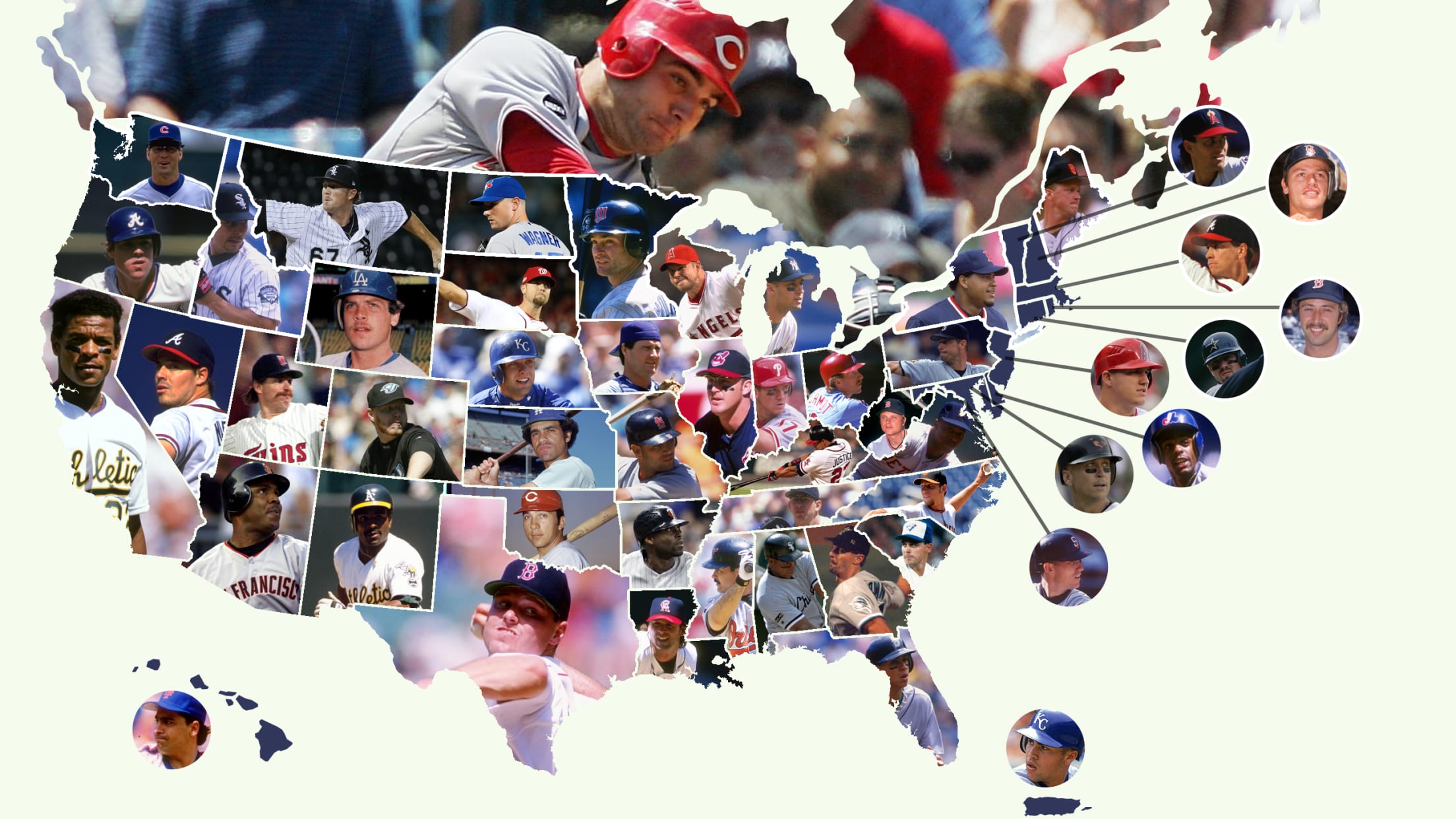 With the 2020 MLB Draft just around the corner, MLB Pipeline has been busily churning out content on this year's class, whether it's looking at the Top 200 Draft prospects, profiling some of the top players in the class or putting out mock drafts. In addition to that coverage, we've
After rough debuts, these stars began to shine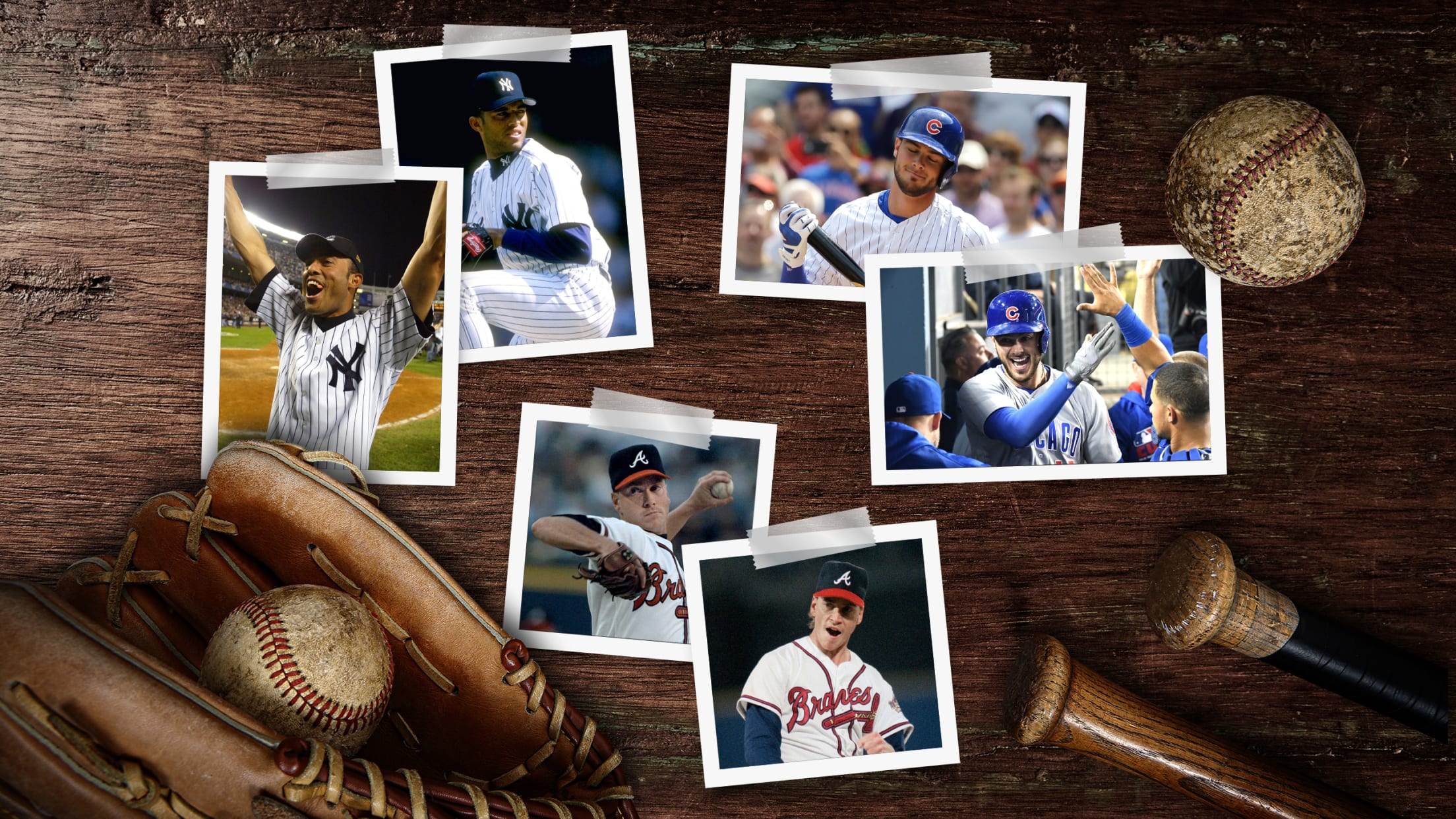 Every player dreams of getting to the Major Leagues, but once there, that first taste of action does not always go as planned. Of course, some stars shine from the get-go. Stephen Strasburg struck out 14 batters in his dominant, hotly anticipated debut in 2010. Trevor Story launched two home
MLB announces 2020 Draft schedule
First round begins June 10 at 7 ET; televised live on MLB Network, ESPN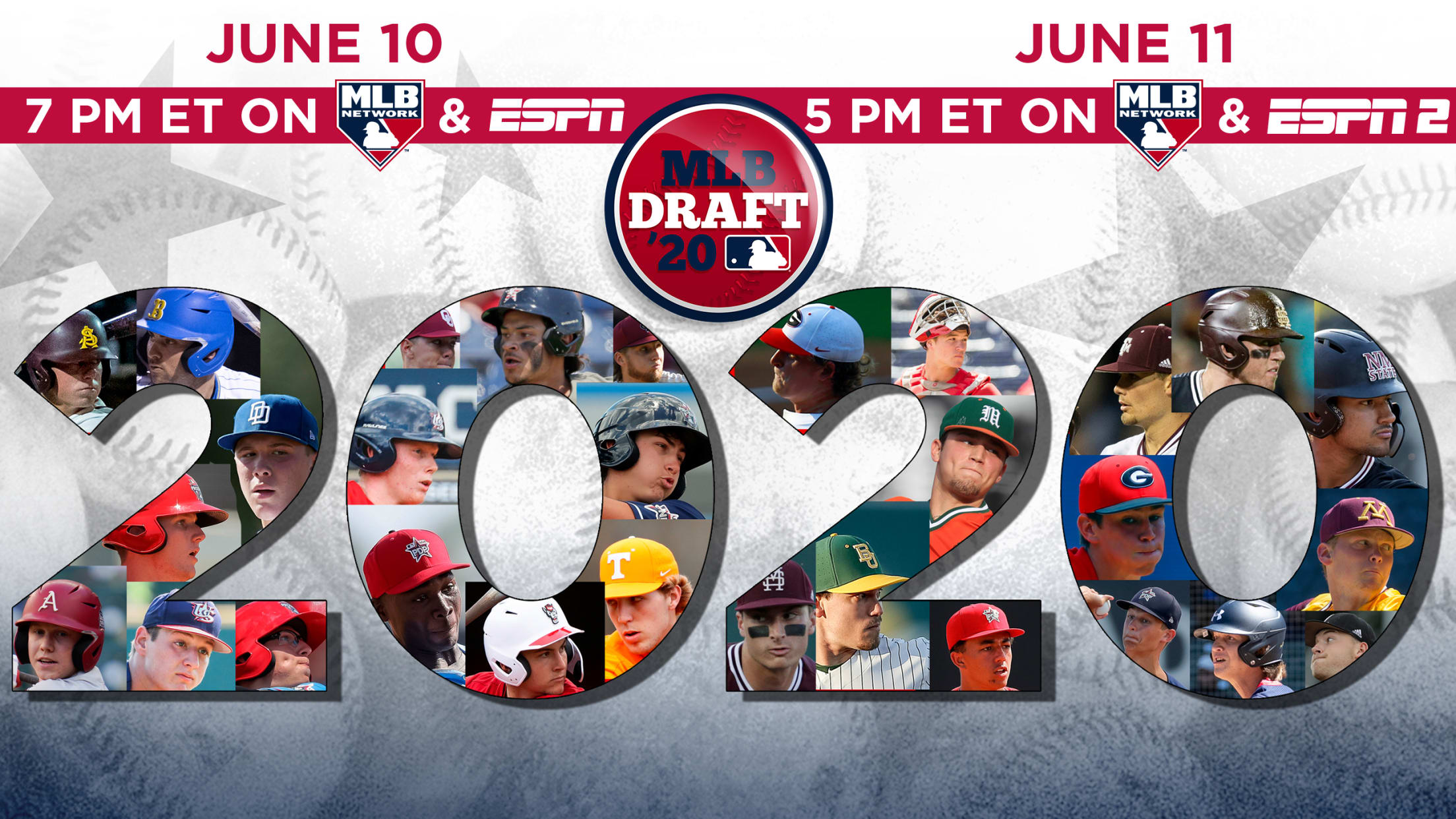 On Friday, Major League Baseball announced that this year's Draft will be held on June 10-11. Here's everything you need to know: Broadcast and logistics details The five-round Draft will begin on Wednesday, June 10 at 7 p.m. ET, with both MLB Network and ESPN producing live coverage -- the
Jeter's Yankee Stadium finale stuff of legend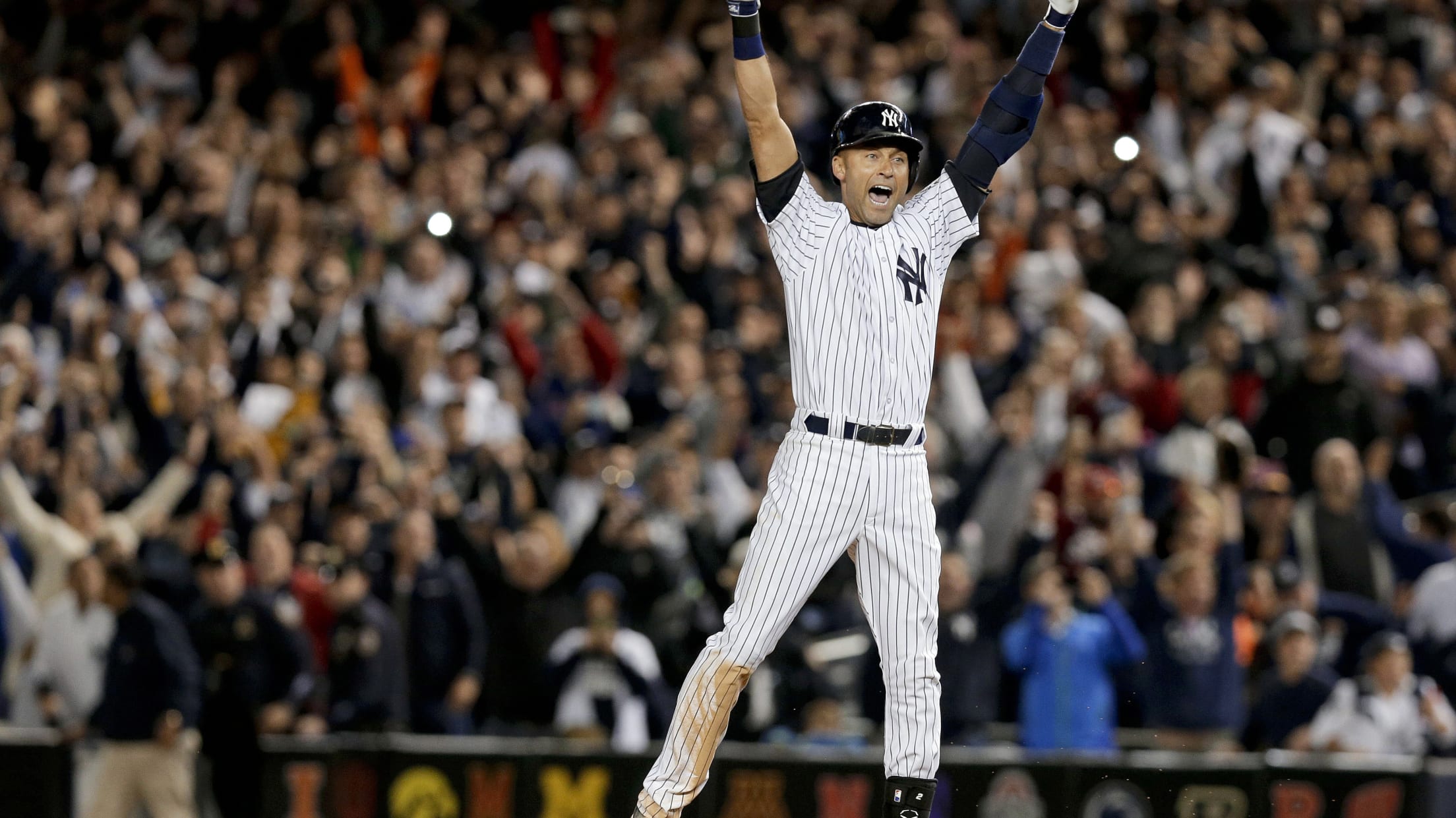 Derek Jeter always talked about the ghosts at the old Yankee Stadium when something magical would happen for him and his teammates on the south side of 161st in the Bronx. Buck Showalter would talk about the baseball gods after Jeter played his last home game at the new Stadium.
Son of Agassi, Graf could be a future ace
Jaden, rehabbing from Tommy John surgery, committed to USC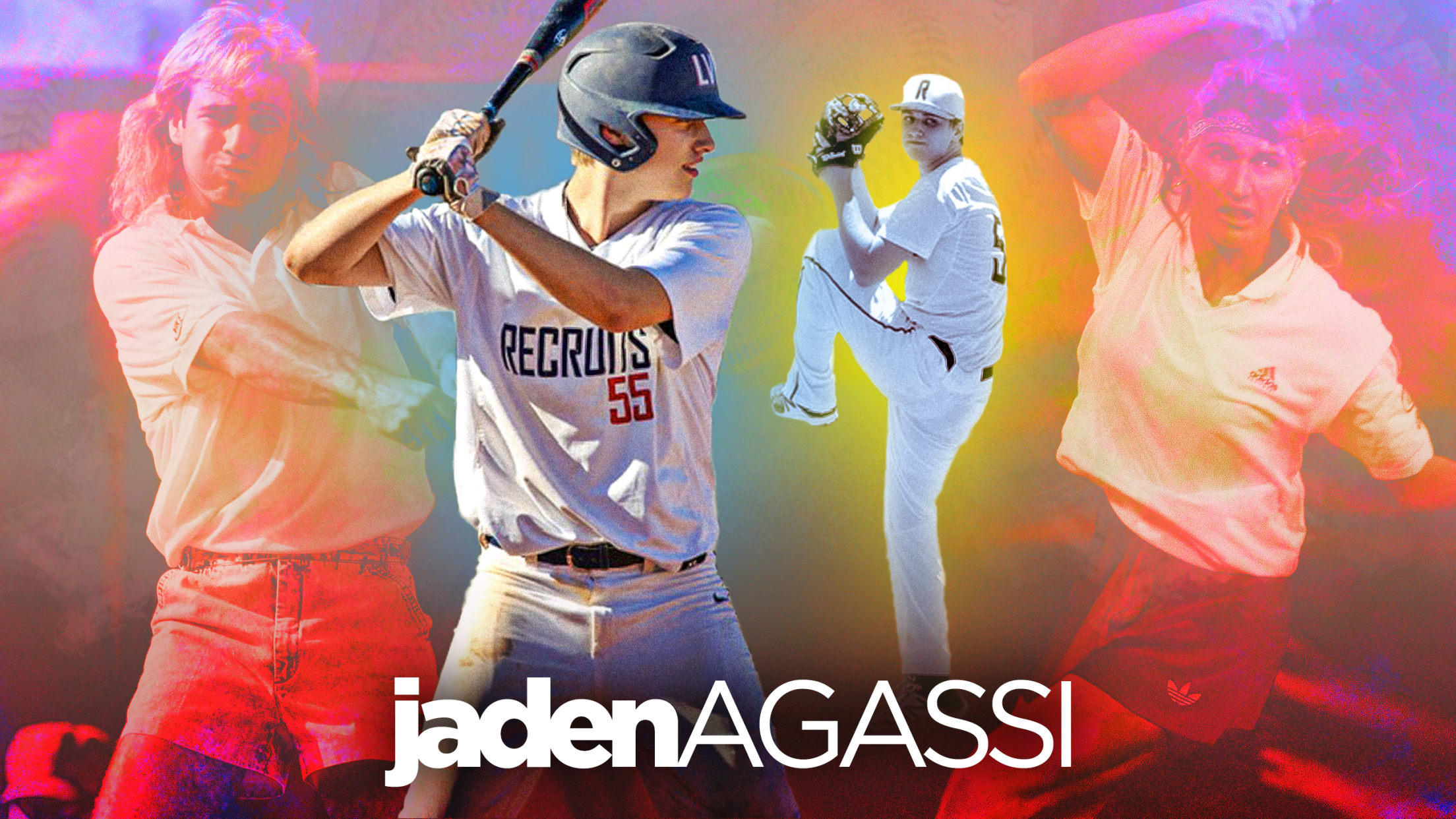 To answer your first question, no, Jaden Agassi never really got into tennis. Oh, he's dabbled in the sport associated with his world-famous parents, Andre Agassi and Steffi Graf. But that usually just results in Jaden smacking the ball as hard as he can, with no regard for the rules
Quarterfinals field set after Bracket 2 Round of 16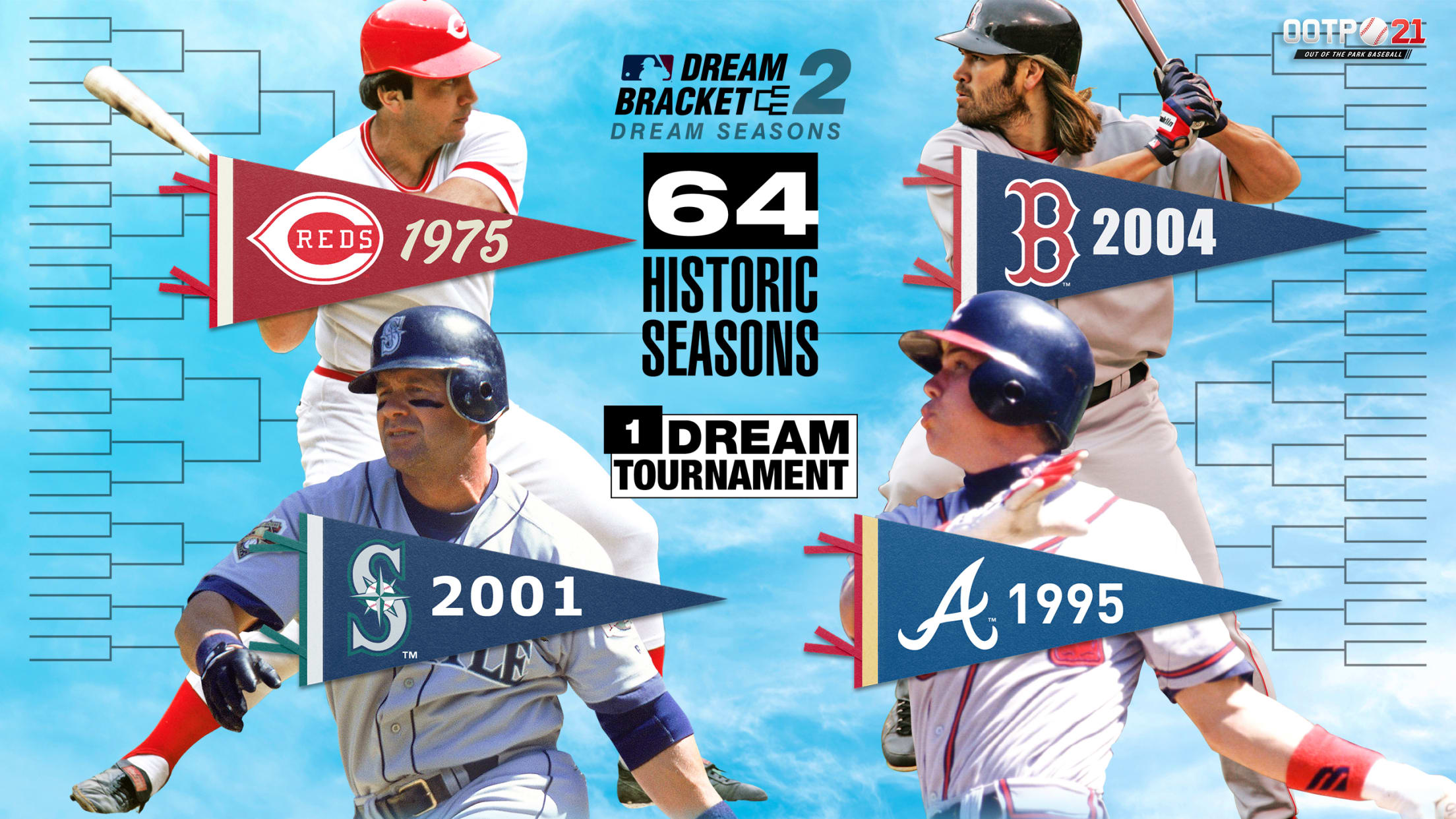 The quest to crown the best single-season team in MLB history is underway, with eight teams left following Thursday's Round-of-16 action in the Dream Seasons edition of the MLB Dream Bracket. The simulated competition, featuring many of the greatest teams in baseball history, is being produced by Out of the
At Dodger Stadium, Fogerty plays 'Centerfield'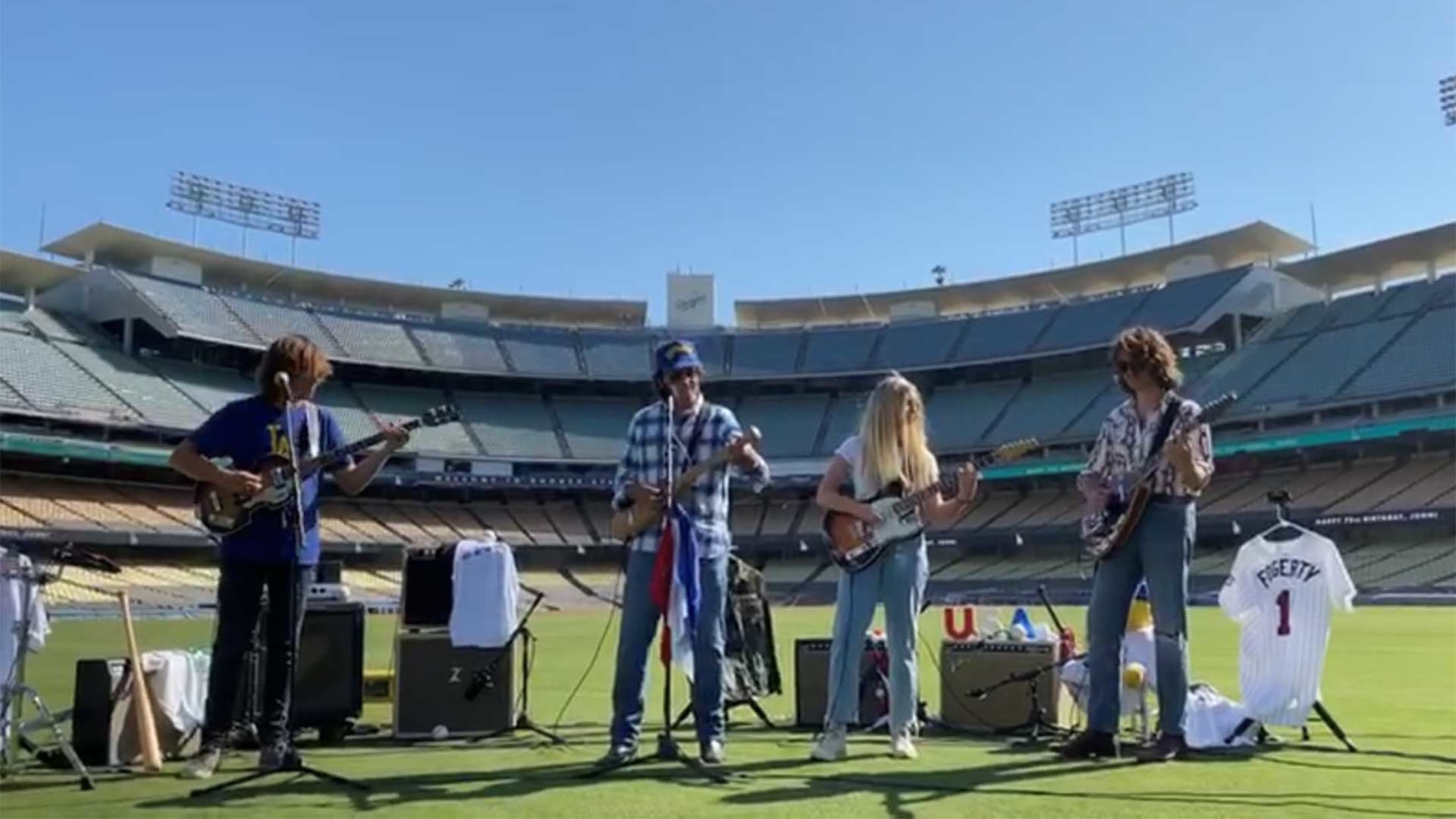 LOS ANGELES -- It was "Centerfield" in center field, literally, for ageless rocker John Fogerty at Dodger Stadium on Thursday. To celebrate his 75th birthday, Fogerty played his iconic baseball-themed anthem in the outfield with his family as his backing band.
Can you identify the Draft slot based on the names?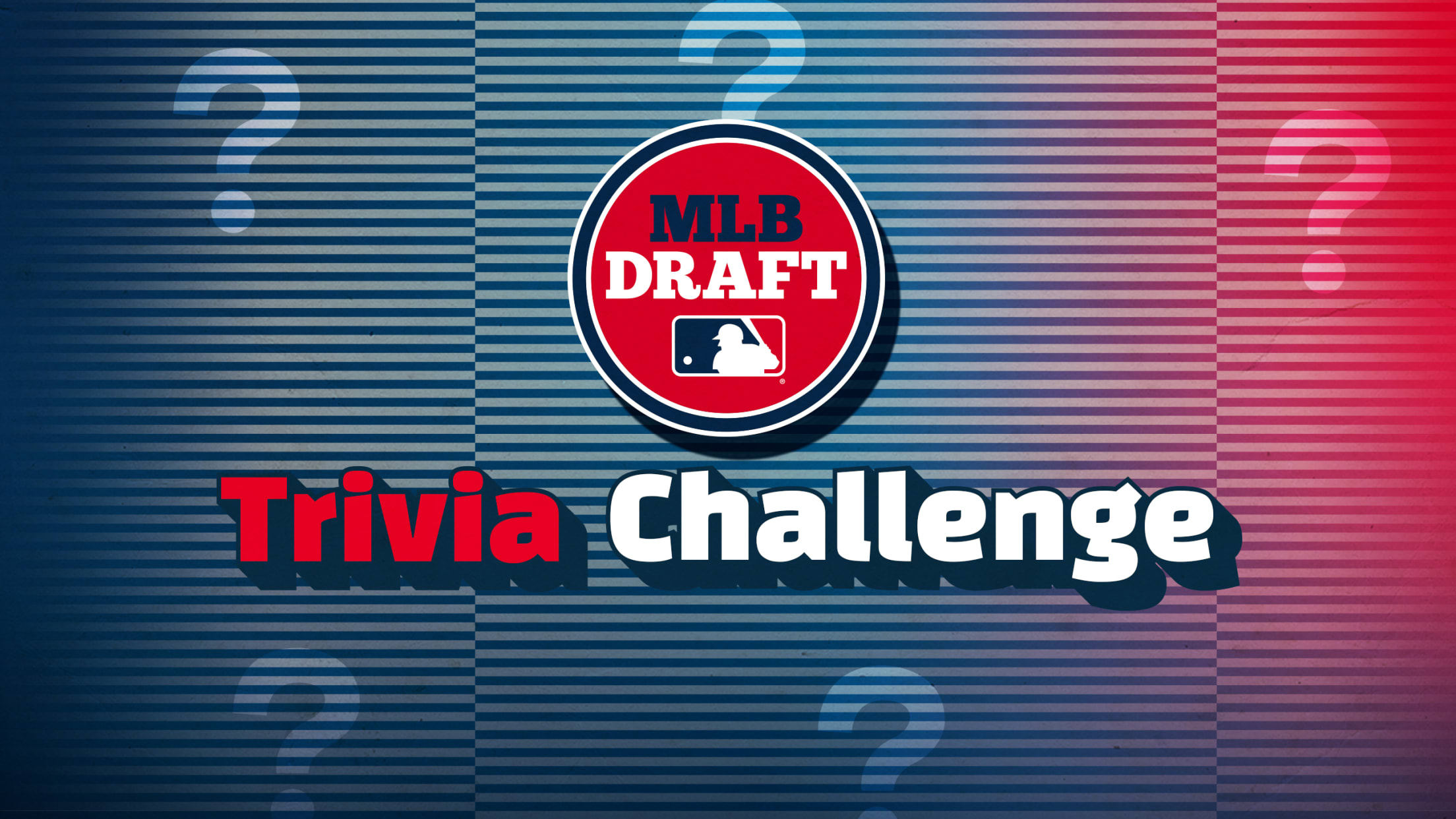 With the 2020 MLB Draft coming up on June 10, this edition of the "MLB Quiz of the Day" will serve as a reminder that superstar-caliber talent can be found at any pick in the first round -- and beyond. The below quiz will give you a list of players
Top HS Draft prospect Veen: 'I want to be an MVP'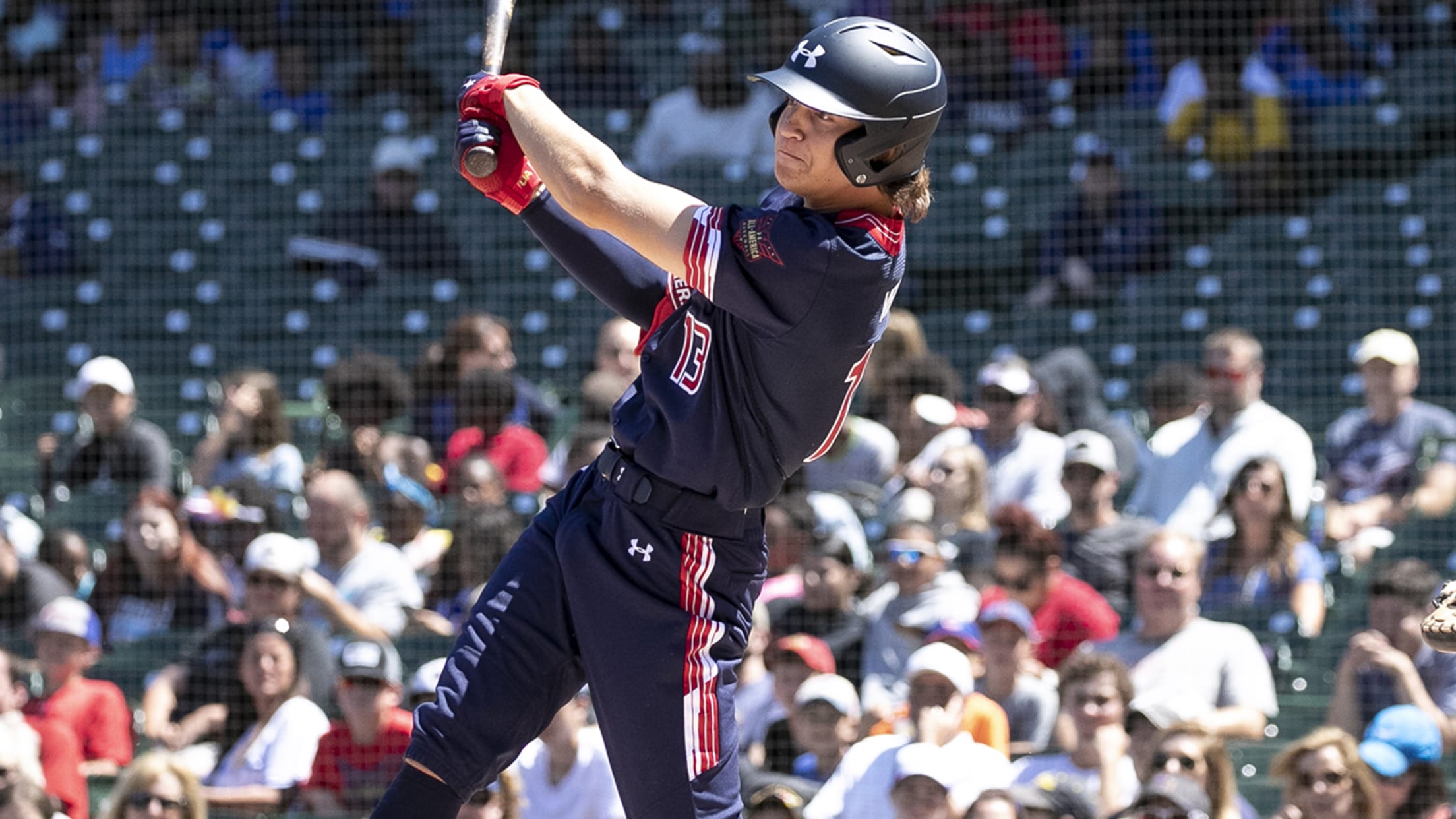 Zac Veen has always been a goal-setter. As a sixth grader growing up in Florida, Veen would ride his bike nearly two miles each way in order to watch the Spruce Creek High School team work out. "At that time, my only goal was to start on varsity as a
MLB Network airing 64 hours of Jeter moments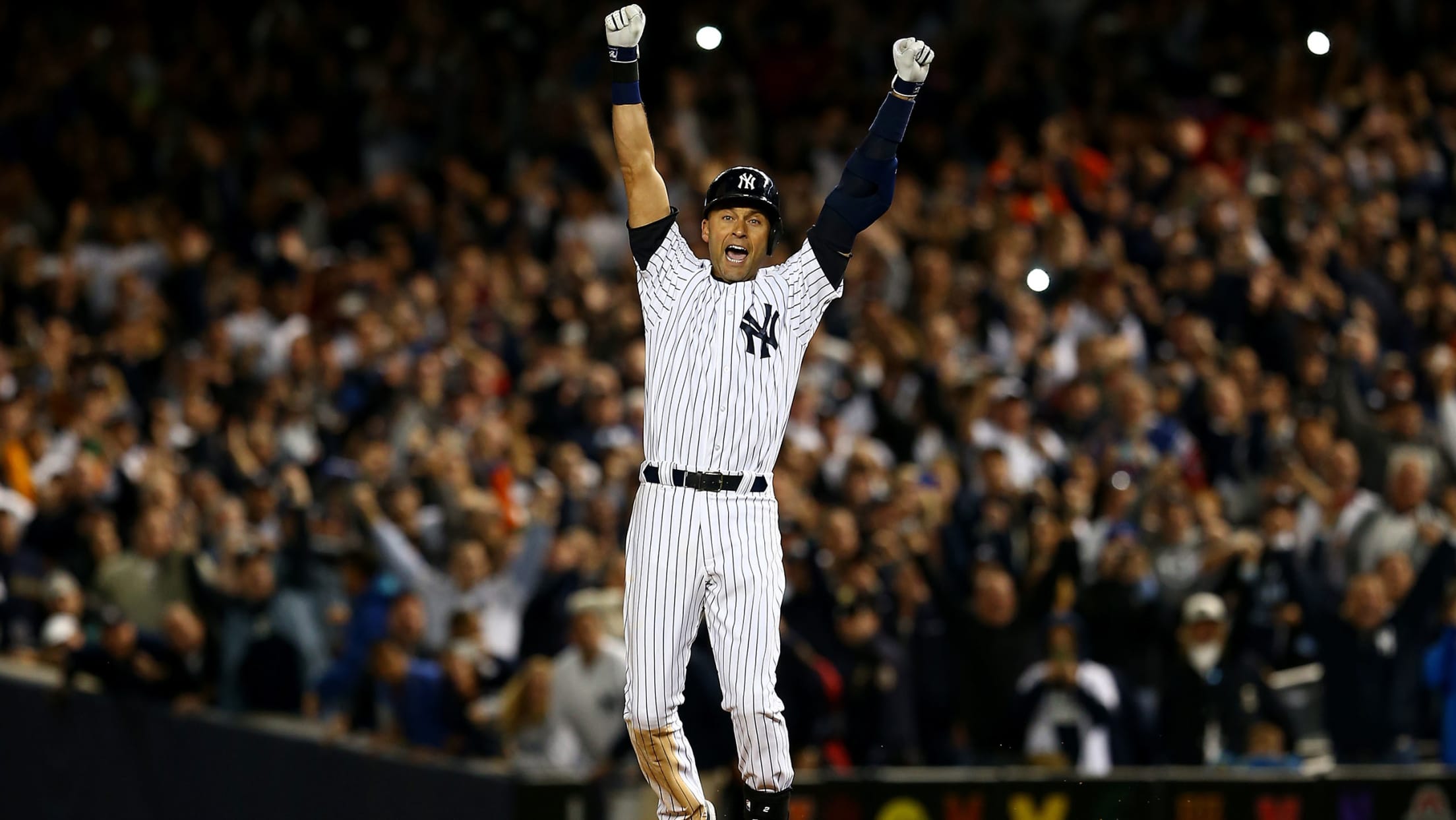 It was 25 years ago on Friday that Derek Jeter carried a black Louisville Slugger P72 into the on-deck circle at the long-defunct Seattle Kingdome. It was the only model he'd swing throughout his Major League career, and it was the first plate appearance of a journey that would produce
Complete MLB Dream Bracket 2 rosters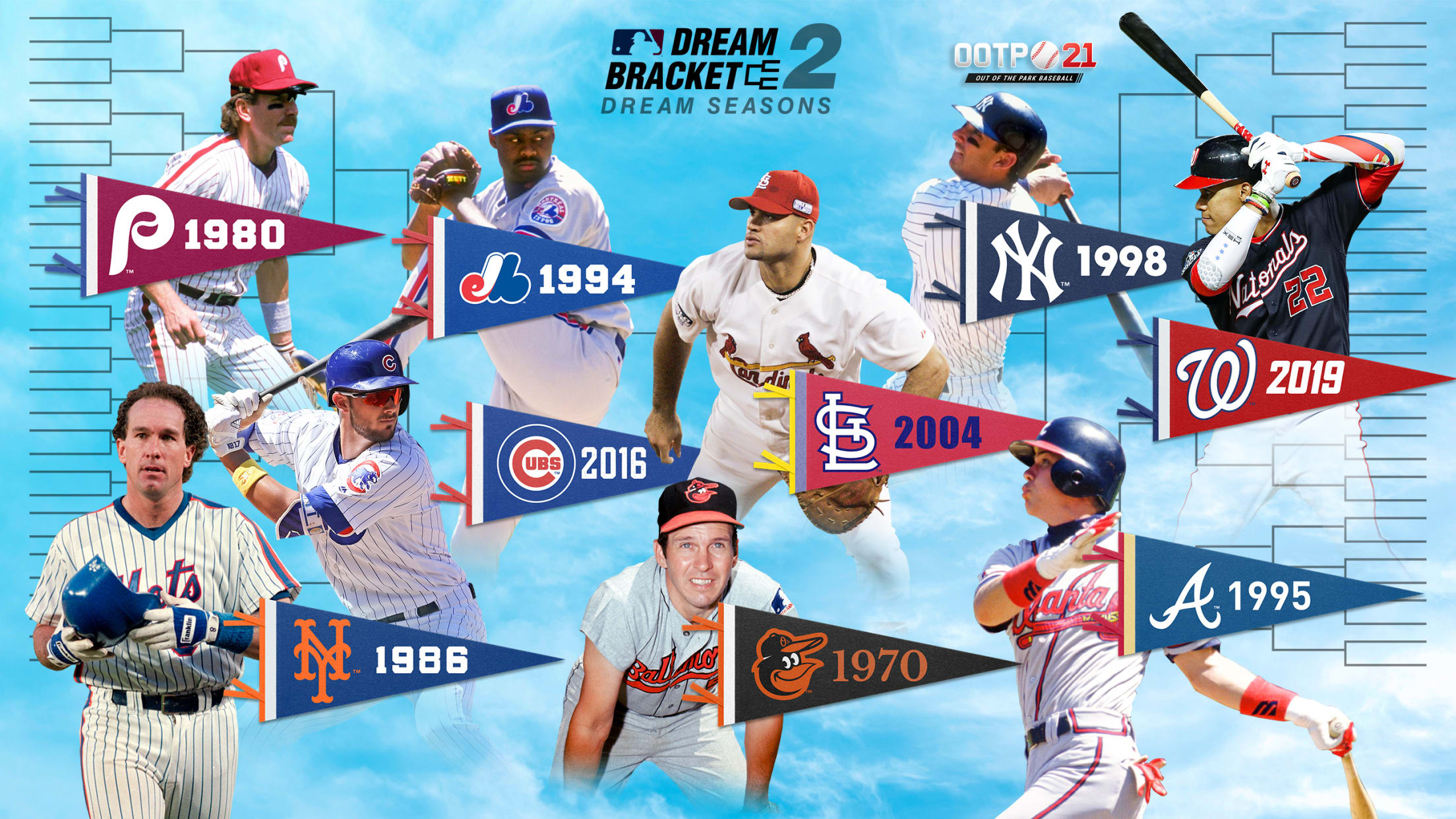 With 64 of the greatest teams in baseball history competing in the ultimate simulation tournament, MLB Dream Bracket 2: Dream Seasons is poised to be a wild ride from start to finish. The field will be made up of two of the top single-season teams from every big league franchise,
Better than you remember: Brandon Webb
A three-year run as baseball's most dominant pitcher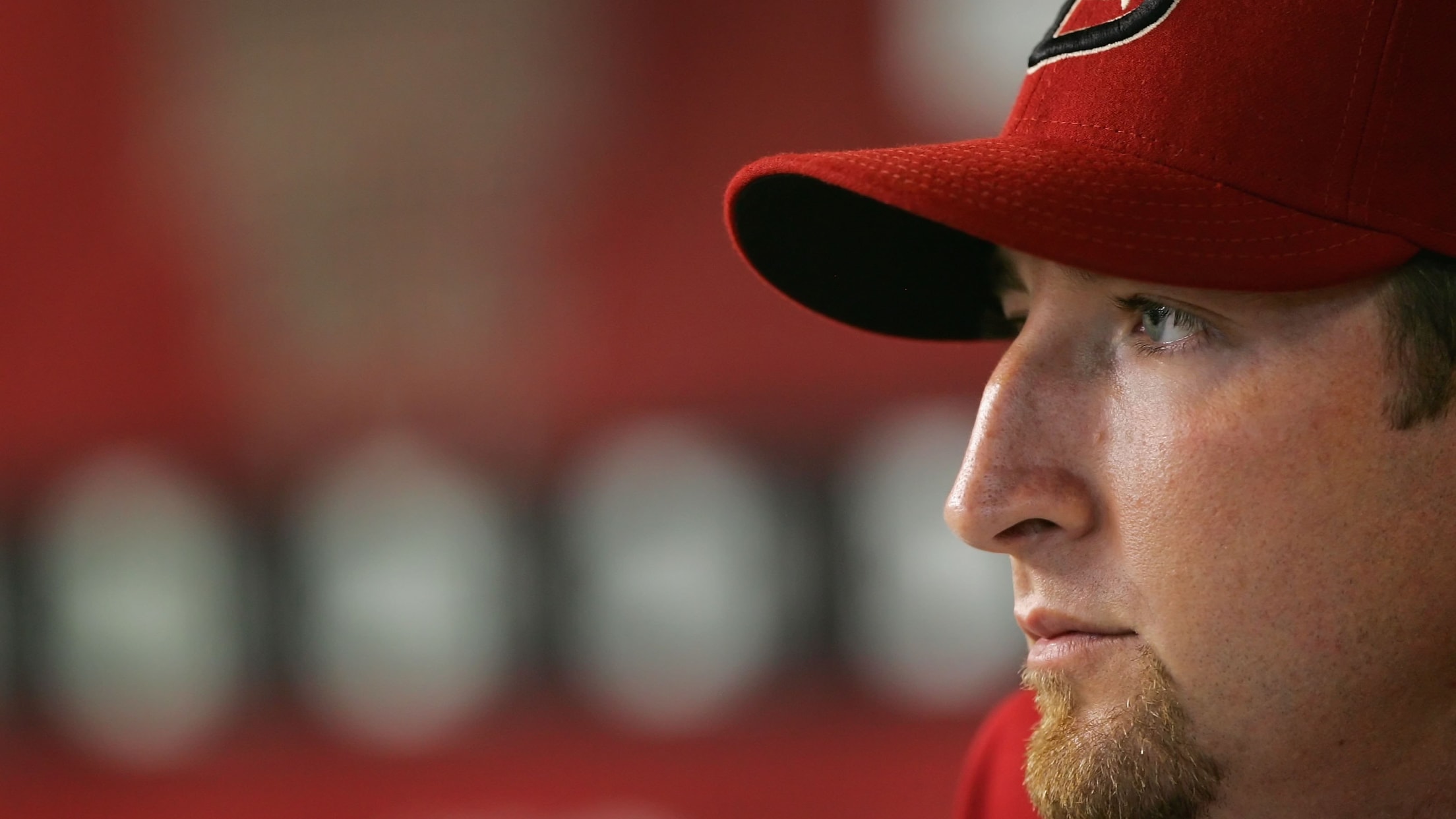 While we're waiting for baseball to come back, we are making do. So once a week, inspired by the late Deadspin's "Let's Remember Some Guys" series, we will take a look at one player in baseball history, why he was great, why he mattered, why we should hang on to
Dropkick Murphys rock out on Fenway diamond
Band performs on infield diamond; Springsteen makes guest appearance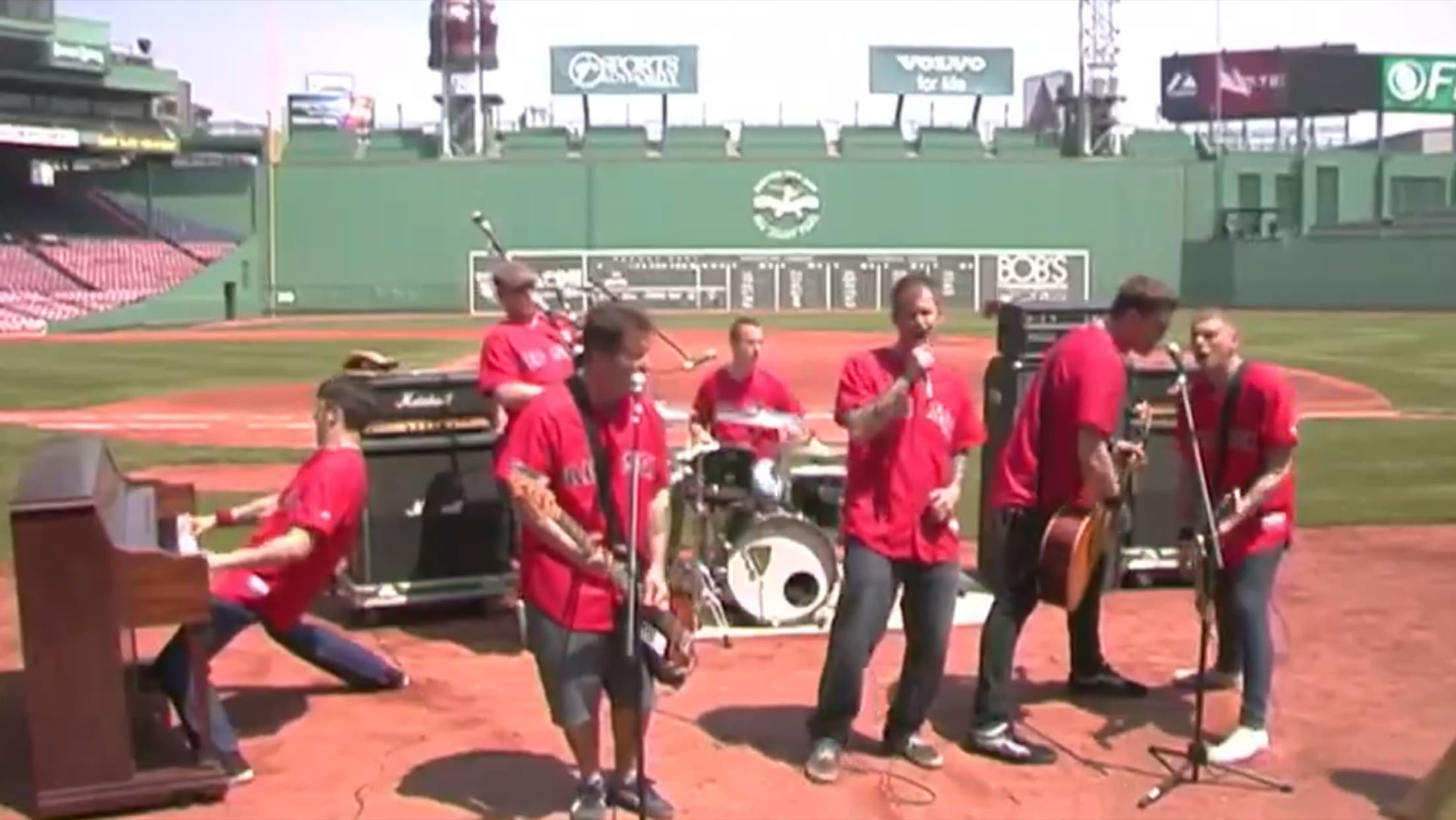 BOSTON -- Let's face it. Everyone is thirsting for some live action at Fenway Park. On Friday night, Boston-based rockers Dropkick Murphys provided just that with a "Streaming Outta Fenway" concert that fans everywhere were able to watch live. "Fenway is synonymous with summertime. We have a great relationship with
Graduates form first lineup at Rangers' ballpark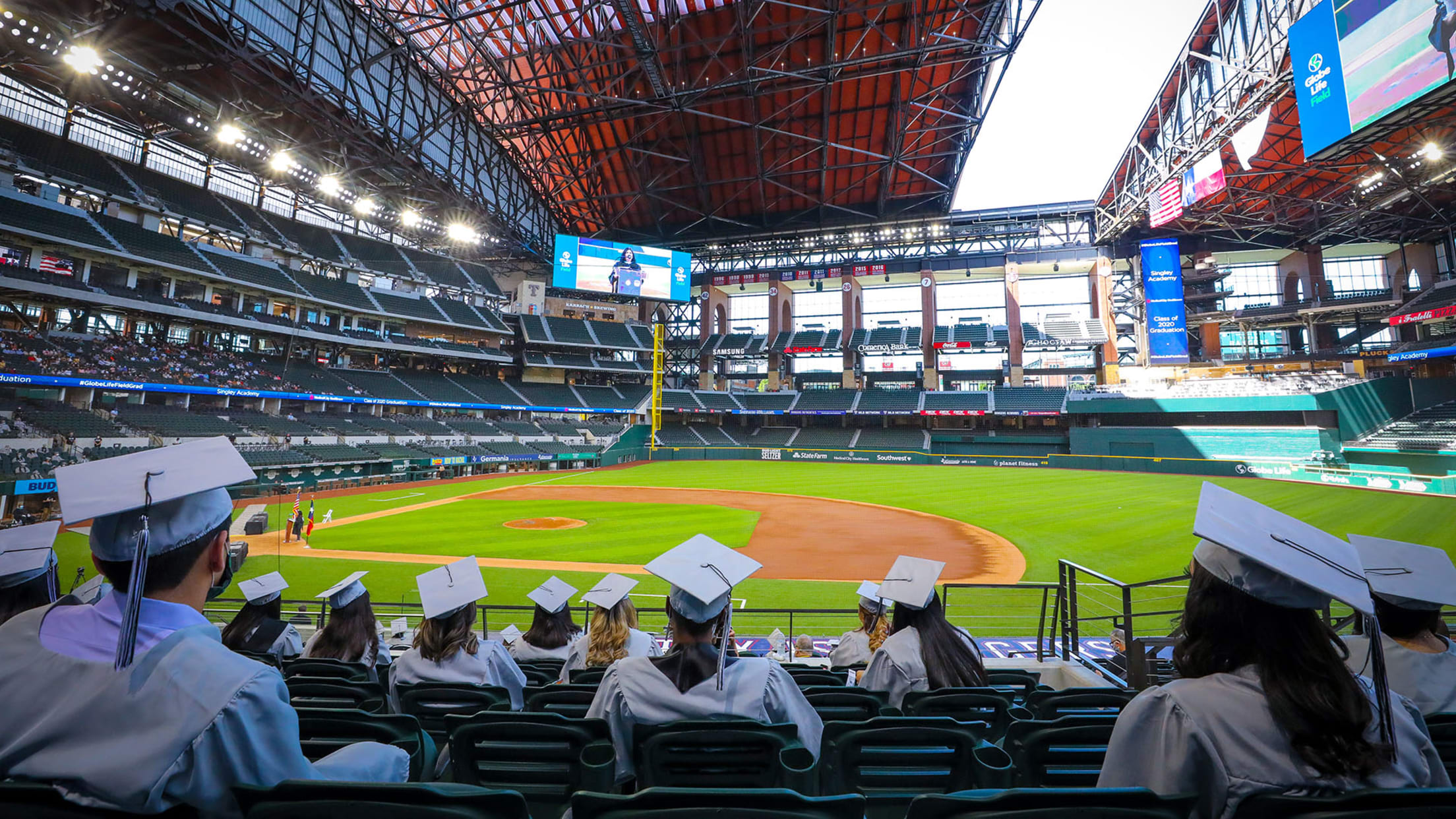 The new 1.8 million-square-foot Globe Life Field hosted its first public event on Friday afternoon. What was originally scheduled to be the middle of a nine-game homestand at the new home of the Rangers instead became a high school graduation ceremony. The ceremony Friday marked the first of more than
Why Astros chose Pence, Zobrist in same Draft
Scout convinced Houston to select two future standouts in one year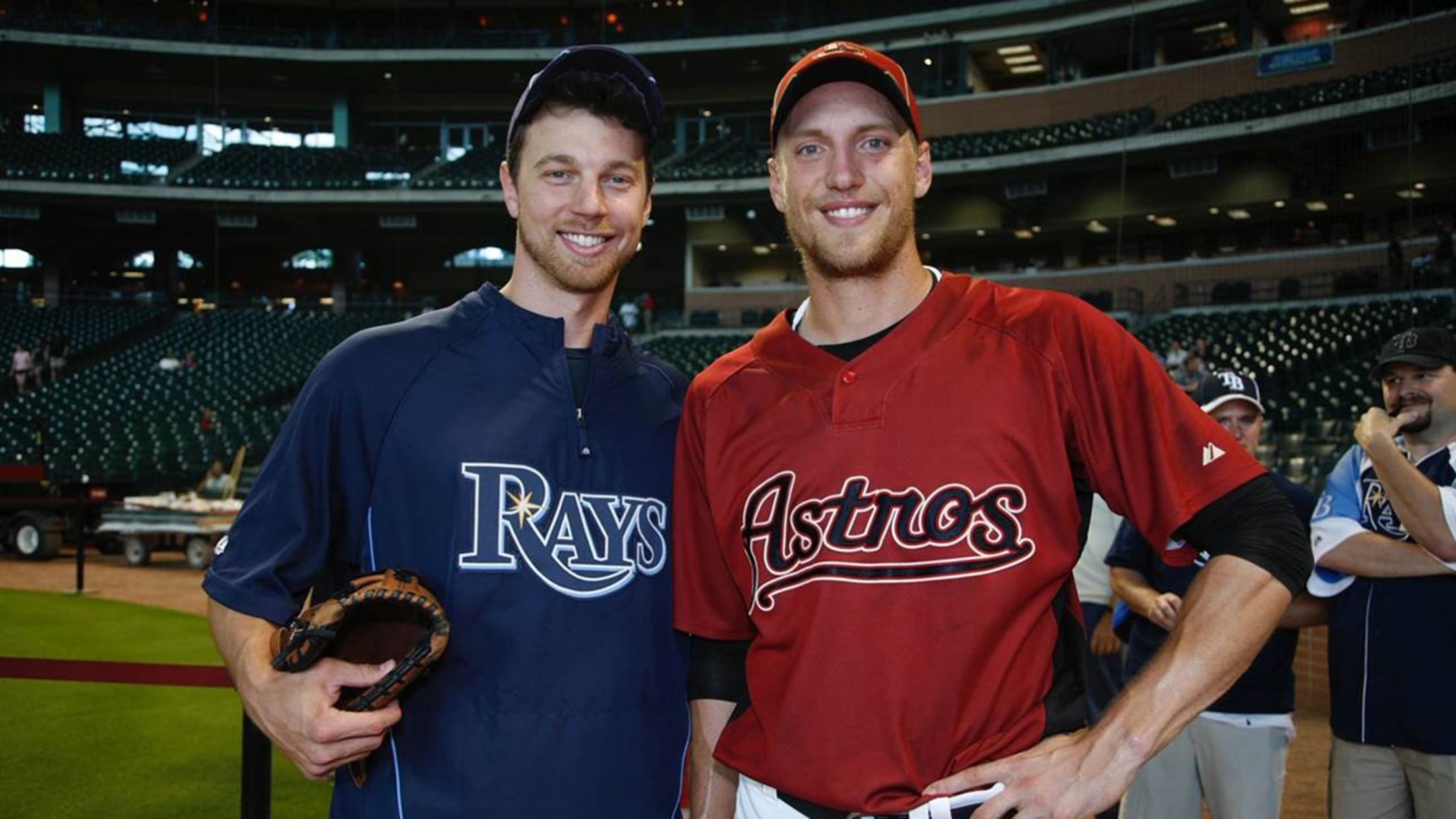 When this baseball lifer speaks of Hunter Pence and Ben Zobrist, he might as well be talking about his own sons. "If you're looking for two players who are everything you spend your years trying to find, you couldn't do better than those two," Rusty Pendergrass says. In 22 years
Why Trout says Scherzer is the best he's faced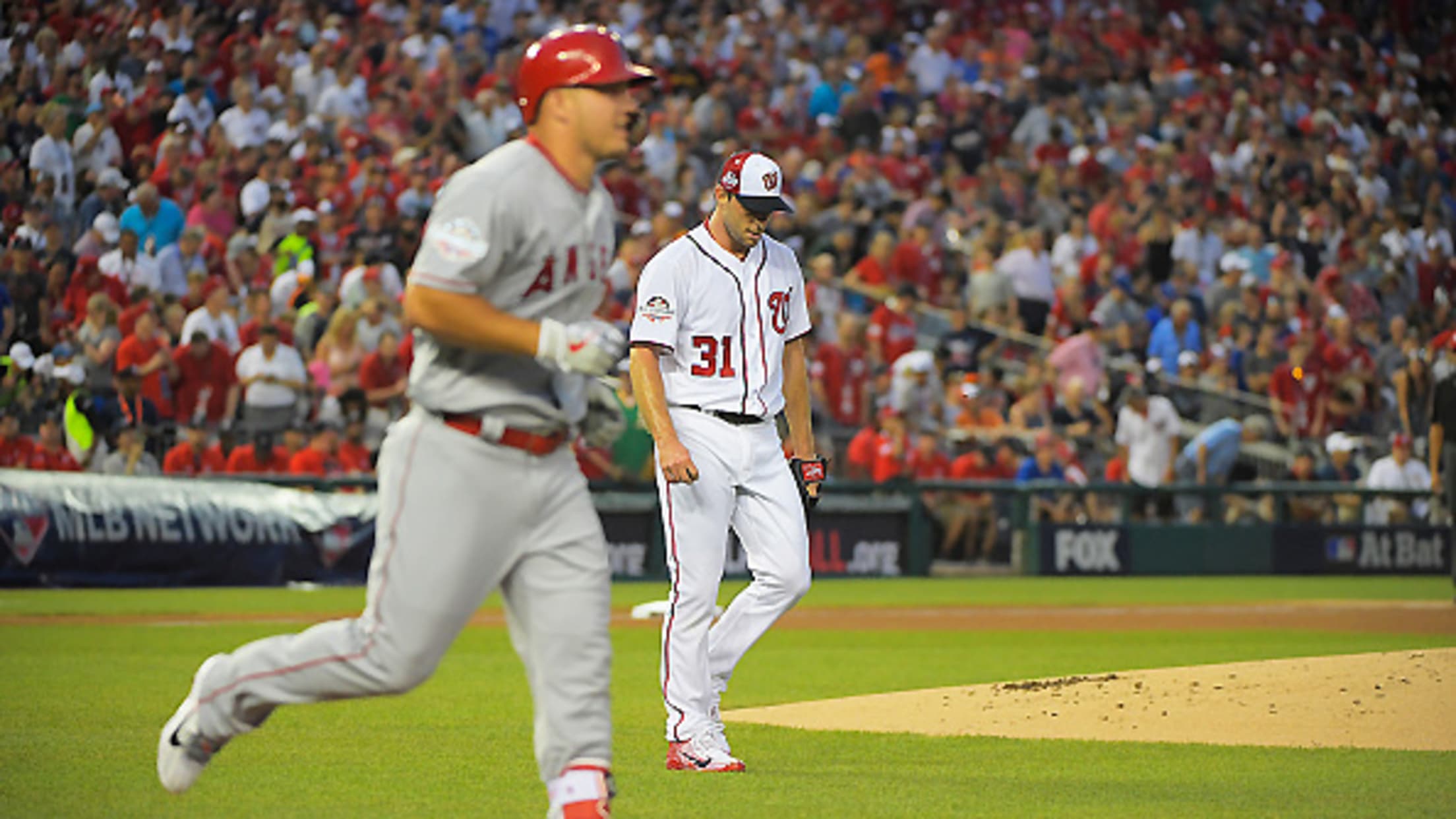 Mike Trout recently named Max Scherzer as the best pitcher he's faced. Not exactly a shocking pick. Trout vs. Scherzer might very well be a matchup of the best hitter and the best pitcher in the world. But hold on … can you picture what a Trout-Scherzer at-bat looks like?
Next Nolan Ryan? Prep POY surprised by Harper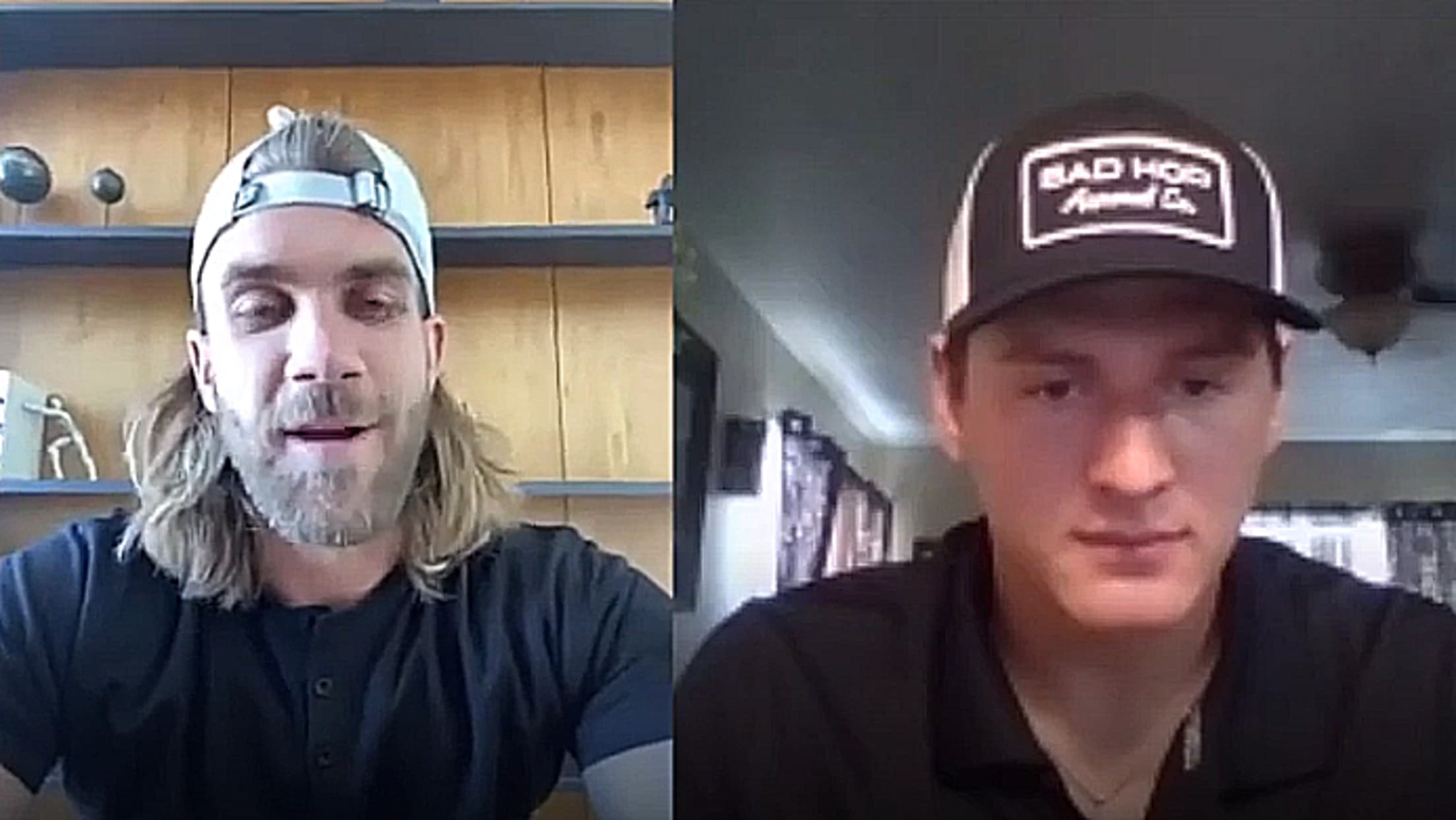 The first thing to know is, it's spelled "Refugio," but it's pronounced "Re-fury-oh." It's the small Texas town of about 3,000 residents where Nolan Ryan was born in 1947. It's also the home of the 2020 National Gatorade Player of the Year, right-hander Jared Kelley of Refugio High School. Thursday
NOW: Watch Nats' Game 7 conquest over Astros
Here's the schedule of games to watch on MLB.com, social media, TV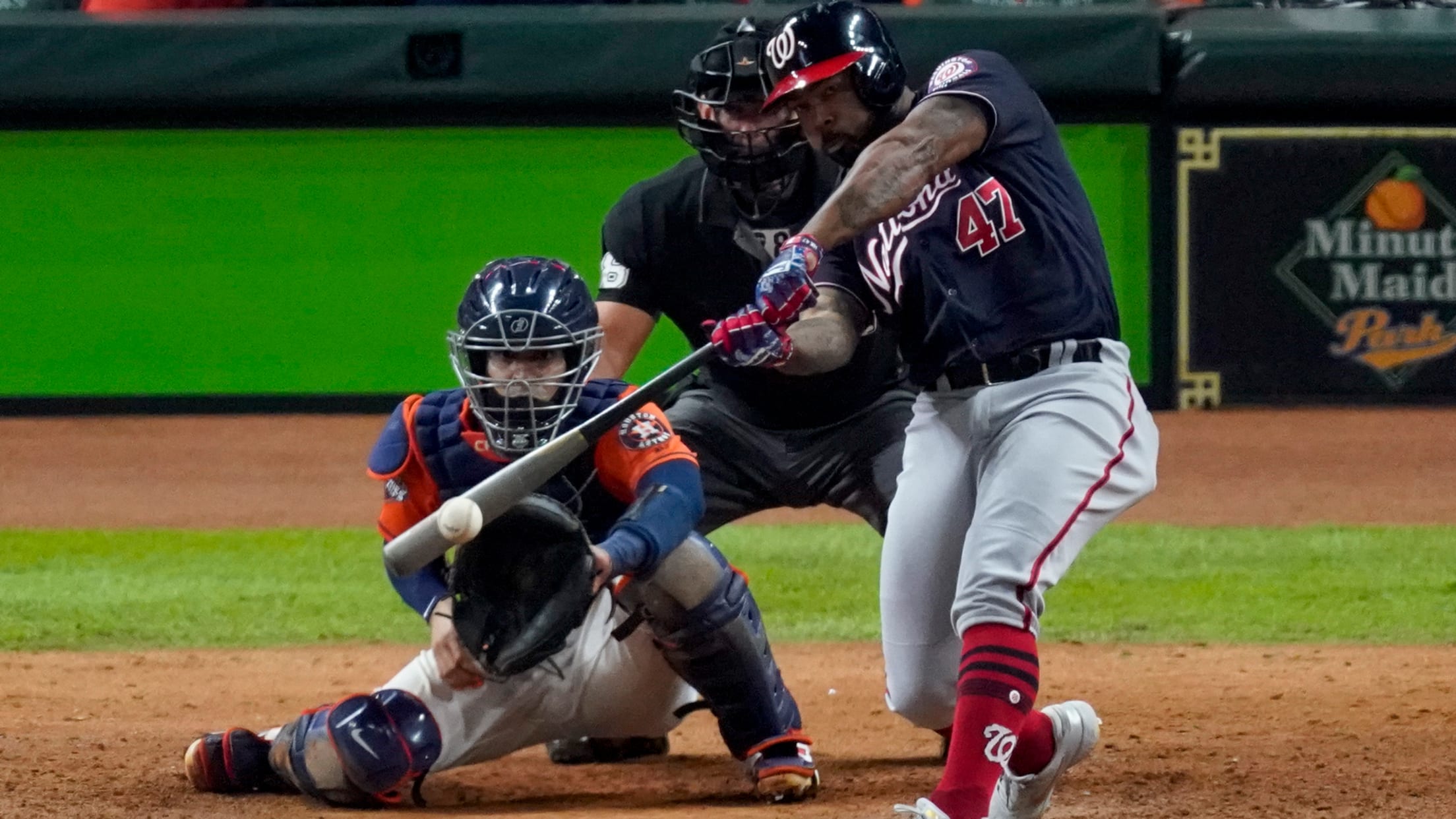 Why not enjoy some of MLB's classic games while you wait for baseball to come back? MLB is streaming games every day across its various platforms -- one in the afternoon, and another in the evening. In addition, MLB Network, ESPN and FS1 will all be airing classic games throughout
Players who share a very famous name
The name's Bond, James Bond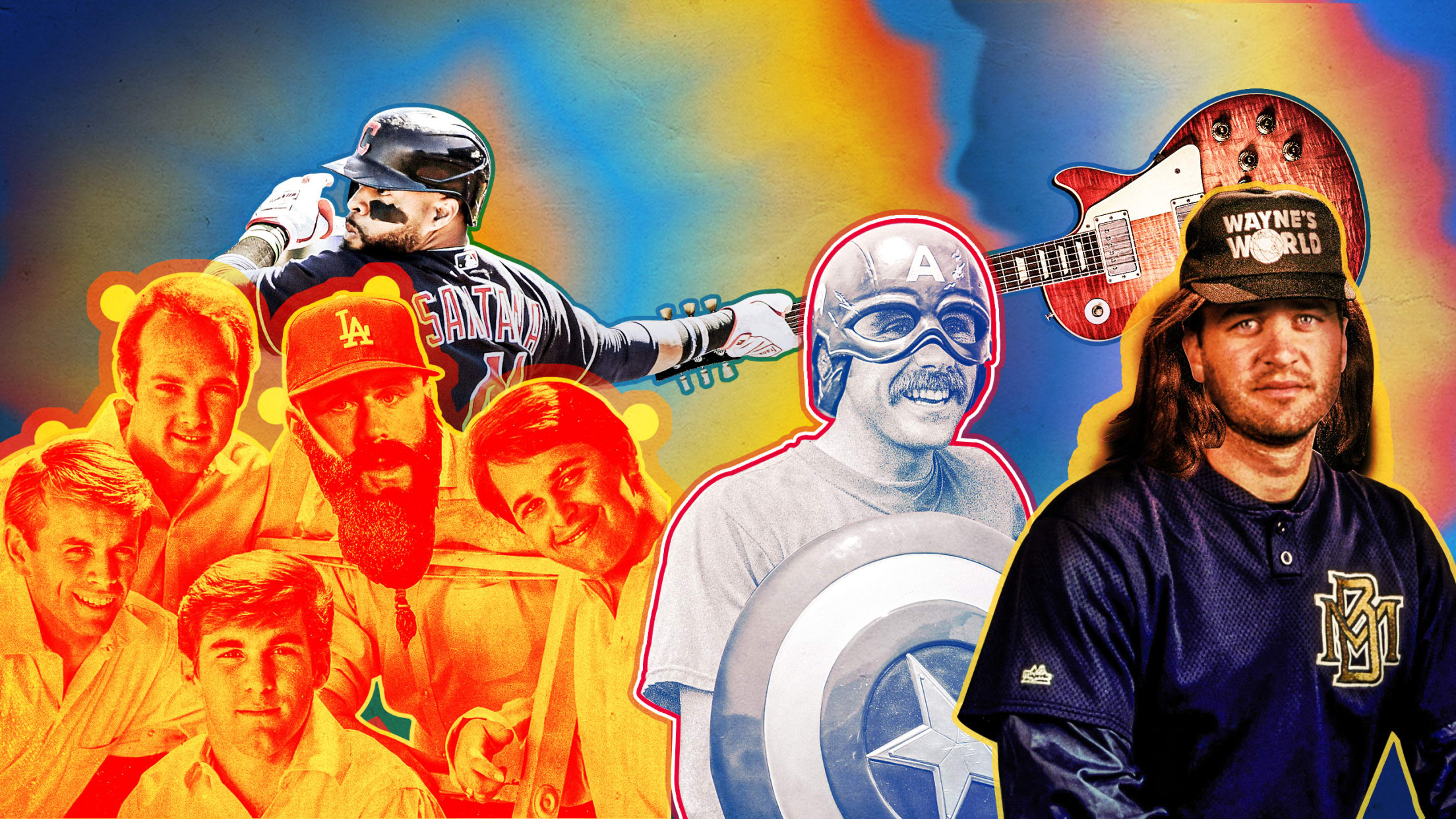 There are only a few hundred active Major League players at any given time. A few hundred, out of, oh, only about 330 million Americans -- the odds that any of those big leaguers happen to share a name with another celebrity seem astronomical. But if baseball history has taught
'What a horse!': Revisiting Halladay's perfecto
New book looks back at the life and career of the Hall of Famer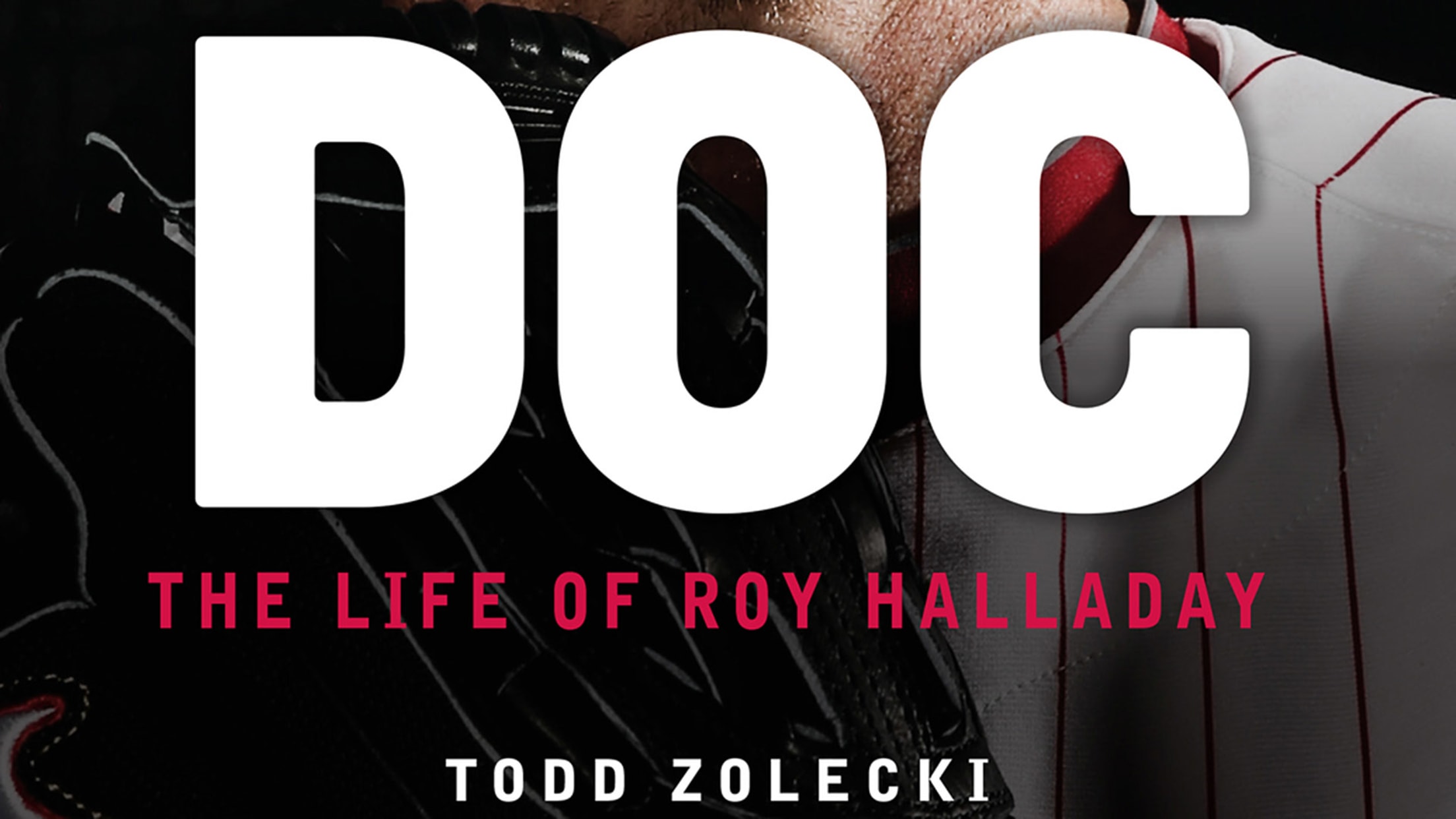 In the new book "Doc: The Life of Roy Halladay," MLB.com's Todd Zolecki details everything from Halladay's hard-driven adolescence to his Hall of Fame career to the struggles that led to his tragic death in 2017. In this excerpt from the chapter about Halladay's perfect game on May 29, 2010,
These are Buster's 10 Giant moments
The backbone of three championship teams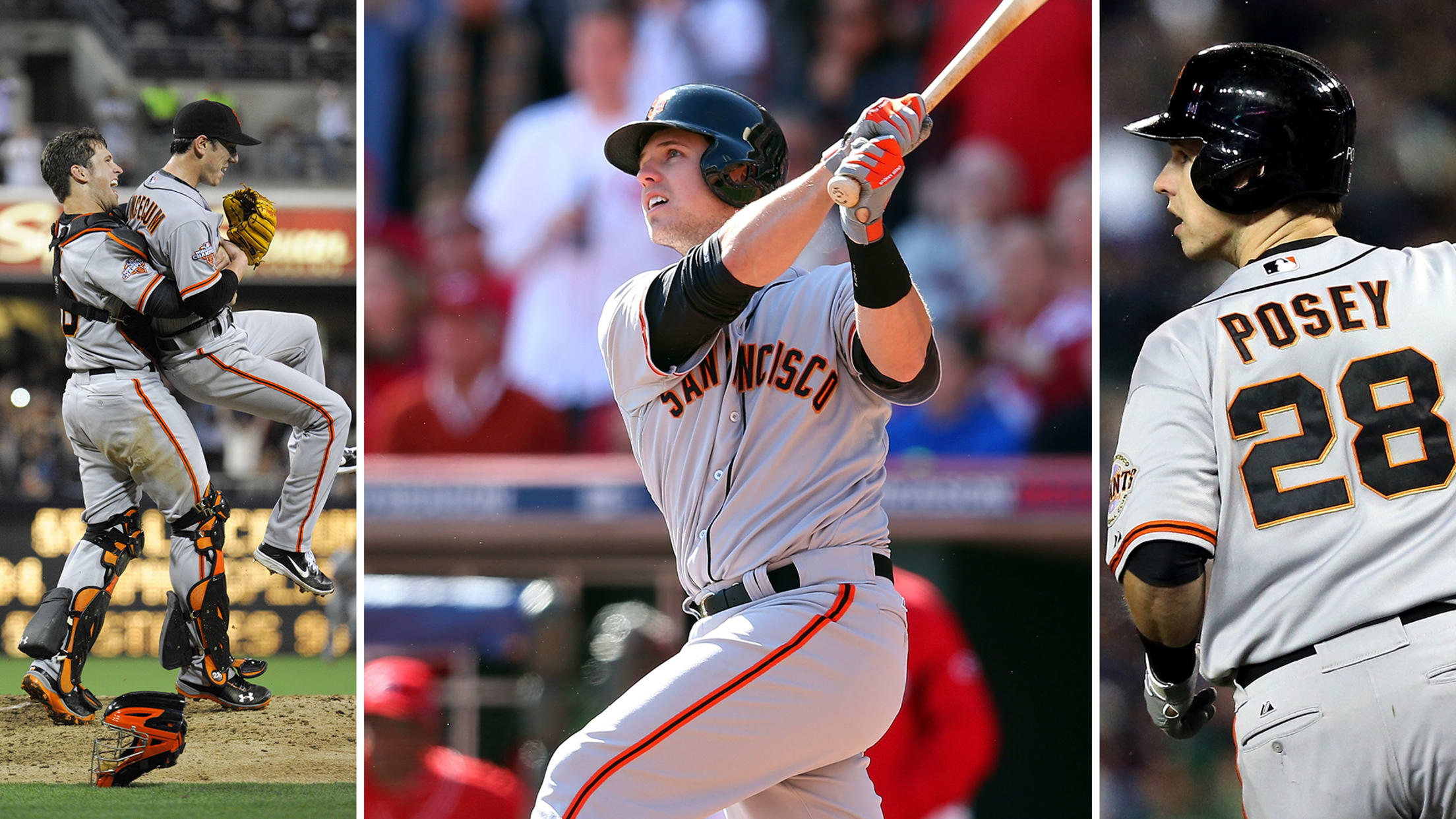 SAN FRANCISCO -- On May 29, 2010, the Giants called up a top catching prospect from Triple-A Fresno named Buster Posey for good. The move proved to be one of the most impactful transactions in franchise history. Over the next decade, Posey emerged as the fulcrum of the Giants' three
Tigers once drafted 3 HOFers in same year
In '76, Detroit took Alan Trammell, Jack Morris and Ozzie Smith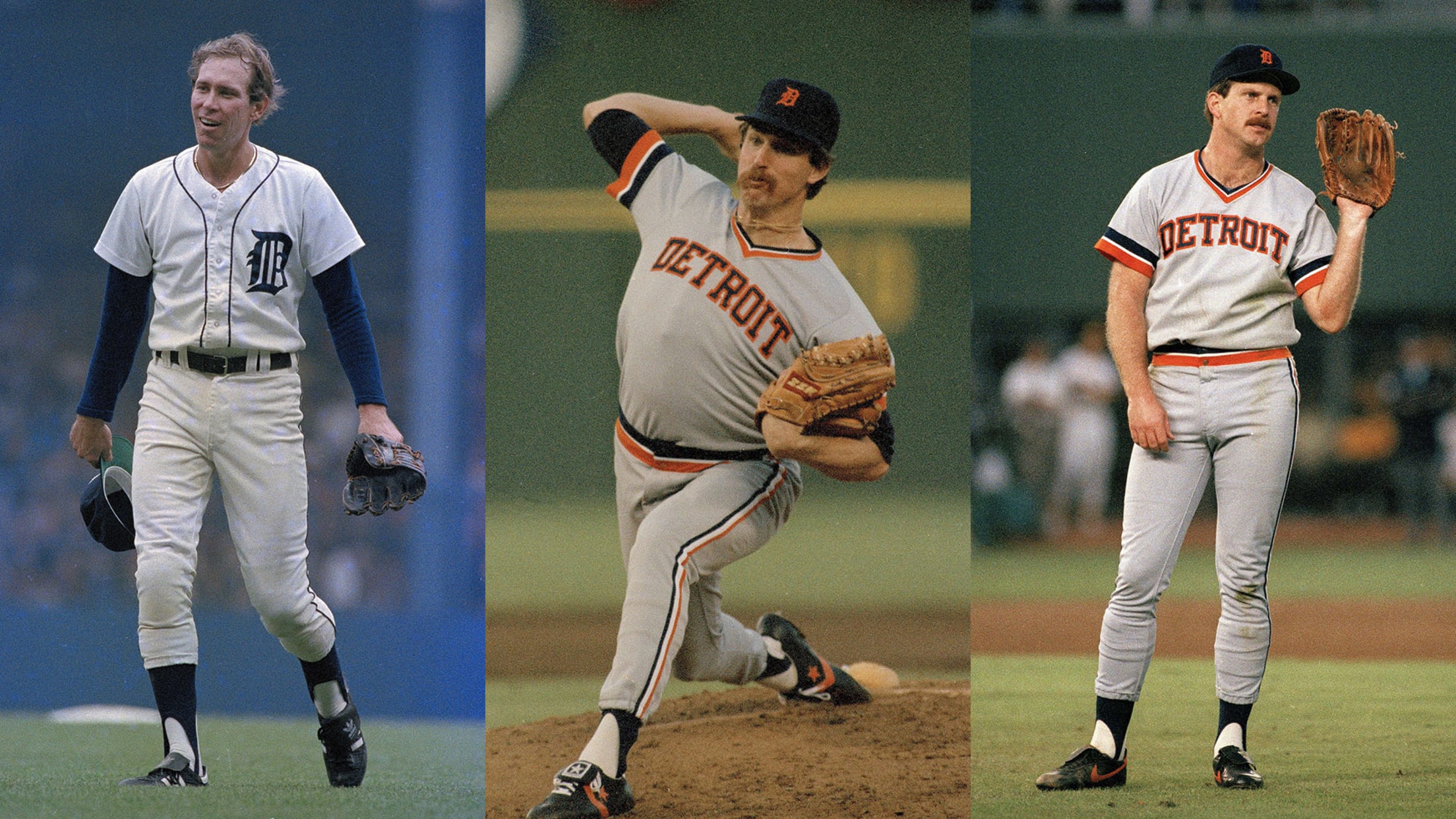 The Detroit Tigers have the first overall pick in the 2020 Draft, which begins June 10. The Draft will be an opportunity to inject upside and land talent to form the core of the next great Tigers team. If they're lucky, the Tigers will land multiple players who become bona
Papi, '04 Sox stun '61 Yanks in Dream Bracket 2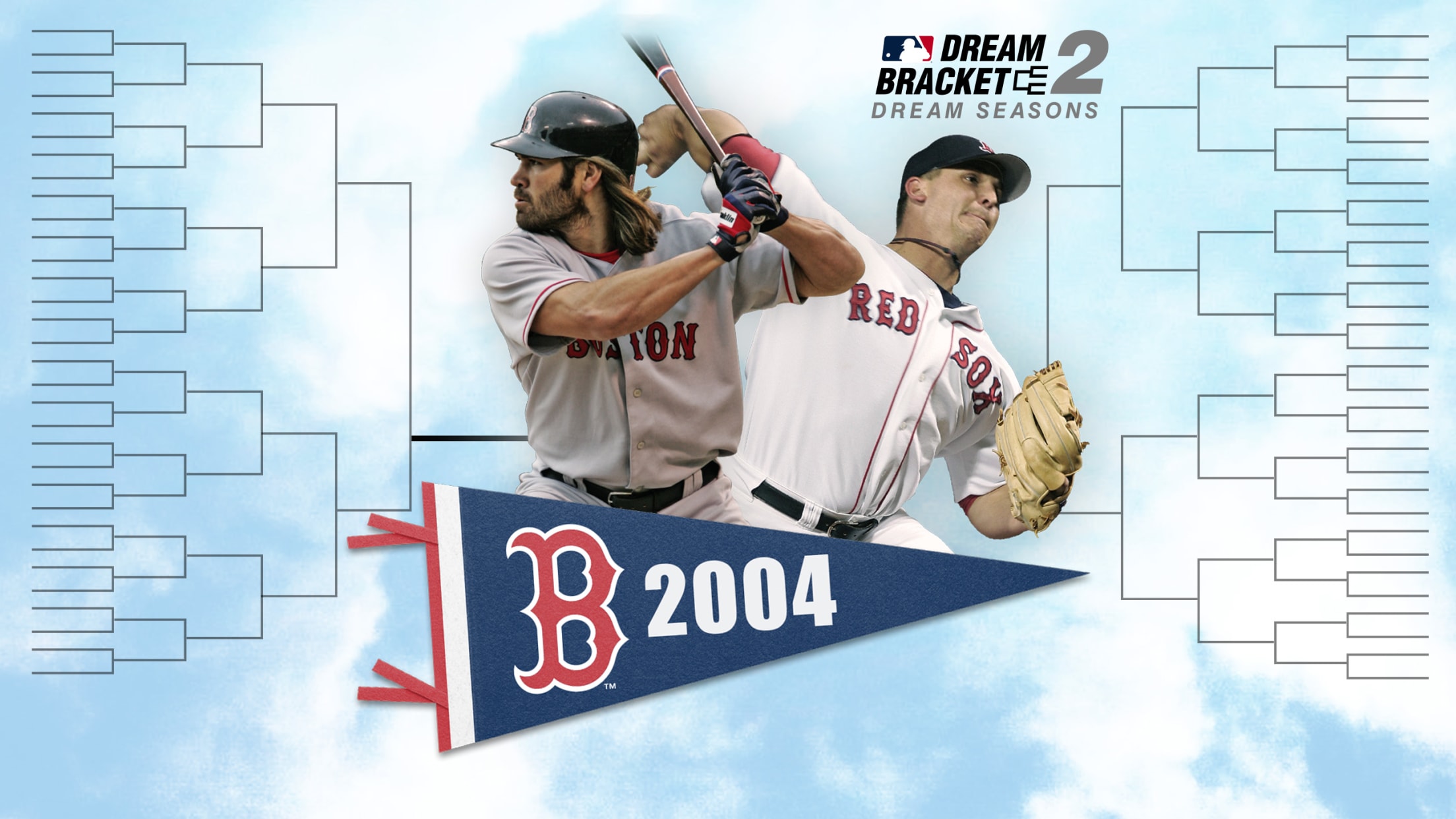 Roger Maris set the baseball world abuzz in 1961 when he smashed 61 homers to break Babe Ruth's record. But in the Dream Bracket 2 simulation, Maris was stifled as the iconic 2004 Red Sox beat those powerful '61 Yankees in five games in the Round of 16. The simulated
New mock Draft: Picking all 29 first-rounders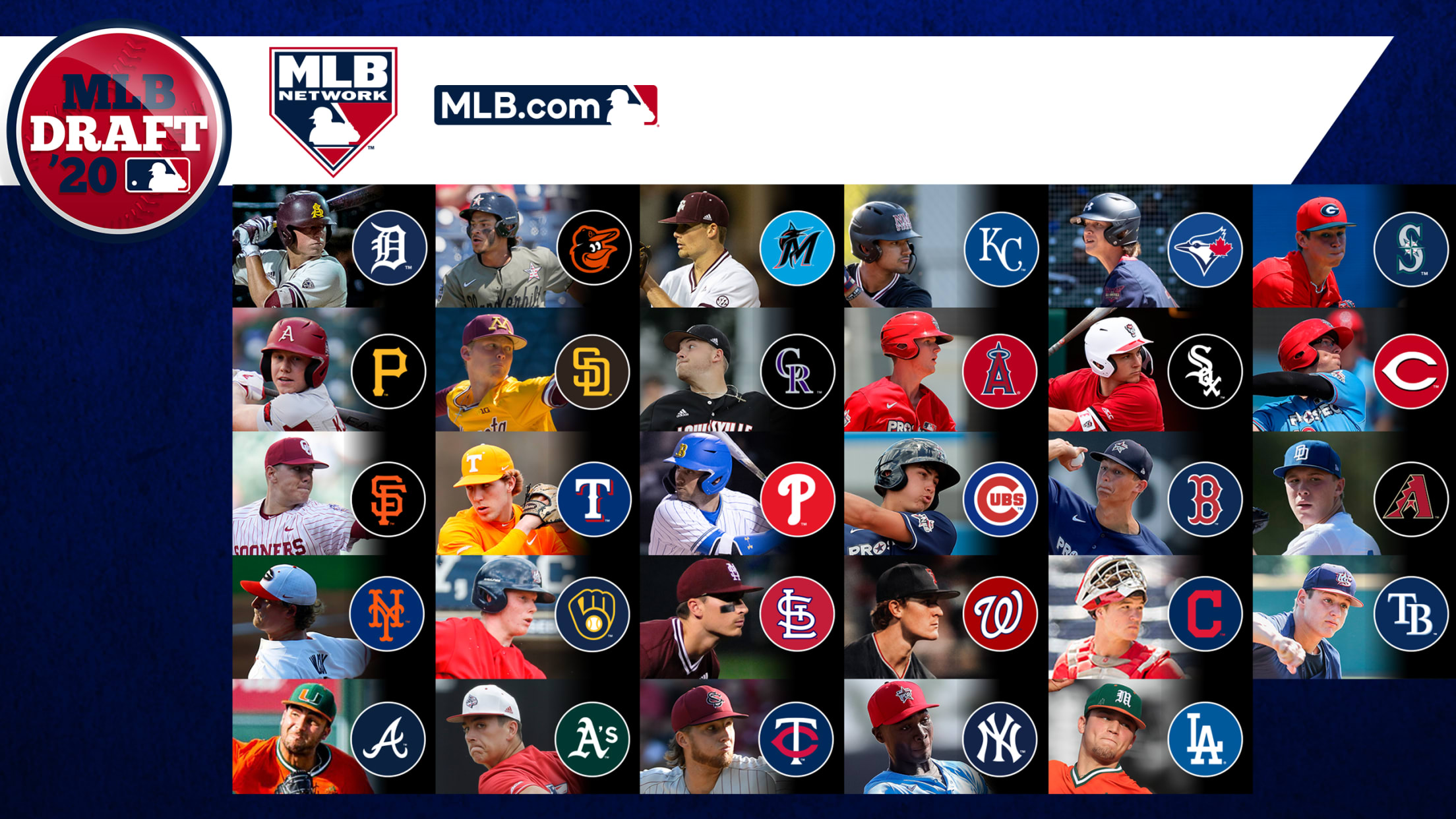 In a normal year, the Draft stock of players would still be somewhat volatile as they continued to perform in high school playoffs and college postseason tournaments. But when the coronavirus shut down games in mid-March, it ended the ability of players to add to their résumés. That's one reason