Soto to Yanks done. So ... what's next?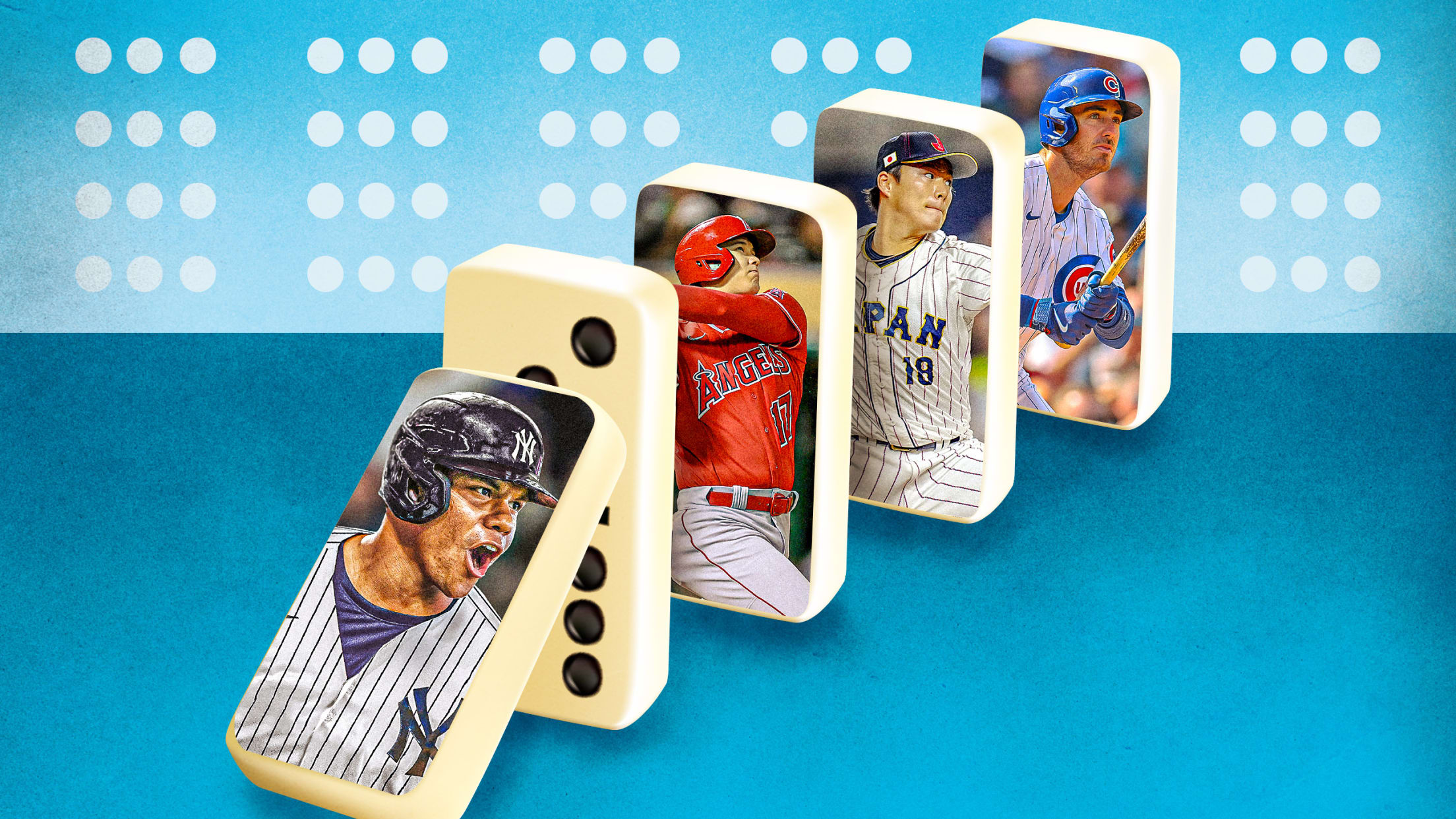 NASHVILLE, Tenn. -- After two relatively ho-hum days at the Winter Meetings, the Yankees and Padres closed out the event with a bang, agreeing to a seven-player trade that will send superstar slugger Juan Soto to New York. The Yankees have landed the big bat they were looking for, while
Your lingering Hot Stove questions, answered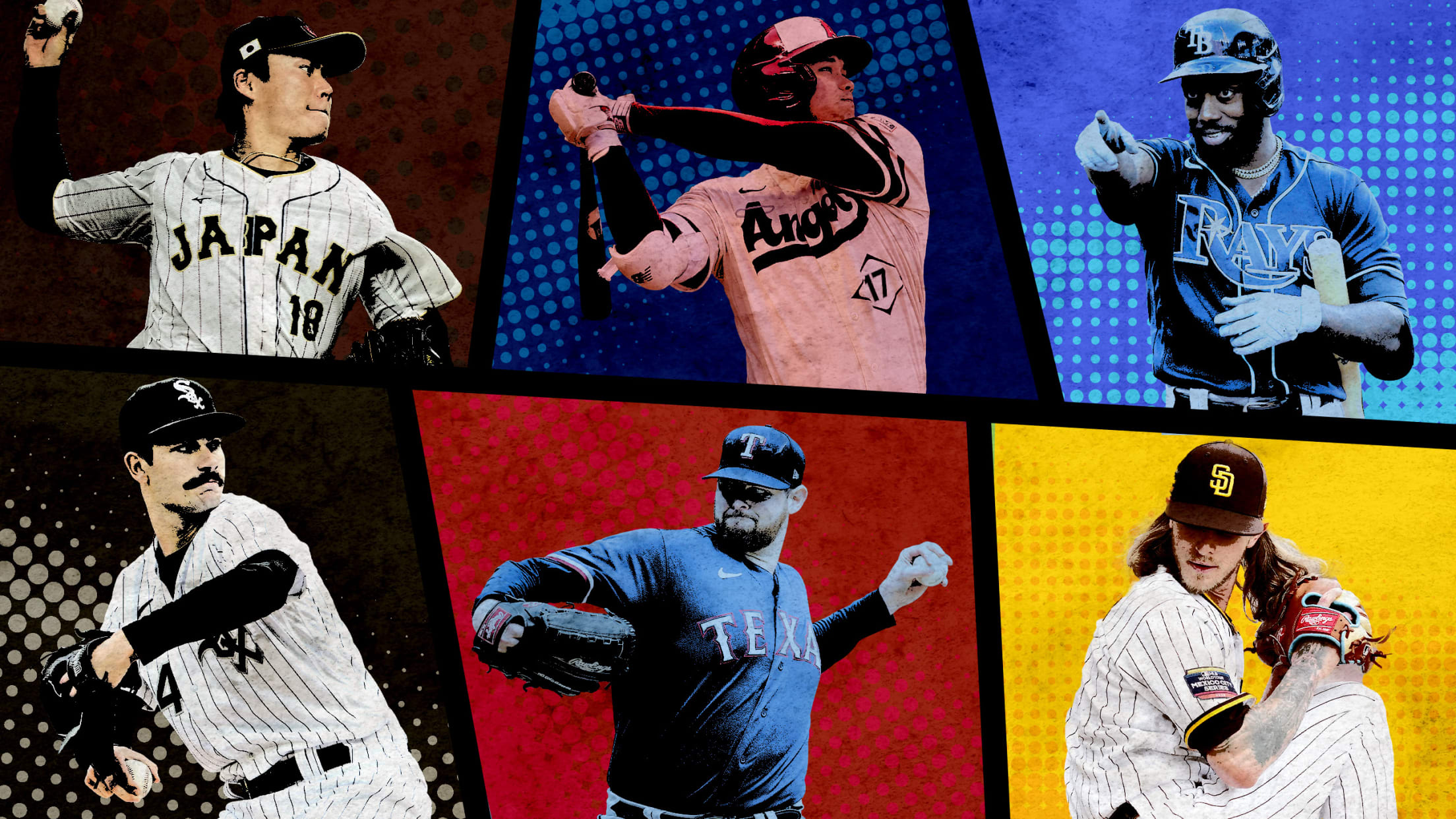 The 2023 Winter Meetings from Nashville, Tenn., came and went without much activity, continuing what has been a quiet offseason to this point. However, Wednesday's Juan Soto blockbuster sending the 25-year-old outfielder from the Padres to the Yankees could be a sign that things are about to heat up. Here's
Ranking the top lineup duos heading into '24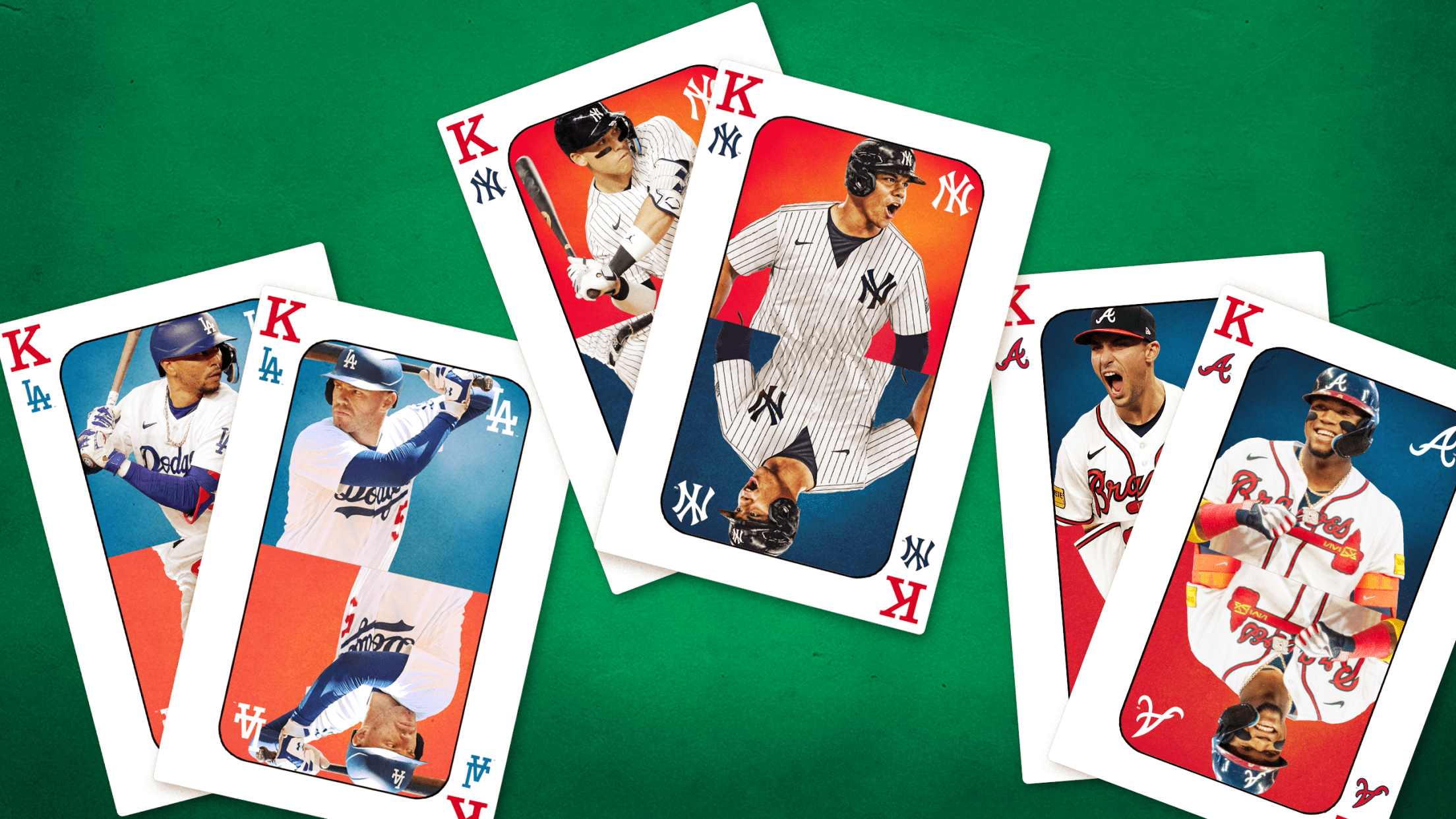 It remains to be seen whether Juan Soto -- a free agent after 2024 -- will be Aaron Judge's long-term bash brother in the Bronx. But for next season at least, both will be in the heart of the Yankees' lineup, and that's an intimidating thought for opposing pitchers. Now,
With Ohtani 'days away' from decision, which teams are still in?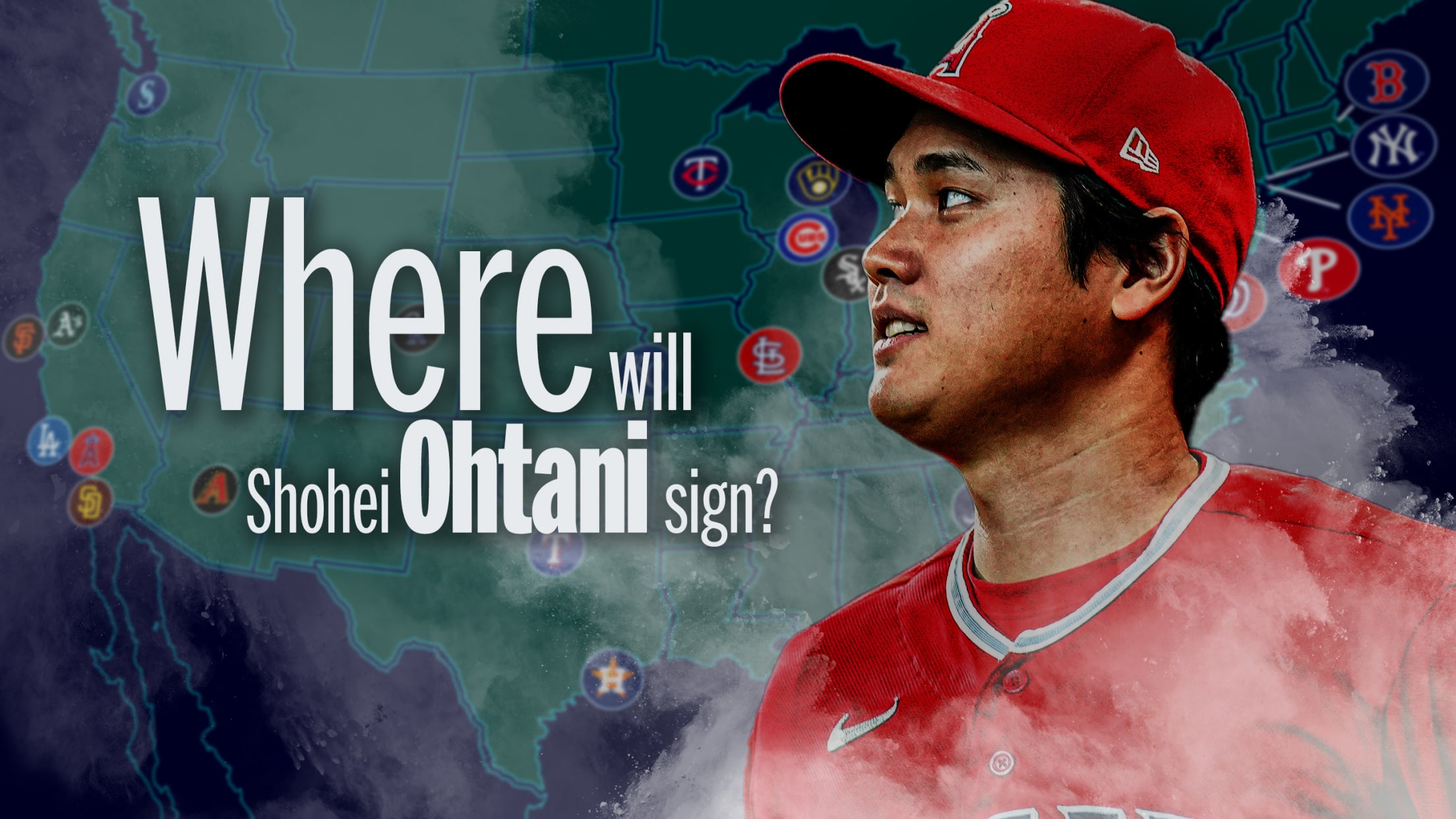 Shohei Ohtani is now a free agent. MLB.com is keeping track of the latest news and rumors surrounding the two-way superstar.
Is it Yanks vs. Mets for Yamamoto?
LATEST FREE AGENT & TRADE RUMORS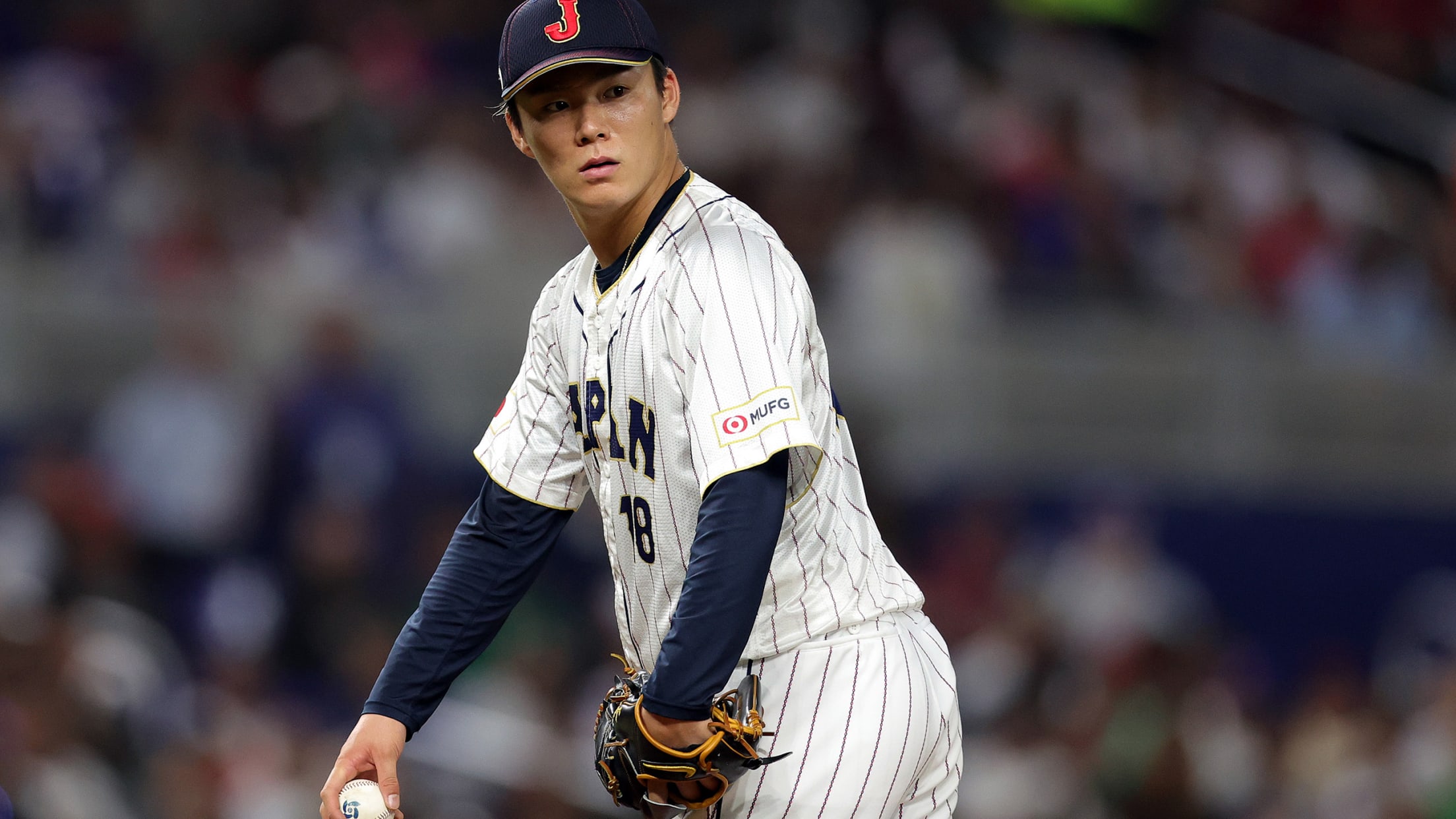 We're keeping track of all the latest free agent and trade rumors.
How the best closer on the market remade himself (twice!)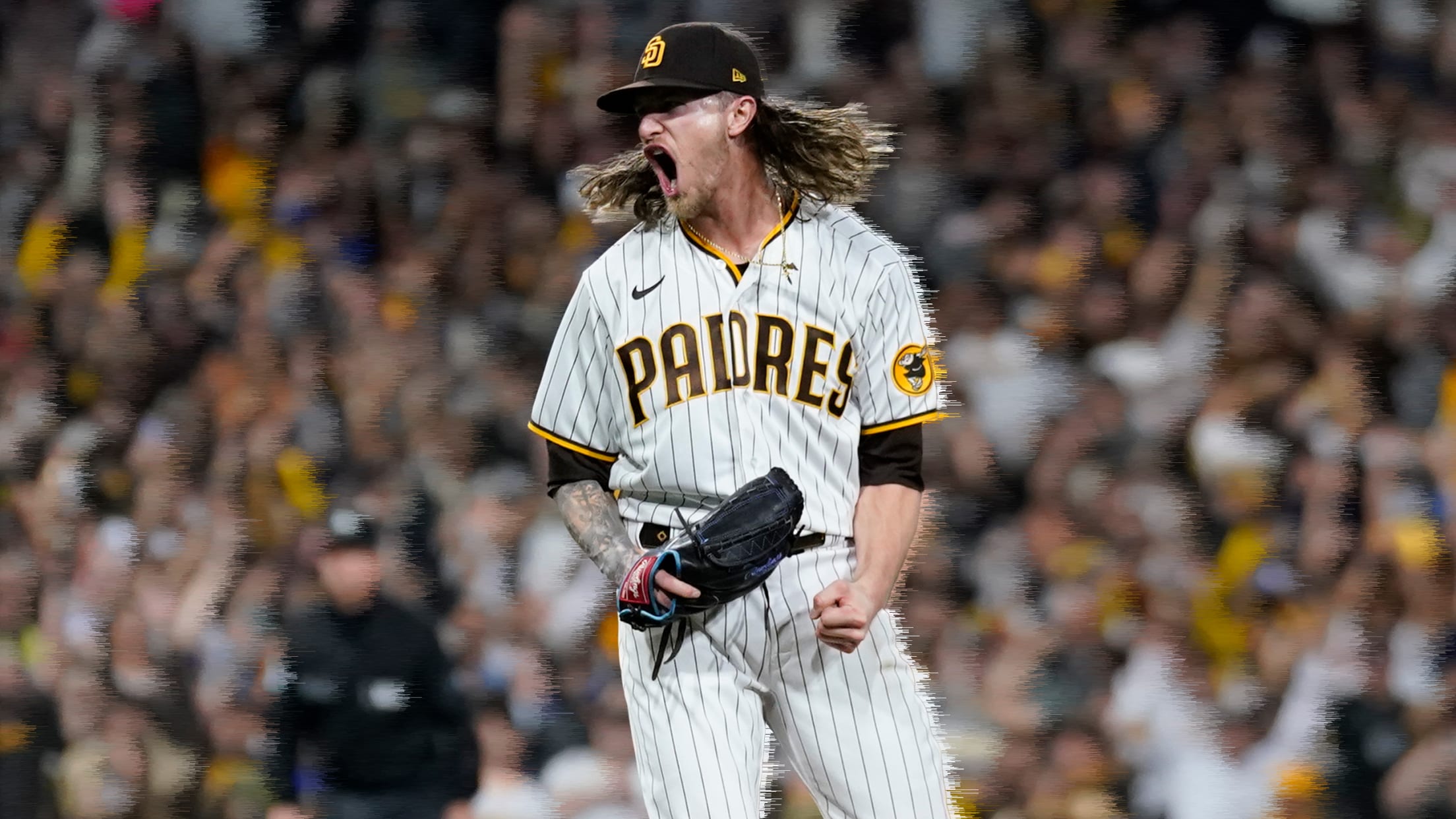 The more Josh Hader kept rolling through the 2023 season, the more that 2022 stat line looked like a blip. It's just too un-Hader-like. A 5.22 ERA? Was that really Josh Hader? The Josh Hader we're talking about has a 2.10 ERA across all the seasons of his career not
Braves bank on 'tooled up' Kelenic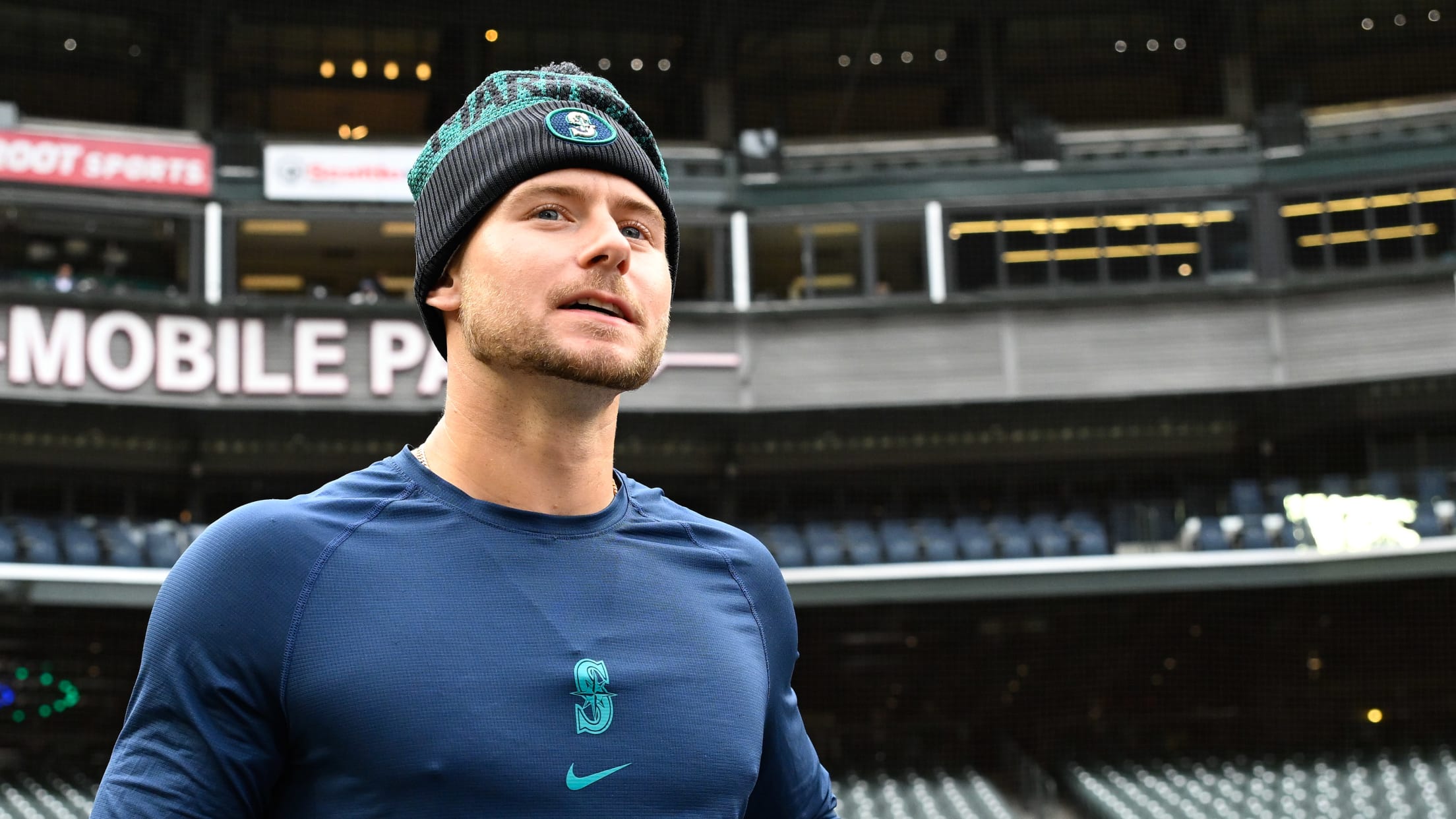 This story was excerpted from Mark Bowman's Braves Beat newsletter. To read the full newsletter, click here. And subscribe to get it regularly in your inbox.
Here's how the Rule 5 Draft affected teams' Top 30 Prospects lists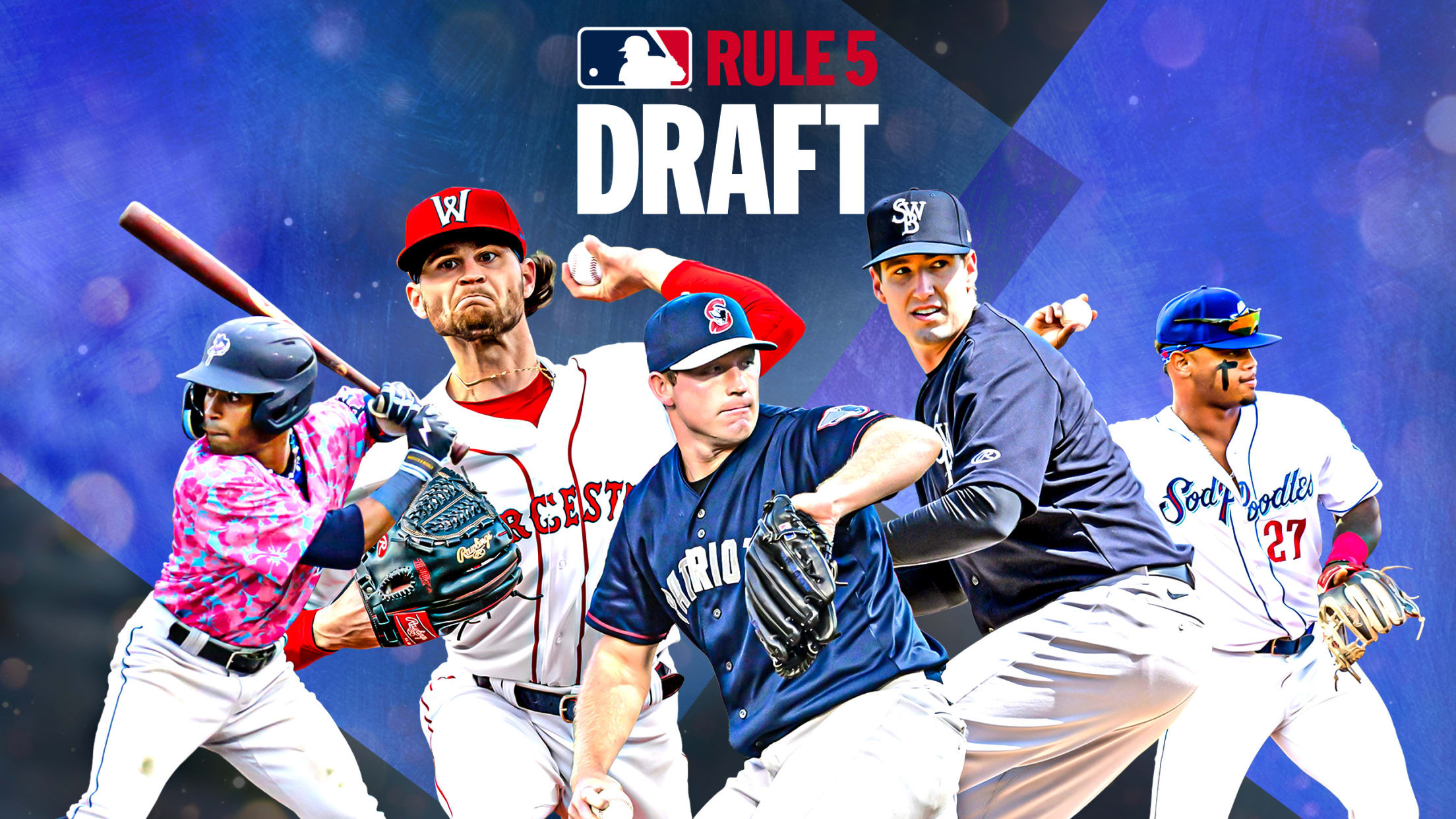 One of the final tasks of the 2023 Winter Meetings took place on Wednesday with MLB clubs assembling to take part in the Rule 5 Draft. This season, five ranked prospects changed teams, with nine prospects entering new Top 30 lists after being selected in the Major League portion of
Astros agree to deal with Caratini, bolster catching depth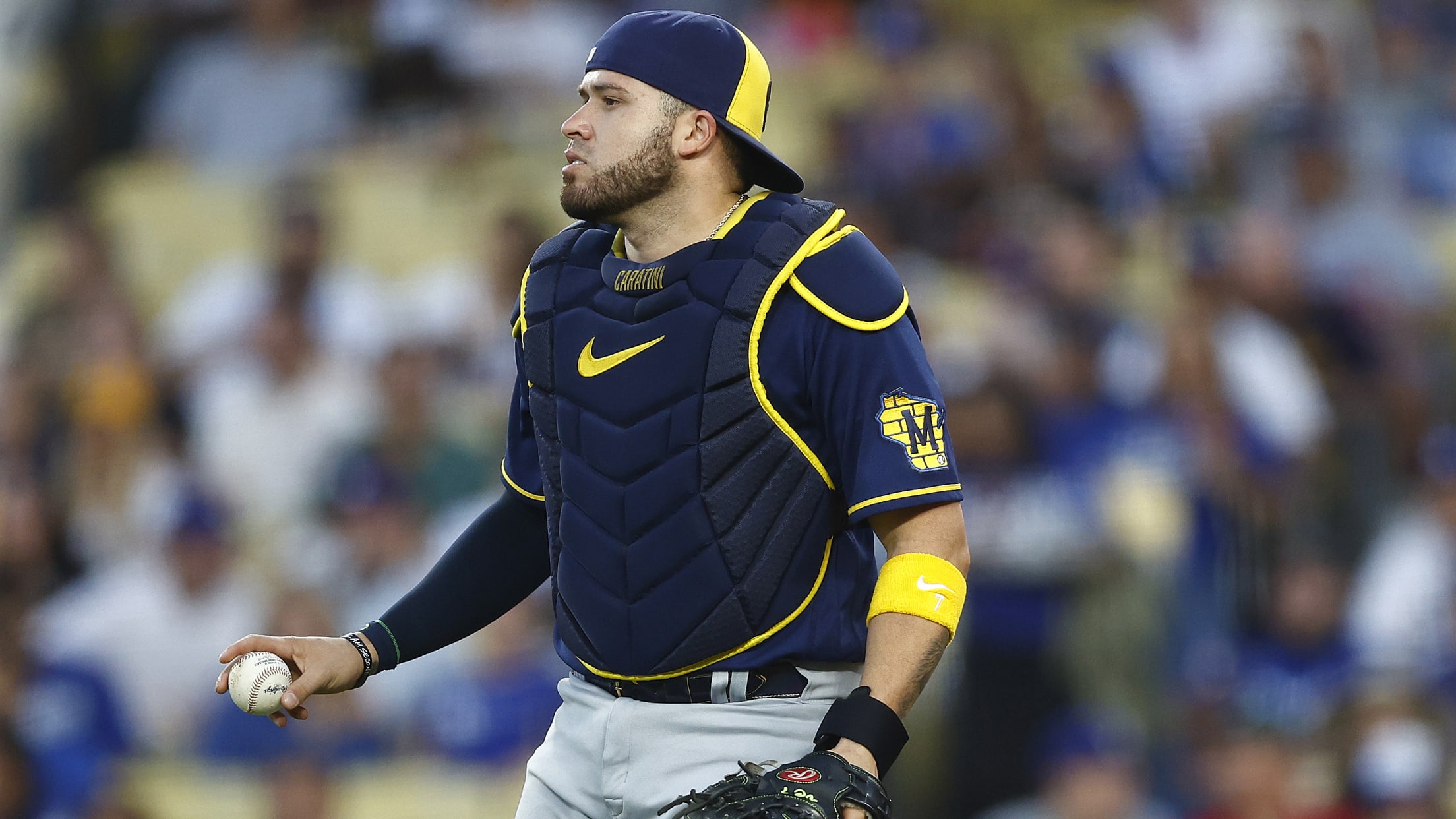 NASHVILLE, Tenn. -- The Astros found their backup catcher by reaching an agreement with switch-hitter Victor Caratini on a two-year deal, the club announced on Thursday. The deal is expected to be worth $12 million, per a source, though the Astros did not disclose the terms. Caratini, a veteran of
Yankees get Juan Soto in blockbuster trade with Padres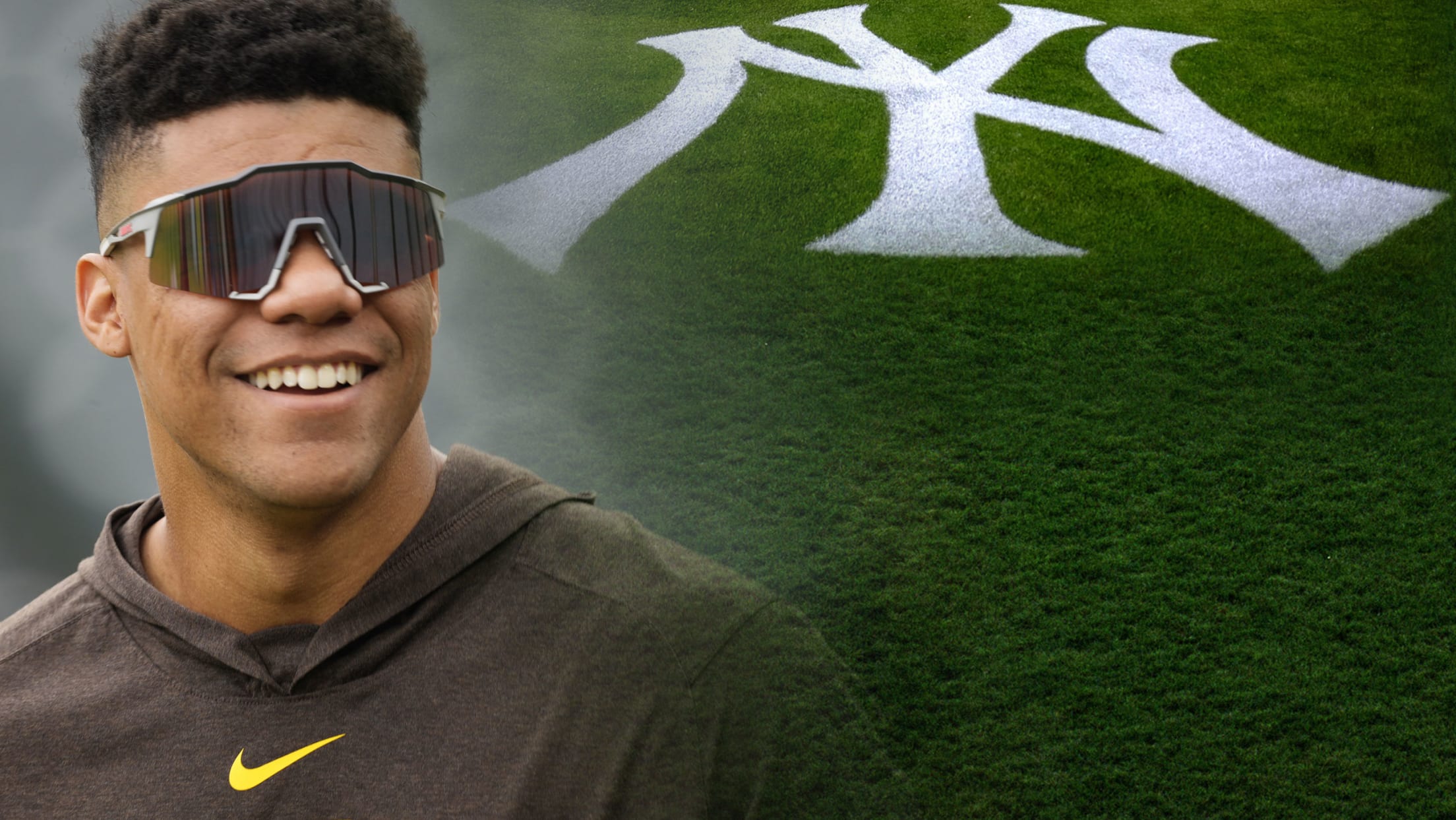 NASHVILLE, Tenn. -- For months, the Yankees have envisioned Juan Soto clad in their pinstripes, pondering the sight of one of the world's most productive sluggers taking aim at Yankee Stadium's inviting right-field porch. That tantalizing fantasy is about to become reality. Soto is officially heading to the Bronx, acquired
What the Soto deal means for the Padres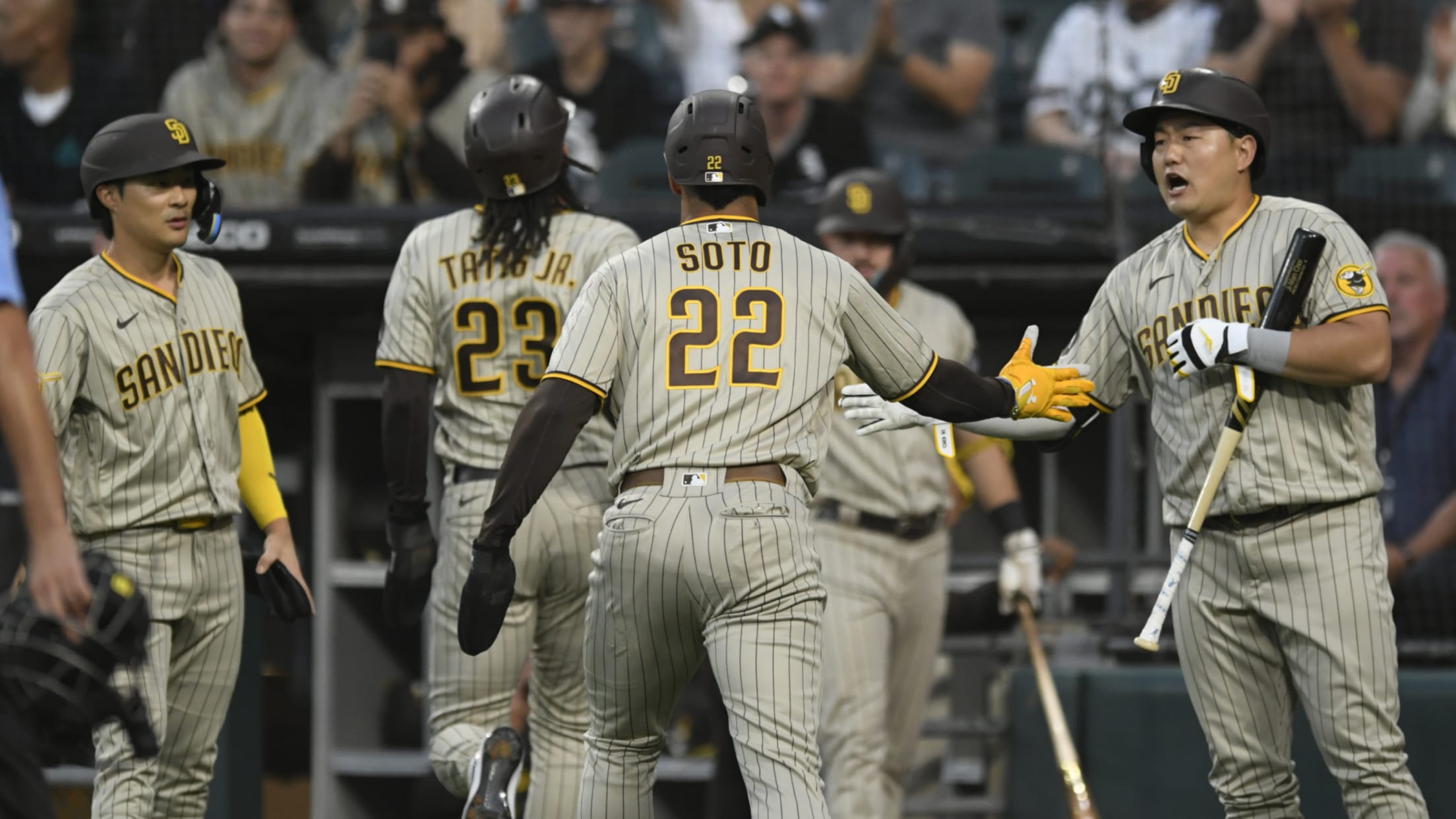 This story was excerpted from AJ Cassavell's Padres Beat newsletter. To read the full newsletter, click here. And subscribe to get it regularly in your inbox.
Kimbrel raring to be 'part of a winner' in Baltimore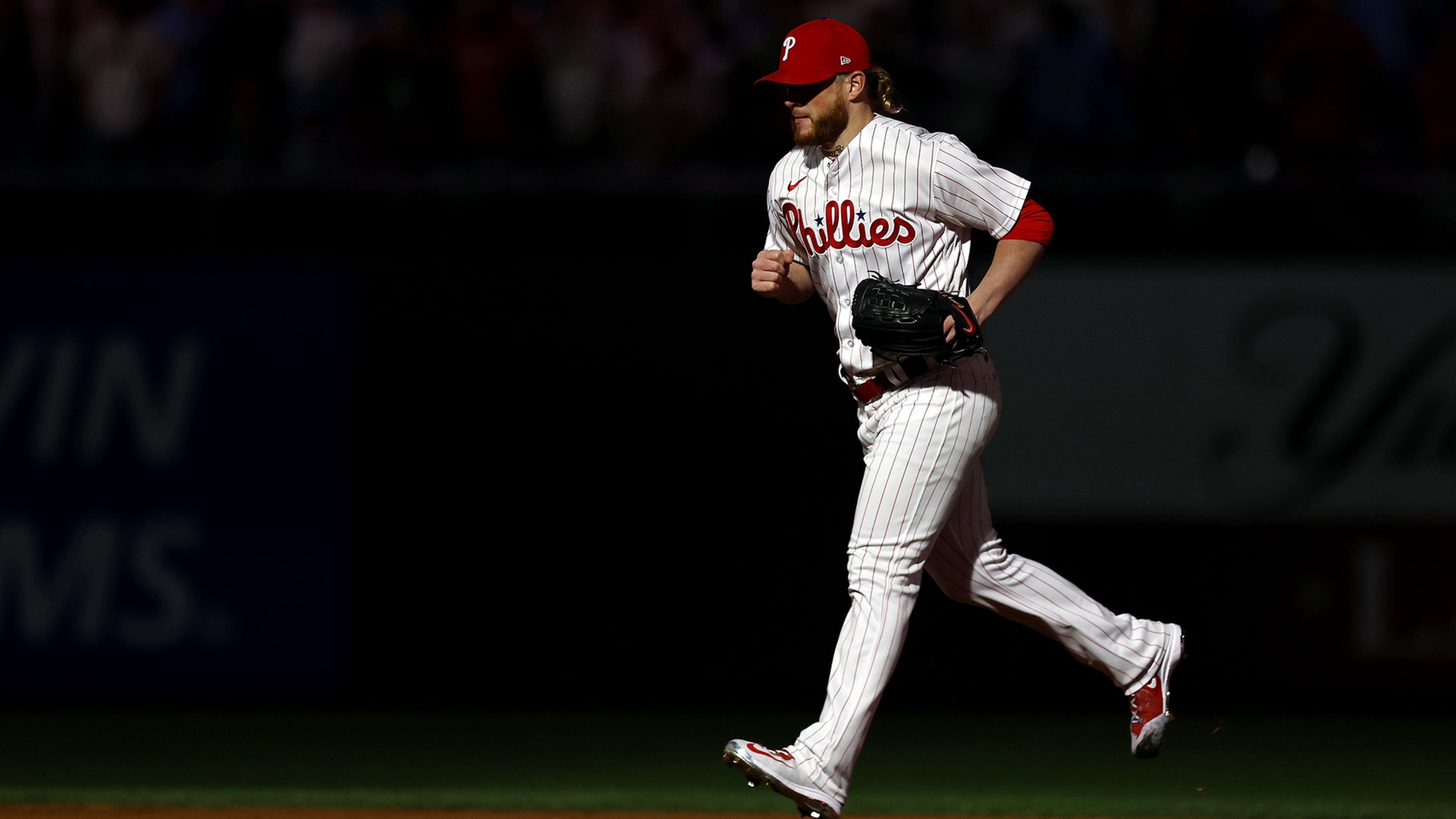 BALTIMORE -- The reason Craig Kimbrel wanted to come to Baltimore? It was simple. The 35-year-old right-hander, who will go down as one of the greatest closers of all time, wants to win as much as possible before eventually calling it quits. And he sees an opportunity to win a
Imanaga among Red Sox's reported rotation targets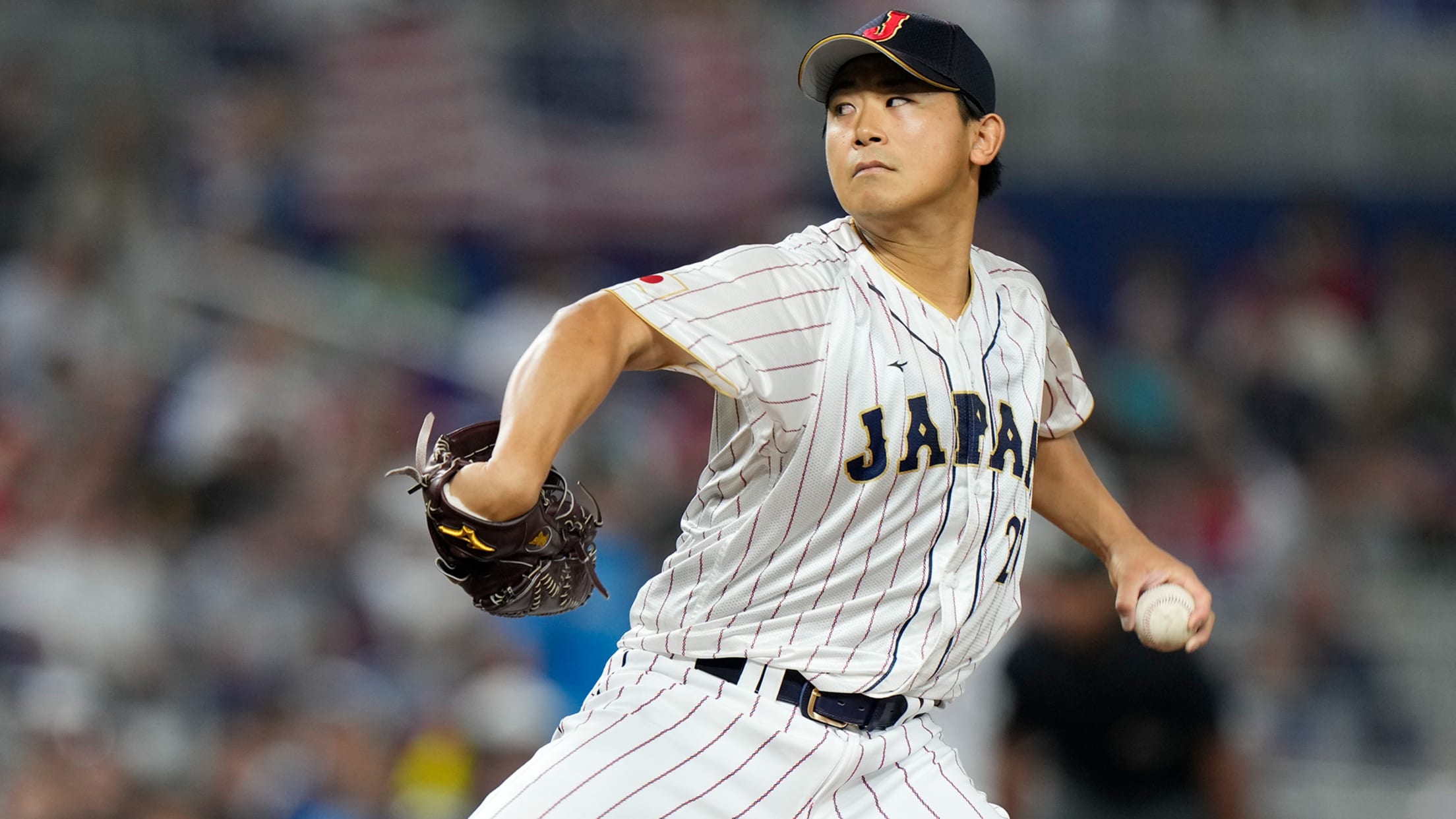 MLB.com is keeping track of all the latest free-agent and trade rumors involving the Red Sox right here.
2023 Rule 5 Draft: Complete results, analysis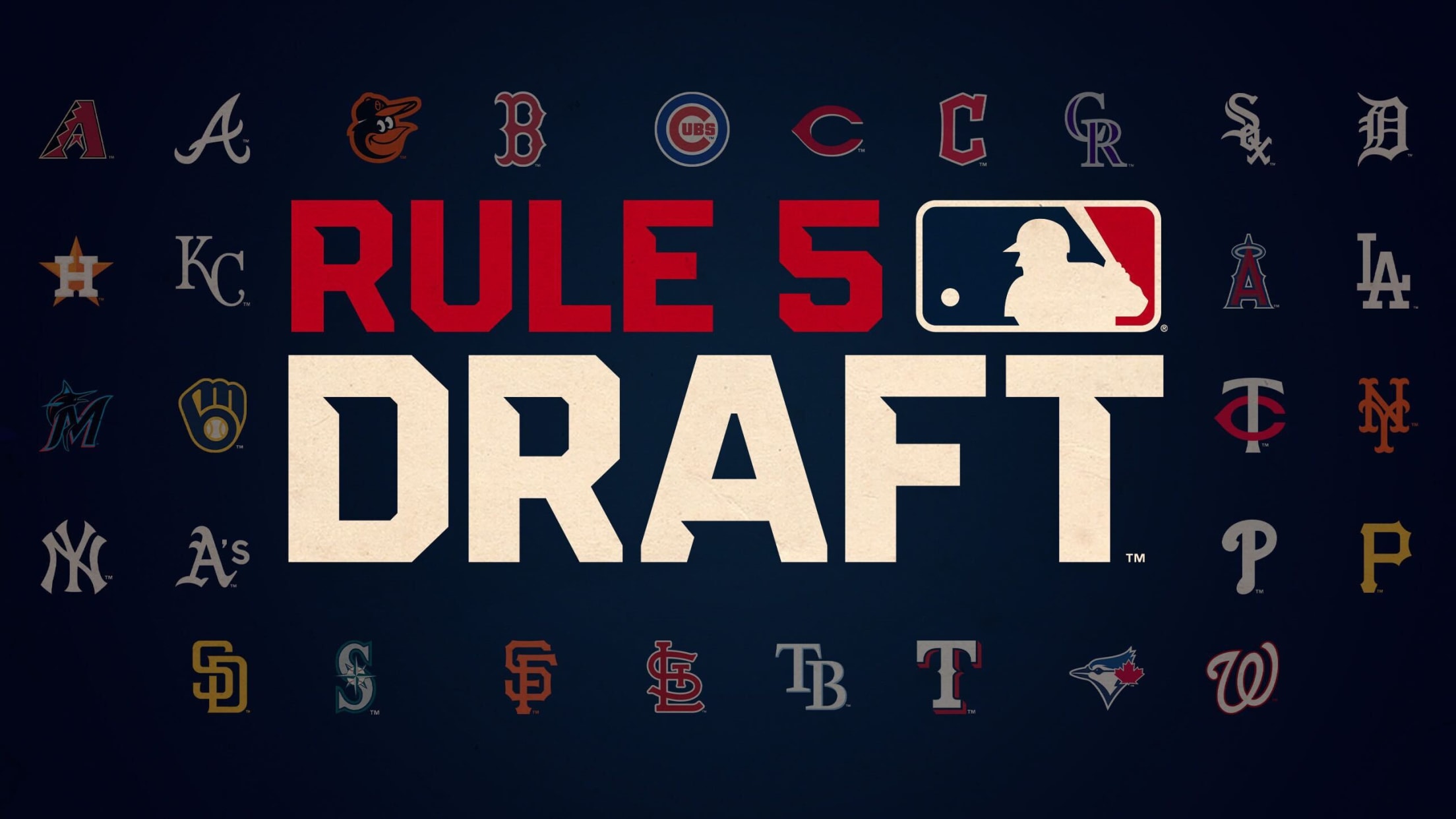 NASHVILLE, Tenn. -- Yankees arms were on the move on Wednesday afternoon at the Winter Meetings and, no, it wasn't part of a return for Juan Soto. Three Yankees Minor League pitchers were taken among the 10 players selected in the Major League phase of the 2023 Rule 5 Draft.
Reds make a splash with veteran INF Candelario (source)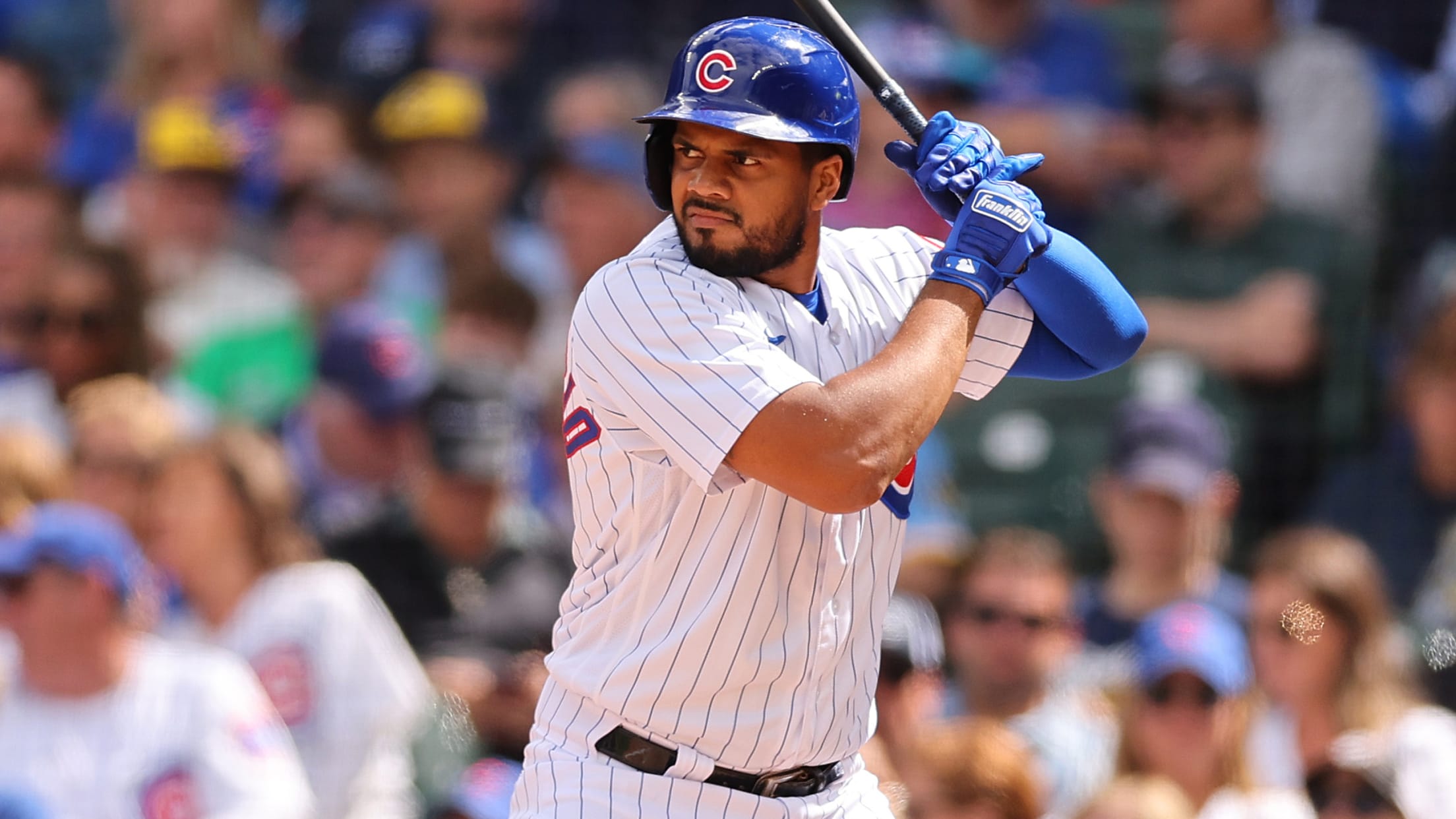 CINCINNATI -- One area where the Reds have no scarcity of depth is the infield. However in the wee hours of Wednesday night after the Winter Meetings officially wrapped in Nashville, Tenn., they landed a free-agent infielder. Wait, what? Multiple sources told MLB.com that Jeimer Candelario and Cincinnati have agreed
Breaking down the 5-player return for Soto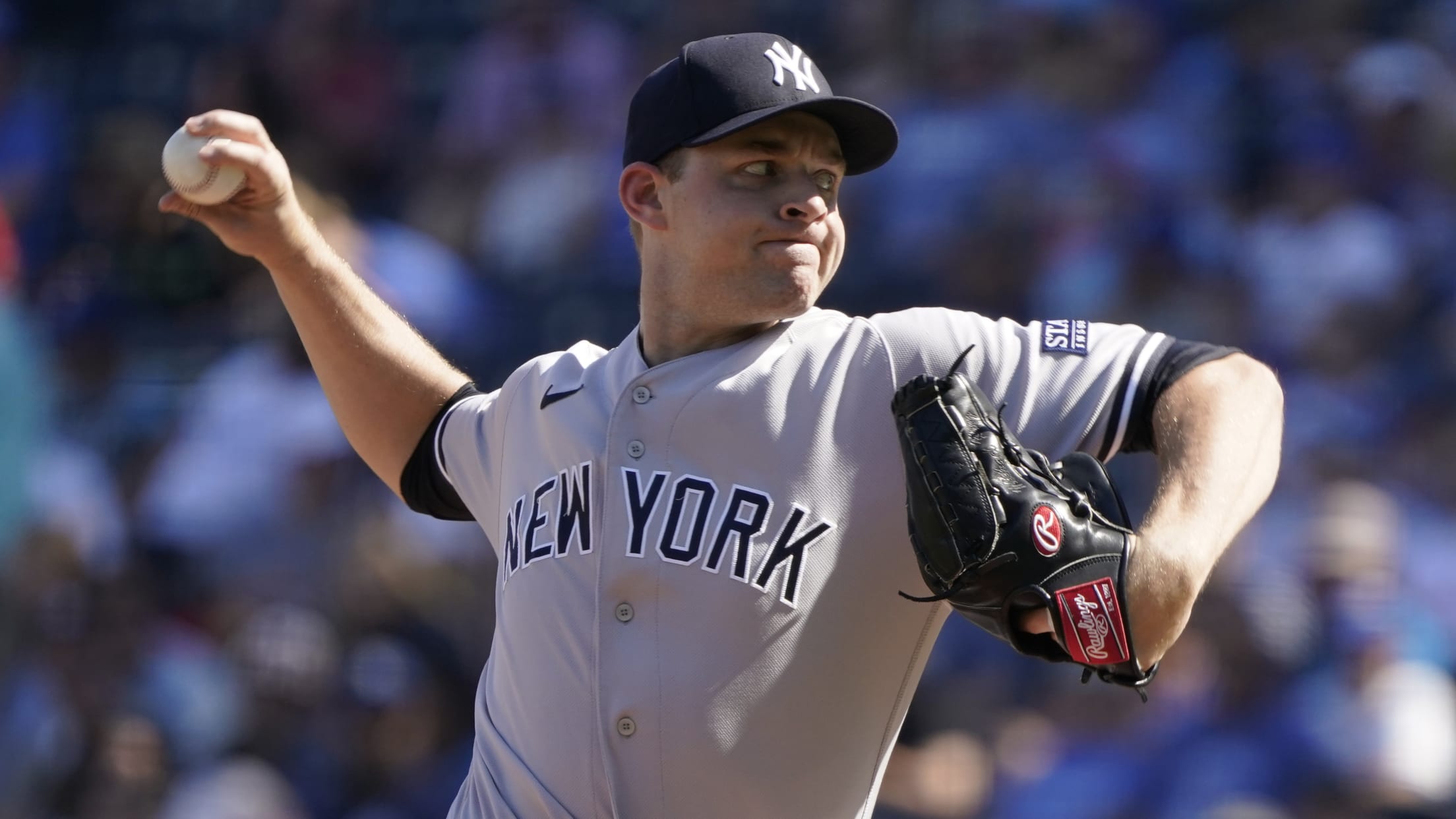 NASHVILLE, Tenn. -- If the Padres were going to trade Juan Soto to the Yankees, they needed a sizable haul in return -- one centered around both short- and long-term pitching depth. They believe that's exactly what they got on Wednesday night, as the two teams capped the Nashville Winter
Yamamoto sweepstakes believed to be a two-team race (source)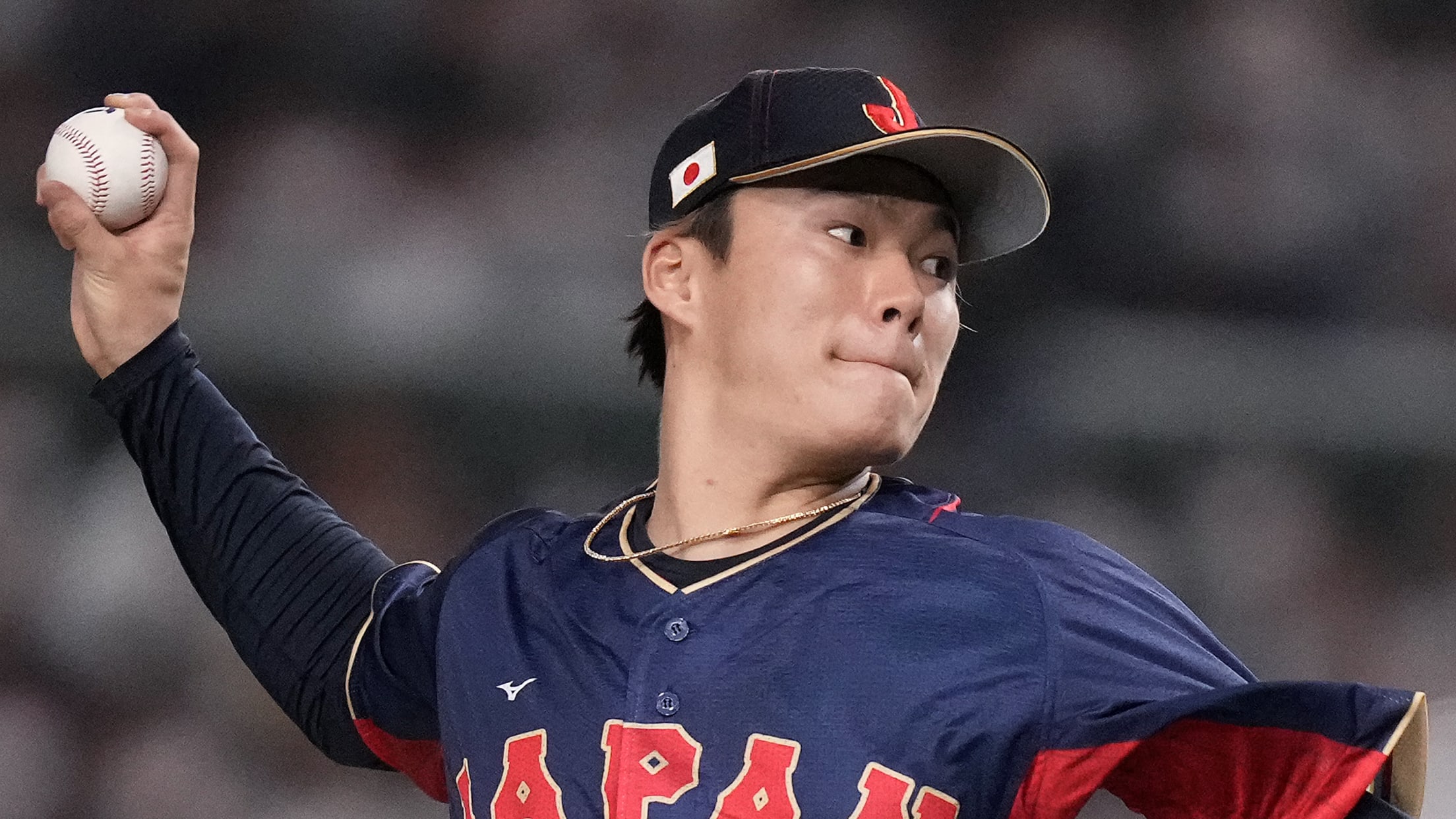 Japanese phenom Yoshinobu Yamamoto is coming to the Majors via the posting system. MLB.com is keeping track of the latest news and rumors surrounding the right-handed pitcher.
What Soto brings to Yankee Stadium, and about that short porch ...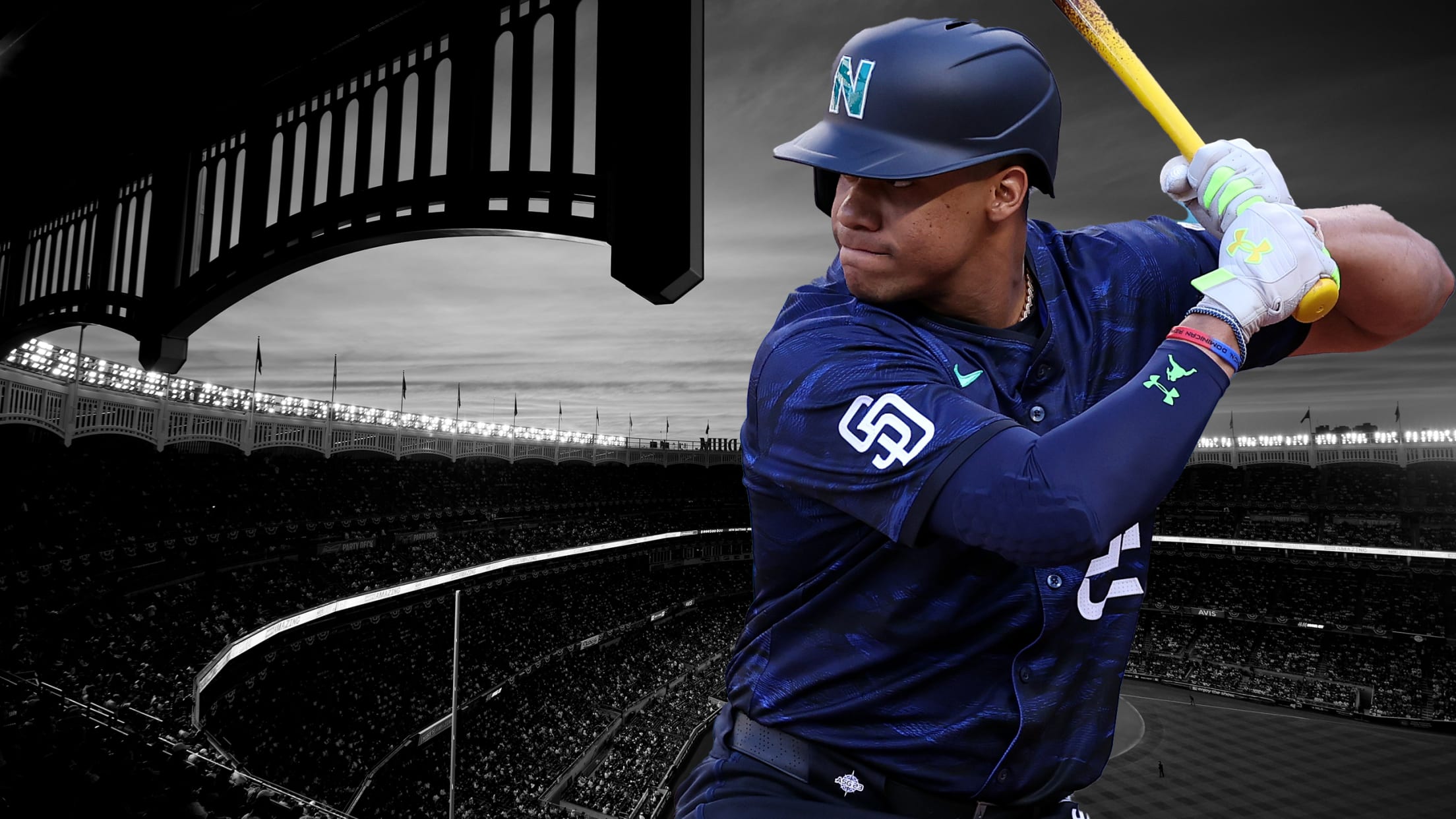 Juan Soto is at long last a Yankee, and it's truly difficult to overstate what that means. Soto, who only turned 25 in October, has a career .946 OPS in parts of six seasons, and that rates among the very best hitters through his age in the history of the
D-backs, Eduardo Rodriguez agree to 4-year deal (source)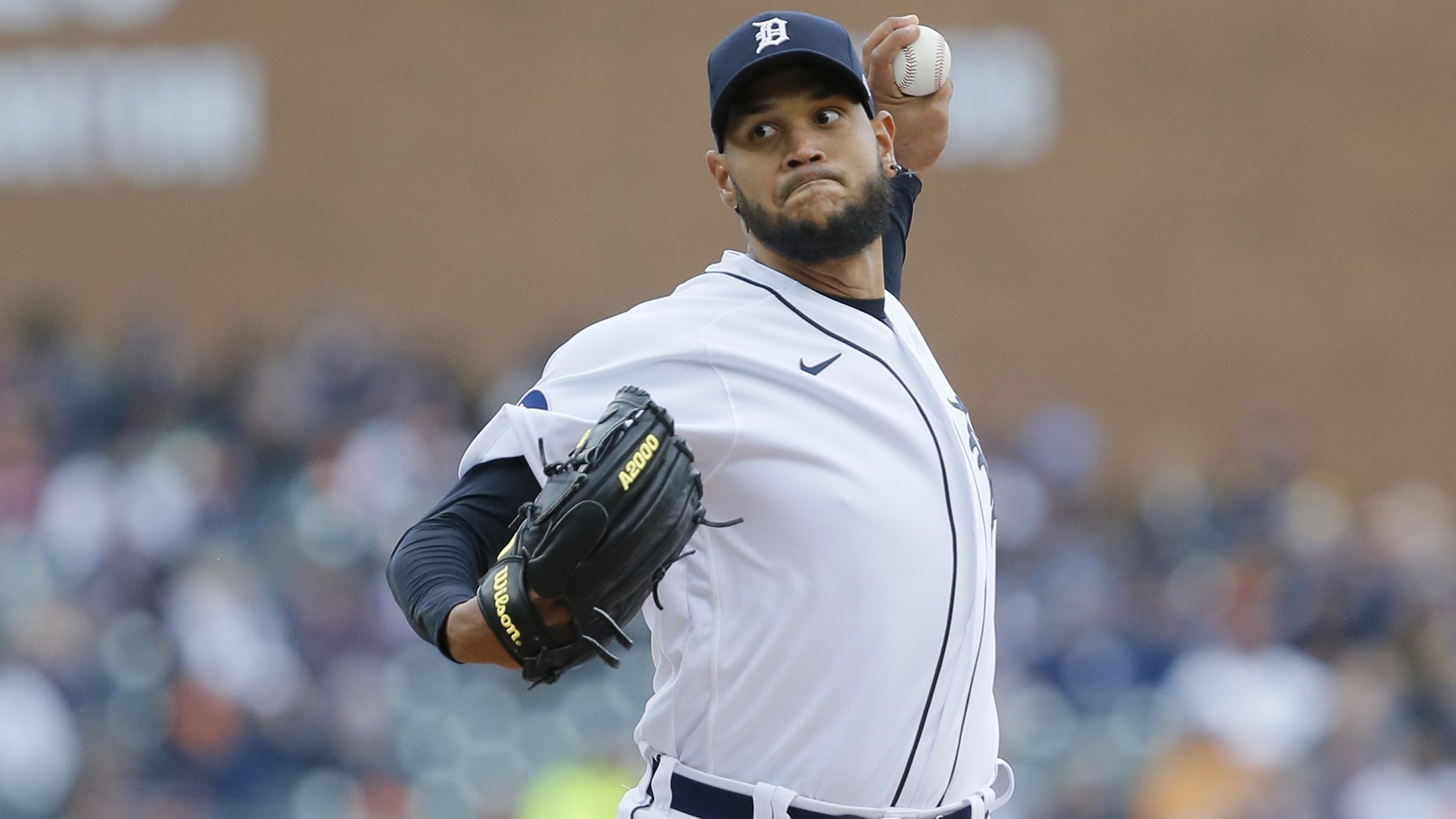 D-backs general manager Mike Hazen went into the Winter Meetings this week thinking his club was going to be able to get something done, and while he had to work a little overtime to do it, Hazen ended up getting exactly what his team needed. Arizona on Wednesday agreed agreed
How the Soto blockbuster could impact Bellinger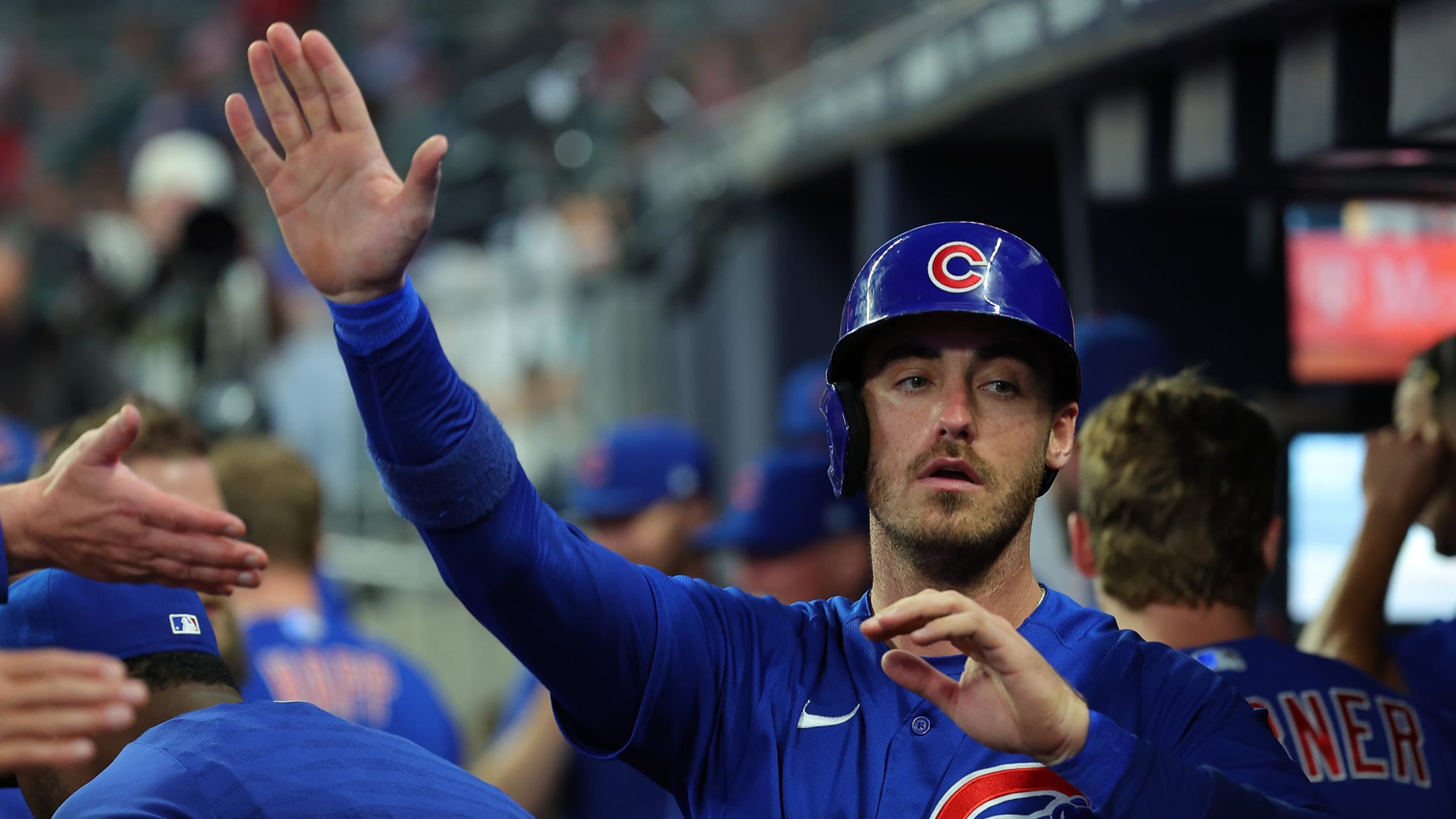 Cody Bellinger is a free agent. MLB.com is keeping track of the latest news and rumors surrounding the 2019 NL MVP.
Use these MiLB Ballpark Guides to plan a New England road trip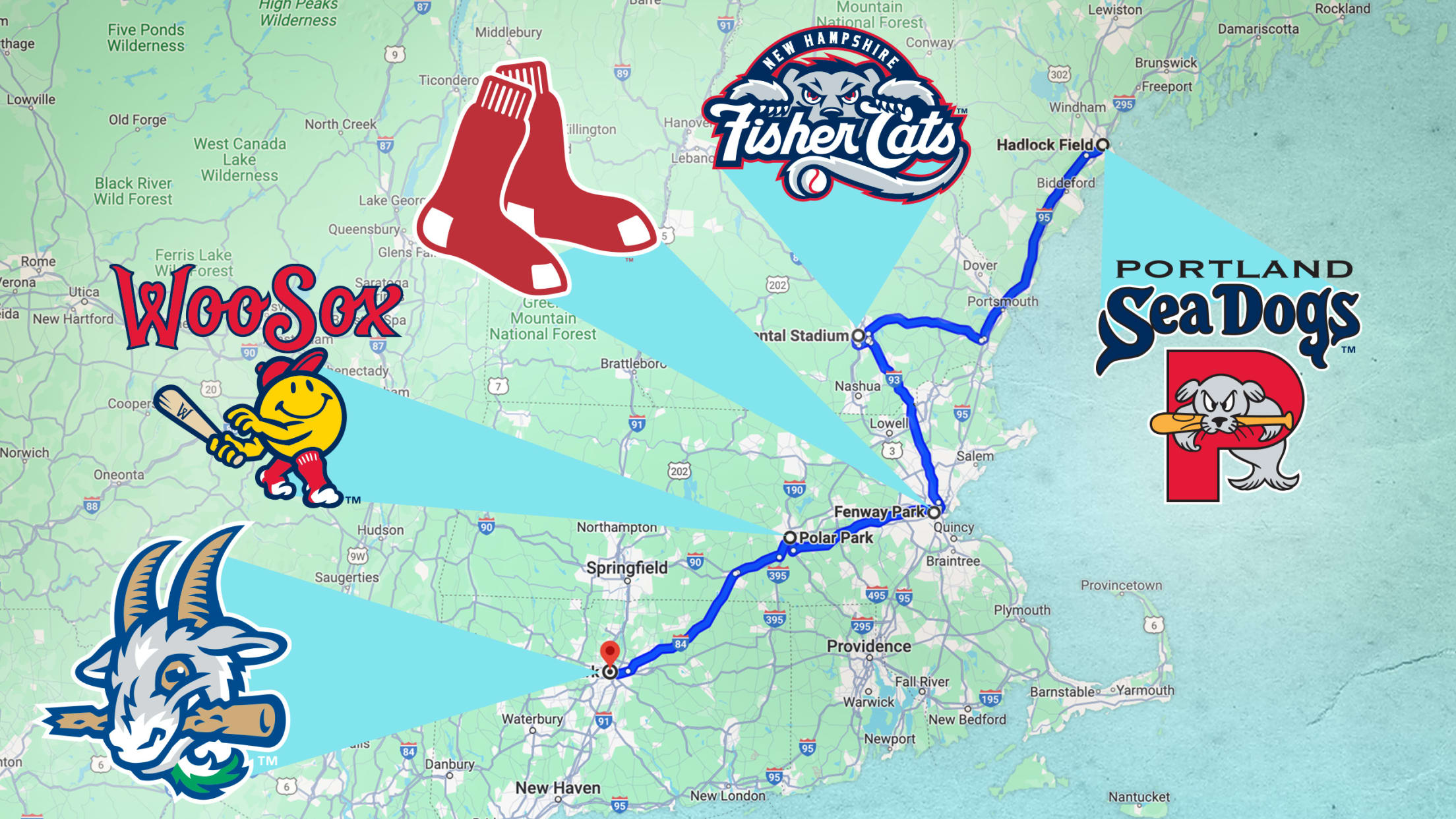 It's a region made up of six cold-weather states, yet New England is rich with opportunities for the wayfaring baseball fan. No California, Texas nor Florida, it doesn't offer its youth year-round organized play, and it doesn't produce a great deal of Major League talent. But with its status as
Soto was homering against Yanks ... before he even debuted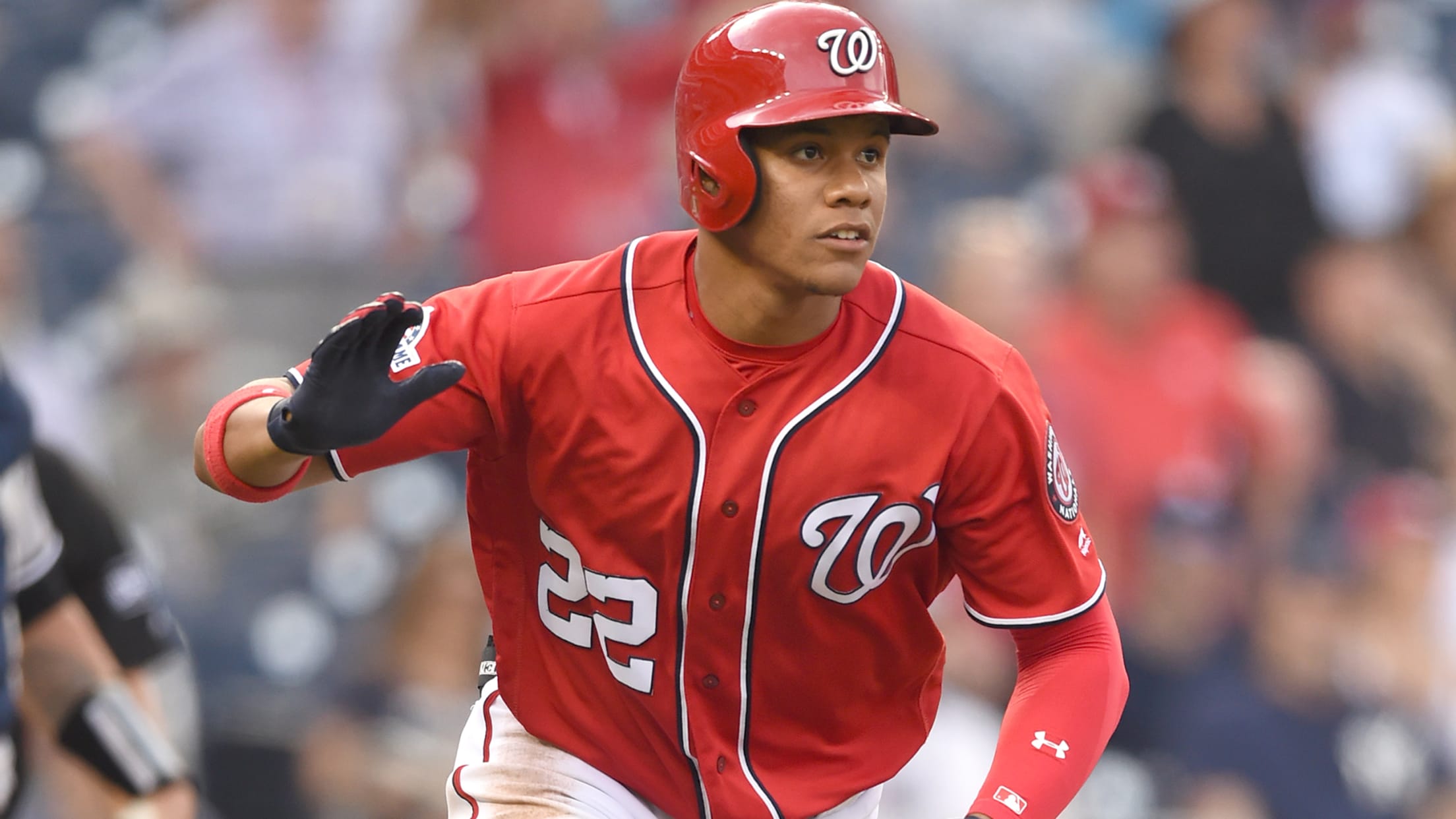 This story was originally published on June 18, 2018, a little over a month after Juan Soto's MLB debut. It's become especially relevant now that the superstar slugger will be hitting homers for the Yankees, instead of against them ...
Choice, Ray among former players growing in Advancing Bases program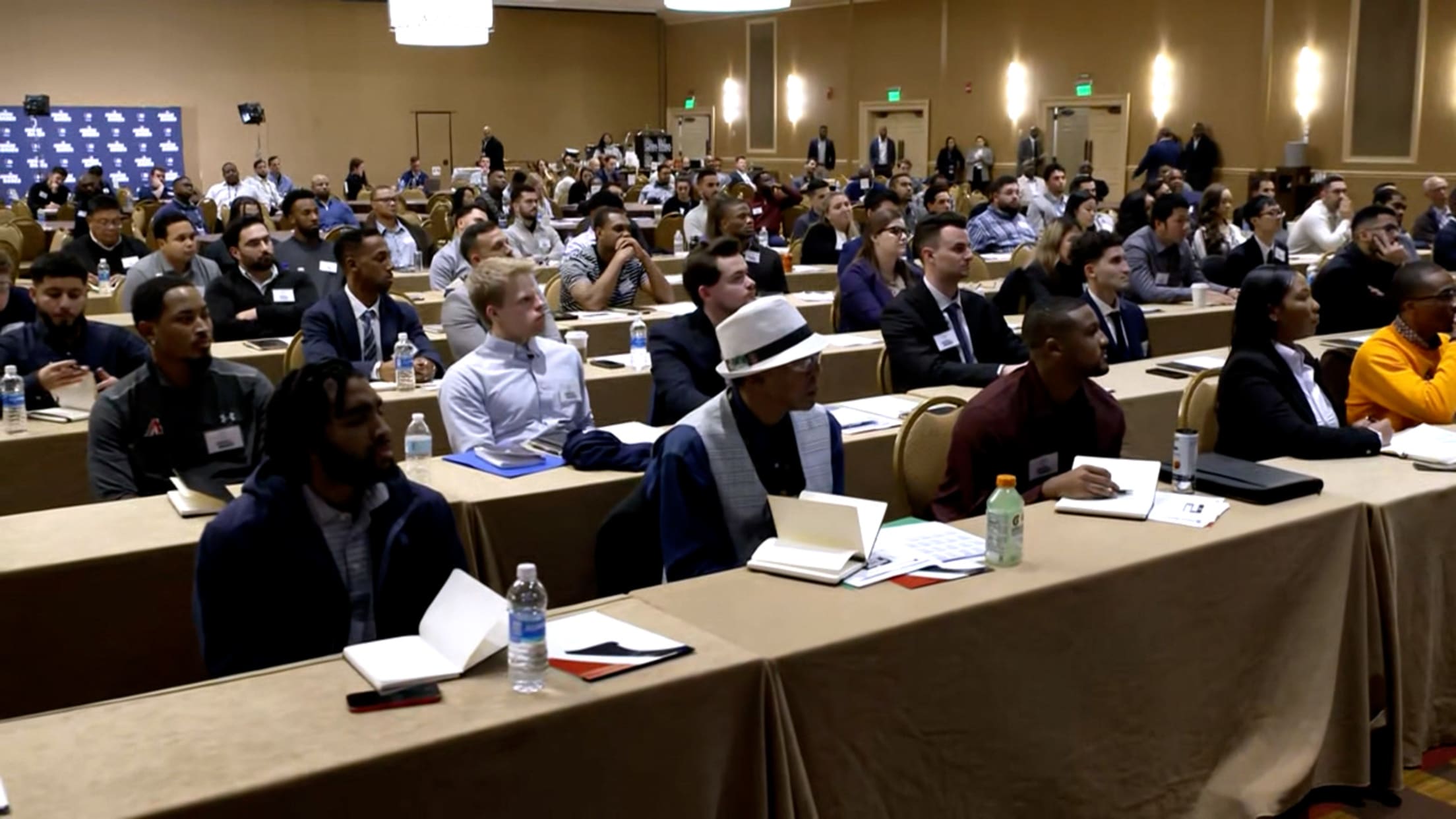 Michael Choice always knew he wanted a career in baseball. Choice's on-field talent was quickly apparent, and the Oakland A's made him a first-round pick in the 2010 MLB Draft. Choice wound up playing parts of three seasons in the Majors with the A's and Rangers, but he finally hung
Kimbrel signed to fill O's void at closer
Veteran RHP added as Bautista recovers from TJ surgery; deal includes club option for 2025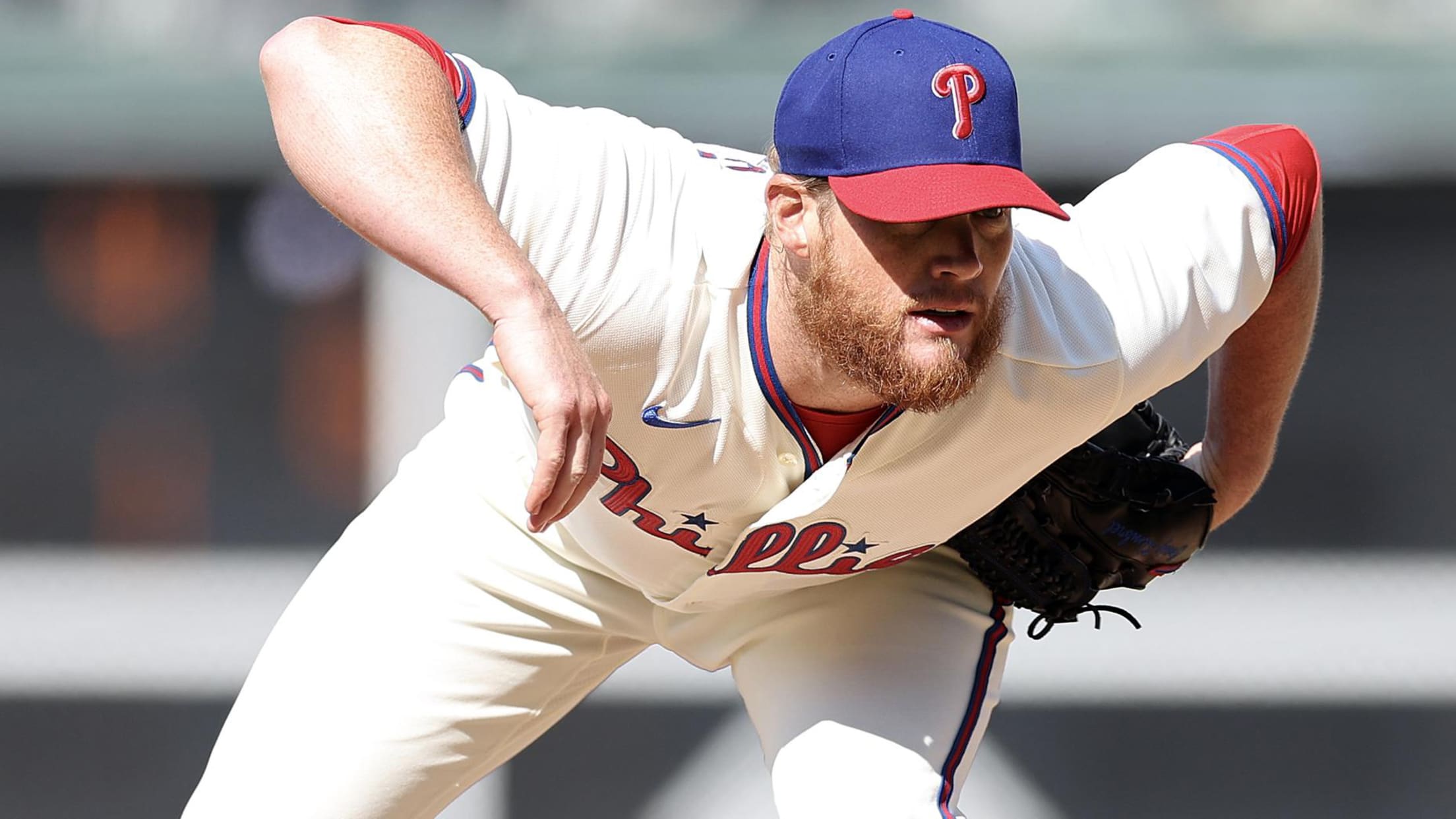 NASHVILLE, Tenn. -- During the first night of the General Managers Meetings in Scottsdale, Ariz., on Nov. 7, Orioles GM Mike Elias met with David Meter, the agent who represents veteran right-hander Craig Kimbrel. It didn't take long for Elias to have a realization. Kimbrel, a free agent again this
Nationals add Senzel to infield mix (report)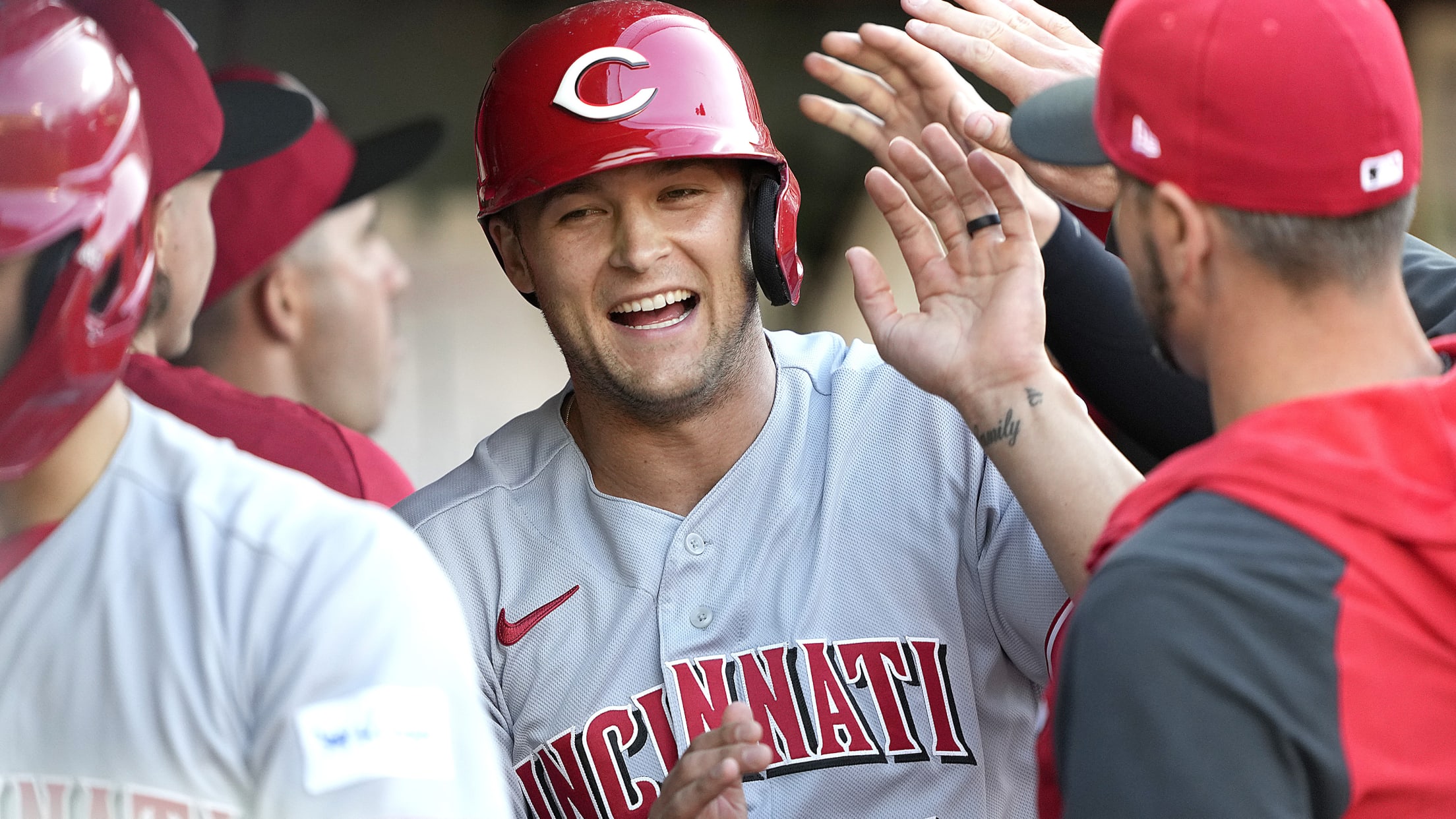 WASHINGTON -- The Nationals have had success in recent years identifying non-tendered players with the potential for a bounce-back season, and they will look to yield the same results with former No. 2 overall pick Nick Senzel. The 28-year-old has agreed to a one-year, $2 million deal with the Nationals