Game on! What to watch for on Day 1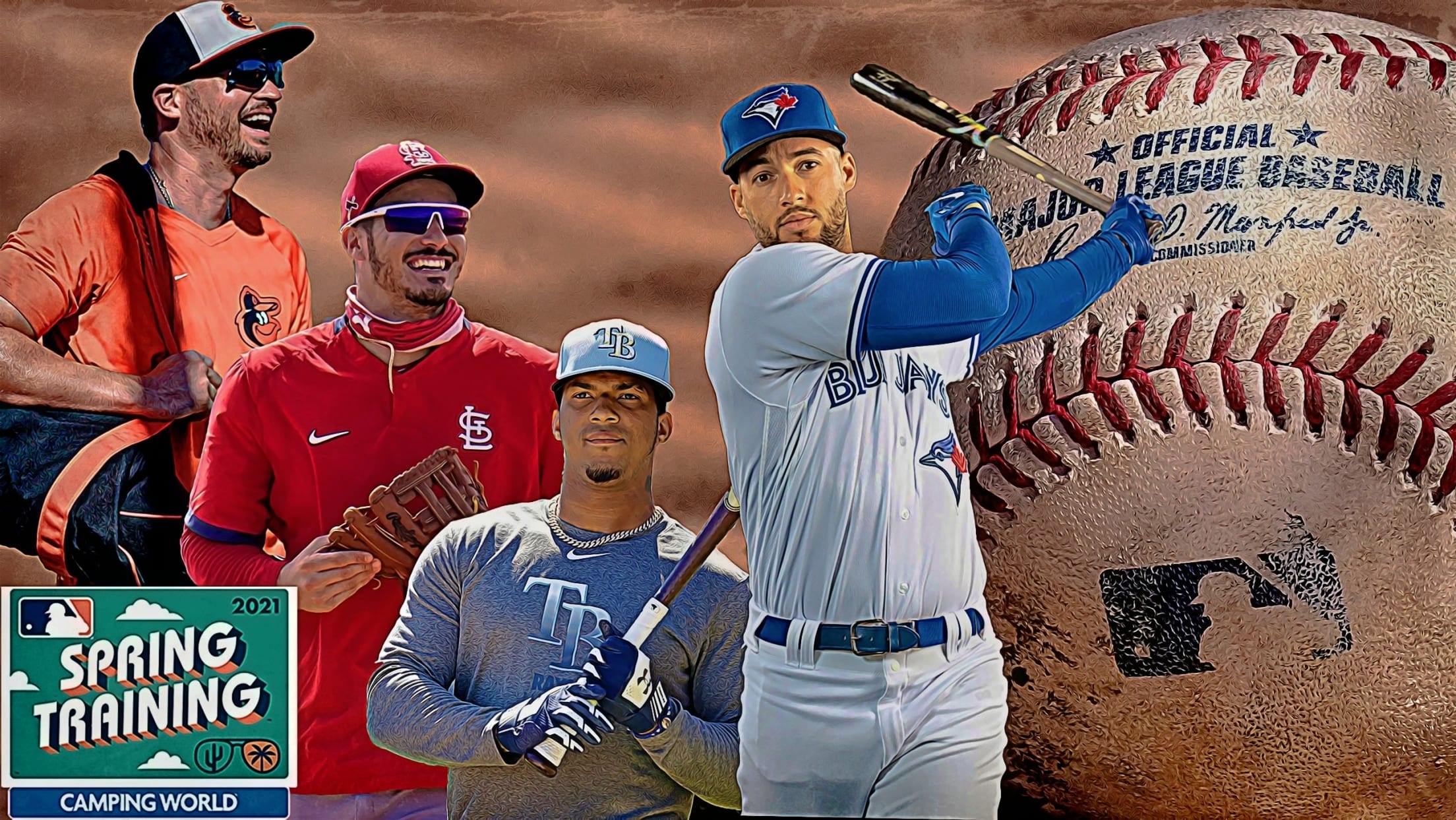 It's finally that time -- time for Cactus League and Grapefruit League play to begin in Arizona and Florida. We'll finally get our first looks at new faces in new places and new uniforms, as well as returning veterans and top prospects in game action as clubs prepare for the
Healthy Ohtani flashes triple-digit heat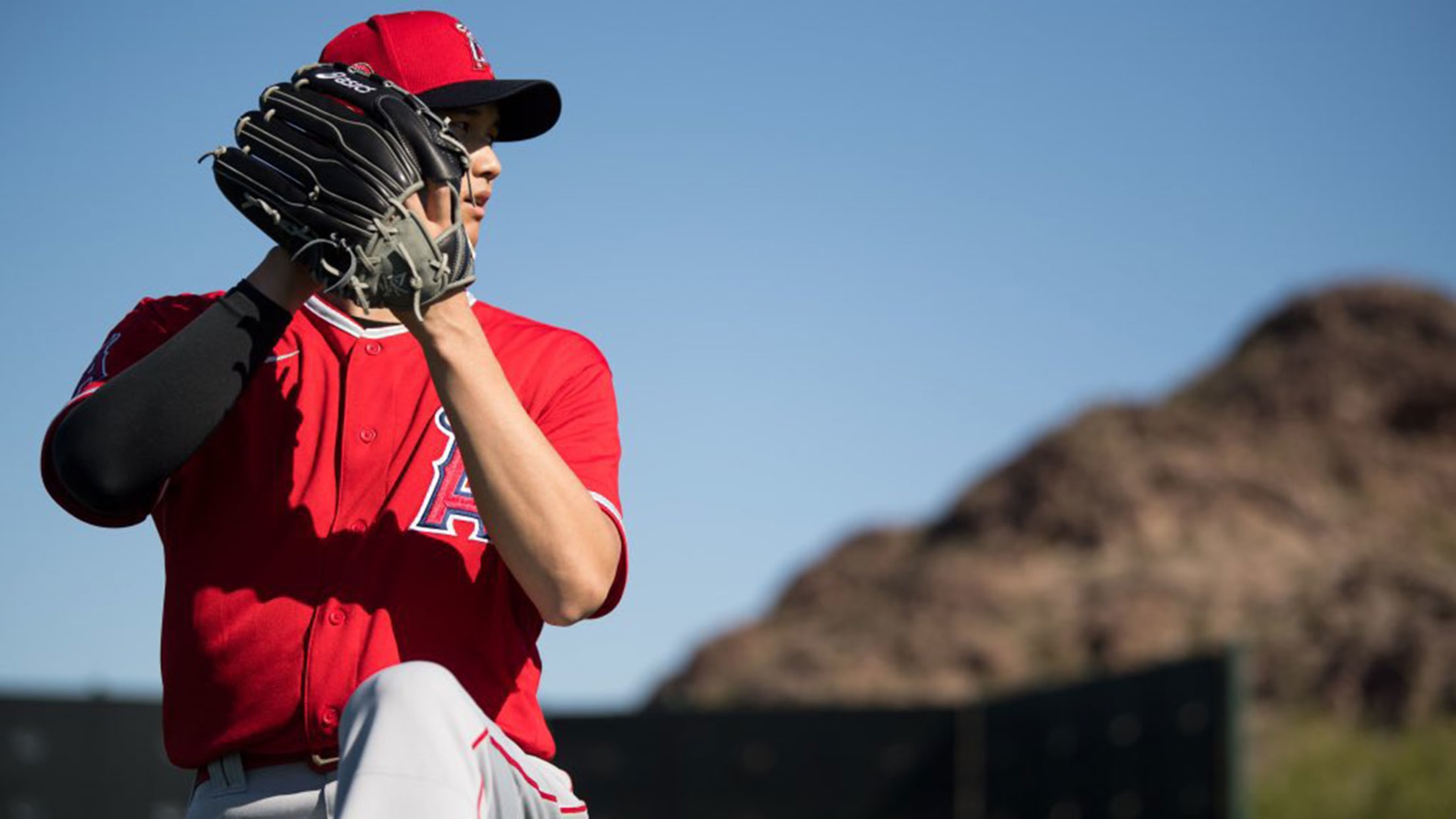 Shohei Ohtani continues to prove that he's healthy and ready for two-way status in 2021, as he reached 100 mph during his 35-pitch live bullpen session at Tempe Diablo Stadium on Saturday. It's another positive sign for Ohtani, who topped out at 97 mph in his last live BP session
Wander's vision: Big leagues this year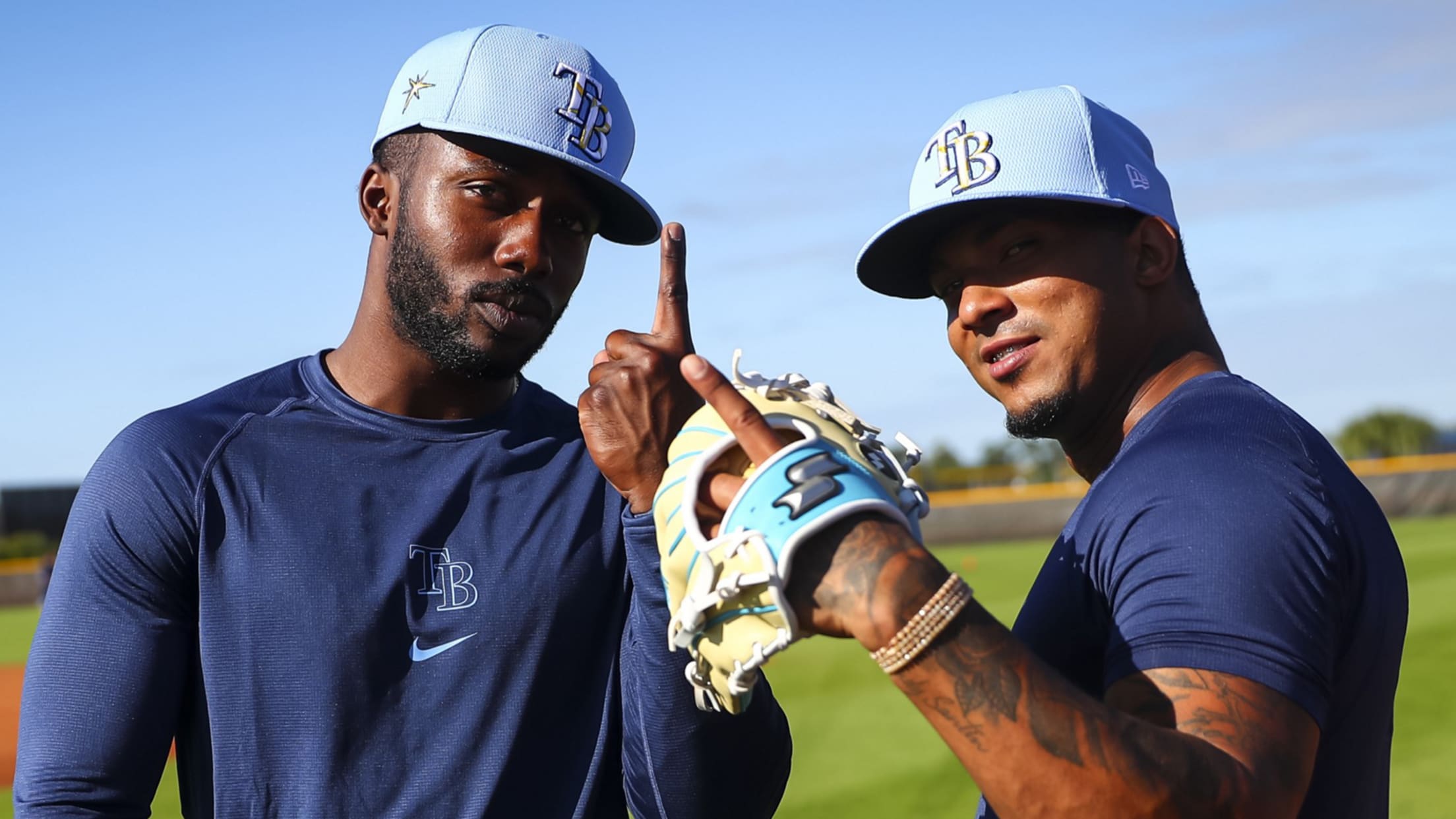 PORT CHARLOTTE, Fla. -- Wander Franco has been the top prospect in baseball for two years in a row, even without playing a game above Class A ball. He's spending his final days as a teenager in Major League Spring Training, and the countdown for his arrival has already begun.
Pujols' decision? He hasn't made it yet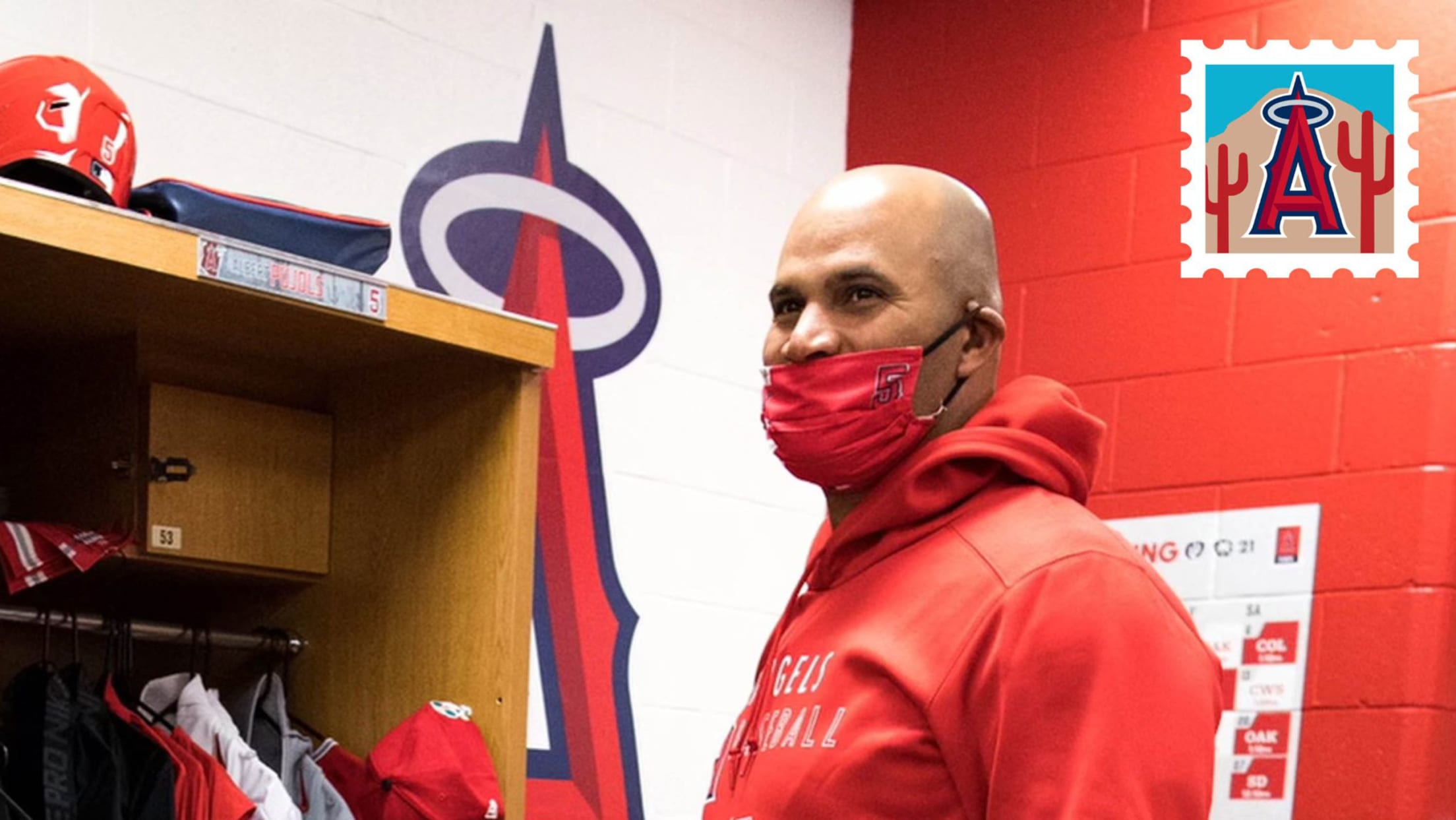 After waking up from an afternoon nap on Monday, Angels veteran Albert Pujols checked his phone and saw he had dozens of missed calls and texts. He immediately turned on the television to find out what was going on, only to find out that his wife, Diedre, had sparked a
Alvarez ready to start mashing again
Astros DH feels fully recovered from knee surgeries that cost him most of 2020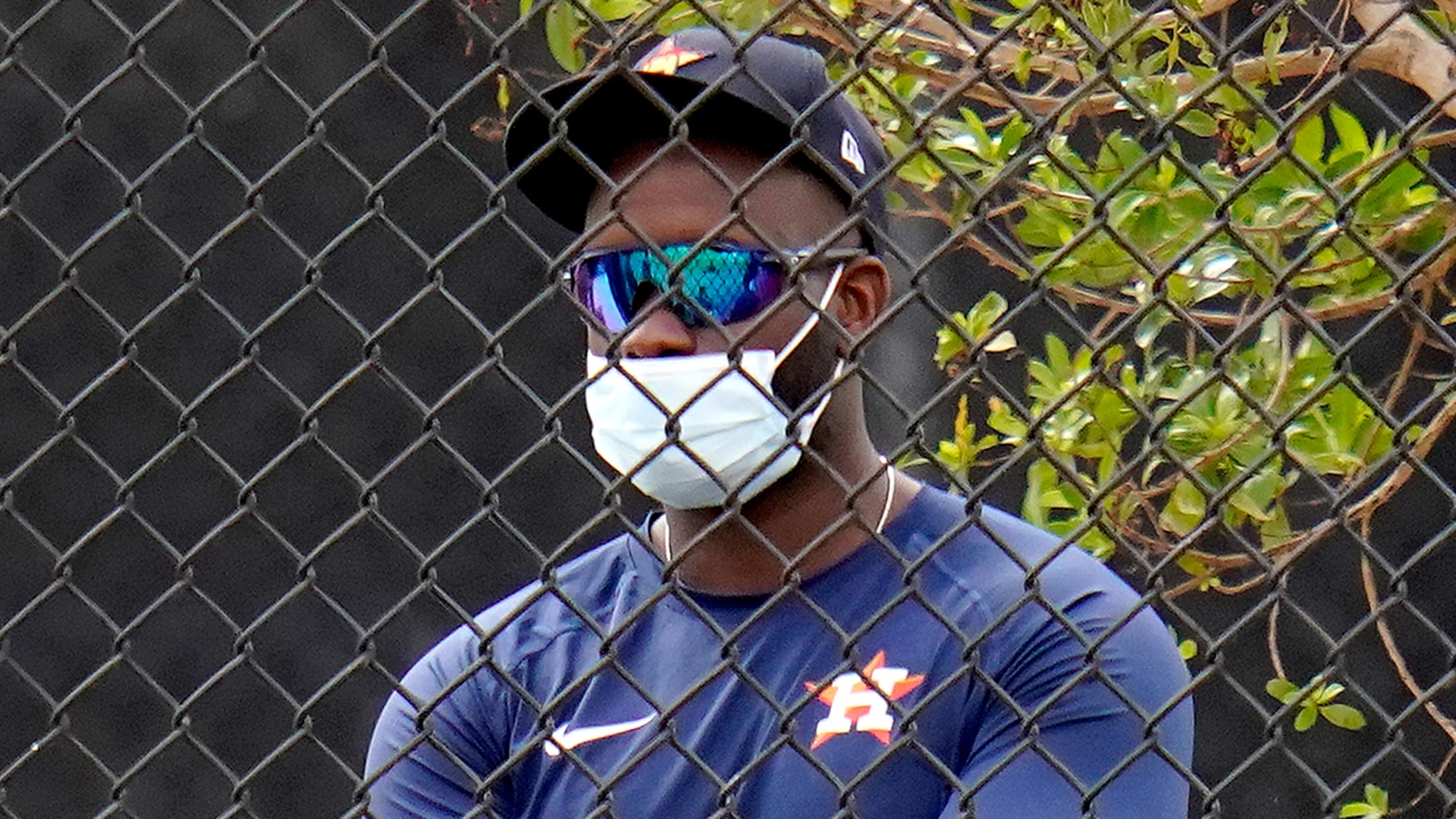 The summer of 2019 was an unforgettable one for the Astros, who were roaring to a club-record 107 wins with one of the most potent offenses in baseball history. Houston already had a scary deep lineup before a burly Cuban slugger joined the party in June and rewrote the history
Injury updates: Scherzer, Grandal, Choi, Sale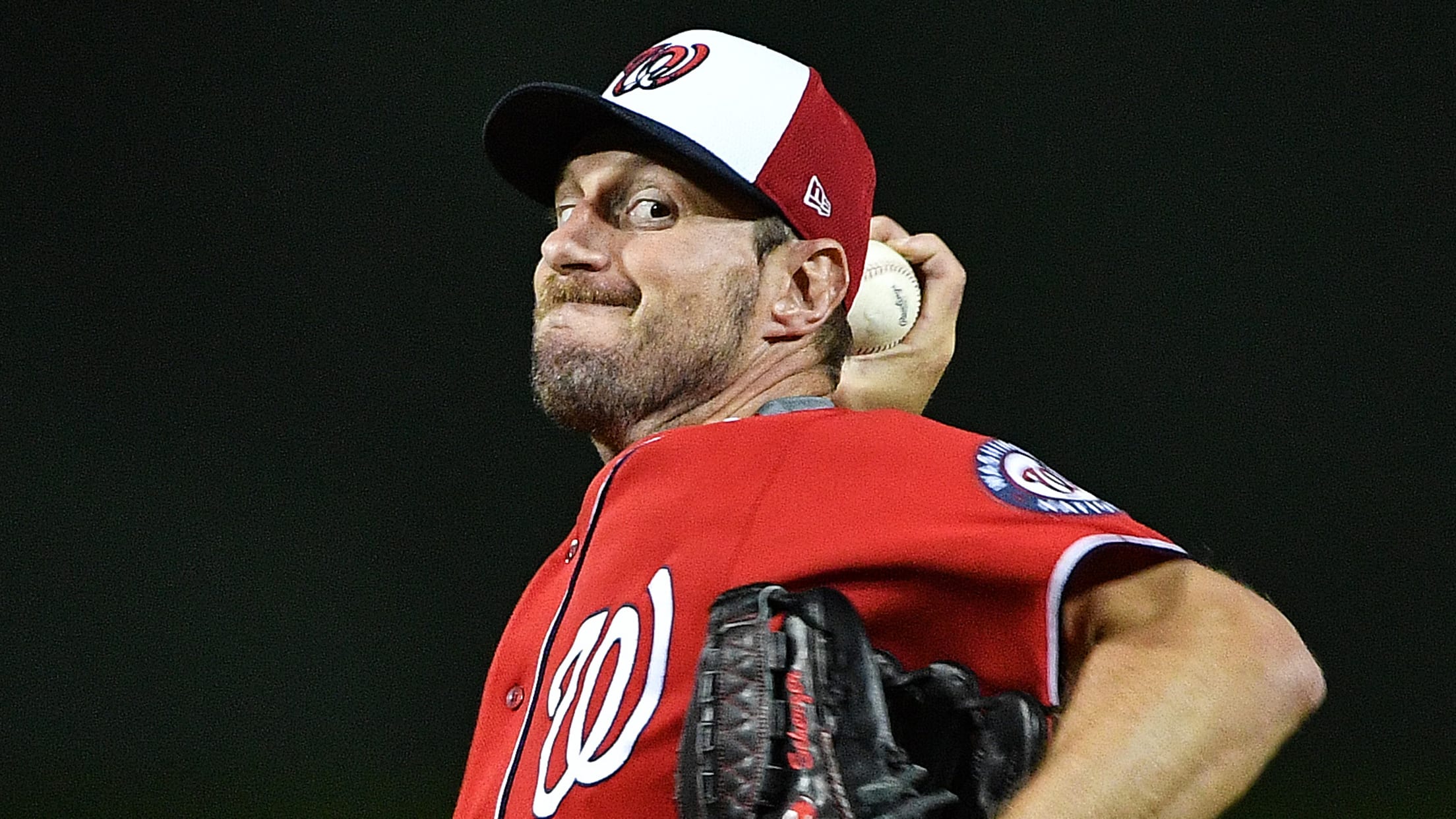 Stay up-to-date with all the latest news on injured and recovering players from across Major League Baseball.
Baseball's back and MLB.TV has you covered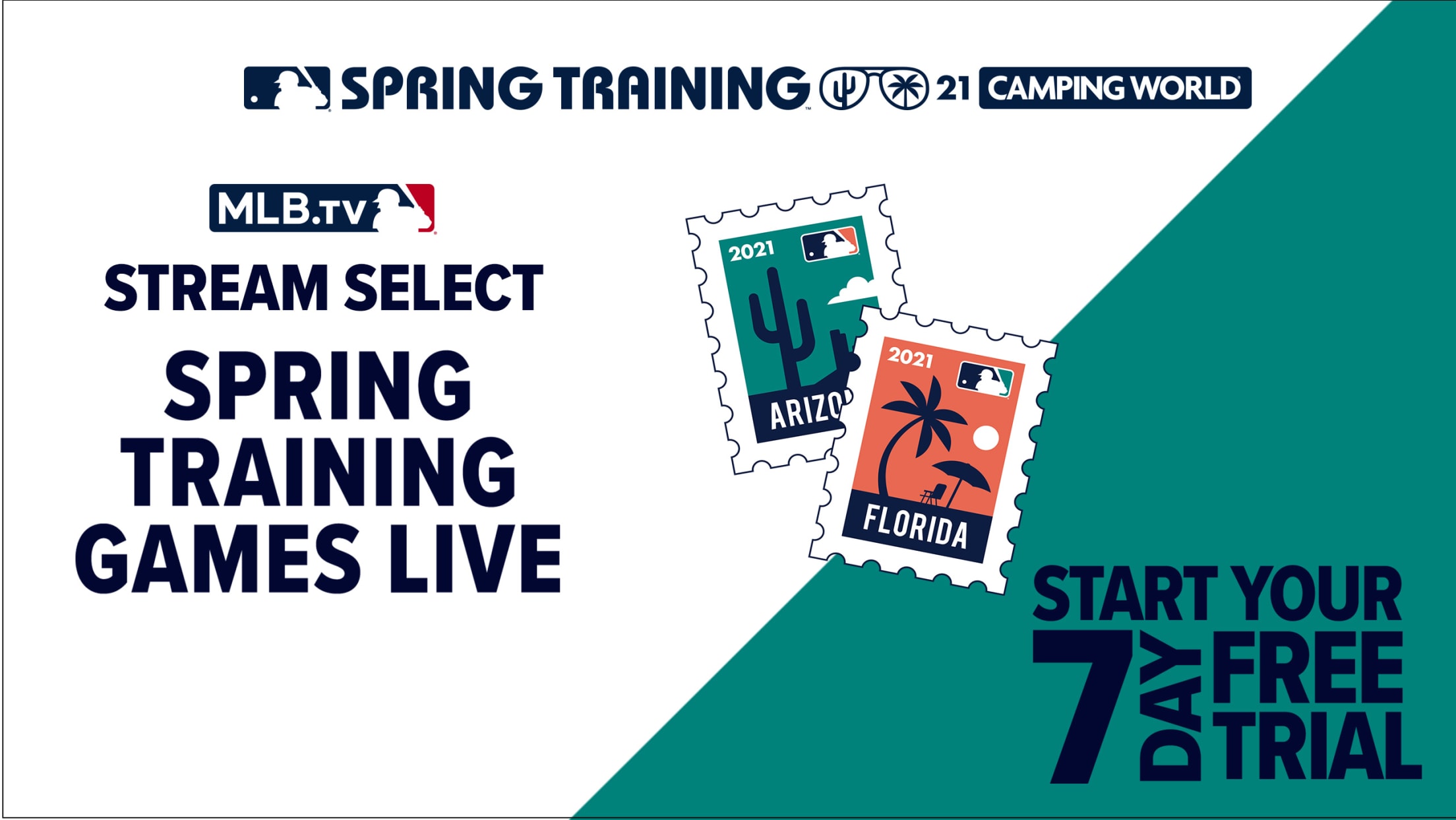 It's finally here: Baseball is back and Spring Training 2021 is underway. There's no better place to catch all the action from Arizona and Florida than MLB.TV, where you can watch select Cactus League and Grapefruit League games (available with no blackouts). The first Spring Training games begin Feb. 28,
The best baseball caps ever, by team
Thirty of the most perfect lids in history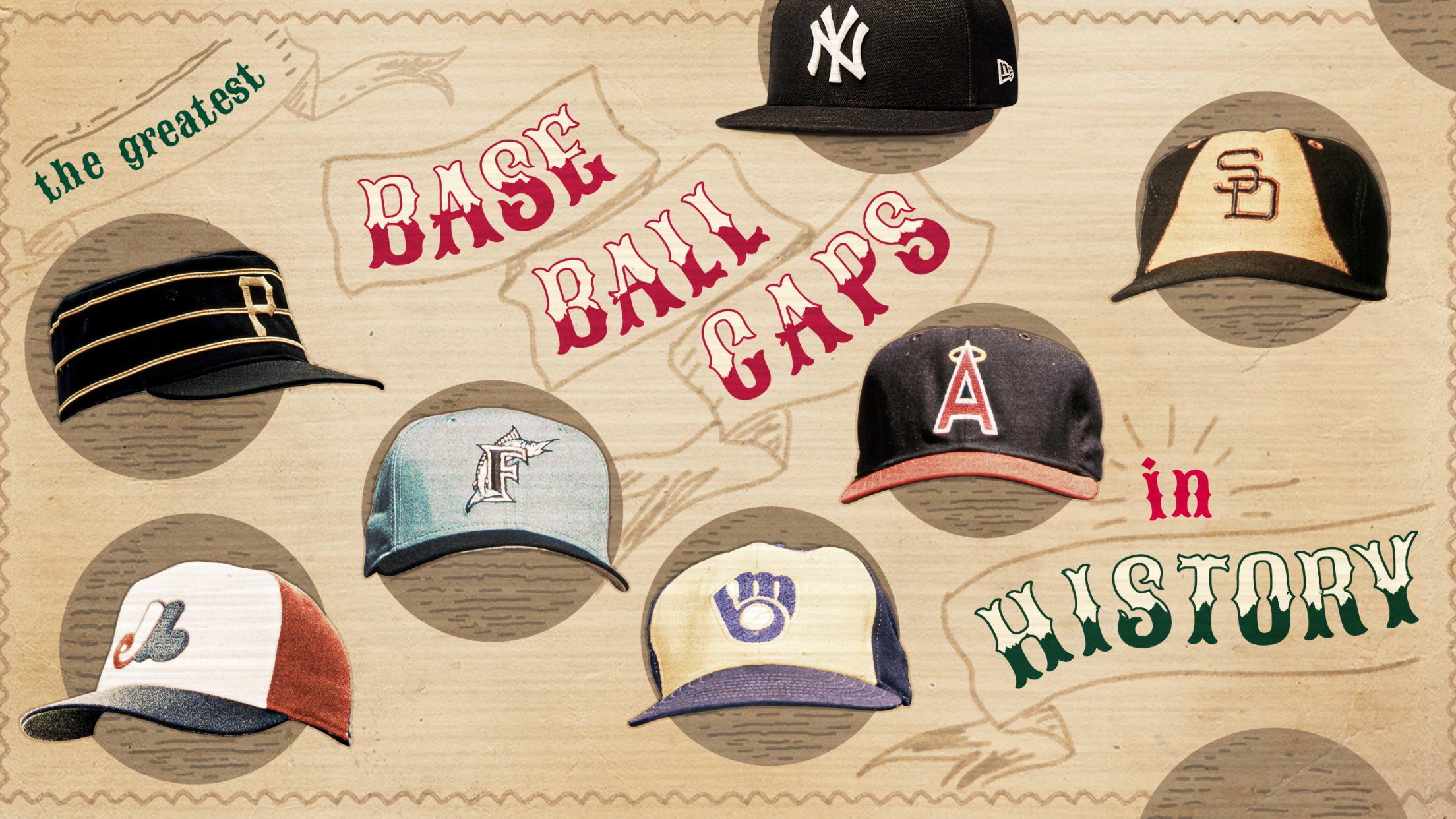 If baseball is the national pastime, then the humble baseball cap is its logo. Children run all summer under sweat-stained bills, office workers toss on ballcaps as they flee to catch mid-day games and every superhero knows you need a cap to blend in with the crowd. It's a shorthand
There's 1 pitch you want to hide from
No recent pitcher has matched volume, dominance of Lamet's slider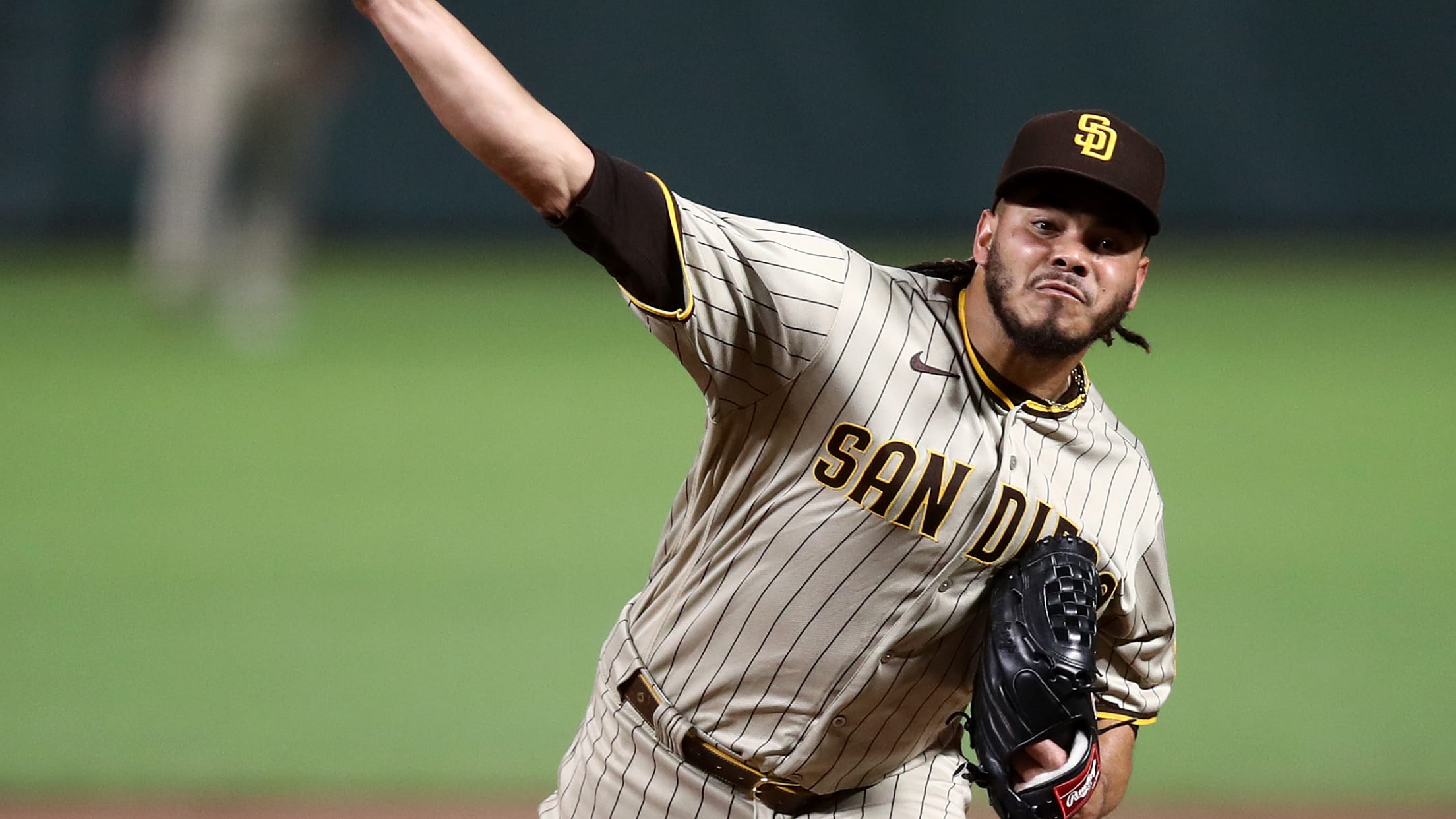 Last season's best pitch could have a lot riding on it in '21. With apologies to Devin Williams' "Airbender" changeup, we're referring to Dinelson Lamet's high-octane, shape-shifting slider. It's a pitch that Lamet rode (to a historic degree) to stardom last year, and it has everything to do with what
Monte Harrison, NBA's LaVine chat on IG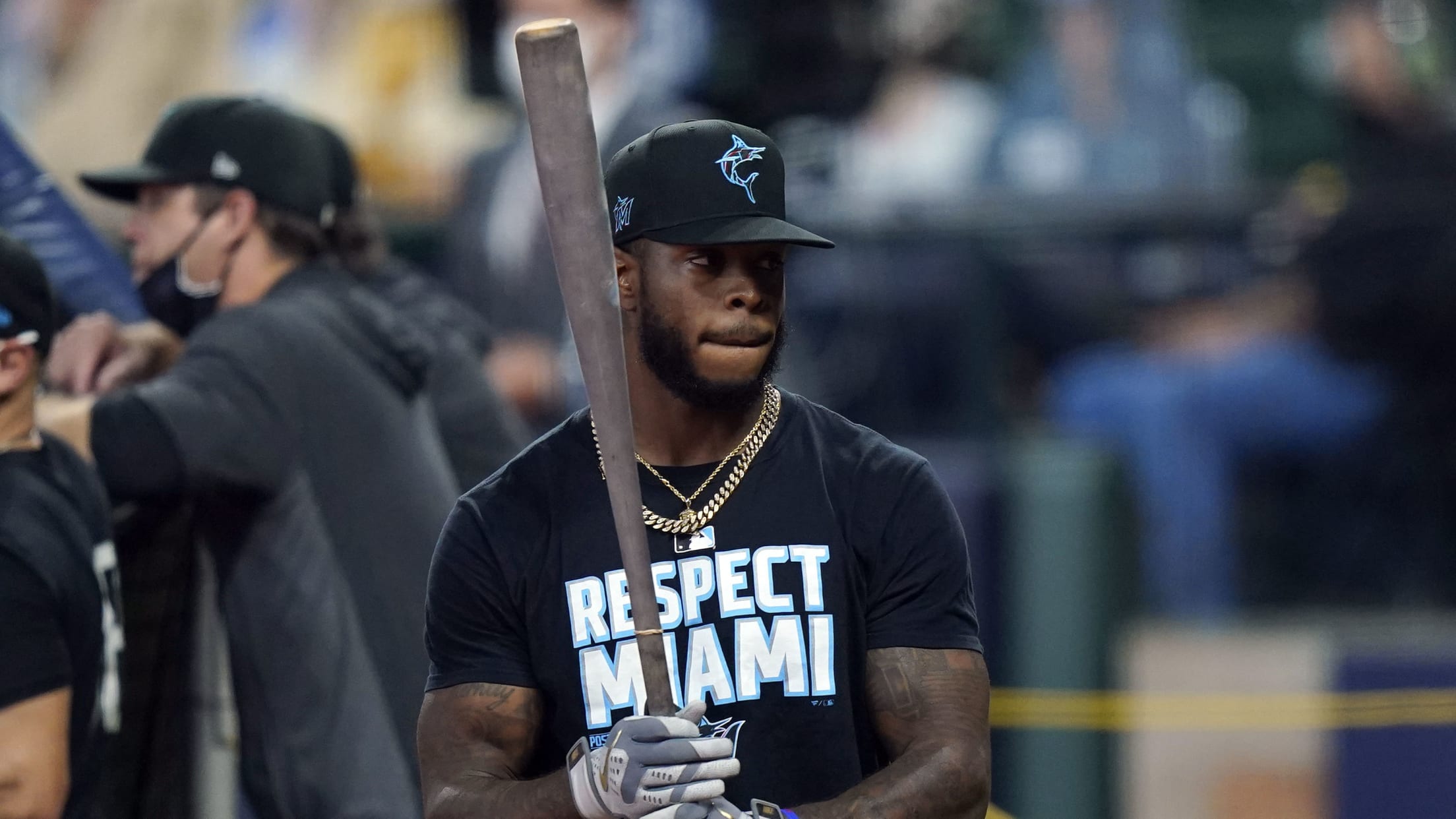 JUPITER, Fla. -- Marlins outfield prospect Monte Harrison wants to grow the game of baseball in the Black community by showing players having just as much fun and exuding just as much swag as in the other sports leagues. A multisport athlete in high school, Harrison chose baseball over football
How O'Neil inspired, mentored Joe Carter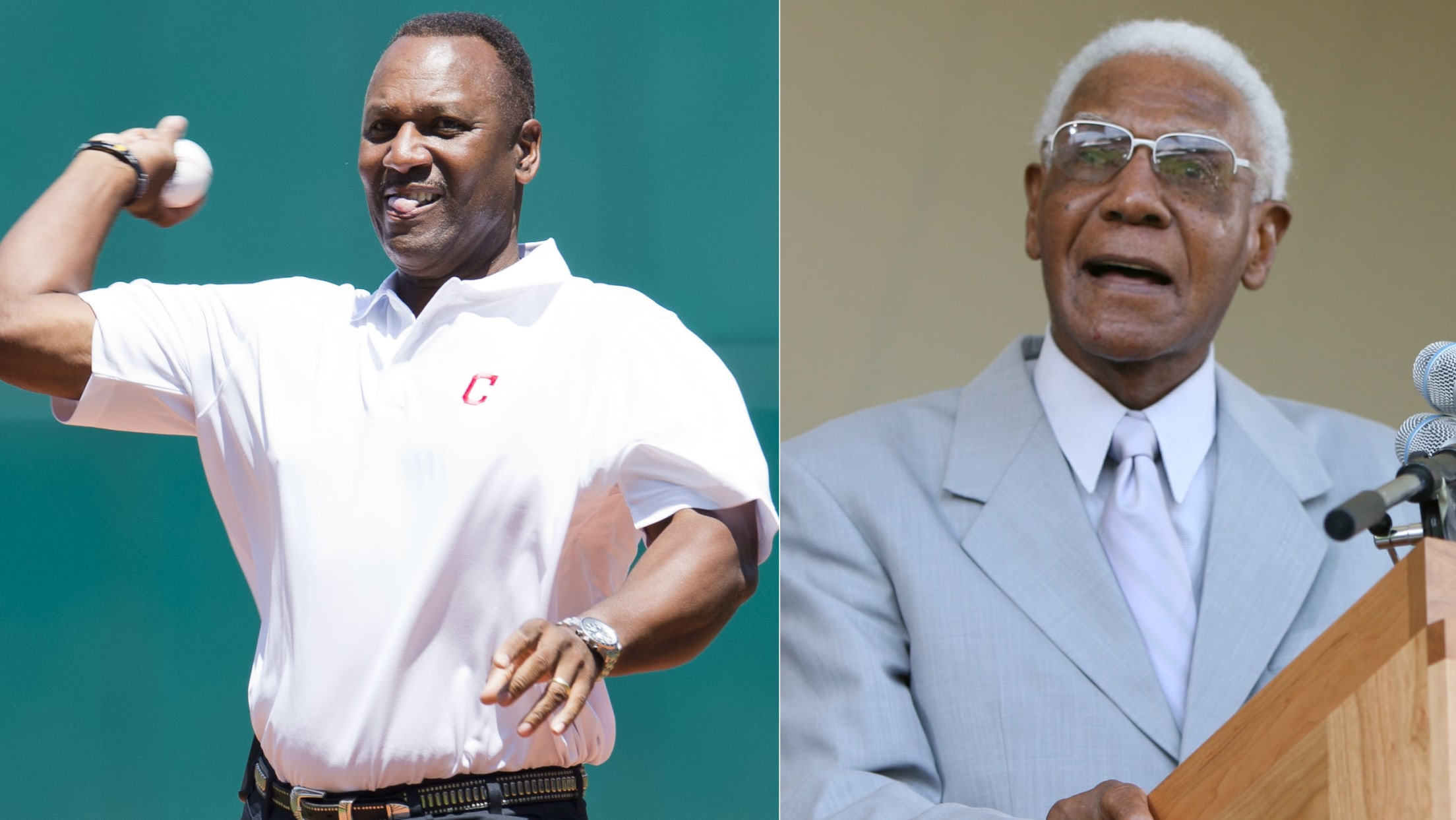 The Negro Leagues Baseball Museum continues to celebrate the history of the Negro Leagues, and MLB.com's Bill Ladson has written a series of articles on some of the league's legends. Today, the focus is on the relationship between Buck O'Neil and Joe Carter. There is not a day that goes
Fantasy 2021: The Top 800 players this year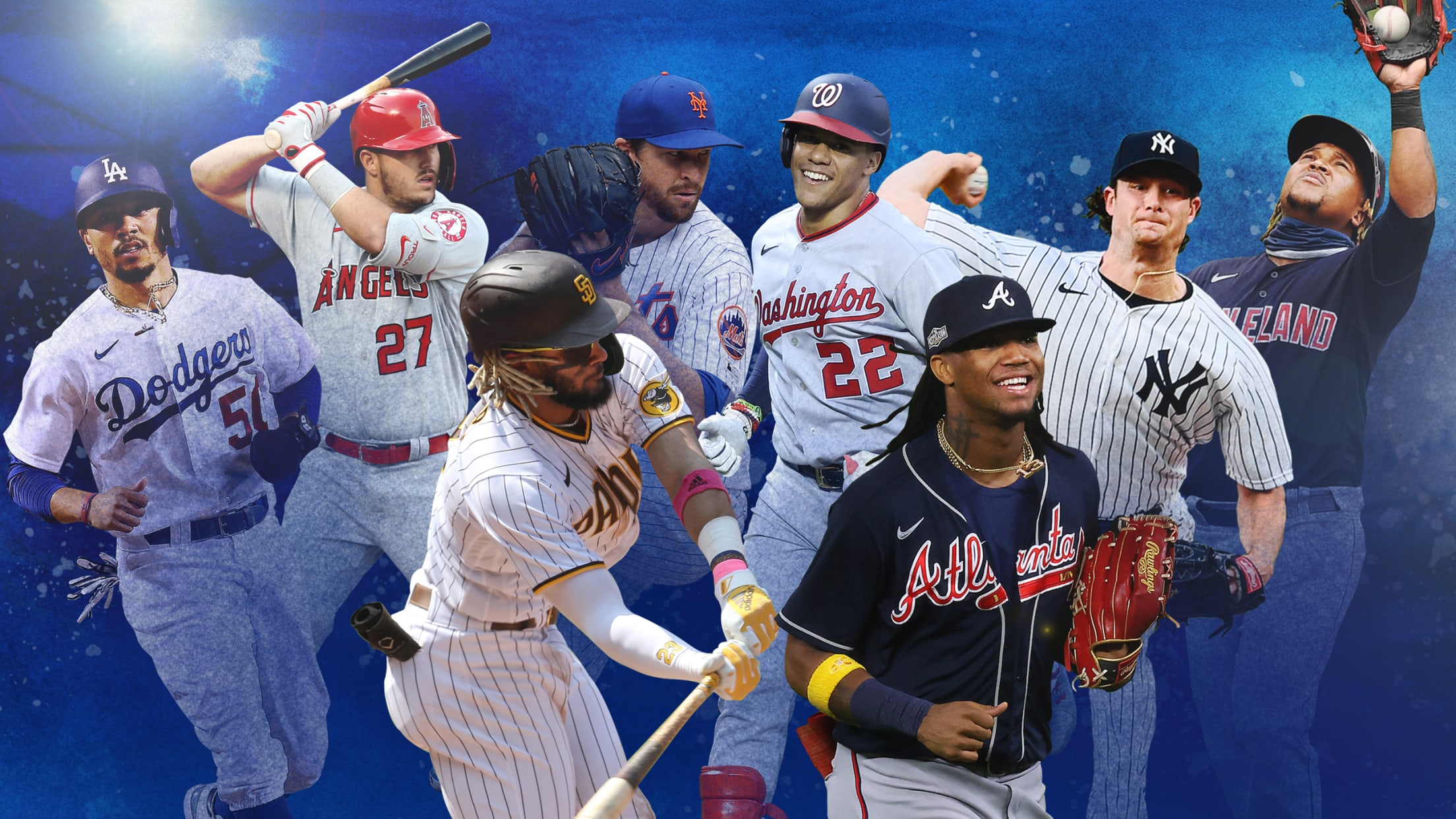 We may never see another season quite like 2020. Due to the COVID-19 pandemic, Opening Day was pushed back and teams played an abbreviated schedule of just 60 games in the regular season. With such a small sample size, fantasy managers need to figure out how much stock to put
Predicting all 30 teams' Opening Day rosters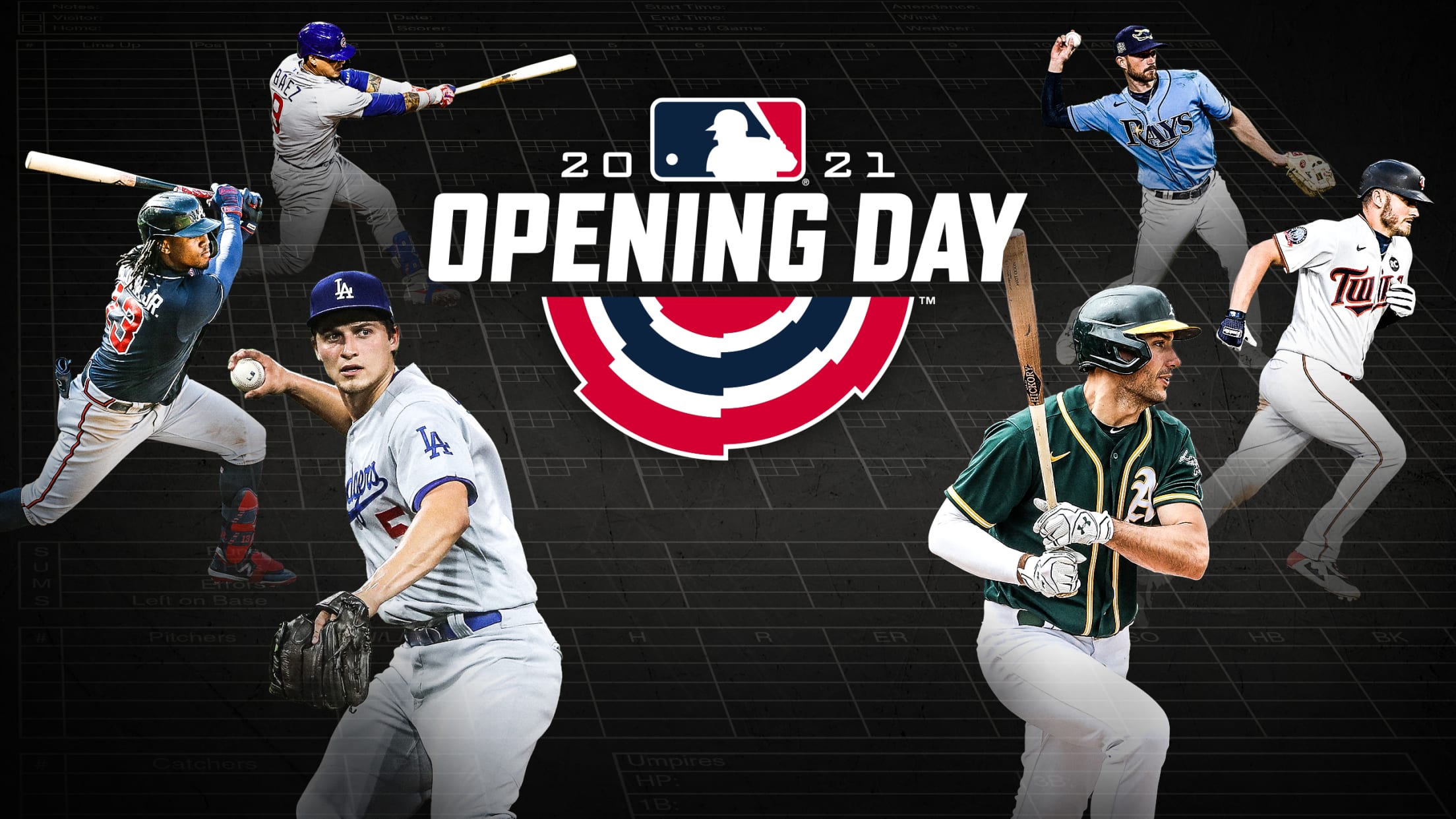 Every team has checked off just about every box on its offseason shopping list, and now the real fun begins. As full squads report to Spring Training this week, camps chock-full of veterans, rookies, non-roster invites and everyone in between will try to earn a coveted roster spot for Opening
Tell us about your favorite baseball card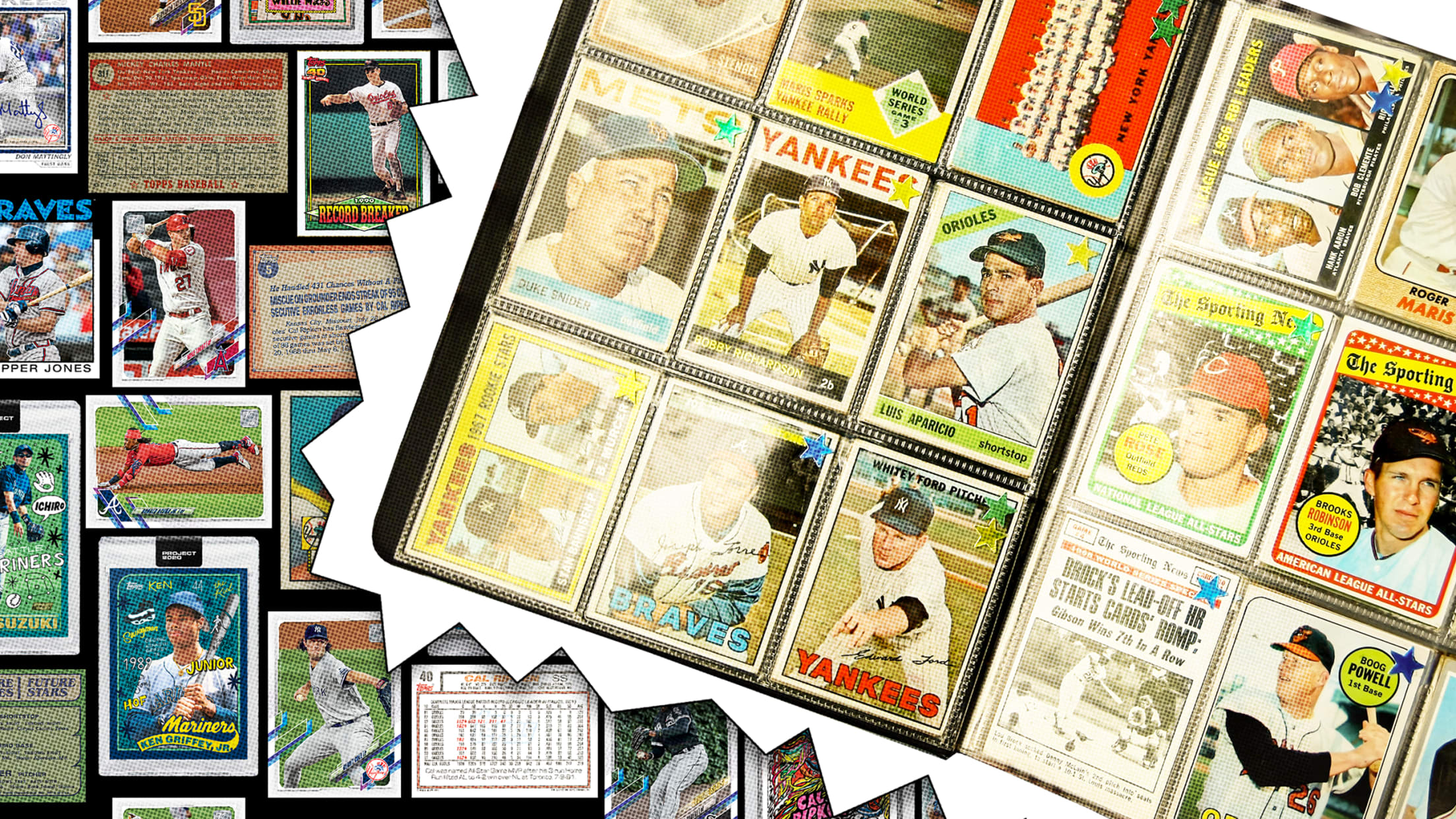 This year, to celebrate the 70th anniversary of Topps' first set of baseball cards, MLB.com will revisit the most memorable cards to ever hit shelves. To identify the creme de la creme of cards, MLB is asking you -- the card holders -- to share your favorites. Fans can share
Mancini returns to starting lineup Sunday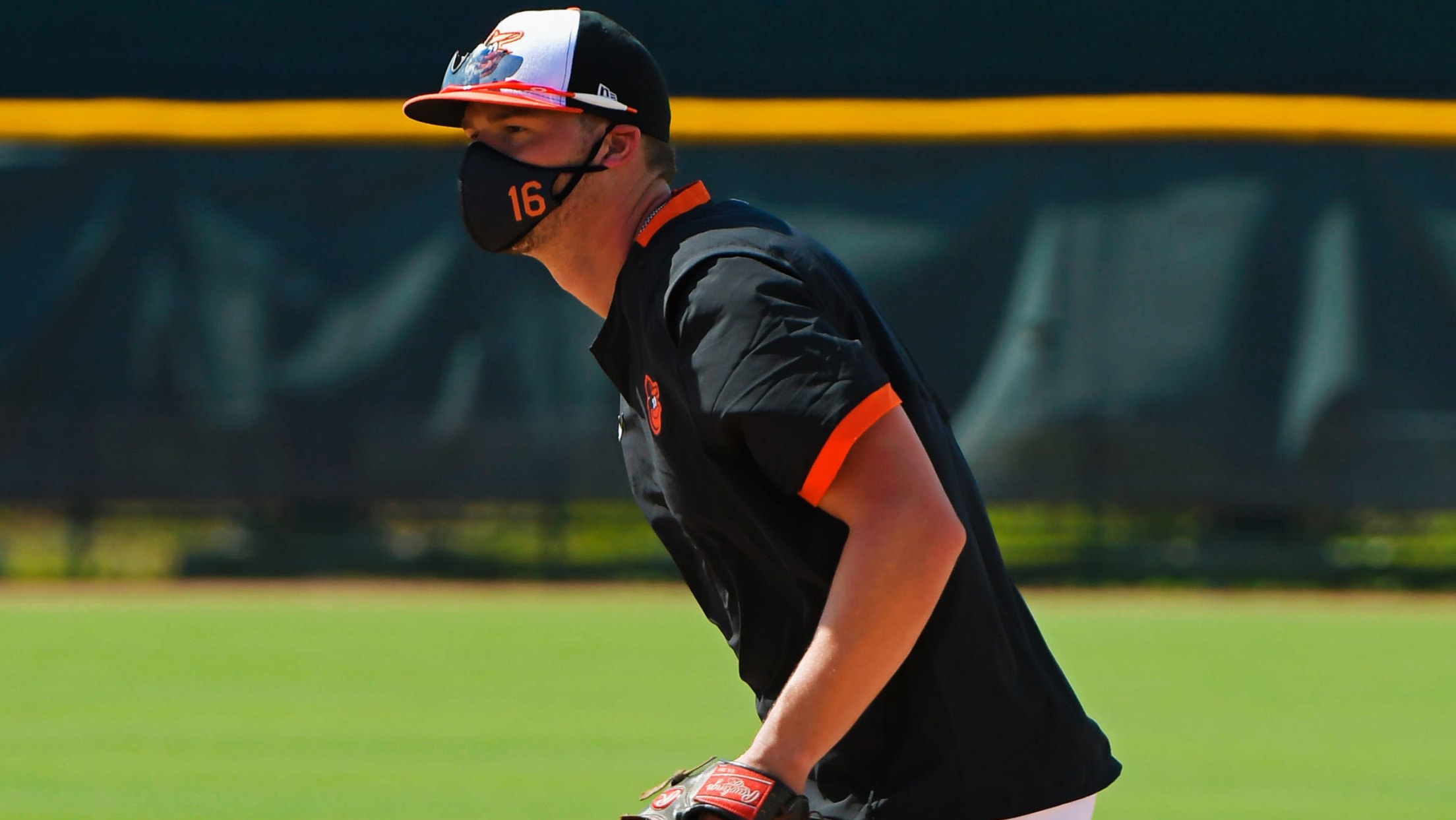 After a year away, Trey Mancini is returning to the field. Manager Brandon Hyde said that Mancini will be in the starting lineup Sunday when the Orioles open Grapefruit League play against the Pirates at Ed Smith Stadium, marking the slugger's first game action since recovering from Stage 3 colon
Bauer set to make Dodgers debut Monday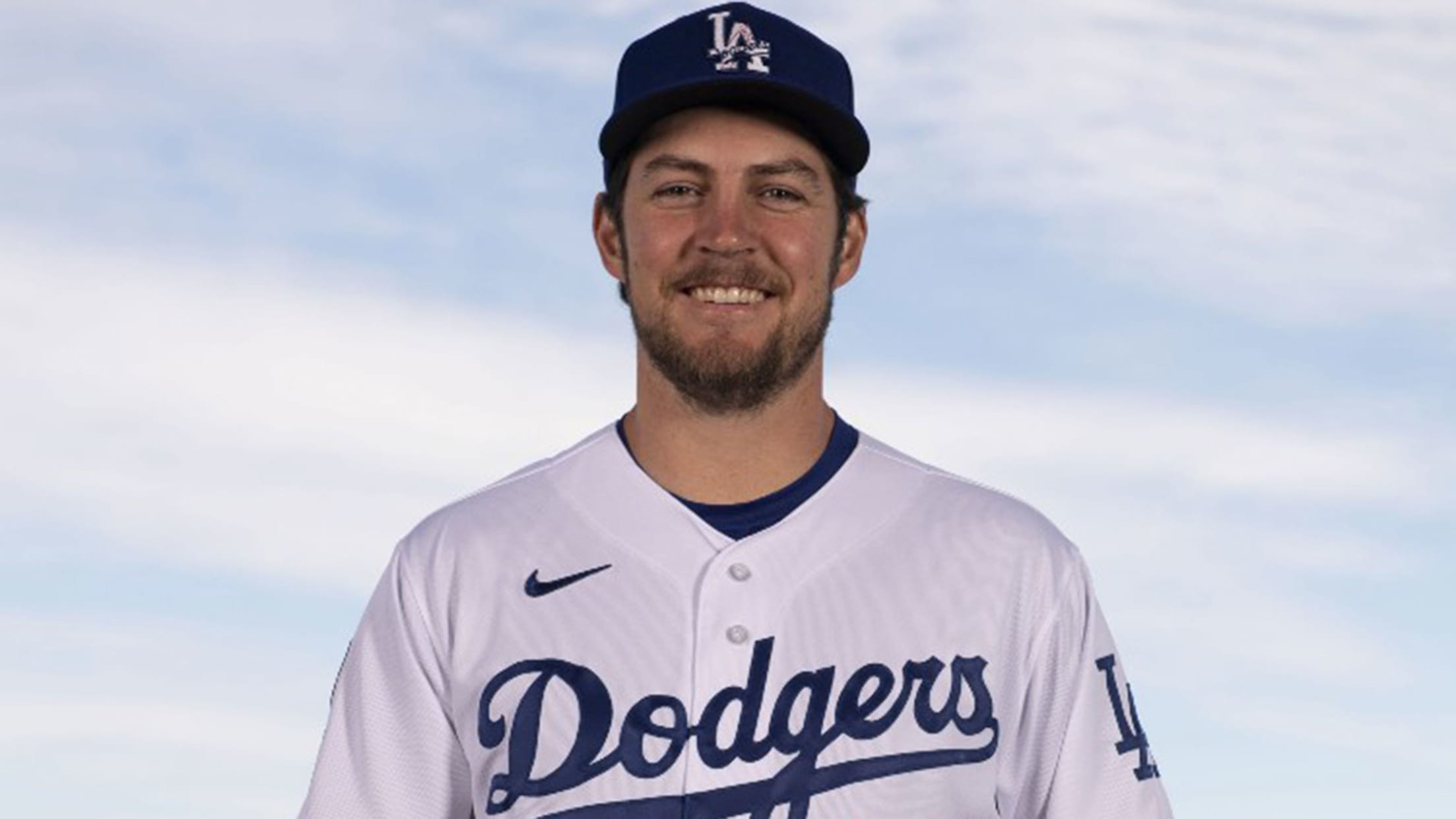 GLENDALE, Ariz. -- It's not quite a regular-season game, but Trevor Bauer will take the mound for the first time as a member of the Dodgers on Monday against the Rockies at Camelback Ranch, live on MLB.TV. Bauer, 30, was the Dodgers' big free-agent acquisition this offseason, signed to a
3 questions Cards hope to answer this spring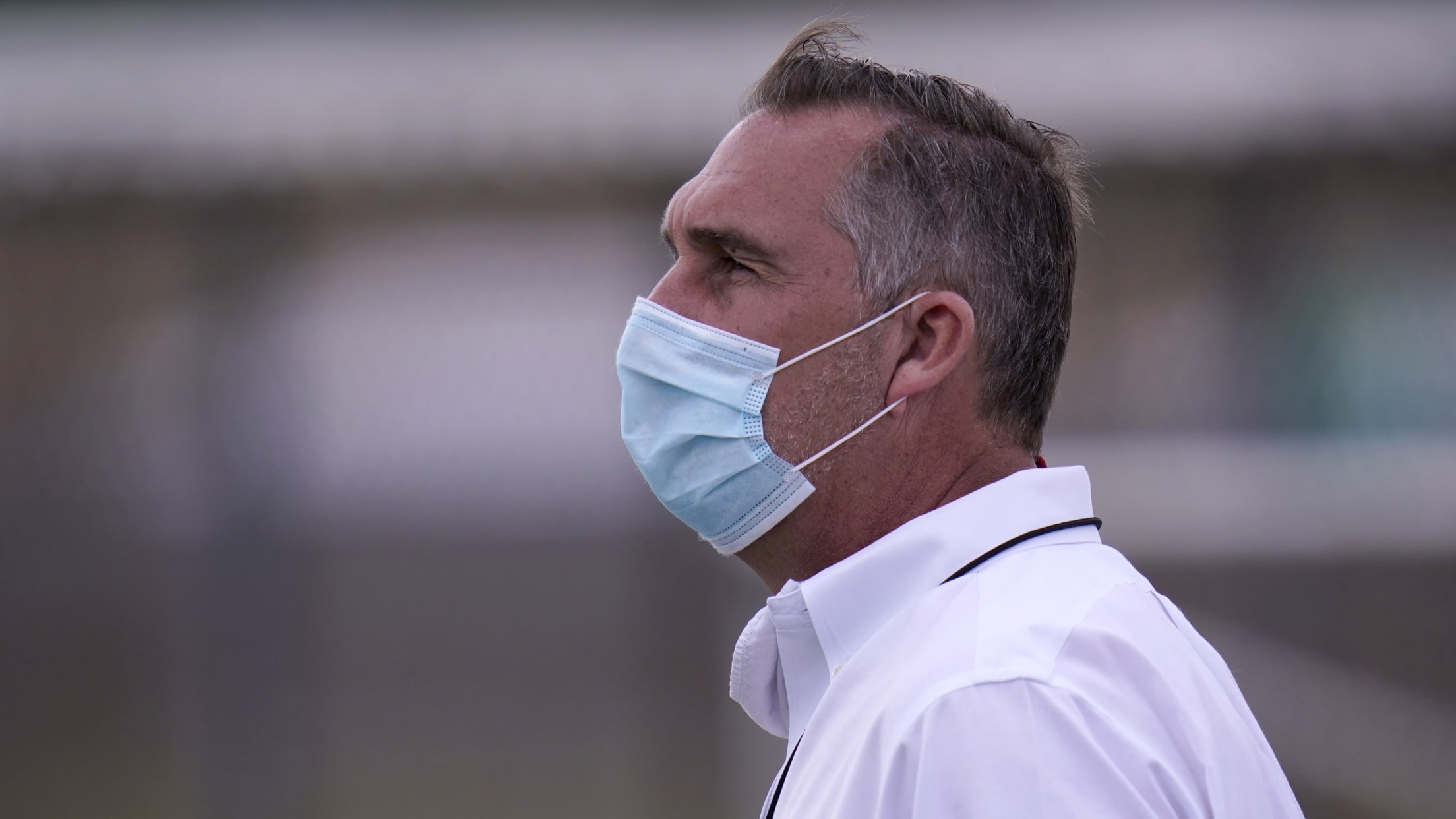 JUPITER, Fla. -- Asked this week what are the biggest storylines he's following this Spring Training, Cardinals president of baseball operations John Mozeliak did St. Louis ball writers a solid by naming a succinct three questions he'd like answered by Opening Day:
How might the back end of the
Scrutiny sure to follow these 7 players in '21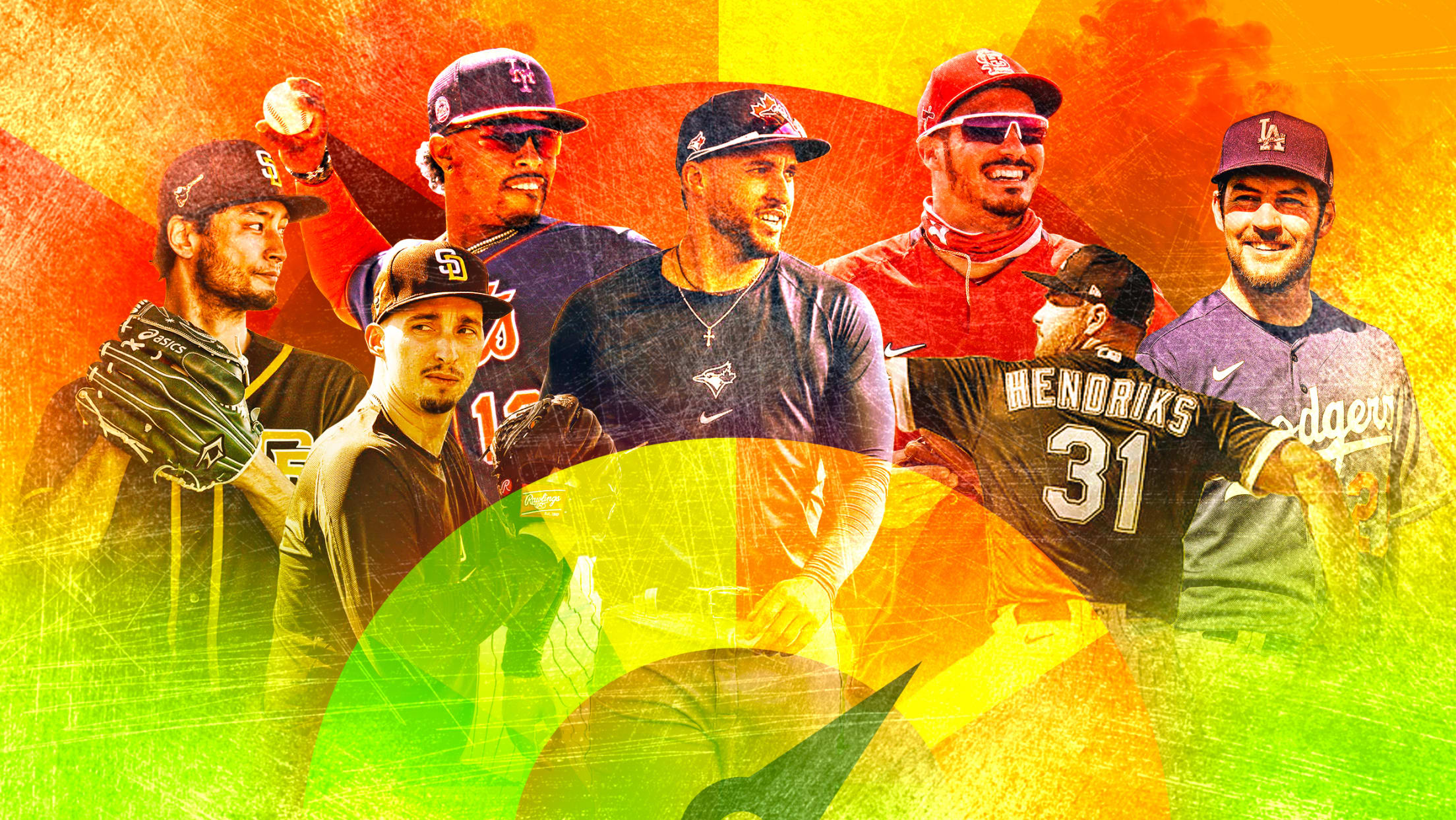 We are at the placid point of the Major League calendar. It's all sunshine and smiles in the early days of camp, when the games that don't count haven't even started yet and the games that do count are more than a month away. Ah, but the real thing is
No issues for Max in second 'pen session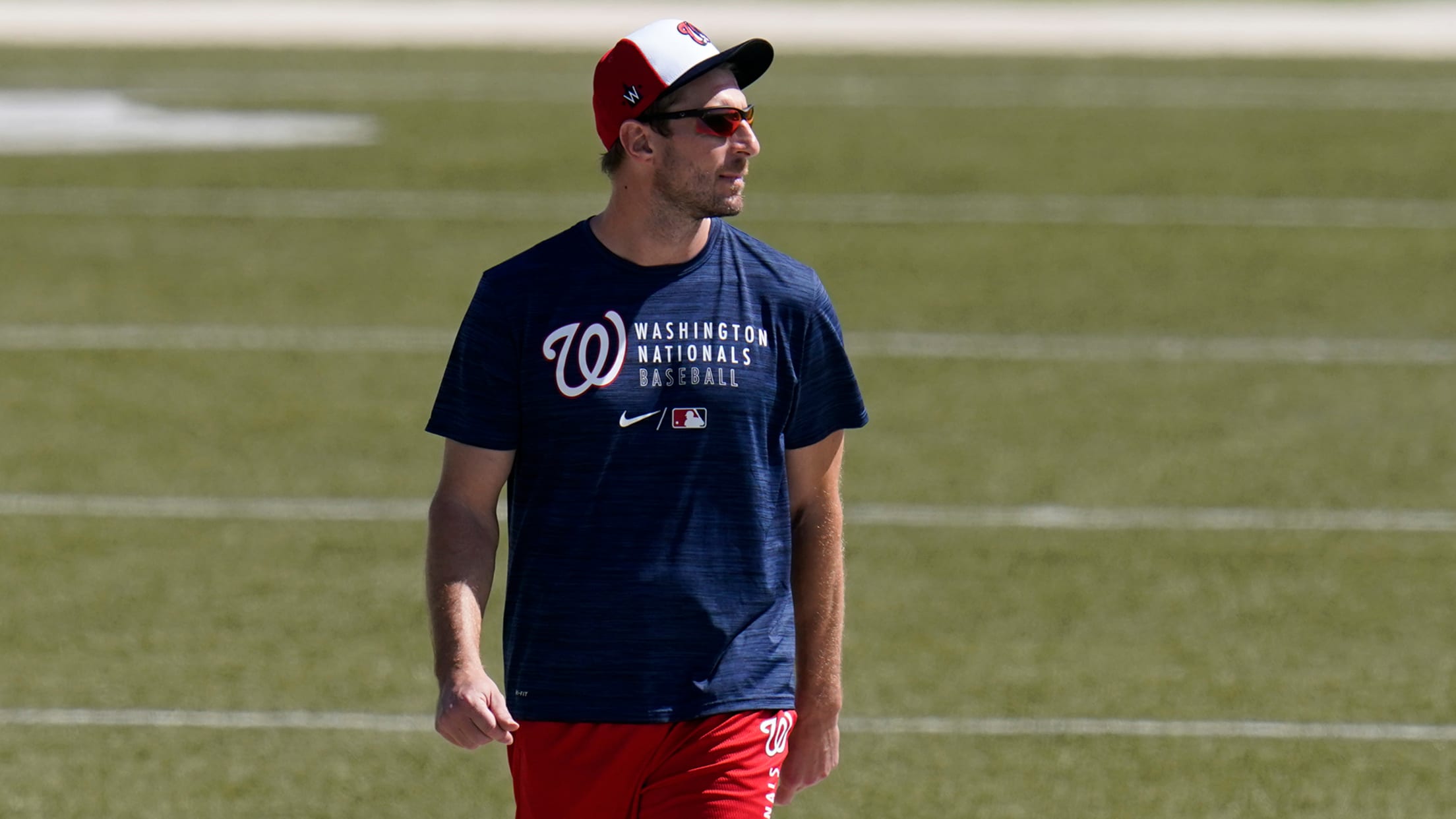 Max Scherzer continues to make progress in his recovery from a left ankle sprain. The Nationals' ace threw off a mound with no issues again on Friday and the club will determine his next step in the coming days, according to manager Dave Martinez. "Max threw another bullpen [session] yesterday.
Pederson putting platoon label in past
Proactive offseason search lands slugger everyday opportunity in Chicago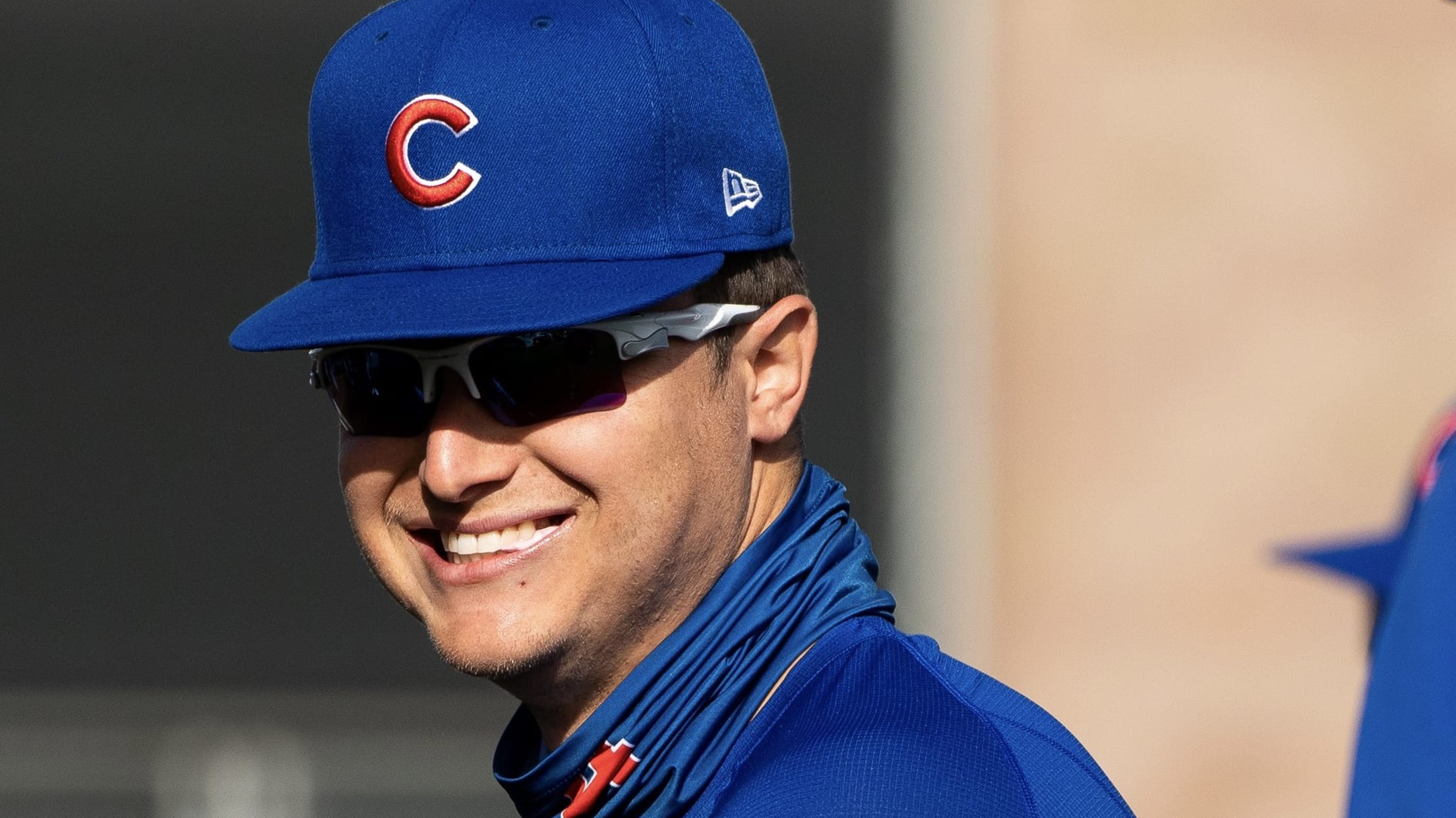 MESA, Ariz. -- Joc Pederson was on Field 1 at the Cubs' complex on Saturday morning, taking batting practice against one of Chicago's left-handed coaches. That will be a familiar scene in the coming weeks as the outfielder works to rewrite his reputation as a platoon player. One of the
Abreu hits ground running in return to Sox
Reigning MVP takes live BP, singles in intrasquad match
GLENDALE, Ariz. -- When José Abreu returned to White Sox camp Saturday morning, he was greeted by three 3-by-12-foot banners at the team's Camelback Ranch complex reading "Welcome back, José!", "We missed you!" and "Our MVP, our leader." There also were balloons, which Abreu carried to the field and released
Naylor bros in camp together: 'It's surreal'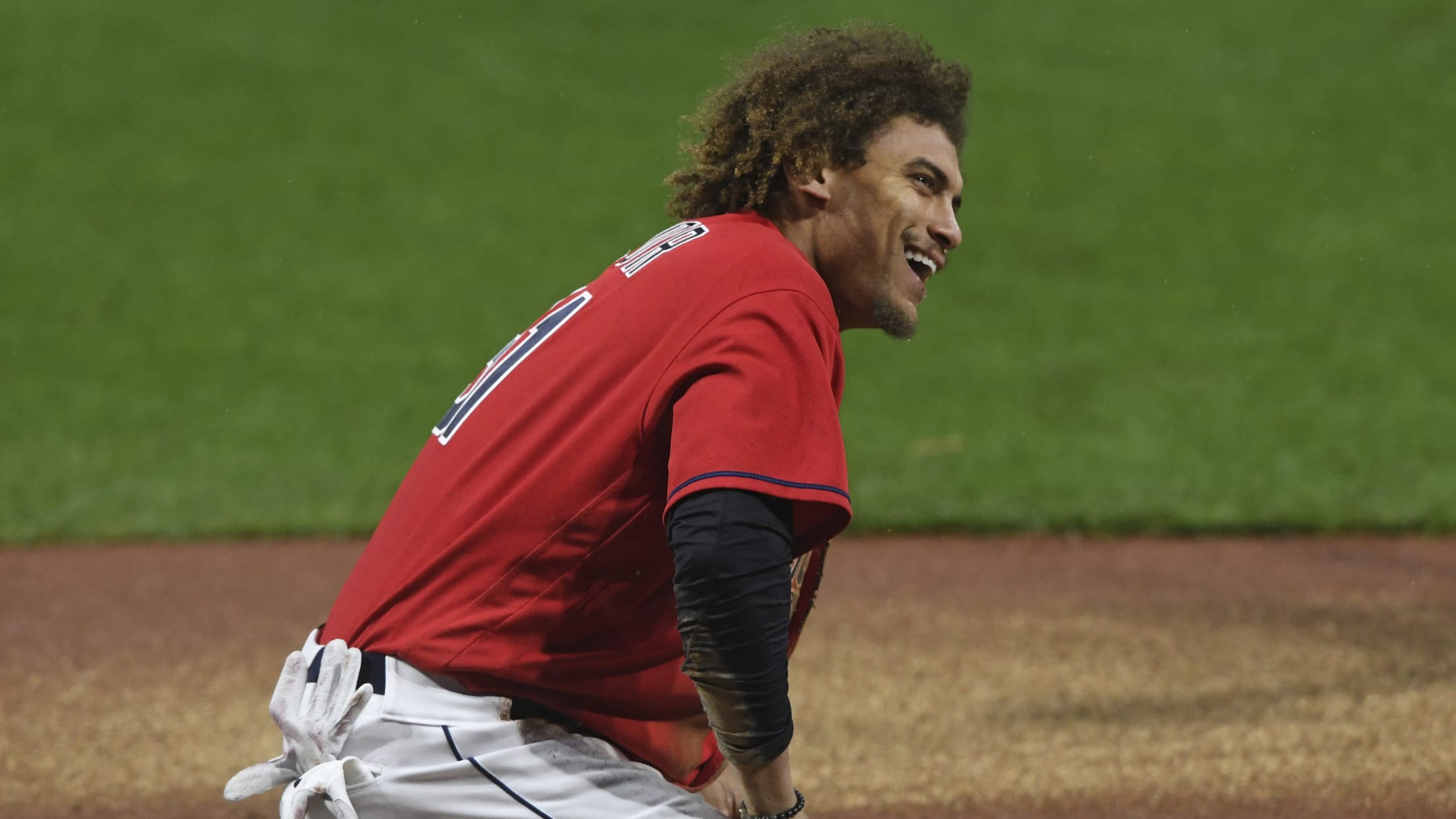 GOODYEAR, Ariz. – It may have only been an intrasquad scrimmage, but the Naylor brothers couldn't wait to send a picture of the lineup card that listed both Josh's and Bo's names to their mom. "It was surreal," Josh Naylor said. "You don't think like that, being in the same
Biggest questions for AL Central teams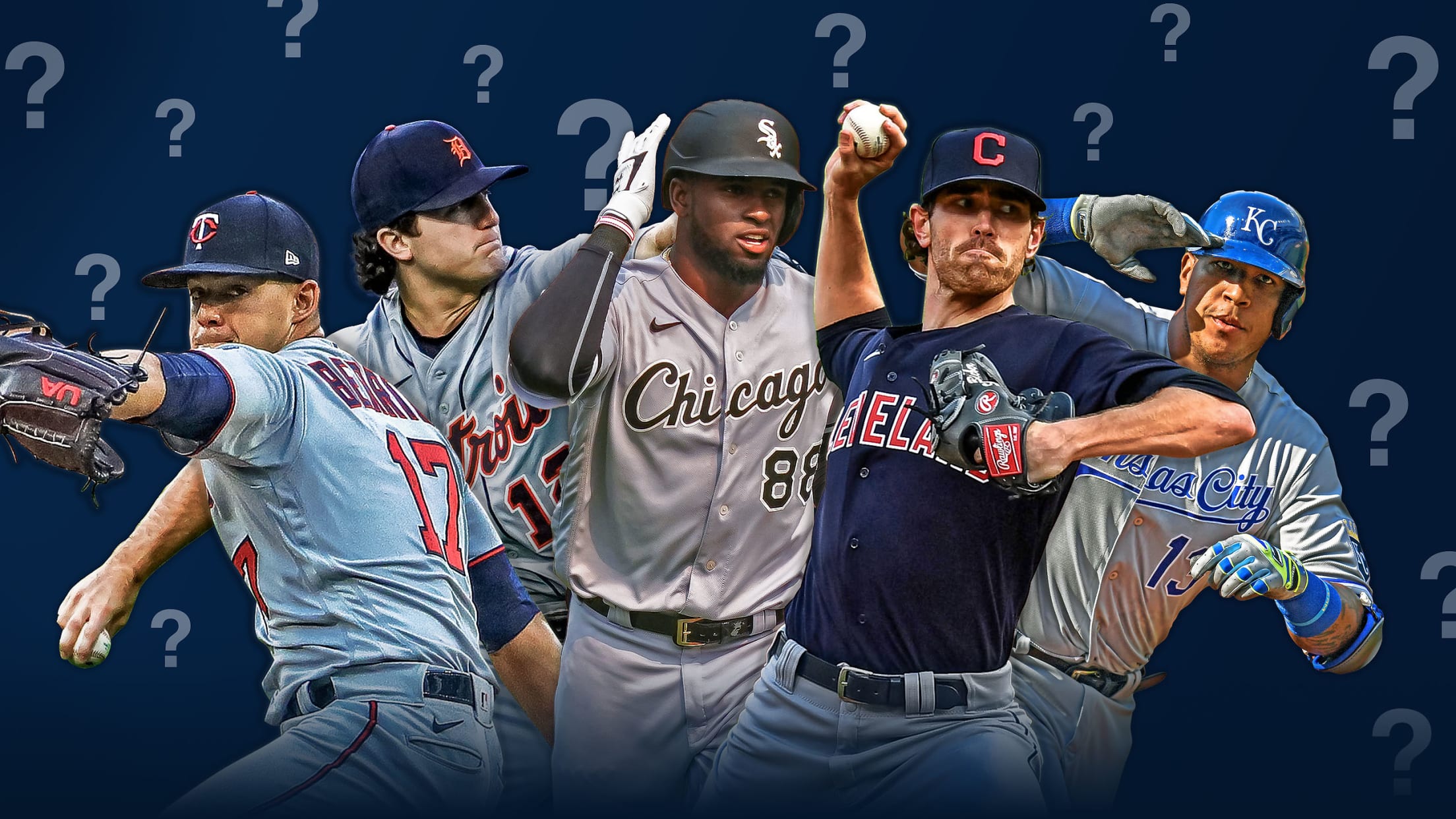 We come to you bearing excellent news: Baseball season is close -- closer than you think -- and we can prove it. Our season preview series, division-by-division every week, has already begun, and when we are done, the season will be here. That's soon. So far, we have looked at
Turn the page: Castellanos eyes '21 success
Right fielder set career highs in barrel percentage, exit velocity last year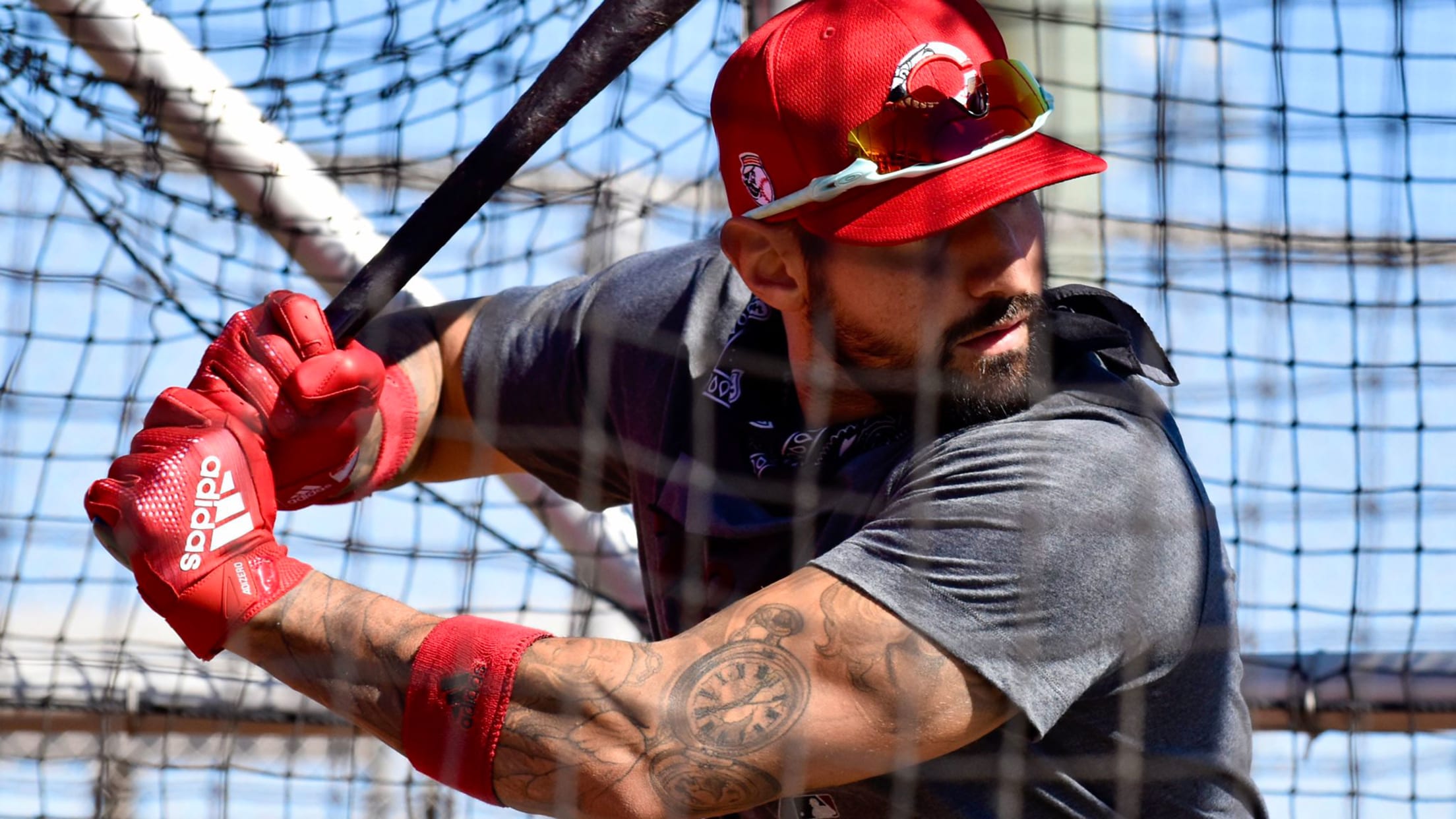 Reds right fielder Nick Castellanos left little doubt that he wanted to turn the page from a 2020 season that was every bit of disappointing. It was his first season in Cincinnati after he signed a four-year, $64 million contract. "I'm sure if we had 162 games, man, my numbers
Kazmir joins SF camp, throws 'pen session
Baragar eyes opportunity to start; Posey to play in Cactus League opener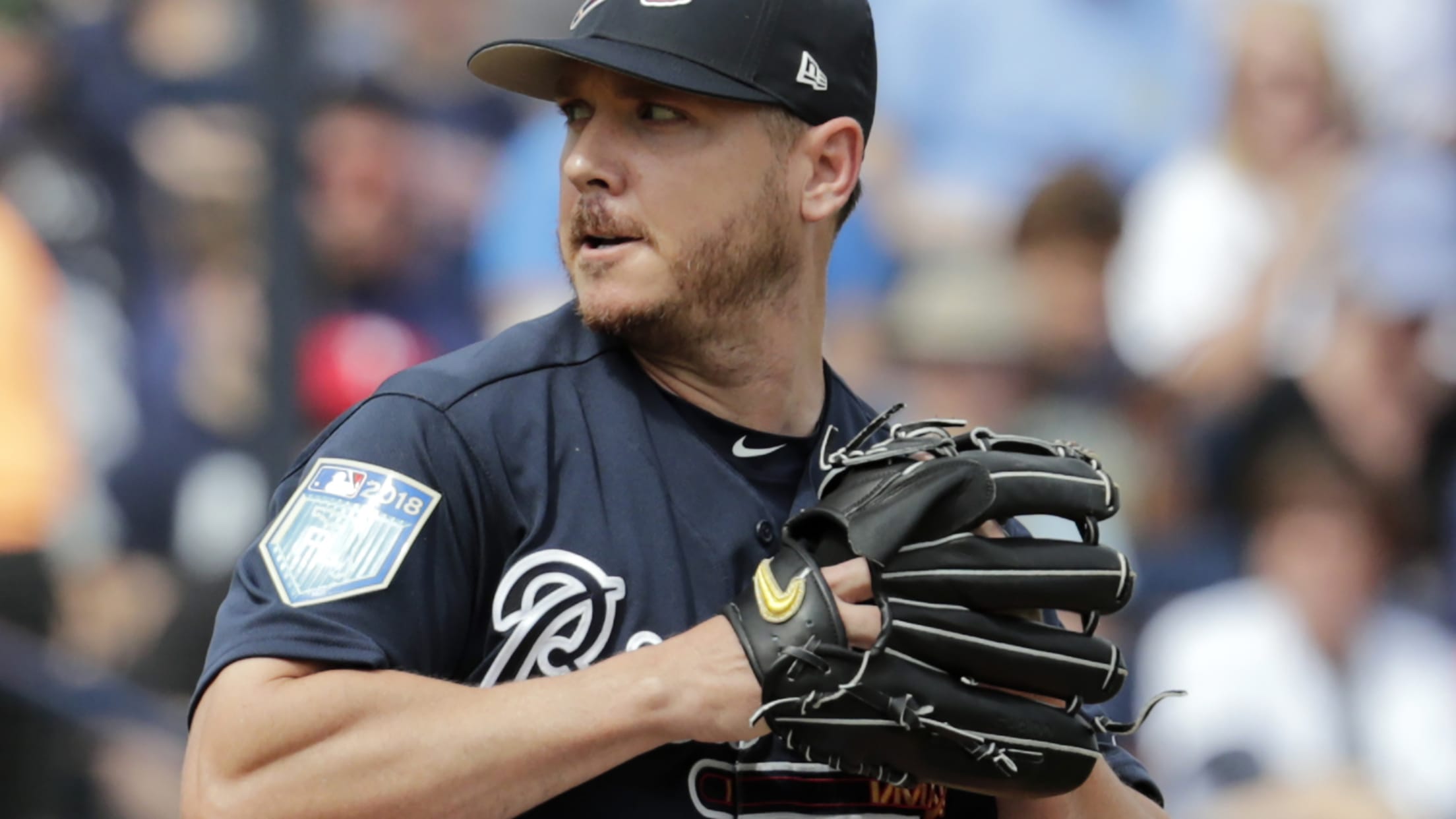 SCOTTSDALE, Ariz. -- The main attraction on the back fields at Scottsdale Stadium on Saturday morning was 37-year-old Scott Kazmir, who drew a sizable audience when he threw his first bullpen session since signing a Minor League deal with the Giants earlier this week. "There was a pretty big crowd,