2 very different teams balance World Series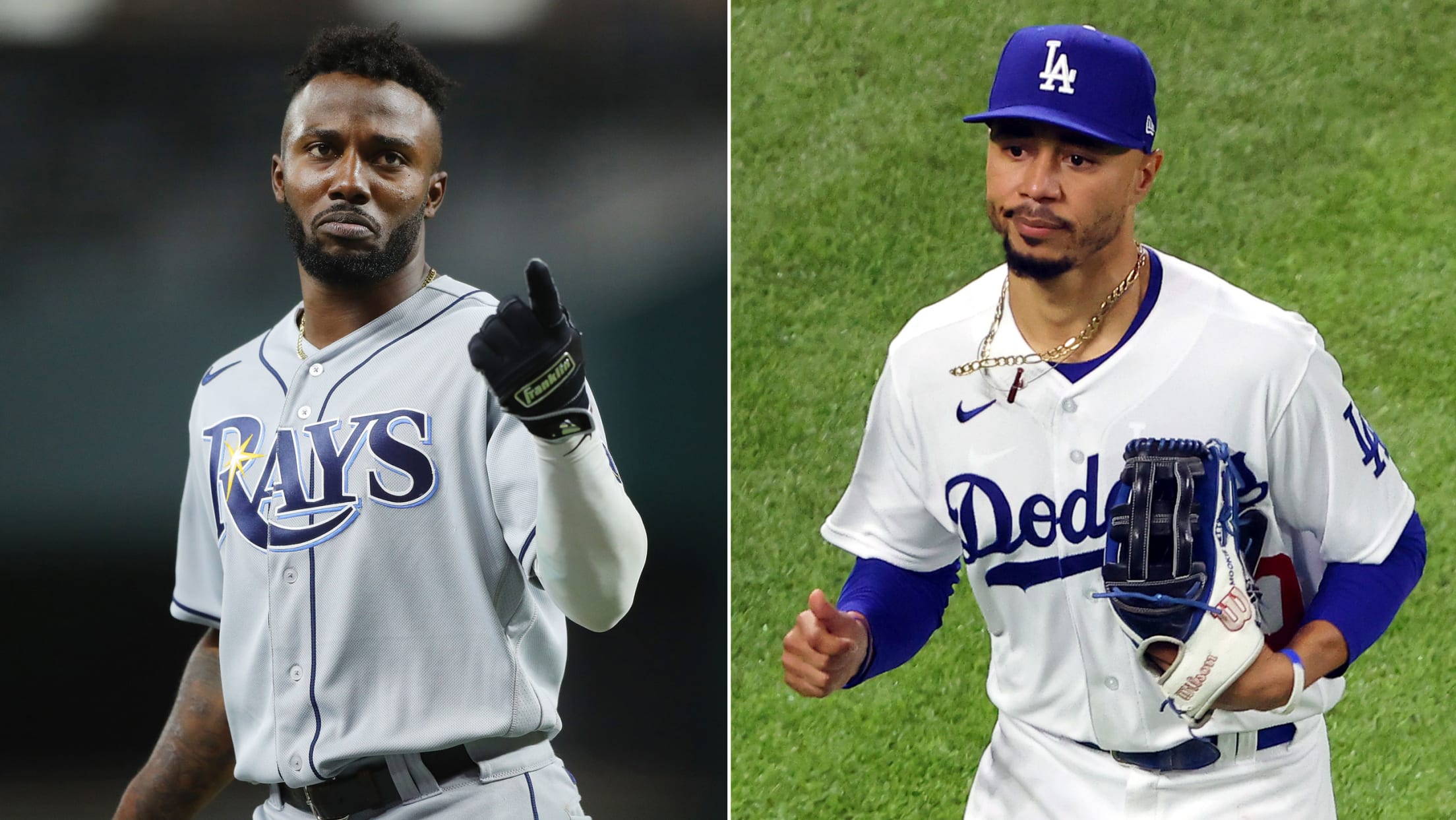 This is going to be a close, tense World Series. You feel that already, don't you? Sometimes, you just know. How else would a season filled with so much craziness end?
2020 Gold Glove finalists unveiled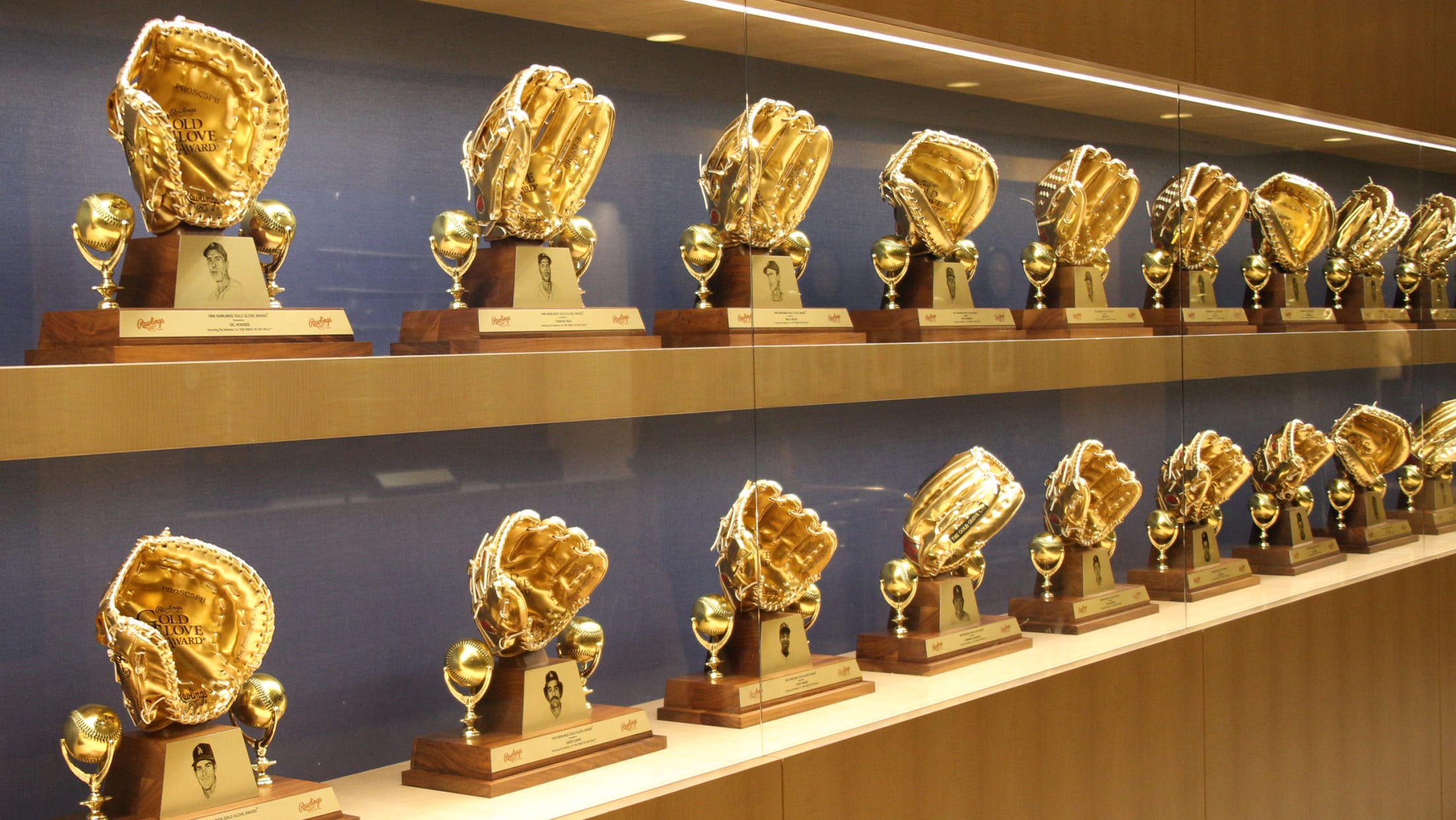 The finalists -- three at each position in each league -- for the 2020 Gold Glove Awards were revealed by Rawlings on Twitter on Thursday. The winners will be named on Tuesday, Nov. 3, on ESPN at 7 p.m. ET.
Going, going ... caught! HRs die at WS park
Globe Life Field has seen some amazing grabs at the wall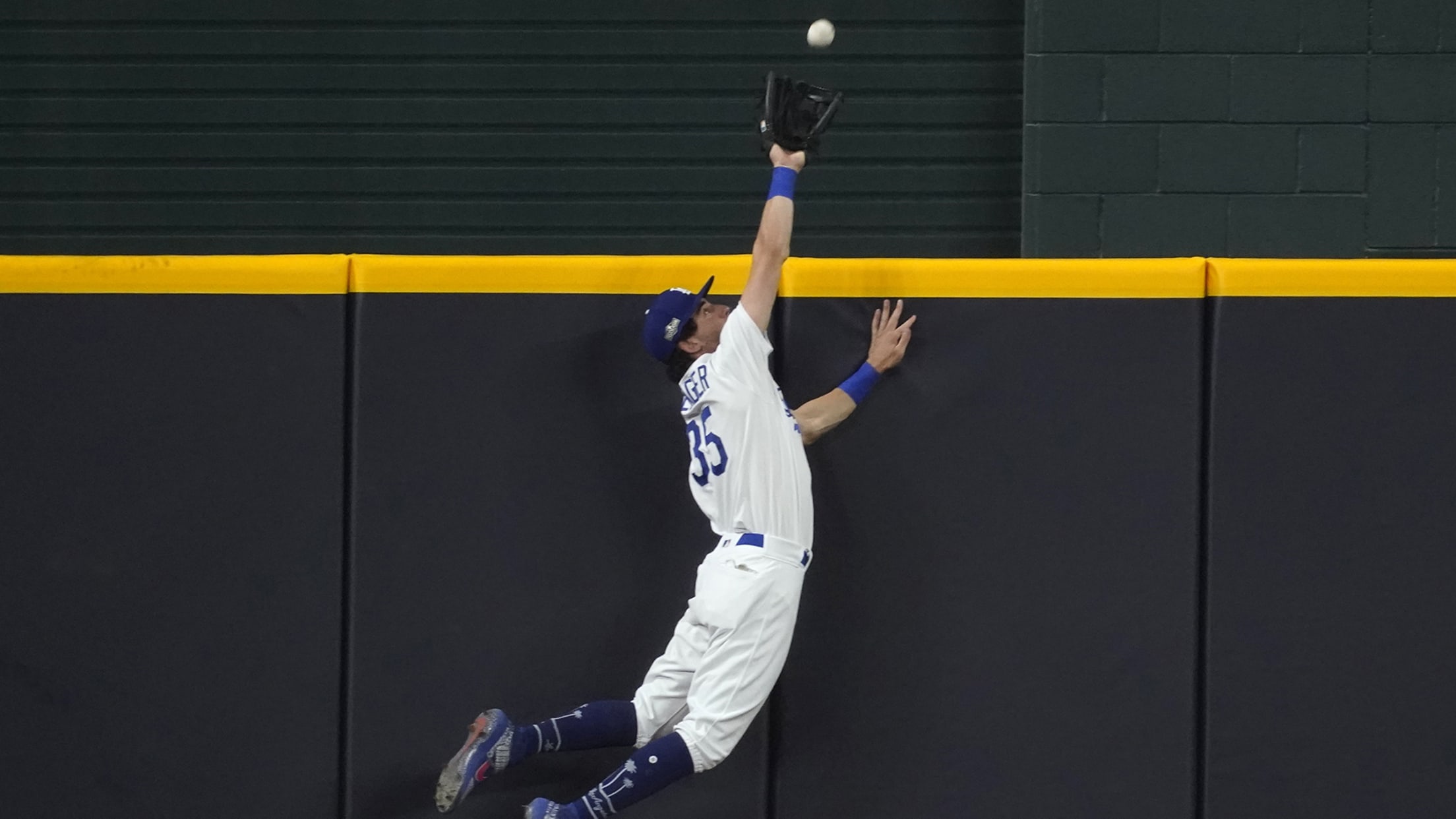 We started the postseason wondering if the seemingly pitcher-friendly dimensions of the brand-new Globe Life Field would prevent crushed baseballs from leaving the park as often as we've become used to. The concern, as voiced by Texas slugger Joey Gallo as far back as May, was that the park would
The Dodgers bullpen confidence rankings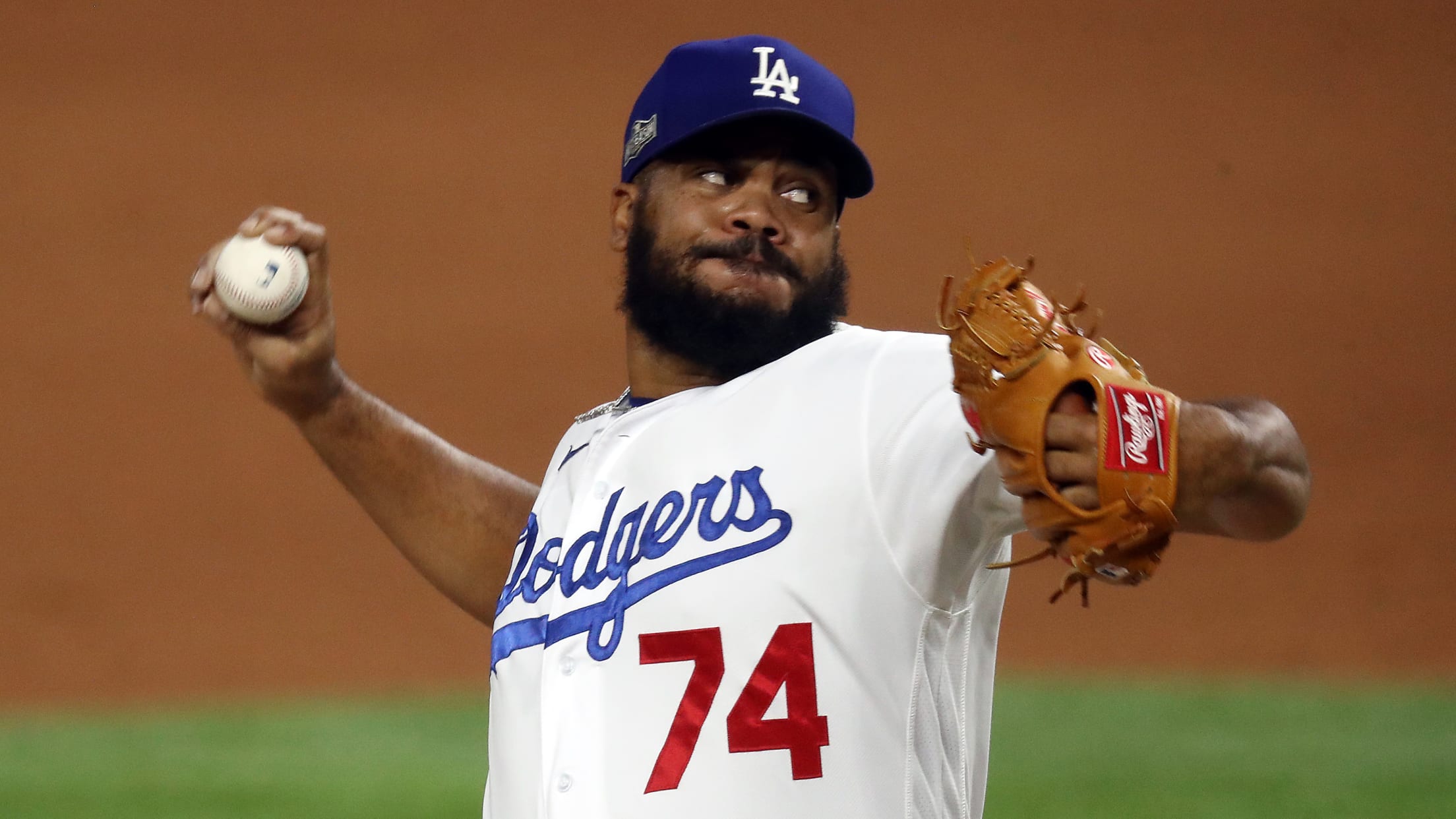 The Dodgers have 13 relievers on their World Series roster, or perhaps more accurately, "13 pitchers who aren't Clayton Kershaw or Walker Buehler and could potentially be used in various roles in a game, including relief, as the Dodgers attempt to win with two starters." And if you think you
Wrigley 'banned' from WS? Almost happened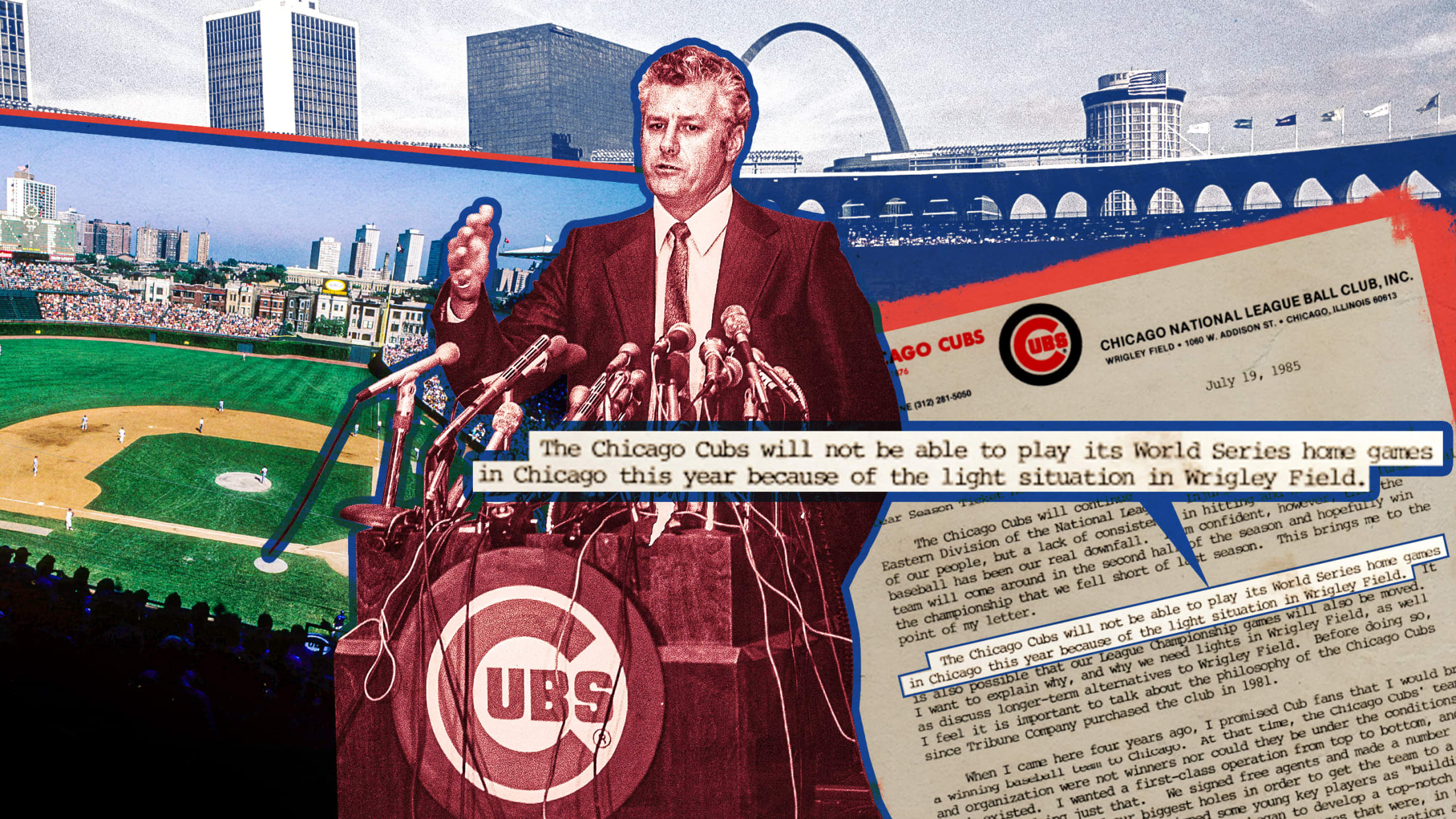 It was just after midnight when Anthony Rizzo caught the final out. The Cubs -- a franchise so long synonymous with day baseball -- celebrated their 108-years-in-the-making World Series glory not beneath the sun at iconic Wrigley Field but beneath the glow of Progressive Field's distinctive "toothbrush lights." History was
LA-TB World Series G3 FAQ (FOX, 8 ET Fri.)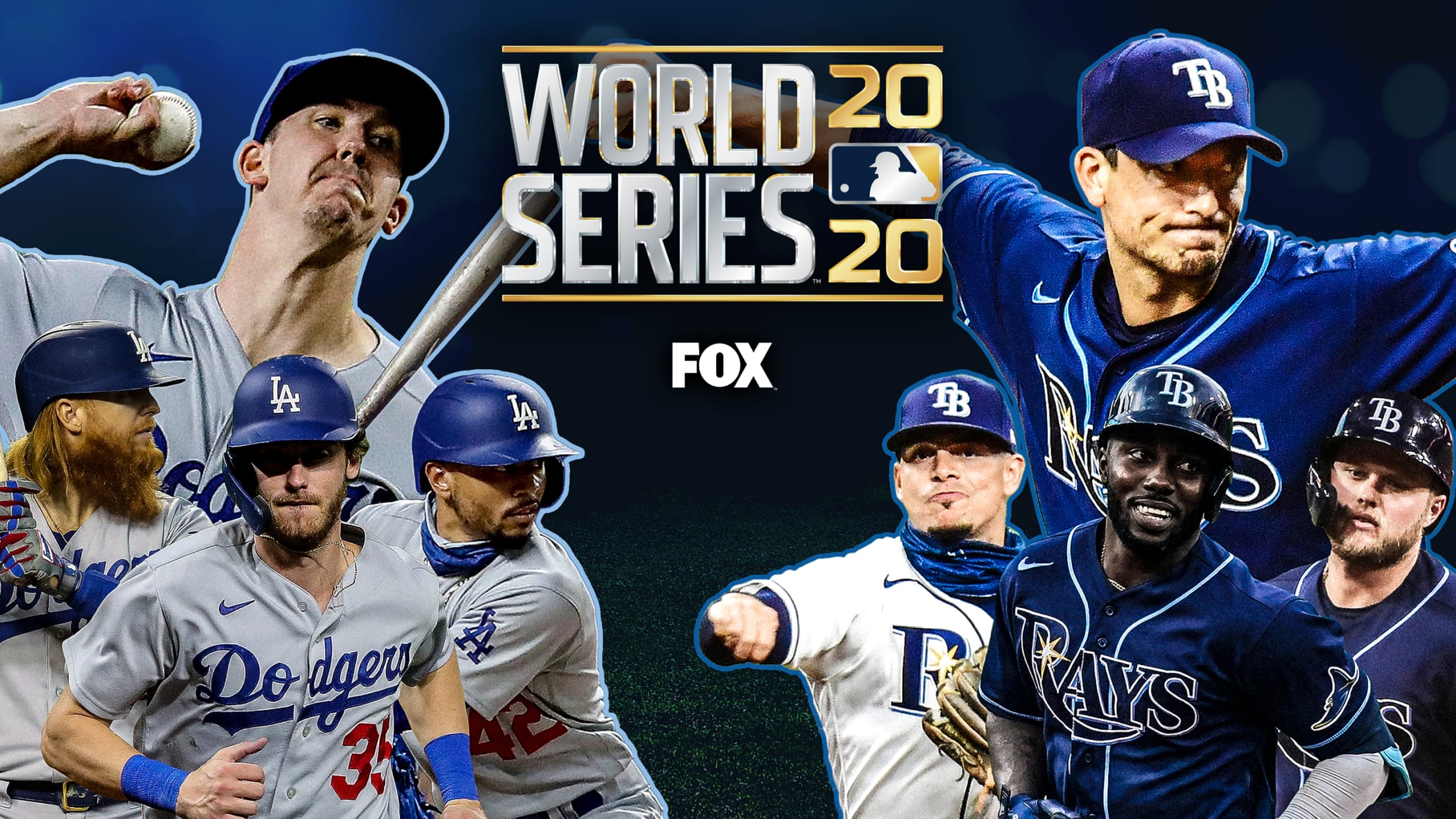 Let there be no doubt now that the Rays don't need to have as many household names as the Dodgers to hang with their Fall Classic foe. "We're good," lefty Blake Snell said after helping the Rays to a 6-4 victory in Game 2 on Wednesday night to even the
What's the deal with Turner's jersey stain? 
Your deepest questions, answered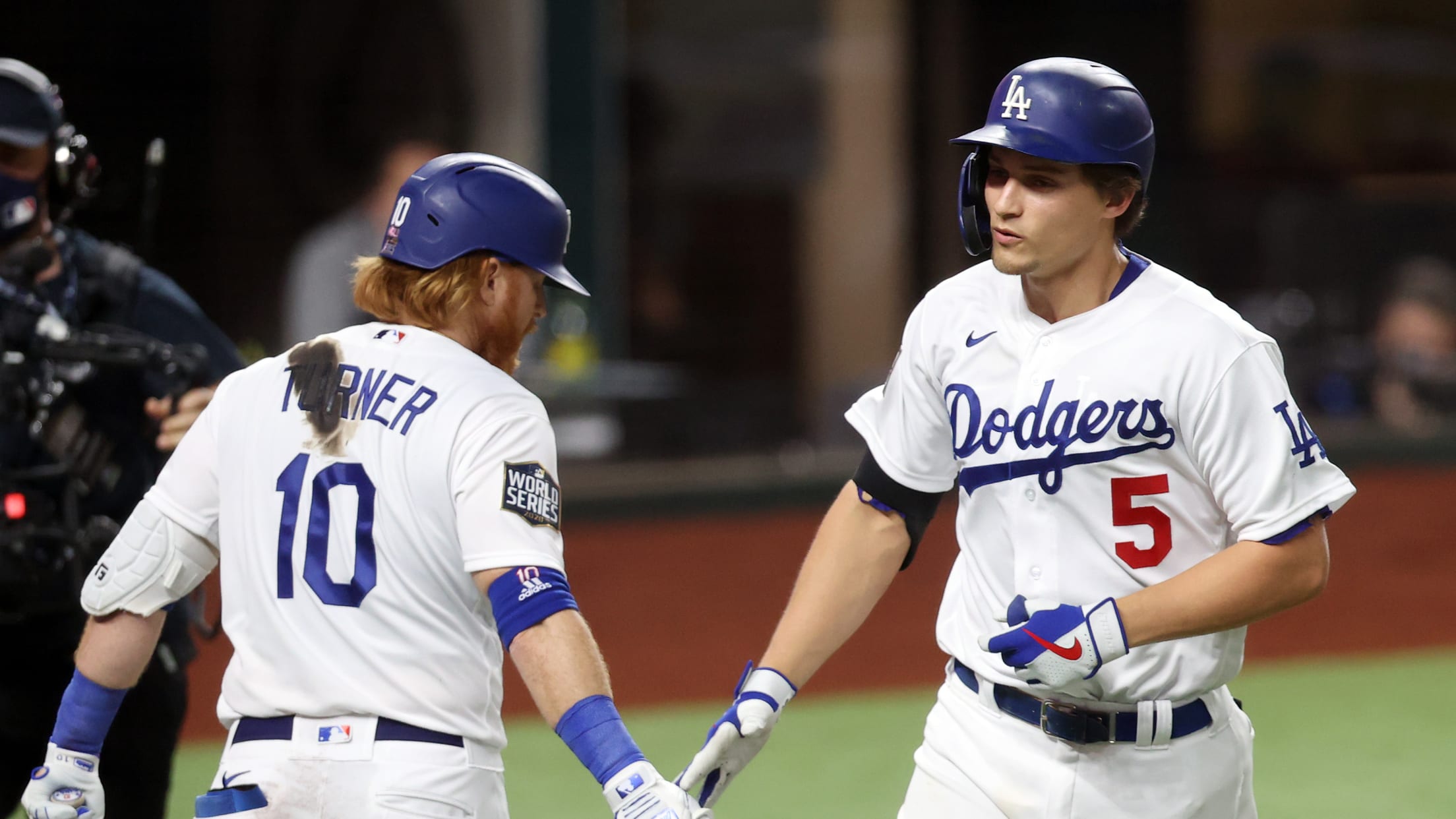 If you've been watching the World Series, there's likely been one question ever-present in your mind. No, not "What's Mookie doing now?" or "How are the bullpens gonna hold up over the series?" Rather it's, "What is up with that giant stain on Justin Turner's back?
TB evens Series as 'Stable' fends off LA rally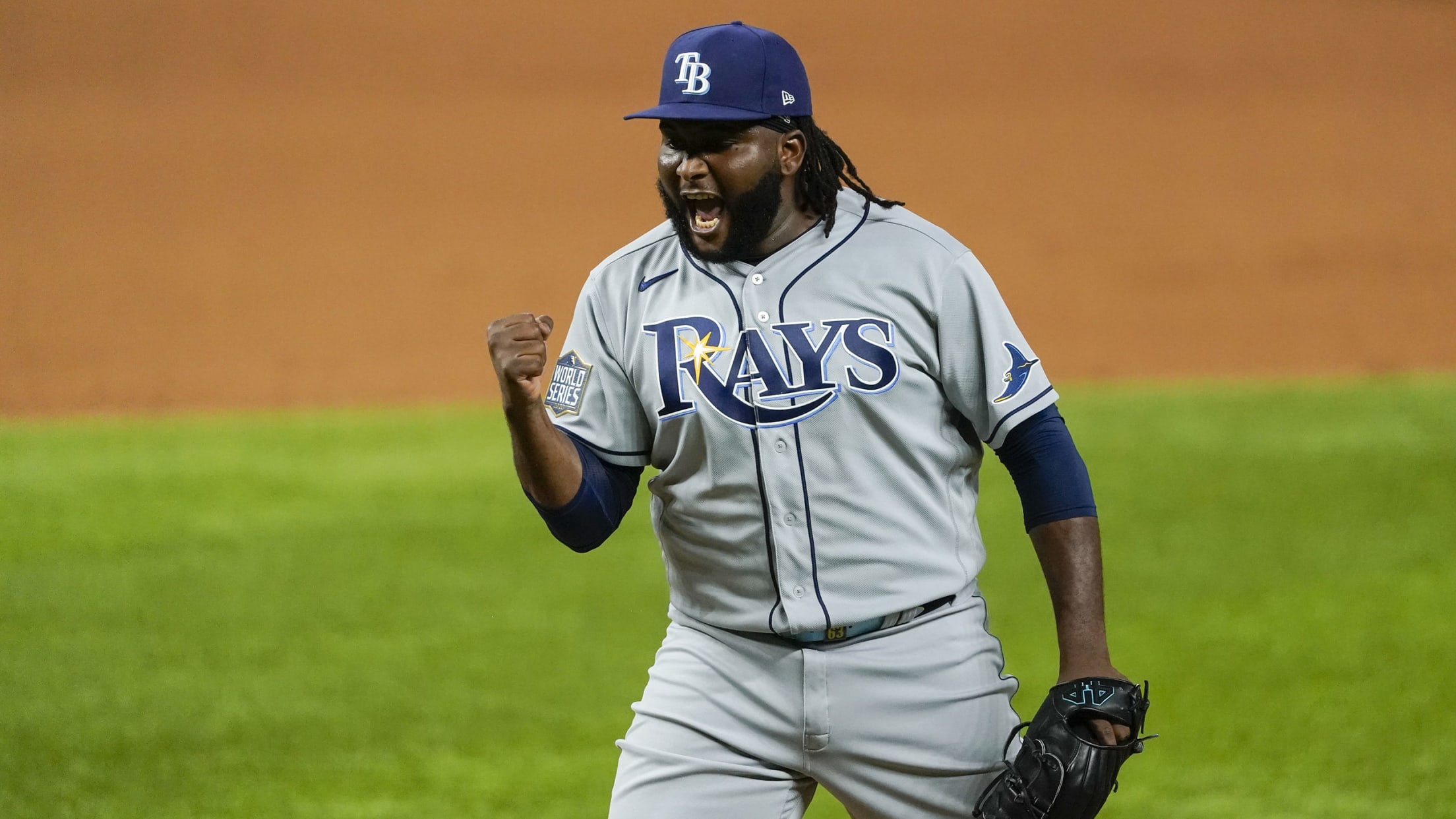 In a head-spinning span of four batters Wednesday night, Blake Snell had gone from no-no to no-go. The Dodgers, who had been silent for 4 2/3 innings, suddenly had two runs on the board and the tying run at the plate in the fifth inning of Game 2 of the
5 potential suitors for DJ LeMahieu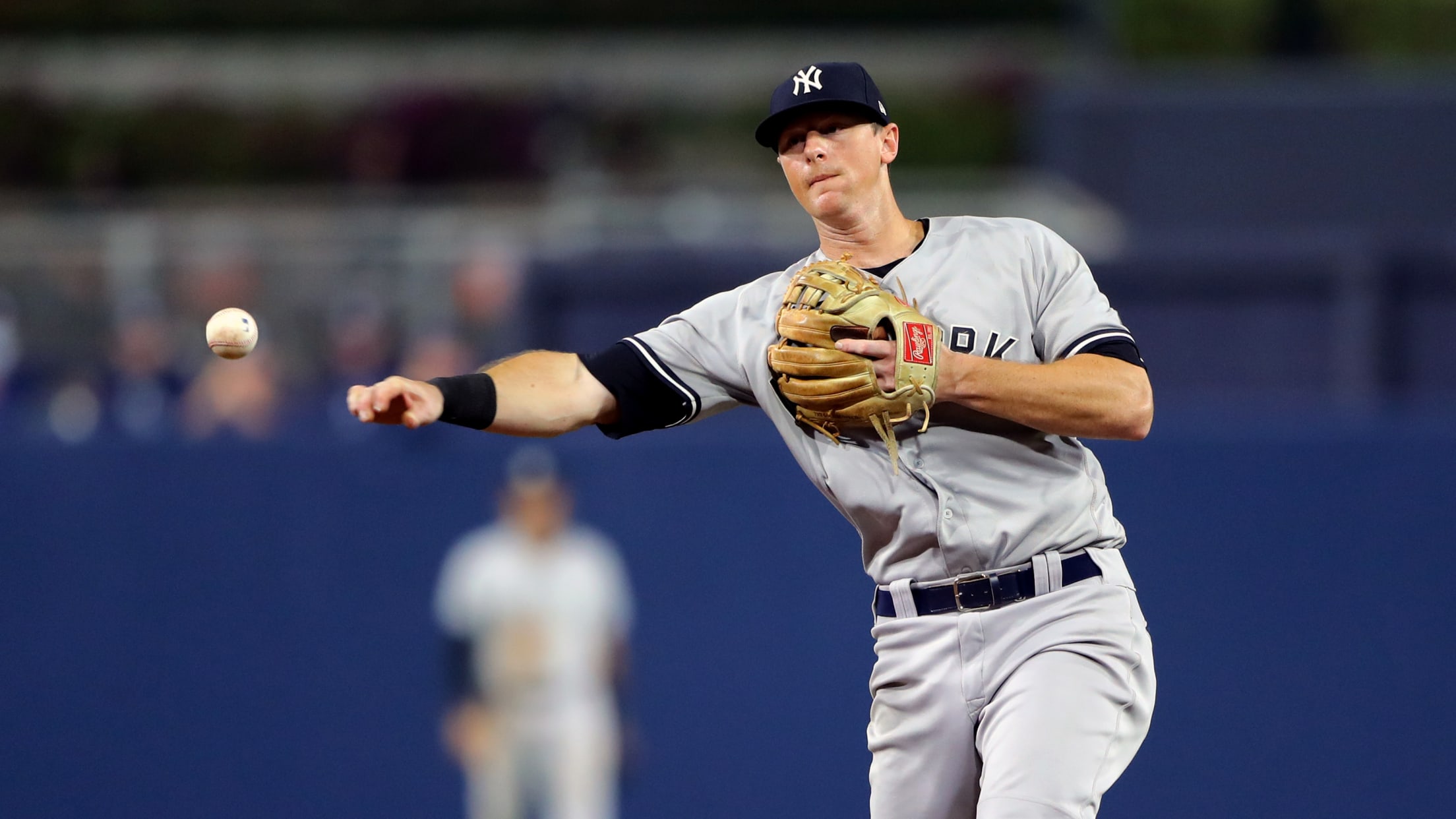 As we advance through the postseason and fans around the league start to think about the offseason, we're taking a close look at some of the most prominent players eligible for free agency.
BBWAA announces awards week schedule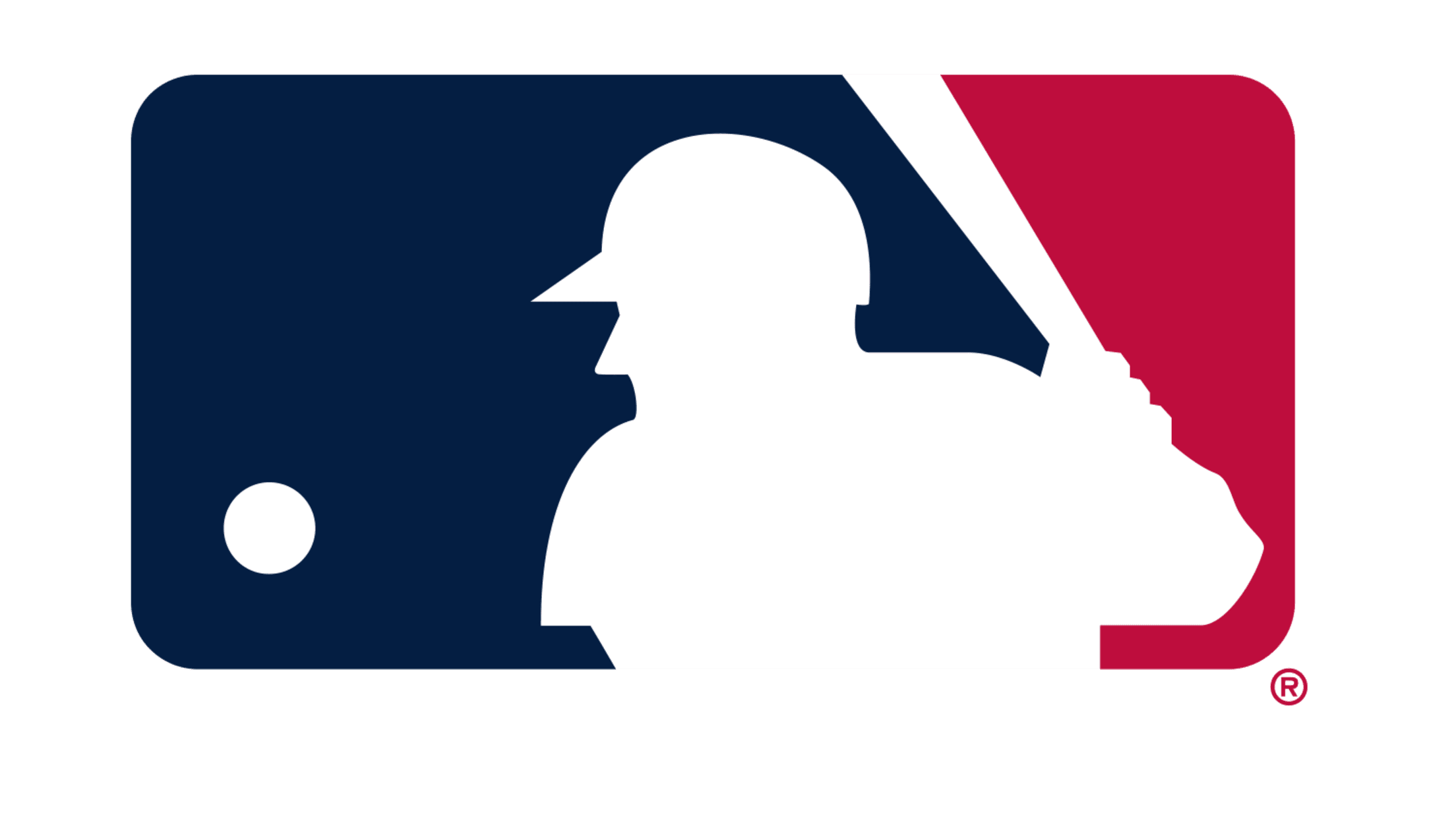 The 2020 season is winding down, but don't despair: BBWAA Awards week is right around the corner. The 2020 Baseball Writers' Association of America Award announcements begin Monday, Nov. 9, with the Jackie Robinson Rookie of the Year Awards for the American and National Leagues. Each league's Manager of the
Harrison stays with Nats on 1-year contract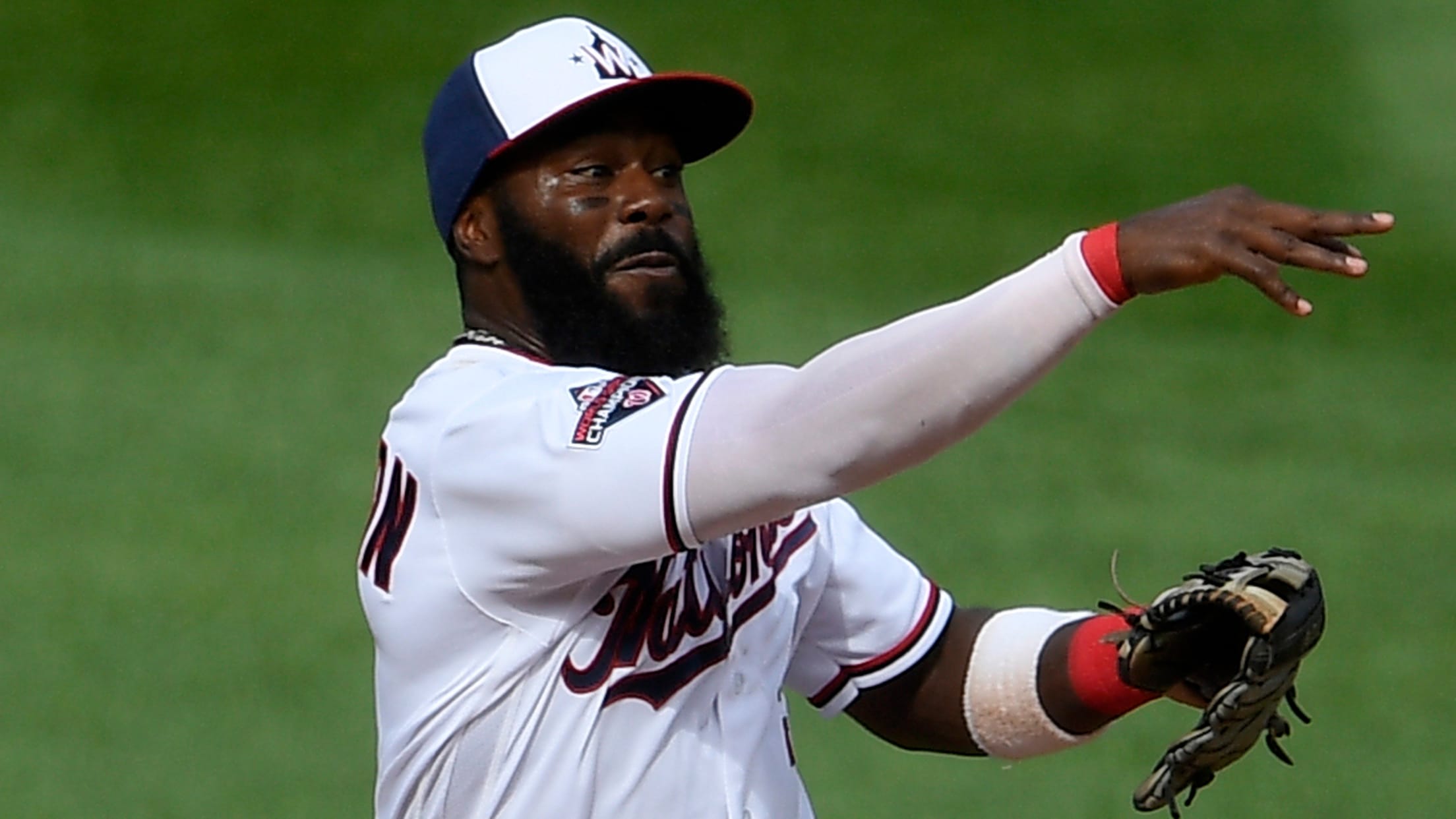 Josh Harrison had made such a strong impression in his short stint with the Nationals this year, manager Dave Martinez said at the end of the season, "There'll definitely be some conversations about him this winter." The team didn't wait for the winter to lock in the veteran utility player
Arozarena joins Jeter in PS history books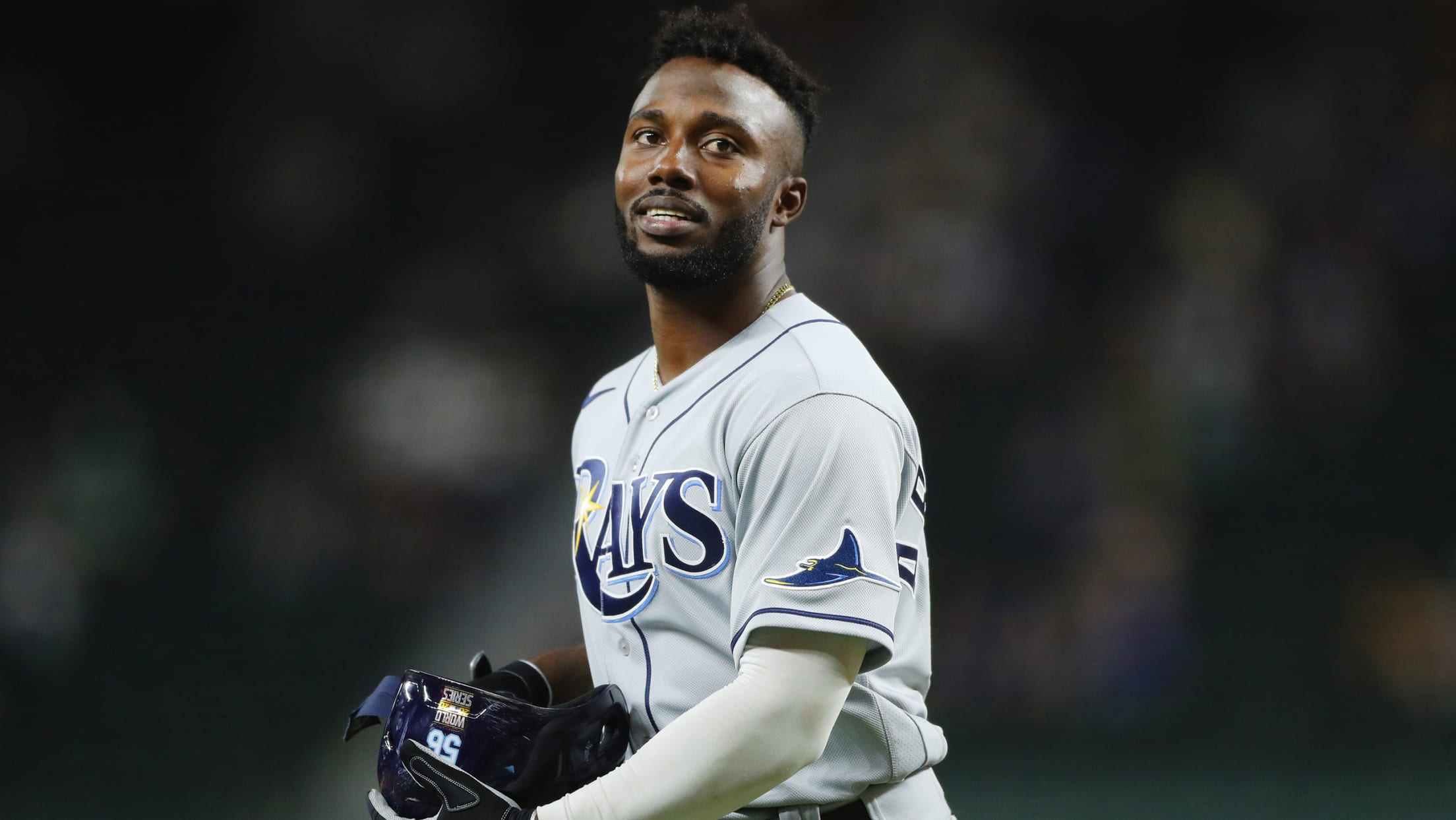 Even without launching another home run or carrying the Rays' lineup on his back, Randy Arozarena made history in Tampa Bay's 6-4 win over the Dodgers in Game 2 of the World Series on Wednesday night. • World Series Game 3: Friday, 8 ET on FOX
7 key storylines for World Series Game 3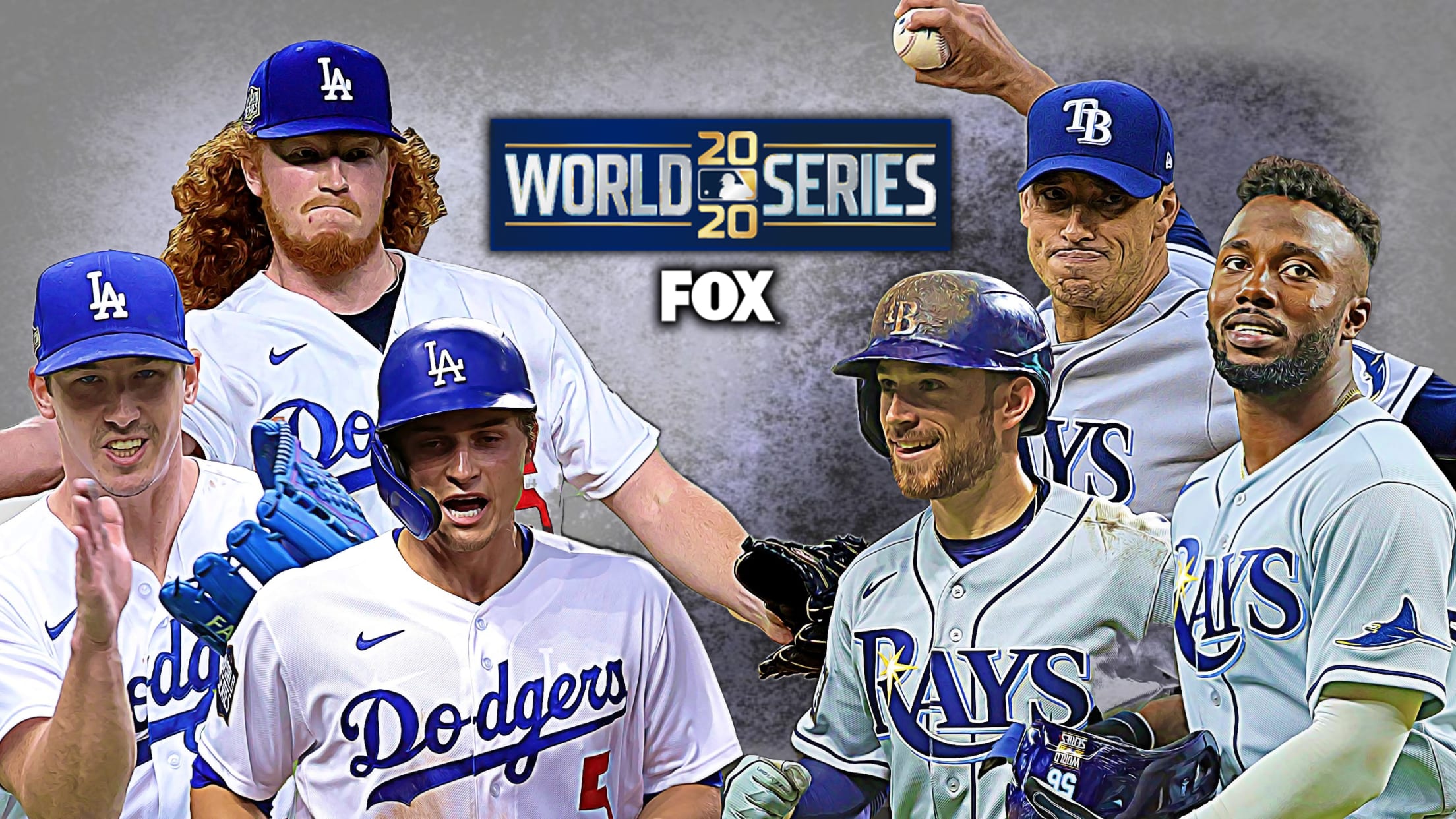 This year was far too unpredictable and unprecedented for there to have been a sweep in the World Series. The Rays' Game 2 victory on Wednesday assured, at the very least, more baseball, and for that, we are eternally grateful. But it also might have signaled that we're going to
When Lowe is hitting, Rays a different team
Tampa Bay has 'a lot more to prove' after knotting up Fall Classic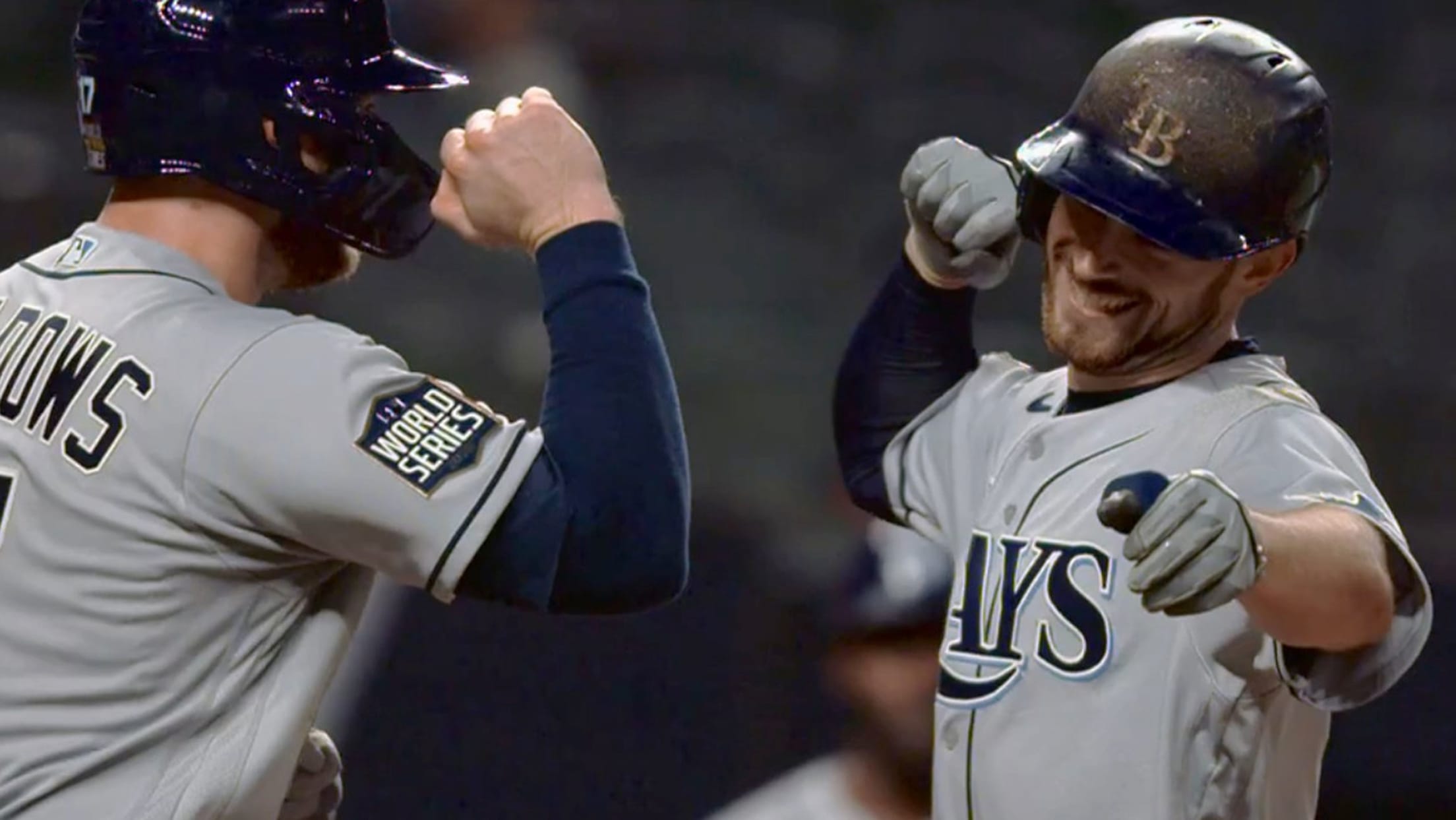 ARLINGTON -- Despite his struggles, the Rays knew it was only a matter of time before Brandon Lowe broke out of his postseason slump. Manager Kevin Cash kept inserting Lowe in his usual No. 2 spot in the lineup, banking that Lowe was too talented of a hitter to stay
'Big Game Morton' an unlikely playoff star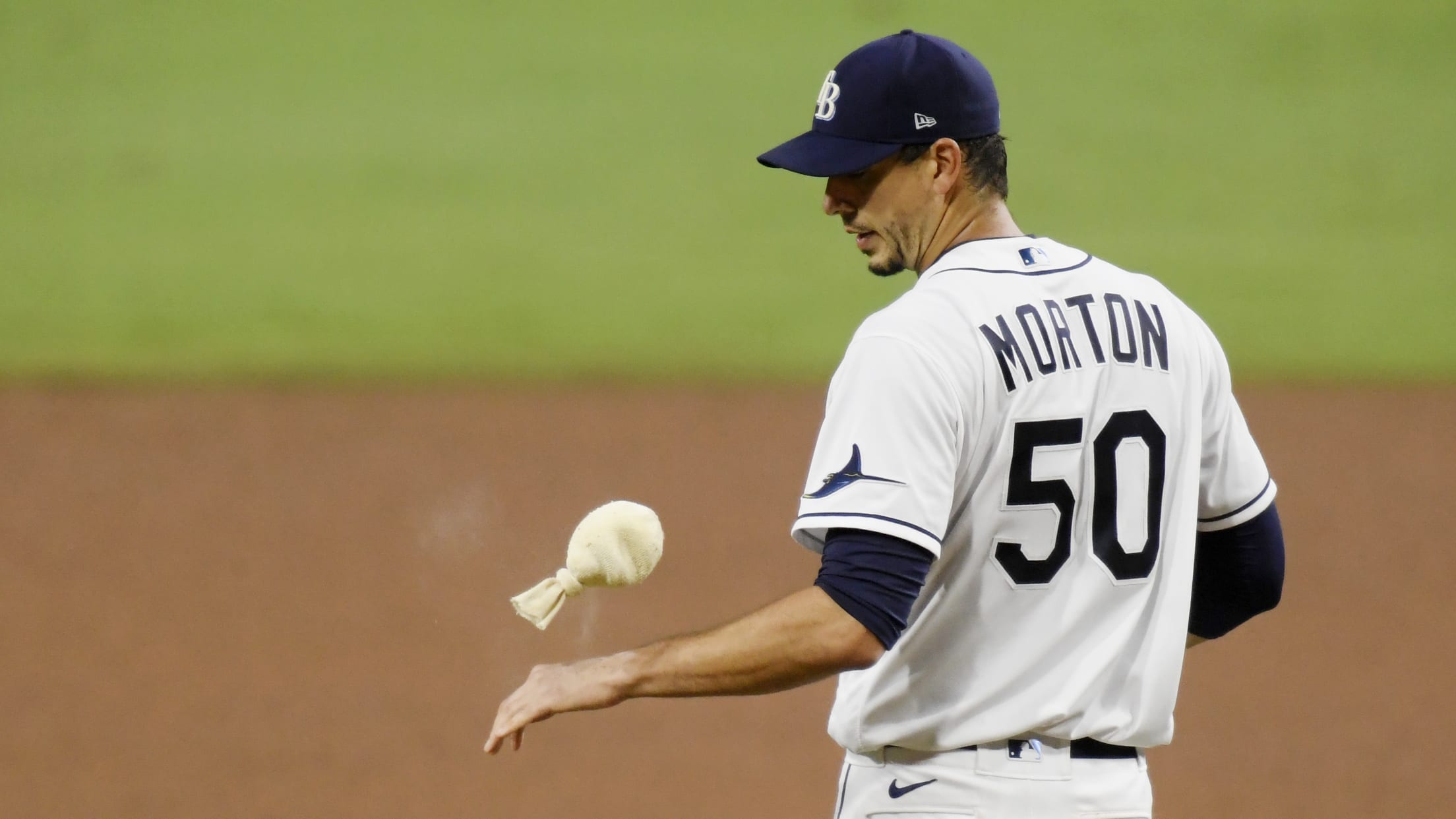 Charlie Morton will get the ball from his manager Kevin Cash in a pivotal Game 3 of the World Series the way he did last weekend in Game 7 of the American League Championship Series against the Astros, when the Rays were trying not to buy some space in baseball
Cruz named Man of the Year by his peers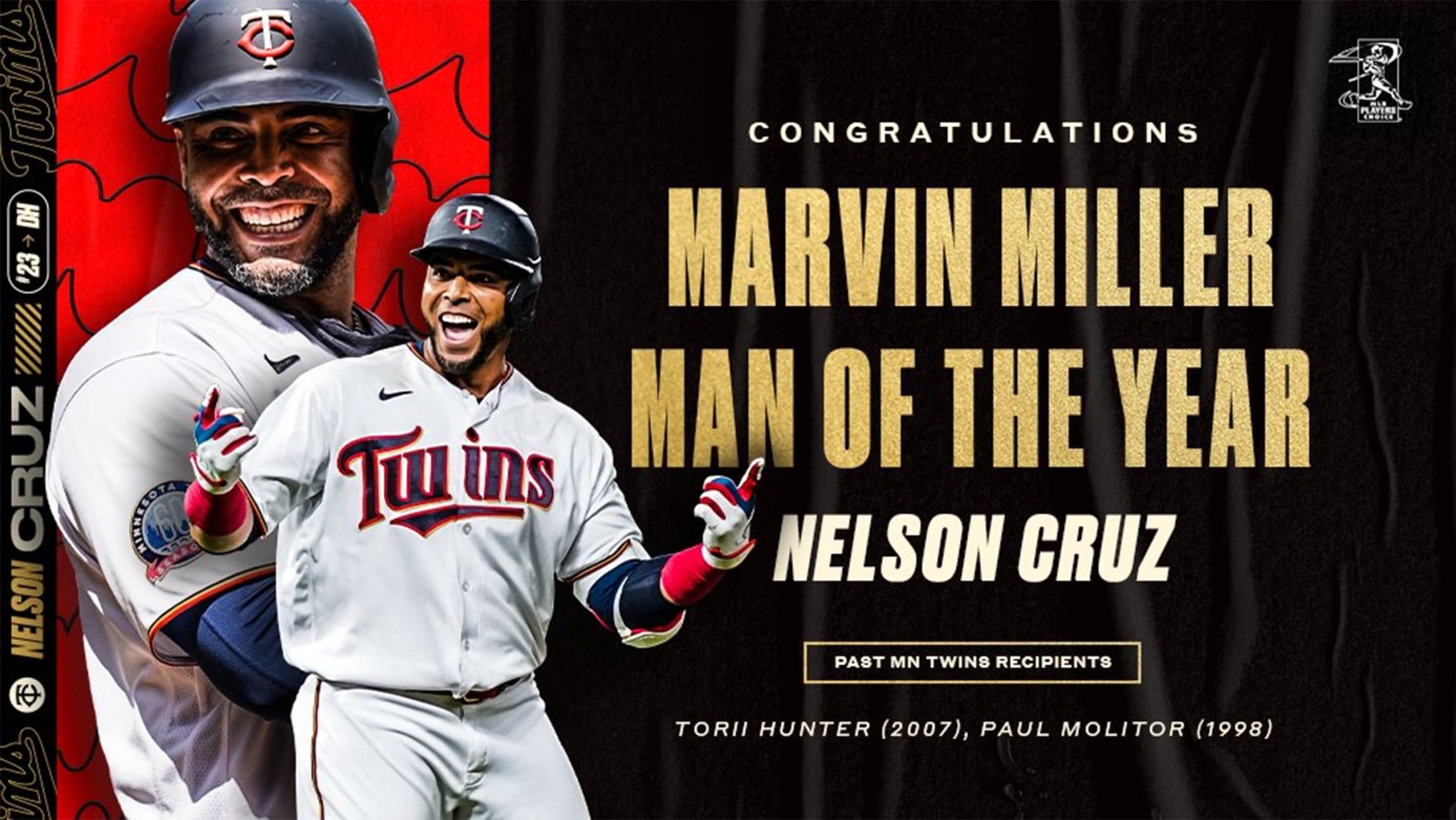 MINNEAPOLIS -- It doesn't take much time around the Twins' clubhouse for it to become apparent that Nelson Cruz readily commands the respect of his teammates, coaches and executives around the organization. It should come as no surprise, then, that the reverence also extends to his peers around the league.
G2 by the numbers: History for Seager, Snell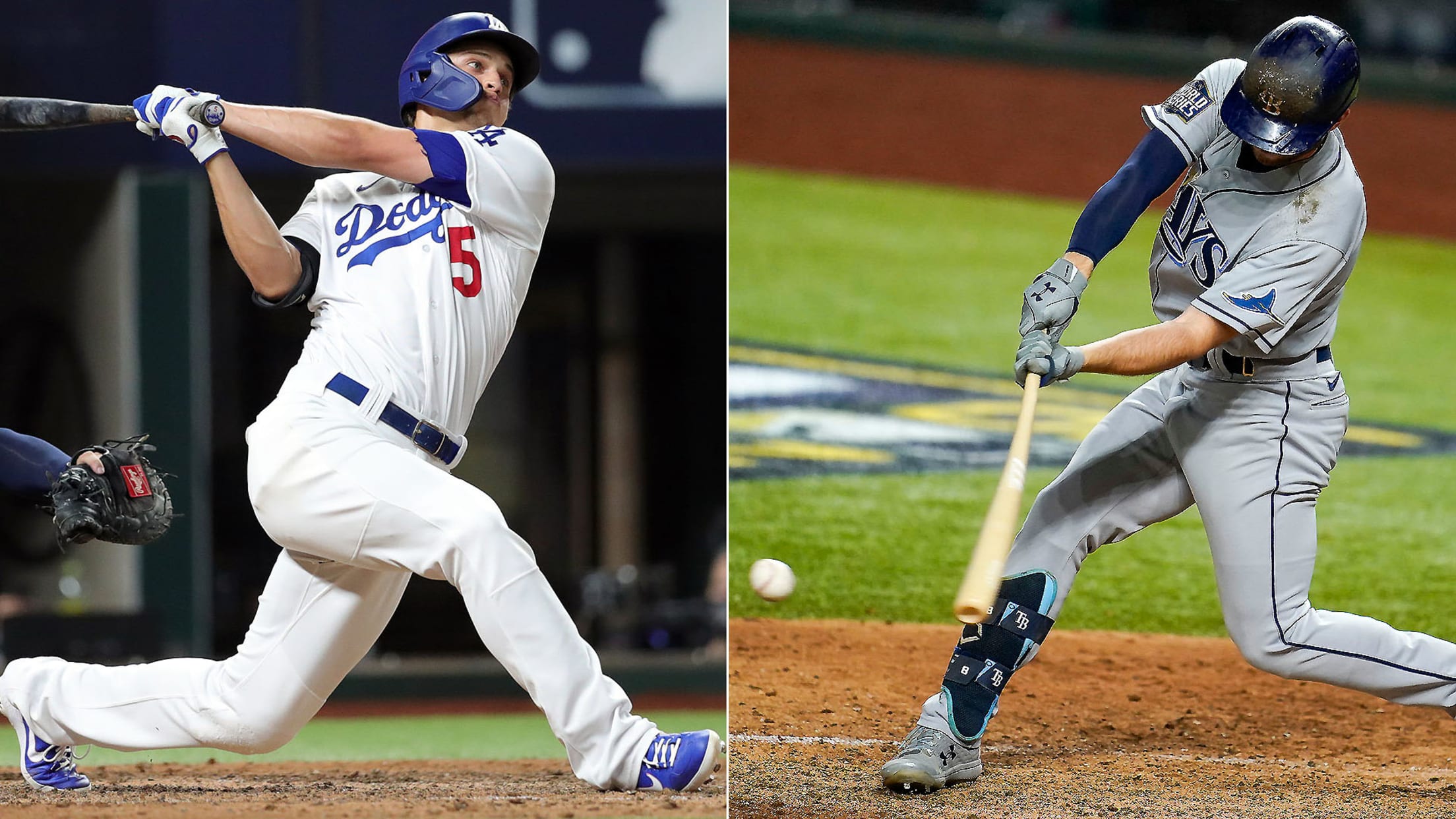 Even in the Dodgers' 6-4 loss in Game 2 of the World Series at Globe Life Field on Wednesday, Corey Seager continued his strong postseason campaign, knocking a 425-foot homer off Pete Fairbanks in the eighth inning. Seager, who entered 2020 with a .203 batting average in 31 career postseason
Sidewinding Loup puts Dodgers on tilt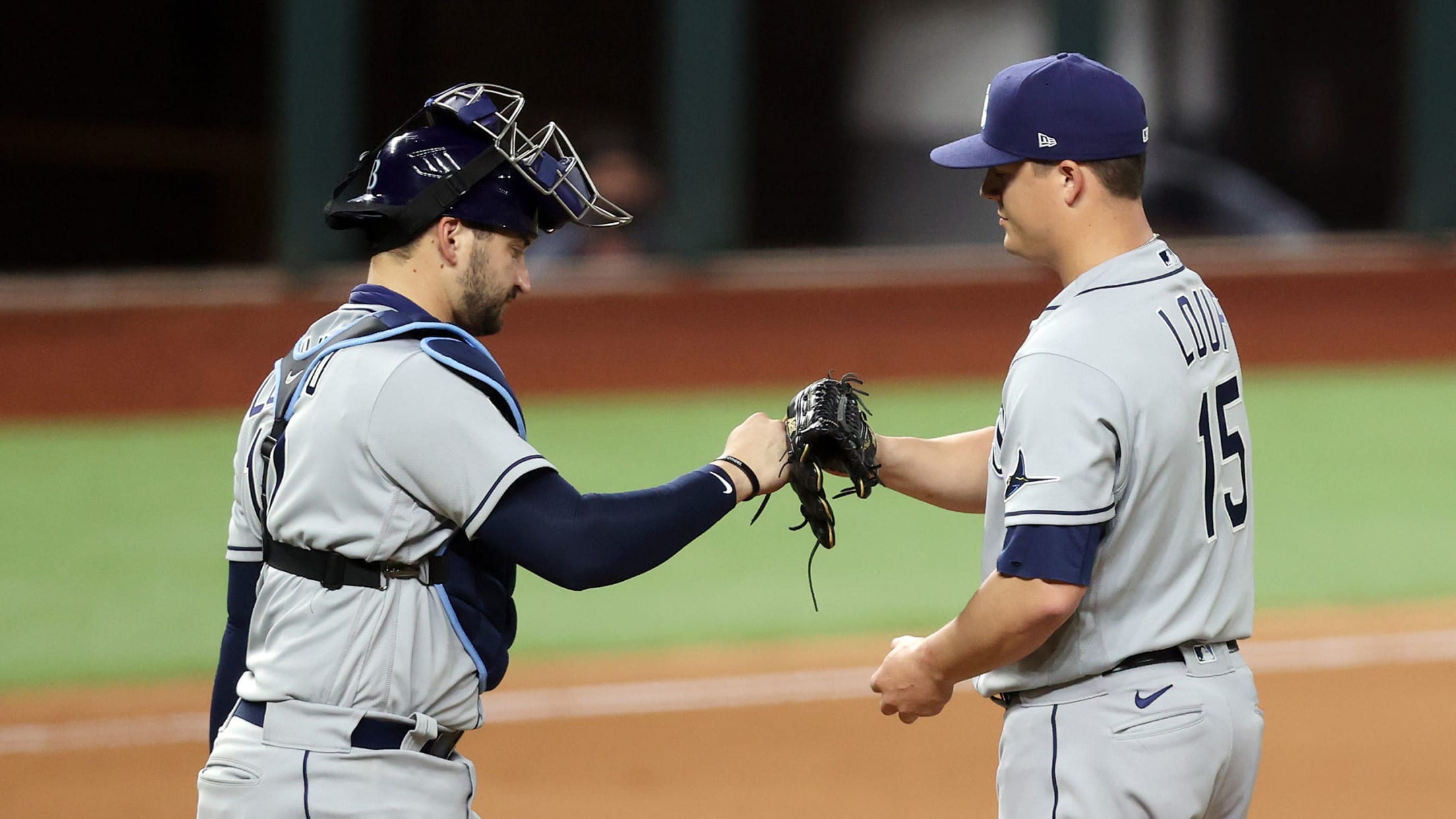 Feb. 11 was just another sleepy offseason Tuesday like any other, one day before pitchers and catchers were set to report to Port Charlotte, Fla., for Spring Training. It's probably safe to say most of the baseball world barely took notice when the transaction wire blipped as Aaron Loup, the
Top MLB Rally player wins $10K grand prize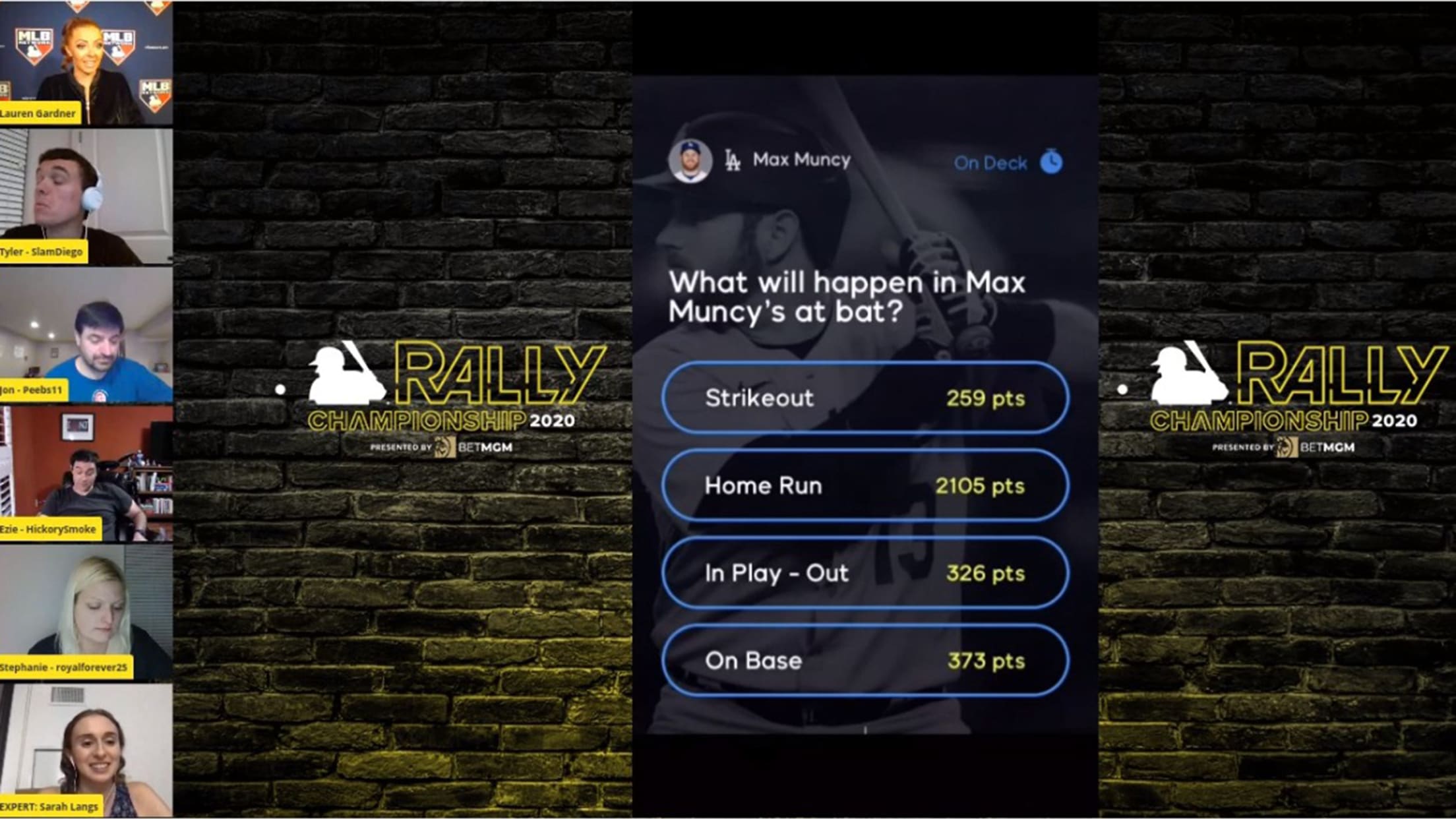 Game 2 of the World Series was a thriller -- which made it the perfect backdrop for the MLB Rally 2020 Championship on Wednesday night.
All 30 clubs' 2019-20 international signings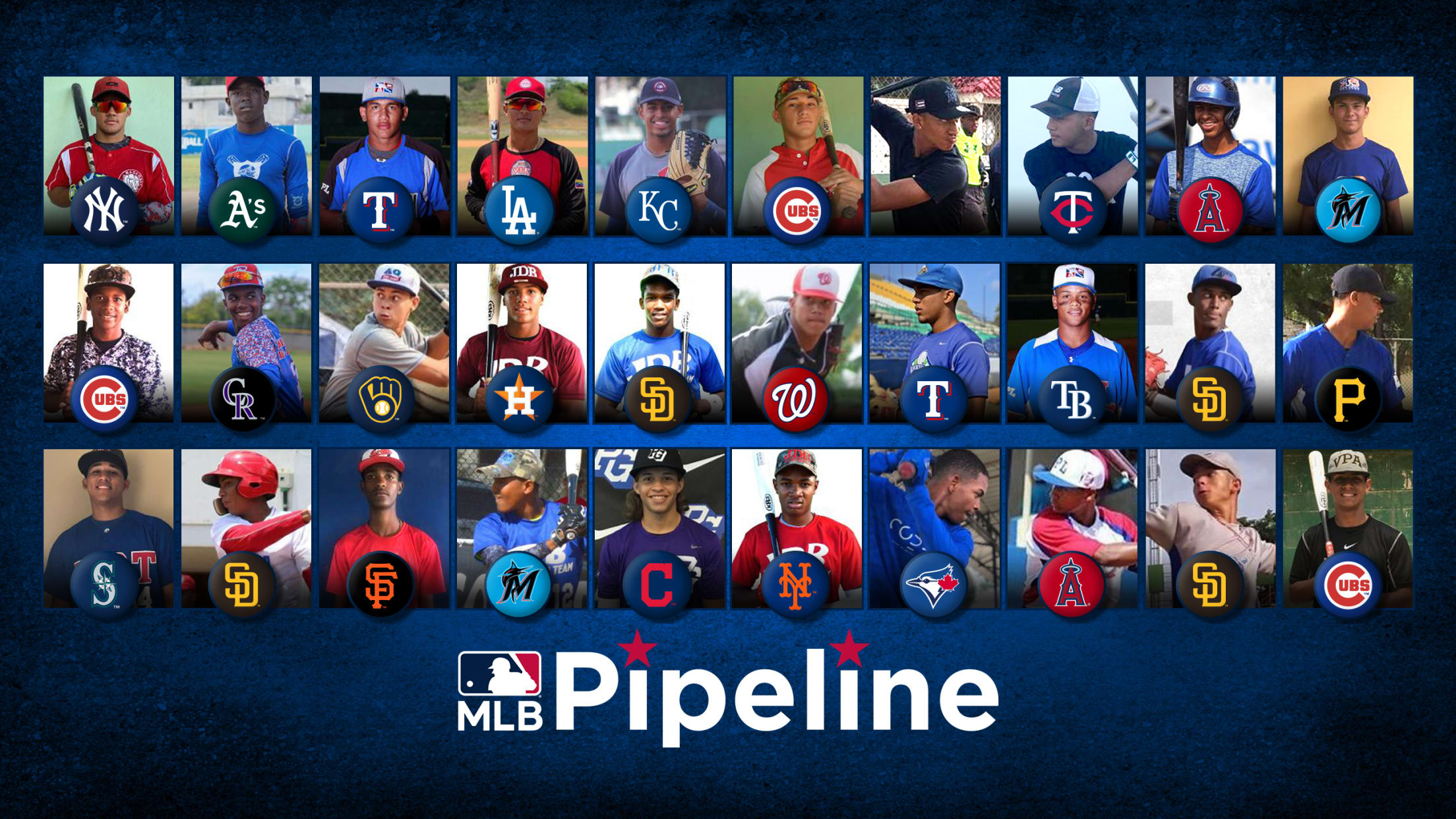 The 2019-2020 international signing period was unlike any in the previous years because of COVID-19, but in one way, it was exactly the same. As in year's past, teams continued to sign players up until the deadline, which was originally scheduled to end June 15, but was pushed back until
Most unlikely multi-HR World Series games
Way back and gone ... on repeat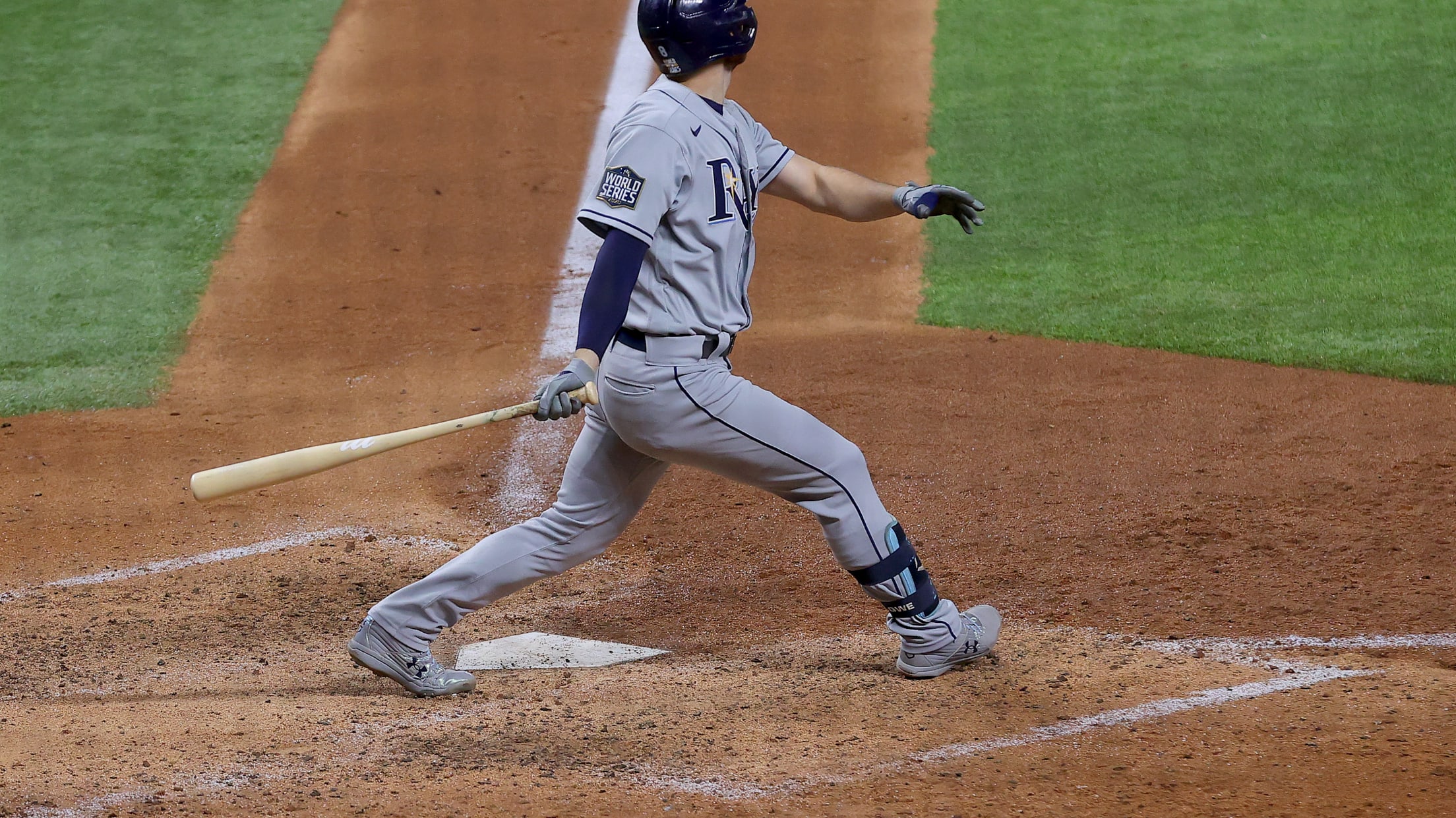 Brandon Lowe is one of the Rays' best hitters. He was an All-Star in 2019 -- his first big league season -- and the second baseman led the team in home runs (14) and OPS (.916) this summer. But since recording hits in each game of the Wild Card Series
Deep 'pen allows Rays to use 'stopper' in 5th
Anderson gets huge out before Fairbanks, Loup, Castillo close G2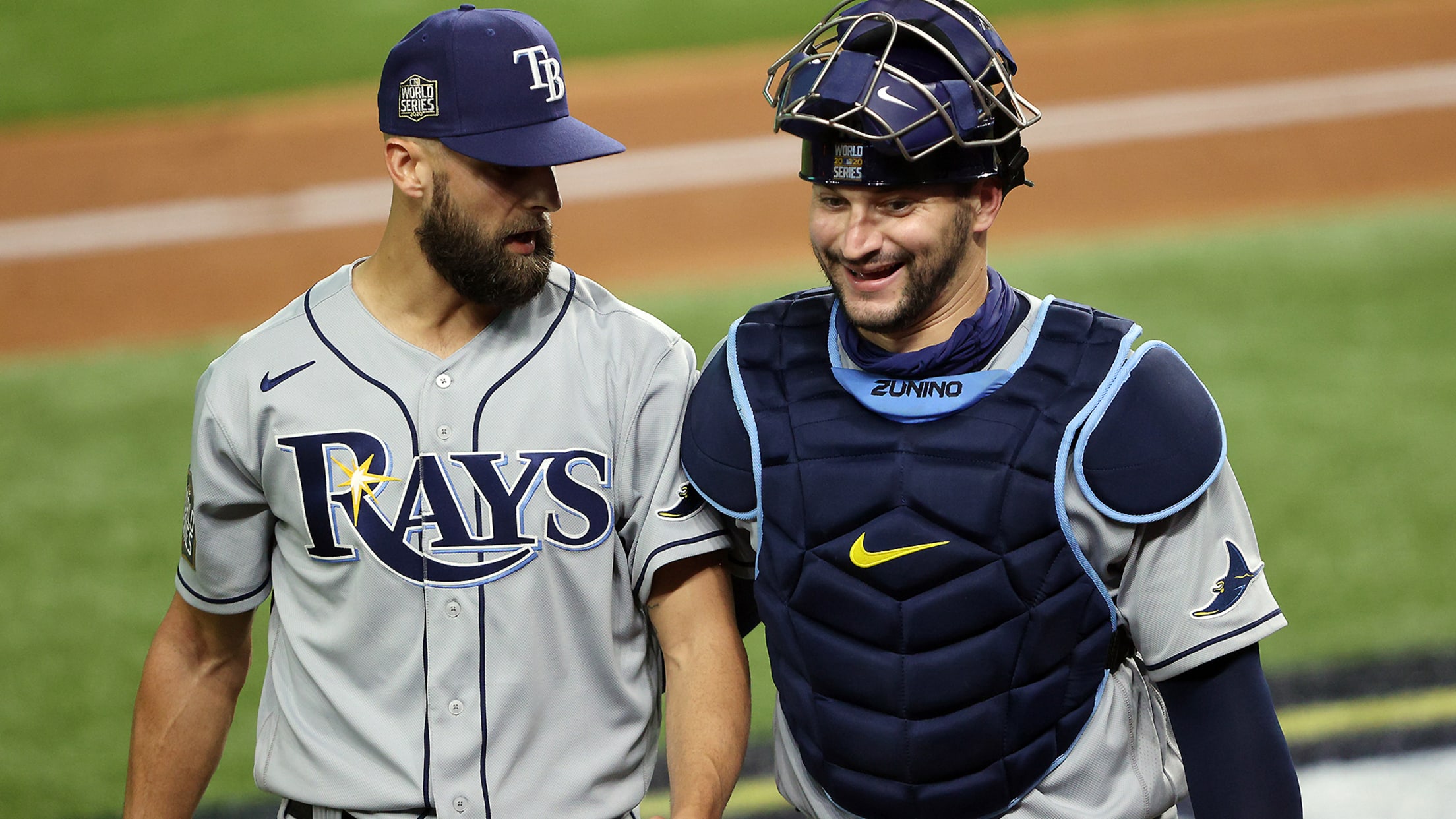 The Rays have a nickname for their bullpen, as you may have heard. When manager Kevin Cash memorably said his team has "a whole damn stable of guys who throw 98 mph" during a dispute with the Yankees, "The Stable" was officially born. But Cash has never formally named a
Inbox: Houston's 2021 outfield outlook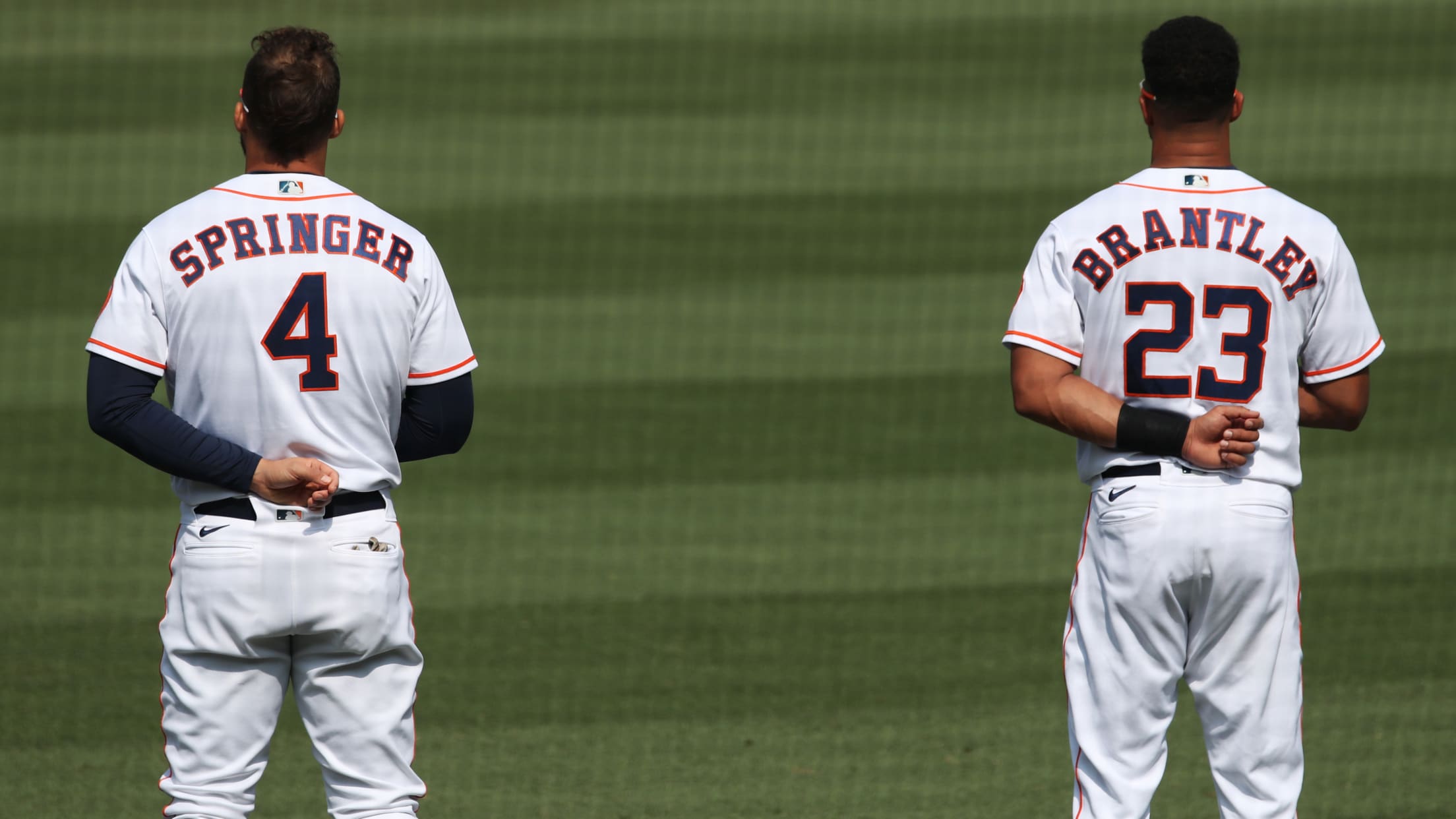 HOUSTON -- The Astros' season is over and all that's on the mind of Houston fans -- judging by the questions you have -- is whether George Springer will be re-signed (not sure) and when No. 1 prospect Forrest Whitley will make his debut (don't know). There is plenty of
The Seager brothers crush in Arlington
When you see them coming into town, you best clear out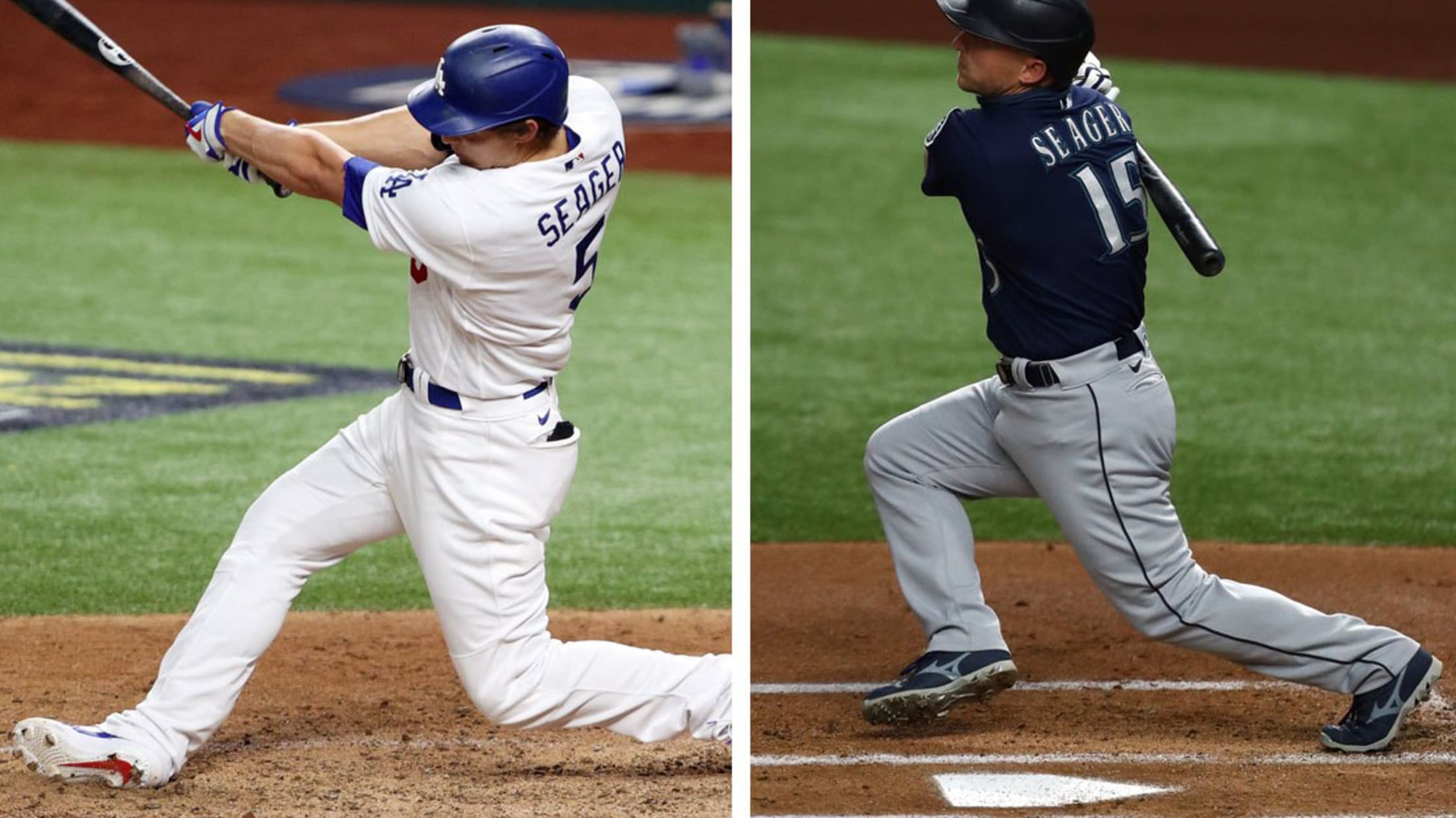 It's like one of the old Western movies. It's raining, raining hard, and all you can hear is the sounds of their footsteps moseying on into Arlington, Texas. The front gates of the ballpark swing open and everybody inside stops, turns slowly and looks. They hope and pray it's not
Can Dodgers win the WS with 2 starters?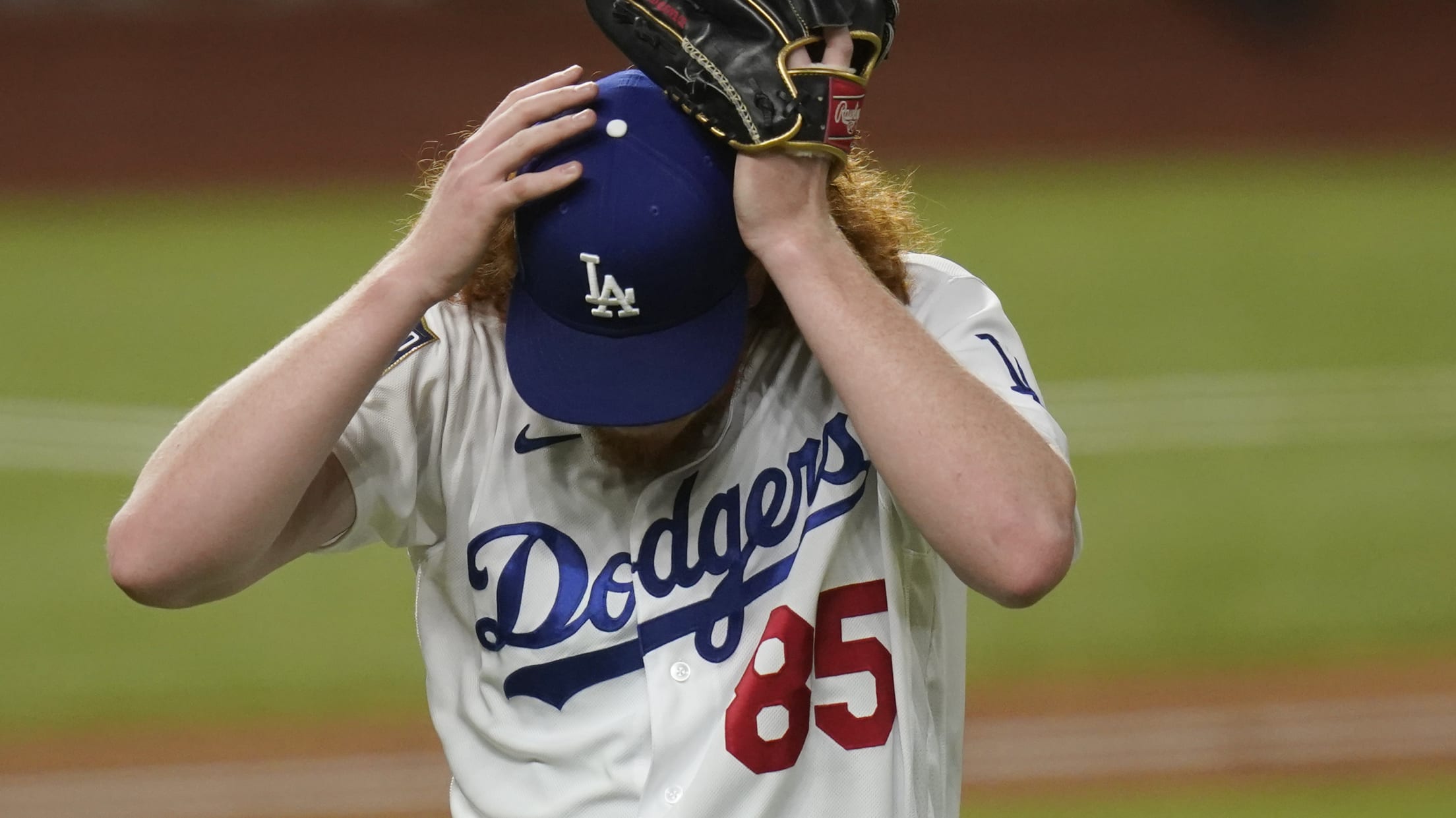 Can the Dodgers really navigate this World Series with only two experienced starting pitchers? That remains their intention after Wednesday night's 6-4 loss to the Rays at Globe Life Field in Game 2, the first bullpen game of the Series but probably not their last.