For first time ever, No. 0 faces No. 0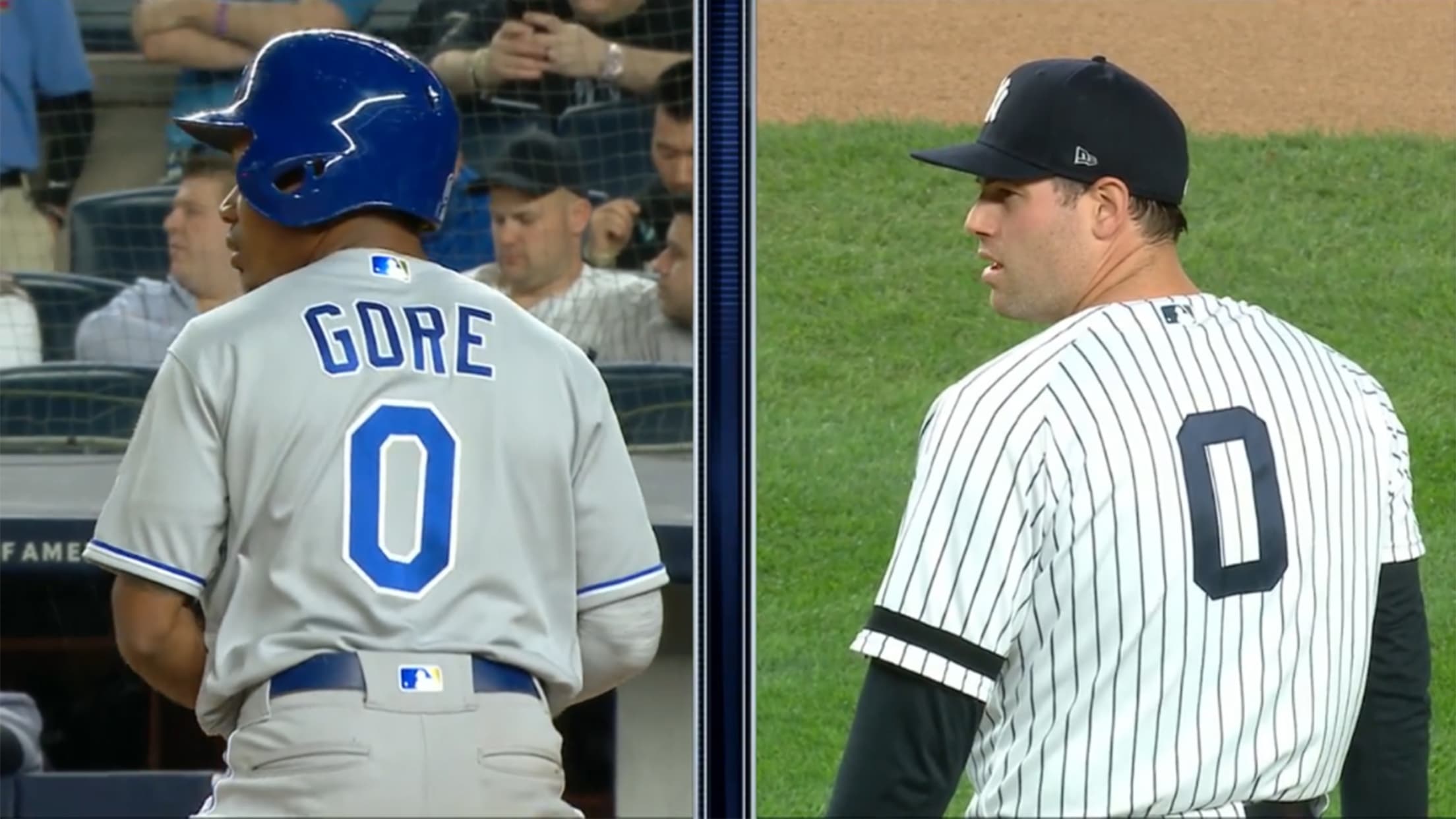 An unusual bit of history was made at Yankee Stadium Friday night when Yankees reliever Adam Ottavino faced Royals outfielder Terrance Gore to open the seventh inning. You see, Ottavino's uniform number is 0 ... and so is Gore's! This was the first time in MLB history a No. 0
Watch Yelich retake sole possession of HR lead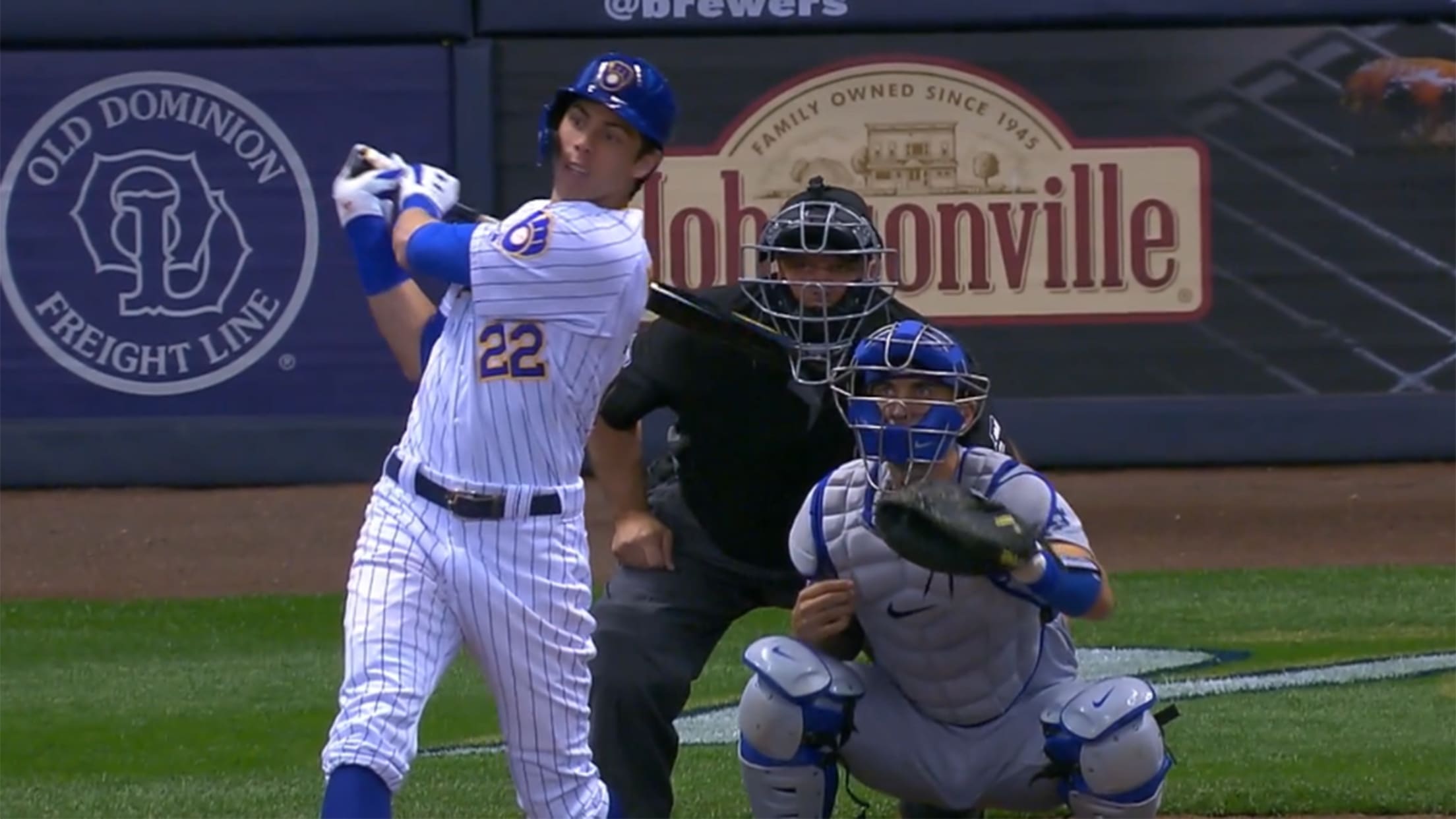 MILWAUKEE -- Christian Yelich tied the Brewers' record for home runs in an opening month when he belted No. 11 in the first inning on Friday, and he has plenty of time to set a new mark. The Brewers have 10 more games on the schedule before the calendar flips
CC posts solid start, nearing 3,000-K mark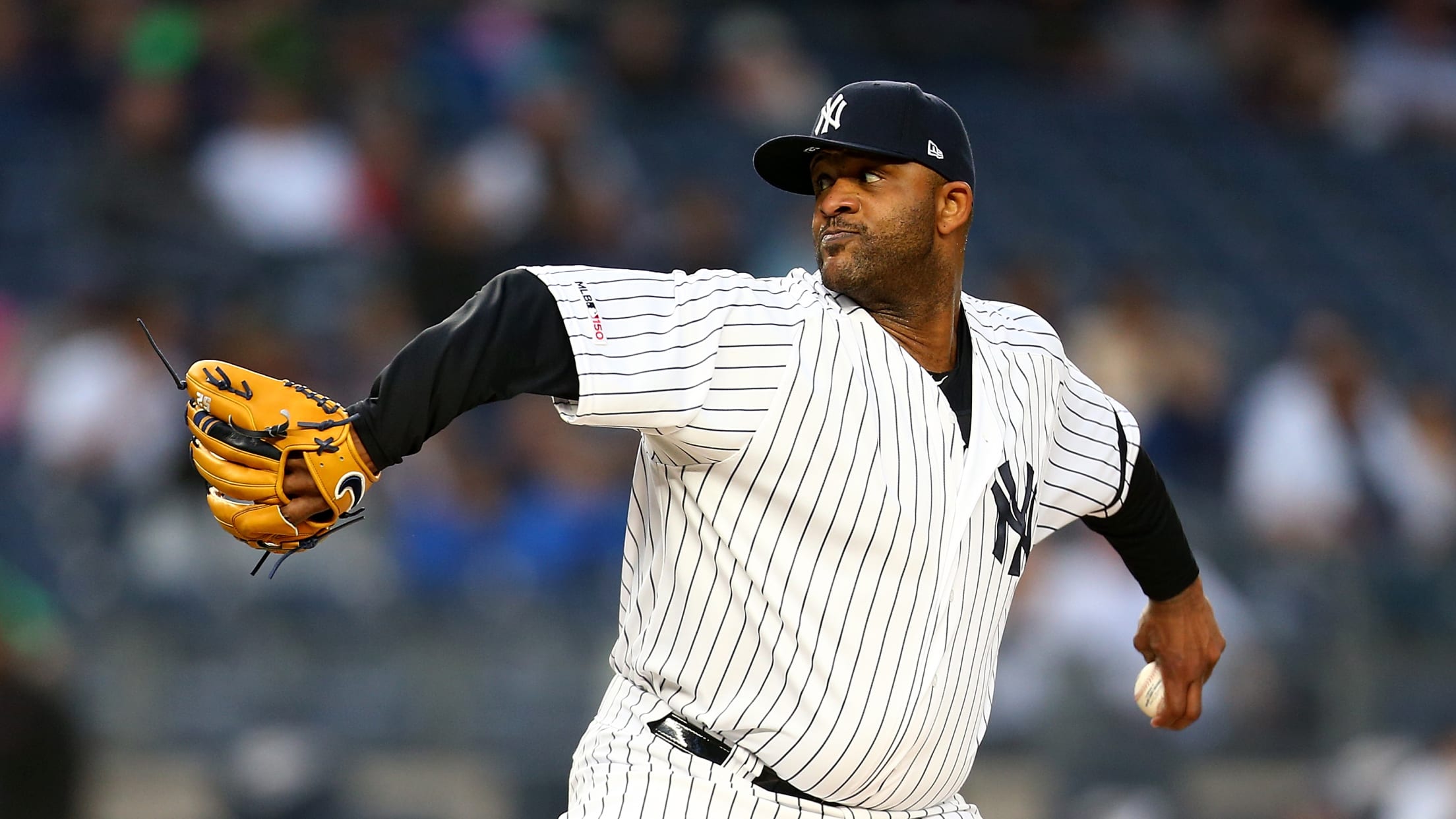 NEW YORK -- CC Sabathia returned to his familiar role as the stopper, hurling five solid innings and receiving support from homers by Brett Gardner and Mike Tauchman, as the Yankees defeated the Royals, 6-2, on Friday evening at Yankee Stadium. Bouncing back from a disappointing loss in the series
deGrom to go on IL, get MRI on 'barking' elbow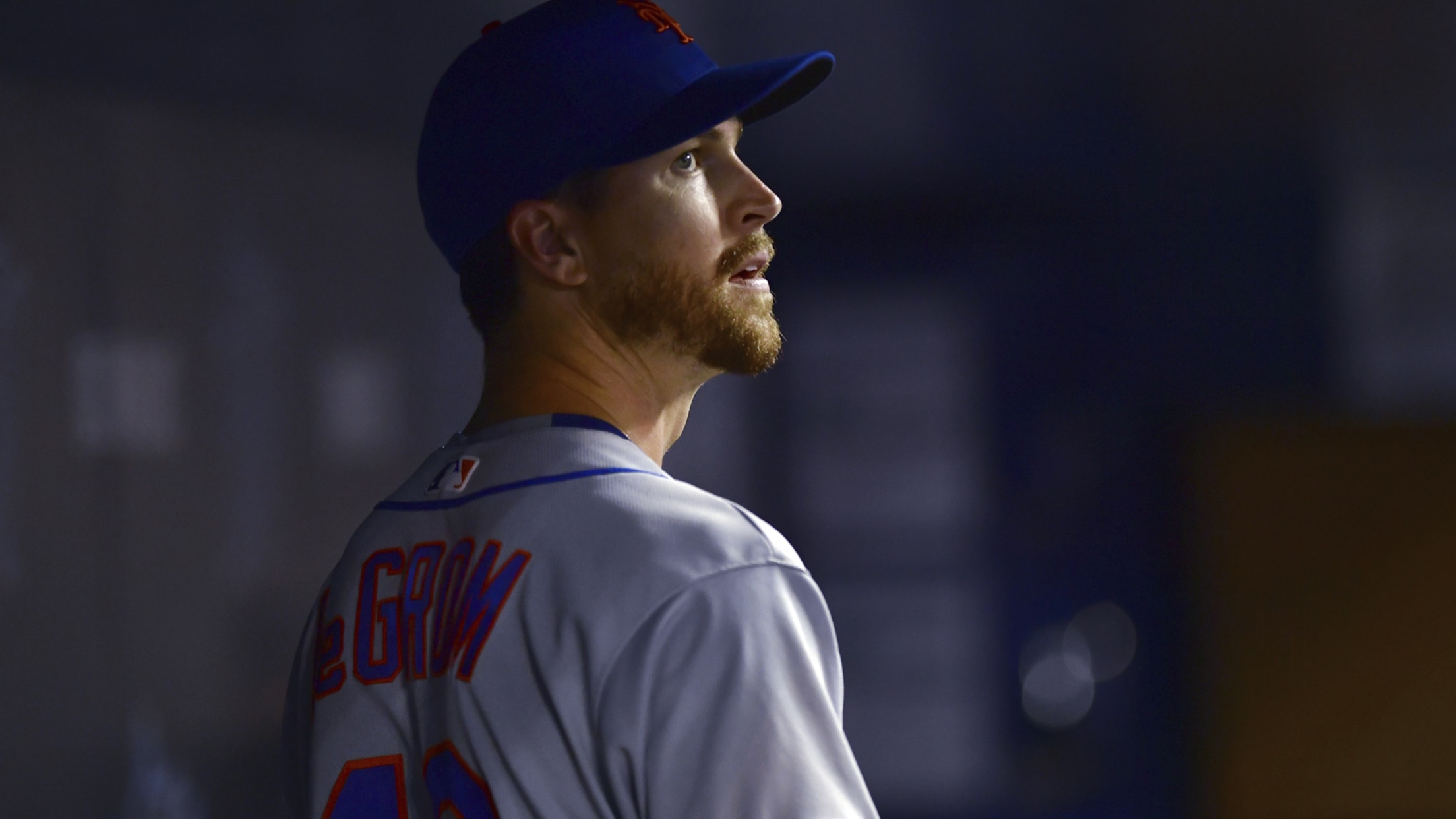 ST. LOUIS – Mets ace and reigning National League Cy Young Award winner Jacob deGrom will return to New York with the team on Sunday night, and then undergo an MRI exam on his elbow on Monday. General manager Brodie Van Wagenen said the club will place the right-hander on
D-backs add Swihart in trade with Red Sox
Versatile switch-hitter likely to play corner-outfield, corner-infield spots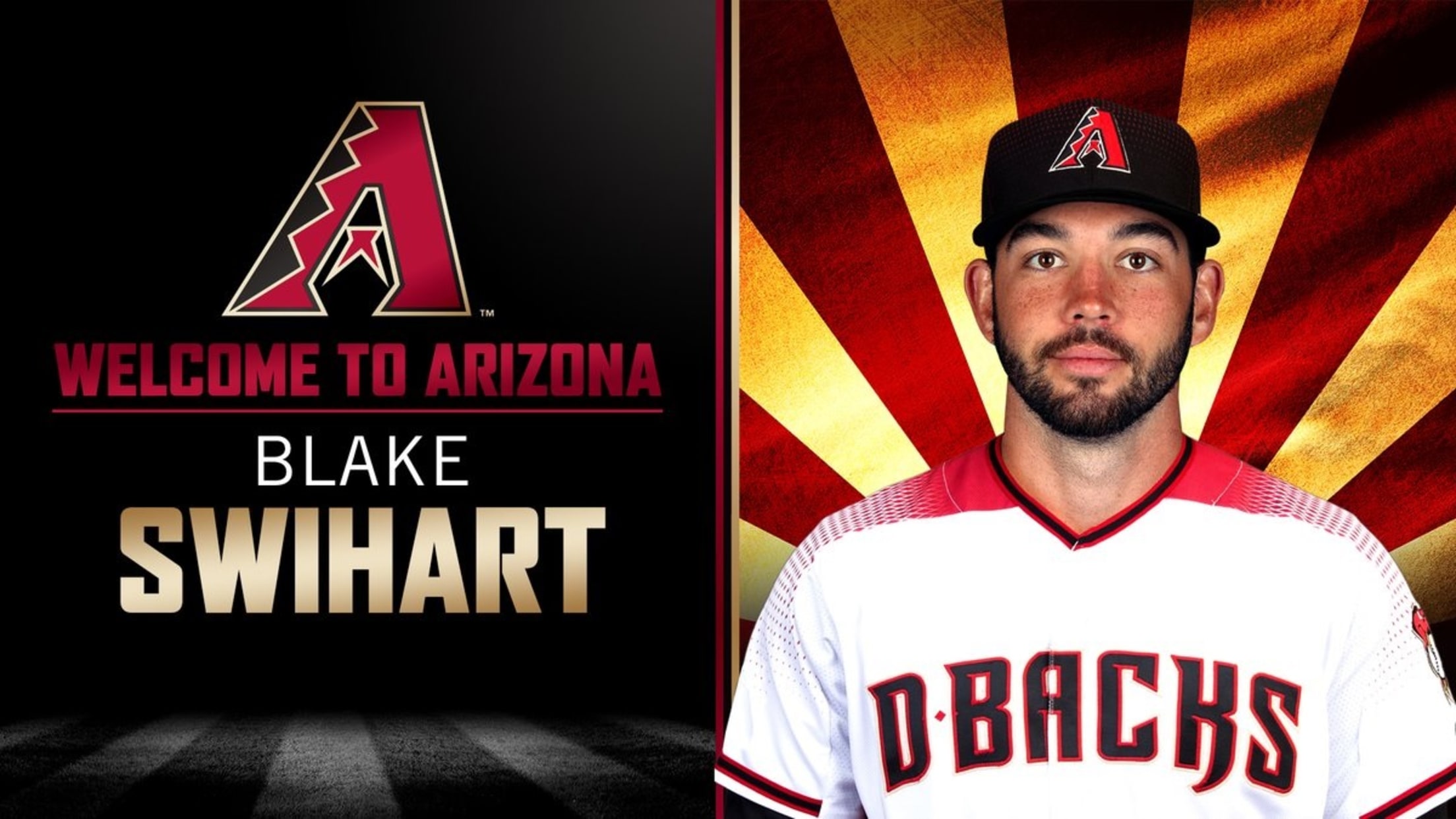 CHICAGO -- Blake Swihart may not be an ideal fit on the D-backs' roster given the way it's currently constructed, but when given the opportunity to acquire him, the team felt it couldn't pass it up. Swihart, who was designated for assignment by the Red Sox on Tuesday, was acquired
BP session has Ohtani eager to rejoin Angels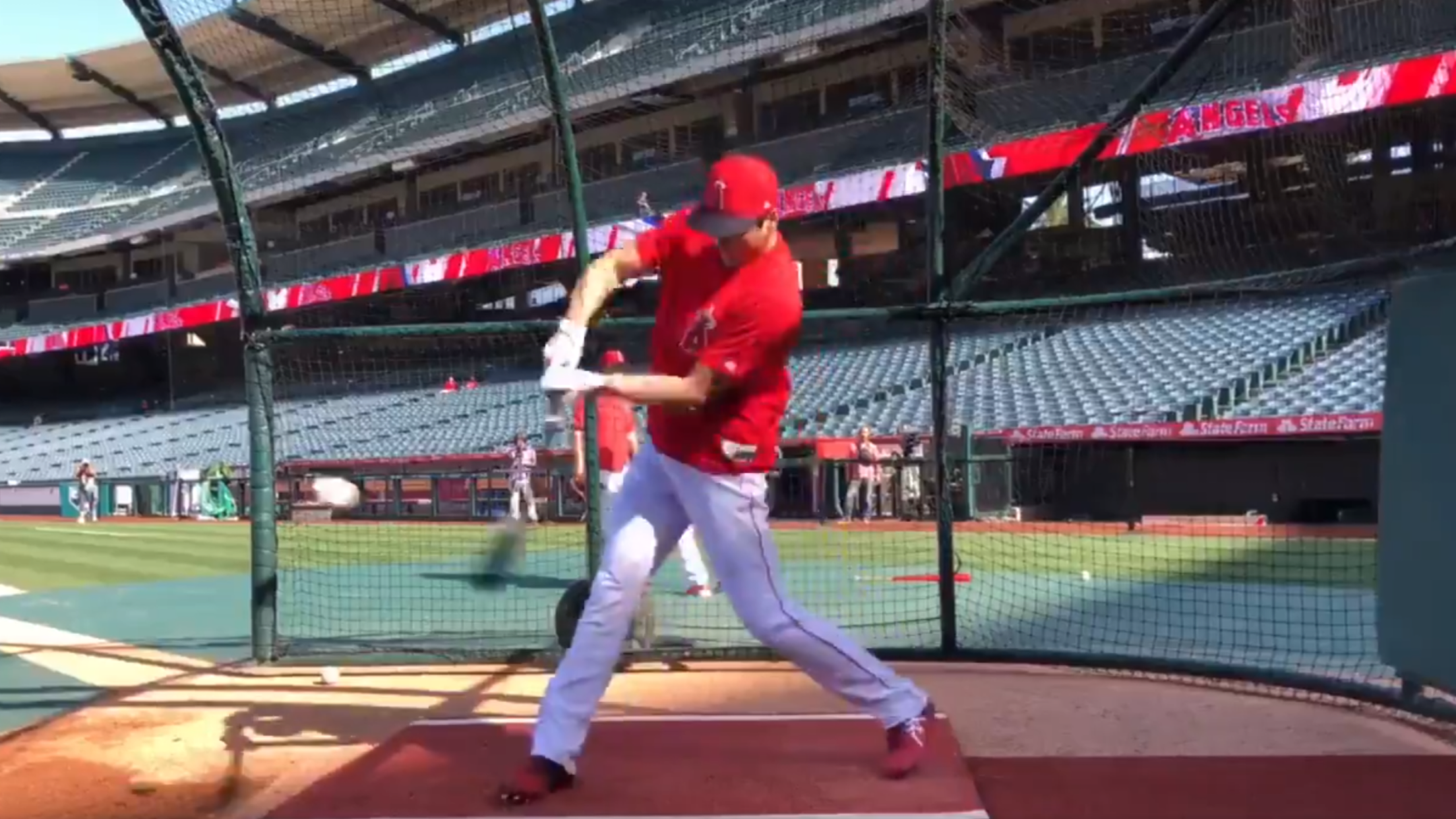 ANAHEIM -- Shohei Ohtani took another step in his recovery from Tommy John surgery on Friday before the Angels' matchup with the Mariners, as he hit on the field with his teammates for the first time since undergoing the operation on Oct. 1. Ohtani, in a group with Kevan Smith
Morrison heads to Yankees on Minors deal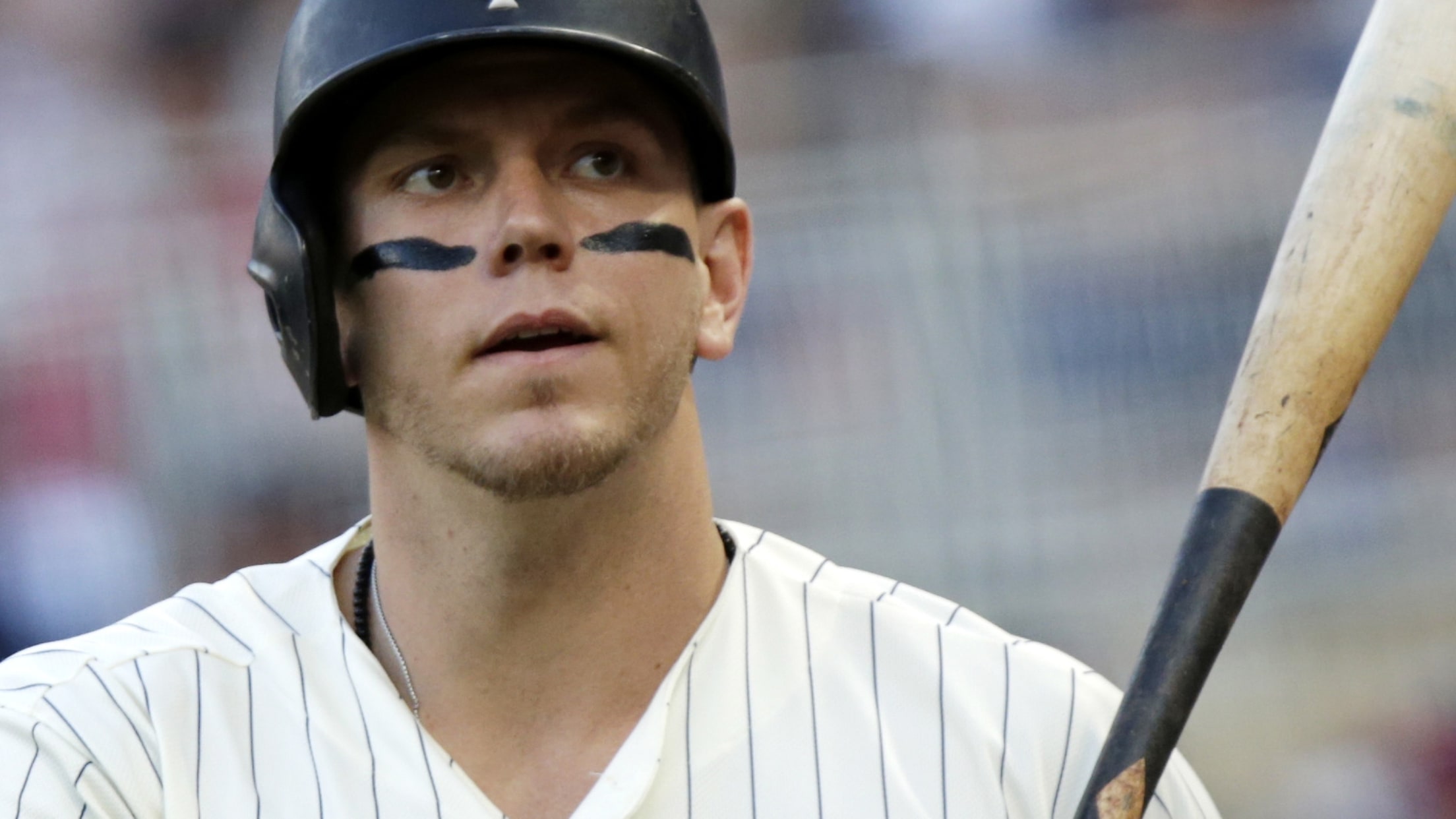 NEW YORK -- Logan Morrison once bristled that he -- and not the Yankees' Gary Sánchez -- should have been invited to participate in the Home Run Derby. Two years later, the Yankees may ask the veteran first baseman to take a few swings for them. The club announced on
Watch the Wrigley wind give Kris Bryant 2 RBIs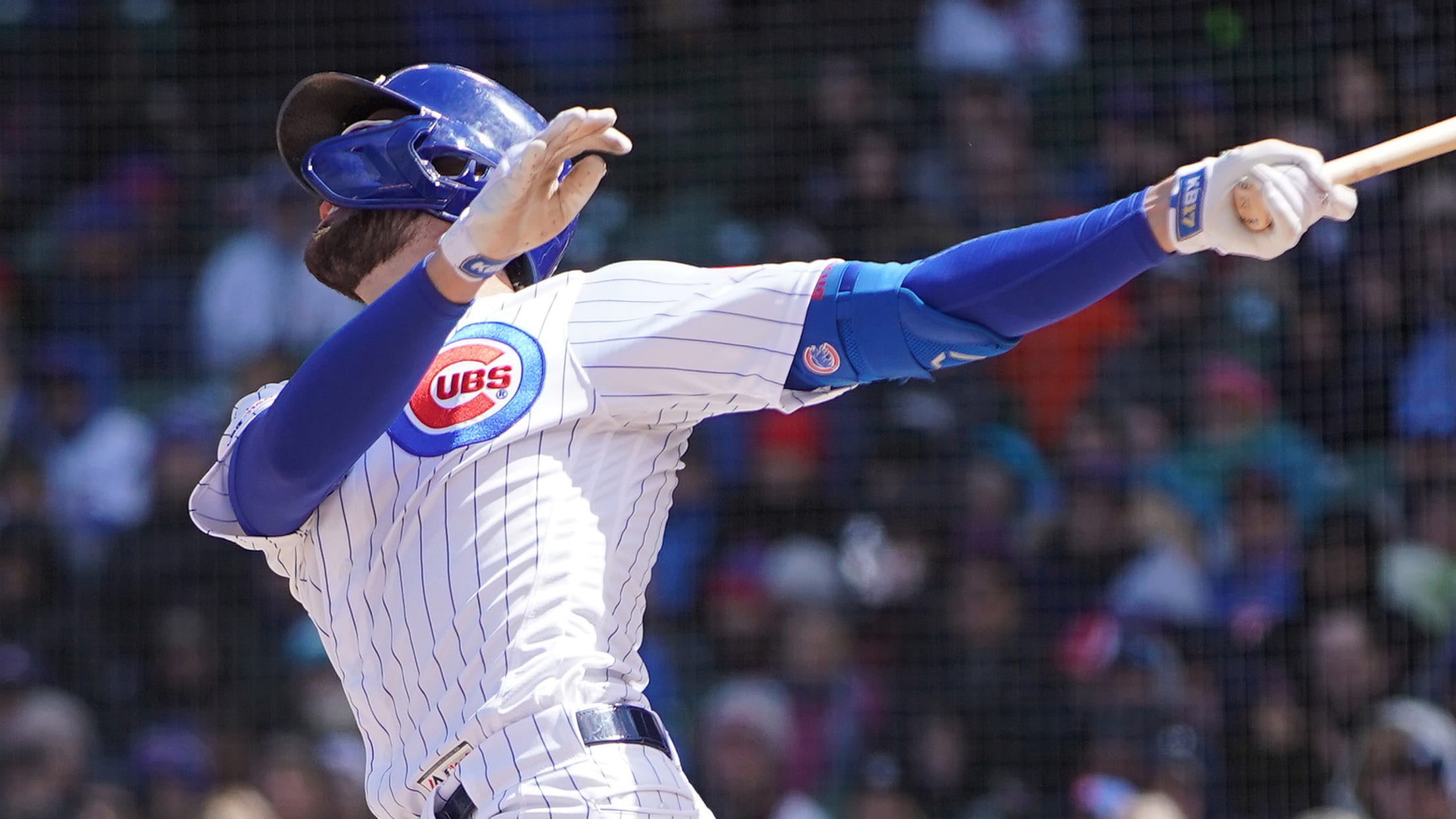 CHICAGO -- The elements played havoc with D-backs defenders in a 5-1 win for the Cubs on Friday at Wrigley Field. With the wind blowing in at 25 mph from center -- and gusting around 40 mph -- any fly ball was going to be an adventure. And with the
For Yanks, it's decision time on Gio Gonzalez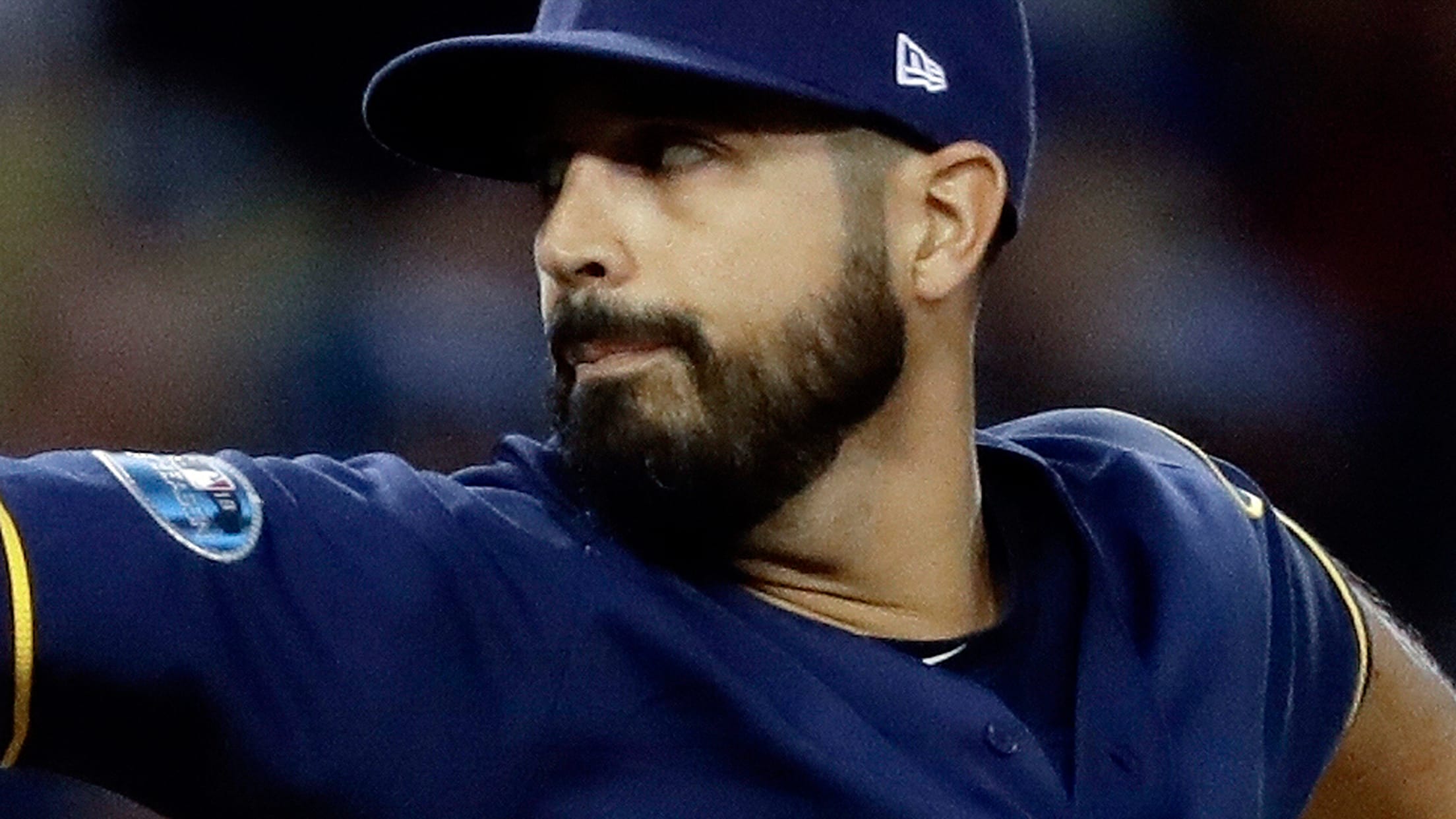 The Yankees have a decision to make by Saturday regarding Gio Gonzalez's future, but the pitcher made a big decision of his own as he awaits word on whether he'll join New York's roster. "We'll see. That's something that the front office is talking through," Yankees manager Aaron Boone said
Watch Moncada demolish a 458-foot homer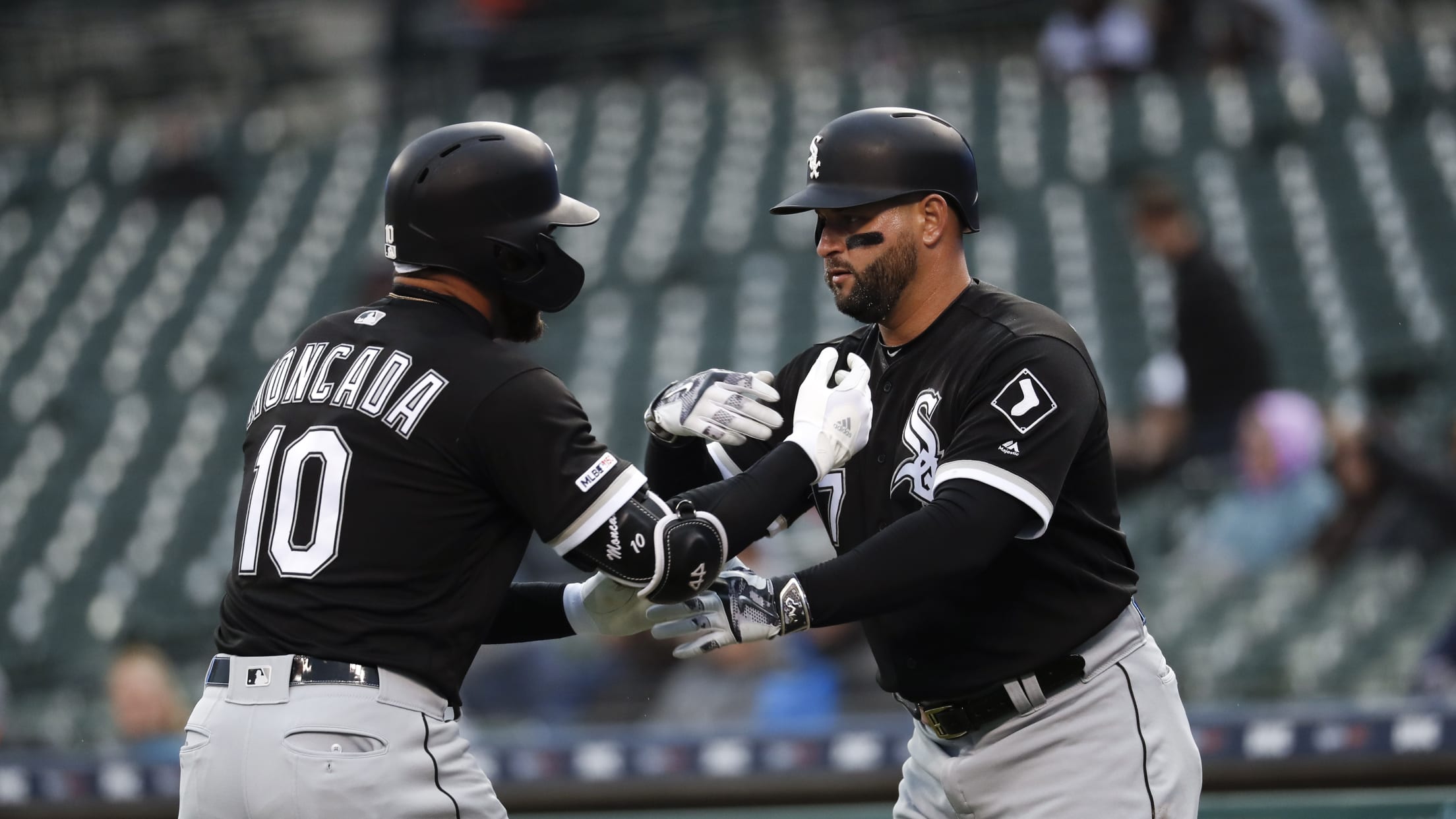 DETROIT -- There aren't a great deal of home runs to straightaway center field at Comerica Park. There are even fewer homers where the center fielder takes a few steps back and then pulls up to watch the ball fly out. But White Sox third baseman Yoan Moncada hit both
Vlad Jr. on callup: 'It's out of my hands'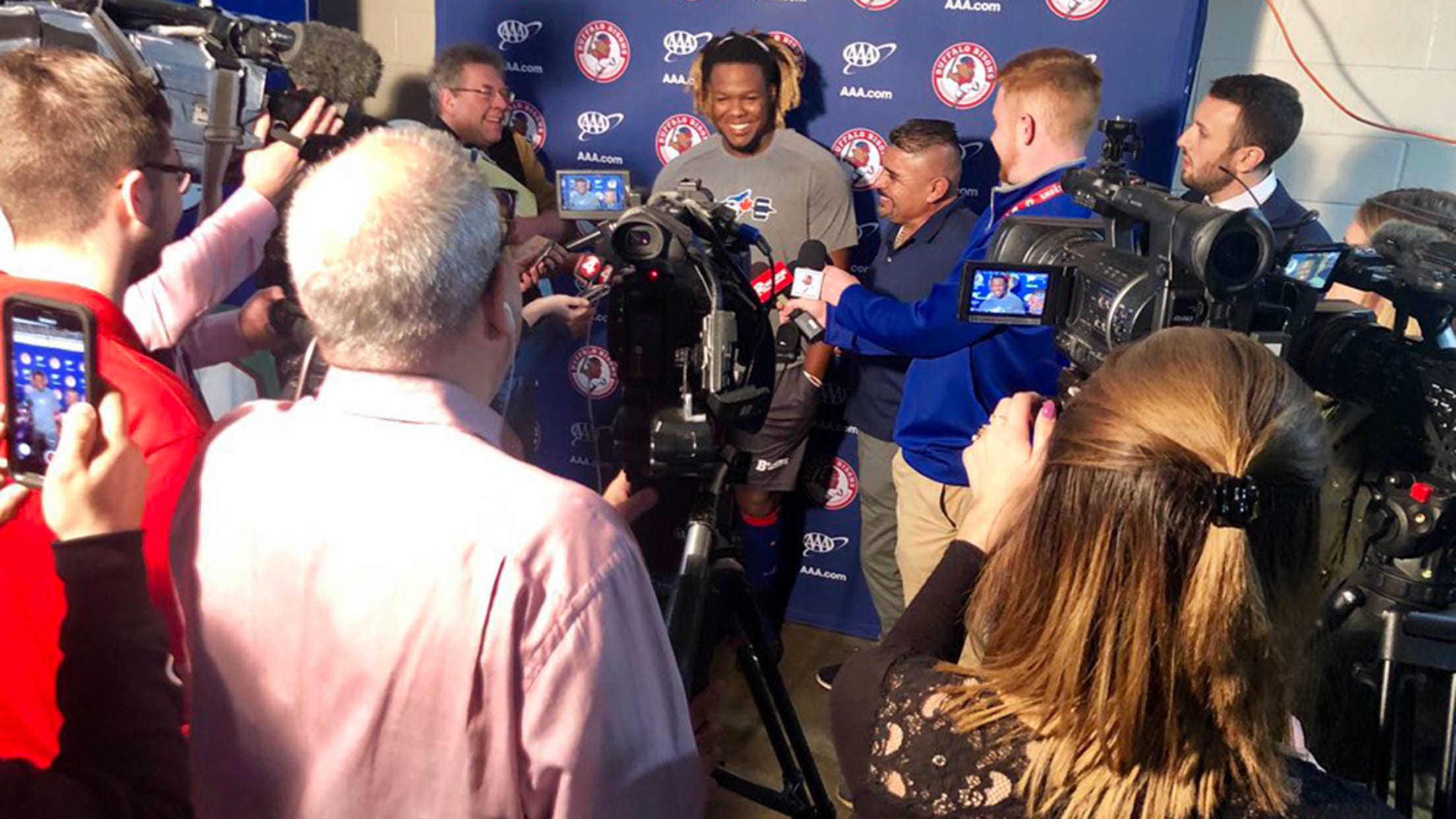 While Vladimir Guerrero Jr.'s callup date to the Majors remains unclear, MLB Pipeline's No. 1 prospect told reporters Friday that he is feeling healthy and is focused on his current work with Triple-A Buffalo instead of looking too far ahead. "I'm not frustrated," Guerrero said of his current time in
Keller, Anderson suspended for roles in fracas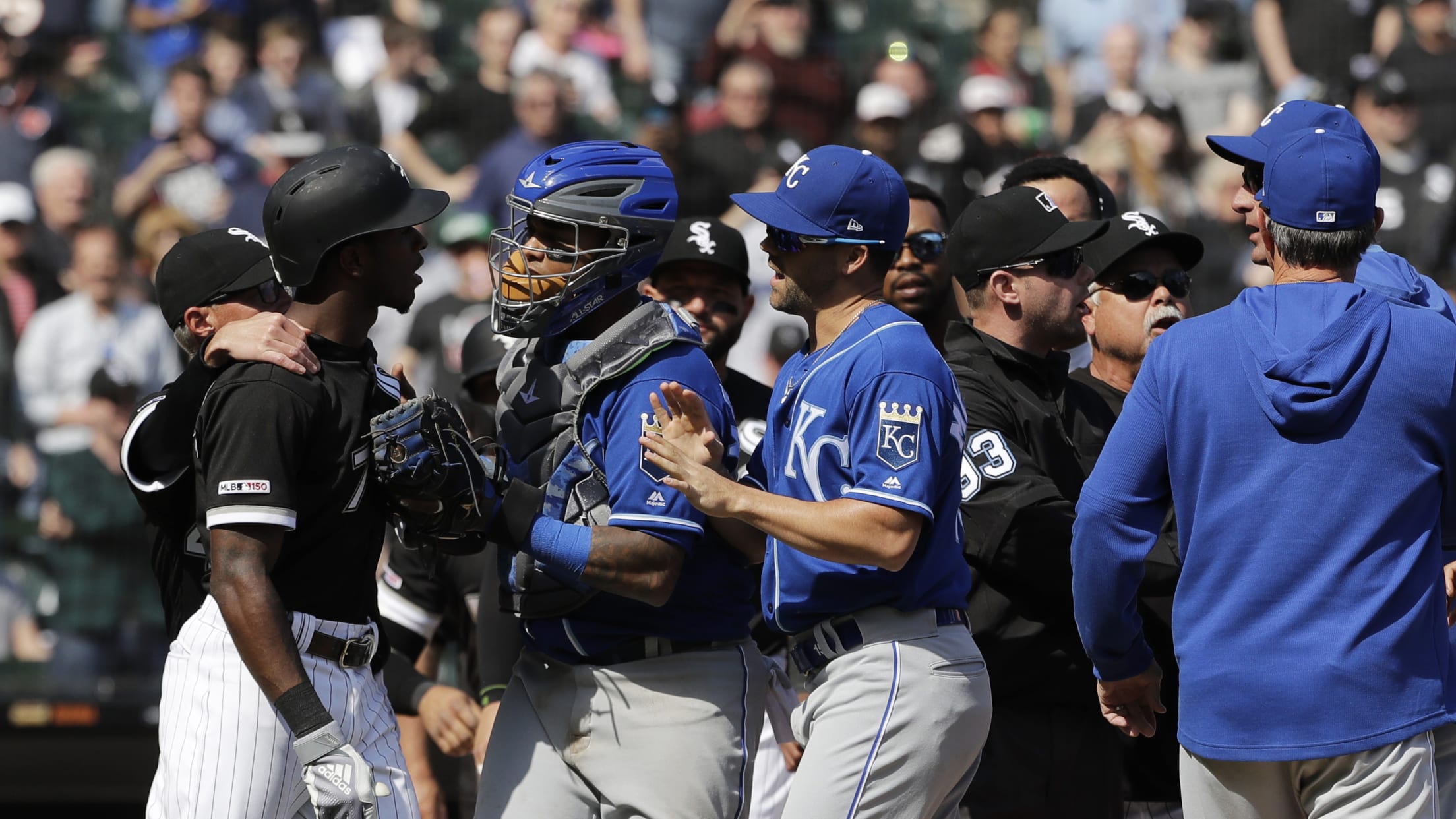 DETROIT -- Royals pitcher Brad Keller was suspended five games, while White Sox shortstop Tim Anderson and manager Rick Renteria each received a one-game suspensions for their roles in the benches-clearing incident during the sixth inning of Wednesday's 4-3 Royals victory at Guaranteed Rate Field. Keller was suspended for intentionally
Hendricks finds feel in masterful 11-K start
Righty in command of fastball, changeup over 7 scoreless innings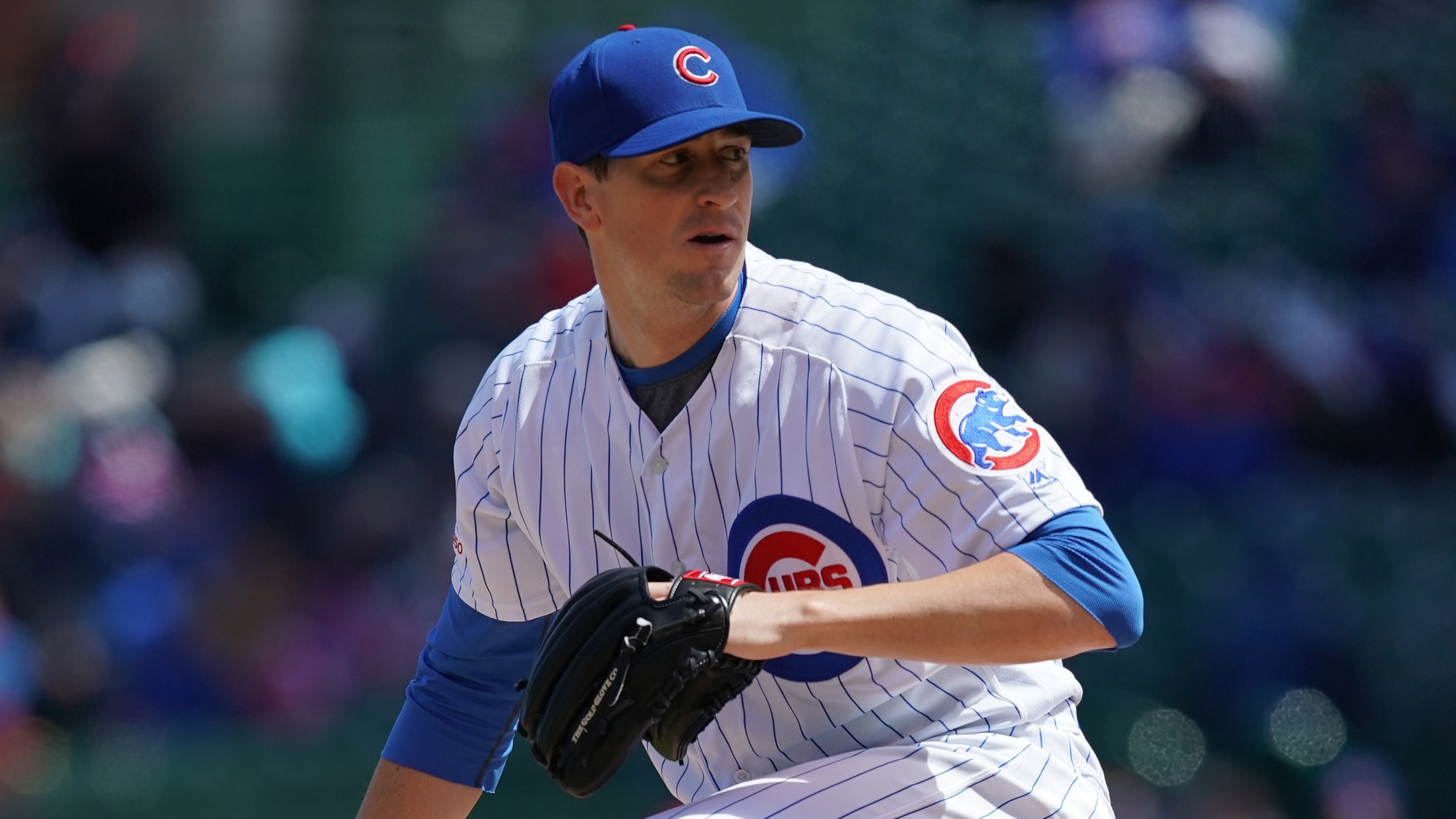 CHICAGO -- A few hours before Kyle Hendricks took the mound on Friday afternoon, Cubs manager Joe Maddon expressed confidence in the pitcher's ability to correct his rough start to the season. Maddon explained that it was all about feel and rhythm, and Hendricks was closing in on finding both.
9 players off to hot starts we didn't see coming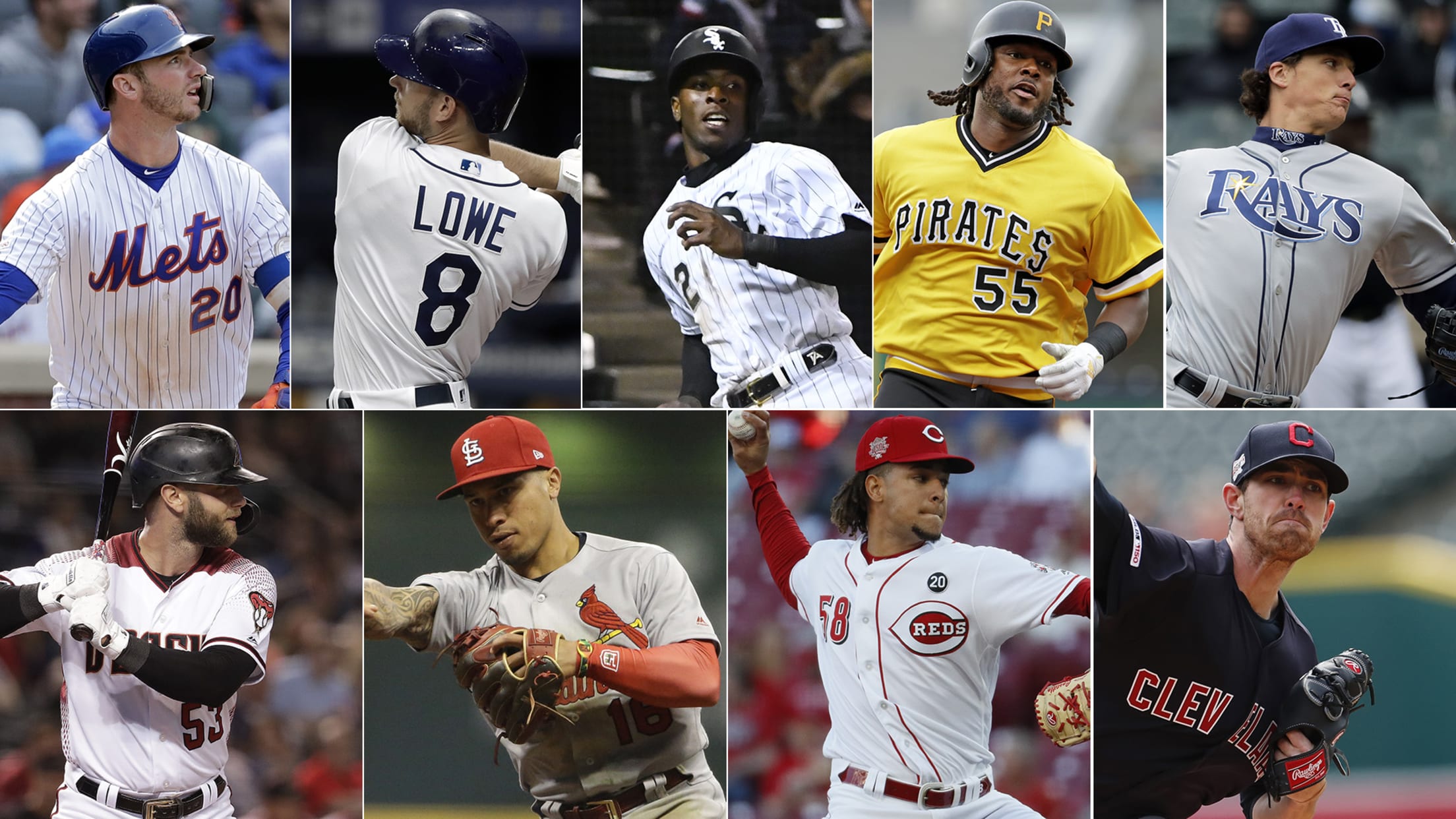 We should have predicted this kind of season coming from Rays second baseman Brandon Lowe. When the Rays believe in a player enough to guarantee him $24 million despite his having played just 43 Major League games, it's a pretty good indication he's special. The Rays don't miss on these
Rodon excels; Abreu nabs 500th career RBI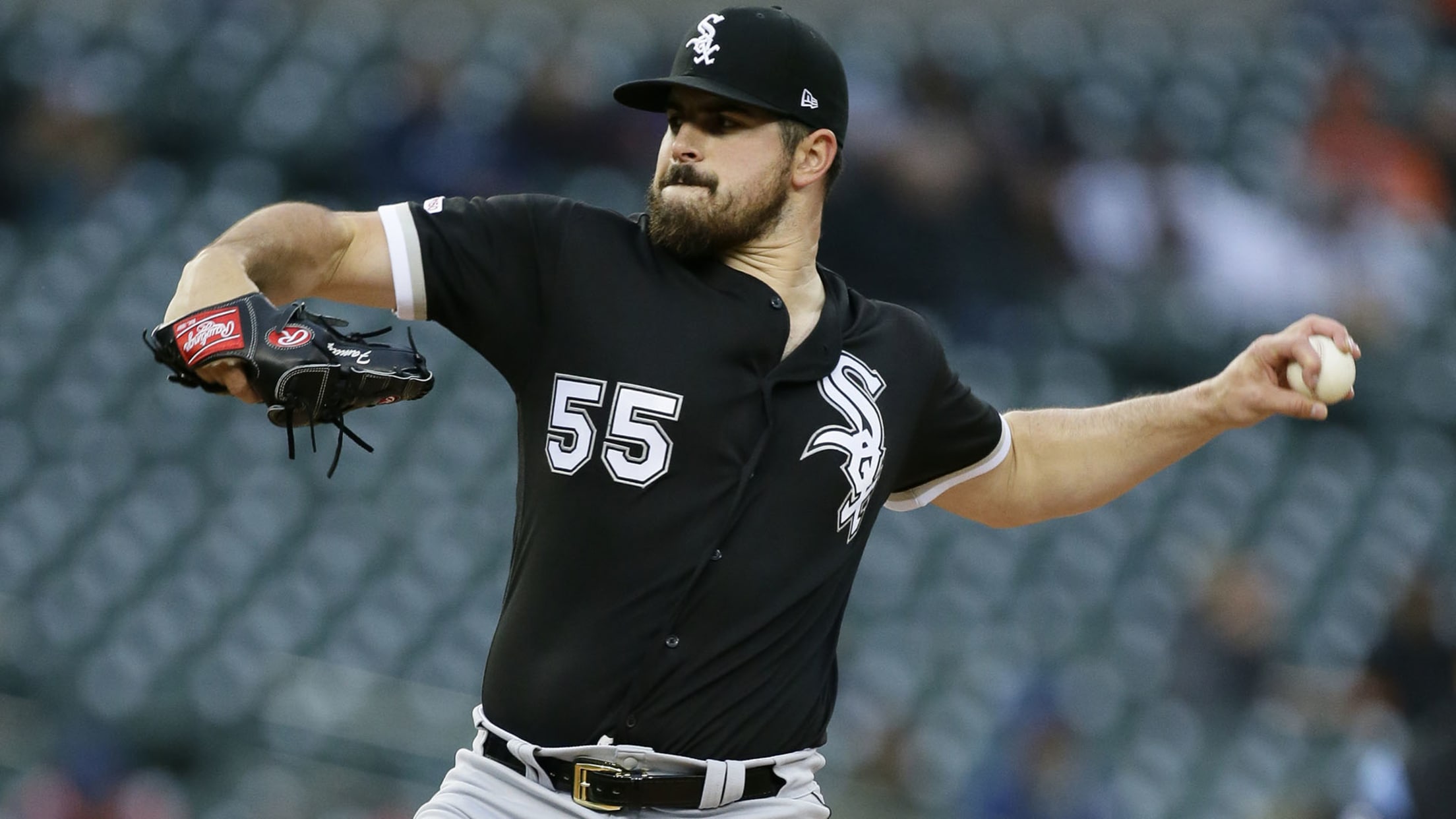 DETROIT -- The 40-degree game-time temperature at Comerica Park on Friday night did not bother White Sox starter Carlos Rodon, who featured his usual look of no undershirt under his uniform. It also didn't affect Rodon's pitching in a 7-3 victory over the Tigers, ending a two-game losing streak for
Beat The Freeze? B-Ham, Gore want a shot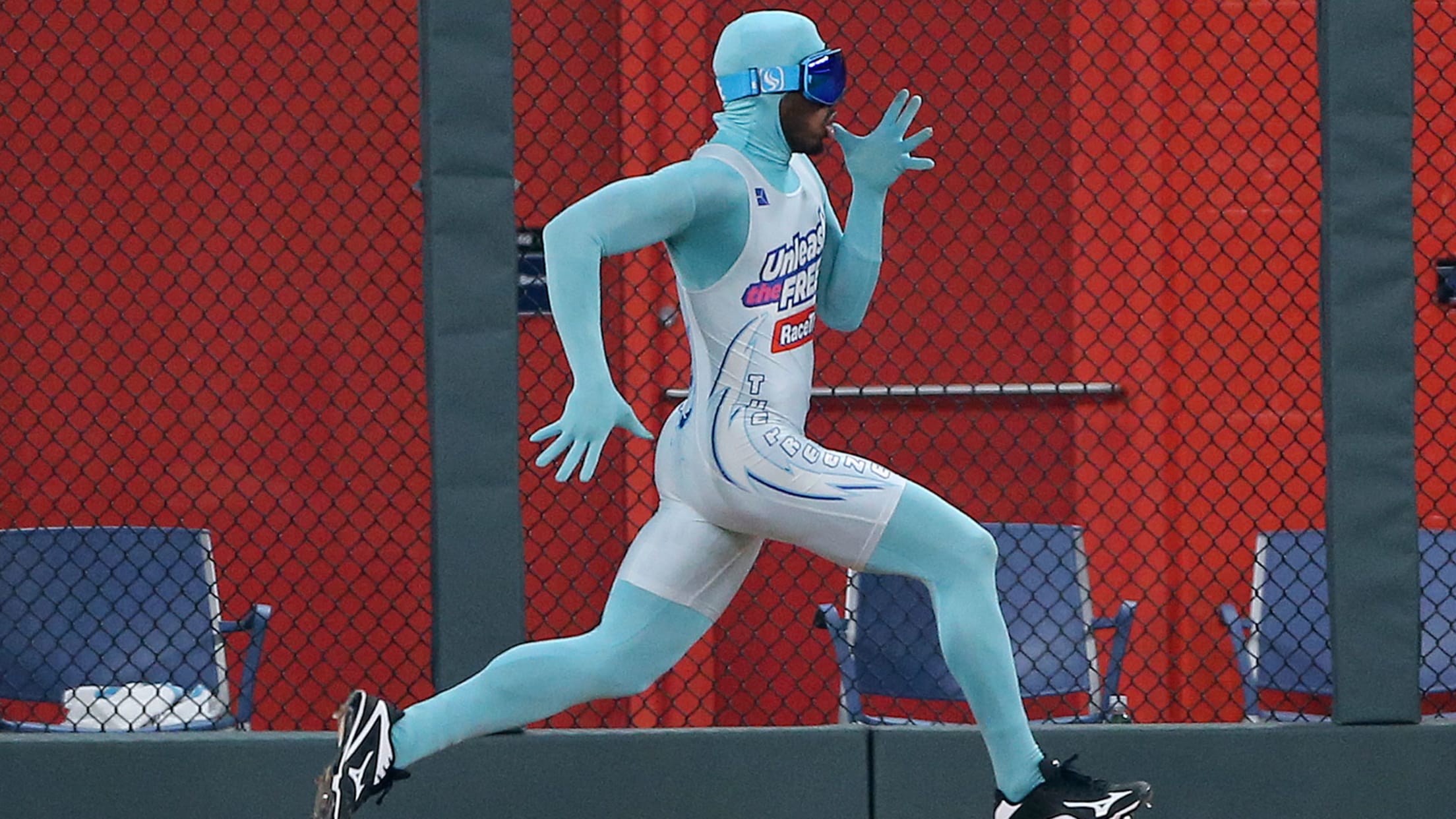 The Royals have built their roster around speed this season, and two of their fastest players say they're ready to try to beat "The Freeze" -- if the Braves' promotional sensation is up for the challenge. "I think we should make that happen," Royals center fielder Billy Hamilton said during
Khris Davis and Oakland are a perfect match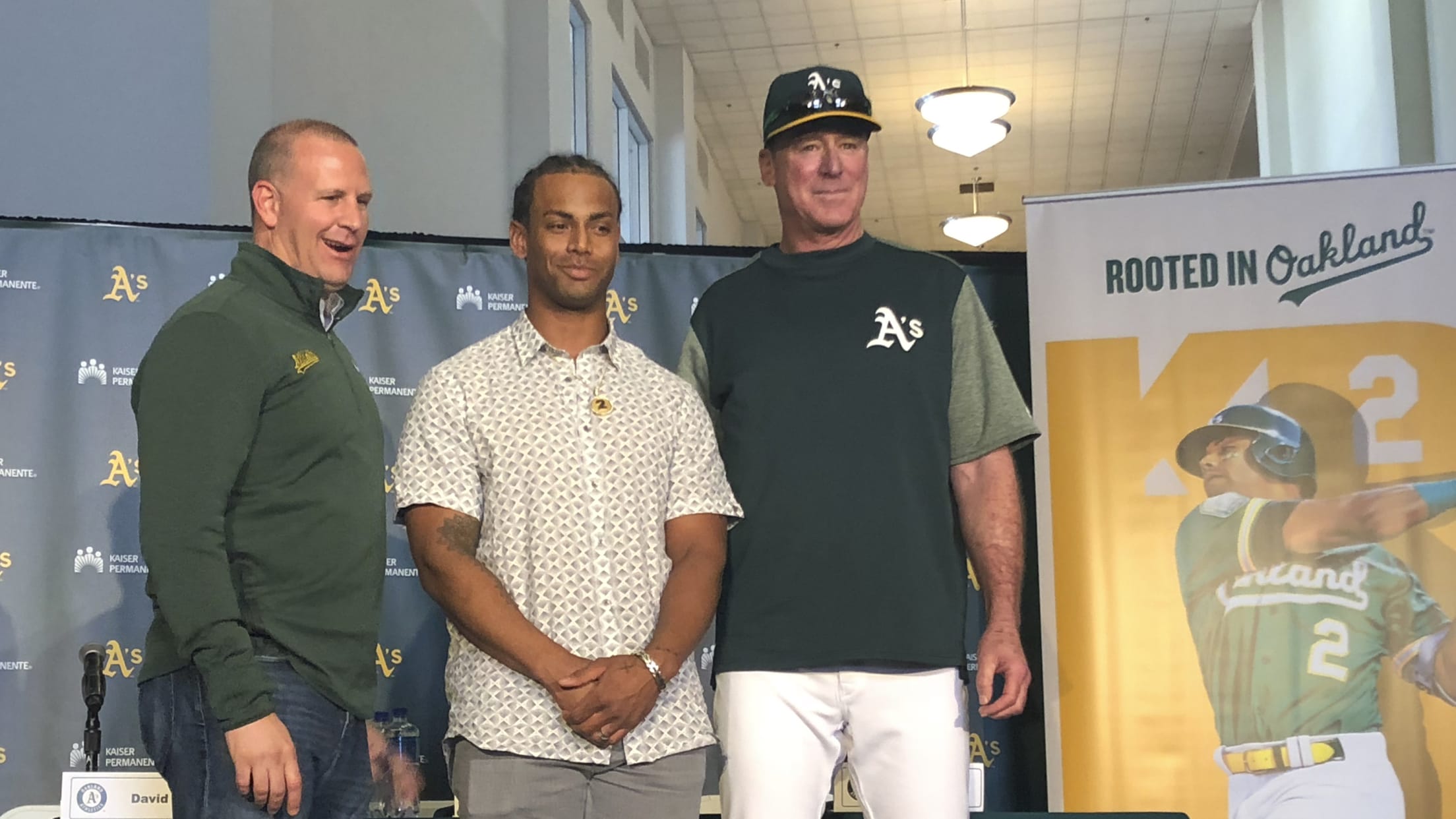 OAKLAND -- The city of Oakland adopted the motto "Love Life" a few years ago. That's exactly what Khris Davis is doing after the biggest day of his Major League career. Davis and the A's held a press conference at the Oakland Coliseum before Friday night's game against the Toronto
Injury updates: deGrom, Ohtani, Andujar, Lindor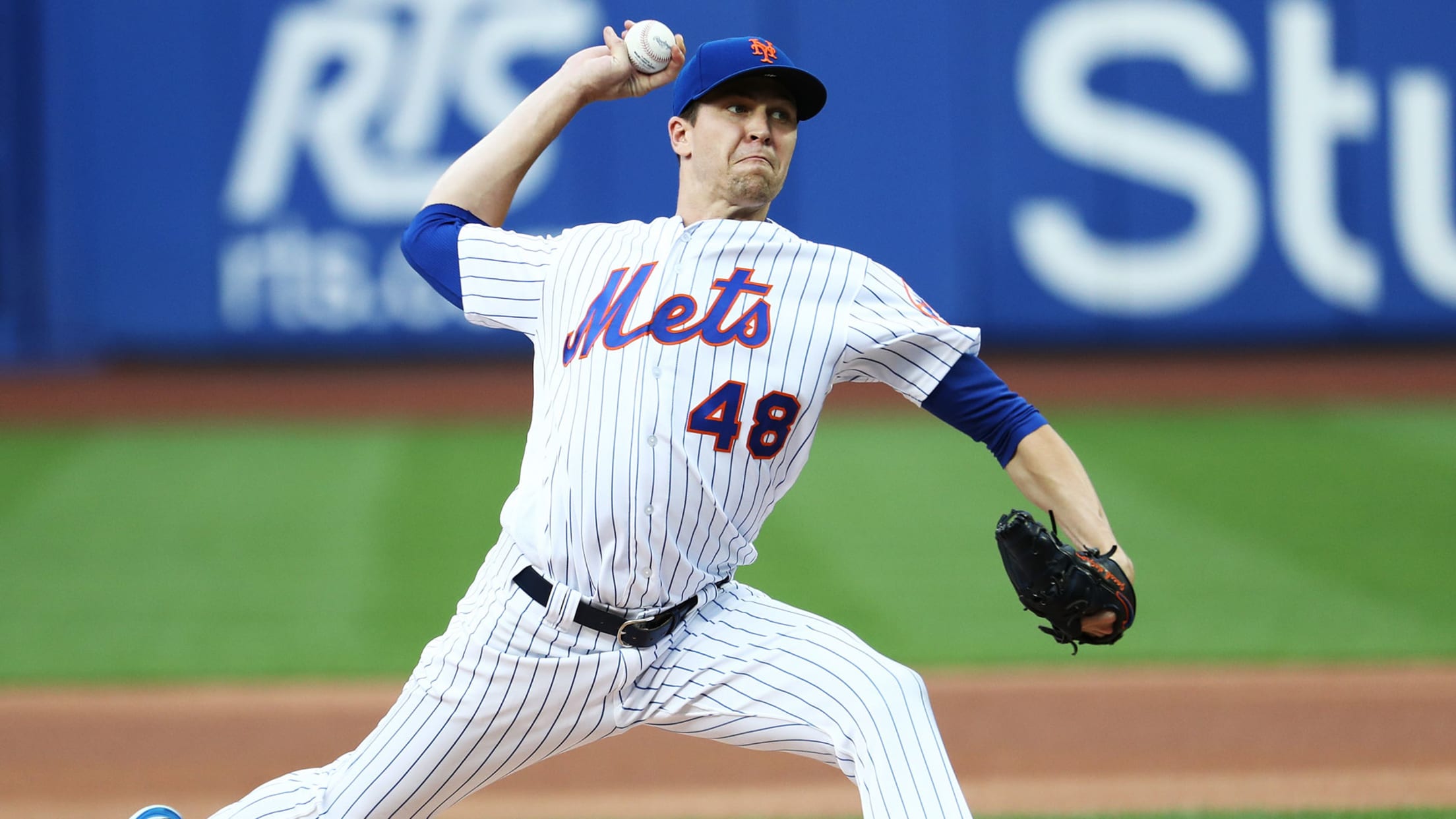 Here's a look at the latest injury news around the Majors.
D-backs prospects throw combined no-hitter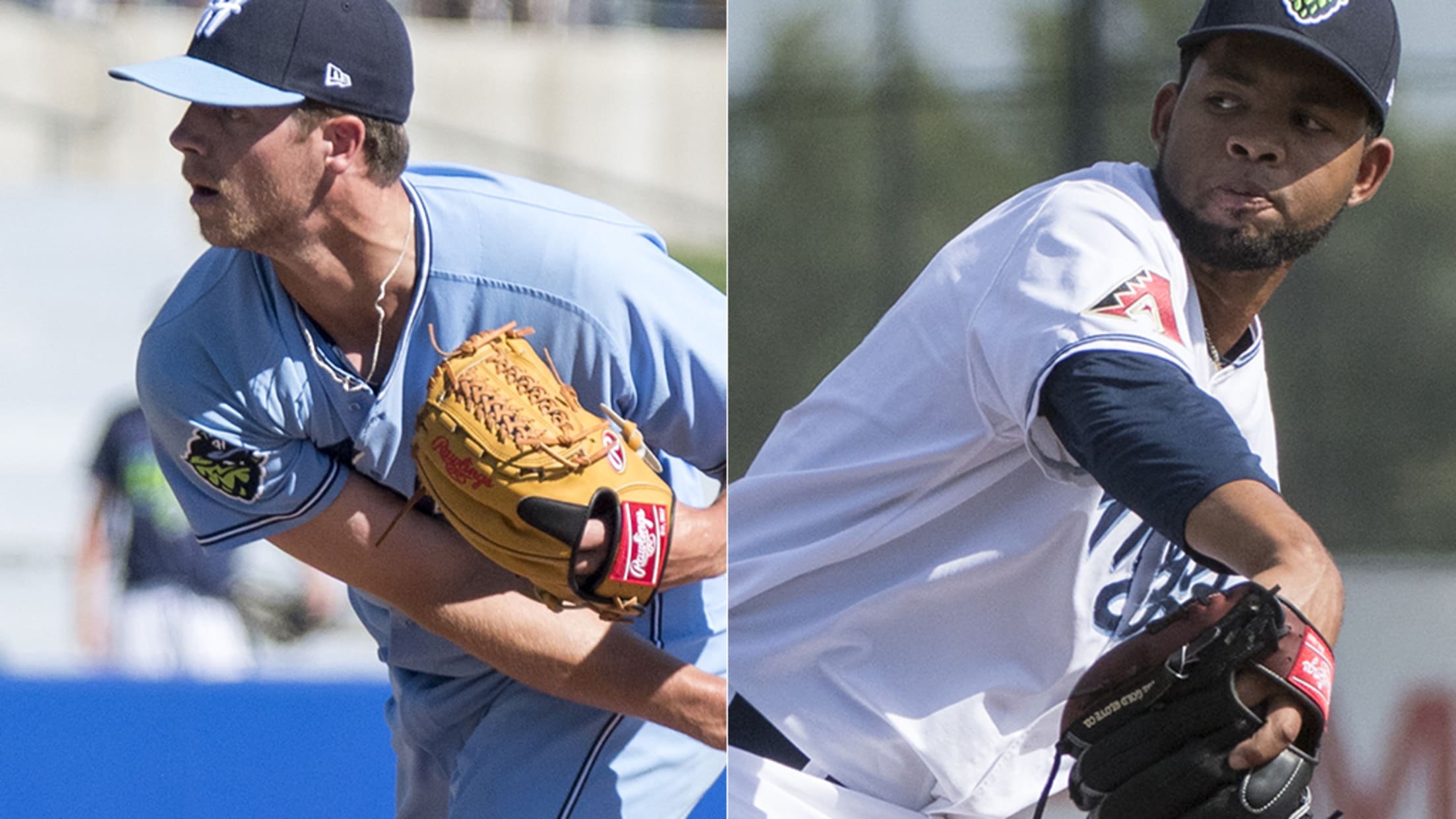 A trio of D-backs' farmhands combined to throw a no-hitter for Class A Kane County in a 1-0 win over Quad Cities. Bryan Valdez, Andy Toelken and Blake Workman combined for eight strikeouts as they kept the River Bandits out of the hit column and pitched their way into the
Here's each team's closer of the future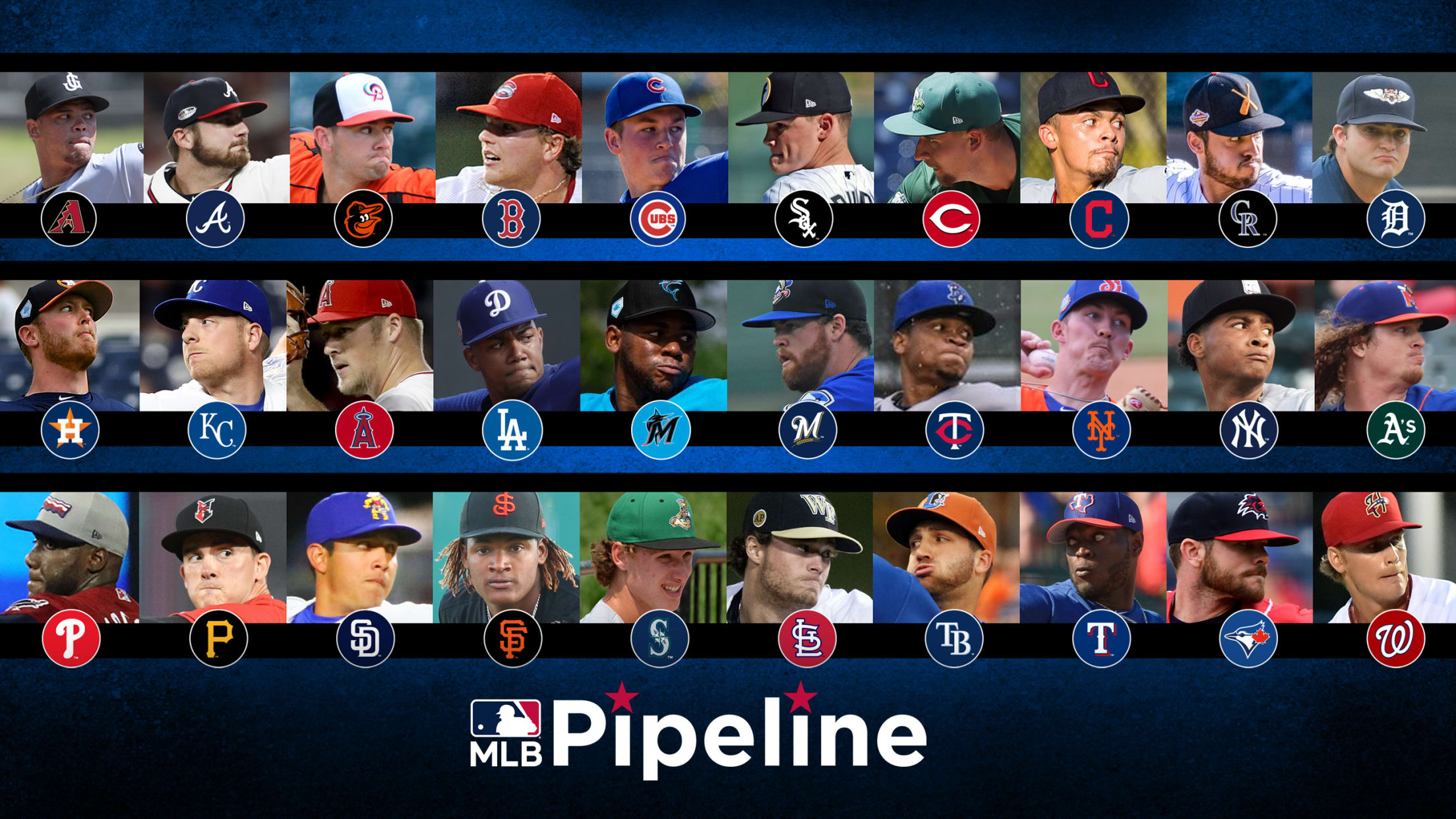 Identifying future closers isn't easy. Mariano Rivera, baseball's all-time saves leader and only unanimous Hall of Famer, began his pro career as a starter. So did Edwin Diaz and Wade Davis, the league leaders in saves a year ago, and many other pitchers who are nailing down the ninth inning
Brewers' pitchers a force with the bat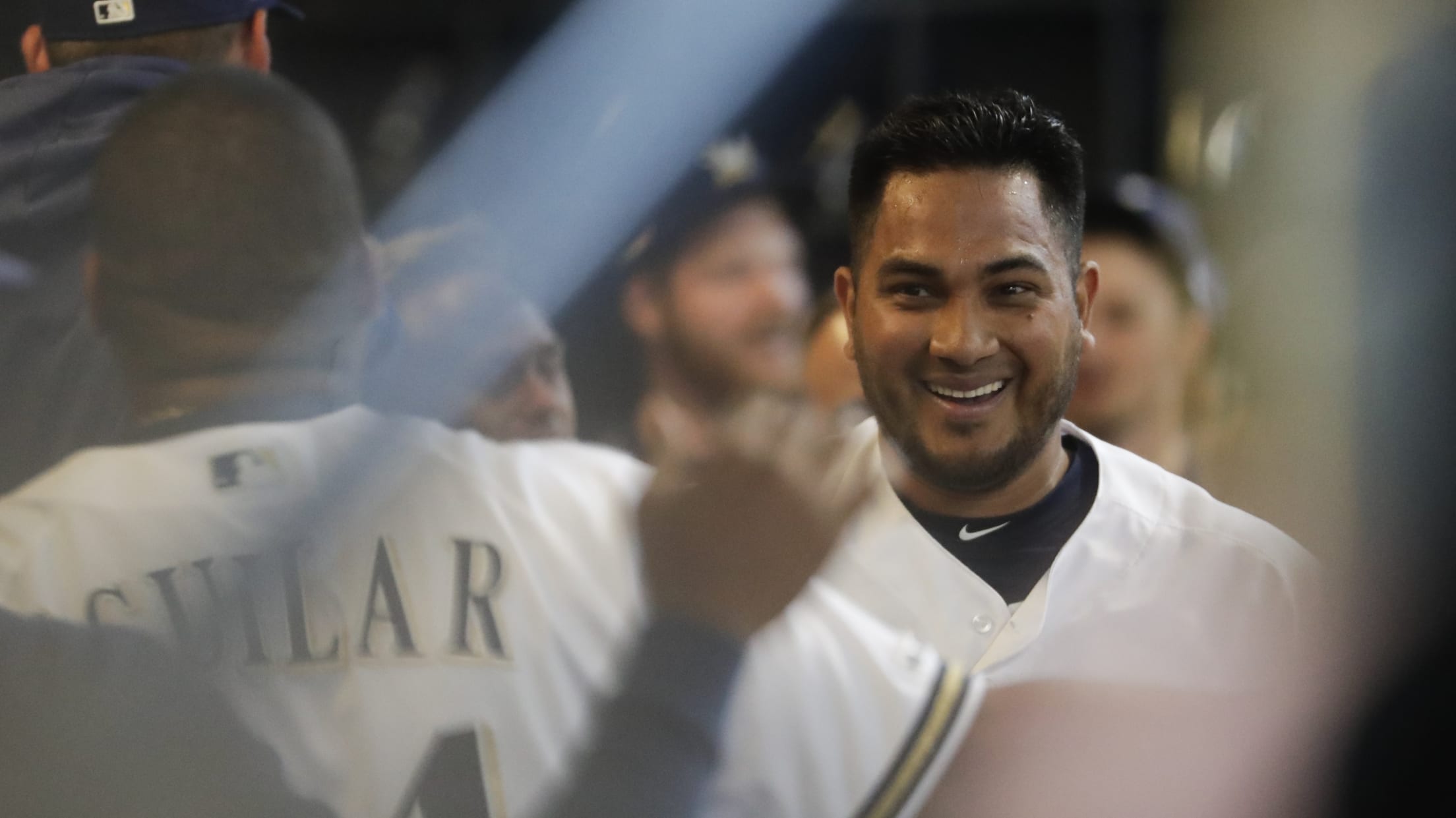 Think MLB needs a universal DH? Don't tell the Brewers. The Brewers' pitching staff is off to an unbelievable start to the season -- at the plate. Through Milwaukee's first 20 games of 2019, Brewers pitchers are hitting, well, like the opposite of a pitcher. As a unit, they have
Sanchez set to join Yanks after rehab game
Boone 'encouraged' by Andujar's progress; Stanton to travel with team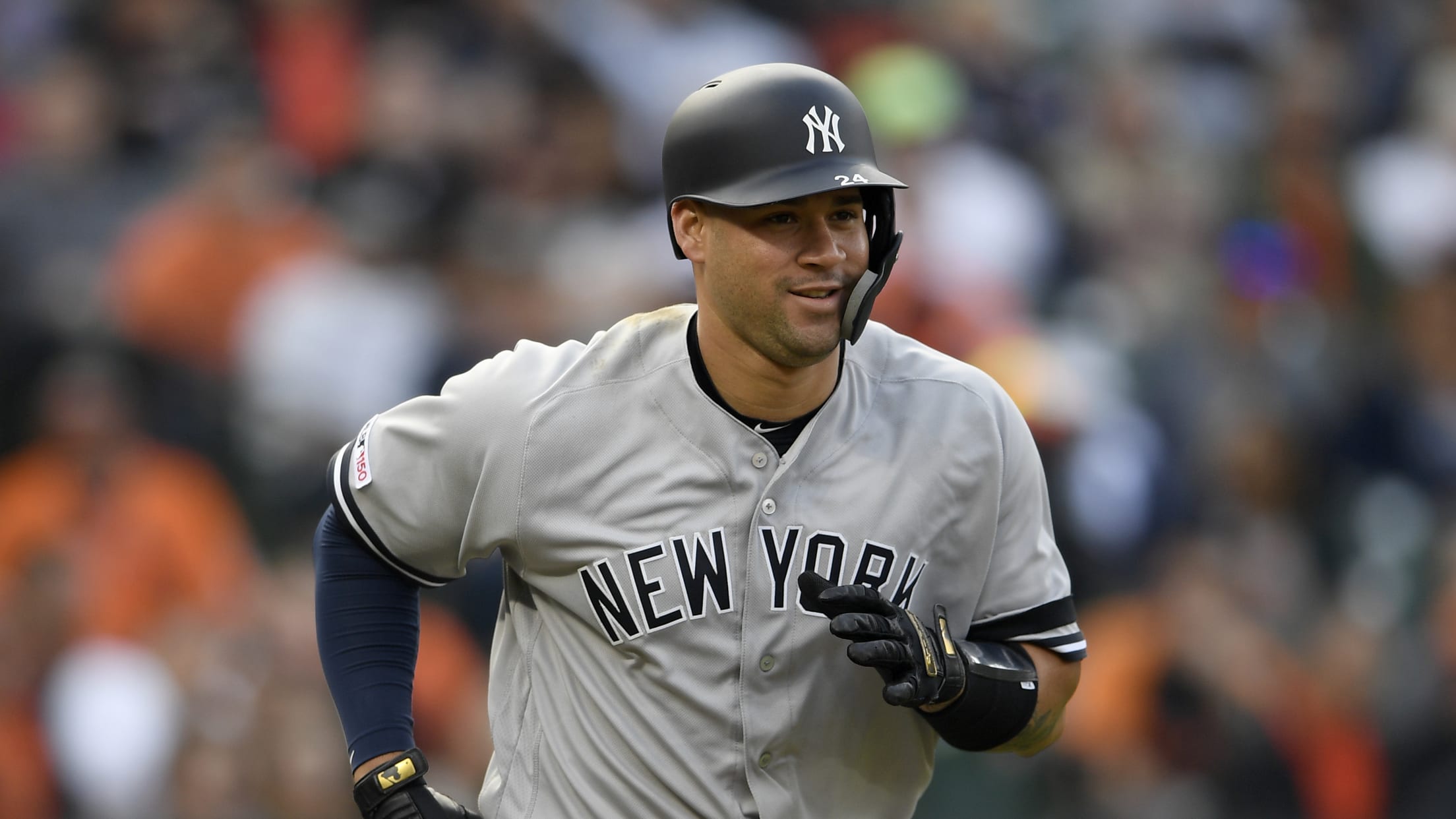 NEW YORK -- The Yankees are "optimistic" that Gary Sánchez will rejoin the lineup on the club's upcoming West Coast road trip, according to manager Aaron Boone, though the catcher is expected to play in at least one Minor League rehab game before being activated. Eligible to come off the
White Sox have deep Cuban connection
Club's history of players from the nation started with Minoso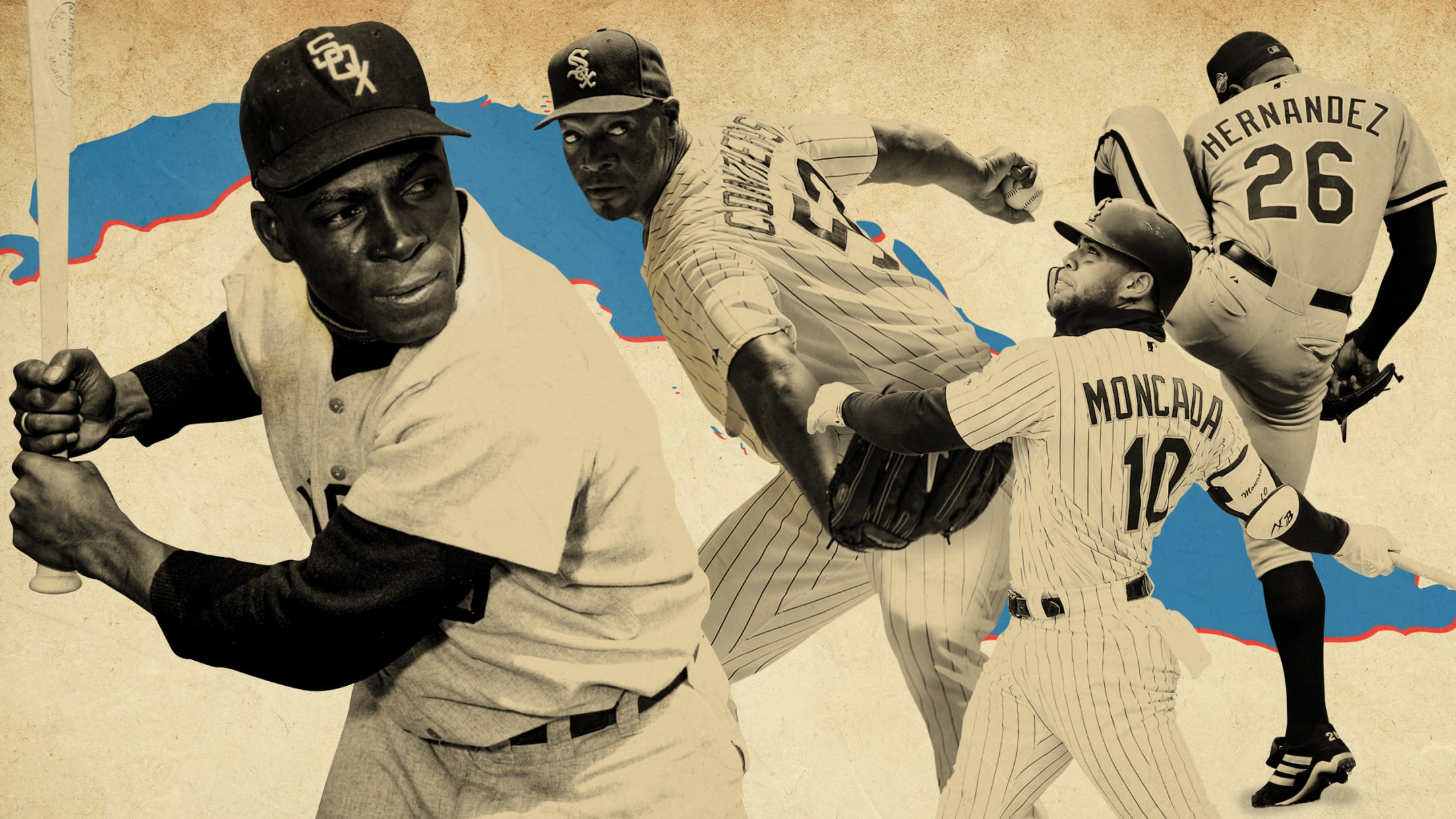 Jose Contreras, Jose Abreu, Yoán Moncada, Luis Robert, Yonder Alonso and Jon Jay walk into a conference room at Camelback Ranch on a Sunday morning in early March during Spring Training. A bond has been forged between the group via the White Sox organization they work for, but there's something
Hendricks throws first WP in ... how long?
Until Friday, Cubs righty had longest active streak in Majors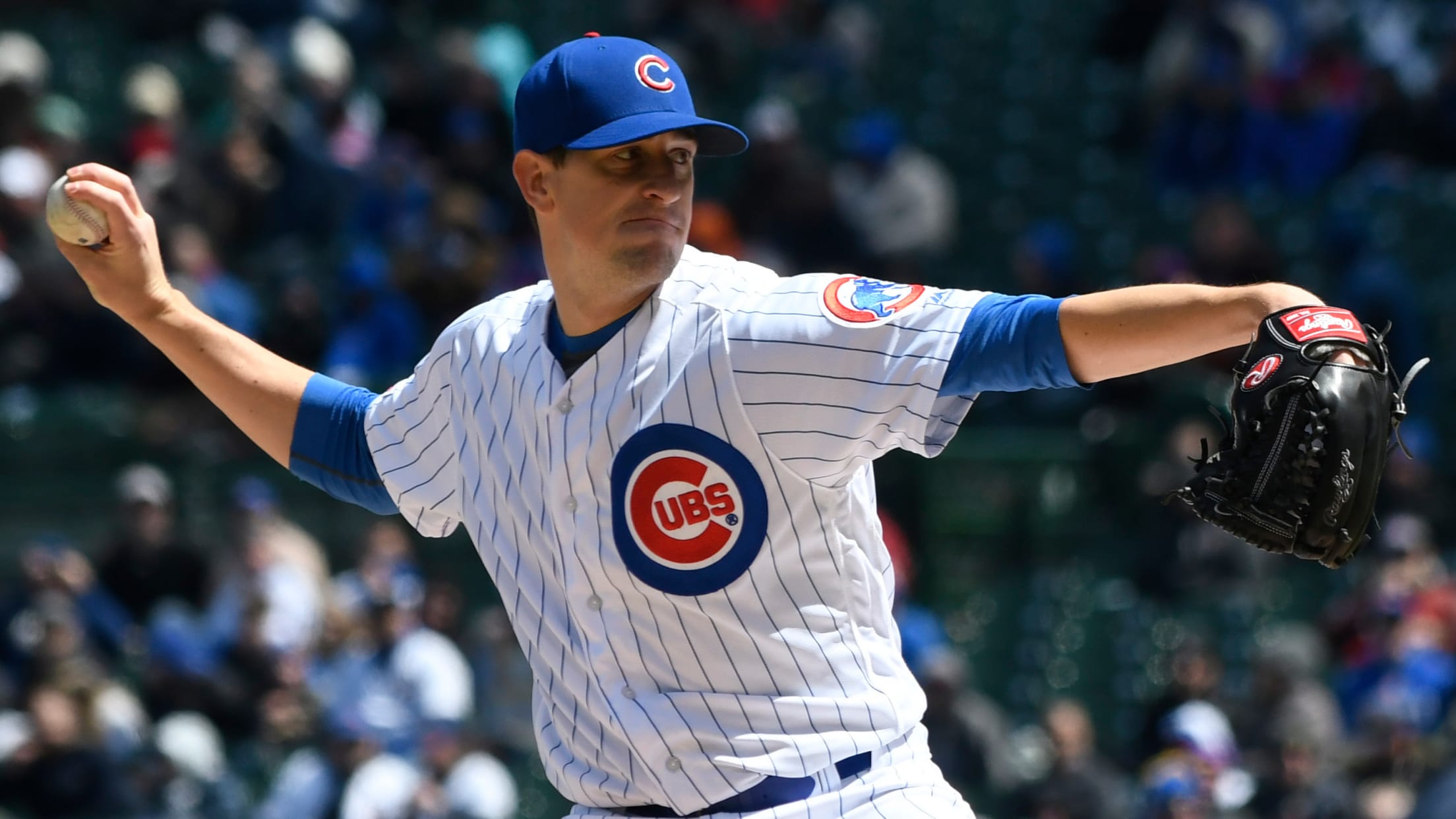 CHICAGO -- If there was one statistical achievement that provided an apt summation of Kyle Hendricks the pitcher and person, it was the streak. In both personal demeanor and professional approach, Hendricks is collected and precise. Wildness would never enter into the equation. So it was perfect that Hendricks had
Russell on target for May return to Cubs
Chatwood's start moved up as Chicago shuffles rotation; Lester improving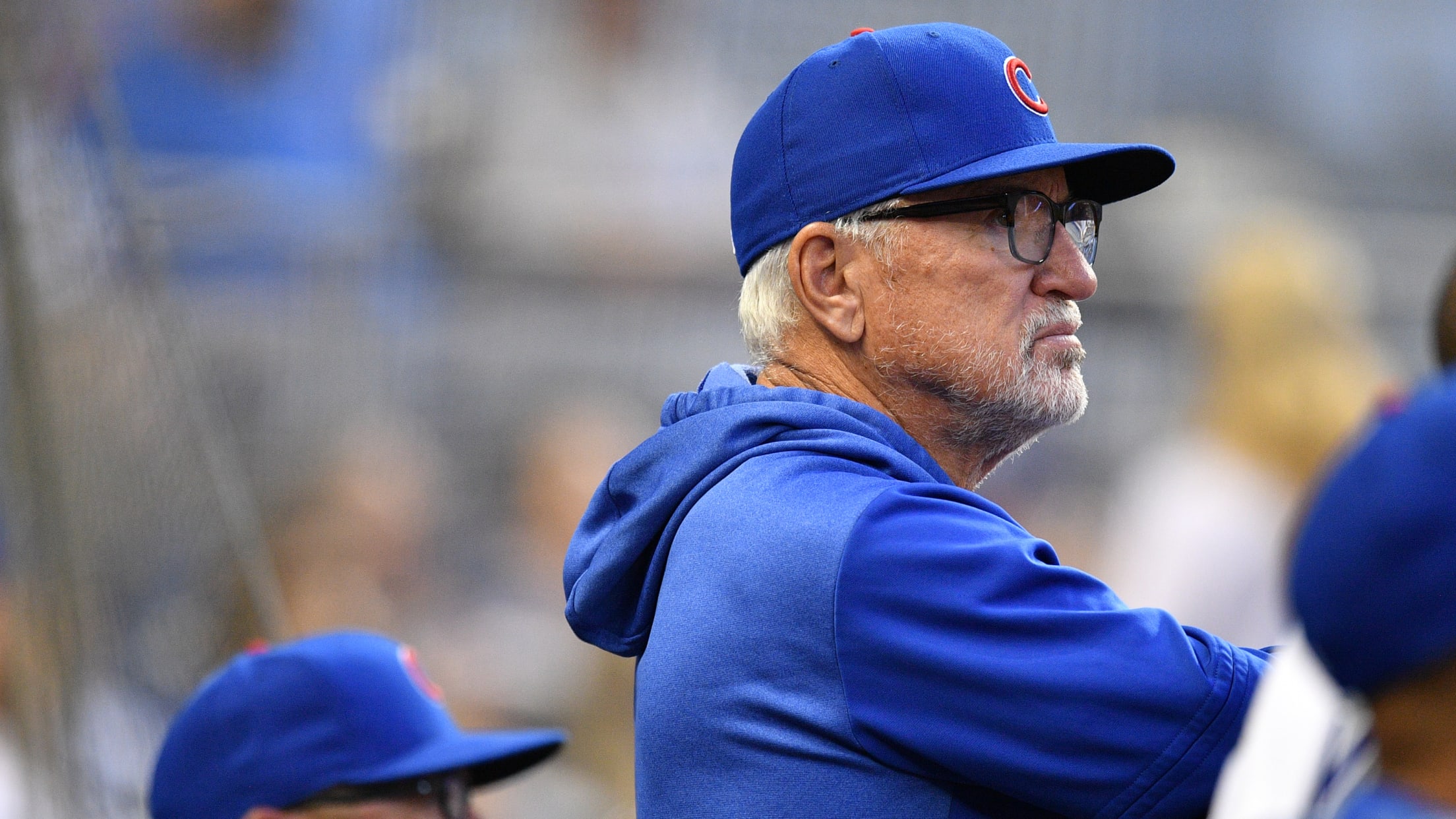 CHICAGO -- With Addison Russell unavailable for the first month of the season, Cubs manager Joe Maddon has utilized several players at second base while regular second baseman Javier Báez has slid over to shortstop. The results over the first few weeks have been strong, but the early success is