Elbow surgery for Eovaldi, out 4-6 wks (source)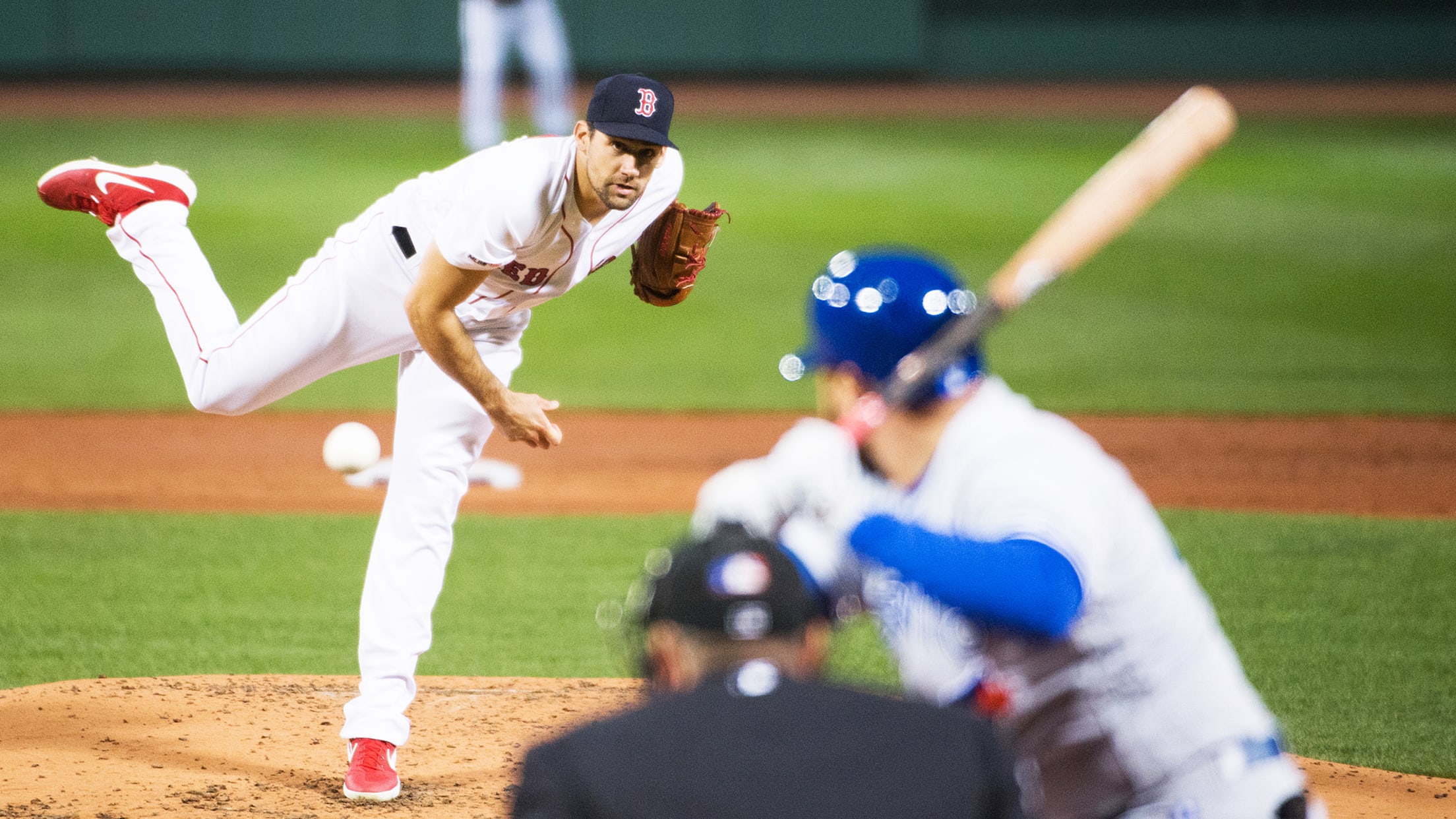 Red Sox right-hander Nathan Eovaldi will have surgery to address loose bodies in his elbow, a source told MLB.com. The procedure would sideline Eovaldi for 4-6 weeks, according to a report from WEEI's Rob Bradford. The team has not yet commented. Eovaldi had a similar operation in 2018 and missed
deGrom OK after 'pen session, in line for Friday
Frazier activated; Cano, Rosario out of lineup; Wilson to injured list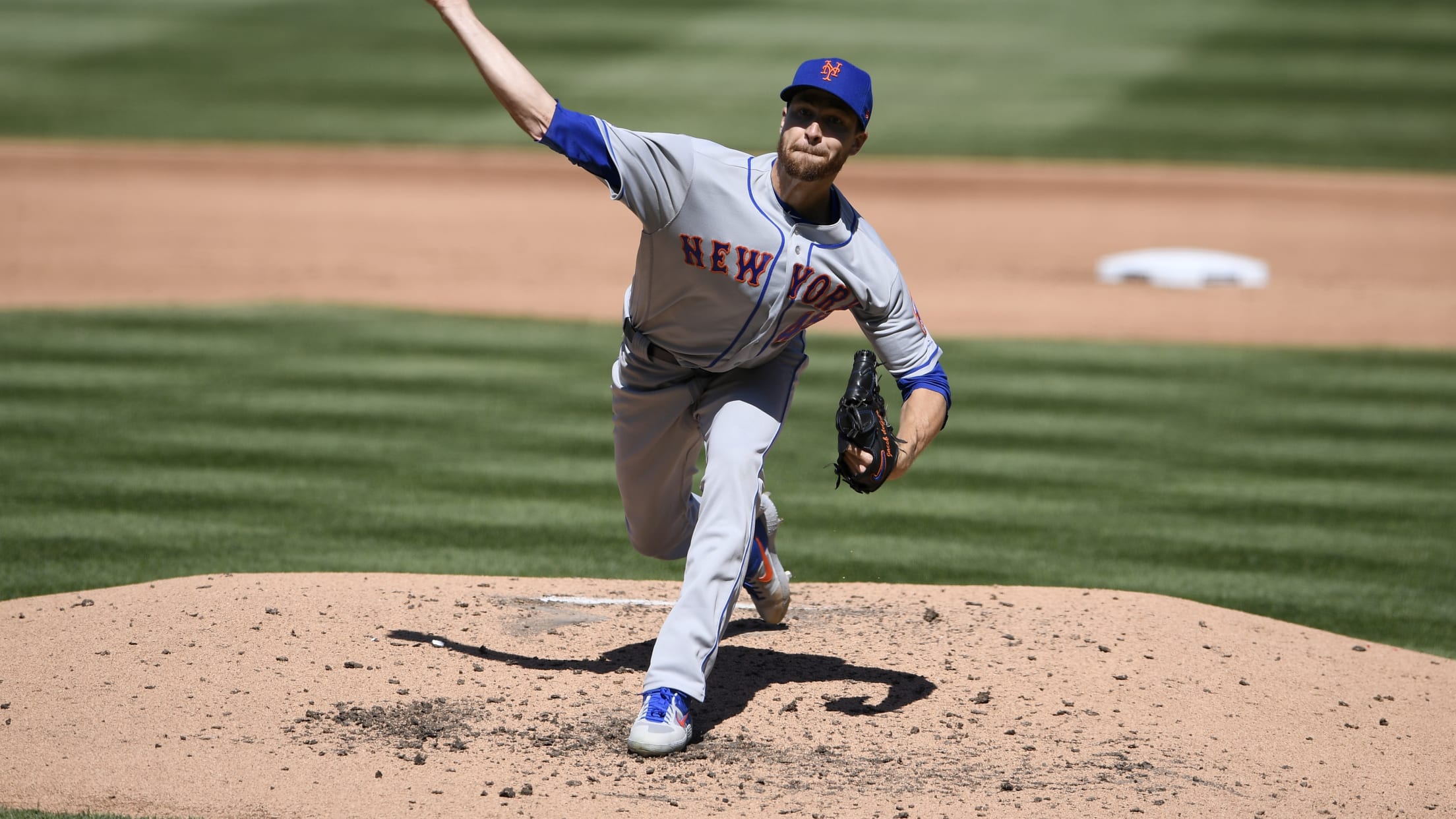 Sidelined for what the Mets hope will be just a brief stint on the injured list, ace Jacob deGrom completed his bullpen session without issue on Monday. The reigning National League Cy Young Award winner, who has been on the shelf since Friday with a sore right elbow potentially stemming
This team has interest in Kimbrel -- on 1 condition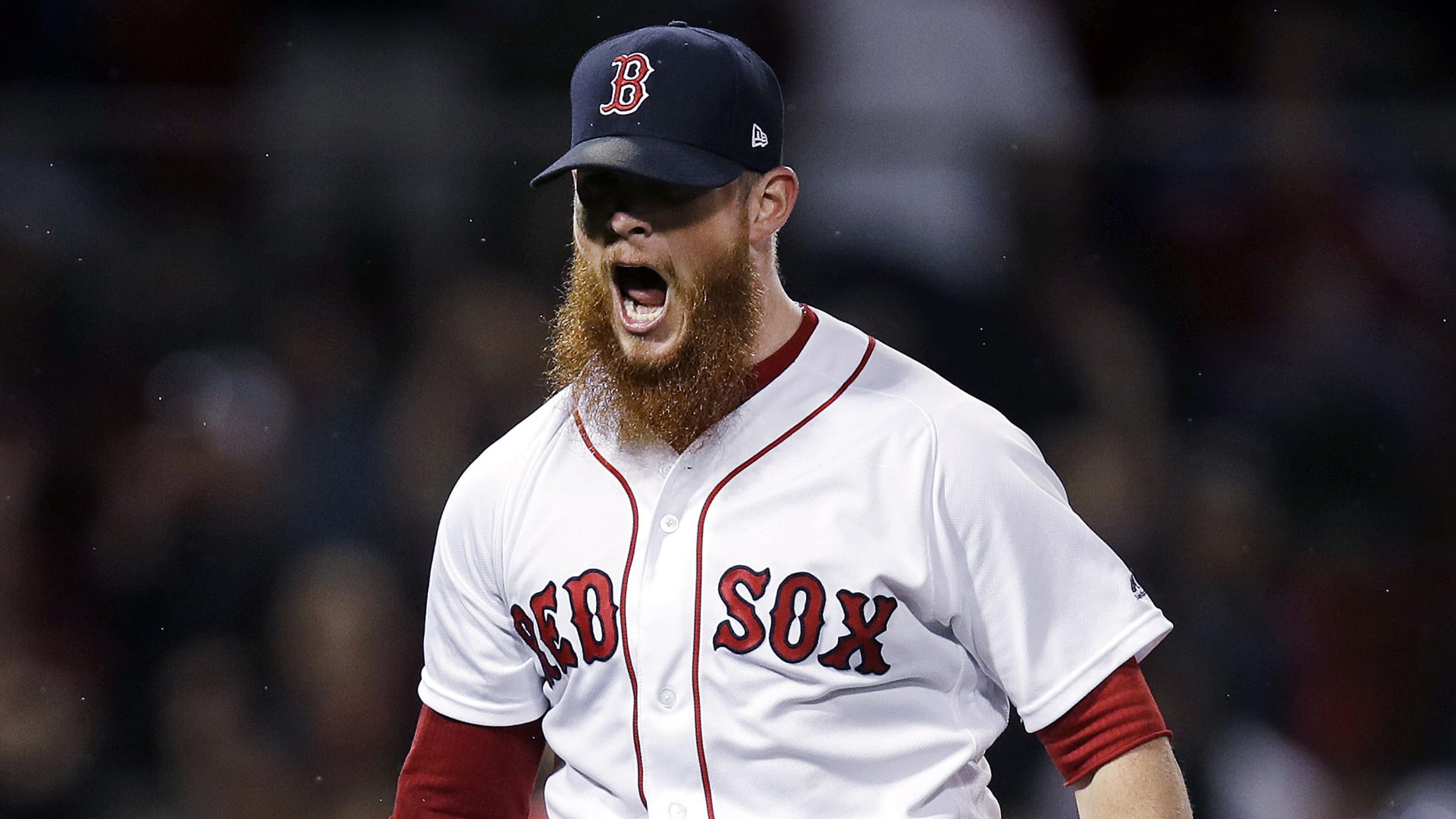 Closer Craig Kimbrel has compiled an impressive resume during his nine seasons in the big leagues, recording a microscopic 1.91 ERA with a 0.92 WHIP, 333 saves and a 14.7 K/9 rate. Below you will find a list of the latest news and rumors surrounding the right-hander, who remains unsigned.
Is Chapman MLB's top fireballer? Not anymore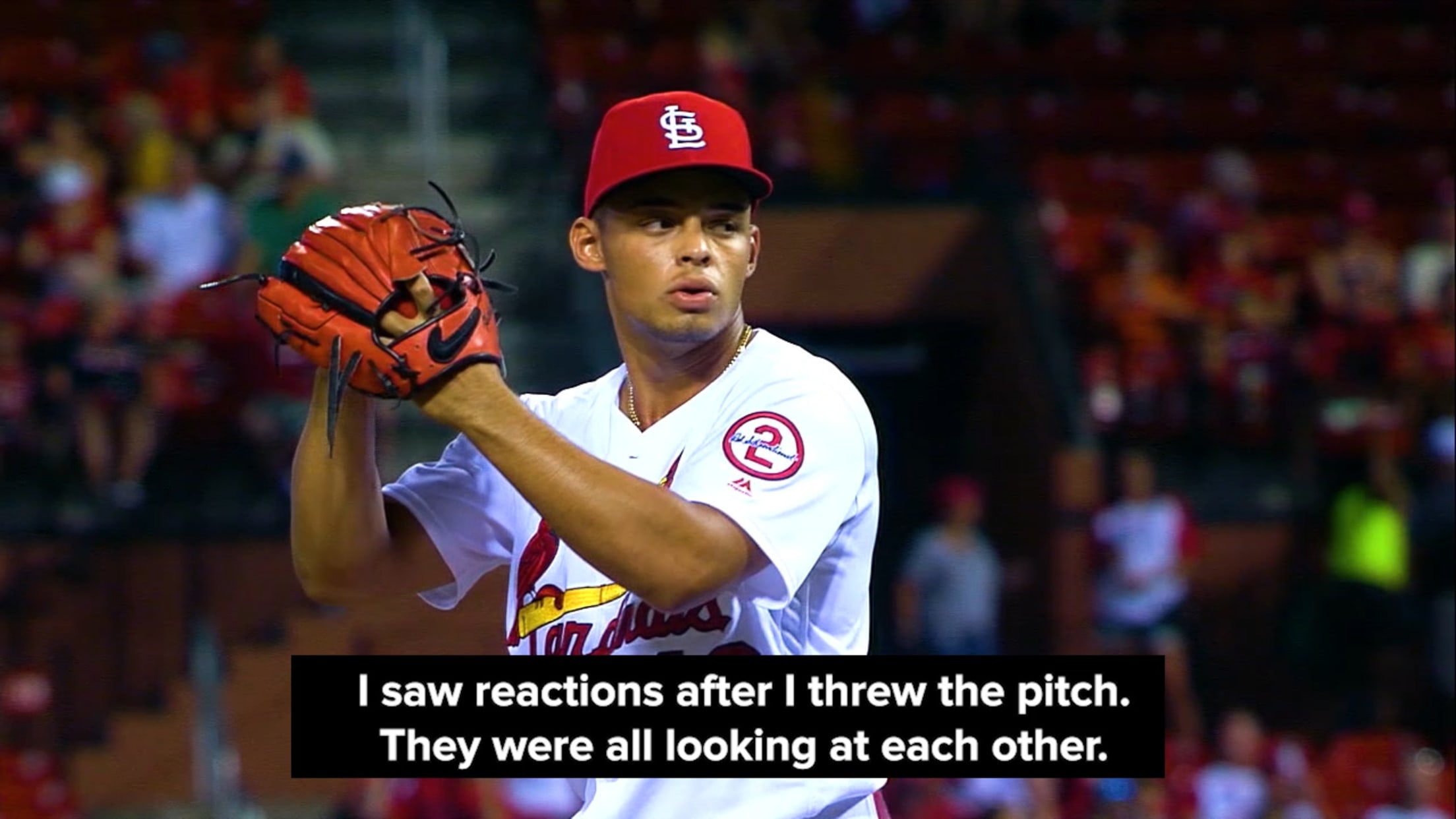 Jordan Hicks is throwing unparalleled fire right now. The Cardinals' 22-year-old reliever has by far the fastest fastball in the Majors in 2019. And he dialed it up to his highest level of the season in Sunday's series finale against the Mets. Hicks' game-ending strikeout of Juan Lagares: a sinker
Two teams gained 9 spots in Power Rankings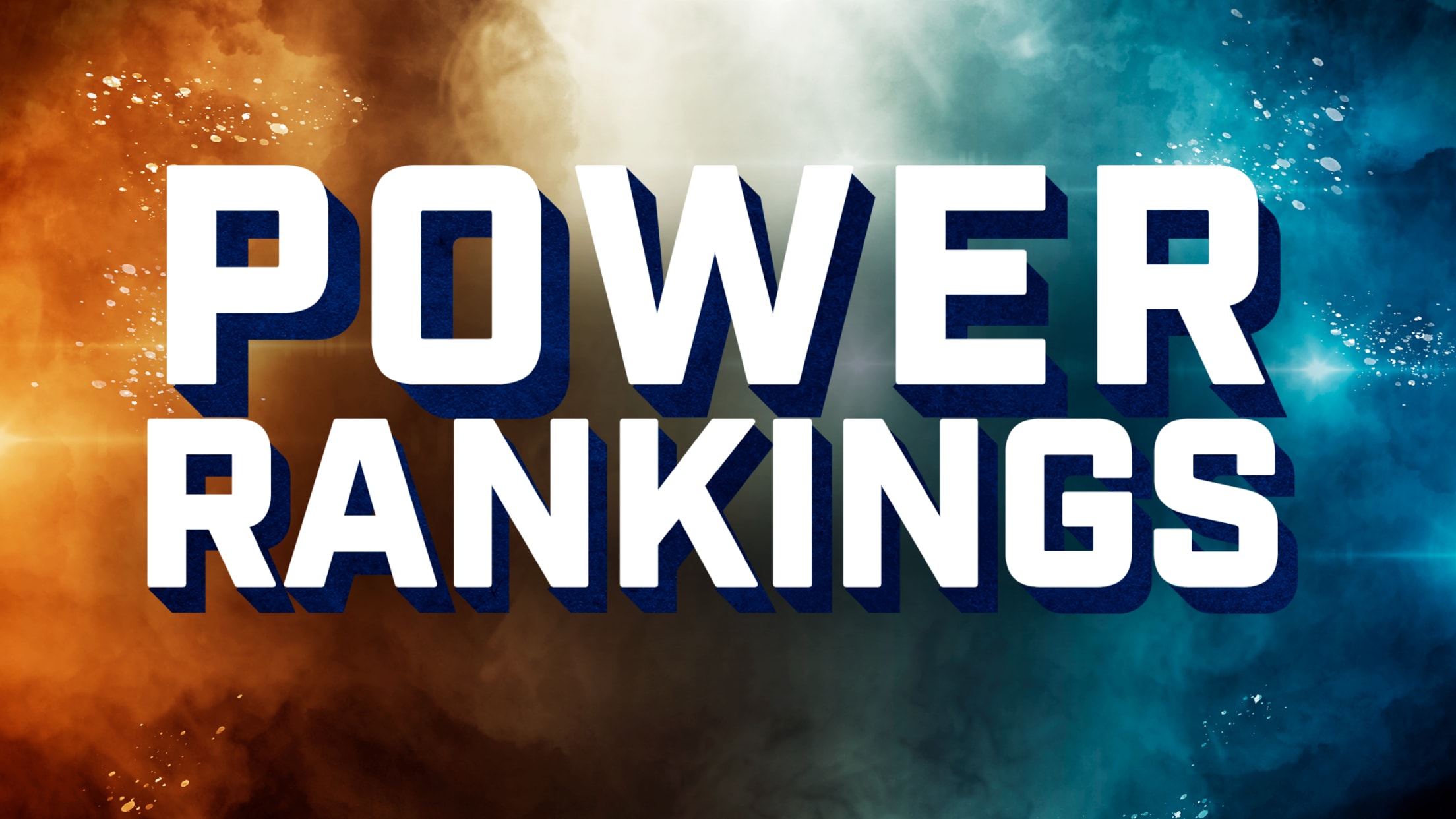 It's still April, which means the overused trifecta of "it's still early," "it's too early to panic" and "they're off to a slow start" is not quite ready to be shoved to the back of the sock drawer just yet. It truly is much too early to glean a lot
9 players 'on pace' for insane seasons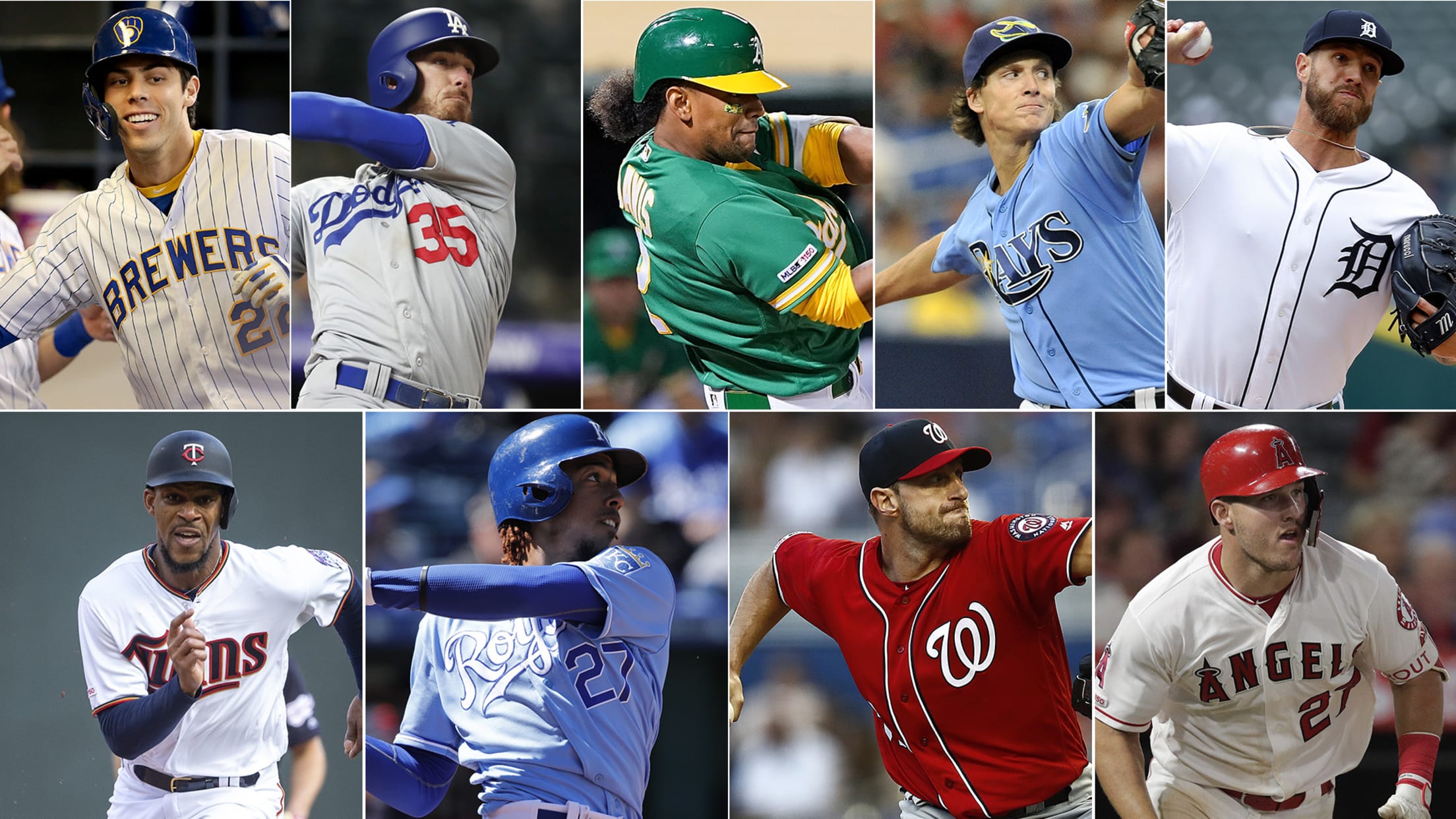 We're not predicting Christian Yelich is going to hit 92 home runs or that Shane Greene is going to save 81 games or that Tyler Glasnow is going to go 29-0. As for Byron Buxton racking up 102 doubles, why not? That one seems strangely possible. We're simply saying that
Here is when all the injured Yanks are due back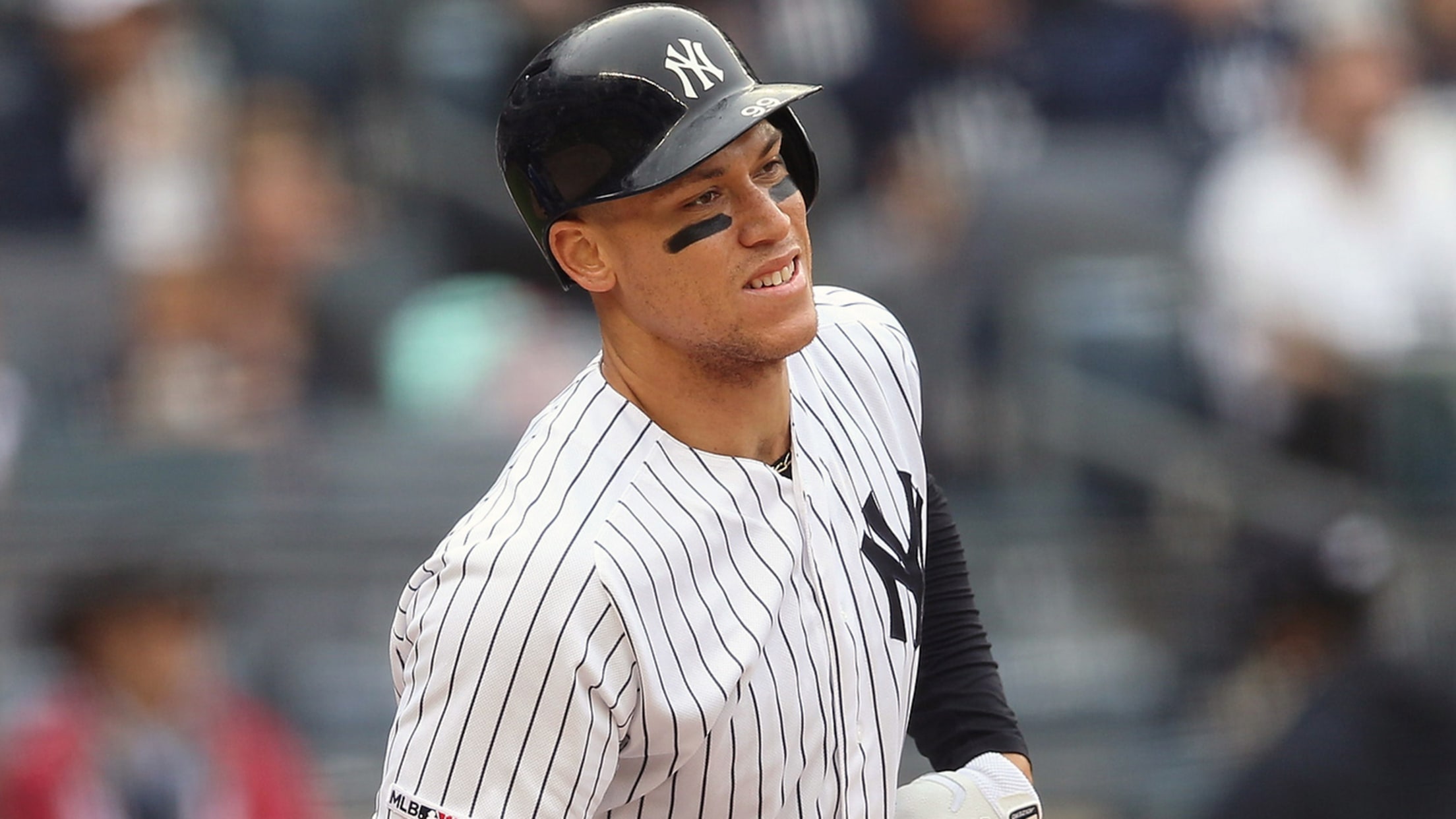 The early portion of the 2019 regular season has brought a rash of injuries for the New York Yankees, including a number of big-name players expected to provide production for a club with postseason aspirations. Here's a rundown of Yankees on the injured list, in alphabetical order by last name,
Need for speed: 1 flamethrower for each team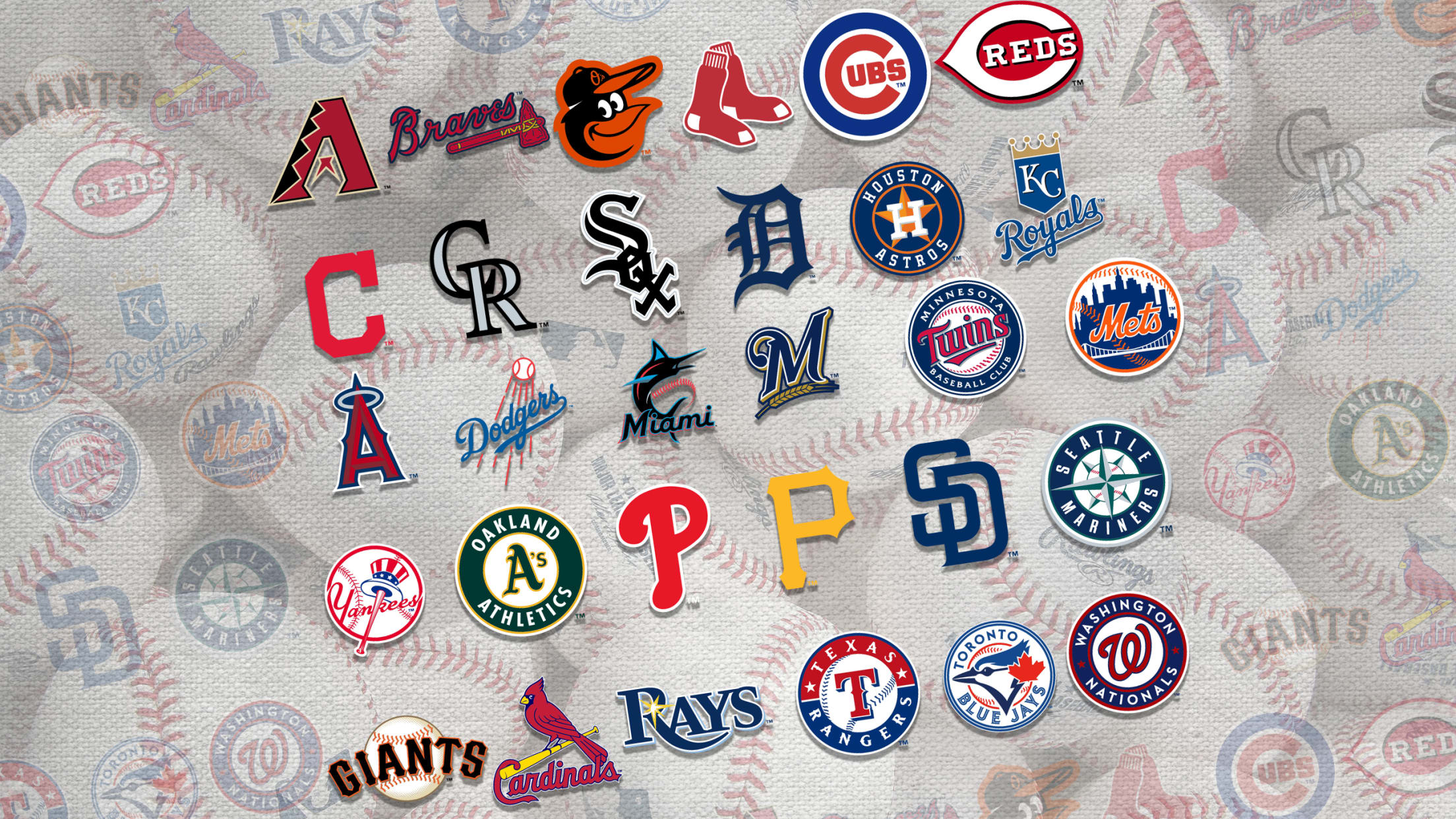 Let's not kid ourselves: the story of baseball in the year 2019 is velocity. Remember back when FOX telecasts used to show a flame going WHOOSH! every time a pitch went over 95 mph? They'd have to do that every pitch now. Pitchers throw harder now than at any time
Rox place Freeland on IL, activate Anderson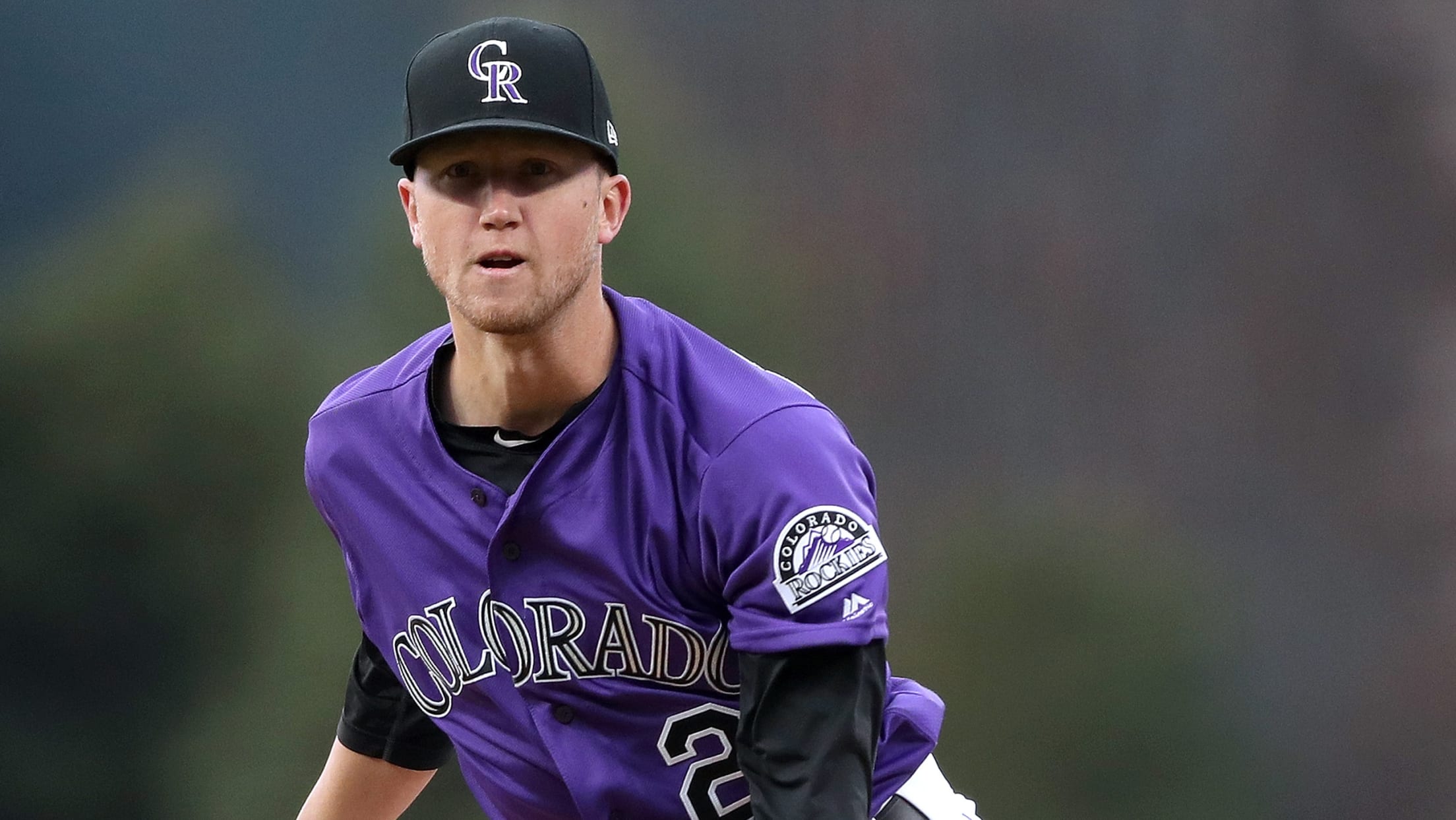 DENVER -- The Rockies announced on Monday that they have reinstated left-handed pitcher Tyler Anderson (left knee inflammation) from the 10-day injured list and have placed left-hander Kyle Freeland on the 10-day injured list with a blister on his left middle finger, retroactive to April 19. Freeland, 25, has gone
Gio available after Yanks grant lefty's release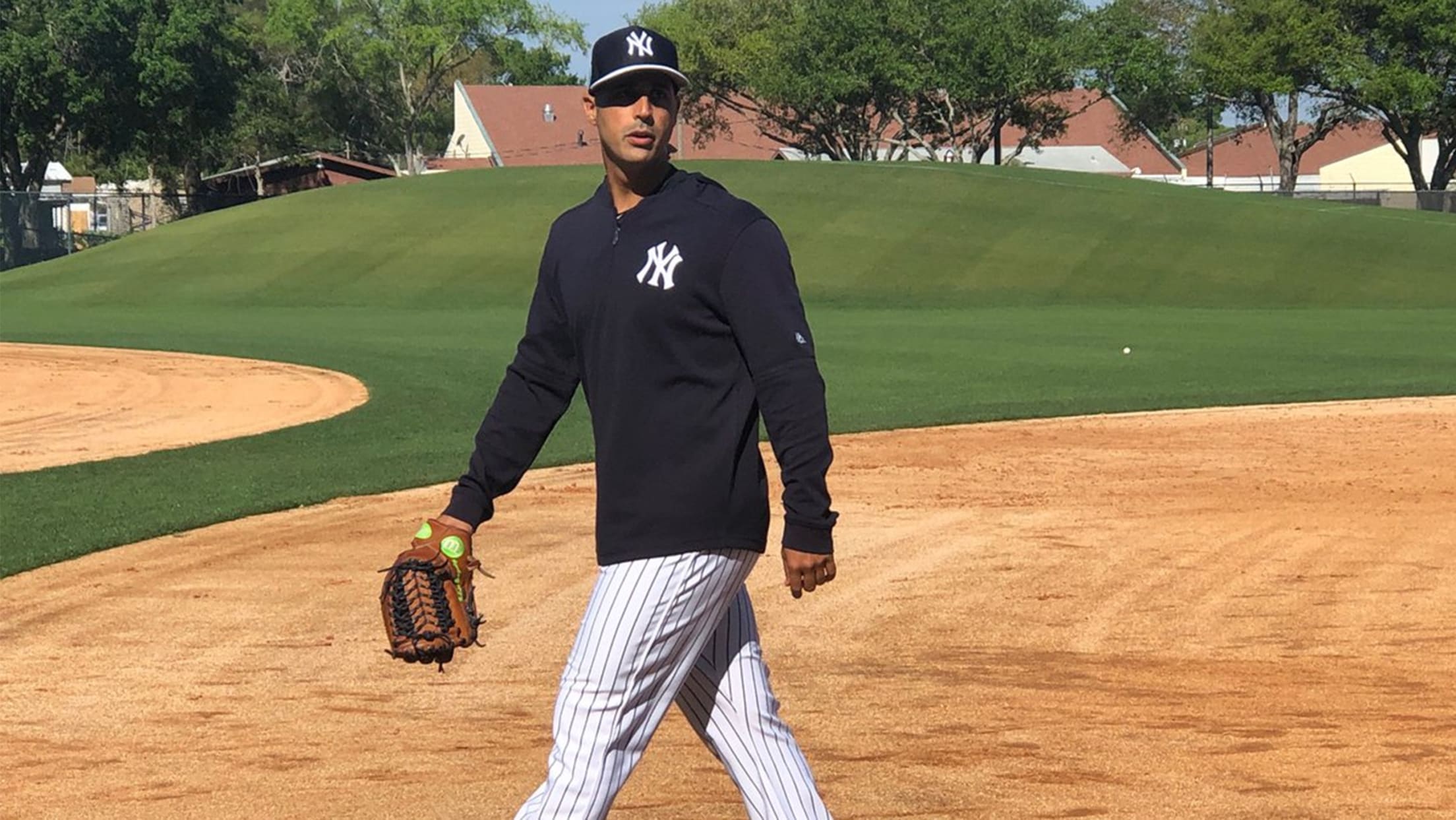 Two days after Gio Gonzalez opted out of his contract, the Yankees released him from his Minor League deal on Monday, making him a free agent. Gonzalez had changed agents, leaving longtime rep Scott Boras in favor of CAA, according to sources. Gonzalez signed a Minor League contract with the
Vlad Jr.'s time is coming ... just have to wait a bit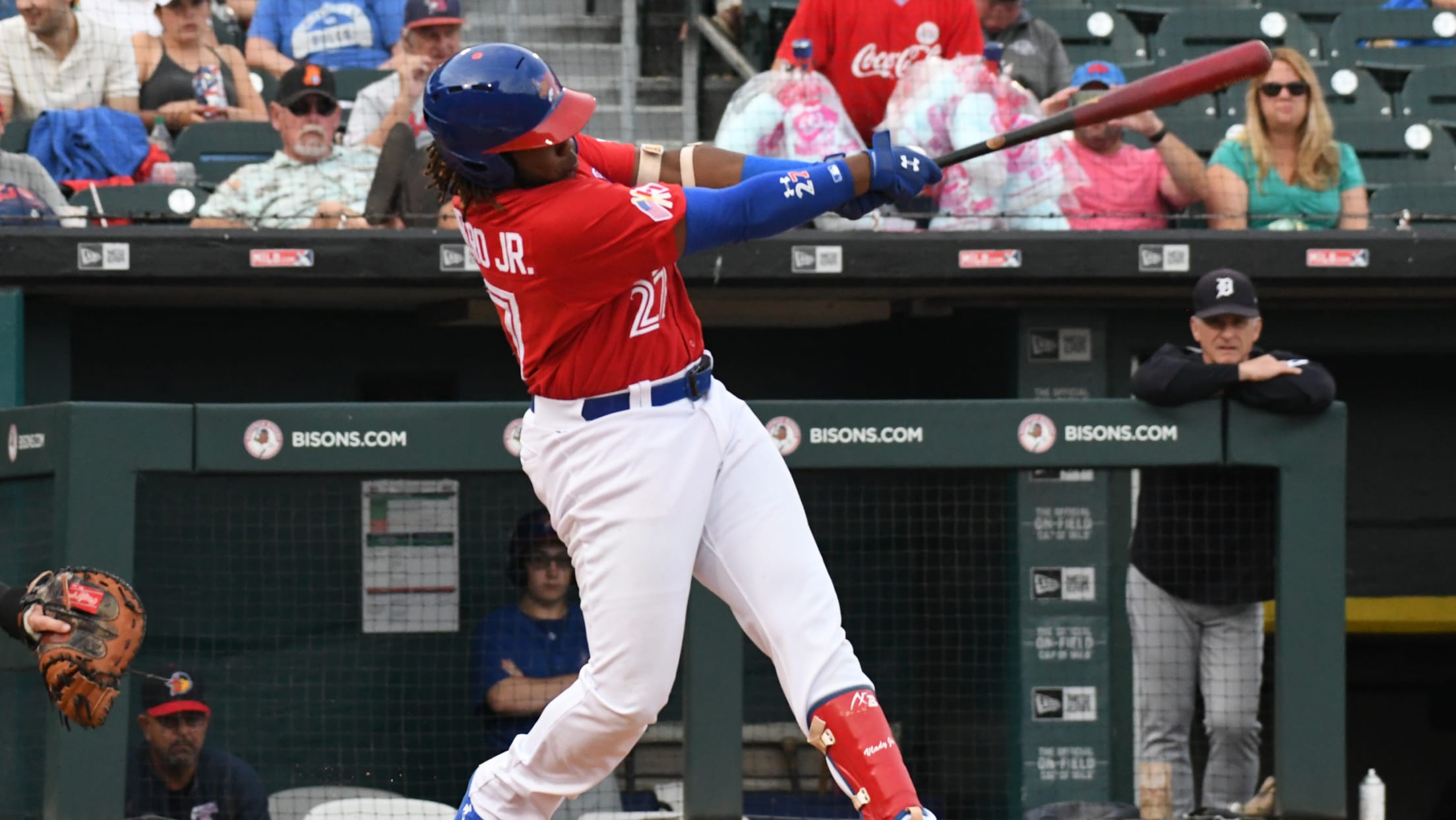 TORONTO -- There was some speculation over the weekend that Vladimir Guerrero Jr. might make his Major League debut as soon as Tuesday. According to an MLB.com source, that's not going to happen and instead Guerrero's debut won't be happening until at least later in the week. The Blue Jays
Yankees ink Brad Miller to Minors deal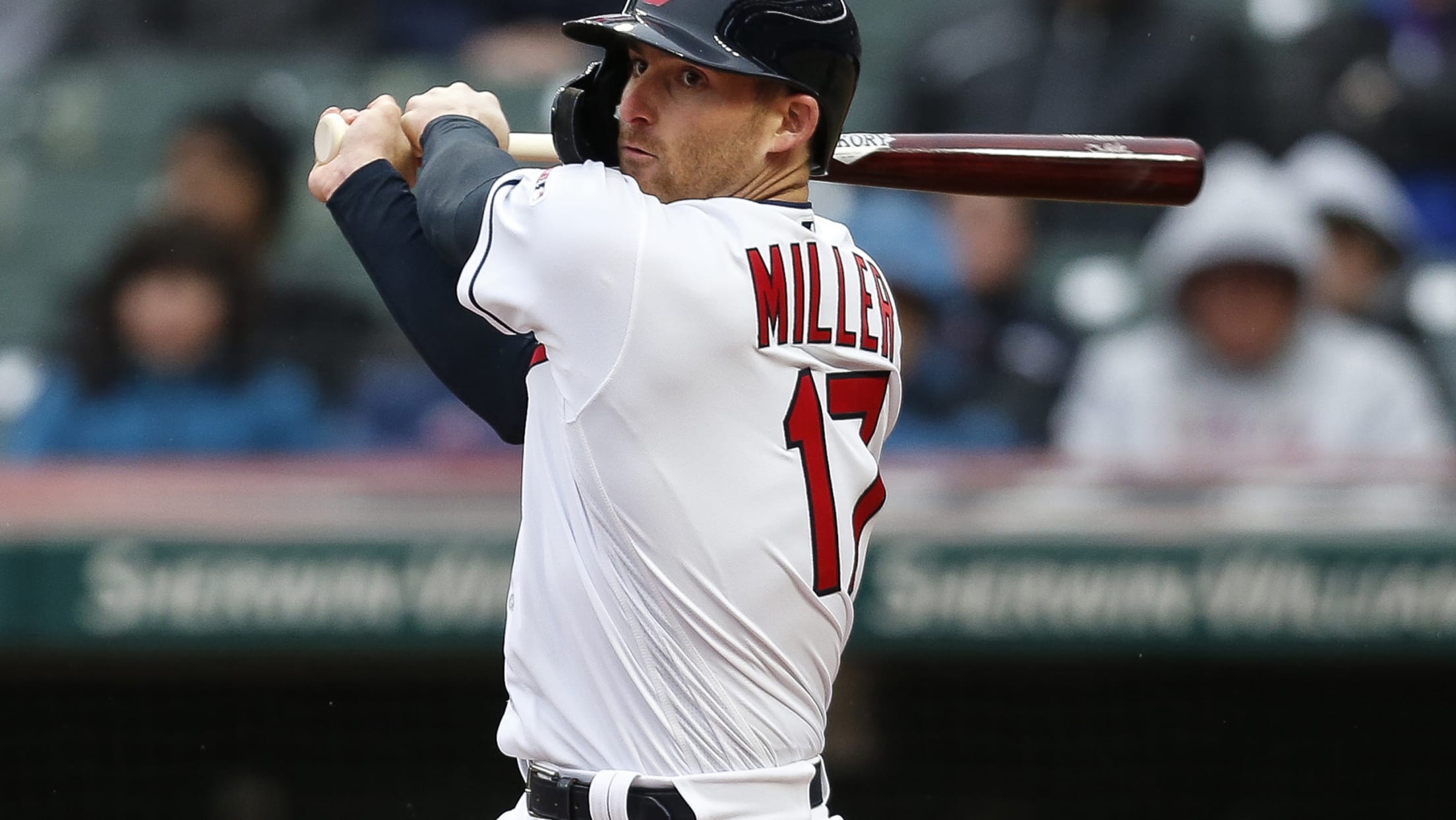 The Yankees signed infielder Brad Miller to a Minor League contract on Monday. Miller, 29, played in 13 games for Cleveland this season, hitting .250 (9-for-36) with 4R, 3 doubles, 1HR, 4RBI, 4BB and 1SB. The left-handed hitter made all 13 appearances (12 starts) at second base before being designated
Week's top play must be seen to be believed
Laureano's homer-saving grab begins unreal sequence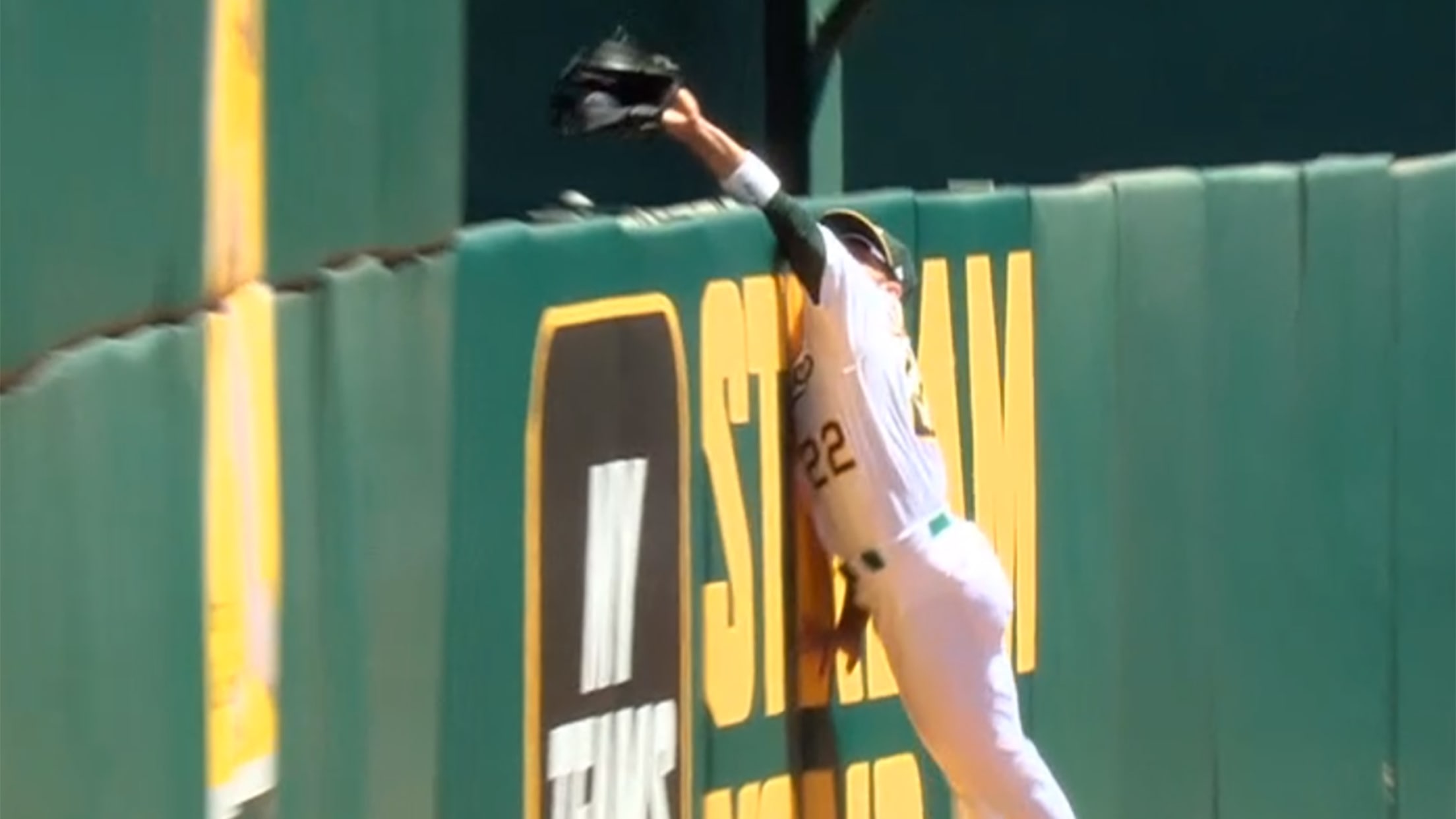 Ramon Laureano made magic happen in the outfield again on Sunday, and the A's center fielder's latest highlight-reel addition was named the MLB Play of the Week presented by W.B. Mason on Monday. In the A's series finale against the Blue Jays, Laureano sparked a defensive sequence you'll have to
Tigers-Red Sox PPD Mon.; twin bill set for Tues.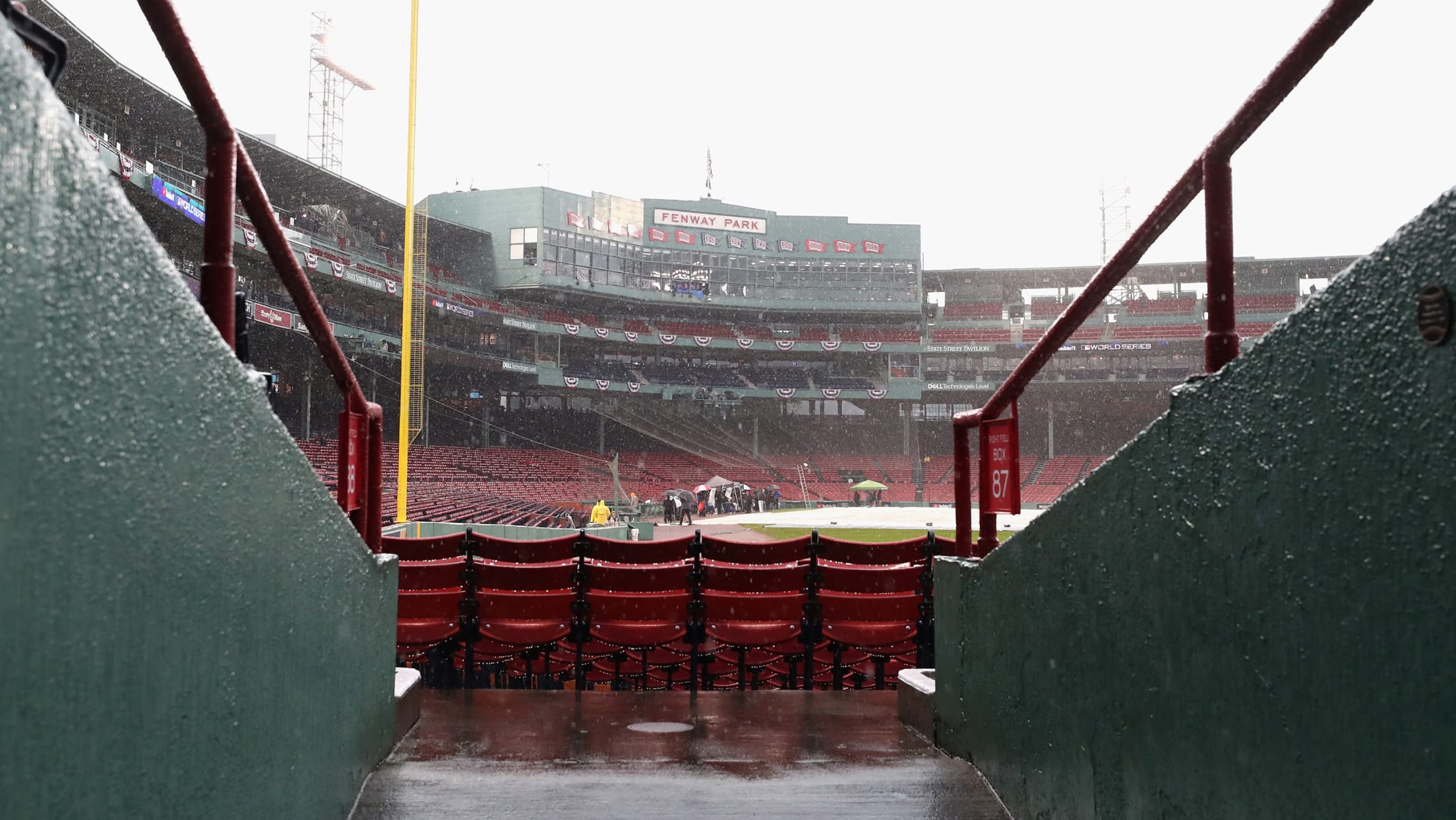 BOSTON -- The Red Sox-Tigers game scheduled for tonight, Monday, April 22, at Fenway Park has been postponed. The forecast calls for an extended period of moderate to heavy rain throughout the evening and into the overnight hours in the Fenway area. The game will be rescheduled as the first
Polanco comes off IL well ahead of schedule
Outfielder gets start in right vs. D-backs; lefty Brault optioned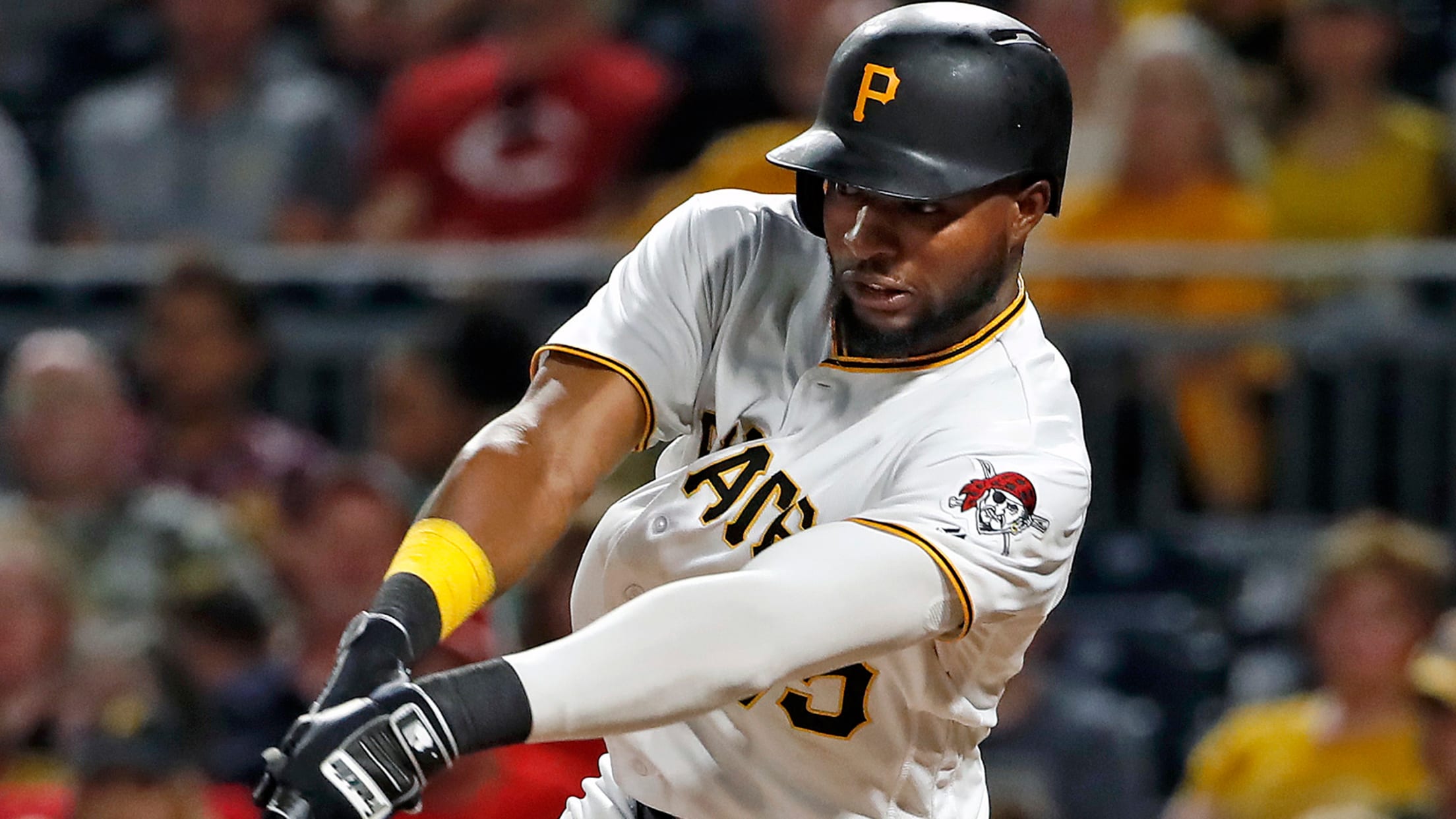 PITTSBURGH -- Gregory Polanco, fresh off some early work in the Pirates' indoor batting cage, stood in front of his locker and smiled at the question. Isn't he a little ahead of schedule? "Yeah," Polanco said, laughing. "A lot." The Bucs reinstated Polanco from the injured list on Monday, 222
Yelich, Gallo power way to POTW honors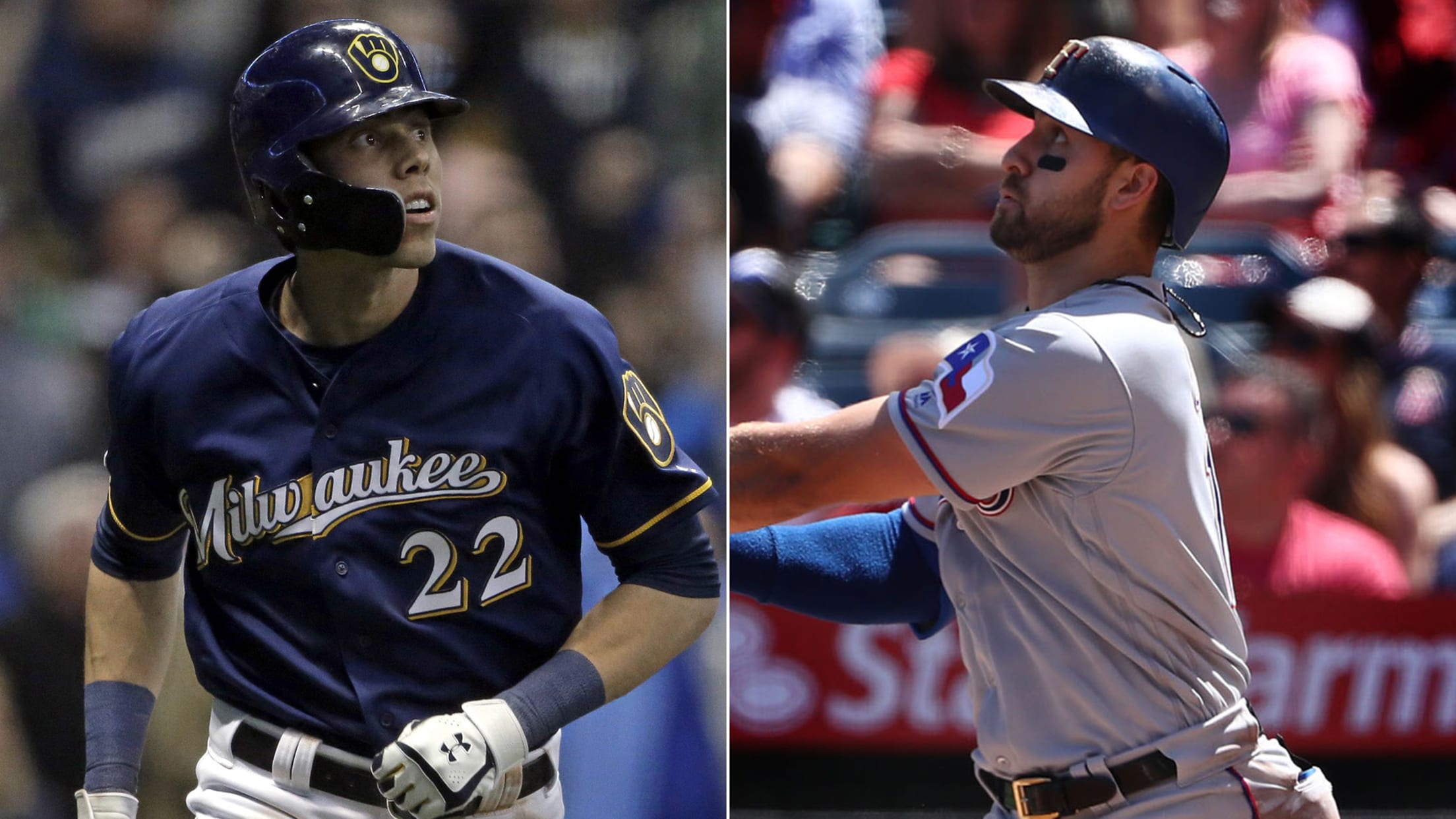 After a week of crushing home runs, Christian Yelich and Joey Gallo were announced as MLB's Players of the Week presented by W.B. Mason on Monday. Yelich, amazingly, homered eight times for the Brewers to take home National League Player of the Week honors. Gallo homered four times for the
Rising star Torres shattering Yanks records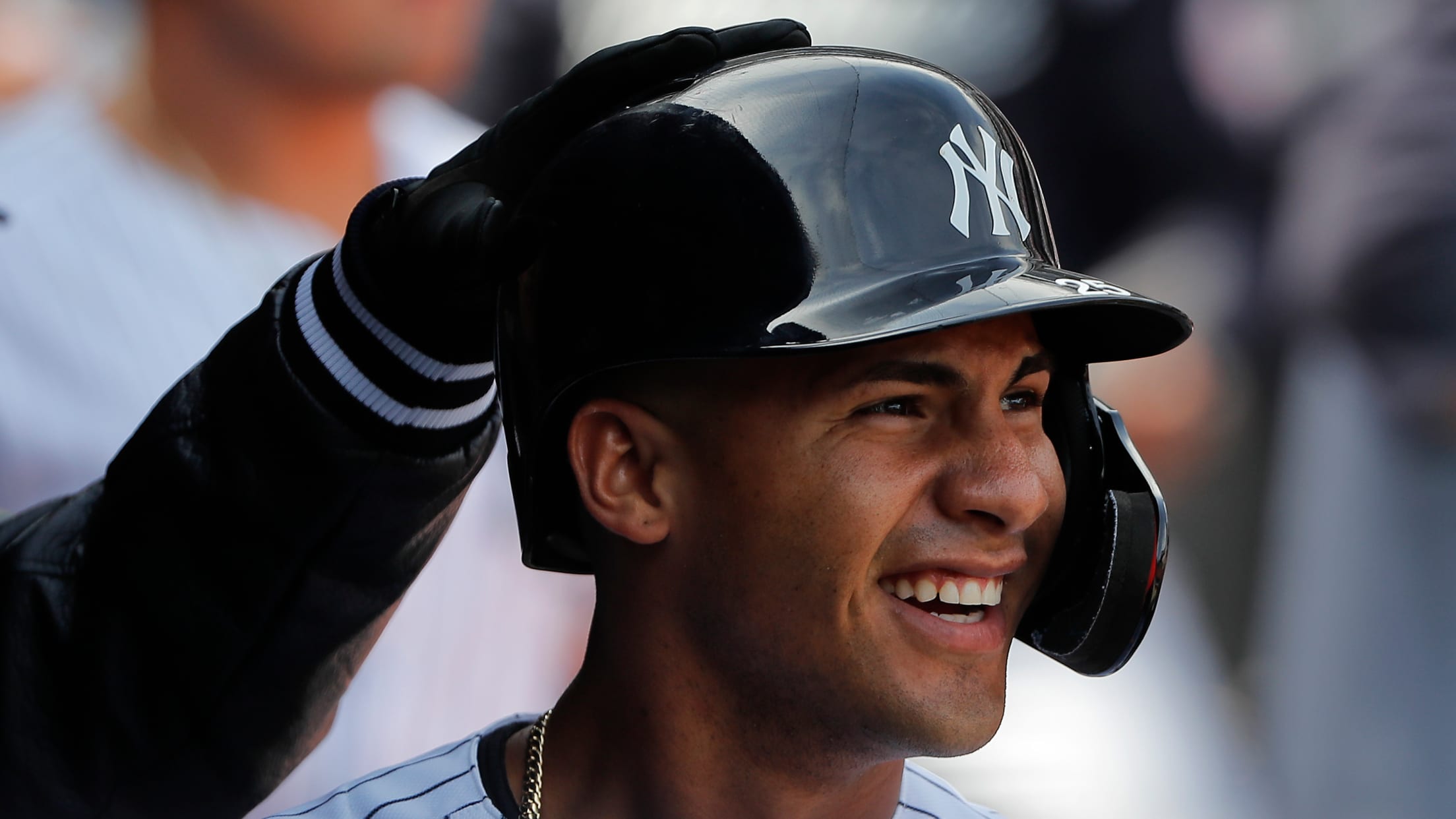 As part of Young Stars Week, MLB is celebrating one of the game's most dynamic emerging talents each day from April 22-26. Leading off the festivities is 22-year-old Yankees infielder Gleyber Torres. Gleyber Torres hasn't even played 162 Major League games yet, and he's already bloomed into one of the
Wacha (knee) hits IL; Drew Robinson recalled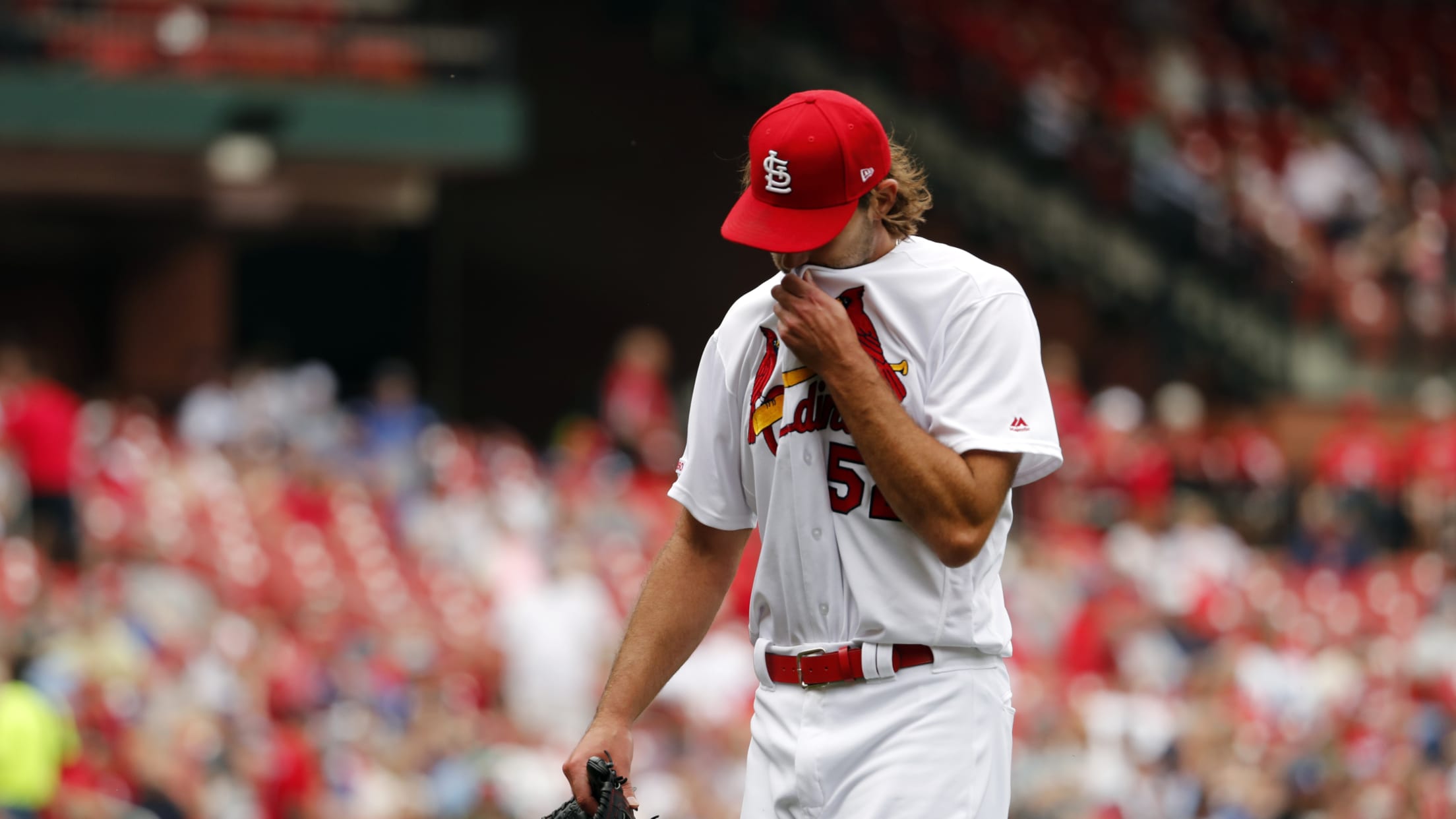 The Cardinals placed right-hander Michael Wacha on the 10-day injured list, retroactive to Friday, with left knee patellar tendinitis before Monday's series opener against the division-rival Brewers at Busch Stadium. Wacha had been slated to start Tuesday's game against Milwaukee. St. Louis hasn't announced who will start the game in
Are Mets more likely to sign Gio than Keuchel?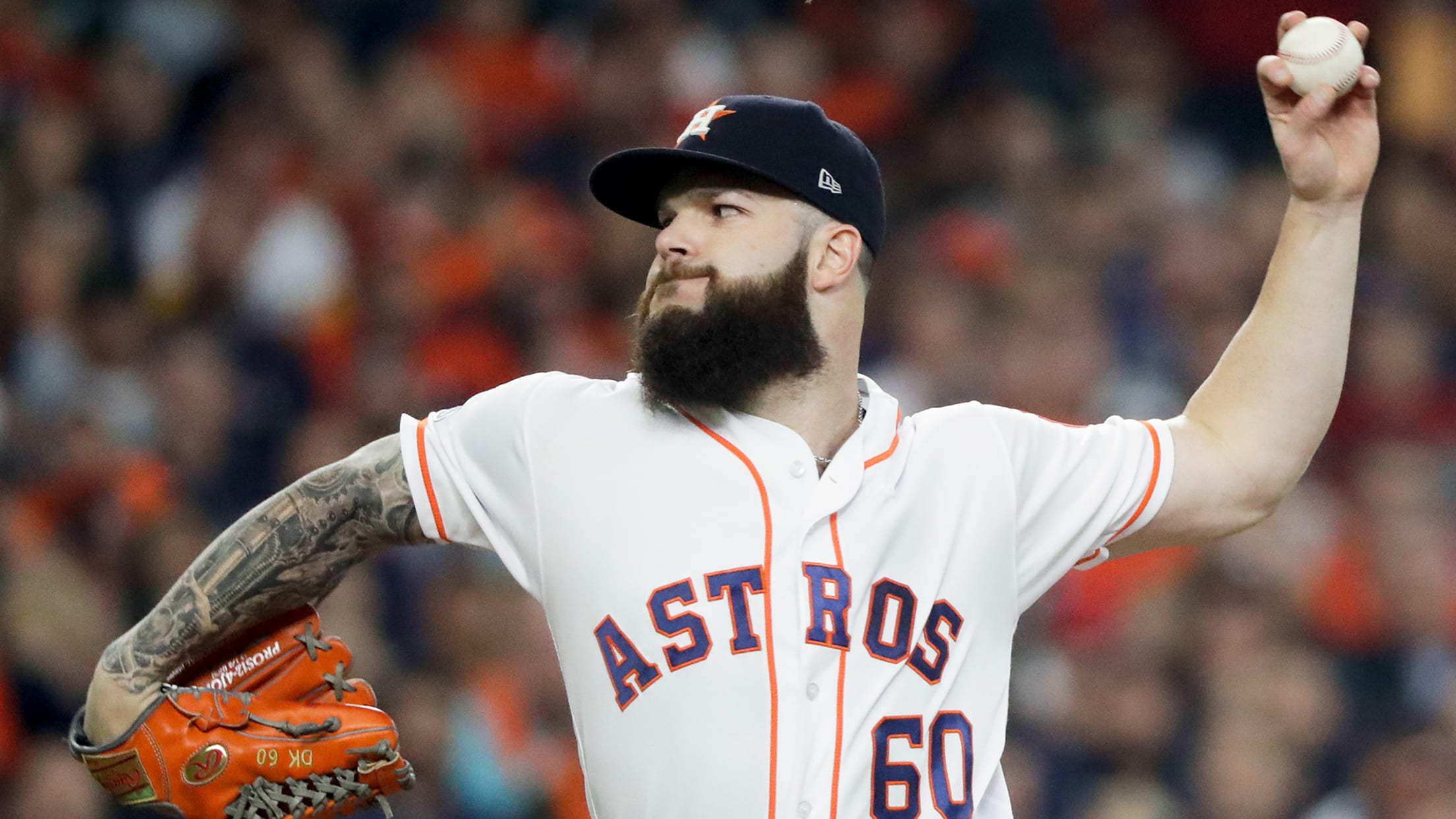 After a seven-season tenure with the Astros that included a trio of 200-inning seasons, an American League Cy Young Award in 2015 and an overall 3.66 ERA, Dallas Keuchel is now a free agent. Below, you will find a list of the latest news and rumors surrounding the left-hander. Rosenthal:
Bellinger robs Yelich, then wins it with homer
Joc, after his own 2-HR day: 'There's not much Belly can't do'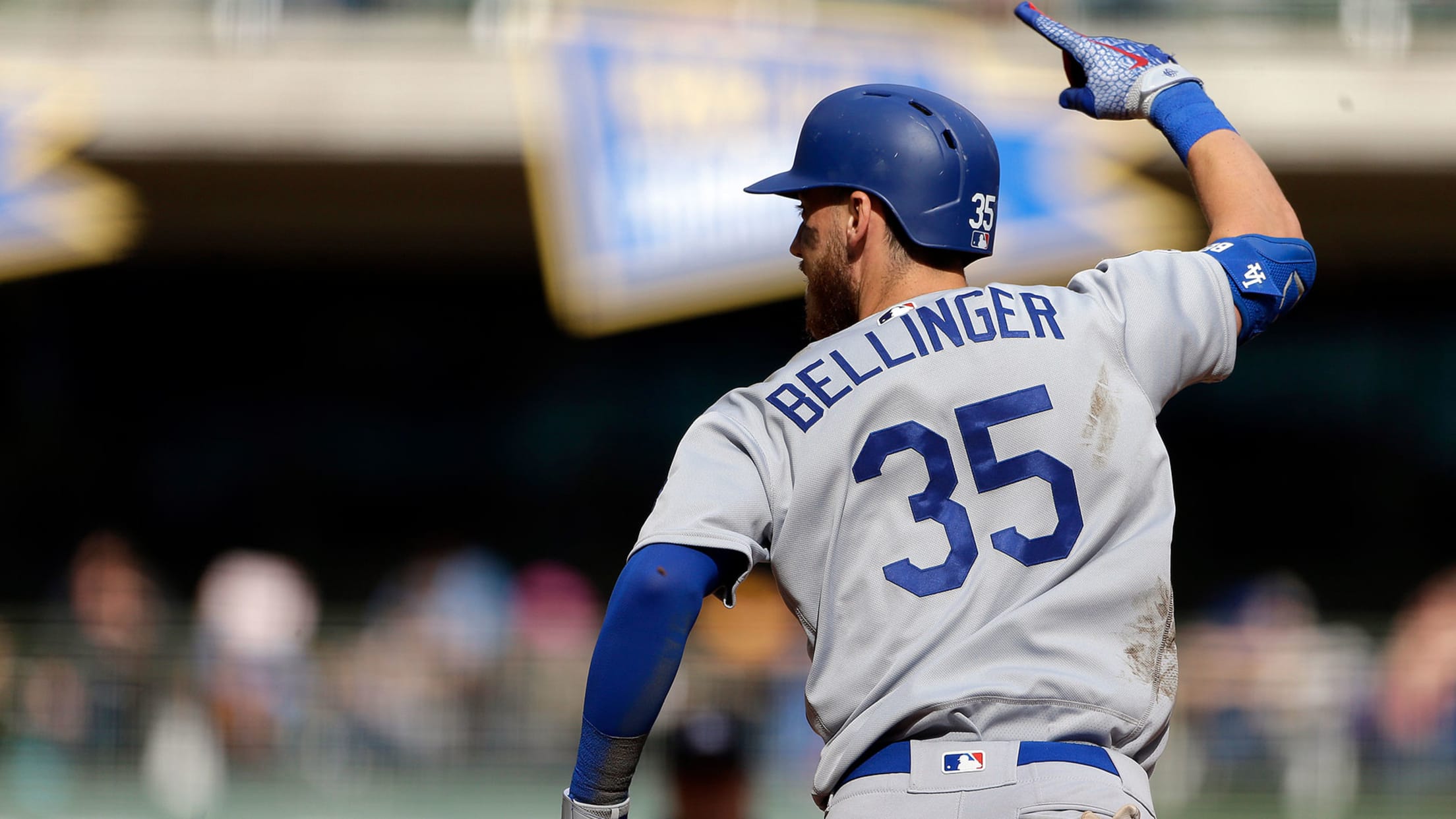 MILWAUKEE -- From somewhere underneath Cody Bellinger's long shadow, Joc Pederson has had an unobstructed view of the amazing start of his amazing teammate. "There's not much Belly can't do," Pederson said, after Pederson's two-homer birthday took a back seat to another brilliant display of talent from Bellinger, who robbed
Sox recall Delmonico; Eloy on bereavement list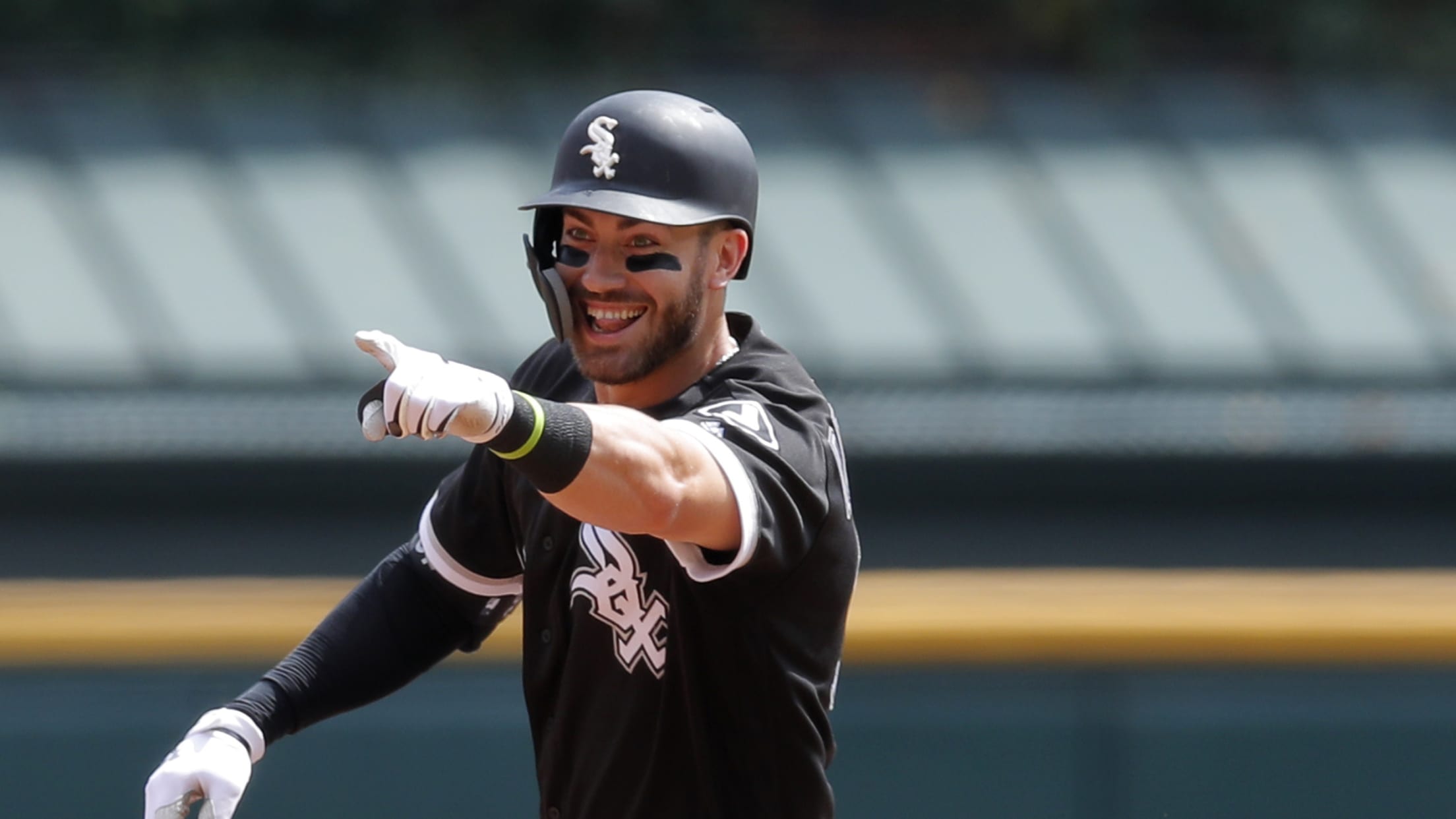 BALTIMORE -- However long Nicky Delmonico's latest callup lasts, the White Sox are determined to enjoy his company. After beginning the season at Triple-A Charlotte, the outfielder arrived on Monday at the visitors' clubhouse at Camden Yards to a stream of high fives and hugs from joyous teammates. Manager Rick
Weekend sweep could turn tide for Red Sox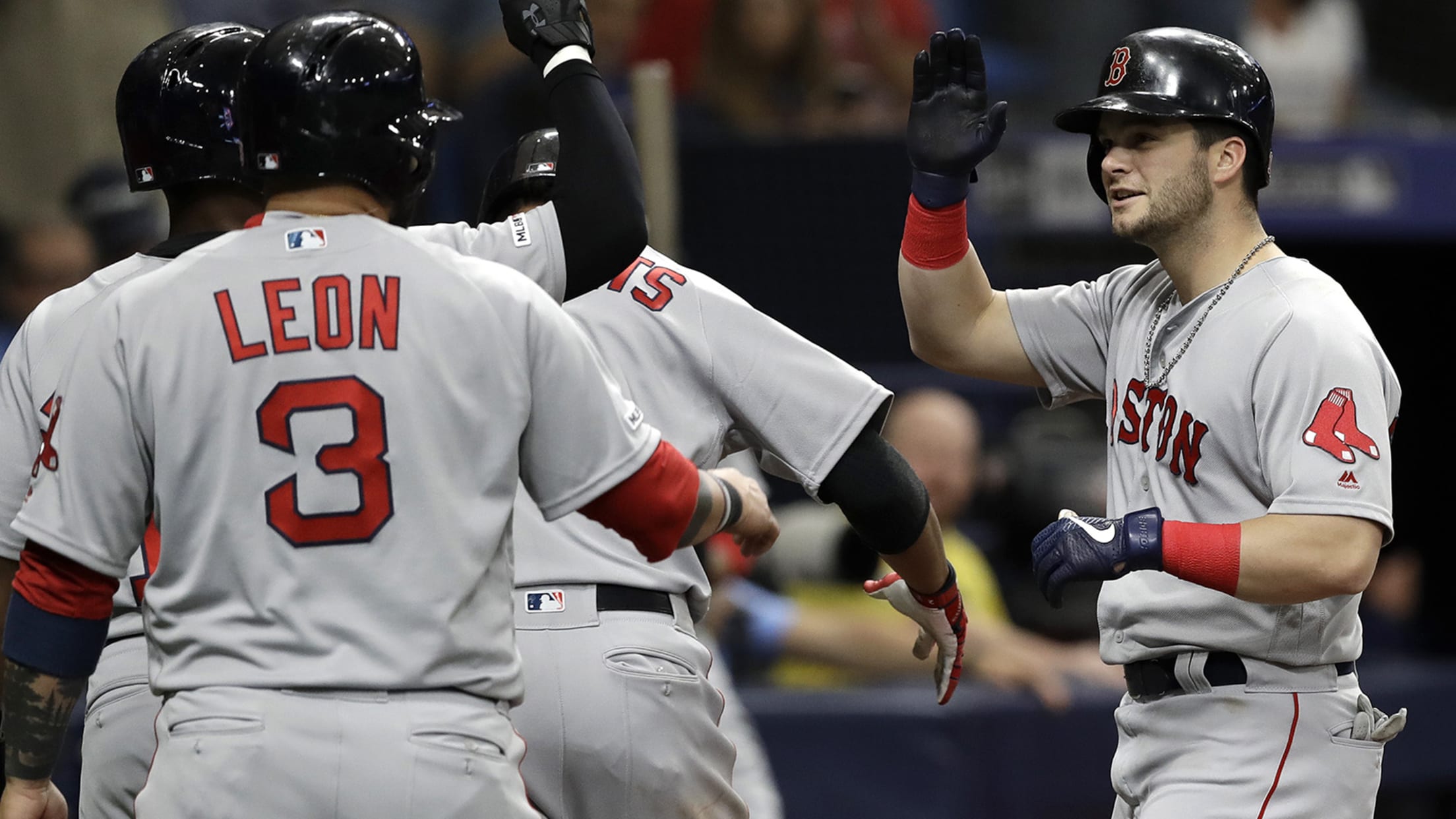 It has been one of the most fascinating Aprils ever in baseball, and the month isn't over yet. You saw it all the way through this past weekend. Cody Bellinger robbed Christian Yelich of a home run -- what would have been Yelich's 14th -- before Bellinger hit one of
Is this the craziest double play ever? Maybe!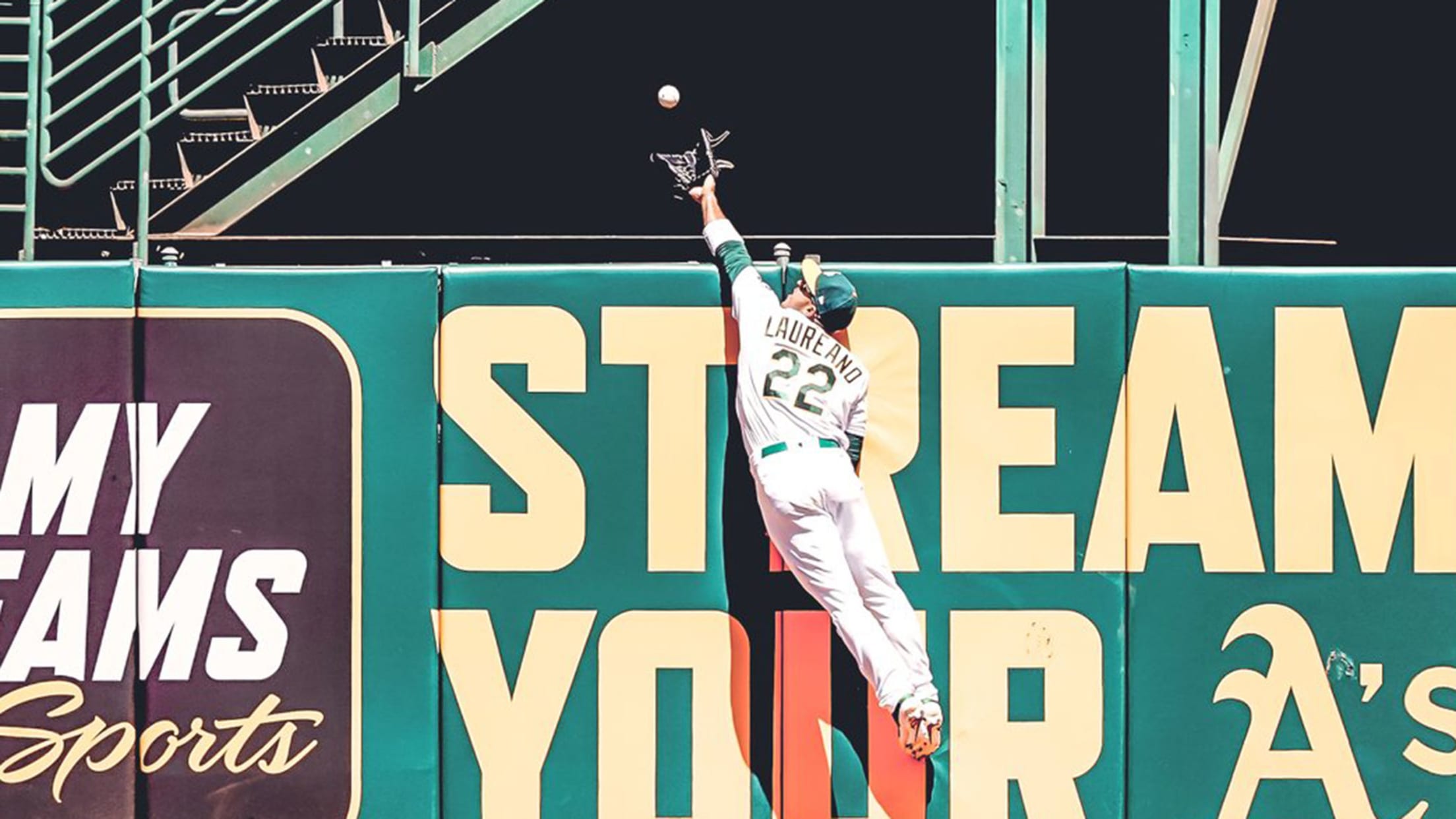 OAKLAND -- A's center fielder Ramón Laureano has added to his superb defensive reputation with a handful of astonishing plays this season, but Sunday's tops them all. With a runner on first and one out in the second inning of the A's series finale with the Blue Jays -- an
Inbox: Is Bryant's start cause for concern? 
Beat reporter Jordan Bastian answers questions from fans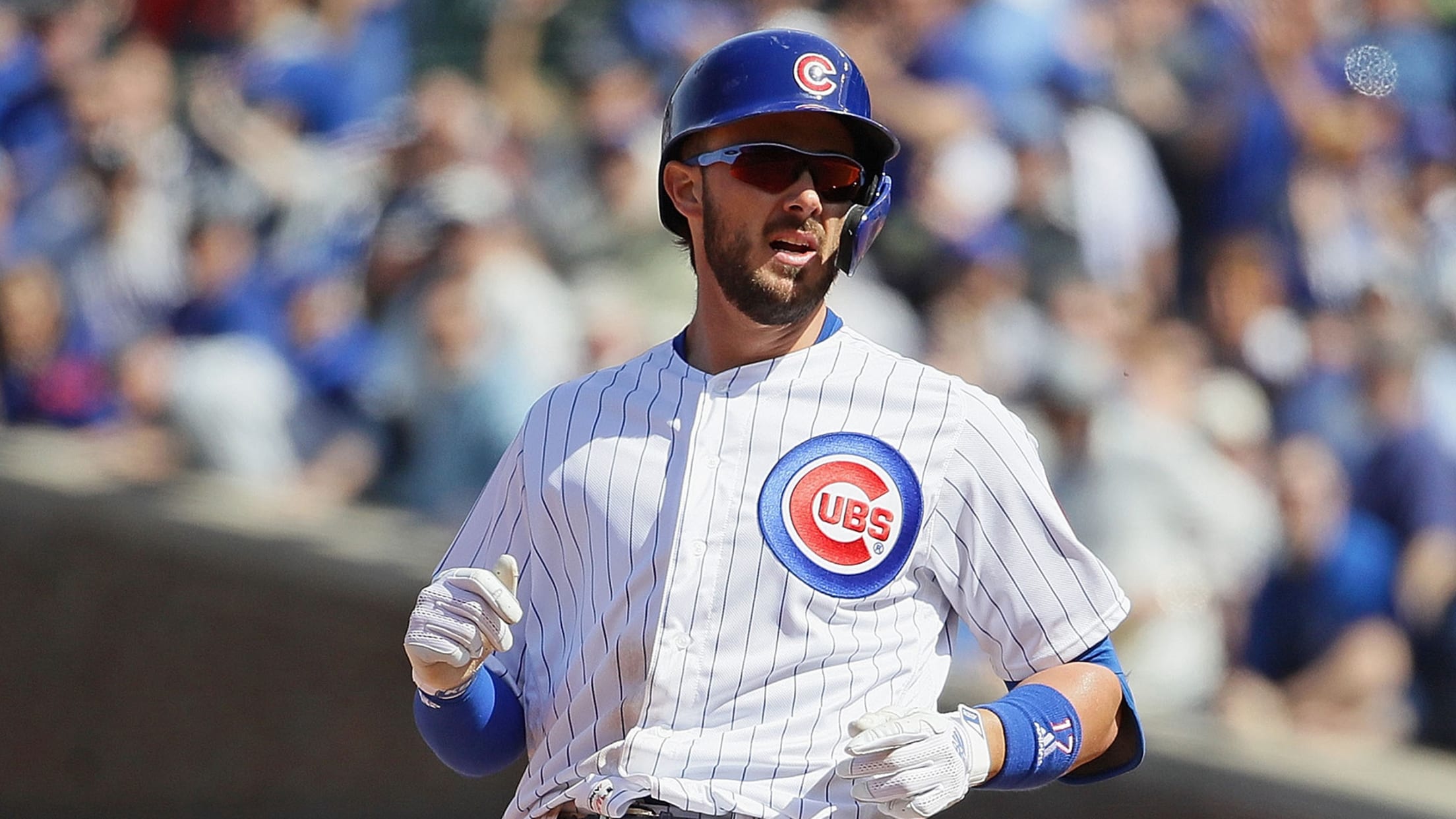 **When do we start to worry about Kris Bryant? I already have, going back to last year. But, when does everybody else? His swing is late. He doesn't hit the ball hard. In a season where balls are flying out of the yard, he has one home run in Texas