Yanks regain offensive mojo behind DJ, Voit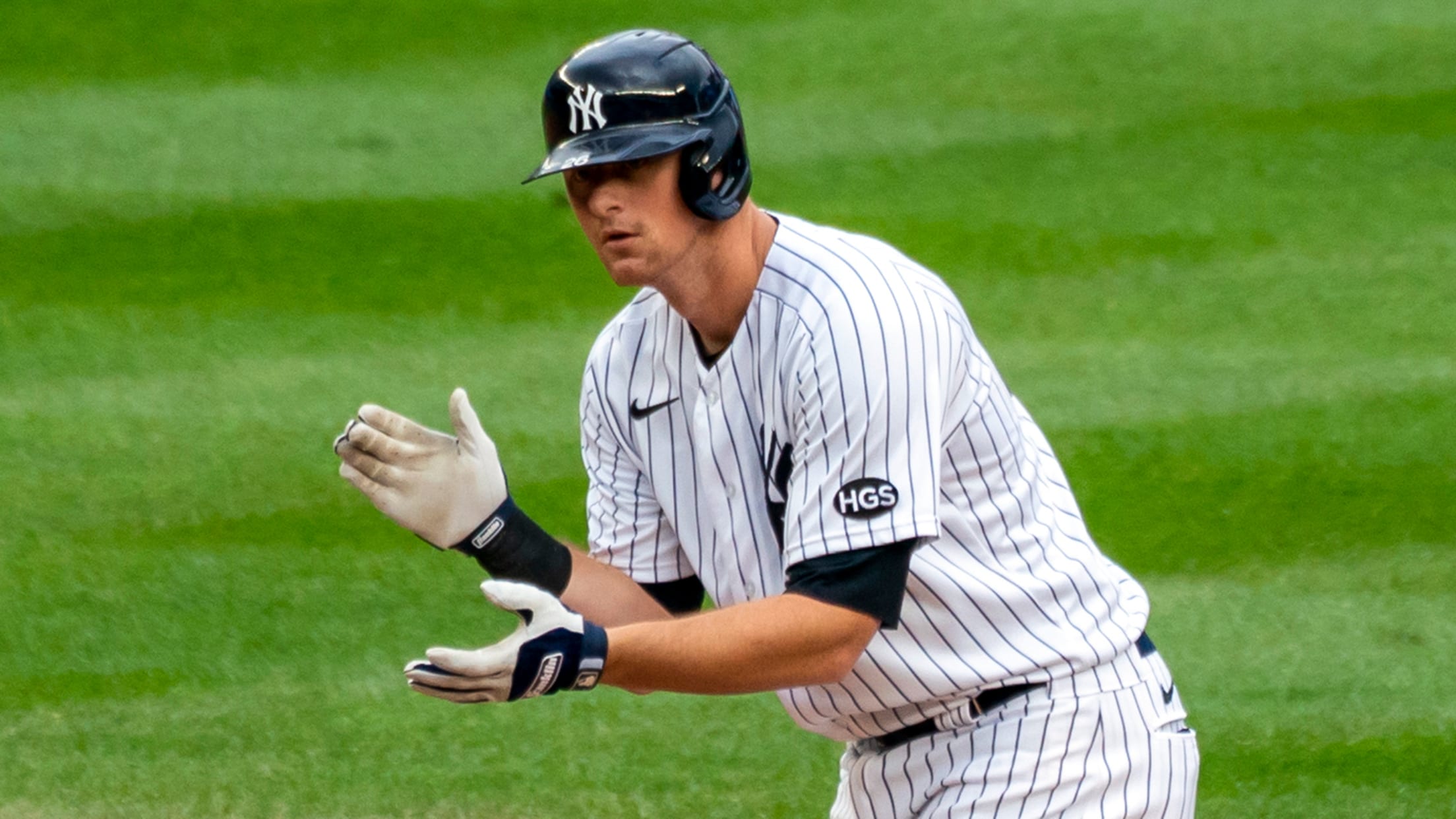 NEW YORK -- DJ LeMahieu stroked four hits to bolster his bid for the American League batting title and Luke Voit mashed his Major League-leading 22nd home run as the Yankees rallied for an 11-4 victory over the Marlins on Saturday afternoon at Yankee Stadium. LeMahieu contributed a two-run double
9 trades that helped shape 2020 postseason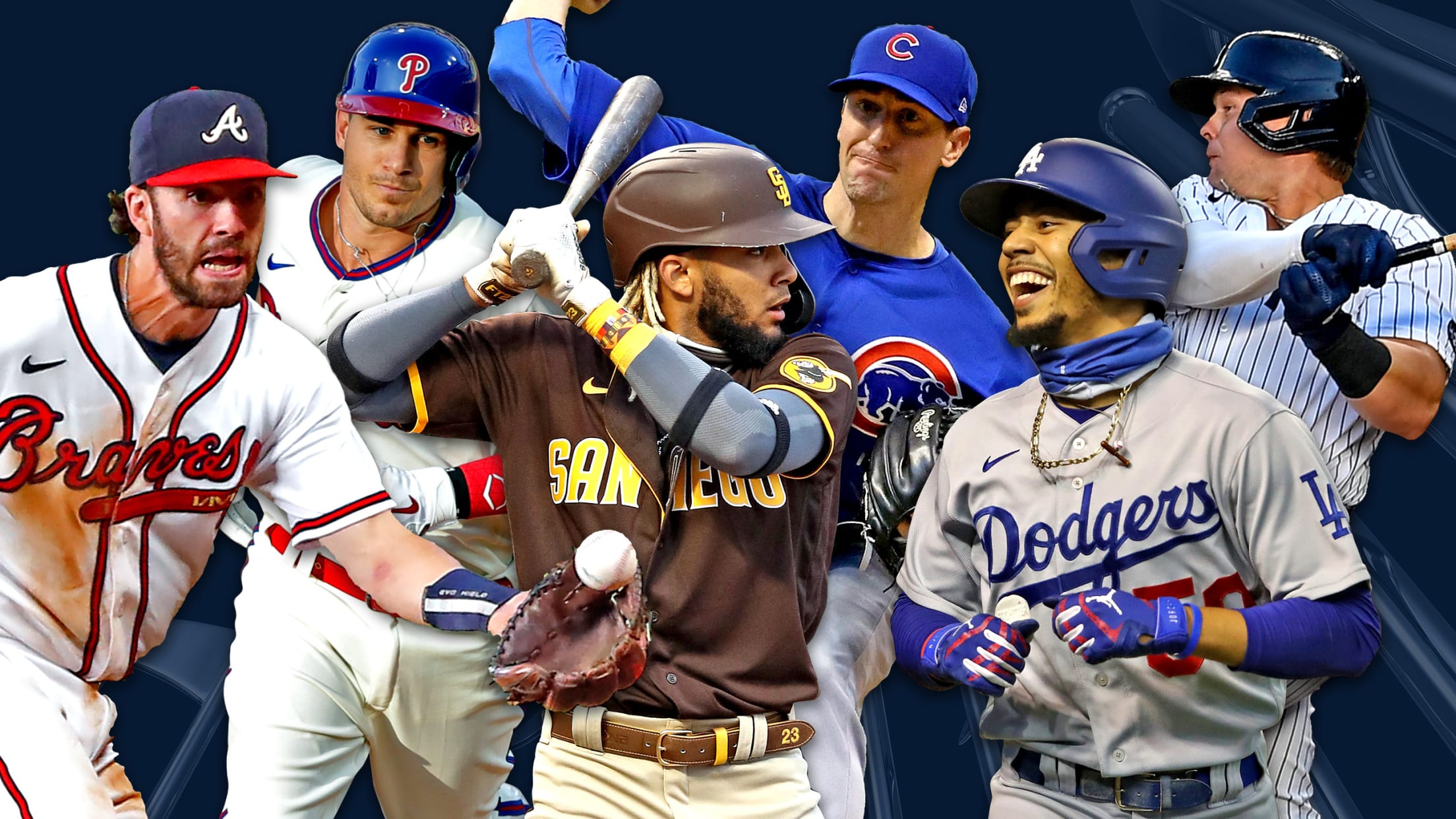 Some of them arrived as raw Minor Leaguers. Others were Major Leaguers hoping for a chance to prove themselves once and for all. Only one was a bona fide star. These are the trades that have helped shape the 2020 postseason race. One was made as far back as '12,
Here are the many NL tiebreaker scenarios
The 2020 regular season is down to its final two days, and the Giants, Brewers, Phillies and Mets are all still fighting for a playoff spot in the National League. What if there's a tie for the last Wild Card spot? What if there's a three-way tie? What if there's
7 longest series losing skids in playoff history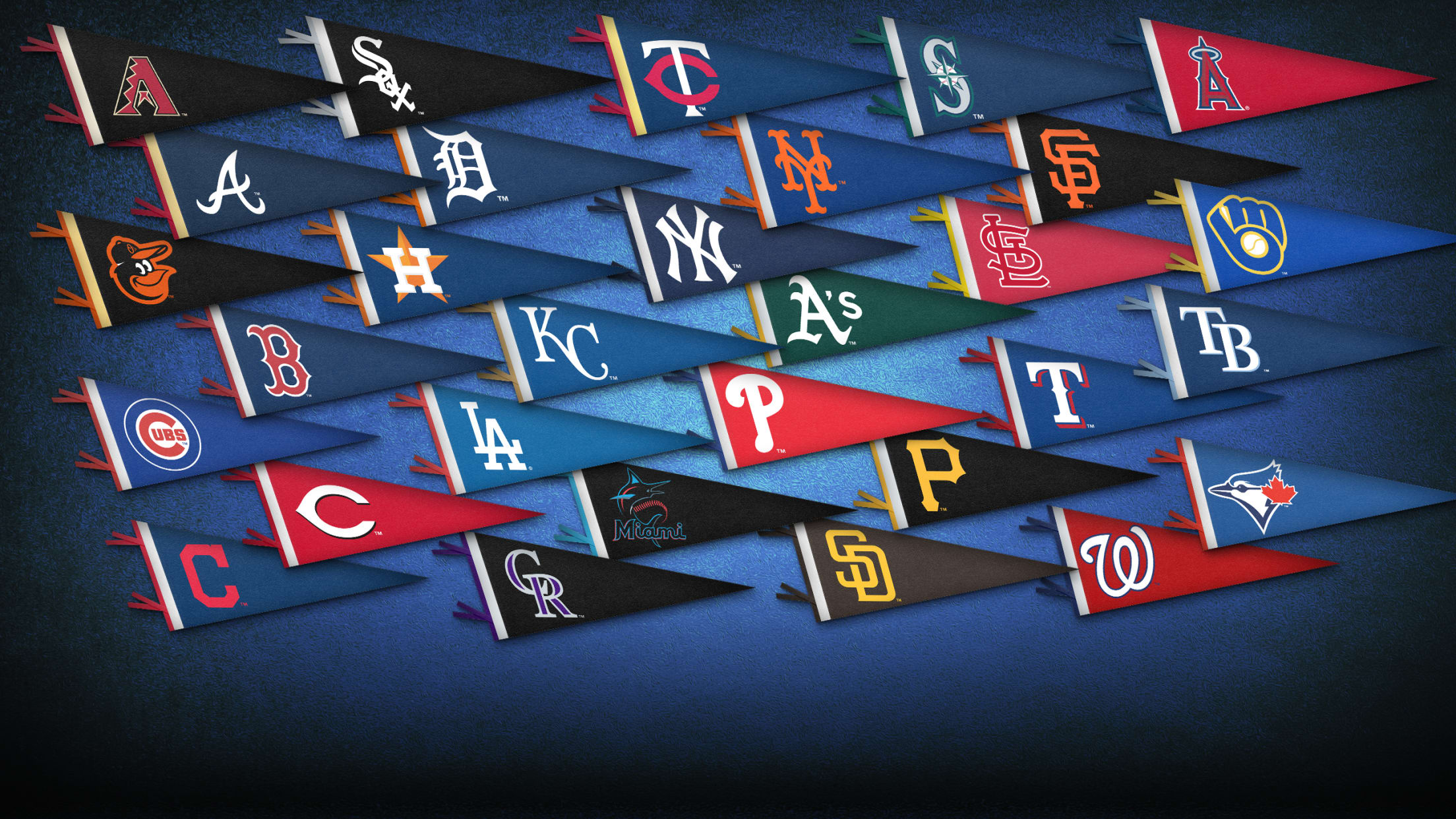 Making it to the postseason is an accomplishment in and of itself, but everyone knows the ultimate prize is the Commissioners' Trophy. Until 1968, that quest required one series -- the World Series. But since '69 when divisions were established, there have been other postseason series leading up to the
Hunter Pence calls it a career for Giants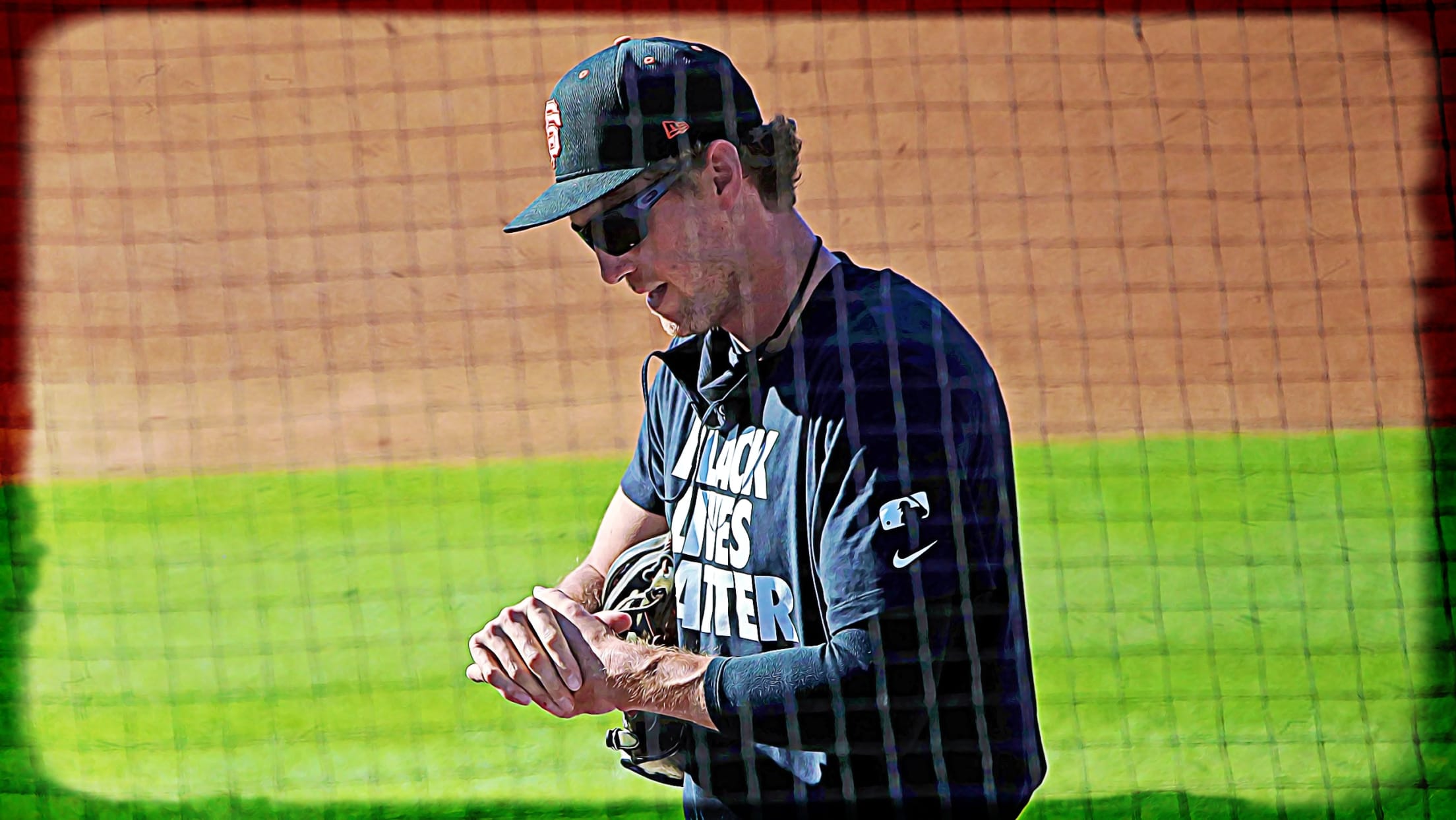 After an illustrious career that included two World Series championships with the Giants, four-time All-Star Hunter Pence has announced his retirement. "Nothing can really prepare you for this part of your career when you have to say: I am retiring from baseball," Pence tweeted. "Forever thankful and Gr8ful."
Last Marlins, Padres, White Sox playoff teams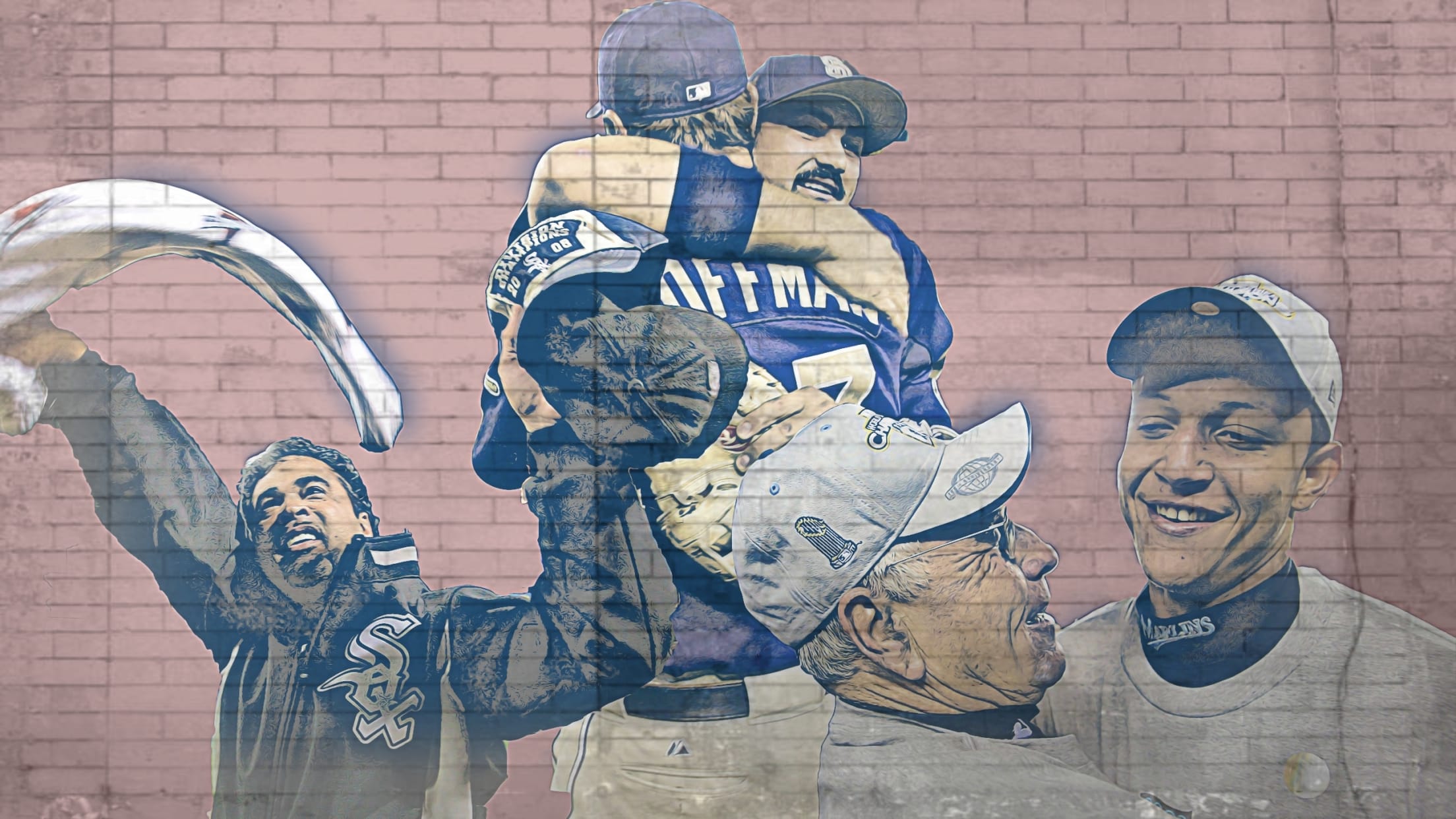 Three postseason droughts of at least 10 seasons have ended, with the Marlins, Padres and White Sox all headed to the playoffs. Their droughts, of 16, 13 and 11 seasons, respectively, were three of the four longest active ones entering 2020, behind the Mariners' -- which was extended to 19
Bryant back from oblique injury, batting 5th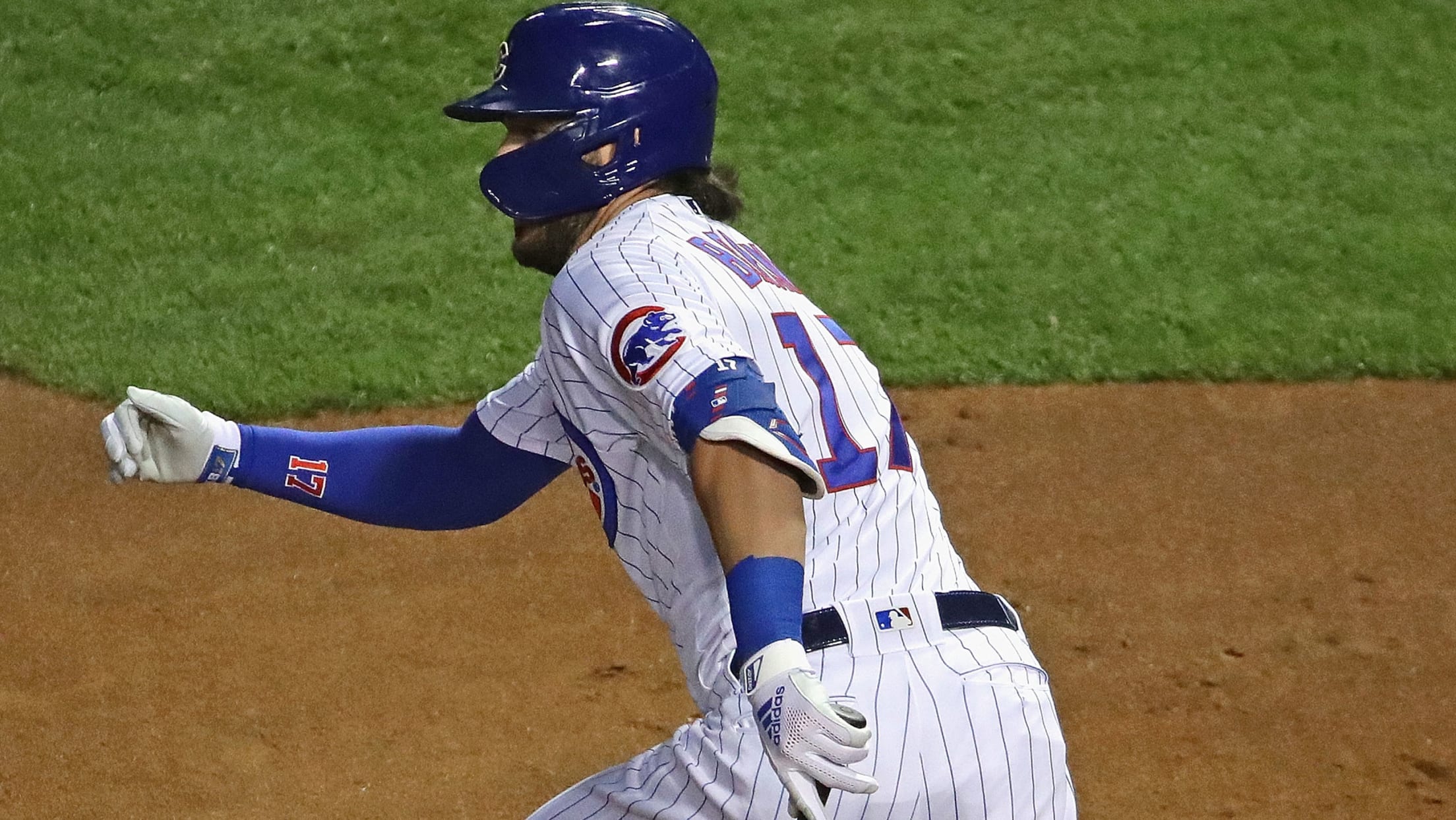 CHICAGO -- Cubs manager David Ross has maintained an optimistic outlook when it comes to Kris Bryant's chances to return to the field this season. That came to fruition on Saturday, when the third baseman was back in the lineup against the White Sox, batting fifth. Bryant took some swings
Latest playoff seedings, tiebreakers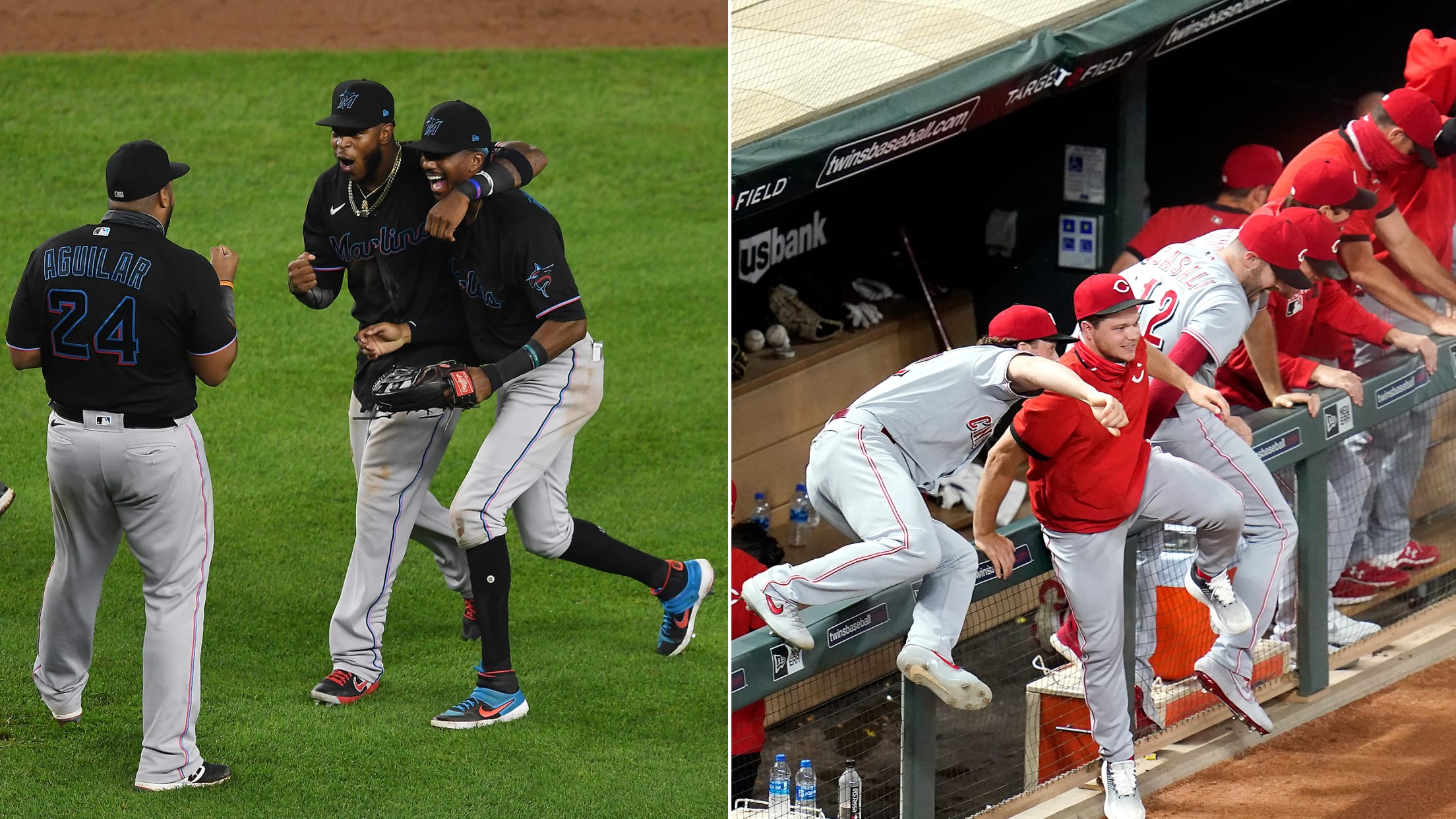 The Marlins and Reds joined the ranks of teams ending long postseason droughts on Friday night -- Miami edged the Yankees, 4-3, at Yankee Stadium to clinch the franchise's first playoff berth in 17 years, and Cincinnati beat the Twins, 7-2, at Target Field to capture its first postseason spot
Sánchez: 'I have to make an adjustment'
Prospect Schmidt to make first big league start in regular-season finale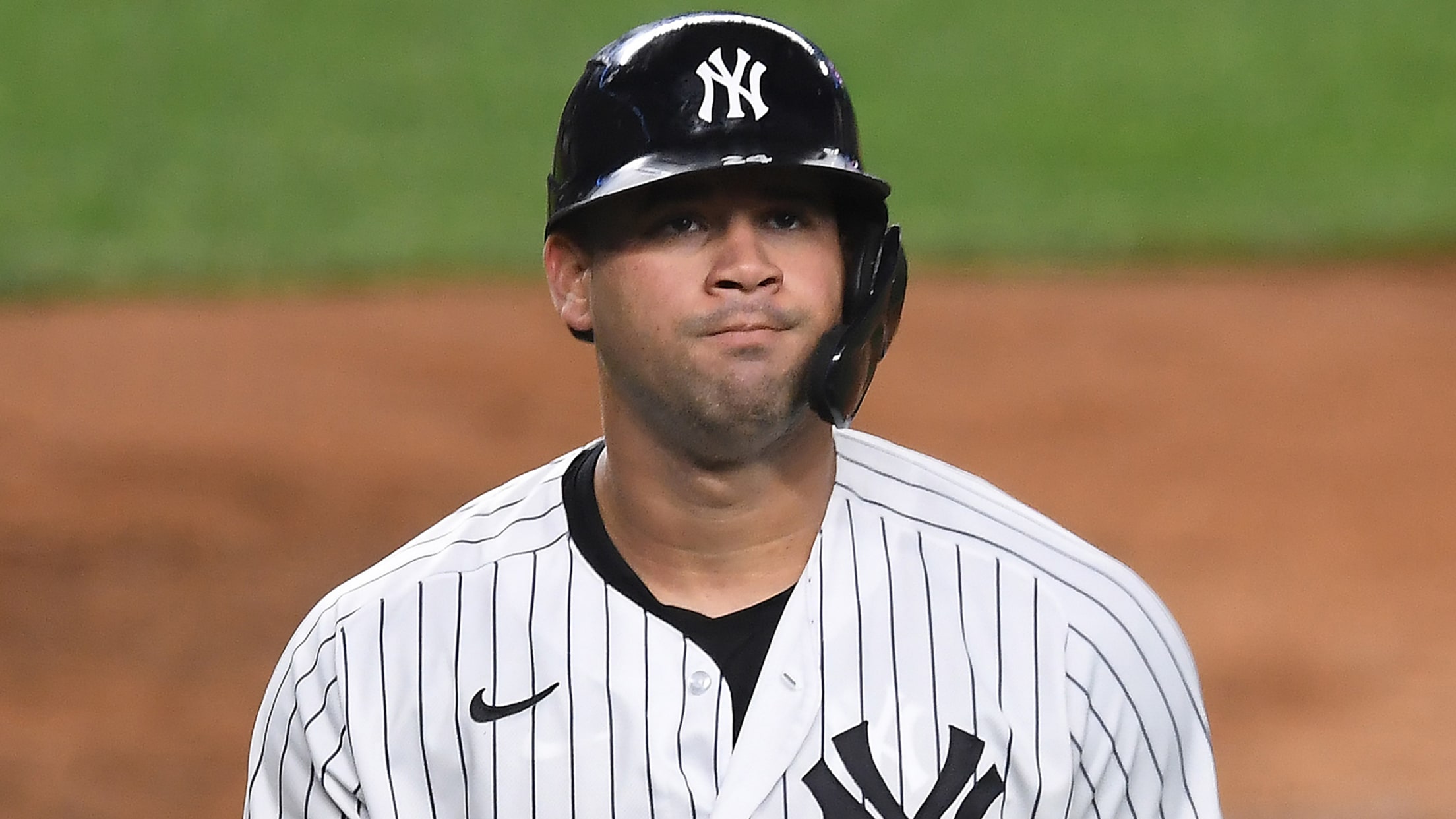 NEW YORK -- Gary Sánchez stared in seeming disbelief at his glove, resting on the dirt after being whacked from his left hand on Friday by the Marlins' Corey Dickerson. It was the fourth interference error of the year for the Yankees' catcher, who considers that four too many. "We've
How far?! Acuña hits 2020's longest homer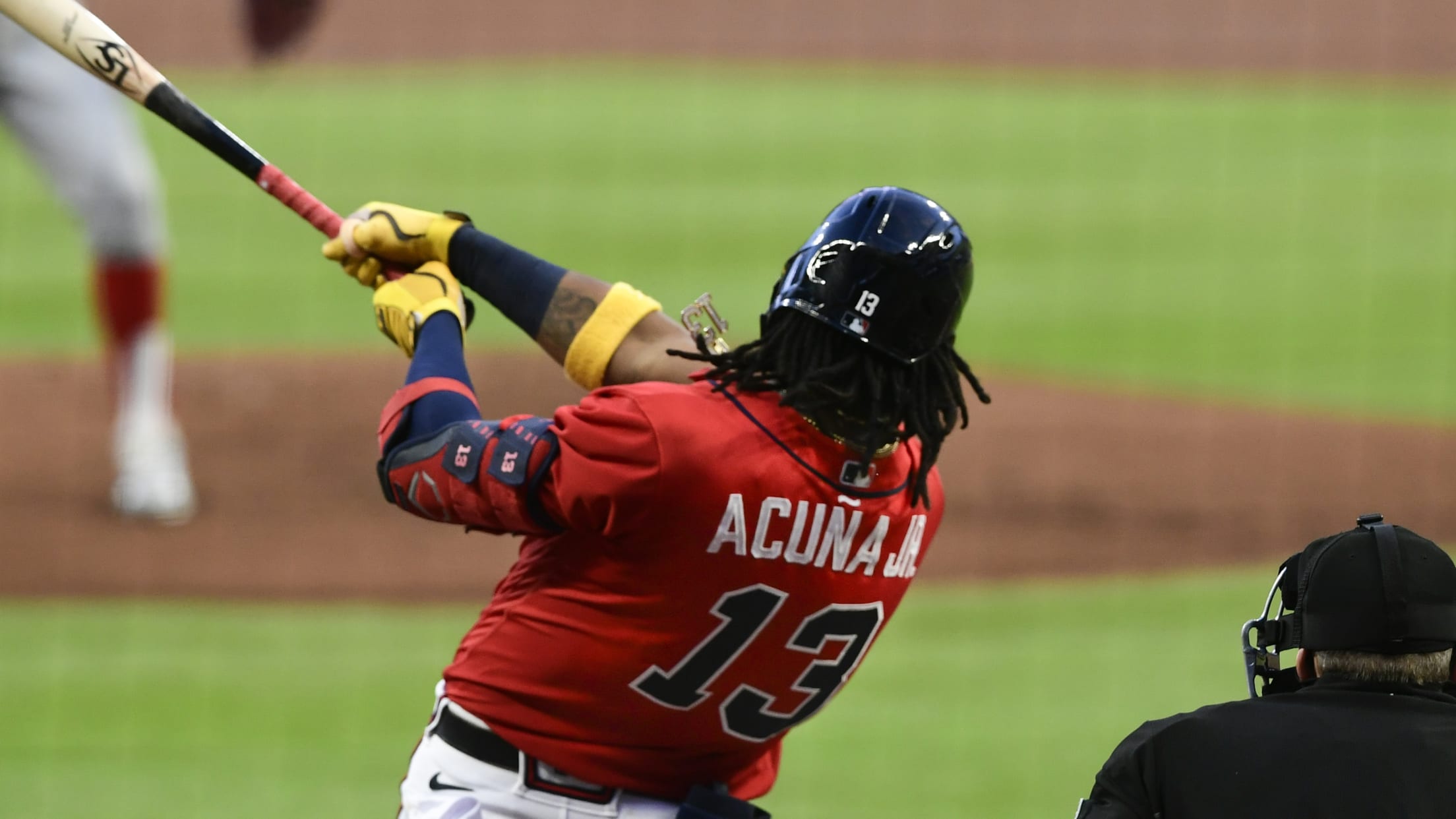 No matter how many home runs Braves outfielder Ronald Acuña Jr. hits in his career, he's unlikely to forget the one he boomed out of Truist Park in the bottom of the first inning of Friday night's 8-7 win in 11 innings against the Red Sox. Jaw-dropping? Yes, that's one
Rick Renteria (1 gm.), Cordero (3) suspended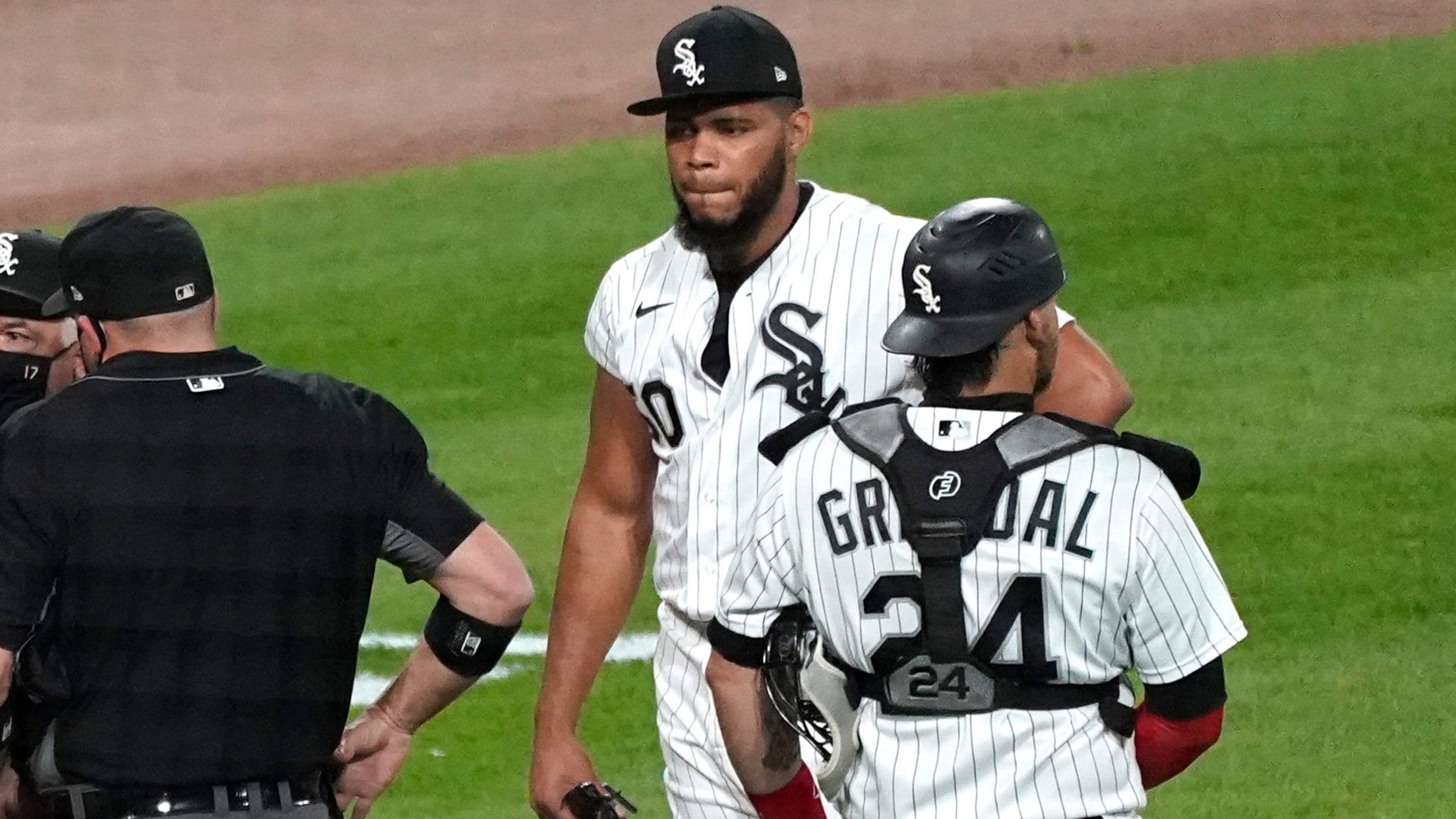 Chicago White Sox pitcher Jimmy Cordero has received a three-game suspension and an undisclosed fine for intentionally hitting Willson Contreras of the Chicago Cubs with a pitch during the top of the seventh inning of Friday night's game at Guaranteed Rate Field. Chris Young, Senior Vice President of Baseball Operations
Willson's HR was big, but bat flip was HUGE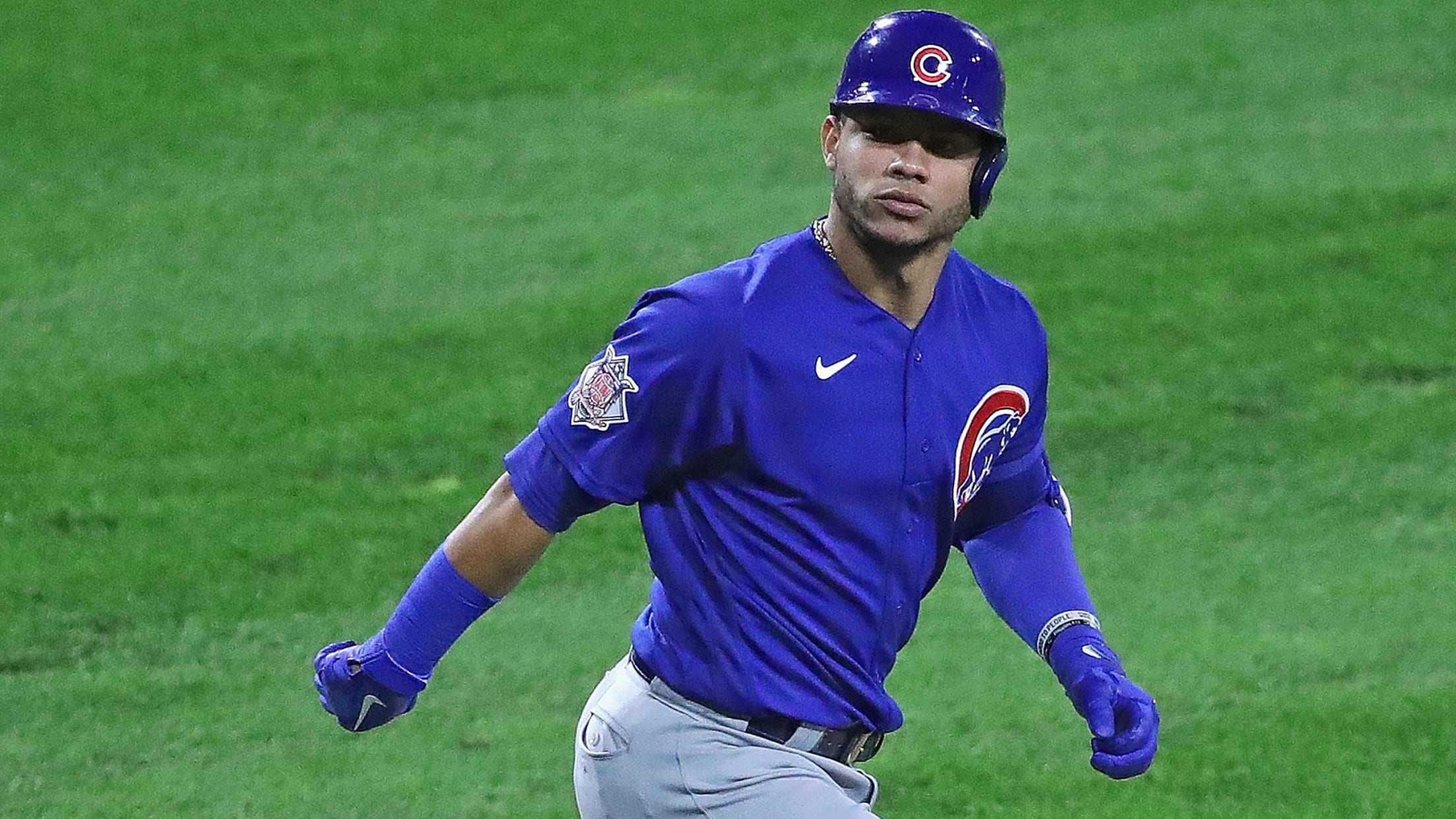 CHICAGO -- Willson Contreras will have to be excused for flipping his bat to the heavens on Friday night. It had been some time since the Cubs' offense had a moment like this one to celebrate. As part of a two-homer night, Contreras launched a 99 mph fastball from righty
Rollercoaster awaits Dodgers. They're ready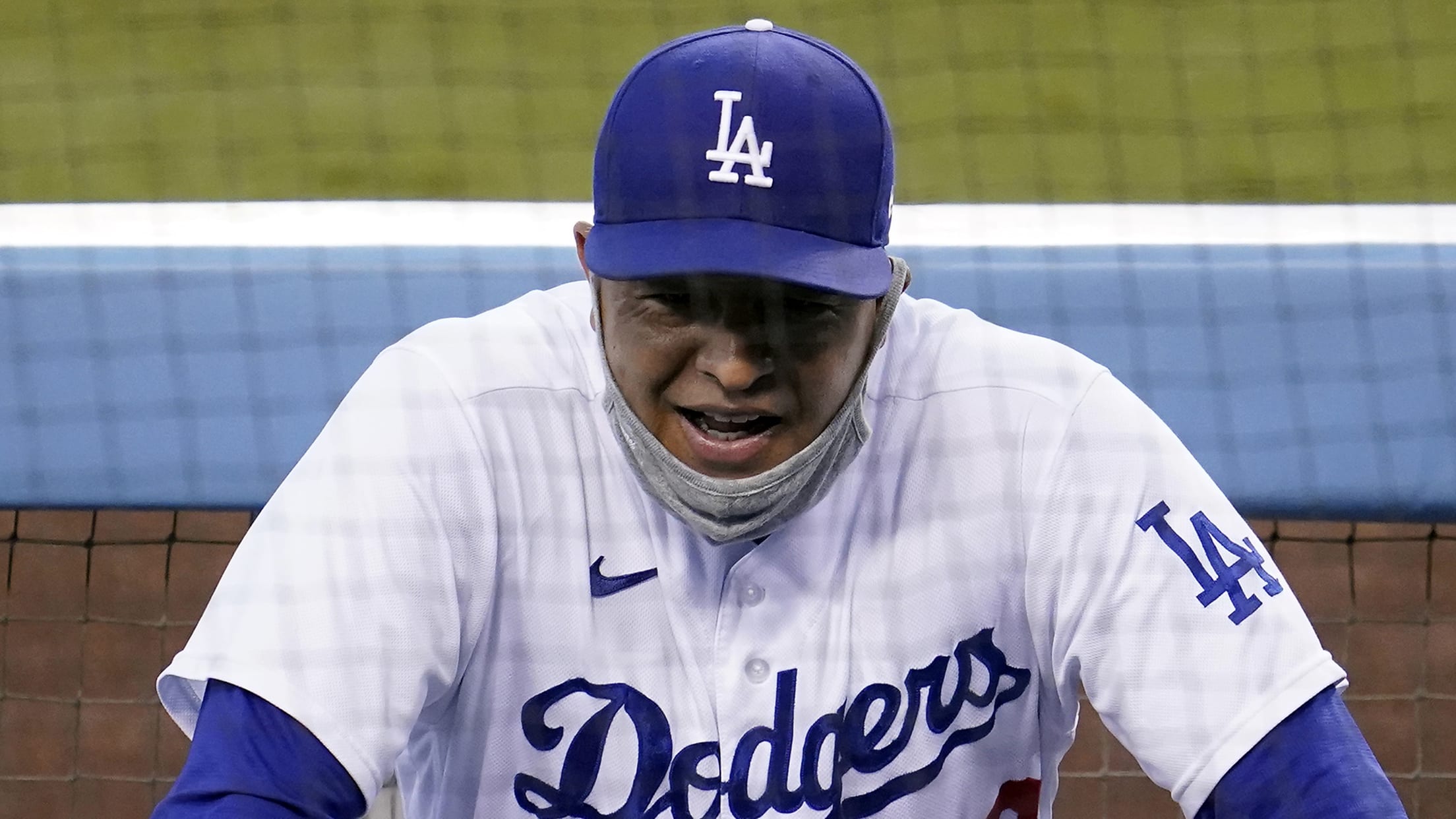 This was the first question I asked Dave Roberts on Friday afternoon, before his Dodgers extended their record to 41-17 in this short season: "Are you ready to get back on the rollercoaster?" Roberts laughed. "It took me six months to recover from last year," he said. "But yeah, I'm
After long journey, Hahn thriving in bullpen
KANSAS CITY – Royals manager Mike Matheny continually pumped up the prospects of right-hander Jesse Hahn during Spring Training. Many fans and media members simply didn't listen. Matheny turned out to be completely right that Hahn, once he got his signature pitch, the curveball, back and effective, would be a
Harper homers Little League-style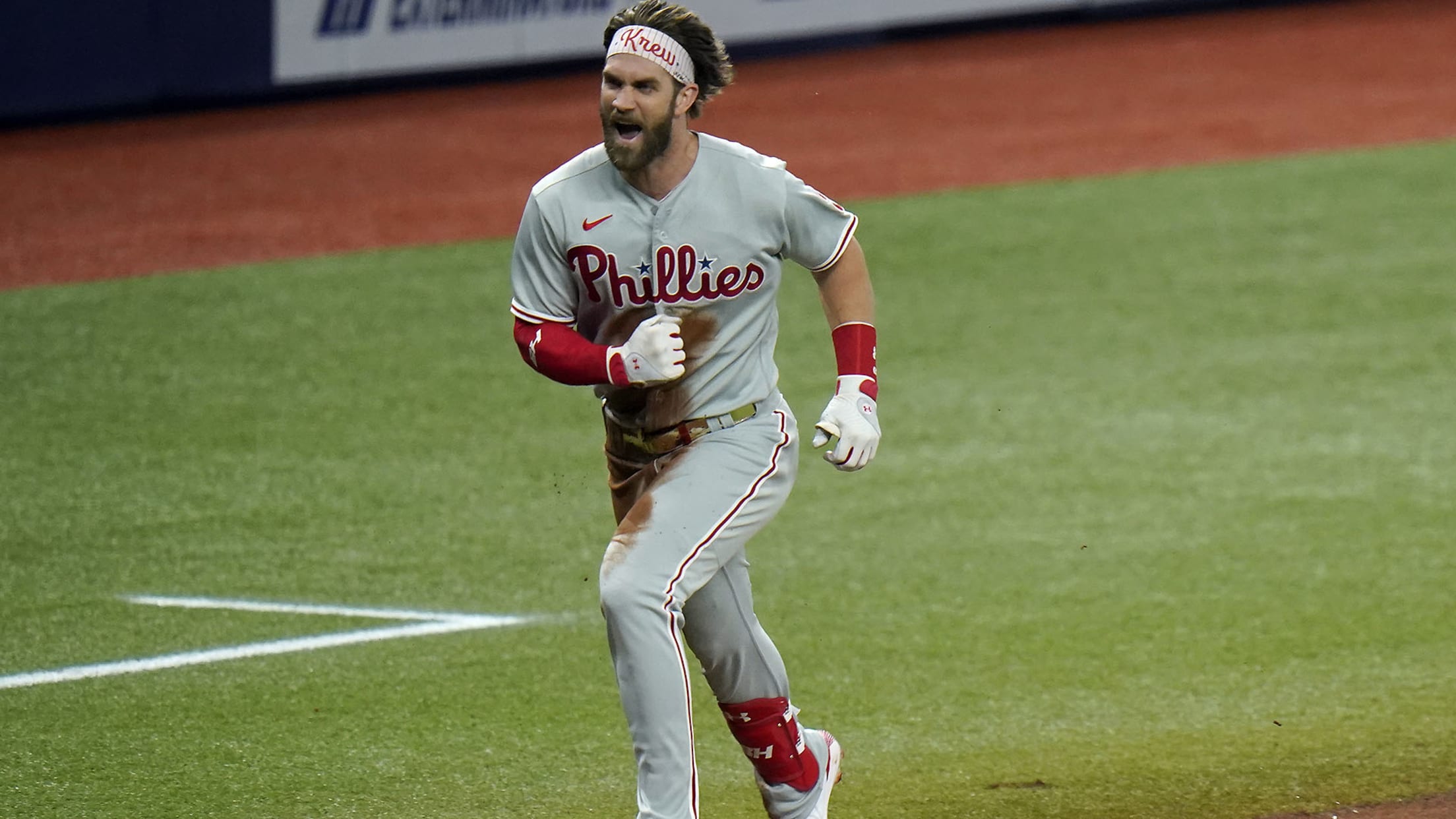 Bryce Harper is trying to carry the Phillies to the postseason, bad back and all. He needs help, though. Harper went 2-for-3 with two RBIs, one walk and one run scored in Friday night's 6-4 loss to the Rays at Tropicana Field. After he hit two opposite-field home runs and
Giménez (oblique) exits after swing vs. Nats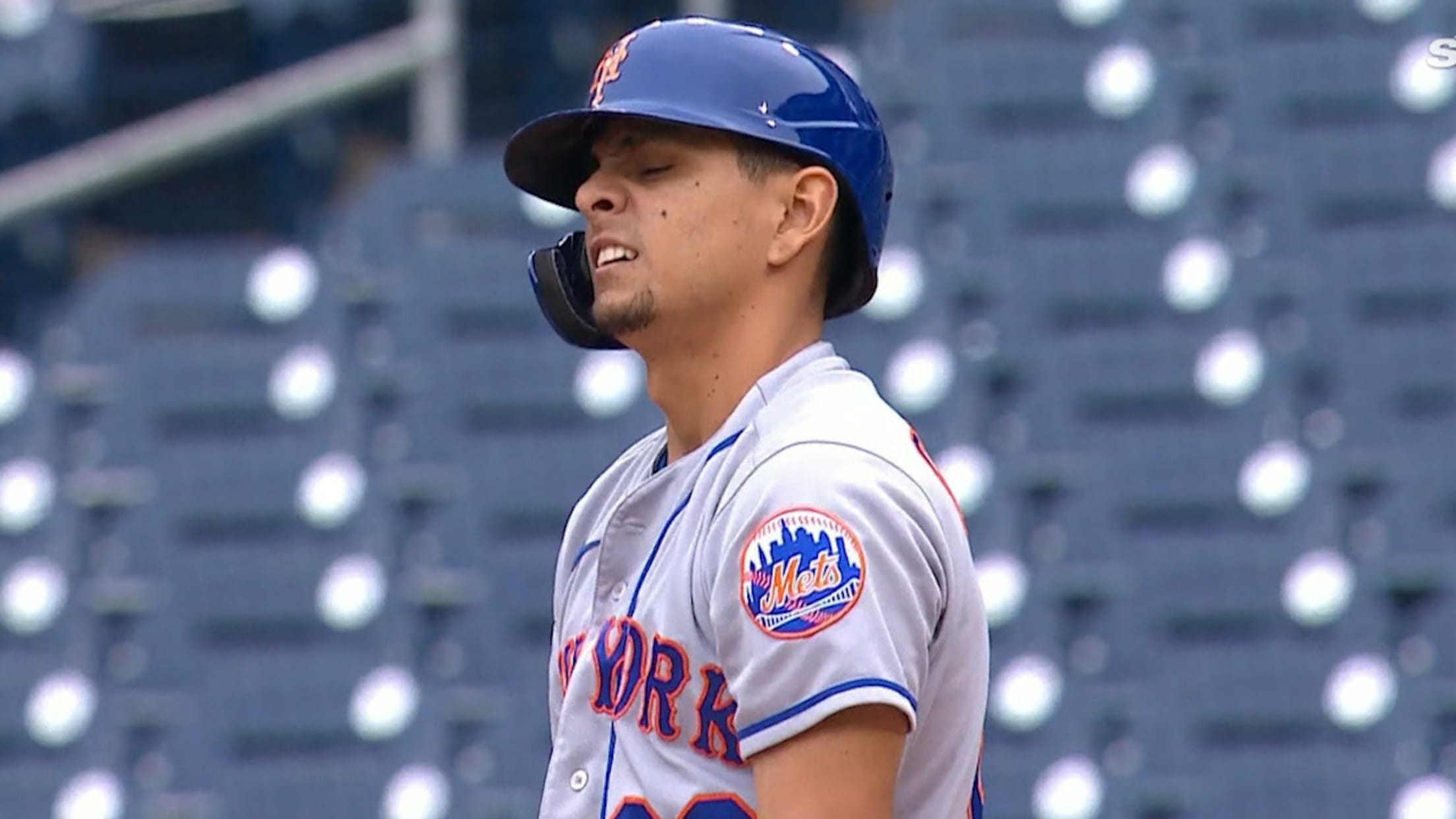 Andrés Giménez's rookie season likely ended a day early on Saturday, when he departed Game 1 of a doubleheader in Washington due to right oblique tightness. Giménez grimaced after each of his final two swings in the second inning against Nationals starter Max Scherzer. Following the second of them, manager
Switch-Mago? Javy doubles ... left-handed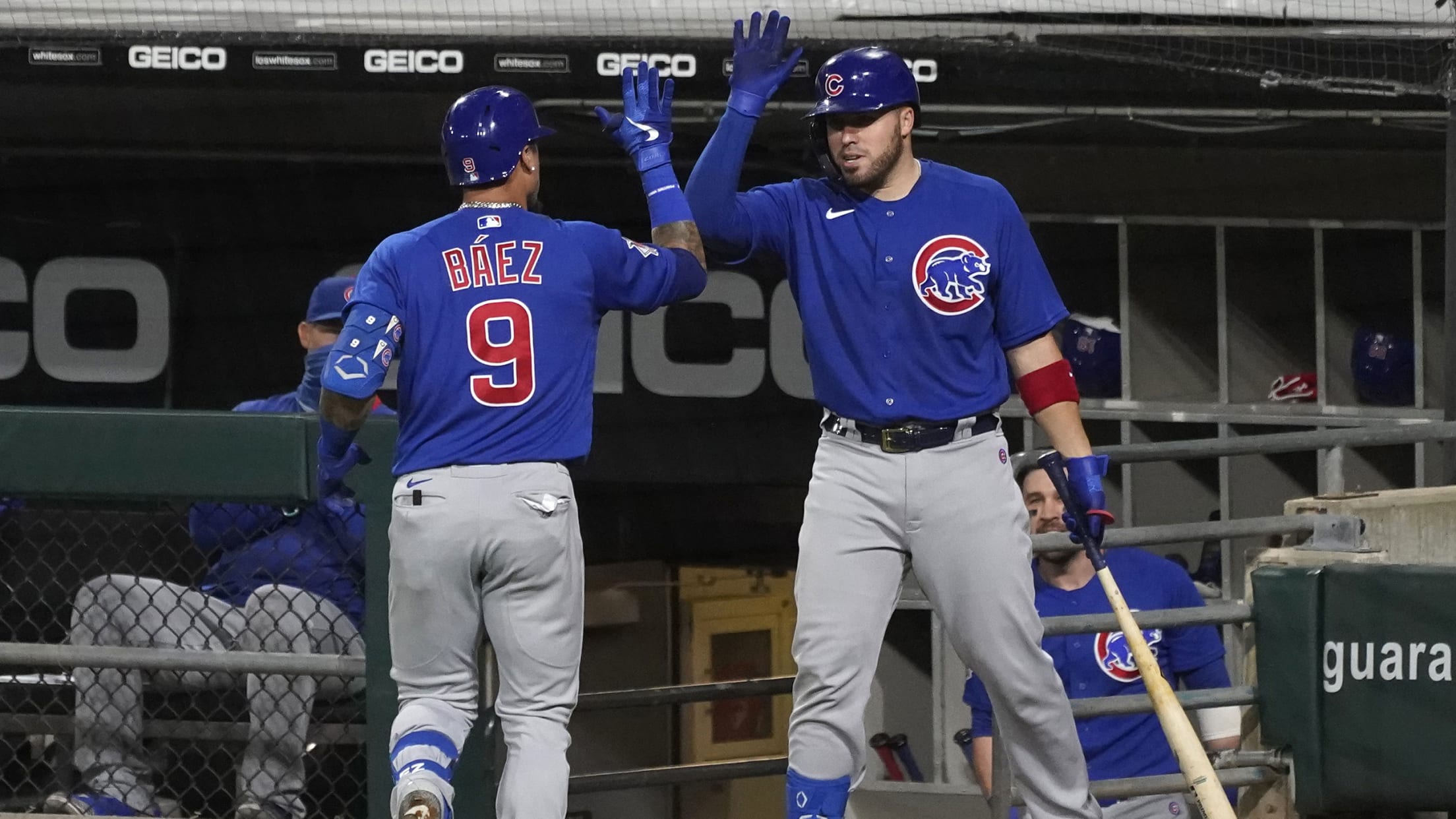 CHICAGO -- Sweet Swingin' Billy Williams is known as the greatest left-handed hitter in Cubs history. He had a gorgeous swing that led to one batting title and a plaque in the Hall of Fame. But, Williams can't claim what Javier Báez has done from the lefty batter's box. "He's
Marlins back in playoffs for 1st time since '03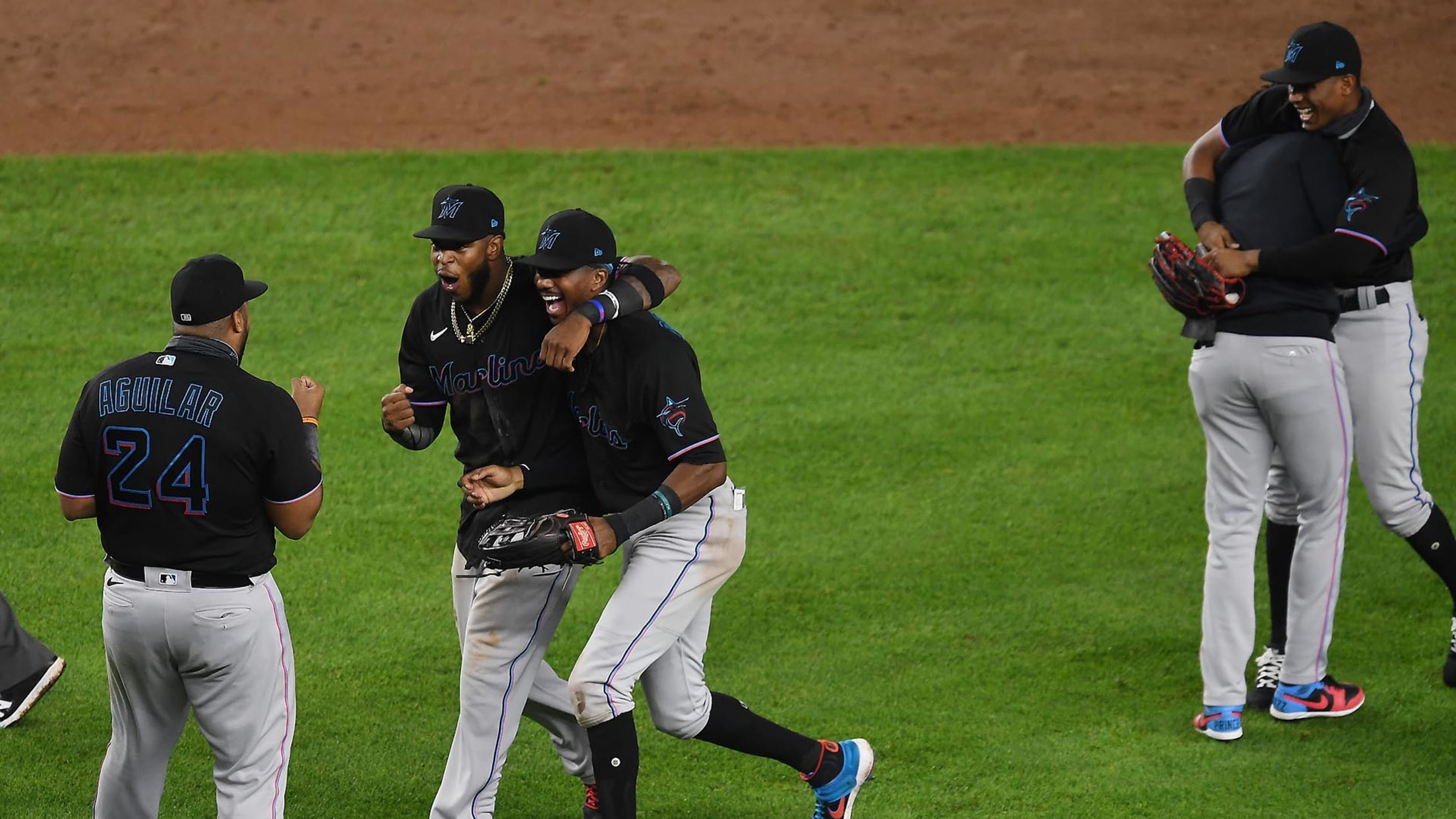 The Marlins and their frustrated fan base have waited 17 years to return to the postseason. On Friday night at Yankee Stadium, they were rewarded for their patience in extra innings. Jesús Aguilar lifted a sacrifice fly in the 10th inning that carried the Marlins to a 4-3 victory over
Reds clinch first postseason berth in 7 years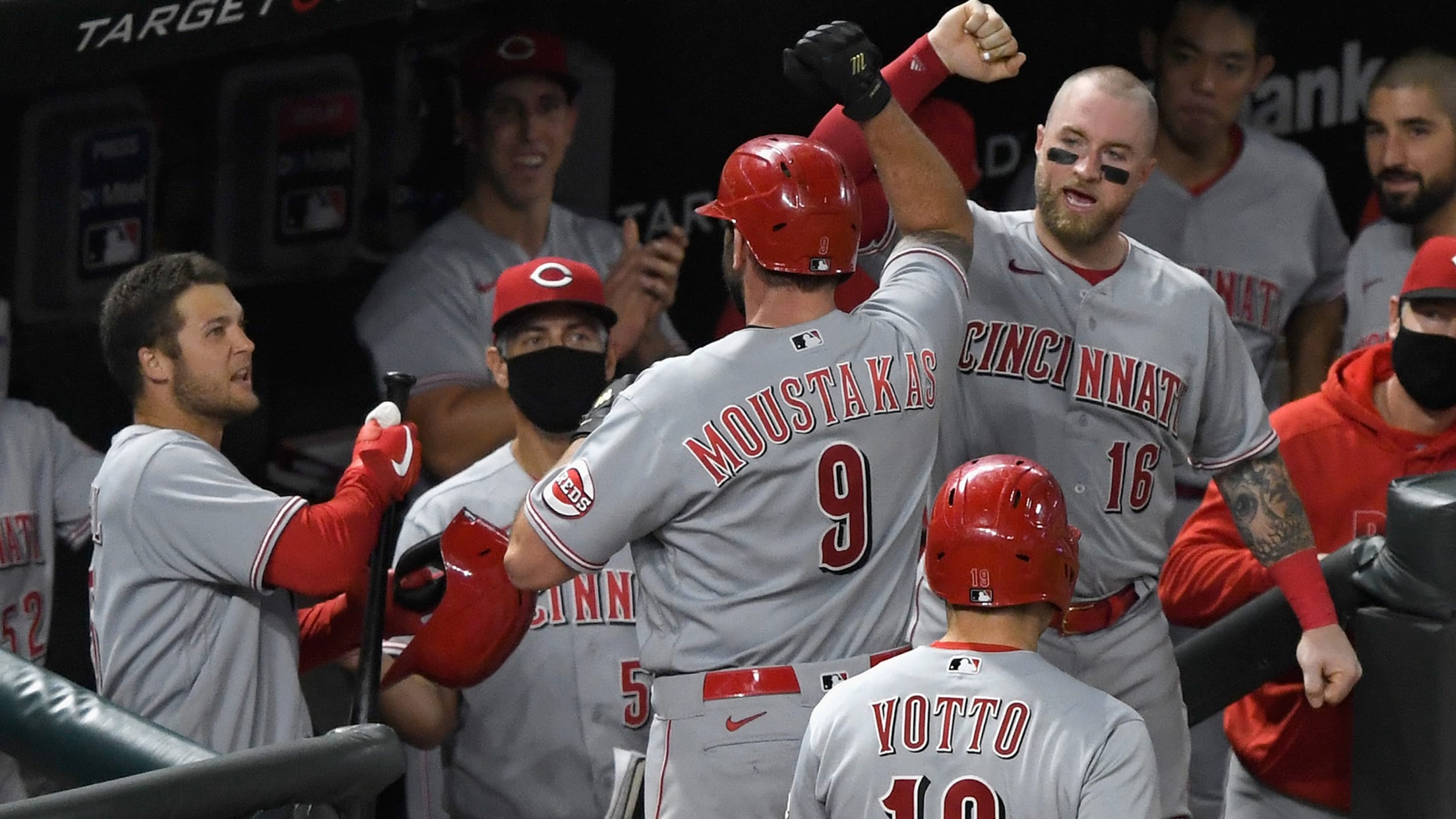 With all of their offseason maneuvering, the Reds set out to make the playoffs. On Friday, with a 7-2 victory over the Twins at Target Field, they did just that, clinching their first postseason berth since 2013. Trailing the Cardinals by percentage points for second place in the National League
Injury updates: SD SPs, Donaldson, Burnes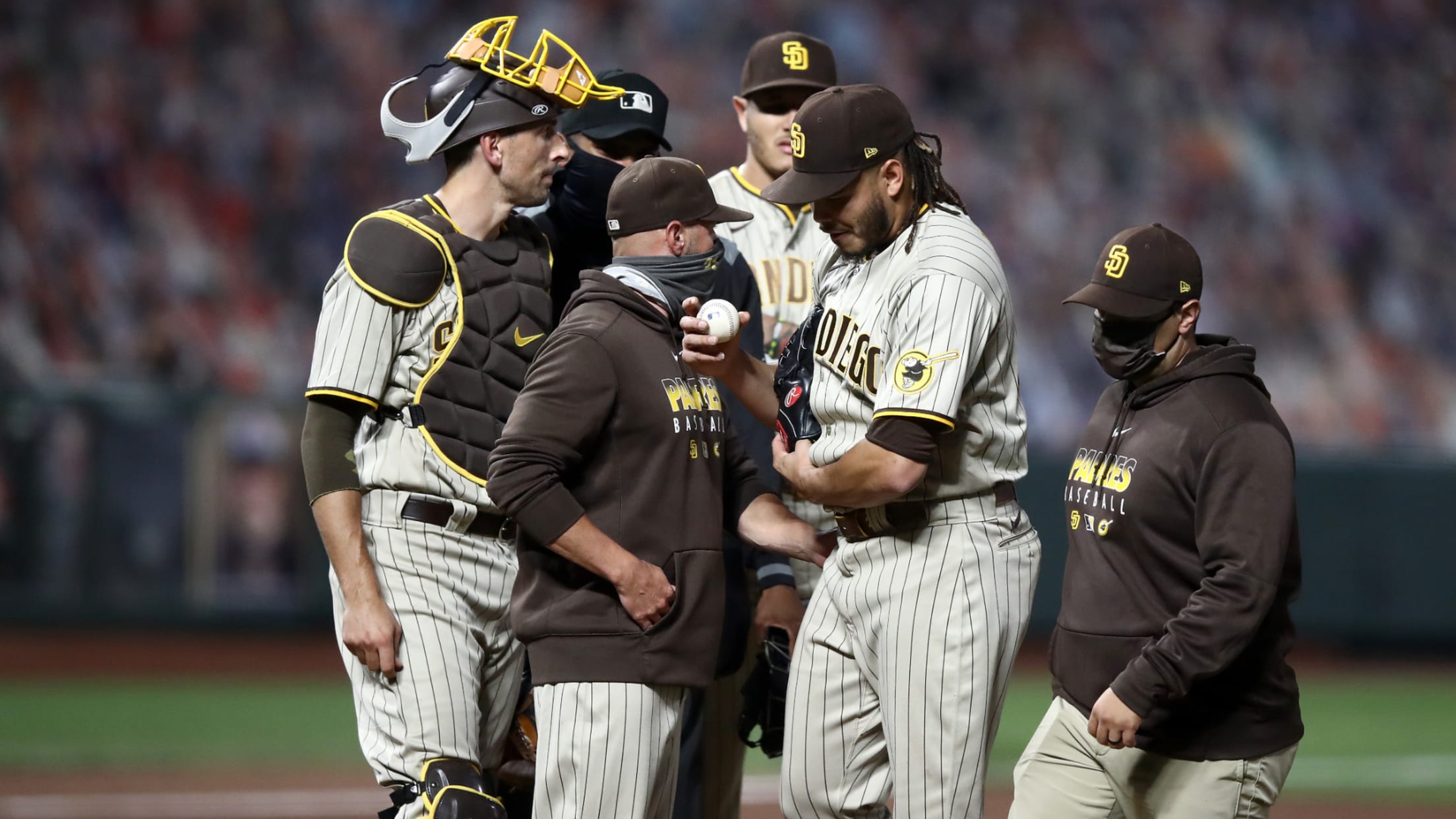 Stay up-to-date with all the latest news on injured players from across Major League Baseball.
Astros stunned late, still snare playoff spot
Houston falls in 10 to Texas, clinches on Angels' loss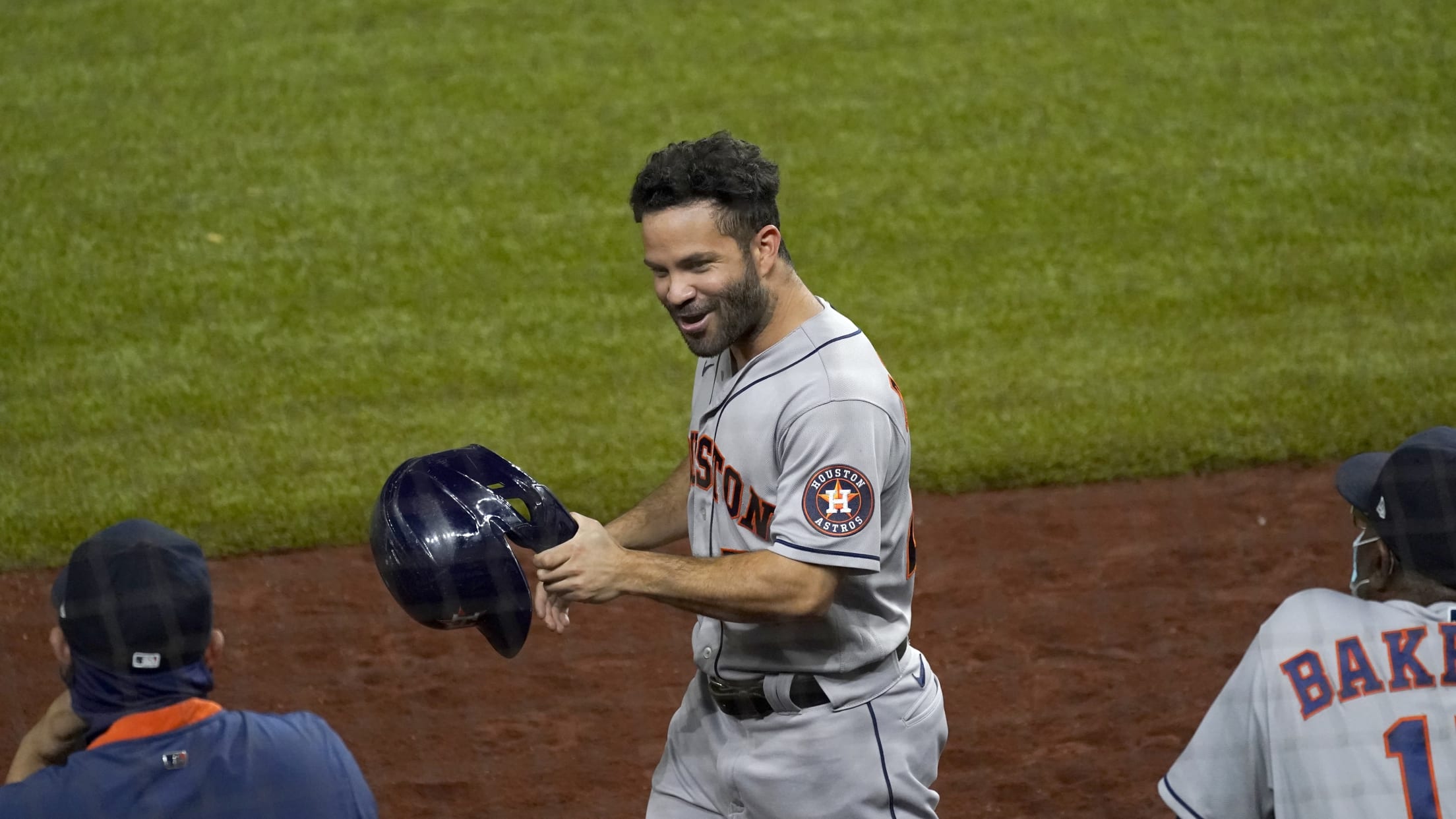 The Astros have enjoyed their fair share of jubilant clinching celebrations during the past few years, which have been the best and perhaps most fulfilling in franchise history. They have sprayed champagne inside clubhouses at Yankee Stadium, Dodger Stadium and Fenway Park, they won the American League pennant on a
Braves clinch No. 2 seed with Freddie's HR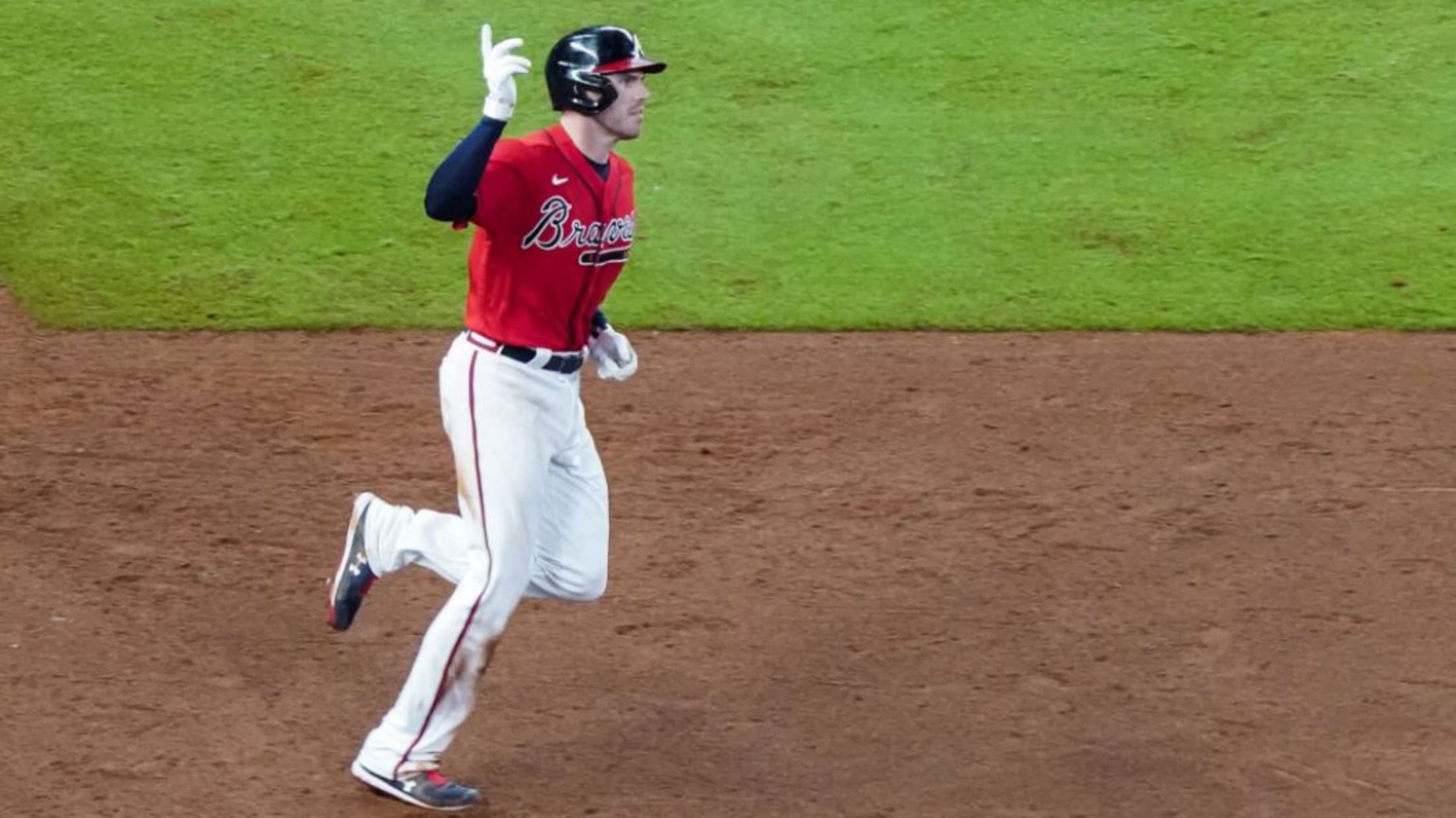 Freddie Freeman improved his National League MVP Award credentials with another signature moment: A two-run walk-off home run in the bottom of the 11th inning that gave the Braves an 8-7 victory over the Red Sox at Truist Park on Friday night. Freeman didn't start the game, but he entered
Playoff-bound Tribe streaking at 'good time'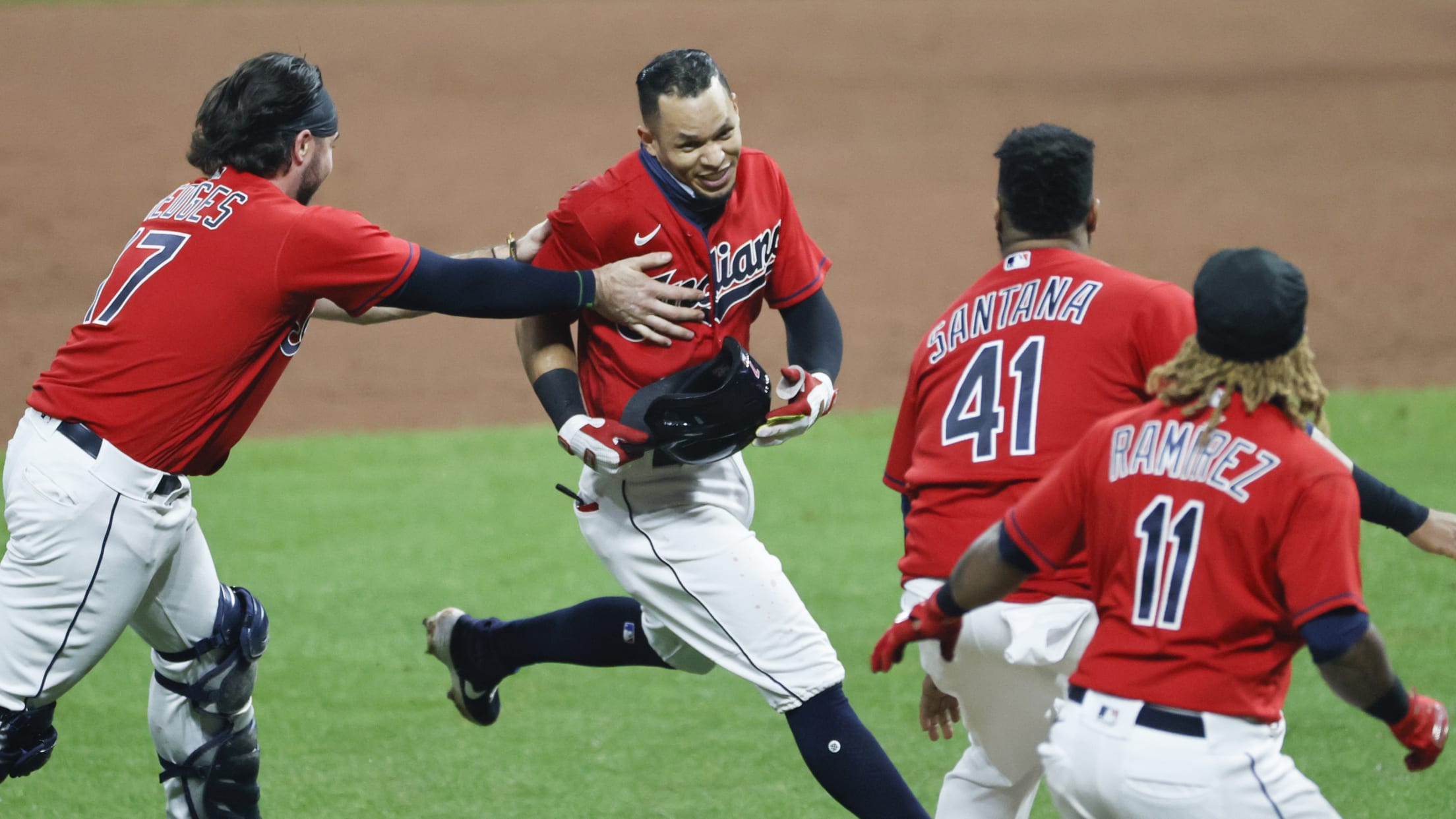 CLEVELAND -- The Indians have had quite the flare for the dramatic this week. After back-to-back victories on walk-off homers on Tuesday and Wednesday, it was Cesar Hernandez's turn to hand the Tribe its fourth walk-off of the year on Friday night. Cleveland had been held hitless through 6 1/3
Double-A to playoffs: Rookies to be tested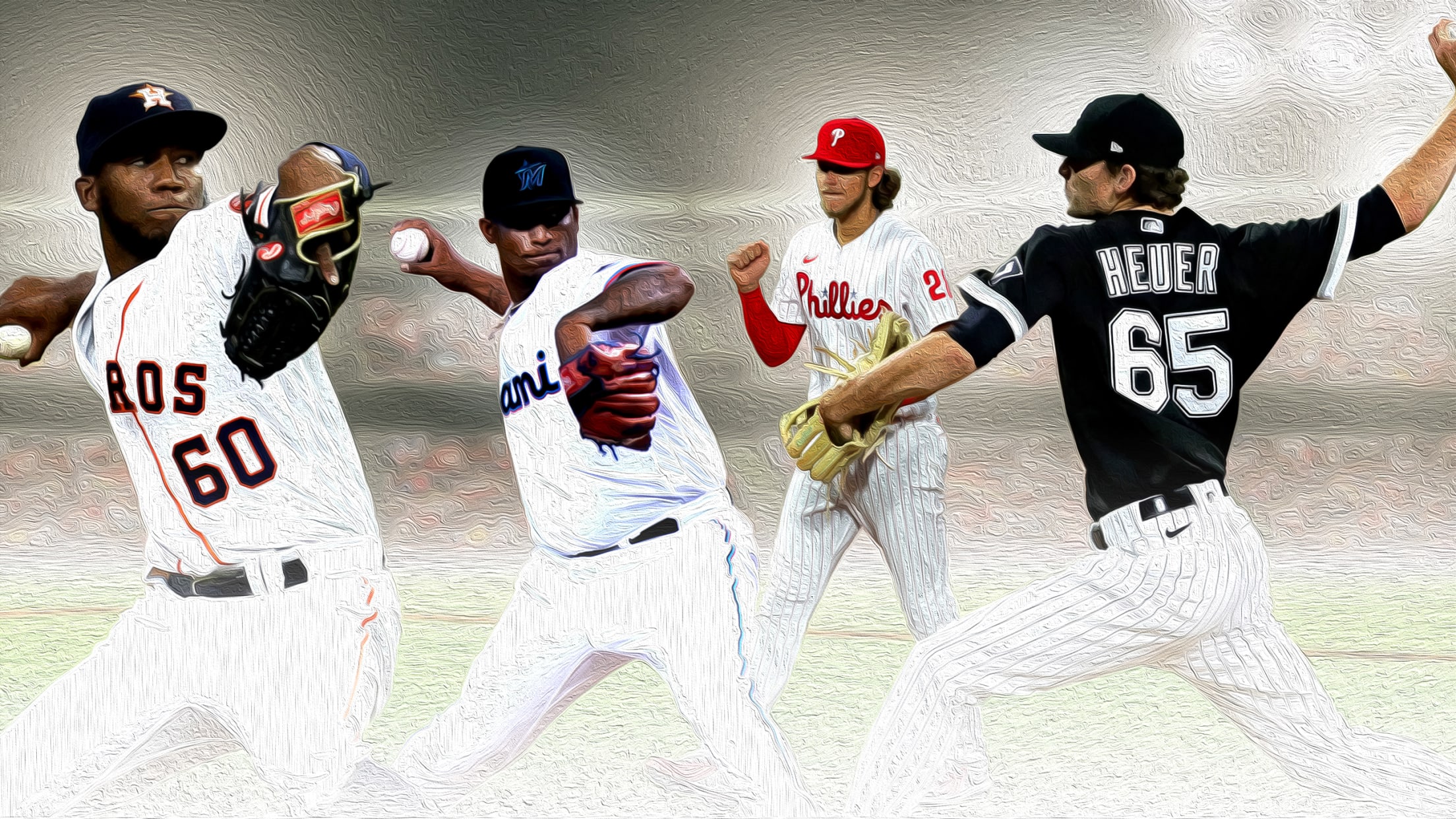 The Royals had already accomplished the seemingly impossible barley an hour earlier, coming back from a late four-run deficit against the Athletics to force the 2014 American League Wild Card Game into extra innings. Now, Kansas City's fate rested on the inexperienced left arm of Brandon Finnegan, a 21-year-old rookie
'No one else': Nats ink Martinez to extension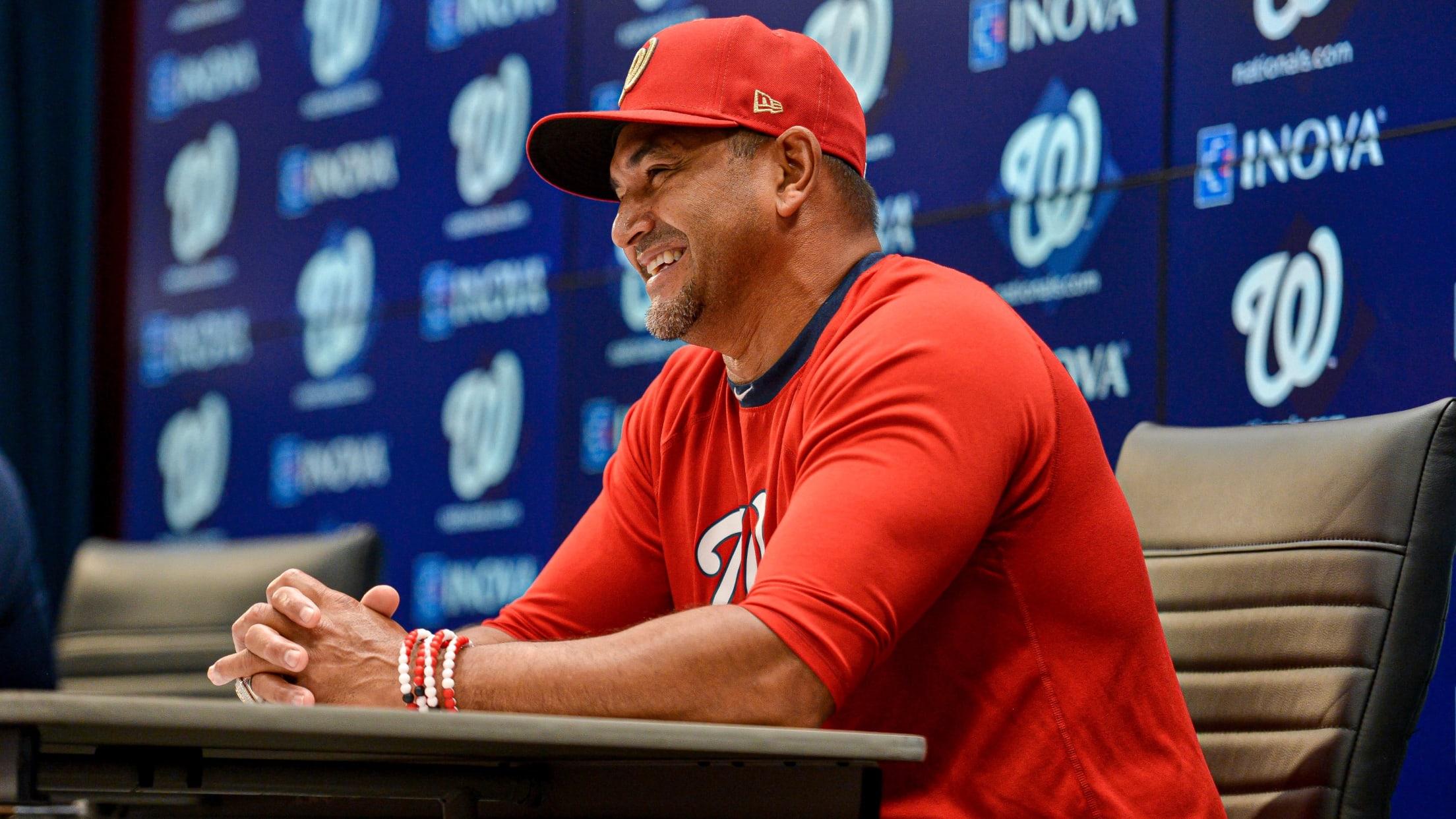 WASHINGTON -- Manager Dave Martinez will try to go 1-0 every day with the Nationals beyond this season. A day after the Nats and Martinez reached a deal on a contract extension, according to a source, the team announced on Saturday that Martinez has indeed agreed to a multiyear contract