Drought over! Phillies clinch 1st postseason berth since '11
Nola takes perfect-game bid into 7th, and Eflin closes it out in poetic clincher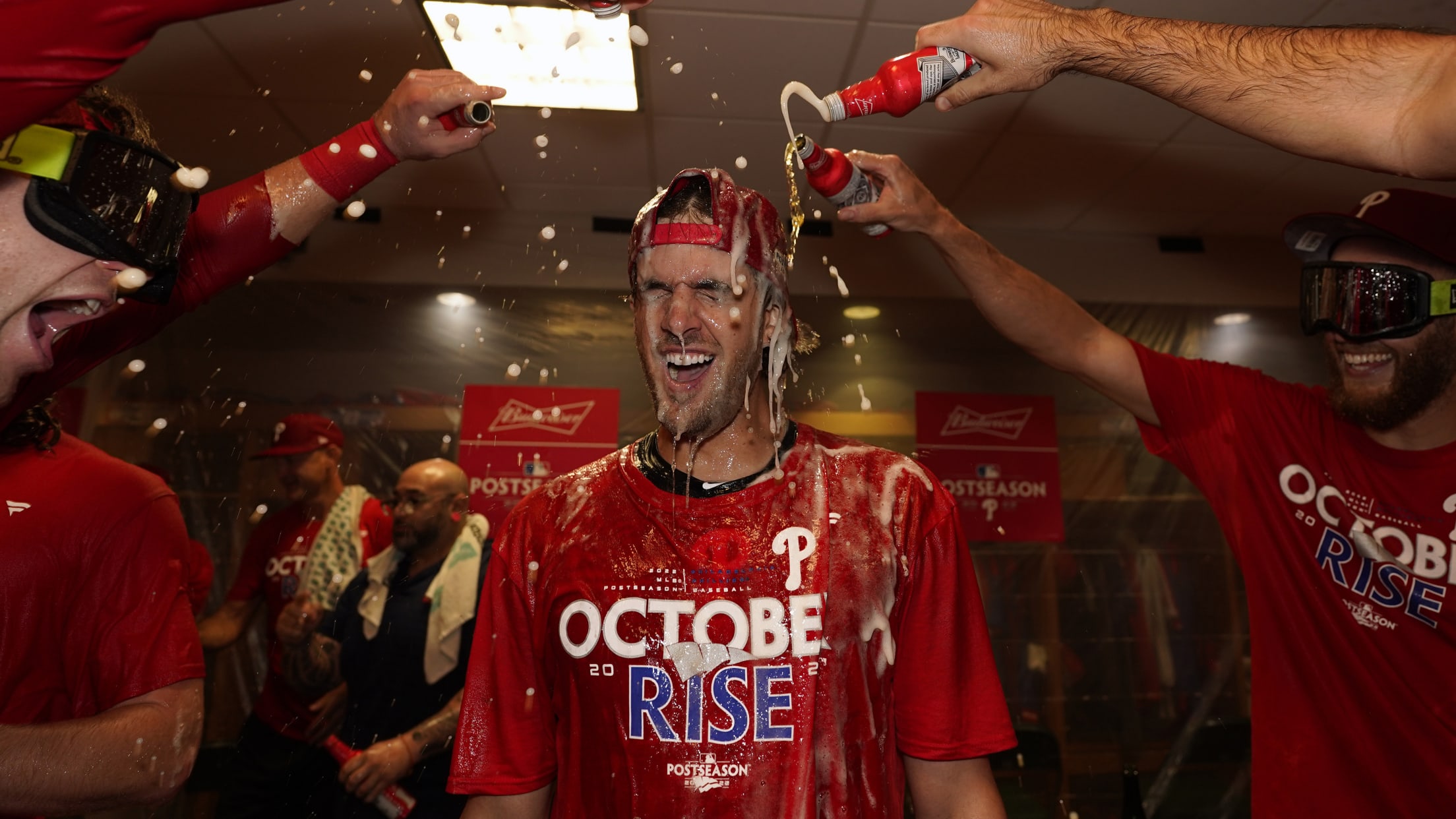 HOUSTON -- It seemed too perfect to see Aaron Nola be almost perfect Monday night at Minute Maid Park. But then to see Zach Eflin finish it? "It's poetry," Rhys Hoskins said. "Poetry."
Postseason watch: Bracket, tiebreakers, more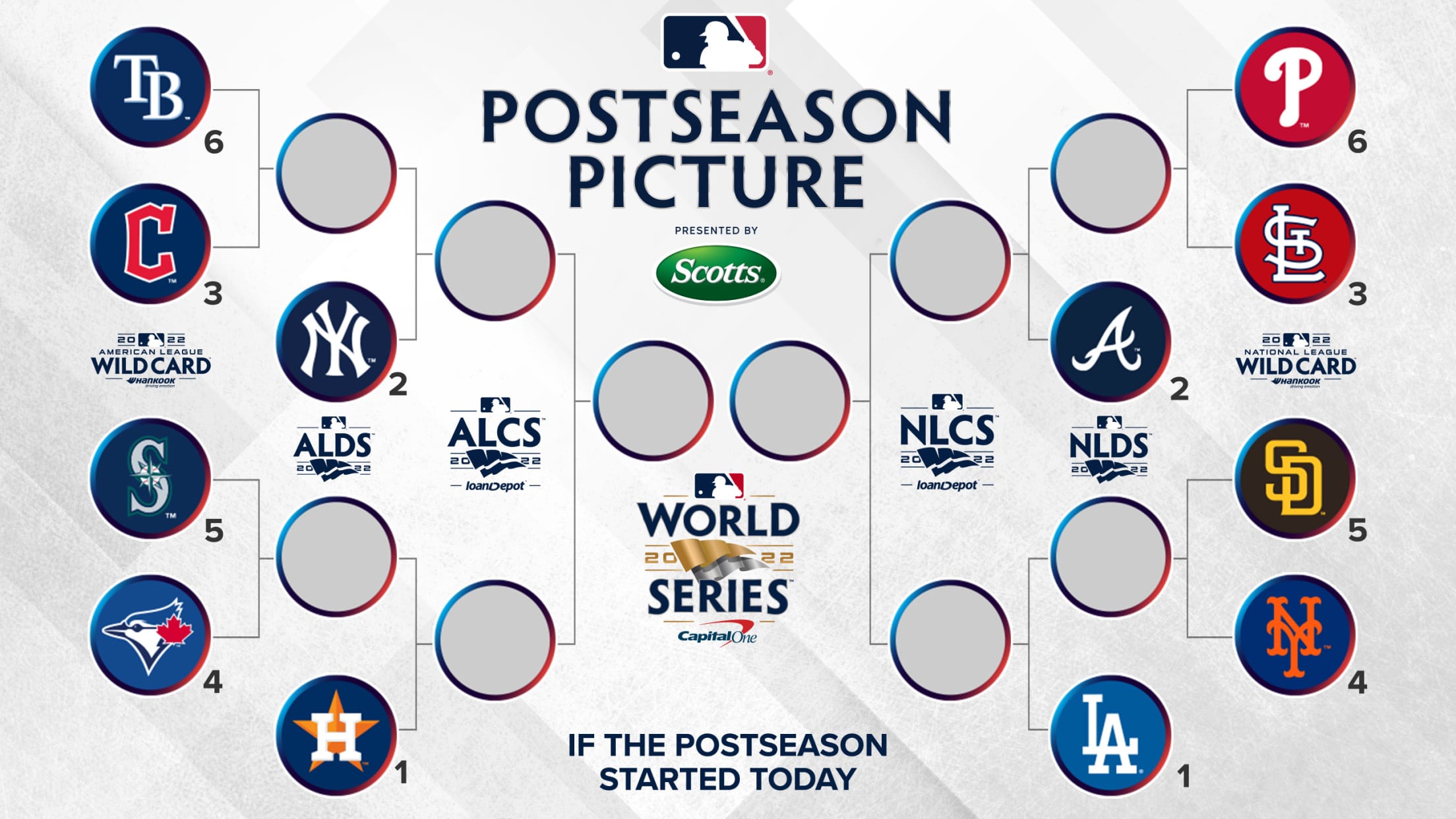 The 2022 MLB Postseason field is set. With their 3-0 win over the Astros in Houston, the Phillies locked up the final playoff spot up for grabs, an NL Wild Card spot. It ends an 11-year playoff drought in Philadelphia and officially closes the door on any other postseason hopefuls.
Watch Judge go for 62 in 2 games today, including free on MLB.TV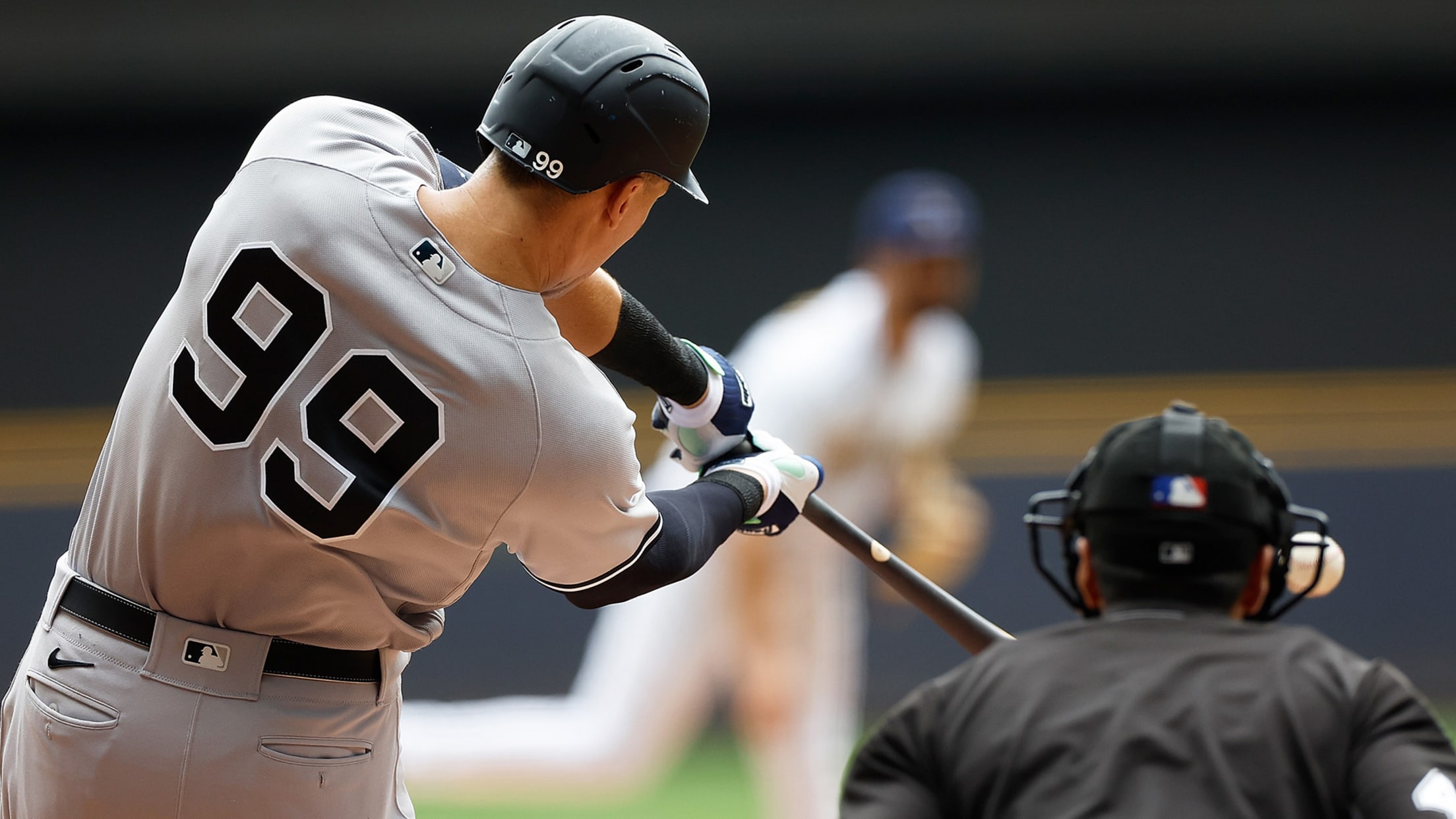 The baseball world remains intently focused on the Yankees' Aaron Judge as he pursues history. After hitting his 61st home run on Wednesday night to tie Roger Maris' American League record from 1961, he's also contending for the Triple Crown -- the league lead in batting average, homers and RBIs.
Blue Jays begin postseason journey at home with clinch of top WC seed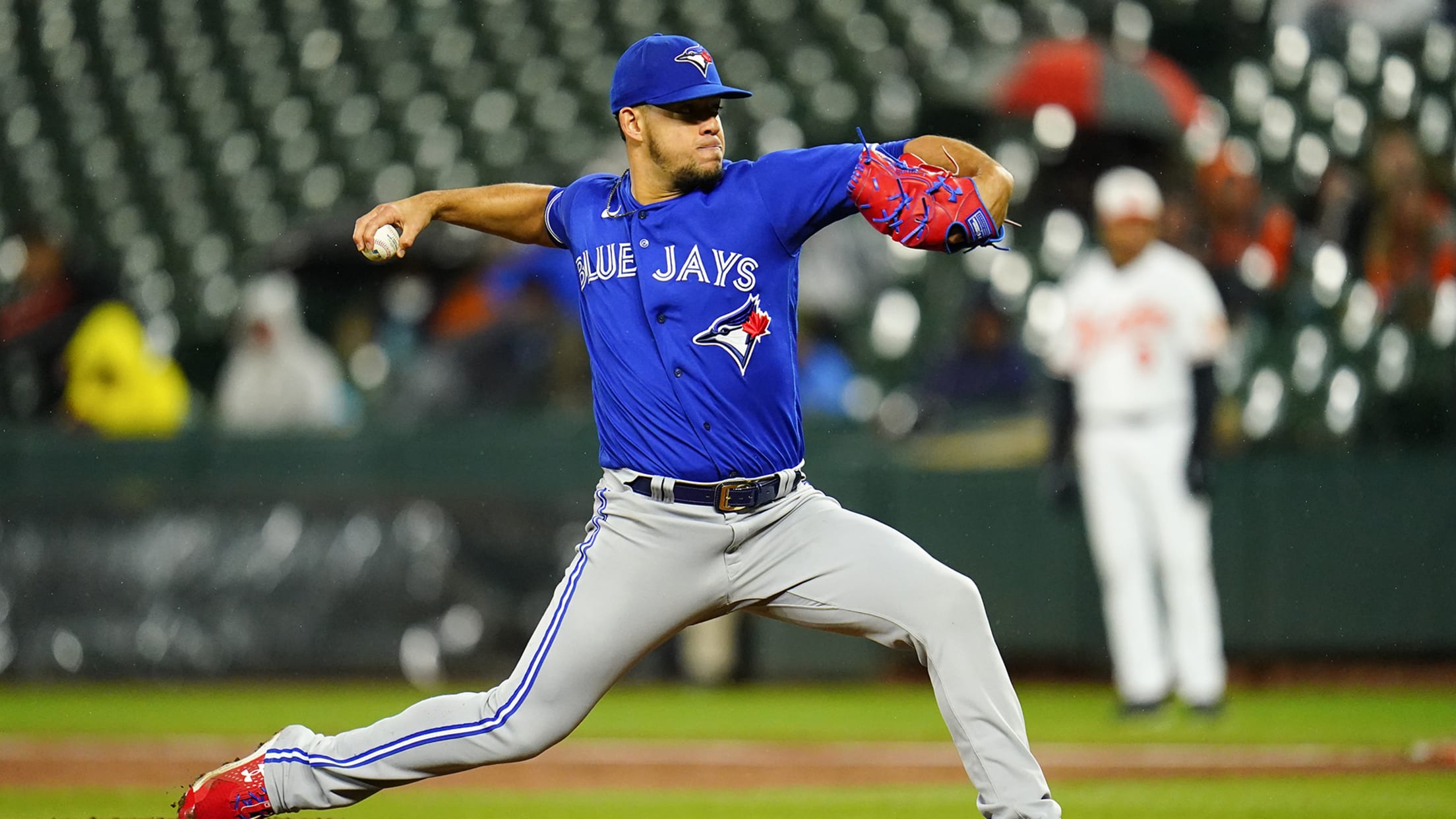 BALTIMORE -- Soaked and shivering, the Blue Jays pulled off a key win Monday night at Camden Yards, putting themselves in position to clinch the top American League Wild Card seed and home-field advantage in the Wild Card Series. After handling their own business with a rain-shortened 5-1 win over
Triple Crown watch: Judge has work to do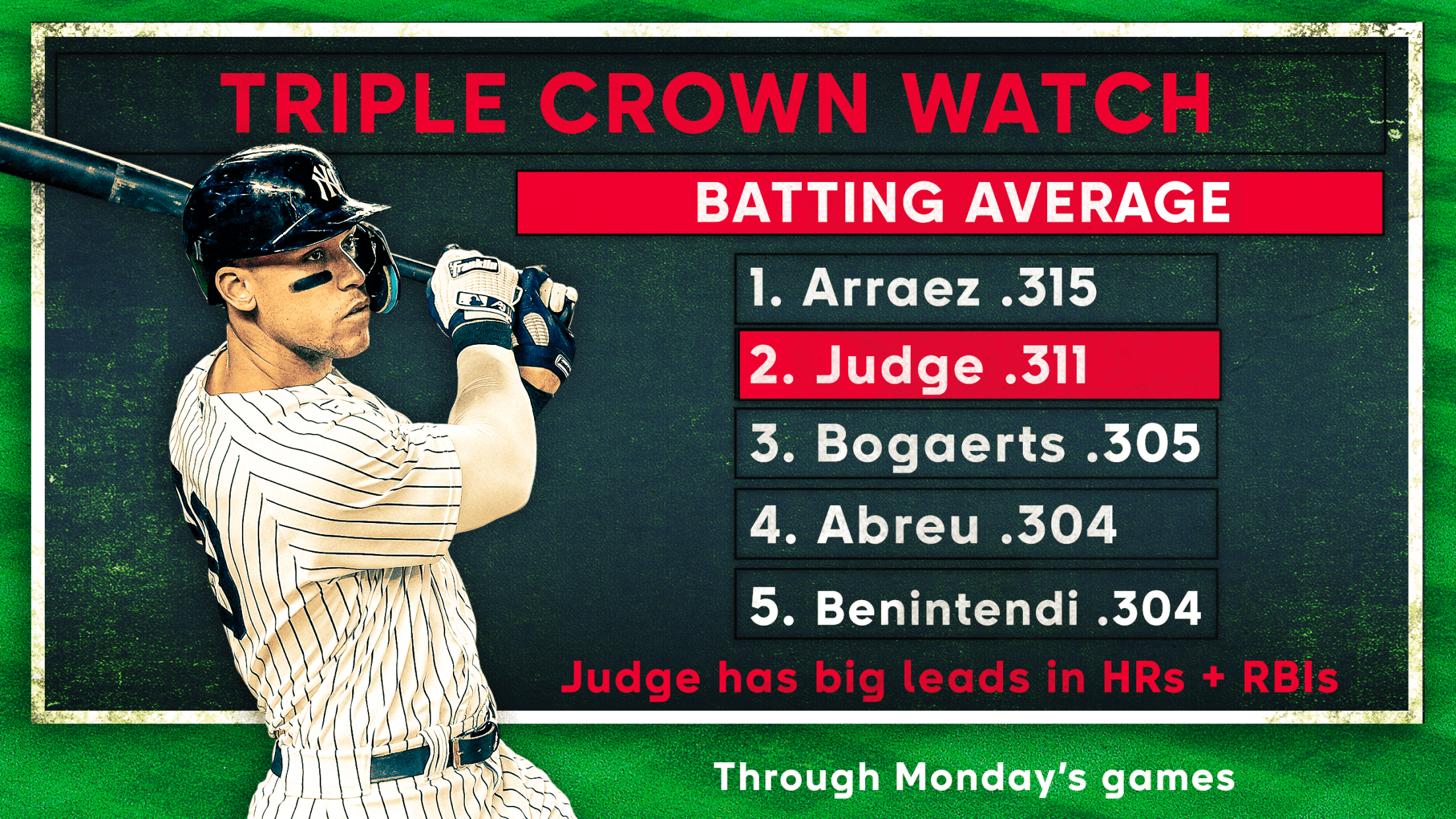 Yankees slugger Aaron Judge has been garnering headlines primarily for his chase of the AL single-season home run record of 61, set by Roger Maris 61 years ago. On Sept. 28, Judge tied Maris with a homer against the Blue Jays in Toronto. But as his march to 62 continues,
All of your postseason questions, answered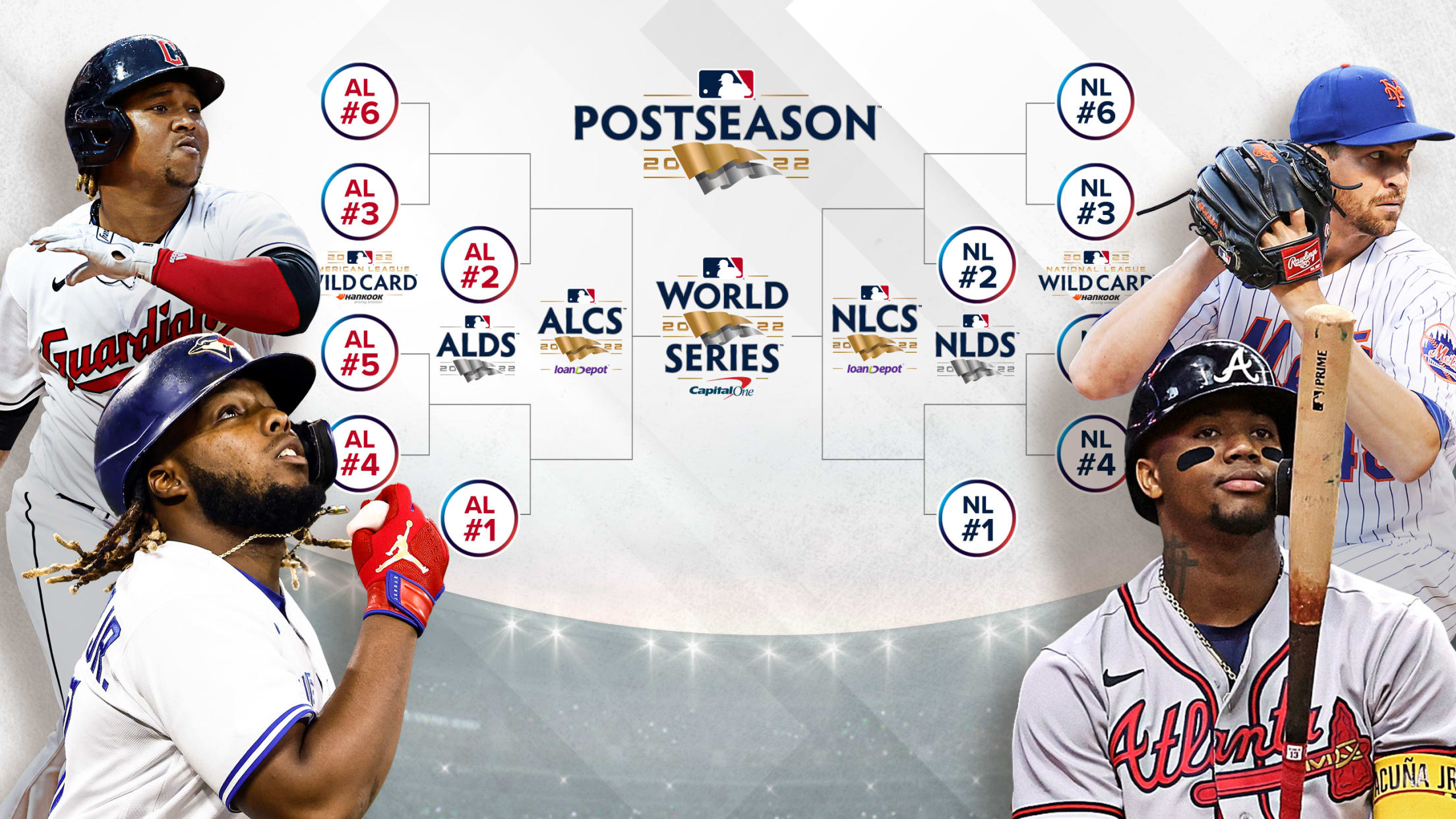 The baseball playoffs are about to begin. Time to be enthralled! Time to be entertained! Time to be ... asking some reasonable questions. Yep, there are bound to be some fans -- especially those who don't live and die with their team every day -- who have some questions about
Another HR, another milestone for Pujols: Slugger hits No. 703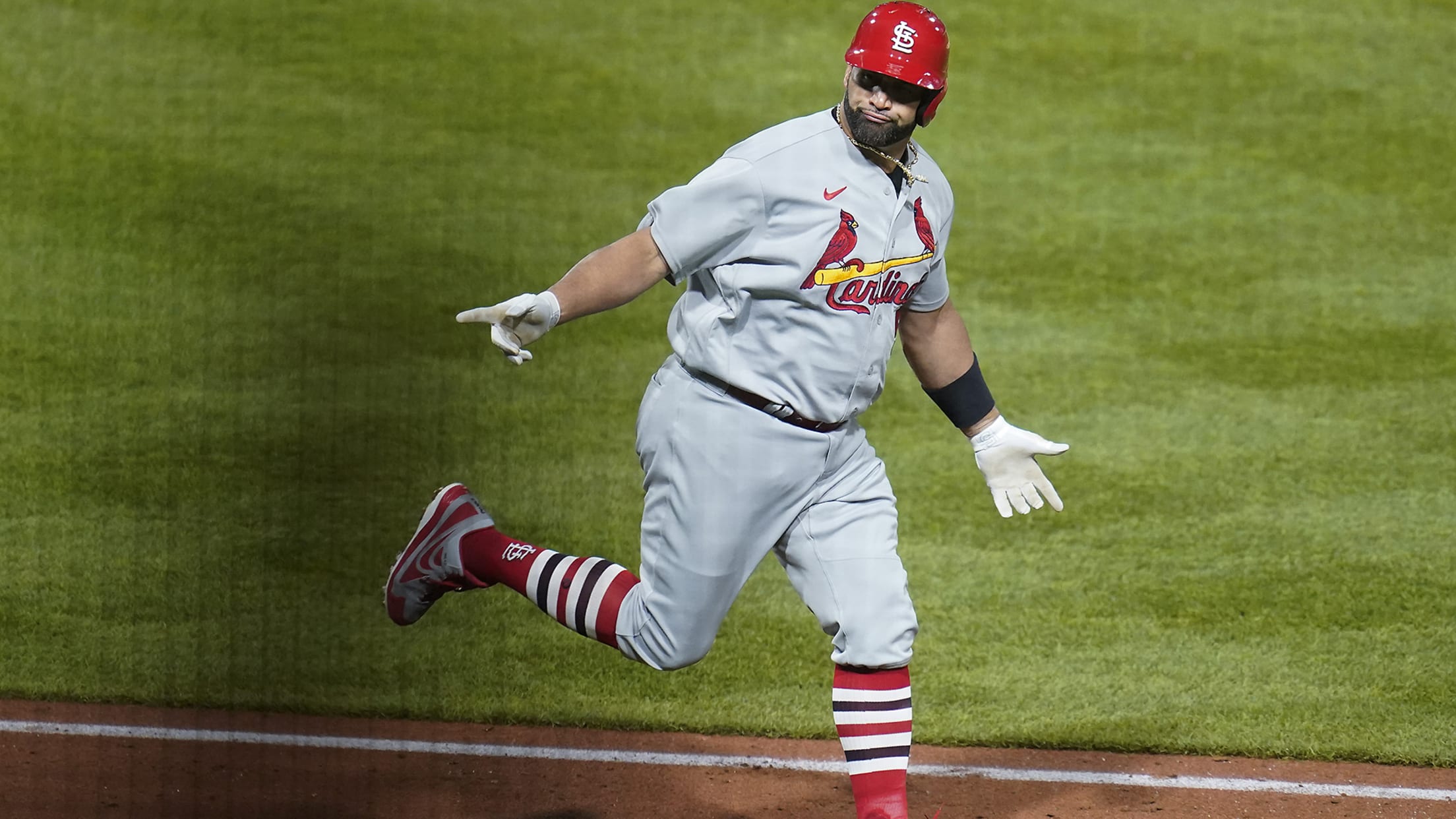 PITTSBURGH -- Another night, another home run for Albert Pujols and another home run record for the likely Hall of Famer. Not only did Pujols hit home run No. 703 on Monday night at PNC Park, but it was the 263rd go-ahead home run of the slugger's career. That go-ahead
'No panic' in Braves after loss puts quest to clinch on hold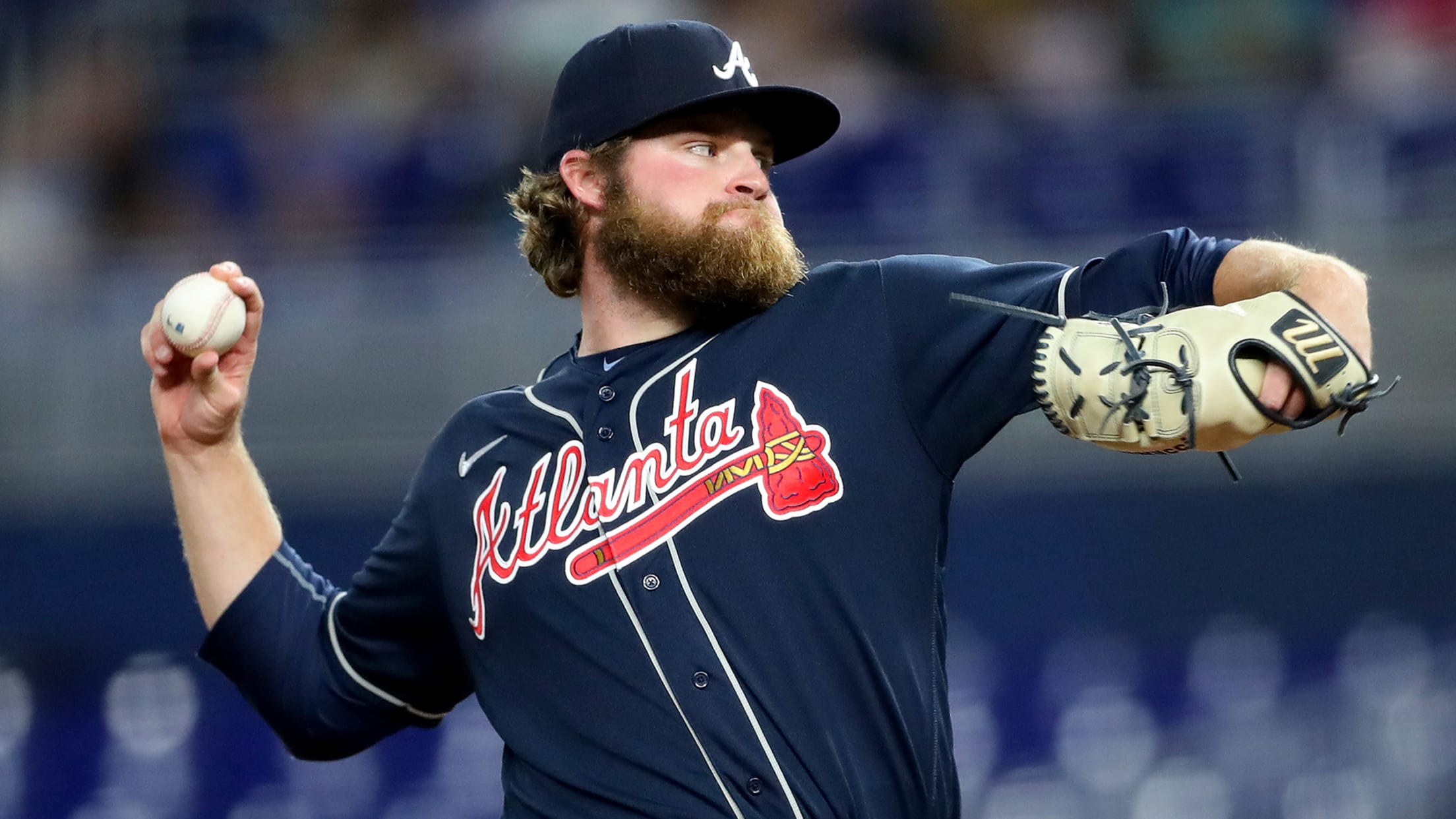 MIAMI -- Given they spent most of this season fighting an uphill battle, would it have really been fitting for the Braves to waltz into Miami and immediately claim the one victory needed to secure a fifth consecutive National League East title?
The coin flip that saved baseball in Seattle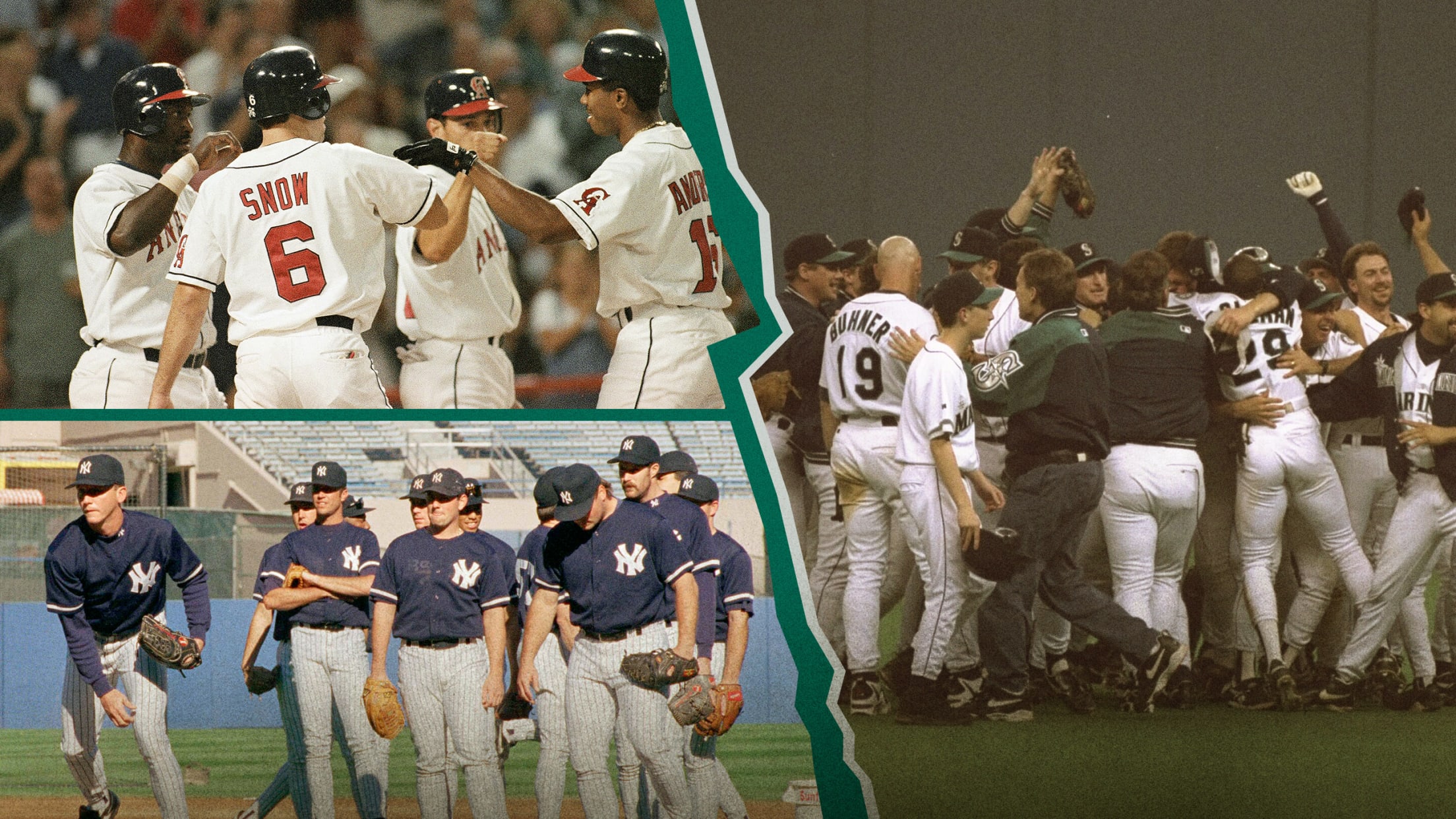 The two-tone Bulova watch sat untouched in a dresser drawer in Metuchen, N.J., for many years. Yet much like its owner, it came through when called upon. Carolyn Taylor had received the watch as a gift way back in 1995 and had not worn it in quite a while. But
Severino goes 7 no-hit IP, while Judge stays at 61
Boone makes tough call to pull starter: 'I think it was a good decision'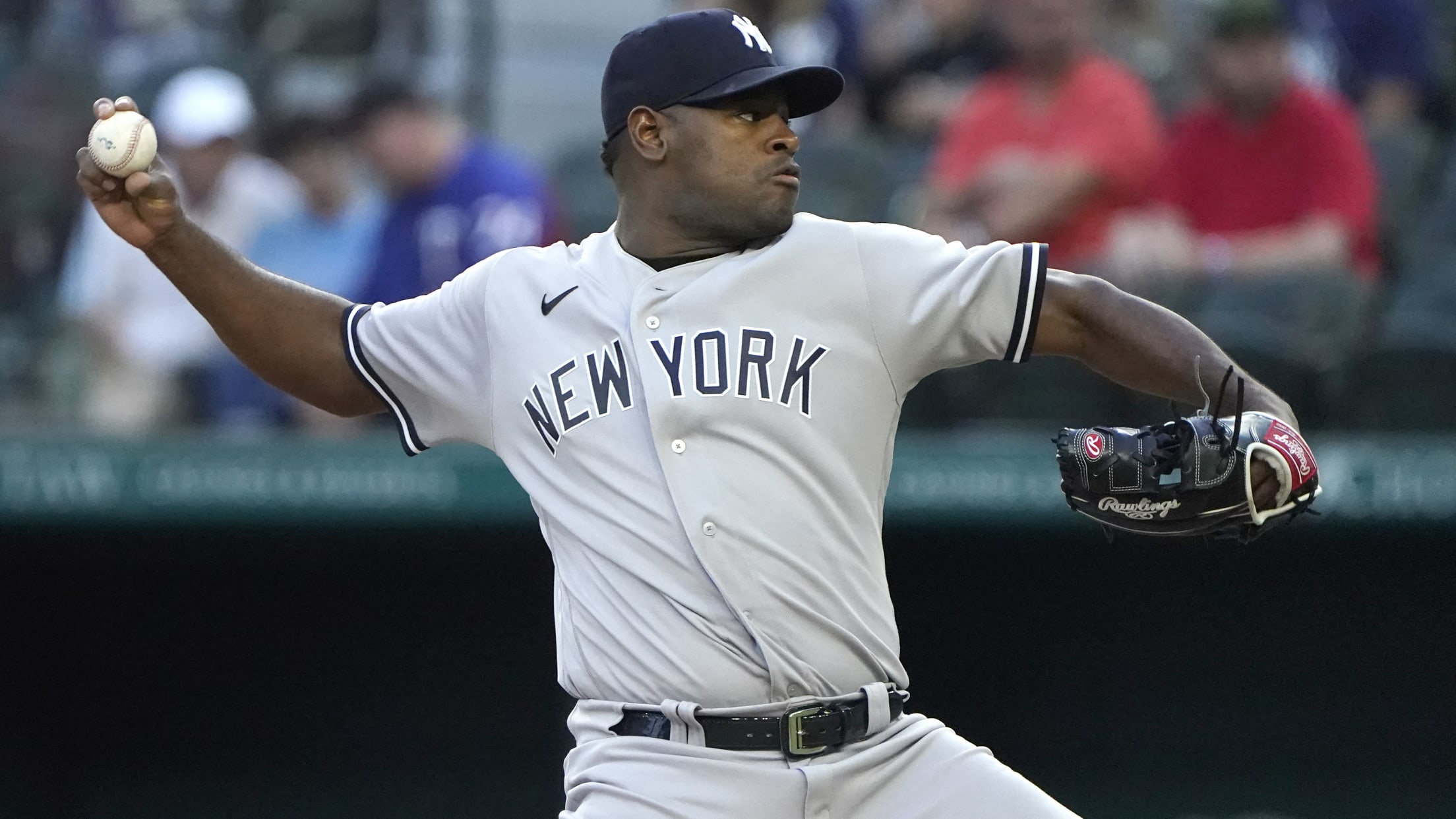 ARLINGTON -- For the better part of two weeks, every Aaron Judge at-bat has carried the weight of history, with the Yankees slugger hoping to etch his name into the record books. On Monday, it was Luis Severino's turn to flirt with immortality, proclaiming his "1,000 percent" certainty that he
Crew misses postseason for 1st time since 2017
Milwaukee eliminated from Wild Card race despite late rallies, walk-off win in 10th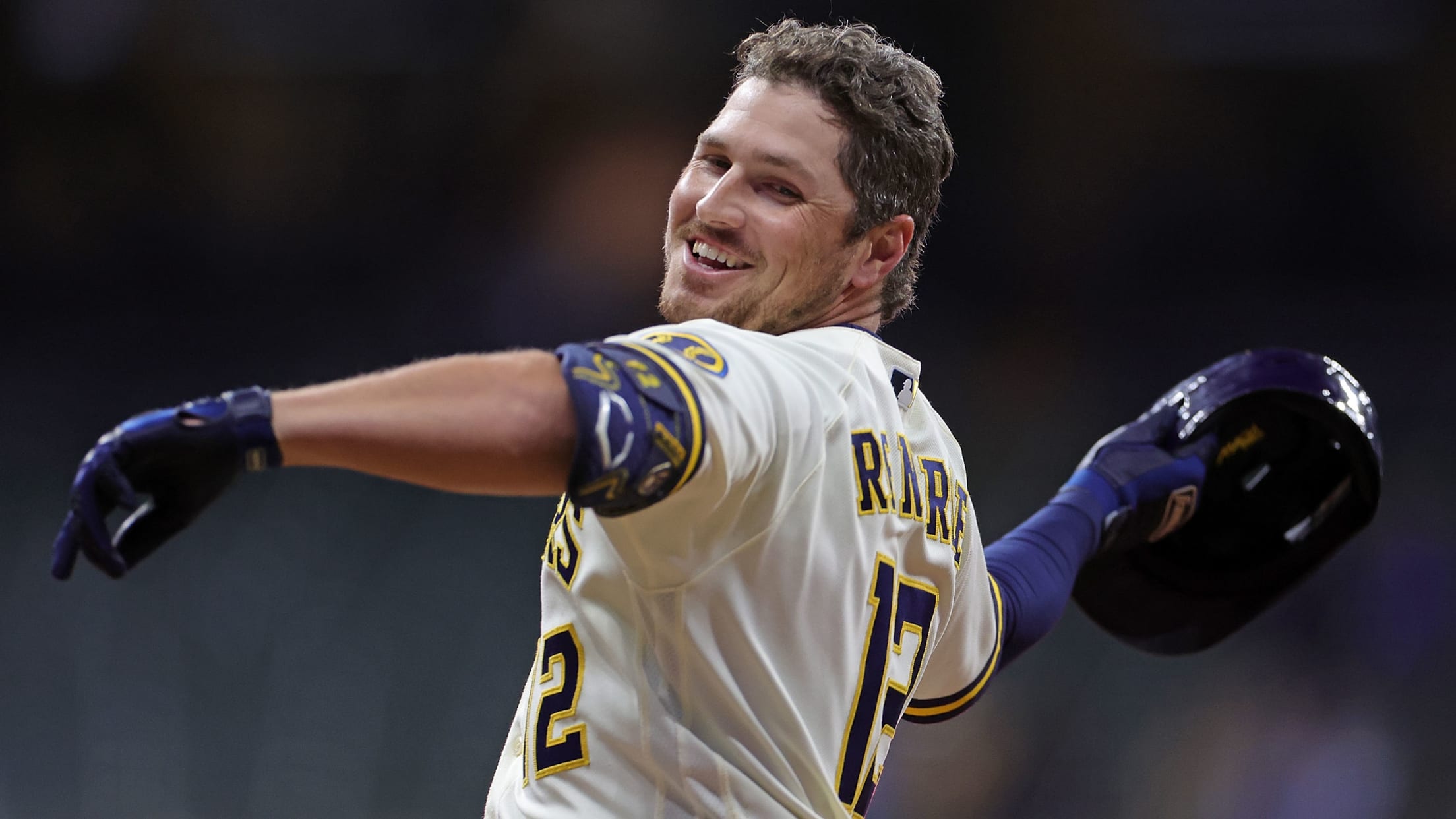 MILWAUKEE -- It was a spring of optimism. The lockout was over. The stands were full again. The Brewers, back with the best pitching staff they'd ever assembled, sought to build on 95 wins and an all-too-abrupt exit in the National League Division Series against the eventual World Series champion
Orioles' Henderson honored as Pipeline Hitting Prospect of the Year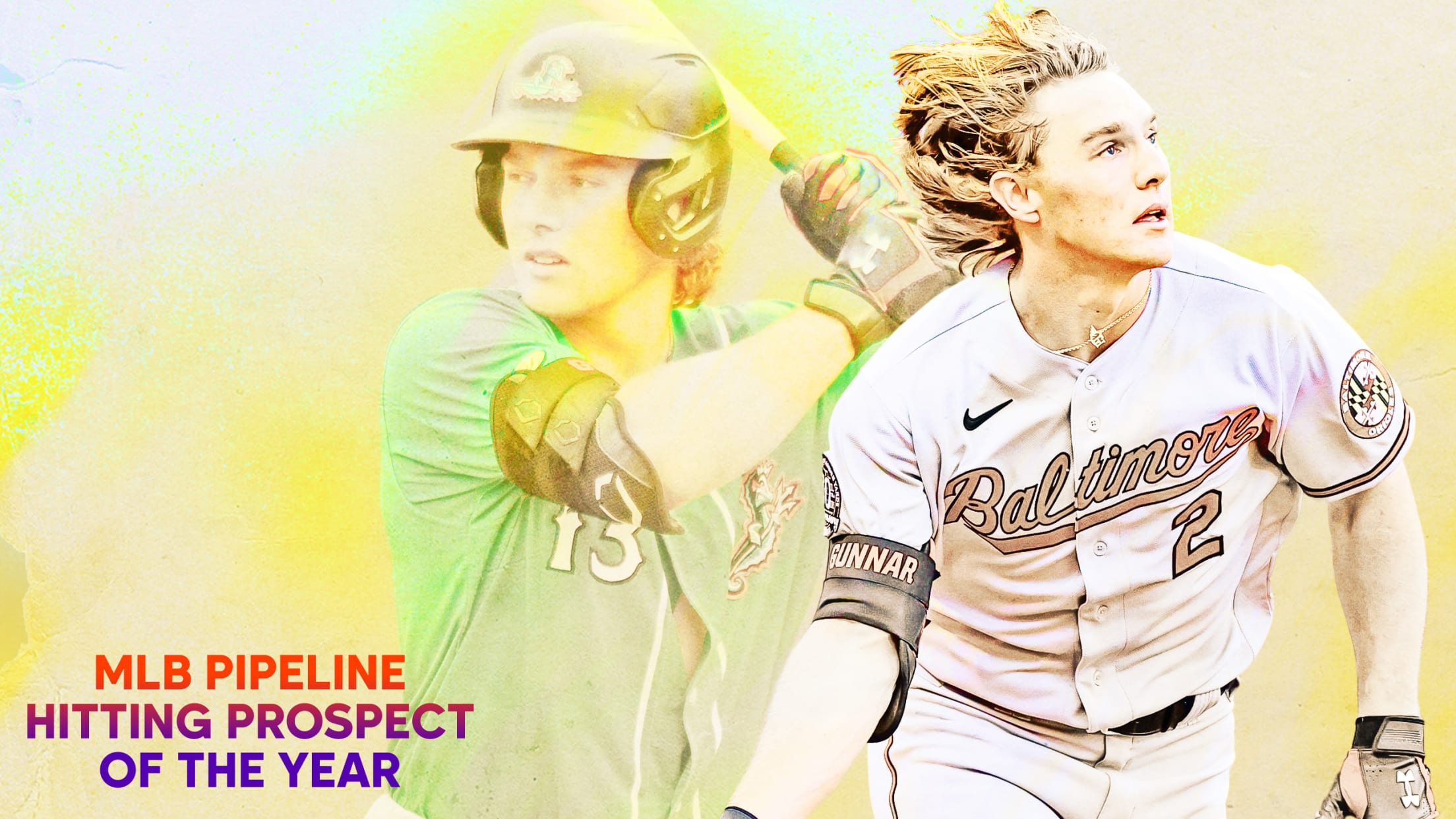 This is a Minor League award. That's important to know because we're going to talk about a Major League plate appearance. On Sunday, Gunnar Henderson stepped up to bat in a dreamlike, backyard-type situation. Bases loaded, 1-1 game in the seventh inning at a packed Yankee Stadium. Aroldis Chapman --
Phils' Painter named Pipeline Pitcher of the Year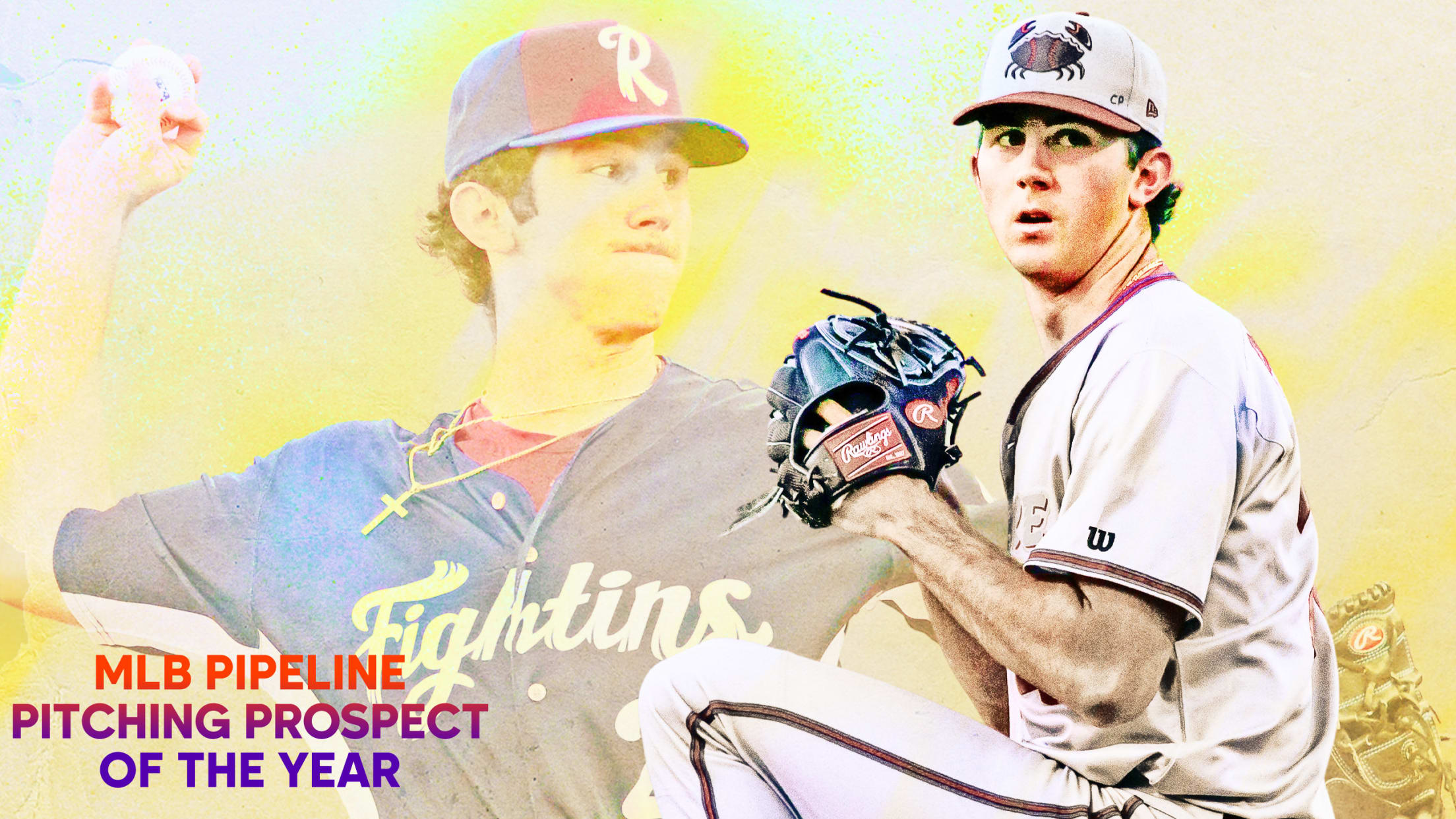 Making the transition from high school baseball to the pro game is hard enough. Had Phillies 2021 first-round pick Andrew Painter spent the year with Single-A Clearwater and had a full and healthy season, that would have been plenty. It became pretty clear early, however, that the big right-hander from
La Russa on retirement: 'Love of the game will never die'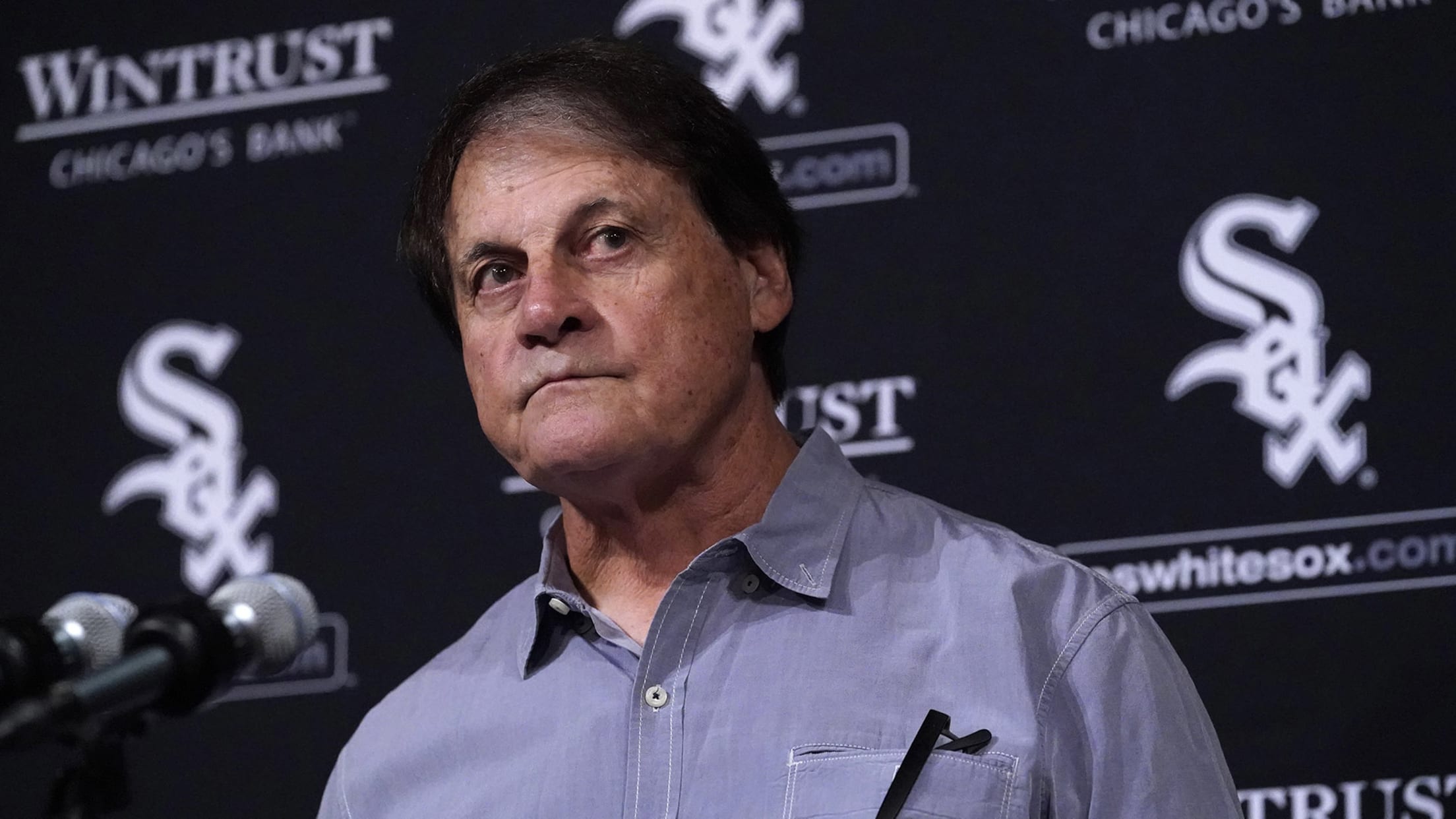 CHICAGO -- One by one, White Sox players walked into the Conference and Learning Center approximately three hours prior to Chicago's 3-2 victory over the Twins on Monday to take in manager Tony La Russa's press conference announcing his retirement at Guaranteed Rate Field. This large group of players didn't
7 skipper switches that led to playoffs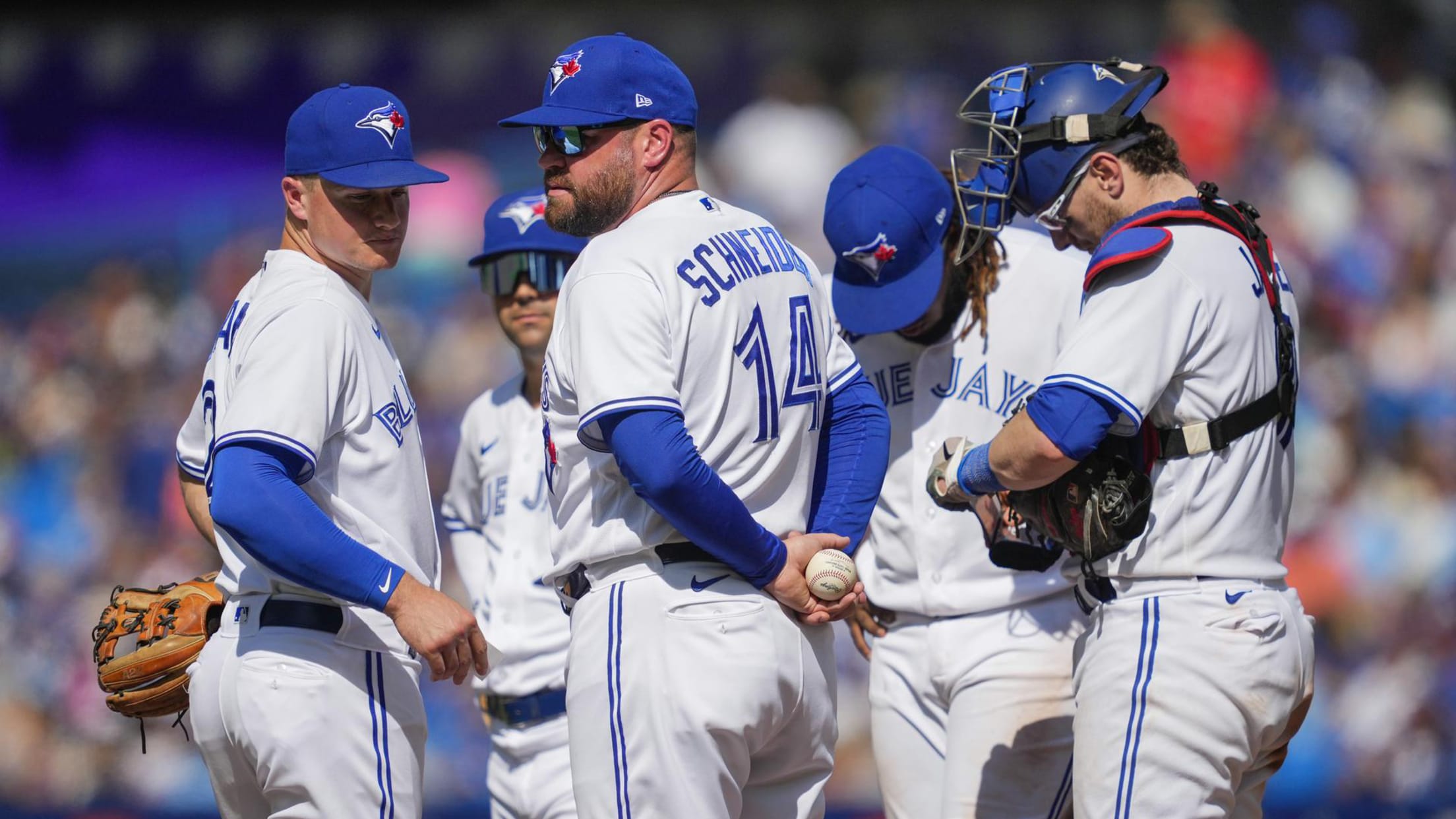 When the Blue Jays dismissed fourth-year manager Charlie Montoyo on July 13, the intentions behind the move were clear -- a clubhouse shake-up could breathe new life into a fourth-place team that had failed to meet expectations in the first half of the season. In one of the more successful
Glasnow feels playoff-ready after dominant start
Righty K's 7 in 3 2/3 scoreless innings and is in line to start Game 2 of the Wild Card Series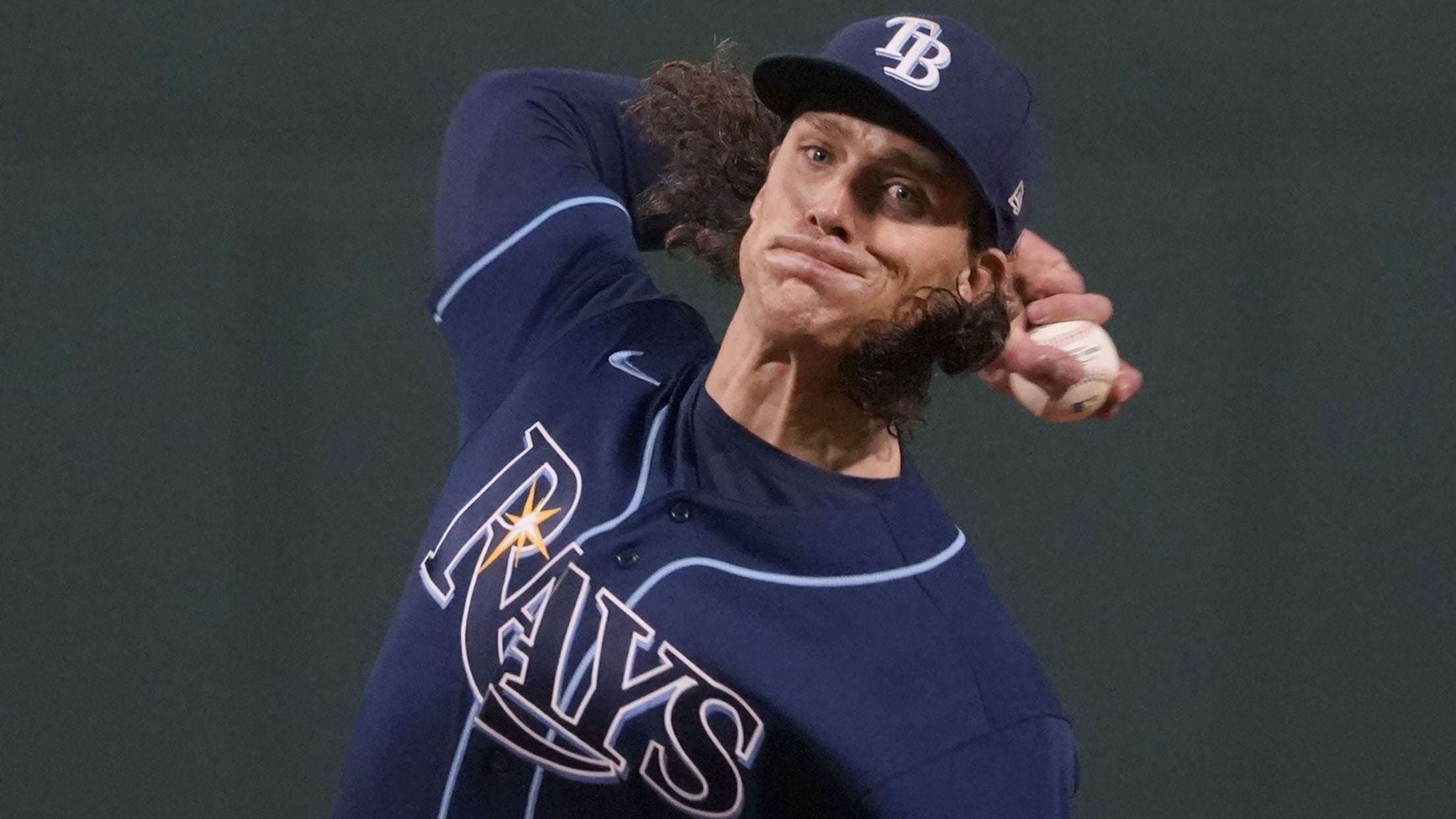 BOSTON -- After two starts back from Tommy John surgery, the Rays have seen what they need to see from Tyler Glasnow. He looks healthy. His stuff looks elite. He has built up his pitch count. Glasnow is ready to pitch in the postseason. And he'll get that chance Saturday,
The Phils are headed to the playoffs, so what's next? Postseason FAQ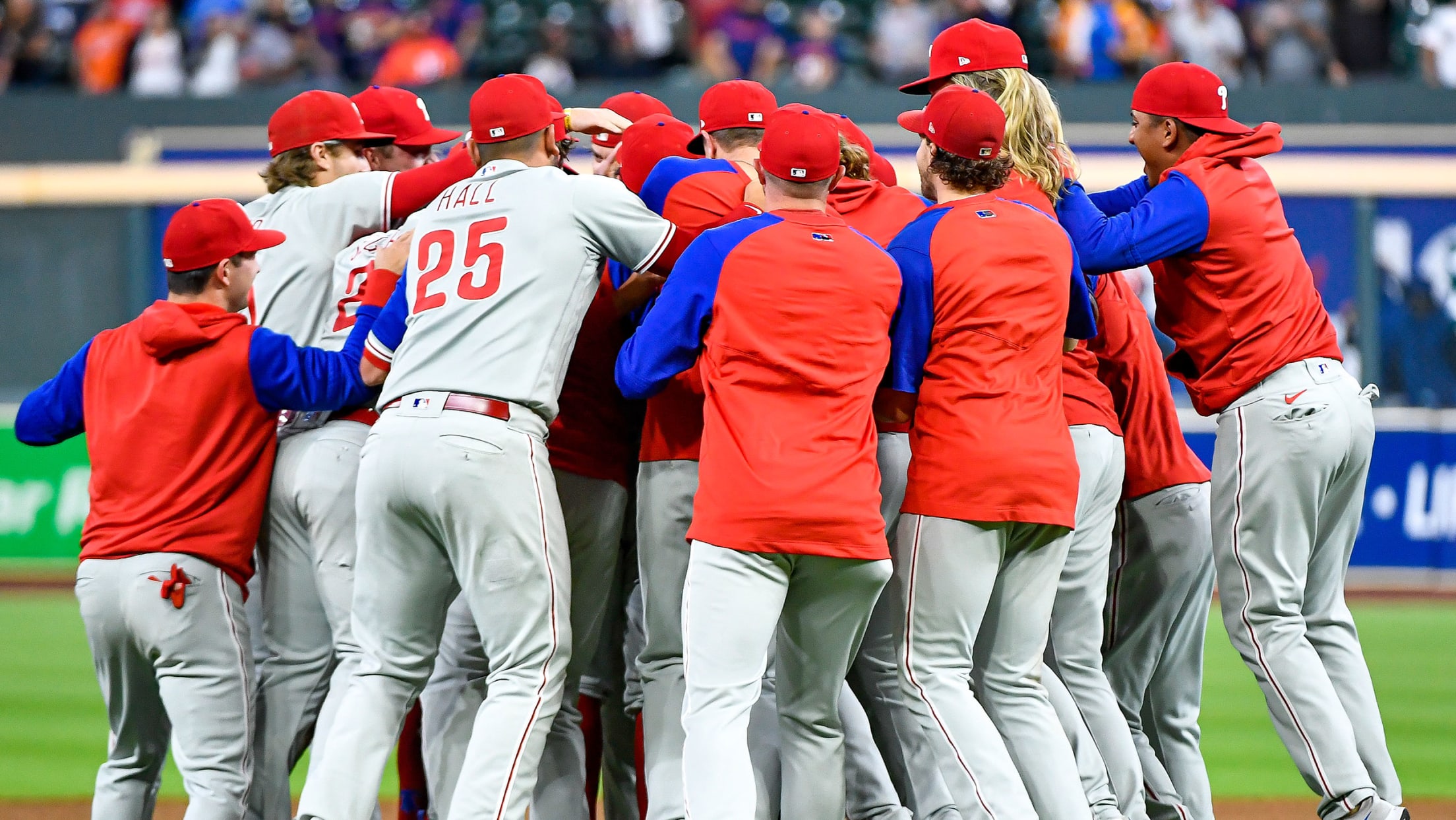 Finally, the Phillies are back in the postseason. They clinched an NL Wild Card on Monday night in Houston. They will play Game 1 of a best-of-three NL Wild Card Series on Friday, either in St. Louis or New York. You might have some questions about the Phillies' first trip
With batting title in sight, Arraez forced to sit with hamstring pain
Added intrigue in race due to Aaron Judge's Triple Crown pursuit
CHICAGO -- Luis Arraez wants to earn his batting title and play it through to the finish. But after he went all-out from second to home while scoring on a single in Detroit on Saturday, he got up gingerly and was clearly feeling the effects of the left hamstring pain
Swallows star Murakami makes home run history
22-year-old sets single-season HR record by a Japanese-born player in NPB, with No. 56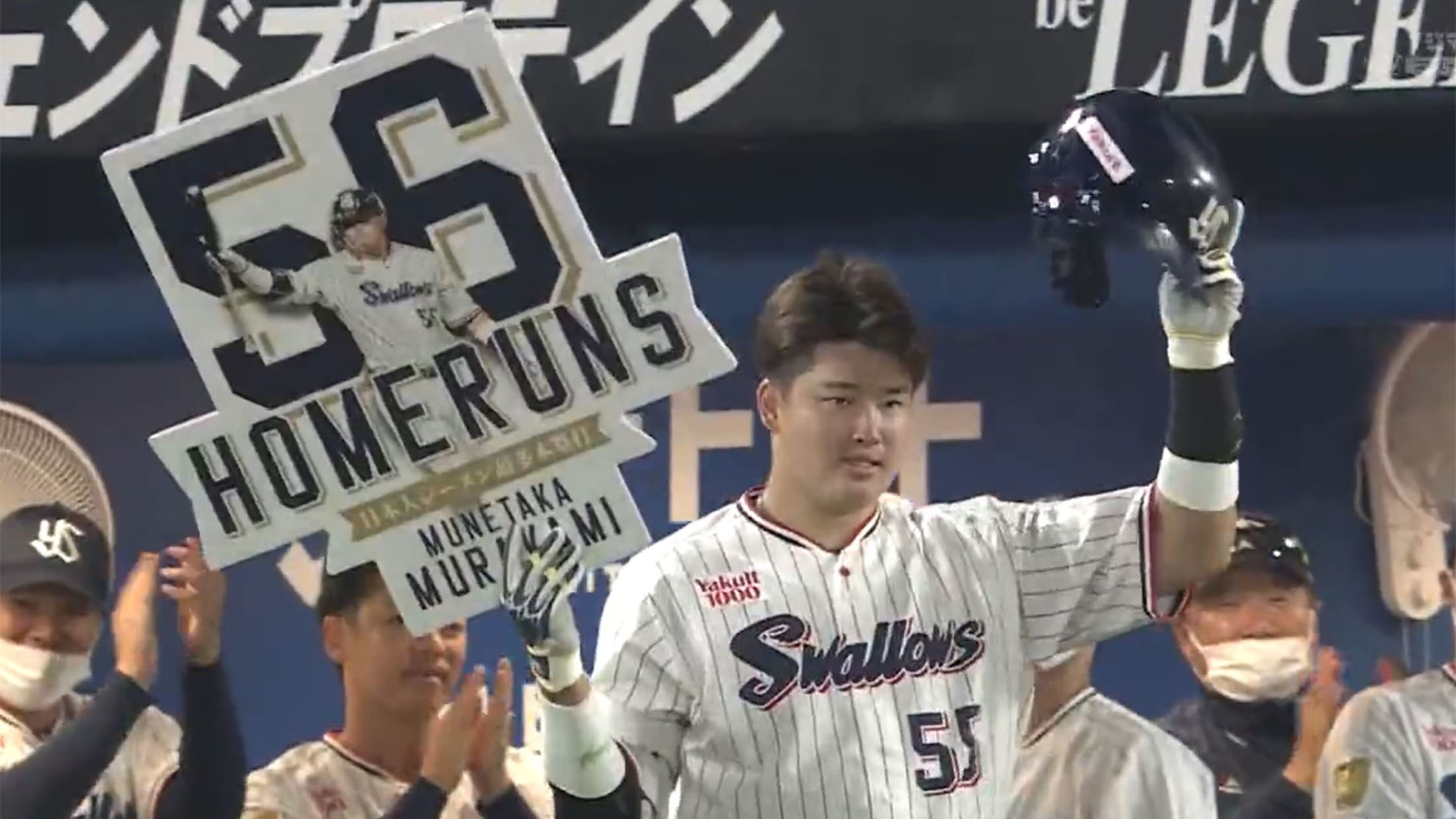 After 20 homerless days, Munetaka Murakami has made history. On Monday, Murakami, a 22-year-old third baseman playing for the Tokyo Yakult Swallows, slugged his 56th home run of the year. With the home run, Murakami broke the legendary Sadaharu Oh's record for the most homers in a season by a
Monday's top AFL prospect performers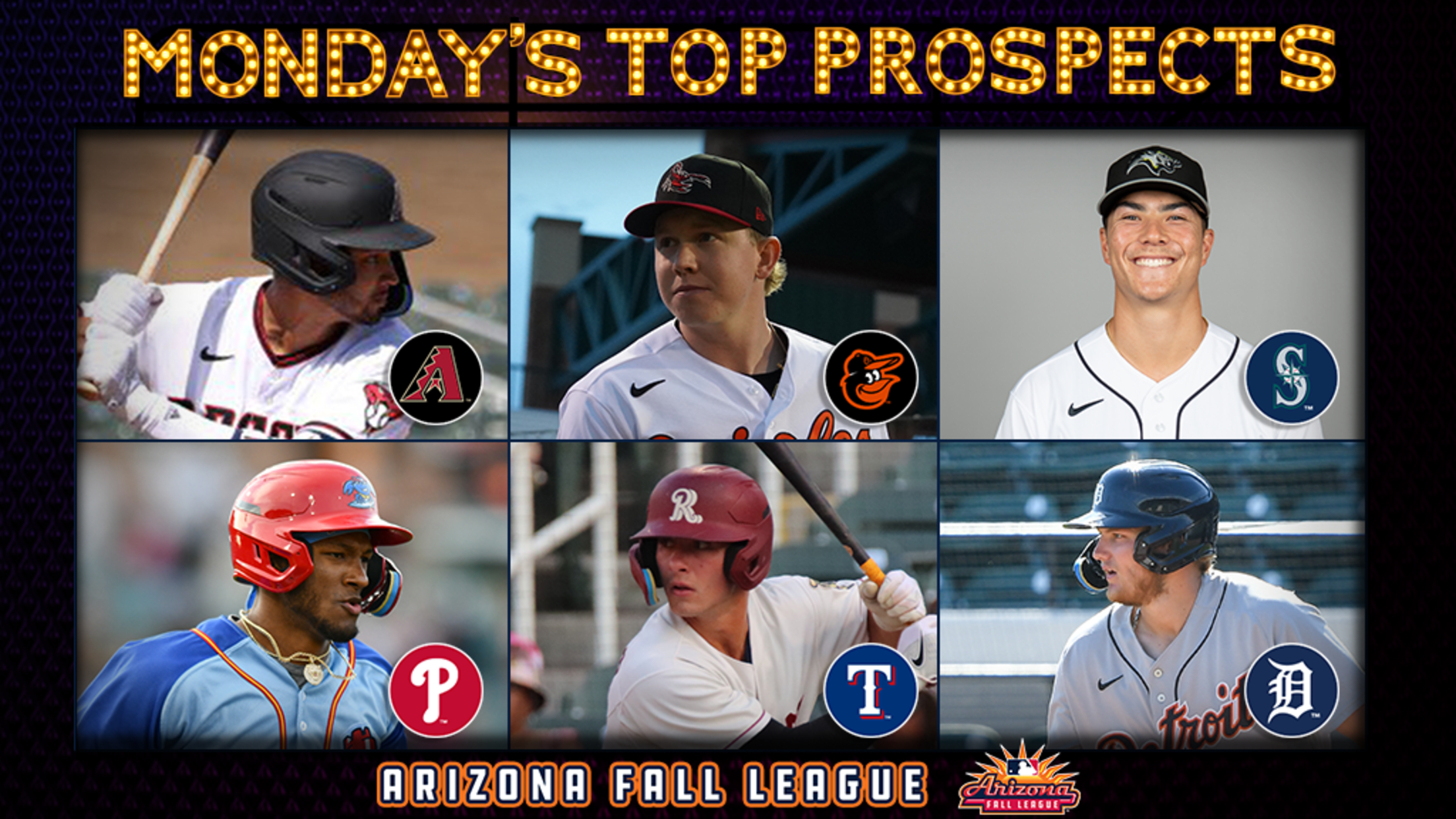 Here's a look at Monday's top performers in the Arizona Fall League from each team's Top 30 Prospects list.
Greinke caps 'enjoyable season' as Royals' veteran ace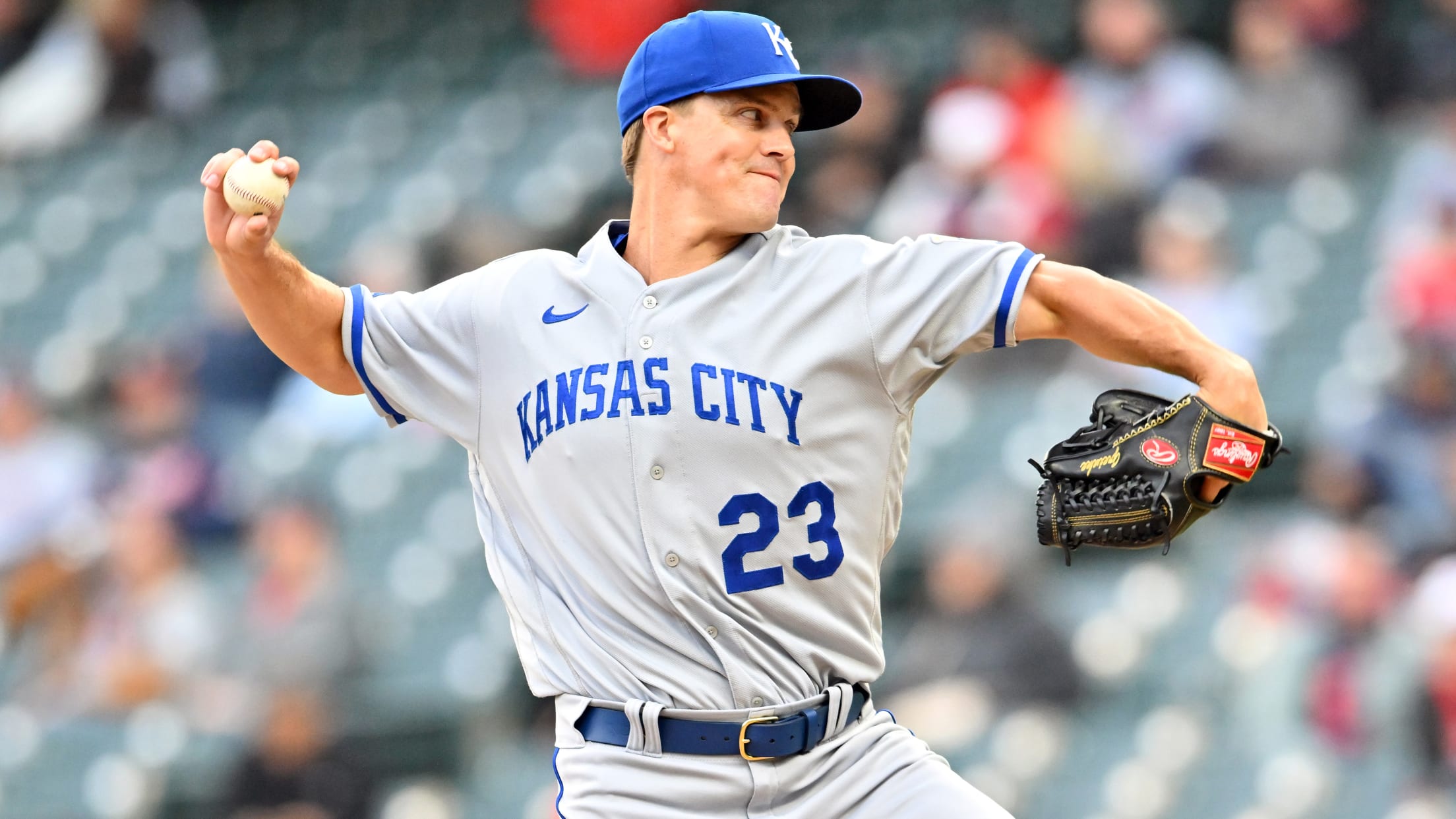 CLEVELAND -- Bobby Witt Jr. stole his 30th base of the season. Vinnie Pasquantino had the Royals dugout laughing with his "pure speed" that led to his first career stolen base. Drew Waters' power surge continued with the game-winning three-run homer in extra innings, his third of this series. The
Do late-season hot streaks matter in playoffs?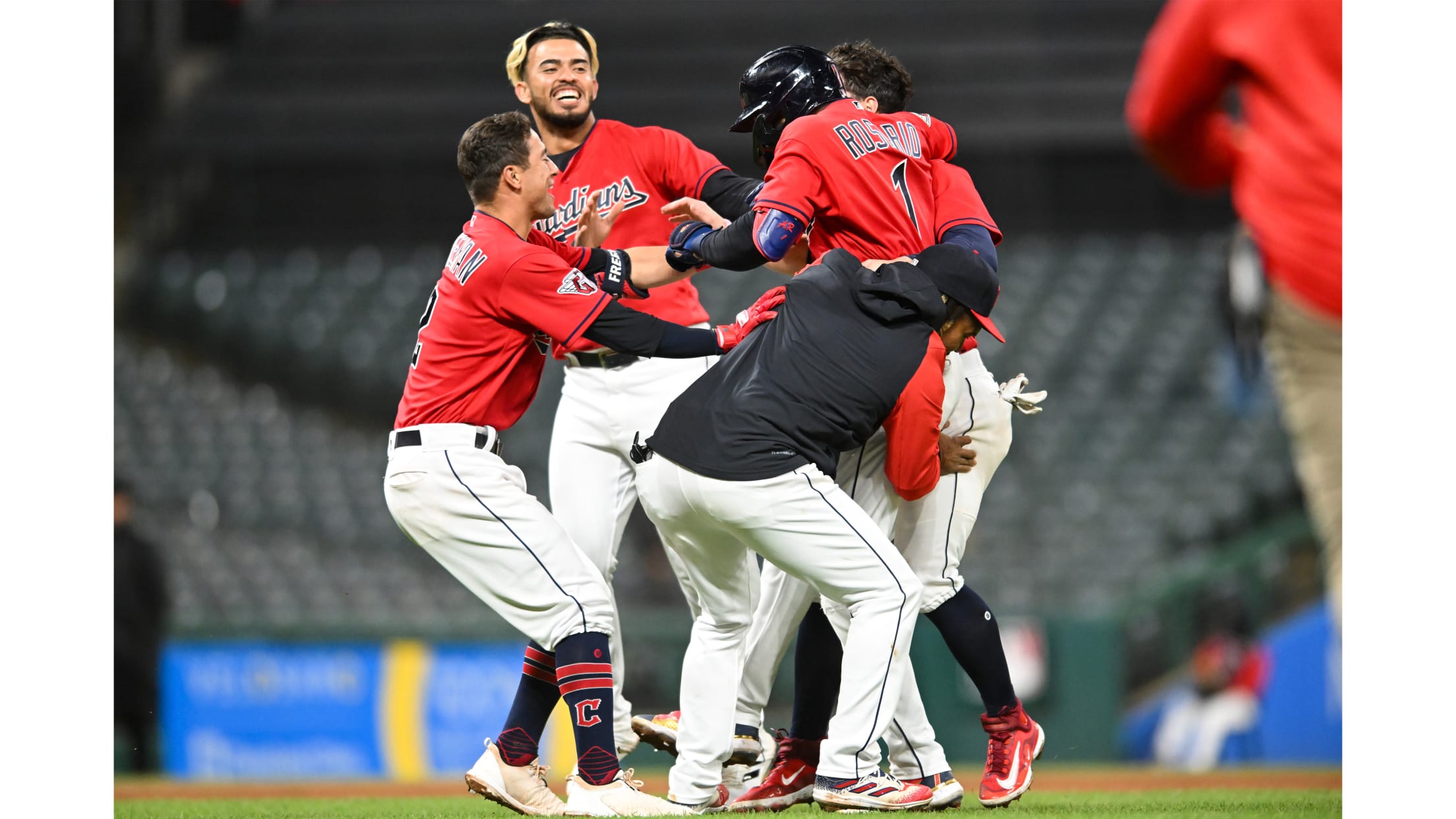 By the time the MLB postseason starts on Oct. 7, the dust will have settled on an action-packed regular season, as well as the ebbs and flows that come with it. Winning and losing streaks alike will be things of the past. That includes the September hot streak enjoyed by
4 tasks for Padres in final regular-season series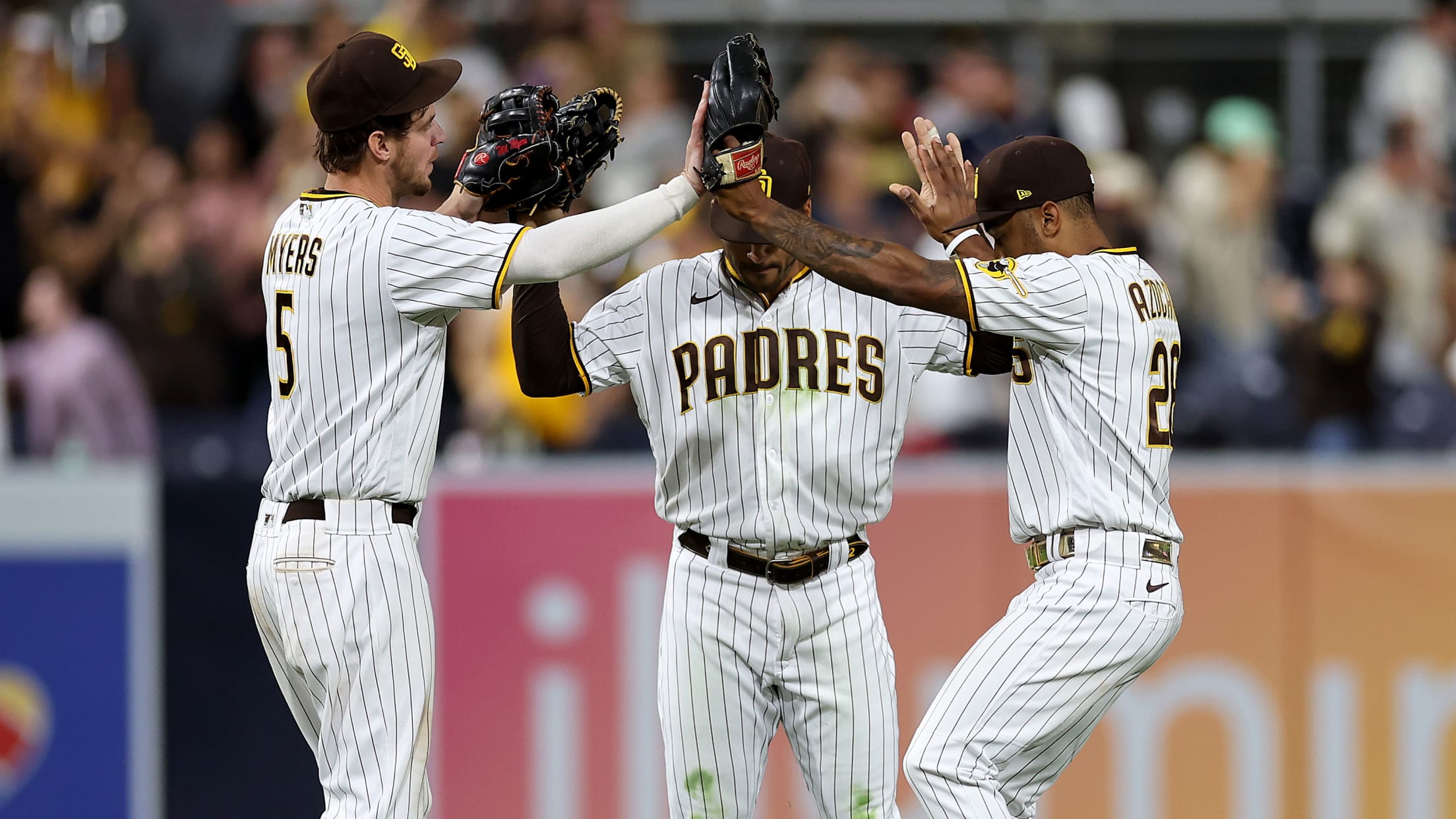 SAN DIEGO -- Having clinched and celebrated on Sunday, the Padres sure didn't look like a team with nothing left to play for on Monday night. And, to be fair, there are still playoff implications on this week's three-game series against the Giants at Petco Park. The Phillies officially joined