MLB starting pitcher power rankings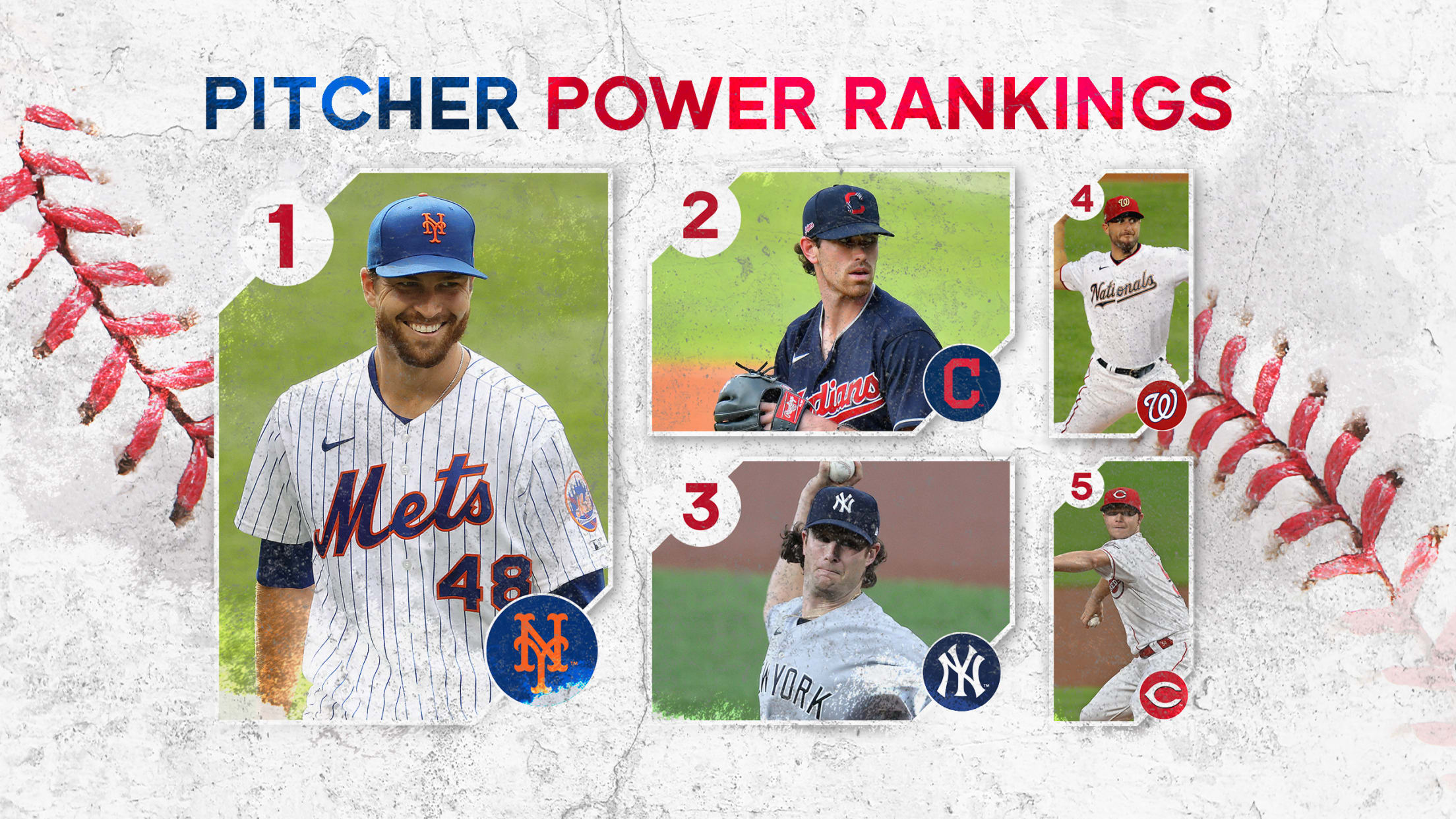 Baseball has so many great aces. But who's the best of the best right now? It's time for the first MLB starting pitcher power rankings of 2020. A panel of MLB.com experts ranked their top 10 starting pitchers across the Major Leagues right now. This is about ranking the best
Dodgers 'walk off' in SD on play at the plate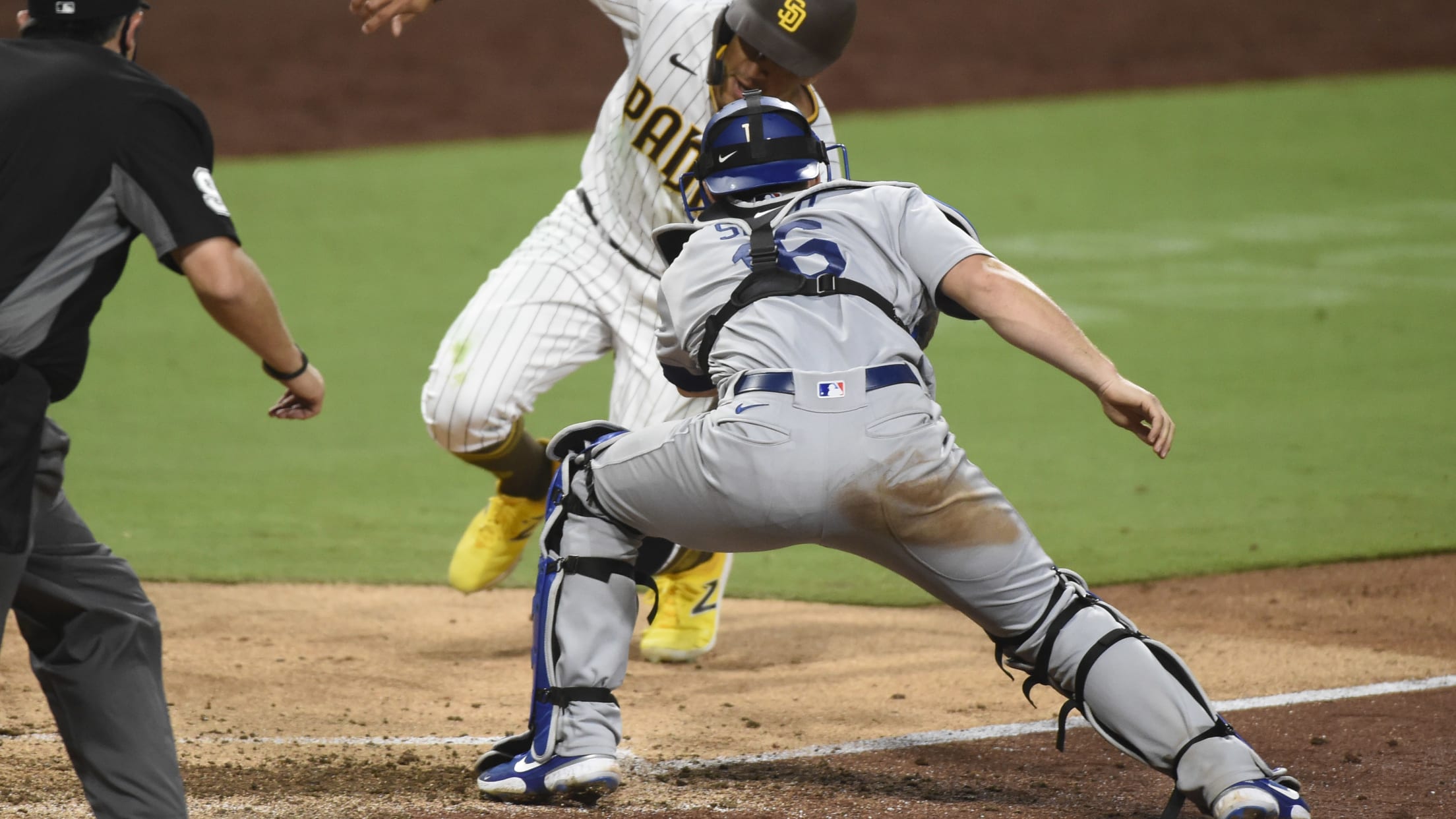 Ross Stripling fired a season-high 95 mph fastball Wednesday night, but he was more impressed with the velocity of the Dodgers' third-string left fielder, Chris Taylor. "CT93.3!" tweeted Stripling, after "CT3" Taylor saved the Dodgers' 7-6 win over the Padres with a double-play catch and throw in the bottom of
Yankees set team record in nightcap win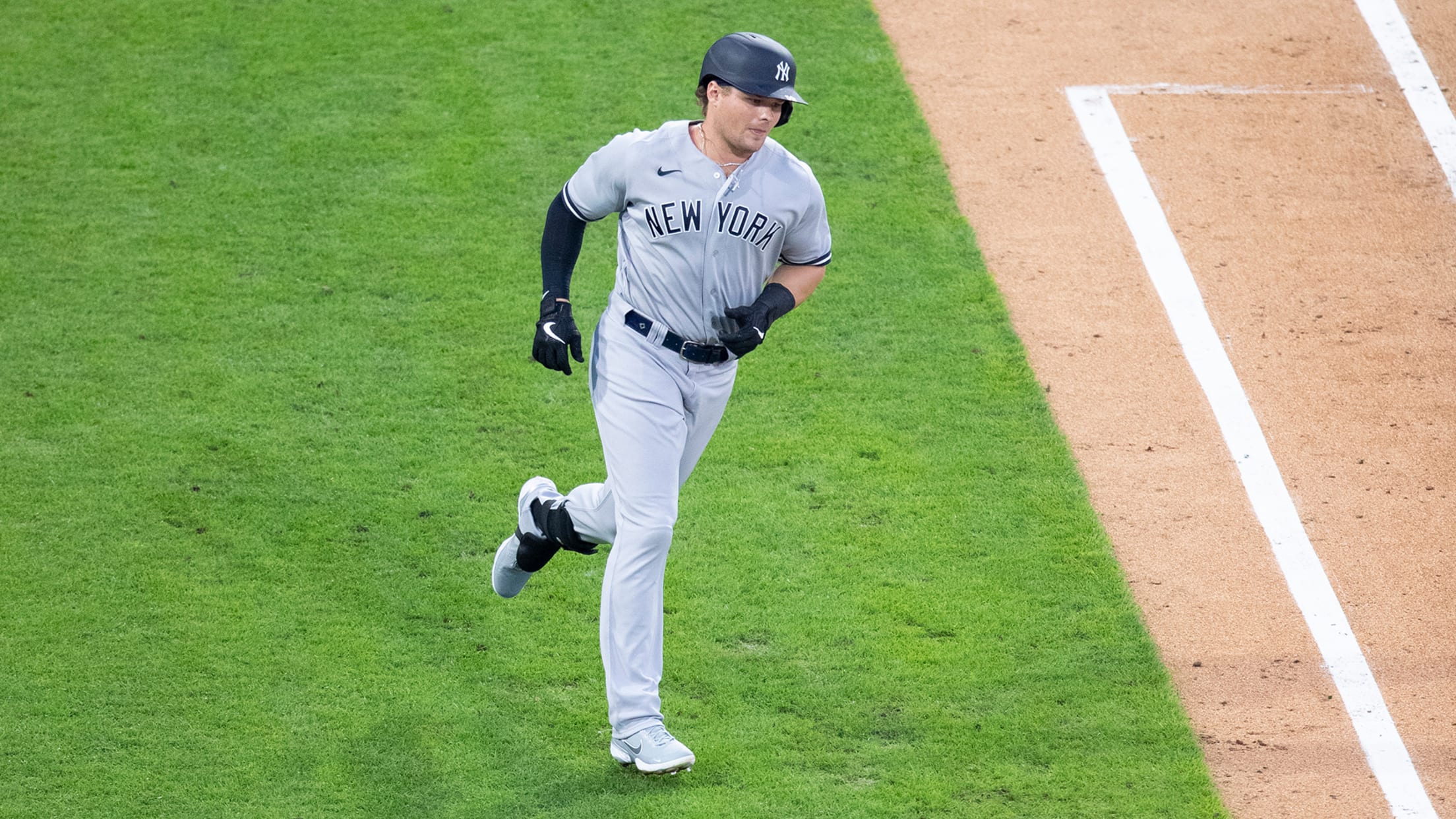 Luke Voit rewrote the franchise record book and Mike Tauchman delivered a tiebreaking hit as the Yankees defeated the Phillies, 3-1, in the second game of a seven-inning doubleheader on Wednesday evening at Citizens Bank Park. Tauchman connected for a deciding seventh-inning knock after Voit's drive in the second gave
'Play of the day' aids Yu; Cubs win 6 straight
Bote's clutch D latest example of club's flourish in the field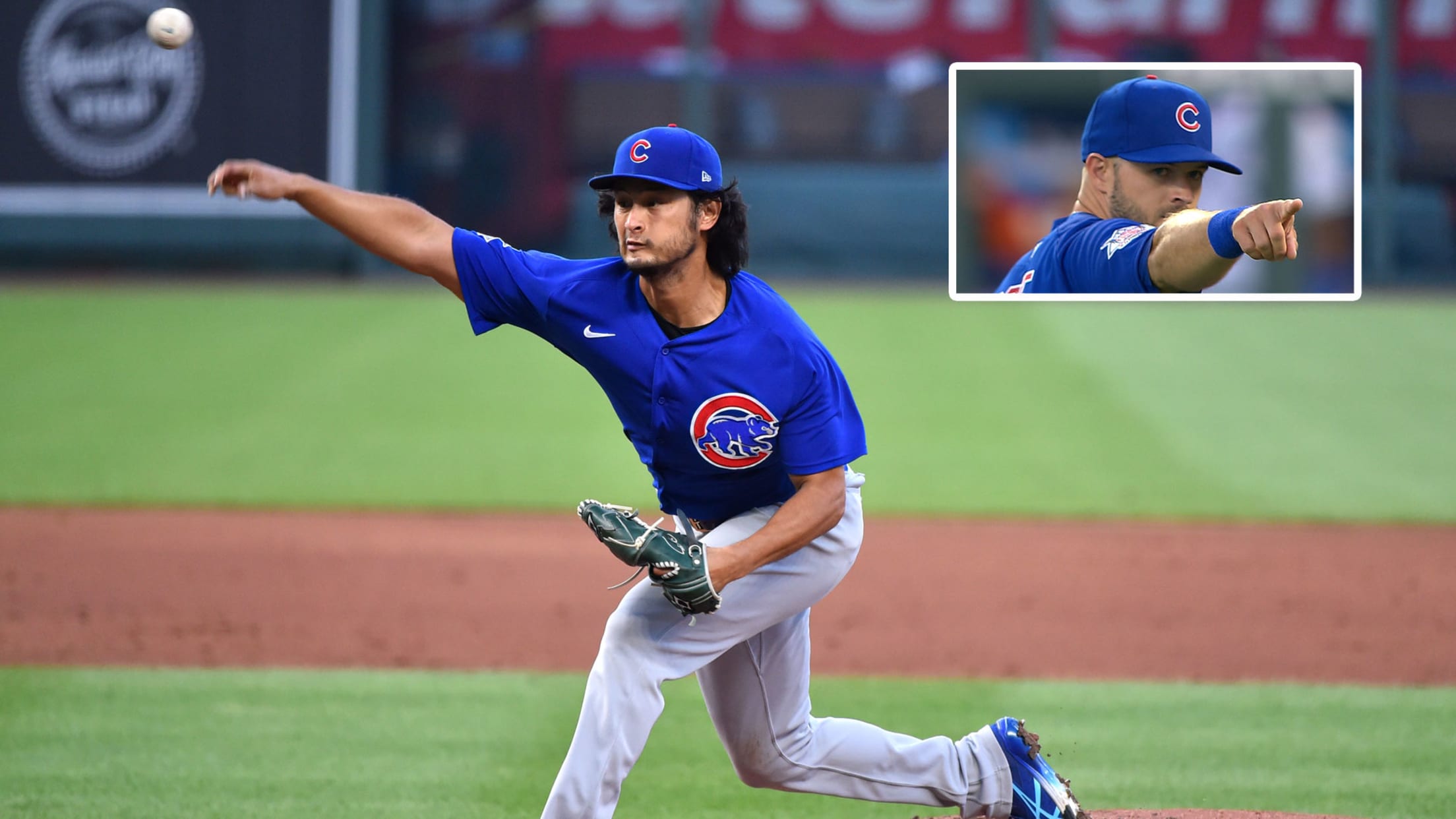 It had the makings of a game-changing inning for the Royals on Wednesday night. Cubs starter Yu Darvish found himself working with no outs, runners on the corners and Whit Merrifield in the batter's box in the third inning. Then, David Bote came to the rescue. "That play was the
Team rosters can stay at 28 through season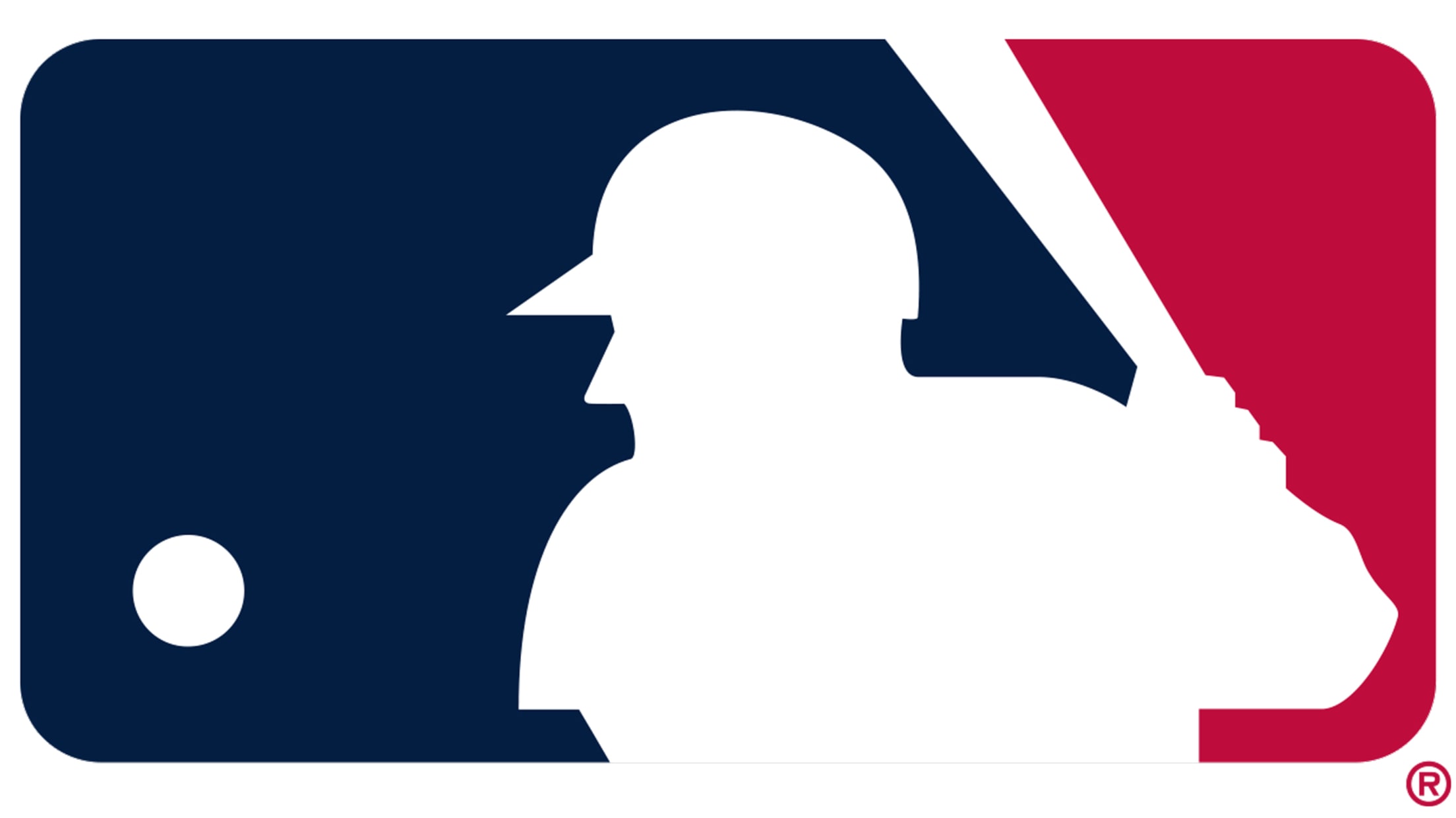 MLB teams will be able to keep 28-player rosters through the end of the 2020 season, including the playoffs, the league announced on Thursday. Today is the deadline for teams to trim the 30-man rosters they opened the season with down to 28. Originally, teams would have had to cut
Is Yelich's slump cause for concern?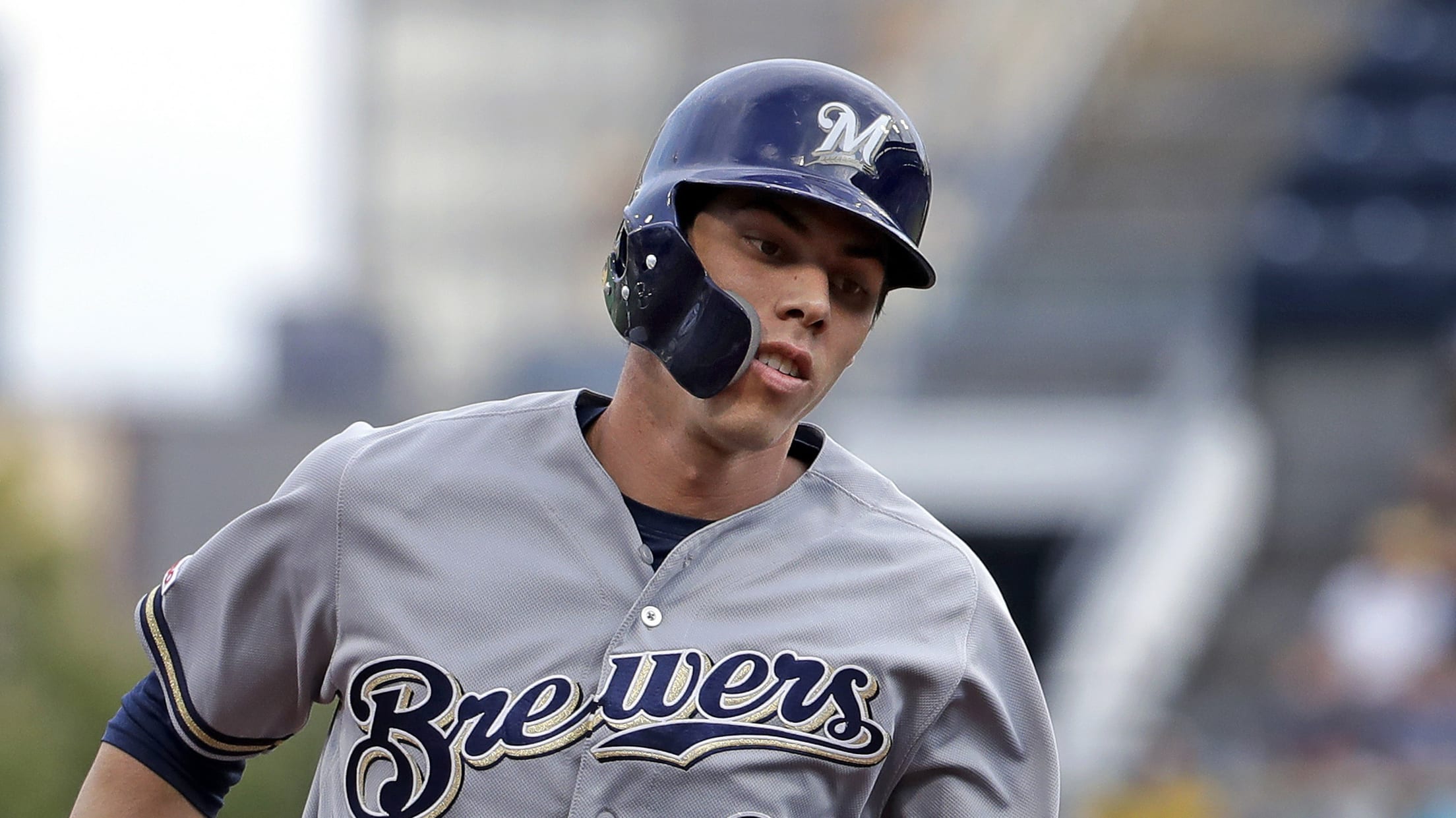 Christian Yelich knew this was a possibility. Speaking about the unique challenges of a shortened 2020 season when the Brewers gathered for Summer Camp a month ago, he made a prediction. "You're going to see really good players have really bad years," Yelich said, via MLB.com Brewers reporter Adam McCalvy.
How each division race has already changed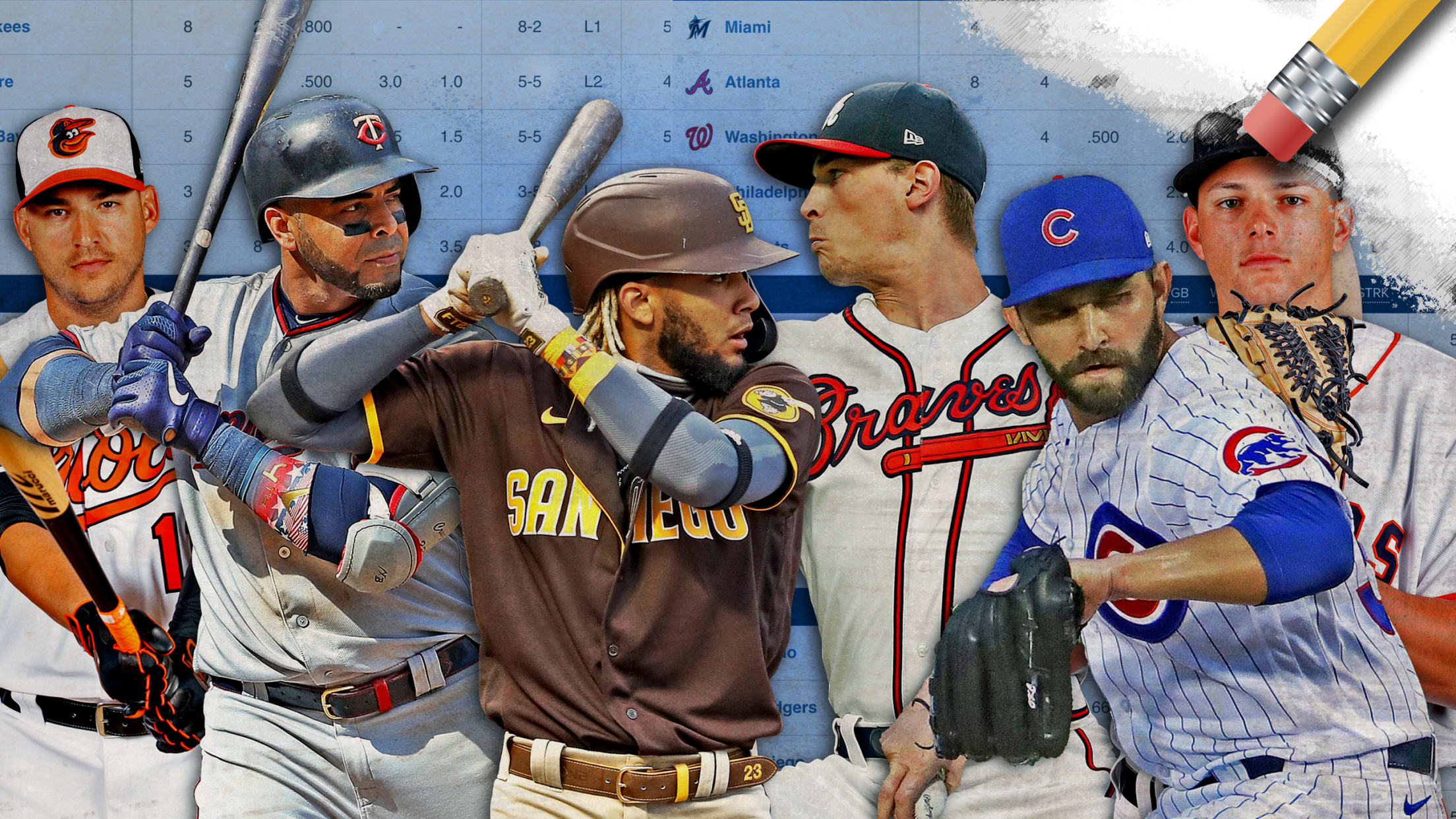 Two weeks in, the Wite-Out's out. In this shortened 2020 MLB season, what we think we know about a particular playoff race can be edited abruptly. Early events, outcomes and injuries are already providing reason for rewrites. So let's amend what we were saying on Opening Day by doing a
Yanks send down Andújar, Estrada, Nelson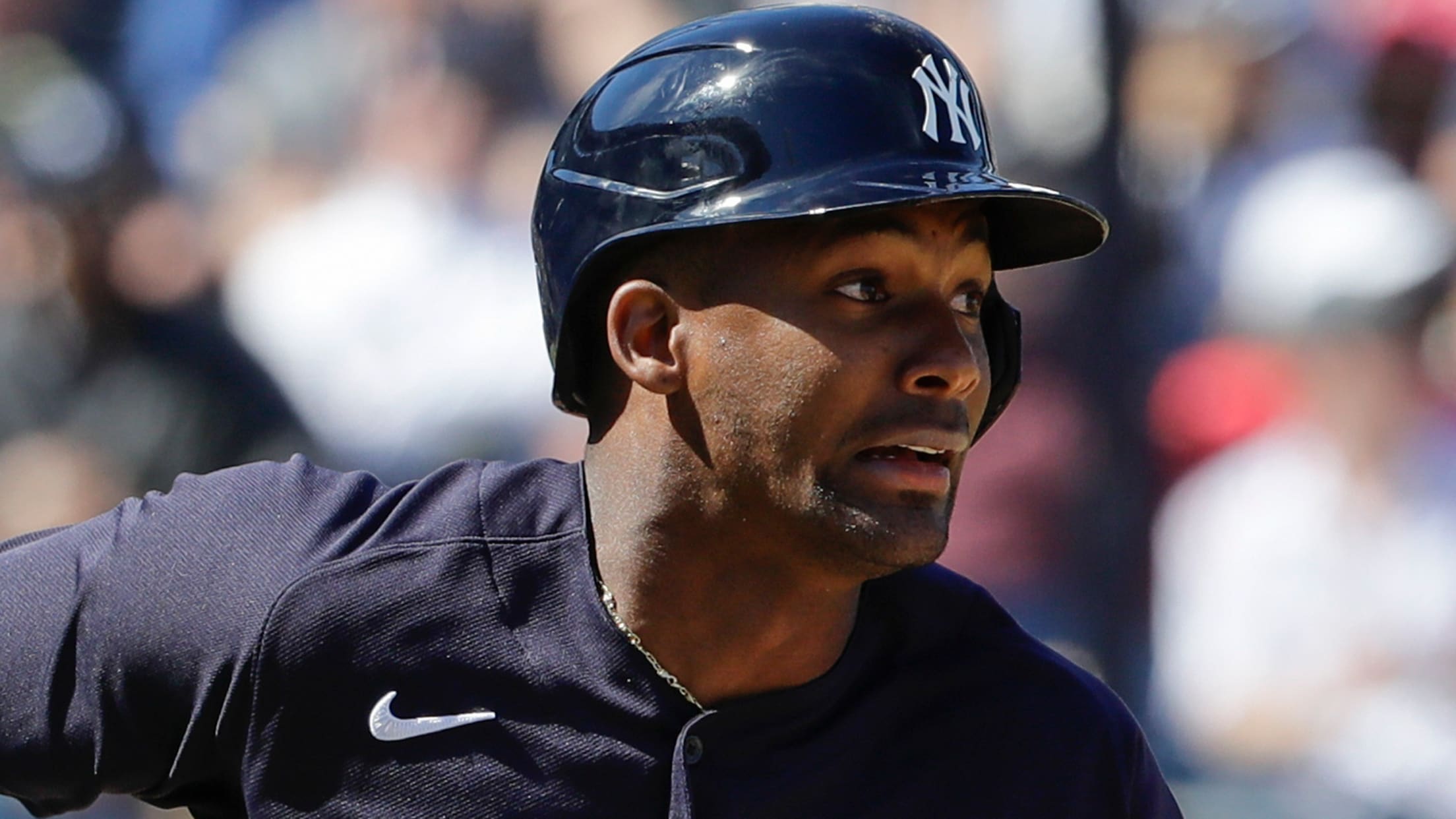 With Major League rosters needing to be trimmed from 30 players to 28 on Thursday, the Yankees optioned infielder/outfielder Miguel Andújar, infielder Thairo Estrada and right-hander Nick Nelson to the club's alternate site in Moosic, Pa. The Yankees purchased the contract of right-hander Nick Tropeano in a corresponding move. A
Did 'Marlins Man' just switch allegiances?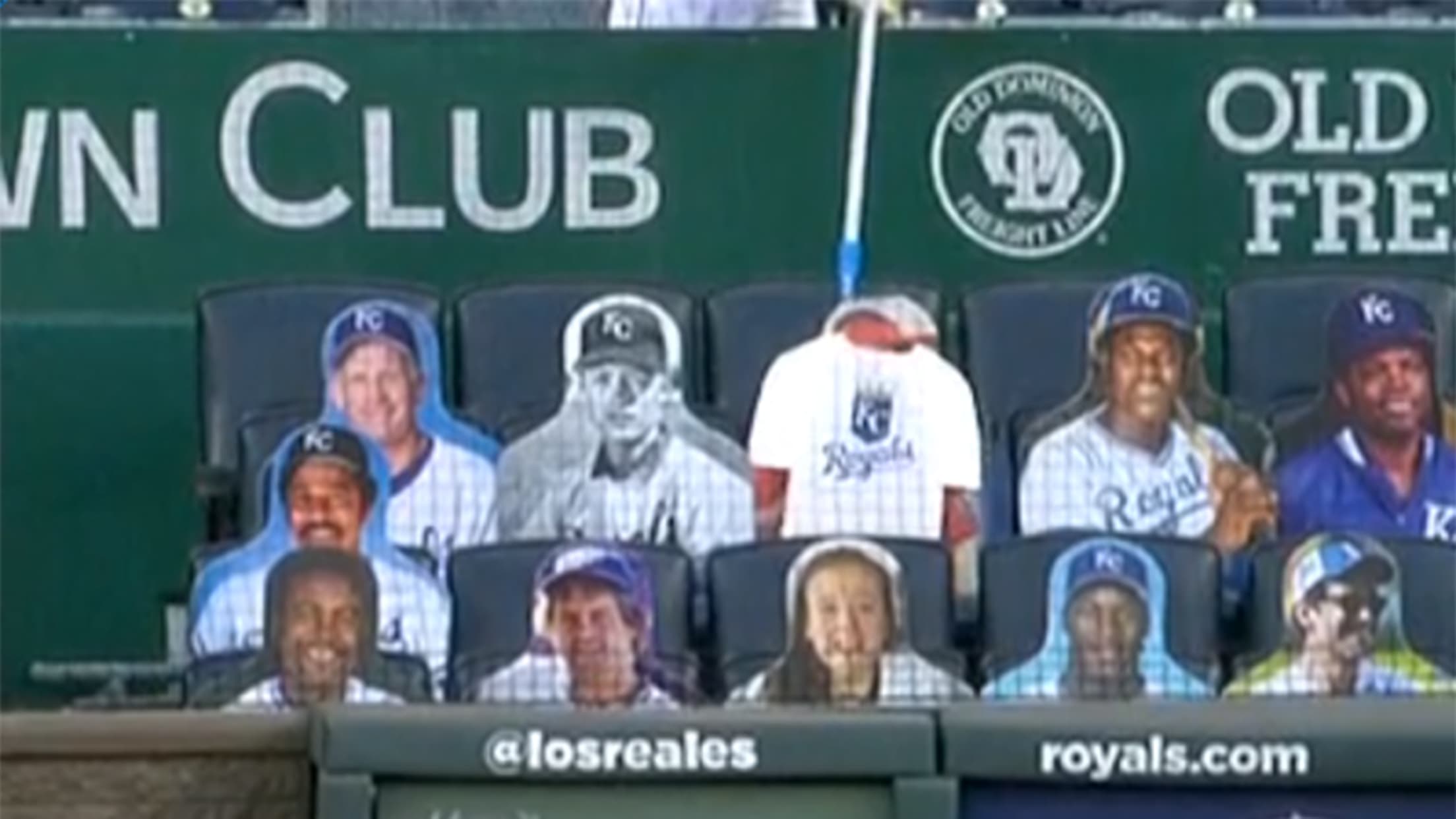 KANSAS CITY -- "Marlins Man" got a Royal makeover during Wednesday night's Cubs-Royals game at Kauffman Stadium. In the top of the second inning, with Cubs starter Yu Darvish facing Ryan McBroom, viewers of the telecast could see someone with a long pole lowering a Royals jersey over a cardboard
Every Judge at-bat is must-watch TV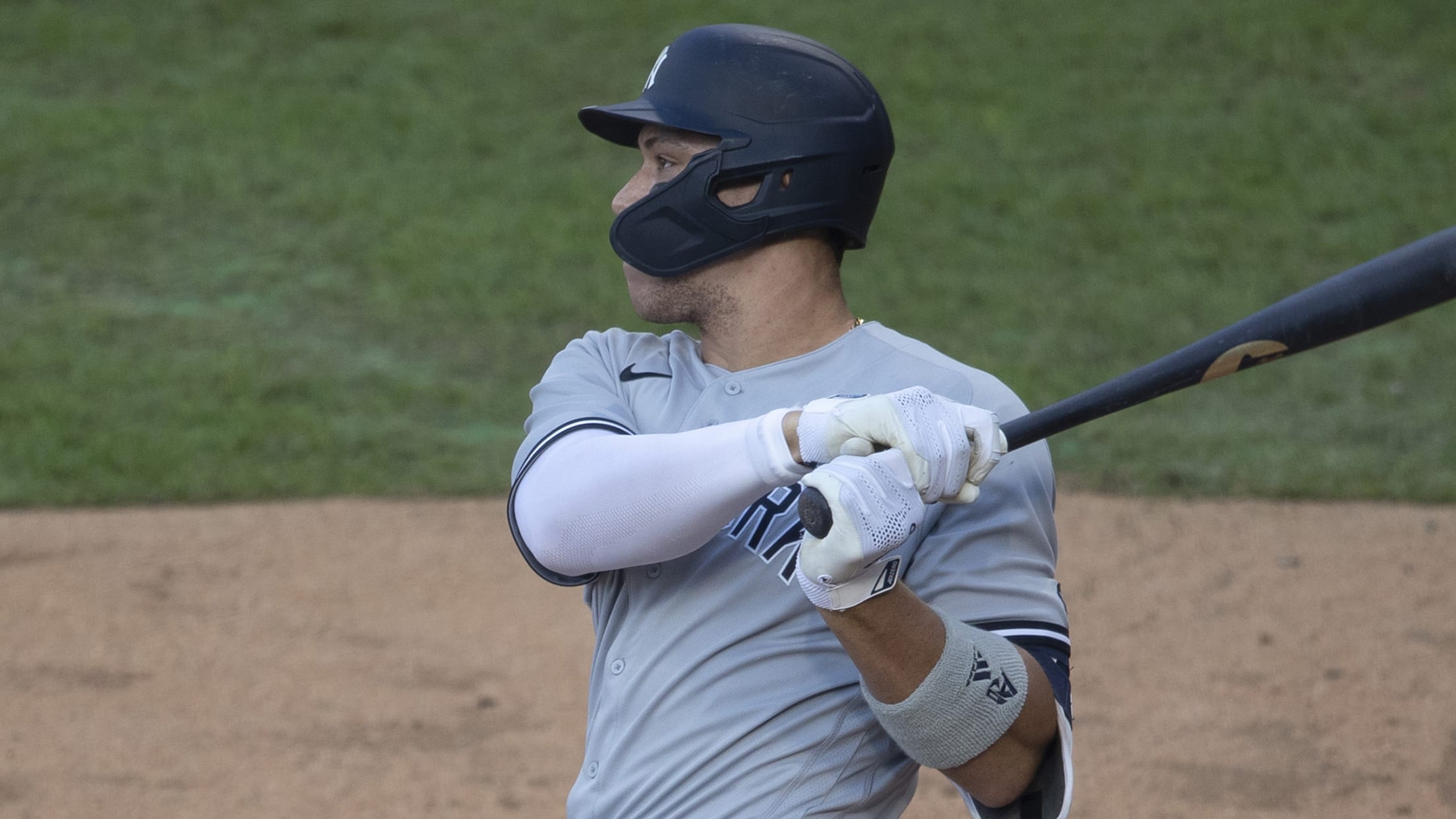 Aaron Judge took a night off from hitting home runs on Monday night against the Phillies and against Joe Girardi, the manager for whom "All Rise" Judge hit 52 just three years. But he was back to work in the first game of a doubleheader on Wednesday, hitting his seventh
What's better: Tatis' moonshot or bat flip?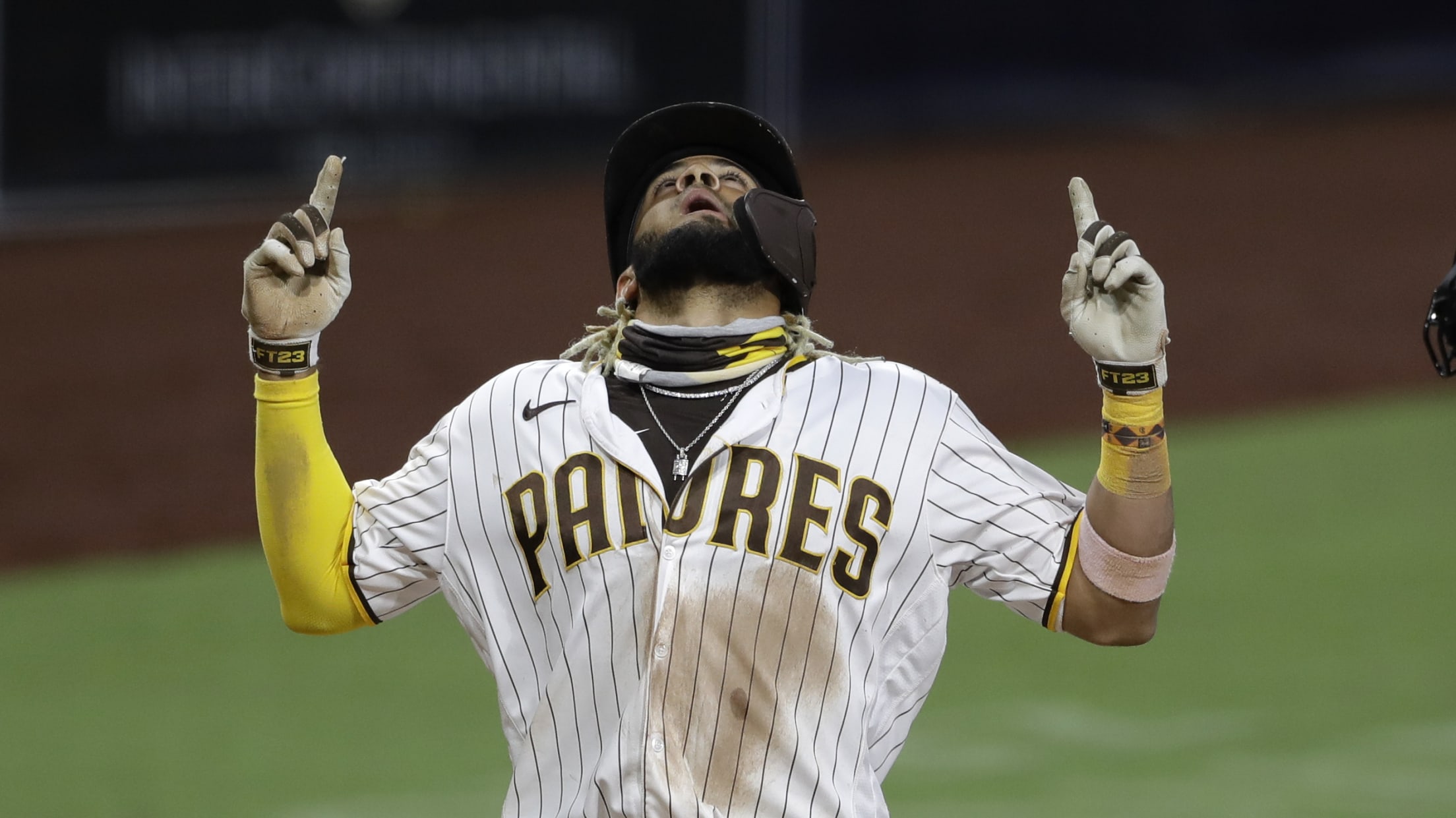 SAN DIEGO -- Fernando Tatis Jr. connected on a belt-high Ross Stripling fastball in the fifth inning Wednesday night. And the Padres' 21-year-old shortstop phenom left absolutely no doubt. No doubt from the thunderous sound Tatis' bat made when it connected for an exit velocity of 112.1 mph, the hardest
Kimbrel: 'We're going to work through this'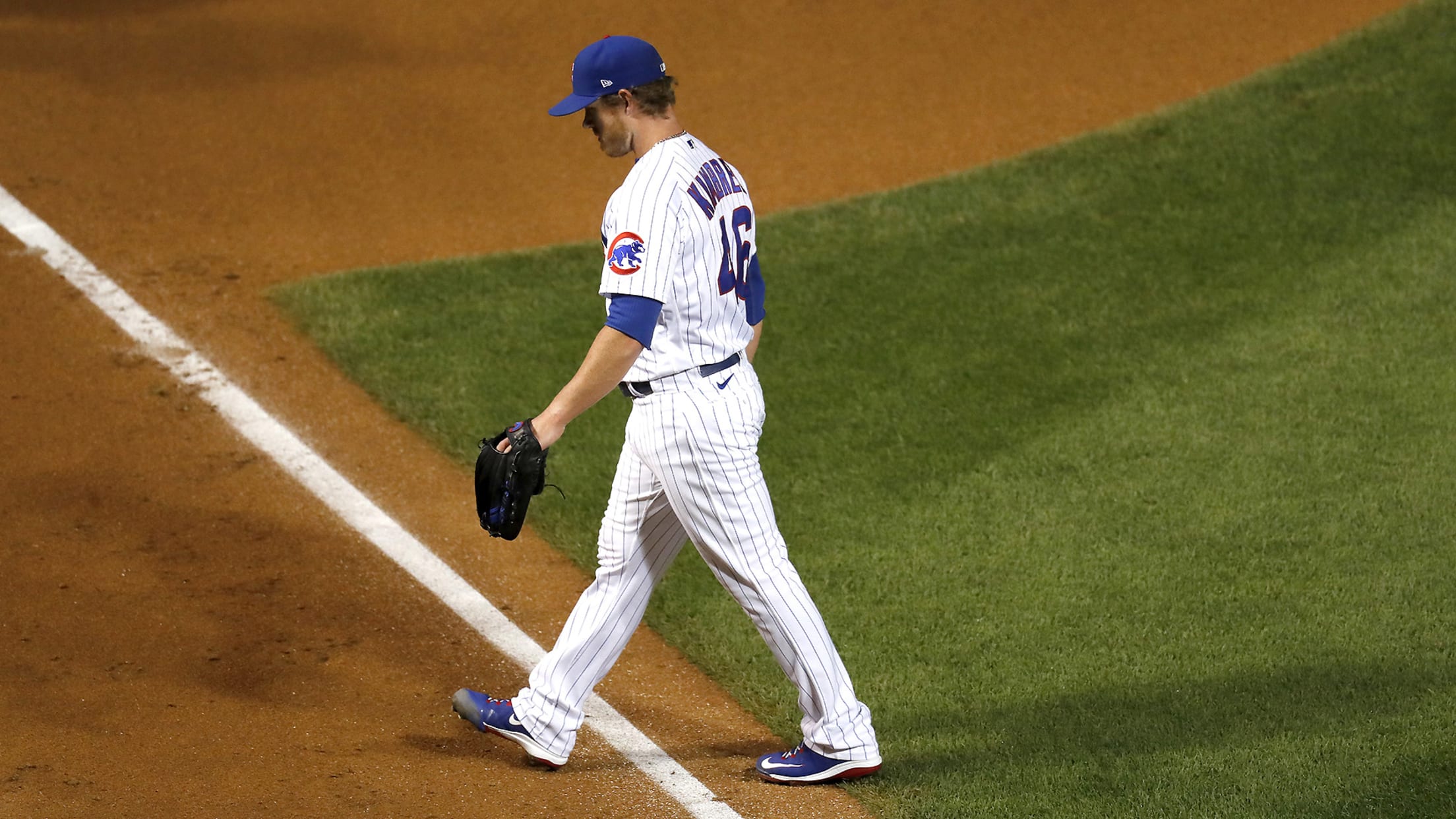 Cubs manager David Ross was behind the plate for Craig Kimbrel's Major League debut a decade ago, and it was Ross who caught Kimbrel last year, when his scouting feedback played a role in the Cubs signing the closer to a free-agent contract. Now it is that rapport and relationship
Injury updates: Madrigal, Ohtani, Scherzer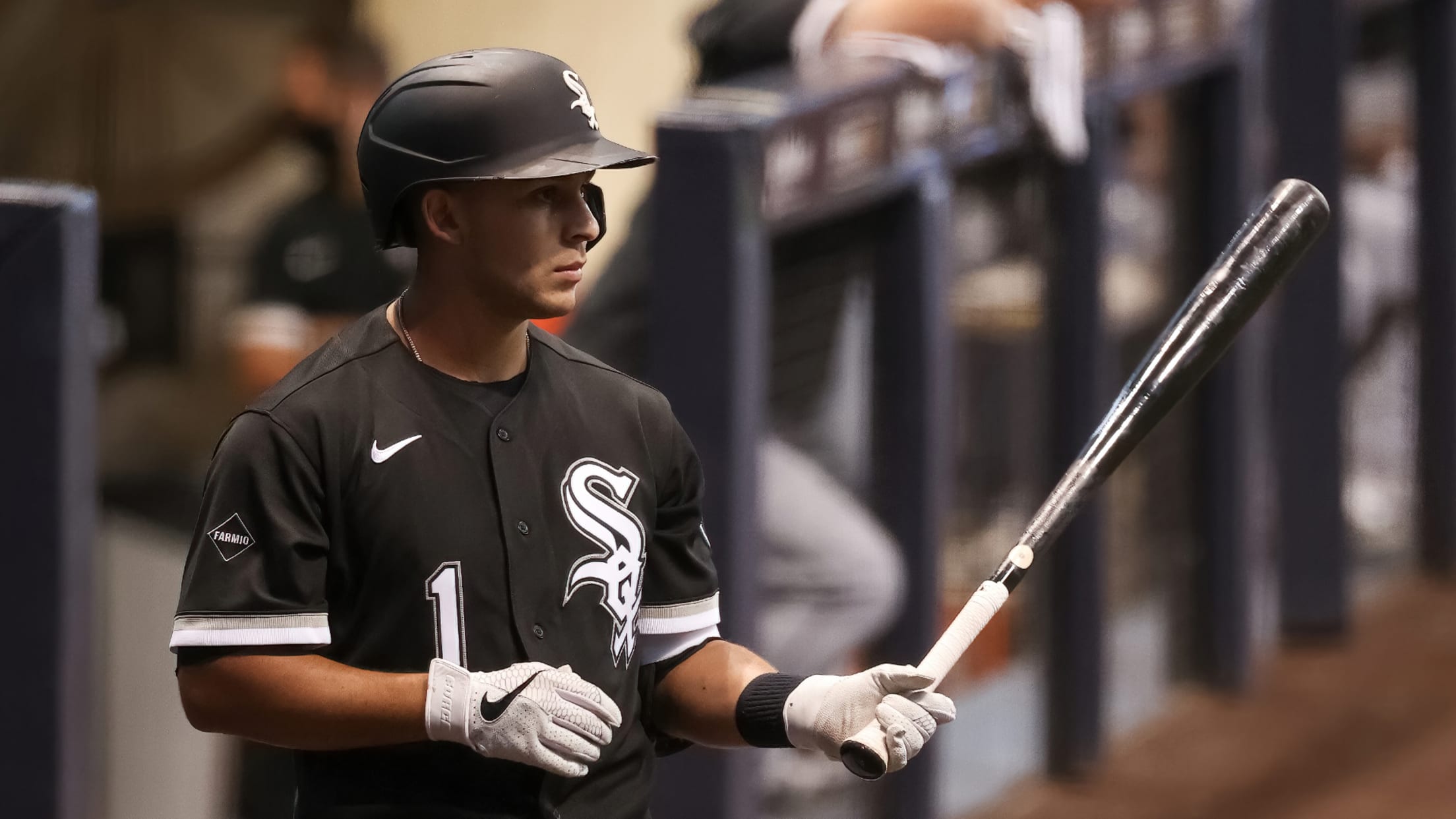 Stay up-to-date with all the latest news on injured players from across Major League Baseball.
Ohtani wants to pitch in 2021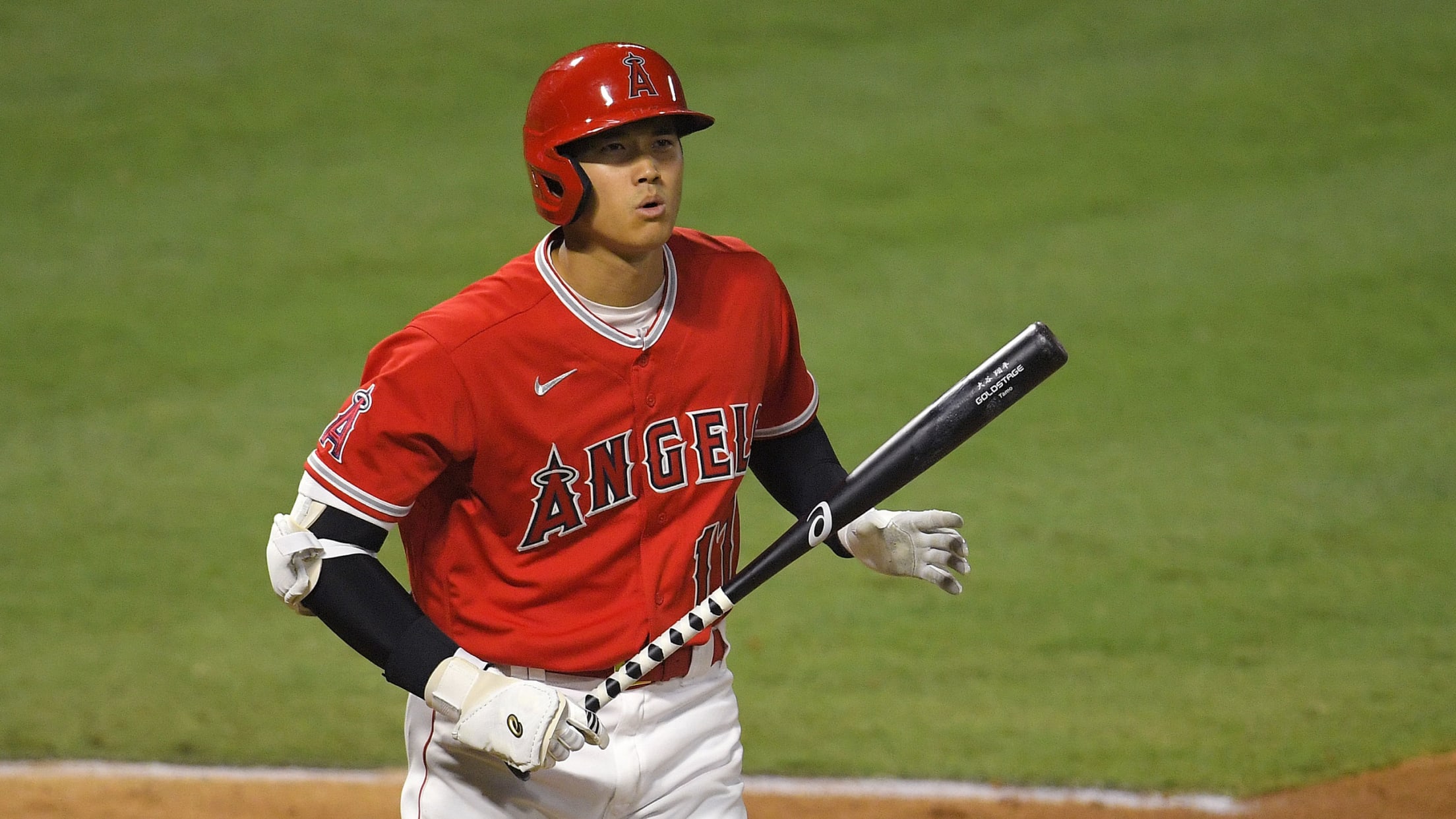 Shohei Ohtani downplayed the injury that will keep him from pitching again in 2020, describing it as inflammation in his right elbow and saying he'd like to return to two-way status next season. Ohtani's official injury is a grade 1-2 strain of the flexor pronator mass, which is essentially a
Marlins' makeshift staff completes DH sweep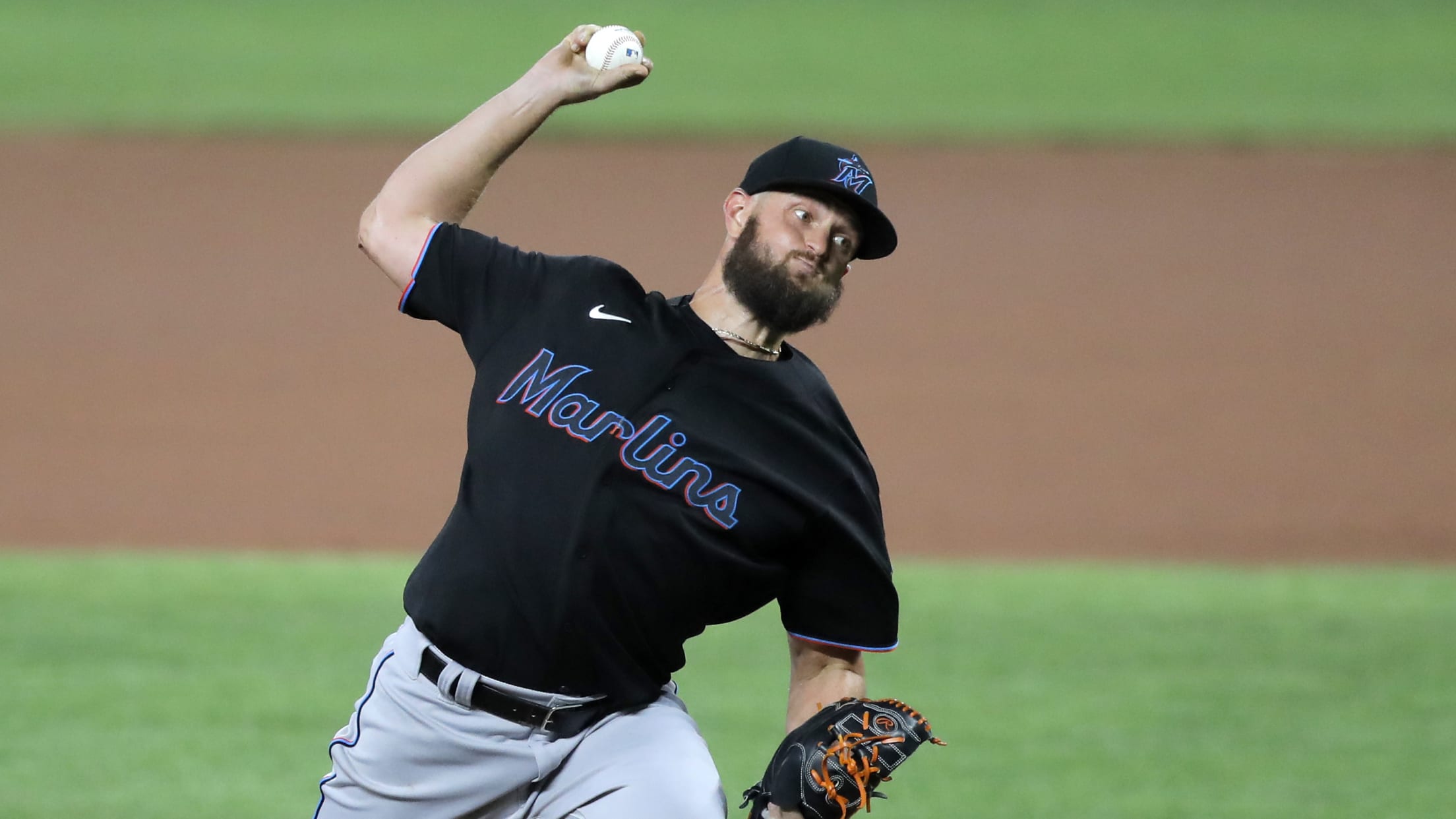 A patchwork Marlins pitching staff eventually gave up a run, but they did not surrender the lead. The Marlins relied on their bullpen to pick up the slack for a depleted rotation, and they did their part in a 2-1 win over the Orioles on Wednesday in Game 2 of
The oldest league you never knew about
Unforgiving dimensions, an on-field pub and 100 years of history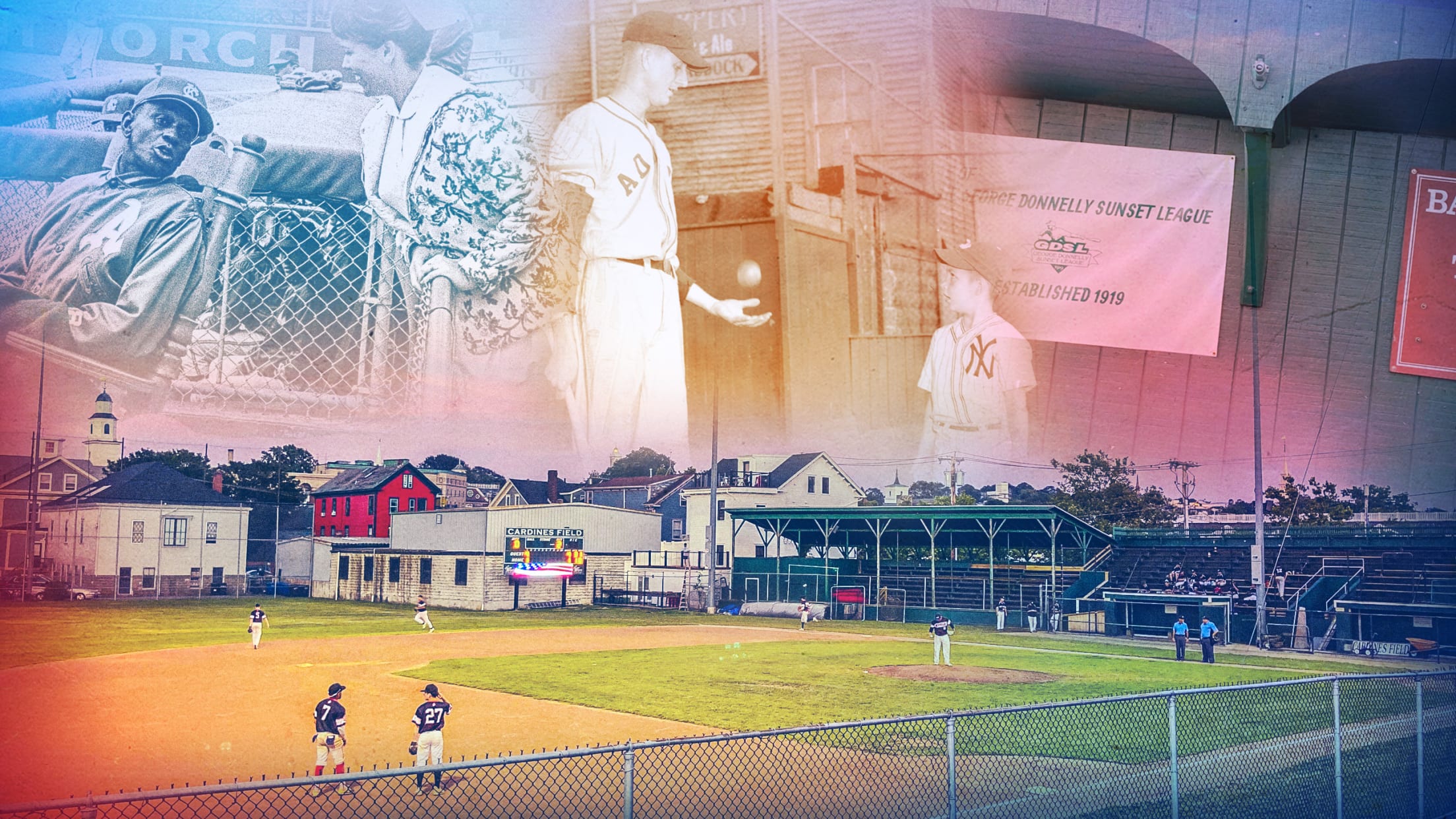 "I, for myself, think this field is haunted," Commissioner Chris La Rose tells me as he leans back in the century-old perch behind home plate. "In a good way. You walk around here and all the lights are off and it's dark, I can hear the old ballpark sounds, the
Trout's 2 homers aren't enough in Seattle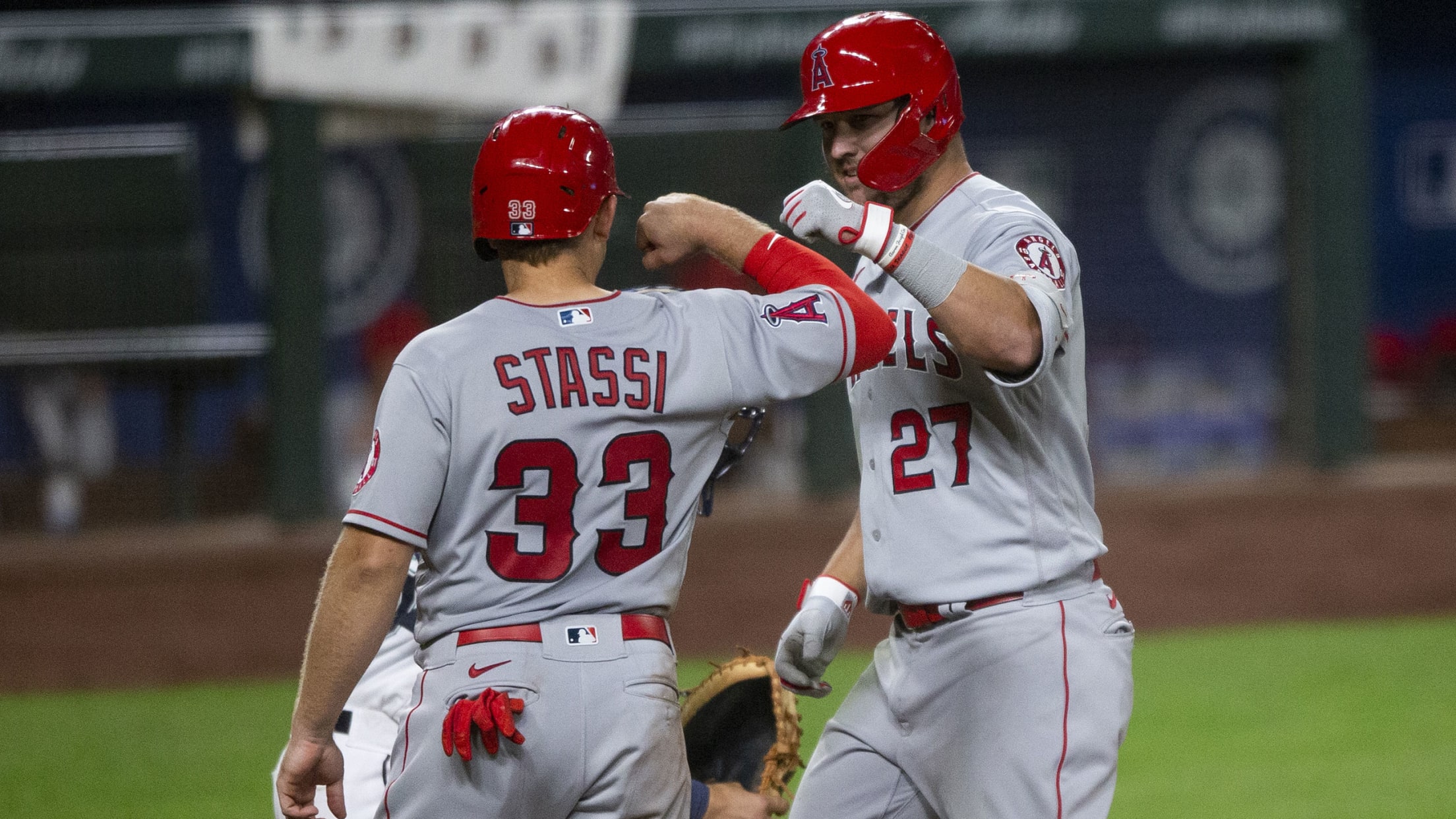 Mike Trout continued to torment the Mariners with two more homers on Wednesday, but it wasn't enough in a 7-6 loss at T-Mobile Park, as the bullpen scuffled yet again, and rookie right fielder Jo Adell had a tough night defensively. The Angels, who went deep four times on the
Kole's roll: Wild hop leads to inside-park HR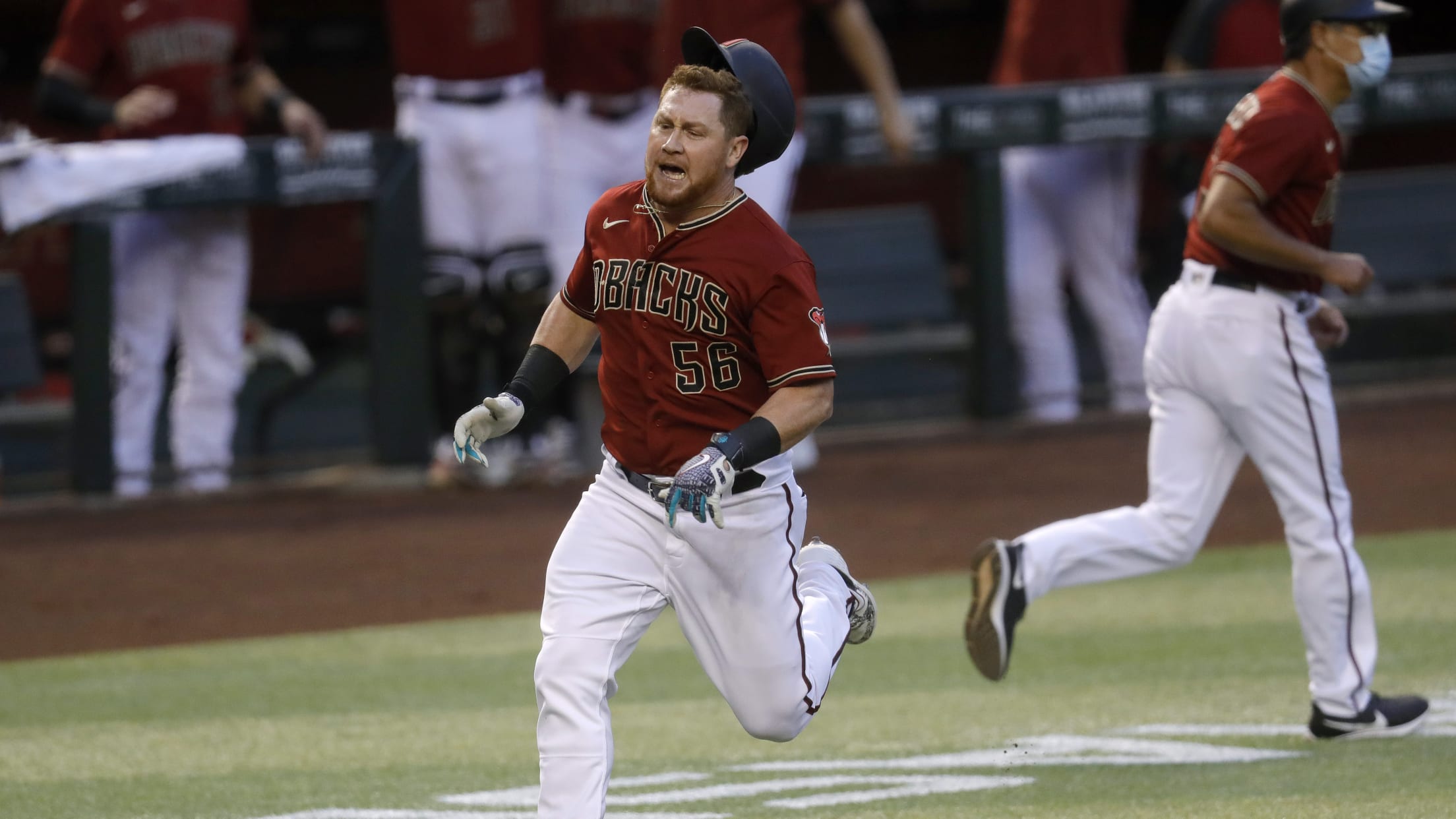 Sometimes all you need is a lucky bounce. With one swing -- and an exhausting sprint -- Kole Calhoun sparked an insane nine-run fourth for the D-backs in their 14-7 win over the Astros at Chase Field on Wednesday, trucking around the bases for a stand-up inside-the-park home run. After
Ryu gets 1st W as a Blue Jay with 5 scoreless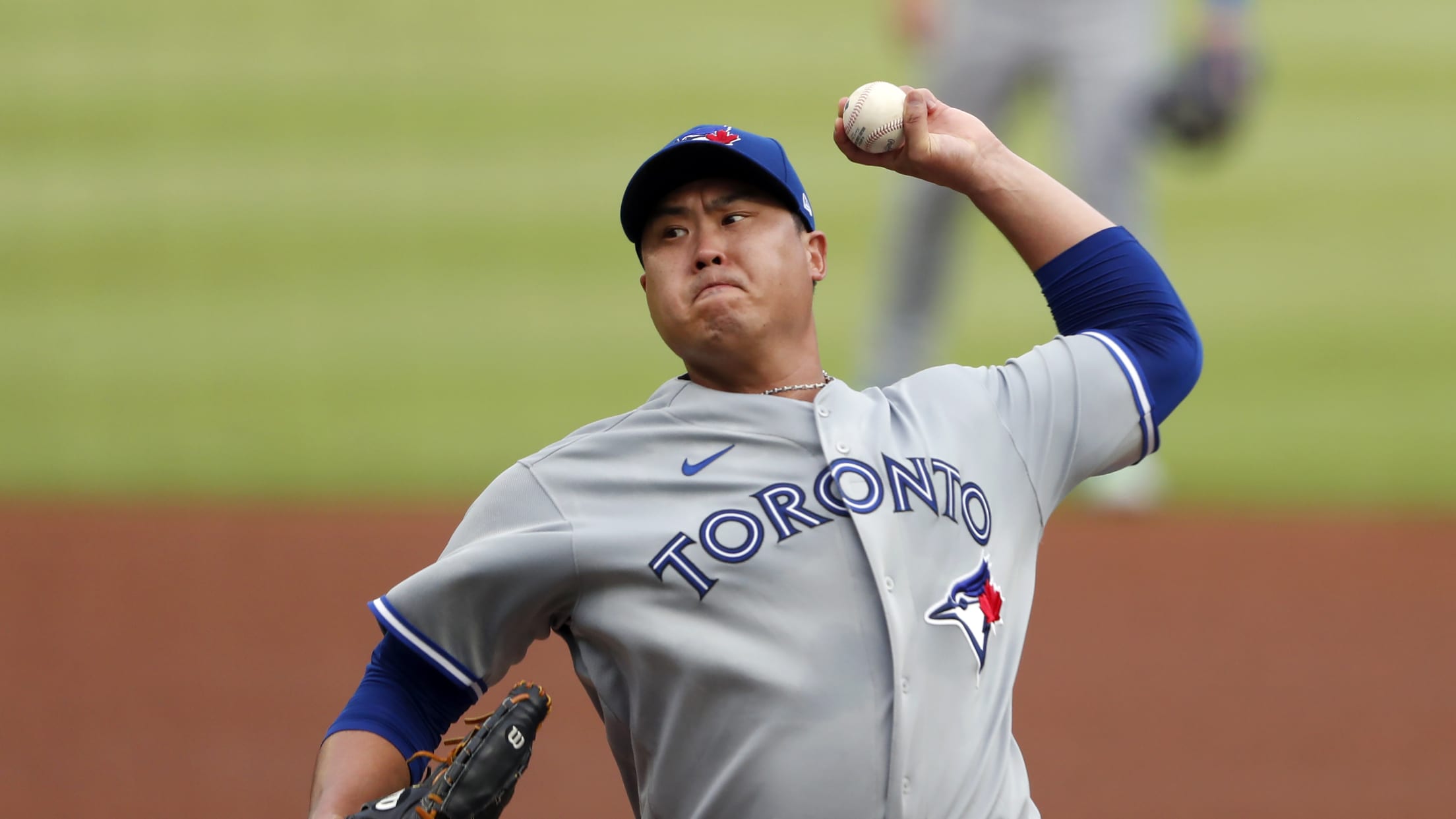 Hyun Jin Ryu has officially arrived. The Blue Jays' ace followed two uncharacteristic starts to open the season with a dominant outing in Wednesday's 2-1 win over Atlanta, tossing five innings of one-hit, shutout ball with a changeup that turned the Braves' hitters inside out. • Box score "Even when
Rules for pitcher feats in 7-inning twin bills
Seven-inning doubleheaders are something completely unique to the 2020 season, and they come with different definitions for pitcher feats. Some things are the same. A starting pitcher is still in line for the win if he goes at least five innings and his team has the lead when he departs
How do Adell, Robert and Lewis compare?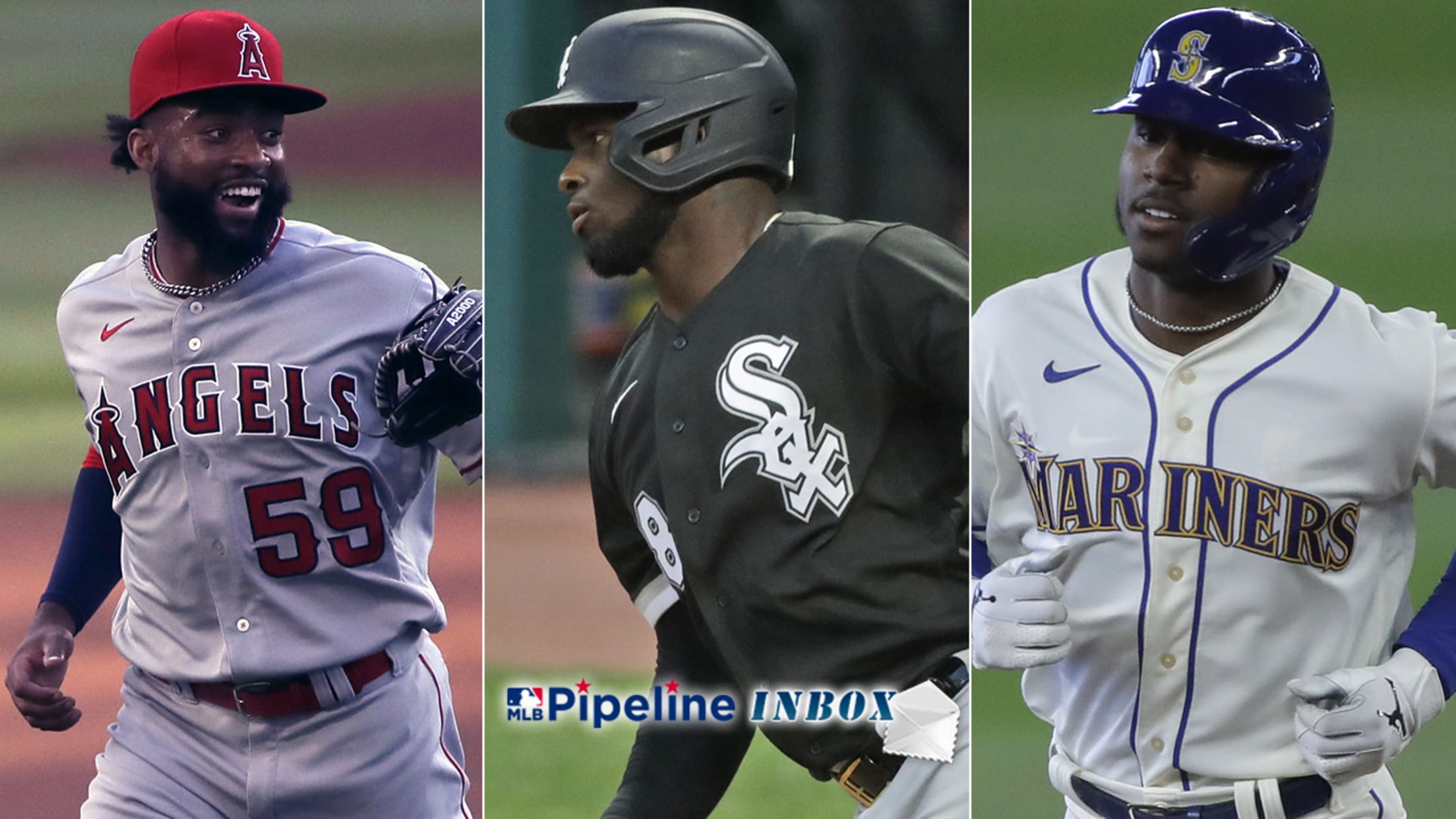 The best thing about putting out new rankings -- the new Top 100 and Top 30s for each team came out on Tuesday night -- is that no one will ask when the new lists are coming out. In all seriousness, the midseason re-rank historically has been a fun way
Porcello's 150th win supported by strong 'D'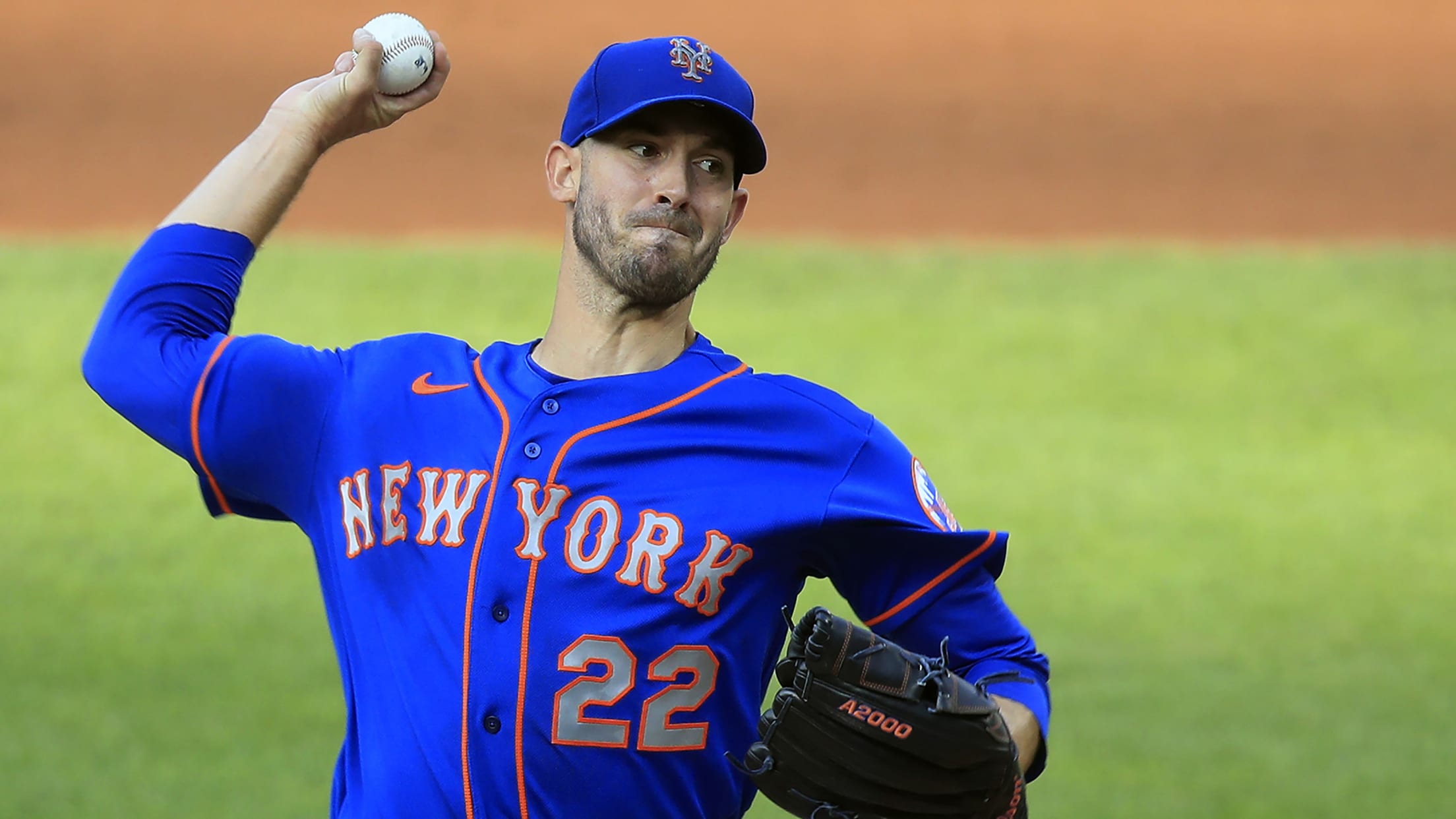 Rick Porcello tends not to walk batters. His low-90s sinkers result in relatively few strikeouts, but plenty of balls in play. In an era that has seen pitchers across baseball routinely accomplish the opposite, Porcello is a throwback. Knowing this, the Mets tend to give more than a cursory thought
Clevinger's new pitch has 'mind of its own'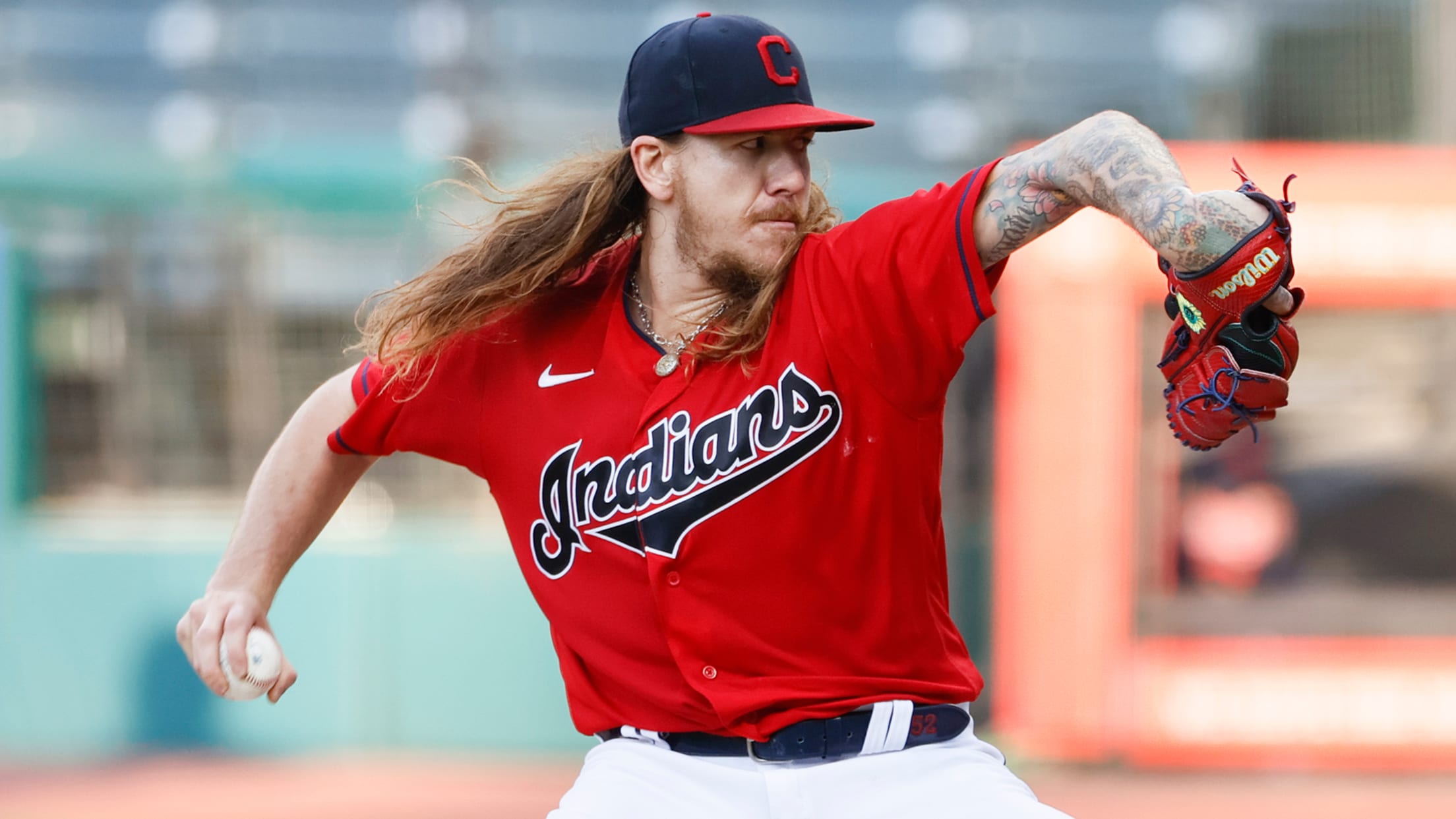 CLEVELAND -- When Mike Clevinger walked off the mound after his last start in Minneapolis, he declared that it felt like he was pitching with someone else's arsenal. His mechanics were out of sorts after spending so much time trying to protect his surgically repaired left knee over the last
Seager in rare Mariners club with 200th HR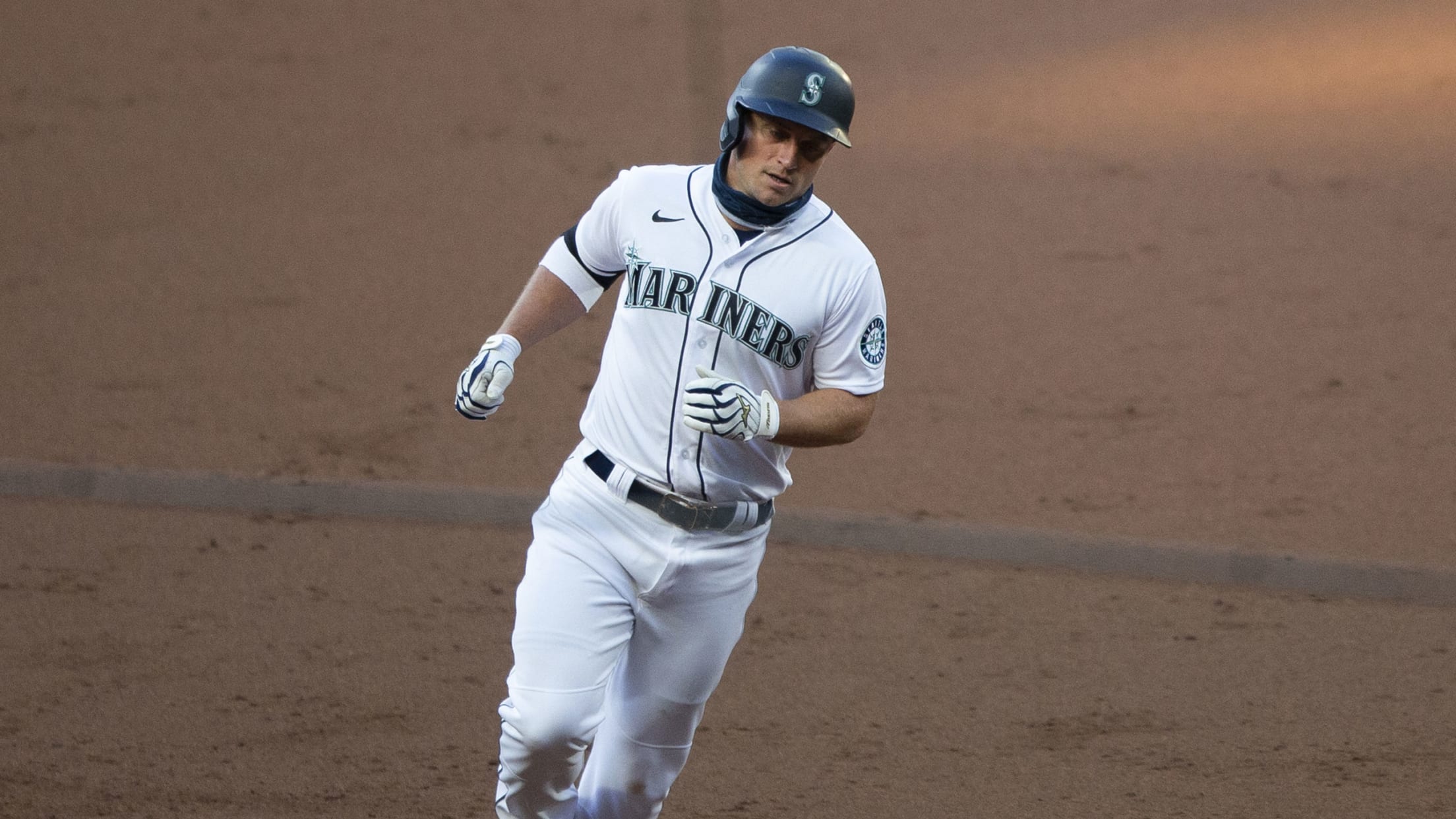 SEATTLE -- Kyle Seager joined some exclusive company with his 200th career home run on Wednesday, a three-run blast into the second deck in right field at T-Mobile Park in a 7-6 victory over the Angels. Seager is just the fourth player to hit 200 homers with Seattle, along with