Vlad Jr. hits first Rogers Centre home run
Vladimir Guerrero Jr. broke out his home run trot for the home fans on Wednesday night. After earning AL Player of the Week honors following his four-homer surge on the Blue Jays' recent road trip, Guerrero slugged a fourth-inning solo shot off Boston right-hander Rick Porcello at Rogers Centre. It
Bell shatters a Bucs record with HR into river
Switch-hitter's 116.2-mph solo homer lands in Allegheny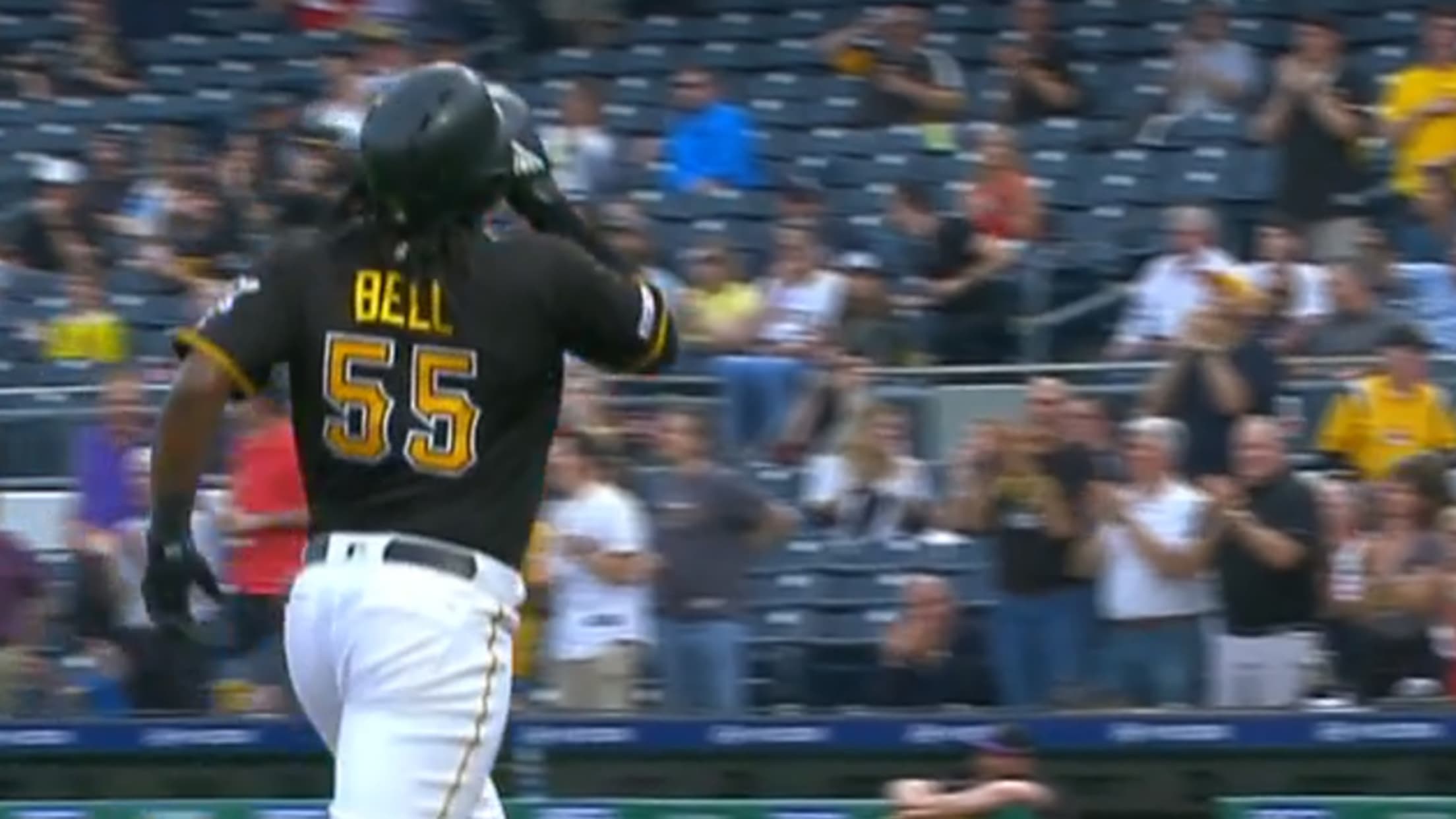 PITTSBURGH -- Josh Bell did it again. Bell launched a towering home run into the Allegheny River off Rockies starter Jon Gray in the second inning on Wednesday night, the second time this month the switch-hitting Pirates slugger has launched a home run out of PNC Park and into the
Calf tightness puts Stanton's rehab stint on hold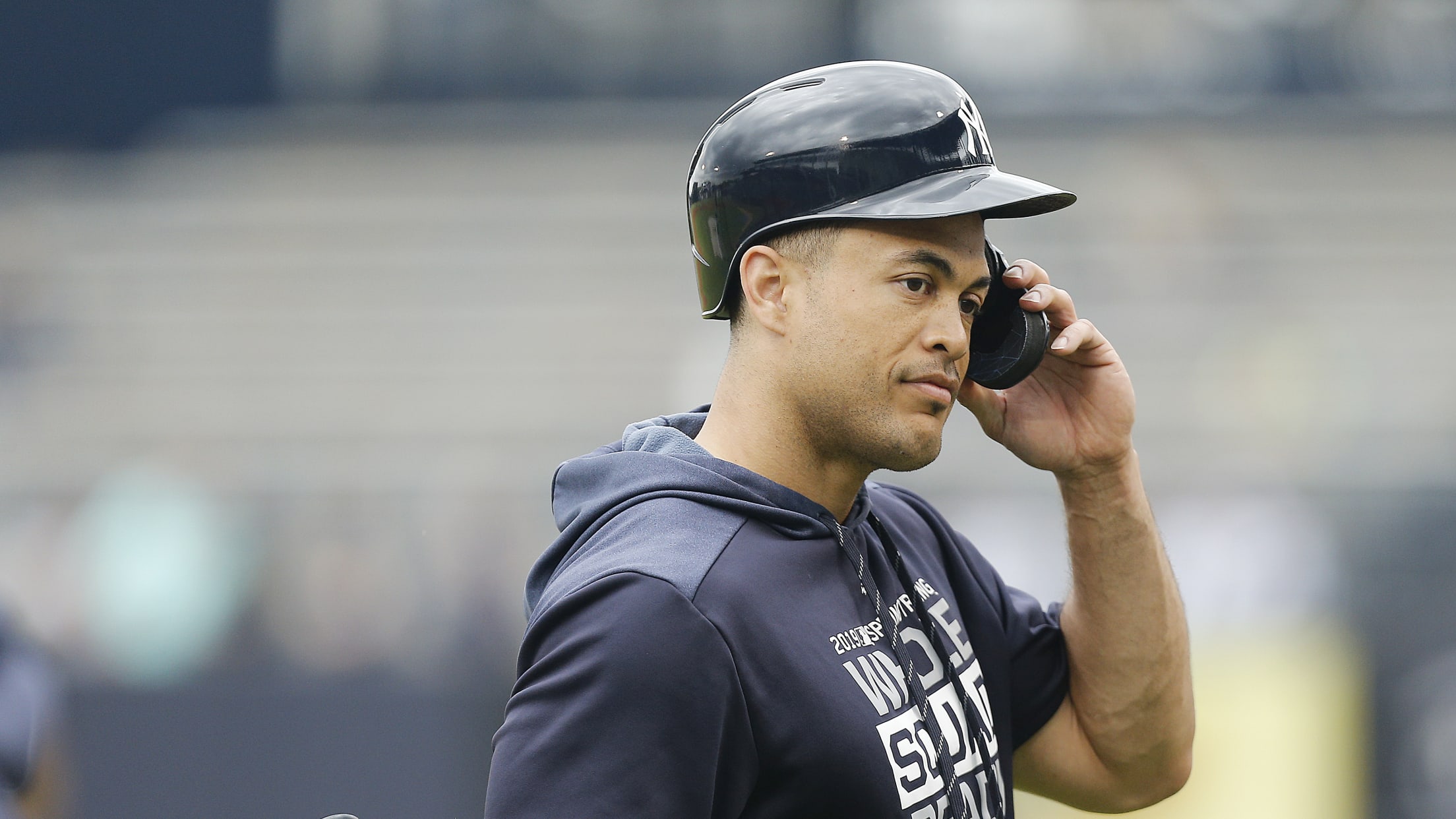 BALTIMORE -- Giancarlo Stanton's Minor League rehabilitation assignment has been placed on hold for at least one more week due to a left calf strain, Yankees manager Aaron Boone said on Wednesday. The development represents yet another setback for Stanton, who initially went on the injured list with a Grade
Bizarre DP saves Brewers in wild win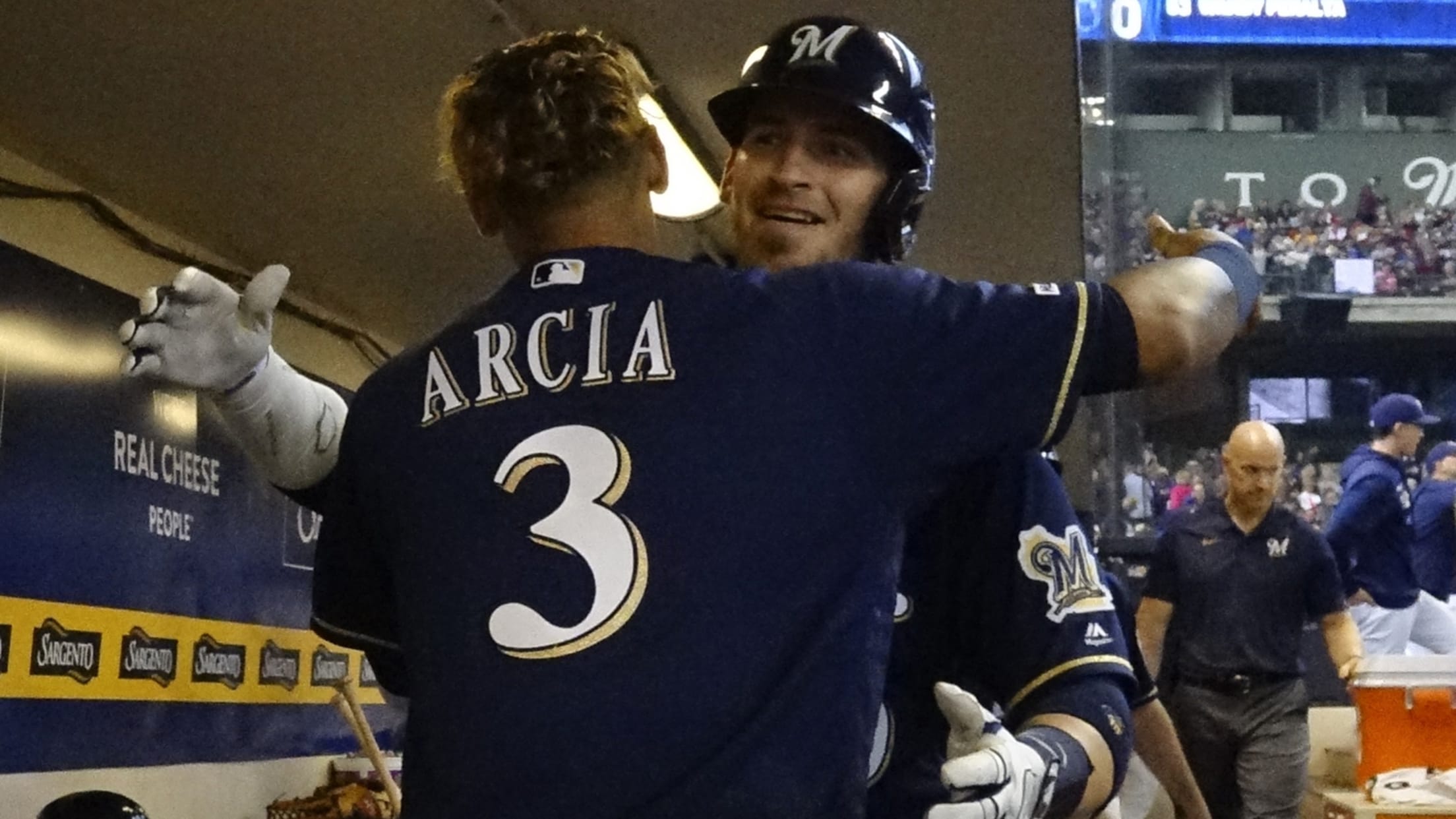 MILWAUKEE -- It was supposed to be a pitchers' duel between the owners of Major League Baseball's second- and fourth-best ERAs. Instead, the Brewers' Zach Davies and the Reds' Luis Castillo were both bounced in the bottom of the third inning of a game owned by the offenses Wednesday at
Lauer dominates D-backs as Padres sweep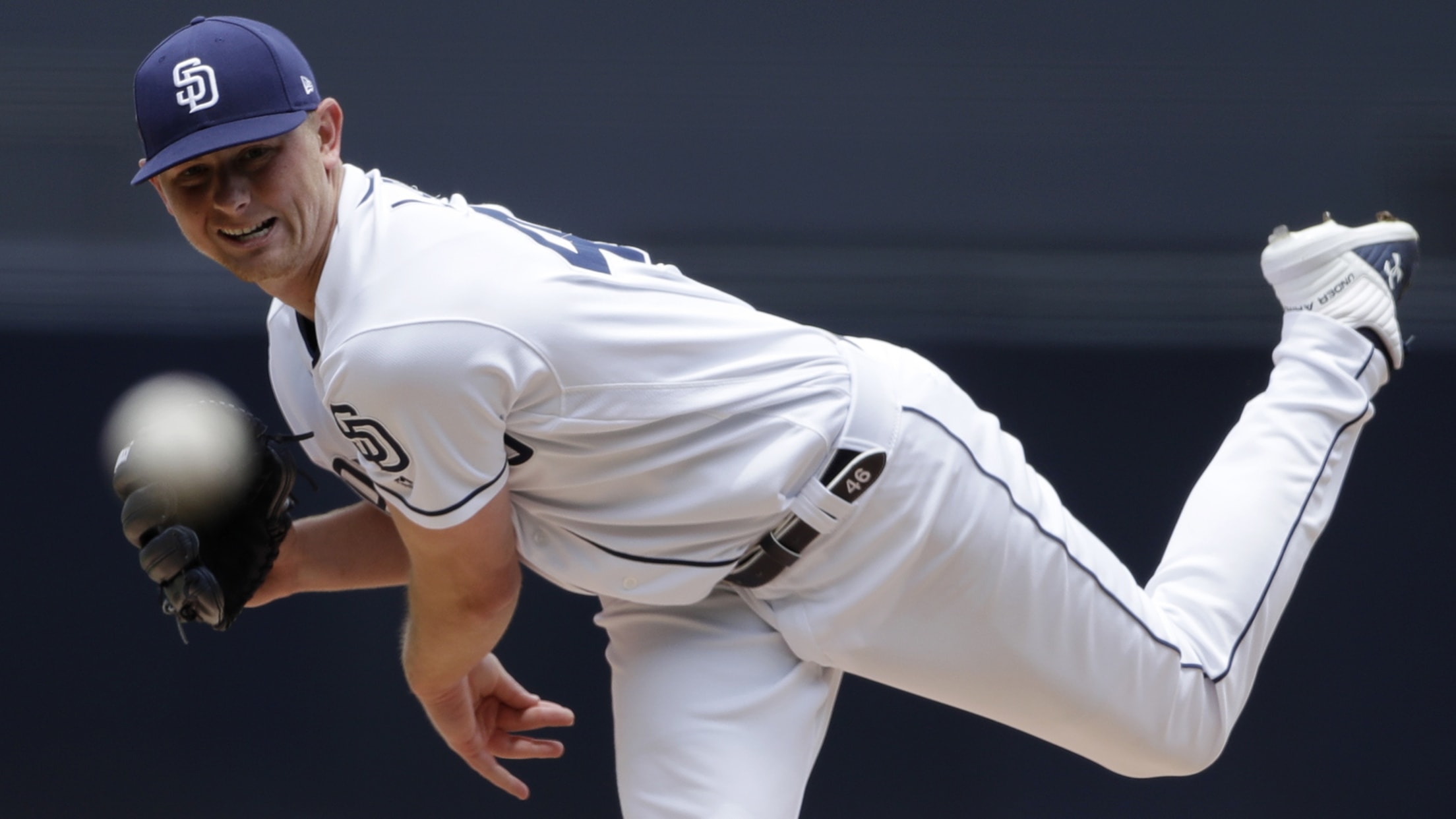 SAN DIEGO -- The Padres have played 50 games this season. They sit two games above .500 (26-24), in second place in the National League West, and trail Pittsburgh and Atlanta by one-half game in the early NL Wild Card race after the final out of their 5-2 victory over
O's get Broxton for int'l bonus slot money
Baltimore claims righty Shepard off waivers; Cobb moved to 60-day IL; Ramirez DFA'd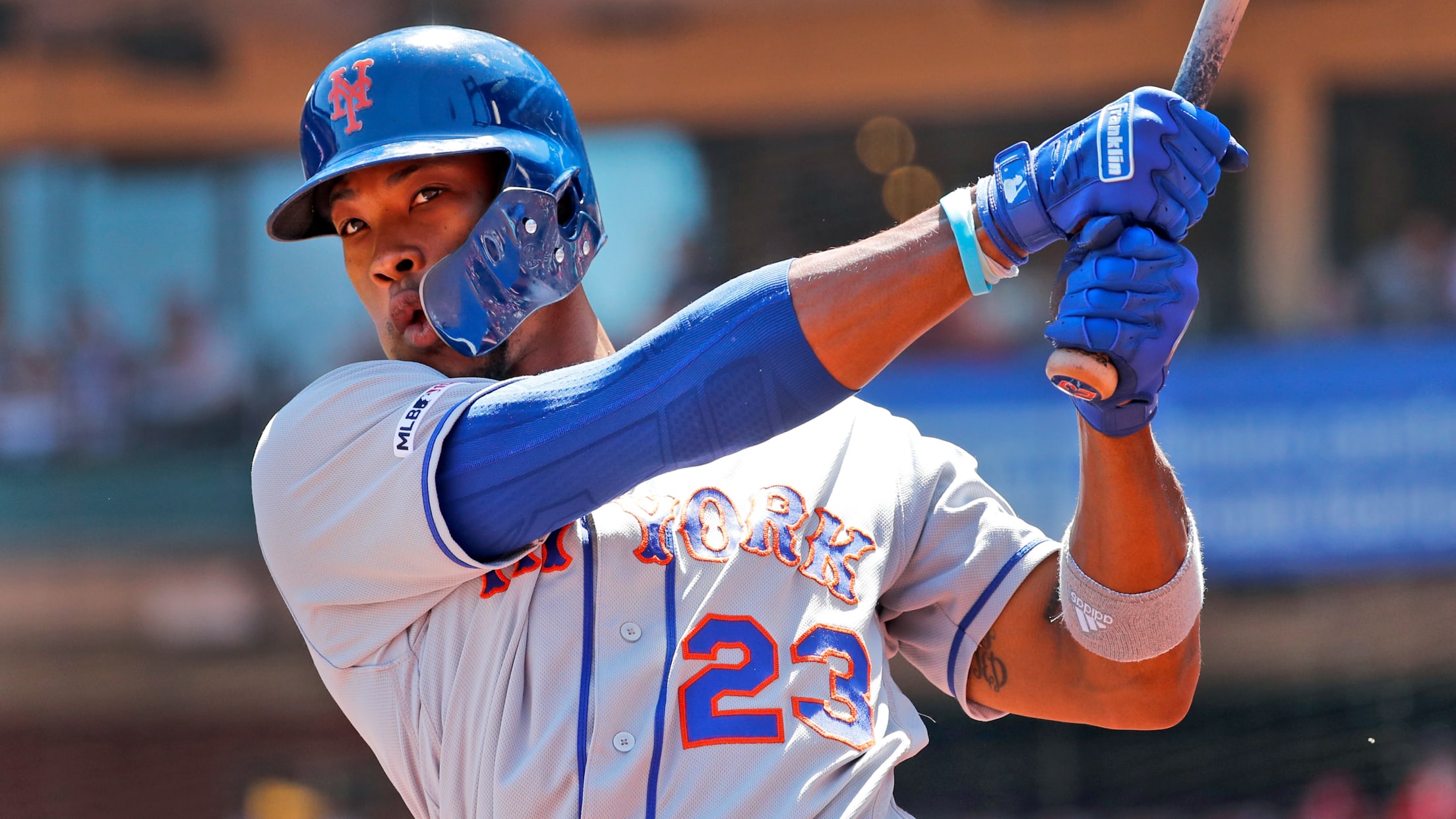 BALTIMORE -- After going a month without a true center fielder in the fold, the Orioles plugged that hole in their roster on Wednesday by acquiring Keon Broxton from the Mets. Baltimore sent $500,000 of international bonus pool space to New York in exchange for Broxton, who was designated for
Twins prospects throw combined no-hitter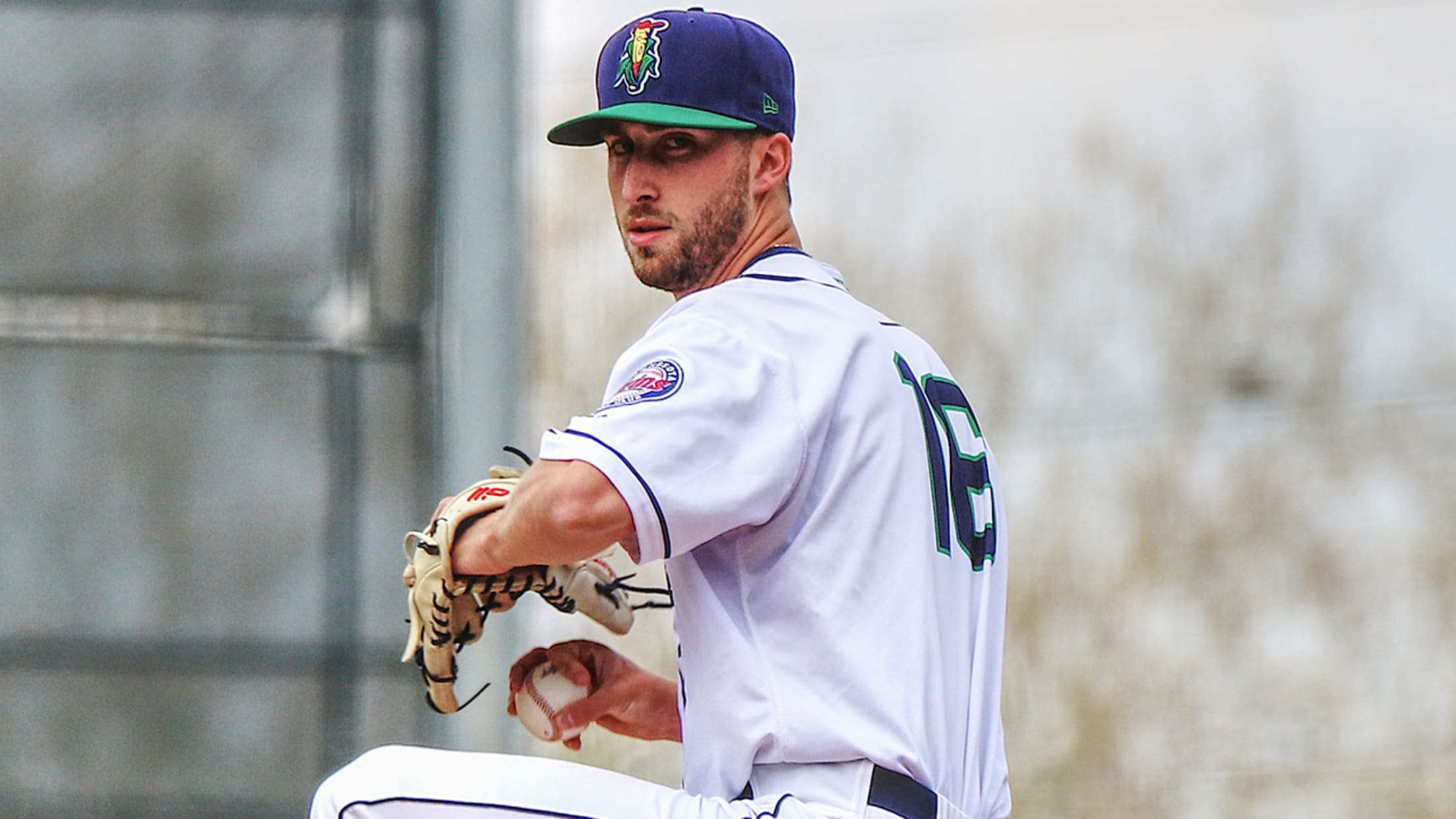 Twins prospects Austin Schulfer and Jose Martinez combined to throw a seven-inning no-hitter as Cedar Rapids topped Burlington, 9-0, to split a Wednesday doubleheader. After dropping the first game, 5-4, Cedar Rapids' offense erupted in Game 2, but the pitching was the real story. • Box score | Twins Top
Injury updates: Stanton, Judge, Yelich, K. Davis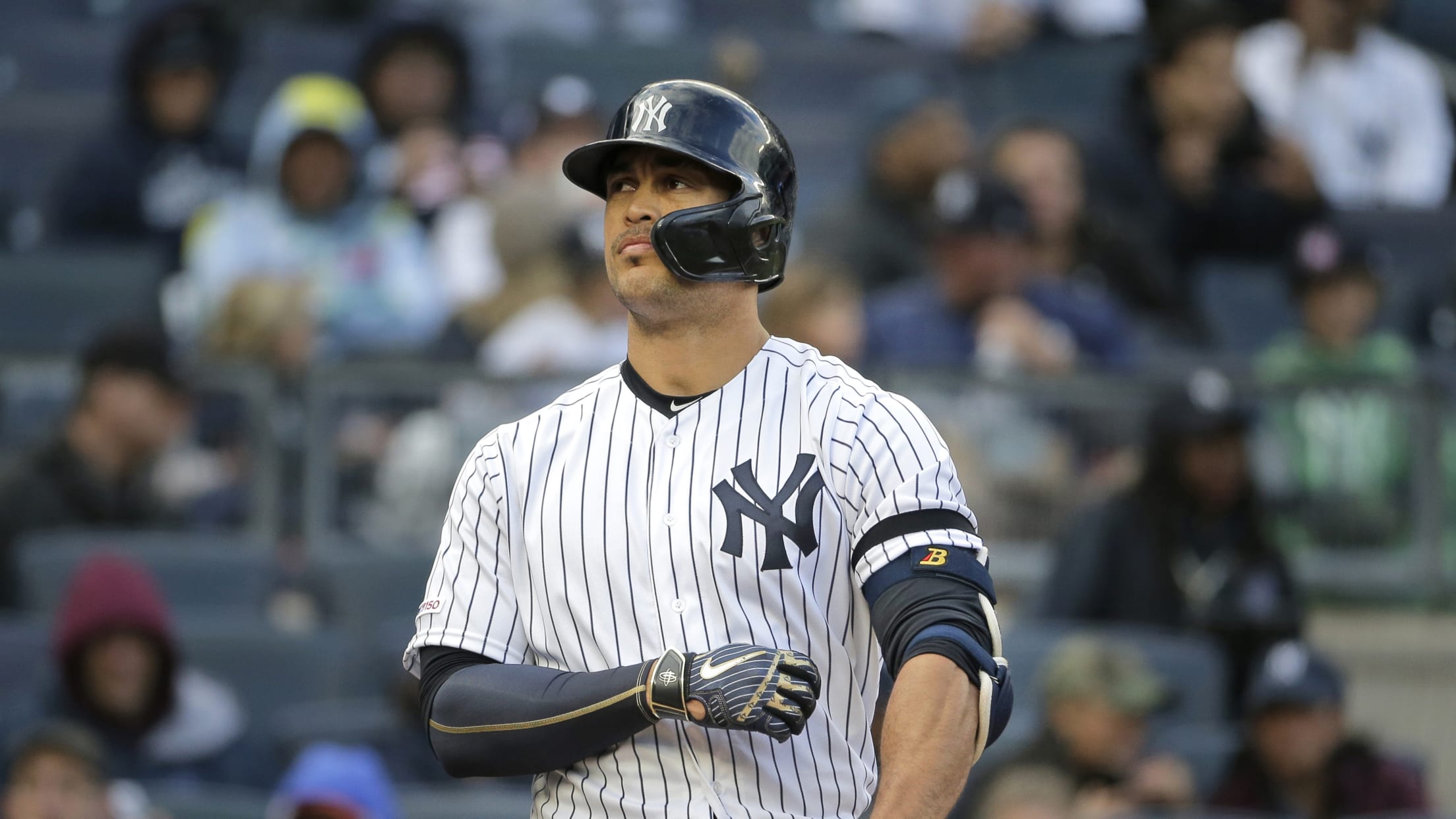 Giancarlo Stanton, Aaron Judge, Masahiro Tanaka, Didi Gregorius and James Paxton, Yankees Stanton's rehab assignment has been put on hold due to left calf tightness, the Yankees announced Wednesday, one day after the slugger was scratched from Class A Advanced Tampa's lineup. Stanton was initially placed on the injured list
Cano out after 3 innings with tight left quad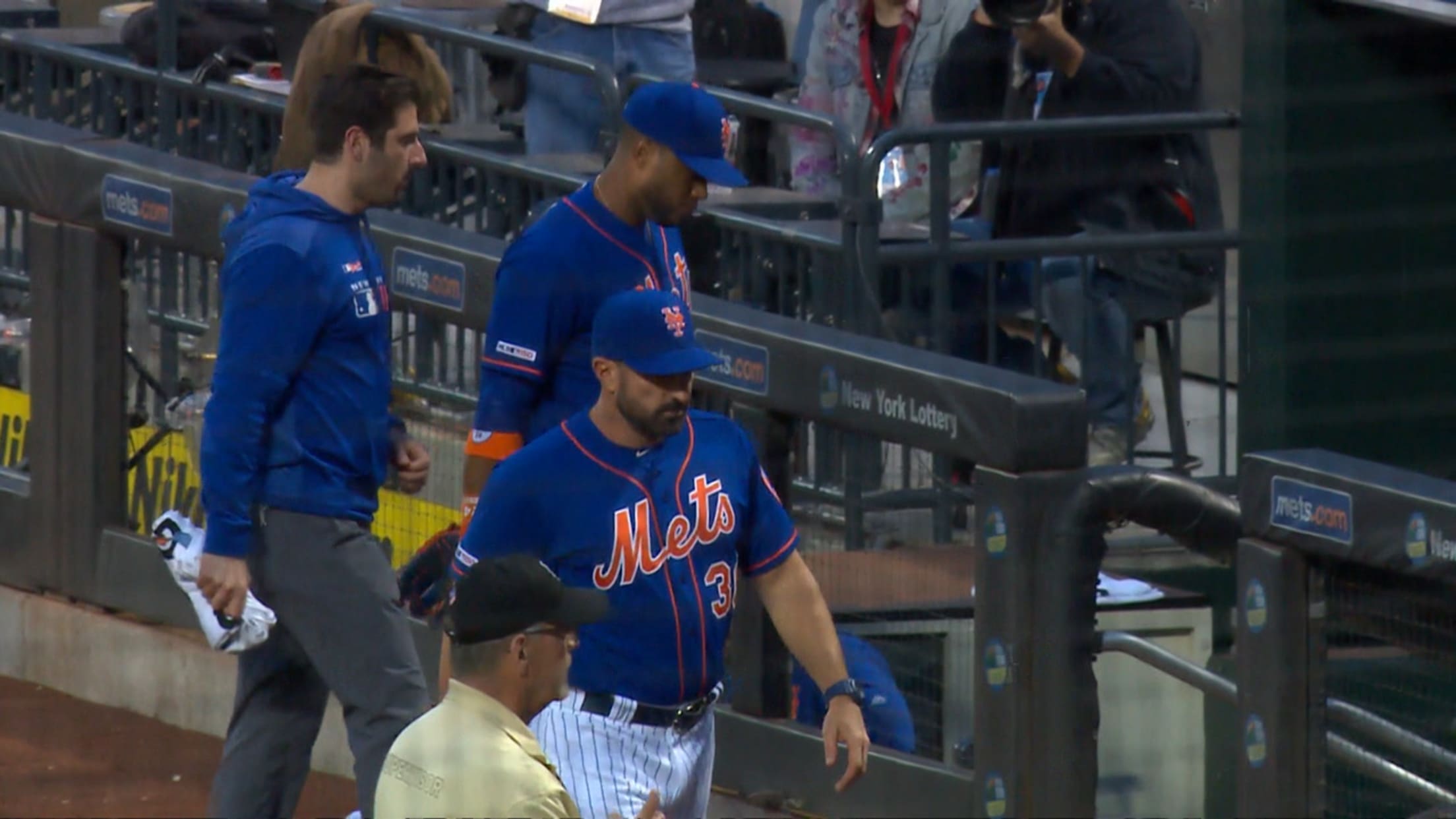 NEW YORK -- Already playing without several injured members of their regular starting lineup, the Mets suffered another loss on Wednesday night when Robinson Canó departed after three innings due to a tight left quad. As Cano ran down the first-base line on an inning-ending groundout, he visibly grimaced. Moments
Montas dominant again as A's take sixth straight
Righty fans nine over six scoreless for sixth win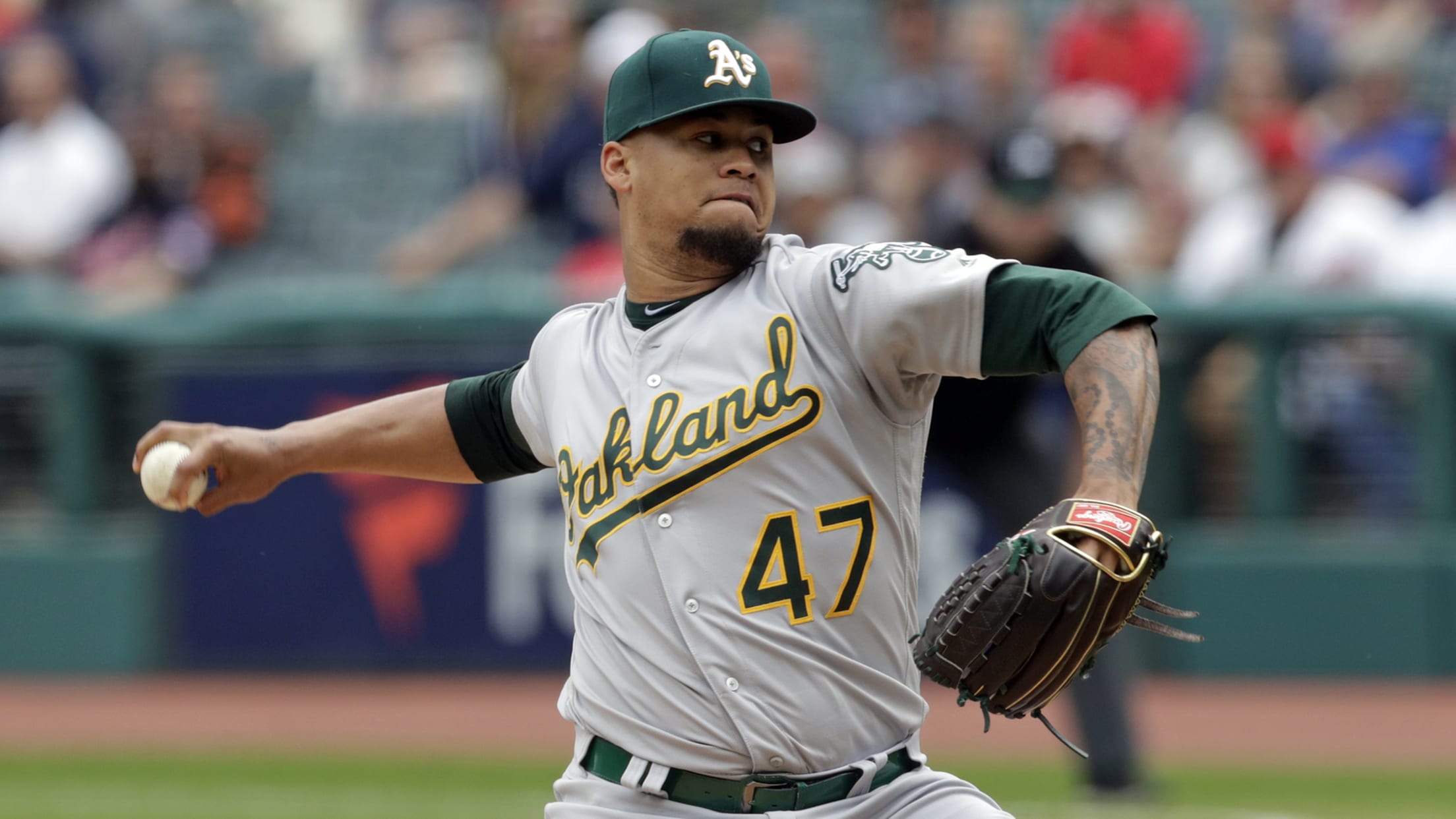 CLEVELAND -- Frankie Montas established himself as the top pitcher in the A's rotation earlier in the season. Now he's starting to pitch like one of the best in the entire league. The Indians were the latest club to be stymied by the right-hander. Montas kept Cleveland scoreless over six
Altuve nears rehab stint; Springer progressing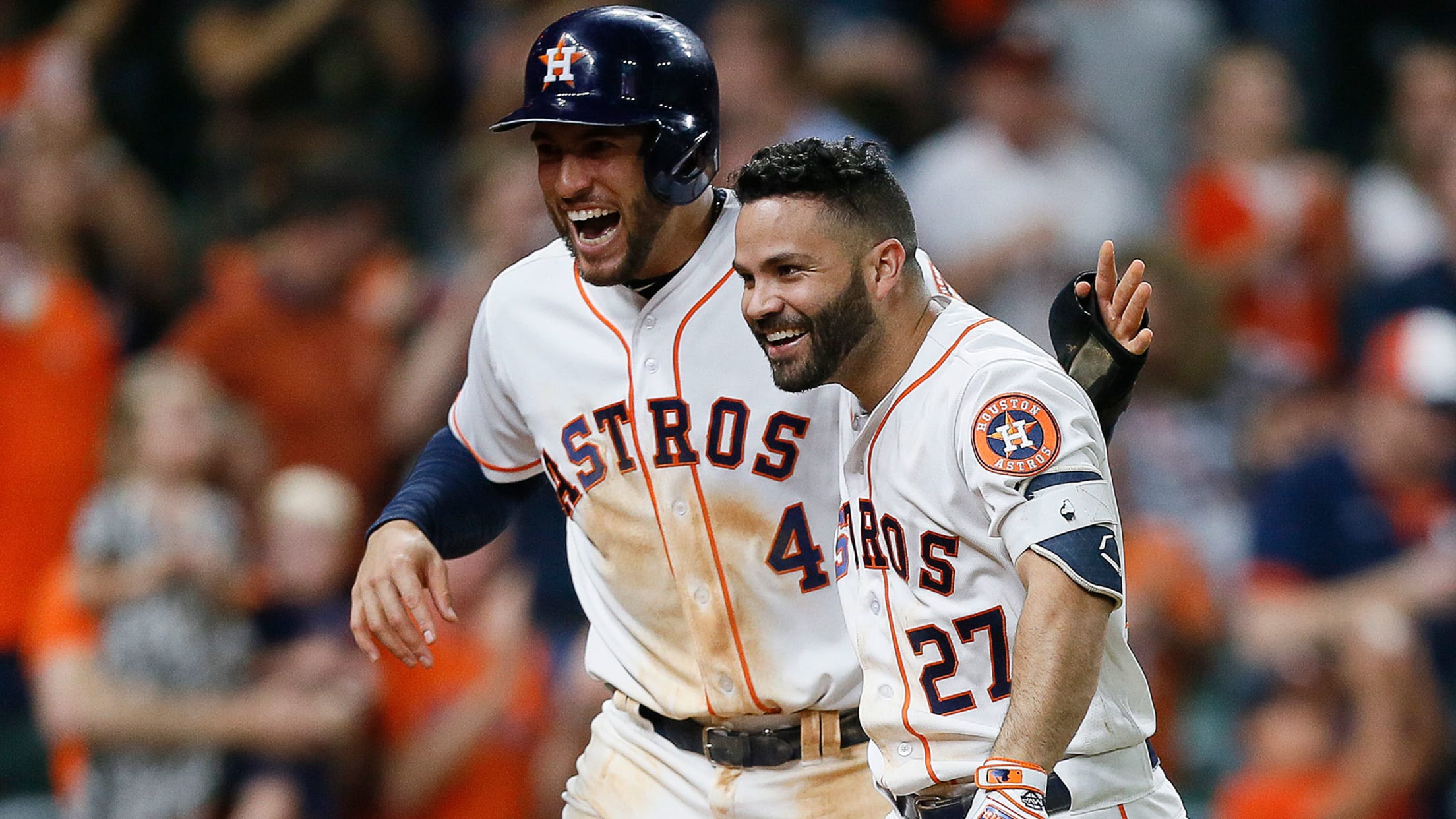 HOUSTON – All-Star second baseman José Altuve did baseball drills on the field once again Wednesday, including batting practice with his teammates, and will be headed to a Minor League rehab soon. The Astros have a plan, but have yet to reveal it publicly. Altuve, on the injured list with
J.D. Martinez held out of lineup with tight back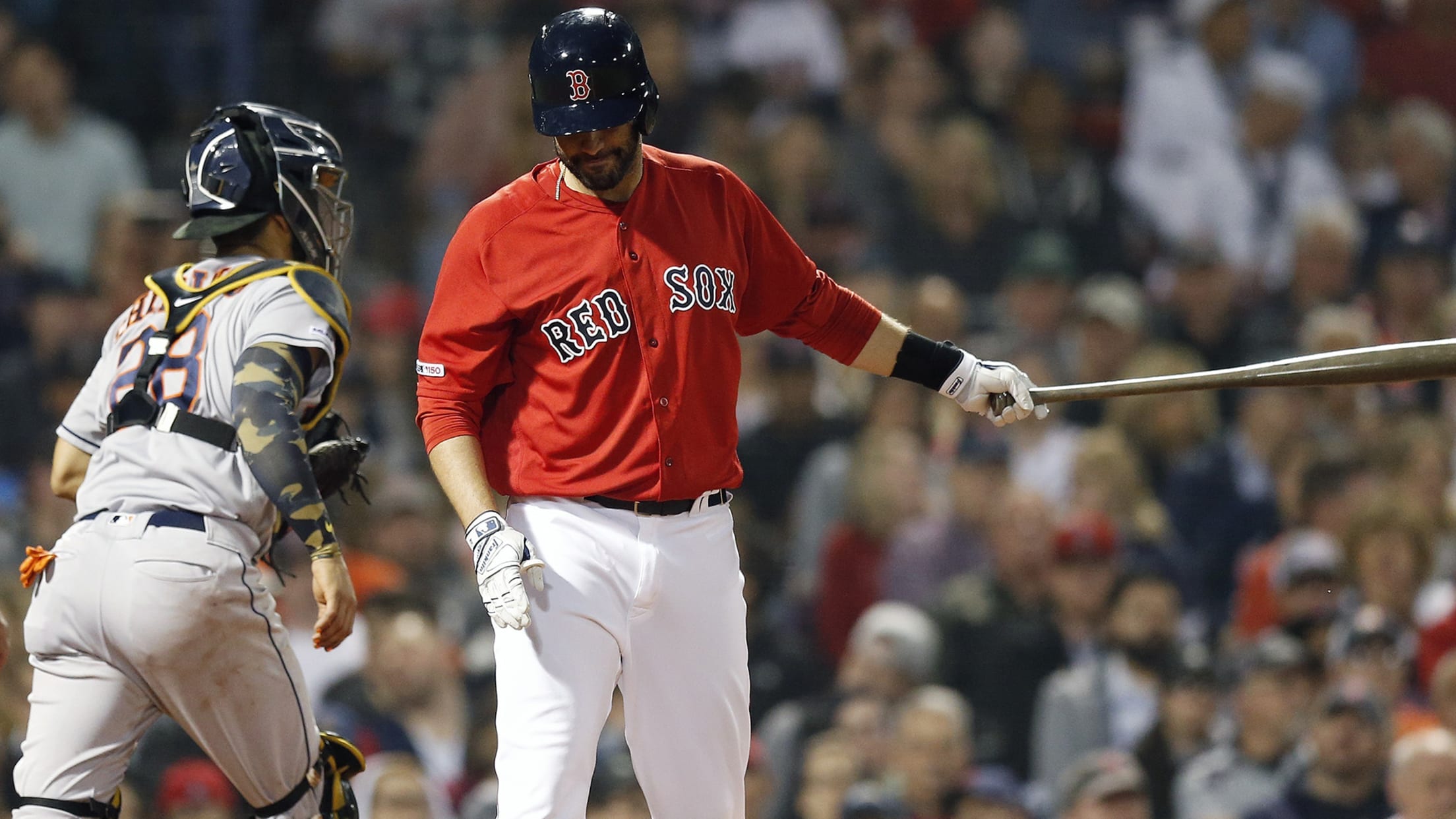 TORONTO -- After missing the first two games of the series in Toronto with an illness, J.D. Martinez is experiencing some back tightness and has been held out of the lineup for the third straight day. Red Sox manager Alex Cora is taking into account both the artificial turf at
Maeda set to return to rotation on Sunday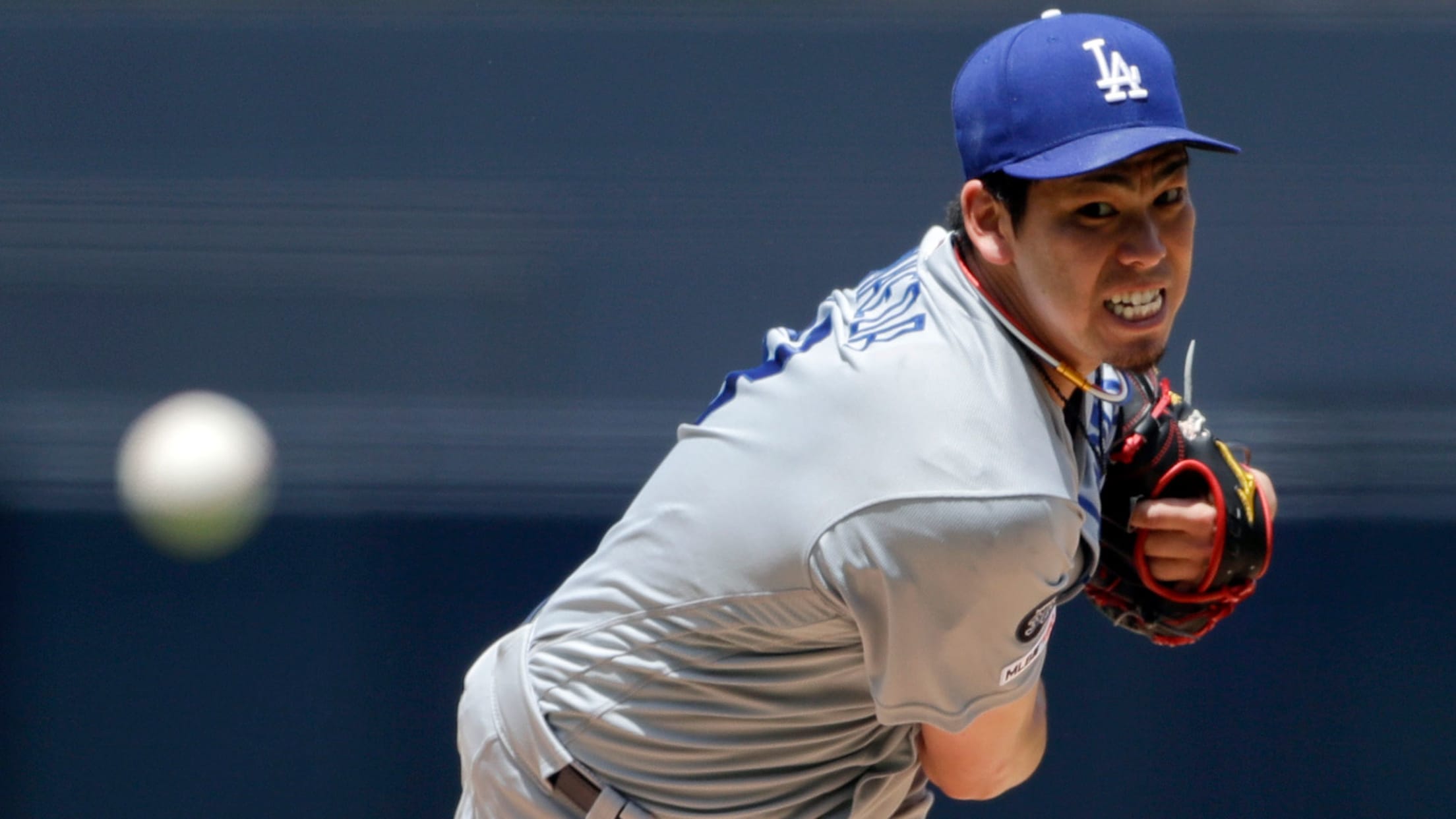 ST. PETERSBURG -- Kenta Maeda's trip to the injured list was every bit as short as the Dodgers hoped it would be, as manager Dave Roberts confirmed Wednesday that his right-hander will start Sunday's series finale against the Pirates at PNC Park. Maeda has been on the injured list since
Ramos relives harrowing kidnapping experience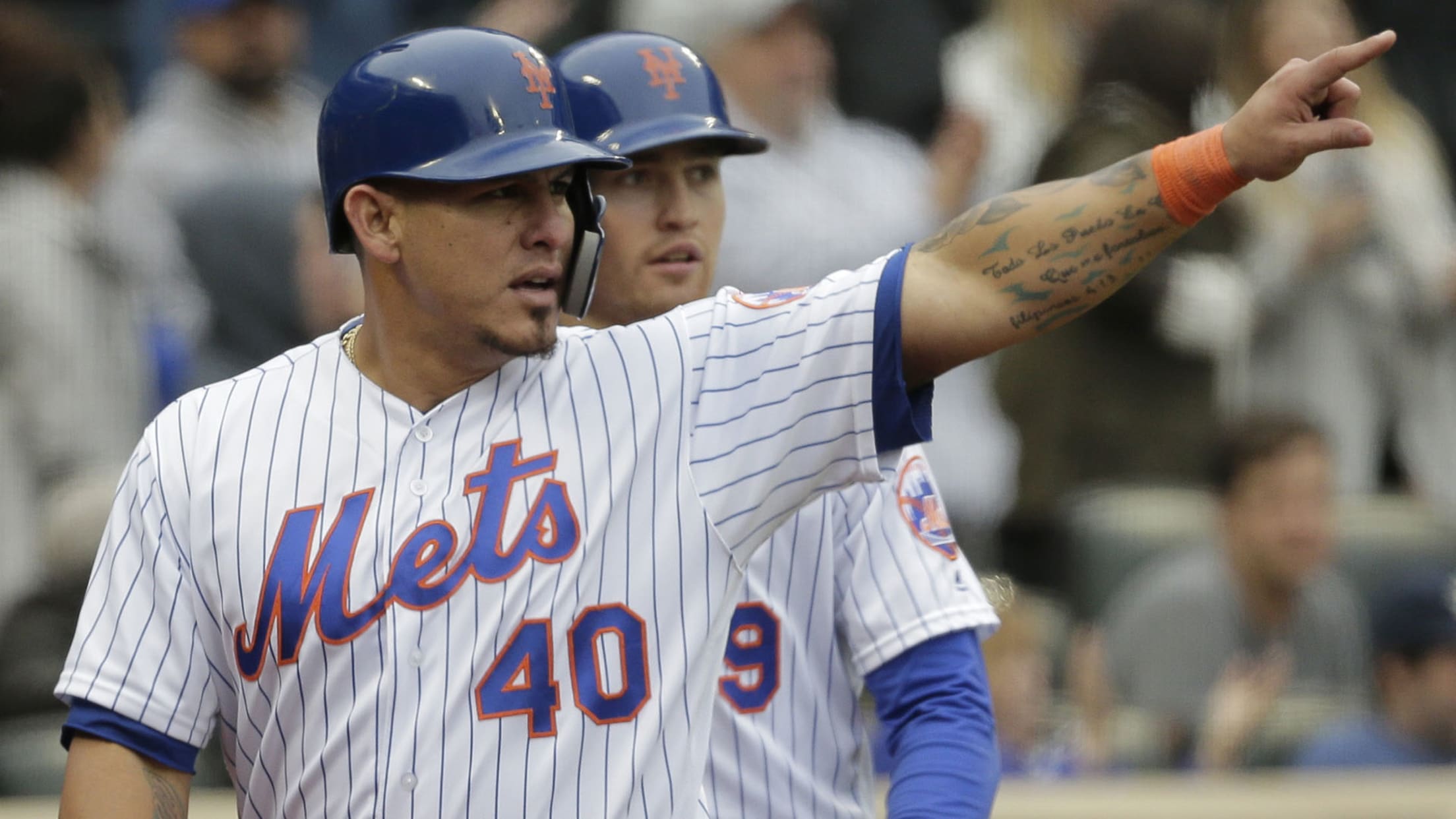 NEW YORK -- Some years, it's with champagne, straight out of the bottle. Other years call for cocktails. One way or another, Mets catcher Wilson Ramos makes it a point to celebrate every 11th of November "like a birthday." That was the day, in 2011, when Venezuelan police commandos freed
Scheurwater gives back with fellow umps
Canadian and his crew visit children's hospital in Toronto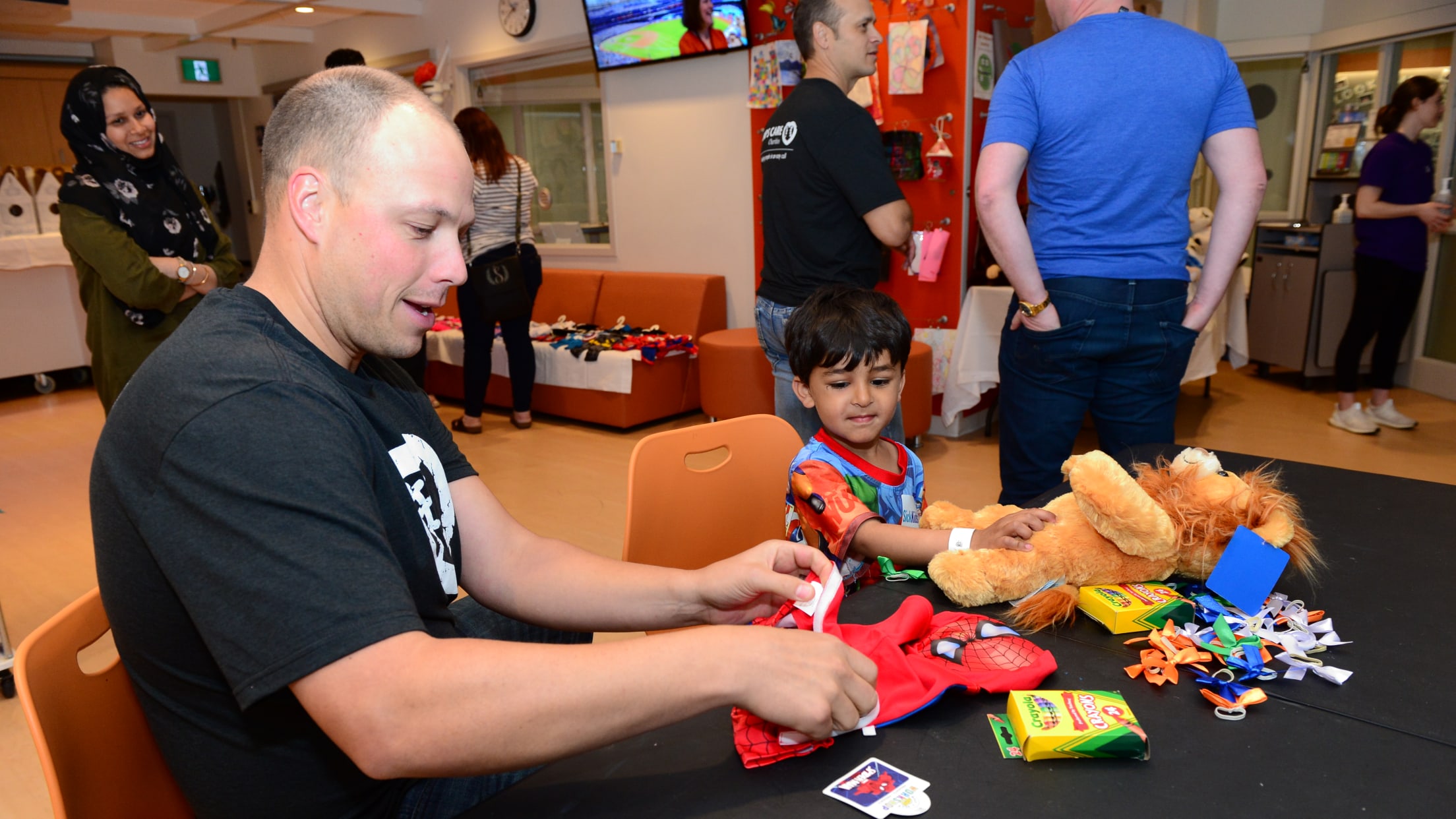 TORONTO -- It's not every day that Stu Scheurwater gets a chance to feel at home. As the only Canadian umpire in the Major Leagues, and first full-time big league umpire from north of the border since Jim McKean retired in 2001, Scheurwater's schedule sees him spend most of his
Detroit names street after Tigers legend Horton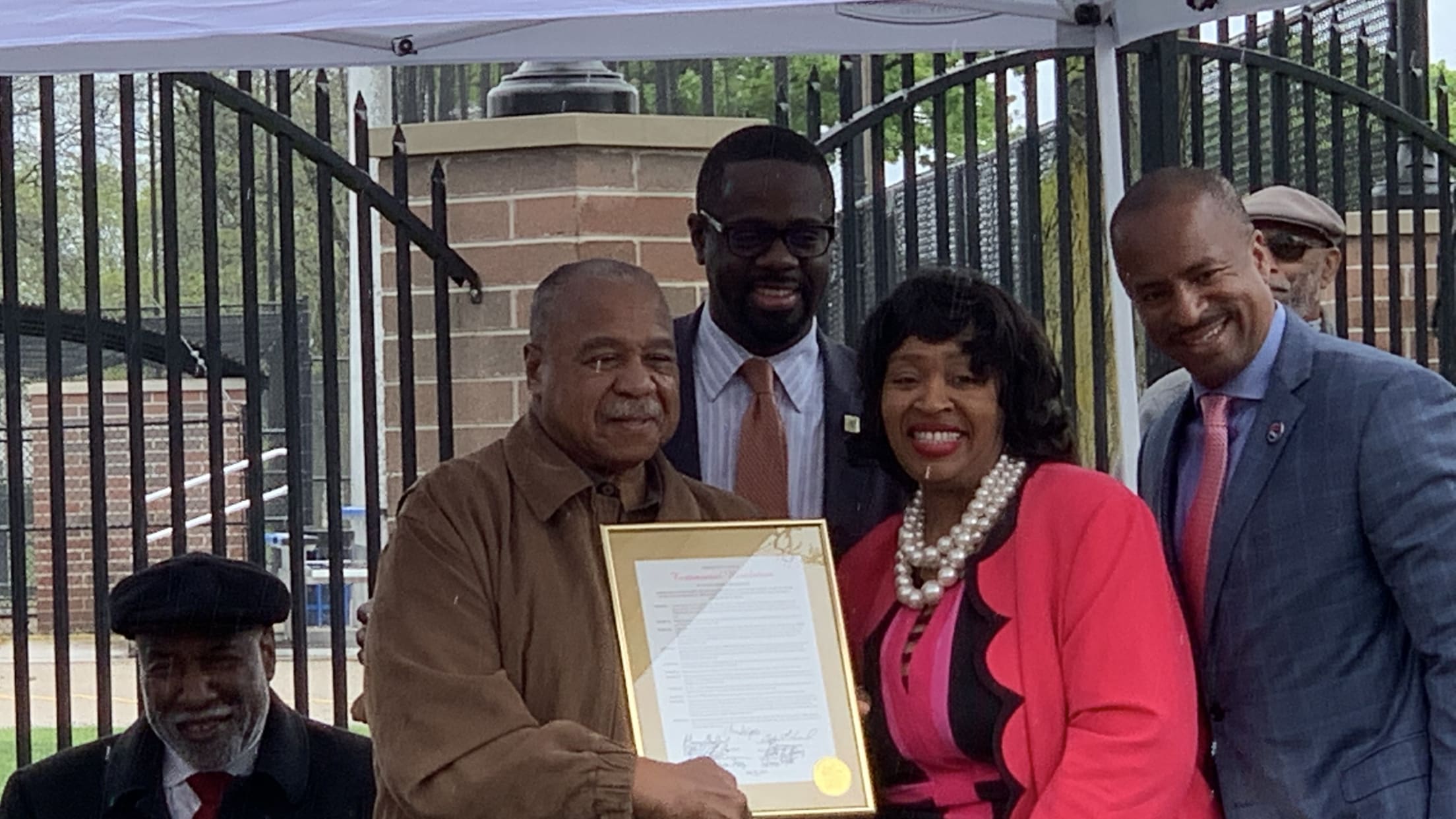 DETROIT -- Willie Horton pointed down the street to where he used to live, in what was then a housing project. "I was raised in the fifth building down," Horton said. "I used to call it the penthouse because we lived in a 14-story building." Horton looked in the other
Could Phils deploy Velasquez out of bullpen?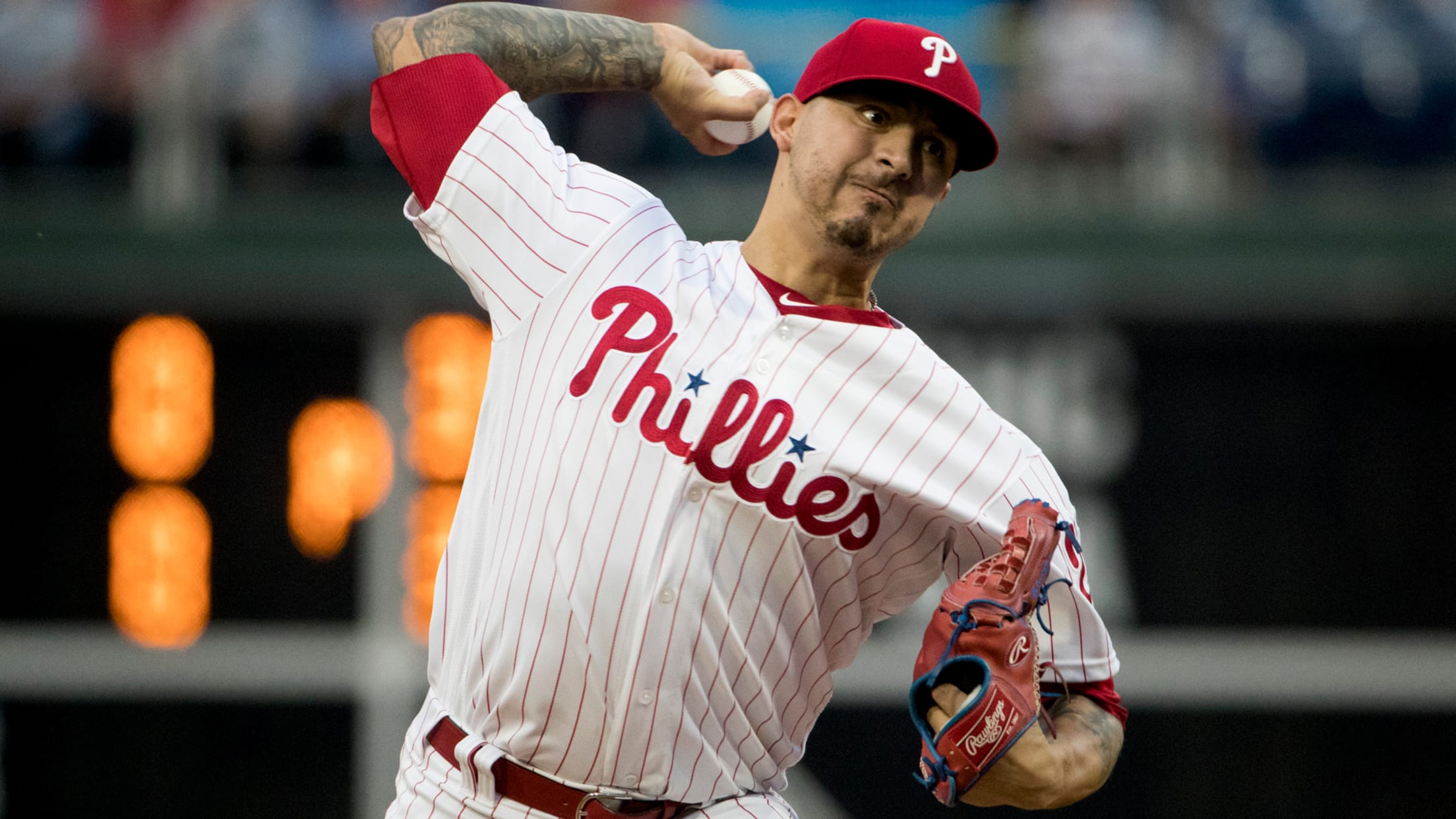 CHICAGO -- Vince Velasquez's journey back from injury is progressing as planned, but his return might not lead him back into the Phillies' starting rotation, at least not yet. The Phillies' rotation has remained stable as Cole Irvin and Jerad Eickhoff have pitched well in the absence of Velasquez, who
Stiff neck forces Nimmo to IL; Mets recall Rajai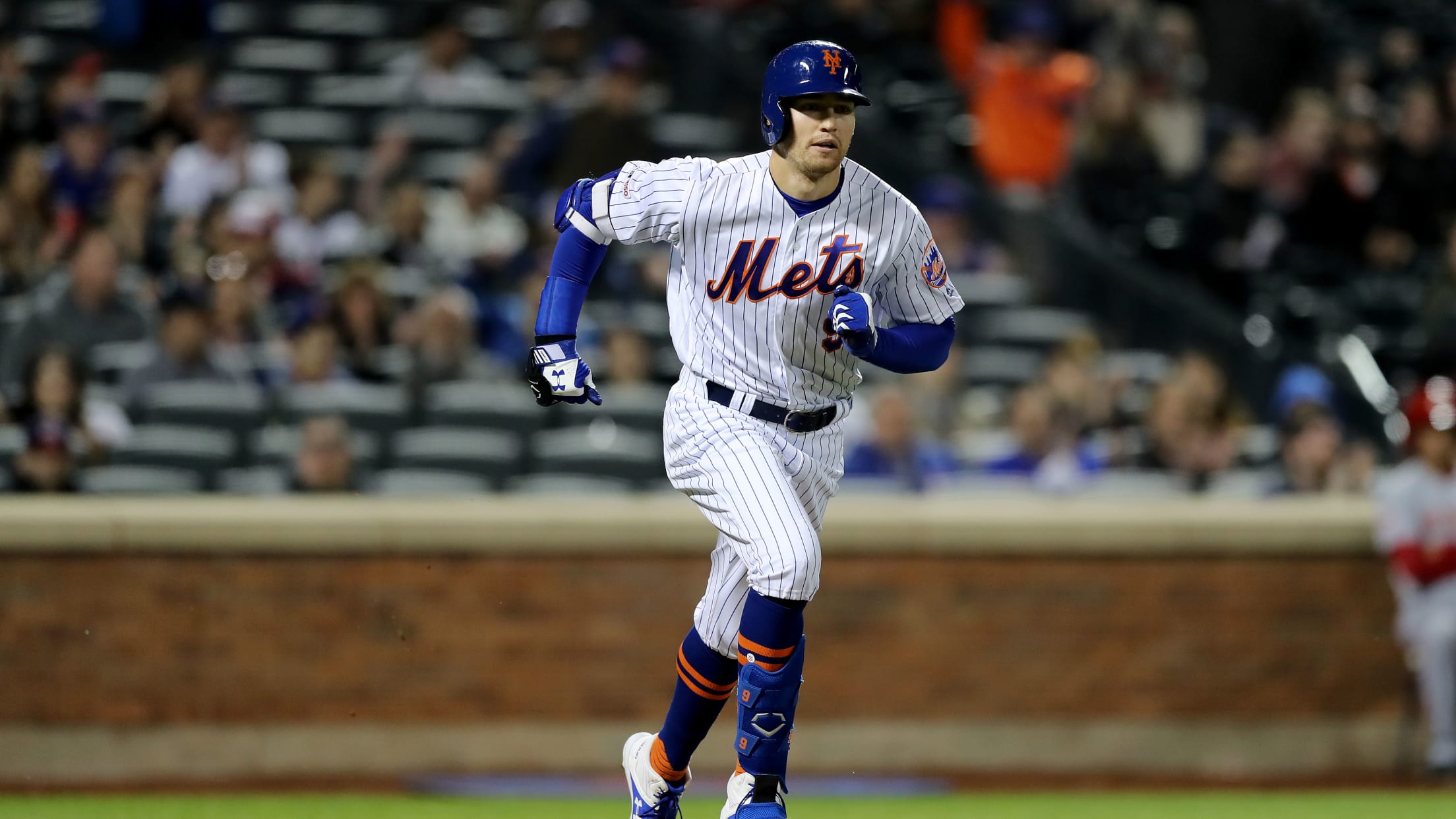 NEW YORK -- The Mets' depleted outfield suffered another blow on Wednesday, when the team placed Brandon Nimmo on the injured list due to a stiff neck. The club called up veteran Rajai Davis from Triple-A Syracuse to replace him, and reliever Paul Sewald was designated for assignment to clear
Adams returns to action for Nationals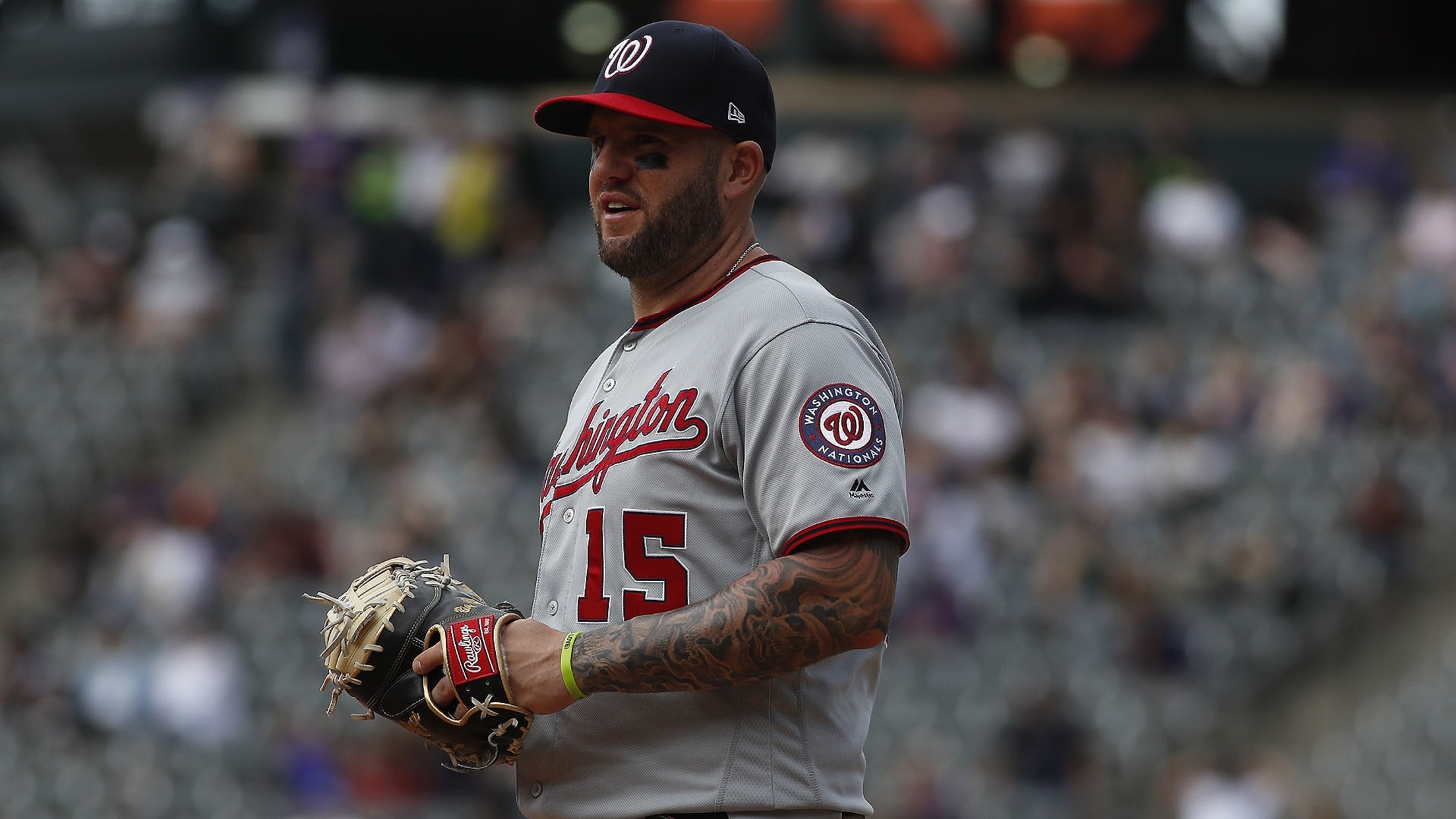 NEW YORK -- The Nationals had been playing without a natural first baseman on the roster for about two weeks, since Matt Adams strained his left shoulder making a diving play at first base. Adams had been sidelined for 15 games, but after going through a full pregame routine and
Hale records first MLB save in 'weird year'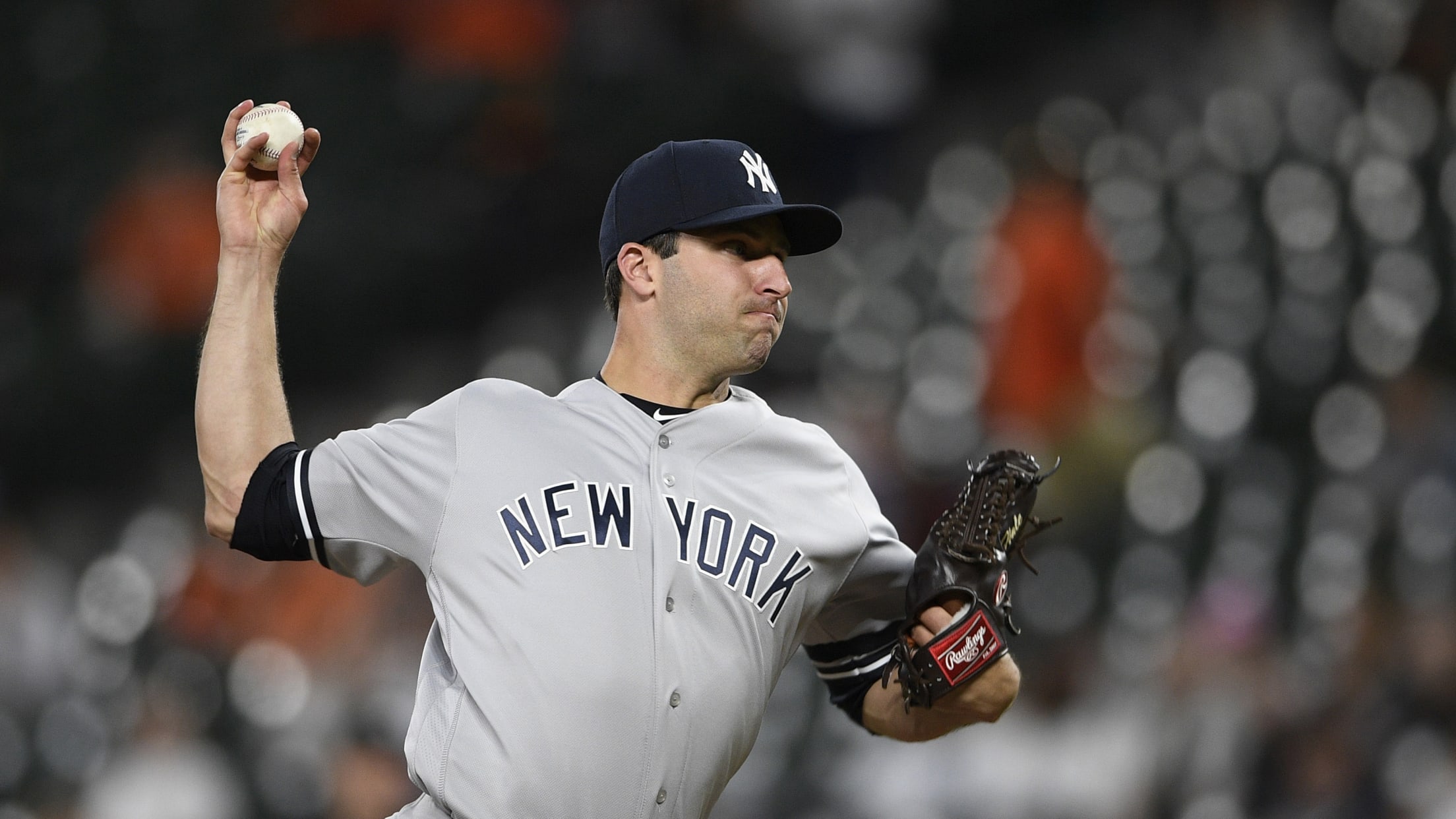 BALTIMORE -- As David Hale stood at his locker in the visiting clubhouse on Tuesday evening, a wrestling-style championship belt hung off the back of his assigned chair, indicative of having been selected by the Yankees' players as that game's most valuable contributor. Hale was chosen for those honors by
Key Pirates on mend from injuries
Kela, Dickerson, Kang worked out at PNC on Wednesday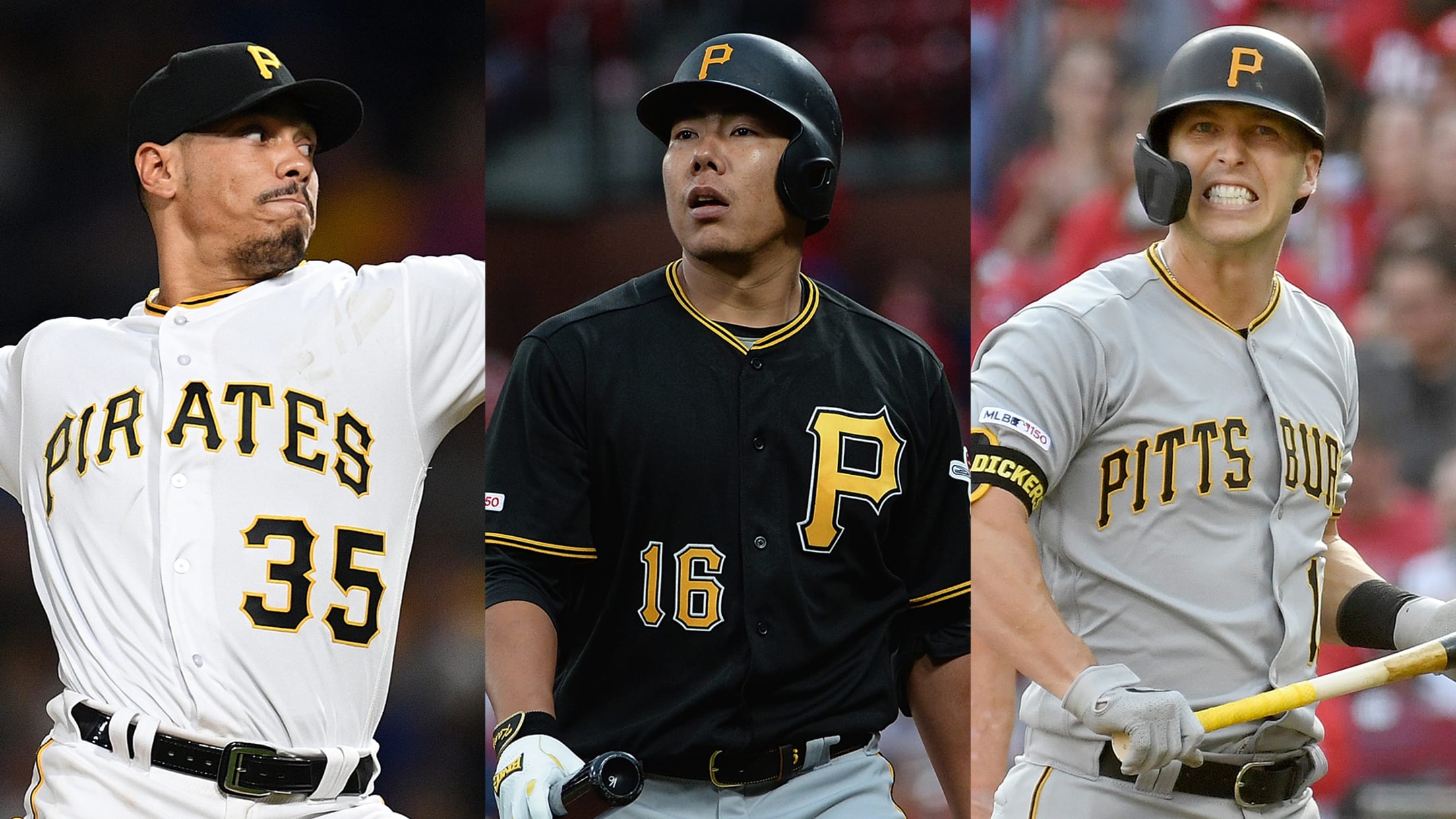 PITTSBURGH -- A few key Pirates on the injured list are nearly ready for competition. Setup man Keone Kela, sidelined by right shoulder inflammation, threw 21 pitches in a simulated game on Wednesday afternoon at PNC Park. He felt good afterward, director of sports medicine Todd Tomczyk said. The Pirates
5 hitters who have reversed slow starts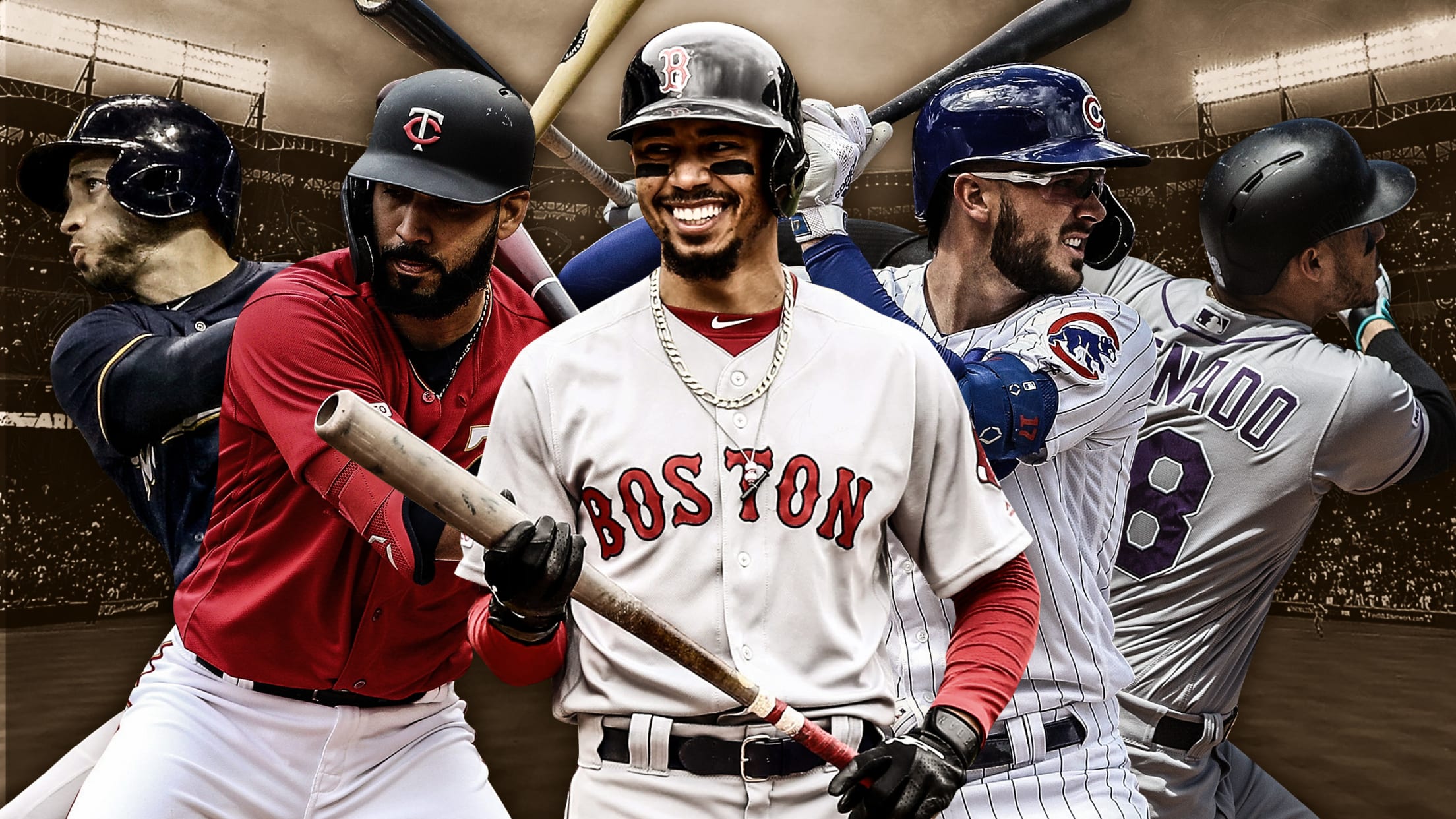 When a player begins a season on a hot streak, it's obvious. When that streak comes later, perhaps on the heels of a season-opening slump, it can get a bit lost. First impressions are hard to shake. That's the situation facing these five prominent hitters. Each started slowly, falling below
Cubs add Wick to 'pen, place Cedeno on IL
Strop throws successful bullpen session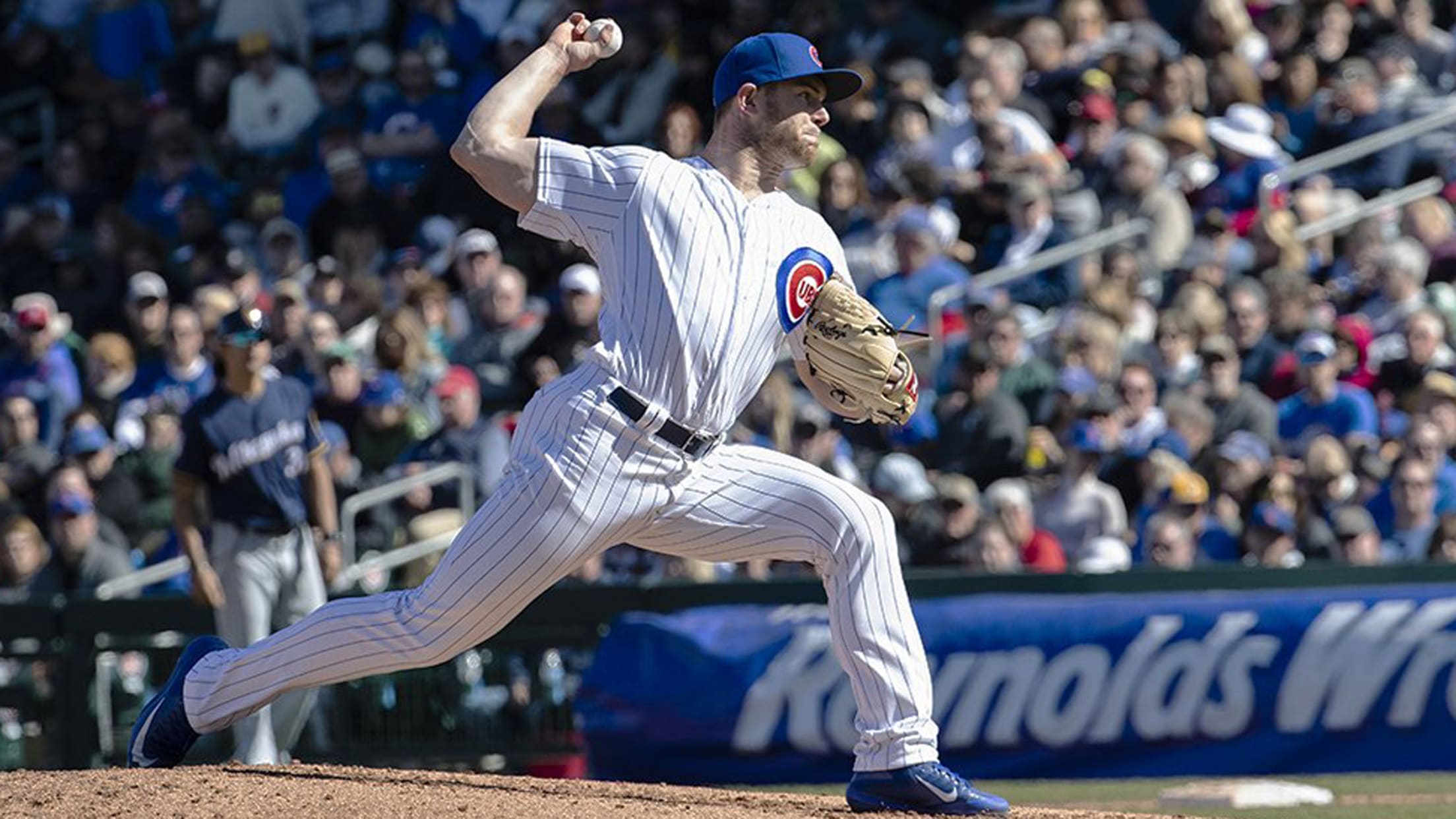 CHICAGO -- The Cubs placed left-handed pitcher Xavier Cedeño on the 10-day injured list with left wrist inflammation before Wednesday's game against the Phillies, and they recalled right-handed pitcher Rowan Wick from Triple-A Iowa. Wick will be available for the Cubs against Philadelphia. Cedeno, 32, began the season on the
Witt Jr. expected to join father as 1st-rounder
Shortstop is MLB's No. 2 Draft prospect; Witt Sr. went 3rd overall '85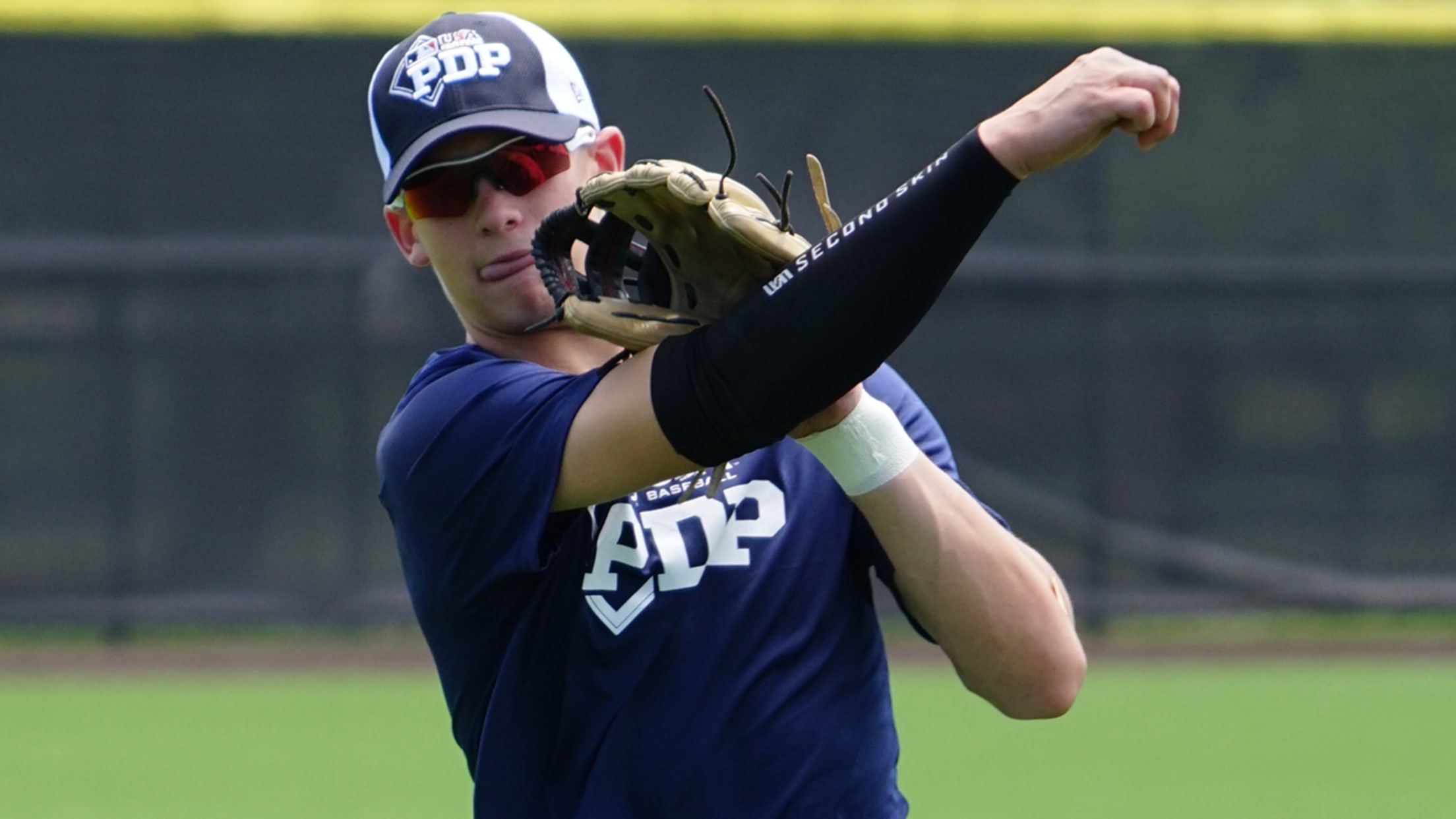 Bobby Witt Jr. is following in his father's footsteps. The 18-year-old out of Colleyville (Texas) Heritage High School is all but a lock to join his father, former MLB pitcher Bobby Witt, as a first-round Draft pick on June 3.