Rays-Dodgers: World Series position analysis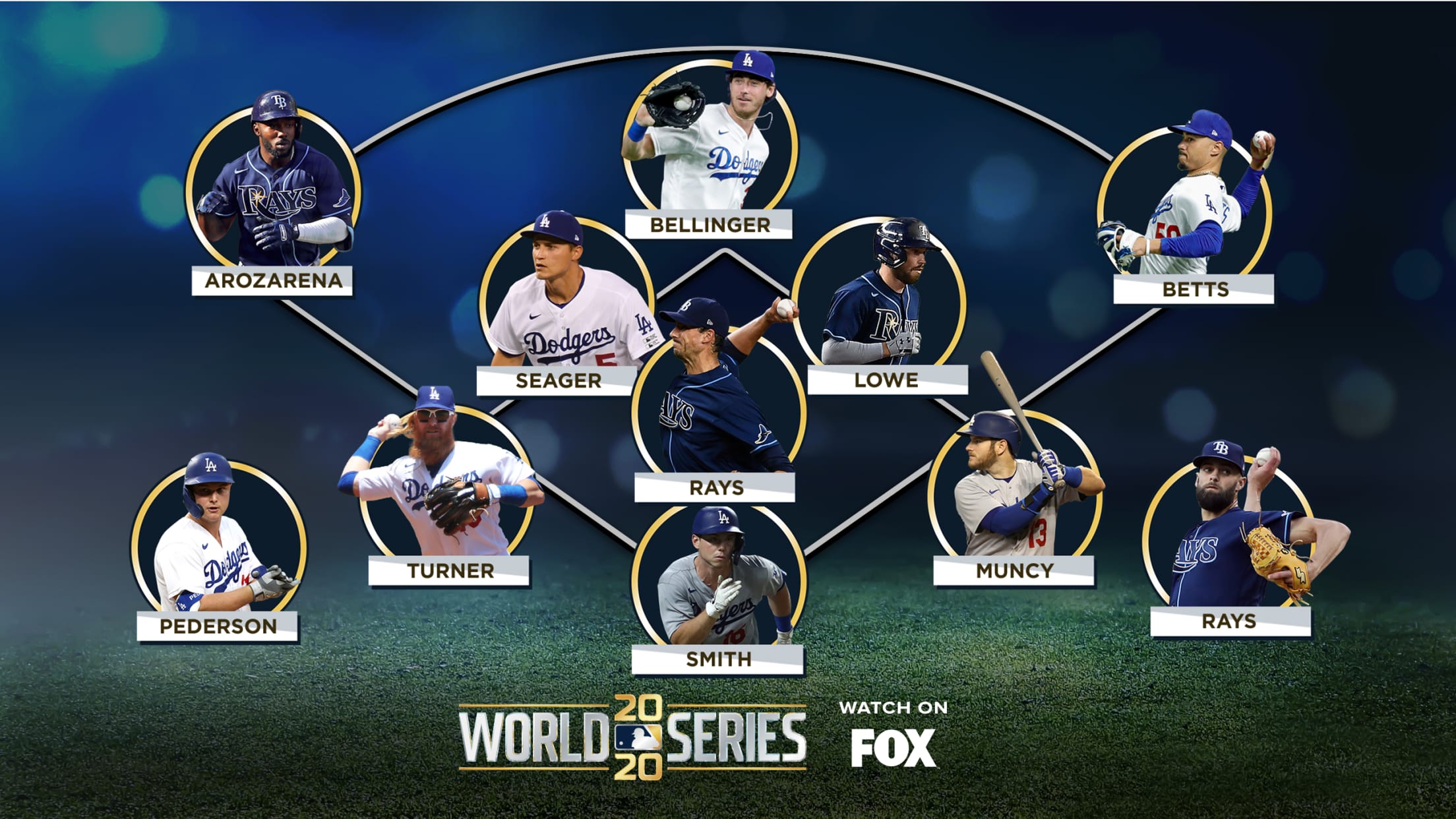 Sometimes, we do get the right teams in the World Series. The Rays were the American League's No. 1 seed, and they survived three rounds of playoff series to get to the Fall Classic. The Dodgers were the National League's top seed, and they're here, too. The two best teams
Kershaw gets call for Dodgers in WS Game 1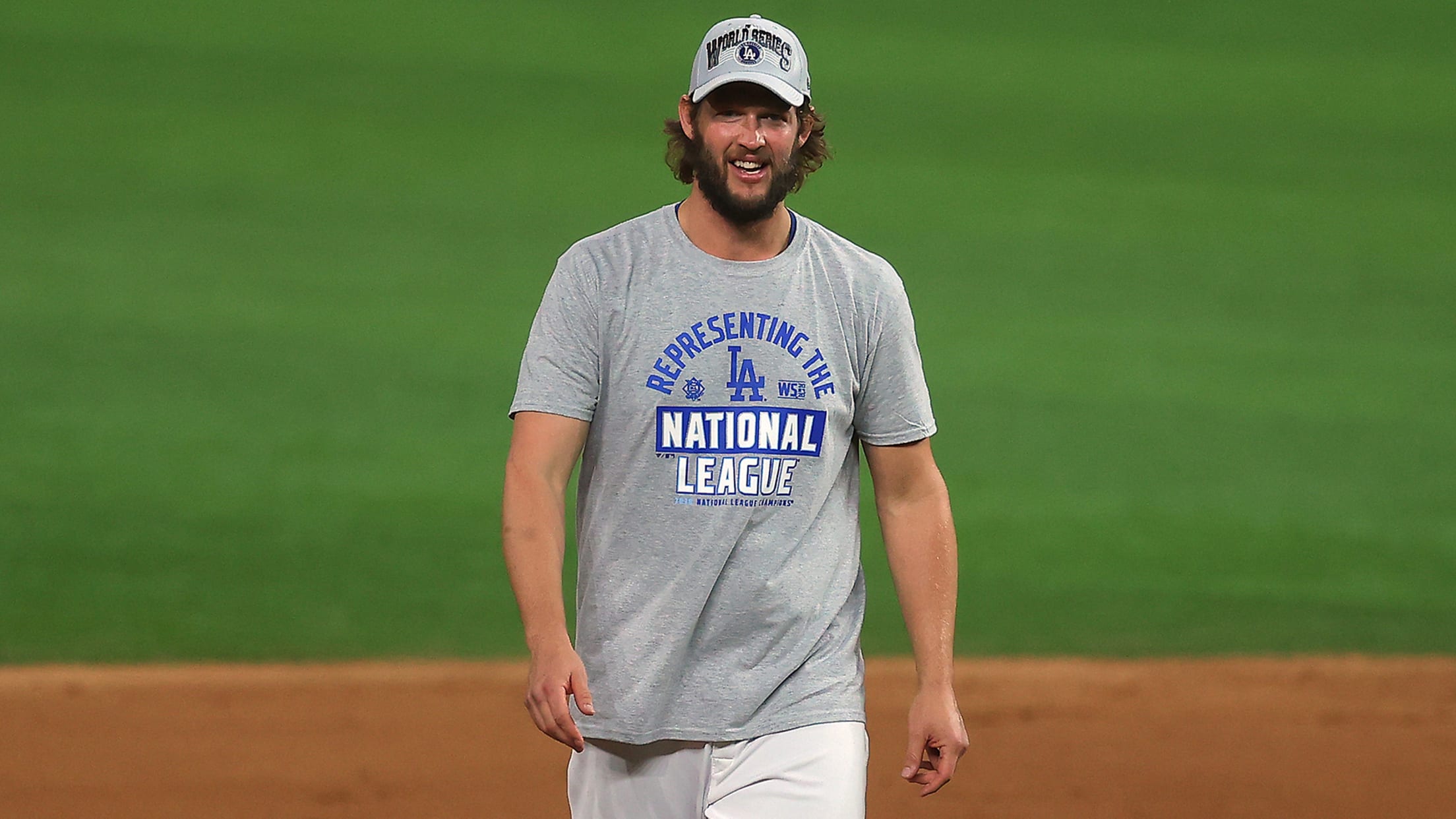 Three-time NL Cy Young Award winner Clayton Kershaw will start Game 1 of the World Series for the Dodgers against the Tampa Bay Rays on Tuesday, the club announced on Monday. He will be lined up against Rays right-hander Tyler Glasnow. Kershaw will be pitching on normal rest after throwing
Glasnow, Snell to start first 2 WS games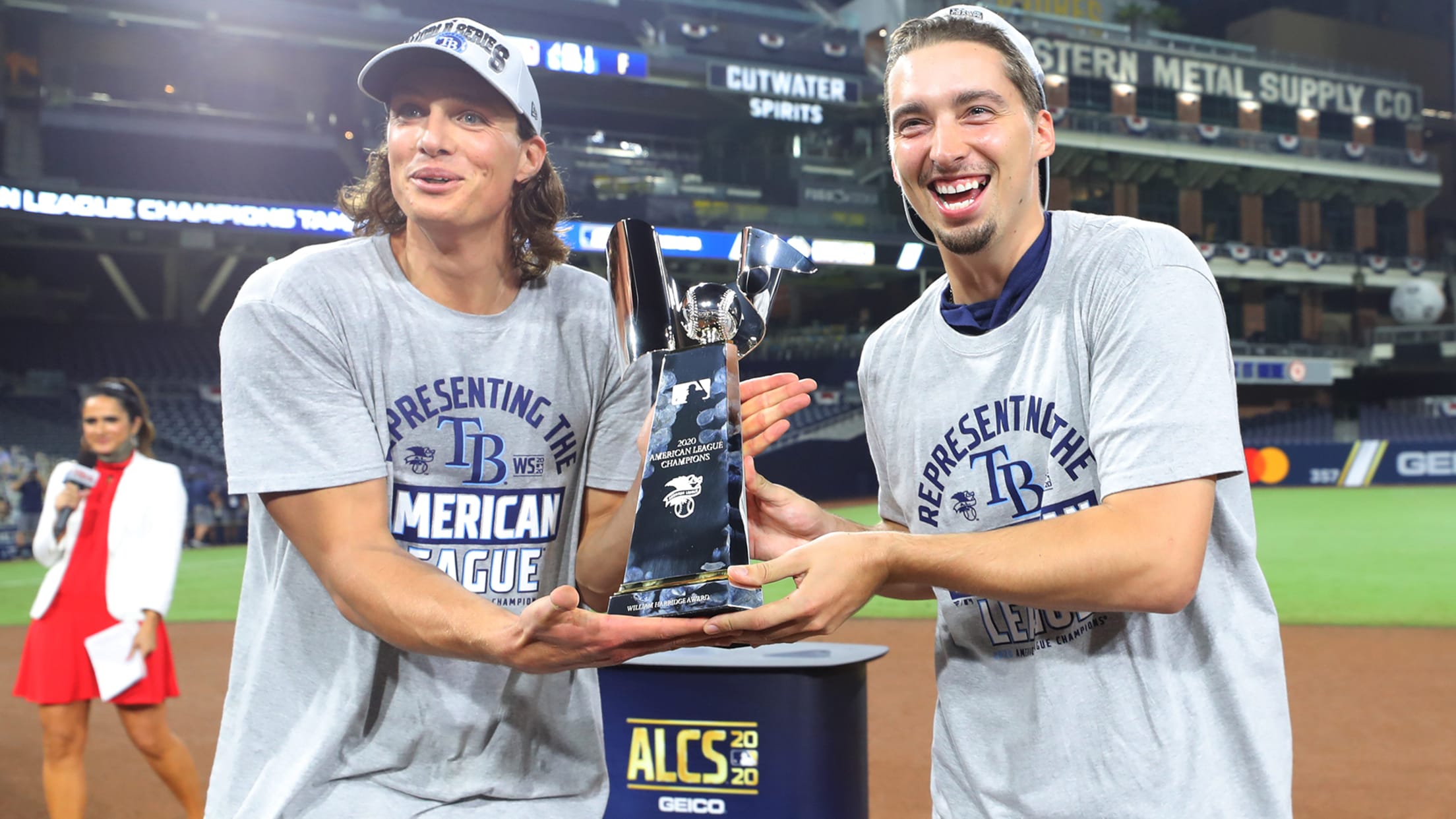 The Rays announced that right-hander Tyler Glasnow will start Game 1 of the World Series against the Dodgers on Tuesday at Globe Life Field, and left-hander Blake Snell will start Game 2 on Wednesday.
TB-LA World Series G1 FAQ (Tue., 8 ET, FOX)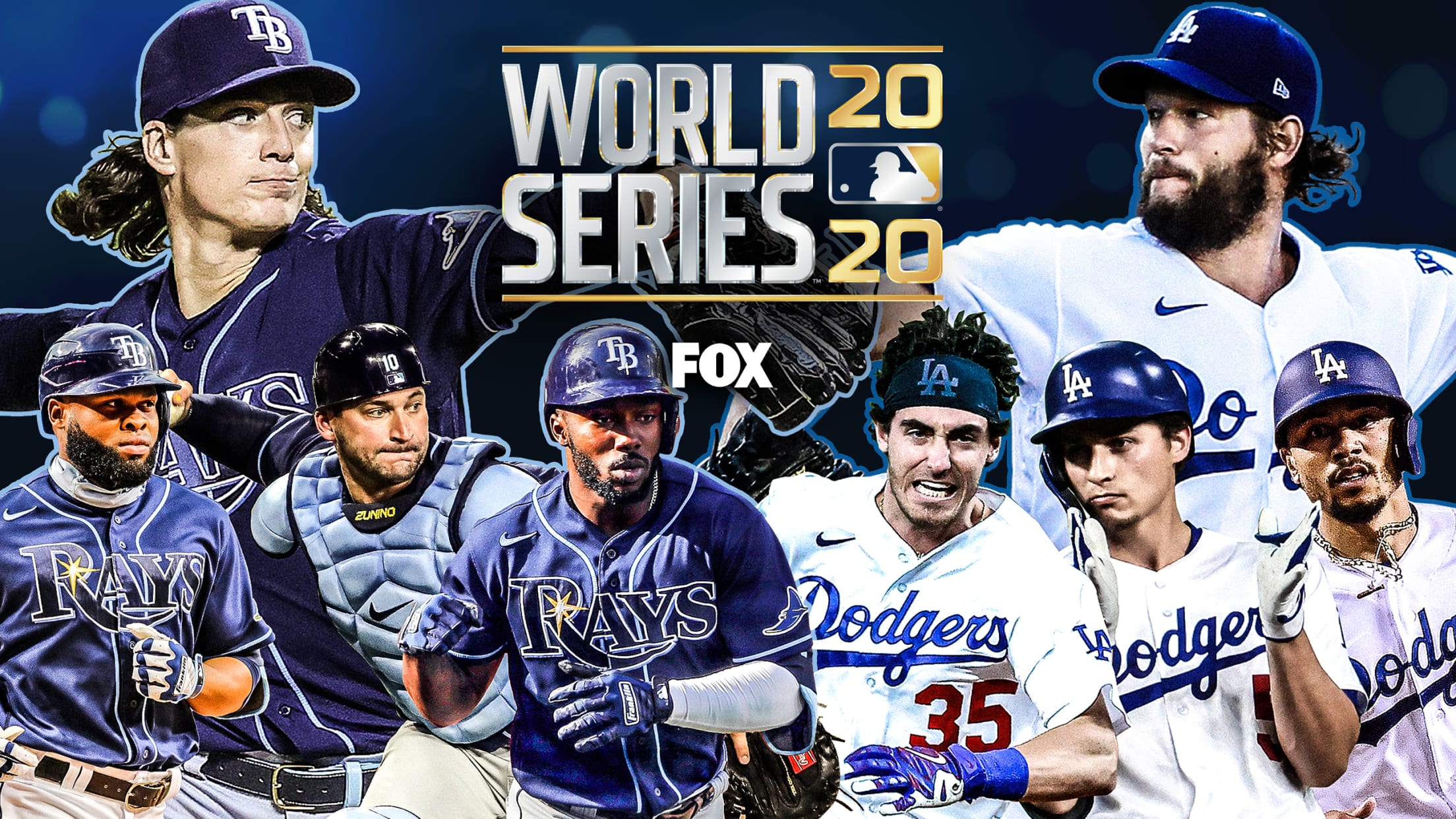 After all the hand-wringing about a shortened season, bloated brackets, sub-.500 postseason squads and division winners subjected to arbitrary best-of-threes, what are we left with?
A very serious Rays-Dodgers head-to-head
All the things that will DEFINITELY impact the World Series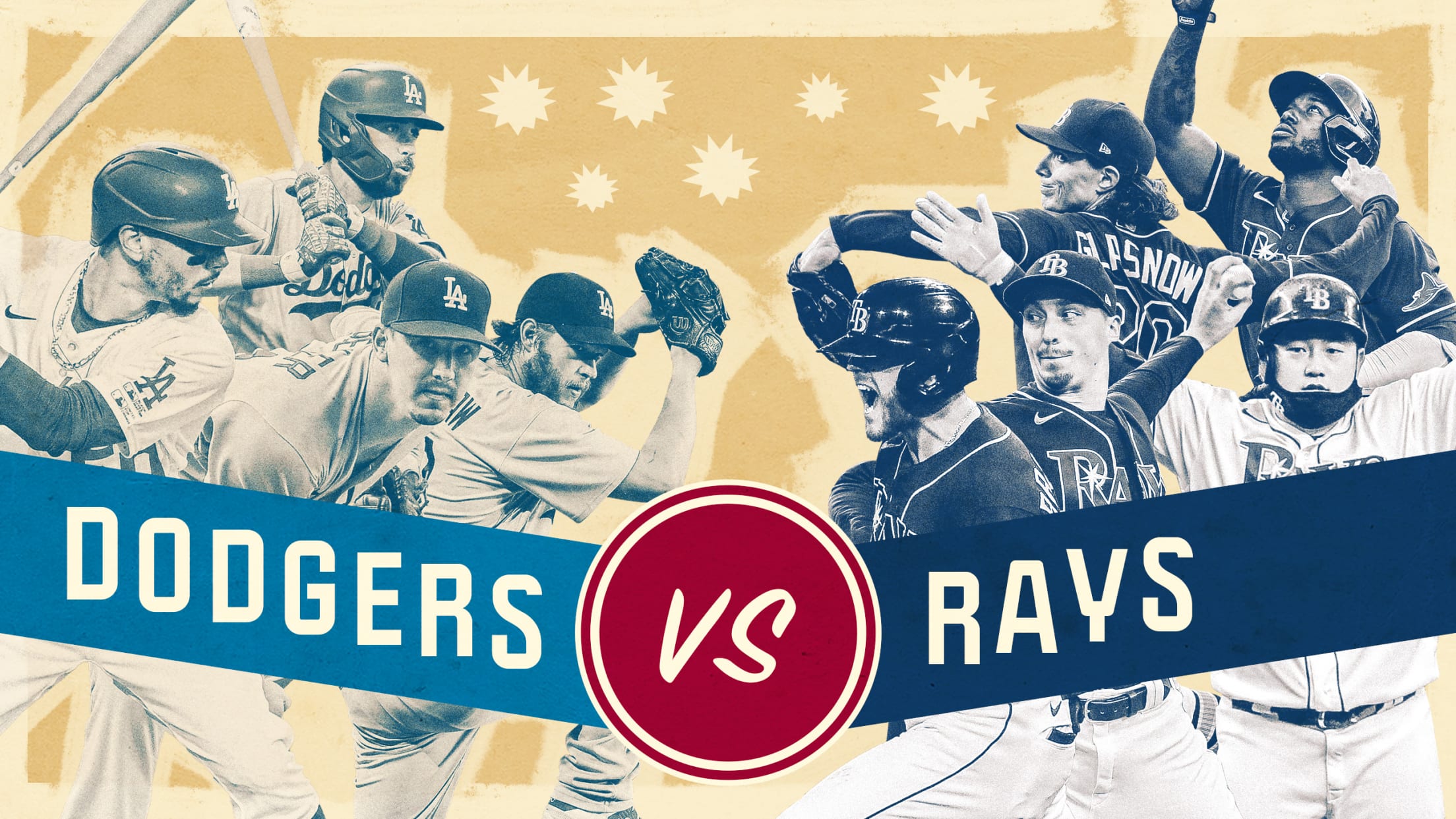 Despite the strangest, hardest and shortest season in recent memory -- and for only the fourth time in the Wild Card era -- the two best teams in their respective leagues will face off in the World Series when the Rays and Dodgers square off for Game 1 on Tuesday
Here's how World Series teams were built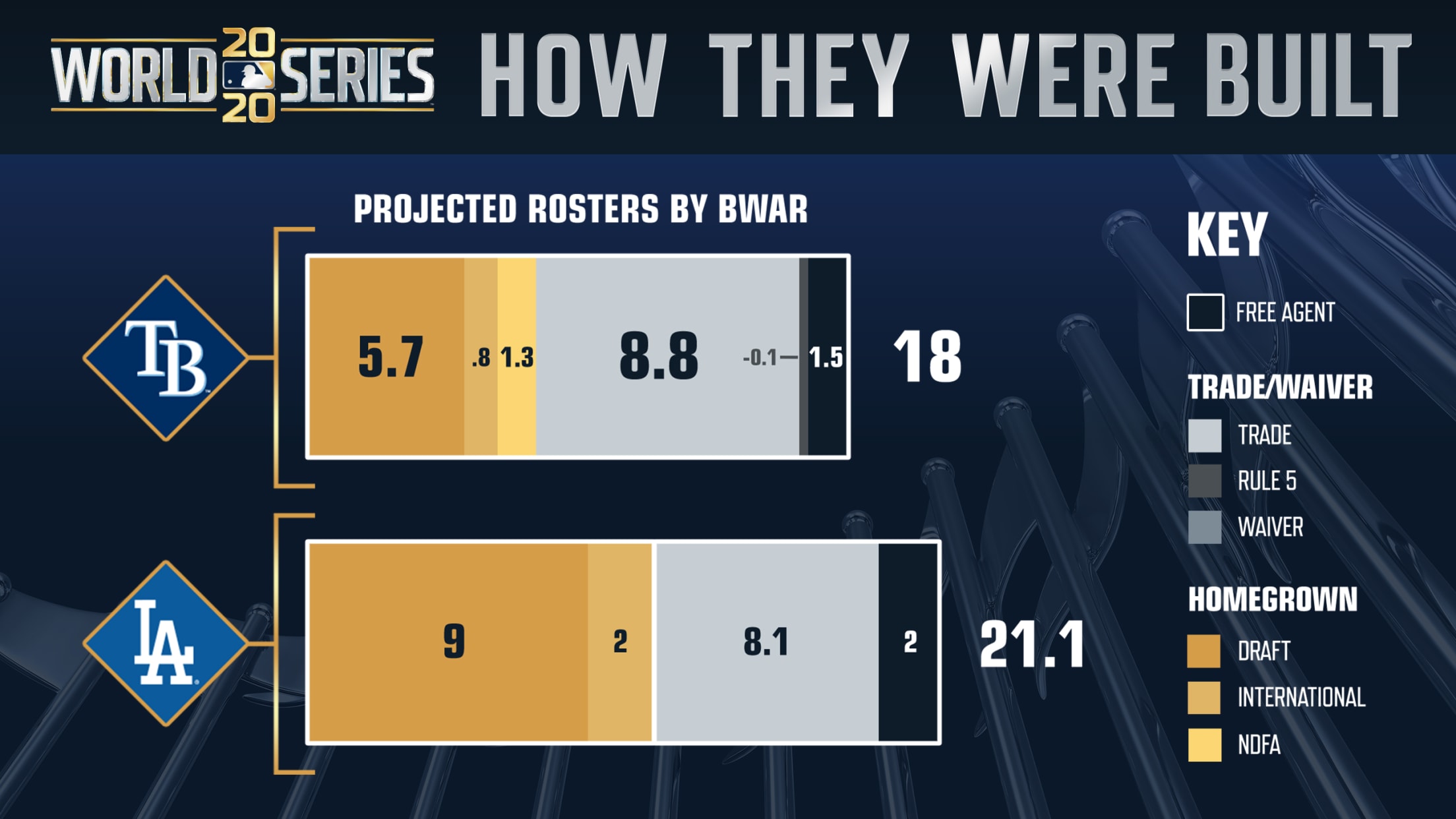 The teams with the best regular-season record in each league this year are set to meet in the World Series, with Game 1 between the Dodgers and Rays scheduled for Tuesday, Oct. 20 at 8:09 p.m. ET at Globe Life Field in Arlington. As the reigning seven-time NL West champions,
7 reasons Rays will win World Series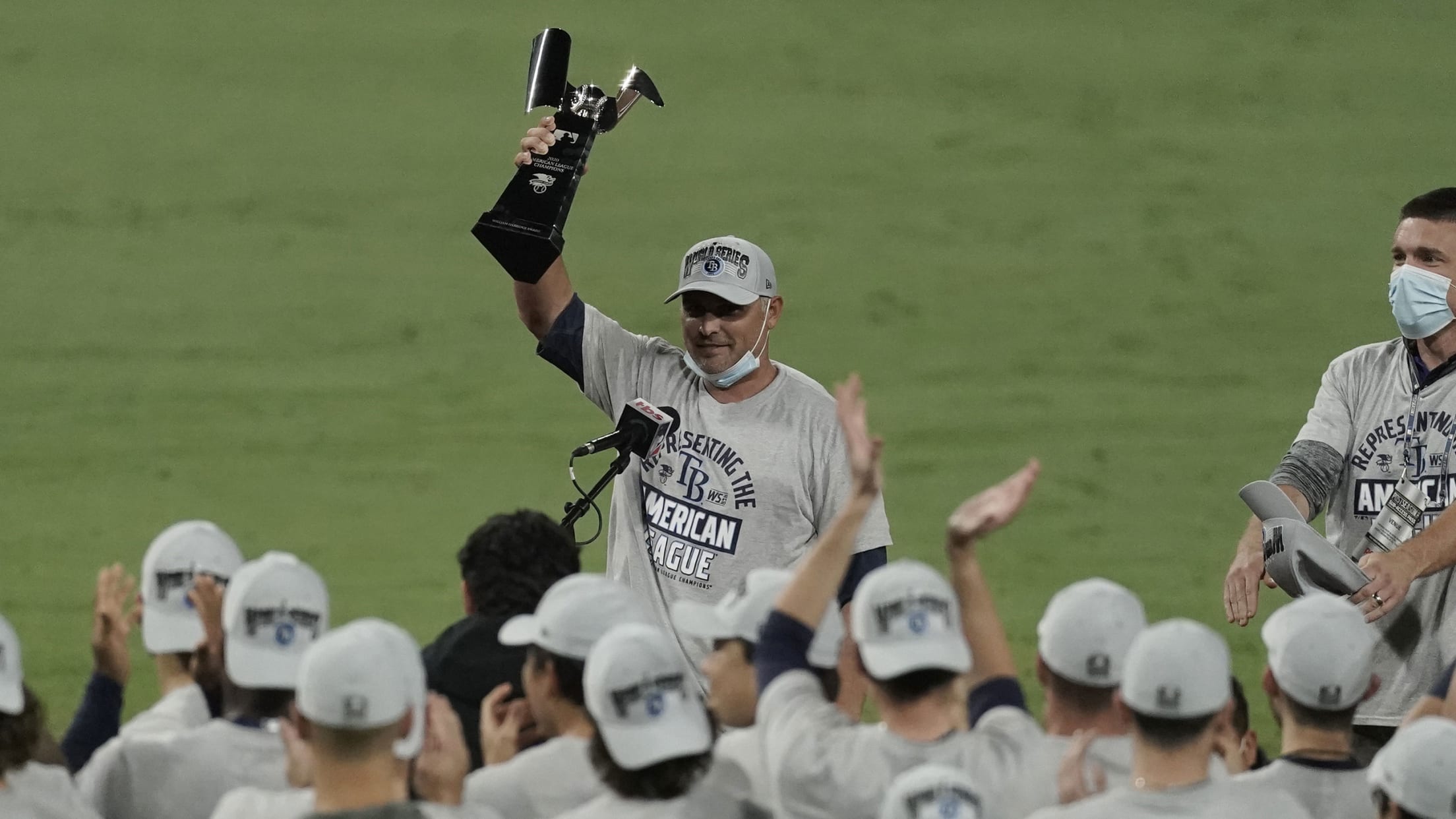 To watch the 2020 American League champions play is to understand what perfection looks like. This isn't to say the Tampa Bay Rays are perfect, and that's part of what makes them special.
Game times set for World Series on FOX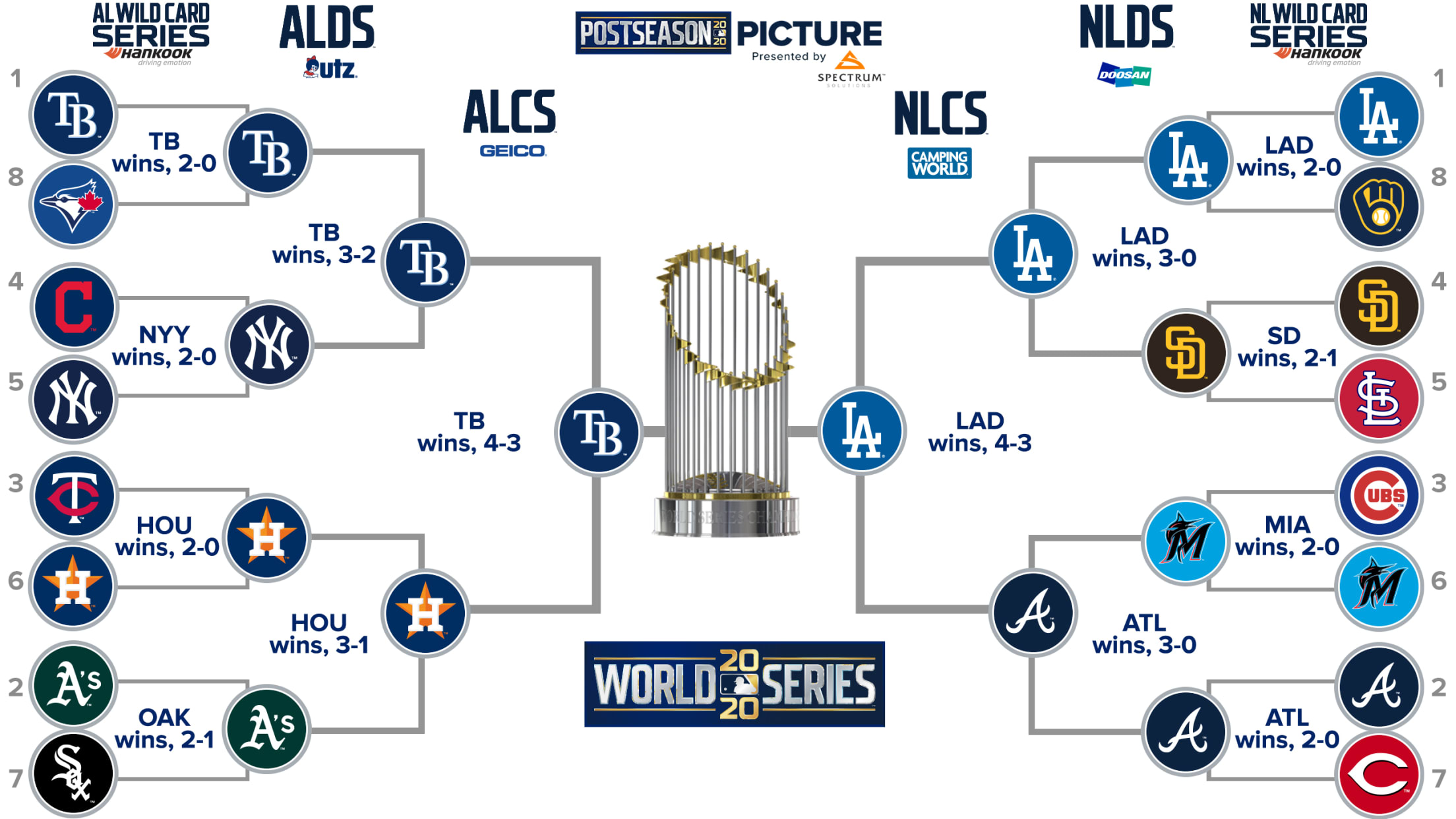 A year that has looked like no other will have a similarly unique finish. Major League Baseball's schedule for the 2020 postseason is highlighted by the Rays taking on the Dodgers in the first neutral-site Fall Classic in modern history. The 116th World Series is slated to start with Game
'This is our year!' LA rallies to win NL pennant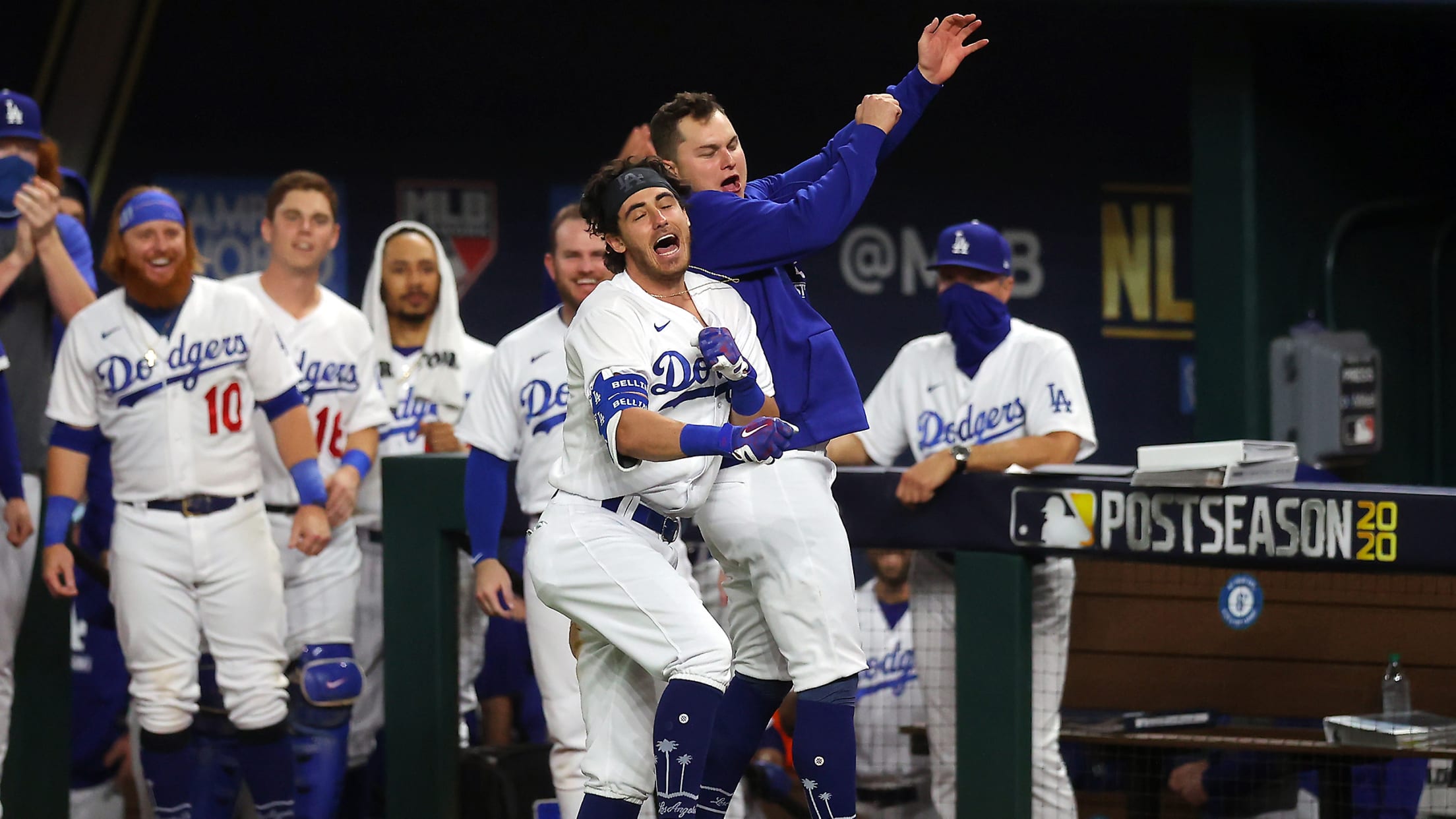 How does a team do this: lose the first two games of a best-of-seven National League Championship Series, face three consecutive elimination games, trail Game 7 in the sixth inning and still find a way to reach its third World Series in the last four years? "We're resilient," said Cody
Belli hits clutch HR, pops shoulder post-trot
Hernández dingers in 6th; duo shares wild celebration in 7th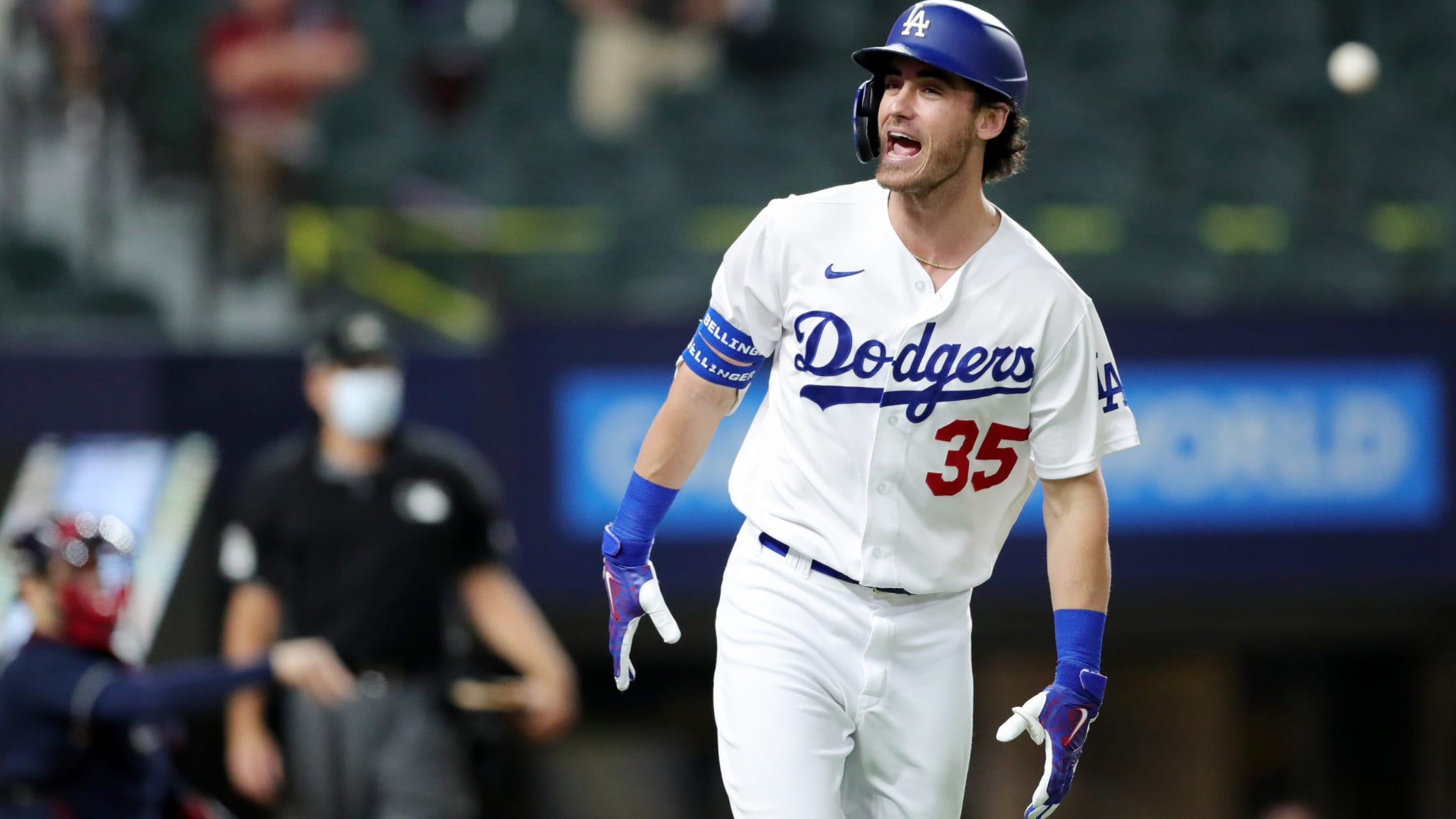 Cody Bellinger was hyped. He had just hit a go-ahead home run in Game 7 of the National League Championship Series, becoming the ninth player in Major League history to accomplish that feat in the seventh inning or later of a Game 7. Ever. • World Series Game 1: Tues.,
Museum for heroes to open near Globe Life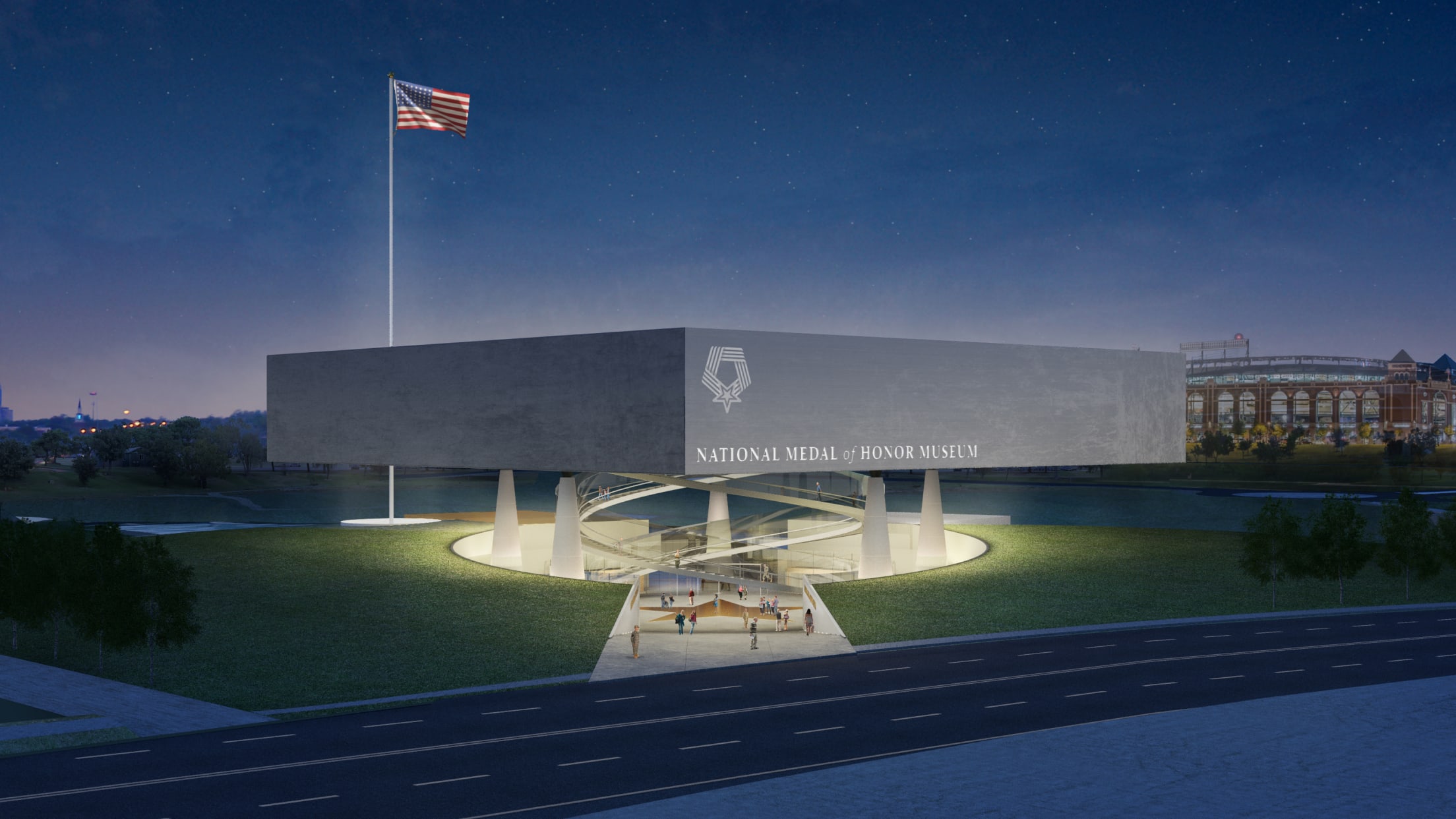 ARLINGTON -- More than six months passed between the scheduled opening of Globe Life Field in March and the arrival of fans for Game 1 of the National League Championship Series. While the COVID-19 pandemic has affected every Major League Baseball franchise, the Rangers' story is unique: They were the
Revisiting Renfroe, Margot trades to Rays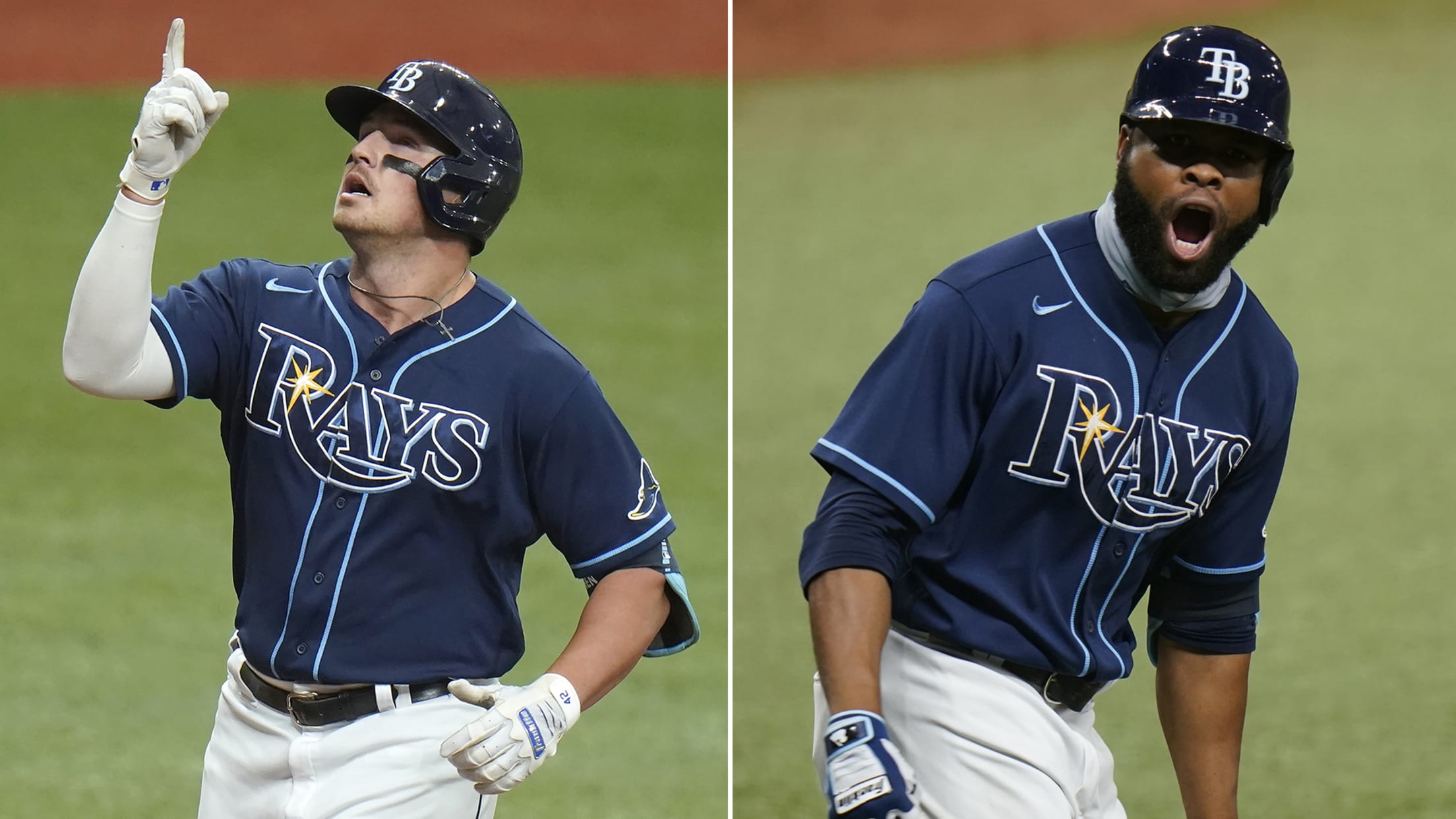 SAN DIEGO -- Over the weekend, Hunter Renfroe and Manuel Margot won a pennant in San Diego. Now, they'll play for the World Series title. Padres fans probably began envisioning those moments in September 2016, when Margot and Renfroe, two of the organization's most highly touted prospects at the time,
Was this catch the biggest play of all?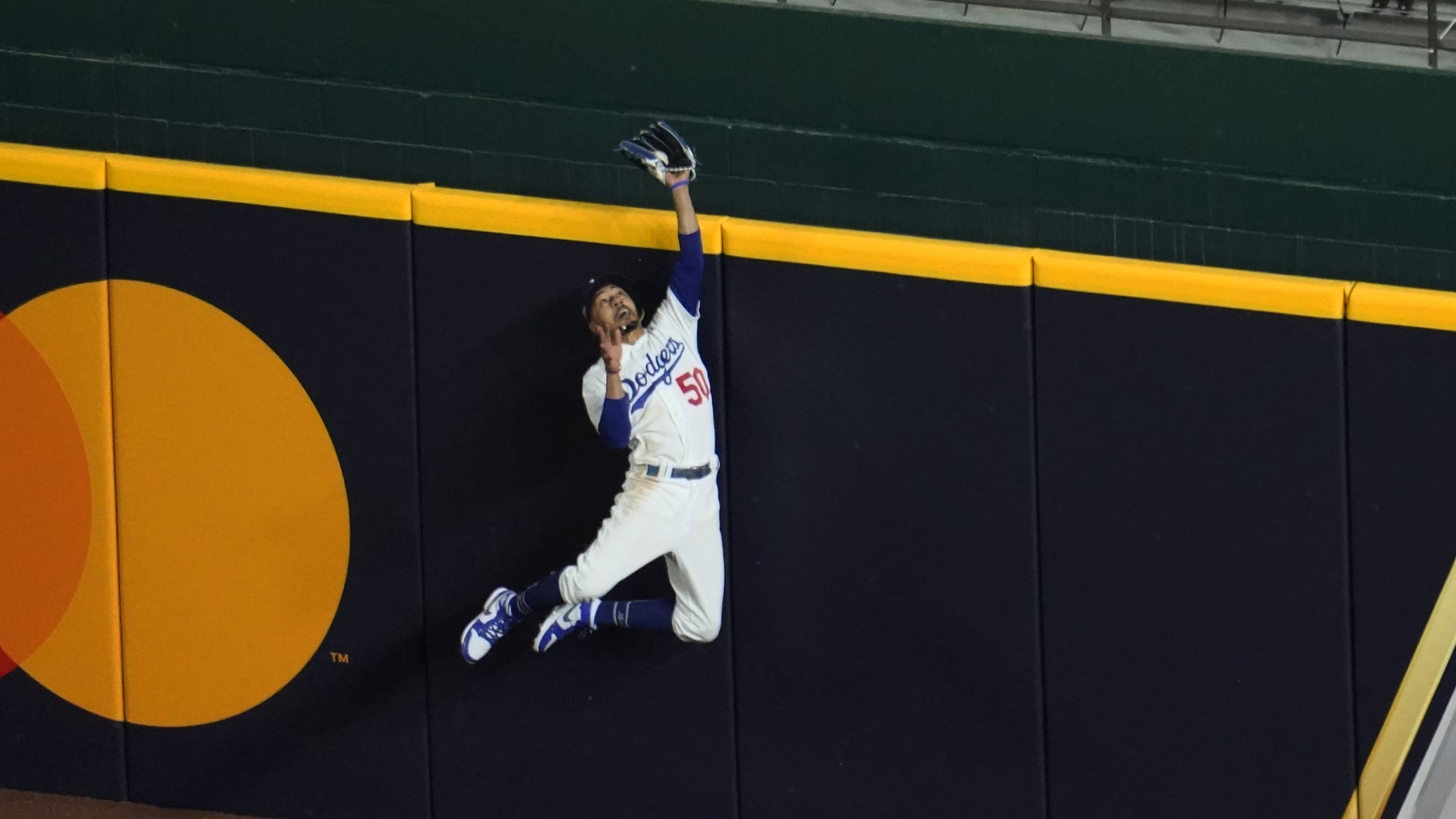 Build a list of the enduring images of the National League Championship Series. At the top is probably a snapshot of Cody Bellinger, paused at home plate late Sunday evening in Game 7, watching his go-ahead home run take flight. The next three memories may well be, as Dodgers manager
'Something special': Braves look ahead to '21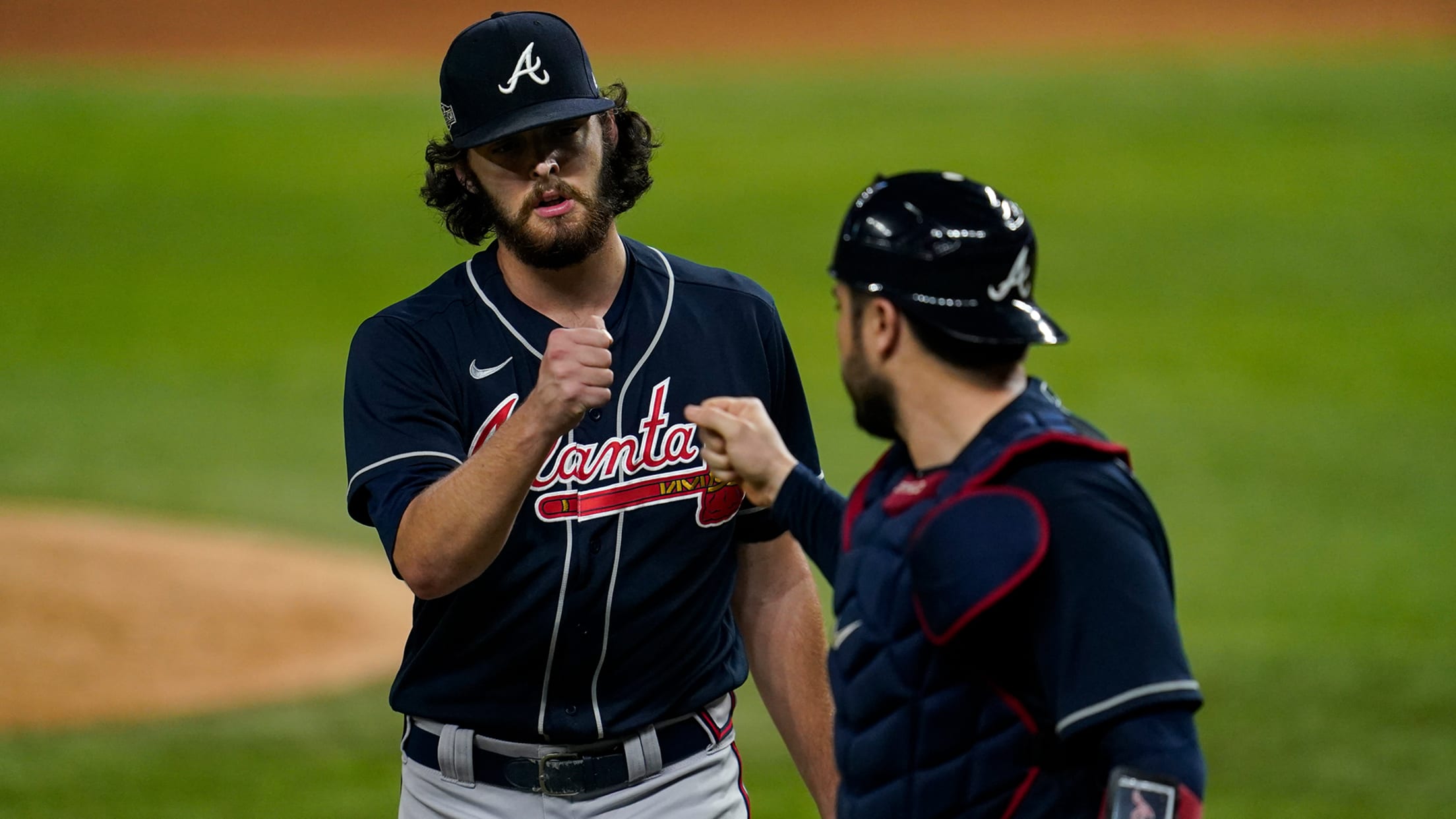 As he dealt with the pain of having suffered a season-ending 4-3 loss to the Dodgers in Game 7 of the National League Championship Series on Sunday night at Globe Life Field in Arlington, Braves first baseman Freddie Freeman was already looking forward to the 2021 season.
B.A.T. steps up for former Dodgers farmhand
With Peña facing job loss and a child's serious heart defect, B.A.T. provided some relief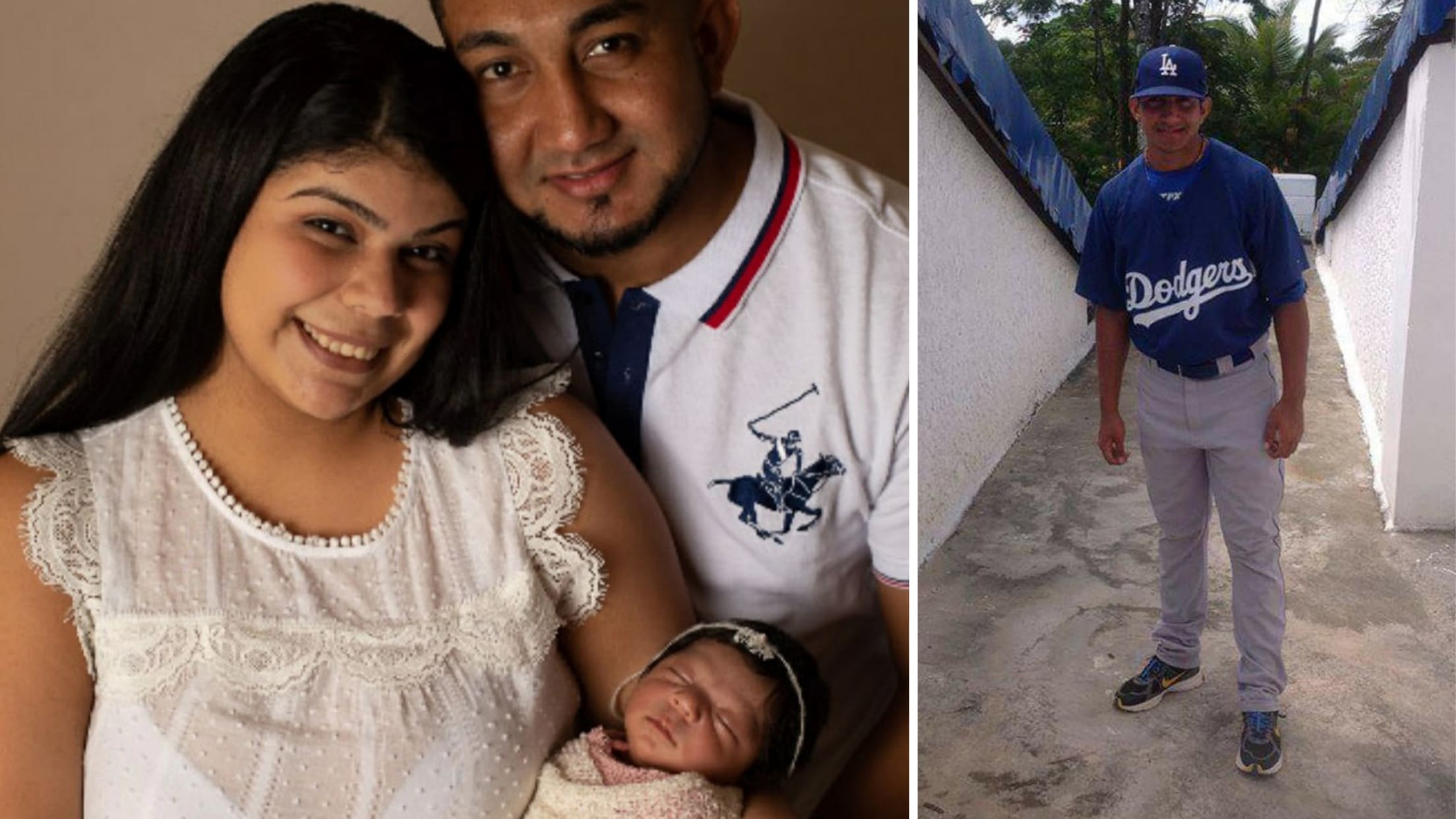 A tip from a former Mariners Minor Leaguer, some much-needed good fortune and a few encouraging words from her beloved Angel changed everything for Leorianny Leonela Leon Parra. Leon Parra has gone from hopeless to hopeful in a matter of months, and she wants everyone to know how she got
Same story, different ending for Dodgers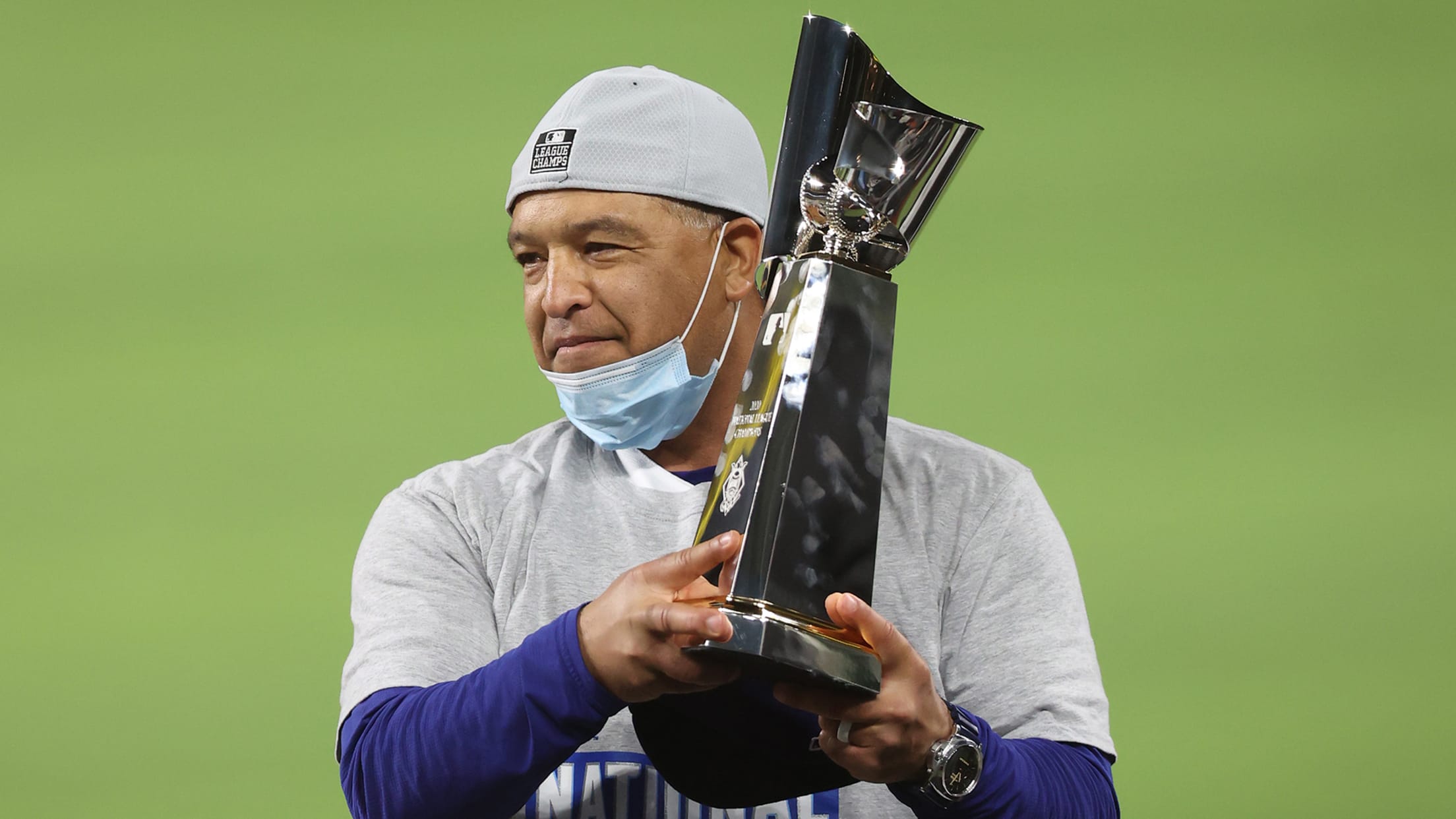 This is how it happened in the baseball October before this for Dave Roberts and the Dodgers, when they were supposed to be on their way to another World Series: They were ahead of the Nationals, 3-1, in Game 5 of a Division Series in the seventh inning and he
Seager wins MVP after record-setting NLCS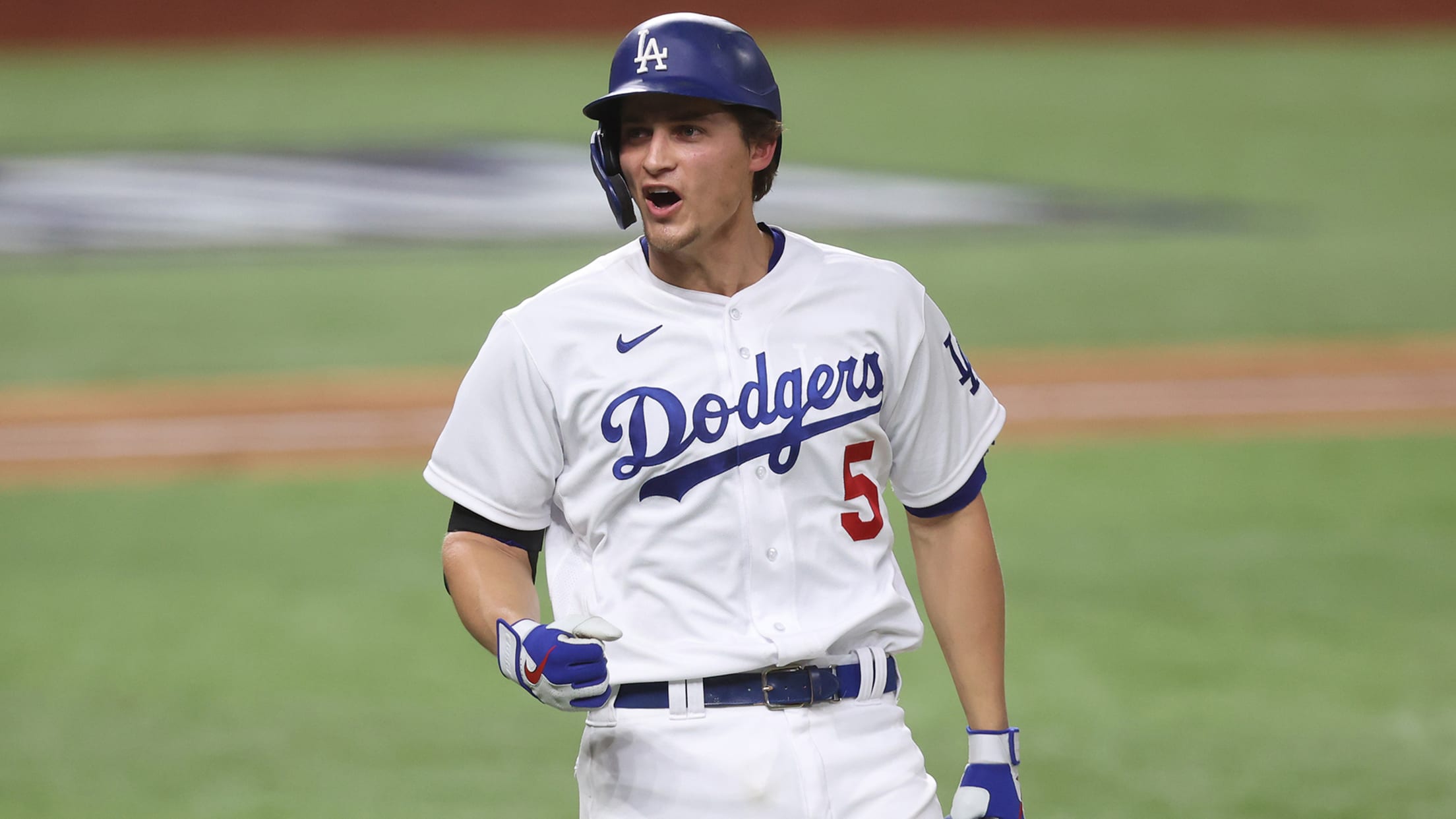 One or two hits can make the difference between advancing to the World Series and going home in a seven-game National League Championship Series. Imagine the impact of an NLCS-record-setting five-homer, 11-RBI performance.
Nick Krall to lead Reds' baseball ops dept.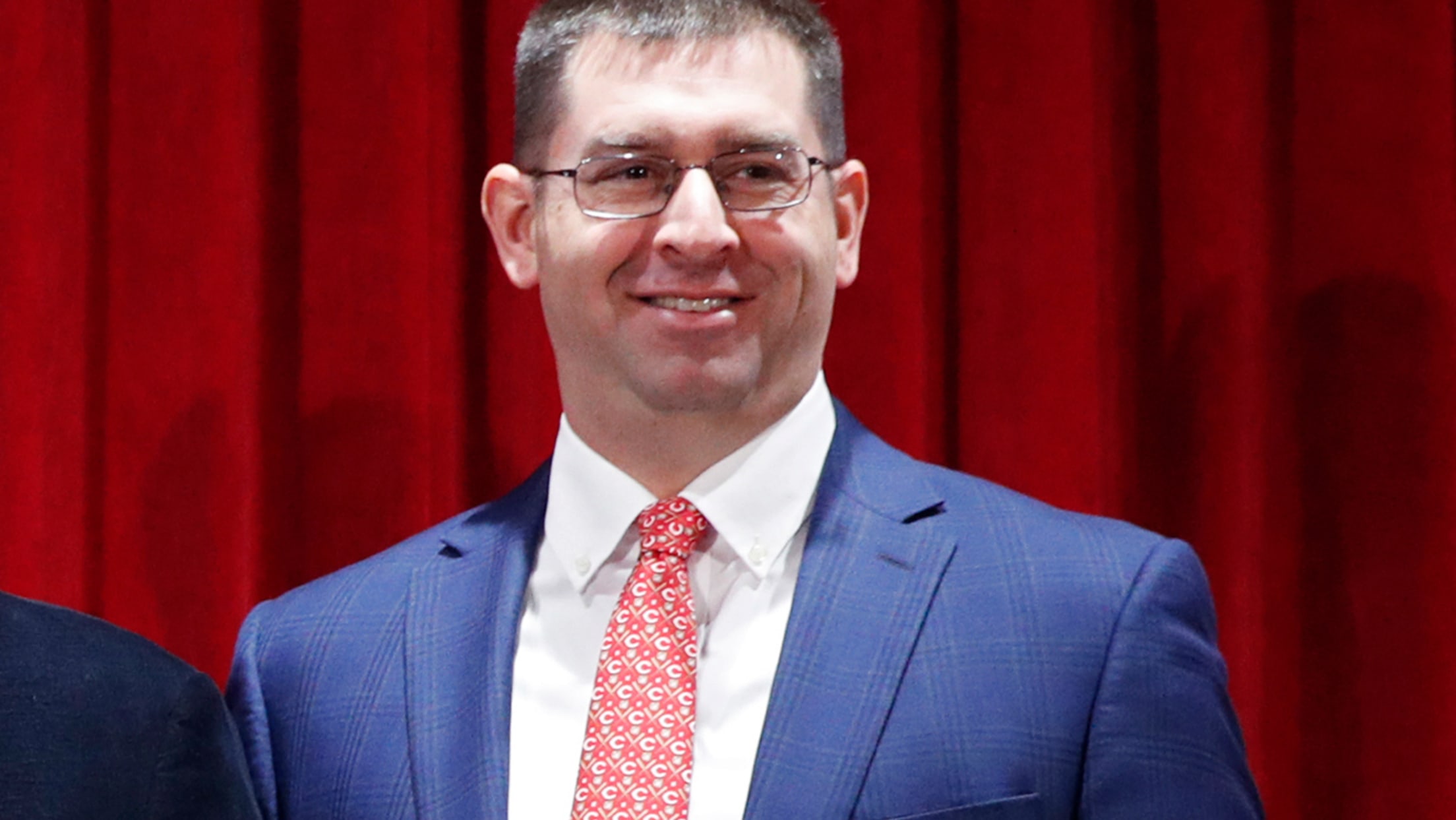 CINCINNATI -- To replace president of baseball operations Dick Williams, who resigned earlier this month, the Reds looked internally for his replacement. Vice president and general manager Nick Krall was named Monday as the head of baseball operations for the club. Krall, who will turn 43 next month, will retain
From the chief: LAFD can wear Dodgers caps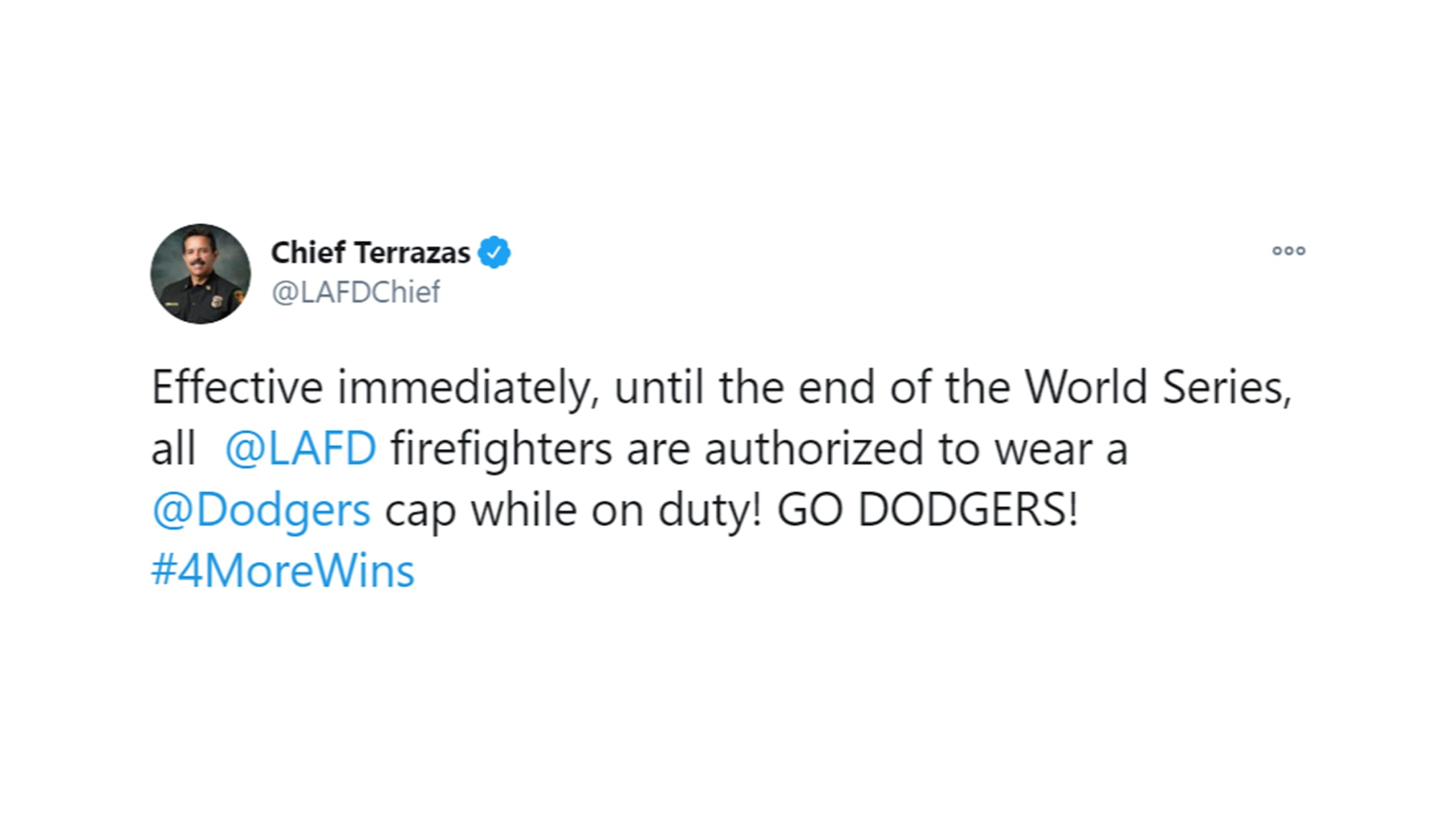 The Dodgers are headed to the World Series after clinching their third National League pennant in four years Sunday, and all of Los Angeles is celebrating a thrilling 4-3 win over the Braves in Game 7 of the National League Championship Series. That includes the Los Angeles Fire Department, whose
LA's Superman DP adds to ATL's blooper reel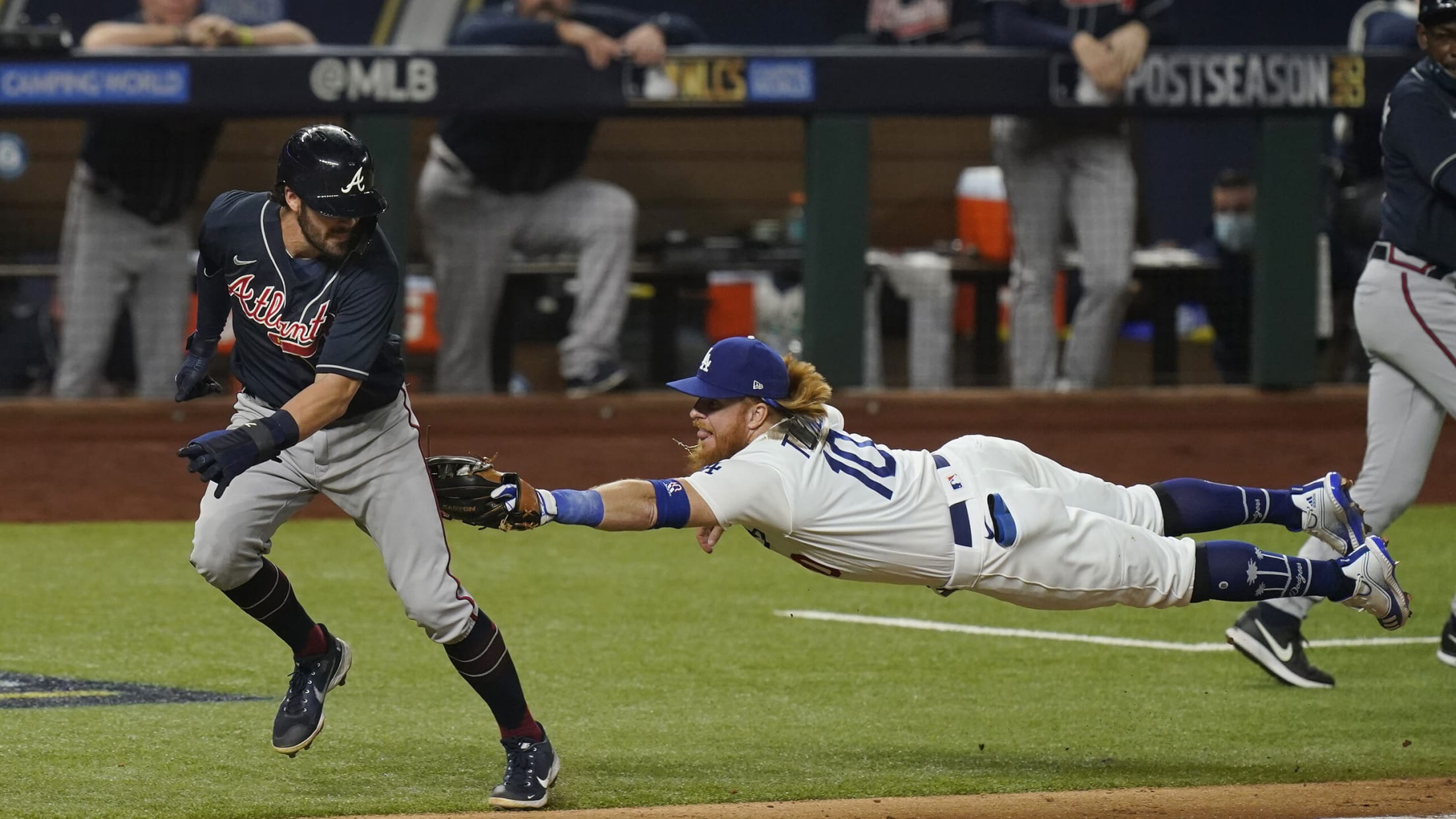 The fourth inning of Game 7 of the National League Championship Series on Sunday at Globe Life Field could have been a nightmare for the Dodgers. But a key double play -- fueled by another questionable Braves baserunning decision -- allowed Los Angeles to stay within one, setting the stage
A long championship drought is about to end
And then there were two. When the Rays clinched the American League pennant with a 4-2 victory over the Astros in Game 7 of the AL Championship Series on Saturday night, they advanced to the World Series for the second time in franchise history. They'll face the Dodgers, who beat
7 moments that made NLCS Game 7 a classic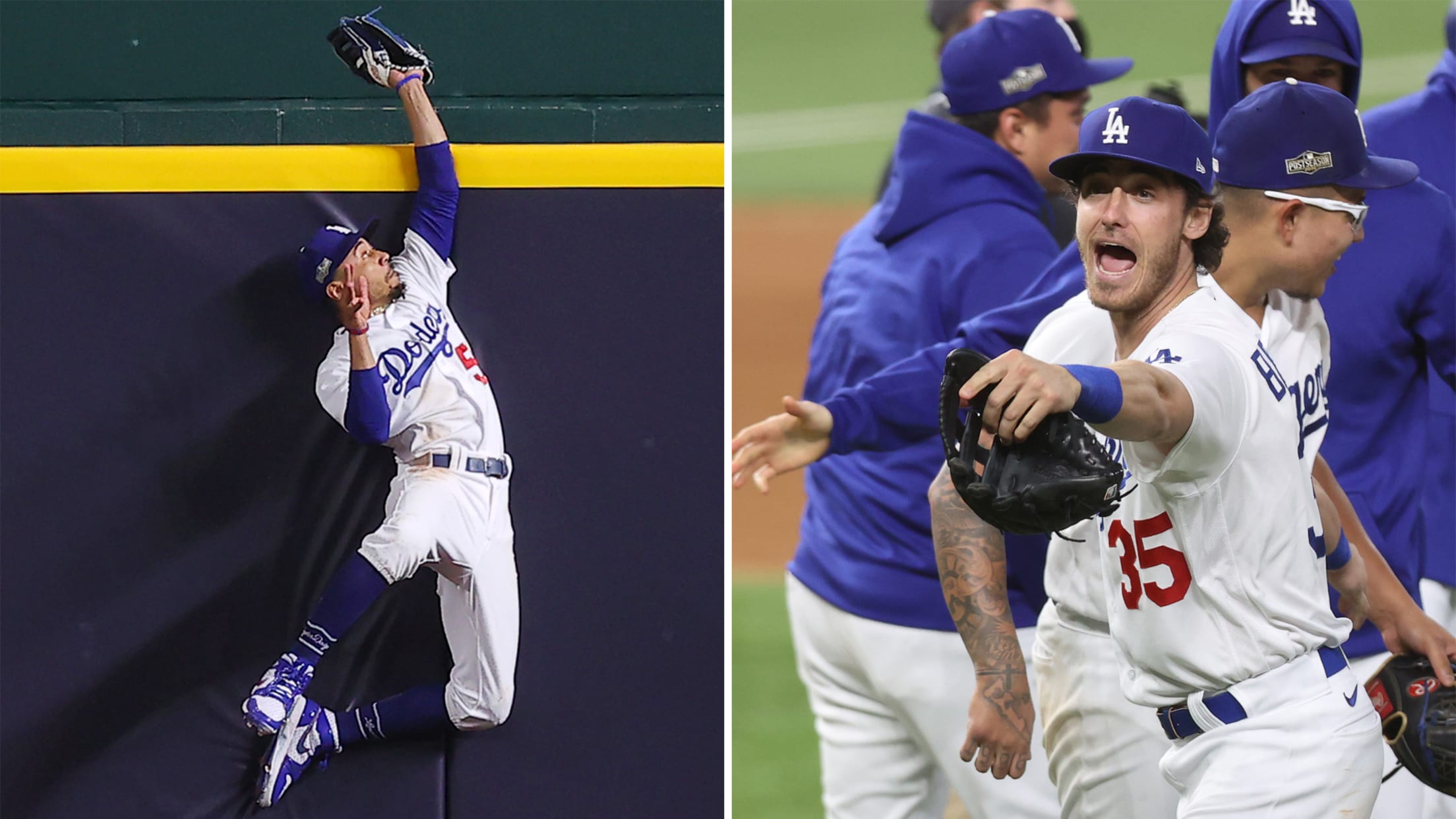 It was Texas-sized tension. Arlington's Globe Life Field is a colossal construction. But because of a history of incomplete Octobers for the two franchises on the field Sunday night and the way this National League Championship Series had unfolded, the building could not contain the weight of what a World
Roberts plays cards right with Game 7 moves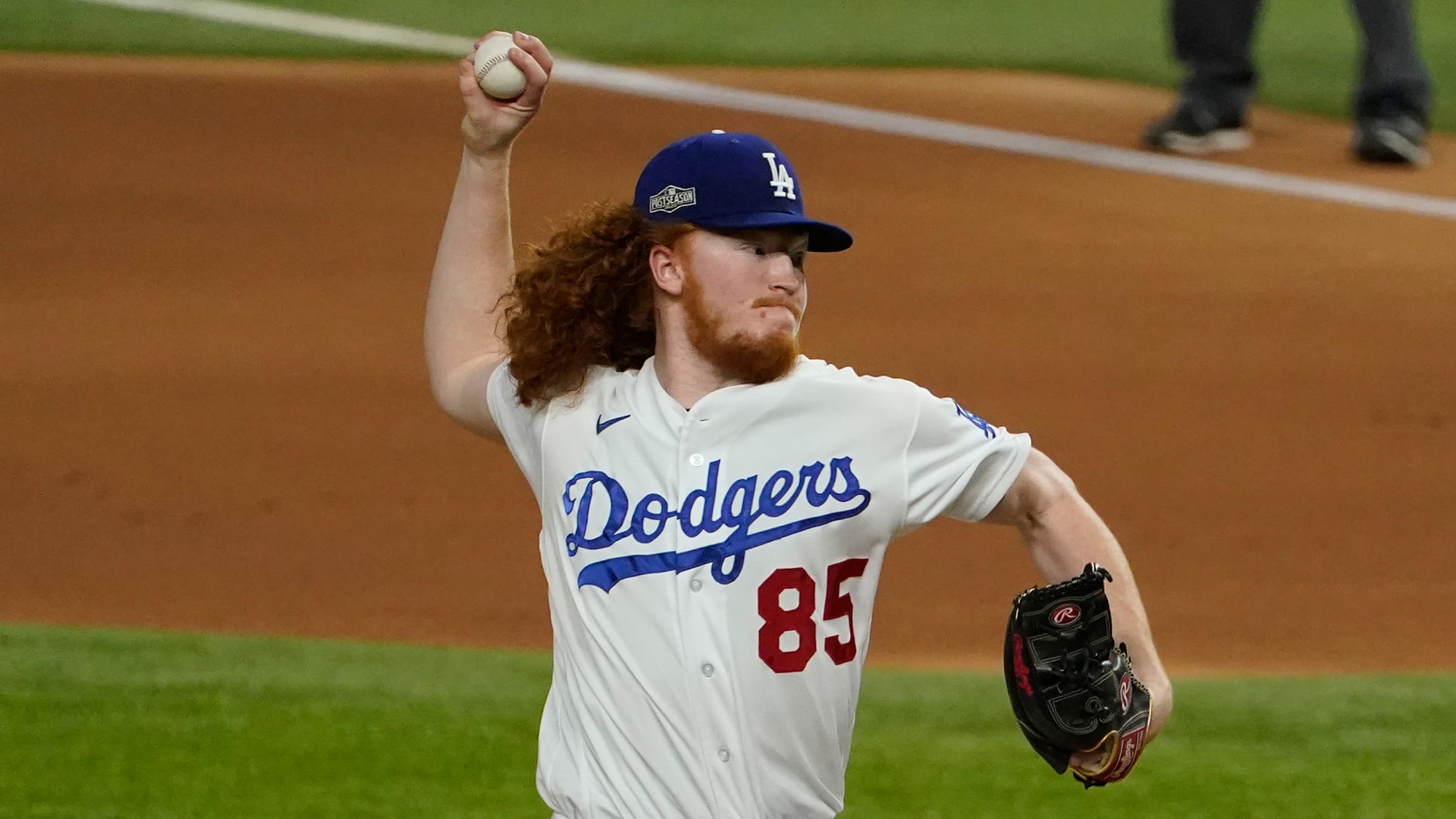 From Game 7's wobbly outset with 23-year-old Dustin May and 26-year-old Tony Gonsolin to its storybook finish with a perfect three-inning save from 24-year-old Julio Urías, the stealth youth movement within the Dodgers' pitching staff was on national showcase at Globe Life Field in Arlington in Sunday's 4-3 win over
These teams came back from 3-1 deficits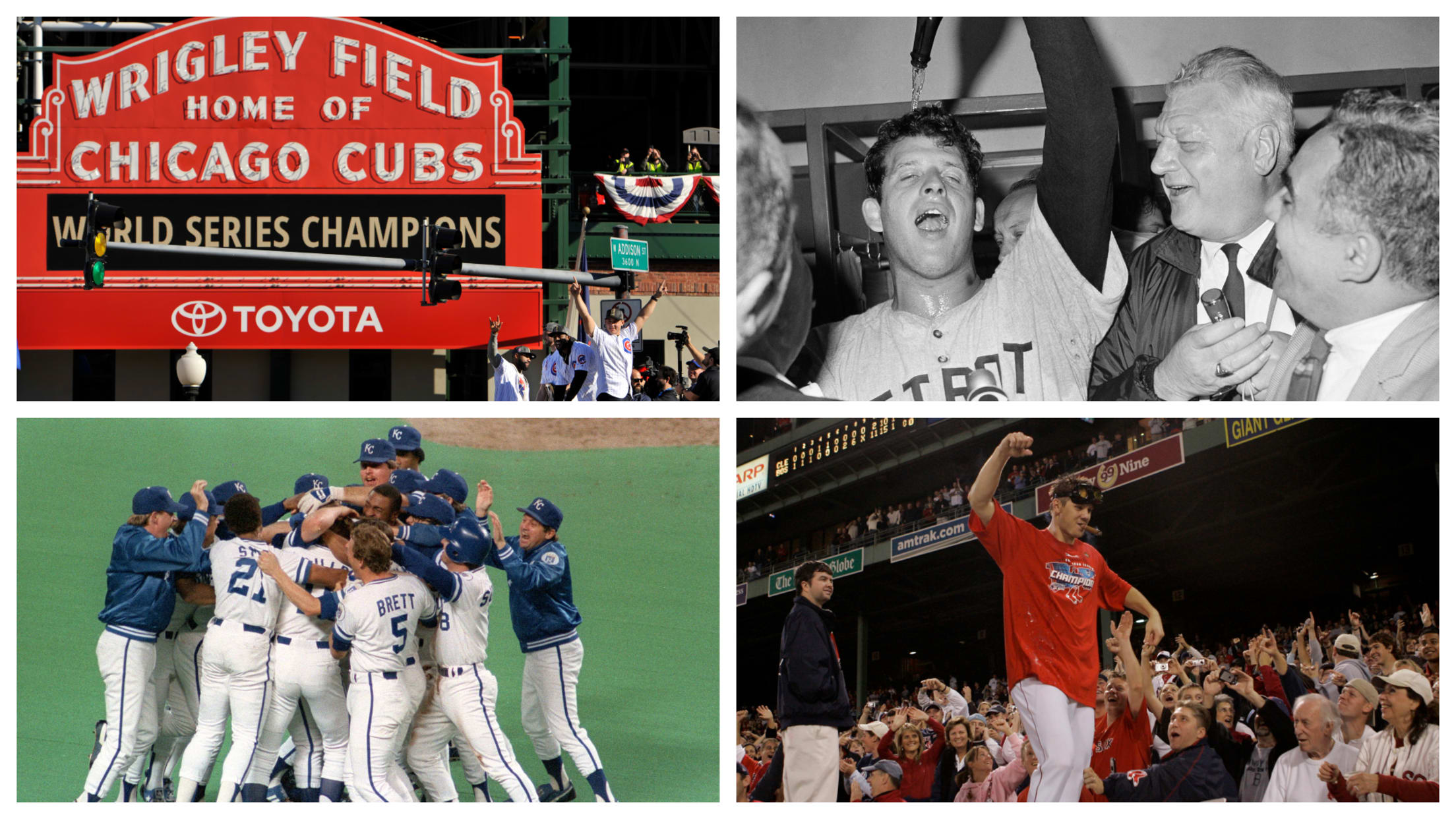 There are few things more imposing for a team than being down three games to one in a seven-game series, but it can also be freeing. Once a club is backed into that corner, the pressure's off; either it wins three games in a row or it tips its cap
Gibson, Brock specials to air next two weeks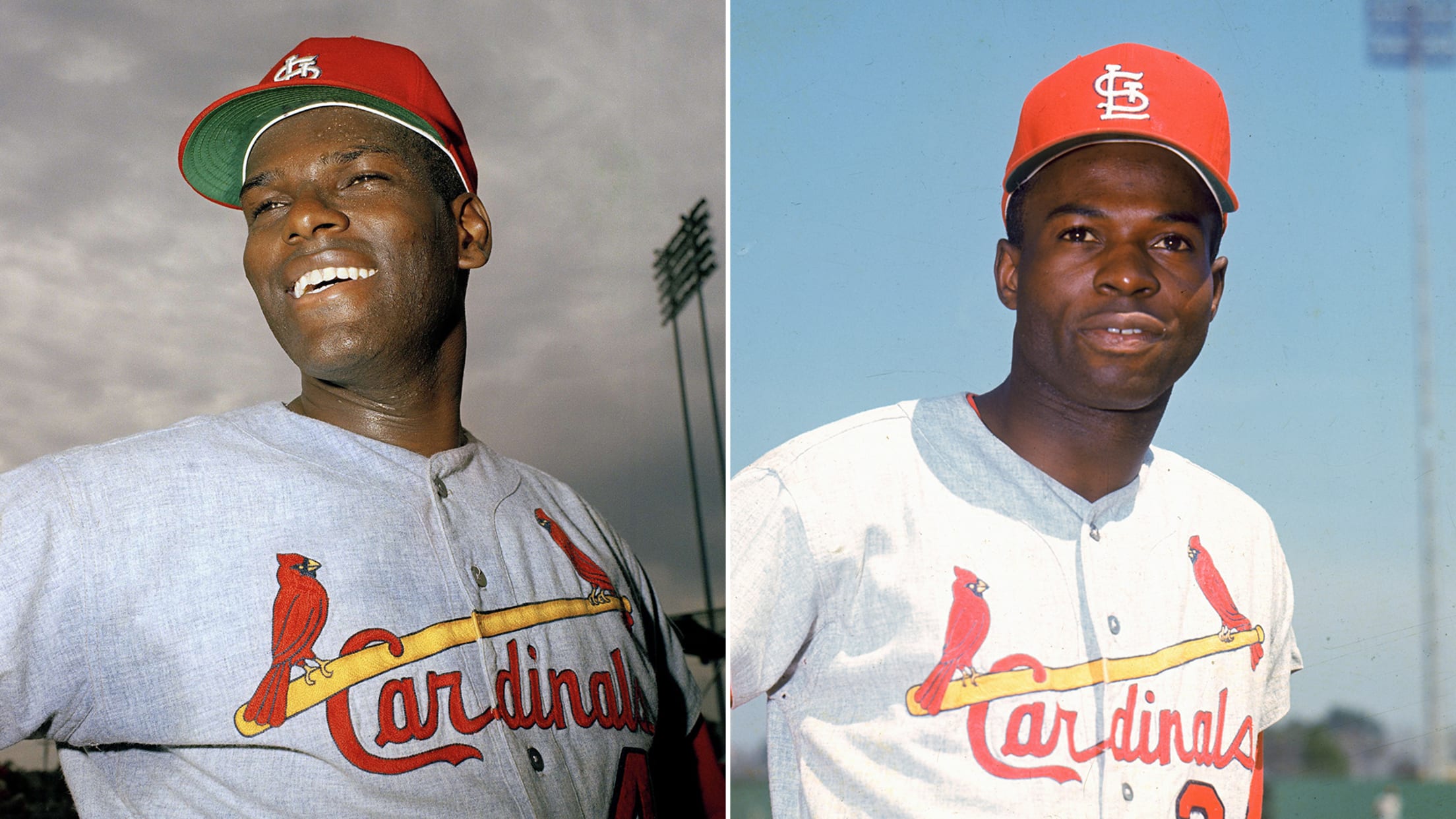 ST. LOUIS -- The Cardinals lost two baseball icons this year in Hall of Famers Bob Gibson and Lou Brock, and FOX Sports Midwest will pay tribute to both this week. Along with career highlights, their impact in St. Louis and on Cardinals baseball will also be discussed in the