Another night, another leadoff HR by Tatis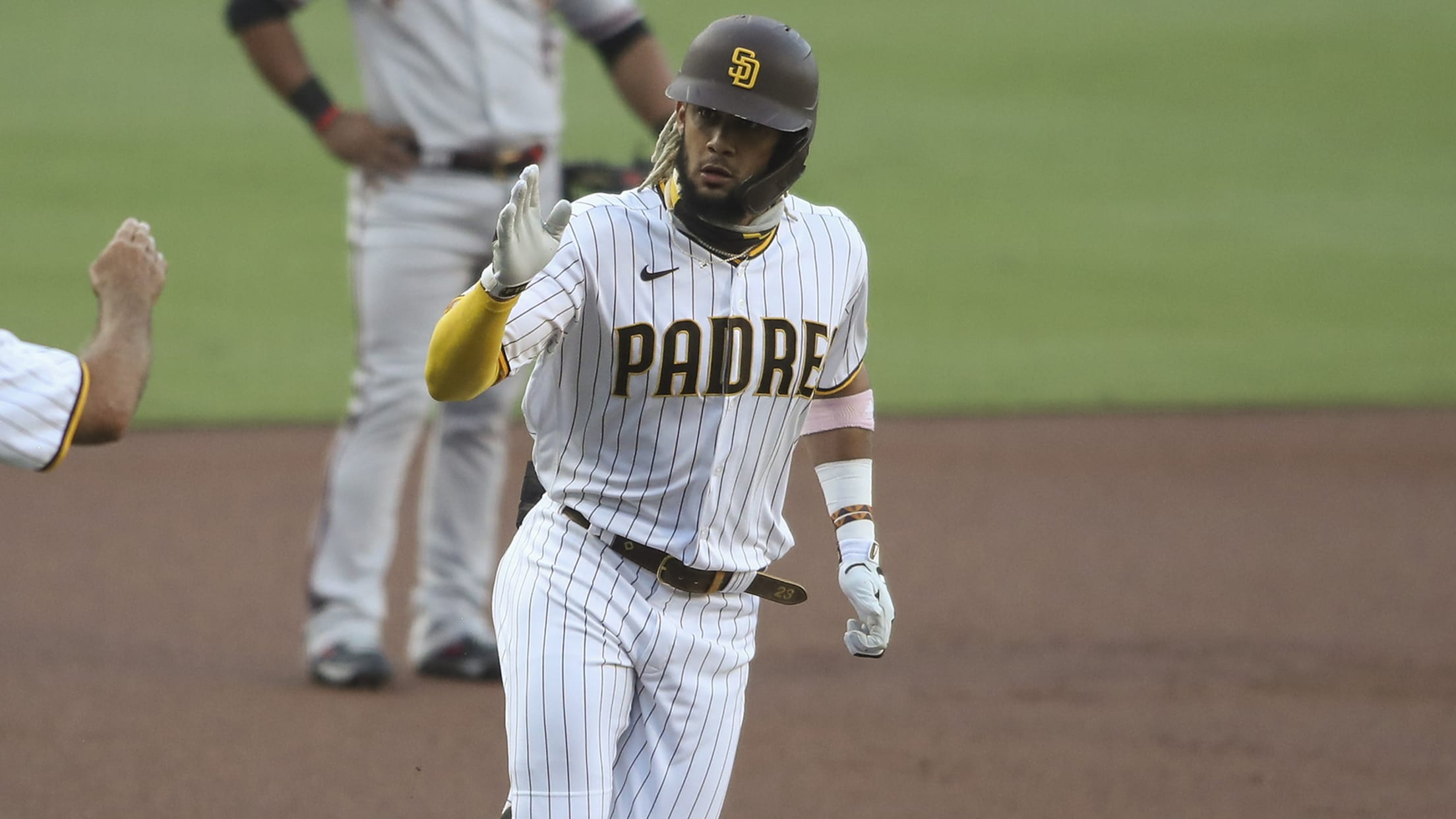 SAN DIEGO -- Call him the human 1-0 lead. Fernando Tatis Jr. sure knows how to start a ballgame. For the second consecutive night, the Padres' shortstop launched a leadoff home run with his team's first swing of the game, this time a 394-foot blast off D-backs right-hander Merrill Kelly
Stanton (hamstring) expected to land on IL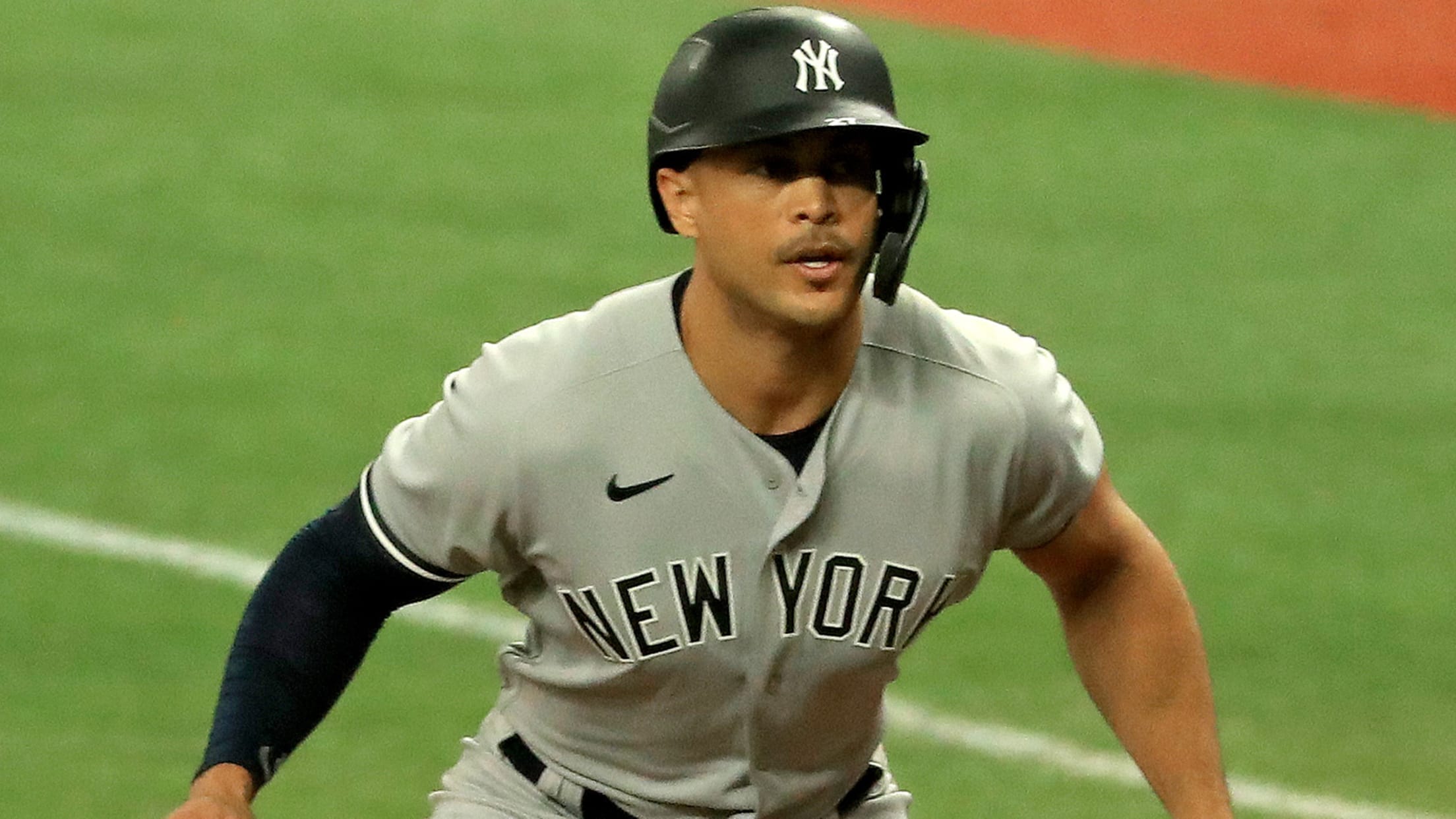 The combination of Giancarlo Stanton's leaner frame and lethal power permitted the Yankees to dream on big numbers, but after missing most of last season, the designated hitter appears to be headed back to the injured list. Stanton was removed from a 5-3 loss to the Rays on Saturday, the
Soto ties Mantle, visits 'fam' on 1st 2020 HR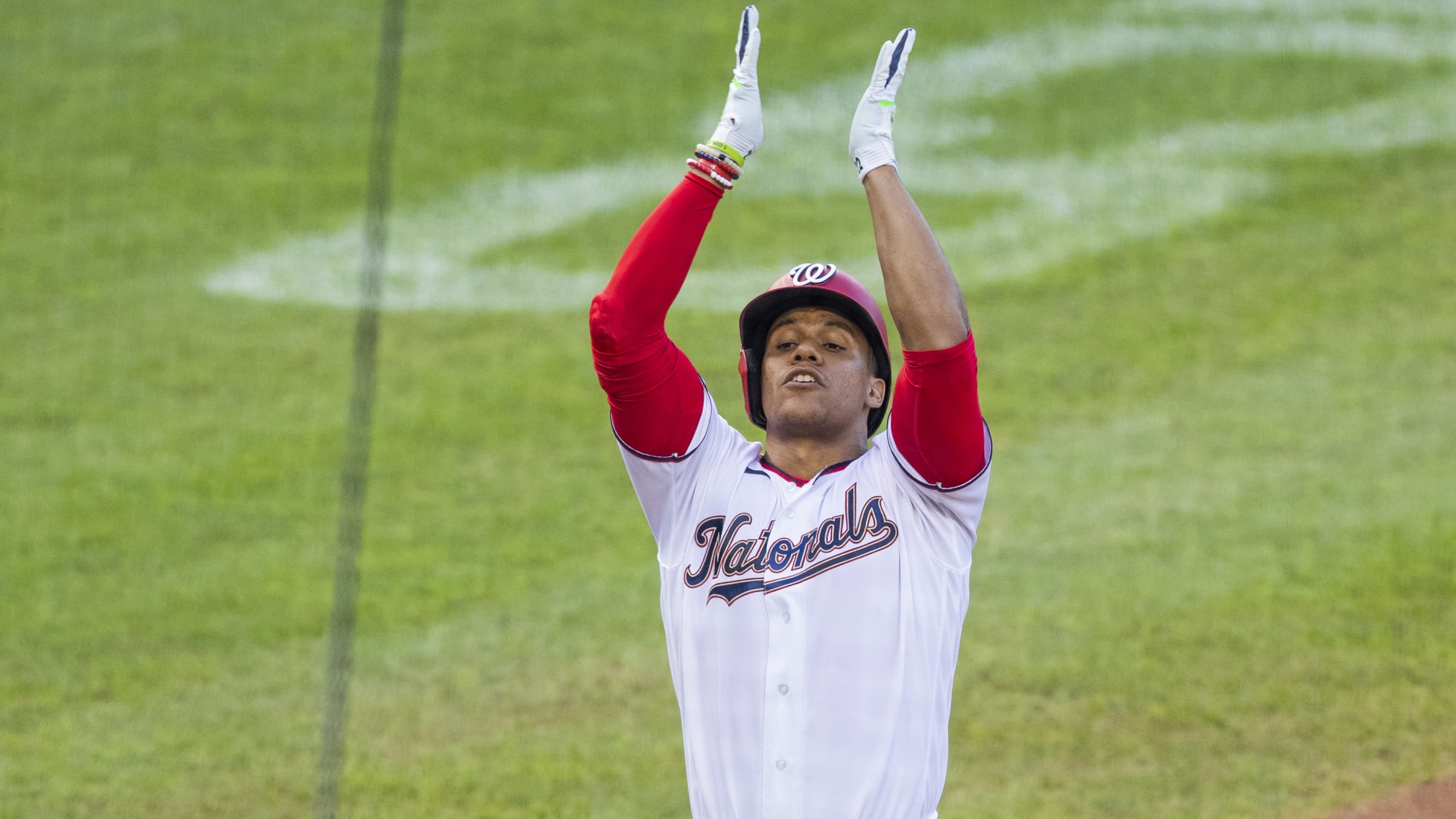 WASHINGTON -- When Juan Soto had cardboard cutouts of his family placed in left field for his season debut on Wednesday, he said he felt like his relatives were at Nationals Park with him. Perhaps one of them almost caught his first home run of 2020 on Saturday night, then.
After 'chilling' collision, Evans at hospital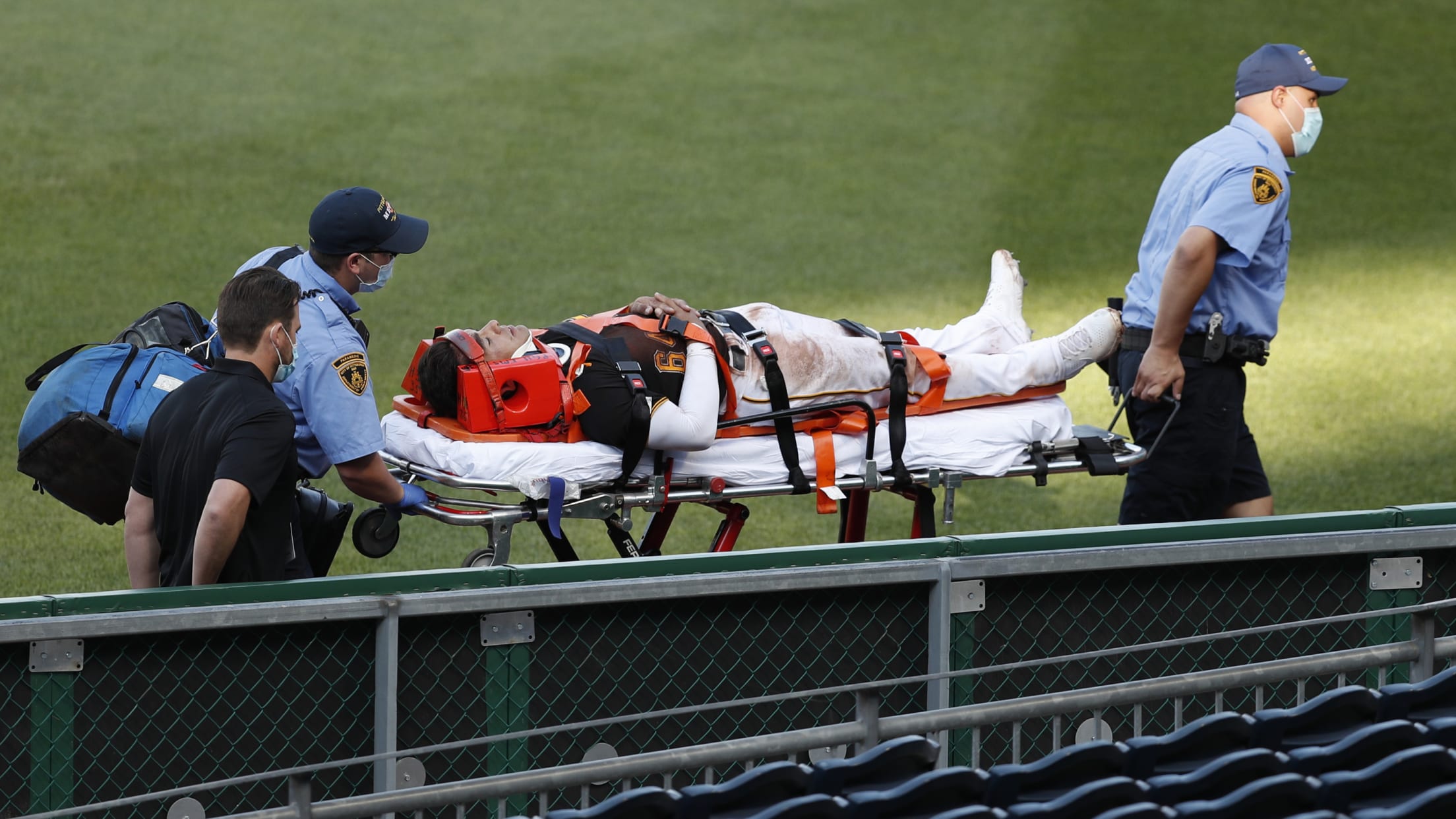 PITTSBURGH -- Pirates infielder Phillip Evans was taken off the field on a stretcher during the sixth inning of Pittsburgh's 11-5 loss to the Tigers at PNC Park after a collision with right fielder Gregory Polanco. After the game, manager Derek Shelton said the club was awaiting updates while Evans
JV 'not progressing as quickly as he'd like'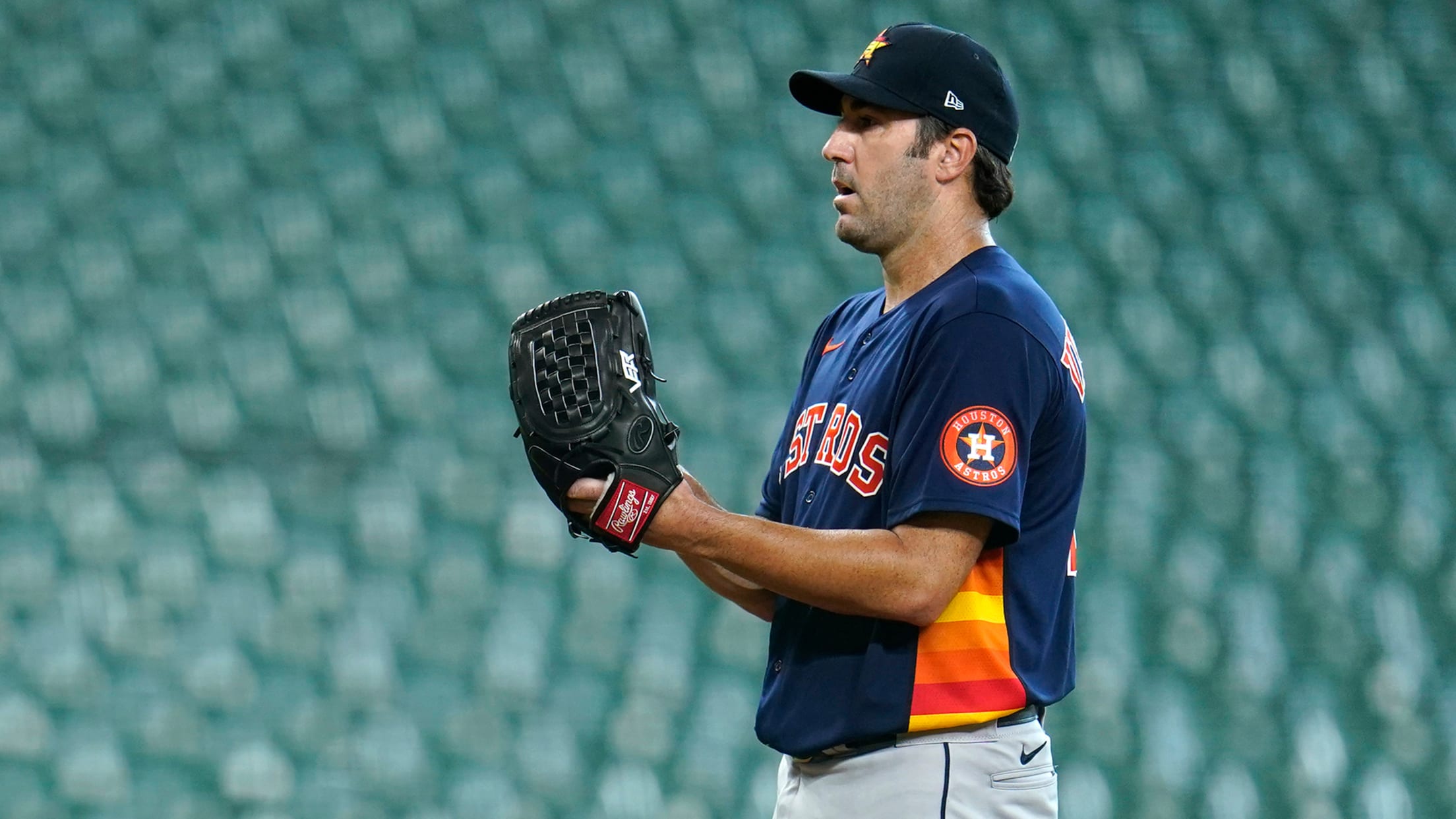 Astros ace pitcher Justin Verlander, who suffered a right forearm strain in his first start of the season, is "not progressing as quickly as he'd like," manager Dusty Baker said prior to Saturday's 3-1 loss to the A's in Oakland. Verlander threw six strong innings on July 24 against the
Tigers hit 4 homers before recording 1st out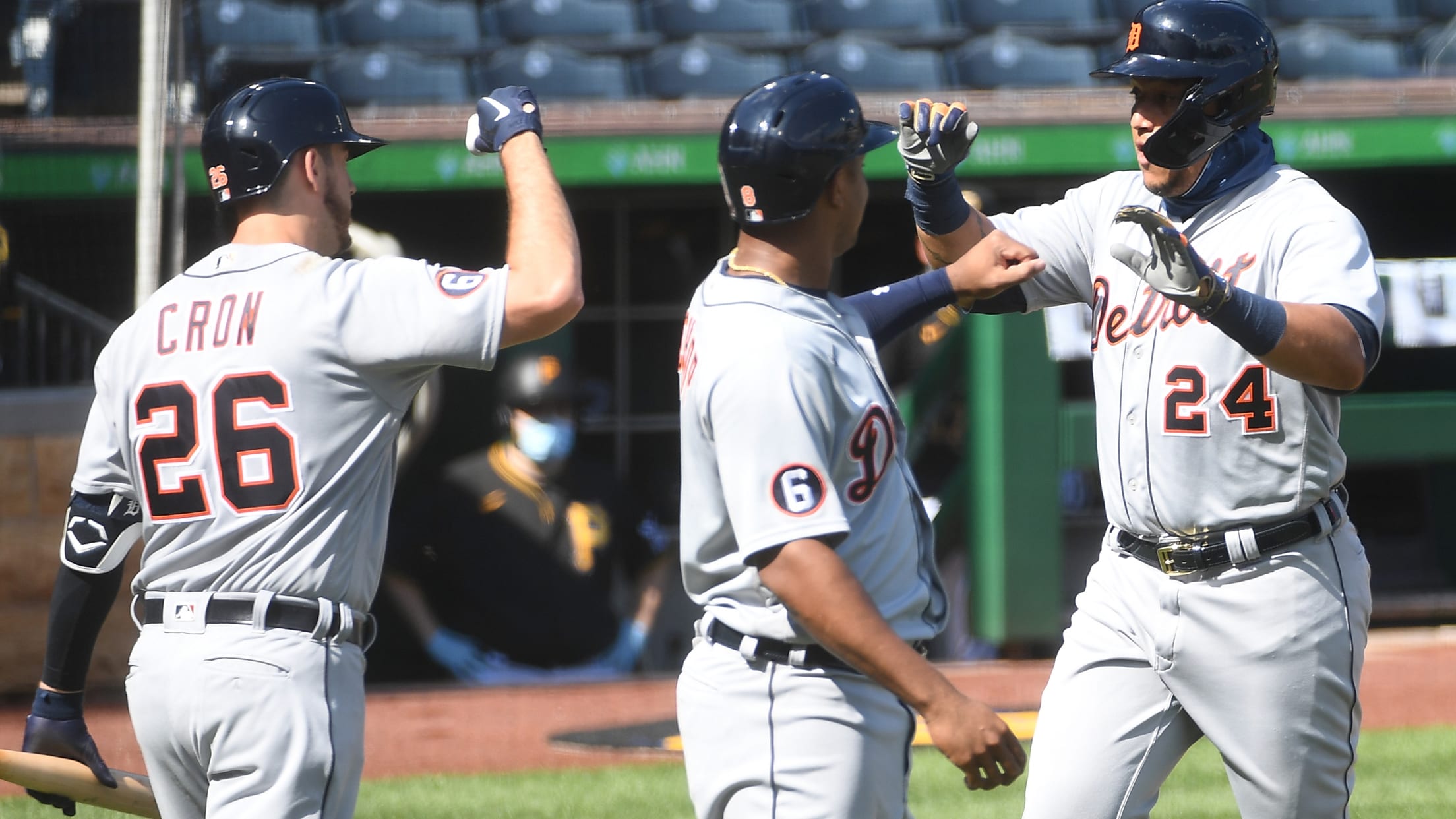 The Tigers scored five runs Saturday before they recorded their first out. By the end of the fourth inning, they needed all of those runs. Four of Detroit's first five batters homered off Pittsburgh starter Derek Holland, putting the Tigers ahead for good -- though it drew close later --
Montas 'feeling it' in A's 8th straight win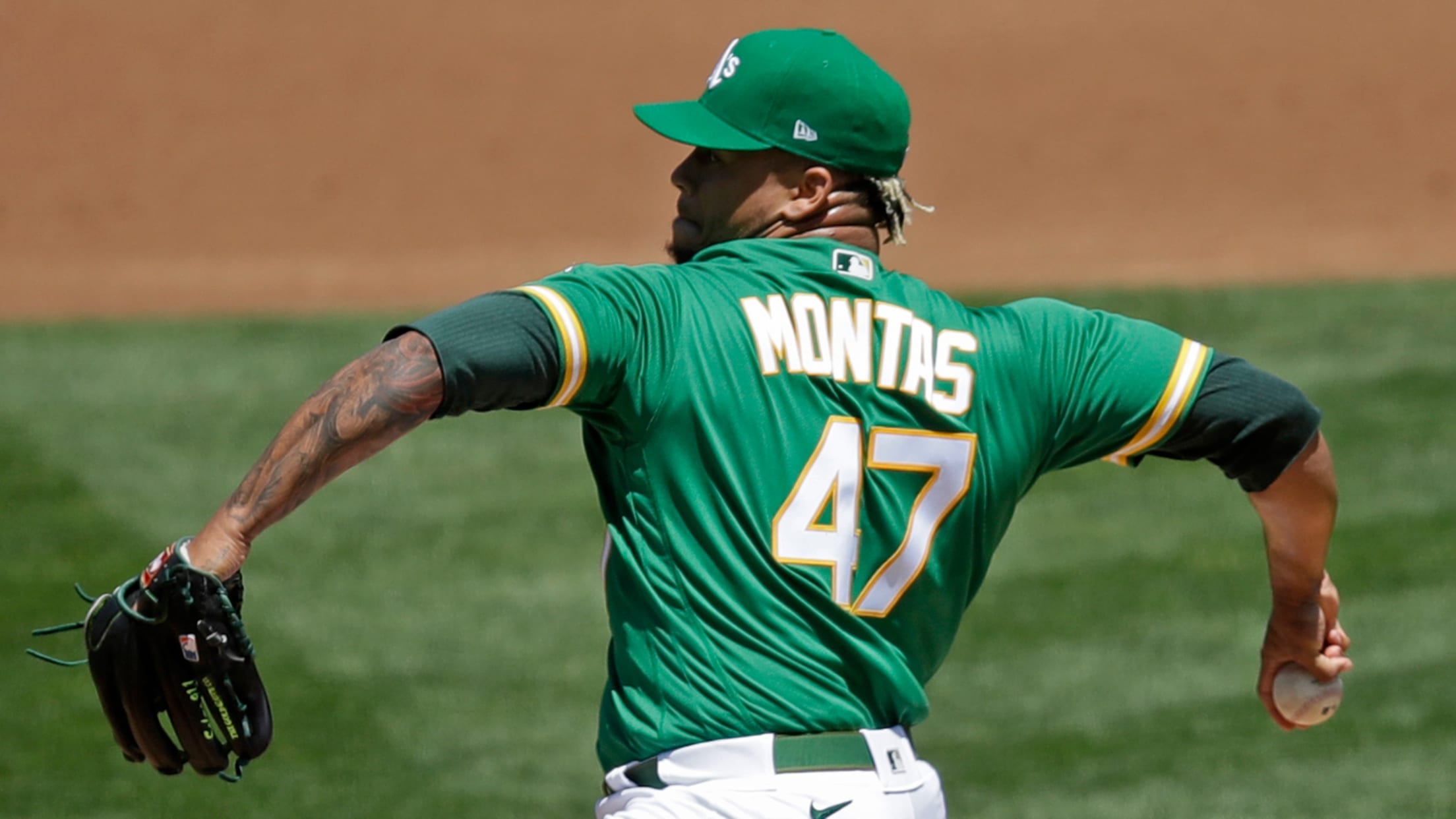 OAKLAND -- Frankie Montas embraced the first Opening Day assignment of his career this season as an opportunity to prove that he can be a No. 1 pitcher in this league. Four starts in, he's looked every bit of the ace the A's were hoping for. The A's rode another
Feisty Rays win battle of bullpens vs. Yanks
ST. PETERSBURG -- After Tyler Glasnow went just 2 2/3 innings in an 8-4 loss to the Yankees in the first game of Saturday's doubleheader, the Rays entered the second game knowing they were going to need strong, efficient innings out of a bullpen that has been relied on heavily
These 5 teams are already postseason locks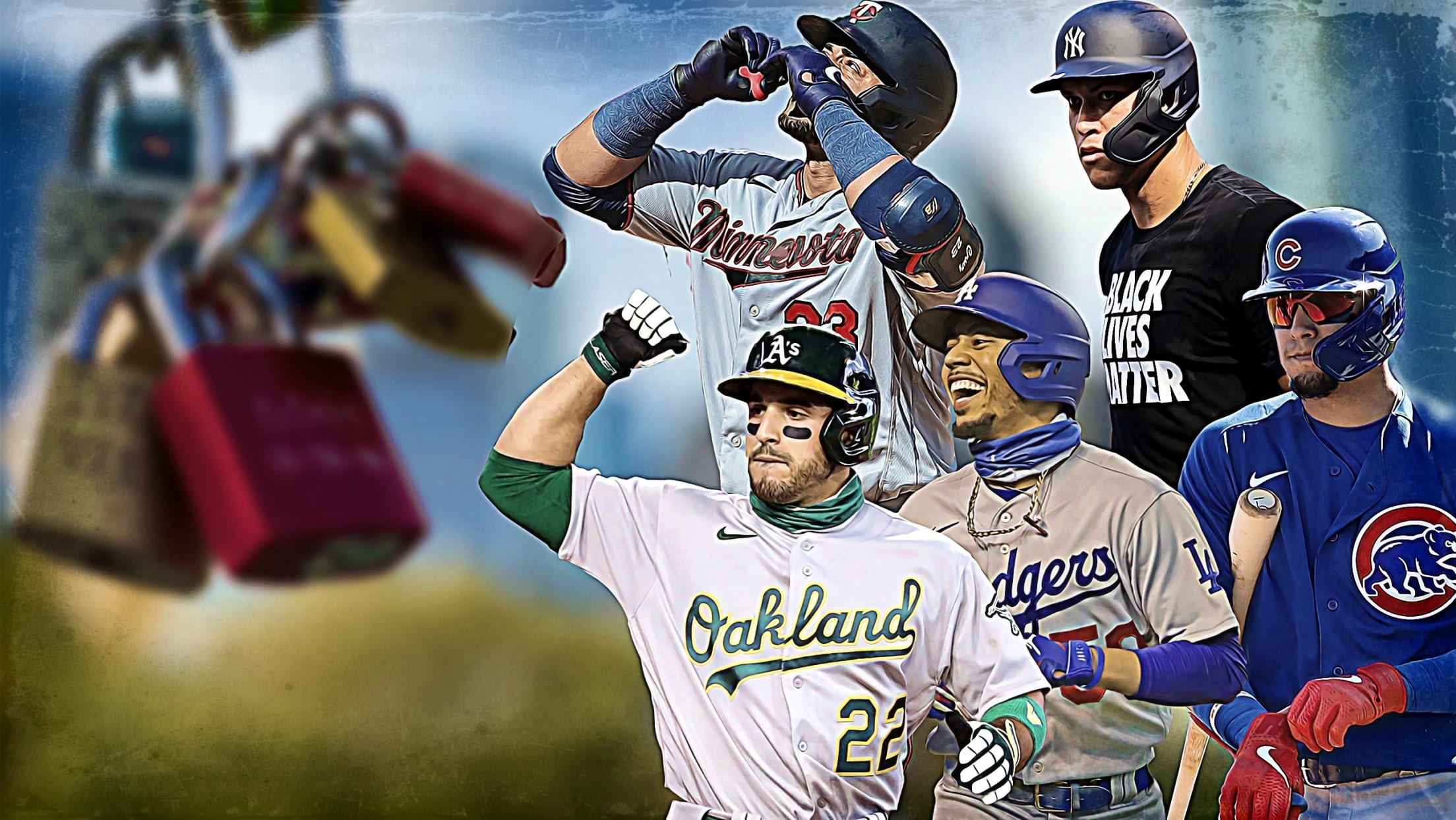 Several teams have already played 13 games, which means by Sunday, they will be more than a quarter of the way through the season. That's farther than you realized, right? You blink, and you miss a lot. Thus, you might be a little surprised how, already, a few teams are
O's rally in 8th starts with B2B pinch-hit HRs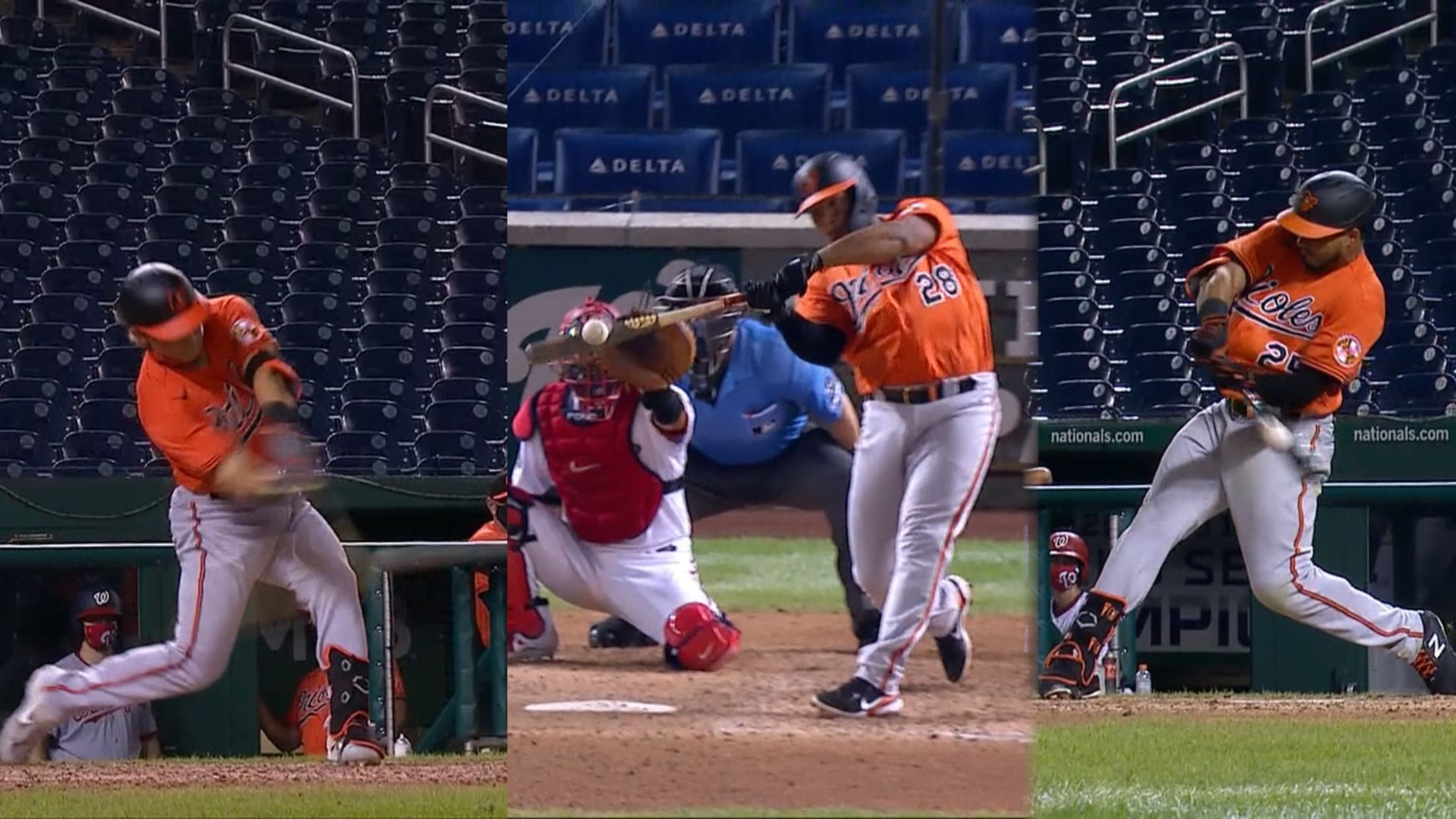 Over the first 13 games of the Orioles' schedule, a trend developed. In the nine games they hit at least one home run, they've averaged nearly six runs per game. In the four games they haven't, they've averaged just two runs per game. Much of this arithmetic is simple --
Dodgers encouraged by Seager's back scan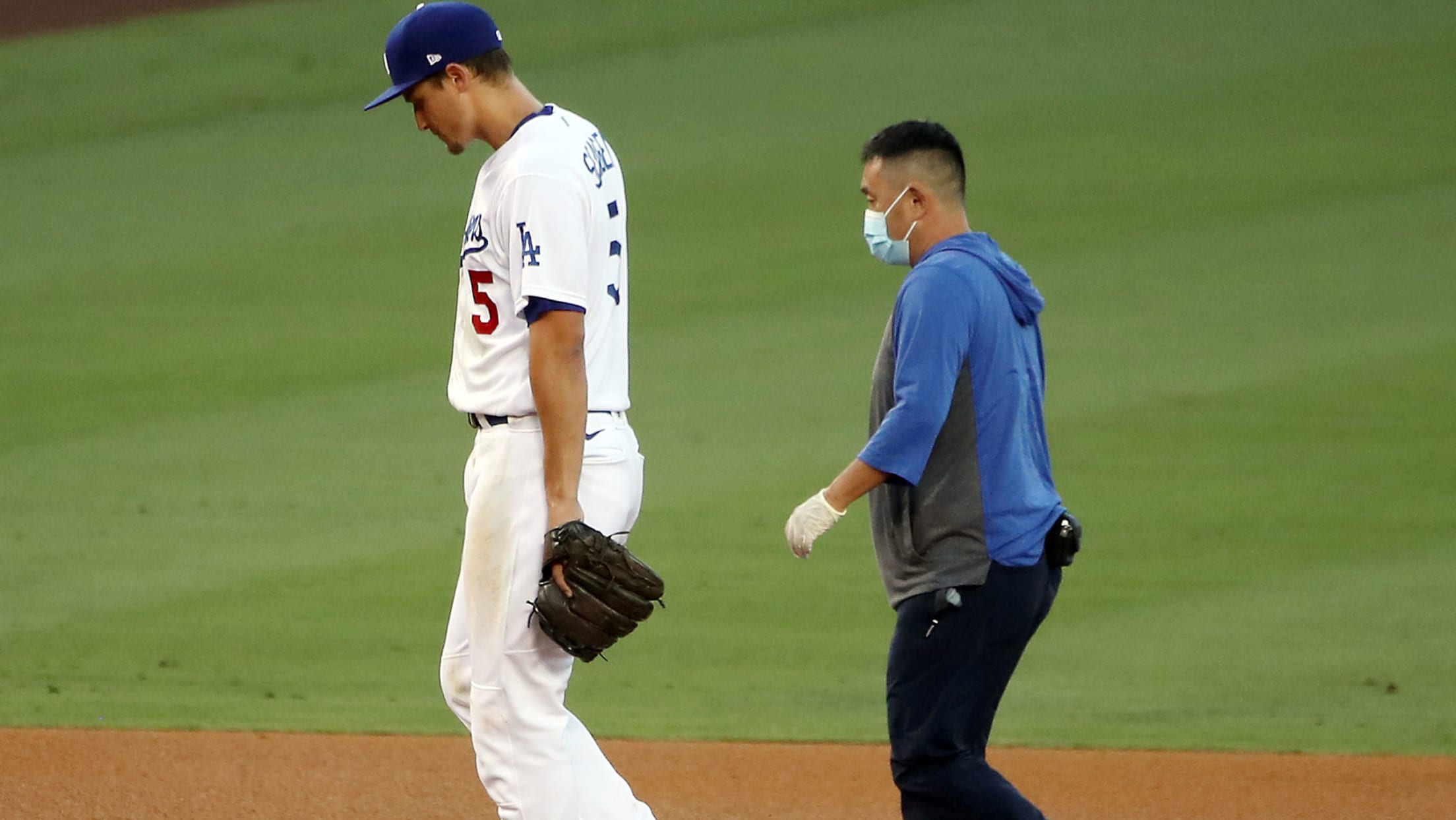 Dodgers shortstop Corey Seager's back scan "proved to be clean," manager Dave Roberts said on Saturday. Seager, removed from Friday night's 7-2 win with lower back discomfort, was not in Saturday's lineup against the Giants. Chris Taylor was penciled in at shortstop. "It's still day to day, but very encouraged,"
deGrom's velocity increase has no parallel
Mets ace has added nearly 5 mph to his fastball since '16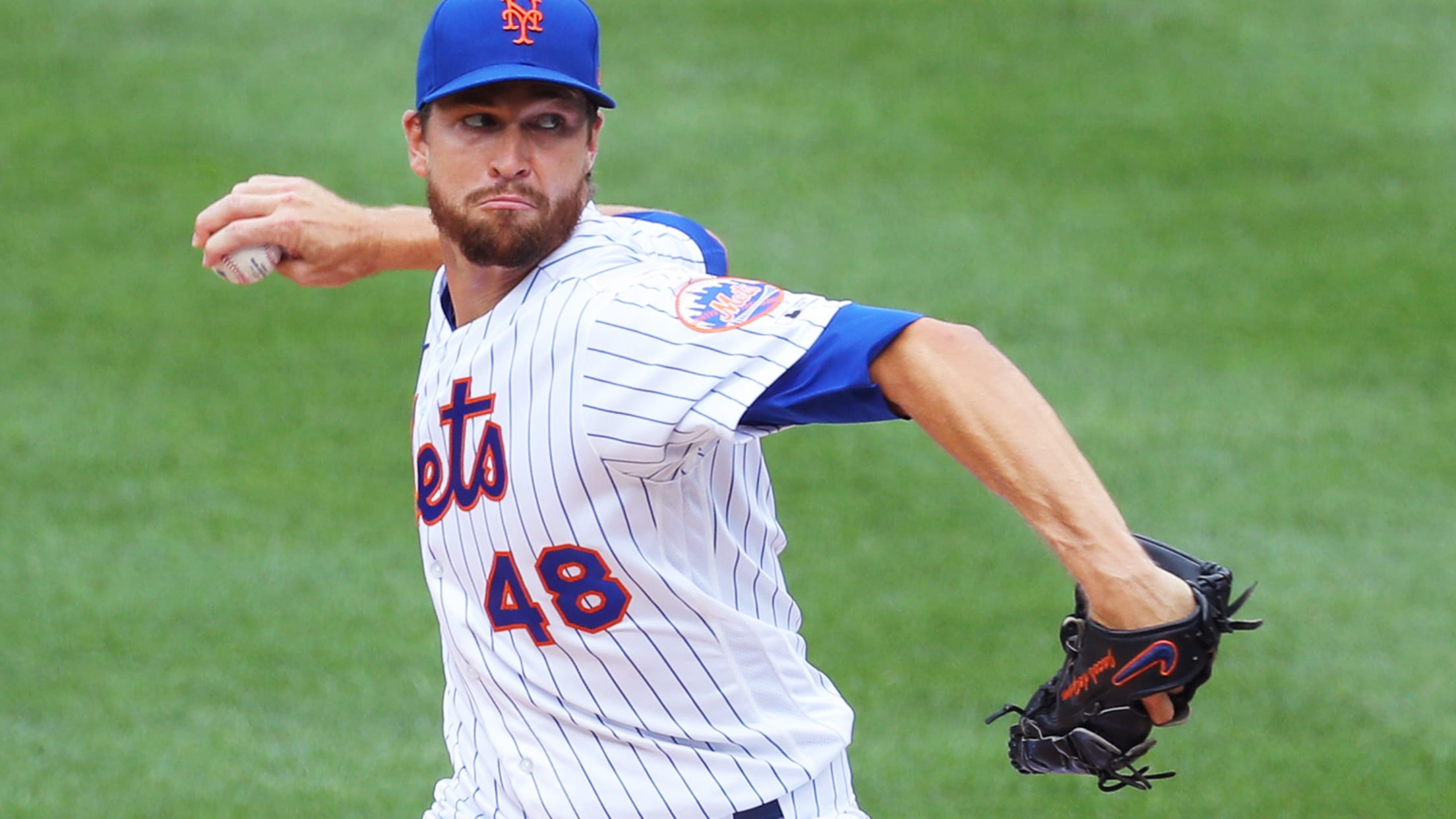 In the 2015 All-Star Game, a lanky, long-haired, pitcher named Jacob deGrom blew the American League's hitters away with what FOX broadcaster Joe Buck called, "the best stuff we've seen all night." In 2018-19, deGrom combined for a 2.05 ERA, struck out more than 11 batters per nine innings and
Gallo returns with HR in Rangers' shutout W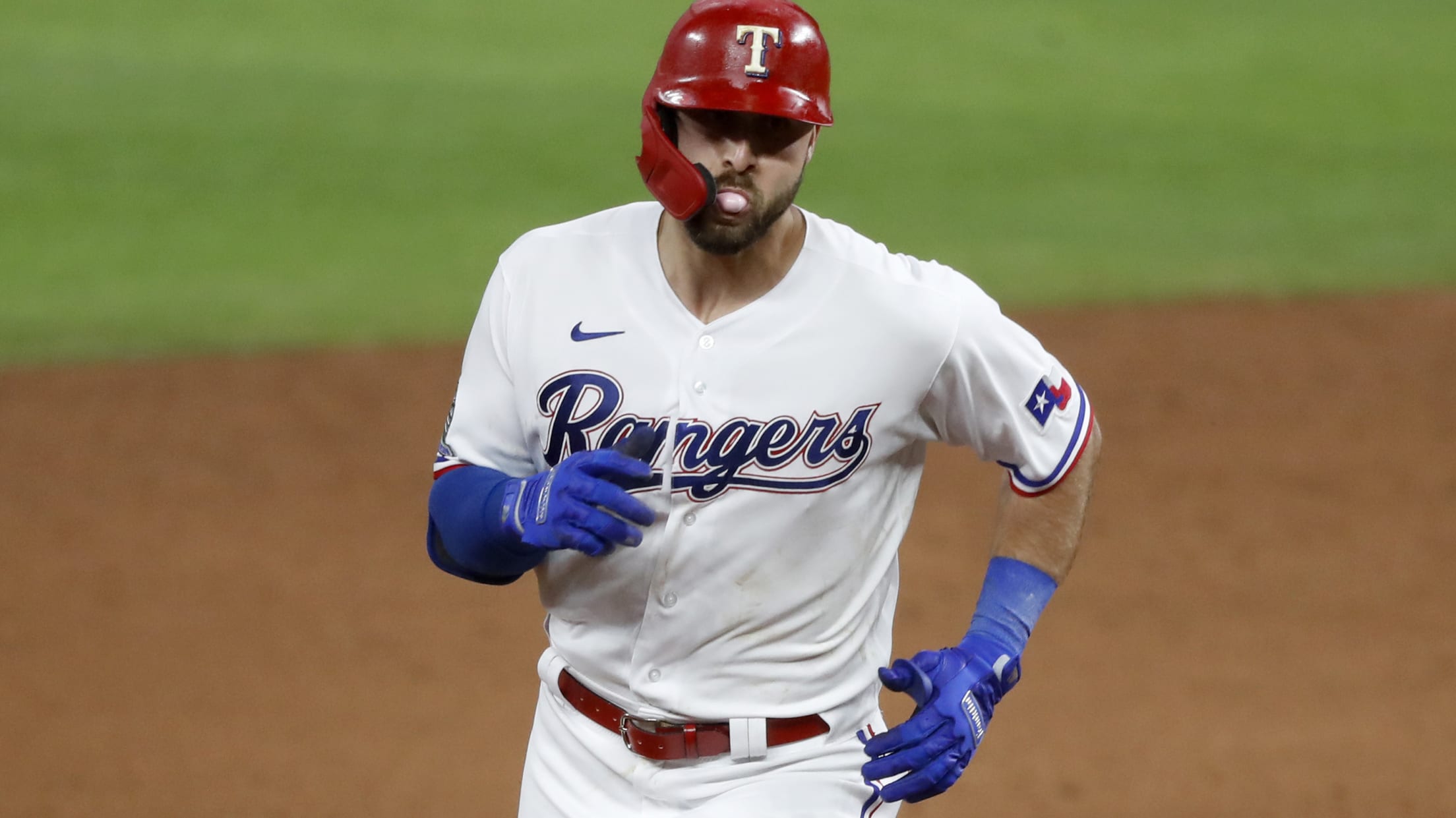 Joey Gallo's sore right wrist was good enough to return to the Rangers' lineup, and he provided enough power to support a terrific effort from starter Kolby Allard and five relievers. Gallo, who did not play Friday night, hit a two-run home run off Angels starter Patrick Sandoval in the
Giants place Samardzija (shoulder) on IL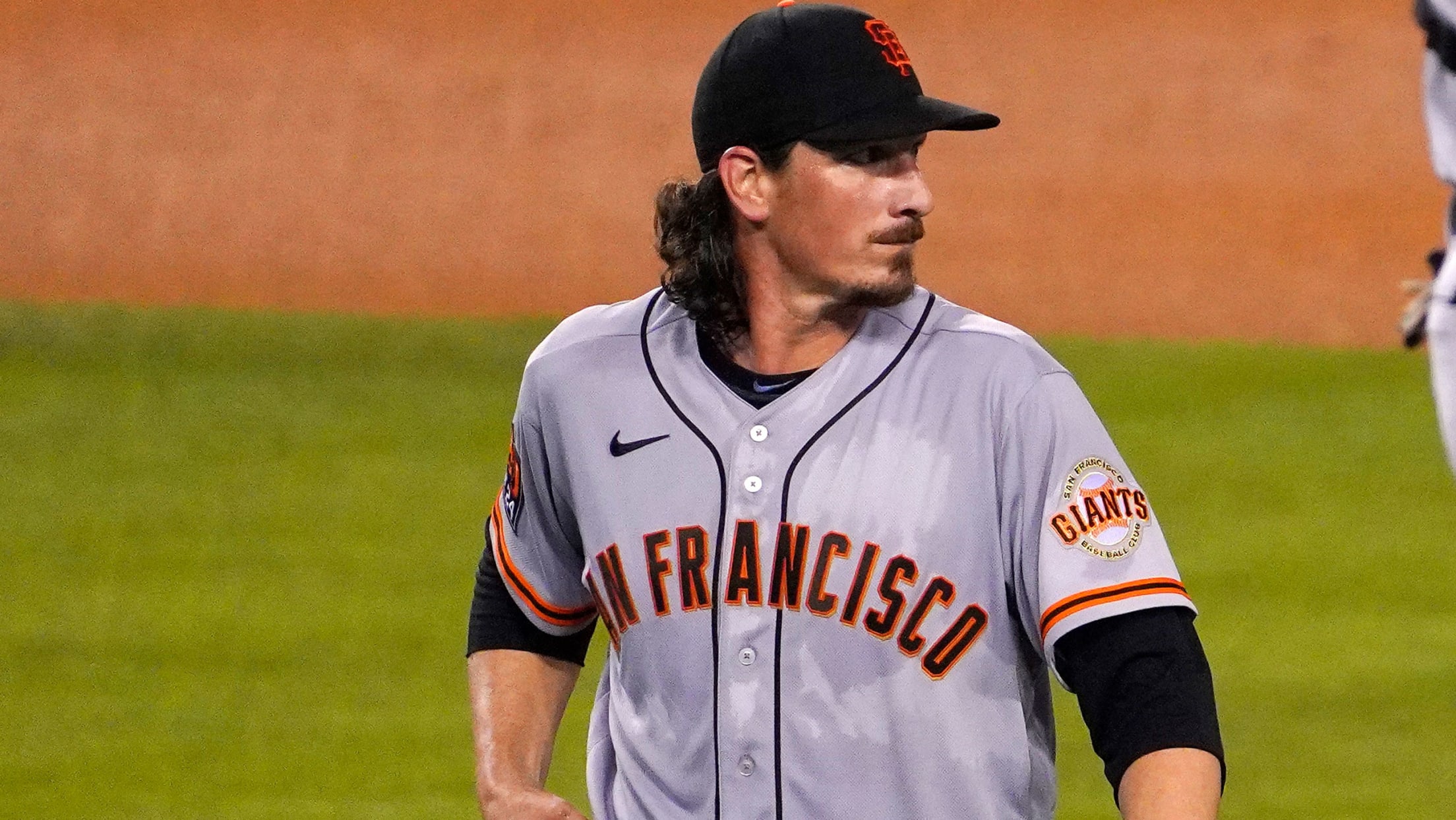 The Giants lost another member of their starting rotation after placing veteran Jeff Samardzija on the 10-day injured list with a right shoulder impingement on Saturday. Left-hander Andrew Suárez was recalled from the alternate training site to replace Samardzija on the 28-man roster. Manager Gabe Kapler said Samardzija was scheduled
Realmuto, Arrieta carry Phillies over Braves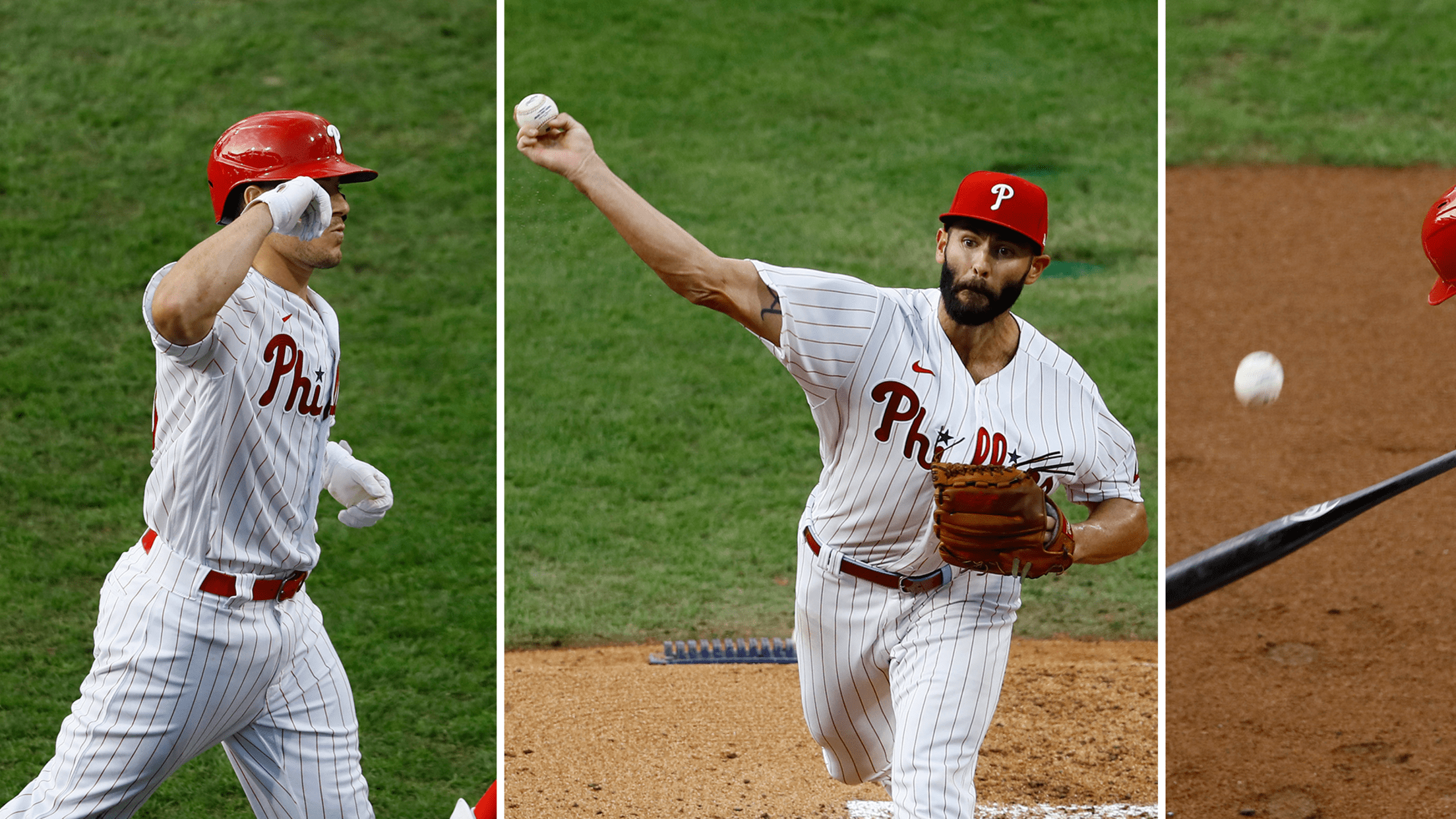 PHILADELPHIA -- It might seem like J.T. Realmuto is the only Phillies' player ticketed for free agency this offseason, if you have heard the steady "Sign J.T.!" chants behind Ashburn Alley at Citizens Bank Park or seen Bryce Harper's signing-a-check gesture following Realmuto's home runs. But there are others. Realmuto
Hosmer activated from IL, in Padres' lineup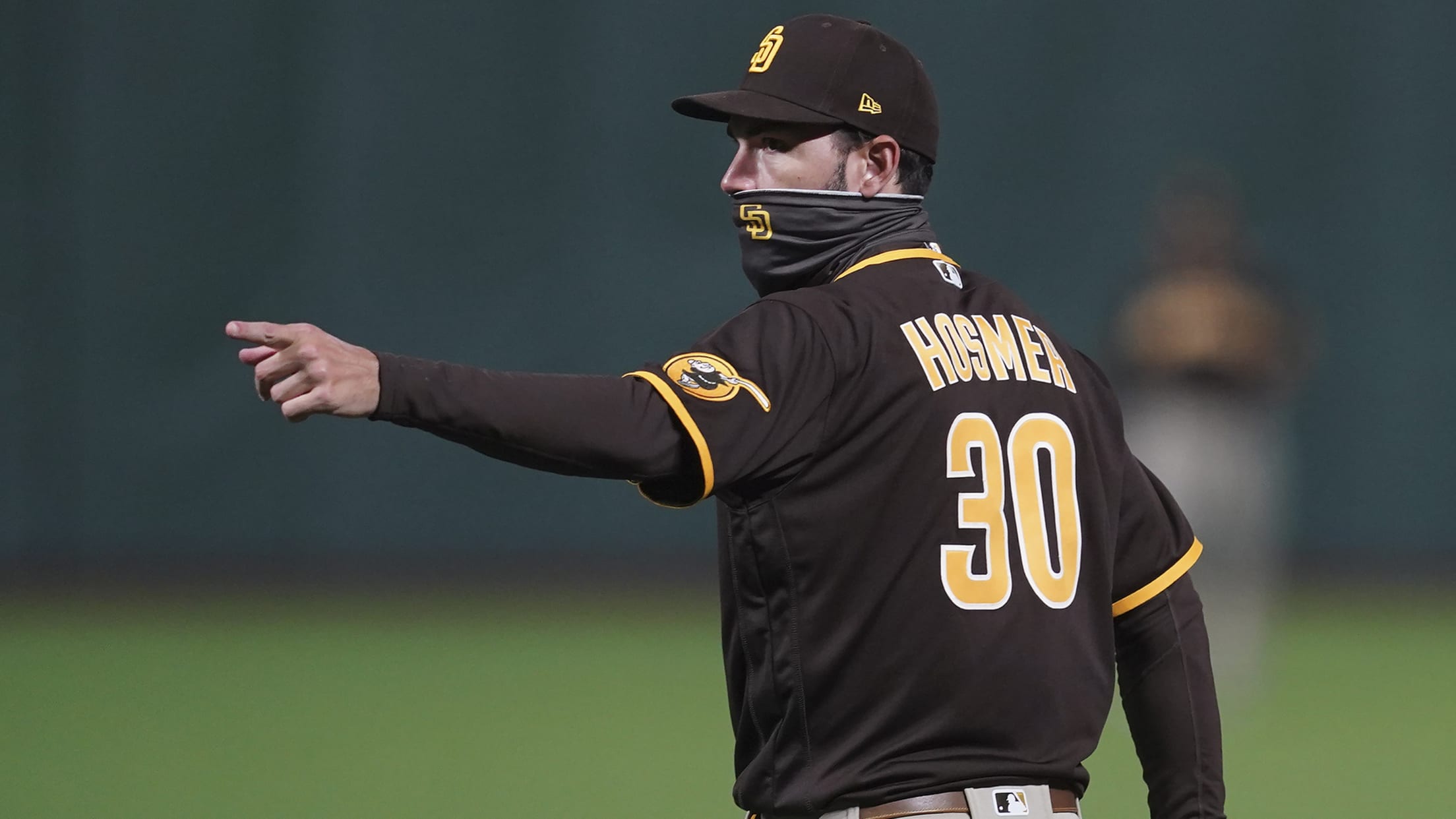 SAN DIEGO -- The Padres activated Eric Hosmer from the injured list ahead of Saturday's game against the D-backs, and he made his return to the lineup, playing first base and batting fifth. Hosmer took part in the team's intrasquad game at its alternate training site at the University of
Yanks hit 3 HRs, Cole fans 10 in Game 1 win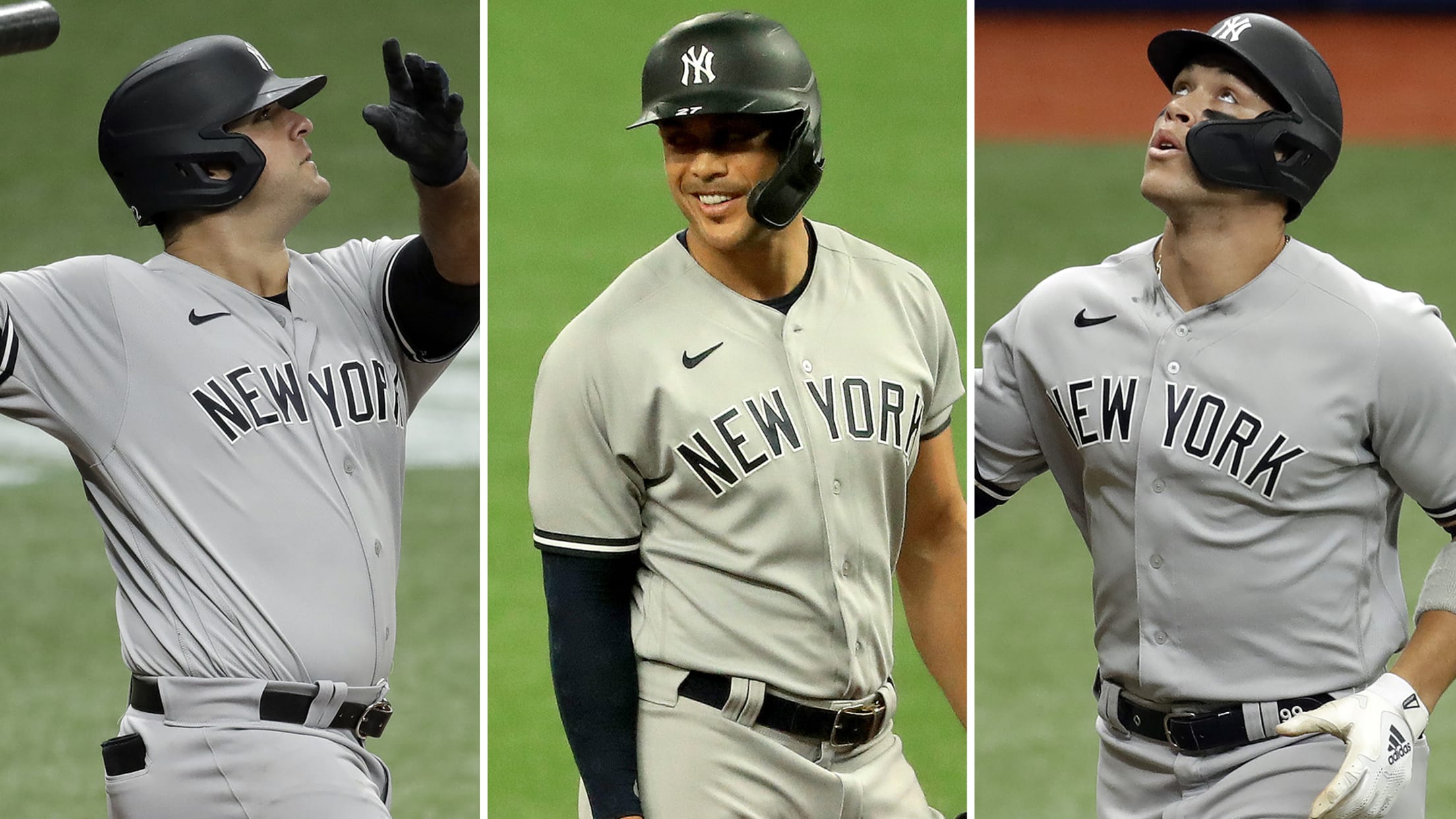 Gerrit Cole struck out 10 before fatiguing, while Mike Ford, Giancarlo Stanton and Aaron Judge all homered, powering the Yankees to an 8-4 victory over the Rays in the first game of a seven-inning doubleheader on Saturday at Tropicana Field. • Box score Cole remained undefeated in four starts as
Weber optioned after struggling in 3 starts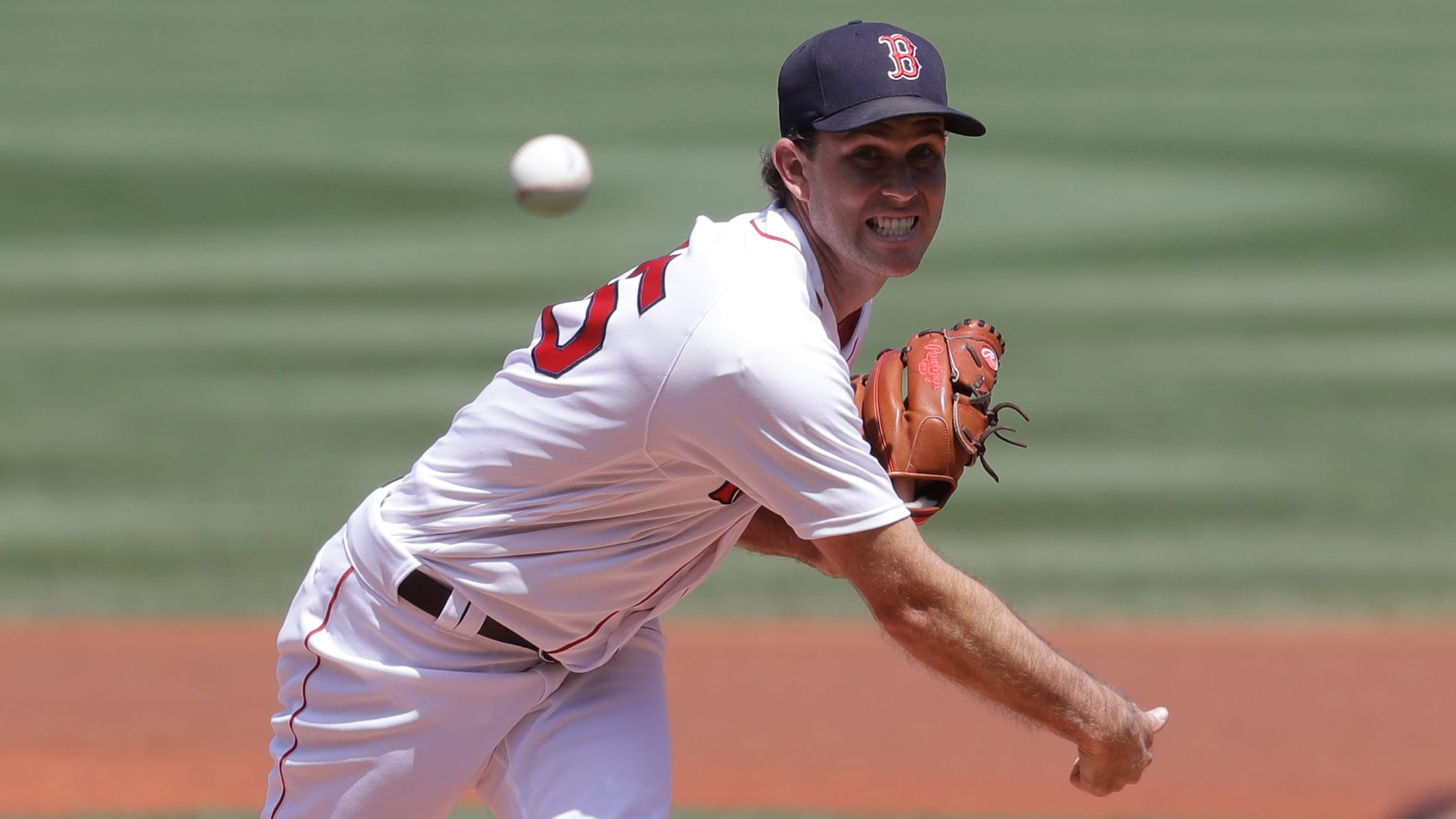 BOSTON -- The ever-changing starting rotation for the Red Sox took another twist on Saturday when Ryan Weber was optioned to the alternate training site in Pawtucket, R.I. The soft-throwing righty was one of only three starters manager Ron Roenicke had in his rotation for the first two weeks of
Injury updates: Seager, Stanton, Stroman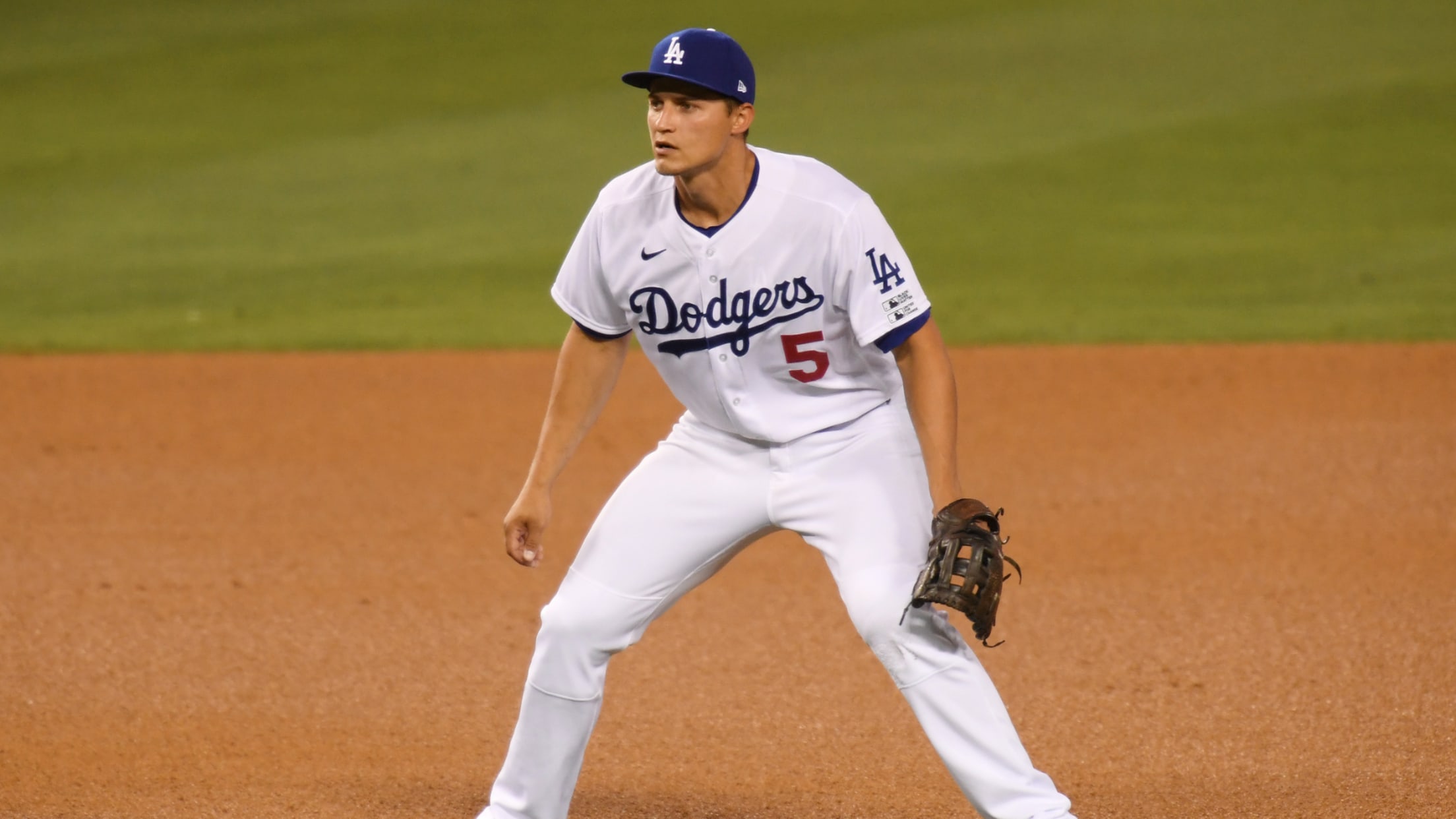 Stay up-to-date with all the latest news on injured players from across Major League Baseball.
Soroka undergoes surgery for Achilles tear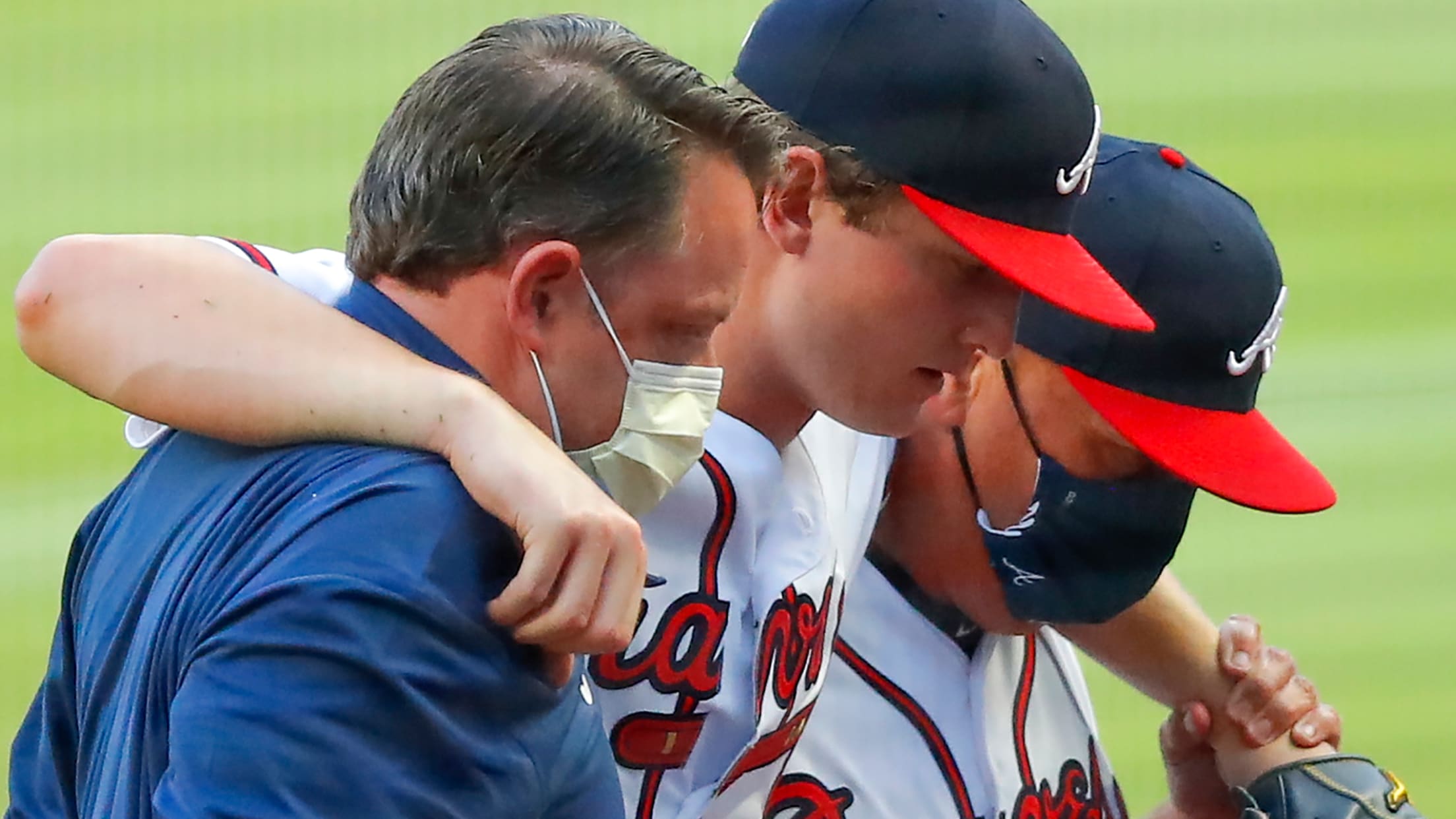 Mike Soroka will now begin focusing on the recovery from his season-ending right Achilles tendon tear that could affect his availability at the start of the 2021 season. Soroka underwent surgery to repair his right Achilles tendon on Friday in Green Bay, Wis. The Braves' ace sustained the injury while
Luplow breaks slump, sparks Tribe's bats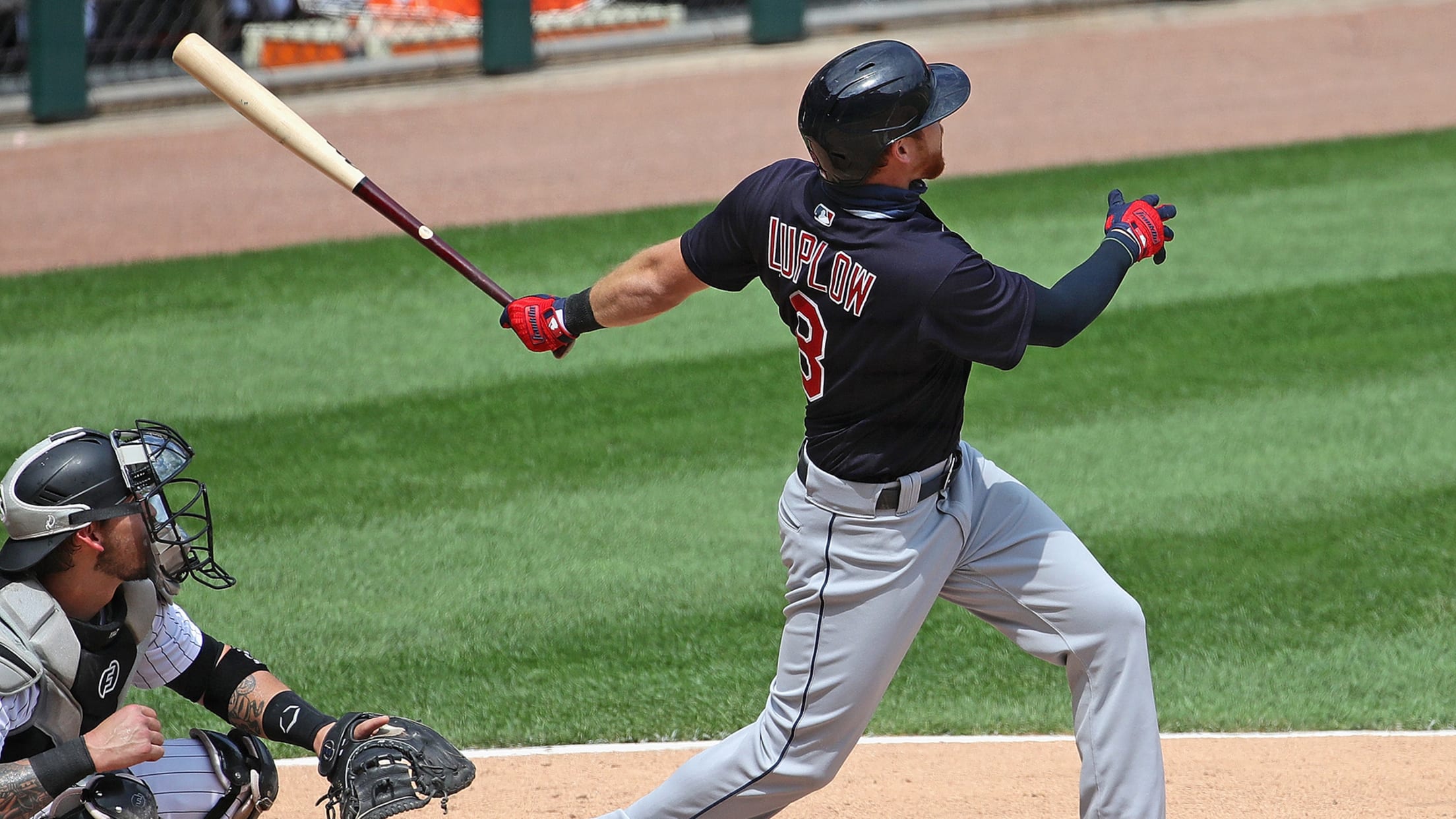 Indians temporary manager Sandy Alomar Jr. knew that keeping a hitless Jordan Luplow in the lineup would help Luplow's confidence at the plate. The way the outfielder's past few at-bats had gone gave Alomar a feeling that the hitless streak would soon come to an end. As it turns out,
Springer sits again; Brantley hits milestone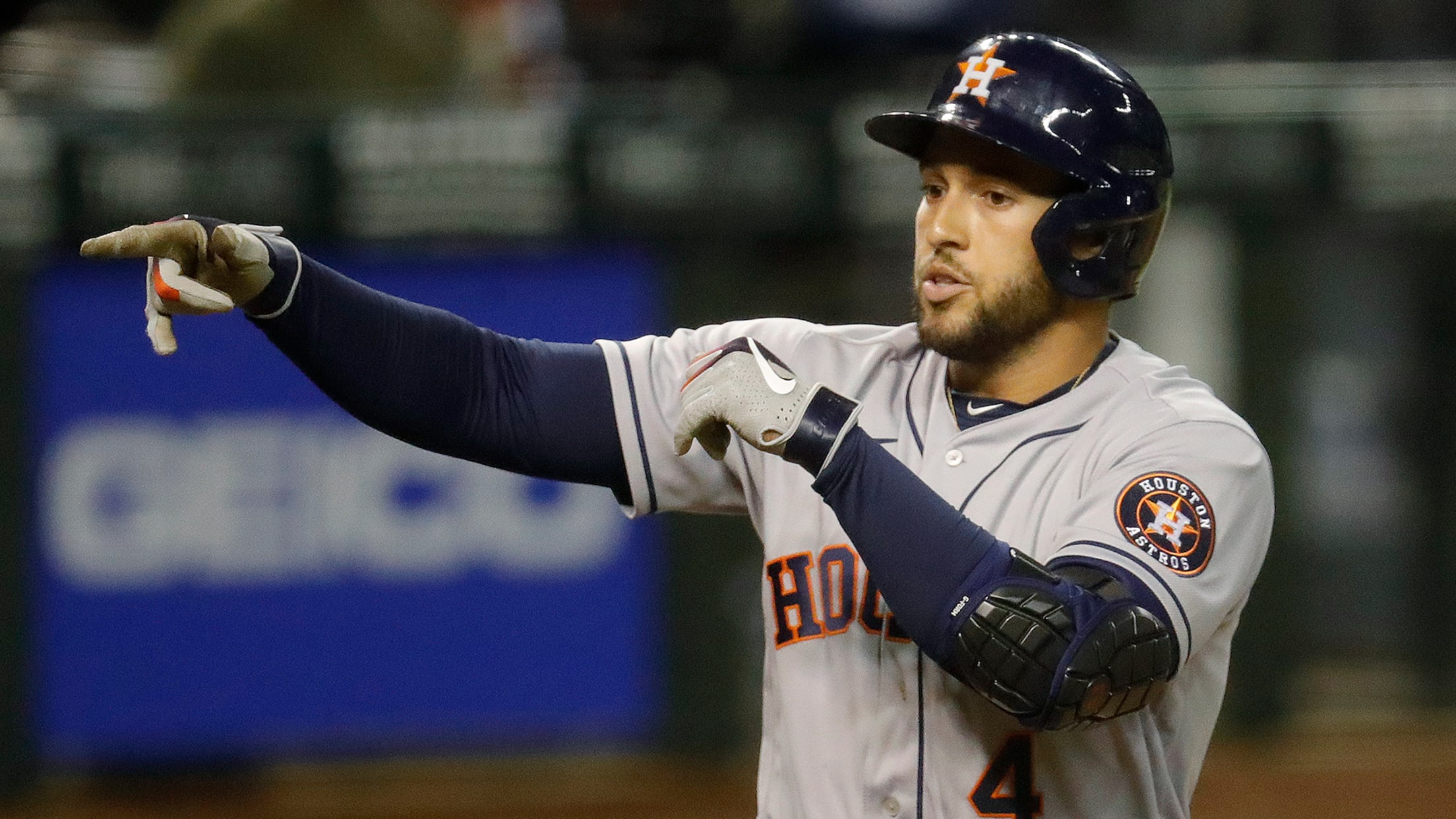 Astros center fielder George Springer is still nursing a sore right wrist, and he was out of the lineup for the second game in a row, Saturday's 3-1 loss to the A's in Oakland. Astros manager Dusty Baker said that Springer was available to pinch-run, but that he hasn't progressed
Here's how Tatis has improved in Year 2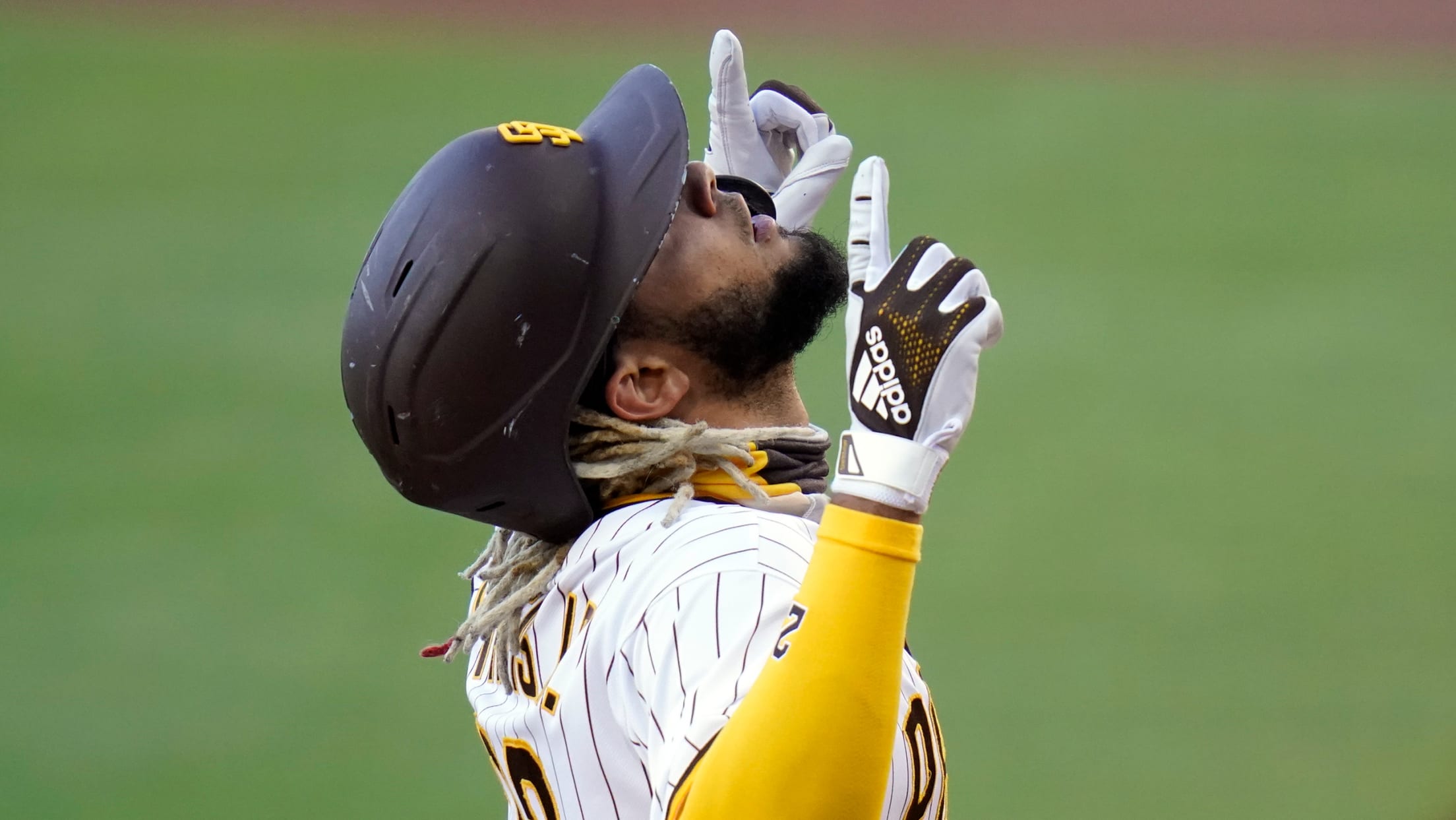 In many ways, the Fernando Tatis Jr. we've seen in 2020 is the same awesome player he was as a rookie. The power. The speed. The rocket arm. The tools have all been there. But Tatis is also different -- and better -- in one key area. At age 21,
Girardi: Expect S.H. (think, Howard) on Sun.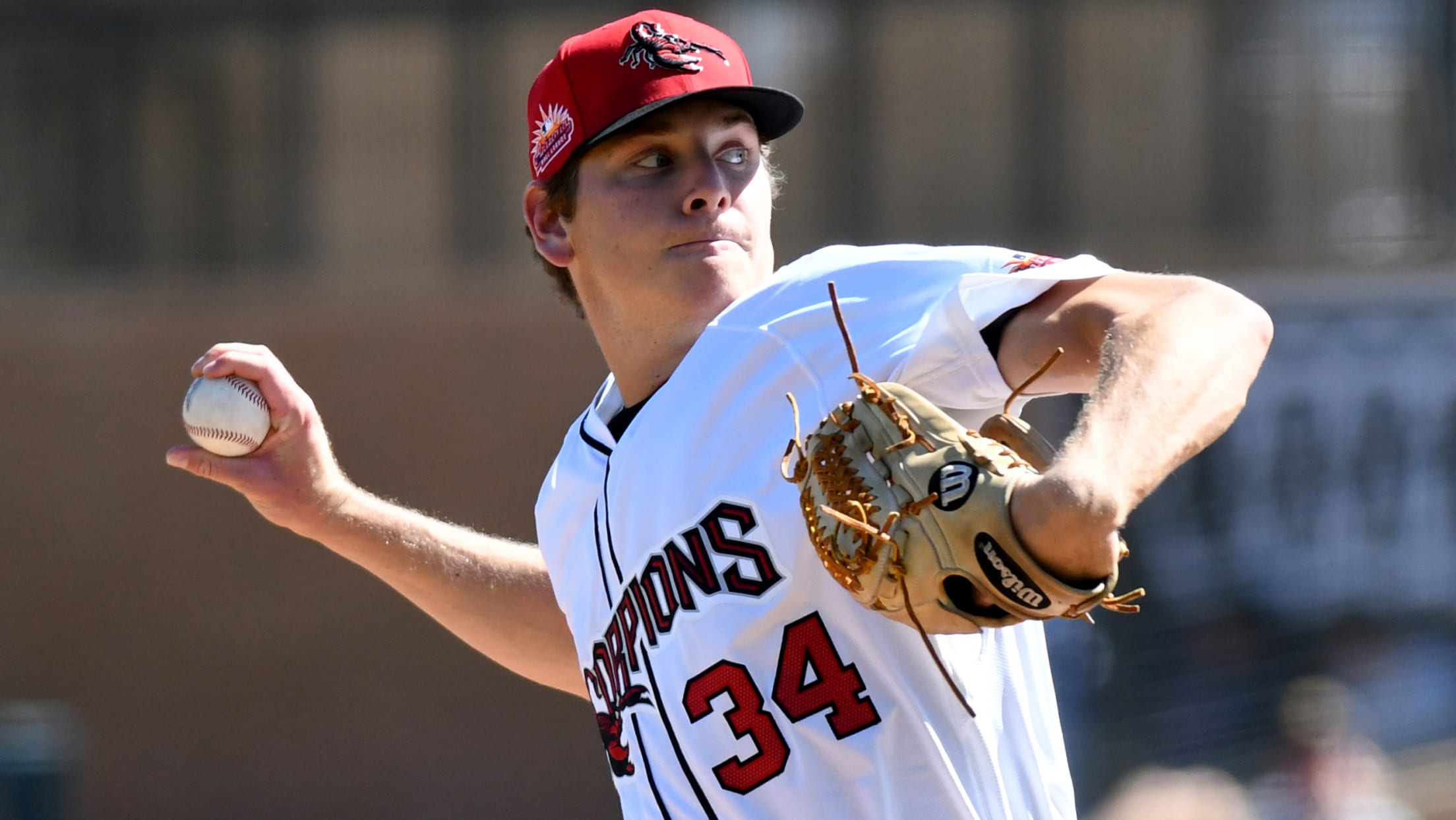 PHILADELPHIA -- It is happening. Spencer Howard will make his big league debut Sunday at Citizens Bank Park. "I have no official announcement," Phillies manager Joe Girardi said Saturday afternoon, "but you can expect a young right-hander to start tomorrow. I'll just leave it at that. [His] initials are S.H."
Yanks place Higashioka on IL, sign Kratz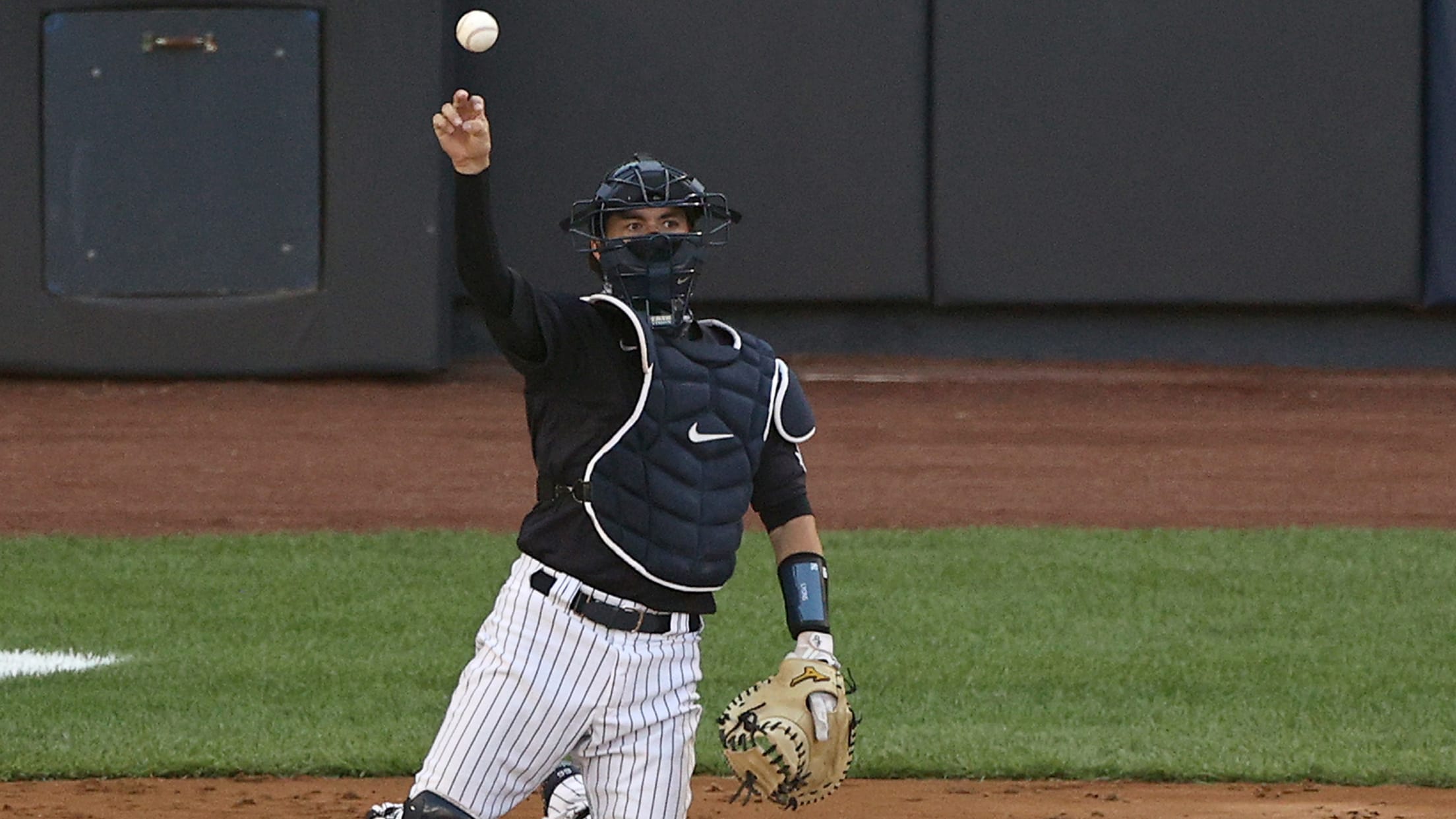 The Yankees have placed catcher Kyle Higashioka on the 10-day injured list with a right oblique strain, retroactive to Thursday, the team announced prior to Saturday's doubleheader against the Rays at Tropicana Field. The backup to Gary Sánchez, Higashioka has appeared in three games this season, producing two hits in