Here are the top 20 free agents in 2021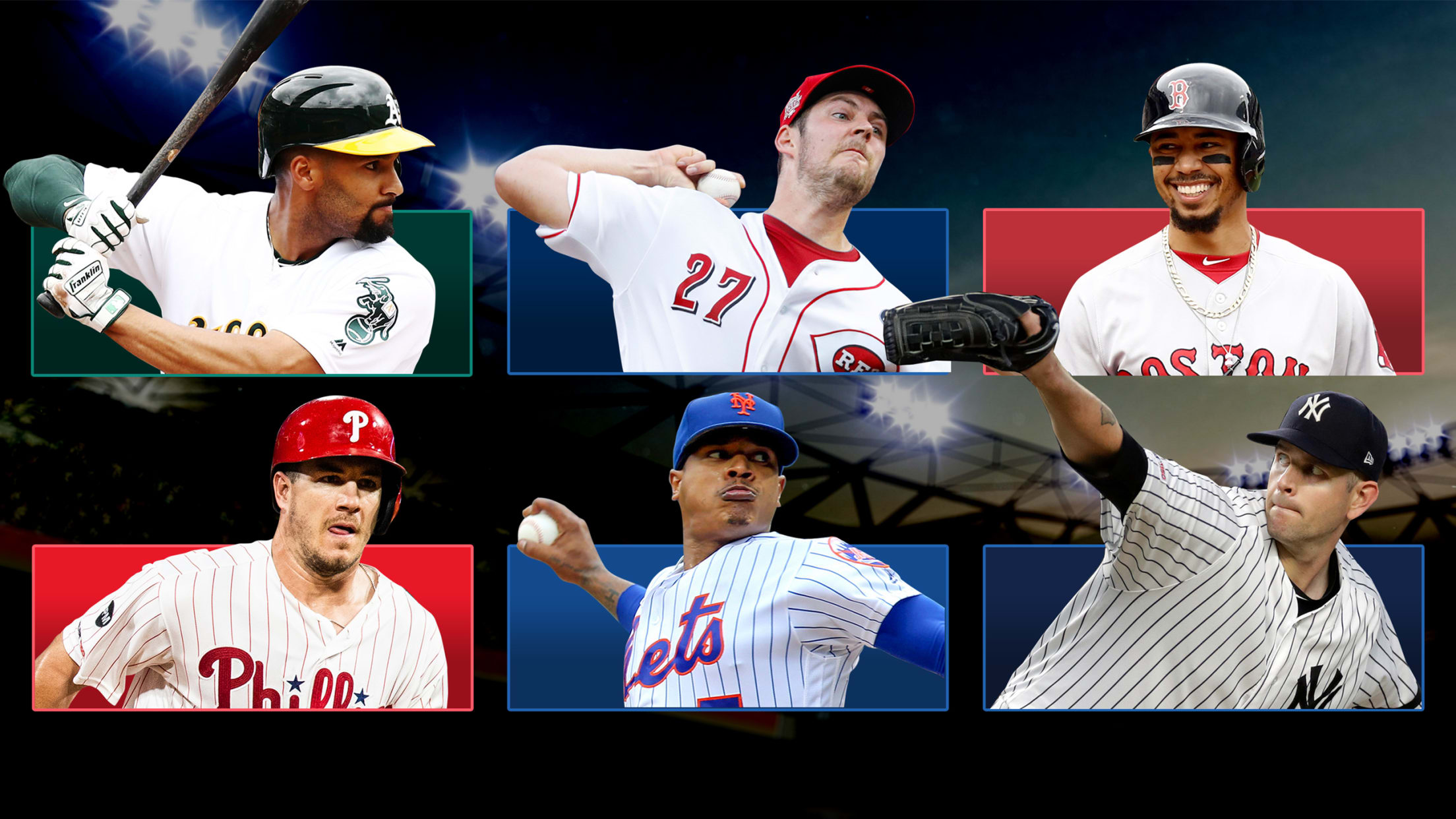 While there is still impact talent available in this winter's free-agent class, the forward-thinkers among us deserve to have their appetites appeased. What follows is a very early look at the top 21 free agents for 2021. This list is very much subject to change. Some notable players with 2021
Here's what Sox reportedly want in Betts trade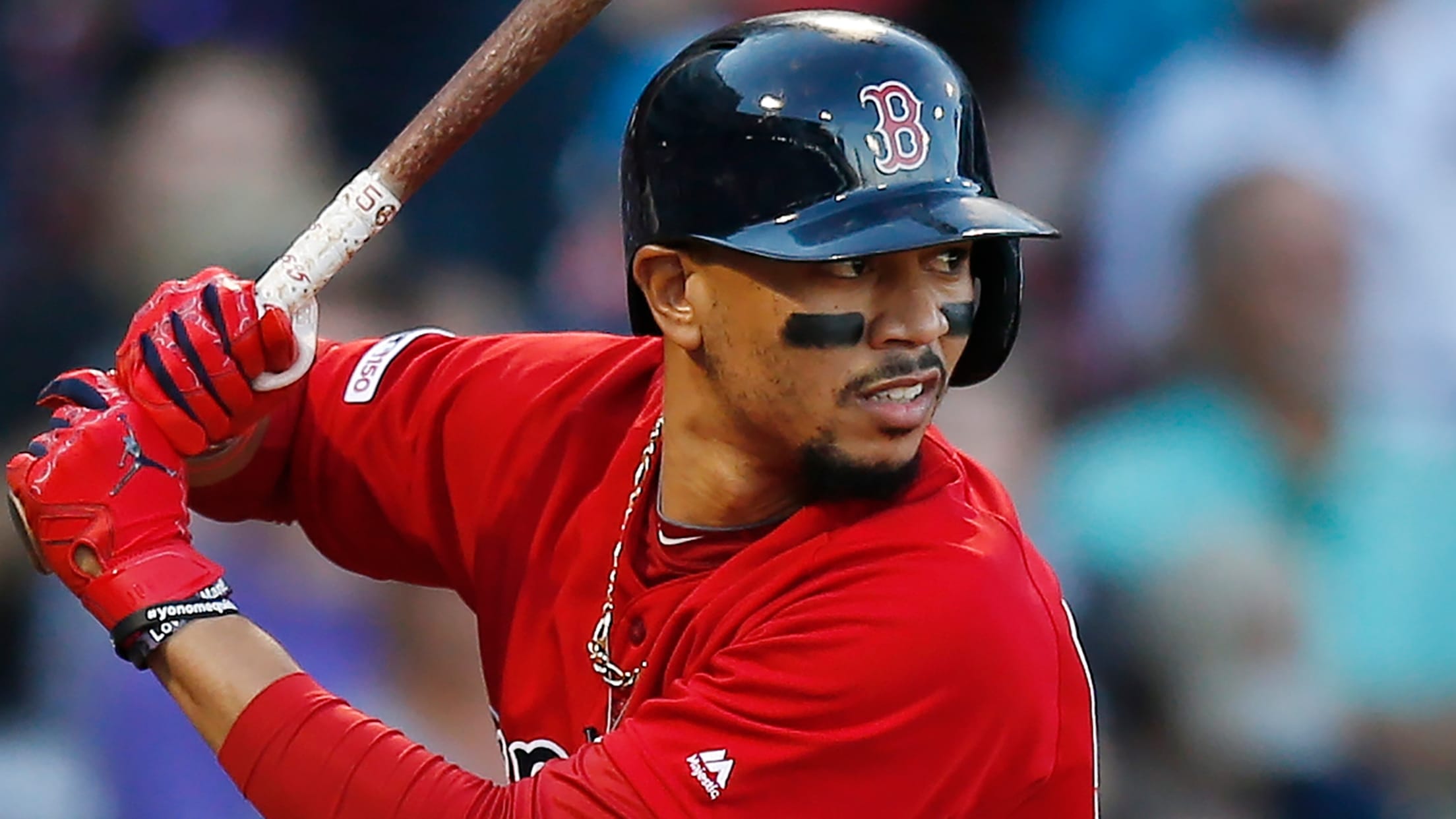 With Mookie Betts entering the final year of his contract in 2020, the '18 American League Most Valuable Player Award winner will be the focus of plenty of trade talks this offseason. Below is a list of the latest news and rumors surrounding the 27-year-old outfielder.
The best new jersey to own on every team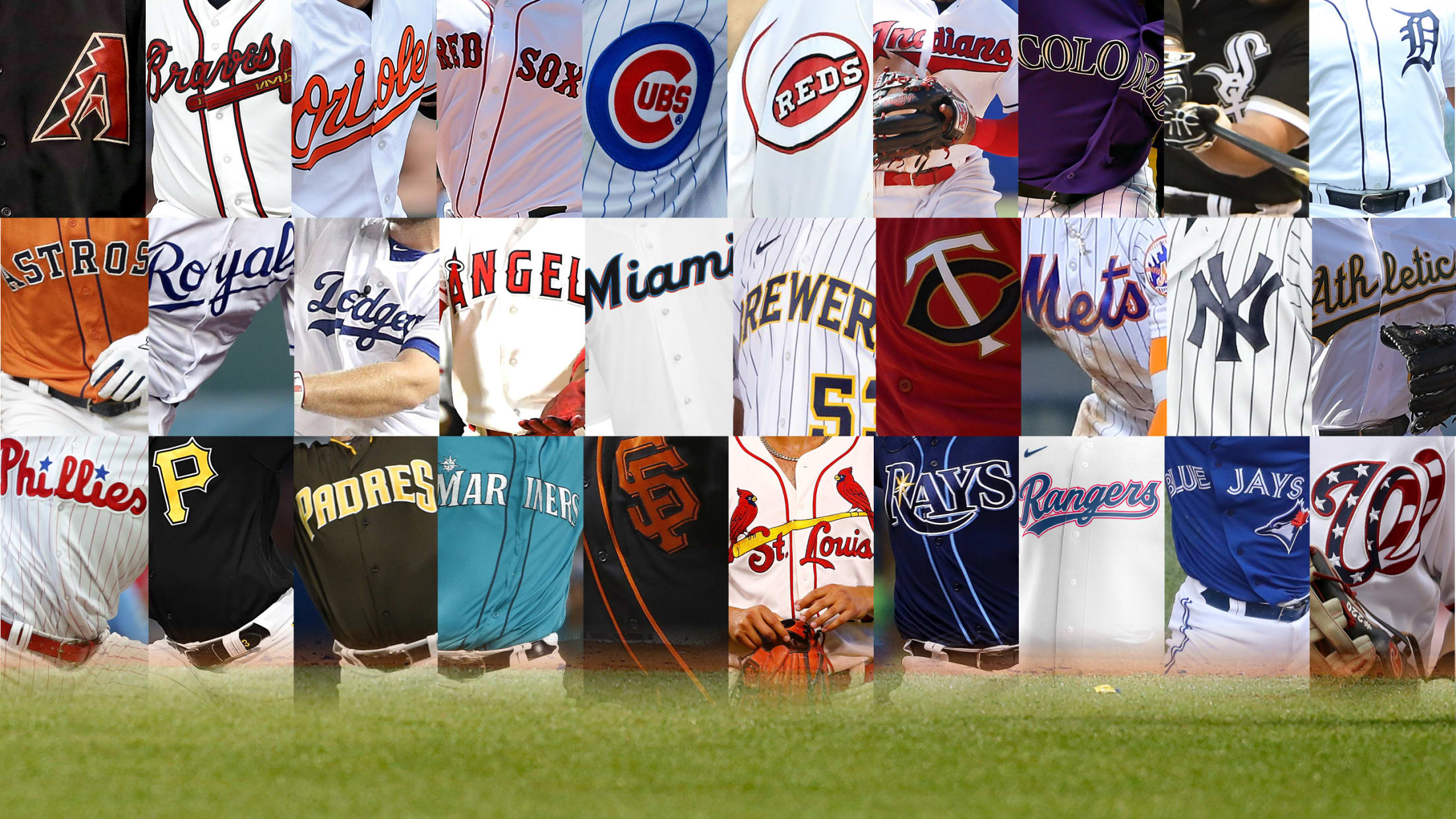 When Spring Training games begin in a month or so -- it's that soon! -- you will see the usual jerseys and shirseys in the crowd -- TROUT jerseys in Tempe, MOLINA in Jupiter, JUDGE in Tampa. But anyone can show up in those jerseys. They've all owned them for
Baker 'full of emotion' ahead of Astros interview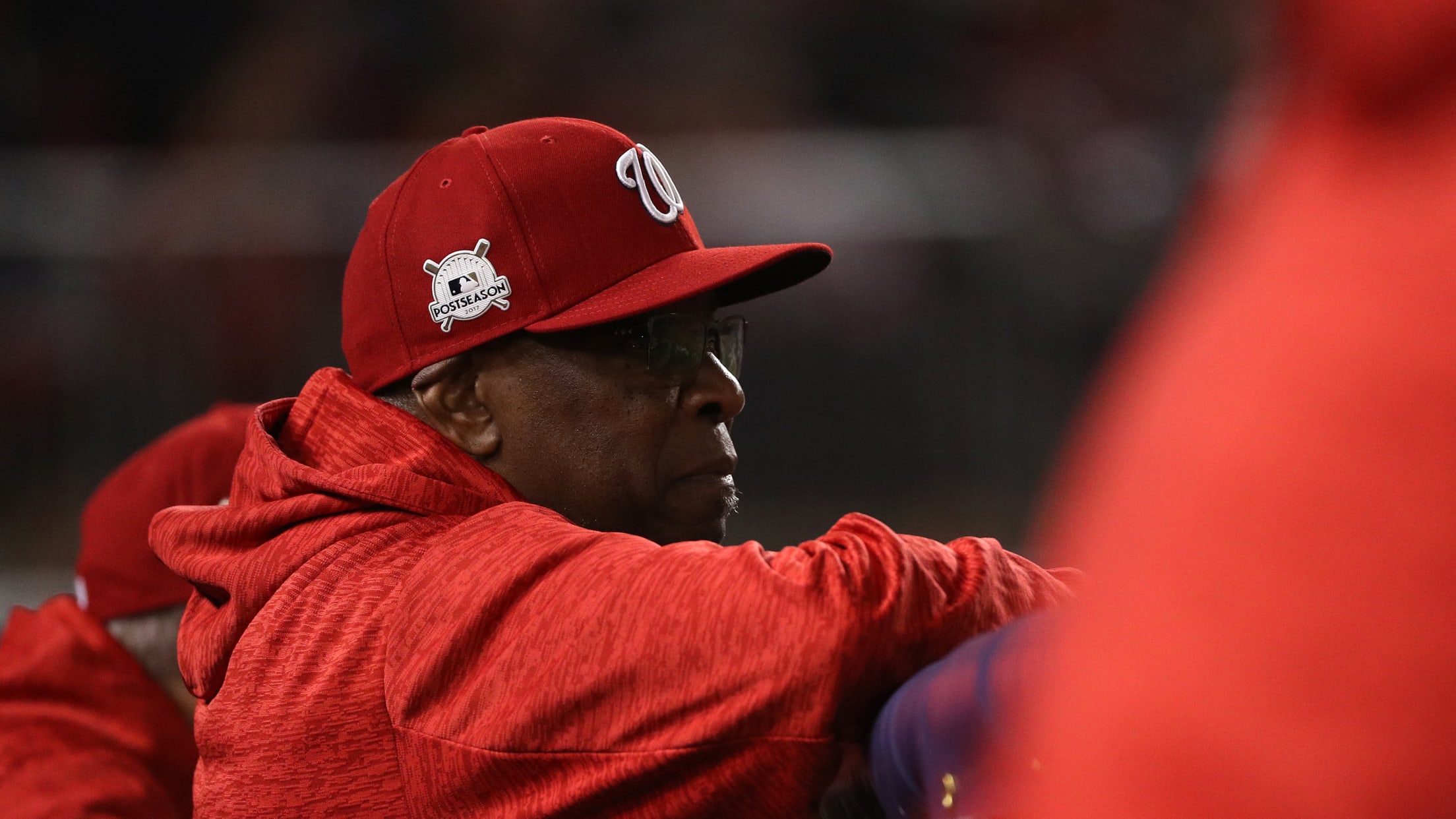 HOUSTON -- Dusty Baker has been coming to Houston for years, not only as a longtime player when his Dodgers and the Astros were National League West rivals and later as a Major League manager, but also because he has several friends and family members who live in the Bayou
Gordon, Royals close in on deal (sources)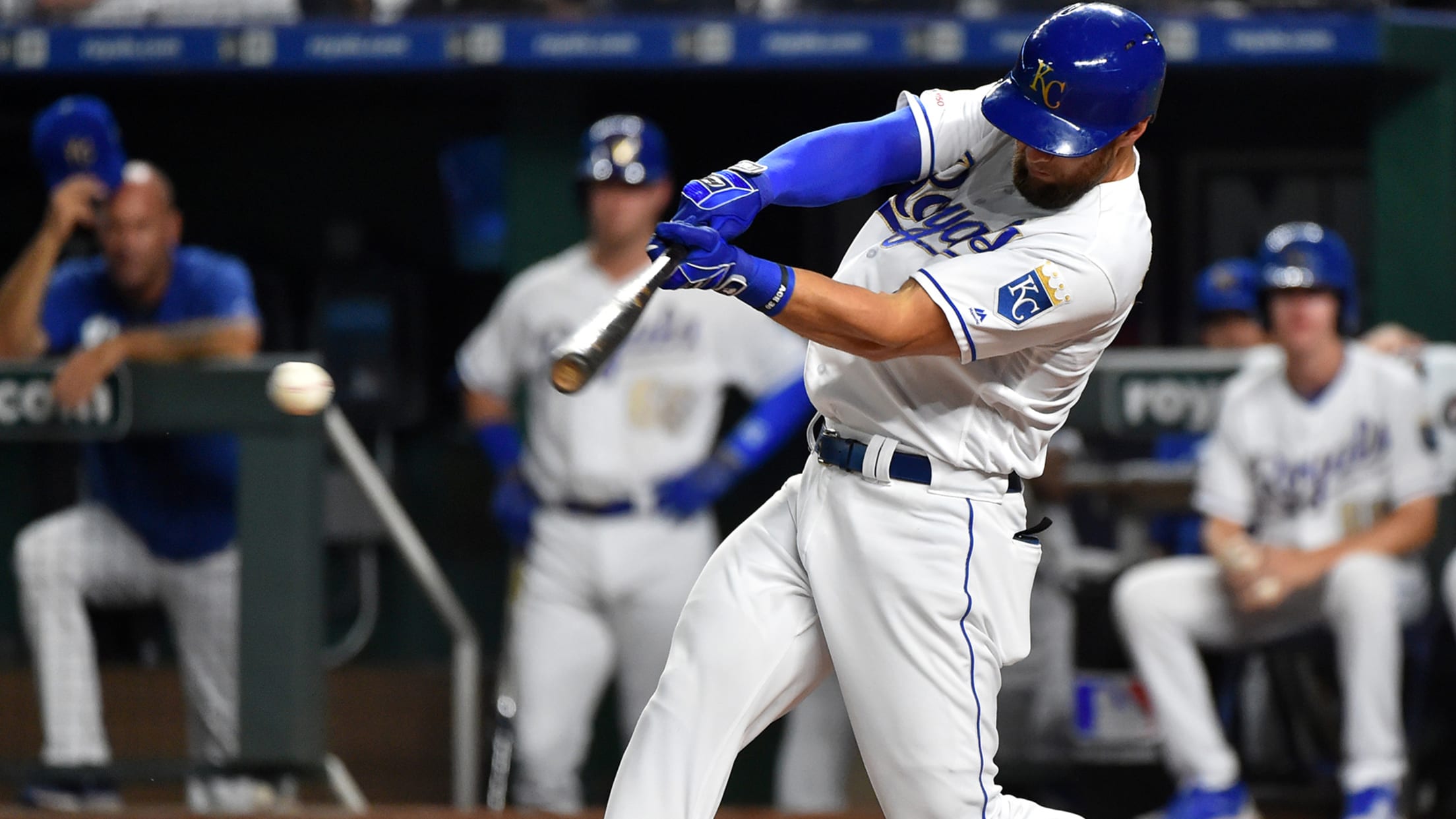 KANSAS CITY -- The Royals and left fielder Alex Gordon are "getting close" to a one-year agreement for him to return for the 2020 season, according to sources. A deal could be announced by Tuesday or Wednesday, once he has completed his physical. The club has not confirmed. It is
Why Jeter could be ... underrated?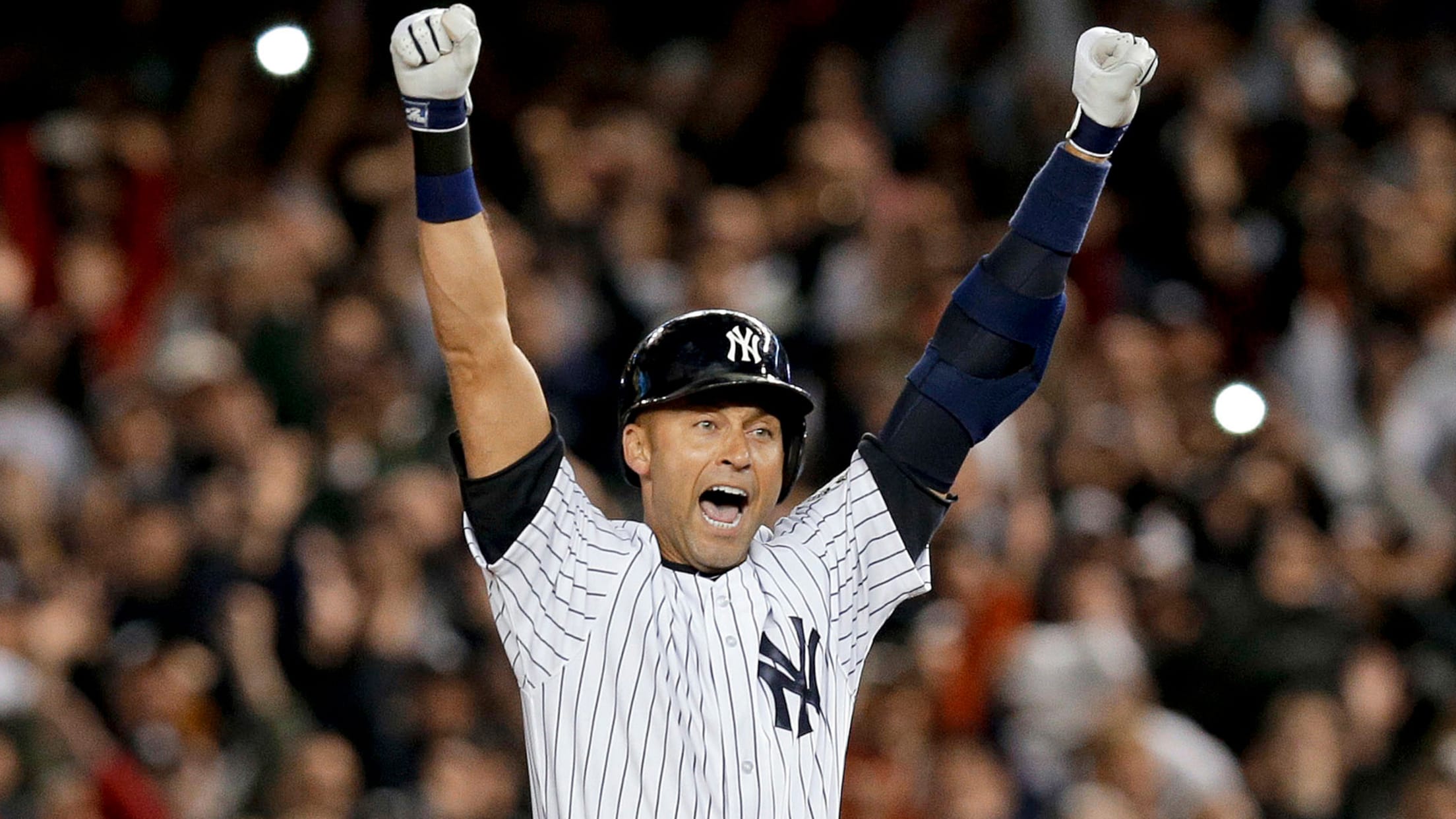 What has long been obvious will become official on Tuesday: Derek Jeter is going to the Hall of Fame. The only question is if he will join longtime teammate Mariano Rivera as the only players to be voted in unanimously by the Baseball Writers' Association of America. • Hall of
The 'alternative' 2019 Gold Glove Award winners
A new metric allows us to select the top defender at each position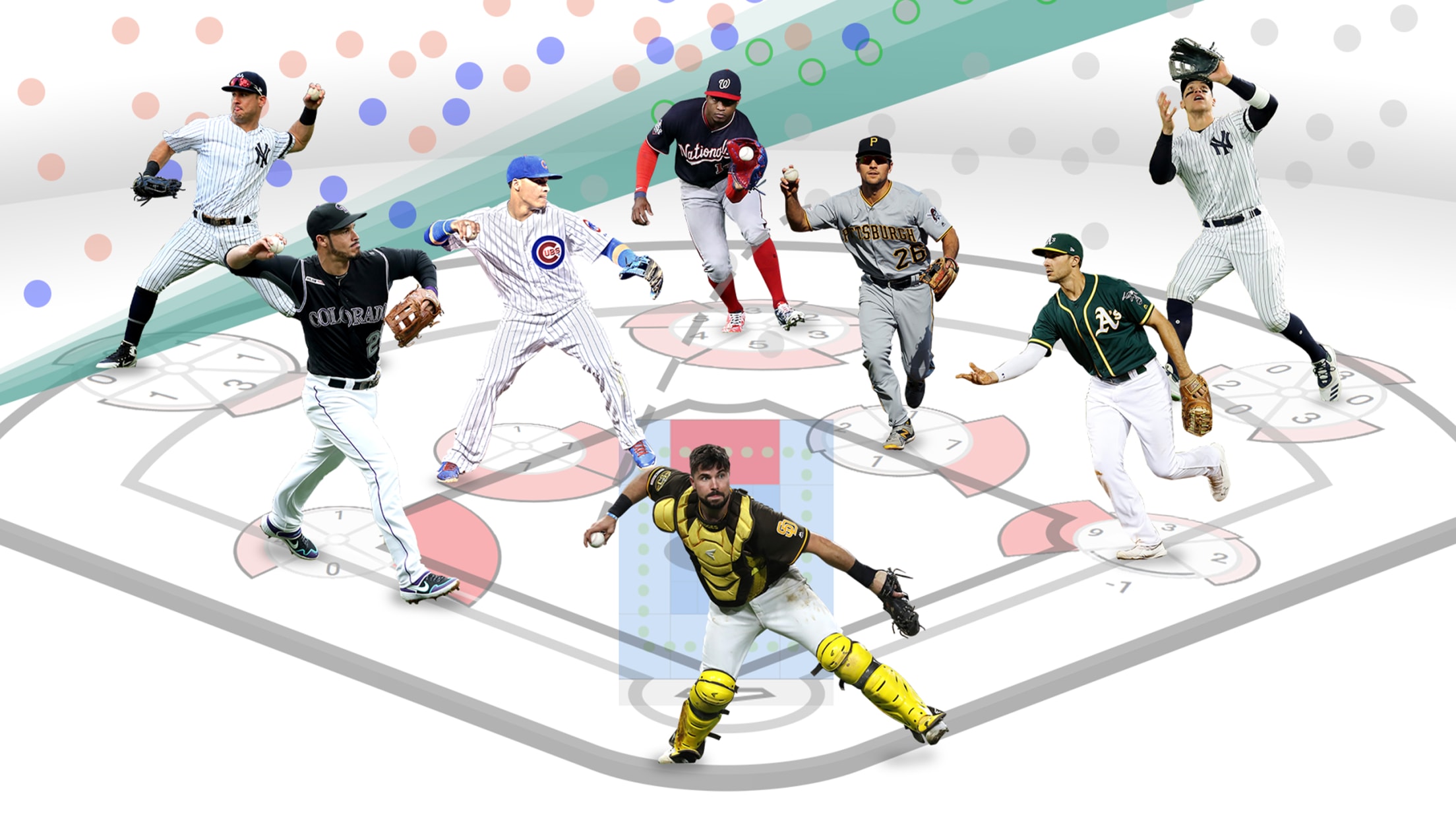 Rawlings handed out its 2019 Gold Glove Awards back in November, but, with Statcast's new infield defense metric released to the public, the temptation is too great not to take a fresh look at the best defender at each position. With that in mind, we decided to identify the best
'The sky is the limit' for Dream Series seniors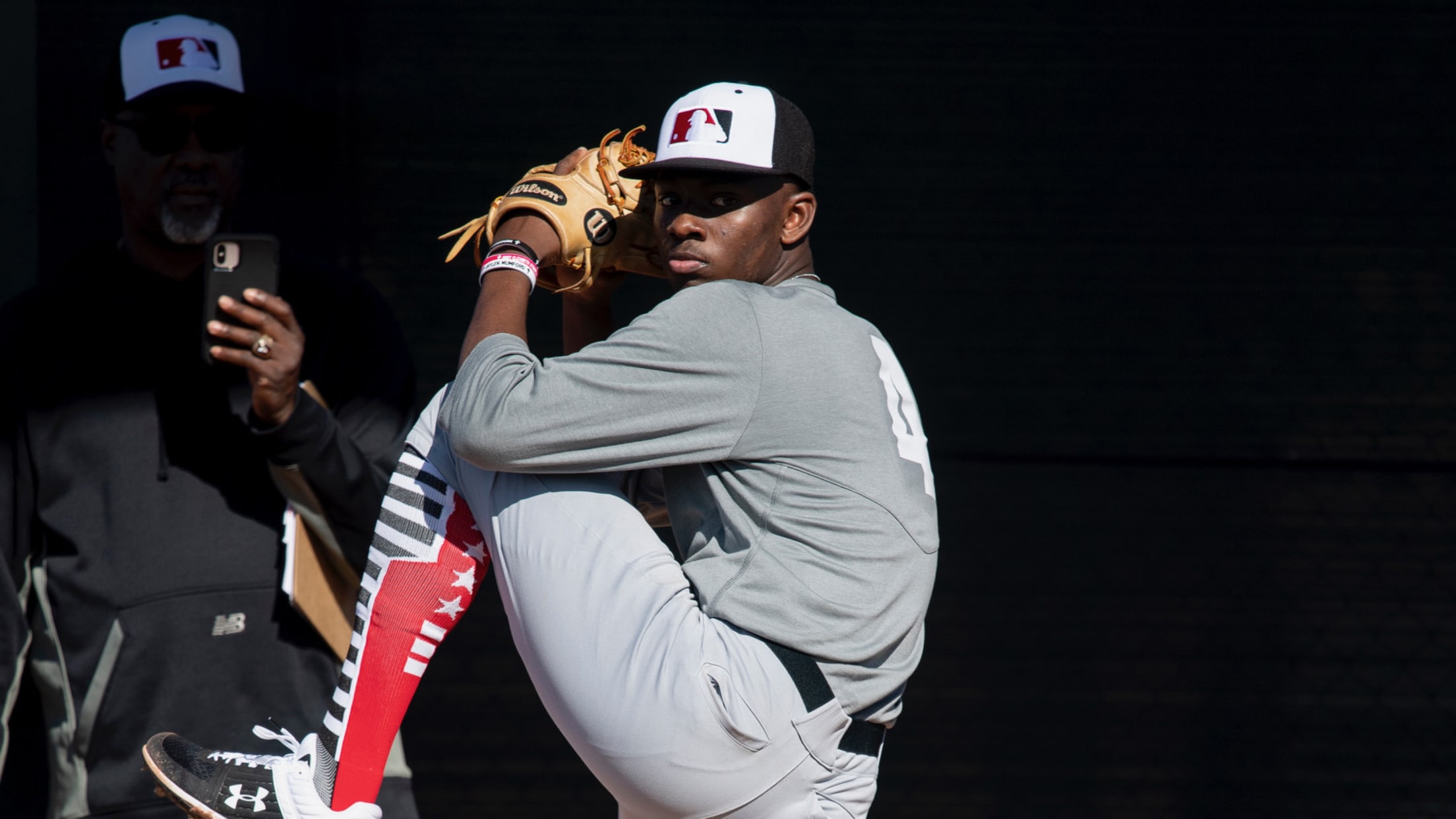 TEMPE, Ariz. -- The son of a former Major Leaguer, Marquis Grissom Jr. was born into baseball. Grissom spent the first part of his life learning the game. He has spent the last 3 1/2 years fine-tuning those skills through MLB developmental programs like the Dream Series. In a few
Top 10 Right Now: Right field and first base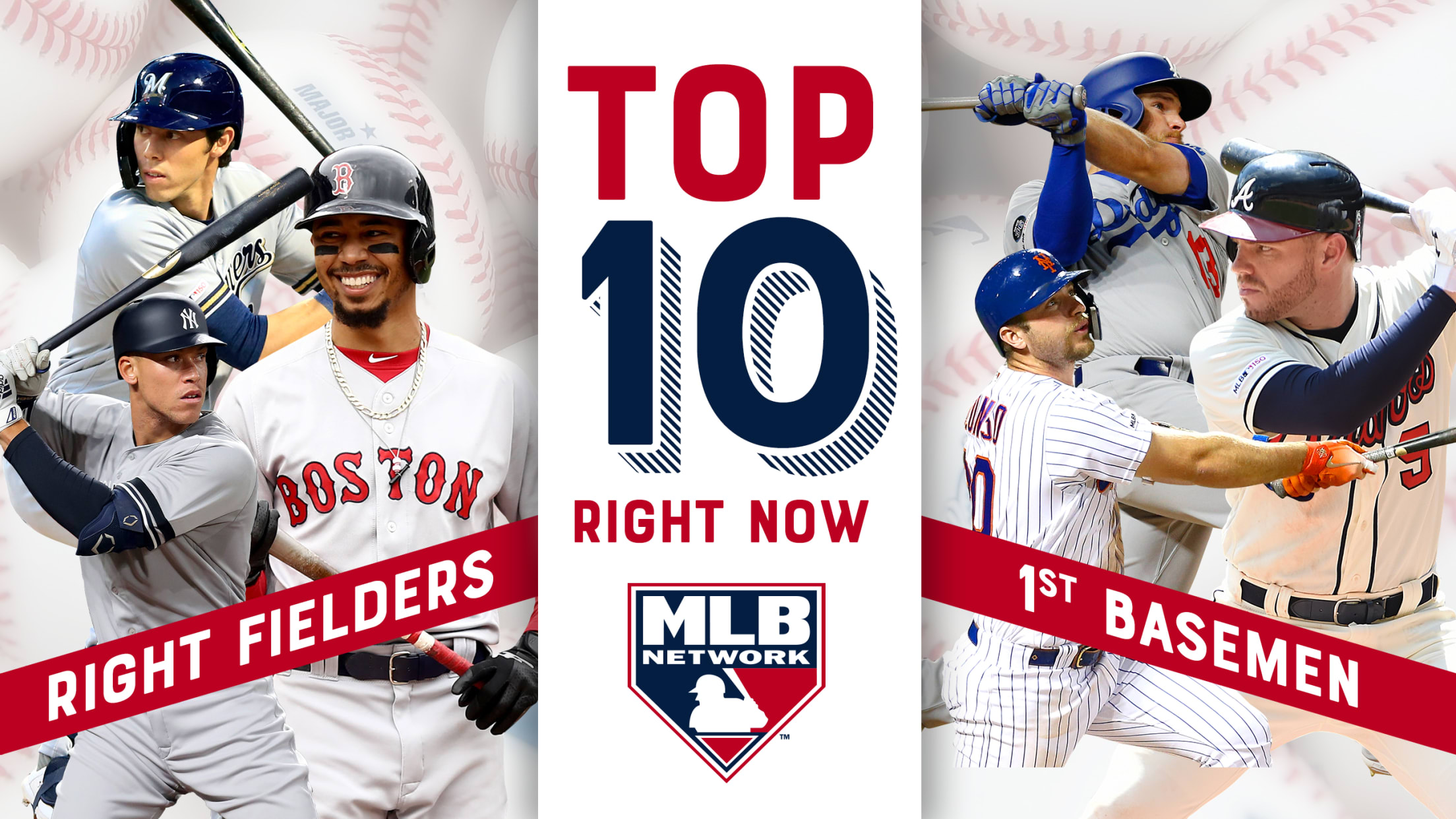 It's that time of year -- time to rank the top 10 players at each position around MLB. It's always fun not only to do the ranking, but to see how the list has changed year over year and who the newcomers are. The lists for the 2020 season are
The last KC-SF championship battle was epic
Giants outlasted Royals in seven-game '14 Fall Classic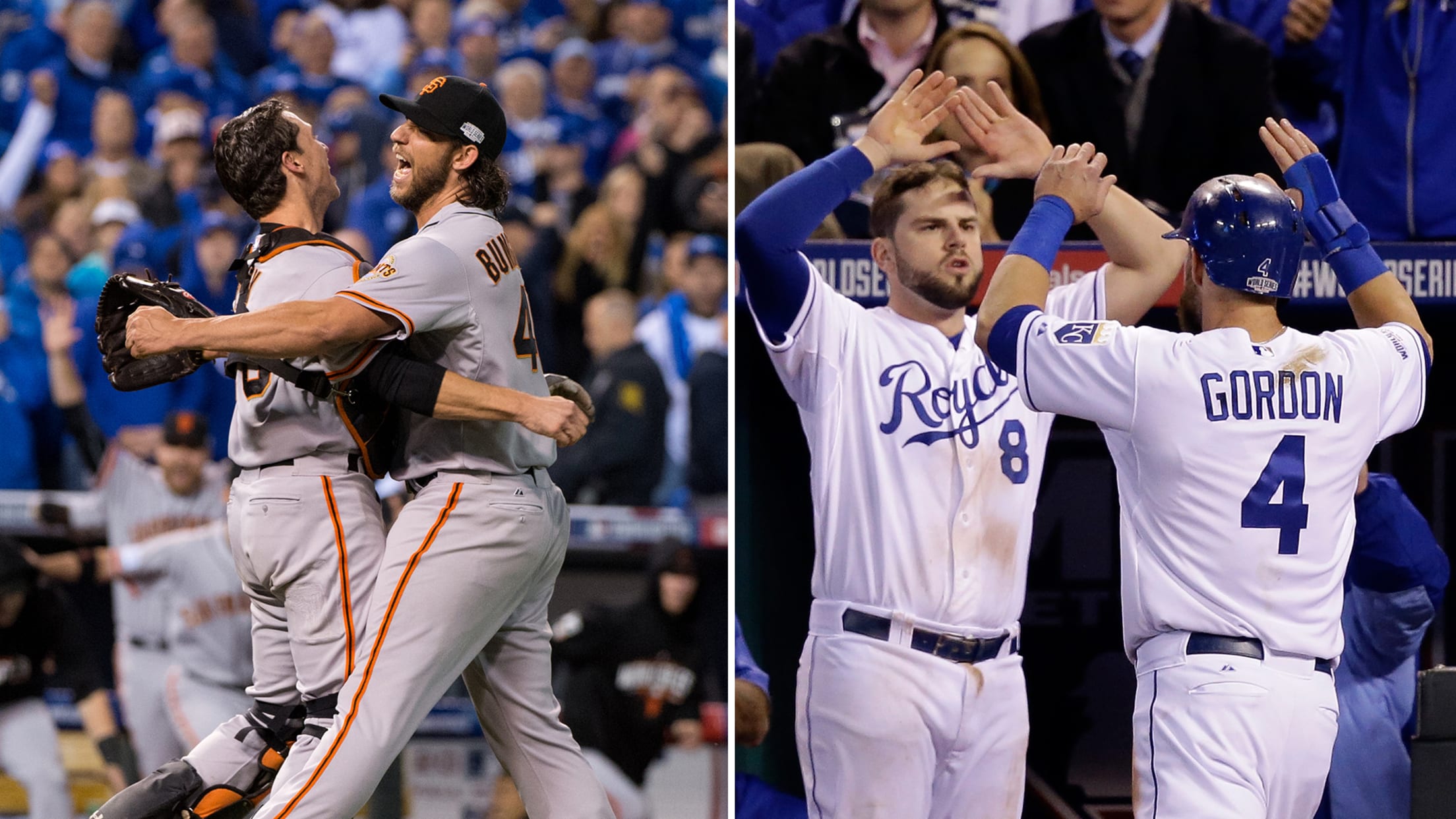 The San Francisco 49ers will meet the Kansas City Chiefs in Super Bowl LIV in Miami on Feb. 2, after the Chiefs beat the Titans and the 49ers beat the Packers in the conference championship games Sunday. We don't have to go back very far in history to find the
Where do Cardinals stand on Ozuna?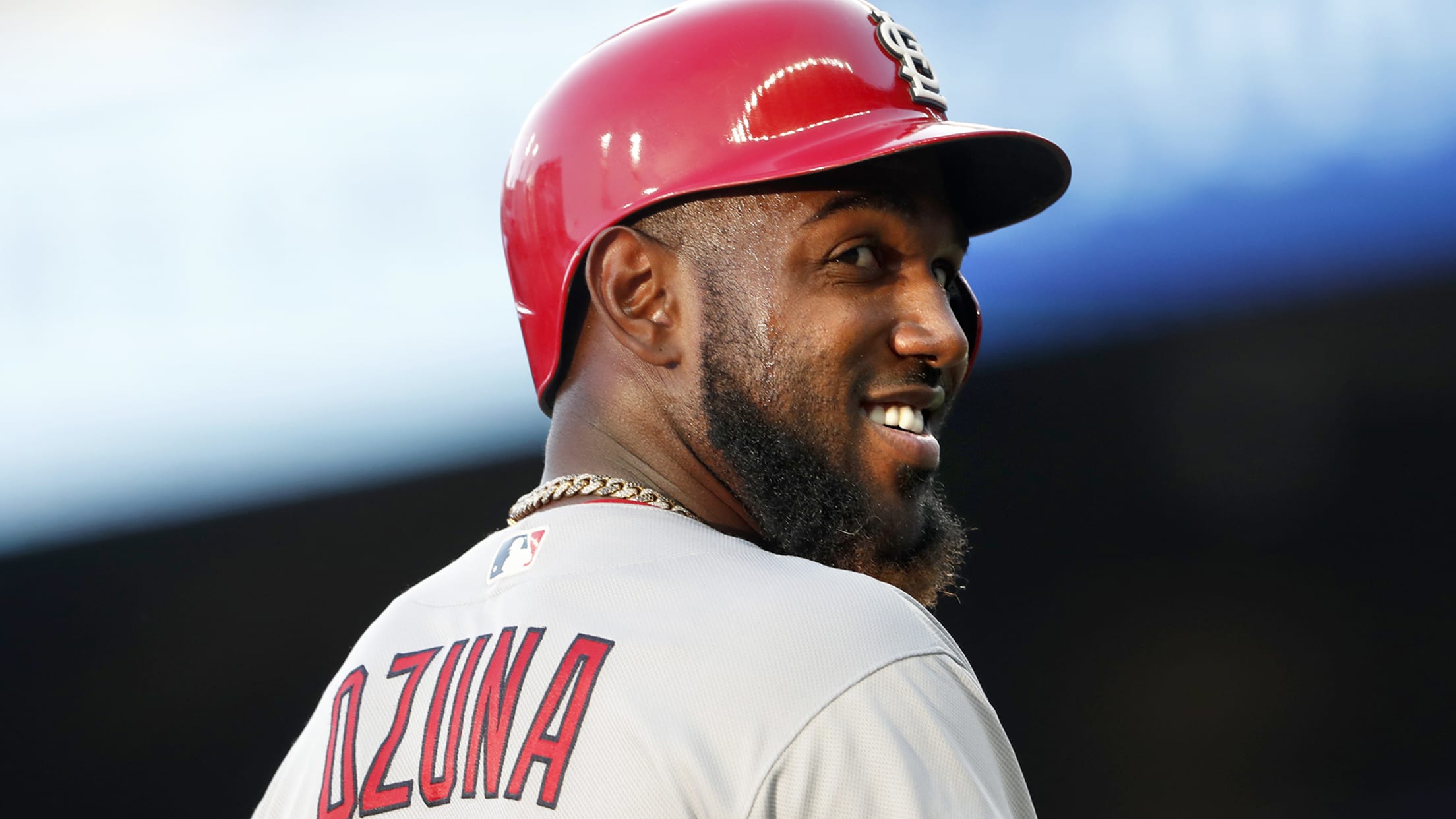 Two years after the Cardinals made a big move in acquiring Marcell Ozuna from the Marlins via trade, the outfielder is on the free-agent market for the first time in his career. He is tied to Draft-pick compensation if he signs with a new team after being one of 10
Manager Rumors: Meulens, Red Sox, Astros, Mets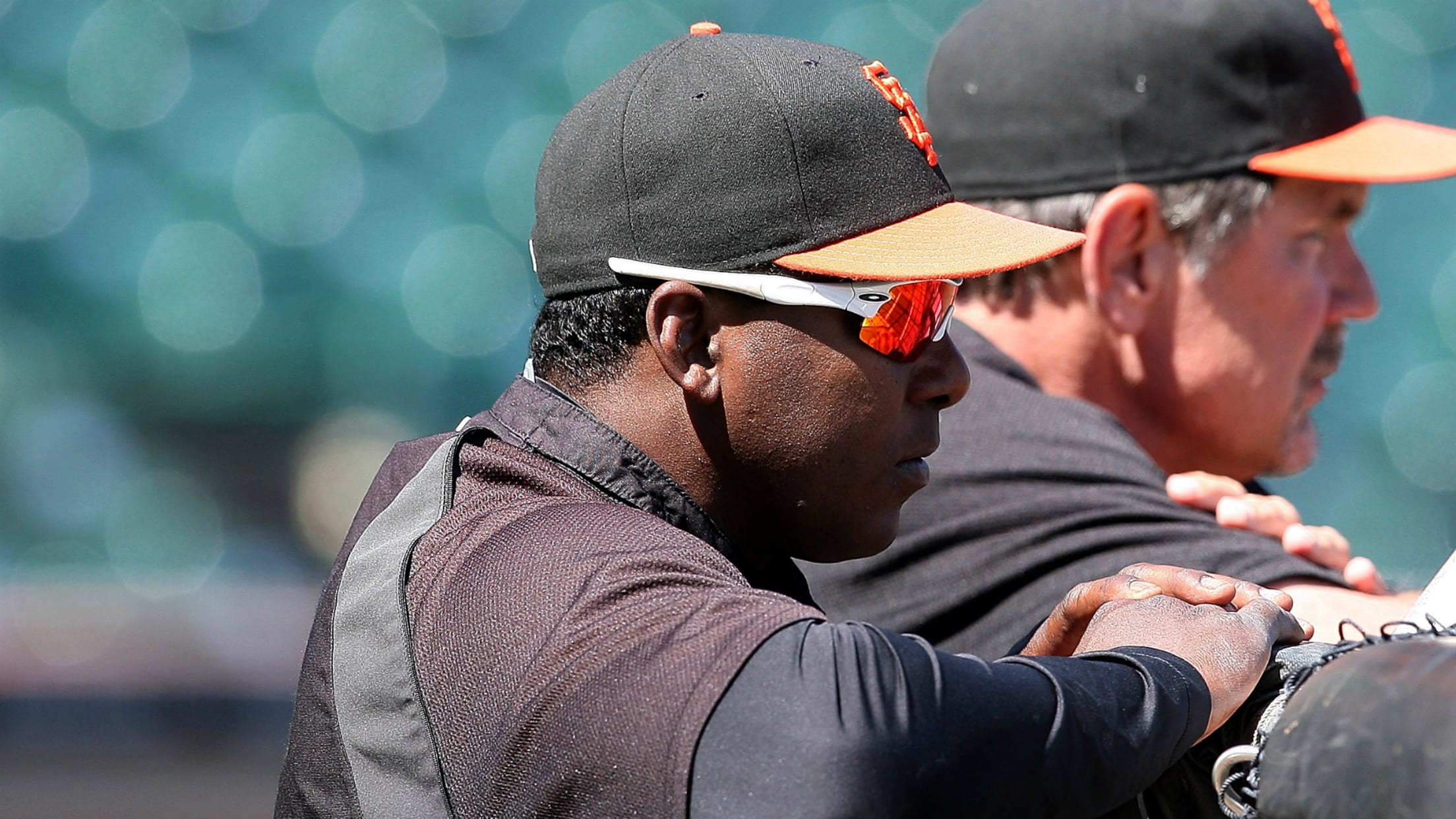 MLB.com is keeping track of all the latest news and rumors surrounding potential manager changes around the Majors.
This Cubs prospect may be a future No. 1 hitter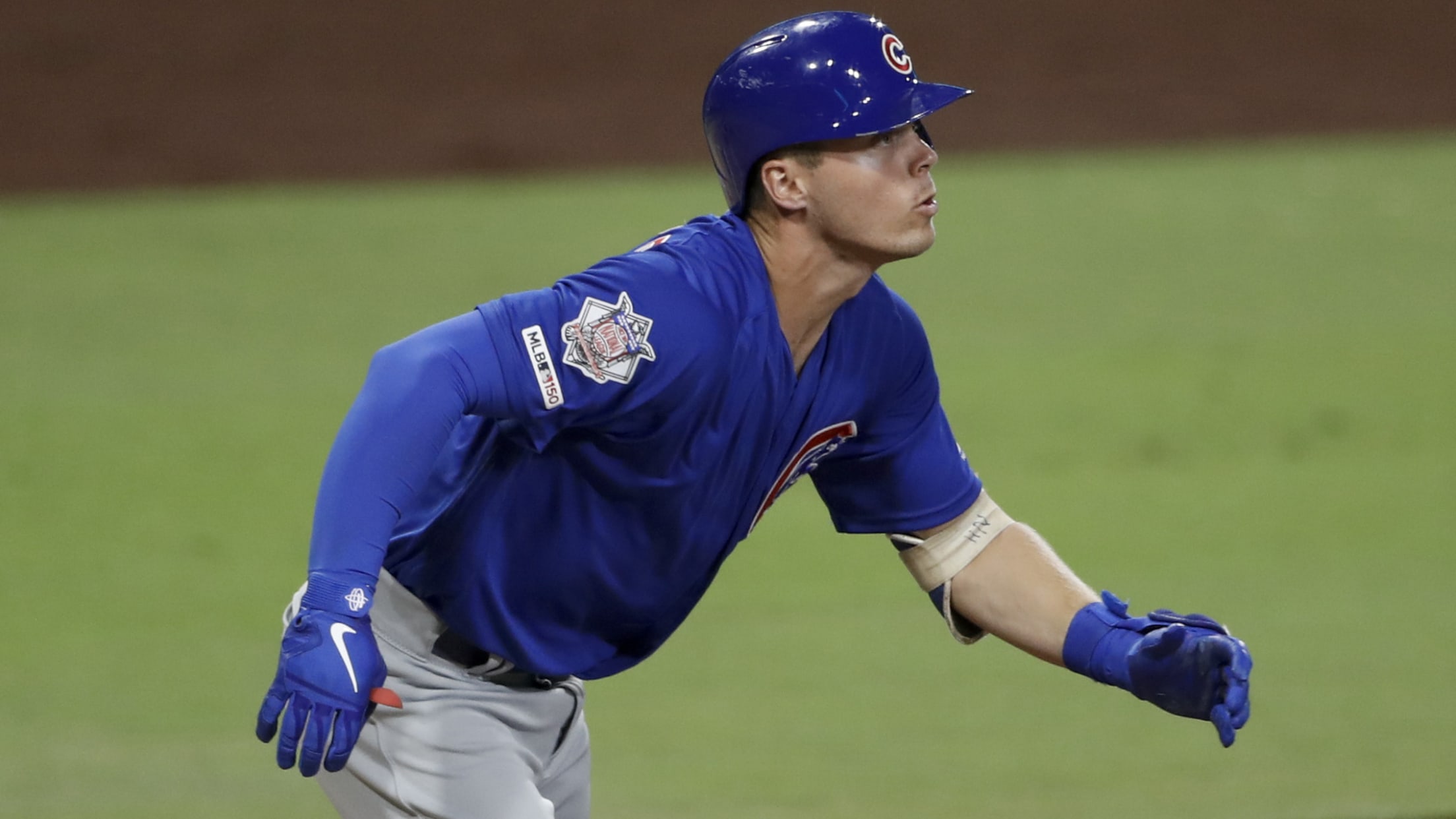 CHICAGO -- The Cubs have been on the hunt for consistency from the leadoff spot for the past few seasons. It is a hot-button topic within the fan base, and one that was raised again during Sunday morning's Minor League panel on the final day of Cubs Convention. A fan
Díaz pitches in with Puerto Rico relief efforts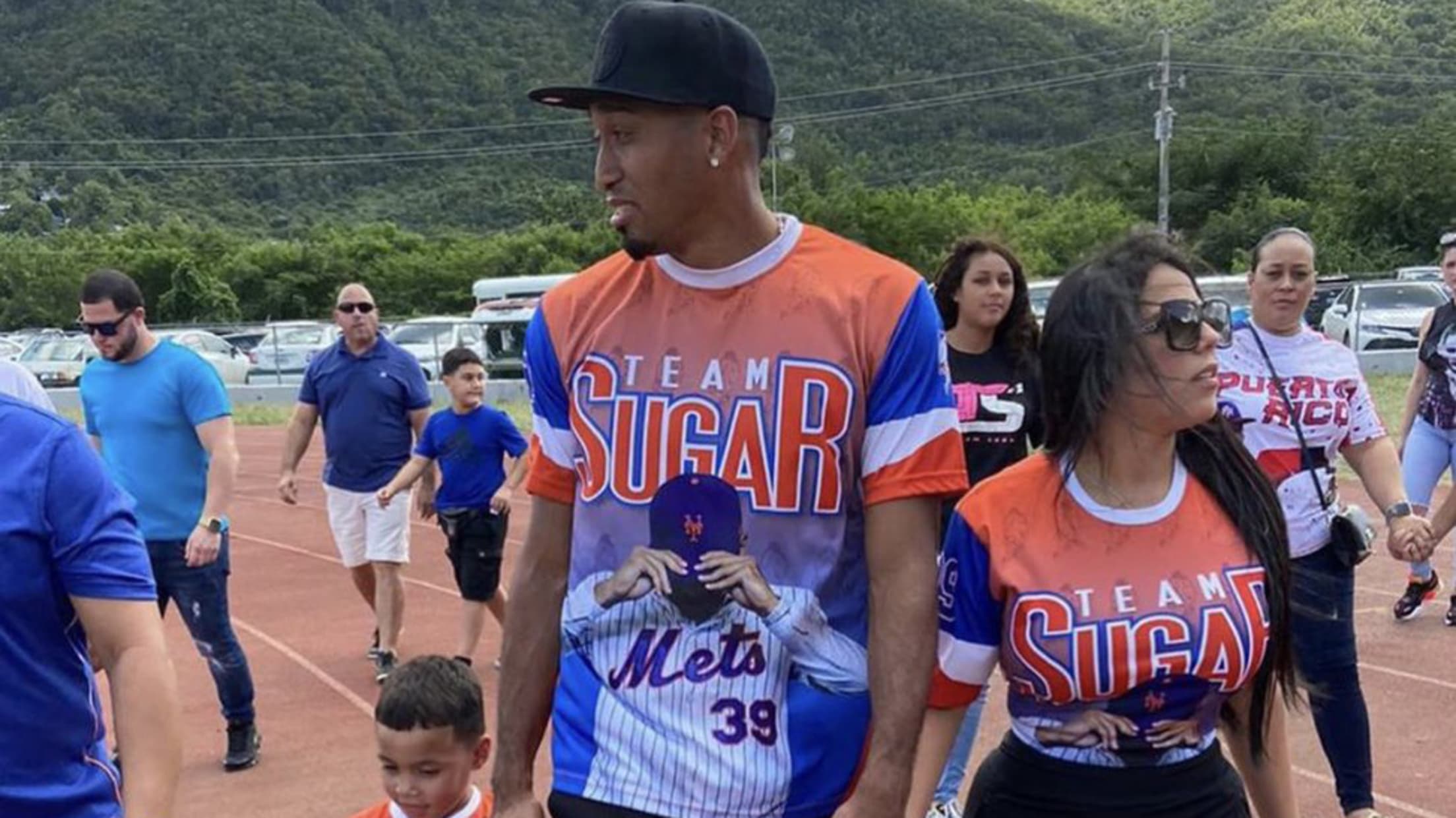 NEW YORK -- When a catastrophic earthquake struck his native Puerto Rico early on the morning of Jan. 7, Edwin Díaz felt nothing as he slept in his home in Maunabo, a small town near the island's southeastern coast. He awoke to phone calls from his parents and siblings, who
Bregman, Altuve discuss sign-stealing scandal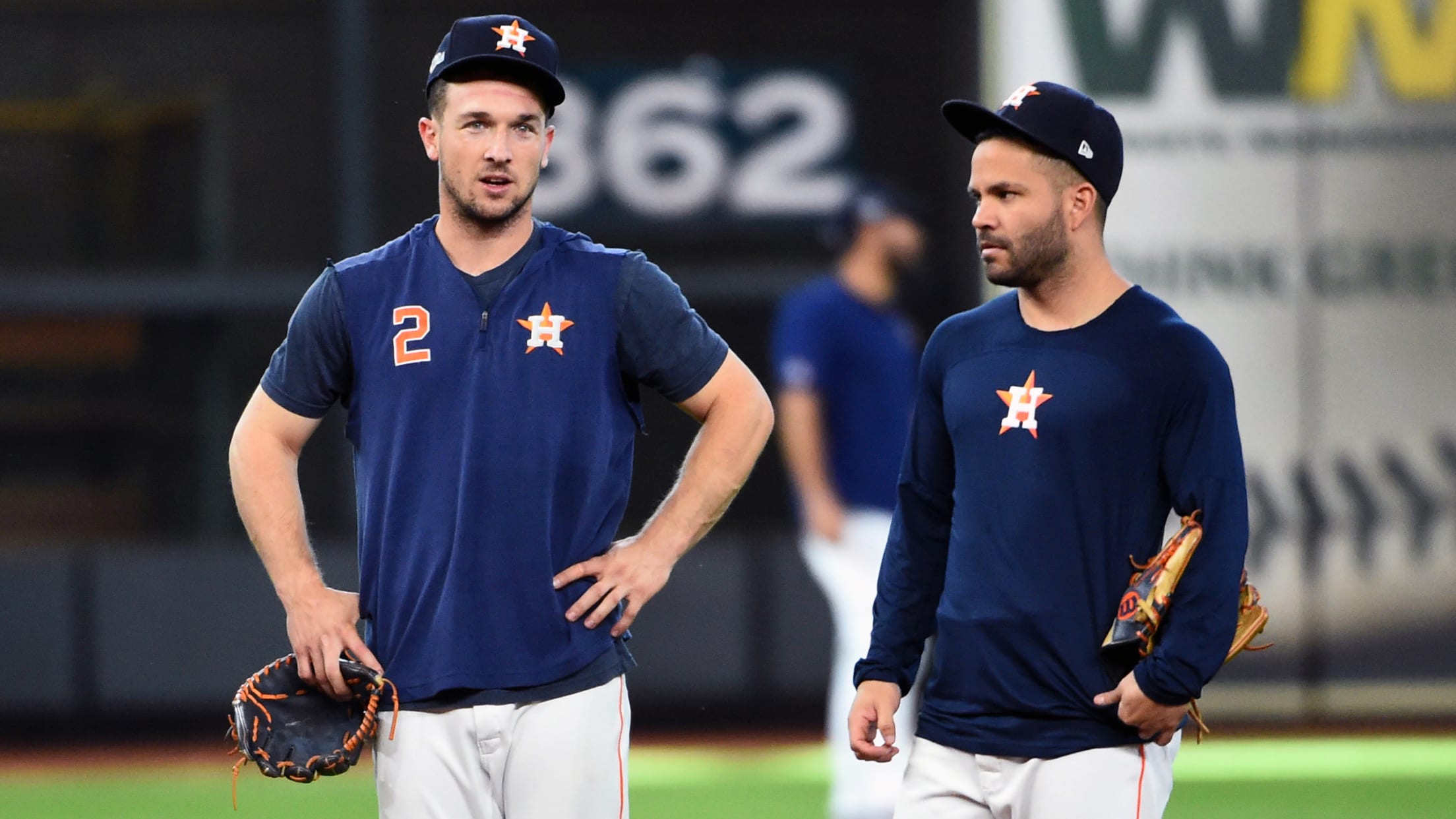 HOUSTON -- Alex Bregman and José Altuve were measured in their comments Saturday at the team's annual FanFest when they spoke publicly for the first time about the sign-stealing scandal that led to Monday's suspension -- and subsequent dismissal by Astros owner Jim Crane -- of president of baseball operations
Report: Wieters, Cardinals agree on deal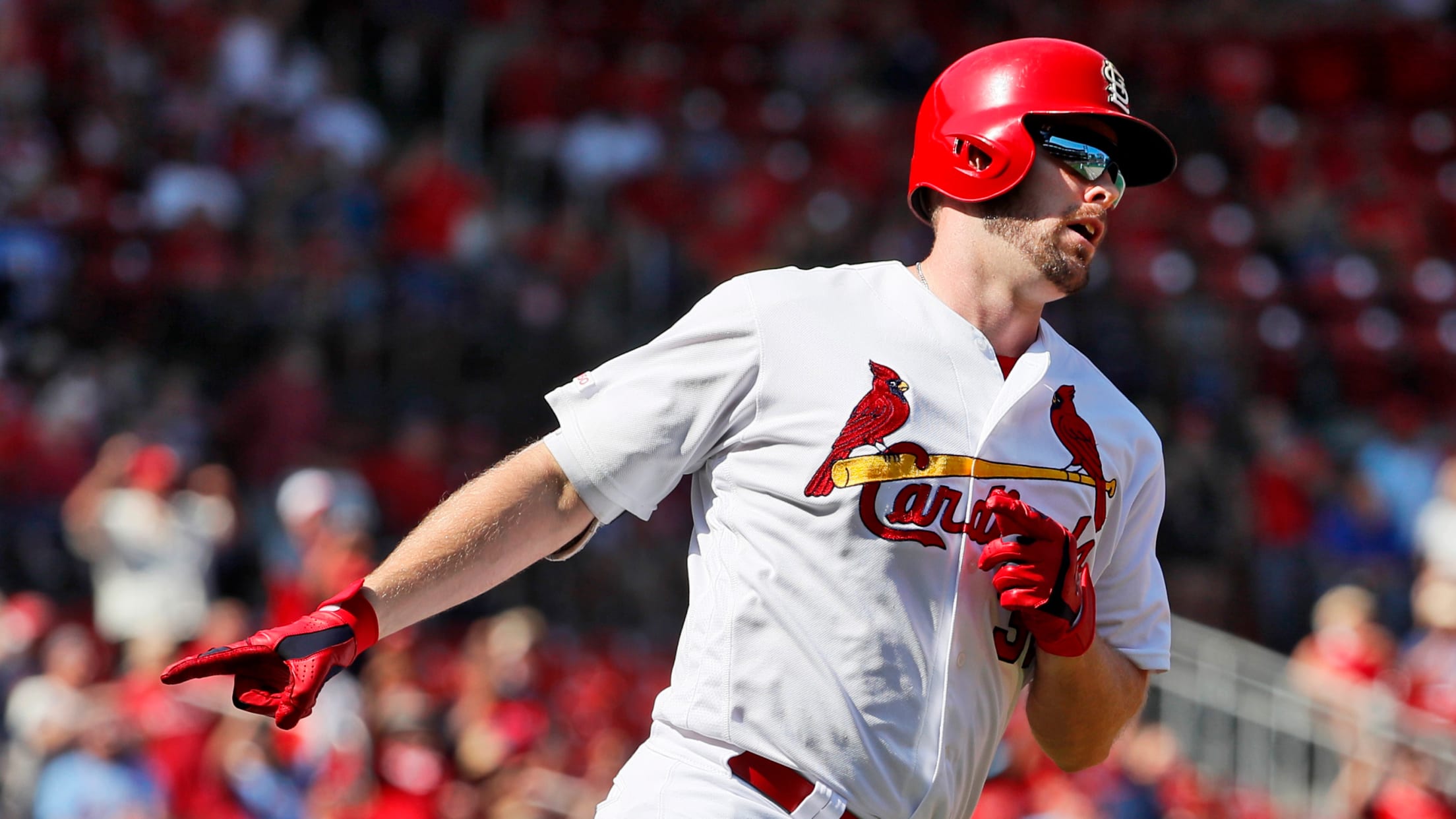 ST. LOUIS -- The Cardinals on Saturday said they were hopeful to finalize a deal soon with Matt Wieters, and on Sunday they agreed to a $2 million deal -- according to a report by MLB Network insider Jon Heyman -- to bring the veteran catcher back as Yadier Molina's
Blue Jays unveil 'New Blue' jerseys for 2020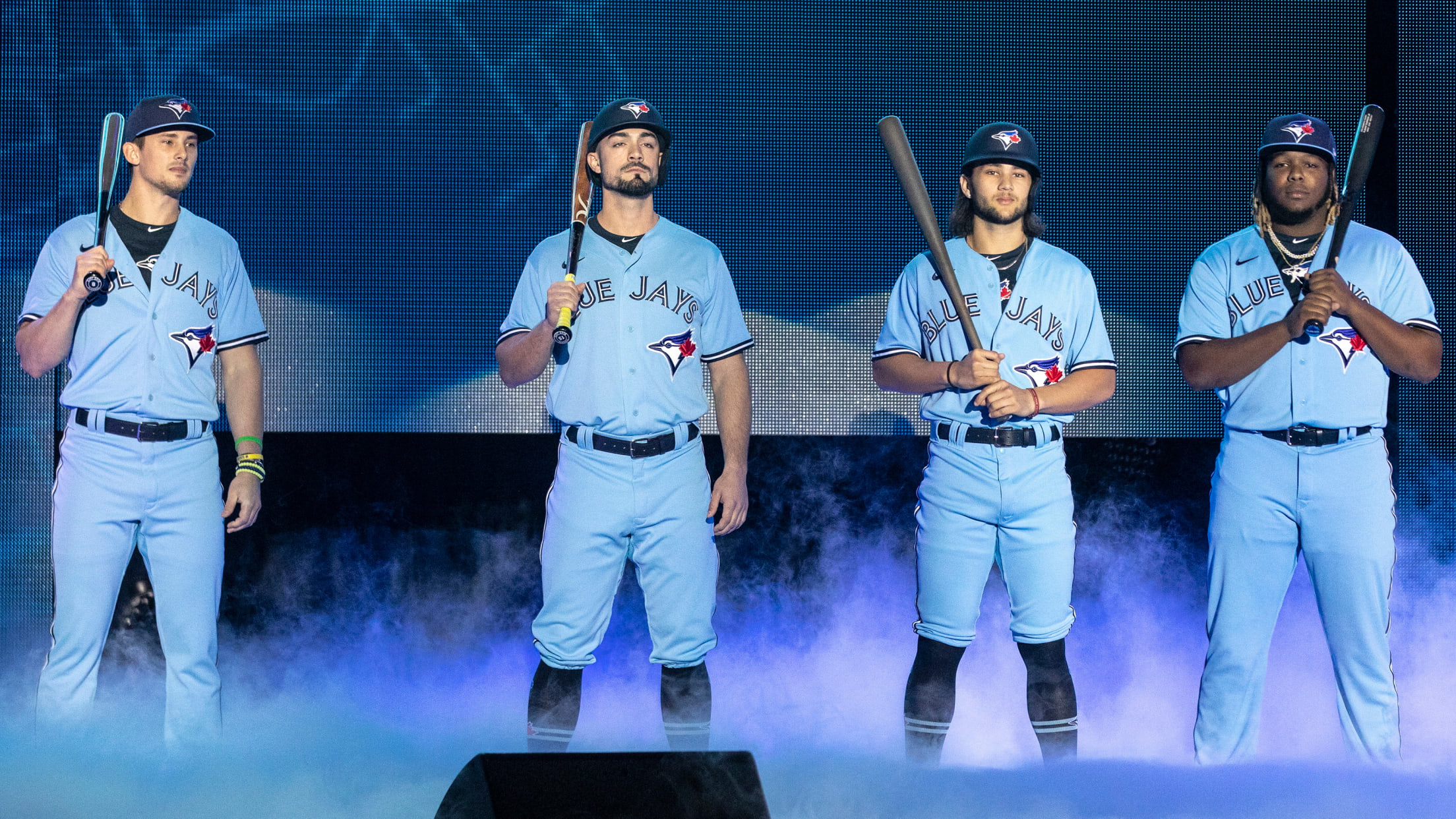 TORONTO -- Blending old-school style with the fresh faces of the Blue Jays roster, Toronto unveiled its "New Blue" alternate uniform option for the 2020 season on Saturday at the club's annual Winter Fest at Rogers Centre. The baby blue uniform, accented in navy blue, is a nostalgic look for
Who'll get the call? '20 HOF tracking, explained
How many former players will go from stars to legends?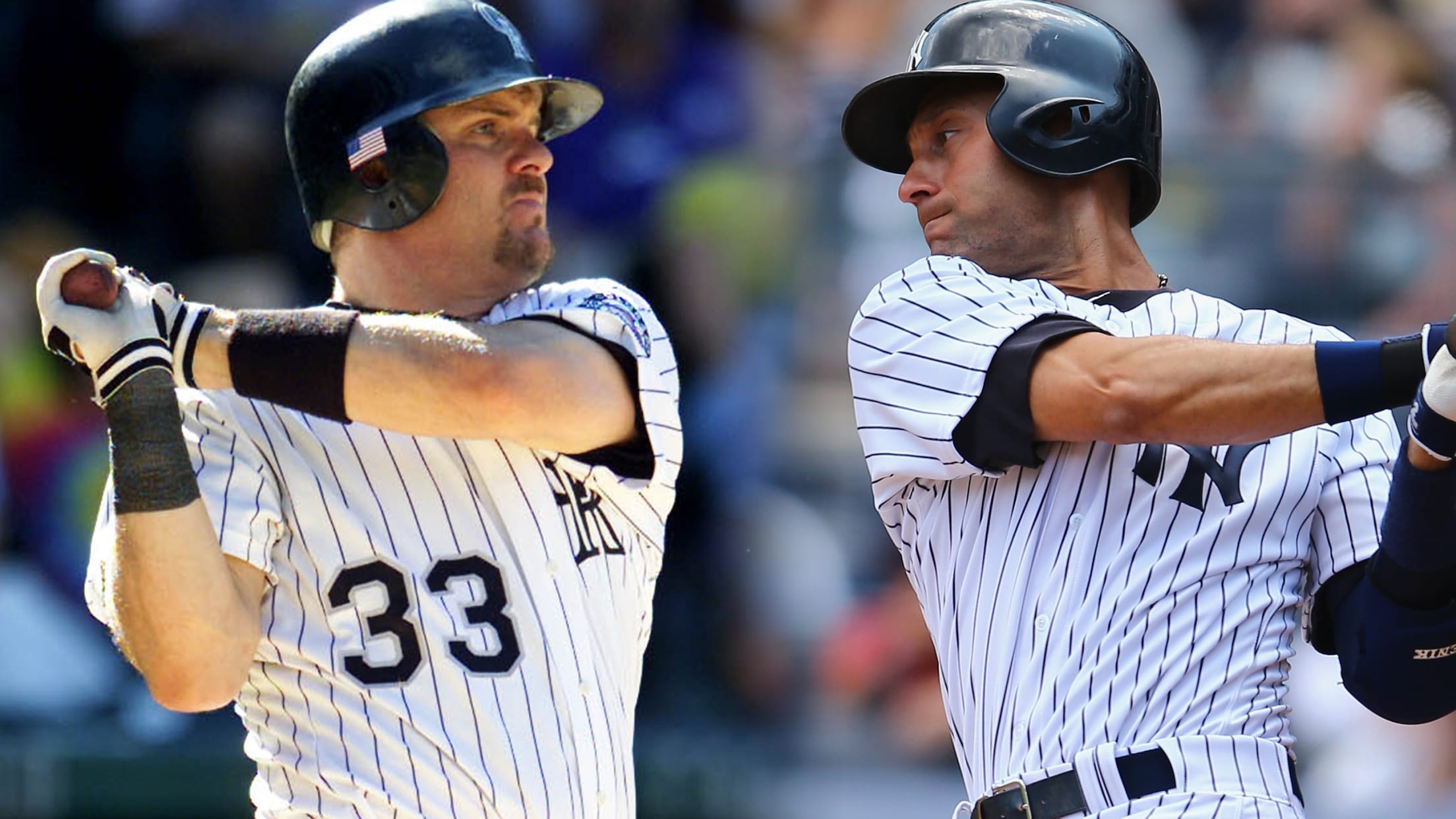 This year's Hall of Fame results are only days away. The Cooperstown Class of 2020 will be finalized on Tuesday, with coverage beginning at 3 p.m. ET on MLB Network and the announcement airing in the 6 p.m. hour. We already know that Ted Simmons and Marvin Miller are going
Manager candidate Venable focused on Cubs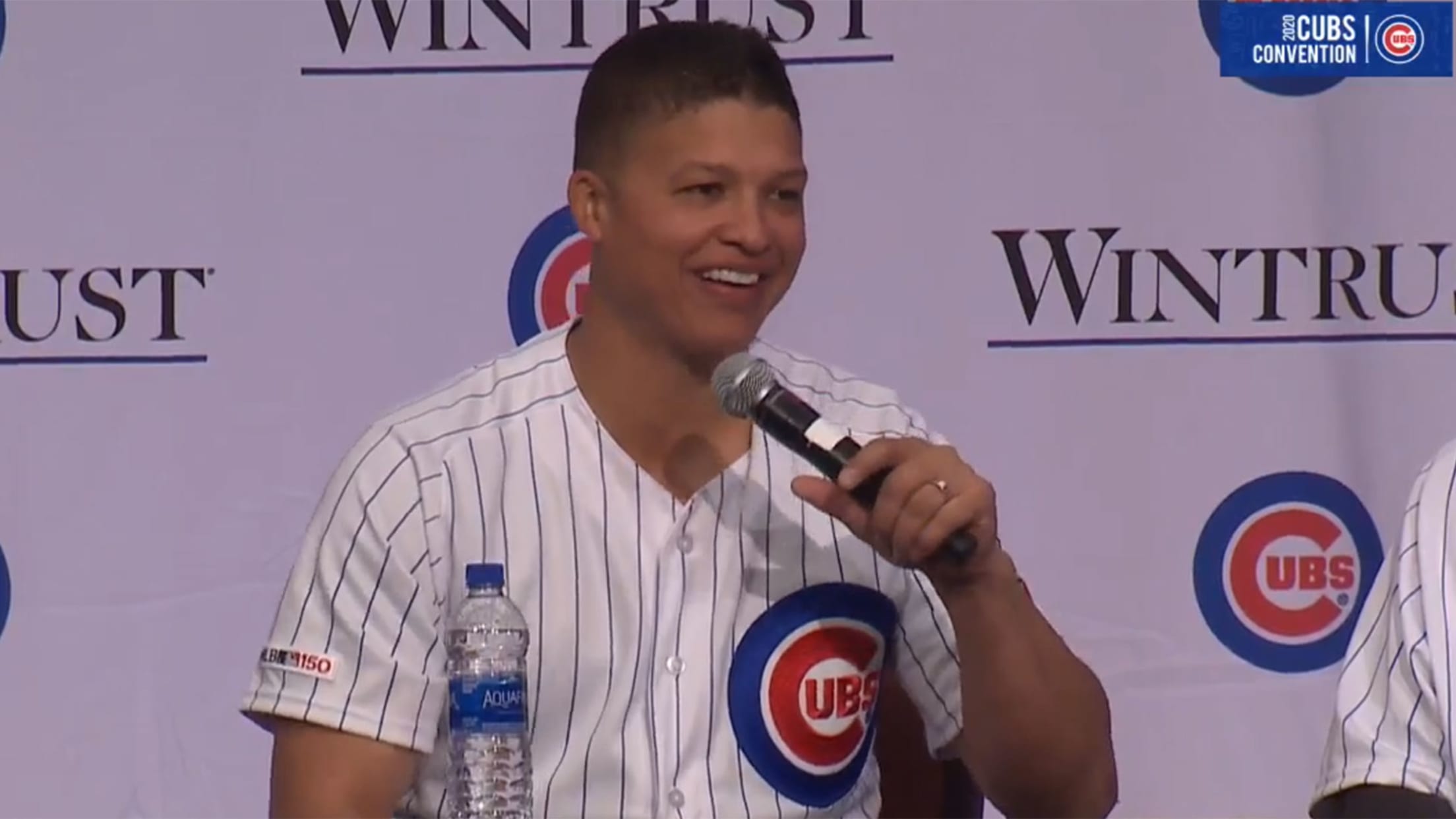 CHICAGO -- A young fan made his way to the microphone as a hush fell over the packed ballroom at the Sheraton Grand Chicago on Saturday morning, awaiting his question. In front of him on stage sat new Cubs manager David Ross and the overhauled coaching staff. "This question is
Rumors: Betts, Ozuna, Astros, Marte, Lindor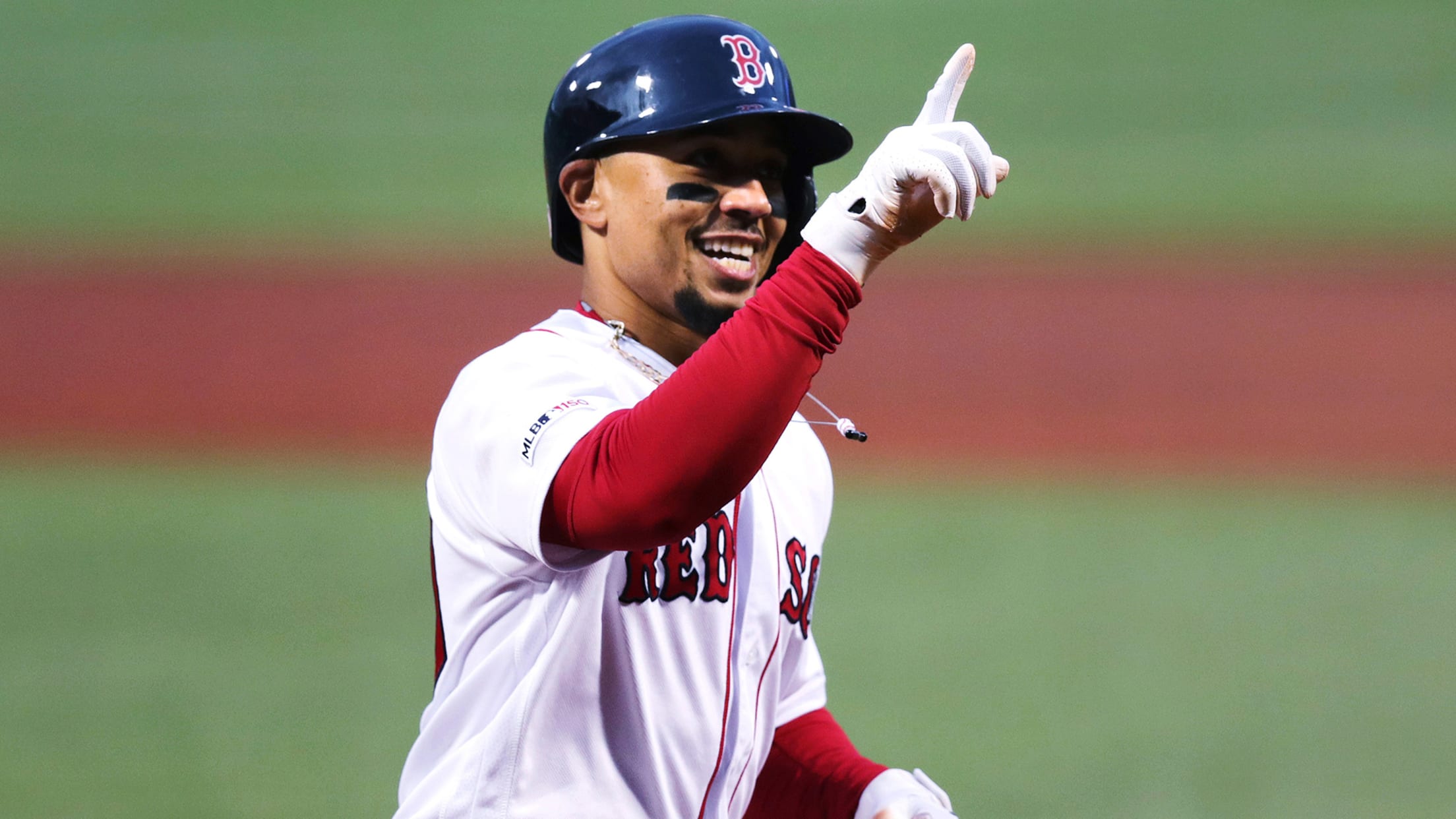 MLB.com is keeping track of all the latest free-agent and trade rumors right here.
These future Hall of Famers will play in 2020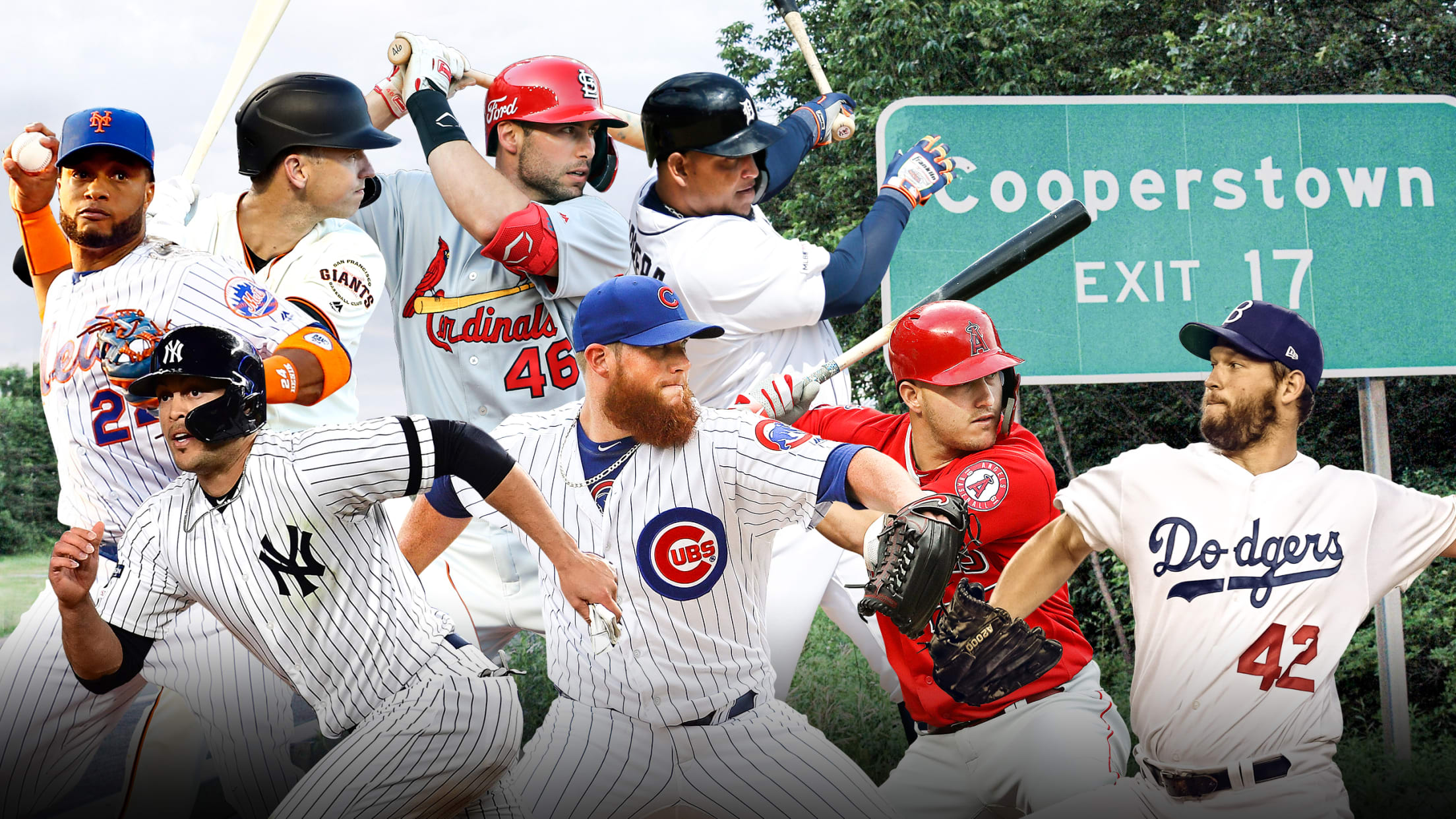 On May 24, 1928, the Yankees beat the (Philadelphia) A's 9-7 in the first game of a doubleheader. It's not a game you'd think about nearly a century later, if not for this fun fact: It included 12 future Hall of Fame players, including all-time legends Babe Ruth, Lou Gehrig
Alford proud to support Grandy's DREAM series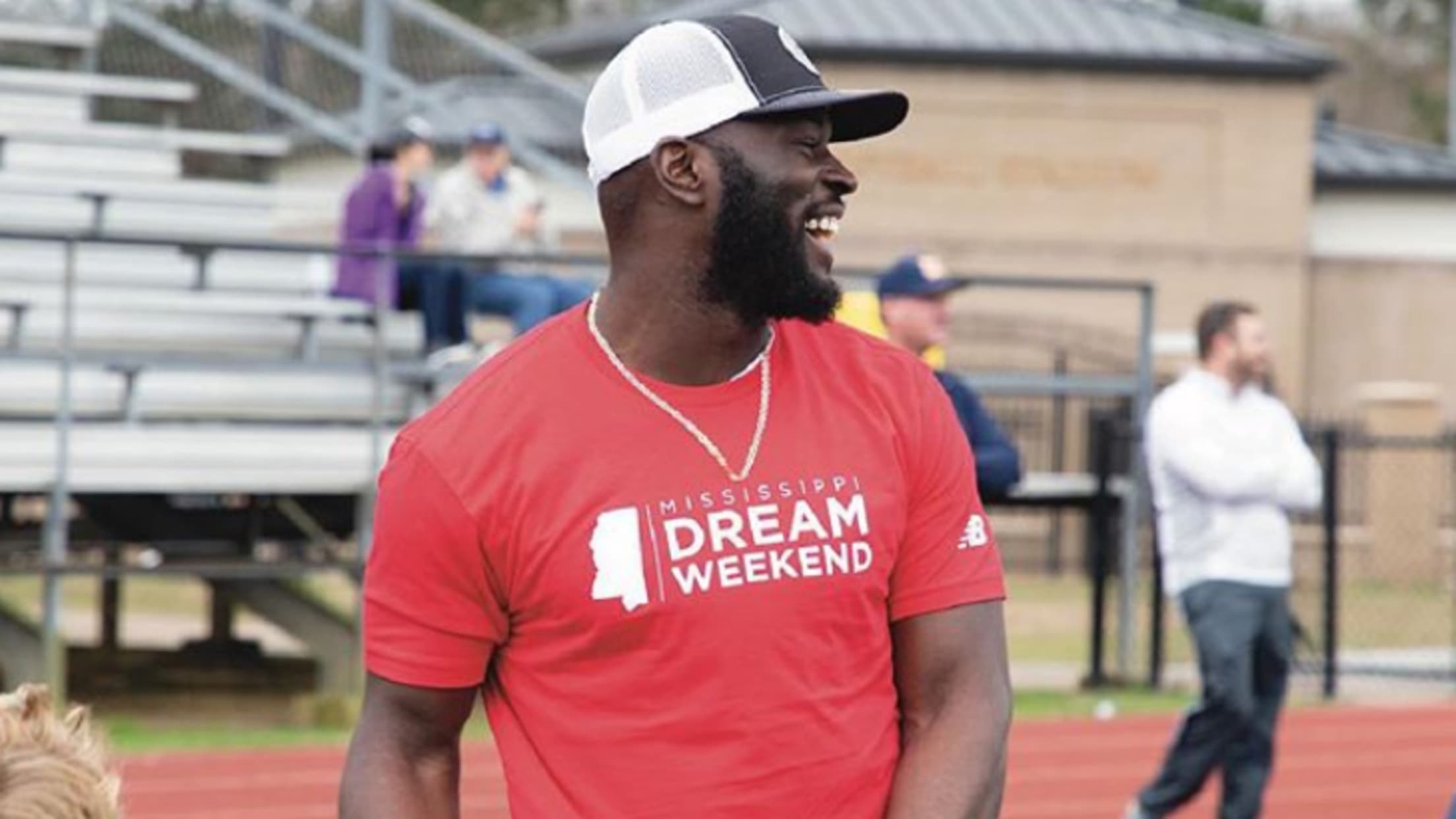 TORONTO -- Anthony Alford knows the difference a day can make. Or what one interaction, a small glimpse of a player on television or a single conversation might spark. That's why, while embracing the Blue Jays' Winter Fest at Rogers Centre on Saturday and Sunday -- taking part in games,
J.D. Martinez confident '18 Sox will be cleared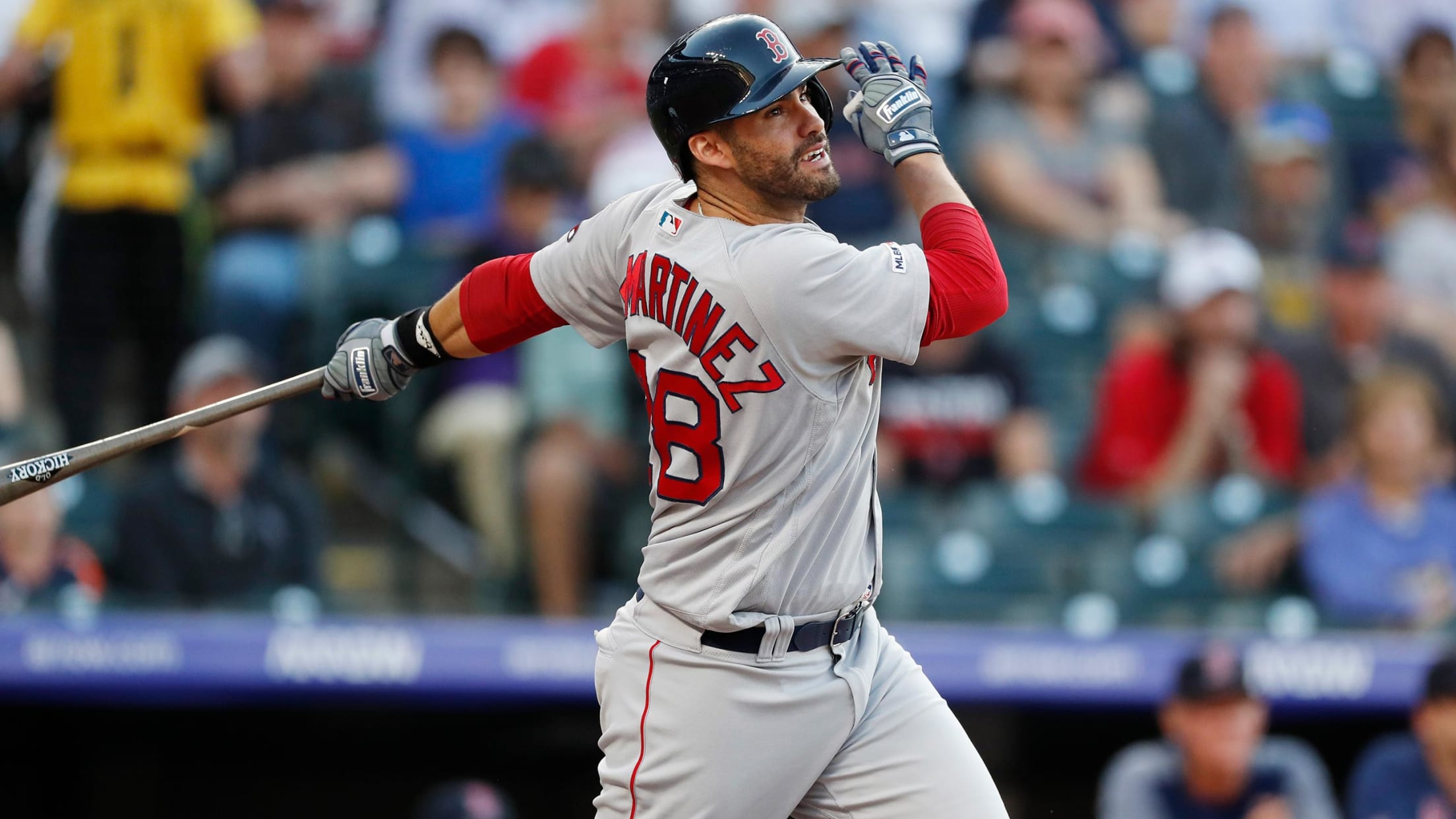 SPRINGFIELD, Mass. -- For a couple of days, different members of the Red Sox have said they weren't allowed to talk about the ongoing investigation MLB is conducting on whether they improperly used the video replay room to relay signs during their 2018 championship season. By Saturday afternoon, J.D. Martinez
Ross relies on staff: 'I don't believe in autonomy'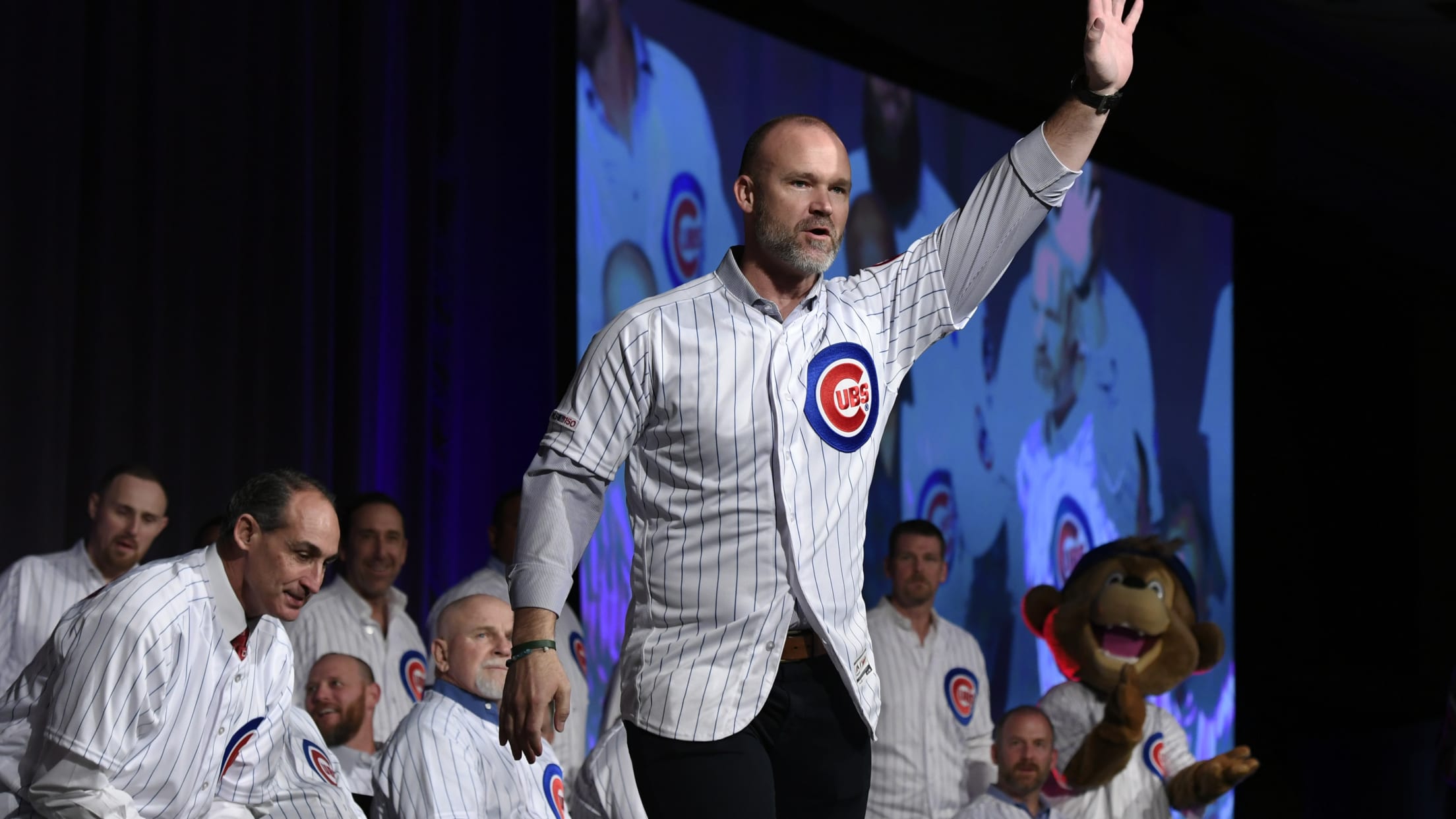 CHICAGO -- As David Ross prepares for his first season as a manager in the big leagues, the new Cubs skipper has made it no secret that he will rely heavily on his coaching staff as he adjusts to what could be a steep learning curve. Ross -- along with
Gorman, Liberatore enjoying reunion as Cards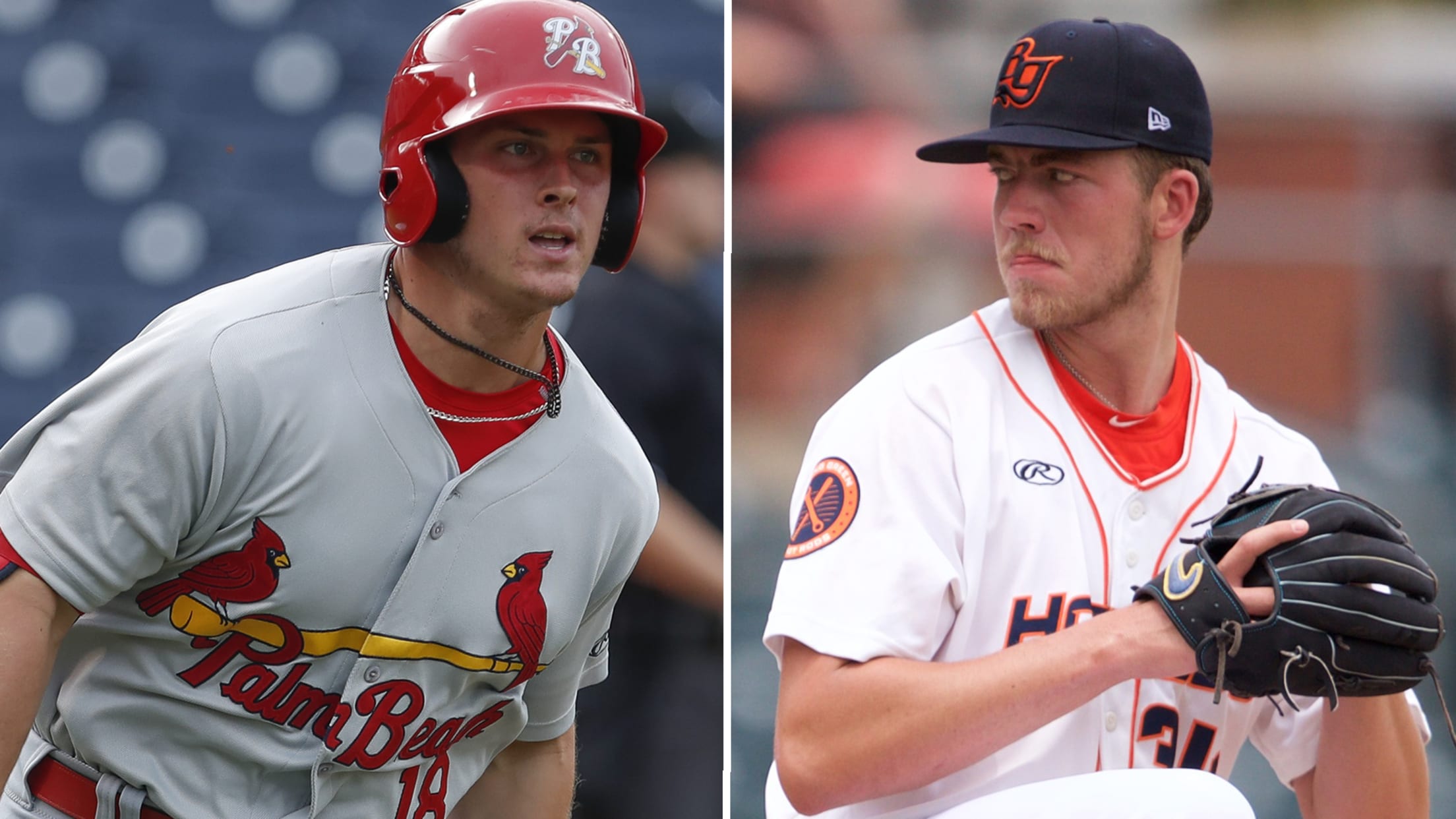 ST. LOUIS -- Matthew Liberatore tried hard to get his friend Nolan Gorman on the phone, but Gorman was busy. He was in the middle of winning a mini golf tournament. Gorman declined Liberatore's first call, but he finally picked up. That's when Liberatore delivered the news. "'Dude, you're not