Yanks lead WC race on head-spinning sweep
Judge, Stanton power late rally for 6th straight win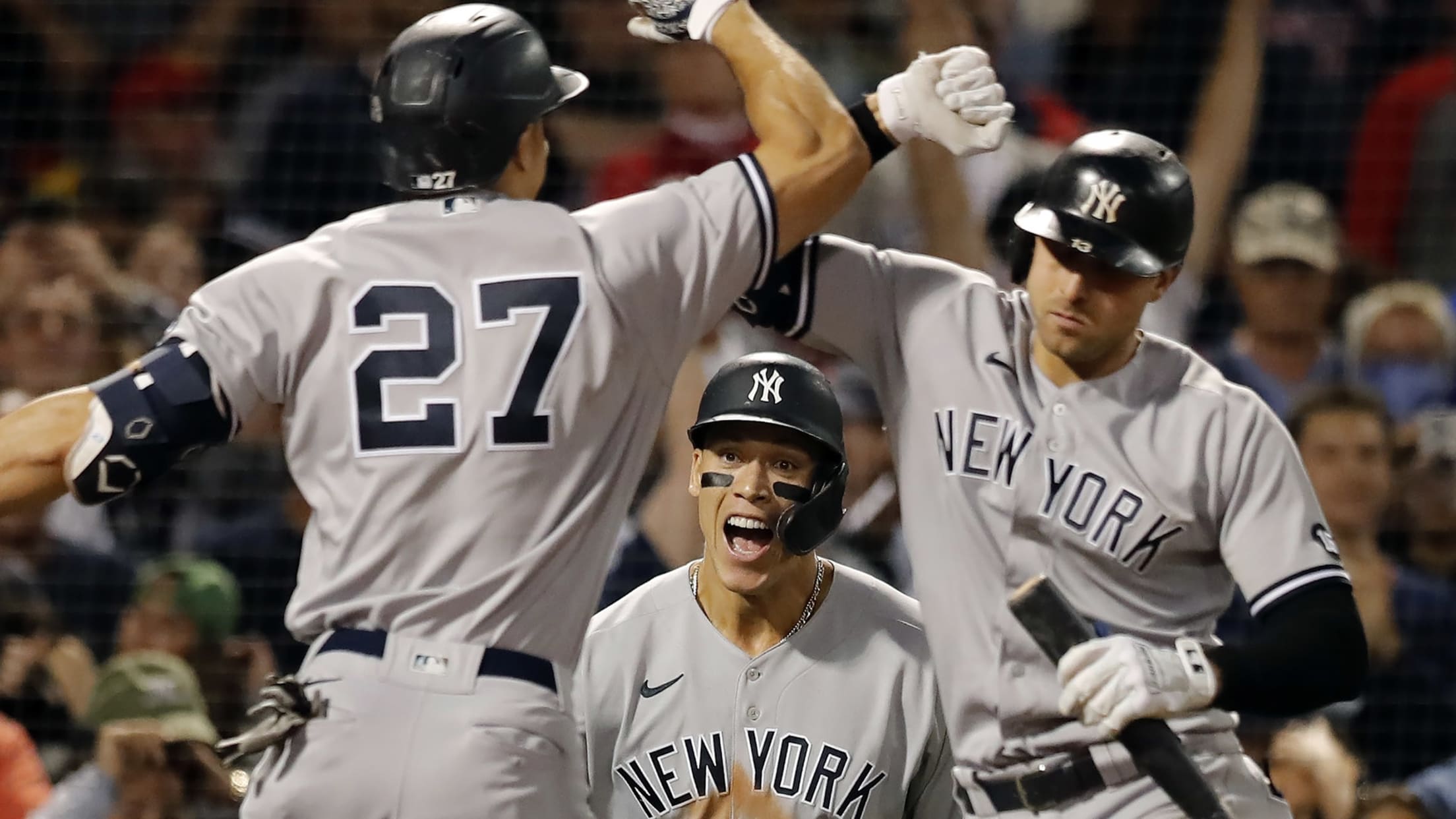 BOSTON -- Watching the largest Yankees carry the offensive load this weekend at Fenway Park, one is reminded that the extra-base hit barrage is precisely what was envisioned three winters ago, when Giancarlo Stanton proudly showcased a new pinstriped jersey and proclaimed that he would soon "feel sorry for the
FINAL WEEK! How contenders line up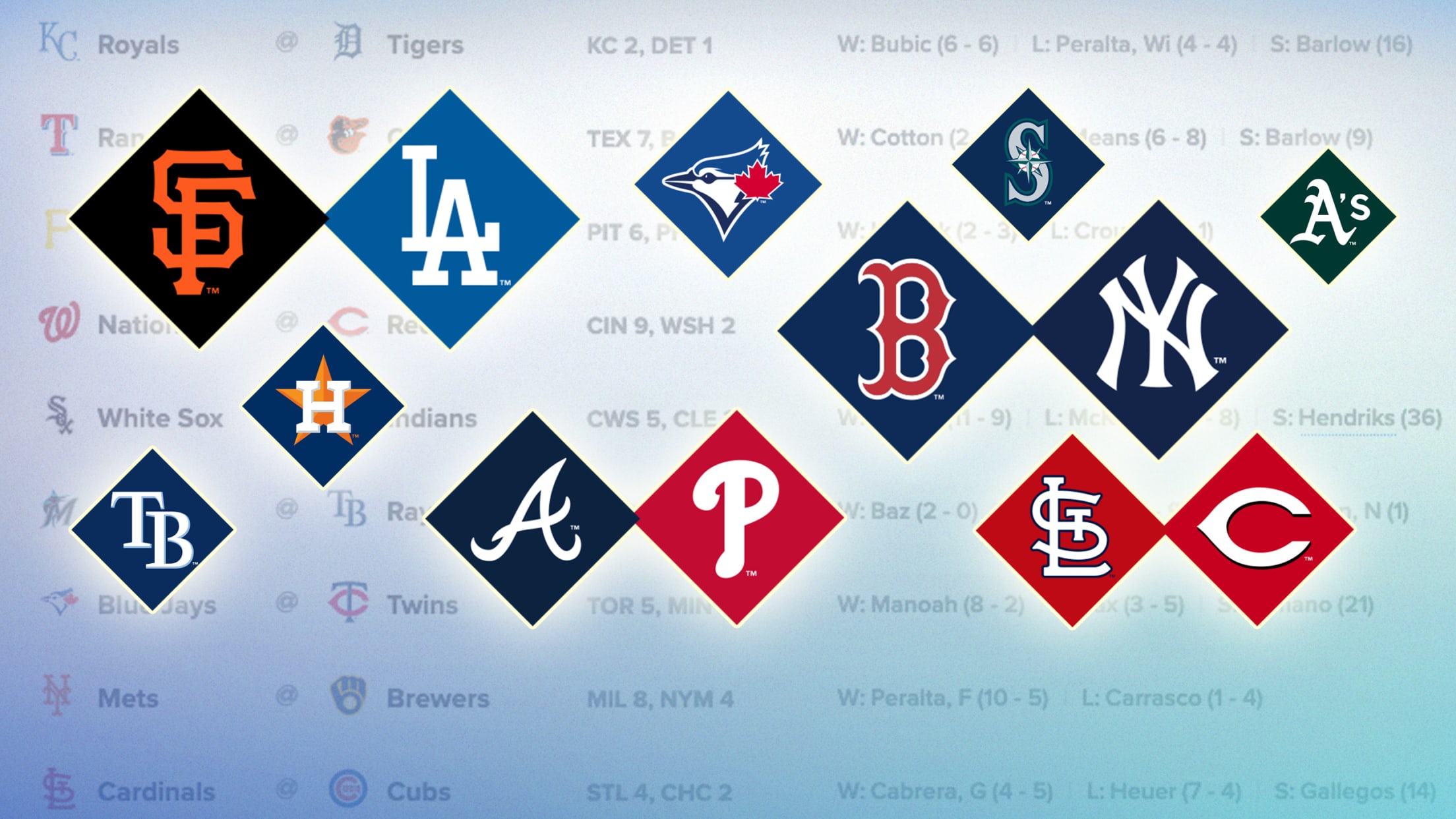 The goal remains simple for every remaining postseason contender: Win every game possible, and let the rest take care of itself. No matter if it's an October-bound club or an also-ran left on the schedule, teams still have to take care of business. That schedule can sometimes make a tiny
Wild Card in reach as Cards' streak hits 16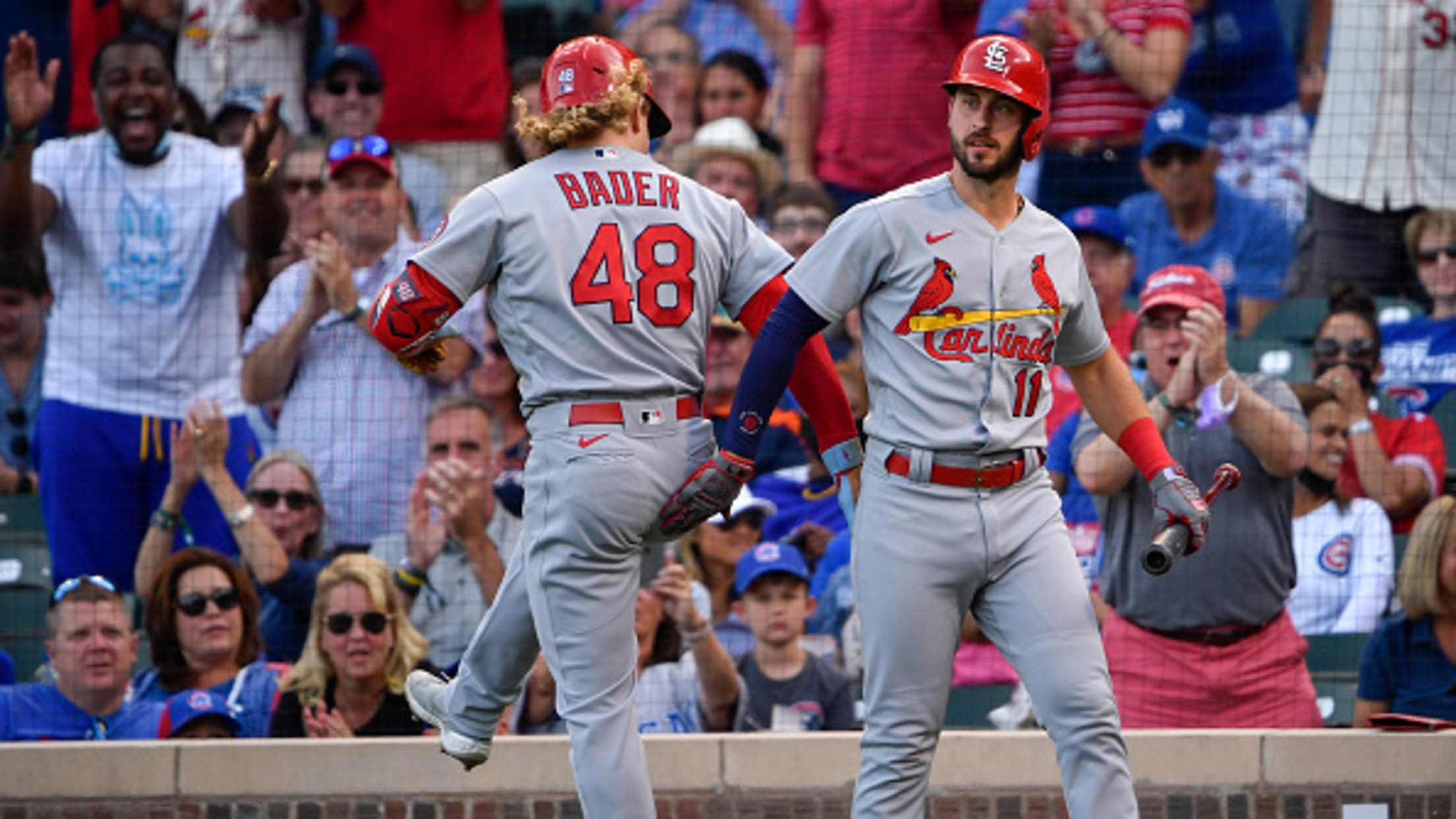 CHICAGO -- The Cardinals have won 16 games in a row. They have trimmed their magic number for a spot in the National League Wild Card Game, somehow, to a single game, after Sunday afternoon's wild, emotional and rulebook-laden 4-2 victory over the Cubs at Wrigley Field.
Power Rankings: Down to the wire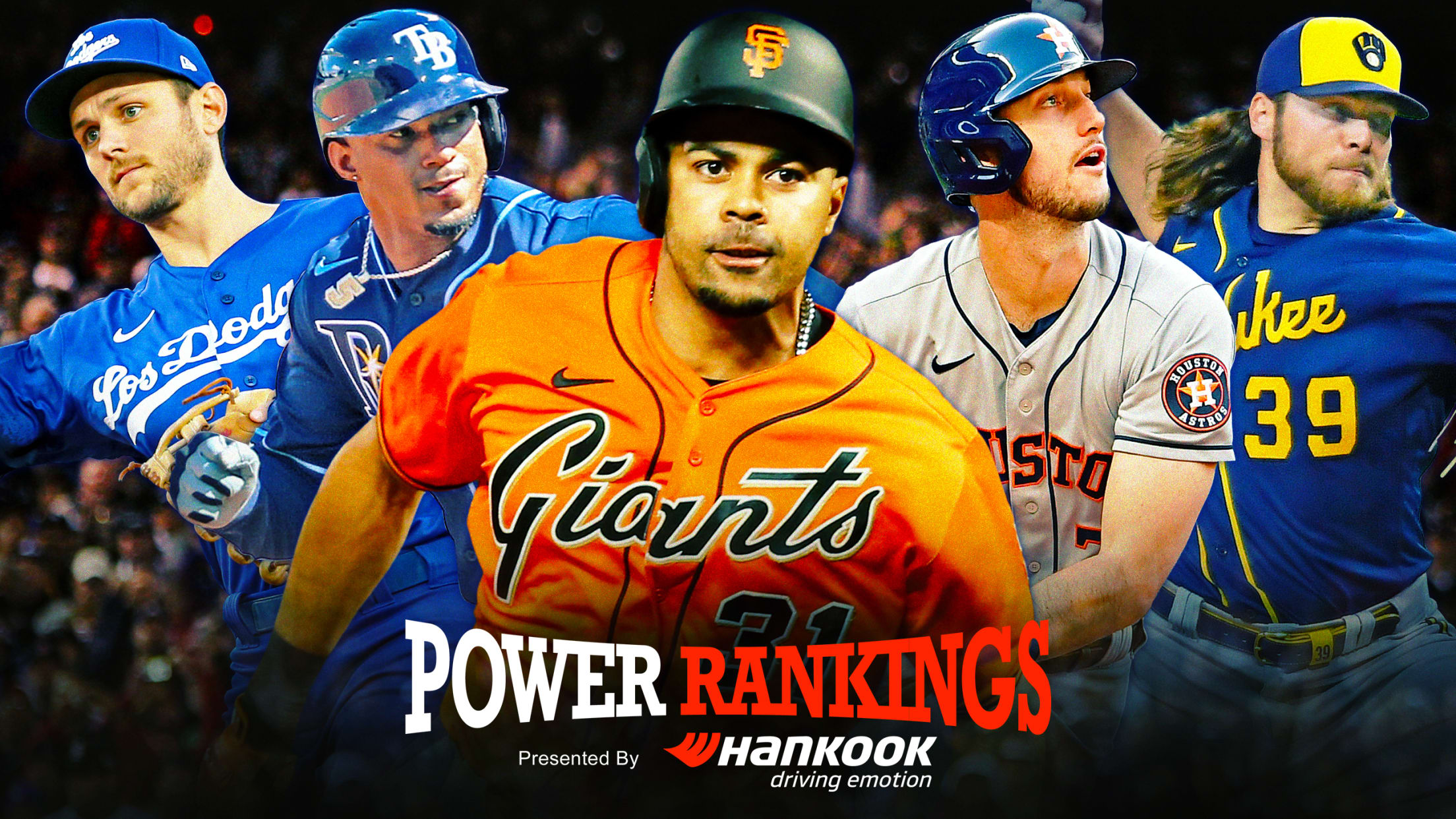 Teams are clinching postseason positions now as we enter the final week of the regular season, and that's solidifying their spot in the top tier of the MLB.com Power Rankings. The Rays, who clinched their second straight American League East title on Saturday with a win over the Marlins in
Giants rally in 9th to complete sweep of Rox
Gausman's 11 K's, Crawford's knockout homer lift spirits after Belt's exit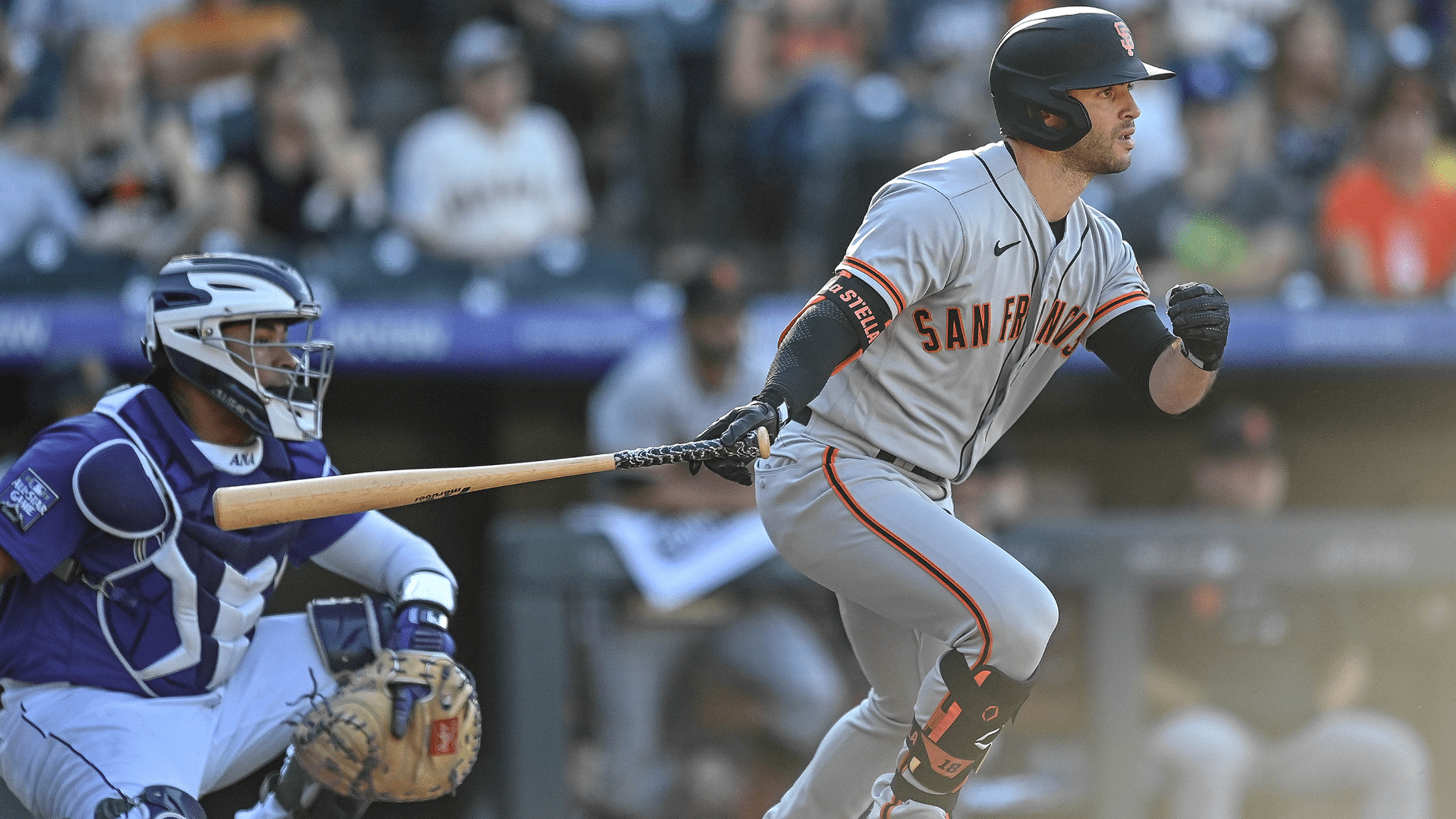 DENVER -- Kevin Gausman is recapturing his All-Star form at just the right time for the Giants. Gausman struck out 11 and fired six innings of one-run ball, and Tommy La Stella delivered a pinch-hit, go-ahead single in the ninth inning as the Giants rallied to beat the Rockies, 6-2,
Judge dislocates finger, pops it back in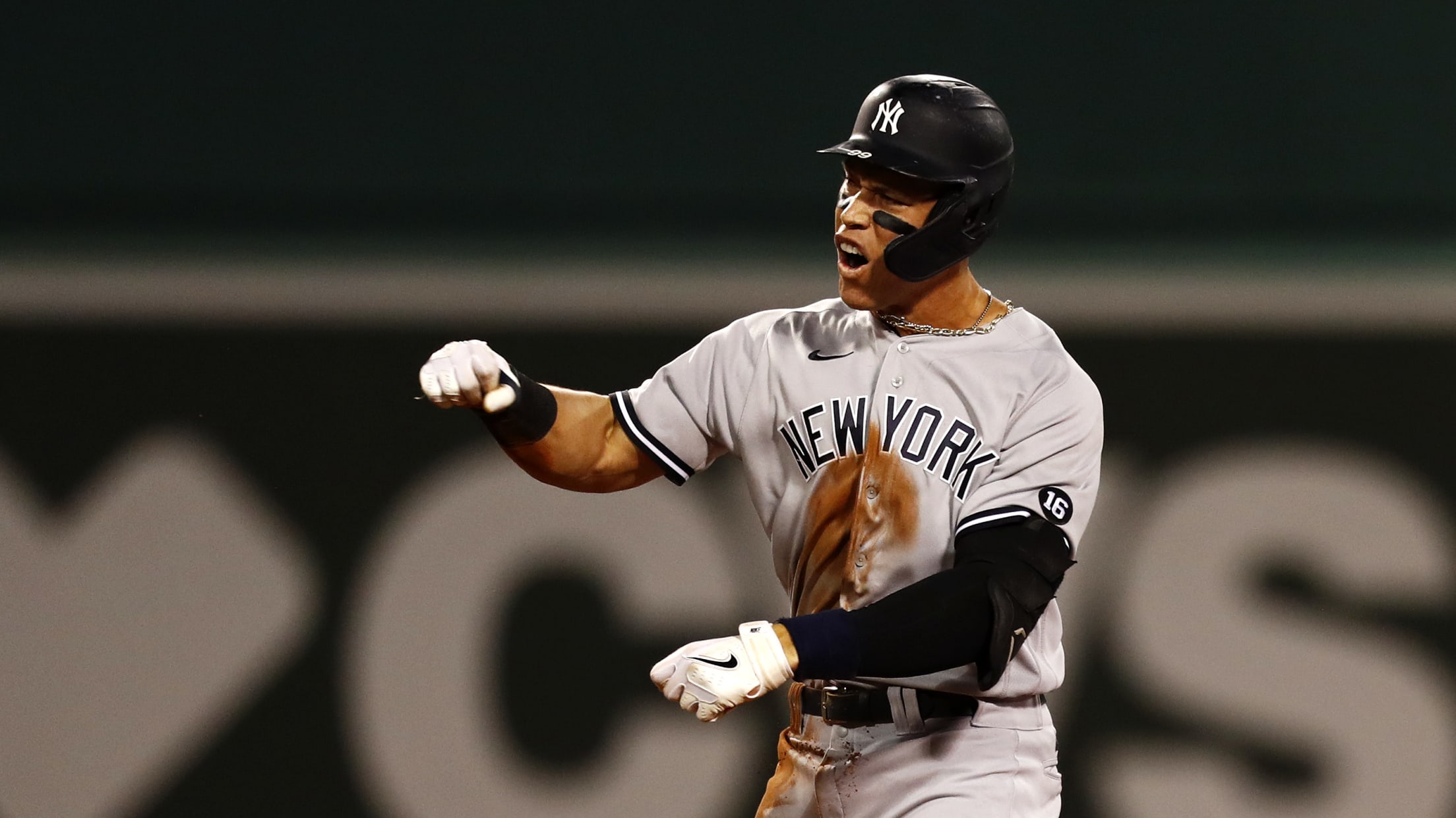 BOSTON -- Aaron Judge pumped his right fist and roared, having delivered a two-run double to put his team back on top in another epic Fenway Park showdown. Adrenaline surged through the Yankees slugger, so much that it took a few moments to realize that his left pinky finger jutted
The wacky final outs in Cards' 16th win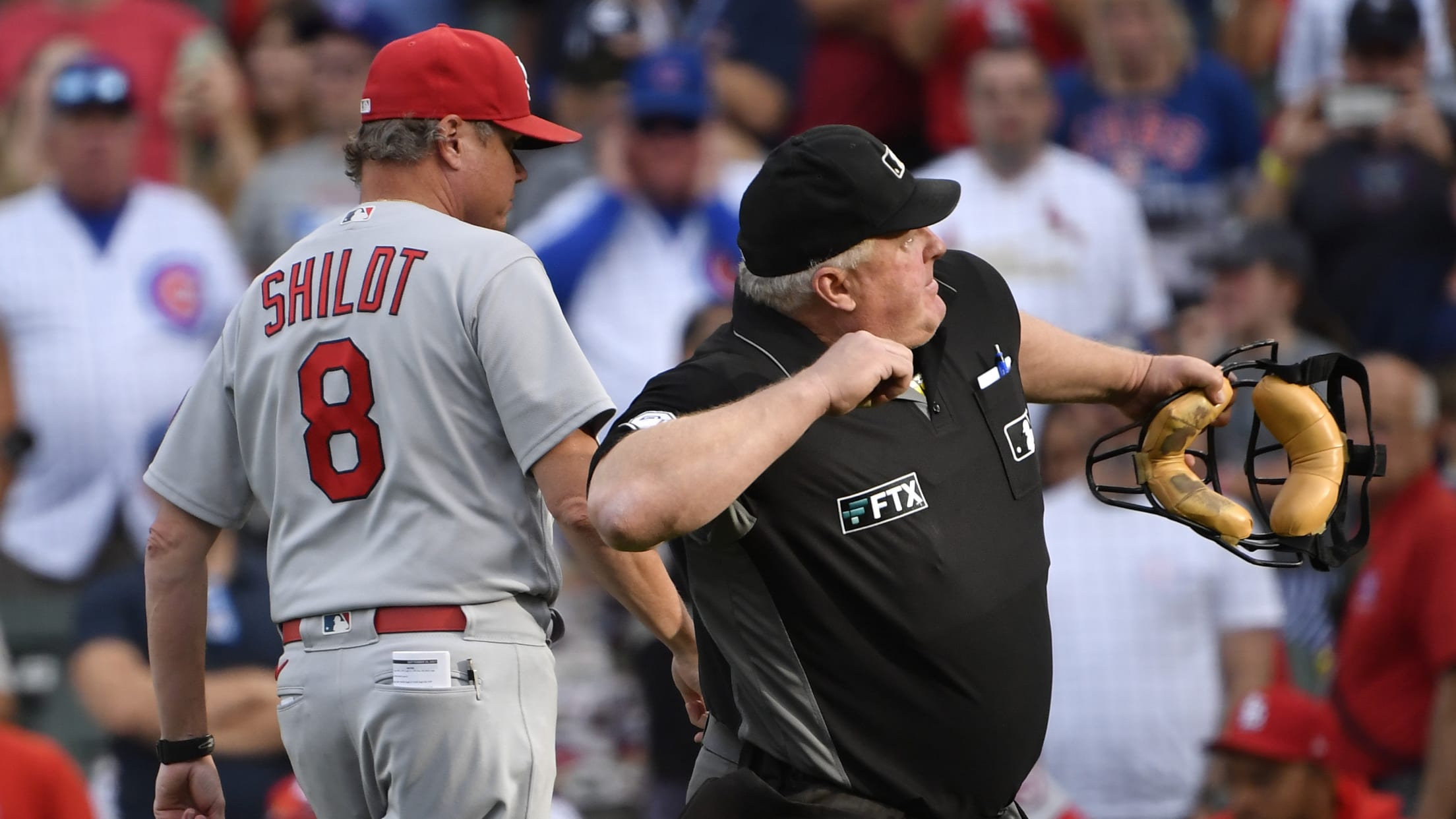 CHICAGO -- The Cardinals may have won their 16th straight game on Sunday with a 4-2 victory over the Cubs, but they didn't get there without a little controversy. With one out and runners on first and second in the bottom of the ninth, the Cubs' Frank Schwindel lofted a
Playoff watch: Five spots still up for grabs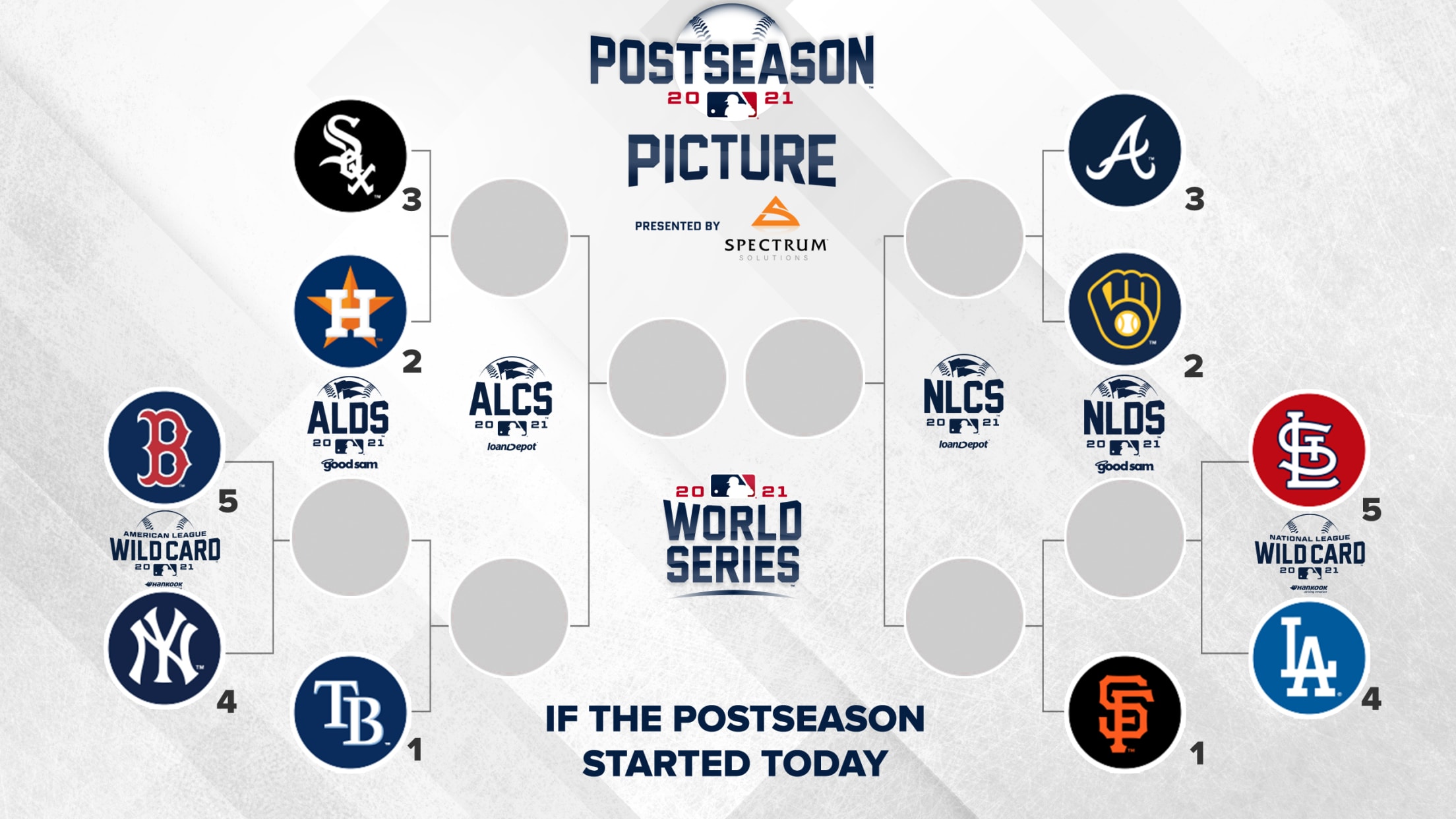 The American and National League Central divisions champions are squared away, and the Rays are champions of the AL East. We know the Dodgers and Giants are in; it's just a matter of where they'll play. The remaining postseason slots? There's one week left to sort it all out. The
Crew seals Central on Fan Appreciation Day
Counsell elated after clinch: 'It almost worked out as good as we could have hoped'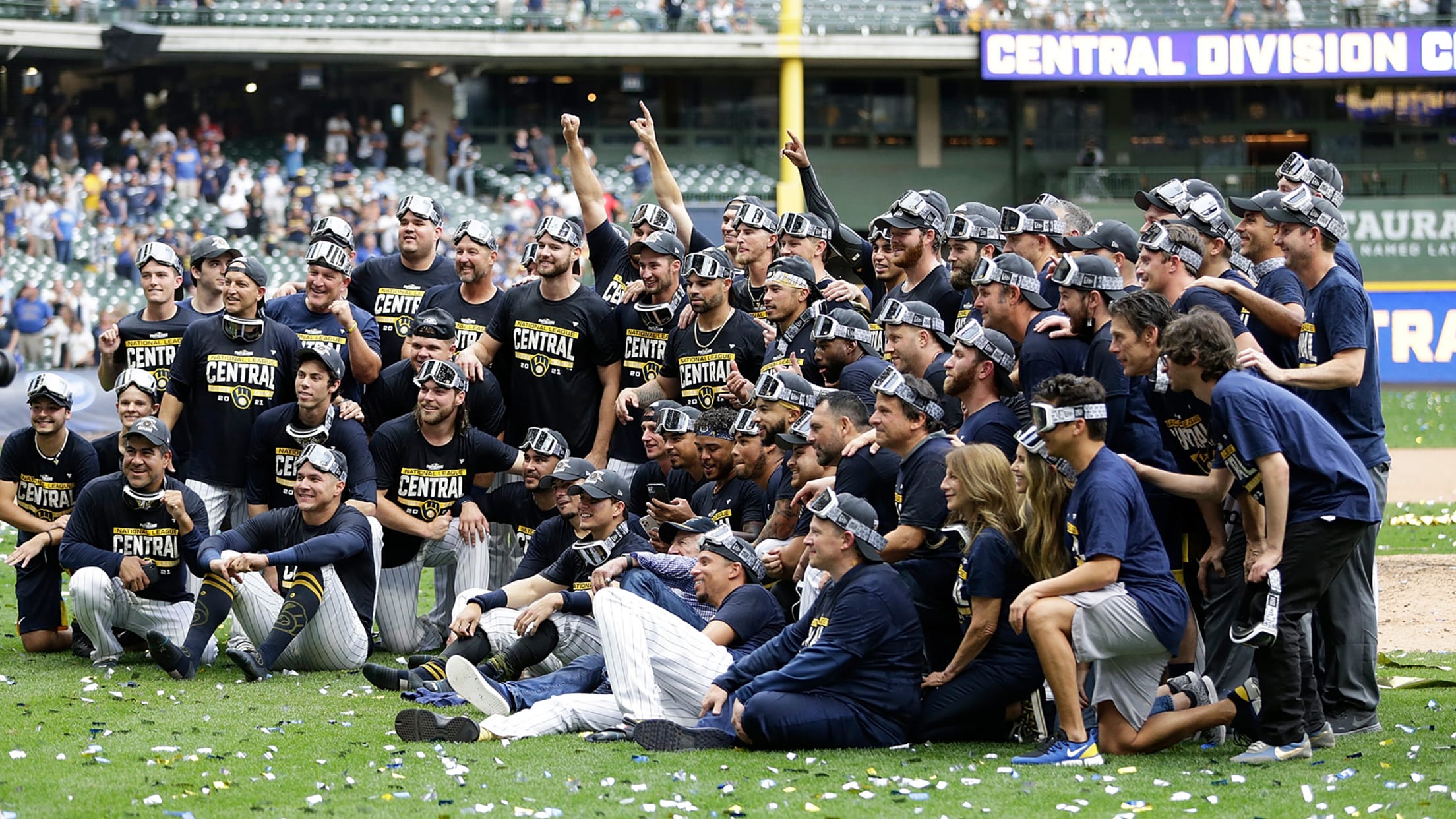 MILWAUKEE -- The Brewers clinched the fourth division crown in franchise history just in time for their fans to join the celebration. Willy Adames launched a go-ahead home run in the first inning to erase an early deficit and Milwaukee never let that lead go, finishing a three-game sweep with
Corey, Trea hit 100th HRs in LA's 100th win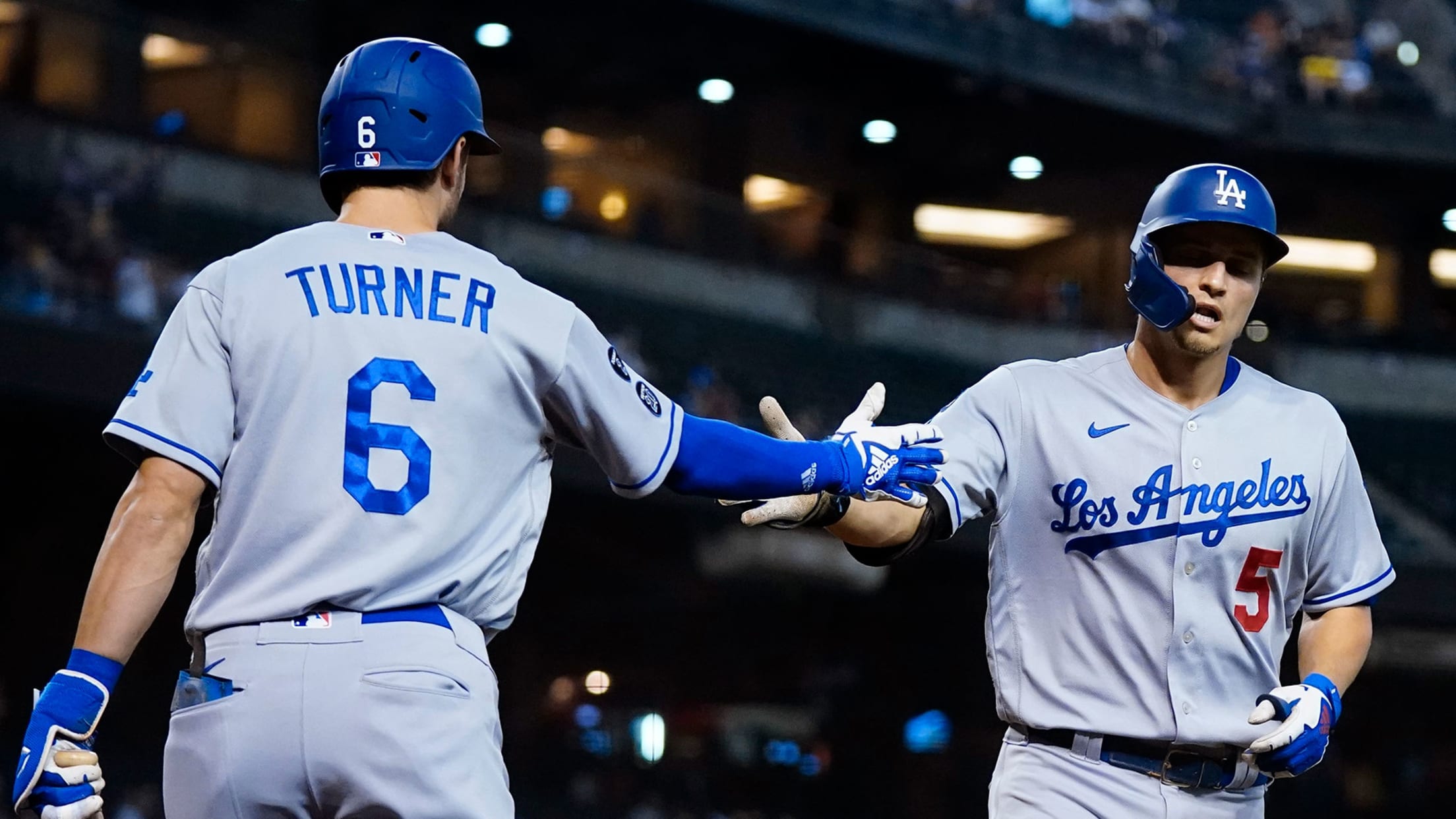 PHOENIX -- When the Dodgers acquired Trea Turner back in July, the initial question was where the All-Star would play defensively. There are very few teams where Turner, who is one of the most dynamic players in baseball, doesn't immediately become the starting shortstop. Instead, Turner had to slide to
'An absolute ace': Sho K's 10 in home finale
AL MVP front-runner reaches 150-strikeout milestone in 7-inning effort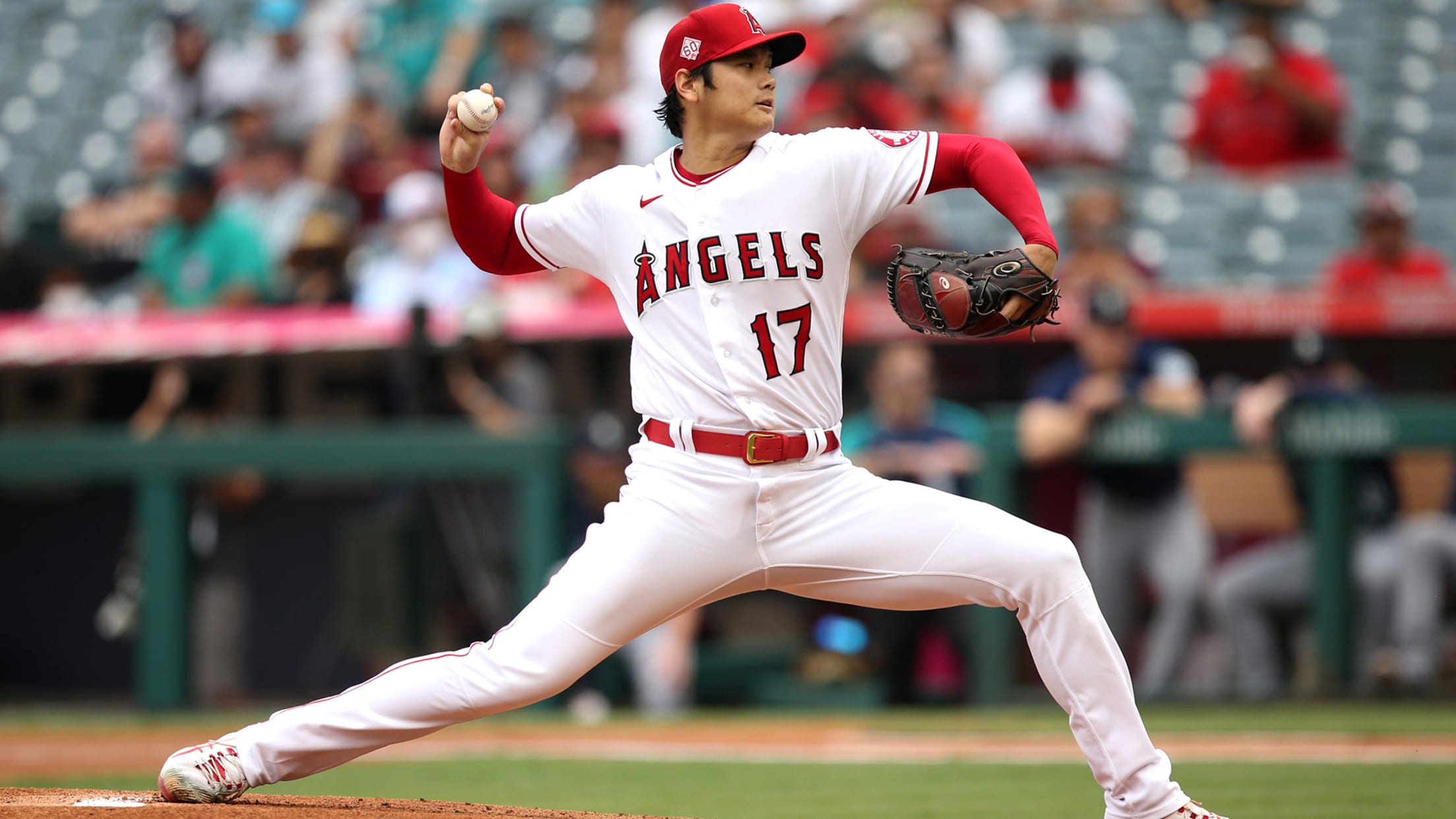 ANAHEIM -- Shohei Ohtani lost out on getting his 10th win of the season, but he still turned in yet another dominant performance on the mound against the Mariners on Sunday. Ohtani, making his 23rd start of the year, allowed one run over seven innings, with 10 strikeouts and no
Complete 2021 MLB postseason schedule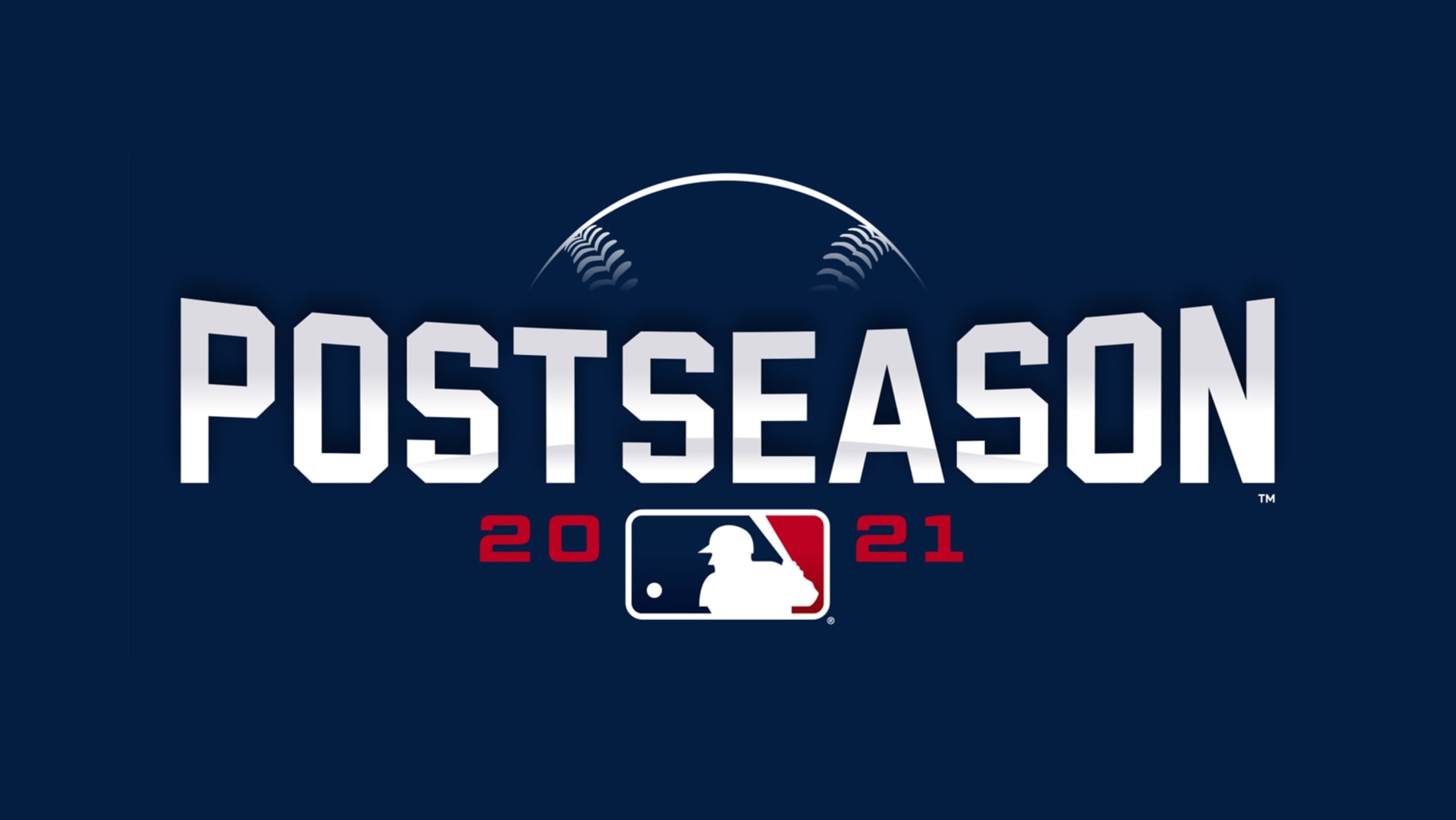 Major League Baseball today announced the schedule for the 2021 Postseason, which is set to open with the American League Wild Card Game presented by Hankook on ESPN on Tuesday, Oct. 5, followed by the National League Wild Card Game presented by Hankook on TBS on Wednesday, Oct. 6. Game
Here are the '21 playoff tiebreaker scenarios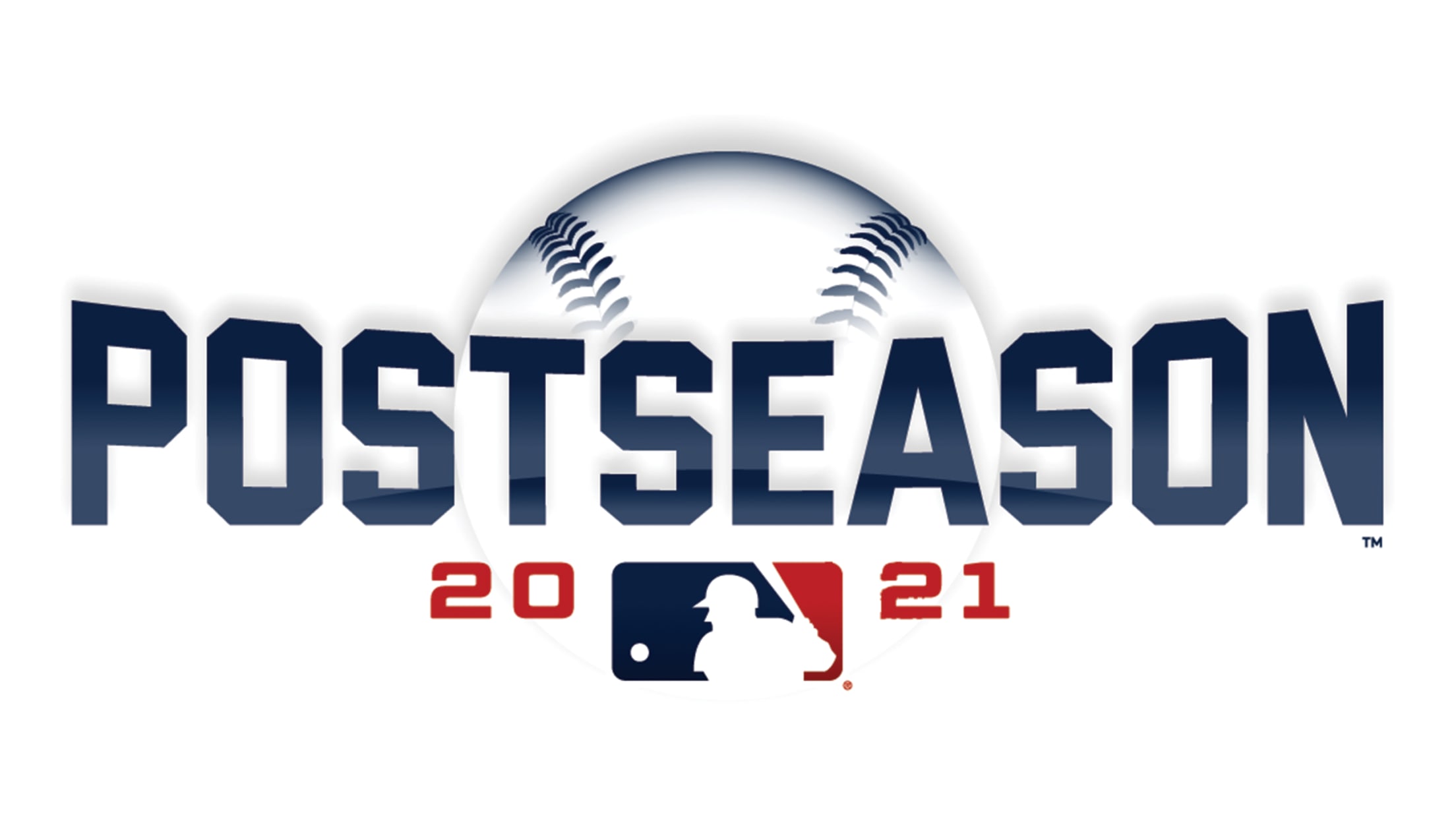 Just as extra innings are sometimes required to resolve games, extra games are sometimes required to resolve regular-season races. It hasn't happened often, even in the dual-Wild Card era in which more teams are in the late-season mathematical mix. Since Major League Baseball went to the dual-Wild Card format in
1 week to win the West: Dodgers-Giants FAQ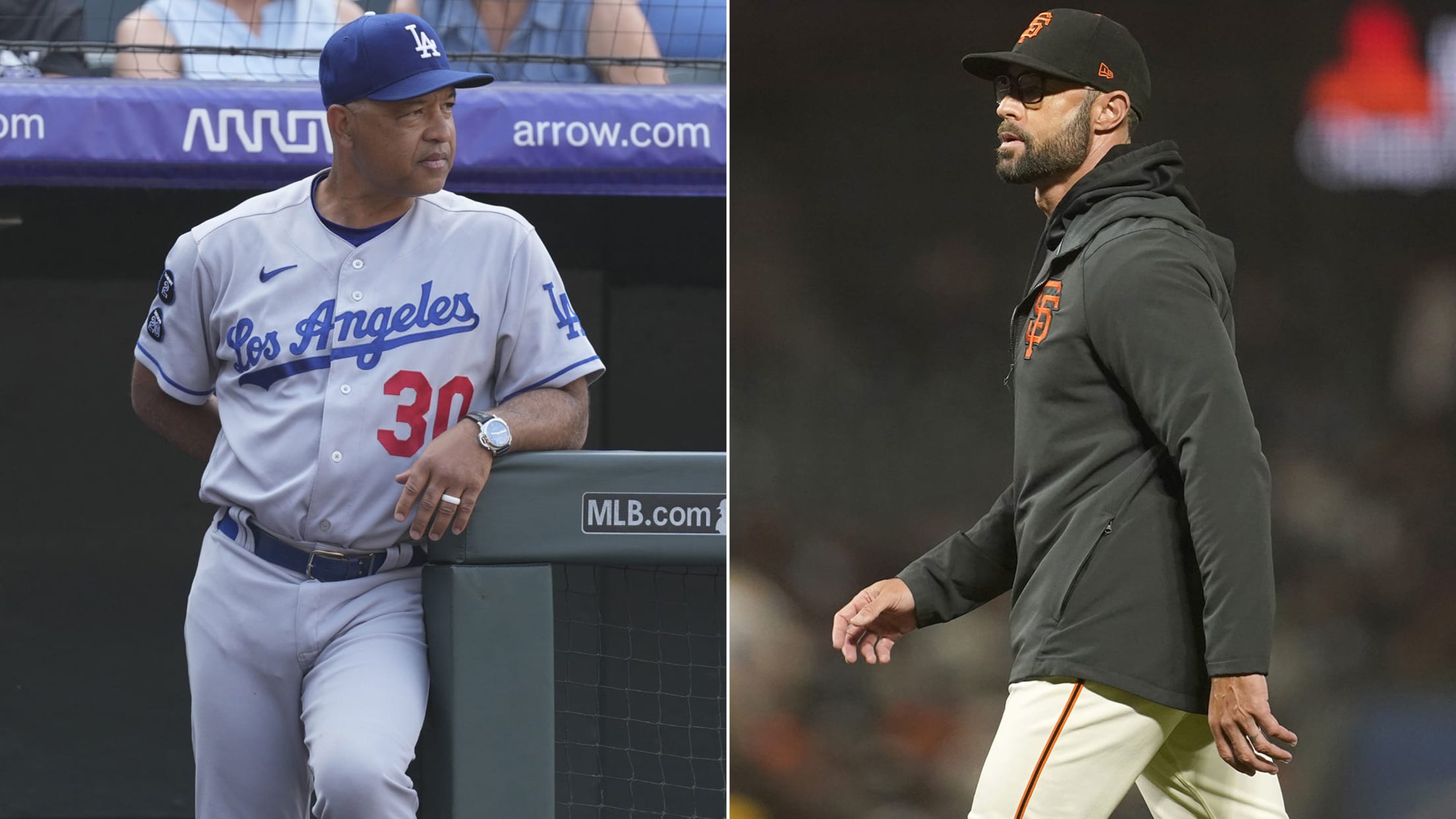 The rivalry between the Dodgers and Giants is widely considered one of the best in baseball, and perhaps in all of sports. But the rivalry has never seen anything quite like the division race that has unfolded this season. With six games left in the campaign, both the Dodgers and
Baz gives 97-win Rays food for thought
Rookie continues push for spot on postseason roster as club ties franchise mark for wins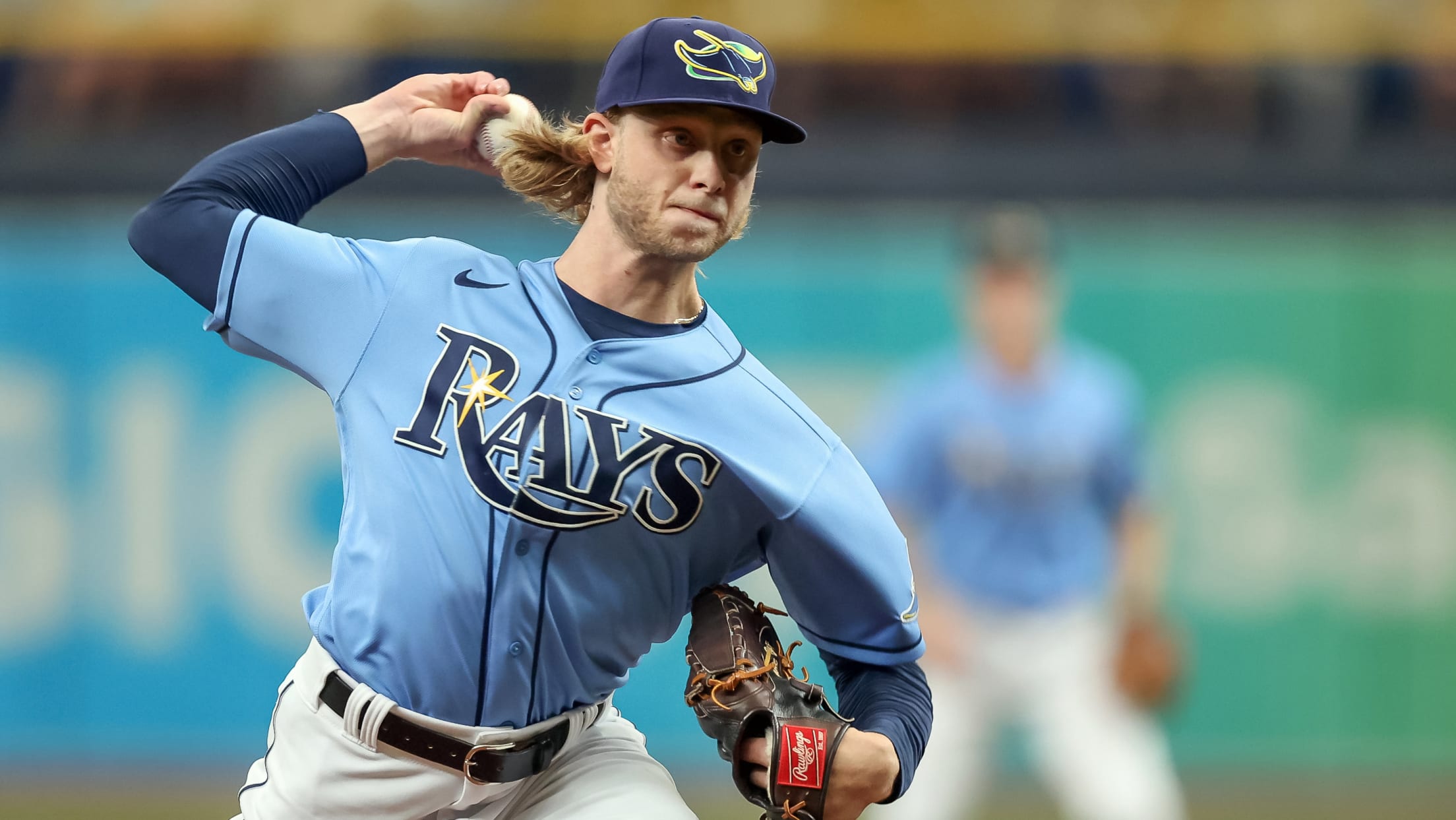 ST. PETERSBURG -- The American League East champion Rays haven't finalized any postseason pitching plans yet, but in only two starts, top prospect Shane Baz has given them a lot to think about. The 22-year-old right-hander was downright dominant again Sunday afternoon, holding the Marlins to three hits and a
A's walk off again, sweep Astros, stay alive
Canha dedicates big hit to fans: 'I feel like I'm playing for them'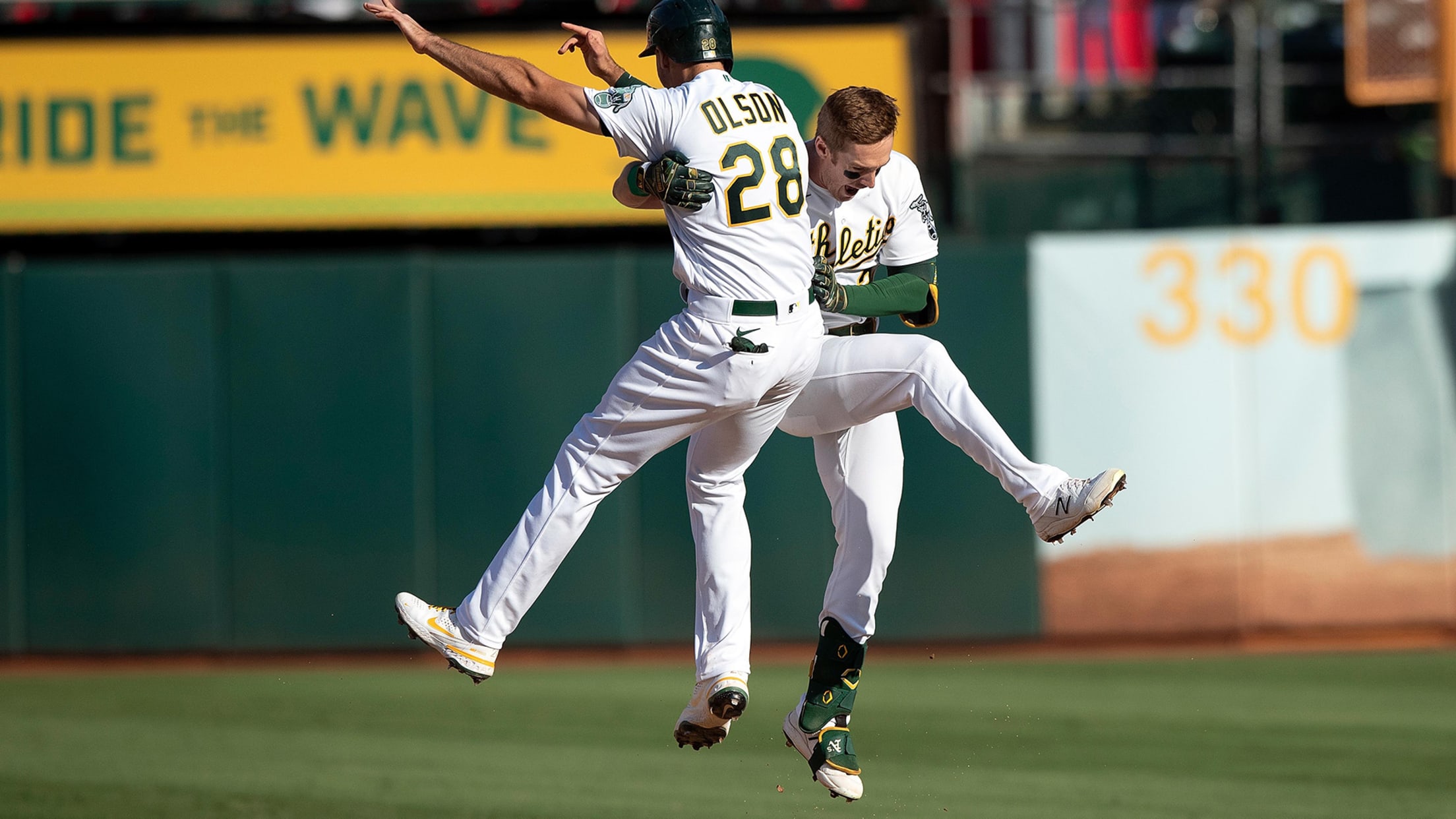 OAKLAND -- The A's still aren't sure if they'll get to play another game at the Coliseum this season. If this weekend was truly the final home series of the year, they sure treated their fans to a satisfying finale. Mark Canha knew it was over once he made contact.
Franco 2 shy of tying record on-base streak
Rookie phenom doubles and triples, showing he's over hammy injury that landed him on IL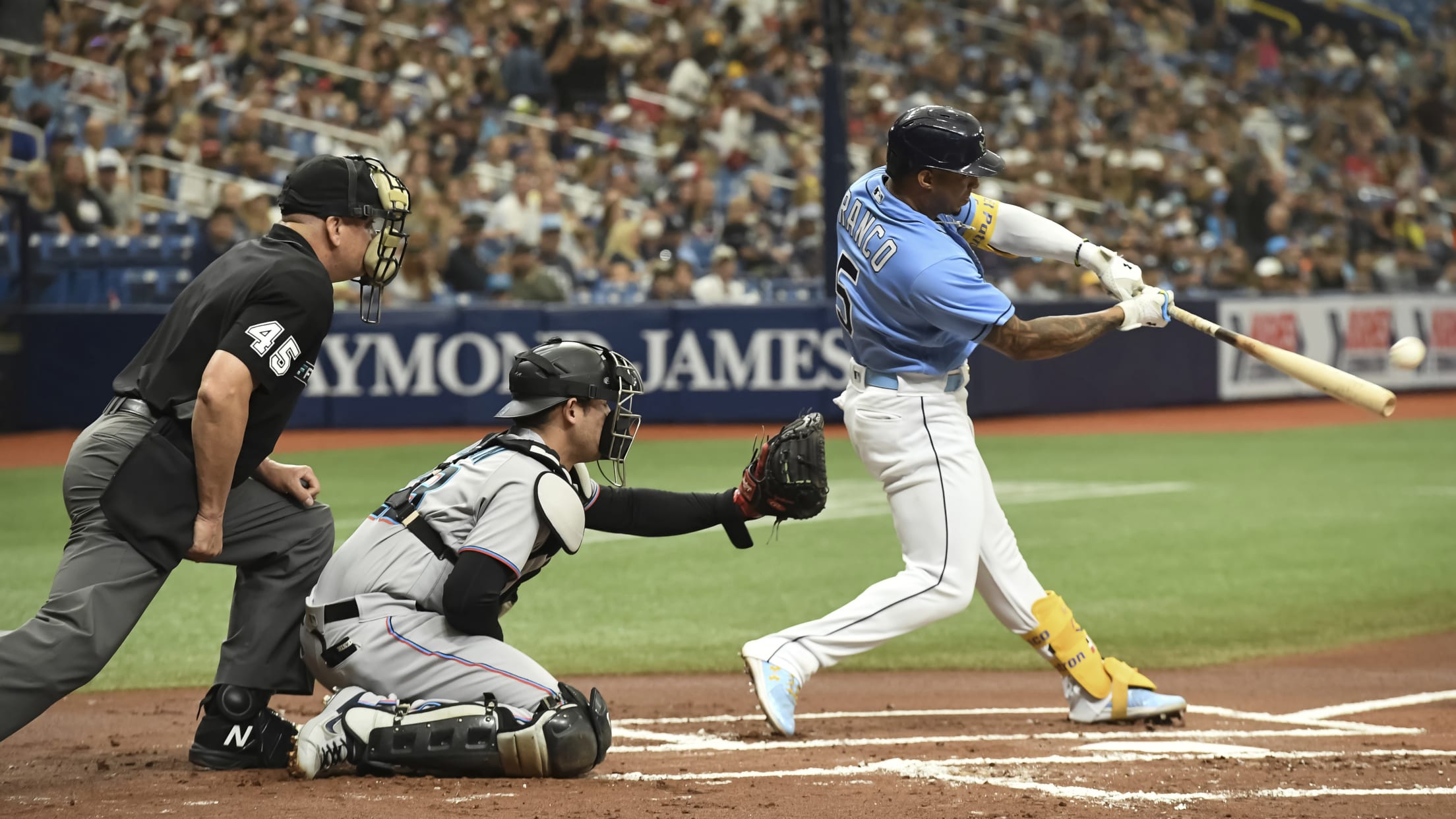 ST. PETERSBURG -- If there were any lingering doubts about how rookie shortstop Wander Franco's previously injured right hamstring was holding up, he erased them in a big way Sunday afternoon at Tropicana Field. Back in the lineup after sitting out the Rays' American League East-clinching 7-3 victory over the
MadBum helps BCraw's son root against LA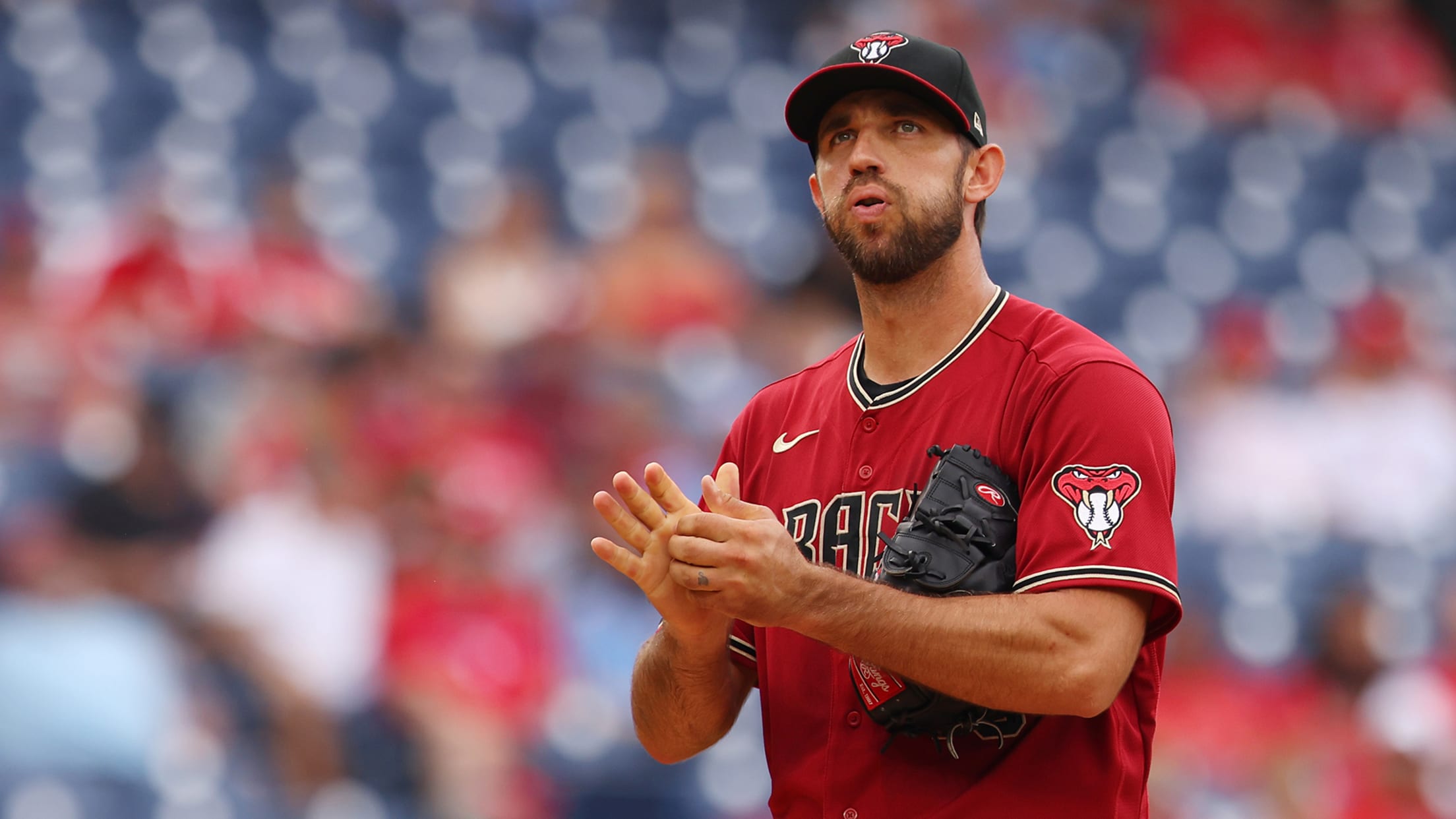 The Giants had an adorable fan in the stands at Chase Field on Saturday to cheer on the D-backs, who beat the Dodgers, 7-2, to help San Francisco widen its lead in the National League West. Brandon Crawford's wife, Jalynne, shared on Instagram that former Giants ace Madison Bumgarner gifted
What to know in PHI-ATL battle for NL East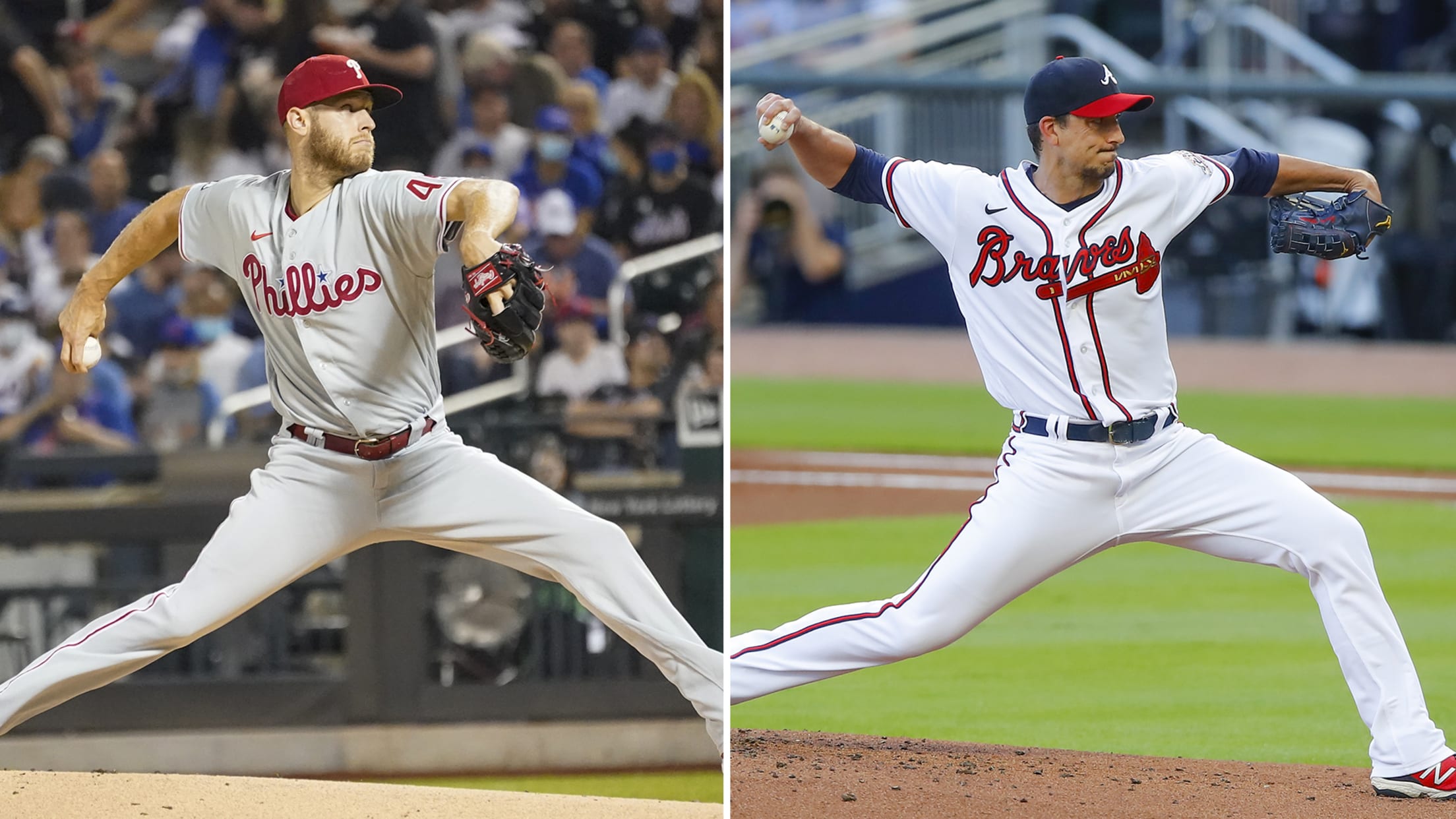 The Braves and Phillies are two National League East rivals chasing the same prize this week at Truist Park. The teams open a three-game series on Tuesday night in Atlanta, with the Braves holding a 2 1/2-game lead in their quest for a fourth consecutive NL East title. The Phillies,
'Just got beat': Sox look ahead after sweep
Boston falls to 2nd Wild Card spot with 6 games remaining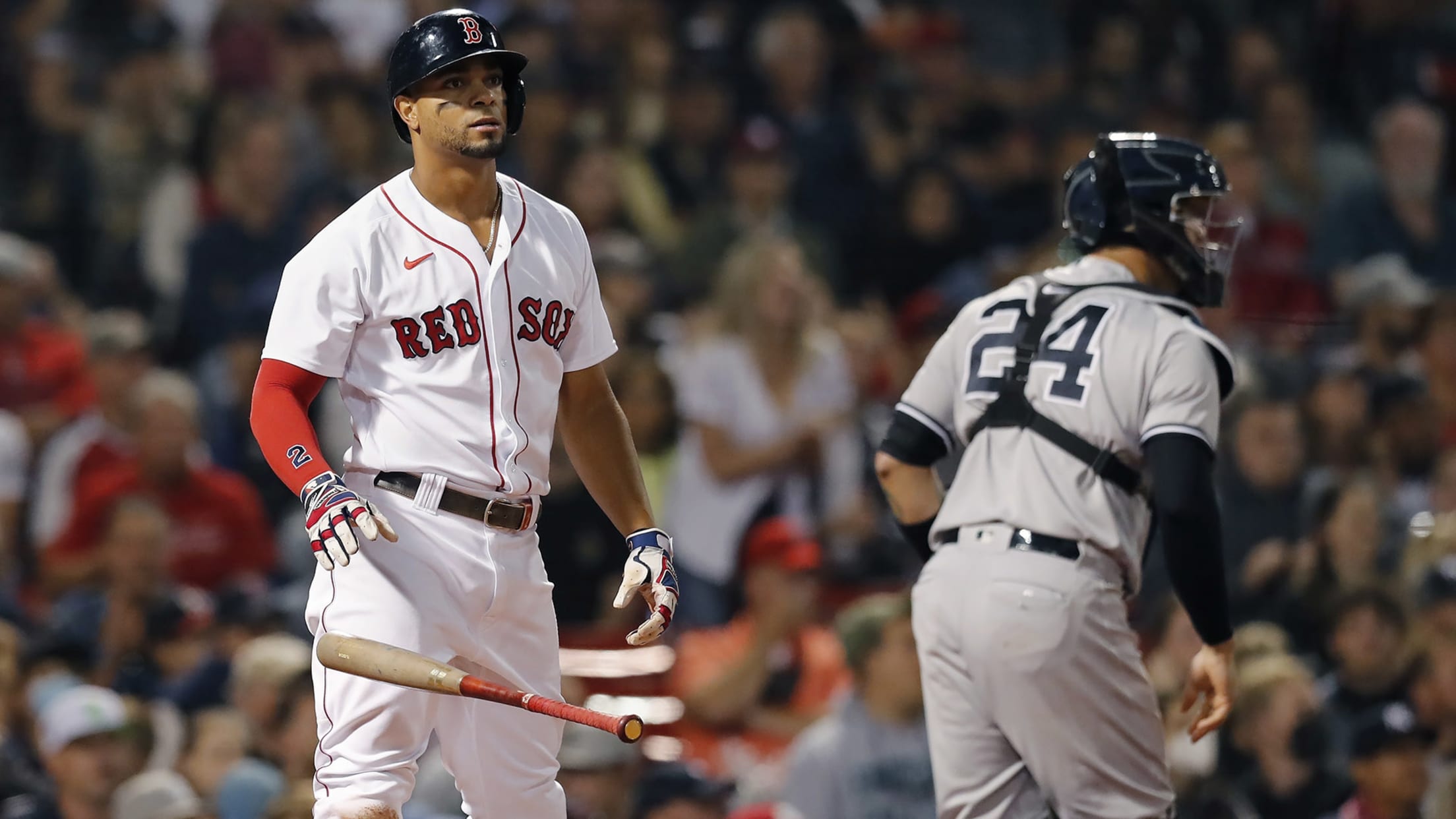 BOSTON -- Agonizing. Crushing. Deflating. Those are all ways the Red Sox might have been tempted to feel after they were swept by the Yankees at home in a pivotal rivalry weekend. However, given where they are in the season, the Red Sox know they have zero room to wallow
Braves sweep Padres, extend NL East lead
Atlanta owns 2 1/2-game advantage heading into final homestand of '21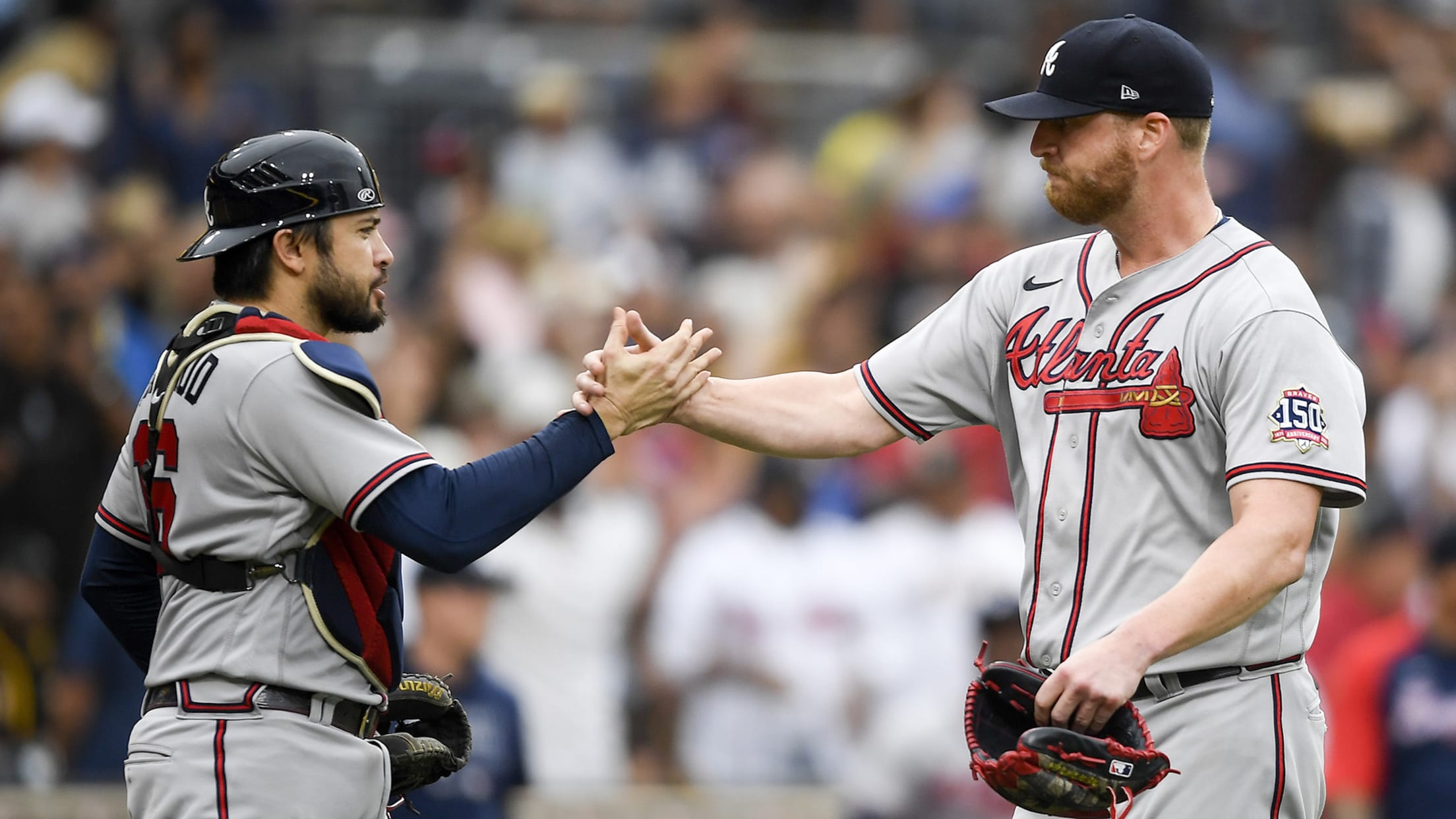 SAN DIEGO -- While closing out a 4-3 win over the Padres in a stressful manner on Sunday afternoon, Will Smith strengthened the narrative that has been created as the Braves have spent the past couple months persevering and responding favorably to adversity. "These past two games, my God," Braves
1 thing to watch in final week for each team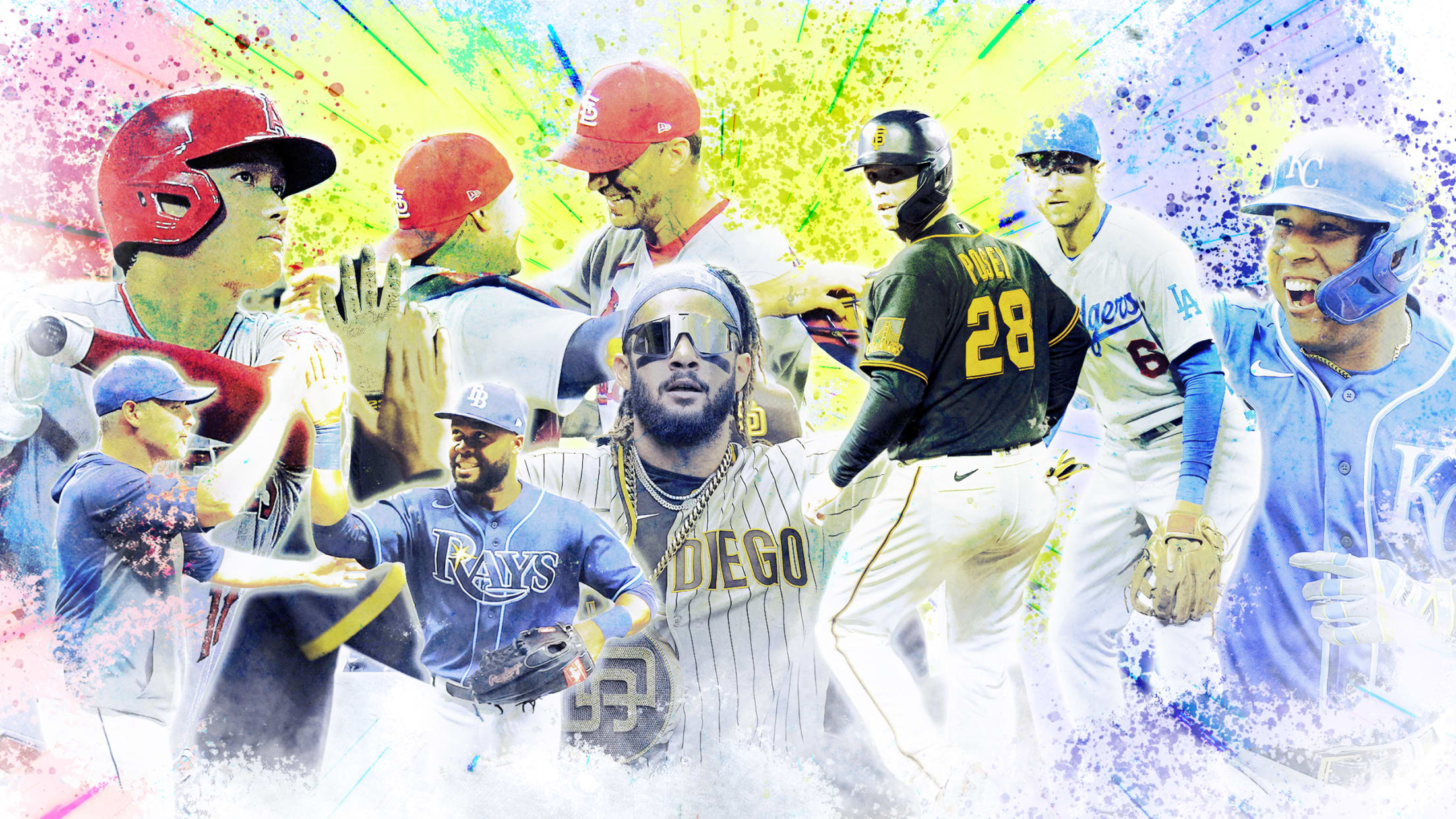 It breaks my heart to say this, but: There is only one week left in the regular season. Can you believe it? The postseason will be wonderful, but after Sunday, it's going to be until next March that every Major League Baseball team plays on the same day. That is
Belt exits after 93 mph fastball hits hand
Initial scan inconclusive; slugger will undergo X-rays when club returns home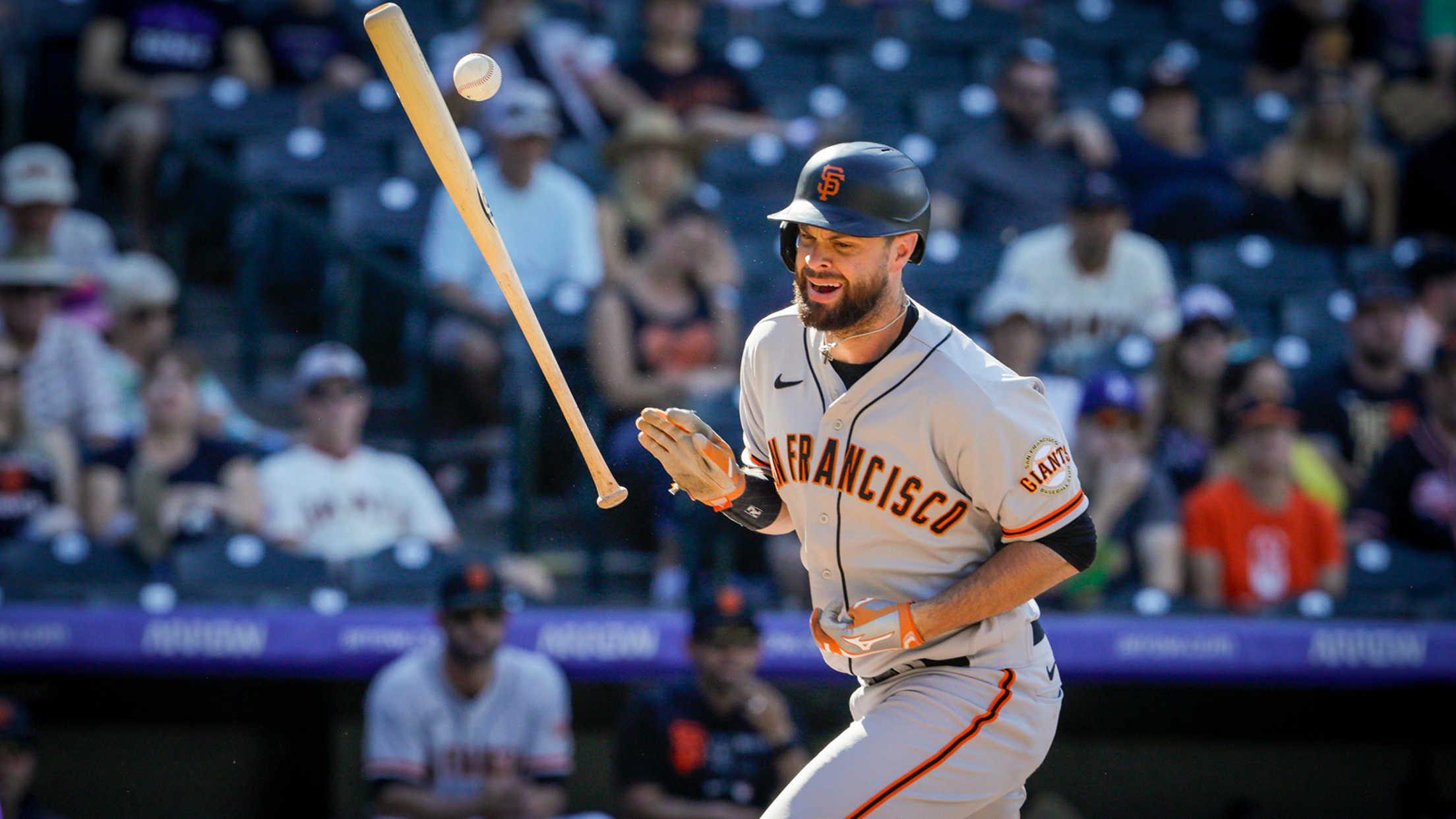 DENVER -- The Giants won their sixth consecutive game at Coors Field for the first time in franchise history, but the achievement was marred by the loss of first baseman Brandon Belt, who departed Sunday's 6-2 win over the Rockies after being drilled on the left hand. Belt, San Francisco's
Trout moving on from frustrating season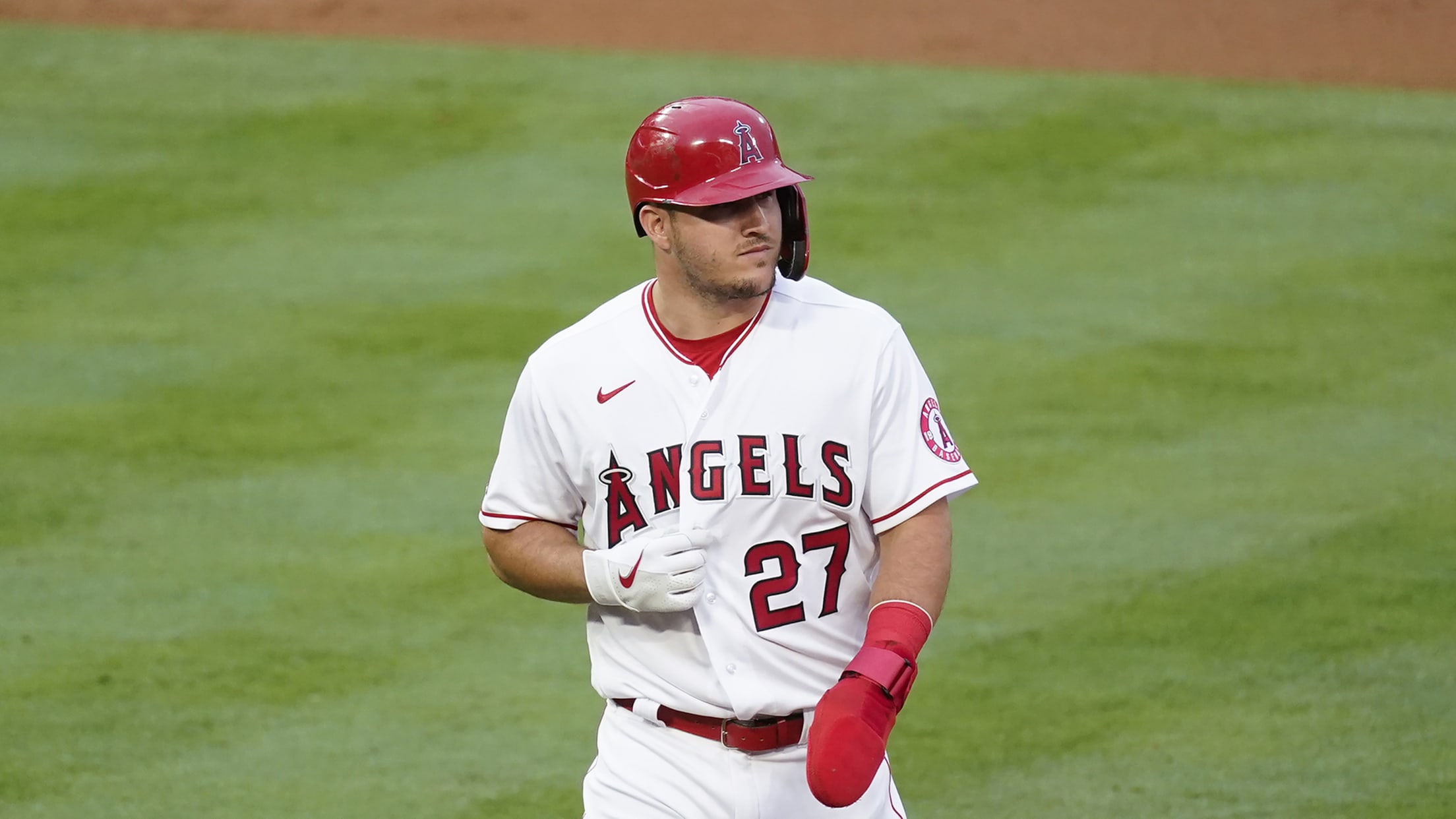 ANAHEIM -- Angels superstar Mike Trout acknowledged that the 2021 season was the most frustrating of his career because of a season-ending right calf strain suffered on May 17, but he said he's in a better place mentally after deciding to shut it down for the season a few weeks
Manoah stands tall, keeps Wild Card alive
Jansen, Springer both homer, help Toronto stay on pace in AL Wild Card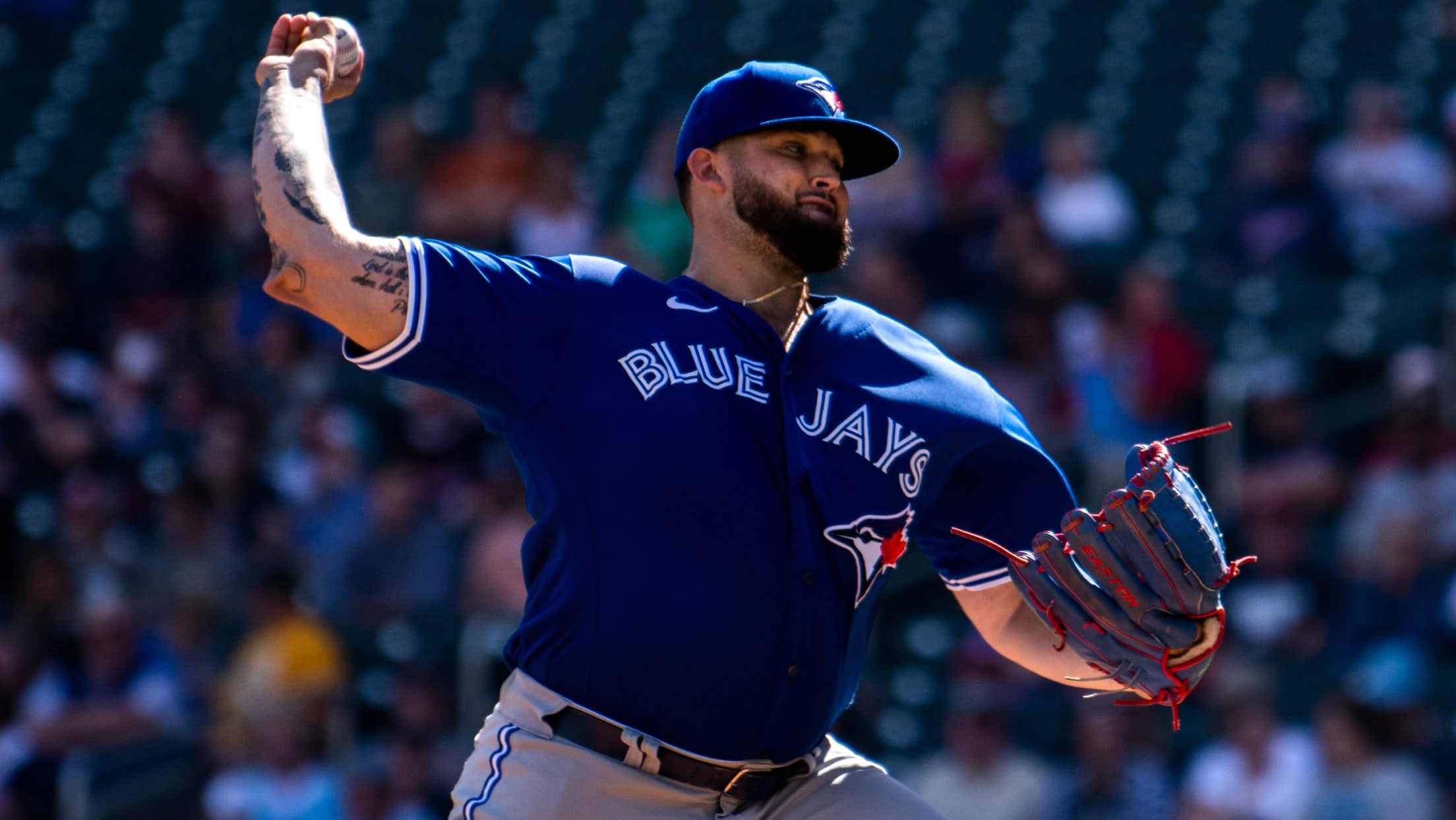 MINNEAPOLIS -- Alek Manoah has a habit of looking danger in the eye and smiling, maybe shooting it a wink. The rookie right-hander danced in and out of trouble again in Sunday afternoon's 5-2 win over the Twins, making big pitches in the biggest moments of a game that the