Here are the All-Star Ballot finalists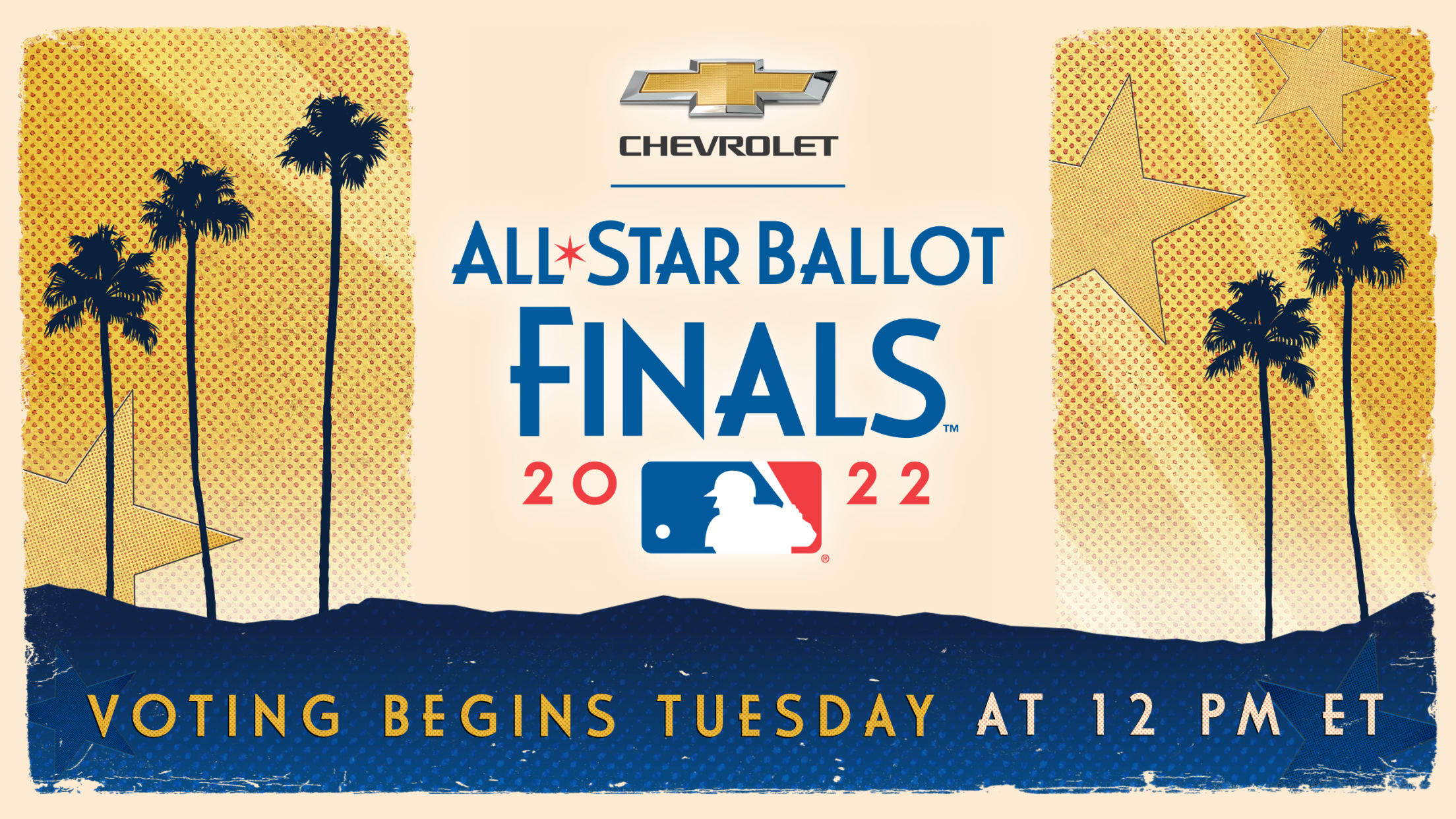 Phase 1 of the 2022 Chevrolet MLB All-Star Ballot is complete, and the finalists are set to determine the starters for the 2022 All-Star Game presented by Mastercard. The Phase 1 results were revealed Thursday on MLB Network. The leading vote-getter in each league -- Yankees outfielder Aaron Judge in
1, 2, 3! Perez helps Bucs make HR history 
Pittsburgh is 1st club to have 3 players log 3-homer games in a single month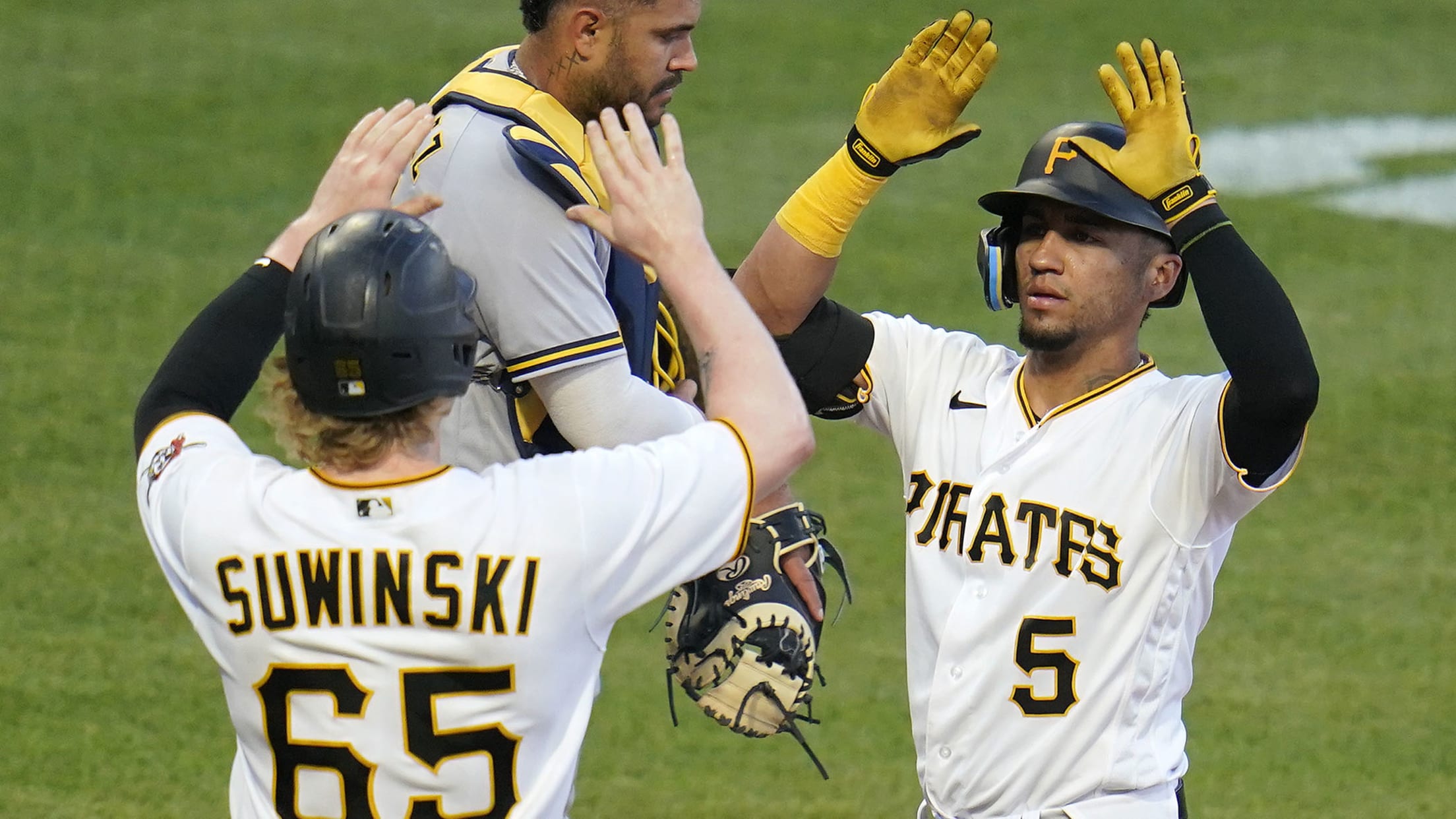 PITTSBURGH -- Andrew McCutchen didn't move his feet. He didn't need to. He knew. As Michael Perez's third home run sailed through the Pittsburgh night sky, the Brewers' right fielder placed his hands on his hips and took up a thousand-yard stare. He wasn't going to watch Perez complete his
Judge, Acuña get automatic All-Star starter bids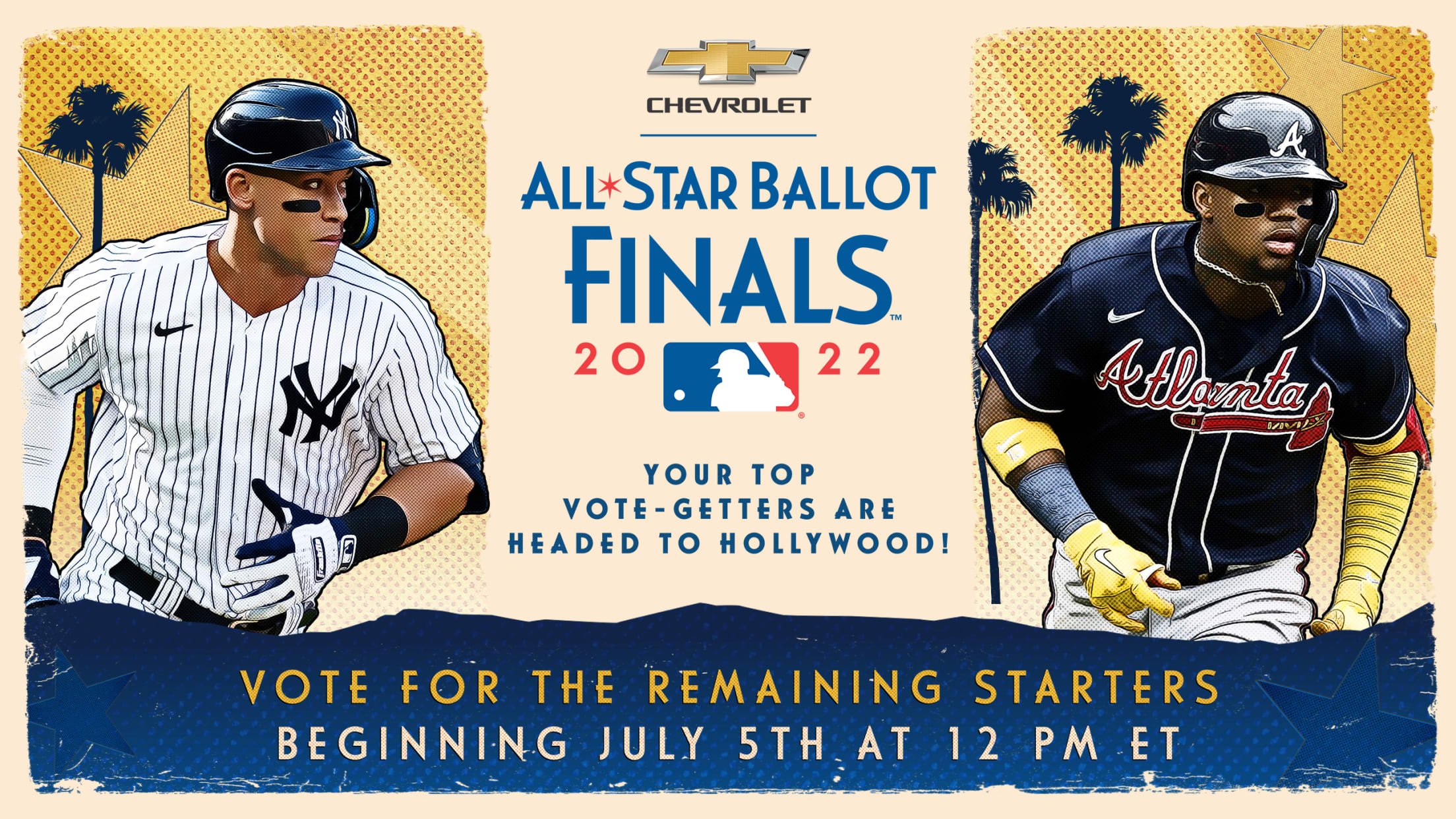 Phase 1 of the two-phase voting process for this year's MLB All-Star Game starters is complete, and with the top vote-getter from each league getting an automatic spot in his club's starting lineup for the Midsummer Classic, a lot was on the line. The top vote-getter in the American League
New faces shake up Hitter Power Rankings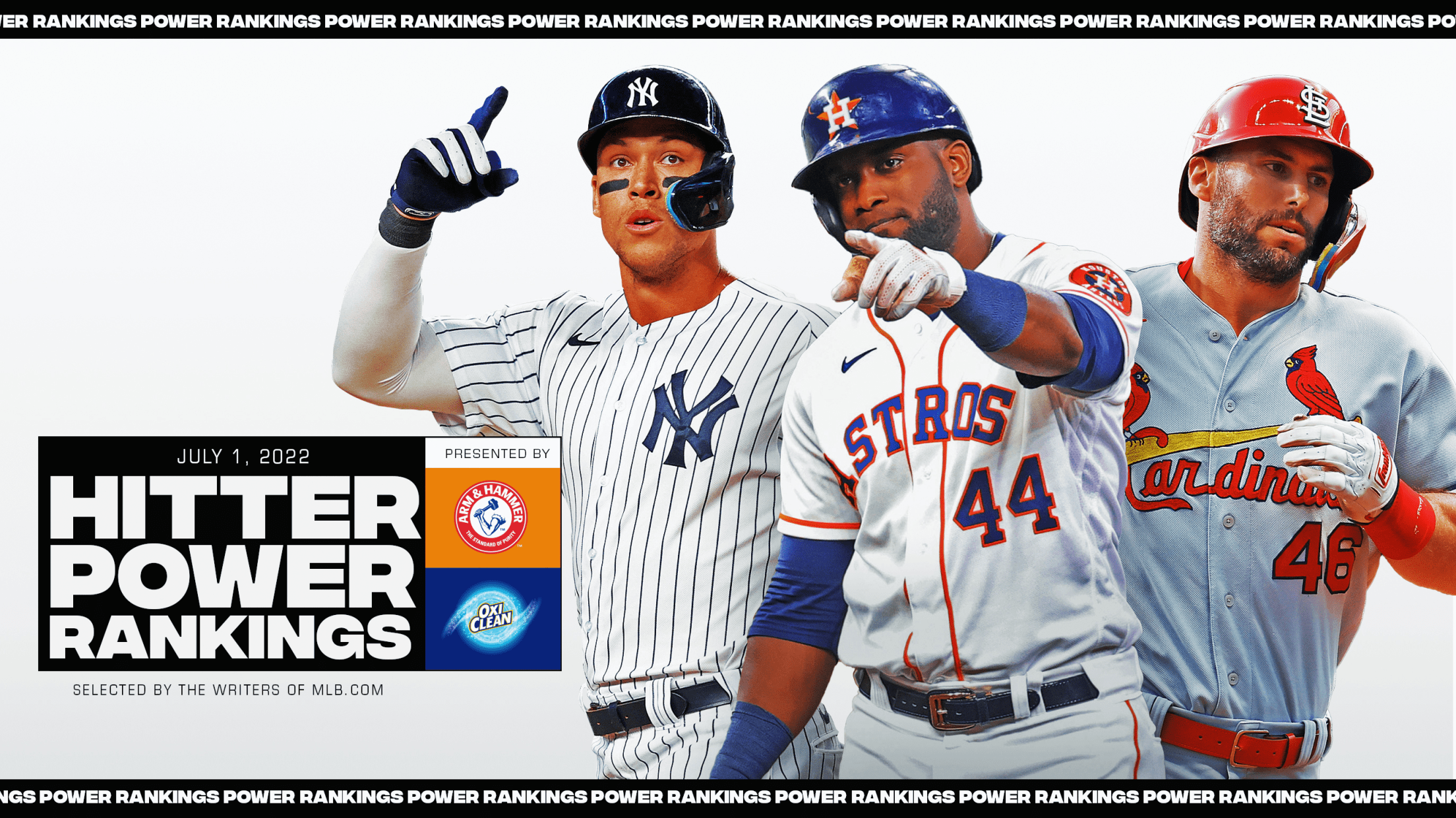 The first three months of the 2022 season are in the books, clubs are nearing the midpoint of the schedule and it's time for the sixth edition of our Hitter Power Rankings. Because these rankings take into account recent performance, compelling storylines and a bit of "fun factor" in addition
MLB.TV now available for reduced price
Get yearly MLB.TV subscription for $94.99, single team for $74.99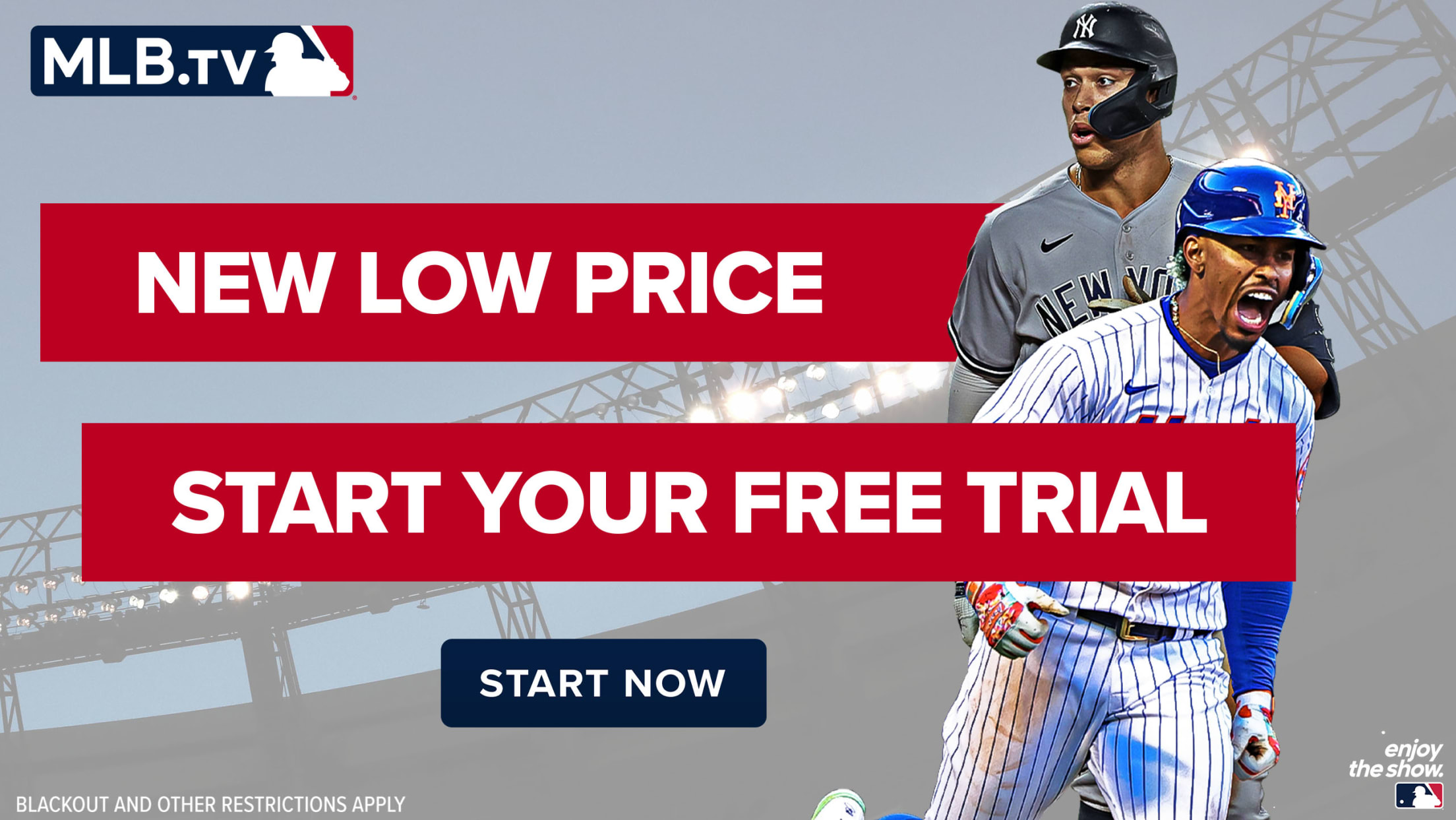 With so much great baseball still to come this season, there's no time like the present to subscribe to MLB.TV, and you can do it now for a new reduced price. MLB.TV's yearly subscription, which enables you to stream every out-of-market game, live or on demand, on your favorite supported
J. Turner's 2 HRs keep SD at bay: 'Came up huge'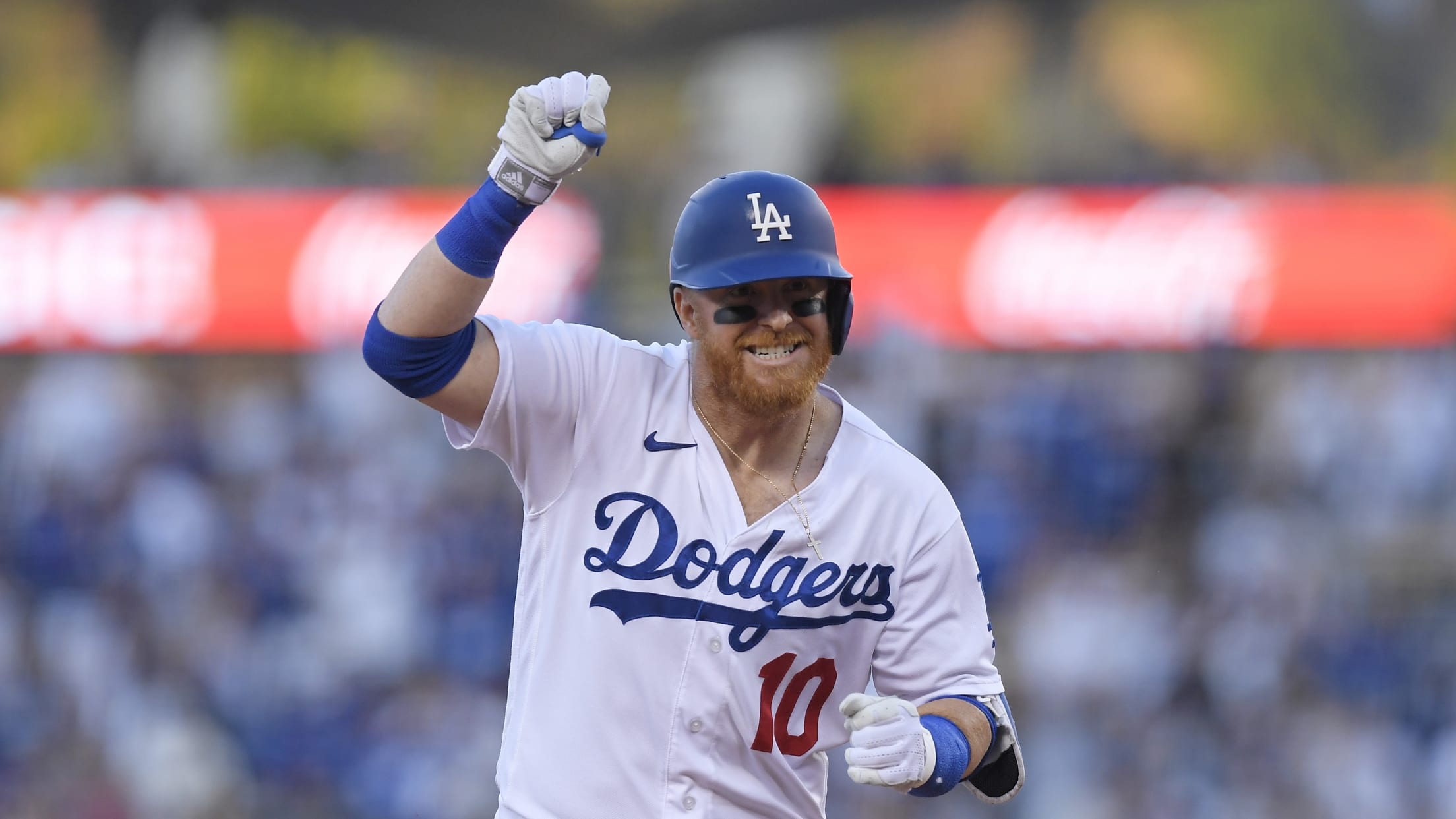 LOS ANGELES -- It hasn't been the season the Dodgers have come to expect out of Justin Turner. The third baseman has struggled at the plate, posting his worst numbers since coming to Los Angeles in 2014. Despite Turner's struggles, manager Dave Roberts continues to insert him into the middle
What it means to be in 1st place entering July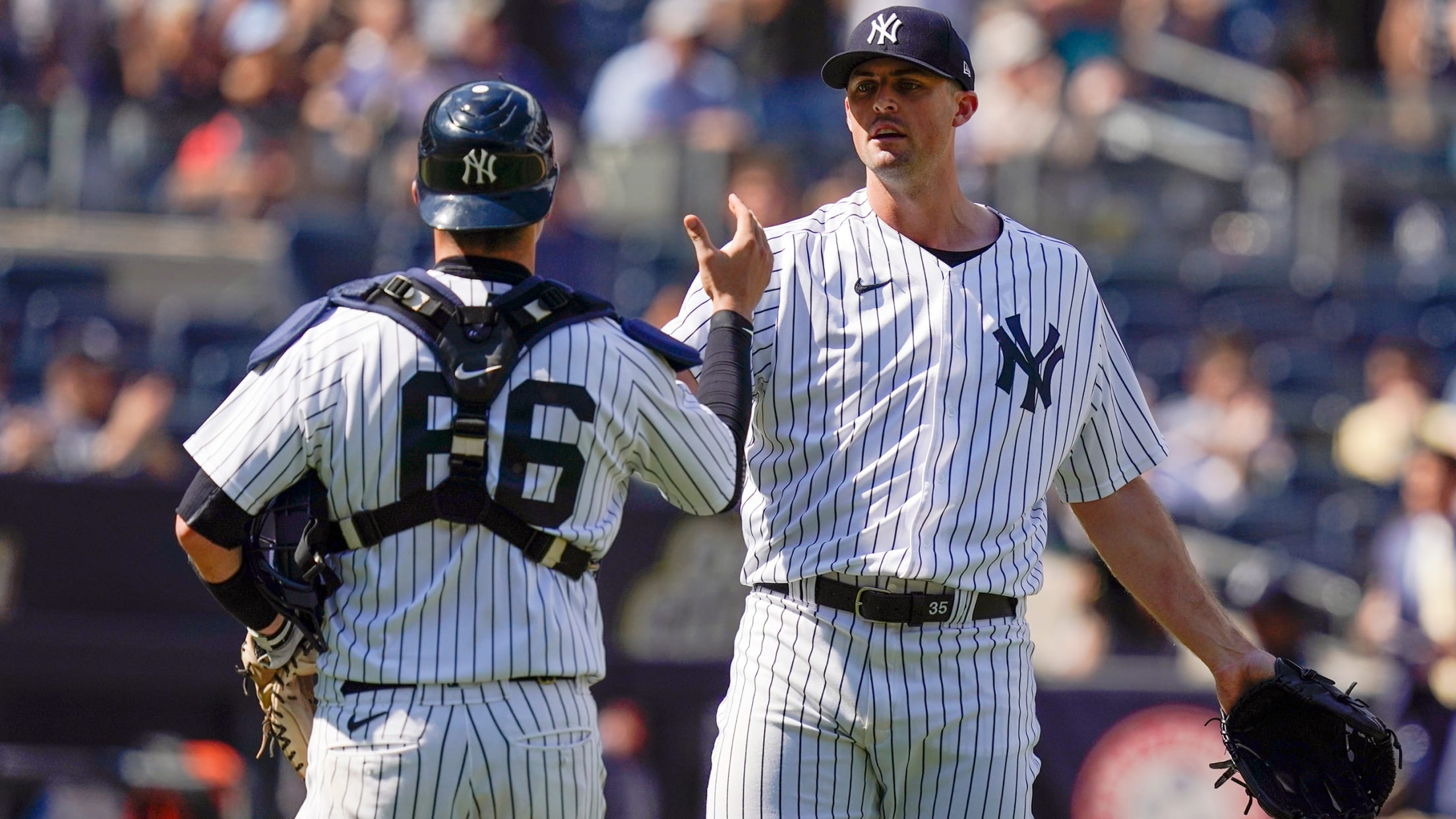 It's July, it's All-Star month, and it certainly isn't too early to start trying to project what the October postseason field will look like. Are our current division leaders for real? Let's take a look at those current leaders and what the playoff field could look like. Note, all stats
Who made June's All-Star team?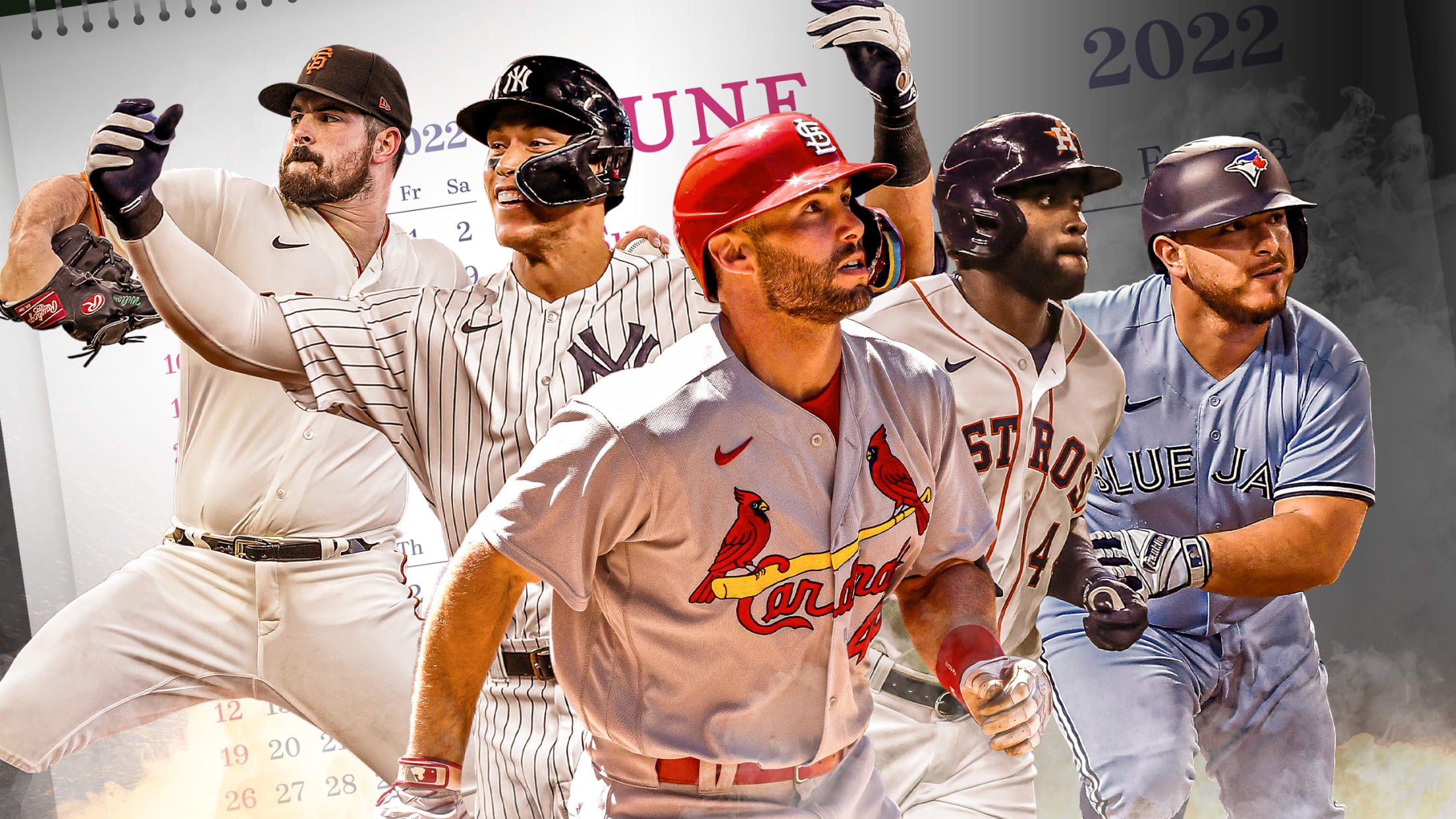 The Major League Baseball regular season is six months long, which allows us to break the season into six convenient chunks. Each of these chunks is equal, even if it doesn't seem that way at the time; it always feels, in the moment, that the first and last months count
Votto celebrates HR with his new friend, a young (Cubs!) fan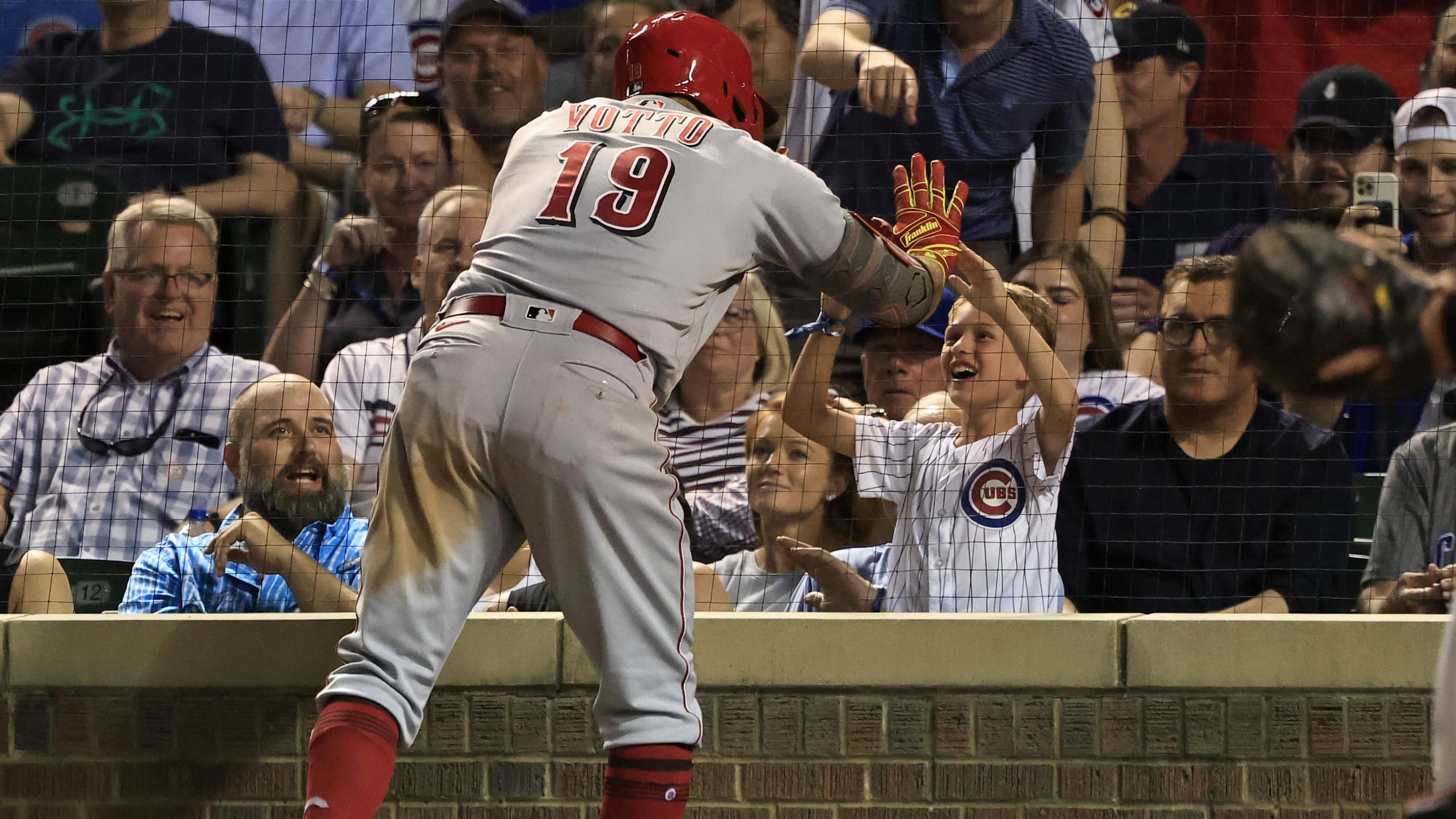 The legend of Joey Votto grew with another charming fan interaction on Thursday. The Reds, taking on the Cubs at Wrigley Field, got off to a shaky start, surrendering seven unanswered runs in the first three innings of the eventual 15-7 loss. That may have justifiably ruined the mood. Not
Why Witt could be the next 5-tool star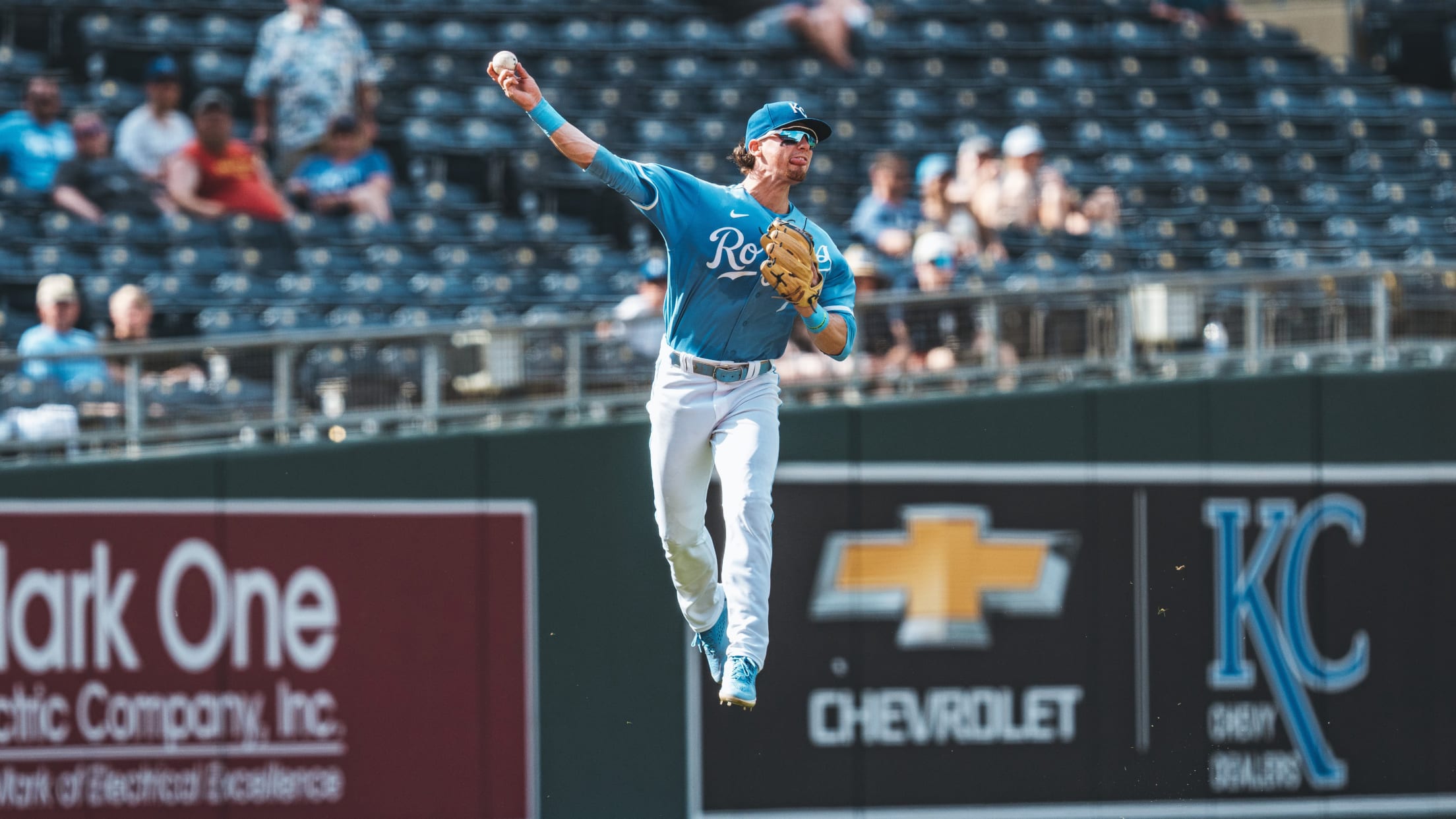 Bobby Witt Jr. is really starting to put his tools on display -- all five of them. The Royals' 22-year-old rookie phenom is up to 11 home runs, 12 stolen bases and a Major League-leading five triples; he's making defensive gems; and he has a great arm whether he's at
Mets checking in on DH, OF help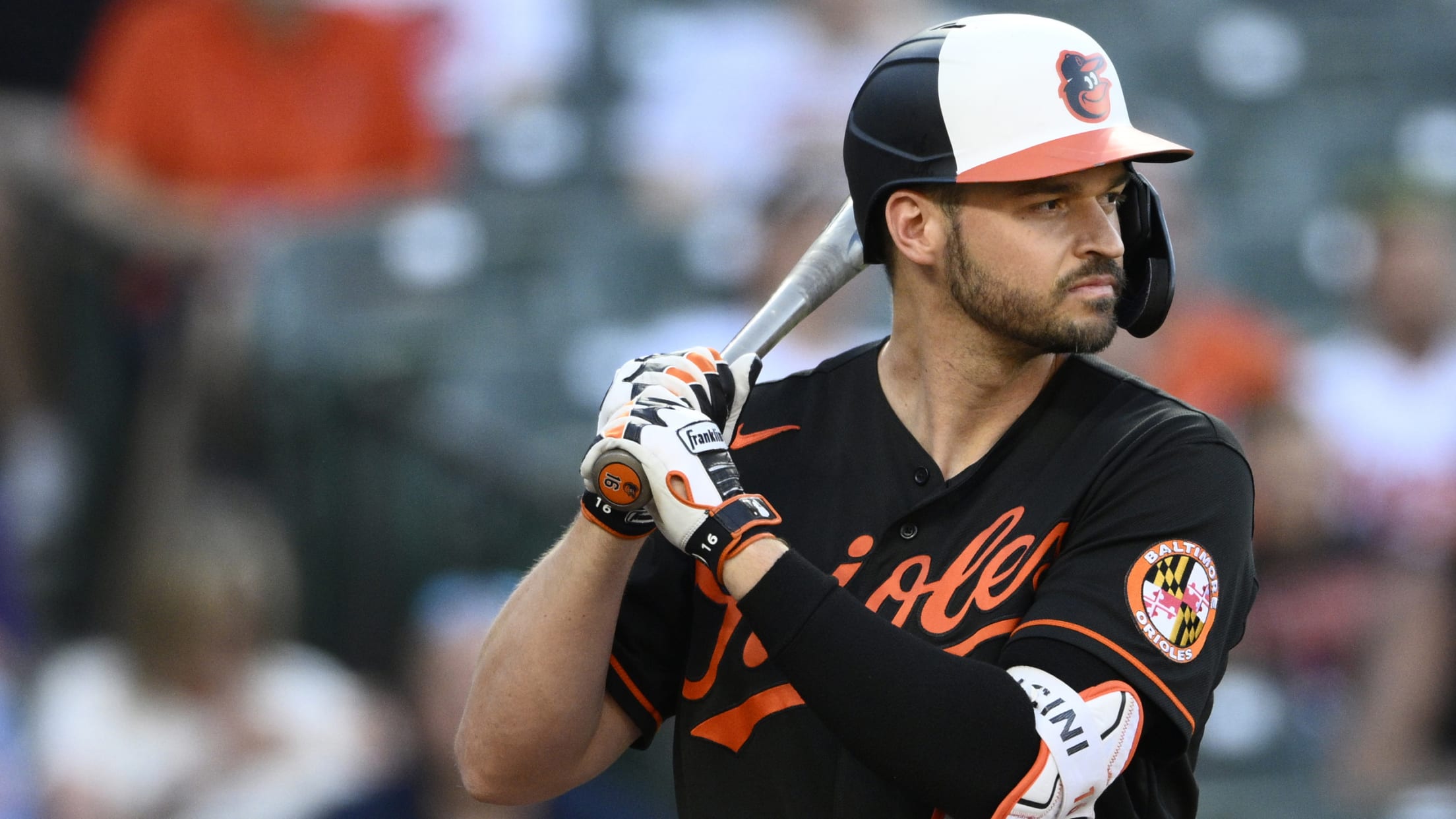 MLB.com is keeping track of all the latest trade and free-agent rumors involving the Mets right here.
Play Beat the Streak now -- and start July off right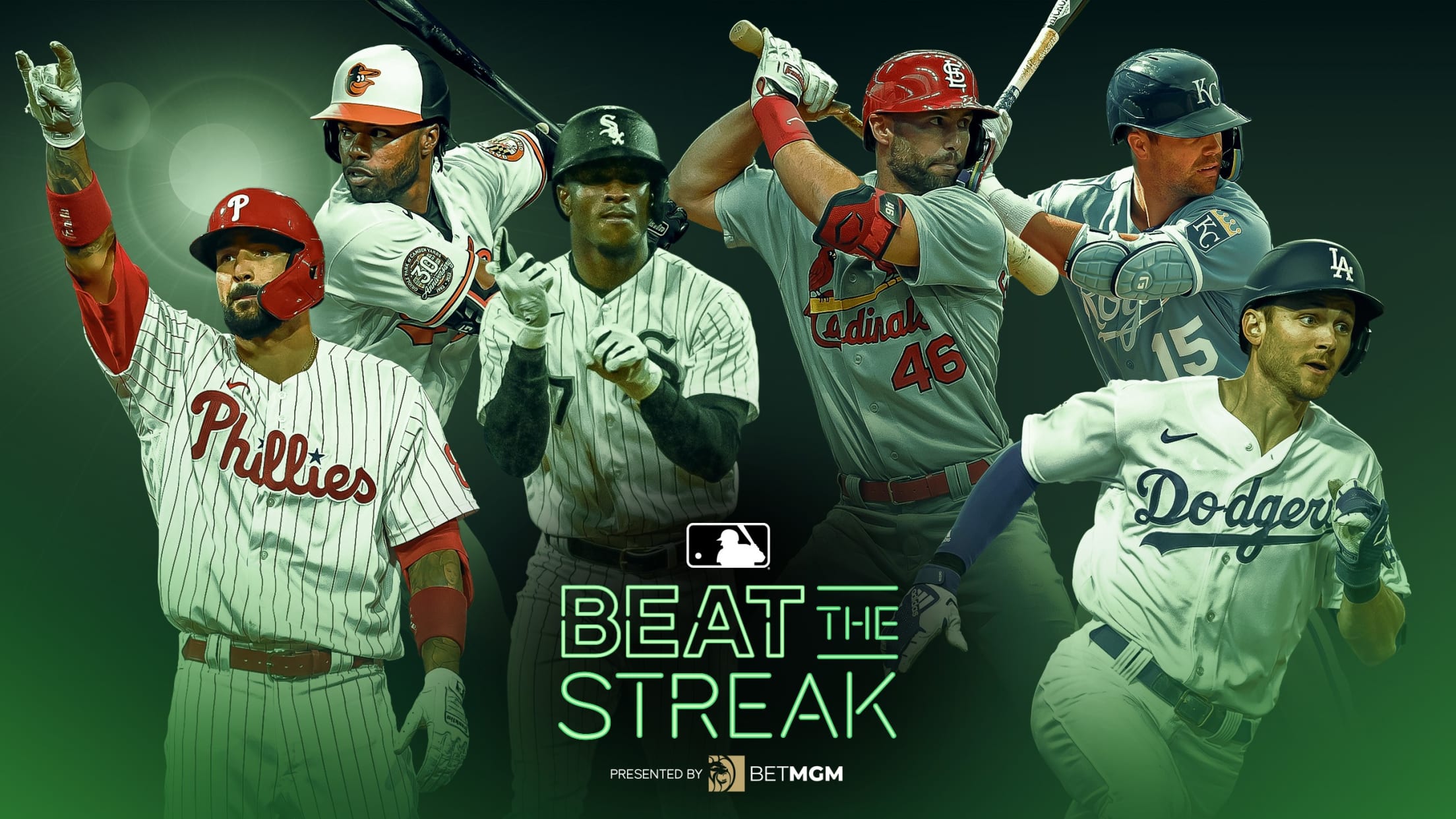 Beat the Streak is back for the 2022 season -- and the $5.6 million prize is still up for grabs. The idea is simple -- pick one player (or two) every day who you think will get a hit. The objective -- surpass Joe DiMaggio's record-long 56-game hitting streak --
Breaking down Castellanos' numbers: 'He's going to take off'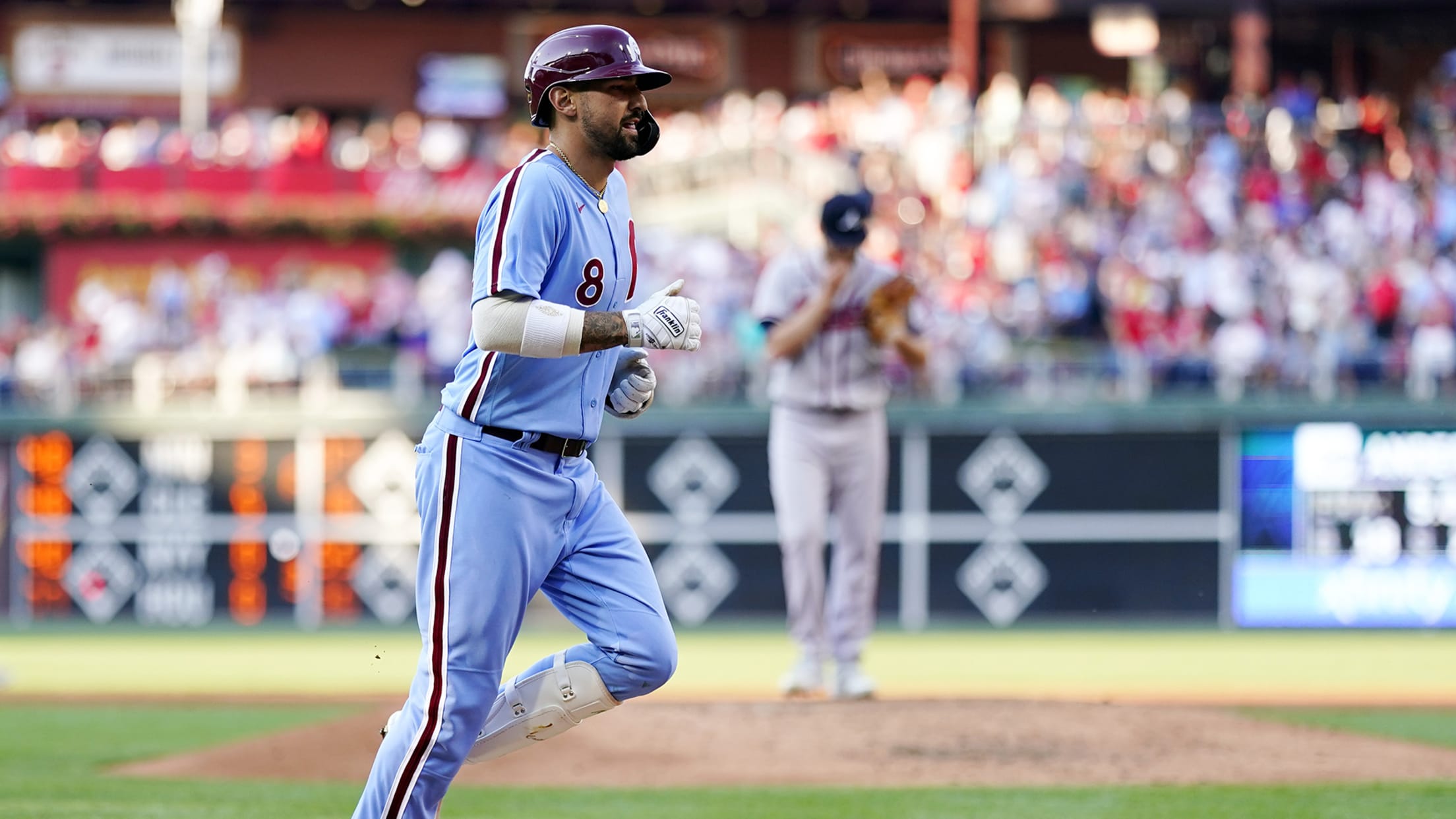 PHILADELPHIA -- Nick Castellanos has been on everybody's mind lately because so much is riding on his success. It is almost impossible to imagine the Phillies hanging with the best in the National League without Castellanos hitting as expected, certainly while Bryce Harper and Jean Segura are sidelined for weeks,
This red-hot outfielder could be popular trade target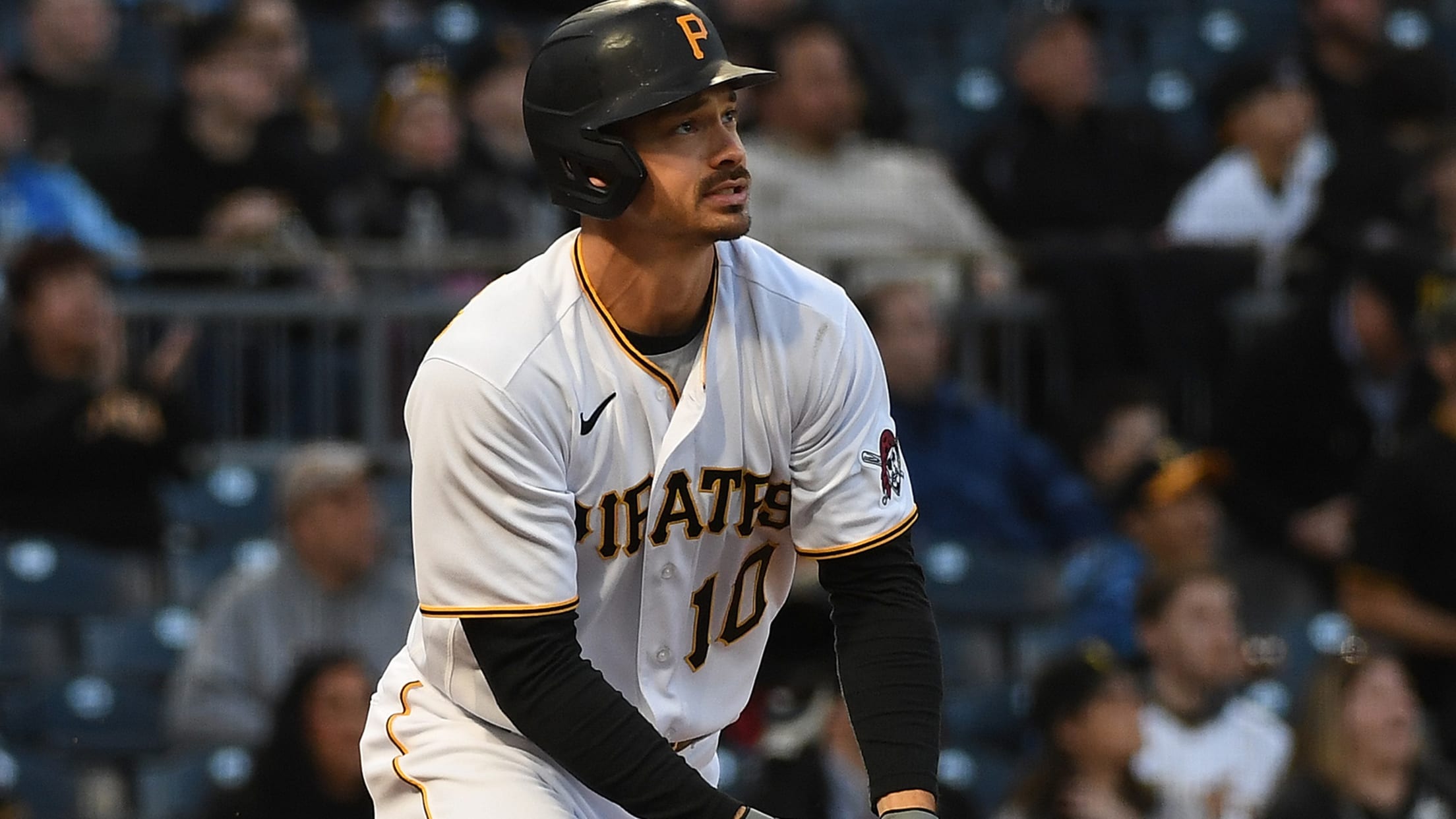 MLB.com is keeping track of all the latest free-agent and trade rumors right here as we approach the 2022 Trade Deadline on Aug. 2 at 6 p.m. ET.
Uncle Rico approves of prospect's HR 'over those mountains'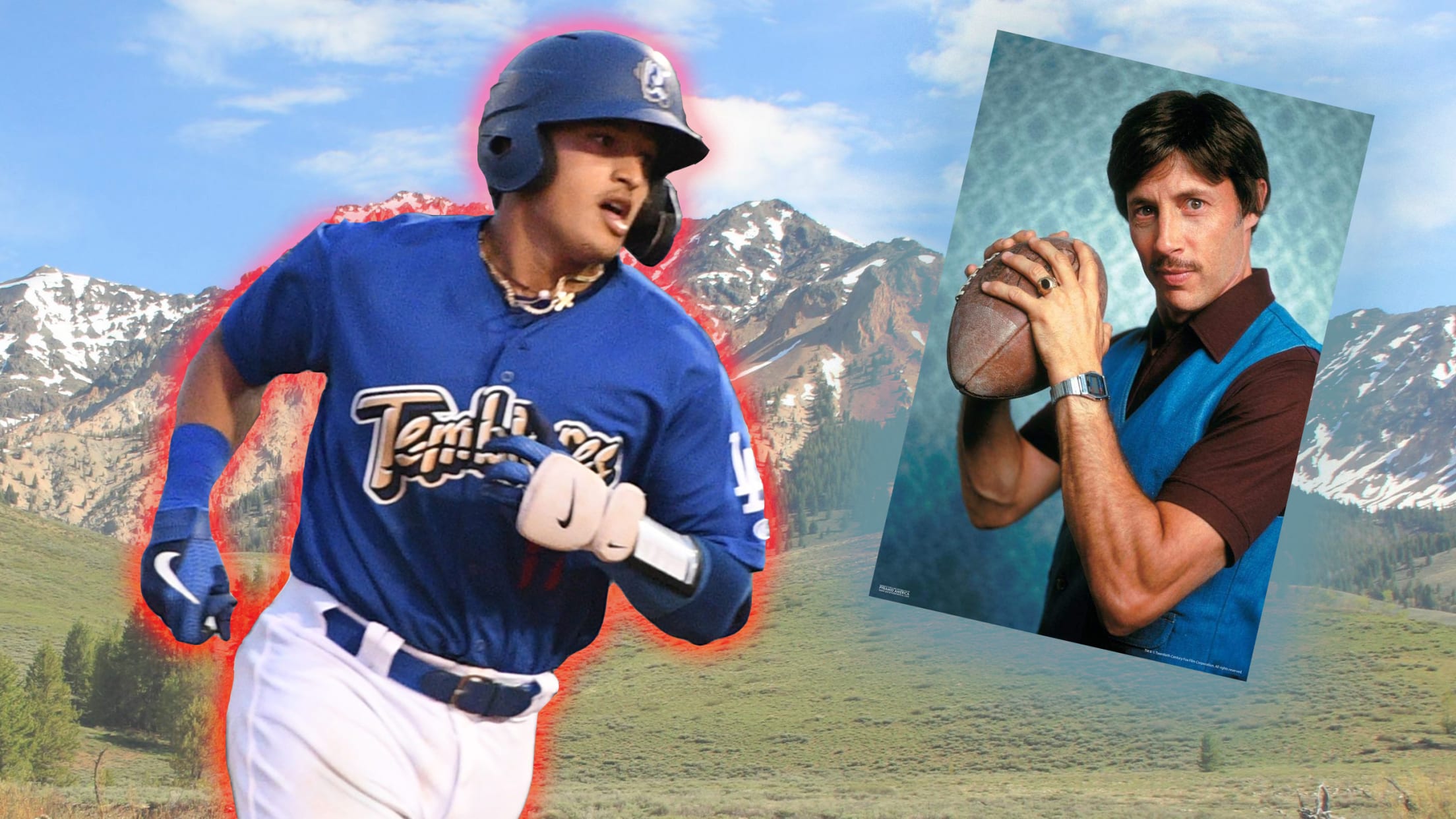 This home run call is pretty sweet, but not as cool as hunting wolverines. Actor Jon Gries, better known as Uncle Rico from the 2004 movie "Napoleon Dynamite," was on hand as a guest broadcaster for the High-A Great Lakes Loons on Thursday. He was lucky enough to catch a
How do you go 7-2 vs. Yanks, Mets? 1.52 ERA from SPs, that's how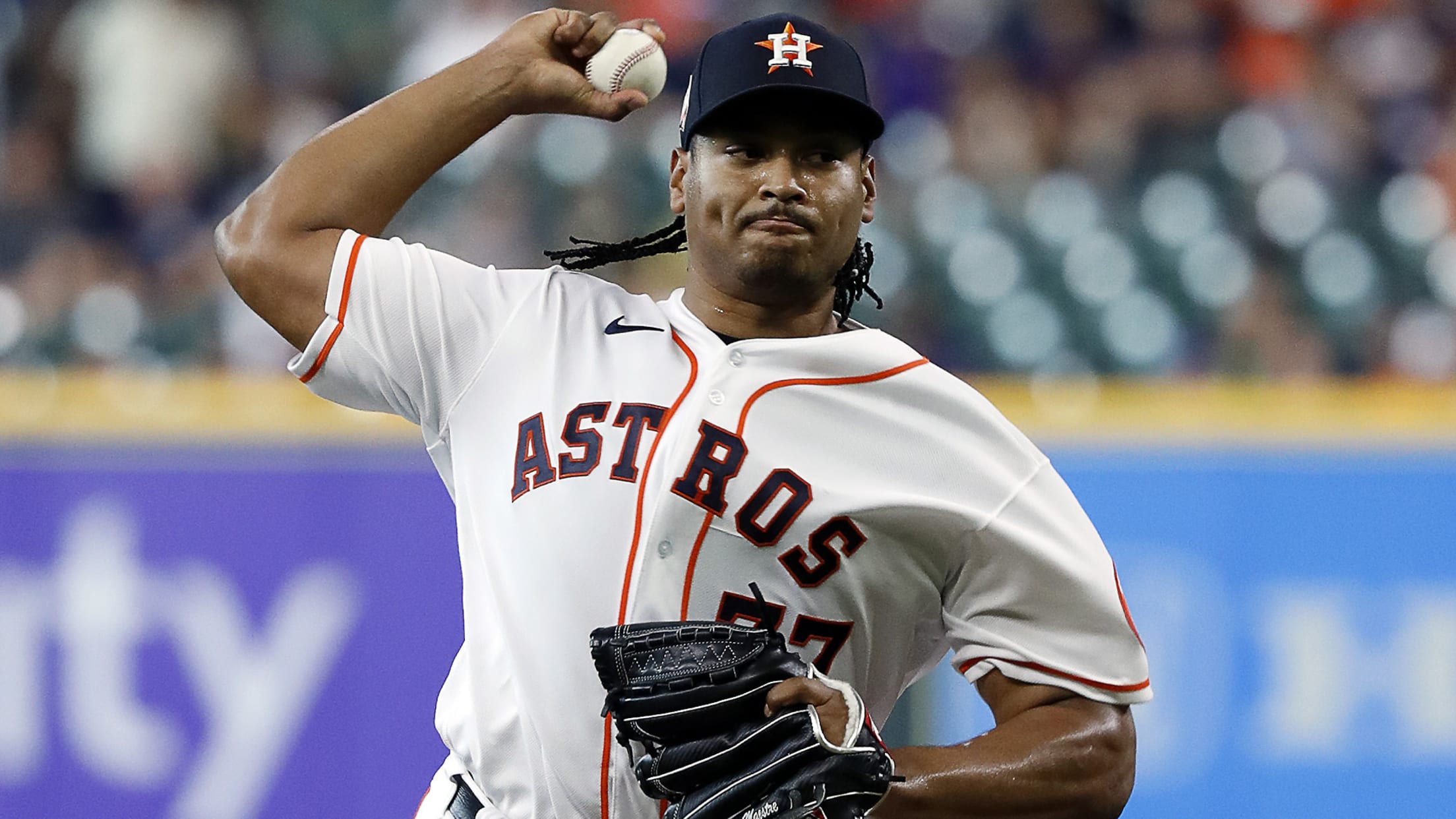 HOUSTON -- Simply put, it was one of the most impressive stretches of pitching for the Astros in recent history, and the fact it came during a grueling stretch against the two teams with the best records in the American League and the National League is what made it so
3 former Red Sox getting new look at baseball in '22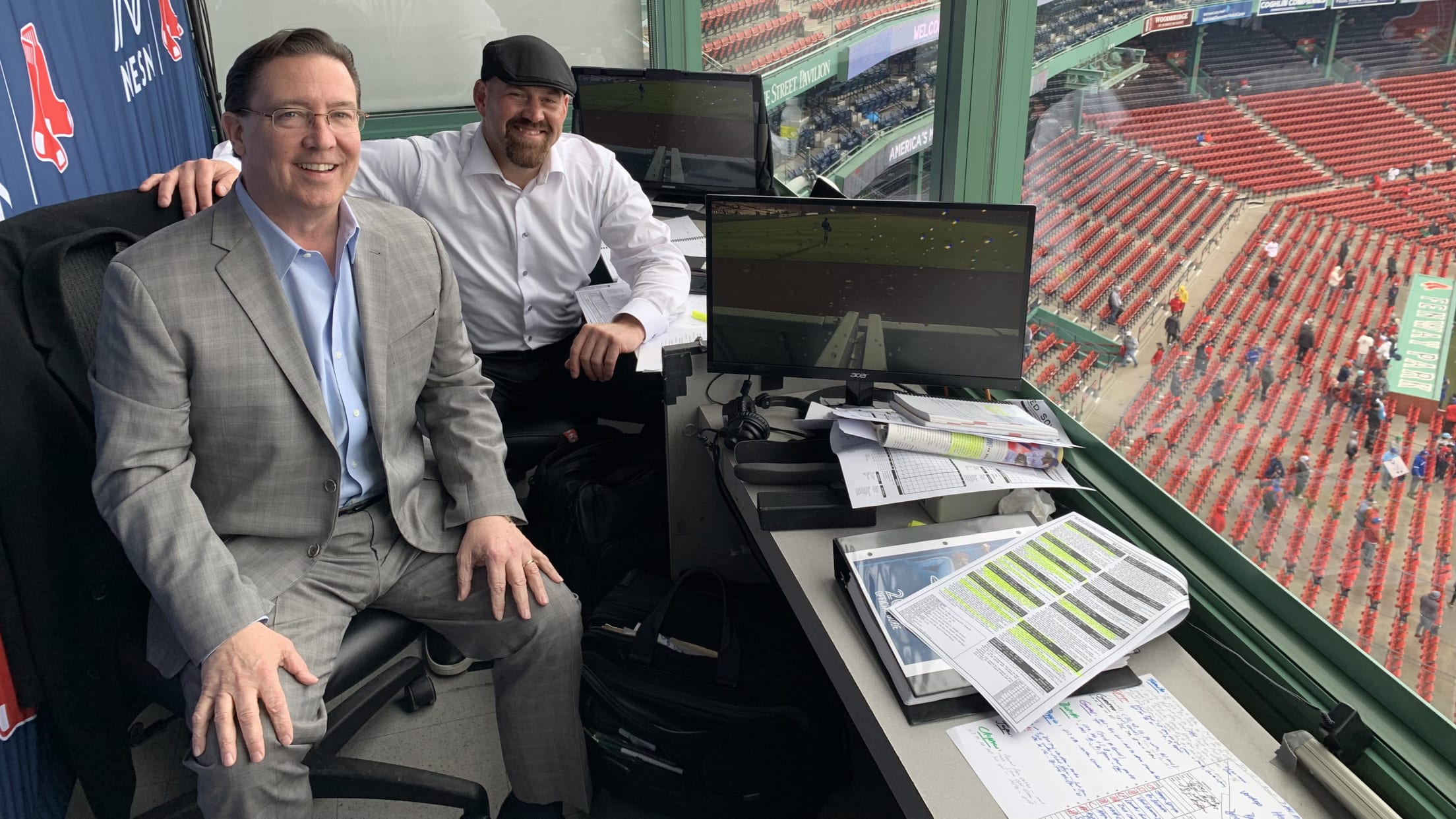 BOSTON -- Kevin Youkilis played 491 games at Fenway Park, but it wasn't until 2022 that he saw it from this perspective. Will Middlebrooks used to spend the hours before a Red Sox home game taking batting practice and running infield drills. Now, he grabs a coffee and walks the
Kikuchi comes up 'huge' at key time for Toronto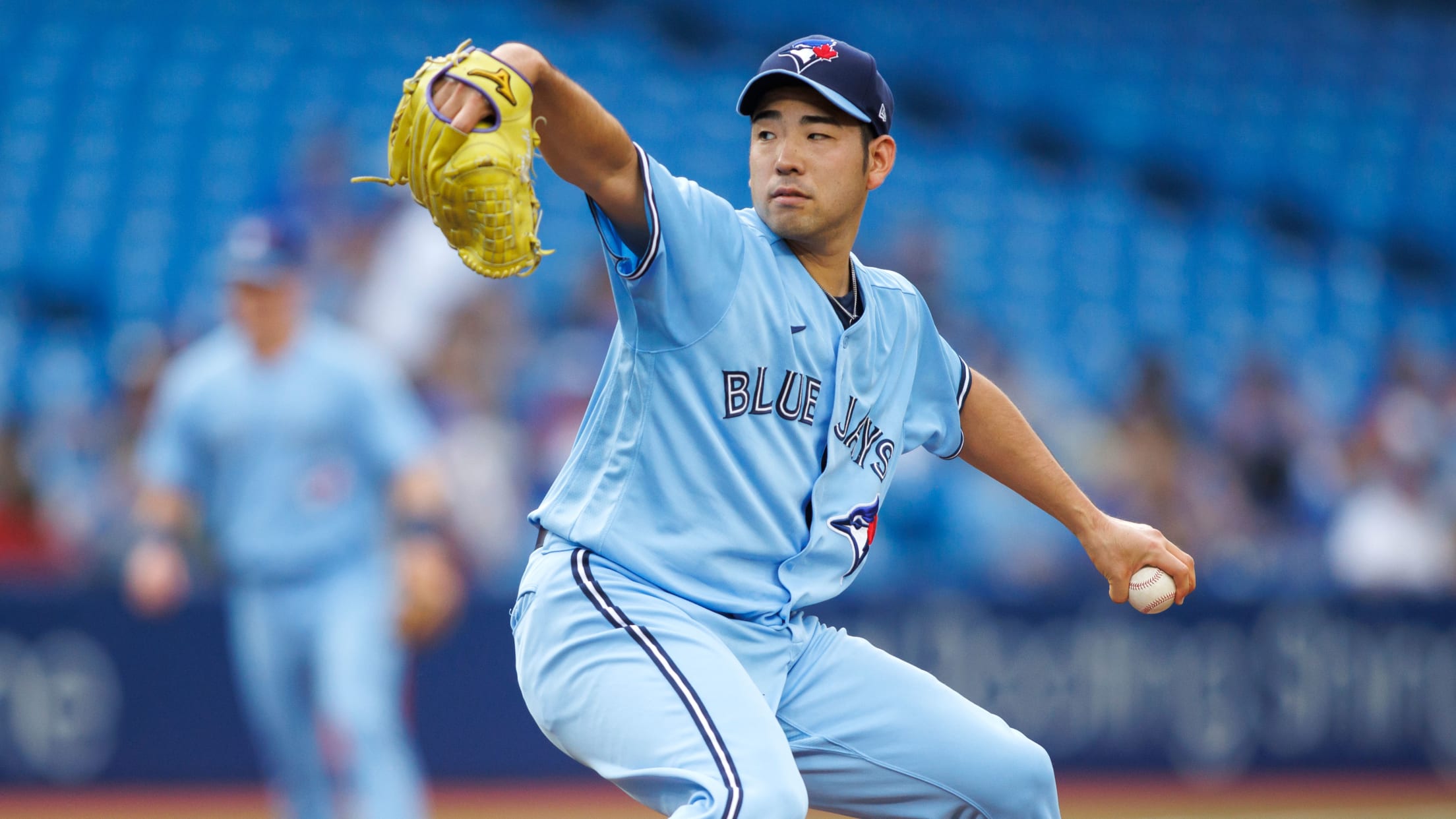 TORONTO -- Timing is everything, and for the entire month of June, Yusei Kikuchi had struggled with that concept. Then, over six innings that were as surprising as they were necessary on Thursday night at Rogers Centre, Kikuchi looked like a brand new man. More than just a 4-1 win
Giménez hits walk-off HR as 'clutch gene' shines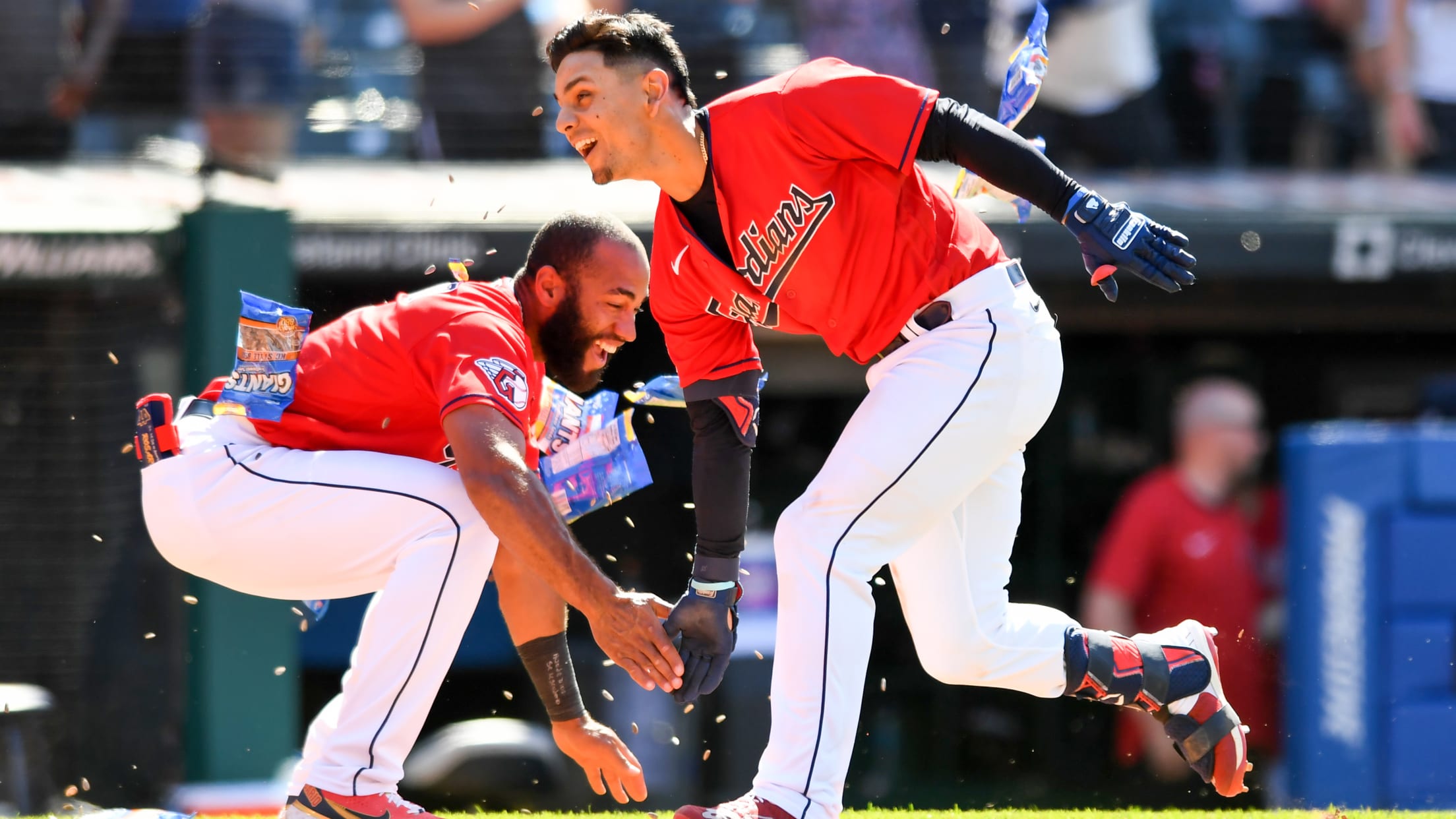 CLEVELAND -- For a moment, there was reason to be concerned that the Guardians would slip five or six games back in the American League Central this week. But late-game heroics from Josh Naylor and Andrés Giménez on consecutive days made sure that wasn't the case. After Naylor's wild walk-off
Mariners like 'The Way You Move,' Cal: Raleigh's triple keys win
Role increased, slugger coming through since ... swapping music to Outkast
SEATTLE -- Cal Raleigh changed his walk-up tune on May 23, a transition from country to Outkast, the Atlanta rap icons who ruled the music scene during his childhood. And in a quirky coincidence, his new song's title was an apt personification of his heroics during the Mariners' 8-6 win
The real women who inspired 'A League of Their Own'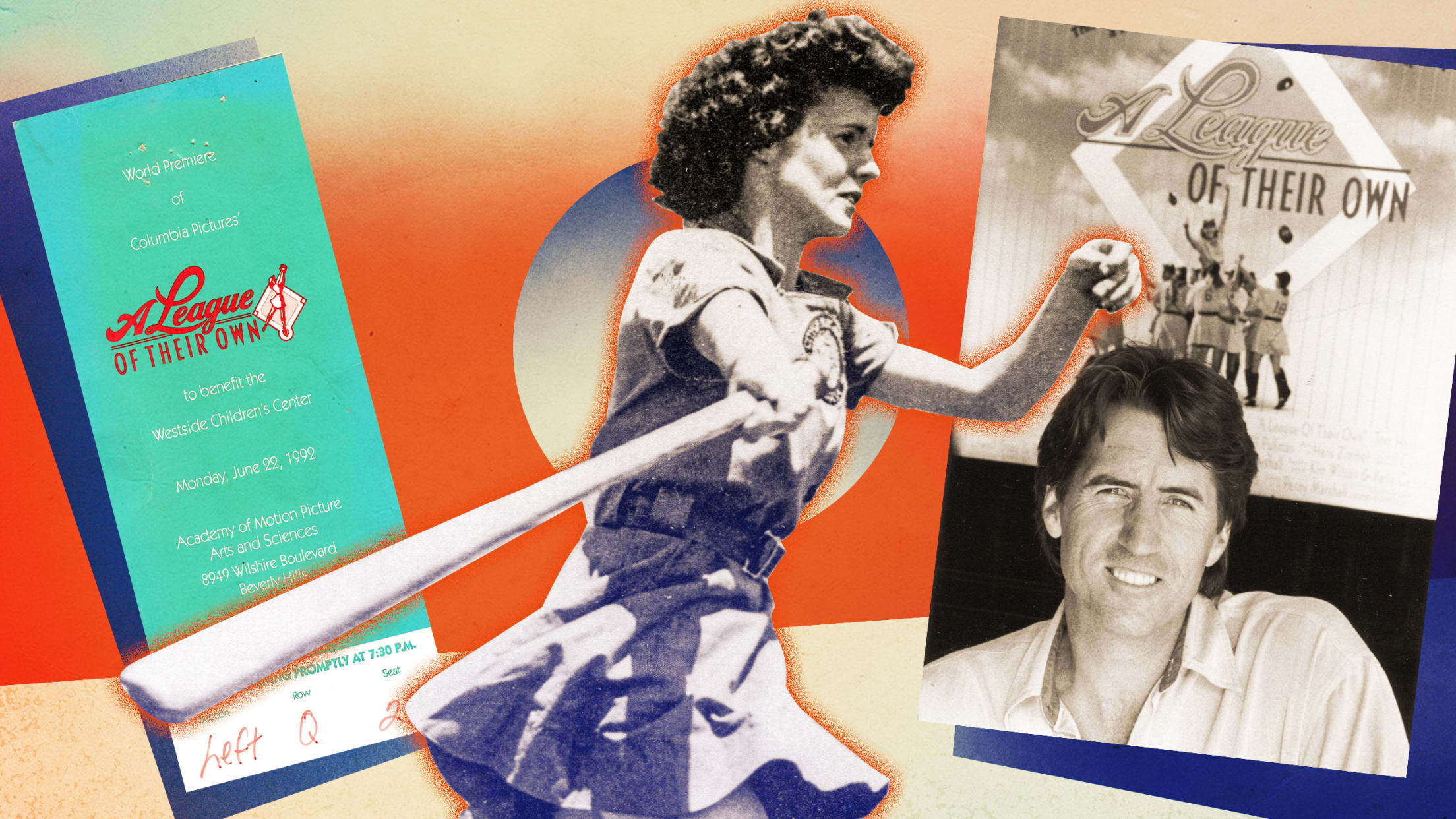 Helen Candaele (née Callaghan) used to tell her children stories of her playing days -- hitting a couple of home runs with the league's biggest bat and garnering the nickname "The Feminine Ted Williams" by winning the 1945 batting title. She waxed poetic on her cherished friendship with teammate Dottie
Sevy finding groove at right time for Yanks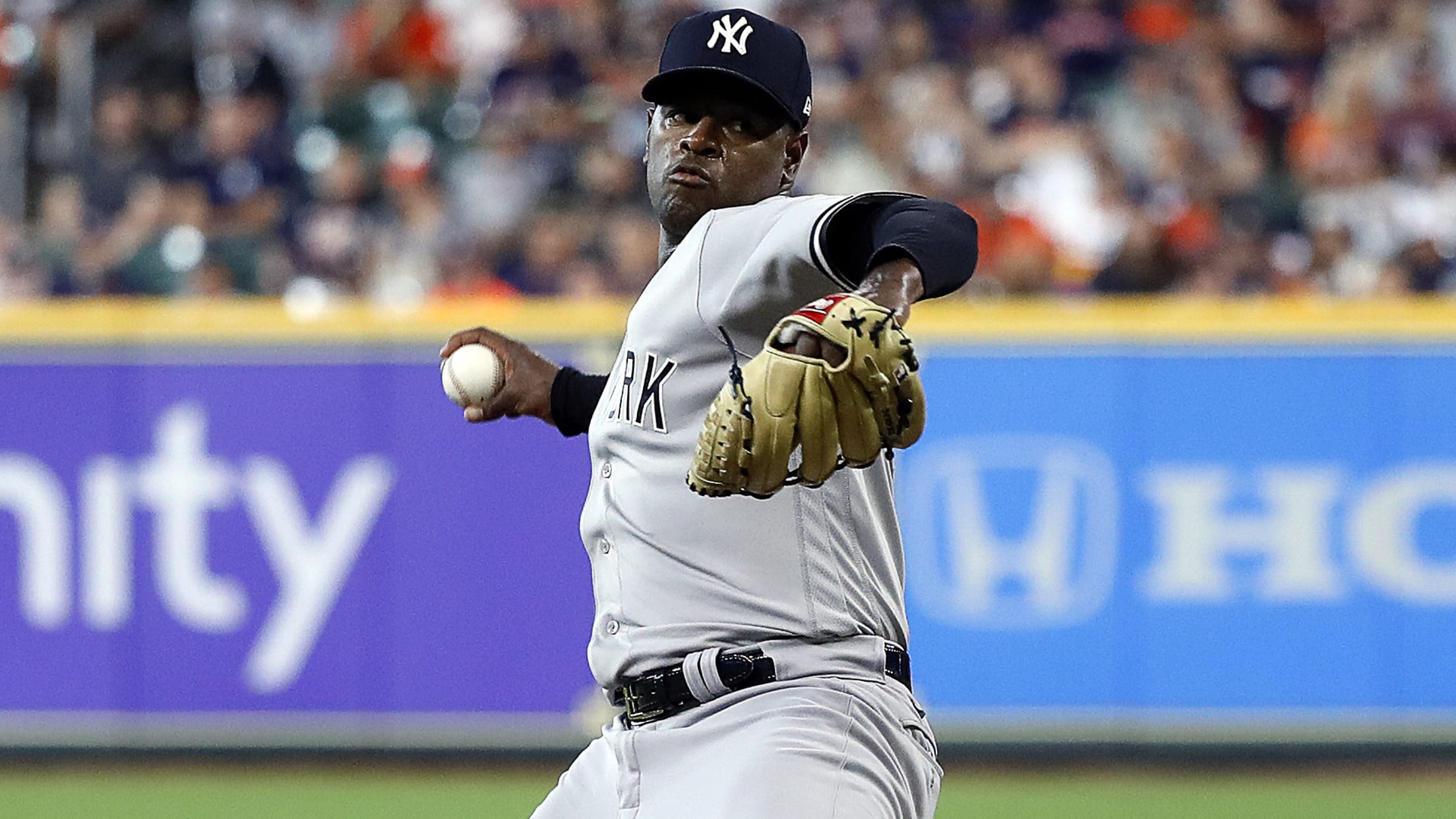 HOUSTON -- The version of Luis Severino on the mound Thursday night resembled the Severino of the 2017-18 seasons, when he made back-to-back All-Star Games and finished third and ninth in AL CY Young voting. Severino was his vintage self in his sixth quality start of the season, striking out
Sale fans seven over four frames in Double-A rehab start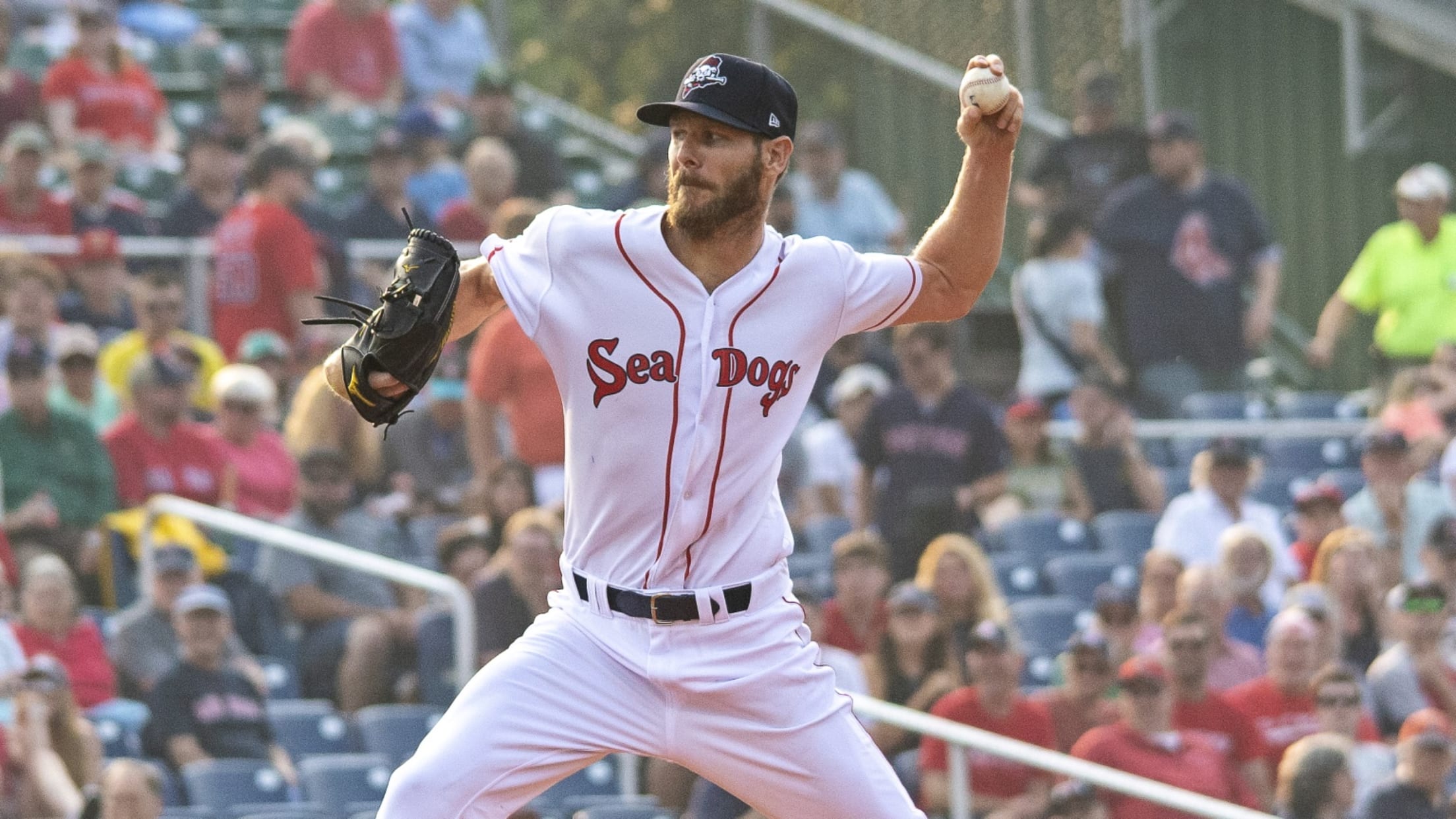 PORTLAND, Maine -- Chris Sale was right where he wanted to be on Thursday. "I miss this. I've had a lot of time away from this," Sale said. "The feeling that I get out there, I can't replicate it. I enjoyed how I felt out there. It's so much a
Injuries: Alvarez, Peña, deGrom, Scherzer, Betts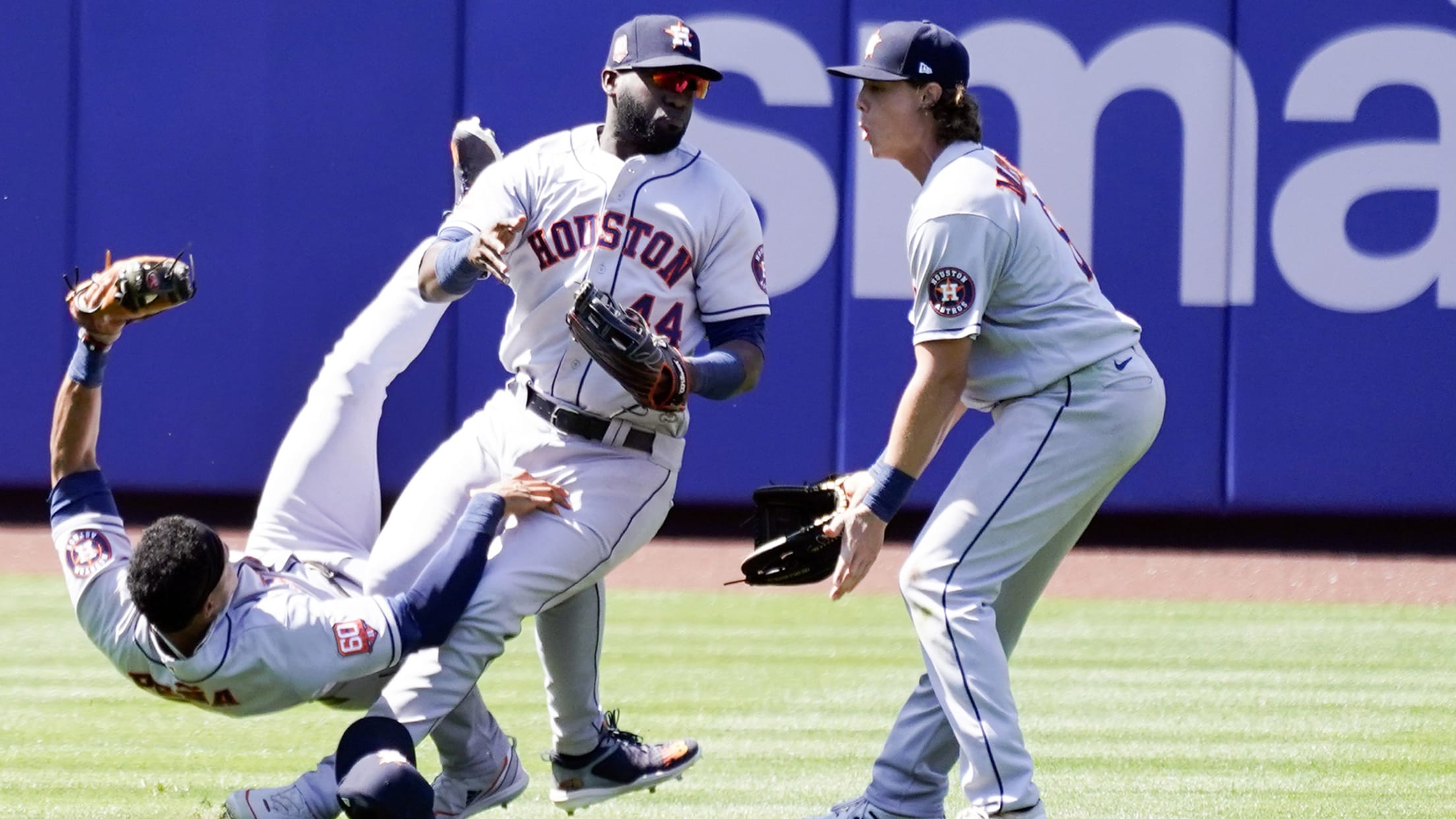 Stay up-to-date with all the latest news on injured and recovering players from across Major League Baseball.