Here's the latest mock draft for the full 1st round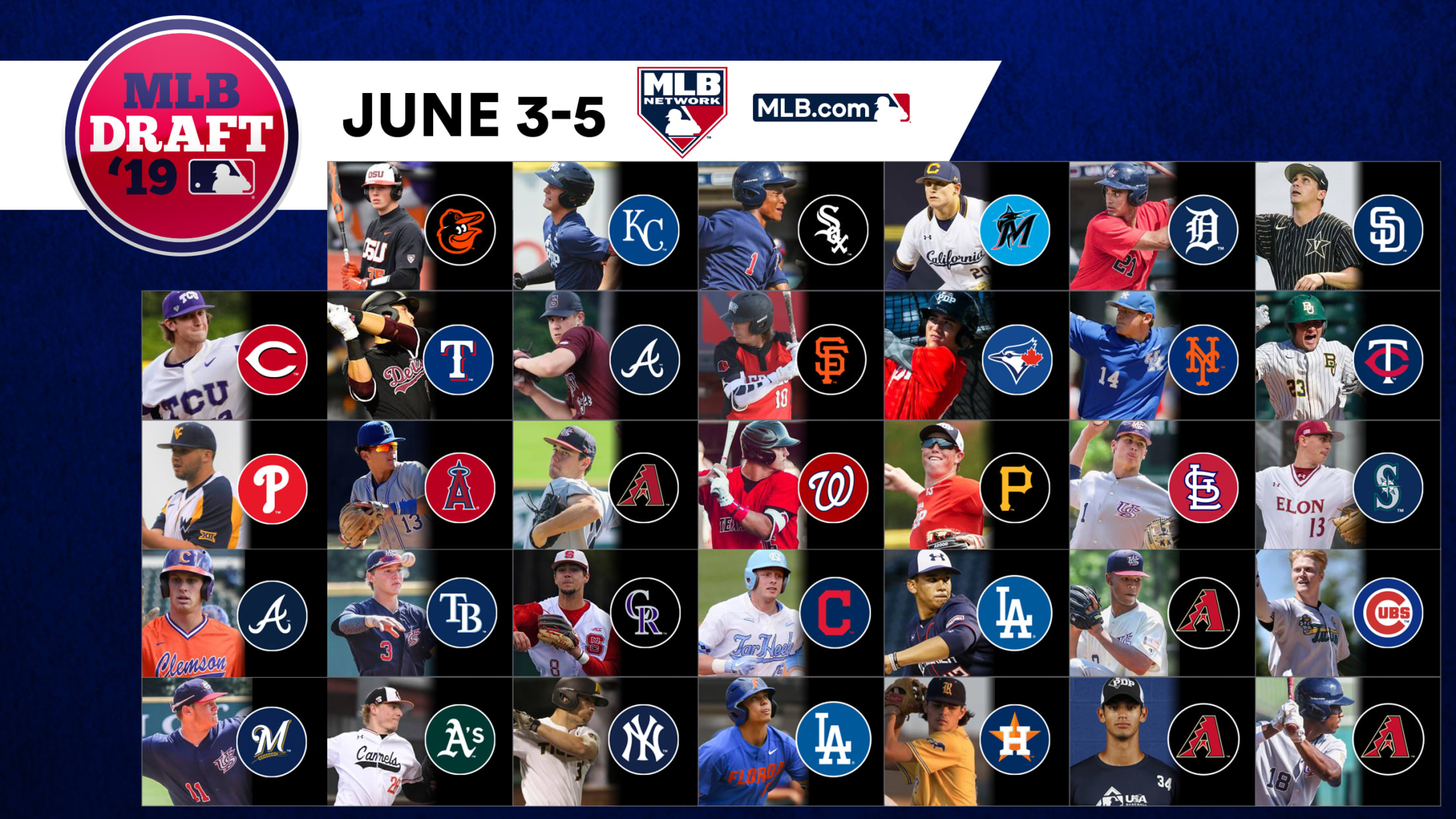 Who will go first in the 2019 MLB Draft? Nearly all scouting directors not picking No. 1 overall believe that Oregon State catcher Adley Rutschman is the obvious best choice for the pick. And most believe he will end up being taken by Baltimore. But there's still an alternative narrative:
AL Notes: Yanks' injuries, CarGo, Sox at Astros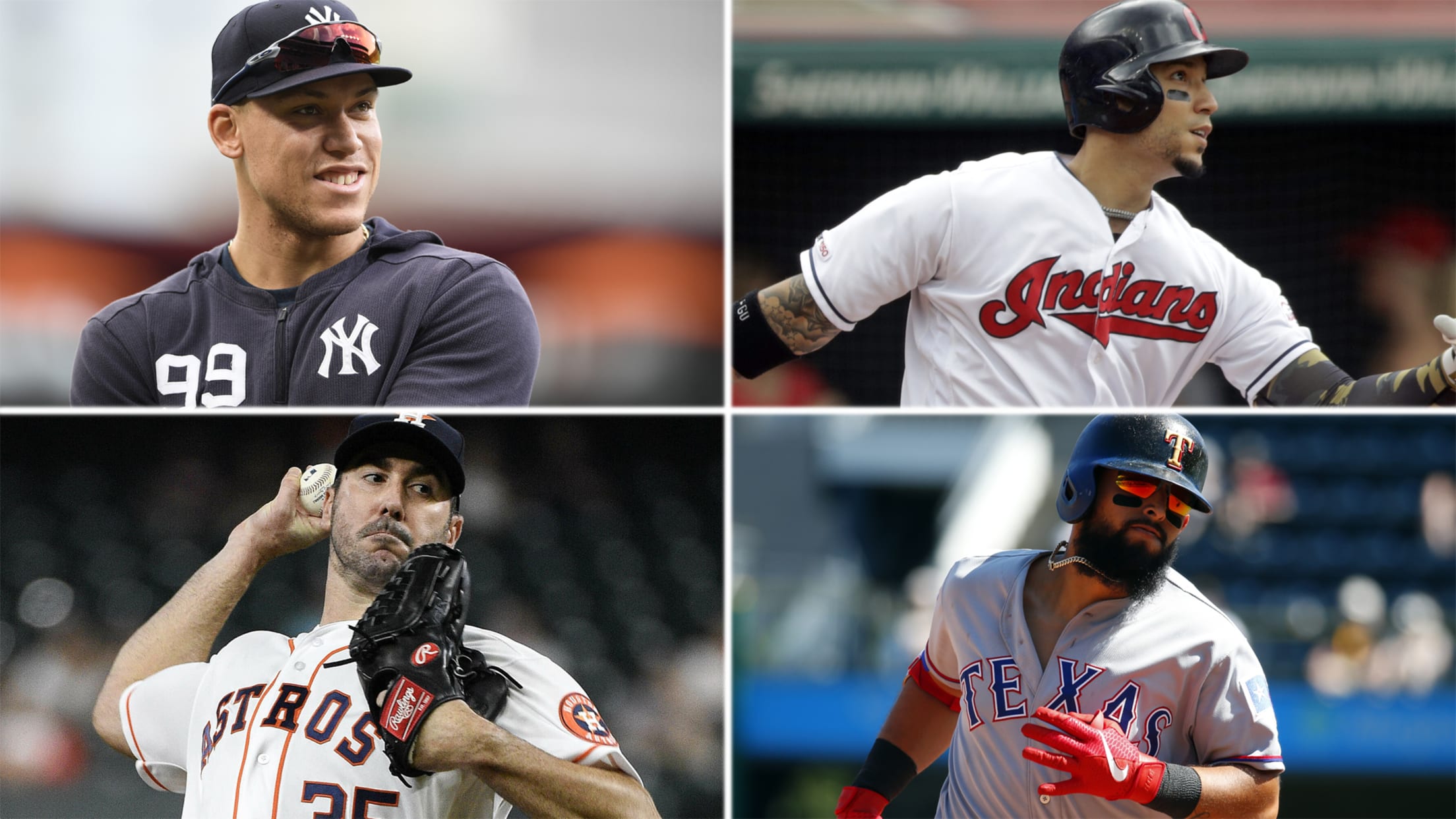 Rangers GM Jon Daniels was once quoted as saying, "There is no contingency plan for your best players." The Yankees are disproving that theory. New York enters the weekend atop the American League East following this week's four-game sweep of the Orioles. Coming back from an 8-10 start isn't unique
Not so fast: 8 teams with deceiving records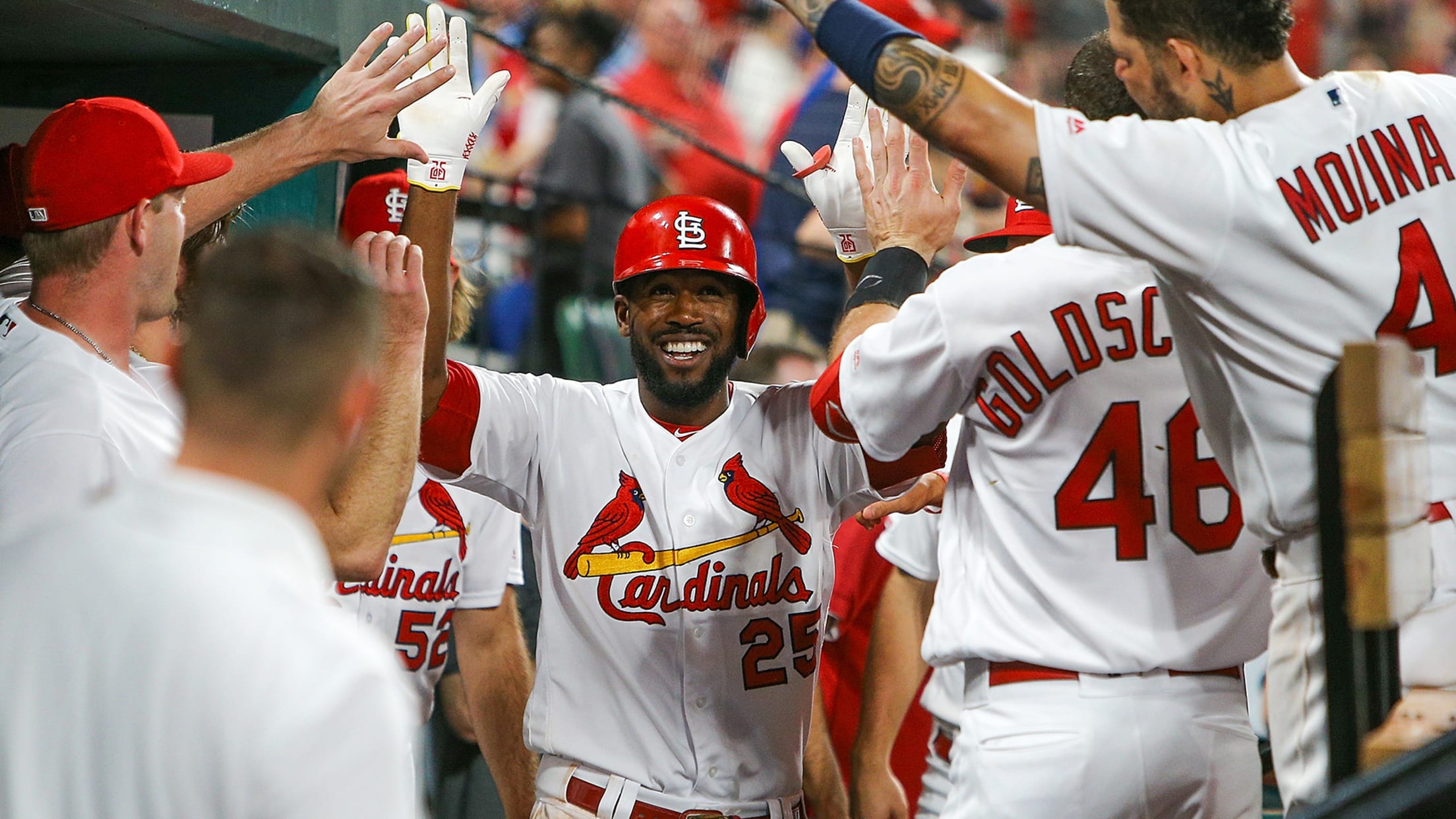 We are far enough along in the season that checking out the standings is now a daily exercise. If your team is struggling, it doesn't mean the season's over by any stretch of the imagination … but it's maybe time to start kicking matters into gear. Teams have roughly played
Ervin Santana signs Minors deal with Mets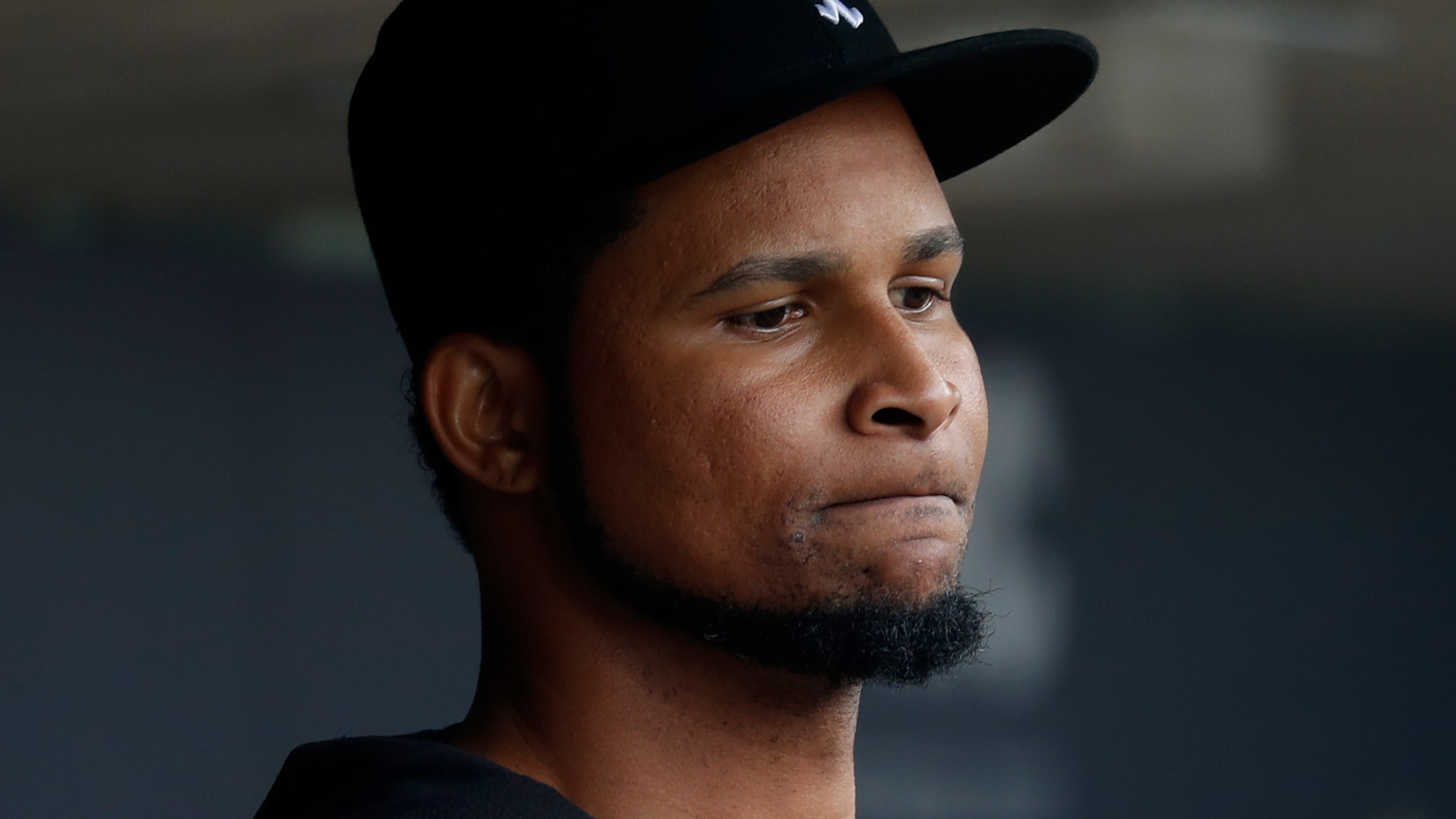 The Mets made a move to bolster their rotation depth Friday, agreeing to terms on a Minor League deal, pending a physical, with right-hander Ervin Santana. Santana, 36, signed a Minor League contract with the White Sox in February and made the club out of Spring Training, but he was
Top 10 games of 2019 (thus far)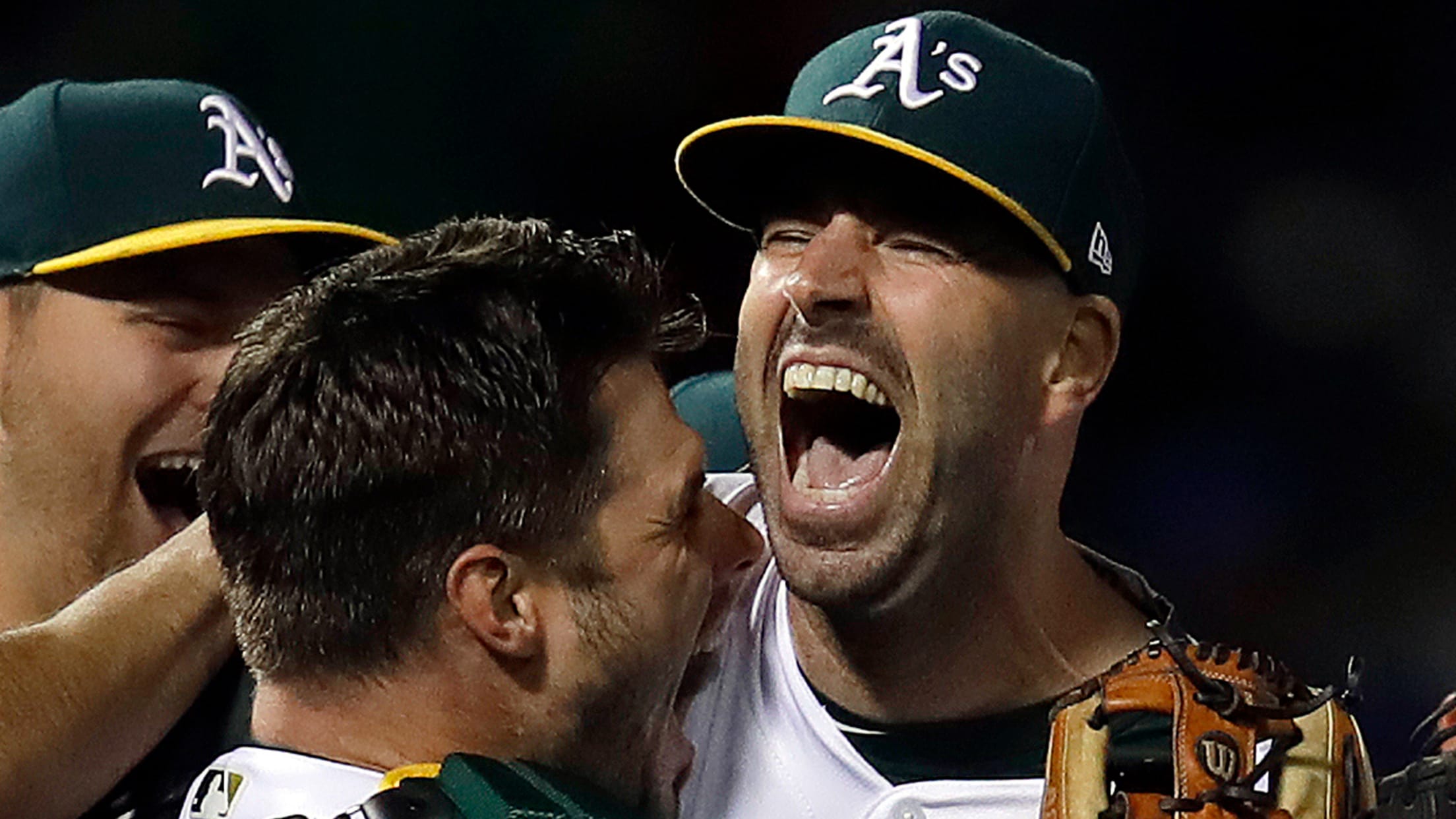 One of the many joys of baseball is that you never know what you will see on any particular night. Maybe you'll see a no-hitter; maybe you'll see a slugfest; maybe you'll see a relatively nondescript 5-1 snoozer. The unpredictability is what makes it great. Baseball always has a way
Blue Jays to call up Cavan Biggio (sources)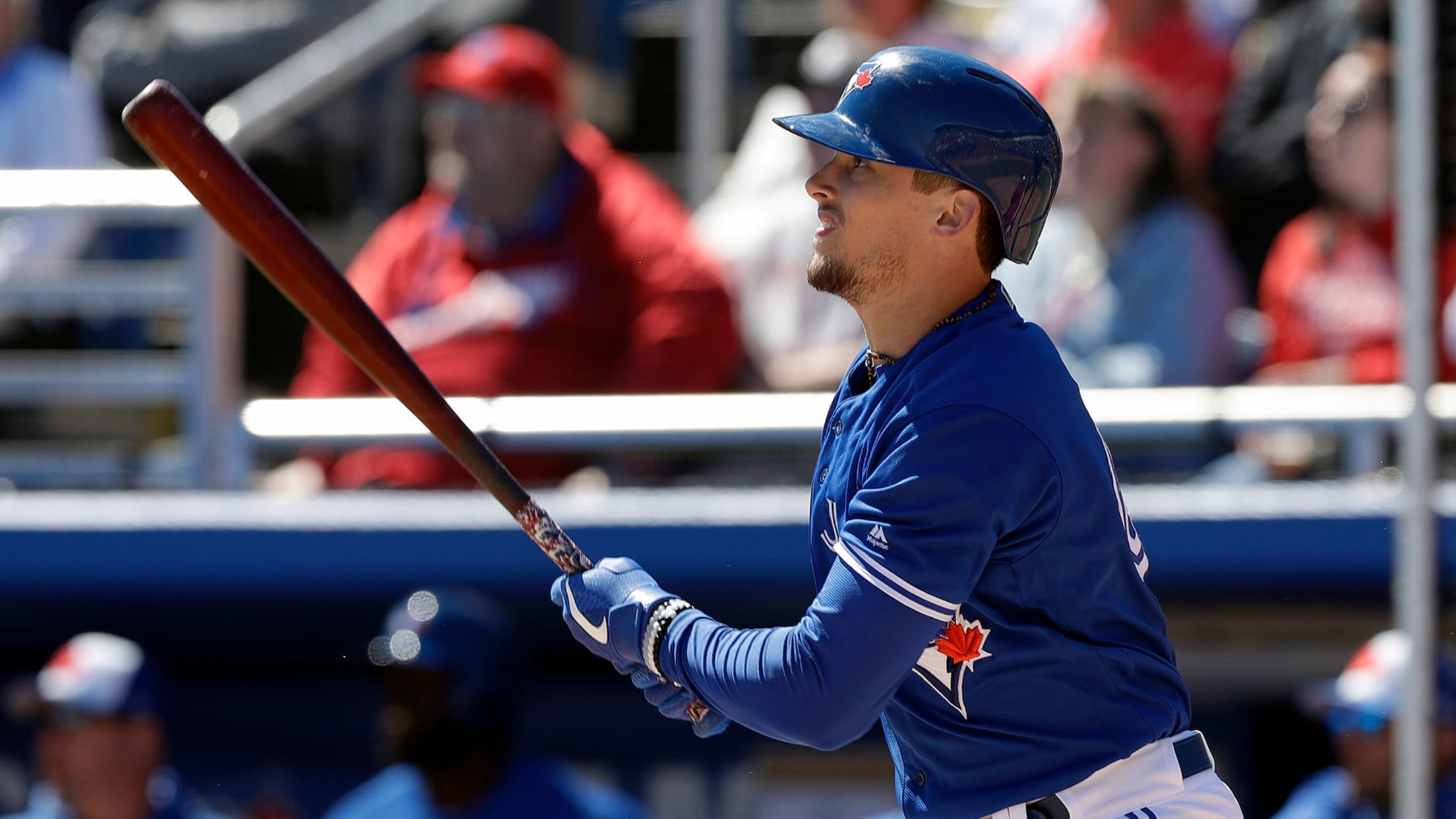 The Blue Jays will call up No. 9 prospect Cavan Biggio on Friday, sources have told MLB.com. The 24-year-old infielder is the son of Hall of Fame second baseman Craig Biggio, and will join Vladimir Guerrero Jr., son of Hall of Fame outfielder Vladimir Guerrero, on Toronto's 25-man roster. In
Tying HR, winning hit … What can't Riley do?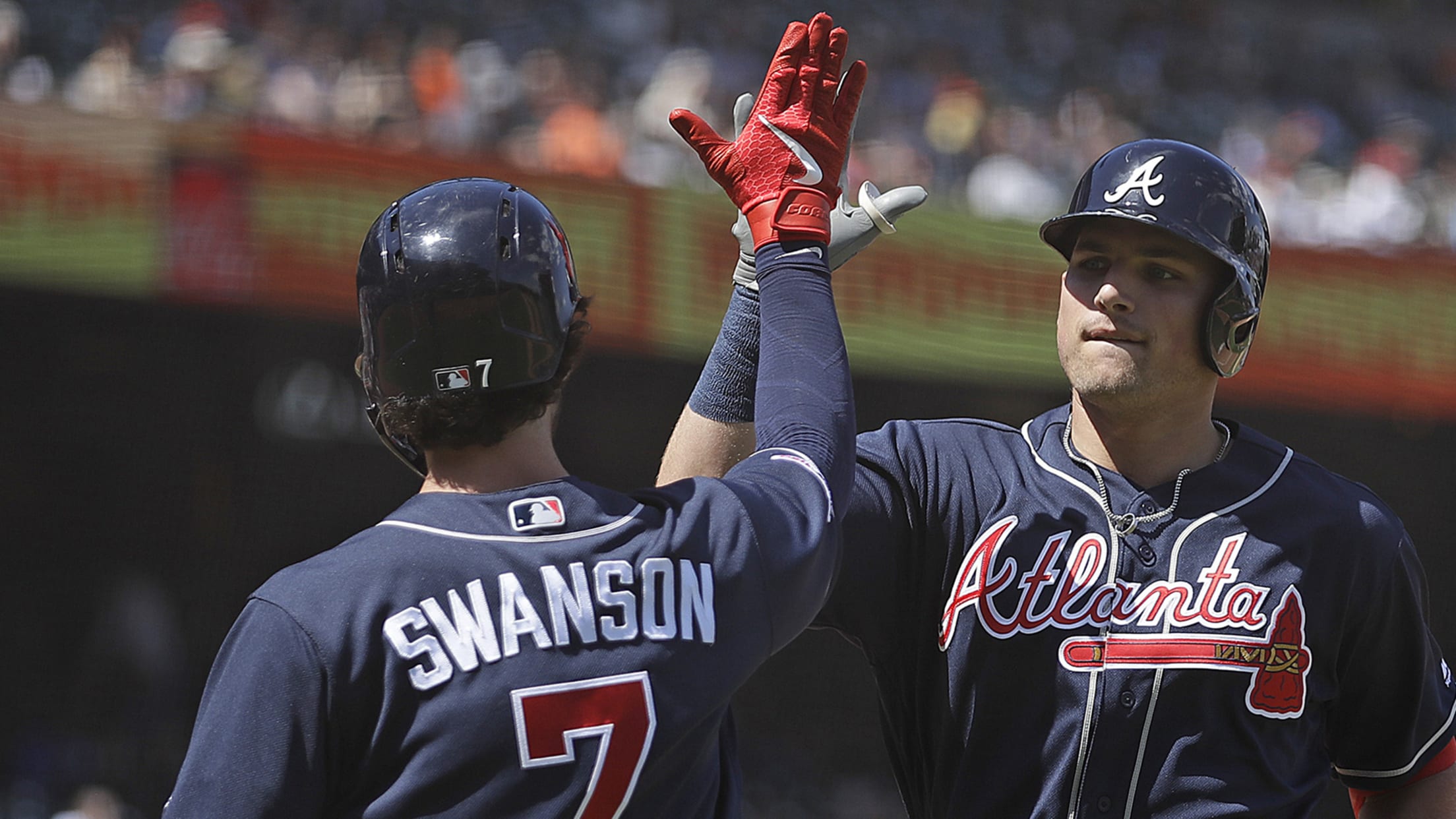 SAN FRANCISCO -- As Thursday's Braves-Giants game settled into extra-inning torpor, it became clear that somebody or something dynamic had to take over to finish it off. This was a job for Austin Riley, who has quickly become one of the most compelling rookies in the Major Leagues. Facing hard-throwing
Twins blast 8 homers in epic power display
Cron tallies 5 hits; Kepler bruises knee late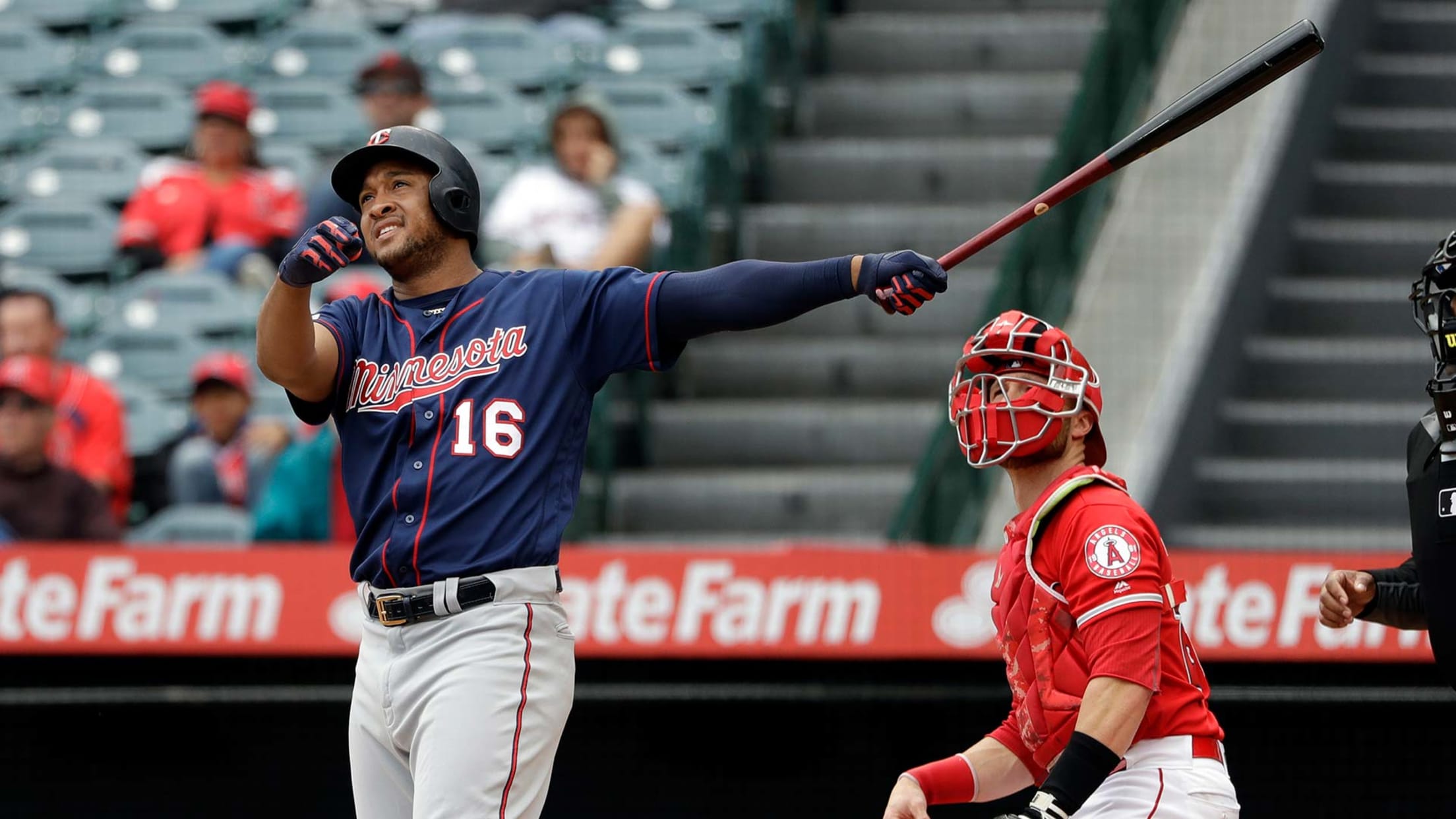 ANAHEIM -- The rain in Anaheim stopped, but the Twins' frenzied storm of home runs carried on. Jonathan Schoop and Miguel Sanó each went yard twice, while Max Kepler, Jorge Polanco, Eddie Rosario and C.J. Cron also added blasts as the Twins smashed eight homers -- seven of them estimated
Giolito silences vaunted Astros in first shutout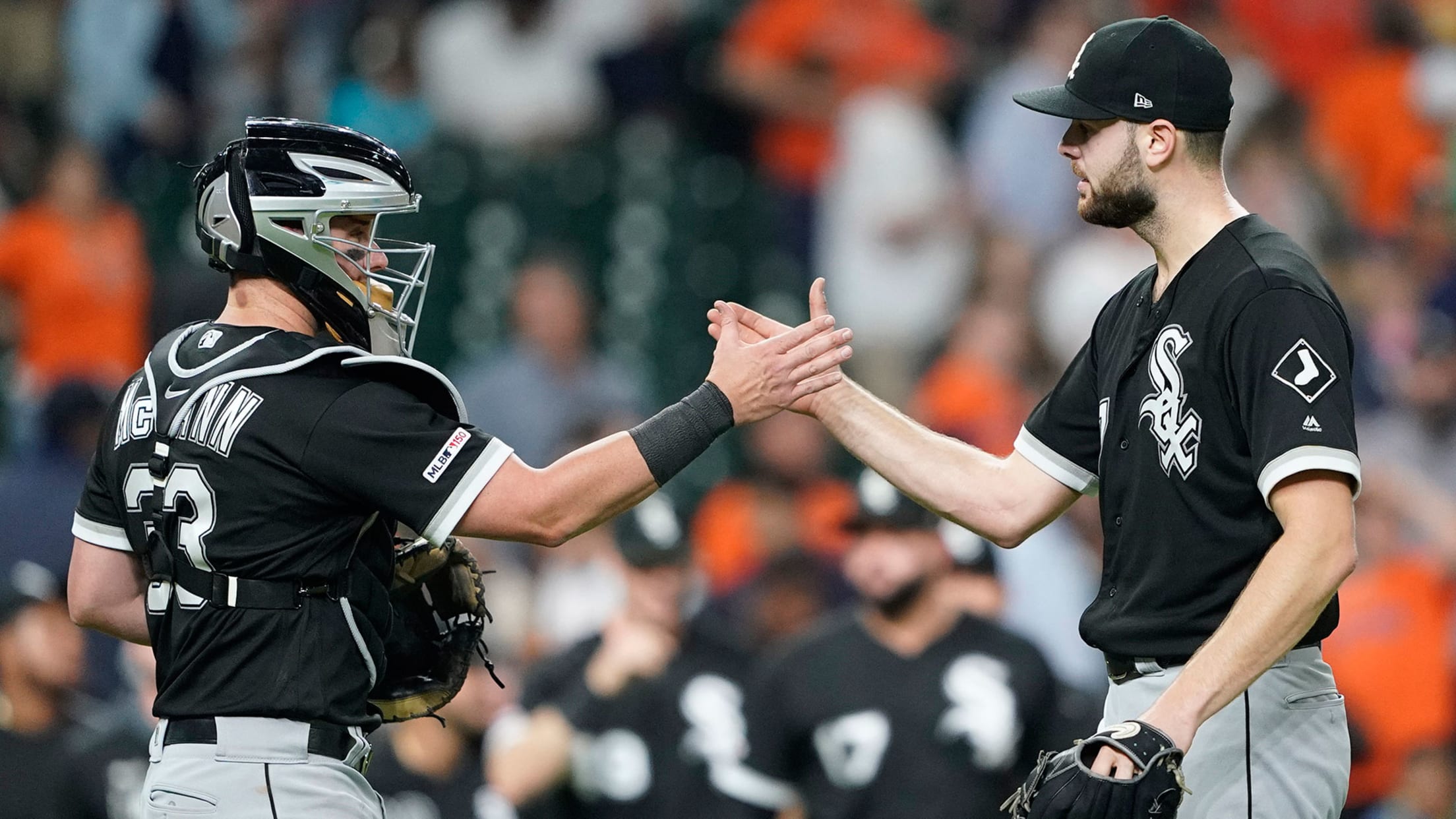 HOUSTON -- Lucas Giolito wasn't concerned that he was going to be prematurely lifted from Thursday's game against the Astros, but he did have it in the back of his mind what he would say in the event that manager Rick Renteria decided to not let him go the distance.
Source: D-backs to promote Minors HR leader
The D-backs are on the verge of promoting prospect Kevin Cron. The first baseman is expected to meet the team in San Francisco, where he will be added to the roster for the start of a three-game series against the Giants on Friday, a baseball source told MLB.com, though the
Injury updates: Cano, Sabathia, Blackmon, Kluber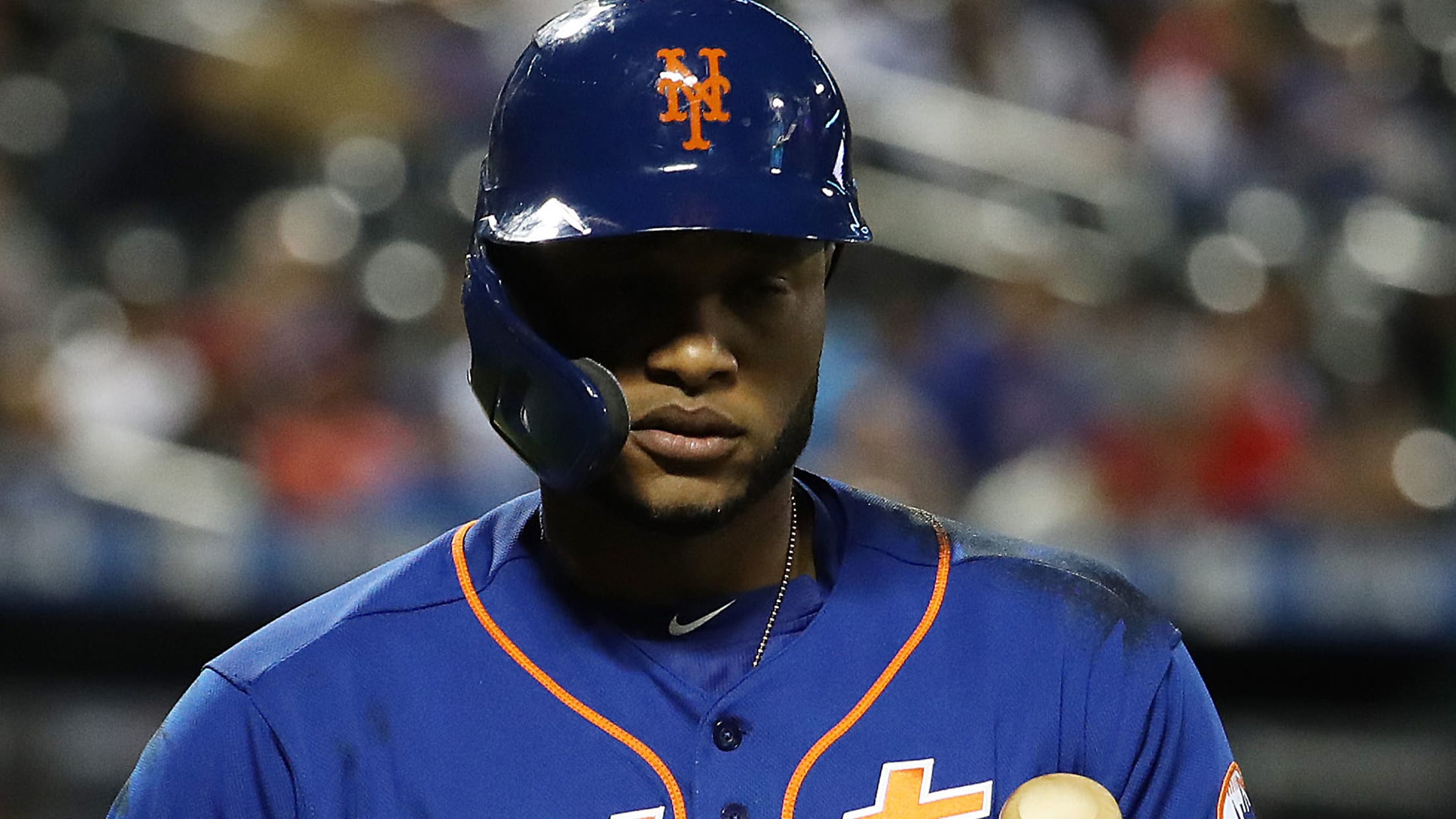 Robinson Cano, Jeff McNeil, Yoenis Cespedes, Michael Conforto and Jason Vargas, Mets Cano (left quad strain) and McNeil (left hamstring strain) were both placed on the 10-day injured list Thursday, further depleting a Mets lineup that was already without Nimmo (neck stiffness), Cespedes (fractured ankle) and Conforto (concussion). Cespedes underwent
No. 9 SD prospect Naylor expected to debut Fri.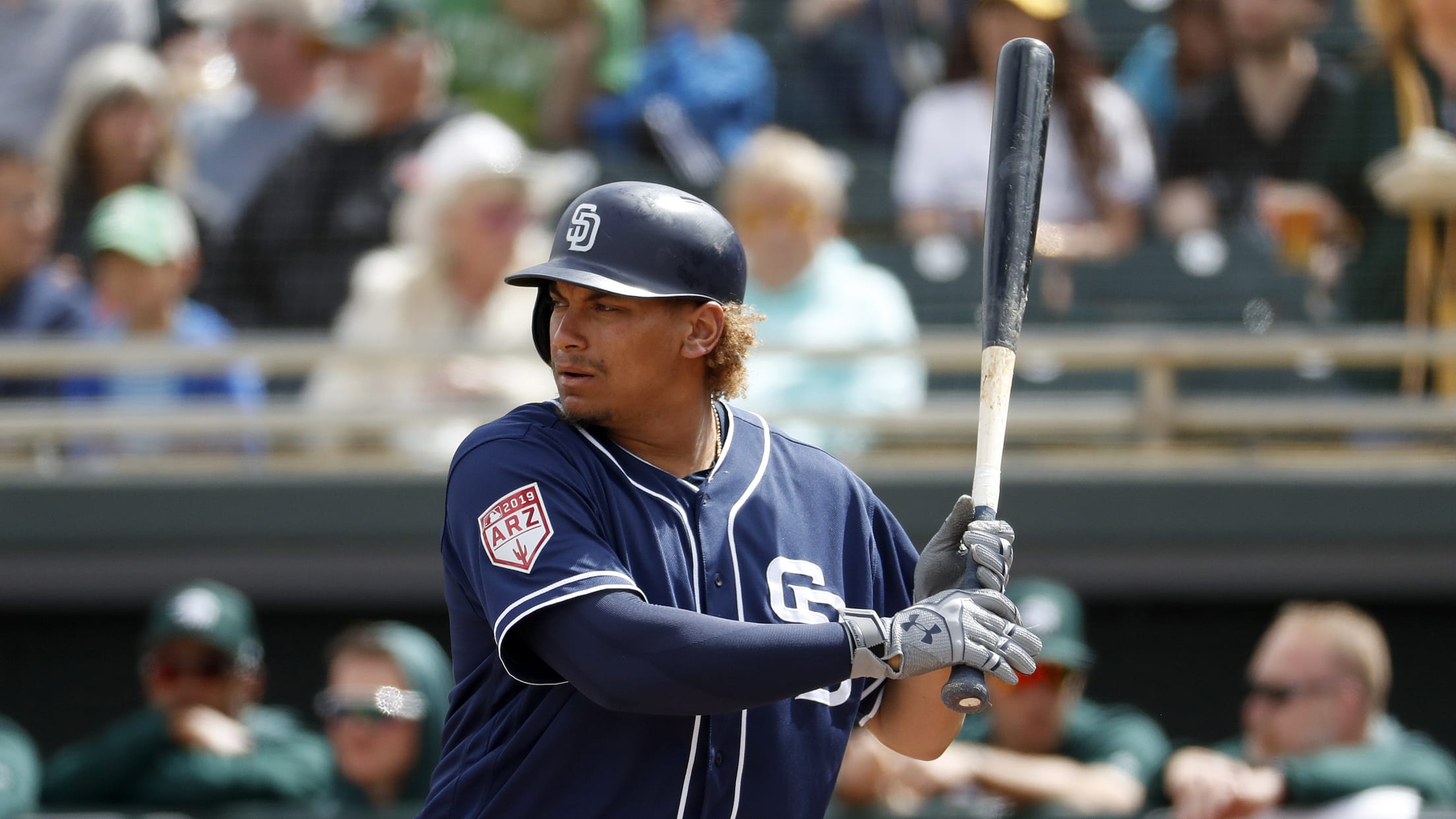 The Padres are calling up No. 9 prospect Josh Naylor ahead of their series against the Blue Jays in Toronto, multiple sources told MLB.com. The 21-year-old is a native of Mississauga, Ontario, and would be in line to make his Major League debut in his home country on Friday. The
Breakthrough Series heads to Kansas City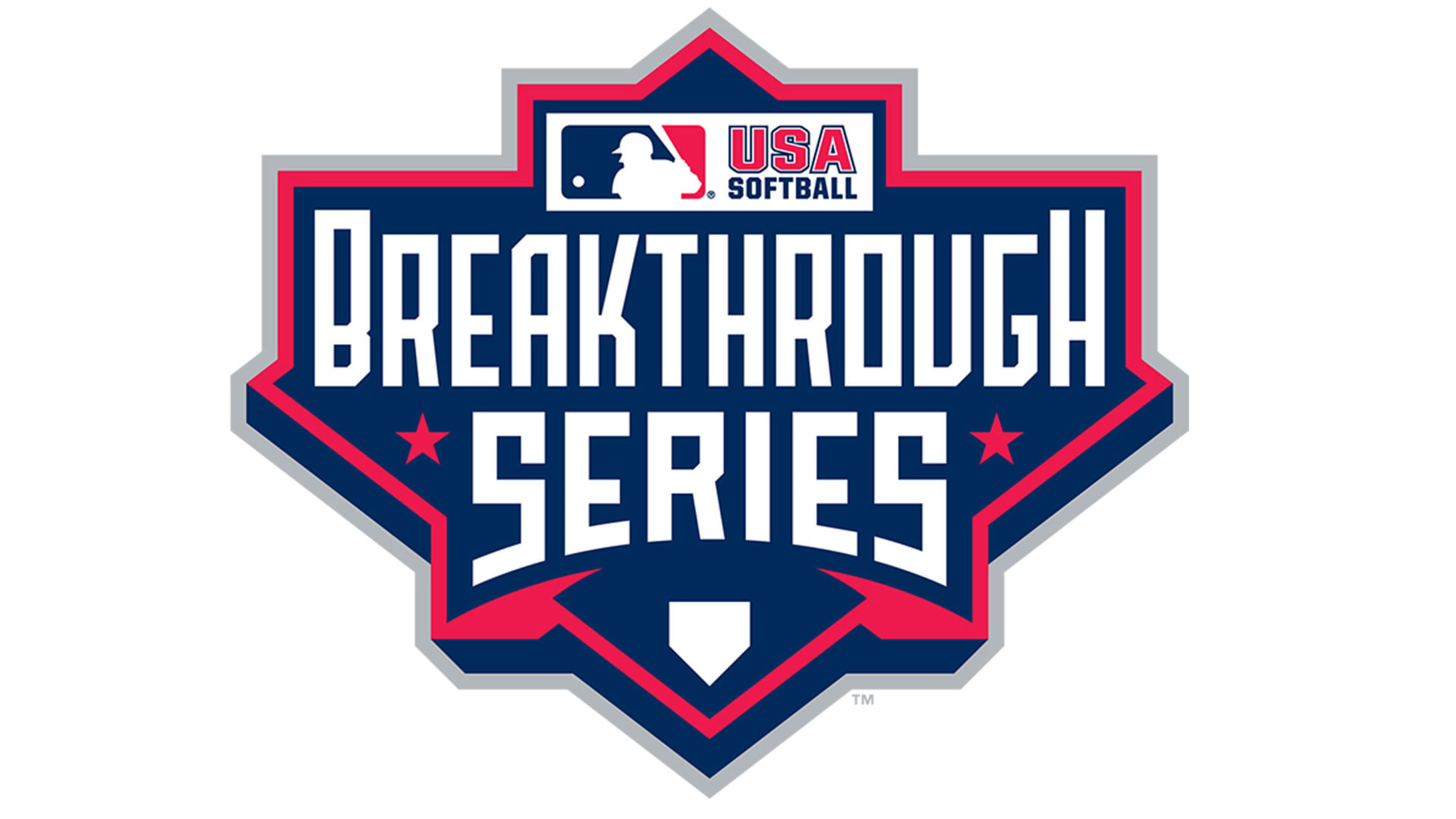 Ballplayers from all over the country will gather this weekend in Kansas City for the annual Softball Breakthrough Series, a premier Major League Baseball showcase event that will include hands-on instruction from some of softball's biggest names. MLB and USA Softball will co-host the event, held this year at the
Is this injury-depleted contender eyeing Keuchel?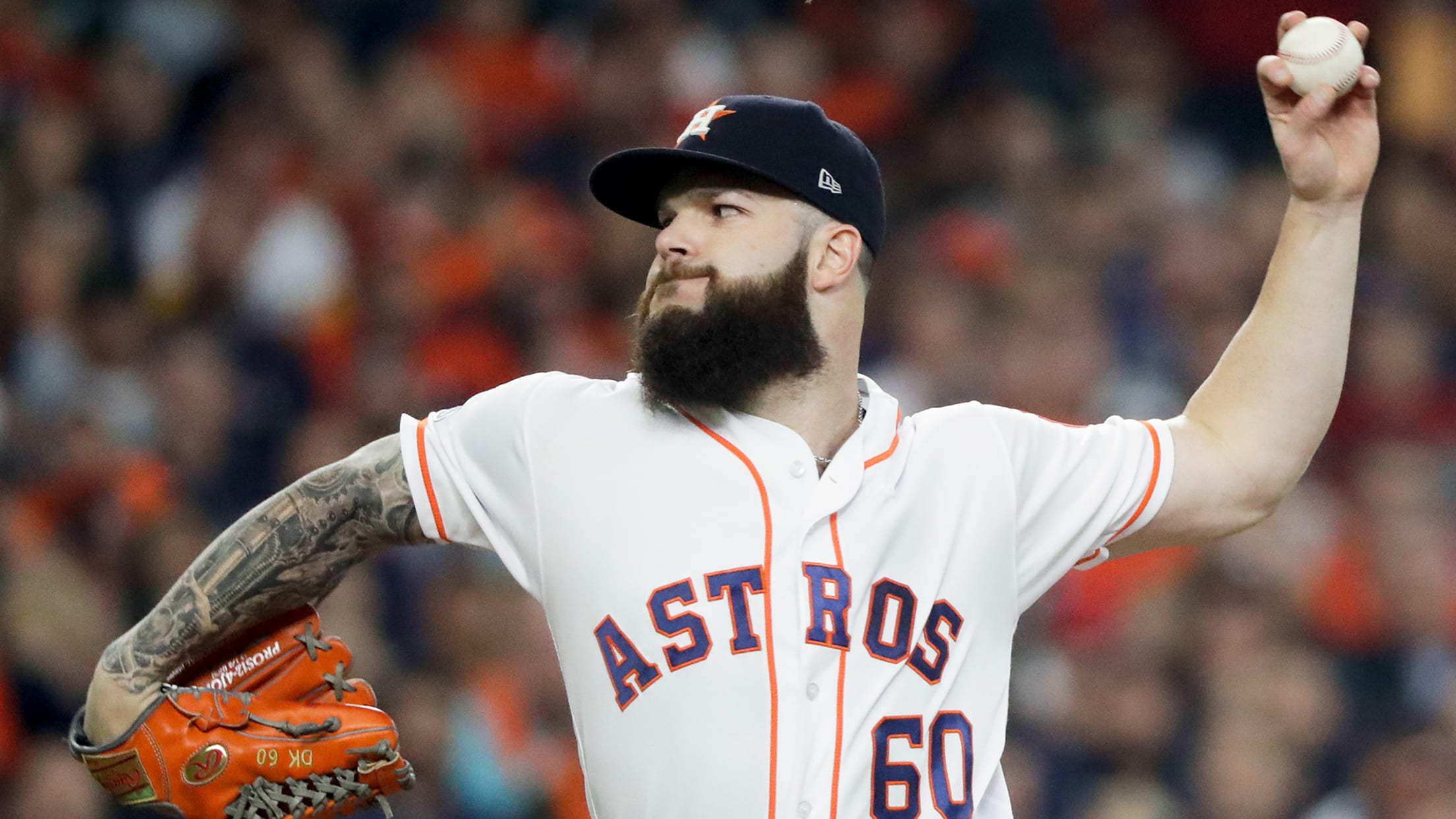 After a seven-season tenure with the Astros that included a trio of 200-inning seasons, an American League Cy Young Award in 2015 and an overall 3.66 ERA, Dallas Keuchel is now a free agent. Below, you will find a list of the latest news and rumors surrounding the left-hander.
Ninth-inning walk seals sweep for Yankees
Torres, Sanchez spark rally off the bench; Tanaka goes six one-run innings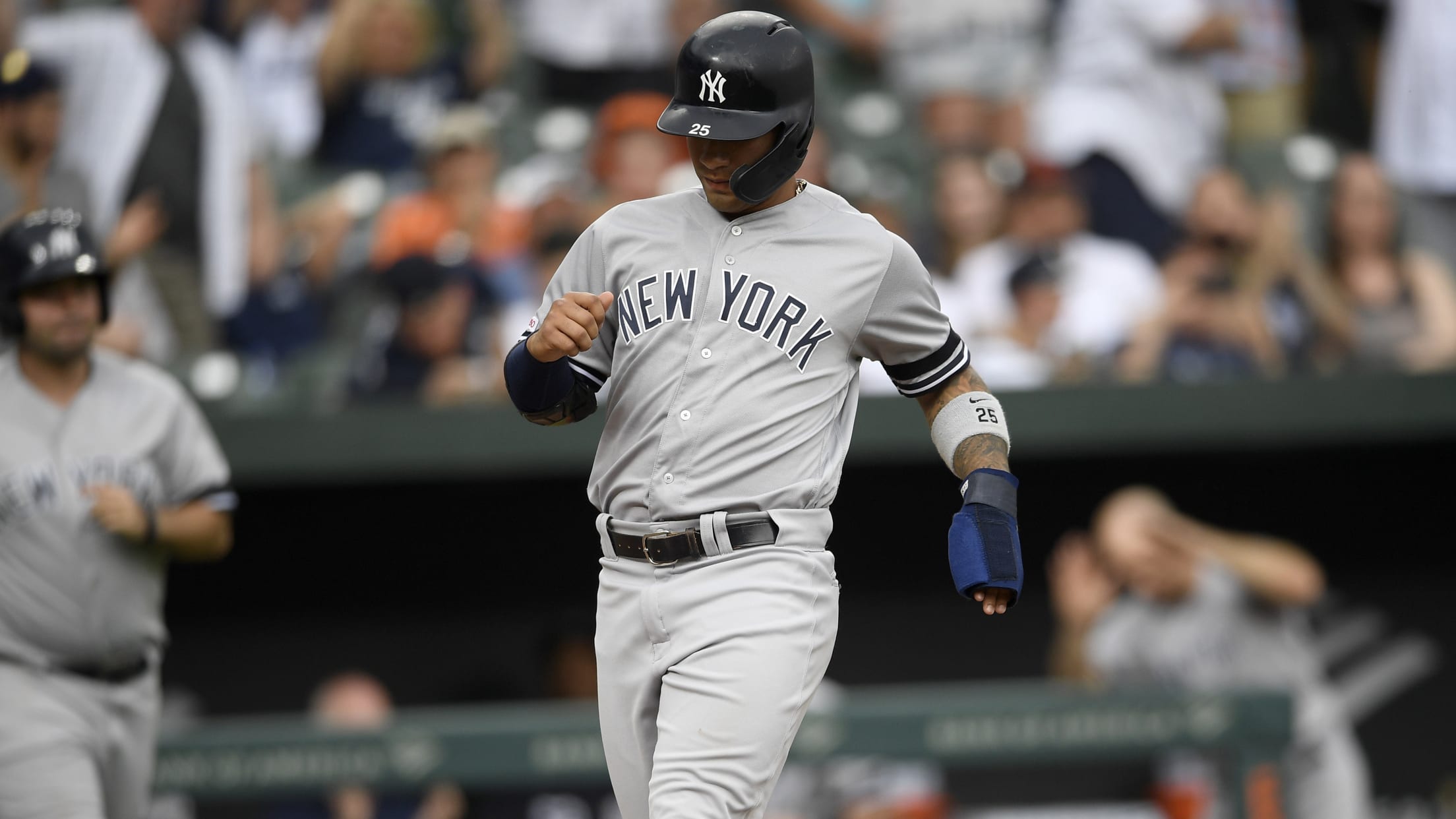 BALTIMORE -- Given their scorching success, there were more than a few eyebrows raised when the Yankees posted a lineup card on Thursday that lacked both Gleyber Torres and Gary Sánchez, who have already combined to mash 19 dingers off Baltimore's homer-prone pitching staff. The decision to rest the stars
Realmuto hits HR out of Wrigley to spark Phils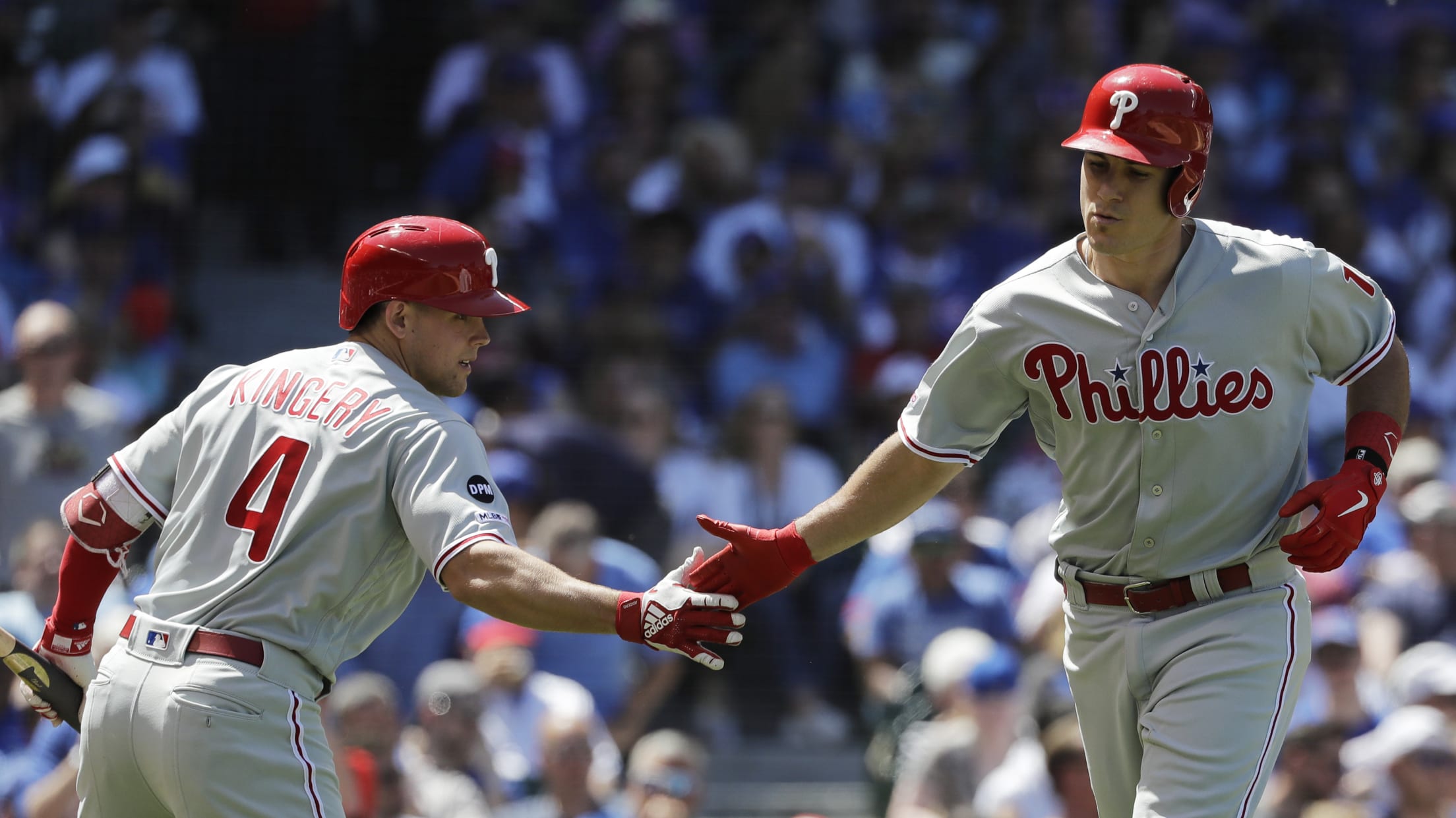 CHICAGO -- The Phillies have aspirations of making a deep run in October. To do that, they're going to be tested in the toughest of situations, and this week's four-game series against the Cubs provided one of their best tests yet. The Phillies had to cover 106 outs in the
Yarbrough reminds Rays of potential
Lefty backed by 4 homers, including Kiermaier's inside-the-parker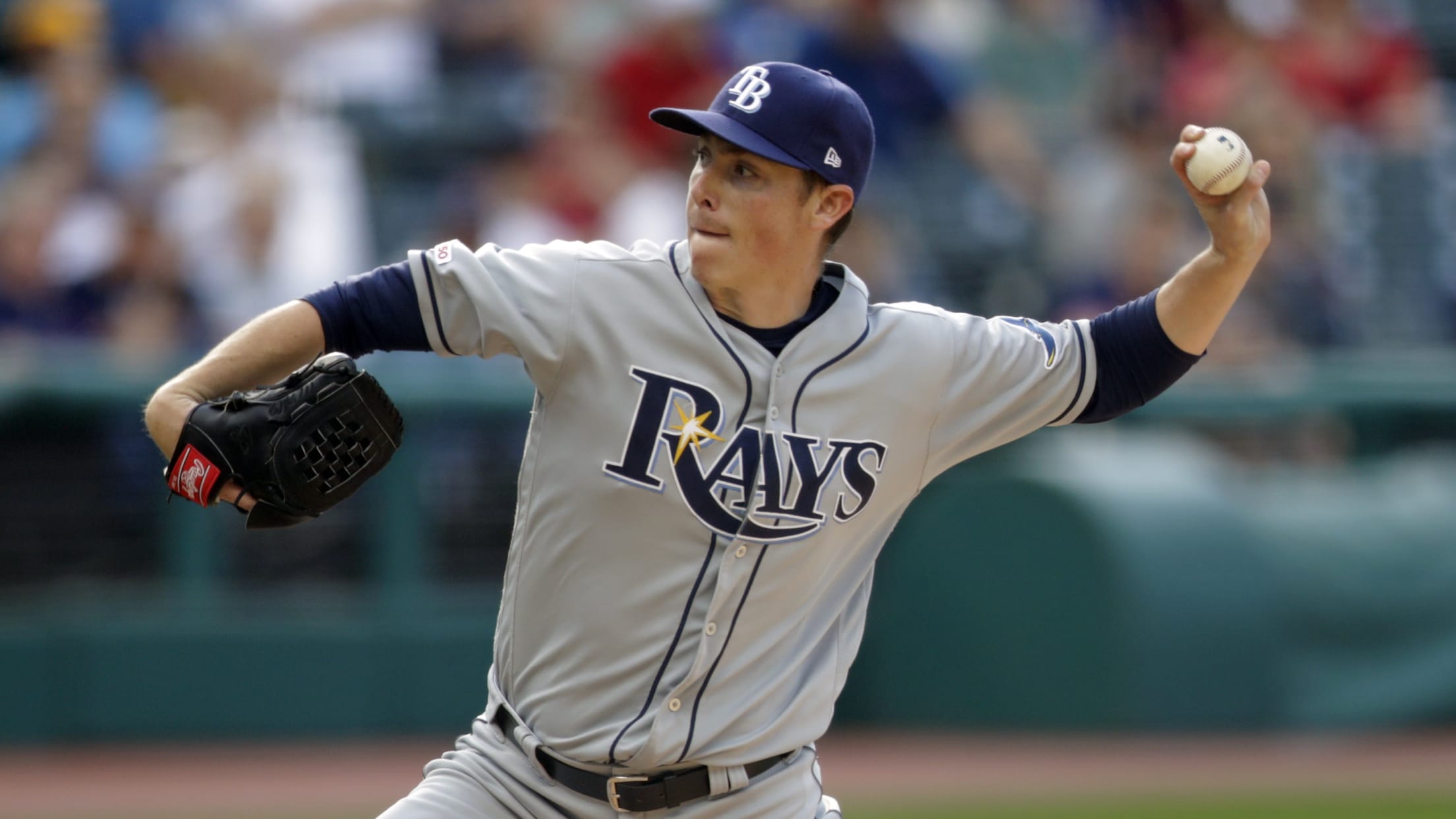 CLEVELAND -- Prior to Thursday's game, Rays manager Kevin Cash noted that the organization hadn't forgotten how productive and important Ryan Yarbrough was last year. In fact, the Rays were eager to see if the success the left-hander had recently found at Triple-A Durham would carry over into his second
Nats' frustrations boil over in Martinez's ejection
Club swept by Mets, drops fifth straight to fall 12 games under .500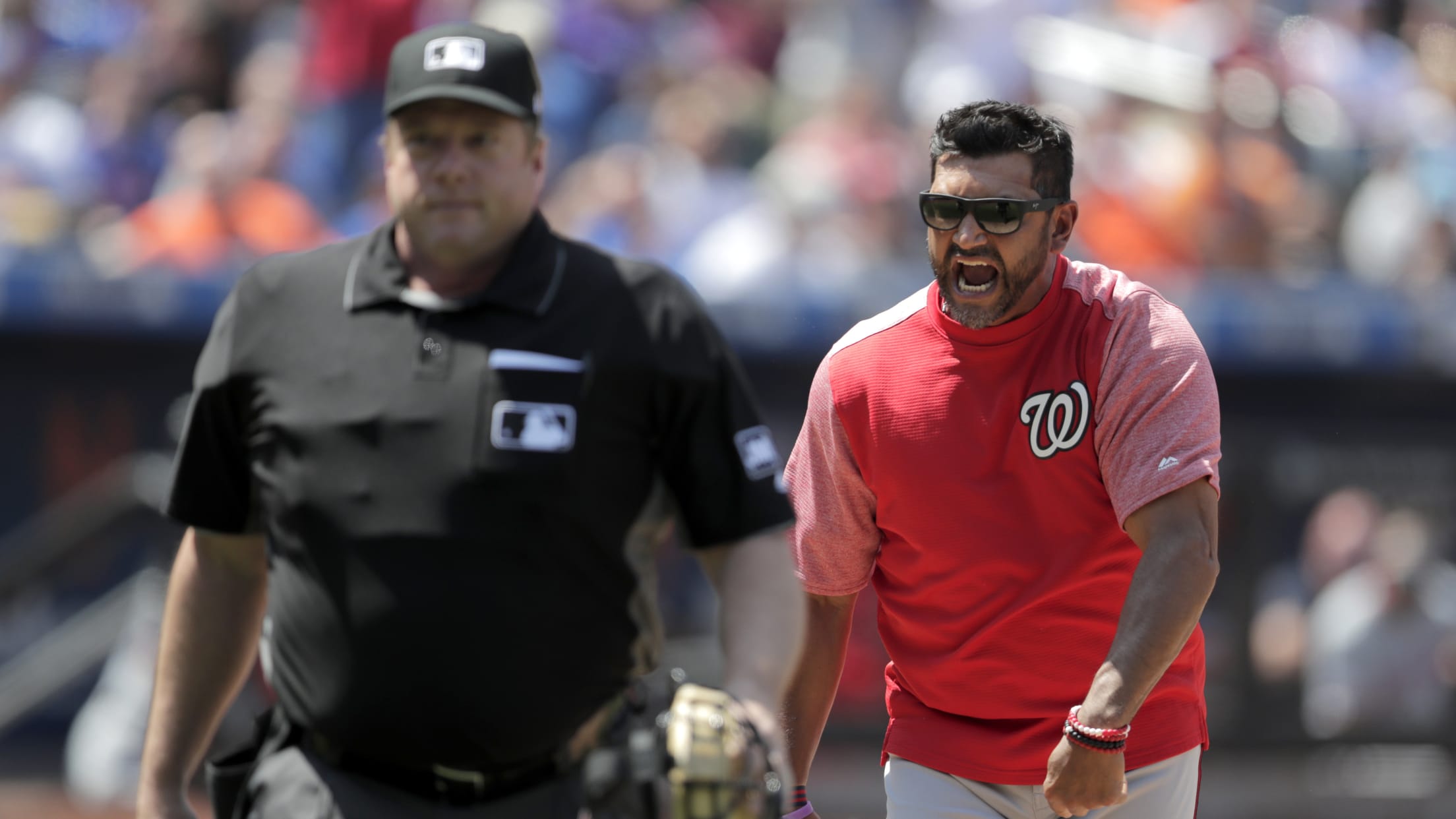 NEW YORK -- Dave Martinez kicked the dirt in front of home plate and slammed his hat to the ground, prompting home-plate umpire Bruce Dreckman to begin walking away from him and toward the Mets' dugout. Martinez was not done, however, following Dreckman toward the dugout, screaming and pointing to
Here's the latest 2019 Draft buzz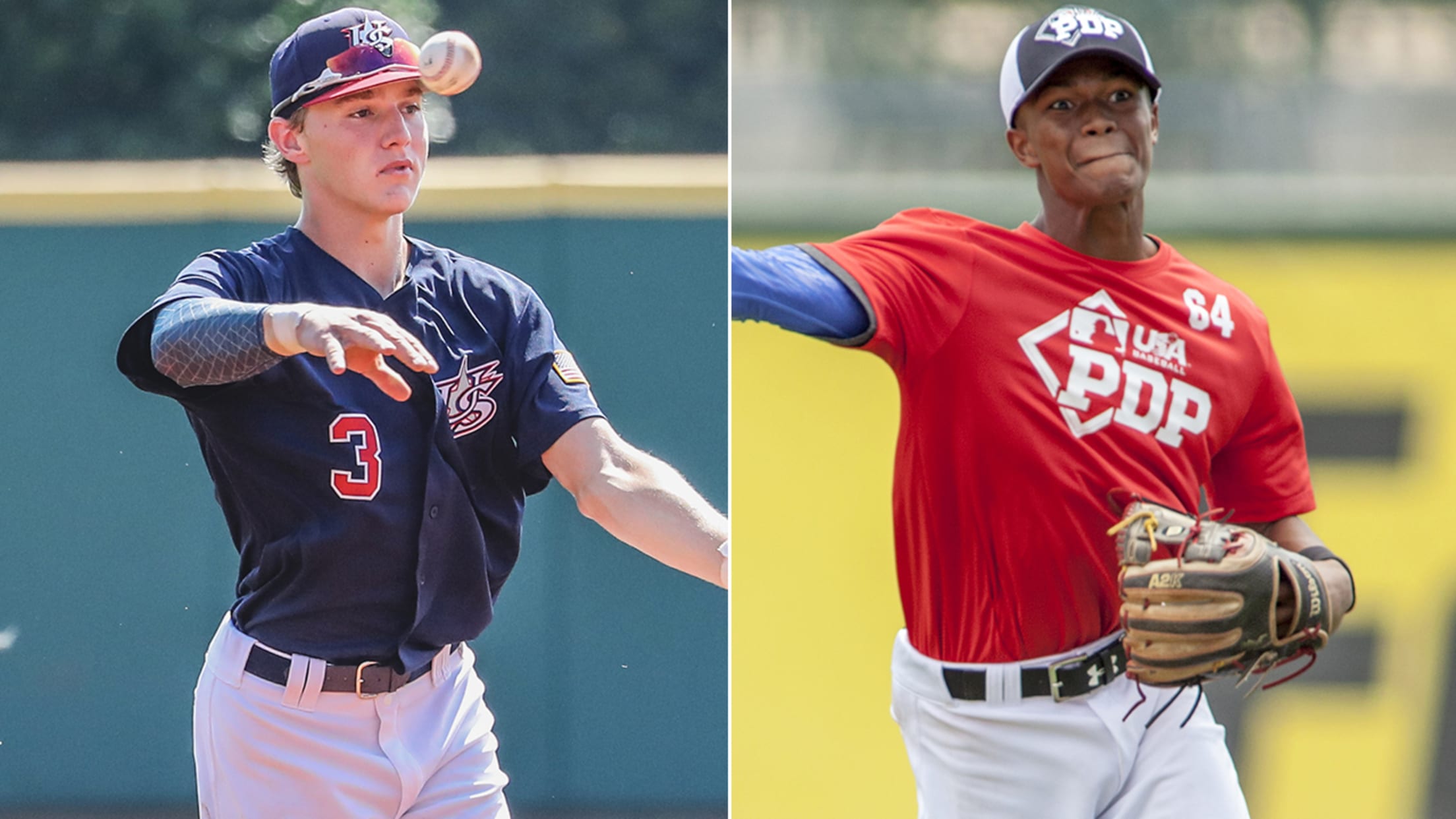 Leading up to when Commissioner Rob Manfred announces the Baltimore Orioles' No. 1 overall pick shortly after 7 p.m. ET on Monday, June 3, Jim Callis and Jonathan Mayo will be working the phones, texting and emailing decision-makers in the scouting industry. Along the way, they hear a lot of
After losing shoe earlier, Gomez hits clutch HR
Outfielder belts go-ahead 3-run shot in 8th to help Mets sweep Nats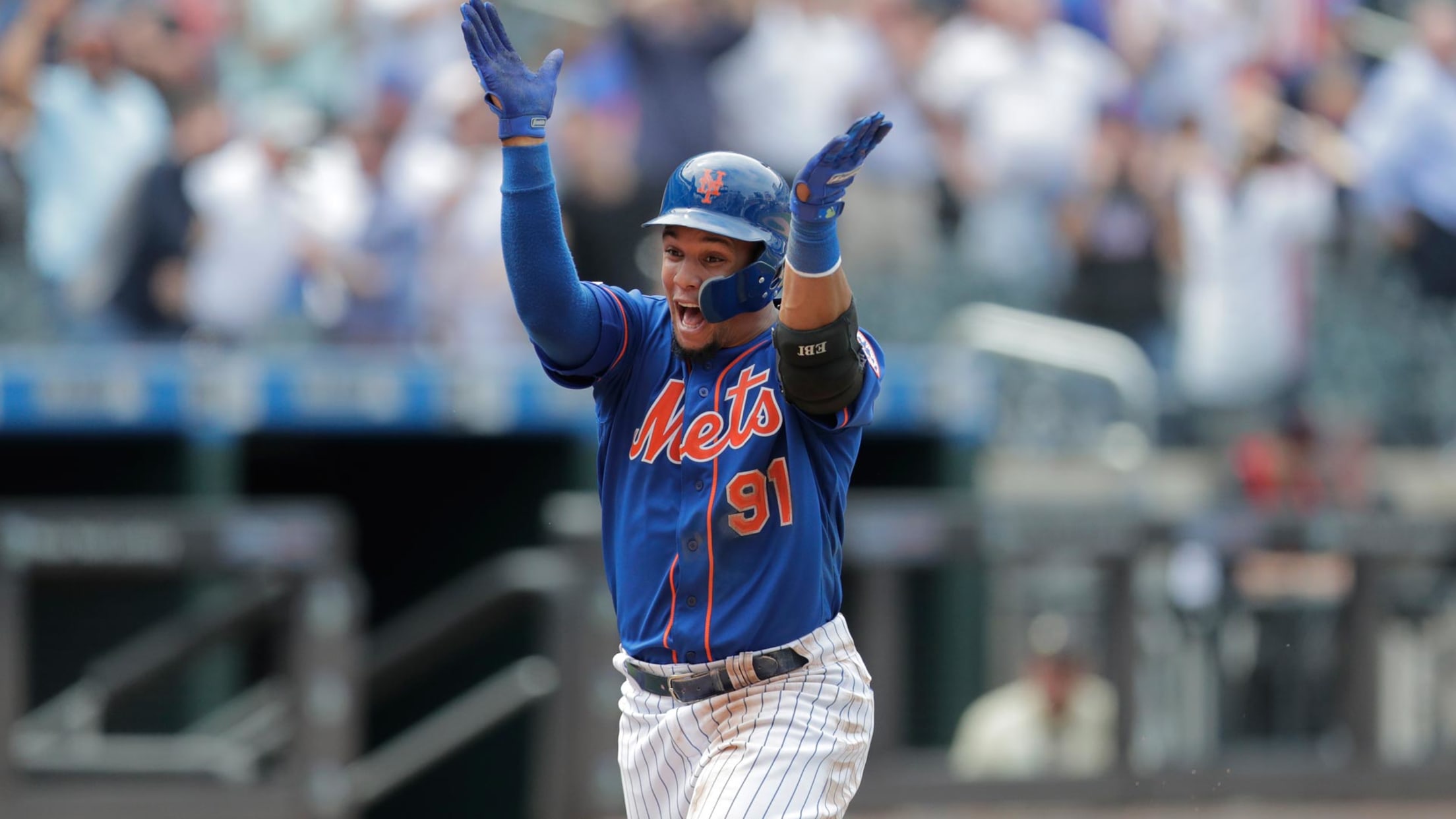 NEW YORK -- Carlos Gómez took the long way to the Mets, signing with them as a teenager, debuting in 2007 and playing for five other teams before making his way back to the organization on a Minor League deal this spring. By that time, the Mets were nearly done
6 possible trade fits for Anthony Rendon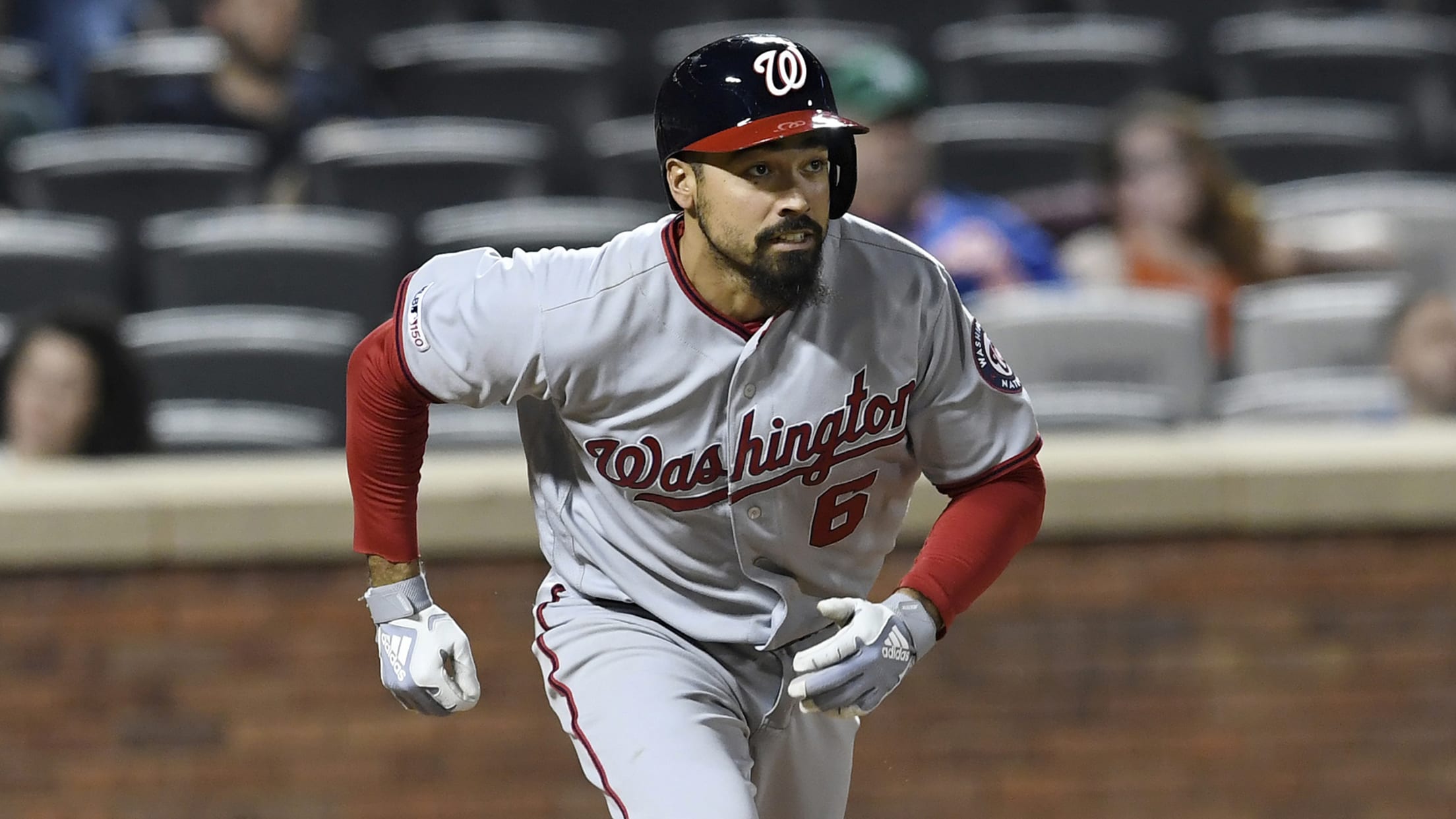 When the Bryce Harper free-agent saga finally concluded and the Nationals' longtime face of the franchise had slipped into his Phillies uniform, one thing became universally assumed around baseball circles: Washington would sign Anthony Rendon to a contract extension. Rendon, who will be eligible for free agency this offseason, appeared
Vintage Bumgarner struts stuff vs. Braves 
Giants' bats falter late in 13-inning loss to Atlanta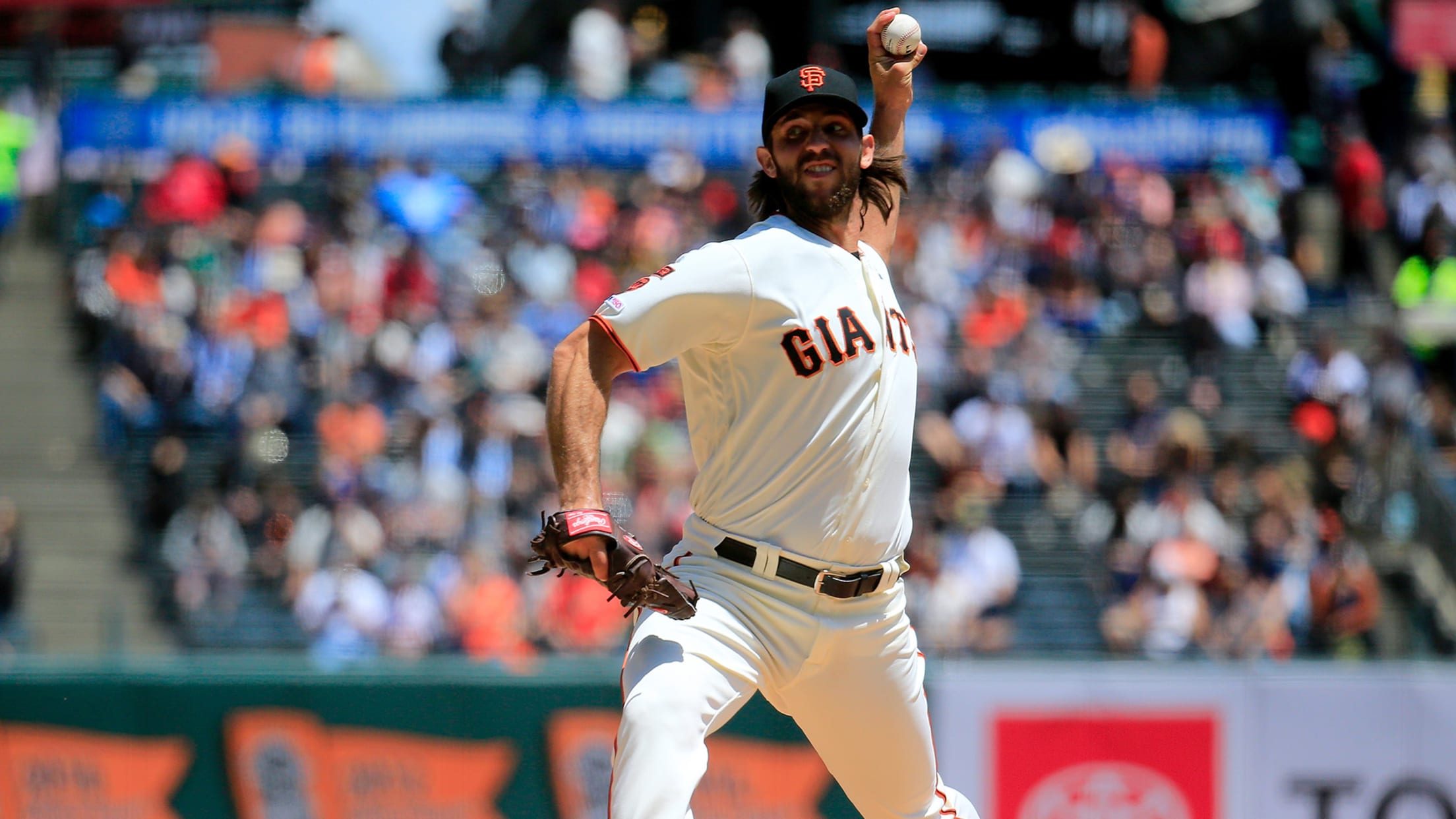 SAN FRANCISCO -- The trade rumors and speculation surrounding Giants ace Madison Bumgarner will only intensify as the season inches closer to the July 31 Trade Deadline. One of the teams that is likely to be linked to Bumgarner is the Braves, who got an up close look at what
Kluber has cast removed after X-rays results
Two-time Cy Young Award winner to be re-evaluated in 2 weeks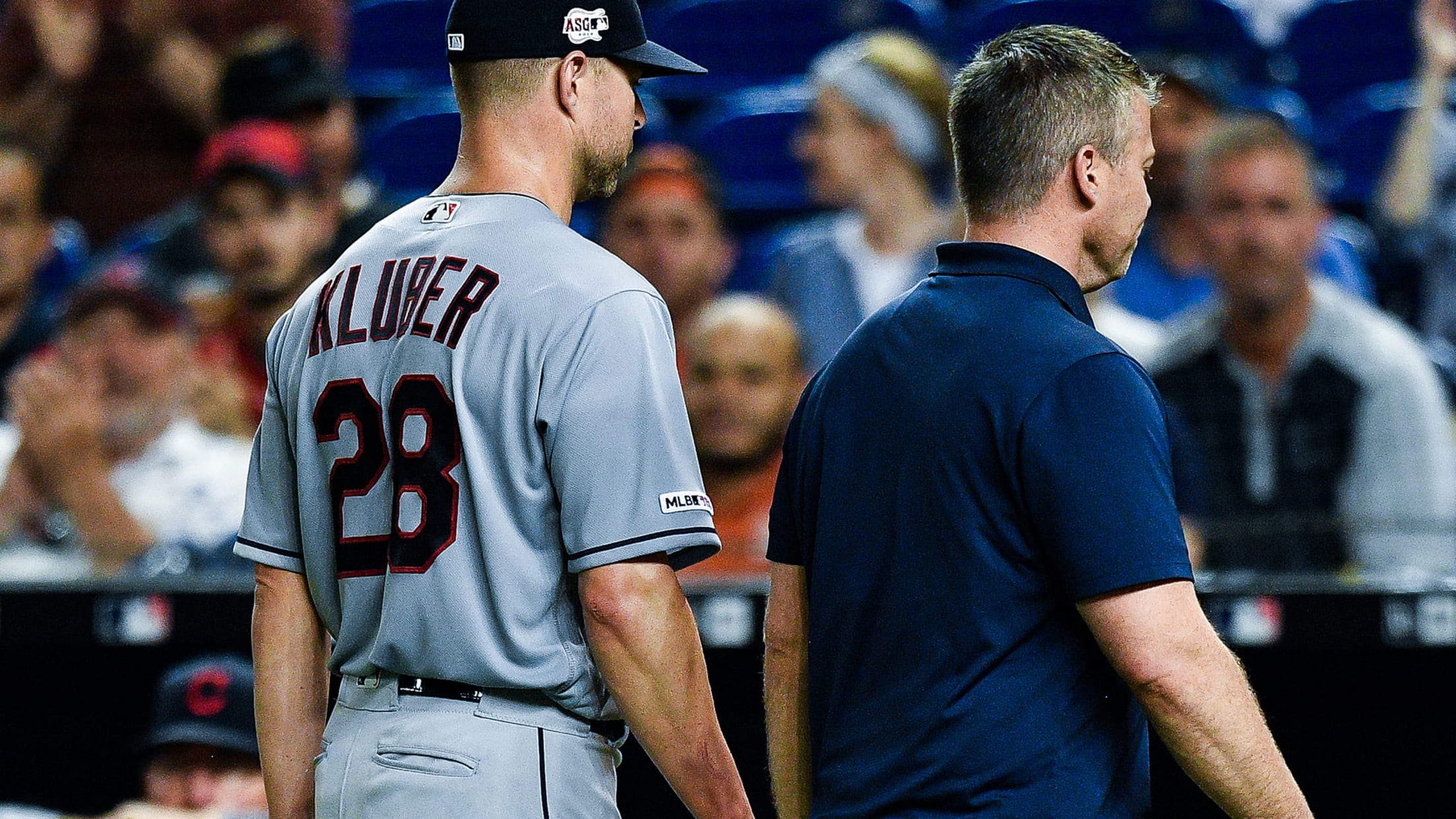 CLEVELAND -- Just three weeks after fracturing the ulna bone in his right forearm, Corey Kluber had his cast removed on Thursday. According to X-rays performed ahead of the Indians' series opener against the Rays, the bone in Kluber's pitching arm is healing to the point where he no longer