Minor could be on the move at Trade Deadline
As Texas dips in playoff chase, it may be more willing to deal its ace
As the Rangers have fallen in the standings this month, the chances of a Mike Minor trade are on the rise. The Rangers are increasingly open-minded about moving Minor prior to the July 31 Trade Deadline, sources told MLB.com Wednesday. Texas has lost three straight games and could drop into
Aroldis says report of his opting out is false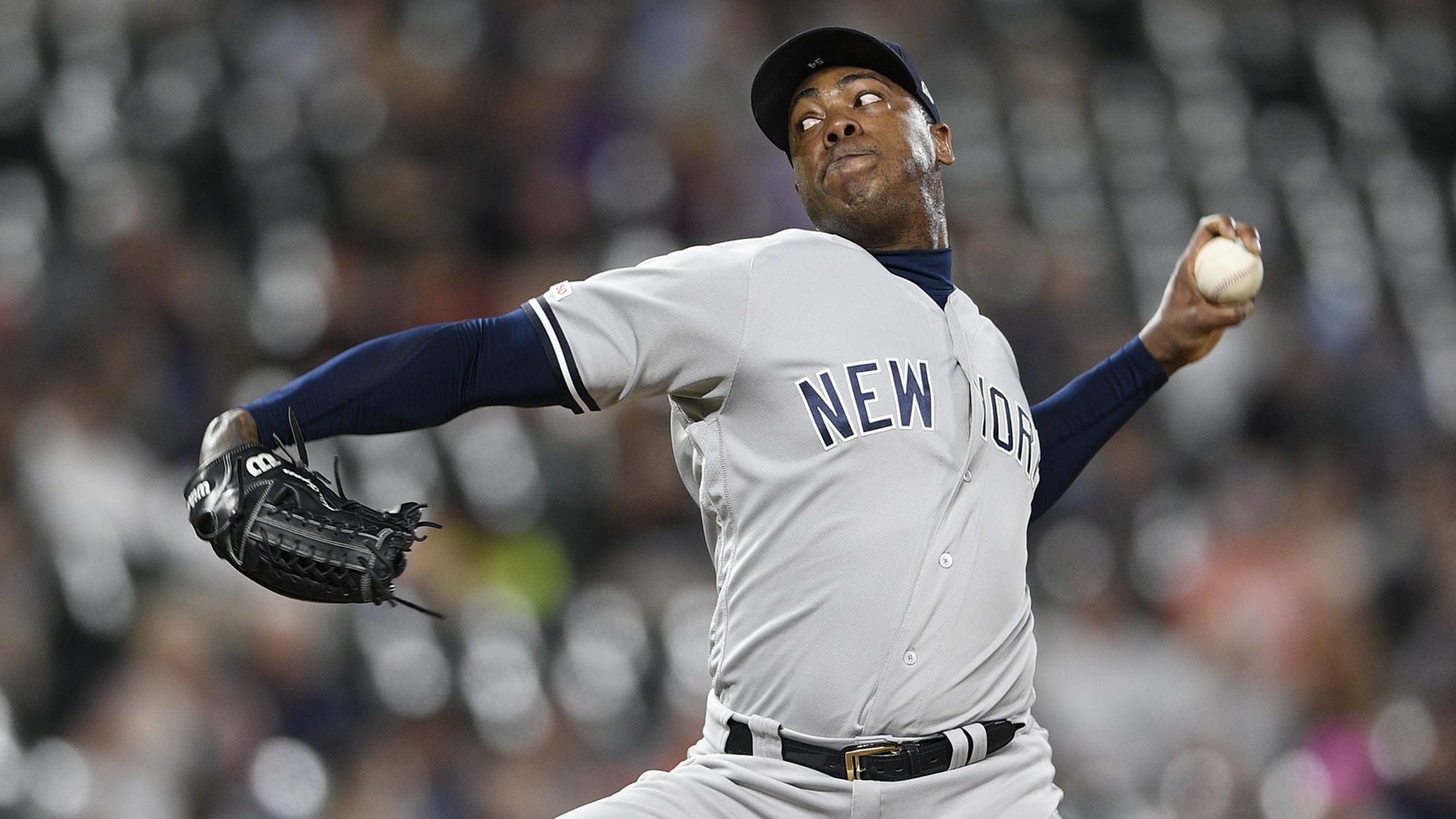 Yankees closer Aroldis Chapman has a major decision looming this offseason, as he can opt out of the two years and $30 million remaining on his contract. Writing for The Athletic on Wednesday, MLB Network insider Ken Rosenthal reported that a player close to Chapman predicted the left-hander was "one-million
Matching 7 contenders with Deadline targets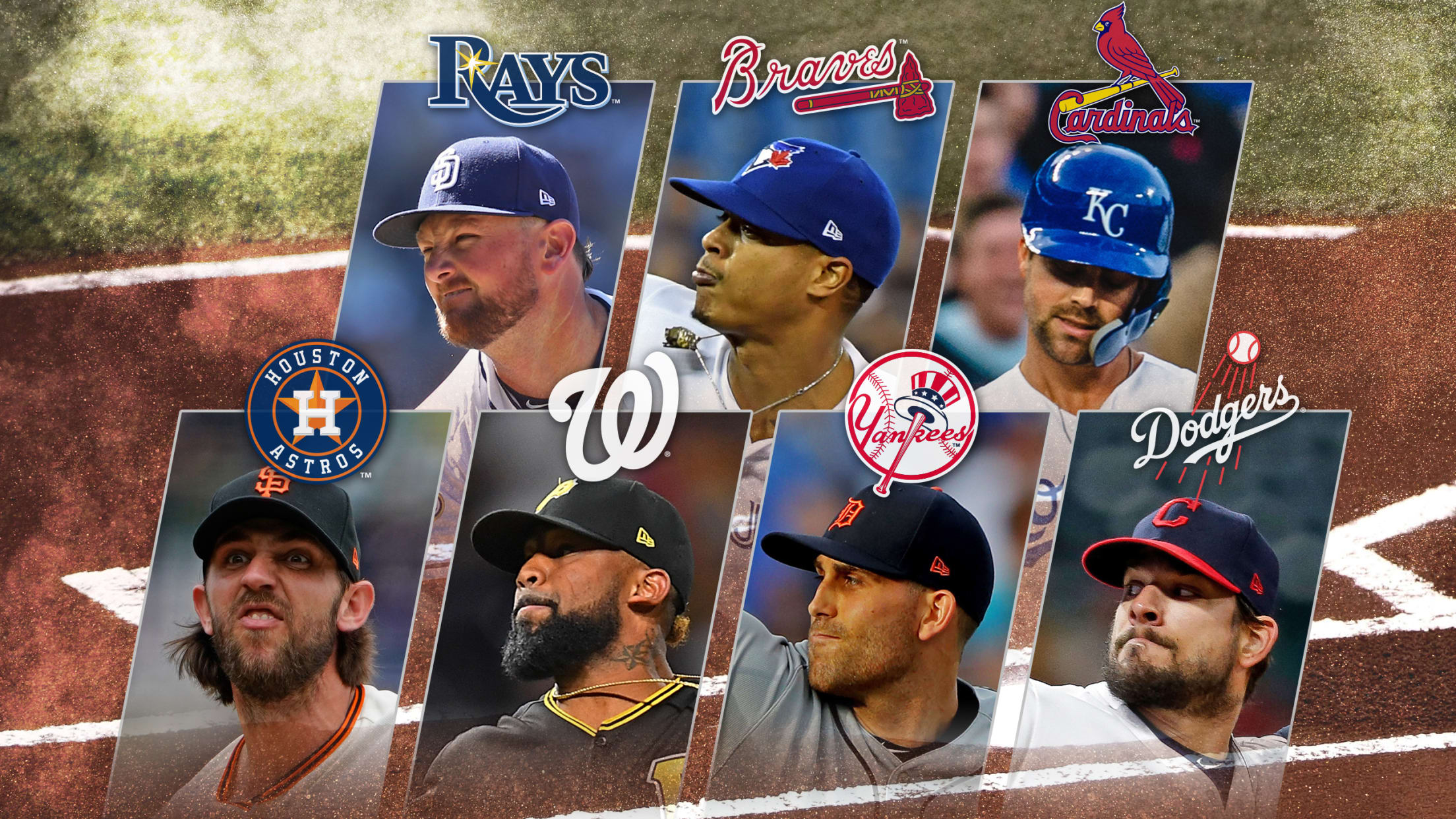 Jim Leyland once stuck his head into a meeting of Tigers scouts and announced, "I want to remind you guys that there are no perfect players." In his not-so-subtle way, the former Tigers skipper was telling his guys it was important to emphasize a player's strengths rather than his weaknesses.
Hamels throws bullpen as timeline takes shape
Mills to get another start; Maddon wants to try Garcia at third, outfield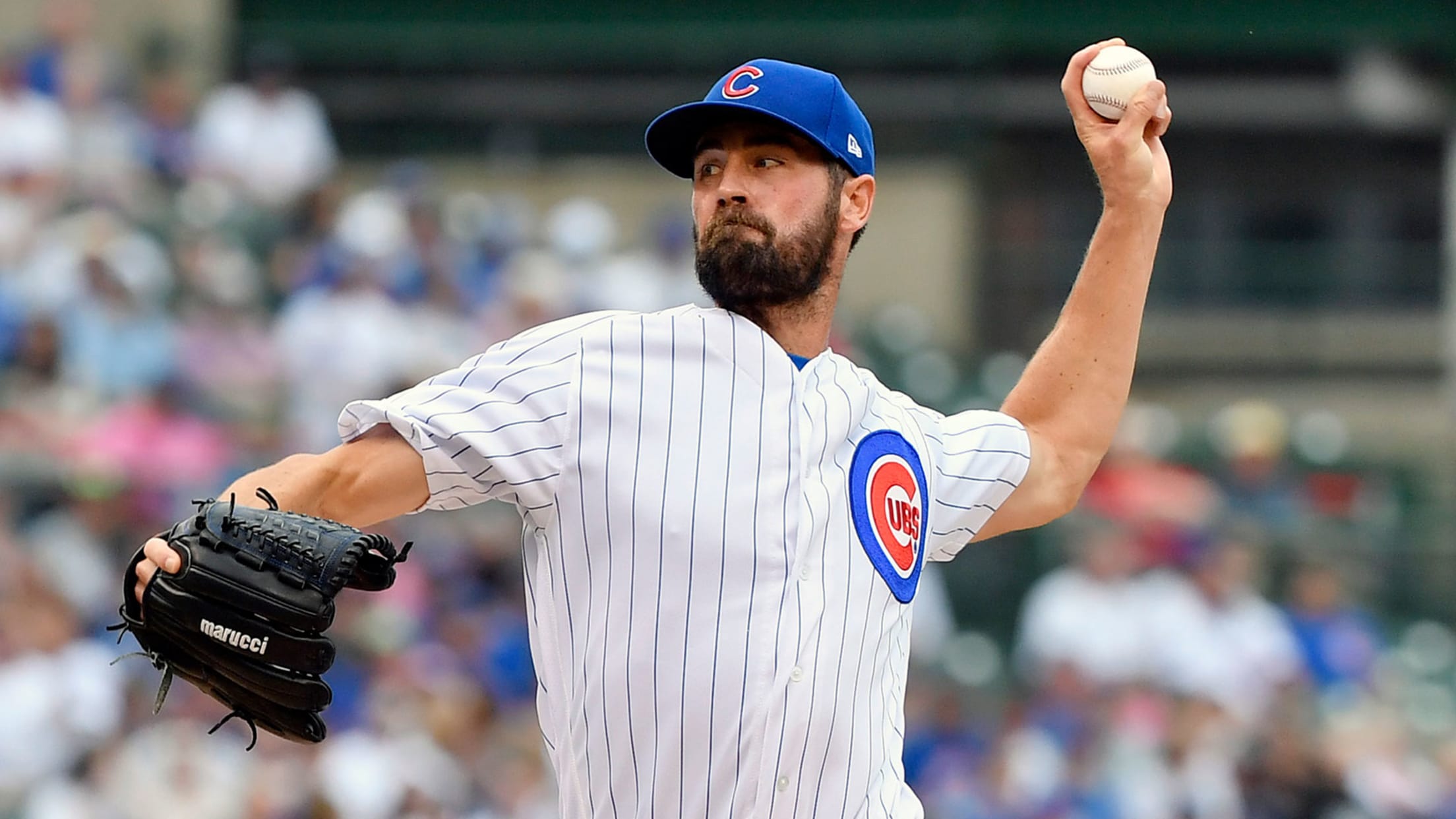 CHICAGO -- The Cubs want to be careful with Cole Hamels in his return from a left oblique strain, but the team is also placing a lot of value in the veteran's input throughout this process. If the left-hander indicates that he is ready for the next step, Chicago's medical
Rumors: Thor, Bauer, Minor, Stroman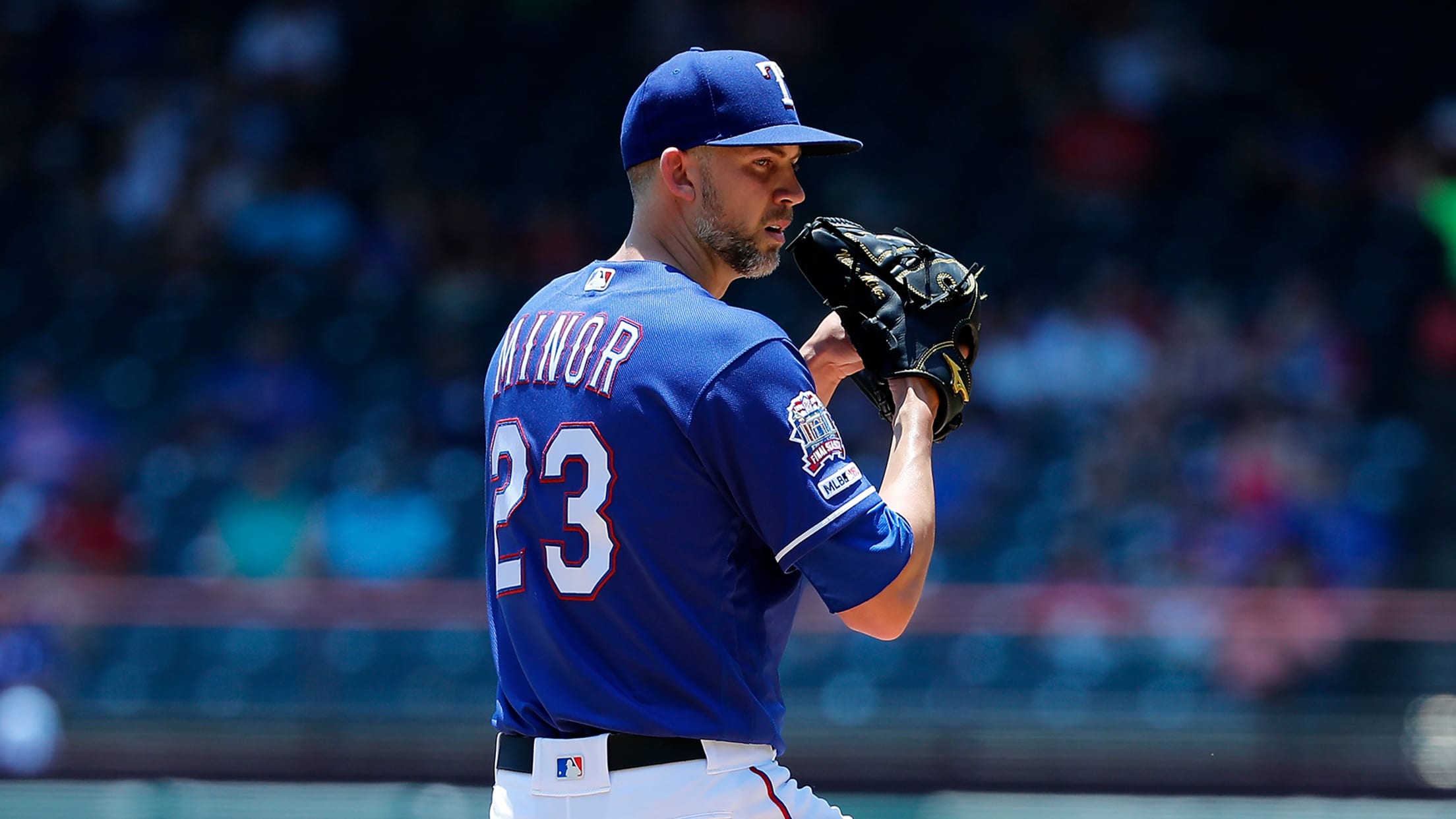 MLB.com is keeping track of all the latest free agent and trade rumors right here.
The 10 biggest Deadline deals of the decade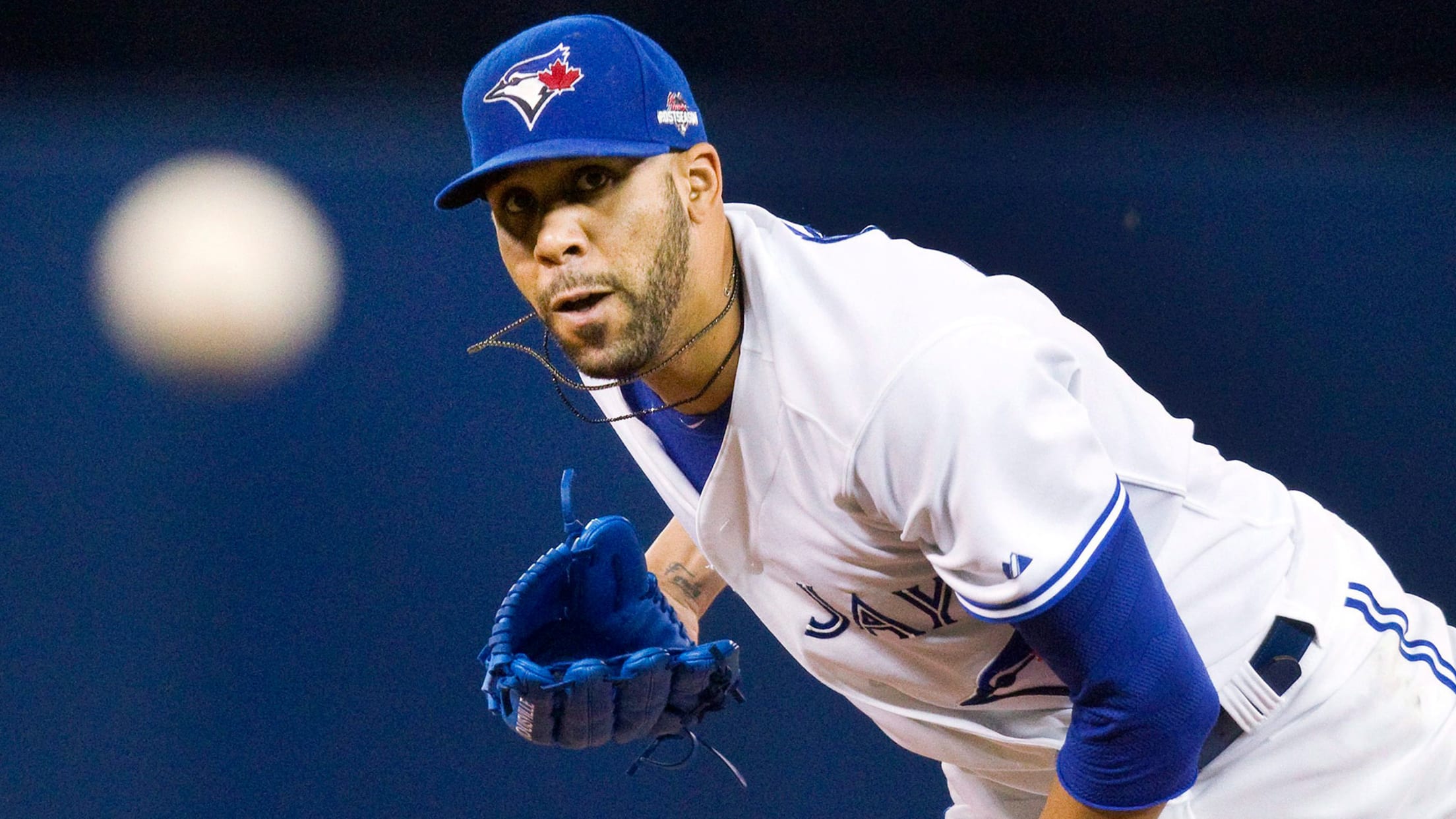 Will Leitch's series on the Data Decade, closing out this remarkable decade in the year of baseball, runs every other Wednesday. Today we look at the biggest Deadline-month trades of the decade. The strangest thing about going back and looking at old Deadline trades is how poorly most of them
Mariano for Felix Fermin? Deal almost happened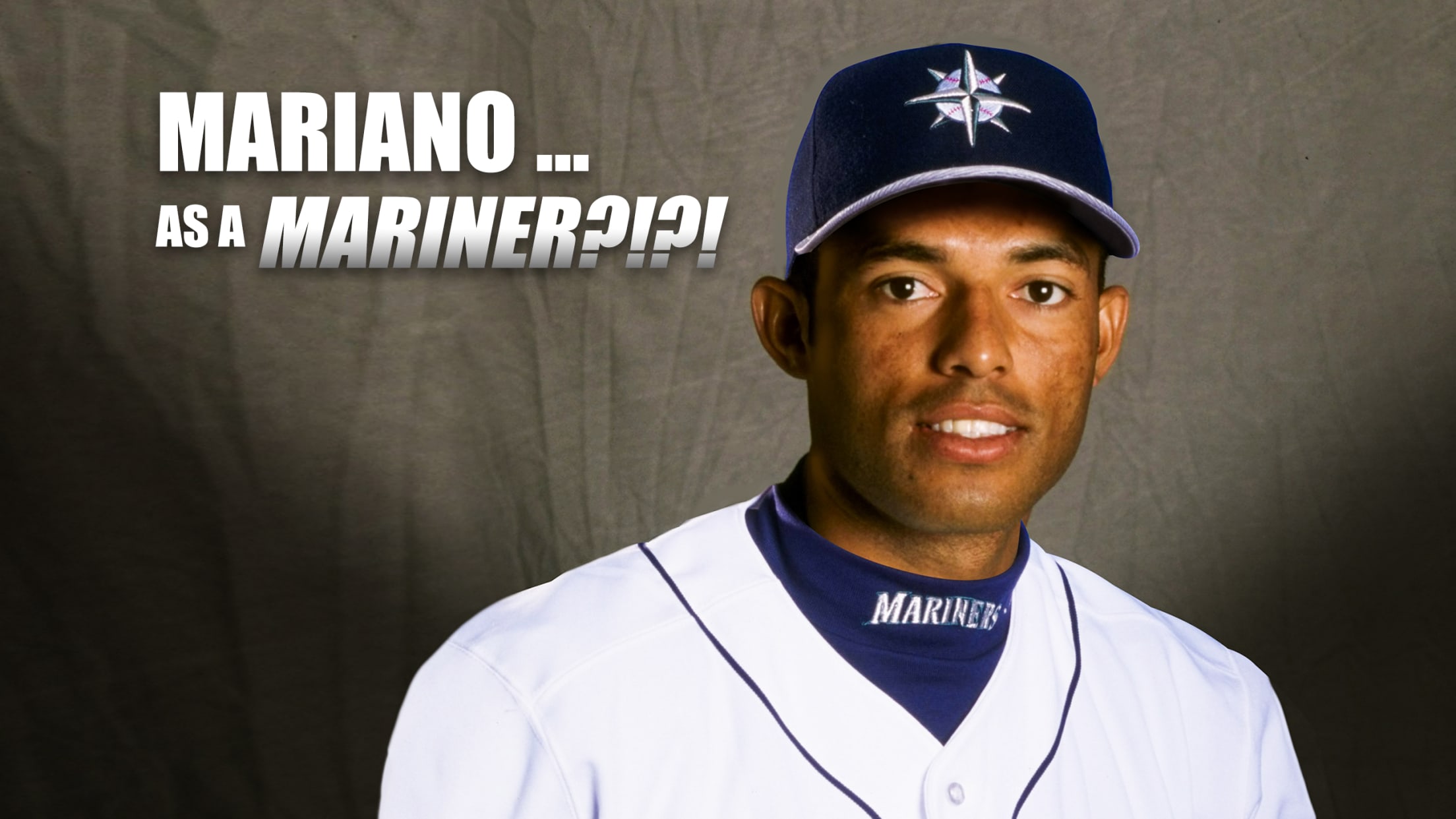 Now pitching for the Seattle Mariners, No. 42, Mariano Rivera. It's difficult to imagine, but that unfathomable scenario was close to becoming a reality. MLB.com's Full Account takes a deep dive into Mariano Rivera's life, including that time the Yankees nearly traded him to Seattle -- a move that would
Speedy Gore acquired by Yanks, sent to Minors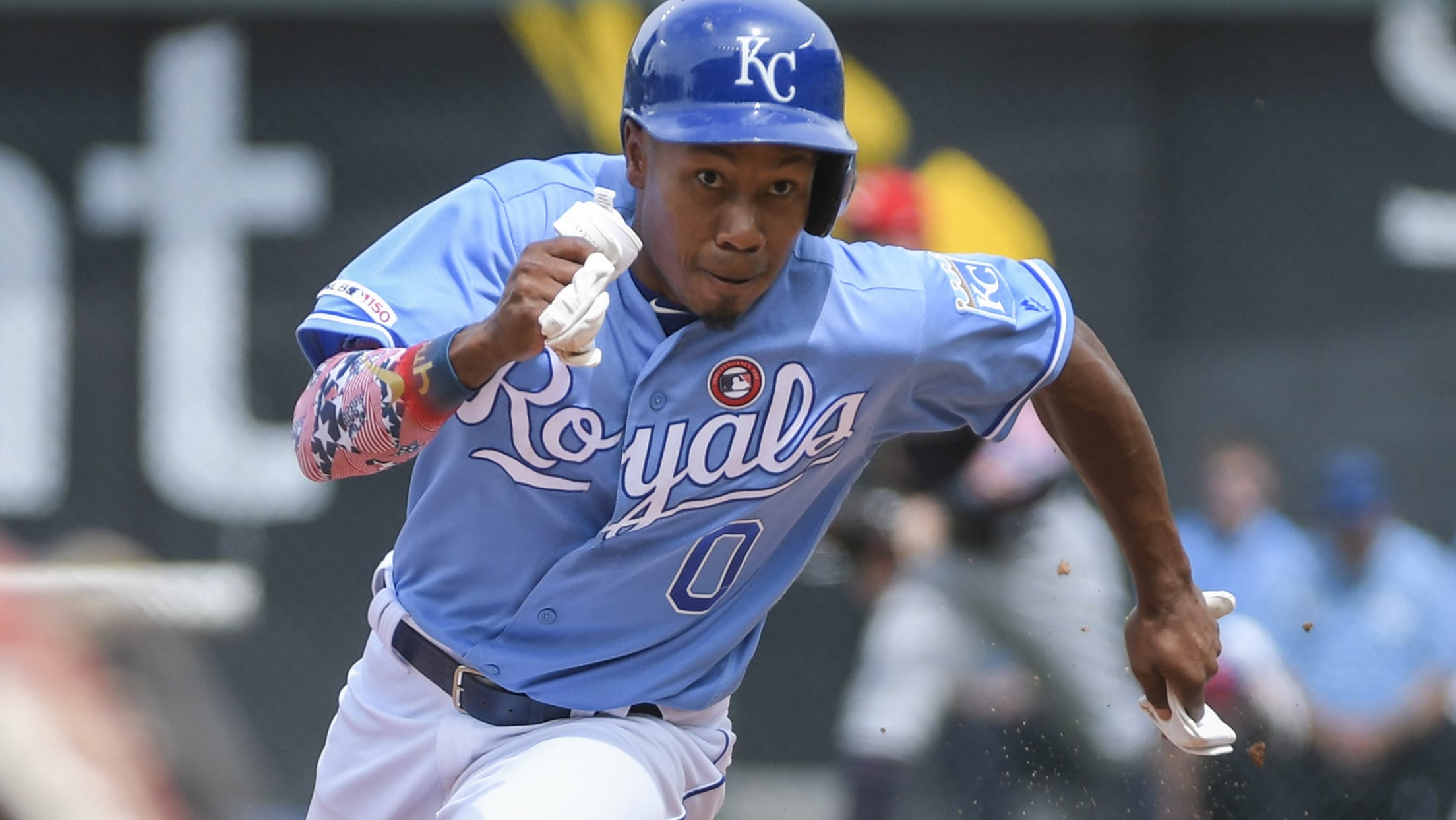 The Yankees have acquired outfielder Terrance Gore from the Royals in exchange for cash considerations. He was not placed on the Yankees' 40-man roster, and will report to Triple-A Scranton/Wilkes-Barre. Gore, 28, has 40 stolen bases in 49 attempts in parts of six big league seasons. He has appeared in
Kluber starting return effort with bullpen session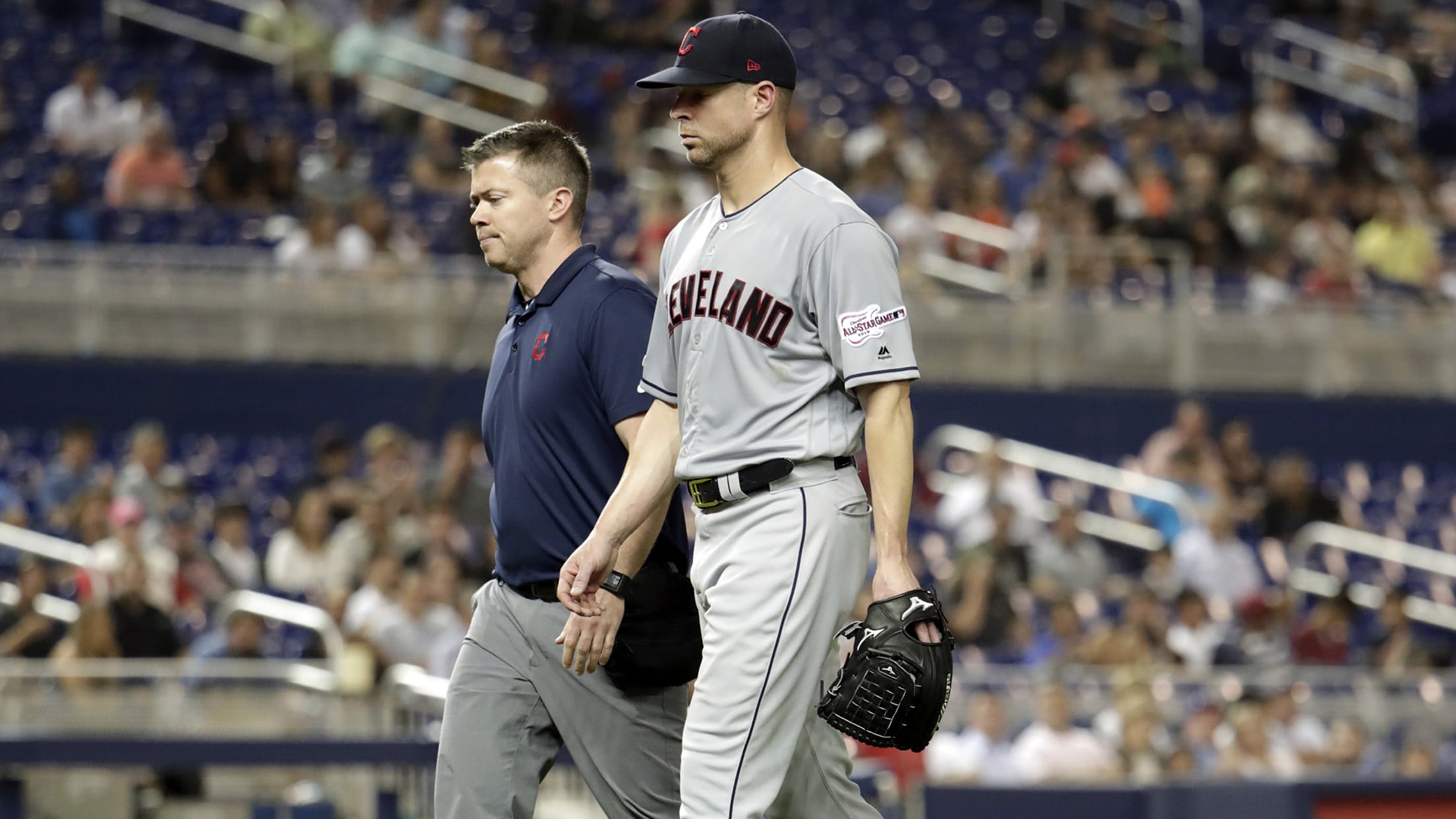 CLEVELAND -- It's one small step for man, one giant leap for Corey Kluber. After going the last two and a half months without pitching, Kluber was cleared to throw his first bullpen session on Wednesday. According to Indians manager Terry Francona, Kluber will throw 20 pitches, all fastballs, and
Why Boyd is an intriguing trade candidate
Tigers lefty offers strikeouts, club control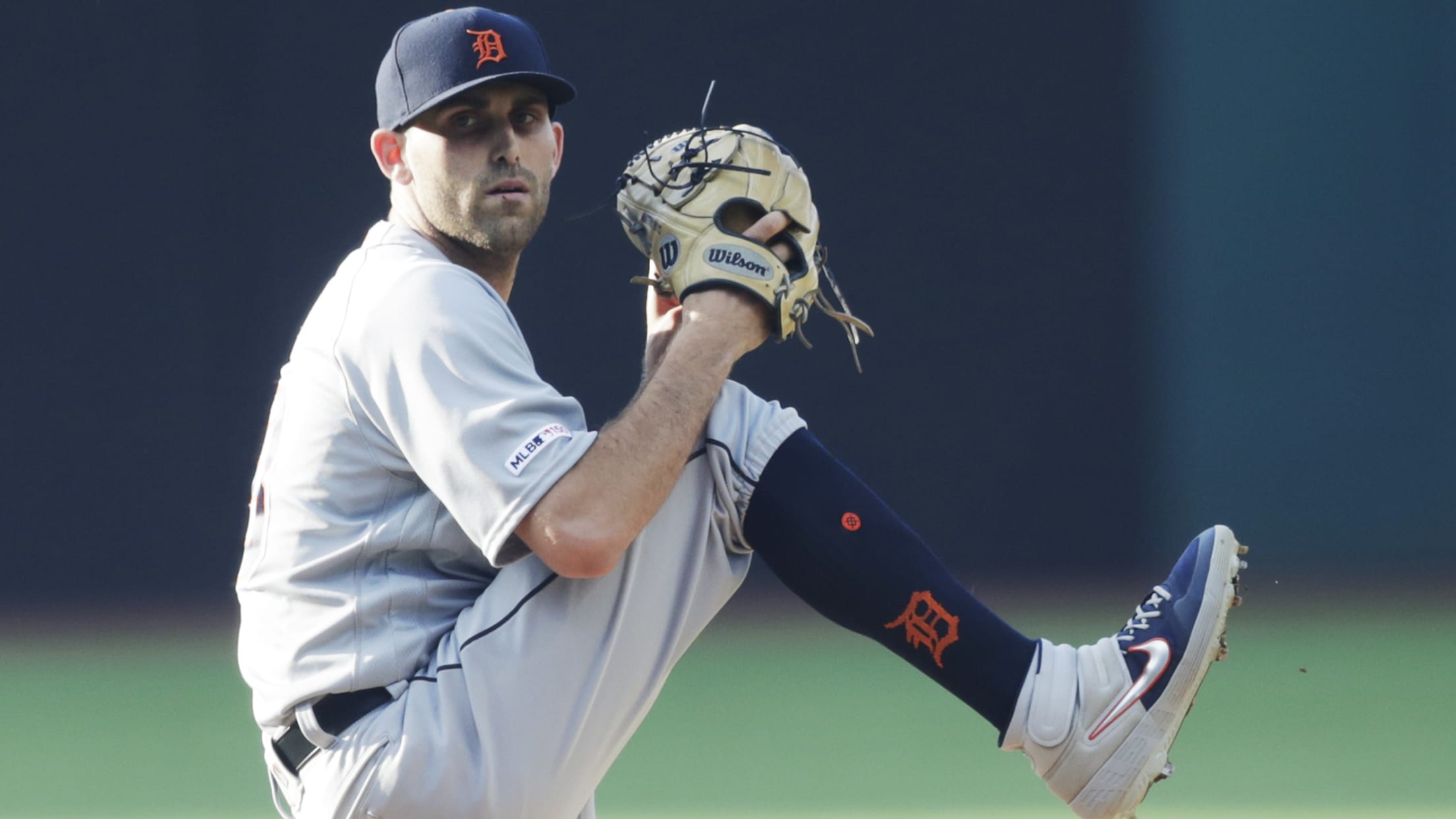 As the July 31 Trade Deadline approaches, Madison Bumgarner is perhaps the biggest name flying around the rumor mill. The left-hander has the track record, the notoriety, and the postseason heroics, and he is putting up solid numbers in 2019. But there is another southpaw who has been a popular
A's drop slumping Davis from cleanup spot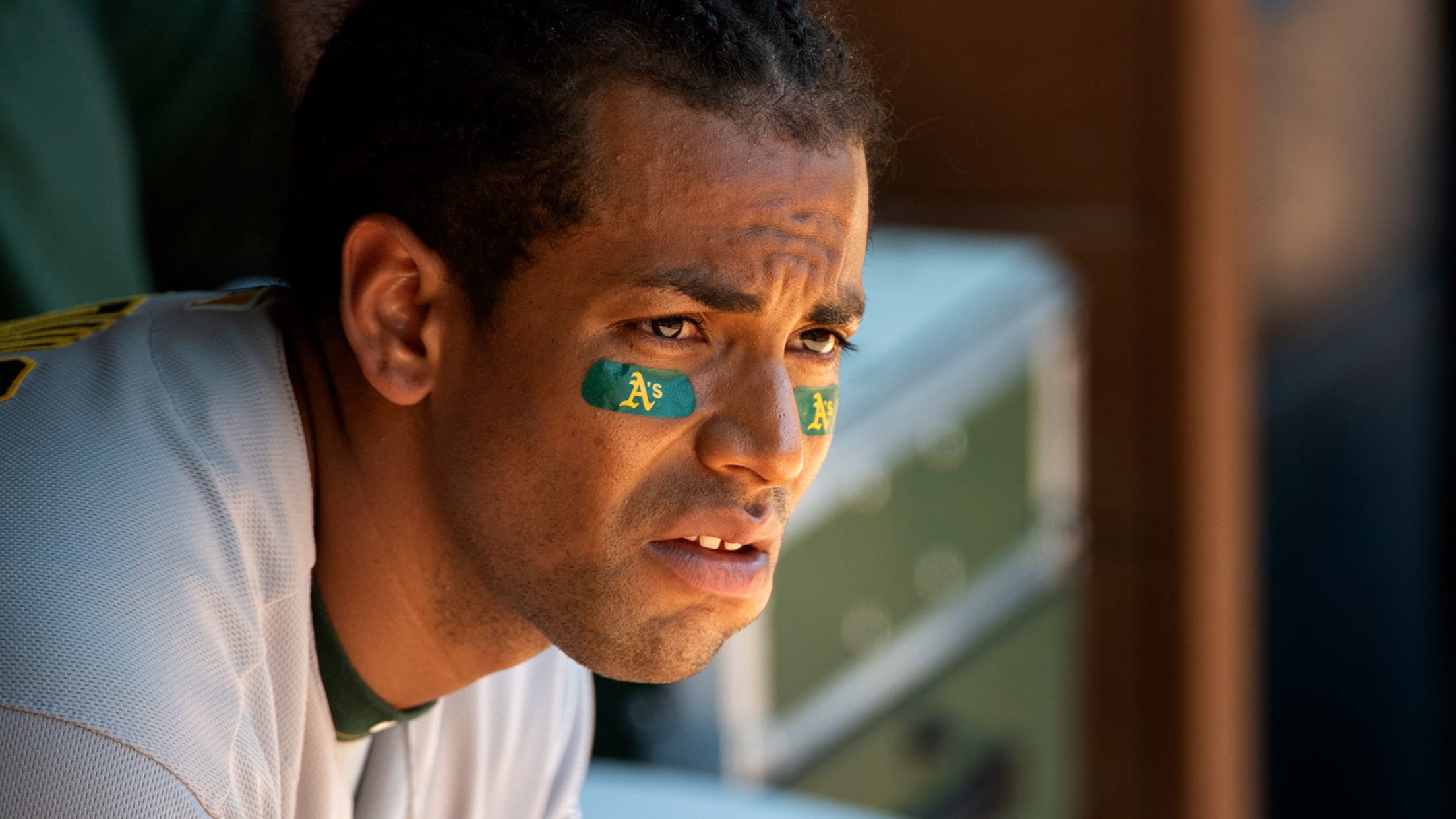 OAKLAND -- Khris Davis found himself in unfamiliar territory when the A's released their starting lineup Wednesday morning. Having established himself as the automatic cleanup hitter for Oakland over the past few years, Davis was moved down to sixth for the series finale against the Mariners. Mark Canha assumed the
Gonzalez to rejoin rotation; Houser to bullpen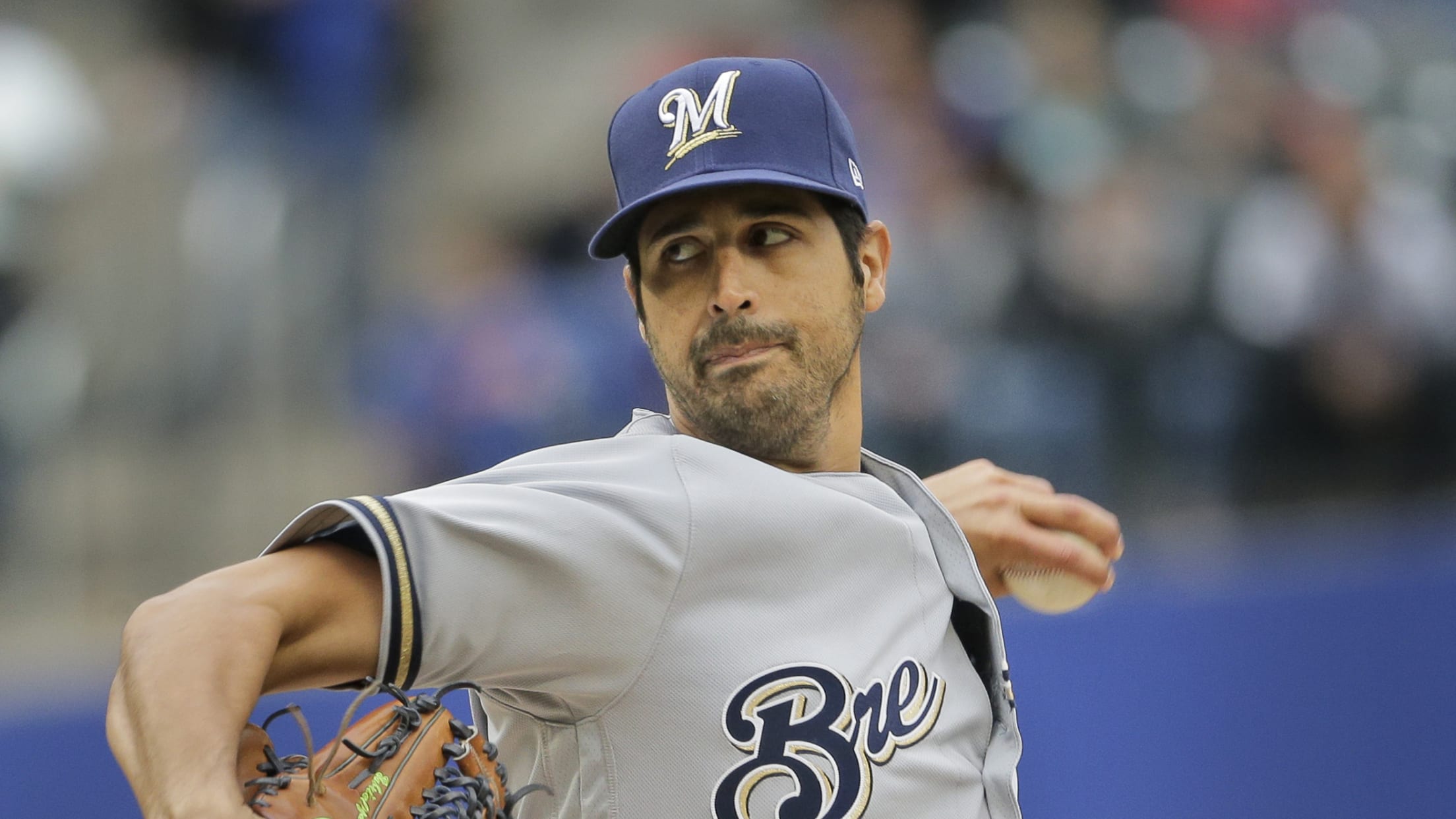 MILWAUKEE -- In a move the Brewers hope benefits the starting rotation and the bullpen, the club plans to restore veteran left-hander Gio Gonzalez from the 10-day injured list for a Saturday start at Arizona, and will shift 26-year-old Adrian Houser back to bullpen duty. Houser pitched into the seventh
Injury updates: Trout, Scherzer, Kluber, Stanton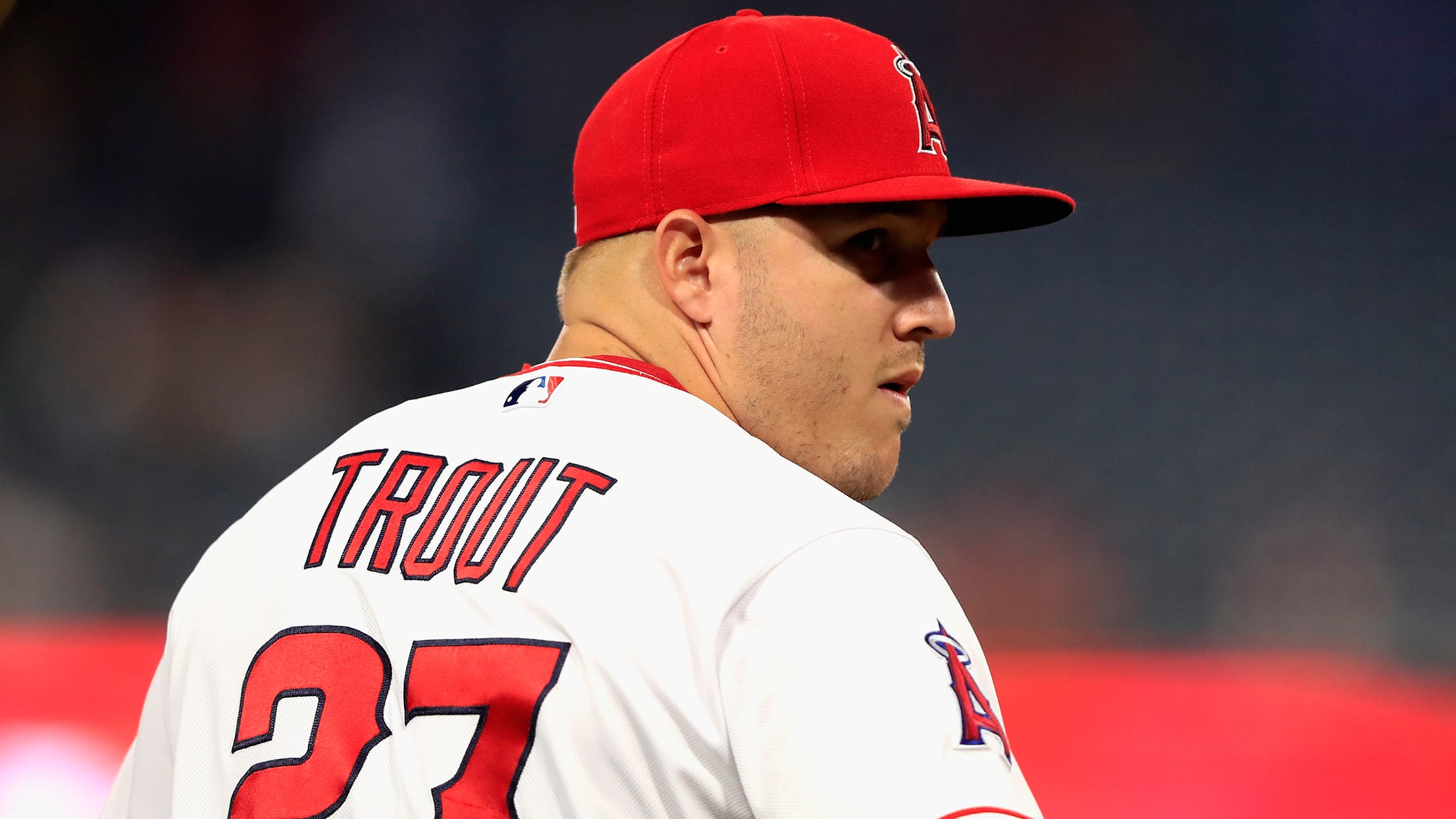 Here is the latest injury news from around Major League Baseball.
Dietrich exits after MLB-high 21st HBP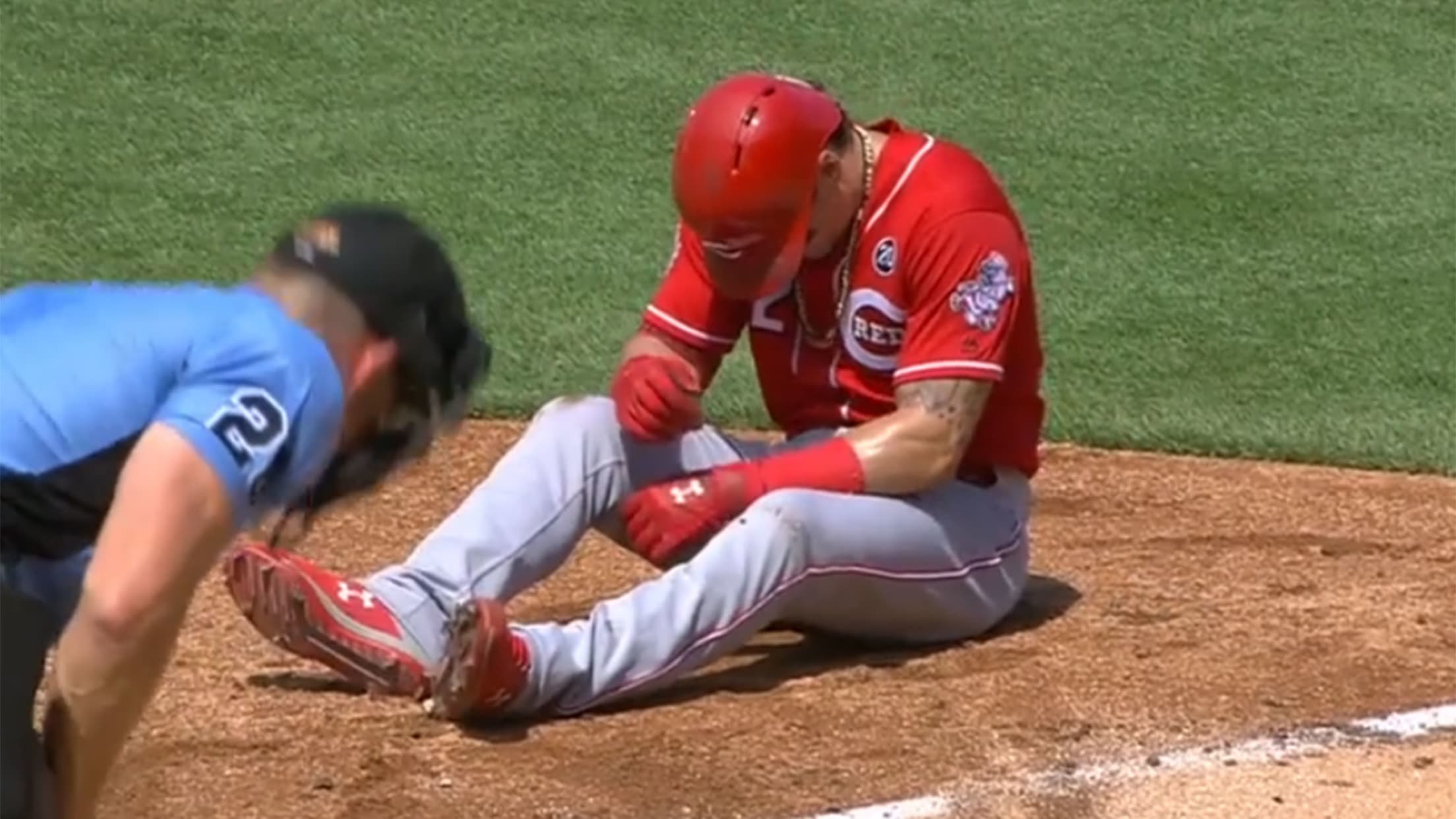 CHICAGO -- Derek Dietrich's season continues to be unintentionally painful as the MLB leader in hit-by-pitches added to his dubious total when he was plunked for the 21st time this season. Dietrich was removed from Wednesday's series finale vs. the Cubs at Wrigley Field after he was hit on the
Royals should stay busy before Trade Deadline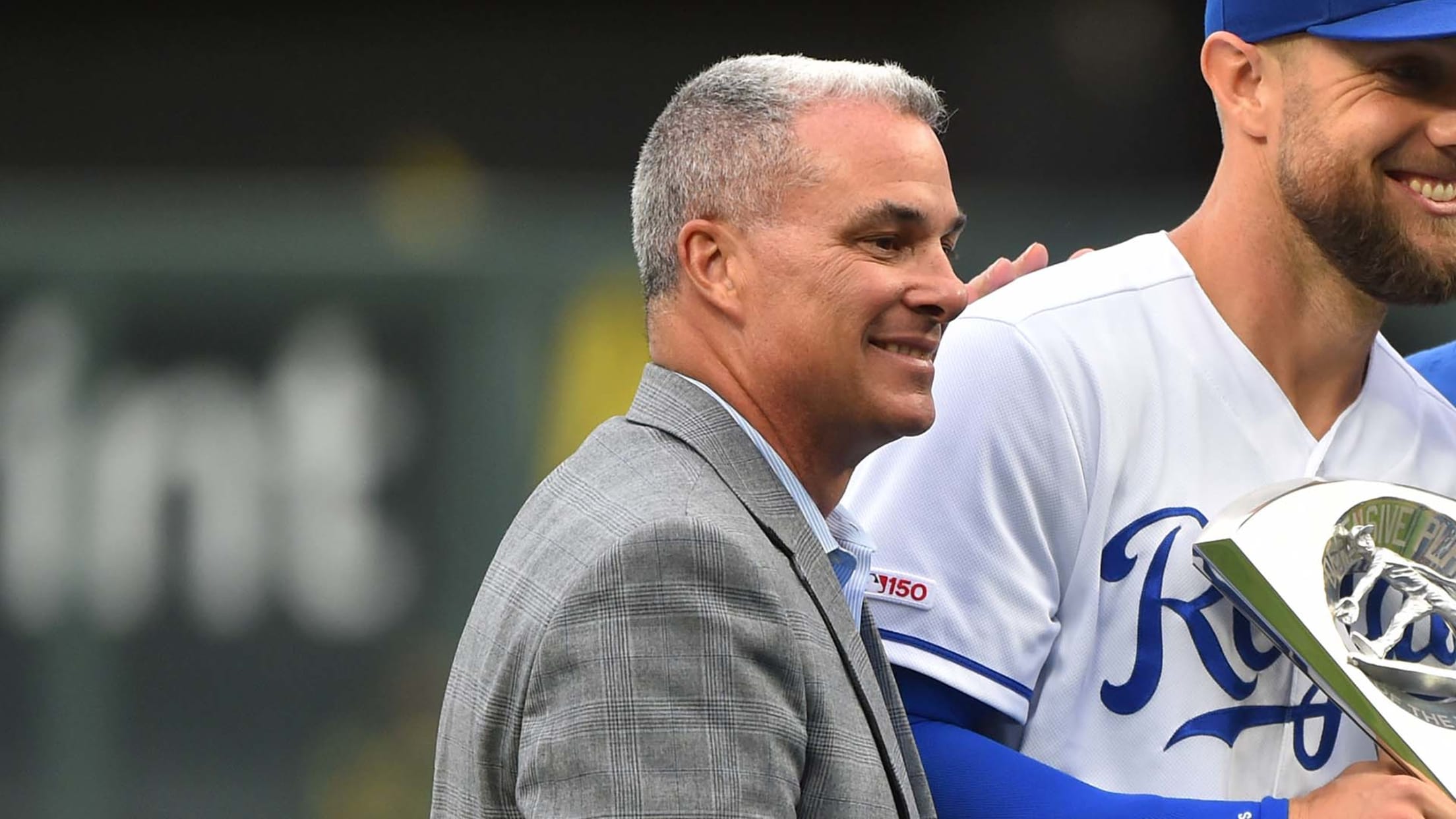 KANSAS CITY -- Two down, several to go. Now that the Royals have traded right-hander Homer Bailey and catcher Martin Maldonado, general manager Dayton Moore won't stop there. It has been no secret for weeks that the Royals are looking to move players with expiring contracts, while also exploring any
Albert Pujols wasn't having any of this trash-talking nonsense from the Astros dugout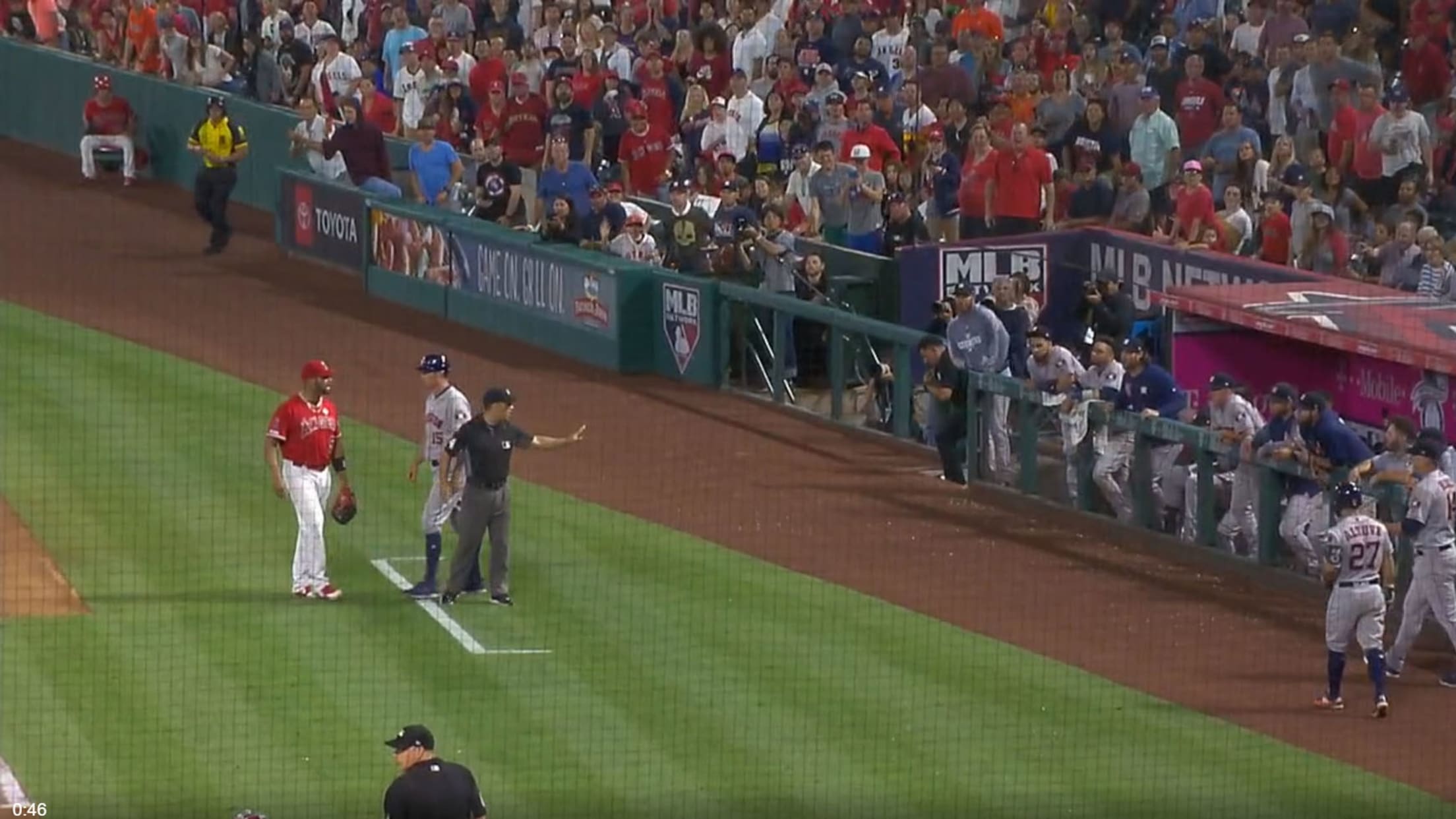 Albert Pujols has been around the game of baseball for a long time. He was drafted way back in 1999 by the St. Louis Cardinals. He played his first Major League season in 2001. He's the oldest position player in the league at 39 years old, and has put together
Twins injury updates: Schoop, Buxton, Astudillo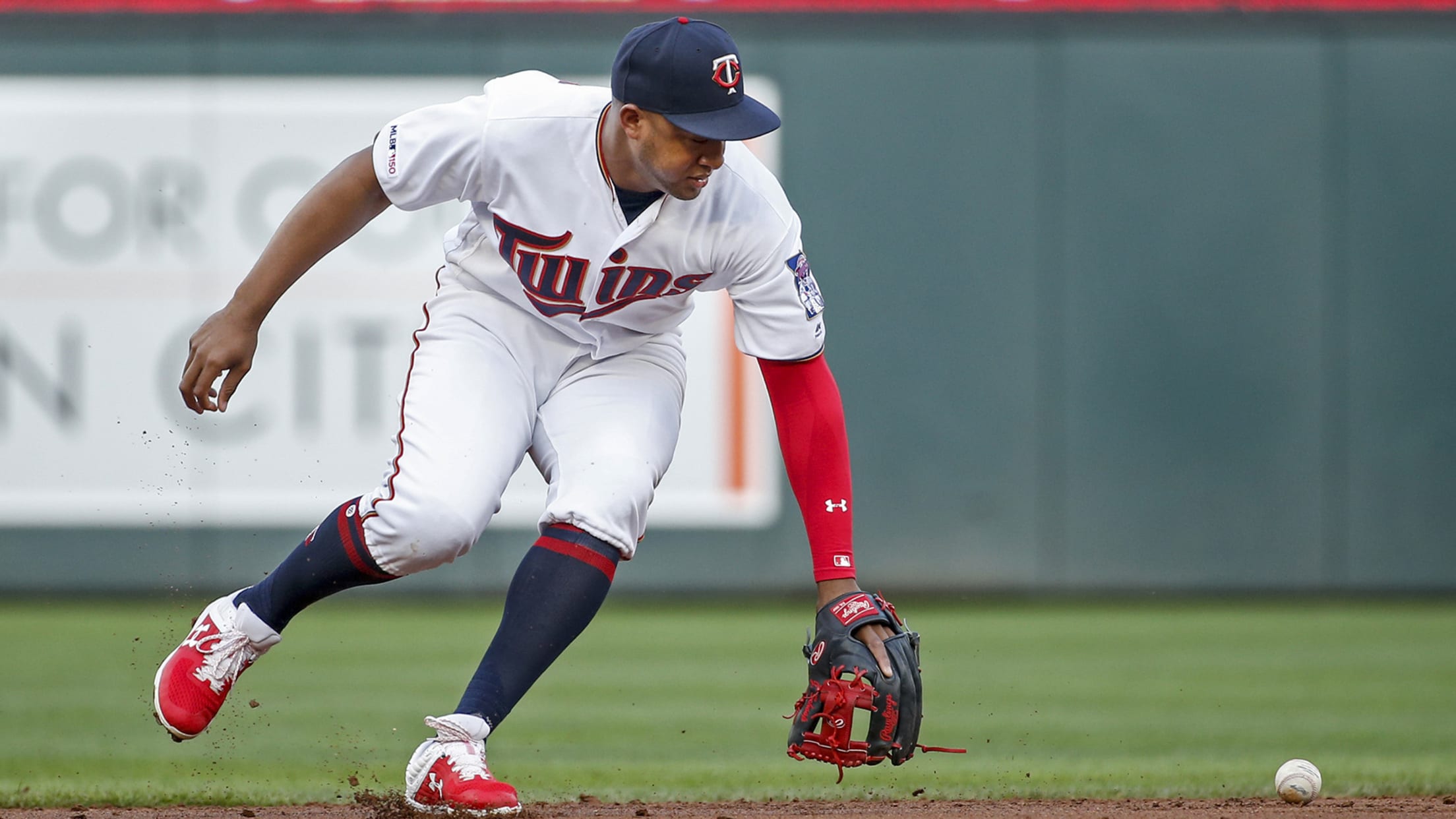 MINNEAPOLIS -- As expected, Jonathan Schoop thinks that he avoided significant injury after his early exit from Tuesday night's loss to the Mets, a stroke of luck for a Twins squad that had just returned to nearly full strength with the activation of both Eddie Rosario and C.J. Cron from
Here's why playoff MadBum could be back this year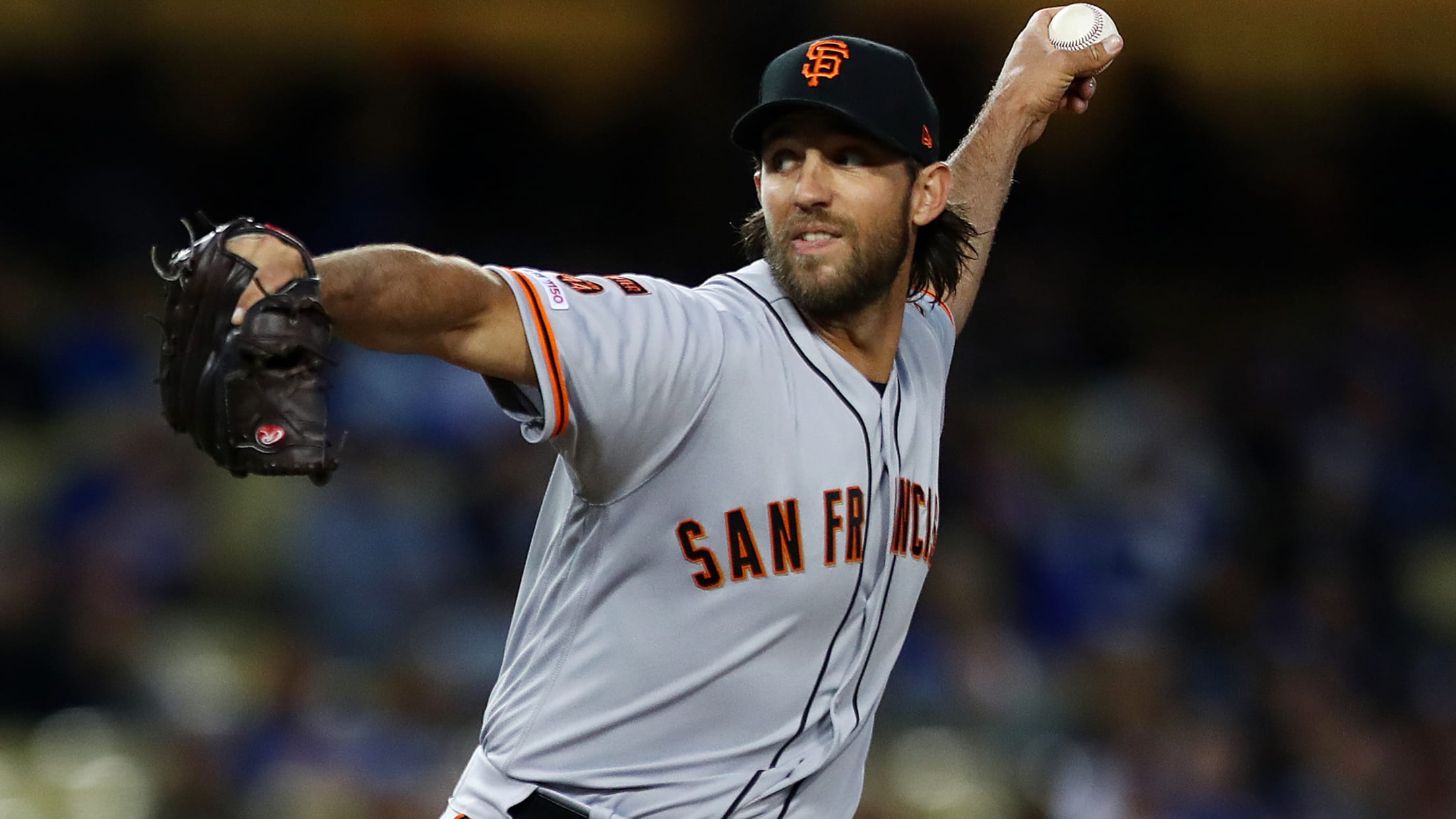 Madison Bumgarner could be the prize of the starting pitching trade market. But he's also one of the bigger uncertainties. The real question looming: Can he still be classic playoff Bumgarner for a contender in 2019? The Giants' longtime ace hasn't been to the postseason in a few years; in
Phils GM Klentak reportedly extended in March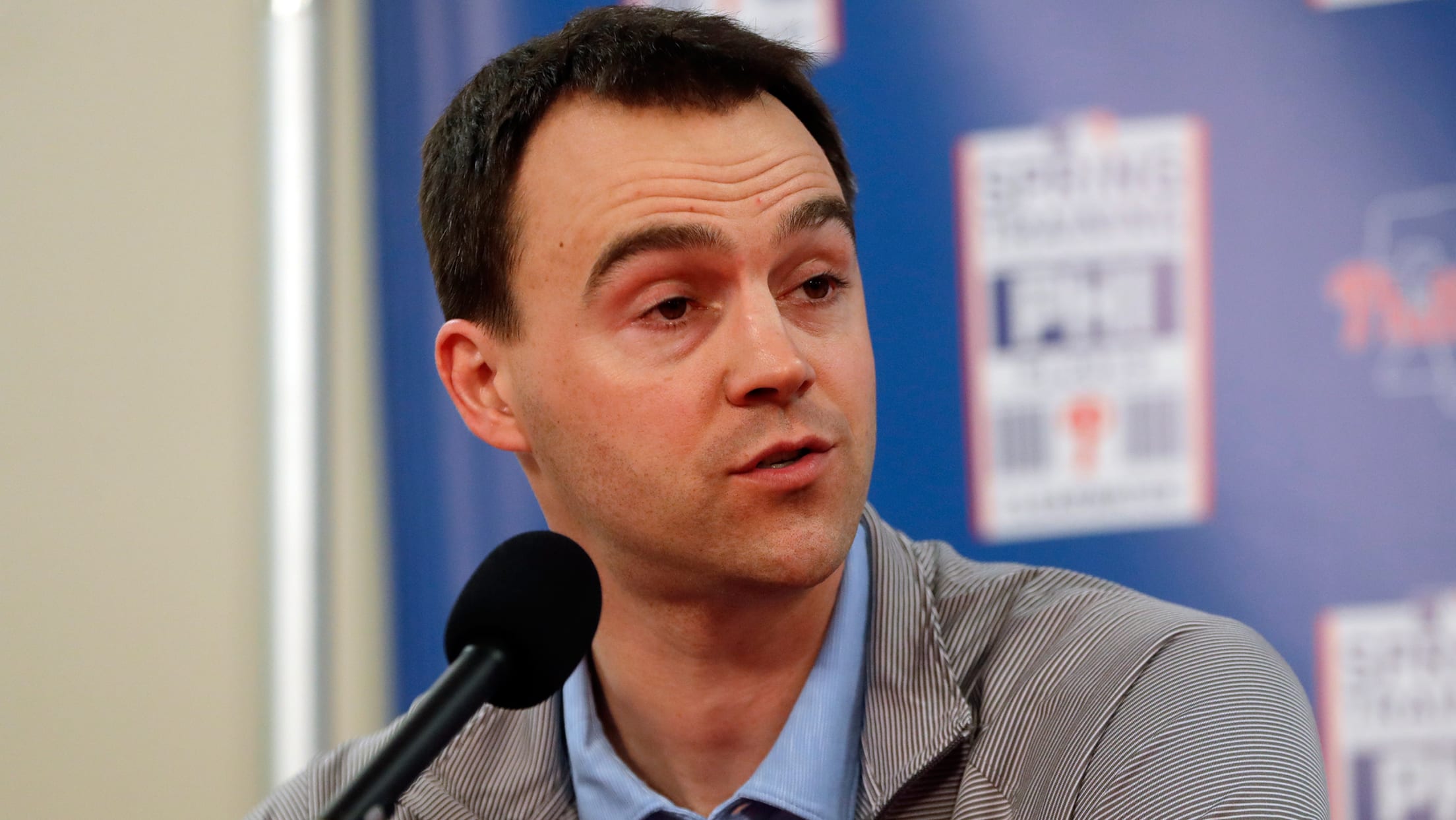 PHILADELPHIA – The Phillies signed Bryce Harper to a 13-year, $330 million contract in February, capping an exhilarating offseason as the organization pushed to make the postseason for the first time since 2011. But the Phillies made one more significant move before Opening Day. They rewarded general manager Matt Klentak
Mets deal Font to Blue Jays for cash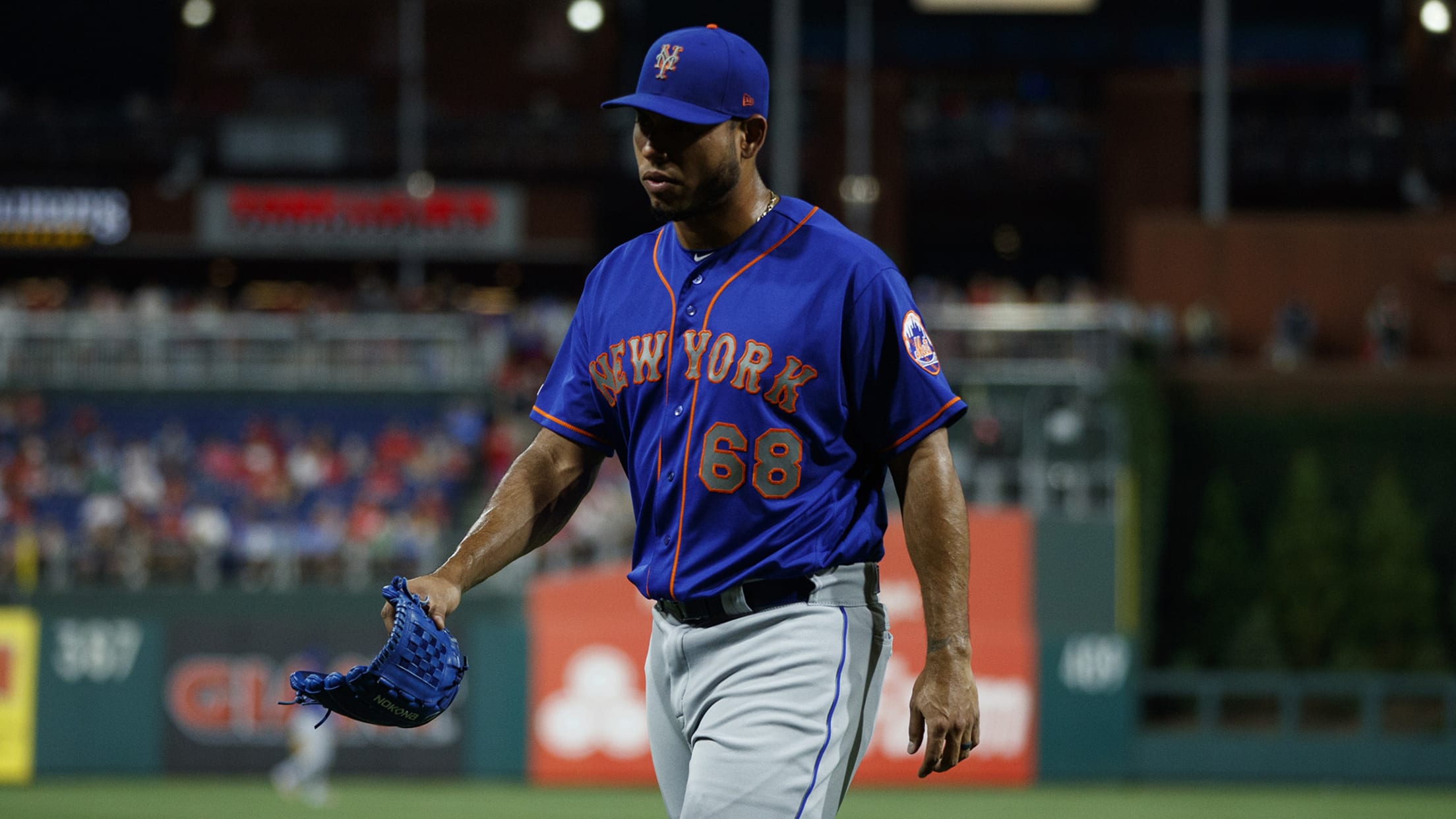 MINNEAPOLIS -- All told, Wilmer Font's Mets tenure lasted two and a half months. The Mets on Tuesday traded Font, a right-handed pitcher, to the Blue Jays for cash. The Mets had acquired Font in May from the Rays for prospect Neraldo Catalina, who has since posted a 2.35 ERA
Merrifield logs fastest inside-the-park HR of '19
Sparkman records career-high 8 K's in shutout of White Sox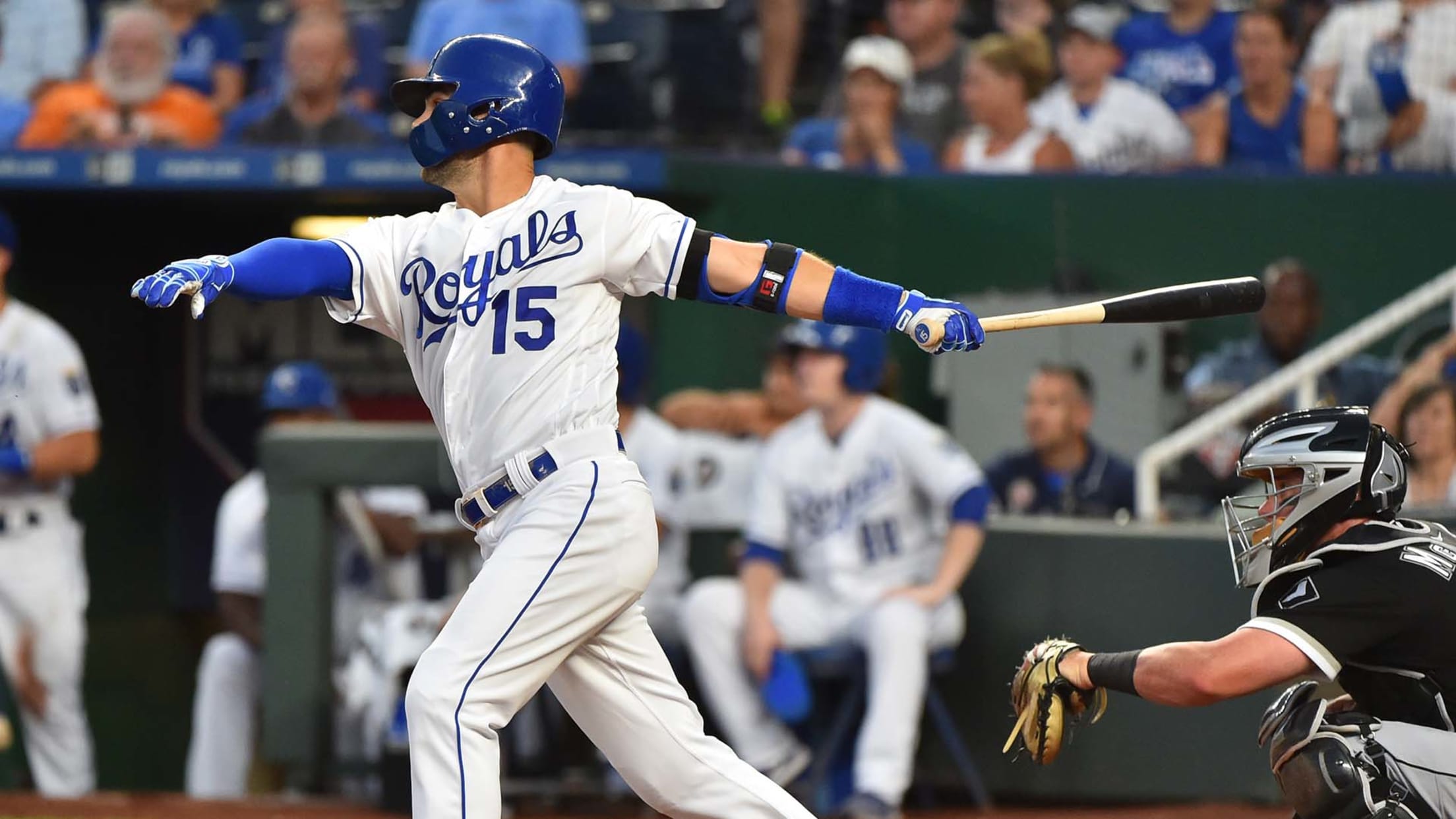 KANSAS CITY -- Royals super-utility man Whit Merrifield can find a lot of ways to beat you. Merrifield ignited the Kauffman Stadium crowd with a two-run inside-the-park home run on Tuesday night in the Royals' 11-0 win over the White Sox, their fourth win in five games coming out of
Beane: A's back in 'conversation' in AL West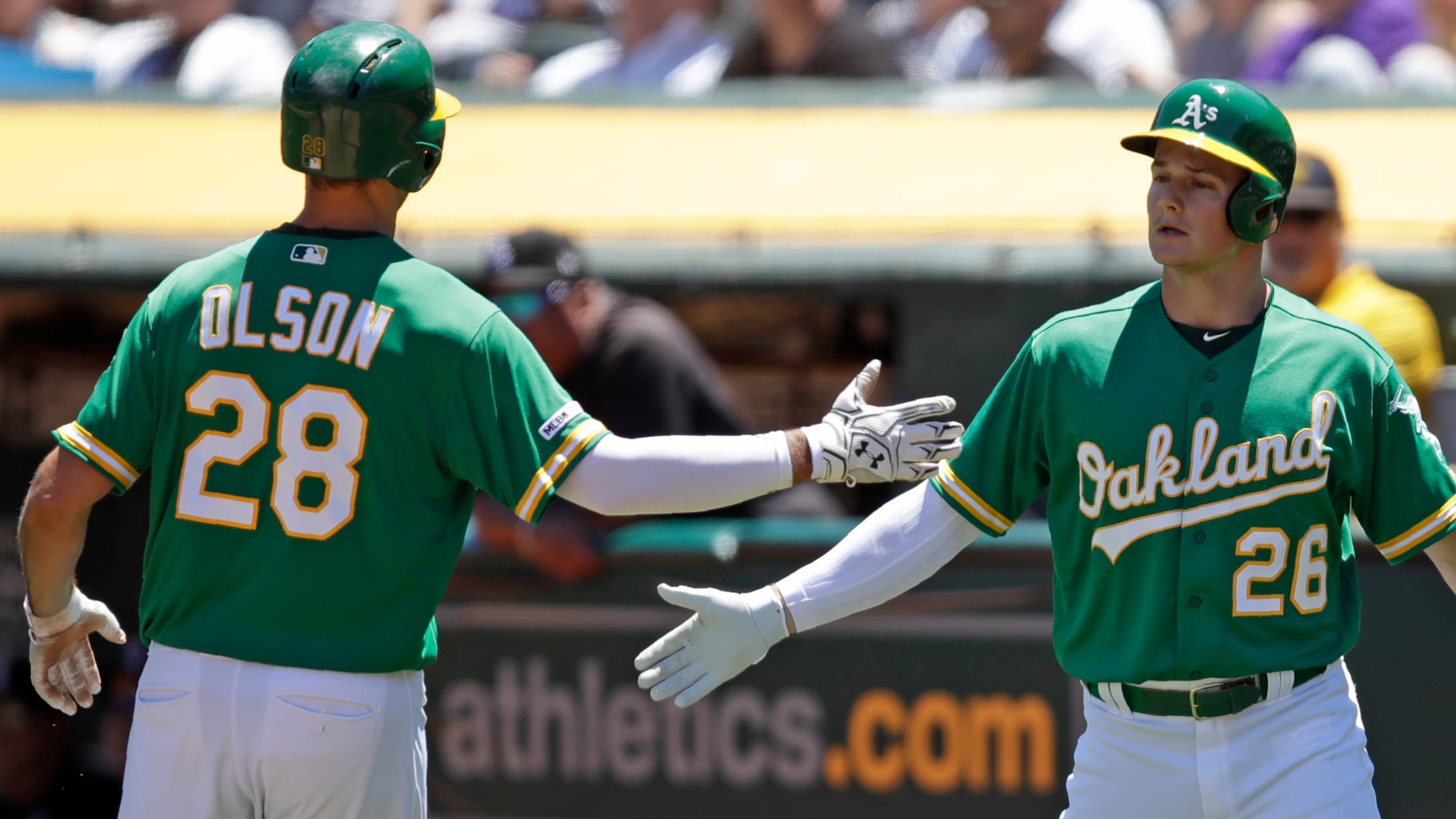 The A's played about as well in Japan to start the season as the Red Sox played in London a couple of weeks ago, losing their first two games to the Mariners. Oakland was six games under .500 on May 14 and 9 1/2 games behind Houston in the American
Mariano sure knows what a 'gate' is now
JFK Delta terminal honors legendary closer, renames Gate 42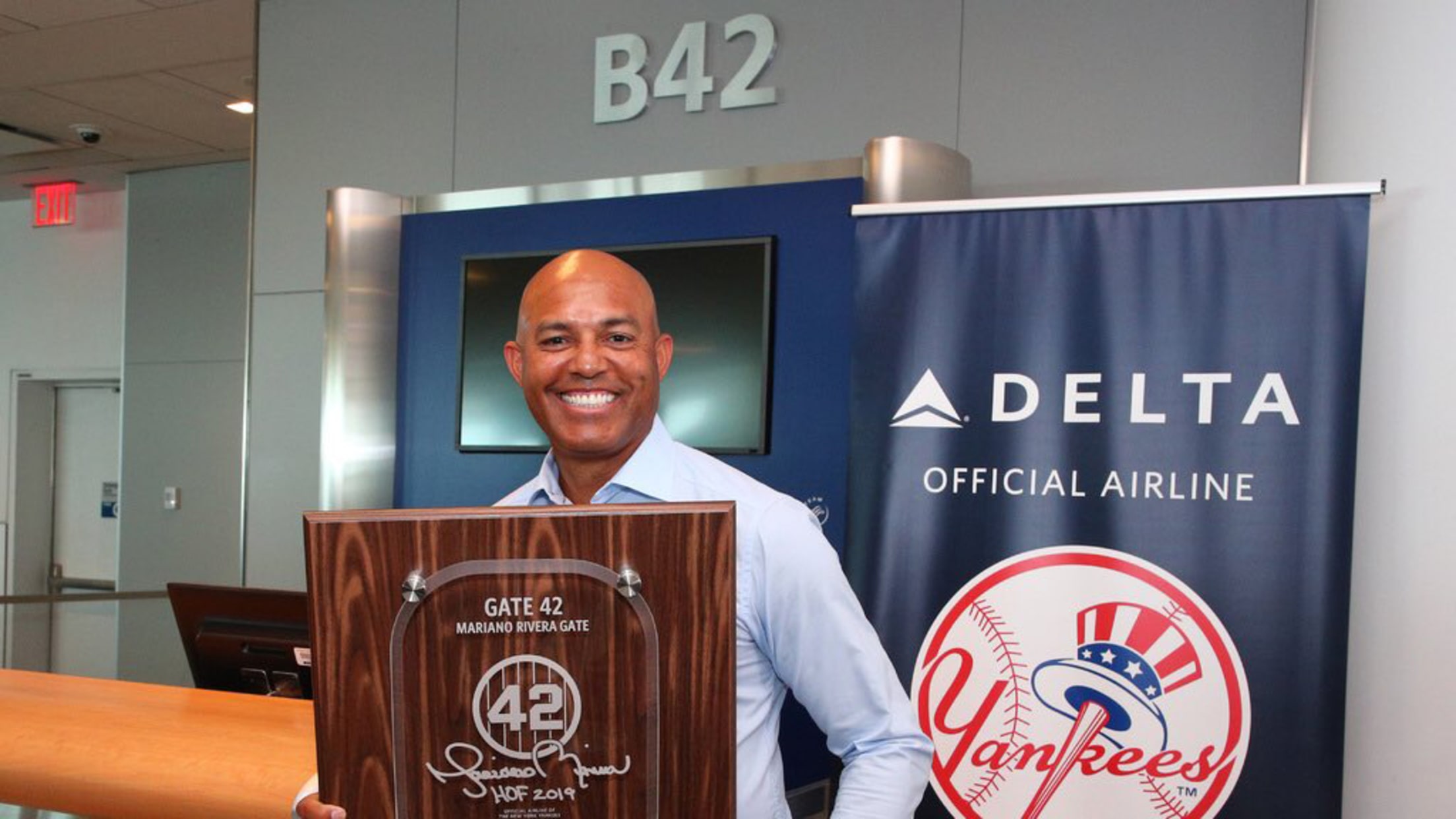 After signing with the Yankees in 1990, Mariano Rivera took the first plane ride of his life, flying from his native Panama to Miami. He didn't even know what an airport gate was. Now, the legendary closer has one dedicated to him at one of the largest terminals in the