Wildest game of the year? This one had it all
Brennan hits first career walk-off as Friday ties longest game of the season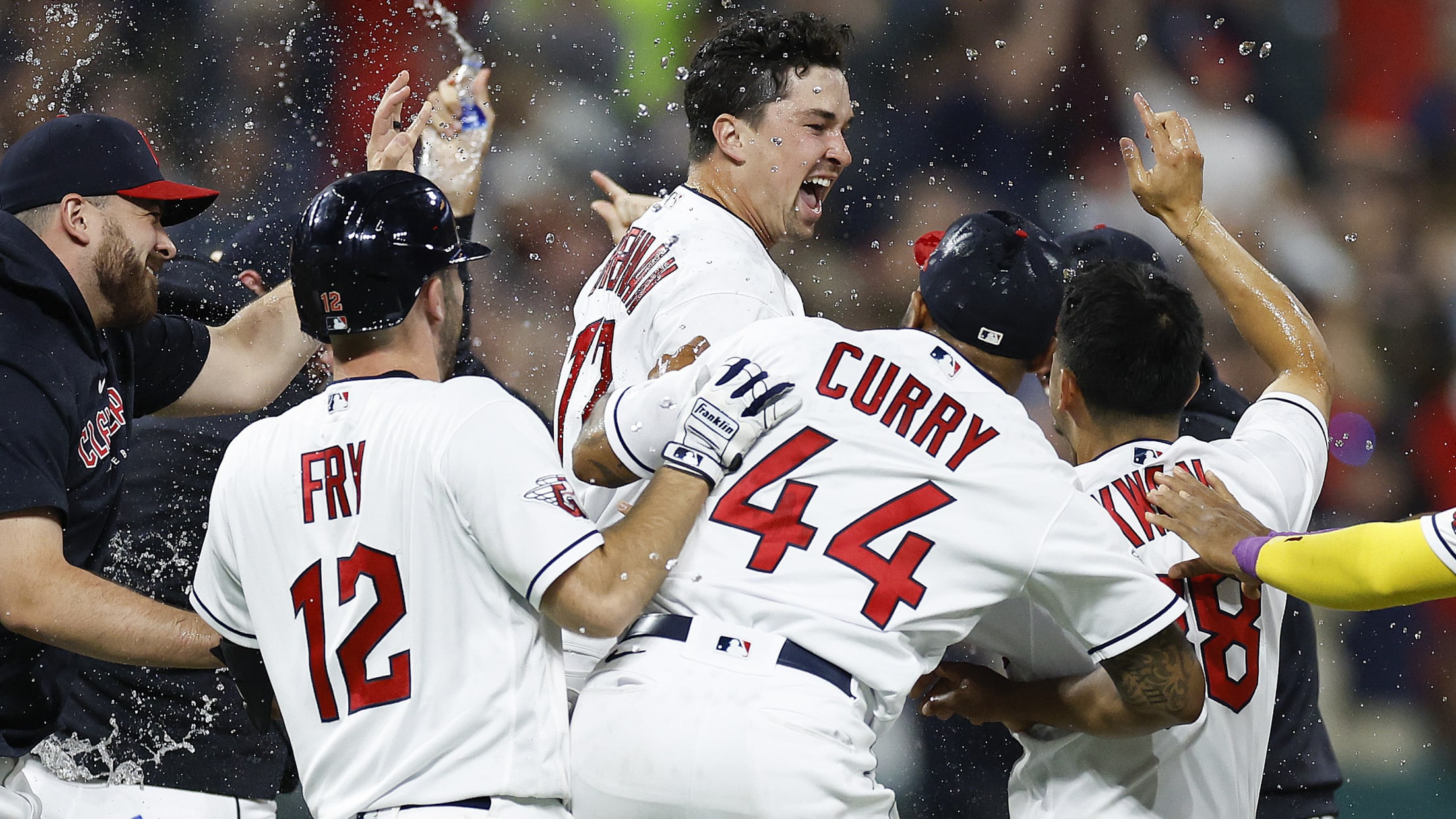 CLEVELAND -- Will Brennan rounded first base with his helmet in his hand high above his head and a grin across his face. His team came storming out of the dugout, celebrating the end of a 14-inning marathon on Friday night at Progressive Field. It was a relief to come
Ohtani falls 1 hit shy of cycle while pitching -- for 3rd time this year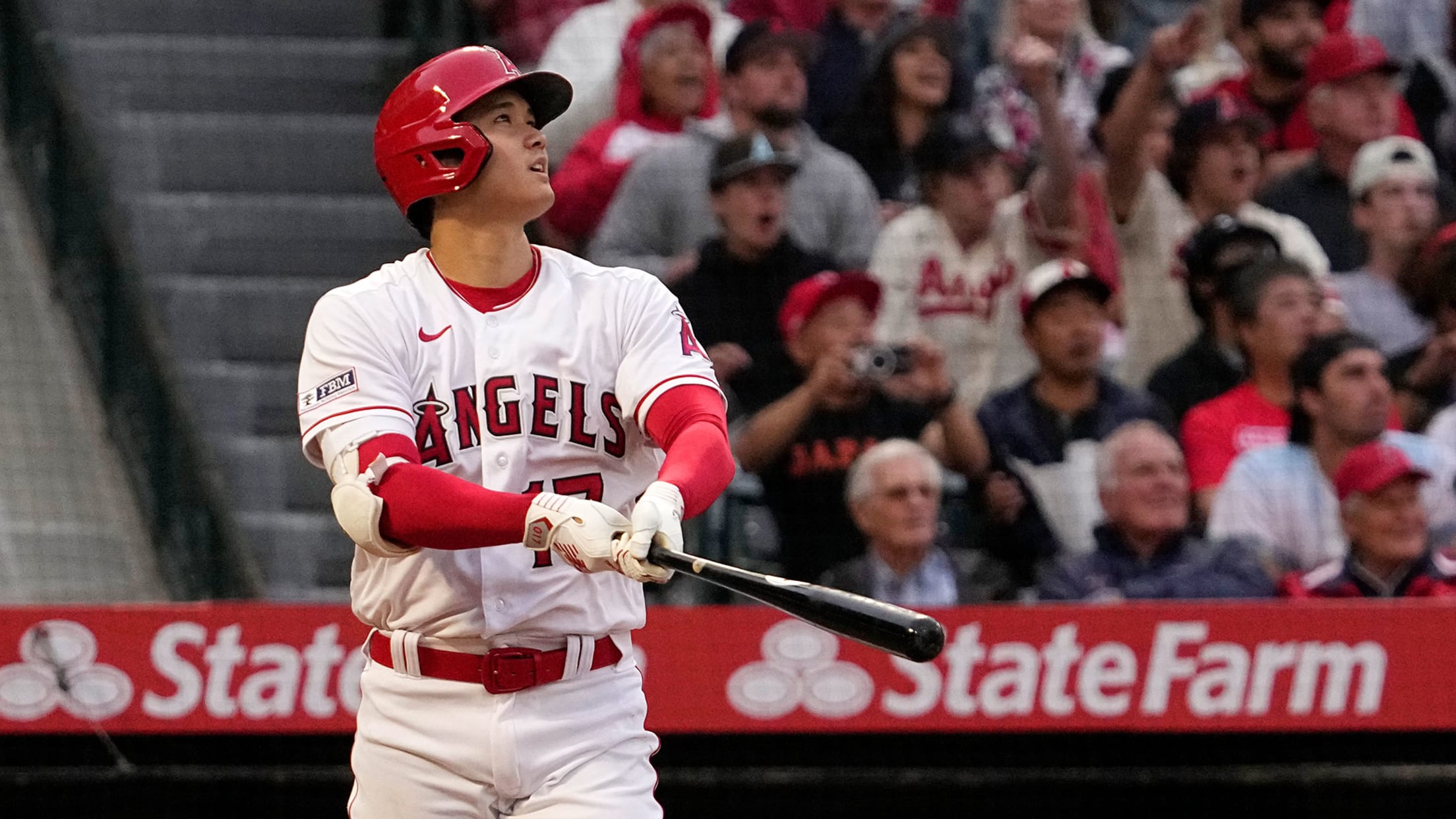 ANAHEIM -- There are many things that separate Shohei Ohtani from his peers, but most prominently, he's the only pitcher in baseball who can help his own cause at the plate. MLB's only two-way player helped himself again vs. the Mariners on Friday night. He didn't have his best stuff
How BP vs. Roger Clemens led to Schwarber's walk-off HR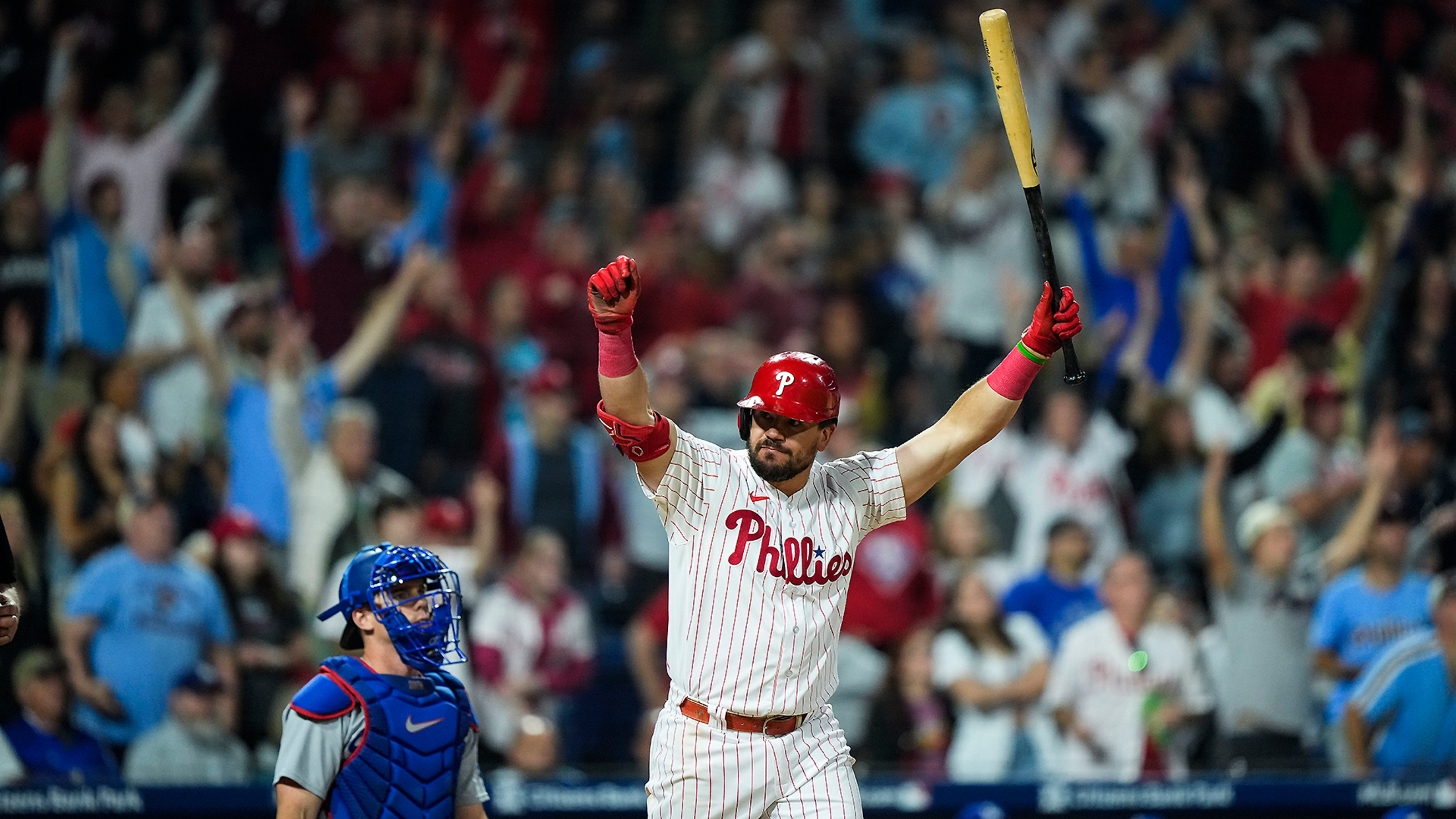 PHILADELPHIA -- Kyle Schwarber imagined moments like this so many times as a boy in his backyard. Tie game, two outs, ninth inning … Boom. "You're not going up there trying to hit a home run," Schwarber said after Friday night's 5-4 walk-off victory over the Dodgers at Citizens Bank
Rays win 7th consecutive game behind Paredes (2 HRs, 6 RBIs)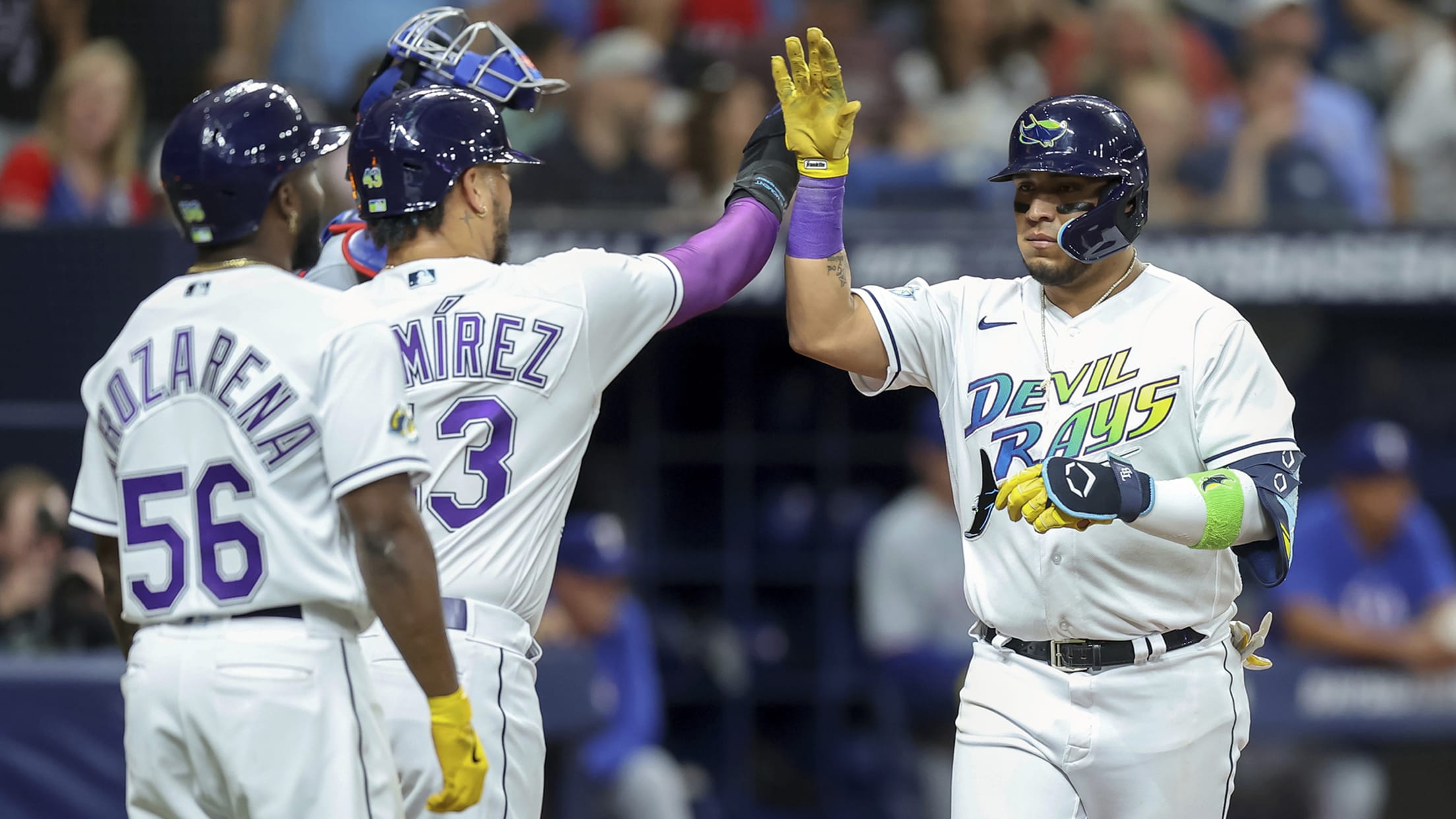 ST. PETERSBURG -- Hosting the team with the Majors' second-best record, the Rays issued a reminder Friday night why they've been baseball's top team all season. They dealt on the mound, led by six strong innings from Tyler Glasnow. They dazzled in the field, pairing their typically reliable glovework with
Whitlock outduels Cole as Red Sox grab tense opener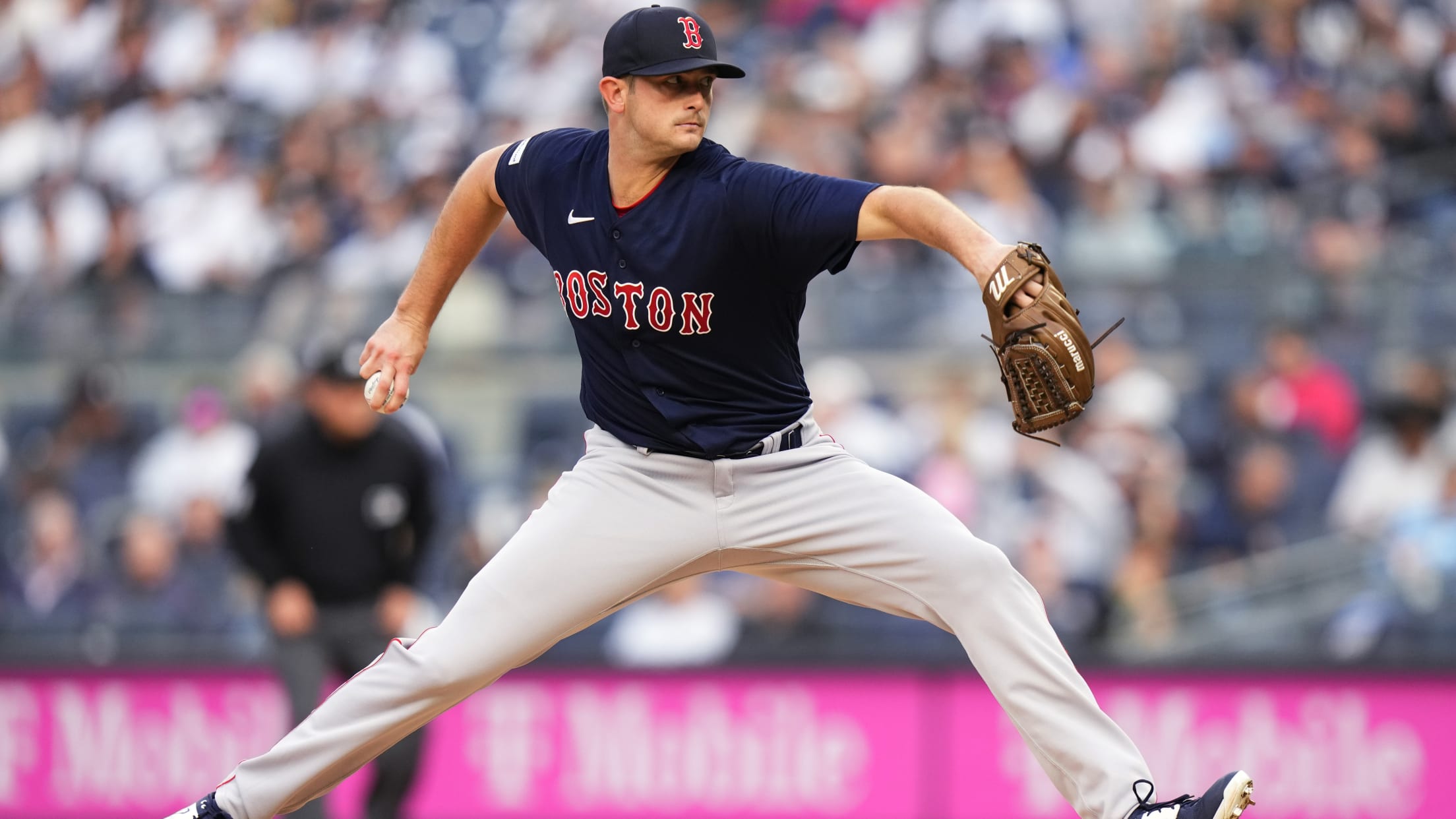 NEW YORK -- The Red Sox-Yankees rivalry is back -- for this weekend, anyway. It was a sellout crowd of 46,007 on Friday night, and the fans showed how loud they could be during those nine innings, which were intense. "It was loud," Red Sox manager Alex Cora said. "You
Darvish gets 100th MLB win with plenty of backing
Five Padres slug homers to give veteran righty his milestone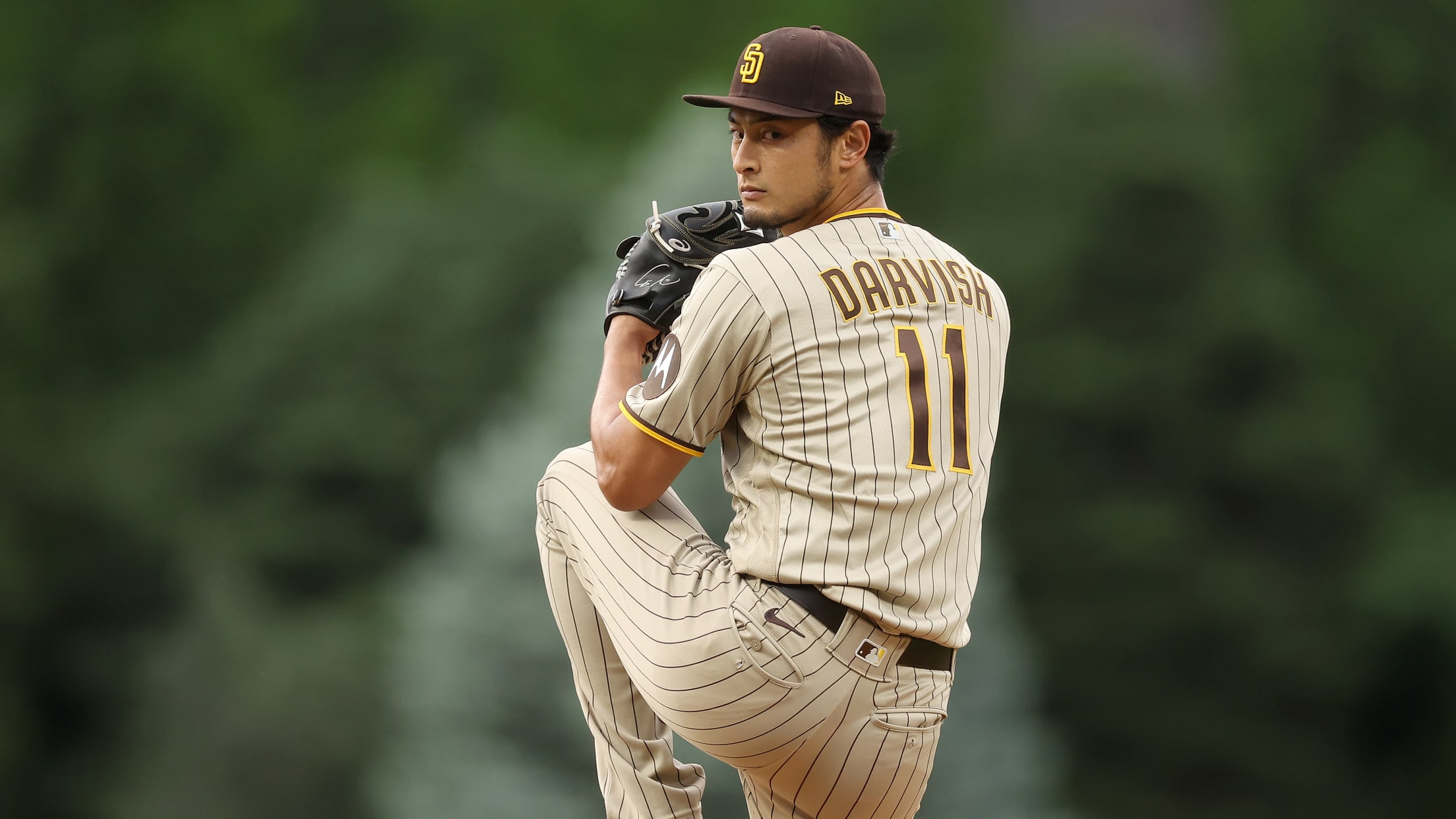 DENVER -- If the Padres' slow start to the season was perplexing, the past two weeks had reached an entirely different level. Their inconsistency had become downright baffling. For 10 days, the Padres alternated wins and losses. In the last nine of those games, they alternated blowout wins with losses
Injuries: Alonso, Yordan, Sale, Eloy, Urías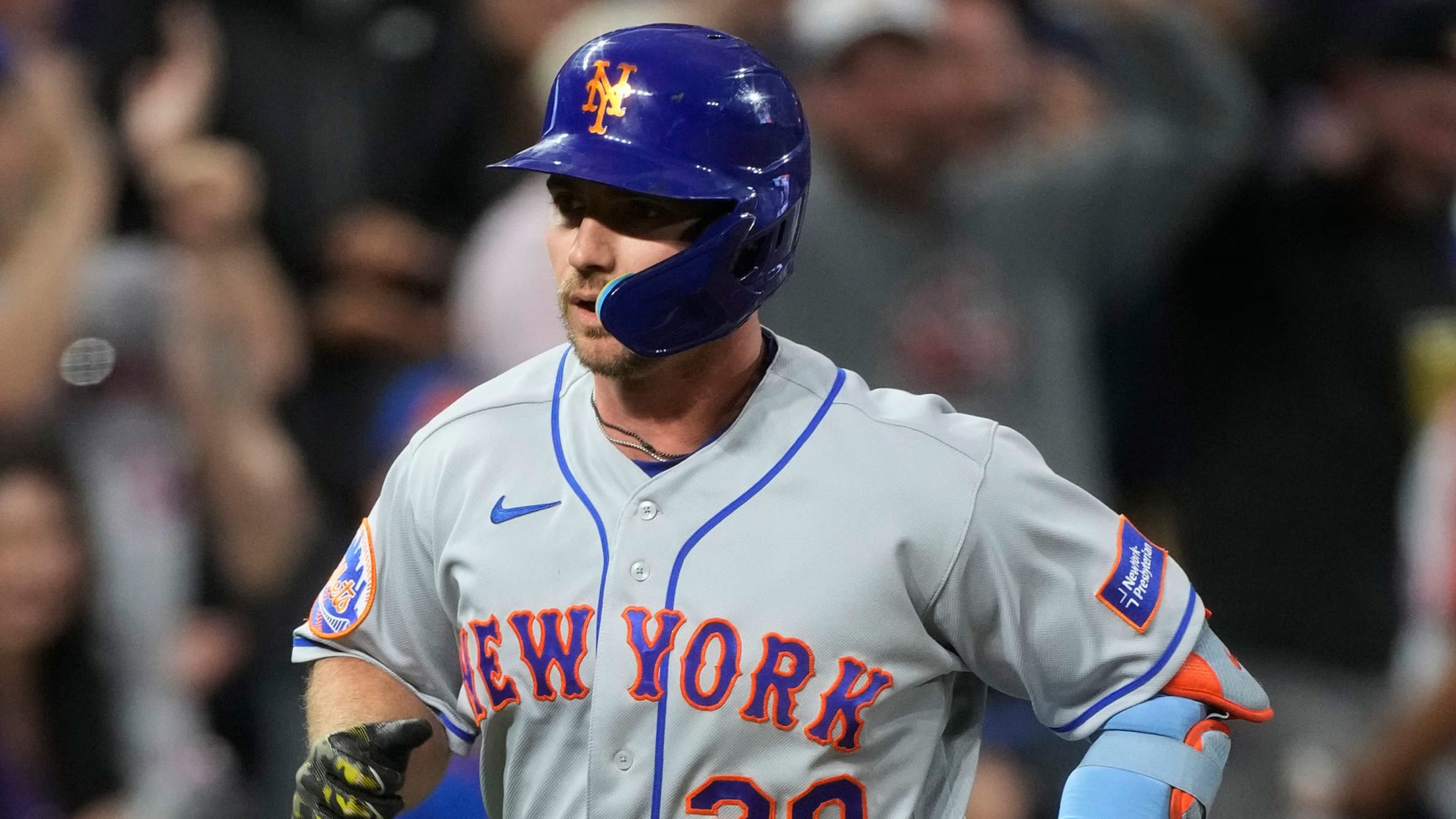 Stay up-to-date with all the latest news on injured and recovering players from across Major League Baseball.
How do you defend against a .400 hitter? 
Luis Arraez's hot start is leaving opponents with few options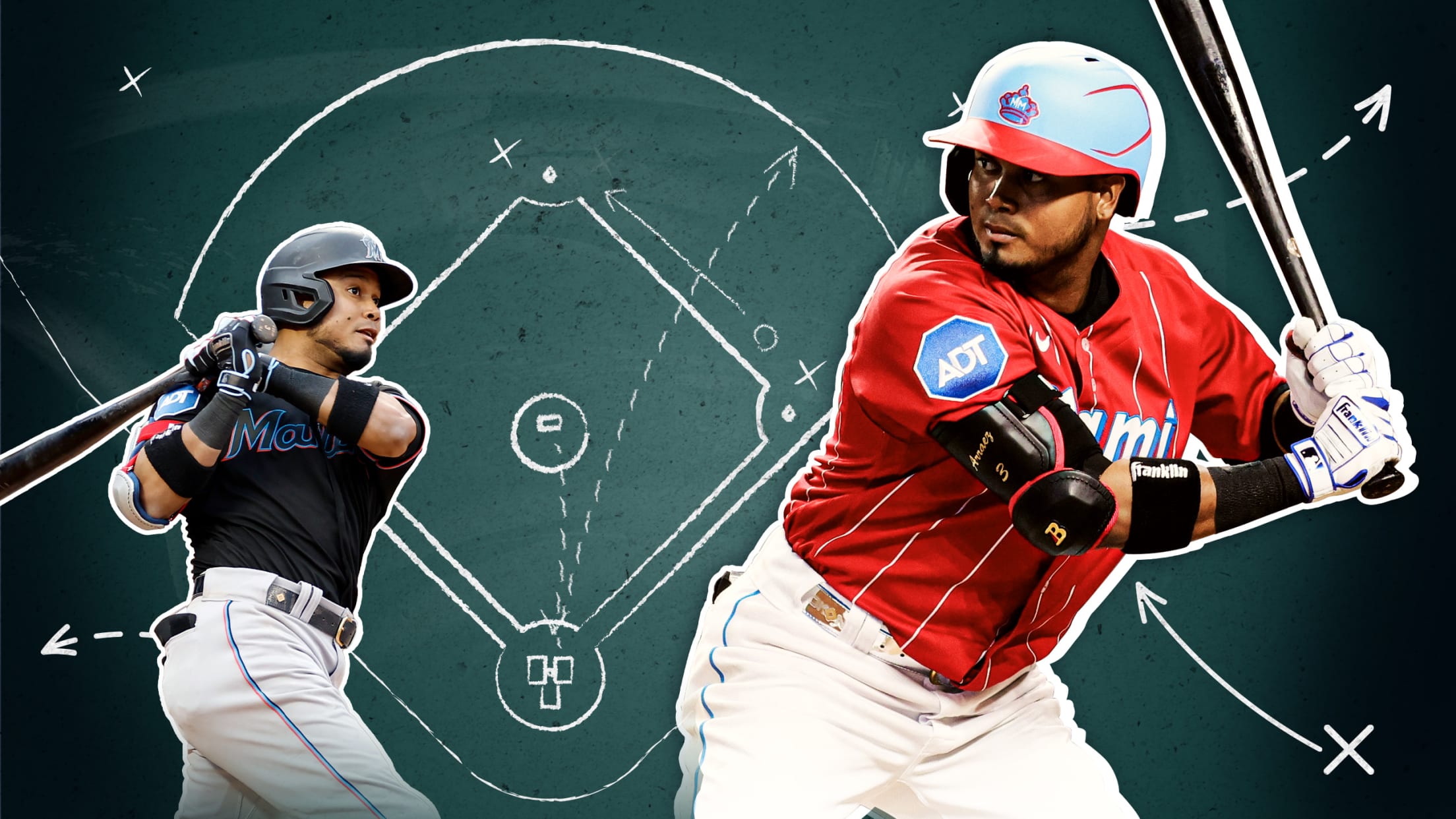 How do you prevent Luis Arraez from getting a hit? It's a question that's become increasingly difficult to answer, given that the Marlins infielder came into Friday hitting .403 in his first season with Miami, making him one of a very rare set of players to hit .400 through his
'Wow, we're here': Smith-Shawver shines in first MLB start
No. 4 prospect becomes youngest pitcher to make first start with Atlanta since 2011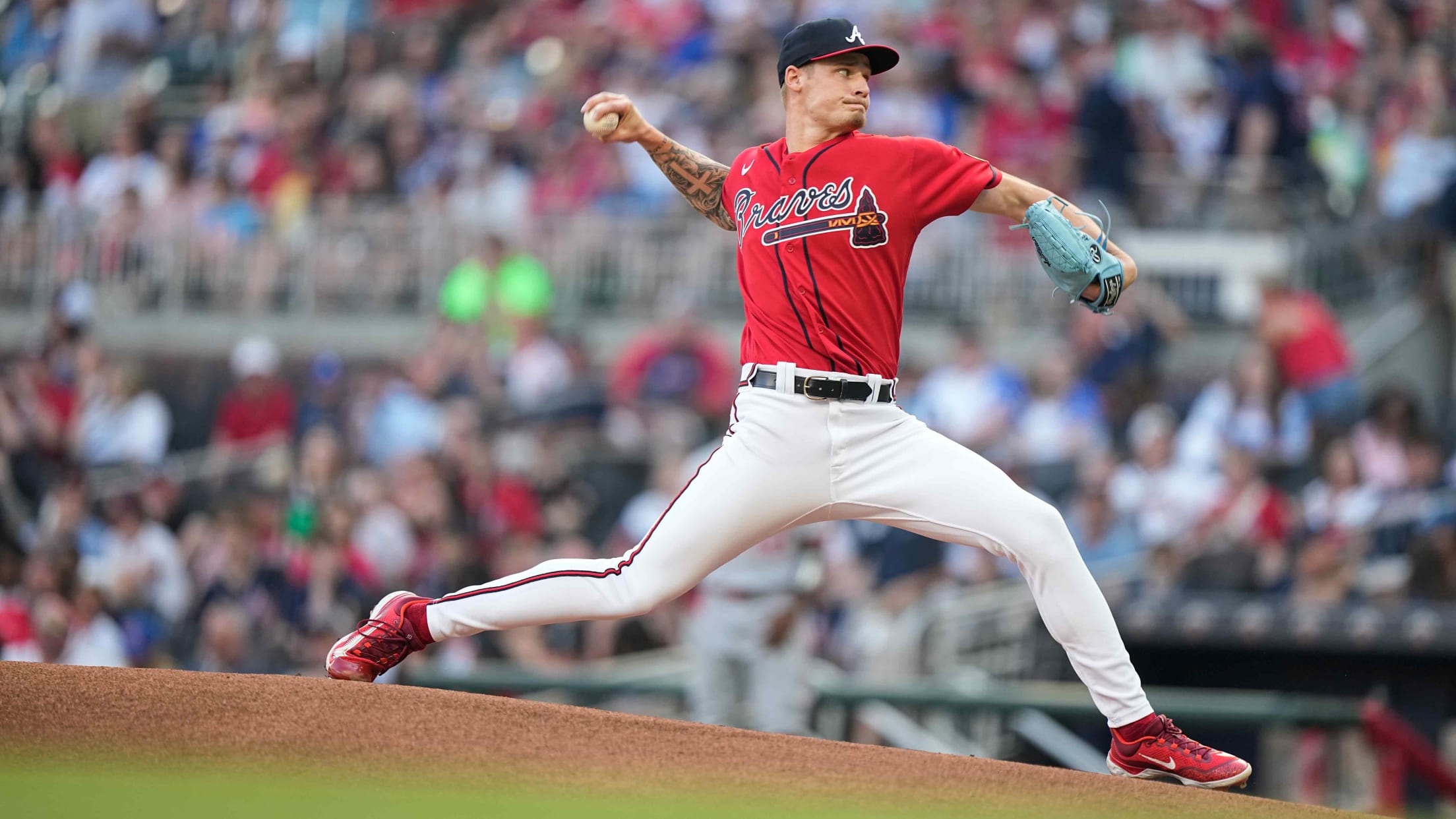 ATLANTA -- Jason Shawver and his wife, Laurie, had to eat the non-refundable plane tickets purchased just before their son made a quicker-than-expected rise from High-A Rome to Double-A Mississippi. A month later, they confidently booked more flights, knowing their travel plans couldn't be affected by another promotion. Their son,
Carroll caps 1st career multihomer game with grand slam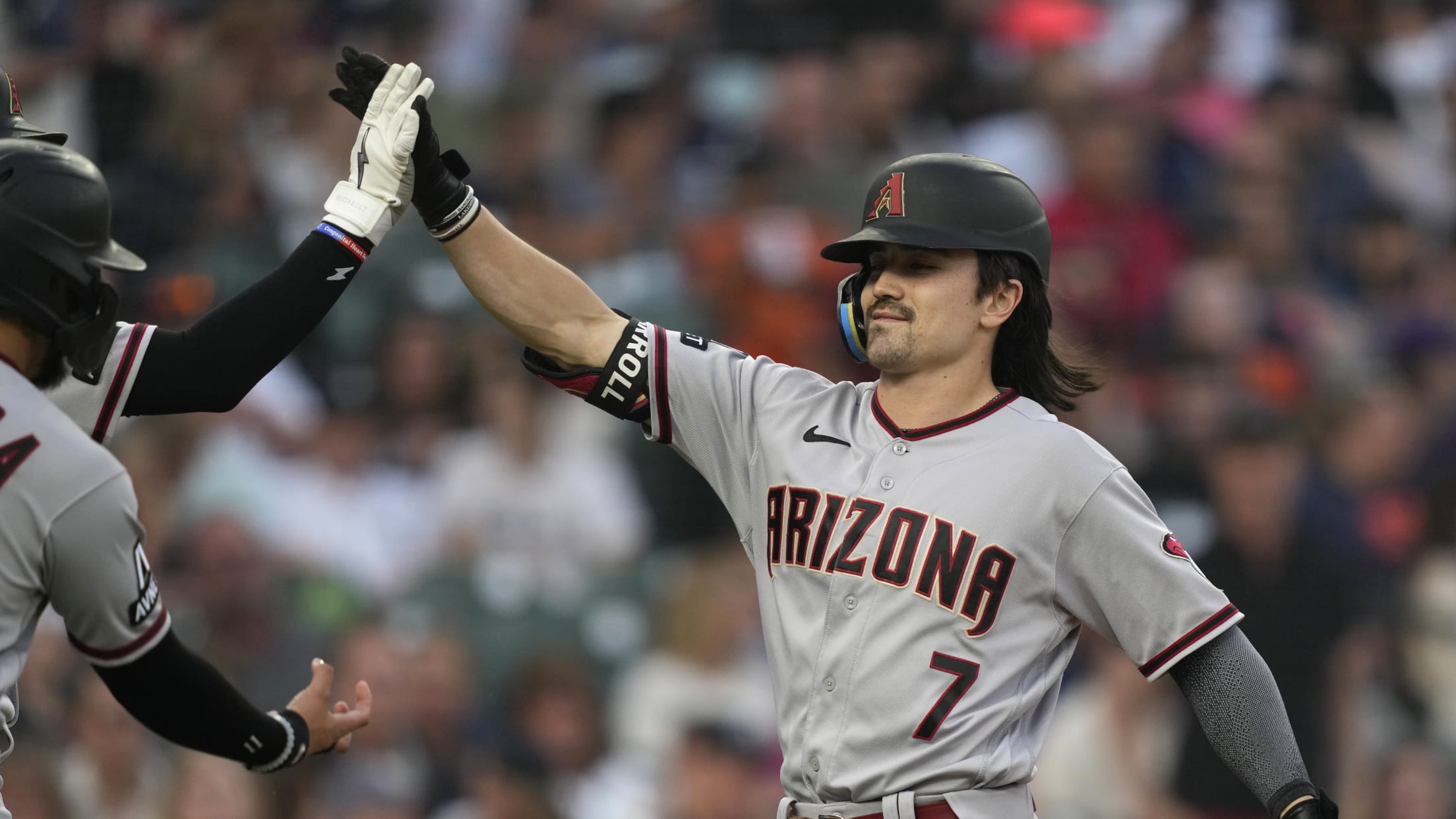 DETROIT -- They're a most atypical pairing: the vaunted prospect and the out-of-nowhere sensation, one signed to a nine-figure contract at age 22 and the other not yet eligible for arbitration at age 26. But as one of them started the seventh-inning rally that put the D-backs ahead to stay
Walk-off win, Cease's solid start epitomize White Sox rebound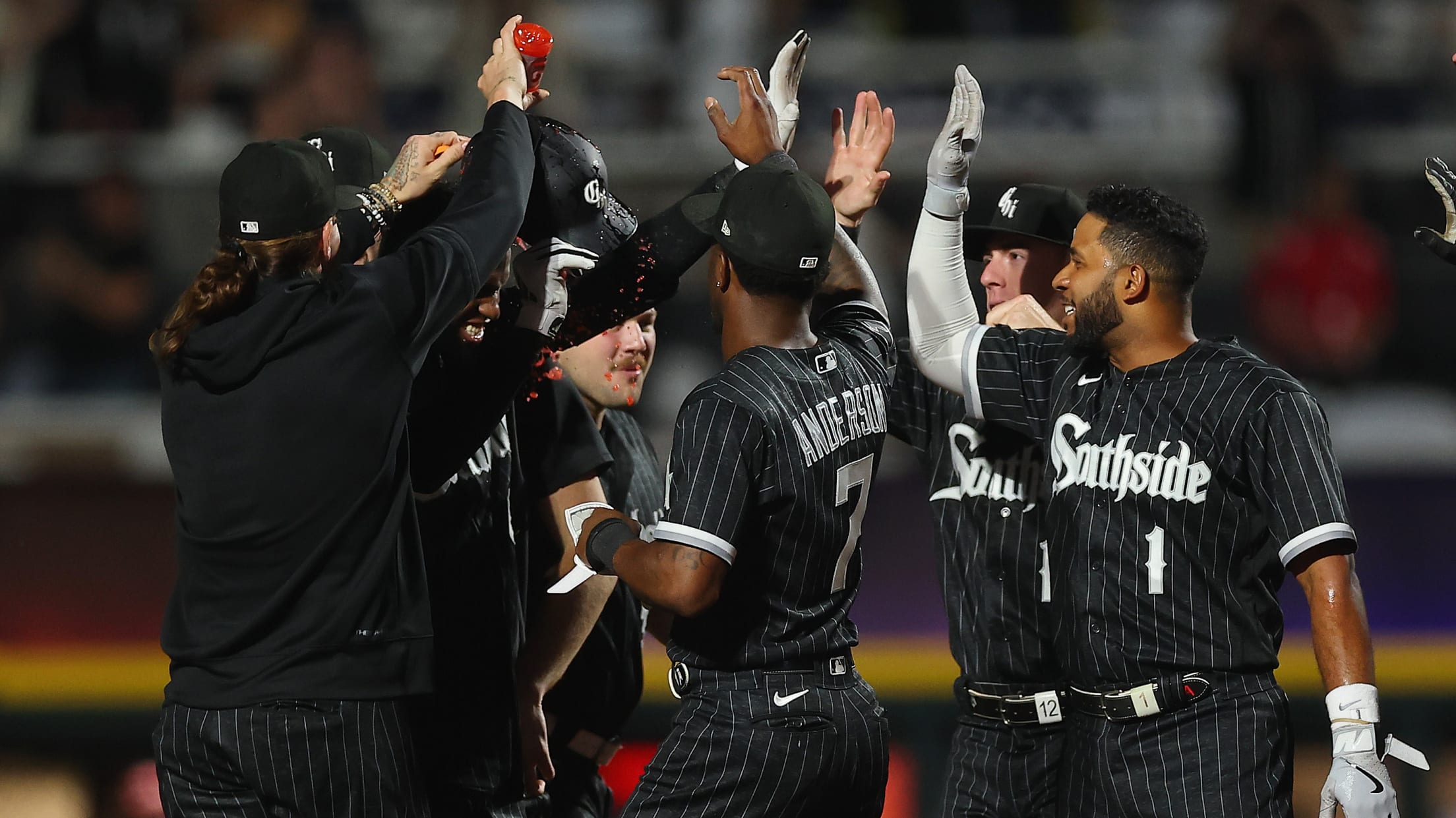 CHICAGO -- The White Sox dug themselves into a hole early into the season, to the tune of an 8-21 record in March/April. But the team always believed it was better than those early struggles indicated. Now, the White Sox are finally getting results. Luis Robert Jr. came up clutch
6 under-the-radar hitters with a rare blend of skills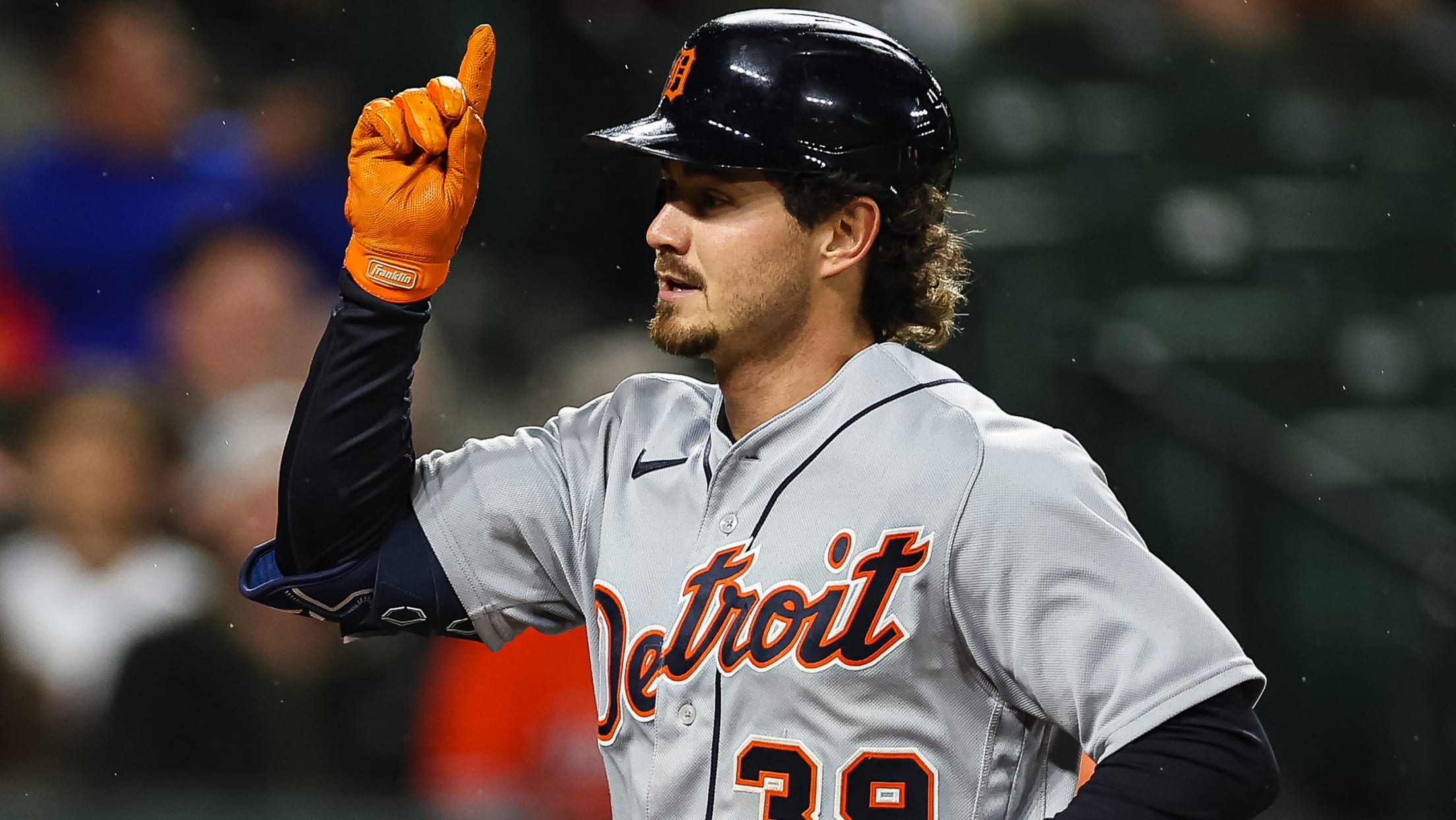 It's an old baseball adage: Some players excel at putting the ball in play, and others excel at hitting the cover off of it, but few succeed at both. Indeed, now that we have Statcast data to explore, we can verify the eye test: Power and contact are traits with
EDLC makes even infield choppers look impressive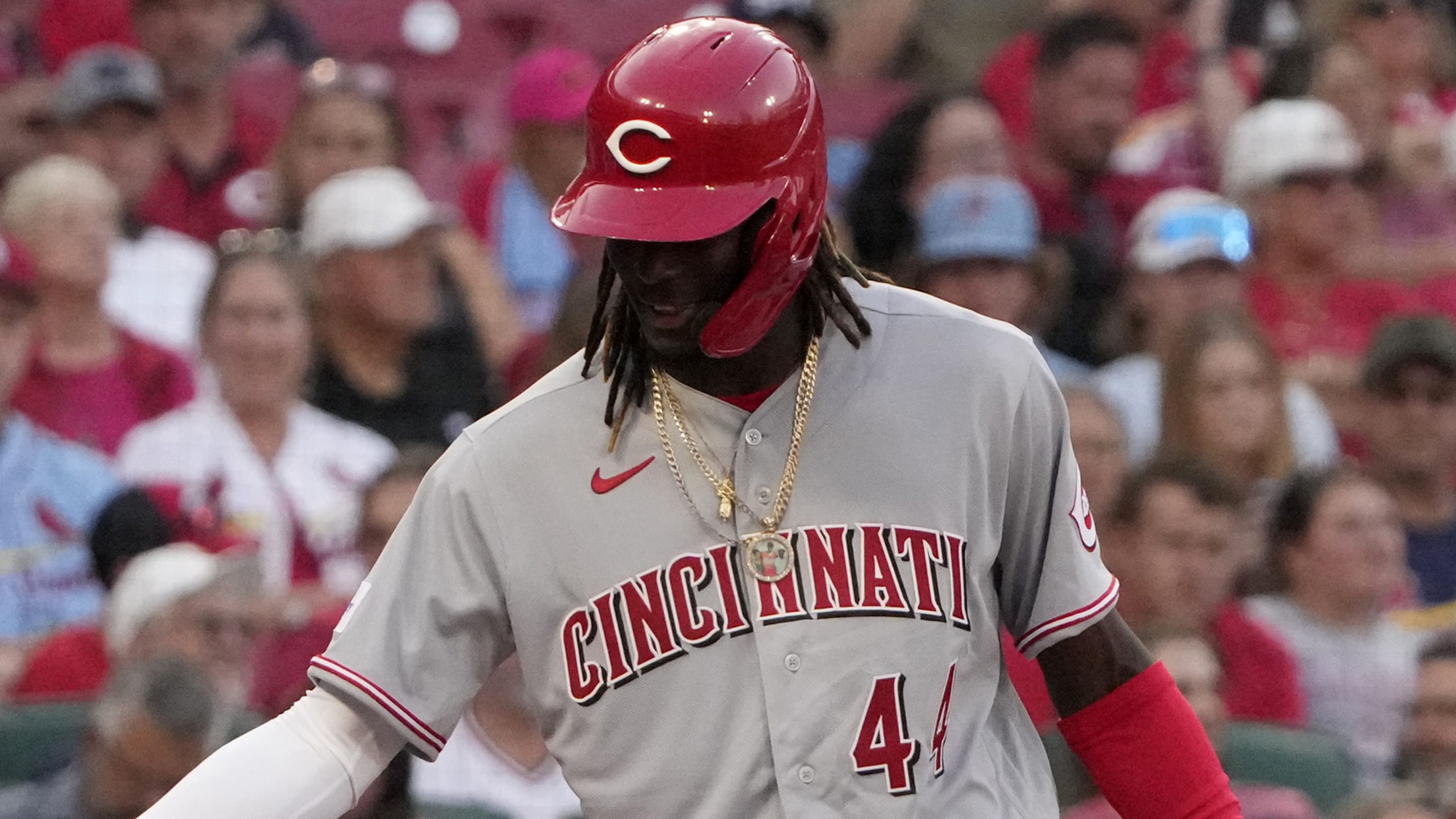 ST. LOUIS -- Elly De La Cruz might be the only Major Leaguer who can turn an infield single into must-see TV. The Reds' 21-year-old phenom beat out a high chopper to short in the eighth inning of the team's 7-4 loss to the Cardinals on Friday night at Busch
Hayes 'taps' into new setup, fuels rout with 5-hit night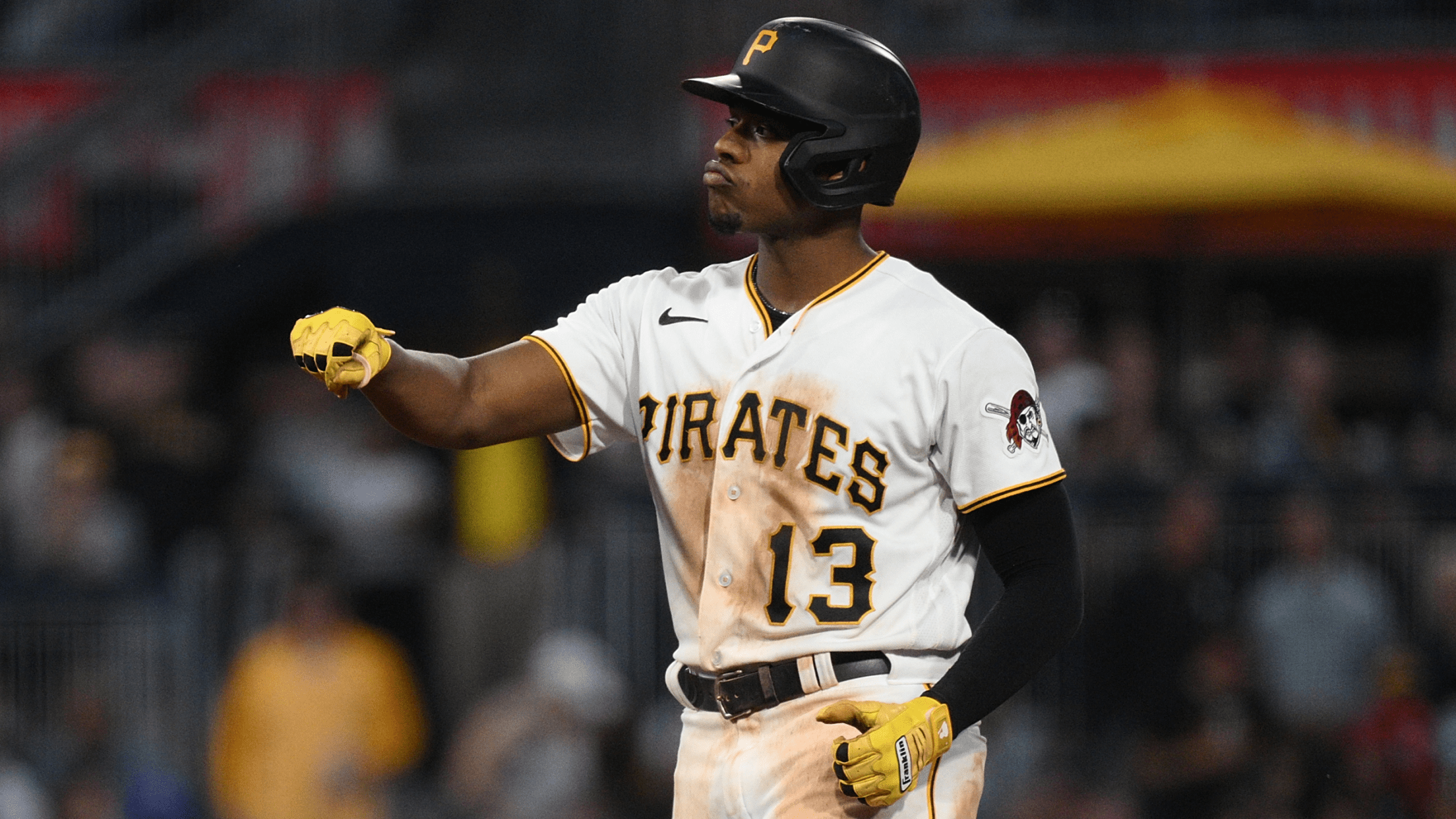 PITTSBURGH -- Ke'Bryan Hayes understood that something needed to change. On May 28, Hayes struck out four times in a 6-3 loss. It wasn't just the first time Hayes struck out four times in a game at the Major League level; Hayes believes that it was the first time he
Here's why Hays and Wells have entered the All-Star discussion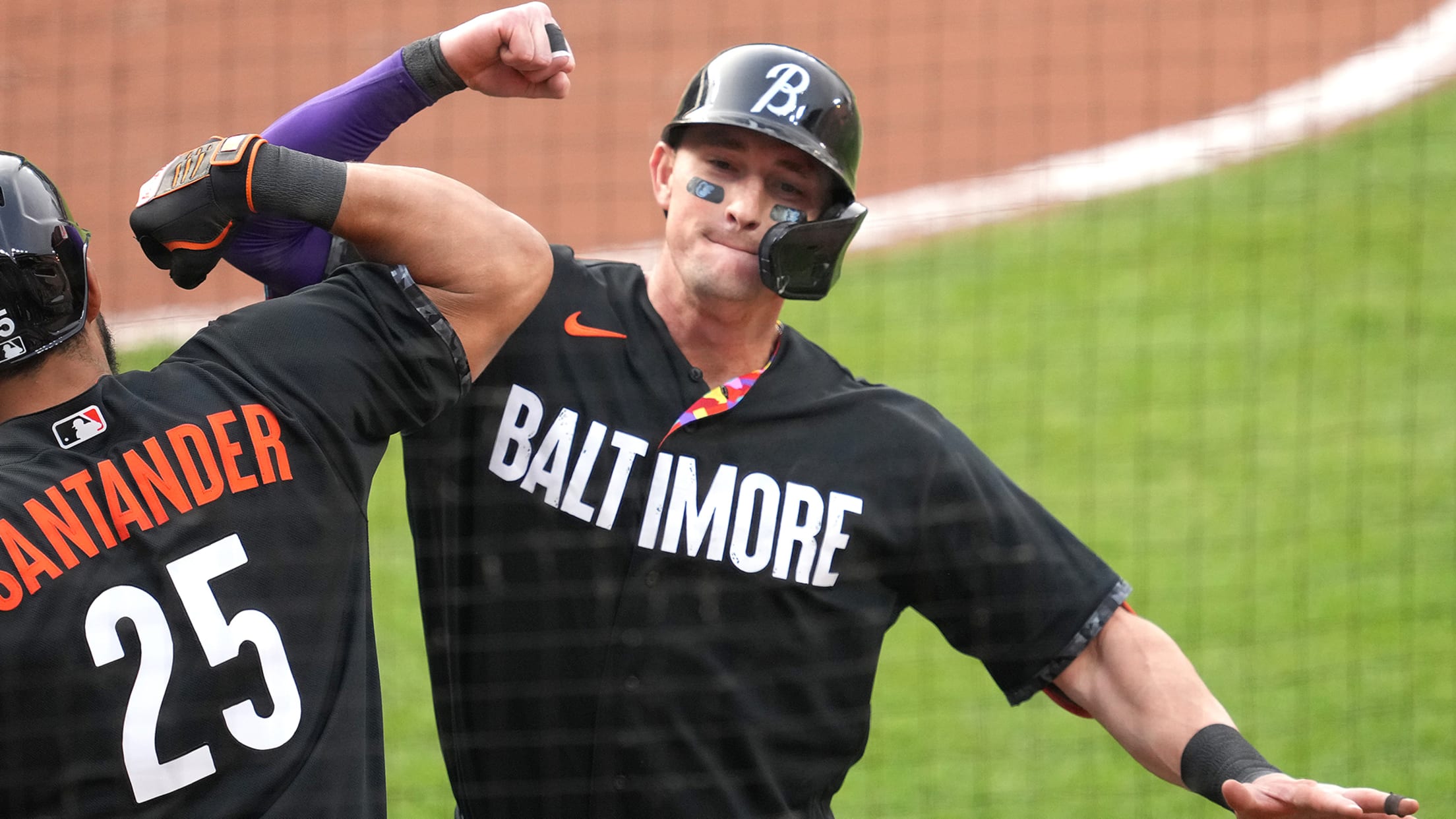 BALTIMORE -- The Orioles could have close to a handful of players becoming first-time All-Stars this season. Star catcher Adley Rutschman and dominant closer Félix Bautista are near locks to be heading to Seattle for their first Midsummer Classic on July 11. Austin Hays and Tyler Wells are more under-the-radar
'I just like winning': Monty gets elusive 'W'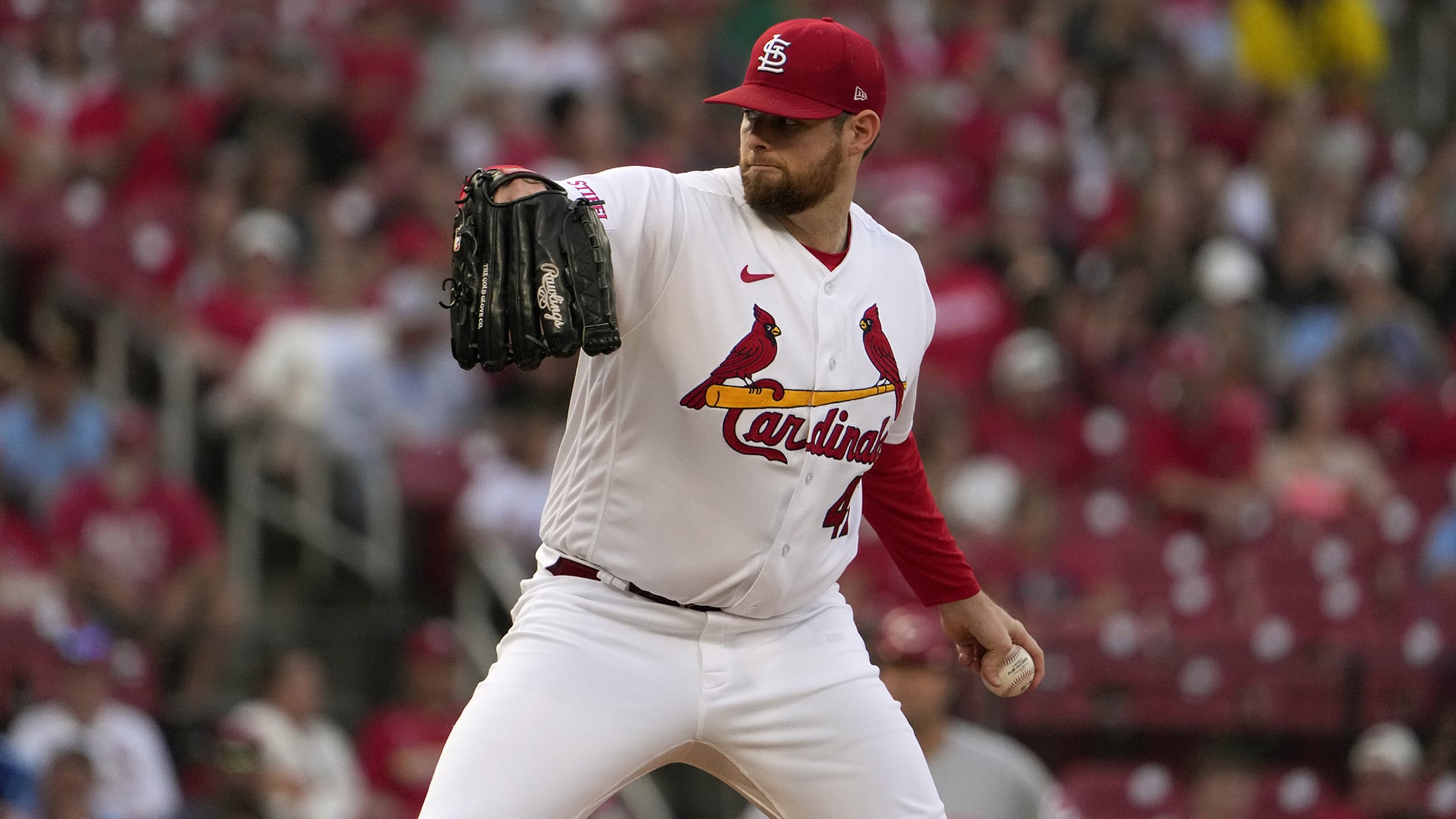 ST. LOUIS -- Asked recently if a winless streak that had improbably spanned more than two months had started to wear upon him mentally, Cardinals left-hander Jordan Montgomery responded with about as much conviction as he'd pour into a big strikeout pitch. "I'm not a loser, and I'm going to
Alonso heads to injured list, out at least 3-4 weeks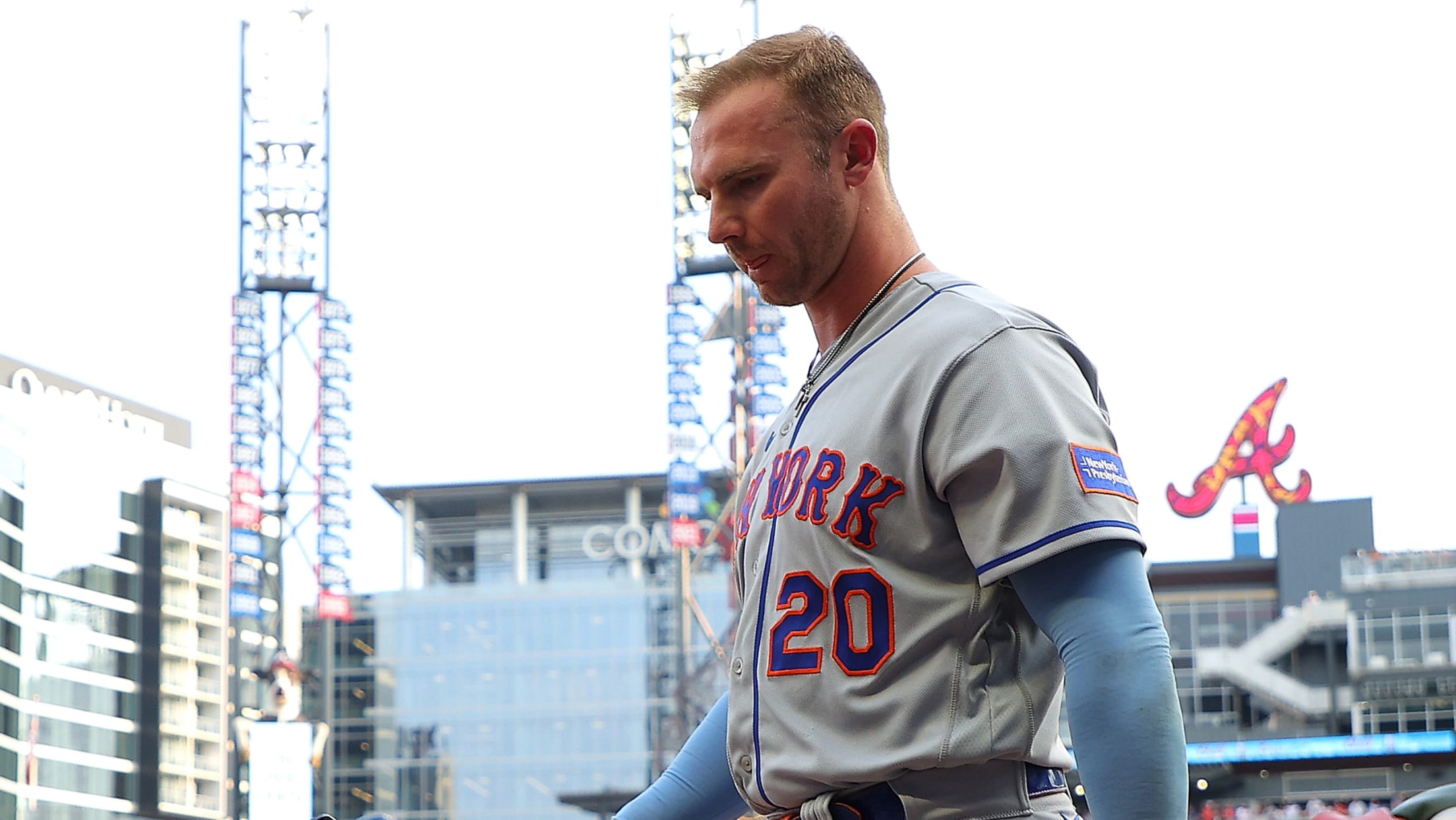 PITTSBURGH -- For more than two months this season, Pete Alonso served as the Mets' best hitter, one of the league's foremost sluggers and a legitimate threat to hit 60 home runs. Now, an already reeling Mets team must figure out how to navigate a critical stretch of its schedule
Twins finally step into the spotlight in hard-fought extra-innings win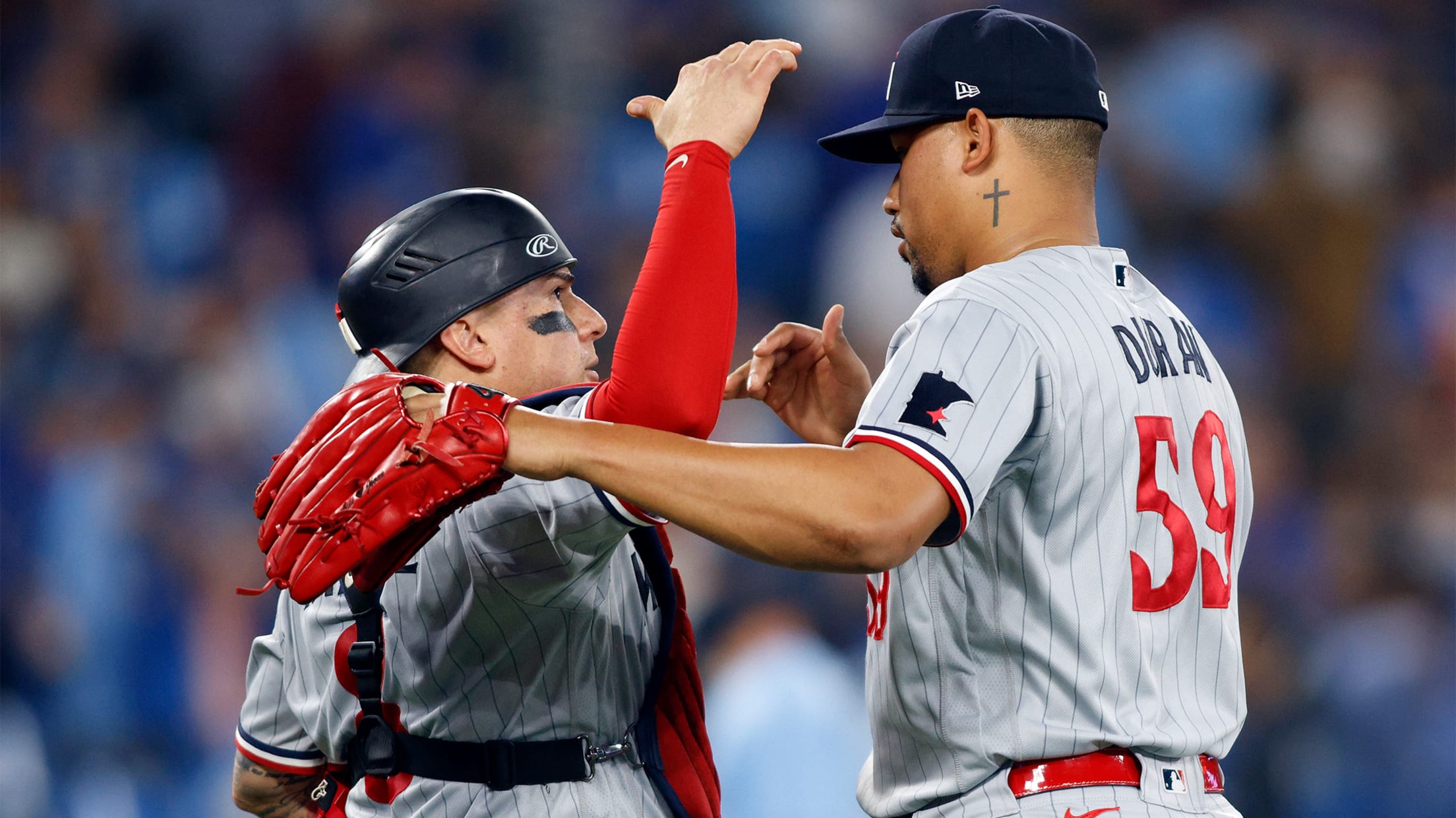 TORONTO -- These kinds of games beg for heroes to emerge. And the Twins' 3-2, 10-inning win over the Blue Jays finally gave Minnesota a chance to thrive in the spotlight. Multiple saviors did their part at Rogers Centre on Friday as the Twins exorcised all their frustrations and spit
A matter of feet denies Volpe a legendary finish
Rookie comes up just shy of a walk-off HR before popping out to end first game vs. Red Sox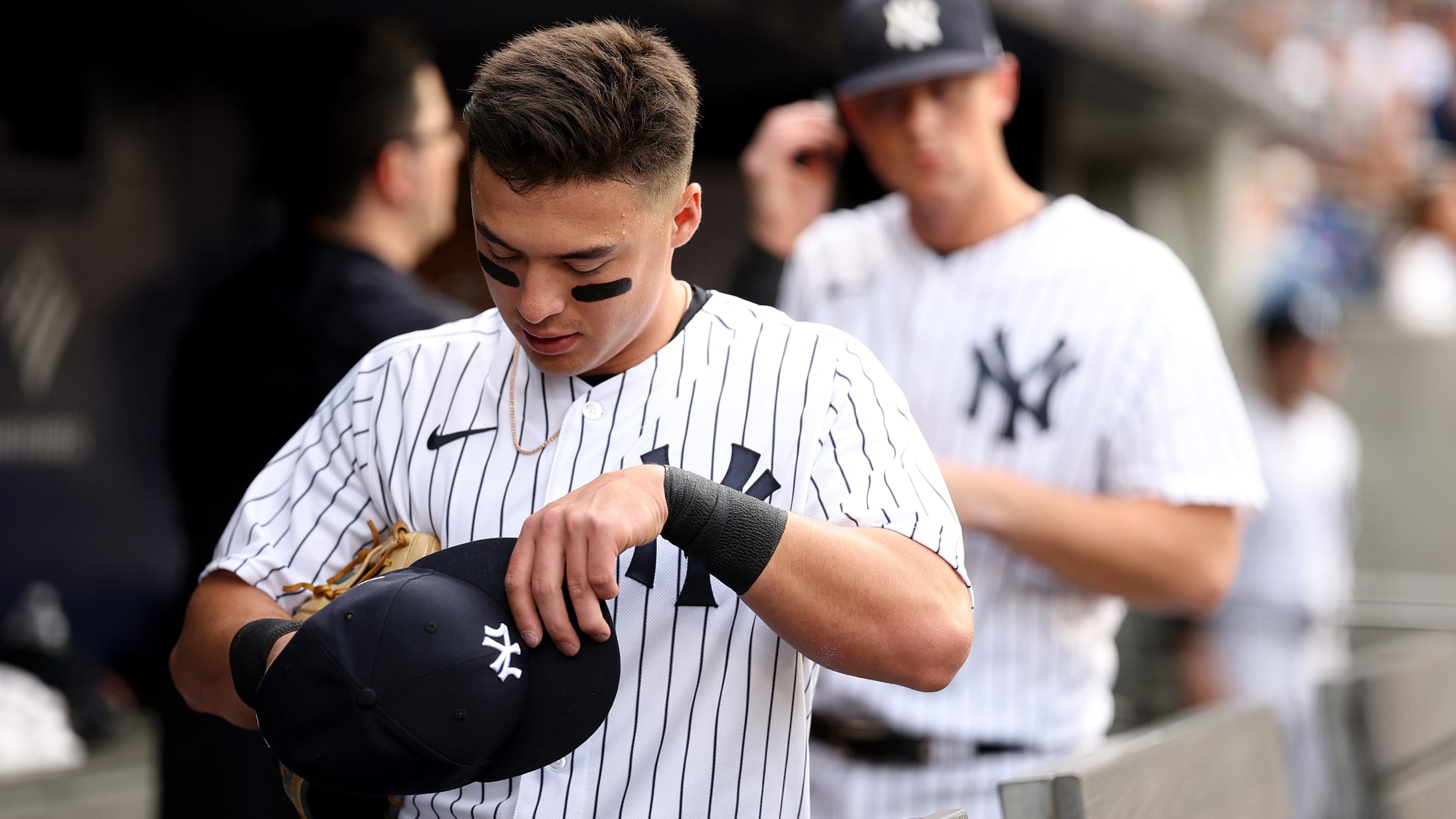 NEW YORK -- The stage seemed set perfectly for Anthony Volpe, who fondly recalls attending scores of Yankees-Red Sox games from his family's seats in Yankee Stadium's 200 level, imagining what it might feel like at the center of the action. That long-awaited rivalry debut had finally come, and as
With Yordan (oblique) placed on IL, how can Astros replace his production?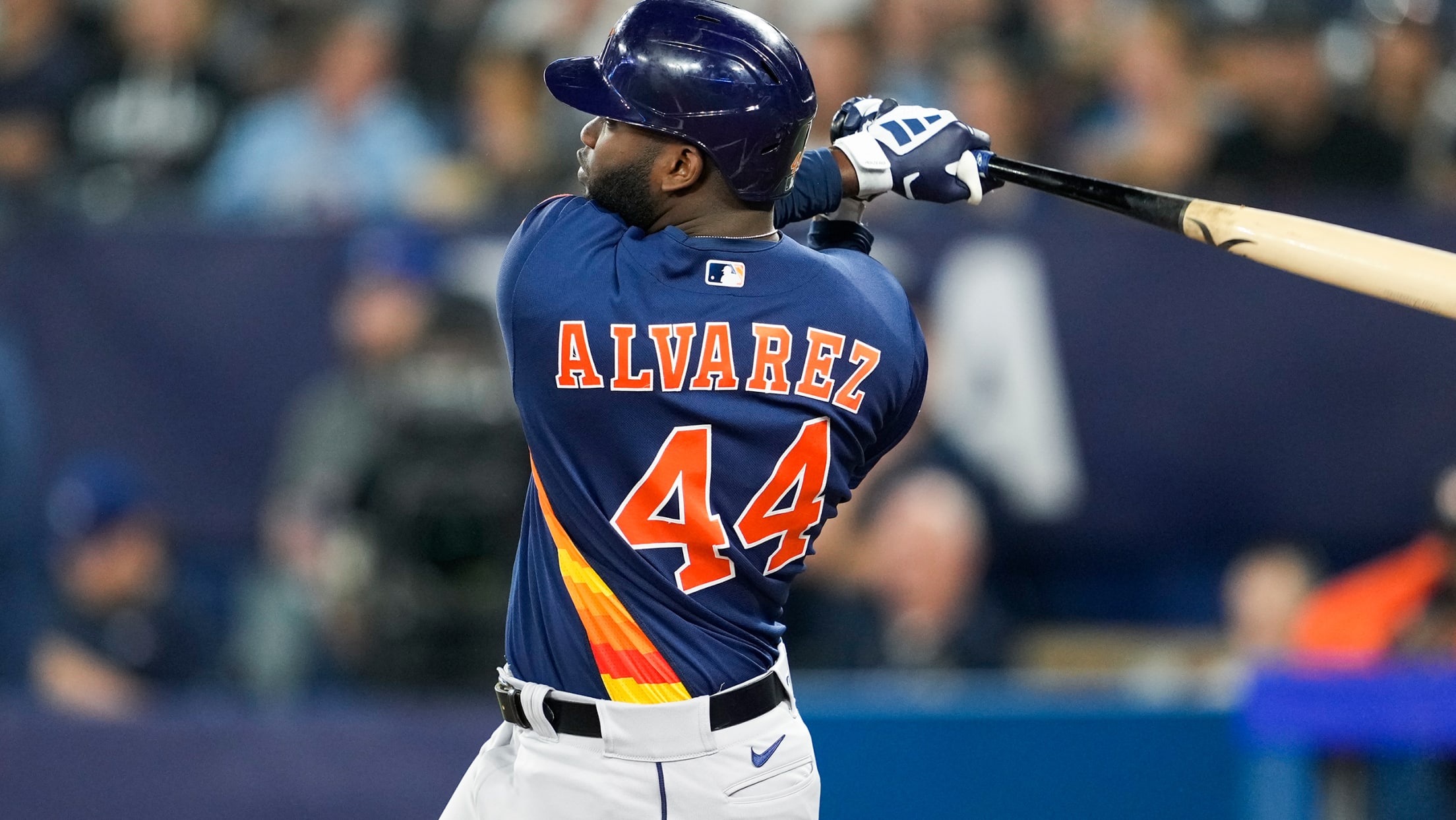 CLEVELAND -- The tenor of the Astros season changed with a single at-bat on Thursday when Yordan Alvarez aggravated his right oblique in his first at-bat against the Blue Jays, an injury that will keep him out for at least the next 10 days. Now, the Astros will look to
How Eovaldi became the ace the Rangers need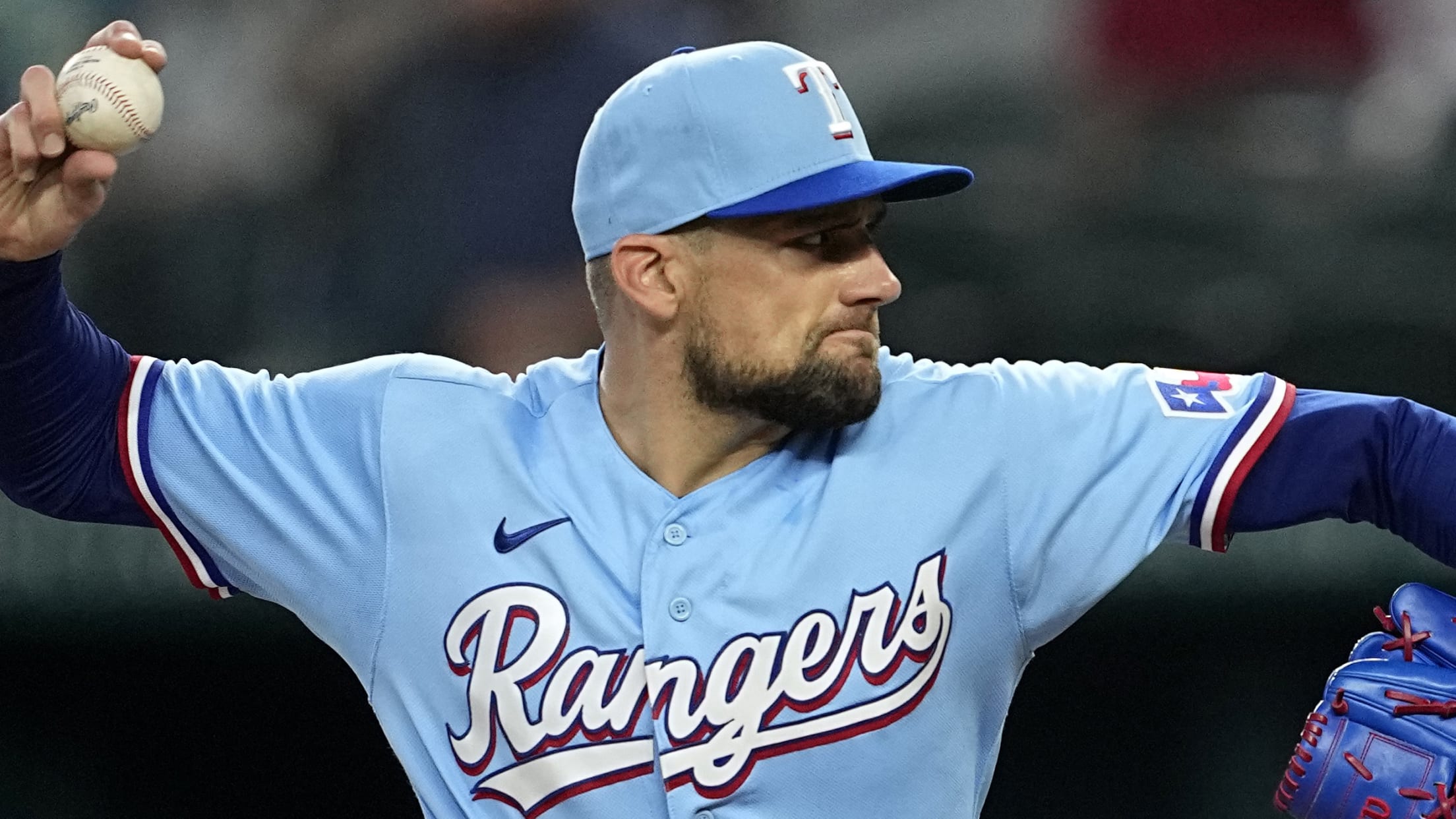 What Nathan Eovaldi is doing for the Rangers is more important than ever, with Jacob deGrom injured and Texas theoretically missing an ace -- if Eovaldi hadn't emerged as one of the top workhorses in the league. Here's how he's getting it done. And it's maybe not how you'd expect.
Rosters for inaugural HBCU Swingman Classic announced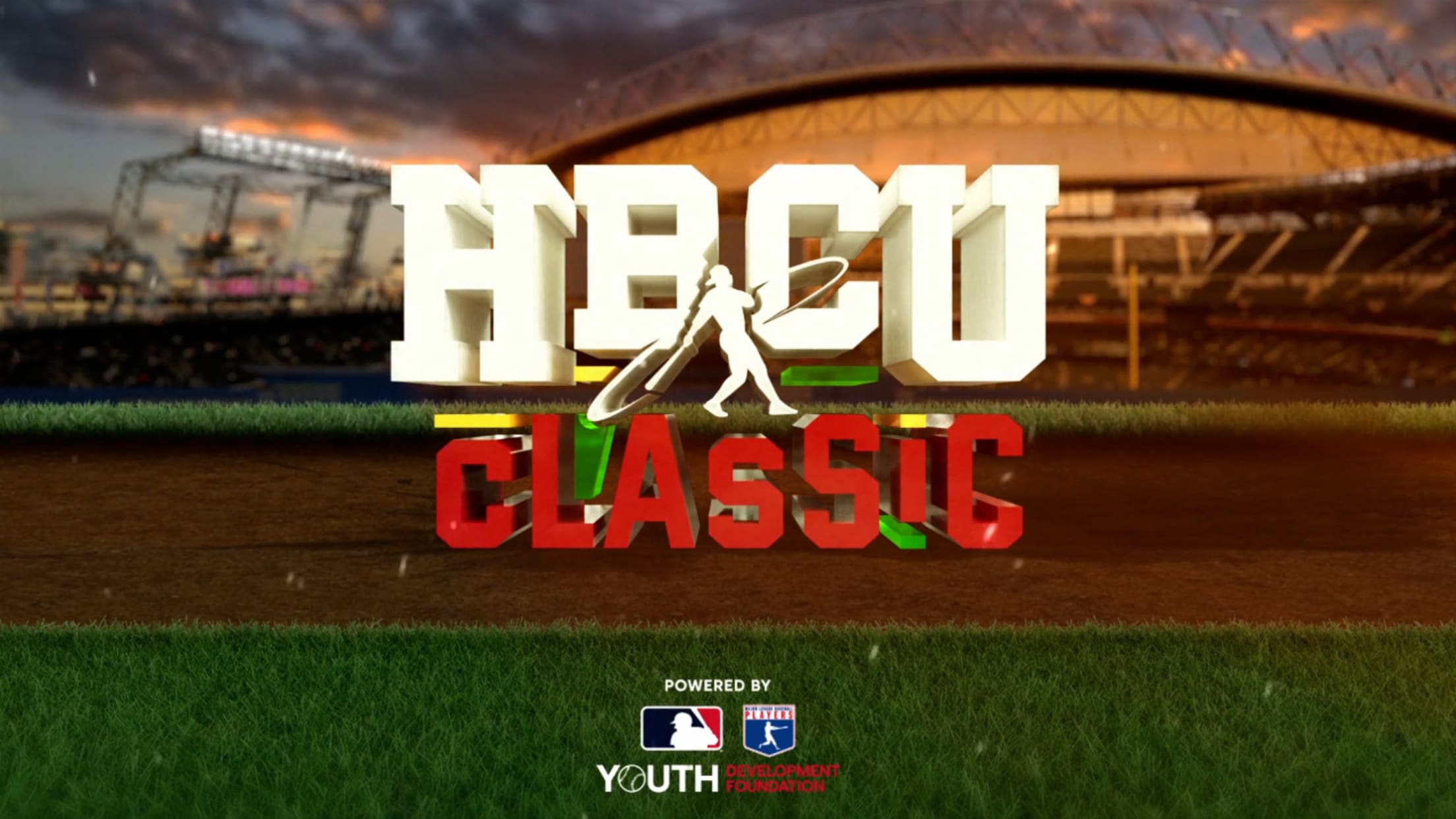 Ken Griffey Jr. says the reason he spearheaded the inaugural HBCU Swingman Classic is simple. "My dad gave back to baseball," Griffey told MLB Network's Harold Reynolds on Friday. "It's now my turn." Griffey, a 13-time All-Star and Baseball Hall of Famer, now serves as a Youth Development Foundation Ambassador
How Lynch's brother helped him toss a quality start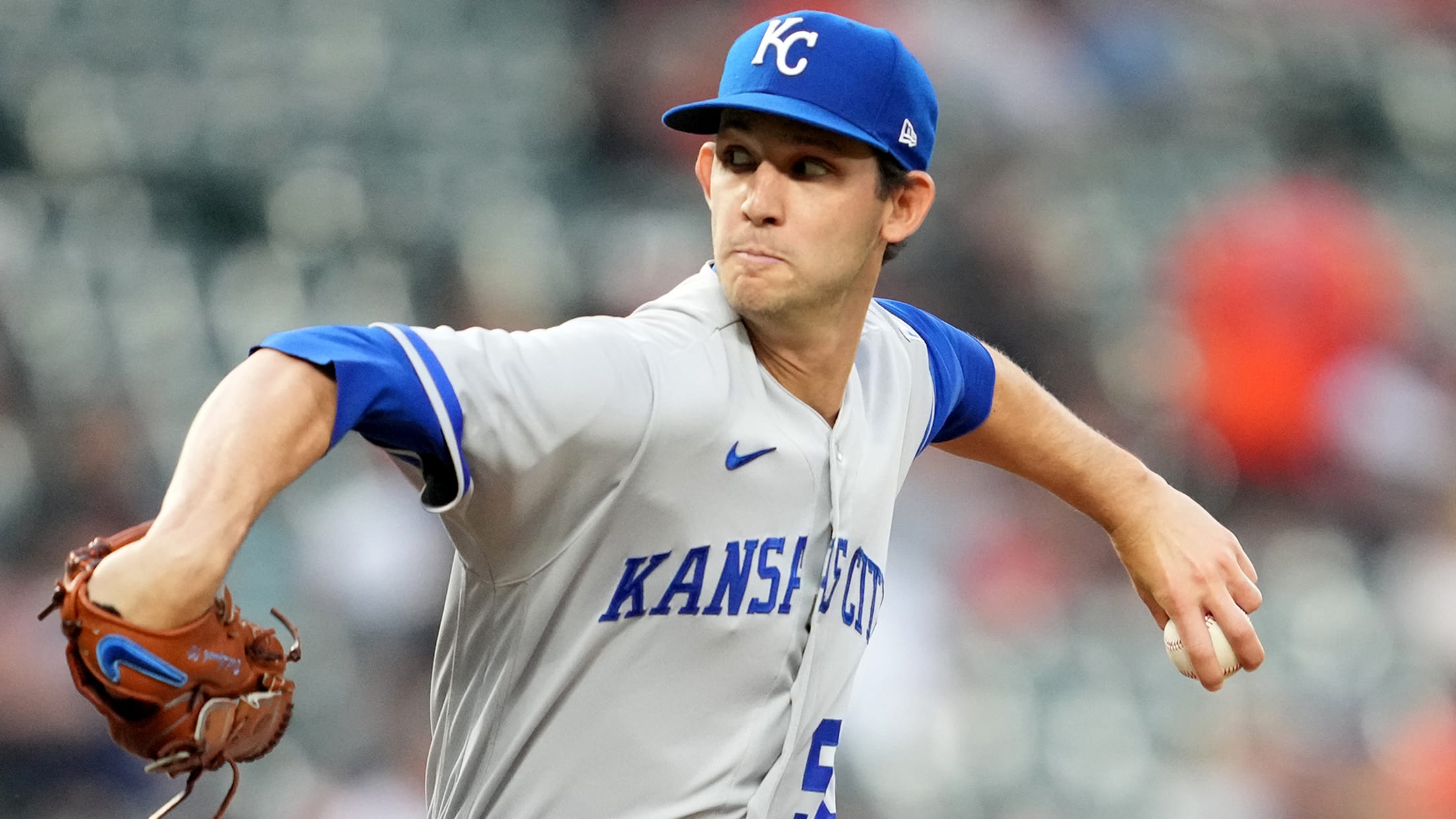 BALTIMORE -- Before Friday's game, Royals starter Daniel Lynch had a shadow. His brother, Will, was able to follow and watch Daniel get to the ballpark and begin his pregame routine, soaking up the environment of pregame bullpens and batting practice with Lynch's teammates. It was instrumental for Will, 20,