Judge departs with oblique injury, to get MRI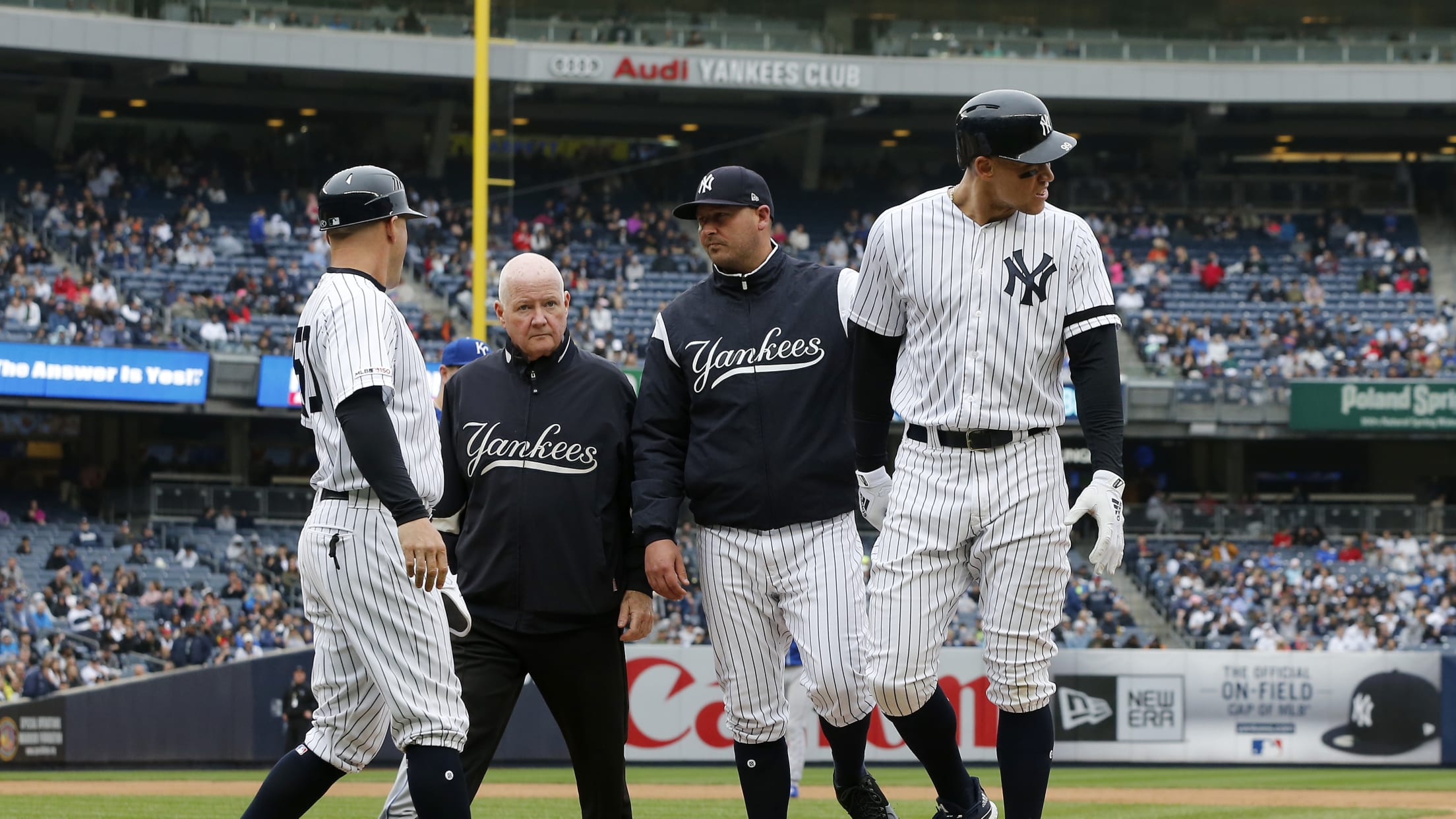 NEW YORK -- Aaron Judge exited the Yankees' 9-2 victory over the Royals on Saturday afternoon at Yankee Stadium in the bottom of the sixth inning with a left oblique injury and headed to New York-Presbyterian Hospital for further evaluation and an MRI soon thereafter. Yankees manager Aaron Boone said
Is that ... Jacob deGrom throwing a baseball?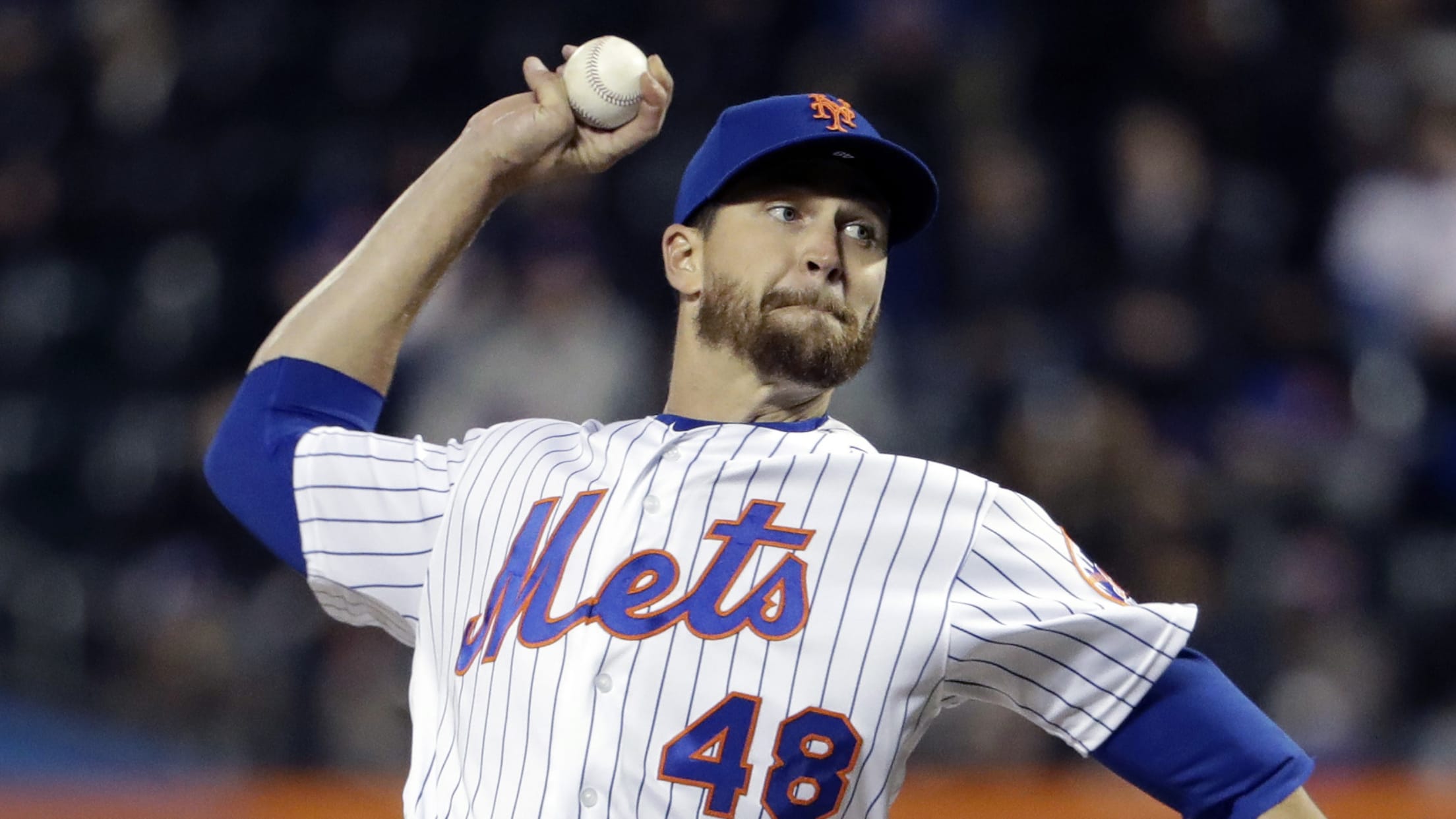 ST. LOUIS -- Mets ace Jacob deGrom played catch in the outfield at Busch Stadium on Saturday morning, and now there is a possibility that he won't undergo a scheduled MRI exam on his right elbow on Monday. deGrom, the reigning National League Cy Young Award winner, told reporters that
Gio to opt out of deal with Yanks (source)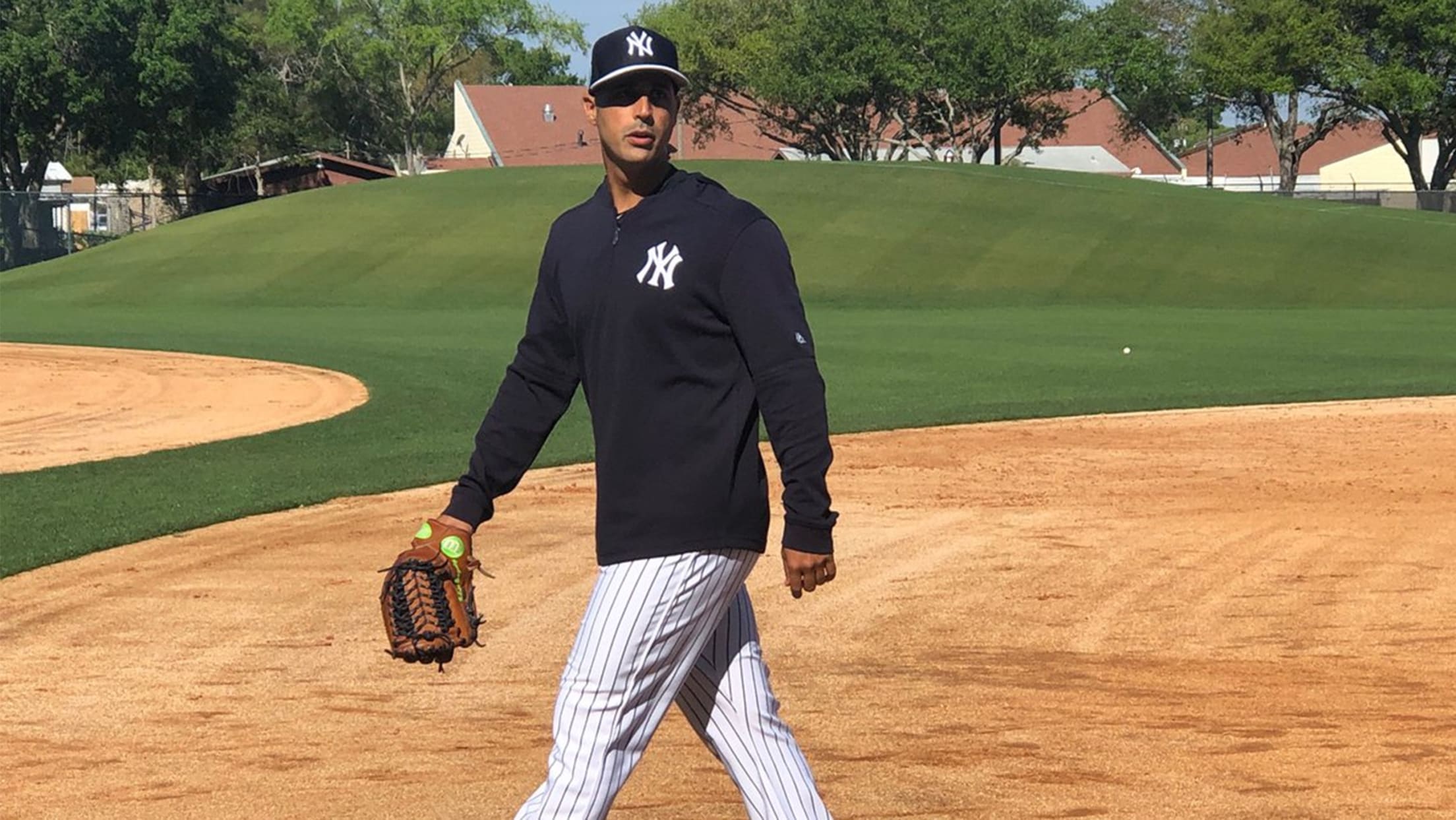 Gio Gonzalez will opt out of his contract with the Yankees, a source told MLB.com's Mark Feinsand. New York will have 48 hours to either add him to the roster or grant him his release. If Gonzalez is added, he'll earn a $3 million base salary, plus $300,000 per start.
Shoemaker leaves with apparent left leg injury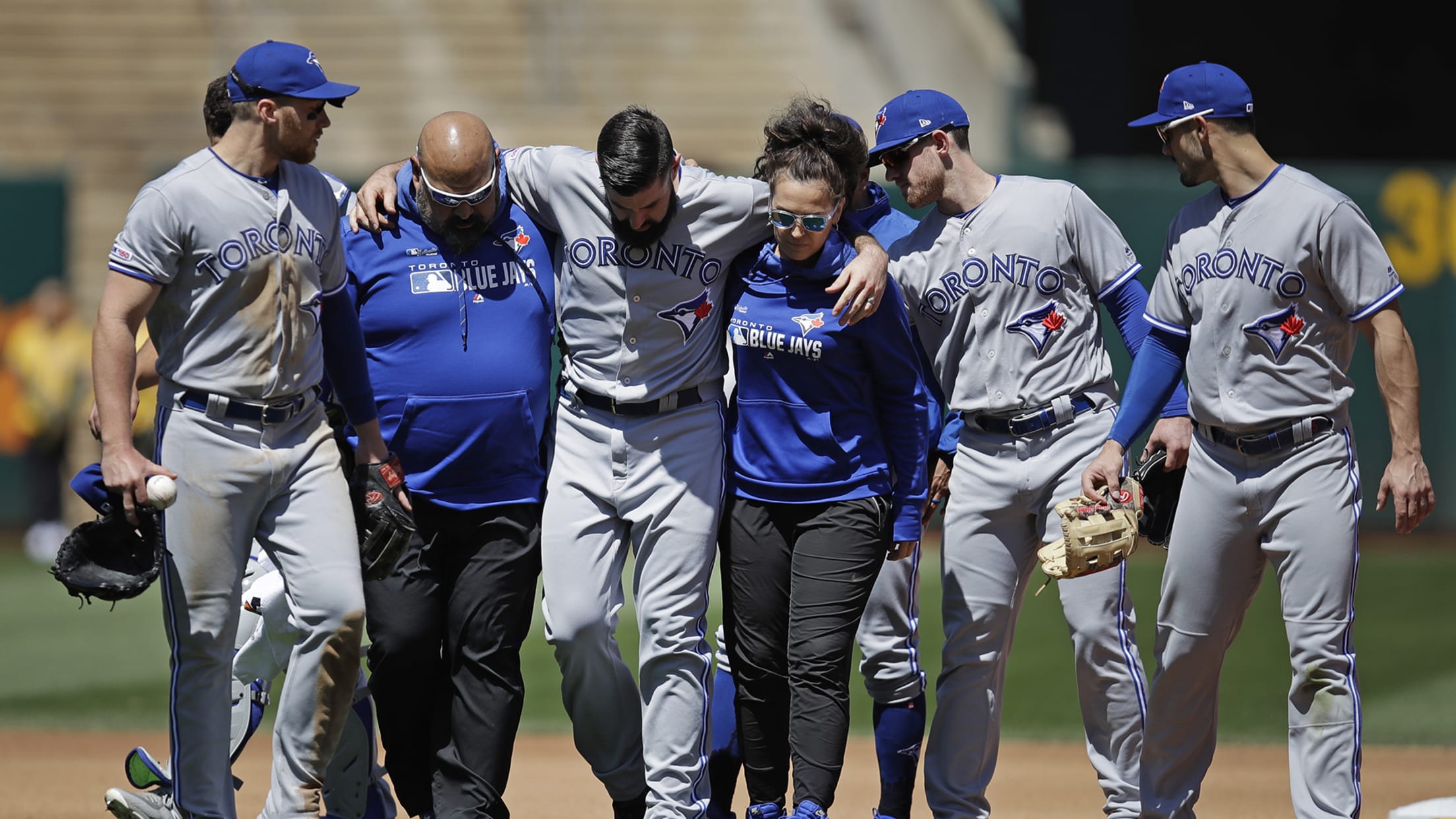 OAKLAND -- Blue Jays right-hander Matt Shoemaker left Saturday's game against the A's after the bottom of the third inning at the Coliseum with an apparent left leg injury while chasing third baseman Matt Chapman in a rundown between first and second. Shoemaker applied the tag on Chapman, then hopped
'Definitely a chance' Eovaldi may need surgery
MRI shows pitcher has two loose bodies in right elbow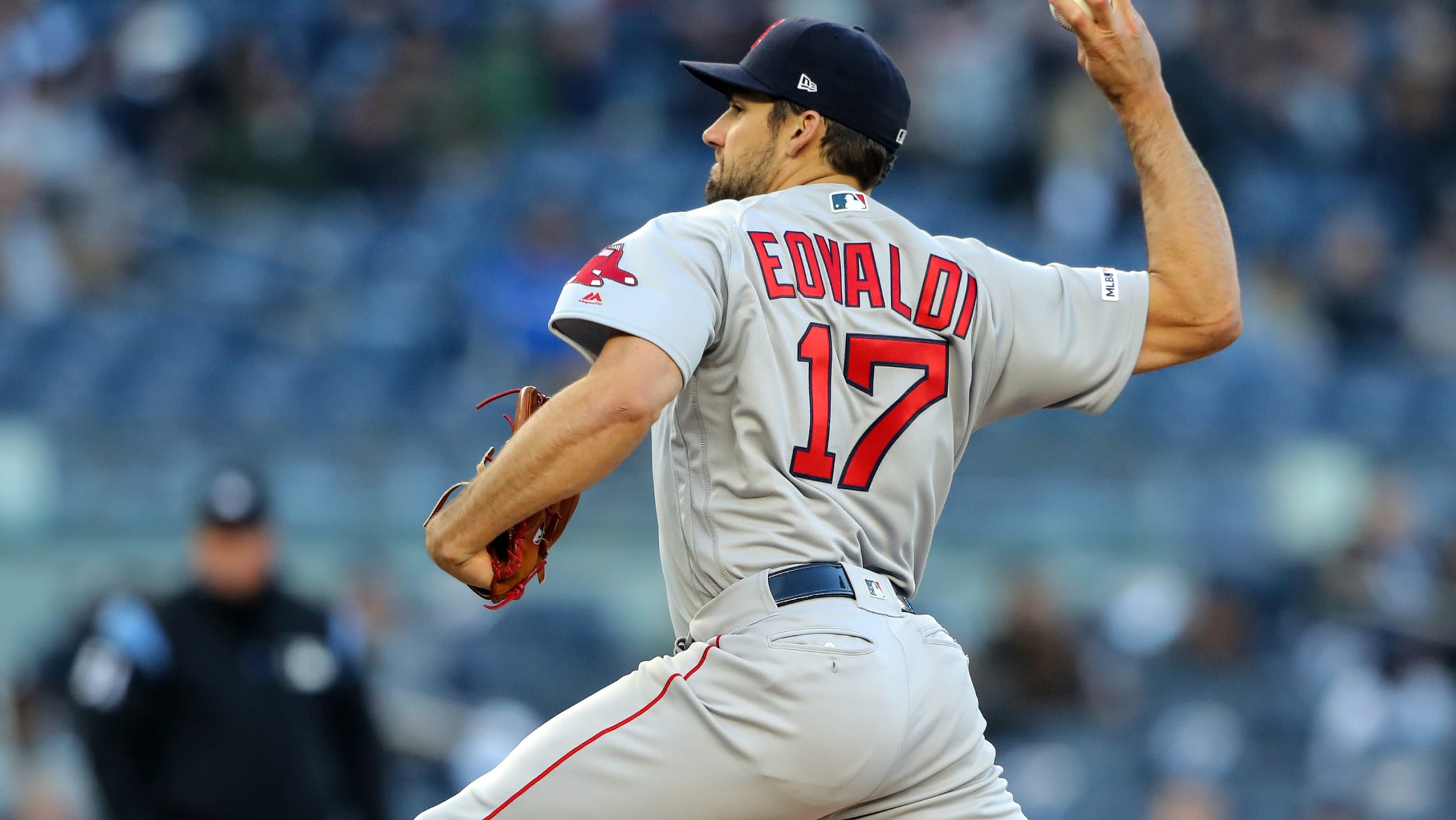 ST. PETERSBURG -- Boston's rotation took another hit on Saturday, when Nathan Eovaldi was placed on the 10-day injured list after an MRI revealed two loose bodies in his right elbow. Red Sox president of baseball operations Dave Dombrowski said there was a "definitely a chance" Eovaldi would need surgery,
Francisco Lindor back, Hanley designated
Francona: 'He was miserable not playing'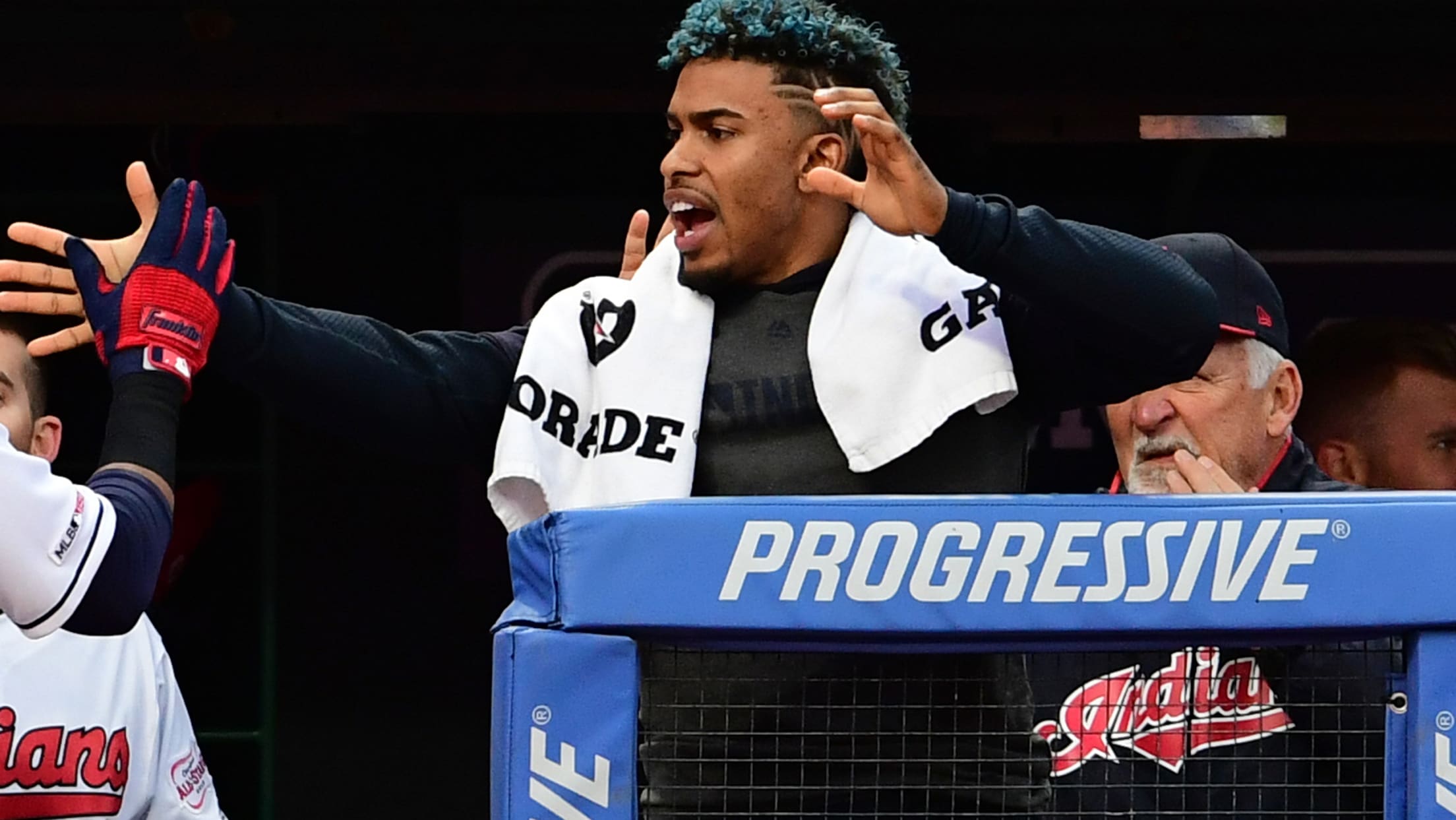 CLEVELAND -- After 74 days of battling through injuries, Francisco Lindor is back. The Indians announced Saturday afternoon that the All-Star shortstop has been activated off the 10-day injured list prior to the team's doubleheader against the Braves, and he's expected to be in the lineup for Game 2. In
Greinke leads shutout for first Wrigley win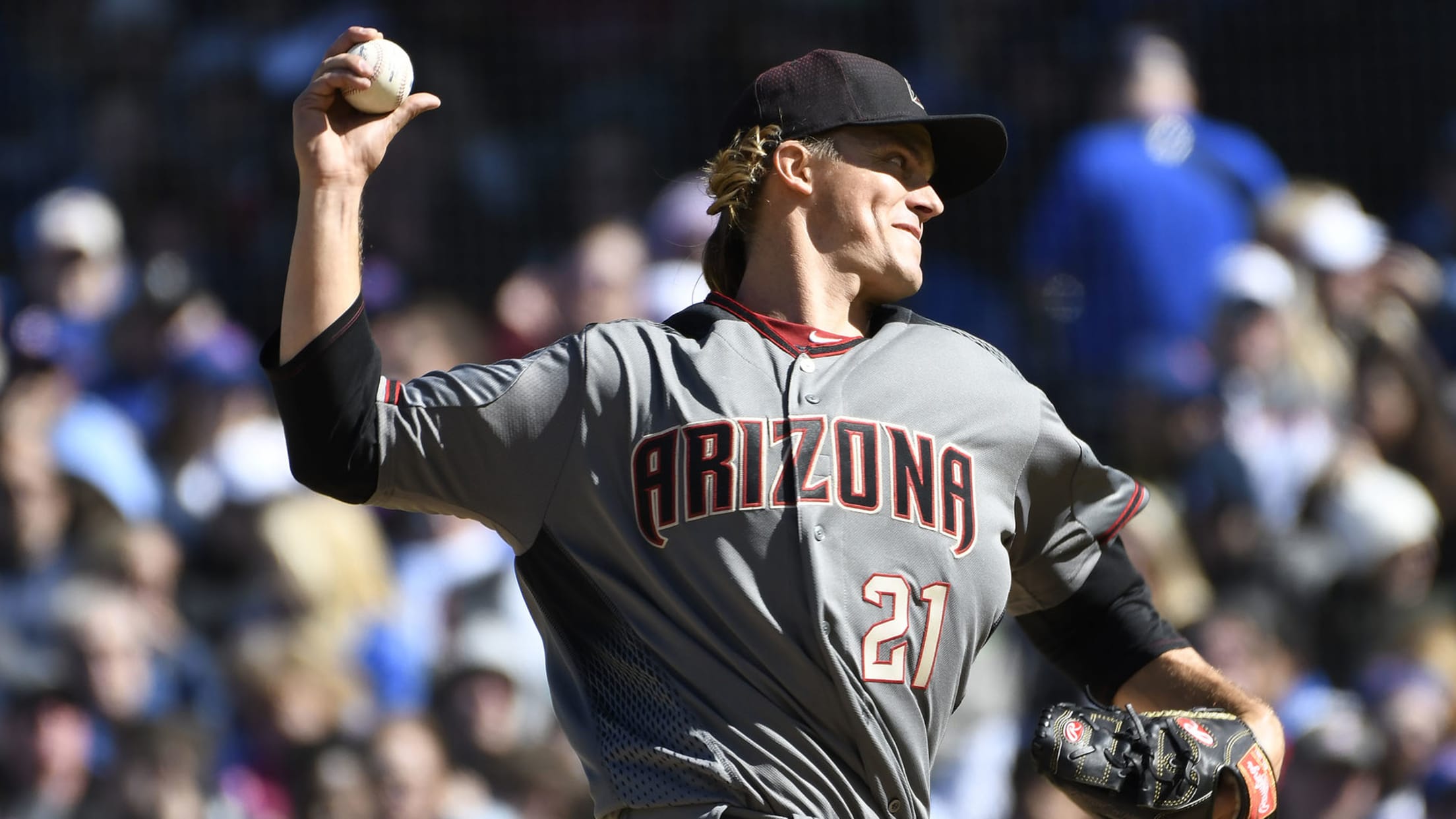 CHICAGO -- Zack Greinke once again fulfilled his duties as an ace as he helped deliver a win against the Cubs, 6-0, on a blustery Saturday afternoon at Wrigley Field. The win came one day after the D-backs struggled with Chicago's wind and cold in a 5-1 loss. Greinke (3-1)
Carpenter exits game with left knee contusion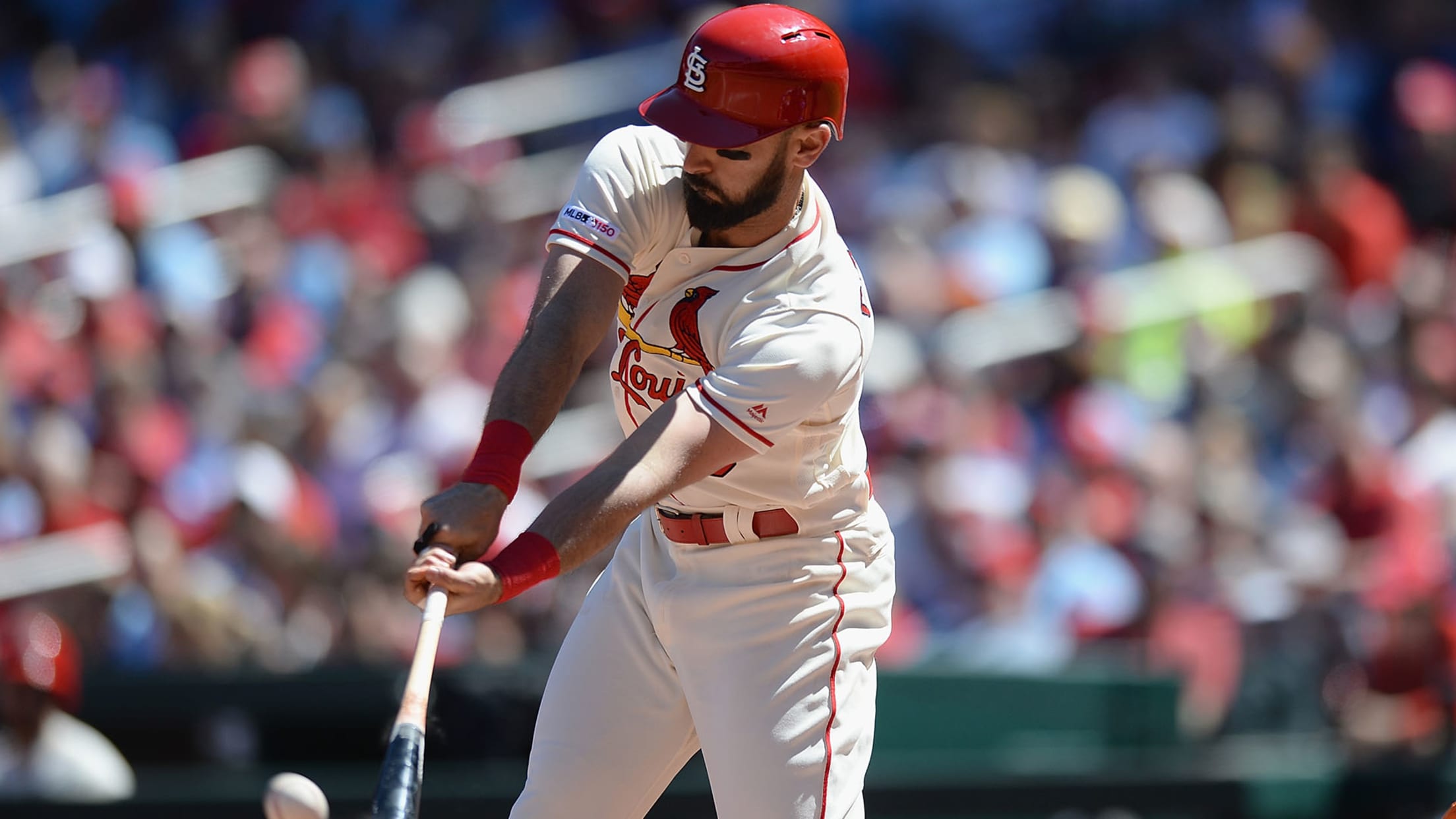 ST. LOUIS -- Before the Cardinals finished their 10-2 victory over the Mets on Saturday afternoon, Matt Carpenter was removed from the game for precautionary reasons, shortly after the third baseman fouled a pitch off his left knee. Officially, Carpenter was diagnosed with a left knee contusion. Though Carpenter was
Here are next offseason's top 15 free agents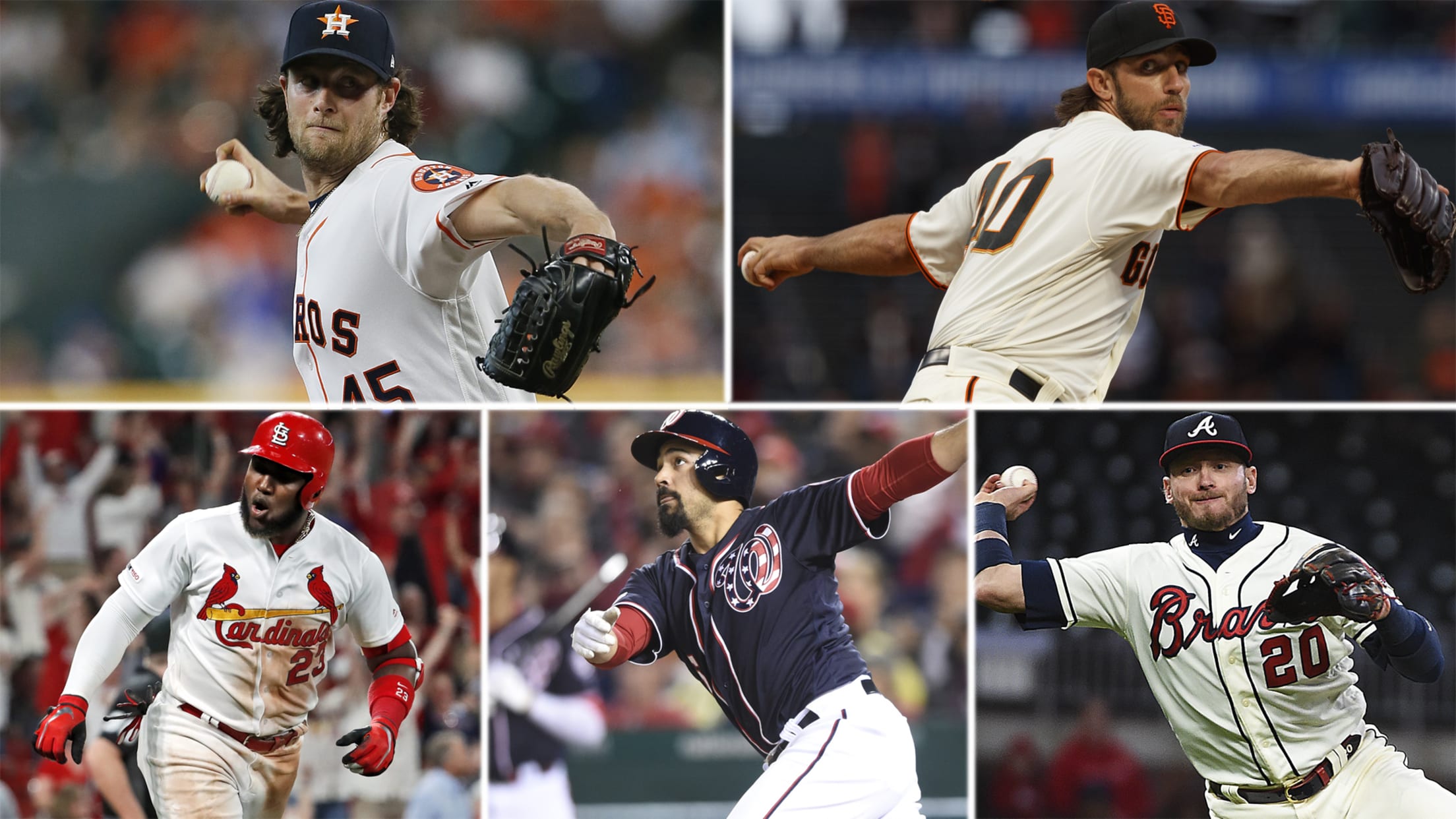 If your plans for next winter revolved around obsessively refreshing your social media feeds for free-agency updates on Nolan Arenado, Justin Verlander, Chris Sale, Xander Bogaerts, Khris Davis, Paul Goldschmidt, Aaron Hicks, Miles Mikolas or Sonny Gray, we have some terrible, terrible news for you. However, if MLB's Extension Extravaganza
Overturned homer gets Aaron Boone ejected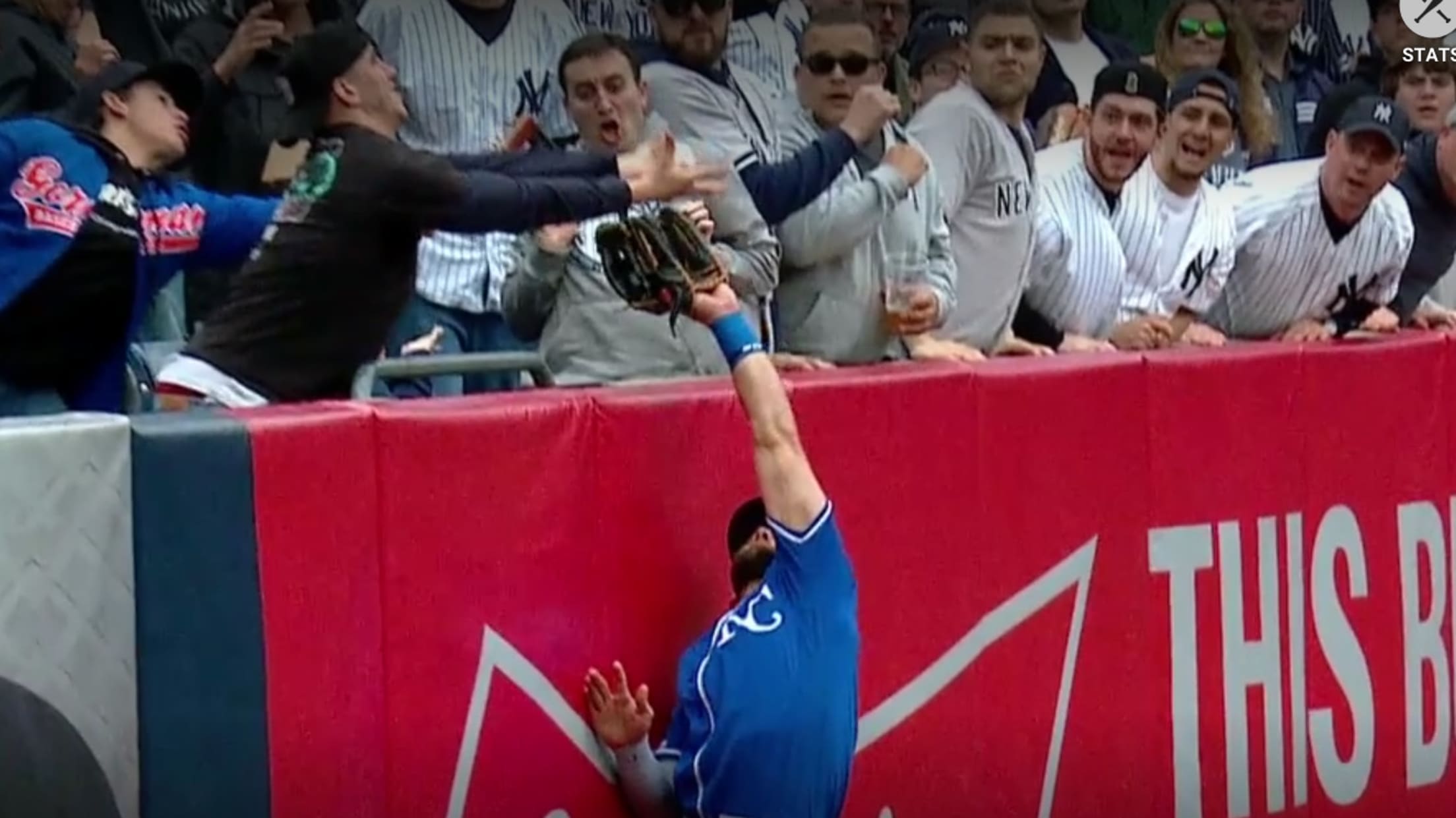 What was originally a Gleyber Torres three-run homer was overturned on replay. Bidding for the Yankees' third long ball of the day in the third inning on Saturday, Torres hit a fly ball to left field that Royals outfielder Alex Gordon was leaping to catch, but a fan got in
Mikolas excels in eight-inning start for Cards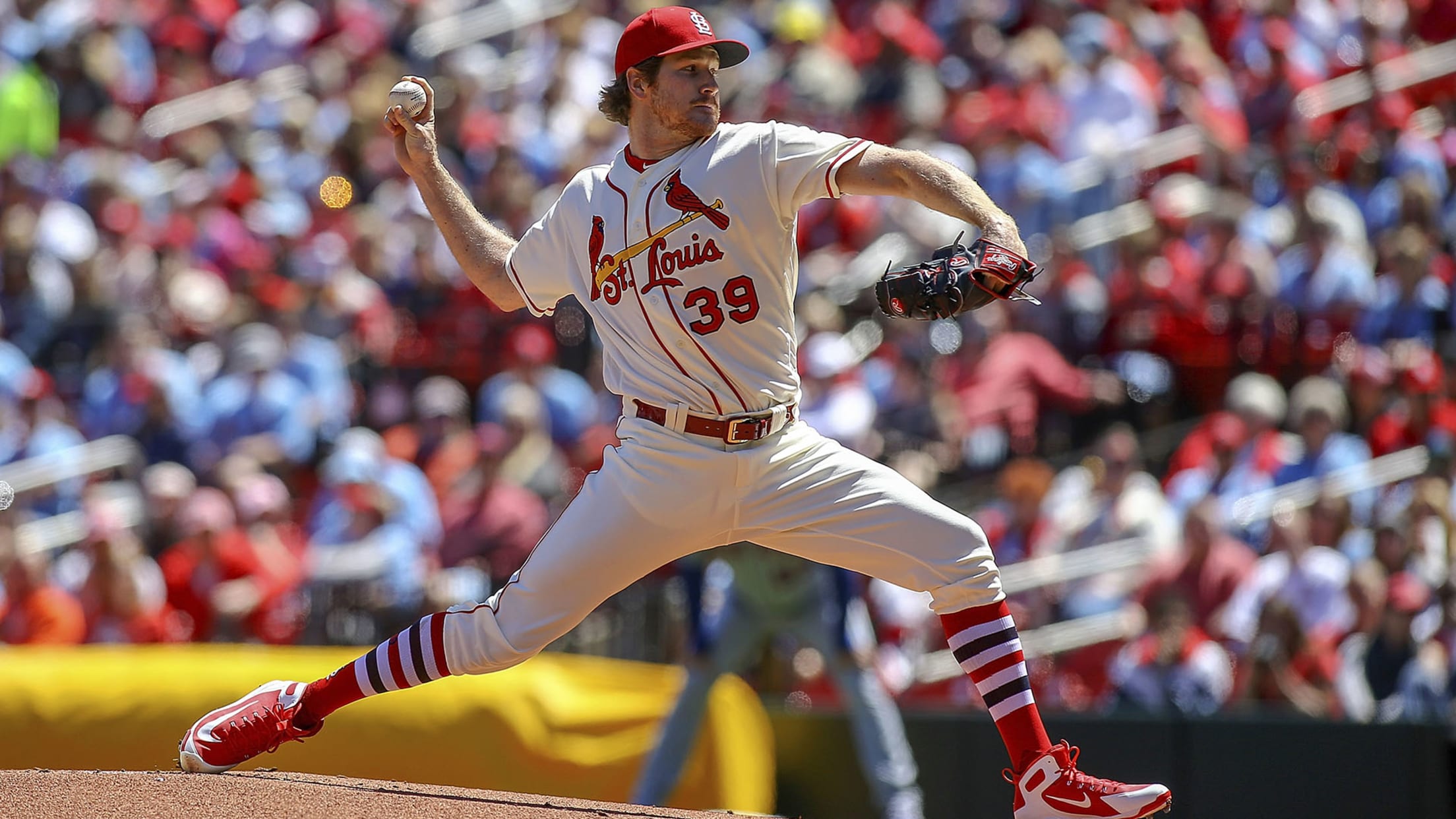 ST. LOUIS -- Rarely one to forcefully counter a critique, manager Mike Shildt took exception on Saturday morning to what he perceived to be a suggestion that the club needed to consider other starting pitching options amid a run of abbreviated starts. "If we're talking about the confidence in our
Moncada maintaining even keel during breakout
Switch-hitter showing major improvement from right side; Jay making progress in return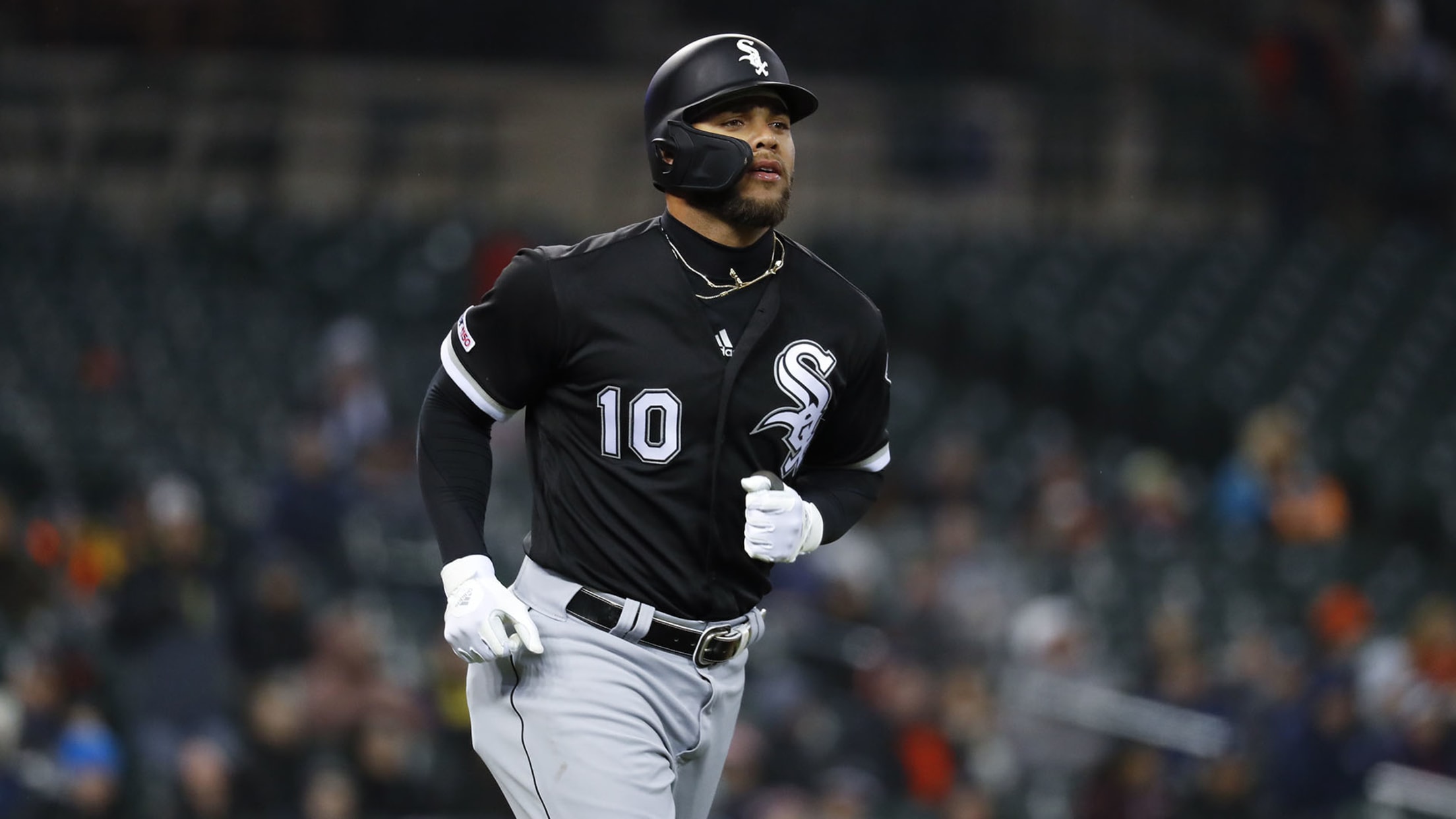 DETROIT -- Yoán Moncada deposited a baseball where very few baseballs have gone before at Comerica Park, with his home run traveling 458 feet in the first inning of Friday's 7-3 victory, marking the second-longest home run hit to straightaway center at Comerica since 2015, per Statcast. "That was the
Sanchez set to rejoin Yankees after rehab game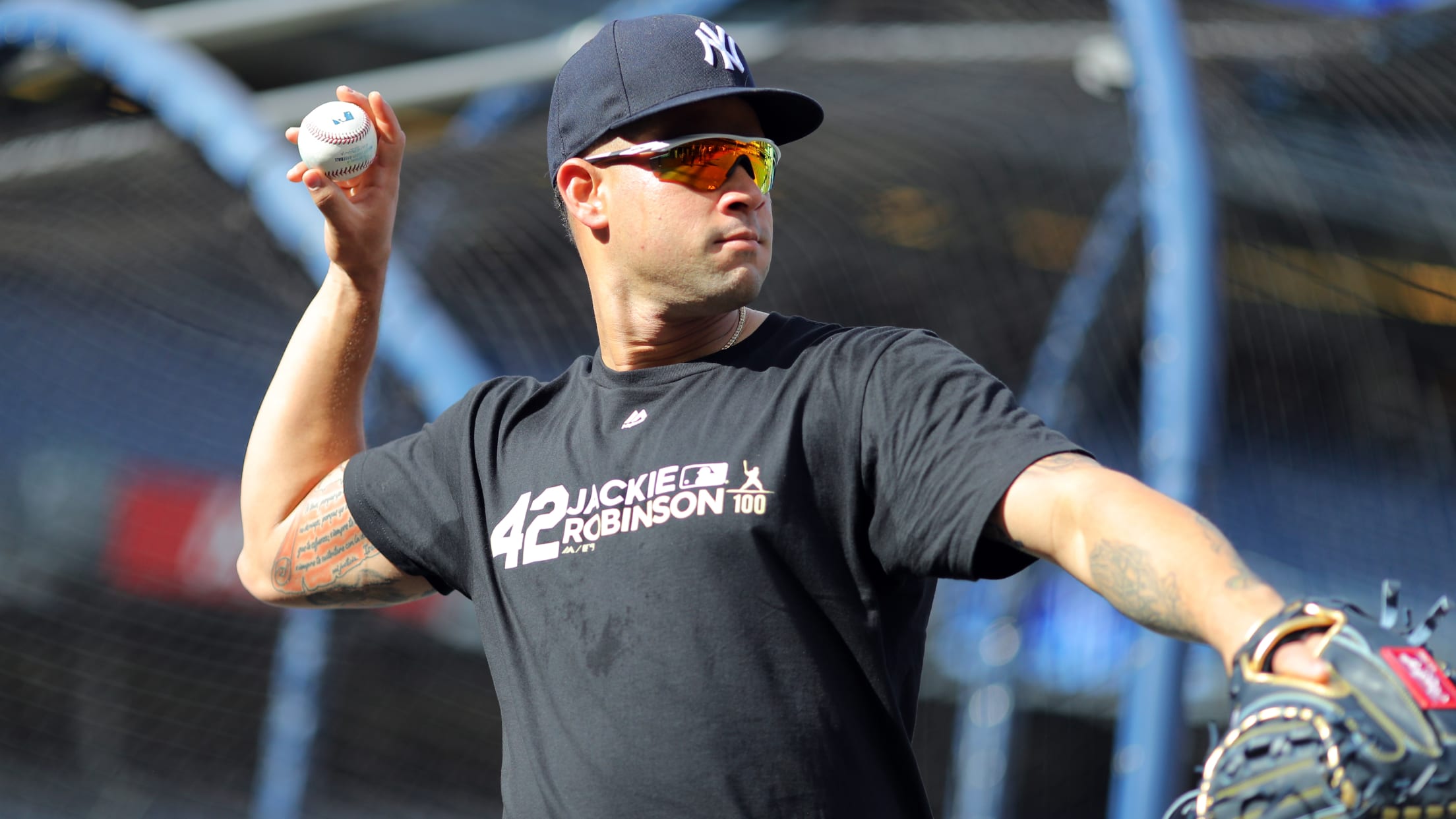 NEW YORK -- The Yankees are expecting Gary Sánchez back during their upcoming road trip, manager Aaron Boone said Saturday. Sánchez has been on the injured list since April 12 with a left calf strain. Prior to the injury, he was hitting .268 with six home runs and 11 RBIs.
This ace looks unhittable once again
Armed with one of MLB's filthiest pitches, Castillo is back to '17 form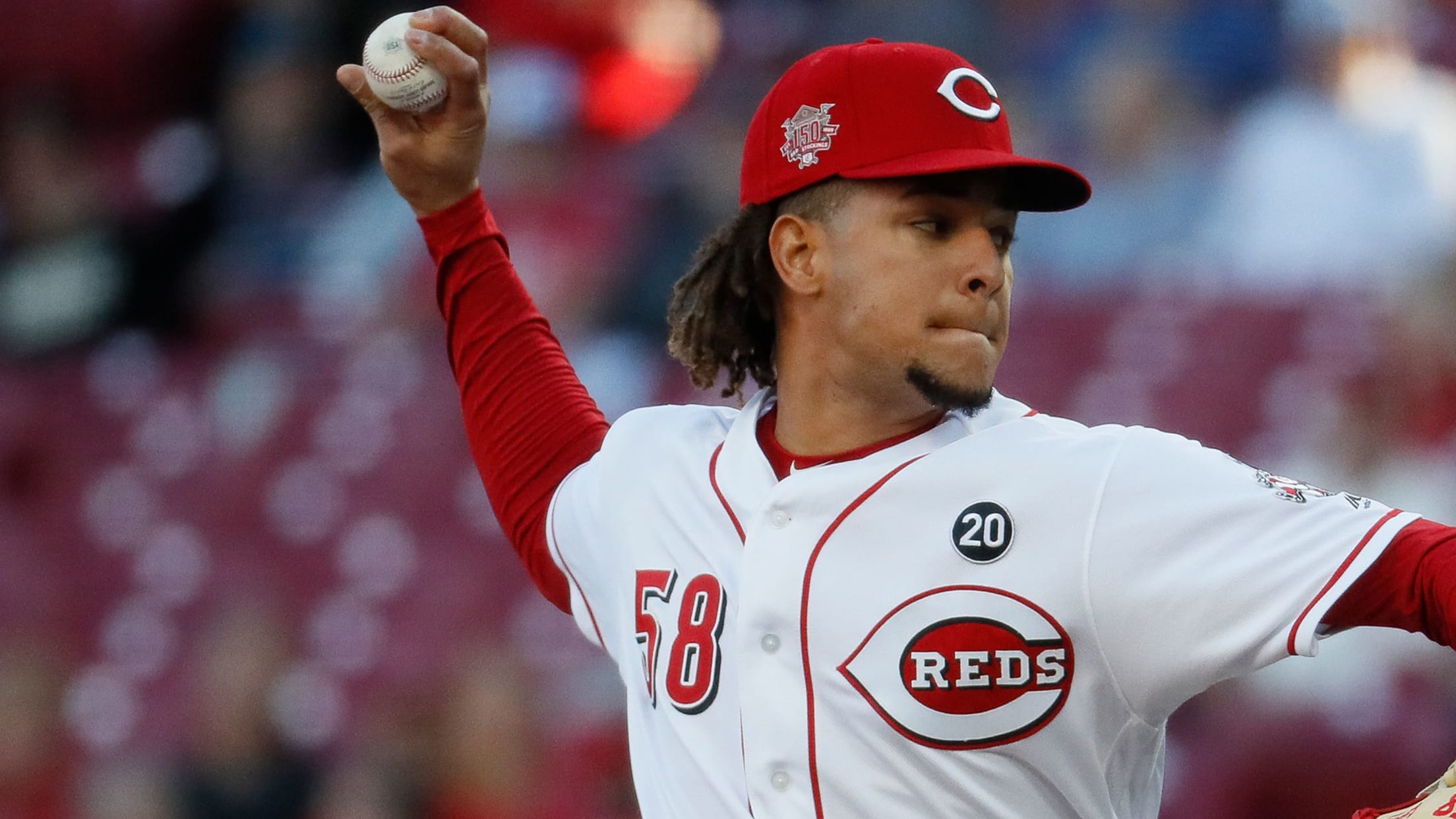 One of the big questions in Cincinnati (and in fantasy circles, too) last April was, "What happened to Luis Castillo?" After an electric rookie start in summer 2017, the righty was carrying a 7.85 ERA and a garish 1.9 HR/9 rate through the season's first month. But a year later,
Judge's exit looms over Yankees' 4-homer win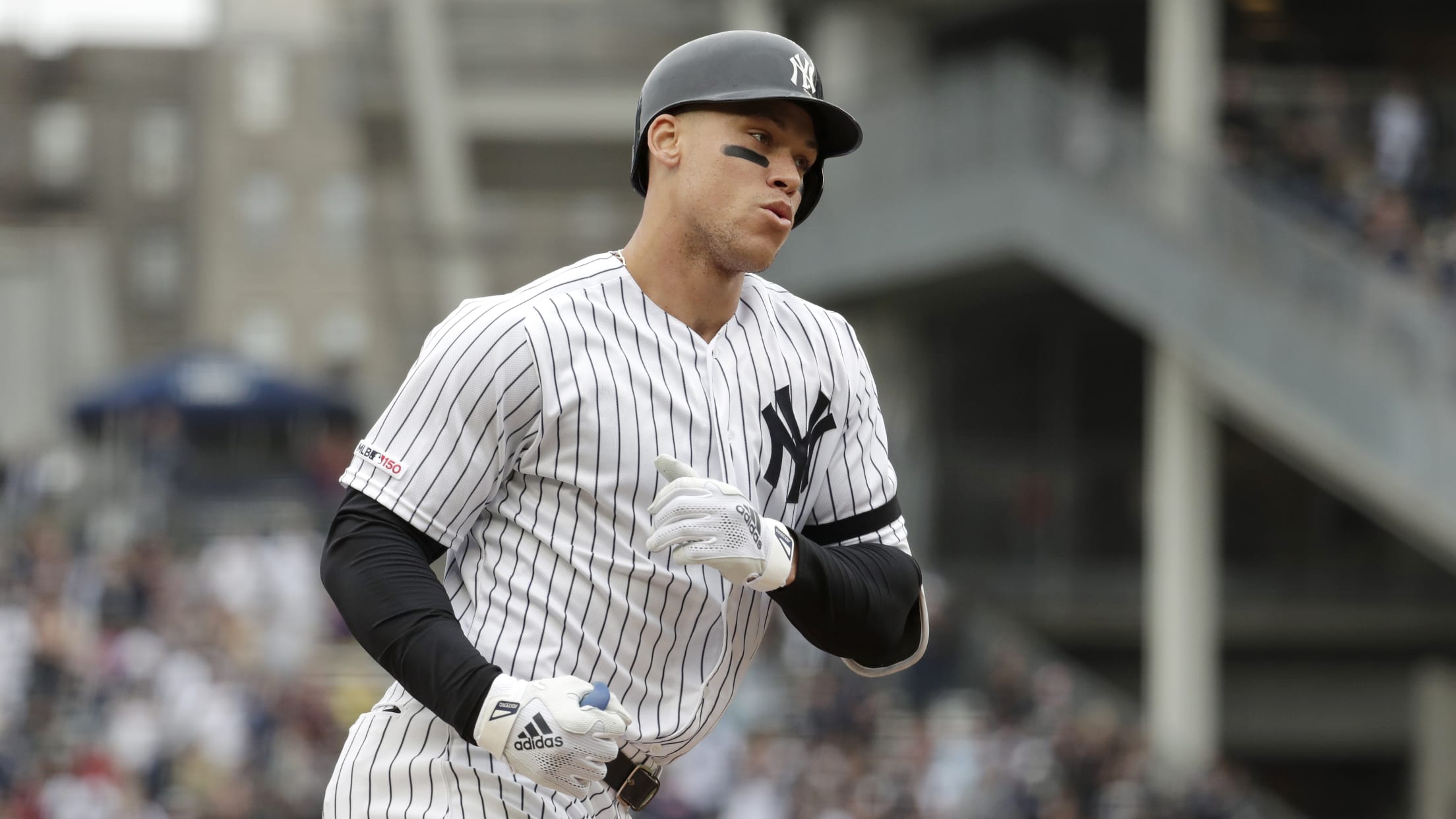 NEW YORK -- The Yankees hit four home runs Saturday, tied for their second-most in a game this season. They would've had five if not for a fan-interference call against Gleyber Torres. Ultimately, that extra home run did not matter, as the Yankees cruised to a 9-2 win over the
Cubs shut down Morrow after recovery setback
Veteran reliever did not respond well after throwing earlier this week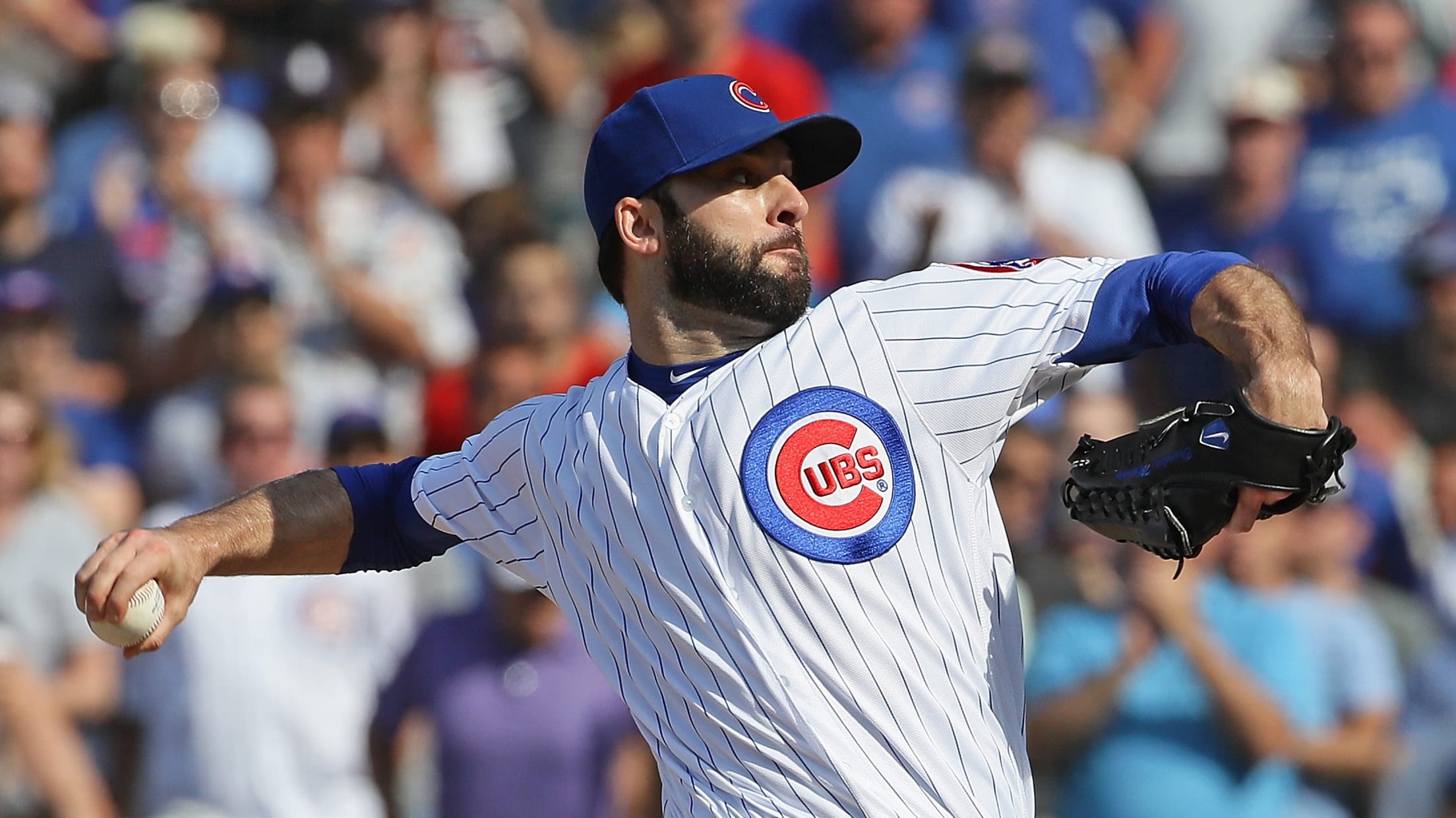 CHICAGO -- The Cubs were hoping to have closer Brandon Morrow miss only the season's first month, but the pitcher's comeback from a right elbow injury has been put on hold. Cubs manager Joe Maddon noted on Saturday that Morrow (on the 10-day injured list) did not recover well from
Let the kids rake: Youngsters hit monster HRs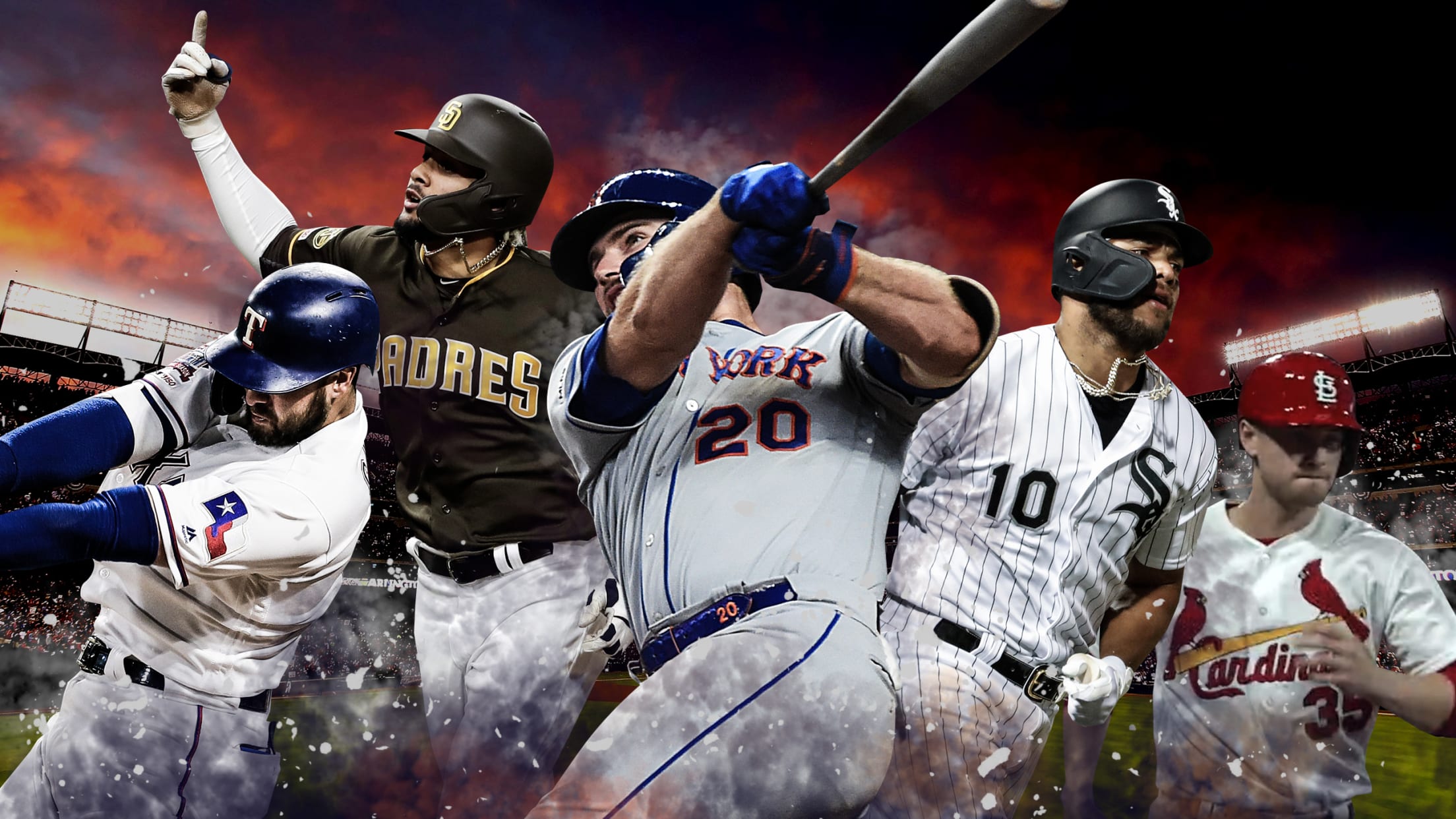 The kids aren't just playing -- they're crushing. It's not the first time, and it won't be the last, but Friday featured some huge homers from MLB's young sluggers. You won't want to miss them. Here are the big five big flies, all from players 25 or younger. **Yoan Moncada,
This HR makes zero sense, wins game for LA
Enrique Hernandez homers off Josh Hader's 0-2 pitch, a first for both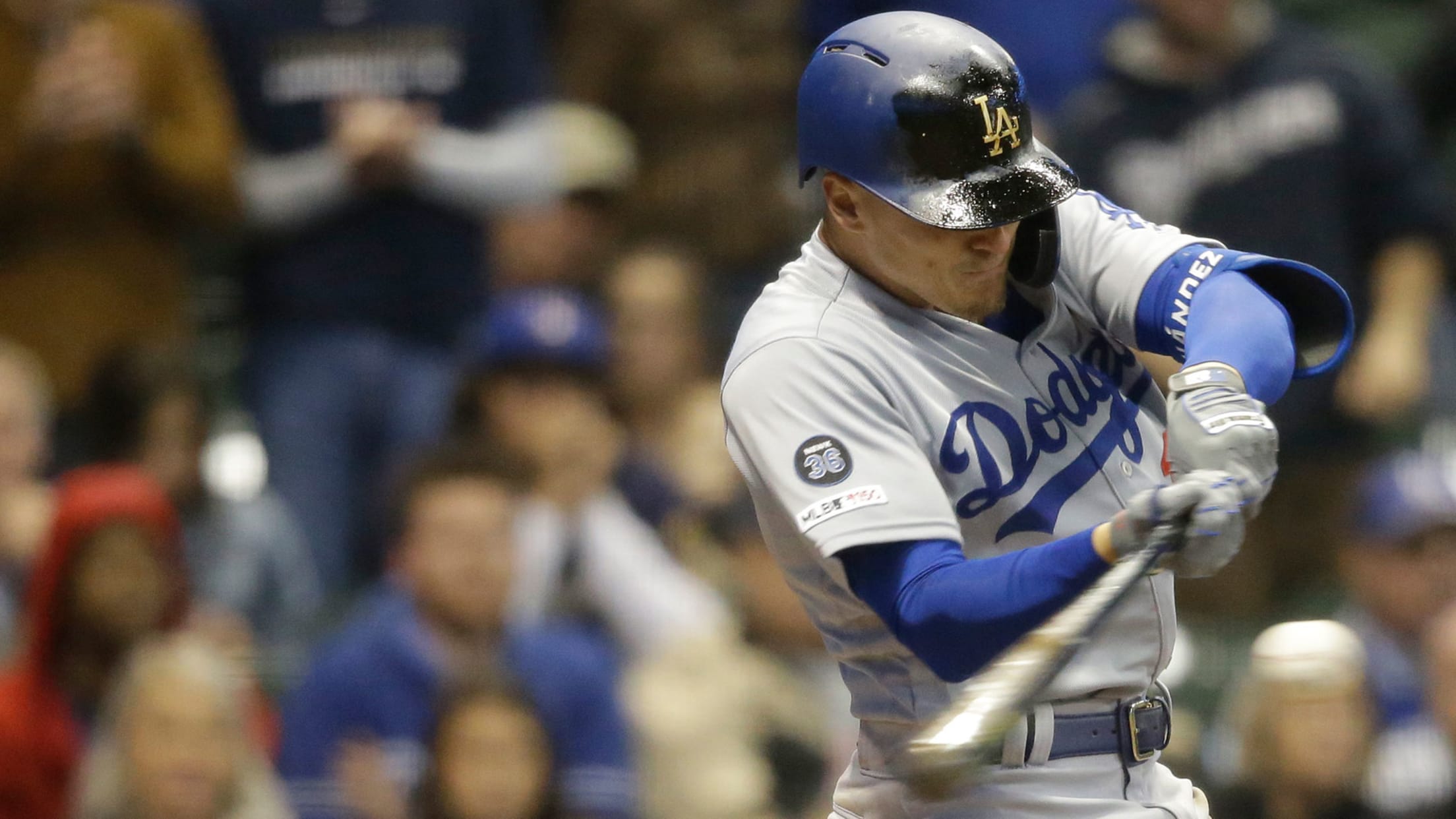 MILWAUKEE -- Enrique Hernández owns Madison Bumgarner. He homered three times in a pennant-clincher. He homered twice on Opening Day. He's no fluke. But it was still something of a shock on Friday night when he lined an 0-2 fastball from the intimidating Josh Hader for a three-run homer to
Blackmon's 1st blast in '19 a walk-off shot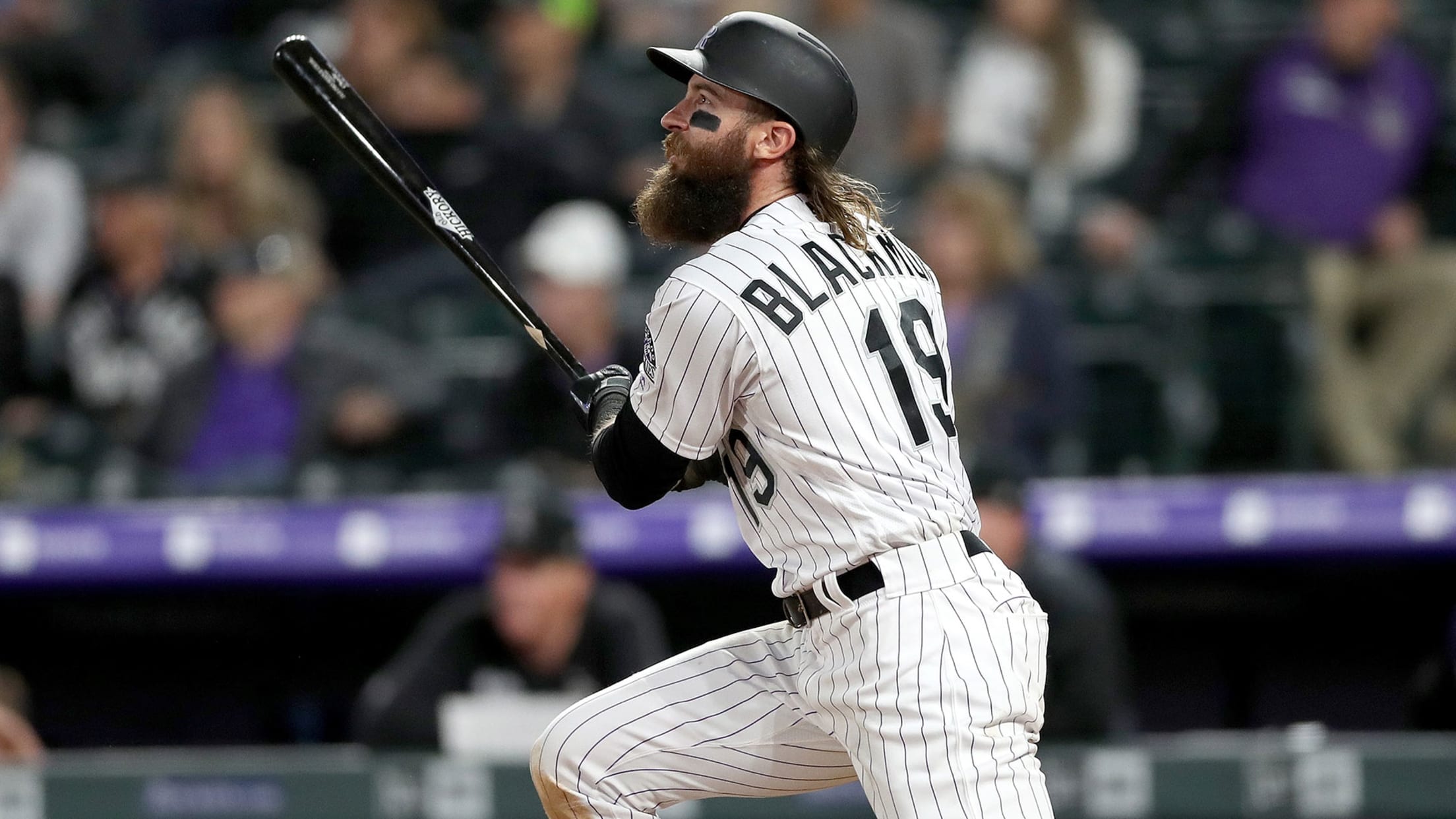 DENVER -- Charlie Blackmon allowed a faint smile as his first 2019 homer -- 82 at-bats in waiting -- sailed toward the back of the visiting bullpen in right-center field. Halfway down the third-base line, he chucked away his helmet and arrived at the plate with such force that teammates
CC nears 3,000-K mark in 247th victory
Starter strikes out five over five innings of one-run ball; Gardner, Tauchman homer to lead offense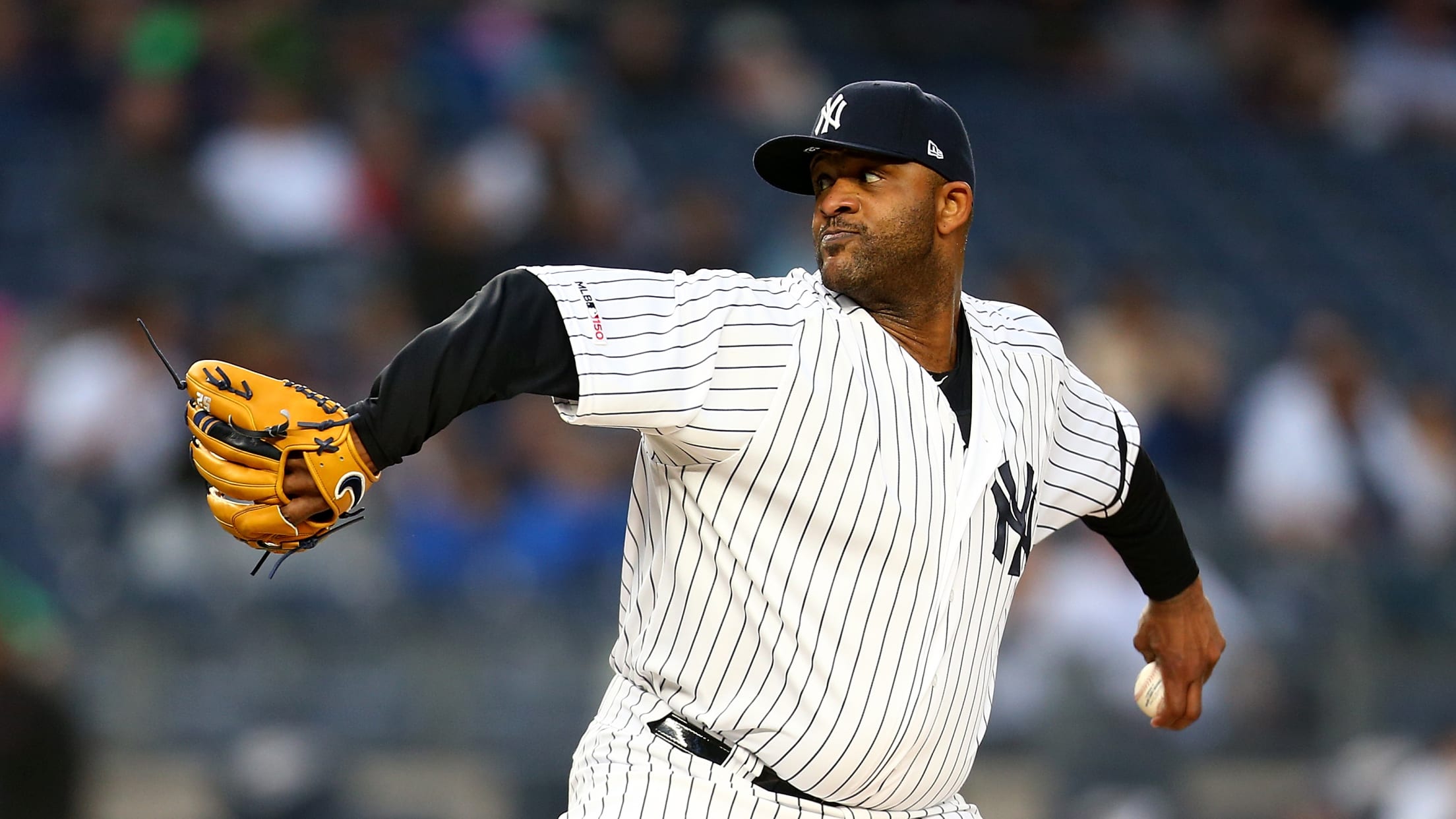 NEW YORK -- CC Sabathia says that he returned for one final big league season so he could appear in another World Series, not to chase round numbers. Yet as the veteran left-hander draws nearer to the 3,000-strikeout mark, the historic milestone has been occupying his thoughts with growing intensity.
White Sox-Tigers postponed; makeup on Aug. 6
Norris and the rest of the rotation all will be pushed back a day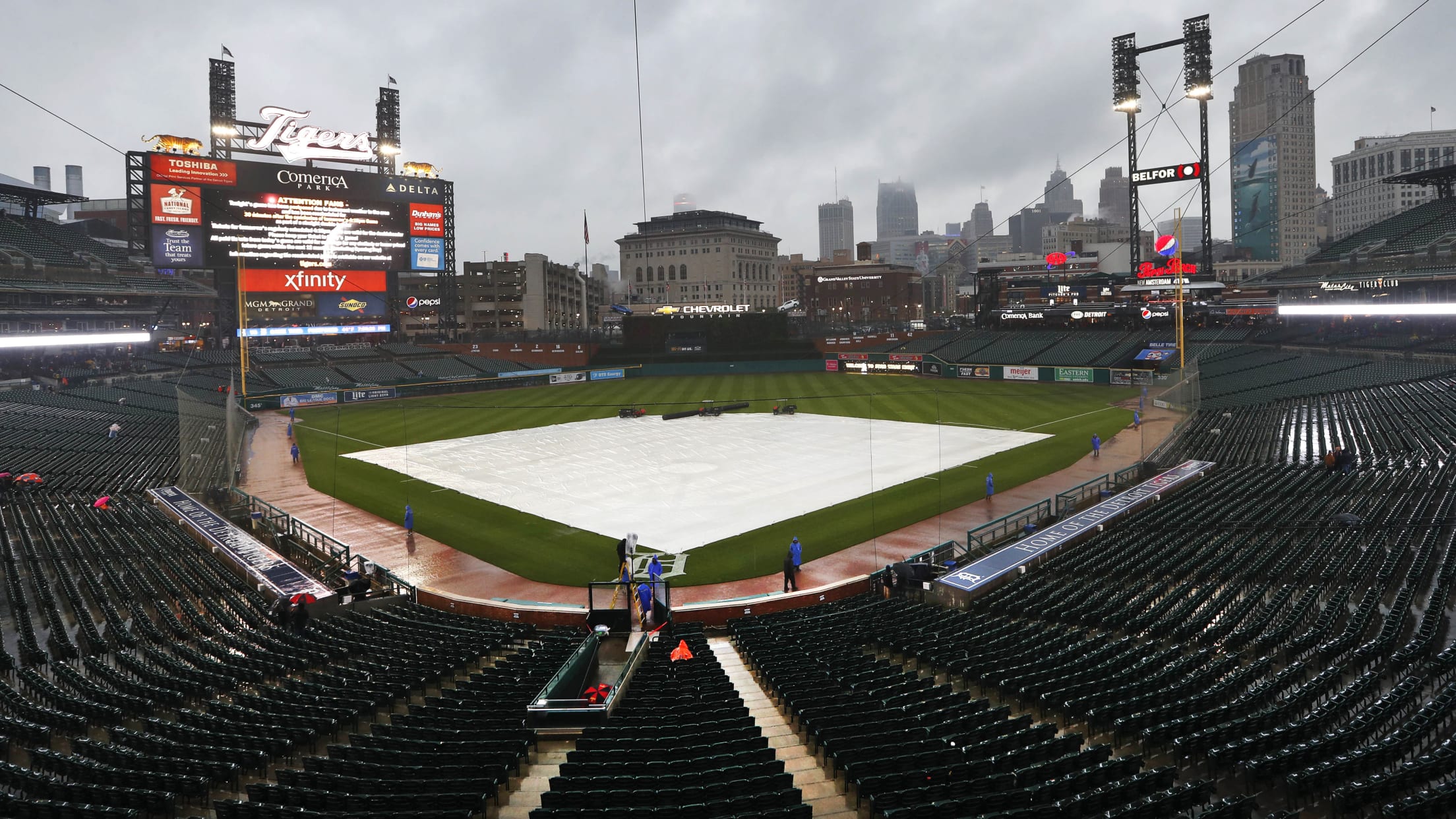 DETROIT -- The Tigers almost made it through their opening month without a rainout at home, but a cold, rainy Saturday afternoon in Motown washed out those hopes. Saturday's Tigers-White Sox game was postponed, to be made up as part of a day-night doubleheader on Tuesday, Aug. 6.
Red Sox make statement with 3 HRs vs. Rays
Vazquez goes deep, then Betts and Moreland go back-to-back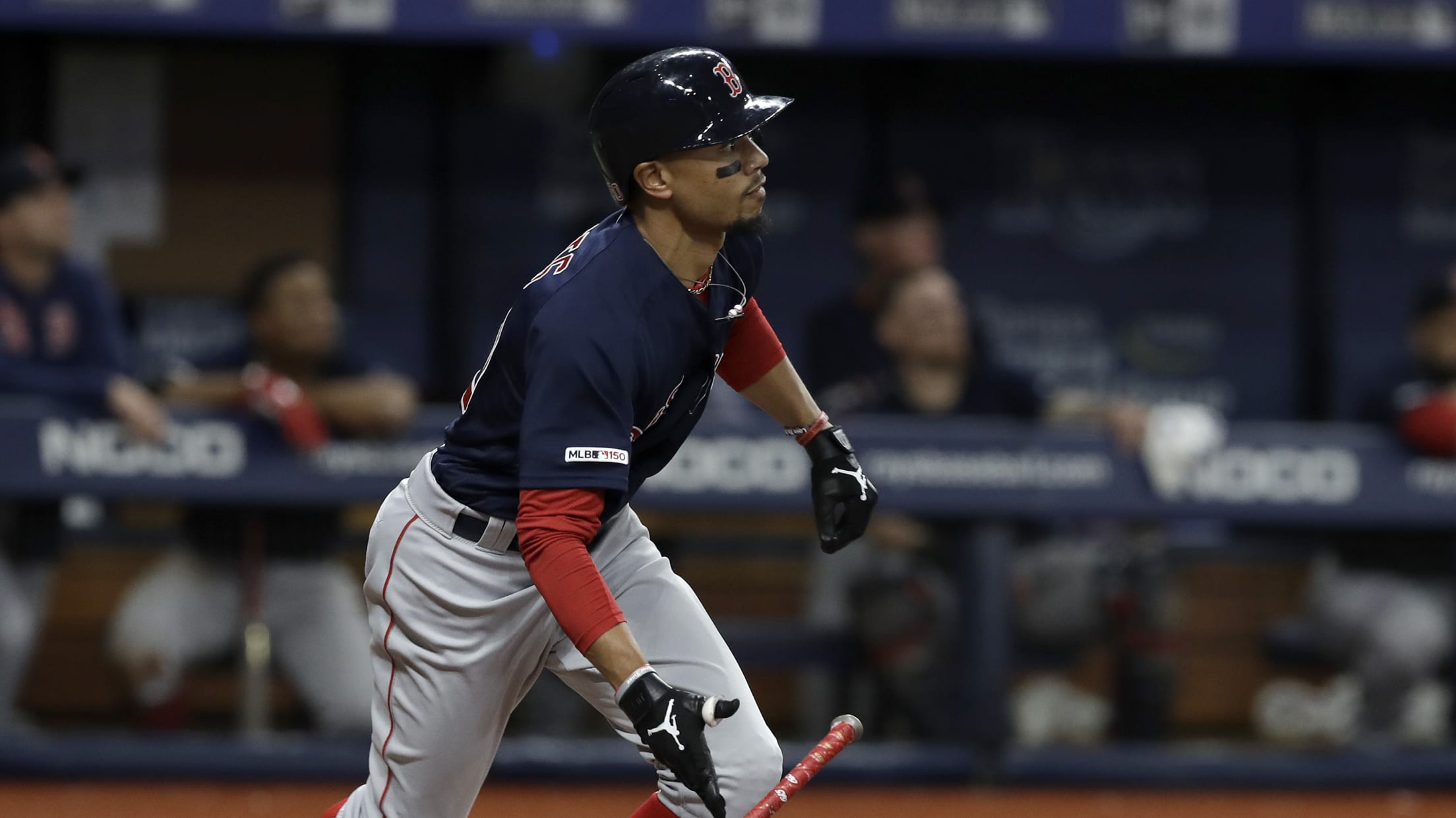 ST. PETERSBURG -- On Friday night, the Red Sox decided they'd had enough. Enough of the questions, the second-guessing and, most of all, the losses. And so, in the eighth inning, they made a statement. Will it be enough to send the team back on the same kind of winning
For first time ever, No. 0 faces No. 0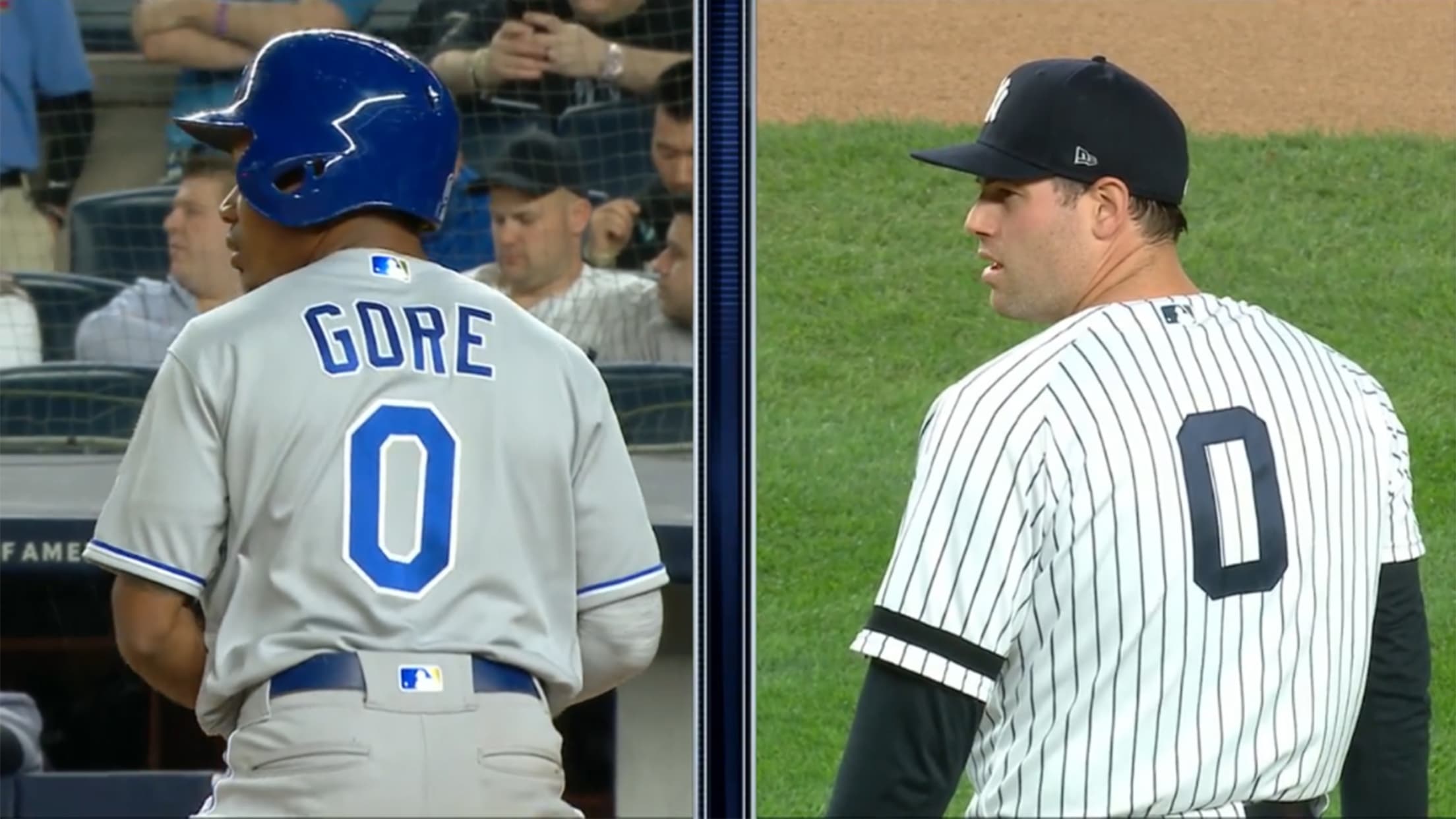 NEW YORK -- Nothing from nothing leaves nothing, as the musician Billy Preston sang in 1974. But when the Yankees' Adam Ottavino faced the Royals' Terrance Gore in the seventh inning of New York's 6-2 win on Friday at Yankee Stadium, we had something -- baseball history. Both players wear
Yelich homers again, more history for the MVP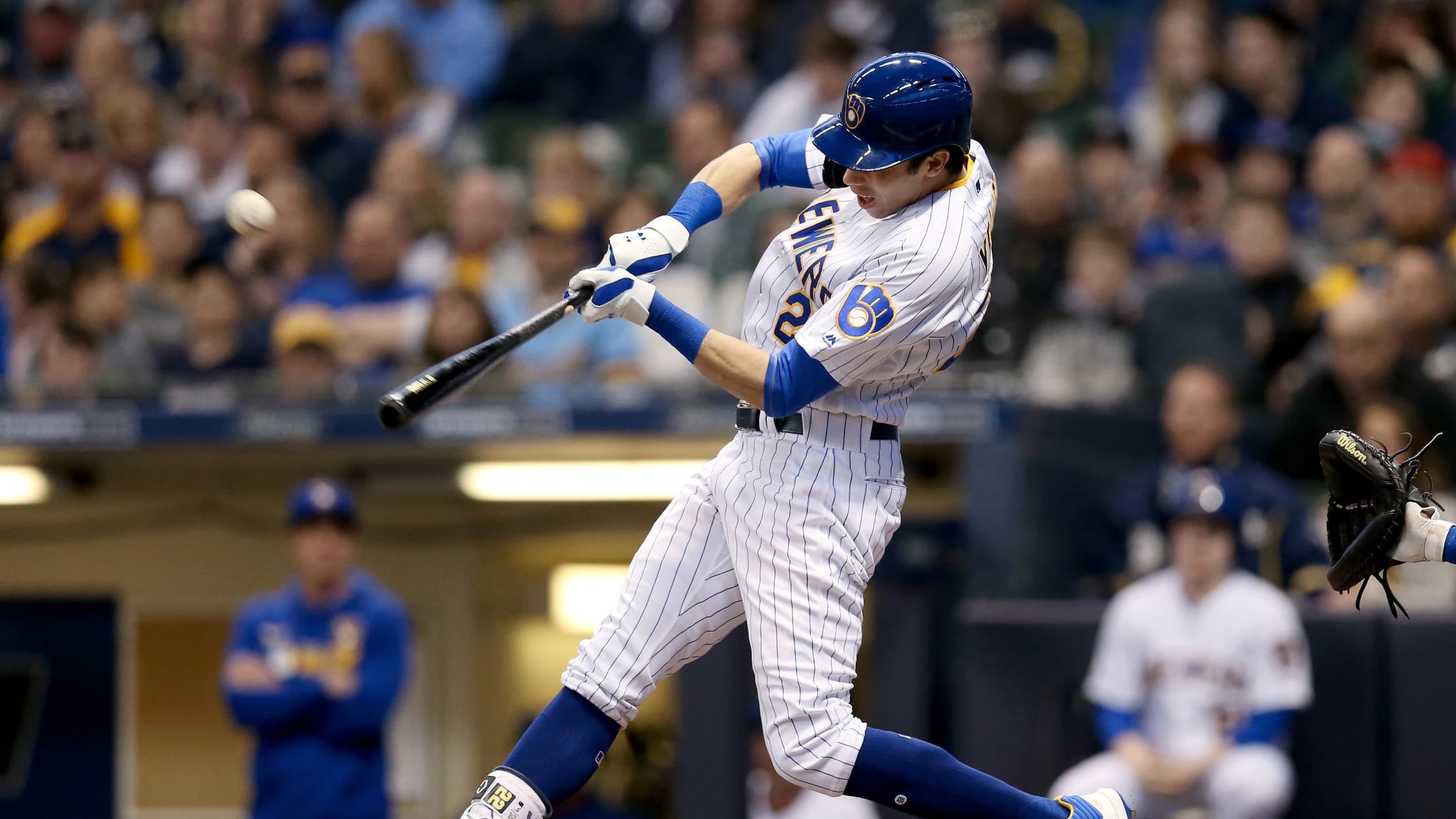 MILWAUKEE -- Christian Yelich tied the Brewers' record for home runs in an opening month when he belted No. 11 in the first inning of Friday's 5-3 loss to the Dodgers, and he has plenty of time to set a new mark. The Brewers have 10 more games on the