Braves walk off Dodgers AGAIN in NLCS G2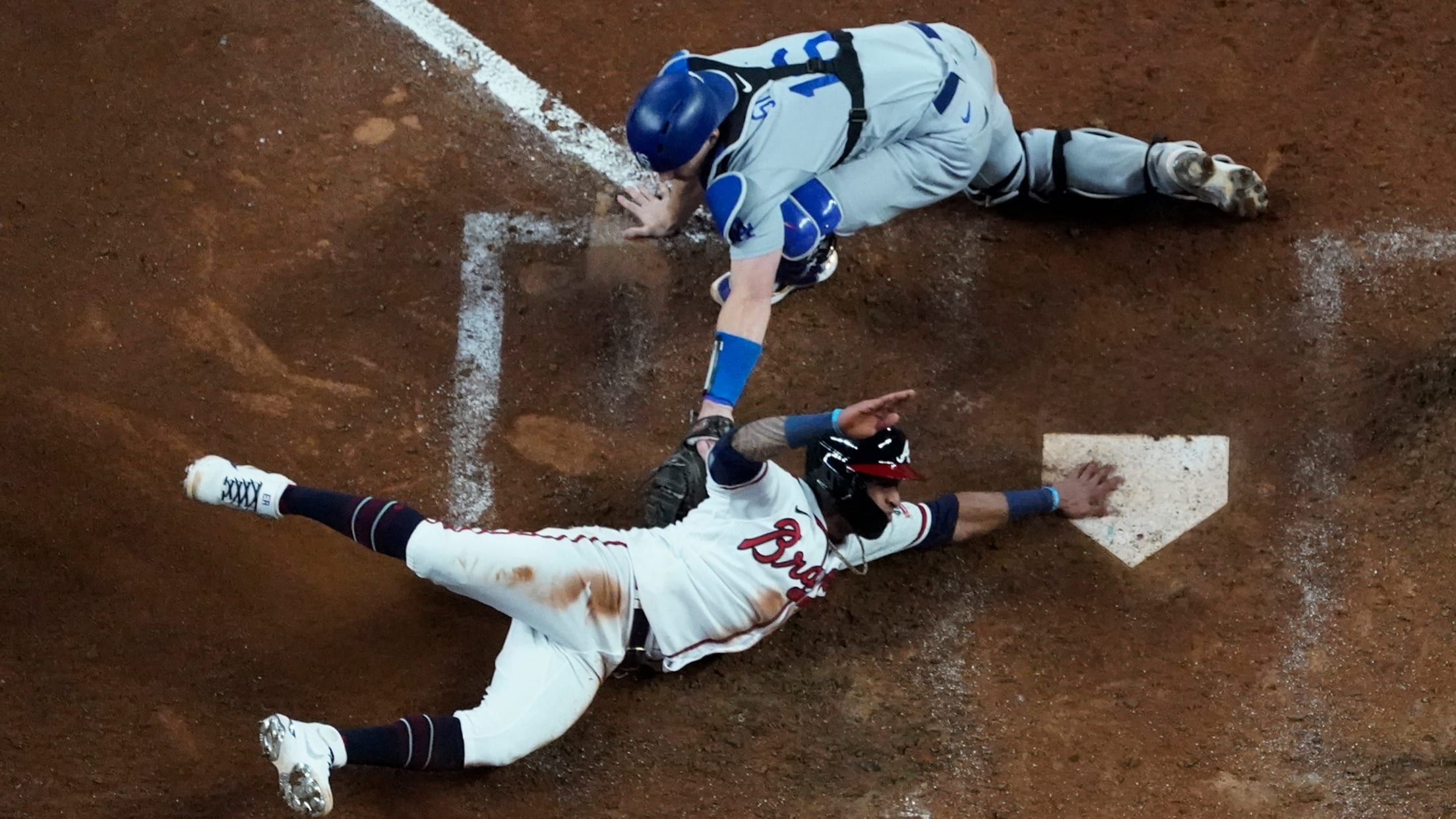 ATLANTA -- Eddie Rosario singled home Dansby Swanson from second base with two outs in the bottom of the ninth inning to lift the Braves to a second straight walk-off victory in the National League Championship Series, 5-4 over the Dodgers on Sunday night at Truist Park. In postseason history,
Legend of Joctober grows with booming HR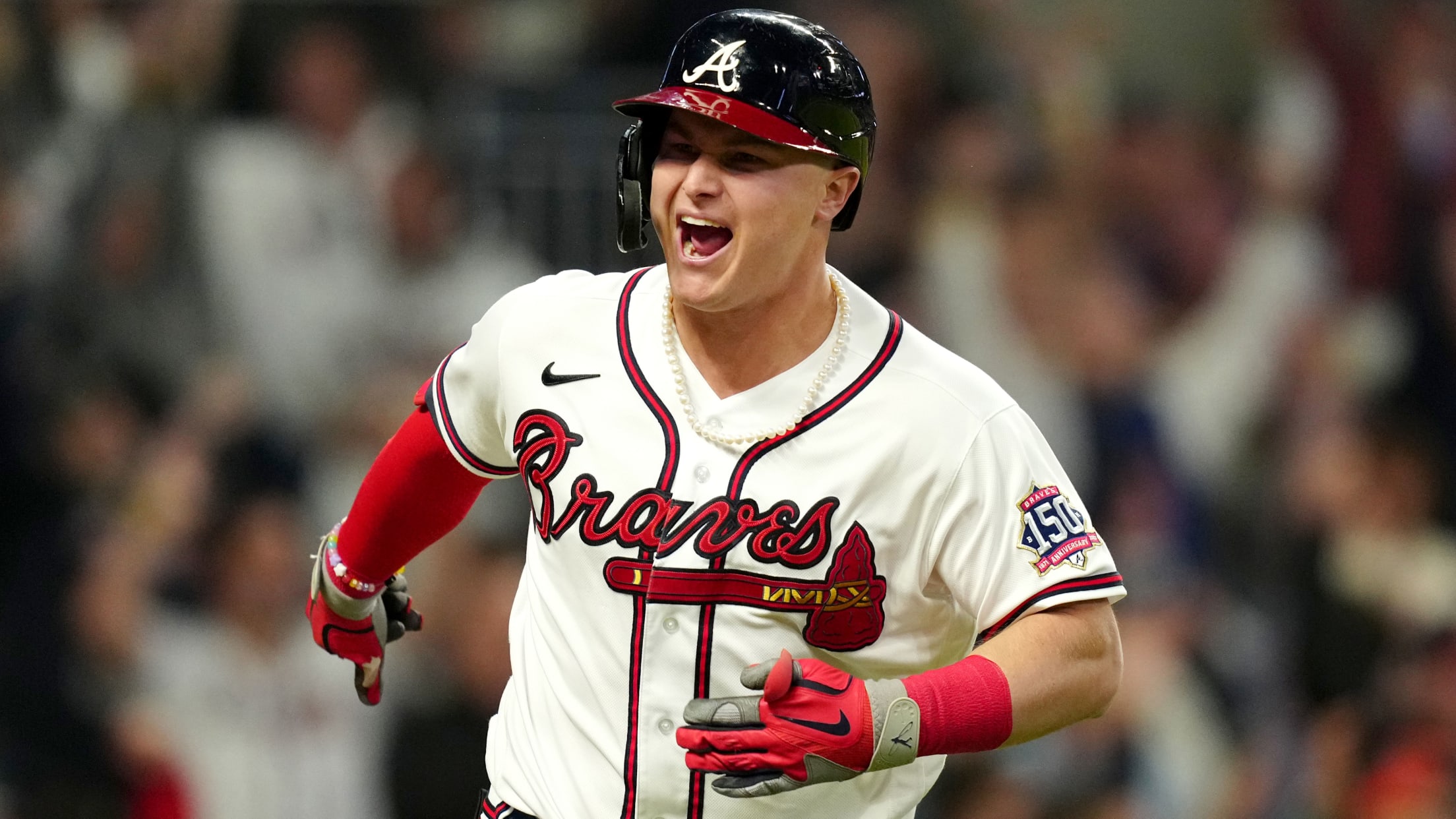 ATLANTA -- Joctober is back in business. Joc Pederson, who helped slug Los Angeles to a World Series victory last autumn, is now doing his best to prevent those same Dodgers from winning another pennant. Pederson's two-run homer off Max Scherzer in the fourth inning Sunday night pulled the Braves
Freeman's weekend: NLCS and Little League
Home-field advantage vs. LA lets slugger watch 5-year-old son crush a homer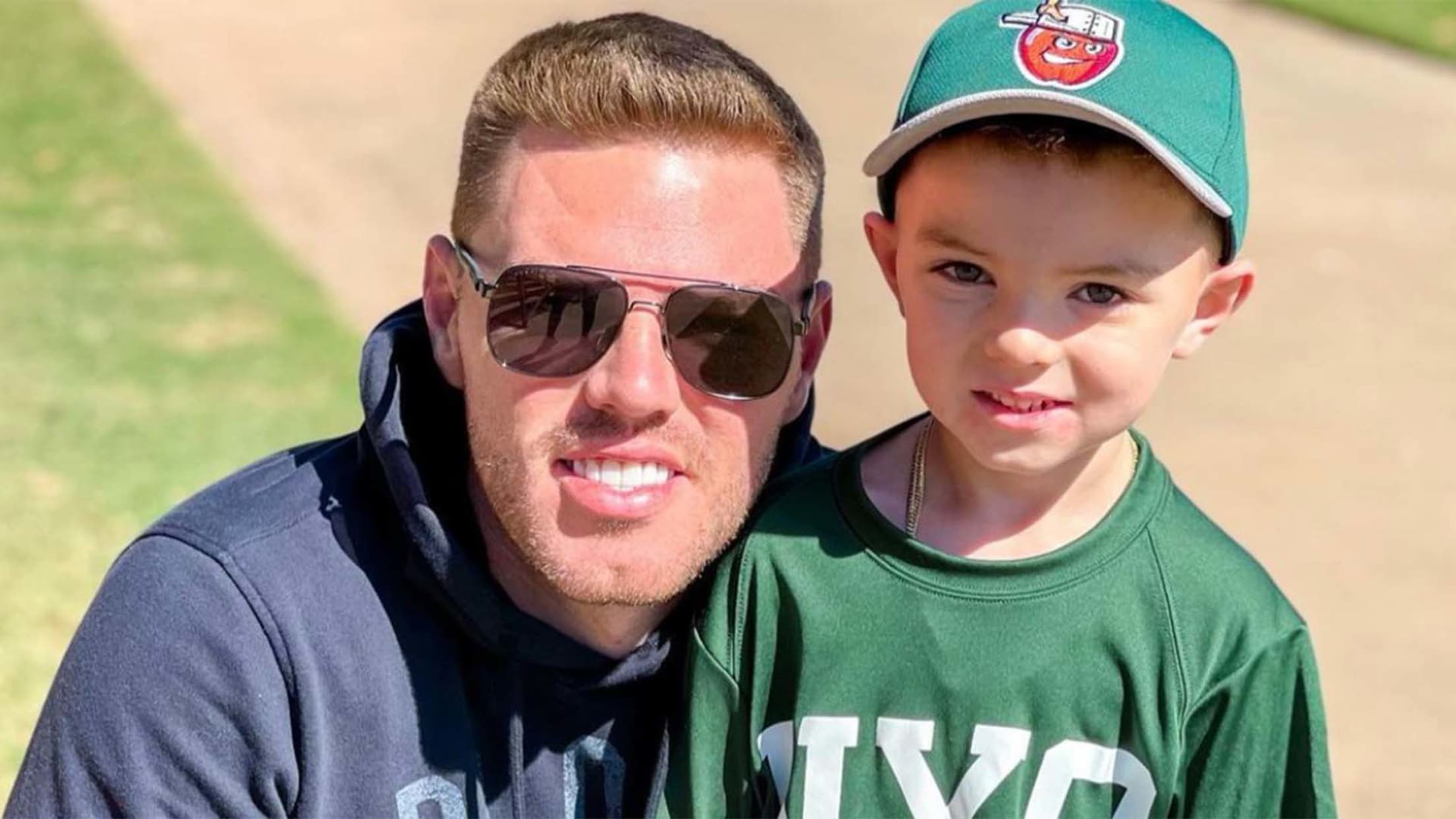 ATLANTA -- Although the Dodgers have long been one of the National League's most formidable teams, Freddie Freeman was rooting for them to advance to the NL Championship Series for a highly personal reason. Freeman's Braves held home-field advantage over the Dodgers, meaning they hosted NLCS Game 2 on Sunday.
Acuña on hand to support Braves in NLCS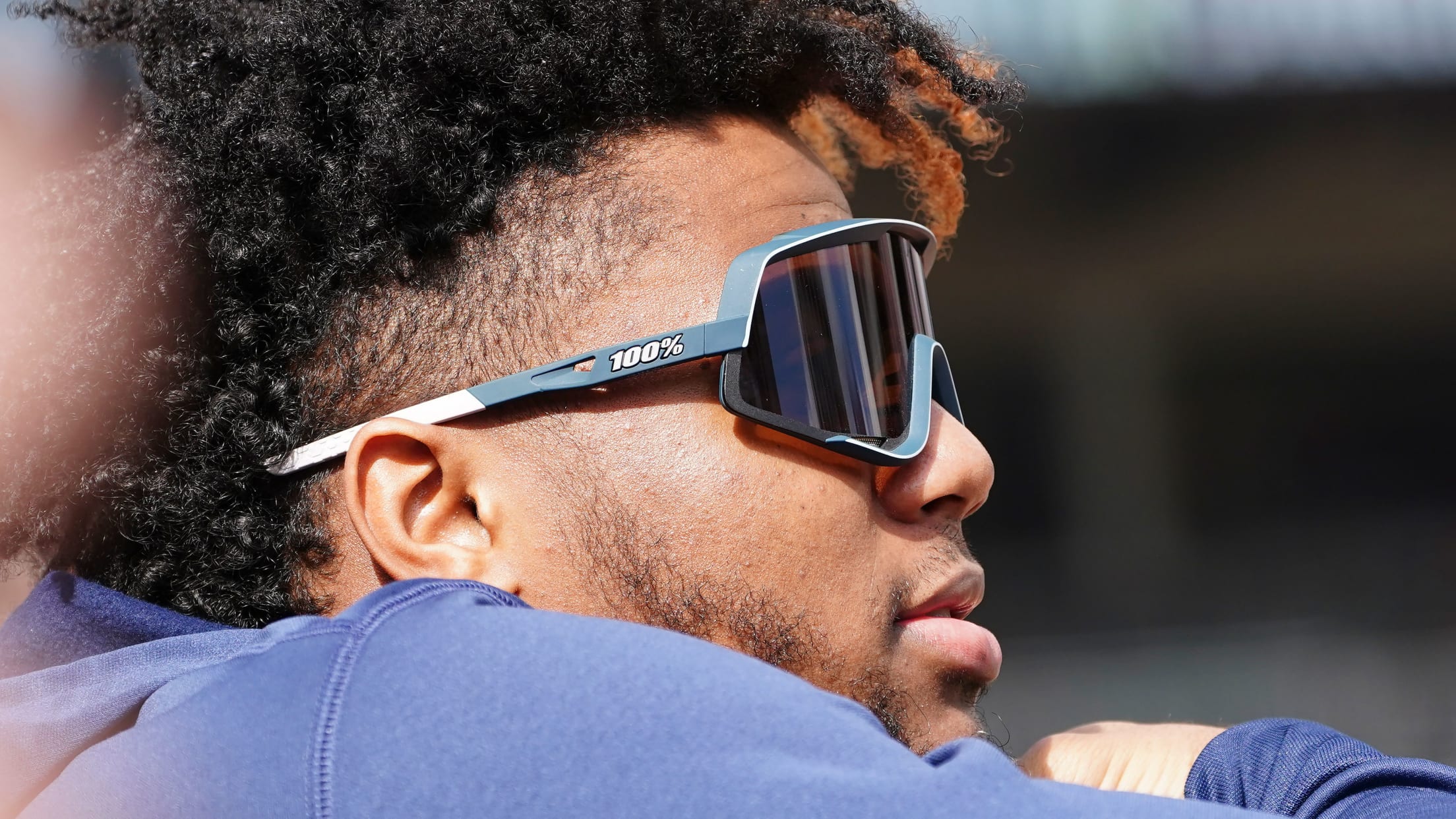 ATLANTA -- Ronald Acuña Jr. will have to wait at least six more months before reintroducing himself to the thrill of playing in a game. But in the meantime, he'll do whatever he can to help his Braves teammates, who were happy to have him around for Games 1 and
One of the best ever? Astros INF has a case
Awards, accomplishments continue to pile up for foursome after 5 years together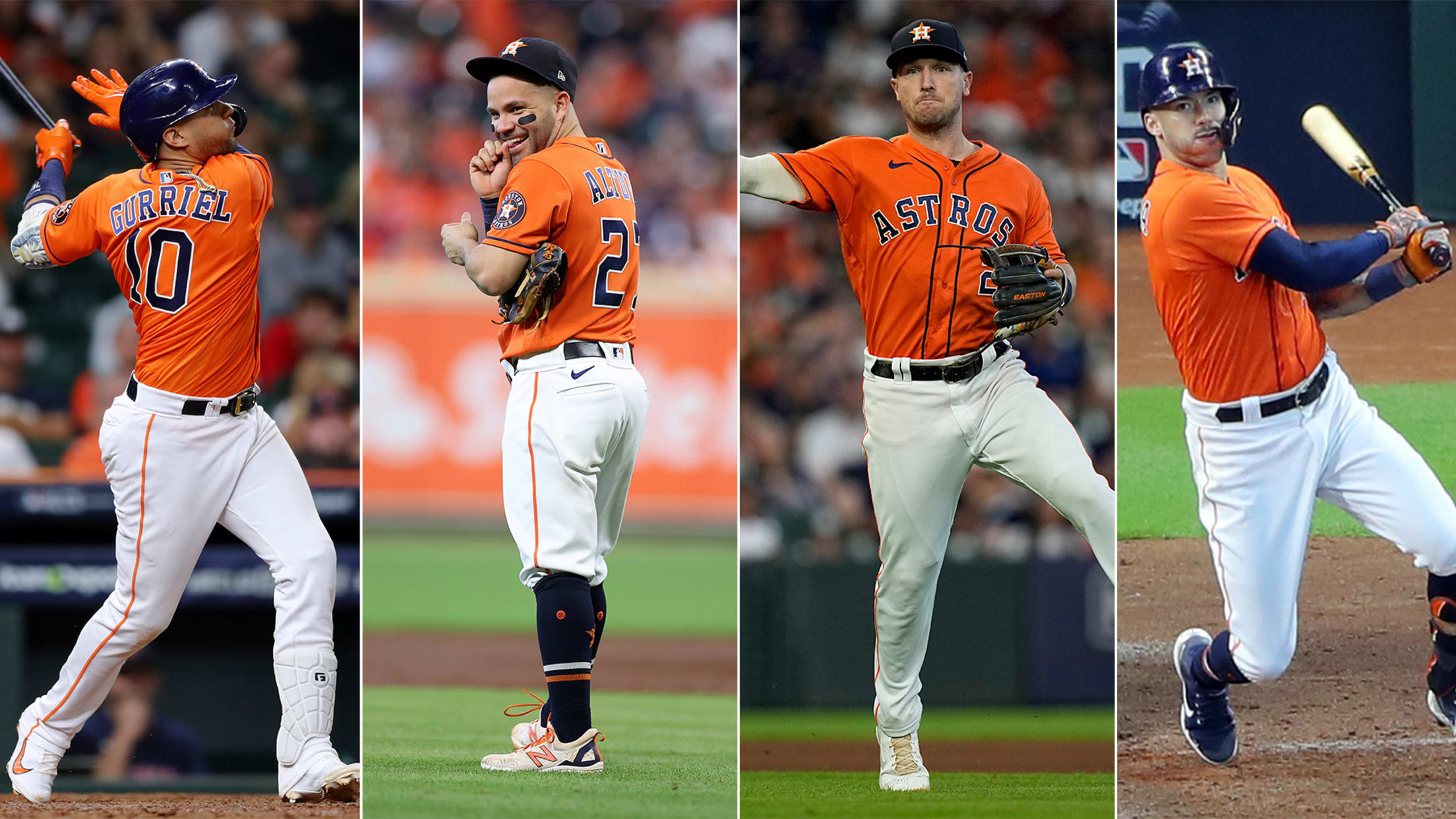 BOSTON -- On Sept. 3, 2016, former Astros manager A.J. Hinch wrote out a lineup card that had Yuli Gurriel at first base, Jose Altuve at second, Carlos Correa at shortstop and Alex Bregman at third for a game against the Texas Rangers in Arlington. It was the first time
MLB to improve housing for Minor Leaguers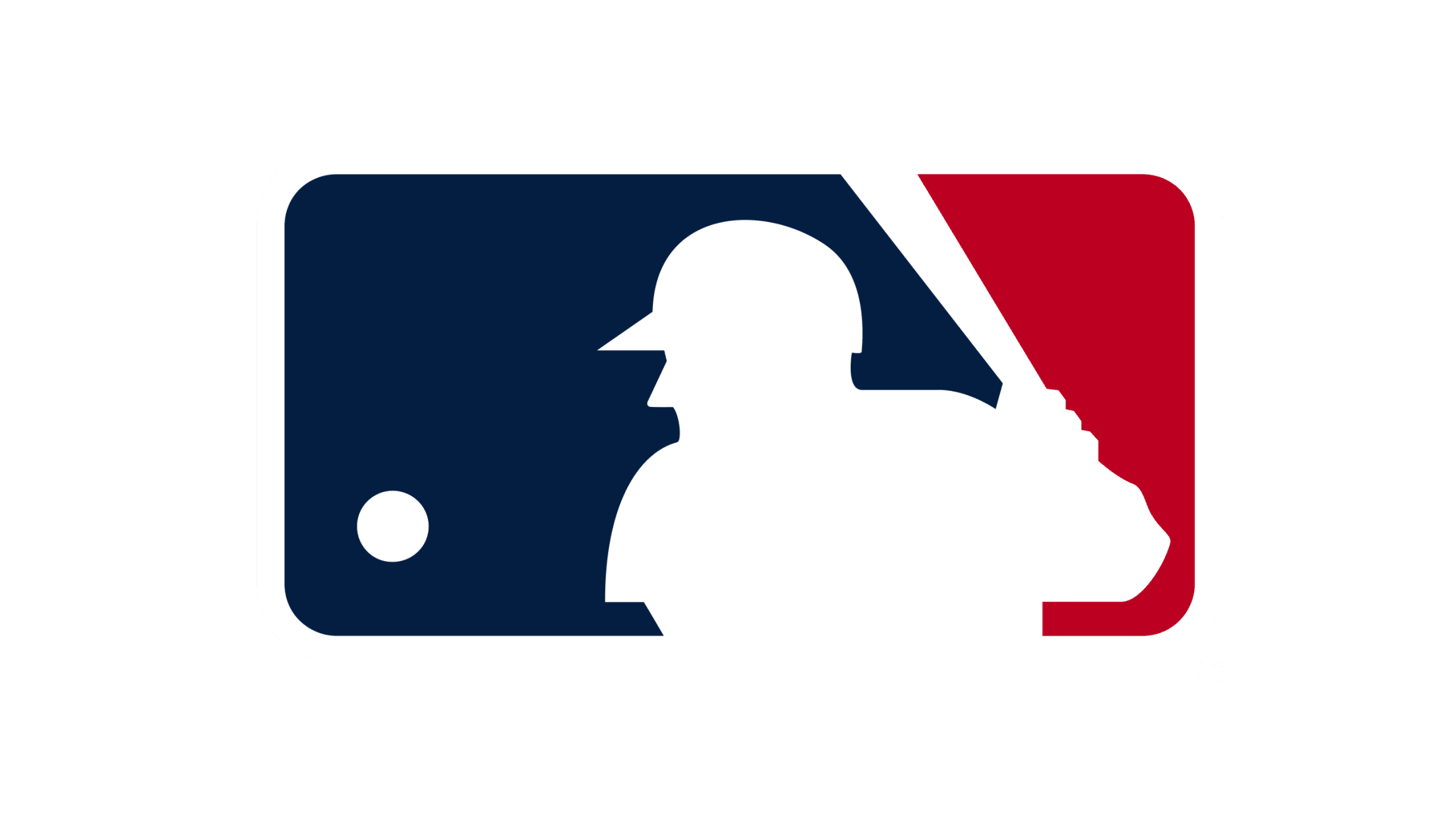 As Major League Baseball continues its commitment to a first-class development system, the league's 30 owners are closing in on an announcement for a new housing policy at all levels of the Minor Leagues. "MLB is engaged in a multi-year effort to modernize the Minor League system and better assist
Padres to interview Shildt (report)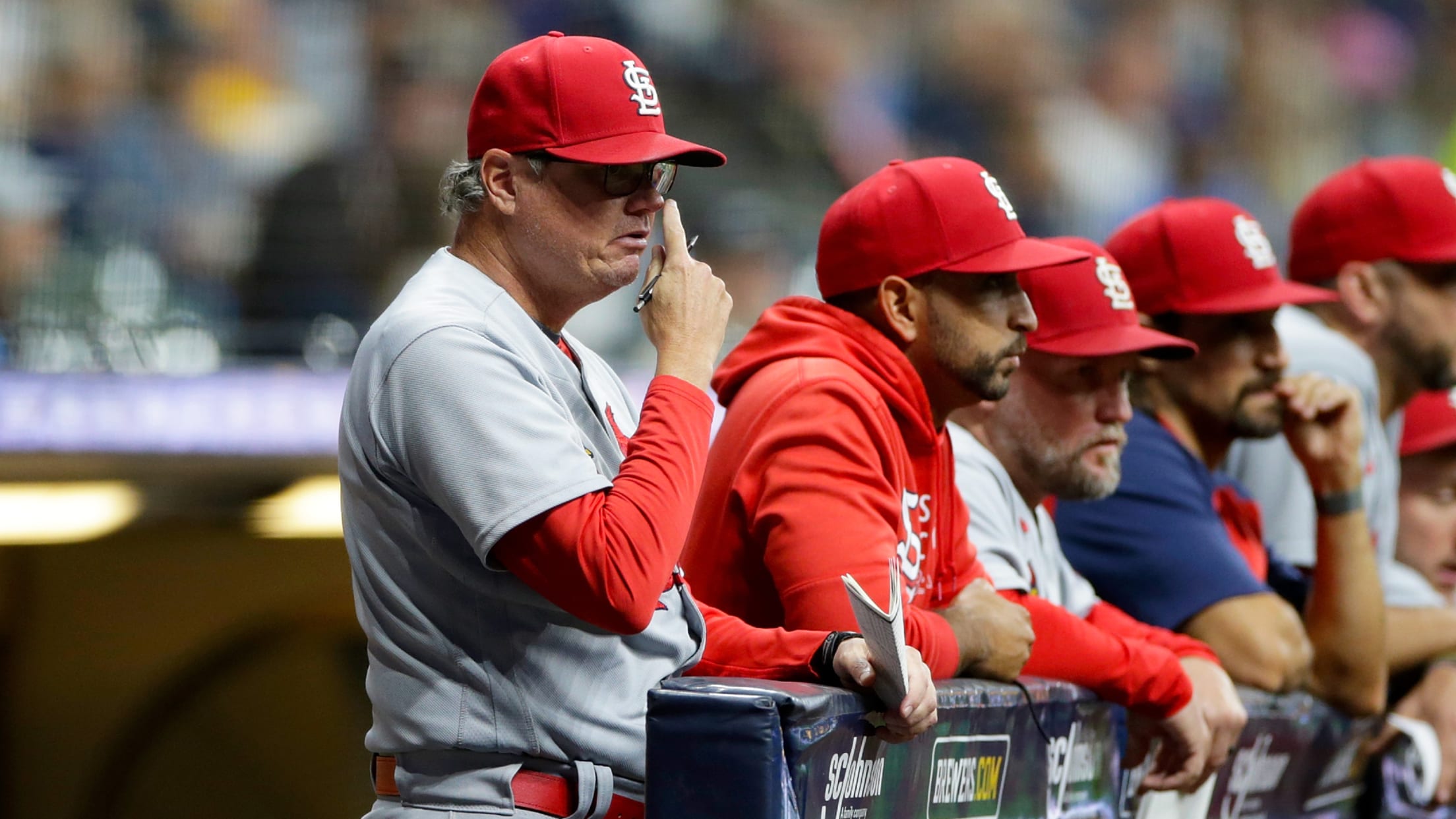 MLB.com is keeping track of all the latest news and rumors surrounding potential manager and general manager changes around the Majors. Here is a running list of the job openings that have emerged heading into the offseason: Manager: Mets, Padres, Cardinals GM/president of baseball operations: Mets (president of baseball operations)
Astros-Red Sox G3 FAQ (Monday, 8 ET, FS1)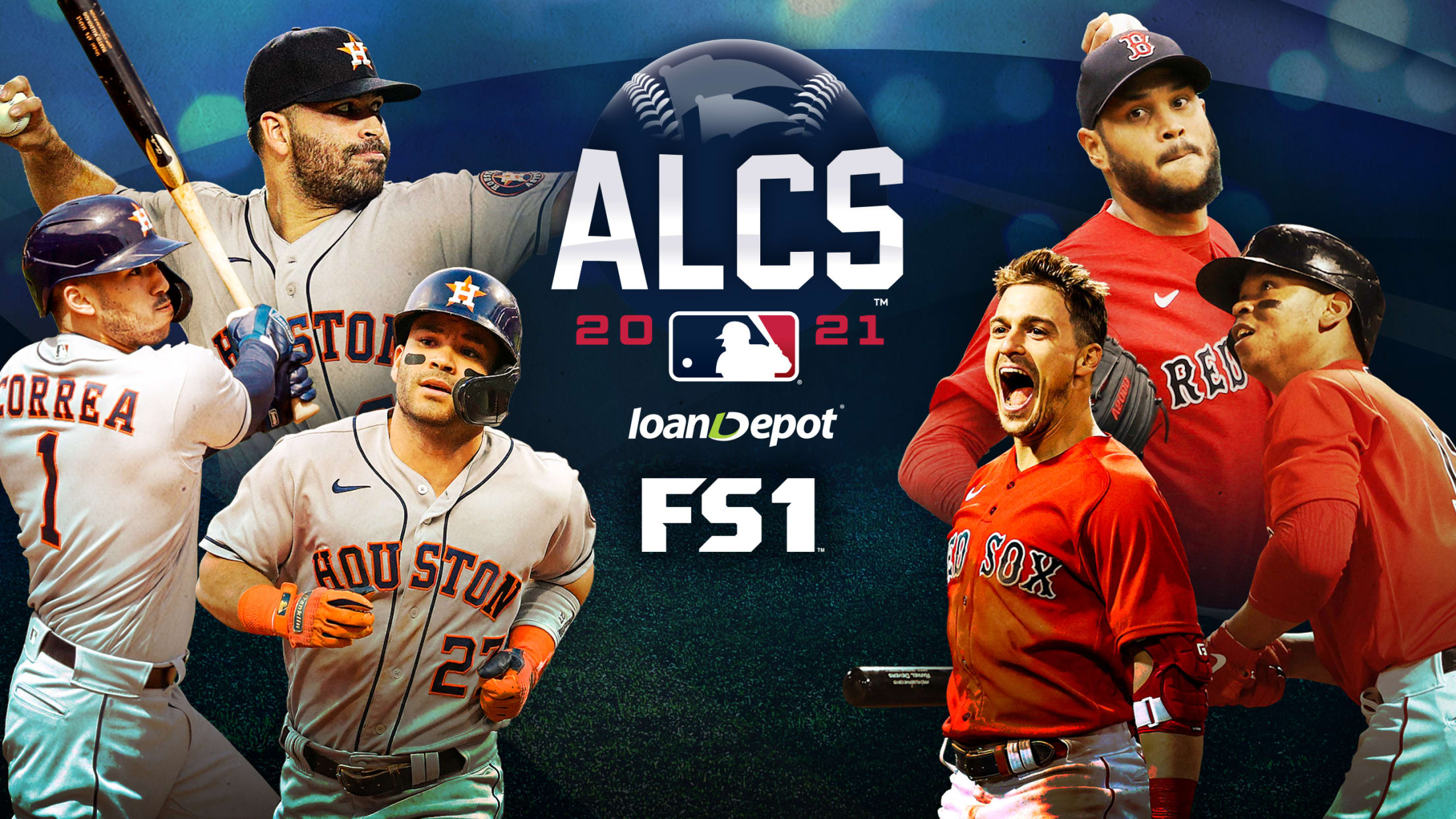 The American League Championship Series is tied at one game apiece as it shifts to Boston for Game 3 at Fenway Park on Monday night, with the Astros and Red Sox having split the first two games of the best-of-seven series at Minute Maid Park.
True to his roots, Dugie winning Boston over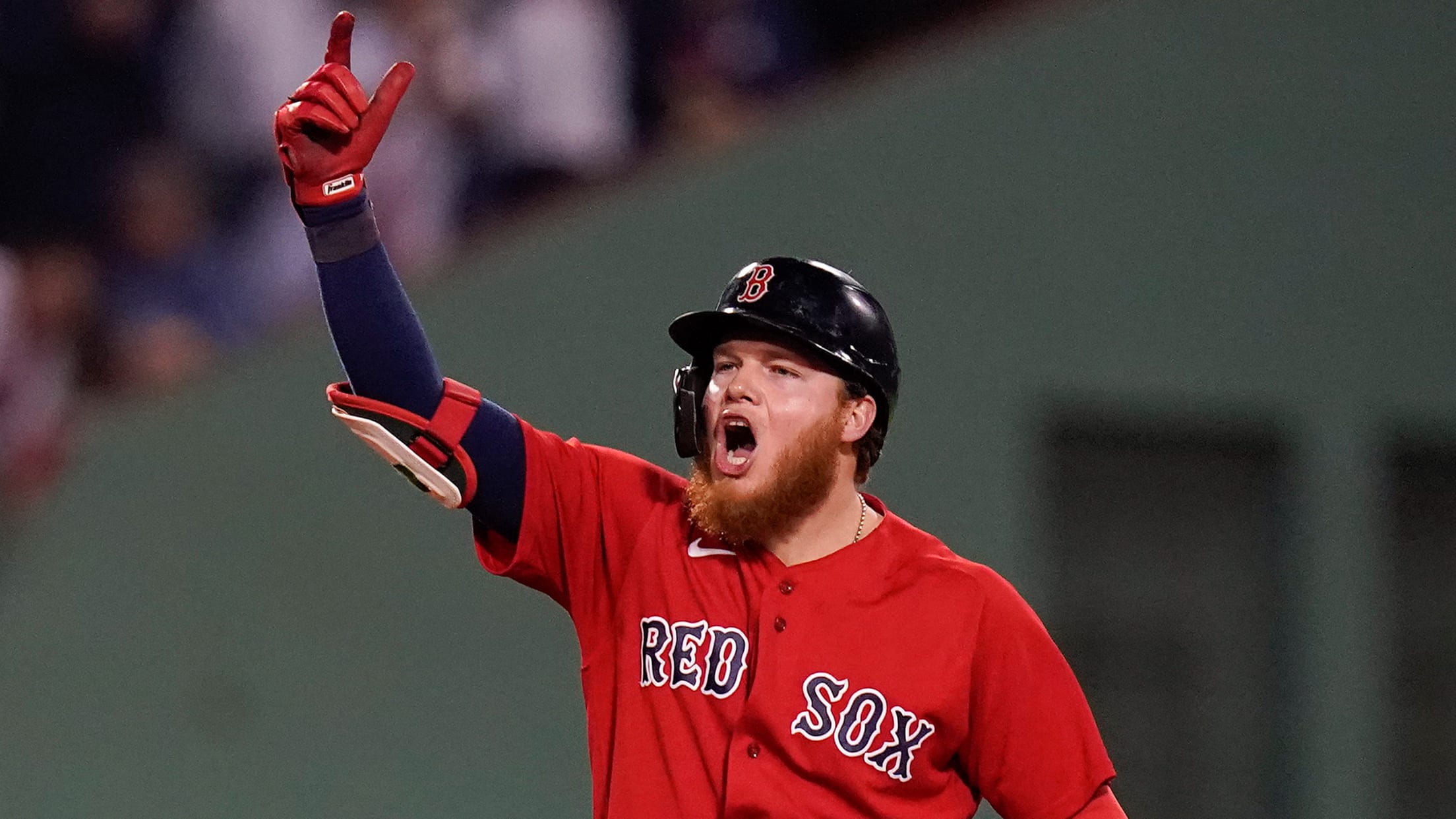 BOSTON -- Take one glance at Red Sox outfielder Alex Verdugo, and you'll quickly realize the diversity of Latino players in baseball. The ginger-red hair. The fair skin complexion. Speaking English as a first language. Growing up in Tucson, Ariz., -- a city heavily populated by Hispanics -- with a
Cito on longtime pal Dusty: 'So proud of him'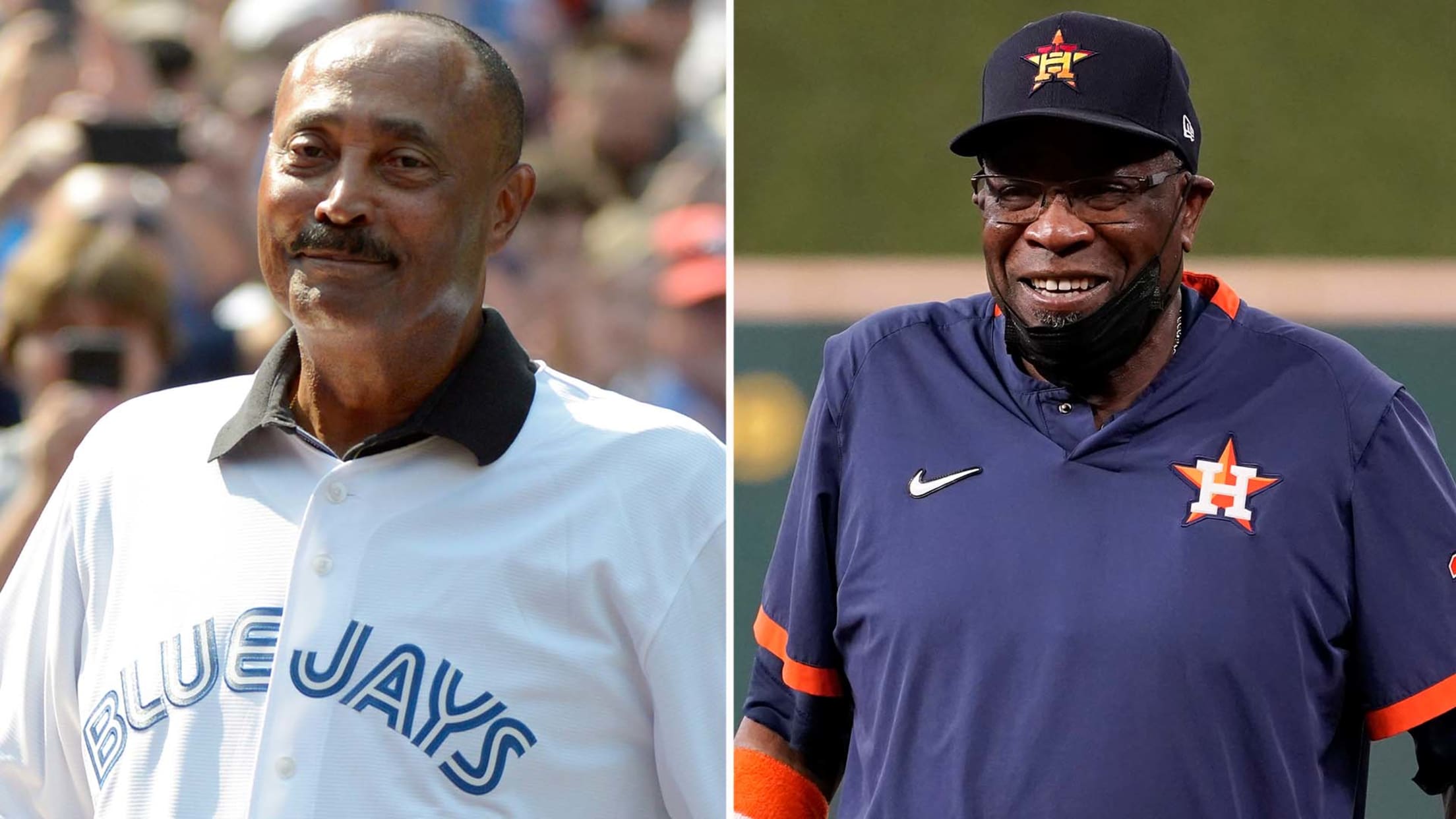 NEW YORK -- Former Blue Jays manager Cito Gaston calls Astros manager Dusty Baker one of his best friends. Besides playing and managing the game of baseball, they both love to fish. Their friendship dates back to 1967, when they were playing with Double-A Austin, then a Braves affiliate. "We
E-Rod gets G3 nod: 'It's really big for me'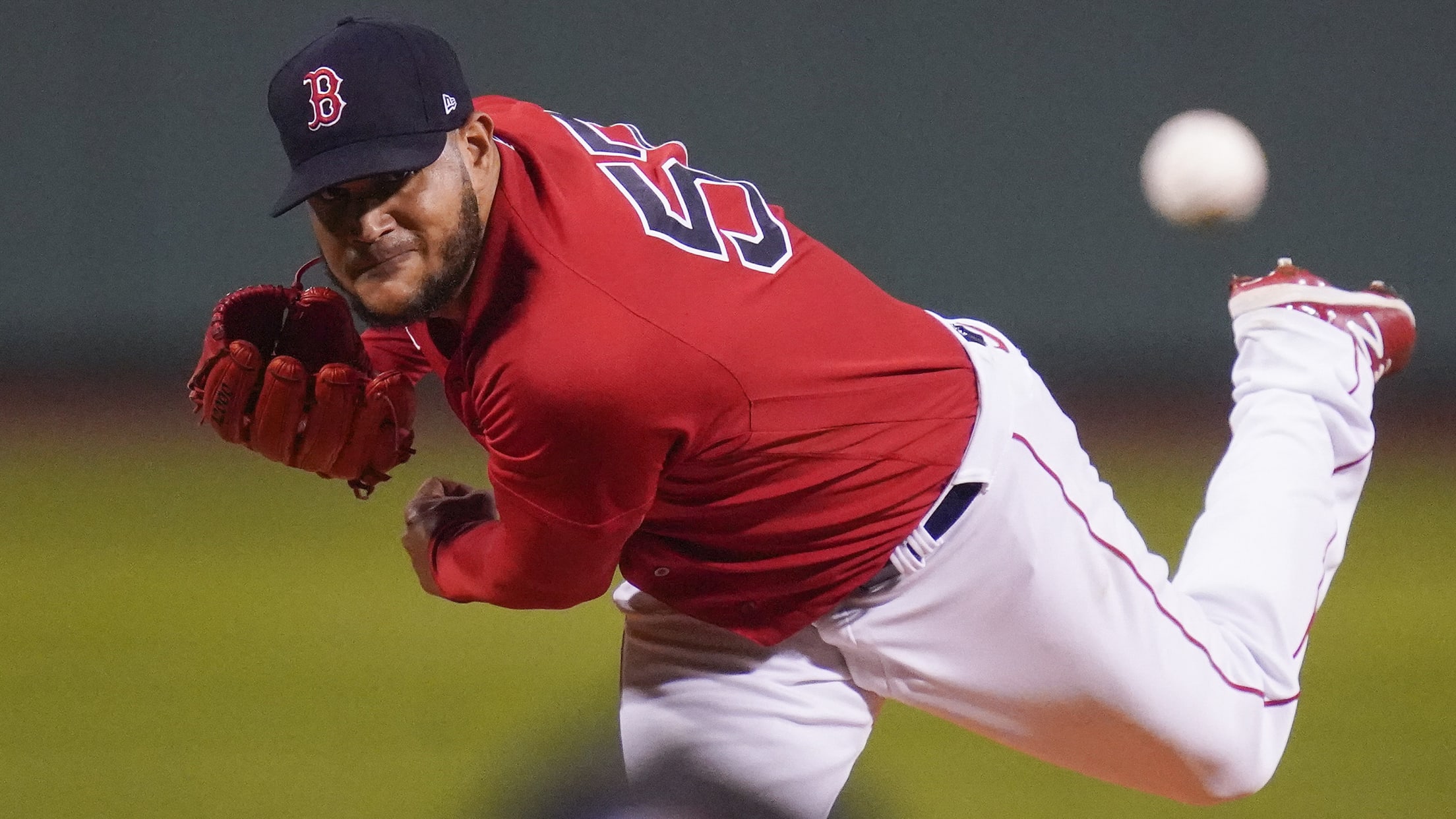 BOSTON -- With a couple of good choices at his disposal to start Monday night's Game 3 of the American League Championship Series, Red Sox manager Alex Cora decided to give the nod to veteran lefty Eduardo Rodriguez.
Could Astros tab Greinke for ALCS Game 4?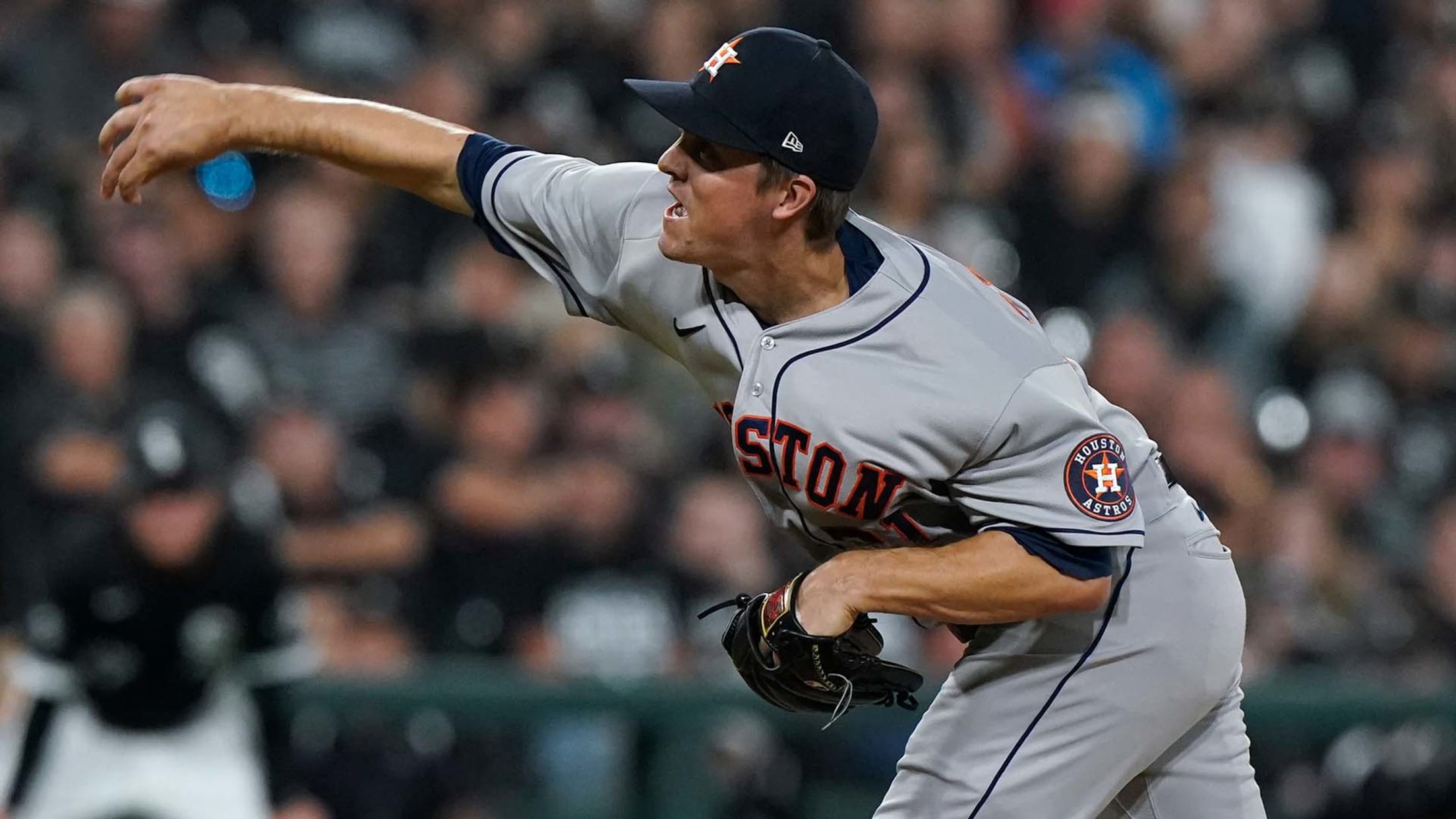 BOSTON -- The Astros could turn to veteran right-hander Zack Greinke to start Game 4 of the American League Championship Series on Tuesday at Fenway Park. Astros manager Dusty Baker was hoping to start Jake Odorizzi in Game 4, but Odorizzi was tasked with throwing four innings in relief of
Complete 2021 MLB postseason schedule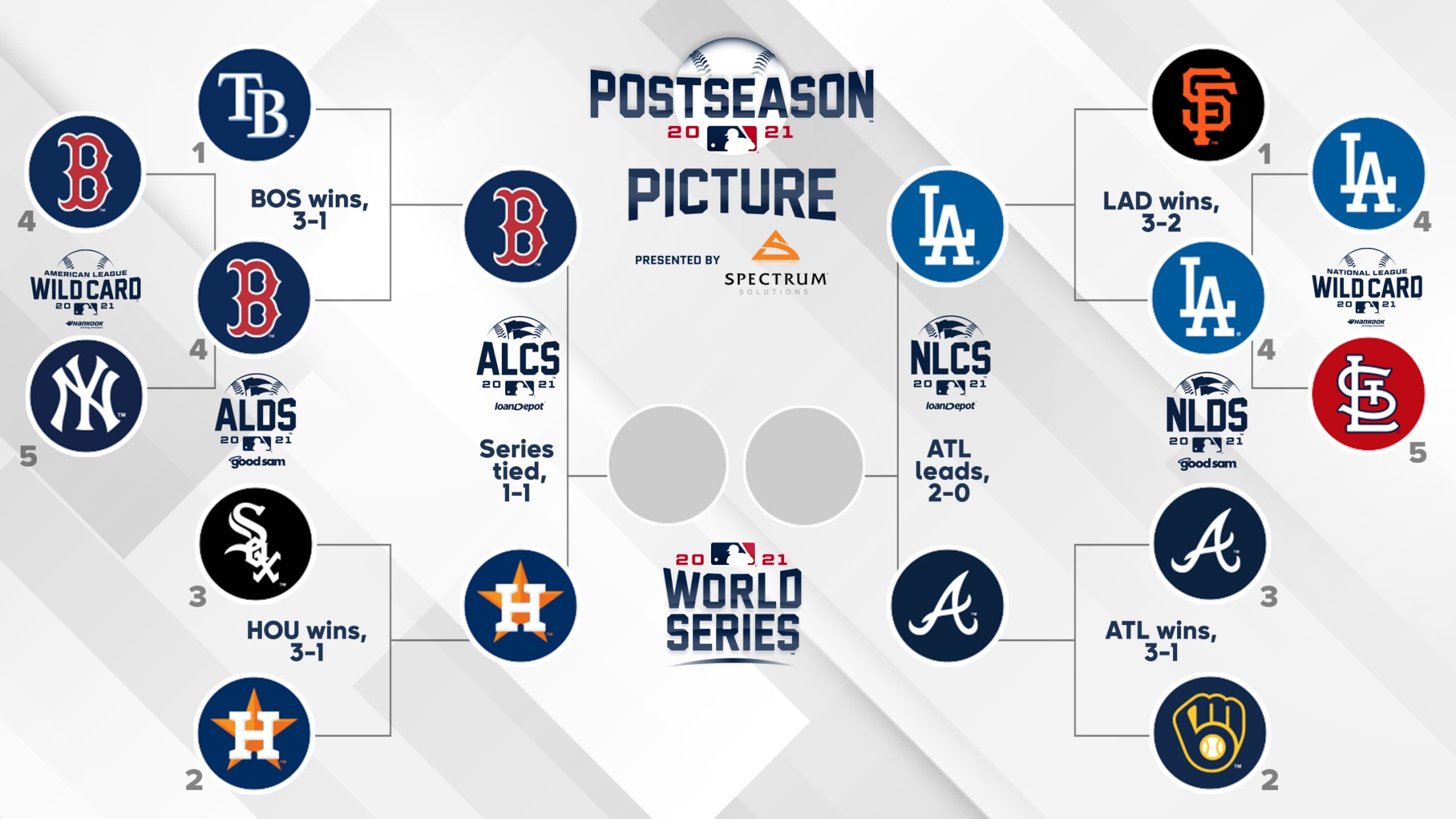 The 2021 MLB postseason began with the Red Sox and Dodgers winning the AL and NL Wild Card Games, respectively. Now there are only four teams left standing, as the Red Sox, Astros, Braves and Dodgers have all punched their tickets to the League Championship Series. ESPN Radio will provide
Longest postseason homers since 2015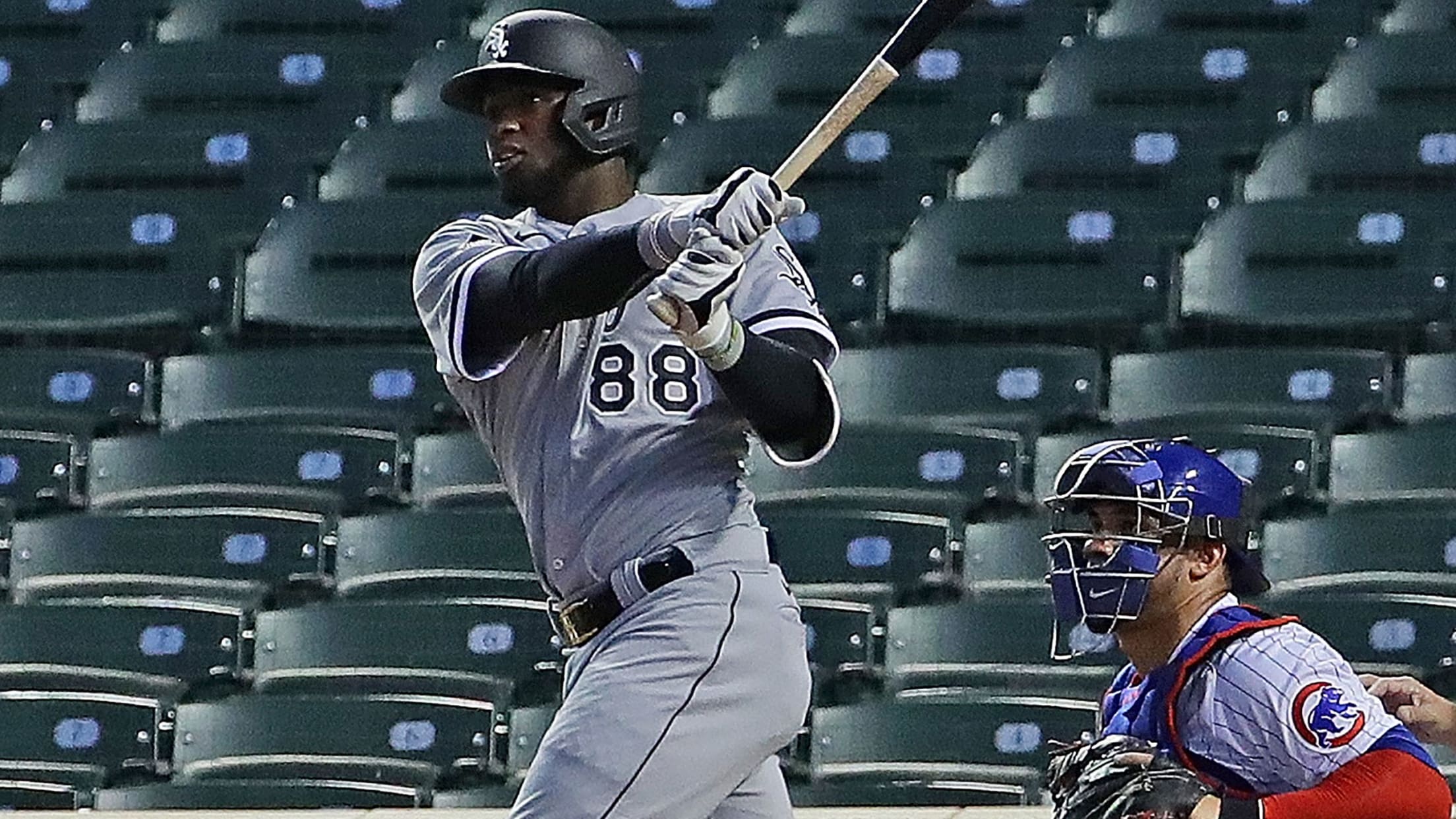 Hitting is tougher than ever in October. Teams deploy their best pitchers, and the pressure on every pitch ramps up to max intensity. But that hasn't stopped baseball's biggest sluggers from crushing some monster postseason home runs -- take, for instance, Joc Pederson's game-tying 454-footer in Game 2 of the
Kiké is 'en fuego' for Red Sox this postseason
Hernández continues dominant playoff performance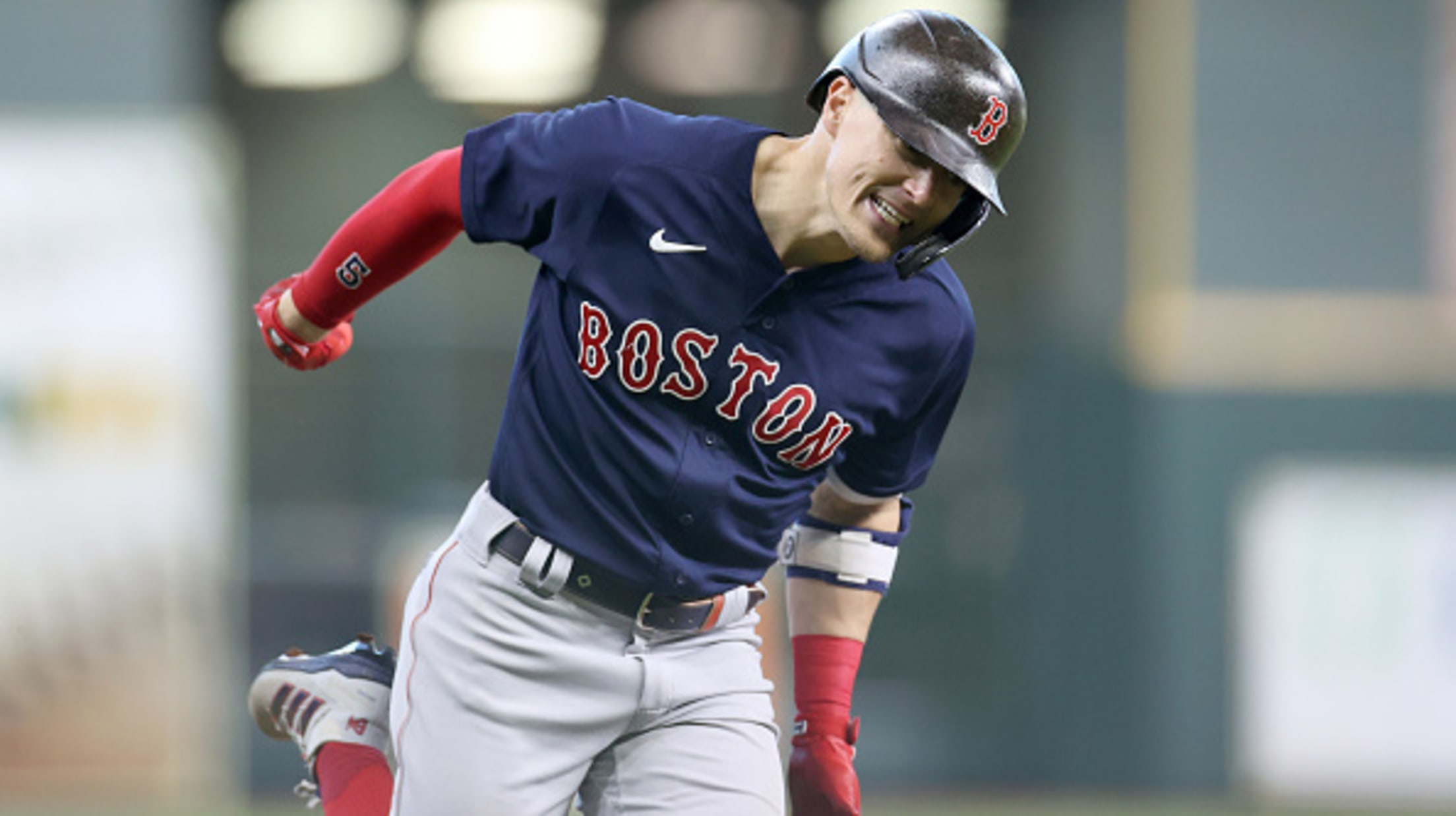 This is how it still happens in October. This is the enduring magic of the month within baseball. The face of the game right now -- joyful and sometimes even full of wonder about what he's doing for the Red Sox, is Kiké Hernández. He is the biggest name in
How will these '22 option decisions play out?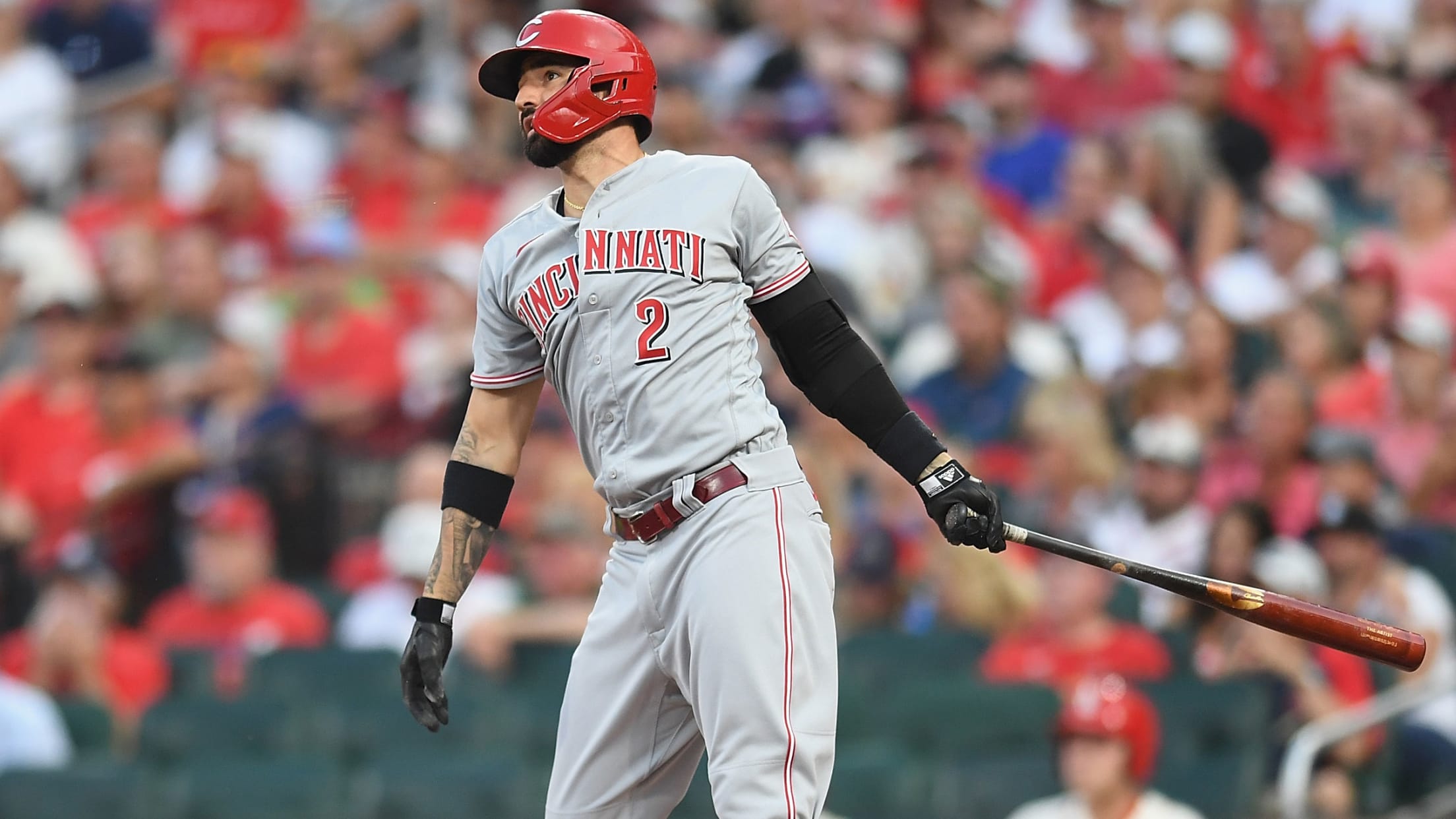 The first major offseason milestone will come not long after the final out of the World Series is in the books, with 2022 option decisions due within five days of the end of the Fall Classic. This includes contracts with opt-out clauses, player options, club options and mutual options. Depending
Jake, Chas keep CF a strength for Astros
Post-Springer, Meyers, McCormick have provided in-house defensive solution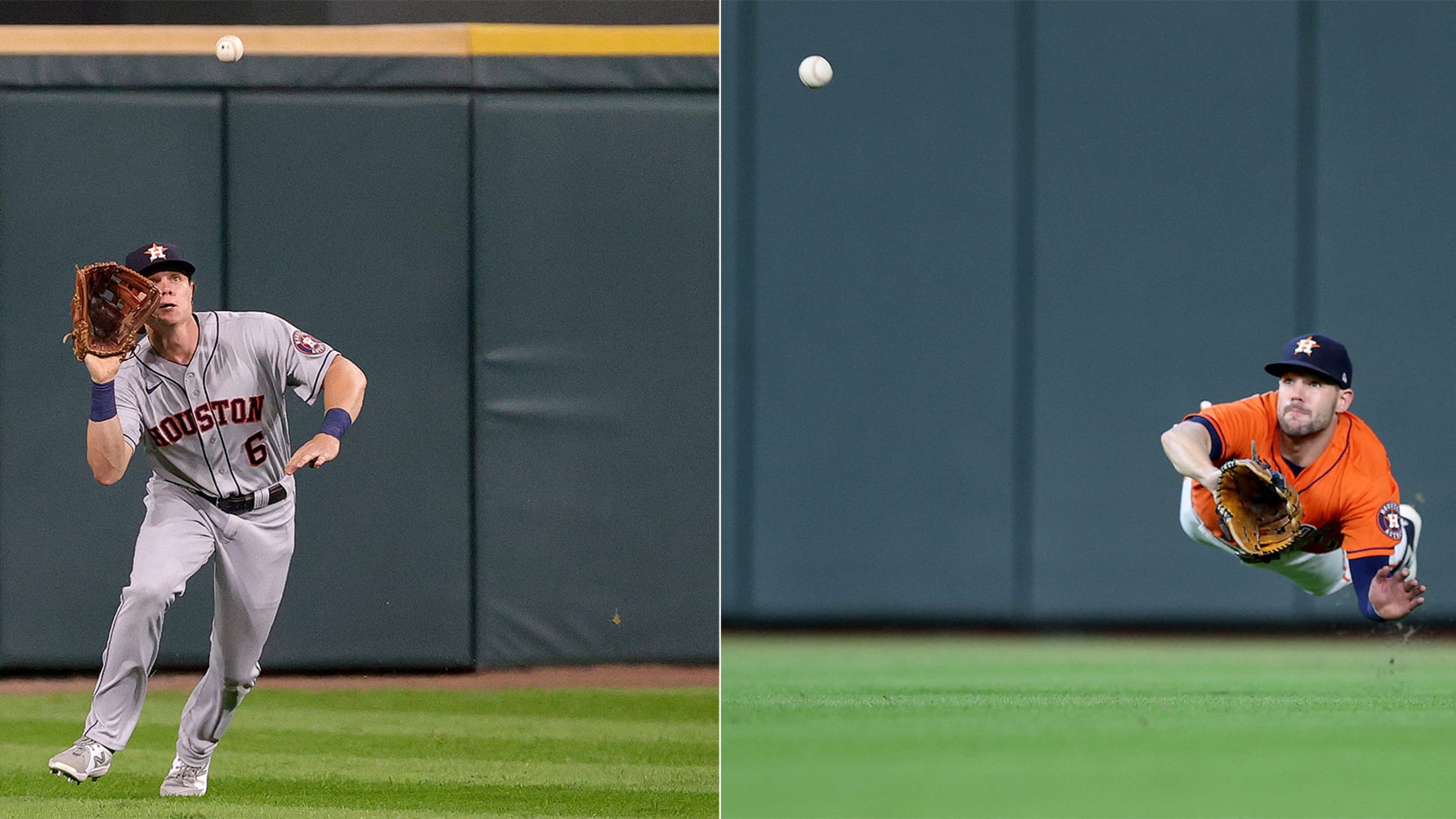 BOSTON -- The Astros knew all along that they'd likely lose George Springer in free agency last offseason. What they perhaps didn't know was that their center-field situation wouldn't be a total overhaul. Sure, there was an envisioned drop-off replacing a three-time American League All-Star with 30-plus-homer production. But Jake
Sox energized by rabid Fenway Park crowd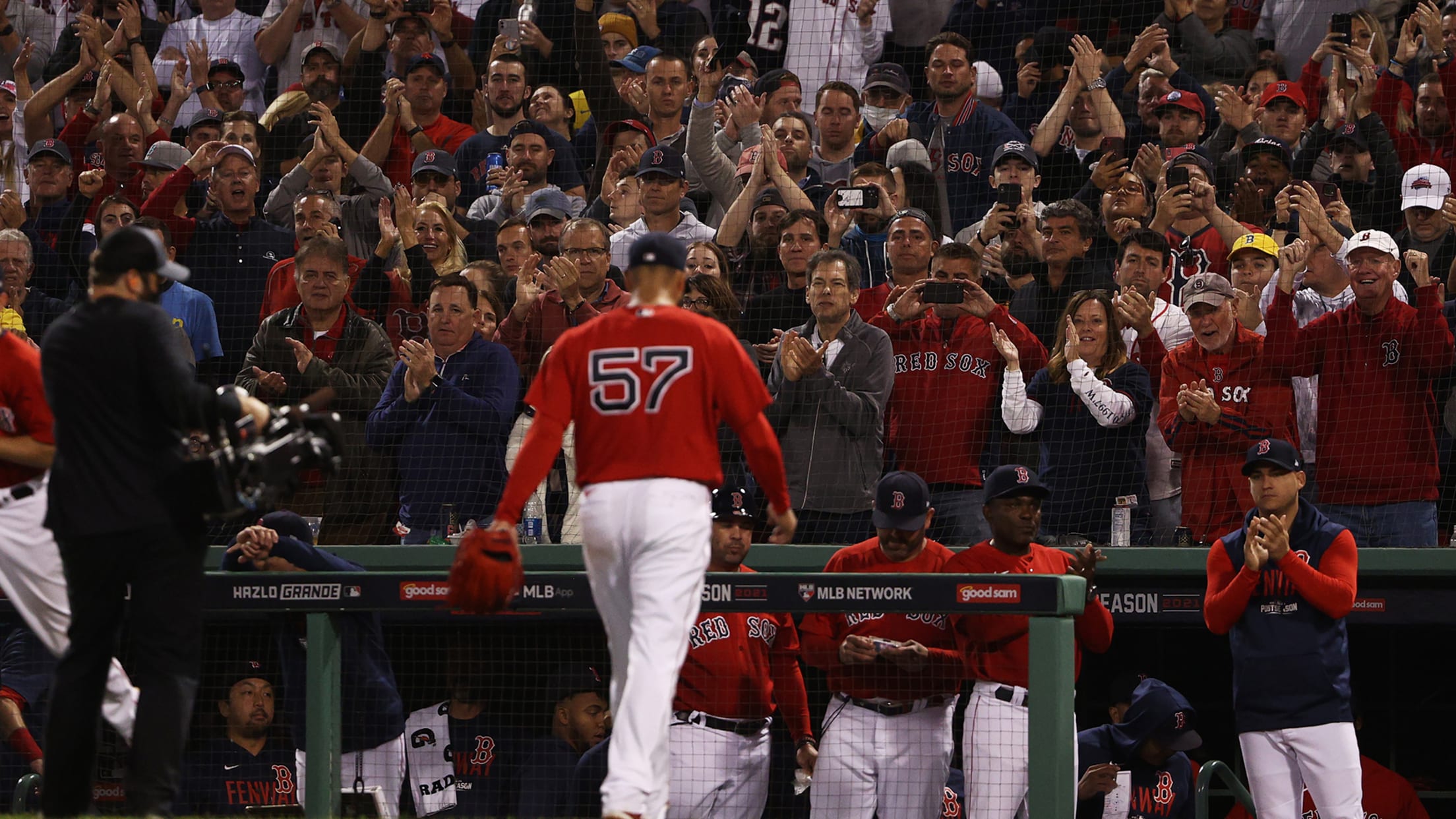 BOSTON -- The game hadn't even started and the Fenway faithful were already on their feet. Nathan Eovaldi was warming in the bullpen ahead of his start in the American League Wild Card Game against the Yankees on Oct. 5.
9 incredible facts from Boston's white-hot G2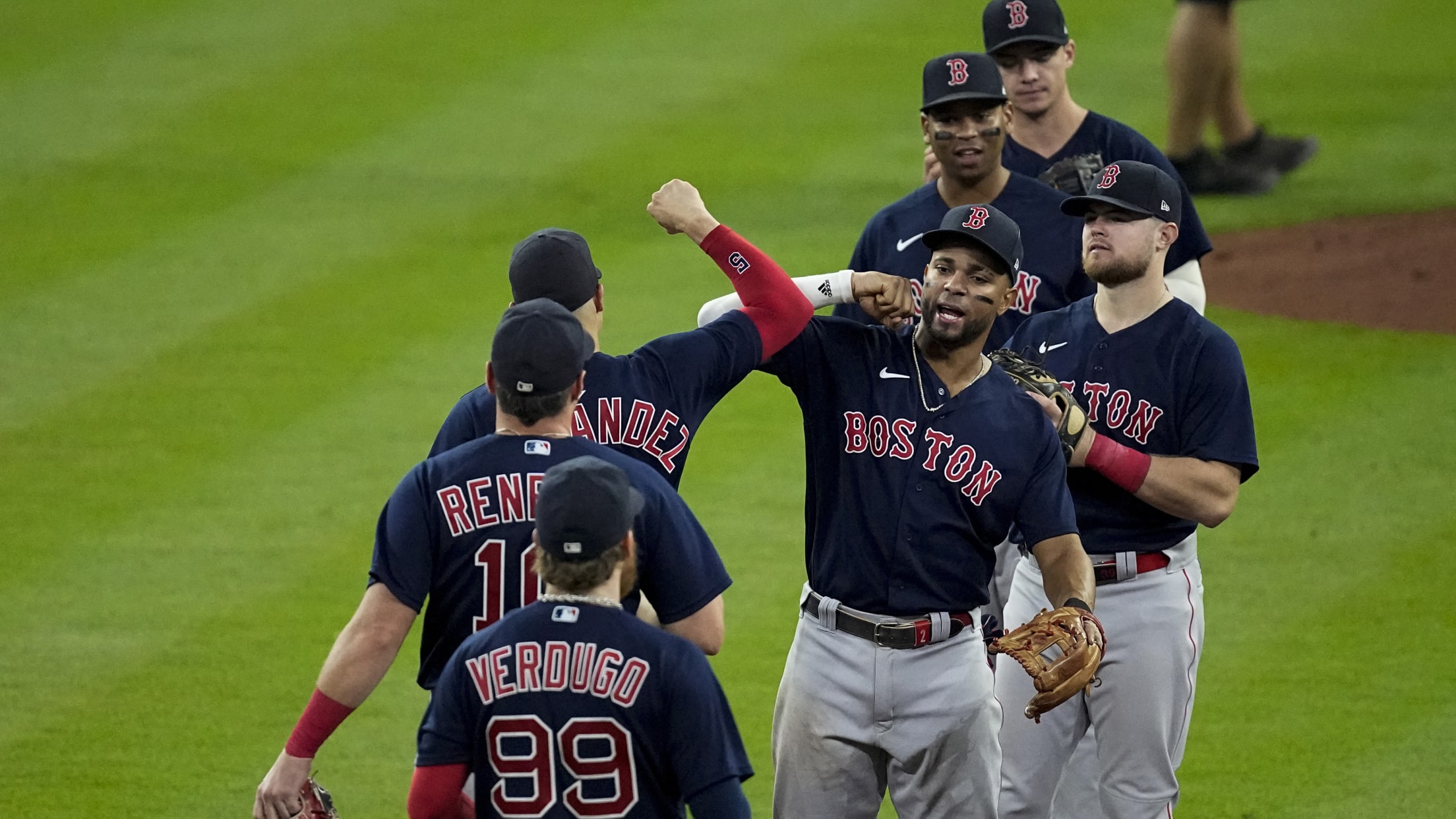 The tone was set as soon as the ball left J.D. Martinez's bat for a first-inning grand slam in the Red Sox's 9-5 victory in Game 2 of the American League Championship Series: Boston wasn't going to roll over after narrowly dropping Game 1.
Taylor's baserunning blunder looms large
ATLANTA -- The Dodgers, tied in the ninth inning for the second time in as many games, were building themselves another rally on Saturday night. Cody Bellinger's two-out single sent Chris Taylor to second base. Mookie Betts was due up, with two men aboard. The Dodgers were in business. And
Dodgers pitcher rocks cat cleats on Caturday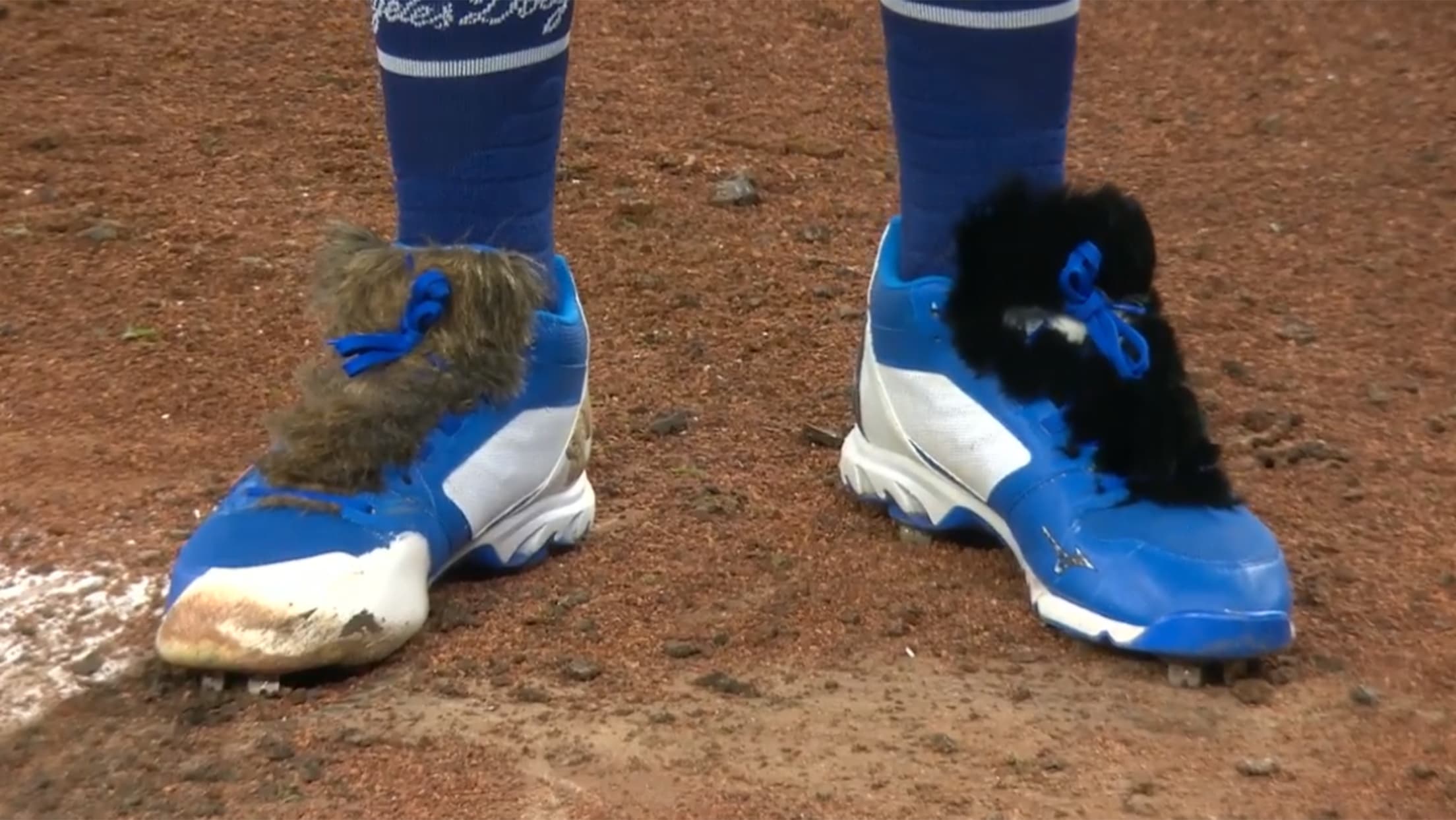 The baseball world was reminded of a very important fact during Game 1 of the NLCS on Saturday: Dodgers pitcher Tony Gonsolin loves cats. When the right-hander entered the game against the Braves in the fourth inning, the TBS broadcast was quick to highlight his amazing custom cleats, which featured
Muncy off NLCS roster: 'I've had better days'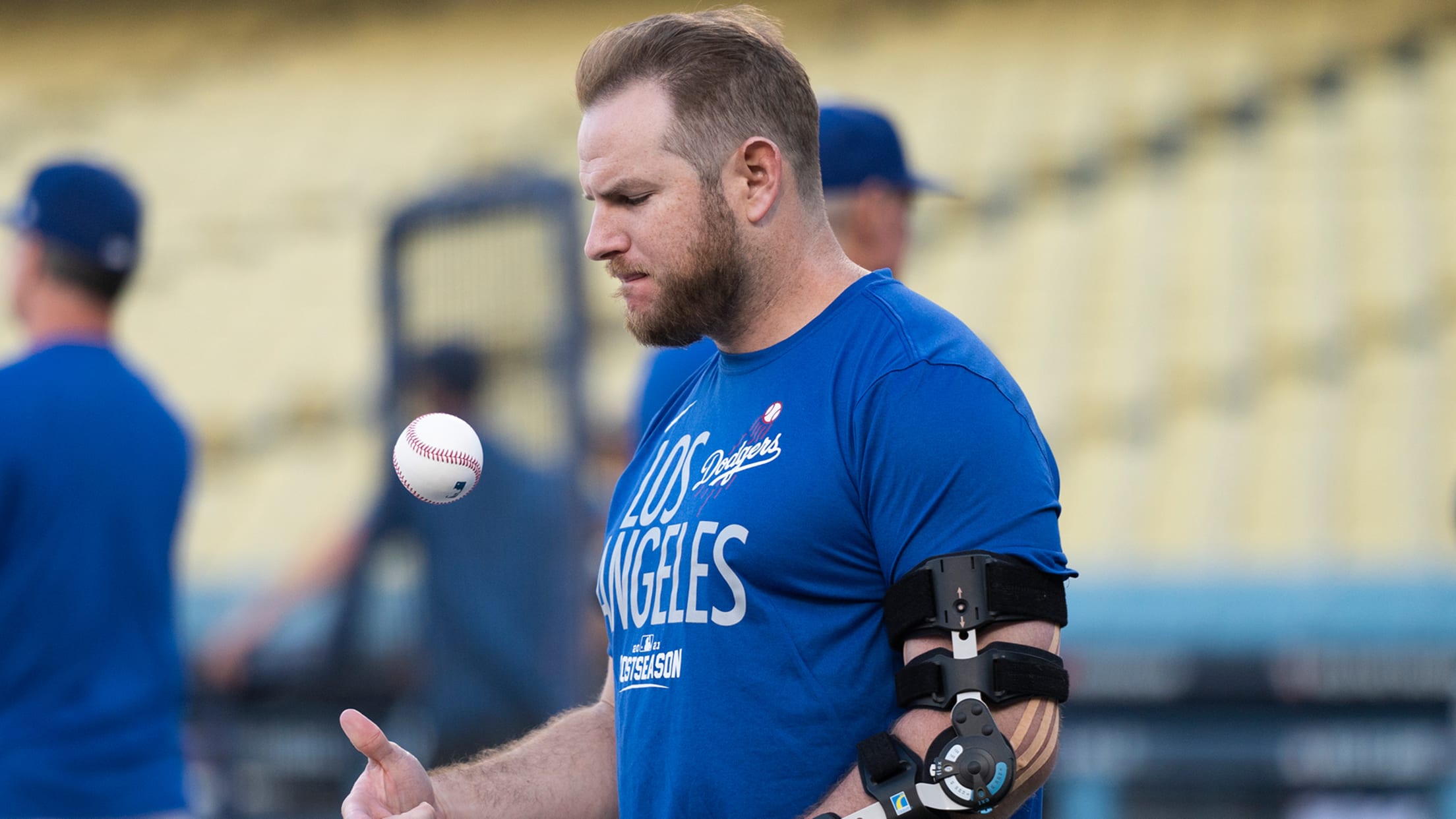 ATLANTA -- It was always a long shot, but the Dodgers will officially be without injured first baseman Max Muncy for the National League Championship Series against the Braves. Los Angeles released its roster Saturday morning and left off Muncy, who hurt his left elbow on a play at first
Riley plays G1 hero with HR, walk-off knock
'You dream of that as a little kid,' Braves third baseman says after win over LA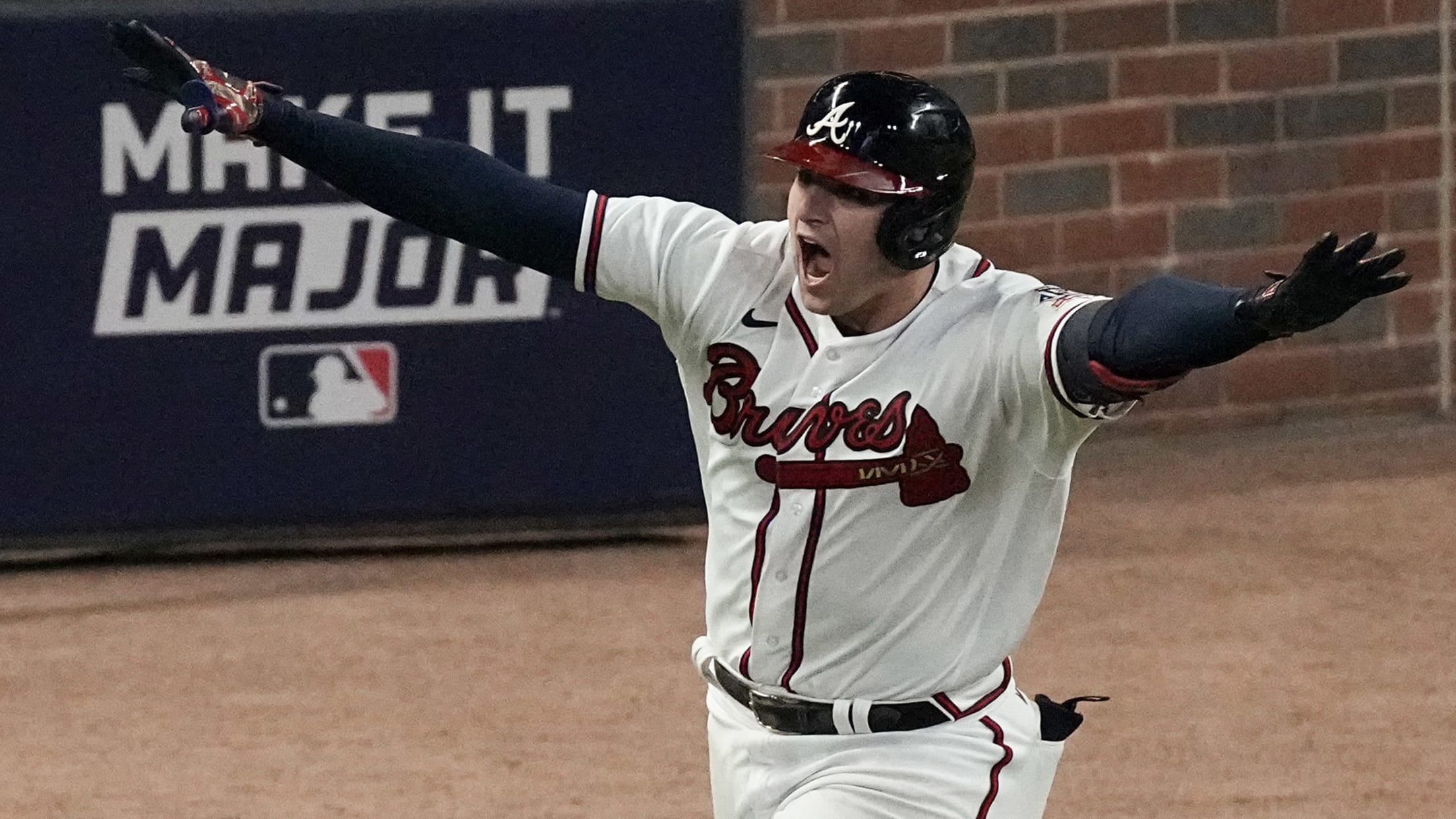 ATLANTA -- Six months after having to prove he deserved to be the Braves' third baseman, Austin Riley is being serenaded by "MVP" chants and creating lasting postseason memories. Riley extended this year's power barrage with his latest home run and then delivered the game-ending single that gave the Braves
Michigan standout wins Jennie Finch Award
Alma Tatem recognized by an MLB blue-ribbon panel for leadership in her community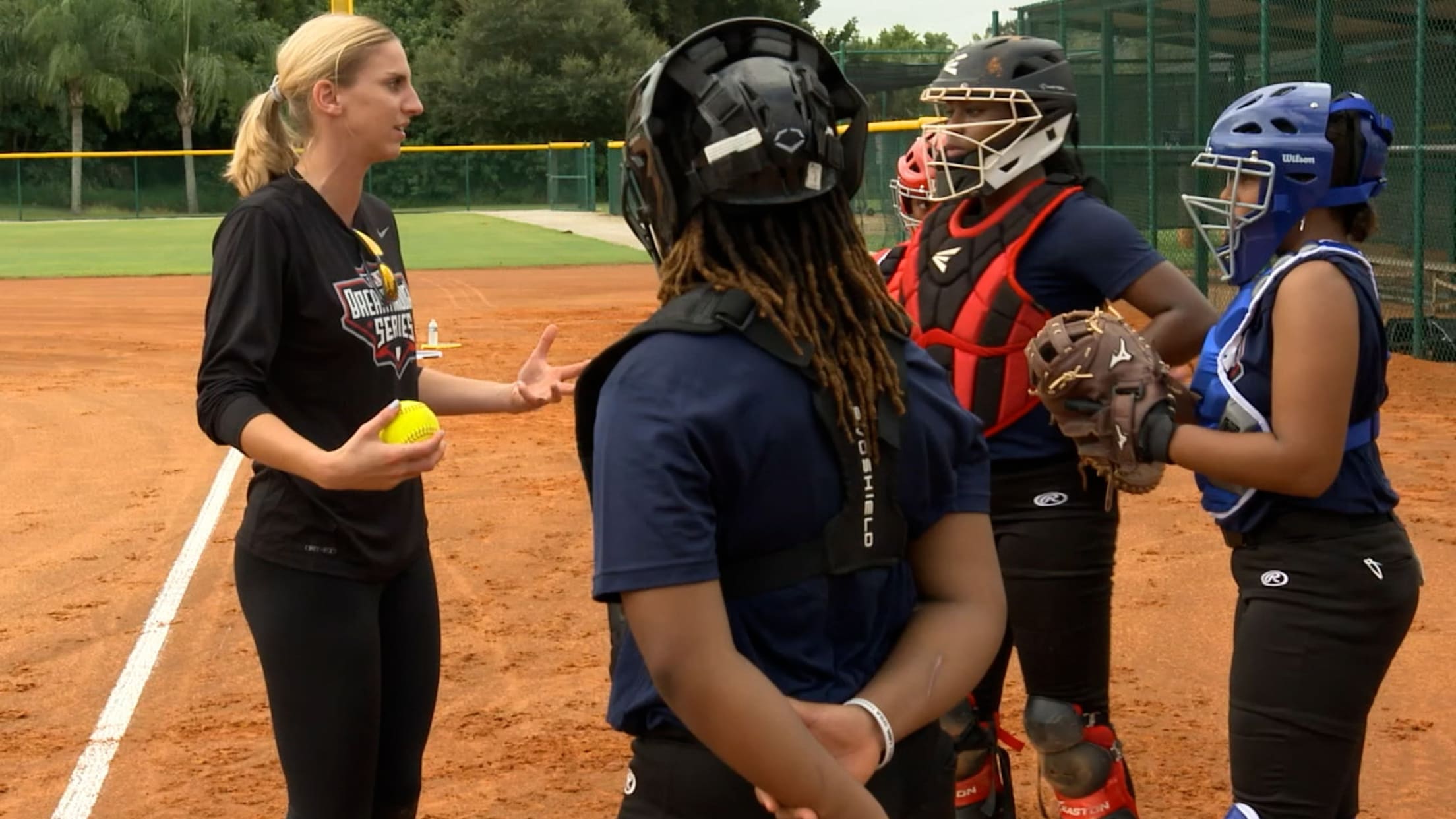 Vero Beach, Fla. -- The look on Alma Tatem's face when softball legend Jennie Finch announced her name told the whole story. Tatem, a 17-year-old high school senior and West Bloomfield, Mich., native, was named named 2021's final recipient of the Jennie Finch Empowerment Award at the Jackie Robinson Training
Despite walk-off loss, LA's 'going to be fine'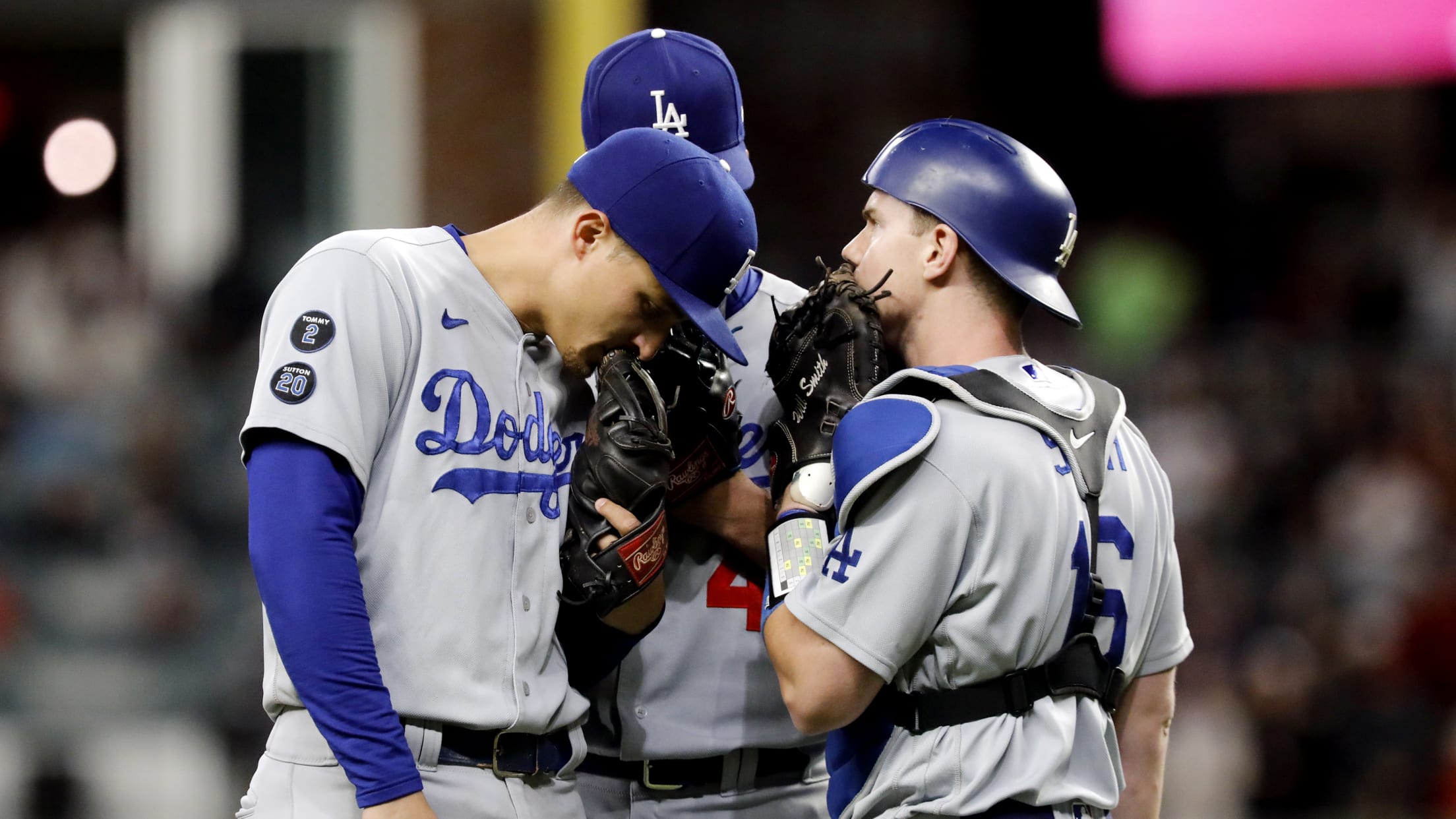 ATLANTA -- After finally getting past the Giants in a thrilling five-game National League Division Series, it was easy to assume that the hardest part of the Dodgers' quest for a repeat was behind them. They had eliminated the only team with a better record than theirs in the postseason