Woodford deals, keys Cards' 10th straight win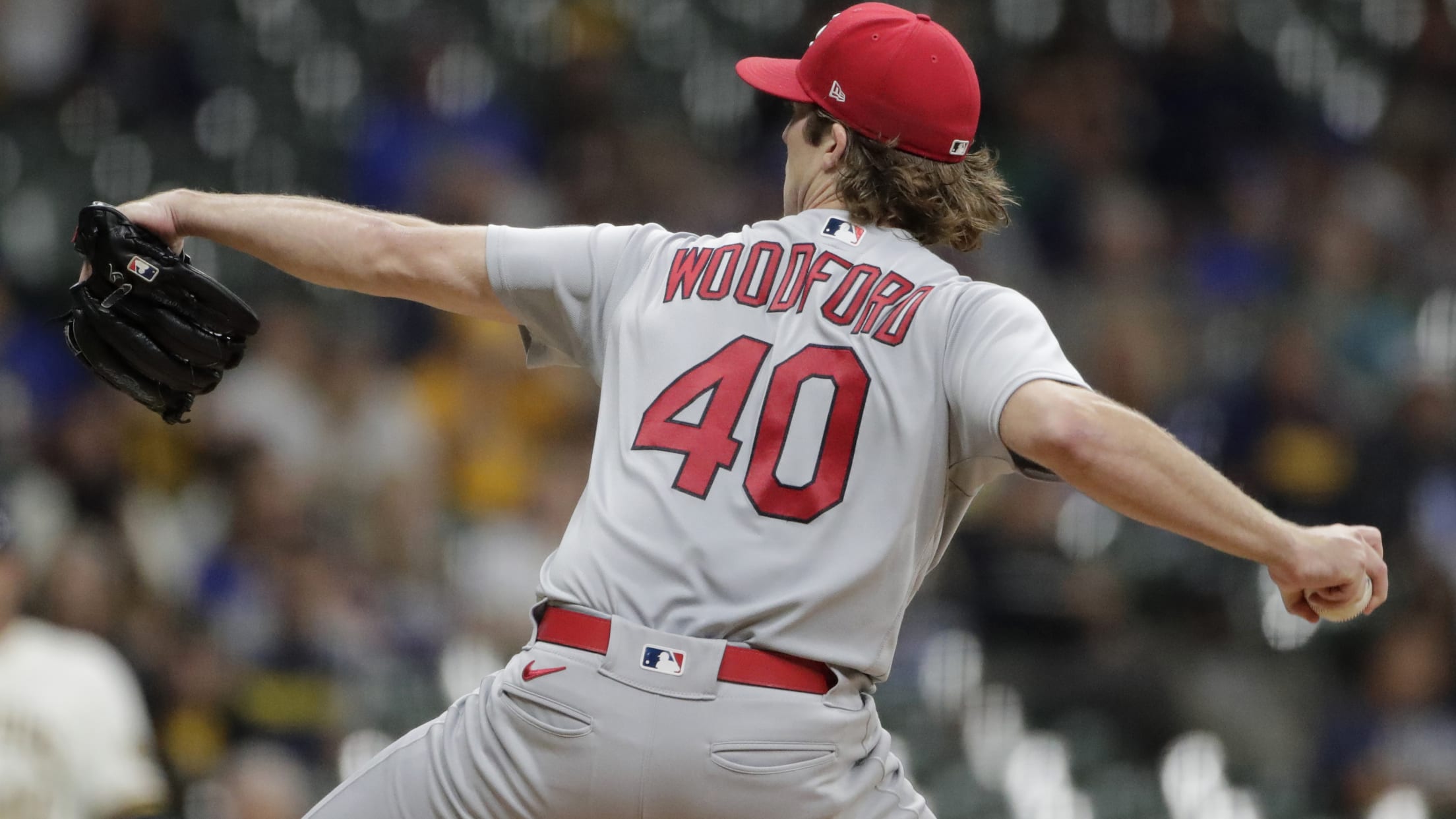 MILWAUKEE -- Through five innings in support of Jake Woodford against the Brewers on Tuesday night, the Cardinals could only muster up one run on three hits and a walk. And how did Woodford respond to his lineup's tough night at the plate? Woodford went out and put together the
Kiermaier comments on picking up Jays' card
Montoyo moving on from incident: 'Agua under the bridge'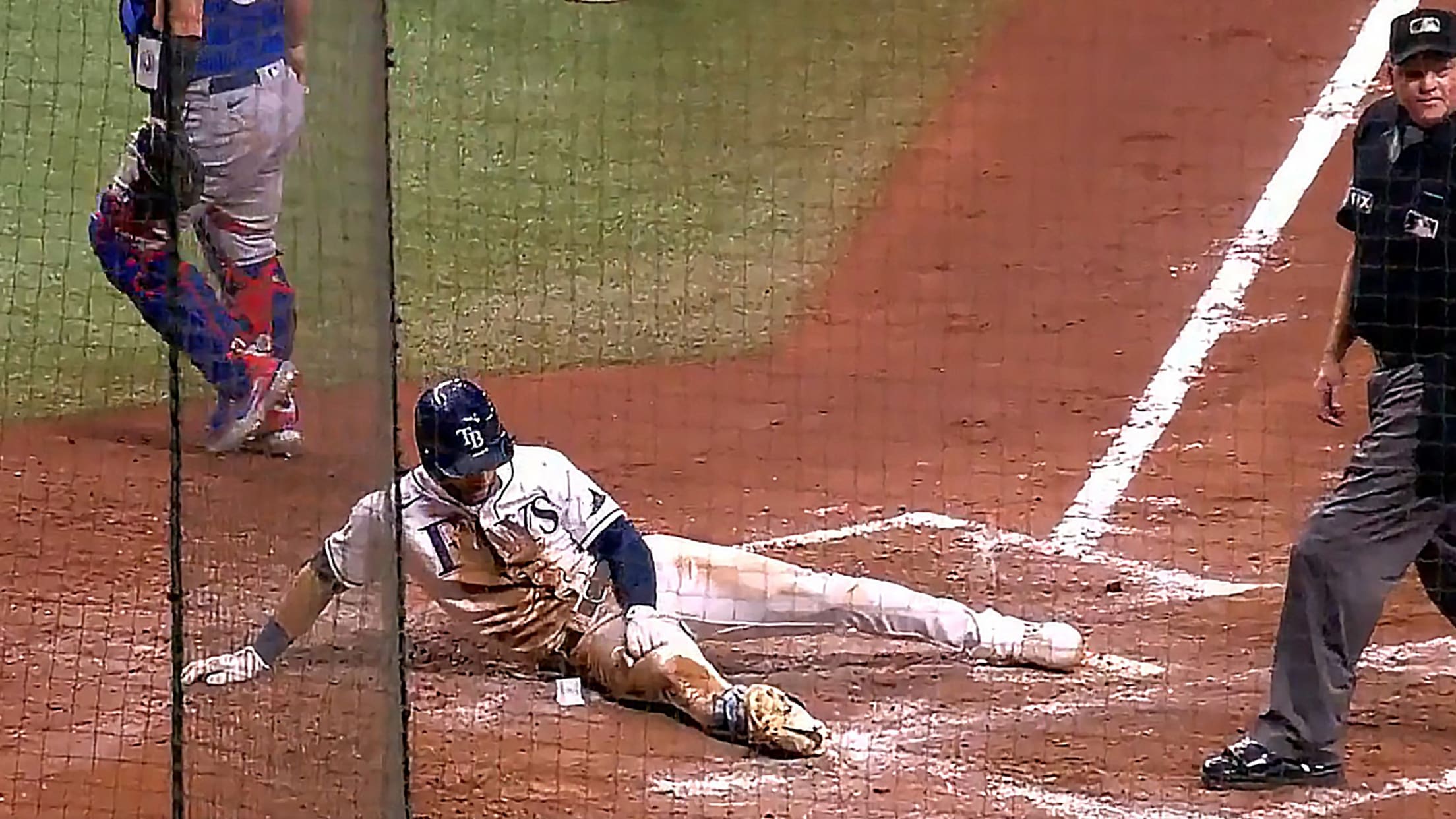 Before Tuesday's game between the Blue Jays and Rays game at Tropicana Field, Rays outfielder Kevin Kiermaier addressed an incident from Monday's series opener in which he appeared to pick up a card from Toronto catcher Alejandro Kirk's wristband that had the Blue Jays' gameplan for how to pitch to
Tatis, Manny address dust-up: 'That's done'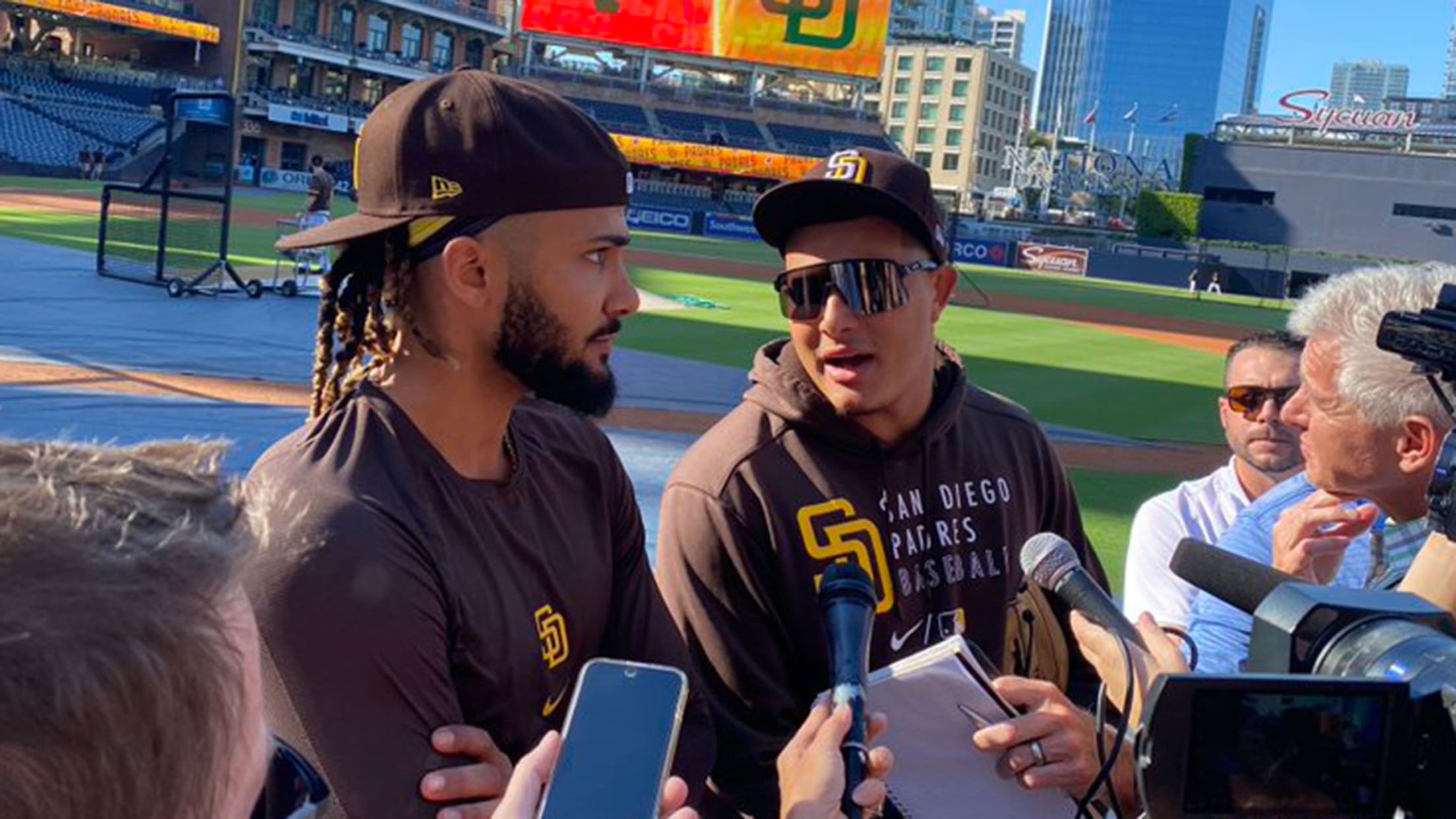 SAN DIEGO -- Three days after their spat in the visiting dugout at Busch Stadium went viral, Manny Machado and Fernando Tatis Jr. were back home in San Diego, standing side by side, with a message to deliver: "We handled it internally," Machado said. "We've got a team that's trying
Pujols' clutch RBI in 10th leads LA to win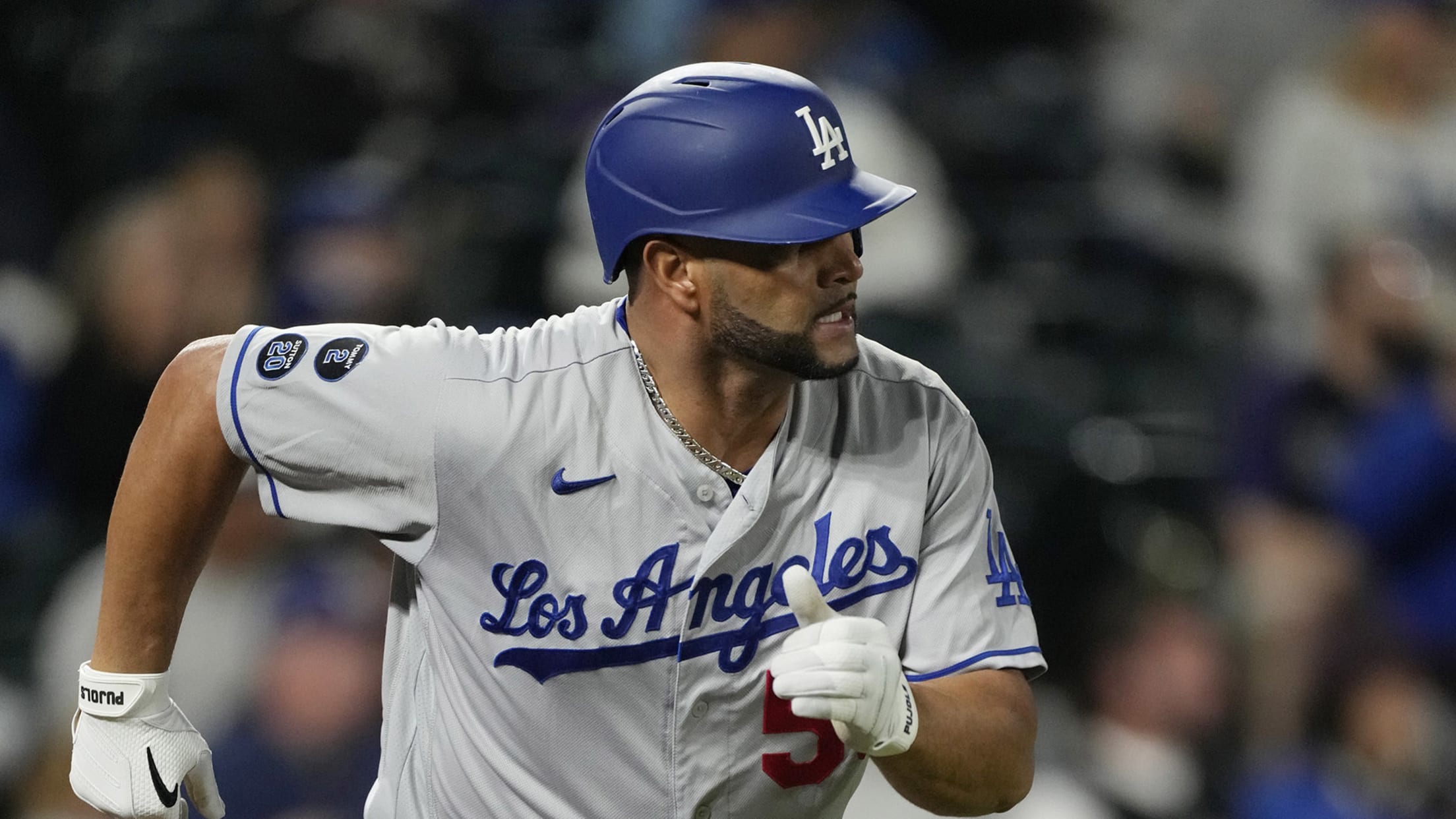 DENVER -- Albert Pujols stepped on the first base bag and quickly looked into the visiting dugout. He followed by shaking his hands and padding his head, two of the Dodgers' team celebrations this season. Pujols, who was unceremoniously let go by the Angels back in May, has shown a
'This is fun': Yanks (3 HRs) keep pace in WC
Montgomery yields 1 run over 5 2/3 frames; Severino returns to bump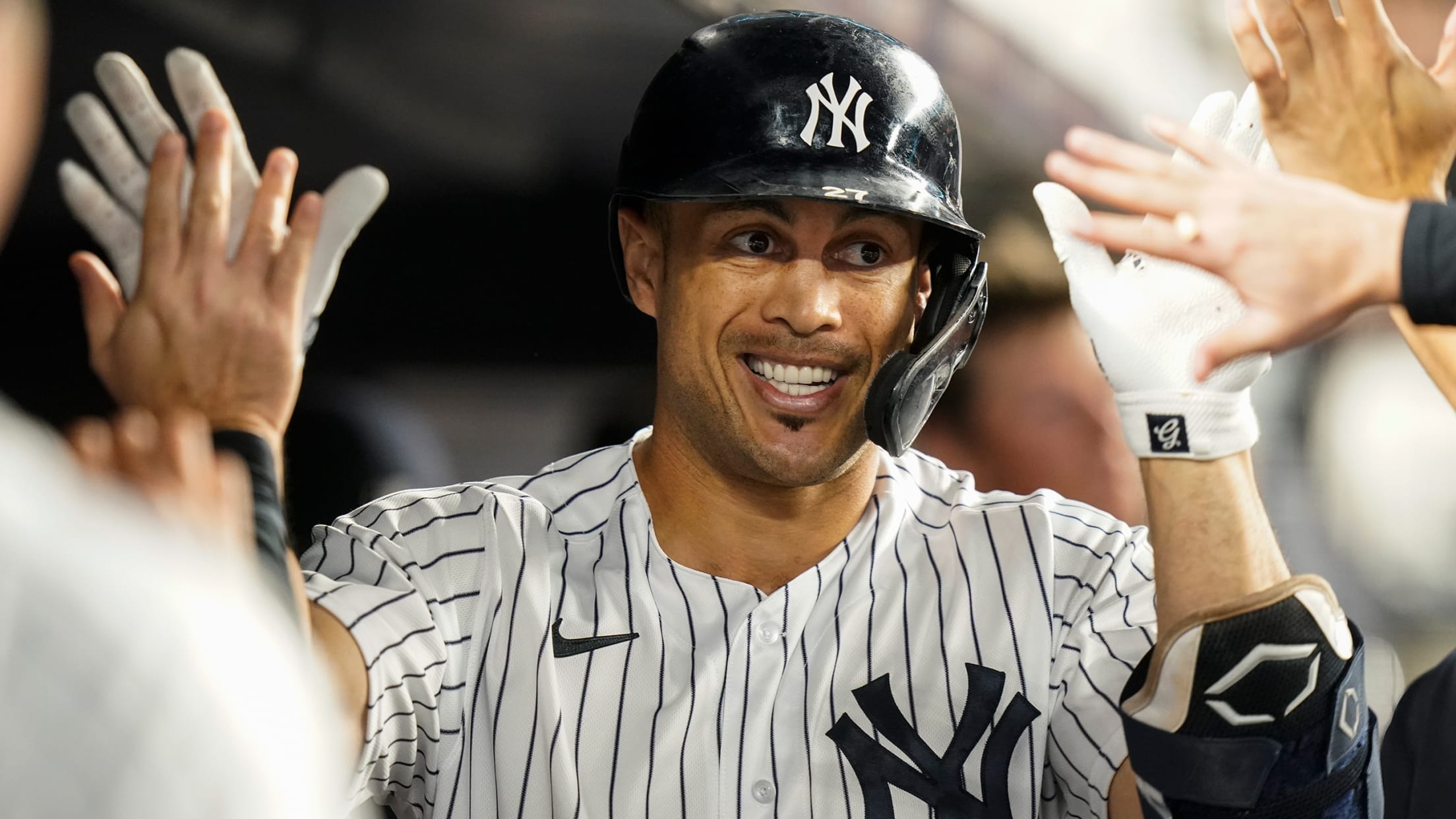 NEW YORK -- Giancarlo Stanton launched one of the hardest-hit home runs seen in the Majors this season, Joey Gallo homered against his former team and Aaron Judge launched a massive three-run shot as the Yankees muscled up for a 7-1 victory over the Rangers on Tuesday evening at Yankee
Sox win 6th straight, keep rolling at Fenway
BOSTON -- The Red Sox are a dangerous team at home -- one that seems to have little to no interest in playing the American League Wild Card Game on the road on Oct. 5. Fenway Park has become an increasingly big factor for manager Alex Cora's squad, which once
J.T. walks off to save Phils' playoff hopes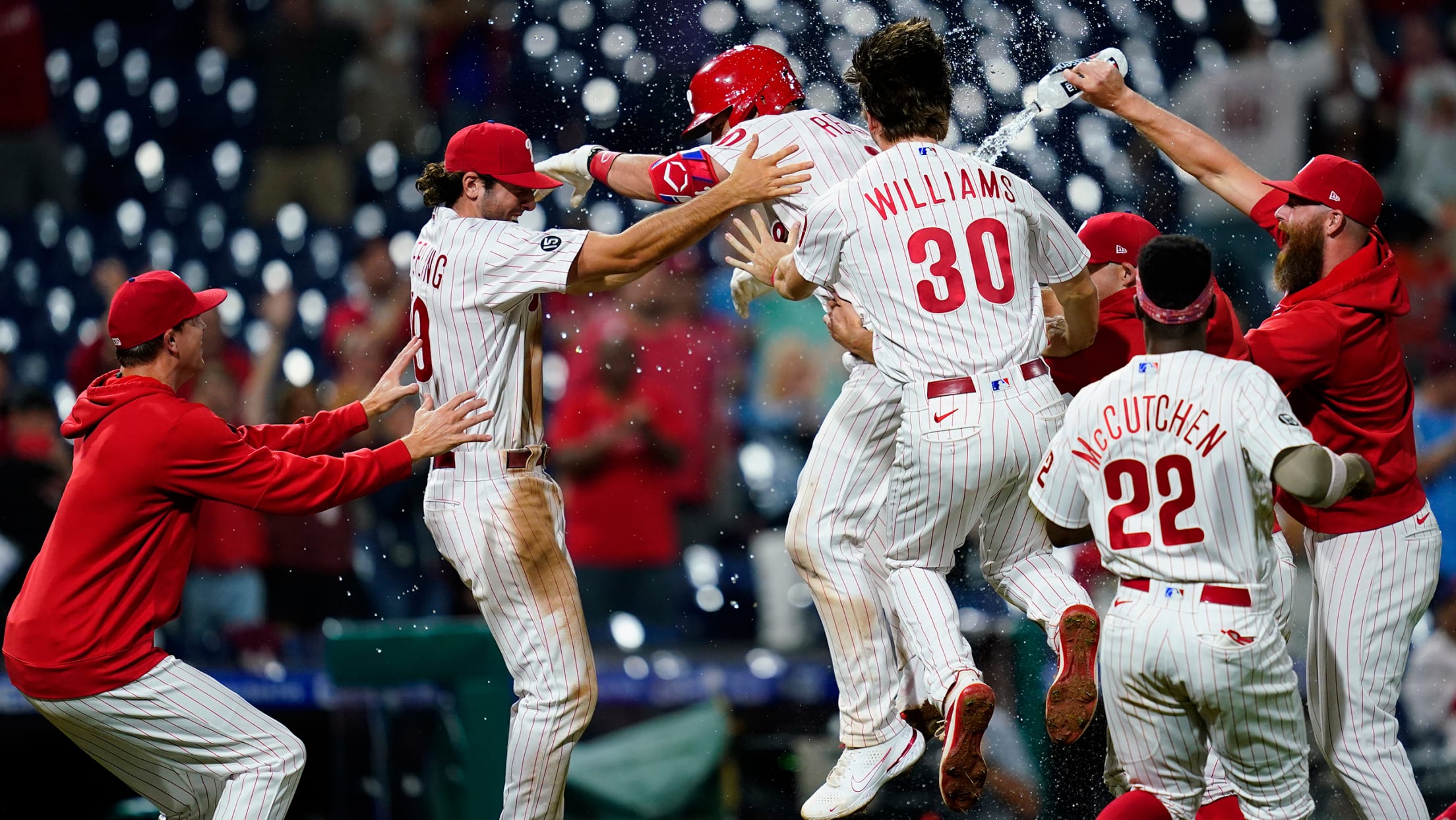 PHILADELPHIA -- The Orioles wanted no part of Bryce Harper in the 10th inning on Tuesday night at Citizens Bank Park. So they did something that surprisingly few teams have tried this season. They intentionally walked him, even though it meant putting the game-winning run on first base with two
Mo coaches Jimmy Fallon through 1st pitch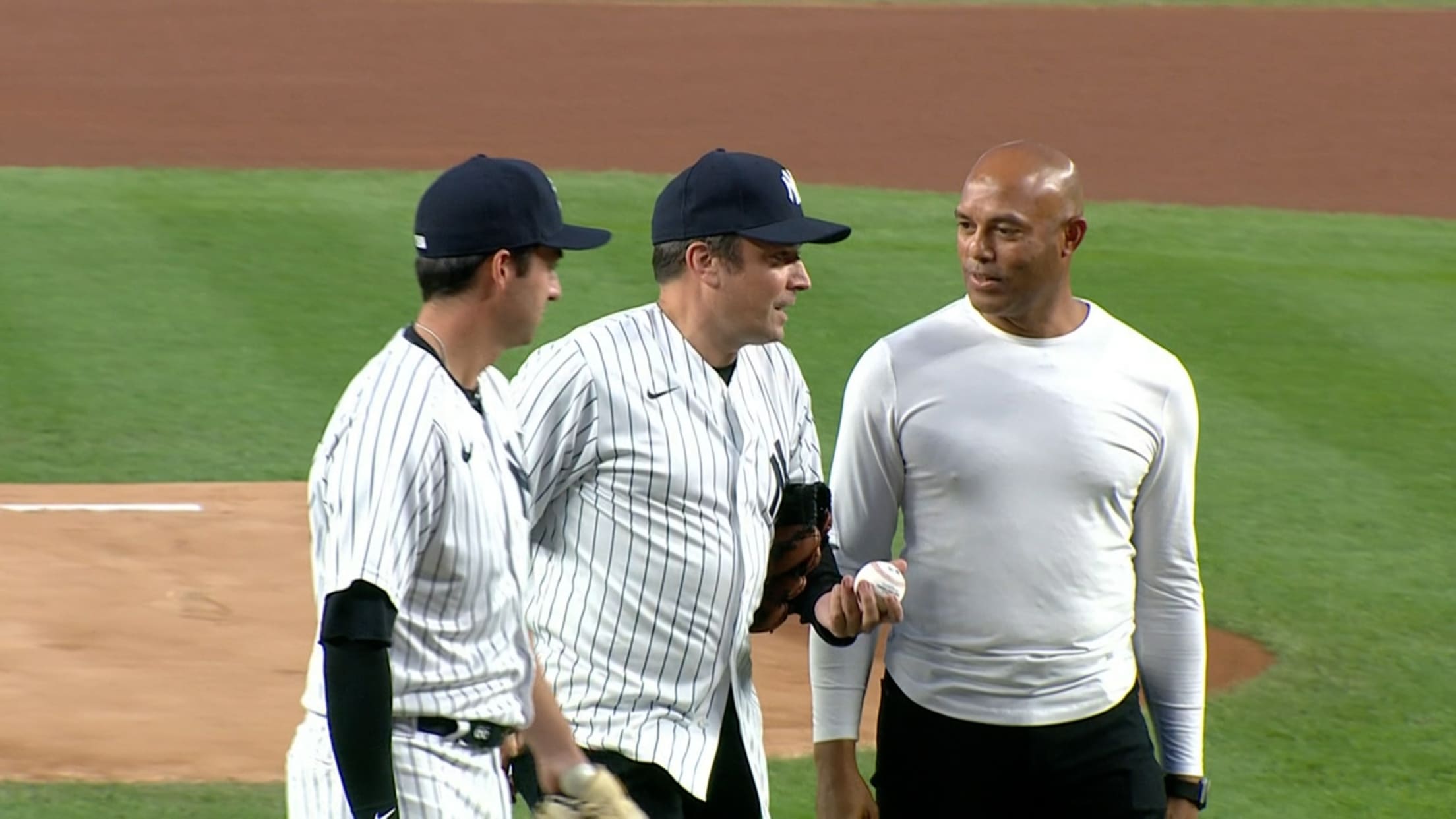 Do you think Mariano Rivera will teach Jimmy Fallon how to throw a cutter? The unanimous Hall of Famer accompanied "The Tonight Show" host to the Yankee Stadium mound prior to the Yankees' 7-1 win over the Rangers on Tuesday night. Fallon was on hand to throw out the night's
Small ball helps Toronto keep Wild Card pace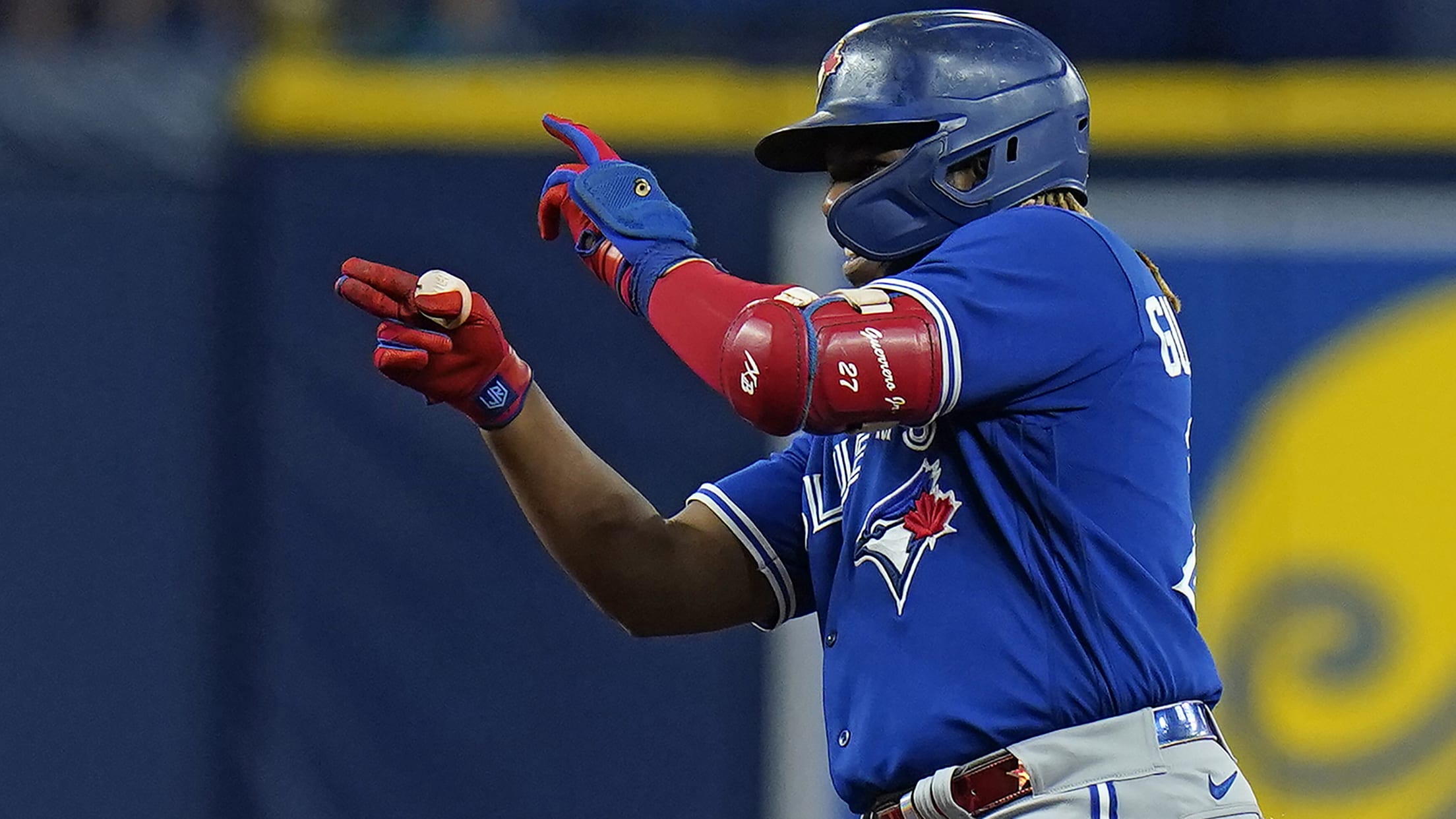 ST. PETERSBURG -- The Blue Jays are a big, loud team. Win or lose, there's always an element of chaos involved, but in October, it's the small, quiet decisions that will make all the difference. Tuesday's 4-2 win at Tropicana Field turned on one of those moments, and it came
Here are the '21 playoff tiebreaker scenarios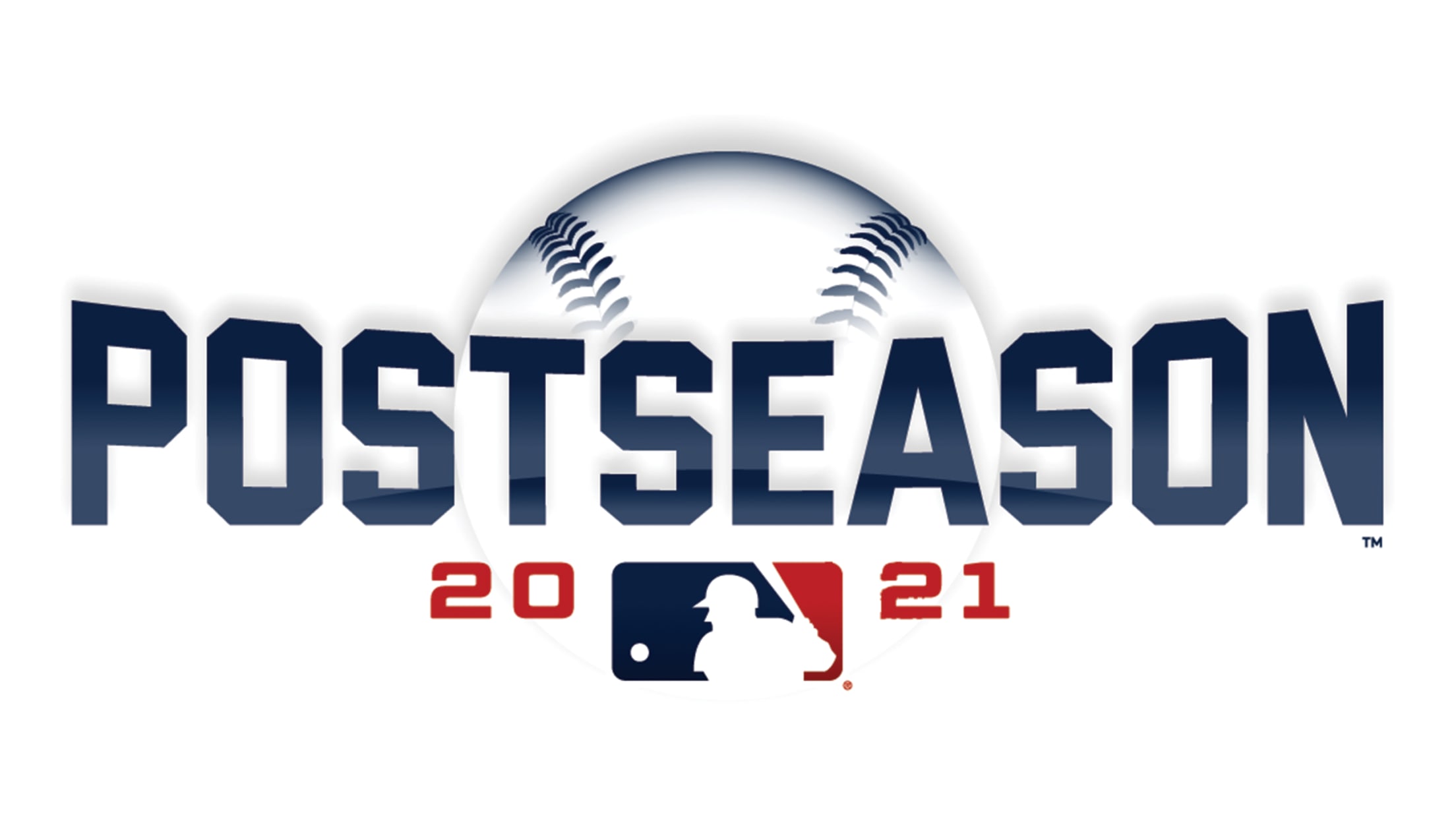 Just as extra innings are sometimes required to resolve games, extra games are sometimes required to resolve regular-season races. It hasn't happened often, even in the dual-Wild Card era in which more teams are in the late-season mathematical mix. Since Major League Baseball went to the dual-Wild Card format in
How MLB makes sure your souvenir is 'real'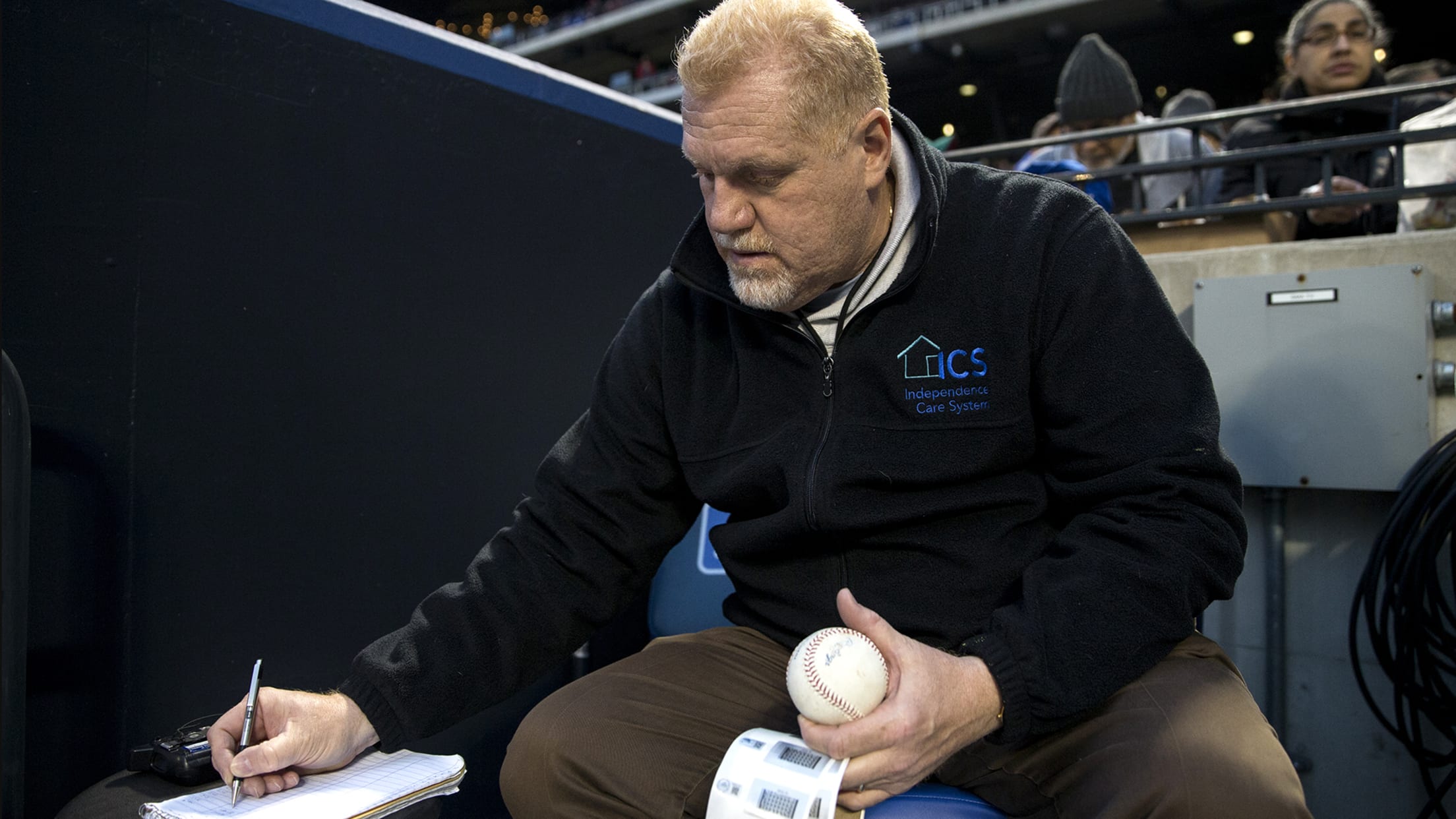 When Juan Nieves threw the Brewers franchise's first no-hitter back on April 15, 1987, scant souvenirs survived. "We kept his jersey and hat, and I think we had one ball from the game," said Brewers longtime director of clubhouse operations Tony Migliaccio. "In those days, the guy with the best
Complete 2021 MLB postseason schedule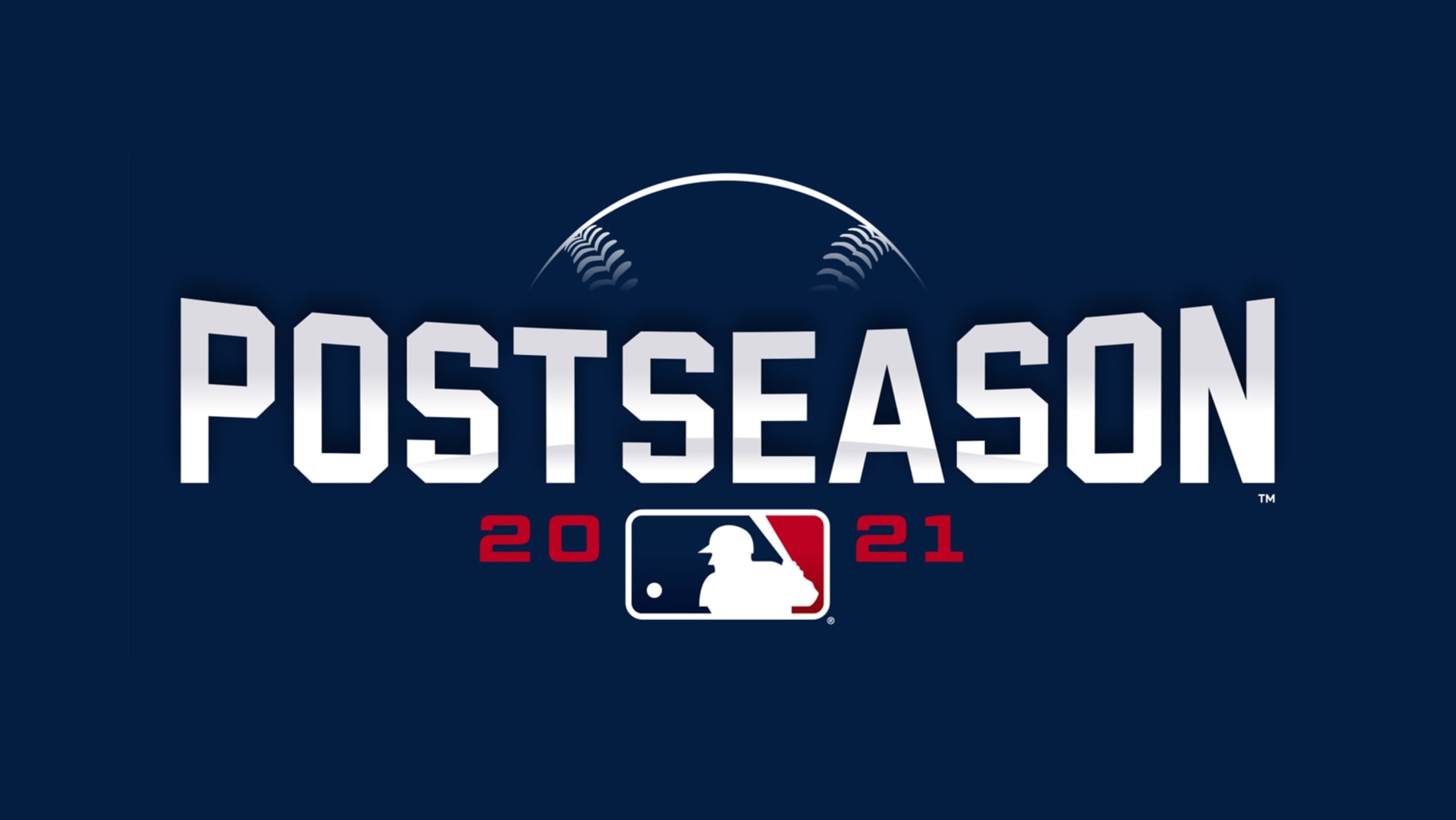 Major League Baseball today announced the schedule for the 2021 Postseason, which is set to open with the American League Wild Card Game presented by Hankook on ESPN on Tuesday, Oct. 5, followed by the National League Wild Card Game presented by Hankook on TBS on Wednesday, Oct. 6. Game
India stays atop Rookie Power Rankings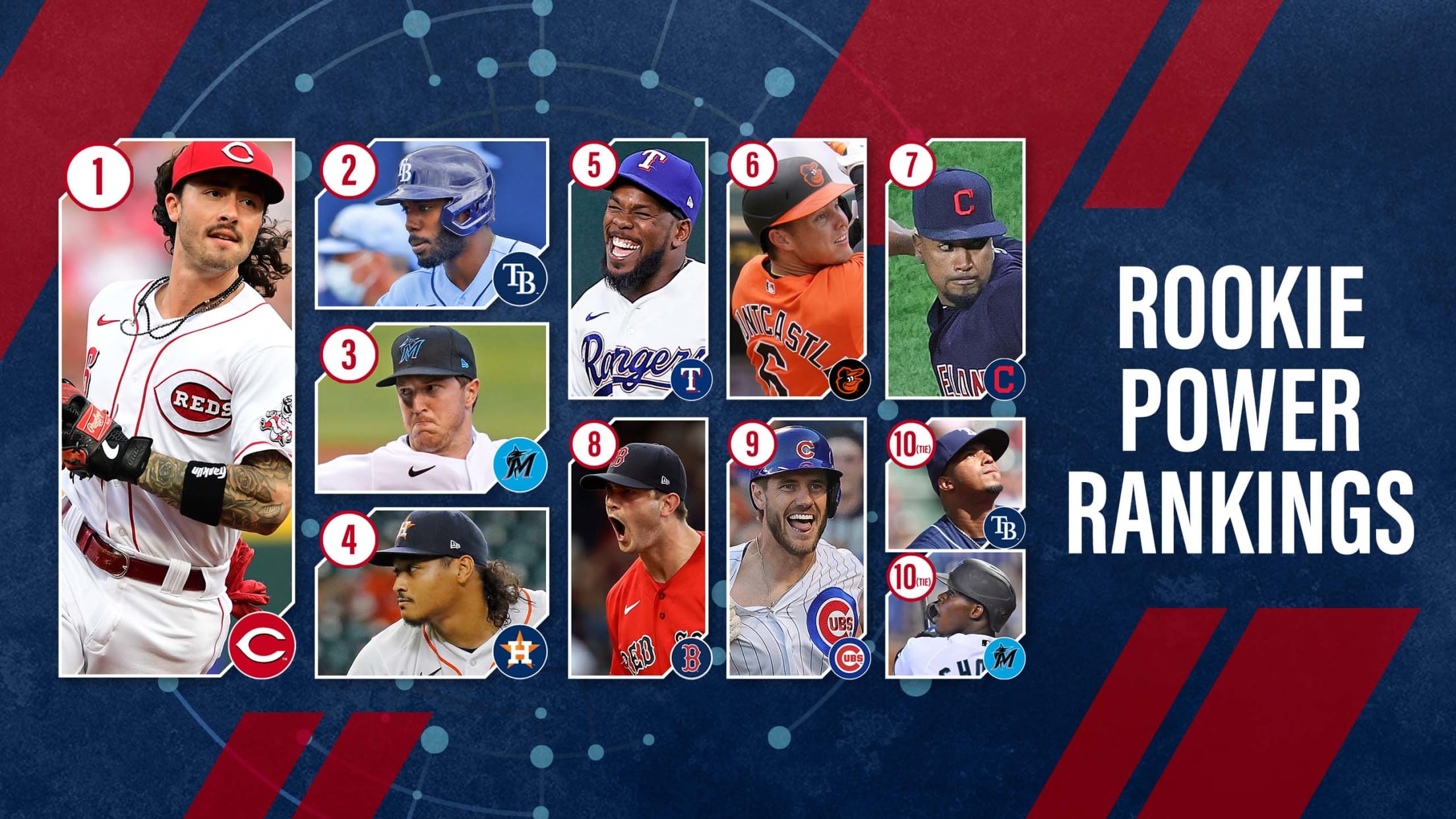 It's getting down to brass tacks, as they say. With the Major League season winding down, this is the penultimate Rookie Power Rankings, with the final edition coming after the completion of the regular season. These rankings, as voted on by the staff of MLB Pipeline, are a reflection of
Missed opportunities hurt Reds' WC chances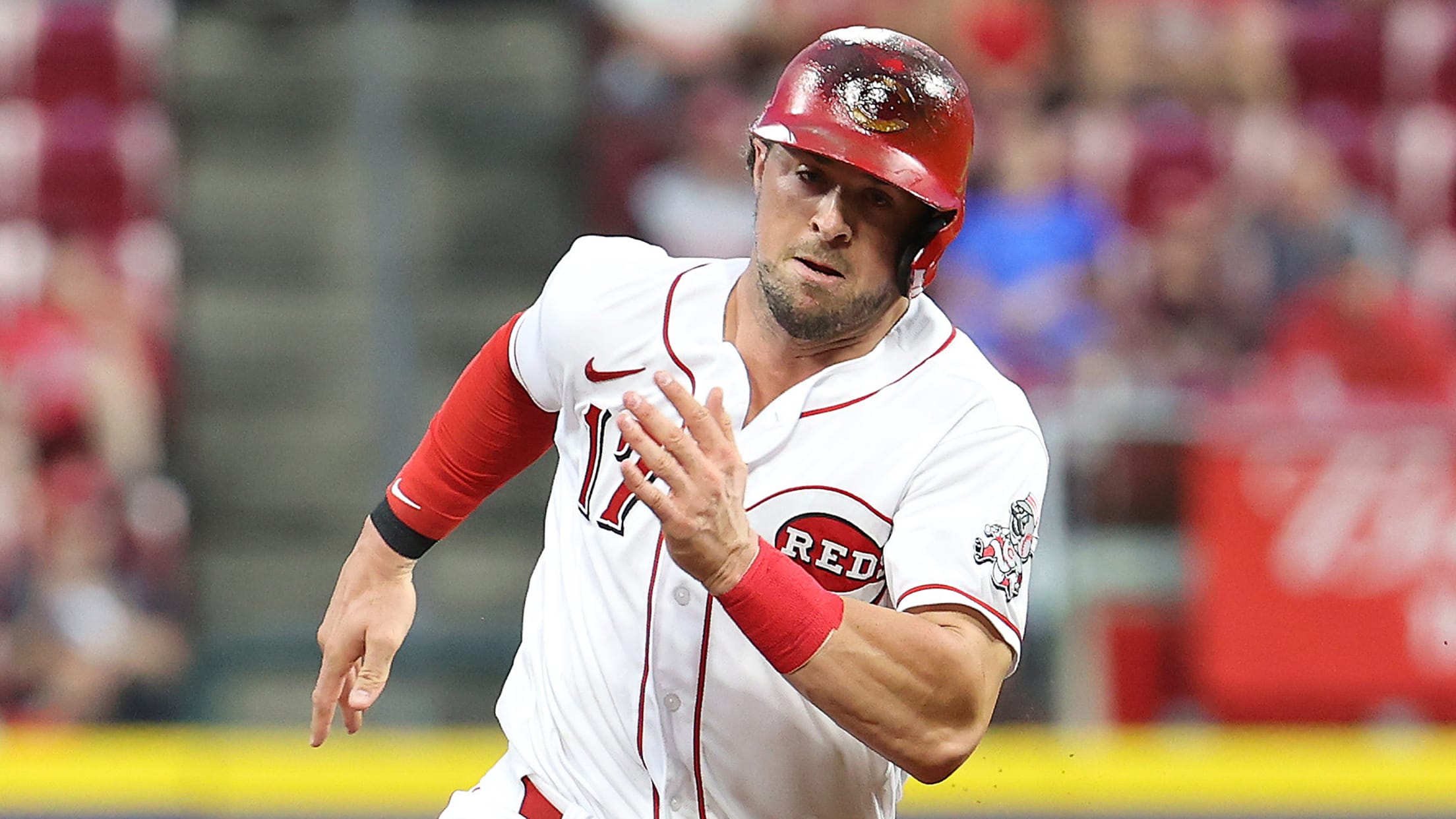 CINCINNATI -- The Reds will have to wait another day to find out if their eight-series losing streak will come to a close, and if they're unable to turn the tide, they may look at a pivotal seventh inning in their 6-2 loss to the Pirates on Tuesday as their
MVP poll: AL race tightens; new NL leader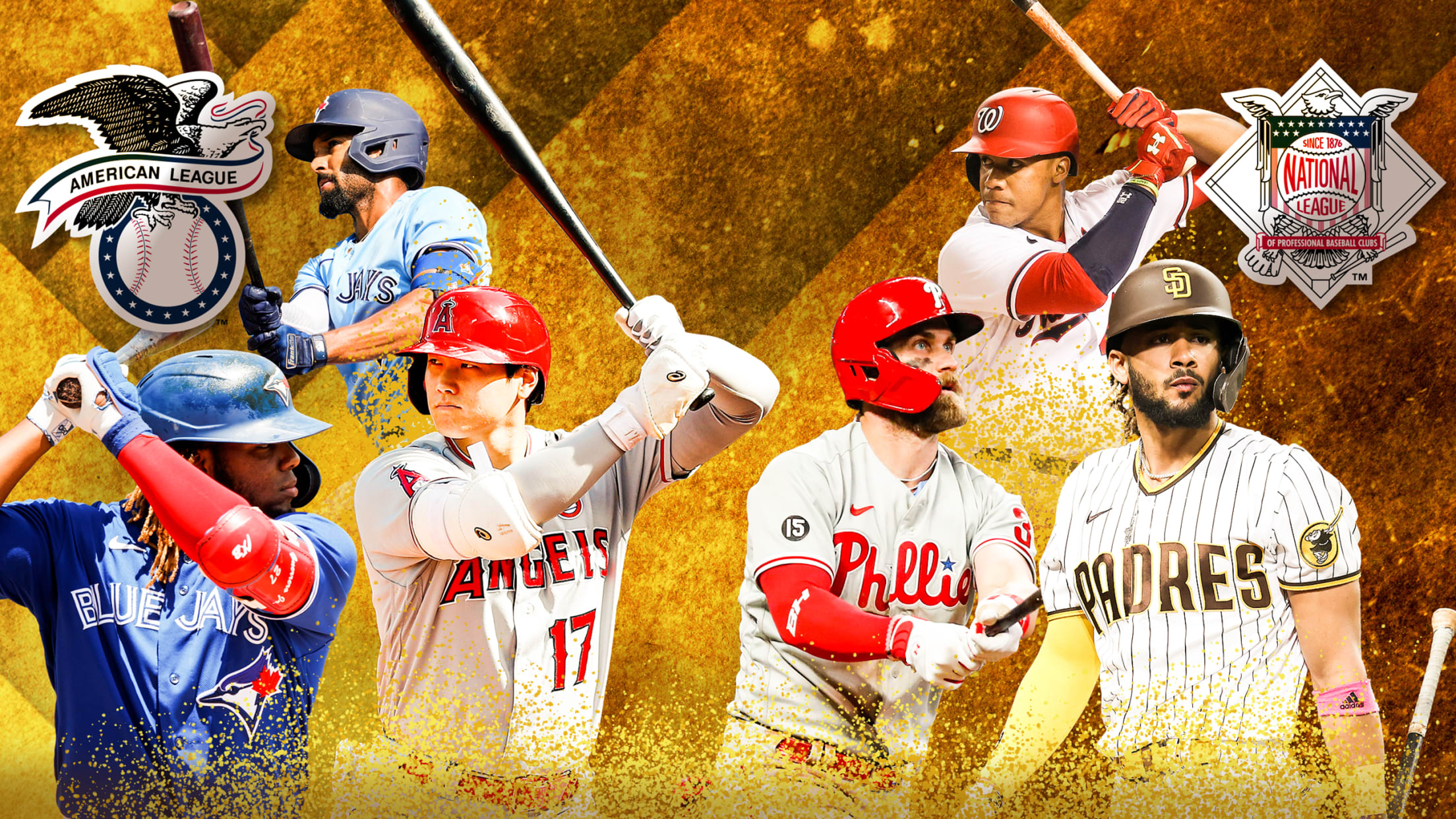 A month ago, it looked as though both MVP Award races were close to being decided. But with less than two weeks remaining in the regular season, the National League race has a new frontrunner, while the American League race has tightened, at least according to our latest MVP poll.
Bellinger (rib fracture) placed on IL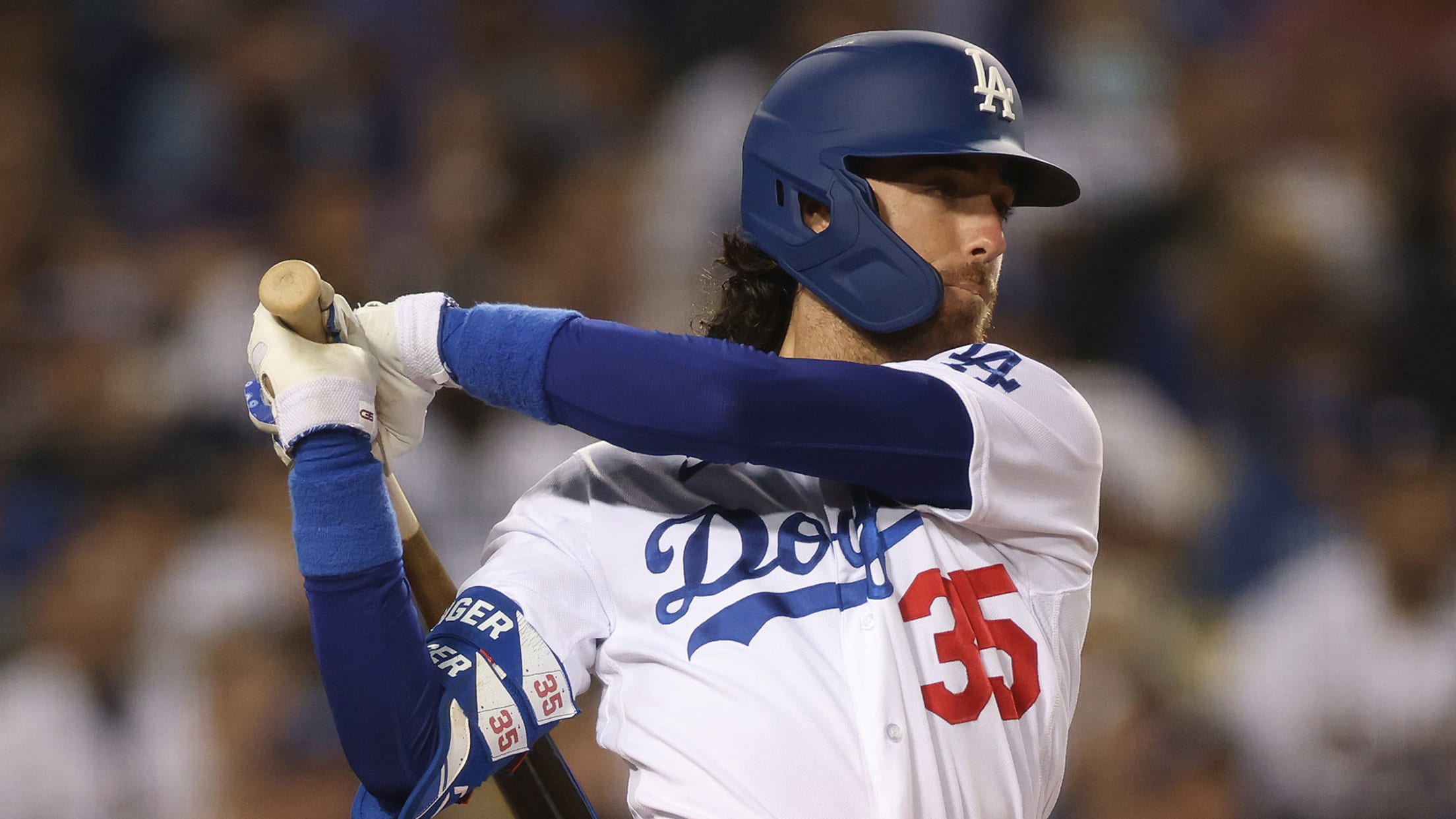 DENVER -- When Cody Bellinger suffered a non-displaced rib fracture last week against the D-backs, the Dodgers were hoping the outfielder wouldn't have to miss any time with the injury. All the tests and imaging came back clean, which was initially encouraging. Dodgers manager Dave Roberts said it would all
Bassitt back Thursday: 'Kind of miraculous'
All-Star RHP to be activated for return from Aug. 17 facial fracture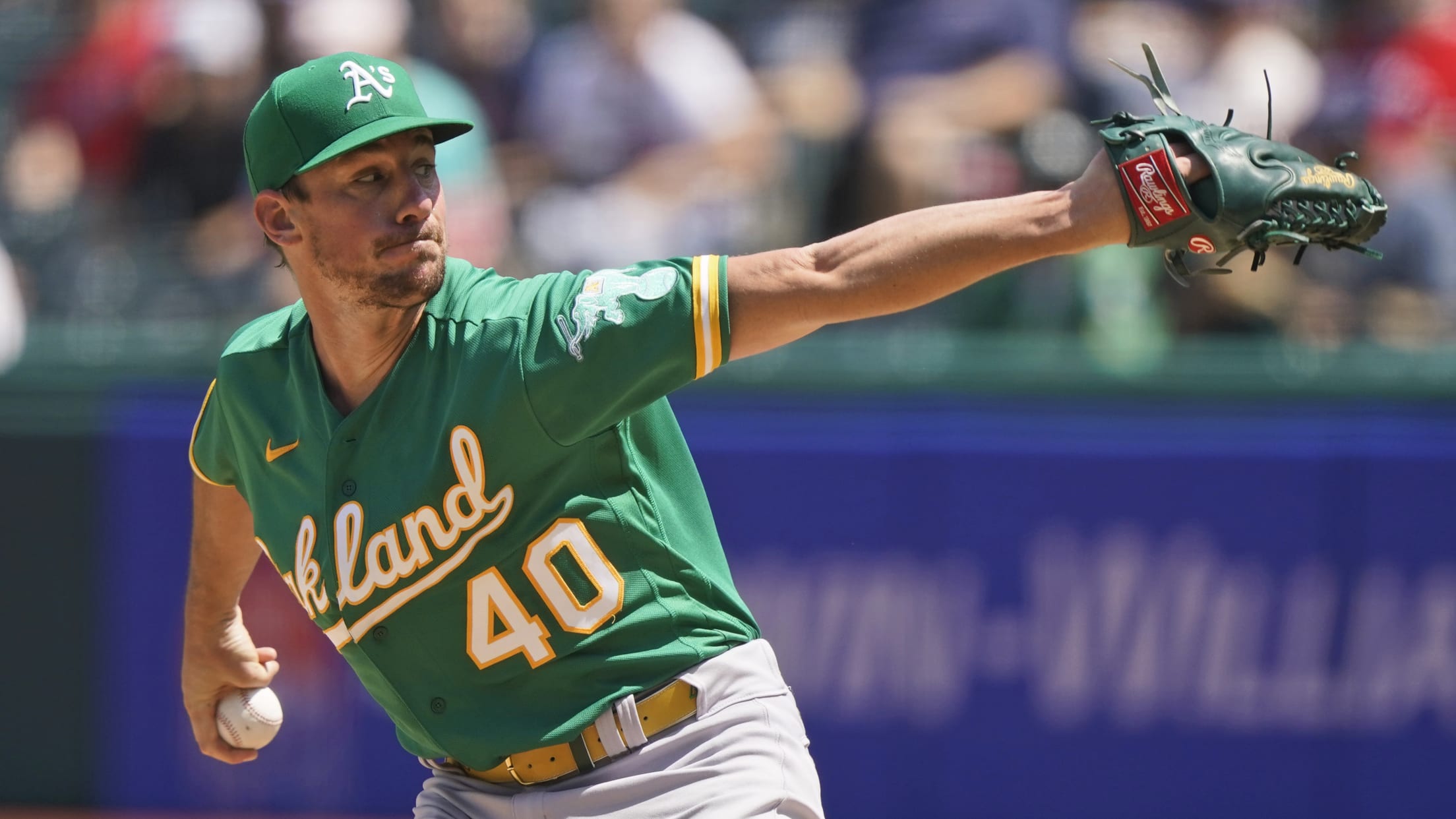 OAKLAND -- When Chris Bassitt was involved in the scary incident that saw him take a hard line drive off his face in Chicago on Aug. 17, the prospect of a return to the mound this season was considered a long shot. Bassitt, however, refused to buy into that notion.
Sevy back after 707 days: 'That was special'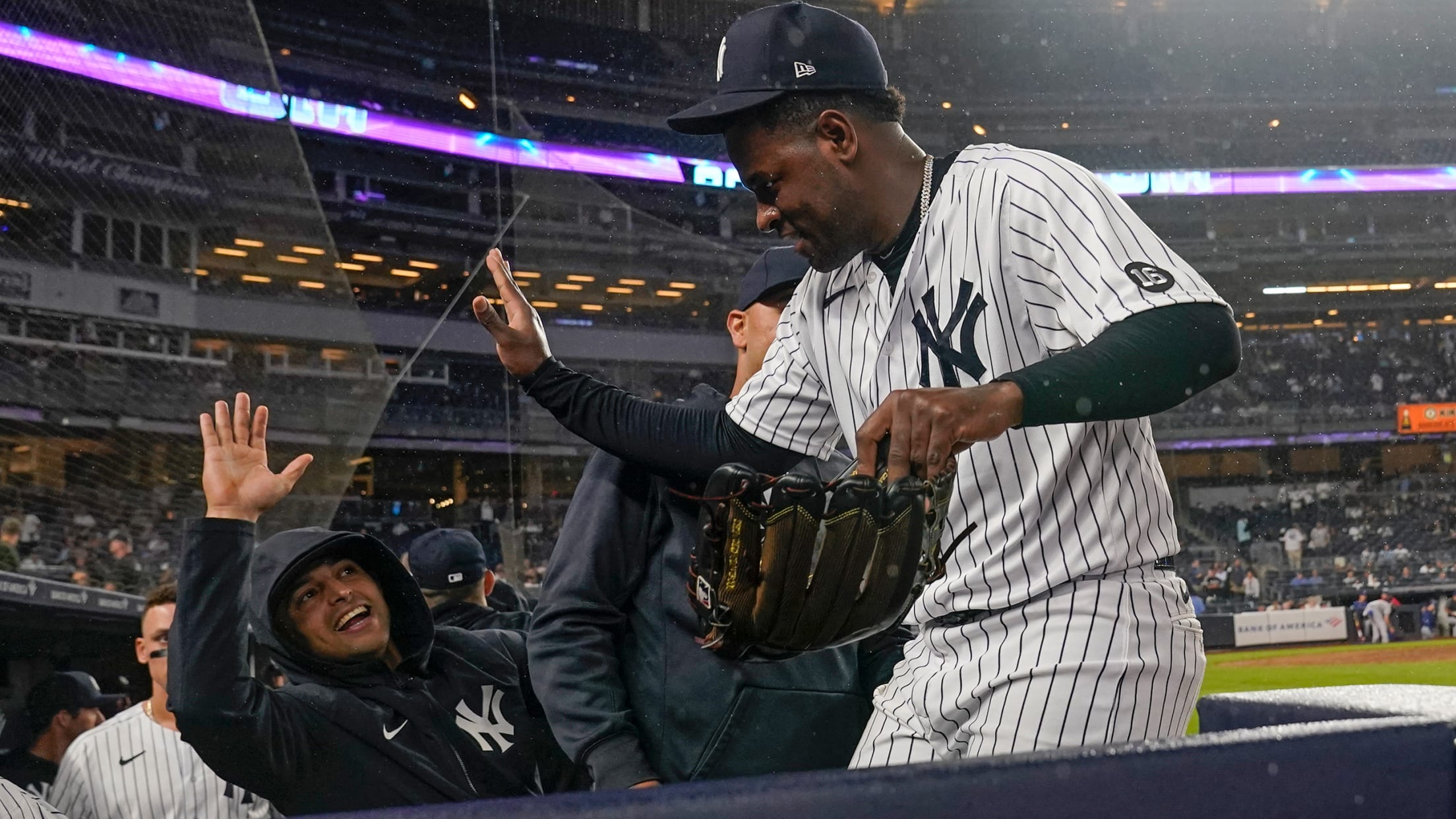 NEW YORK -- Seven hundred and seven days passed since Luis Severino's last time on a Major League mound in a game situation, and the Yankees' right-hander took a moment to appreciate that as he delivered his warmup tosses in the eighth inning on Tuesday. Those 23 months represented an
Franco reports to Triple-A, nears Rays return
Baz set to make second start; club's longtime staffer to step down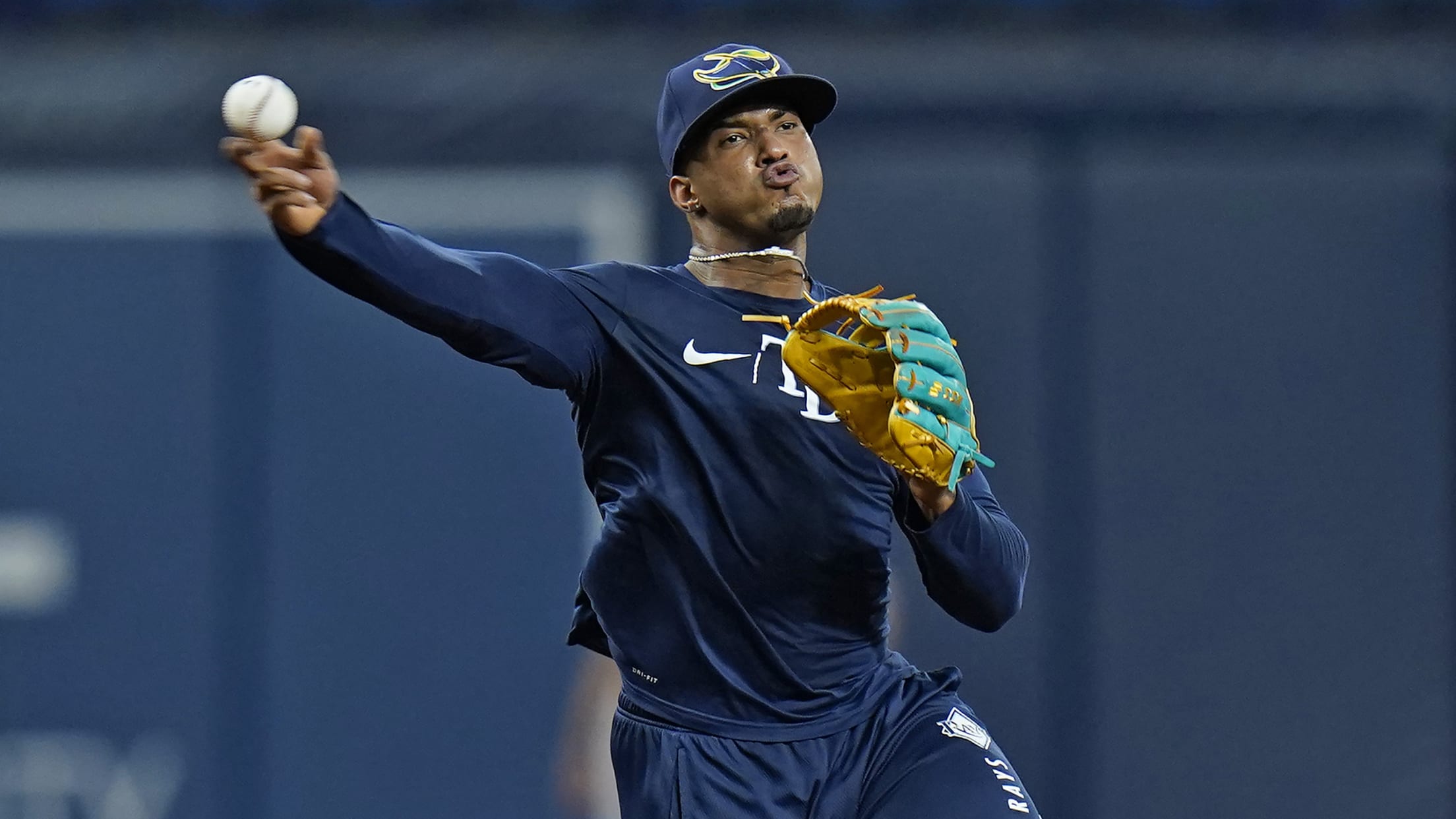 ST. PETERSBURG -- Rookie phenom Wander Franco is nearly ready to rejoin the Rays lineup. Franco, Tampa Bay's switch-hitting shortstop, reported to Triple-A Durham on Tuesday to begin his Minor League rehab assignment and took part in an afternoon workout on the field at Durham Bulls Athletic Park. Manager Kevin
Woodruff fans 10 but bats stymied by Cards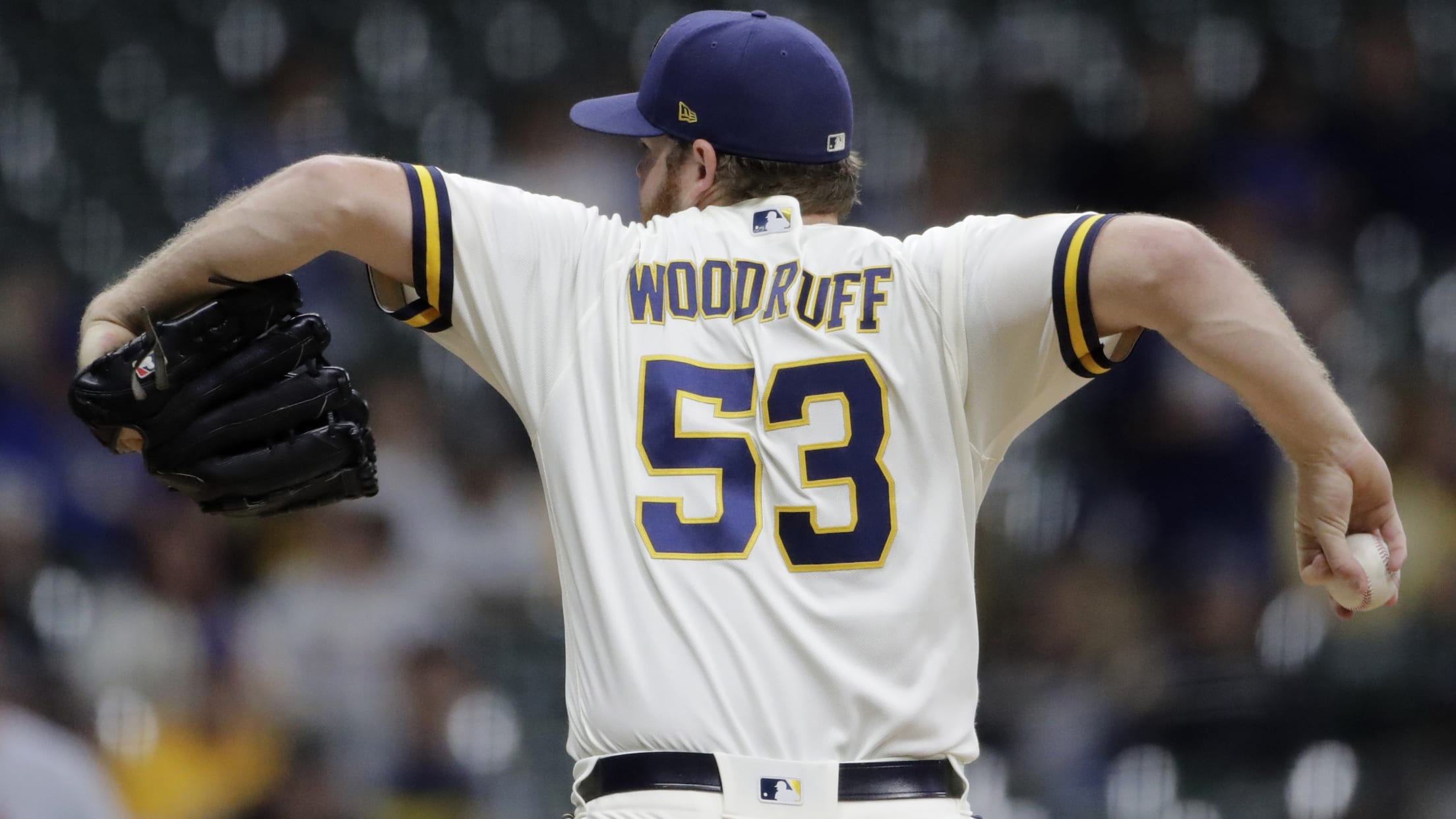 MILWAUKEE -- "We're in a spot," Brewers manager Craig Counsell said on Monday night, "where our pitchers have to be darn near perfect." A day later, his point stood. Instead of continuing to cruise to a division title, the Brewers have been reprising their April and May for most of
Clinch chase continues for Rays after loss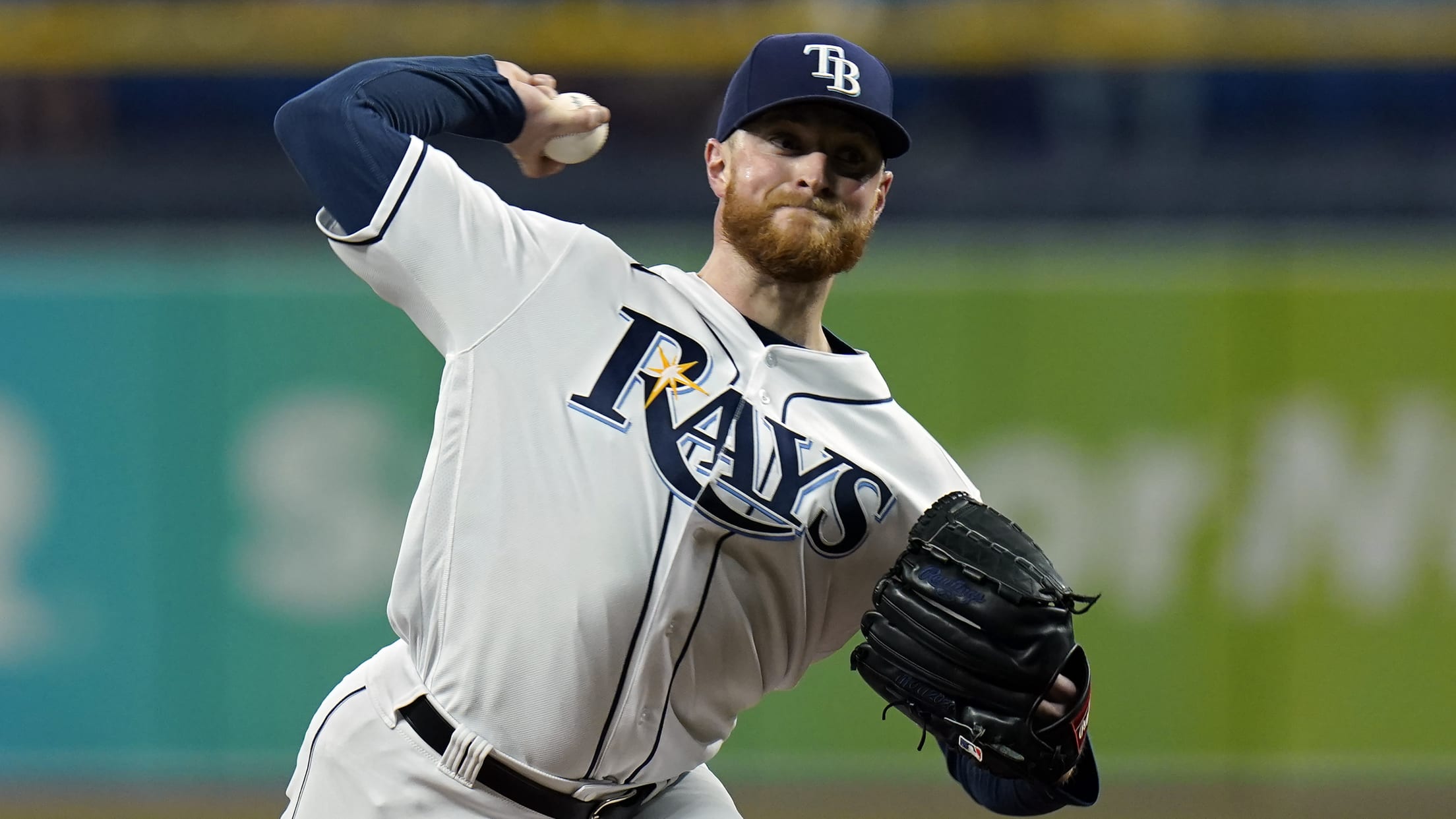 ST. PETERSBURG -- The Rays woke up Tuesday morning with a chance to punch their ticket to the postseason, but they needed a lot of things to break their way. The Yankees or Red Sox had to lose early, then the A's had to lose late. But first and foremost,
Vlad Jr.'s Triple Crown quest needs final push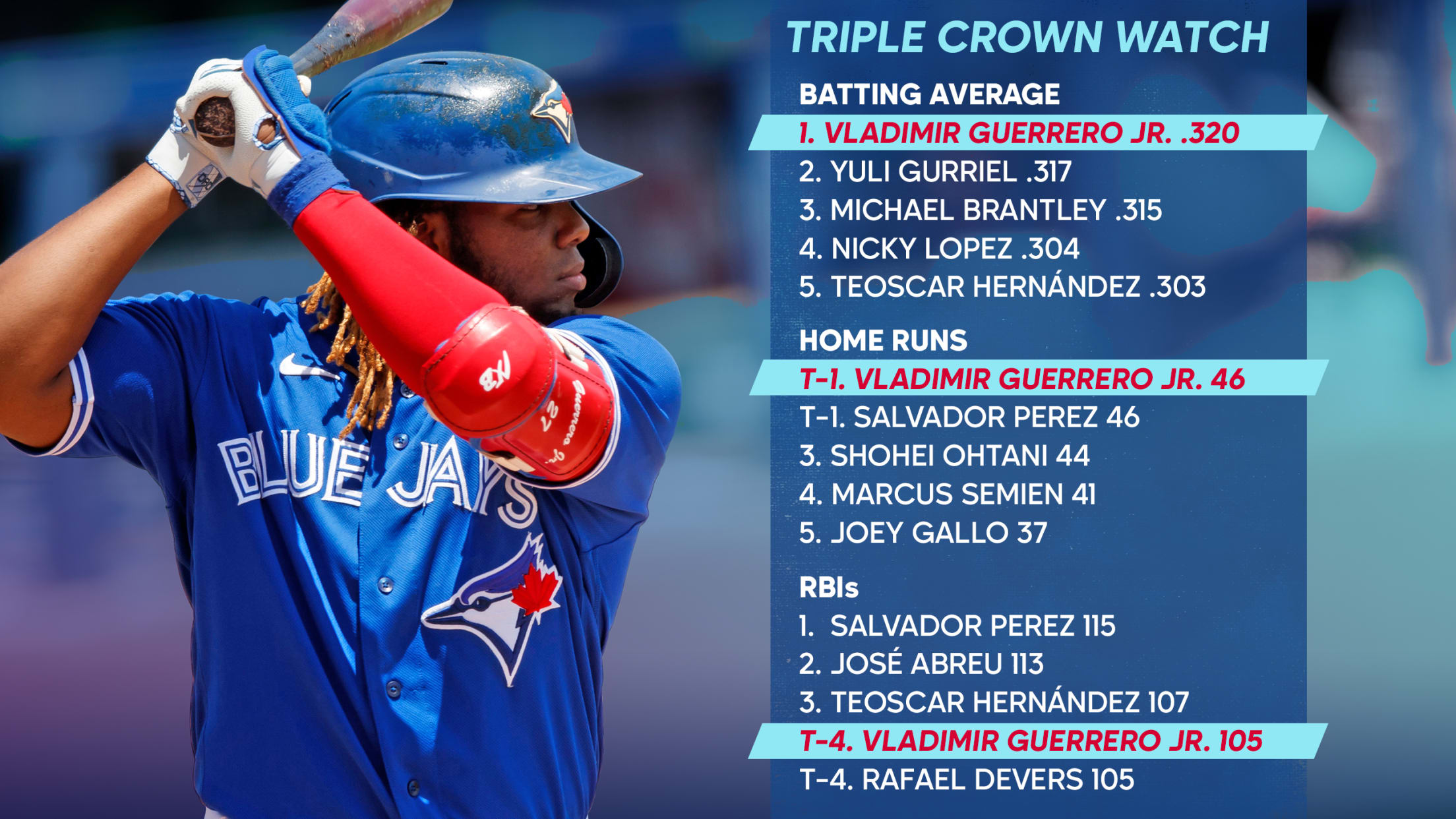 Vladimir Guerrero Jr. came to the Major Leagues as an ultra-hyped prospect with a Hall of Fame name. In 2021, he's making a name for himself. Guerrero's huge season has the Blue Jays in the American League Wild Card hunt and Guerrero in the AL MVP race against Shohei Ohtani.
Arenado on 100 RBIs: 'It means everything'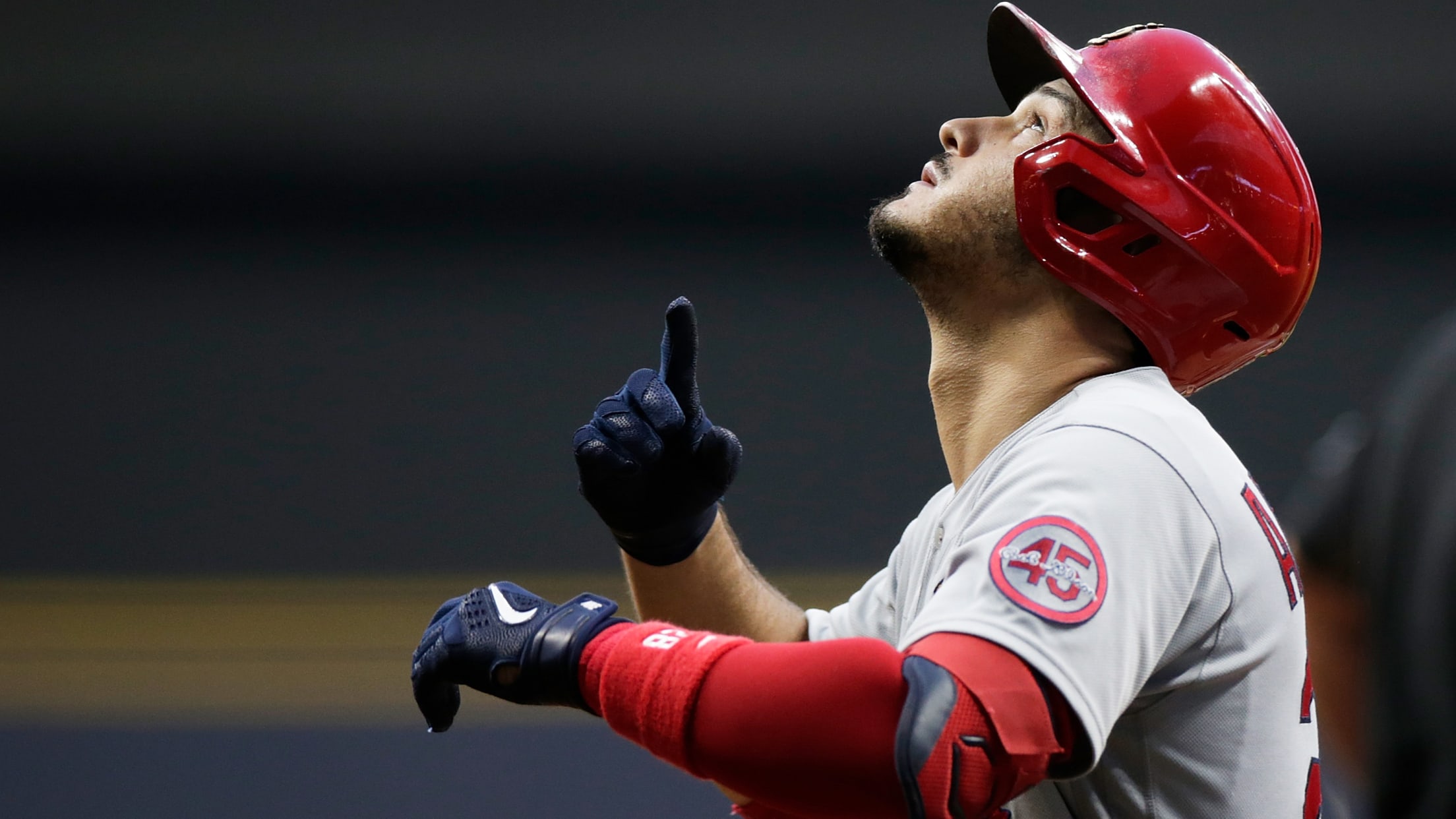 MILWAUKEE -- Somewhat lost in the shuffle of Jon Lester reaching career win No. 200 on Monday night was Nolan Arenado's early-inning heroics. With two outs and Tyler O'Neill on first base, Arenado unloaded on a first-pitch fastball from Brewers starter Freddy Peralta and sent it a Statcast-projected 389 feet
deGrom, Thor on track to return next week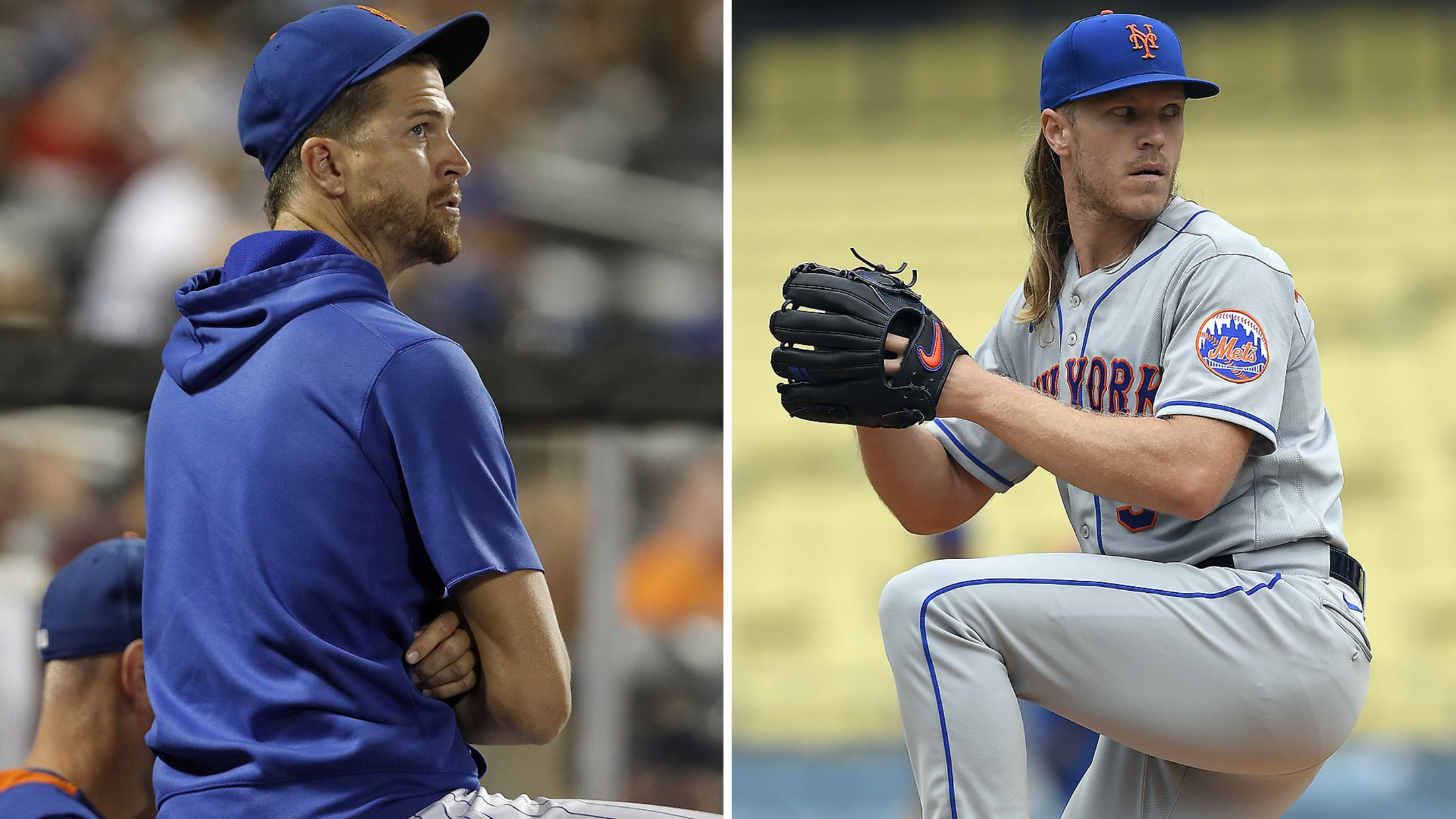 BOSTON -- It is with increasing confidence that the Mets can say their two most prominent pitchers, Jacob deGrom and Noah Syndergaard, will return before the end of the season. Syndergaard is scheduled to make the first of (likely) two Minor League rehab appearances on Wednesday for Triple-A Syracuse, setting
Experts offer up early 2022 mock Draft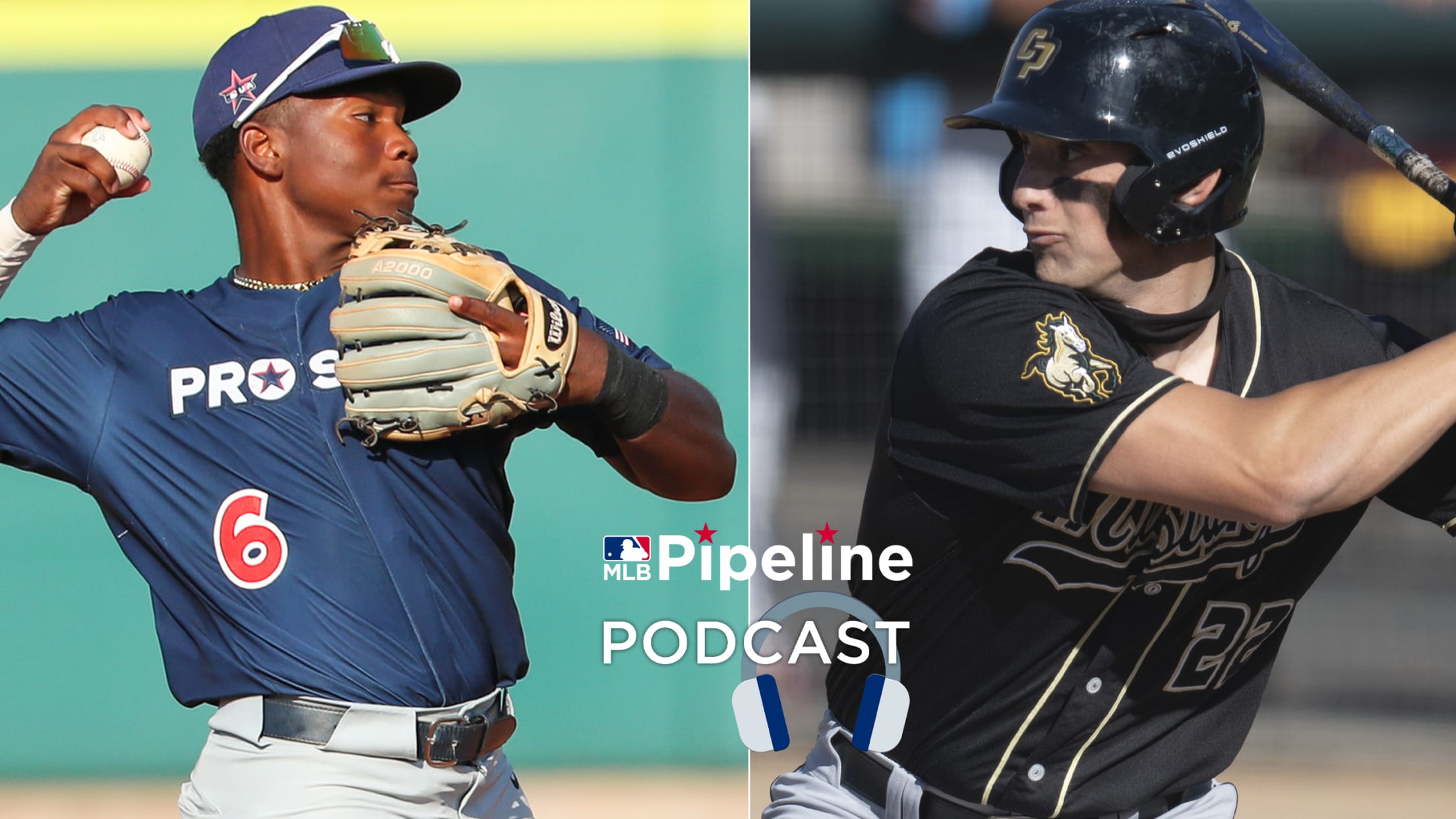 We may be about nine months away from the 2022 MLB Draft, but it's never too early to forecast what will happen at the top of next year's first round. MLB.com's Jim Callis and Jonathan Mayo held their own two-man, 20-pick experts draft on a recent edition of the MLB