Cards hit 4 straight HRs! 11th time in history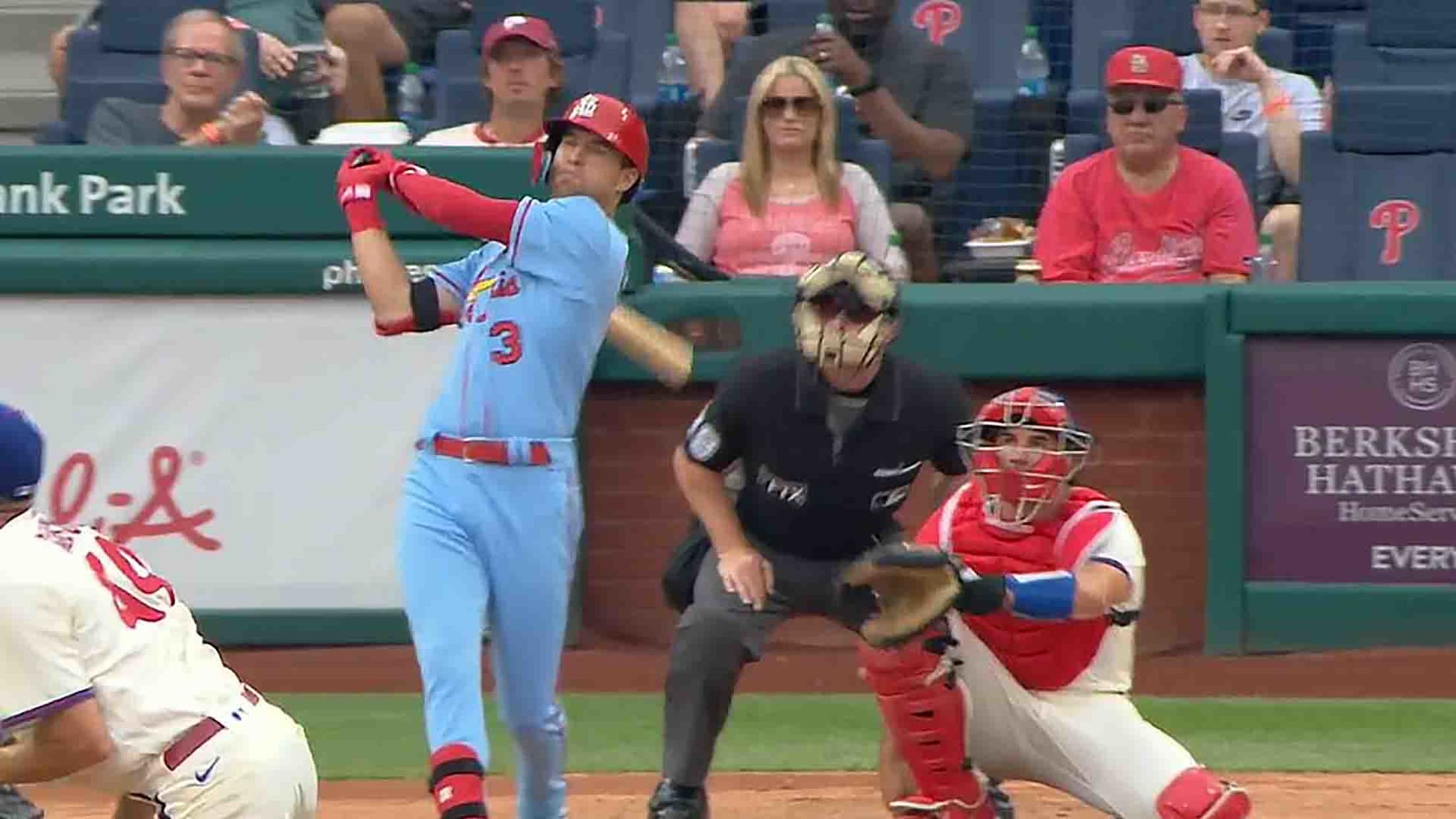 The ball was flying early at Citizens Bank Park on Saturday, where the Cardinals hit four straight home runs in the first inning off Phillies starter Kyle Gibson. This is the 11th time in AL/NL history that a team has hit four consecutive home runs. The inning started inauspiciously for
It's a Vladdy affair: HOF dad throws first pitch to son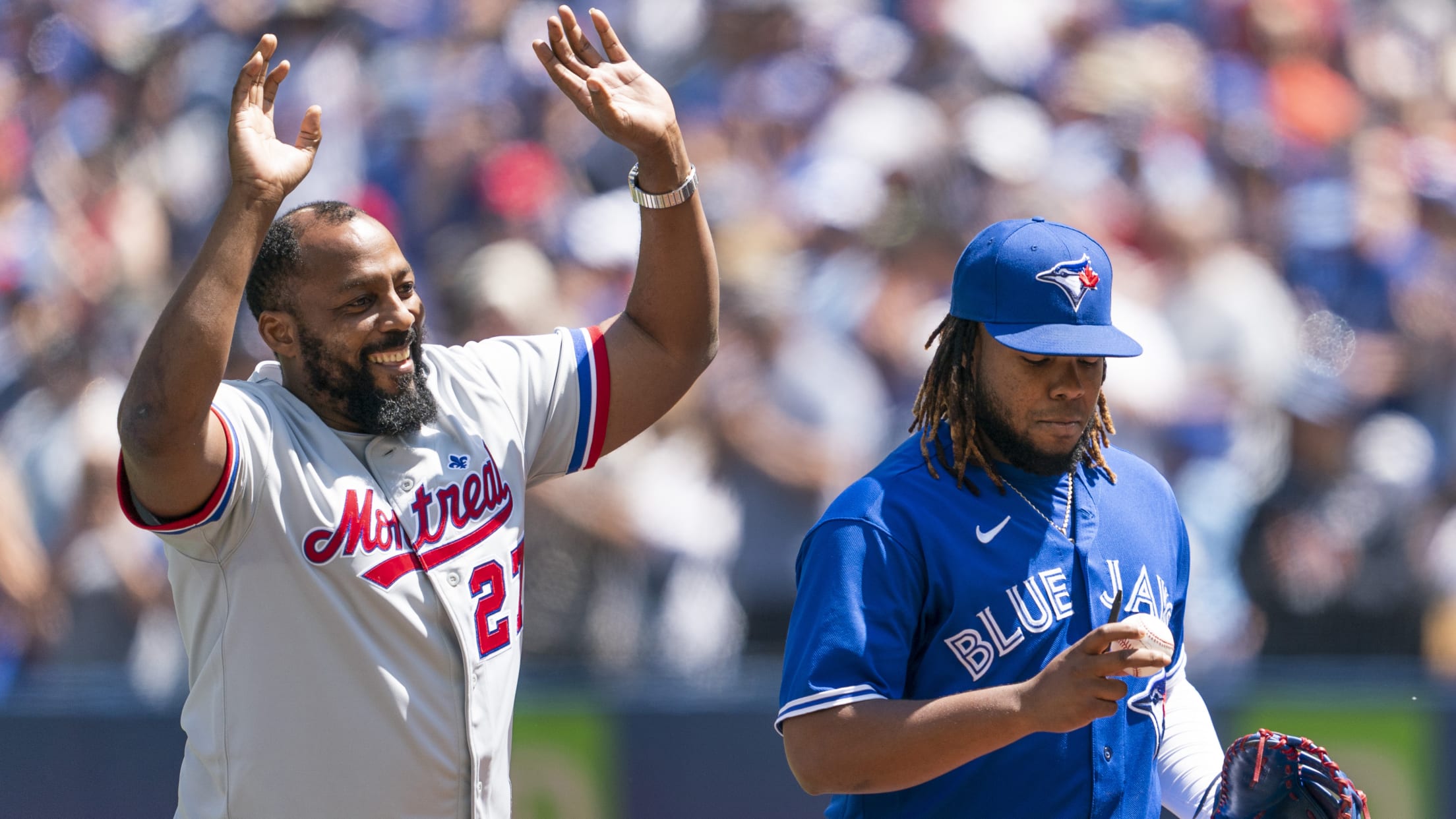 TORONTO -- Soon after Blue Jays fans lined up around the block to get their dual bobblehead featuring Vladimir Guerrero and Vladimir Guerrero Jr., the life-sized versions were on the field together. Vlad Sr. was on hand to throw out the pitch to Vlad Jr. ahead of the Blue Jays'
10 bold predictions to start July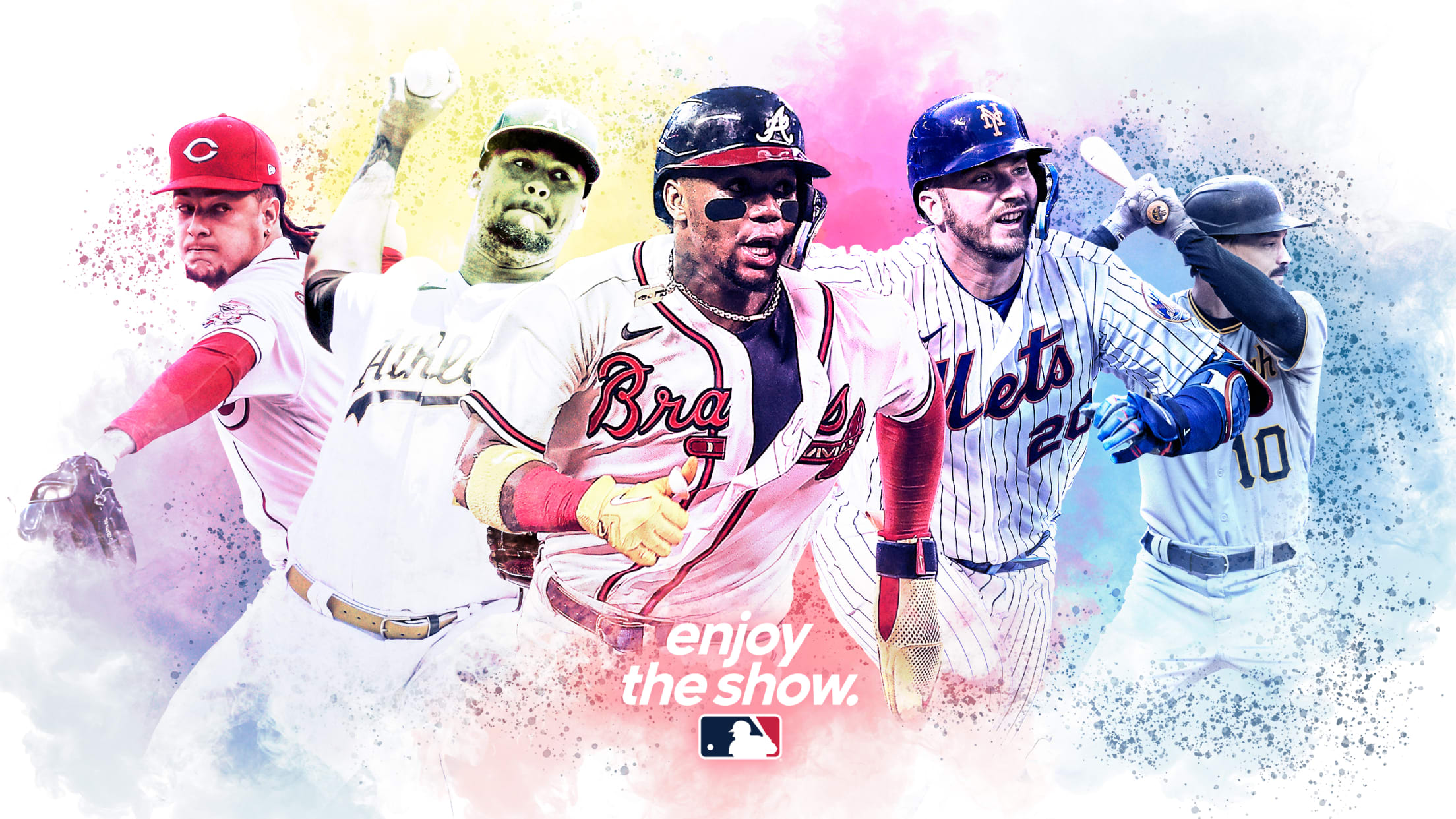 July has it all. Trade talk! The Draft! The Hall of Fame Induction Ceremony! The All-Star Game! The regular games! Pierogi figurines (the Pirates are giving those out at PNC Park on July 24)! What more do you need? Well, actually, I know what you need. You need to know
Andújar back with Yanks for first time since trade request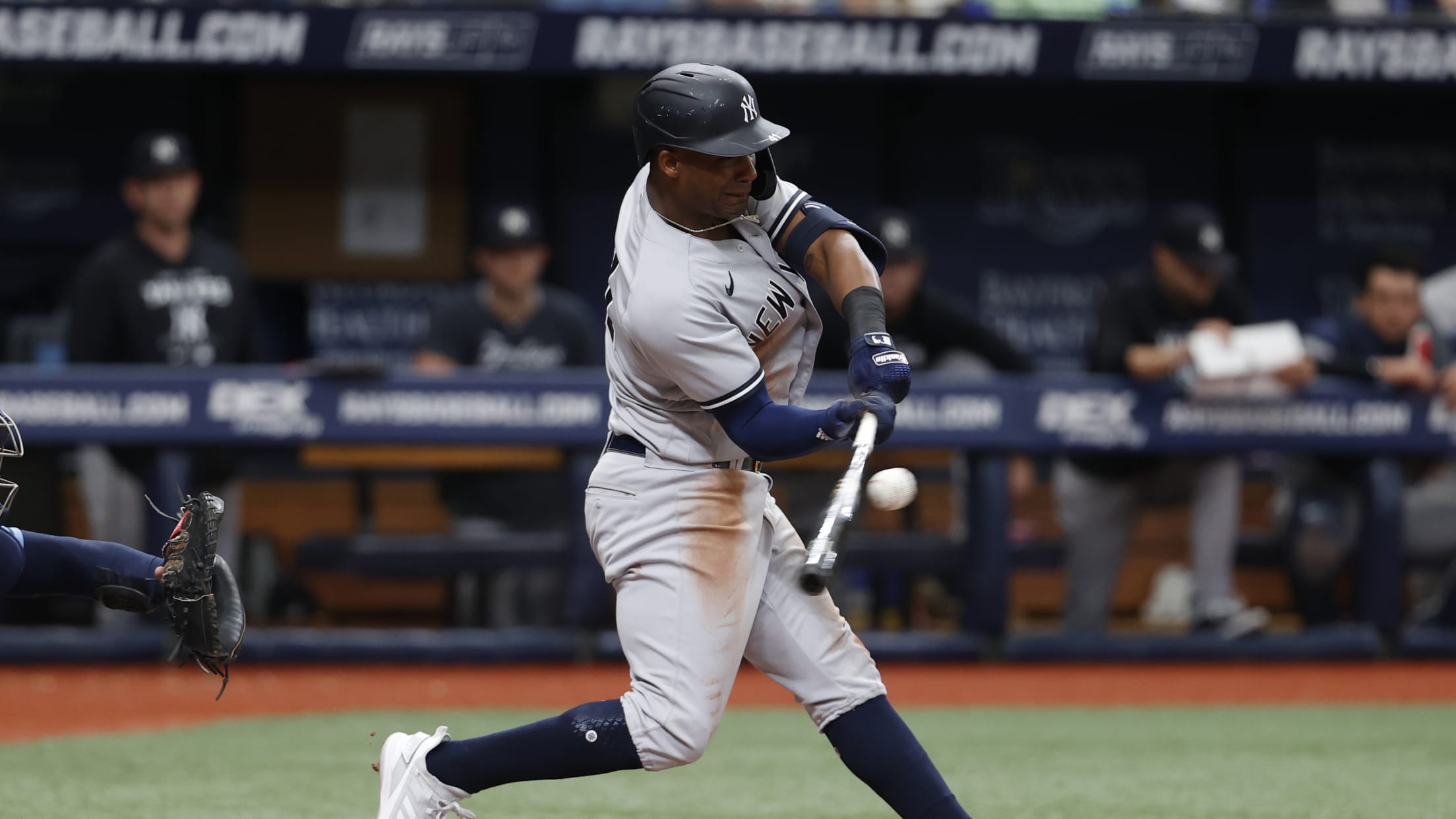 CLEVELAND -- Miguel Andújar rejoined the Yankees as the 27th man for Saturday's doubleheader against the Guardians, his first time walking into the Bombers' clubhouse since requesting a trade last month. While saying that he preferred to keep those conversations private, the infielder-outfielder made it clear that he wants to
Alvarez, Schwarber named top players for June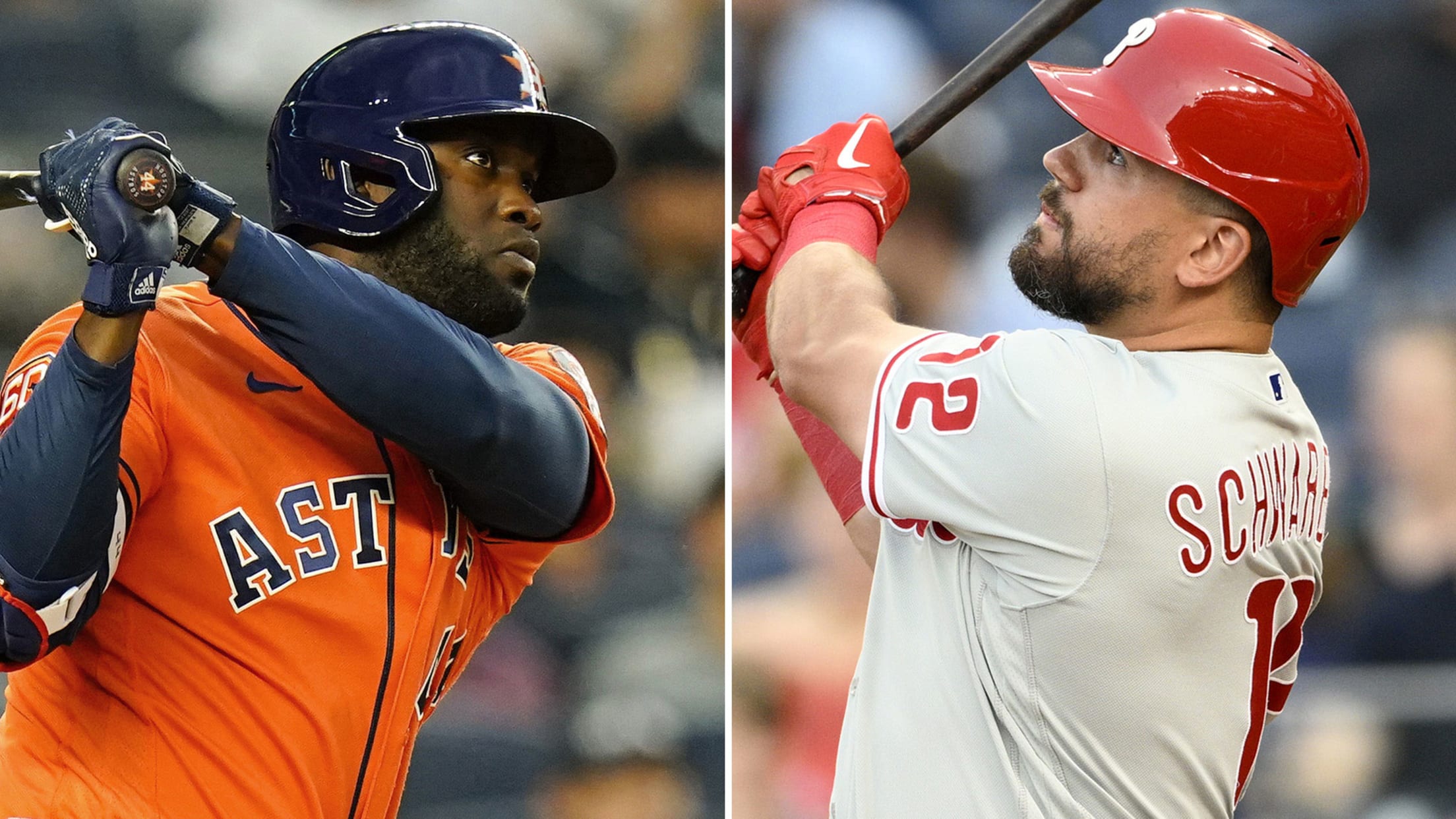 Two slugging outfielders are June's Players of the Month presented by Chevrolet. Astros star Yordan Alvarez was named the American League Player of the Month on Saturday, and Phillies outfielder Kyle Schwarber was named National League Player of the Month. Alvarez, who leads baseball with a 1.070 OPS, batted .418
Ohtani's historic June: 11-game hit streak, 1.52 ERA!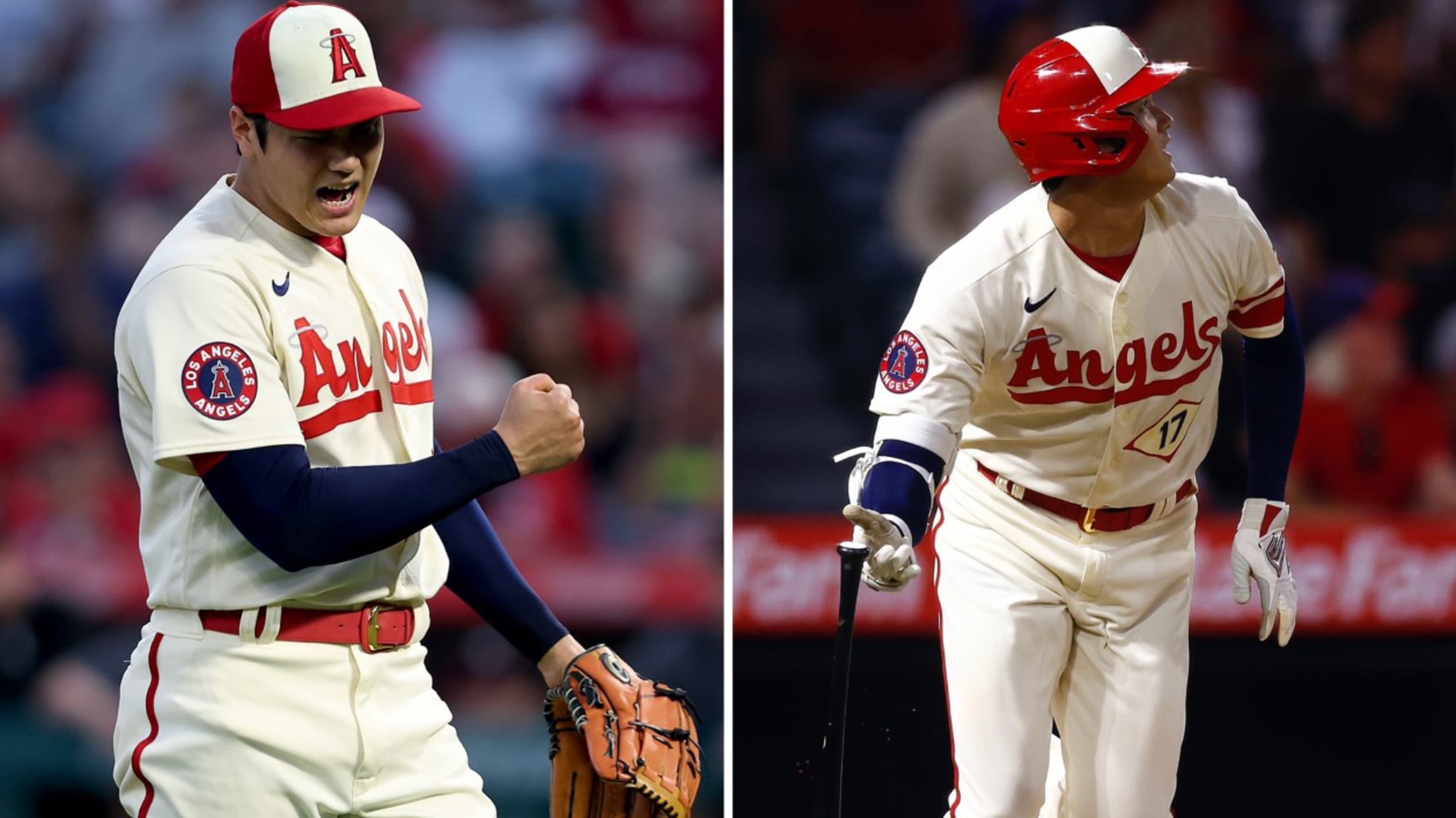 This story was excerpted from Rhett Bollinger's Angels Beat newsletter. To read the full newsletter, click here. And subscribe to get it regularly in your inbox.
With Rendon out til '23, Angels sign INF Villar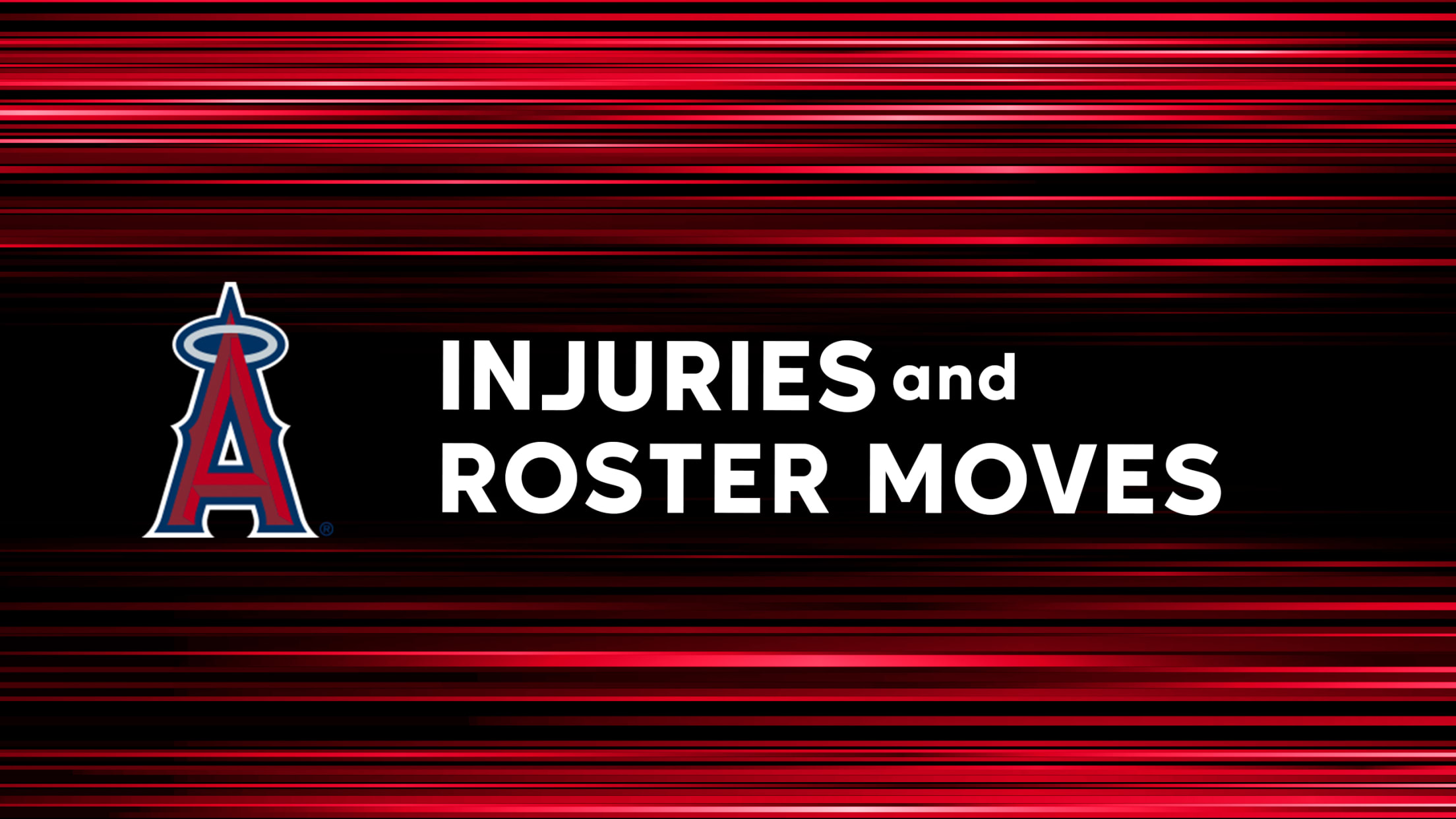 Keep track of the Angels' recent transactions and injury updates throughout the season.
deGrom to pitch Sunday for Single-A St. Lucie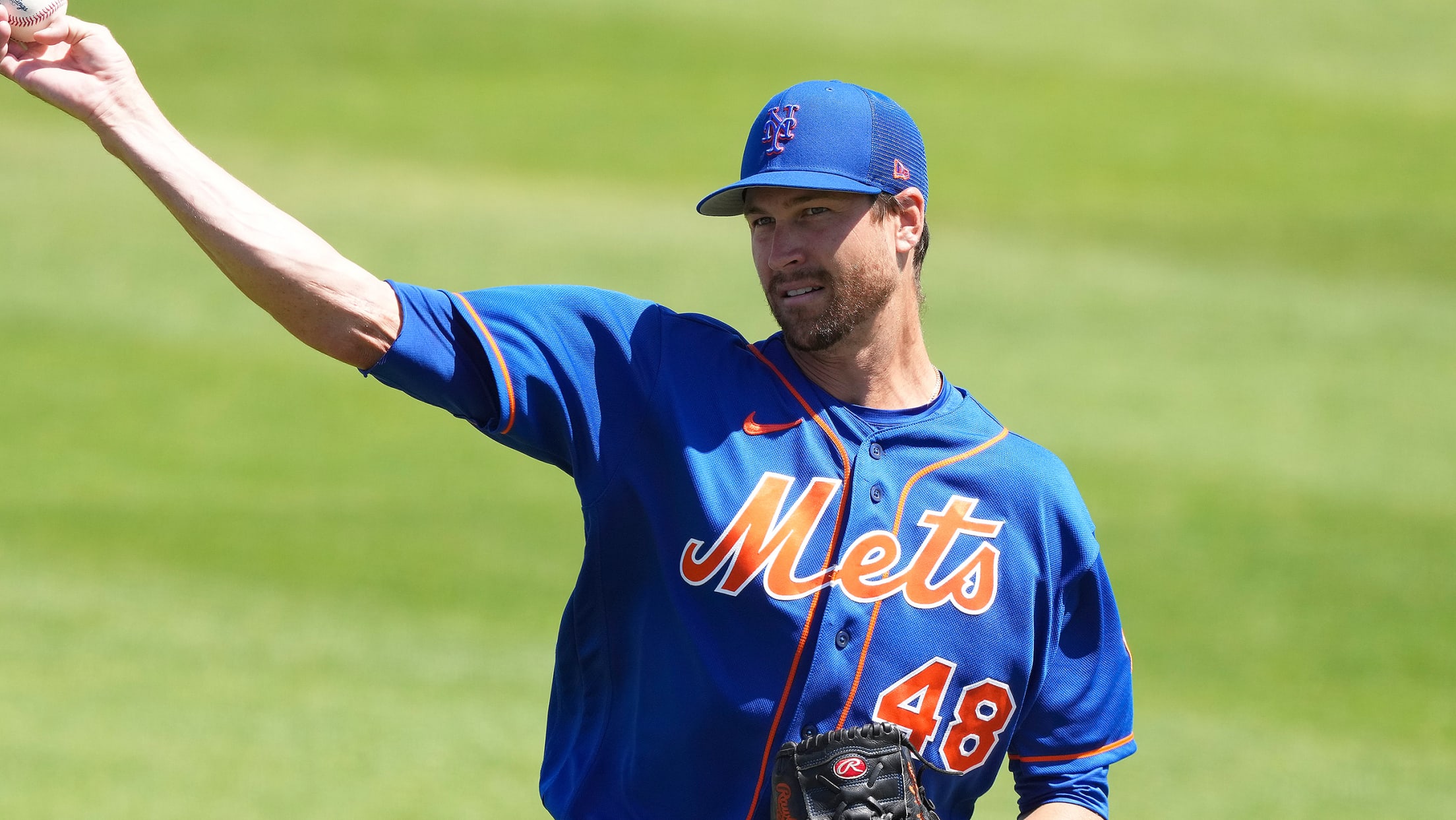 NEW YORK -- Jacob deGrom's seemingly everlasting rehab is nearing an end. The two-time NL Cy Young Award winner is scheduled to begin a Minor League rehab assignment Sunday at Single-A St. Lucie, marking his first game action since Spring Training. deGrom is slated to throw two innings and around
'It felt really good': Wander, bats come to life
Franco homers in twin bill opener to back McClanahan's usual dominance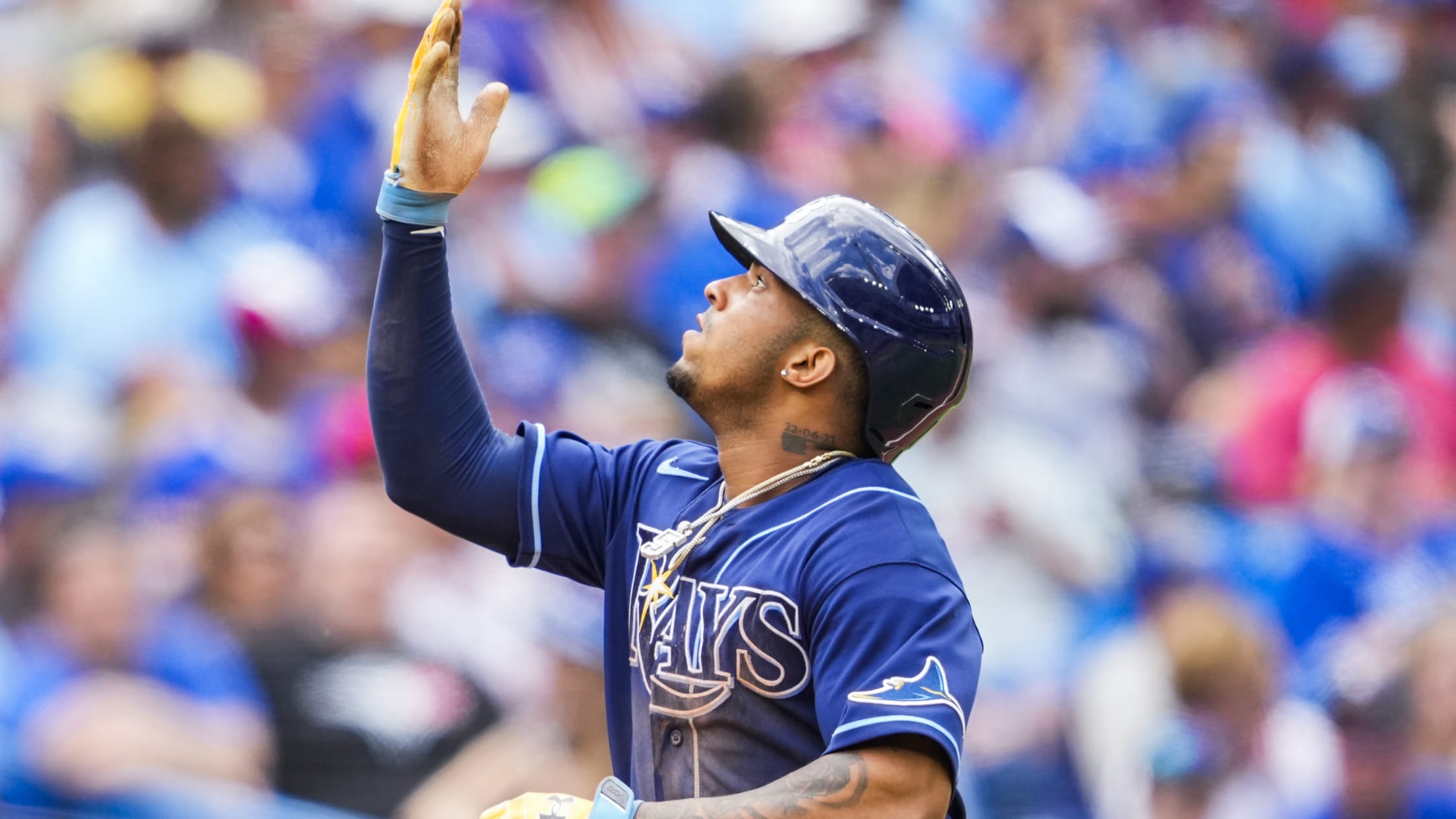 TORONTO -- Wander Franco kept his eyes on the ball all the way until it touched the left-field foul pole, when his sprint to first base turned into a triumphant stroll across the diamond. "I thought maybe it was going to go foul," Franco said, in Spanish, with a smile.
For Altuve, excellence is no tall task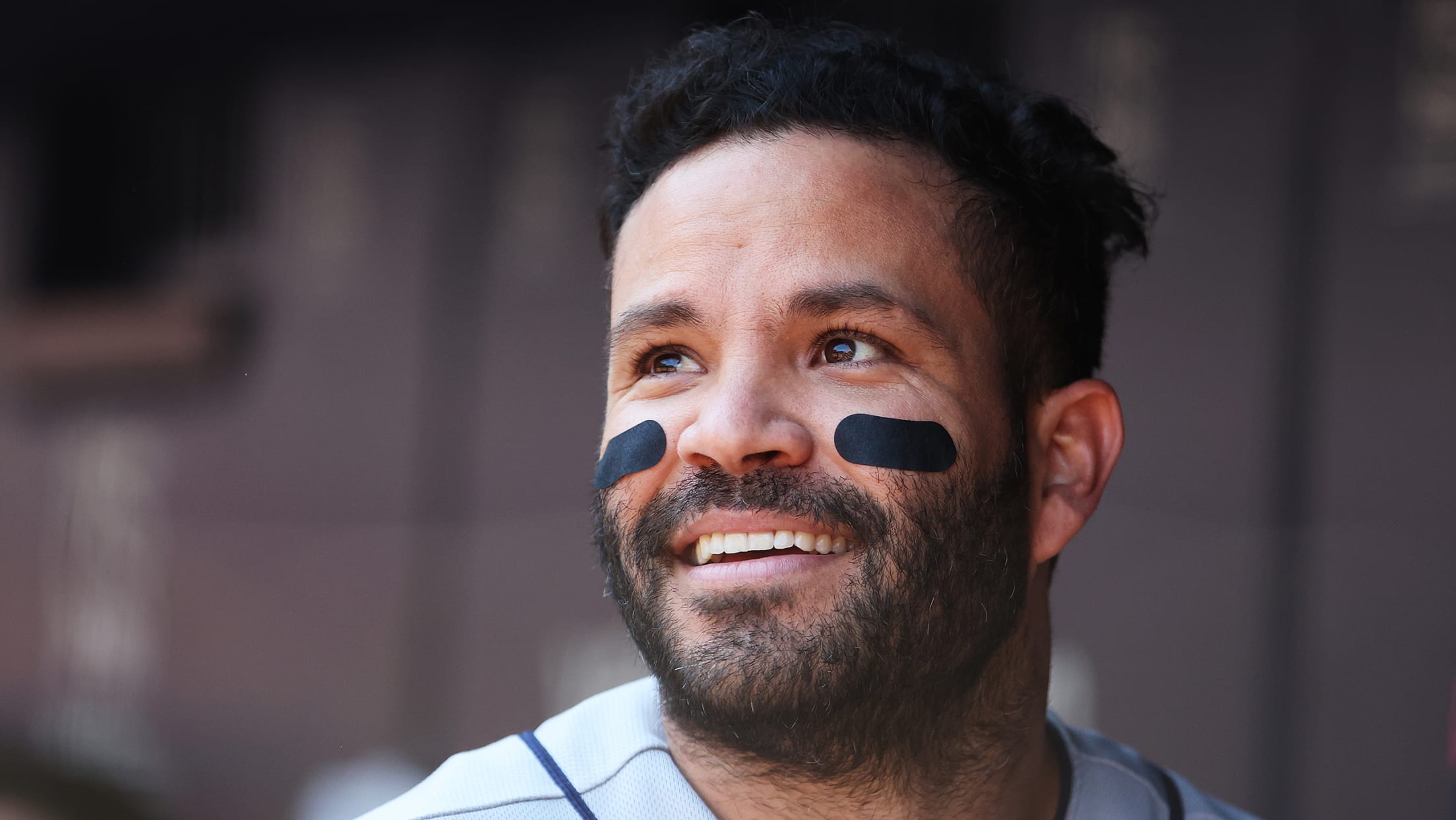 We all know everything that has happened to the Astros over the past six years, sign-stealing and firings and fines that cast a shadow over arguably the best baseball team of the current era. So much has happened in Houston. So much of the way baseball fans look at a
Arenado first Cardinal to cycle since '05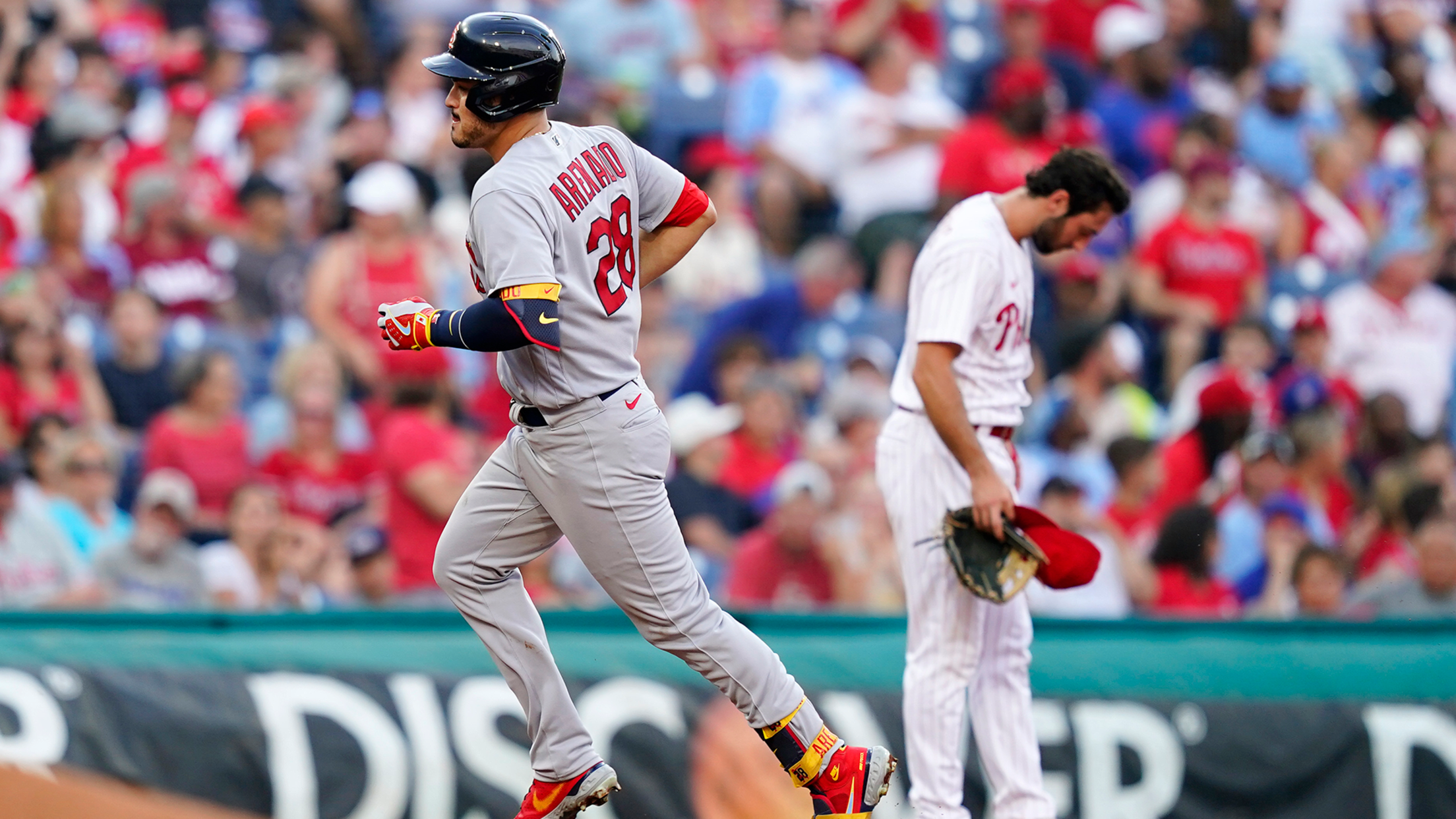 PHILADELPHIA -- The first time Nolan Arenado hit for the cycle, he was a member of the Rockies, and he blasted a walk-off, game-winning three-run home run on Father's Day in 2017 to elicit "M-V-P" chants and a celebratory mob at home. On Friday, Arenado once again hit for the
5 wise wagers for this weekend's games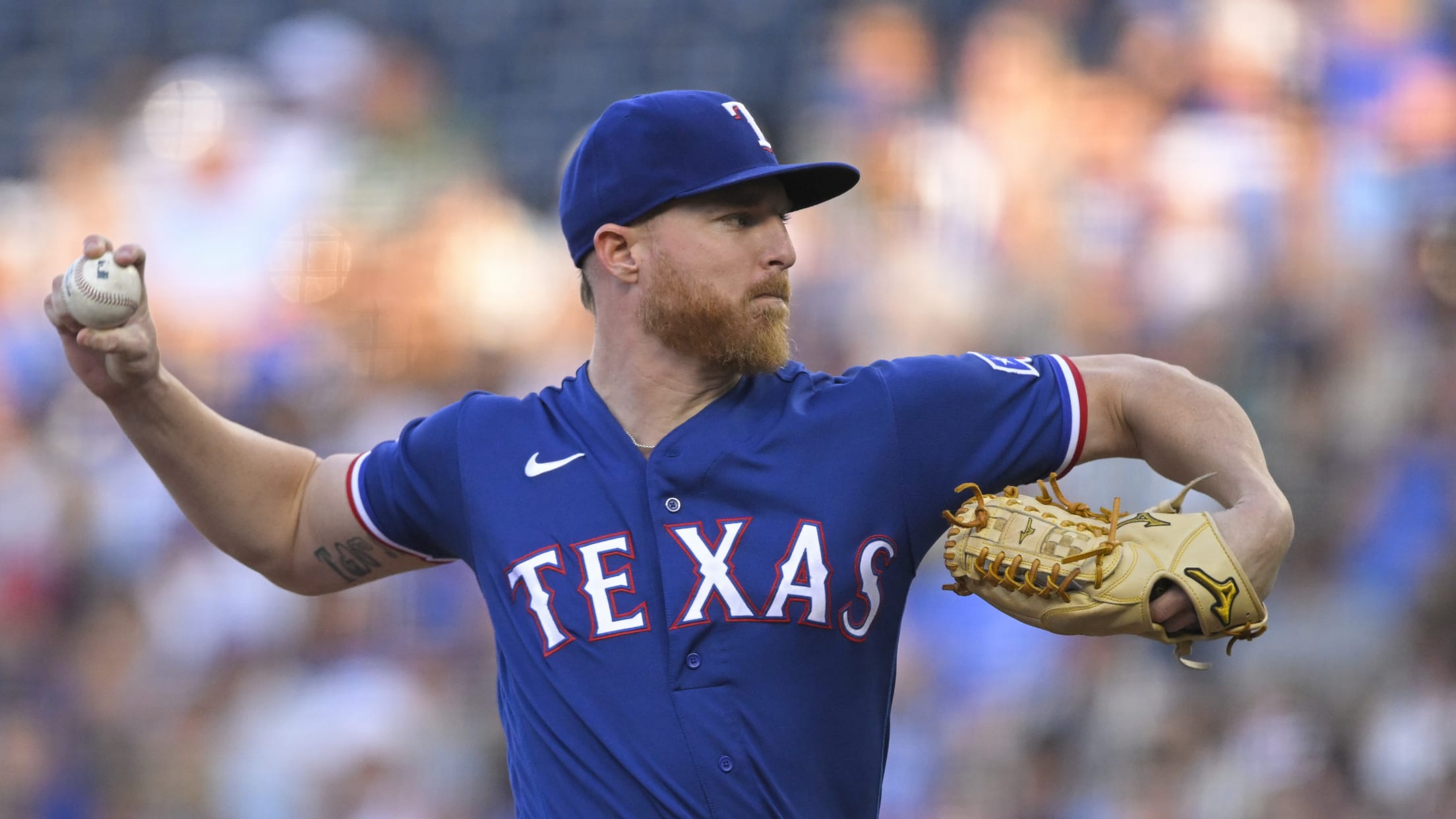 This article was contributed by DraftKings. For more sports betting insights, check out DraftKings.com.
Alcantara, Cease named June Pitchers of the Month
Marlins right-hander Sandy Alcantara and White Sox righty Dylan Cease have been named the Pitchers of the Month for June. Alcantara is the second Marlins hurler to take home National League Pitcher of the Month honors this season after Pablo López won the award in April.
Soto still open to extension with Nats (report)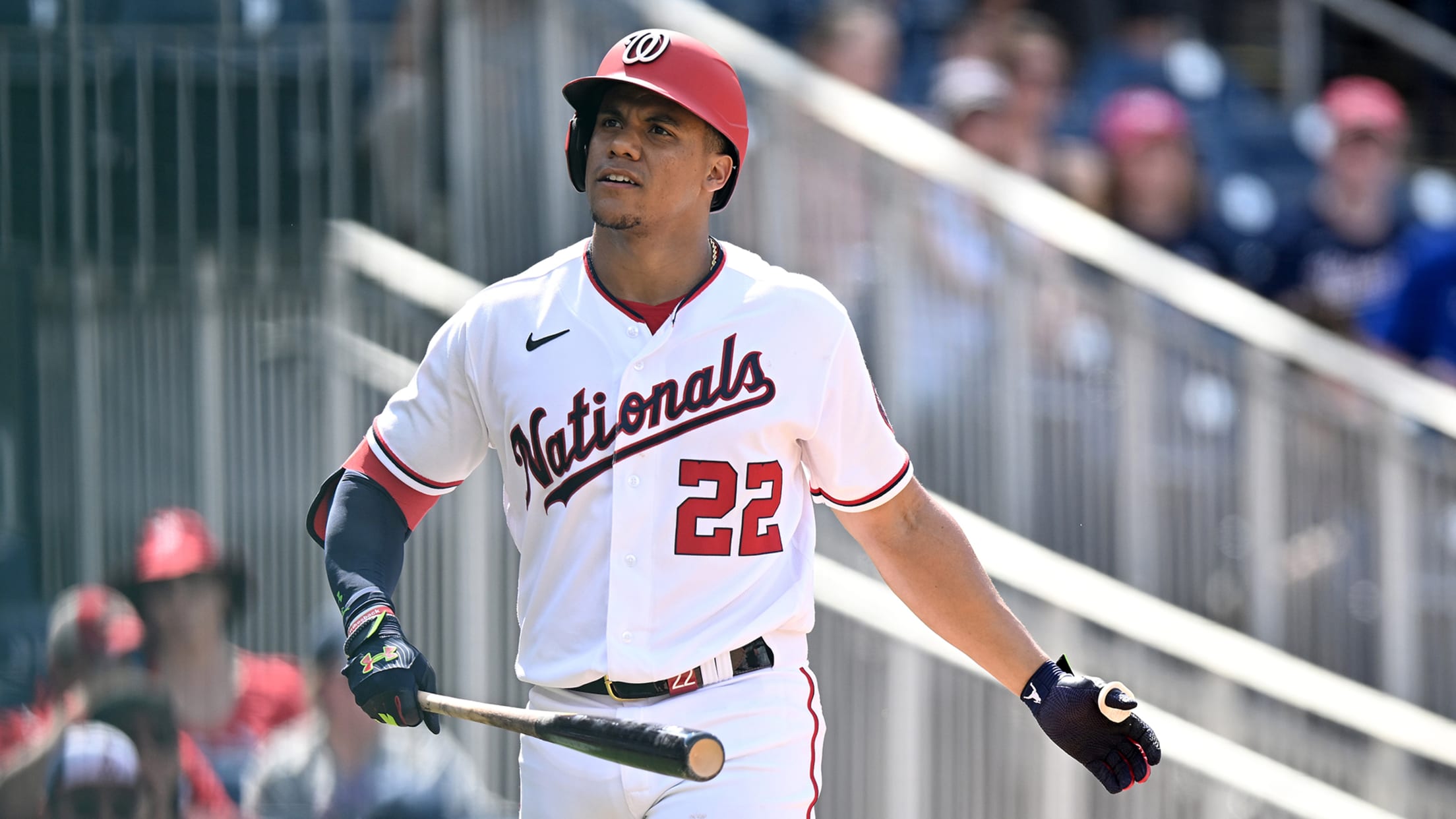 MLB.com is keeping track of all the latest free-agent and trade rumors right here as we approach the 2022 Trade Deadline on Aug. 2 at 6 p.m. ET.
J-Rod, Harris recognized as June's Rookies of the Month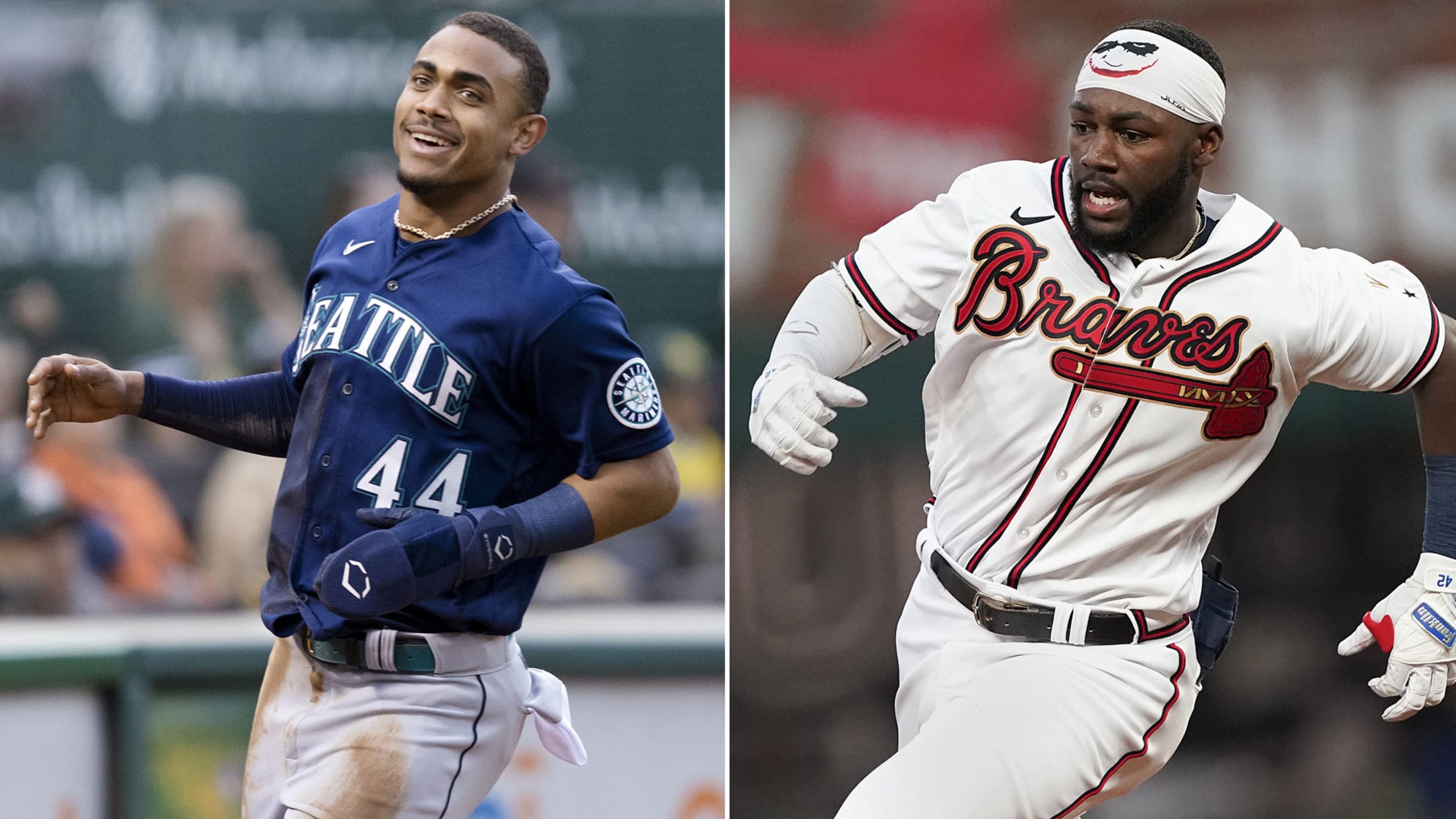 The Rookie of the Month Award winners for June were announced on Saturday, with Mariners center fielder Julio Rodríguez winning American League honors for the second straight month and Braves center fielder Michael Harris II taking home the award in the National League. Rodríguez is the first Mariners rookie to
3 days after collision, Yordan back in Astros lineup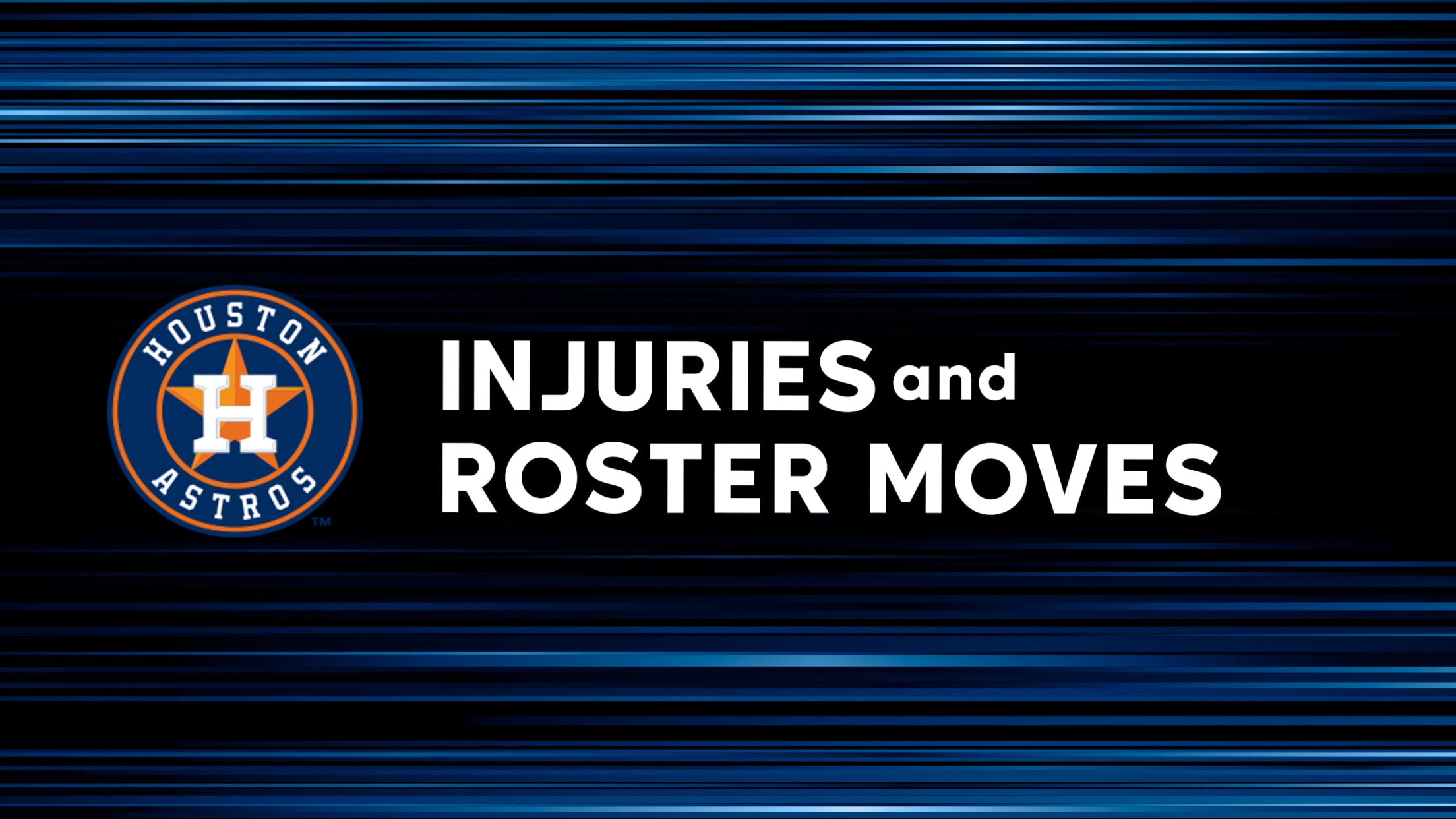 Keep track of the Astros' recent transactions and injury updates throughout the season.
Gausman exits after taking 100 mph liner to ankle
Star pitcher exits with right ankle contusion after being struck by 100 mph comebacker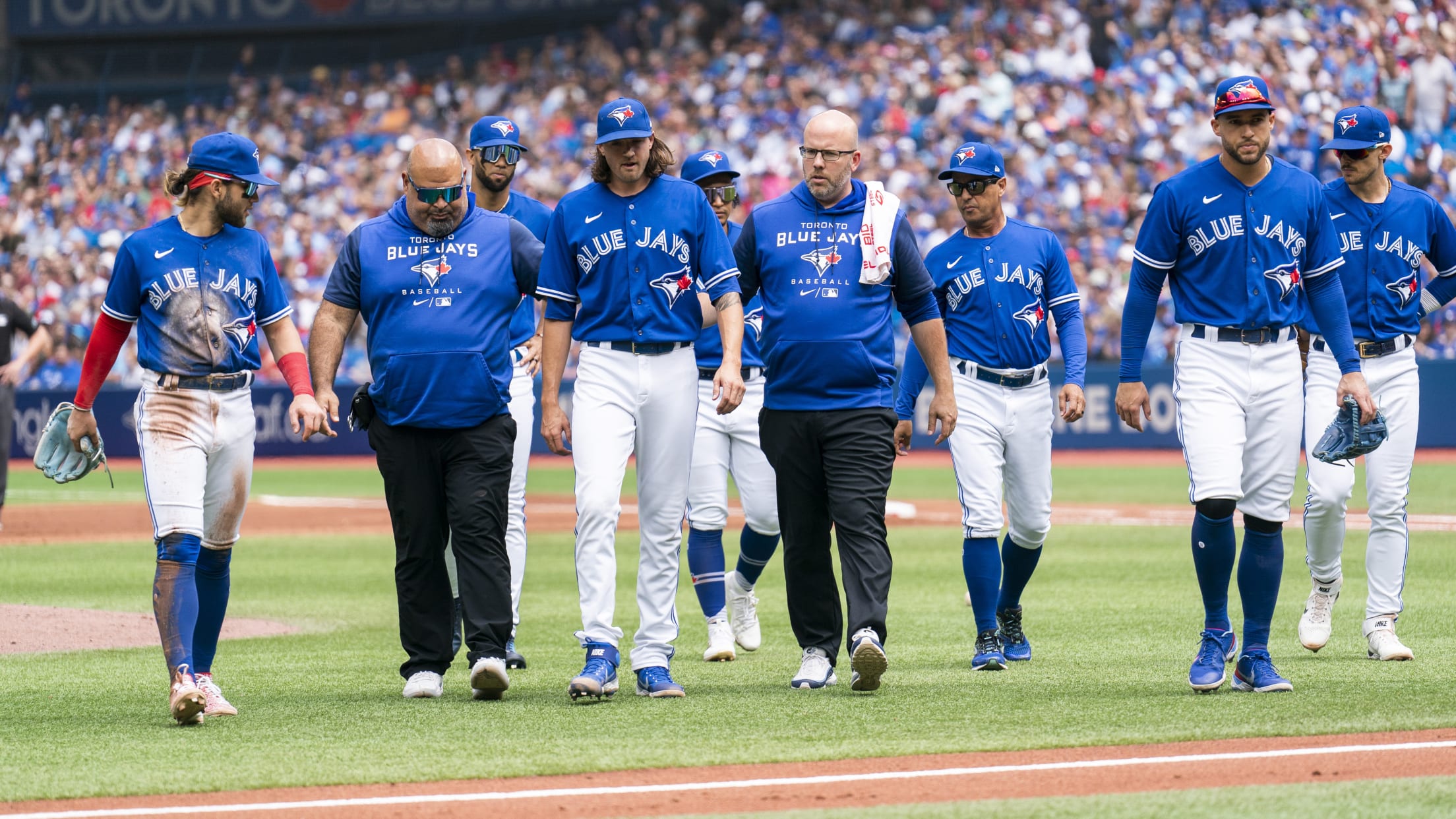 TORONTO -- Kevin Gausman exited Saturday afternoon's doubleheader opener against the Rays in the second inning after taking Wander Franco's hard comebacker off his right ankle. He was diagnosed with a right ankle contusion, the Blue Jays announced. The good news was that initial X-rays came back negative, softening the
A hit? An out? No, it's Pasquantino's first HR!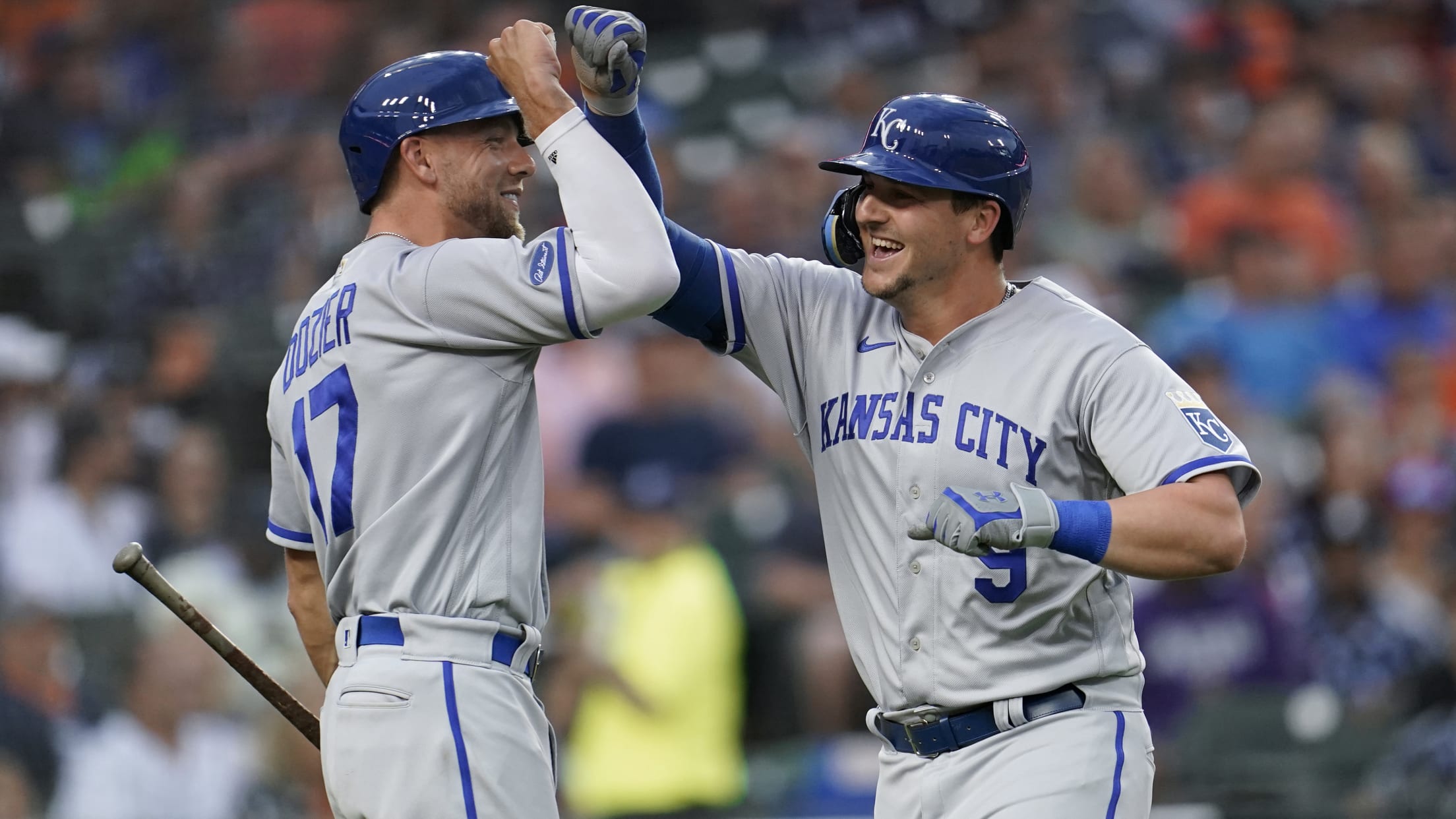 DETROIT -- Vinnie Pasquantino wasn't sure quite what had happened. Tigers right fielder Willi Castro was left wondering as well. When the dust had settled, it looked as though Castro had cleanly thrown out Pasquantino at second base trying to stretch a single during the Royals' 3-1 win on Friday
Clase, Díaz earn nod as June's Relievers of the Month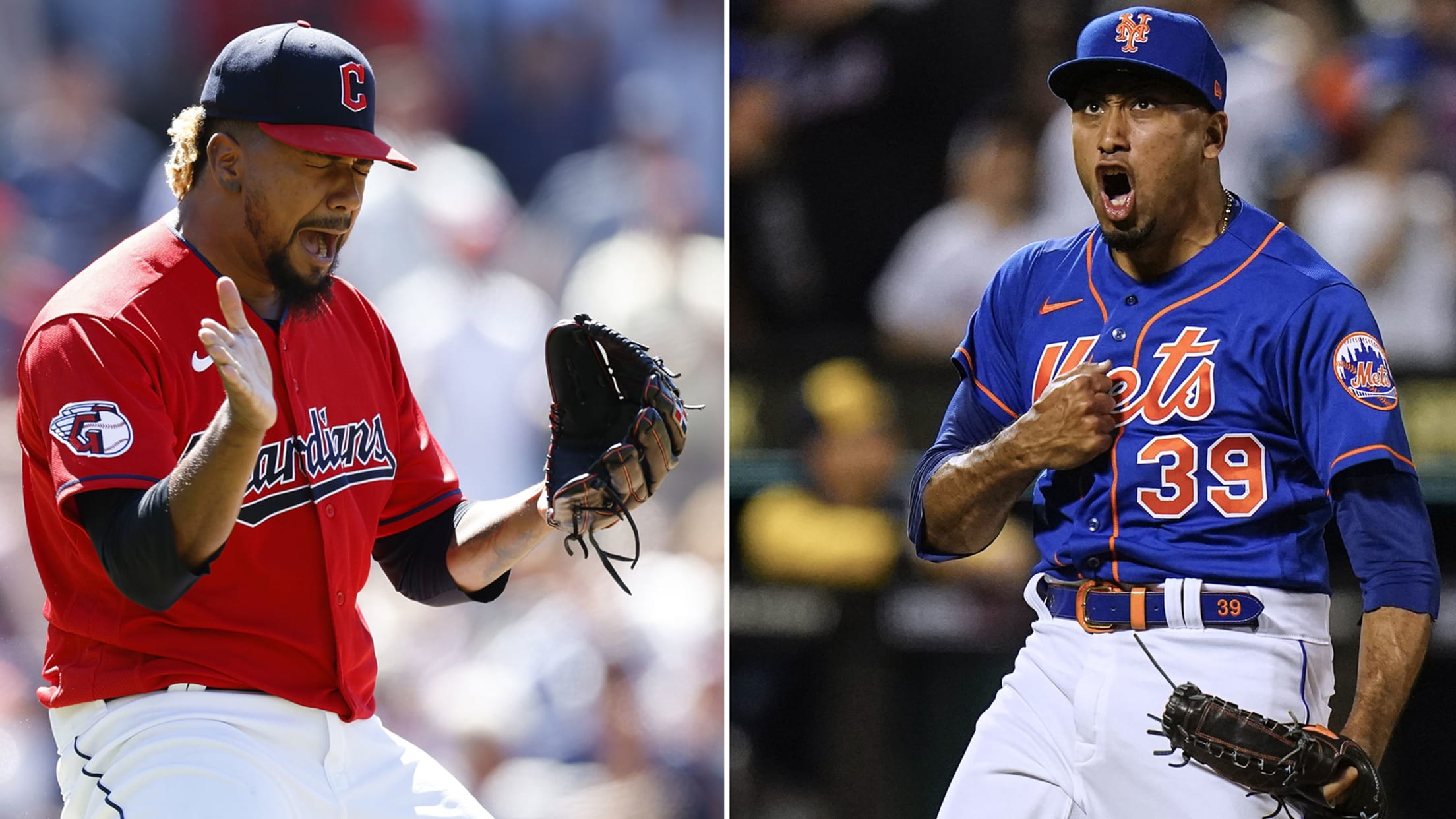 The Guardians' Emmanuel Clase and the Mets' Edwin Díaz both made the ninth inning a breeze for their managers in June. For that, they've been recognized as the Reliever of the Month for their respective leagues in June. The 24-year-old Clase was as close to perfect as you could come
The rookie with an old-school power fastball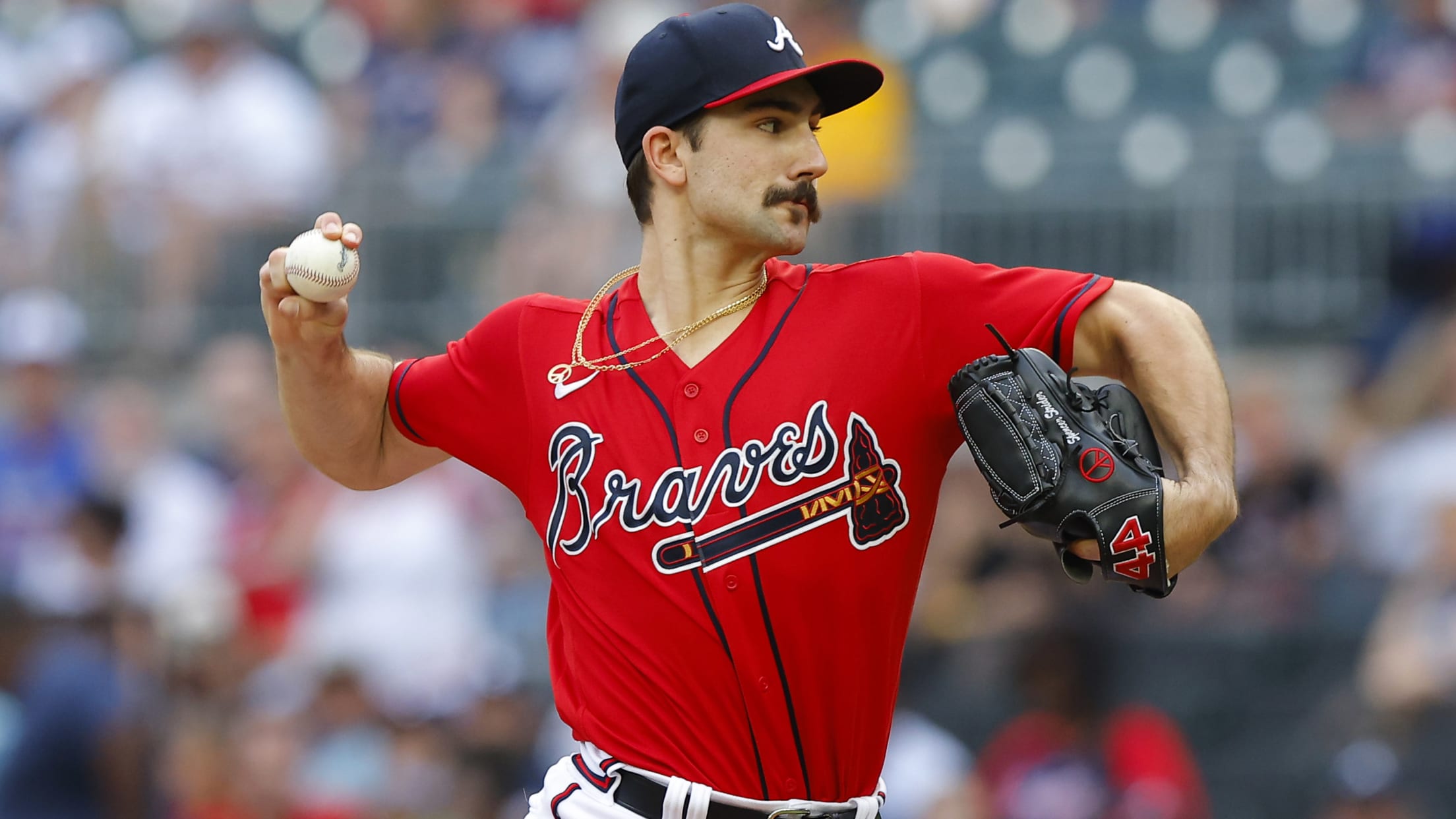 Fastballs aren't so trendy these days, but Spencer Strider doesn't seem to mind. Fewer than half the pitches in MLB are fastballs for the first time in the 15 years of the pitch-tracking era. Fewer than one in three pitches are a four-seamer for the first time since 2010. Meanwhile,
Gonsolin stands 10-0 after shutting down SD
Righty adds to his All-Star cred with a career-long outing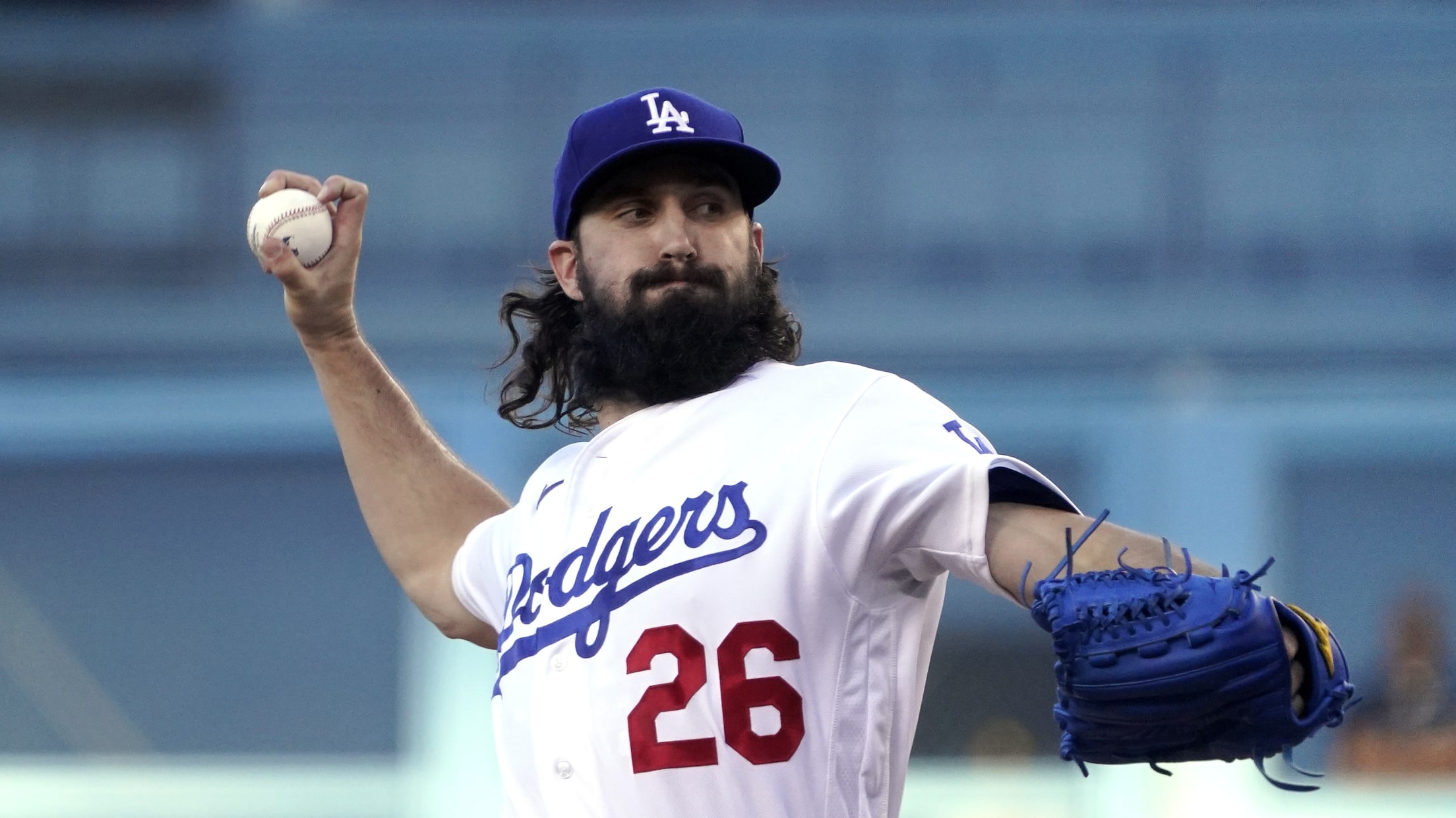 LOS ANGELES -- Before Friday night's start, there was little doubt that Tony Gonsolin was on his way to representing the Dodgers this month in the All-Star Game in Los Angeles. In a 5-1 win over the Padres at Dodger Stadium, Gonsolin all but secured his spot in the Midsummer
Philly's great Hall: Rookie's first 3 career hits all homers
PHILADELPHIA -- Darick Hall finished his third day in the big leagues with more fireworks. It has been mostly fun and fireworks for the man that teammates and fans in Triple-A Lehigh Valley affectionately and accurately call "Long Ball Hall." Hall hit a home run to right field in the
Broadcaster's 1st game in booth is a no-no ... AND he's the Mayor?!
Canadian native Hawkins keys Lake Elsinore no-hitter on Canada Day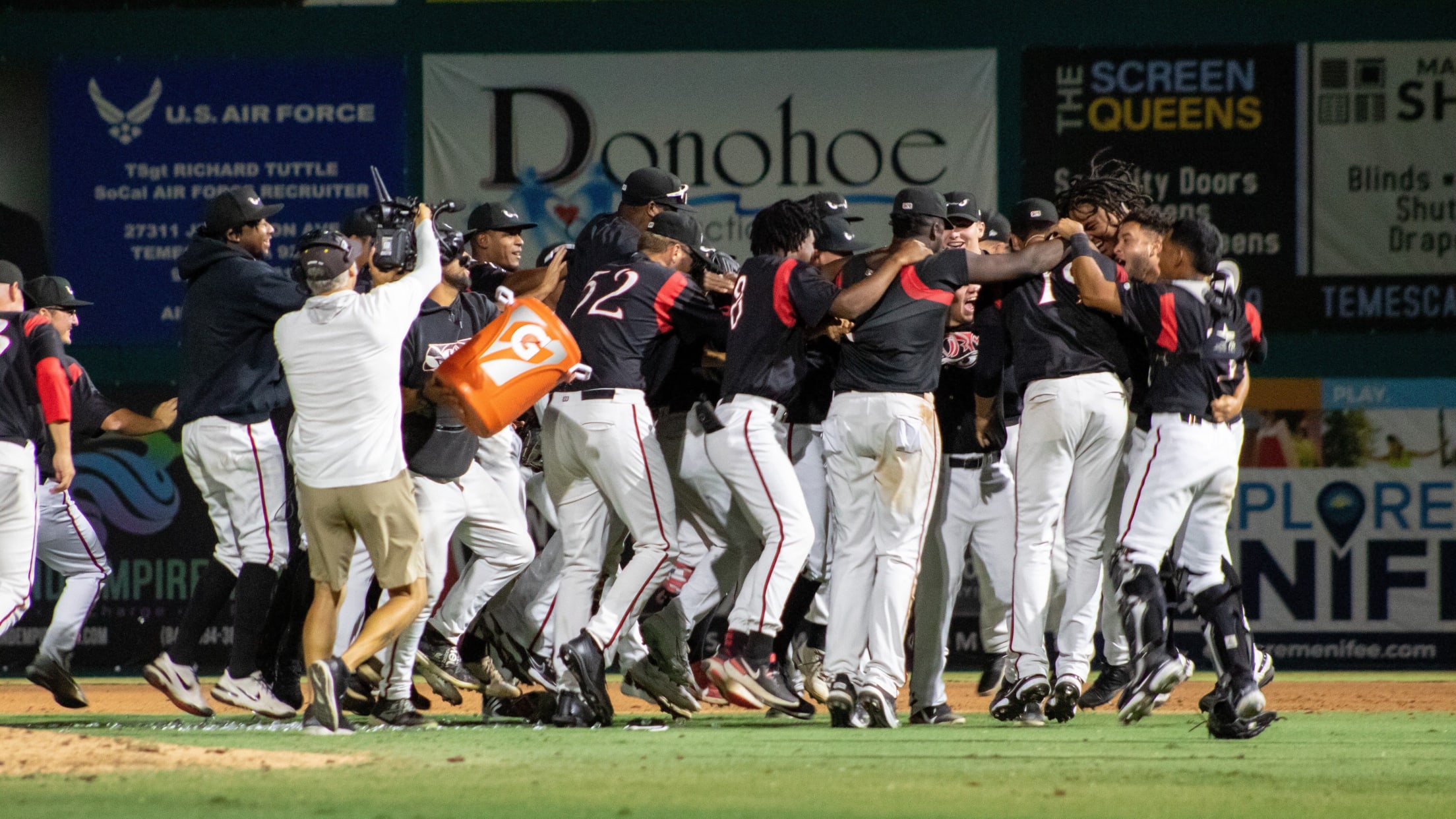 It took the San Diego Padres over 50 years and over 8,000 games to throw their first no-hitter. For the broadcaster of one of their Minor League affiliates, he witnessed the milestone in Game 1. Tim Sheridan isn't the usual broadcaster for the Single-A Lake Elsinore Storm. He's actually the
Who but Byron? Walk-off HR washes away tough week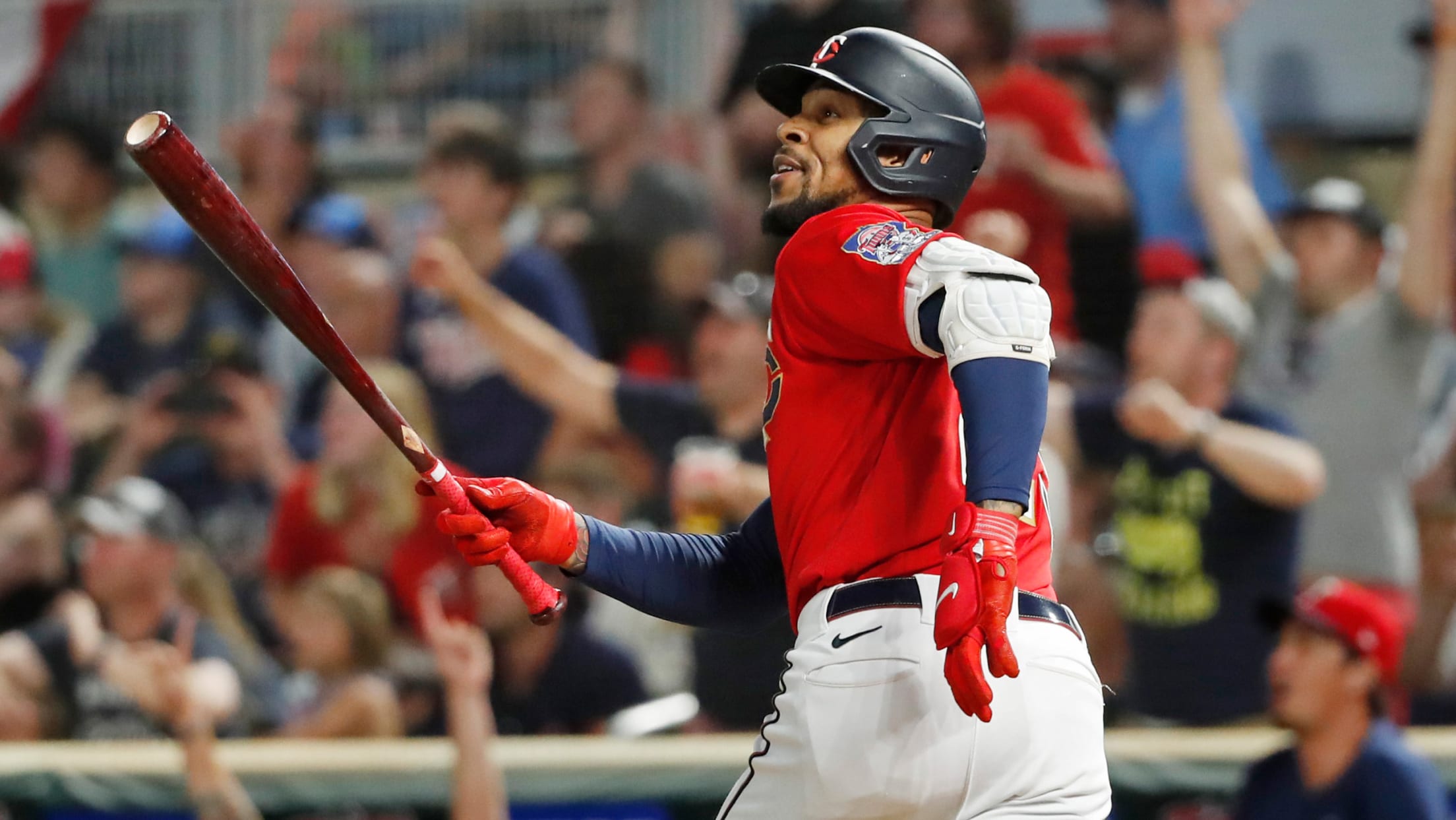 MINNEAPOLIS -- The Twins have had an emotionally charged week, a week in which they lost their pitching coach and blew three late leads against the second-place team in the division. On Friday night at Target Field, they were hurtling toward another episode of malaise, of missed opportunity and of
Rain delay entertainment provided by ... Judge? Rizzo?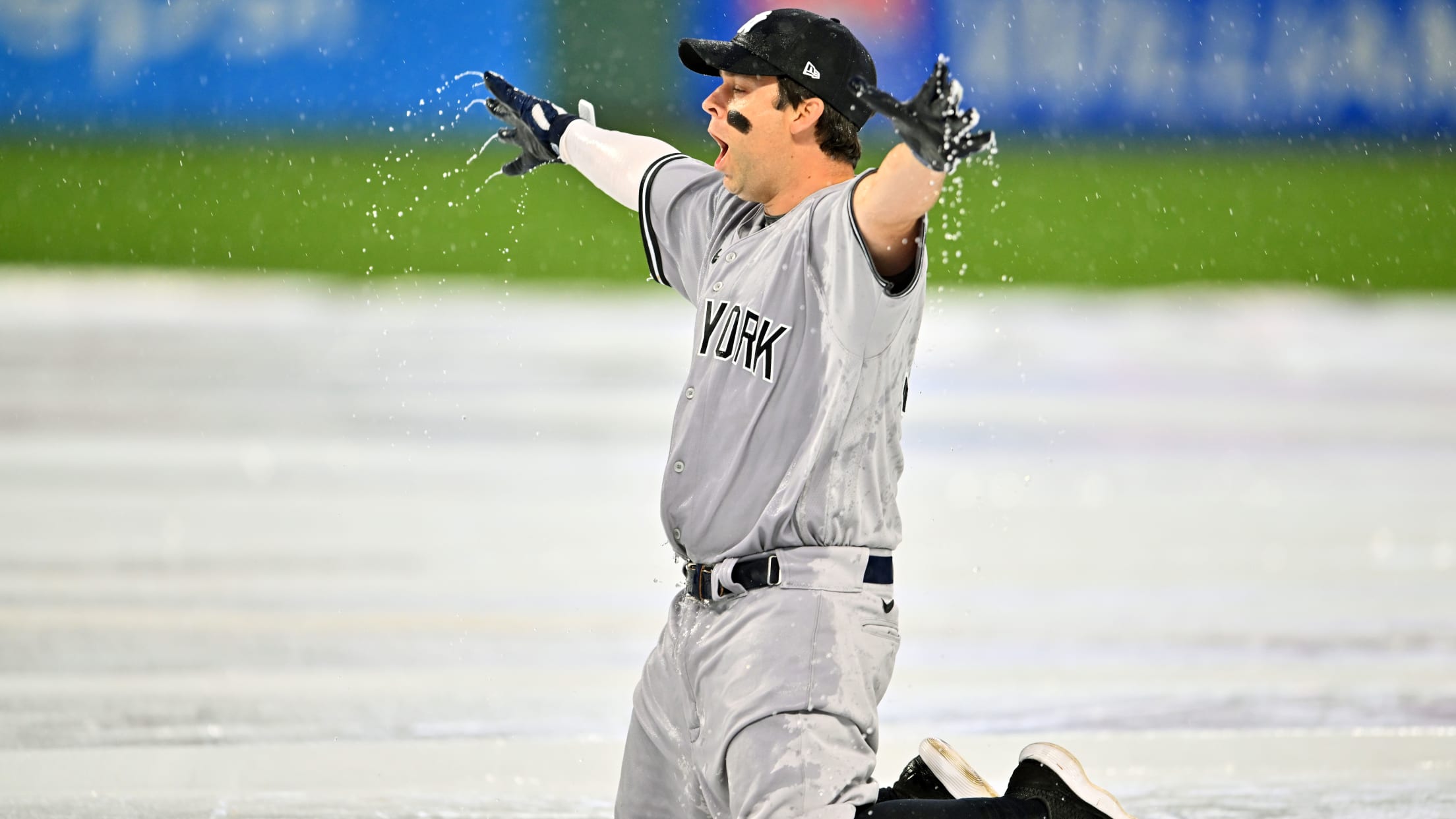 CLEVELAND -- Aaron Judge and Anthony Rizzo have had plenty of great moments on the field this season, but their understudies stole the show on Friday evening at Progressive Field. Draping the Yankees stars' uniforms over their slighter-by-comparison frames, two Bombers staffers -- physical therapist Joe Bello and video coordinator