10 storylines no one could have predicted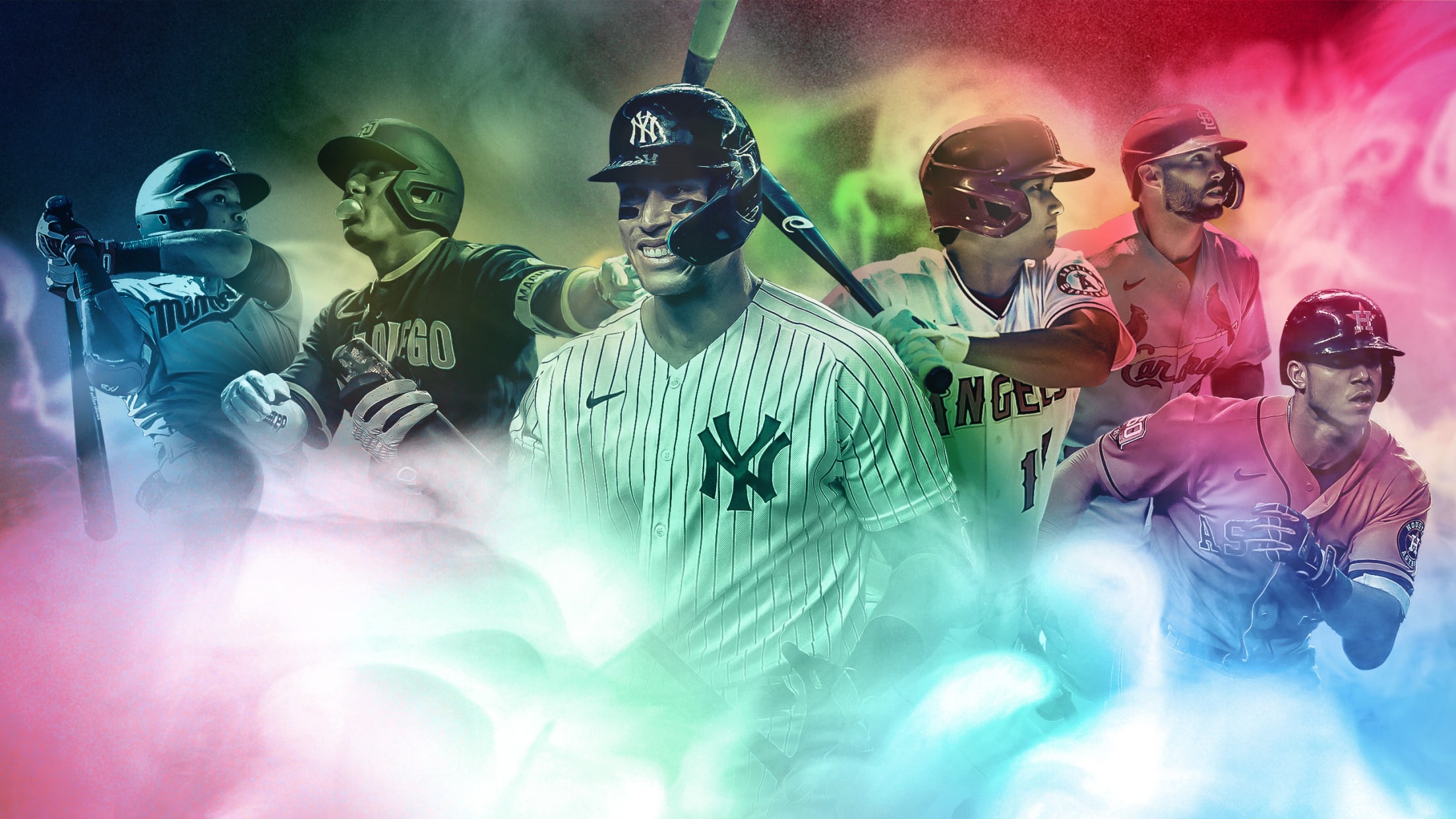 Over the course of a baseball season, the abnormal inevitably becomes normalized. The highly unlikely becomes assumed fact. As we reach the midway point of the season, there are all sorts of things that we accept as the natural state of things that absolutely no one could have seen coming
VOTE NOW: Select starters in Finals of All-Star balloting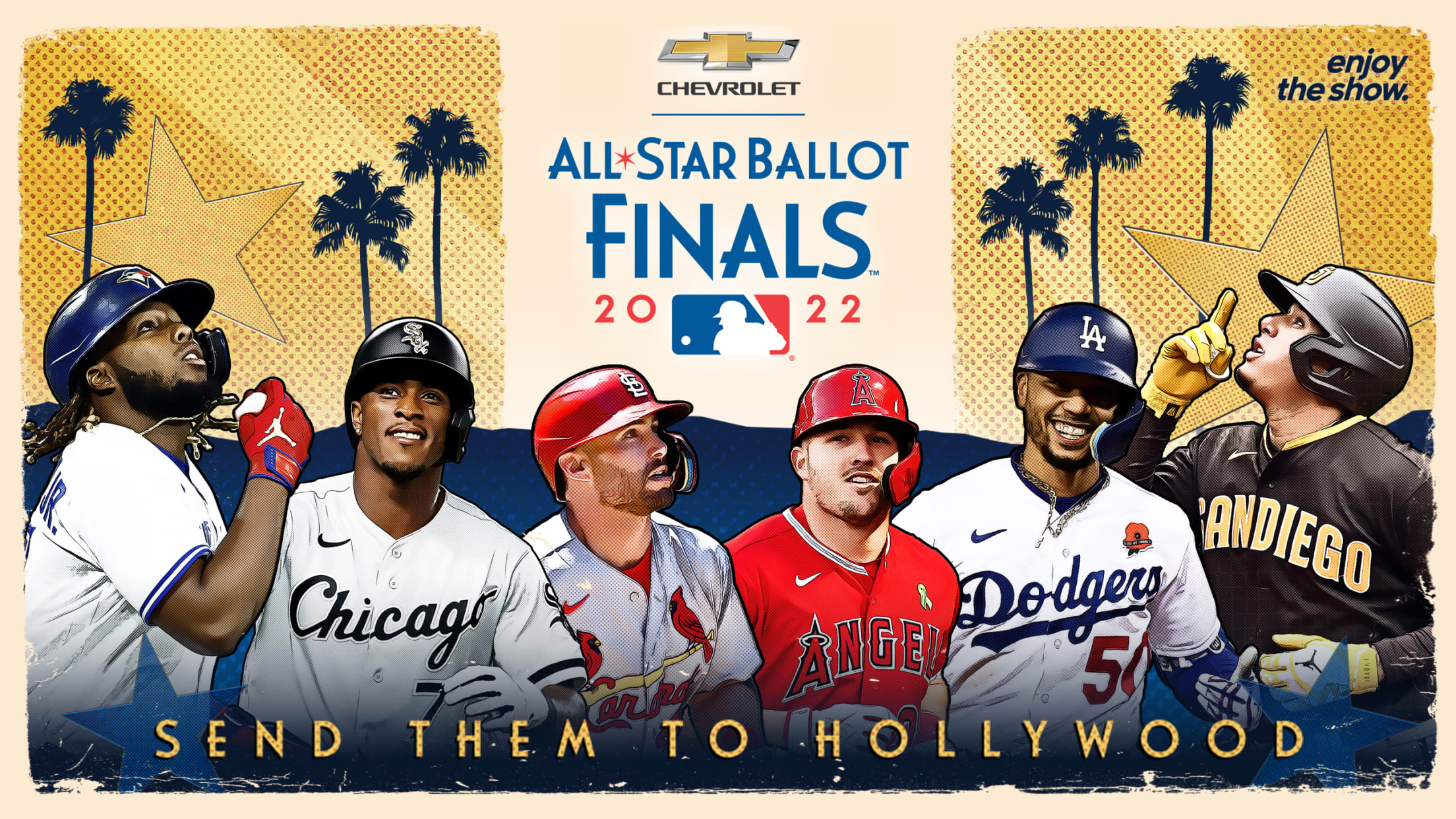 Voting is underway for Phase 2 of the 2022 Chevrolet MLB All-Star Ballot to determine the starters for the 2022 All-Star Game presented by Mastercard. The Phase 1 results were revealed Thursday on MLB Network. The leading vote-getter in each league -- Yankees outfielder Aaron Judge in the American League
NEW: Updated Top 100 Prospects list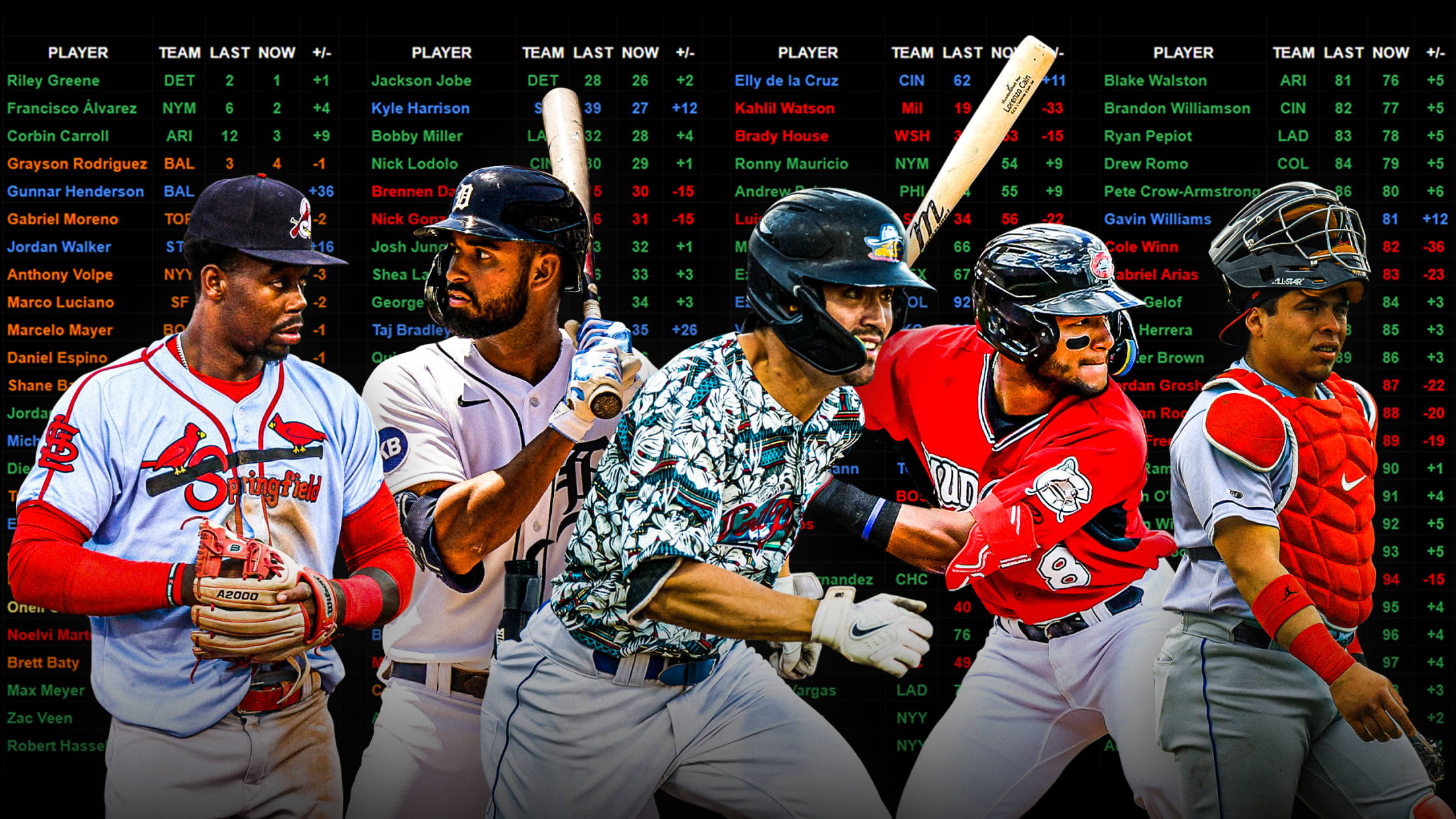 It's a big day in these parts. Orioles catcher Adley Rutschman has reached the 45-day Major League threshold, meaning he officially graduates from prospect status. That opens up a new spot at the top of MLB Pipeline's Top 100 prospect rankings. In fact, it also means each of the top
Scherzer K's 11, allows 0 runs in return from IL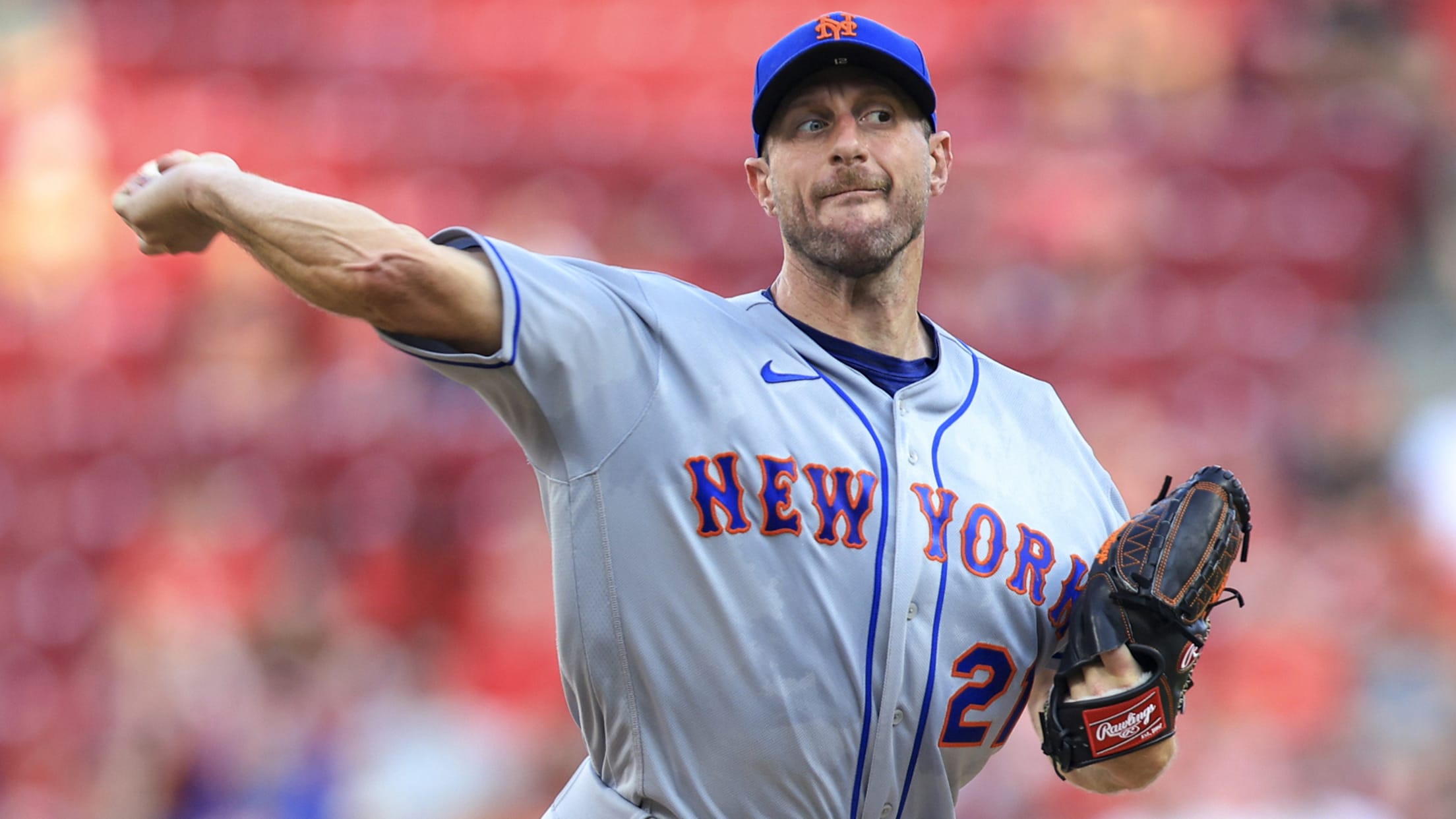 CINCINNATI -- About three hours before game time on Tuesday, Max Scherzer was already in an agitated state, stalking around the visiting clubhouse at Great American Ball Park in search of the coaches and teammates he would need to complete his pregame planning. Manager Buck Showalter noted that "he's certainly
'M-V-P!' Yordan shows off cannon, then homers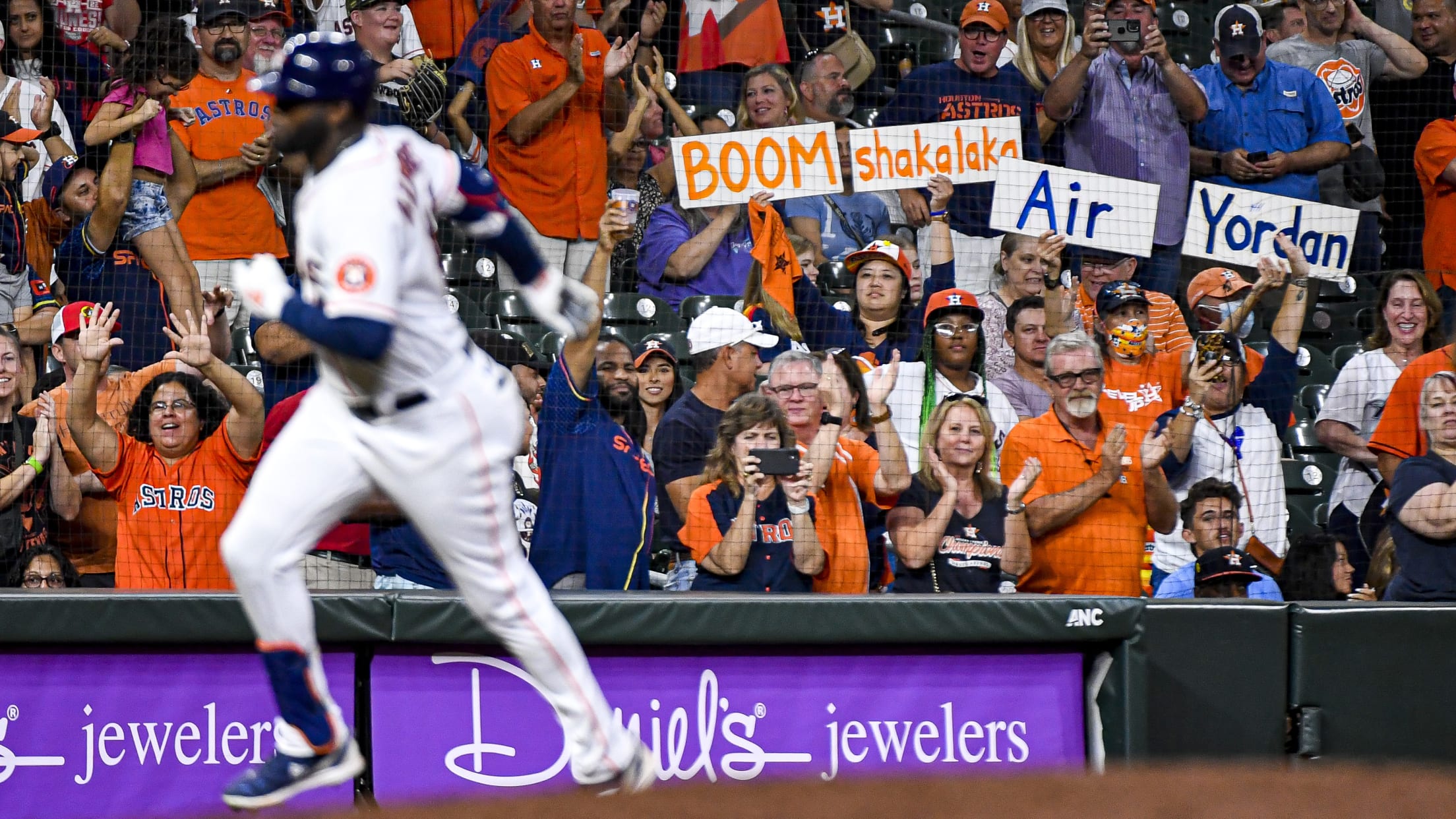 HOUSTON -- Some scant "M-V-P!" chants made their way around Minute Maid Park on Tuesday night when Astros slugger Yordan Alvarez came to the plate in the eighth inning, moments after he threw out a runner at the plate from left field for a crucial inning-ending double play. By the
Taylor out with fractured foot, but LA still cruises to win
Muncy, Betts homer to help No. 6 prospect Pepiot to first big league win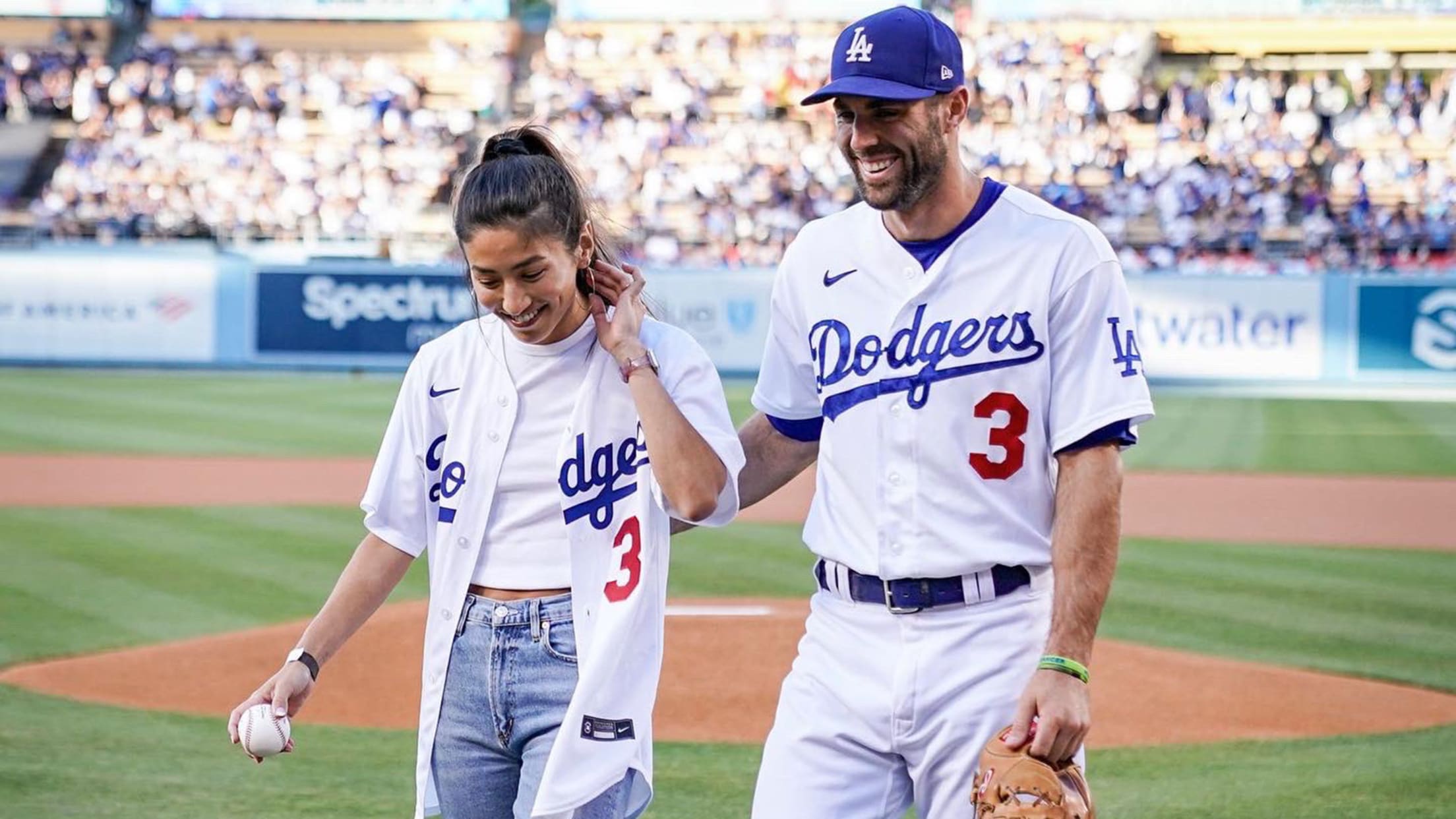 LOS ANGELES – Despite being 22 games over .500, the Dodgers have had to navigate a wave of injuries this season. On Tuesday, the Dodgers found out they'll be without Chris Taylor for an extended period of time. Taylor underwent a CT scan before the Dodgers' 5-2 win over the
Bryant hits long-awaited first homer as Rockie
2016 NL MVP used time on injured list to mesh with new teammates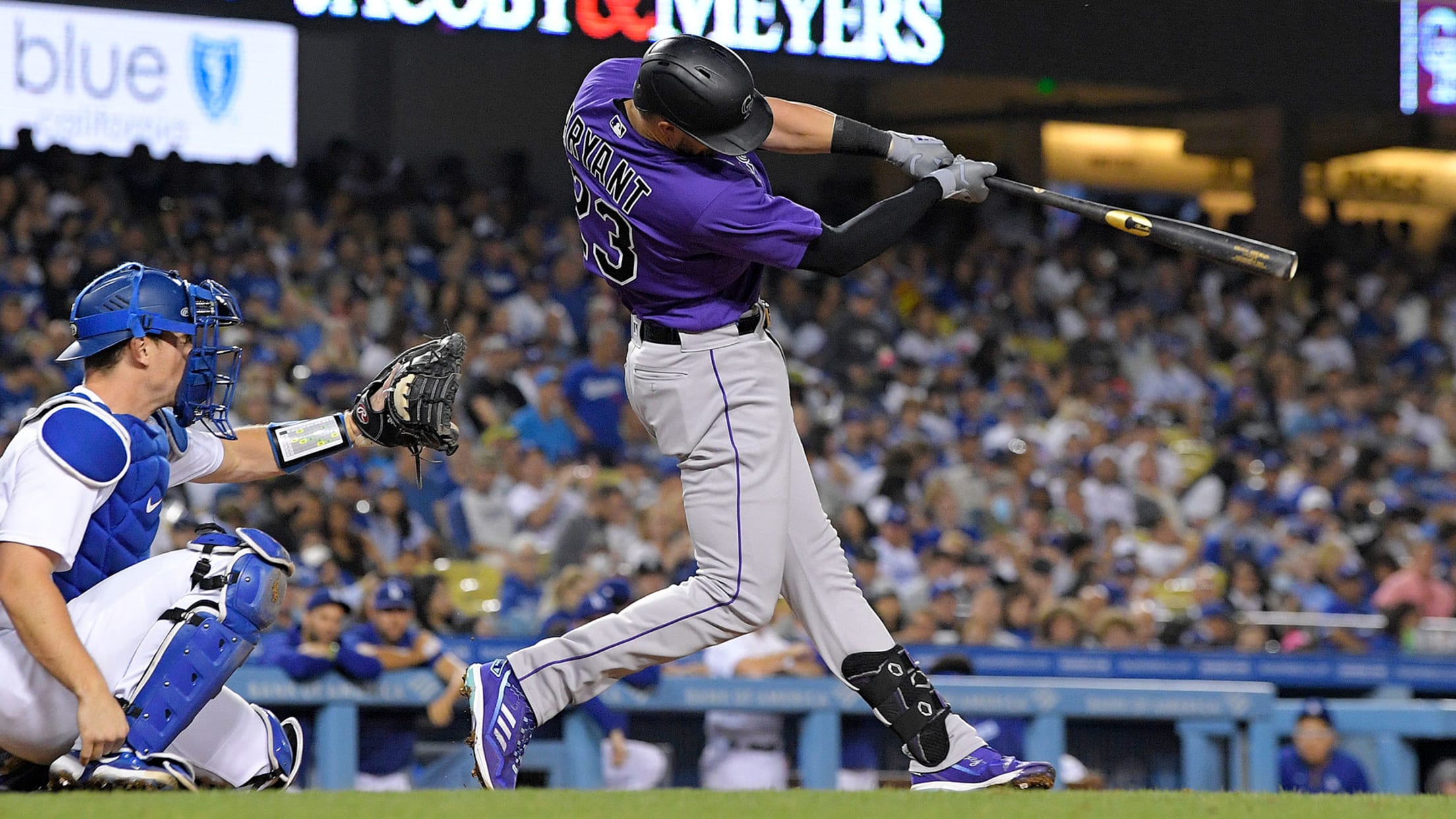 LOS ANGELES -- Kris Bryant waited a long time for this milestone. Three months into his first season with Colorado, one which had been derailed by back issues, the 30-year-old finally hit his first home run as a Rockie. Bryant's blast, a solo shot in the top of the sixth
Here is the hottest pitching prospect from each system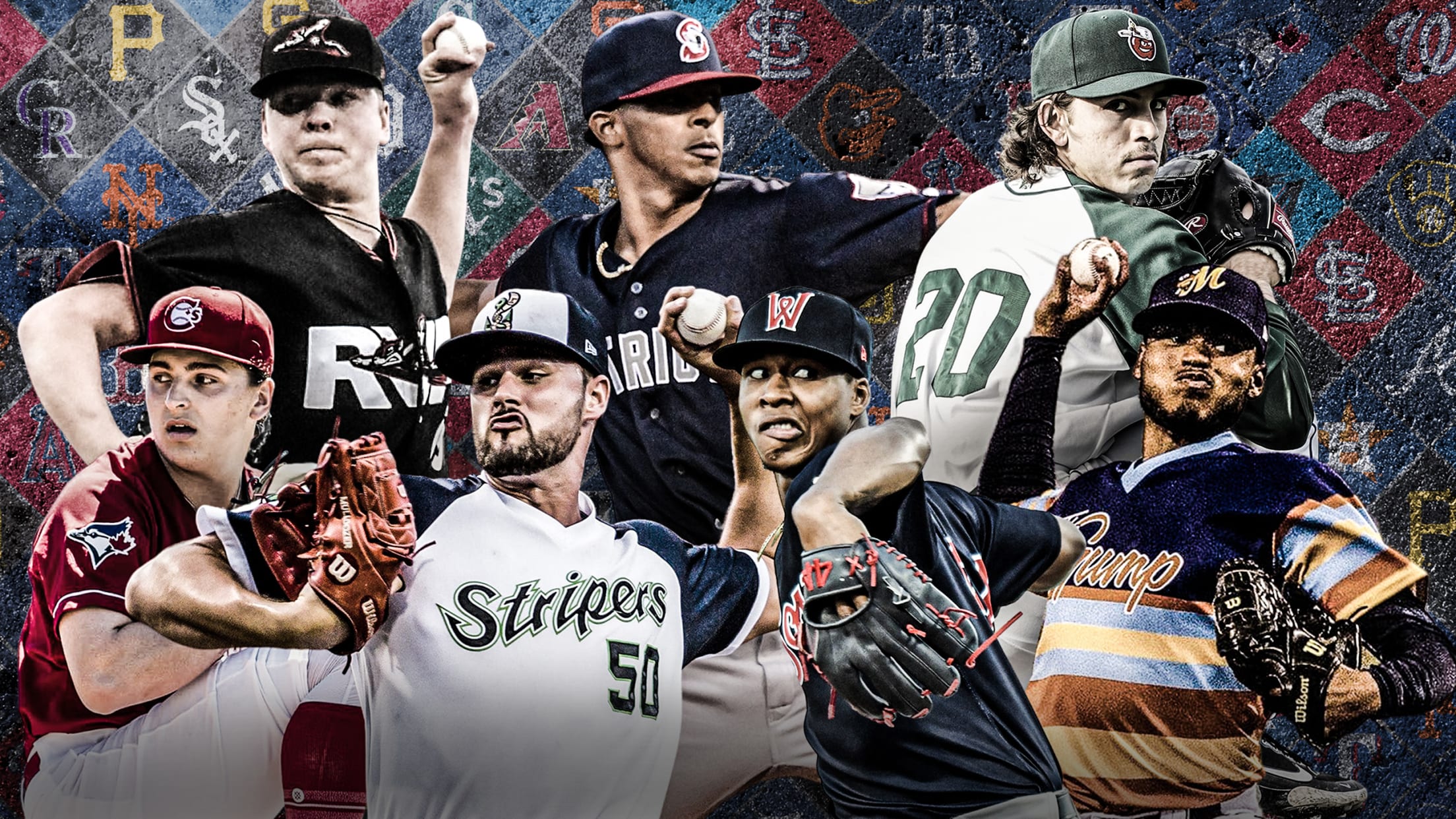 The old belief goes that pitchers begin the season ahead of their hitting counterparts, only for the bats to get hotter with the rising temperatures. Well, we're officially in the dog days of summer, so if that theory holds, it should be even more impressive when a hurler dominates from
Miggy's plate presence aging like fine wine
While not as much of a power threat, Cabrera thriving with cerebral approach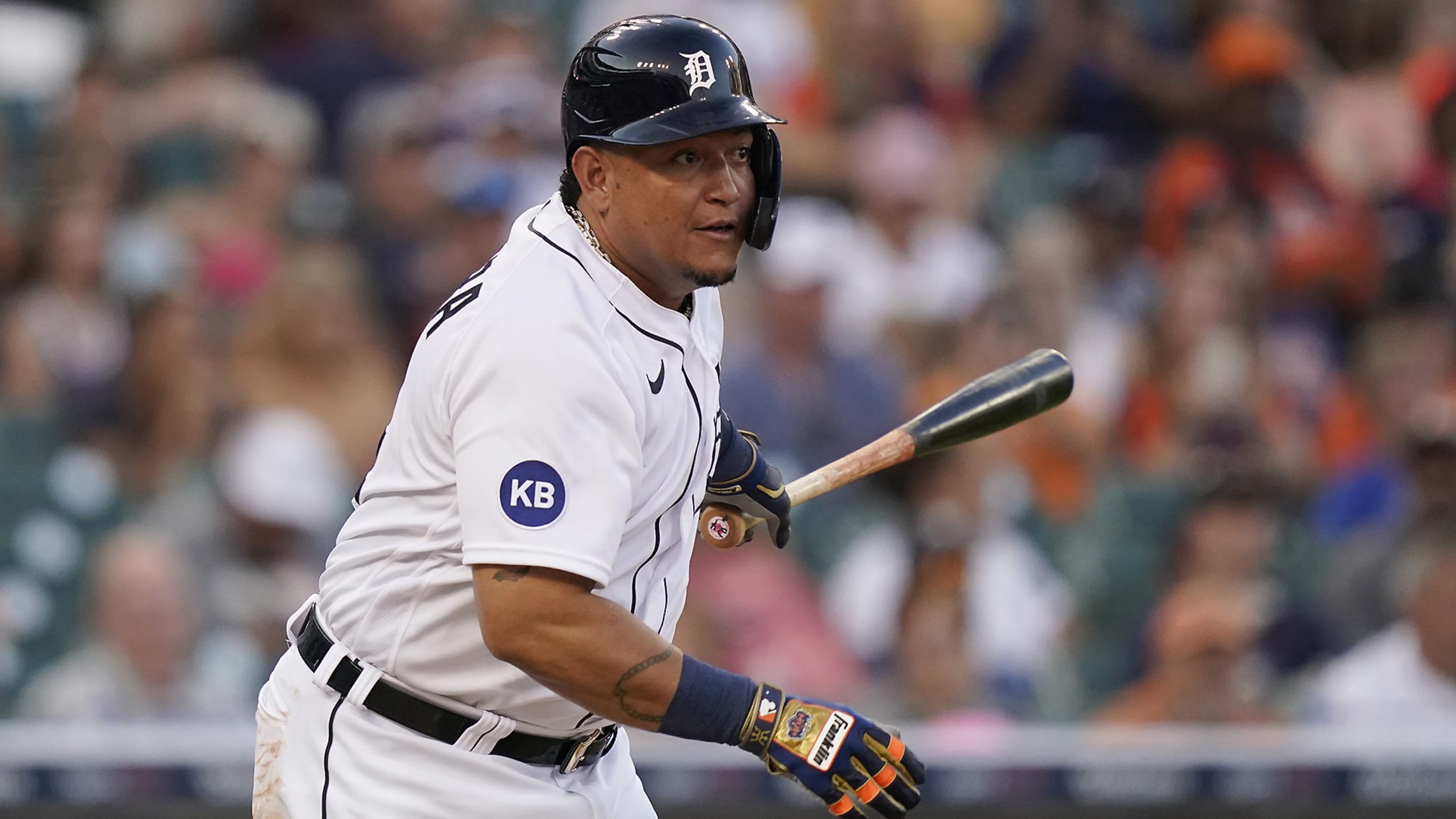 DETROIT -- Miguel Cabrera stepped to the plate with two on and two outs in the second inning Tuesday night against Guardians starter Cal Quantrill and did his trademark stare back to the field. Not long ago, this was one of the scariest situations a pitcher could face: An RBI
Sandy bolsters ASG starter case with 10 K's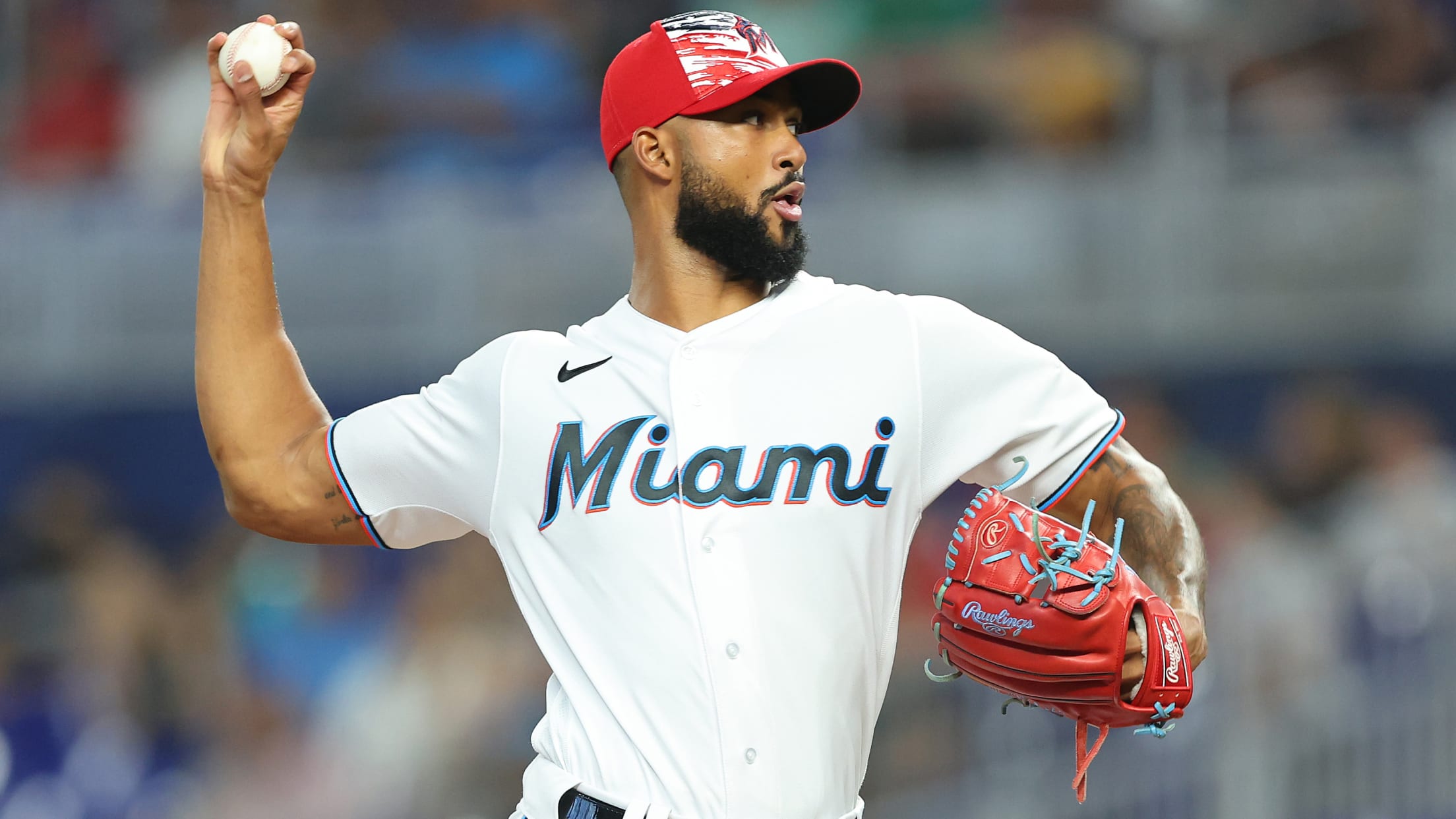 MIAMI -- For your consideration: Marlins ace Sandy Alcantara as the National League's All-Star Game starter. The NL Pitcher of the Month for June, Alcantara began his July by striking out 10 batters across eight scoreless innings in a 2-1 victory over the Angels on Tuesday night at loanDepot park.
Anderson shows improvement ahead of Trade Deadline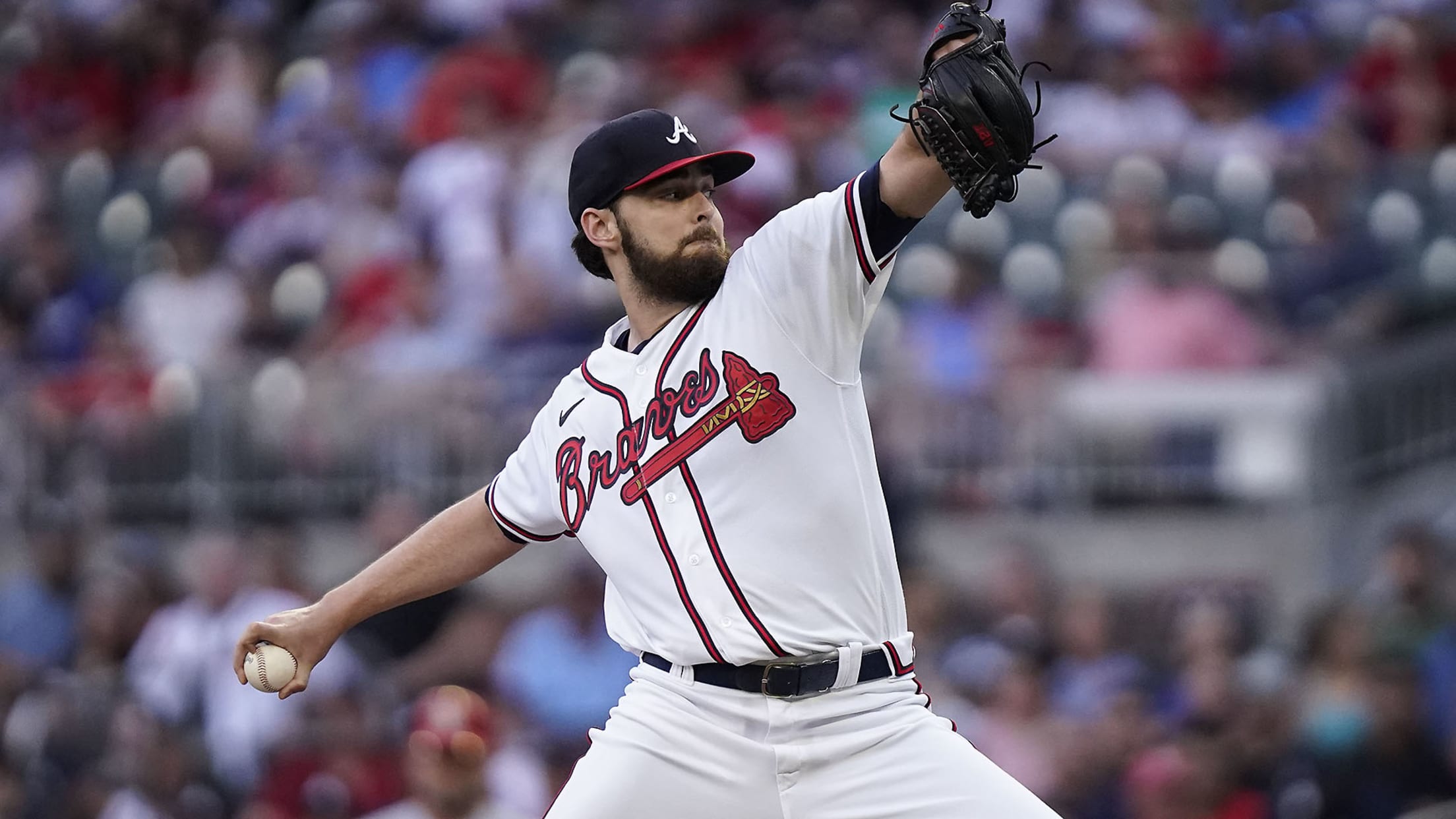 ATLANTA -- Austin Riley highlighted a three-hit night with his 21st homer and top reliever Tyler Matzek pitched a scoreless inning while making his first appearance in nearly two months. But as Braves manager Brian Snitker assessed a 7-1 win over the Cardinals on Tuesday night, he was most excited
Harper plans to play again in 2022: 'Oh, I'll be back'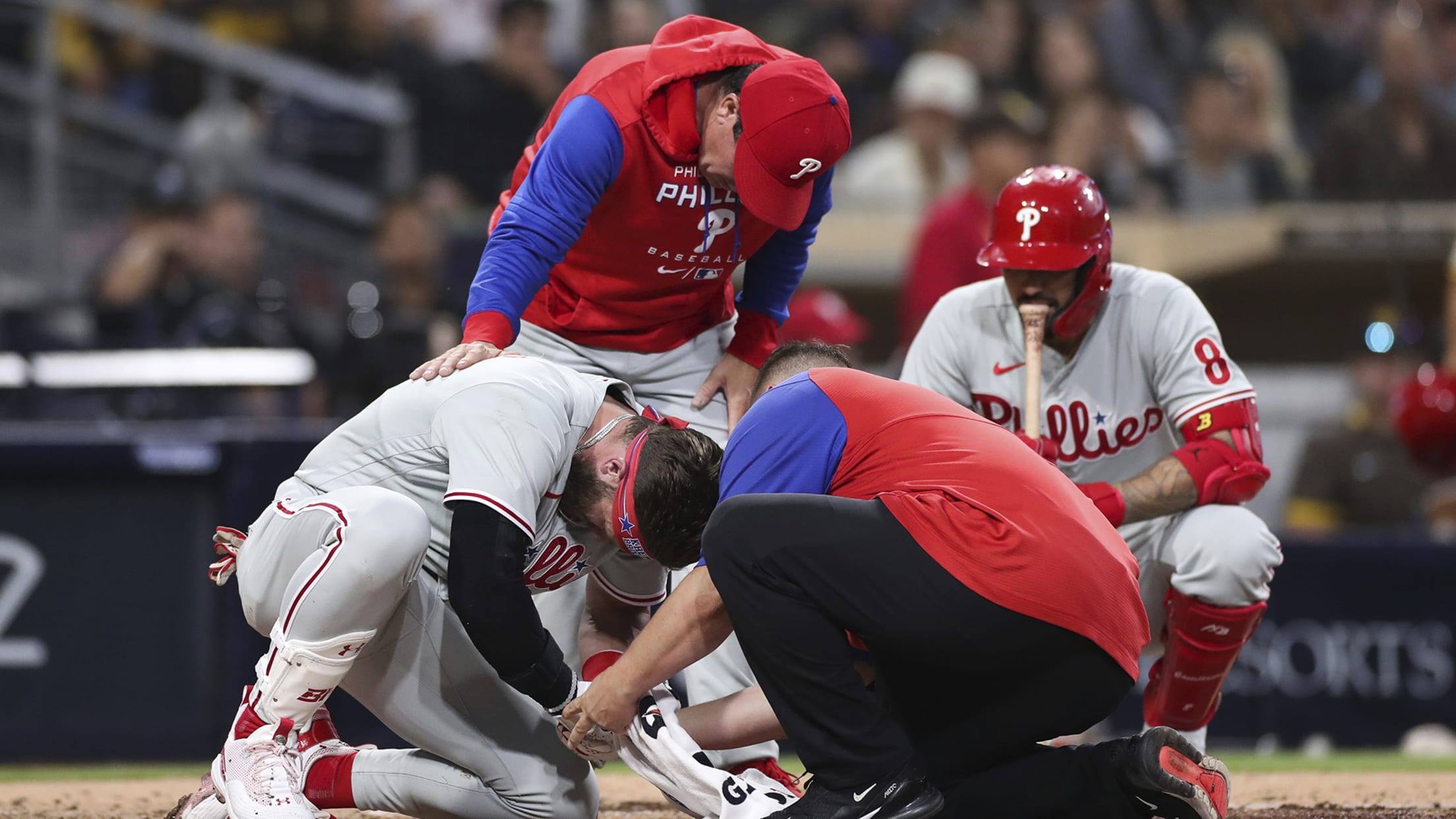 PHILADELPHIA -- Bryce Harper guaranteed Tuesday that he will play again in 2022. "Oh, I'll be back," he said. But when? Harper declined to offer a timetable to return from last Wednesday's surgery to repair his fractured left thumb. "I don't want to hope or think about anything," Harper said
Taillon leads Yankees on guided tour of Clemente Museum
In Yanks' rare visit to Pittsburgh, former Pirates Cole, Holmes also experience history, legacy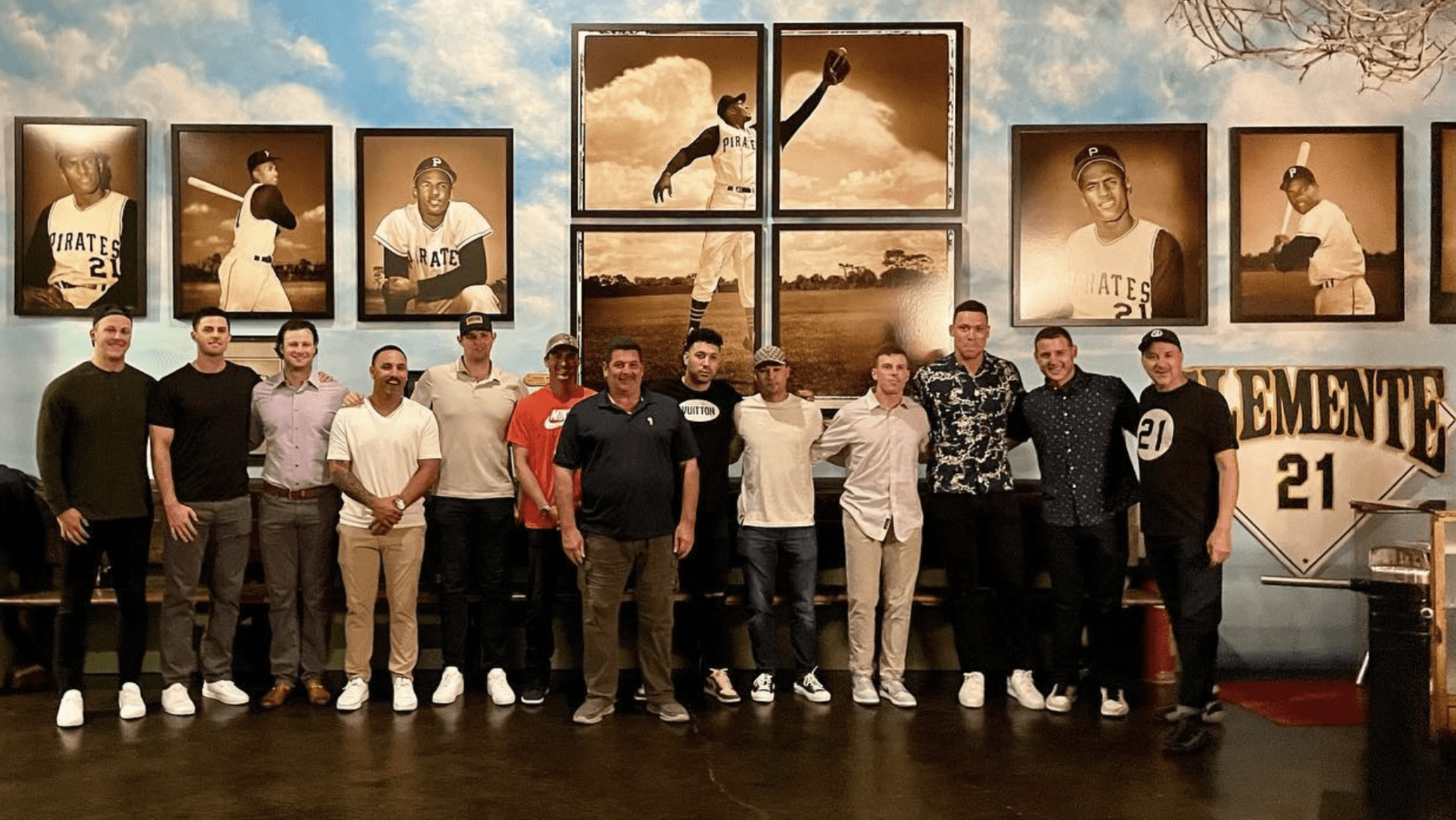 PITTSBURGH -- It's been since April 2017 that the Yankees have visited Pittsburgh, home of the legendary Roberto Clemente. His likeness is plastered all around PNC Park and the city, and the home of much of his life's story in America is told at the Clemente Museum. A large contingent
Muñoz pumps 102.5 mph gas right by Manny
Hard-throwing righty fans former teammate in key sequence to seal sweep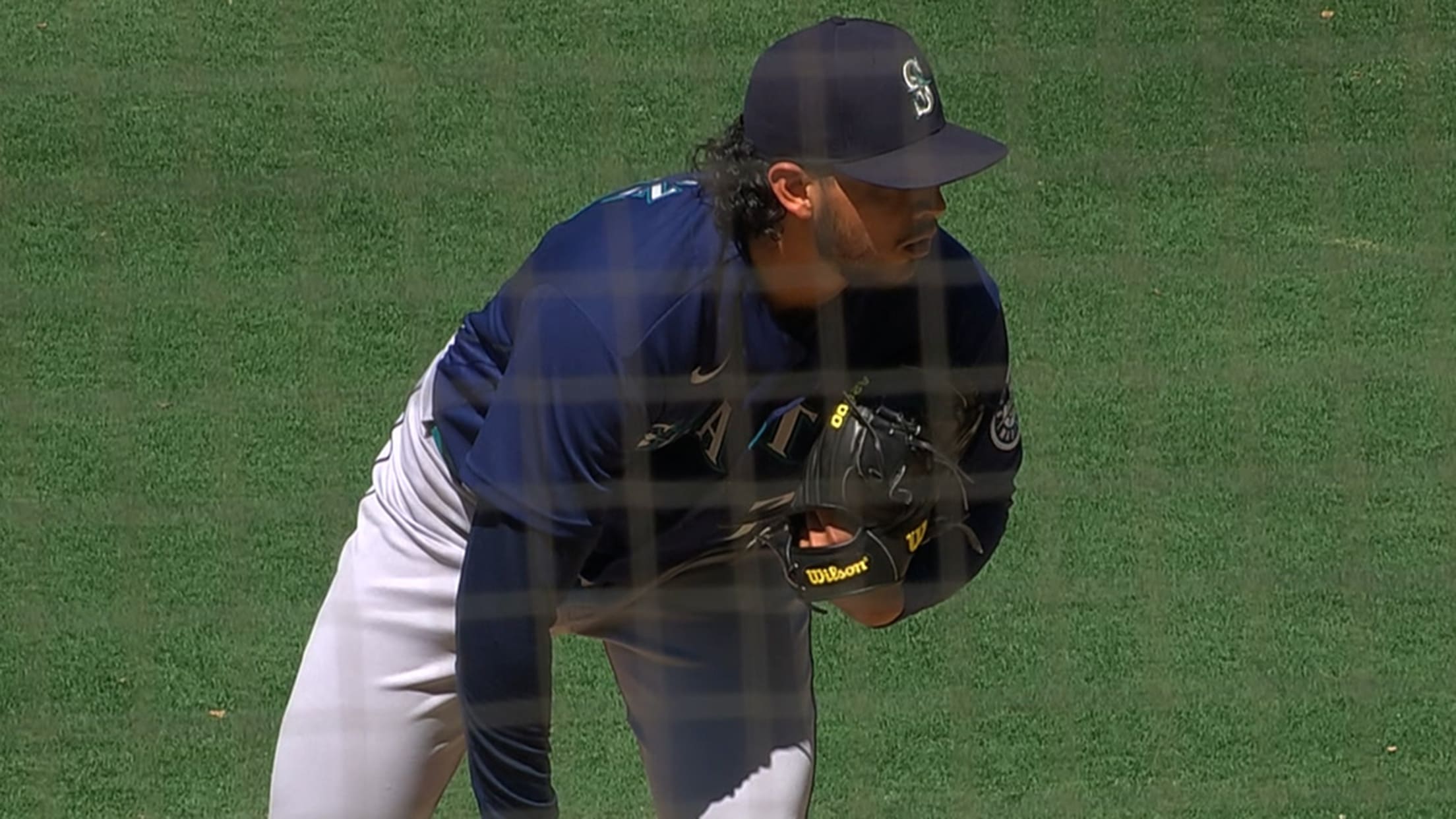 SAN DIEGO -- The Mariners continued their recent surge toward .500 in typical fashion Tuesday afternoon -- stingy starting pitching, complementary players stepping up and a healthy dose of Julio Rodríguez. But sometimes one moment stands out among the many moments that add up to a win. Andrés Muñoz vs.
Rays getting their 'swag back' at halfway mark
Tampa Bay hanging tough in rugged AL East despite reduced power, key injuries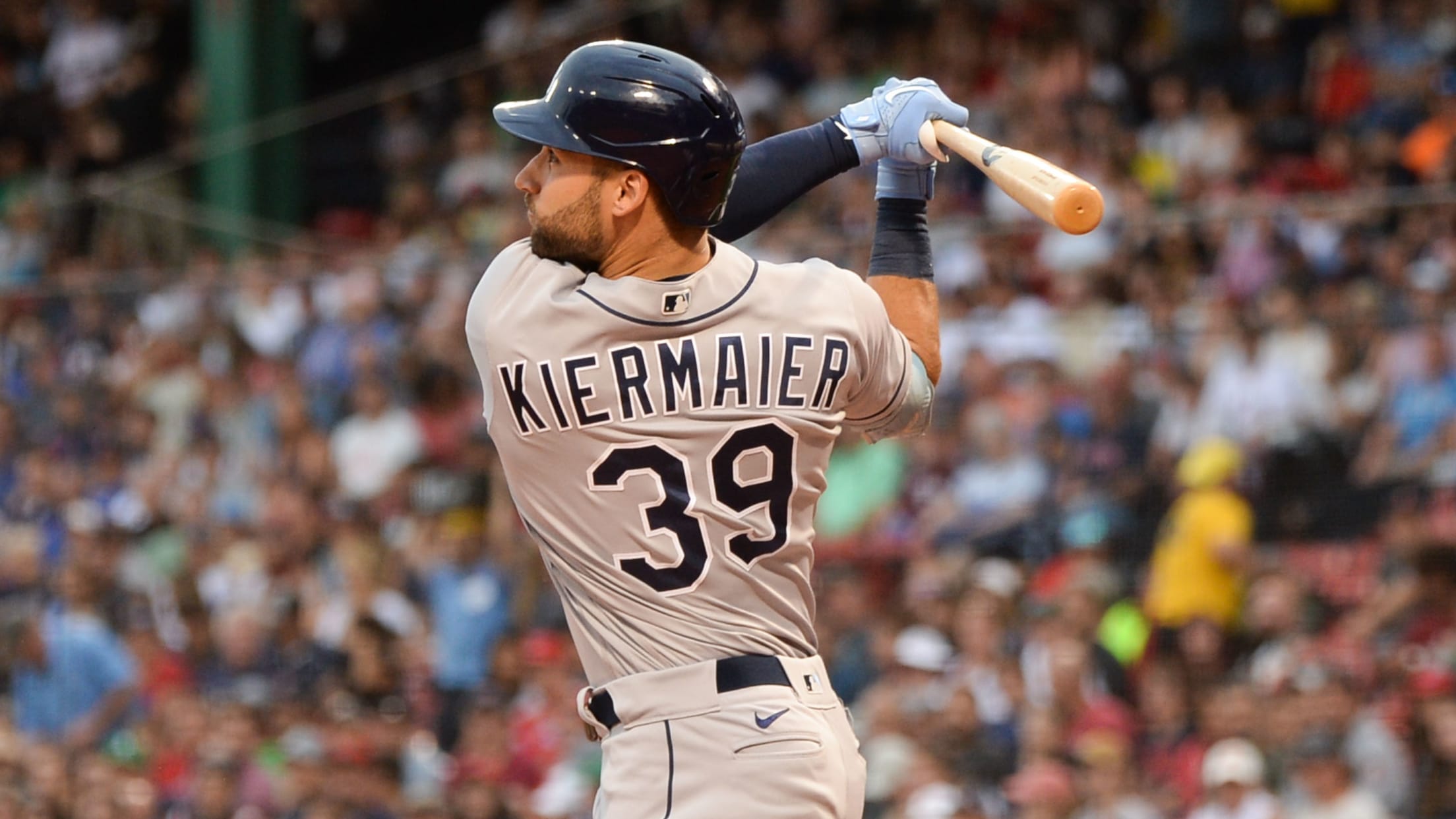 BOSTON -- Corey Kluber doesn't think the Rays have played their best baseball yet. And neither does the rest of the team, according to the starting pitcher. They've been plagued by injuries up and down their lineup, rotation and bullpen, and are competing in an increasingly difficult division. Halfway through
After more than 2,000 PAs, 'Agui Hamilton' finally swipes a bag!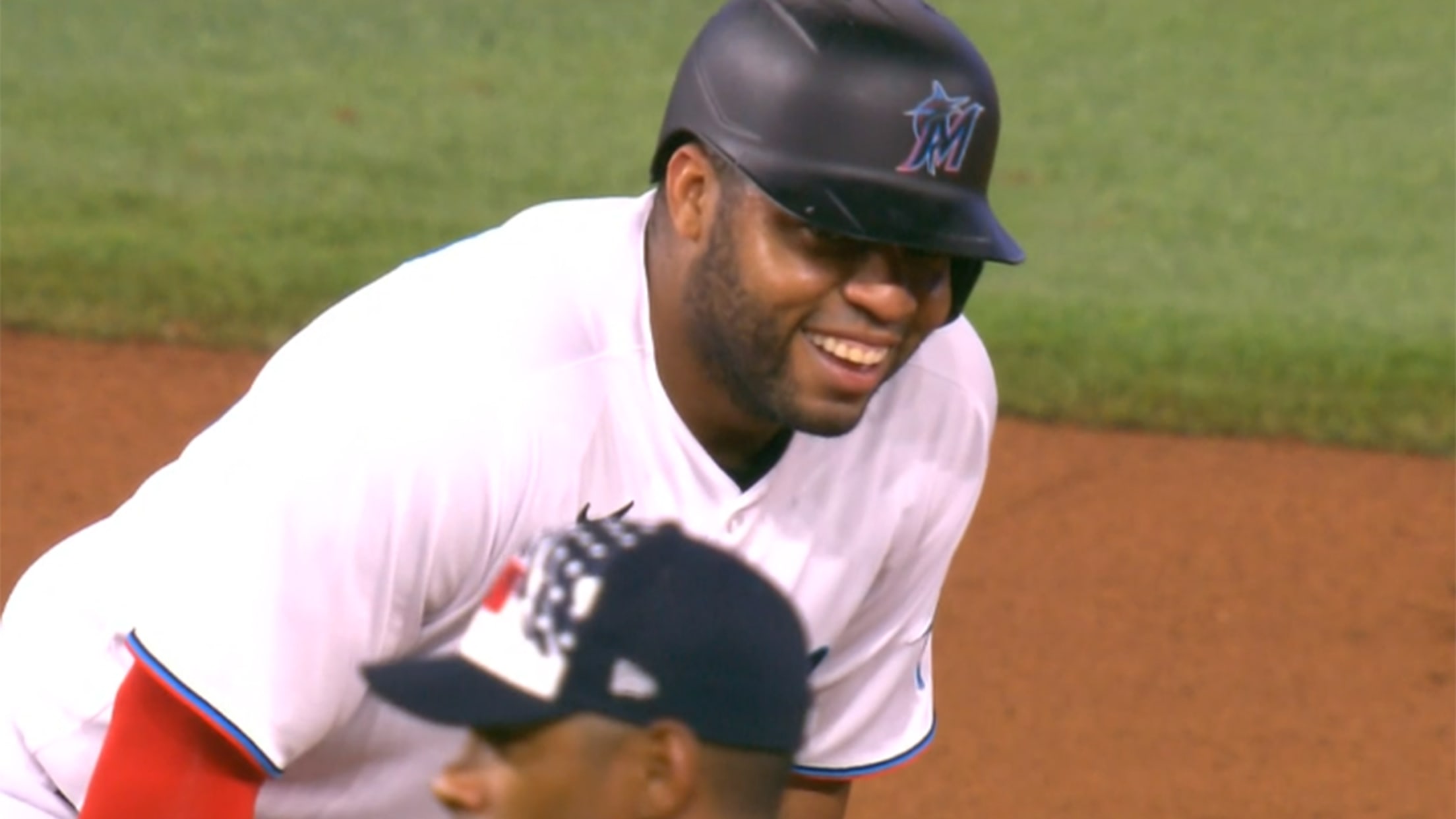 MIAMI -- There's a saying that every time you go to the ballpark, you'll witness something you haven't seen before. Such was the case on Tuesday night, when Marlins first baseman Jesús Aguilar stole a base for the first time in his MLB career during Miami's 2-1 win over Los
Pick your All-Star: Yordan vs. Shohei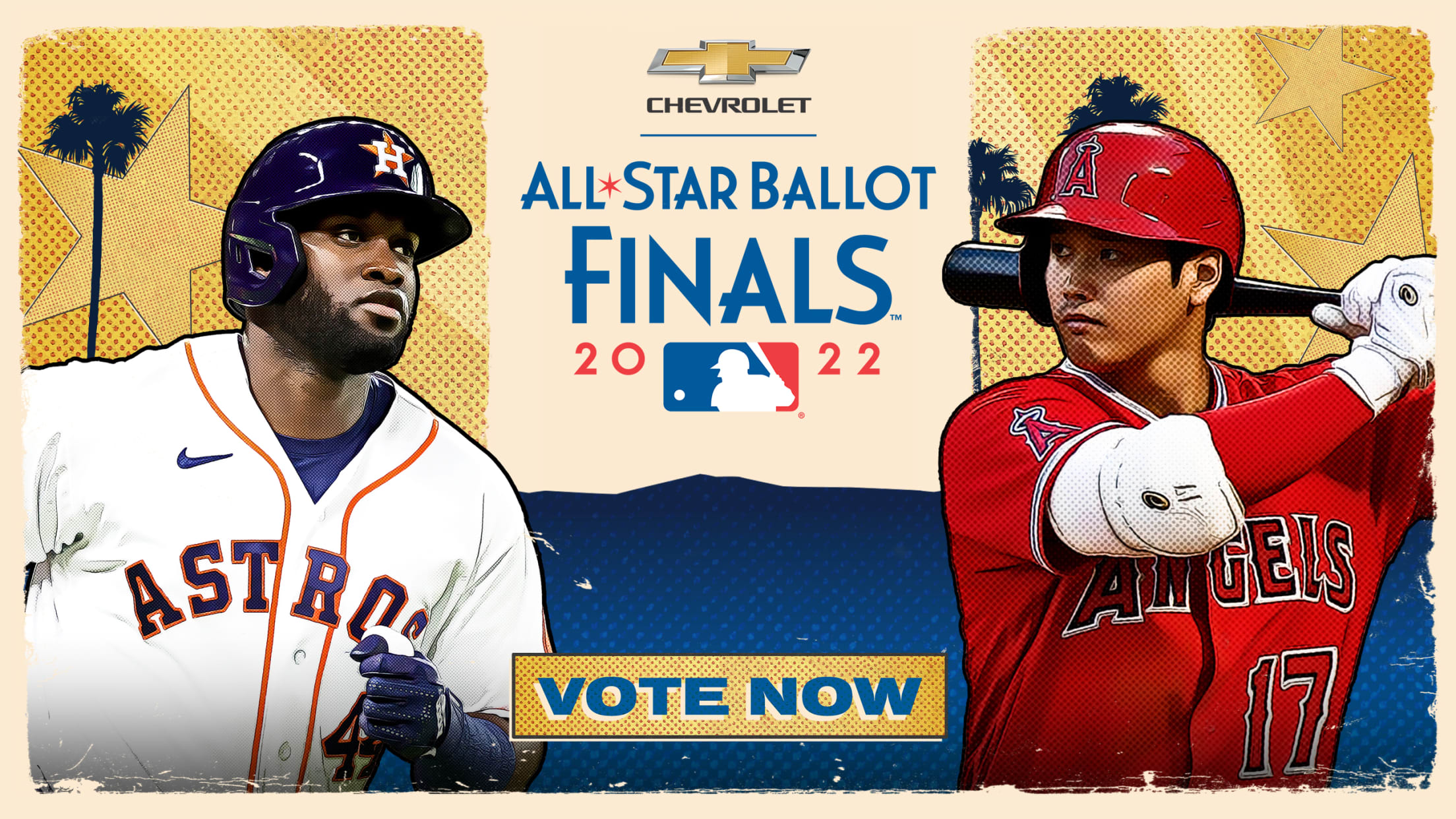 Phase 2 of the Chevrolet MLB All-Star Ballot has arrived, and that means some of the most exciting players in MLB going head to head for the right to start the 92nd All-Star Game on July 19 at Dodger Stadium. The Phase 1 results were announced last Thursday, leaving two
Schwarber's 2 HRs propel Phils, put him in elite company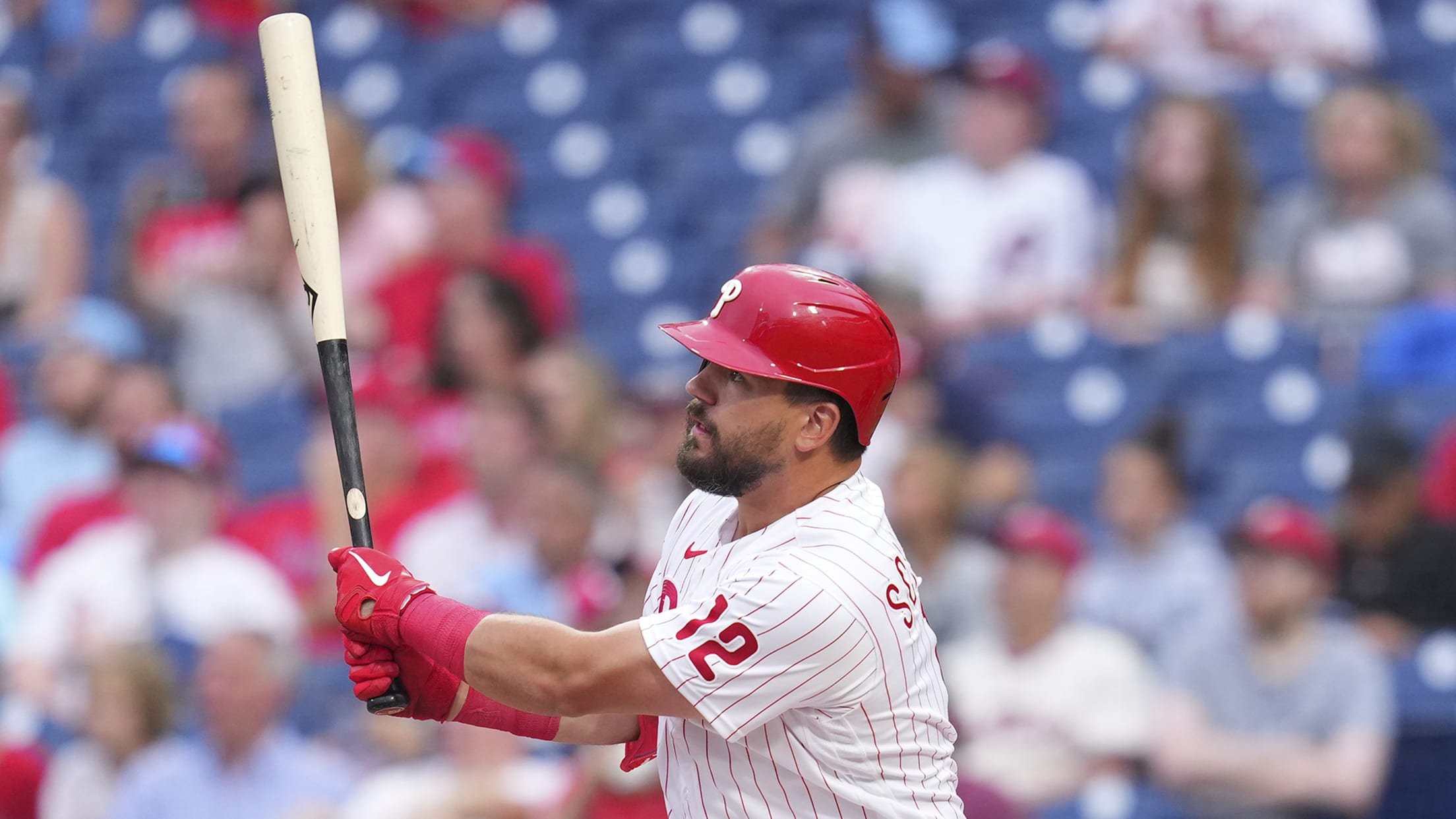 PHILADELPHIA -- Kyle Schwarber's at-bats have become appointment TV. Schwarber hammered two home runs Tuesday night in an 11-0 victory over the Nationals at Citizens Bank Park as the Phillies (43-38) moved into the third NL Wild Card spot at the season's halfway point, one percentage point ahead of the
Witt's hand X-rays clean after 3-RBI game
SS hits mammoth HR and flashes the leather before being hit on the knuckles in 9th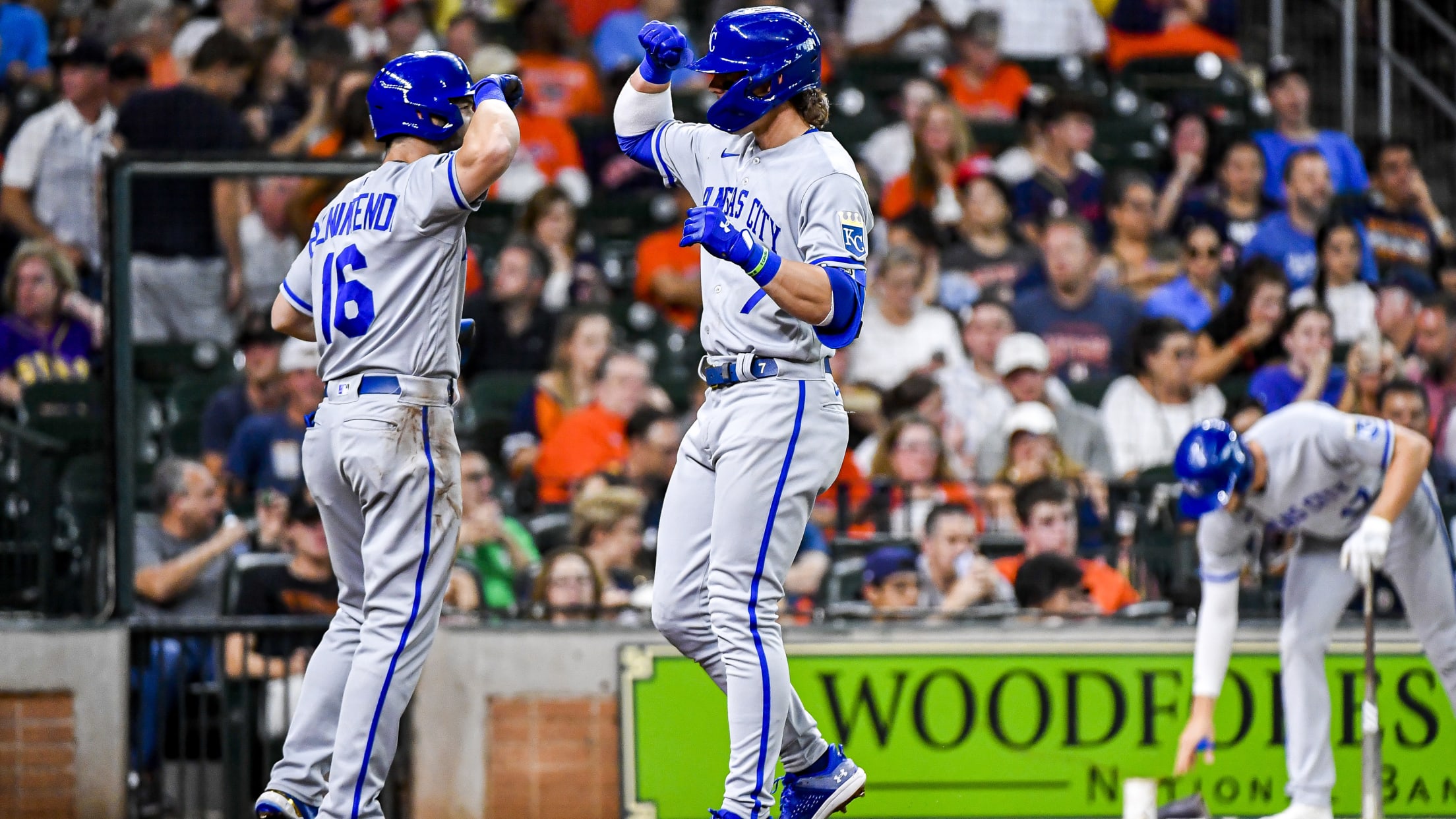 HOUSTON -- When Bobby Witt Jr. grabbed his right hand in pain after a 97 mph fastball squarely hit his right knuckle in the top of the ninth inning on Tuesday night at Minute Maid Park, those tuning in likely held their breath in anticipation, hoping the star rookie wasn't
Refreshed Kirilloff living up to his power potential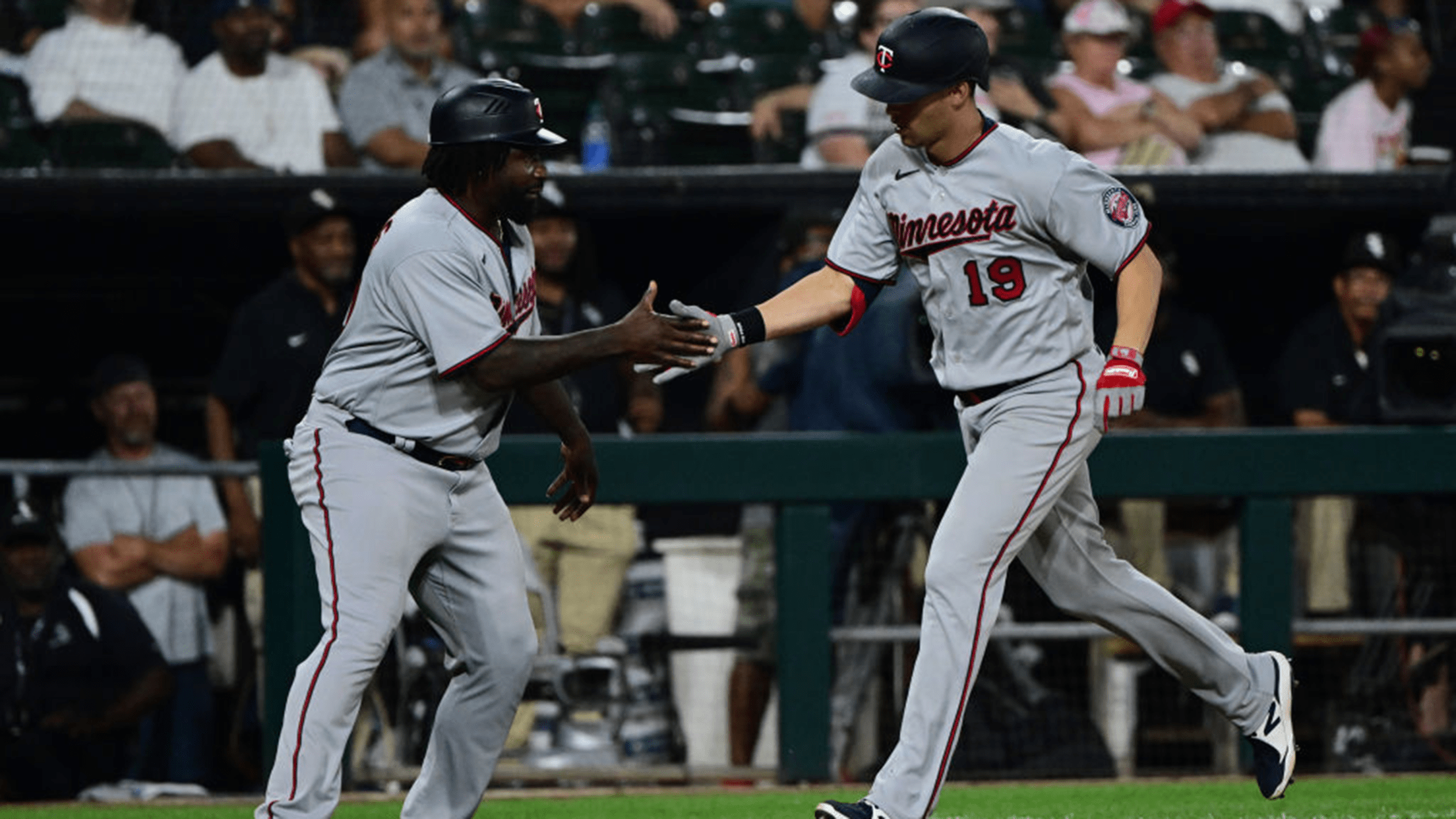 CHICAGO -- The real Alex Kirilloff has made his triumphant return. When the Twins first called up their former No. 2 prospect for the first time during the 2020 Wild Card Series, they did so in such a meaningful situation because they had faith in Kirilloff's ability to hit the
O's battle back to take back-to-back extras wins
Mullins drills walk-off RBI double after Odor helps Baltimore rally with game-tying homer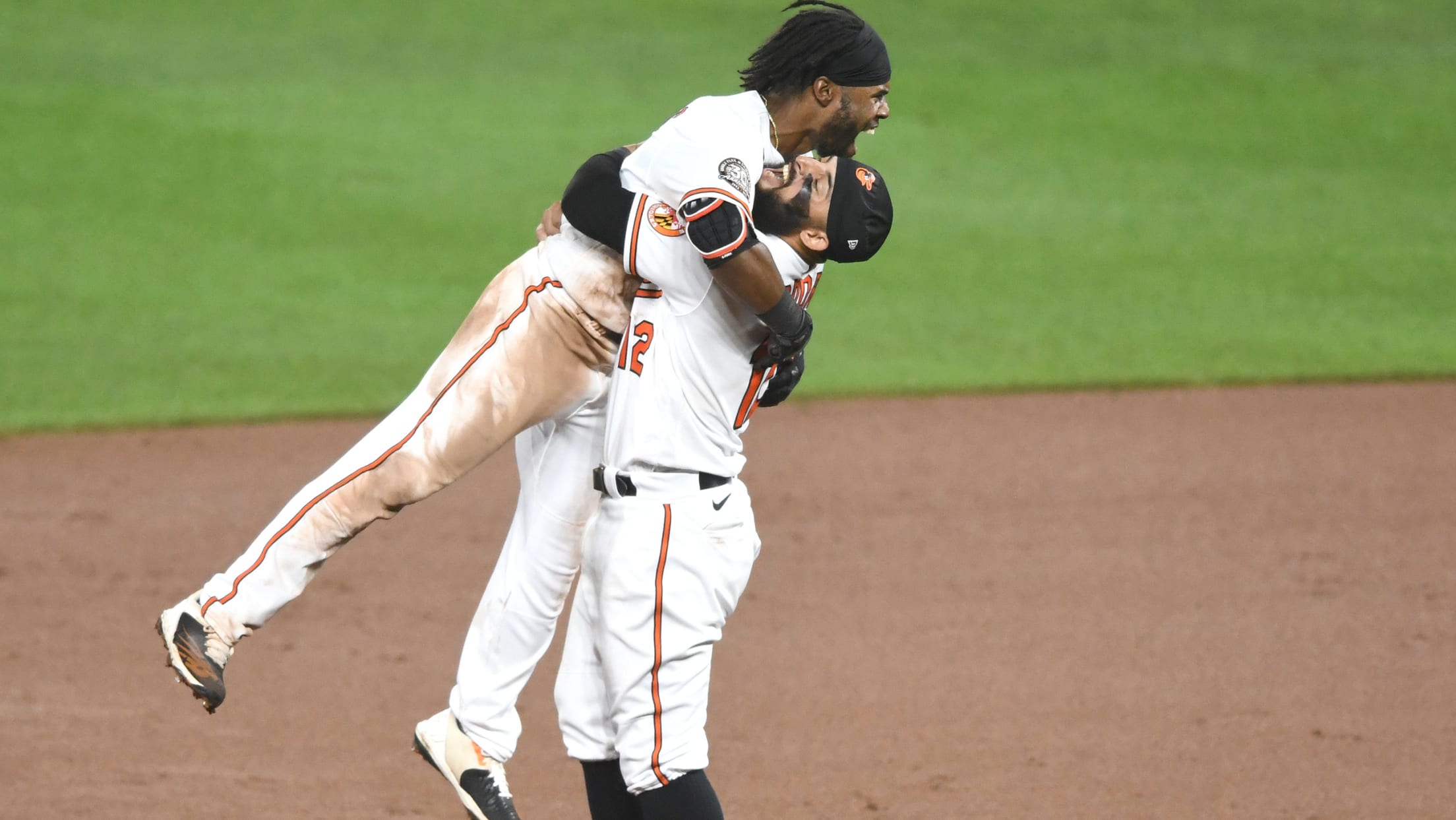 BALTIMORE -- It's one of those nights -- those muggy, summer nights in the Charm City -- that you had to be there to truly appreciate all the winds and turns, the implosions and heroics, the go-ahead knocks and fall-behind pitches. The Orioles' 10-9 walk-off win over the Rangers in
Pick your All-Star: Arenado vs. Machado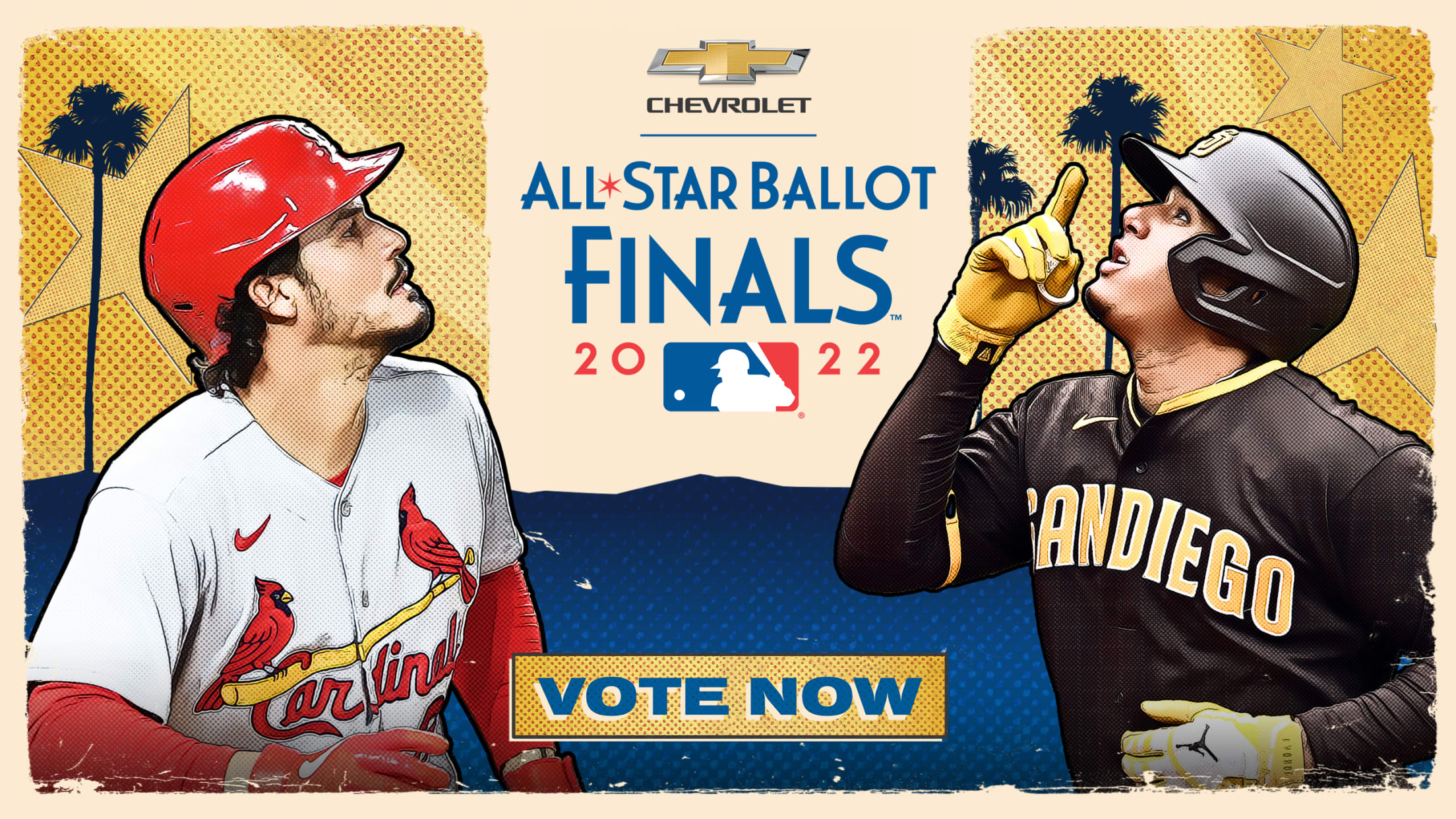 Phase 2 of the Chevrolet MLB All-Star Ballot has arrived, and that means some of the most exciting players in MLB going head to head for the right to start the 92nd All-Star Game on July 19 at Dodger Stadium. The Phase 1 results were announced last Thursday, leaving two
Friars' scuffling bats magnify need for Deadline additions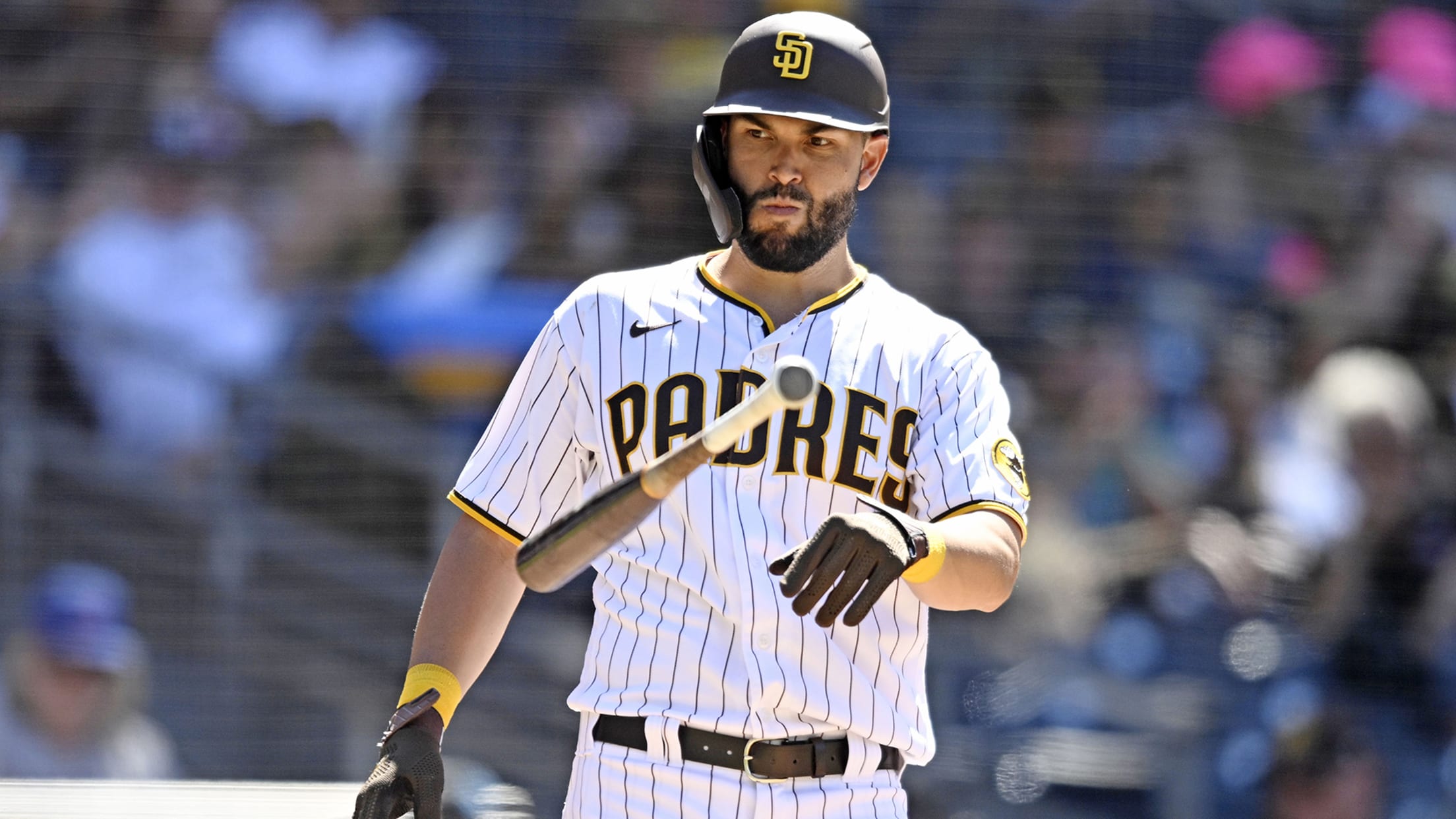 SAN DIEGO -- Four weeks until the Trade Deadline. Safe to say the Padres' offense might look different then. If it wasn't already clear, it should be after the past week: San Diego needs offense in the worst way. Yes, Manny Machado should get healthier. Yes, Fernando Tatis Jr. will
3 key developments from Cubs' victory over Brewers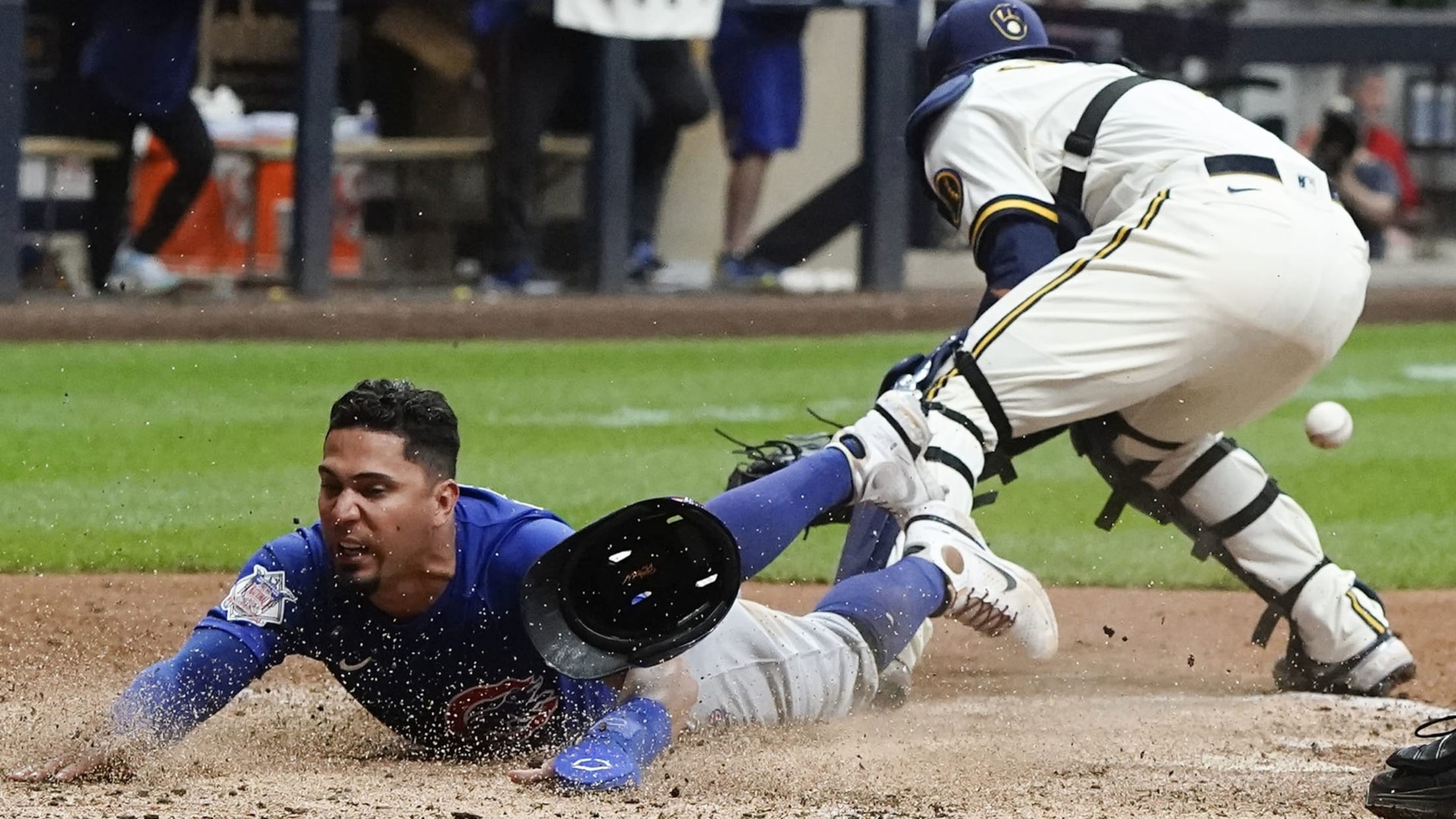 MILWAUKEE -- The Cubs have struggled to field their full planned rotation group all season due to a variety of health setbacks. Another concerning development arrived Tuesday night, when Kyle Hendricks exited early with a shoulder issue. Following his departure, Hendricks watched the Cubs pull off an 8-3 comeback win