Judge increasing on-field work; Tanaka cleared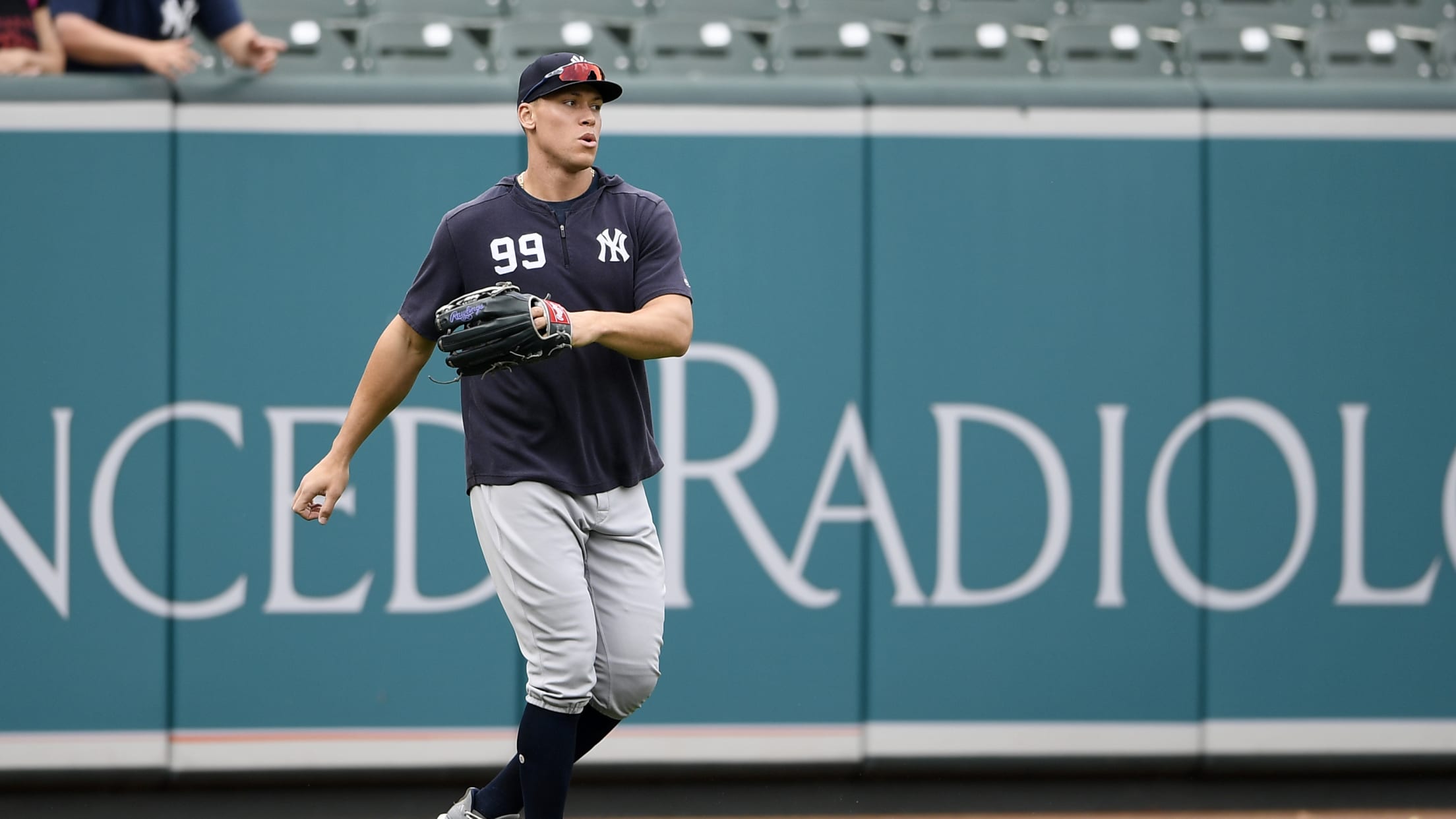 BALTIMORE -- Aaron Judge once again has a bat in his hands, as the slugger's on-field activity is continuing to increase, a most welcome development for a first-place Yankees club that is attempting to build on its advantage in the American League East. Judge stood in the batter's box to
Christian Yelich scratched with back spasms
Shaw departs for rehab assignment; Pina (hamstring) progresses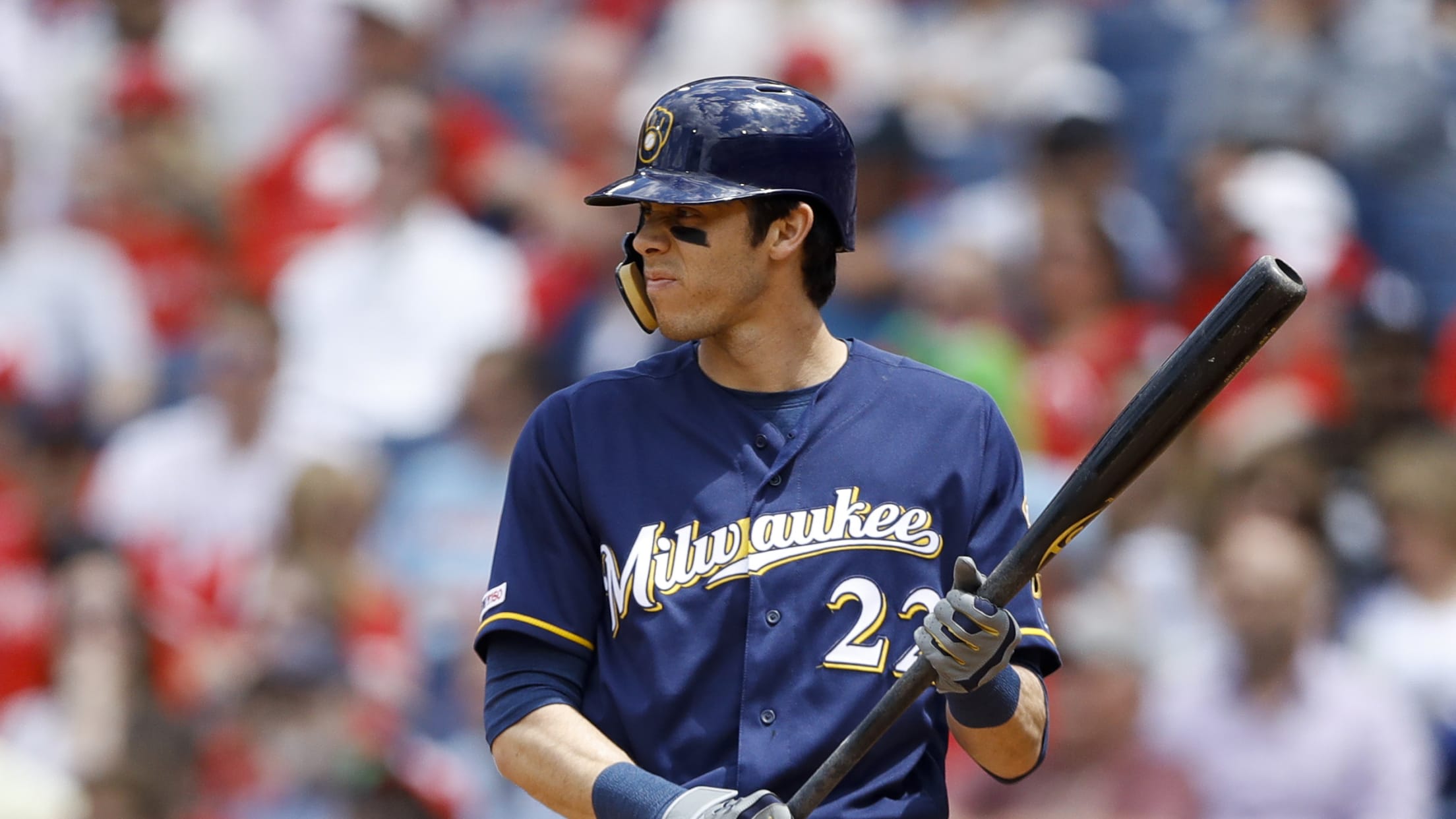 MILWAUKEE -- The Brewers scratched Christian Yelich from the starting lineup on Tuesday after he experienced back spasms, marking the second time in the past three weeks that MLB's home run leader has been sidelined by a back issue. Yelich missed part of seven games in late April and early
K. Davis exits game, Canha hits pinch-hit homer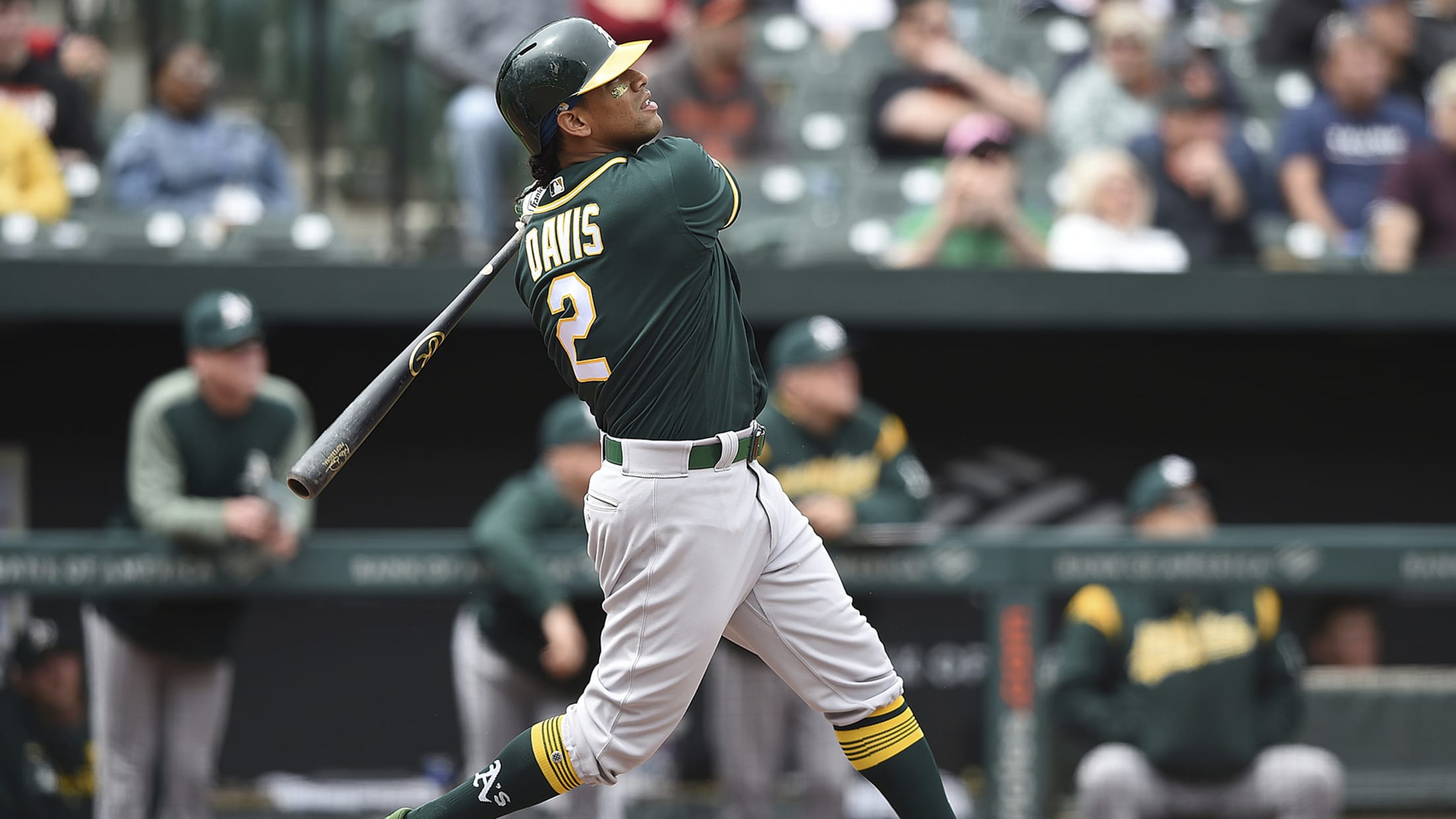 CLEVELAND -- Khris Davis' return to the A's lineup was short-lived. Davis left Tuesday night's game against the Indians at Progressive Field in the third inning due to lingering effects from his left hip contusion. Davis got a day off to rest on Monday, but he was back at his
Frazier fires back: Eaton knows the 'history'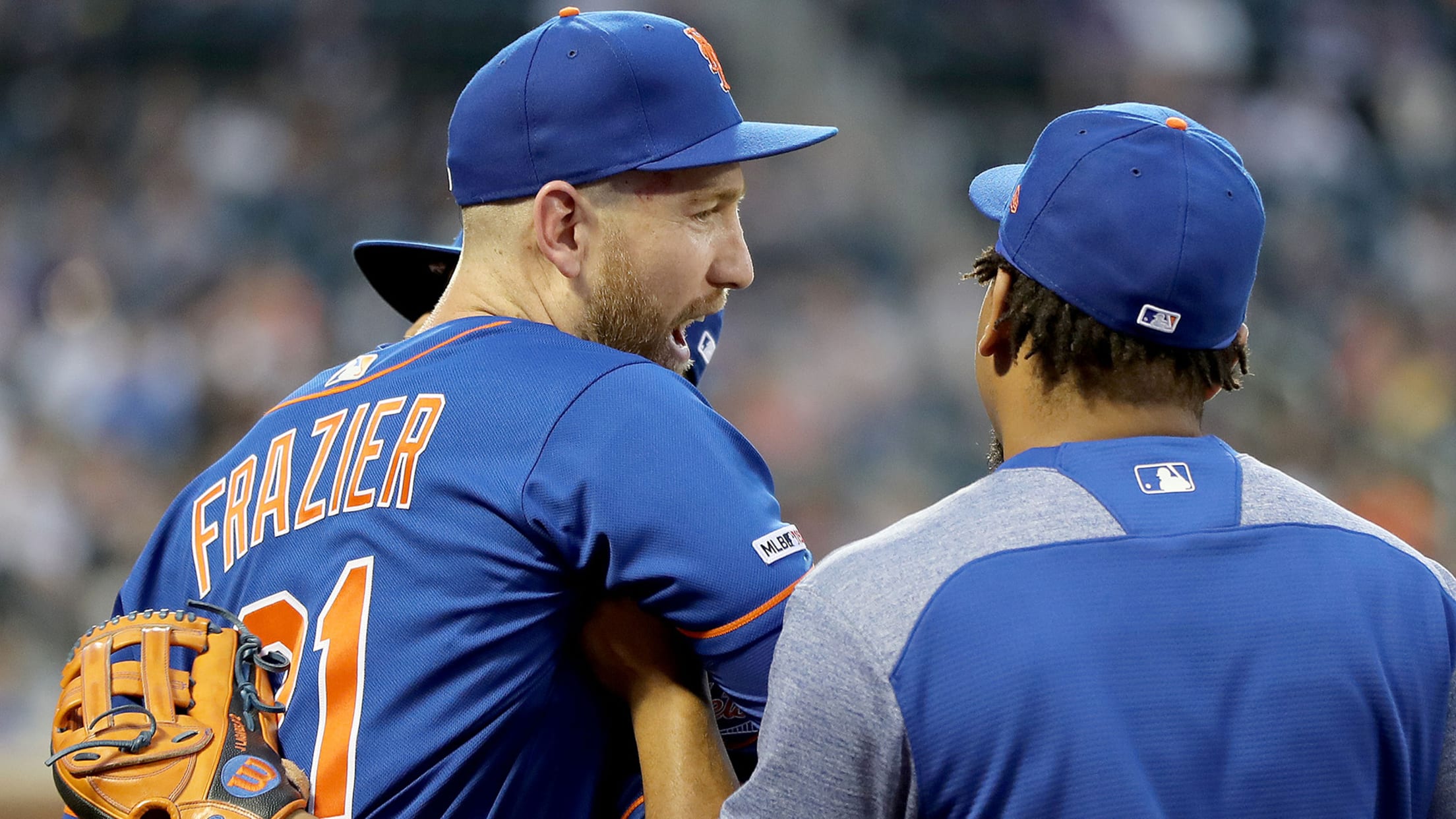 NEW YORK -- A day after offering tight-lipped silence in response to his tiff with Nationals outfielder Adam Eaton, the Mets' Todd Frazier fired back, alluding to an incident between the two while they were White Sox teammates in 2016. Frazier offered no details about the incident, chalking Eaton's behavior
Simmons to IL (ankle sprain); Ohtani improves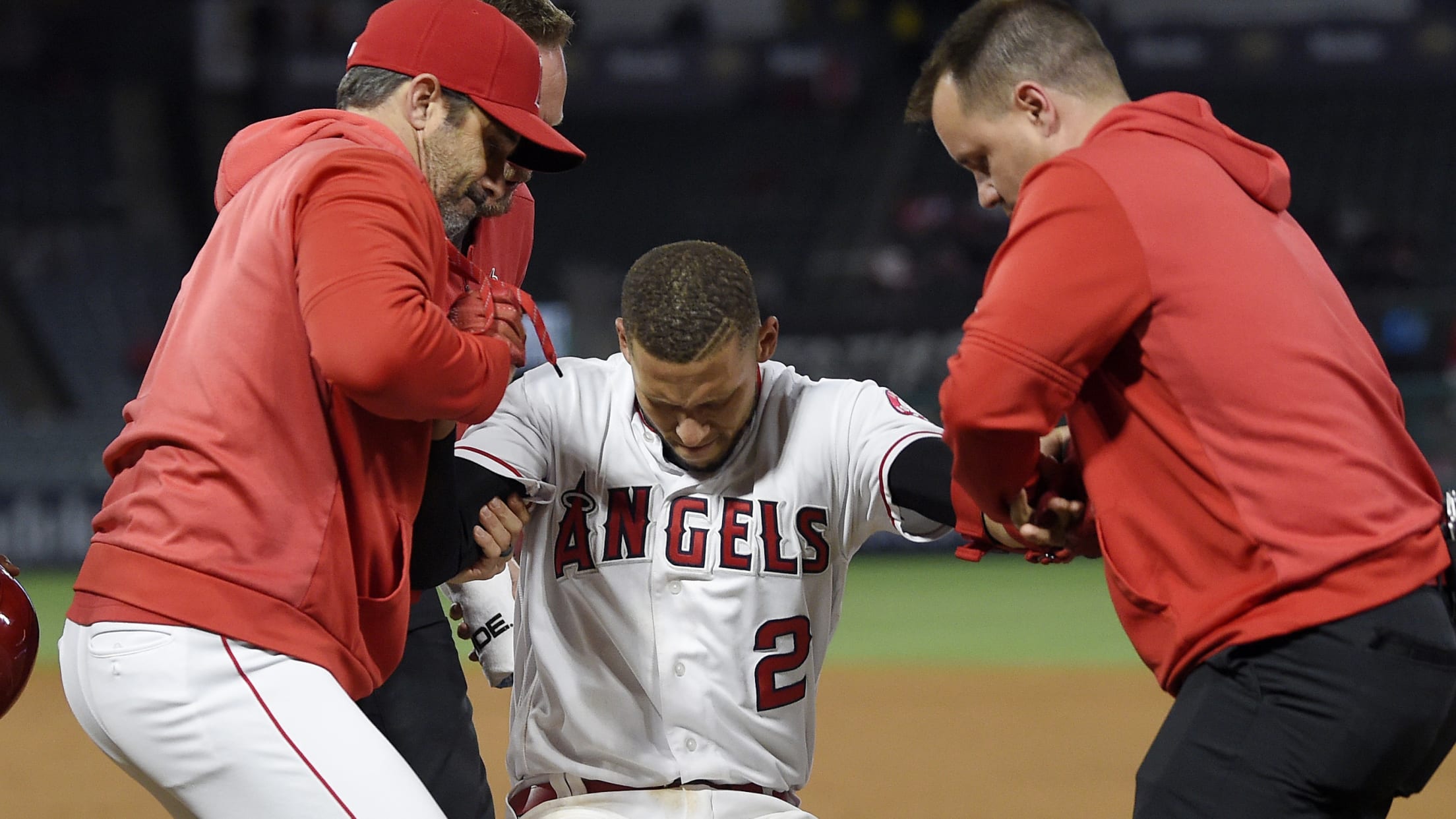 ANAHEIM -- The Angels suffered a tough 3-1 loss to the Twins on Monday, but it was injuries to shortstop Andrelton Simmons and designated hitter Shohei Ohtani that cast a dark cloud at Angel Stadium. In a scary eighth inning, the Angels saw both Ohtani and Simmons suffer injuries in
1st Rookie of Year Poll results are in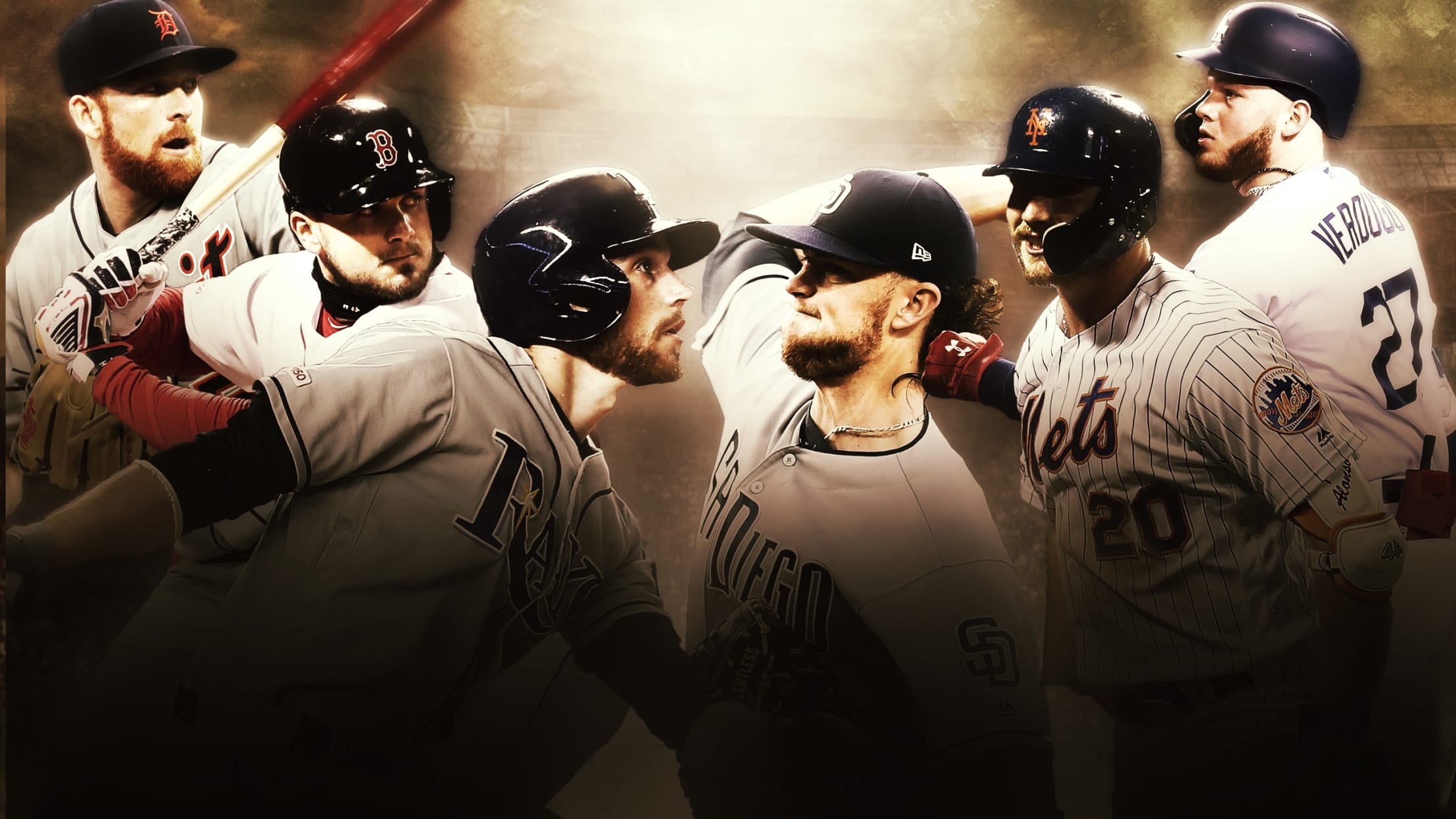 At a time when members of baseball's next generation of stars seem to be arriving every day or two, there's some clarity in what could eventually be tight Rookie of the Year Award races in both leagues: Padres right-hander Chris Paddack and Rays second baseman Brandon Lowe are clear frontrunners
5 not-so-crazy summer trade ideas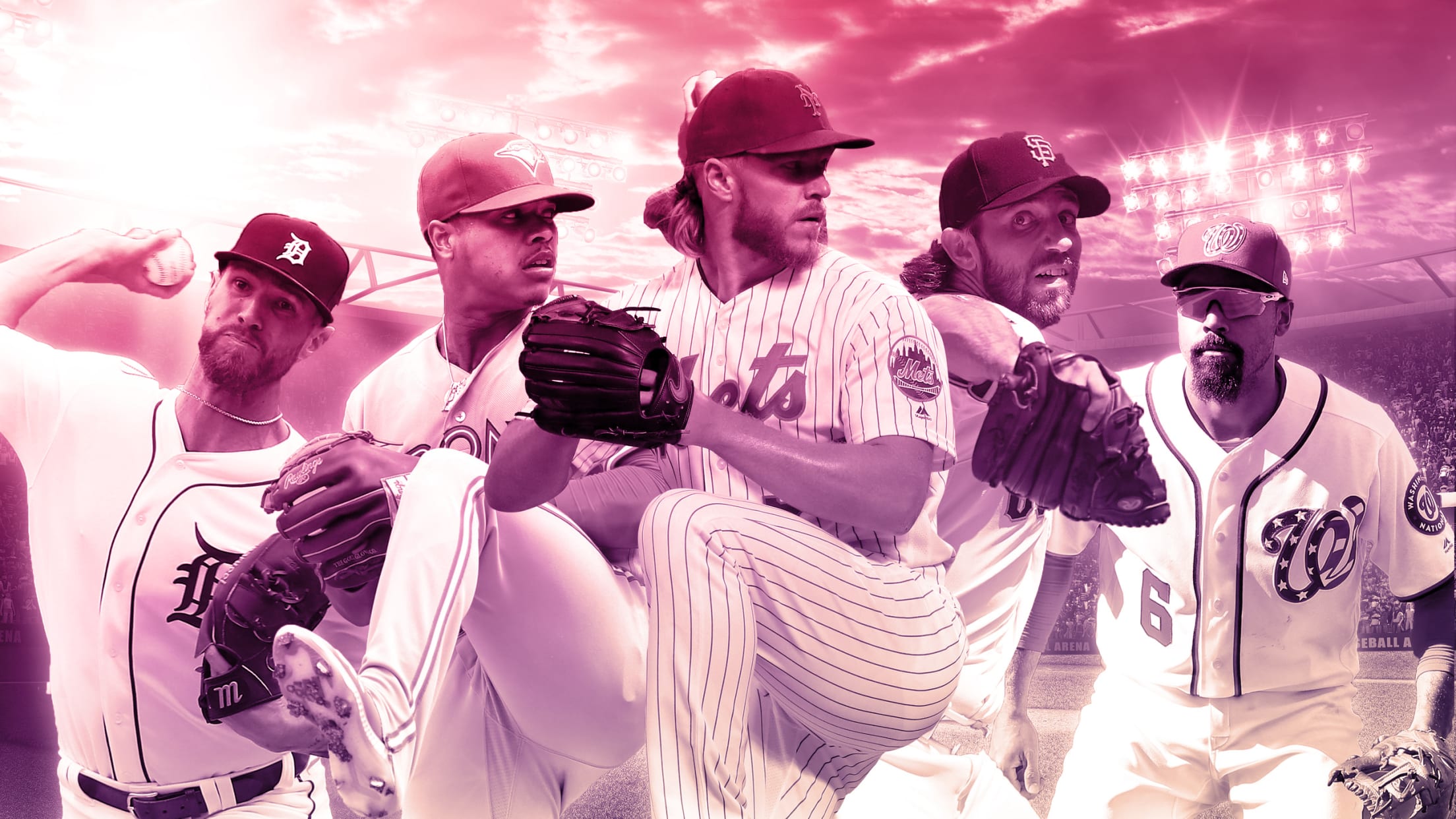 This pre-Memorial Day juncture is way too early for major baseball trade speculation. Or is it? Remember, the summer swap season has been whittled down to a single Trade Deadline this year. July 31 is the last day to make an impact acquisition. No more of those August waiver shenanigans
Gordon, Healy to IL in Mariners roster shuffle
Long, Moore, Milone, Bass join club; Markel optioned to Triple-A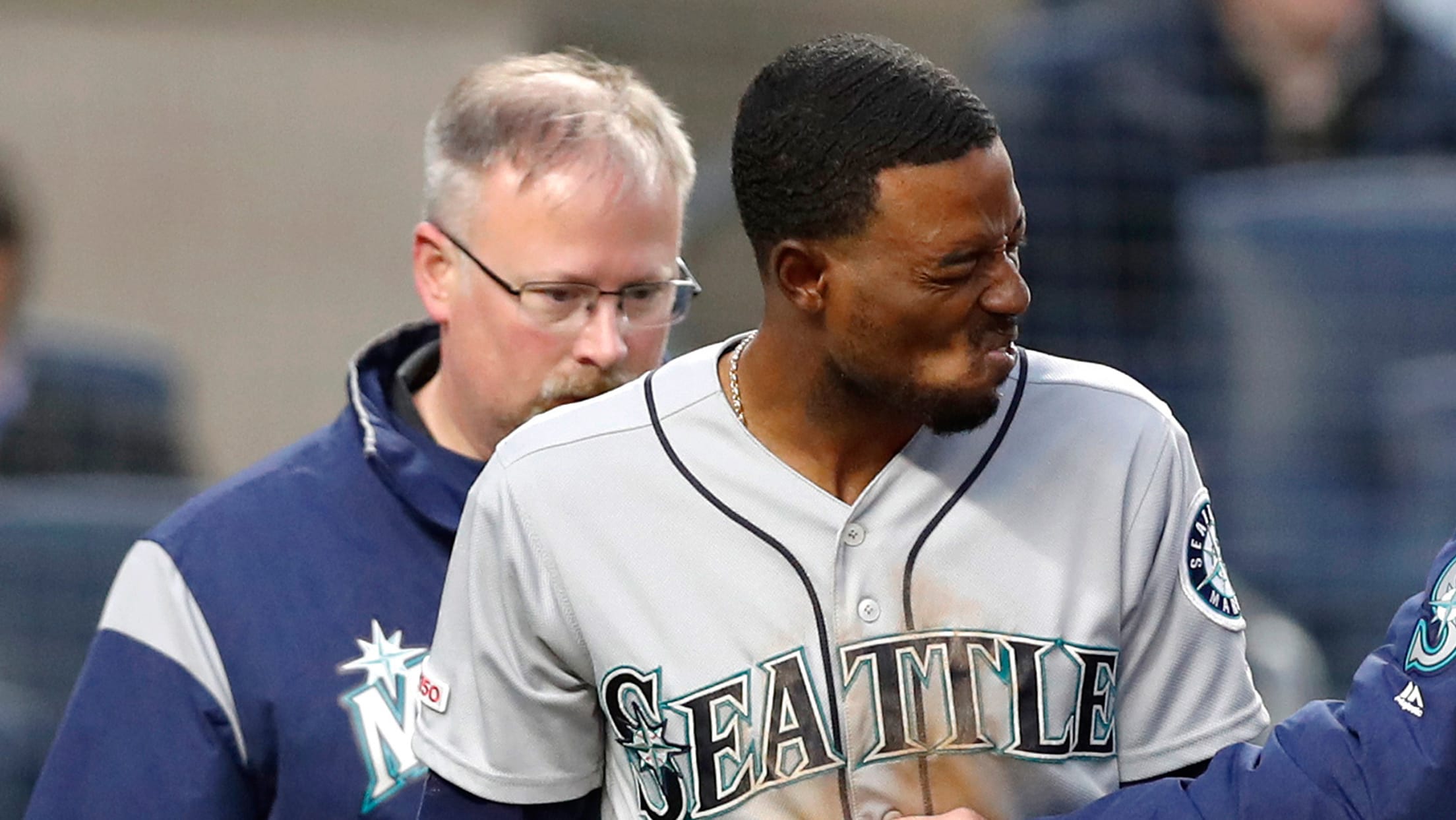 ARLINGTON – Second baseman Dee Gordon and third baseman Ryon Healy were both placed on the 10-day injured list on Tuesday and headed back to Seattle for tests as the Mariners infield took a hit amid a flurry of roster moves. Gordon is sidelined by a right wrist contusion that
No. 8 overall pick in '18 has deal in Japan (source)
Right-hander Carter Stewart, who was selected out of high school by the Braves as the No. 8 overall pick in the 2018 Draft but did not sign, has reached an agreement on a contract for more than $4 million with the Fukuoka SoftBank Hawks of Japan's Nippon Professional Baseball, according
Sampson, Bean unite for anti-bullying event
Rangers partner with MLB, X Games, ESPN for Shred Hate program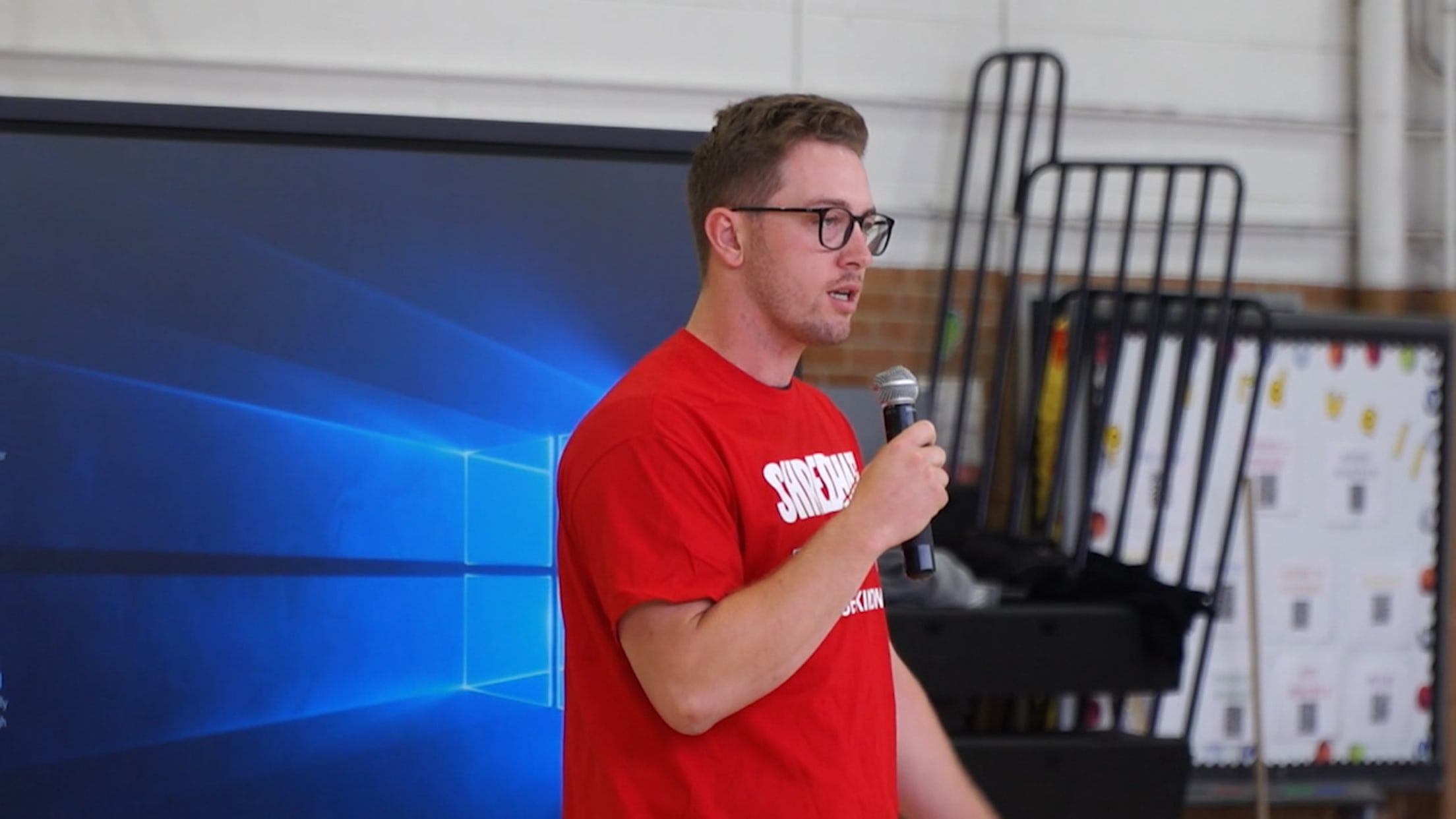 DALLAS -- Two former Major Leaguers and a current big league pitcher spoke to students at an area high school on Tuesday, imploring them to choose kindness over hate during an hour-long anti-bullying rally. Rangers pitcher Adrian Sampson and former MLB players Billy Bean and Mark McLemore urged students at
These pitches move more than any other 
New pitch movement leaderboards added to Baseball Savant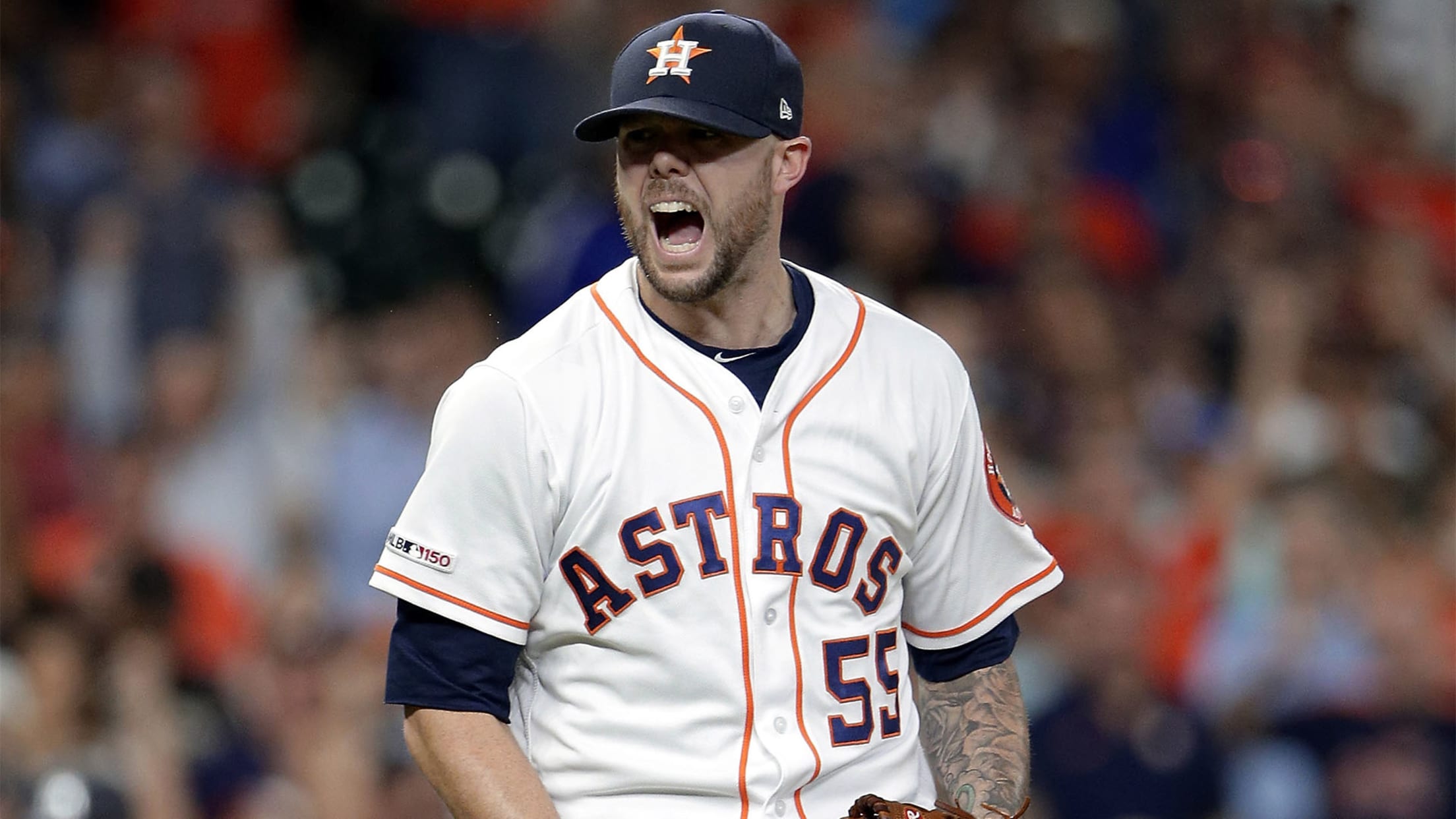 Which pitcher gets the most drop on his curveball? Who gets the most rise on his fastball? Is it the same ones who have the highest spin rates? If not, why not? You'd think, with all the data we have, those questions would be simple to answer. Since so much
Defensive metrics like Gallo in center
MVP candidate could be long-term fill-in for DeShields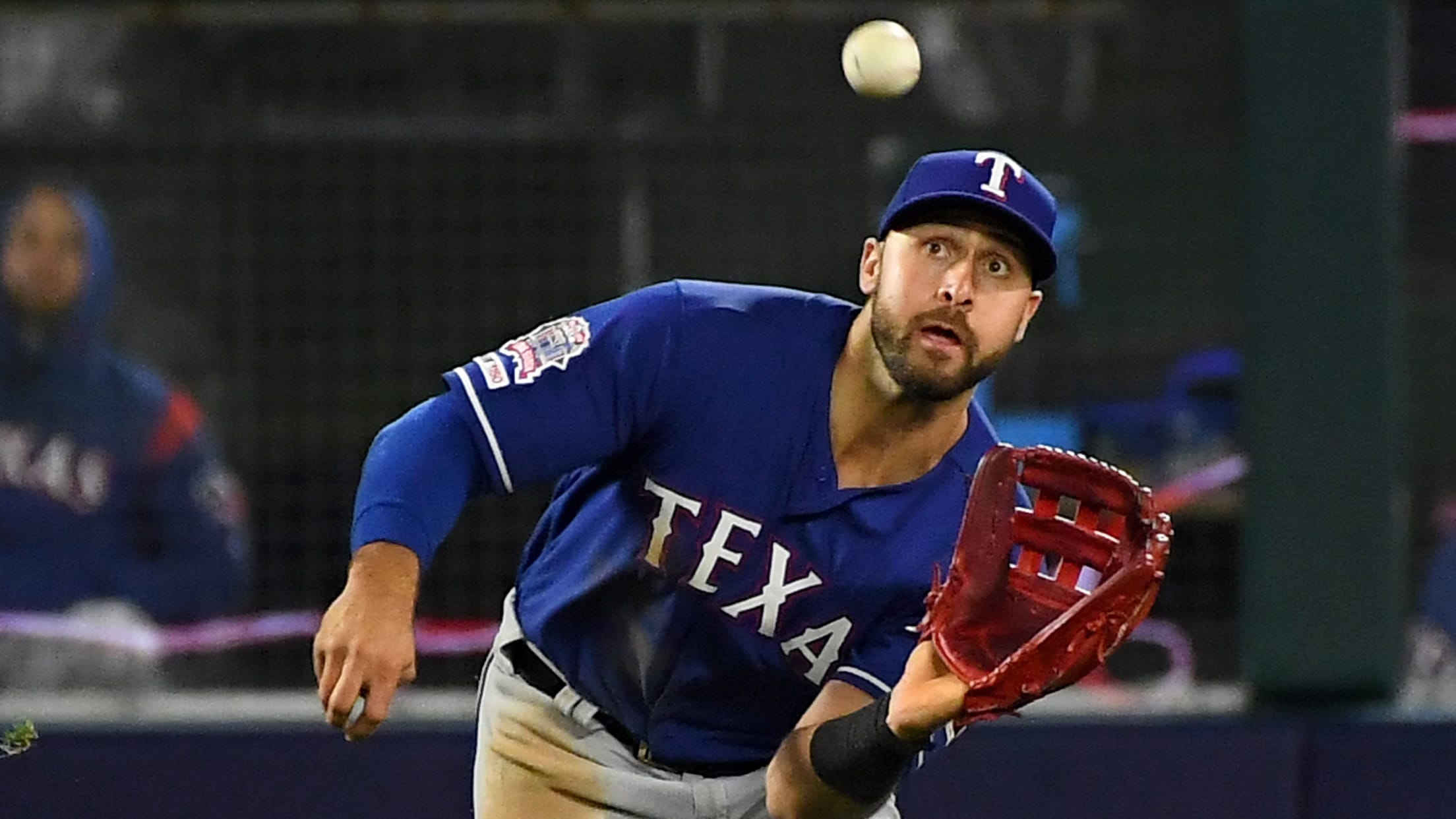 ARLINGTON -- The early returns on Joey Gallo as a center fielder thave been positive, according to advanced defensive metrics. It is an early sample after just 17 starts, but Gallo has been on the positive side in Defensive Runs Saved and Ultimate Zone Rating. More important is what manager
Elbow discomfort sends McHugh to injured list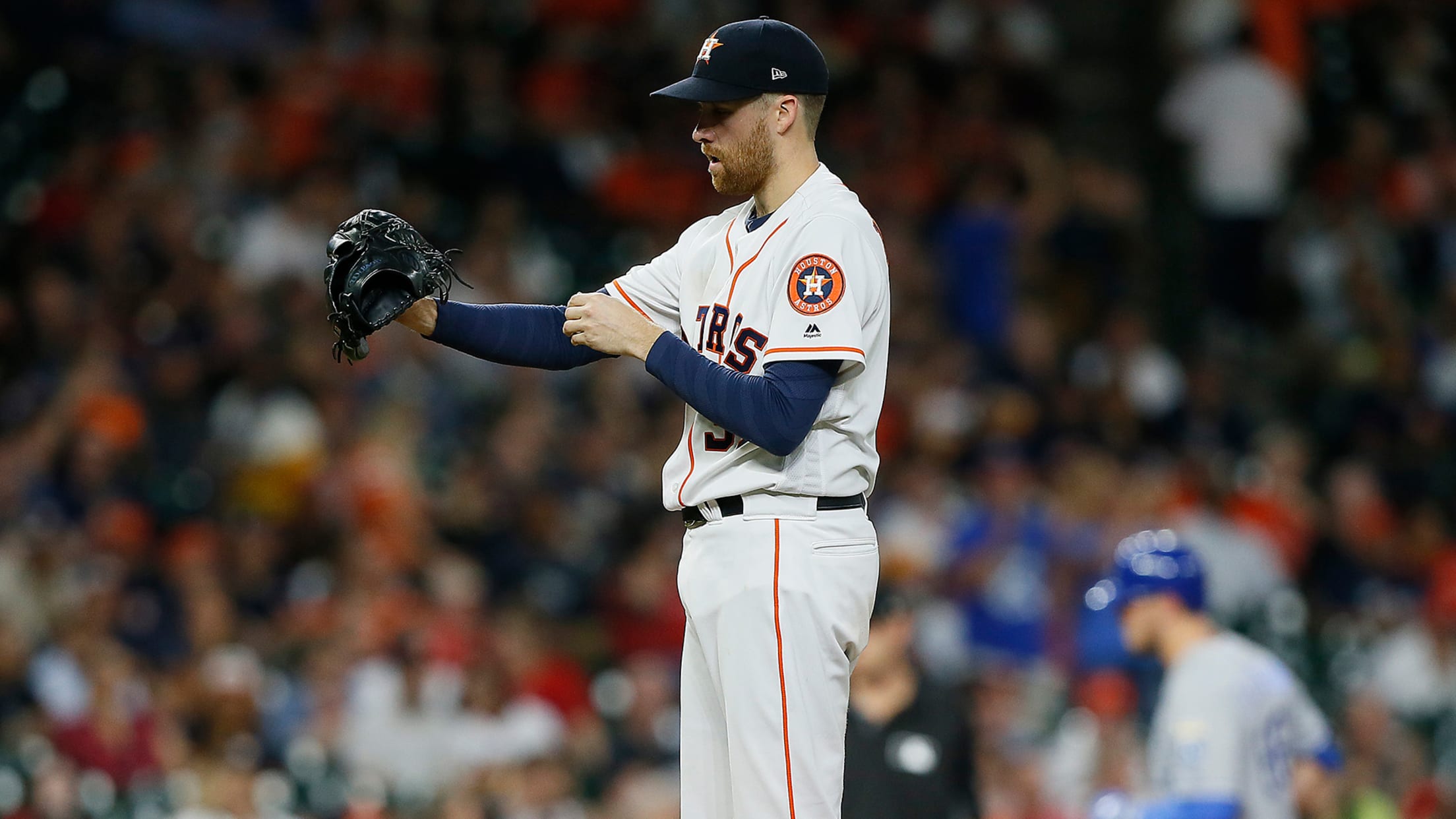 HOUSTON -- Astros right-hander Collin McHugh was warmed up and ready to pitch in the ninth inning on Monday night. Only this wasn't strictly about pitching in the game. Manager AJ Hinch also wanted to see how McHugh's cranky right elbow felt afterwards whether he pitched or not. As it
Diaz scratched with discomfort in left hand
Rays still confident infielder won't need stint on injured list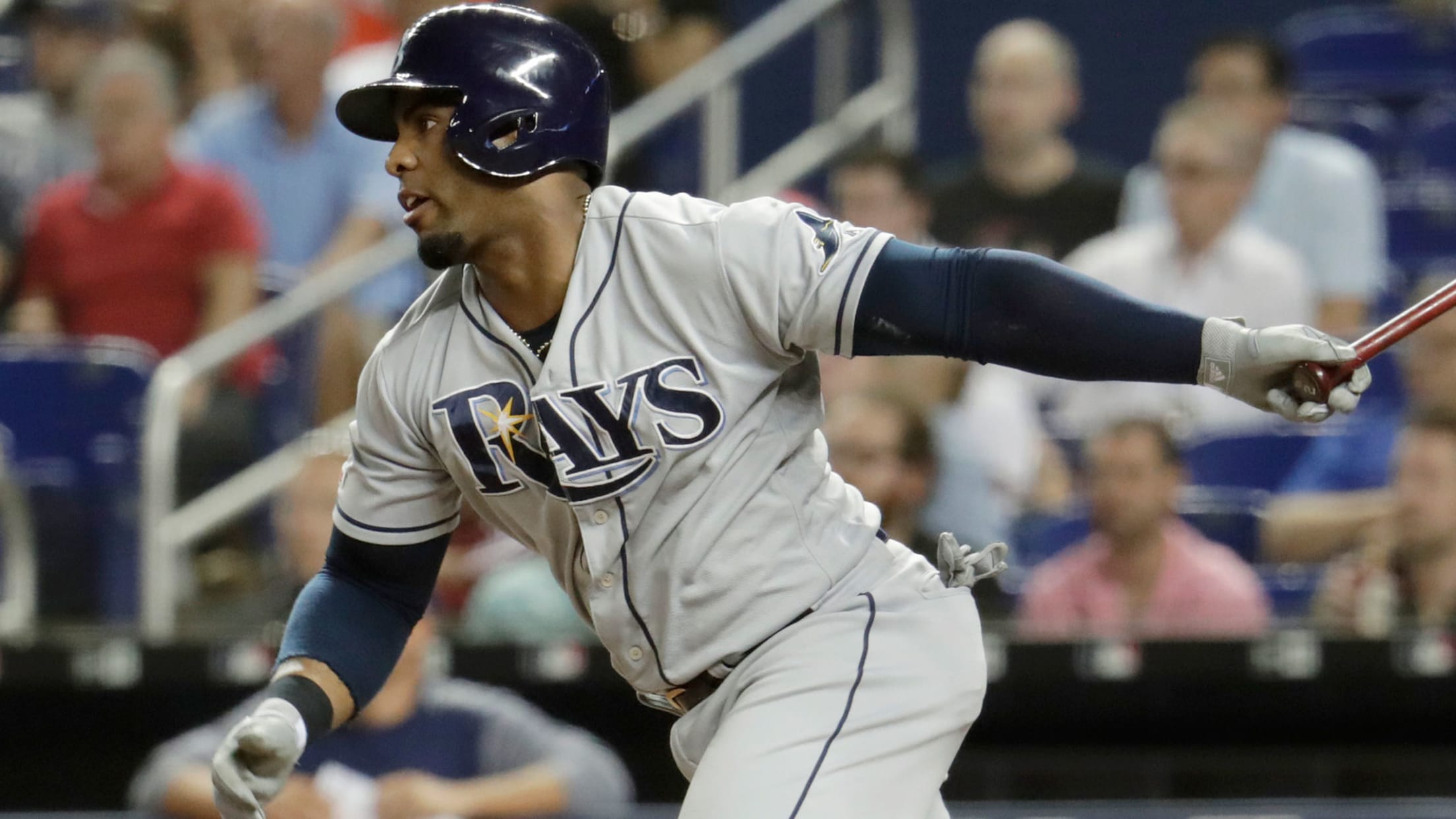 ST. PETERSBURG -- Even after Yandy Díaz exited Sunday's 13-5 loss to the Yankees with a left hand contusion when he was hit by a pitch, the Rays were hopeful that he would be in the starting lineup Tuesday against the Dodgers. Originally, Diaz was slated to hit leadoff against
Gennett travels with Reds, not close to return
Duke lands on injured list; Puig held out vs. Milwaukee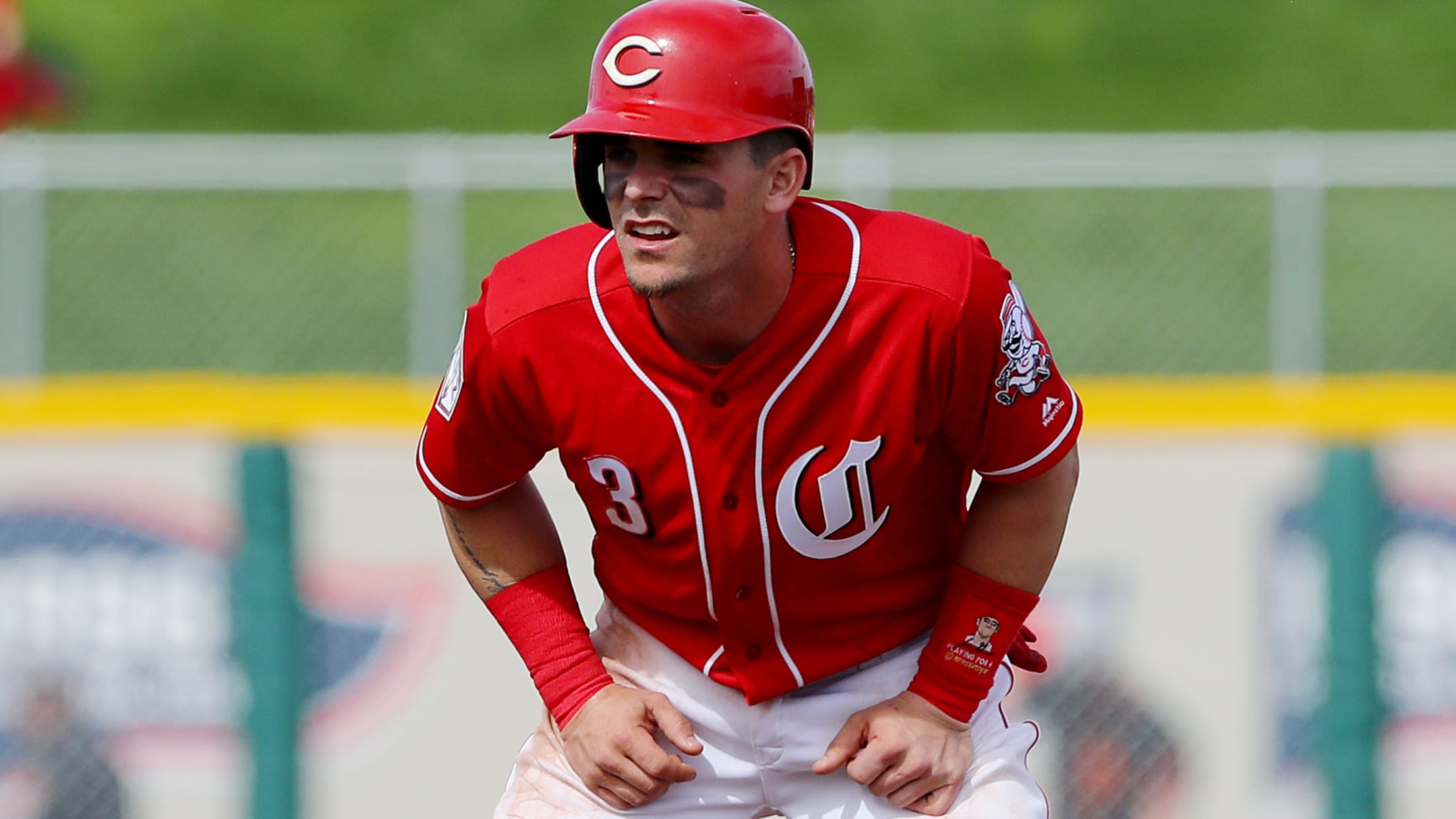 MILWAUKEE -- He still has plenty of work to do before returning to action, but just getting on the Reds' team charter and joining the team for a trip to face National League Central rivals in Milwaukee and Chicago marked a significant sign of progress for Scooter Gennett. "This is
Piscotty honored as Hutch Award winner
Outfielder recognized for raising money in memory of mother's ALS battle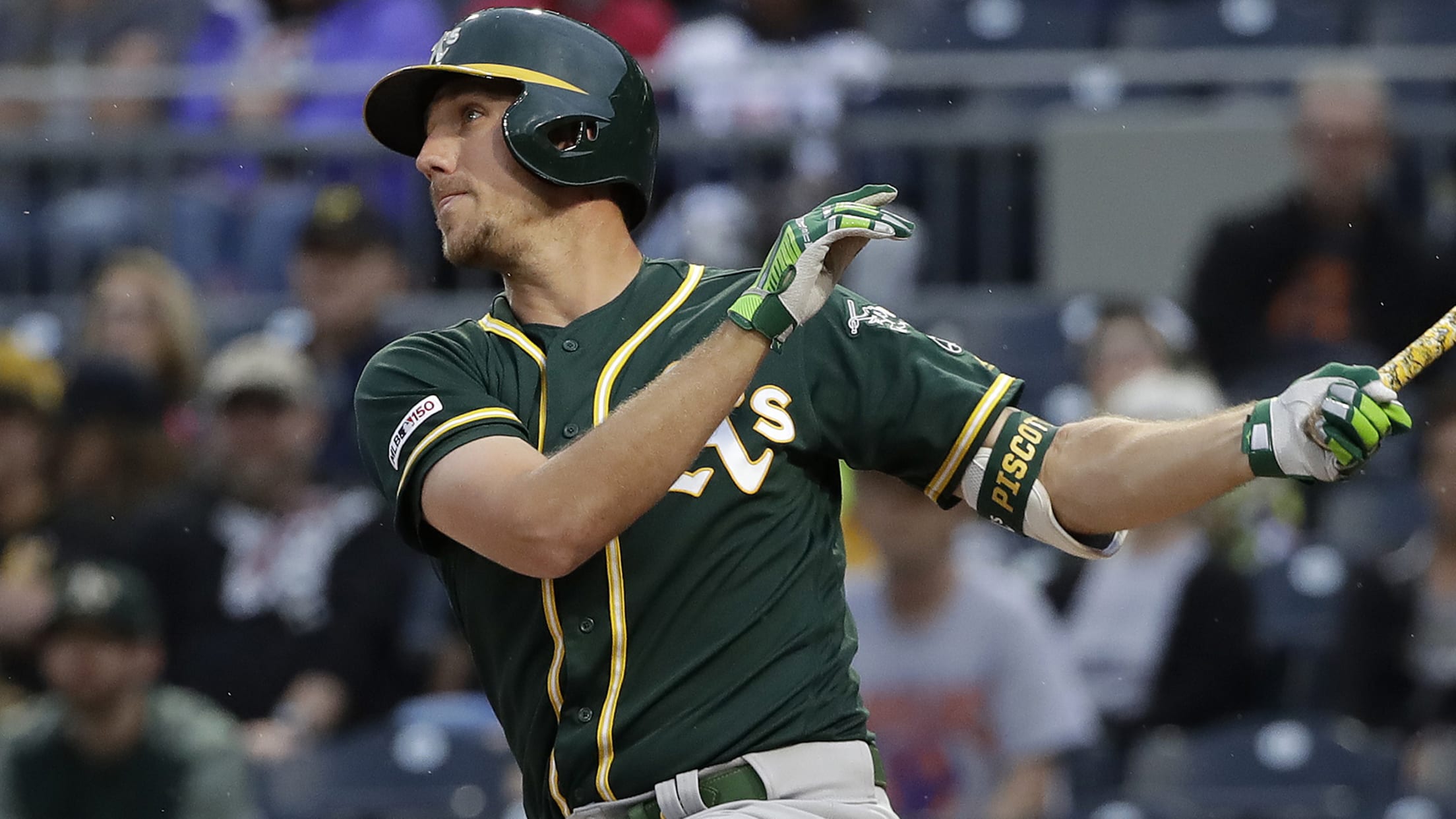 CLEVELAND -- A's outfielder Stephen Piscotty was named the winner of the 54th annual Hutch Award on Tuesday. The award is handed out by the Fred Hutchinson Cancer Research Center, and it honors a Major League Baseball player who best represents the courage and dedication of the late Fred Hutchinson.
Beat the Streak and win $5.6 million in 2019
MLB.com's flagship fantasy game is back for its 19th season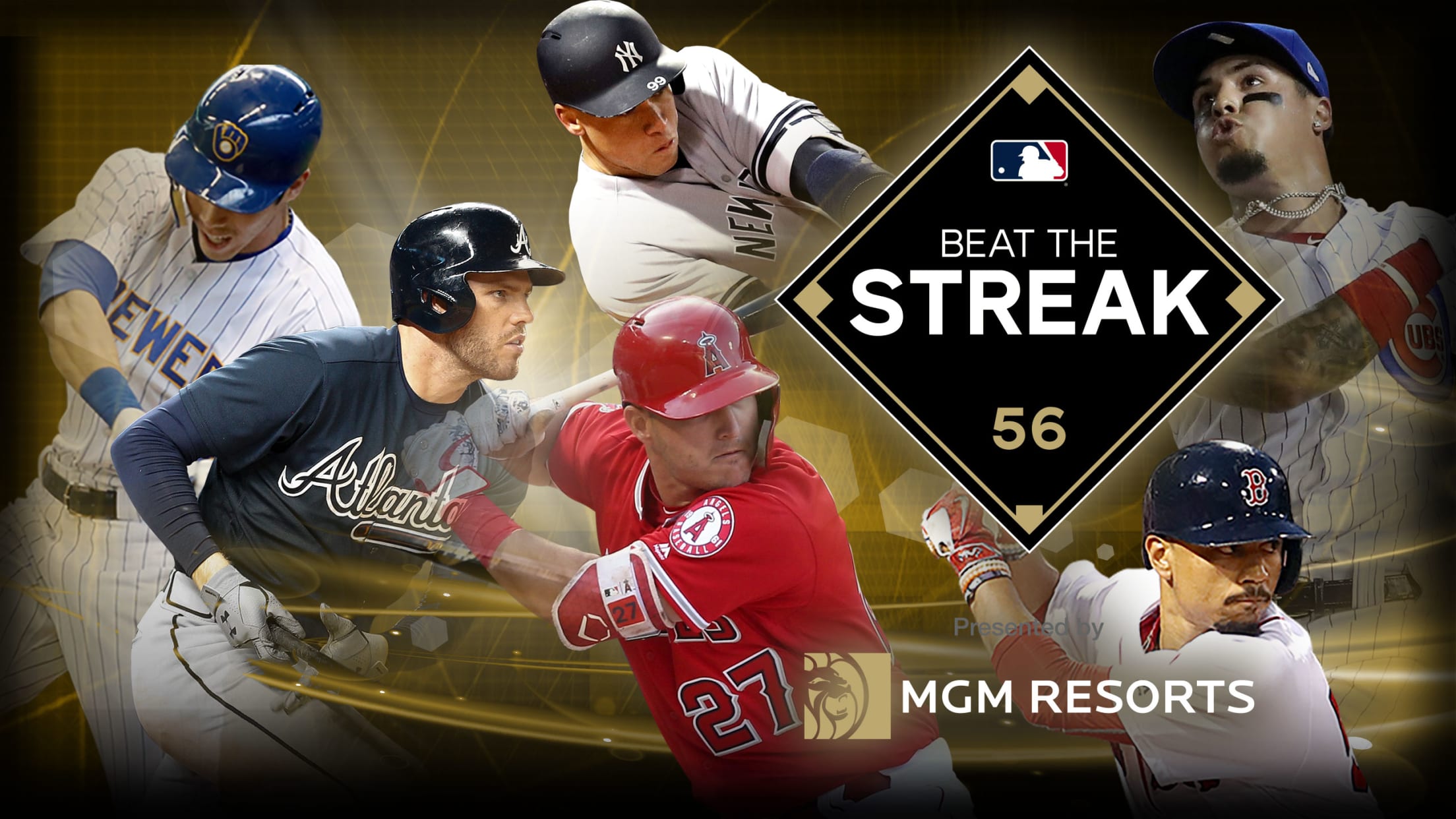 Beat the Streak presented by MGM is back for its 19th season, and you can take home $5.6 million and achieve legendary status by topping Joe DiMaggio's hallowed 56-game hitting streak from 1941. Passing DiMaggio has been a tall task for MLB players and Beat the Streak participants alike. Over
Alomar Jr., Baerga set for PLAY BALL PARK
Five-day All-Star event will feature more than 30 special guests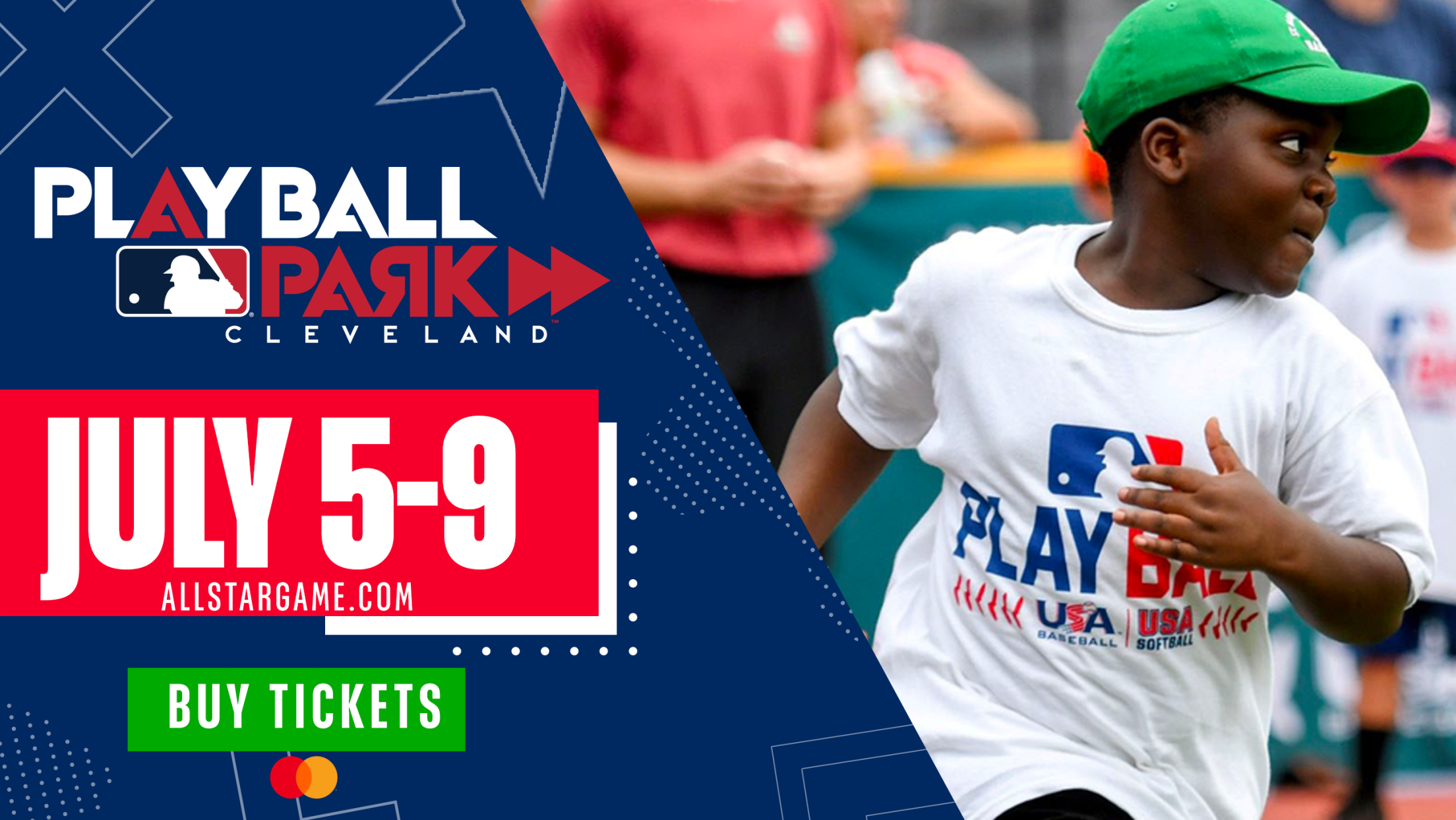 CLEVELAND -- In just 45 days, a legendary lineup of baseball and softball stars will begin making their way over to PLAY BALL PARK as part of the All-Star week festivities. From July 5-9, fans will have a chance to meet Hall of Famers, Olympic gold medalists, Cleveland legends and
Injury updates: Simmons, Ohtani, Baez, Yelich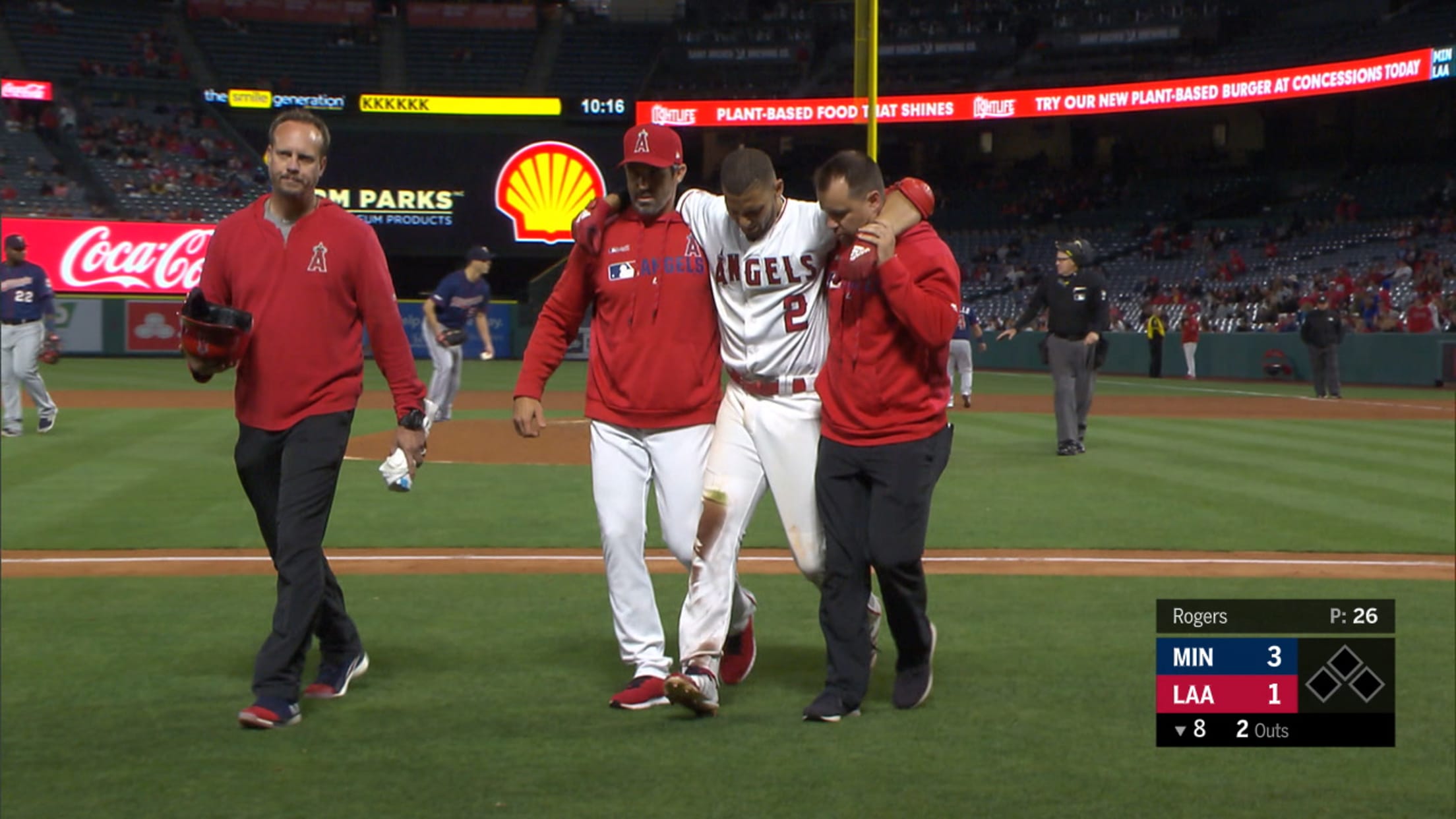 Andrelton Simmons, Shohei Ohtani and Andrew Heaney, Angels Simmons and Ohtani, two of the Angels' biggest stars and most important players, both had injury scares late in Monday night's loss to the Twins -- on consecutive at-bats in the eighth inning. Ohtani, who is in Tuesday's lineup batting third at
Cards-Royals postponed tonight; DH Wed.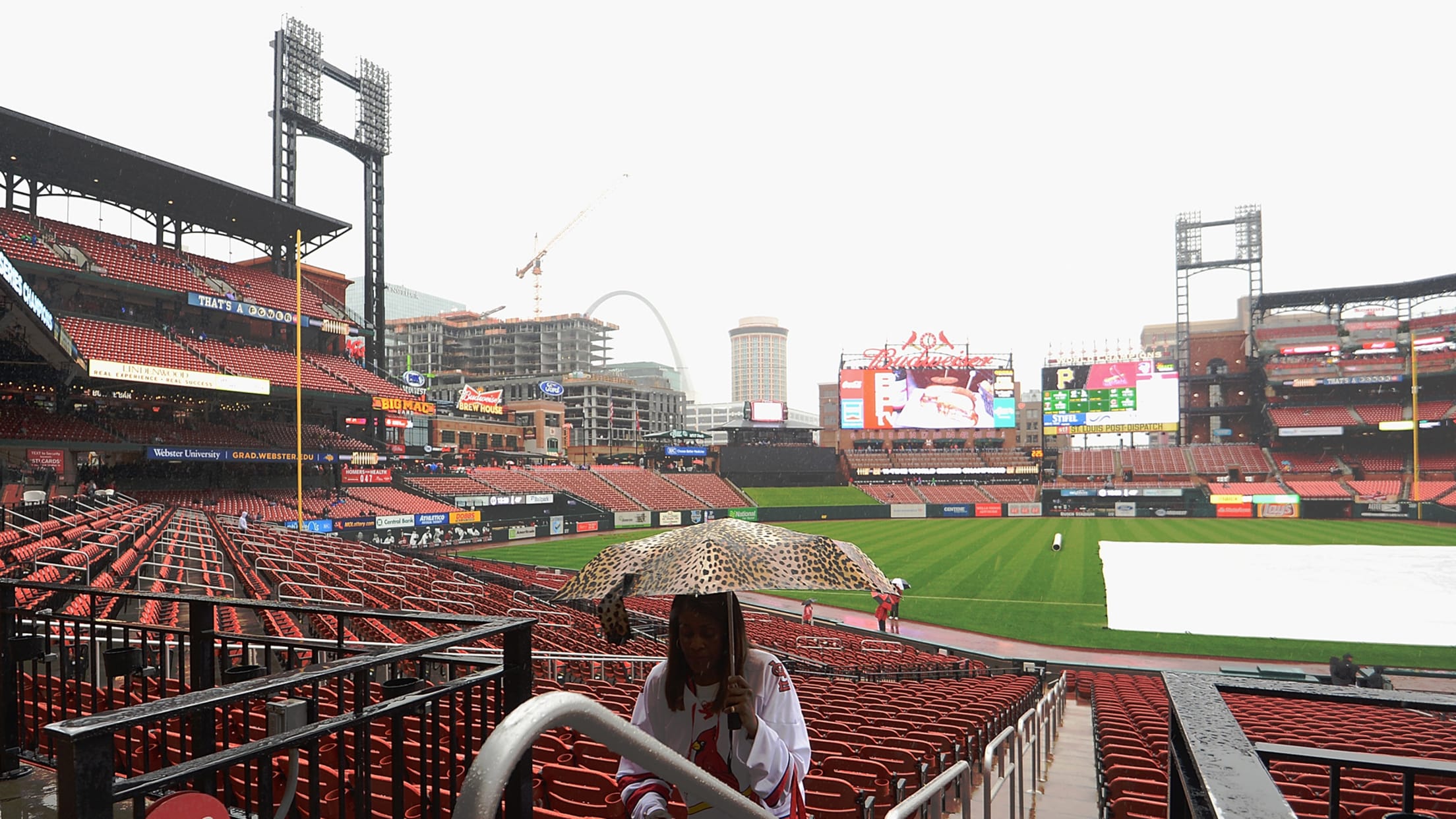 ST. LOUIS -- With severe weather expected to move into the St. Louis area on Tuesday evening, the Cardinals proactively postponed their series opener against the Royals and rescheduled it as part of a split doubleheader on Wednesday. The two clubs will still play Wednesday's regularly scheduled 12:15 p.m. CT
Bassitt faces team he loved as young fan
Three pitching prospects throwing again in bids to return from injuries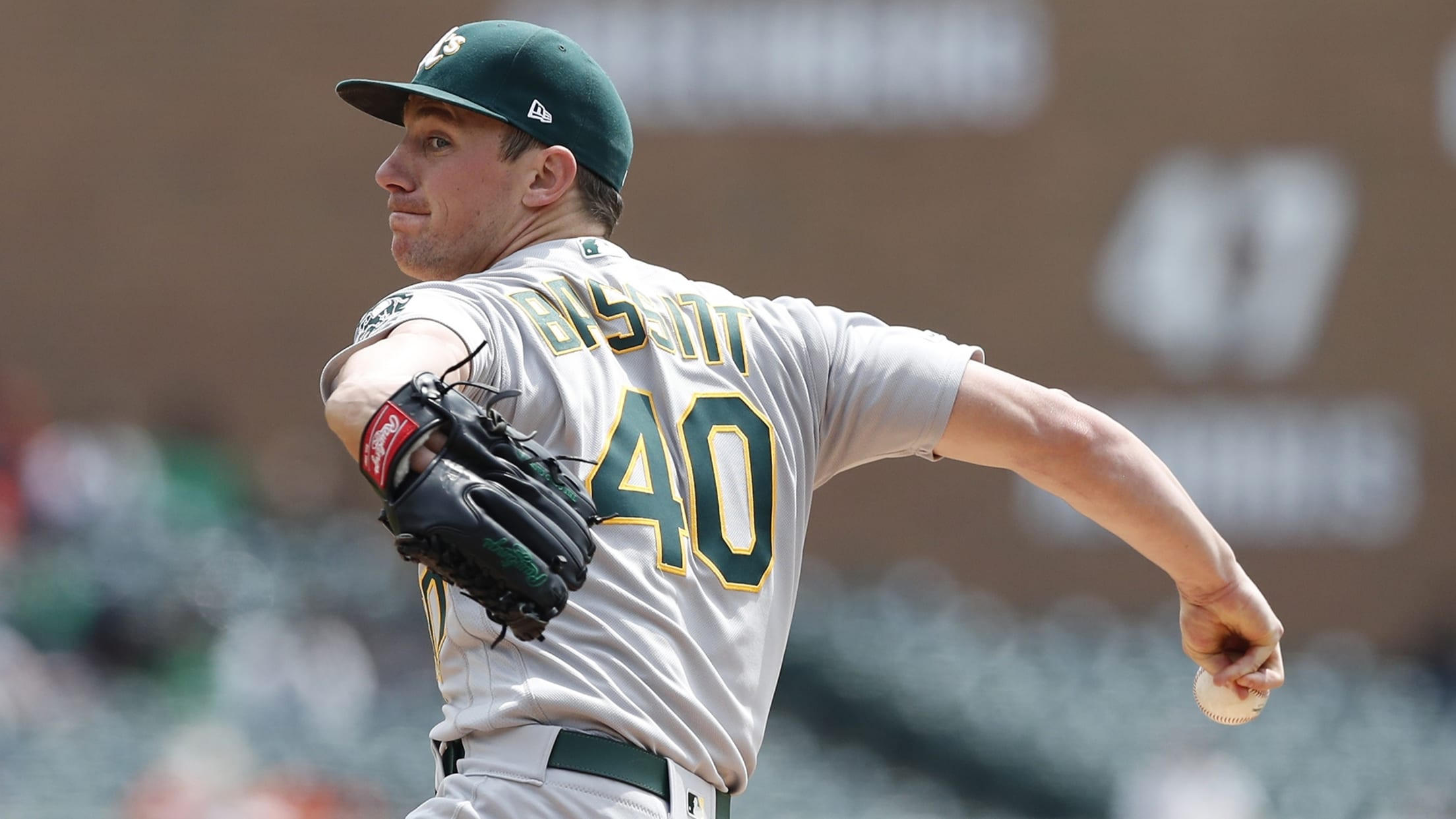 CLEVELAND -- Chris Bassitt started last Thursday in Detroit with a group of about 70 friends and family members from his nearby hometown of Toledo, Ohio, cheering him on from a lower-level section near home plate at Comerica Park. It was special for the right-hander, but that was nothing compared
Pham talks Rays' chemistry, rivalry with Yanks
'Everyone meshes with everyone on this team,' outfielder says
In a recent sit-down with MLB.com at Yankee Stadium, Rays outfielder Tommy Pham discussed a wide range of topics, from the Rays' rivalry with the Yankees to his time with the Cardinals. MLB.com: The last time I saw you, you were a member of the Cardinals. How do you like