Here is 1 surprise player from each team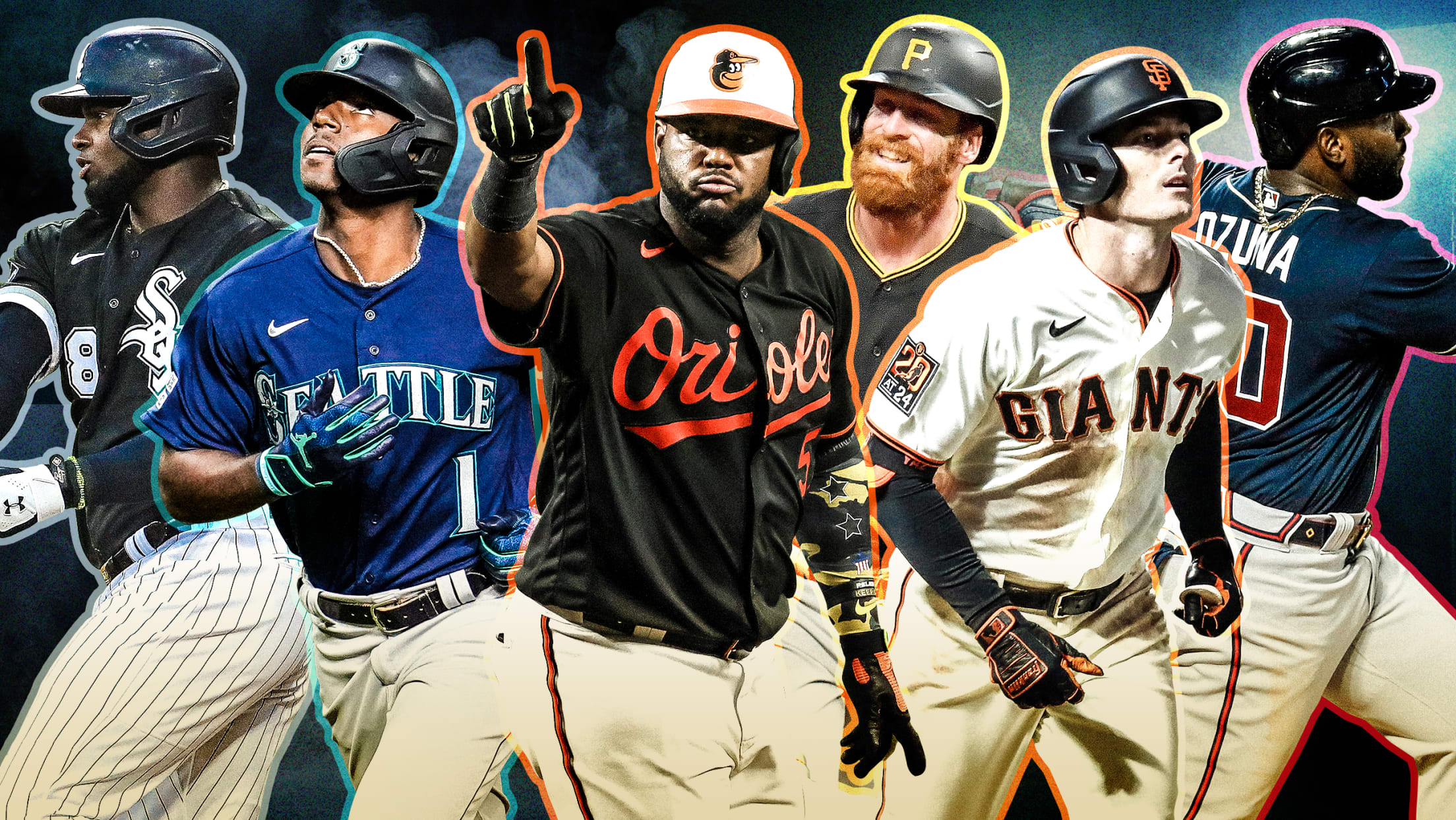 Everything in this season so far has been surprising, both good and bad. At this point, it is probably best just to steel one's self for these kinds of surprises all season. That doesn't mean it won't be fun. It just means that surprise should be the default emotion at
Cardinals-Tigers 4-game series postponed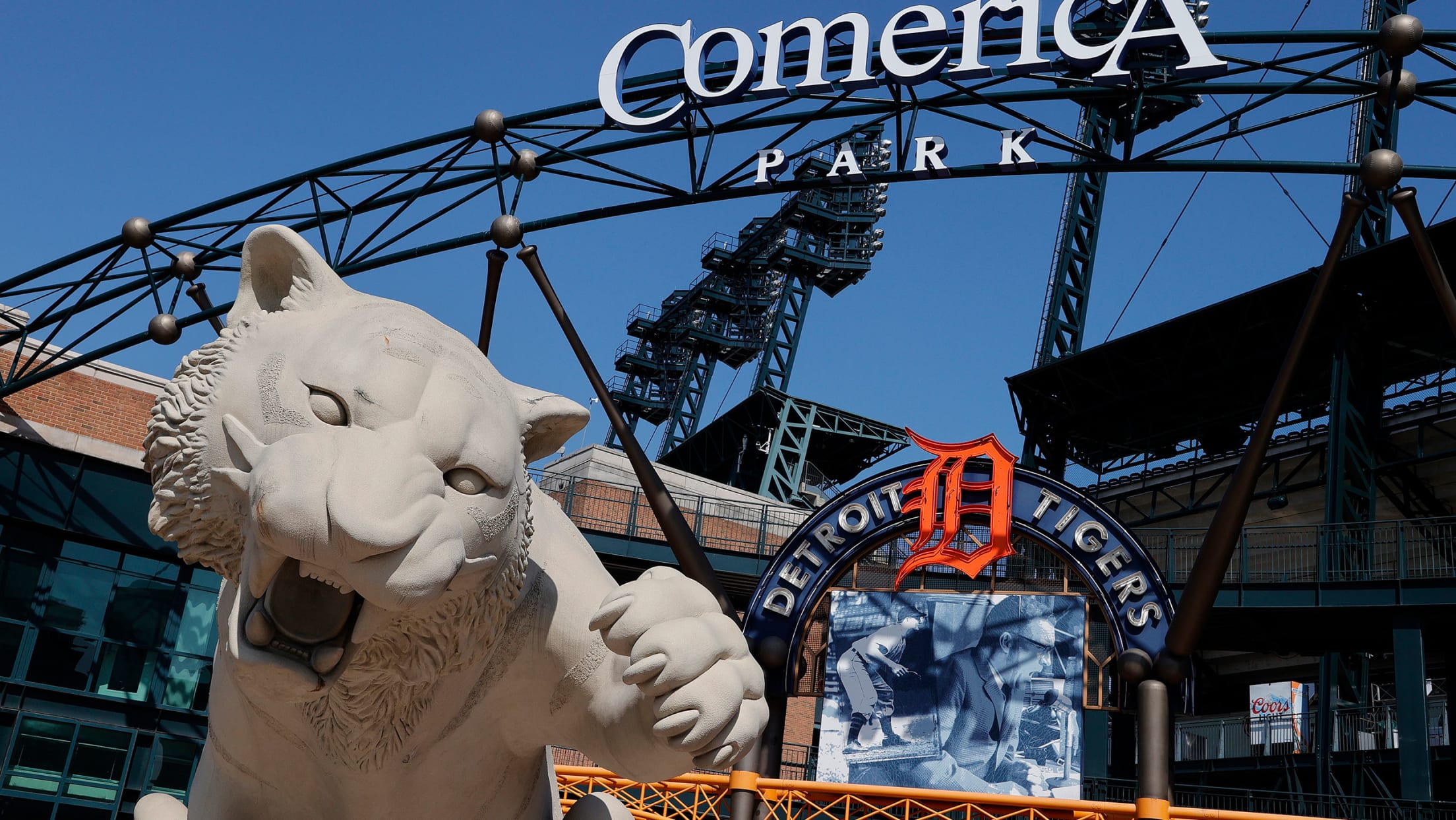 The four-game series between the Detroit Tigers and the St. Louis Cardinals at Comerica Park from Tuesday, August 4th through Thursday, August 6th has been postponed. The Cardinals have had 13 members of the organization test positive for COVID-19 in the last week, including seven players and six staff members.
Angels to call up top prospect Adell (source)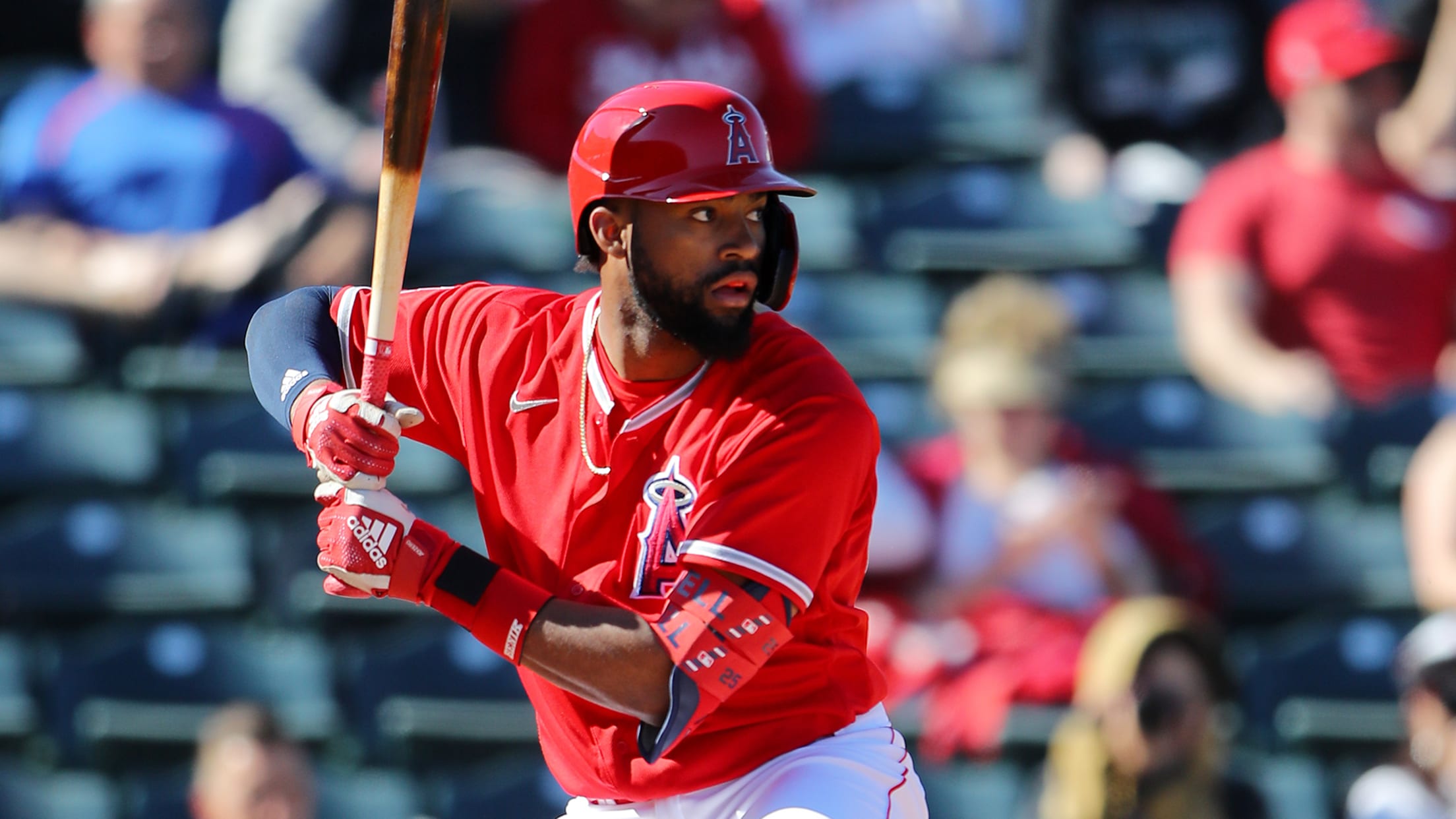 The Angels are off to a slow start this season, but they're set to get a boost with the addition of top prospect Jo Adell, who will be called up by the club, a source told MLB.com on Monday. The Angels optioned outfielder Michael Hermosillo and infielder Jared Walsh to
Power Rankings: Who overtook top spot?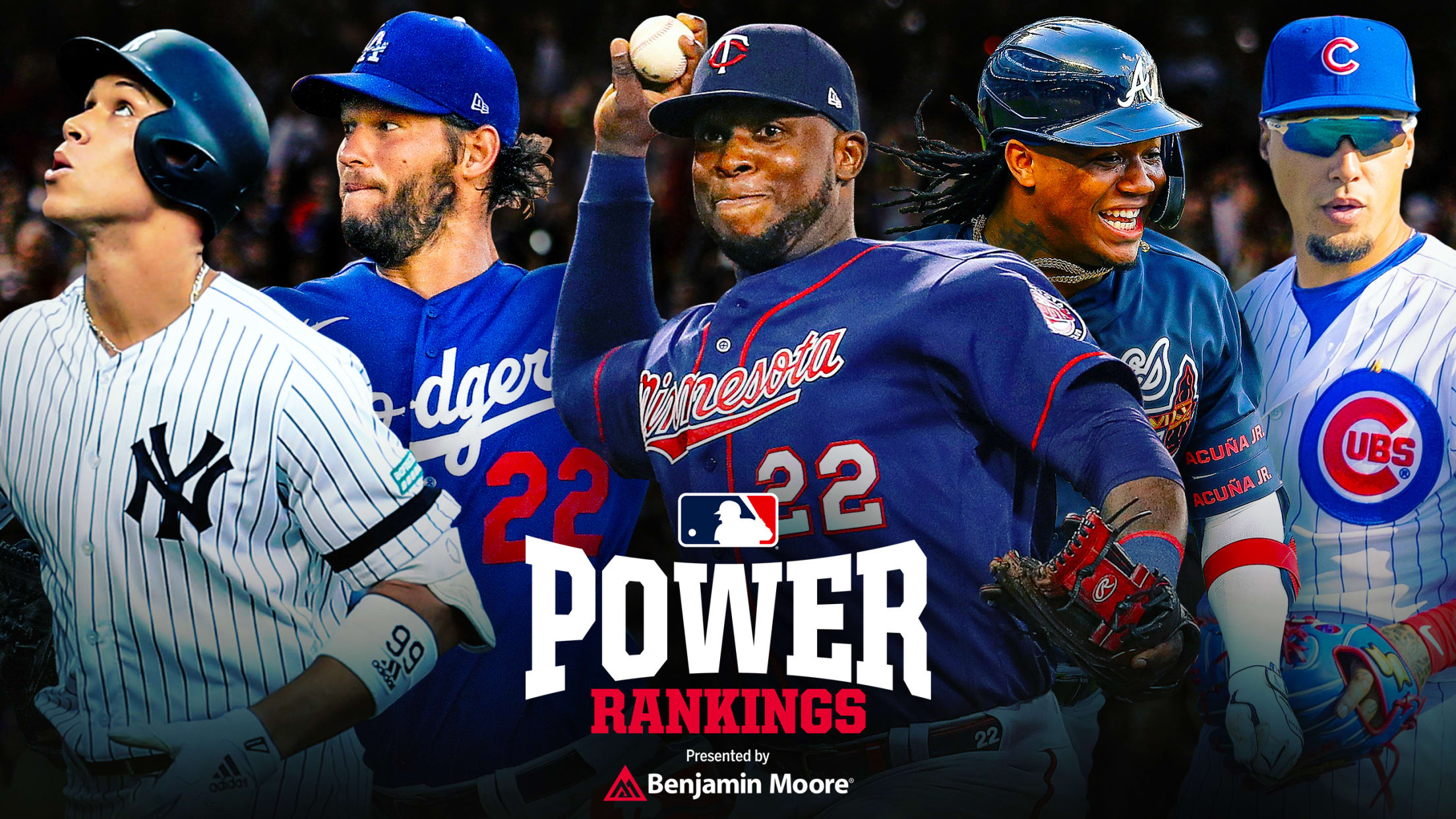 The Rockies are in first place. The Tigers are playing .500 ball. The Orioles just swept the Rays. Are we having fun yet? There are plenty of teams that were expected to be good that are indeed playing well -- the Astros and A's are tied for the lead in
Looking into Judge's unreal power surge
Yankee slugger has 6 home runs in last 5 games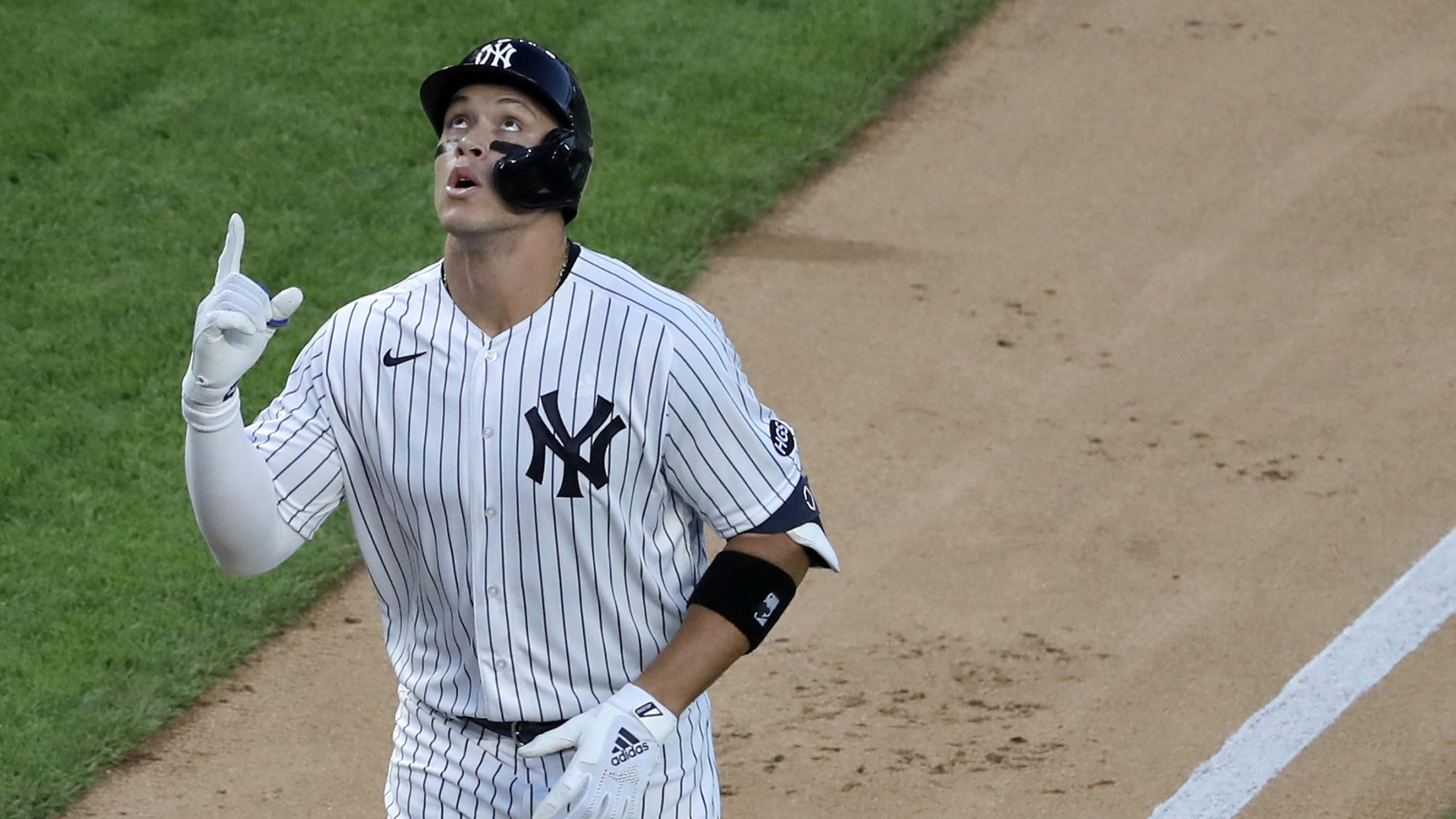 Aaron Judge exists in Major League Baseball to mercilessly punish baseballs, and he's doing exactly that. The Yankee right fielder has a homer in five consecutive games -- six total in that span -- leaving him three short of tying the Major League record of eight consecutive games with a
Bryant back, leading off and playing left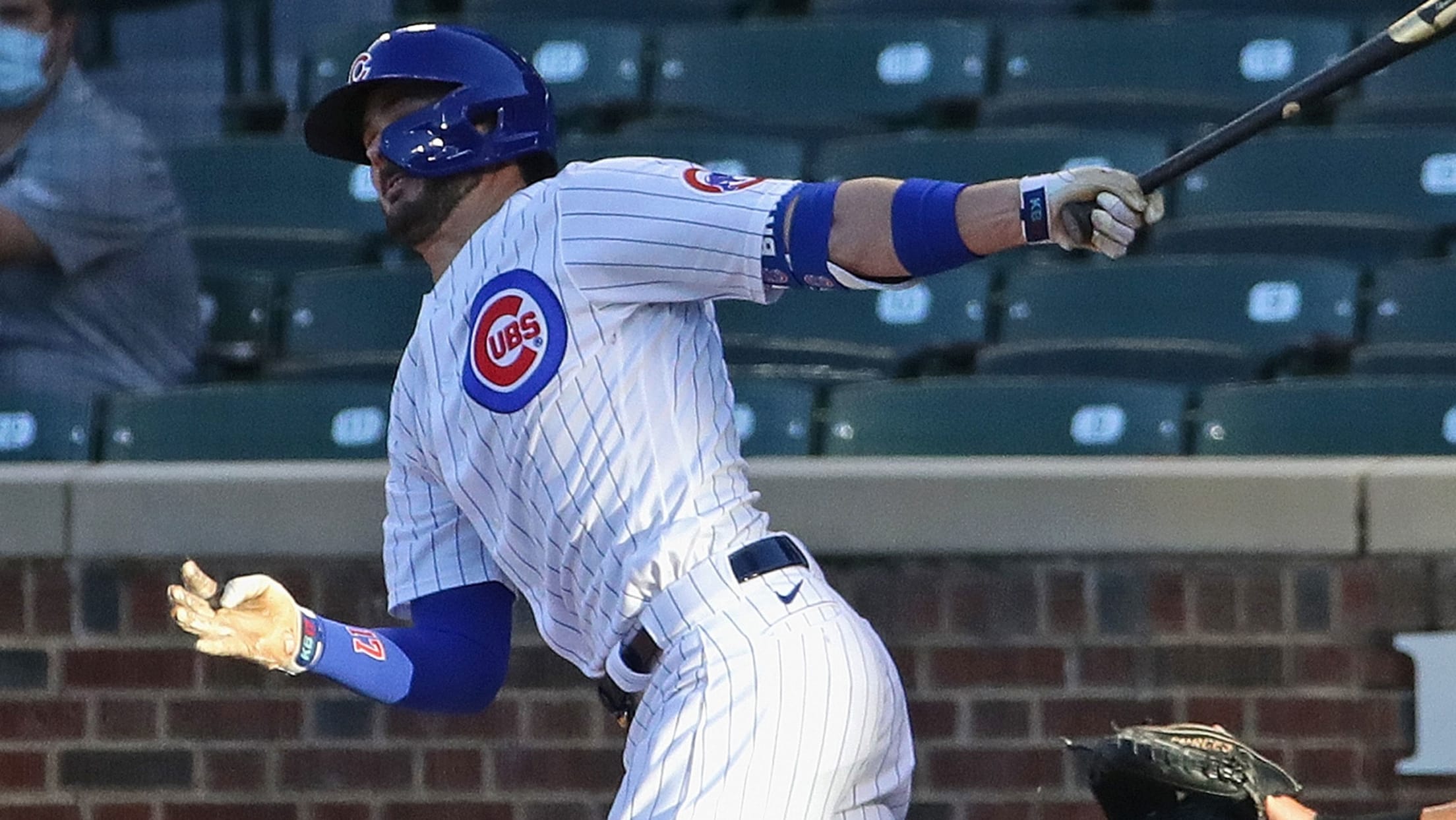 CHICAGO -- Wearing a blue camouflage mask, Kris Bryant returned to Wrigley Field on Monday after a two-day hiatus due to illness. In the opener against the Royals, Bryant was back in the leadoff spot and in left field after going through MLB's COVID-19 protocols as a precaution. Bryant experienced
Mookie's unreal throw nets top play honors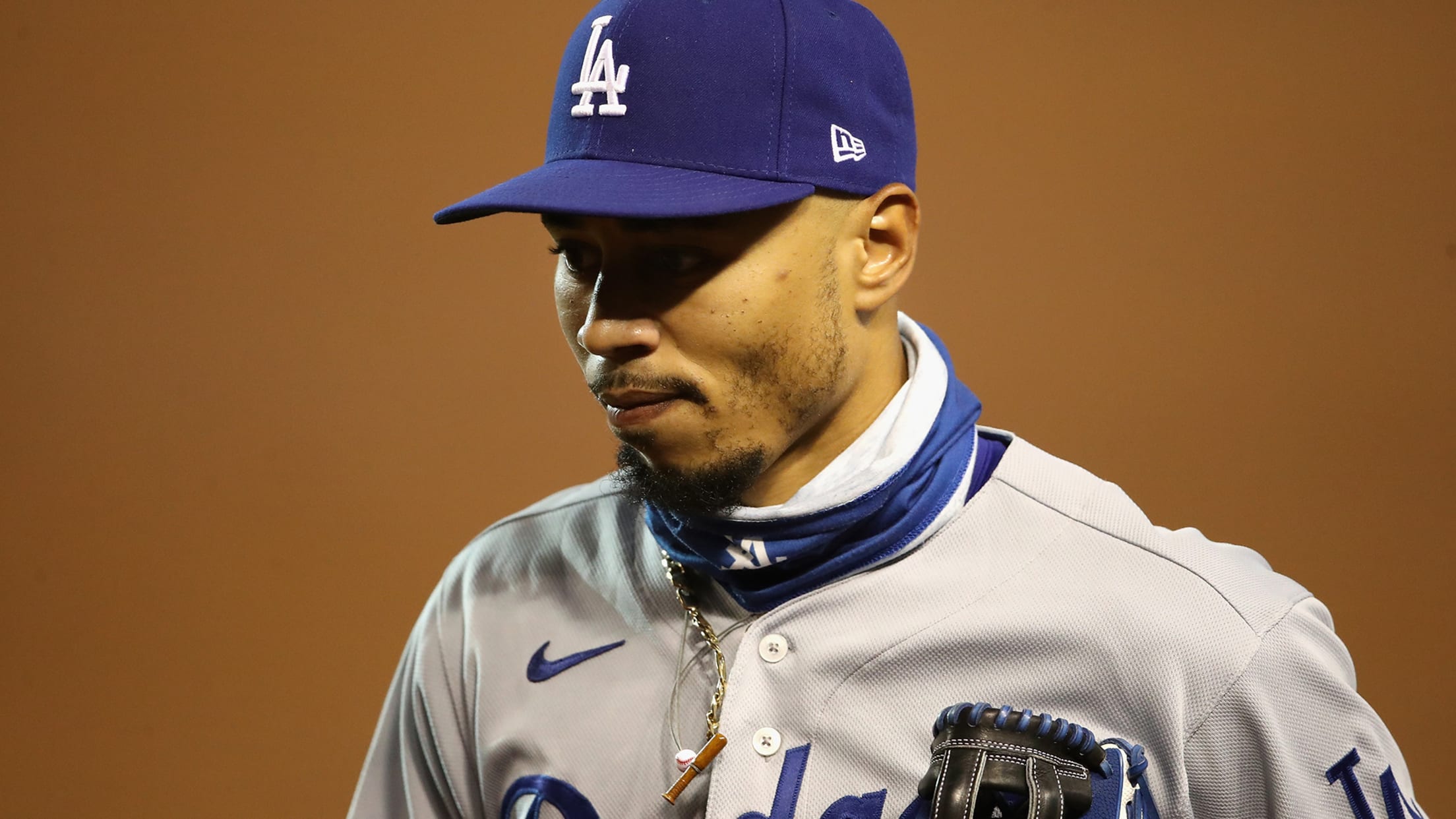 Mookie Betts' unbelievable throw in Arizona on Friday has earned the Dodgers' newest star Play of the Week honors. Betts nabbed Ketel Marte trying to stretch a double into a triple with a 305-foot throw -- on the fly -- from the right-field corner to third base. MLB Network announced
Marlins-O's series game times announced
Teams will play a seven-inning doubleheader on Wednesday evening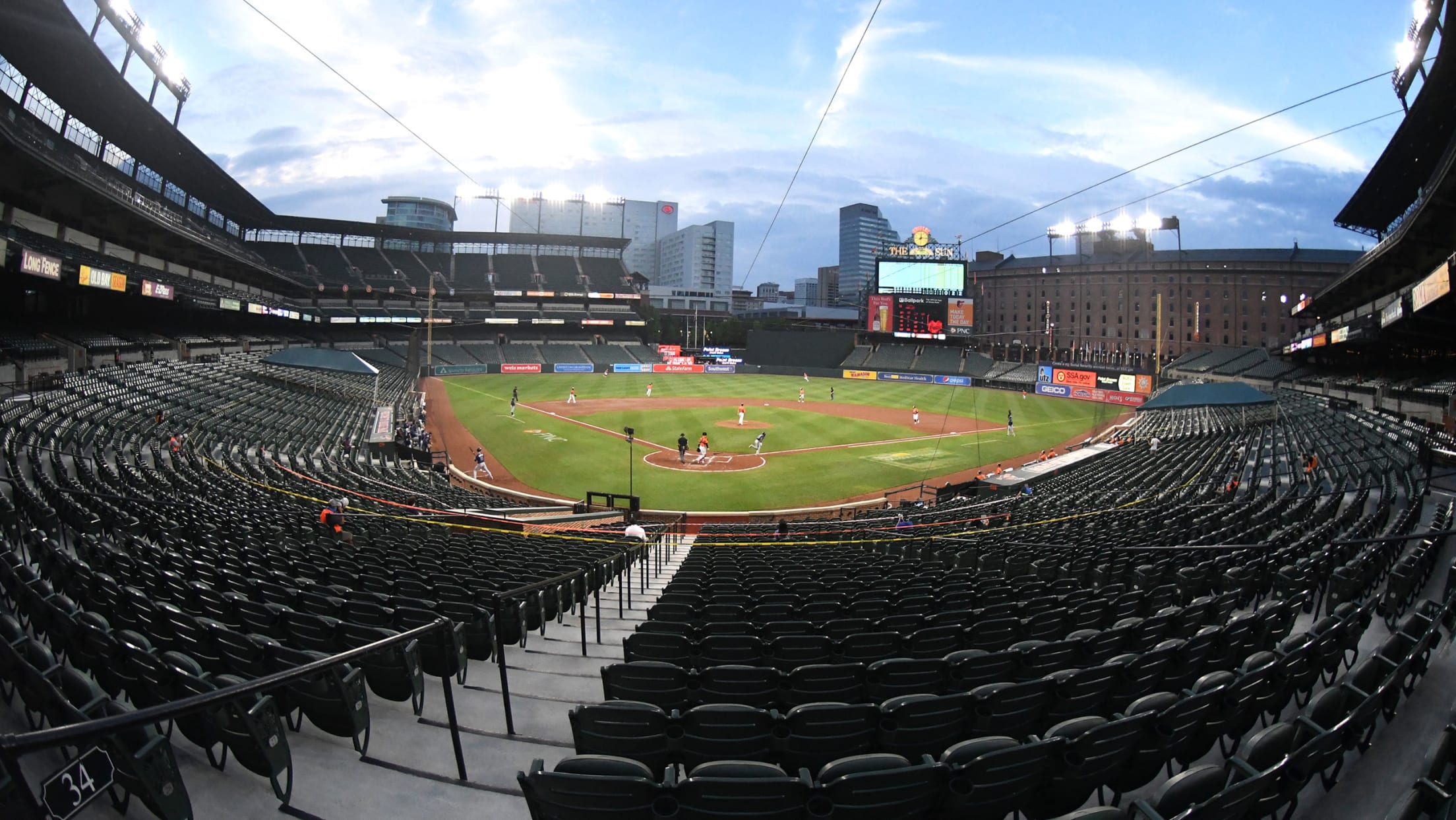 The Baltimore Orioles and Miami Marlins will begin a four-game series on Tuesday at 7:35 p.m. ET at Oriole Park at Camden Yards with the Orioles serving as the home team for the first two games. Major League Baseball and club officials will continue to monitor the track and possible
A deeper dive into Guerrero Jr.'s numbers
Keegan Matheson answers questions from Blue Jays fans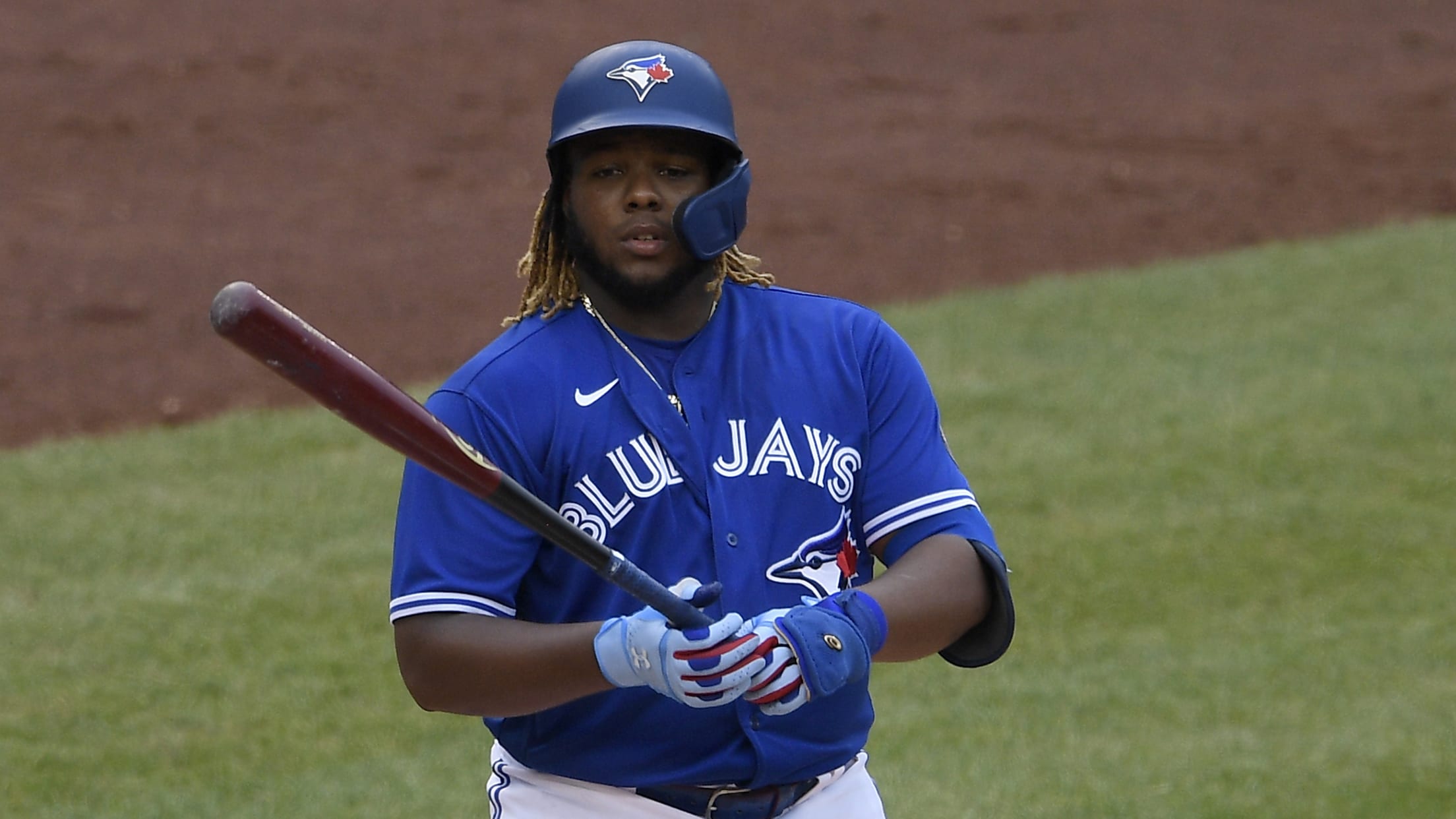 The Blue Jays are finally off to Atlanta to resume play on Tuesday after their weekend series against the Phillies was postponed, and they're eager to get back to any form of routine. Until then, here are your questions after a 3-4 start for the Blue Jays. **When do I
Players of the Week: Judge, Castellanos
Yankees slugger wins it for 3rd time; Reds star first time in NL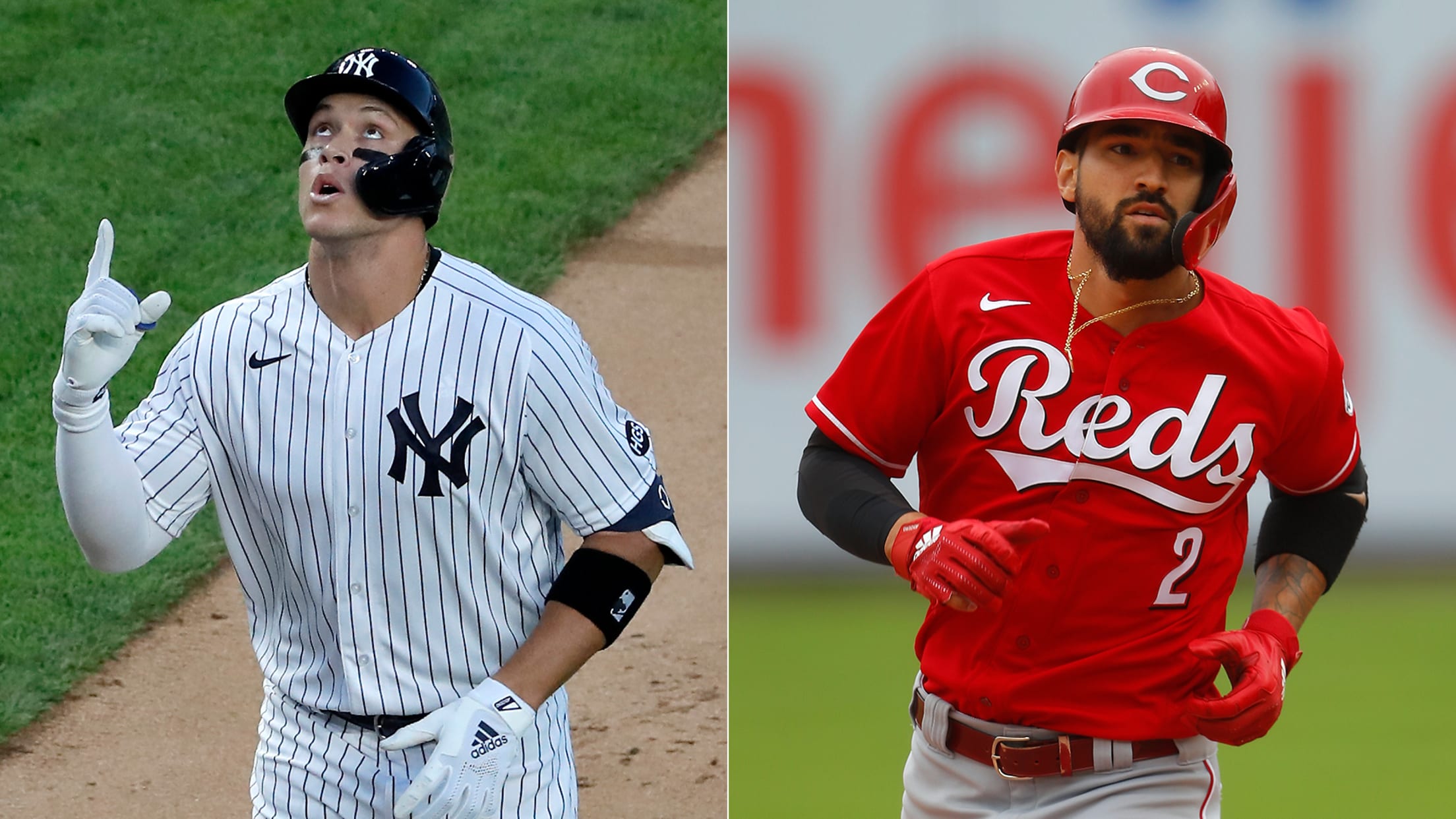 The Yankees' Aaron Judge and the Reds' Nick Castellanos were named the MLB Players of the Week presented by Chevrolet on Monday. Judge homered in all five games last week to earn American League honors, crushing six homers in all. On Sunday night against the rival Red Sox, he hit
Betts (finger) out of lineup; Seager back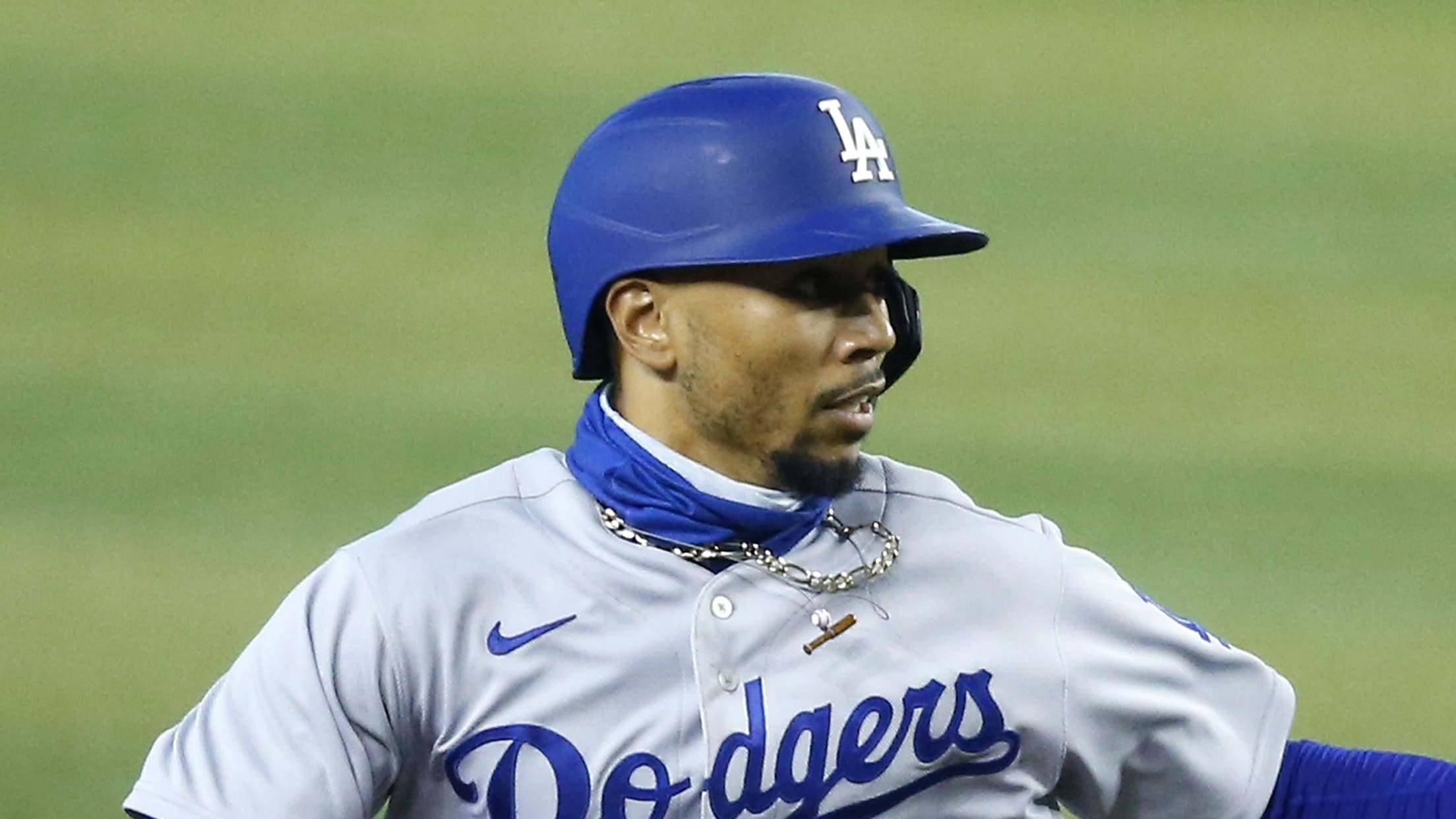 Dodgers shortstop Corey Seager returned to the lineup Monday night against the Padres as designated hitter, but right fielder Mookie Betts still had "substantial swelling" in his left middle finger and was out of the lineup. Betts left Sunday's game early after taking an awkward swing in an at-bat that
Votto back after 1 day on IL; Senzel scratched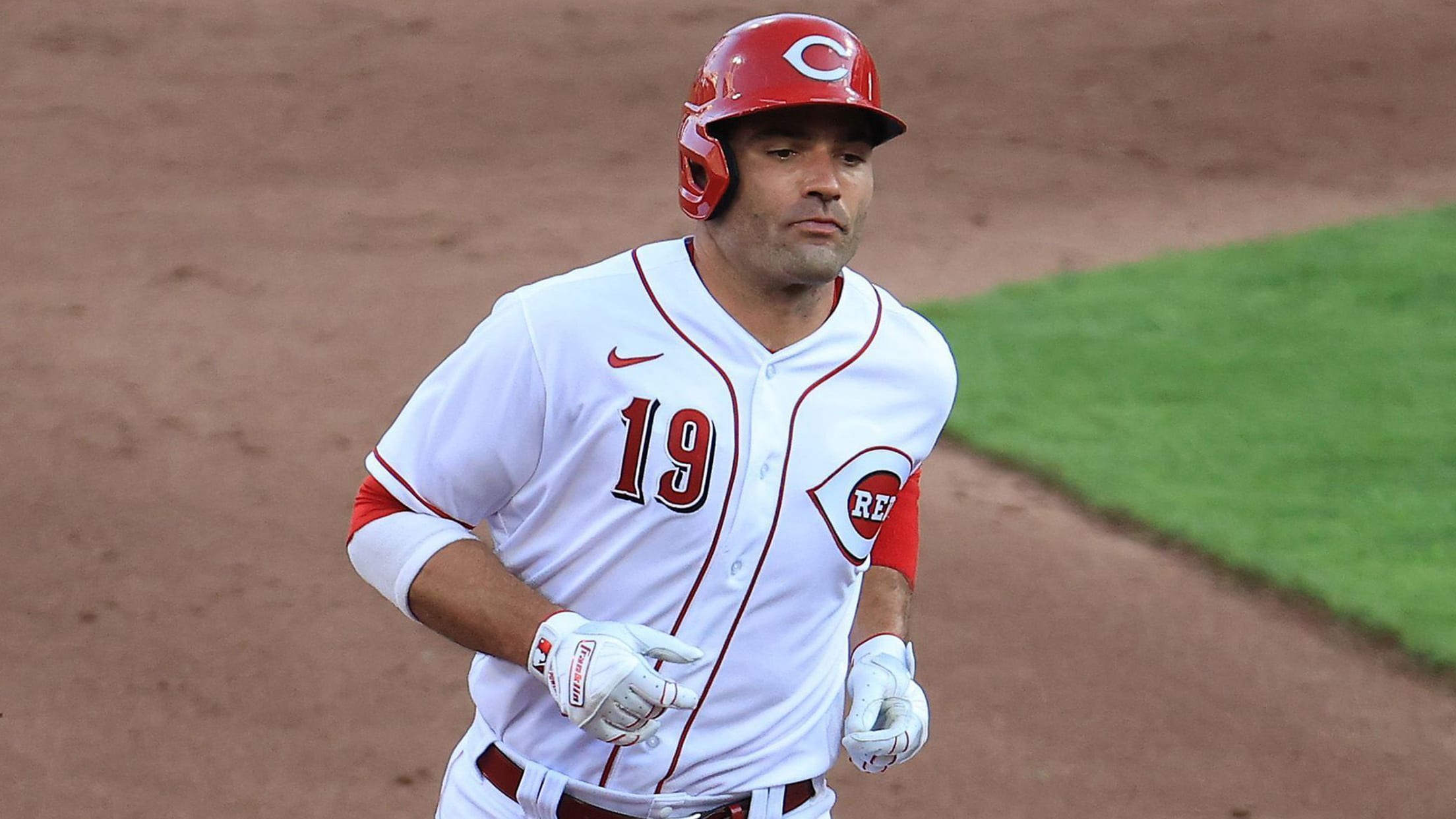 CINCINNATI – After he missed one day -- but both games of Sunday's doubleheader vs. the Tigers -- upon self-reporting symptoms of COVID-19, Reds first baseman Joey Votto was activated from the injured list on Monday. Votto tested negative for the virus and was added to manager David Bell's lineup
MLB record broken by little-known reliever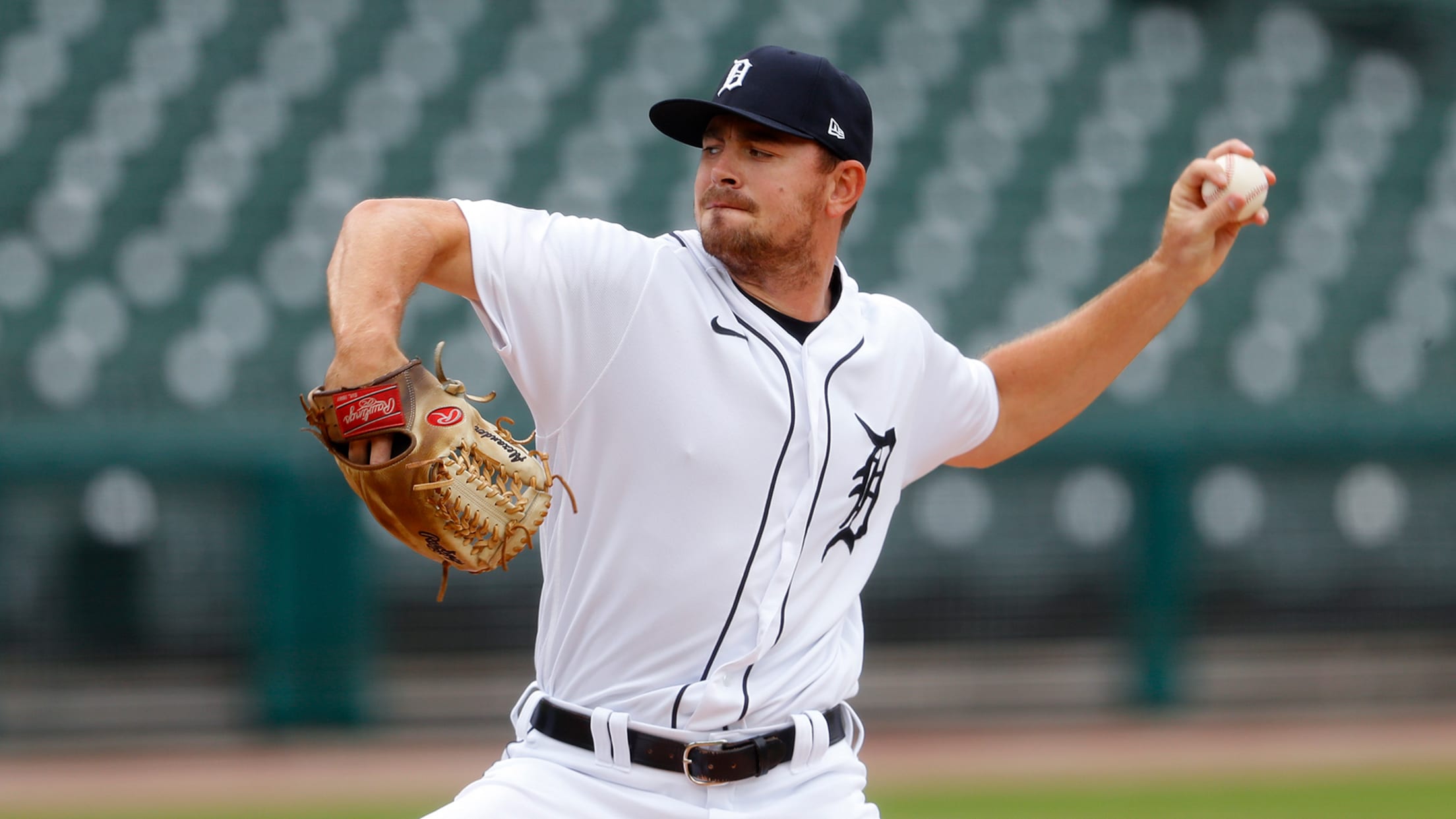 DETROIT -- Tigers reliever Tyler Alexander had one double-digit strikeout game in his entire pro career. He averaged less than a strikeout an inning as a rookie last season. But on a rainy Sunday afternoon at Comerica Park, the left-hander turned a long relief appearance into strikeout history. Alexander struck
Céspedes elects not to play rest of 2020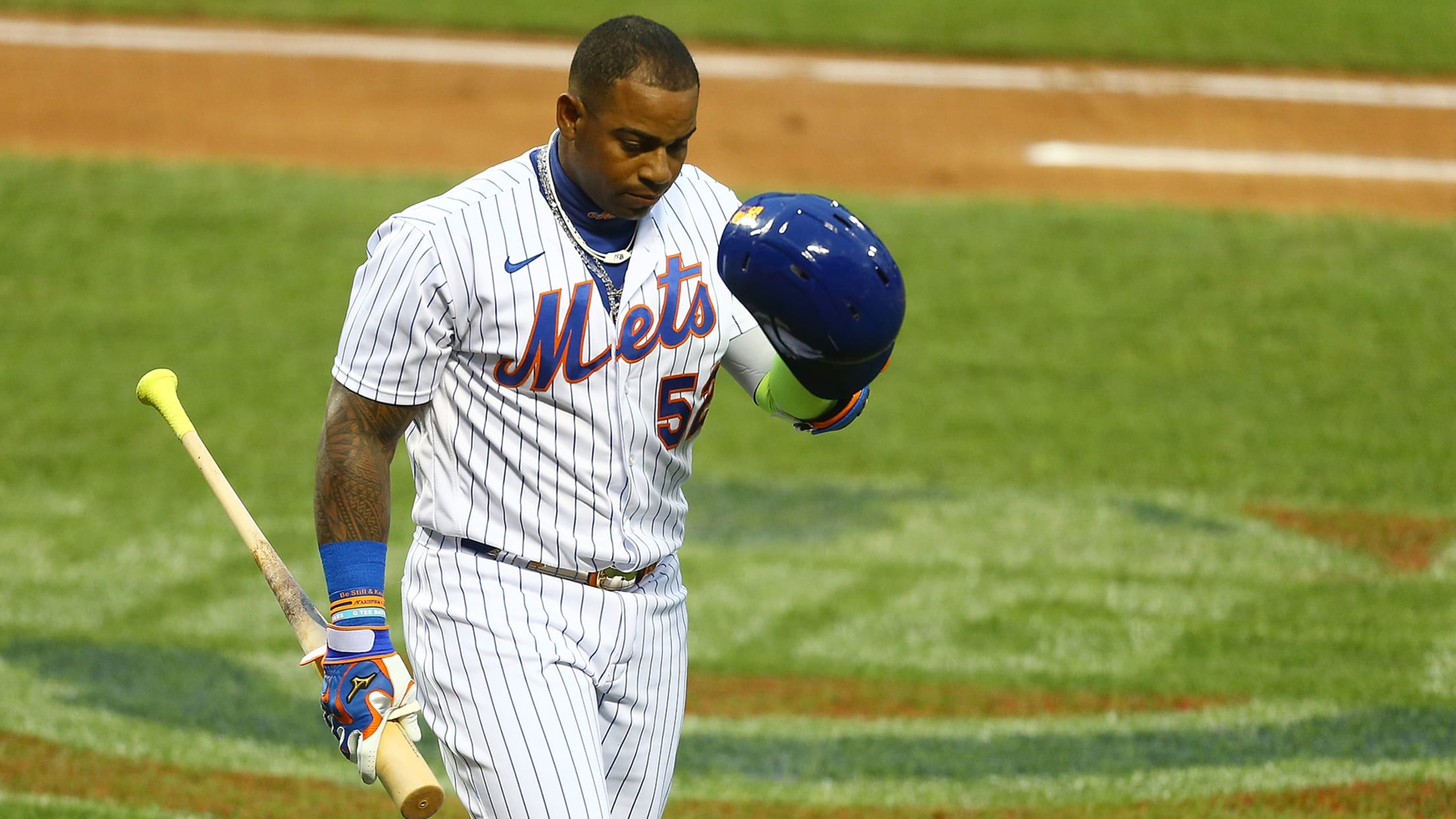 Mets outfielder Yoenis Céspedes has elected not to play the rest of the season due to COVID-19-related concerns, general manager Brodie Van Wagenen said on Sunday. The announcement came hours after Céspedes, according to Van Wagenen, left his hotel room in Atlanta without telling team officials. The Mets initially released
Can this prospect beat Buxton in a race?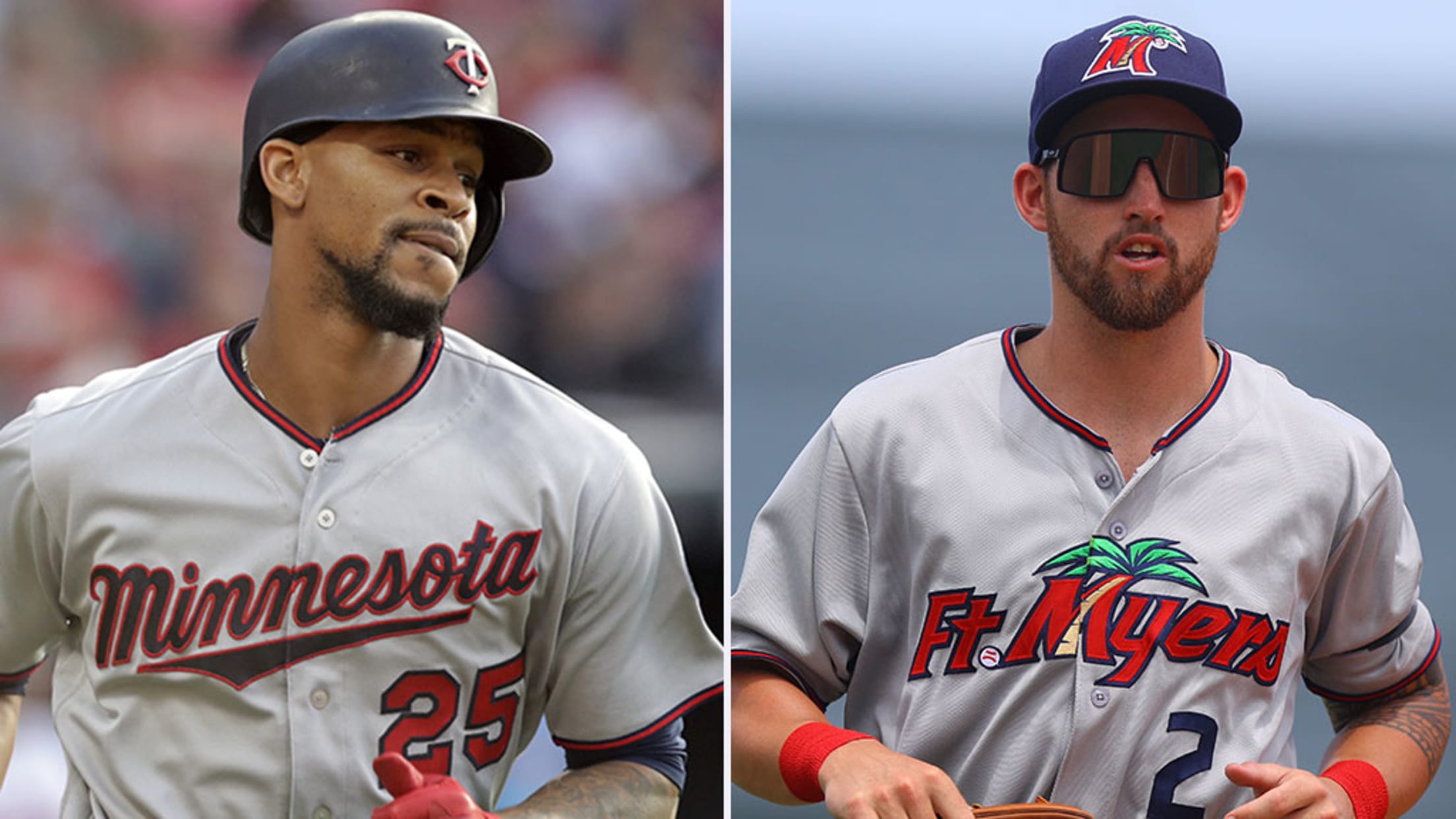 Just over a week into the 2020 season, Aaron Whitefield already has plans for the day after it comes to an end. Before he returns home to Brisbane, Australia, the 23-year-old outfielder has one immediate offseason assignment to check off his to-do list -- beat Byron Buxton in a race.
What to expect from Jo Adell in MLB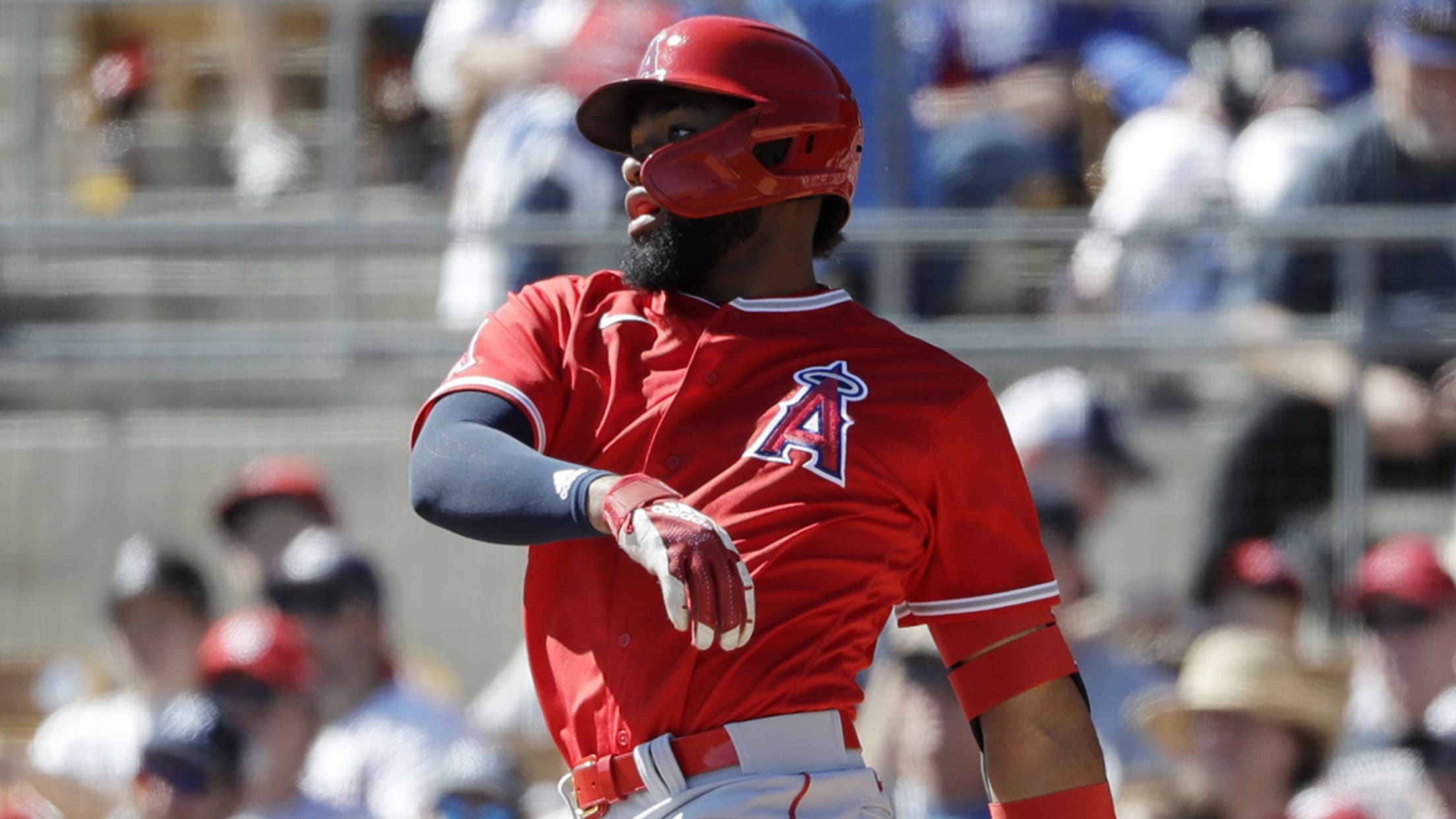 It became clear in mid-July, as the start of the 2020 season approached, that Jo Adell, the Angels' top prospect, wasn't going to make the Opening Day roster. And there were reasonable explanations for why the multi-tooled outfielder was going to begin at the club's alternate site instead of on
Tuesday's PHI-NYY now part of Wed. twin bill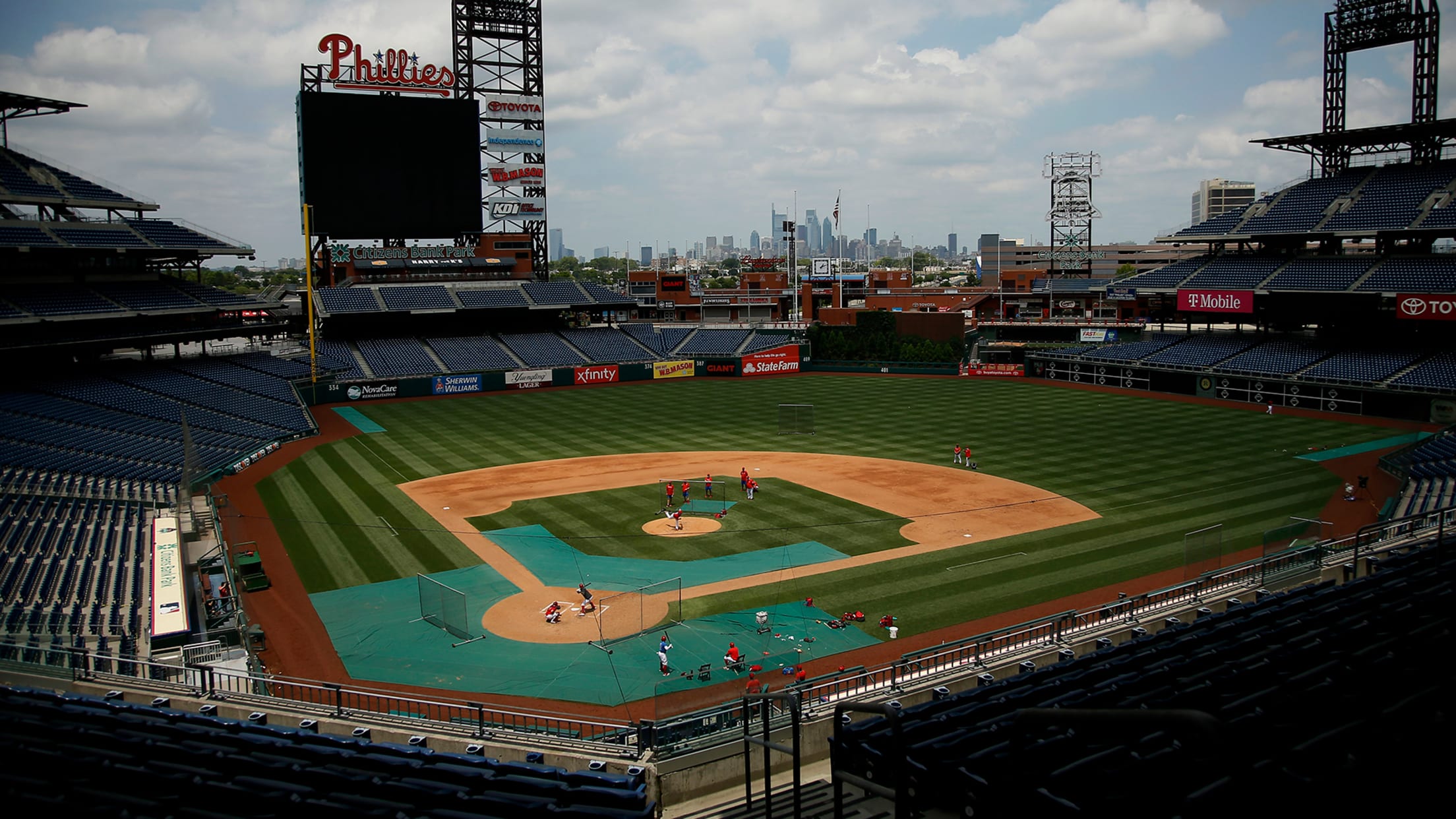 The Phillies-Yankees game scheduled for Tuesday night at Yankee Stadium has been postponed due to the forecast of severe inclement weather in the area. The game has been rescheduled as the first game (4:05 p.m. ET) of a straight doubleheader on Wednesday at Citizens Bank Park. The Yankees will be
Judge homers (twice!) in fifth straight game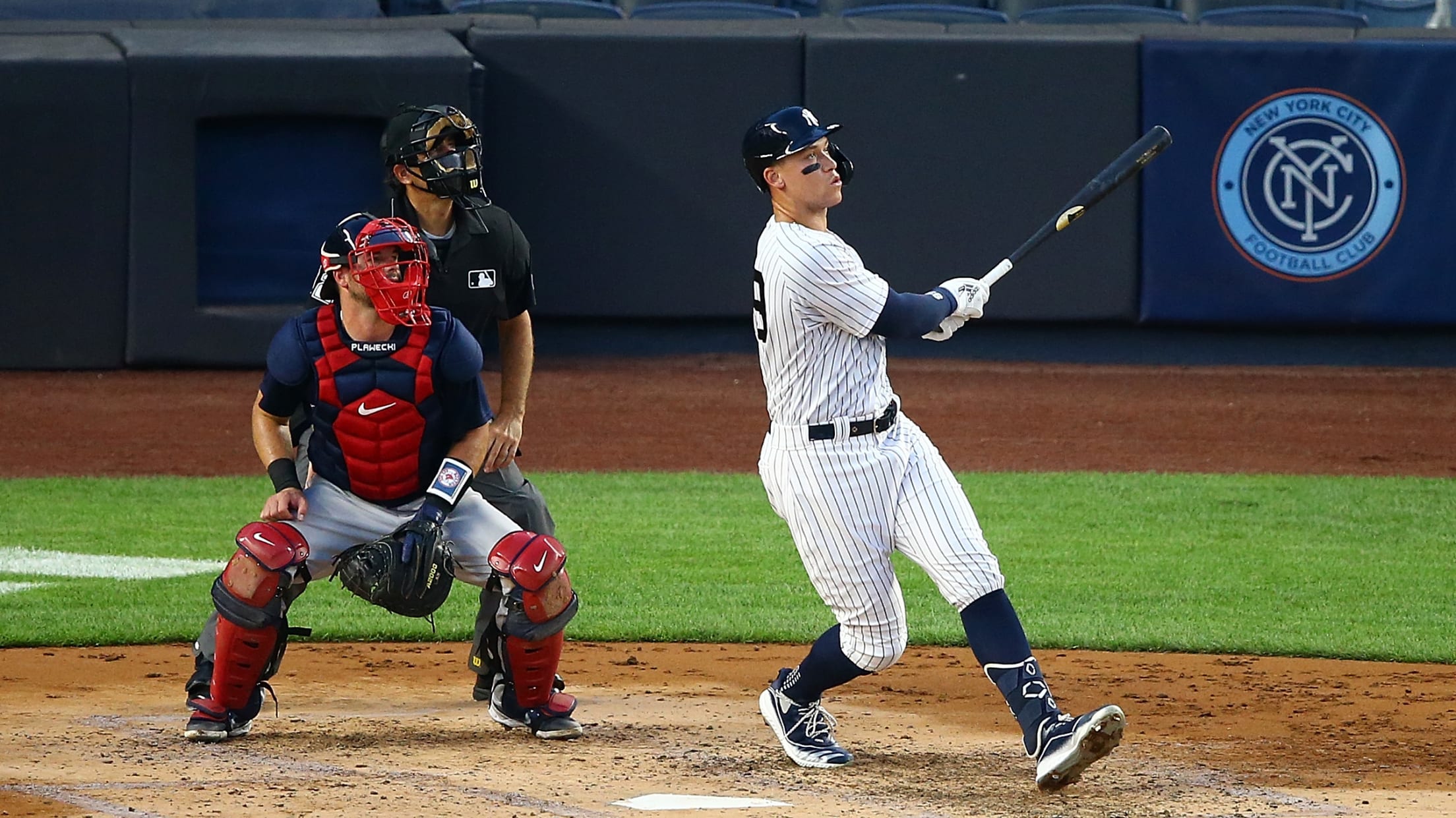 NEW YORK -- When Aaron Judge finally received a clean bill of health last month, the Yankees witnessed a higher level of intensity from their slugging outfielder, who remained on the field long after his teammates for additional swings. If he is "on a mission," as manager Aaron Boone believes,
Mets trade for speedy outfielder Hamilton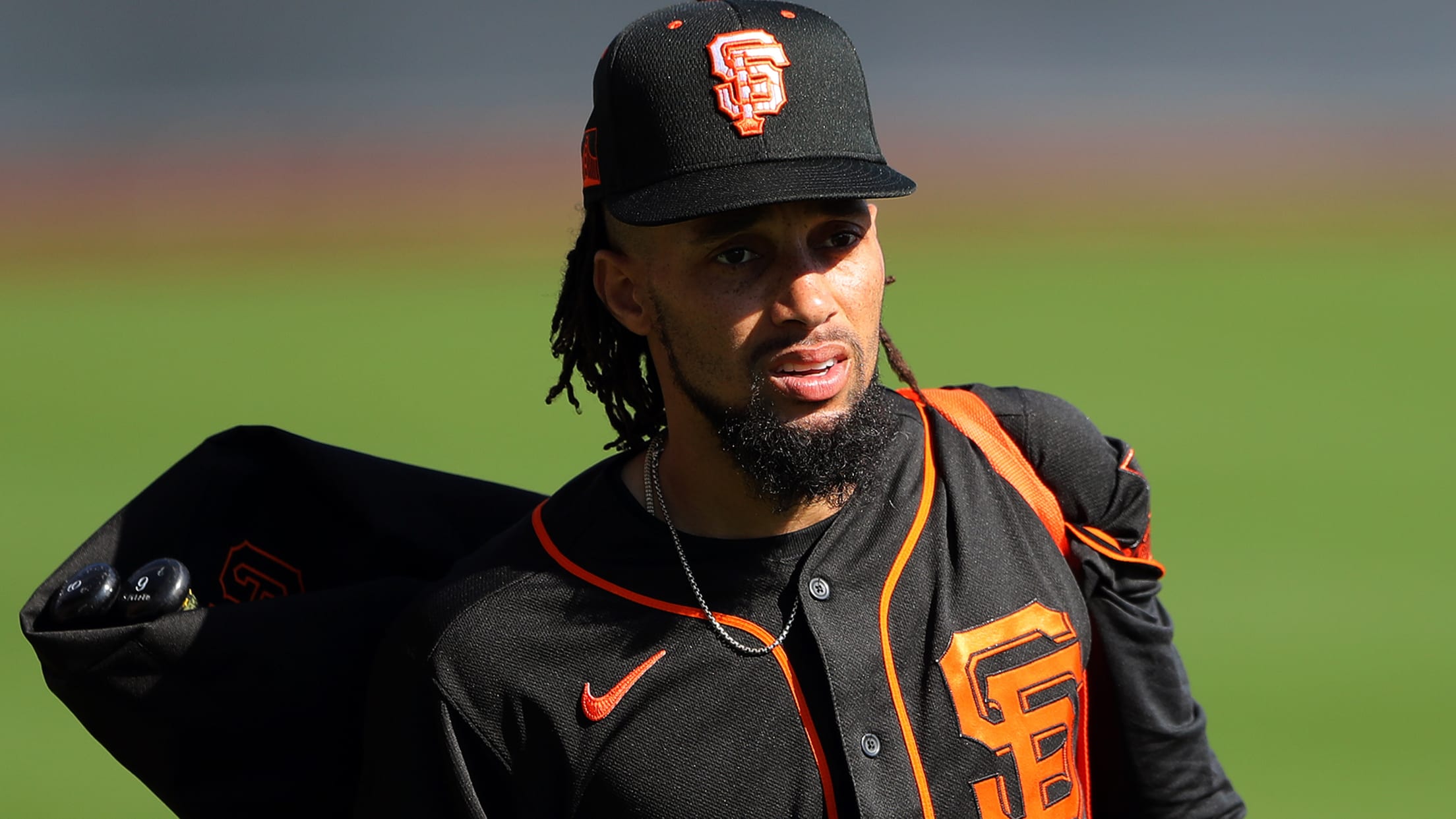 NEW YORK -- Seeking to shore up their outfield depth, the Mets on Sunday acquired defensive-minded outfielder Billy Hamilton from the Giants for right-hander Jordan Humphreys. Hamilton, who ranks third among active players with 299 stolen bases, gives the Mets a measure of athleticism and defensive depth behind Brandon Nimmo
White Sox reinstate Mazara from injured list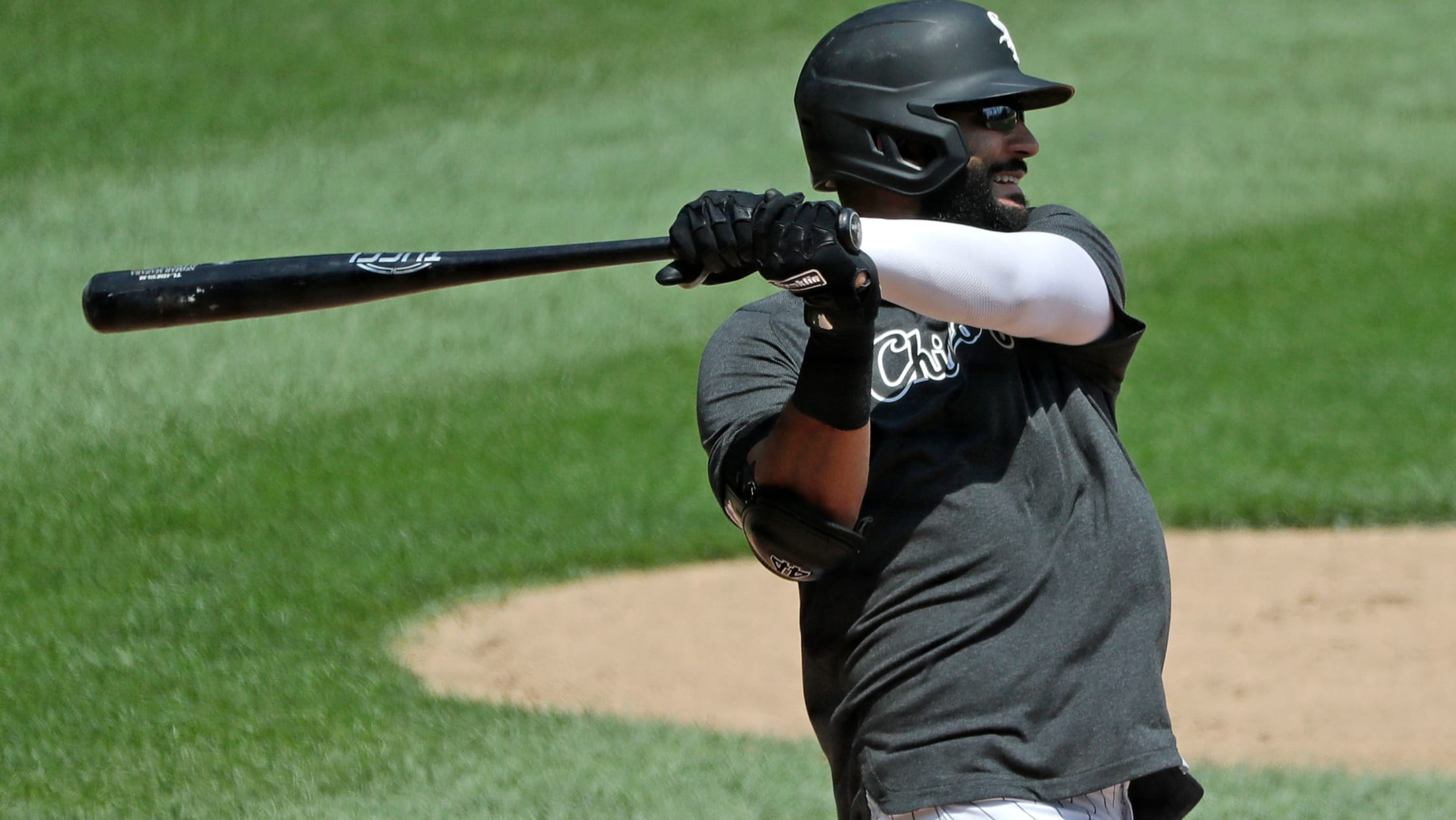 Prior to Monday's game at Milwaukee, the White Sox reinstated outfielder Nomar Mazara from the injured list, optioned catcher Yermín Mercedes to the Schaumburg training facility and transferred right-handed pitcher Jimmy Lambert to the 45-day injured list. Mazara, 25, has been rehabbing in Schaumburg since July 28 after being placed
Pujols 2 back of Mays after 437-foot slam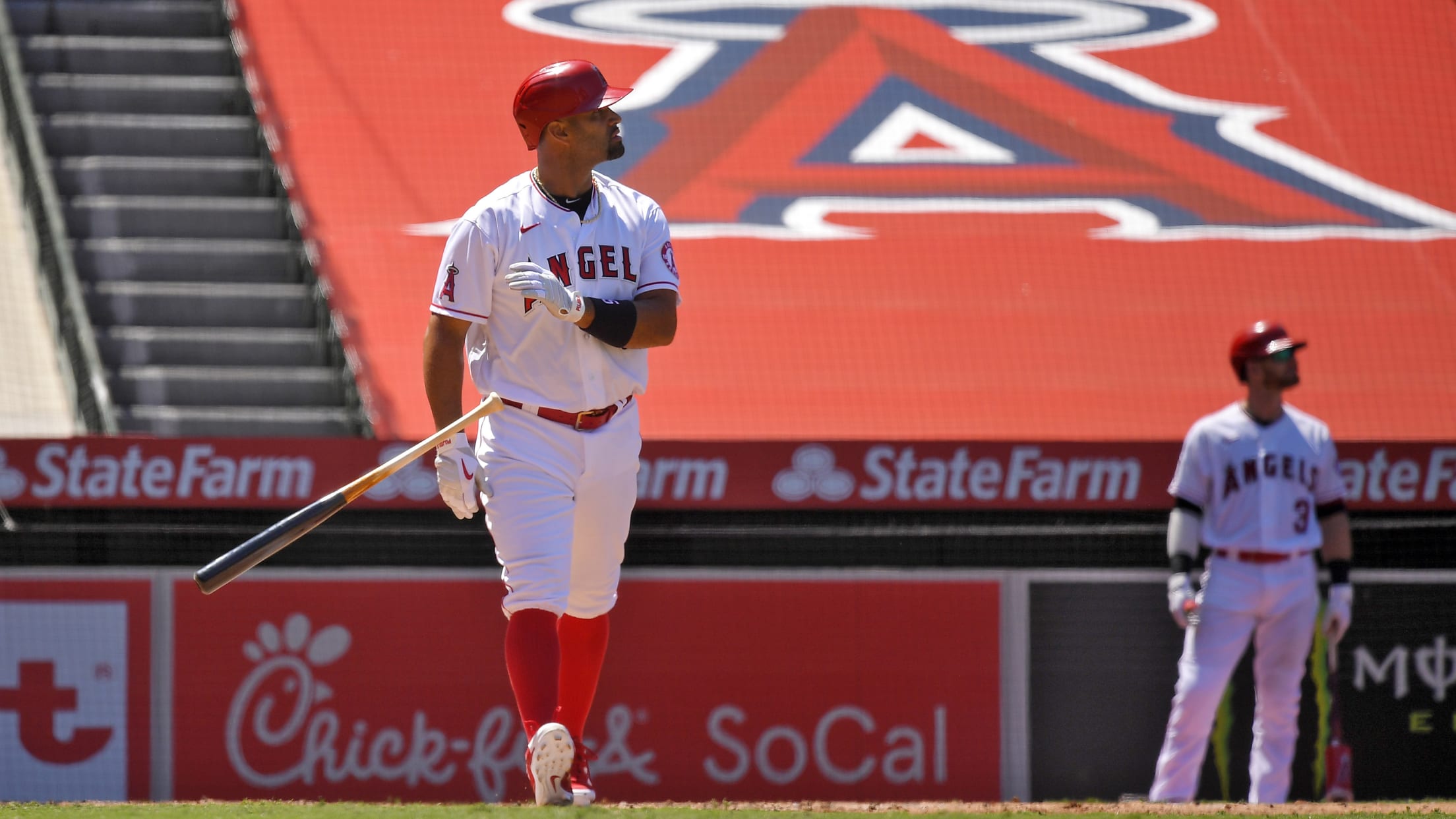 Albert Pujols is nearing Hall of Famer Willie Mays' career total of 660 home runs, as Pujols crushed a grand slam in a 6-5 loss to the Astros in 11 innings on Sunday to reach 658 career homers. Mays ranks fifth all-time in career homers, trailing only Barry Bonds (762),
Looking back at Yaz's Top 10 moments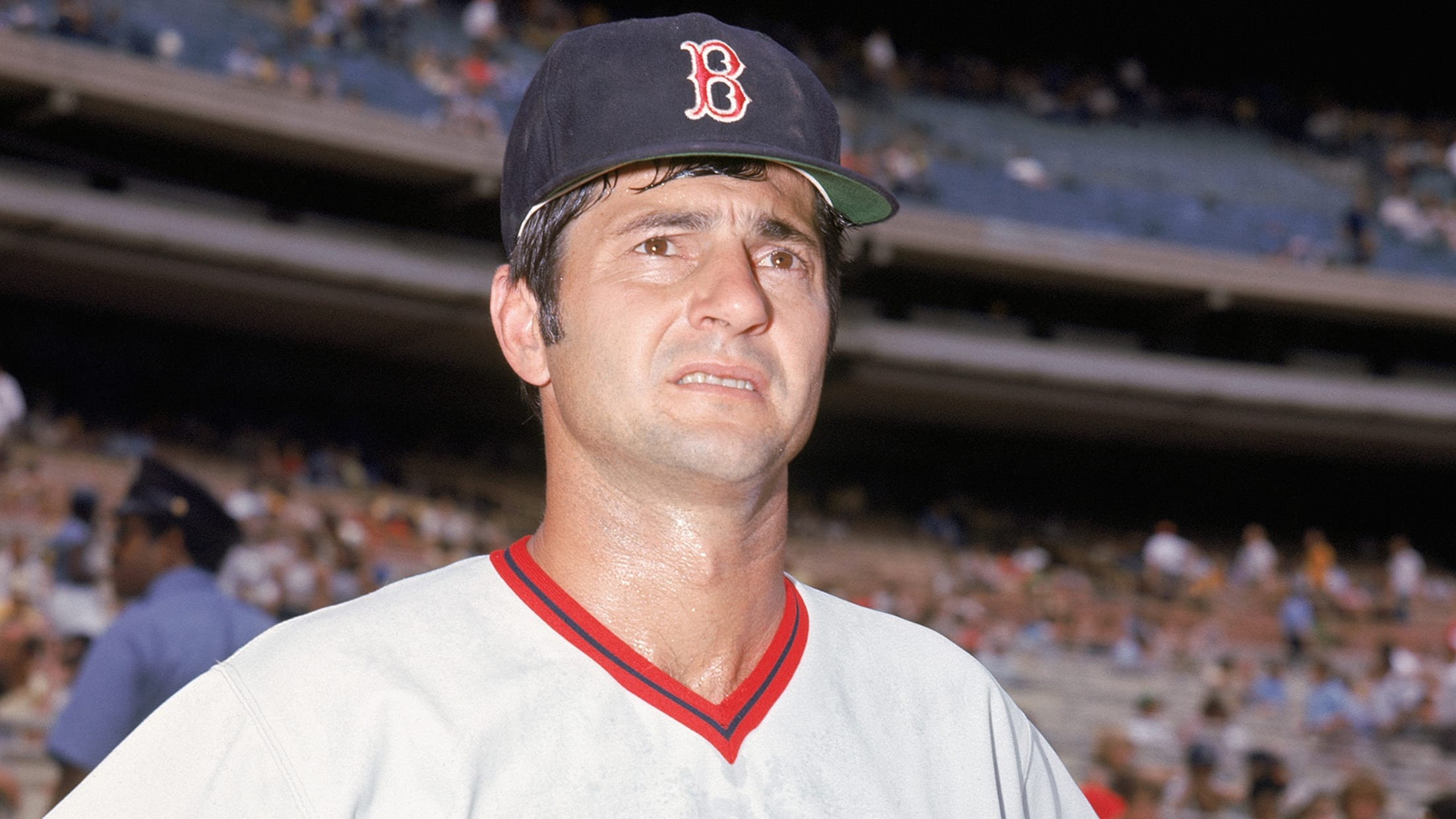 If you're a Boston Red Sox fan beyond the age of 40, chances are that at some point in your life, Carl Yastrzemski meant everything to you. "Yaz" meant everything, partially because he did everything. He could hit for average or slug for power. He played Fenway Park's "Green Monster"
Ohtani undergoes MRI after arm discomfort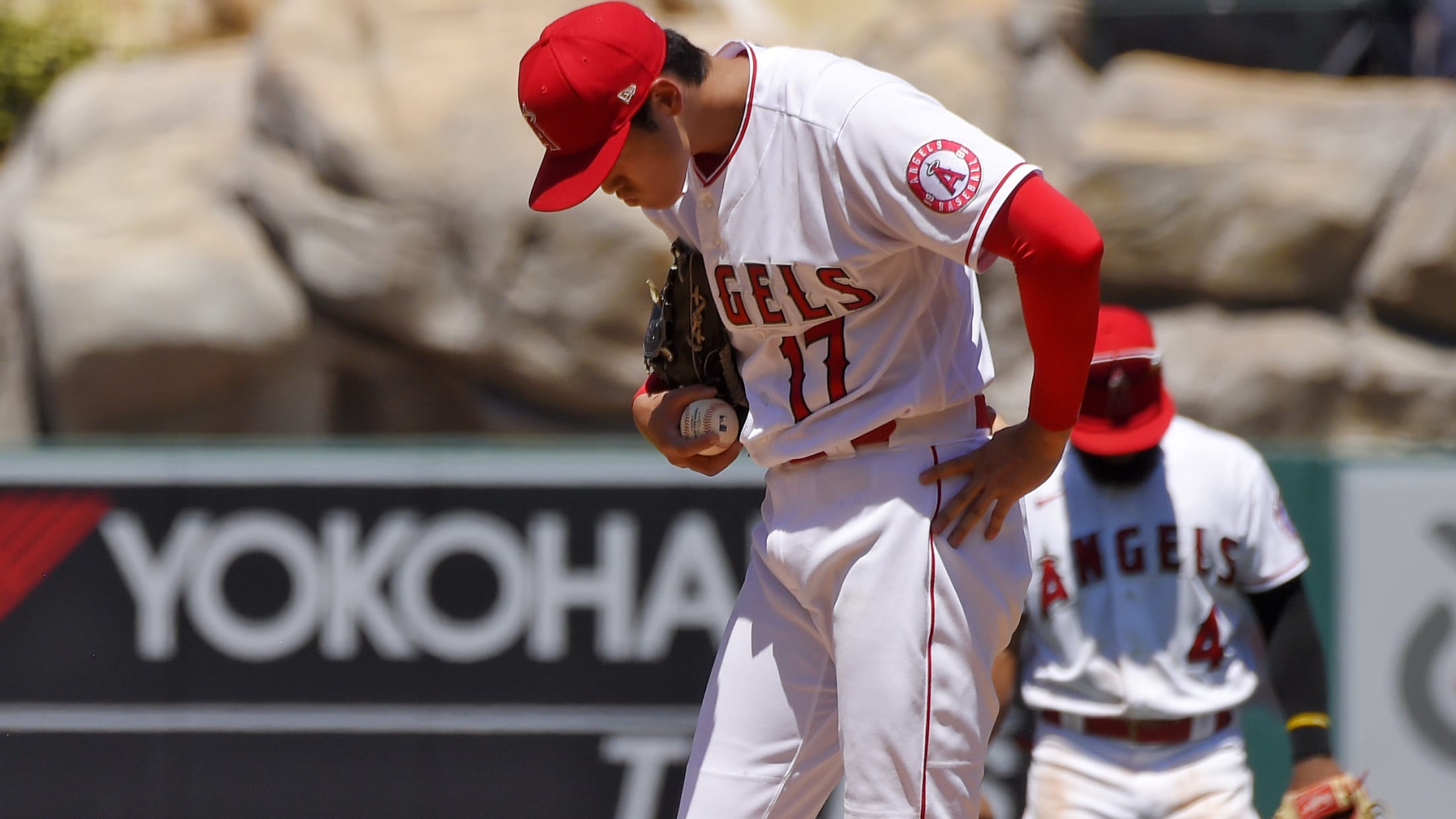 Shohei Ohtani felt some discomfort in his right arm in his second start of 2020, against the Astros on Sunday, leading him to undergo an MRI exam, the club announced after its 6-5 loss in 11 innings. Ohtani wasn't available to speak to the media after the game, and the
Cubs celebrate safely after Báez wins it in 11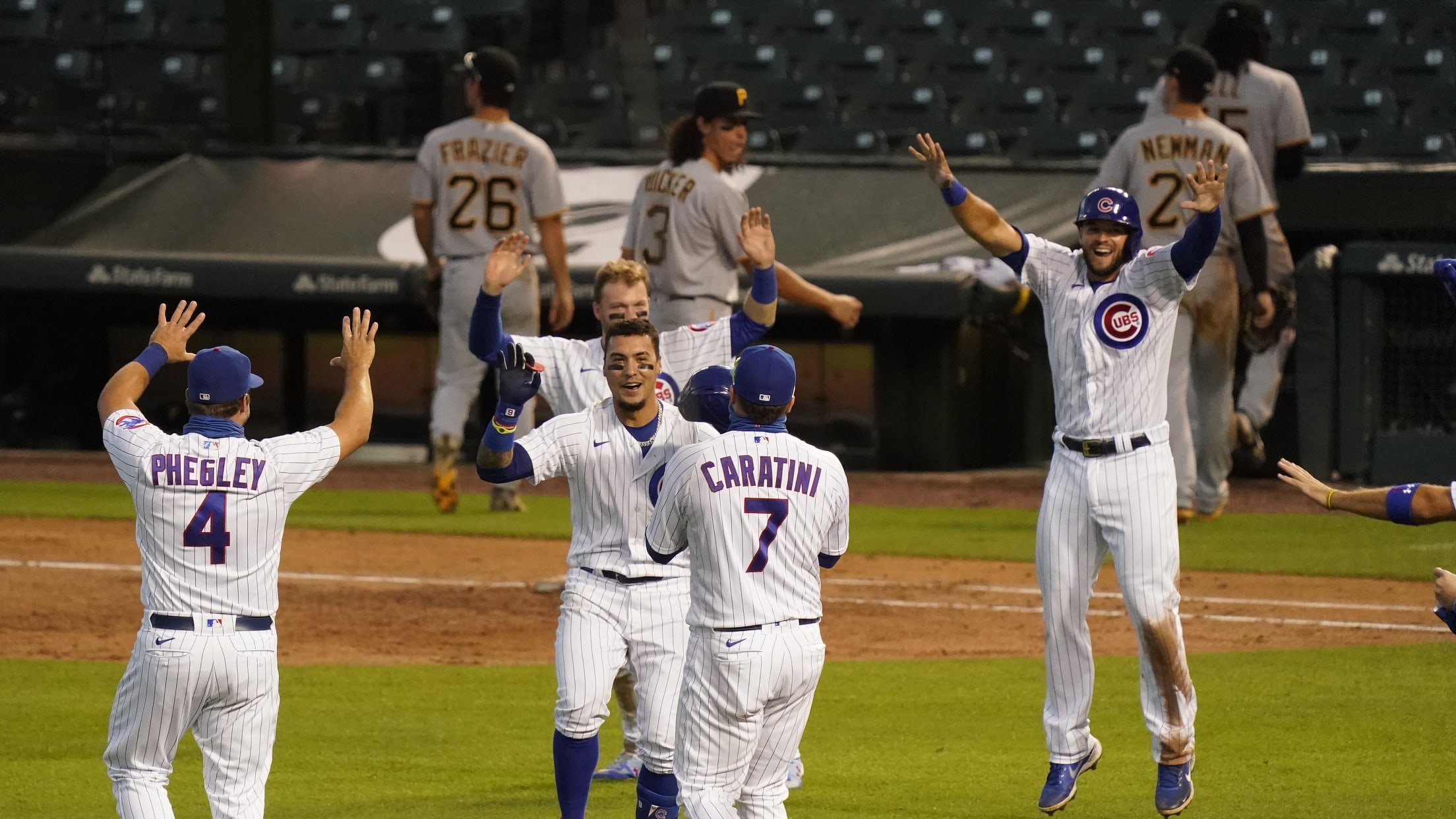 CHICAGO -- Javier Báez ran through first base, turned around and saw his teammates pouring out of the Cubs' dugout on Sunday. In previous years, it was a moment that would have soon included a celebratory mob scene at Wrigley Field. Báez had just lined a walk-off single to center
Backed by fellow MVPs, Kershaw aces debut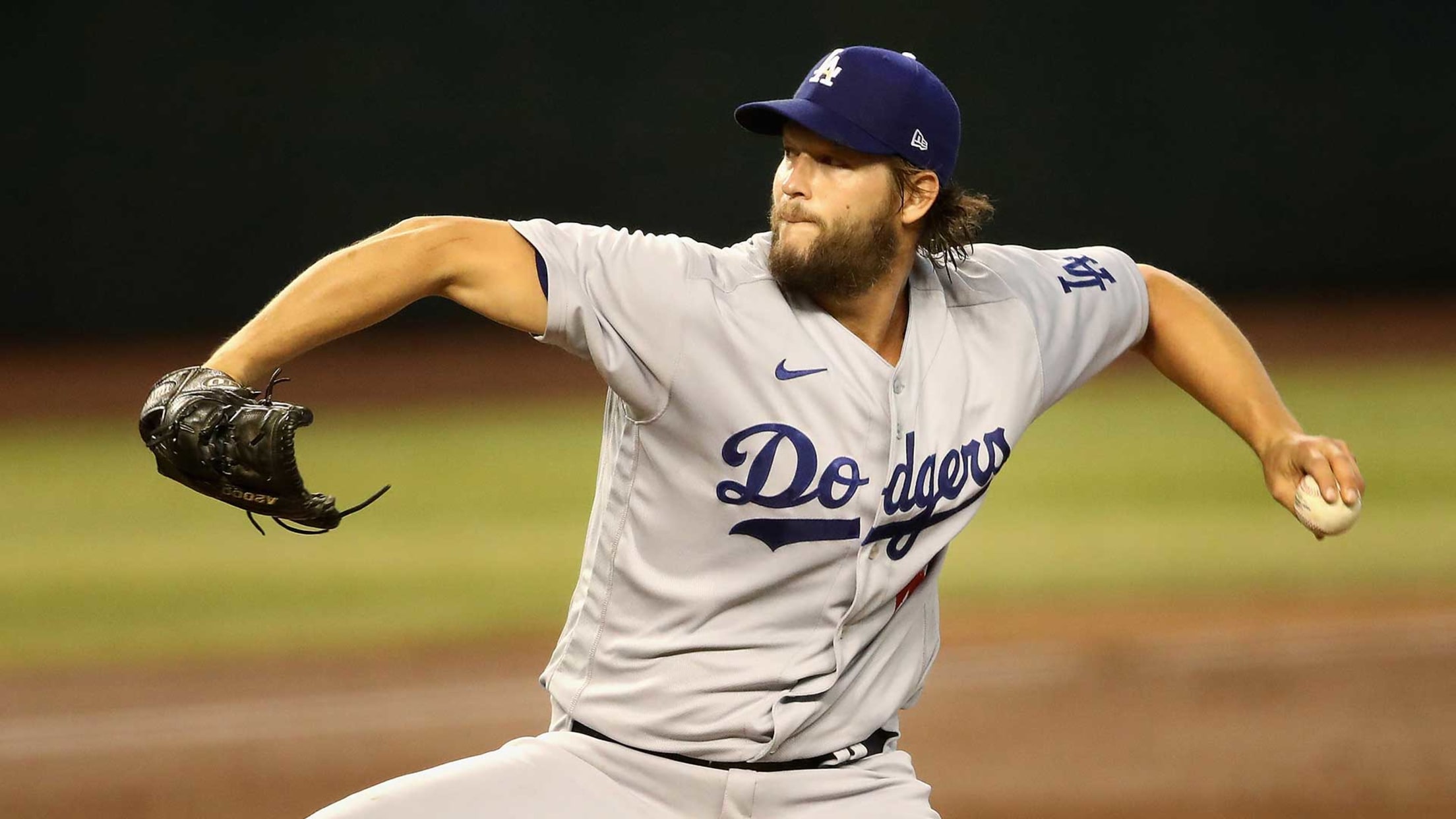 Breaking news from Dave Roberts after watching Clayton Kershaw's dazzling 2020 debut, and it won't be well received by the rest of baseball. "We're finally hitting our stride," the Dodgers' manager said after watching the three-time Cy Young and former MVP fire 5 2/3 scoreless innings with six strikeouts and