Back-to-back jacks in ninth inning save Cards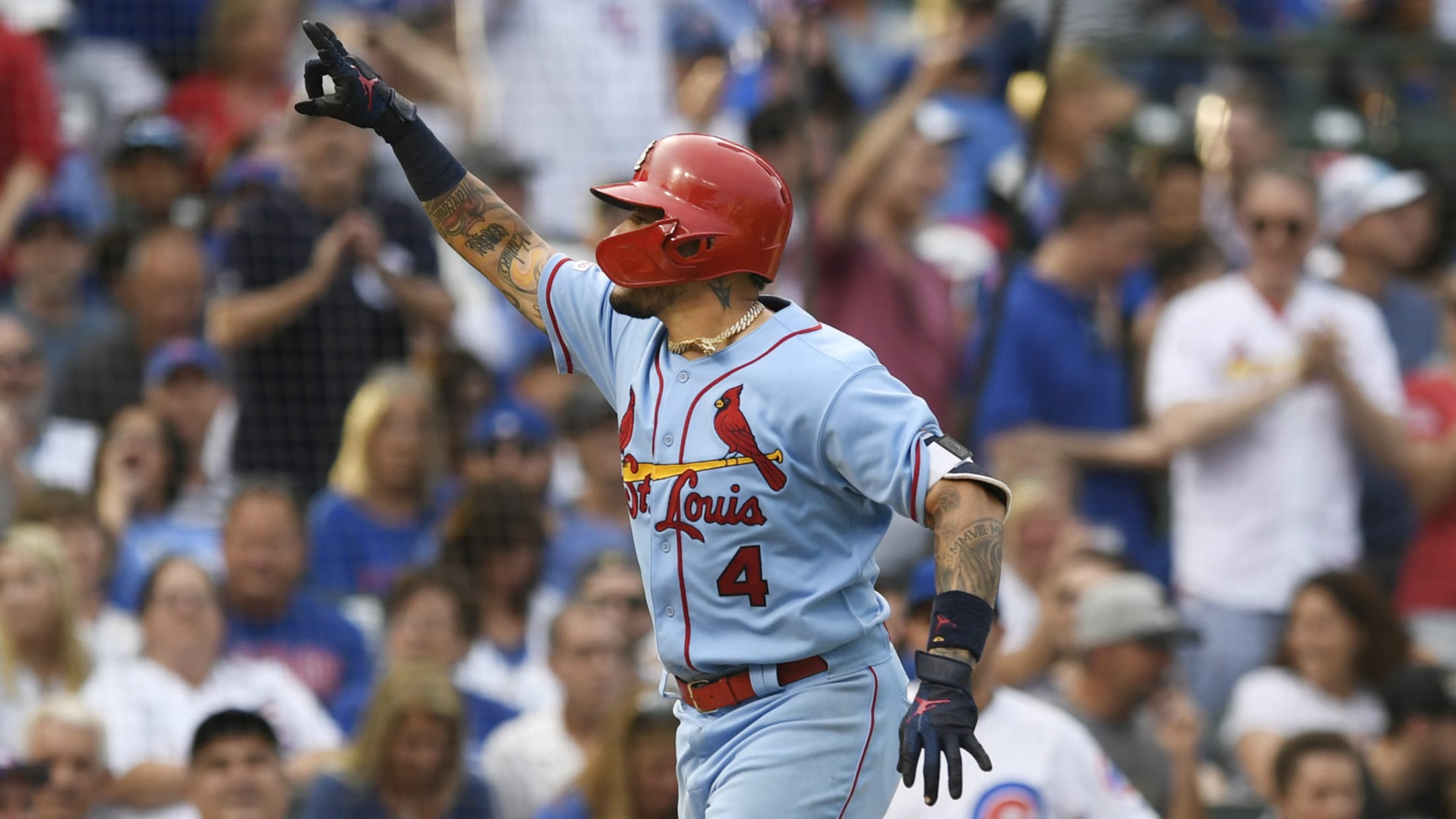 CHICAGO -- All the Cardinals needed in the top of the ninth inning Saturday afternoon was two pitches and two massive swings. They got both. Yadier Molina and Paul DeJong hit back-to-back home runs on the first pitches they saw from Cubs closer Craig Kimbrel, tying the game and taking
Padres dismiss manager Andy Green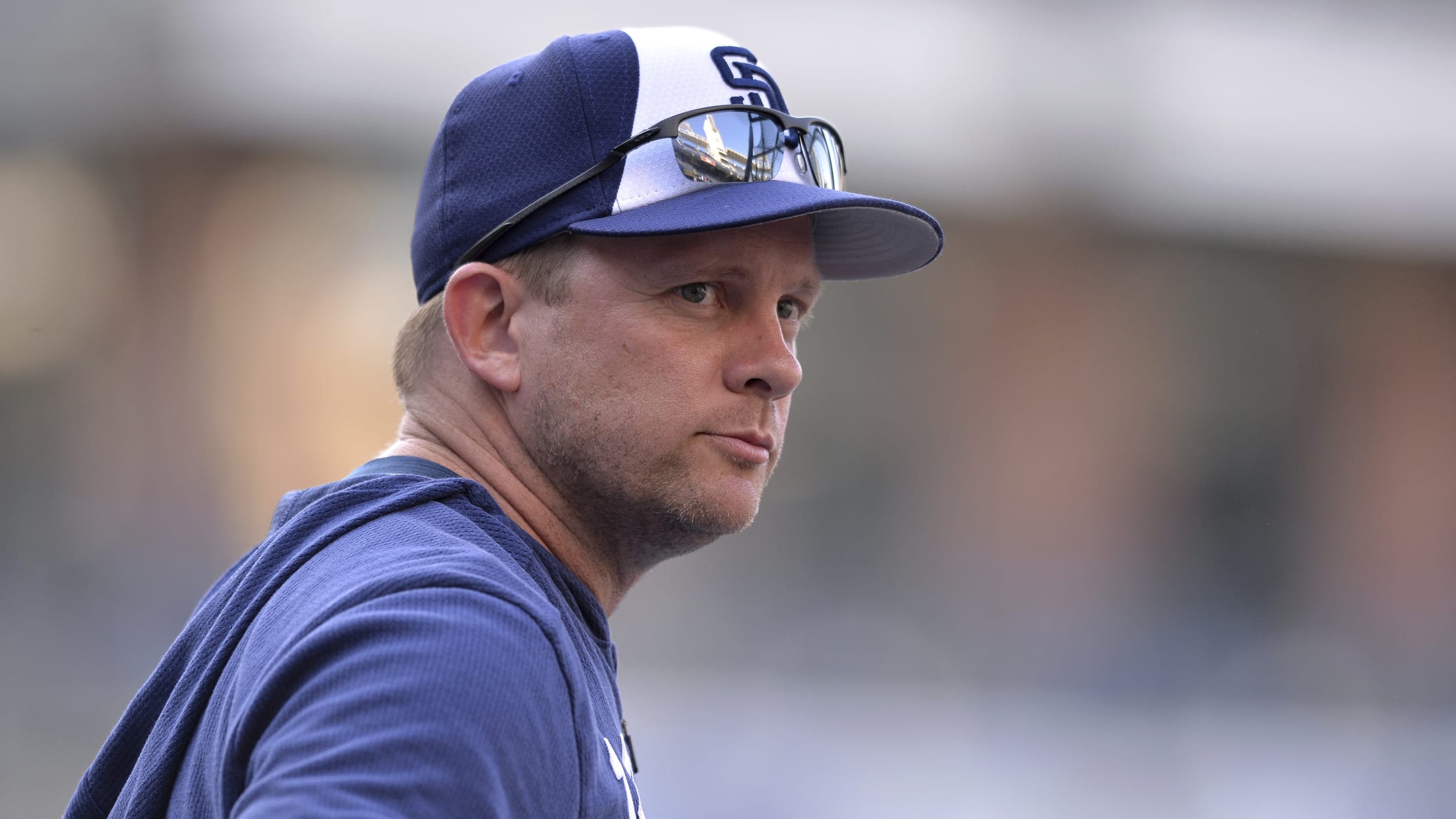 SAN DIEGO -- At the start of Andy Green's managerial tenure four years ago, the Padres embarked on an organizational overhaul. They traded prominent veteran pieces for prospects, starting a rebuilding process that they knew would take several years to complete. Early Saturday morning -- amid an immensely disappointing second
G's back! HR supports Paxton's 10th straight W
Big fly is slugger's first since June 24; lefty in elite company with streak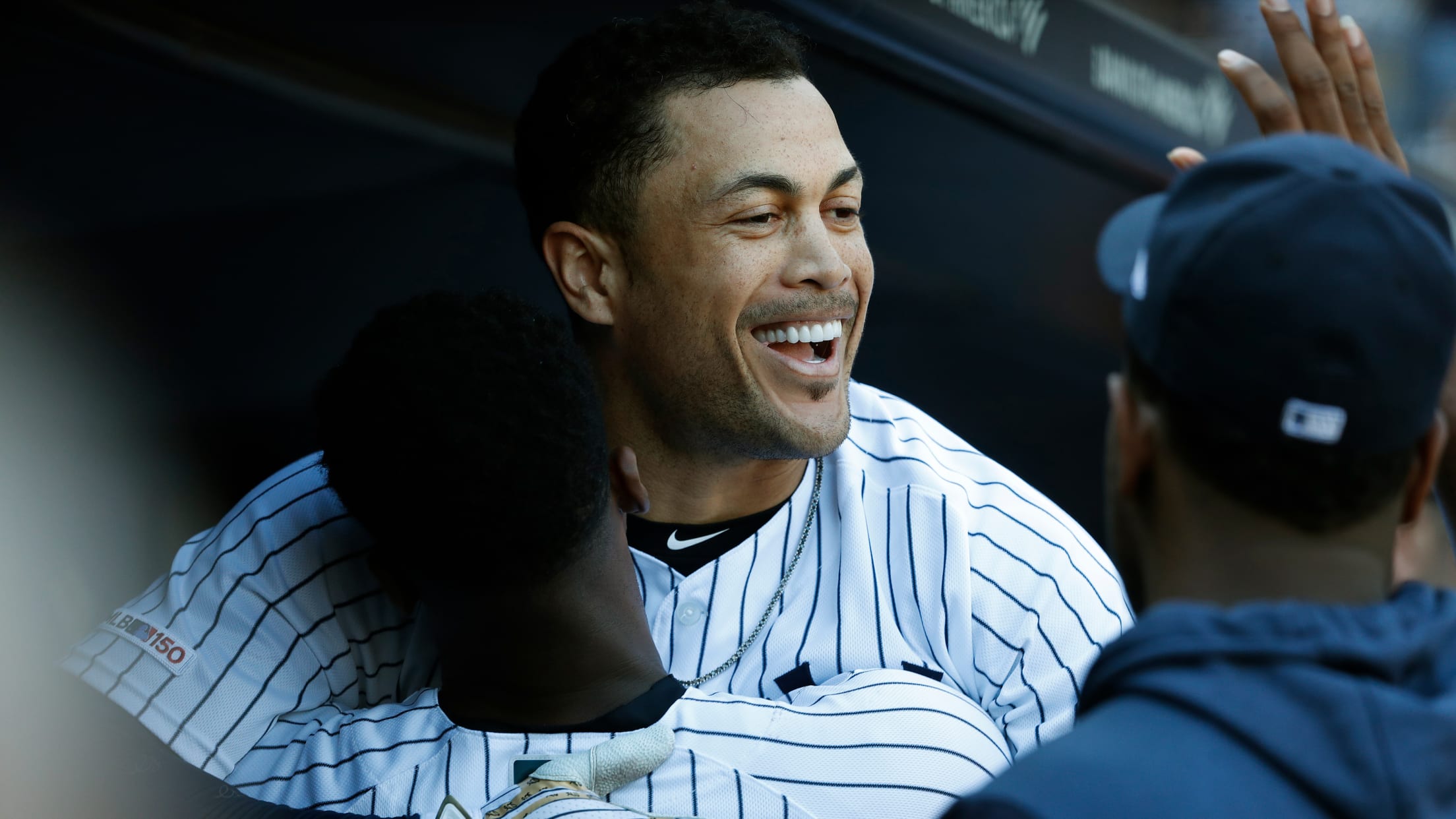 NEW YORK -- Giancarlo Stanton has said that he must continue to log as many at-bats as possible, believing that he needs to fine-tune his timing. With six games remaining on the regular-season slate, the Yankees slugger may be closer to form than advertised. Stanton homered and doubled in his
Kemp hits go-ahead homer after 'striking out'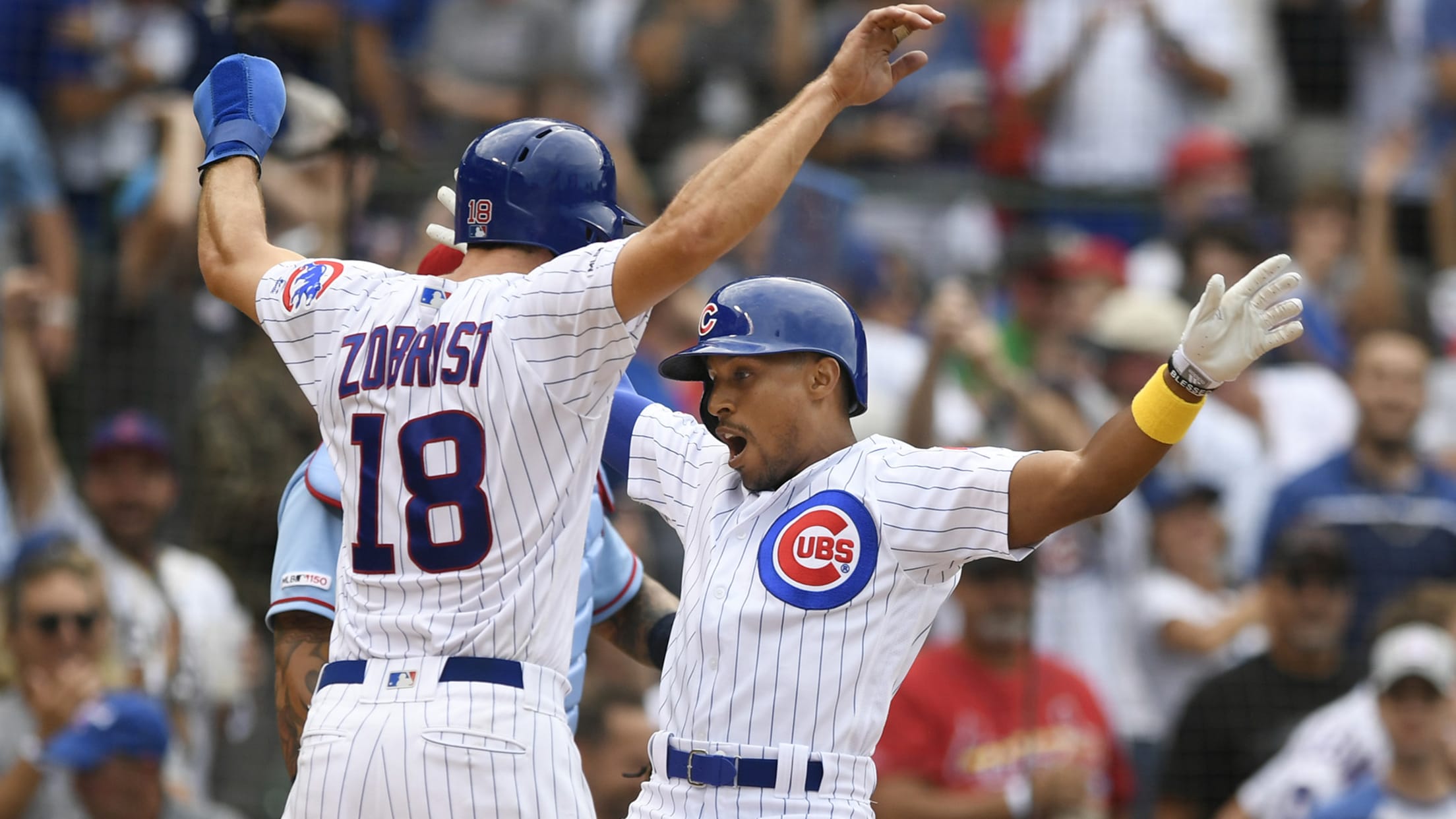 CHICAGO -- After swinging through a pitch, pinch-hitter Tony Kemp began walking back to the Cubs' dugout during Saturday afternoon's 9-8 loss to the Cardinals at Wrigley Field. What looked like a critical strikeout, however, soon turned into a second chance with Chicago's playoff hopes hanging by a thread. In
Here is every MLB team's best rookie in 2019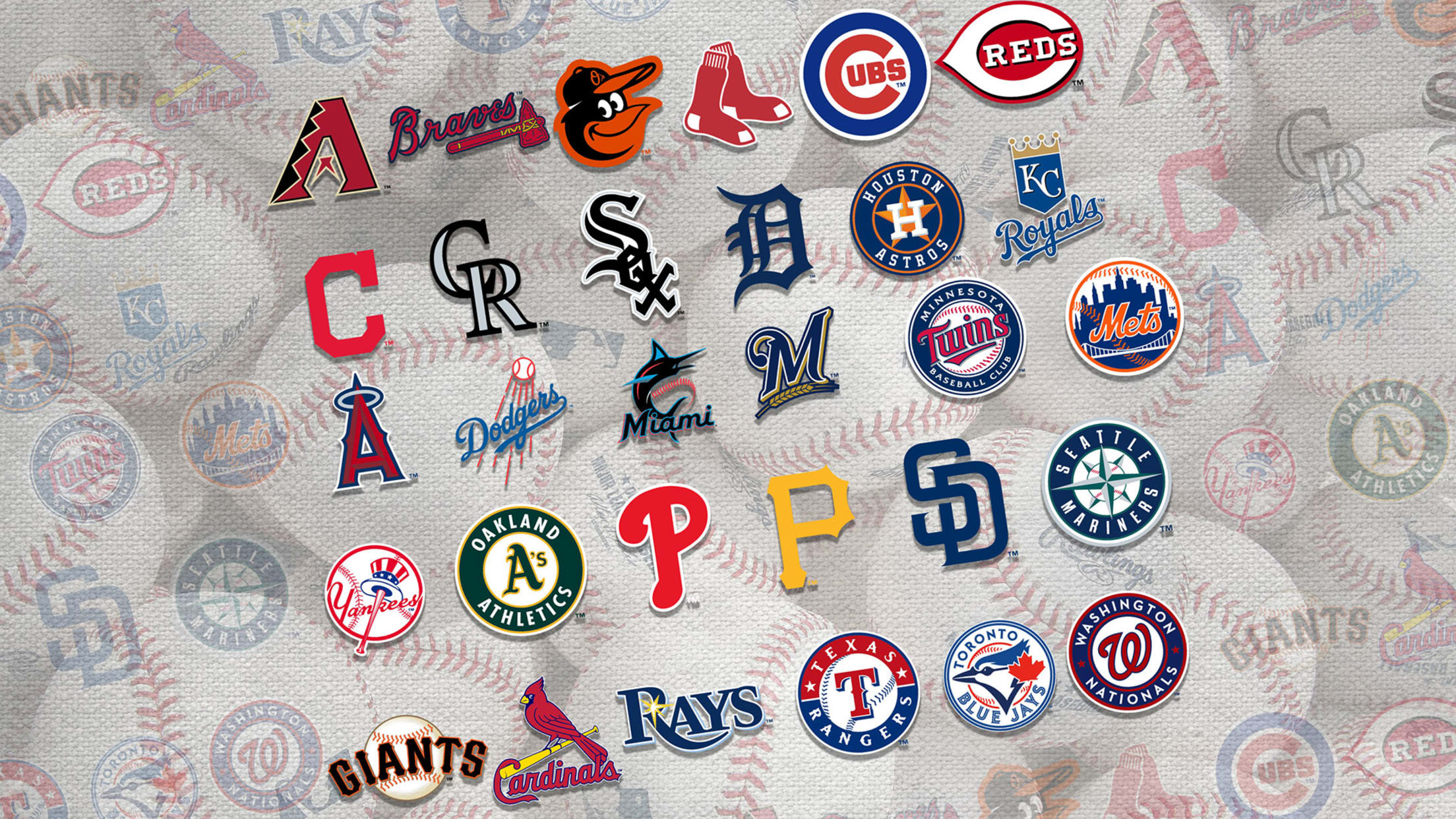 It has been an incredible season for rookie talent, with first-year players across the Majors hitting the ground running after making the jump to baseball's highest level. According to MLB.com's 30 beat writers, here is every team's most valuable rookie in 2019. (Players' 2019 seasonal ages listed.)
MLB testing 'robot umps' at AFL games
Arizona Fall League experiments with automated ball-strike system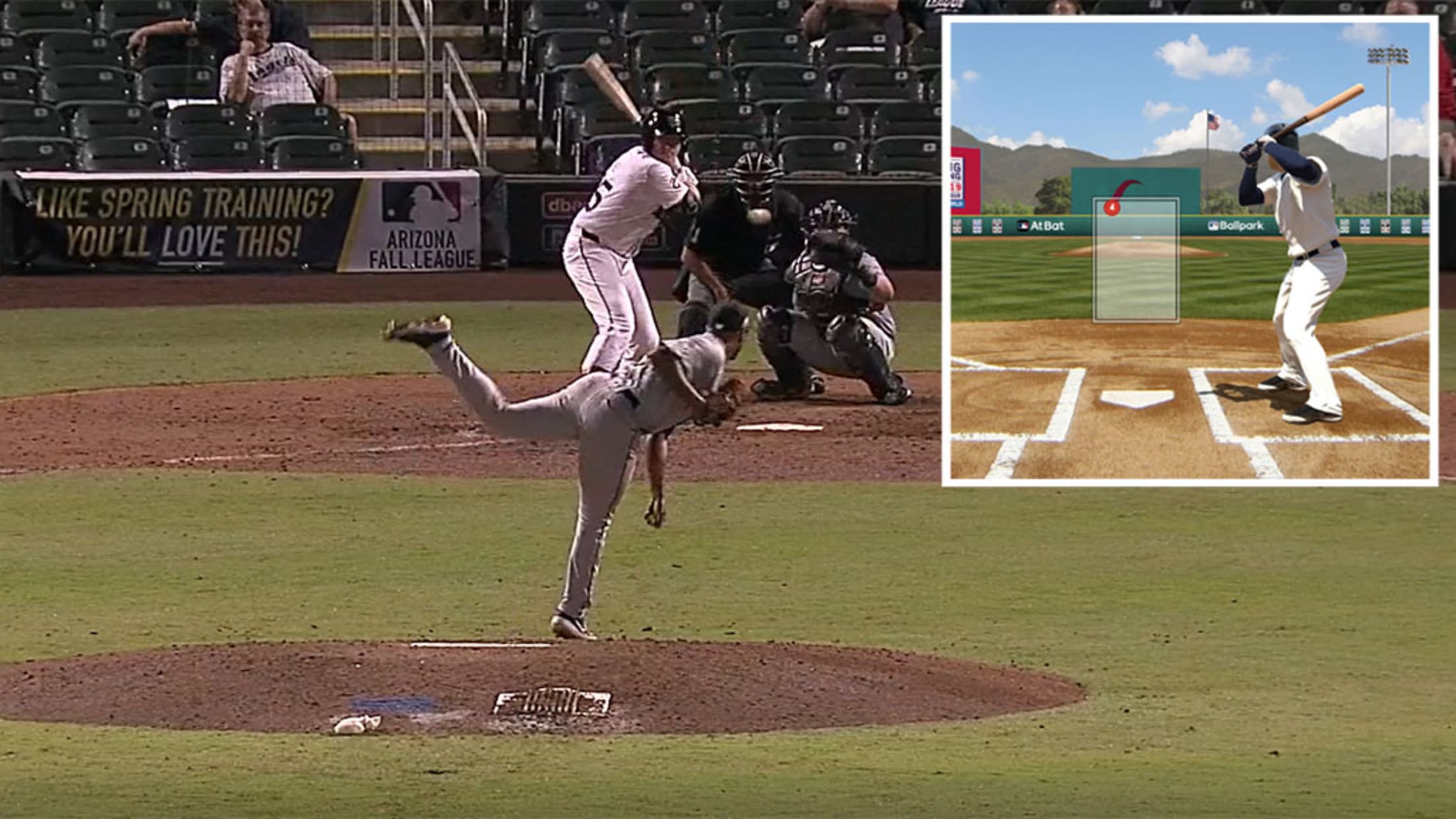 SCOTTSDALE, Ariz. -- The Arizona Fall League has long been a laboratory of sorts for Major League Baseball. Over the years, initiatives like instant replay, pitch clocks, starting extra innings with a runner at second base, different foul poles and baseballs have been experimented with in the AFL. Some have
Bochy not tempted by Padres opening
San Diego provides upside but Giants manager still content to retire after '19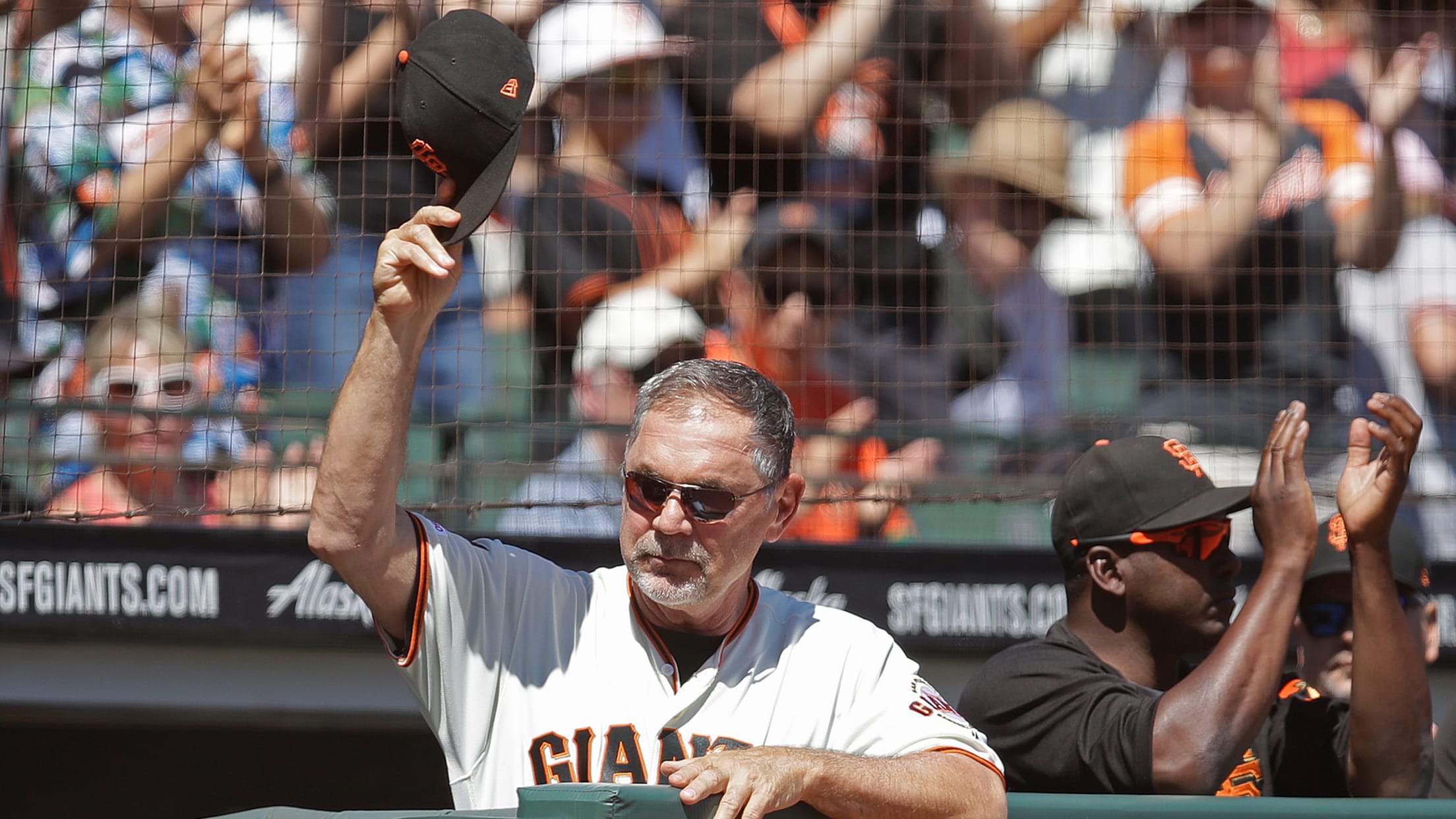 ATLANTA -- The speculation was inevitable. Shortly after the Padres announced Saturday that they had dismissed manager Andy Green, Bruce Bochy's name began to appear on lists of potential candidates to replace him. Bochy has maintained throughout the year that he is happy with his decision to retire at the
Injury updates: Gleyber, J-Ram, LA, Wong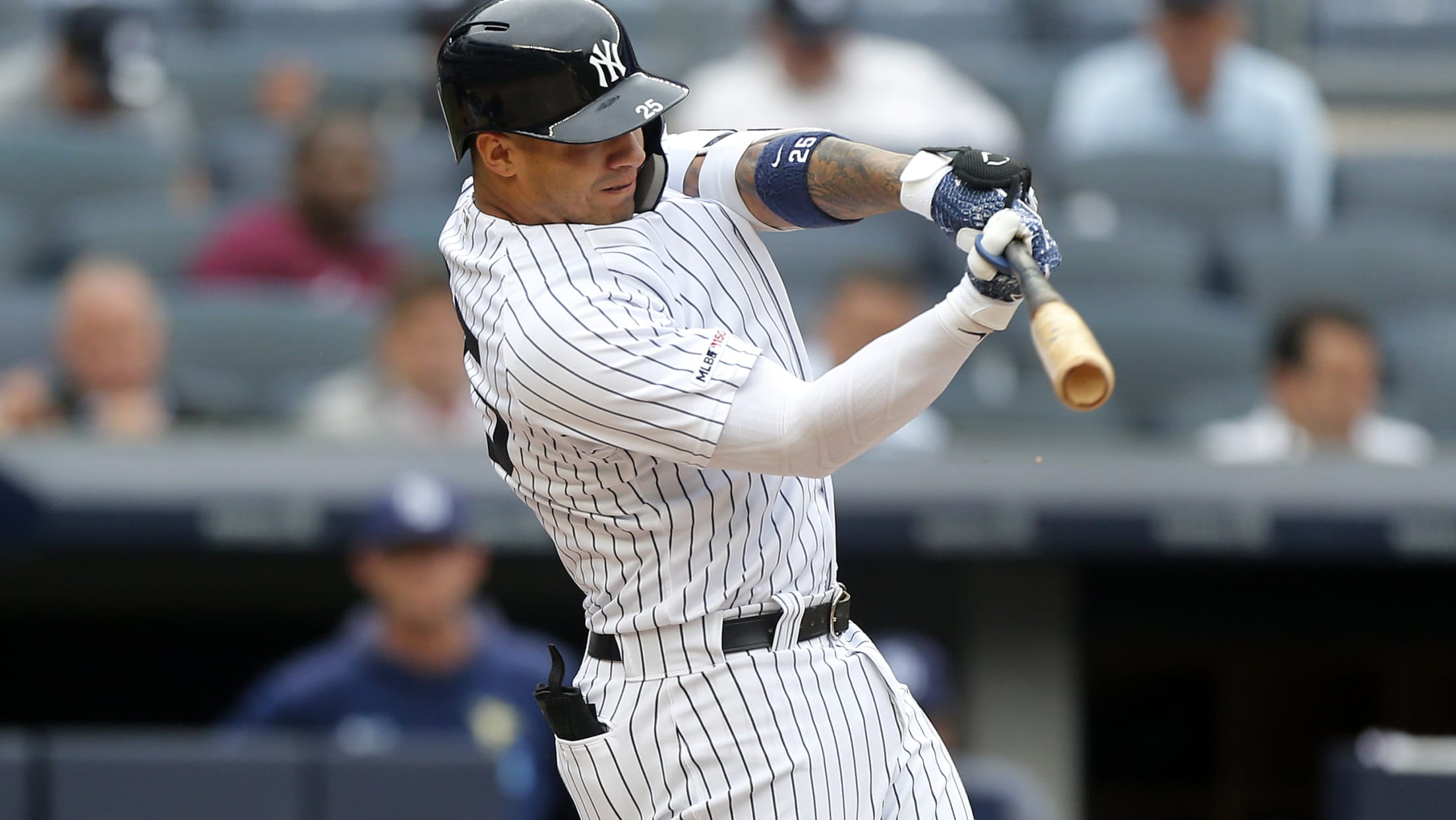 Here is the latest injury news from around Major League Baseball.
Here is the 2019 postseason schedule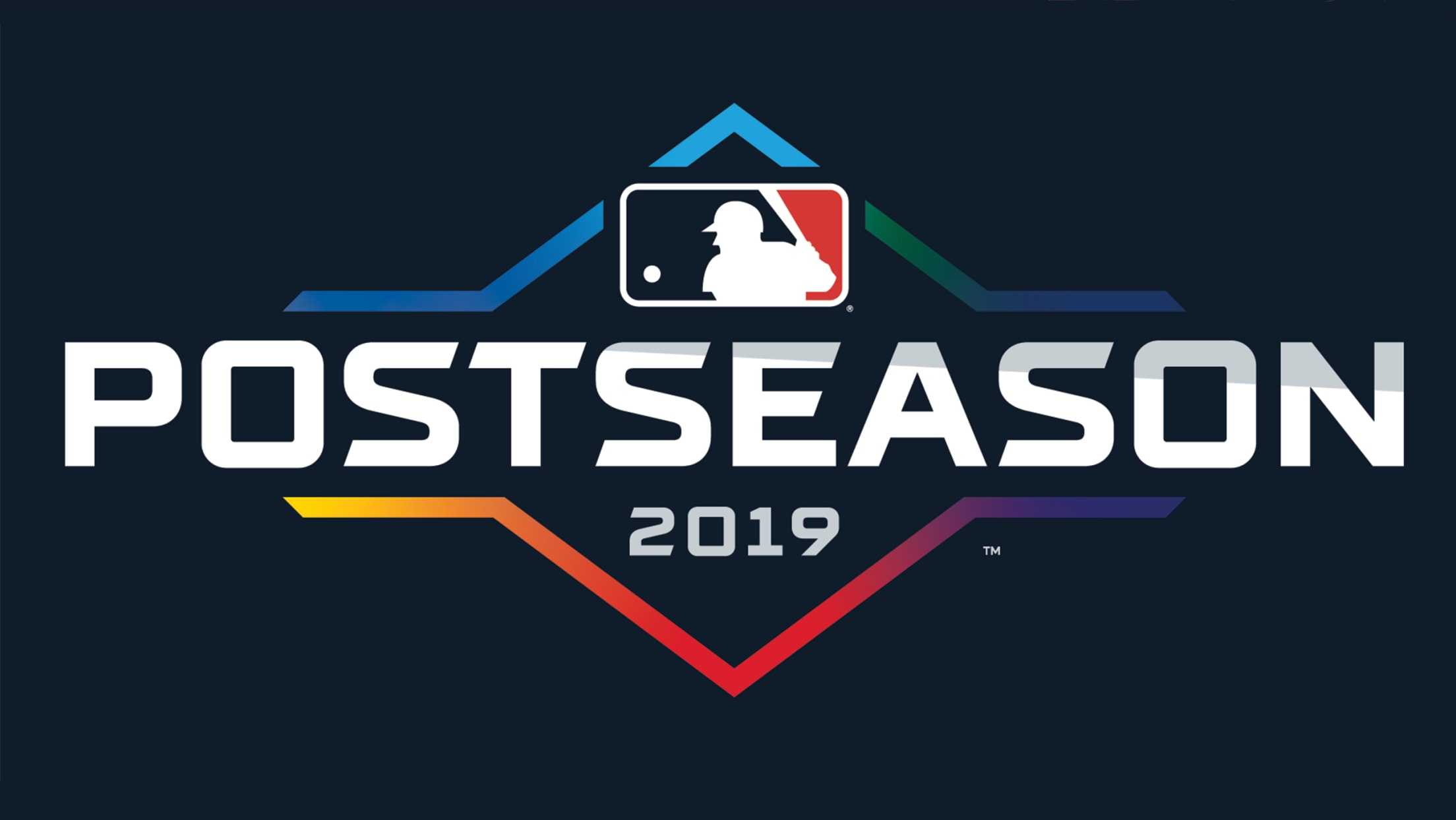 Major League Baseball today announced the schedule for the 2019 Postseason, which is set to open with the National League Wild Card Game presented by Hankook Tire on TBS on Tuesday, Oct. 1, followed by the American League Wild Card Game presented by Hankook Tire on ESPN on Wednesday, Oct.
Explaining postseason tiebreaker scenarios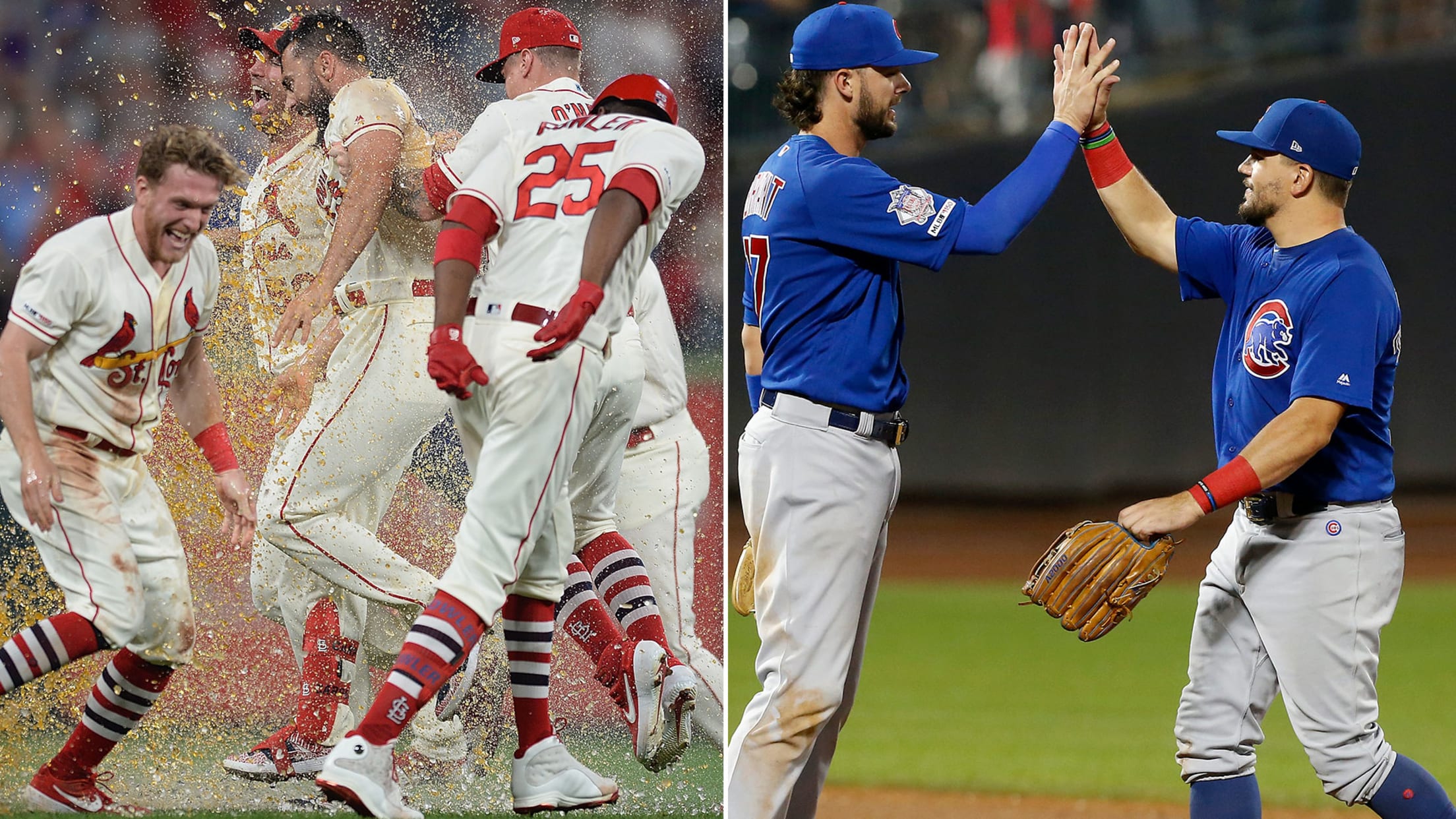 When Major League Baseball instituted the dual-Wild Card system before the 2012 season, it was pretty widely assumed that there would be years in which a cluster of clubs with identical records would require, essentially, their own tournament to decide who advances to the one-and-done Wild Card round. To date,
Castellanos is just 10th player ever to hit 58 2Bs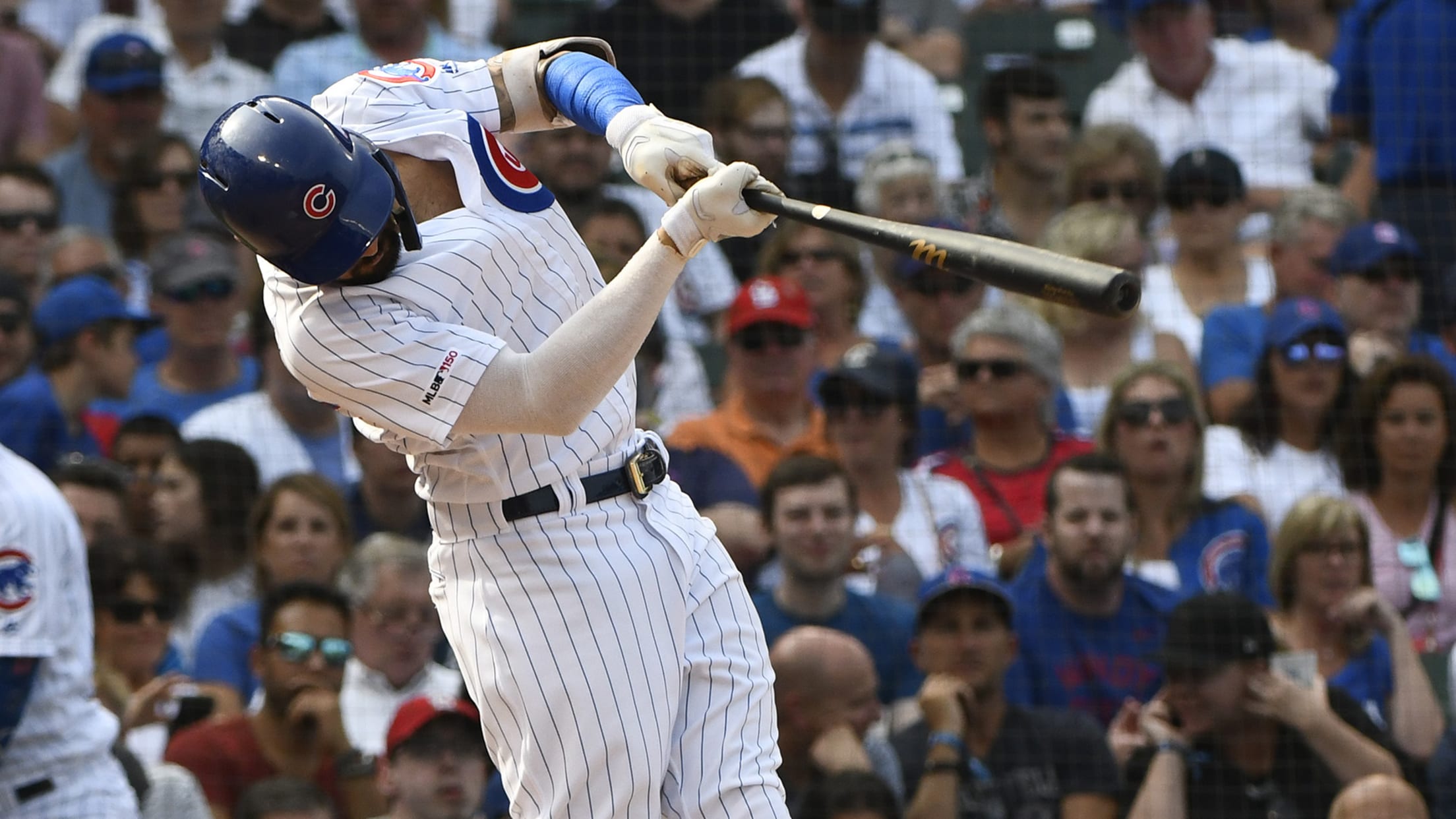 CHICAGO -- Cubs outfielder Nicholas Castellanos is approaching a milestone that has not been achieved in the Major Leagues in more than eight decades. In the first inning of Saturday's 9-8 loss to the Cardinals, Castellanos drove a pitch from Cardinals righty Dakota Hudson deep into Wrigley Field's right-center-field gap
Colon's pinch-hit RBI single downs Mets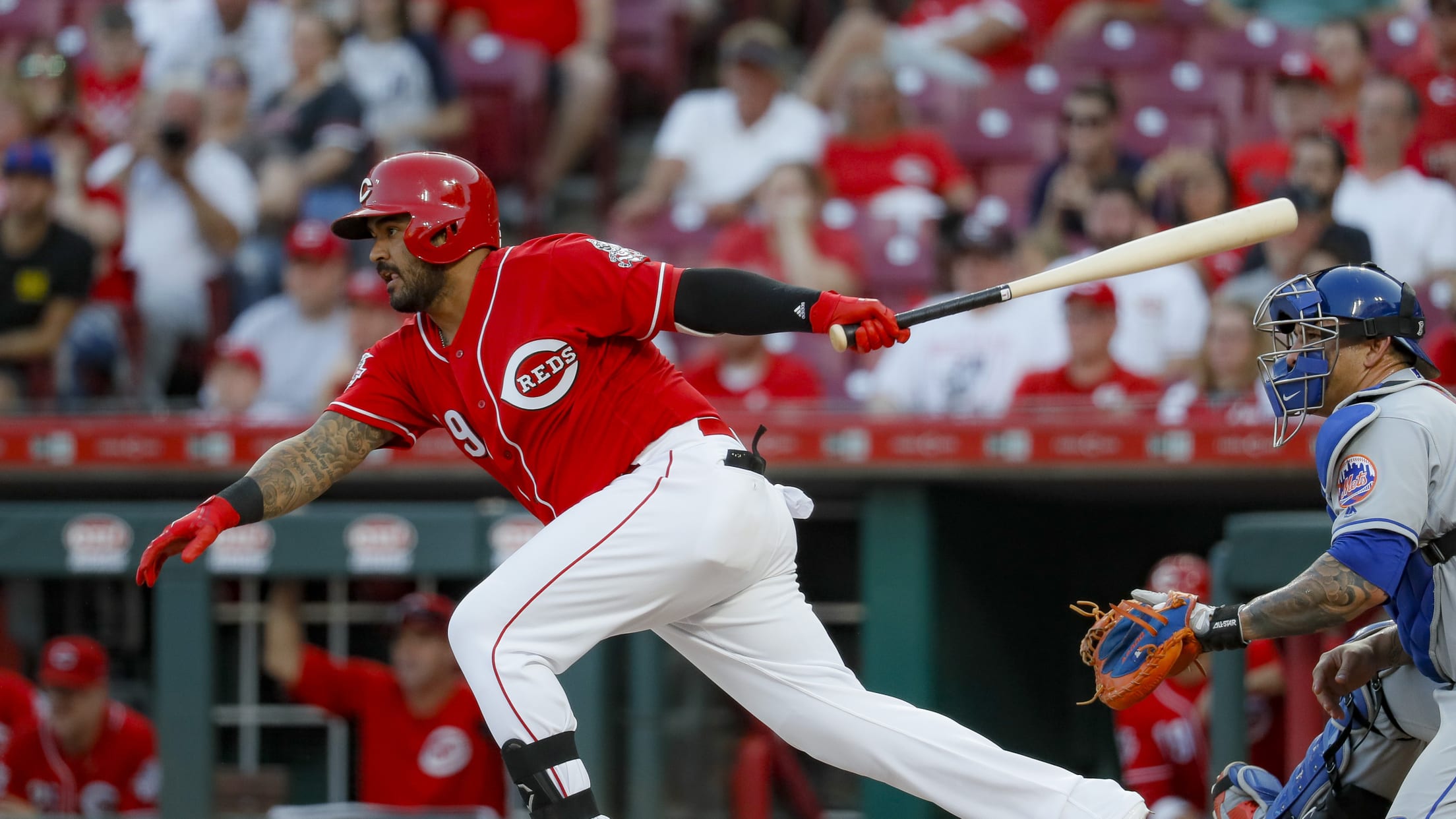 CINCINNATI -- Recently arrived infielder Christian Colon's first hit for the Reds was a big one. Pinch-hitting with two outs in the bottom of the eighth, Colon hit an RBI single through the middle that scored Jose Iglesias with the go-ahead run in a 3-2 victory over the Mets on
Play Ball celebrates Jackie's youth at his HS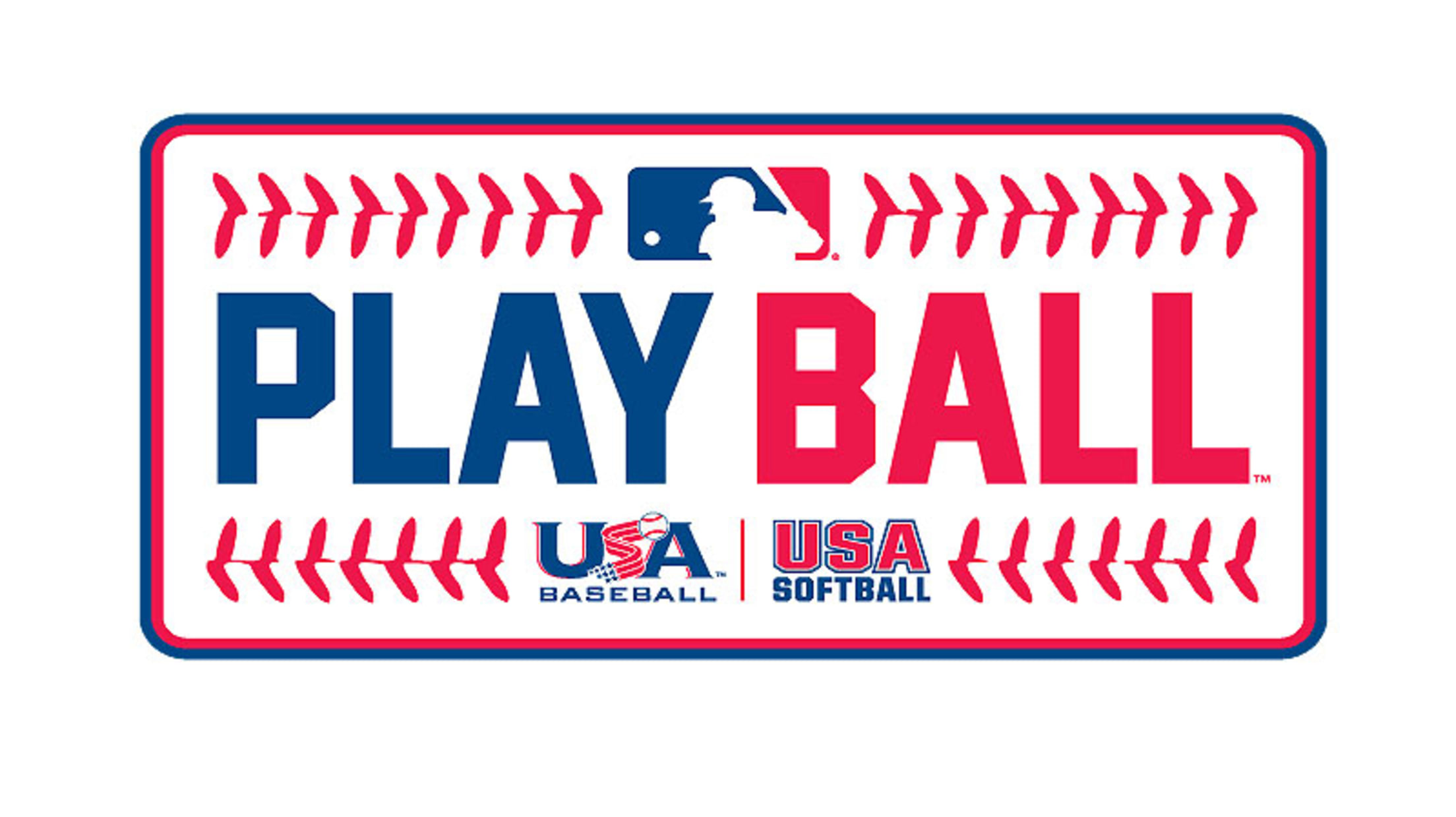 PASADENA, Calif. -- Pepper Street was quiet on Saturday afternoon, in stark contrast to the baseball field just a mile and a half north, which was bustling with activity from ground balls to pop flies, line drives to baserunning. The Play Ball event at John Muir High School was the
Ramirez nearing return after 'really good day'
Slugger could be back Sunday; Tribe not ready to rule out Kluber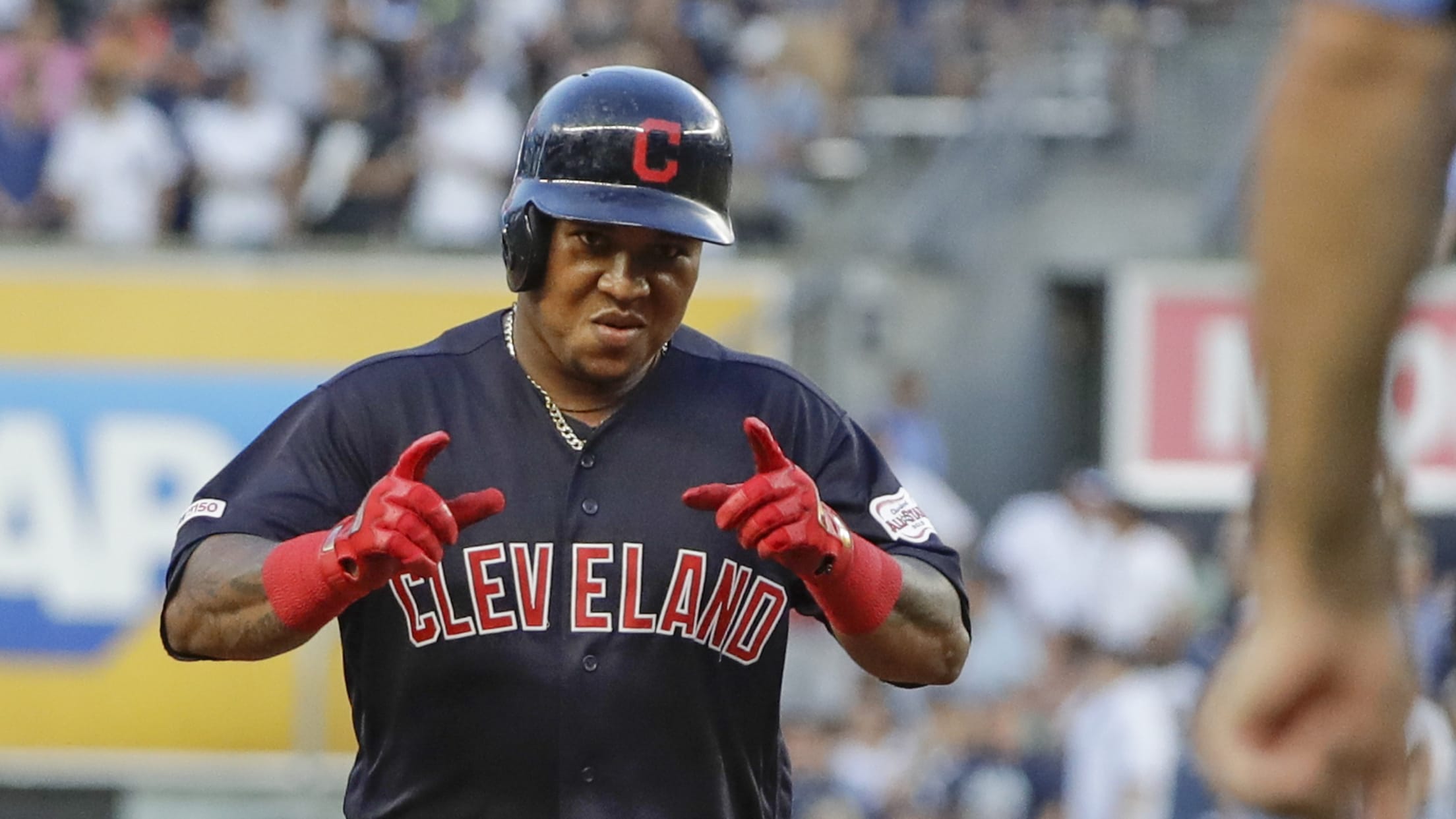 CLEVELAND -- When José Ramírez first fractured the hamate bone in his right hand, an Oct. 1 return sounded ambitious, but the third baseman seems ready to prove everyone wrong. For the first time since undergoing surgery on Aug. 26, Ramírez faced live pitching at Progressive Field prior to Saturday's
CC gives teammates pairs of signature cleats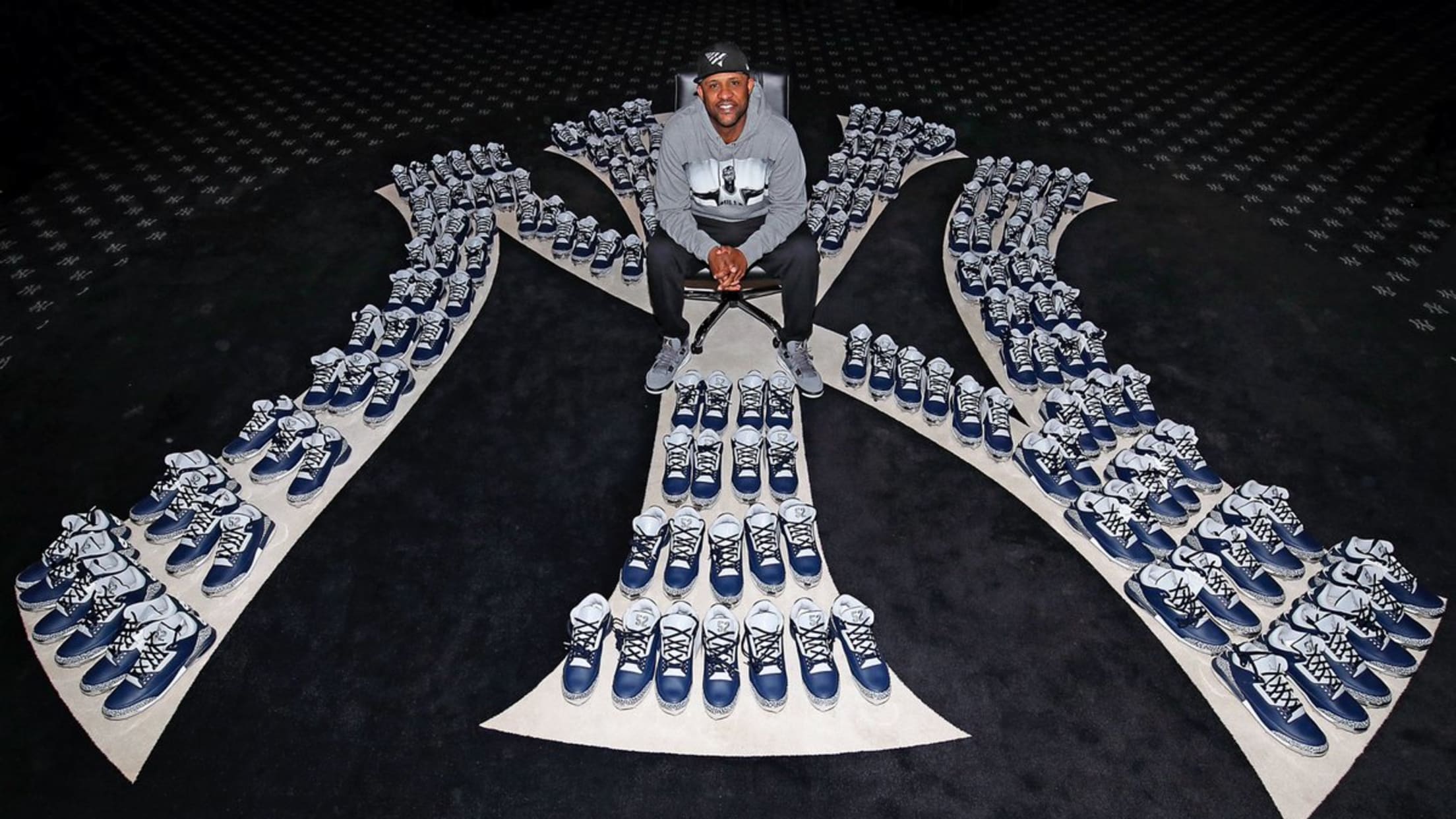 Add this to the many reasons CC Sabathia is so beloved in the Yankees clubhouse. As he wraps up his final MLB season, he's gifting his teammates with pairs of his signature Jordan cleats. Sabathia tweeted a picture of himself surrounded by the cleats on Friday, arranged atop a Yankees
Rookie arms impressive for contending Twins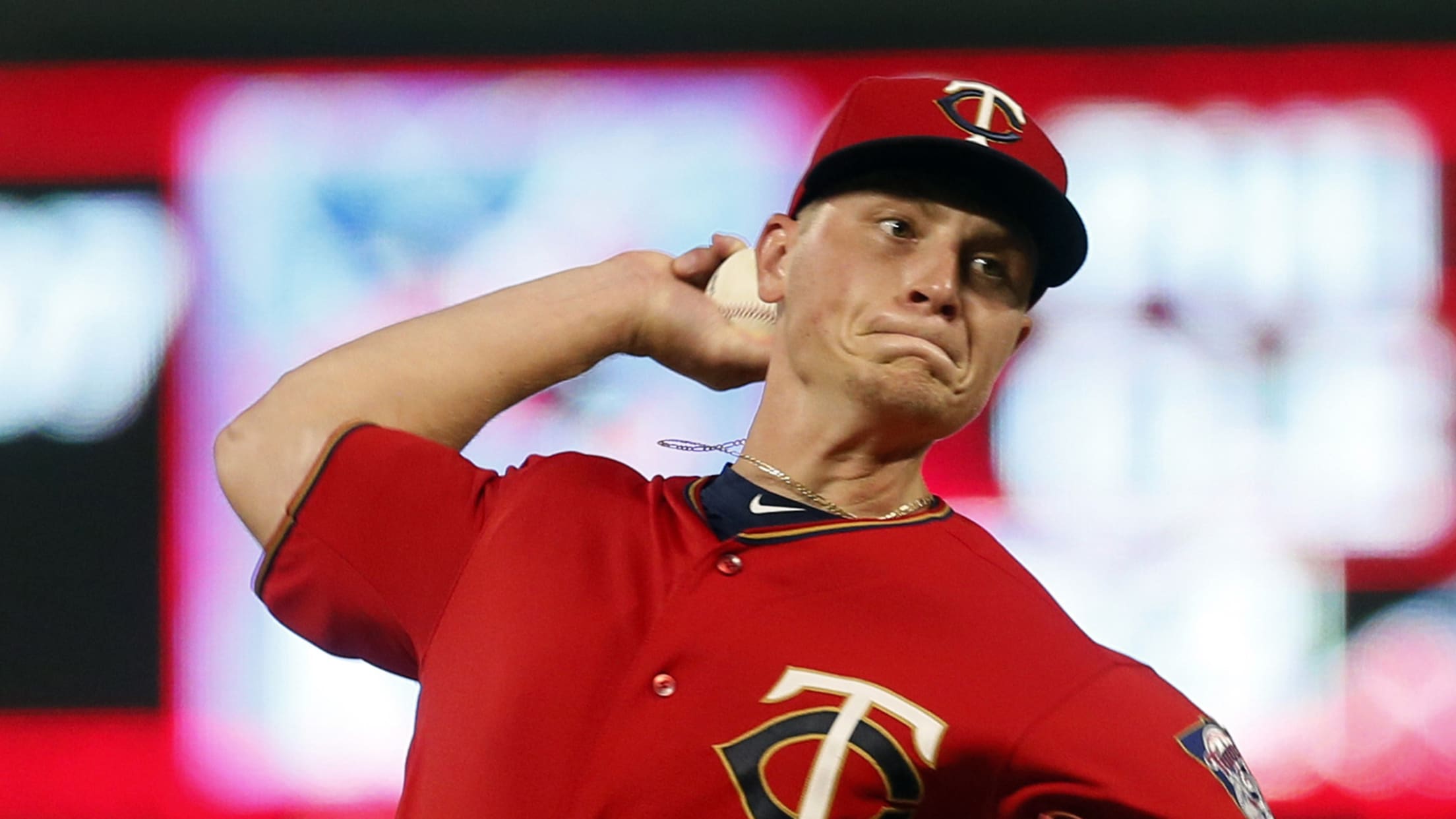 MINNEAPOLIS -- Twins reliever Cody Stashak was first called up to the Major Leagues on July 22, but you wouldn't know that from watching him pitch. The quiet, steely 25-year-old arrived with a very simple plan, and he's had little trouble sticking to it so far. "Throw strikes," Stashak said.
Cora: Year after 'a little bit different emotionally'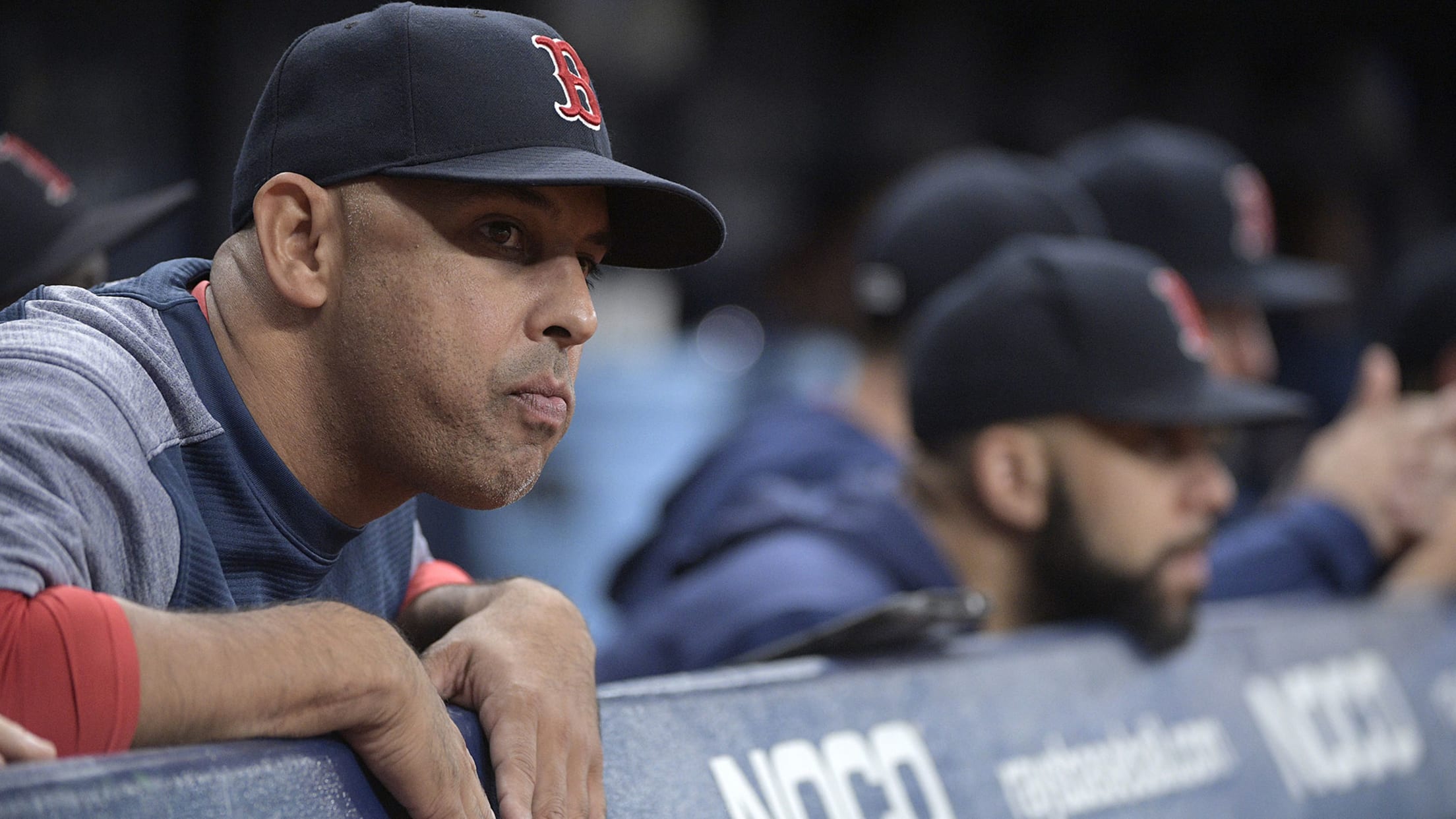 ST. PETERSBURG -- A day after the Red Sox were officially eliminated from postseason contention, manager Alex Cora dealt with the reality of many others who have been in his shoes in recent years. Forget about the fact that no team has repeated as World Series champions since the 2000
After Cubs' wild loss, every game is a must-win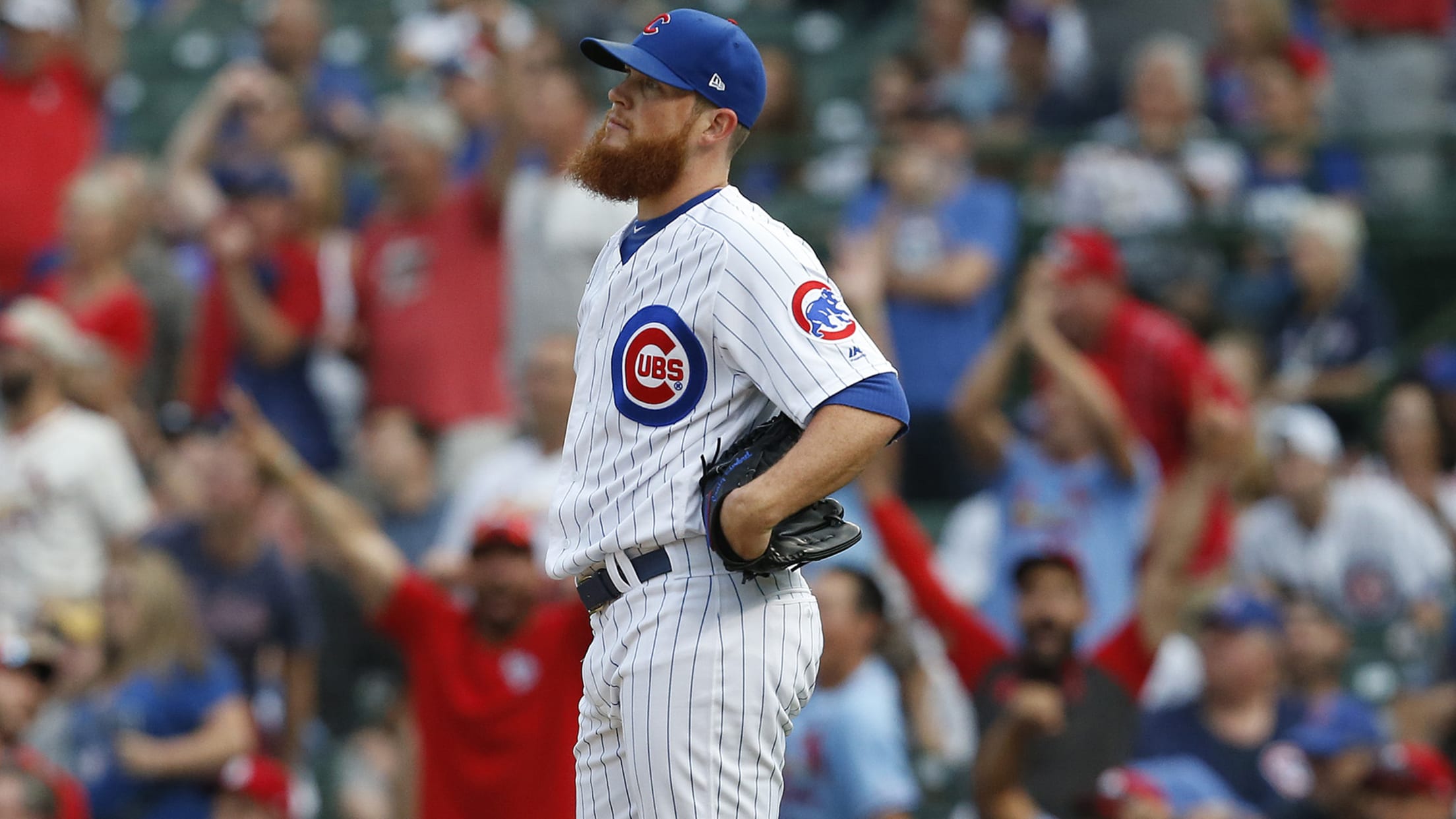 CHICAGO -- The Cubs have ample experience when it comes to must-win games. That is why manager Joe Maddon rarely bites when asked if a tilt in the regular season meets that description -- not when Maddon and Chicago faced three straight elimination games in the World Series three years
A complete list of every 50-homer season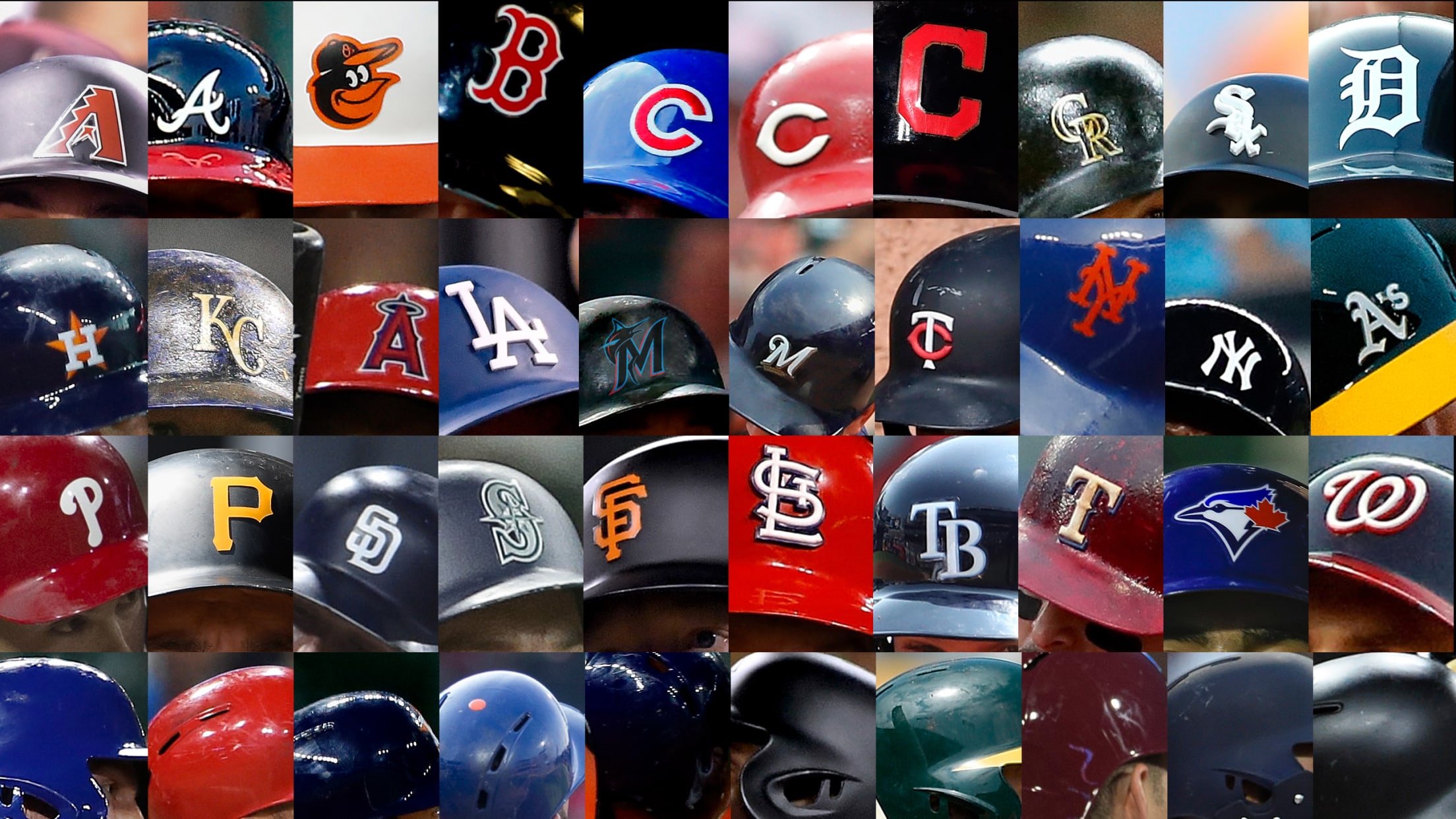 Fifty home runs in a season is quite the accomplishment. There have been just 46 50-homer seasons in Major League history. The story of 50-homer seasons begins with the Live Ball Era, in 1920, when Babe Ruth hit 54. In fact, nobody other than Ruth hit 50 or more homers
Mets unable to provide support for solid Wheeler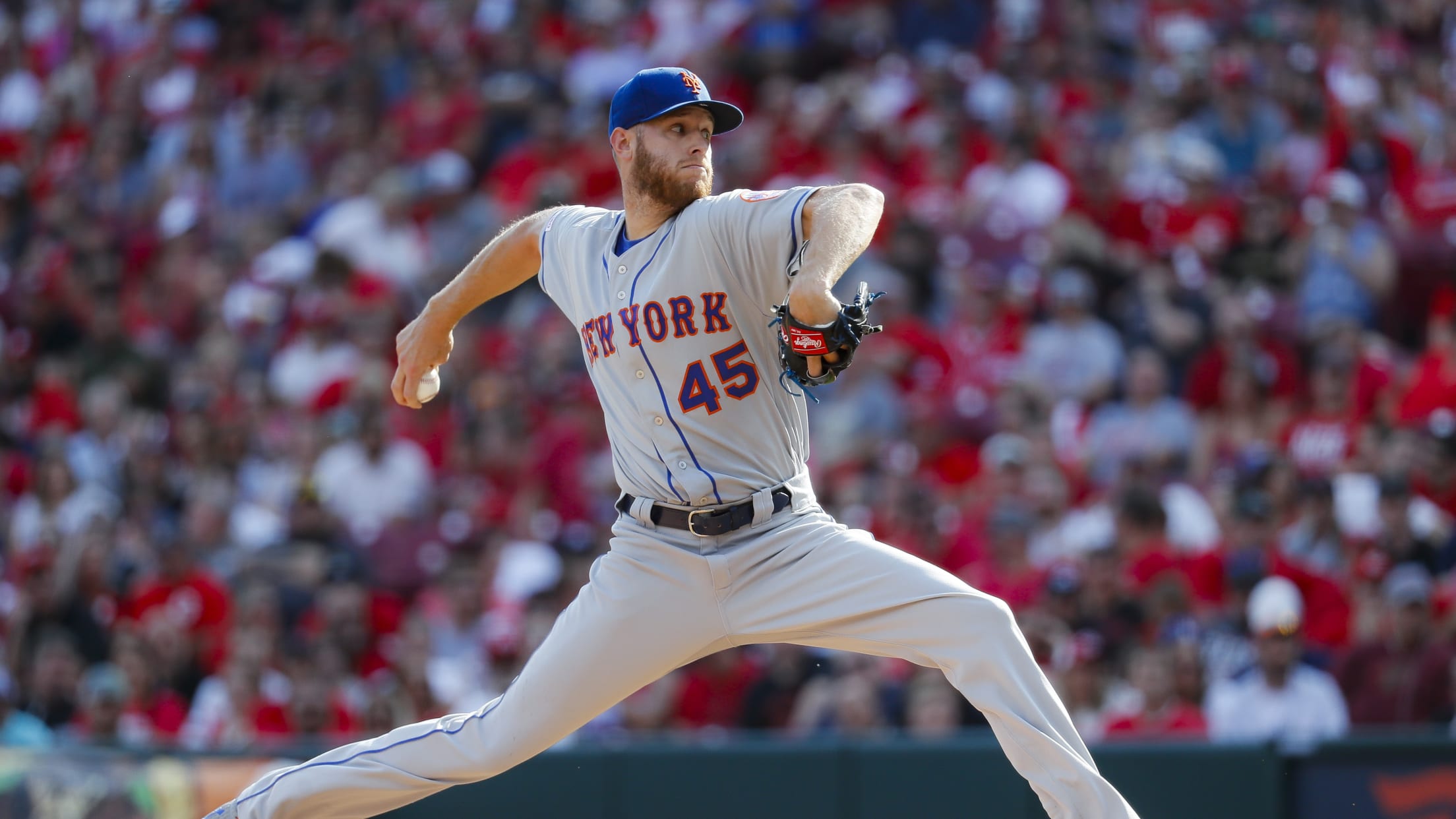 CINCINNATI -- The Mets are still alive in the National League Wild Card race, but this one hurt. Christian Colón's pinch-hit single off Seth Lugo drove in the go-ahead run for Cincinnati in the bottom of the eighth to hand the Mets a 3-2 loss at Great American Ball Park.
Suzuki's aim: 'Get to a point where I can play'
Doolittle eyed for key situations; Elias injury update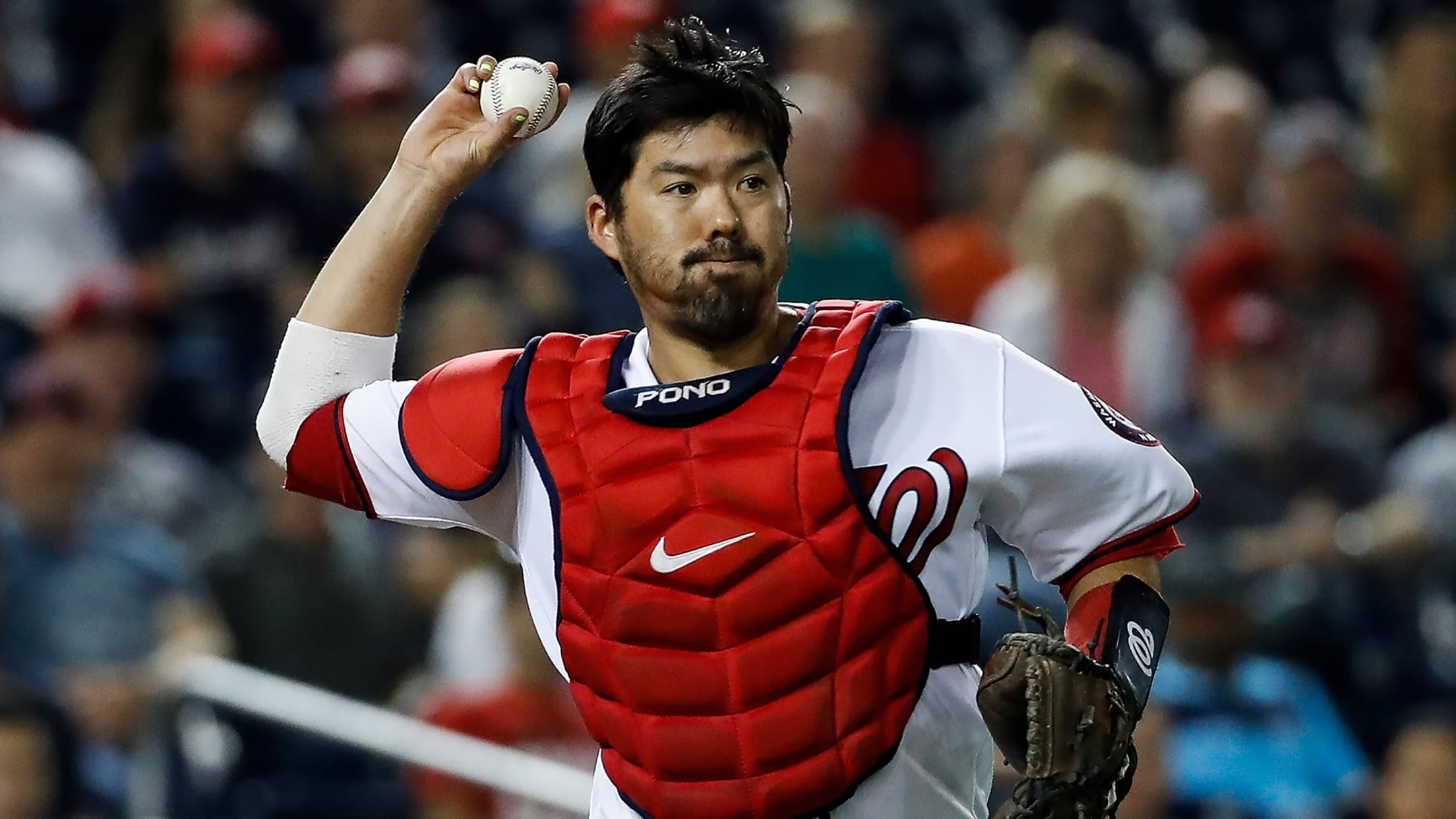 MIAMI -- Nationals catcher Kurt Suzuki -- a veteran of 13 big league seasons -- finds himself in a race to get healthy enough to contribute during the final stretch of a playoff chase. Suzuki, who turns 36 on Oct. 4, hasn't appeared in a game since Sept. 7 because
Mariners suggest validity to Lewis' power
Club's No. 10 prospect homered six times in first 10 games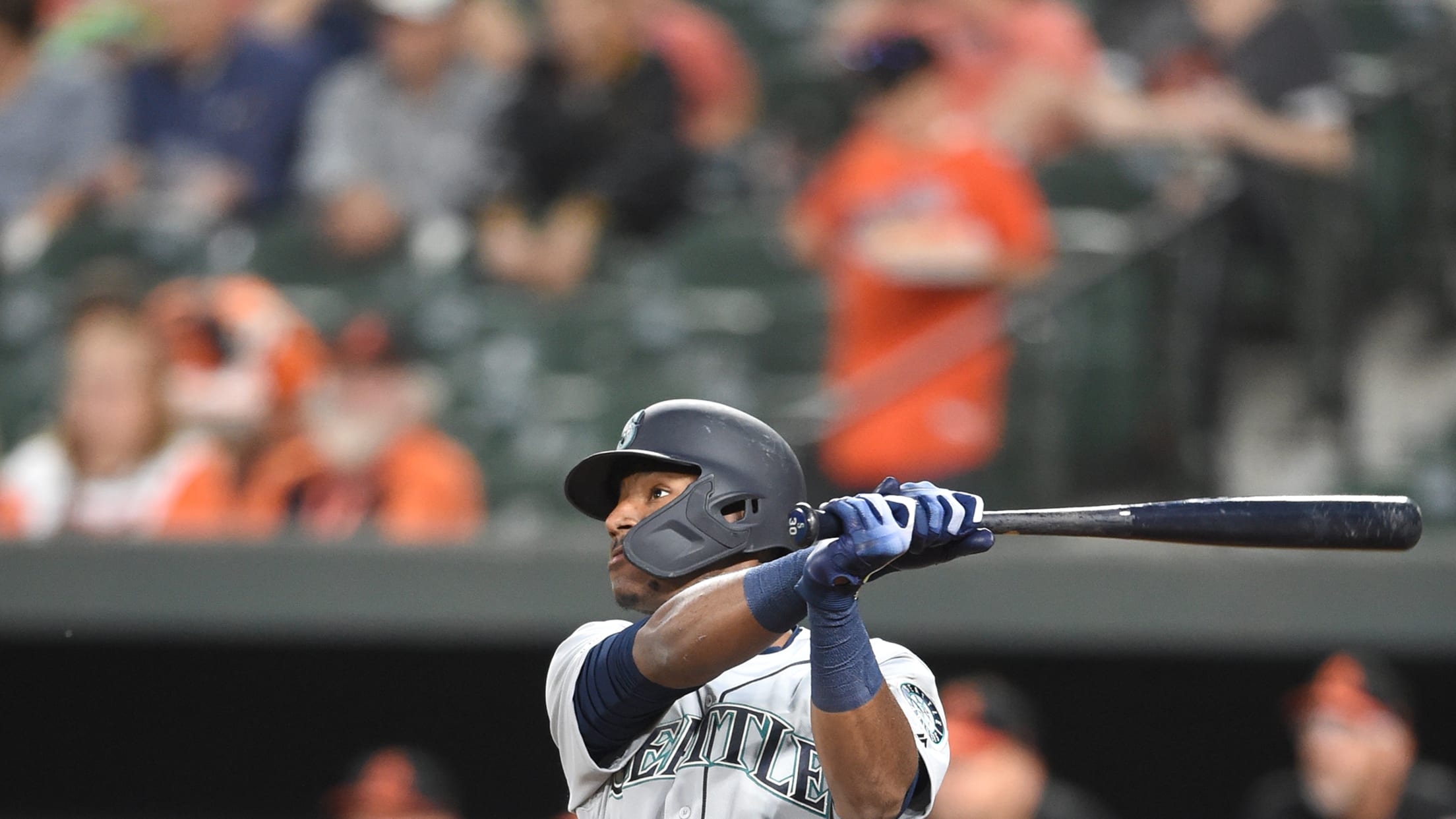 BALTIMORE -- As Mariners rookie Kyle Lewis continues pounding home runs in the opening two weeks of his Major League career, the obvious question looms: Is this power real? The 24-year-old right fielder hit 11 homers in 122 games at Double-A Arkansas this year with a .398 slugging percentage. He's
Angels still hopeful for La Stella return this year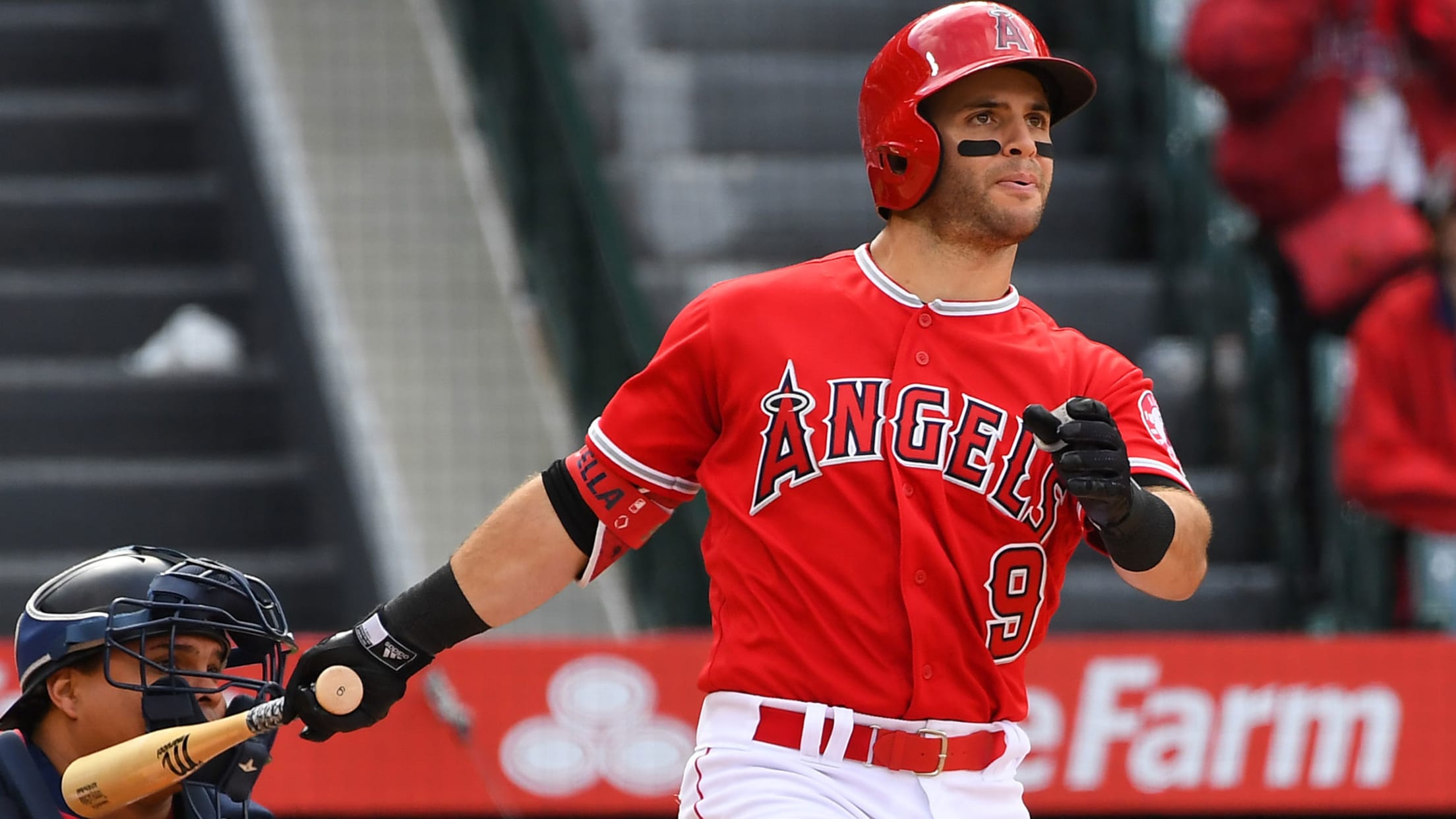 HOUSTON -- The Angels are still holding out hope that infielder Tommy La Stella will return at some point during the last week of the season, as he took a big step by running the bases before Saturday's game against the Astros. La Stella, out since July 2 with a