Voit goes very, very deep; Yanks win 6th straight
Happ finds form, K's 10 in 6 strong innings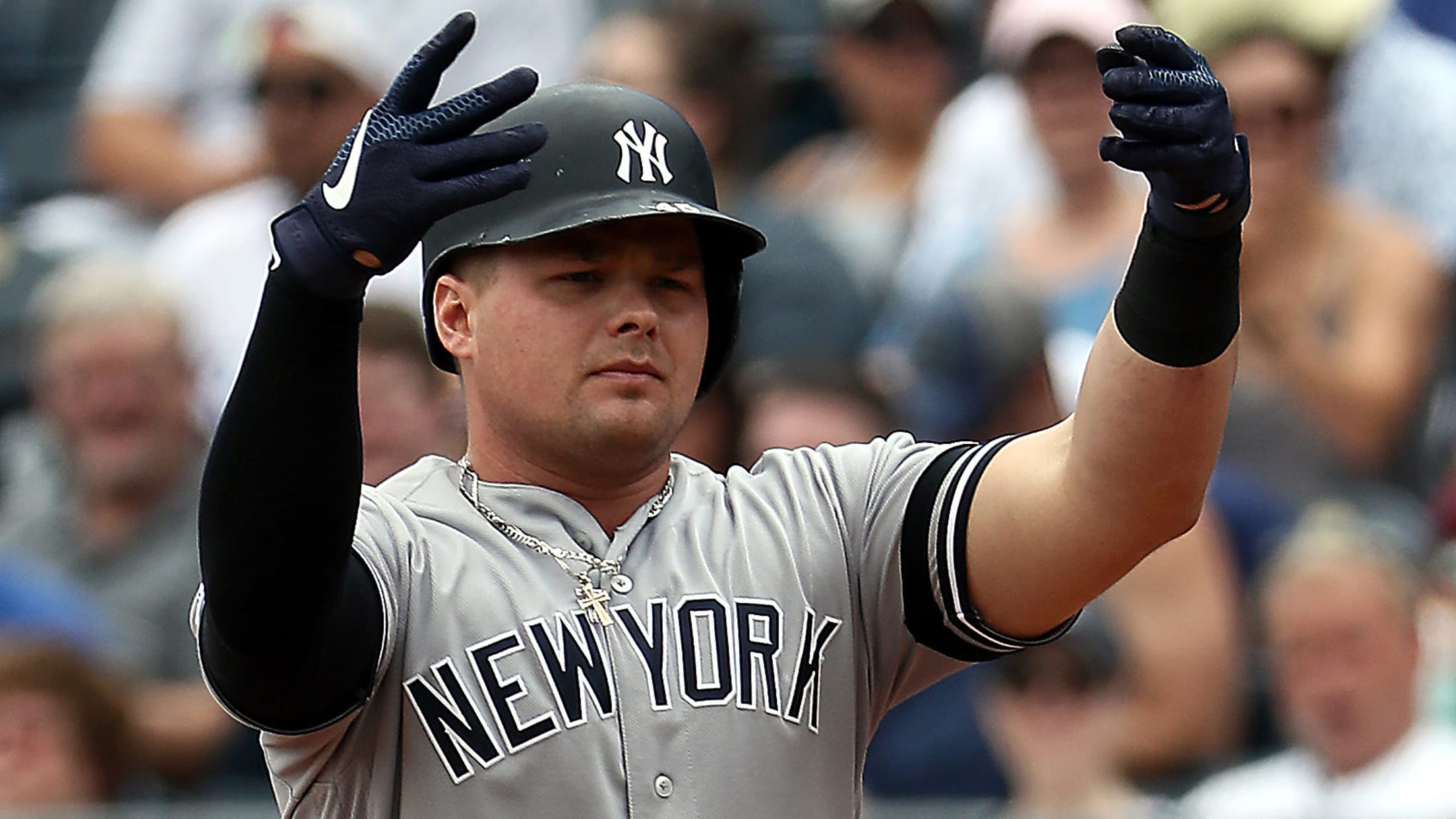 KANSAS CITY -- Luke Voit's credit card statement took the hit on Saturday afternoon, as the Missouri native had 60 friends and family members mingling on the outfield patio at Kauffman Stadium. Like any good host, he provided those guests with some entertainment. Voit mashed the longest home run of
Price exits in 1st inning with flu-like symptoms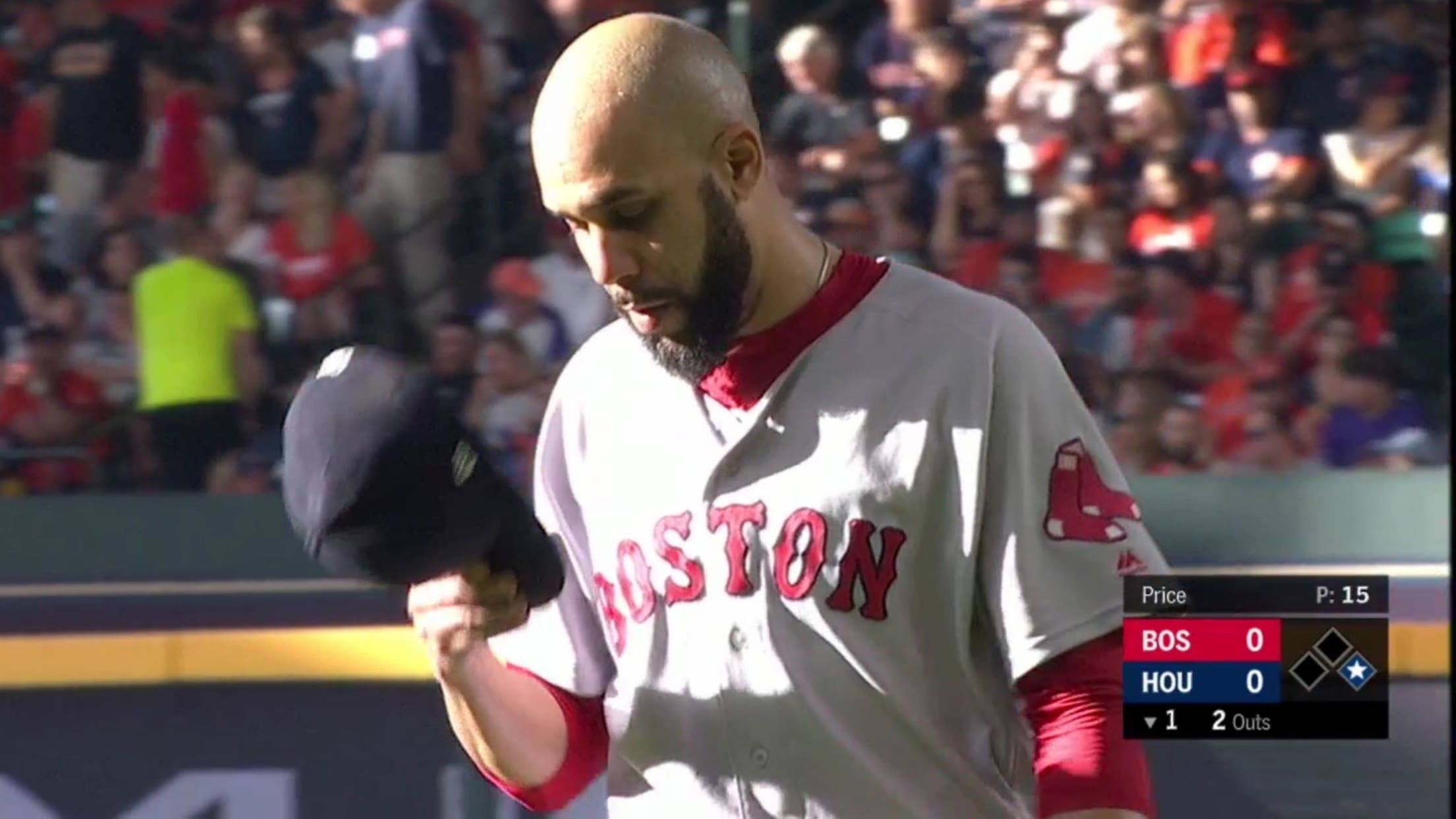 HOUSTON – David Price's second start back from the injured list didn't last long. After facing just three batters in the bottom of the first inning on Saturday, Price was removed from the game against the Astros by manager Alex Cora. The Red Sox later announced that Price was experiencing
SP trade rumors: Bauer, Bumgarner, more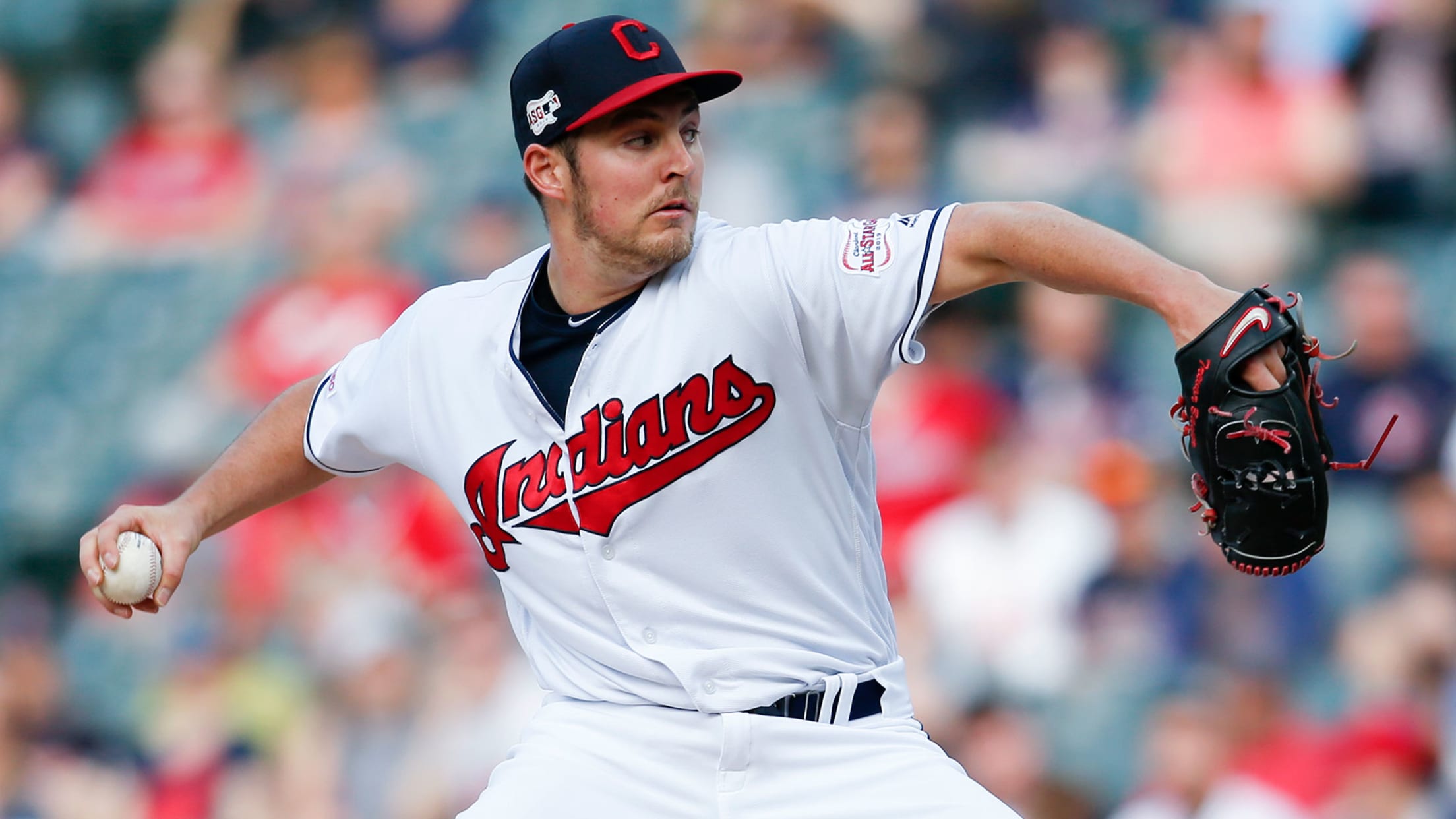 The trade market for starting pitchers could be stocked with aces this summer, and the Padres are expected to be one of the clubs in the mix. Bolstered by the surprising free-agent addition of Manny Machado and the strong starts of rookie sensations Fernando Tatis Jr. and Chris Paddack, San
Hamstring strain forces Springer to injured list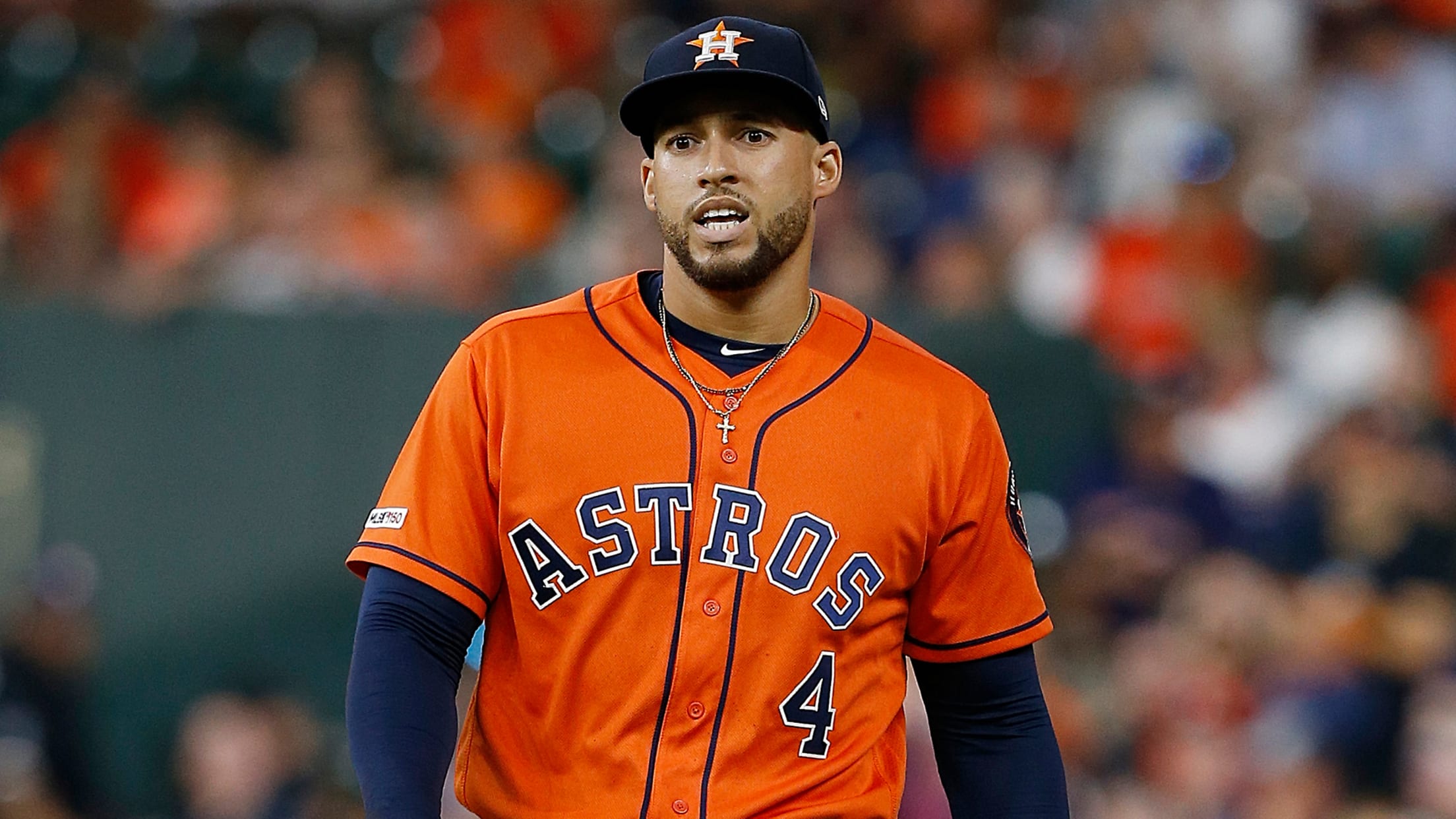 HOUSTON – The Astros received a bit of mixed news Saturday when it was revealed All-Star outfielder George Springer suffered a Grade 2 strain of his left hamstring, an injury that will sideline him for at least a couple of weeks, but not as devastating as the team initially feared.
Arrieta cruises, Phils crush 4 homers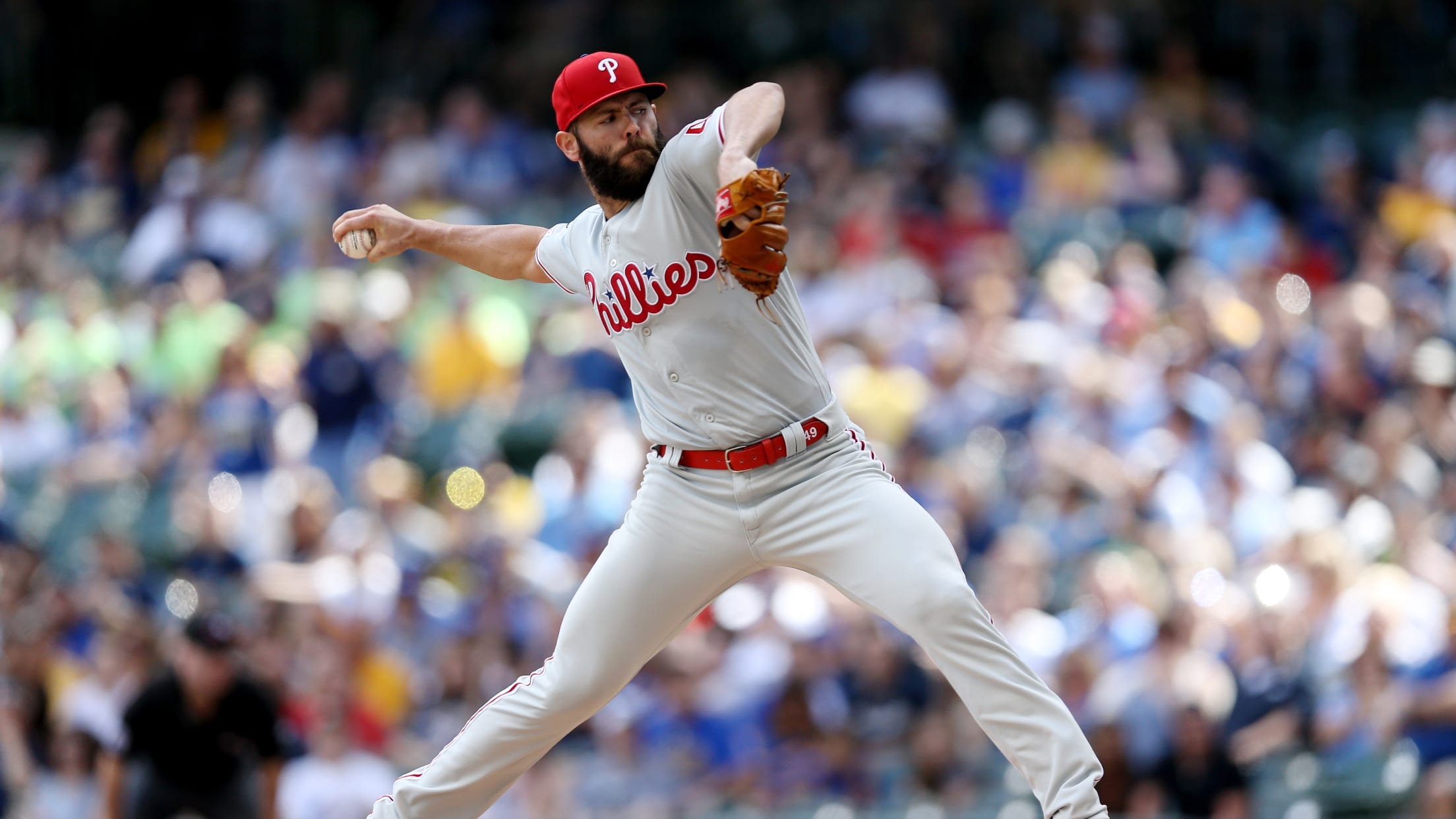 MILWAUKEE -- Jake Arrieta spun a gem, allowing two runs on five hits while striking out eight, and the Phillies' offense produced four home runs in a 7-2 victory over the Brewers Saturday afternoon at Miller Park. Arrieta had allowed five runs (four earned) over six innings against the Brewers
Padres' franchise-record 7 HRs overpower Jays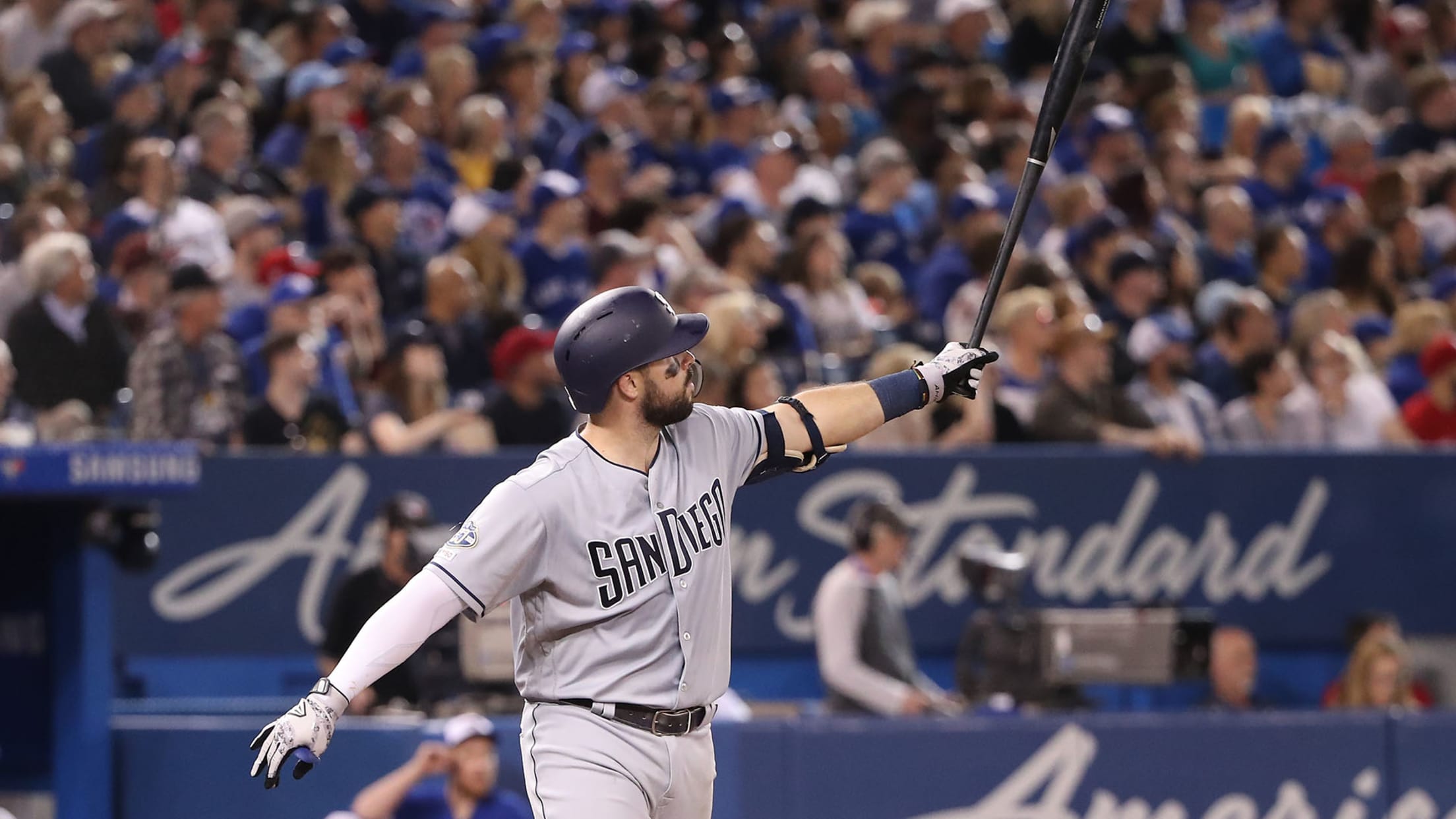 TORONTO -- It was a record-setting day of firsts for the Padres at Rogers Centre on Saturday as they put up a season-high 19 runs, including multiple runs in seven of their nine innings at the plate. The Padres' seven home runs set a new franchise record, topping the previous
Injury updates: Springer, Altuve, Price, Paxton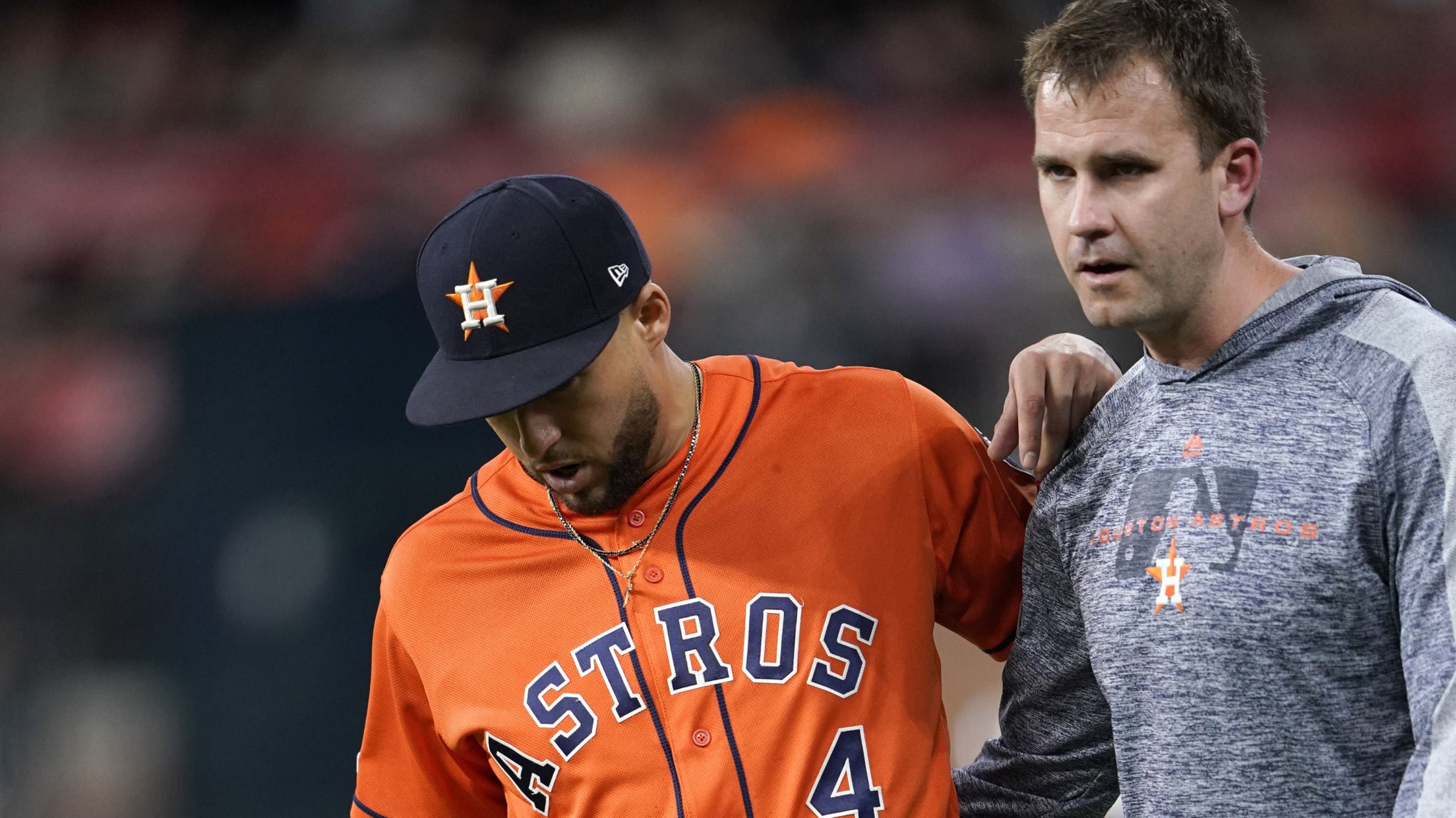 Here is the latest injury news from around Major League Baseball. George Springer and Jose Altuve, Astros Springer was placed on the 10-day injured list Saturday with a left hamstring strain, which he suffered in the eighth inning of Friday's game against the Red Sox while chasing a pop-up in
Rally lifts Cubs after 3 HRs, Yu's 7-frame day
Bote socks go-ahead double in 8th; Almora Jr., Russell, Heyward tag opposite-field blasts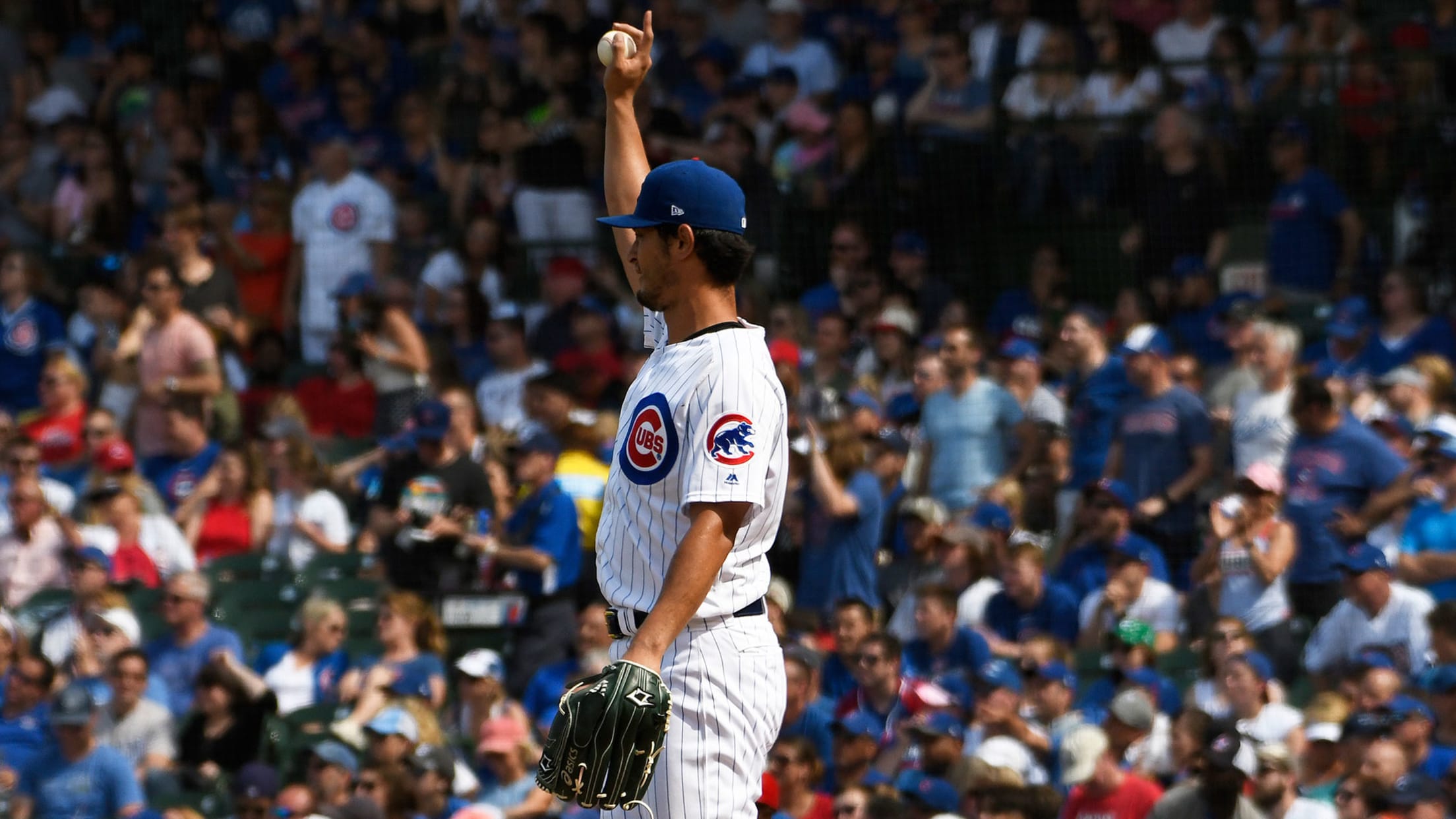 CHICAGO -- The Cubs were working with an understaffed bench Saturday afternoon, given the need for an extra pitcher to help the team's worn-down bullpen. One of the available options was David Bote, and he did not disappoint the Wrigley Field crowd when manager Joe Maddon called his name. In
Pillar not content with 1 out on all-out grab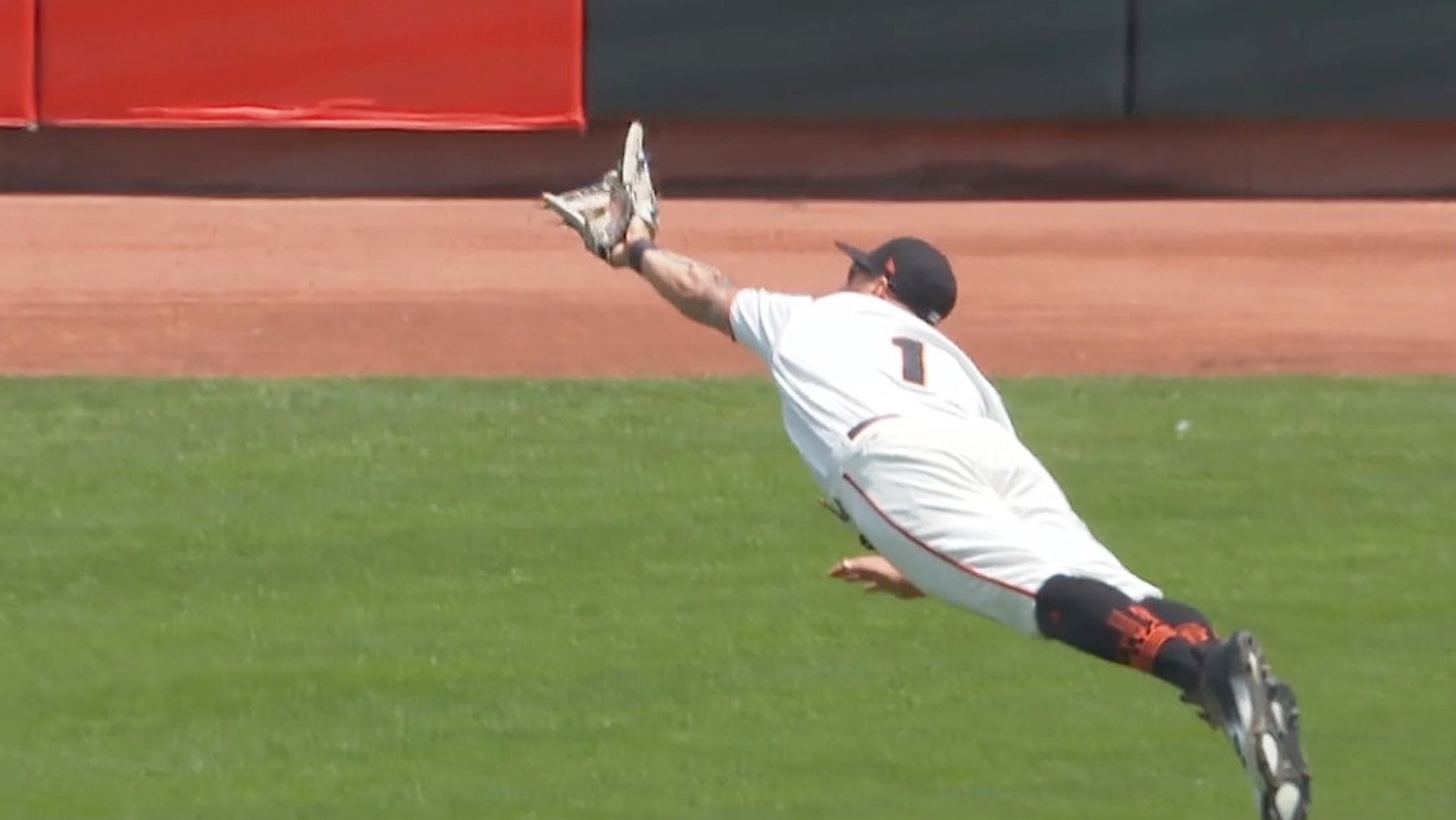 What's better than an unbelievable out? Two unbelievable outs. Giants right fielder Kevin Pillar likely saved a run and may have avoided a big D-backs rally in the first inning of Saturday's game at Oracle Park. With runners on the corners and one out, rookie Kevin Cron scorched a line
2019 Draft legacies: Witt, Halladay, Hoffman, etc.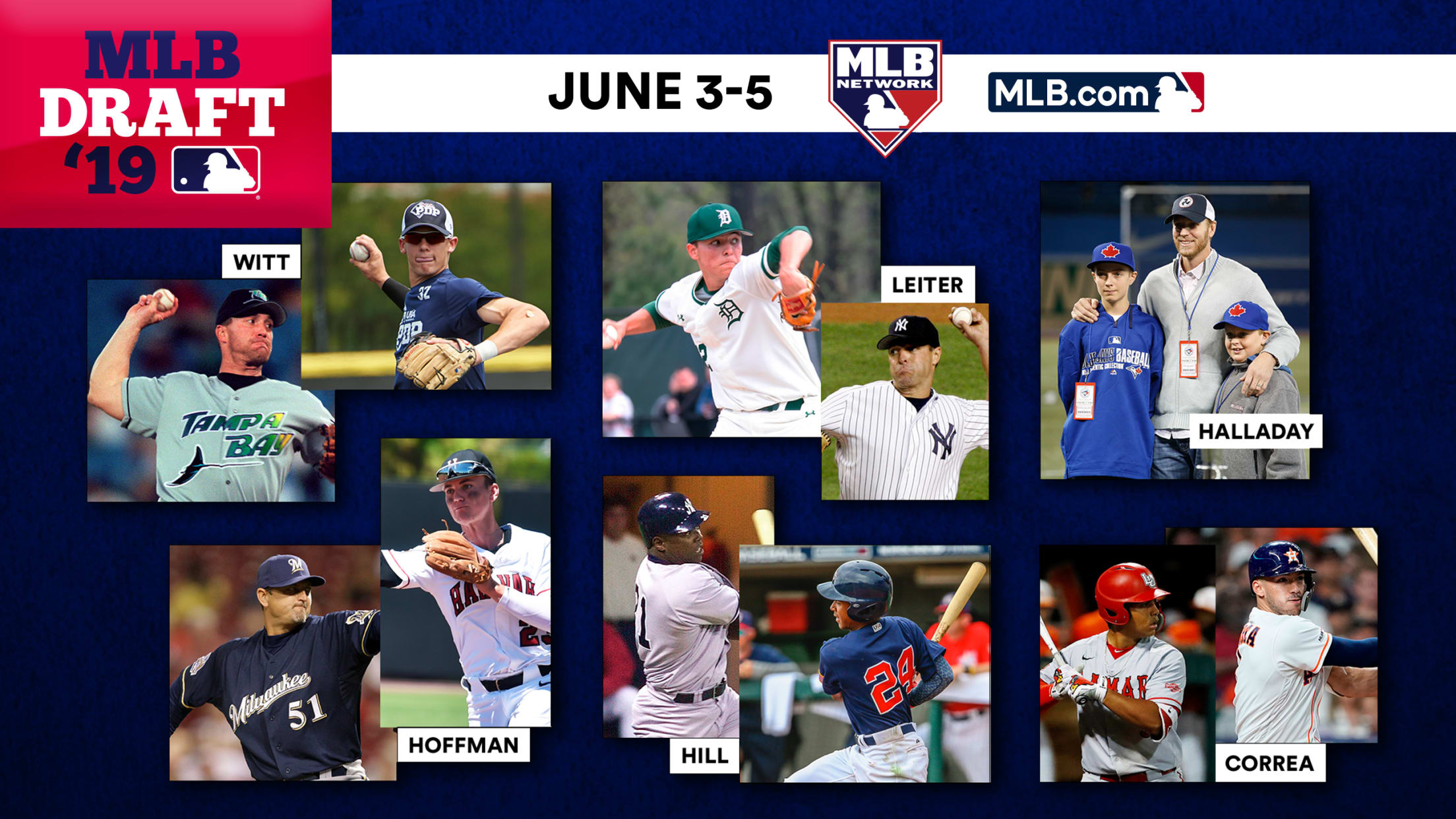 From Barry Bonds and Ken Griffey Jr. to Vladimir Guerrero Jr. and Fernando Tatis Jr., Major League Baseball has a strong history of legacy players carving their own paths to the pros. It starts in the Draft. Take the Blue Jays, for example, who've made a habit of drafting sons
Twins win fifth in a row behind Gibson's gem 
Right-hander strikes out 9 over 7 innings; club takes advantage of miscues in outfield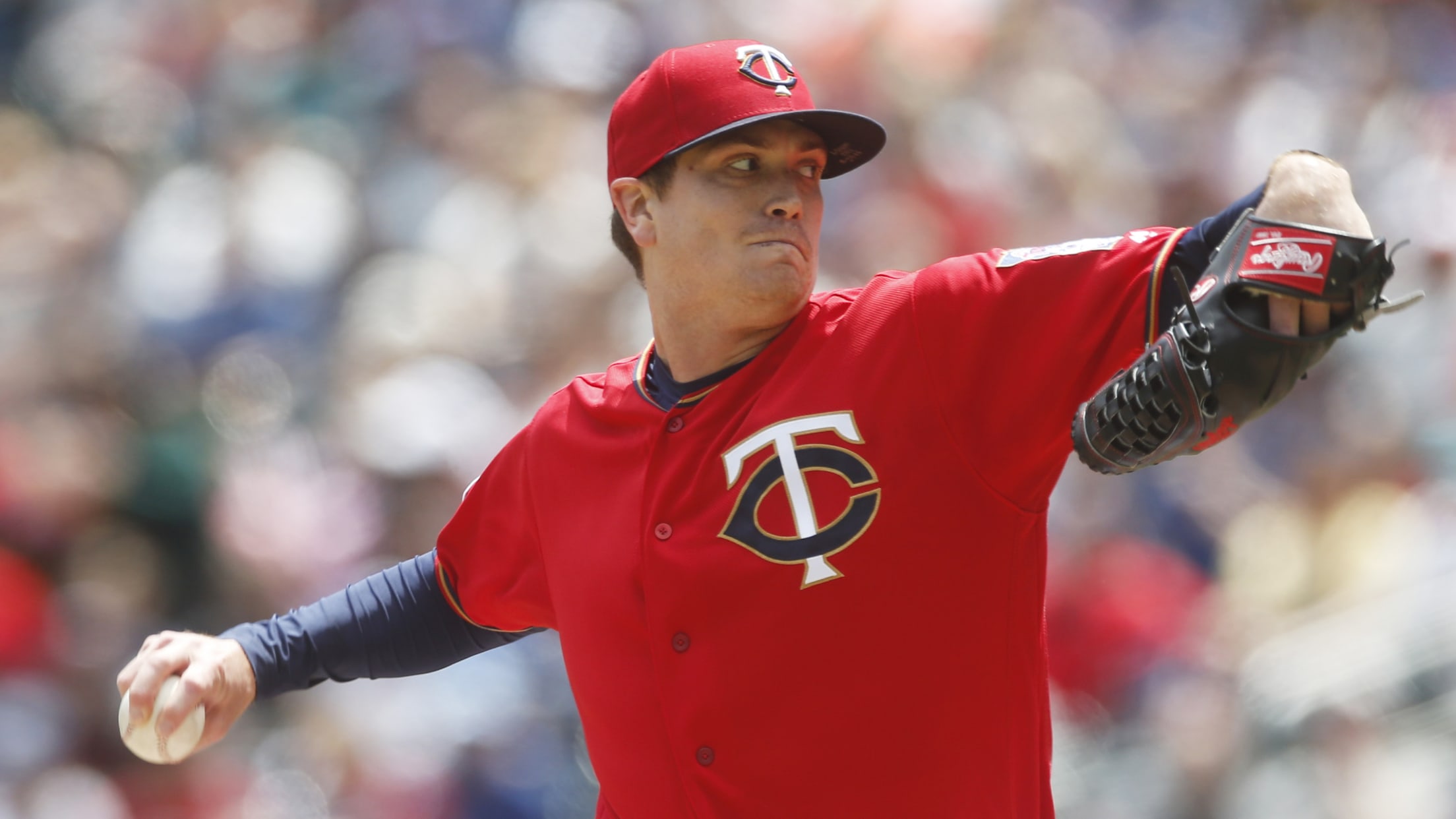 MINNEAPOLIS -- So many times this season, the Twins have simply bludgeoned their way to victory. Saturday was not one of those days -- not that it was a problem. Though White Sox pitching prevented Minnesota from leaving the yard until the eighth inning, Kyle Gibson pitched a seven-inning gem
5 teams that face tough Deadline decisions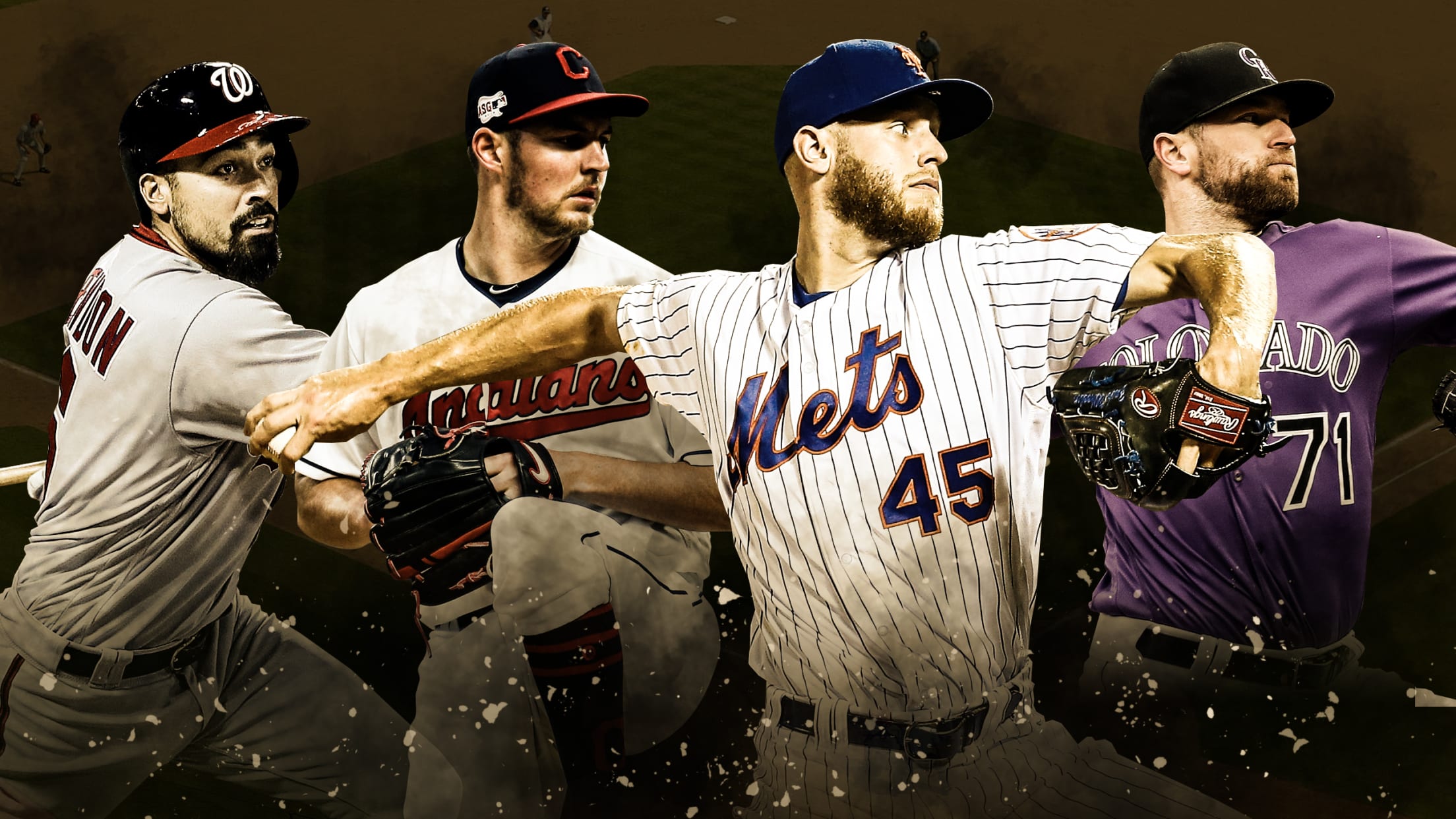 The Astros, Yankees and Dodgers will be buyers at the Trade Deadline. No-brainer, right? On the flip side, you have teams like the Orioles, and if your friendly local general manager hasn't already made a run at acquiring reliever Mychal Givens, he might want to do put that atop his
Giants call up Yastrzemski's grandson
Williamson designated for assignment; Gott goes on injured list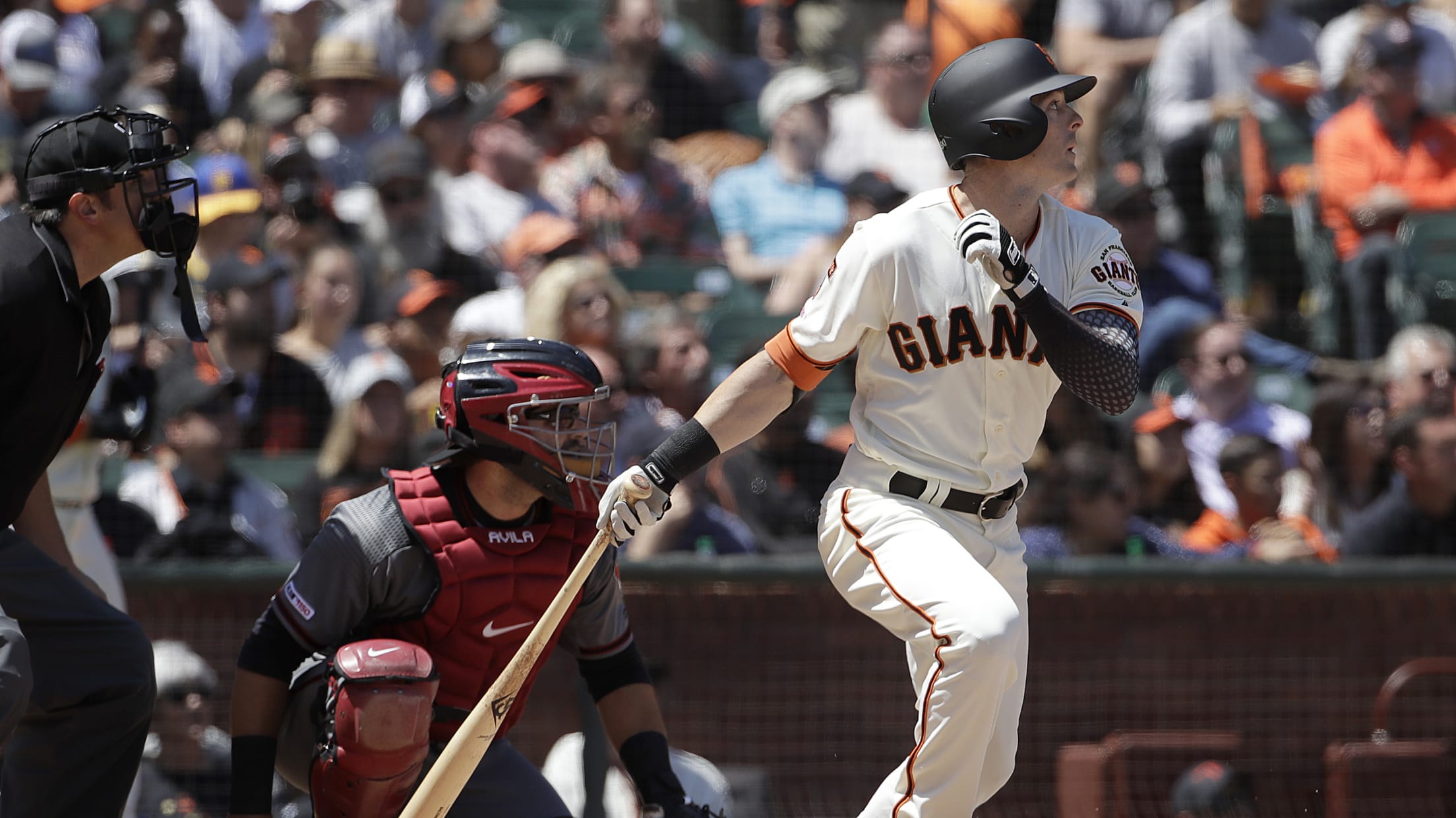 SAN FRANCISCO -- The Mac Williamson era appears to be over. The Giants designated Williamson for assignment for the second time this season and promoted outfielder Mike Yastrzemski from Triple-A Sacramento on Saturday. Yastrzemski, the grandson of Hall of Famer Carl Yastrzemski, started in left field against the D-backs in
Masterful Corbin spins shutout against Marlins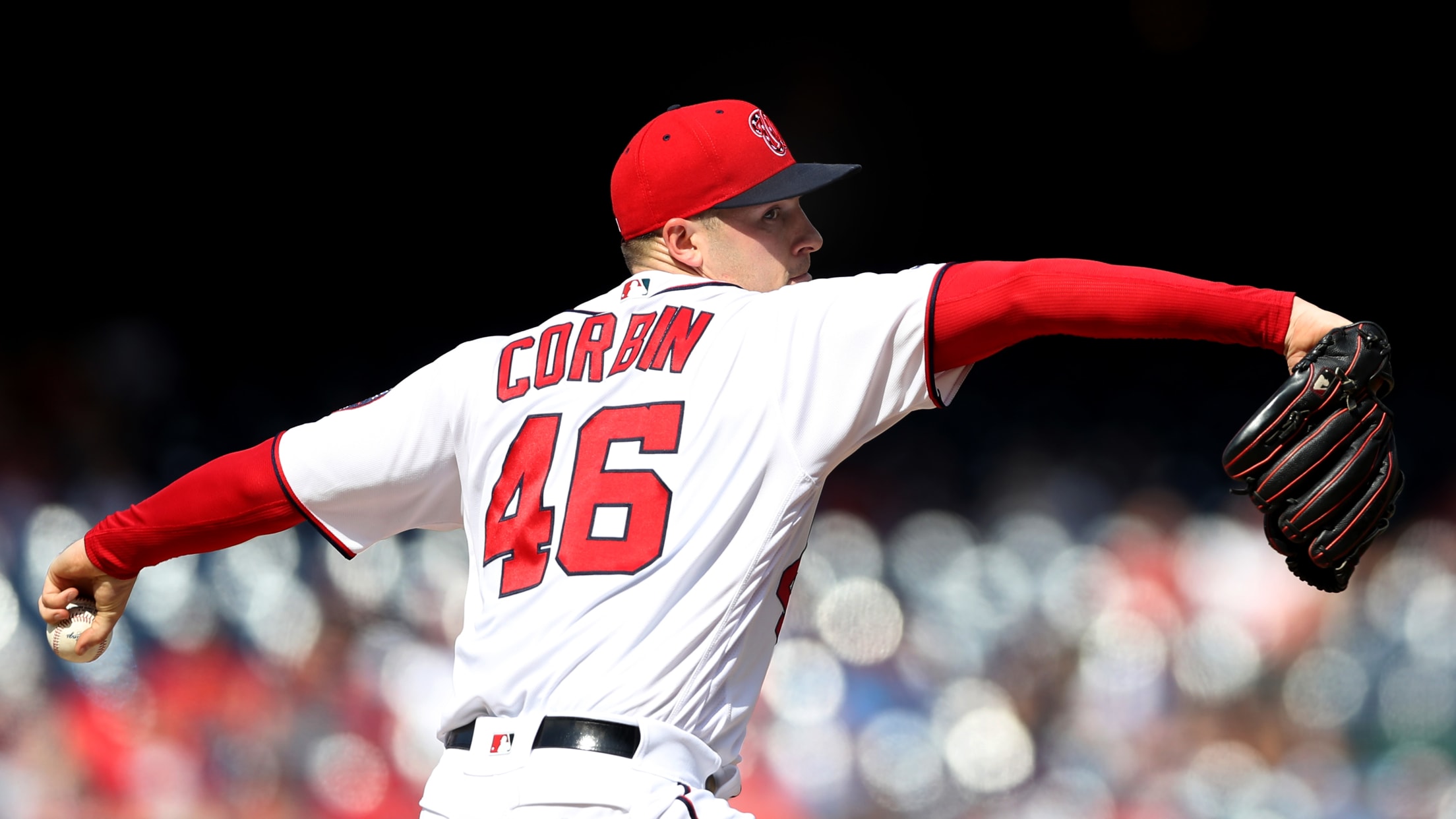 WASHINGTON -- Soon after the Nationals' wild series-opening win over the Miami Marlins on Friday, manager Dave Martinez conceded that it was hardly the way they drew it up. Few Nationals games this season have been. Saturday, though, was an exception. Behind Patrick Corbin's complete-game shutout and another multi-hit game
Pedroia (knee) to halt rehab, return to Boston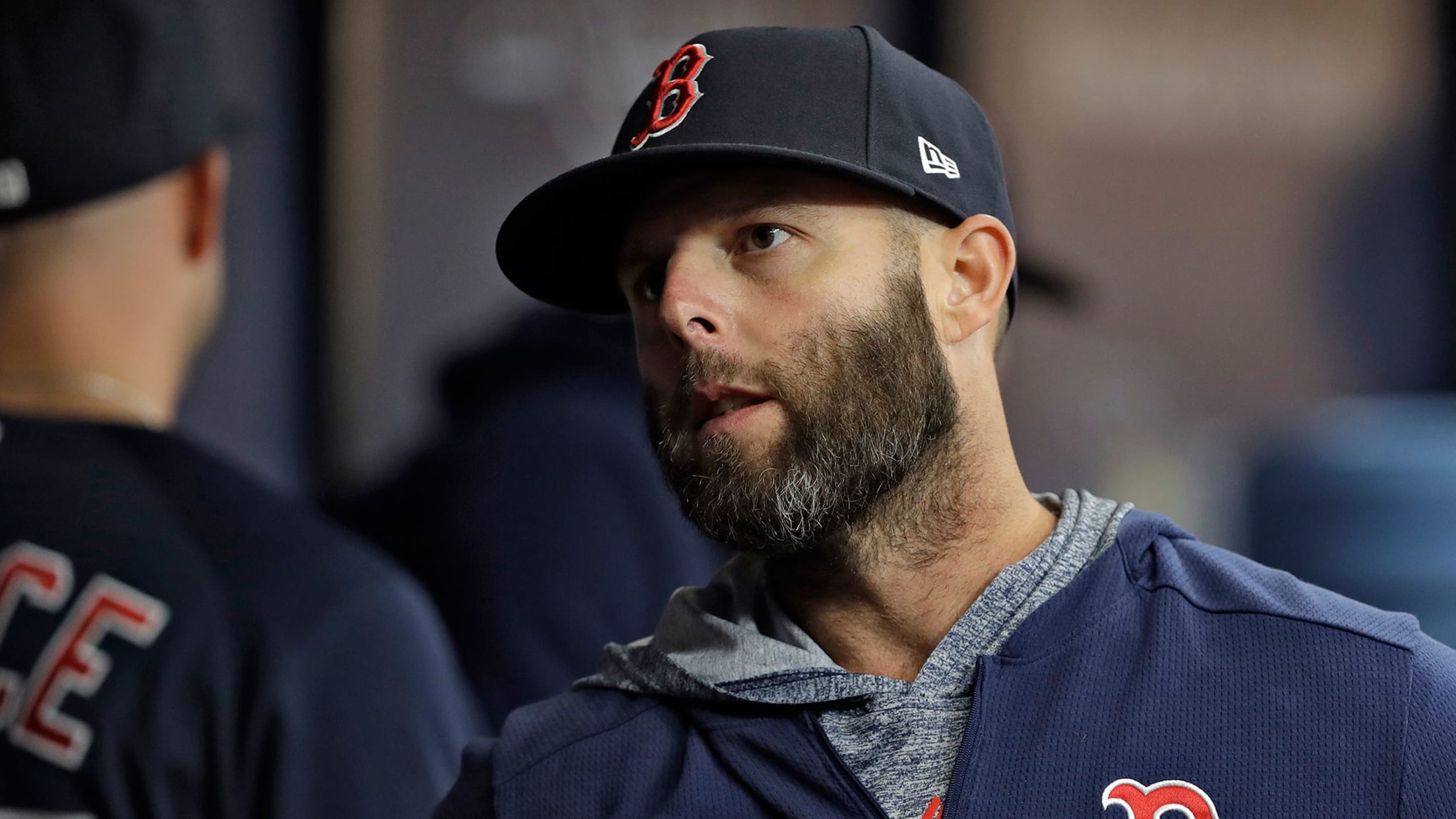 HOUSTON – Dustin Pedroia's latest setback with his troublesome left knee will prevent him from playing again this weekend for Double-A Portland. Instead, Pedroia will head back to Boston and be examined by the team's medical staff on Monday. Pedroia pulled himself from Friday night's game after his second at-bat.
D-backs' offense romps behind solid Clarke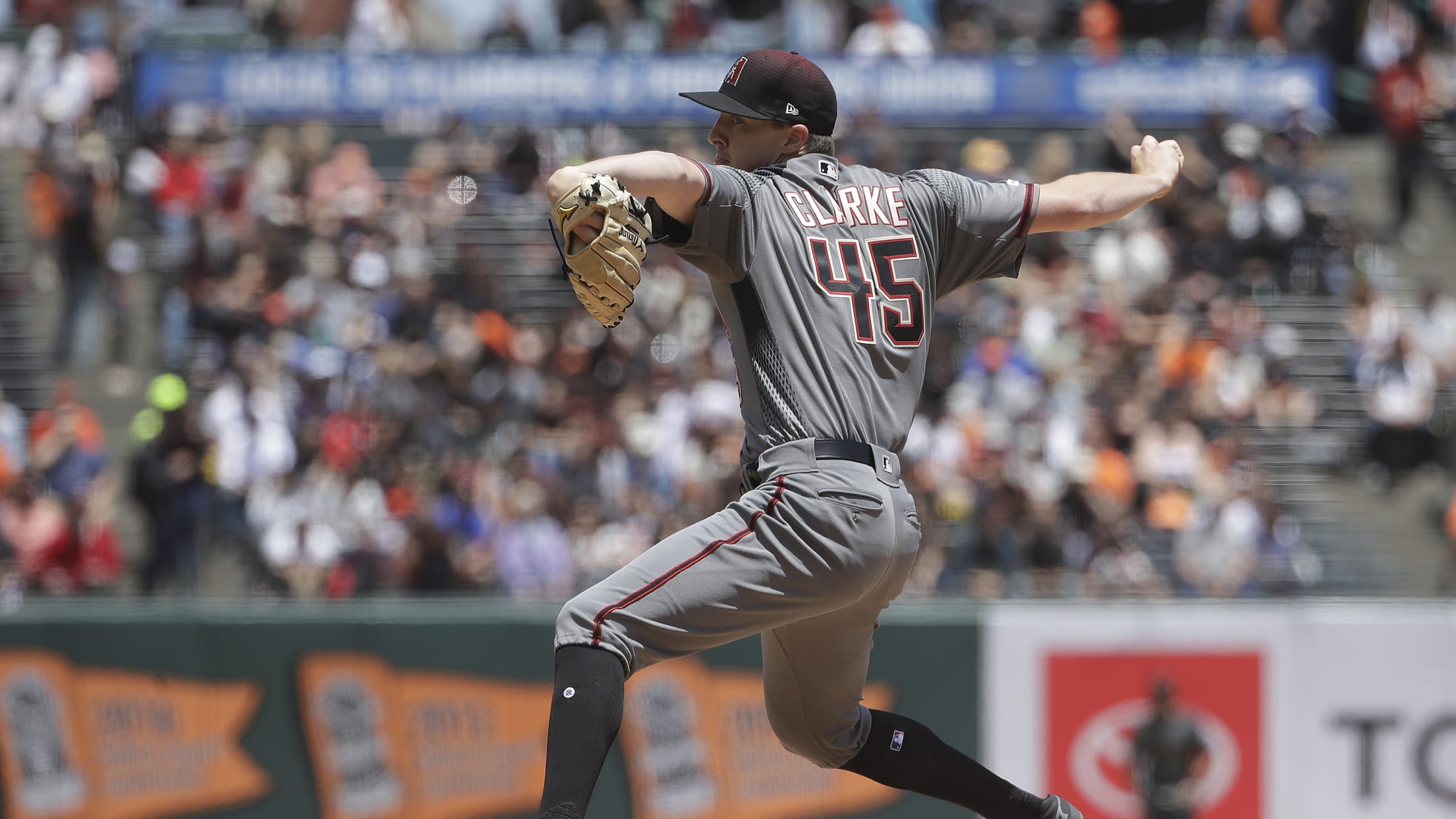 SAN FRANCISCO -- For the second straight game, the D-backs offense came up big as Arizona rolled to a 10-4 win over the Giants on Saturday afternoon at Oracle Park. The D-backs came into the series having lost five straight and were struggling to score runs. Two games in, they
Impressive comps for Acuña's first 162 games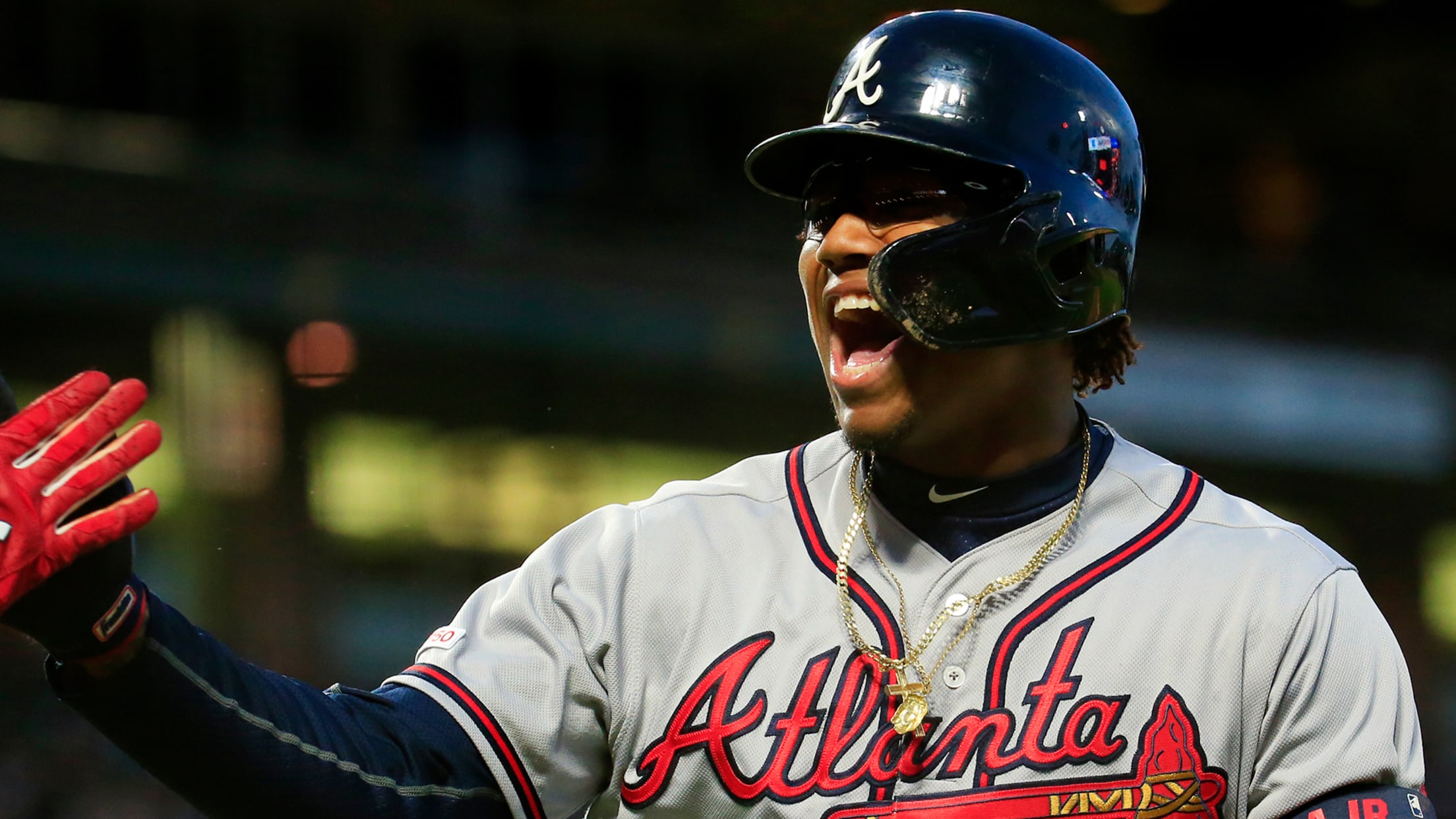 On Friday night in St. Louis, Ronald Acuña Jr. played the 162nd game of his career for the Braves, giving him the equivalent of one full Major League season under his belt since his debut last April 25. Acuña arrives at that milestone at a young age, as he won't
A's continue 'riding the wave' in 8th straight win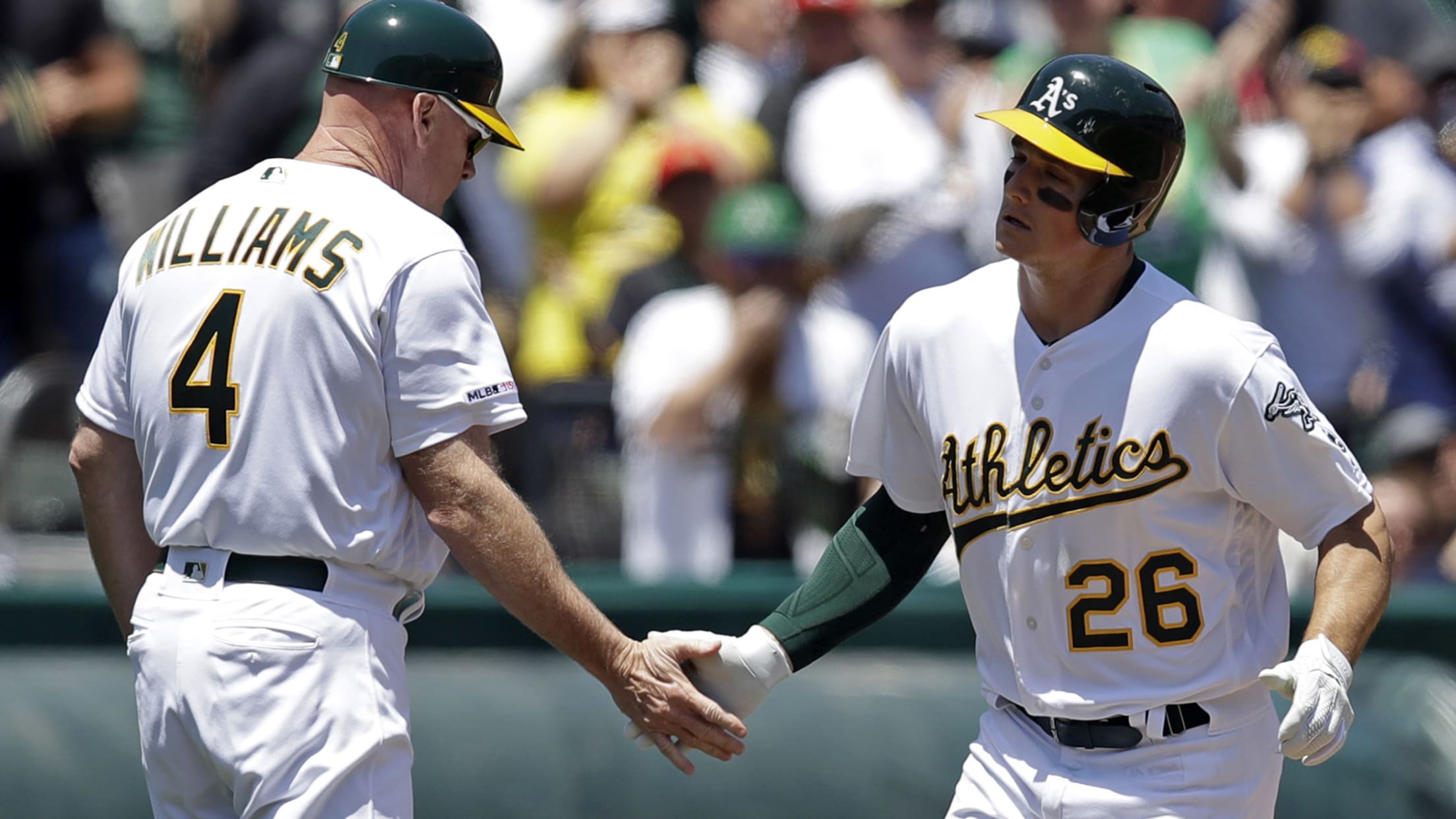 OAKLAND -- After kicking off a nine-game homestand on Friday night with another victory, A's outfielder Mark Canha said the team needs to "ride the wave" as long as it can. That wave is quickly rising to heights that have not been seen around these parts in years. The A's
Turner out of lineup as Dodgers try to be 'proactive'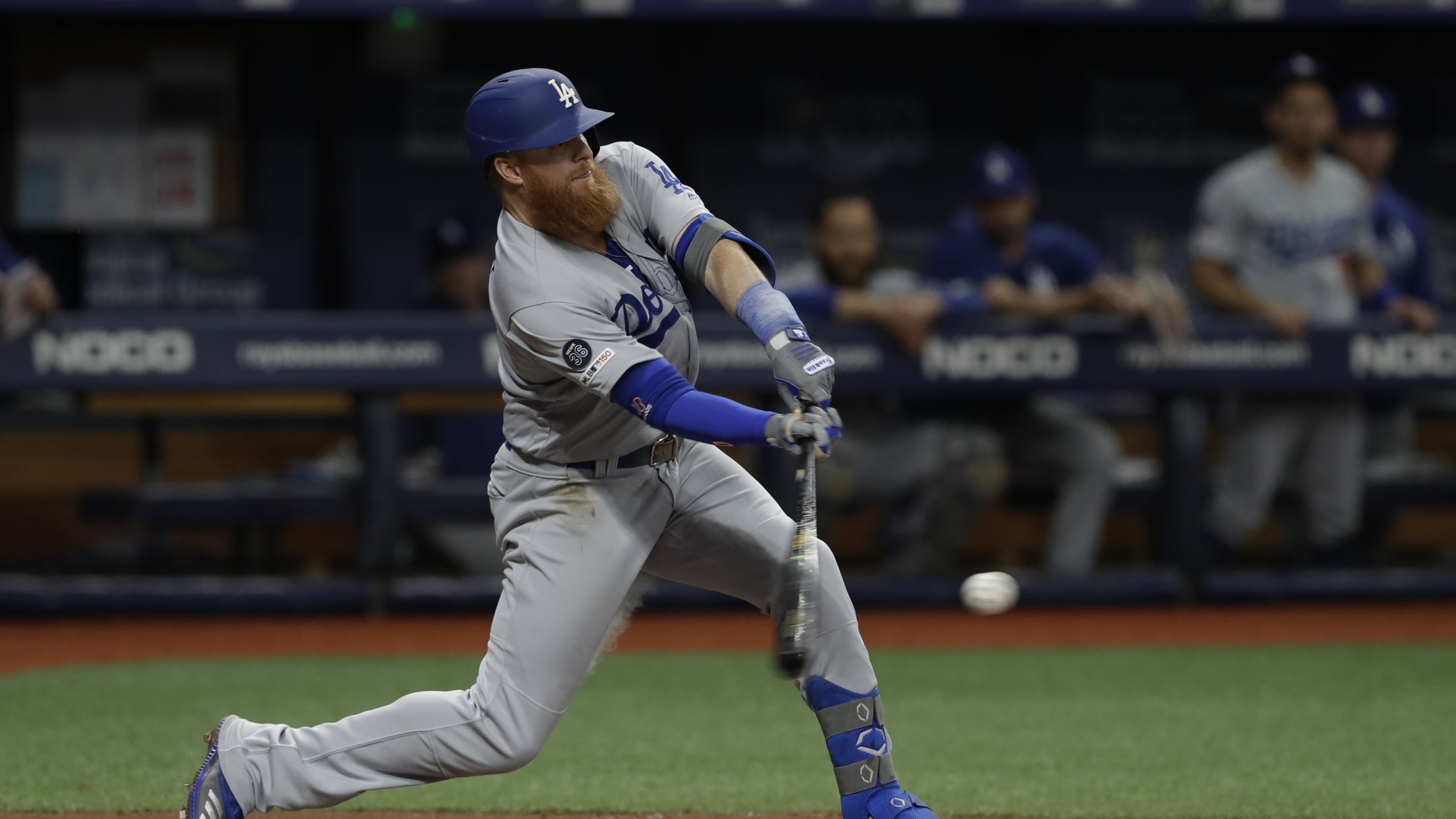 PITTSBURGH -- In the blowout first inning of Friday's 10-2 win for the Dodgers, Justin Turner stole his first base of the season, but came up keeling over briefly and wincing. Turner stayed in the game, but was replaced by Joc Pederson in the seventh. Then, on Saturday, Turner was
After strong rehab outing, Paxton nears return
Gregorious starting rehab assignment in Tampa; Tulo not far behind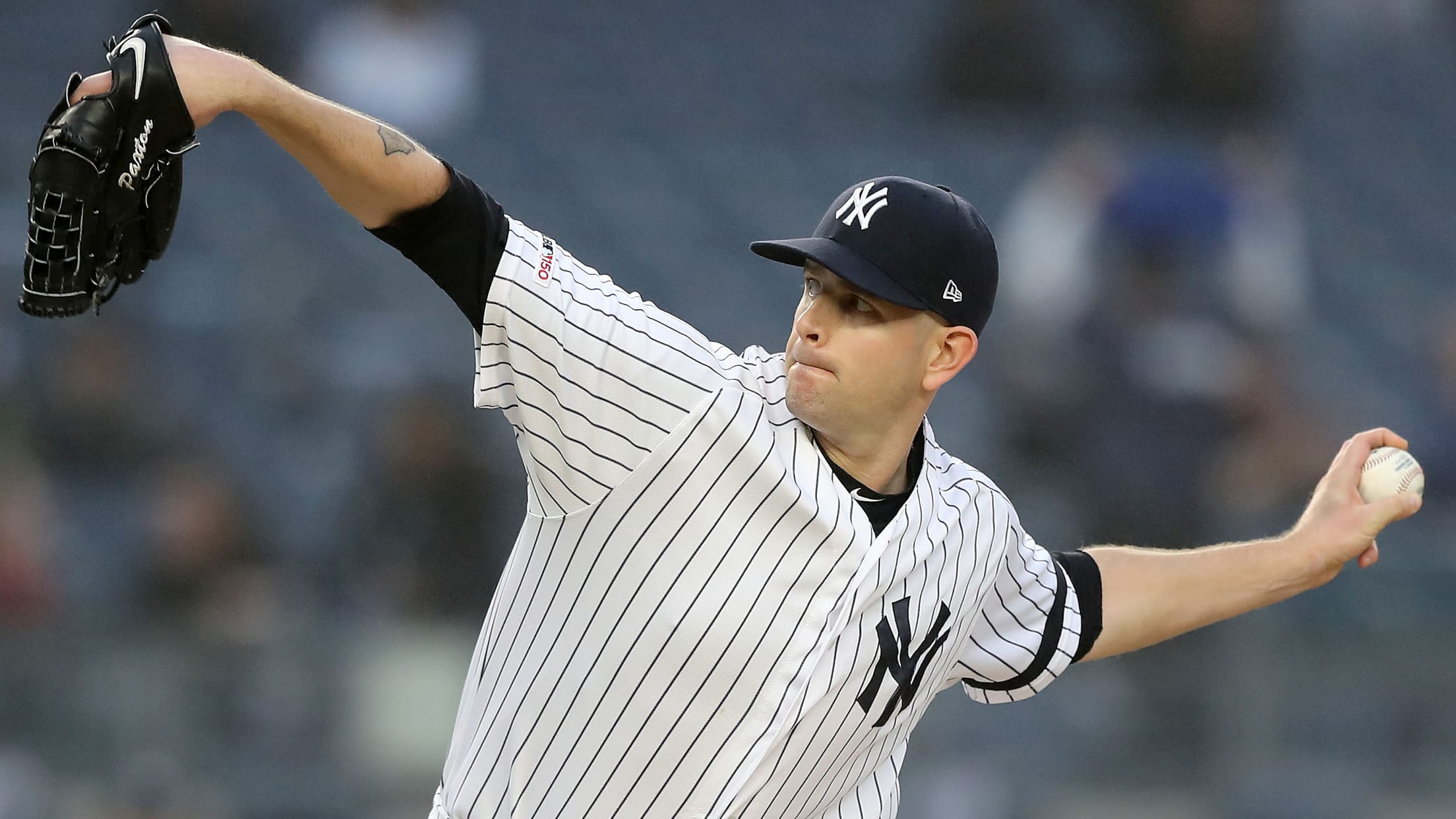 KANSAS CITY -- James Paxton has reported no significant issues with his left knee and could slot into the Yankees' rotation during their upcoming homestand, manager Aaron Boone said prior to Saturday's scheduled doubleheader against the Royals at Kauffman Stadium. Paxton pitched four innings in an extended spring game on
Are these AL East teams the favorites for Keuchel?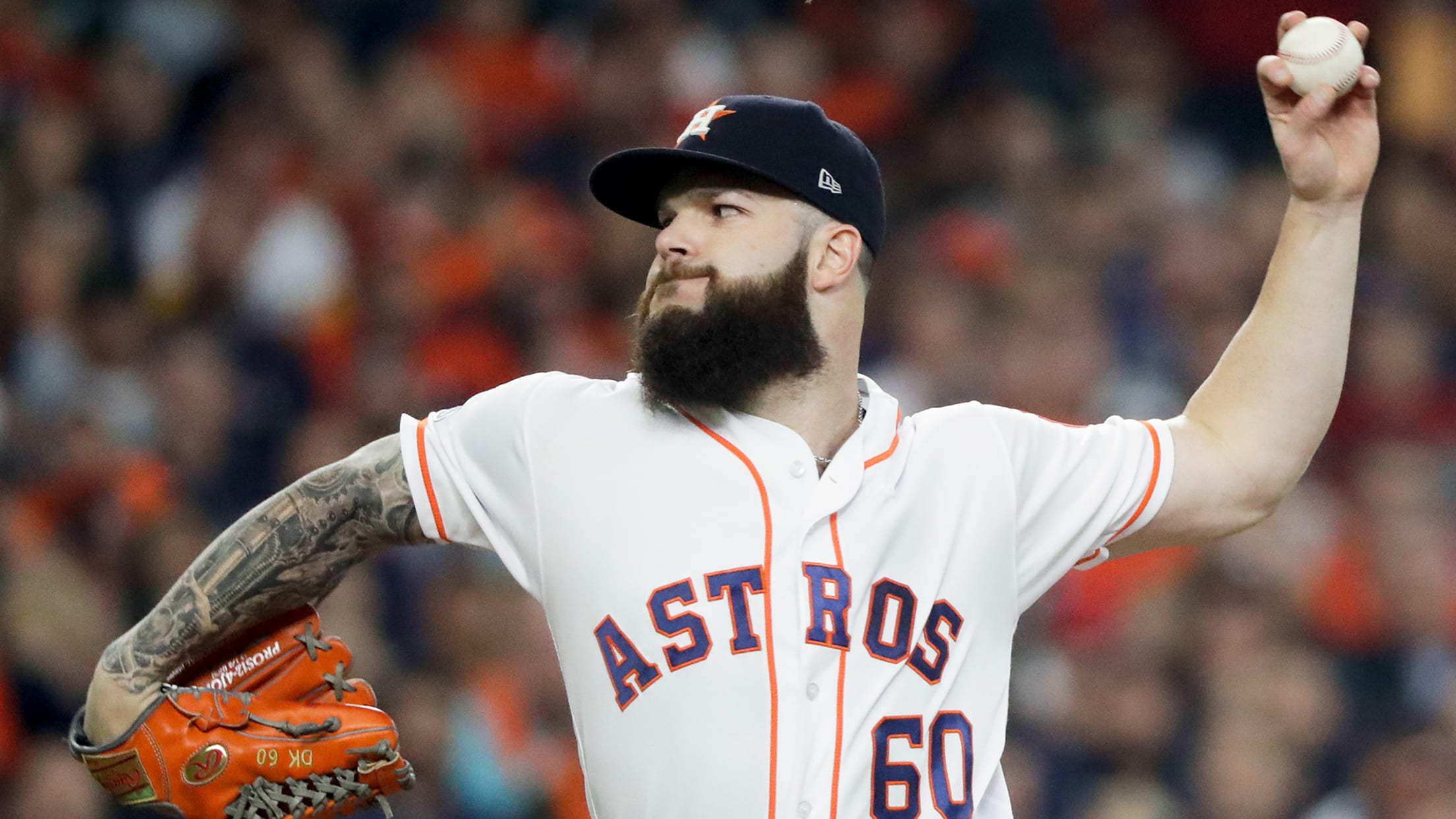 After a seven-season tenure with the Astros that included a trio of 200-inning seasons, an American League Cy Young Award in 2015 and an overall 3.66 ERA, Dallas Keuchel is now a free agent. Below, you will find a list of the latest news and rumors surrounding the left-hander.
Japan's Hawks to introduce Stewart on Thursday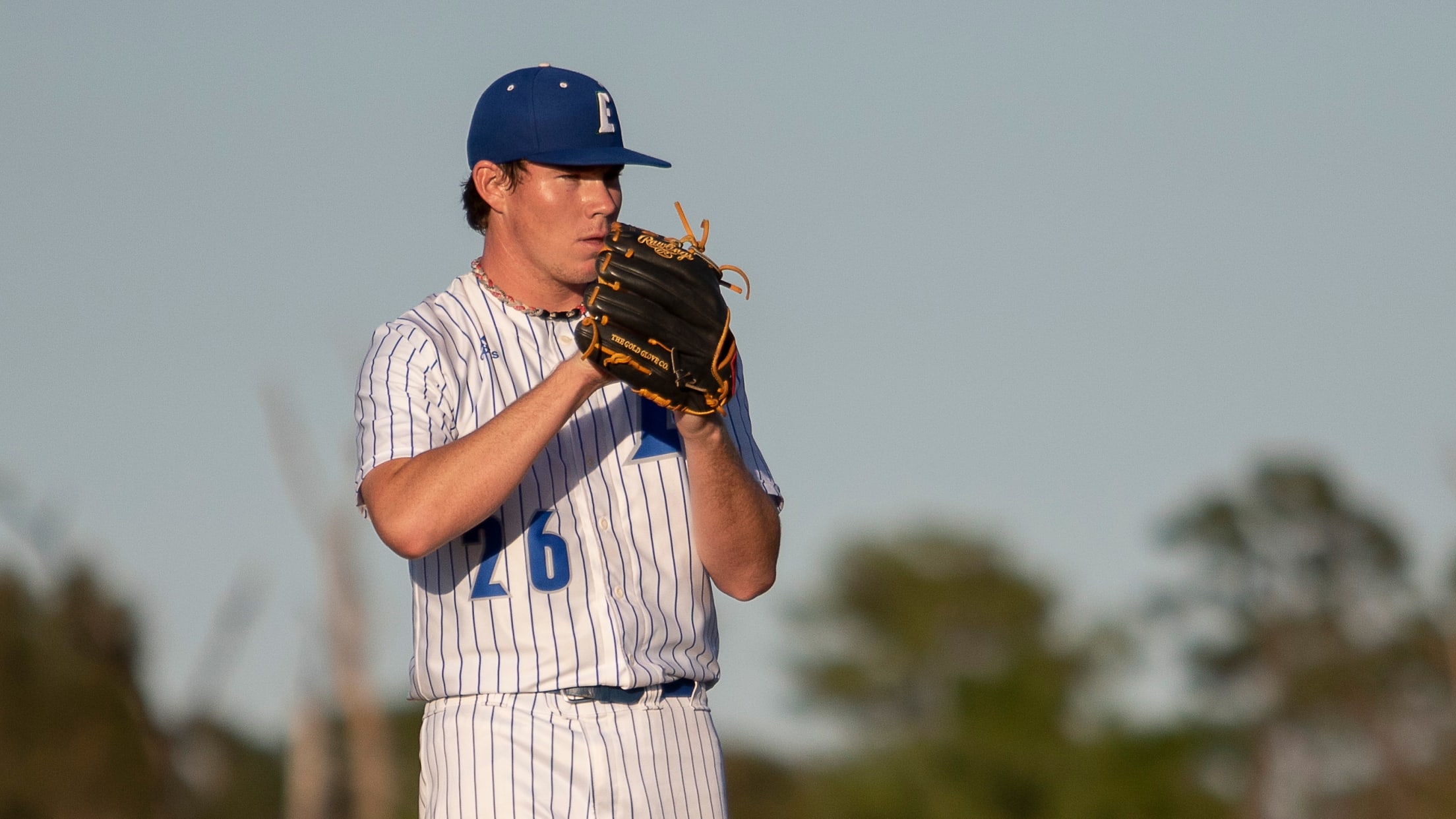 Nippon Professional Baseball's Fukuoka SoftBank Hawks will announce the signing of right-hander Carter Stewart, the No. 8 overall pick in the 2018 MLB Draft who declined to sign with the Braves, on Thursday. Stewart will be introduced as a member of the Hawks at a 2 p.m. ET/11 a.m. PT
Watch B-Ham run a long, long way to rob a hit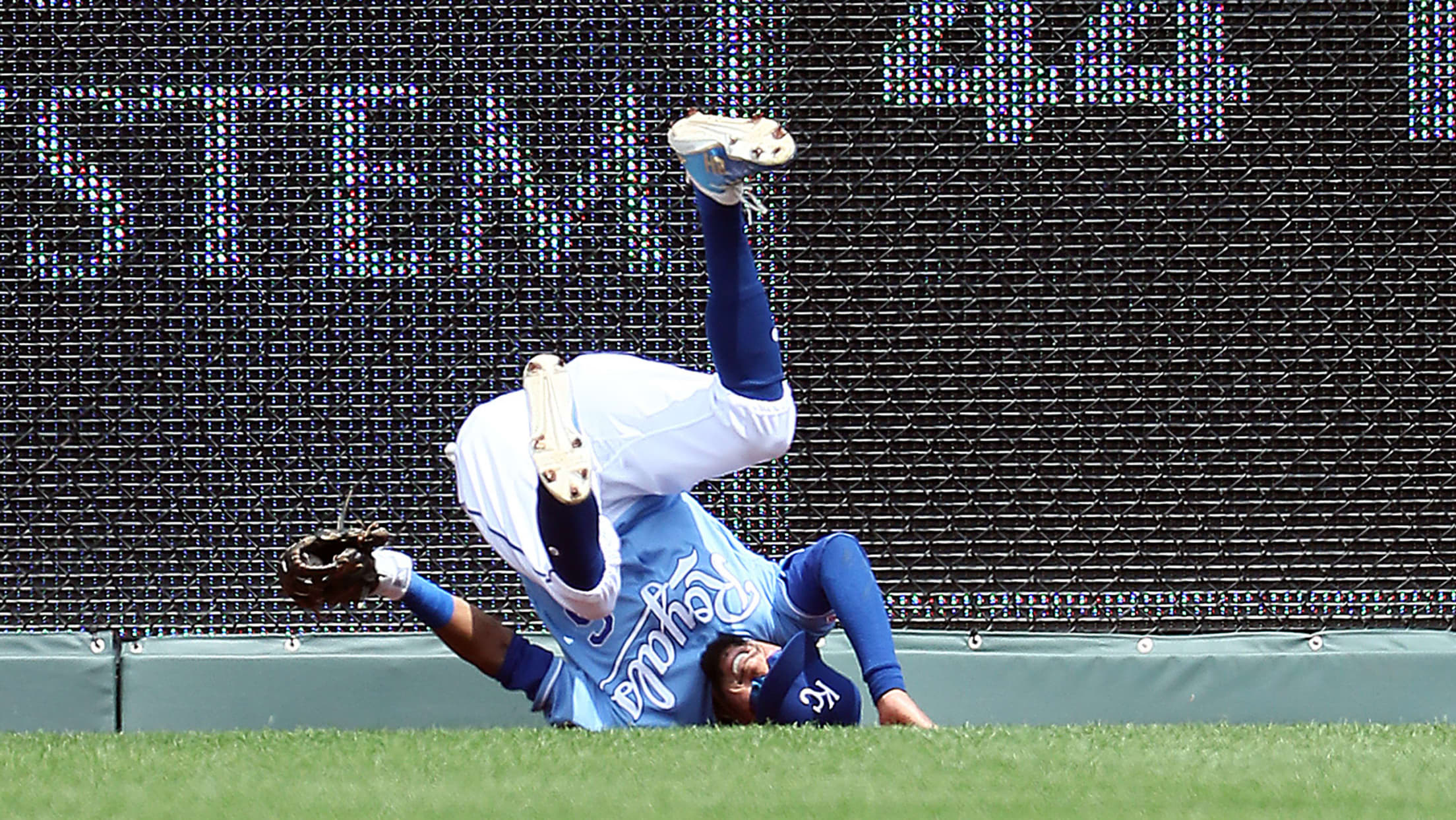 Add another great catch to Billy Hamilton's highlight reel. The Royals center fielder ran 103 feet and crashed into the right-center-field wall to rob Yankees designated hitter Clint Frazier of extra bases to lead off the sixth inning in Game 1 of the day-night doubleheader on Saturday. Kansas City starter
Matt Harvey (back) placed on injured list
ANAHEIM -- The Angels placed struggling right-hander Matt Harvey on the injured list with an upper back strain on Saturday and recalled reliever Taylor Cole to take his place on the roster. Harvey, signed to a one-year deal worth $11 million in the offseason, has posted an American League-worst 7.50