Clutch as can be, Gio slam stuns former team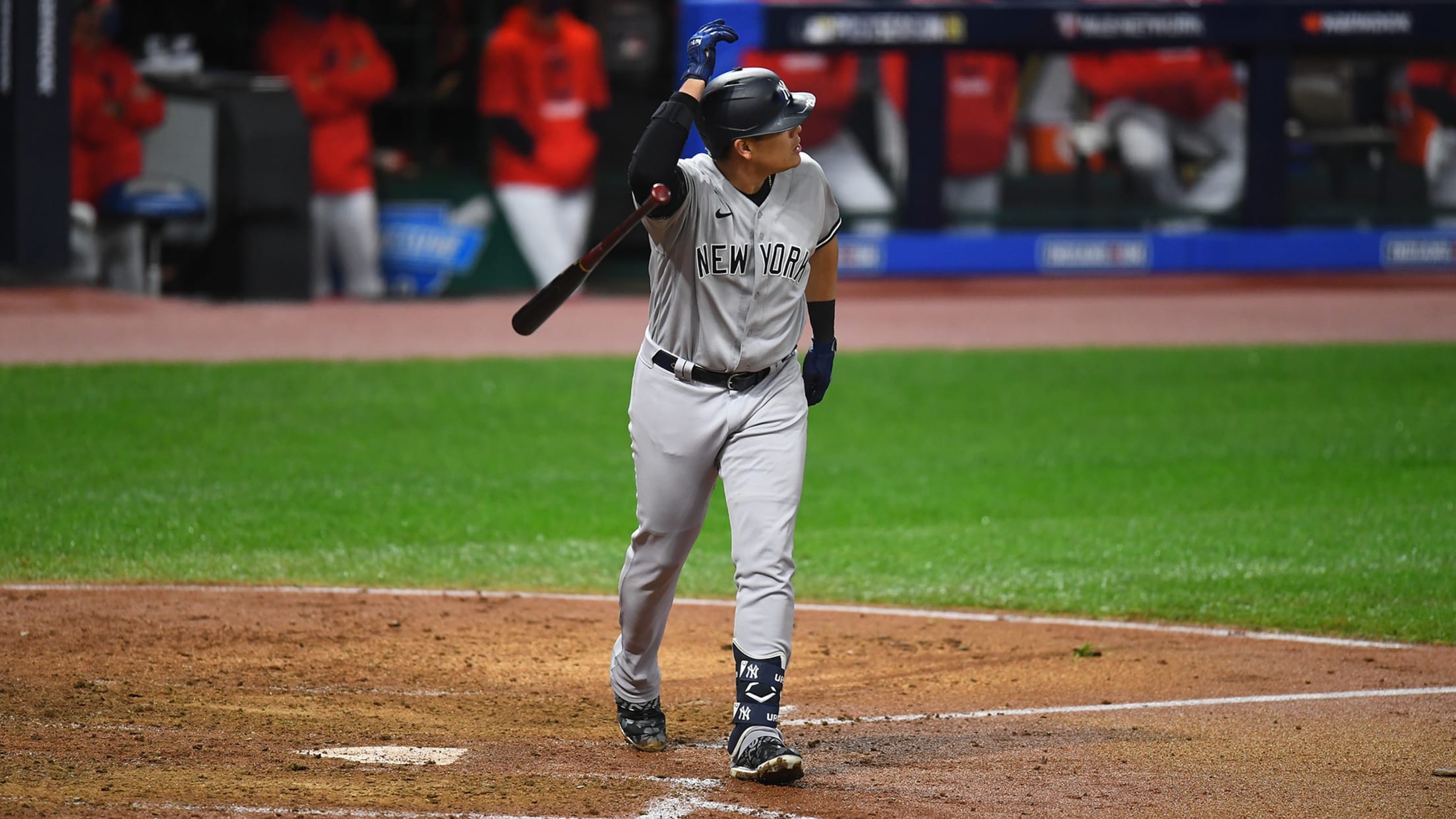 Gio Urshela speaks fondly of his time with the Indians, having made his Major League debut at Progressive Field five years ago. The Yankees star added another special memory on Wednesday, blasting a go-ahead grand slam in Game 2 of the American League Wild Card Series against his former club.
Astros sweep: 'We deserve a lot of respect'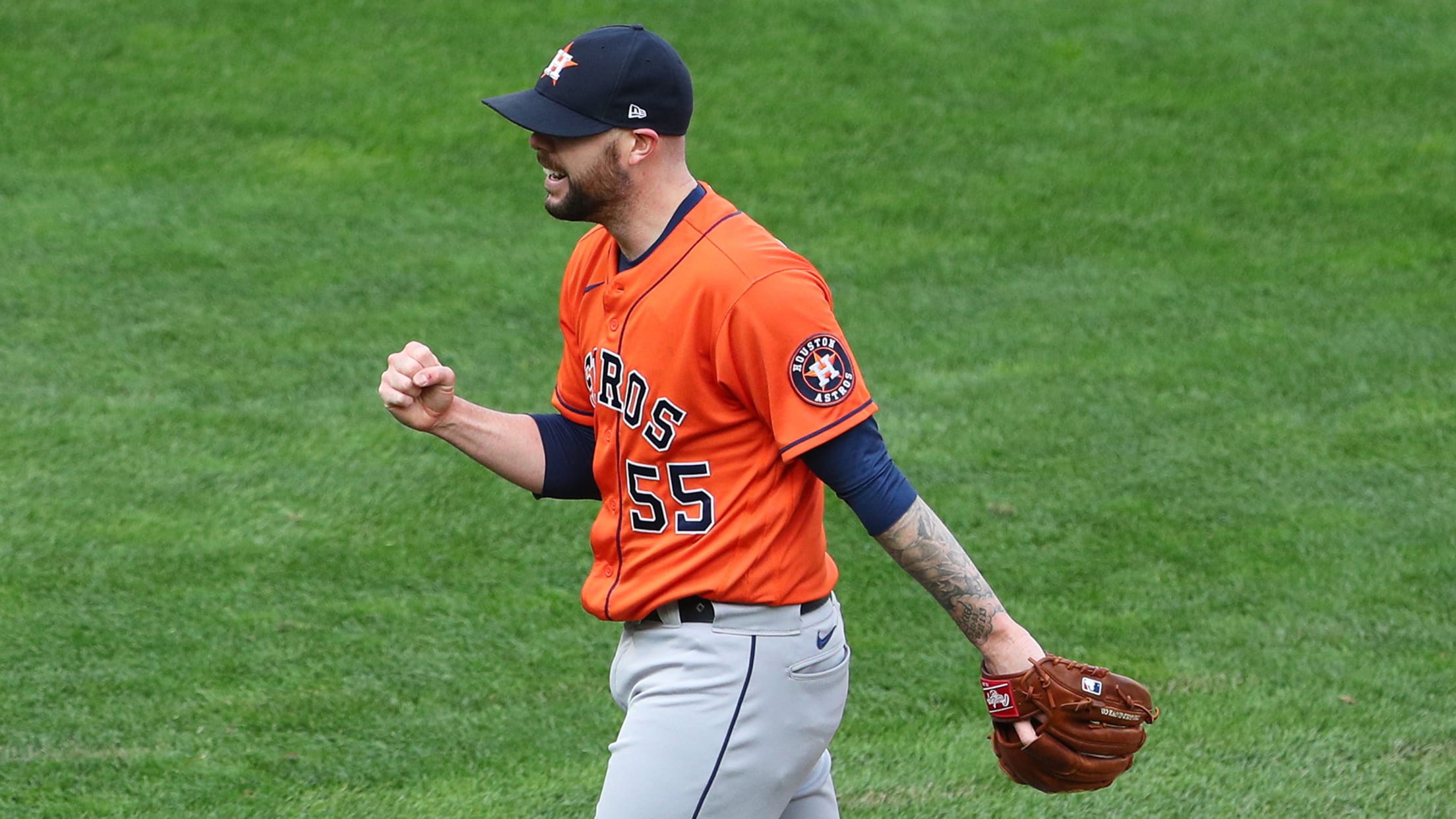 An Astros team that struggled to make the playoffs, finished the season with a sub-.500 record and wasn't given much of a chance to beat the Twins in the American League Wild Card Series has suddenly found its postseason swagger.
Freeman's walk-off ends Game 1 duel in 13th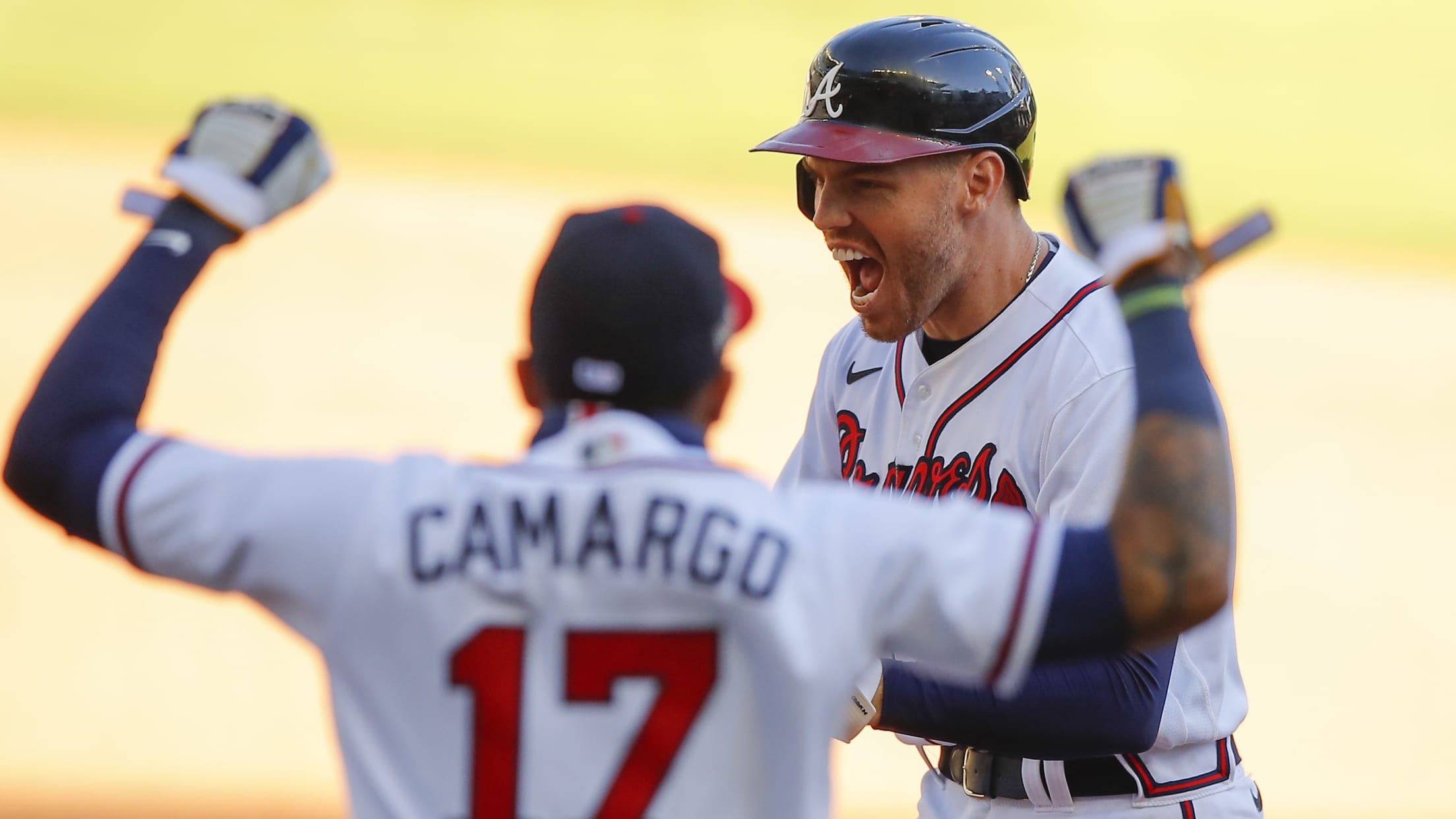 ATLANTA -- Not long after delivering the walk-off single that gave the Braves a 1-0, 13-inning win over the Reds in Game 1 of the National League Wild Card Series on Wednesday afternoon, Freddie Freeman explained the wave emotions felt in this historical nail-biter. "It was a very stressful 4
With sweep of Jays, Rays returning to ALDS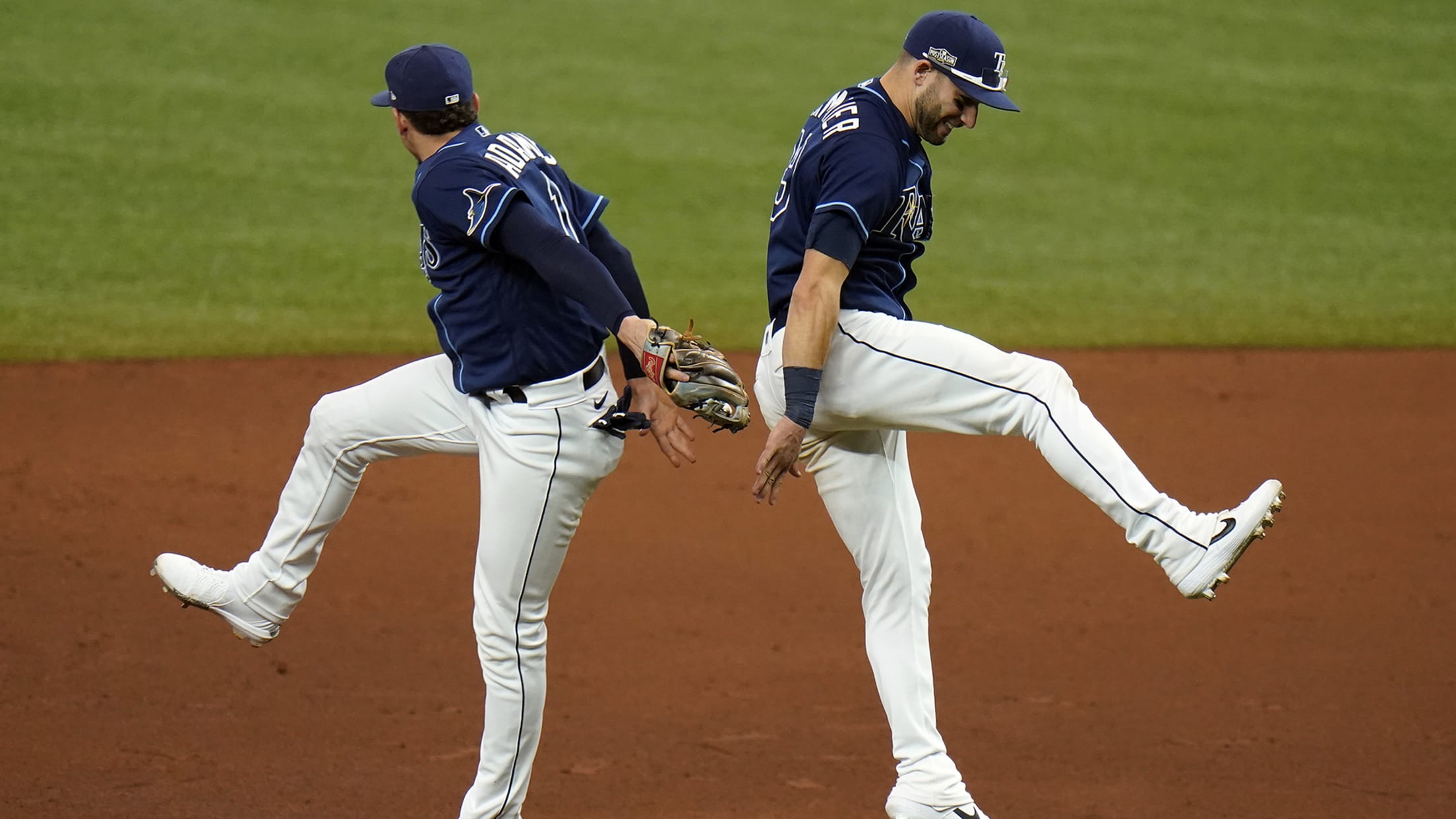 ST. PETERSBURG -- Making the postseason in 2019 was a big accomplishment for the Rays. It was the first taste of the playoffs for a young core, something the organization knew would pay dividends moving forward. Following that experience, the Rays secured the No. 1 seed and won the American
Cards pounce with 4-run 1st, hold off Padres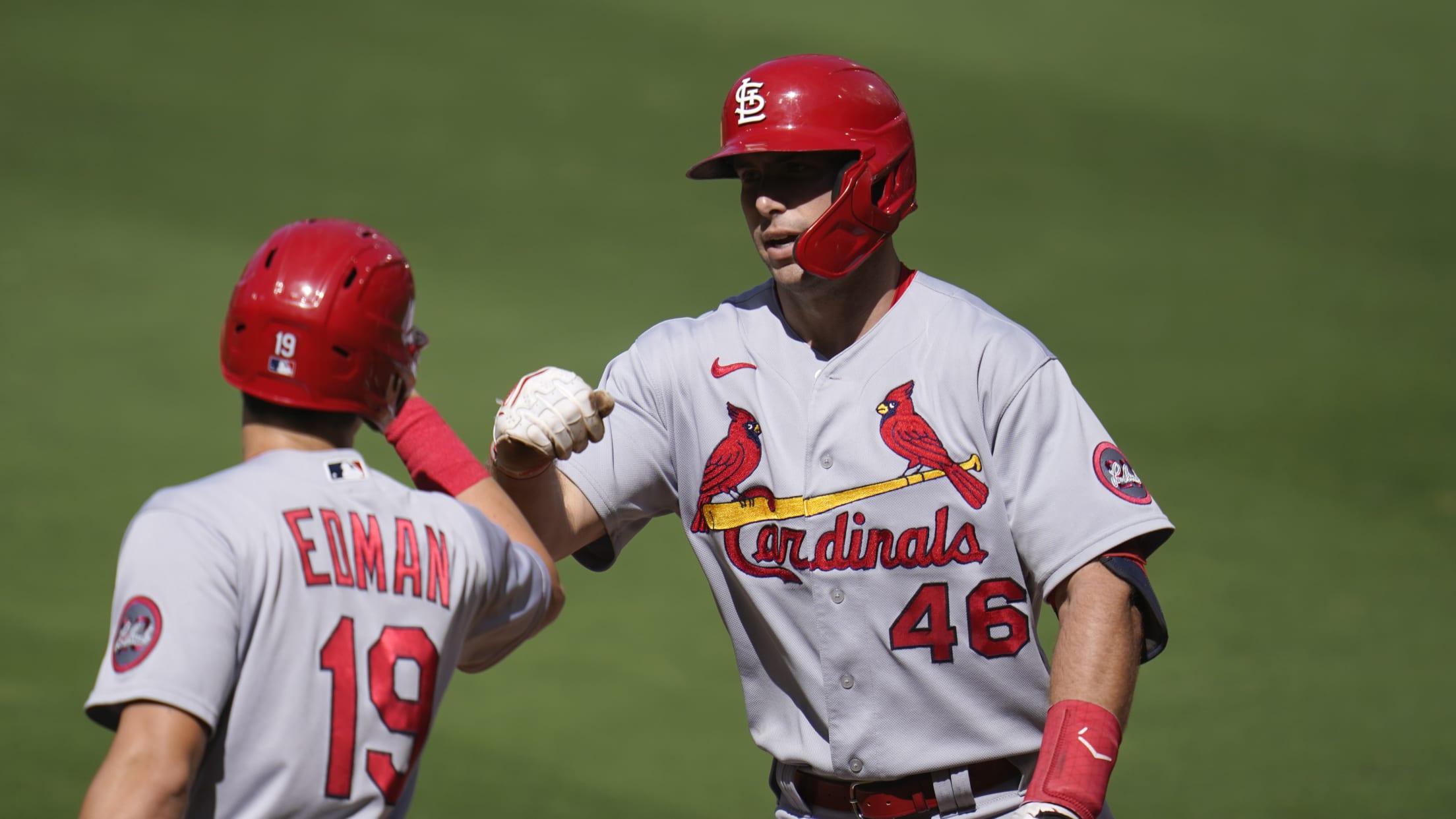 Entering their National League Wild Card Series against the Padres this week, all questions were on the Cardinals' offense and how it would overcome its struggle to produce consistently in the regular season. St. Louis silenced those questions right out of the gate on Wednesday.
Naylor makes postseason history at the plate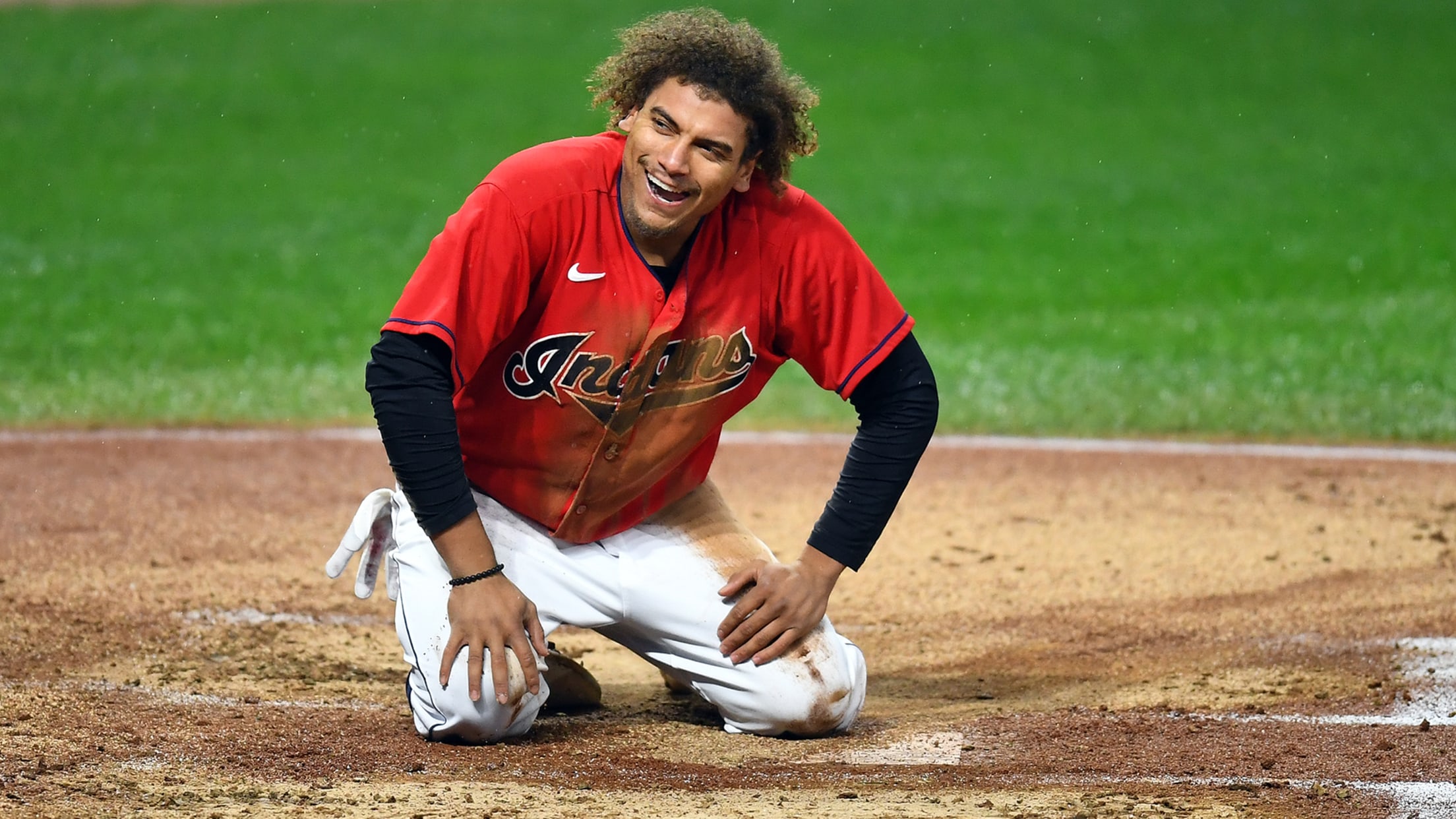 CLEVELAND -- Indians outfielder Josh Naylor addressed the media Tuesday night on Zoom after going 4-for-4 against Gerrit Cole in Game 1 of the AL Wild Card Series. When asked how he was able to have such a strong night at the plate, he simply replied: "These are do-or-die games
A's early outburst holds up to force Game 3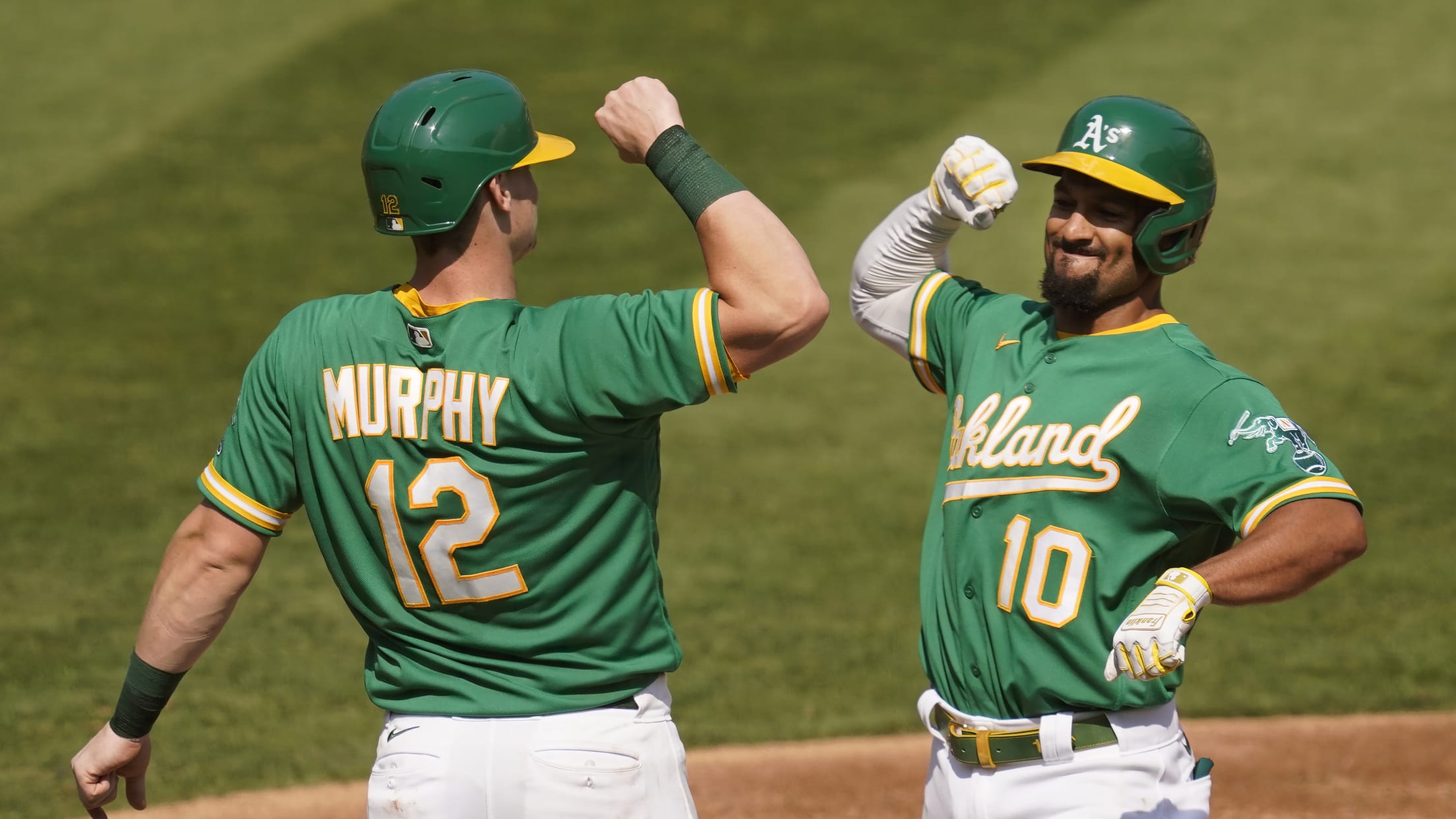 OAKLAND -- The A's had no doubts about Chris Bassitt -- September's American League Pitcher of the Month -- showing up big in the most important game of the year. The onus was going to fall on the offense to provide him with support.
Vets power Marlins to 1st playoff W since '03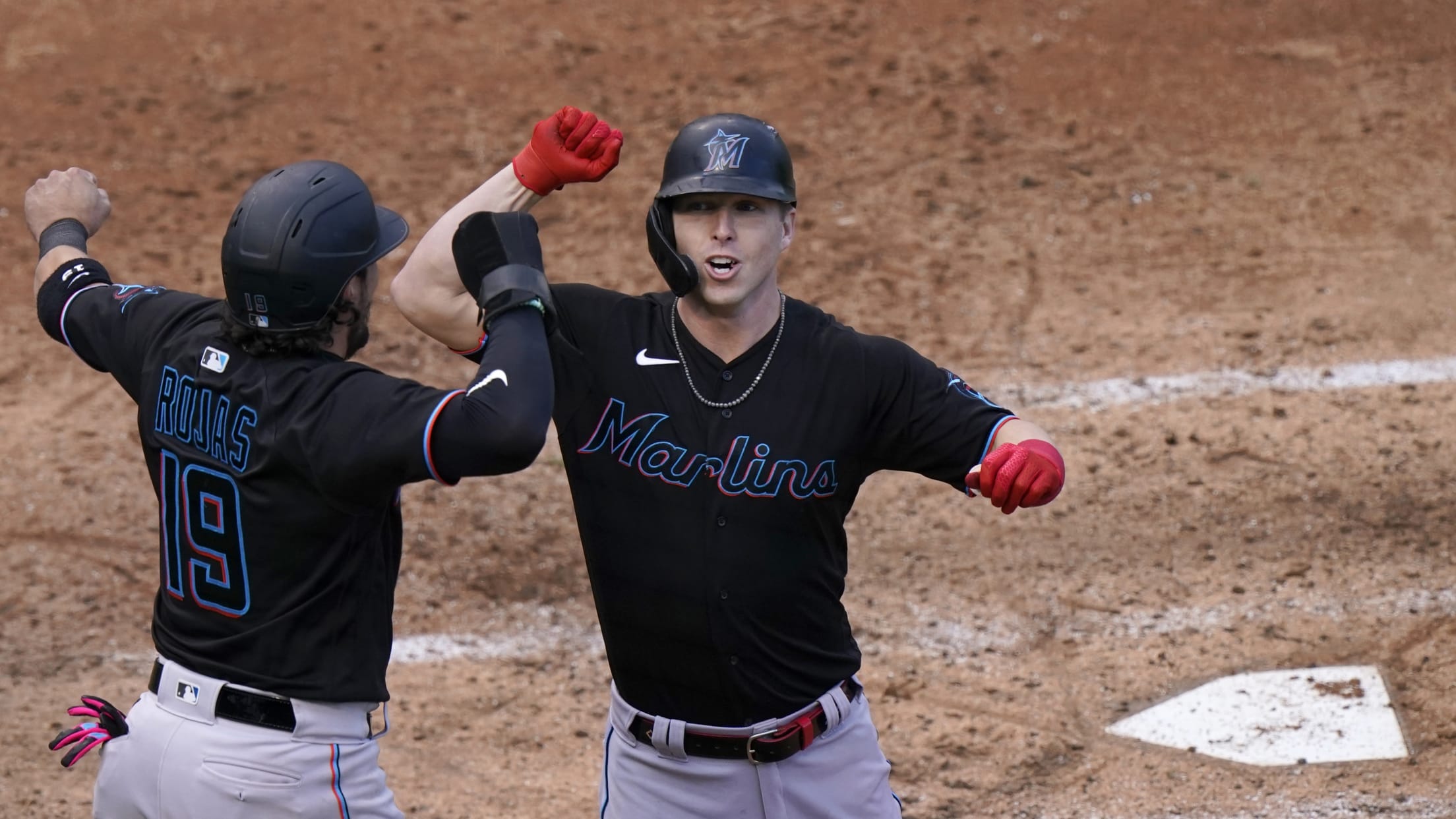 A year ago at this time, the Marlins' front office was tasked with advancing the franchise's building process. The club had come off a 105-loss season, and the directive from ownership was to add impactful players to upgrade an offense that ranked at or near the bottom in many significant
Rookies dominate on day 2 of playoffs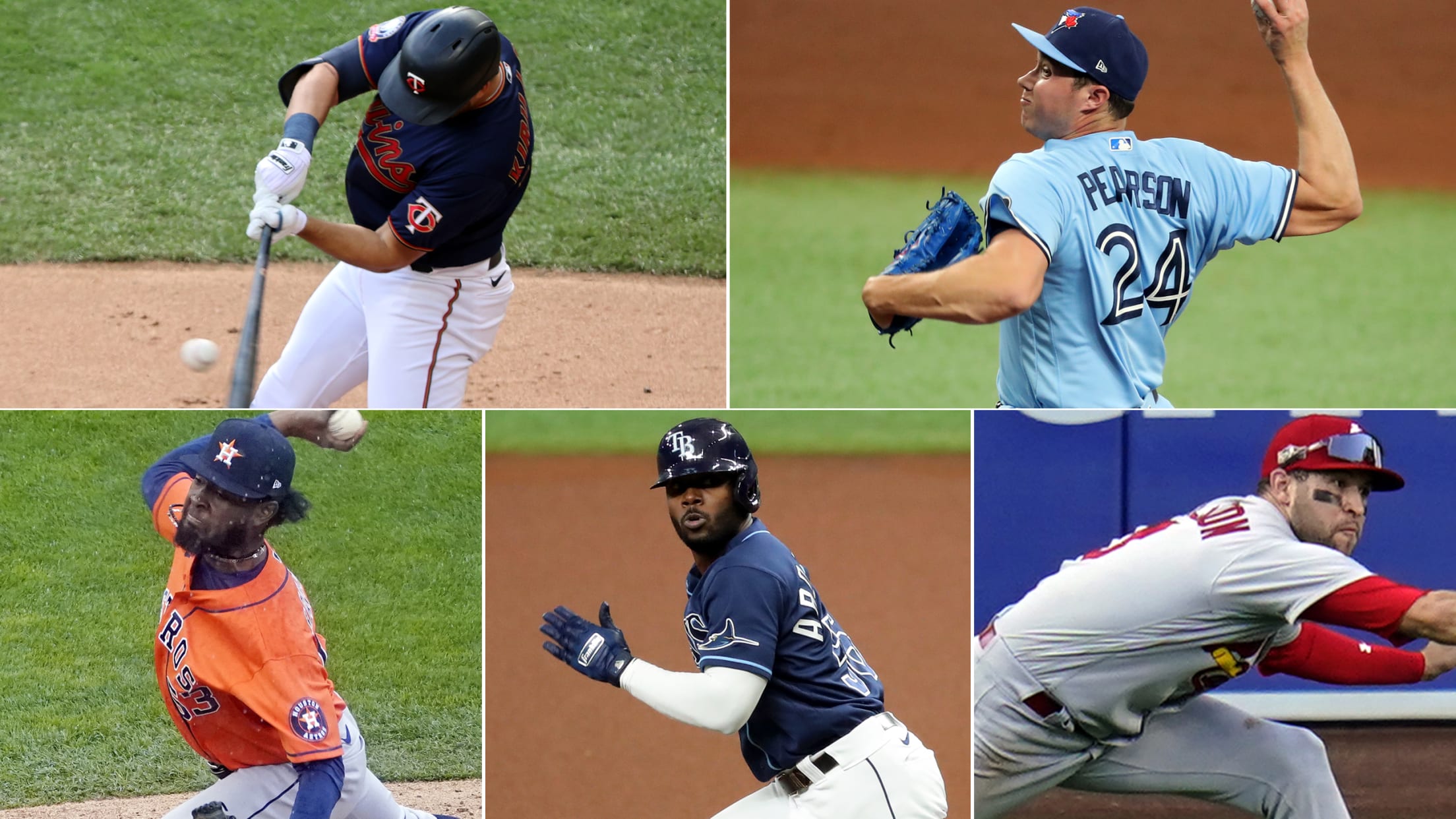 The postseason stage is bright, but several rookies rose to the occasion on the second day of the 2020 playoffs. Whether it was coming through with clutch hits or dominating on the mound, there was no shortage of rookies contributing to their team's successes and showing that the future of
Bauer 'gave us everything' in historic G1 start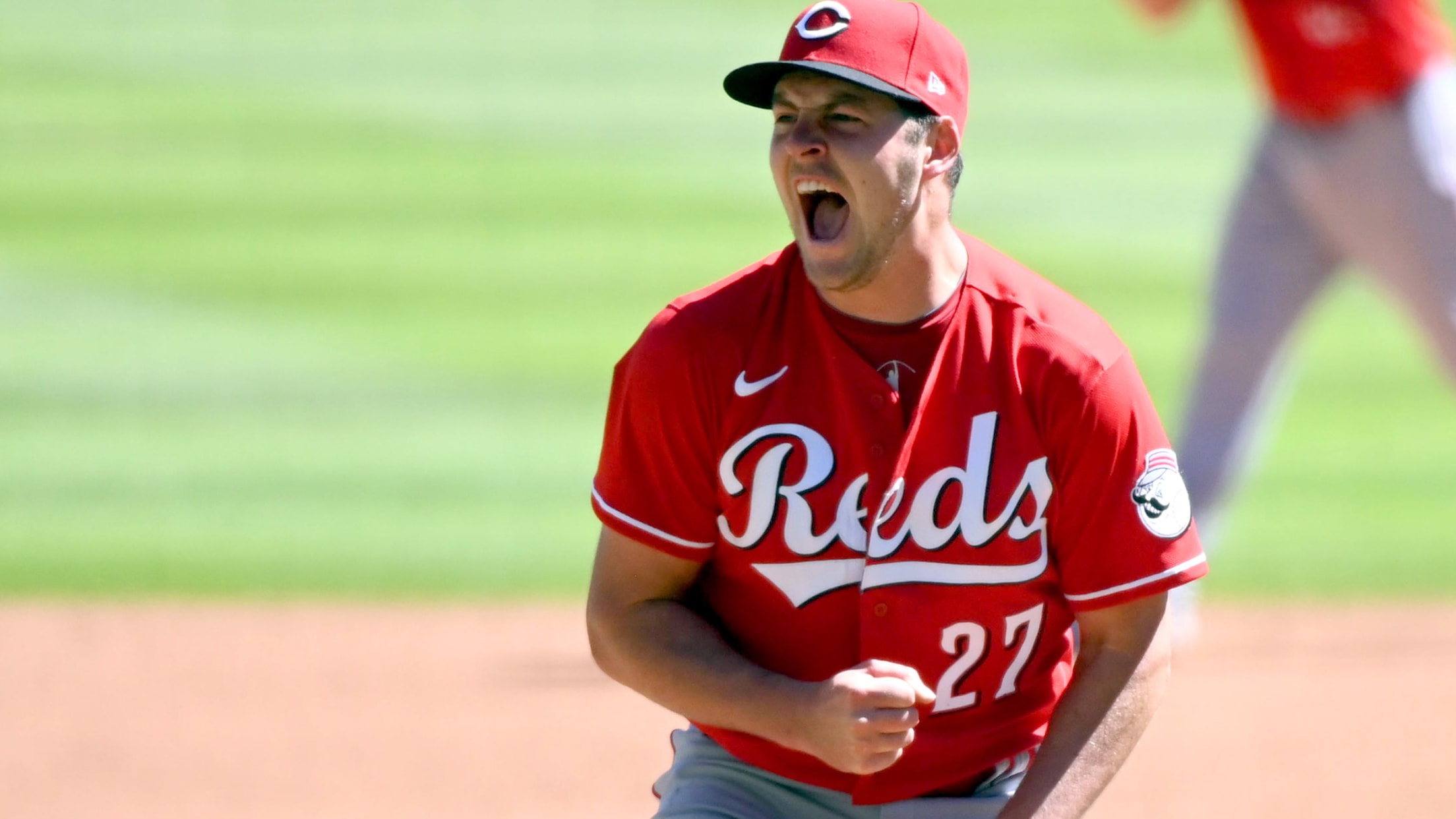 Reds starting pitcher Trevor Bauer made history, then fell on the wrong side of it Wednesday afternoon in Game 1 of the National League Wild Card Series against the Braves. Cincinnati lost, 1-0, in a 13-inning thriller to go down 1-0 in the best-of-three series. • NL Wild Card Game
This playoff skid worst in US sports history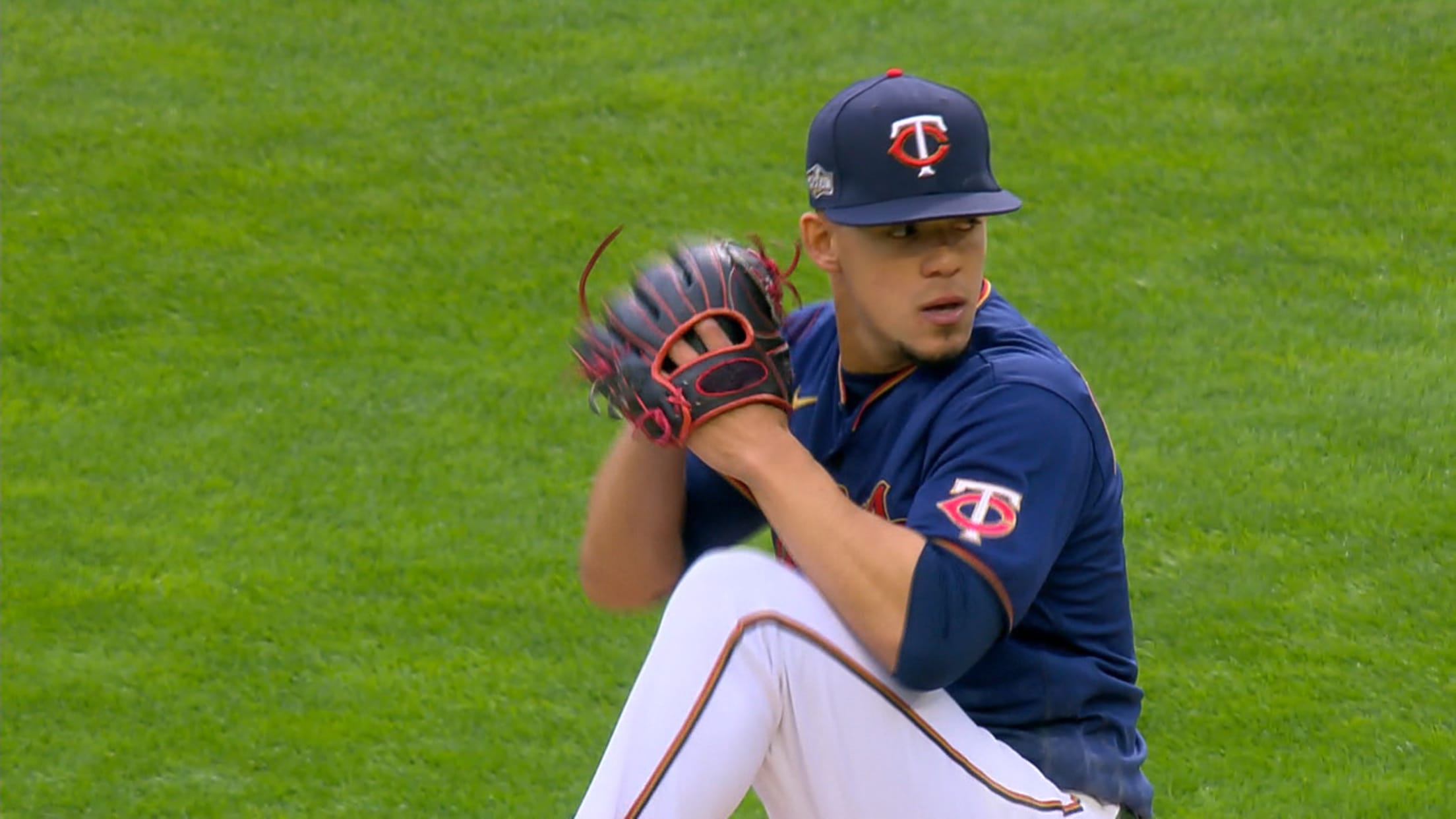 The Twins are out of the postseason, and their fans will have to stomach "The Streak" for another long winter. Minnesota has lost 18 consecutive postseason games following their 3-1 defeat at the hands of the Astros on Wednesday in Game 2 of the American League Wild Card Series at
A postseason first: 11 innings, zero runs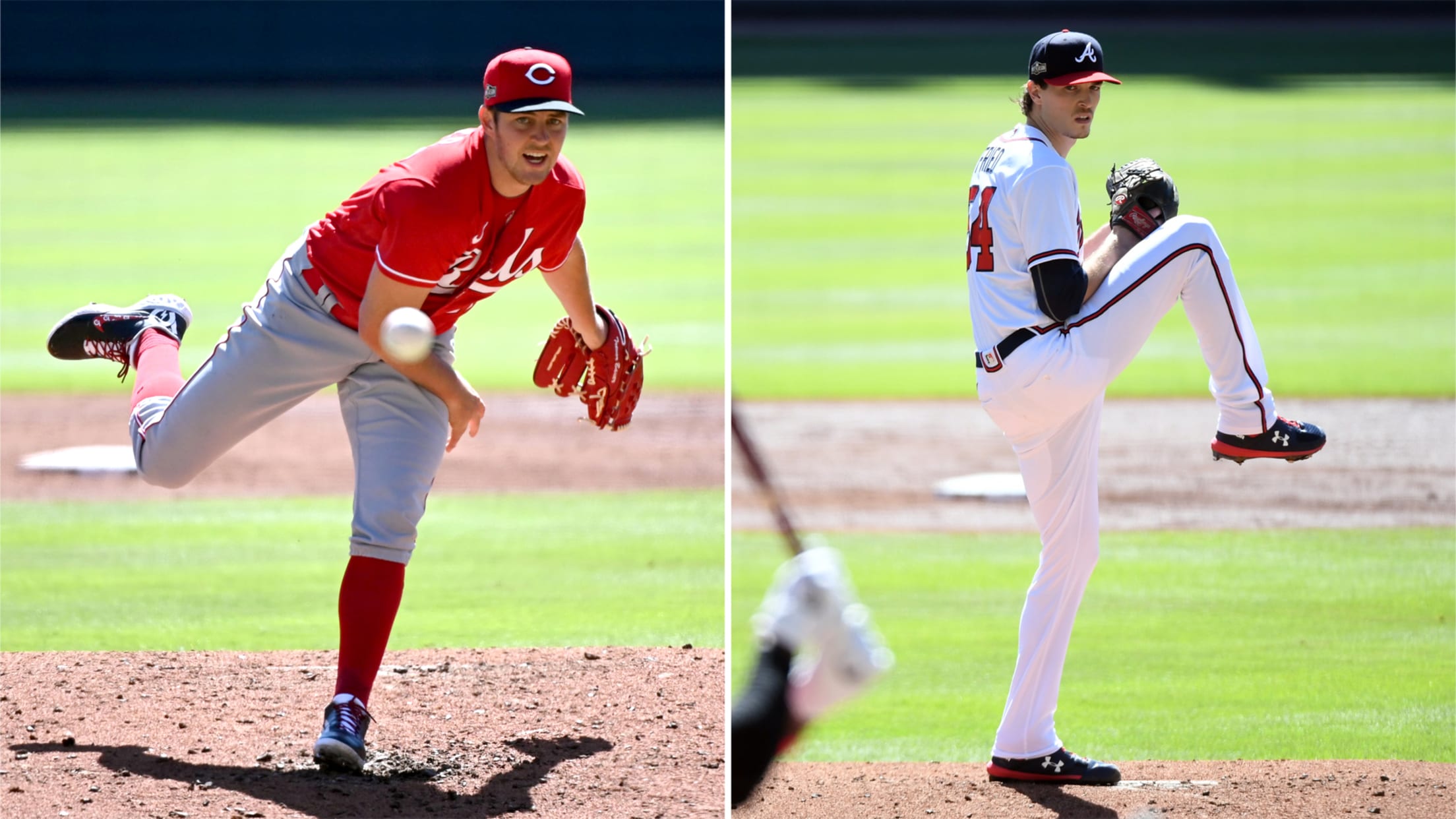 Eleven innings, and zeroes across the board. That was the unprecedented situation in Wednesday afternoon's National League Wild Card Series Game 1 between the Reds and Braves at Atlanta's Truist Park. • NL Wild Card Game 2 presented by Hankook Tire: Thurs., 12 p.m. ET on ESPN
Can Kershaw carry '20 success into playoffs?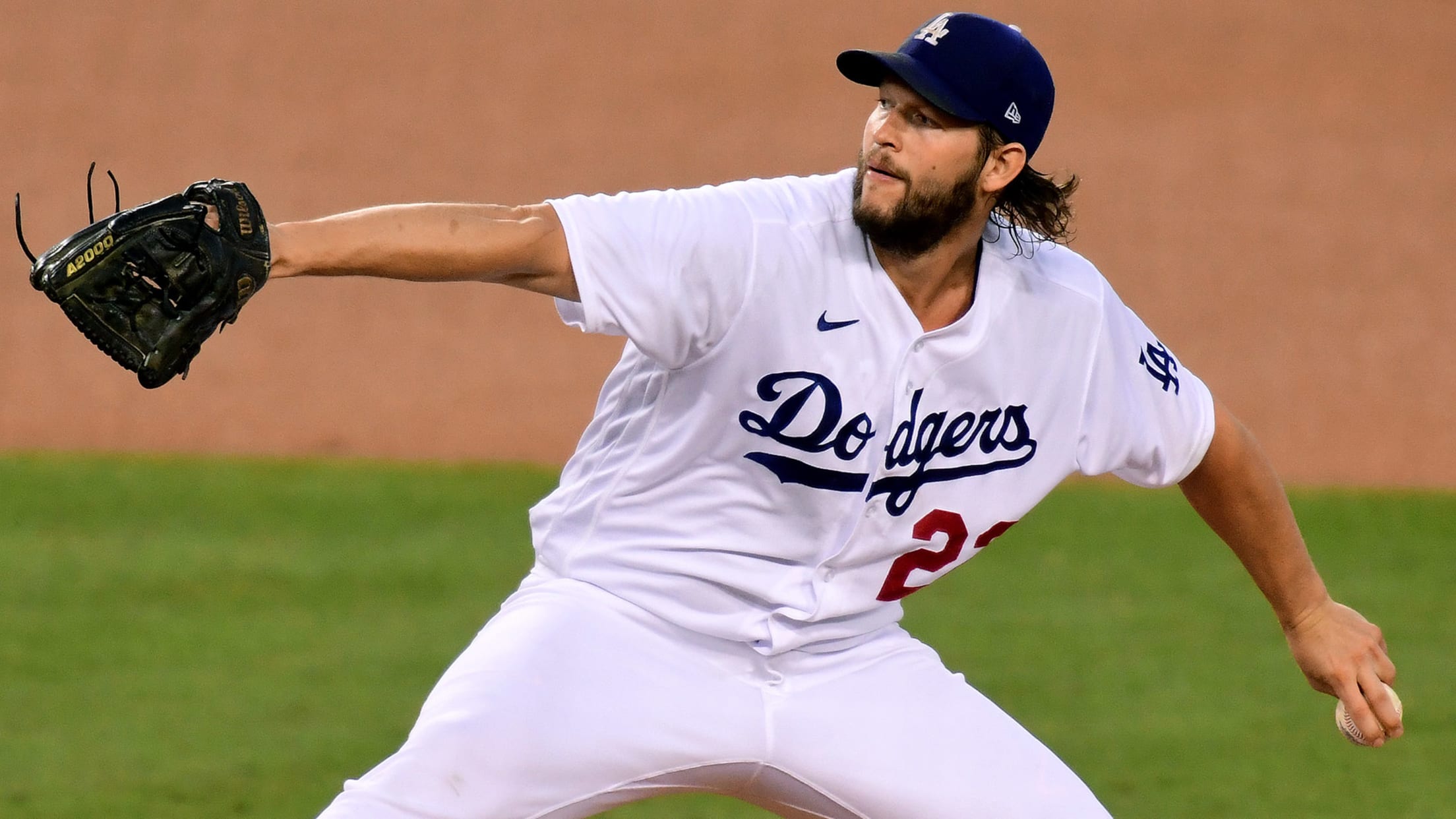 Has Clayton Kershaw reinvented himself for the postseason as well? The combination of improved health and last winter's overhaul that included a visit to Driveline Baseball resulted in increased velocity and sharper stuff. His ERA was reduced by nearly a full run from 2019, he allowed one fewer hit per
Marte day to day with pinkie fracture (source)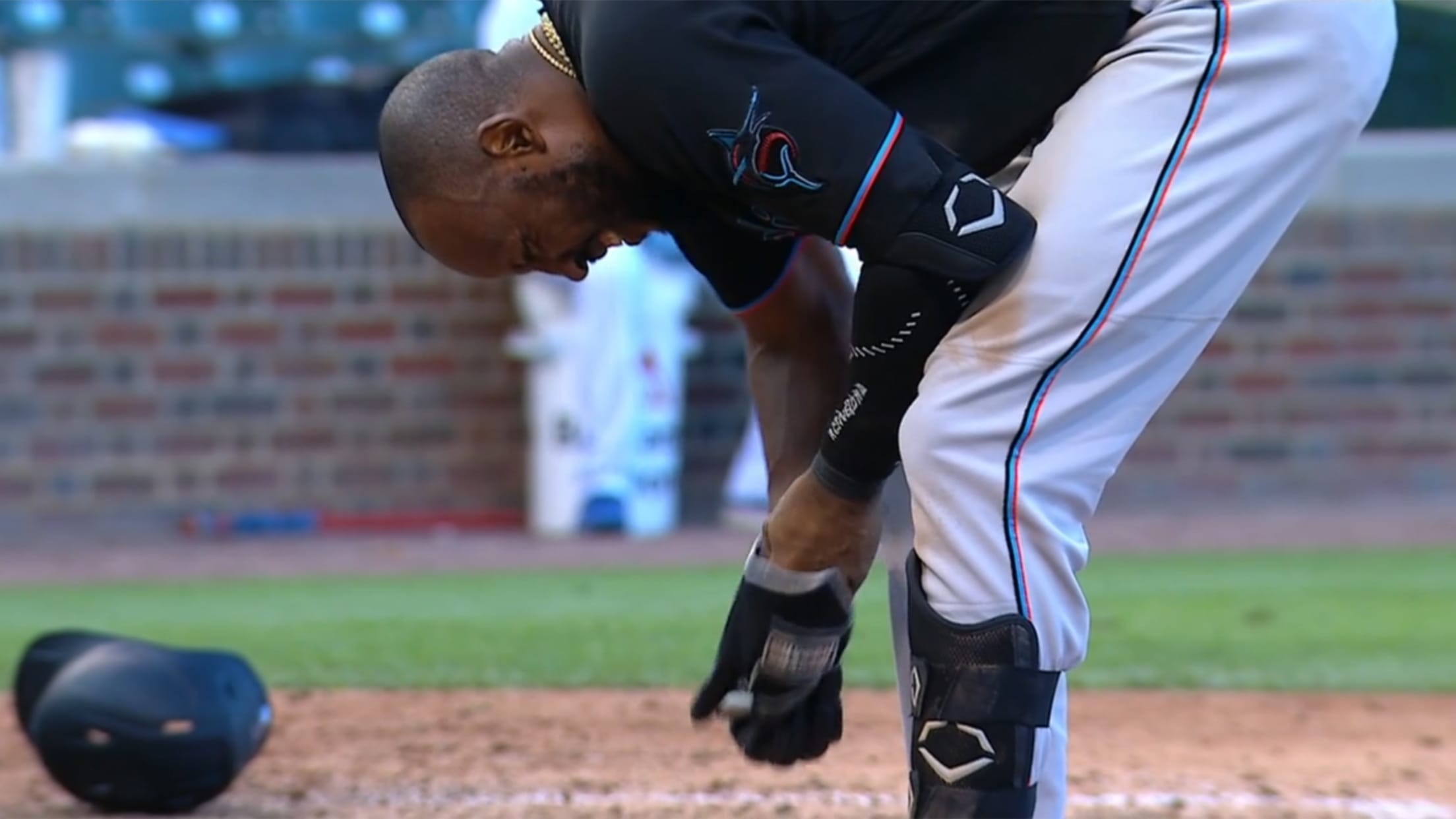 Marlins center fielder Starling Marte was hit by pitches nine times during the regular season, including four since being acquired from the D-backs at the Aug. 31 Trade Deadline. Marte was struck again by a pitch on Wednesday afternoon in the Marlins' 5-1 victory over the Cubs in the National
Mattingly helps end Miami's October drought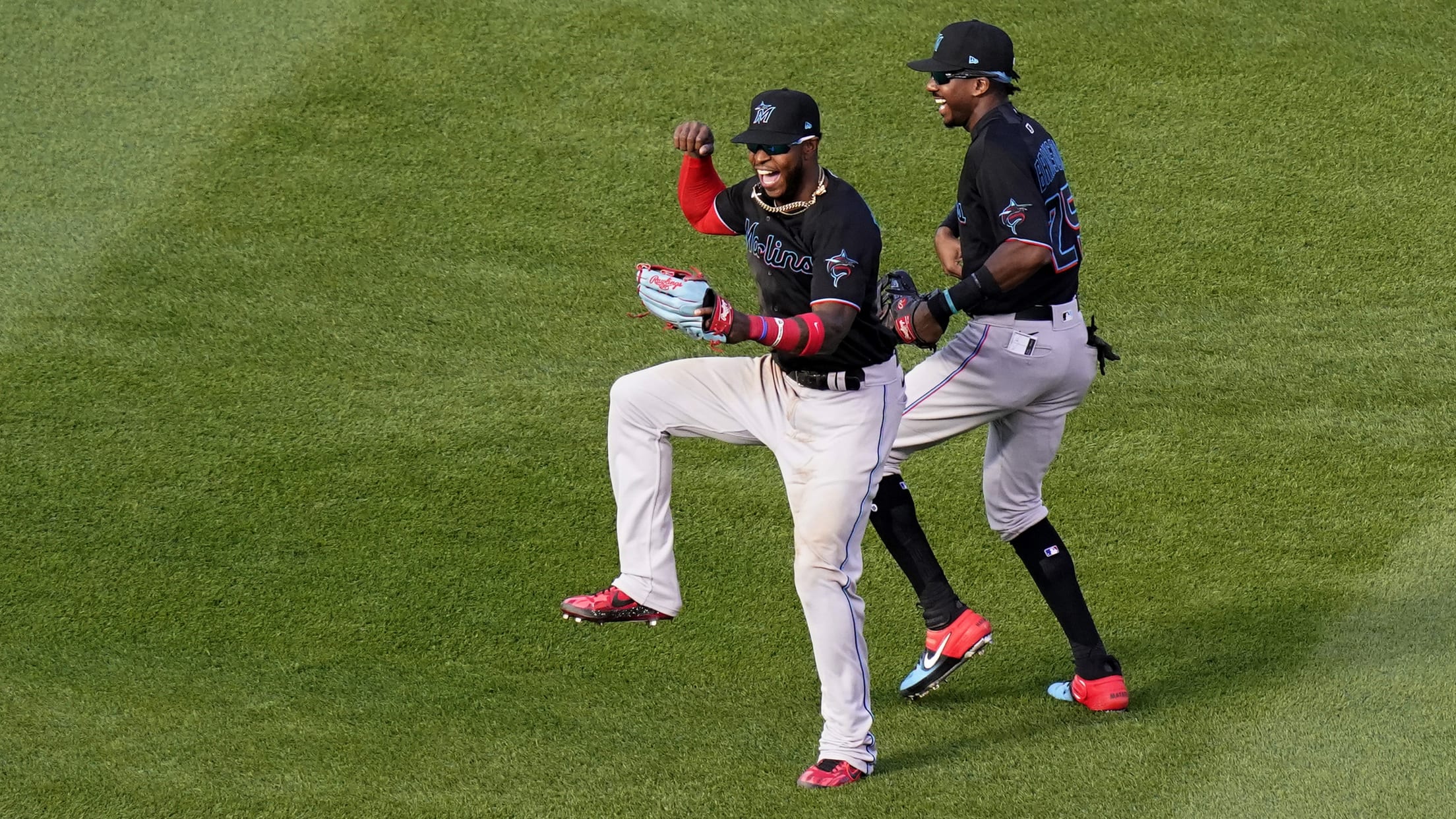 They interviewed Don Mattingly on Wednesday afternoon from the dugout as his Marlins continued to shock the world, this time by going into Wrigley Field and beating the Cubs, winners of the National League Central, in Game 1 of their Wild Card Series. • NL Wild Card Series presented by
Renfroe hits Rays' 1st postseason grand slam
TB plates 6 runs in 2nd inning of AL Wild Card Series Game 2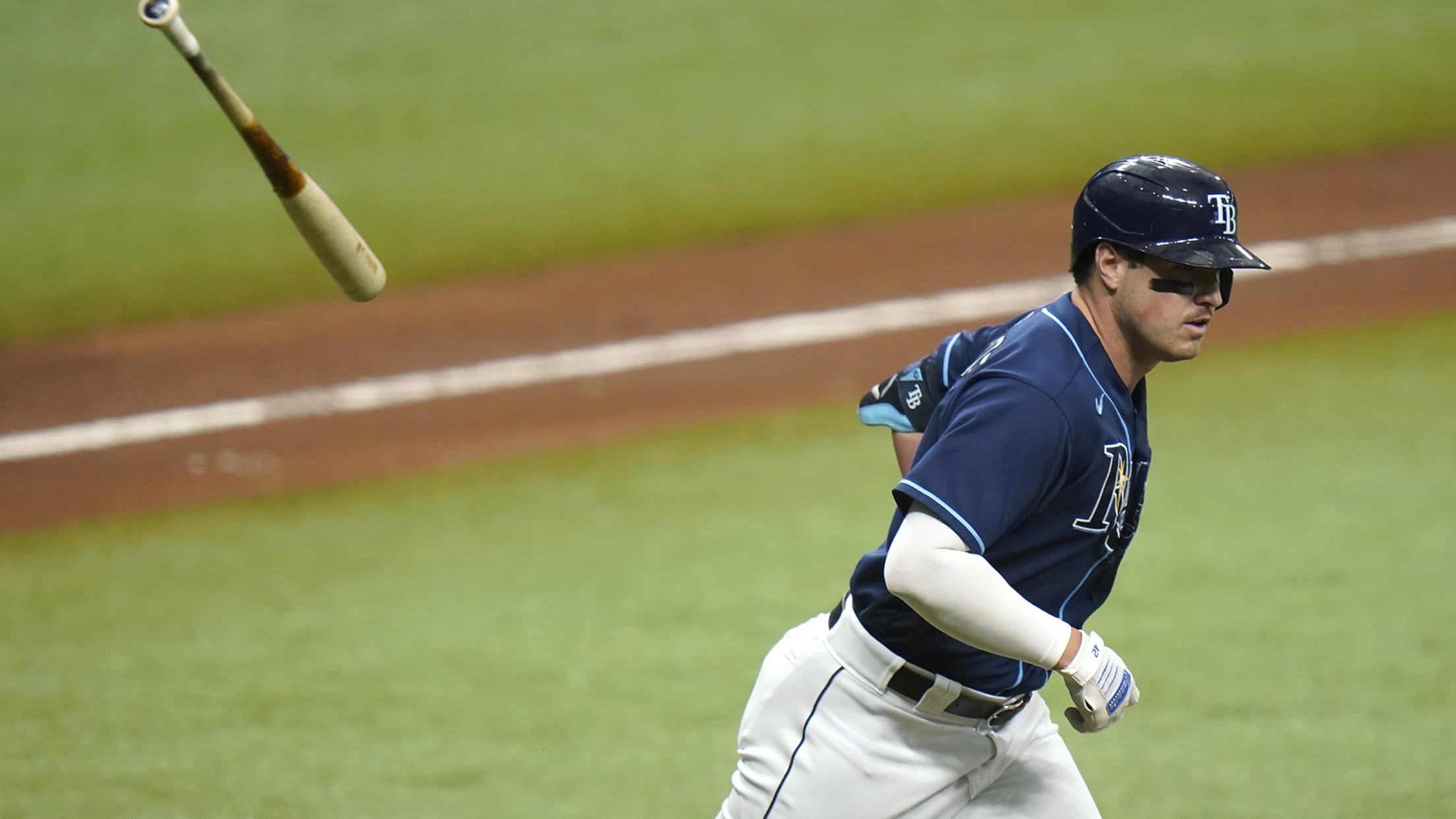 ST. PETERSBURG -- When the Rays acquired Hunter Renfroe from the Padres in January, the reasoning behind it was they believed the outfielder would give them a big-time power threat in the middle of the lineup, particularly against left-handed pitching. Renfroe struggled offensively in his first regular season with Tampa
With first MLB hit, Kirilloff stands alone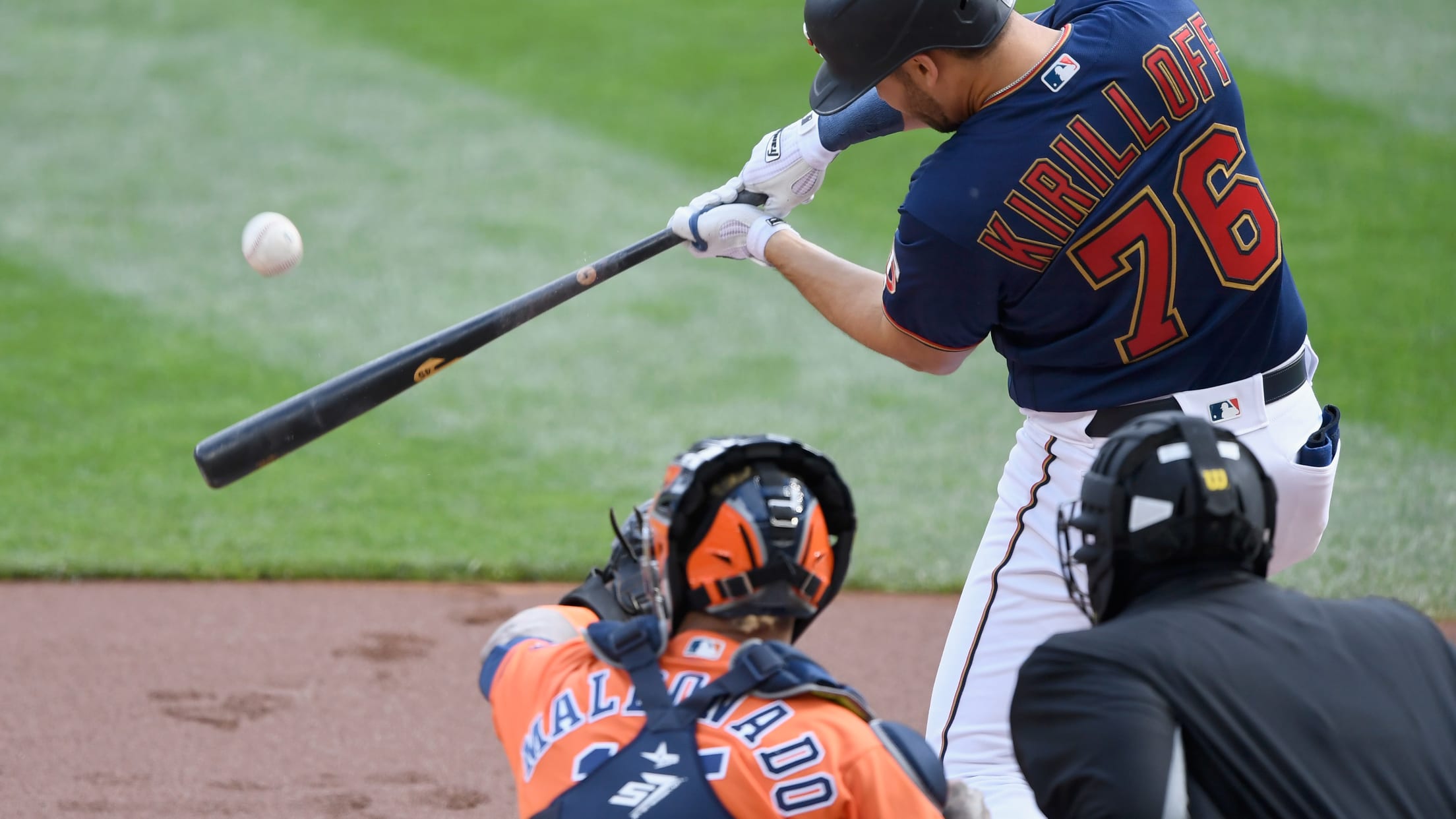 MINNEAPOLIS -- Whatever a young ballplayer imagines for his future Major League debut as he takes swings in his backyard and plays travel ball, there's simply no way it could stack up to what Alex Kirilloff actually went through on Wednesday. It would have been historic enough for Kirilloff to
Onto ALDS, Dusty has unfinished business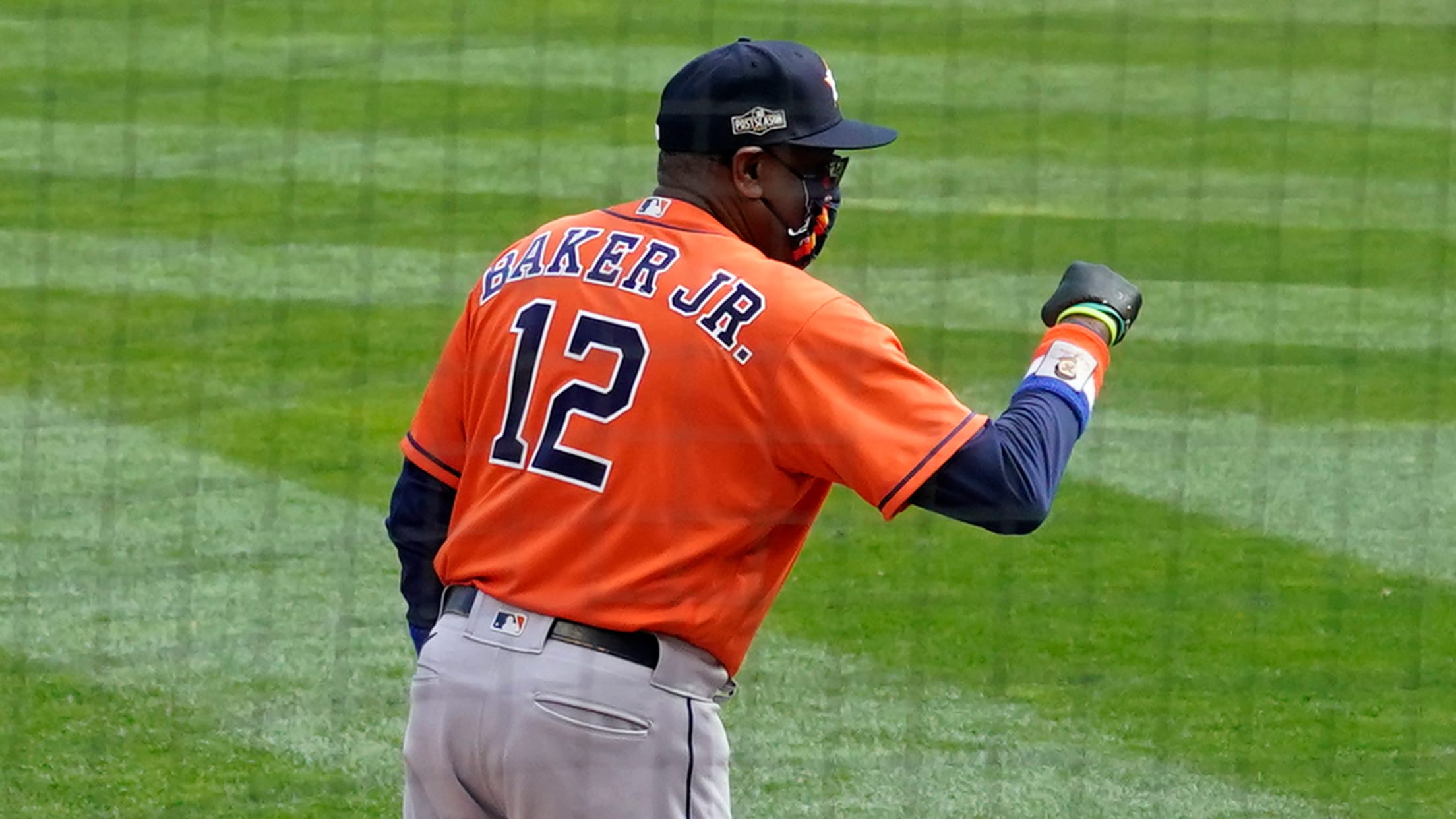 When the Astros called him last January looking for a manager to replace AJ Hinch in the wake of the sign-sealing scandal, Dusty Baker wasn't even sure where his baseball gear was. He had packed away his sweatbands, spikes and memories somewhere in his attic, thinking his managerial career was
Notes: Woodruff's playoff history vs. Kershaw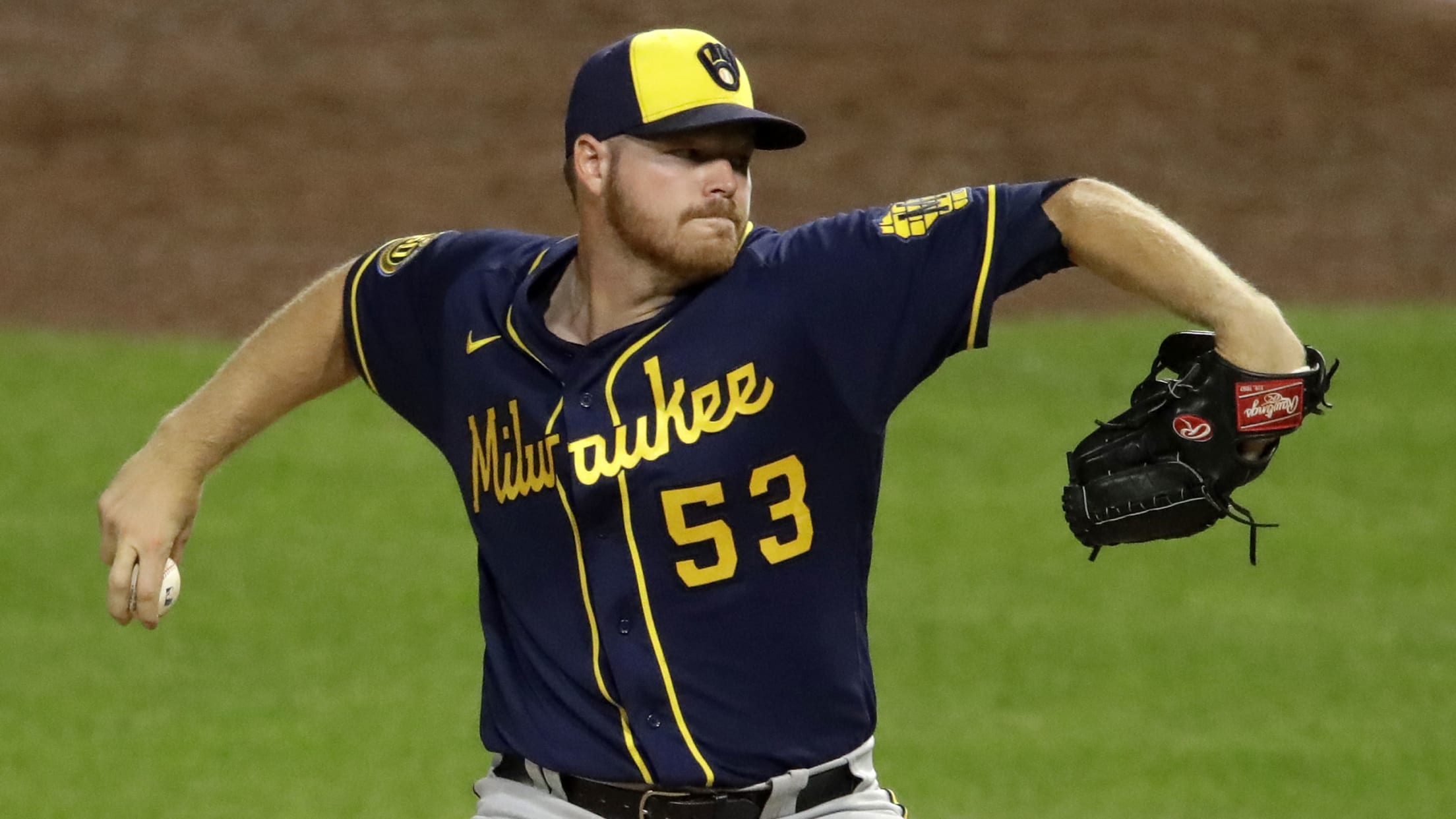 MILWAUKEE -- It's Brandon Woodruff vs. Clayton Kershaw in the postseason. Only this time, Woodruff won't get to swing the bat. Woodruff, who famously homered off the longtime Dodgers ace during Game 1 of the 2018 National League Championship Series at Miller Park -- "I'd probably stand zero chance" to
1st pitches are Paddack's undoing in Game 1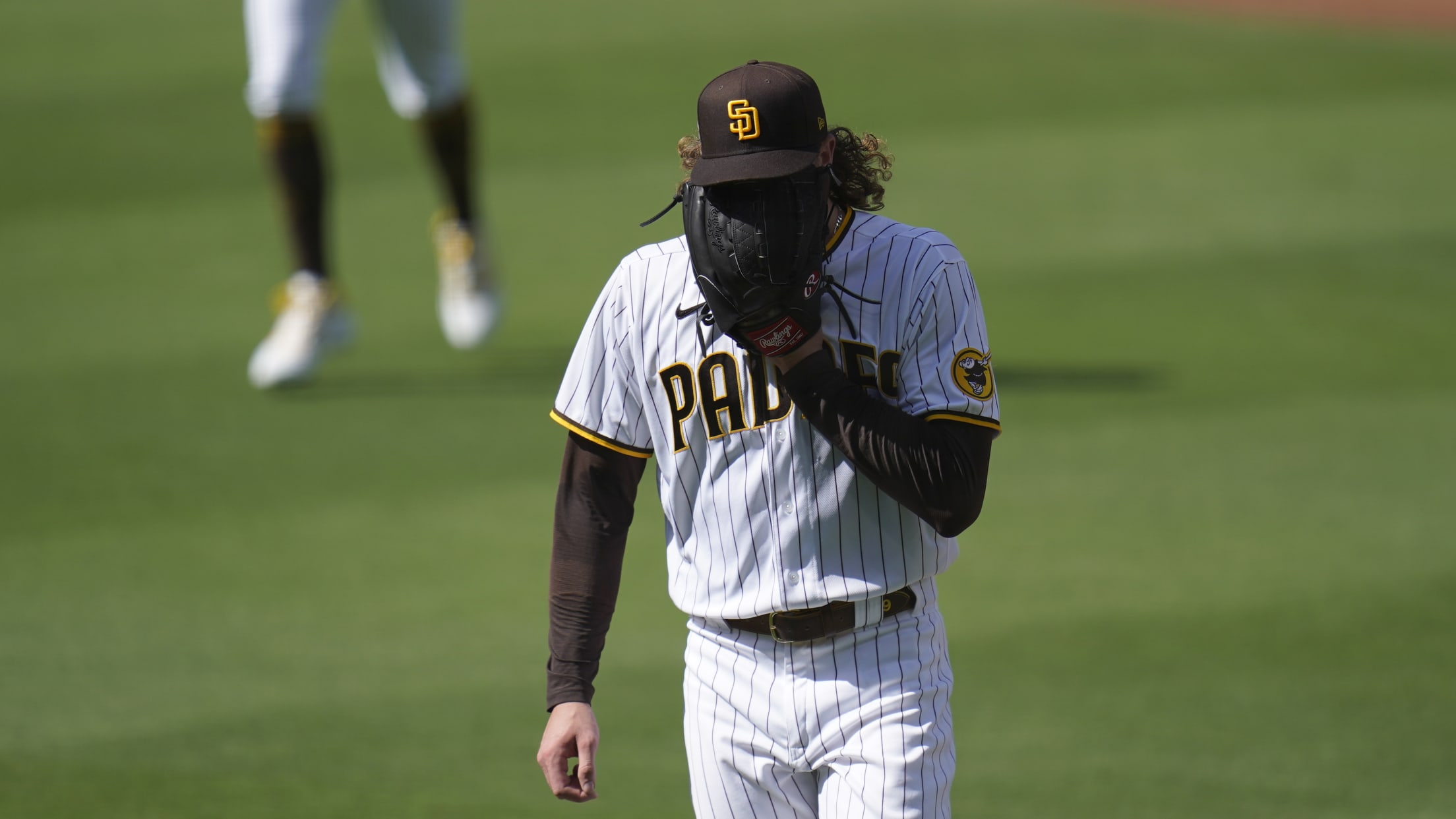 SAN DIEGO -- They waited 14 years for the moment, but the good vibes surrounding the Padres' return to the postseason stage lasted all of eight minutes -- or 13 eminently hittable pitches from Chris Paddack. By then, the Cardinals had pushed San Diego's season to the brink.
Hendricks cracks late as Cubs drop Game 1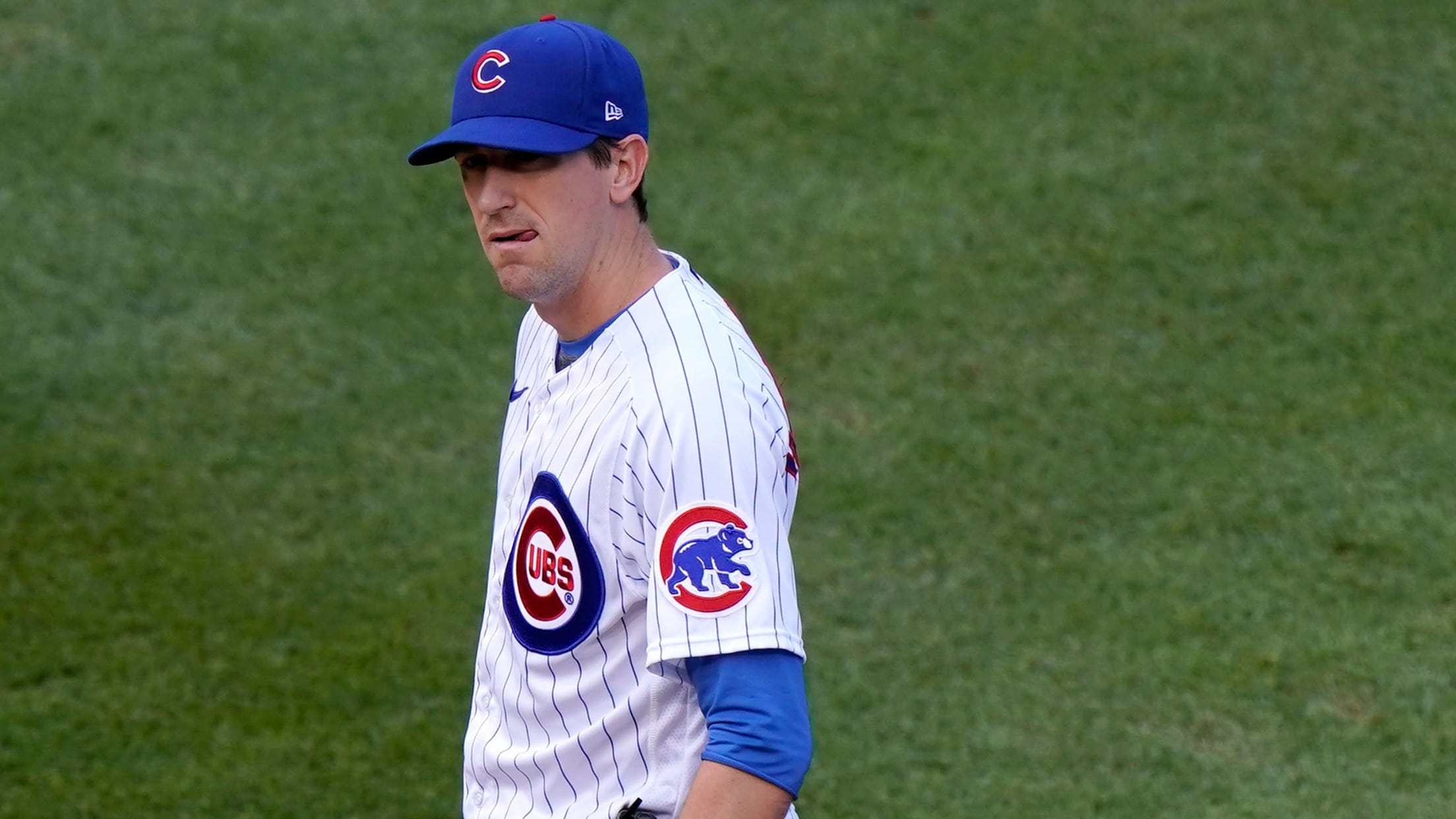 CHICAGO -- Kyle Hendricks had escaped a handful of problematic situations. When the Cubs' starter needed an out, he got one. Ground balls were erasing baserunners, and Hendricks was showing precisely why he was so trusted to set the tone for Chicago's playoff run.
Margin of error thin, Reds hurt cause in G1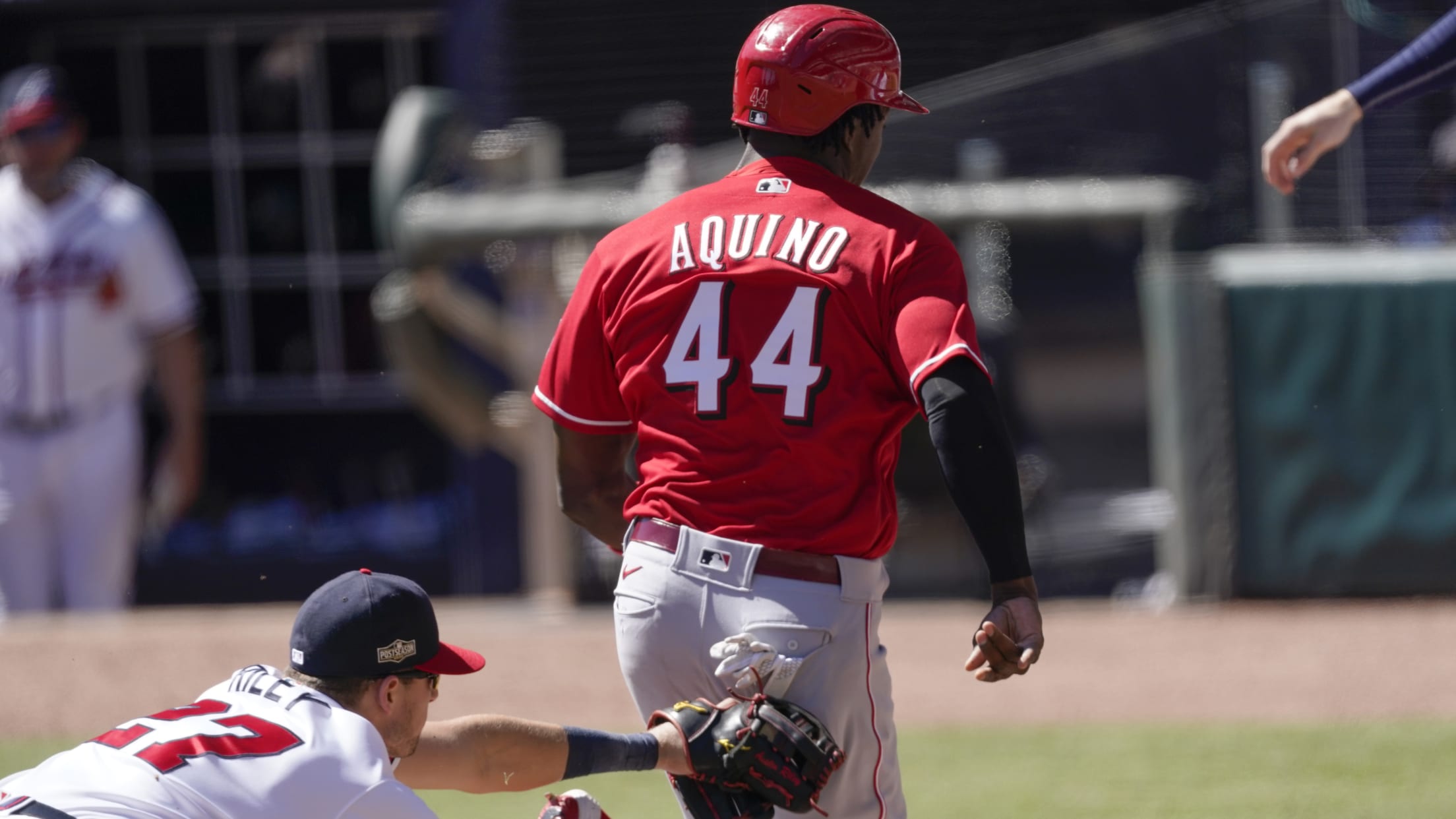 The Braves had one of the best offenses in baseball in the regular season, and Reds starting pitcher Trevor Bauer reduced it to rubble for 7 2/3 scoreless innings on Wednesday afternoon in Game 1 of the National League Wild Card Series. But Cincinnati was also one of three teams
Frustrated Rosario ejected from Game 2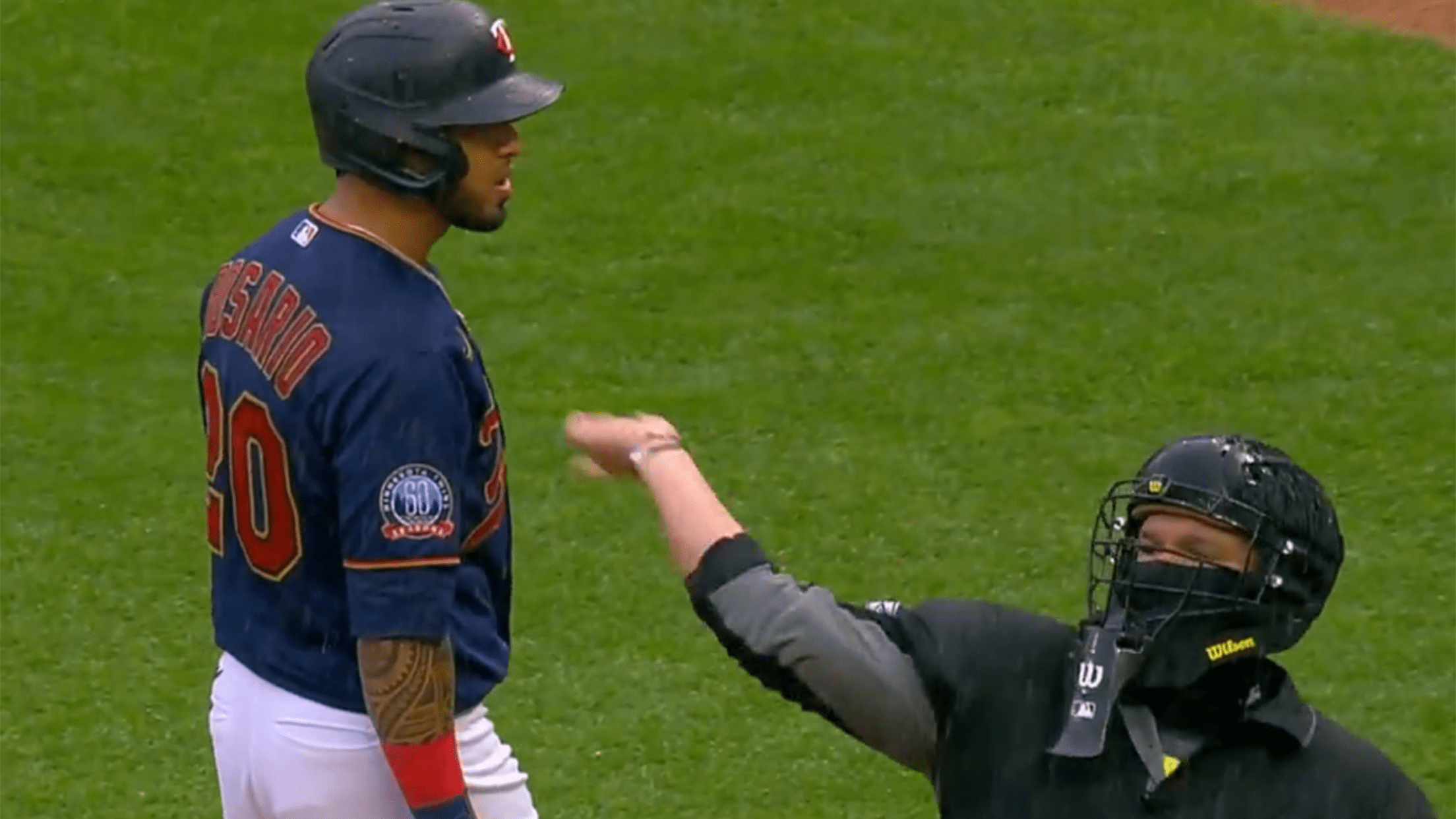 MINNEAPOLIS -- Frustration with the strike zone boiled over for both the Twins and Astros during Game 2 of their American League Wild Card Series on Wednesday. Minnesota left fielder Eddie Rosario paid the price with a sixth-inning ejection before his team was eliminated from the playoffs in a 3-1
White Sox-A's Game 3 FAQ (ESPN, 3 ET Thur)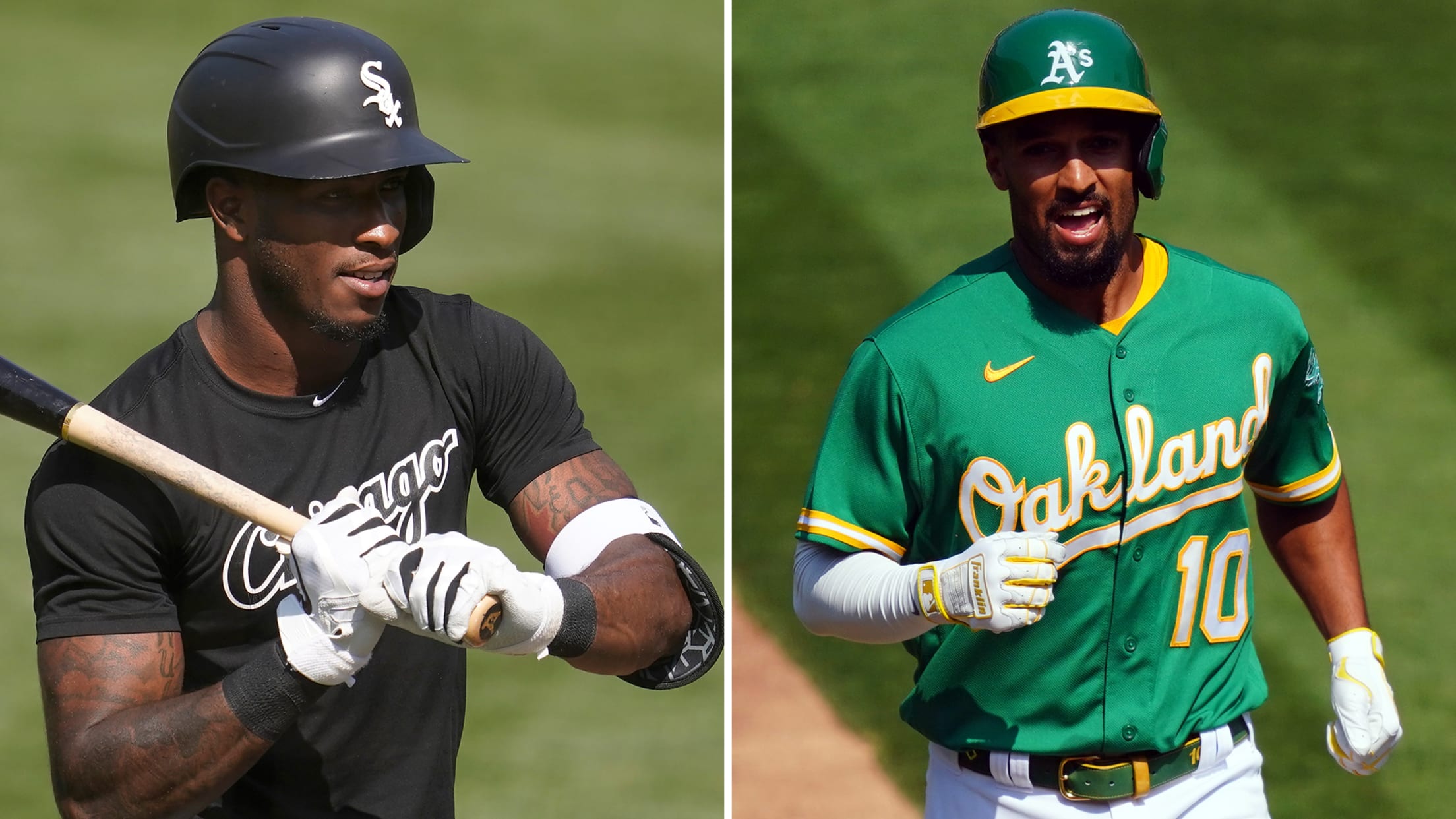 OAKLAND -- The A's escaped with a 5-3 win over the White Sox on Wednesday at the Coliseum, setting up a win-or-go home Game 3 of the American League Wild Card Series for Thursday. Neither club has announced a starting pitcher for Game 3, though it is expected that both
Reds-Braves G2 FAQ (ESPN, noon ET Thurs.)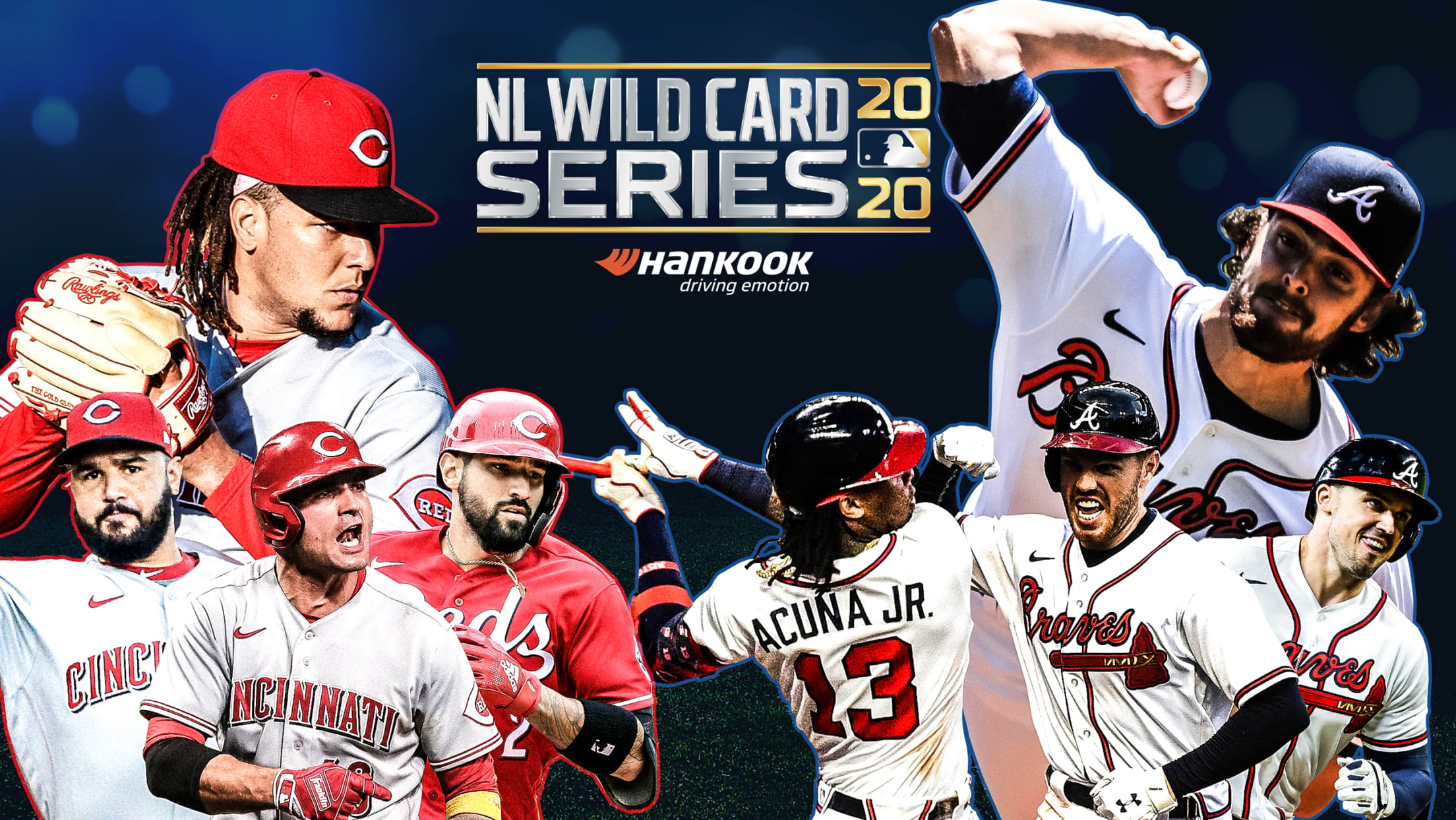 With a 1-0, 13-inning win over the Reds in Game 1 of the National League Wild Card Series on Wednesday afternoon, the Braves drew first blood in this best-of-three series that could include one or two more nail-biters.