Puig mimics Little Leaguer's wild batting stance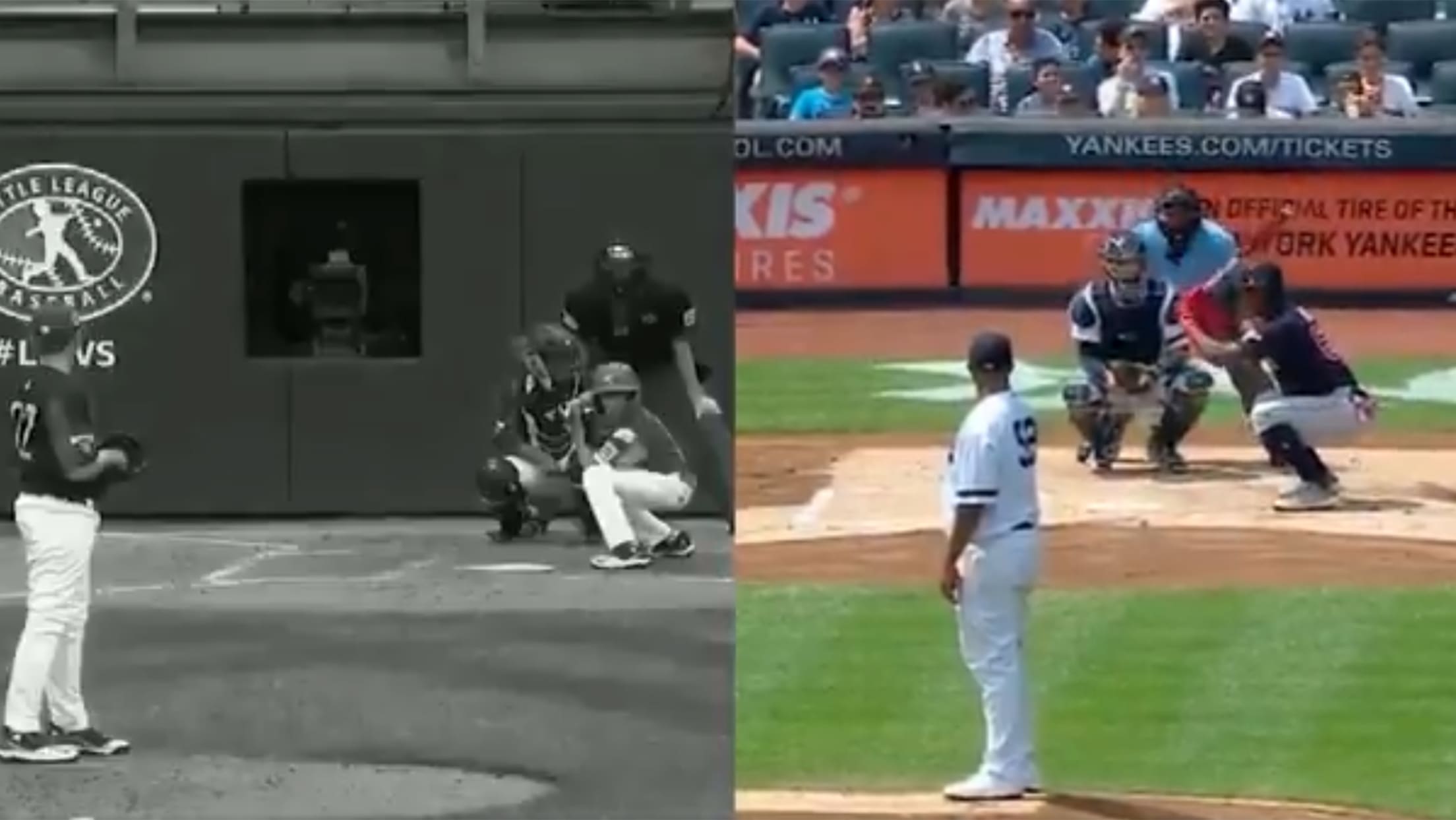 Word of one of the most bizarre batting stances imaginable spread quickly on Saturday after Deivis Ordoñez of Venezuela's Little League World Series team "stood" in an extremely low crouch in the batter's box, possibly in an attempt to rattle the pitcher. Just one day later, Ordoñez's signature style made
Greinke becomes 3rd active 200-game winner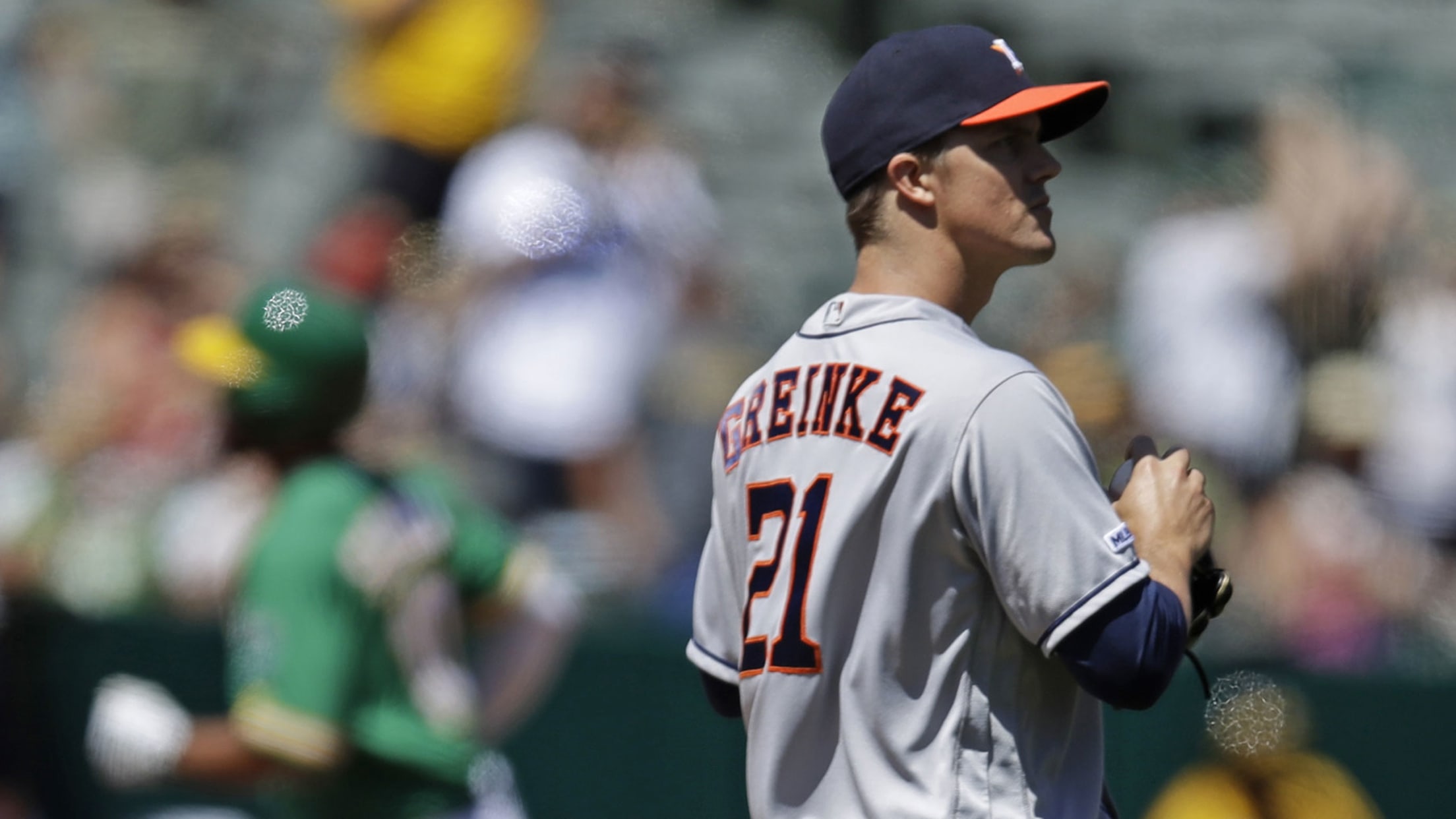 OAKLAND -- Zack Greinke became the third active pitcher to reach 200 wins and stopped the Astros' five-game losing streak in the process by holding the A's to one run in seven innings in a 4-1 victory in Sunday's series finale at the Coliseum. Greinke (13-4), making his third start
Alonso sets NL rookie HR record with No. 40
Mets slugger trails only Judge, McGwire for all-time rookie mark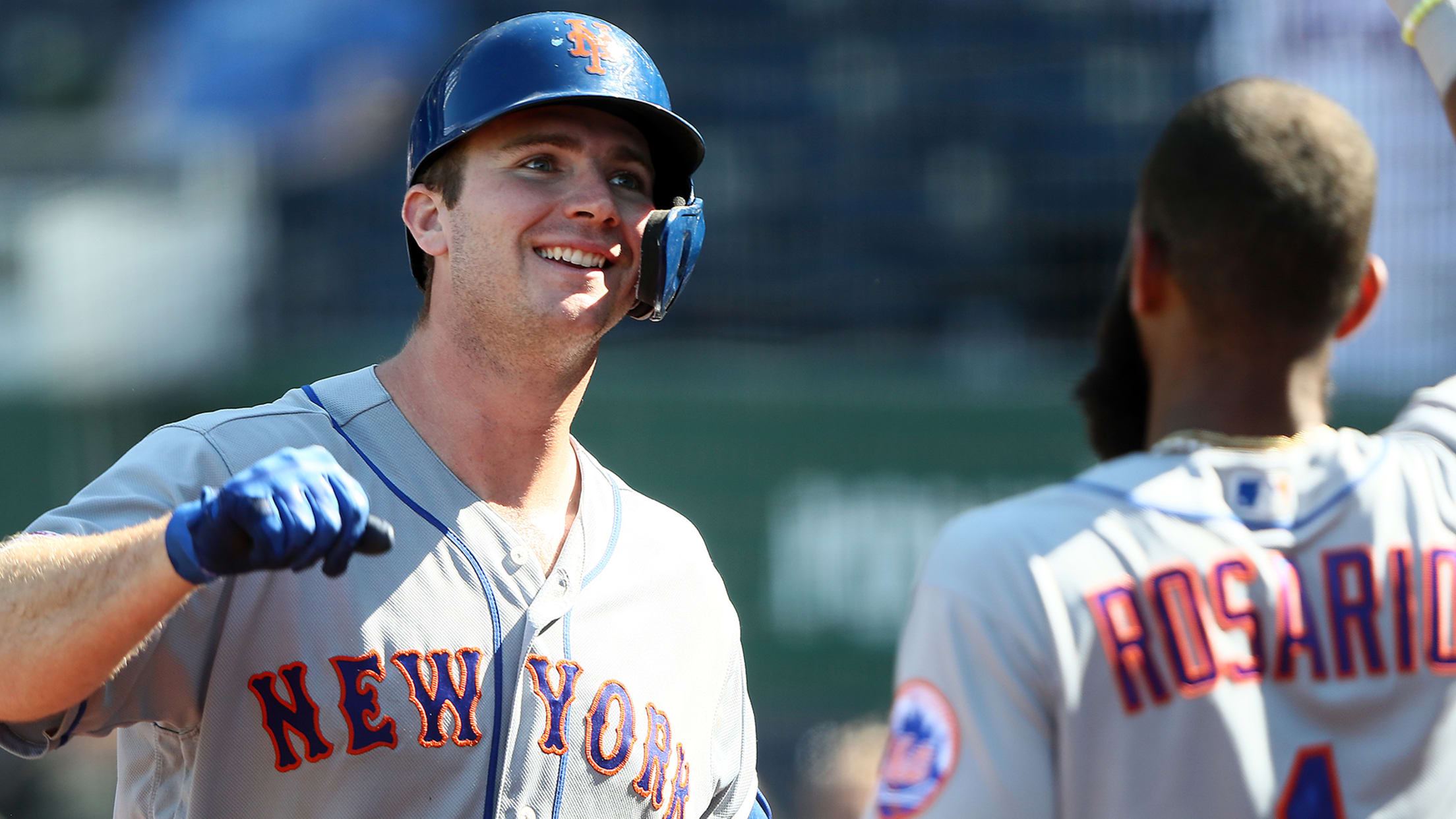 KANSAS CITY -- Pete Alonso took a powerful swing, and the loud crack of the bat told the story. The towering drive cleared the left-field wall at Kauffman Stadium with ease, and the Mets' slugger suddenly had his 40th homer, a new single-season record for a National League rookie. Alonso's
101 RBIs: Red-hot Devers joins elite company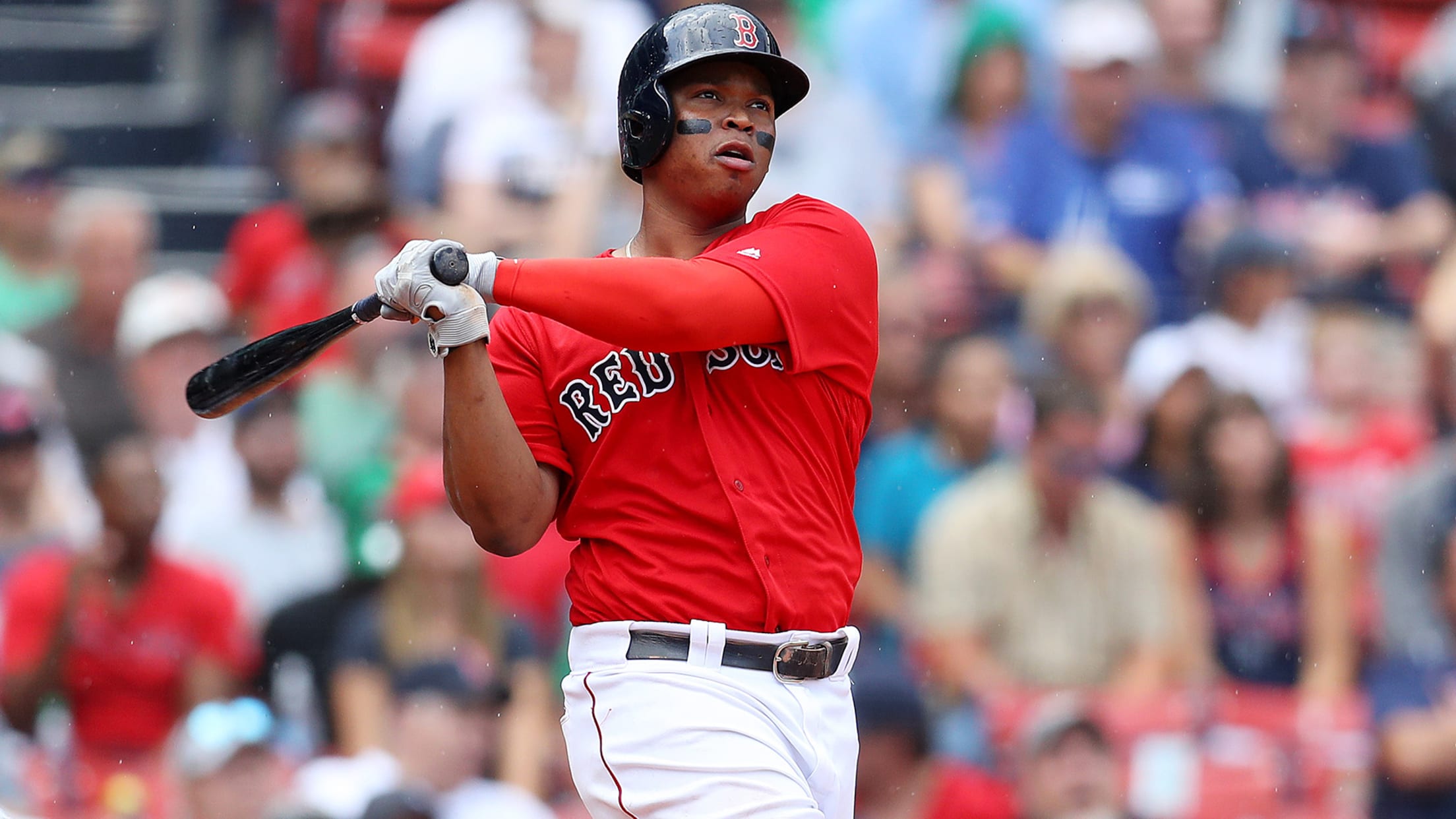 BOSTON -- At the conclusion of an in-game interview on NESN, with his team trailing, 6-0 heading into the bottom of the third inning, Red Sox manager Alex Cora said enthusiastically, "Let's go win this game. Let's go!". Perhaps it's easy for a manager to have such confidence when the
Yanks now imitating Gardy's bat antics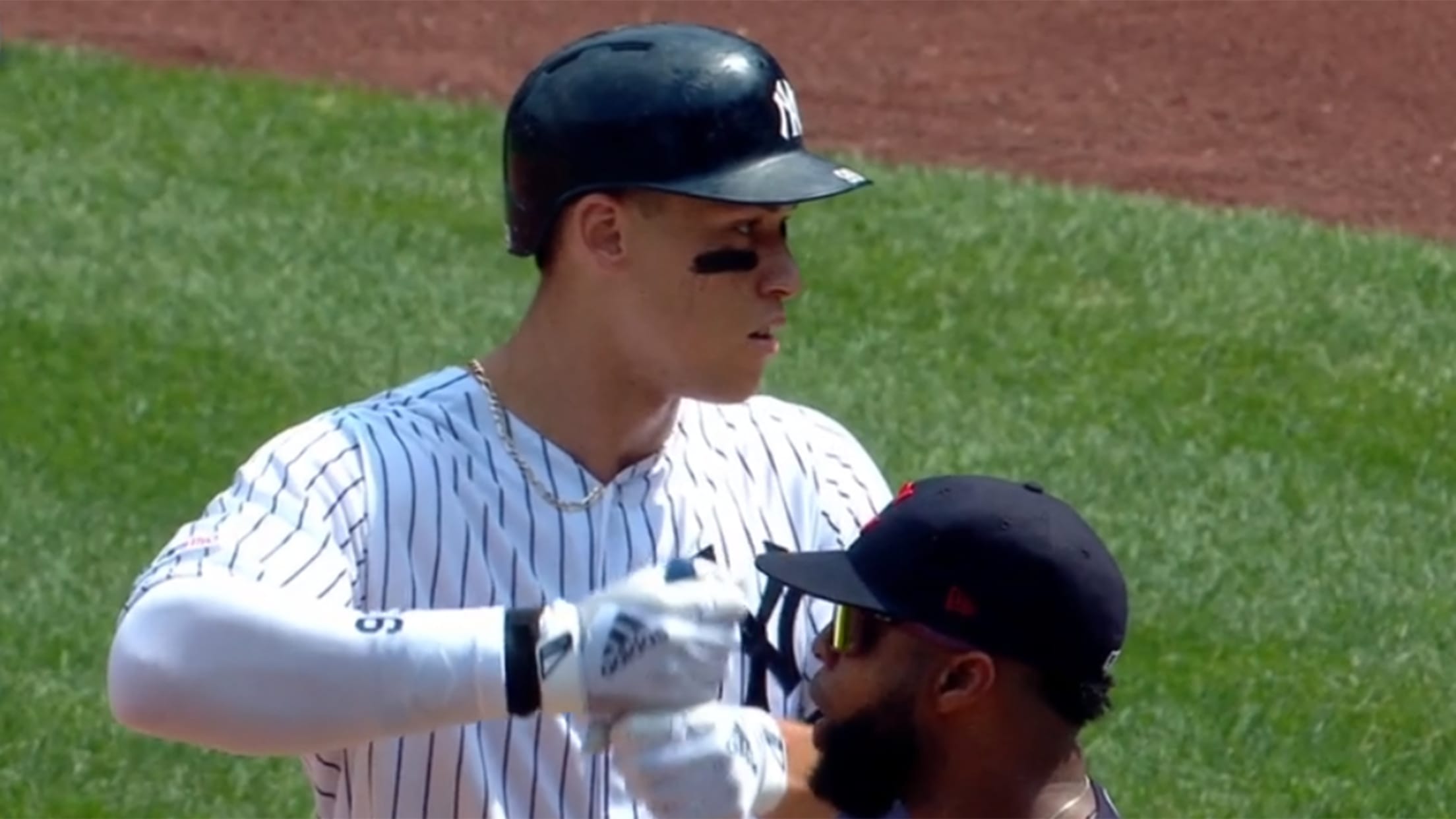 NEW YORK -- Brett Gardner made too much noise for the tastes of the umpiring crew, but by repeatedly banging his bat into the roof of the Yankees' dugout, he also may have inadvertently sparked the Savages' latest rallying cry. After stroking a third-inning single and a ninth-inning RBI double
Acuna respects Snitker's decision to pull him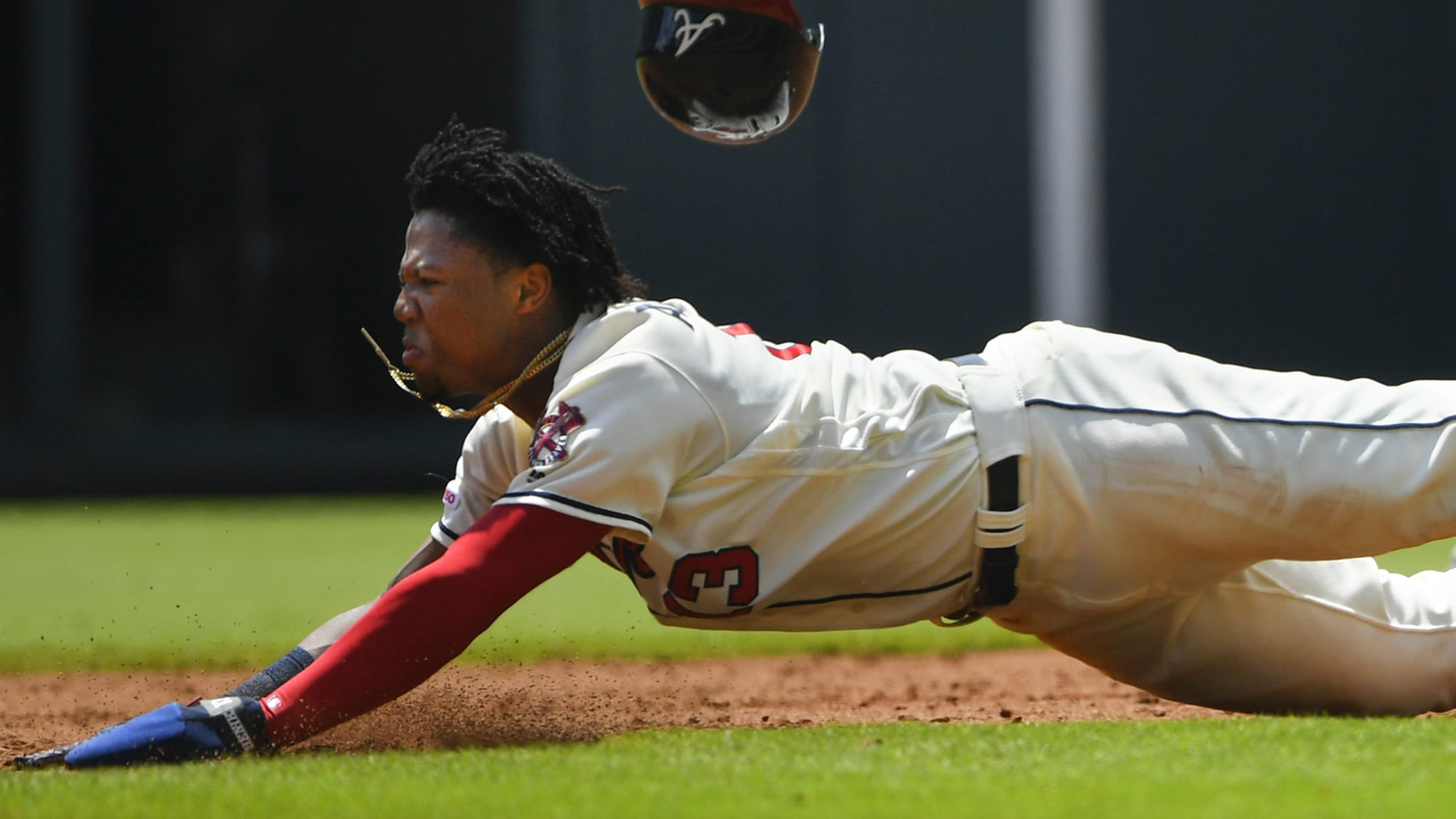 ATLANTA -- Braves manager Brian Snitker understood the potential immediate ramifications of pulling Ronald Acuña Jr. from a game on an afternoon when he was already using a short bench and attempting to overcome an early deficit against the mighty Dodgers. But recognizing the need to focus on the long-term
Kluber exits rehab start with abdominal tightness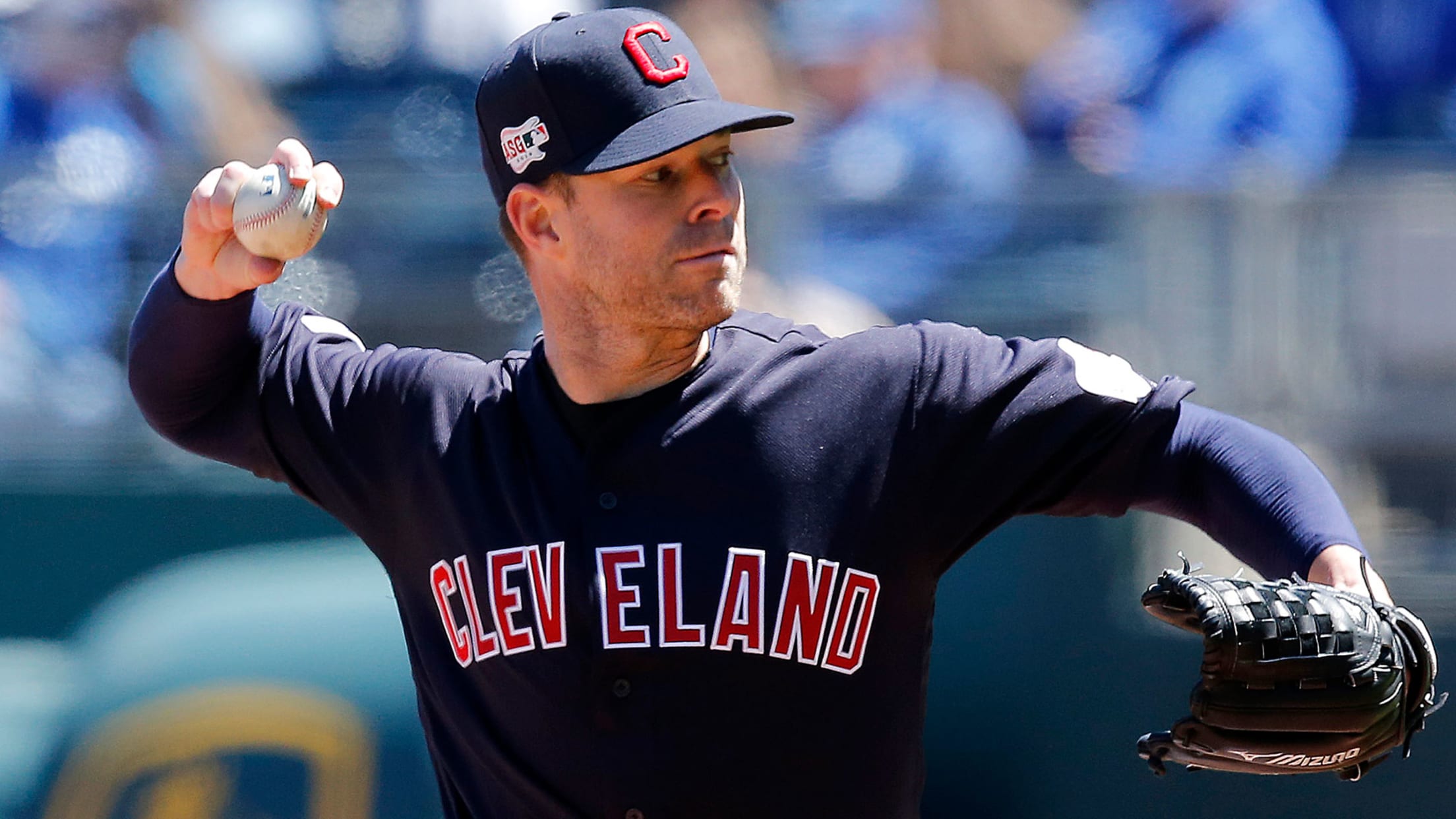 The light at the end of Corey Kluber's rehab tunnel may have just stretched a little bit further away. The Indians' ace had been cruising through his Minor League rehab assignment until hitting a roadblock on Sunday, exiting his start for precautionary reasons after one inning with left abdominal tightness.
Bellinger's 42nd HR in, and out of, Acuna's glove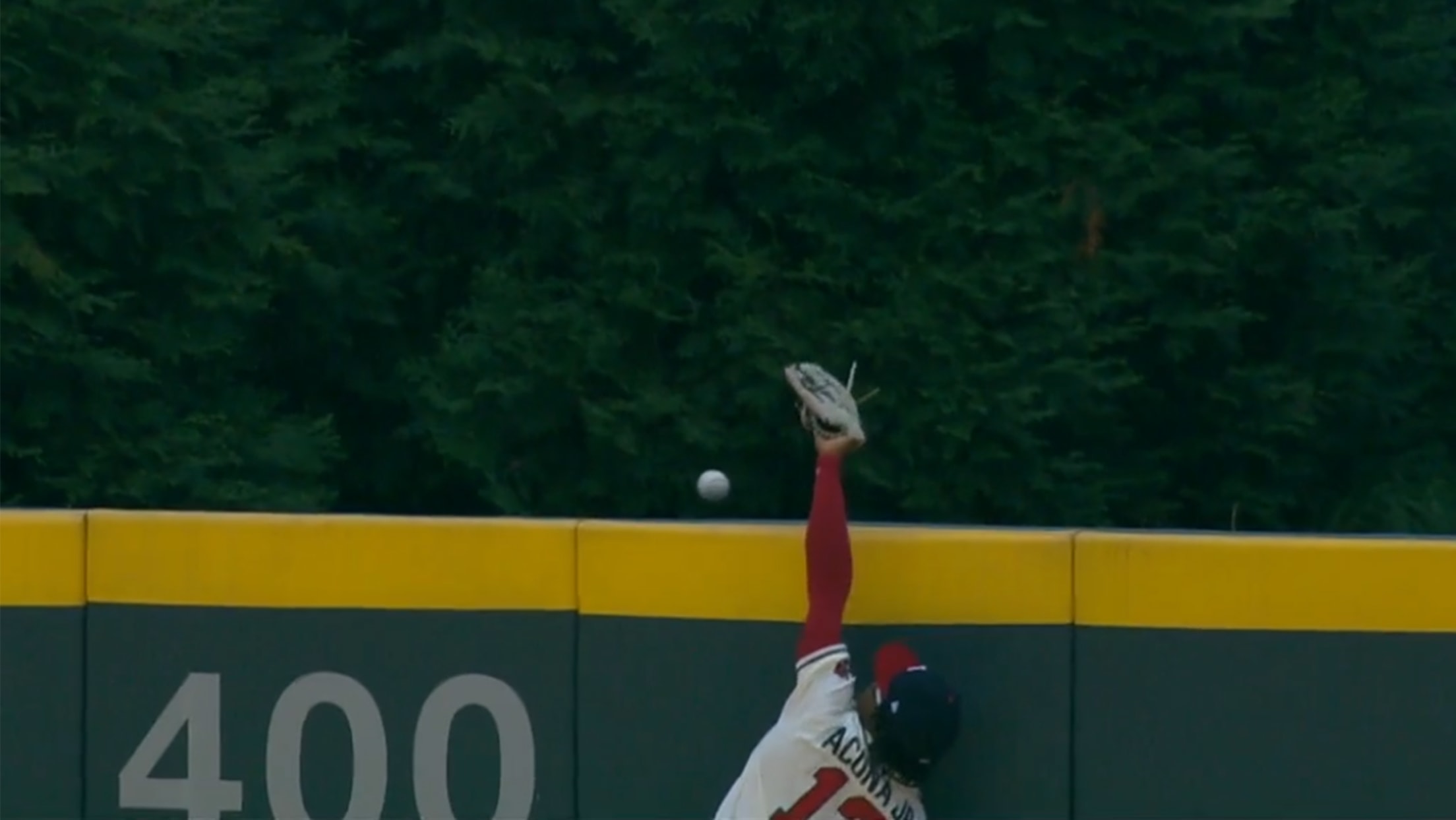 Dodgers superstar Cody Bellinger snapped a three-way tie for the Major League home run lead with No. 42 in the first inning of Sunday's 5-3 Braves win over the Dodgers at SunTrust Park -- and it was very nearly just a long out instead. Braves center fielder Ronald Acuña Jr.
Trout ties his idol Jeter on all-time WAR list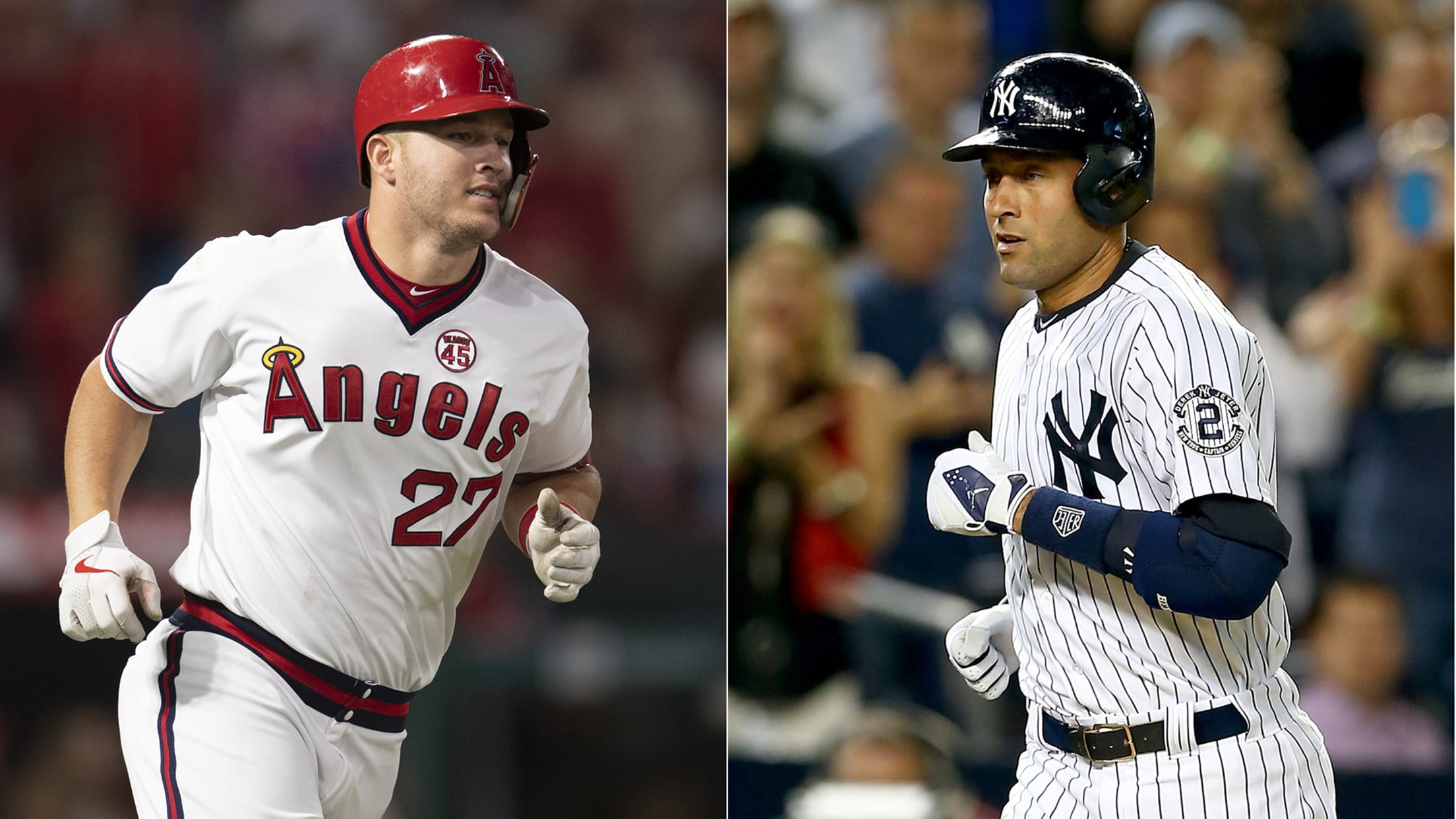 Mike Trout keeps moving up the all-time WAR list for position players, and with the range he's in, he's moving past all-time greats practically daily. Entering Sunday, Trout now has 72.4 career WAR according to Baseball Reference, which is tied for 57th-most among position players all-time. The most notable part
Sale to meet with Dr. Andrews on Monday
Price on the mend; Tuesday's starter vs. Phillies TBD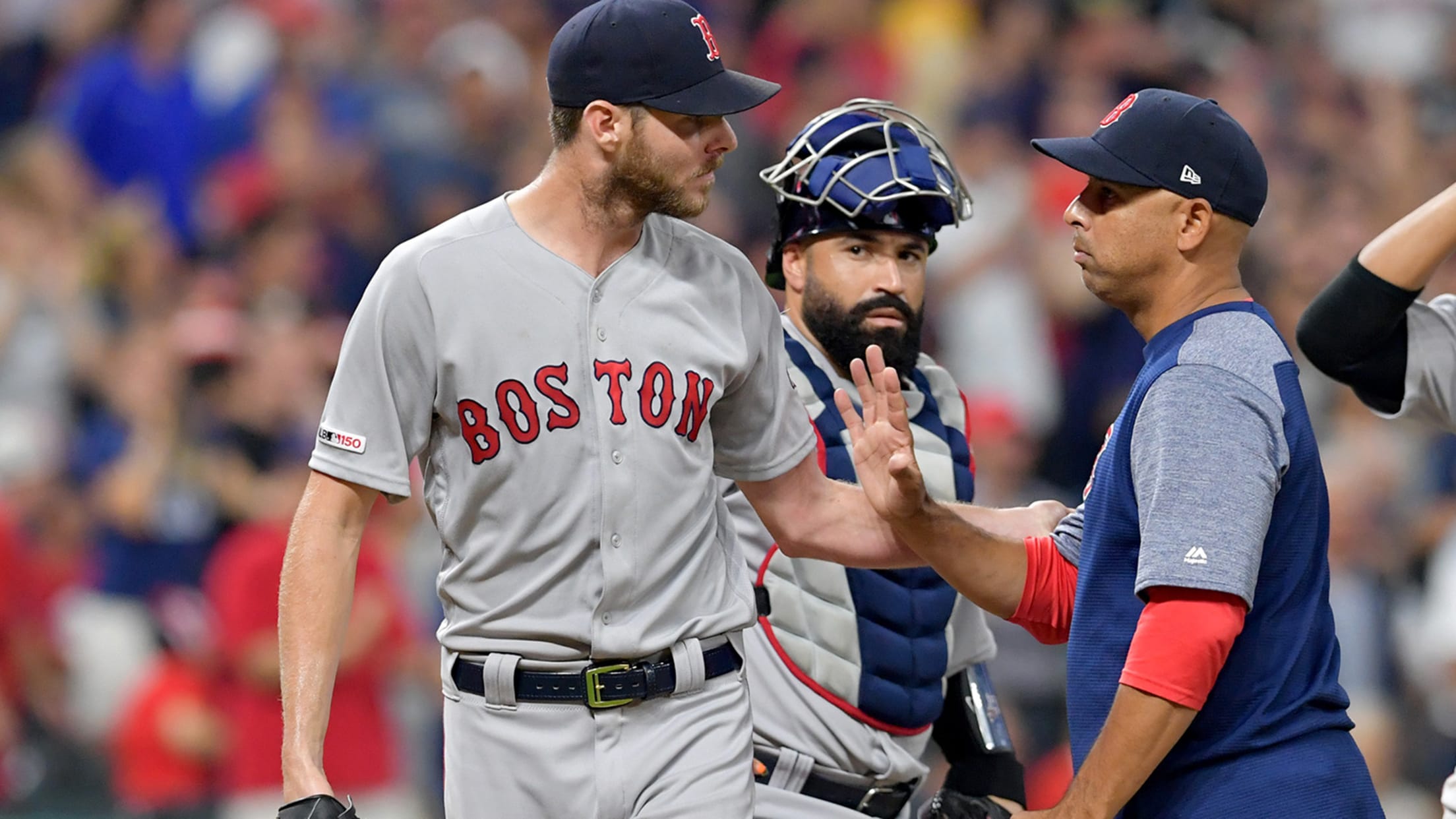 BOSTON -- Ailing Red Sox ace Chris Sale will fly to Pensacola, Fla. on Monday to visit the most renowned elbow specialist in sports -- Dr. James Andrews. Sale will be accompanied by Red Sox head trainer Brad Pearson to get a better handle on the extent of the left
Choi gives Rays second straight walk-off win
Ninth-inning single with bases loaded caps rally, clinches series victory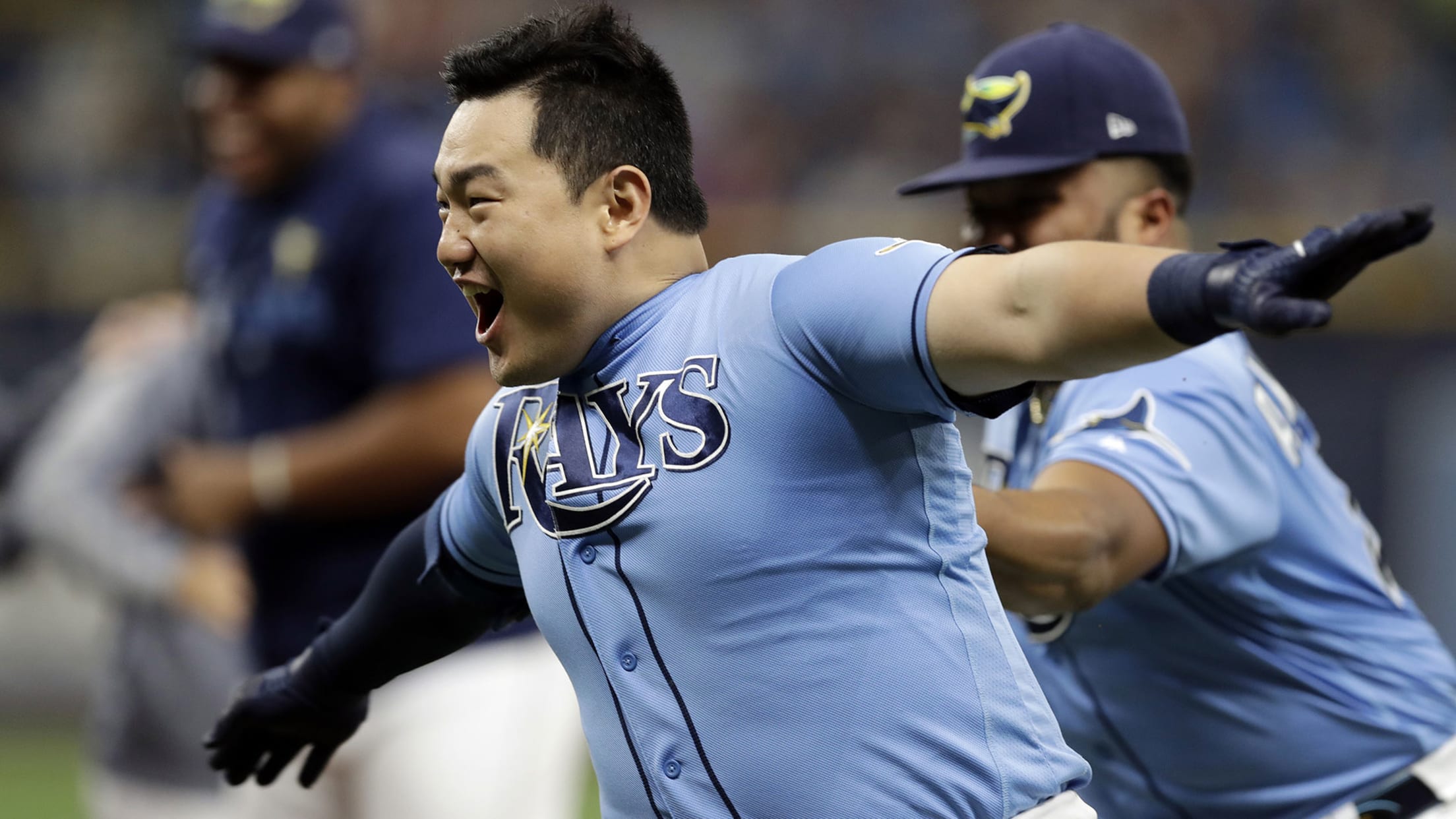 ST. PETERSBURG -- Ji-Man Choi admitted that there were some nerves as he stepped to the plate with the bases loaded and one out in the ninth inning on Sunday. The Rays were staring at a 4-3 deficit and a potential home series loss to the Tigers. While there isn't
With slam, Braves prevail in postseason preview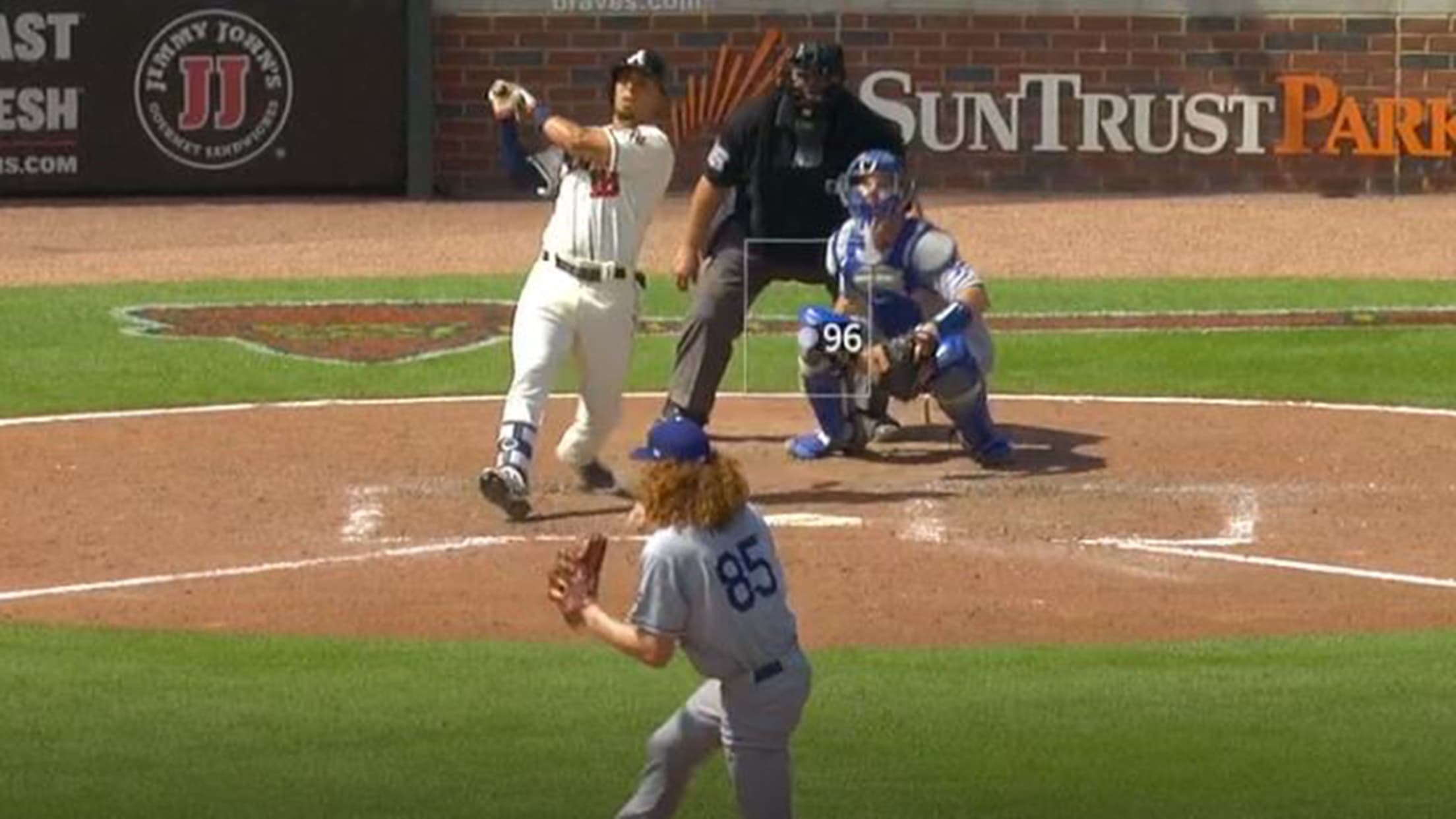 ATLANTA -- What had the makings of a disastrous weekend proved to be quite memorable thanks to the contributions of a suddenly effective bullpen and the organizational depth that has proven to be very valuable as the Braves have overcome a growing rash of injuries. Had you not been paying
Freeman capitalizes on opportunity in Tribe's win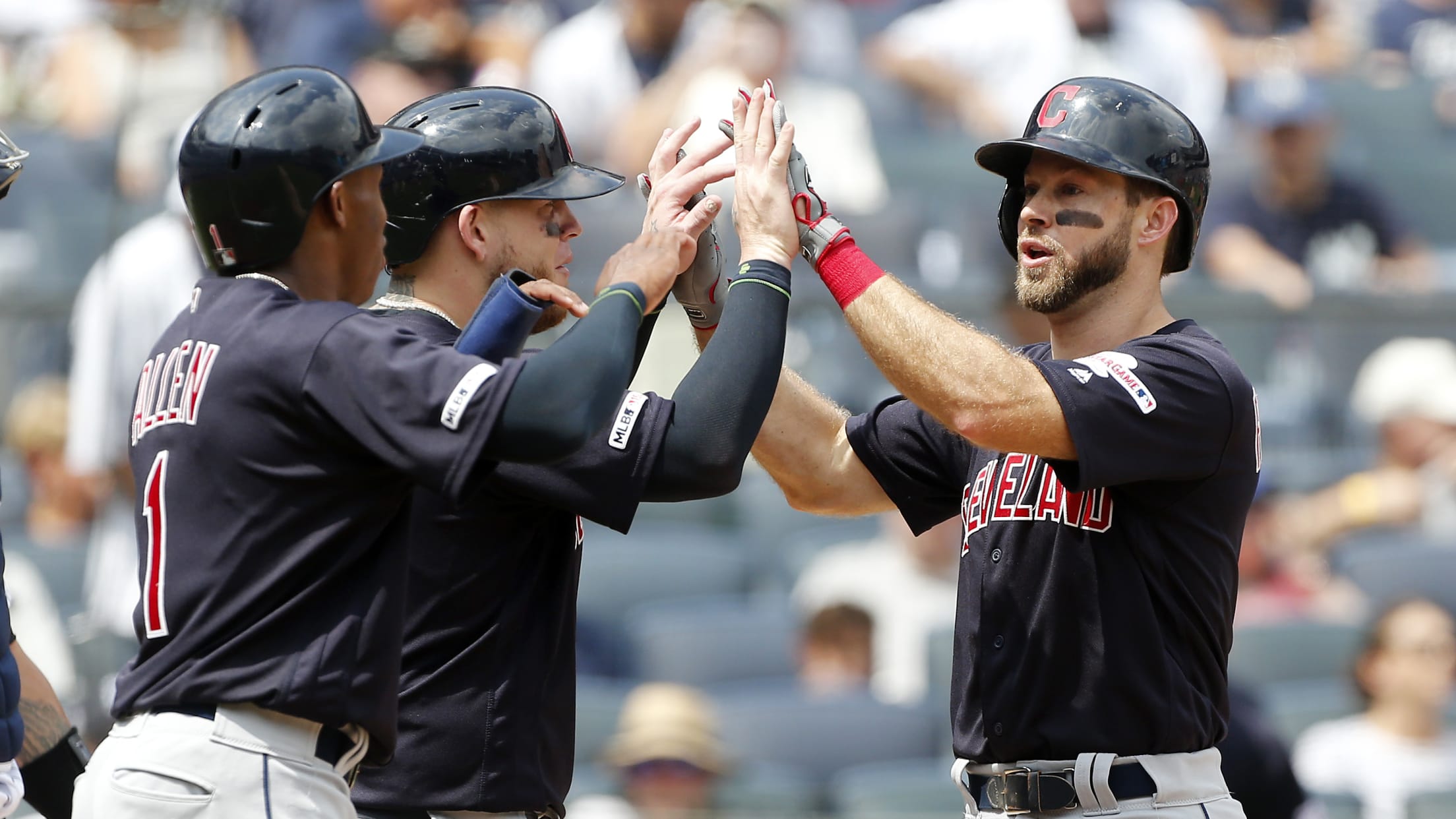 NEW YORK -- Mike Freeman doesn't play every day for the Indians, but when manager Terry Francona gave him a chance to face the Yankees on Sunday -- starting him in place of the red-hot Jose Ramirez -- the third baseman made it count. In his first at-bat against CC
Cubs, Bucs enjoy visit with kids at The Grove
Major Leaguers and Little Leaguers mingle at living complex in Williamsport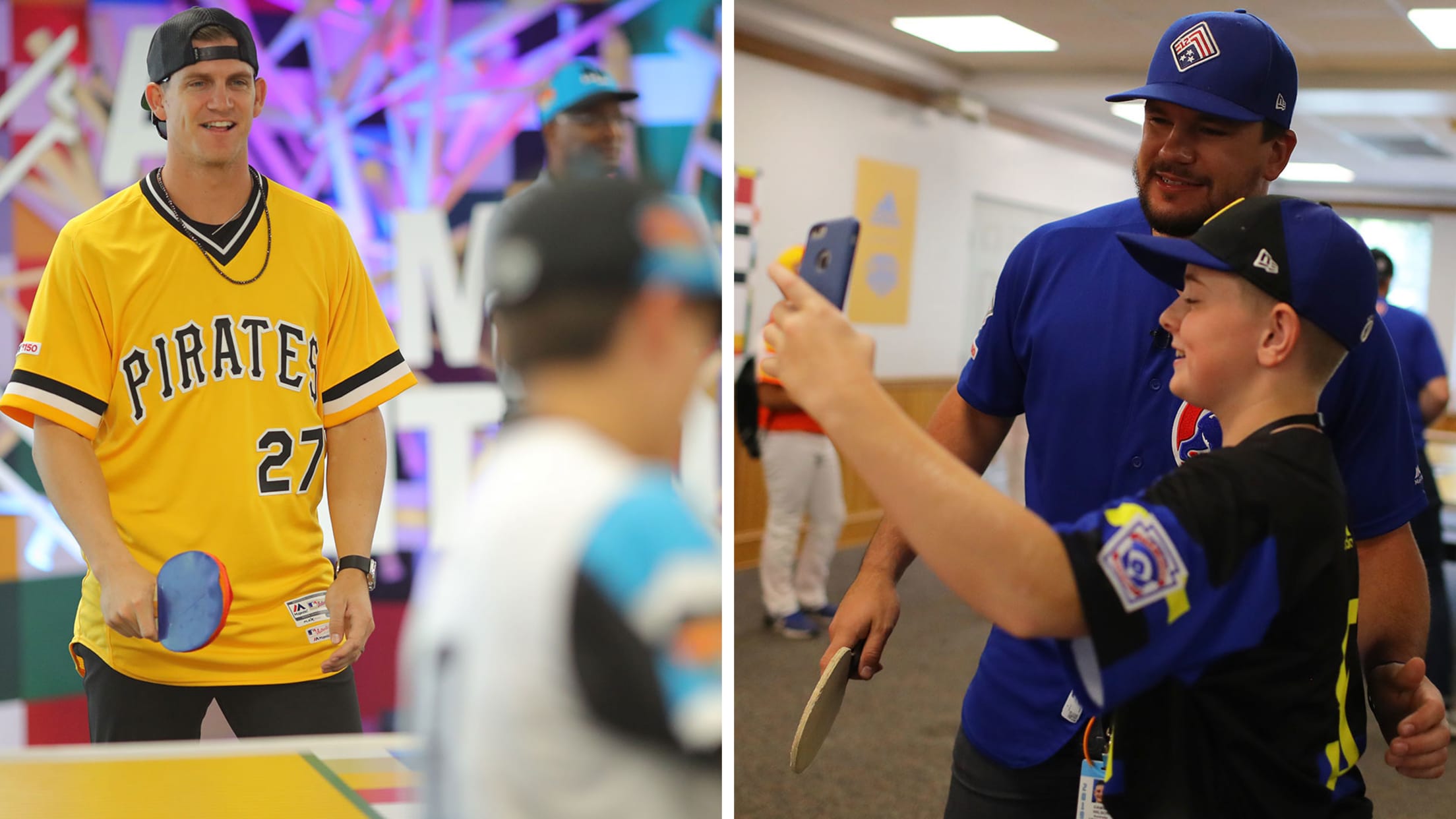 WILLIAMSPORT, Pa. -- The Little League World Series can put pressure on the kids from 16 teams across the globe who compete in it. So it's nice to have a space to kick back, too. Players from the Cubs and Pirates got to experience that oasis on Sunday, as they
Harper exits early with dehydration
Right fielder receives IV after seeing blurry during fourth inning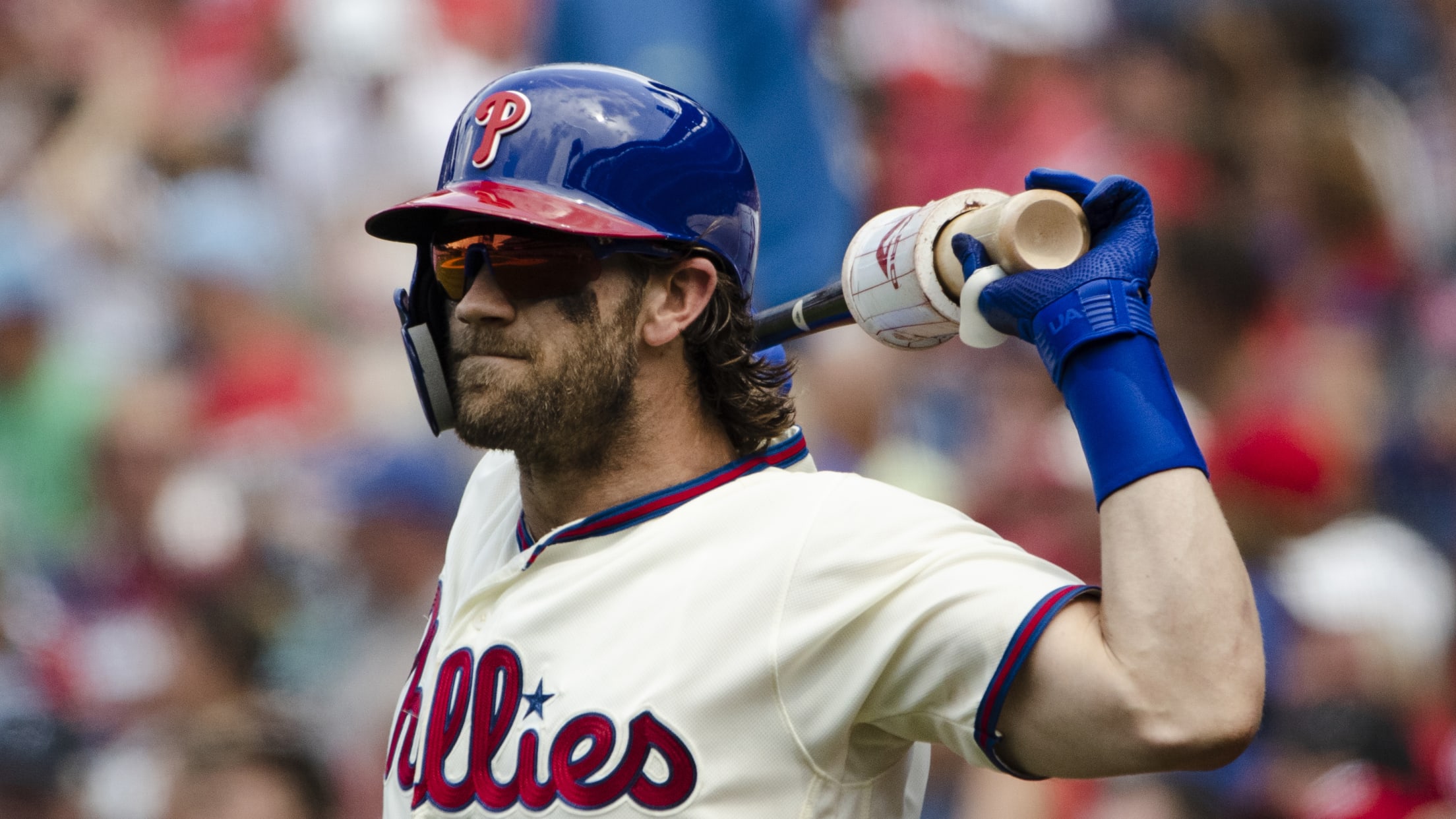 PHILADELPHIA -- As Bryce Harper played catch with bullpen catcher Craig Driver before the fifth inning of Sunday's 3-2 loss to the Padres, the Phillies' superstar wasn't sure what was happening. There were "little splotches" in his eyes, which he promptly decided were a product of "allergies or something like
Gausman spins Reds' 6th immaculate inning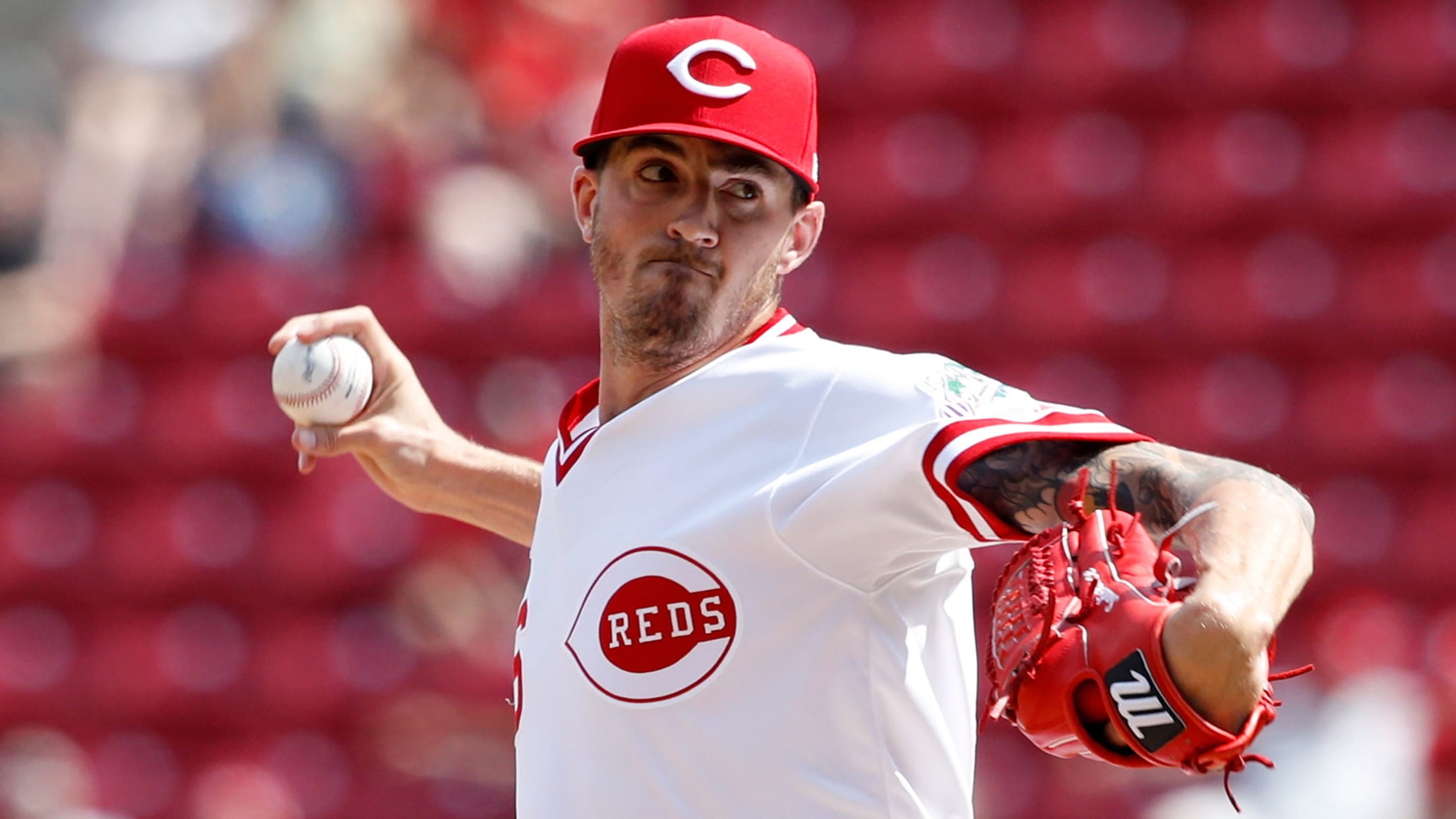 CINCINNATI -- Reds reliever Kevin Gausman didn't believe it when he returned to the dugout and was told that he threw an "immaculate inning" in the top of the ninth. Gausman struck out the side on nine pitches during Cincinnati's 5-4 loss to the Cardinals on Sunday at Great American
Twins sweep after Polanco's bases-loaded triple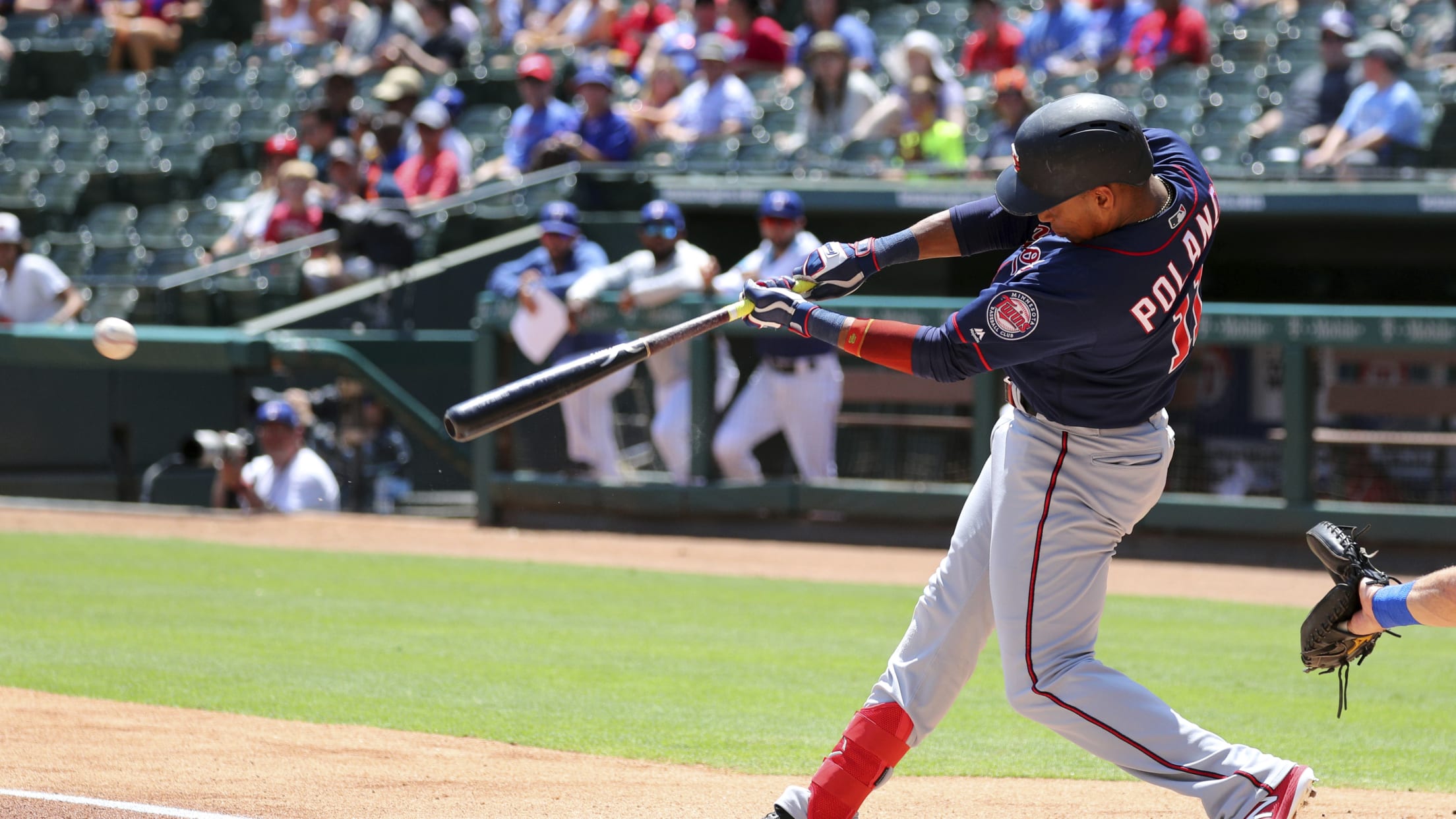 ARLINGTON -- In the days leading up to Martin Perez's final start at Globe Life Park, the ballpark he called home for seven years, he said he hoped that it would prove a moment he would never forget. Perez didn't depart the stadium on Sunday afternoon with one final win,
Knee tendinitis forces Doolittle to injured list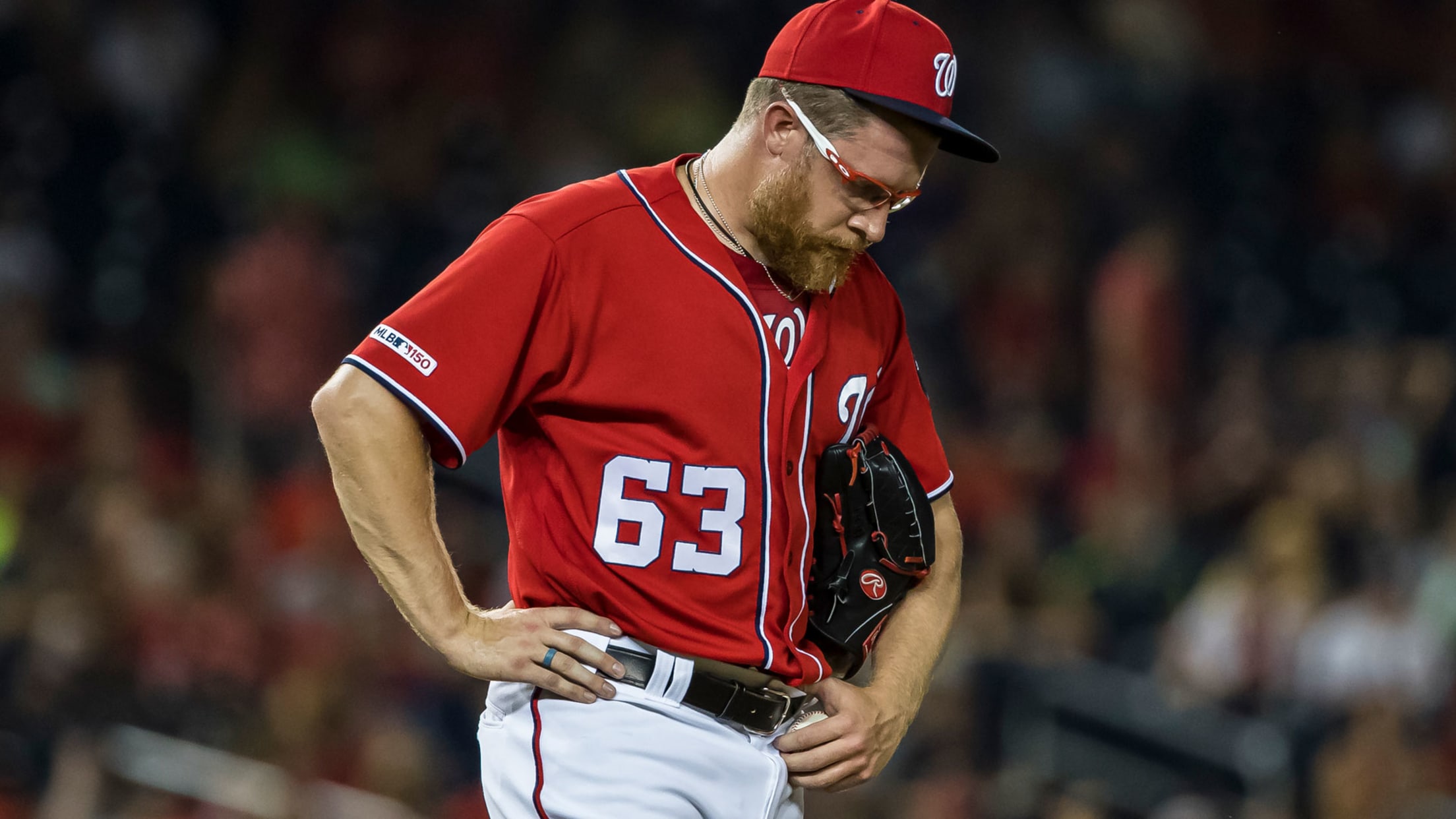 WASHINGTON -- The Nationals are giving closer Sean Doolittle a breather in the midst of his roughest stretch of the season, putting him on the 10-day injured list with right knee tendinitis on Sunday morning. The move comes one night after one of the worst outings of Doolittle's career, when
In-the-stands catches that deserve standing 'O'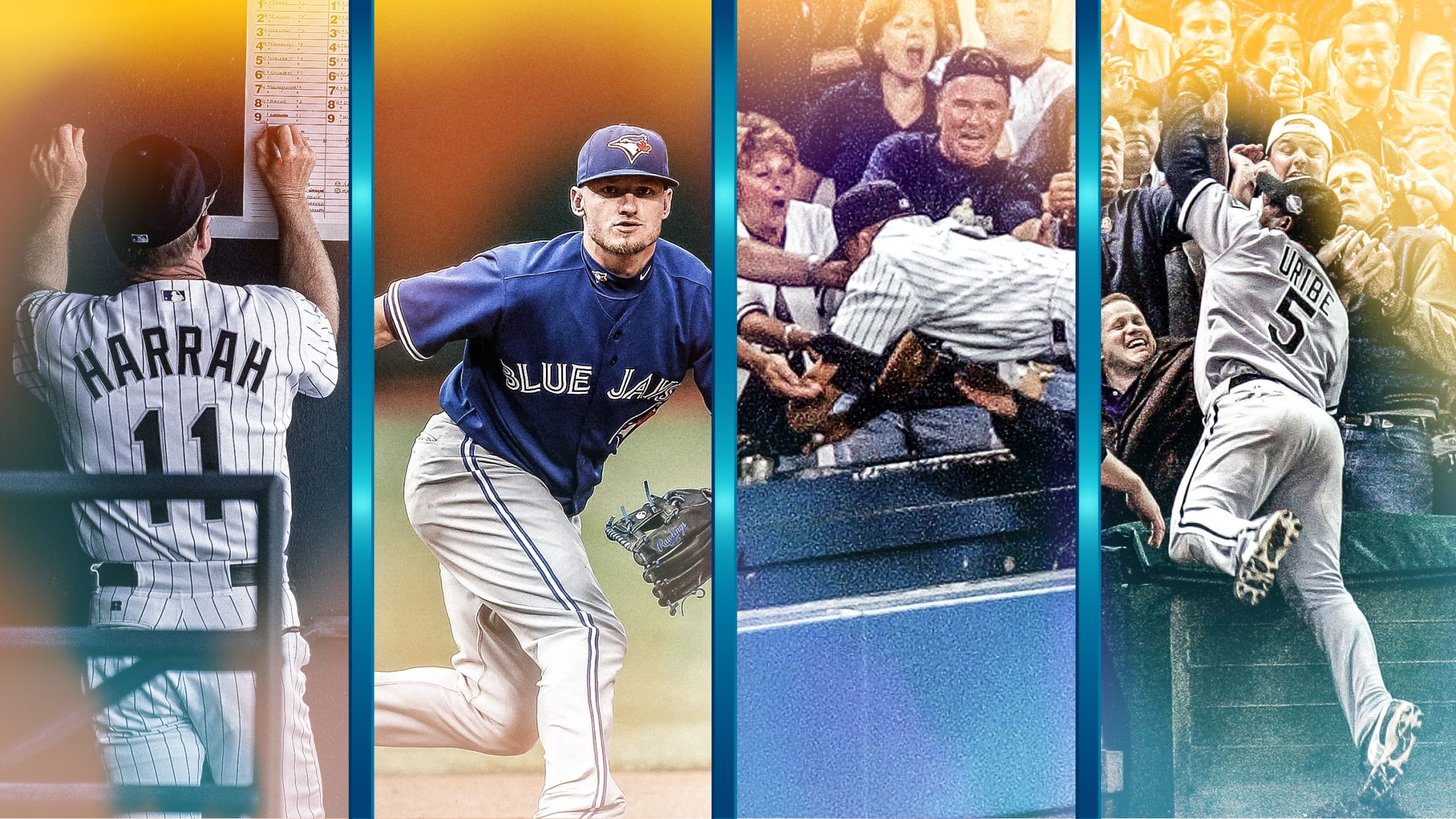 When a ball is hit near the stands, there's little time to contemplate the risk vs. reward factor. More often than not, if there's a chance to get an out, players are going to go for it, even if it means catapulting into the seats. That's just the nature of
We're in a golden age of young hitters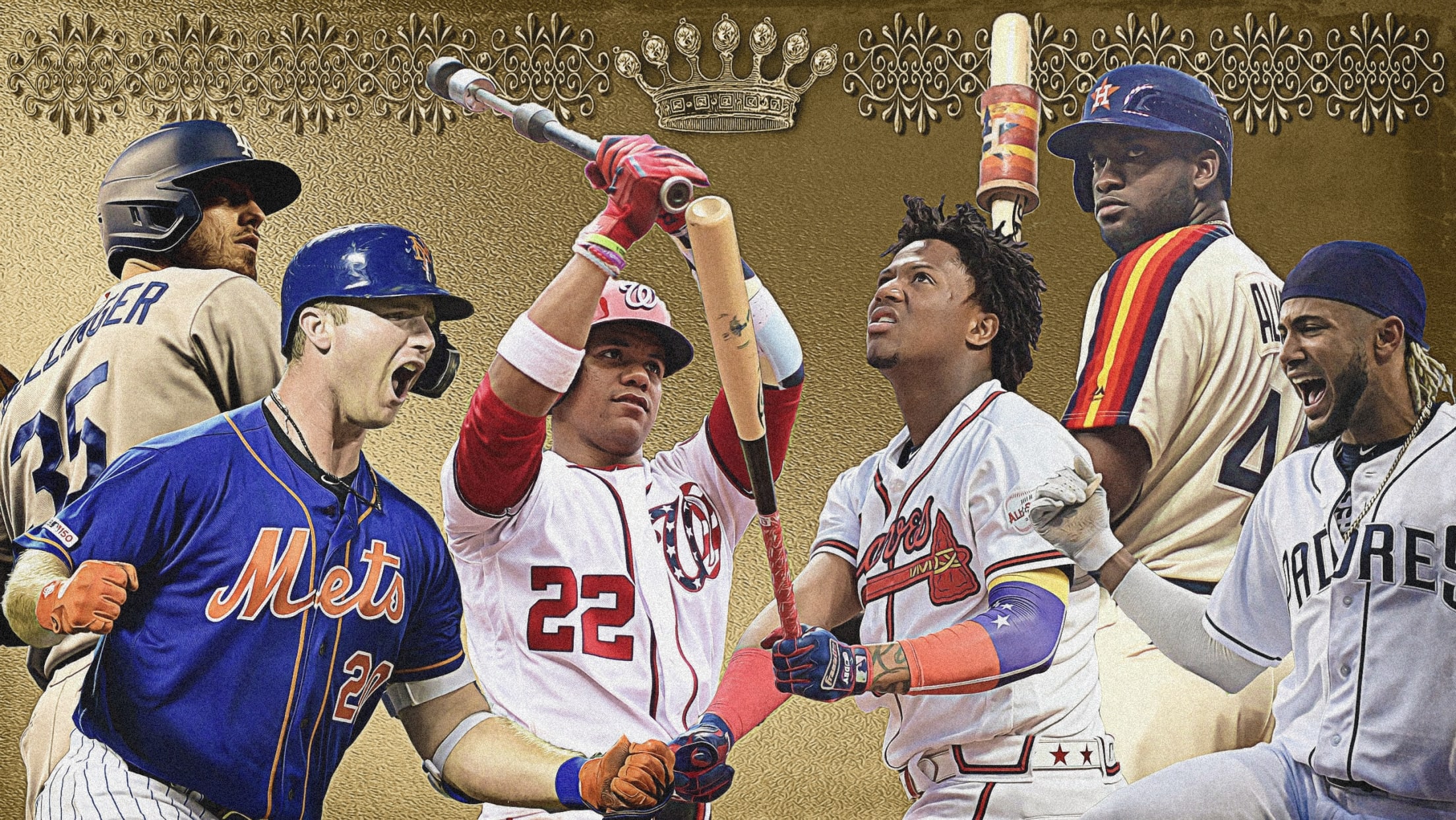 "Let the kids play." It's an apt baseball slogan for 2019. The kids are playing, and in particular, they are hitting. There are rookies who have taken Major League Baseball by storm, such as the Mets' Pete Alonso, the Astros' Yordan Alvarez and the Padres' Fernando Tatis Jr. There are
Nats tie club record with home run barrage
Washington hits 8 homers; Soto, Dozier club 2 apiece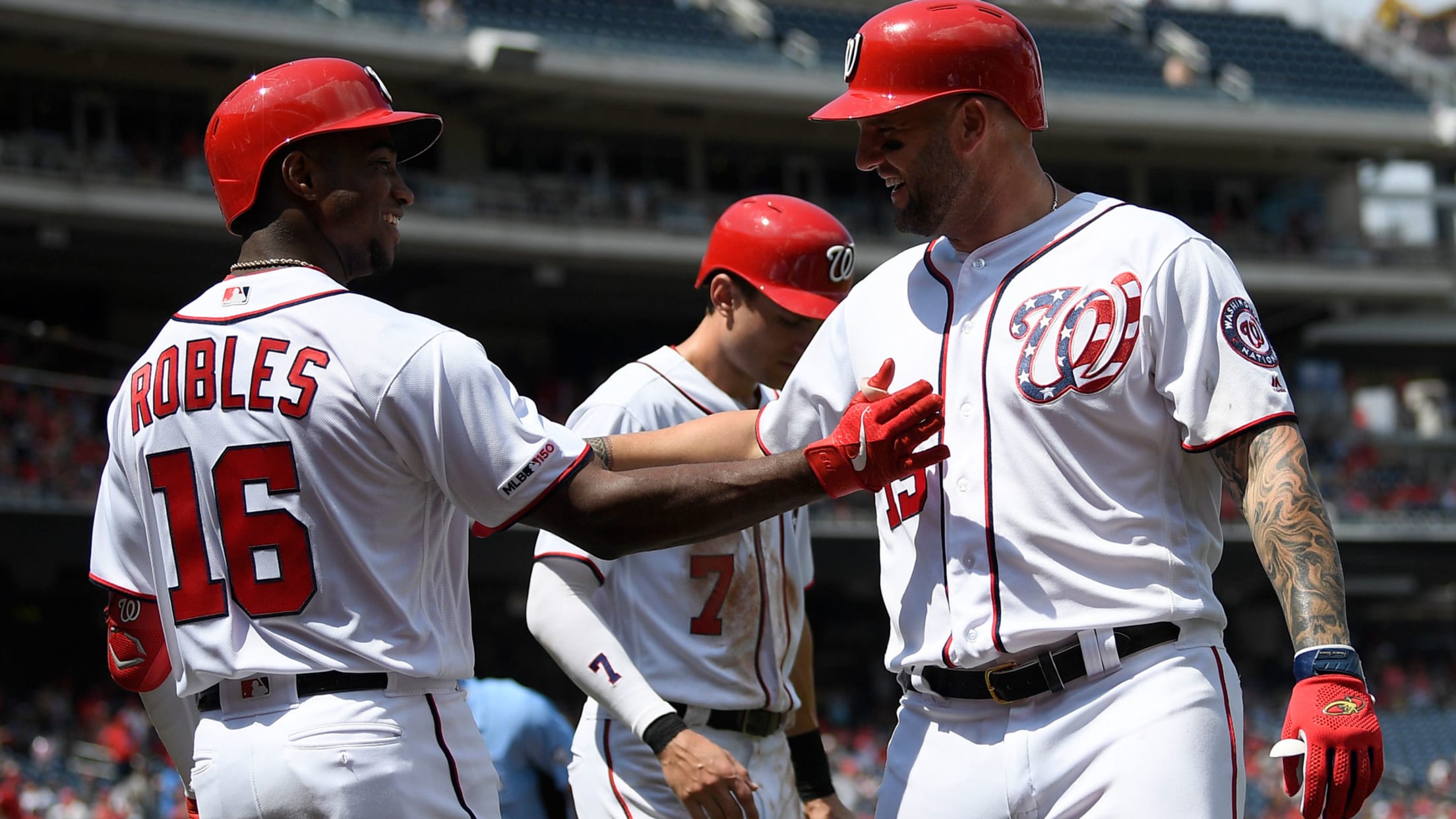 WASHINGTON -- How did the Nationals respond following their marathon 14-inning loss to the Brewers from the previous night? By matching a club record with eight home runs against the Brewers on Sunday afternoon at Nationals Park, an offensive onslaught that carried Washington to a 16-8 victory in the series
Every team's Players' Weekend nicknames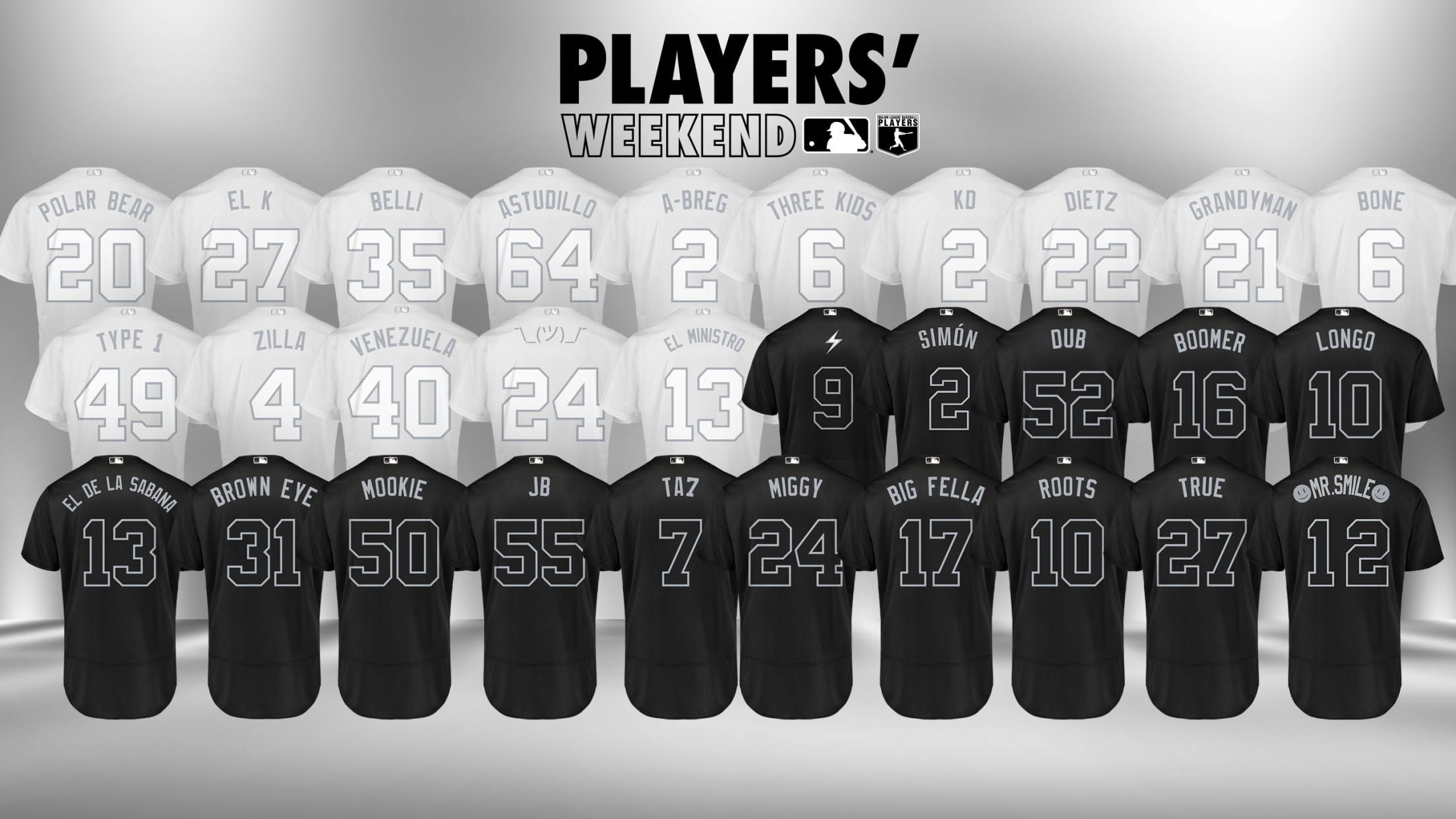 Players' Weekend is back for a third year, giving big leaguers an opportunity to connect with the fans in fun and engaging ways through their jerseys and equipment. Here's a list of the nicknames MLB players have chosen to sport on their backs for the weekend of Aug. 23-25. Not
Gallo takes some swings, but he's a ways away
Burke to precede Palumbo in doubleheader Tuesday vs. Angels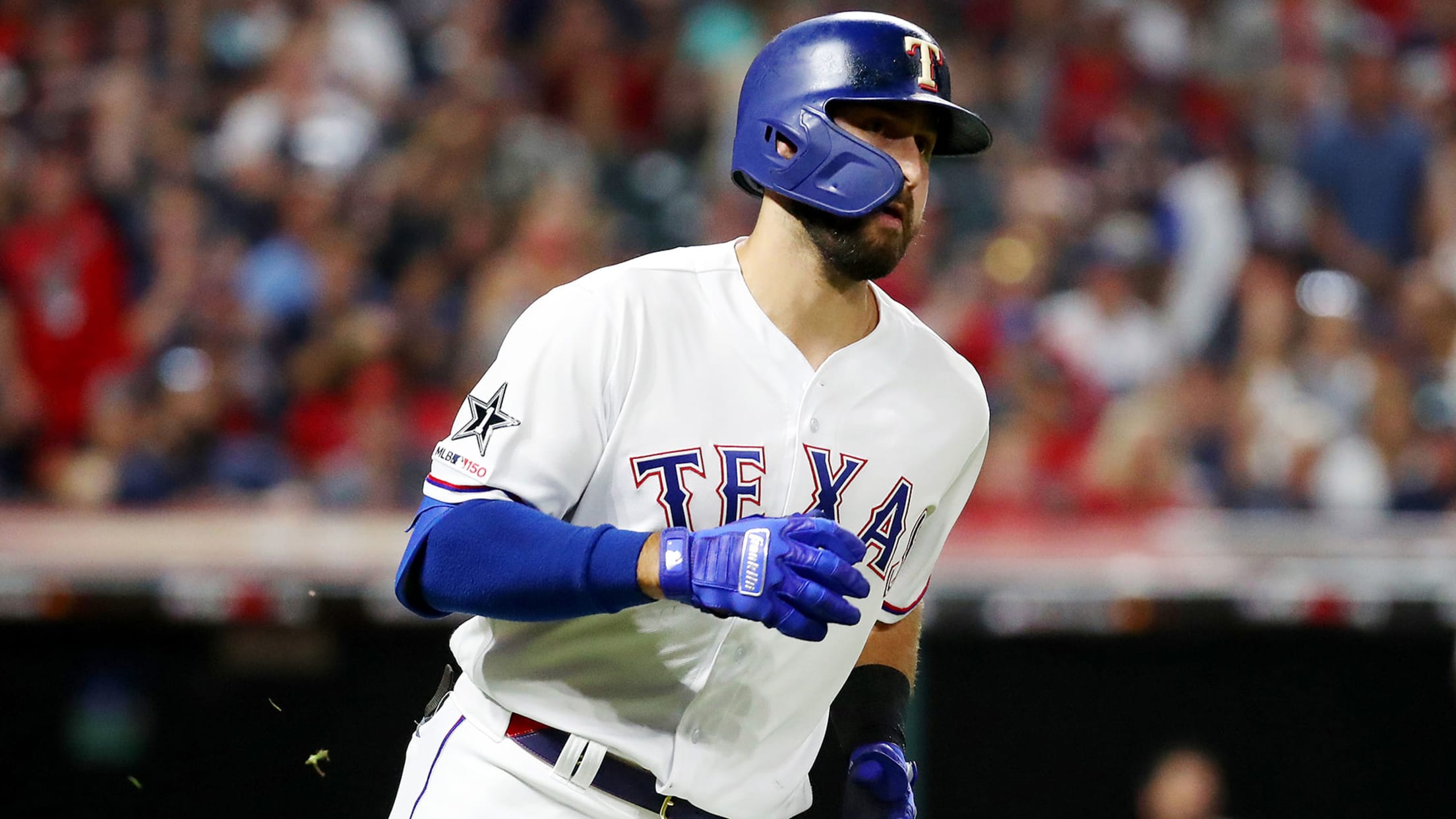 ARLINGTON -- Rangers outfielder Joey Gallo has started to swing a bat again, but his return isn't expected until mid-September. Gallo swung lightly off a tee on Friday as he continues his recovery from July 25 surgery to repair a broken hamate bone in his left hand. "It's good, but,
Cardinals display potential, pitfalls in Cincy split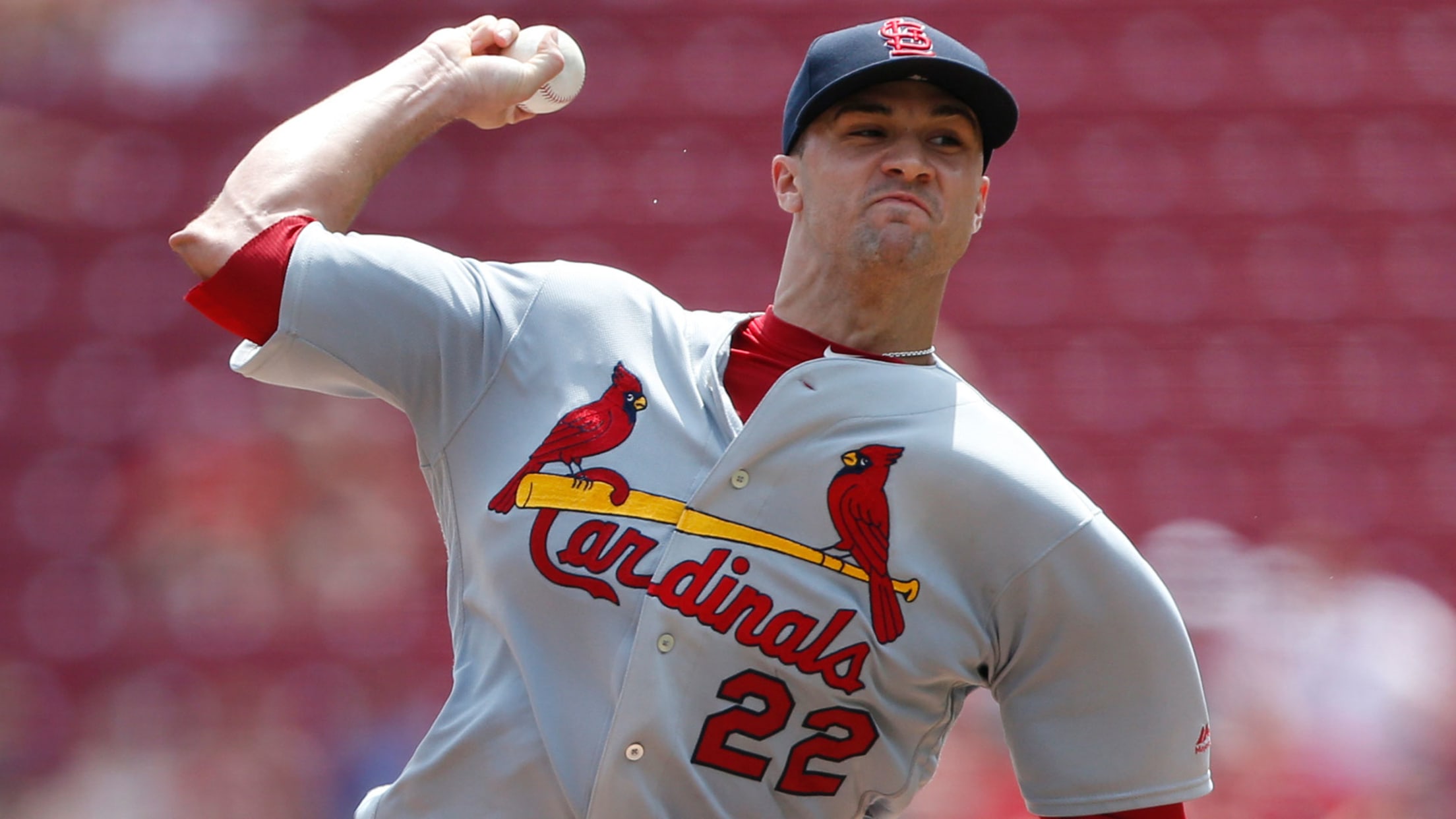 CINCINNATI -- Cardinals manager Mike Shildt has emphasized the capability of his team all season and its need for consistency in all parts of the game. Including Sunday afternoon's 5-4 win, this weekend against the Reds showed what's possible when the Cardinals do put the pieces together, and what's possible