Stakes are high with The Rivalry resuming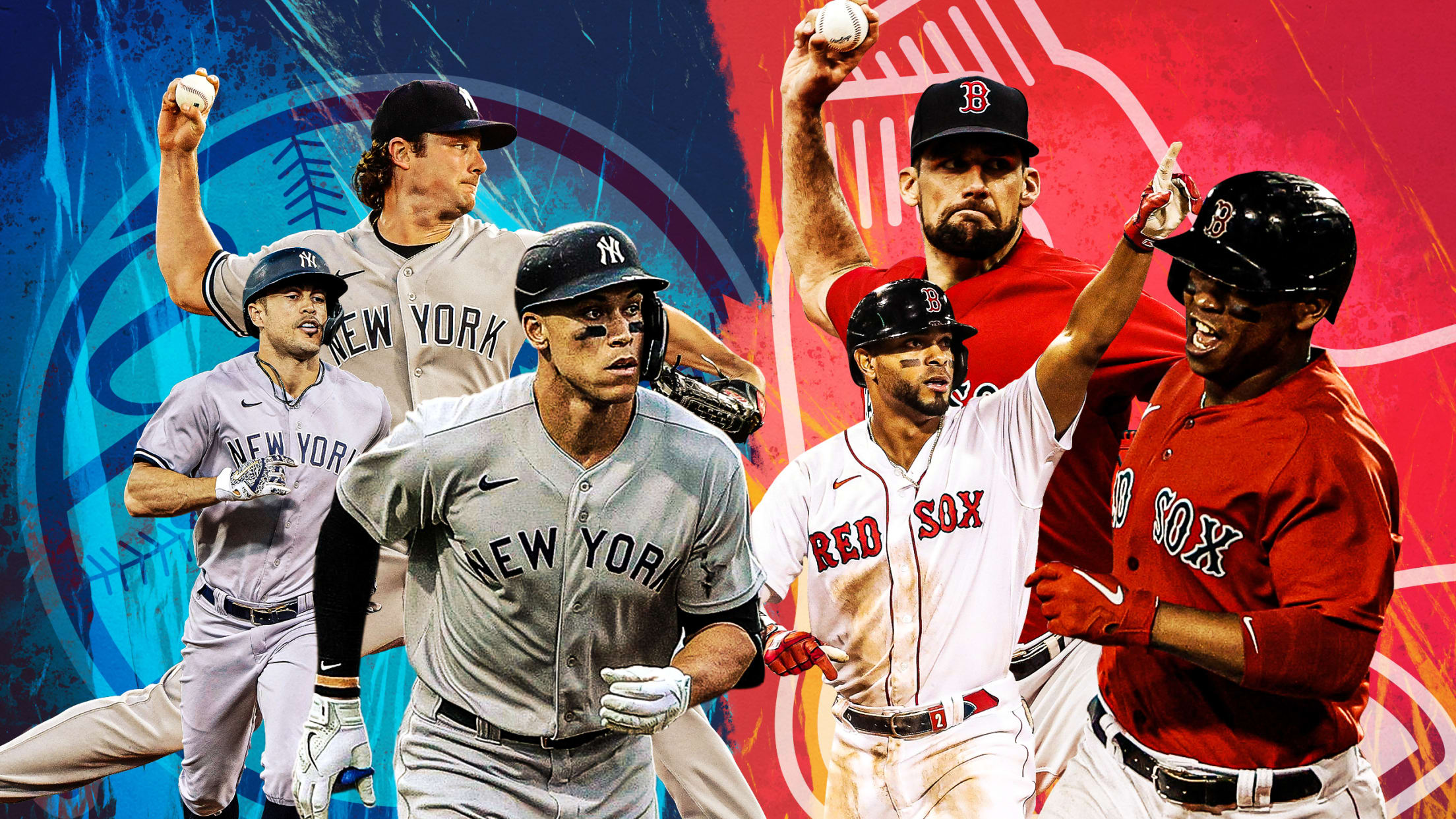 It has been a long time since the Red Sox and Yankees played a September series like this in which both teams had so much skin in the game. Maybe too long. The Red Sox, who continue to be one of the great surprises in baseball this season, come into
Cards boast 30-HR trio as win streak hits 13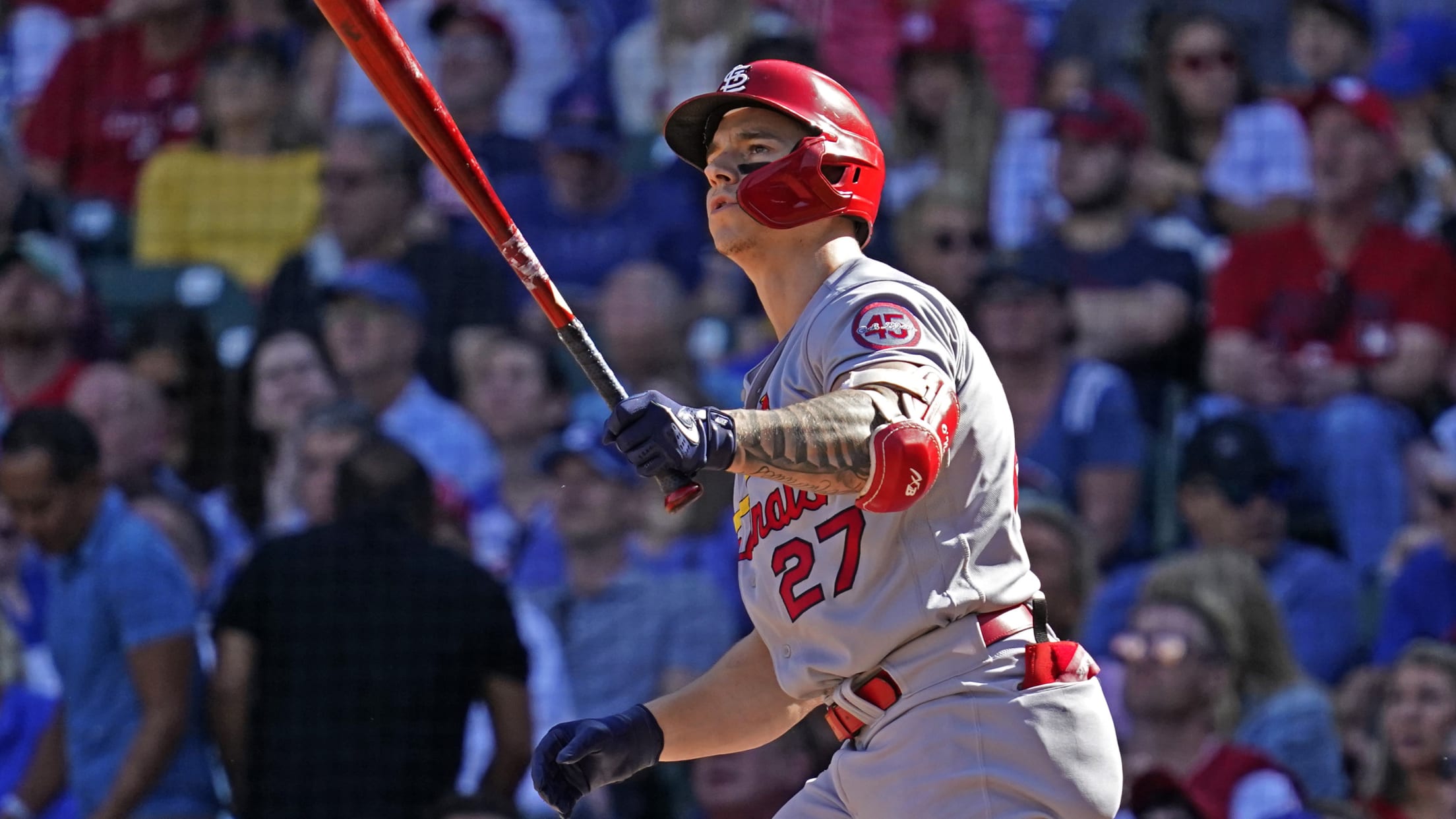 CHICAGO -- Tyler O'Neill saw Paul Goldschmidt hit his 30th home run of the season in the Cards' 8-5 win over the Cubs on Friday afternoon in Game 1 of a split doubleheader. Goldschmidt lofted a third-inning shot halfway up the bleachers in center field, and O'Neill wanted to join
Breaking down the wild, wild AL WC race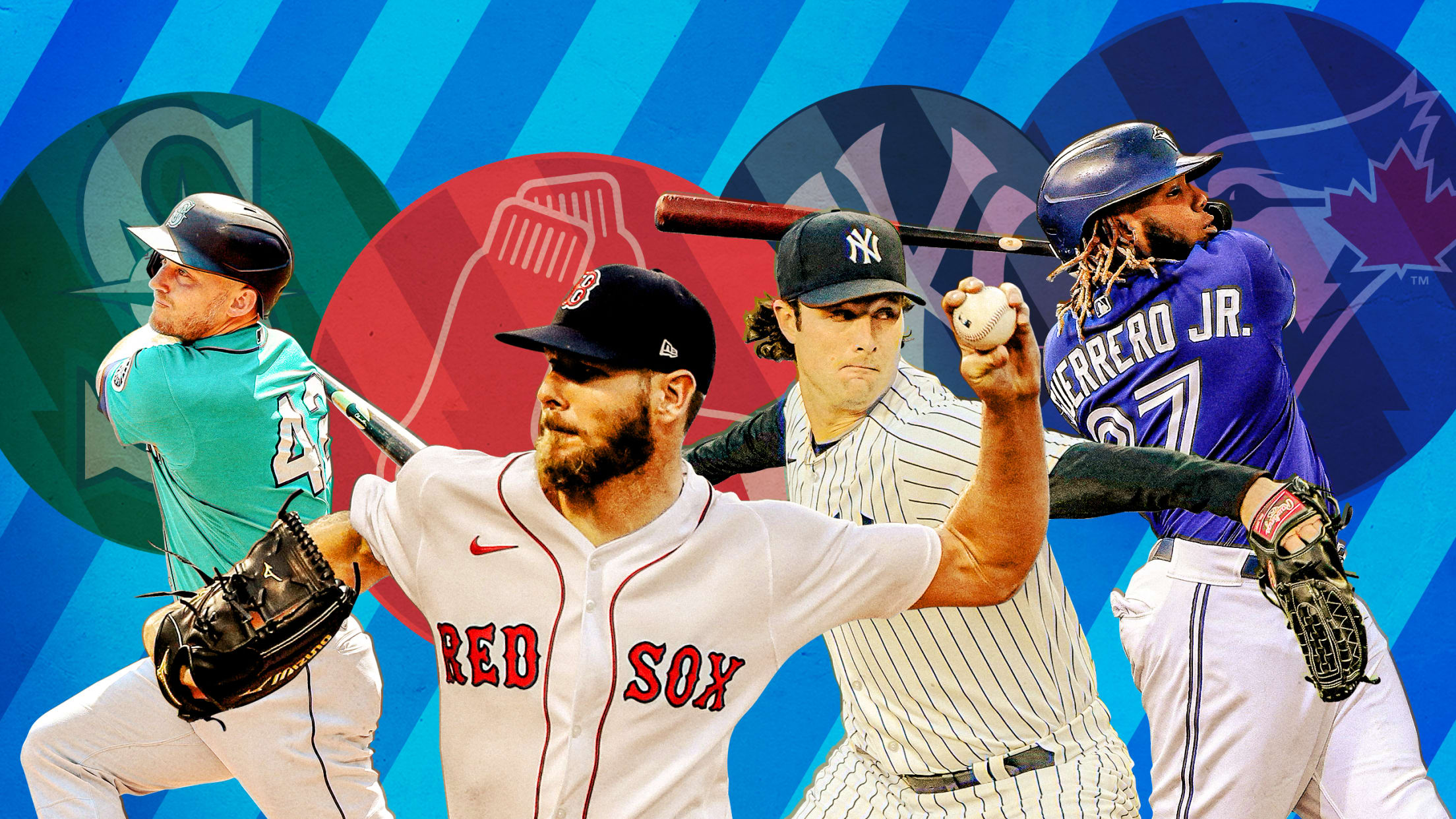 As the regular season moves into the stretch run, the American League Wild Card race is complicated, confusing and undecided. Is there anything better than this? The Red Sox, Yankees, Blue Jays and (possibly) the Mariners are all in position to nab a Wild Card spot, with home-field advantage still
These stars can make history this October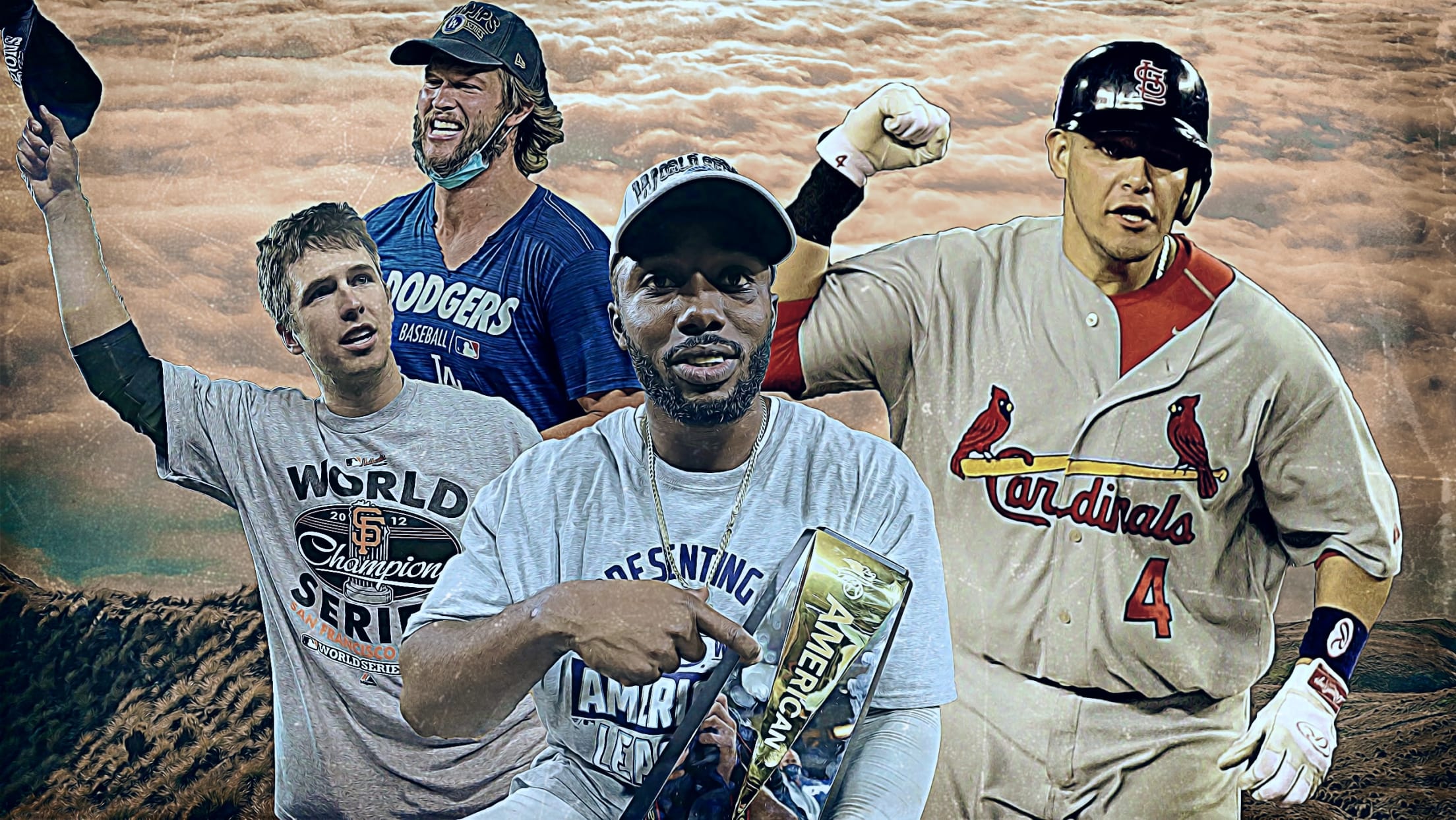 Remember back when the Wild Card Era began, when one of the primary concerns everybody had was that it would skew postseason records? How could Mickey Mantle's postseason records last in a world where there were multiple playoff rounds? The answer of course was that they couldn't, though you'll find
Padres lose Nola for season (thumb surgery)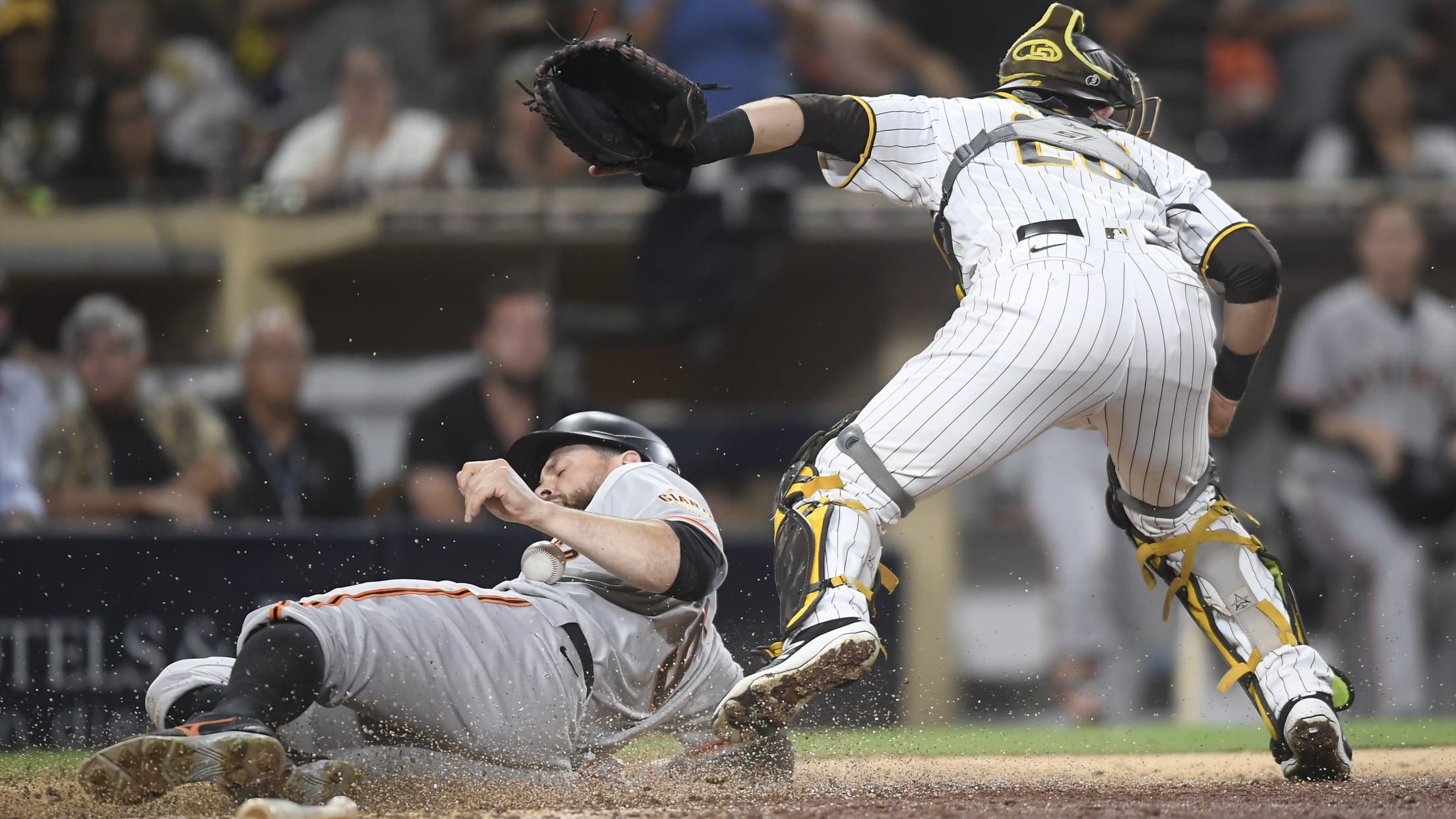 SAN DIEGO -- The Padres' brutal injury luck took another unfortunate turn on Friday, as catcher Austin Nola was shut down for the season. The 31-year-old backstop will undergo surgery to address a sprained thumb that he sustained on Tuesday in a collision at home plate with Giants first baseman
Greinke (neck) to IL; Bielak goes in opener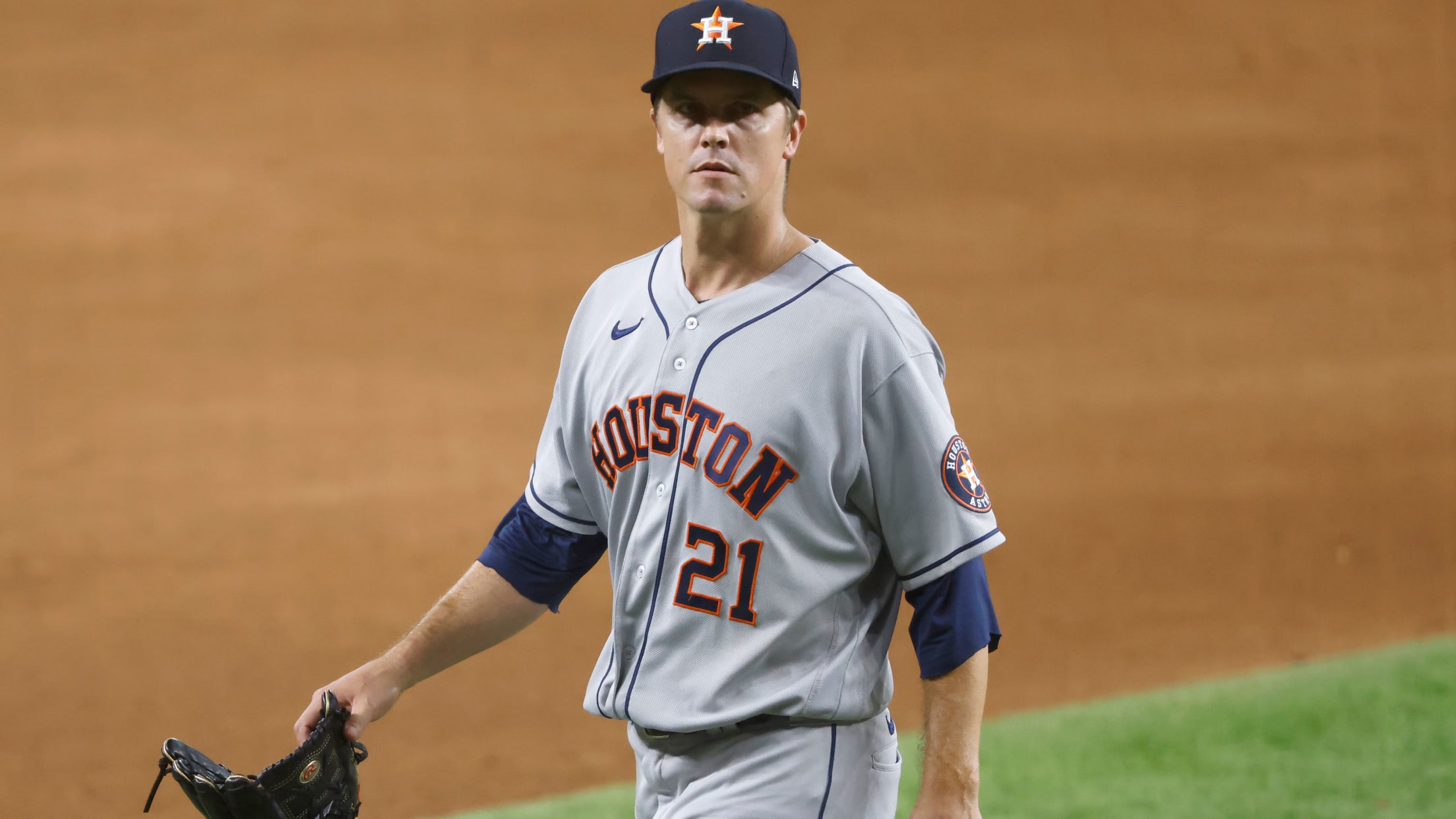 OAKLAND -- Right-hander Brandon Bielak will start Friday's game against the A's for the Astros after veteran right-hander Zack Greinke was placed on the 10-day injured list with neck soreness. The IL stint is retroactive to Tuesday. The Astros recalled rookie right-hander Peter Solomon from Triple-A Sugar Land to replace
Wander back, 'no limitations' in home stretch
Franco thrilled to return: 'I feel like it's like my debut'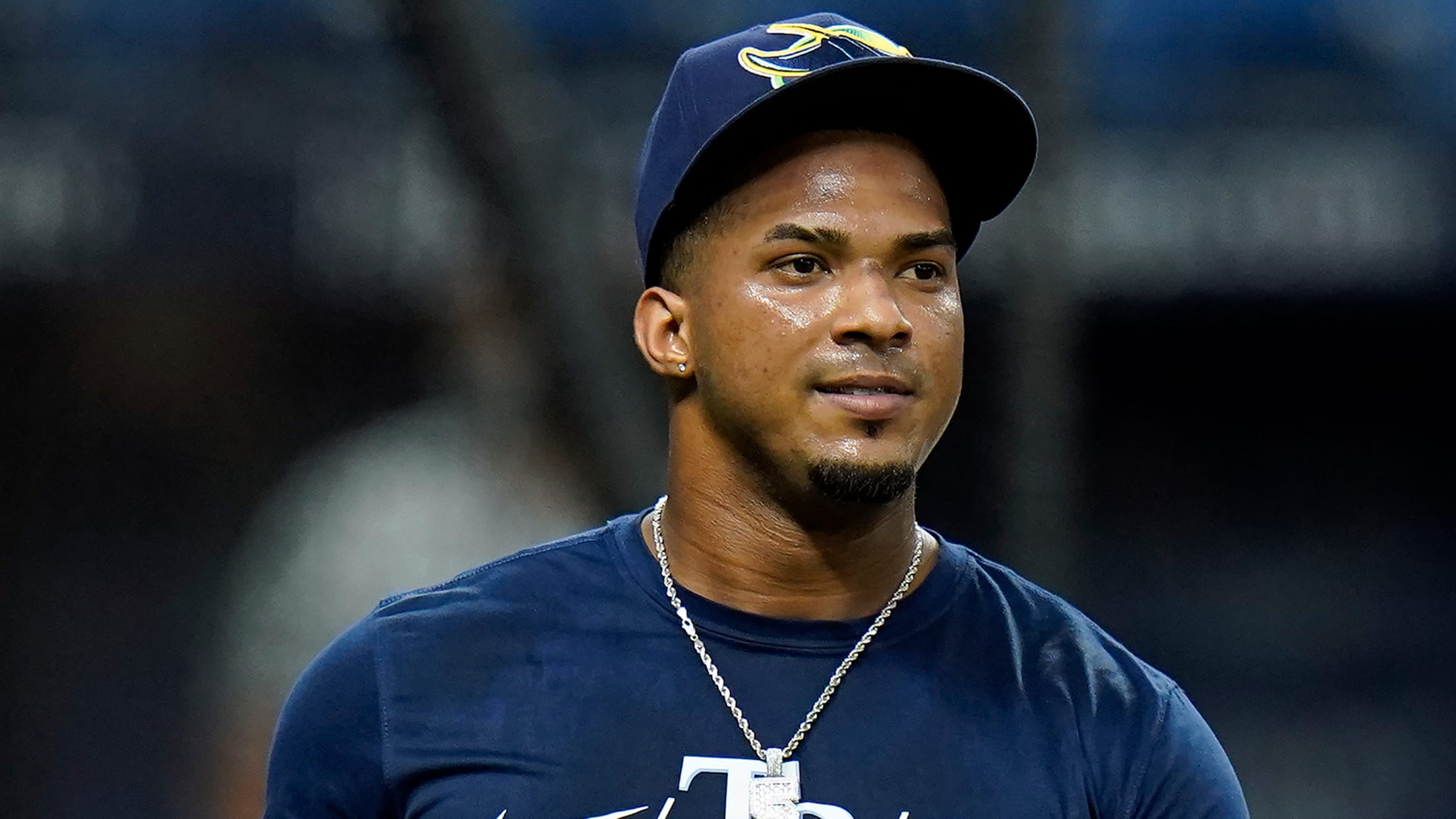 ST. PETERSBURG -- Two days after the Rays punched their ticket to the postseason, they got rookie phenom Wander Franco back for the final stretch of the regular season. Tampa Bay reinstated Franco from the 10-day injured list prior to Friday night's series opener against Miami at Tropicana Field, slotting
They could be ROY vote-getters -- again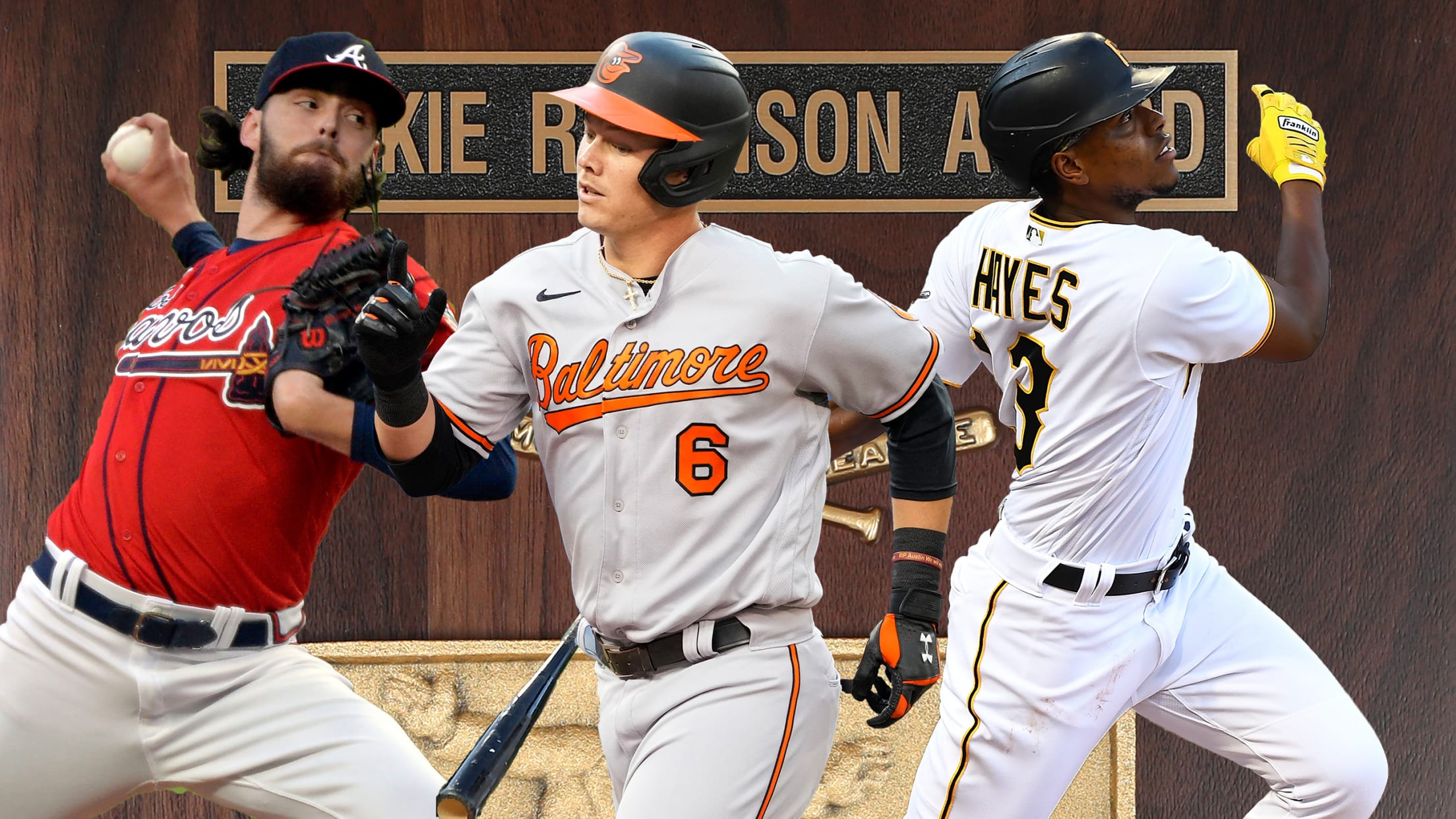 While we typically refer to a player's "rookie season" in the singular, the fact is that players can be rookie-eligible in multiple years. And being rookie-eligible means being in consideration for rookie awards, too. This year, three rookies could do something with very little historical precedent: receive Rookie of the
There's never been a leadoff hitter like Soler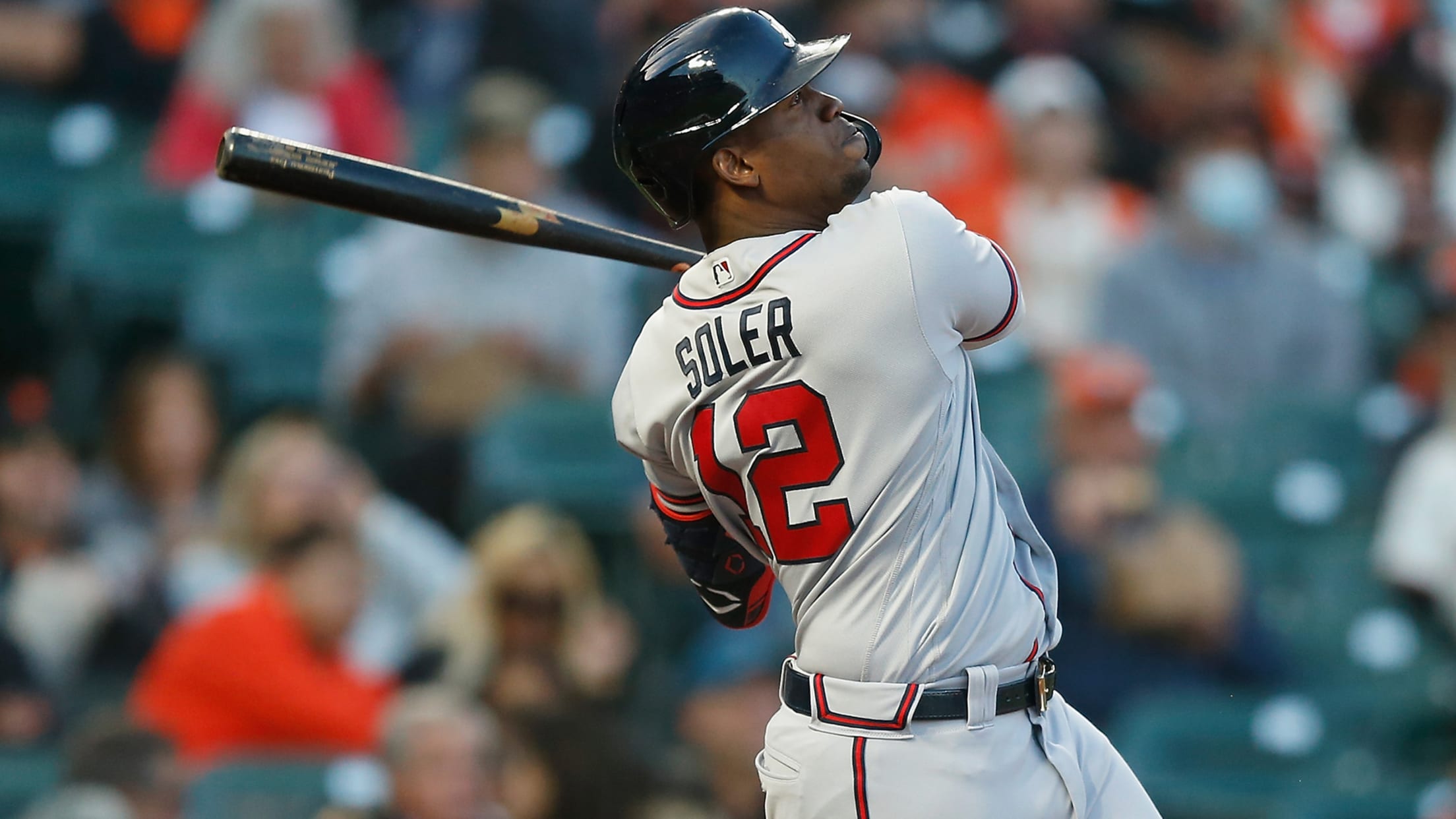 In case you're wondering whether it's unusual for the Braves to be using Jorge Soler -- a player who is large and powerful, but not terribly fast or renowned for his contact or on-base skills -- atop their lineup, as they've been doing for the past four games, know that
These 30 prospects have eye-opening stats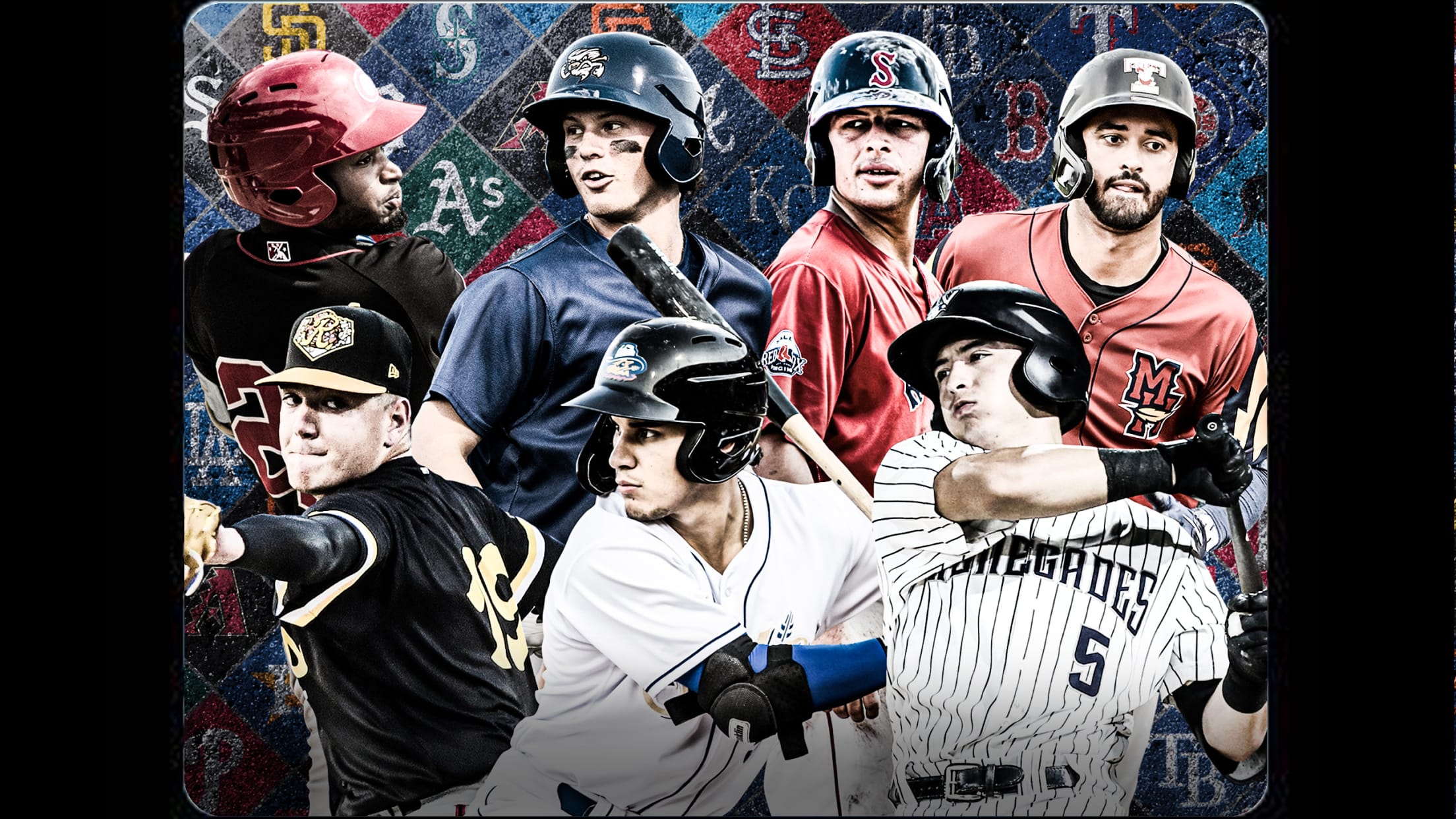 They say that numbers don't lie. But it's also true that they don't tell a complete story all the time. That's certainly true in baseball, where statistics of all shapes and sizes have been used to measure performance for generations, even if those measuring sticks have changed over the years.
Complete 2021 MLB postseason schedule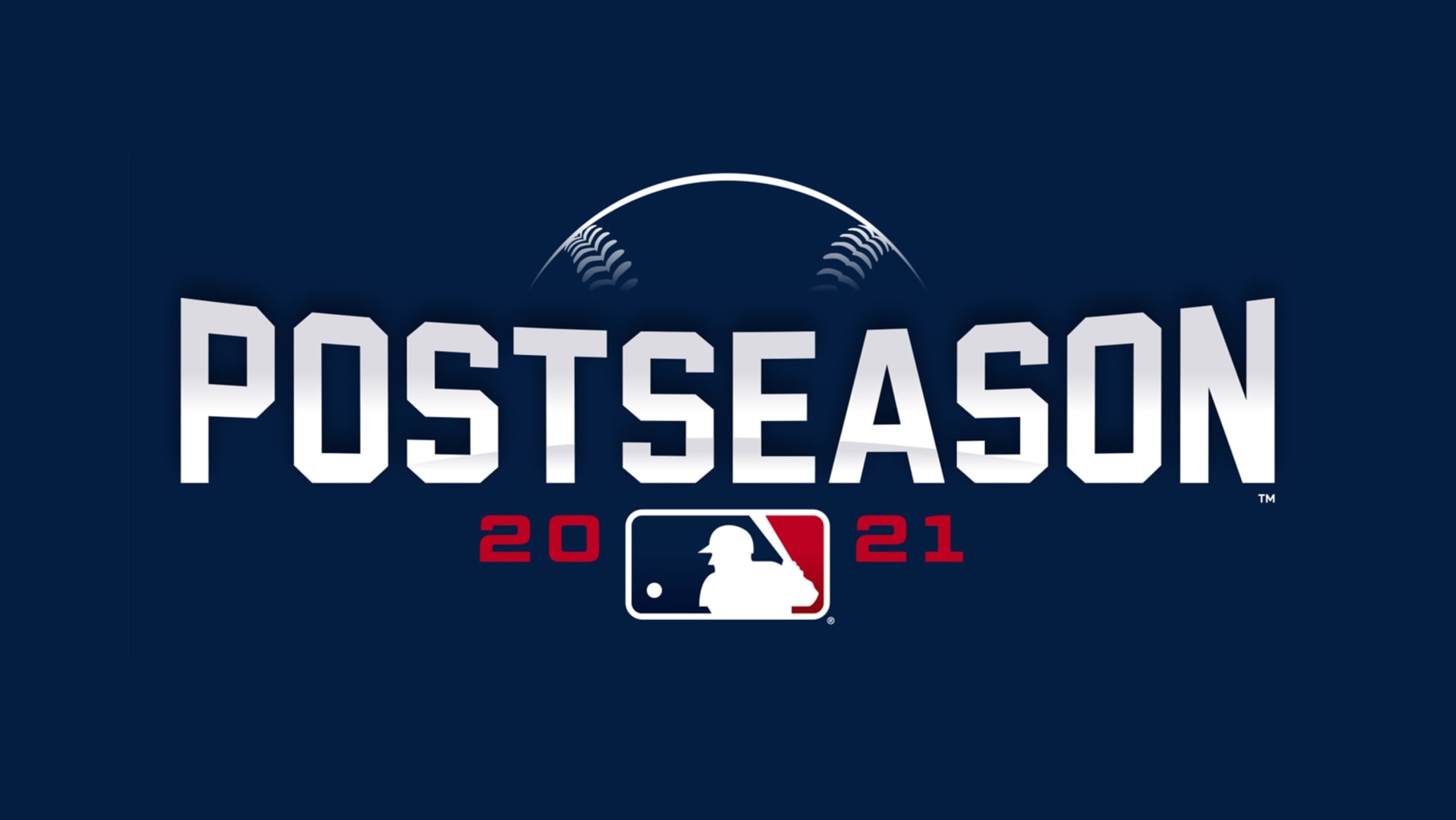 Major League Baseball today announced the schedule for the 2021 Postseason, which is set to open with the American League Wild Card Game presented by Hankook on ESPN on Tuesday, Oct. 5, followed by the National League Wild Card Game presented by Hankook on TBS on Wednesday, Oct. 6. Game
Here are the '21 playoff tiebreaker scenarios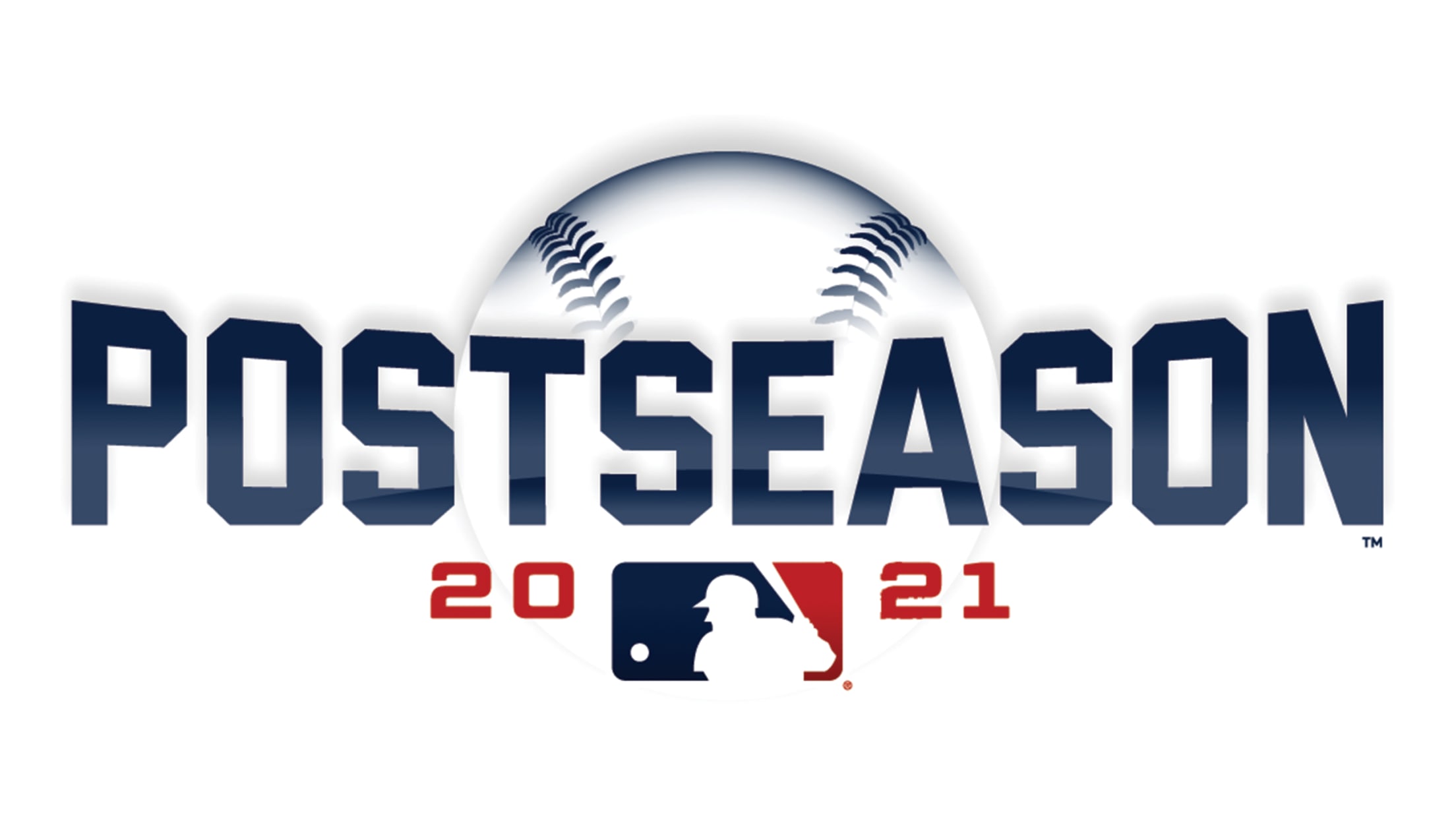 Just as extra innings are sometimes required to resolve games, extra games are sometimes required to resolve regular-season races. It hasn't happened often, even in the dual-Wild Card era in which more teams are in the late-season mathematical mix. Since Major League Baseball went to the dual-Wild Card format in
Injuries: Greinke, Yankees, Jays, D. Williams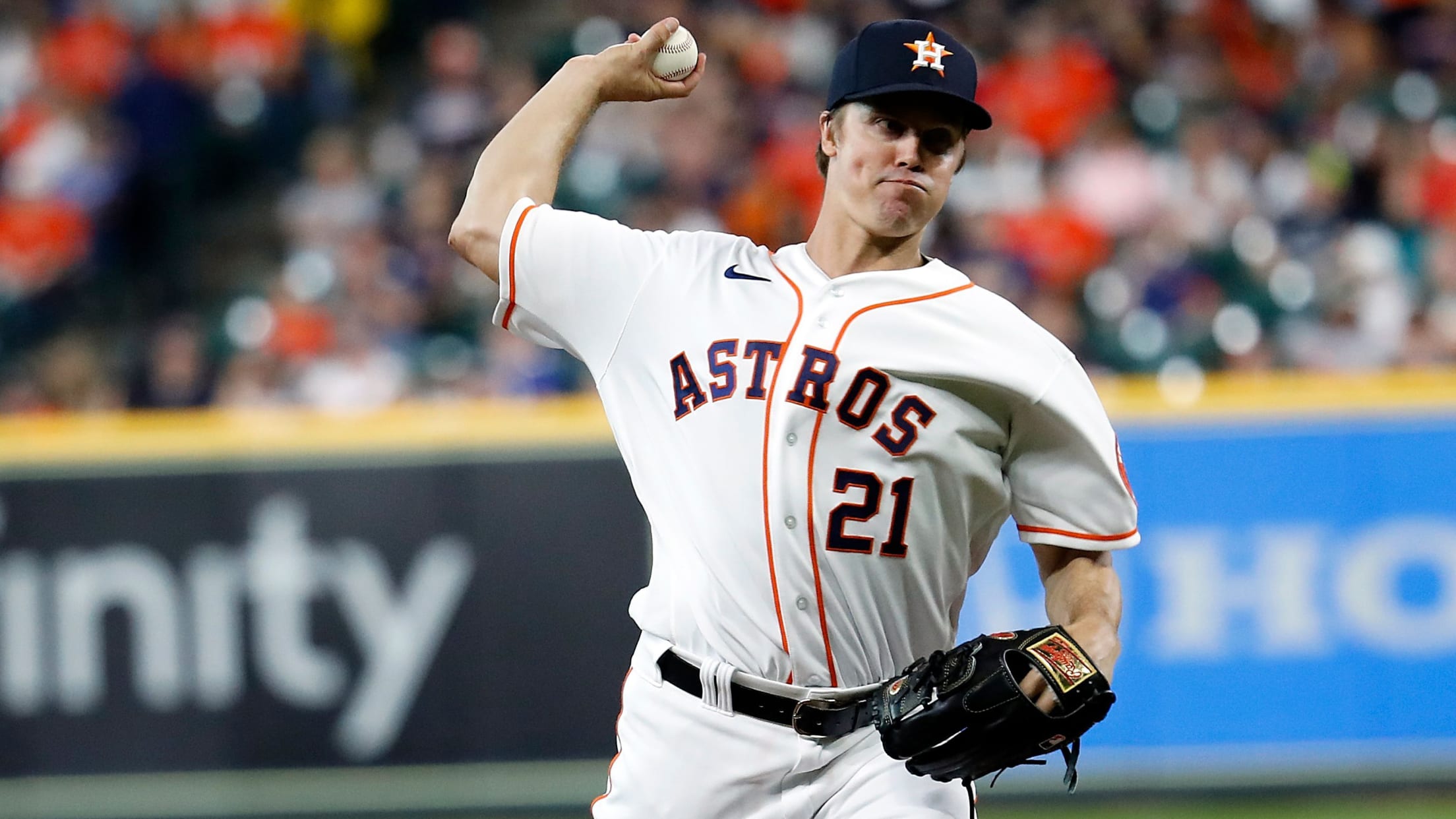 Stay up-to-date with all the latest news on injured and recovering players from across Major League Baseball.
MLB picks, predictions for Sept. 24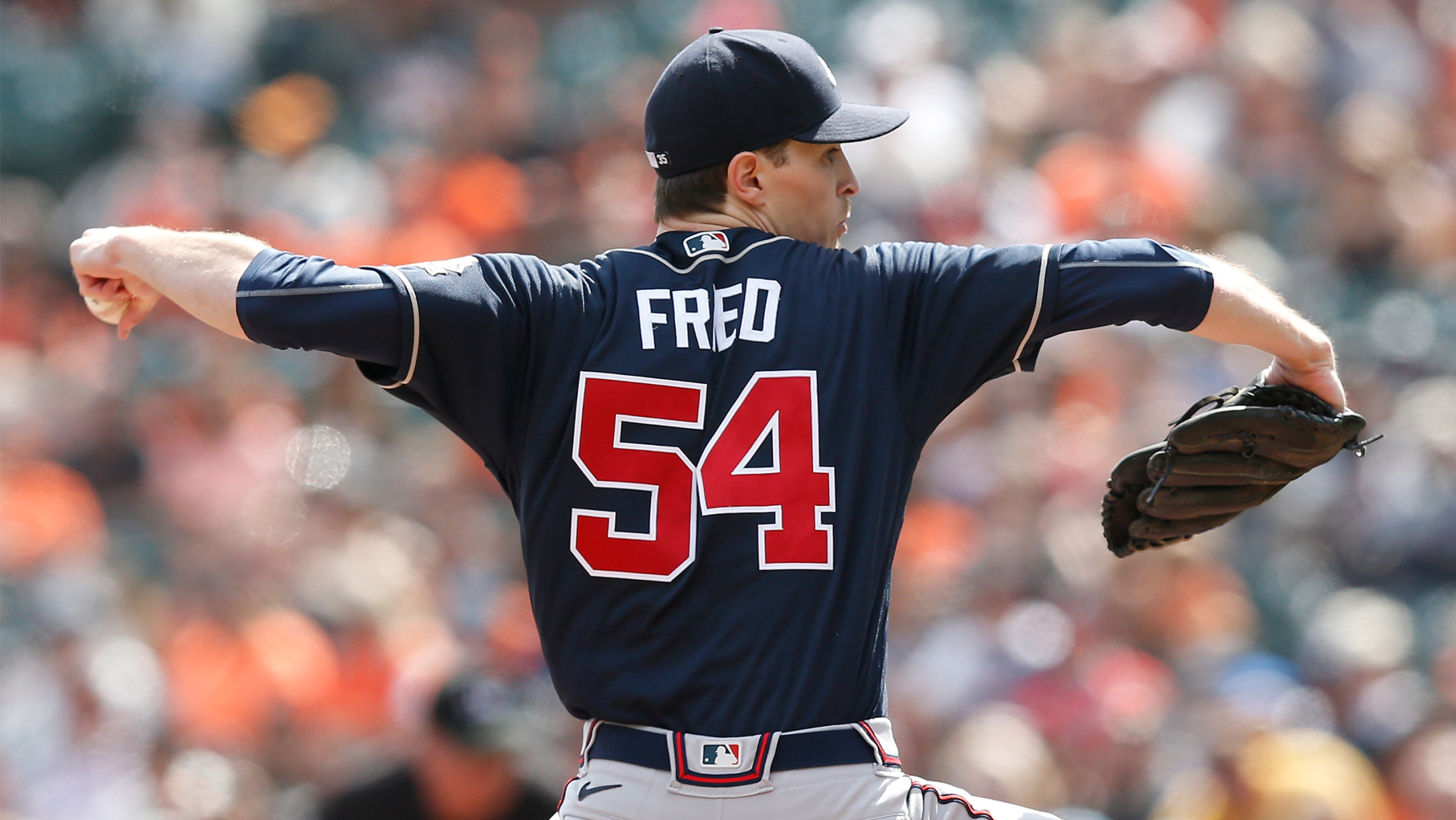 A version of this article originally appeared on DraftKings. For more betting insights, check out DraftKings.com.
Dodgers vs. Diamondbacks: Odds, preview, prediction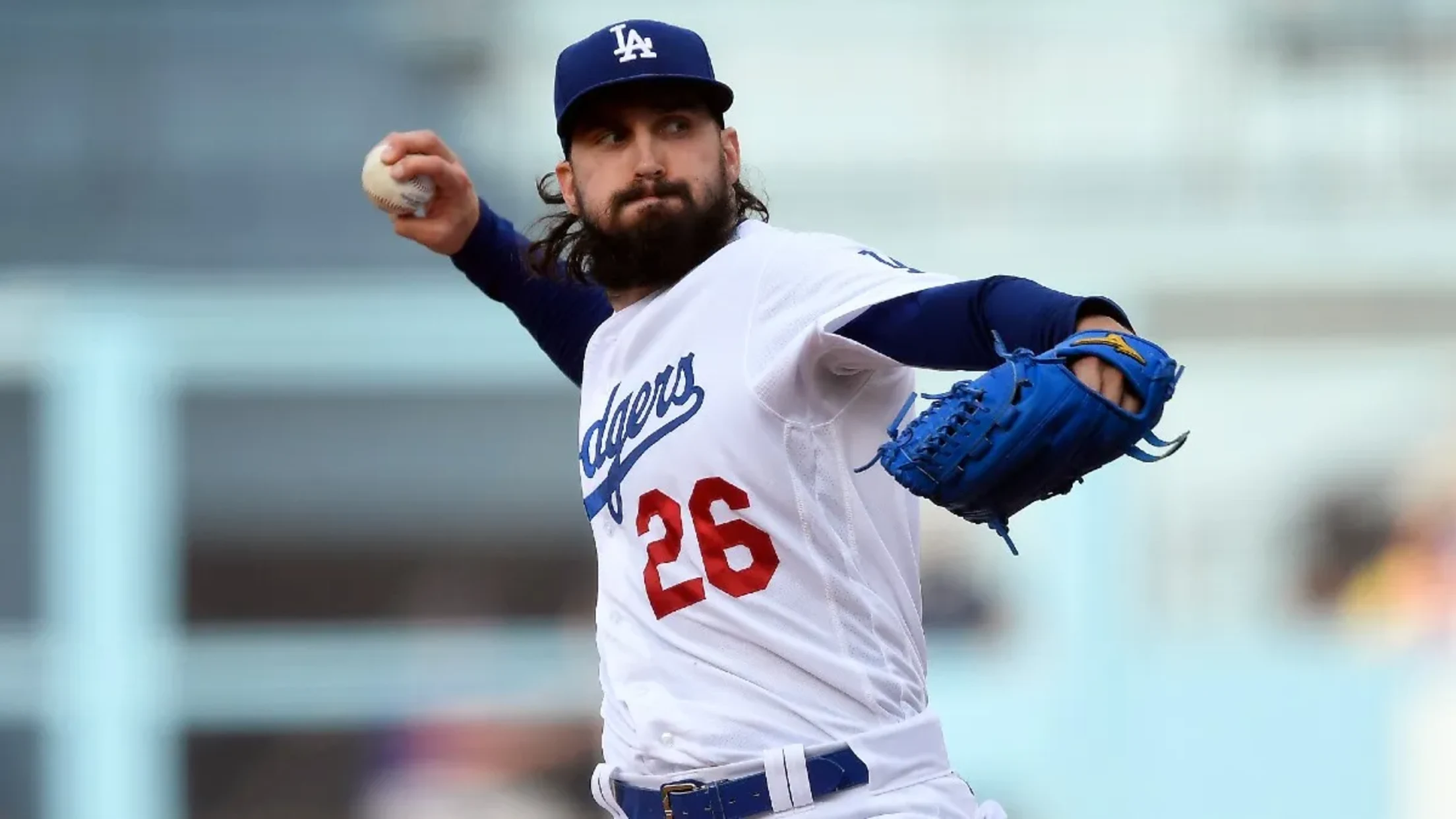 A version of this article originally appeared on the Action Network. For more betting insights, check out ActionNetwork.com.
Boyd to undergo surgery; '22 return possible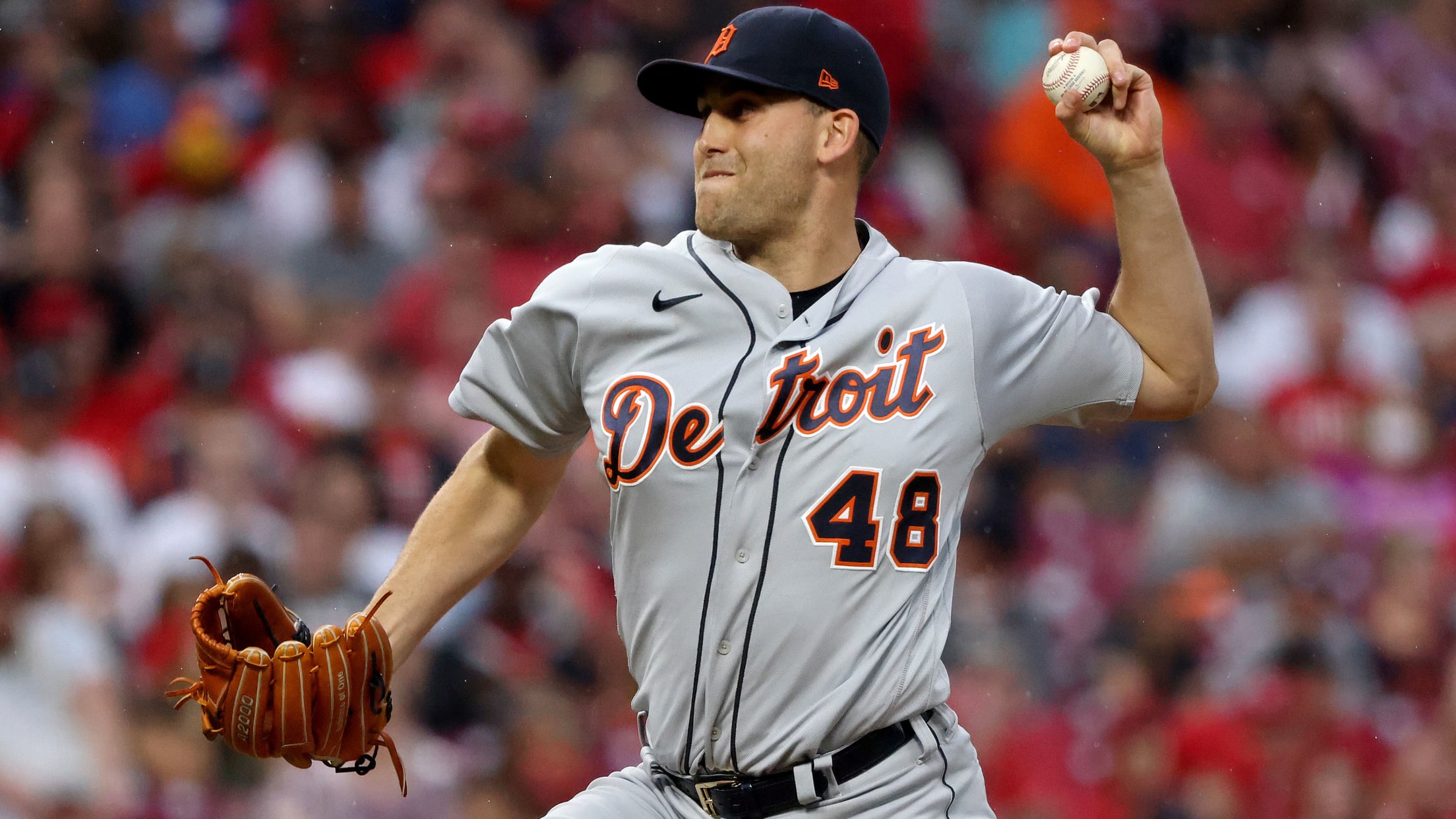 DETROIT -- Matthew Boyd, facing an uncertain future with the Tigers, has reached some long-awaited clarity on his health. The left-hander will undergo surgery next week to repair the flexor tendon in his left elbow. Neither Boyd nor the Tigers discussed a timetable for his return, other than to say
Time growing short, Barnes vows to get right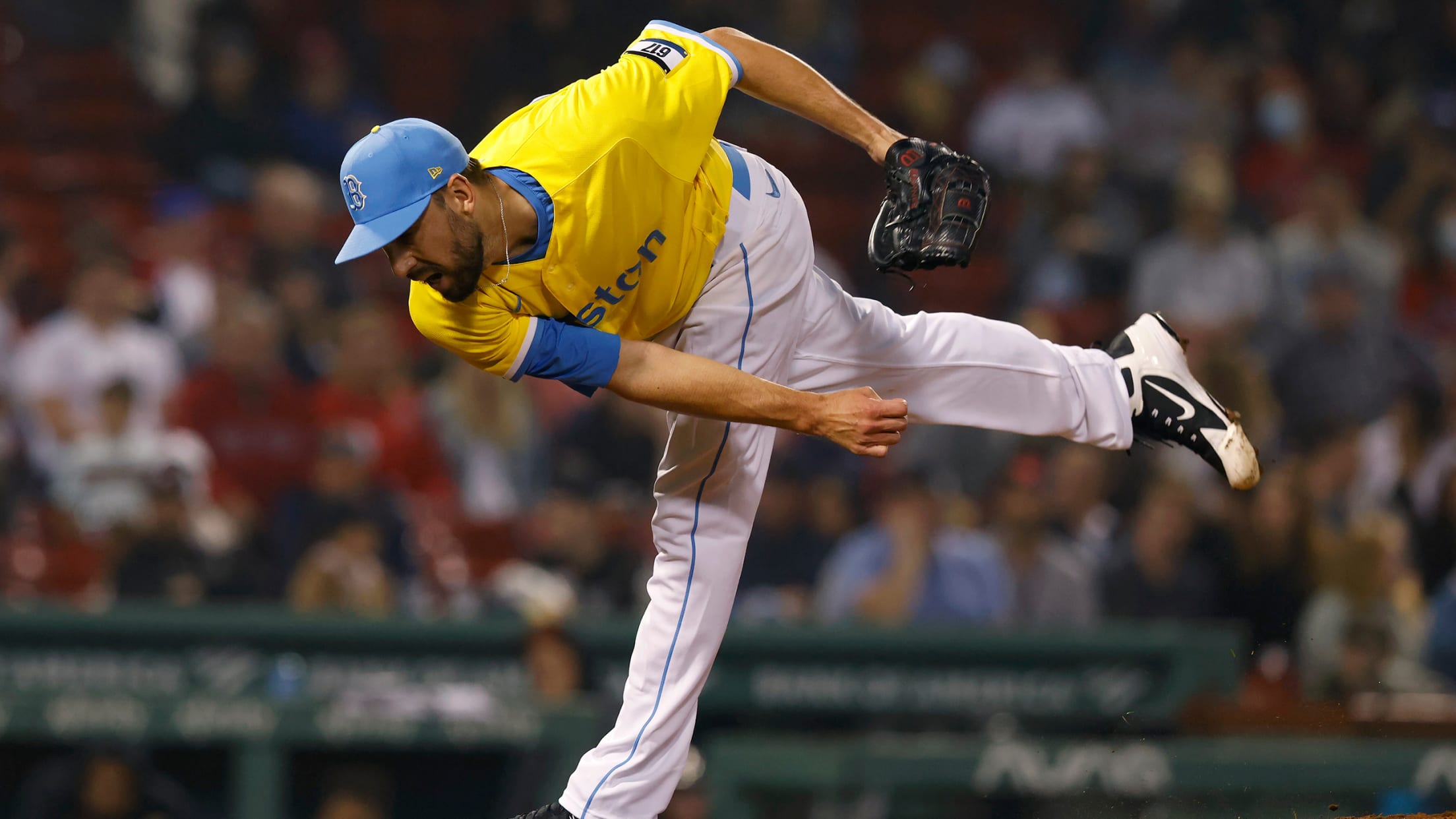 BOSTON -- For Red Sox right-hander Matt Barnes, there was the slump that lasted for all of August that led to him getting a break from the closer's role. Then there was the positive COVID-19 test that prevented Barnes from pitching from Aug. 30-Sept. 16. Now, there is the battle
How Mariners could approach Kikuchi's spot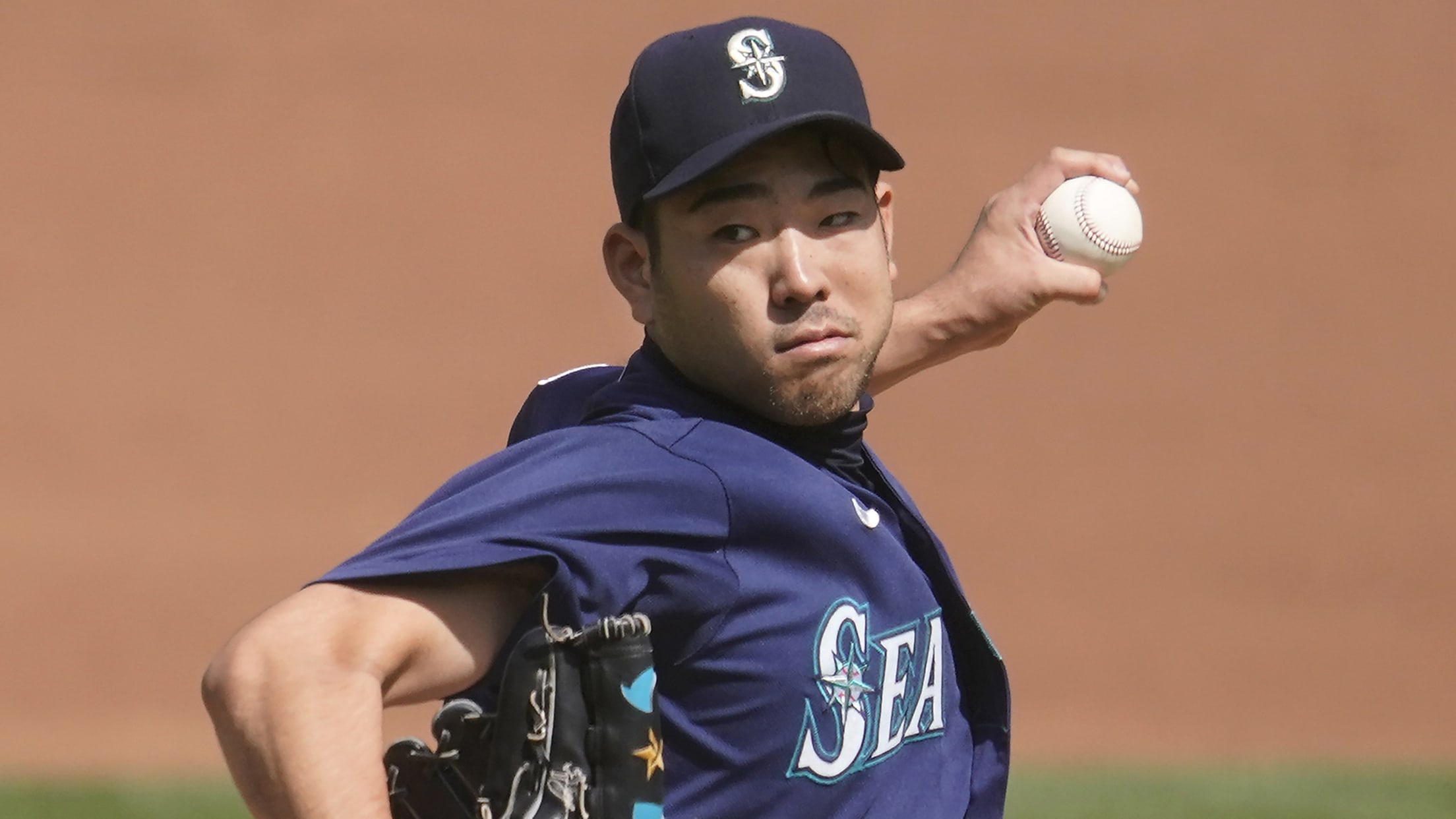 OAKLAND -- Has Yusei Kikuchi made his final start of the 2021 season? After three tough innings that his offense bounced back from on Thursday against the A's, the left-hander's spot in the rotation could be in jeopardy, given that the club is two games back of the second American
Draft talent set for Baseball Factory game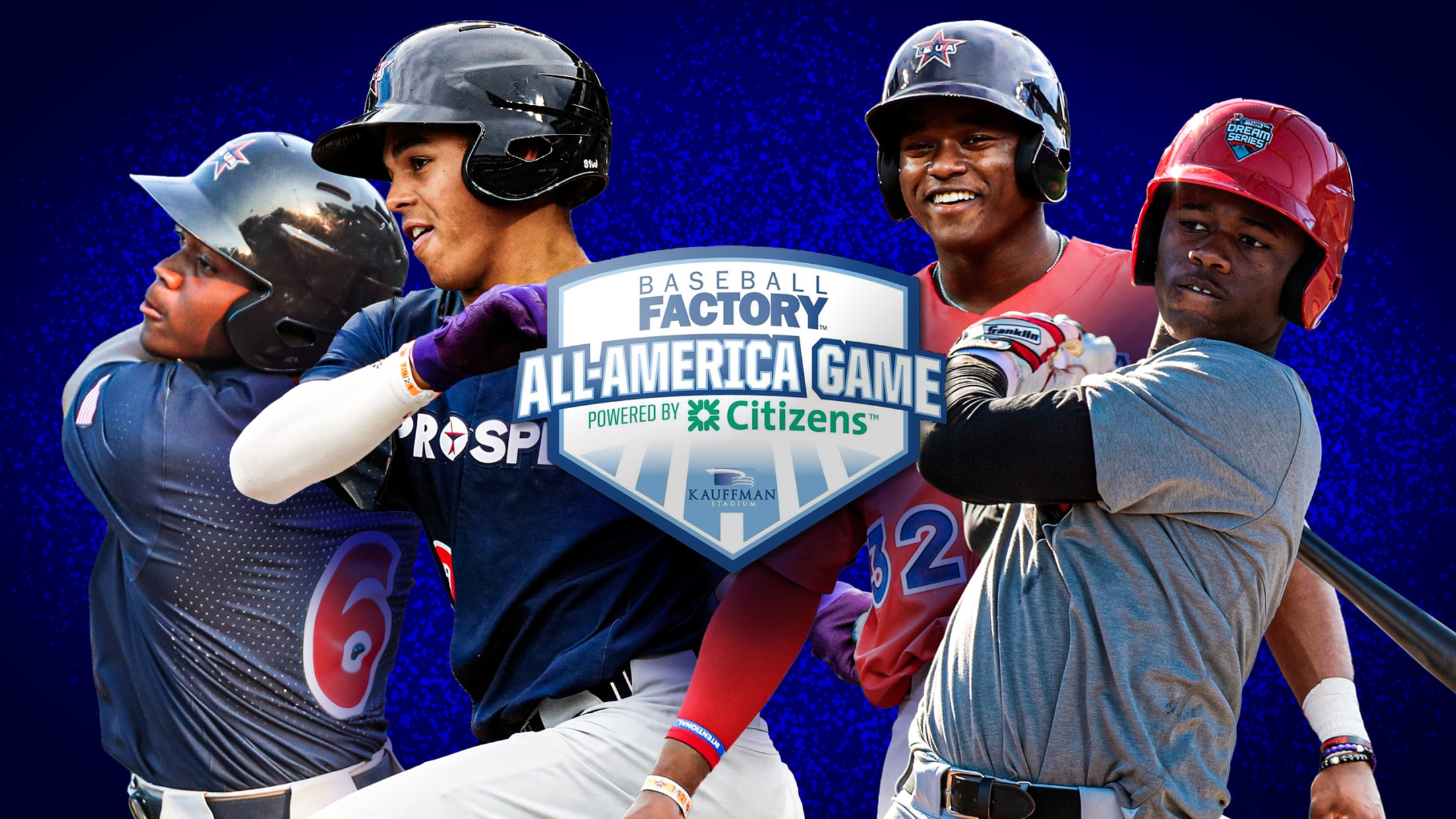 The annual Baseball Factory All-America Game may have a new venue in 2021, but the quality of talent hasn't changed. One of the major all-star games on the showcase circuit, the Baseball Factory event will be held Saturday at 1 p.m. CT at Kauffman Stadium in Kansas City, Mo., and
Soto homers twice, sets Nats' walks record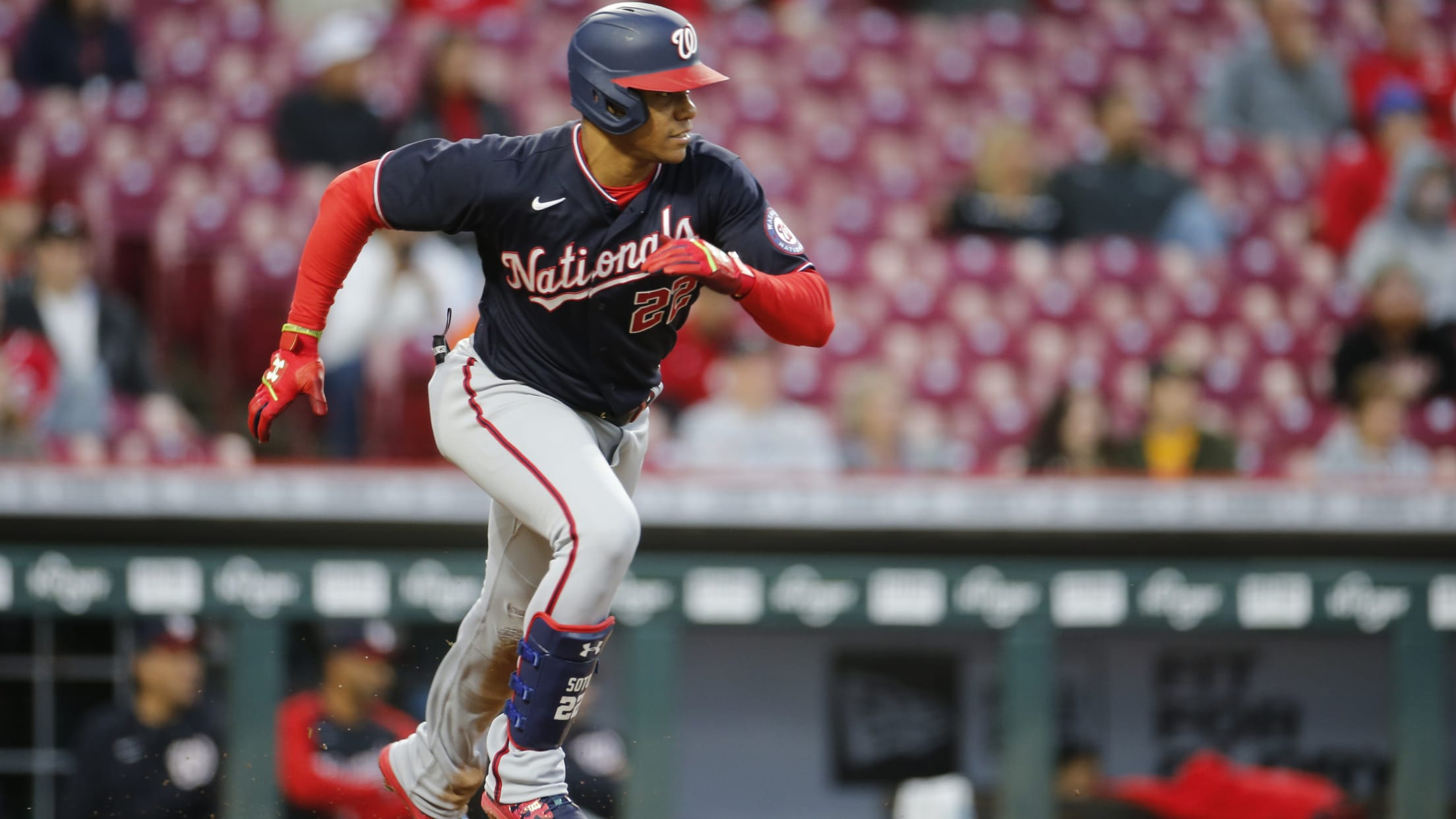 CINCINNATI -- In spite of Juan Soto's gaudy numbers at the plate, Nationals manager Dave Martinez challenges his right fielder before every game. "'What have you got for me today?'" Martinez asks. Soto delivered another big performance for his skipper on Thursday night, homering twice and setting a single-season franchise
White Sox win Central for 1st time since '08
Anderson 'sets tone' with 2 jacks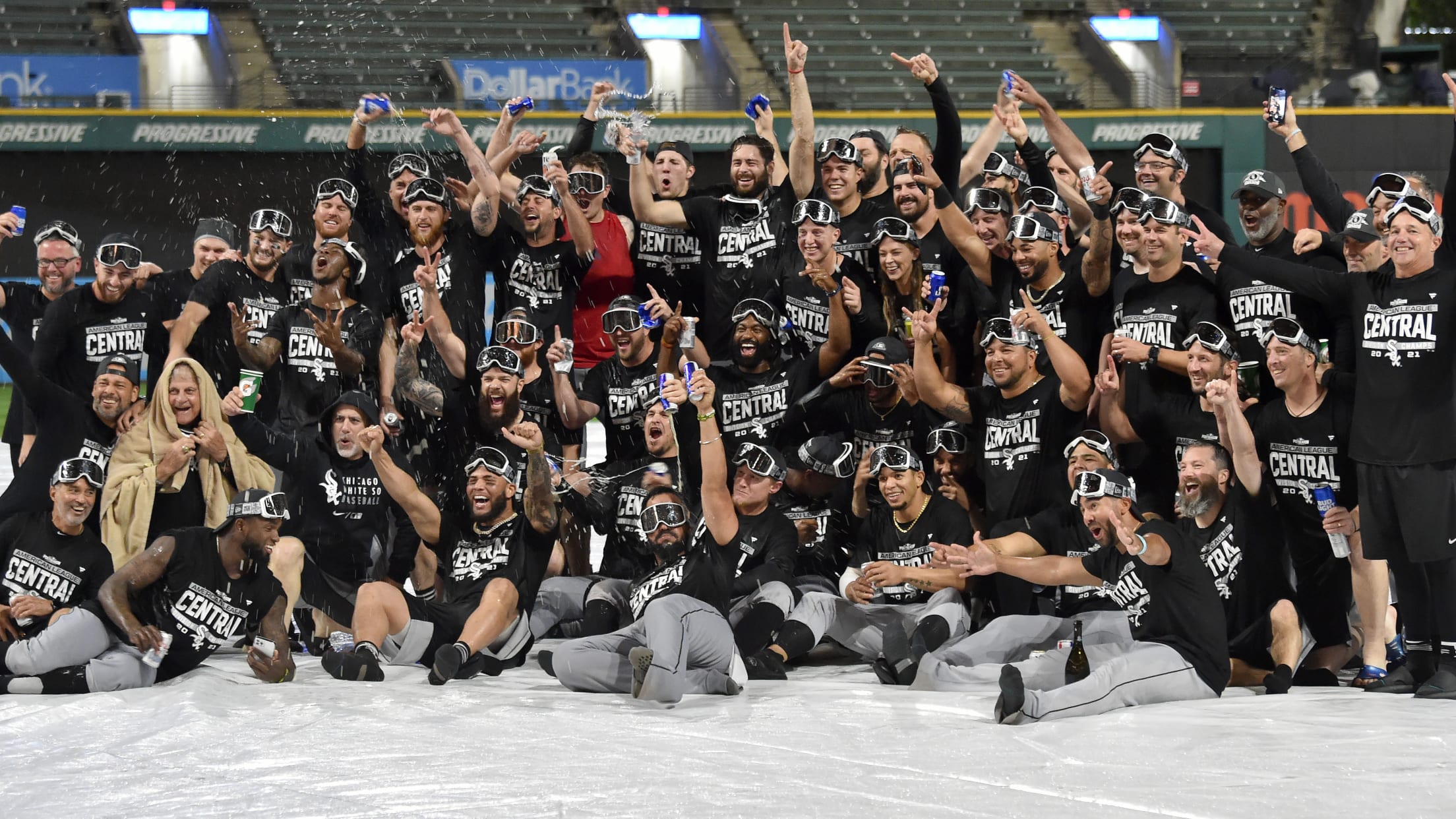 CLEVELAND -- For the first time since 2008, the White Sox are the American League Central champions. And they won the division crown in style with a 7-2 thumping of Cleveland on Thursday afternoon at Progressive Field in the opener of a split doubleheader that officially eliminated the Indians from
'Bel-Air' to bikers: LA dressed for success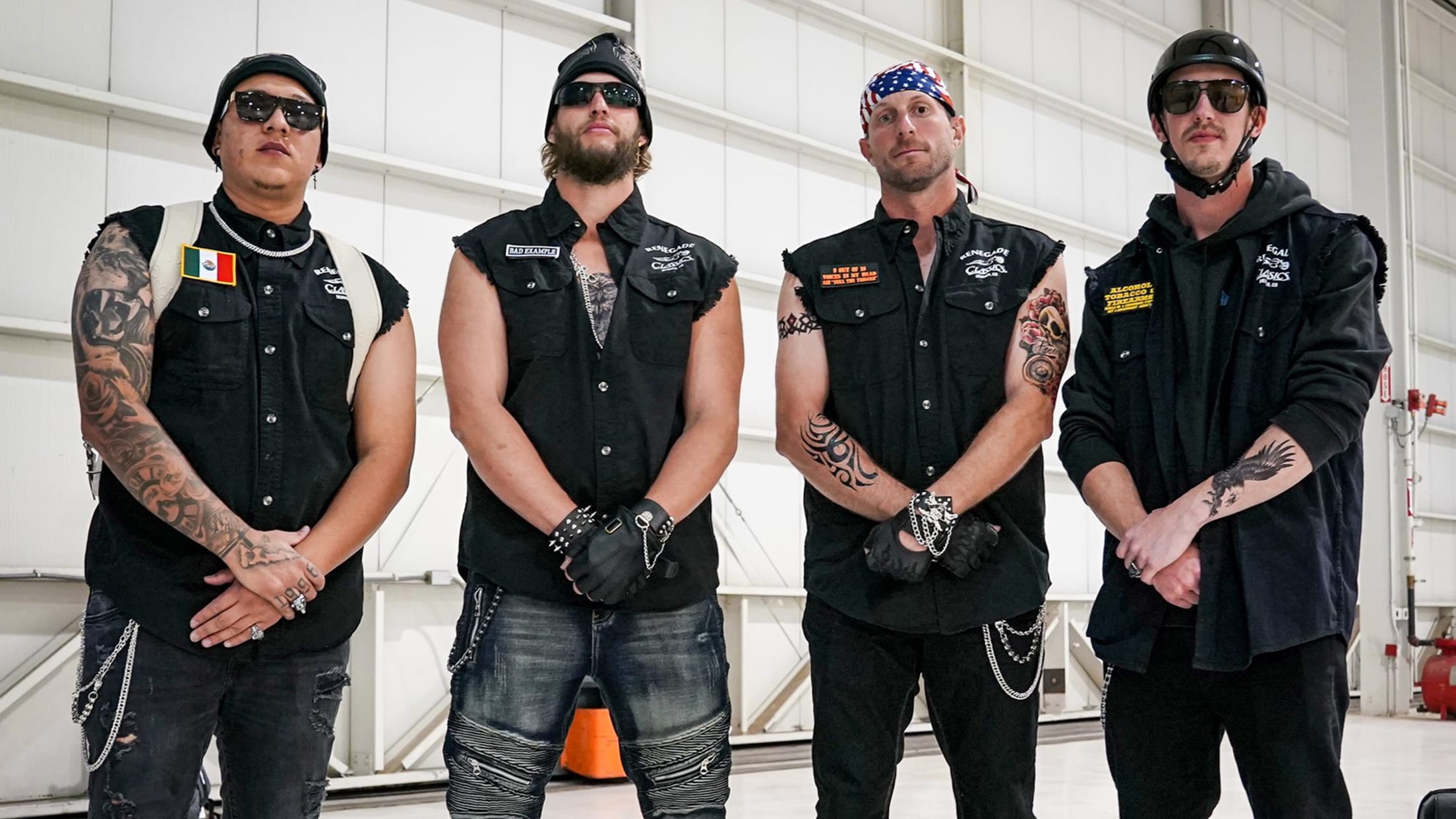 The Dodgers got a huge extra-innings win over the Rockies on Thursday to narrow their deficit in the National League West standings to one game behind the Giants. To celebrate, they decided to ... play dress-up? There didn't seem to be a specific theme for the outfits the players wore
Is the Triple Crown in reach for Vlad Jr.?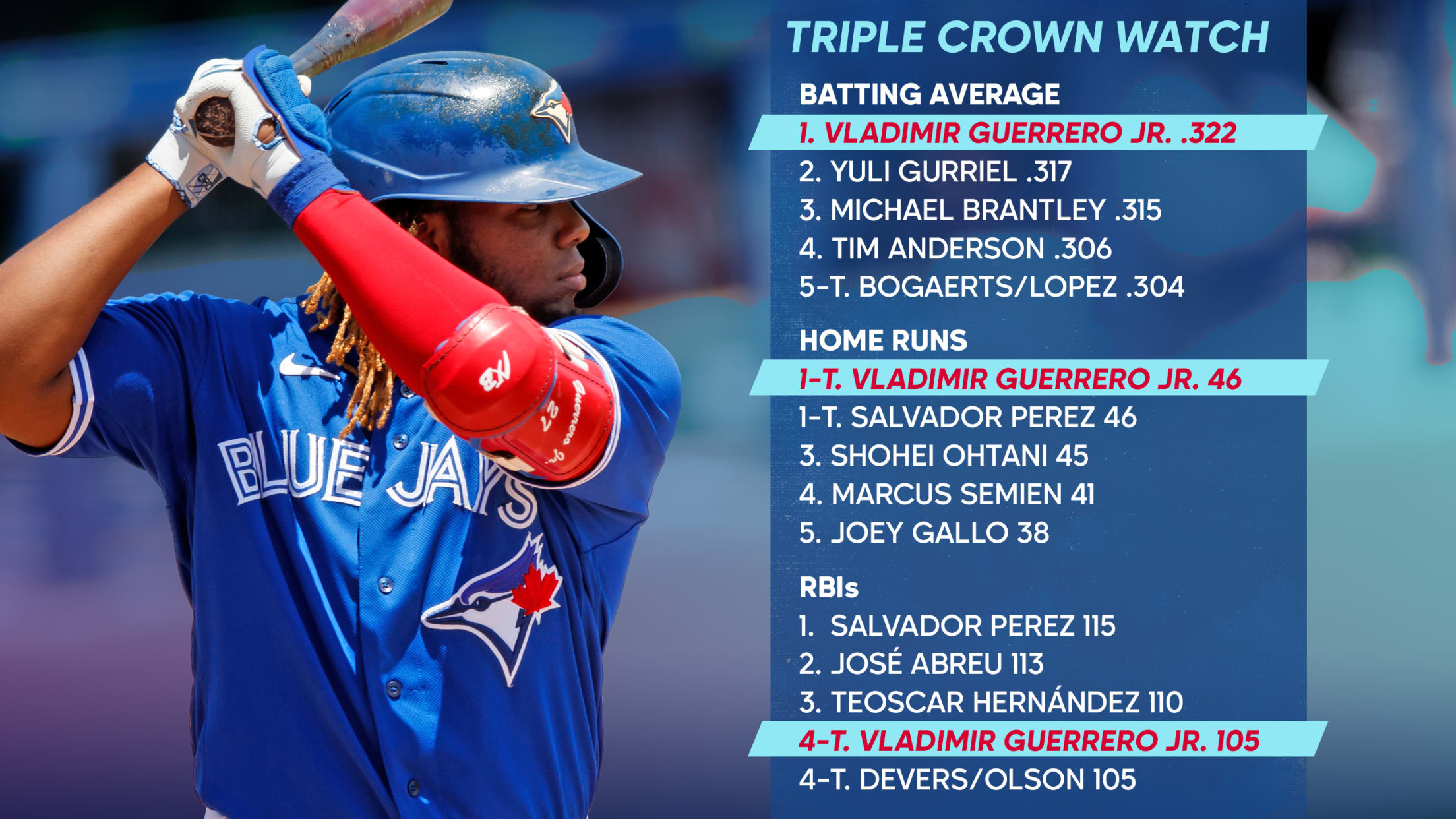 Vladimir Guerrero Jr. came to the Major Leagues as an ultra-hyped prospect with a Hall of Fame name. In 2021, he's making a name for himself. Guerrero's huge season has the Blue Jays in the American League Wild Card hunt and Guerrero in the AL MVP race against Shohei Ohtani.
Waino pads standout résumé with 2,000th K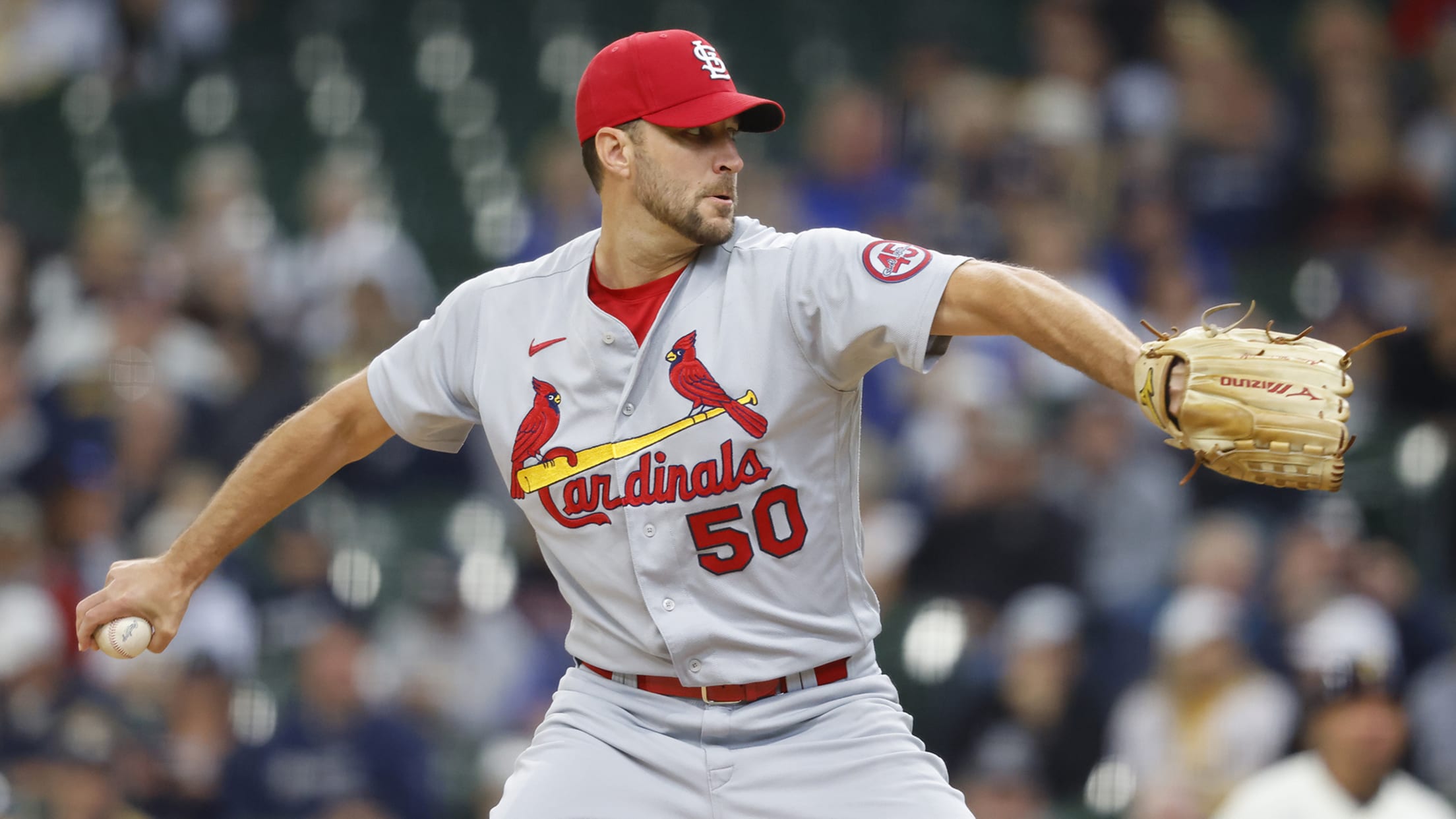 MILWAUKEE -- Adam Wainwright and Brewers third baseman Luis Urías were stuck in a furious battle in the fourth inning on Thursday afternoon. After the count reached 2-2, neither Wainwright nor Urías would give in. Wainwright refused to throw ball three, and Urías made sure to get a piece of