Cubs agree to 1-year deal with Jeffress (source)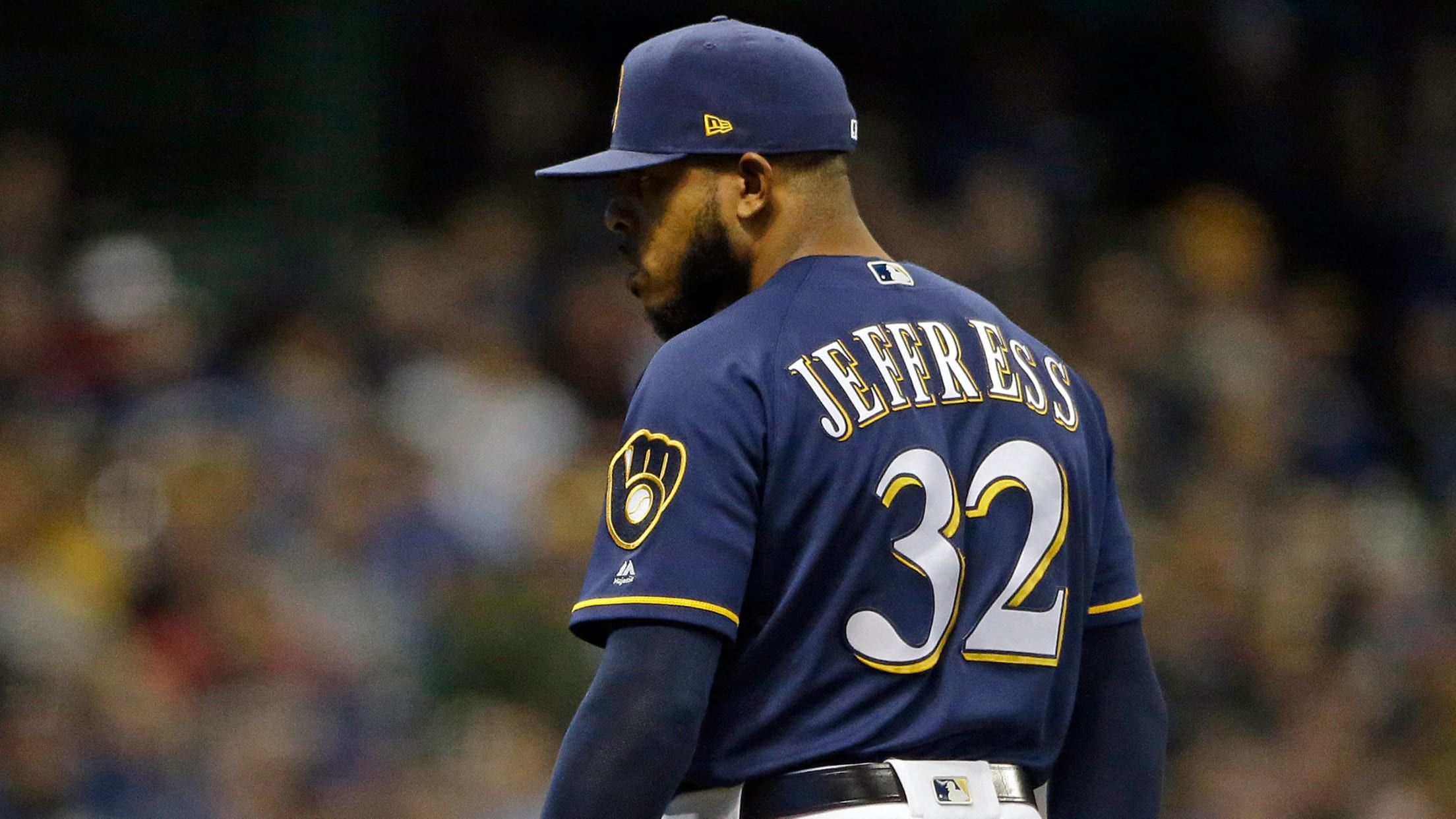 CHICAGO -- It was not that long ago that right-hander Jeremy Jeffress was an All-Star and a lockdown setup man for the rival Brewers. The Cubs are hoping the reliever can rediscover that form as a part of their new-look bullpen for the 2020 campaign. On Tuesday, the Cubs reached
Report: Baker nearing deal to manage Astros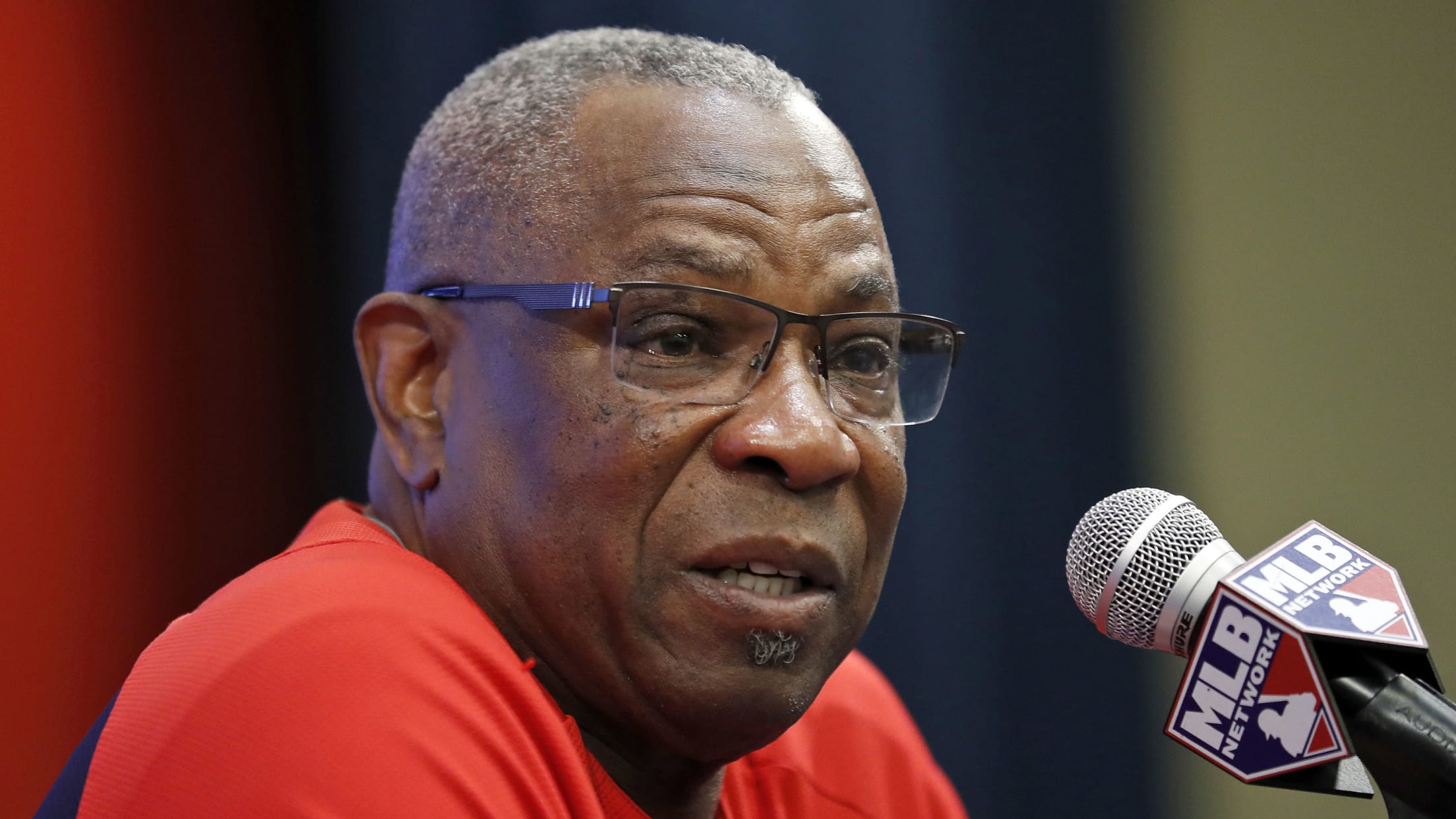 The Astros could be on the verge of hiring Dusty Baker to be their new manager, according to a report Tuesday from USA Today's Bob Nightengale. Per Nightengale, Baker's contract has yet to be finalized. The club has not confirmed that it has offered Baker the position. Baker would replace
Rumors: Lindor, Senzel, Cubs, Gennett, Betts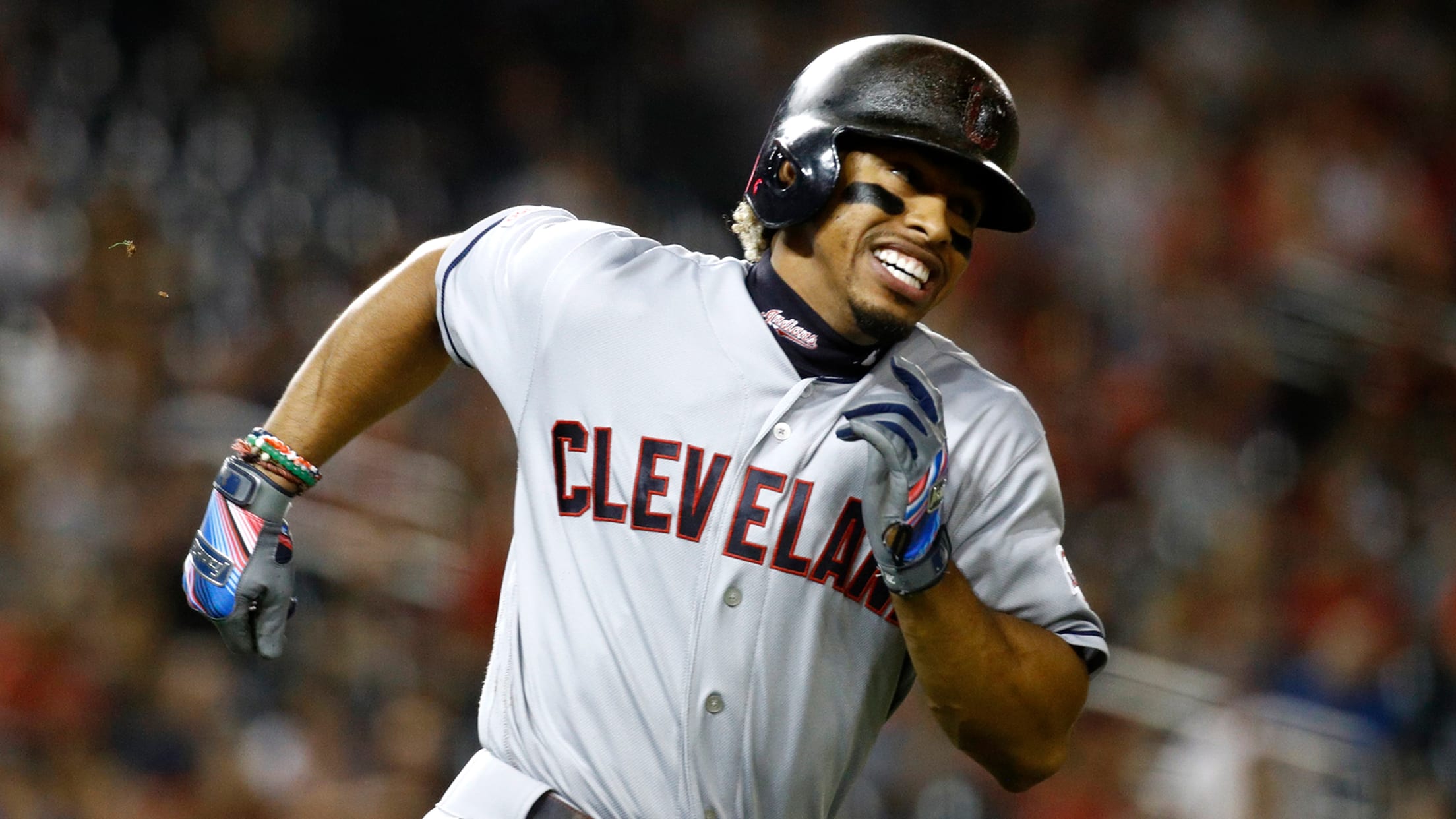 MLB.com is keeping track of all the latest free-agent and trade rumors right here.
The 5 most surprising infield standouts of 2019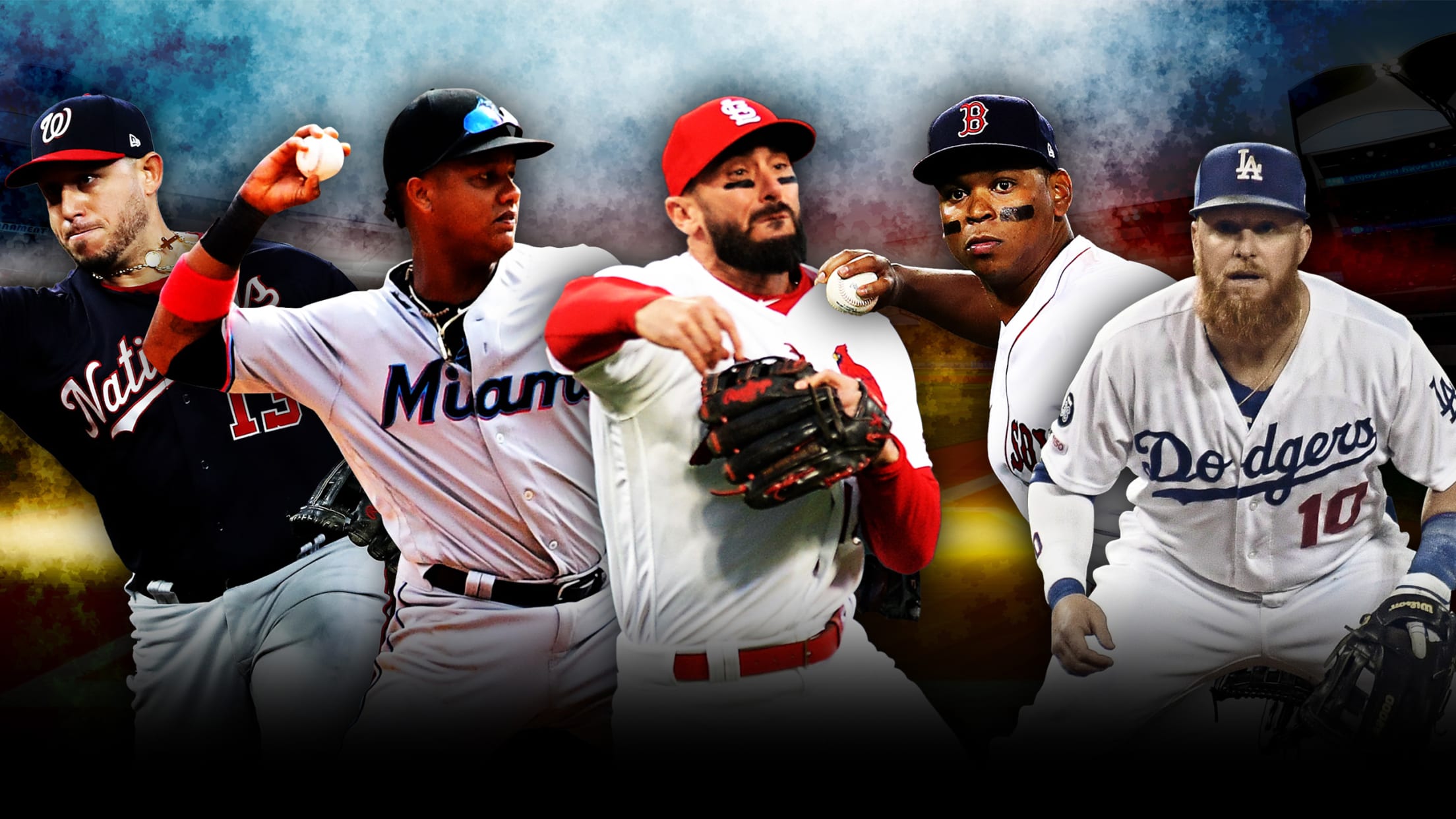 The release of any new metric involves an eye test: Do the stars we recognize for that skill in real life show up at the top of the leaderboard? When Statcast released its new infield Outs Above Average (OAA) metric earlier this month, the answer was a decisive "Yes." The
If you've hoped for Papi with a Boston accent ...
Wicked smaht.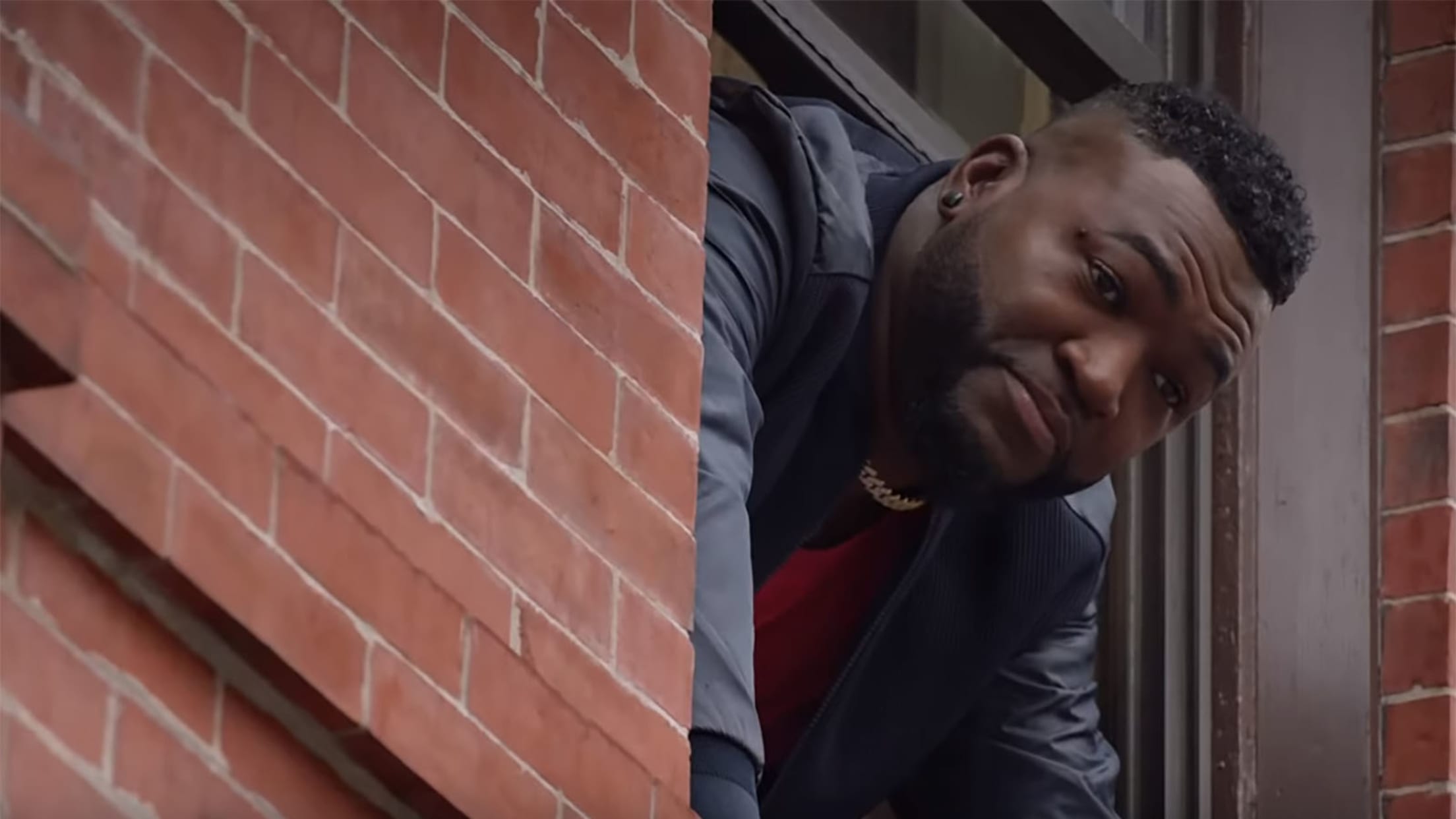 When it comes to the Super Bowl, obviously football is the third most-important thing behind the food and the commercials. And we've been treated to a true star-studded affair in the latter category already, with some of the biggest names that call New England home all coming together to sell
How Maas mashed his way into Yankees lore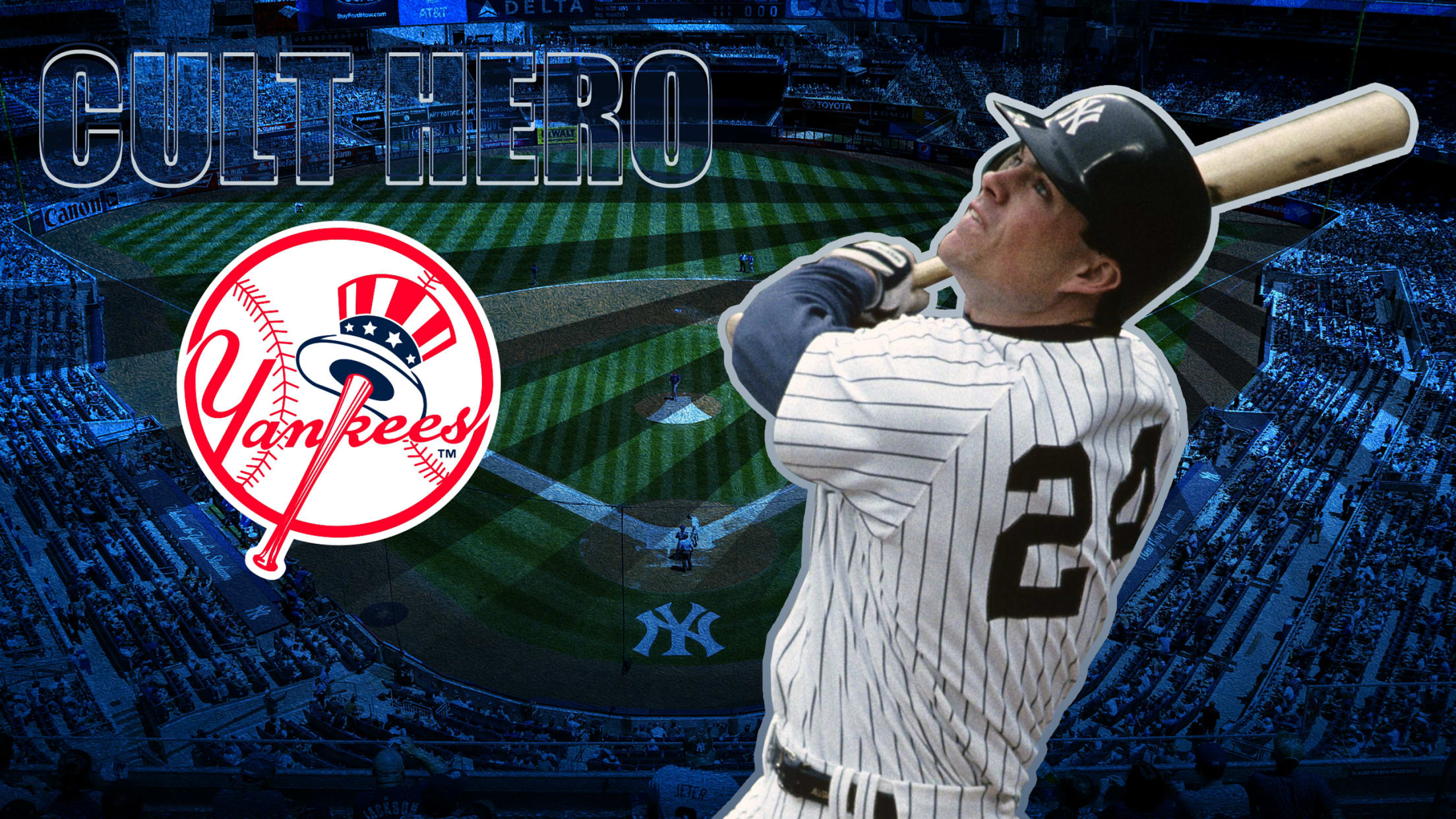 When prospective clients enter Kevin Maas' office in California's Bay Area, they frequently inspect the over-sized photograph of a good-looking man in Yankees pinstripes, using a sweet left-handed stroke to pummel a baseball toward oblivion. On those occasions, Maas smiles, unspooling tales of the time when this present-day certified financial
'Very dangerous' Reds introduce Castellanos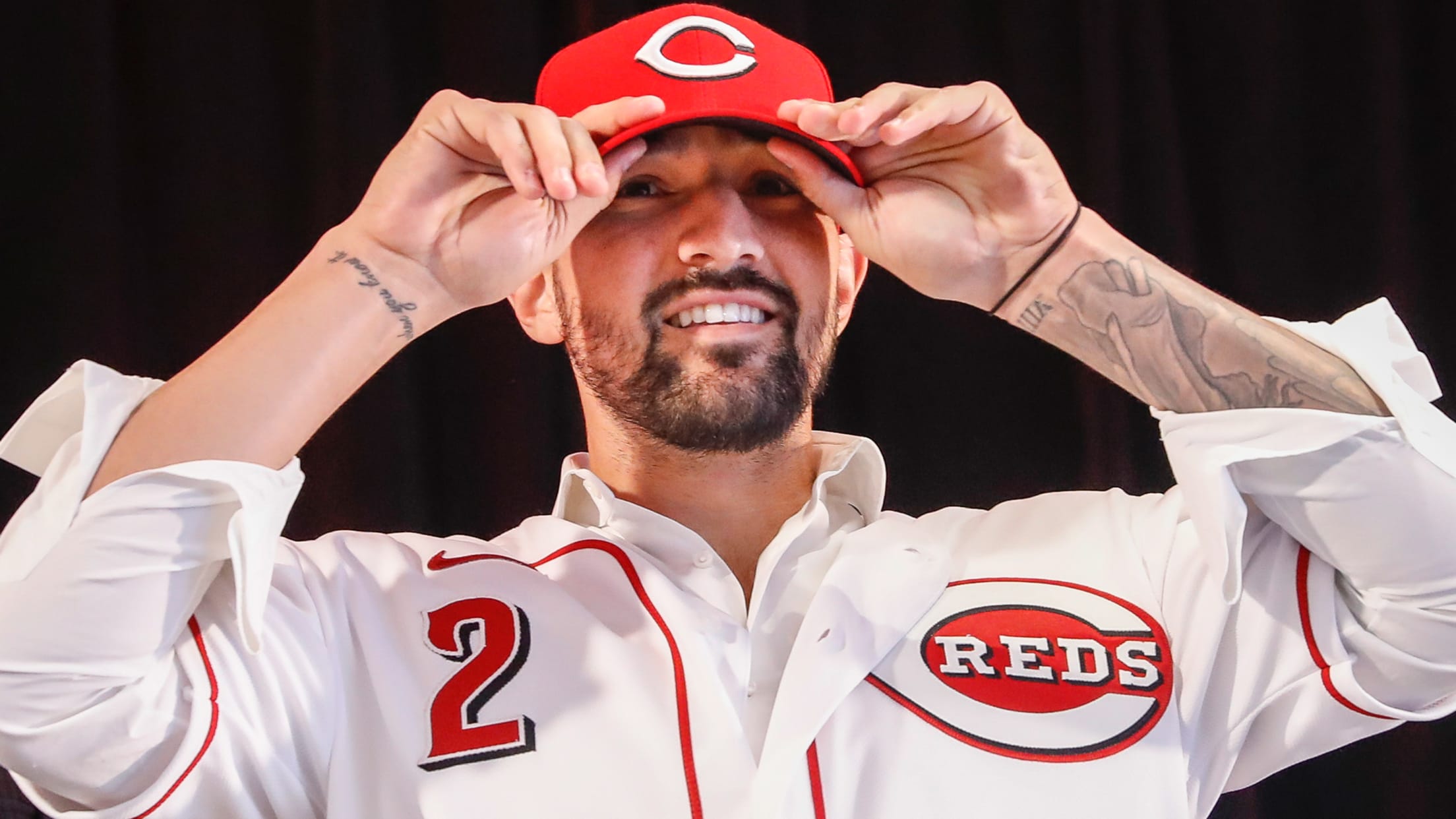 The Reds introduced newly signed outfielder Nick Castellanos on Tuesday in a news conference at the Reds Hall of Fame. "This whole experience is kind of surreal," Castellanos said, after being presented with his No. 2 jersey. "I'm just excited. I really like this team that we have put together."
How Vlad Jr., Blue Jays can ensure huge Year 2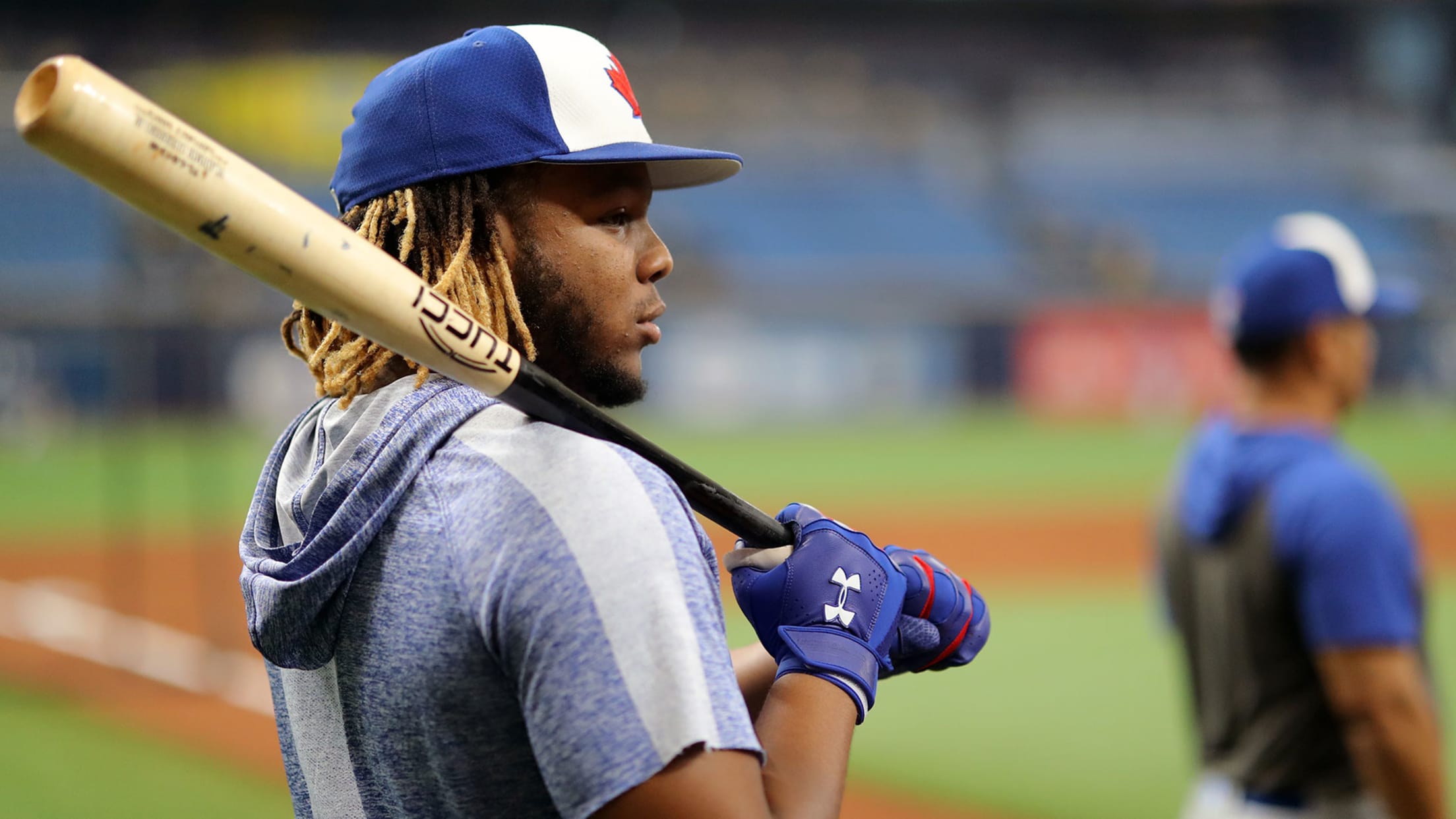 TORONTO -- Vladimir Guerrero Jr.'s rookie season was a marriage of expectation and reality, but even with so much focus on the Blue Jays' external additions this offseason, Guerrero's Year 2 jump remains one of the biggest variables to the club's 2020 success. Held up as the game's top prospect
World Baseball Classic FAQ: Qualifier brackets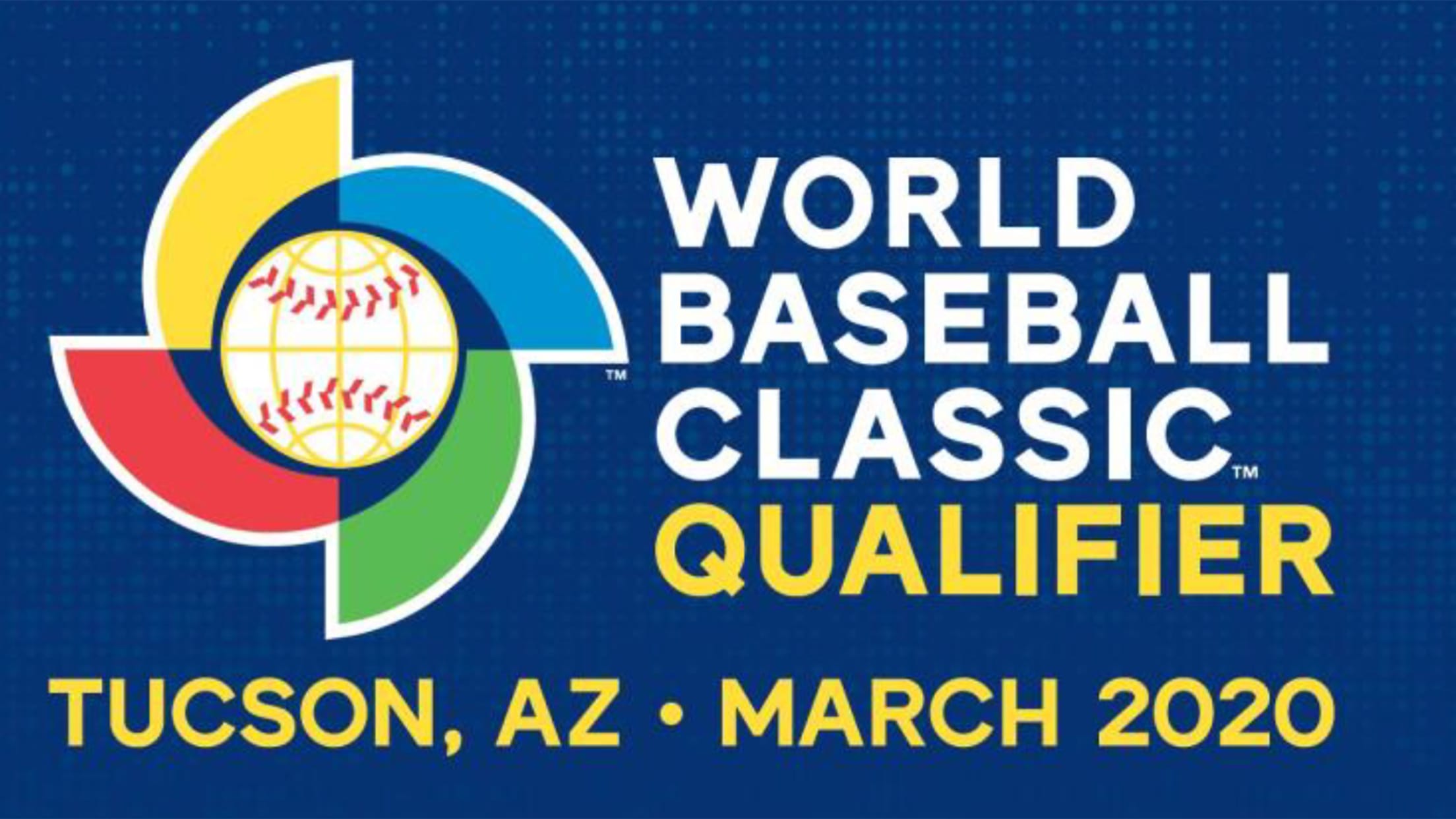 With Tuesday's announcement of two March qualifying tournaments for the 2021 World Baseball Classic, we know two things for certain: • After the qualifiers yield two teams apiece for the 20-team field in 2021, the fifth Classic will be the largest in tournament history. • The anticipation for next year's
Predicting every team's starting rotation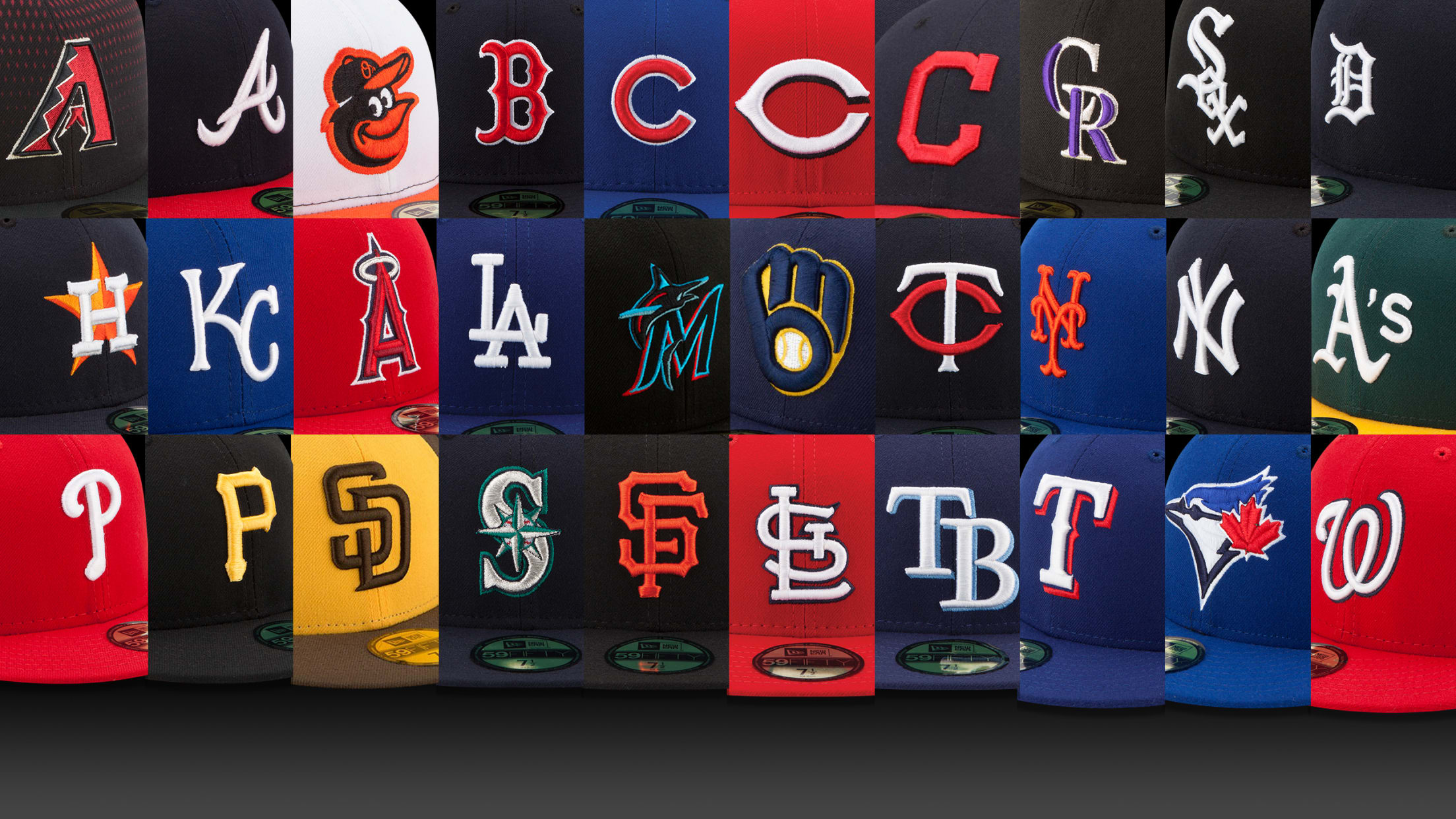 With rosters coming together and Spring Training right around the corner, MLB.com is taking a look at what each club's Opening Day rotation likely would look like … if the season started today. With the help of club beat writers, here are those projections: AL EAST Blue Jays The Blue
First look at Opening Day roster projections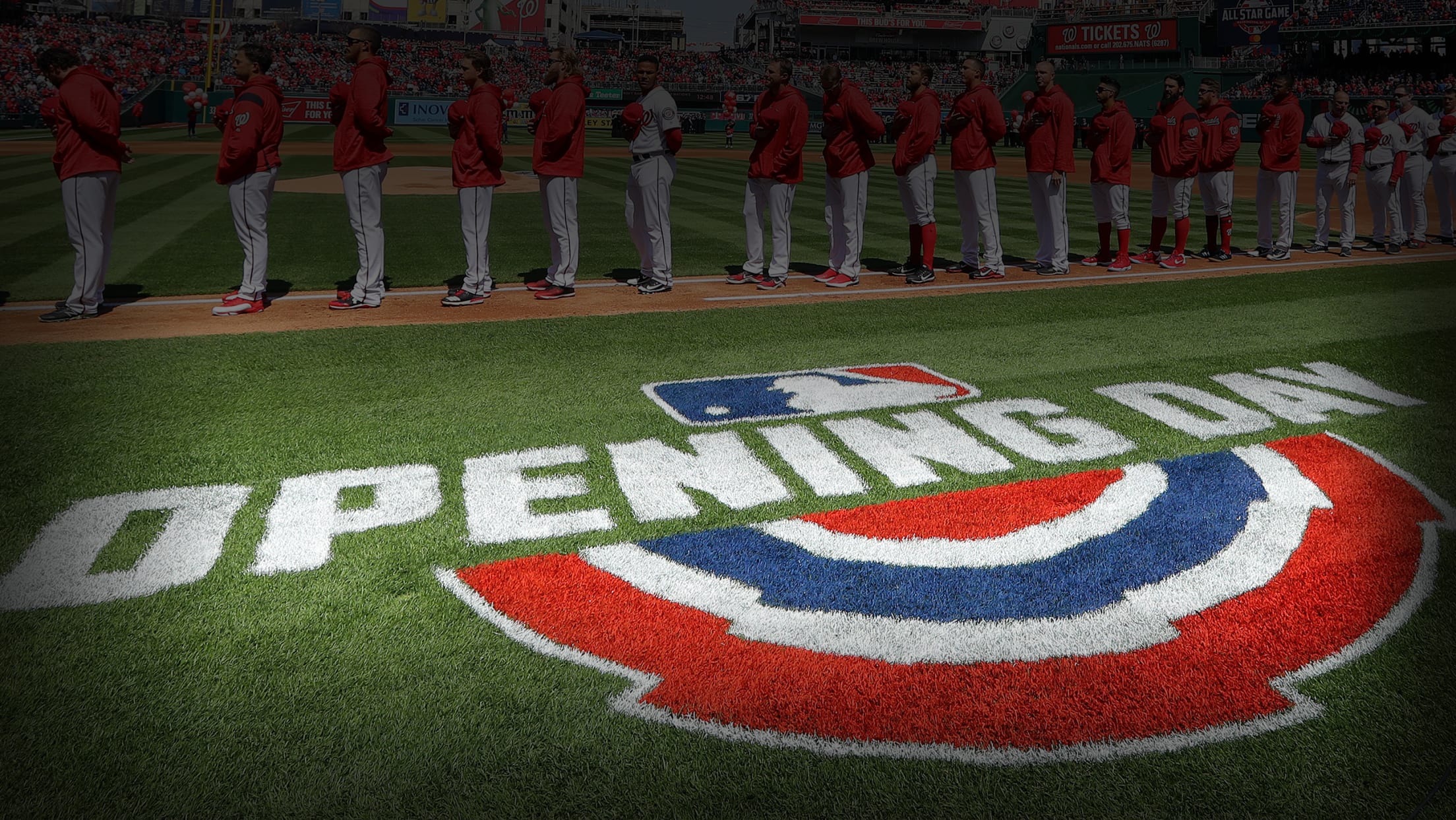 It's a new year, and soon enough it'll be a new baseball season. Opening Day is less than three months away. Sure, there'll be more moves between now and March 26 -- but that didn't stop MLB.com's beat reporters from predicting every team's 2020 Opening Day roster. Here are the
Club-by-club Spring schedules, workout dates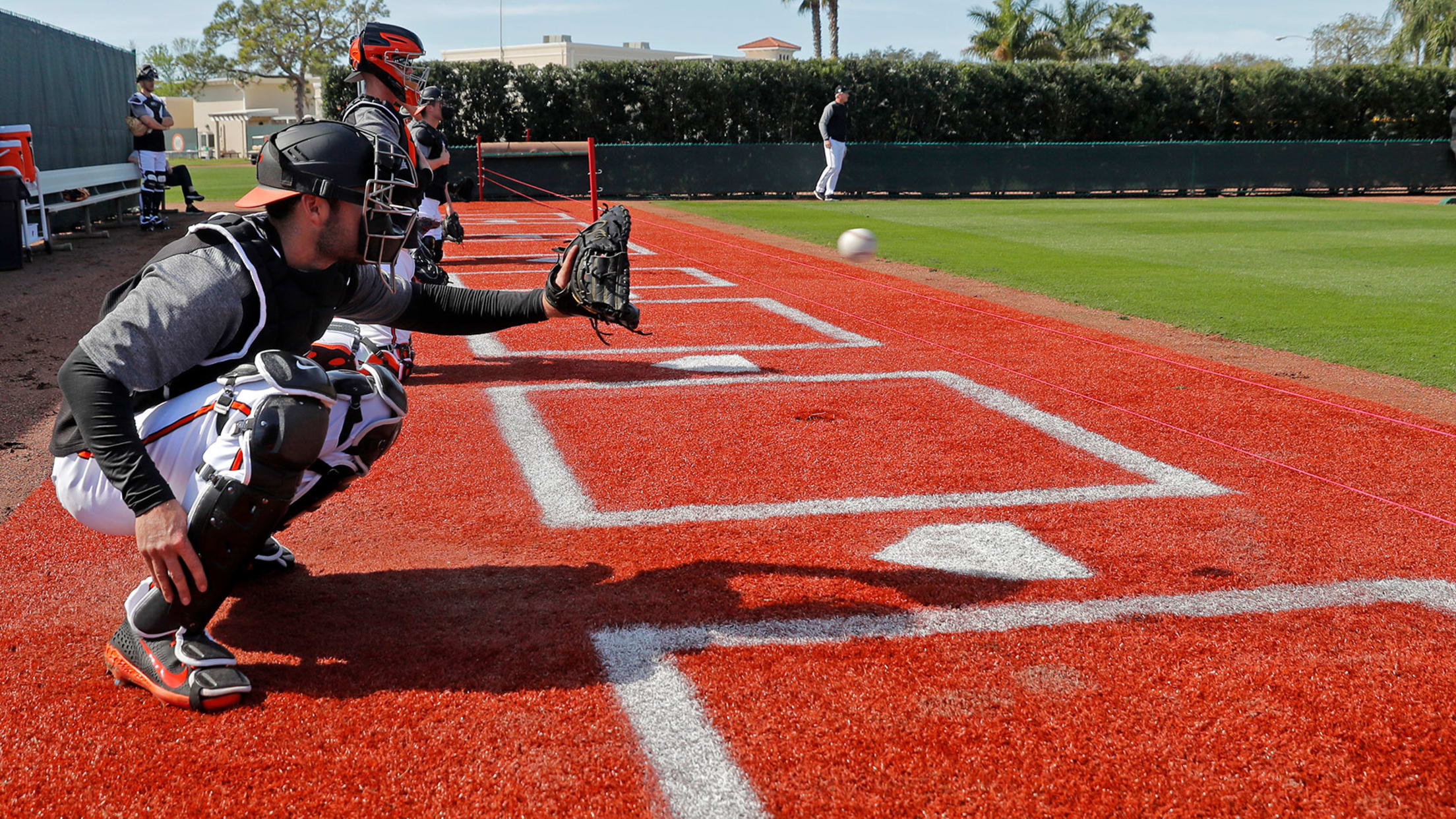 Below are listed the first workout dates, subject to change, both for pitchers and catchers and full squads of all 30 Major League clubs for 2020 Spring Training presented by Camping World, listed in alphabetical order. Click on the schedule link below each team to view start times for 2020
Bell focused on improving 'little things' in '20
Switch-hitting slugger working on stamina, timing, arm slot during offseason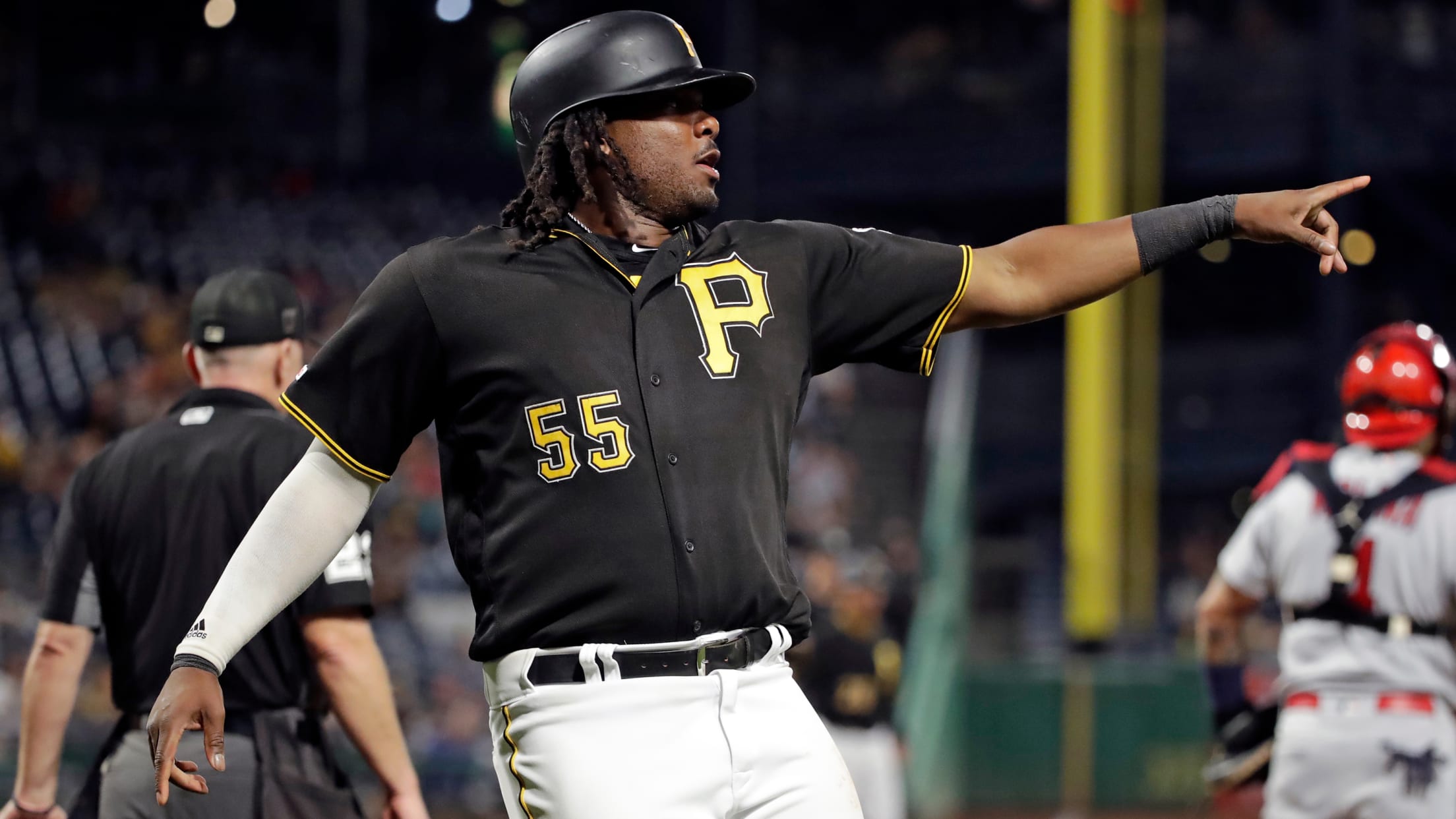 PITTSBURGH -- Three days before the Pirates traded center fielder Starling Marte to the D-backs, manager Derek Shelton sat inside the PNC Park press dining room surrounded by a crowd of reporters. He wouldn't tip his hand by guaranteeing anybody a starting job or a spot in the lineup, with
Rutschman headlines Orioles' spring invitees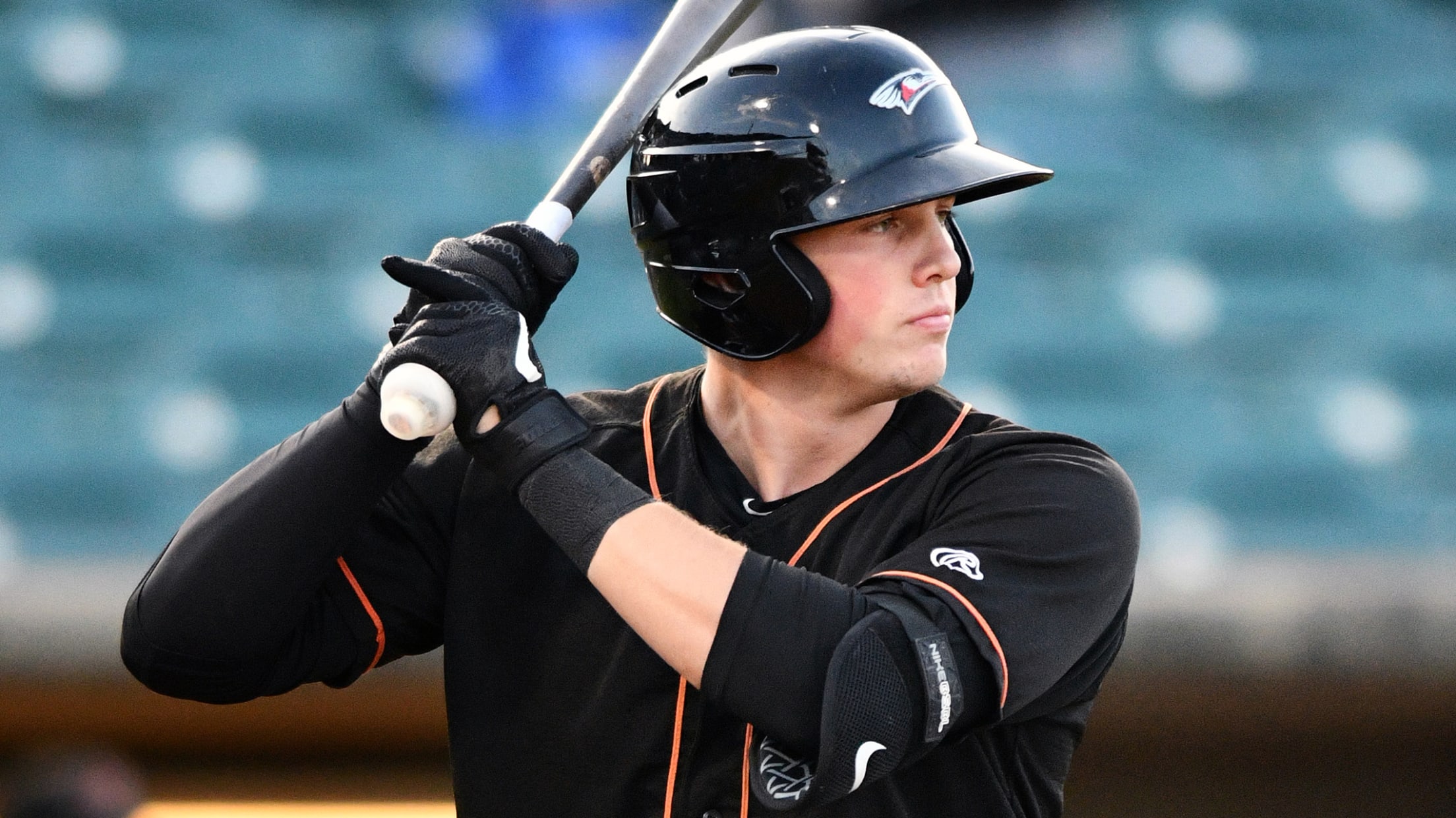 BALTIMORE -- The Adley Rutschman show is coming to Sarasota, Fla., this spring. Rutschman, the No. 4 overall prospect per MLB Pipeline and the first overall pick in the 2019 MLB Draft, was among 23 non-roster players invited to Baltimore's Major League Spring Training, the club announced on Tuesday. Pitchers
Alfonzo, Matlack, Darling named to Mets HOF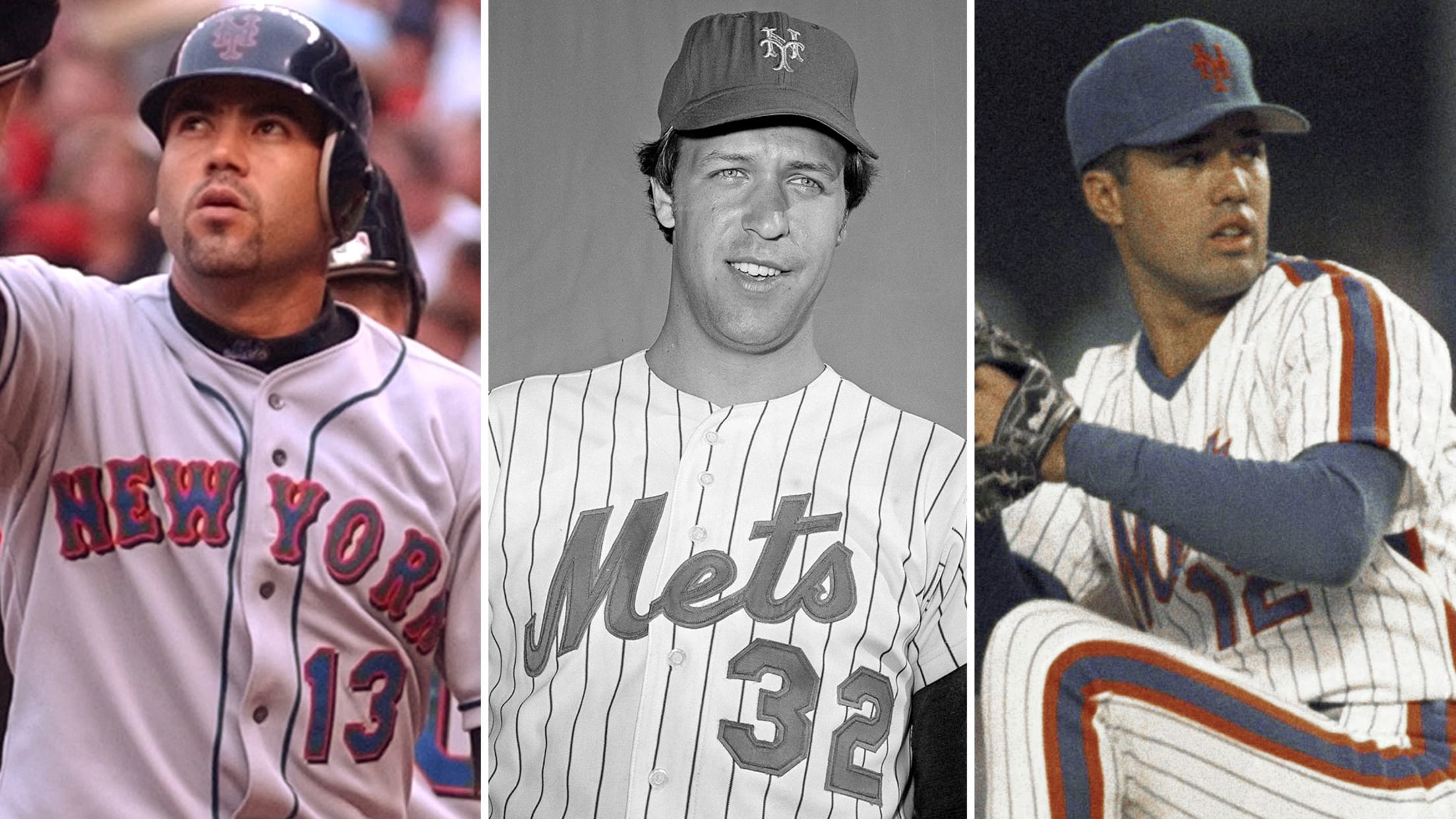 The New York Mets today announced that LHP Jon Matlack, RHP Ron Darling and infielder Edgardo Alfonzo will be inducted into the Mets Hall of Fame on Sunday, May 17 prior to the 1:10 p.m. game vs. the Pirates at Citi Field. The three new additions will bring the total
Zimmerman returning to Nats in 2020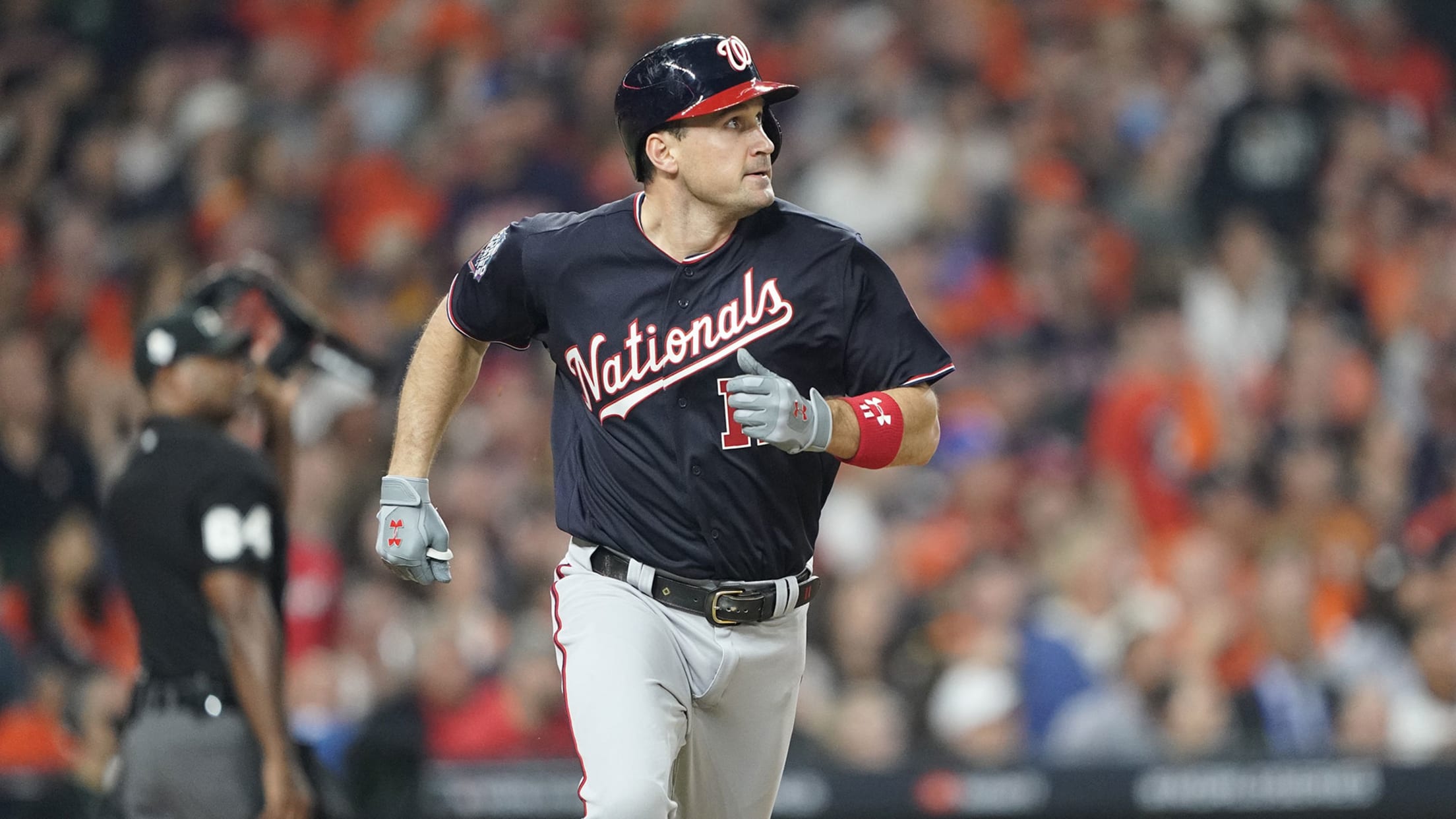 WASHINGTON -- The Nationals and Ryan Zimmerman have agreed on a one-year deal to return "Mr. National" to D.C. for his 16th season, the club announced Tuesday. Zimmerman's deal is for $2 million with the chance to make up to $3 million in performance-based incentives for games played and plate
D-backs gear up for contention, trade for Marte
Acquired in exchange for two prospects, center fielder relieved trade uncertainty has now ceased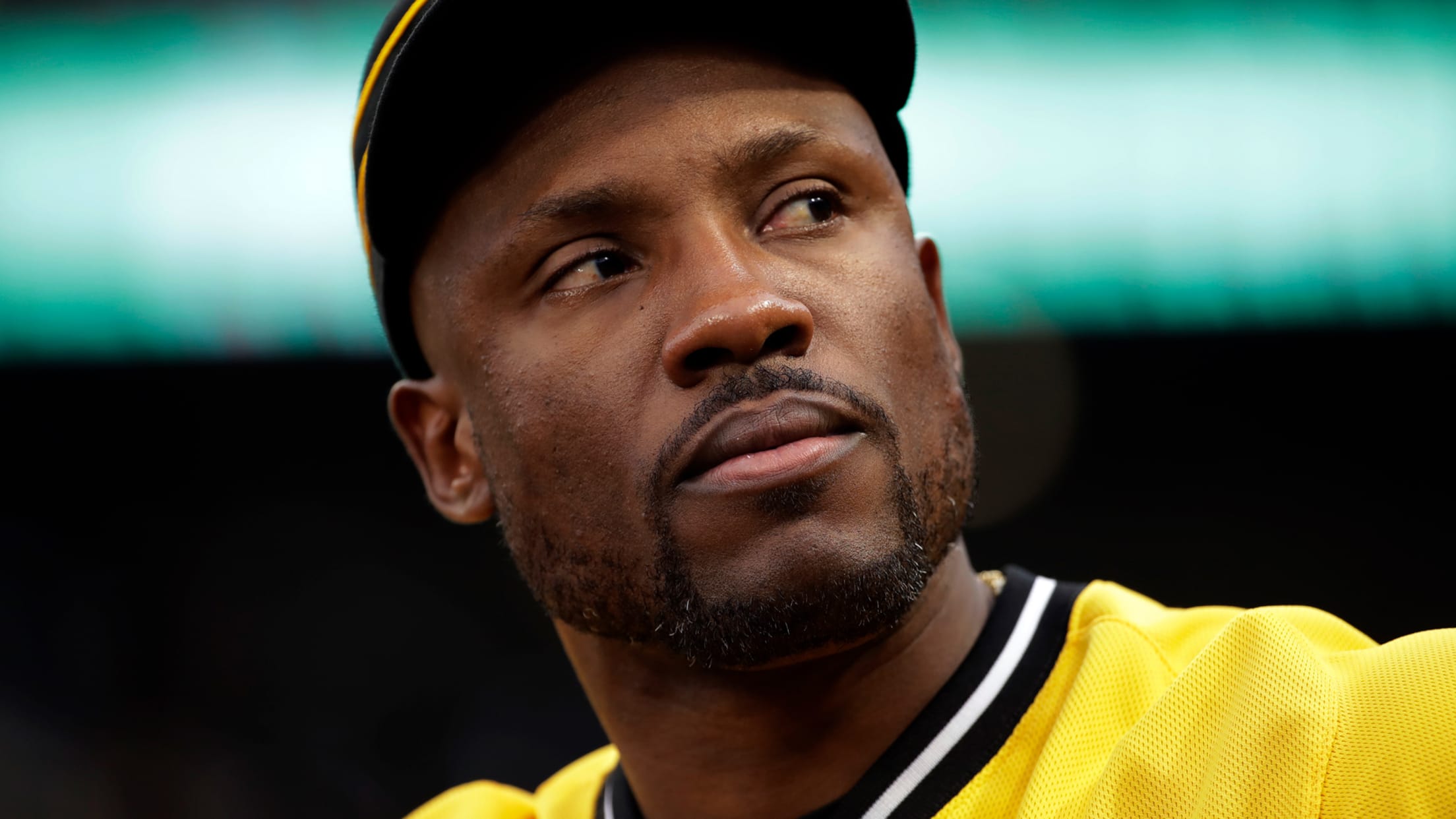 PHOENIX -- As Spring Training crept closer and closer, there was still one thing left on the offseason to-do list that D-backs general manager Mike Hazen had yet to check off: find a center fielder. Hazen accomplished that Monday when the D-backs acquired Starling Marte from the Pirates. Pittsburgh sent
Robert aims to prove MLB-ready in spring camp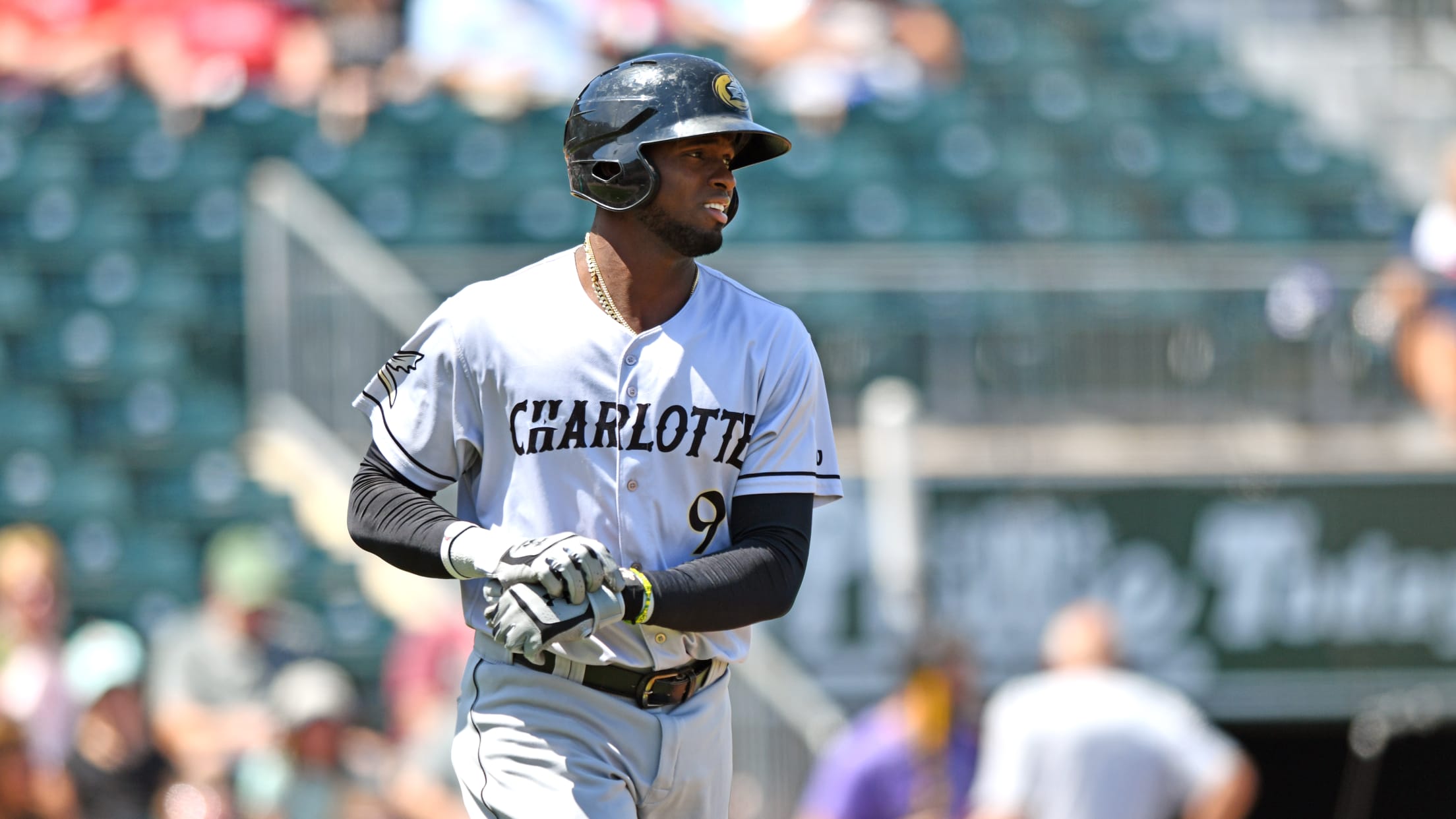 CHICAGO -- There's been a lot of buzz surrounding the White Sox this offseason, and much of the excitement is due to the expected arrival of highly touted prospect Luis Robert this upcoming season. Robert -- MLB's No. 3 prospect according to MLB Pipeline -- has yet to make his
Qualifying Round brackets set for '21 Classic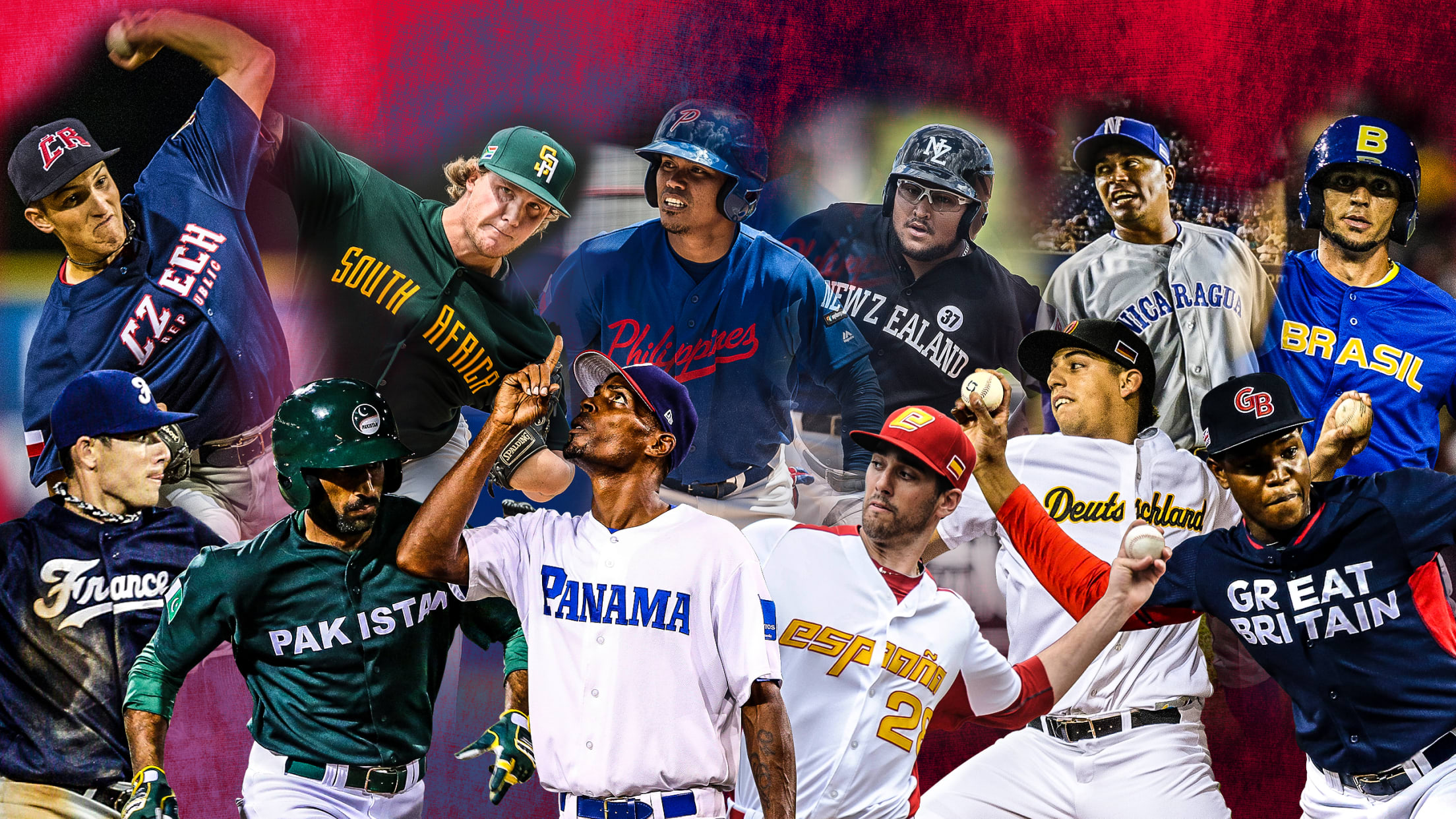 Kino Sports Complex in Tucson, Ariz., will host both pools for the Qualifying Round of the 2021 World Baseball Classic, the fifth installment of the baseball tournament featuring many of the world's greatest players, it was revealed on Tuesday. Each pool will feature six teams with the top two finishers
'Extremely upset' Davis ready to rebound
Rox reliever is critical piece of club's plans to contend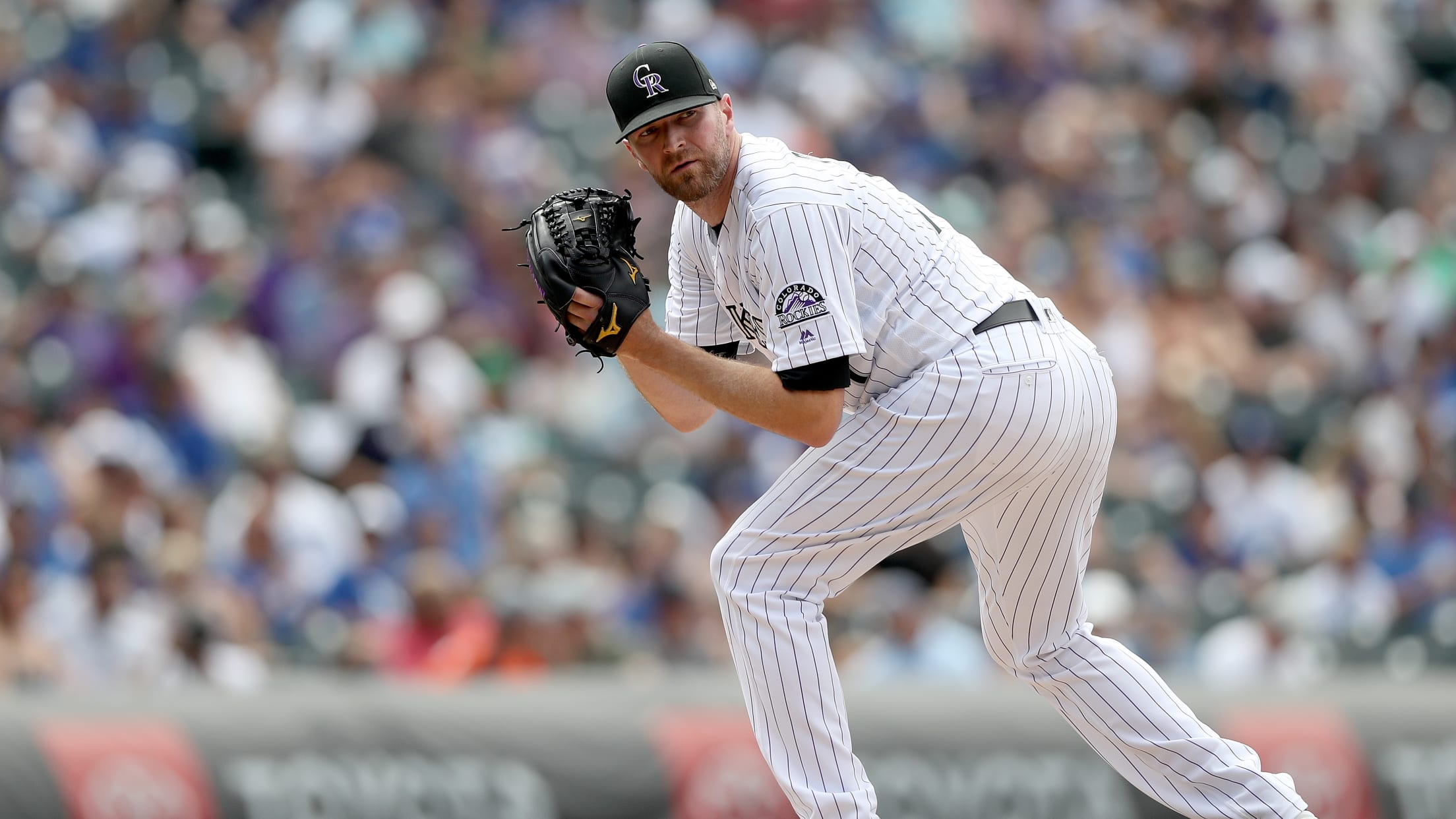 DENVER -- Rockies manager Bud Black issued Wade Davis an invitation wrapped in a challenge. But Black didn't hand back Davis his job as closer. "I want that to happen," Black said. The first two years of Davis' three-year, $52 million contract have been a dichotomy. In 2018, he led
New doc on '80s Cards is as fun as they were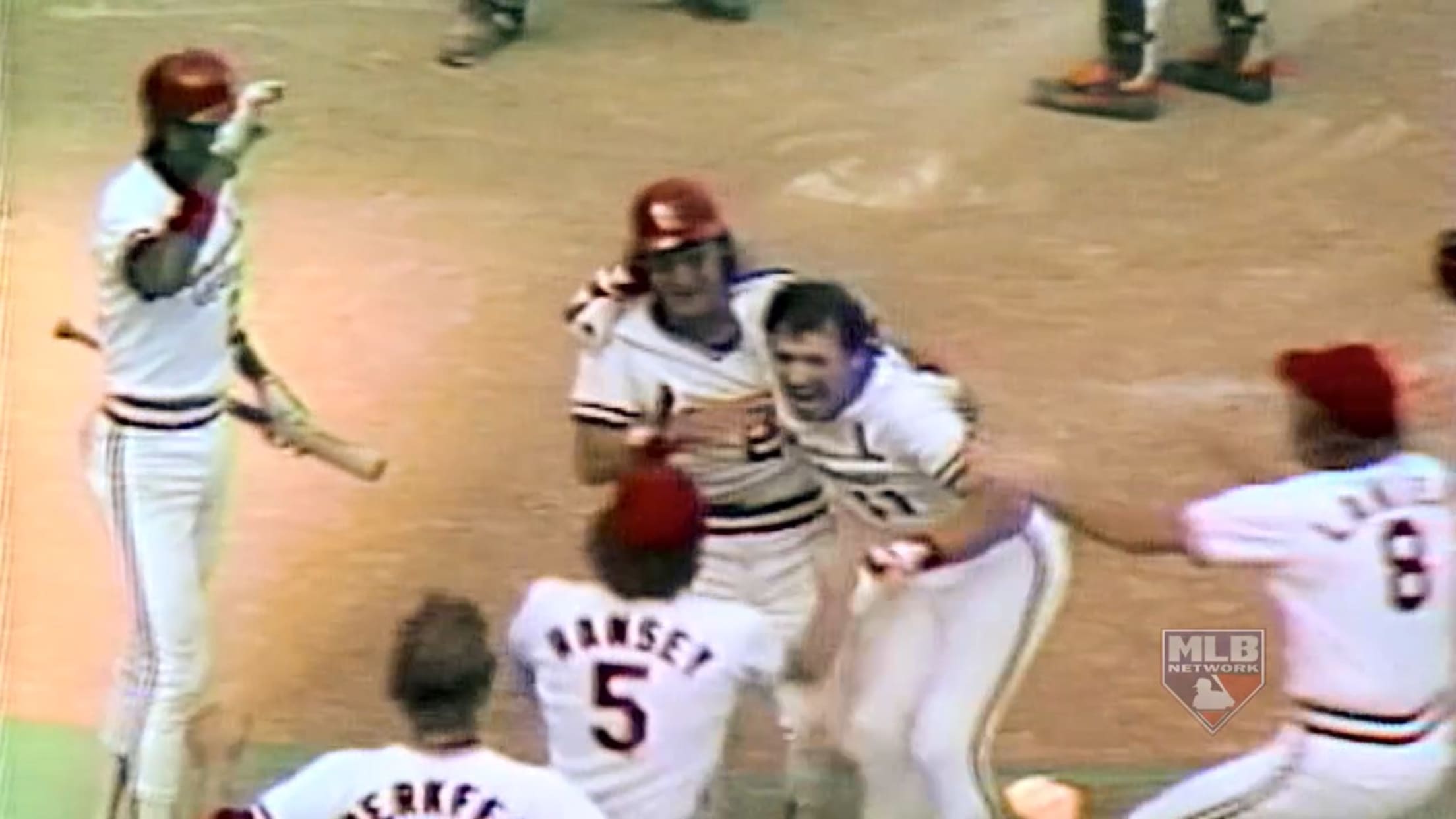 The first baseball team you follow as a kid, the first one you truly dedicate yourself to obsessing over every day for six months of the year, can set the tone for the rest of your baseball fandom moving forward. Baseball just means more to you when you're a kid:
9 clubs whose moves 'won' the offseason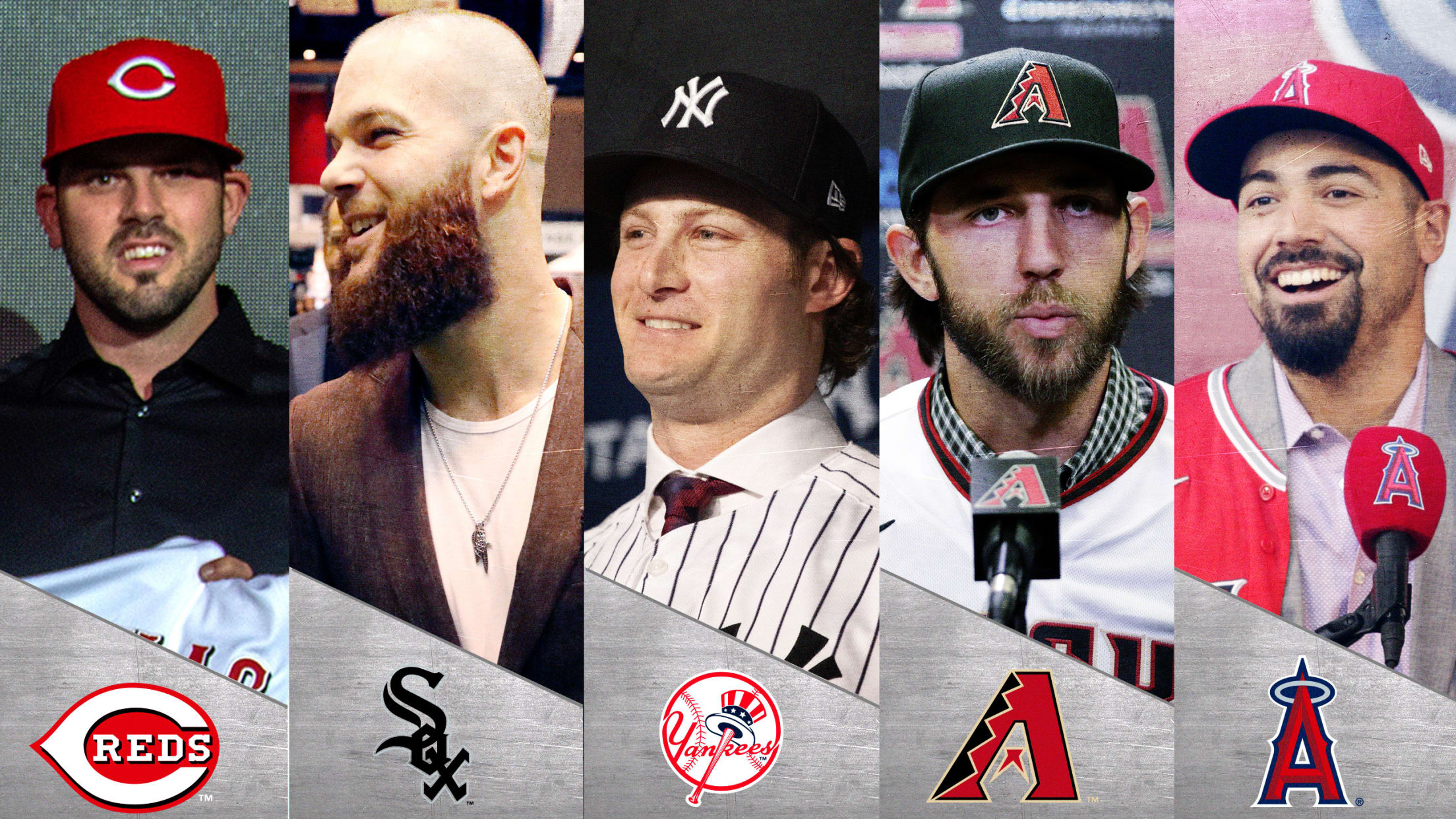 If you'd like to argue that this was the most active MLB offseason in history, you'll get no argument from me. Let's begin here: Eight teams awarded the eight largest contracts. Here's more: • Thirteen teams signed free agents to contracts of at least three years. The Nationals, Reds and
Bonifácio has Minors deal with Nats (source)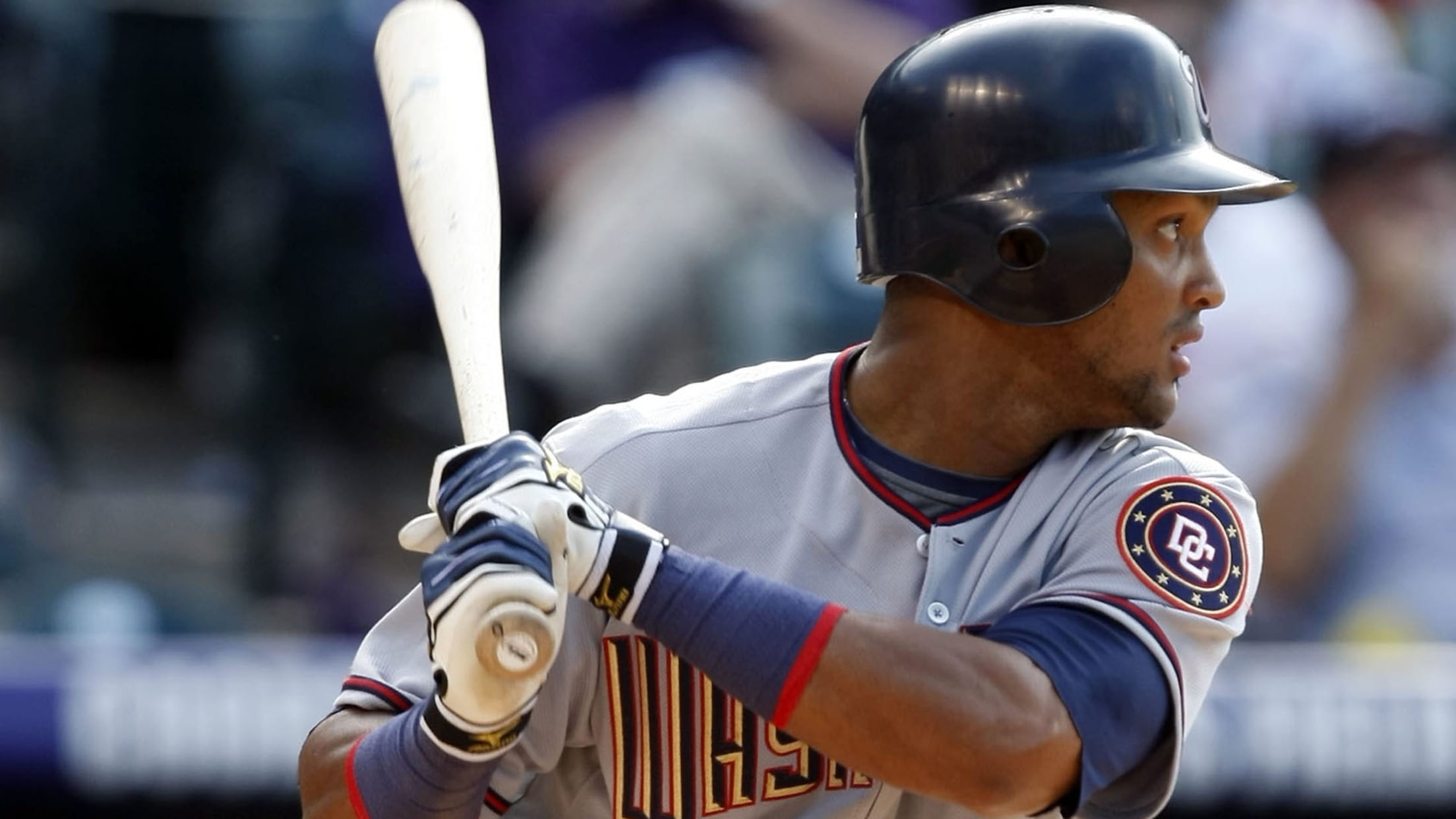 A former member of the Nationals is returning to the team. Emilio Bonifácio, who played for the club in 2008, signed a Minor League deal, a source told MLB.com's Mark Feinsand. The 11-year veteran will earn $1 million if he makes the team. The club has not confirmed the deal.
JT on Kobe: 'He's a guy I always looked up to'
Dodgers star hosts charity event with heavy heart in wake of LA giant's passing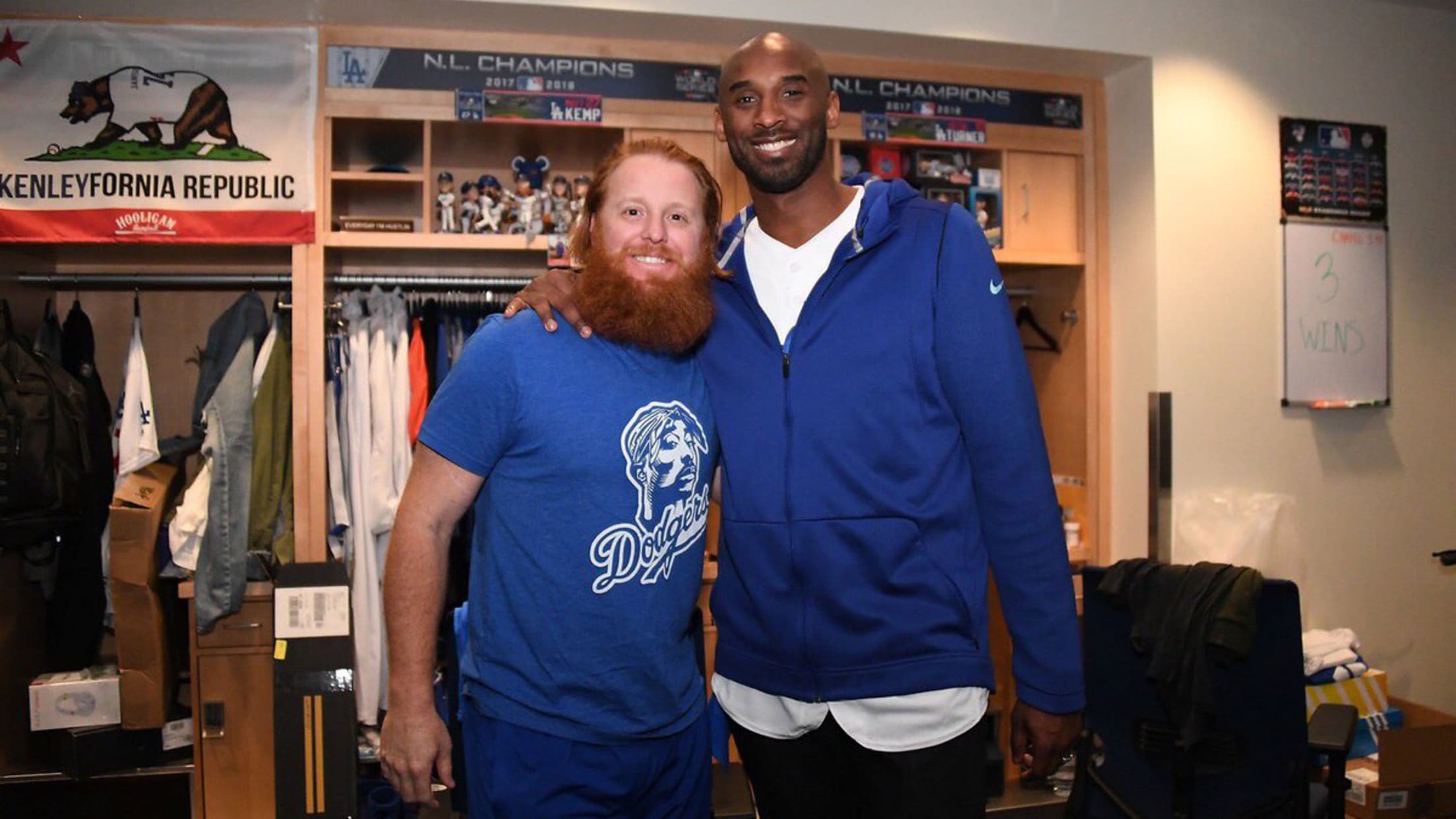 THOUSAND OAKS, Calif. -- In the wake of Sunday's tragic helicopter crash that took the lives of Lakers icon Kobe Bryant, his daughter and seven others, Dodgers third baseman Justin Turner said he considered canceling his 5th annual charity golf tournament set for Monday. But after seeing how attendees of
Astros could be closing in on next manager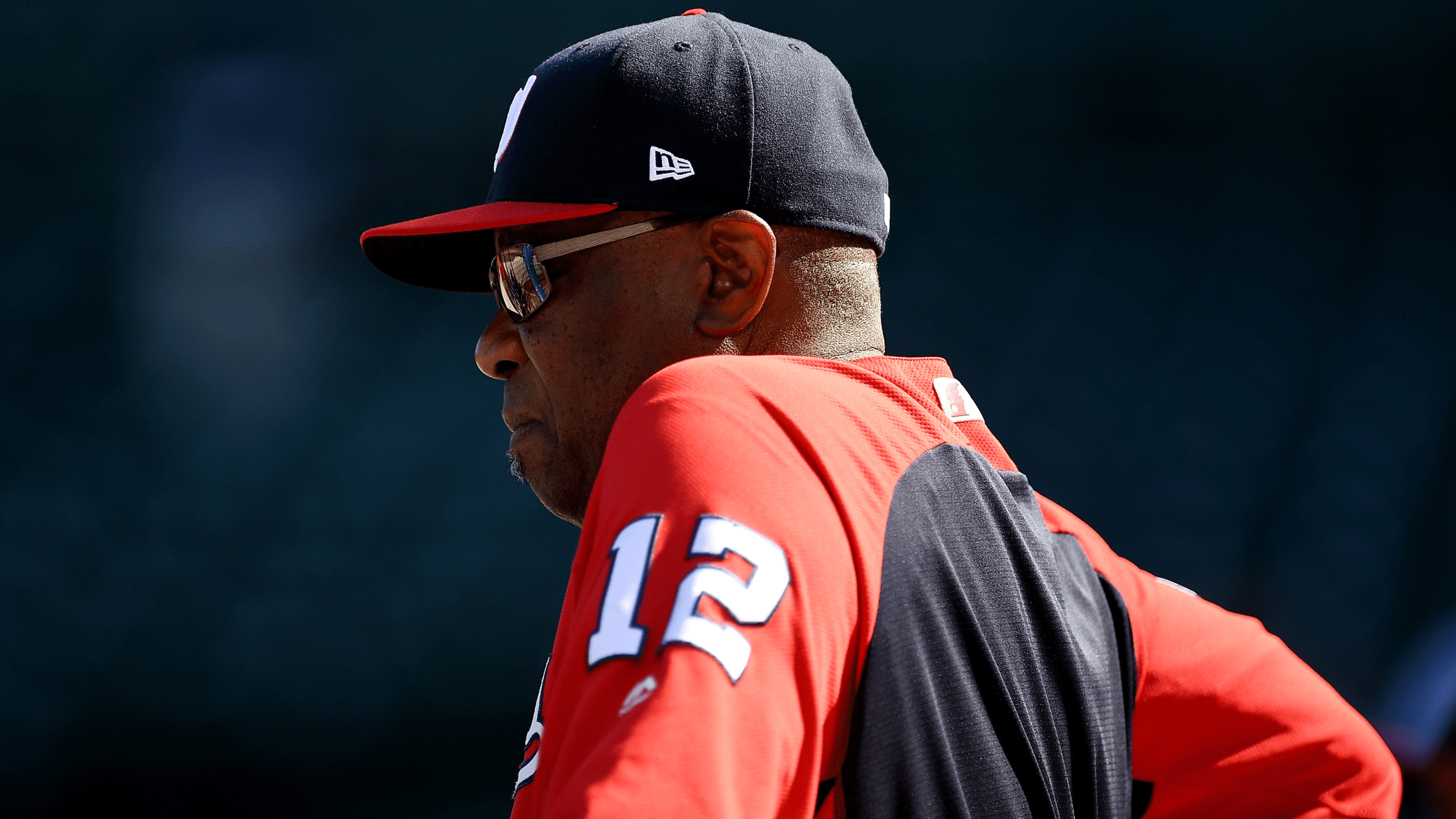 MLB.com is keeping track of all the latest news and rumors surrounding potential manager changes around the Majors.