Yanks-Astros G2: Lineups, FAQ (FS1, 8 p.m. ET)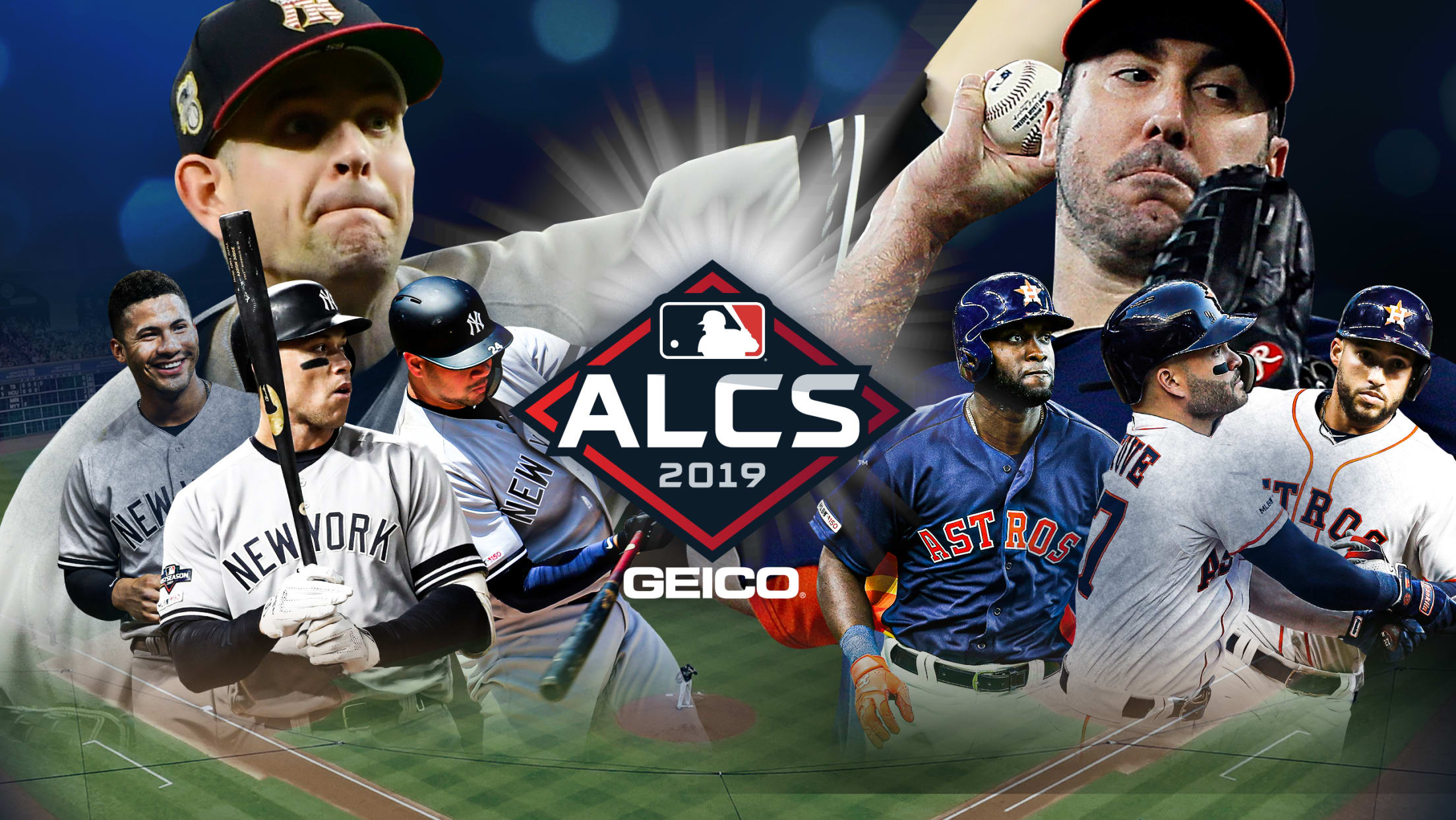 Astros right-handed ace Justin Verlander, one of baseball's most accomplished postseason pitchers, will start Game 2 of the American League Championship Series on Sunday night against the Yankees at Minute Maid Park as Houston tries to even the series before it heads to New York. The Yankees will start lefty
Stanton (quad) not in ALCS Game 2 lineup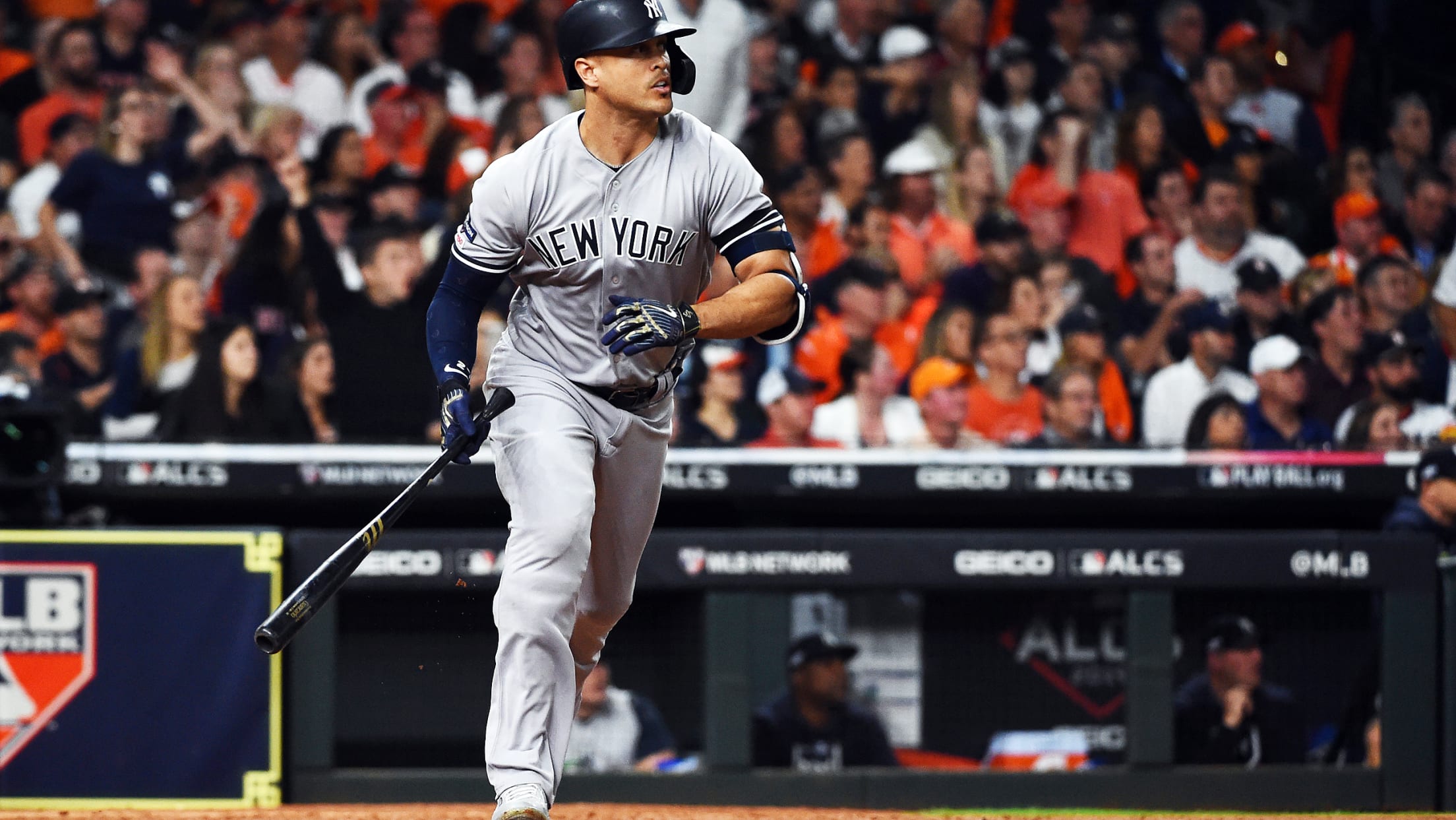 One night after he homered against the Astros in Game 1, Giancarlo Stanton is out of the Yankees' starting lineup for Game 2 of the American League Championship Series on Sunday because of a right quadriceps injury. The 29-year-old, who is available as a pinch-hitter for Game 2, had an
How will JV, Cole attempt to cool off Gleyber?
HOUSTON -- The last hitter any pitcher wants to face right now is Gleyber Torres. The 22-year-old rolled through the American League Division Series with a 1.378 OPS against the Twins. He followed that performance with five RBIs and a three-hit night in the Yankees' 7-0 victory over the Astros
Eaton channels 'Seinfeld' in clutch at-bat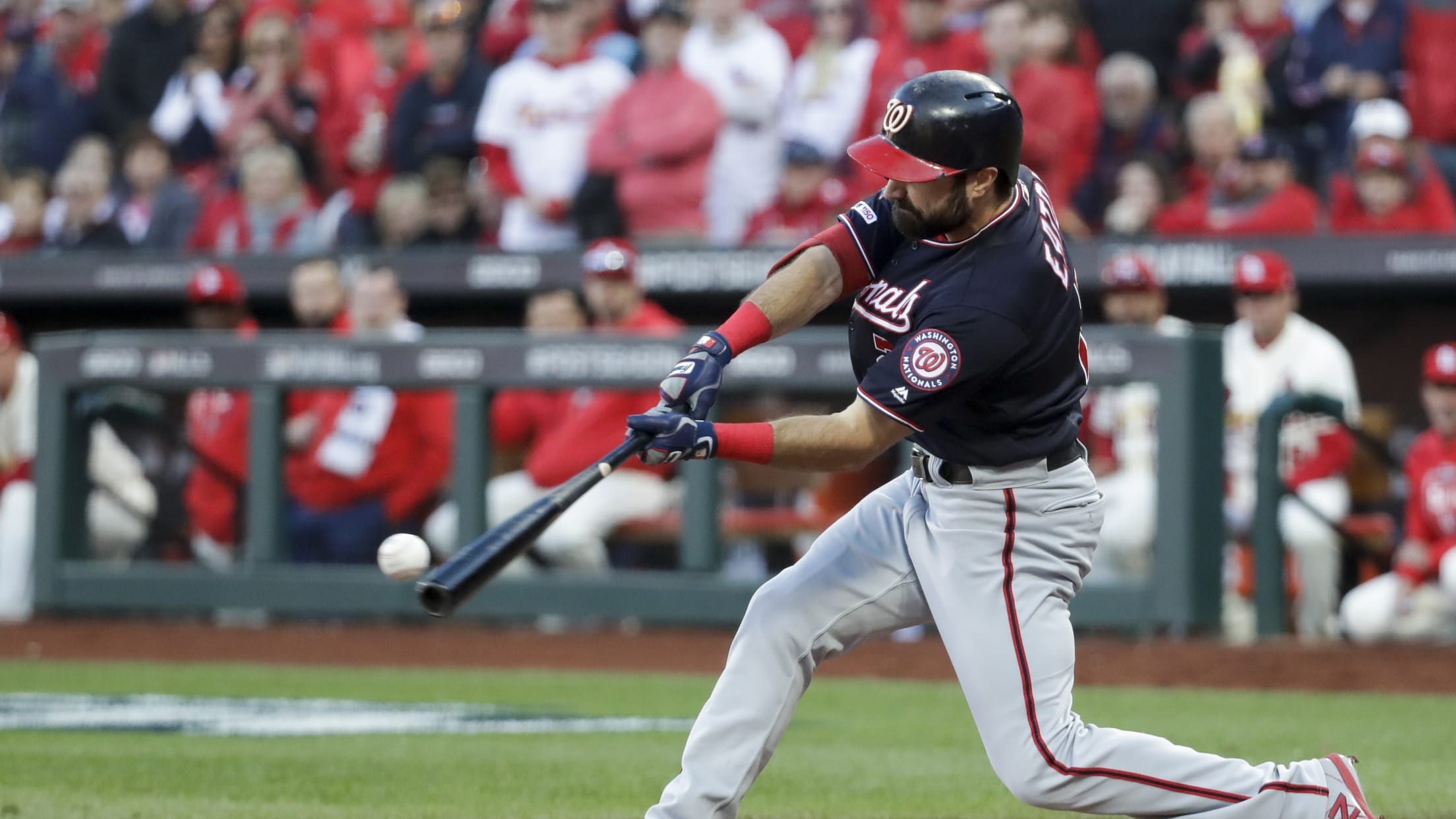 "Seinfeld" superfans will tell you there's an episode for just about everything, and it seems as though Nationals outfielder Adam Eaton would agree. • NLCS presented by GEICO, Game 3: Mon., 7:30 ET/6:30 CT on TBS In a high-leverage at-bat during Saturday's National League Championship Series Game 2 against the
Manager Buzz: Phillies, Kapler, Beltrán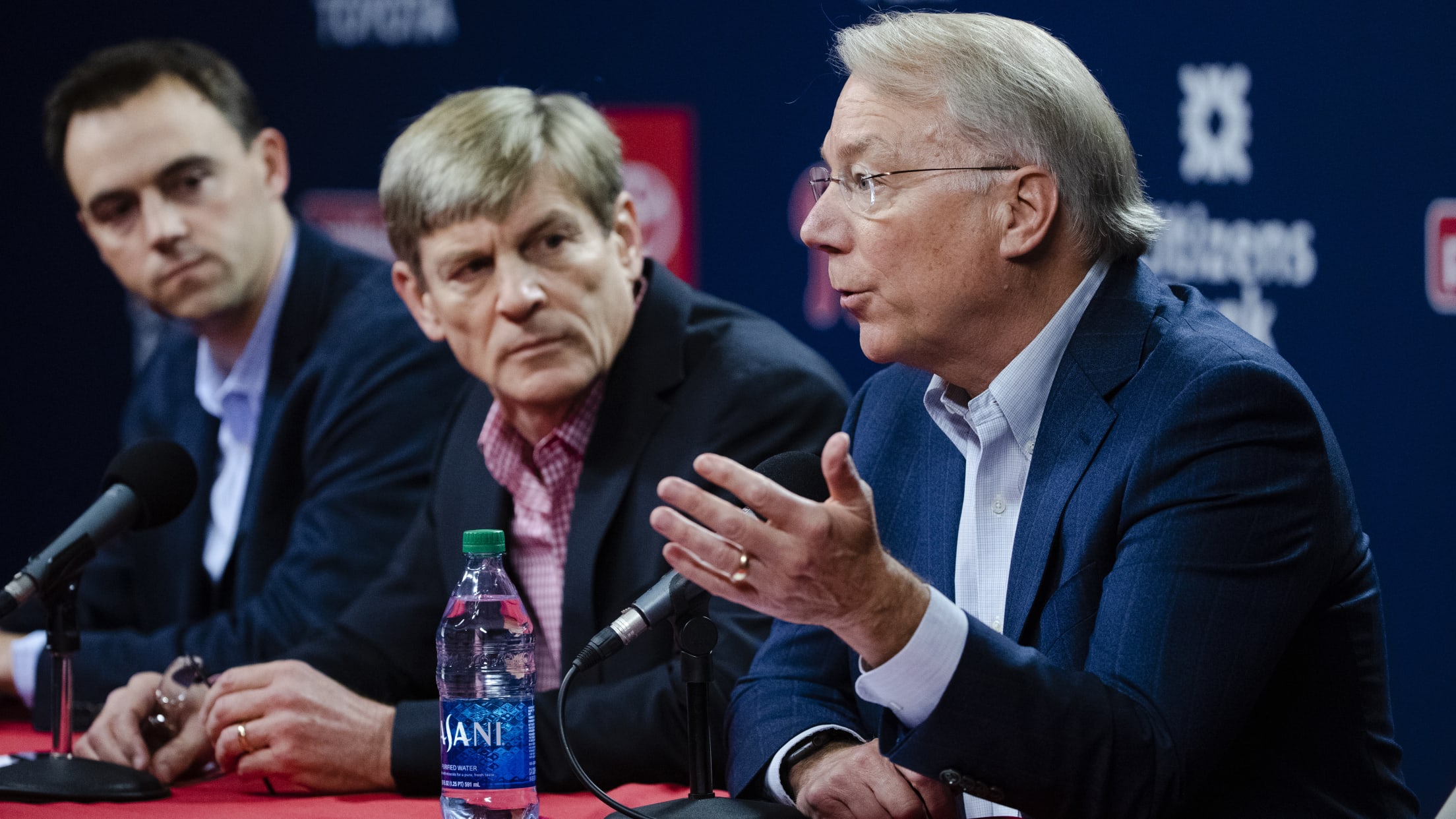 MLB.com is keeping track of all the latest news and rumors surrounding potential manager changes around the Majors.
How Keuchel's 2nd go at free agency may play out
Veteran lefty turns 32 years old on Jan. 1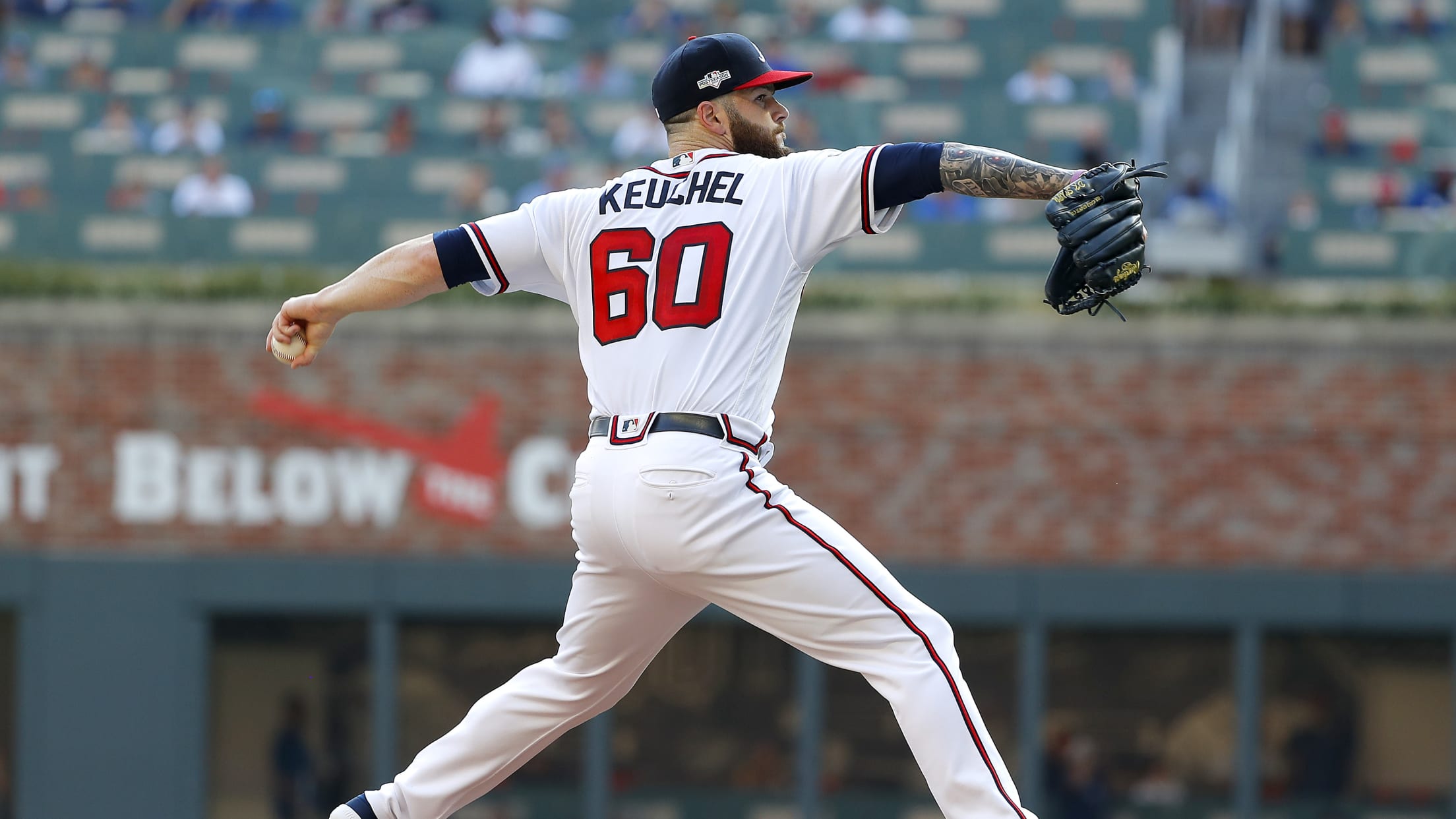 Free-agent lefty Dallas Keuchel spoke to ESPN last week about his disappointing journey into the market last winter, and what he expects might happen in his second crack at it this time around. He had some pointed things to say about the experience -- not surprising for someone who didn't
3 keys for Cards to bring NLCS back home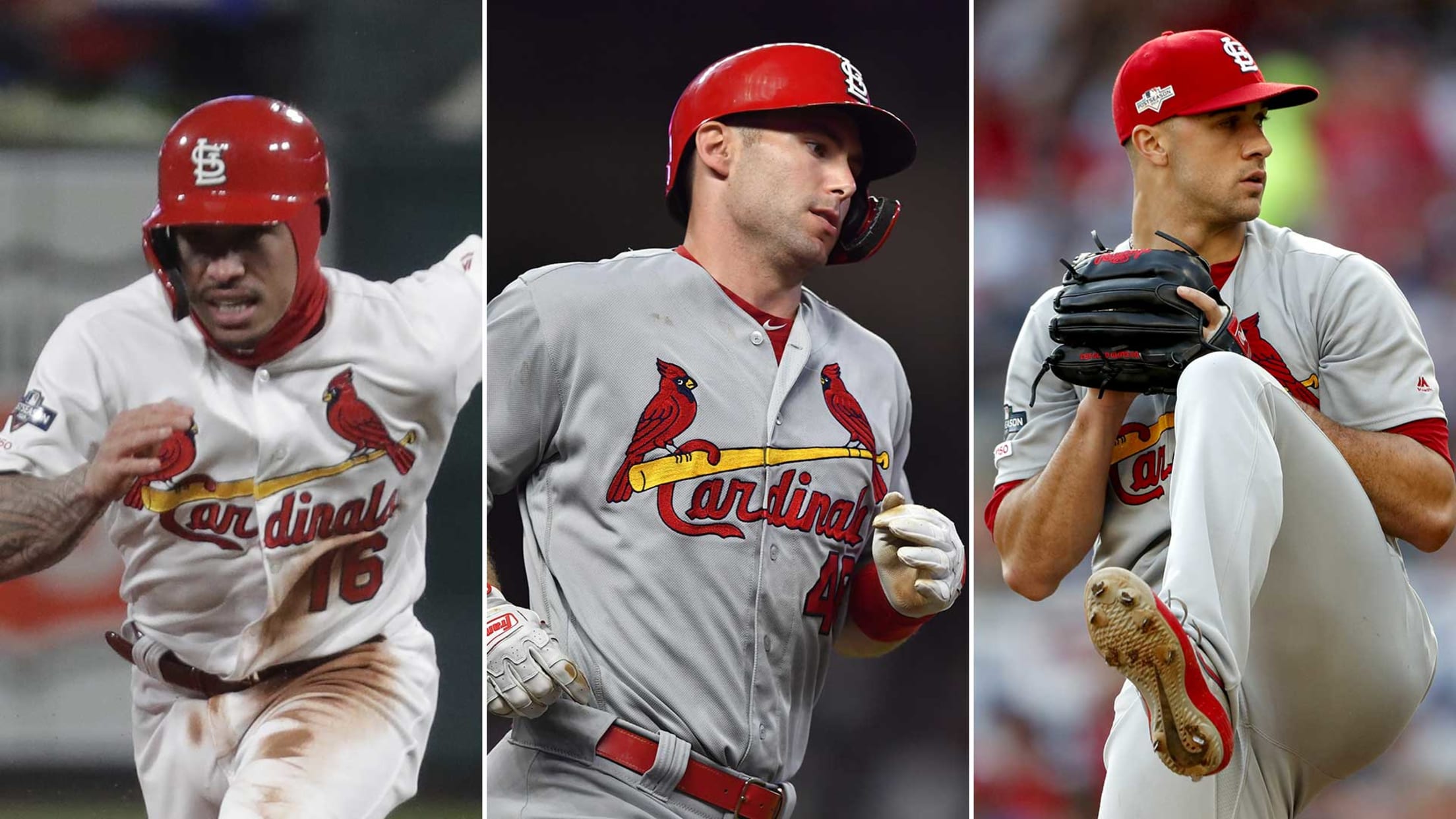 WASHINGTON -- The Cardinals dug themselves an early hole by losing the first two games of the National League Championship Series in St. Louis this weekend. But they'd like to remind you that the NL pennant isn't decided by two games. "That's why you play seven," said second baseman Kolten
Nats taking no chances with Robles (hamstring)
Center fielder remains day to day; Taylor performing well in his absence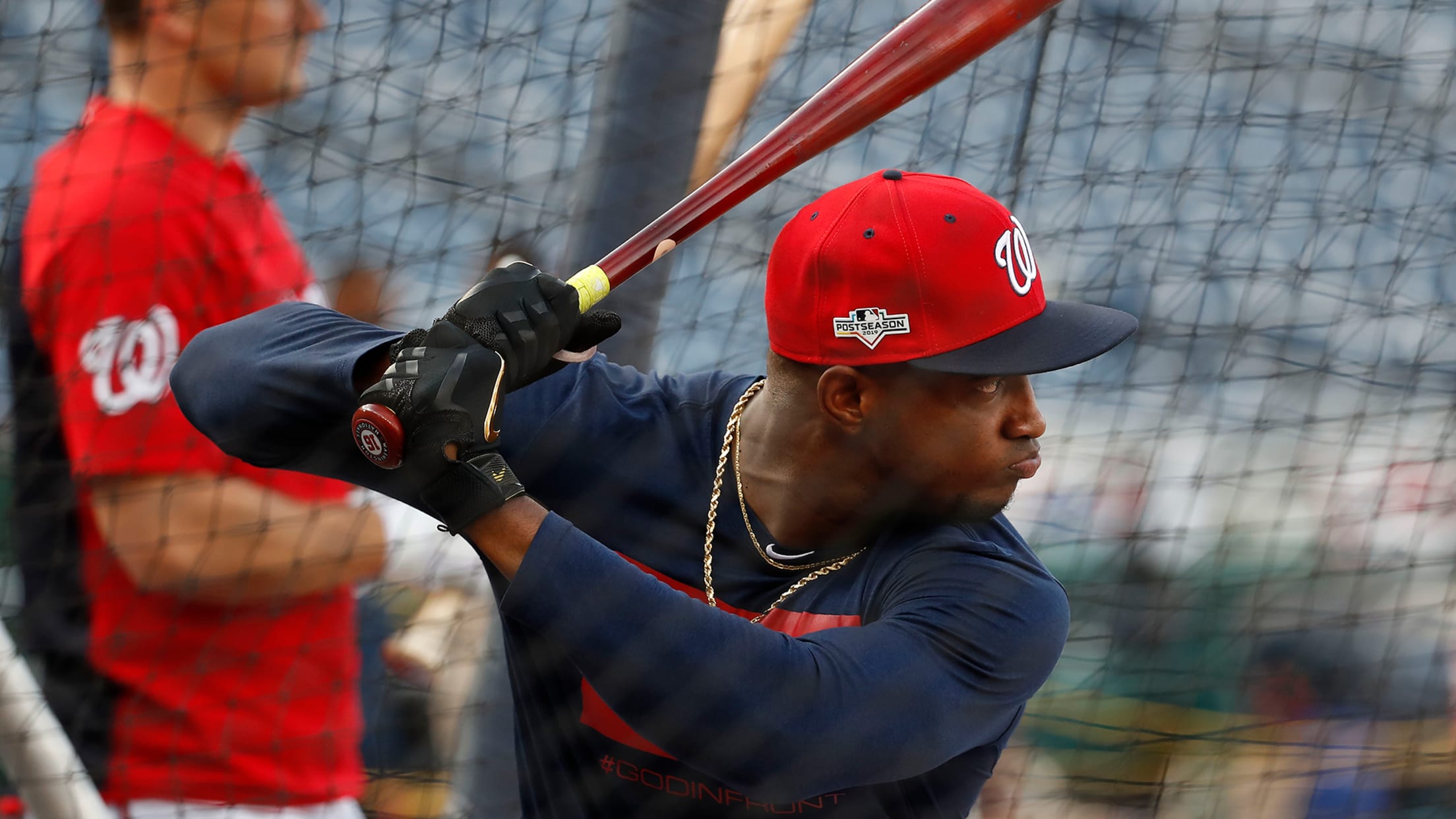 WASHINGTON -- The Nationals have jumped out to a 2-0 lead in the National League Championship Series against the Cardinals and played more than half of this postseason without Victor Robles, their starting center fielder who according to Baseball Reference is already a four-win player at the age of 22.
Rumors: Betts, Donaldson, Keuchel, Ryu, Jansen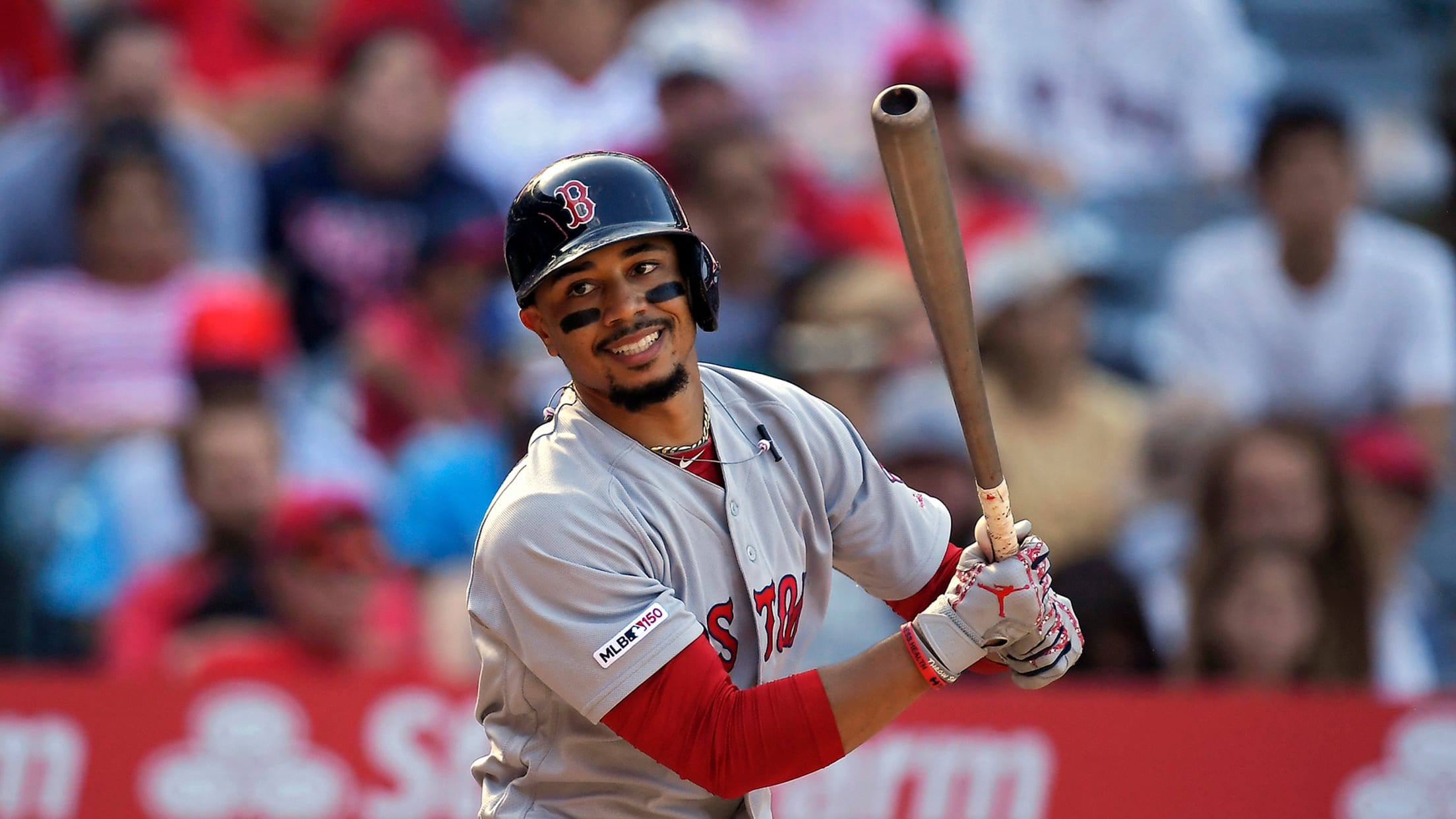 MLB.com is keeping track of all the latest free agent and trade rumors right here.
Doolittle's rebound fortifies Nats' back end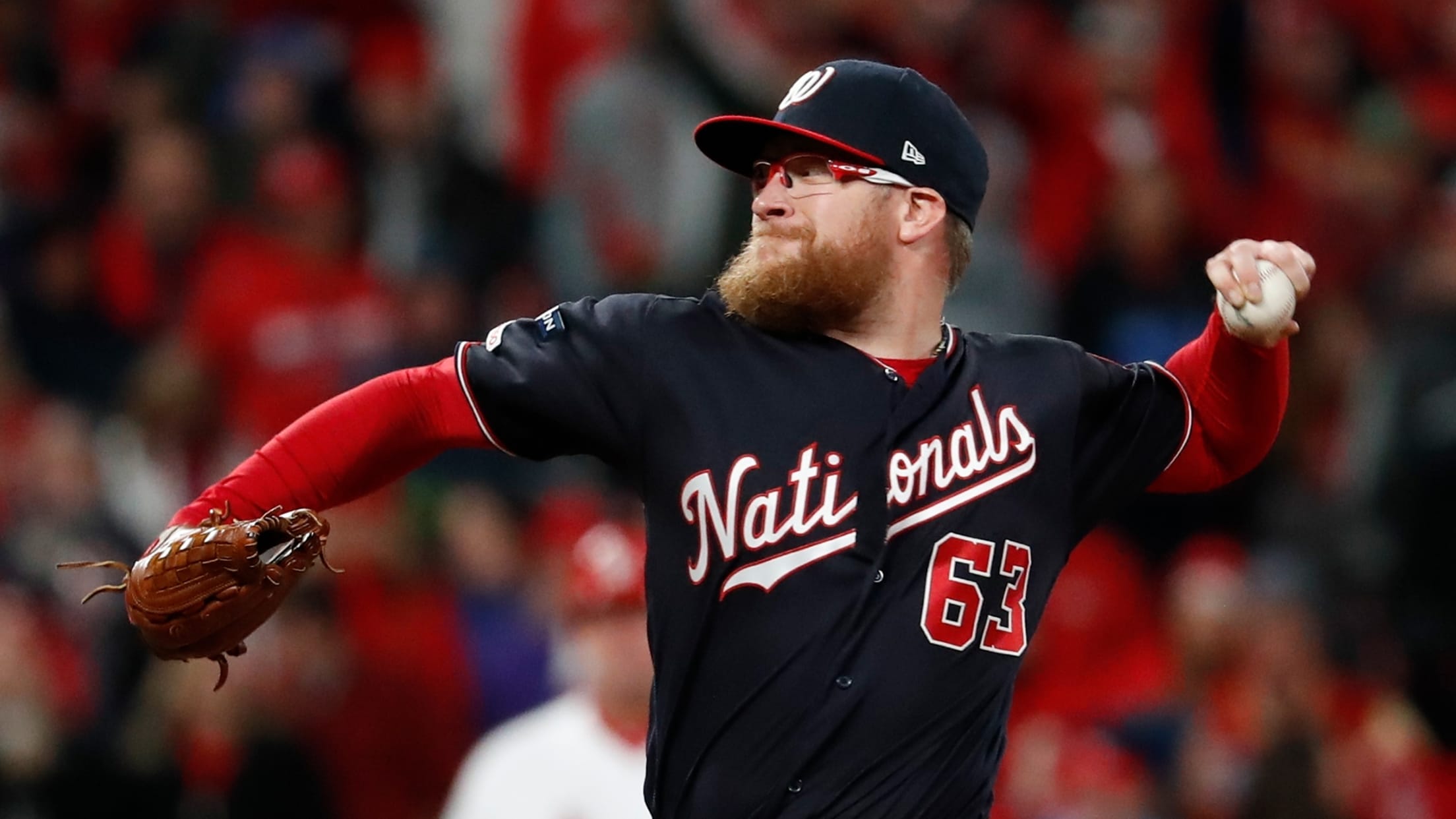 WASHINGTON -- For most of September, Sean Doolittle noticed only glimpses of his old swing-and-miss stuff -- a well-placed fastball here, a particularly tight slider there. Yet nothing was consistent. Rarely did Doolittle look like a two-time All-Star with a career sub-3.00 ERA. Rarely did he feel like himself.
Gleyber goes off in Yanks' G1 shutout of Astros
Torres homers among three hits, drives in five in historic performance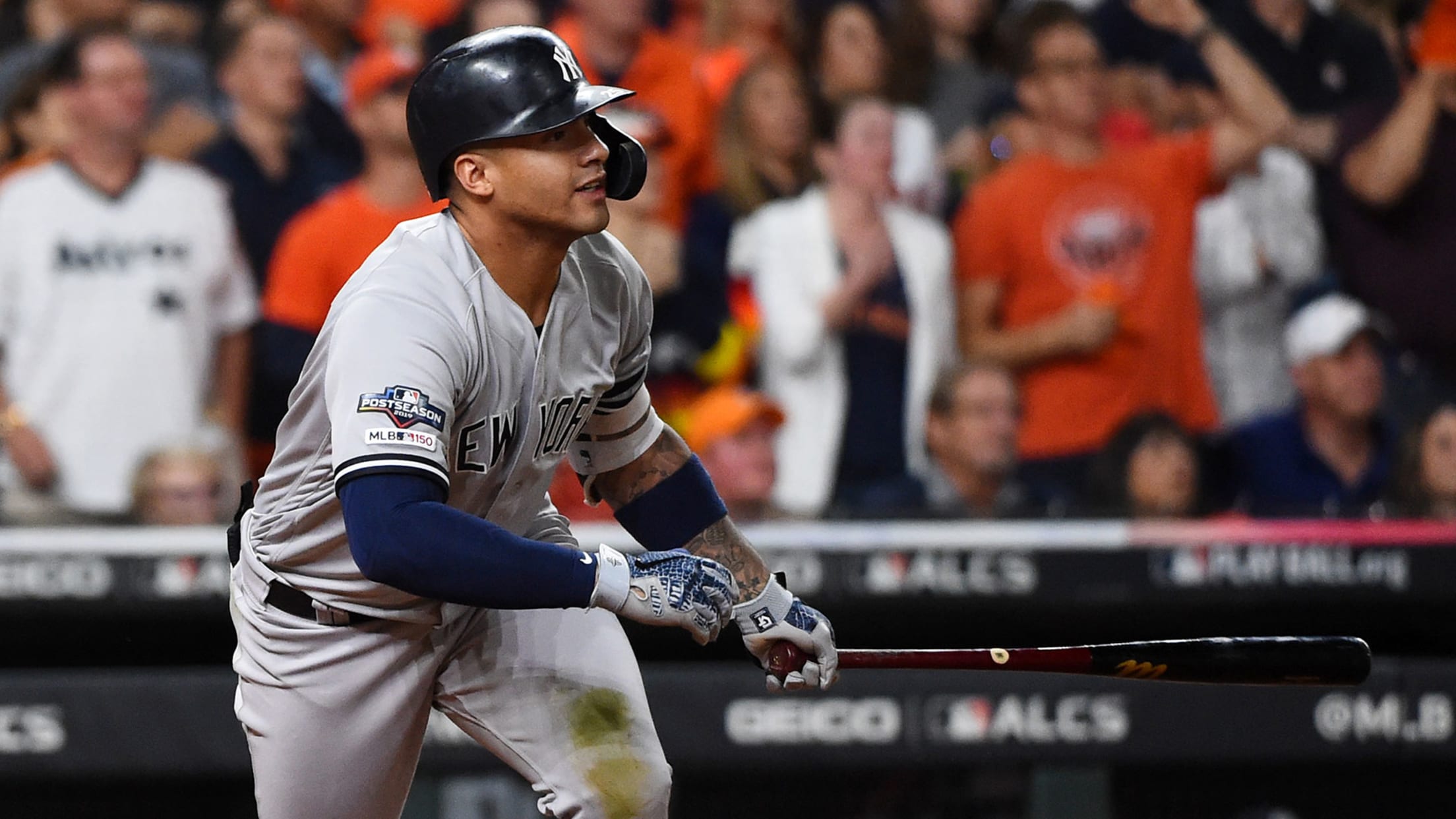 HOUSTON – It was a few hours before the Yankees were due to assemble on the third-base line for introductions at Minute Maid Park, adrenaline pumping underneath their gray uniforms as they anticipated the first pitch of this American League Championship Series. Gleyber Torres felt the urge to make an
Tanaka building October resume that rivals Mo's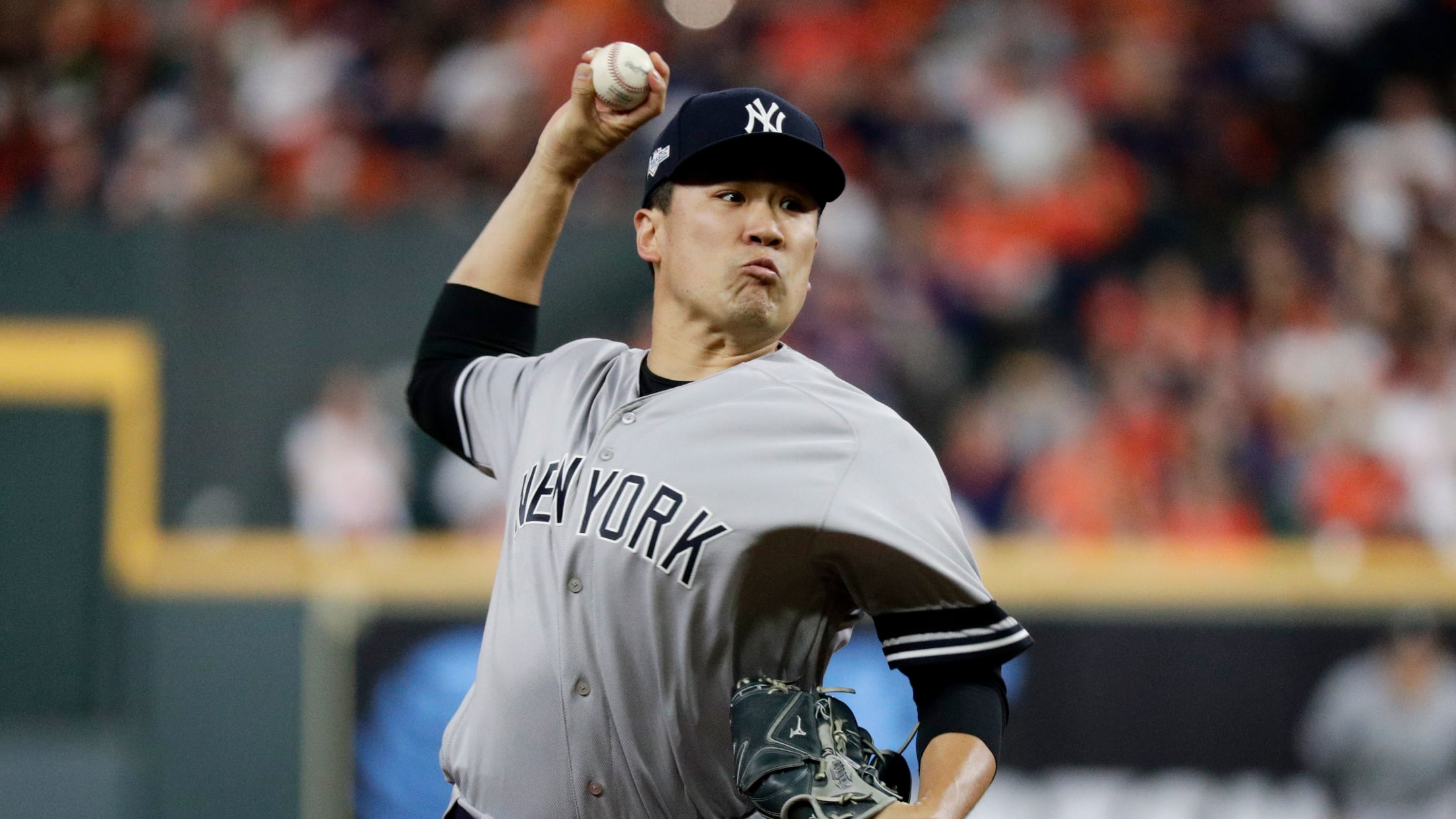 HOUSTON -- Part of Masahiro Tanaka's legacy with the Yankees is that he's money in October. How do you define that? By putting him in the conversation with, oh, Mariano Rivera. With the stage large and the spotlight bright, Tanaka has been at his best, and that's ultimately how Yankees
Here is the updated postseason schedule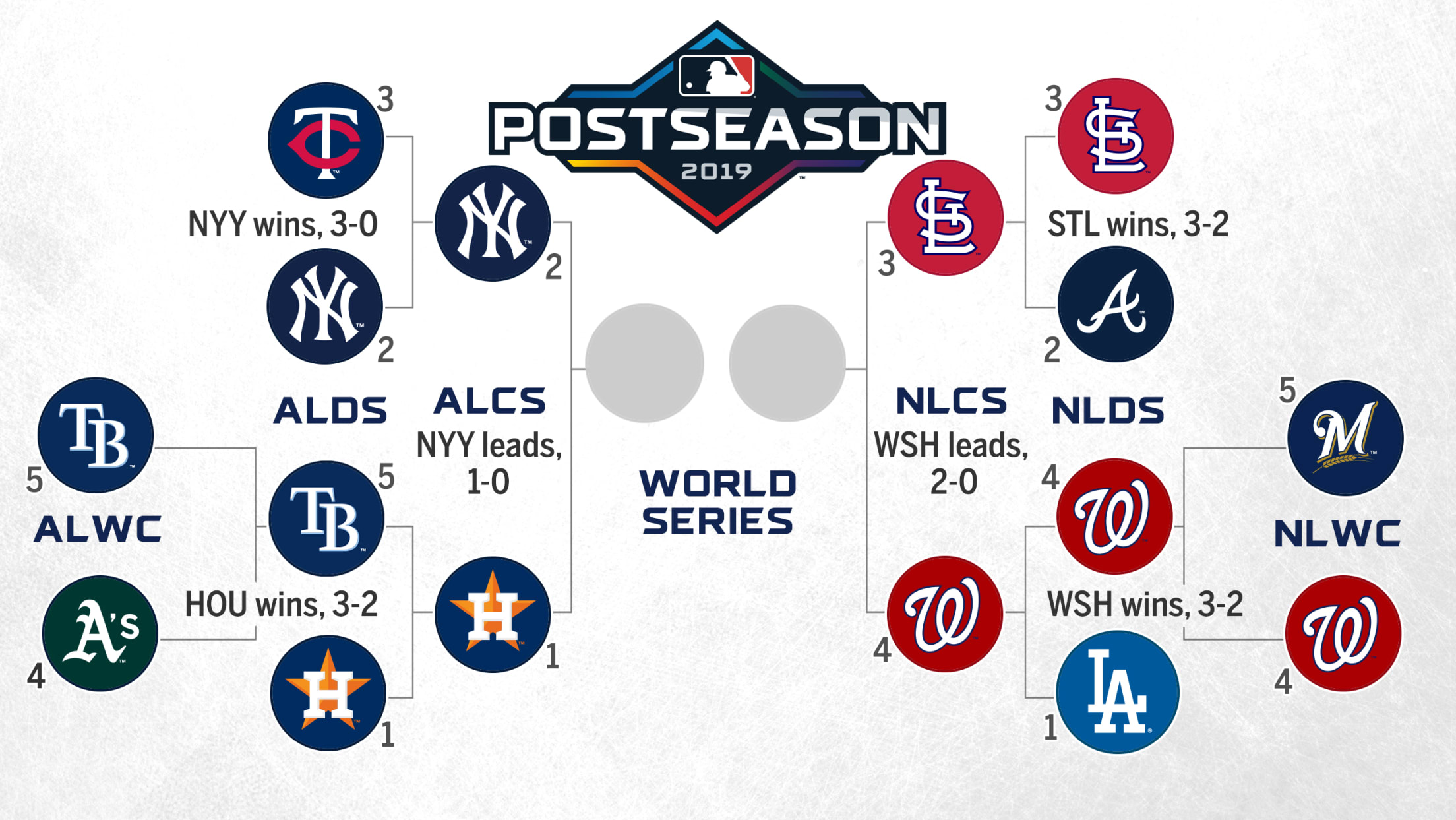 The 2019 postseason is underway, and we're one step closer to the World Series. The NL Championship Series began on Friday, and the AL Championship Series started Saturday. Game 1 of the 2019 World Series presented by YouTube TV is scheduled for Tuesday, Oct. 22, and the 115th Fall Classic
Here's every team's biggest offseason priority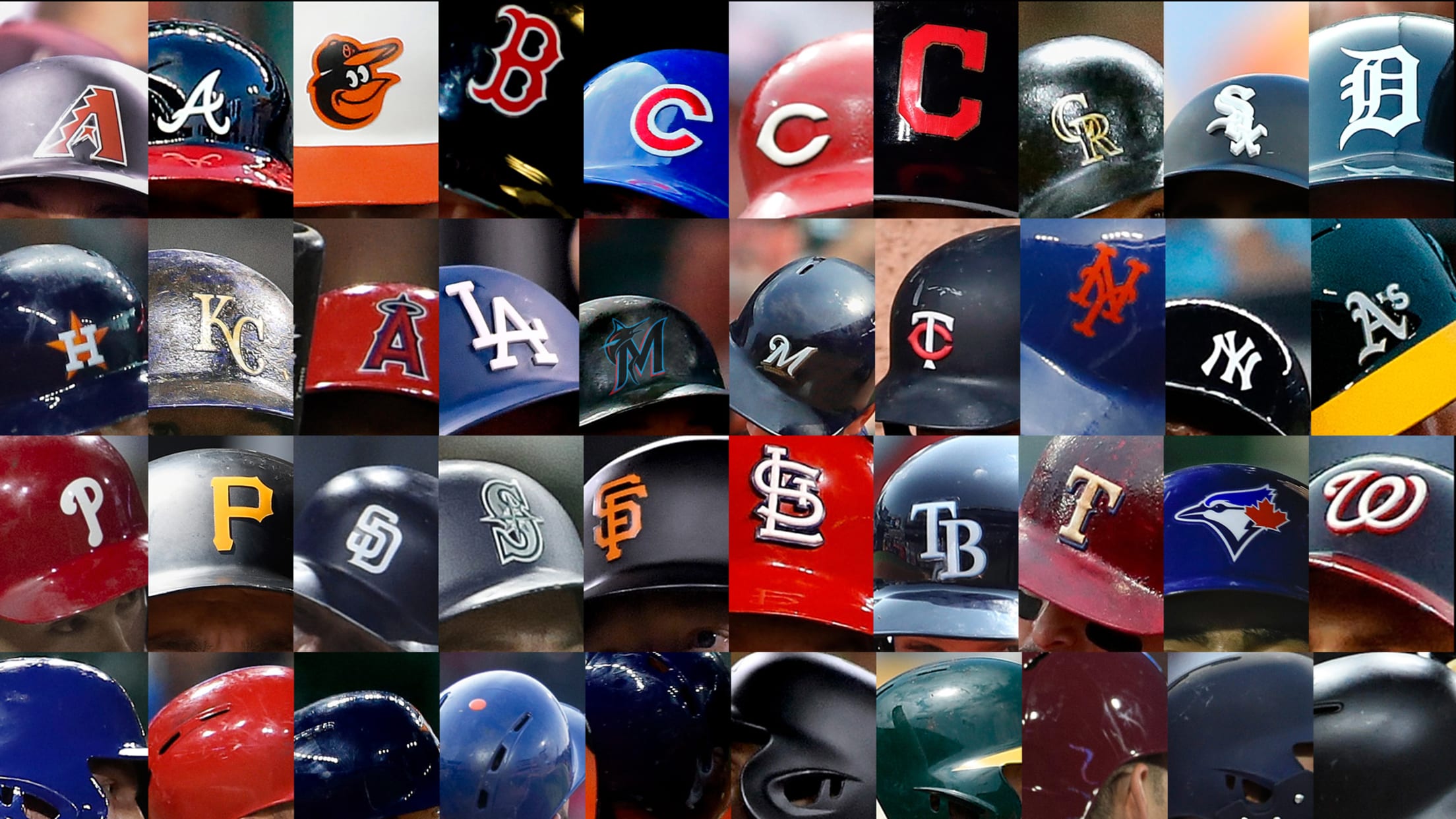 This postseason is just getting exciting, but let's not kid ourselves: If you're not a fan of the four teams that remain, you're likely already making plans for your own team in 2020. There's always next year … and for 26 teams, it's already next year. So today we look
Max's masterpiece gives Nats 2-0 NLCS lead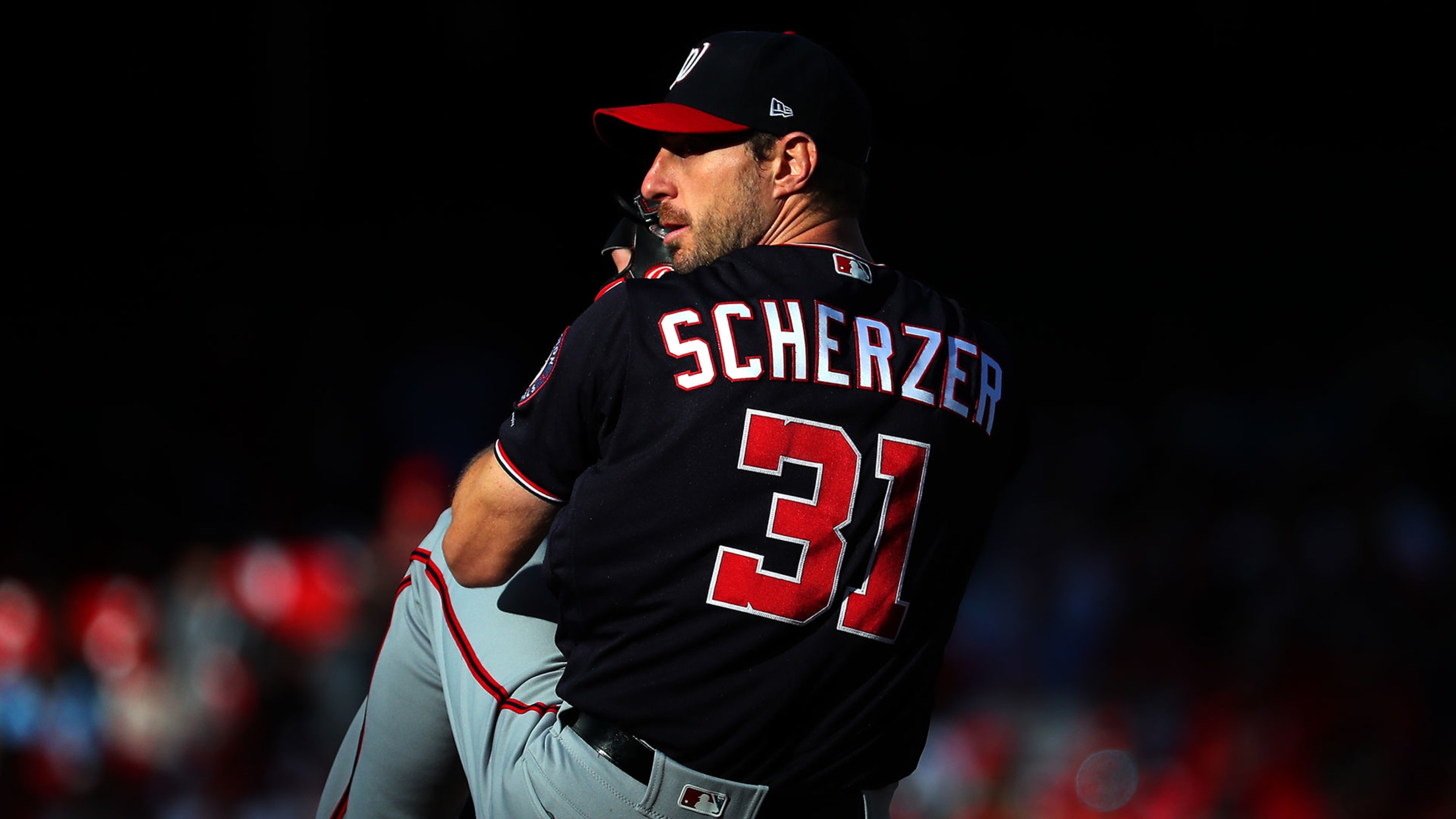 ST. LOUIS -- This kind of dominance has so often been routine for Max Scherzer, who bullies opposing lineups and carries no-hitters deep into games. Five times in his postseason career he has carried a no-hitter past at least the fifth inning, three more times than anyone in MLB history.
Freese, 2011 WS MVP, retires after 11 seasons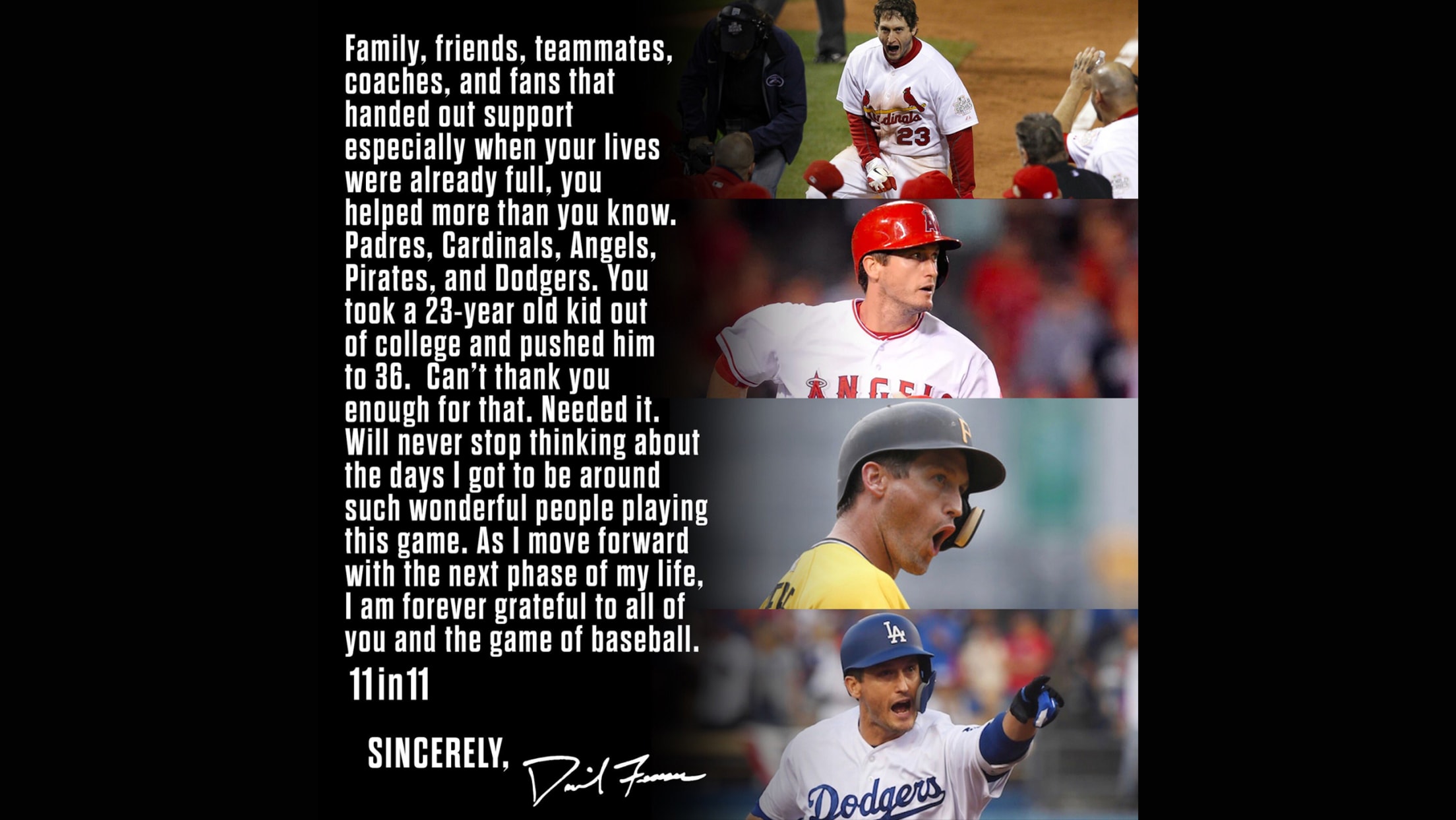 ST. LOUIS -- David Freese, the hometown hero who etched himself in Cardinals history with a pair of swings one October night in 2011, has called it a career. After hinting throughout the season that this would likely be his last, Freese, 36, made his decision to retire official with
Bregman's baserunning flub hurts Houston in G1
Astros held to three hits in opener of high-powered ALCS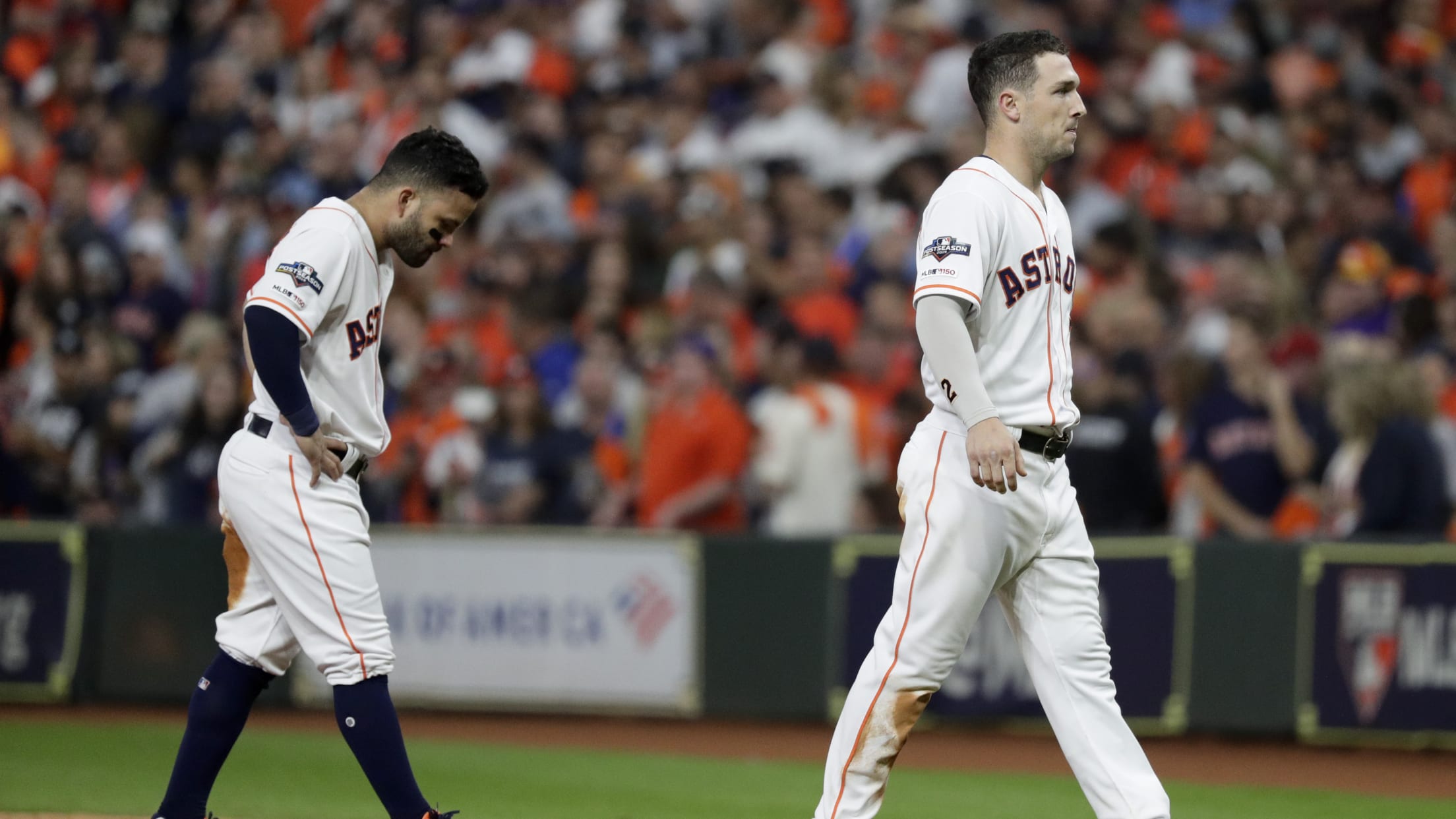 HOUSTON -- For a team playing in the familiar surroundings of its own home ballpark, the Astros looked a little lost in Game 1 of the American League Championship Series on Saturday night. They had no answers for Masahiro Tanaka in their 7-0 loss to the Yankees and fared no
Aníbal, Max repeat October feat 6 years later
Righties flirt with no-hitters in back-to-back postseason starts in 2013, '19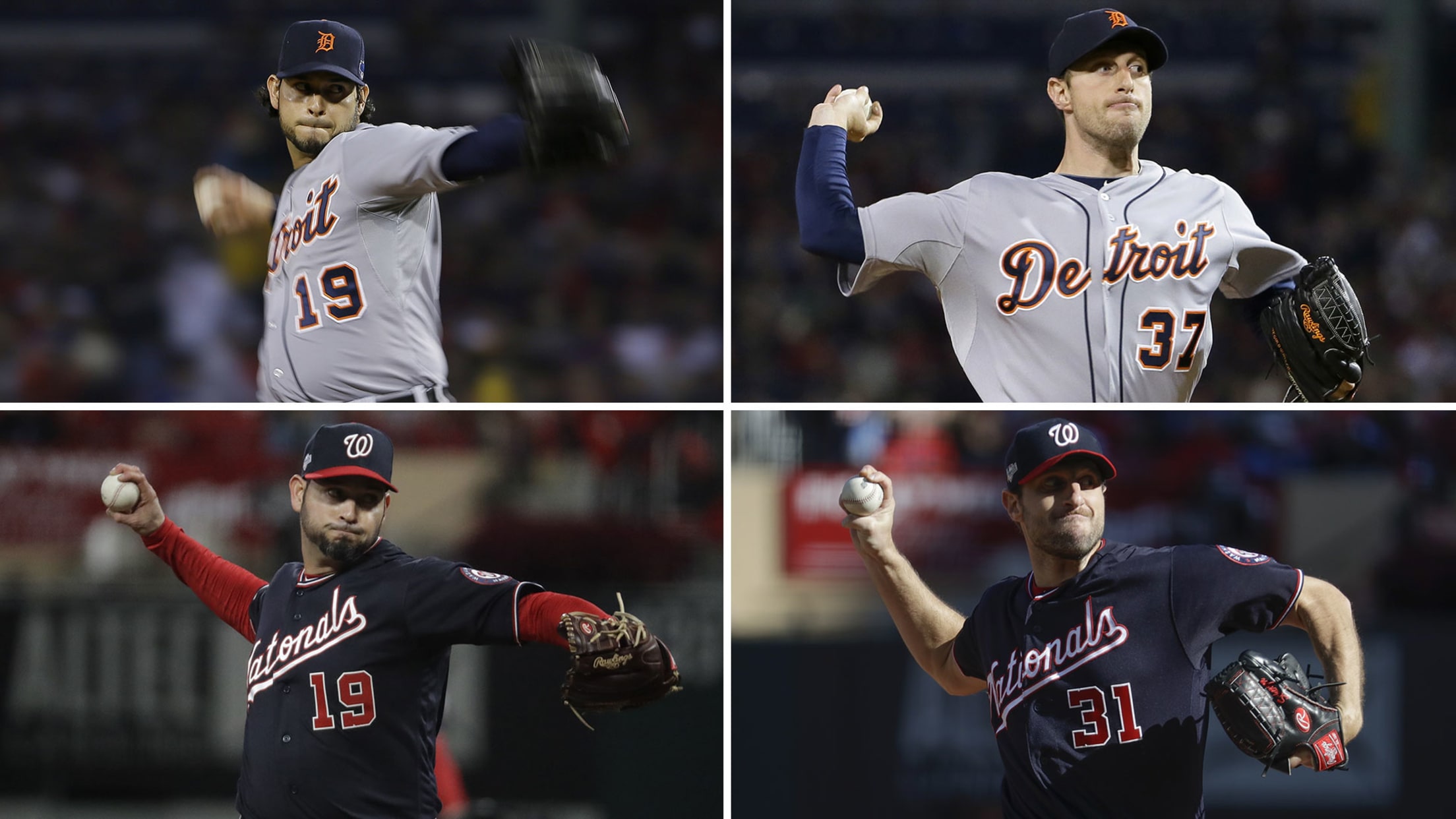 Aníbal Sánchez and Max Scherzer make a great postseason pair. The two right-handers showed that in their days with the Tigers. And now, reunited with the Nationals, they are showing it again. • NLCS presented by GEICO, Game 3: Monday, 7:30 p.m. ET on TBS Entering this year's National League
'Just one game': Astros undaunted after loss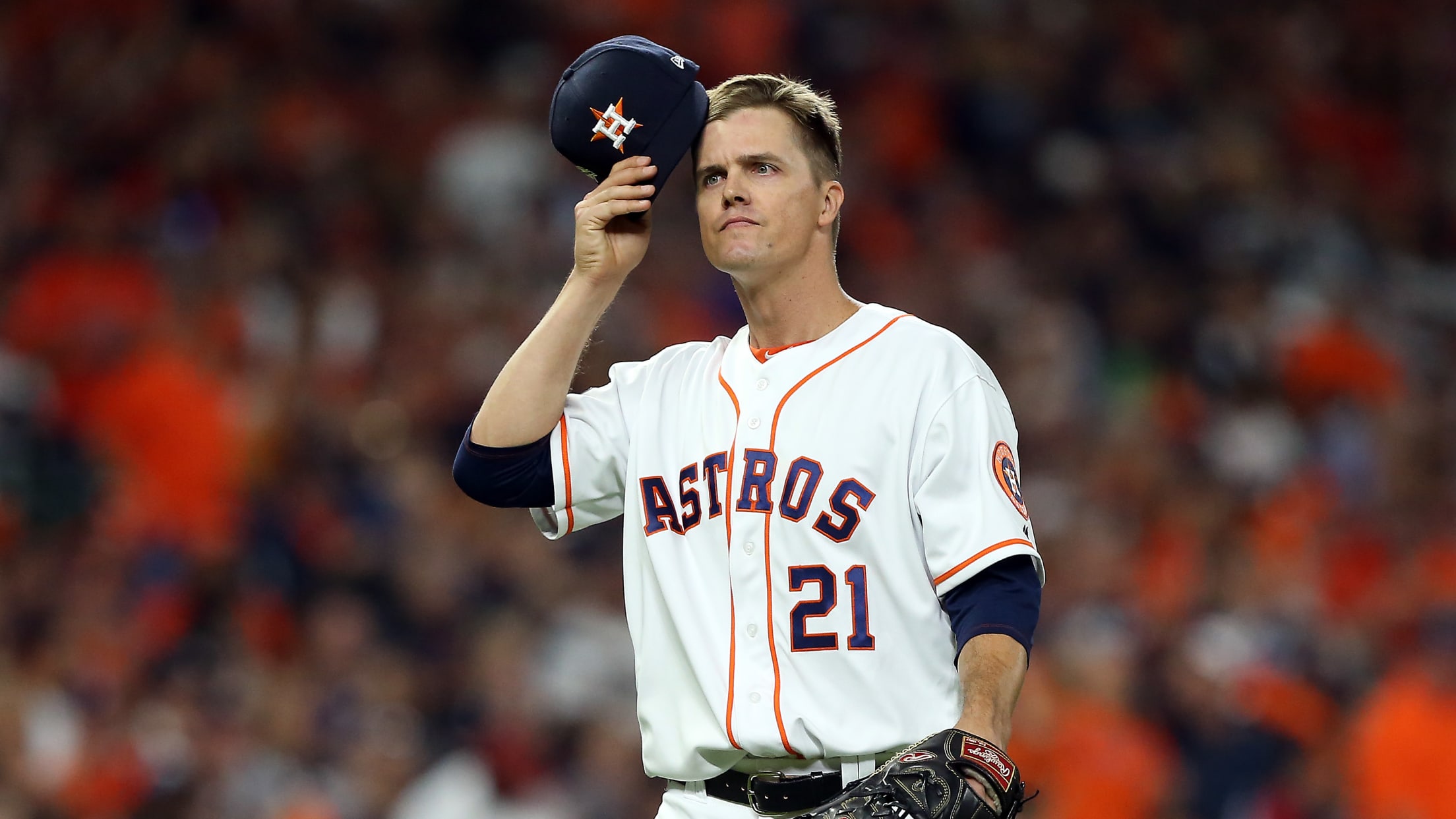 HOUSTON -- The stunning trade the Astros pulled off in the waning minutes of July to add Zack Greinke to their rotation and put him alongside American League Cy Young Award candidates Justin Verlander and Gerrit Cole was done with October in mind. More specifically, Greinke was brought to Houston
Yanks-Astros G1 shows difference in bullpens
While NY relievers complete shutout, Houston arms allow 4 late runs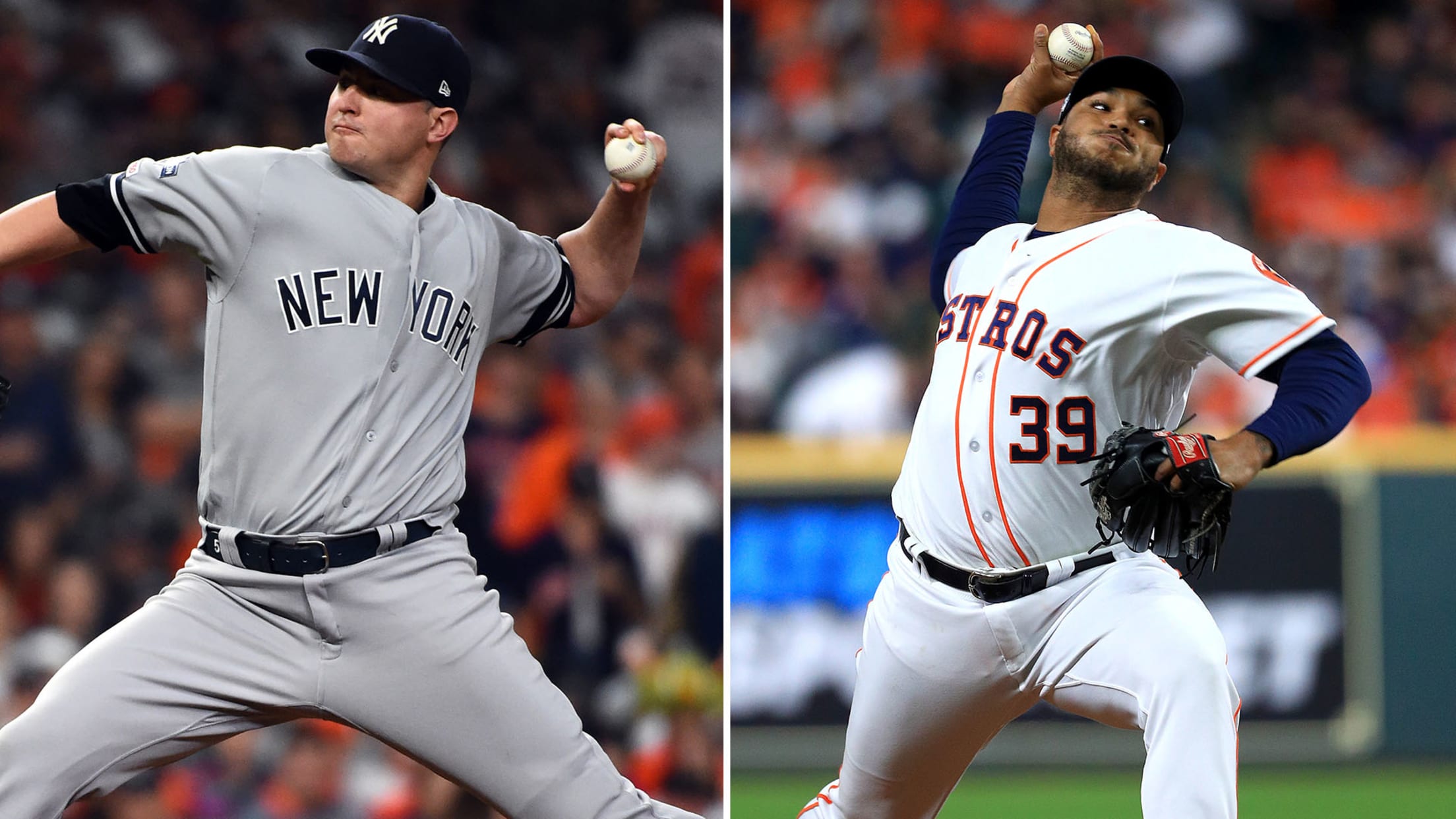 HOUSTON -- The Yankees and Astros began the American League Championship Series viewed as two of the most evenly matched teams to meet so far in the 2019 postseason -- two powerhouse "super clubs" boasting relentless lineups that have few to no holes, one through nine. The most glaring contrast
'Obviously struggling' Cards bats must improve
After four hits in two games, lineup shakeup might be coming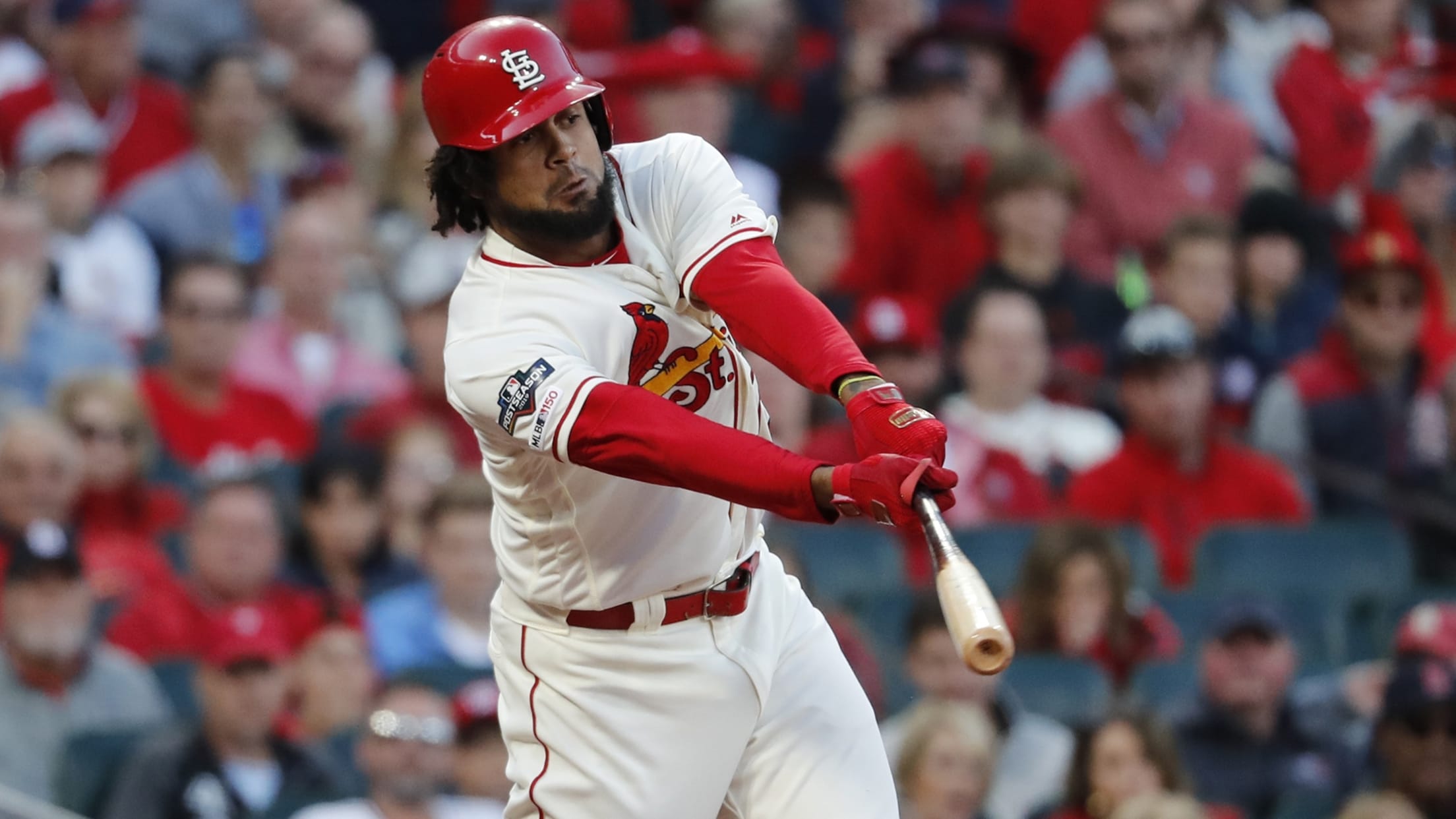 ST. LOUIS -- Cardinals manager Mike Shildt said before Saturday's game that he wasn't going to have a knee-jerk reaction after the offense's one-hit effort Friday night in Game 1 of the National League Championship Series against the Nationals. But a three-hit effort isn't much better, and a reaction may
Waino excellent in possible final Busch start
Veteran gets one run to work with in matchup vs. Scherzer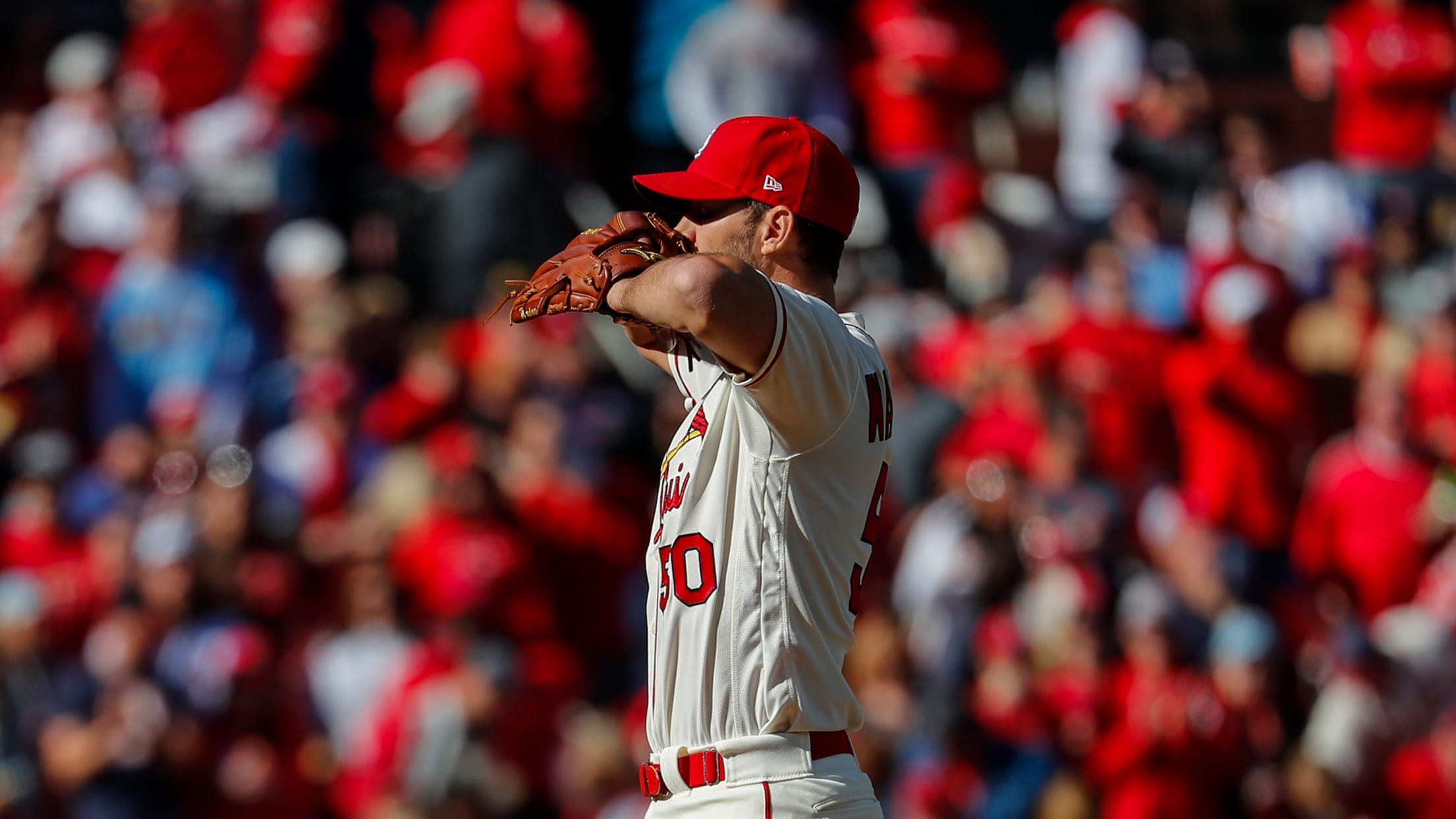 ST. LOUIS -- Getting to face off against Nationals ace Max Scherzer is like Christmas, Cardinals right-hander Adam Wainwright said a day ahead of their matchup Saturday afternoon in Game 2 of the National League Championship Series.
12 non-tender candidates that might surprise you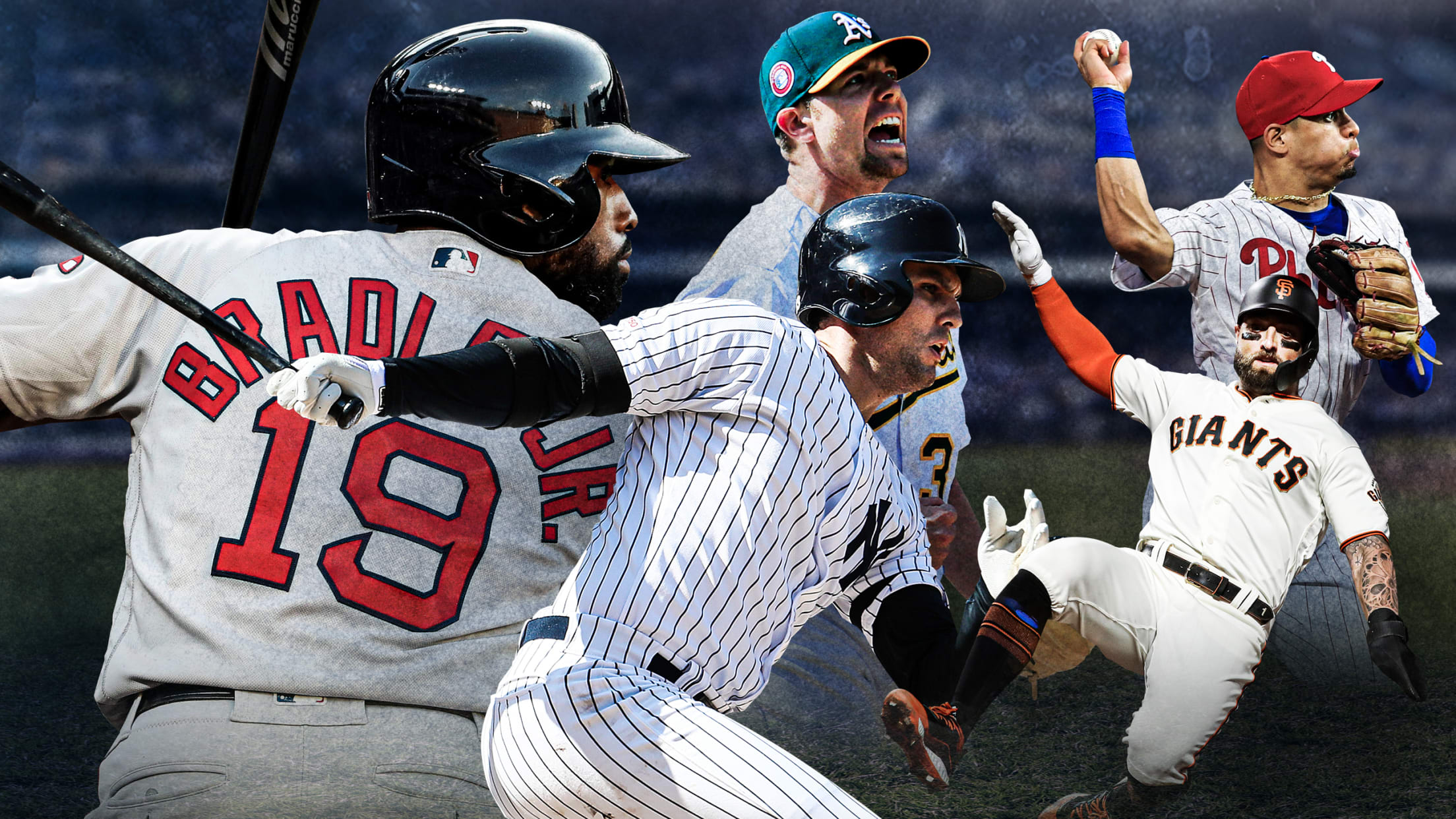 As four teams prepare for the League Championship Series, the other 26 have gotten a head start on their offseason programs. Free agency begins five days after the World Series concludes, and while we know which players are headed for the open market, there will be more joining the fray