7 teams to watch at the Winter Meetings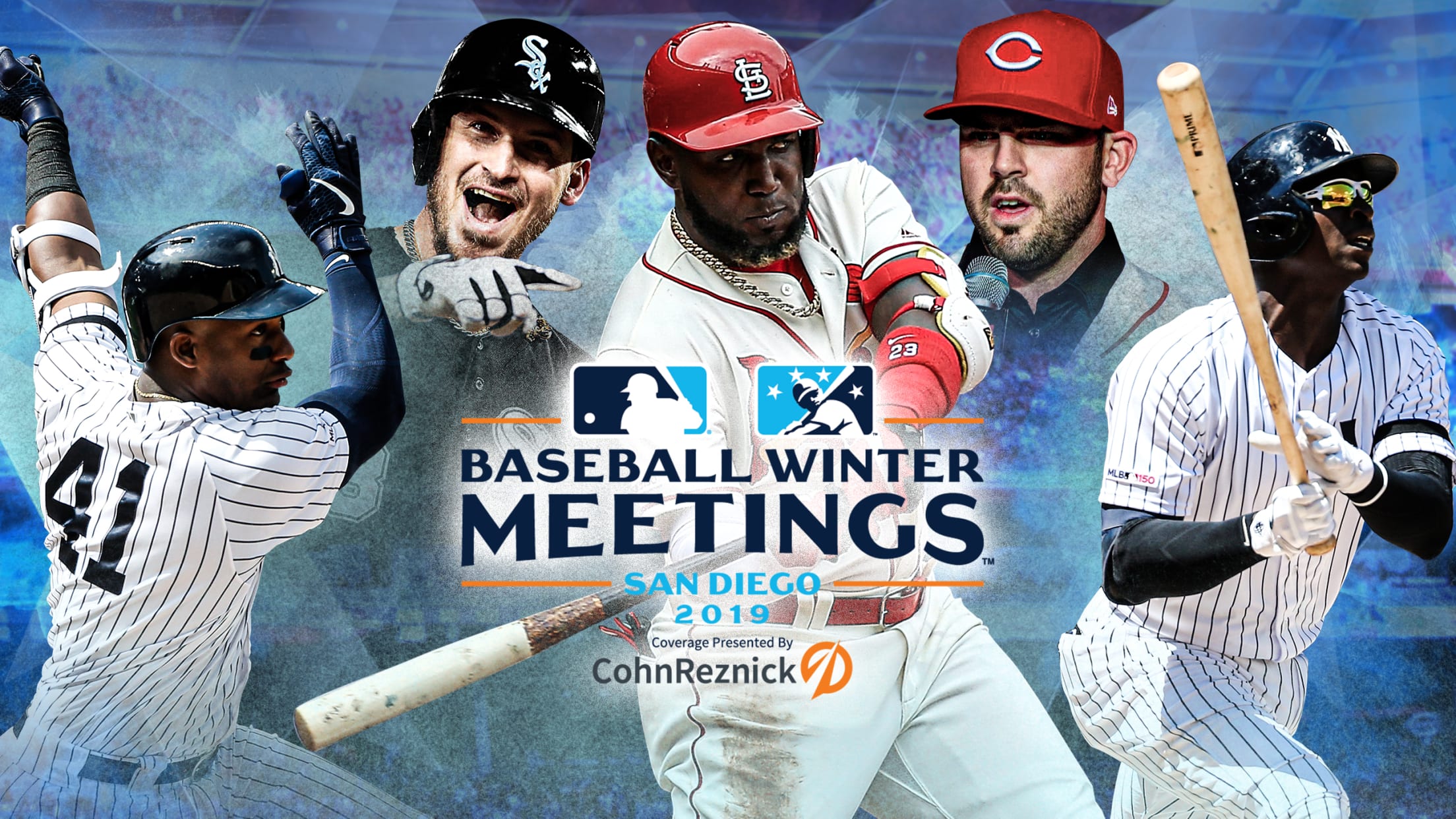 This offseason seems to redefine itself every two or three days, and that could be true of the Winter Meetings, which begin Monday in San Diego. With so many prominent free agents unsigned and a long list of teams looking to acquire impact talent, there's no reason to think things
Every team's Winter Meetings wish list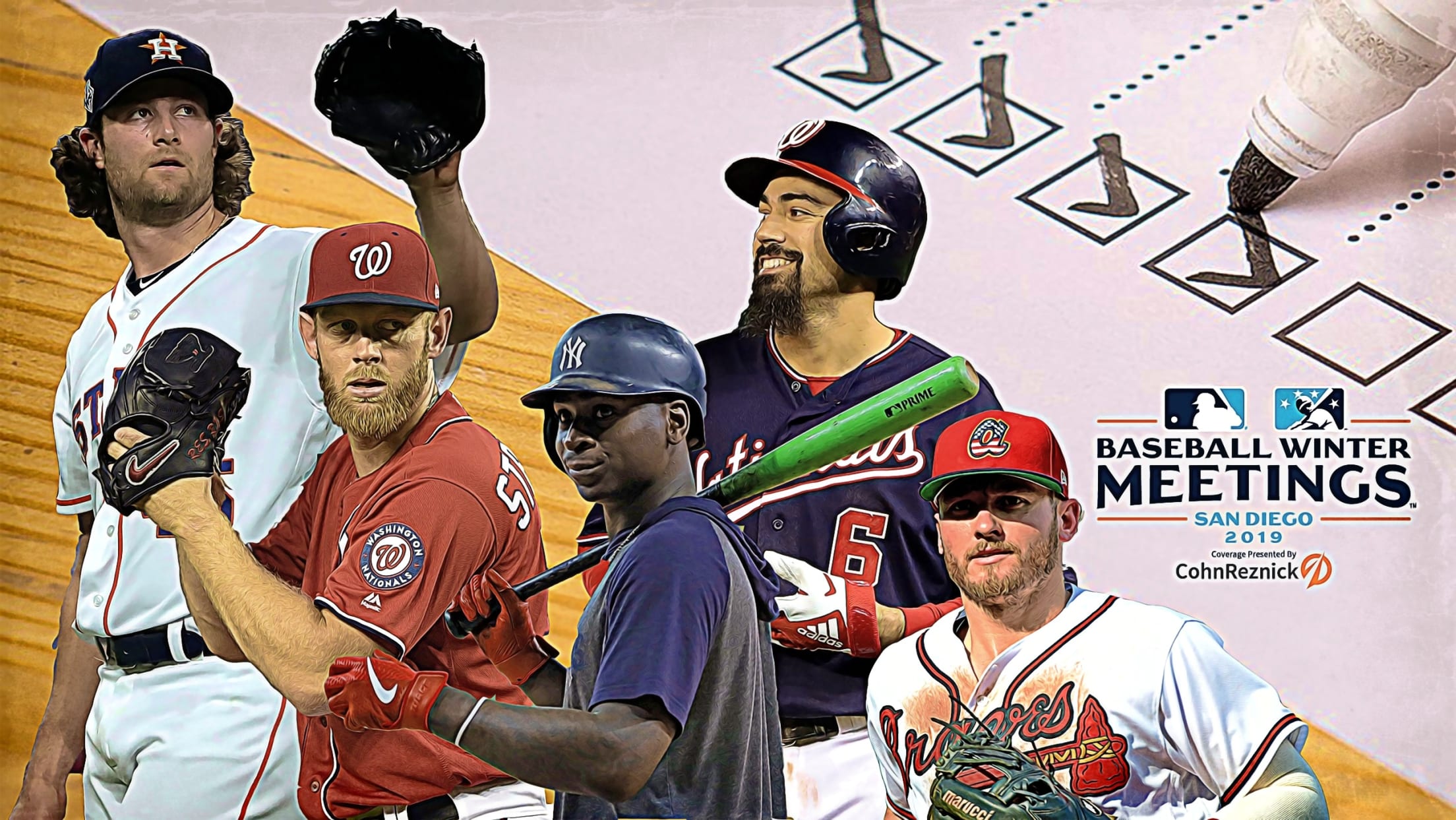 Major League Baseball's annual Winter Meetings are set to begin on Monday in San Diego, meaning the Hot Stove could be on the verge of heating up to another level. Some teams have already made significant splashes -- like the White Sox signing Yasmani Grandal to a four-year, $73 million
Rumors: Cole, Rendon, Mets, Romo, Merrifield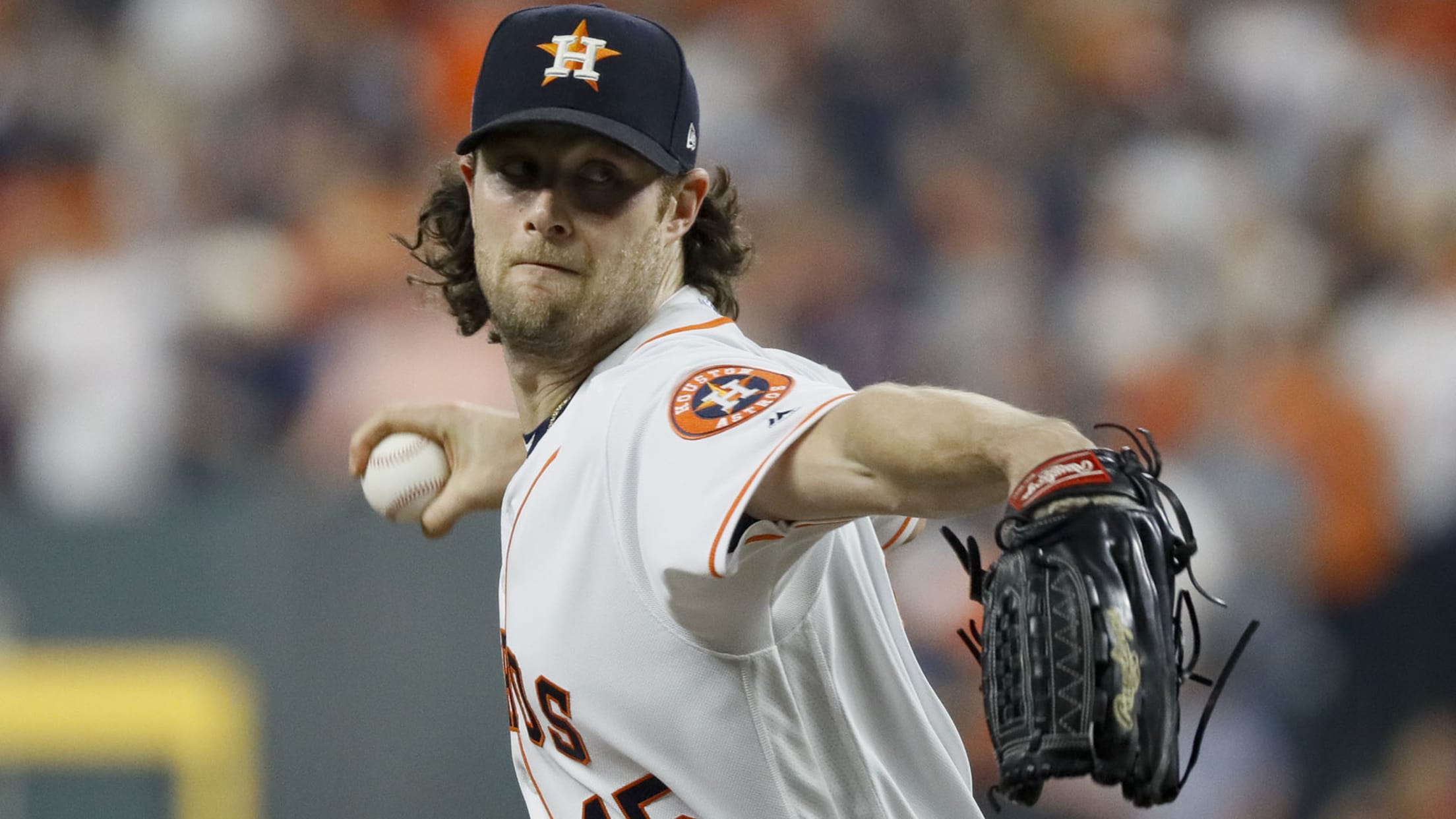 MLB.com is keeping track of all the latest free-agent and trade rumors right here.
The biggest Winter Meetings trades of all time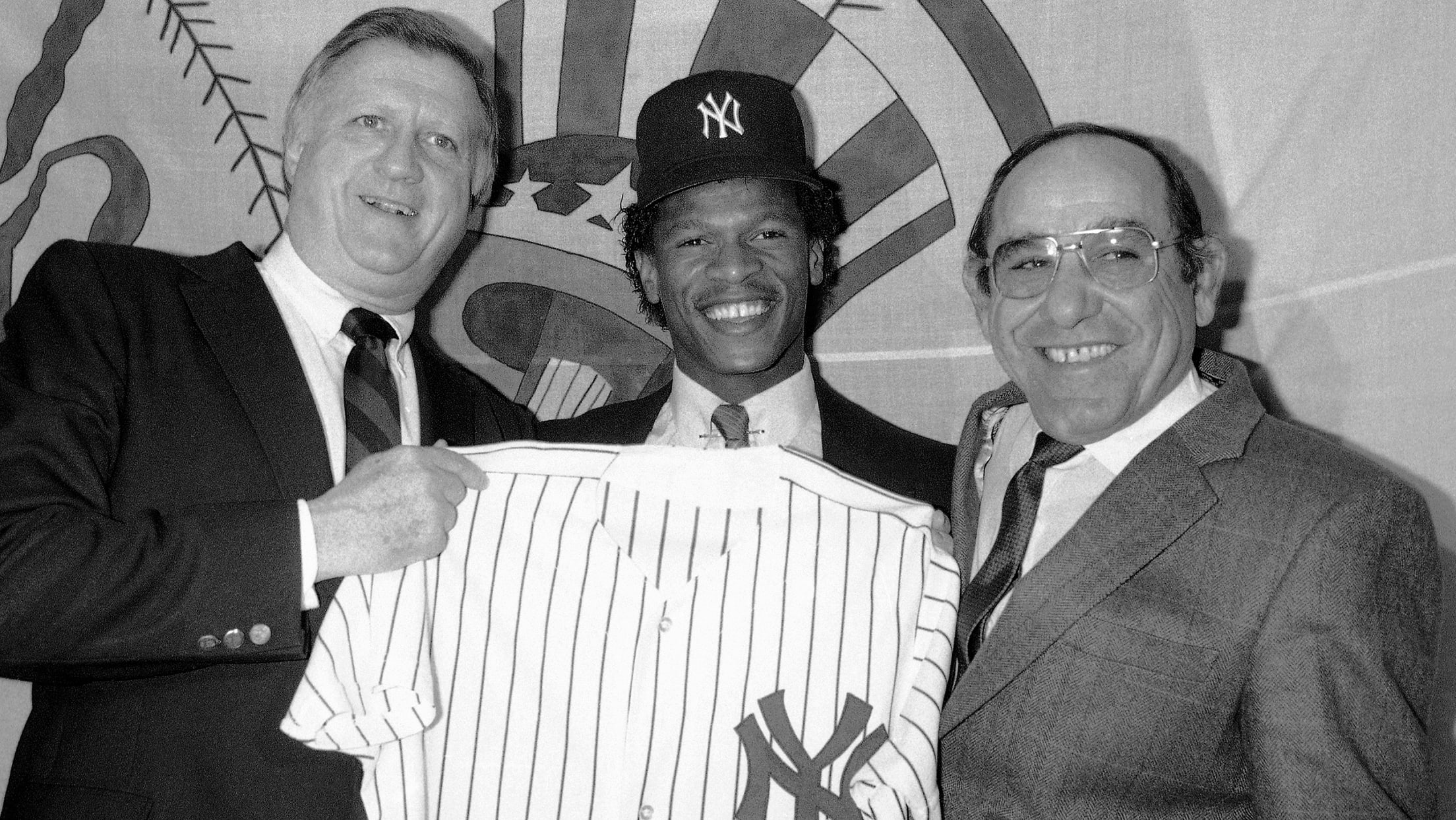 The Winter Meetings mark the most unpredictable days on the offseason calendar, and through the decades we've seen the tides of the game shift repeatedly with some massive trades. Here is a look at some of the biggest swaps in Winter Meetings history, featuring a multitude of Hall of Famers
Mets kicking tires on former AL Cy Young winner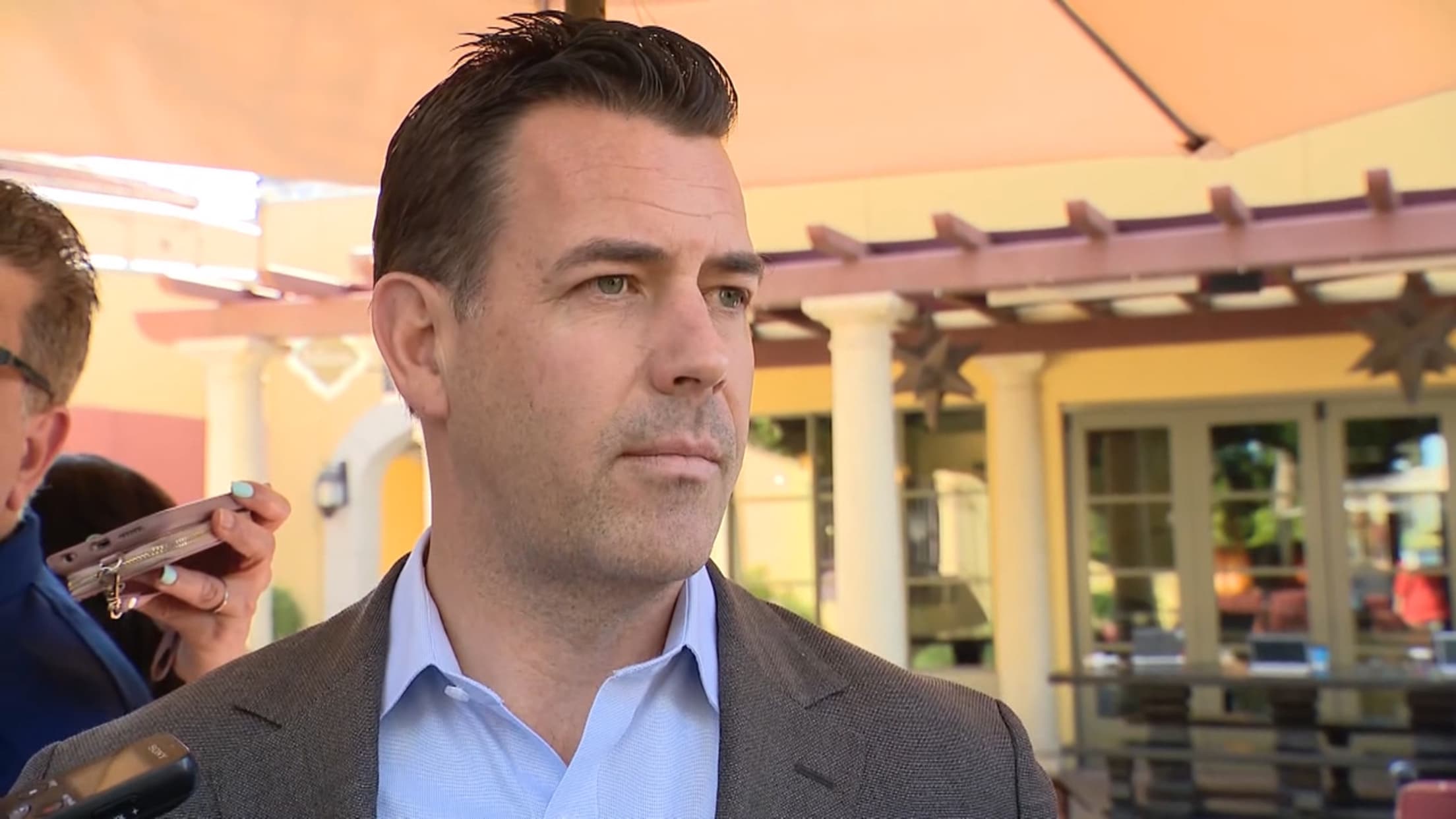 MLB.com is keeping track of all the latest rumors involving the Mets right here.
We could see the first Cole offers soon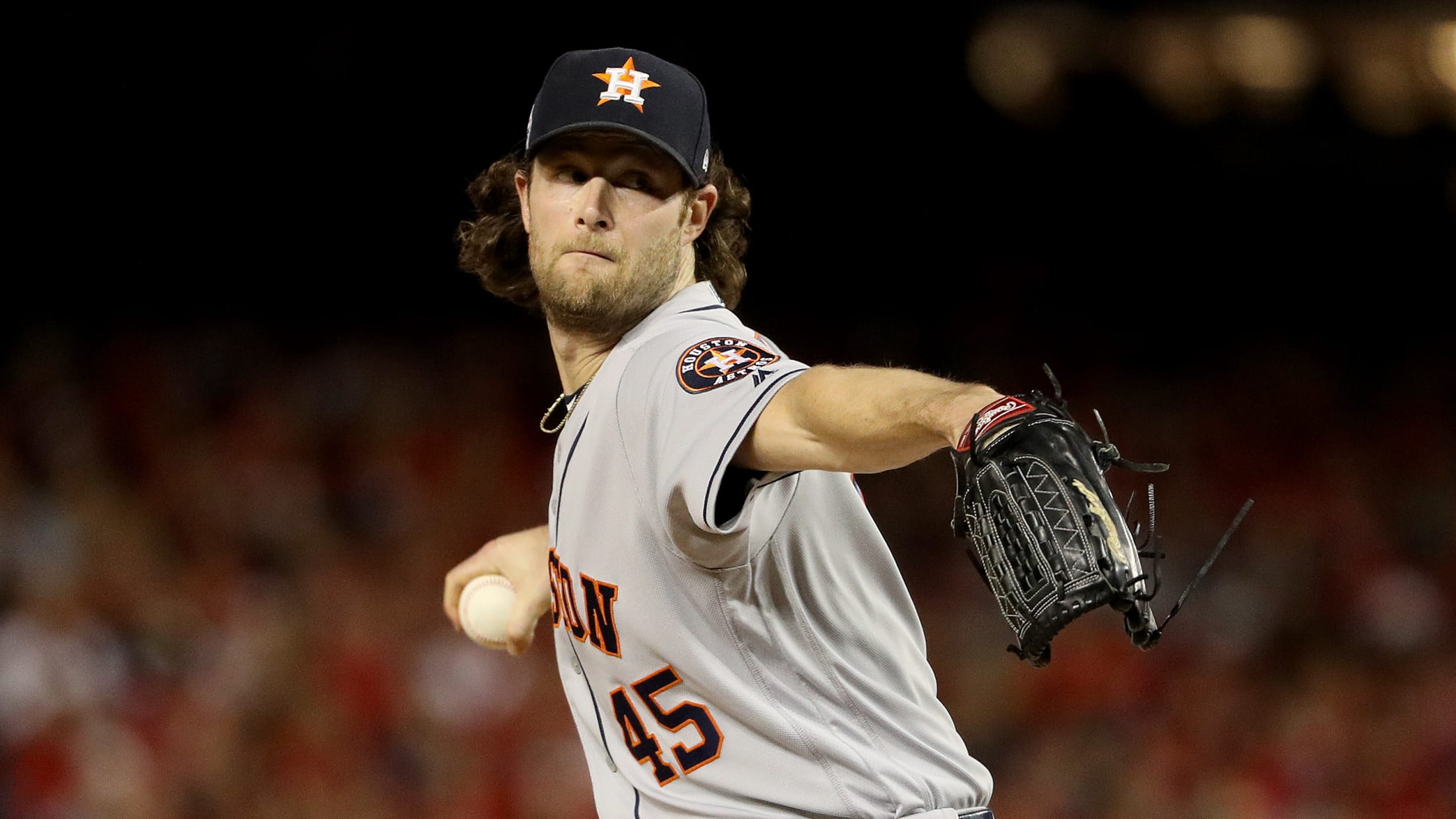 Following five solid seasons with the Pirates in which he was an All-Star and finished fourth in NL Cy Young Award voting in 2015, Gerrit Cole reached an elite level over two seasons with the Astros. He is tied to Draft-pick compensation if he signs with a new team after
This player could shake up the trade market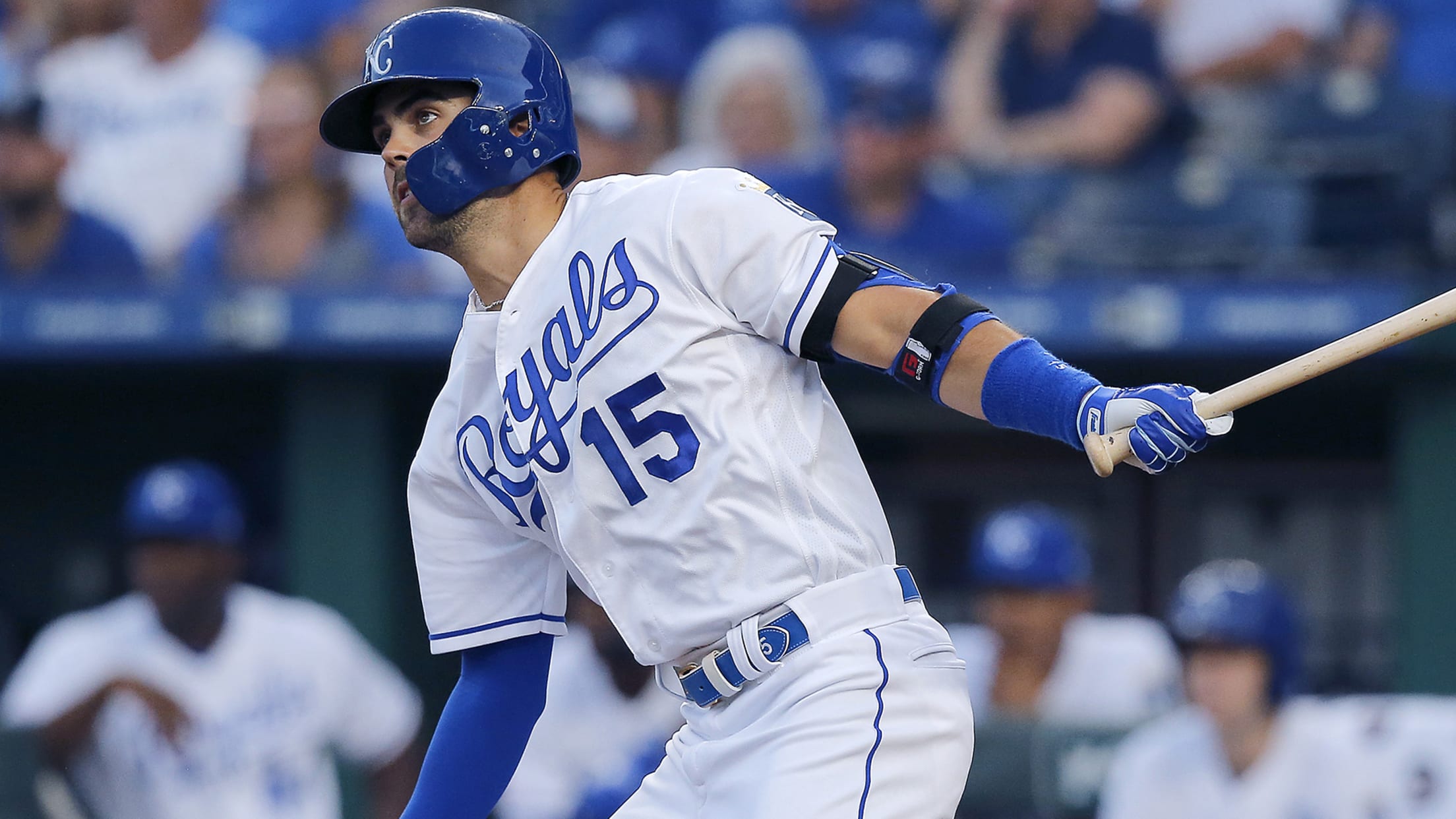 The Winter Meetings begin on Monday in San Diego, and that means the trade rumors will be flying. One player who may not be among the most likely trade candidates is Royals infielder/outfielder Whit Merrifield. That's not for lack of interest, but because the Royals seem reluctant to part with
KC signs veteran RHP Rosenthal to Minors deal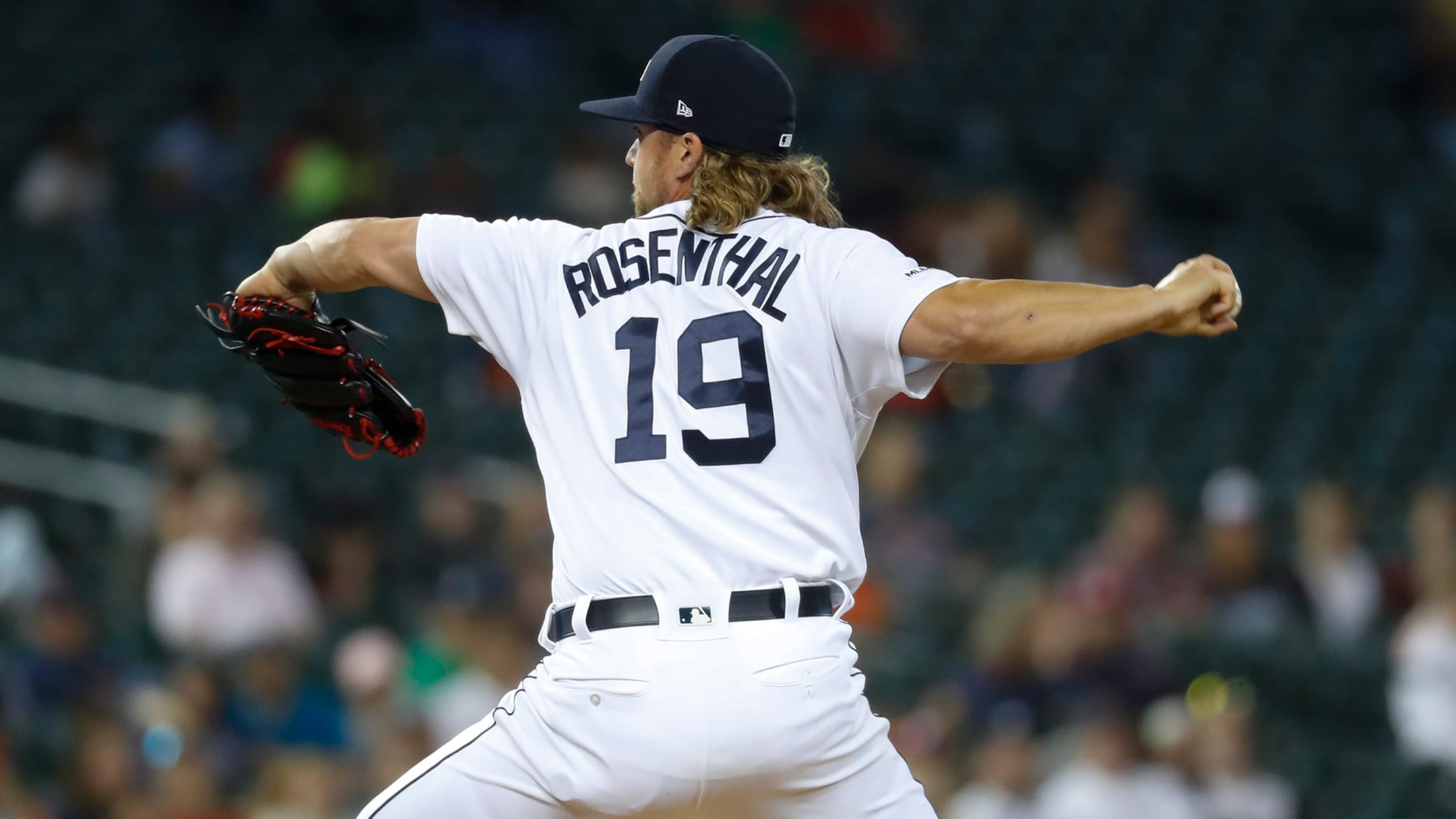 KANSAS CITY -- The Royals have become known for hitting on reclamation projects, from Chris Young and Ryan Madson during their recent World Series years to, most recently, Homer Bailey. The Royals are taking a shot at another one: The club announced that it has signed right-hander Trevor Rosenthal to
Padres get Pham from Rays for Renfroe
Each team also deals a Minor League prospect, plus a PTBNL to TB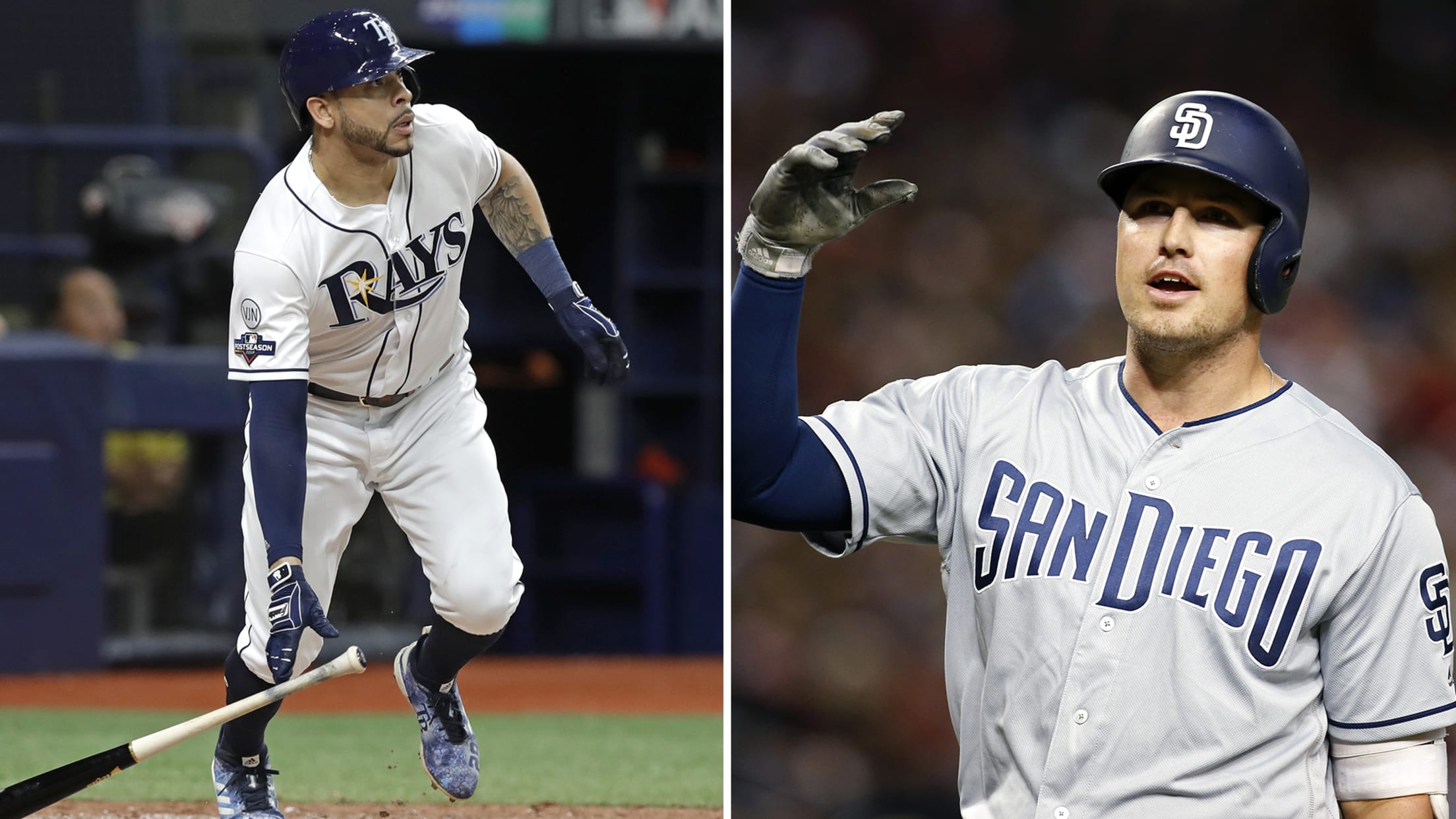 SAN DIEGO -- Padres general manager A.J. Preller said he wanted to give his offense a jolt this winter. He wasn't messing around. The Padres and Rays swapped outfielders in a five-player trade that was finalized Friday evening. Tampa Bay sent Tommy Pham and Minor League infielder/pitcher Jake Cronenworth to
Lyles, Rangers agree to 2-year deal (source)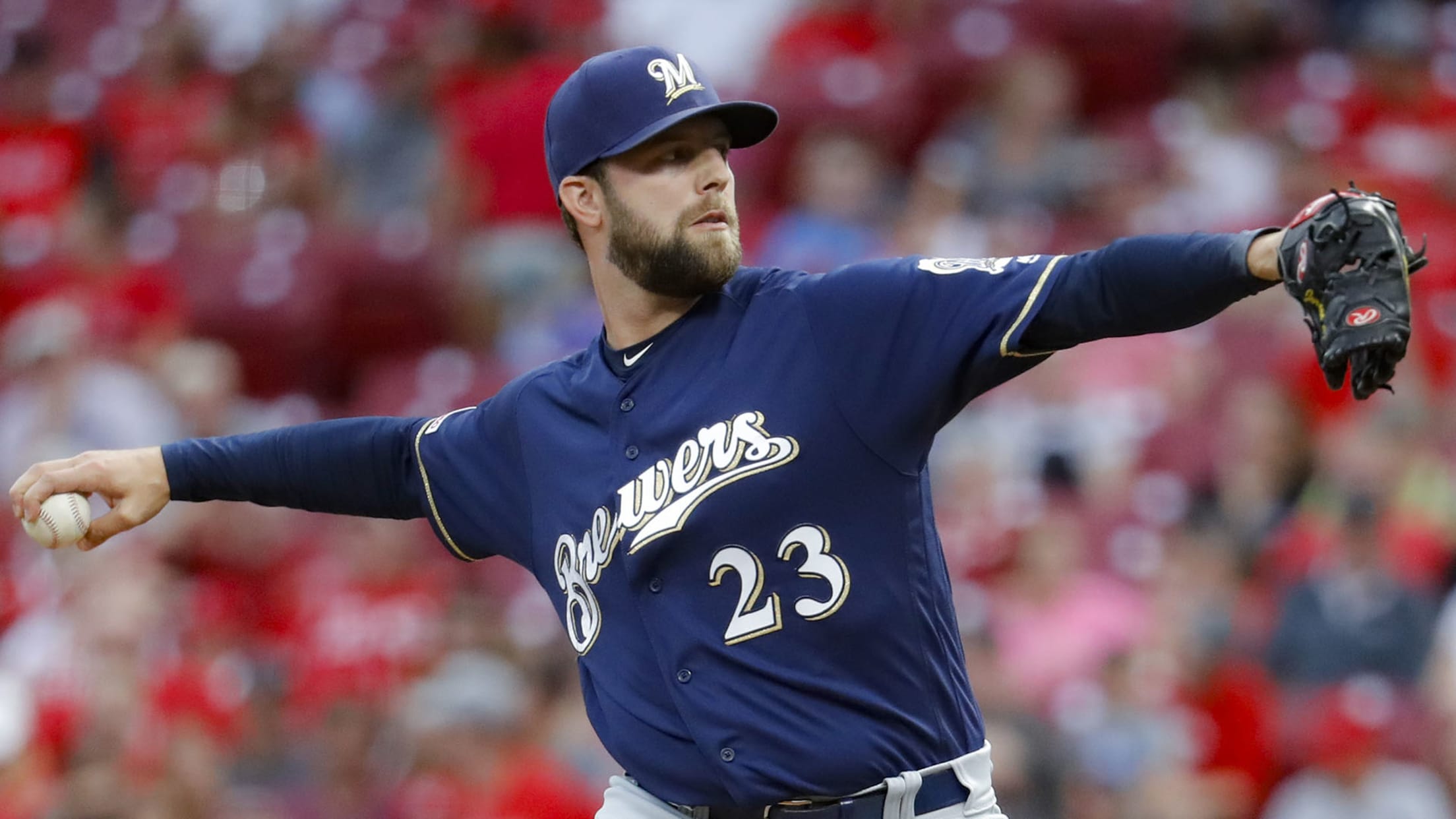 ARLINGTON -- The Rangers have added another starting pitching candidate by agreeing with right-hander Jordan Lyles on a two-year contract, Major League sources said Friday. The Rangers won't make an official announcement until a physical is completed. Lyles went 12-8 with a 4.15 ERA and a 1.32 WHIP in a
Top 10 MLB games of the year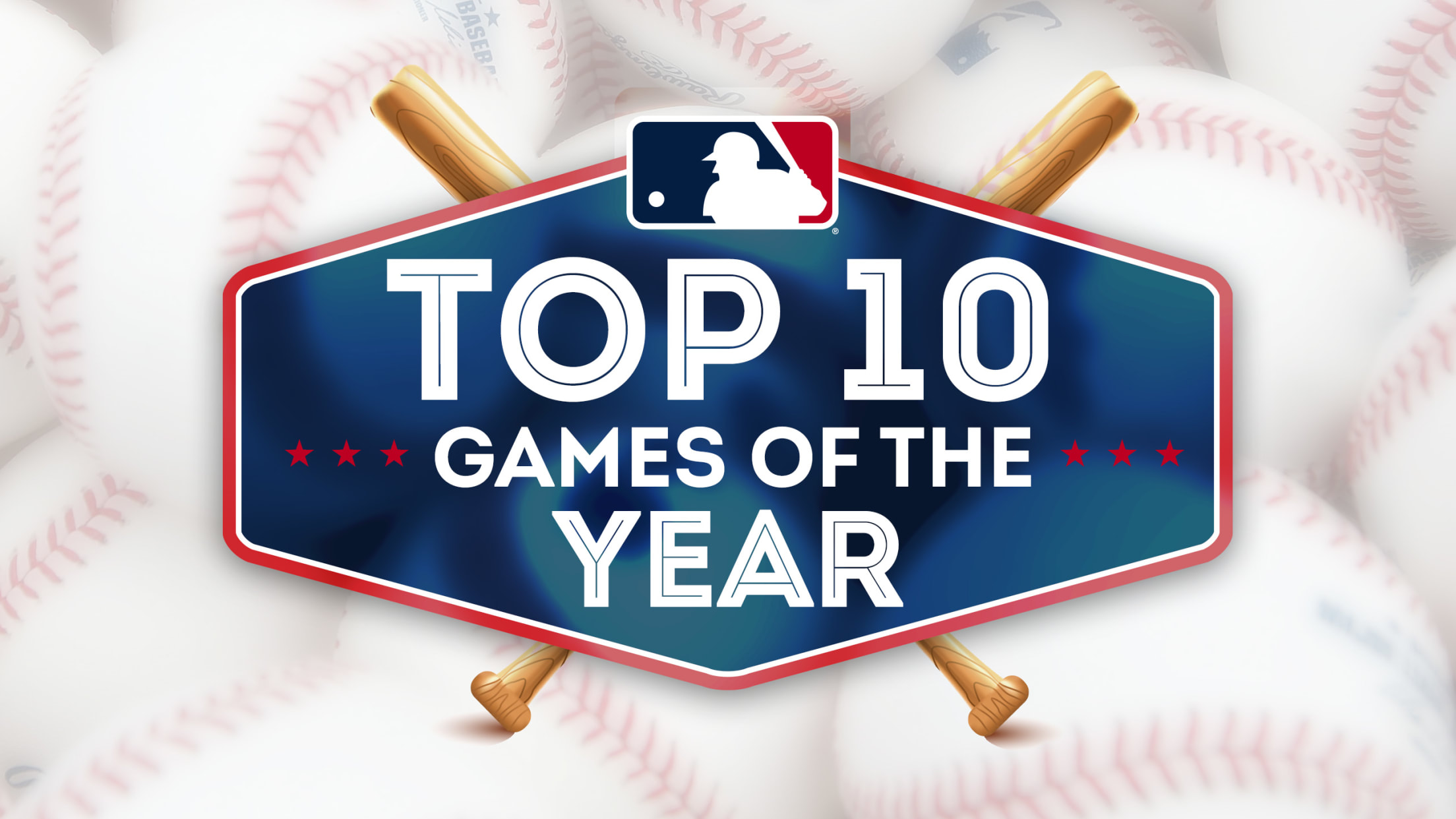 From a season filled with incredible moments and clutch performances, it's not easy to choose 10 games out of the nearly 2,500 that were played around Major League Baseball in 2019. But that's certainly no reason not to do it. Here are the top 10 games of the year, including
Rangers feeling good about Rendon pursuit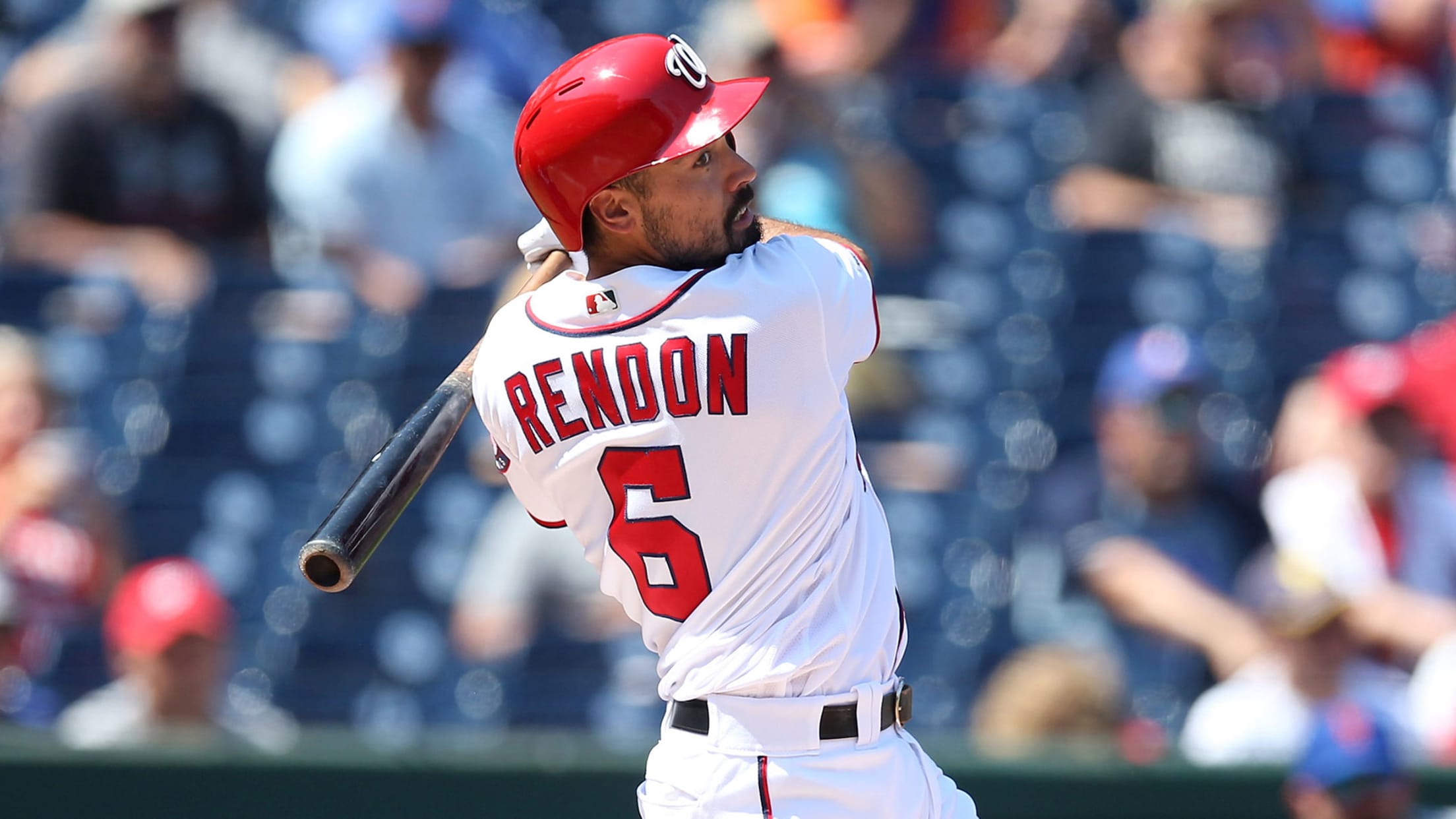 After a seven-season tenure with the Nationals that included a 2014 Silver Slugger Award, a 2019 All-Star nod and three top-10 National League MVP finishes (2014, '17 and '19), Anthony Rendon is on the open market for the first time in his career. He is tied to Draft-pick compensation if
Trammell hopeful Sweet Lou joins him in Hall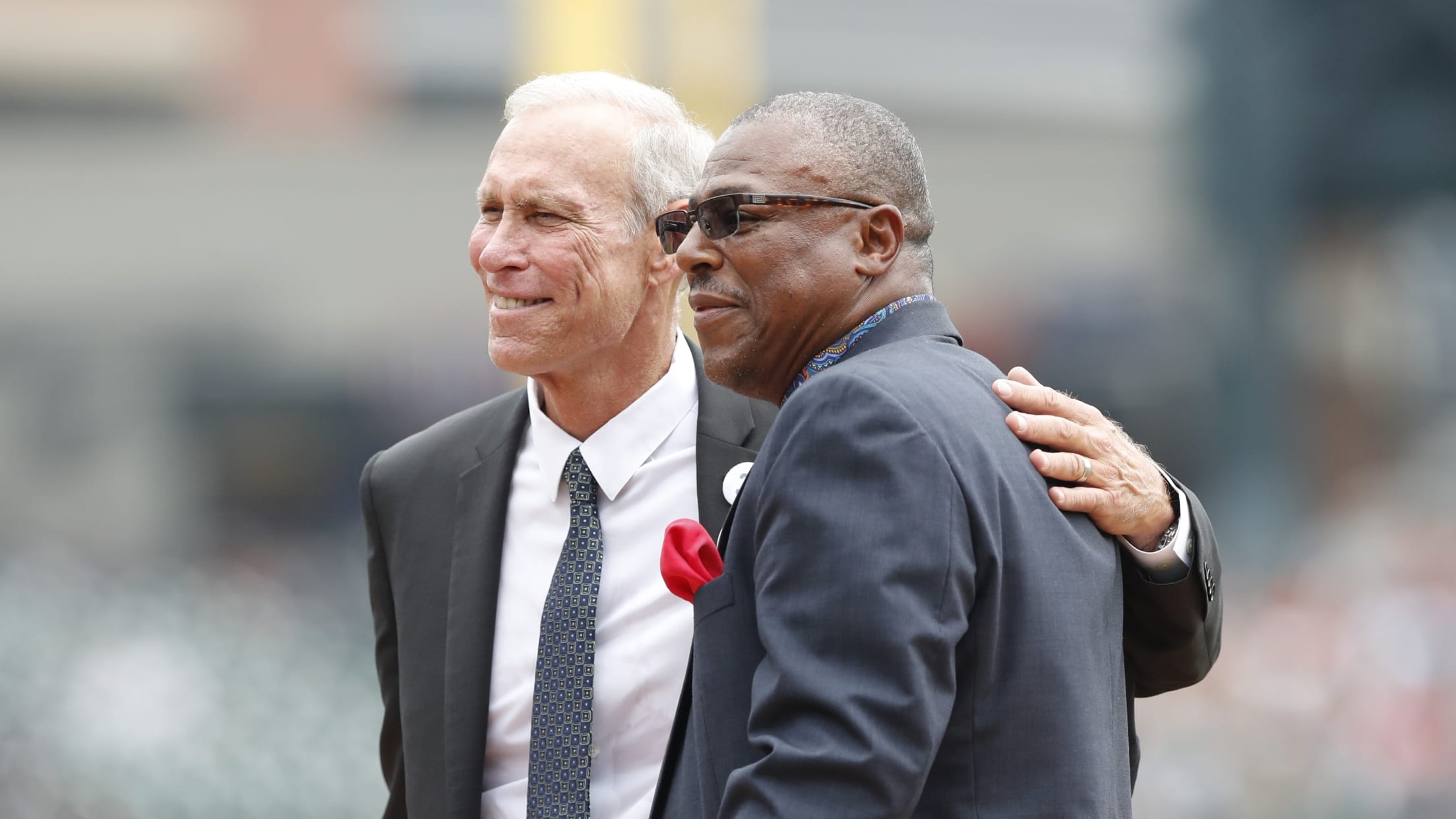 DETROIT -- Alan Trammell will spend the weekend with kids at a baseball camp he runs with Lance Parrish, but his mind will be on another longtime teammate, Lou Whitaker. "I've got my fingers crossed," Trammell said. "I'm hoping." It's fitting, because the way Whitaker played the game is the
The HOF could get new members this weekend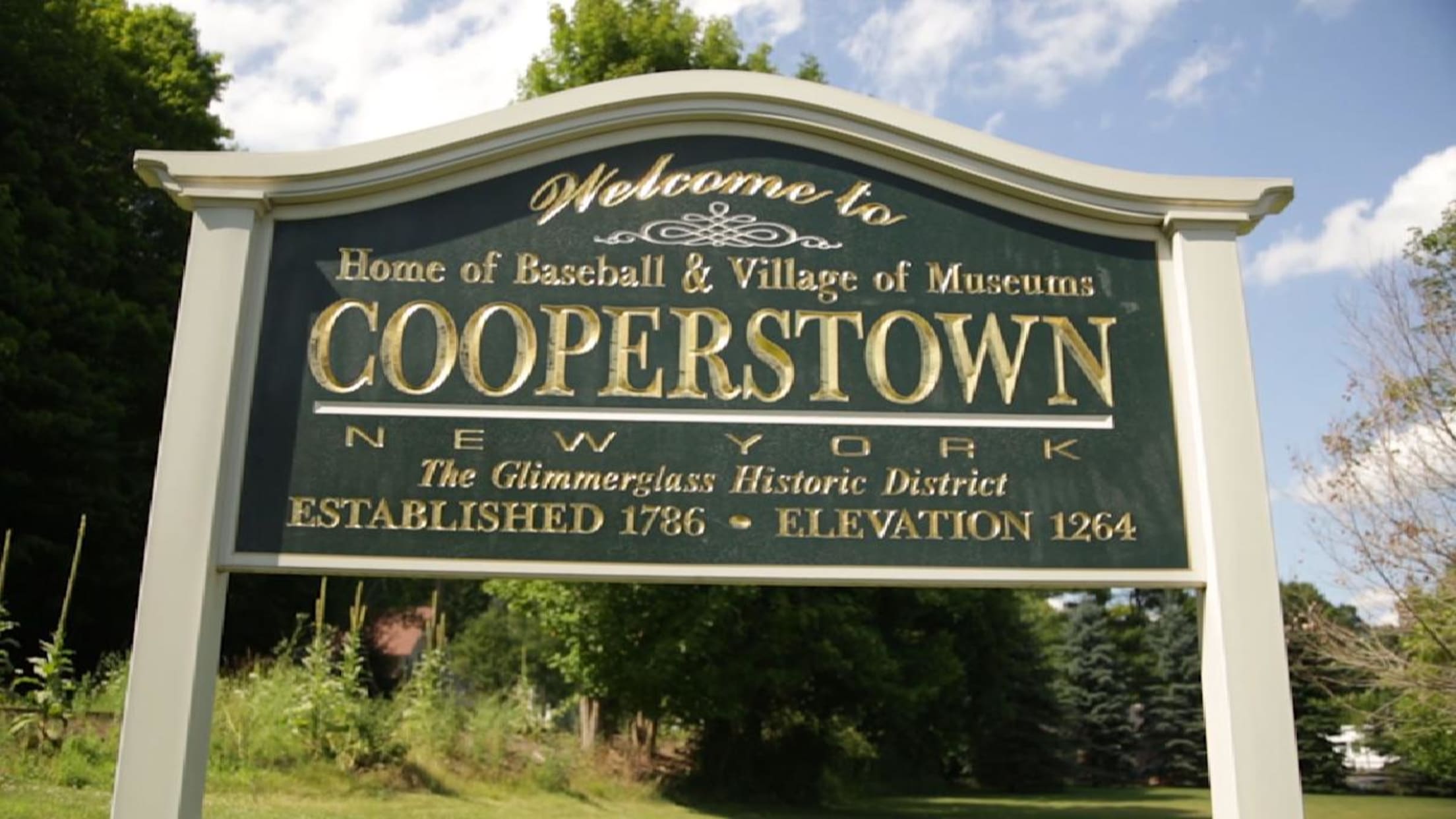 The nine players on the 2020 Modern Baseball Era ballot will have their Hall of Fame fates decided on Sunday, when a 16-member electorate votes on this year's candidates at the Winter Meetings. All nine -- Dwight Evans, Steve Garvey, Tommy John, Don Mattingly, Thurman Munson, Dale Murphy, Dave Parker,
Multiple NL East clubs have interest in Donaldson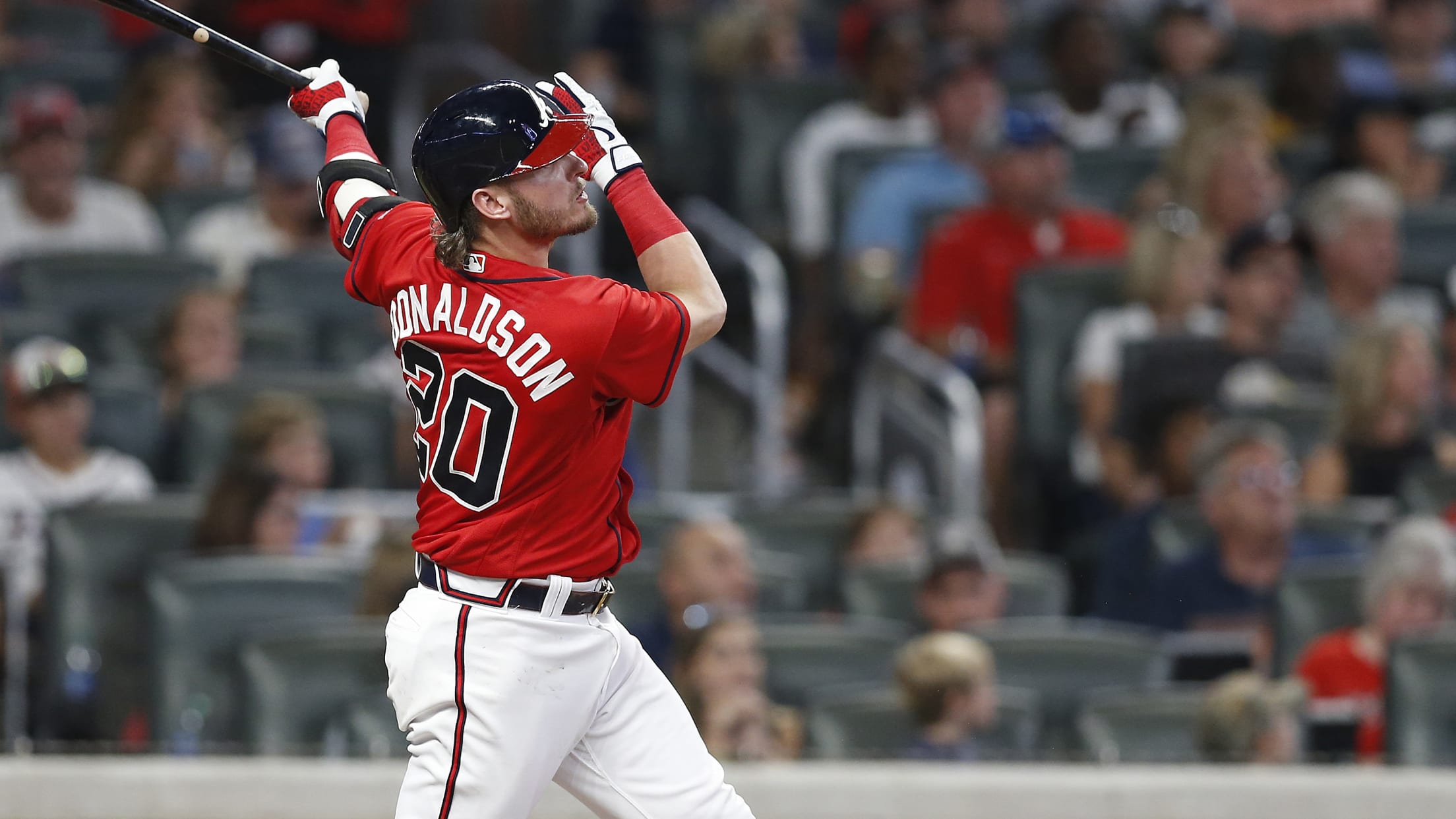 After being limited to just 52 games with the Blue Jays and Indians in an injury plagued 2018, Josh Donaldson signed a one-year, $23 million contract with the Braves and re-established his value ahead of another go at free agency. He is tied to Draft-pick compensation if he signs with
This trade could help Red Sox keep Betts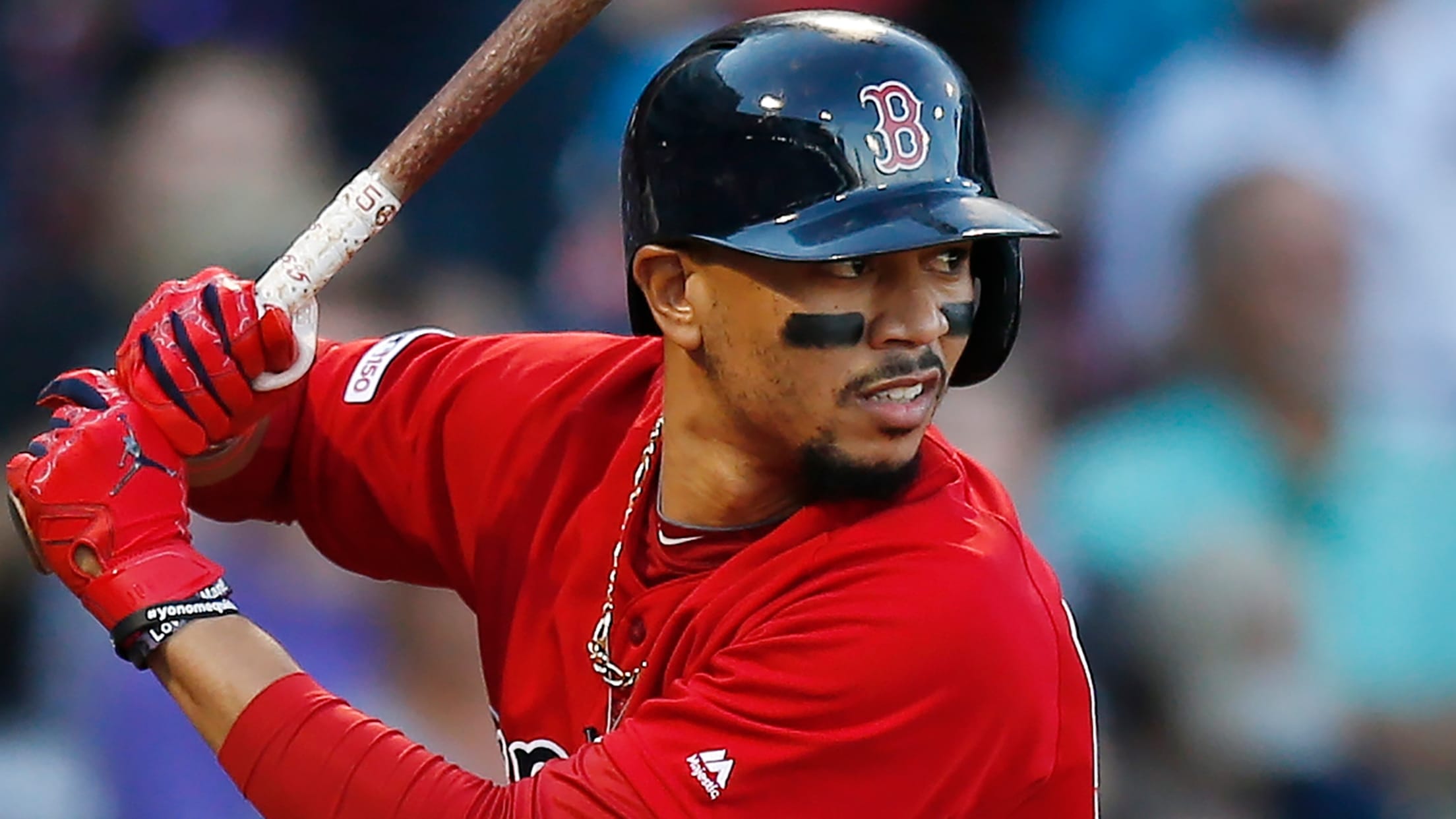 With Mookie Betts entering the final year of his contract in 2020, the '18 American League Most Valuable Player Award winner will be the focus of plenty of trade talks this offseason. Below is a list of the latest news and rumors surrounding the 27-year-old outfielder.
Need a backstop? This All-Star may be available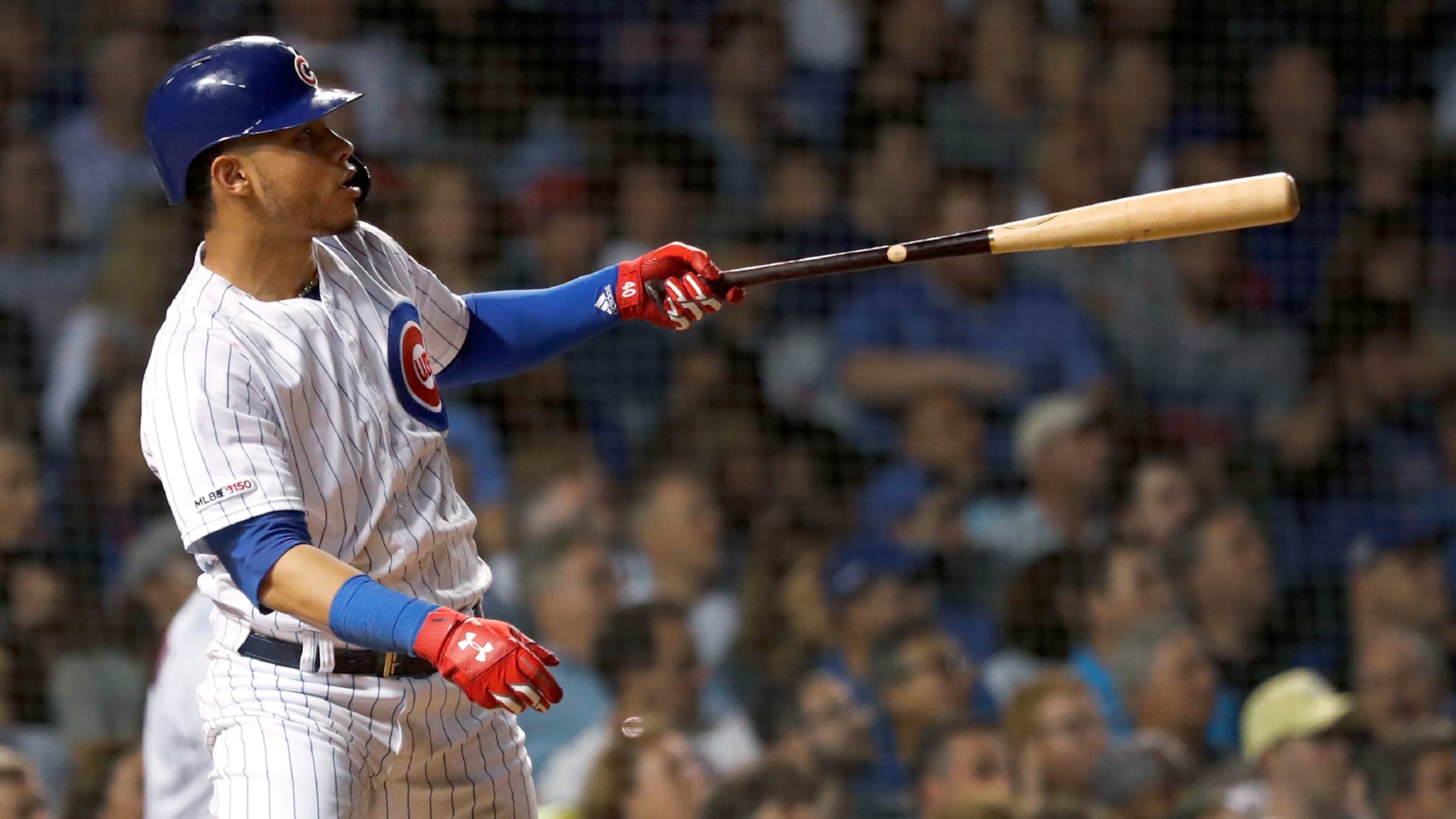 Yet another catcher changed teams Thursday, when the Brewers countered the loss of Yasmani Grandal by trading for the Mariners' Omar Narváez. And news broke Friday morning that the Twins have agreed to a one-year contract with free agent Alex Avila, although the club has not confirmed the deal. With
Biggest free-agent deals in Winter Meetings history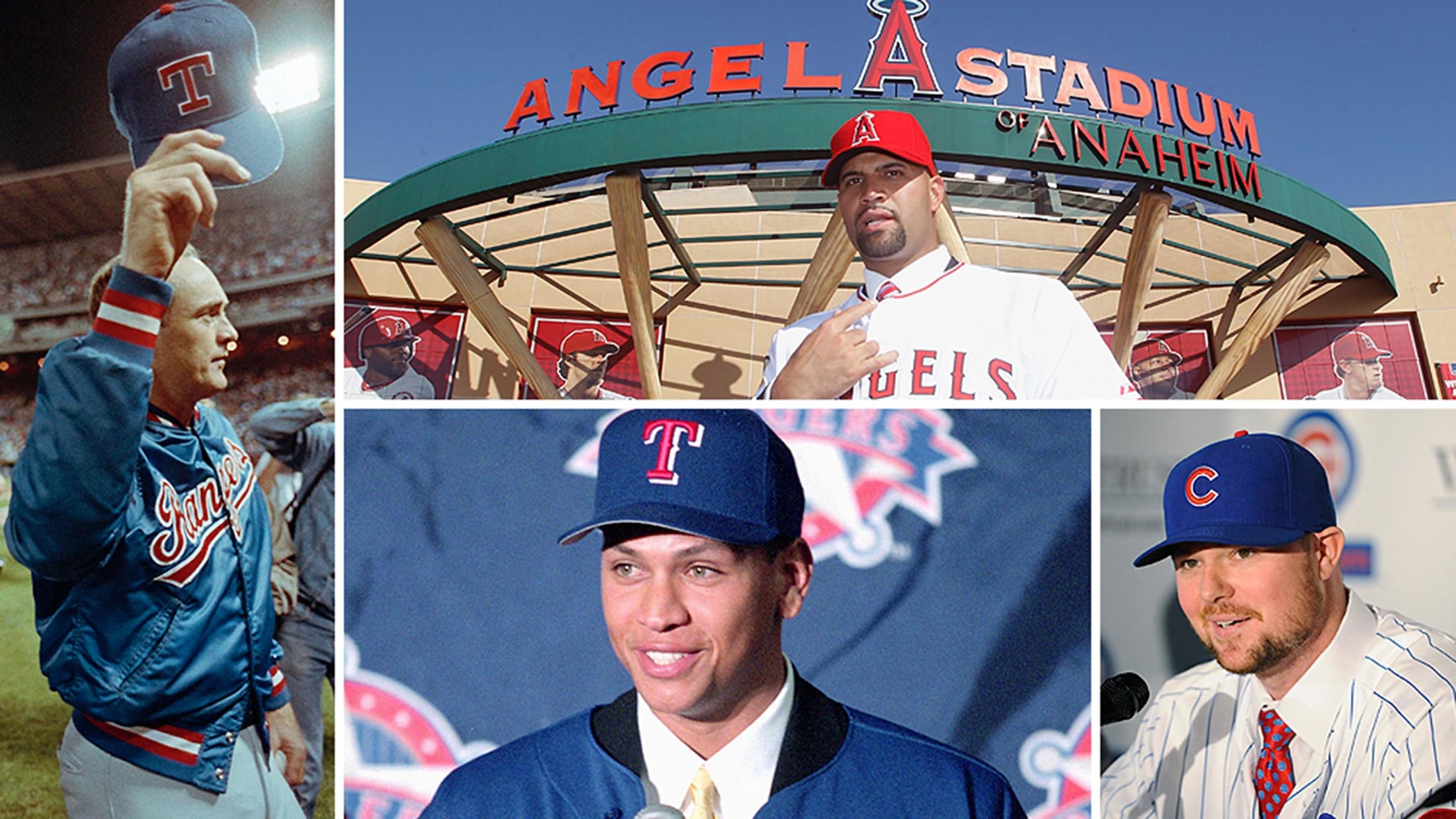 The Winter Meetings are often the setting in which baseball's Hot Stove activity escalates, and they could be especially enthralling this year. The Meetings officially begin Monday, and the offseason's top three free agents -- Gerrit Cole, Anthony Rendon and Stephen Strasburg -- are each still looking for a new
Analyzing Pham, Kendrick, Pineda, Avila deals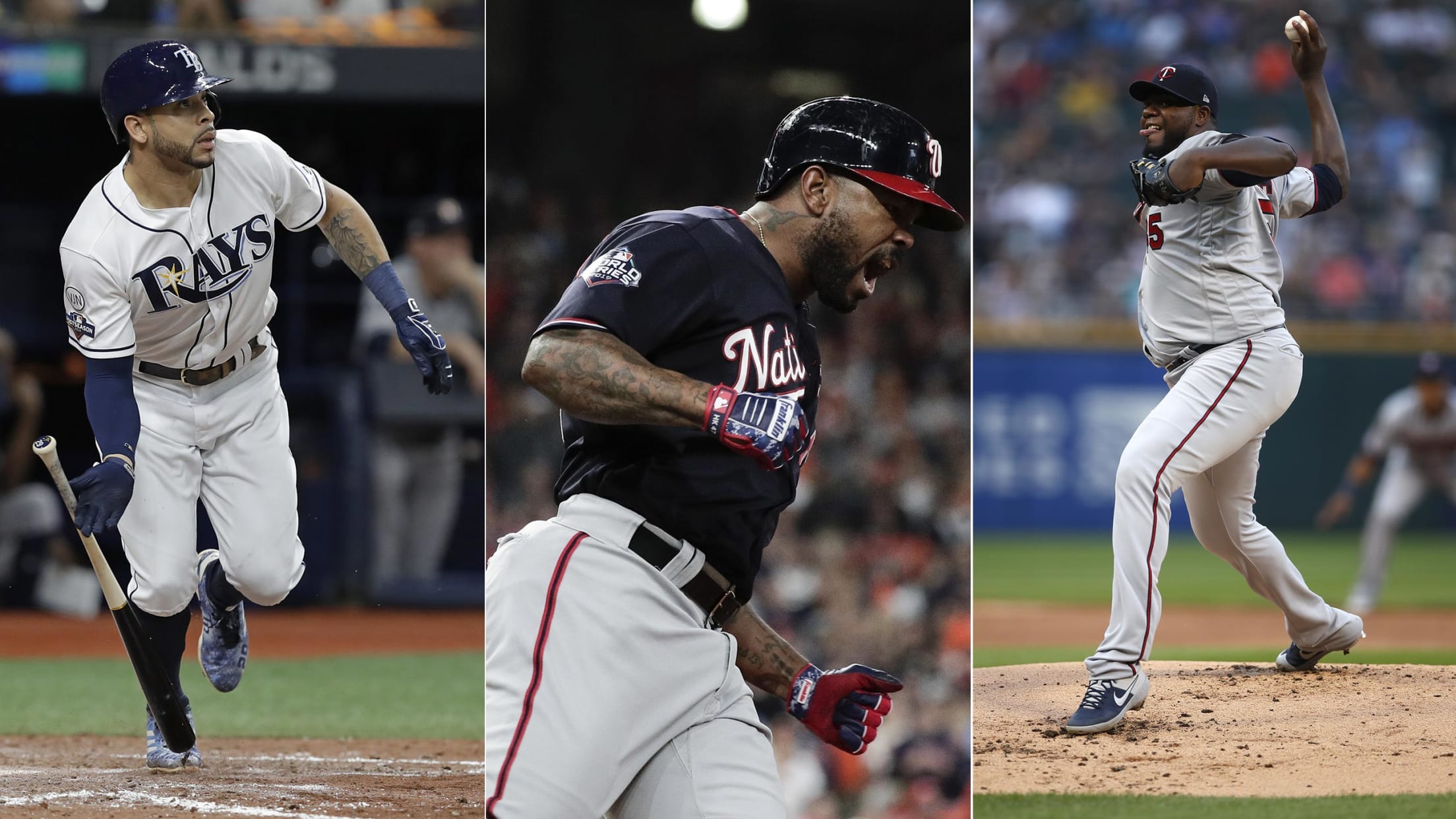 When you think of the offseason, you think of the biggest names and the largest deals -- understandably so -- but there's obviously a lot more that goes into it. As we did last year, we'll keep a running list of each one, with the latest moves at the top.
Mets re-sign reliever Brach, designate Flexen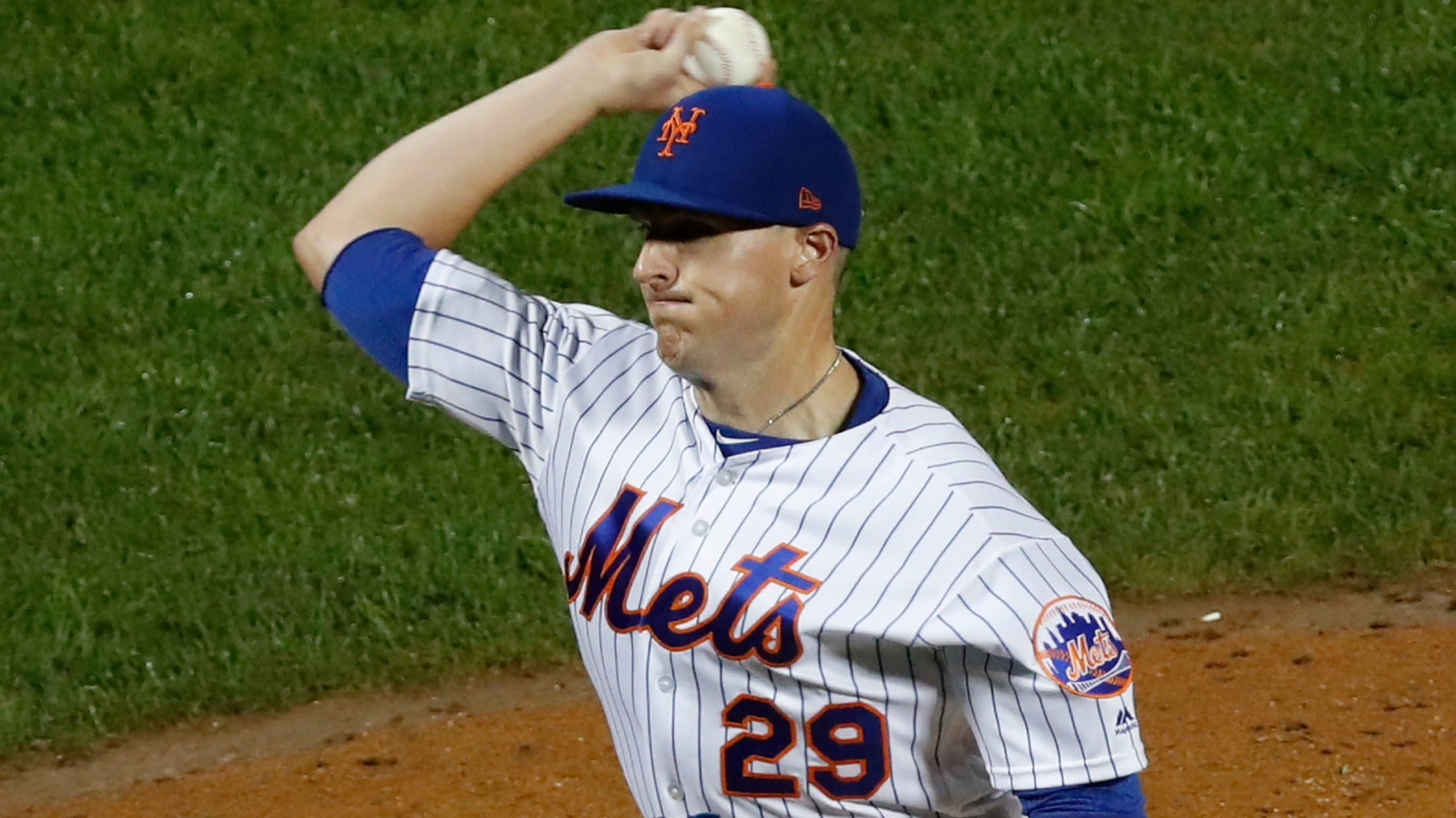 NEW YORK -- The Mets' late-season marriage with Brad Brach worked out well enough for both team and player to opt for a reunion. The parties agreed on Friday to a one-year, $850,000 deal, which includes a $1.25 million player option for 2021. To make room on the 40-man roster,
10 stories this decade that shocked us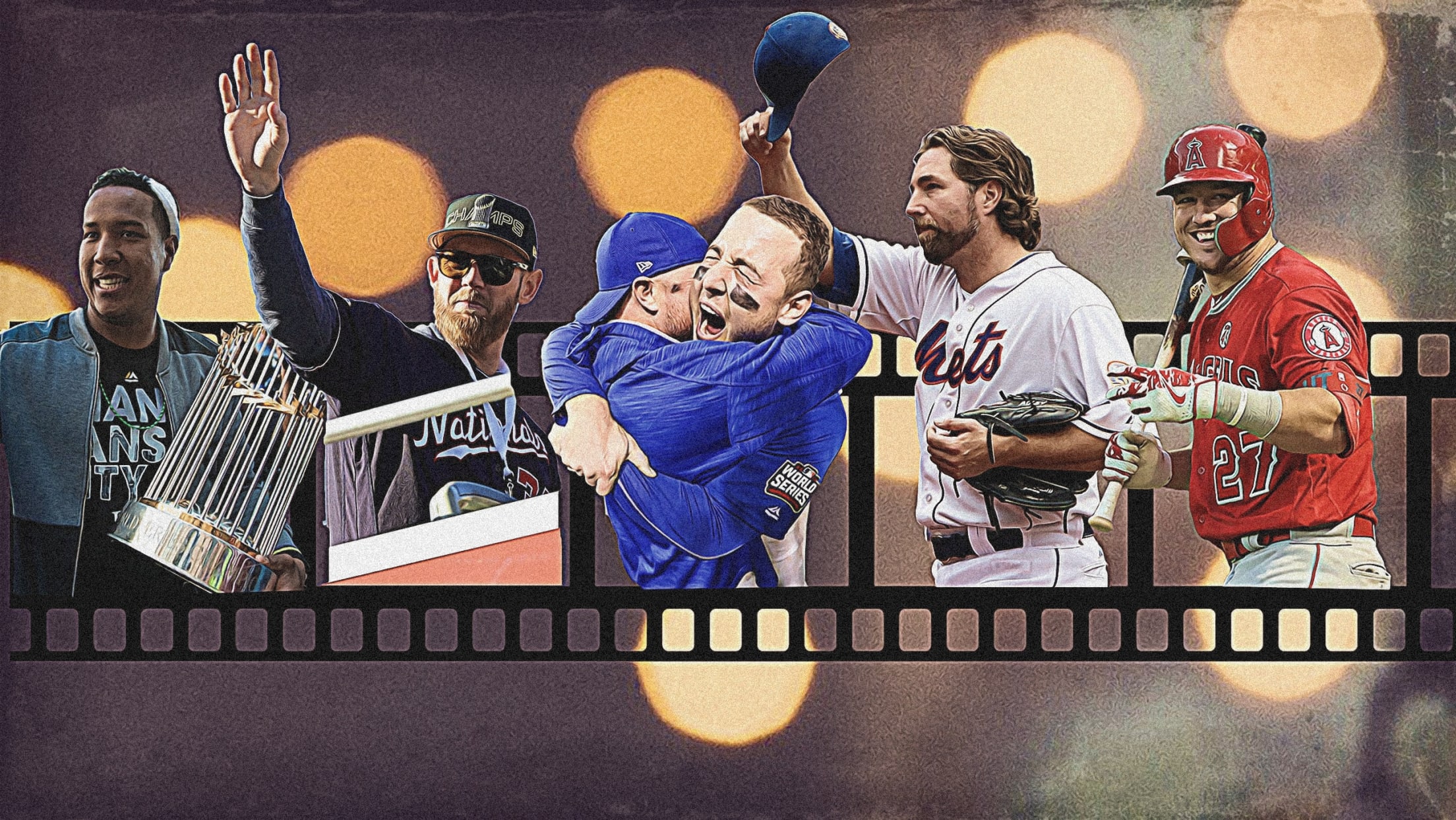 On Jan. 1, 2010, the world looked dramatically different than it looks now, just like it looked dramatically different than it did a decade before. We all think we can predict the future based on current circumstances, but the world changes faster than we can imagine. All predictions ultimately look
Overcoming illness key for Gibson's success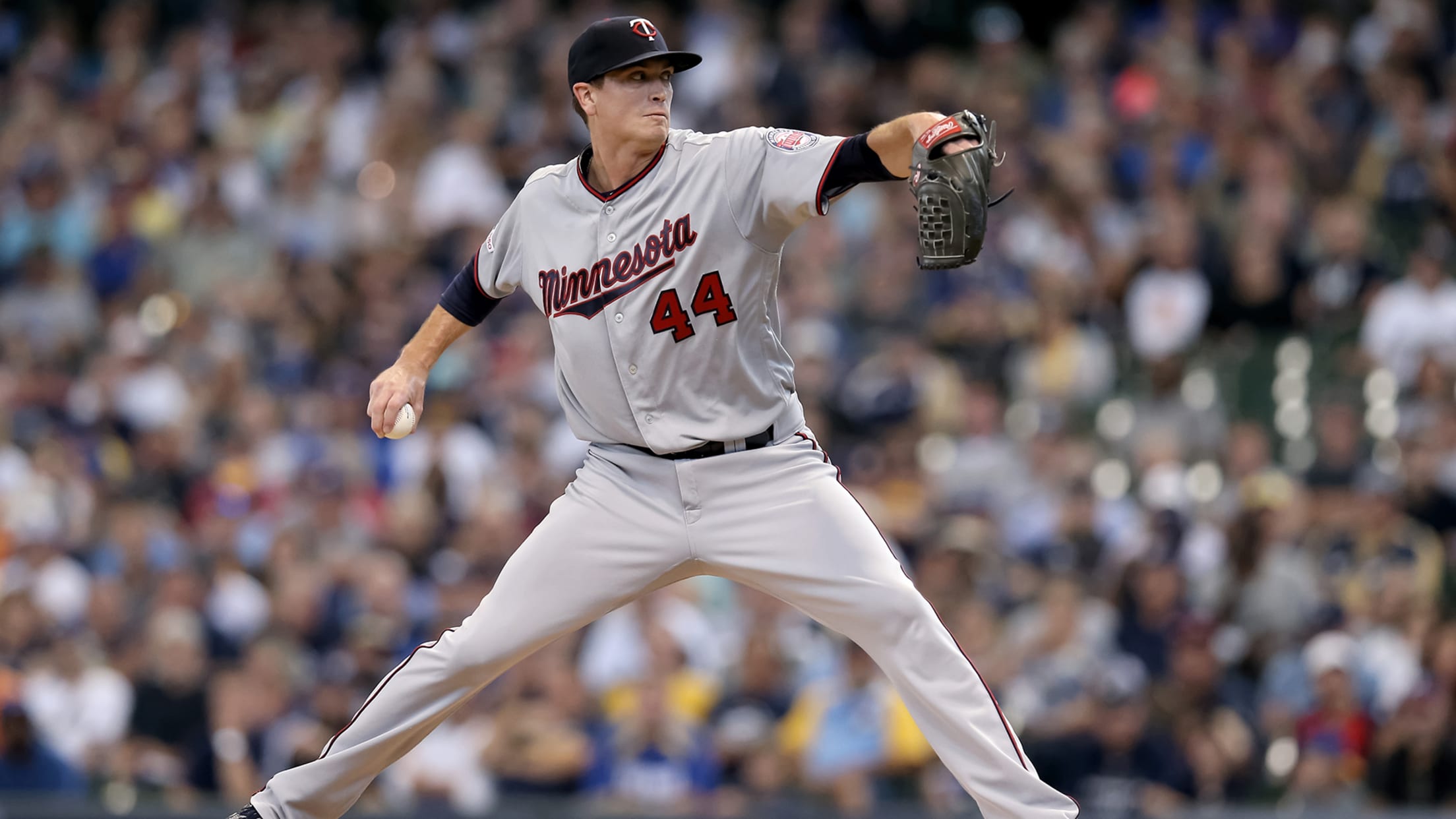 ARLINGTON -- Pitching in the Major Leagues is tough enough without having to deal with the misery of E. coli and ulcerative colitis. That's what right-hander Kyle Gibson had to deal with last season with the Twins after getting hit hard by the condition during an annual missions trip to
Moose ready to 'bring a championship back'
Newly signed second baseman meets fans at Redsfest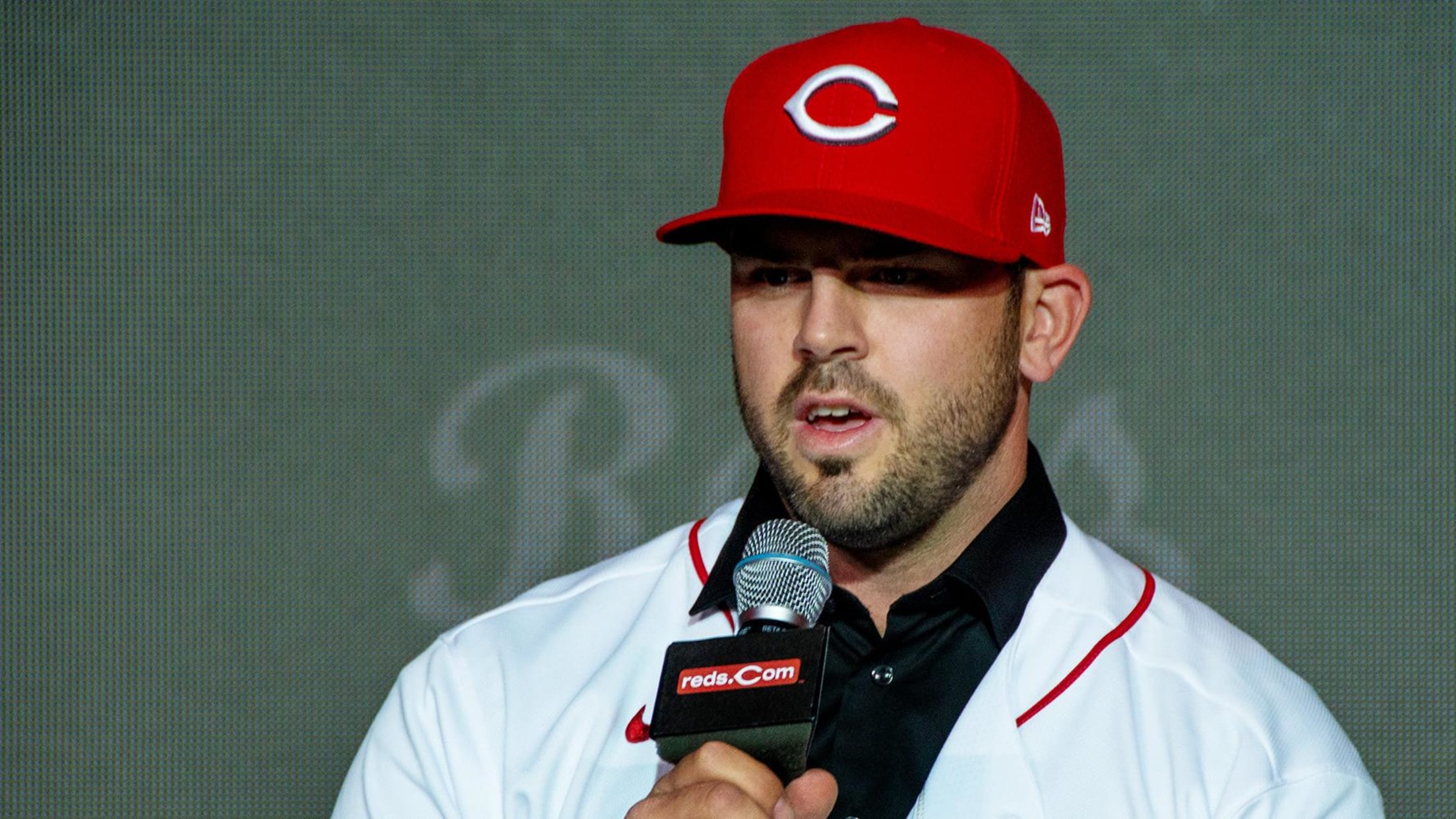 CINCINNATI -- Newly-signed Reds second baseman Mike Moustakas has been through his share of media scrutiny over the course of his career. He was in the national spotlight for several years as part of the Royals' nucleus that won the World Series in 2015, and later, he proved to be
A possible red flag for Bumgarner in free agency
Lefty had 2.93 home ERA in 2019, but 5.29 road ERA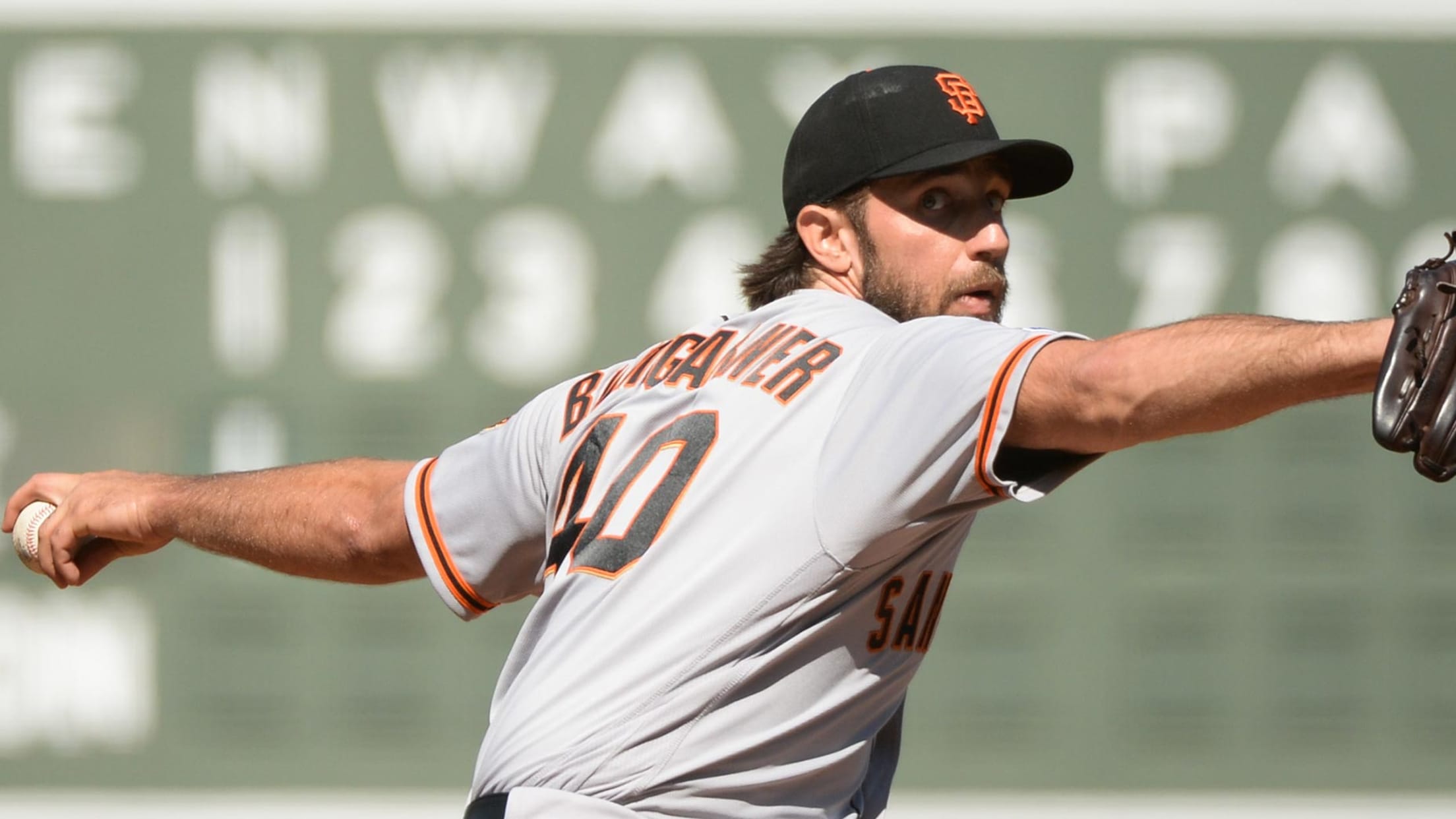 Madison Bumgarner has spent his entire career pitching for the Giants, and you already know what that resume looks like. There are the three rings, the four All-Star appearances, the legendary postseason moments, and while you're surely thinking about that 2014 Game 7 relief outing, don't forget those eight shutout
Avila going to Twins on 1-year deal (source)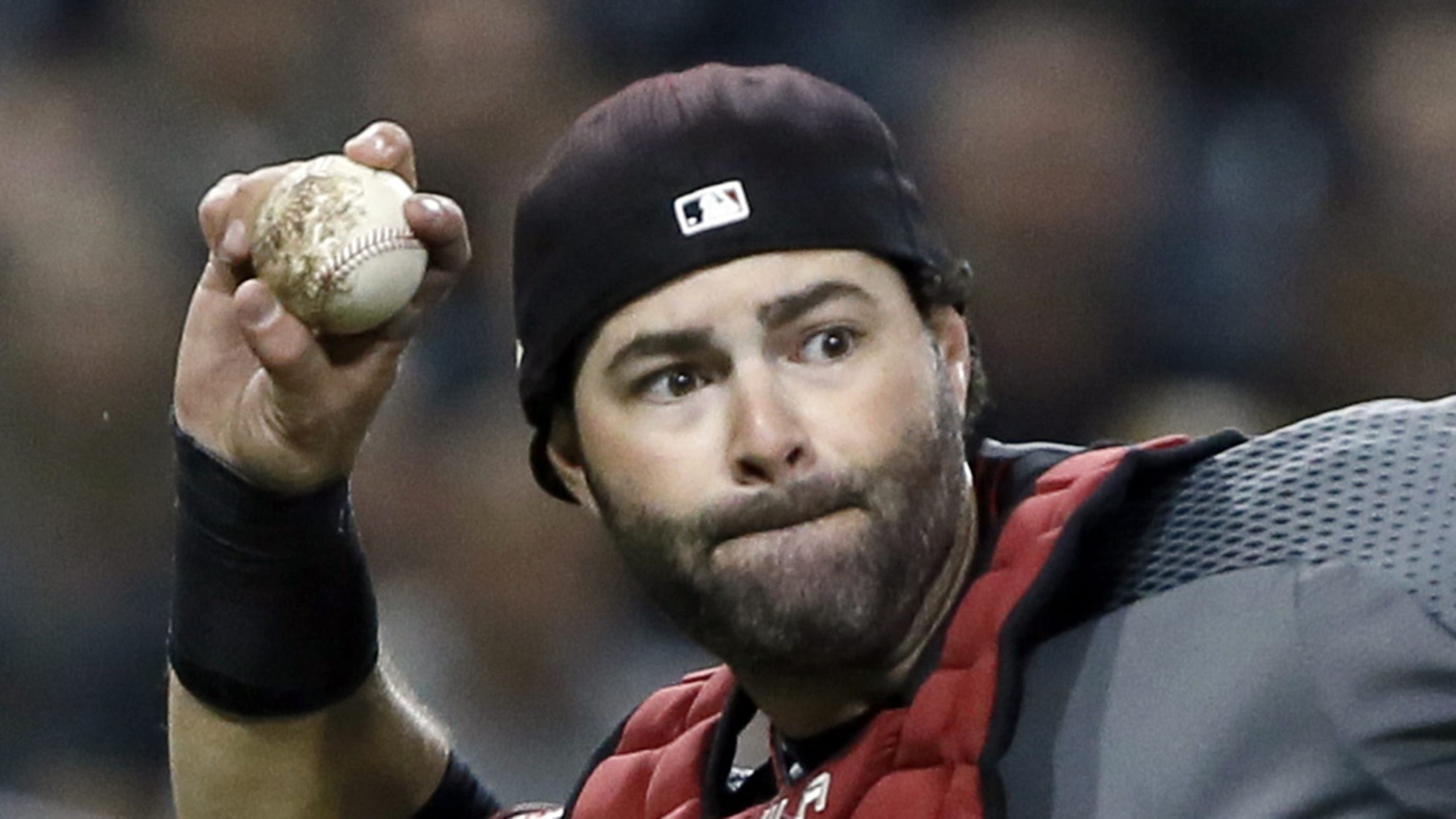 MINNEAPOLIS -- The Twins addressed one of their few significant offensive needs for 2020 on Friday morning, when they reportedly agreed to a one-year, $4.25 million deal with catcher Alex Avila, a source confirmed to MLB.com's Mark Feinsand. The club has not confirmed the signing, which was originally reported by