Here is the all-time best ROY at each position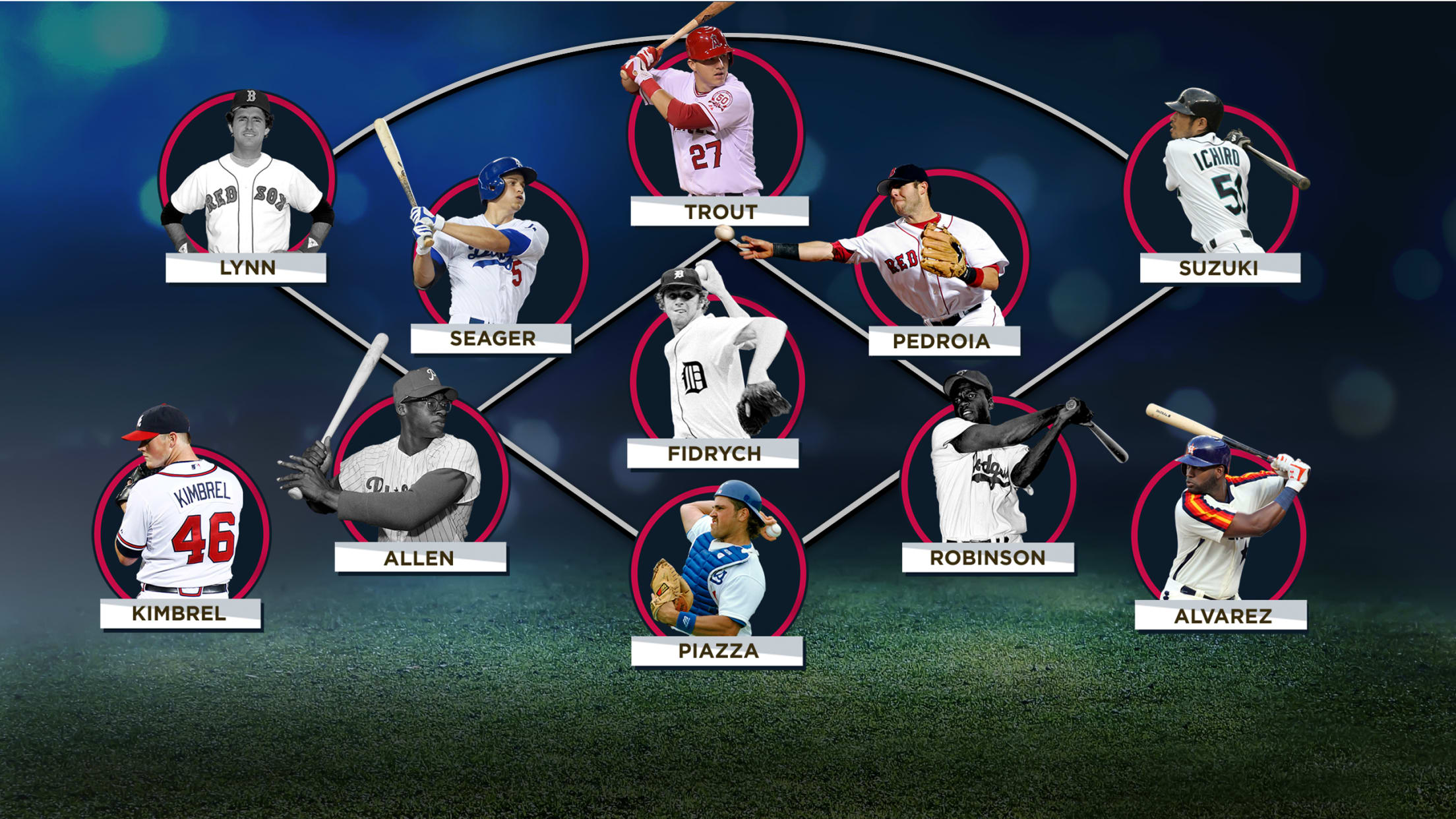 To browse the list of Rookie of the Year winners is to experience a roll call of greatness: Frank Robinson and Tony Oliva, Willie Mays and Johnny Bench, Willie McCovey and Orlando Cepeda. It's also to be reminded of the greatness of this generation of Major Leaguers: Mike Trout and
The next ace for every MLB team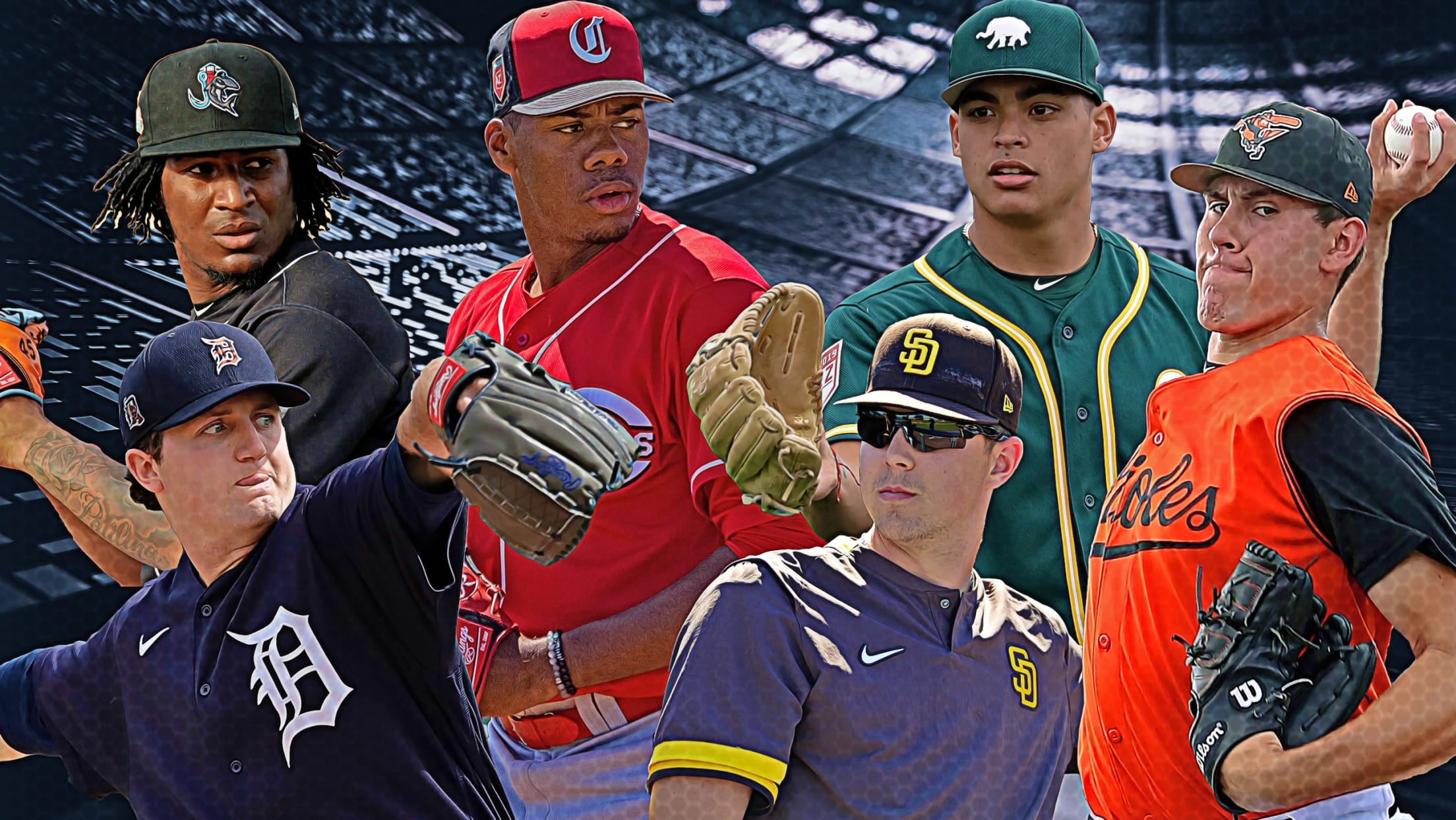 The importance of ace starting pitchers was on full display during the 2019 World Series, which was replete with frontline starters in Gerrit Cole, Justin Verlander, Max Scherzer, Stephen Strasburg and Patrick Corbin. Pitchers of this caliber are not easy to find, however, which is why Cole and Strasburg earned
O's prospect shows off unreal arm strength
Lake challenge completed. What's next?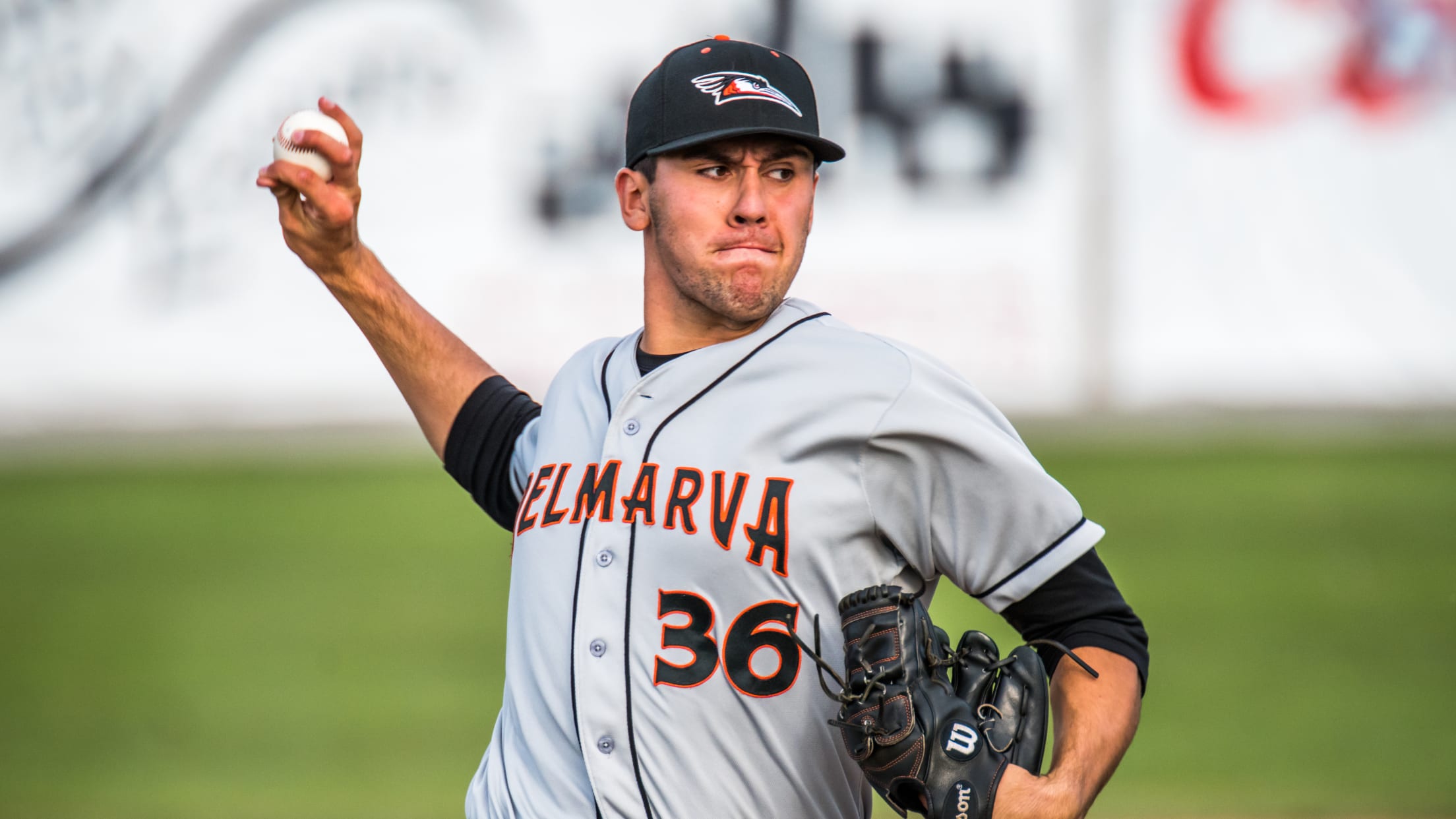 Orioles prospect Grayson Rodriguez is definitely social distancing -- and in style. It was no secret Rodriguez, the No. 11 overall Draft pick in 2018 and the O's No. 2 prospect per MLB Pipeline, had a live arm. But did you know it was this live, like, long-toss-over-a-lake live? It
Shutdown? Chapman's arms missed the memo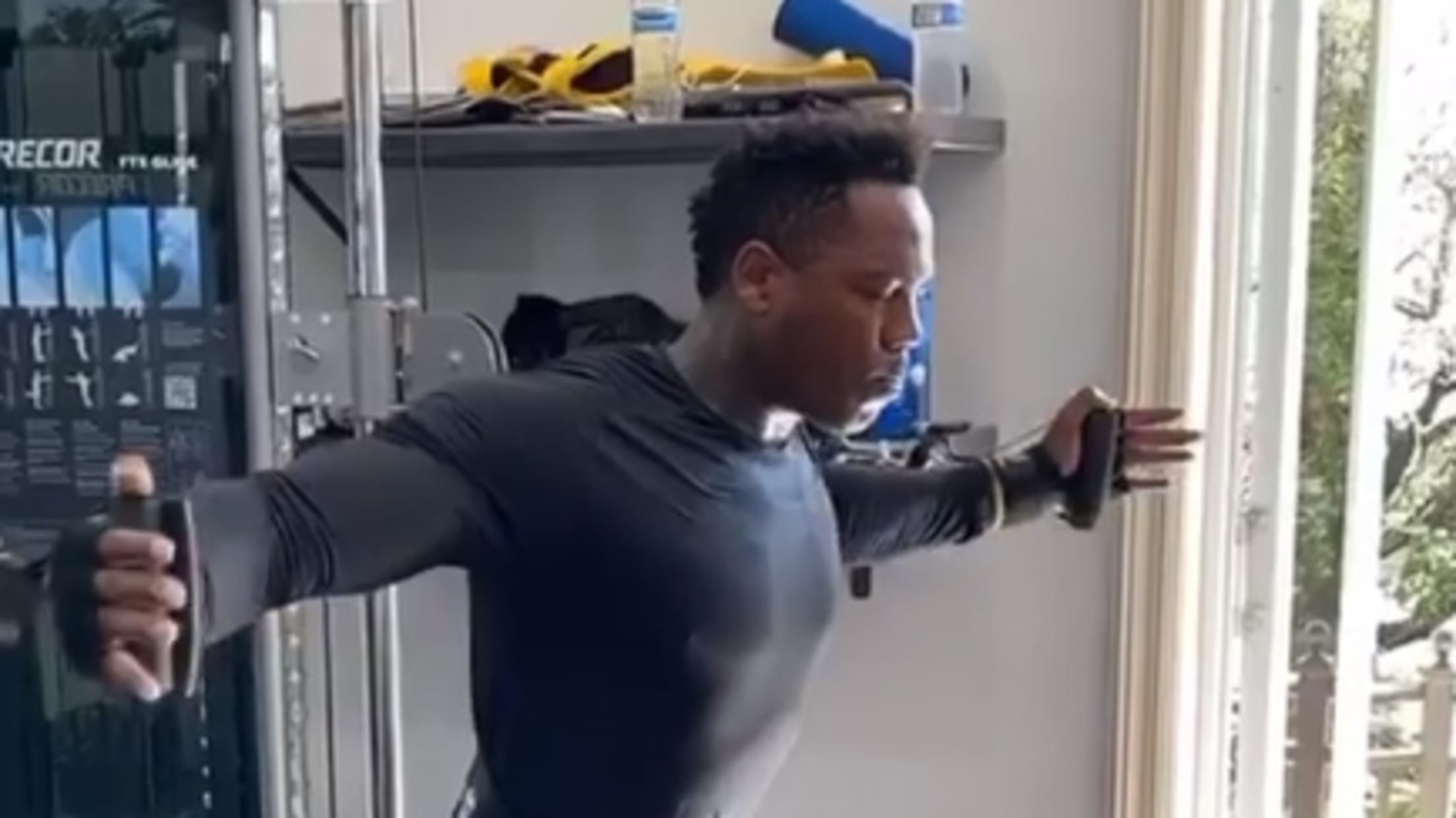 Major League players are, like many of us, spending a lot of time indoors right now due to the coronavirus pandemic. But that doesn't mean they're not doing everything possible to stay in shape. Players around the league have taken to social media to show how they're getting their workouts
Matz donates to NYC COVID-19 first responders
NEW YORK -- Mets pitcher Steven Matz announced Friday that he is donating $32,000 to New York City first responders and hospitals fighting COVID-19 on the front lines. Matz's TRU32 charity began in 2016 as a way for him to honor local firefighters, police officers and military members by inviting
Watch Pirates' G7 win in '71 Series at 1 ET
Here's the schedule of games to watch on MLB.com, social media, TV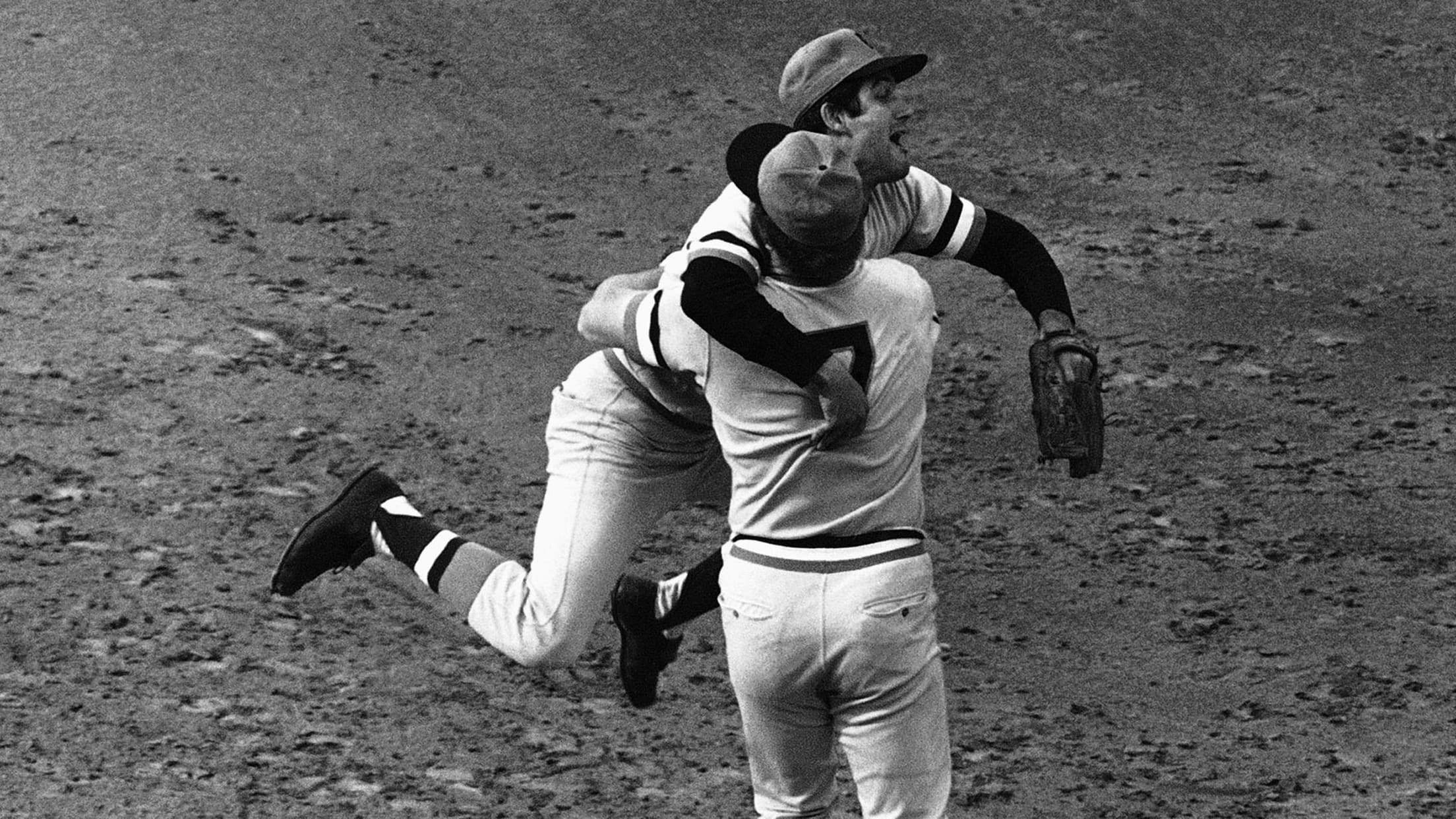 Why not enjoy some of MLB's classic games while you wait for baseball to come back? MLB is streaming games every day across its various platforms -- one in the afternoon at 1 p.m. ET, and another in the evening at 7 p.m. ET. In addition, MLB Network, ESPN and
The history of classic ballpark foods, explained
Why is it 'peanuts and Cracker Jack,' anyway?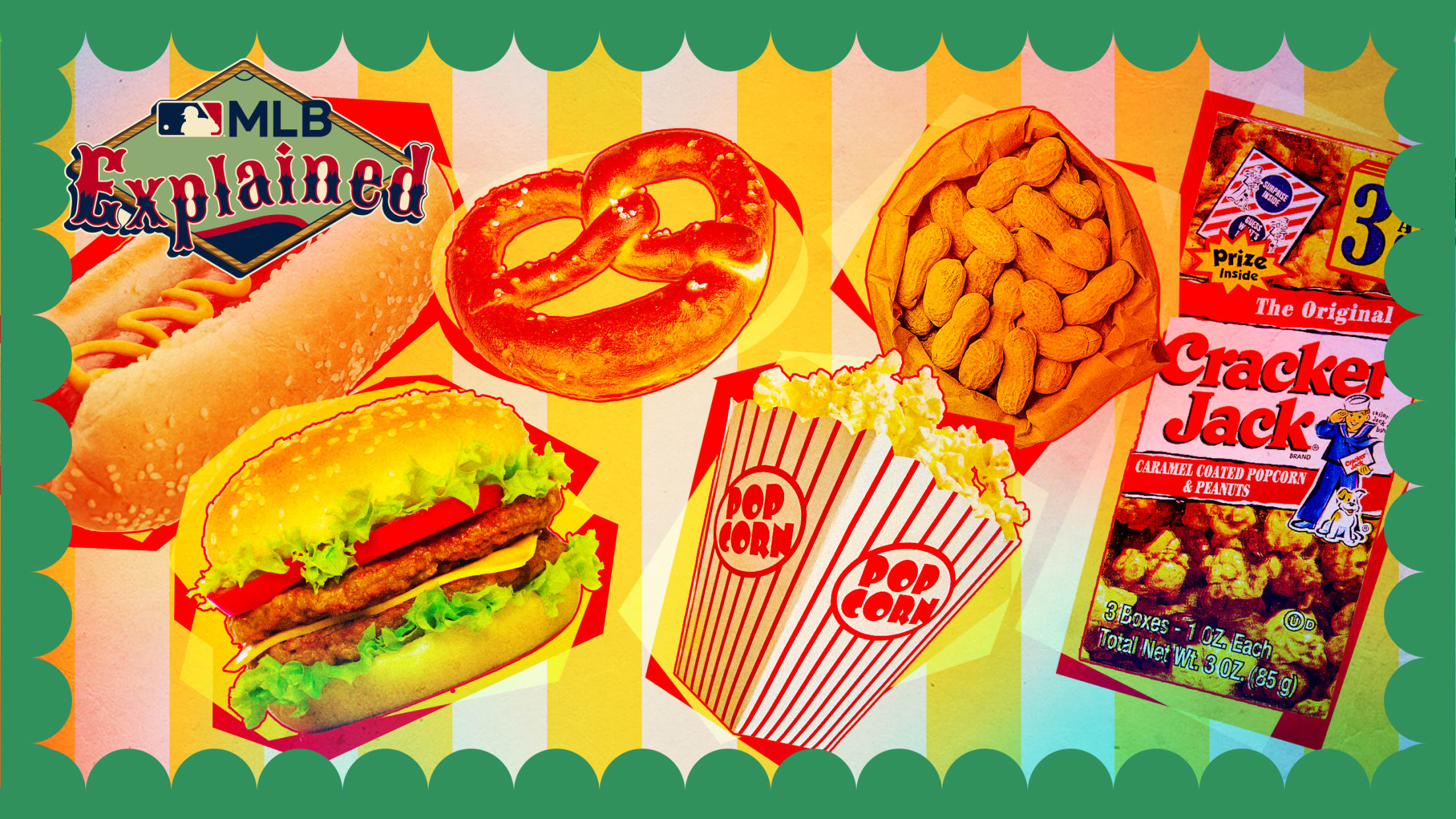 For seemingly as long as there have been ballparks, there's been ballpark food. It just feels right, as much a part of the game as bat flips or bright green grass -- as Humphrey Bogart once said, "a hot dog at the game beats roast beef at the Ritz," and
Think you can hit a 59-mph pitch? Think again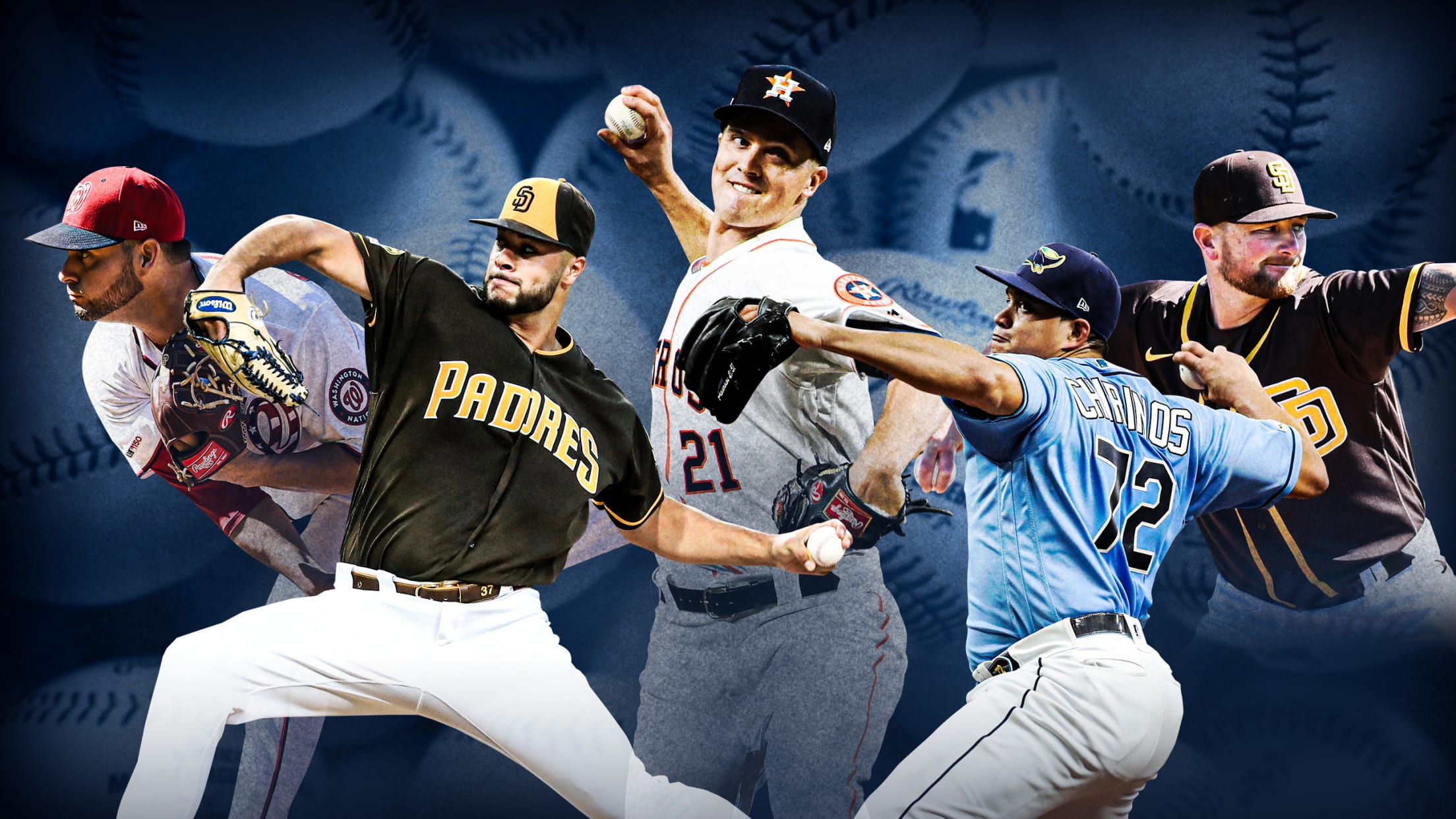 Just because the 2020 season hasn't started yet doesn't mean baseball fans have to forget what it's like to watch the best of the best. This week, MLB.com is highlighting some of the nastiest pitches in baseball -- a different pitch type every day, with five pitchers featured for each
VOTE NOW: Best single-season performances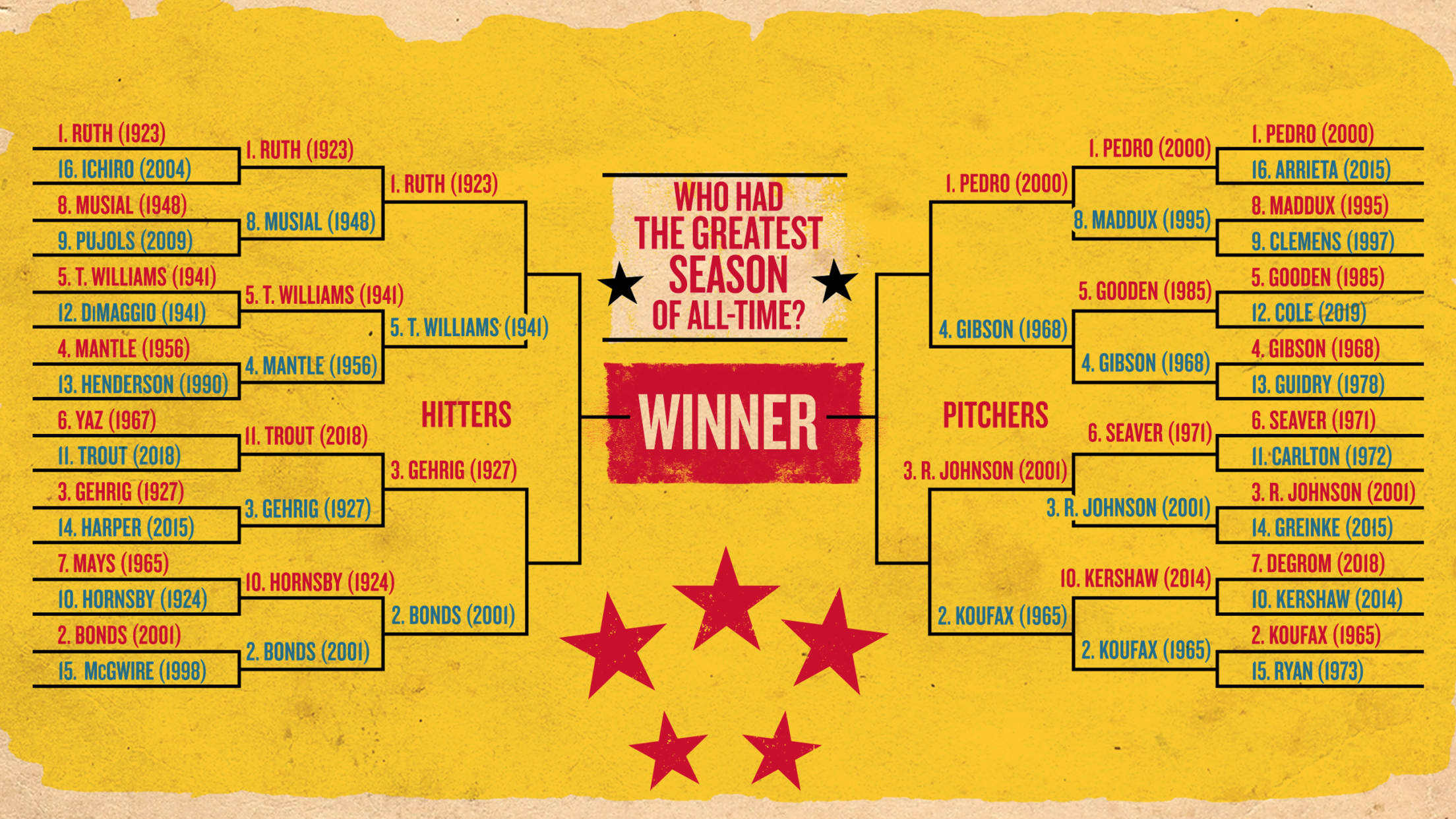 While sports fans may have missed out on obsessively checking their brackets this March, MLB.com is here to lend some assistance -- but we need your help to do so. In an attempt to crown the best individual season, we've compiled a bracket of 32 of the most dominant single-season
MLB Quiz of the Day: No-hitter knowledge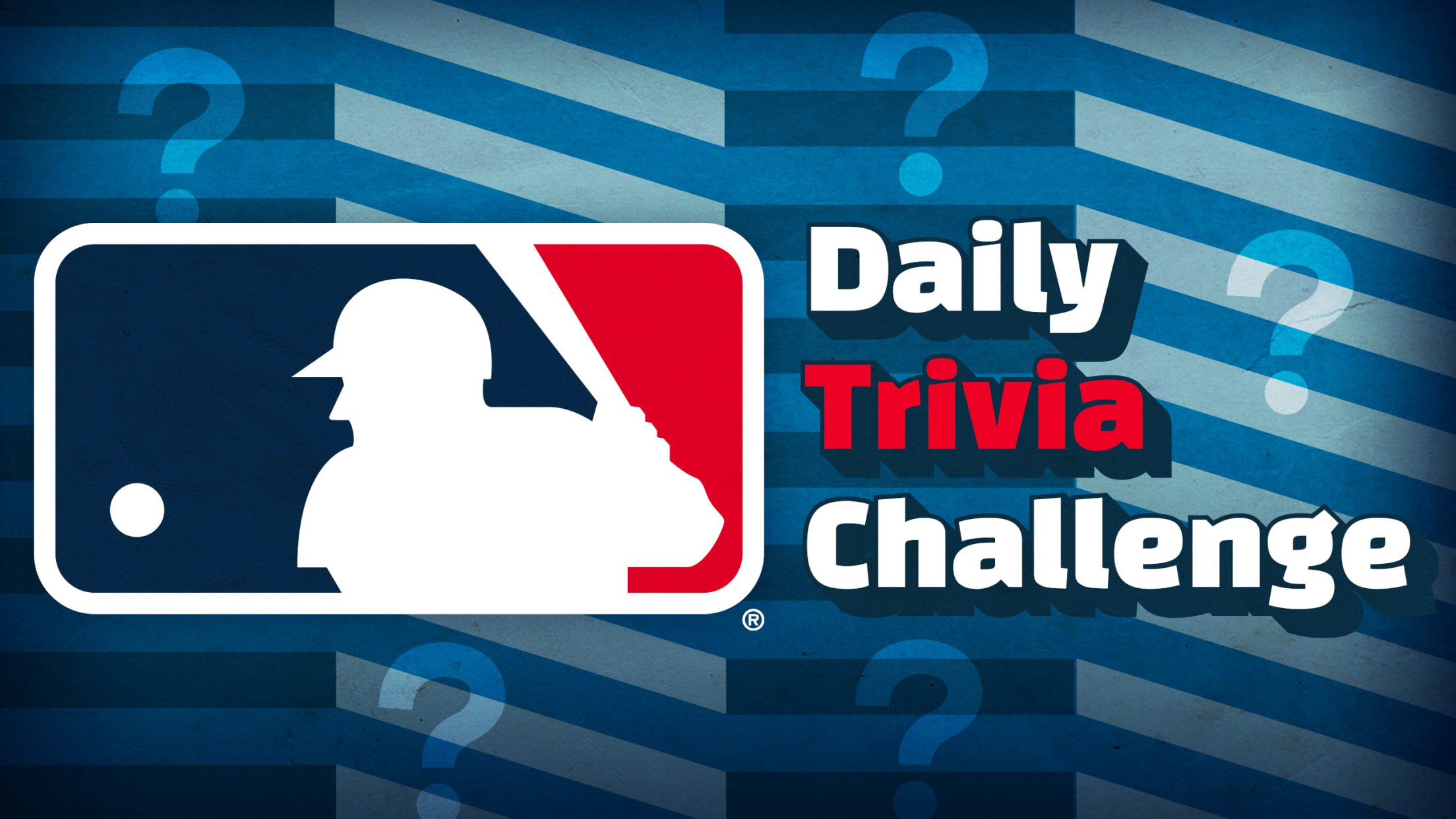 Today's "MLB Quiz of the Day" focuses on one of the most impressive feats in Major League Baseball -- no-hitters. Who has thrown the most no-hitters in big league history? What about the most recent no-hitter? How many guys have taken it a step further and thrown a perfect game?
Try out home tutorials from former MLB players
The pros share their expertise to help you improve your skills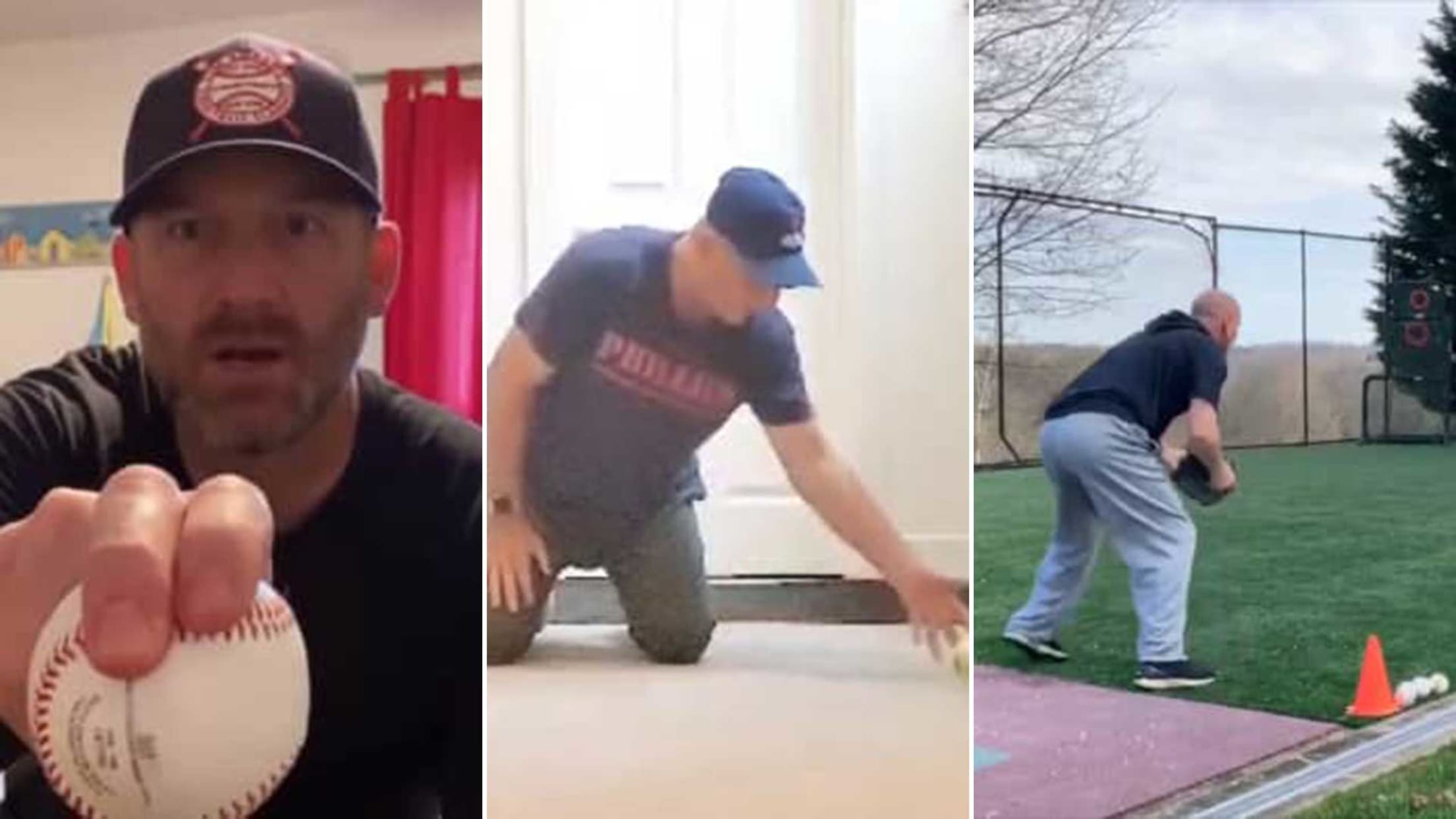 Following the current social guidelines during the ongoing coronavirus pandemic means, in most cases, remaining at home in order to stay a safe distance away from others. But just because you're spending a lot of time inside doesn't mean you can't still practice and improve your baseball skills. That's right:
Network's packed weekend slate: ASGs, Derbies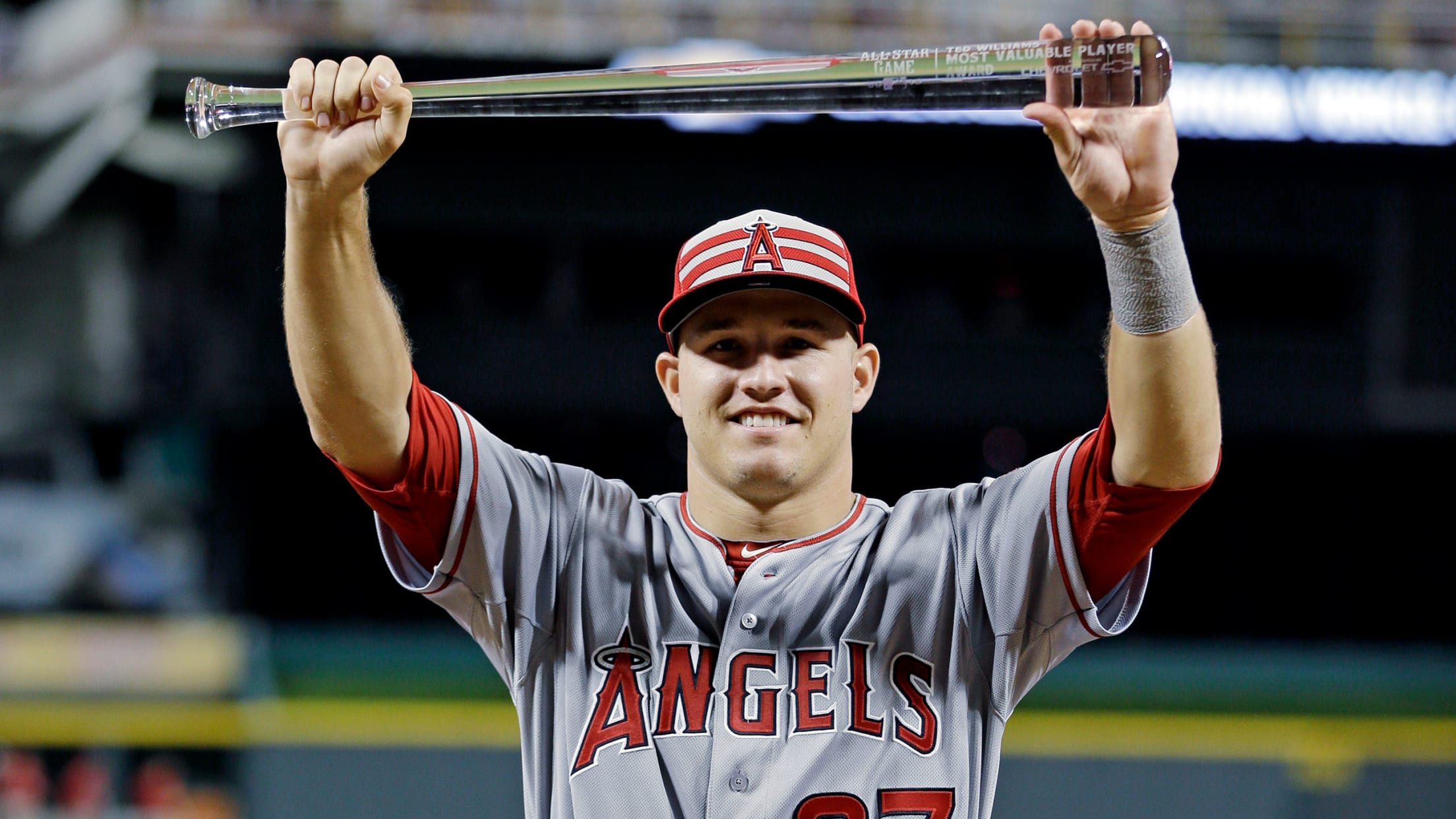 This weekend is All-Star Weekend on MLB Network. Throughout the day on Saturday and Sunday, MLB Network is running a slate of All-Star Games and Home Run Derbies from the past decade. Fans at home can tune in to relive some of the most recent Midsummer Classics. Here's the MLB
Watch these classic games on YouTube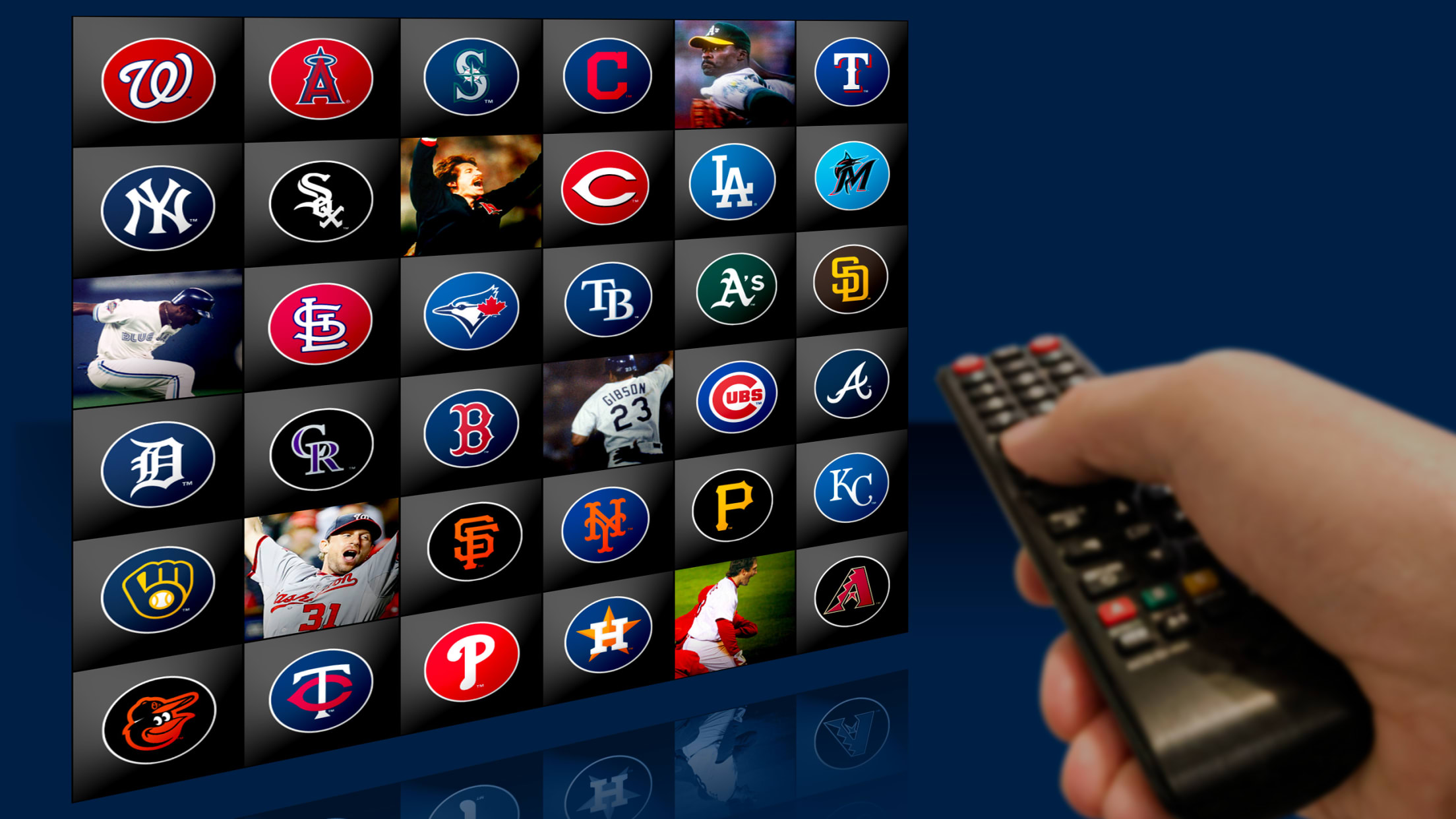 In difficult times like these, we often look to sports for an escape, which is part of the reason why the lack of live games right now is so frustrating for many. To help fill the void, here's a complete guide to how you can watch any number of classic
Watch every 2018 and '19 game free on MLB.TV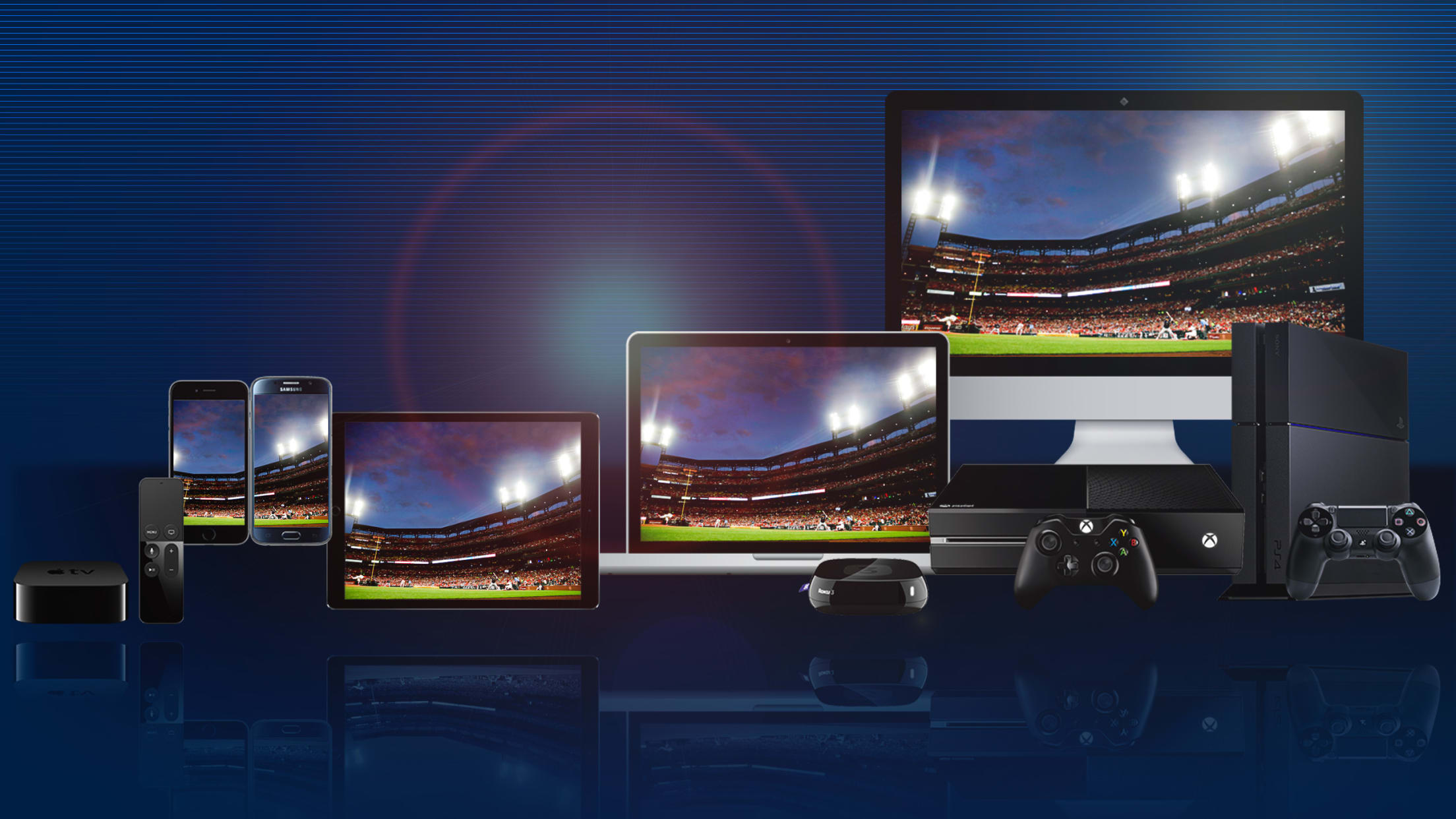 There's no live baseball for the time being, but you can now experience the last two years of Major League action on MLB.TV for free. The MLB.TV archives of the 2018 and '19 seasons are open and accessible for all, which means more than 4,800 games are available to stream
8 outstanding baseball birthday performances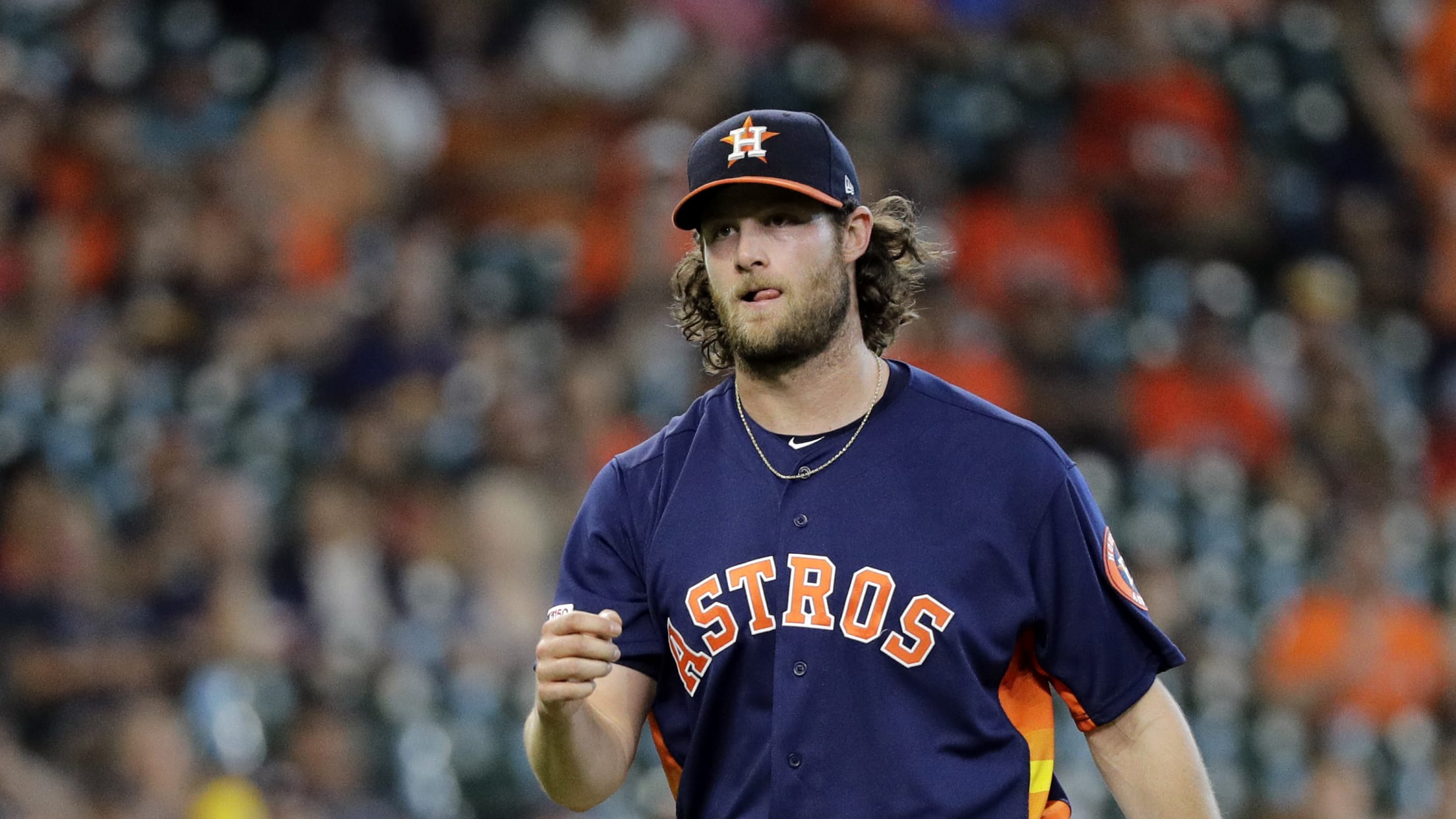 Birthdays are important. It's always fun to do something exciting on your birthday -- and for a baseball player, it's hard to imagine anything better than turning in a strong performance on one's special day. Some stars -- like Clayton Kershaw (March 19), Buster Posey (March 27), Chris Sale (March
This was a divisive MVP choice, so we re-voted ...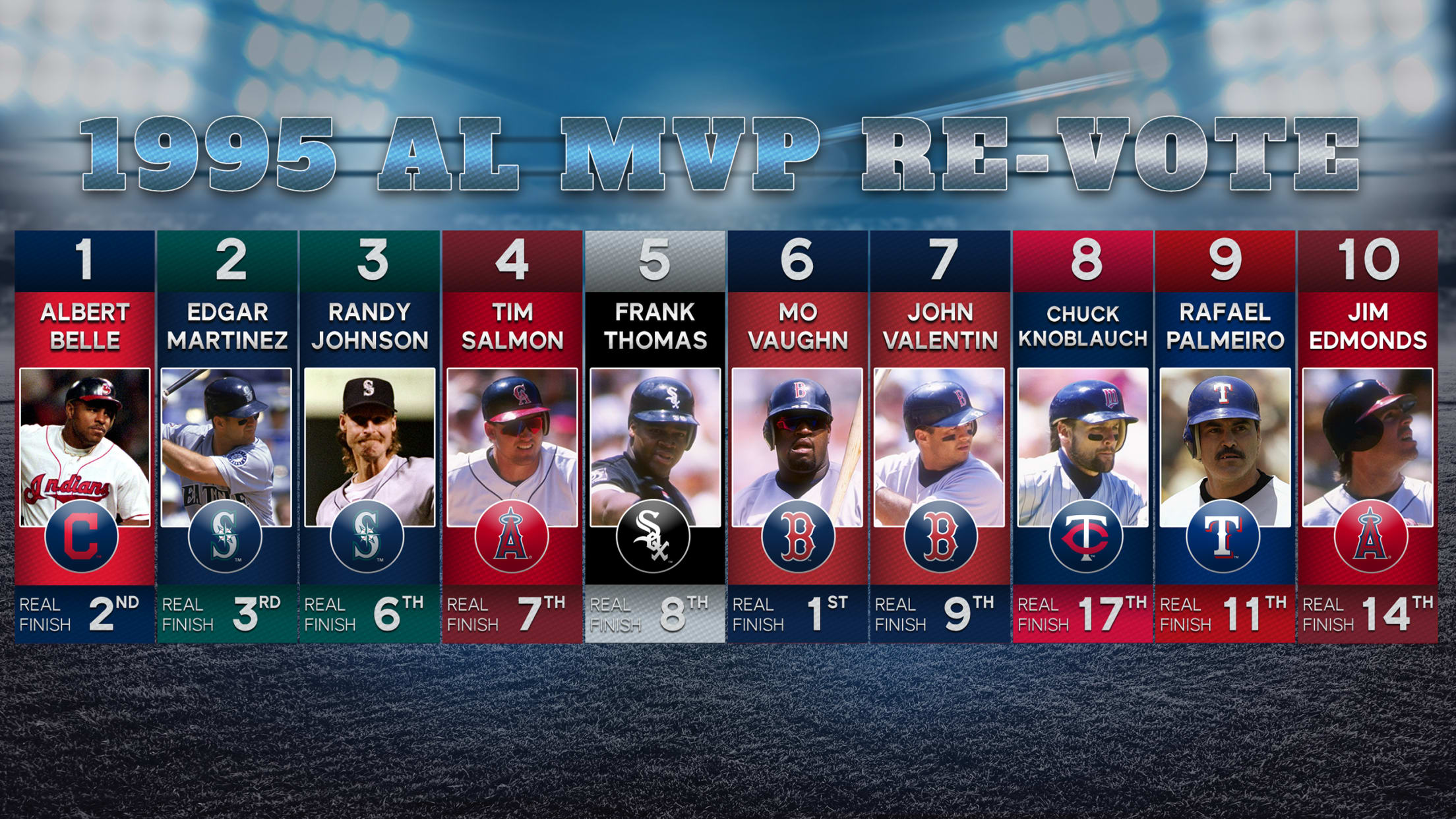 The race for the 1995 American League Most Valuable Player Award was the tightest in more than 30 years, but should it have been that close? And did the right man win? Mo Vaughn of the Red Sox captured the award, edging the Indians' Albert Belle by eight points. Vaughn
Help pick MLB Network's next #WalkOffWednesday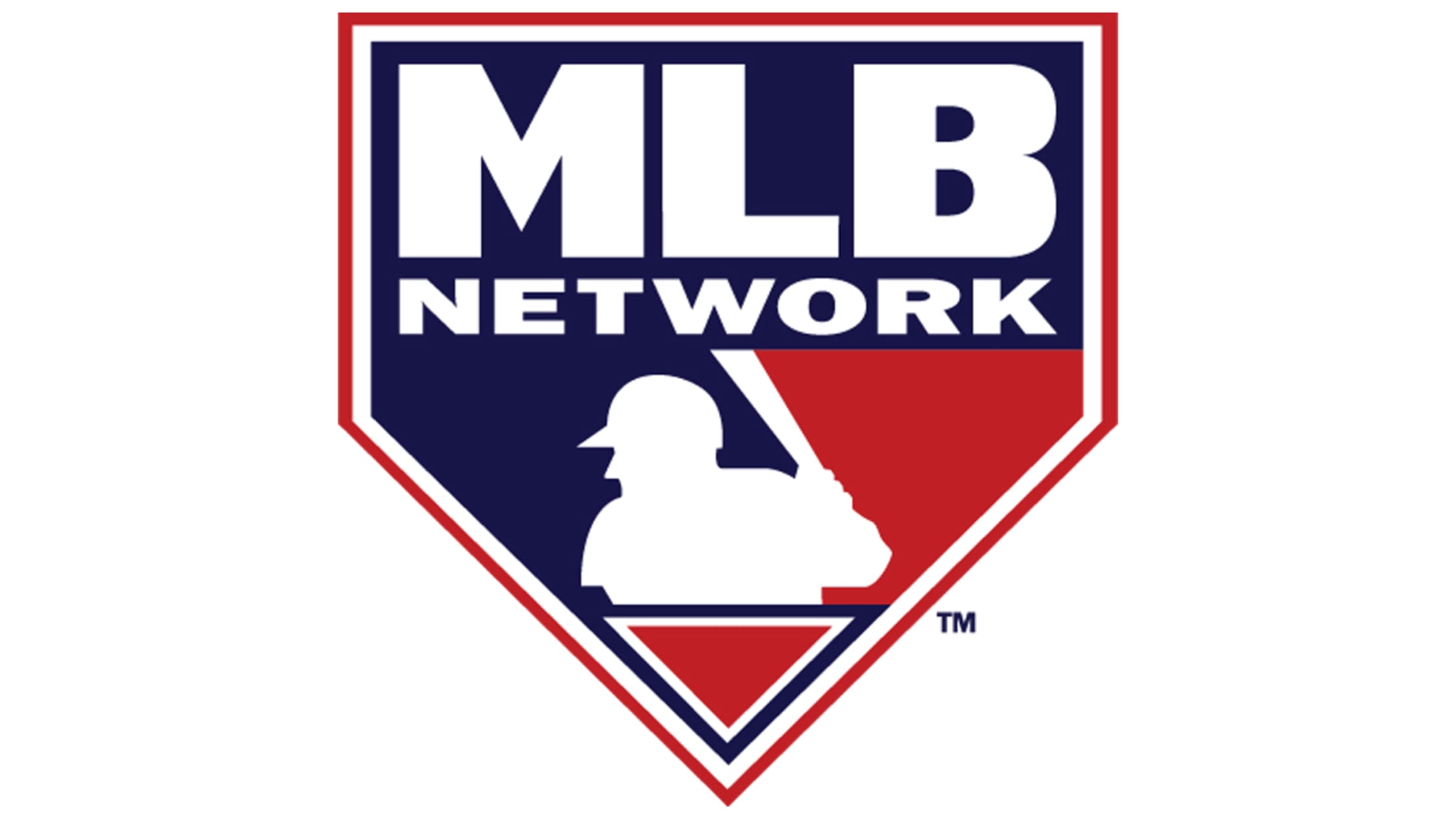 What's more exciting than a walk-off? MLB Network is going to replay some classics, and you get to choose which ones. Fans can vote for #WalkoffWednesday over the weekend, across all of MLB Network's social media platforms. There will be four separate polls -- with three games to pick from
Box score of the day: Nomo's 2nd no-no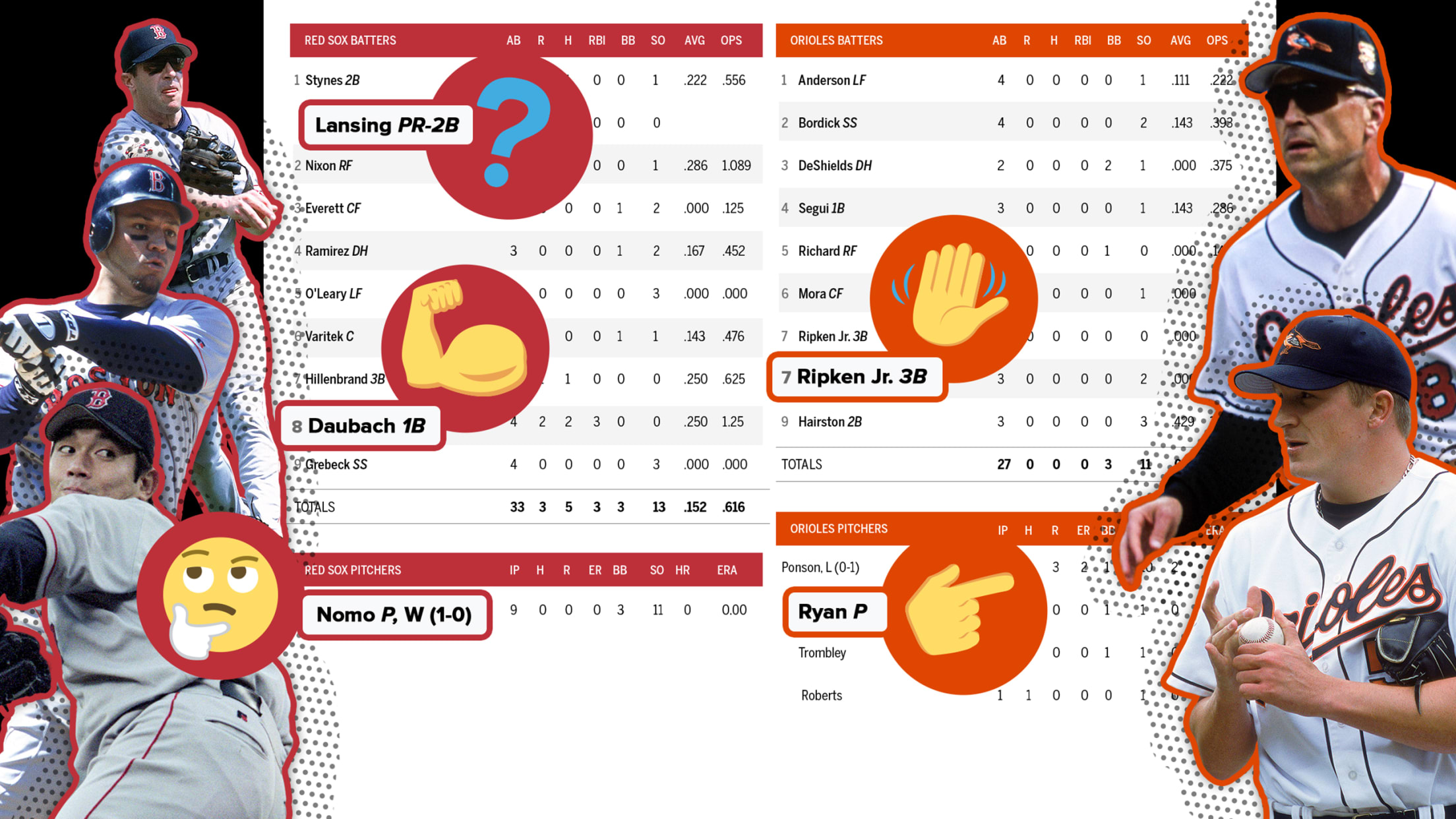 Hideo Nomo is still one of the coolest pitchers in recent memory. Ask millennials whose windups they tried to copy, and Nomo's tornado delivery should come up more often than most. Often emulated in Little League, but certainly never matched since he retired, the Japanese native even had a certain
Here are some home baseball activities for kids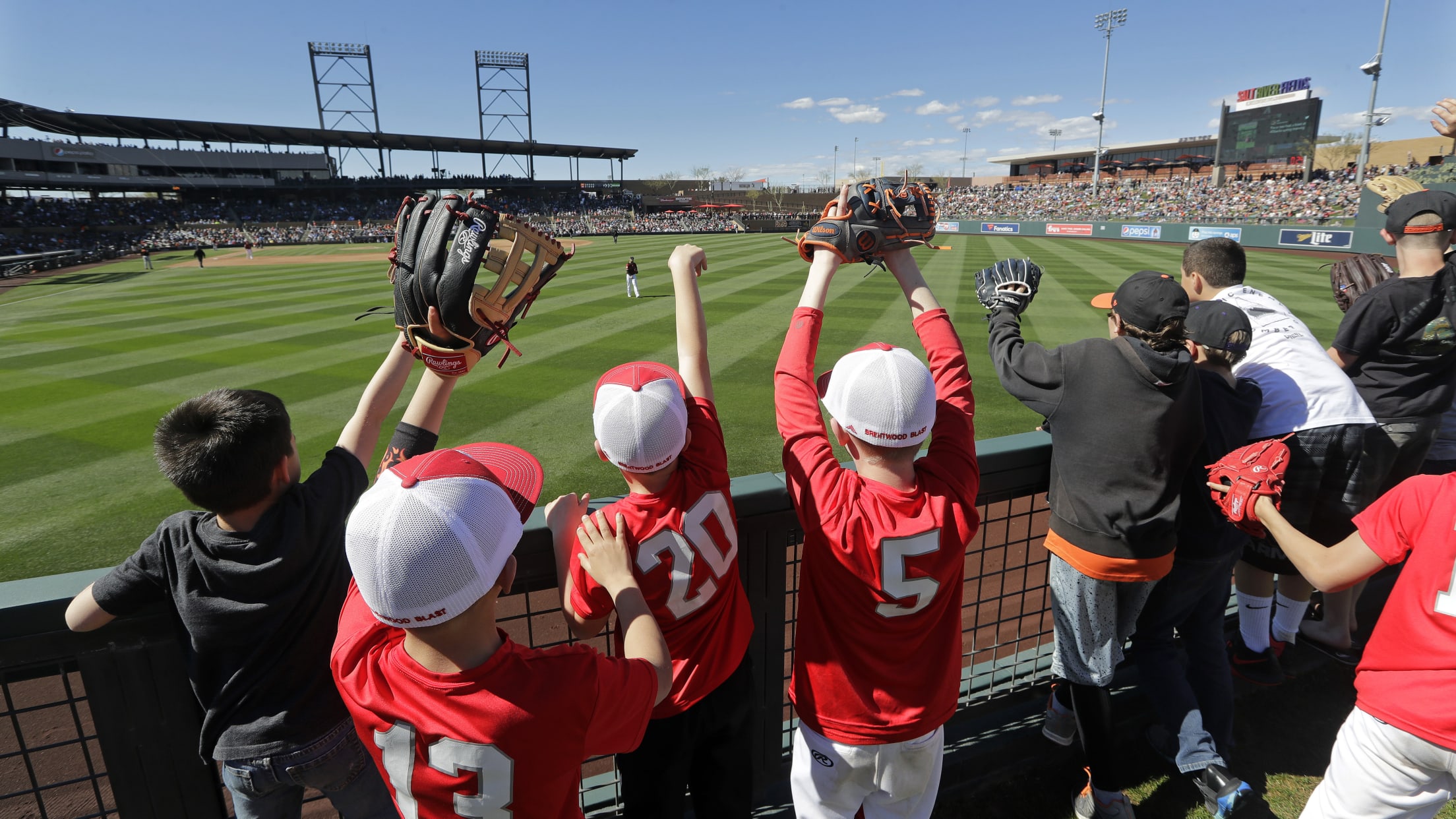 Have kids who need something fun to do while they're at home? Your favorite baseball teams have you covered. Lots of MLB teams are posting games, coloring pages and more to help keep young baseball fans busy. Check out these baseball-themed activities from MLB and teams around the league. MLB:
Anderson keeps it light with All-Star family time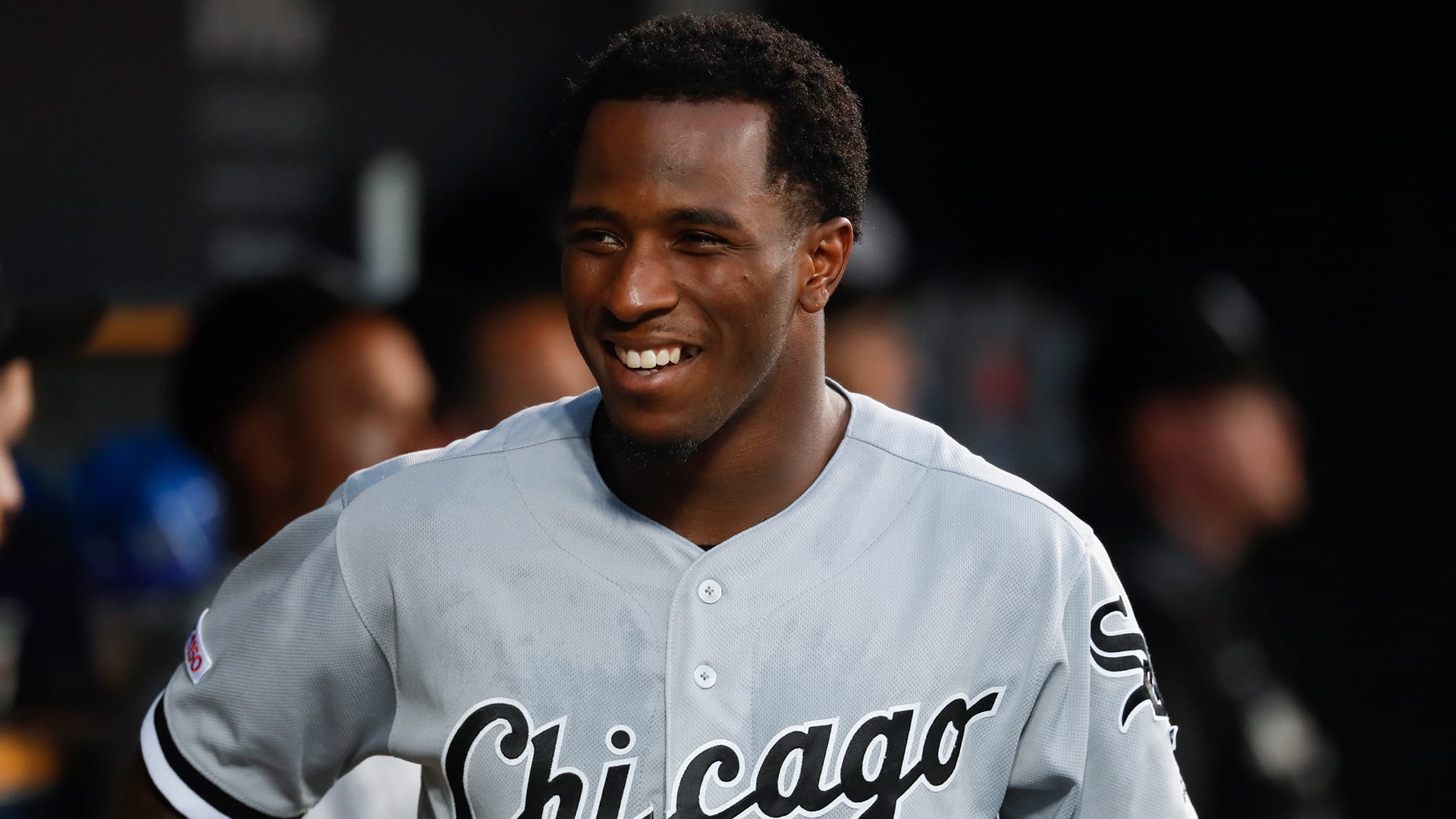 CHICAGO – Tim Anderson is staying prepared for when Major League Baseball returns, taking advantage of the warm weather where his family resides in Arizona and doing what he can workout-wise outside. But the White Sox shortstop also is focused on his family. Along with his wife, Bria, the defending
A year ago today: Gleyber begins homer barrage vs. O's
Torres belts first two of 13 home runs vs. Baltimore in '19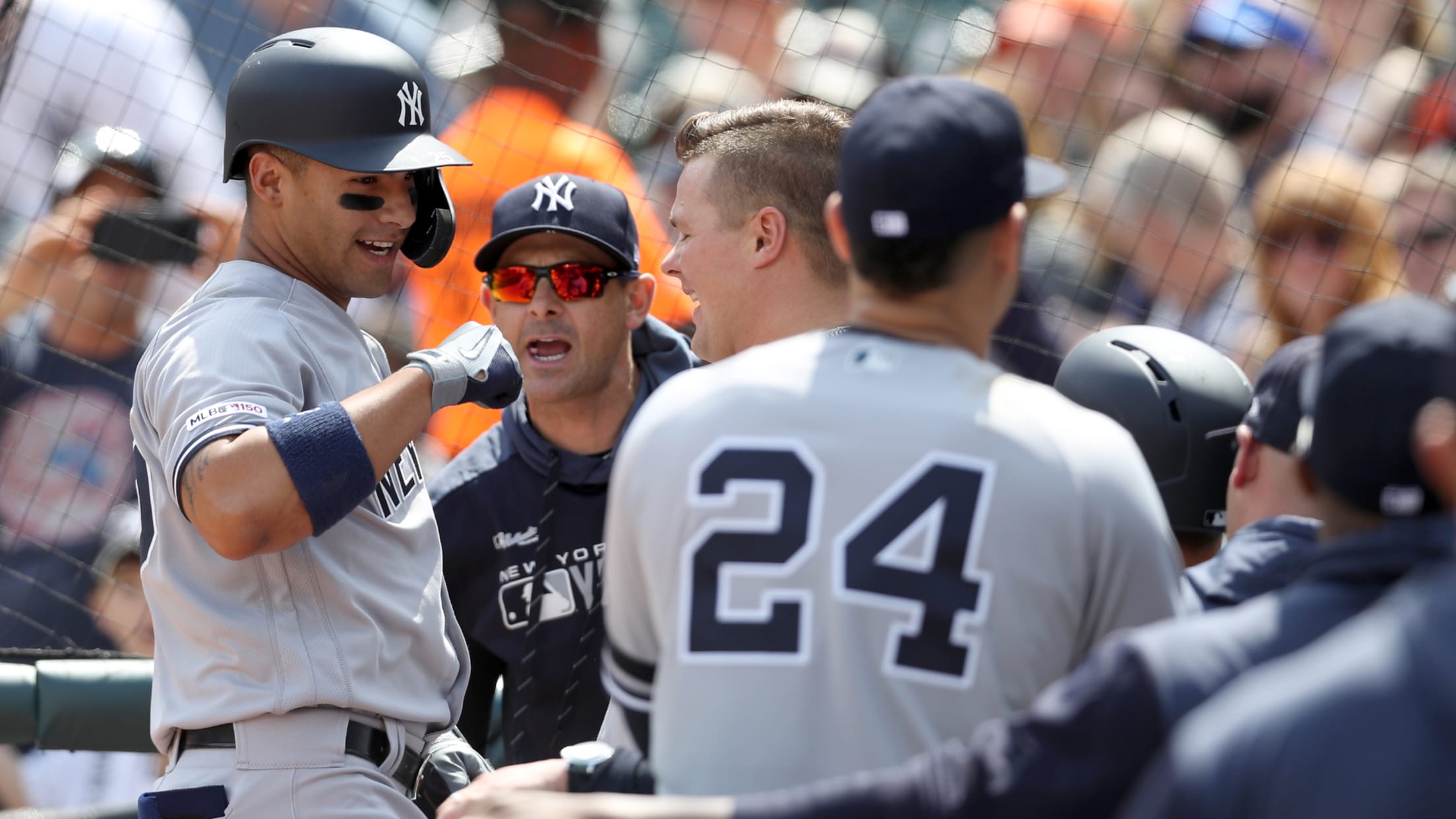 To help fill the baseball void, we're flipping the calendar back one year to remind us all just how awesome our great game is. Here's a look back at the best of April 4, 2019:
Yanks pick Brien Taylor had it all. What happened?
Rizzi recalls Yanks' 1991 No. 1 overall pick who never made the bigs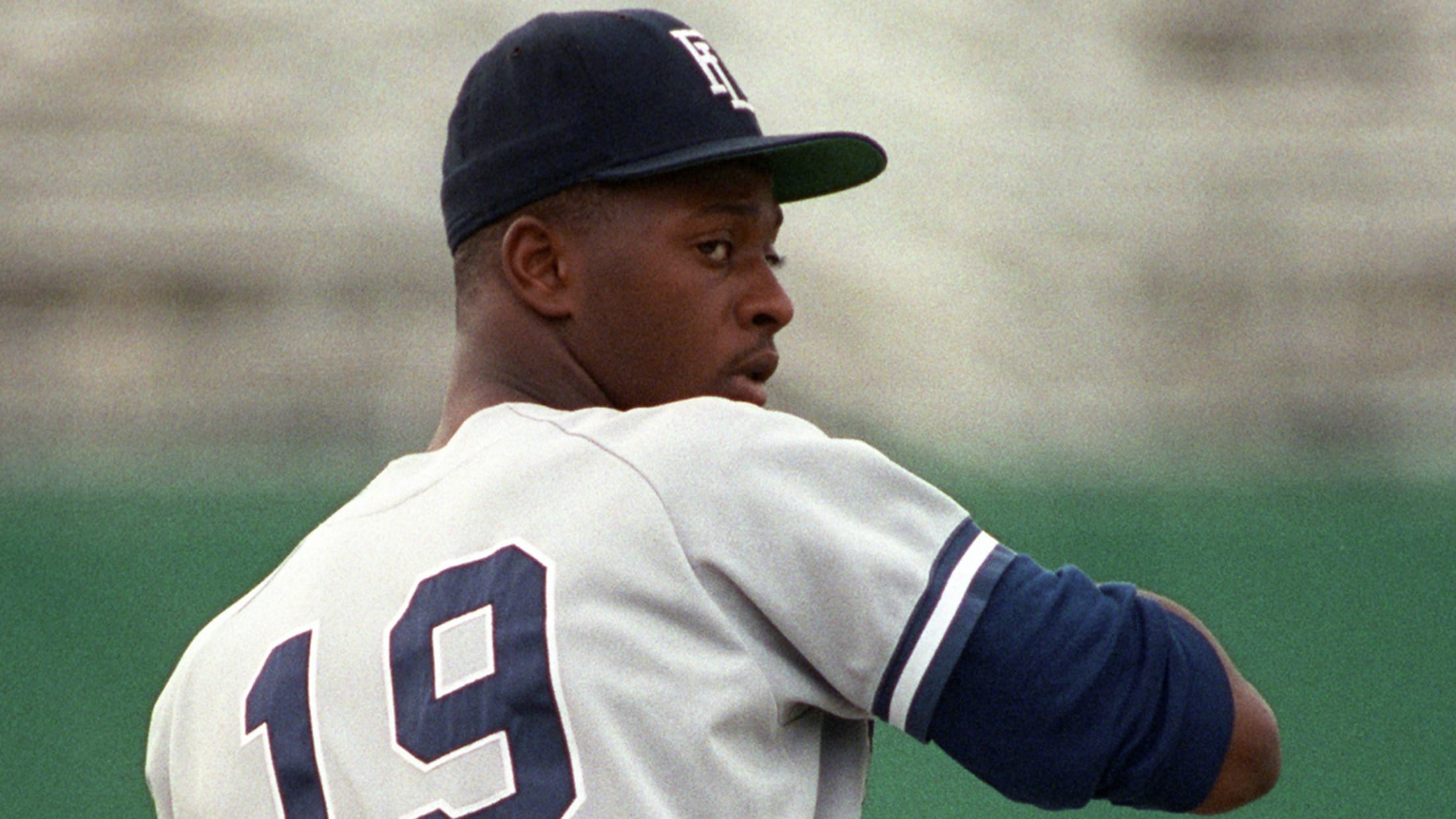 There's absolutely no doubt in his mind. Ron Rizzi has seen countless players in his 53 years in the game, and it's been almost three decades since he saw the man whose name he's about to answer, but when asked whether there's one player who stood out among the rest,
Mets pledge $1.2 million for seasonal staff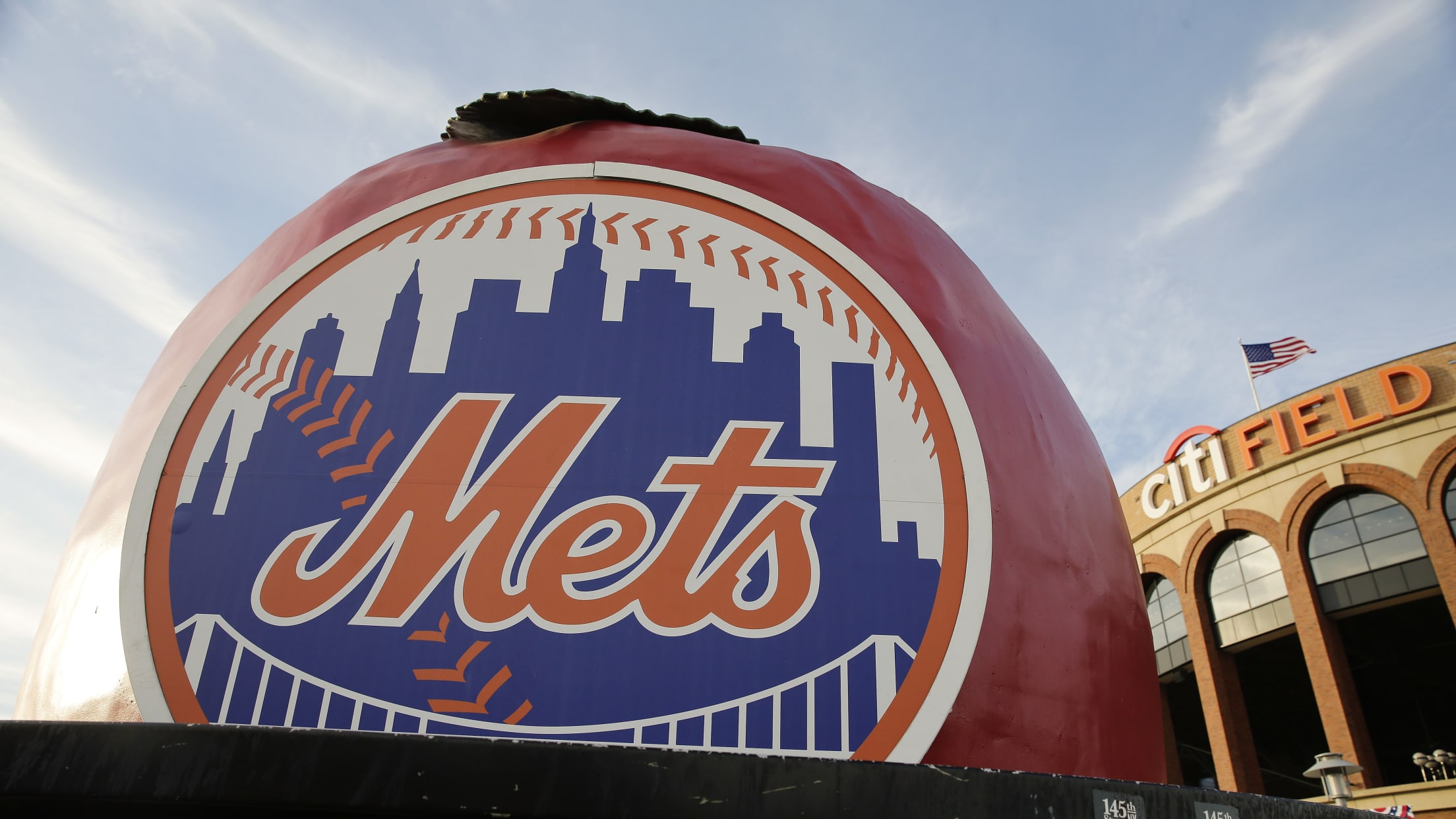 NEW YORK -- The Mets on Friday announced a $1.2 million program to provide financial assistance for seasonal gameday staff impacted by the COVID-19 pandemic, including Mets employees and team vendors. The majority of what the team is calling "need-based grants" will go to Mets ballpark employees, with the remainder
Freeman takes part in Braves' At Home Opener
ATLANTA -- It turns out Freddie Freeman also got a kick out of his son Charlie's reaction to recently serving up a backyard home run to his All-Star father. "He handled it OK," Freeman said. "That was the only pitch I saw. That's why he was so upset. He threw
Murphy family makes pair of $100K donations
DENVER -- Rockies first baseman Daniel Murphy and his wife, Tori, on Thursday hit a home run for Minor League players. On Friday, the Murphys took care of folks in need of food in the Rocky Mountain region. The Murphys donated $100,000 to More Than Baseball and Our Baseball Life,