These teams could still have moves up their sleeve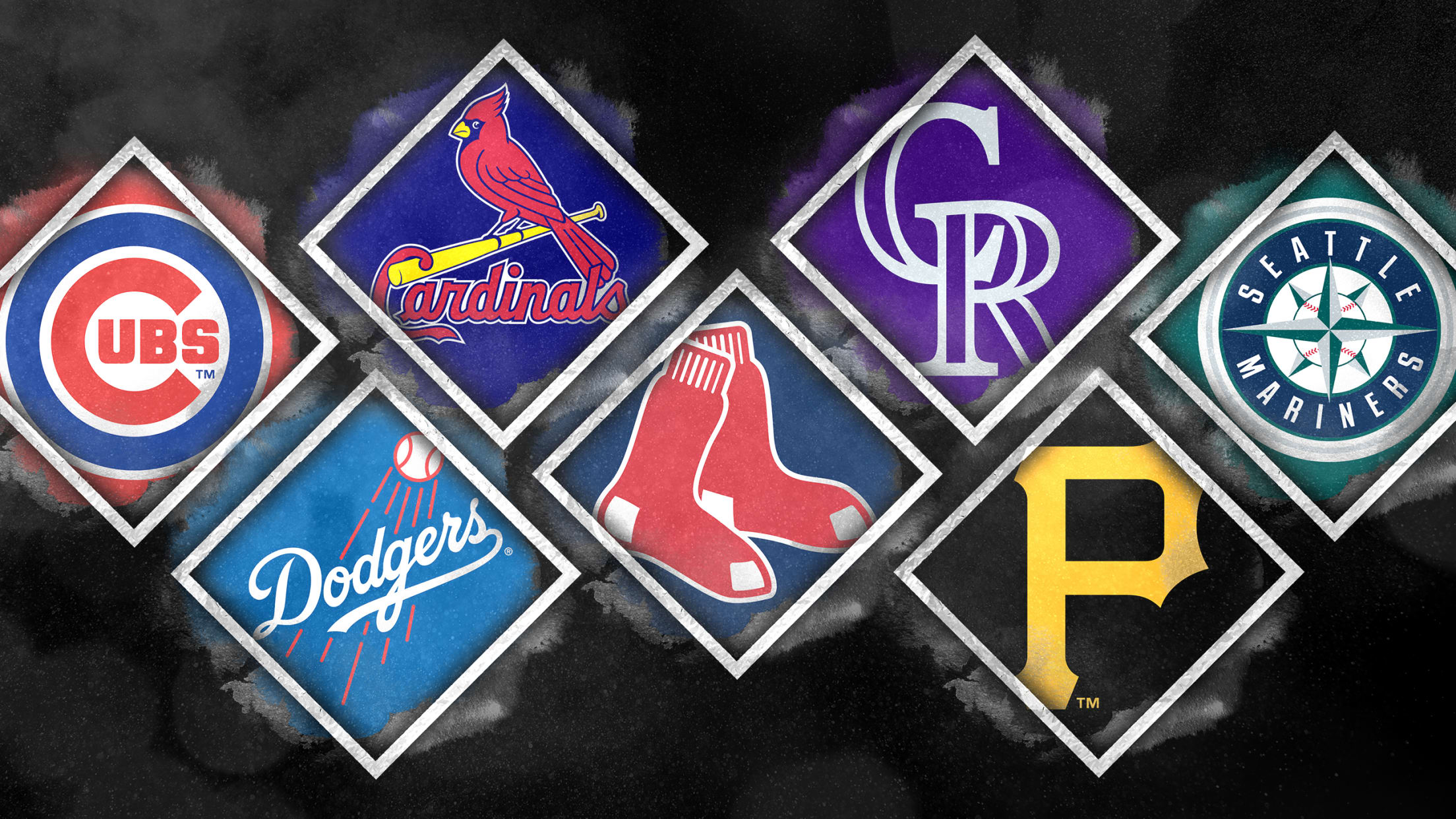 It has been an interesting offseason replete with noisemakers and newsmakers, from clear contenders landing prized pieces (Yankees and Twins) to missed-it-by-that-much 2019 teams trying to get over the October hump (D-backs, Phillies and Mets) to absolute also-rans looking to make 2020 a Leap Year in the truest sense (White
Arenado: Comments were 'out of character'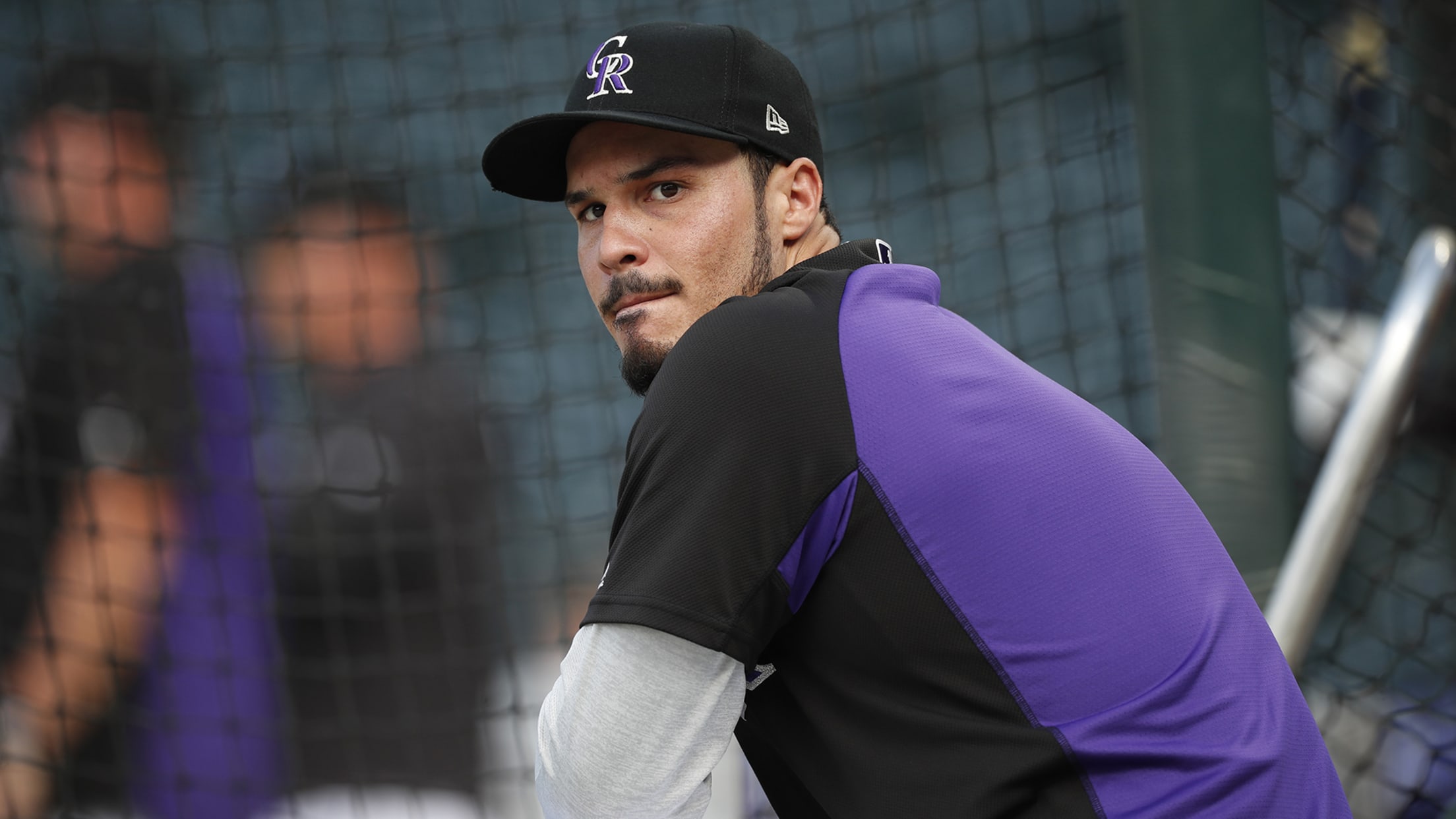 DENVER -- Rockies star third baseman Nolan Arenado issued a statement to fans on Wednesday night saying his quotes earlier this week were "out of character," and that he would not speak on his situation with the Rockies anymore. The statement, issued to the Denver Post and tweeted by reporter
5 HOF candidates who deserve longer looks in '21
As ballot clears, opportunities arise for BBWAA holdovers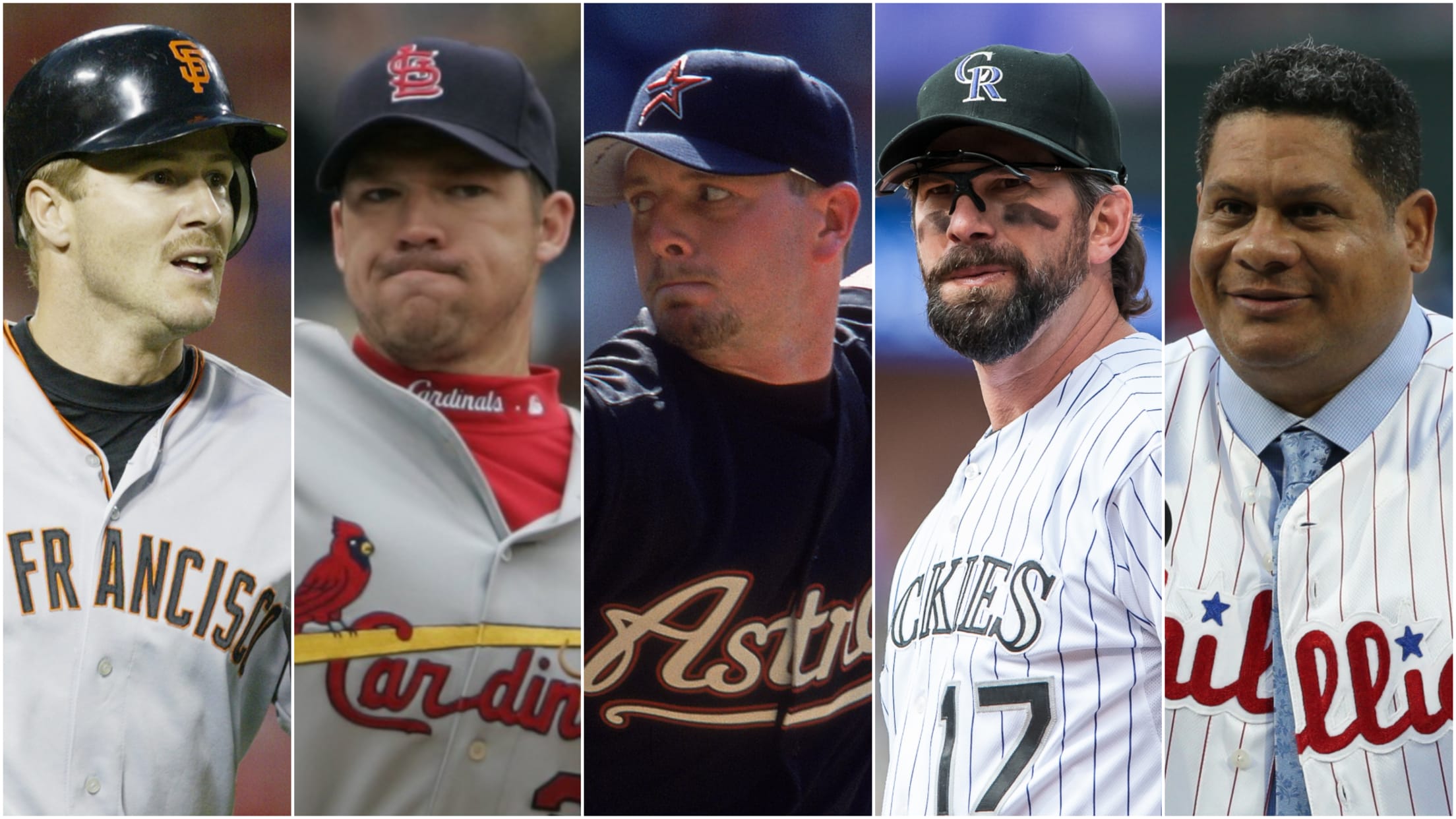 Derek Jeter and Larry Walker were obviously the headliners of this year's BBWAA Hall of Fame election, but there were several interesting voting trends below the fold. Seven candidates besides Walker saw their vote percentages increase by at least nine percentage points, and with a lack of no-doubt candidates entering
Mets hire 'respected' Rojas as new manager
Son of Felipe Alou, skipper has spent 13 years in organization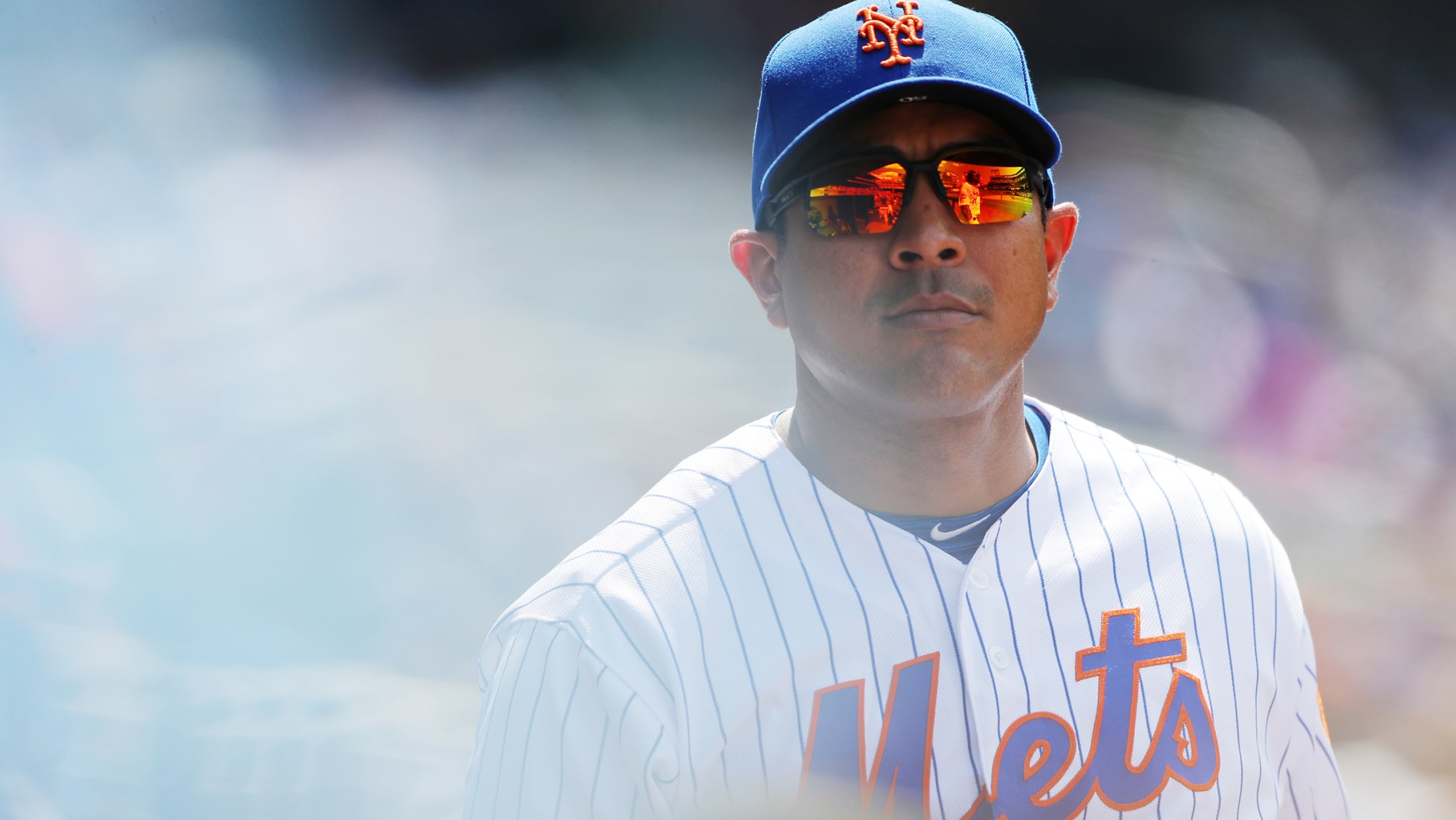 NEW YORK -- When the Mets parted ways with Carlos Beltrán last week before he managed a single game, the situation had potential to send their offseason into chaos. With less than a month until Spring Training, the Mets lacked an on-field leader. To patch that hole as seamlessly as
Who is the next unanimous HOFer? 
Forecasting who could join Rivera as 100% candidate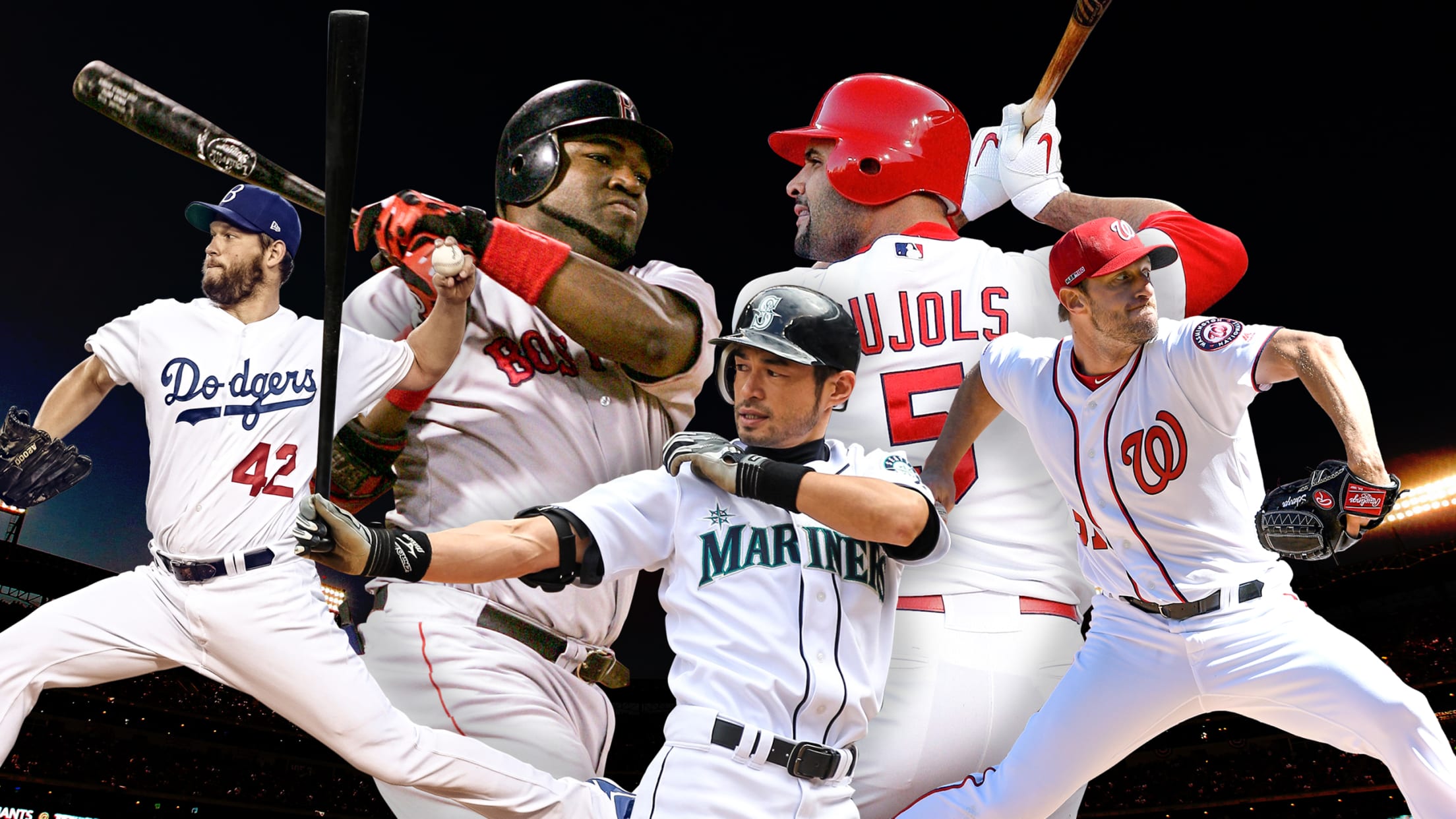 Remember when the conventional wisdom was that there would never be a unanimous Hall of Famer? After eight decades of elections -- from Babe Ruth to Ted Williams to Willie Mays and so on -- failed to see a single candidate land on every Baseball Writers' Association of America ballot,
Here are MLB's Top 10 SS prospects for 2020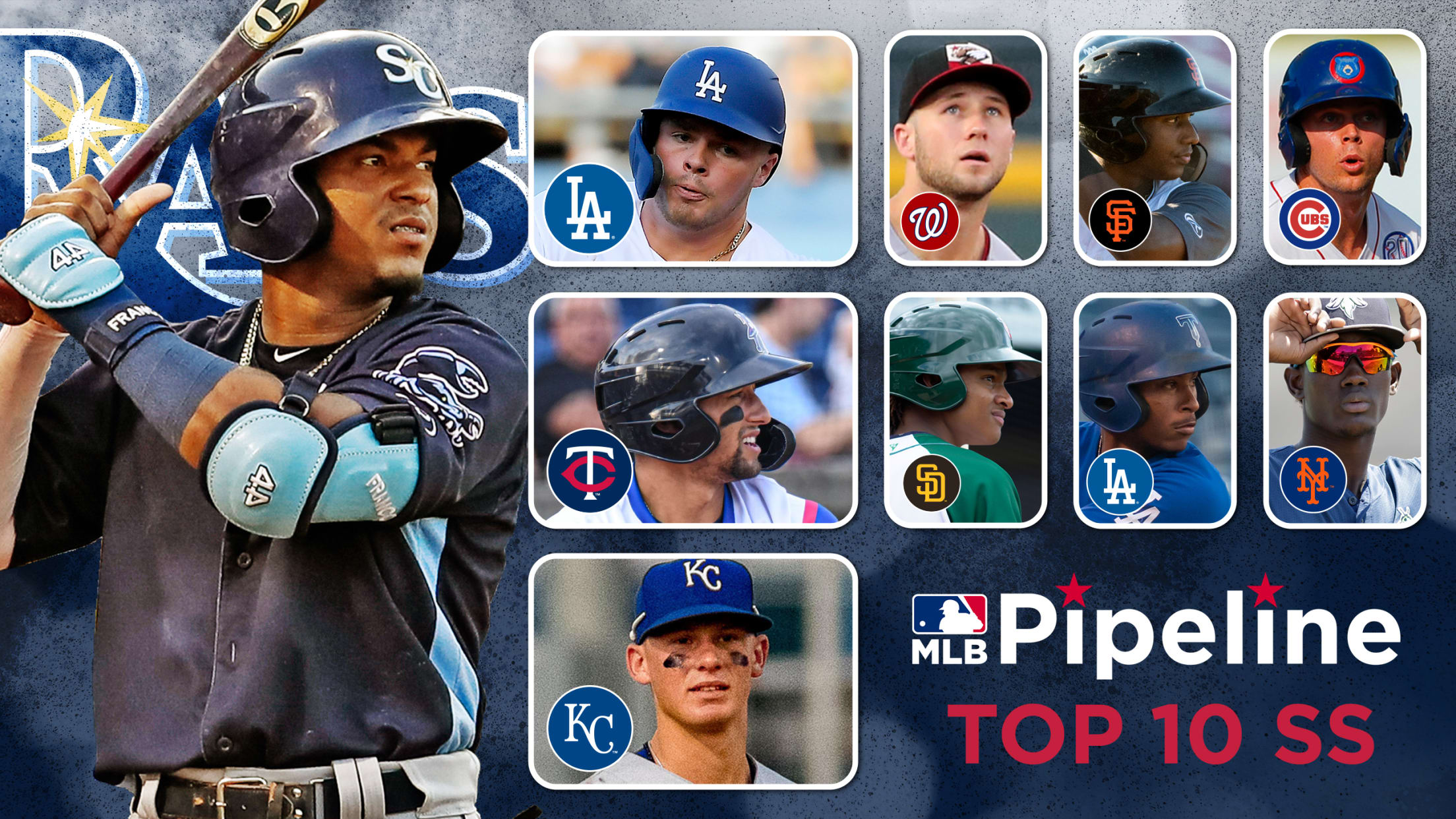 MLB Pipeline will reveal its 2020 Top 100 Prospects list with a one-hour show on MLB Network and MLB.com, which will be broadcast on Saturday at 3 p.m. ET. Leading up to the release of the Top 100, we'll examine baseball's top 10 prospects at each position. Shortstop is unquestionably
Jeter, Walker forever linked by 'highest honor'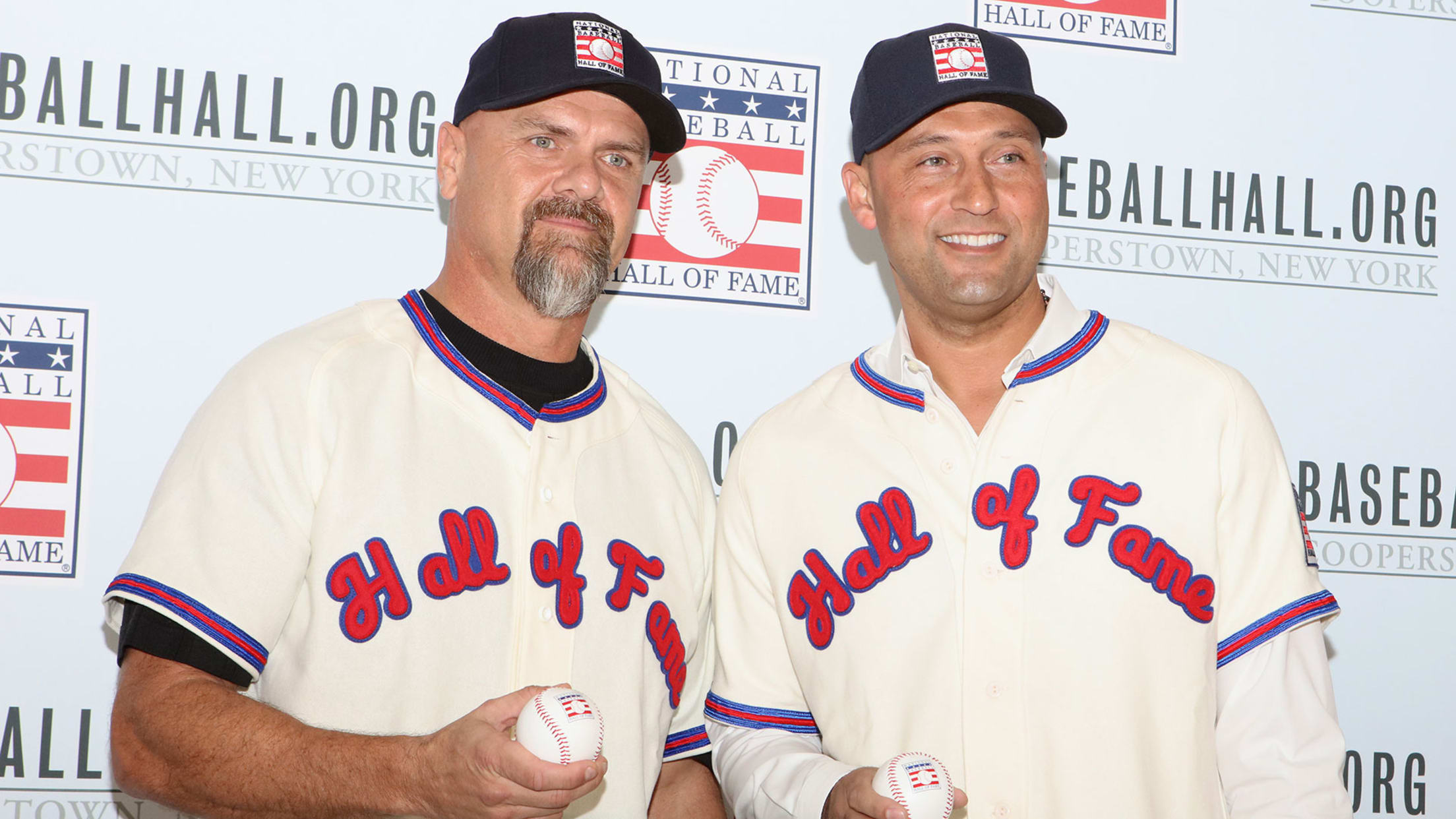 NEW YORK -- Different paths. Same destination. Derek Jeter and Larry Walker were formally introduced Wednesday as the two newest members of the Baseball Hall of Fame Class of 2020, rounding out the four-man group that also includes Marvin Miller and Ted Simmons.
'I enjoy winning': Donaldson ready to boost Twins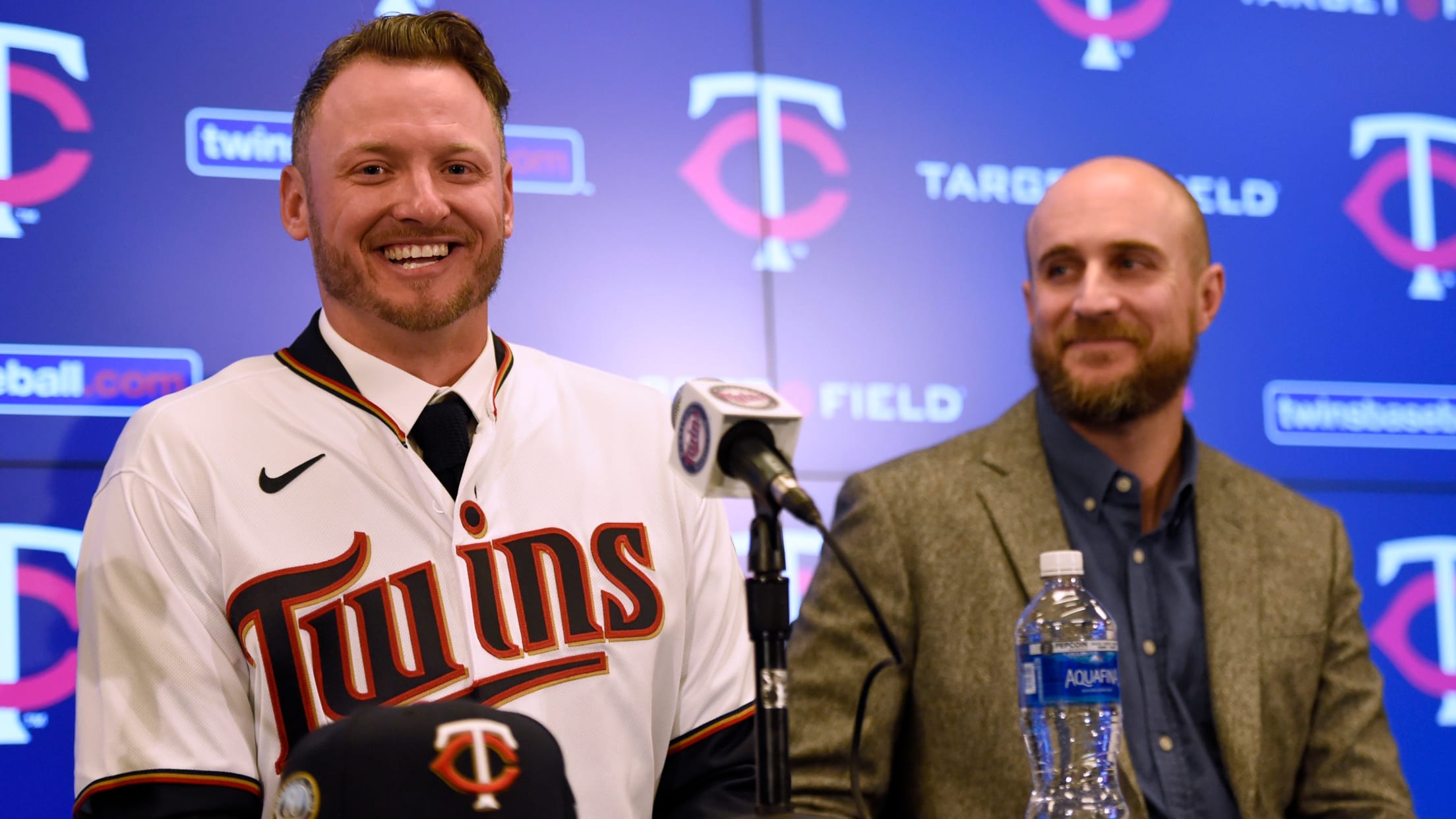 MINNEAPOLIS -- There was a different buzz about the press conference room nestled in the service level of Target Field on Wednesday as president of baseball operations Derek Falvey's self-described "Twins family" gathered en masse to welcome Josh Donaldson as its newest member. Make that the whole extended family, from
Weirdest eBay merch for Jeter and Walker
Let's go shopping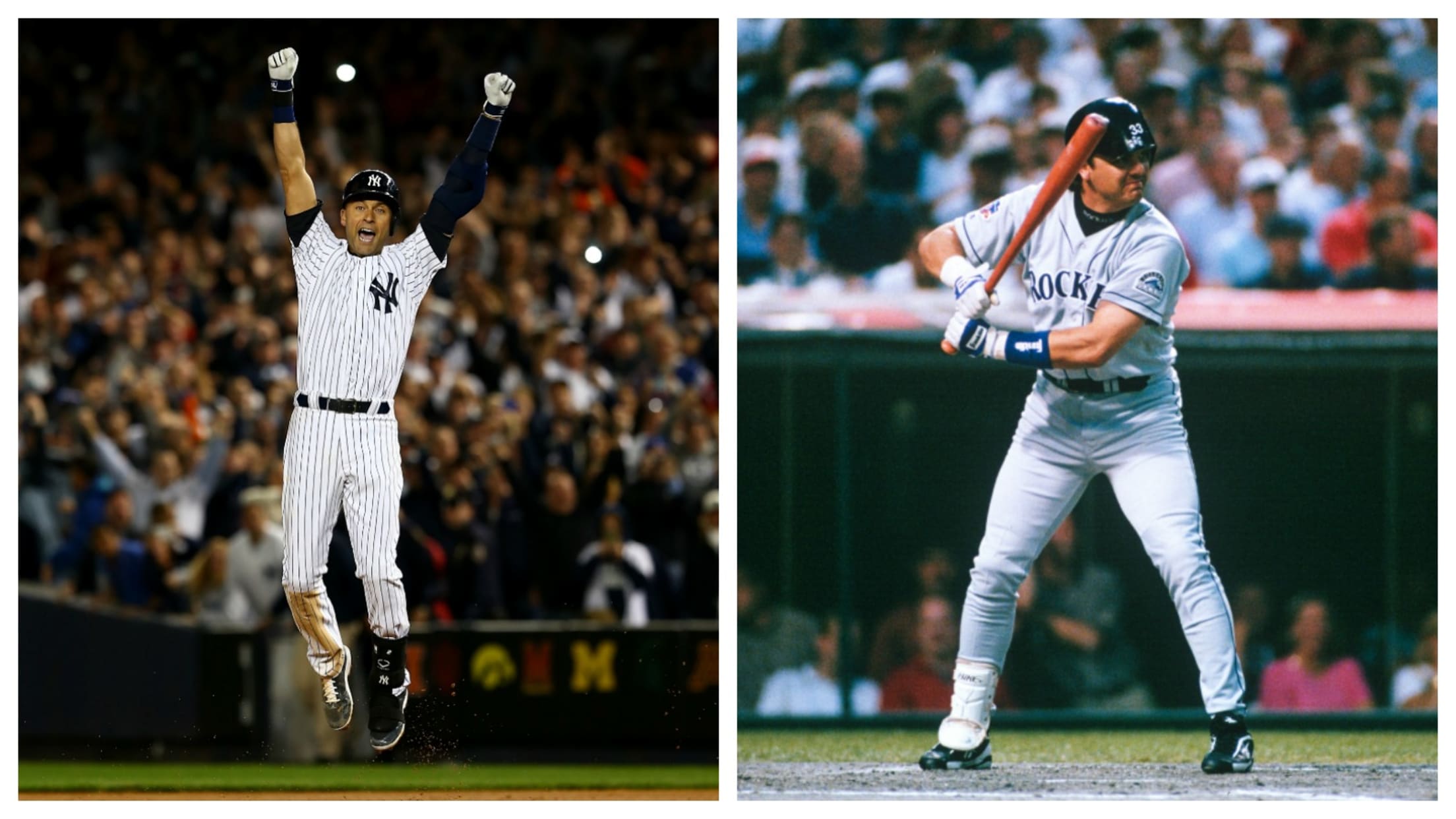 When the 2020 Hall of Fame class was announced on Tuesday, there were shouts of happiness. Derek Jeter fans -- essentially the entire city of New York, if we're honest -- erupted with joy. People who aren't Jeter fans -- looking at you, Boston -- were thrilled one writer left
These father-son duos managed in MLB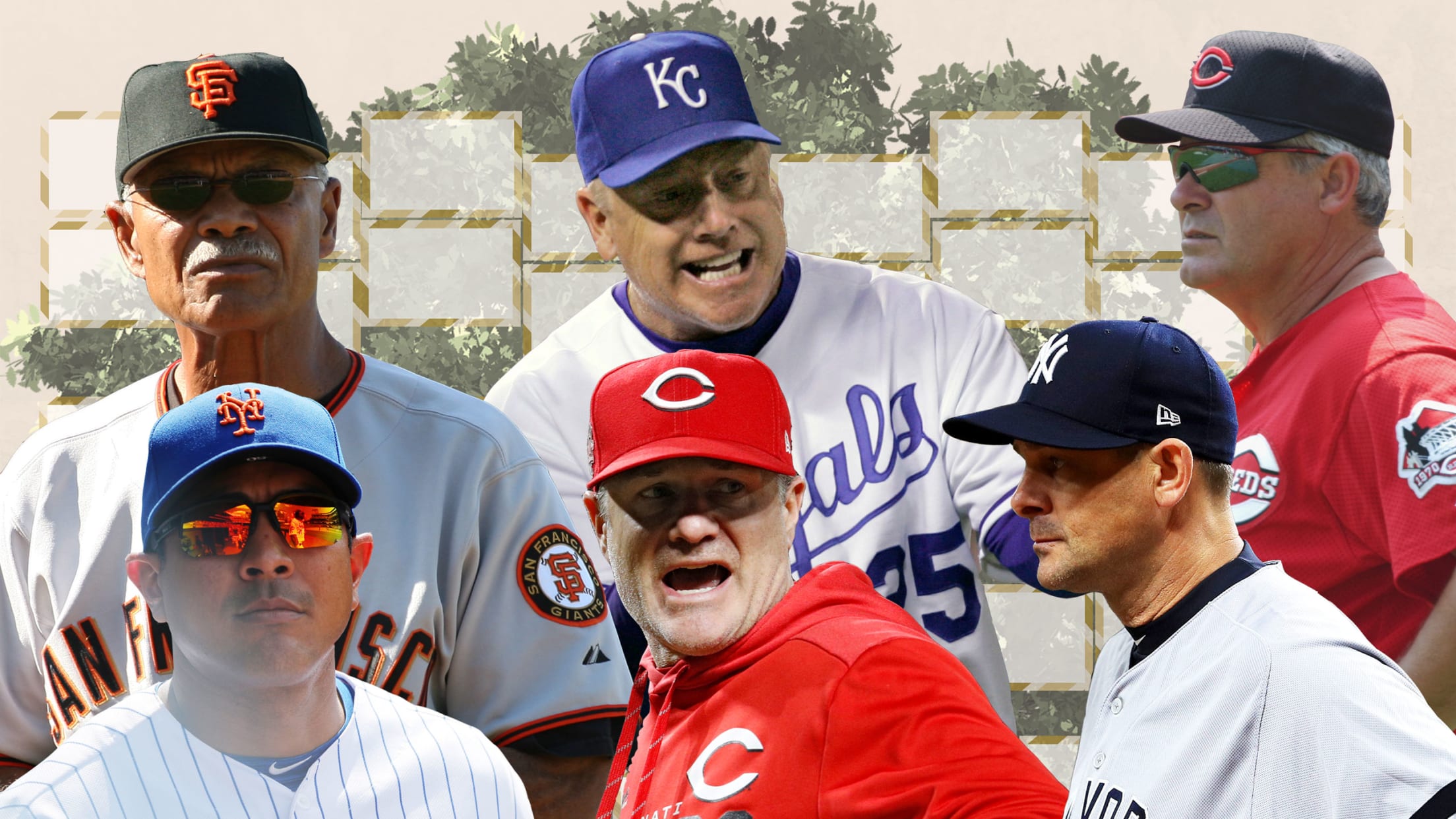 In the history of Major League Baseball, there have been plenty of players who followed in their father's footsteps by making it to the big leagues. However, the list of father-son manager duos is much smaller. Officially, just five pairs of fathers and sons have served as Major League skippers,
Coolest highlights to re-create in MLB: The Show 20
Who wouldn't want to be Javy Baez?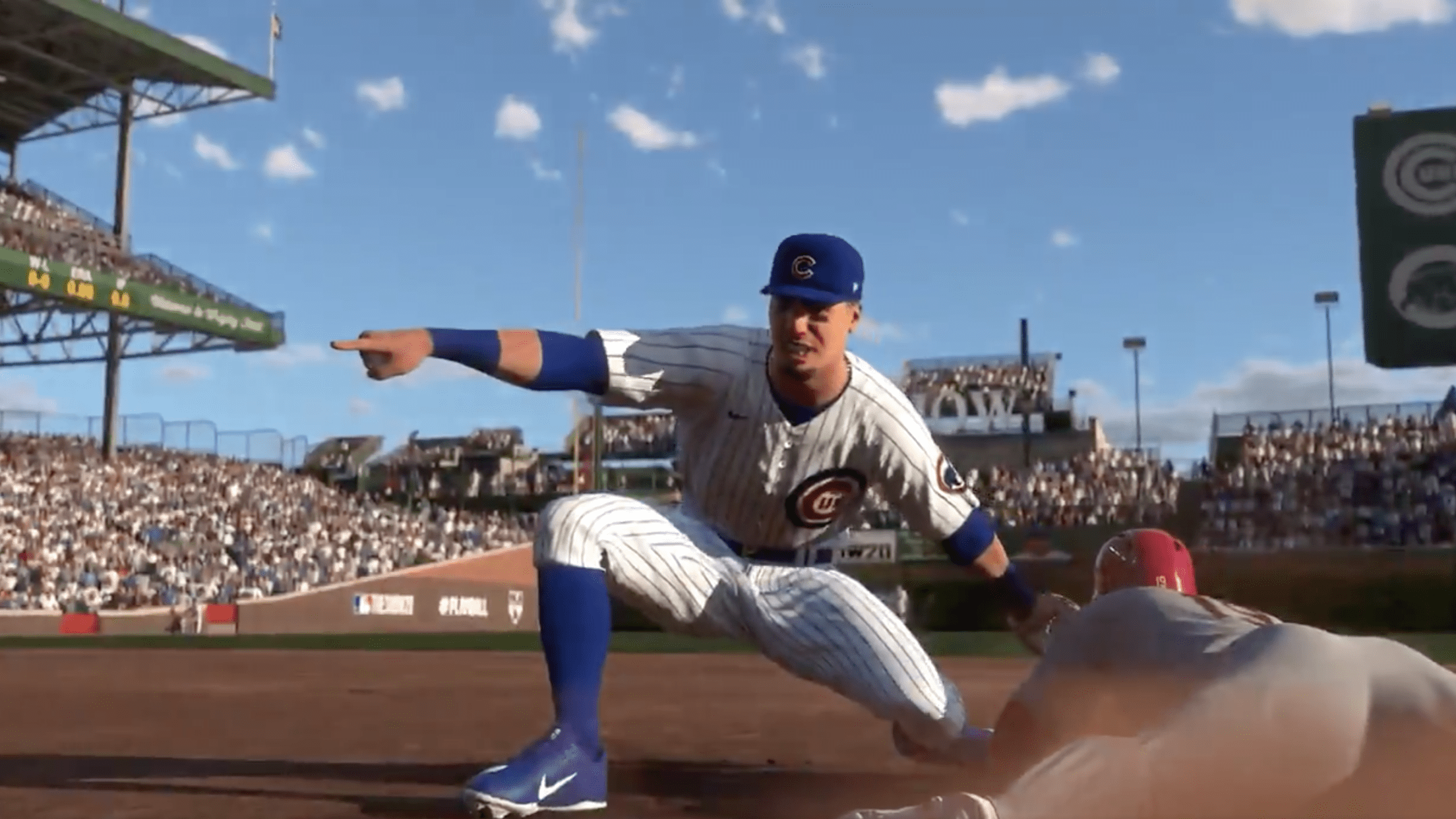 This year's edition of MLB: The Show is right around the corner, giving you full control over your favorite big league stars. You probably read that preceding sentence and figured that by "full control" we meant the usual -- swinging, running, pitching, you know, your basic baseball video game stuff.
Wait, what? 10 Hall of Famers not in on 1st ballot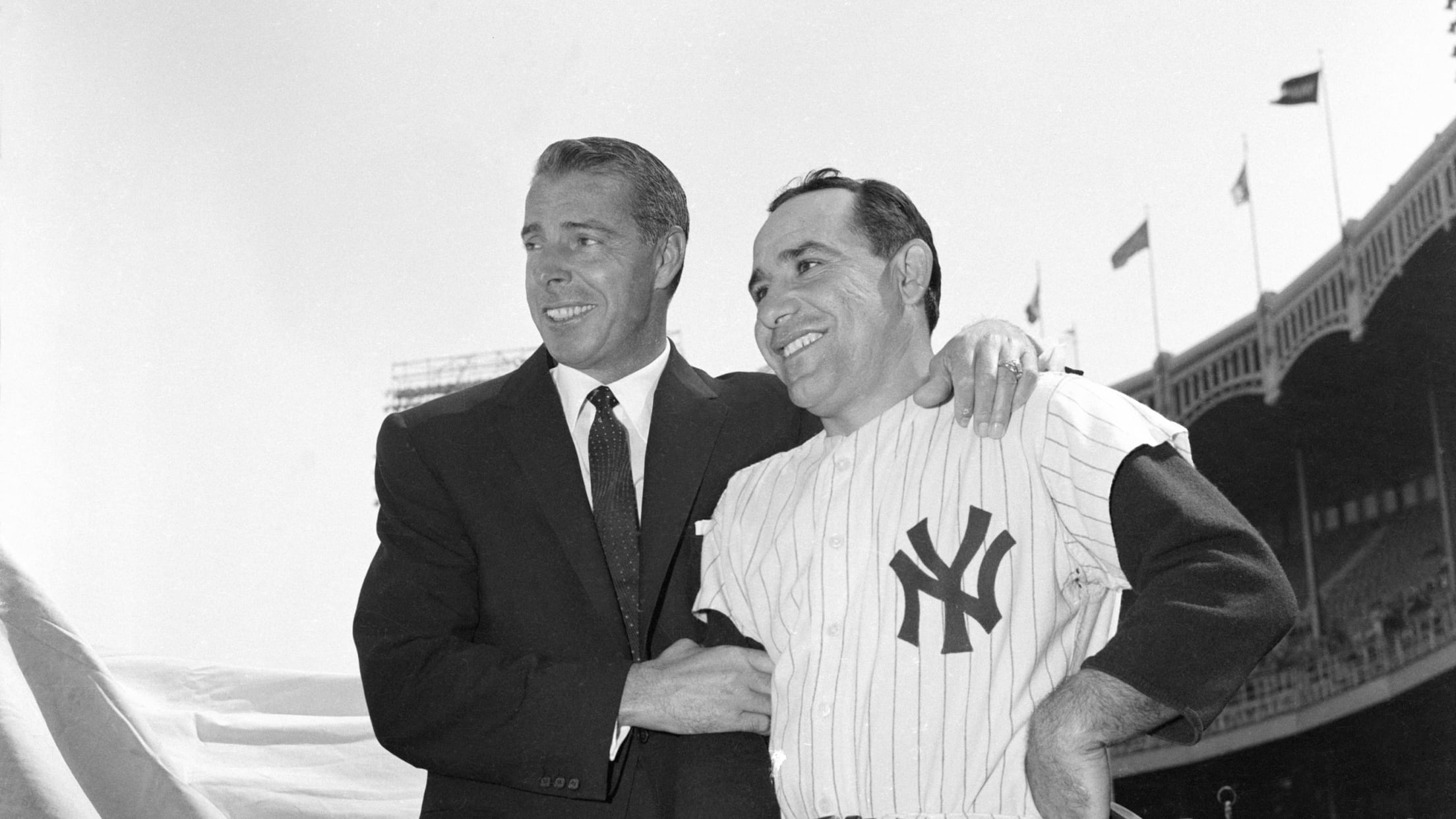 Derek Jeter stormed into the Hall of Fame in his first year of eligibility. Why wouldn't he? The Yankees' Captain is one of the most iconic players in recent baseball history. But not every MLB icon can lay claim to the title of first-ballot Hall of Famer. Since the advent
Cards' options for replacing Ozuna's production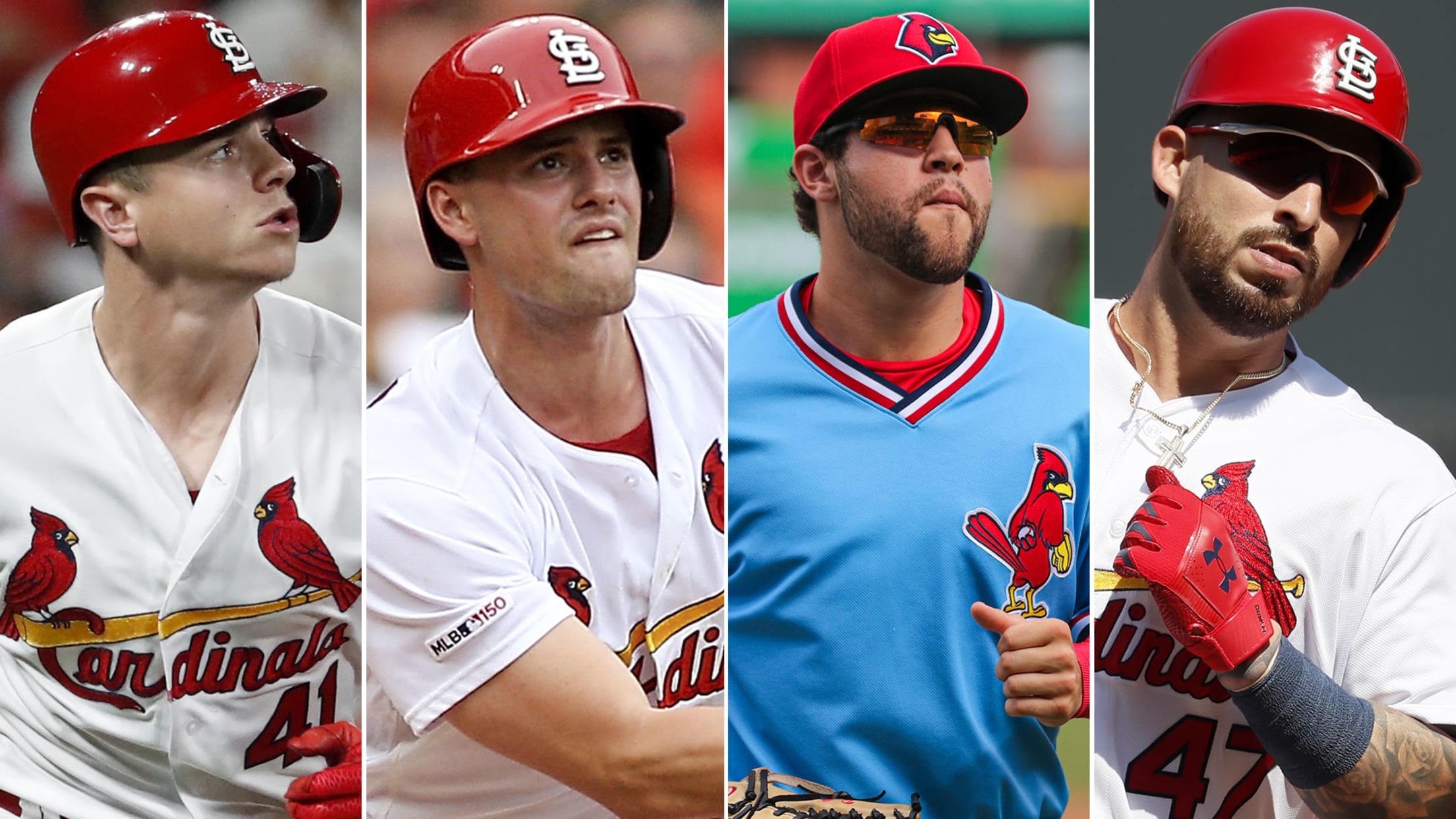 ST. LOUIS -- More than two months after the Cardinals extended Marcell Ozuna a one-year, $17.8 million qualifying offer, the left fielder has signed elsewhere, and St. Louis is now tasked with filling the hole he's left both in the lineup and in the outfield. Ozuna signed a one-year, $18
Liriano, Walker head list of Phillies' NRIs
Club also signs relievers Norris, Storen to Minor League deals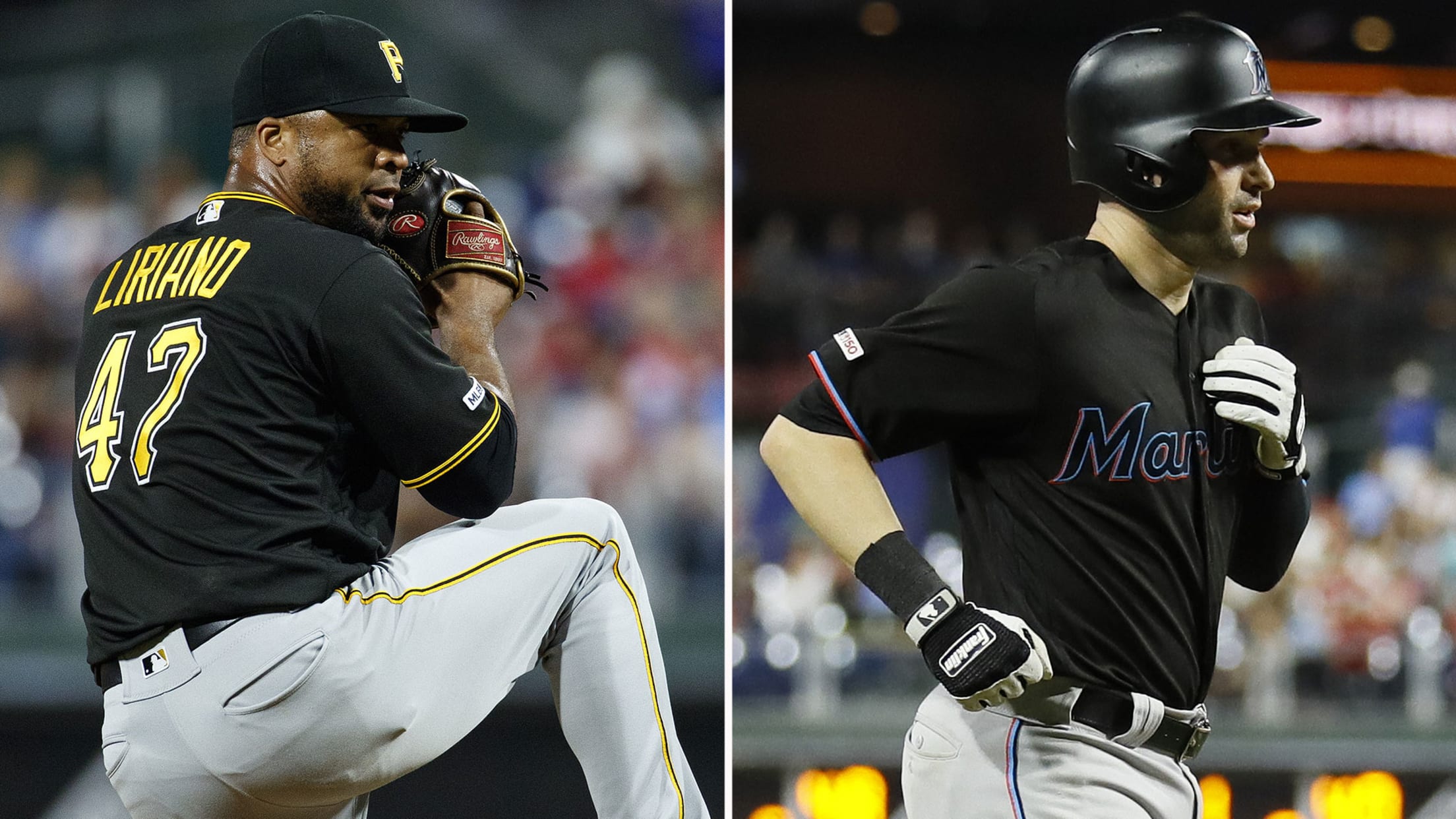 PHILADELPHIA -- The Phillies hope a few low-risk moves pay off in 2020. The club announced Wednesday afternoon that it signed infielder Neil Walker and relief pitchers Francisco Liriano, Bud Norris and Drew Storen to Minor League contracts with invites to big league Spring Training. Walker, 34, slashed .261/.344/.395 with
Inbox: Dissecting Top 10 position lists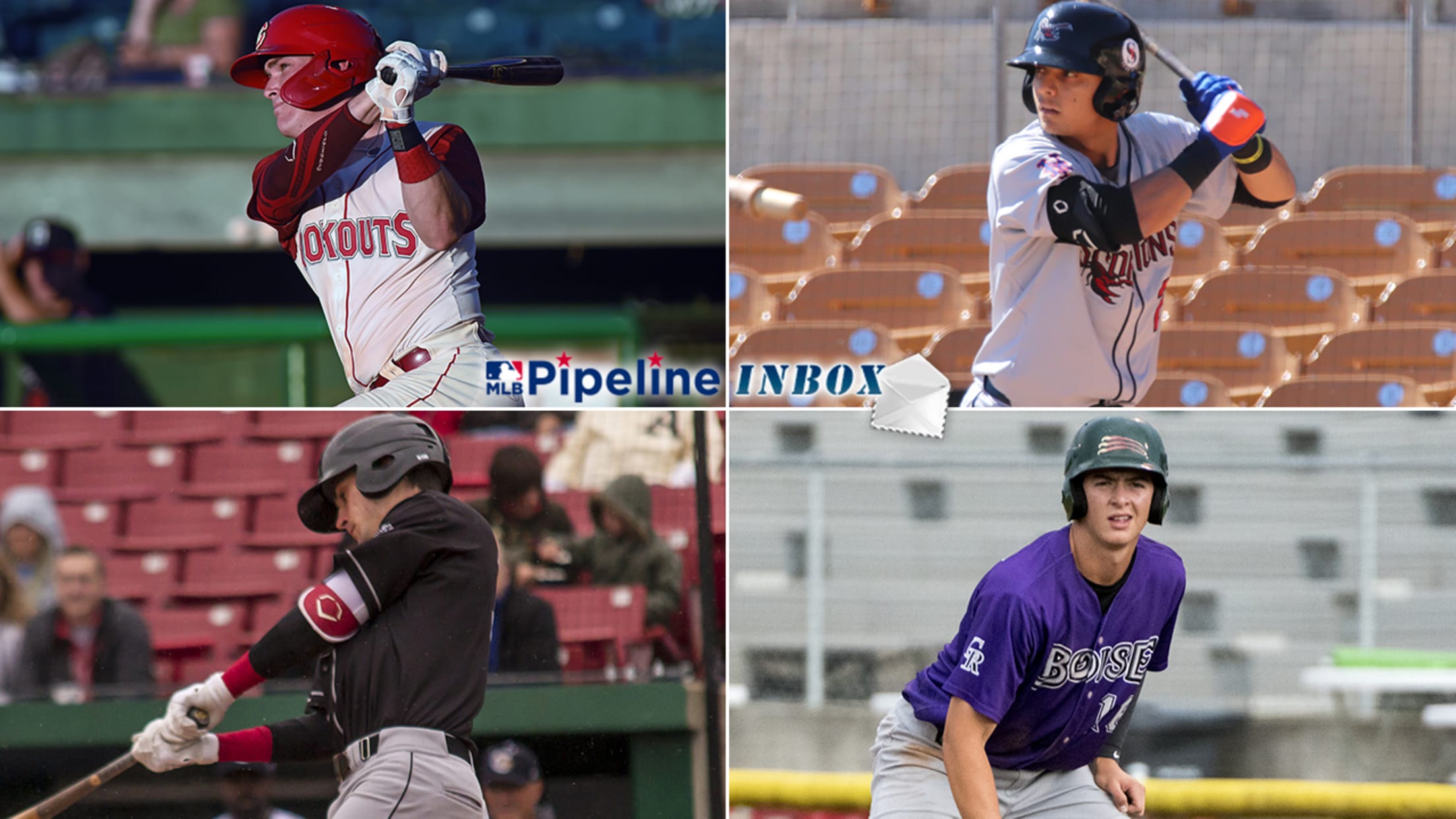 The anticipation is building and we can hardly contain ourselves. Our Top 100 list will be live on Saturday (Be sure to tune into the MLB Network special airing at 3 p.m. ET.) and we've been rolling out our Top 10 by position lists over the past two weeks to
Kopech 'couldn't be more proud' of pal Mahomes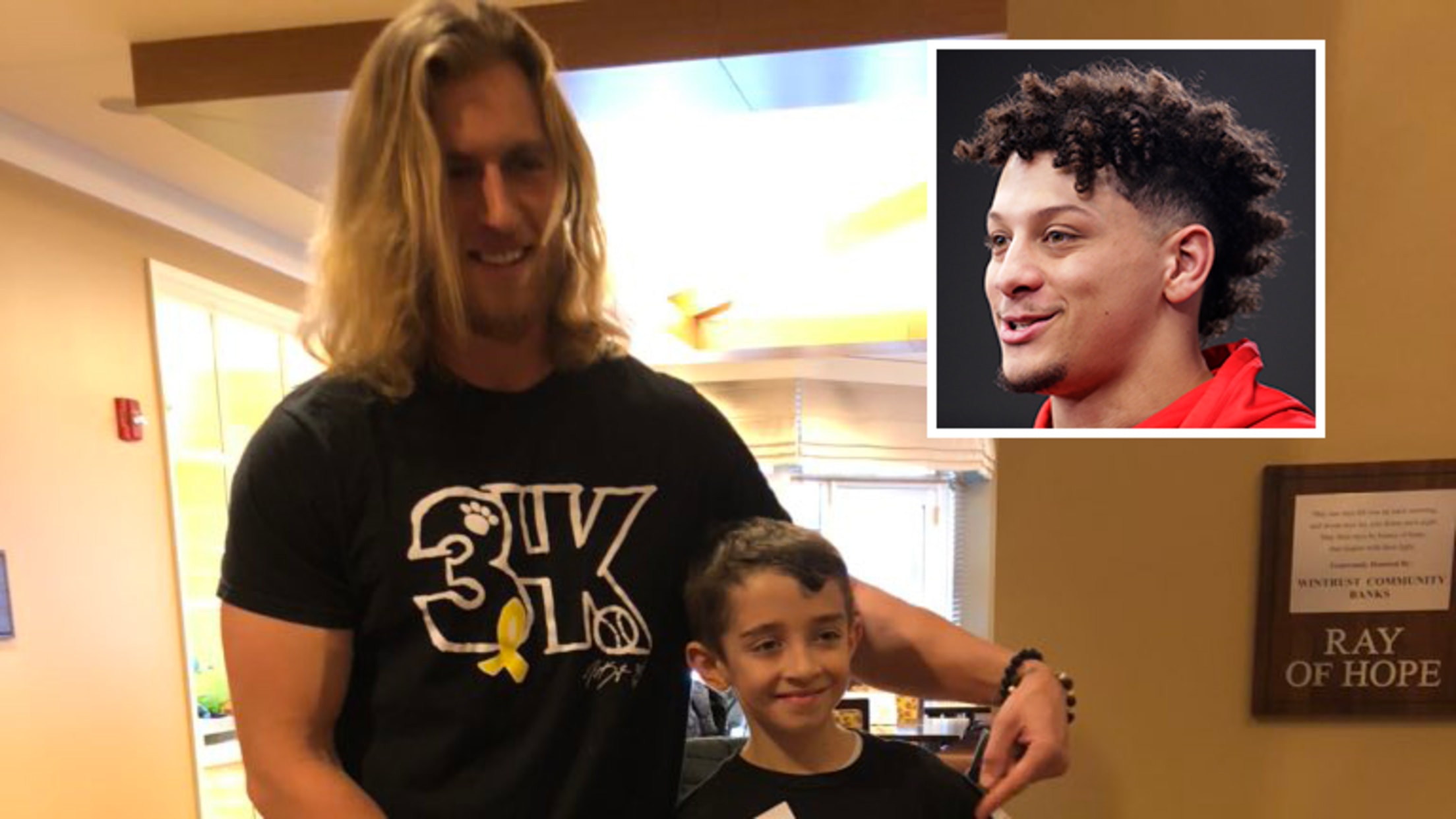 CHICAGO -- When the White Sox highly touted rookie starting pitcher Michael Kopech spoke last year at SoxFest concerning the great success of Patrick Mahomes II, his friend and one-time Texas high school rival, he referred to him as "the pitcher who also plays football." One year later, a smiling
Shelton talks shop ... and talks and talks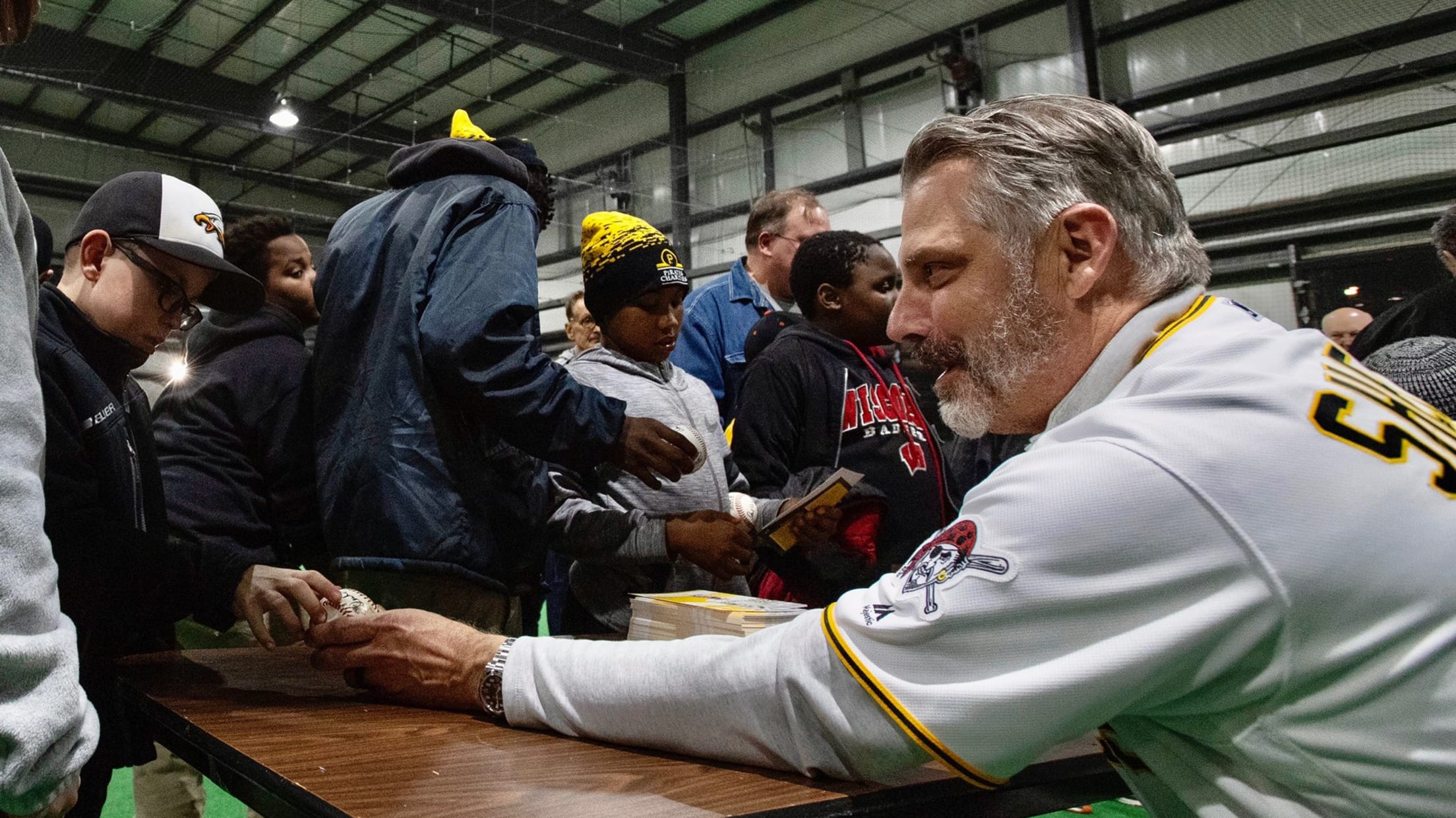 PITTSBURGH -- Last offseason, rookie manager Rocco Baldelli kept his bench coach involved in the Twins' preparation process. That meant Derek Shelton spent a lot of time on the phone, a lot of time talking. When Baldelli told Shelton, "You would not believe the conversations" a manager must have just
Everything you need to know about Luis Rojas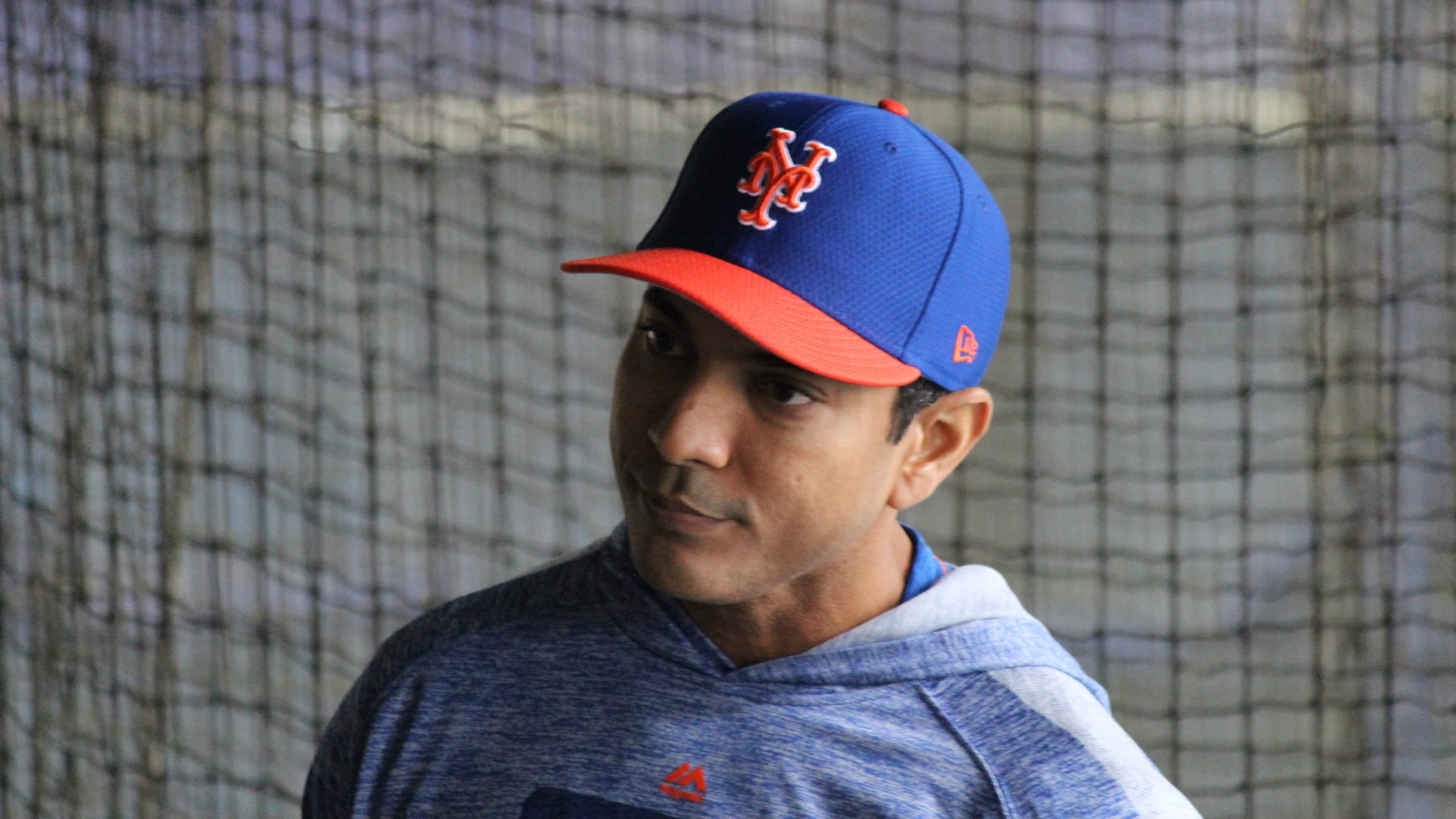 A version of this story first ran on July 2, 2019. NEW YORK -- As a result of a paperwork glitch that happened more than 60 years ago, you can't tell by his name alone that Luis Rojas, who is set to become the next Mets manager, is carrying on
Jeter's introduction to HOF 'as good as it gets'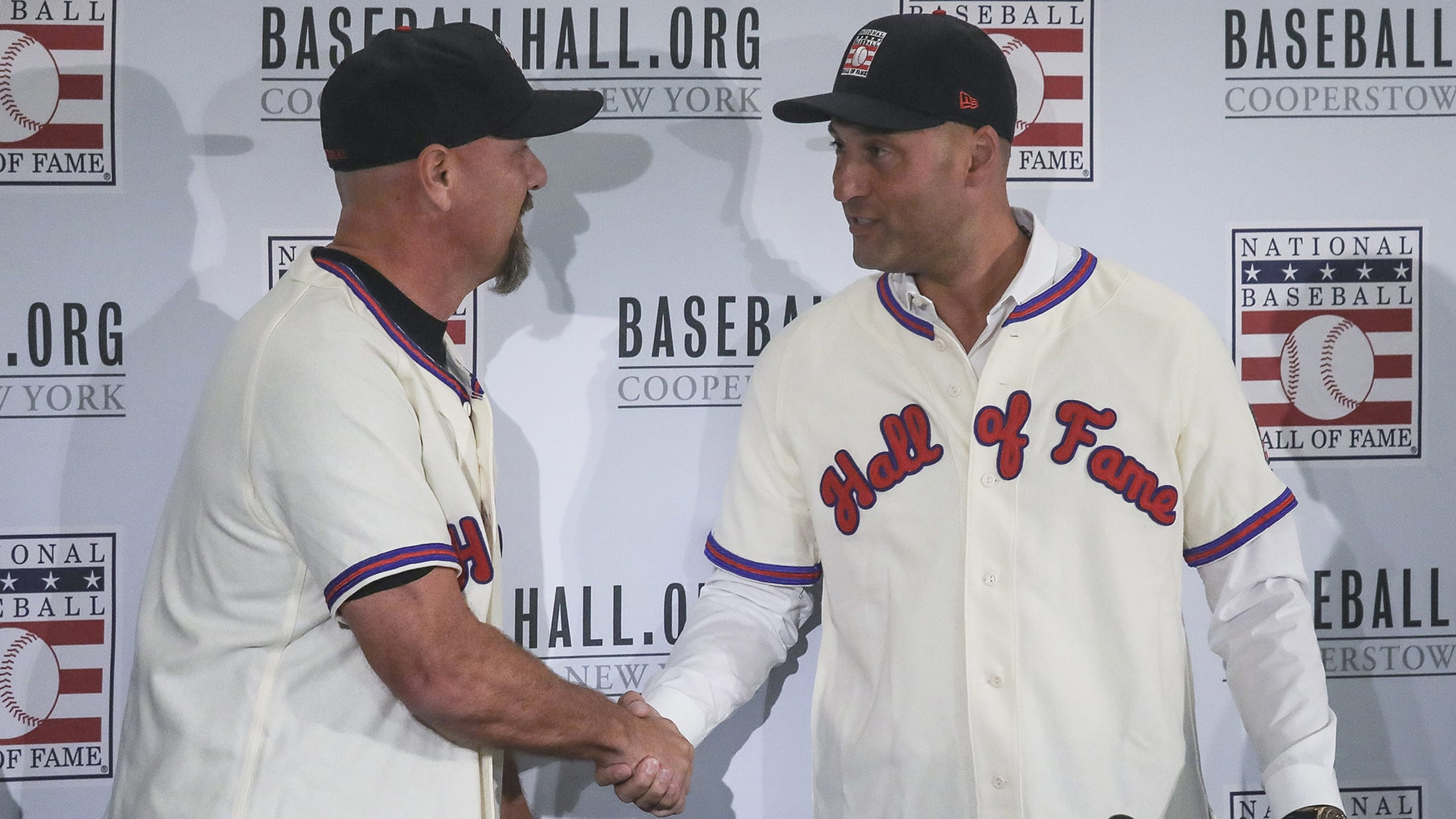 NEW YORK -- As Derek Jeter slipped a cream-colored jersey bearing the script of the National Baseball Hall of Fame over his shoulders on Wednesday afternoon, providing photographic proof of the former Yankees captain's inclusion in the Class of 2020, it served as the crowning achievement of a career that
1 vote shy: Jeter just misses 100%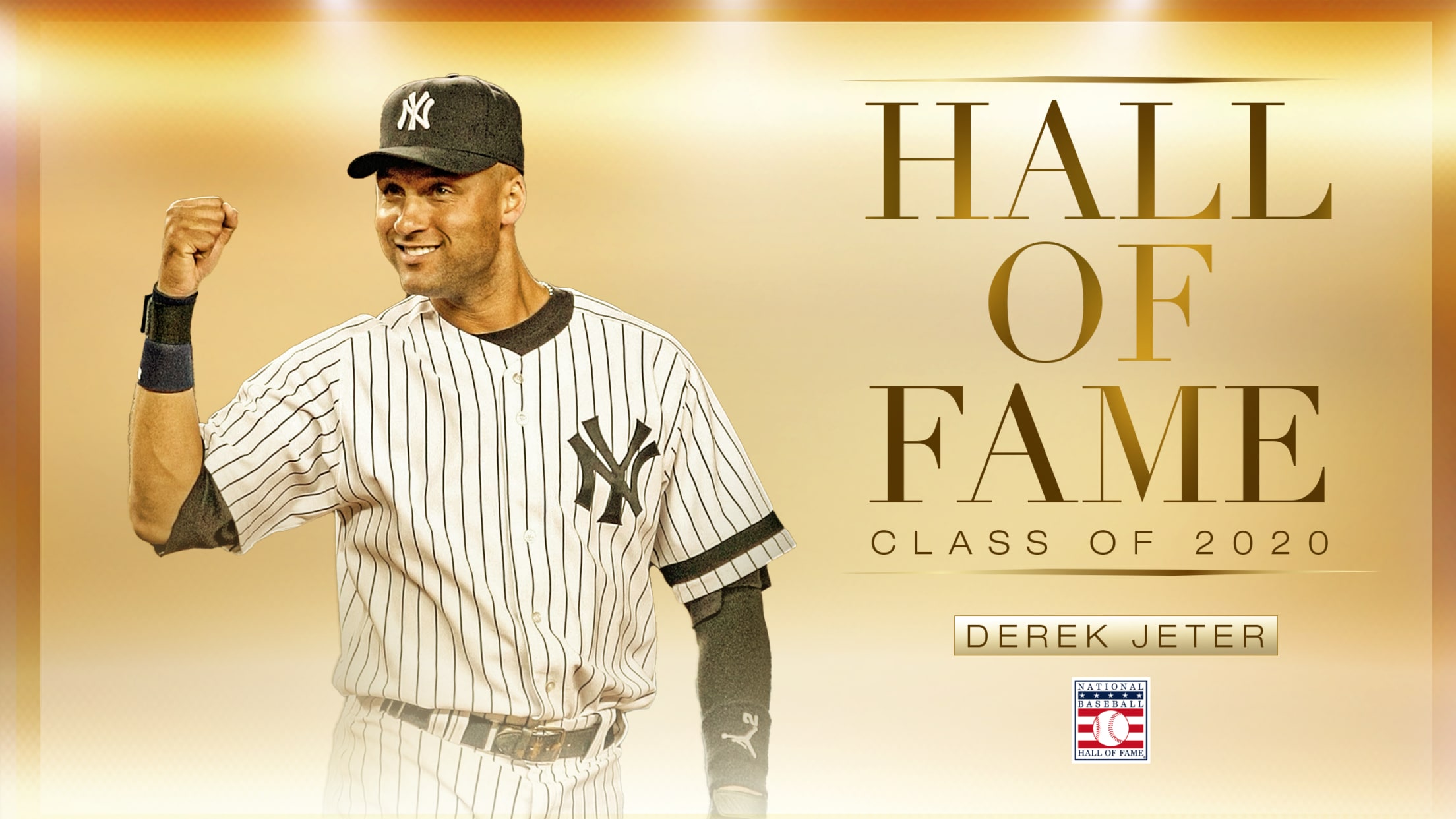 NEW YORK -- It was a telephone call that all of baseball expected, and still Derek Jeter said that he sensed his nerves spike. Over two decades of big league success, the former Yankees shortstop cemented a reputation for shining when the stakes were at their highest, but this situation
Final time's the charm: Walker elected to HOF
Rockies great appears on 76% of ballots, jumping 22% from last year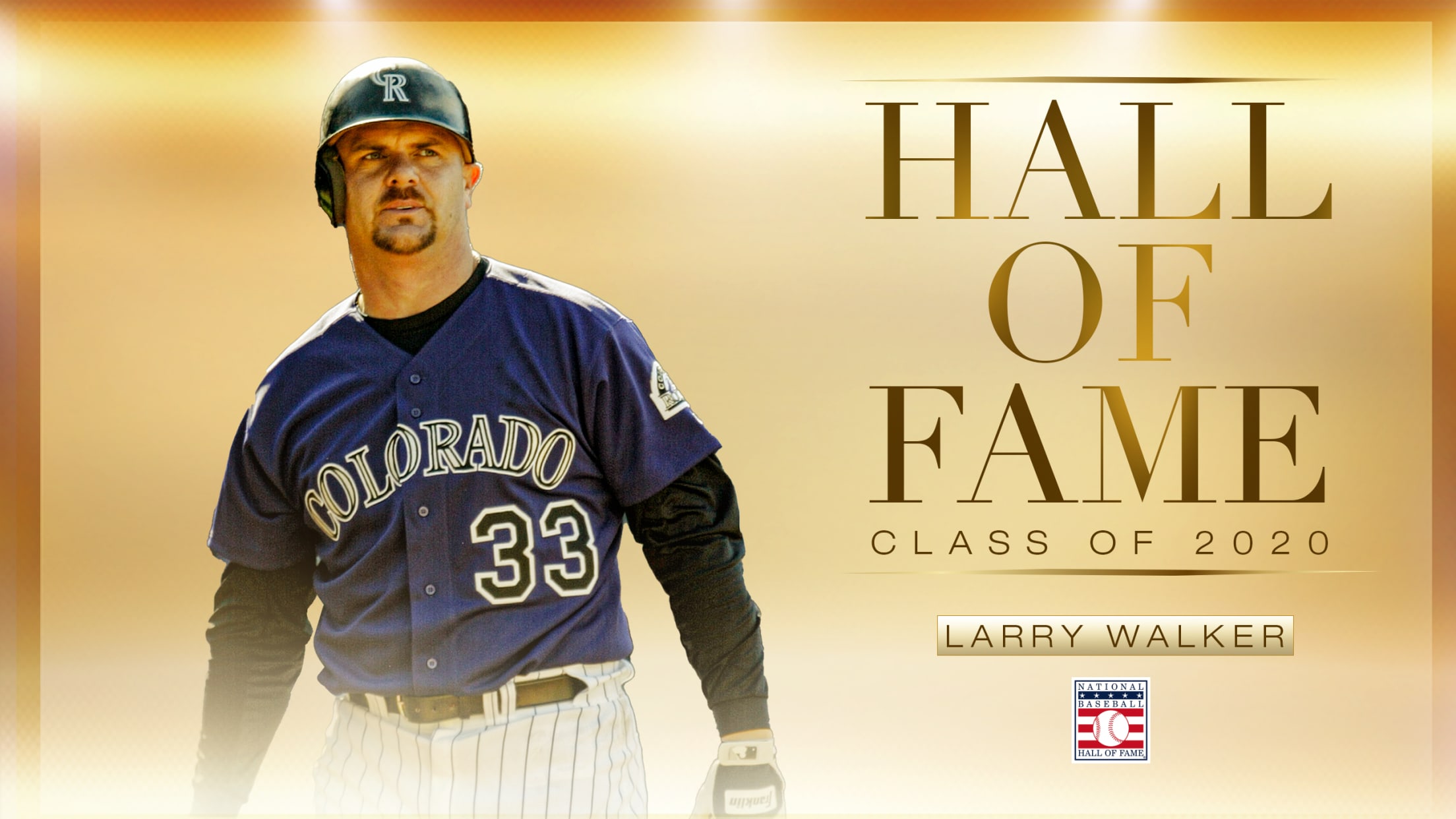 DENVER -- Statistics never really captured Larry Walker, especially during the 10 years of his career he spent with the Rockies in a hitter-friendly but difficult-to-measure atmosphere. Ultimately, the numbers simply could not hold him back. In his final year on the ballot, Walker was elected to the Hall of
Fergie no longer sole Canadian in Hall of Fame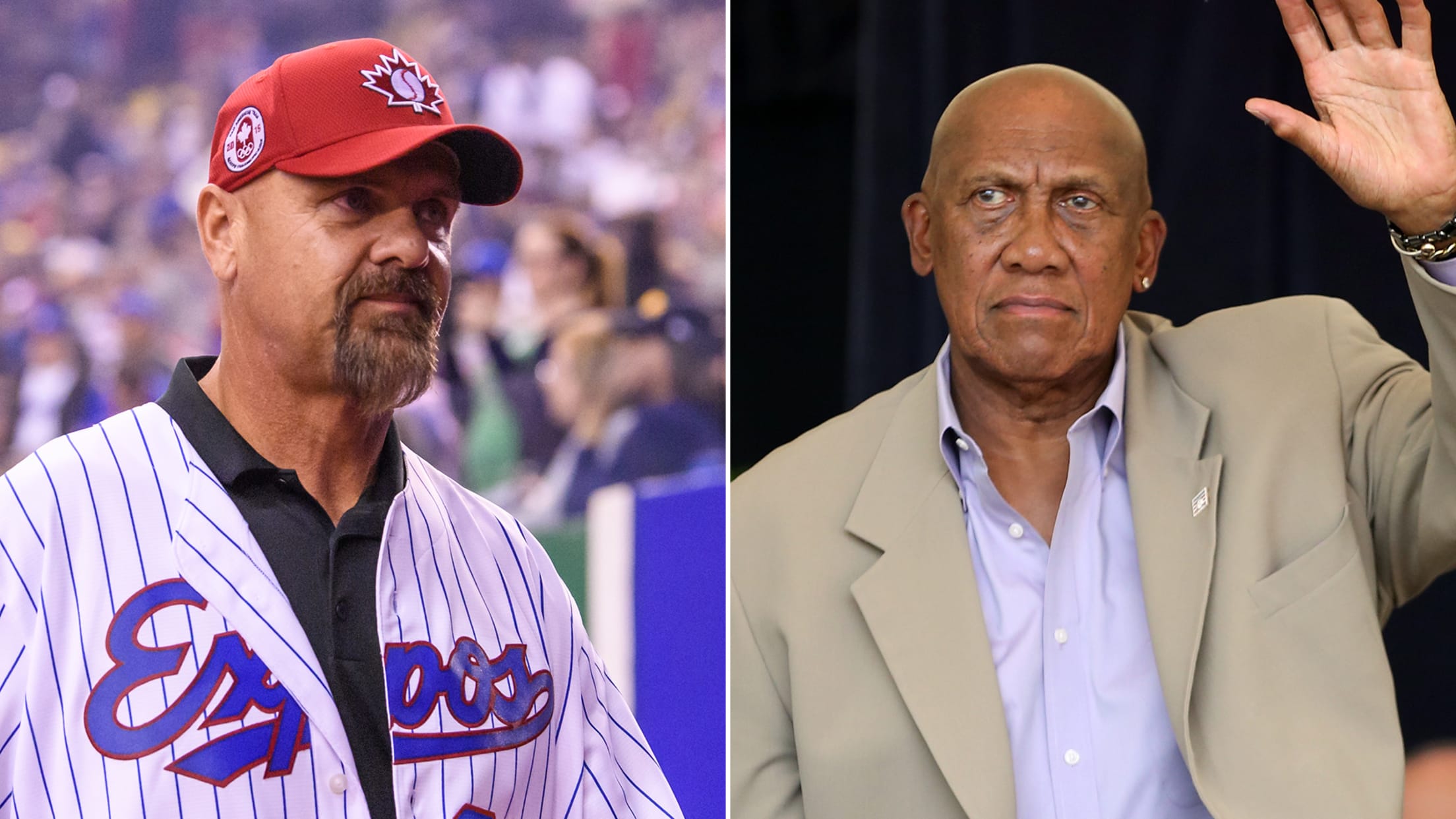 NEW YORK -- Fergie Jenkins is no longer alone. On Tuesday evening, Larry Walker joined him as the second Canadian elected into the National Baseball Hall of Fame. It was Walker's final year on the ballot, and he received enough votes (76.6 percent) from the Baseball Writers' Association of America
Salvy to become U.S. citizen at Royals FanFest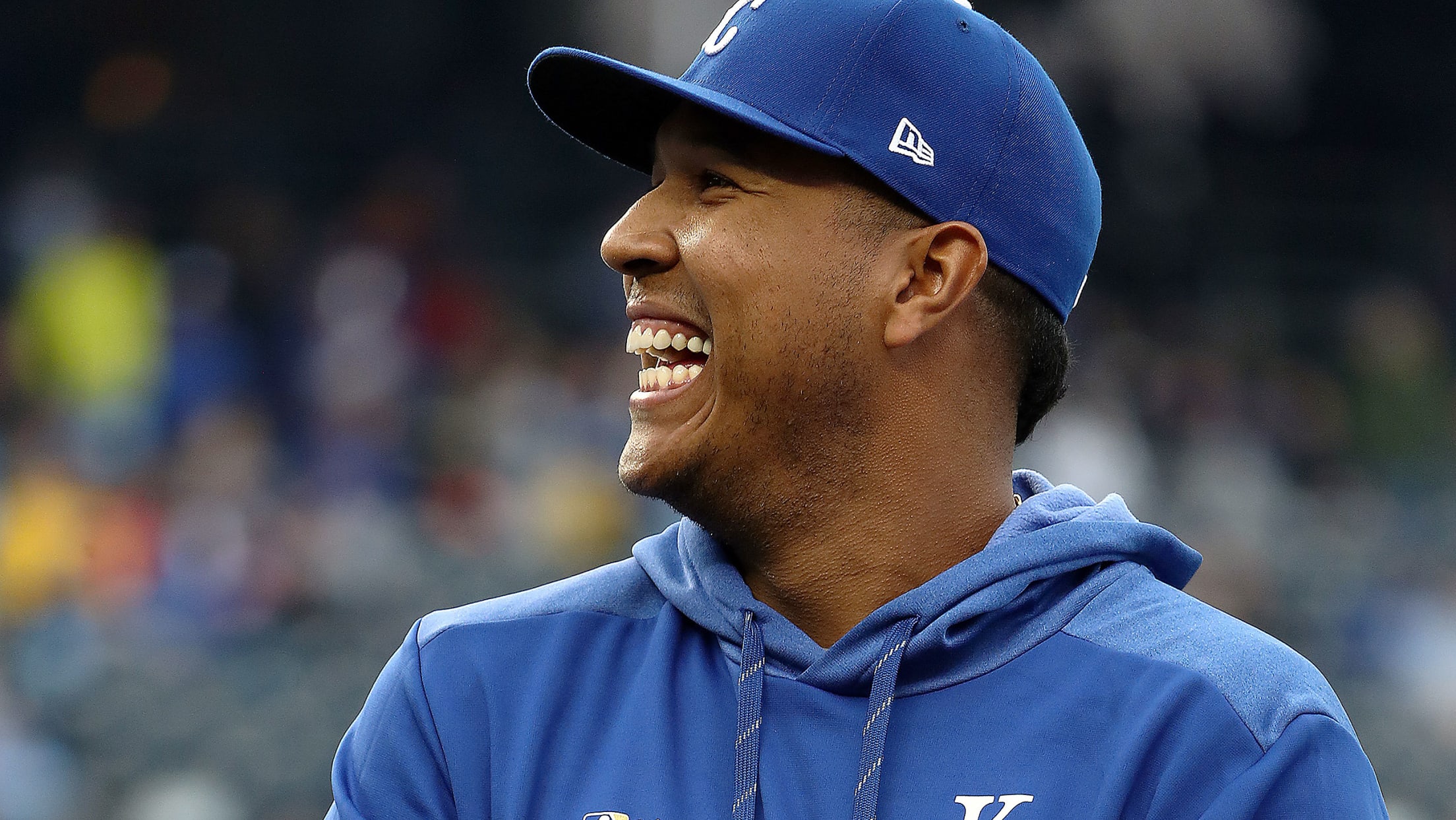 KANSAS CITY -- The Kansas City Royals are excited to announce catcher Salvador Perez will become a U.S. citizen on Friday during Royals FanFest presented by Blue Cross and Blue Shield of Kansas City. "I am grateful to this country for the many opportunities I have been given; including the
The highlights of Donaldson's Twins introduction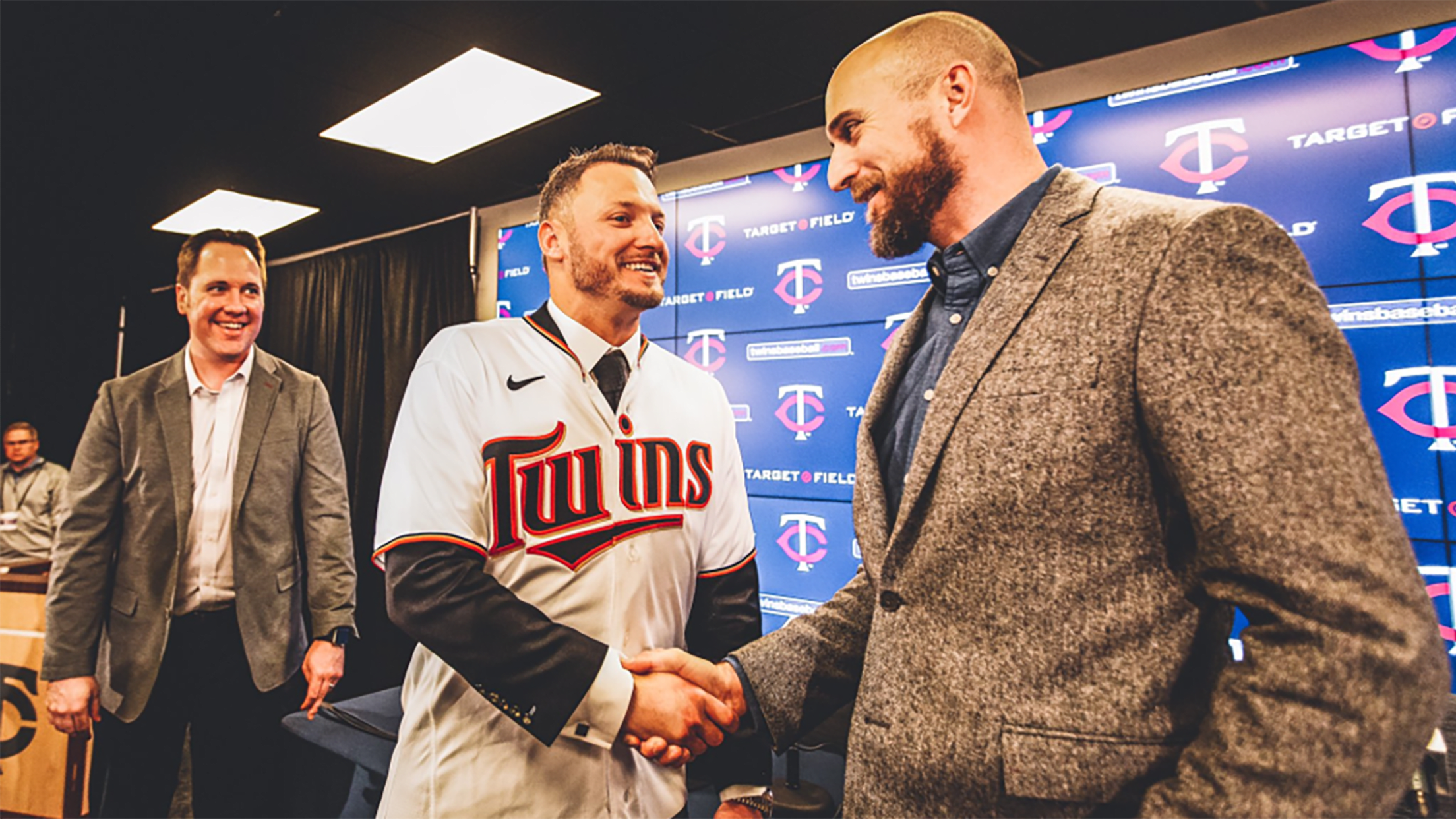 MINNEAPOLIS -- Josh Donaldson was officially introduced as the newest member of the Twins on Wednesday in a 28-minute press conference in front of friends, family, media, staff and representatives of his agency. After a brief introductory video that featured a highlight reel of Donaldson's notable homers from last season,