We're in a golden age of young hitters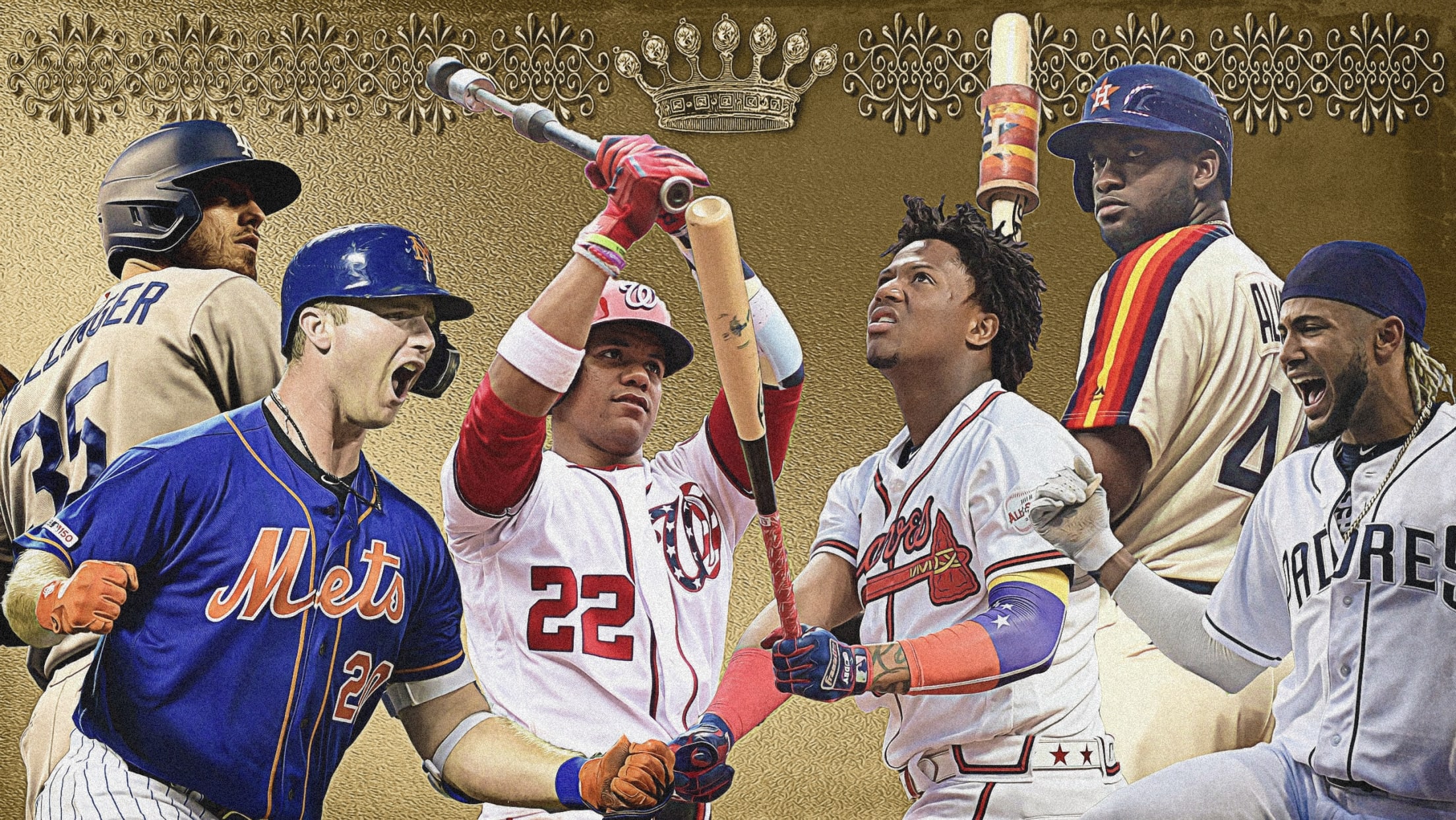 "Let the kids play." It's an apt baseball slogan for 2019. The kids are playing, and in particular, they are hitting. There are rookies who have taken Major League Baseball by storm, such as the Mets' Pete Alonso, the Astros' Yordan Alvarez and the Padres' Fernando Tatis Jr. There are
Knee tendinitis forces Doolittle to injured list
WASHINGTON -- As the Nationals have tried to solve their roller-coaster bullpen situation all season long, the lone stable reliever who has helped them remain aloft had been closer Sean Doolittle. The club's bullpen picture got murkier on Sunday, when Doolittle was placed on the 10-day injured list with right
Back strain lands Votto on injured list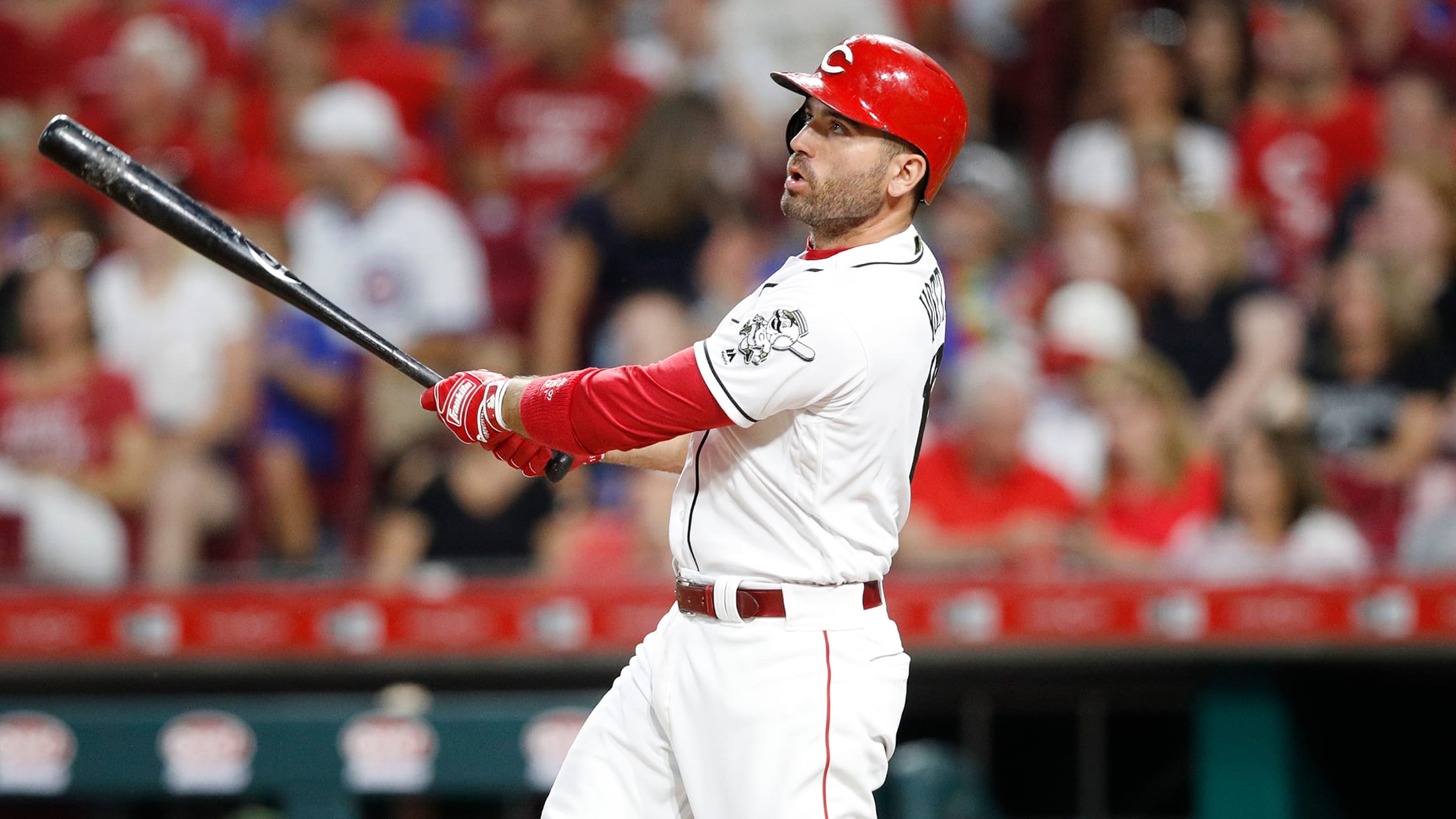 CINCINNATI -- Sunday marked the fourth consecutive game that Reds first baseman Joey Votto wasn't available because of a lower back strain. It prompted Cincinnati to place Votto on the 10-day injured list and recall first baseman/outfielder Brian O'Grady from Triple-A Louisville. Because the move is retroactive to Wednesday, Votto
Vlad Jr. day to day; MRI shows 'nothing major'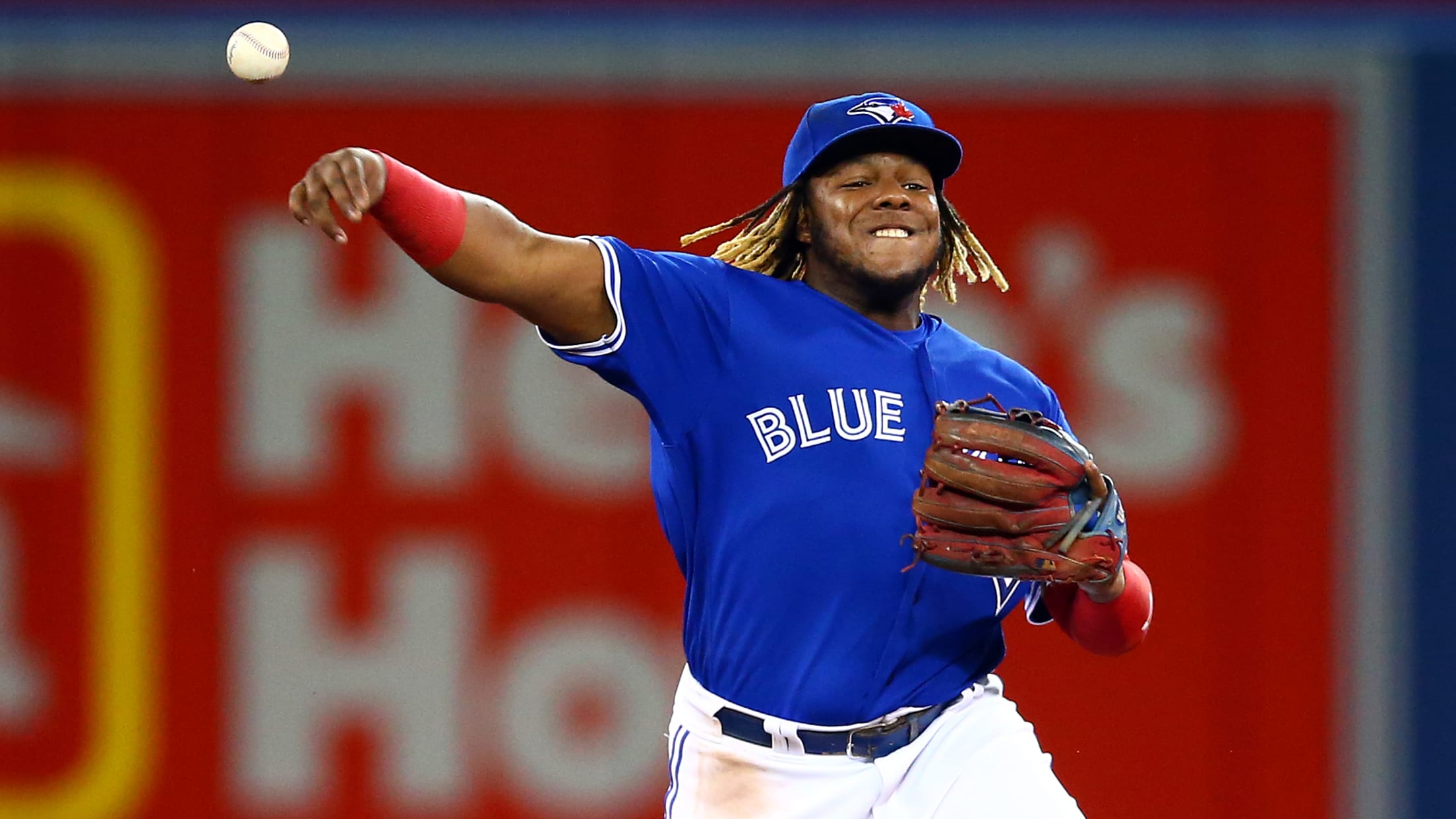 TORONTO -- Vladimir Guerrero Jr. is dealing with inflammation in his left knee after leaving Saturday's game, an MRI showed, but the third baseman has avoided anything more serious. "They got the MRI on me. There was nothing major, just a little bit of inflammation on my knee," Guerrero said.
Every Little League Classic question, answered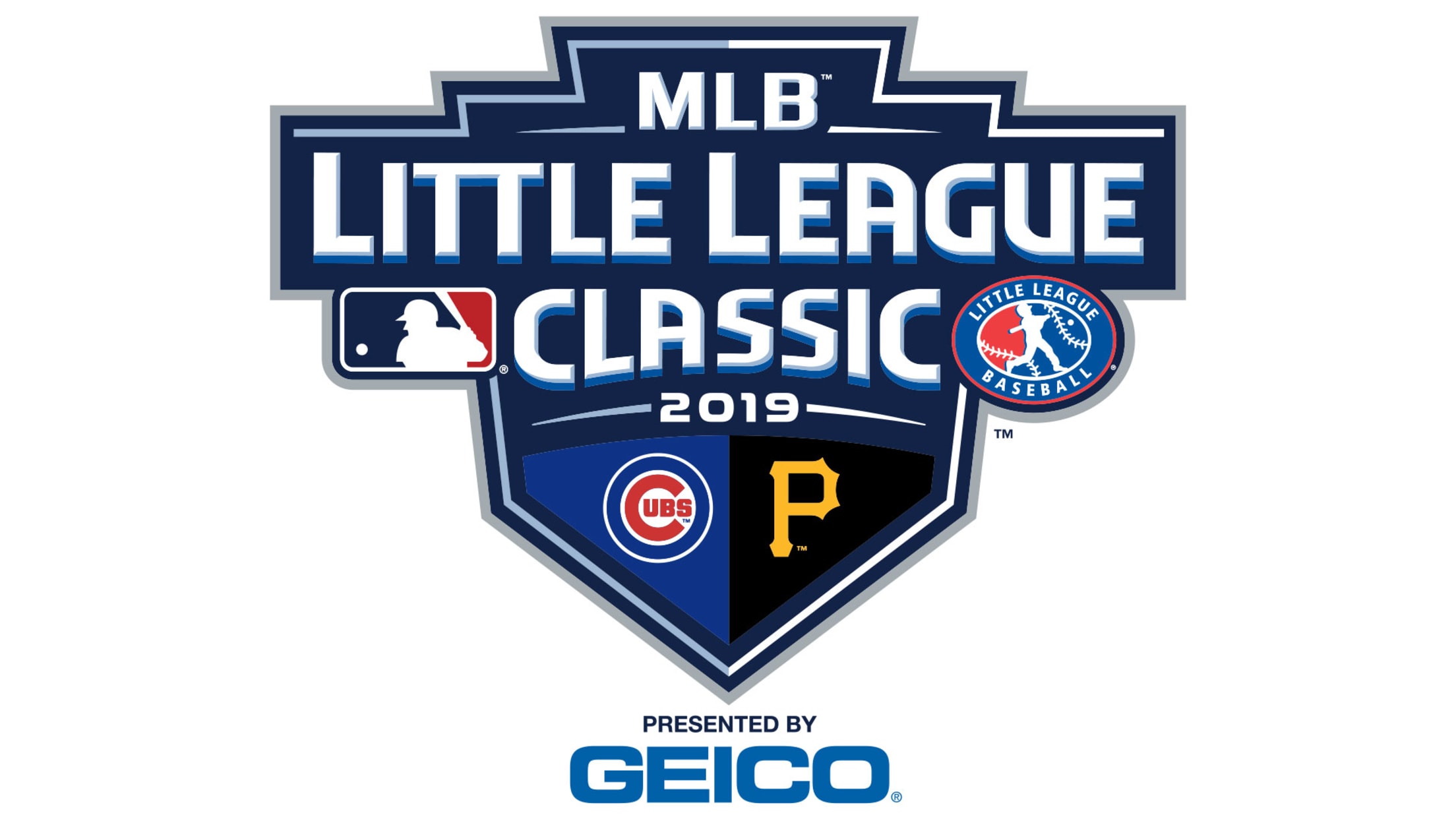 WILLIAMSPORT, Pa. – The Pirates' first experience at the MLB Little League Classic presented by GEICO, manager Clint Hurdle said, was "like a trip to an amusement park." From one experience to the next, the 2017 trip was a thrill that left everyone with a smile on their face. The
Instant classic: Thames' HR in 14th downs Nats
Yelich homers in 9th and 13th for 41 on the season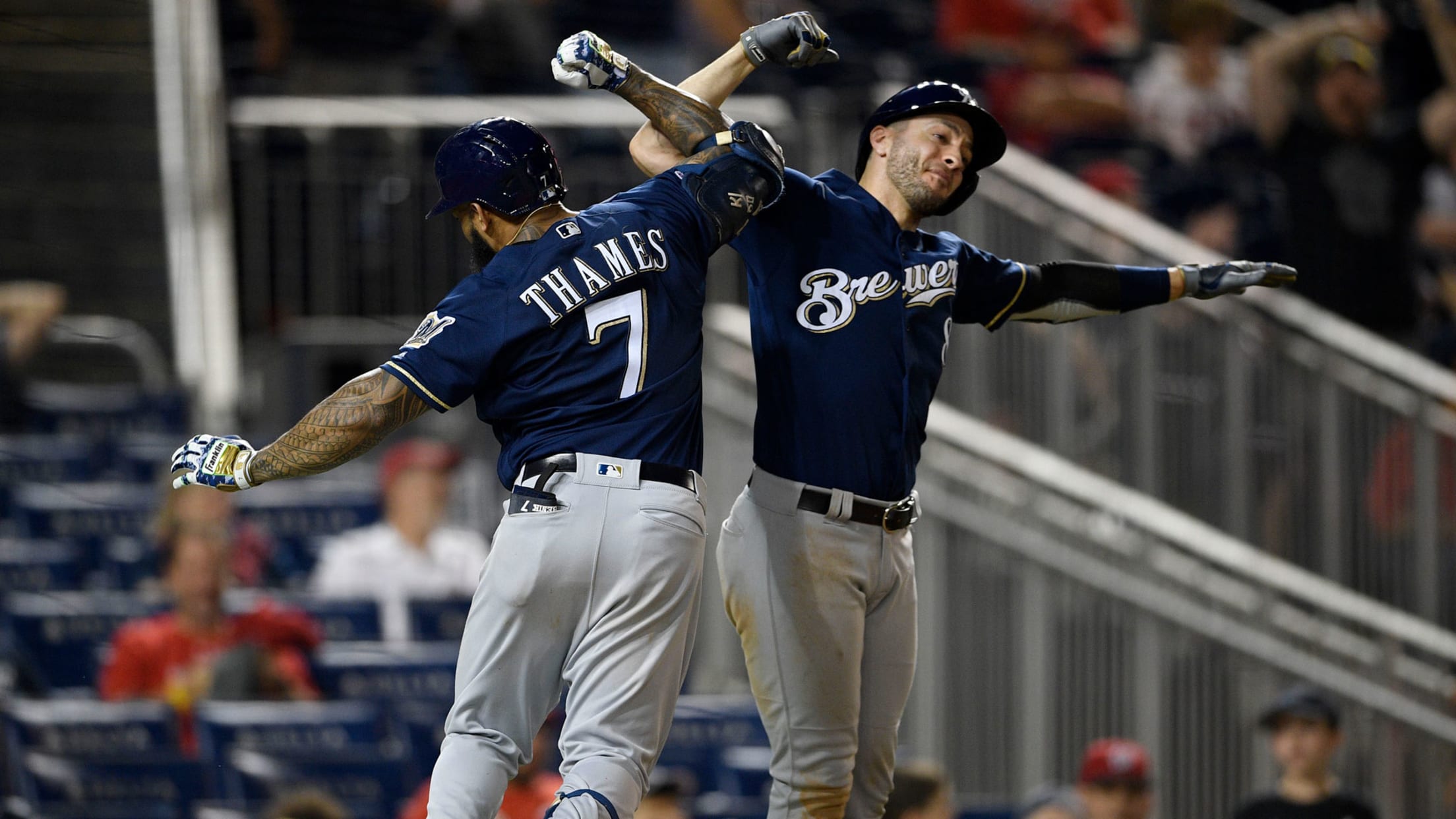 WASHINGTON -- Eric Thames was struggling to simply change out of his game clothes. Christian Yelich was exasperated, at a loss for words. Craig Counsell was at peace that the cost of the game resulted in a win. The most energetic source in the Brewers clubhouse after a 15-14 win
Hot Boone, Gardner ejected -- again -- in Bronx
Skipper ejected for arguing third-strike call; outfielder tossed for noisemaking in dugout
NEW YORK -- The "Savages" were on the loose once again during Saturday afternoon's 6-5 Yankees win over the Indians at Yankee Stadium, resulting in ejections to New York manager Aaron Boone, outfielder Brett Gardner and -- though he isn't even on the active roster -- pitcher CC Sabathia. "It
Aquino's HR crusade continues with 11th blast
Slugger keeps rewriting homer record books in rookie year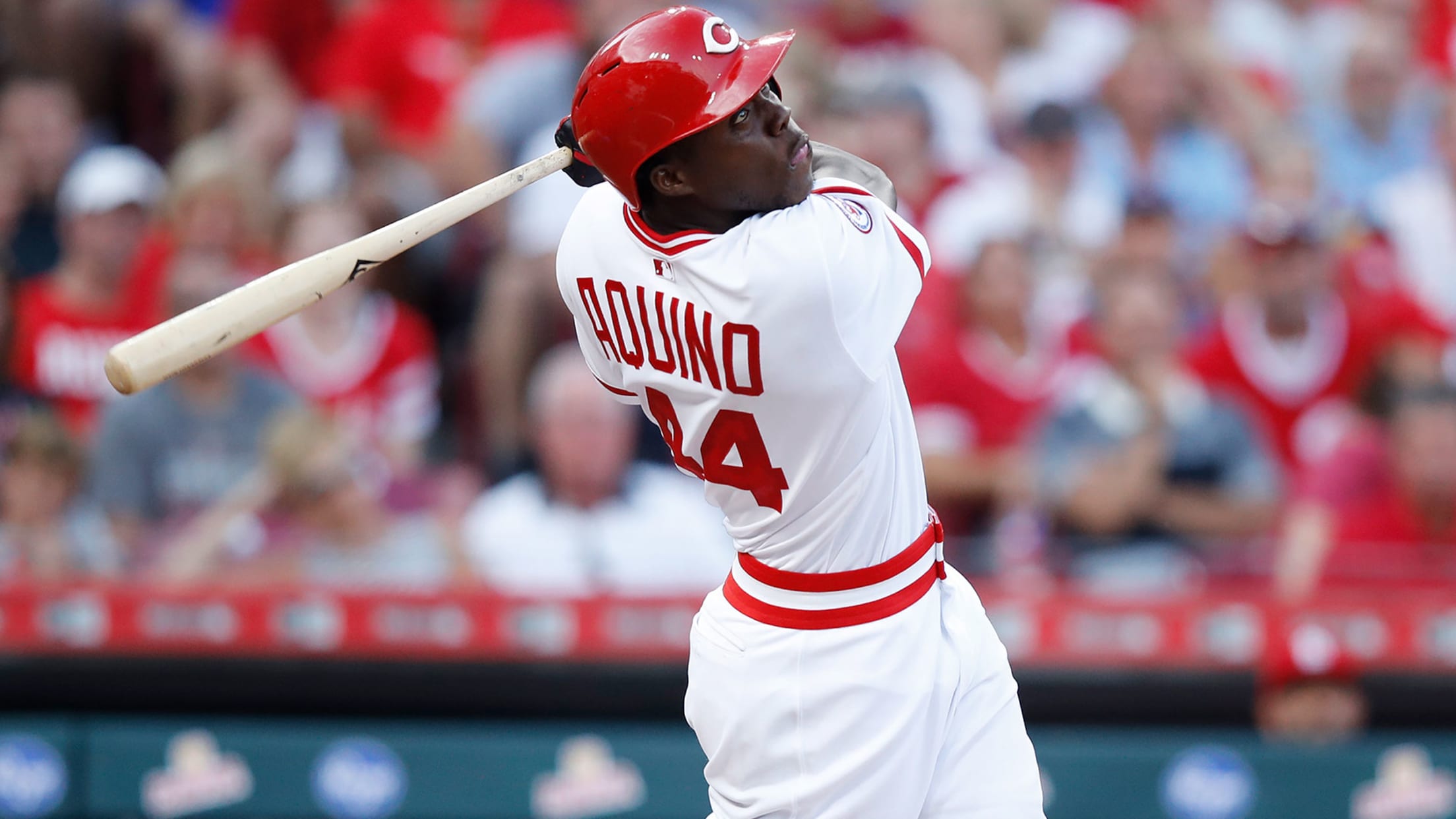 CINCINNATI -- In such a short time, Reds rookie Aristides Aquino's at-bats have been appointment viewing. Not just for fans, but for teammates in the dugout and bullpen. Team personnel certainly won't mind running out of superlatives to describe the sensation the right fielder has become, especially if he keeps
Young Red Sox fan warms Chris Davis' heart
Note from 9-year-old helped break hitless streak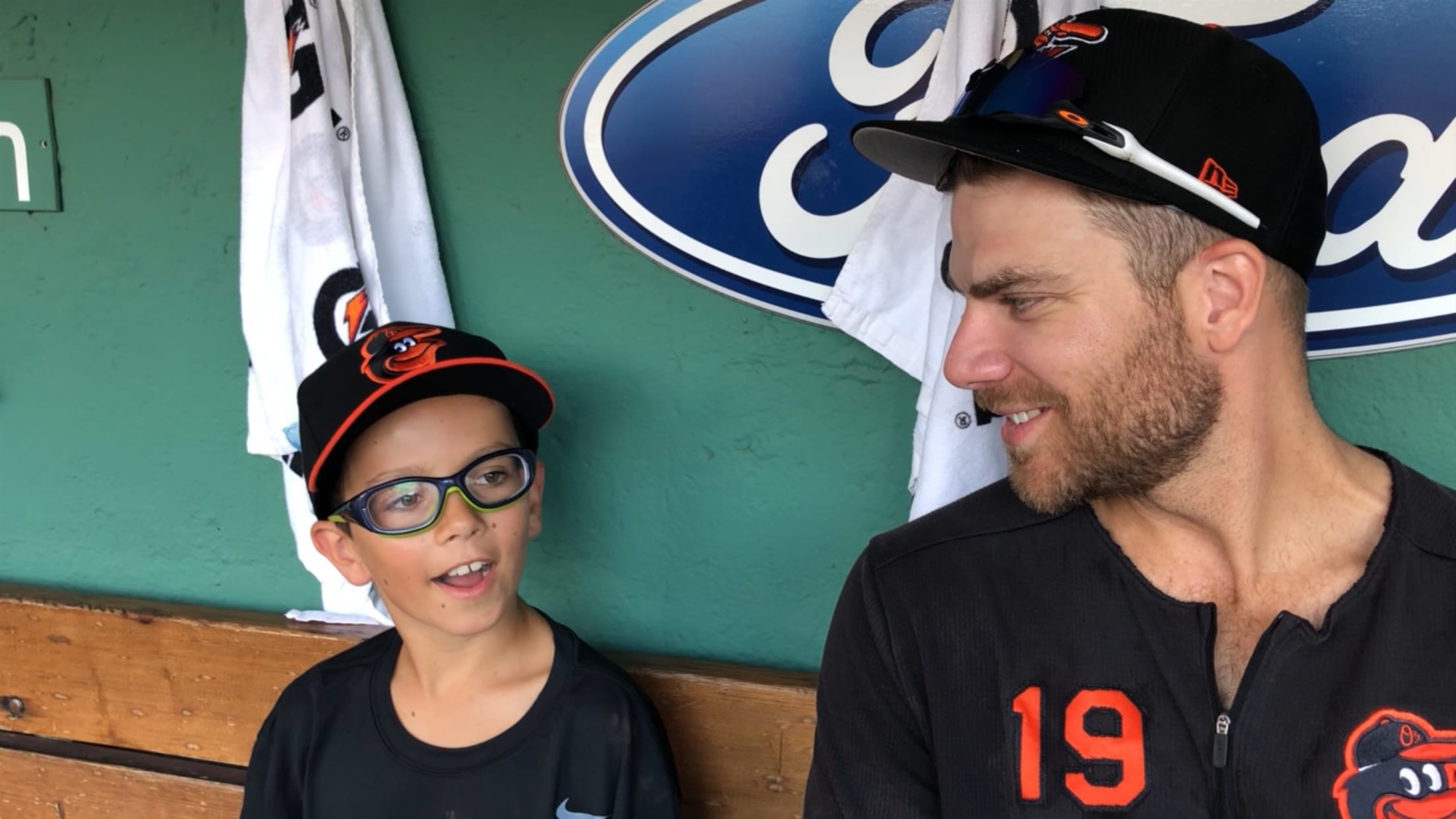 BOSTON -- When 9-year-old Henry Frasca arrived at Fenway Park in April to watch the Orioles play his hometown Red Sox, he had a goal in mind. Henry is a fan of the Red Sox. He's also a fan of seeing people happy. Henry and his family had been moved
Scherzer expected to return Thursday from IL
Voth could be September callup after Minor League stint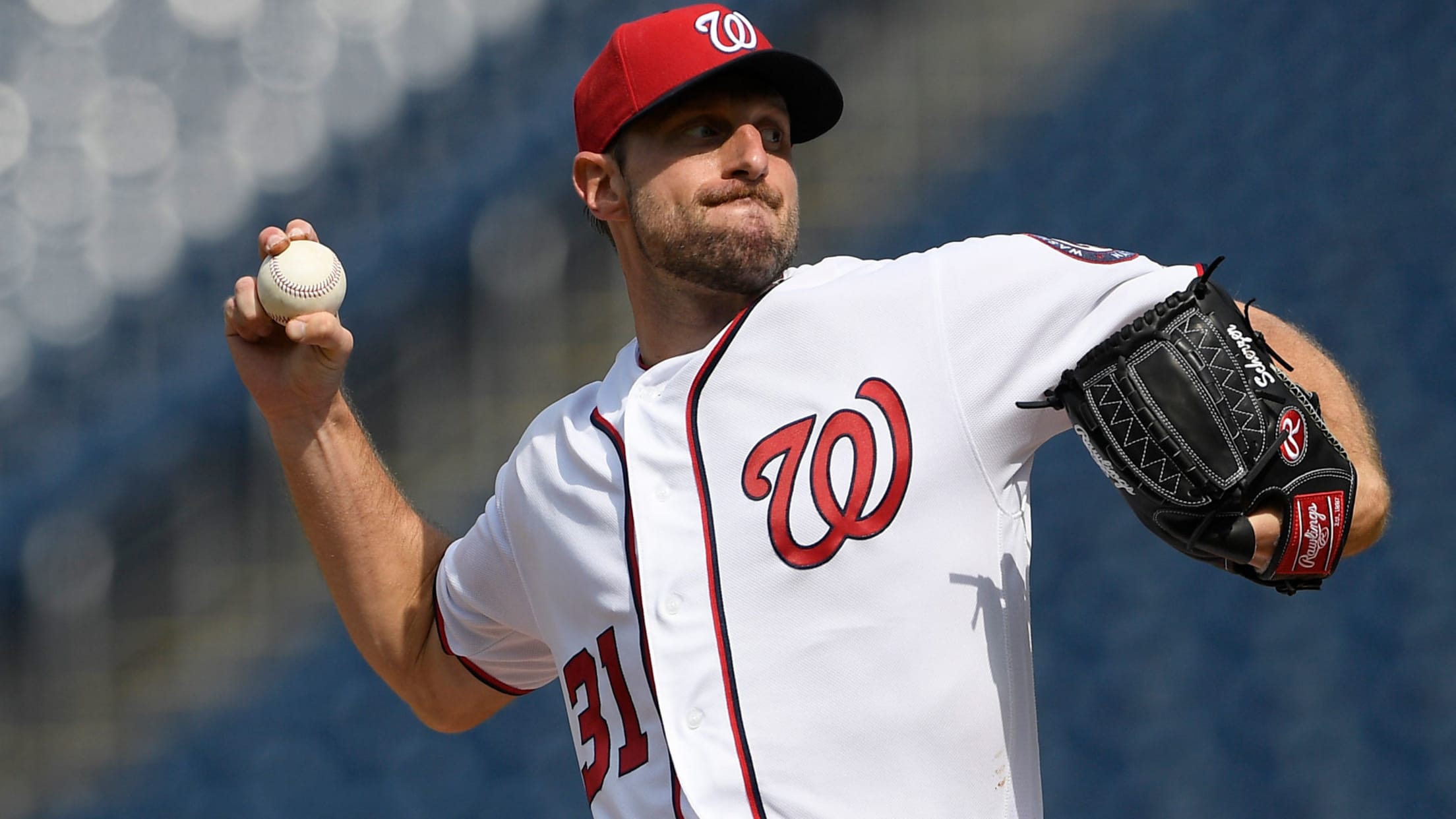 WASHINGTON -- The atmosphere was a bit different for Max Scherzer's second simulated game on Saturday afternoon. Nationals Park was hosting an event for the team's season-ticket holders, who were scattered throughout the 100 level section of the stadium, as a few team broadcasters sat atop the visiting dugout answering
Soler the power hitter Royals had been missing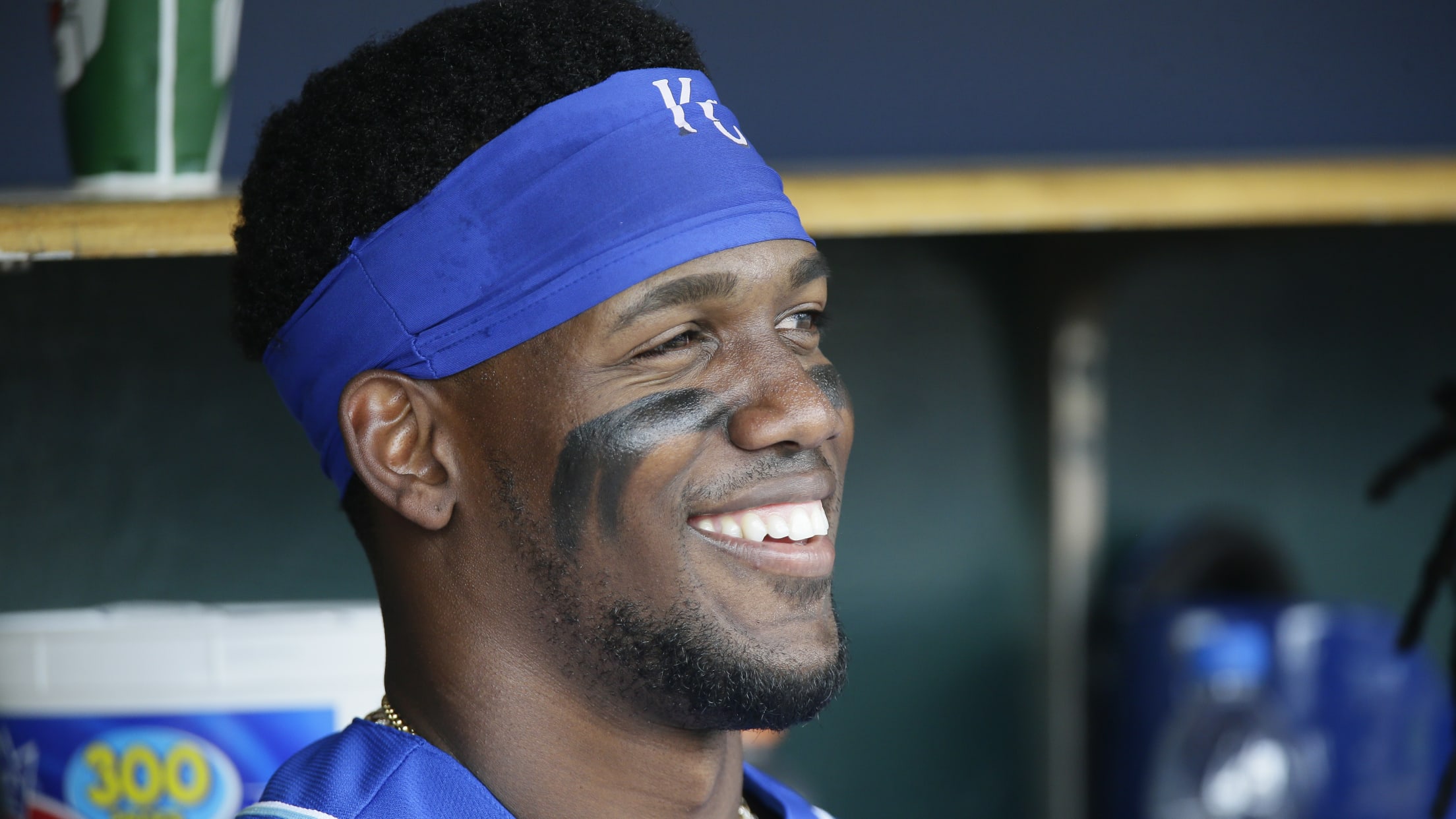 There has been some serious power in Kansas City this year, and it's been a very specific kind -- Soler power. At 27 years old, the right-handed-swinging Jorge Soler is becoming the power hitter the Royals have been missing. He's meeting -- and exceeding -- the expectations that came with
Braves' bullpen rises to occasion vs. Dodgers
Back-to-back homers by Donaldson, Duvall provide cushion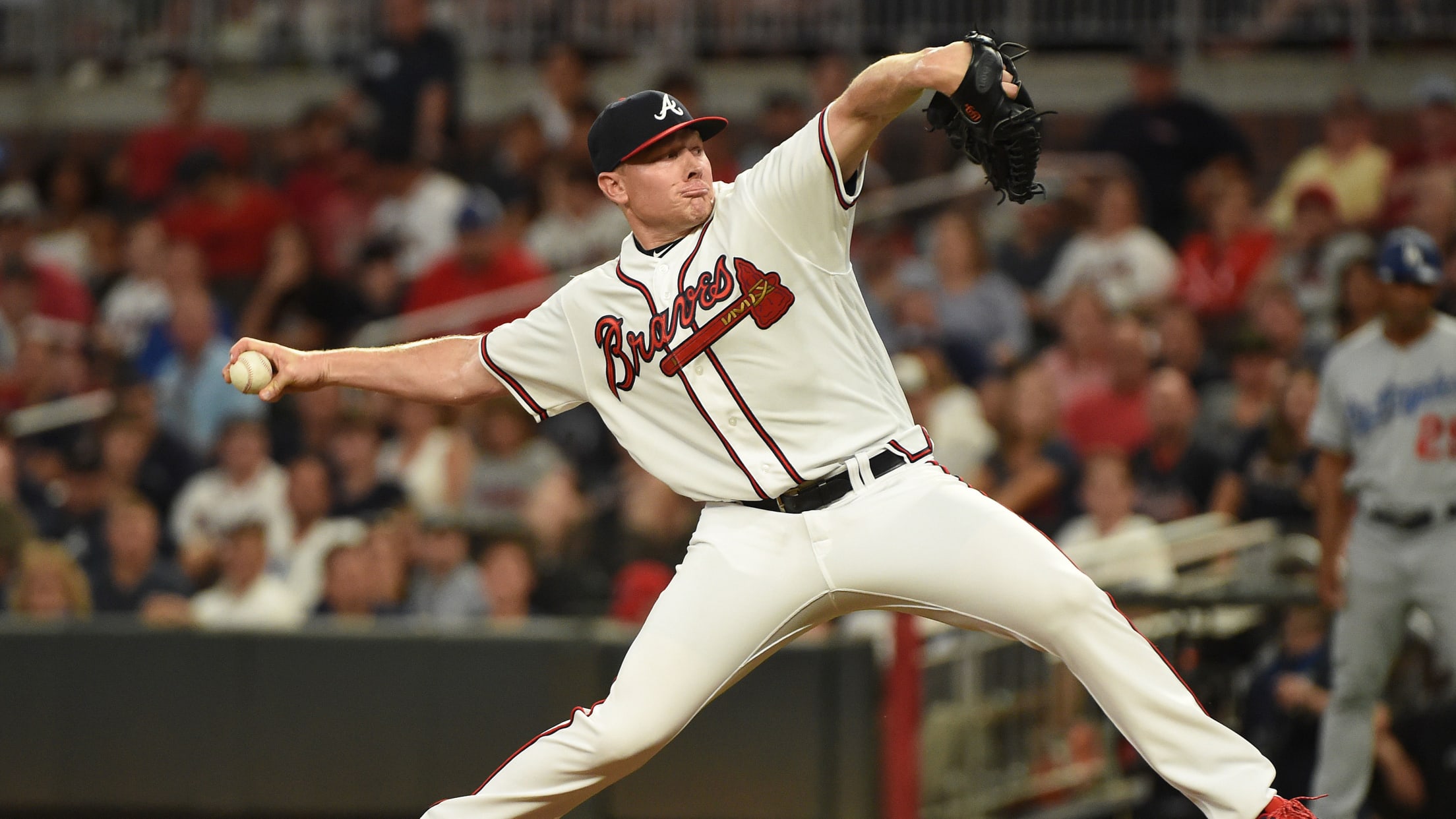 ATLANTA -- Considering a guy who had been optioned 24 hours earlier hit the decisive home run off the National League's top Cy Young Award candidate, who ended up allowing more runs than he had in all but one of his previous 22 starts, it's safe to say unpredictability reigned
Sale (elbow inflammation) placed on injured list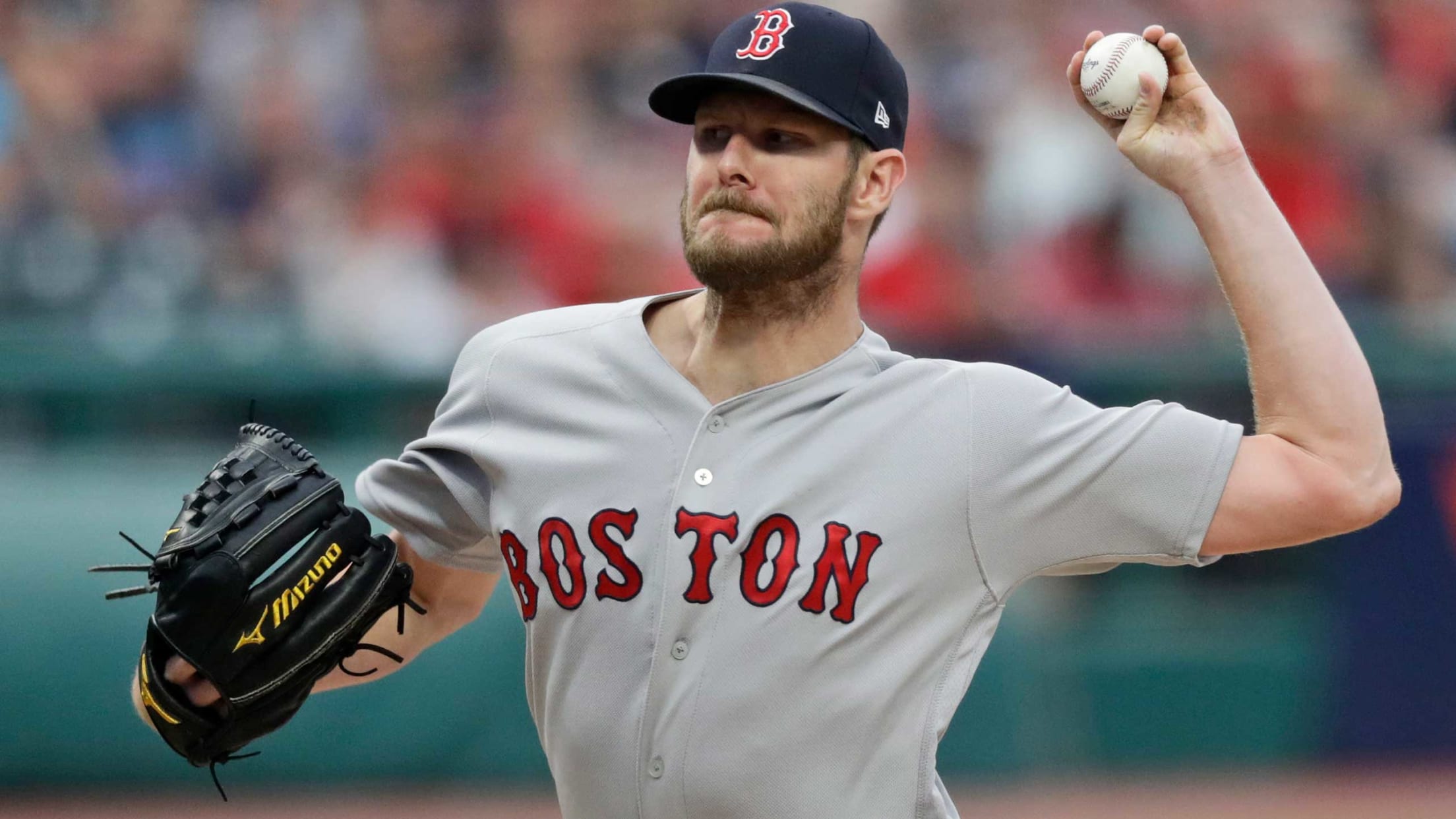 BOSTON -- The Red Sox made a jarring roster move prior to Saturday's game against the Orioles when they placed lefty ace Chris Sale on the 10-day injured list with left elbow inflammation, retroactive to Wednesday. Righty reliever Ryan Brasier was recalled from Triple-A Pawtucket to take Sale's spot on
Alonso's clutch hitting lifts Mets late
Backing deGrom's 7 strong innings, All-Star 1B heating back up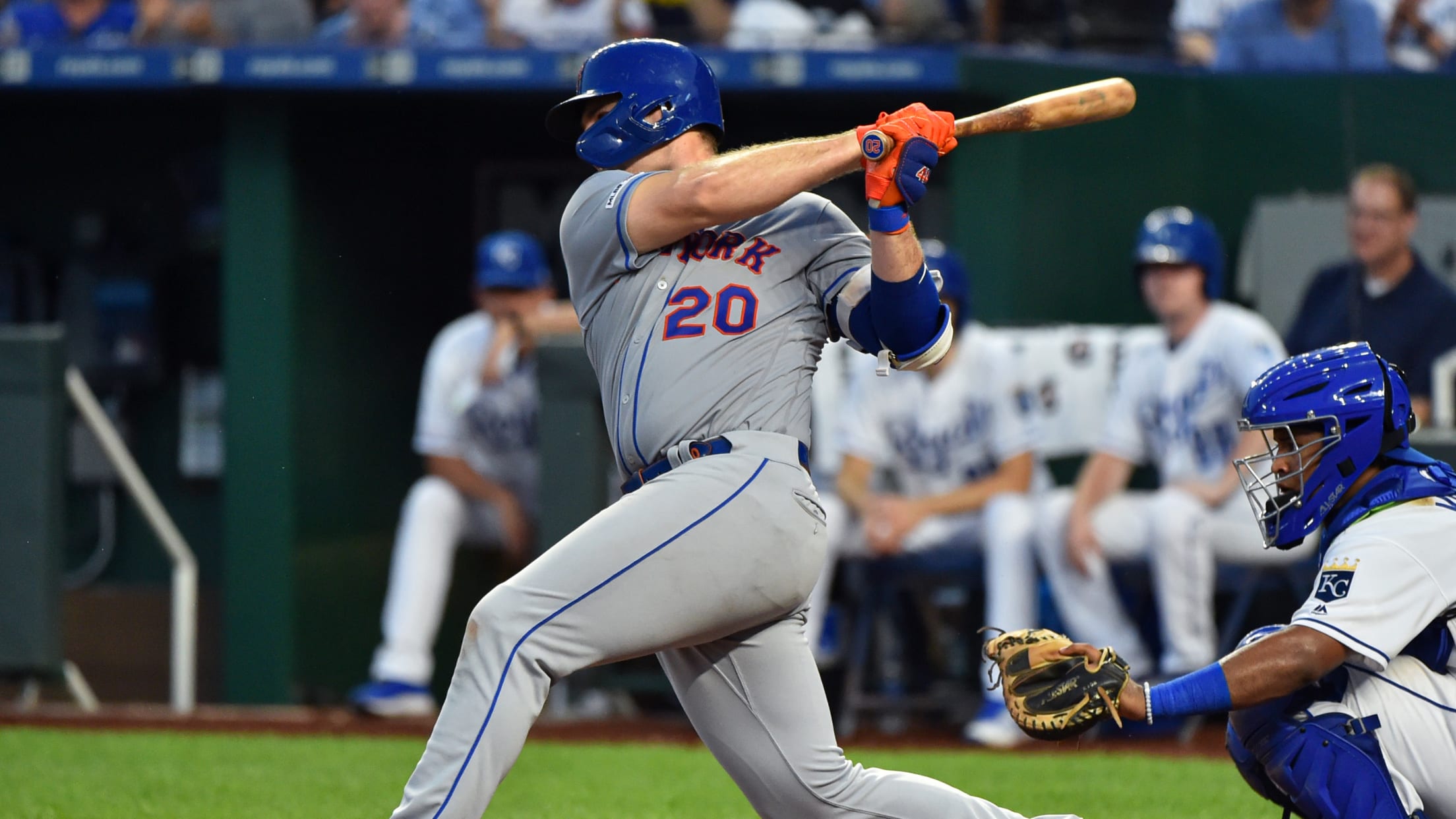 KANSAS CITY -- Sometimes, Mets slugger Pete Alonso said, you just need put yourself in the replay official's hands. Alonso hoped to be credited with his 40th homer in his remarkable rookie season during the Mets' 4-1 win on Saturday night. The blast to right field in the seventh inning
Raimel robbery: OF pulls back HR with catch!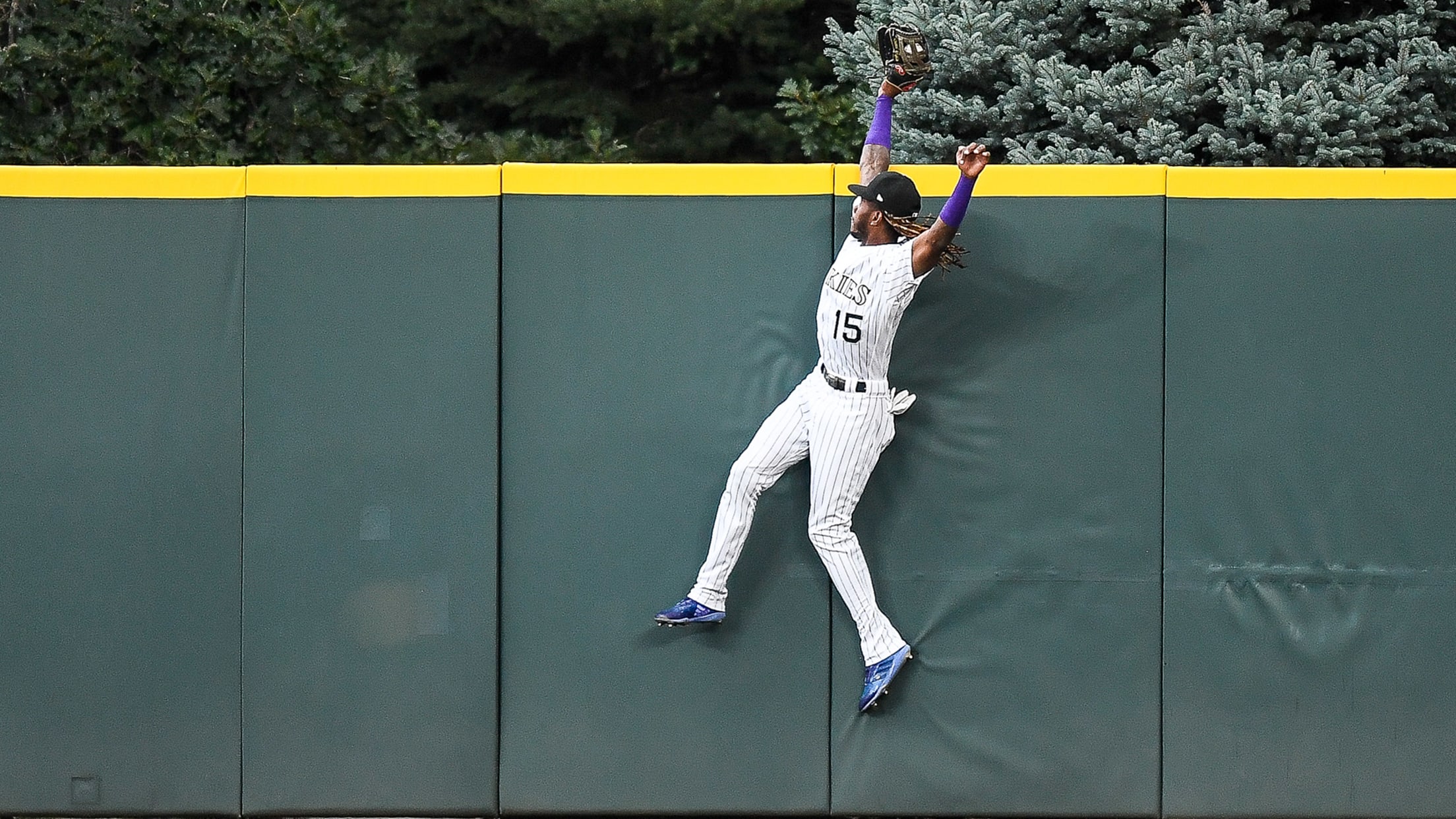 DENVER -- Increased playing time has allowed Rockies outfielder Raimel Tapia to make forward steps. On Saturday night, he made a literal leap. The Marlins' Lewis Brinson thought he had a home run to straightaway center field in the fourth inning, but Tapia leaped above the center-field wall 415 feet
Cubs escape Pittsburgh with much-needed win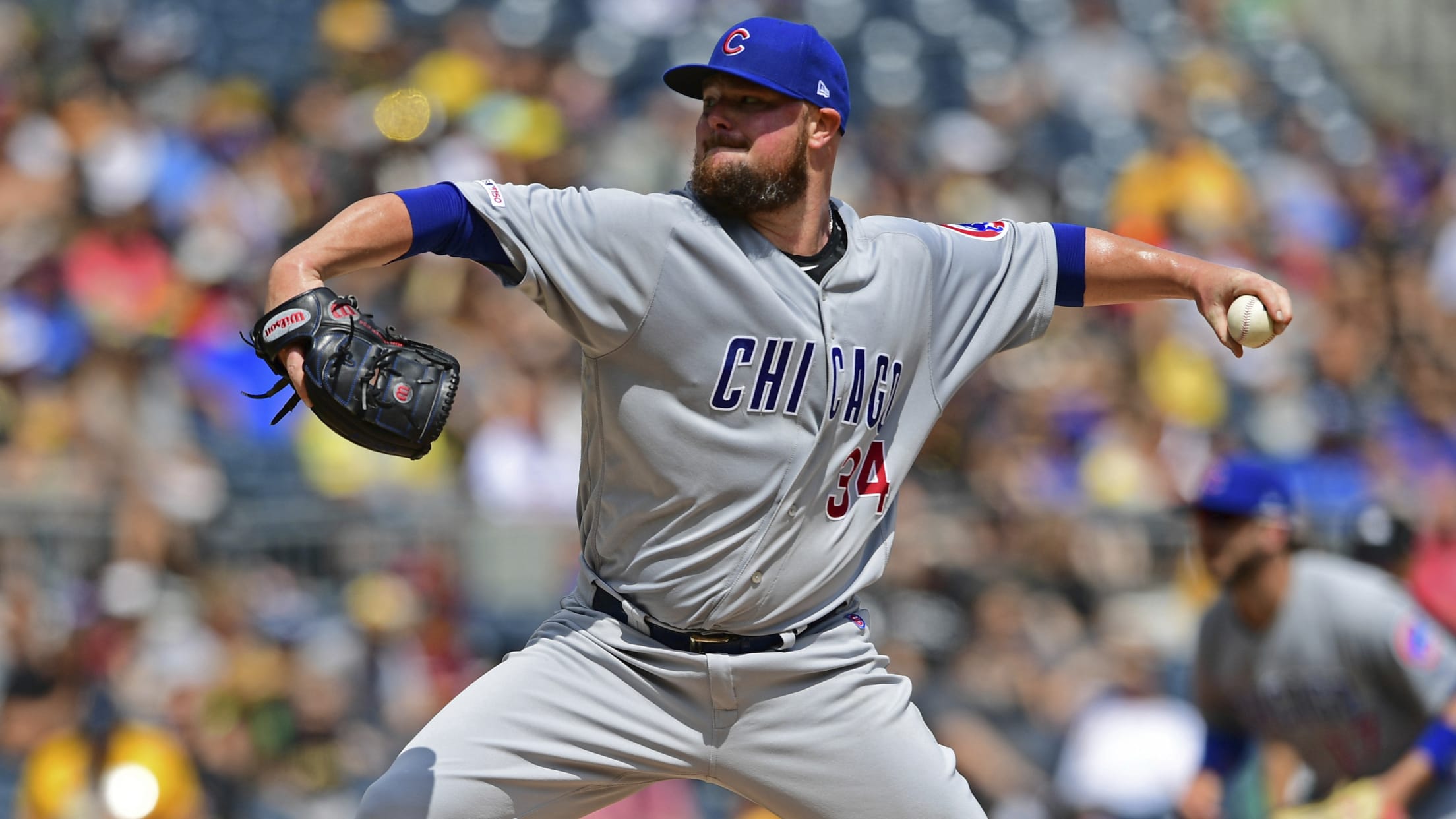 PITTSBURGH -- The visitors' clubhouse at PNC Park was busy Saturday evening, with equipment bags and cases being packed up and moved out. It had the feel of a conclusion to a road trip, but the Cubs have one more game to go against the Pirates. "They're on the road,
Gleyber crushes 2 of Yanks' 4 homers in win
Gregorius, LeMahieu go deep; Boone, Gardner, Sabathia ejected in wild 6th inning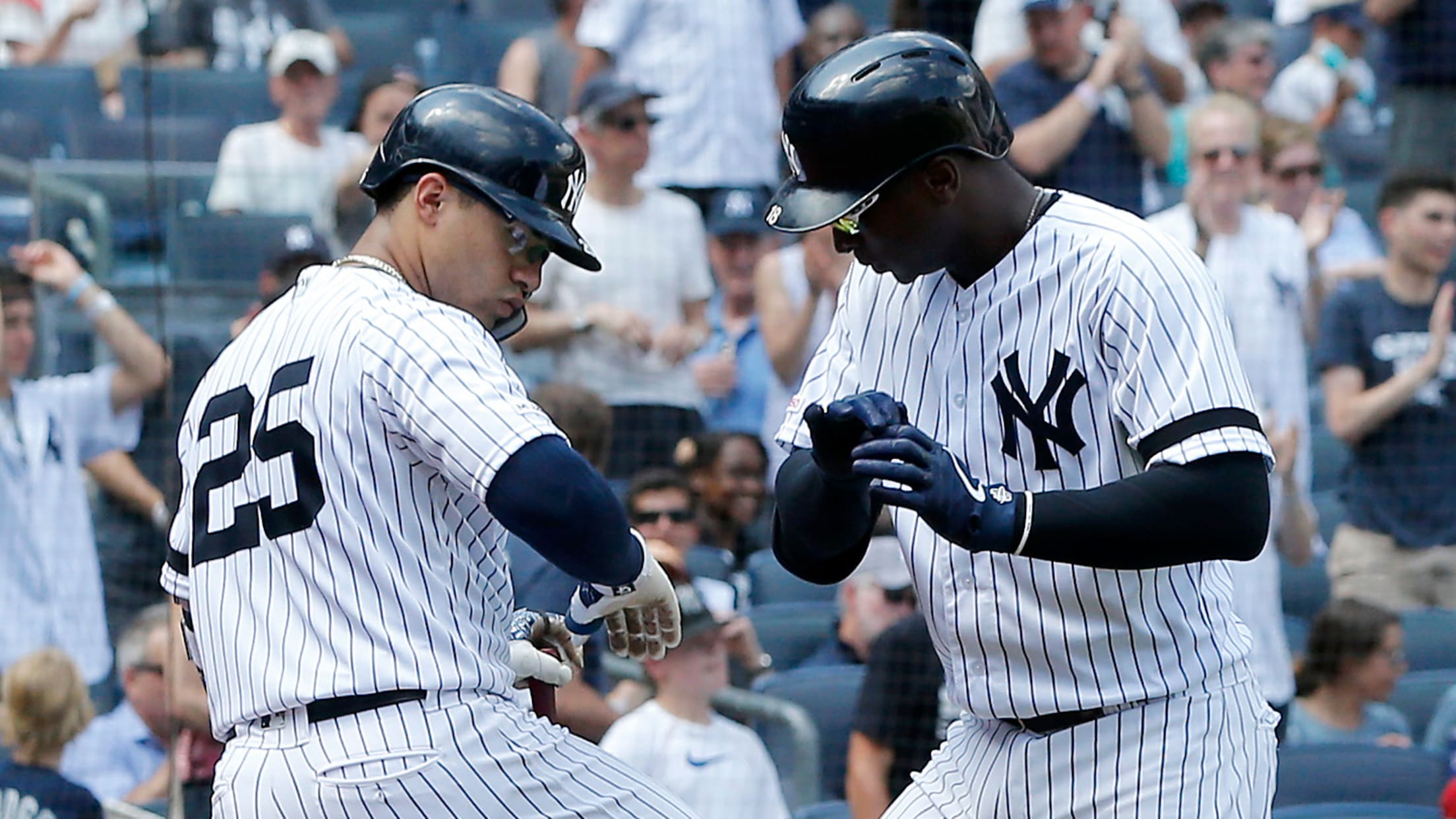 NEW YORK -- As Gleyber Torres rounds the bases on a regular basis, he stops short of saying that it comes as a surprise, pointing to an intense offseason training regimen that continues to pay dividends. Yet the Yankees' new home run leader still laughs to reject any suggestion that
Ohtani comfortable throwing curves in bullpen
Two-way star says latest session 'went really well overall'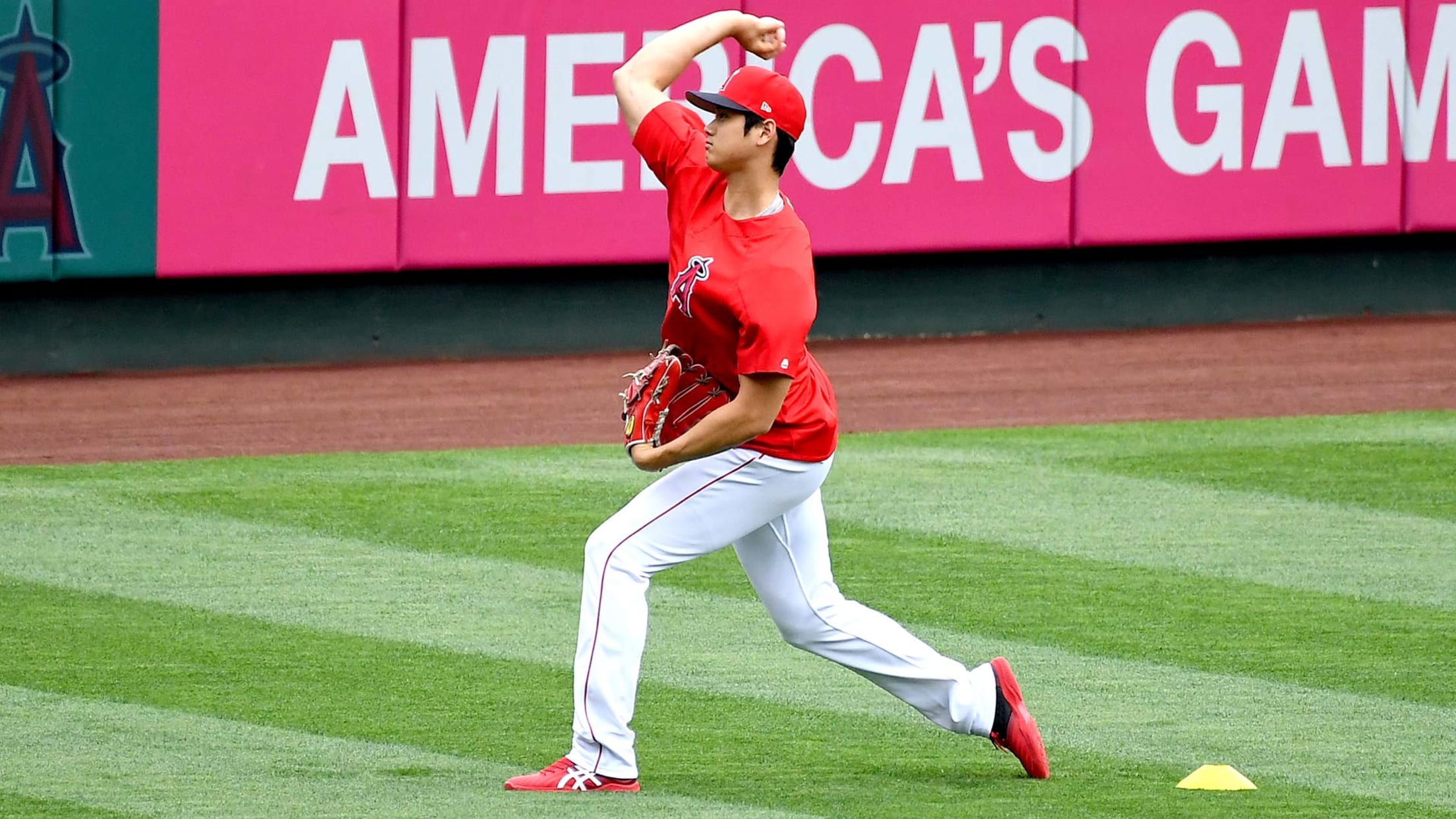 ANAHEIM -- Shohei Ohtani took another step forward in his recovery from Tommy John surgery on Saturday, as he threw curveballs in a bullpen session for the first time since undergoing the operation on Oct. 1. Ohtani, who is aiming toward pitching again in 2020, threw a 40-pitch bullpen session
Here are Saturday's 10 best prospect performances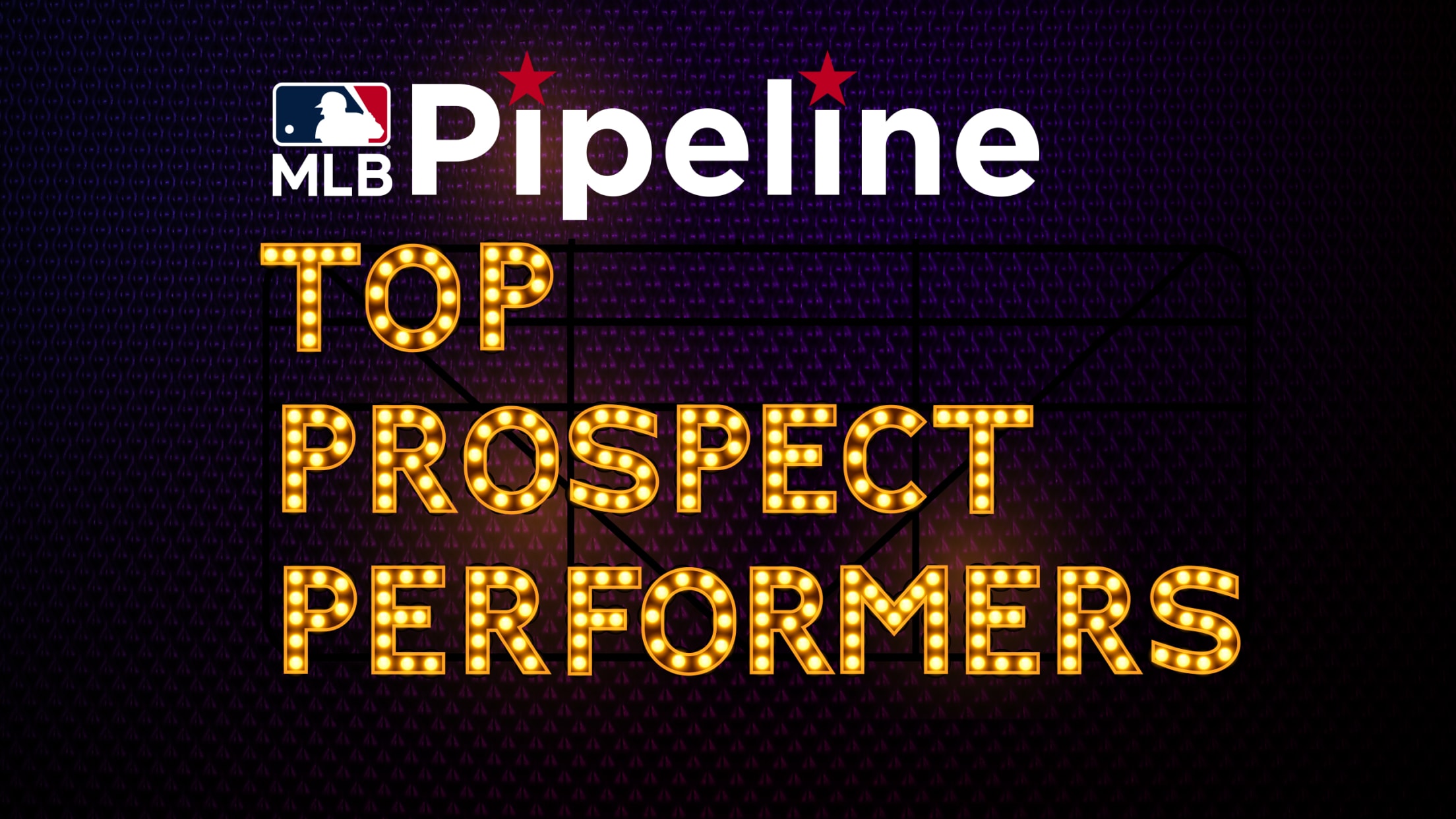 Here are the 10 best performances by players on team Top 30 Prospects lists from across the Minor Leagues on Saturday:
Brosseau walks it off after pitchers set K mark
Rays hurlers strike out franchise-record 24 in 13-inning marathon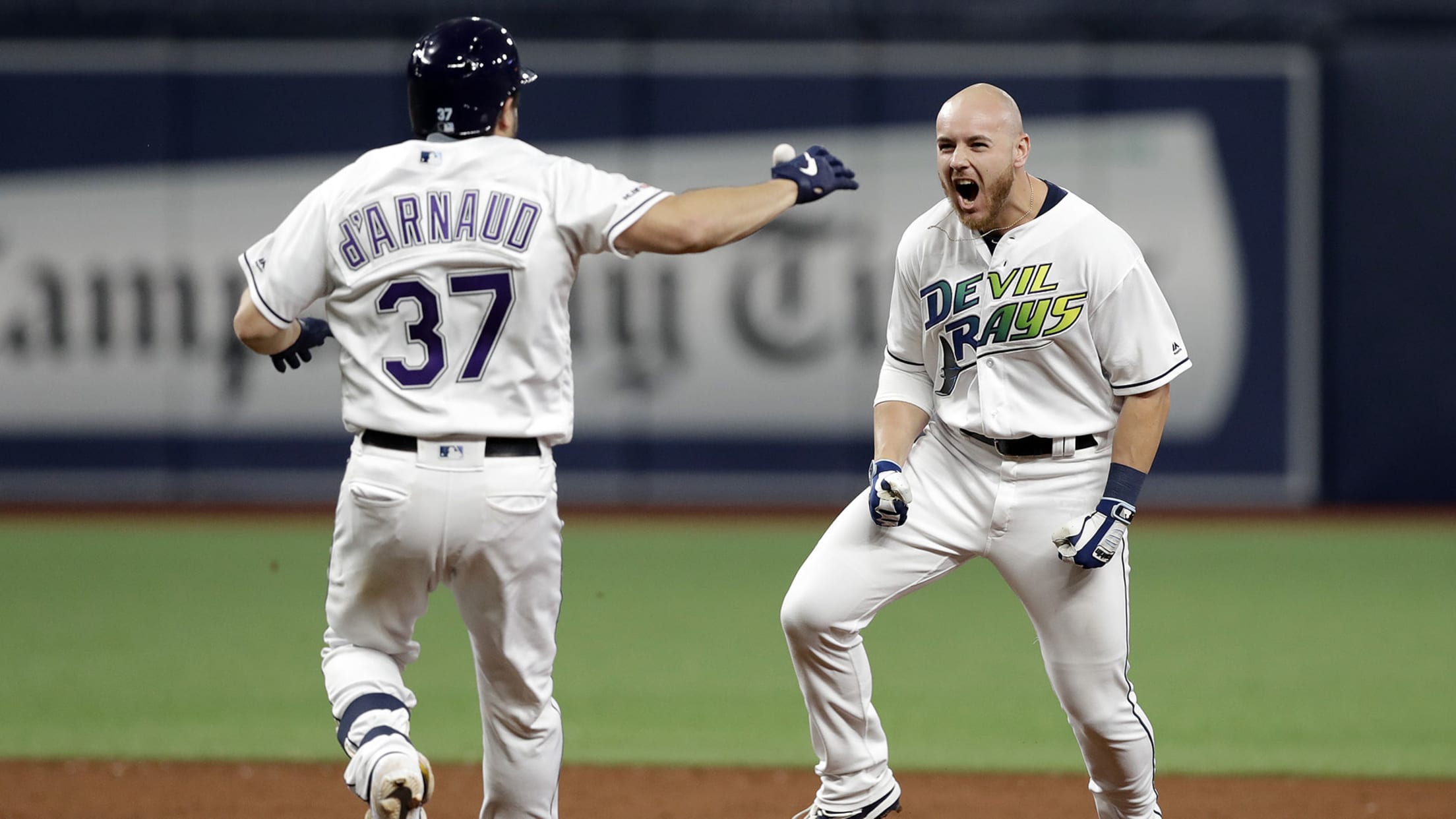 ST. PETERSBURG -- The Rays' pitching staff has been one of the best in the Majors this season, but its performance on Saturday was one of the best in franchise history, and Tampa Bay needed every bit of it. Michael Brosseau delivered the big walk-off hit in the 13th inning
Yanks honor new HOFer Mo with celebration
Boone rests Judge, Sanchez on Saturday vs. Indians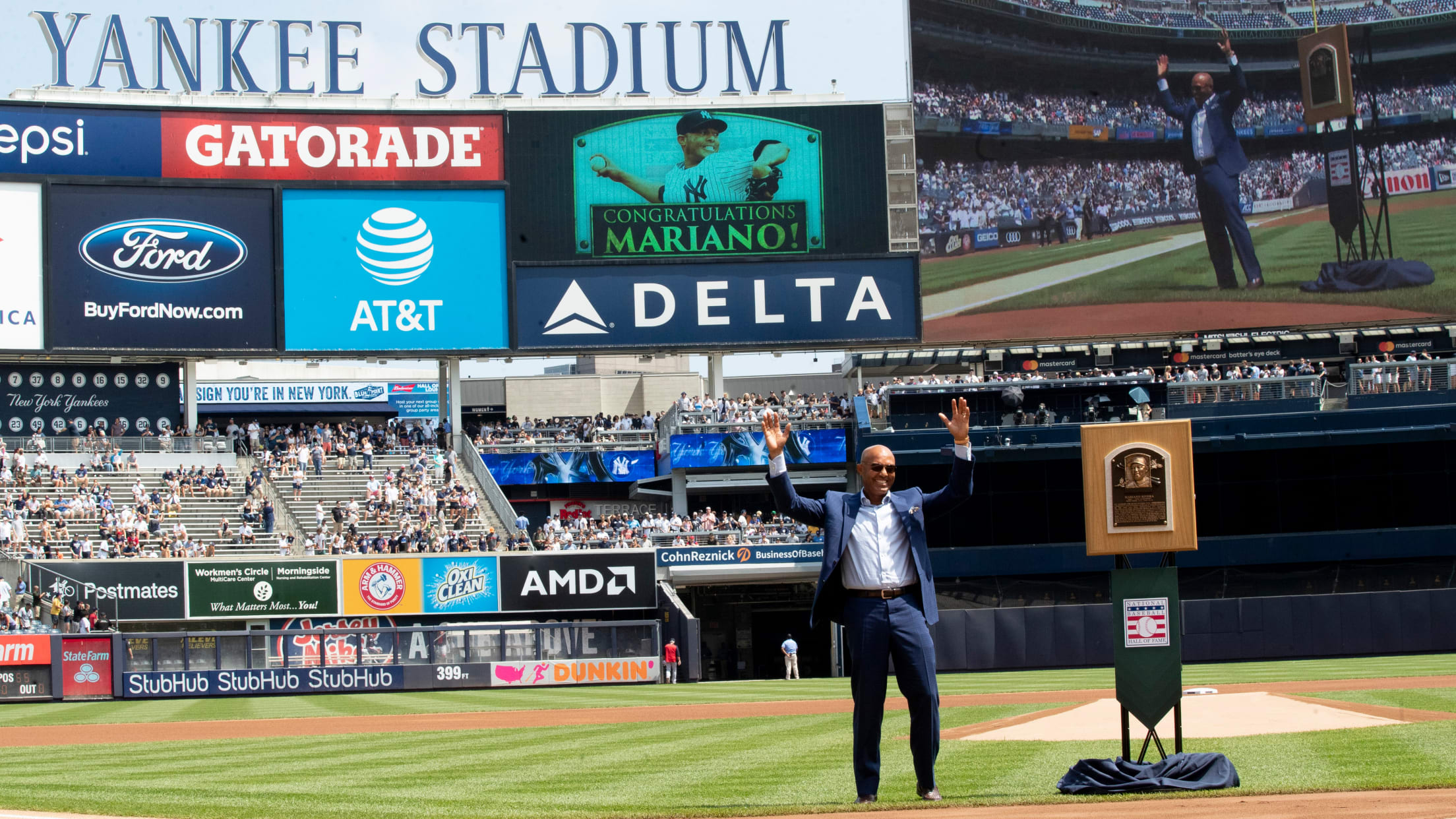 NEW YORK -- Metallica's "Enter Sandman" blared throughout Yankee Stadium on Saturday afternoon as the Yankees honored Mariano Rivera's induction into the Hall of Fame with a pregame celebration. Rivera's family and former manager Joe Torre were in attendance for the festivities. The ceremony began with Rivera waving to fans
Final swing decides Little League Softball HR Derby
Aubrey Clark of Johnston, Iowa, captures inaugural championship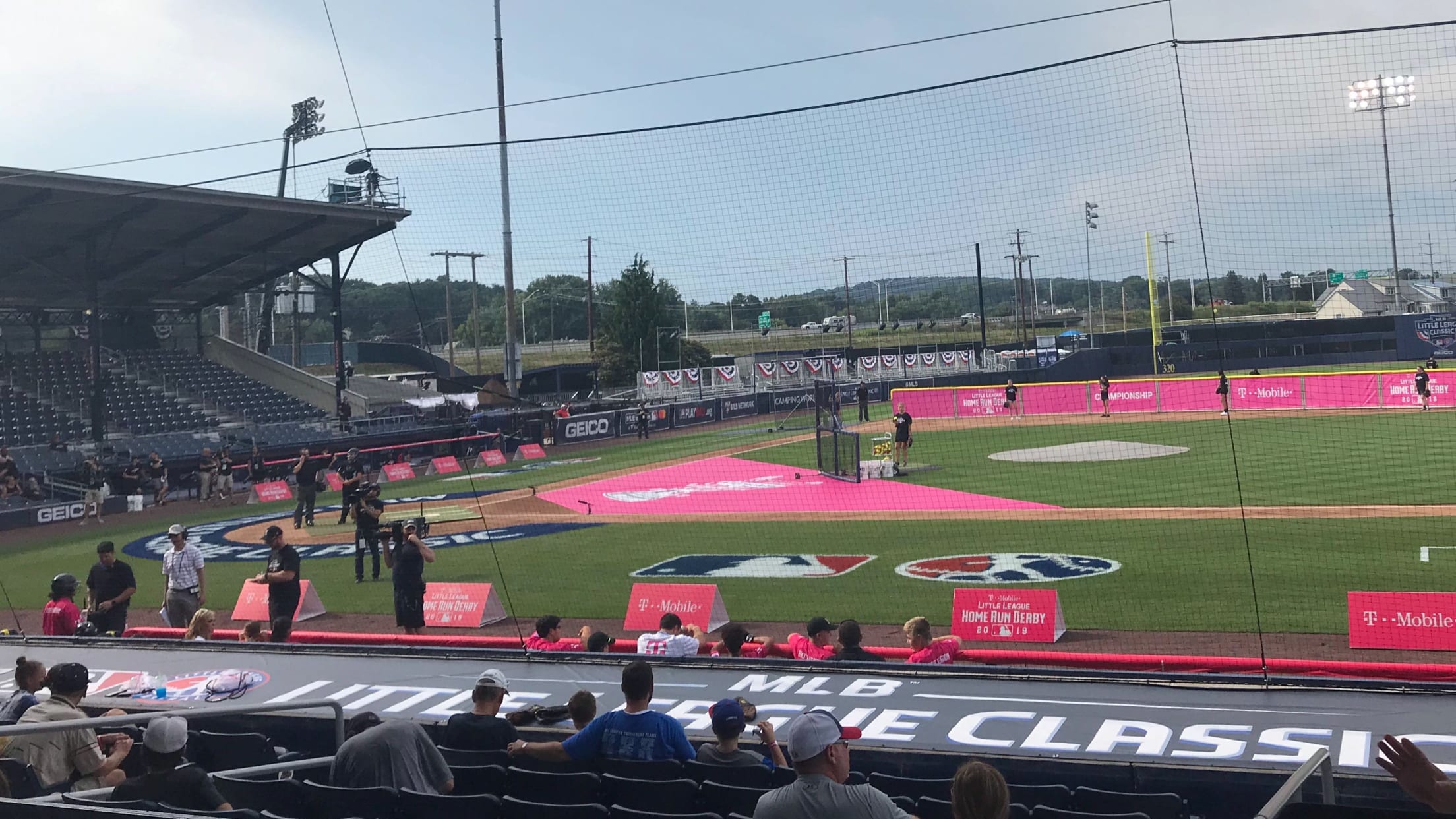 WILLIAMSPORT, Pa. -- When it comes to a home run derby, every swing counts. Aubrey Clark proved that on Saturday at the inaugural T-Mobile Little League Softball Home Run Derby at BB&T Ballpark at Historic Bowman Field. It took two tiebreakers, a couple of upsets and a barrage of last-swing
Every team's Players' Weekend nicknames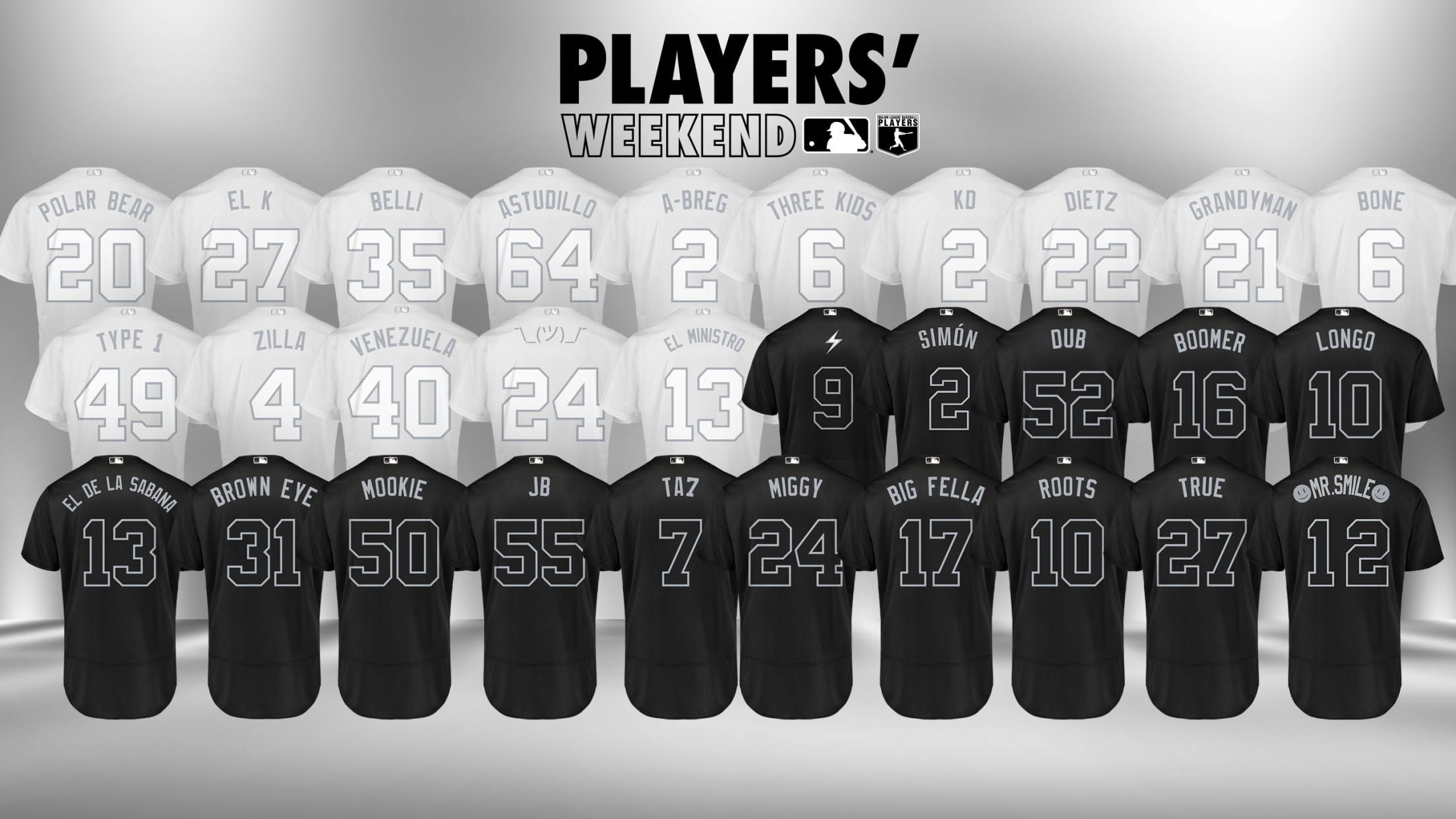 Players' Weekend is back for a third year, giving big leaguers an opportunity to connect with the fans in fun and engaging ways through their jerseys and equipment. Here's a list of the nicknames MLB players have chosen to sport on their backs for the weekend of Aug. 23-25. Not