Here are MLB's 9 most exciting players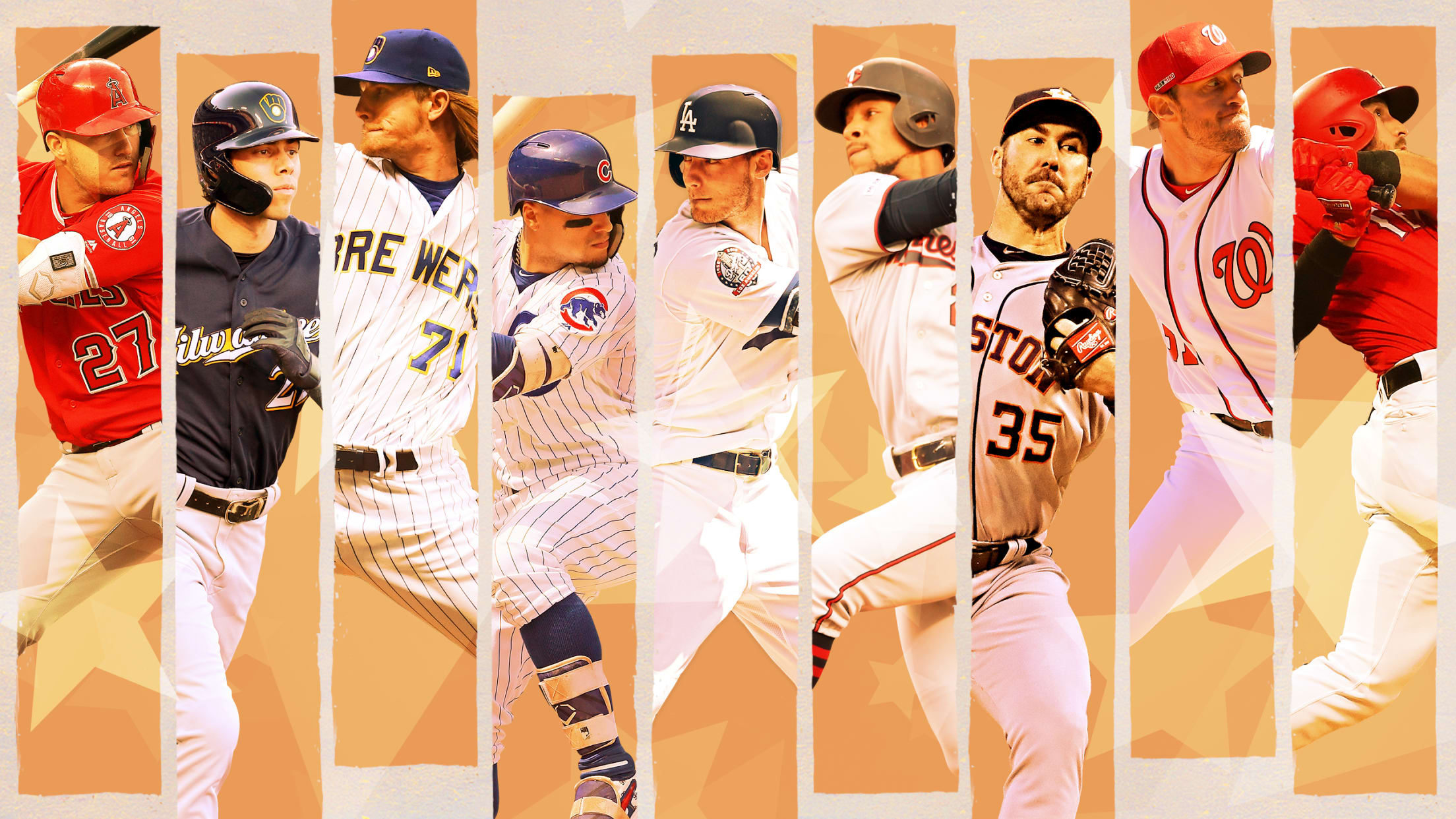 You stop and watch when certain players are on your screen. Max Scherzer and Justin Verlander are like that, and it's not just that they are two of the best ever. It's also their raging competitive fire and the ability to throw the ball hard, to make it dip and
Astros answer Red Sox's rally, walk off in 9th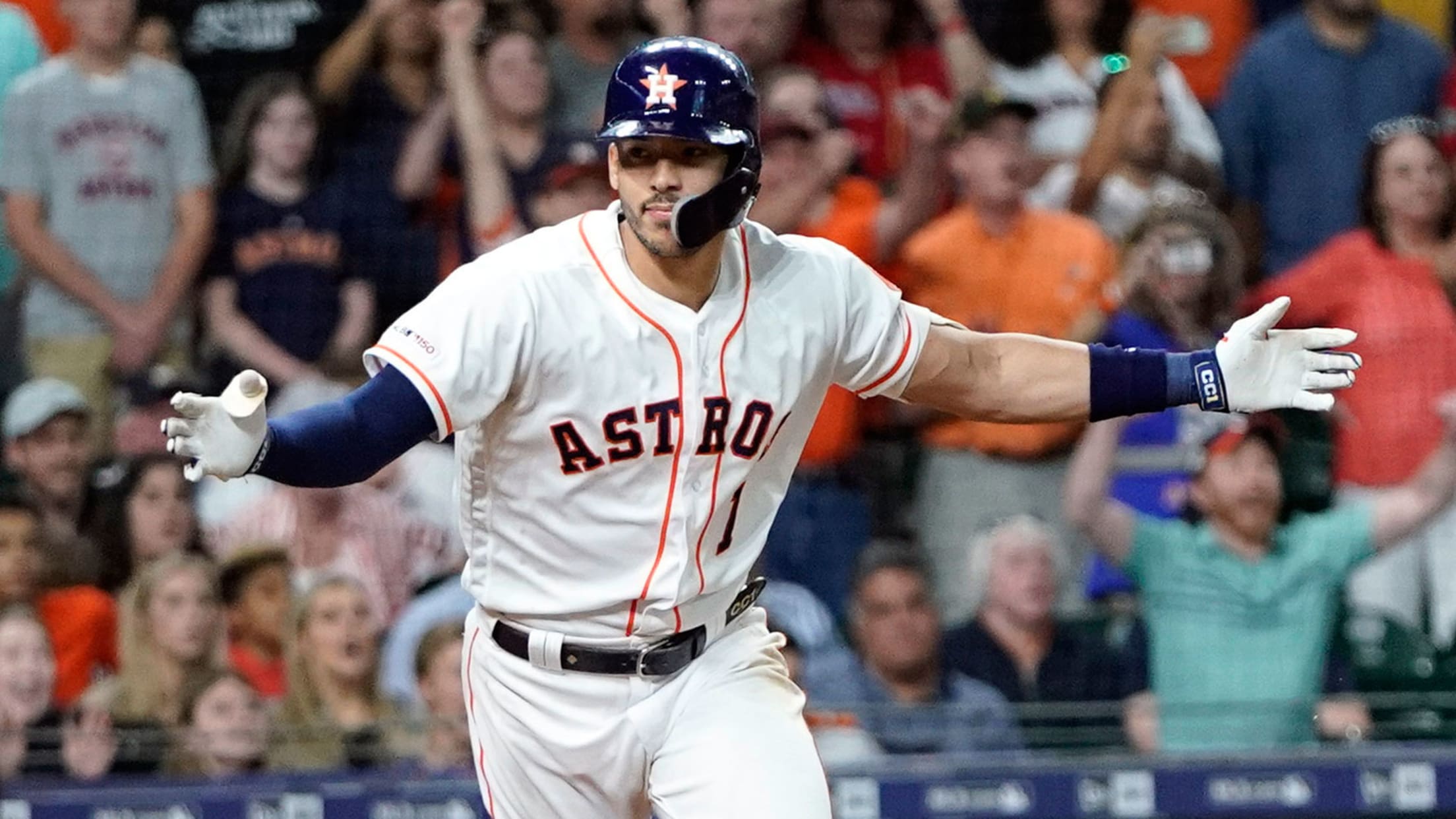 HOUSTON -- Within a span of five pitches in the top of the ninth inning Saturday, the Red Sox rallied to tie the Astros by scoring twice against lockdown closer Roberto Osuna. It was Osuna's first blown save as a member of the Astros, but his teammates made sure it
SP trade rumors: Bauer, Bumgarner, more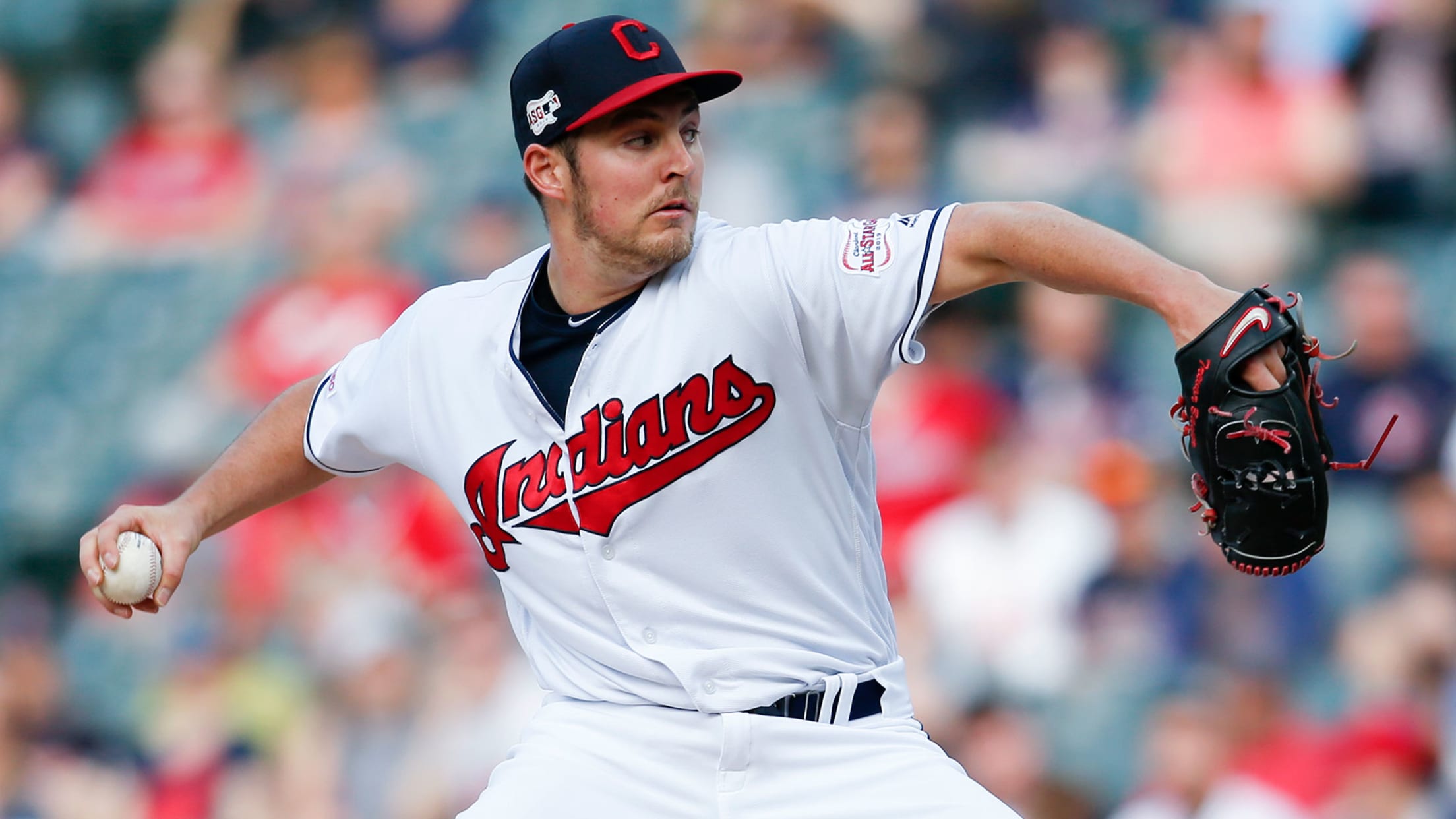 The trade market for starting pitchers could be stocked with aces this summer, and the Padres are expected to be one of the clubs in the mix. Bolstered by the surprising free-agent addition of Manny Machado and the strong starts of rookie sensations Fernando Tatis Jr. and Chris Paddack, San
Arenado launches 200th career homer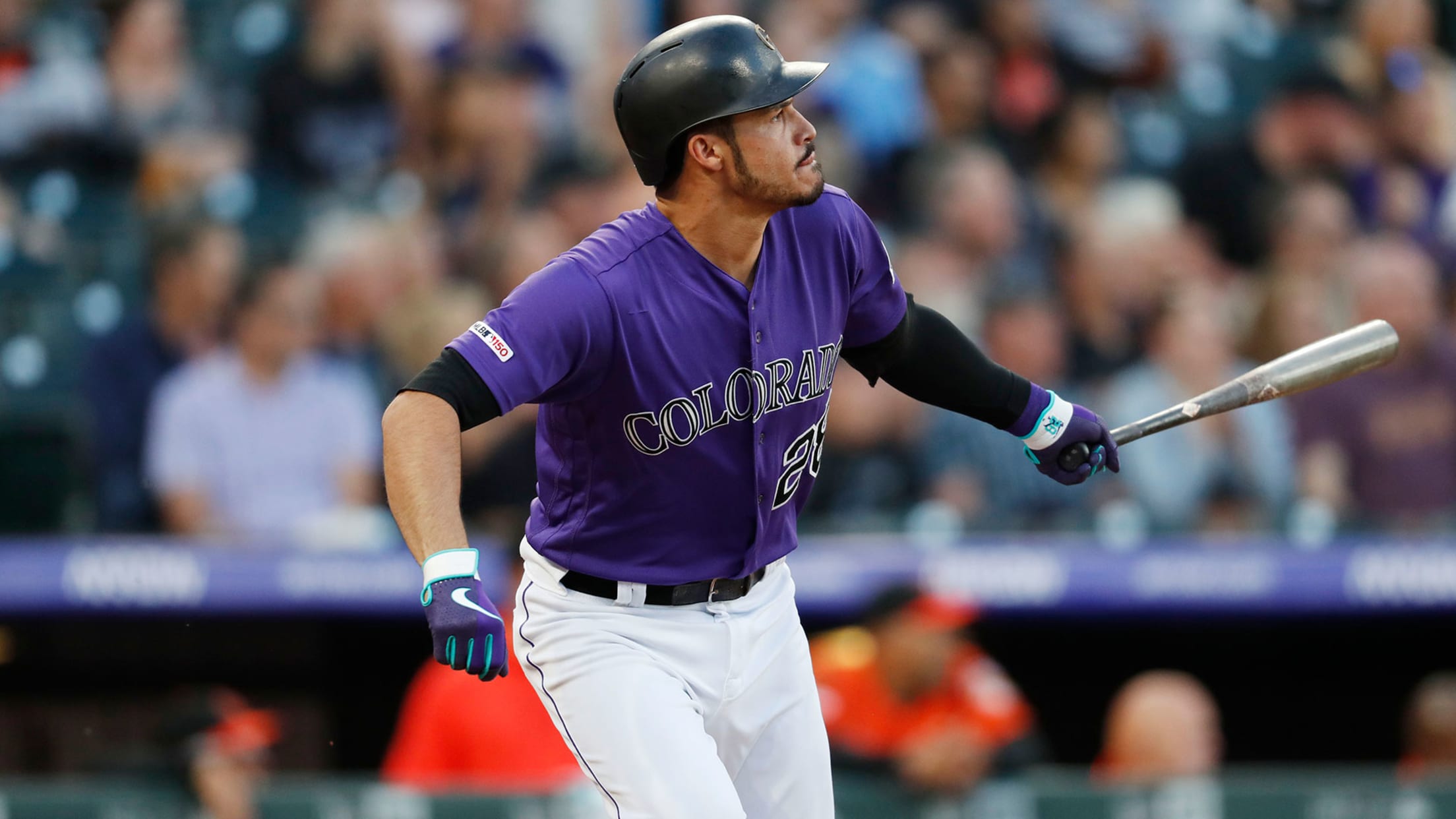 DENVER -- Nolan Arenado decided he needed a milestone homer of his own Saturday night. Arenado swatted his 200th career home run, a three-run shot to give his team a 4-3 lead over the Orioles, against pitcher Andrew Cashner in the bottom of the third inning of a 9-6 loss.
Padres scratch Paddack from Sunday start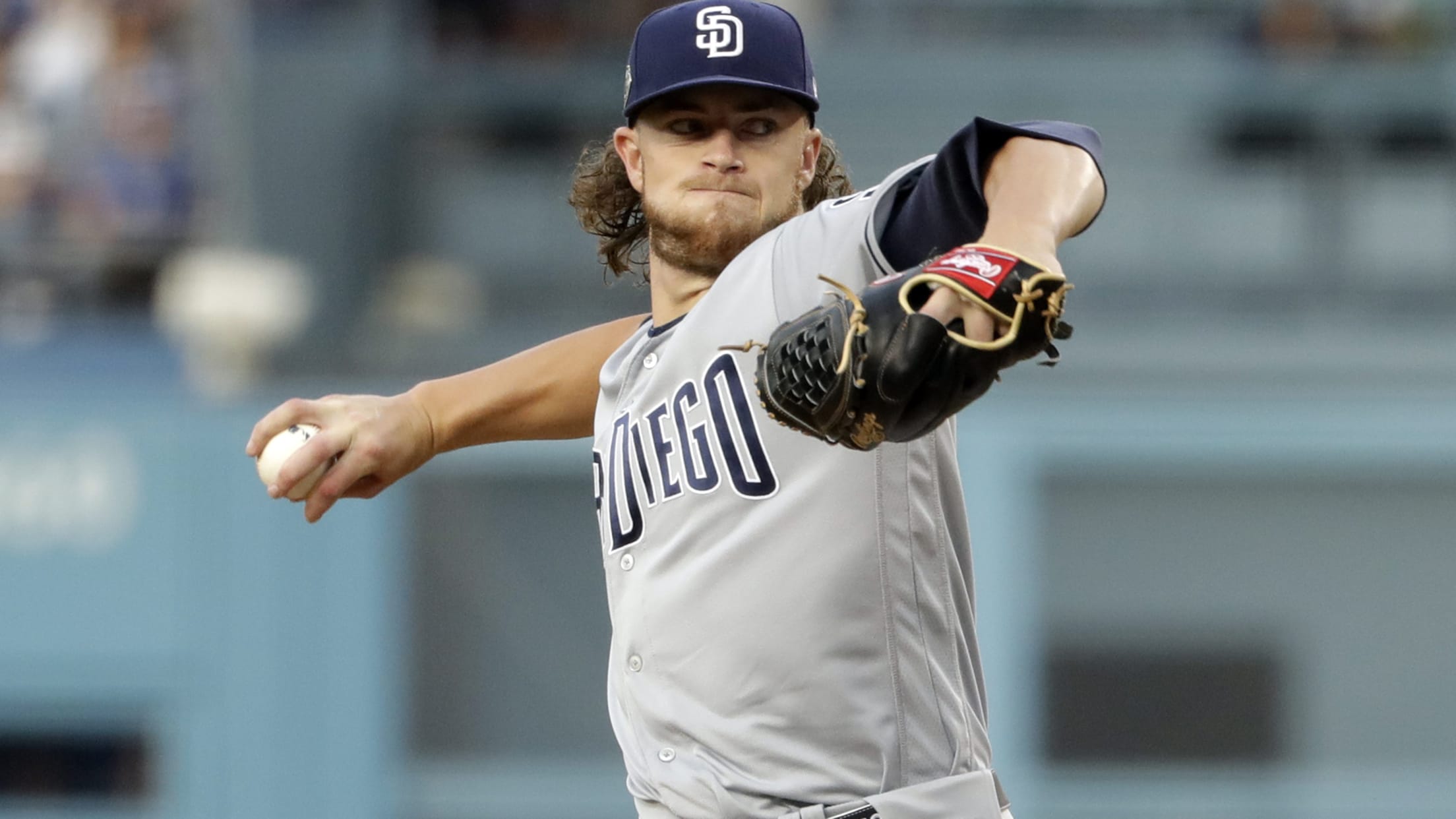 TORONTO -- Chris Paddack was scratched from his start in the series finale in Toronto with a stiff neck, the Padres announced Sunday morning. "It's nothing serious in our minds whatsoever," manager Andy Green said prior to the game. "He woke up today and felt like he could pitch. We
Conforto feels 'lucky' to be back from IL so soon
Mets make difficult decision to DFA veteran Rajai Davis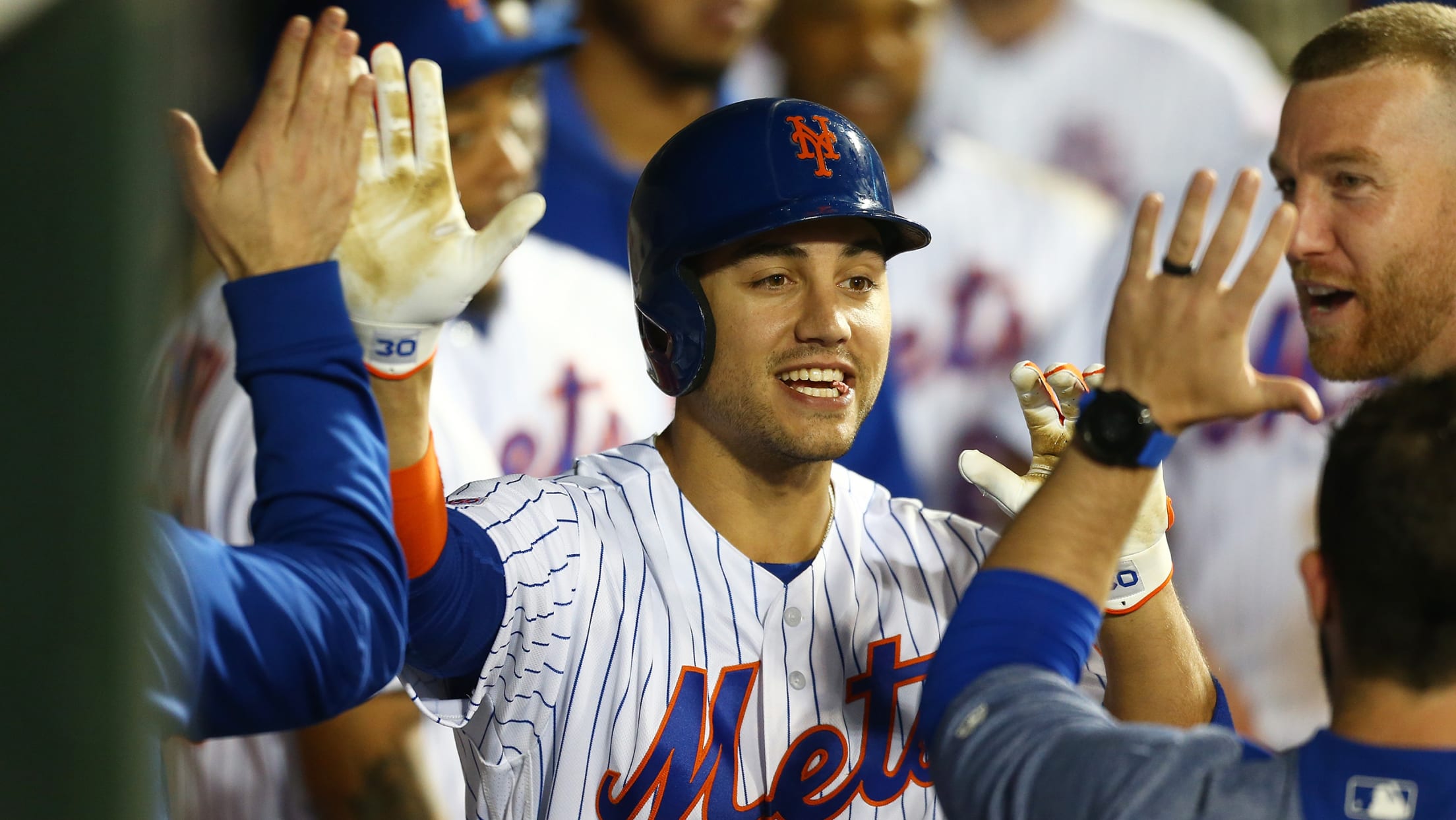 NEW YORK -- Michael Conforto called himself "lucky," knowing how tricky head injuries can be. All told, Conforto missed only nine games with a concussion, returning from the injured list Sunday against the Tigers. In a corresponding move, the Mets designated veteran outfielder Rajai Davis for assignment to clear roster
Yanks ride 26th man, big inning to 7th straight W
Adams works 4 innings for first MLB win; Chapman secures 250th save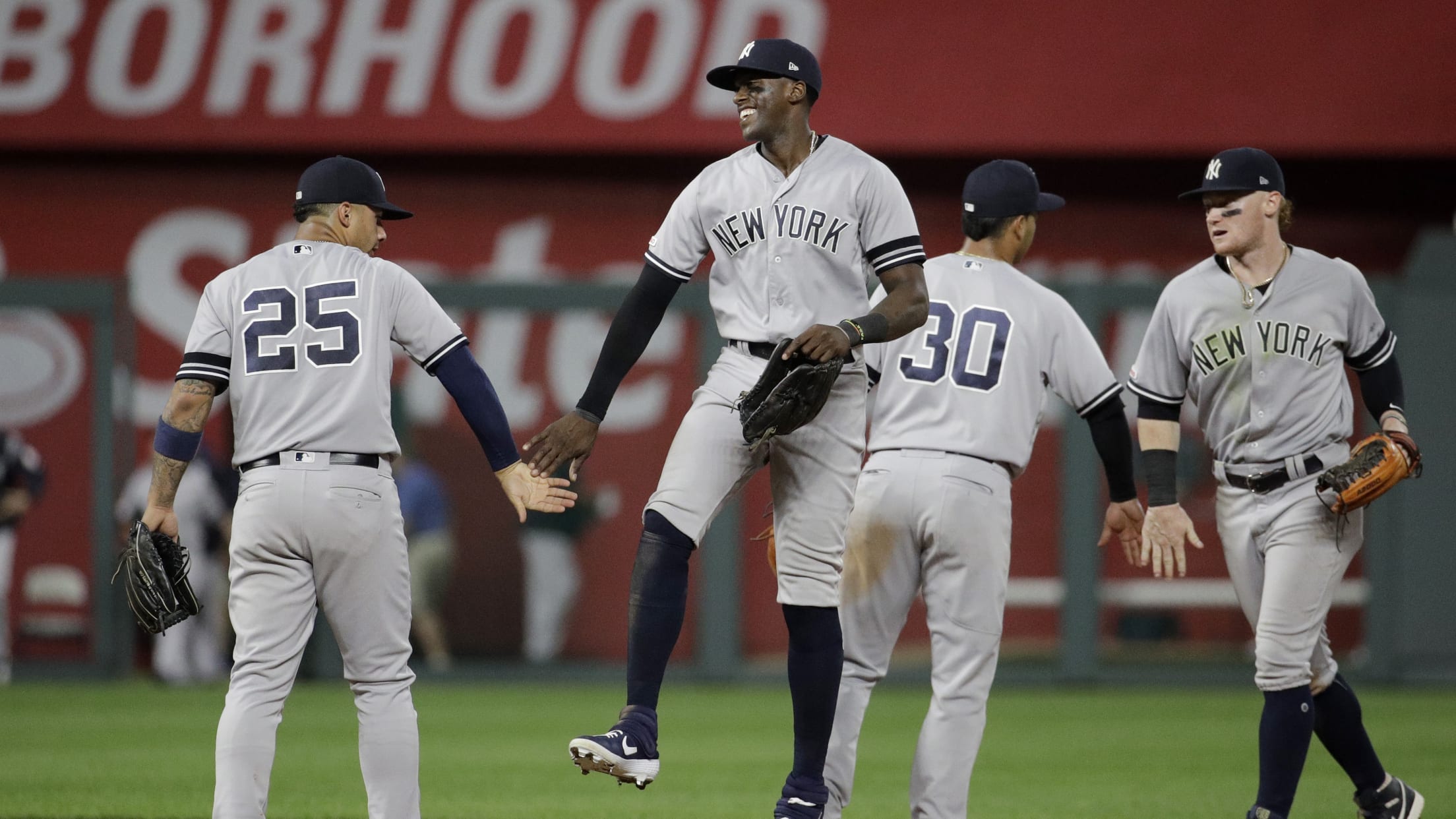 KANSAS CITY -- Summoned to serve as the Yankees' 26th man in Saturday's doubleheader, Chance Adams zipped his bags in Syracuse, N.Y., clutching a ticket for a connecting flight in Chicago. That sequence earned the pitcher about a thousand air miles, but he received a more meaningful reward at the
Padres' franchise-record 7 HRs overpower Jays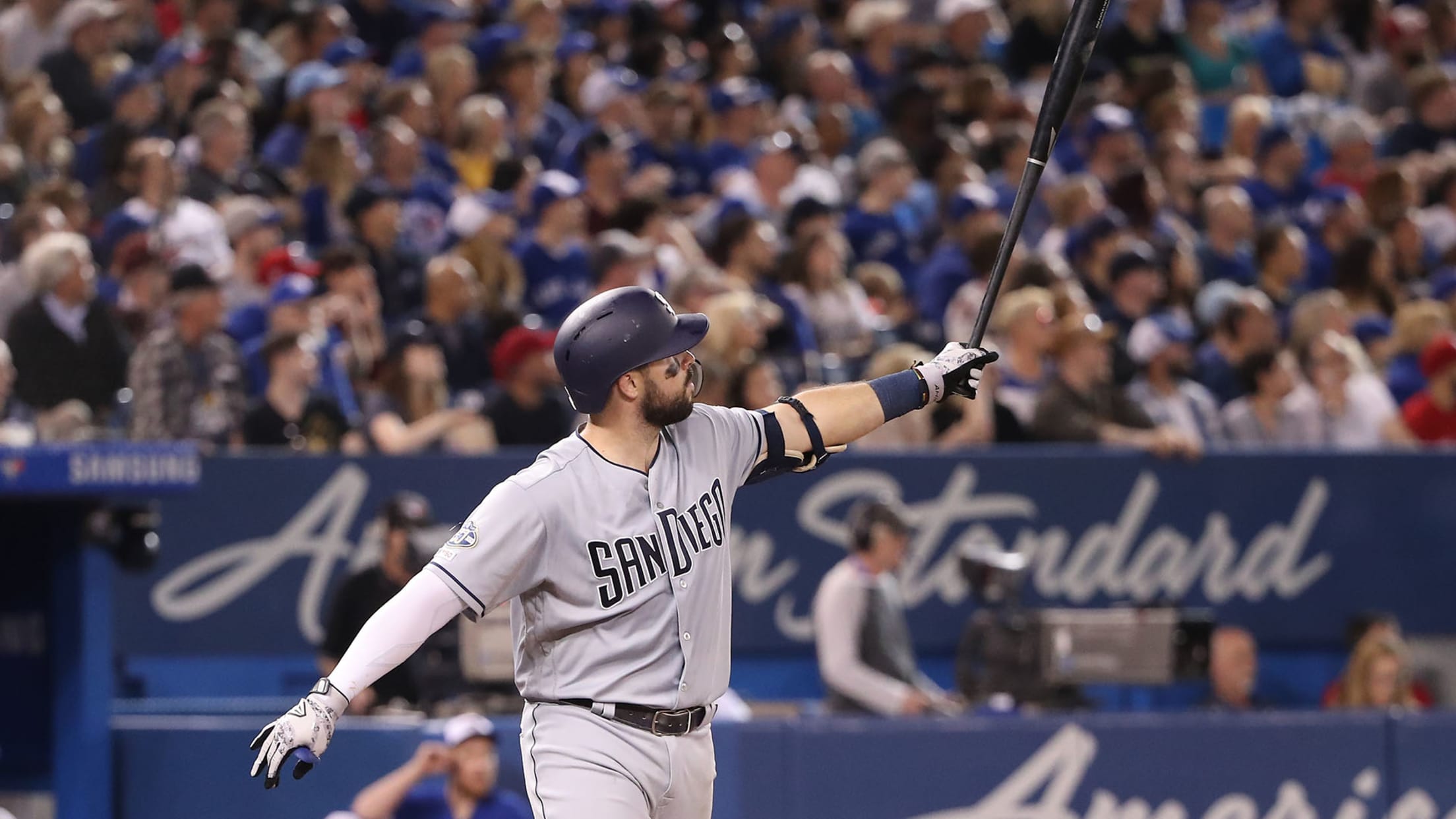 TORONTO -- It was a record-setting day of firsts for the Padres at Rogers Centre on Saturday as they put up a season-high 19 runs, including multiple runs in seven of their nine innings at the plate. The Padres' seven home runs set a new franchise record, topping the previous
Injury updates: Springer, Altuve, Price, Paxton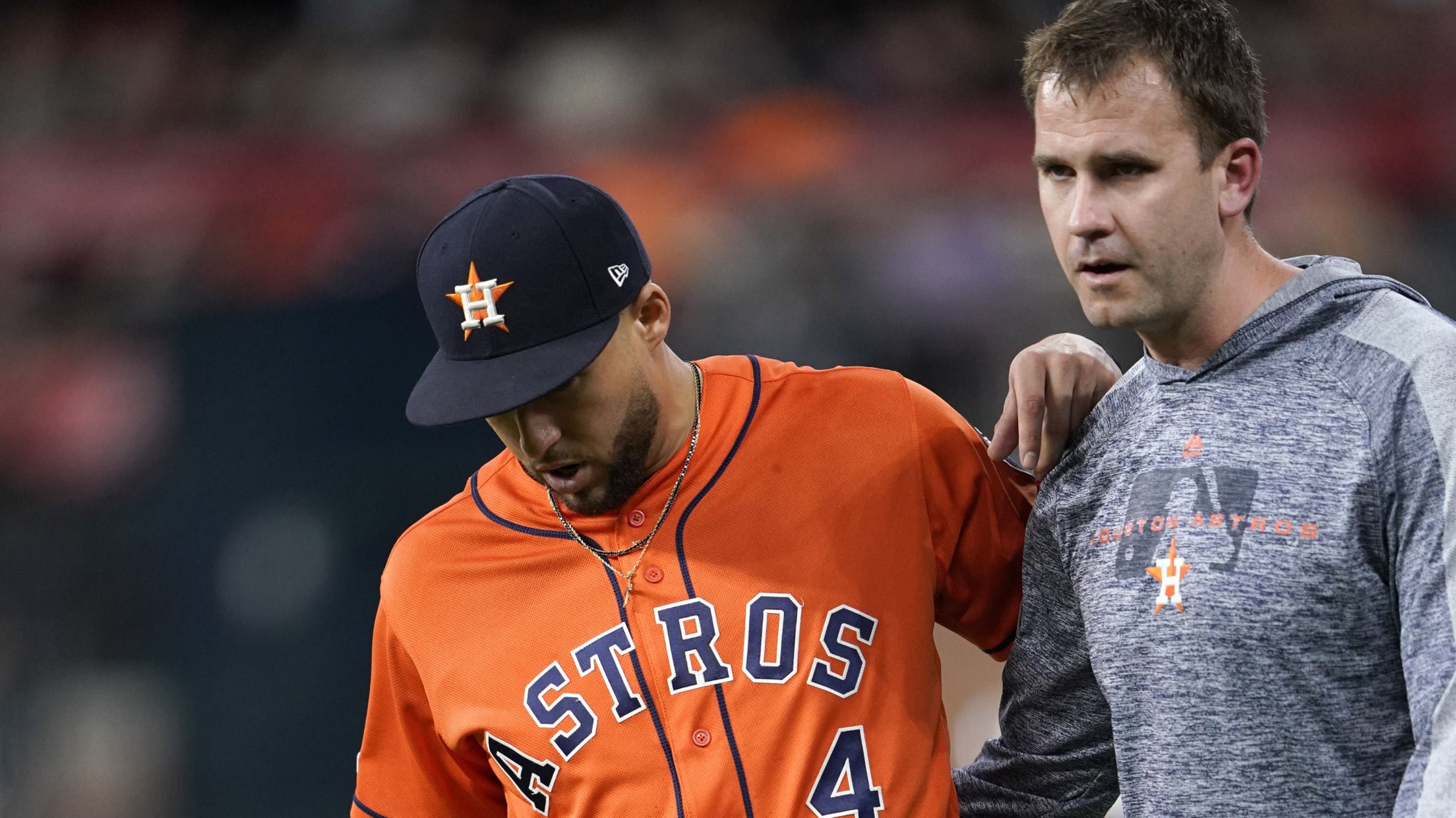 Here is the latest injury news from around Major League Baseball. George Springer and Jose Altuve, Astros Springer was placed on the 10-day injured list Saturday with a left hamstring strain, which he suffered in the eighth inning of Friday's game against the Red Sox while chasing a pop-up in
Ryu's 32 scoreless-inning streak ends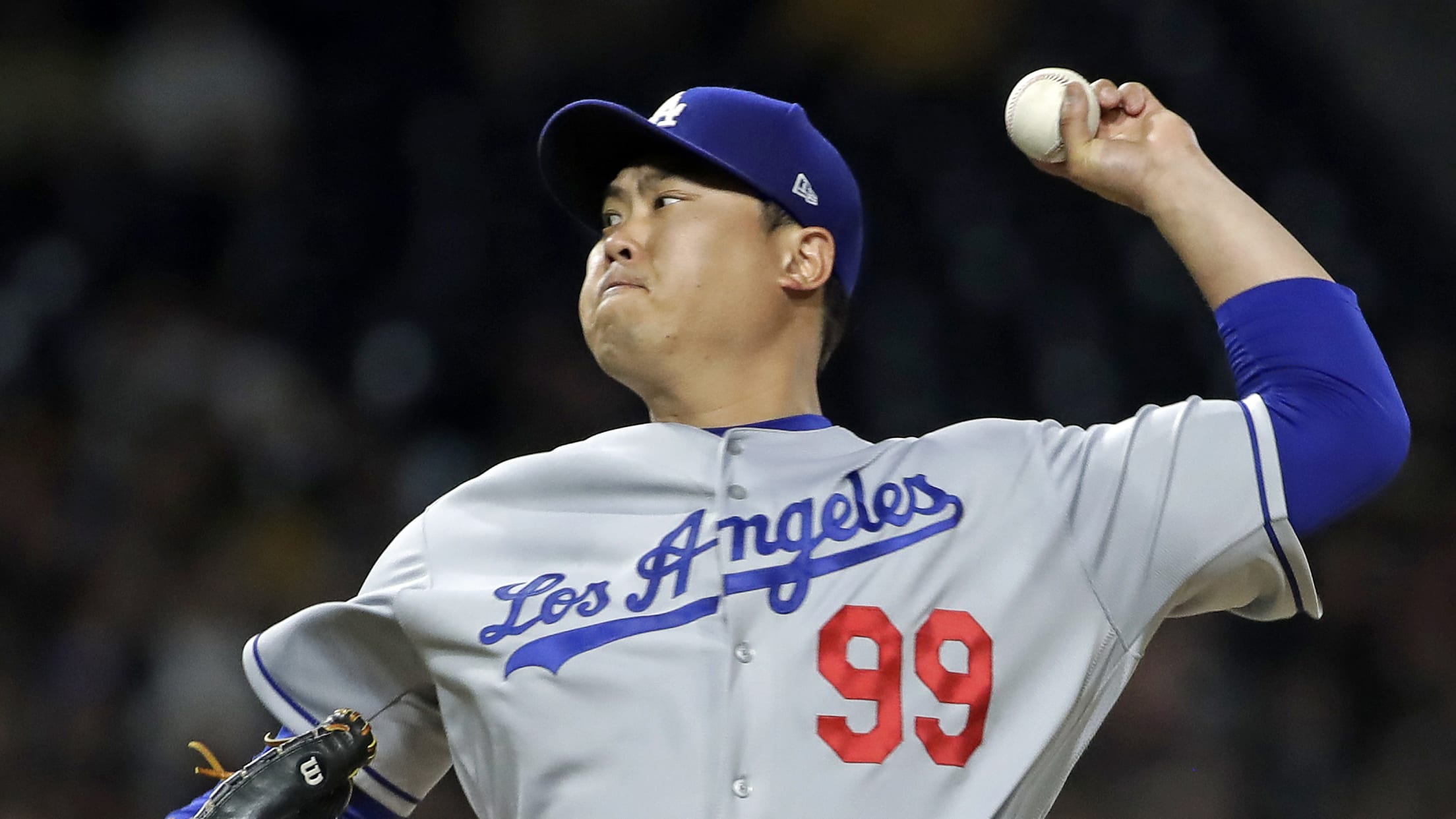 PITTSBURGH -- Hyun-Jin Ryu's run of consecutive scoreless innings ended at 32 on Saturday night against the Pirates. Ryu allowed a leadoff double in the second inning to Josh Bell, one of the hottest hitters in baseball right now. The Dodgers lefty got Melky Cabrera to chop a short dribbler
Arrieta after gem: That's what 'best teams do'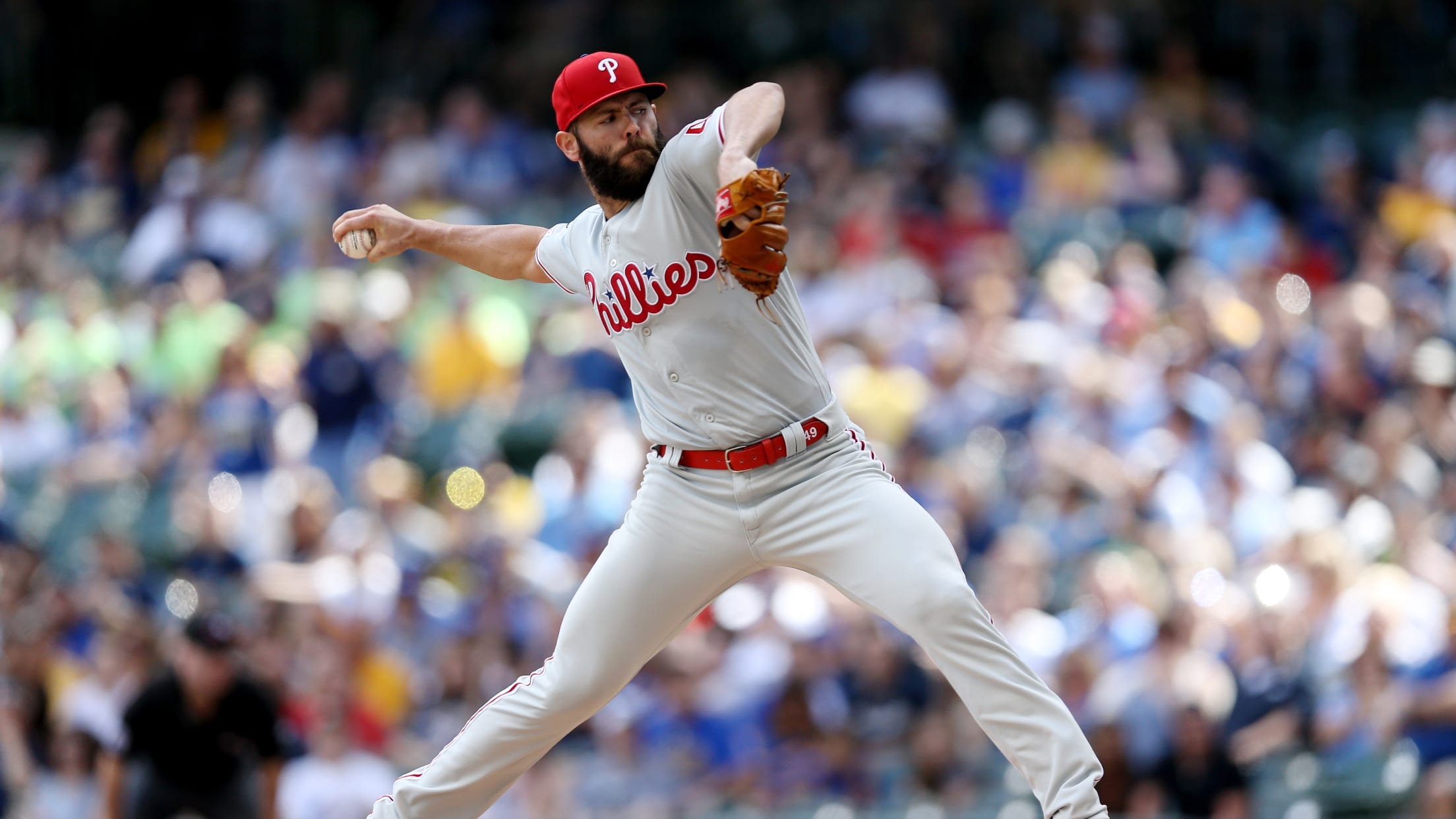 MILWAUKEE -- Jake Arrieta knew the situation. The Phillies' bullpen was running on fumes and missing a key piece after Pat Neshek landed on the injured list with a strained right shoulder. So when the veteran right-hander took the mound Saturday afternoon at Miller Park, Arrietta knew exactly what he
Softball Breakthrough Series begins in KC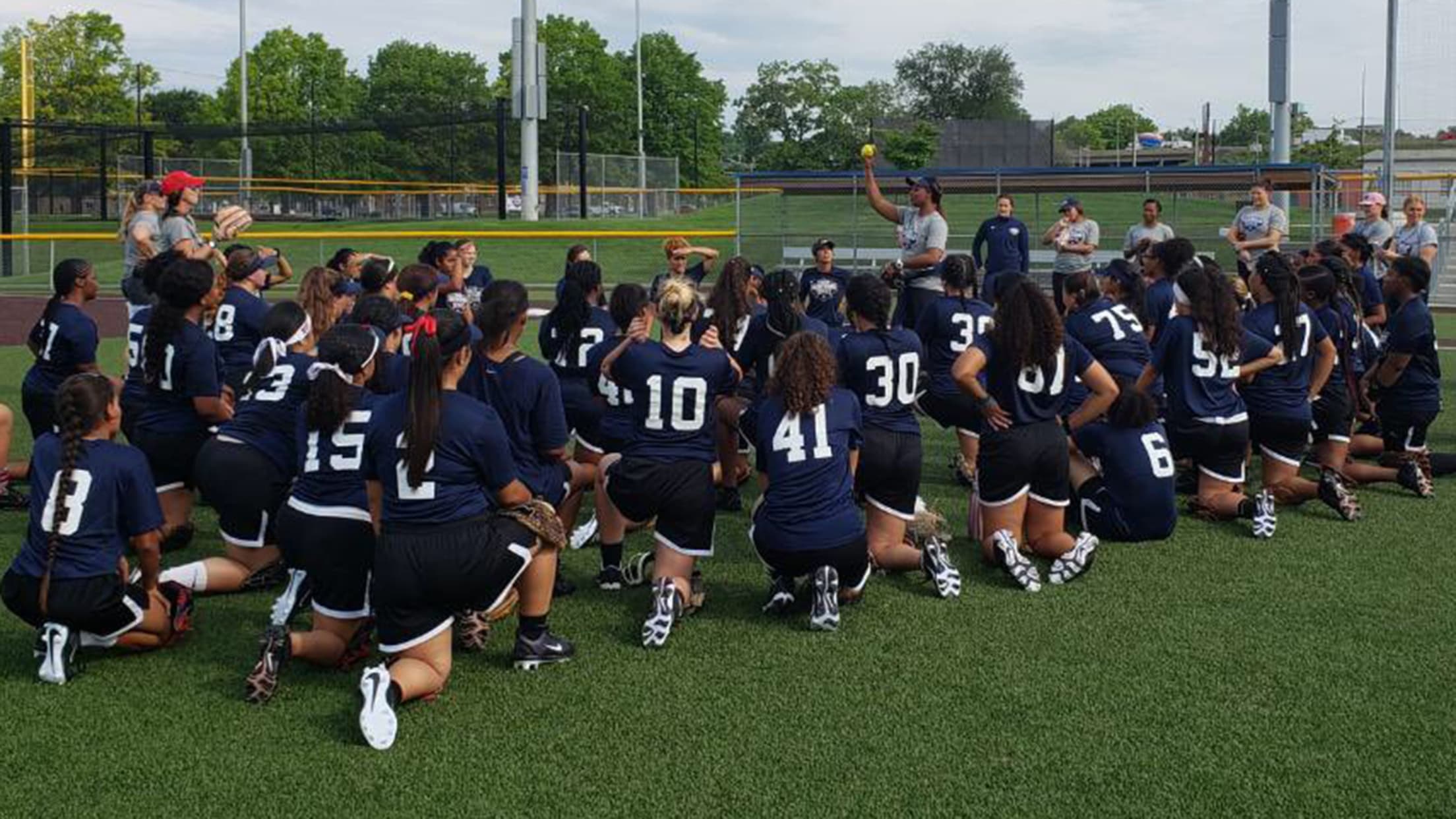 KANSAS CITY -- Sixty top high school softball players will showcase their talent this weekend at the annual Softball Breakthrough Series. The event is made possible through a partnership between Major League Baseball and USA Softball. The participants come from across the continental United States as well as Puerto Rico
Rally lifts Cubs after 3 HRs, Yu's 7-frame day
Bote socks go-ahead double in 8th; Almora Jr., Russell, Heyward tag opposite-field blasts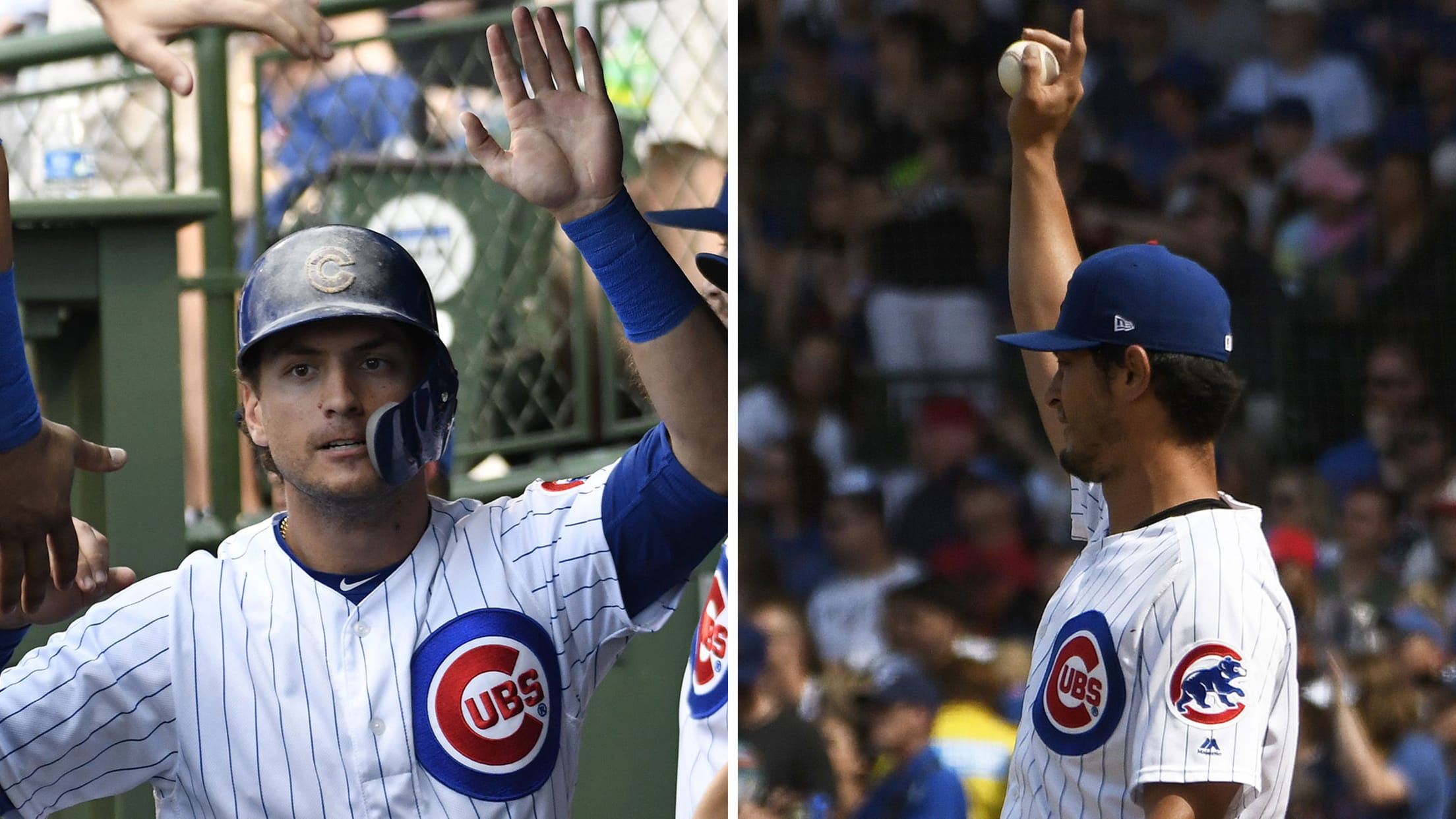 CHICAGO -- The Cubs were working with an understaffed bench Saturday afternoon, given the need for an extra pitcher to help the team's worn-down bullpen. One of the available options was David Bote, and he did not disappoint the Wrigley Field crowd when manager Joe Maddon called his name. In
Voit goes deep in front of family, friends
Happ finds form, K's 10 in 6 strong innings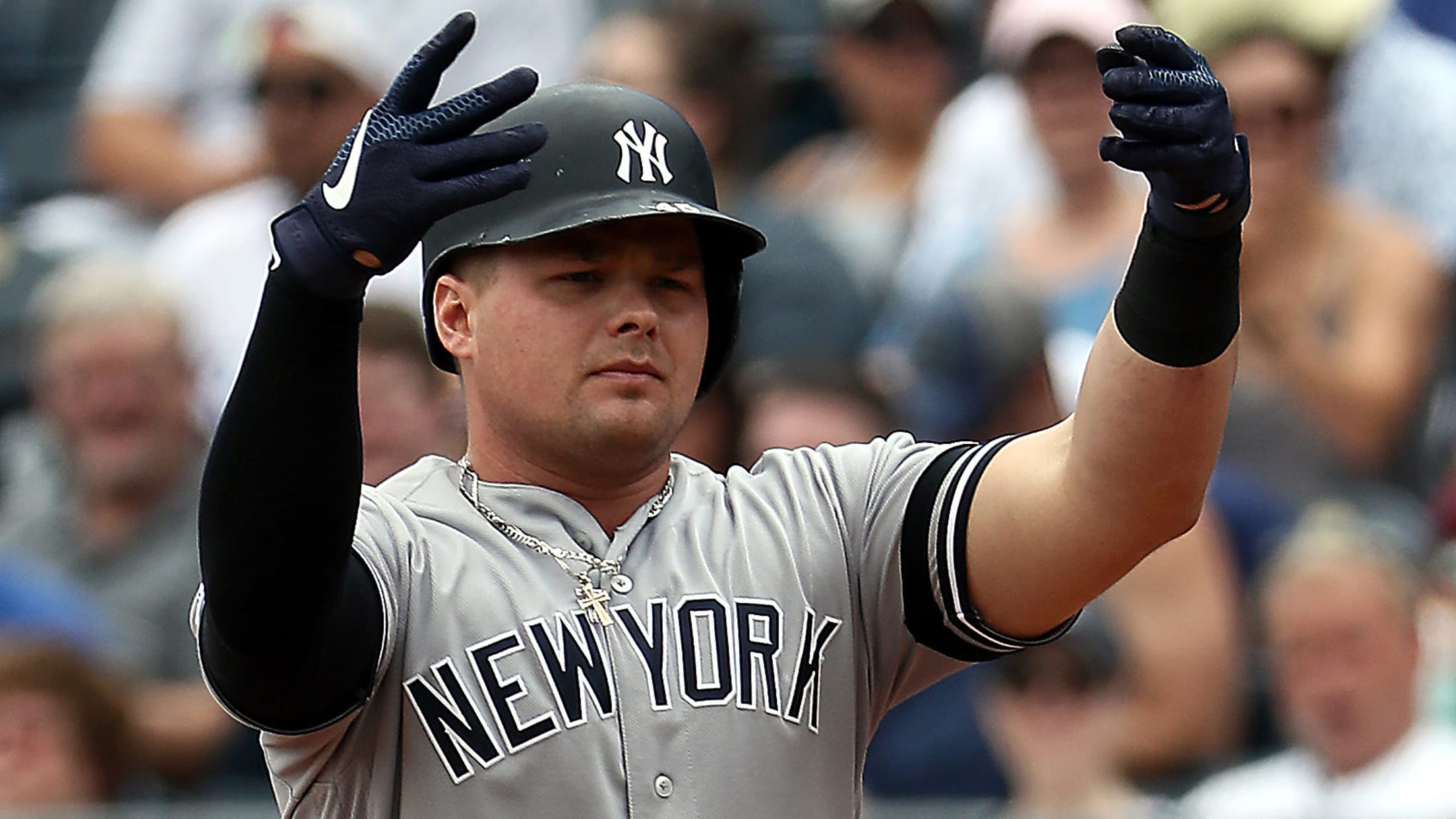 KANSAS CITY -- Luke Voit's credit card statement took the hit on Saturday afternoon, as the Missouri native had 60 friends and family members mingling on the outfield patio at Kauffman Stadium. Like any good host, he provided those guests with some entertainment. Voit mashed the longest home run of
Mets walk off in 13th on 'day of the catcher'
Nido, Ramos become club's first catching duo to homer in same game since '86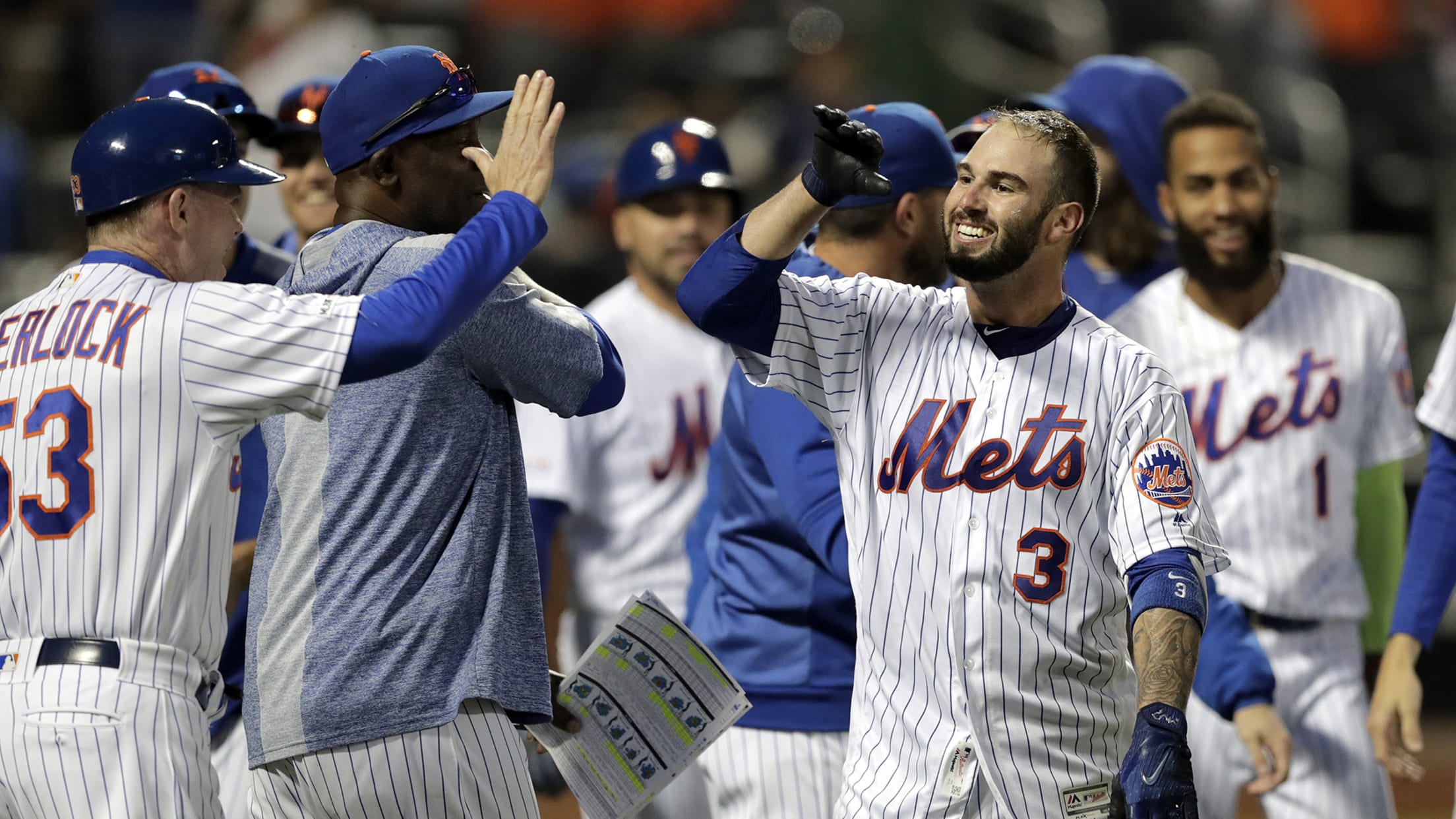 NEW YORK -- Over the past three seasons, the Mets have consistently ranked in the bottom third of the Majors in offensive catcher production. Travis d'Arnaud's injuries and Kevin Plawecki's struggles largely contributed to a persistent lineup hole -- one that seemed to resurface in late April and early May,
Gyorko's 1st '19 HR comes at just the right time
Pinch-hit blast caps four-run, eighth-inning comeback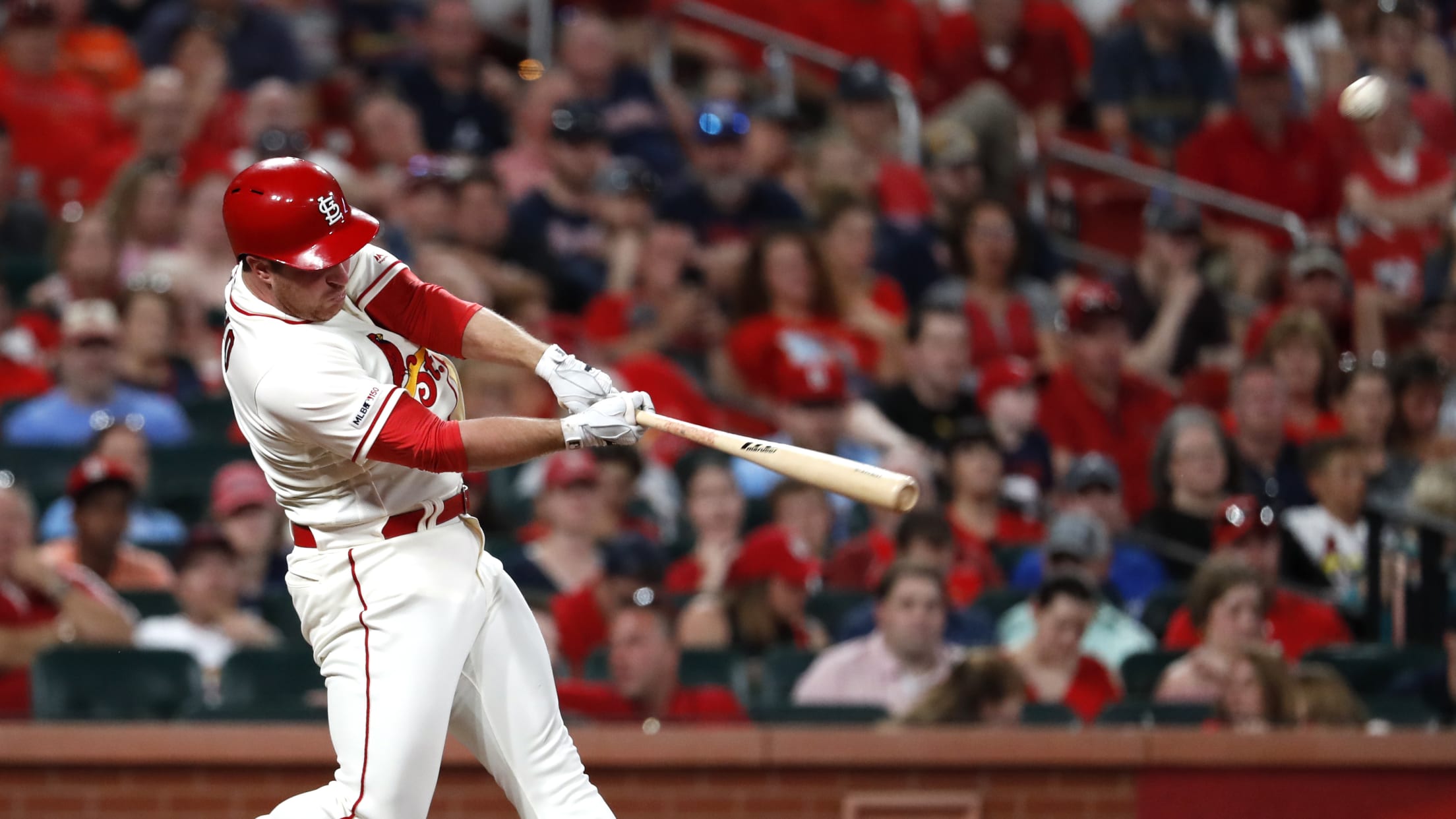 ST. LOUIS -- Jedd Gyorko wasn't the only one to speak up when players gathered Saturday afternoon to address the month-long nosedive that had brought the Cardinals, owners of baseball's best record on the first day of May, all the way back to .500. His message to teammates was both
2019 Draft legacies: Witt, Halladay, Hoffman, etc.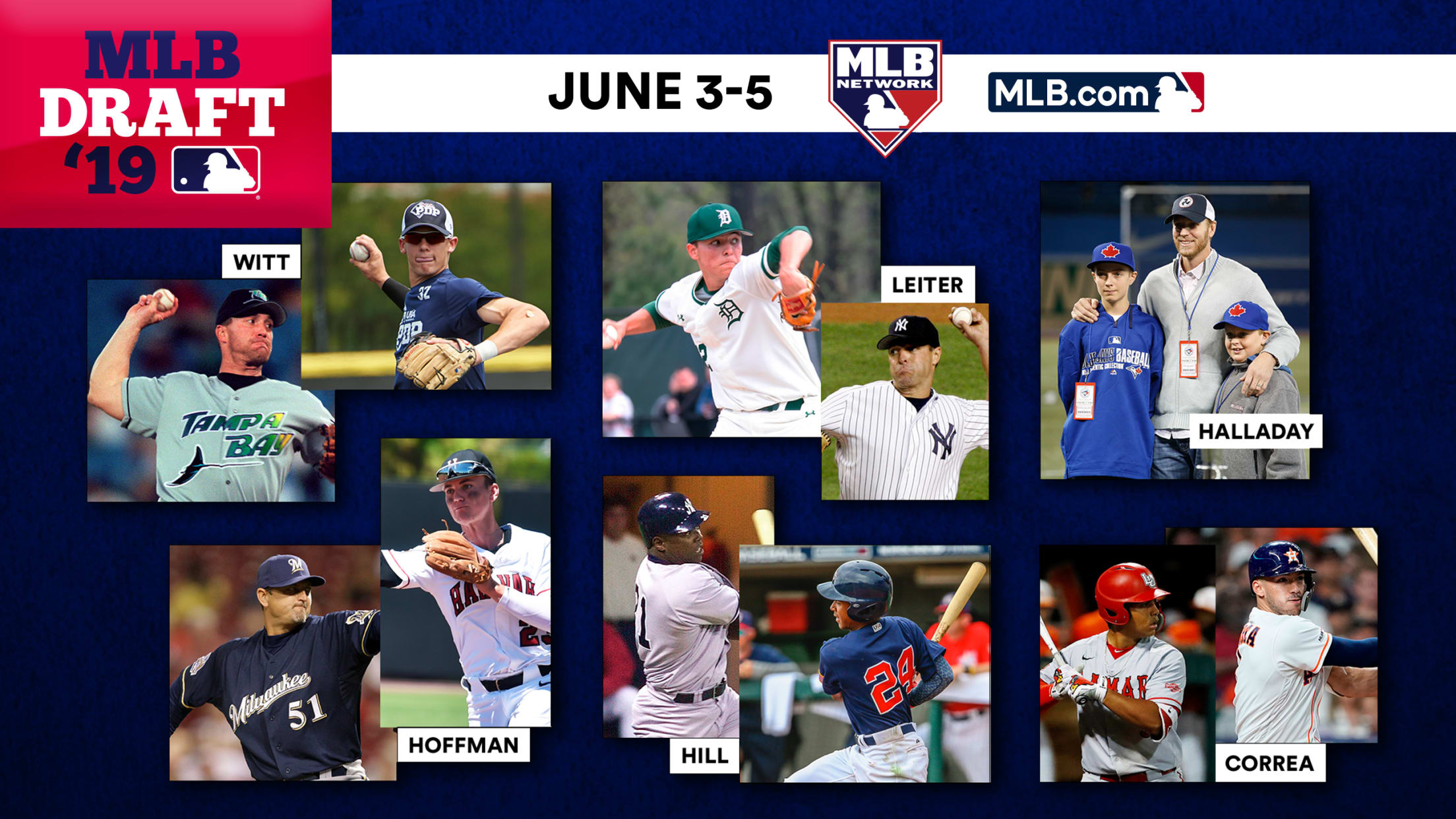 From Barry Bonds and Ken Griffey Jr. to Vladimir Guerrero Jr. and Fernando Tatis Jr., Major League Baseball has a strong history of legacy players carving their own paths to the pros. It starts in the Draft. Take the Blue Jays, for example, who've made a habit of drafting sons
'Step in right direction' for Lowe, Rays
Resilient rookie has homer and two RBIs one night after four-K game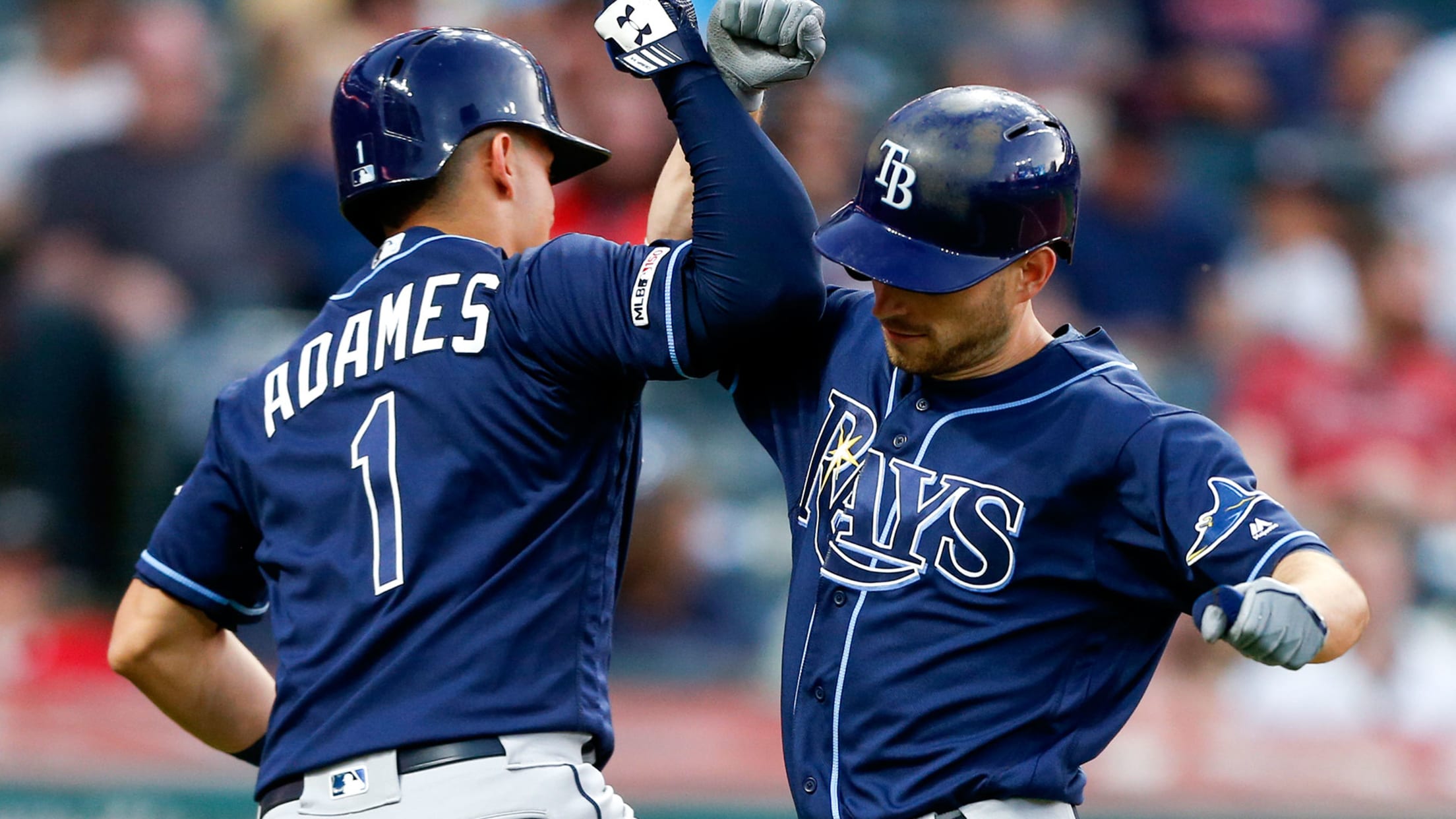 CLEVELAND -- Brandon Lowe can see pitchers slowly making their adjustments. He's seeing more breaking balls and offspeed pitches than ever before, a direct result of his success earlier this season. He also knows that he'll continue to see a steady diet of the same if he's not able to
Masterful Corbin spins shutout against Marlins
Lefty goes 9 scoreless for 2nd time in career; Soto extends hit streak to 9; Gomes provides key knock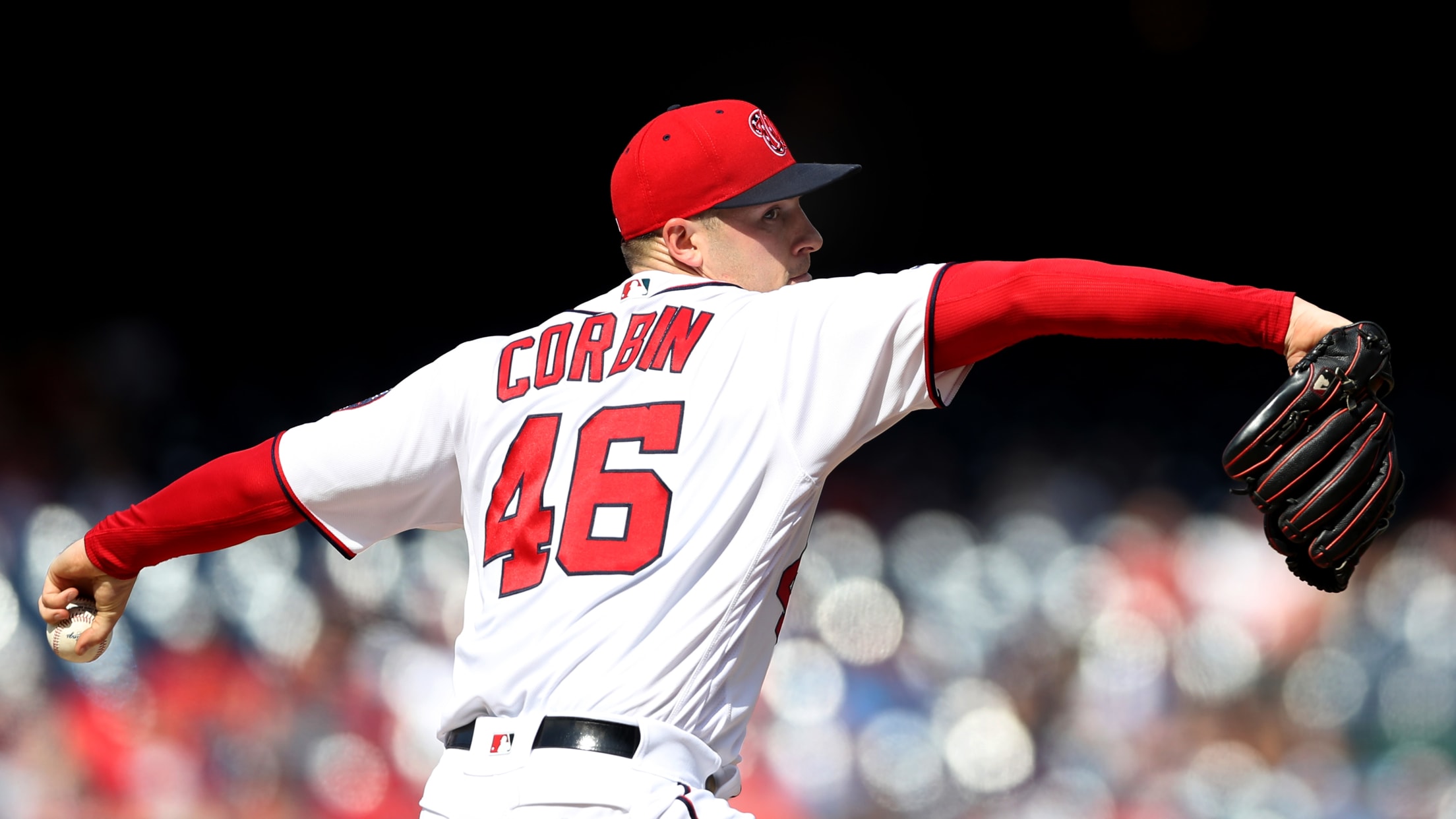 WASHINGTON -- Soon after the Nationals' wild series-opening win over the Miami Marlins on Friday, manager Dave Martinez conceded that it was hardly the way they drew it up. Few Nationals games this season have been. Saturday, though, was an exception. Behind Patrick Corbin's second career shutout, a clean game
Twins win fifth in a row behind Gibson's gem 
Right-hander strikes out 9 over 7 innings; club takes advantage of miscues in outfield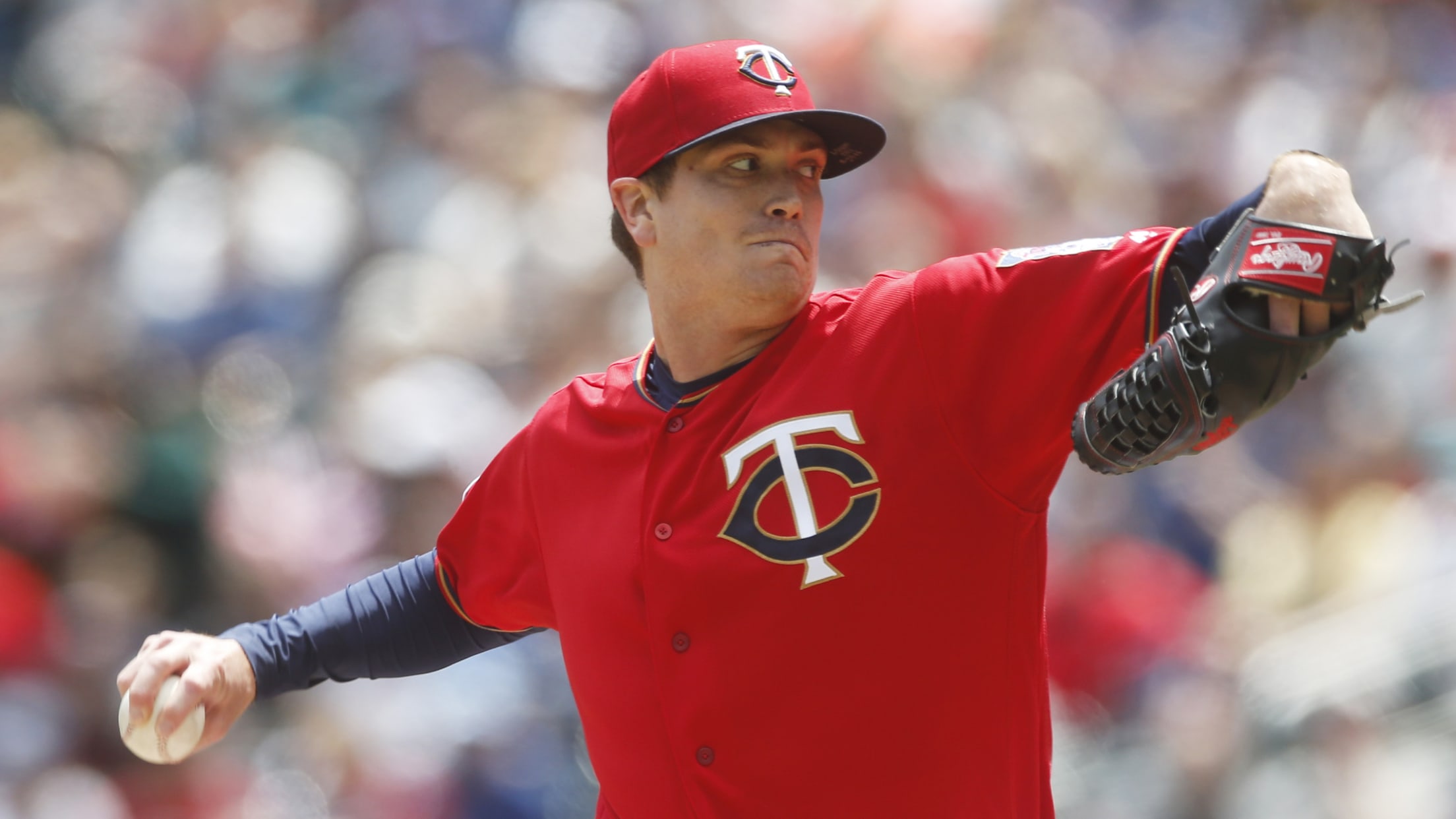 MINNEAPOLIS -- So many times this season, the Twins have simply bludgeoned their way to victory. Saturday was not one of those days -- not that it was a problem. Though White Sox pitching prevented Minnesota from leaving the yard until the eighth inning, Kyle Gibson pitched a seven-inning gem
Dodgers double the offense vs. Pirates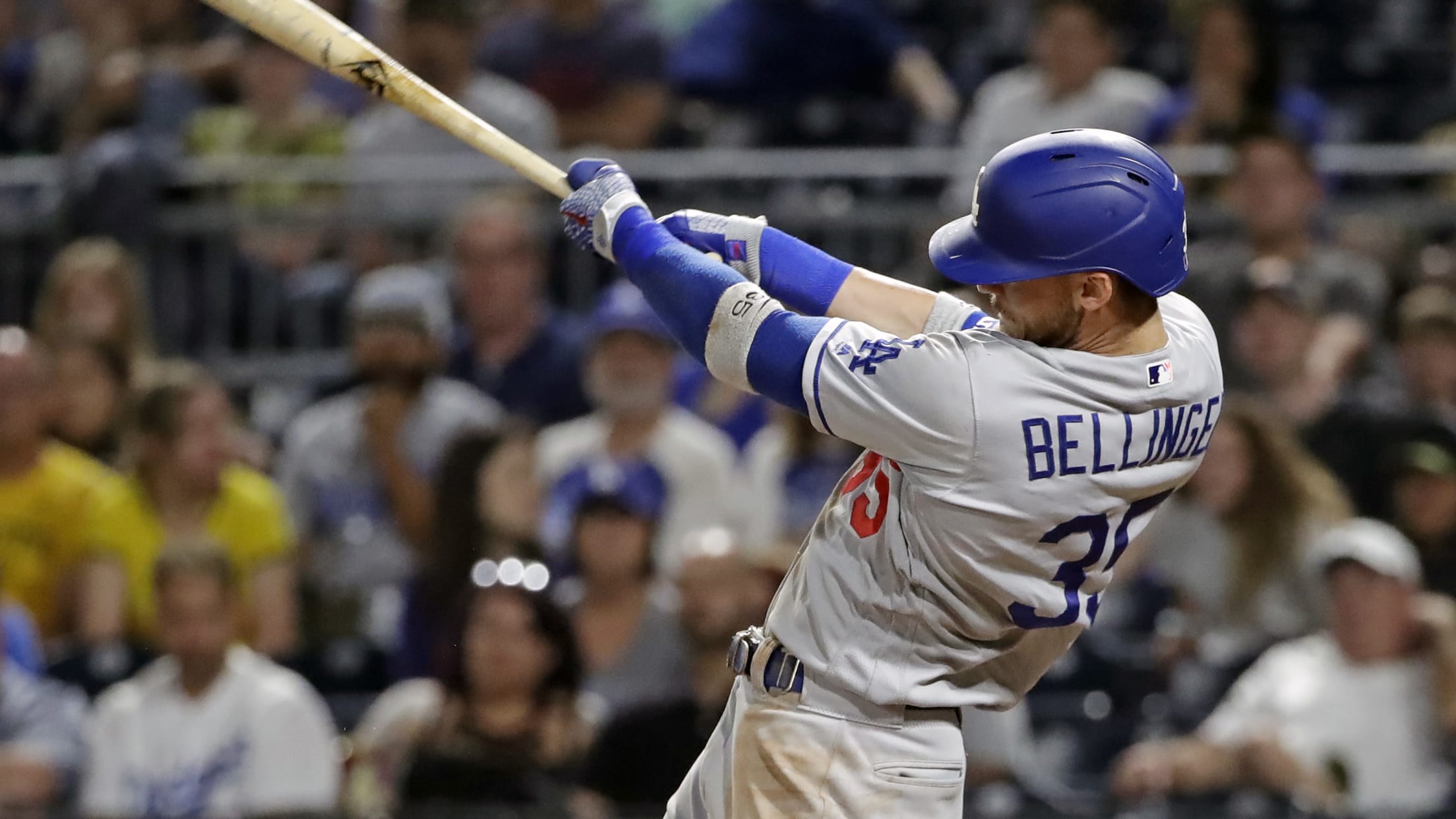 PITTSBURGH -- The Dodgers' 7-2 win on Saturday night at PNC Park started with a leadoff double by Joc Pederson, and from there, the doubles kept coming and coming. The Dodgers knocked eight doubles off the Pirates, tied for the most in team history (since 1958); they also accomplished the
Impressive comps for Acuña's first 162 games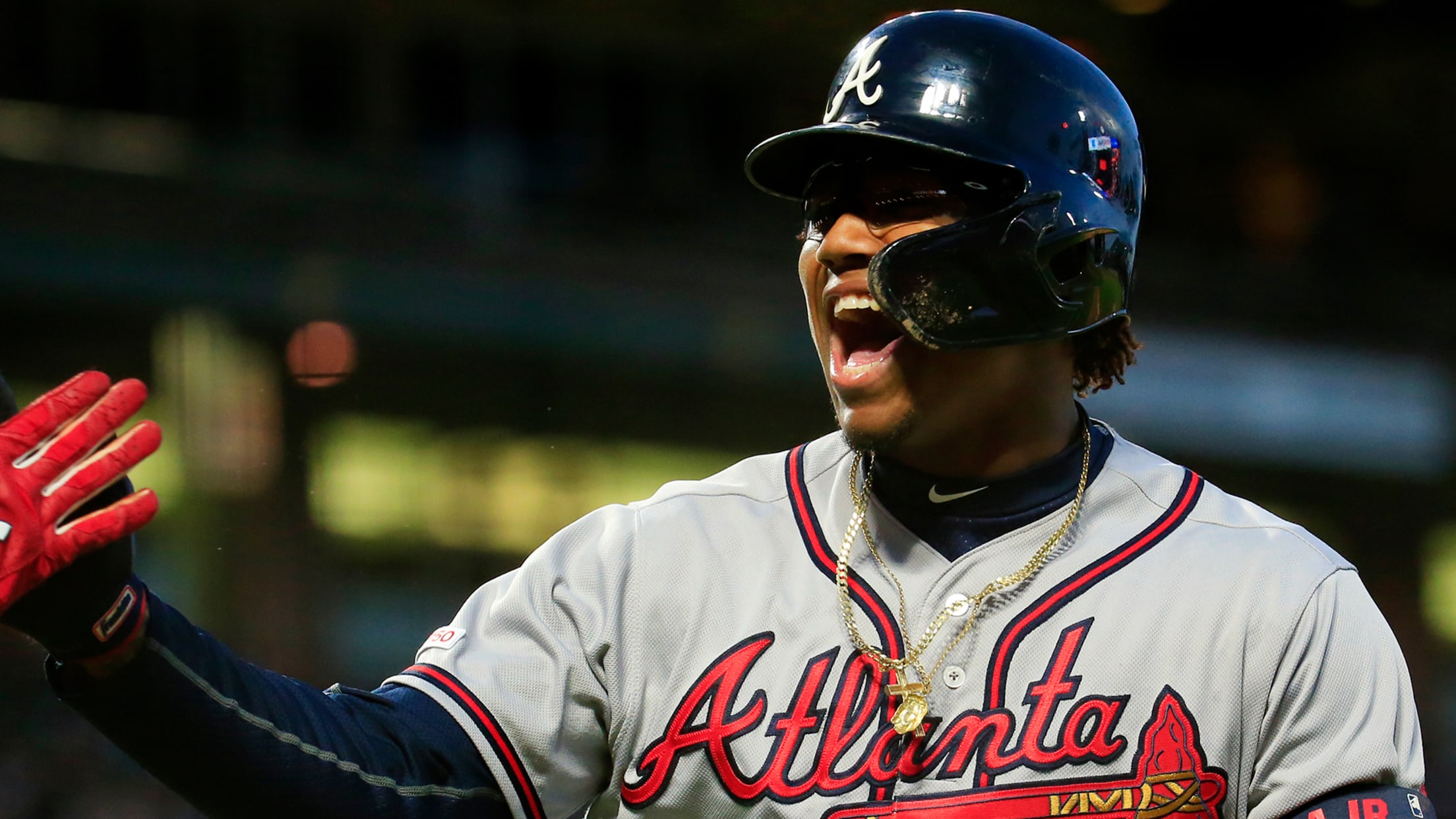 On Friday night in St. Louis, Ronald Acuña Jr. played the 162nd game of his career for the Braves, giving him the equivalent of one full Major League season under his belt since his debut last April 25. Acuña arrives at that milestone at a young age, as he won't
Hamstring strain forces Springer to injured list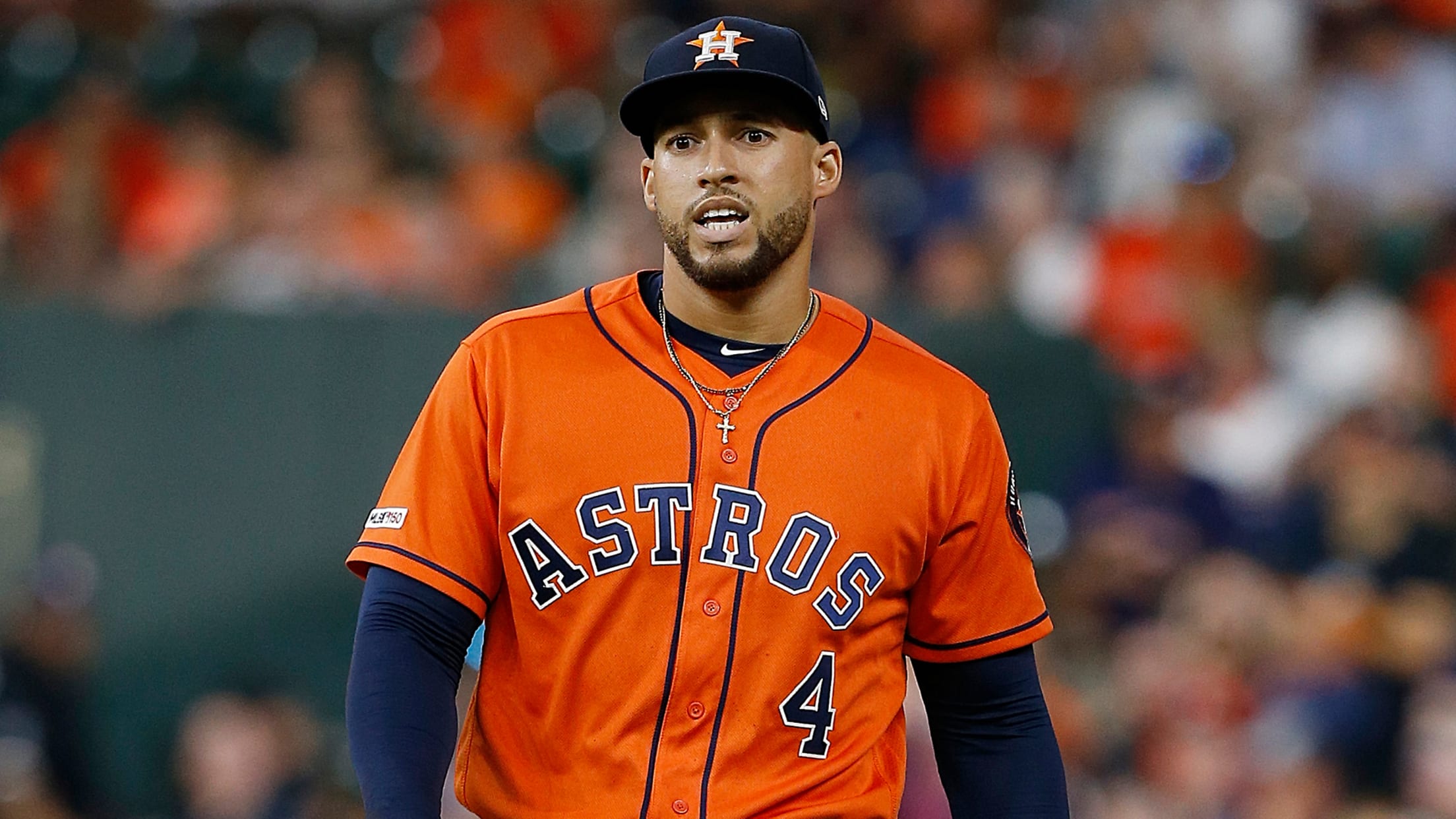 HOUSTON – The Astros received a bit of mixed news Saturday when it was revealed All-Star outfielder George Springer suffered a Grade 2 strain of his left hamstring, an injury that will sideline him for at least a couple of weeks, but not as devastating as the team initially feared.