Ohtani: Why tag a runner when you can wave them off?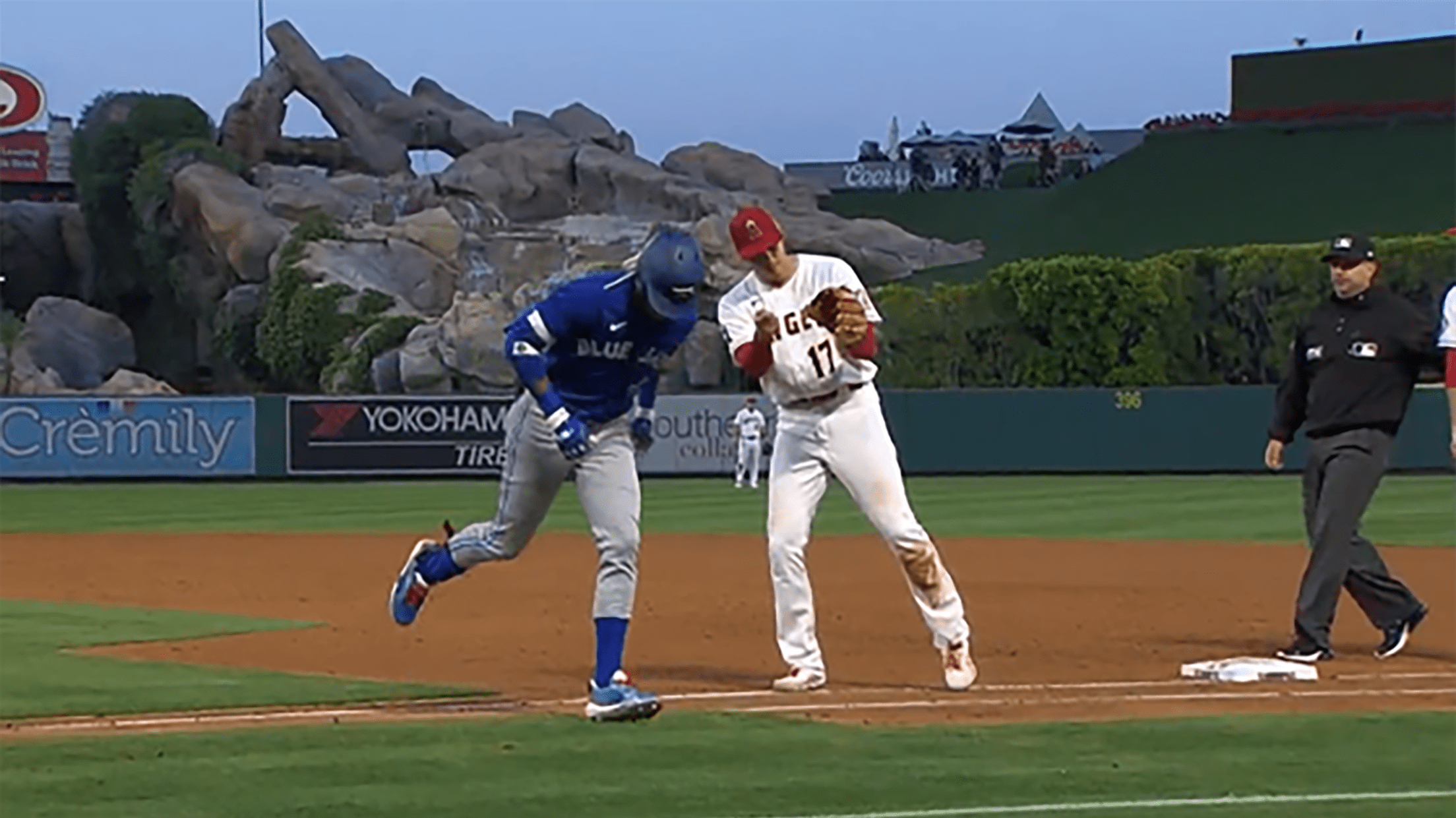 ANAHEIM -- A funny thing happened on the way to first base for Blue Jays right fielder Raimel Tapia in the fourth inning of Thursday's game against the Angels at Angel Stadium. Tapia hit a soft comebacker down the first-base line to two-way star Shohei Ohtani, who fielded the ball
Baseball's underground cheesesteak-eating contest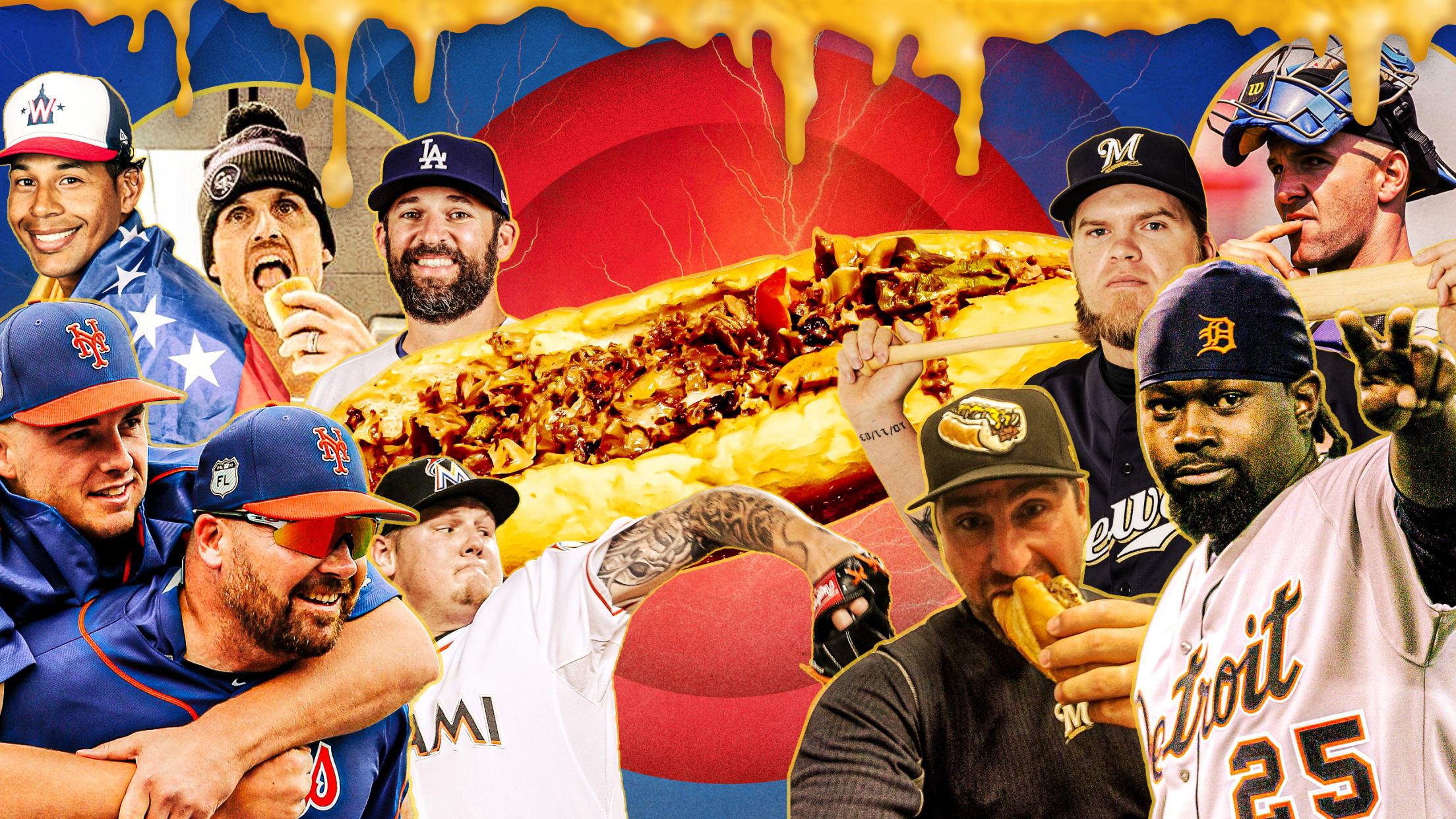 It didn't even start as a contest. It all began because Dmitri Young simply wanted some food. "It wasn't even a dare," Young told me in a recent call. "I was just hungry." But after eating 11 cheesesteaks over a three-game series in Philadelphia some time in the early 2000s,
Never-ending Story: Sox 2B's hot streak becomes historic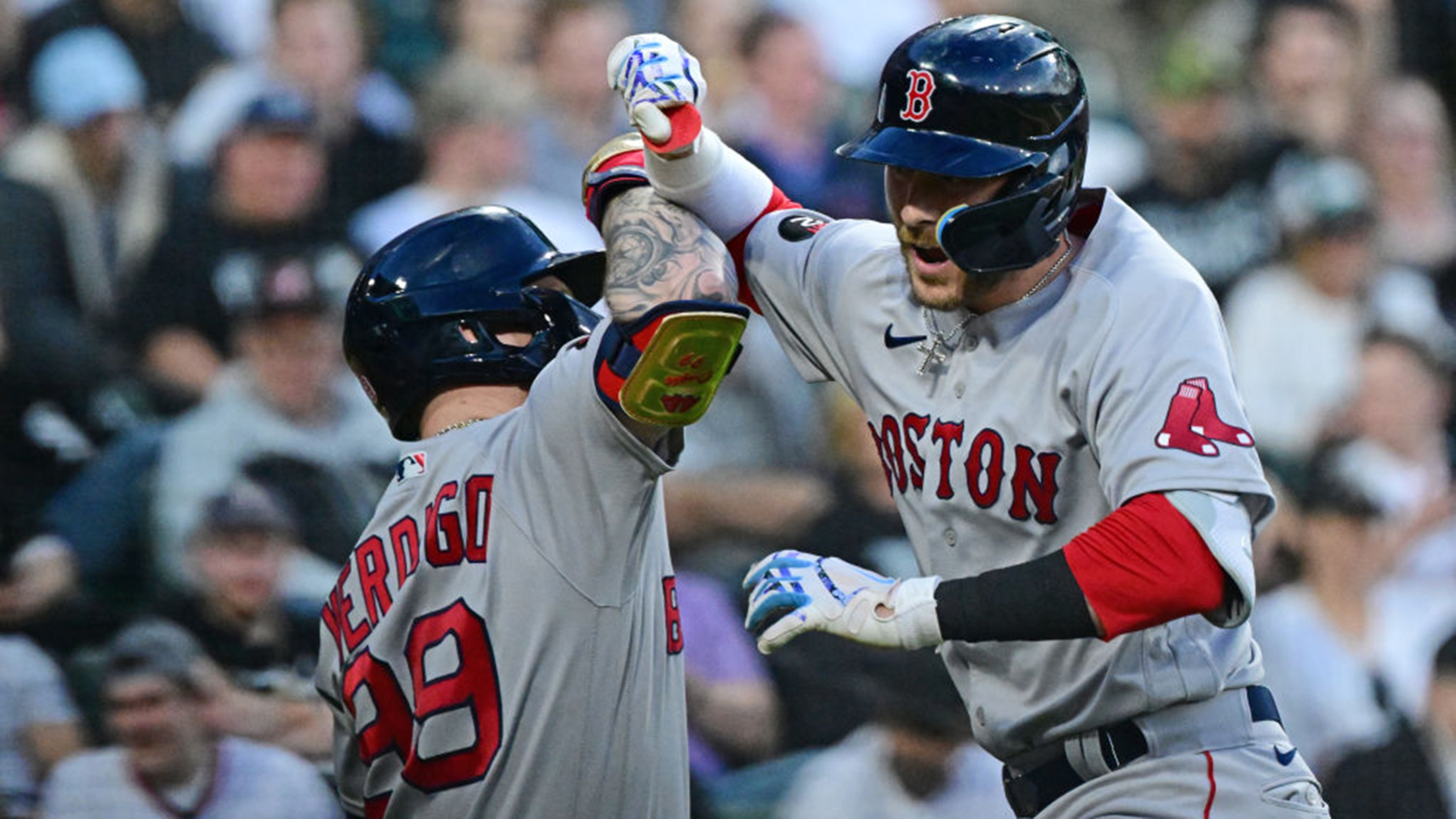 CHICAGO -- Trevor Story is baseball's hottest hitter and there seems to be no stopping him. His all-around performance was on display once again in the Red Sox's 16-7 win against the White Sox on Thursday night at Guaranteed Rate Field. "Times like this are rare," Story said. "[It's] a
Rockies' City Connect uniforms a nod to iconic Colorado plates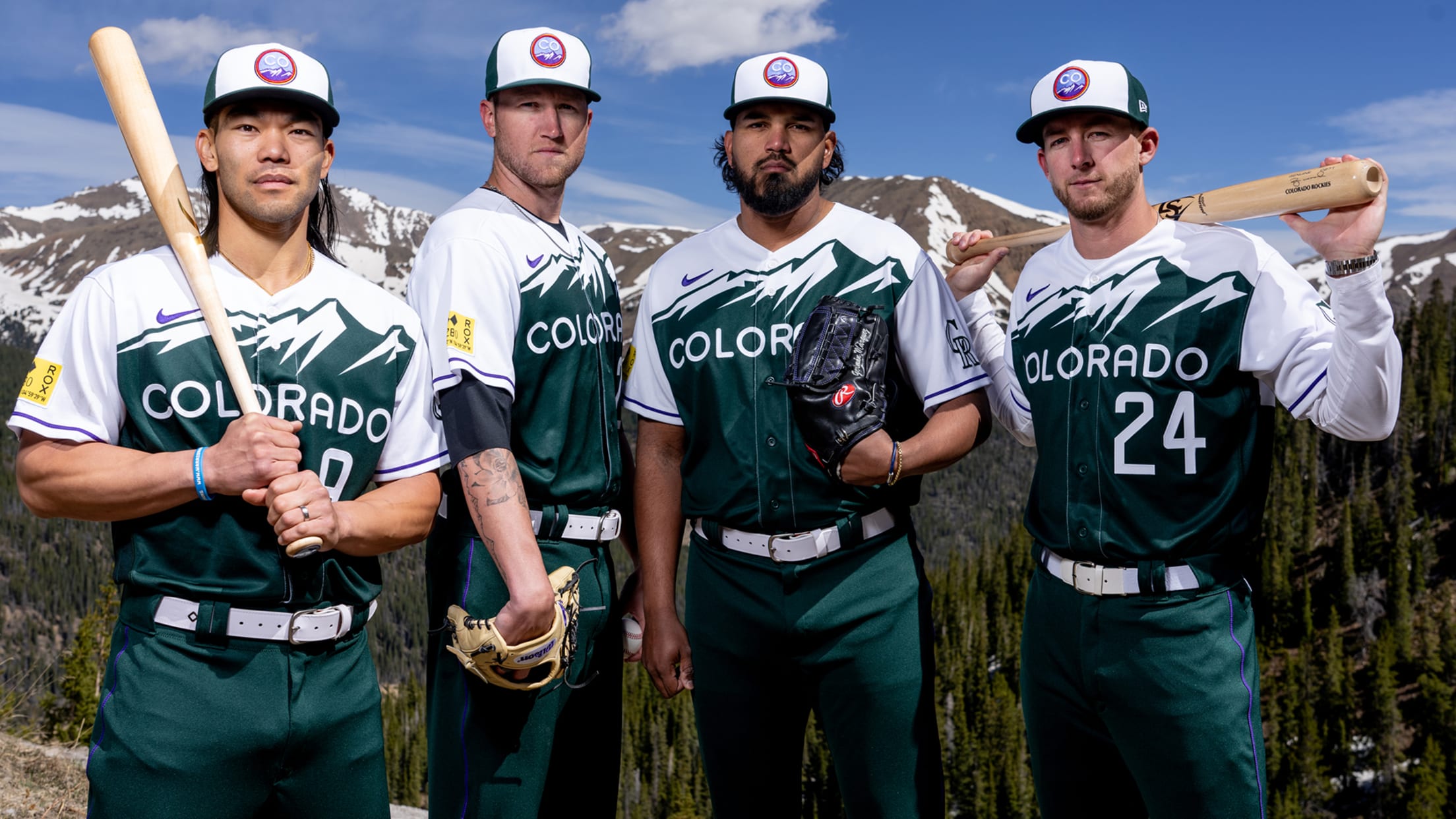 DENVER -- The iconic Colorado license plate -- with its deep green mountains and clear and striking typography -- served as inspiration for the jersey of the Rockies' new City Connect uniform, which will debut on Saturday, June 4, in a game against the Braves at Coors Field. The club
Rays, Yankees join calls to end gun violence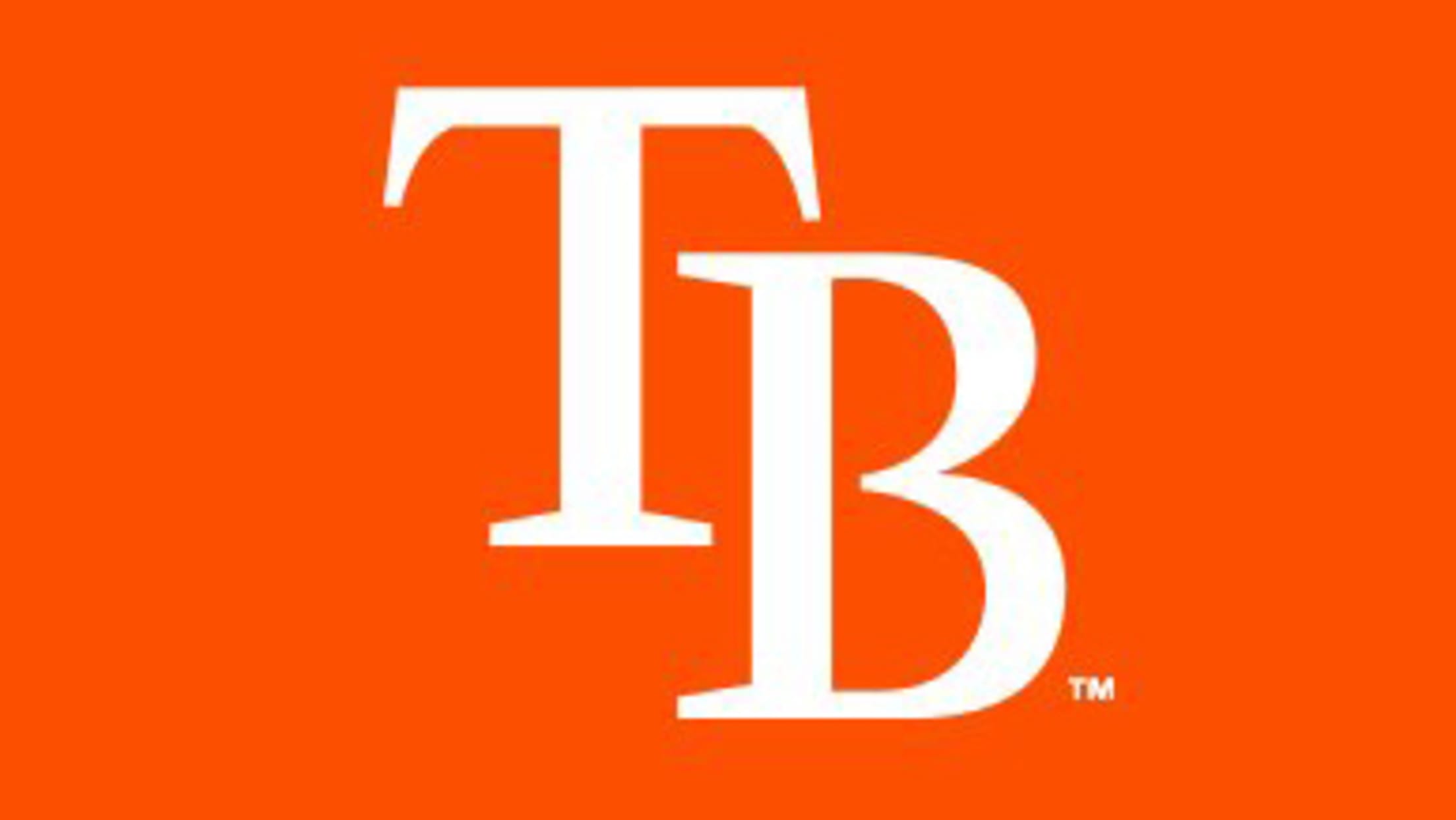 ST. PETERSBURG -- Two days after 19 children and two adults were killed in a mass shooting at an elementary school in Uvalde, Texas, the Rays -- along with the Yankees, their opponents on Thursday night -- took an organizational stand against gun violence. In a statement, the Rays offered
Vlad Jr.'s 1st Big A homer means a lot to slugger
Blue Jays slugger goes deep off Ohtani at familiar ballpark from childhood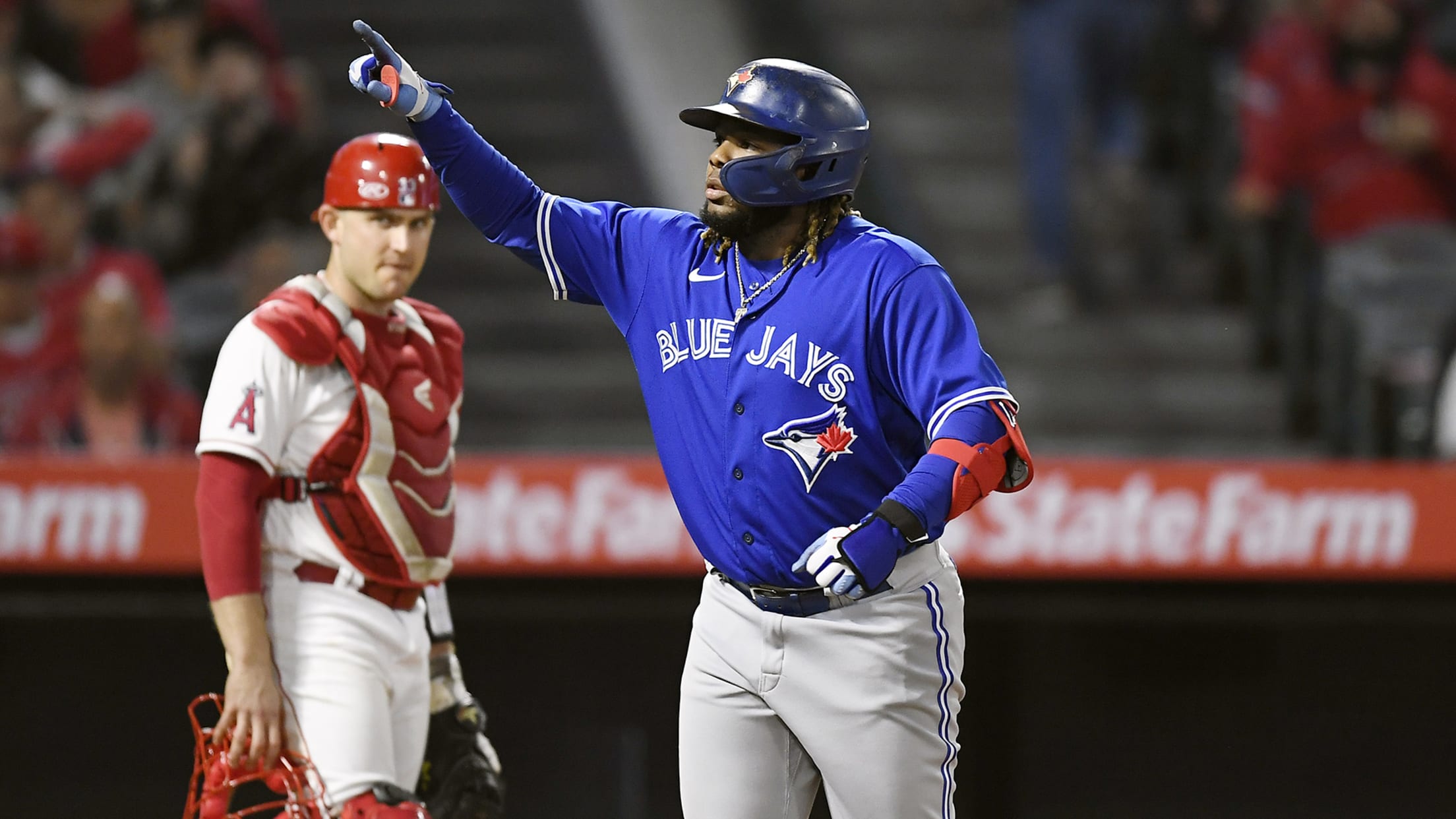 ANAHEIM -- First there was the crack of the bat, followed by the thump off the left-field foul pole, as Vladimir Guerrero Jr. created noises that made him feel like a little kid again. Guerrero is only 23, so in some sense, he still is a kid. But his home
How to watch Orioles vs. Red Sox FREE on Apple TV+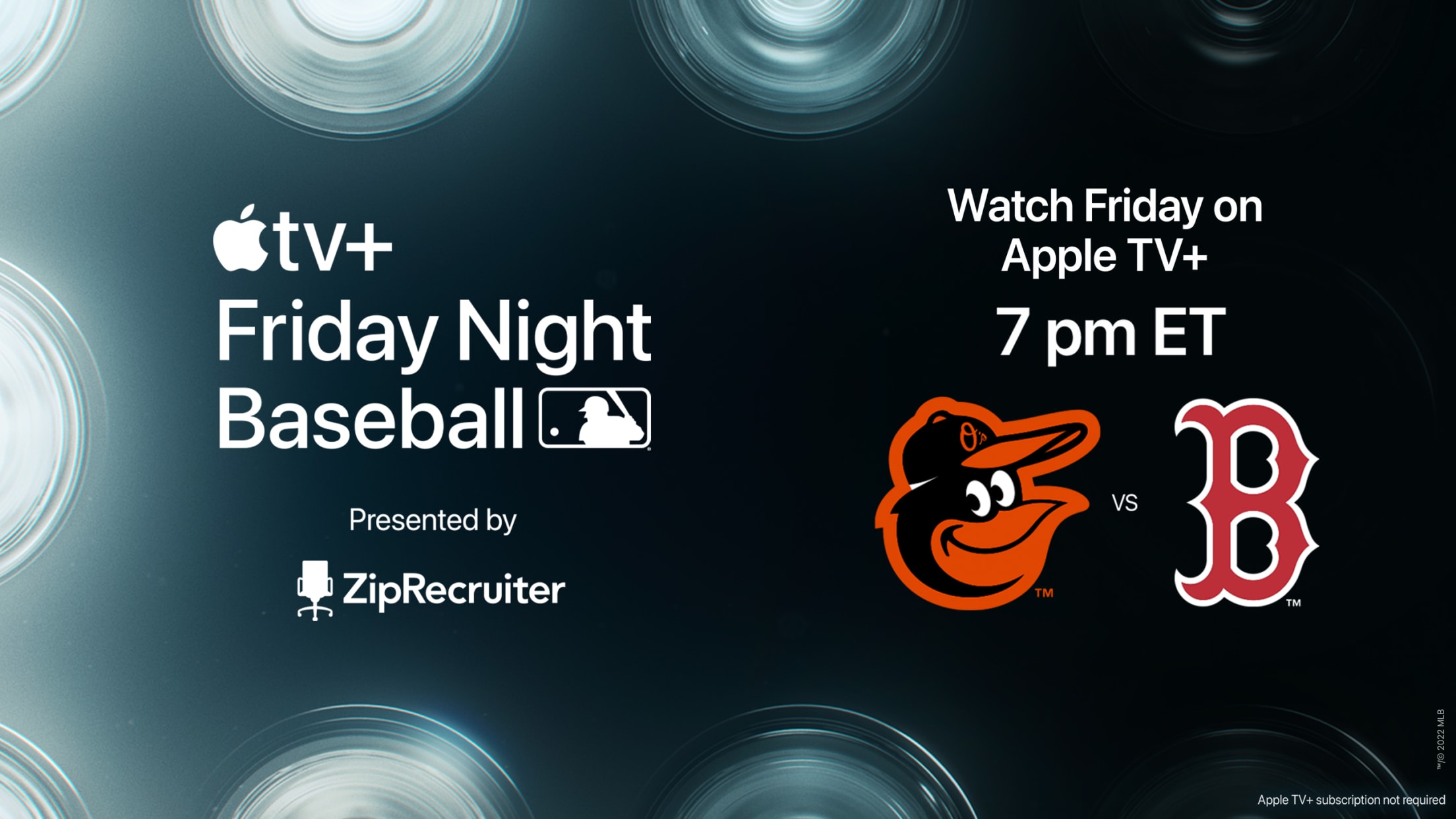 Friday night's game between the Orioles and Red Sox -- which will feature Baltimore top prospect Adley Rutschman making his Fenway Park debut against division-rival Boston -- will air exclusively on Apple TV+. It will not be available on your local cable provider or MLB.TV. But don't worry, the game
Kopech's '22? Elite on field, grateful off of it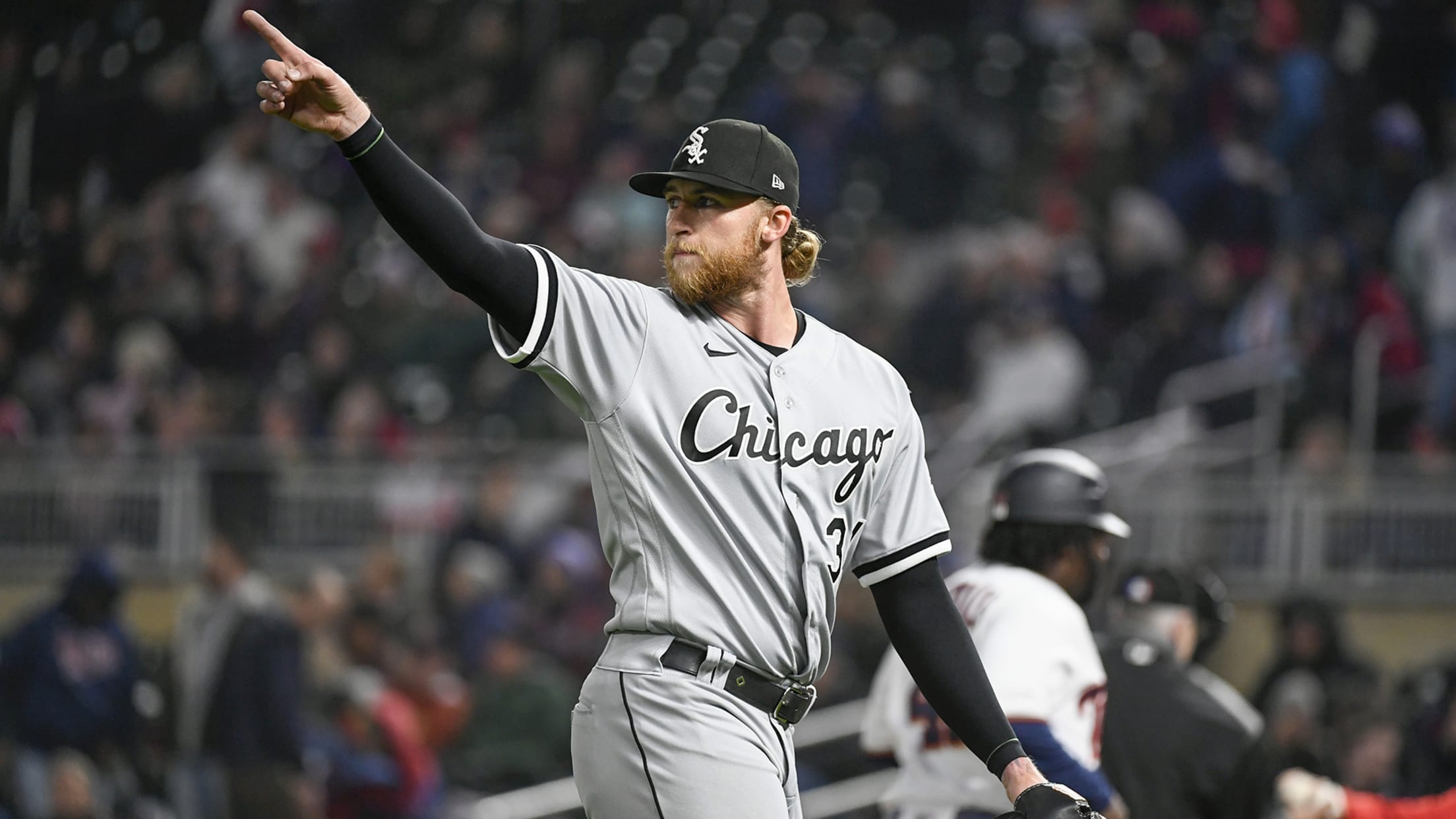 CHICAGO -- In hindsight, Michael Kopech wishes he had played baseball in 2020, when he opted out of the COVID-19 pandemic-shortened campaign after missing 2019 working his way back from Tommy John surgery. But it was that time away that helped shape the right-hander into one of Major League Baseball's
4 bets to make on tonight's AppleTV+ games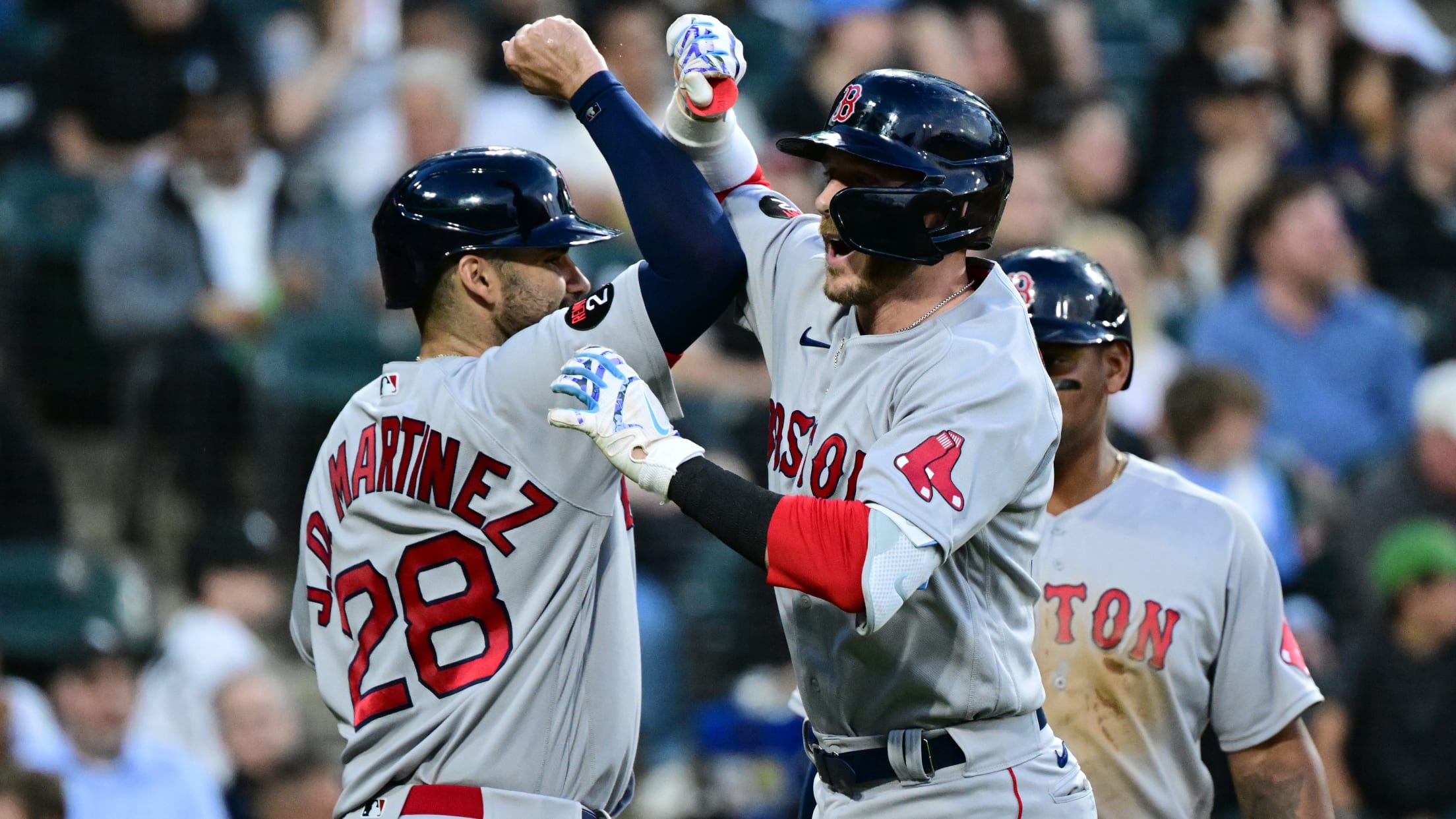 This article was contributed by DraftKings. For more sports betting insights, check out DraftKings. If you're watching baseball on AppleTV+ tonight, you're spoiled with two good games. The first game kicks off in Boston with the Orioles in town, followed up by the Angels hosting the Blue Jays. Let's go
Why Red Sox have 'never seen' J.D. like this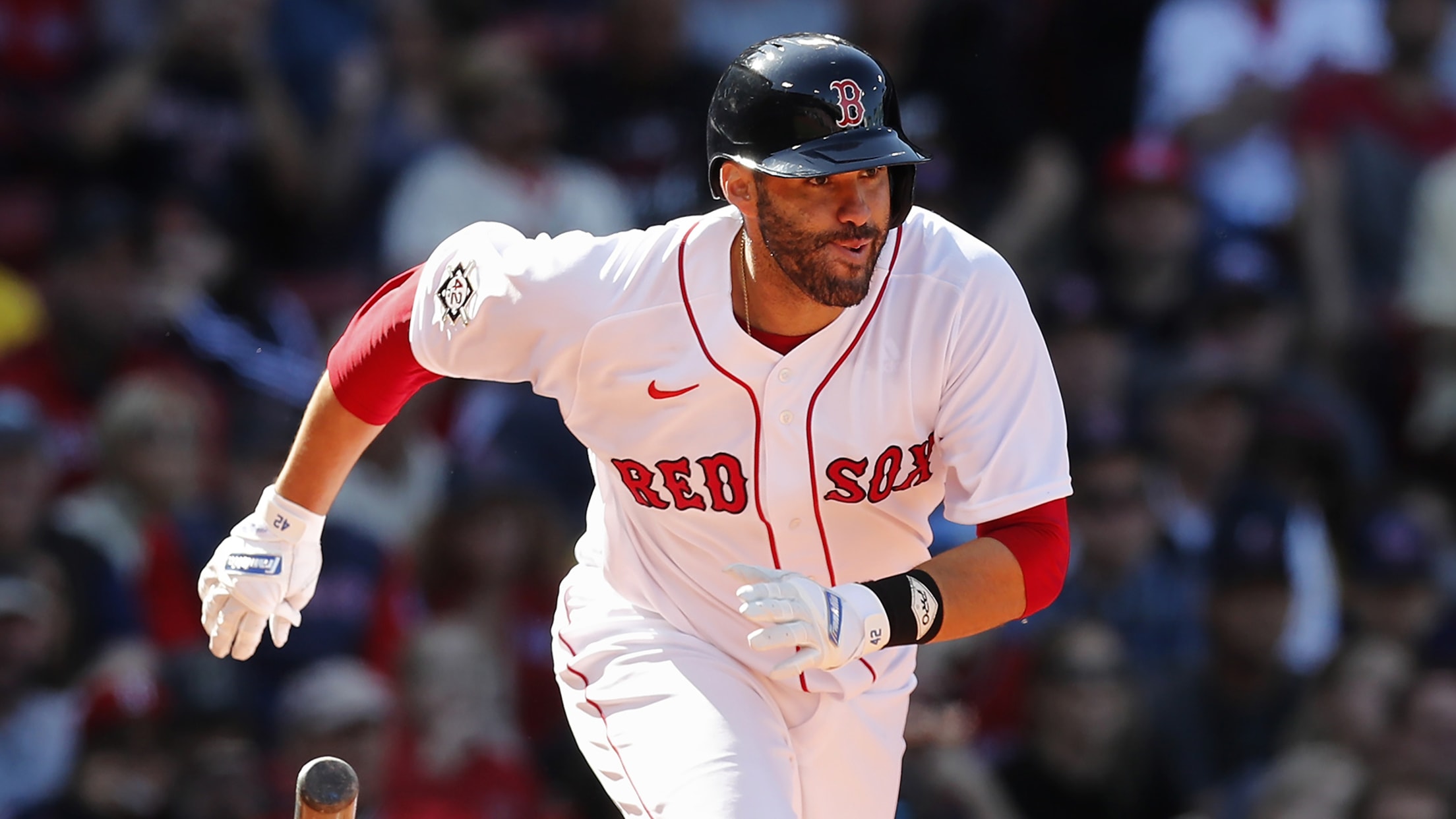 J.D. Martinez is in the Goldilocks zone of hitting. He's squaring up the ball just right. With Rafael Devers, Trevor Story and the rest of the Red Sox offense firing around him -- Boston has been the best hitting team in baseball in May -- Martinez is hitting like vintage
'4 Uvalde': Pérez dedicates gem to city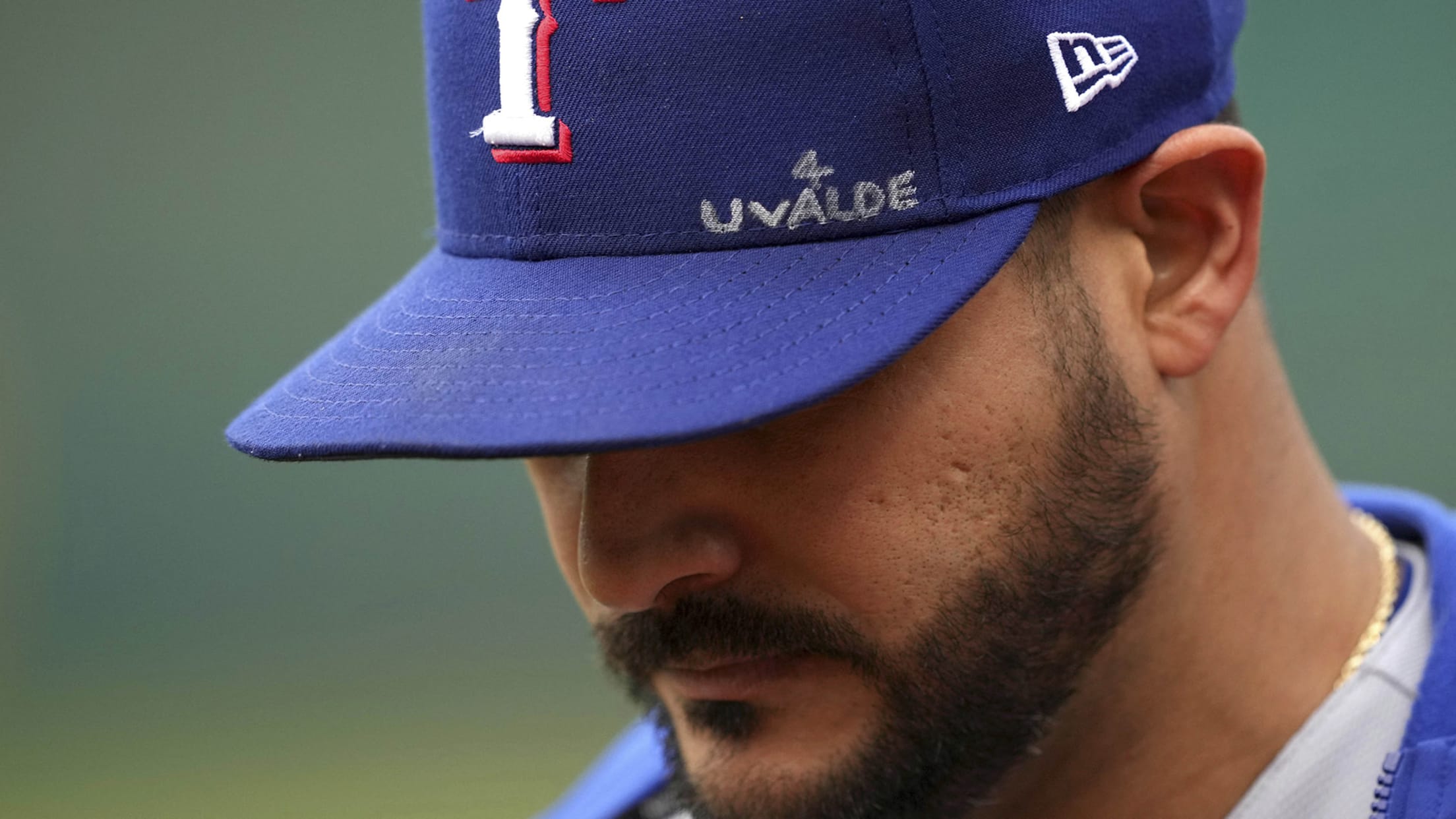 OAKLAND -- Martín Pérez stood on the mound at the Oakland Coliseum for his 200th career start Thursday night. The lefty said he didn't even think about it and wasn't aware until somebody brought it up to him before the game started. "I just come here and always try to
Another chapter in 'the legend of Nestor'
Cortes pitches into ninth for first time as Yankees capture opener at Trop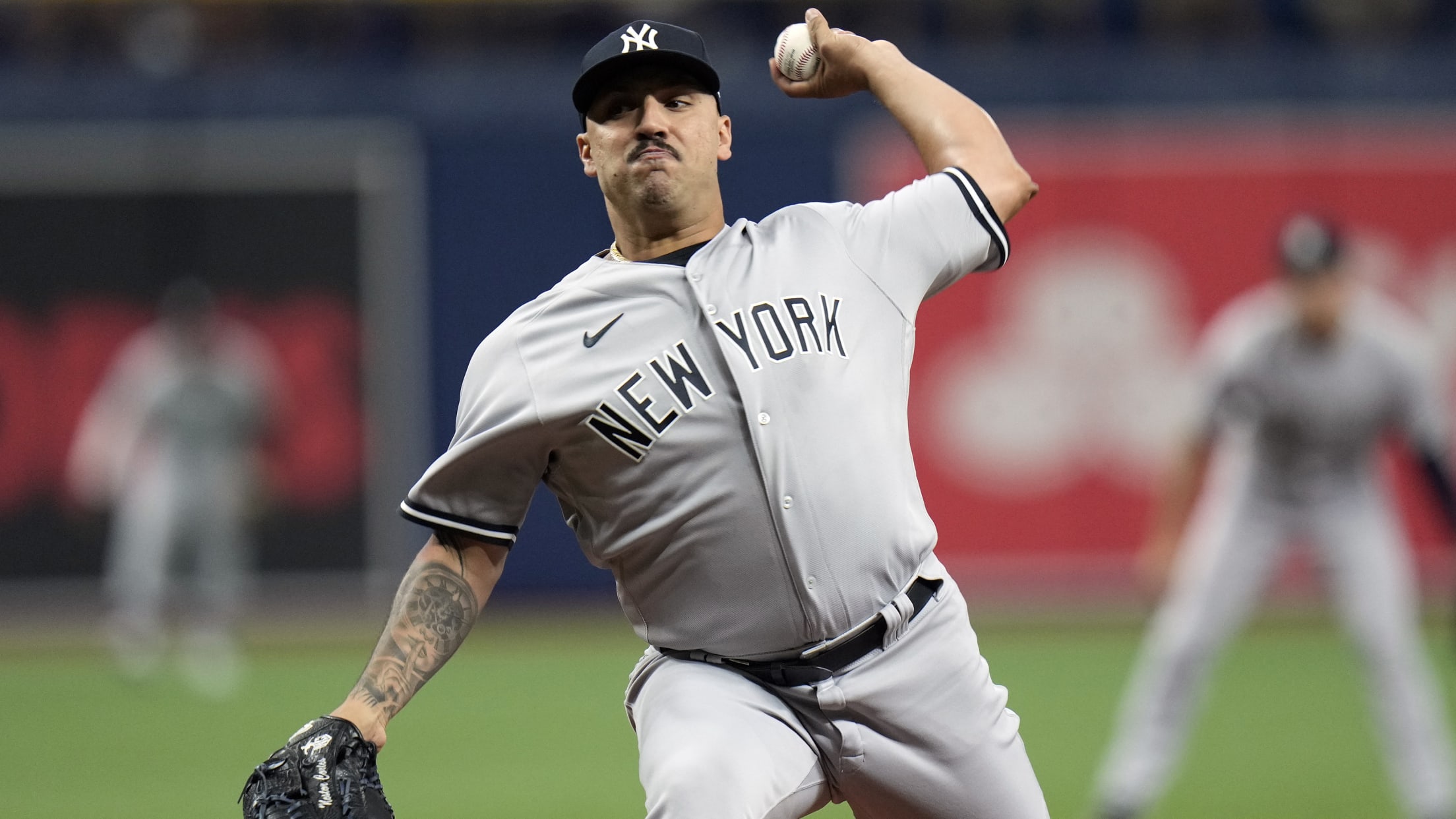 ST. PETERSBURG -- Nestor Cortes had thrown 105 pitches over eight nearly spotless innings on Thursday night at Tropicana Field. As he took a brief moment to exhale atop the visitors' dugout bench, the left-hander's brimming confidence suggested that there was more in the tank.
With .300 in sight, Miggy walks it off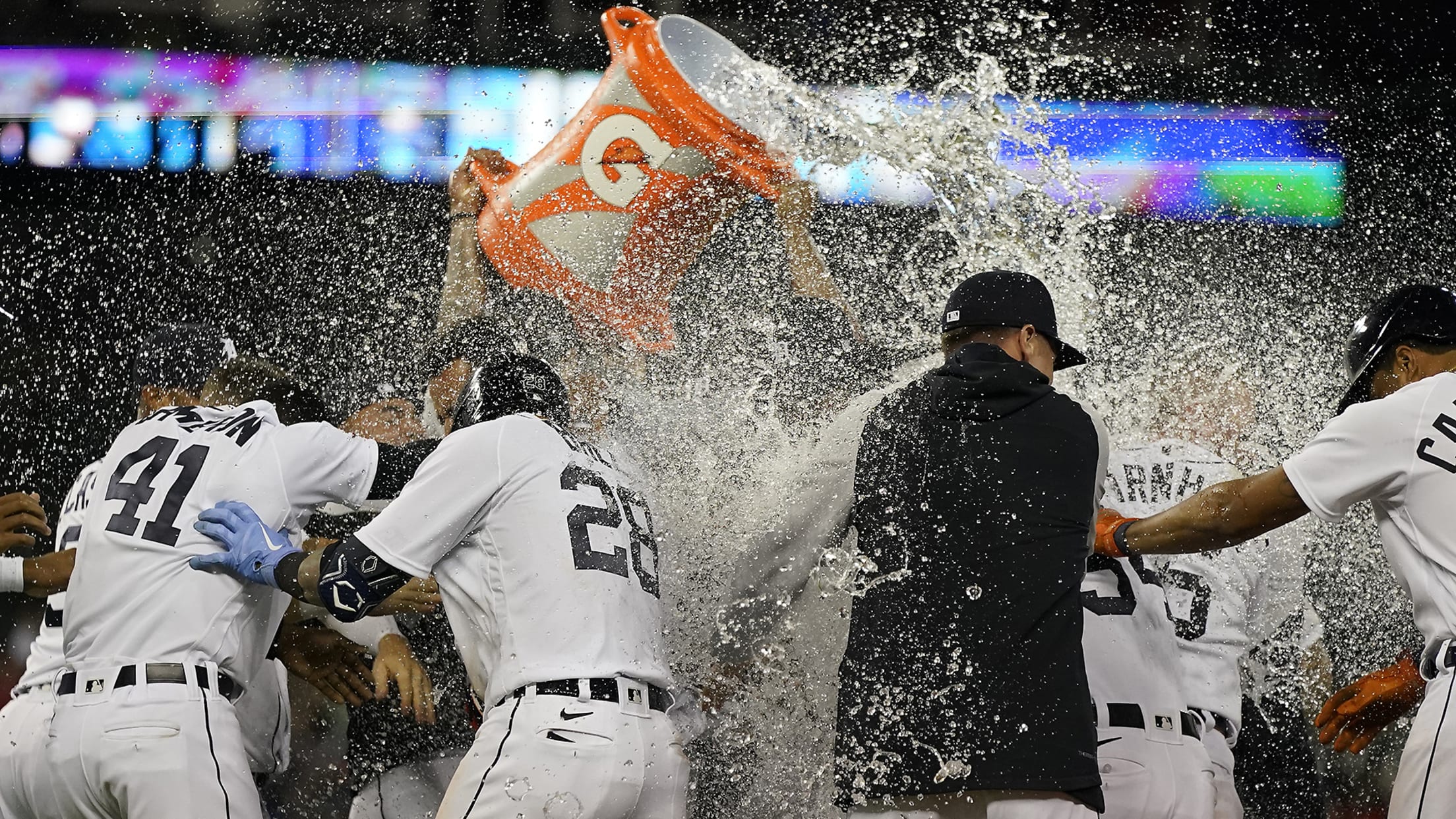 DETROIT -- It had been almost three years since July 12, 2019, the last time Miguel Cabrera finished a game with a .300 batting average. But as his line drive up the middle sent Comerica Park into a victory celebration Thursday night, that three-year stretch came to an end. Cabrera
Play Beat the Streak now -- and lock in these picks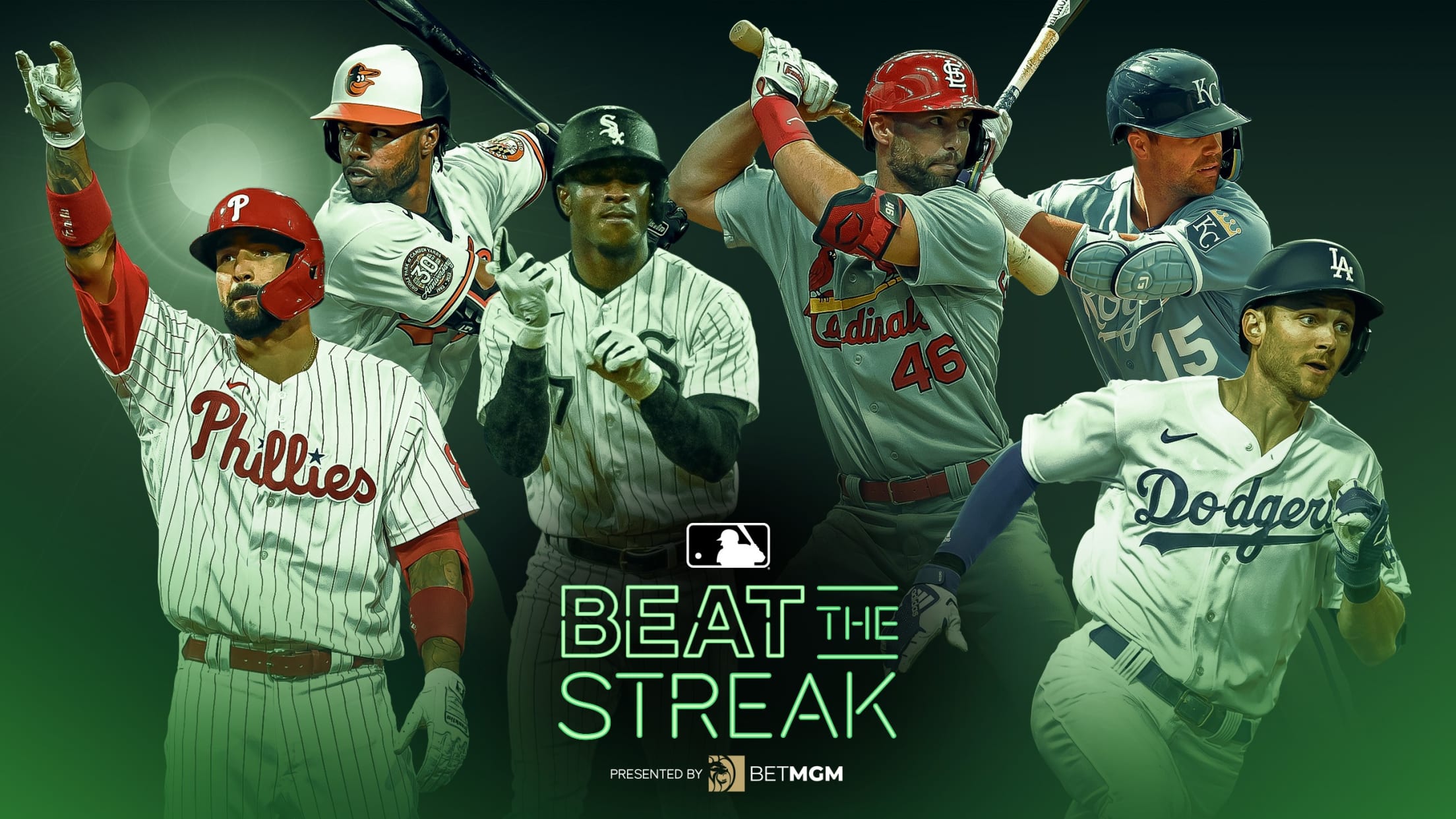 Beat the Streak is back for the 2022 season -- and the $5.6 million prize is still up for grabs. The idea is simple -- pick one player (or two) every day who you think will get a hit. The objective -- surpass Joe DiMaggio's record-long 56-game hitting streak --
Betts, Freeman lead rout as LA wins 30th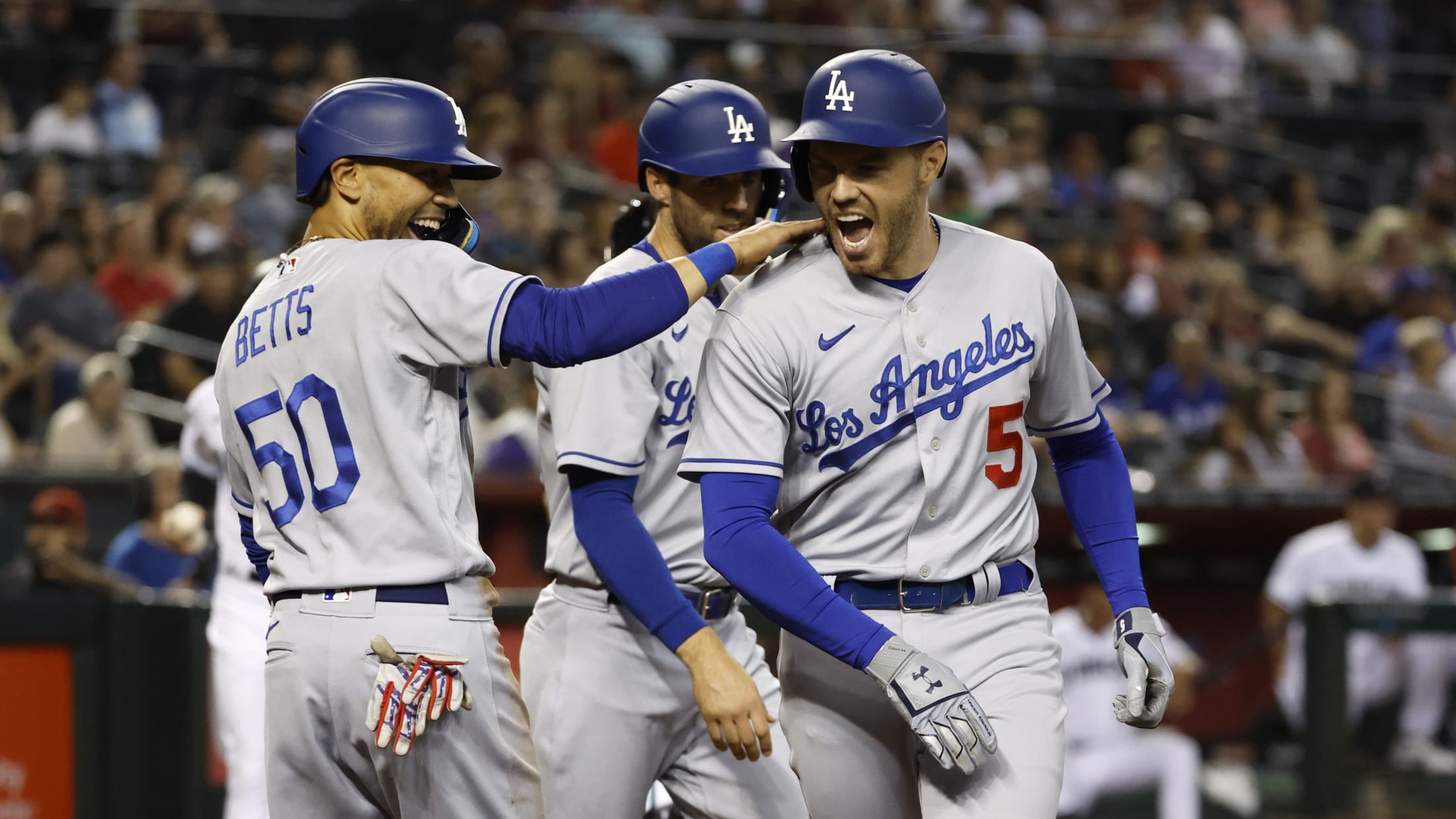 PHOENIX -- On Thursday, the Dodgers were joined by a handful of pitchers -- notably Clayton Kershaw and Blake Treinen -- who are still rehabbing from their respective injuries. The Dodgers are optimistic they'll be at full strength at some point later in the season, but having the pitchers around
After tending to family, Hader continues dominance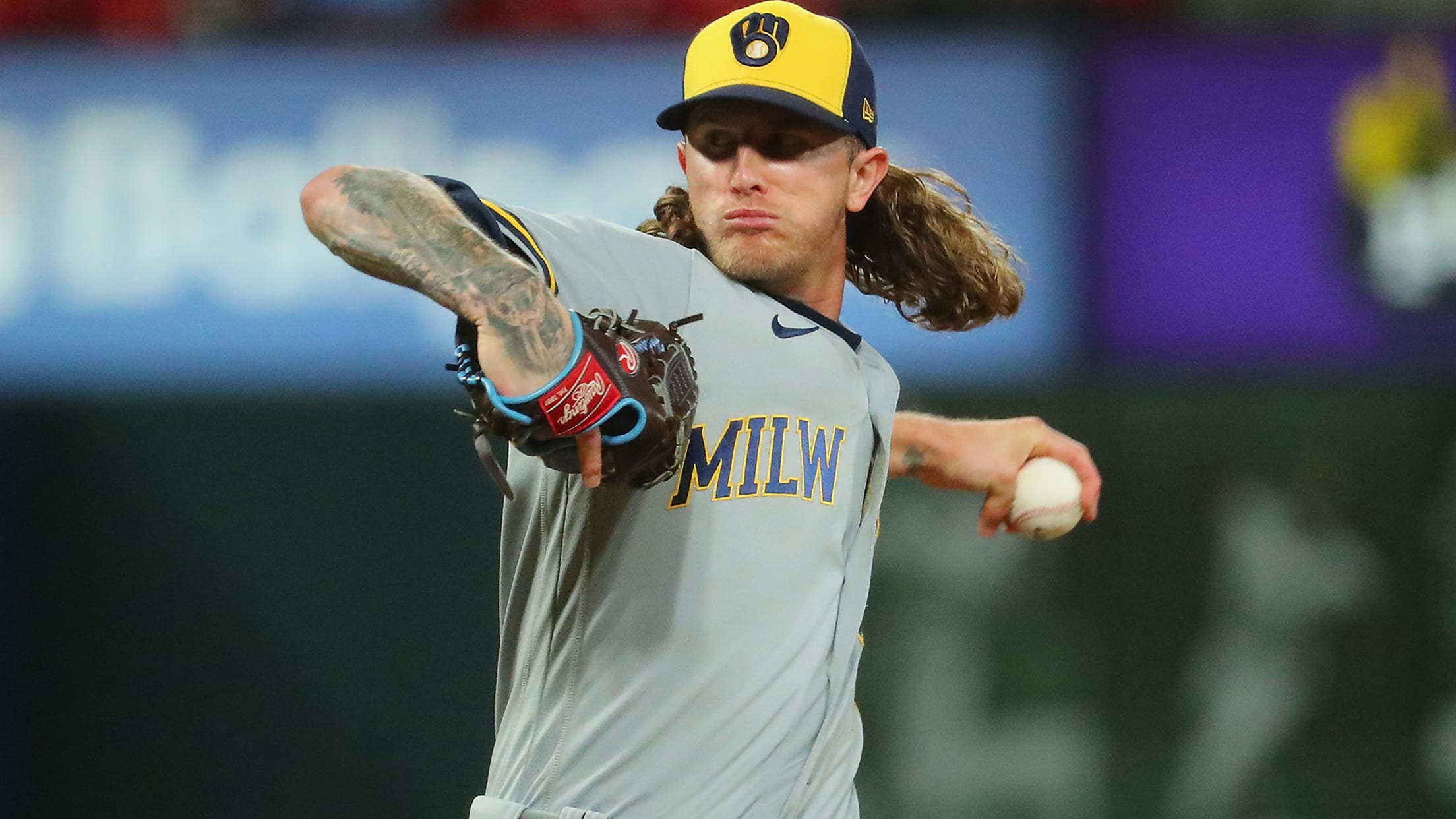 ST. LOUIS -- The Brewers' bullpen, long a team strength, had a different look the previous three games in San Diego. Life got in the way of Josh Hader's run of sheer dominance. The Brewers' bullpen ace skipped the trip out West to remain back in Milwaukee with his wife,
Behind 'Mr. Reliable,' Reds pound out 20 runs
Shortstop goes 4-for-4 with 2 HRs, 5 RBIs as Reds pound out 20 runs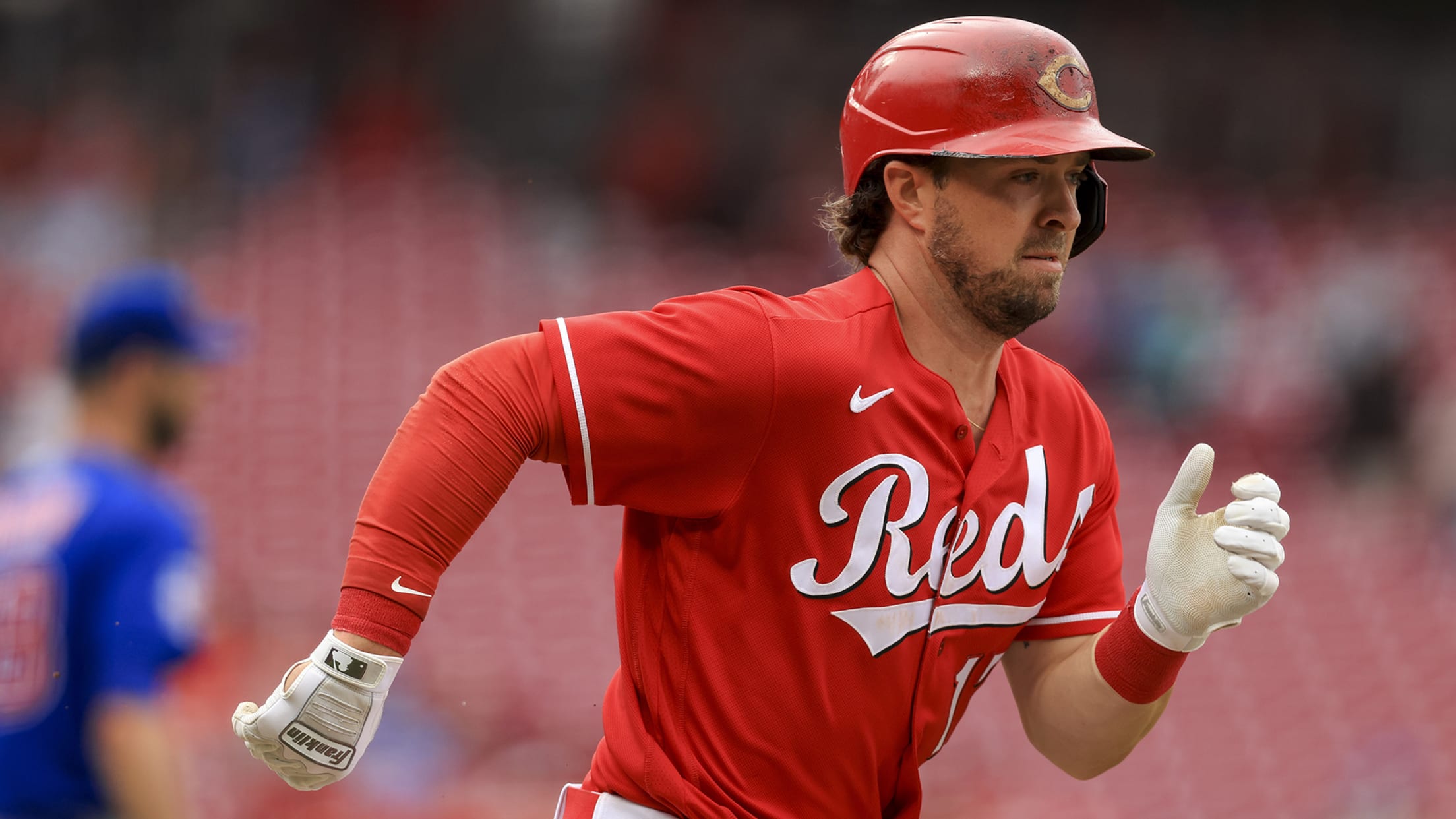 CINCINNATI -- Banged up and battling back soreness much of this month, Reds shortstop Kyle Farmer had been out for three straight games. Although Farmer isn't a big star in Cincinnati's lineup, his team missed him. "Our team feels different when he's not playing," Reds manager David Bell said before
MLB to observe moment of remembrance on Memorial Day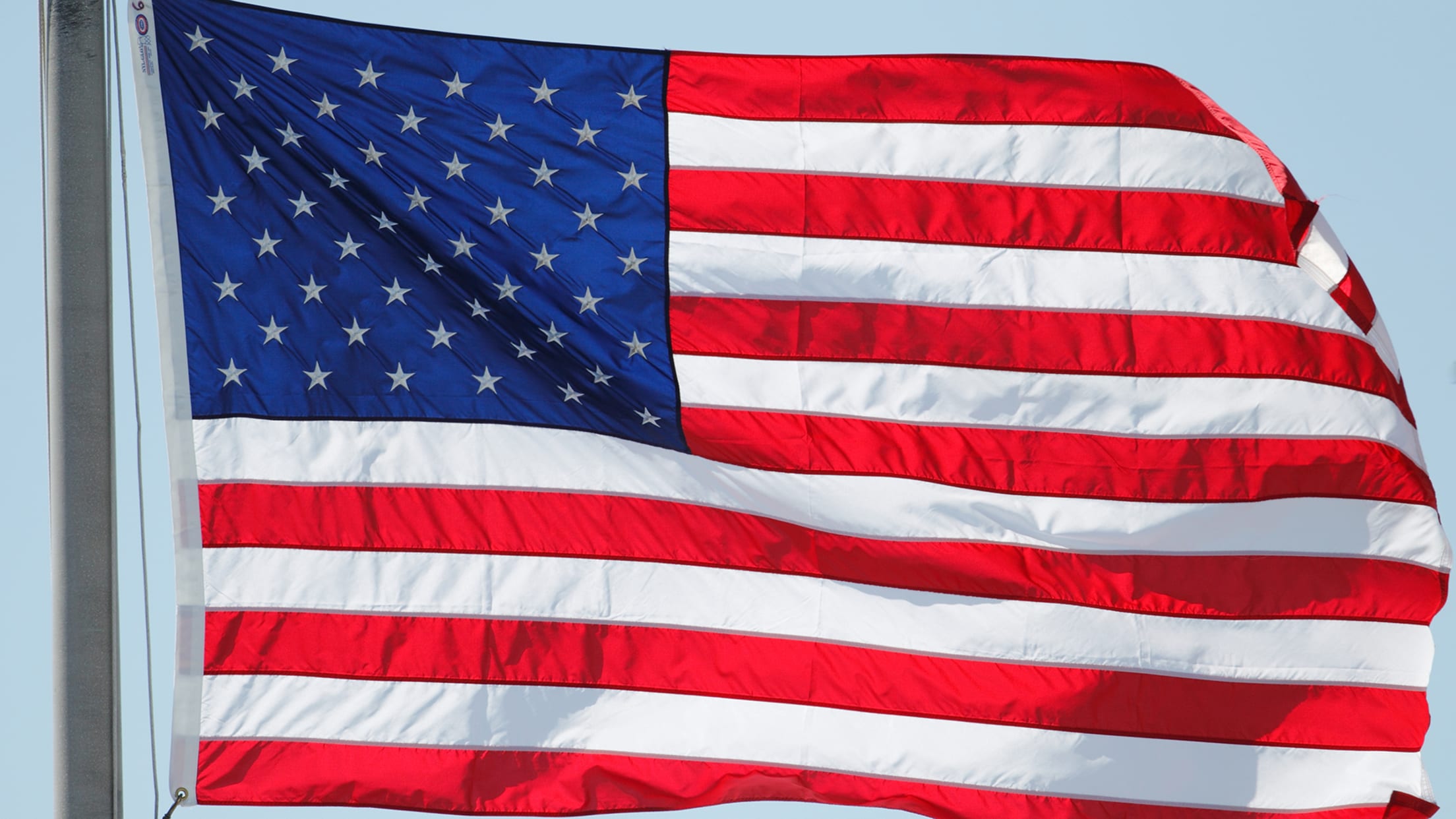 This Memorial Day marks the 25th anniversary of Major League Baseball honoring and observing the National Moment of Remembrance, a special effort created to honor those who have made the ultimate sacrifice, show gratitude and help younger Americans understand the significance of the holiday. Each year on Memorial Day, MLB
Each team's prospect with the best secondary pitch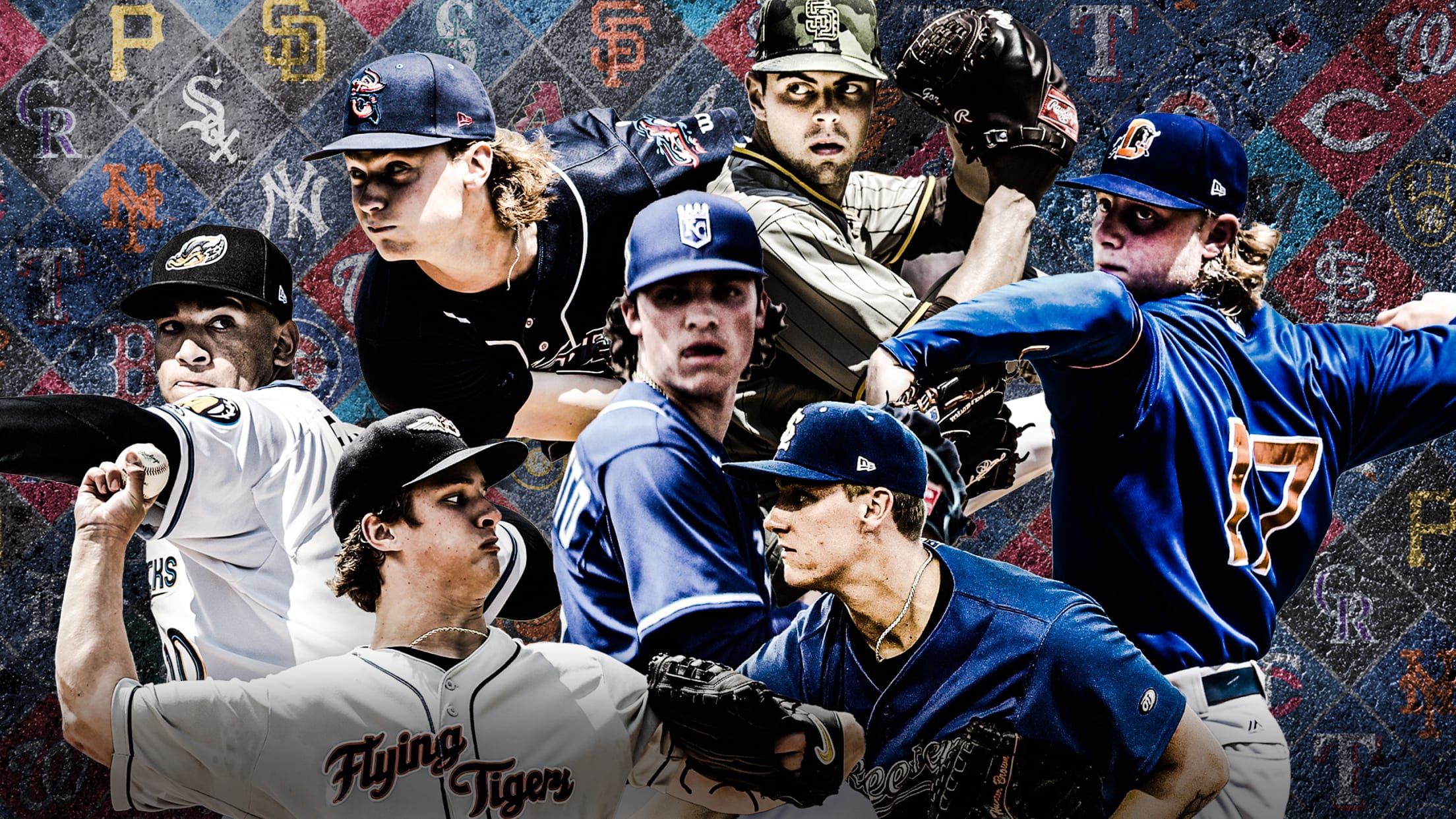 We've covered the best fastballs among prospects, and while it's always fun to talk about high velocity, it may be even more so to discuss, well, everything else. As Hunter Greene has proved during his time in Cincinnati this season, Major Leaguers can crush the heater, even when it's at
Nola sinks Braves for 1st win since Opening Day
Veteran righty throws most sinkers since 2016 en route to 10-K outing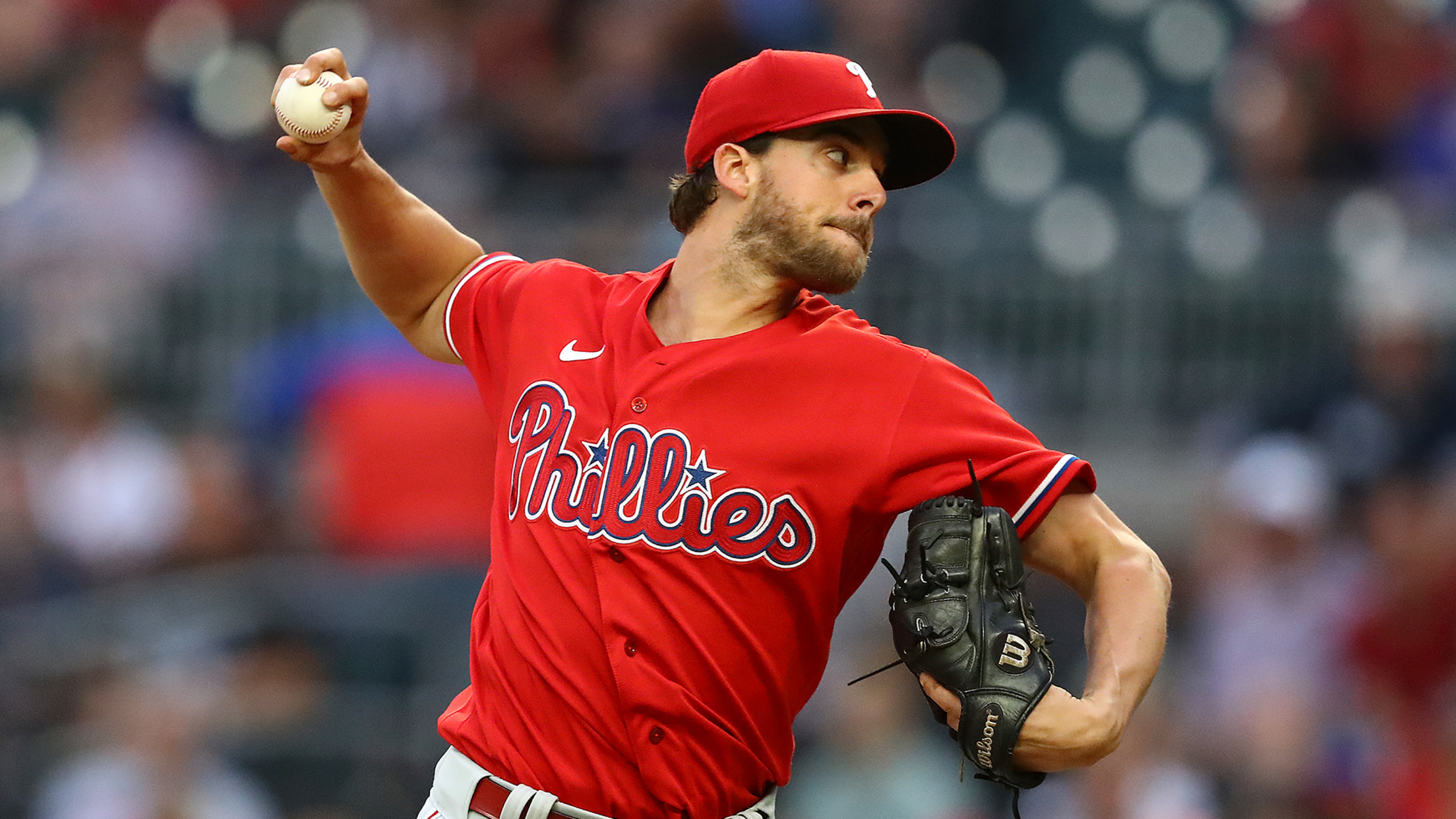 ATLANTA -- It must feel pretty good to be pitching so well that a hitter snaps his bat in frustration at the plate. It must feel even better when it comes near the end of a big win. The Phillies beat the Braves, 4-1, on Thursday night at Truist Park.
Ohtani doesn't think stiff back is 'a big issue'
Angels' two-way star fans 10 in 6 innings before exiting loss to Blue Jays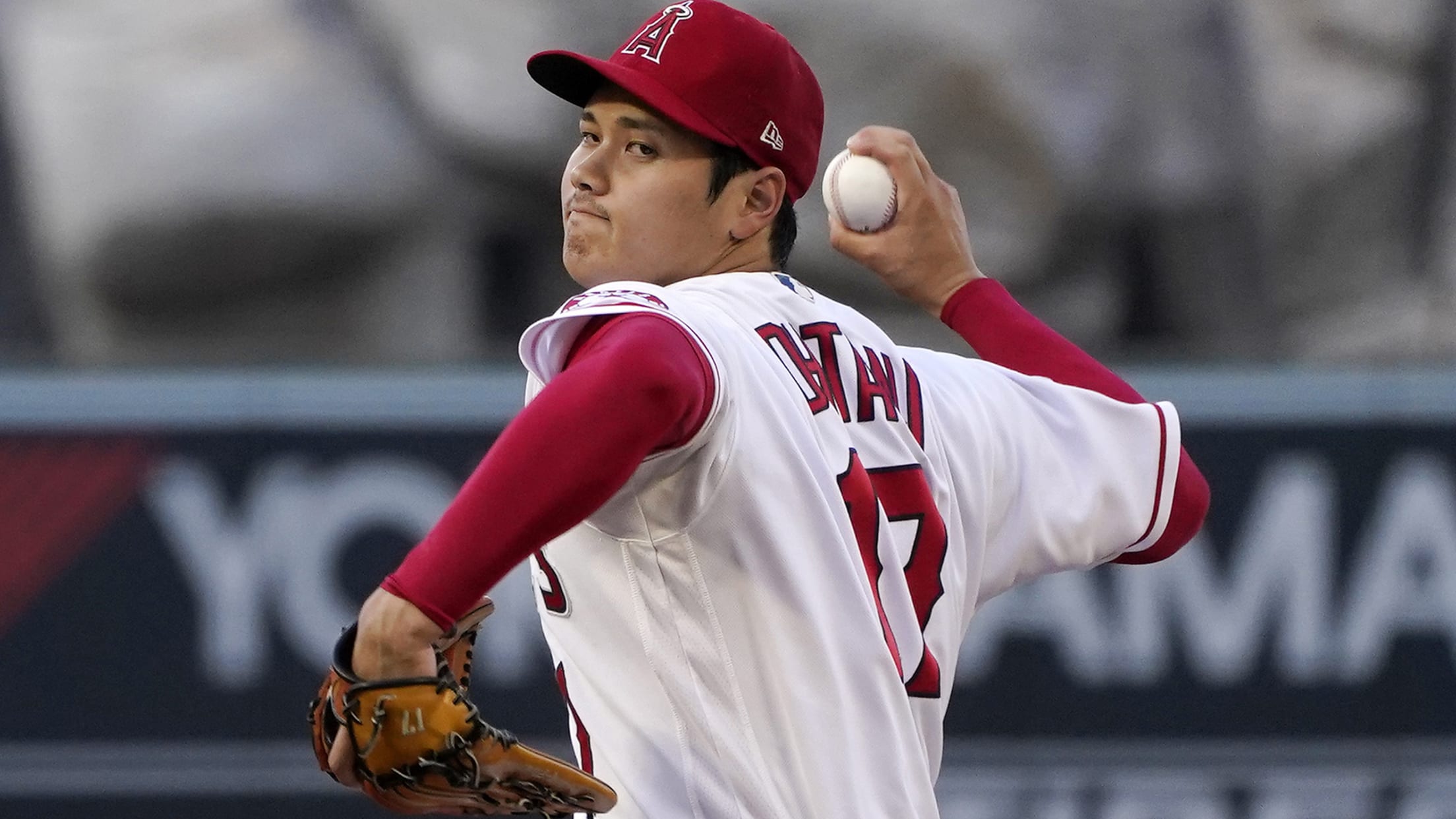 ANAHEIM -- Even Shohei Ohtani sometimes turns in a tough outing. But it could've been due to some back stiffness he experienced after throwing a slider to fellow superstar Vladimir Guerrero Jr. in the first inning on Thursday night. The two-way star remained in the game despite the injury and
With 48th career leadoff HR, Springer moves up list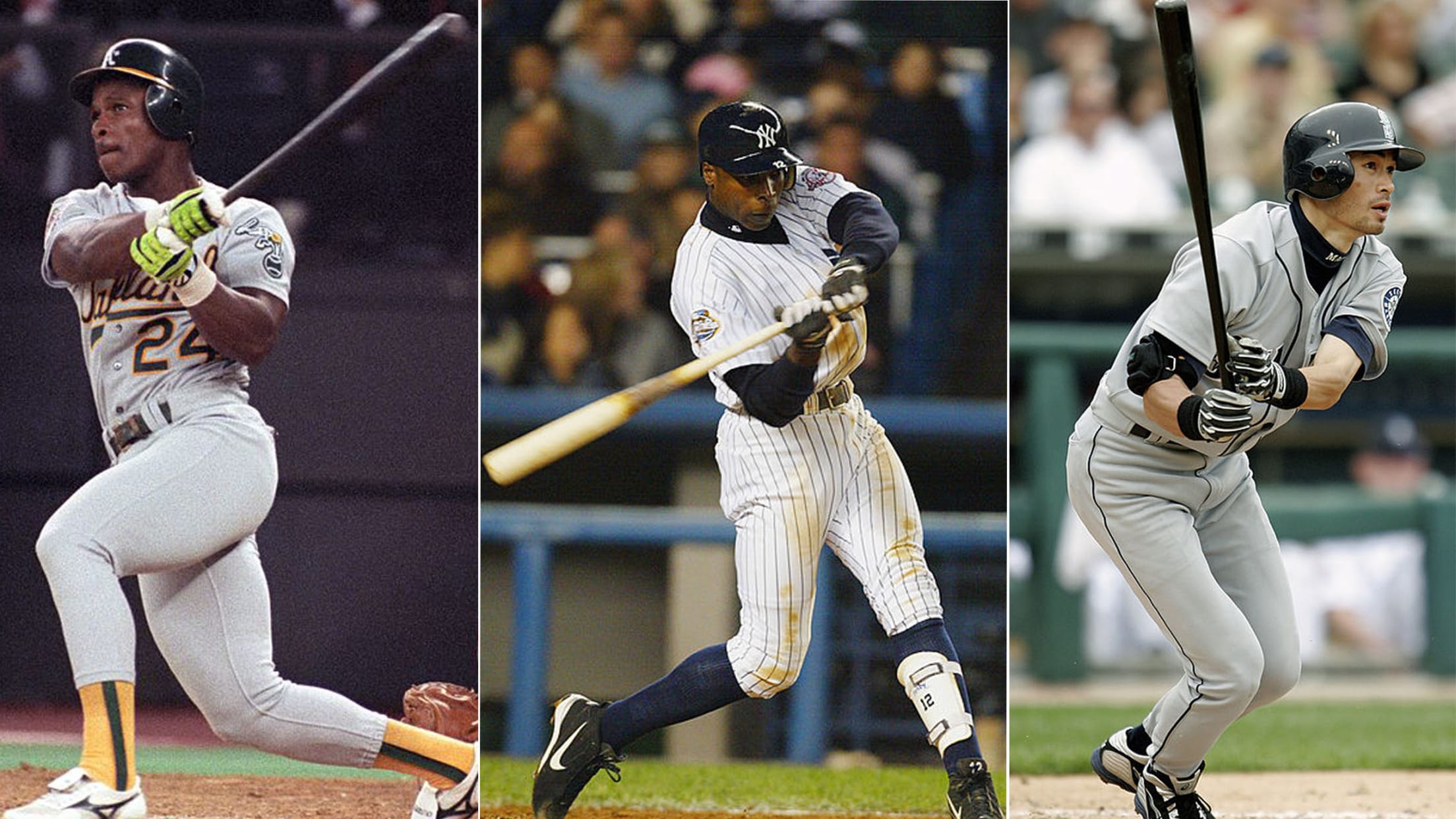 The primary job of a leadoff hitter is to get on base so his teammates can drive him in. Of course, the batter atop a lineup also simply can start things off by driving himself in, too. After all, there's no better way for an offense to open a game
'Field of Dreams' actor Ray Liotta dies at 67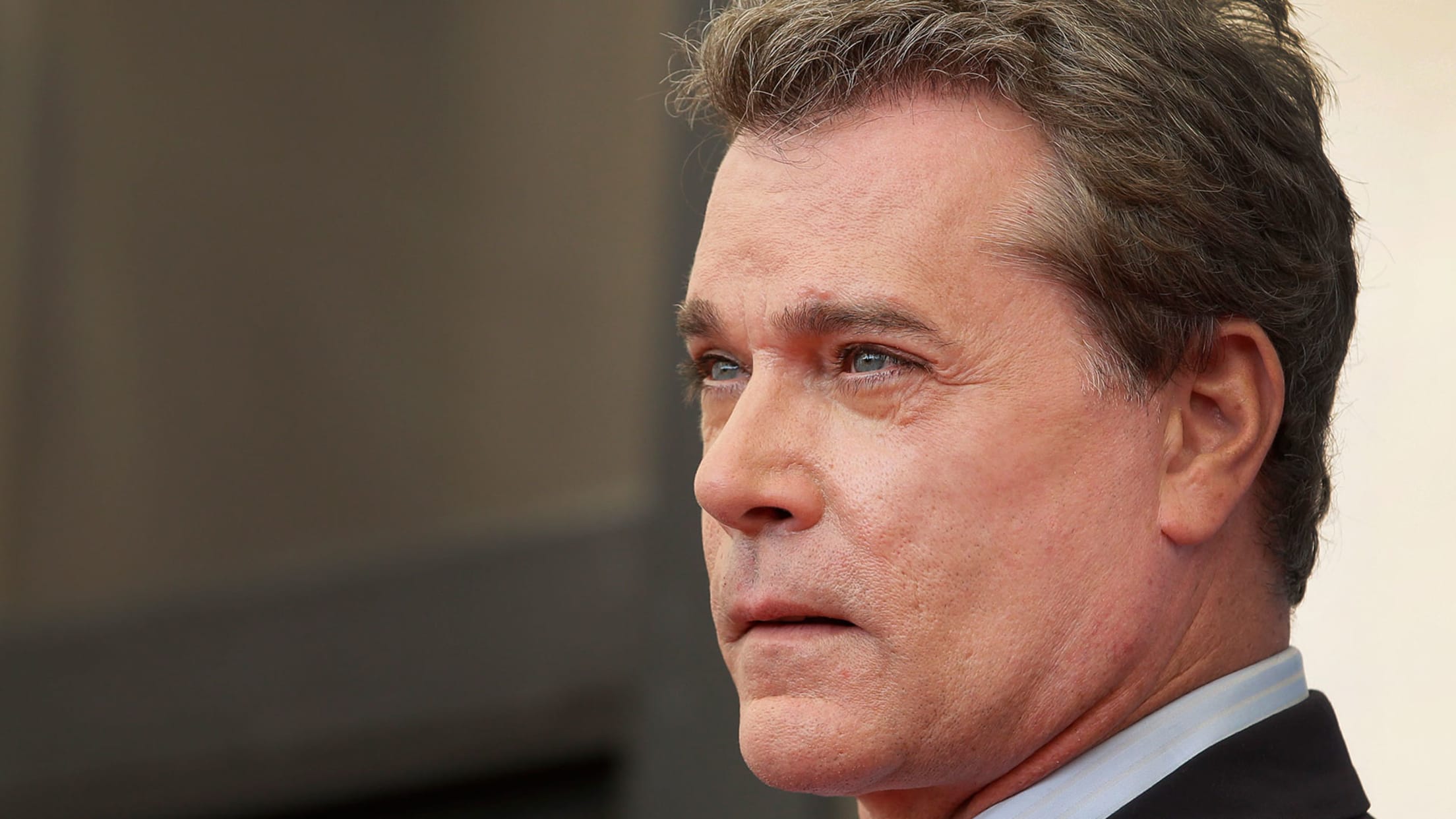 Actor Ray Liotta, who became a household name by playing Shoeless Joe Jackson in 1989's "Field of Dreams," has died, according to his publicist, Jennifer Allen. He was 67. After starring in Jonathan Demme's "Something Wild" in 1986 (a role that earned him a Golden Globes nomination), Liotta helped bring