The 13 most intriguing players in Spring Training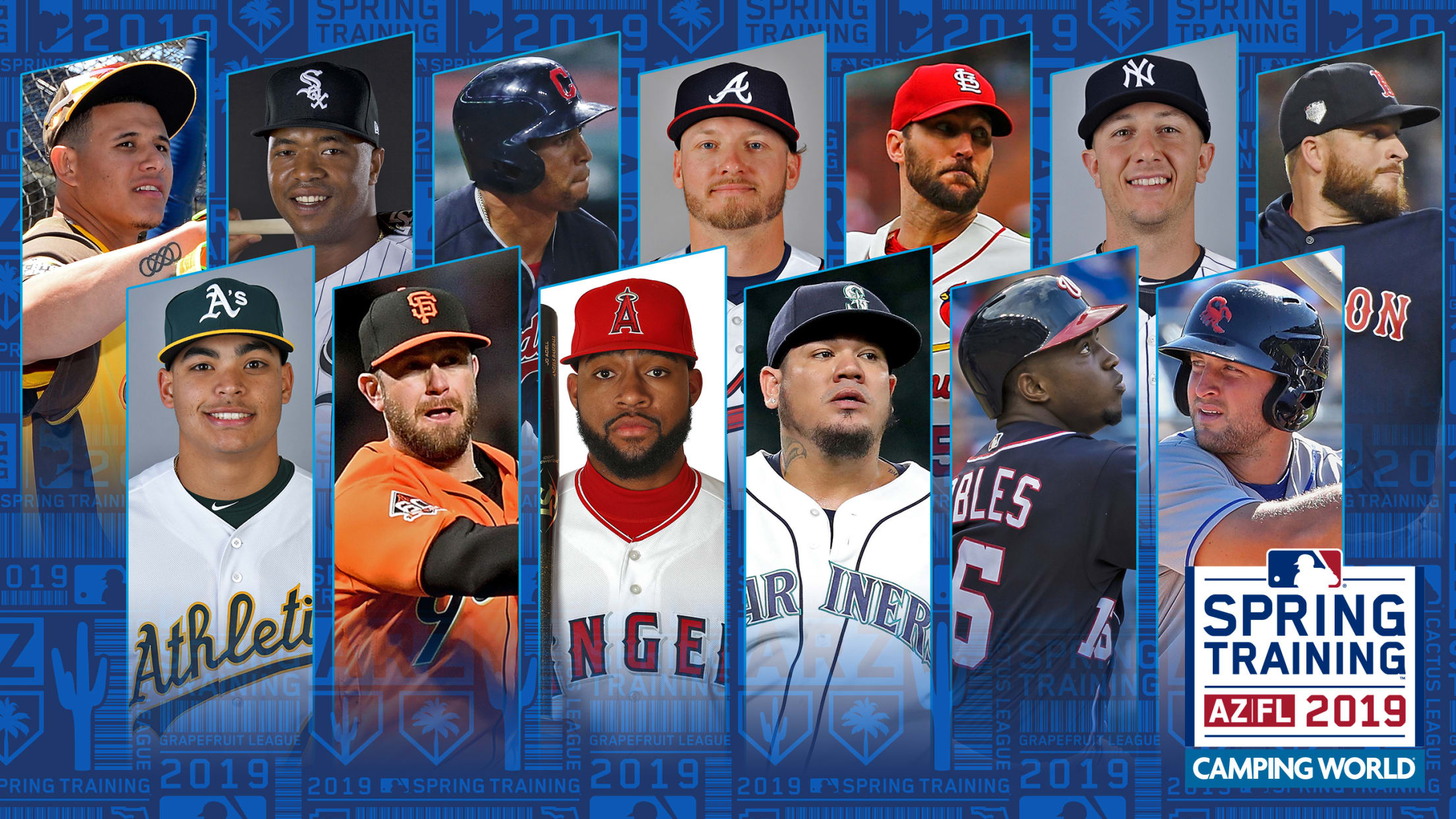 Sometimes they'll tell you Spring Training performances don't mean all that much. After all, as The Earl of Baltimore -- that would be Hall of Fame manager Earl Weaver -- once said, "Nothing that happens in Fort Myers in March has anything to do with what happens at Fenway Park
Phillies eye competition in Harper sweepstakes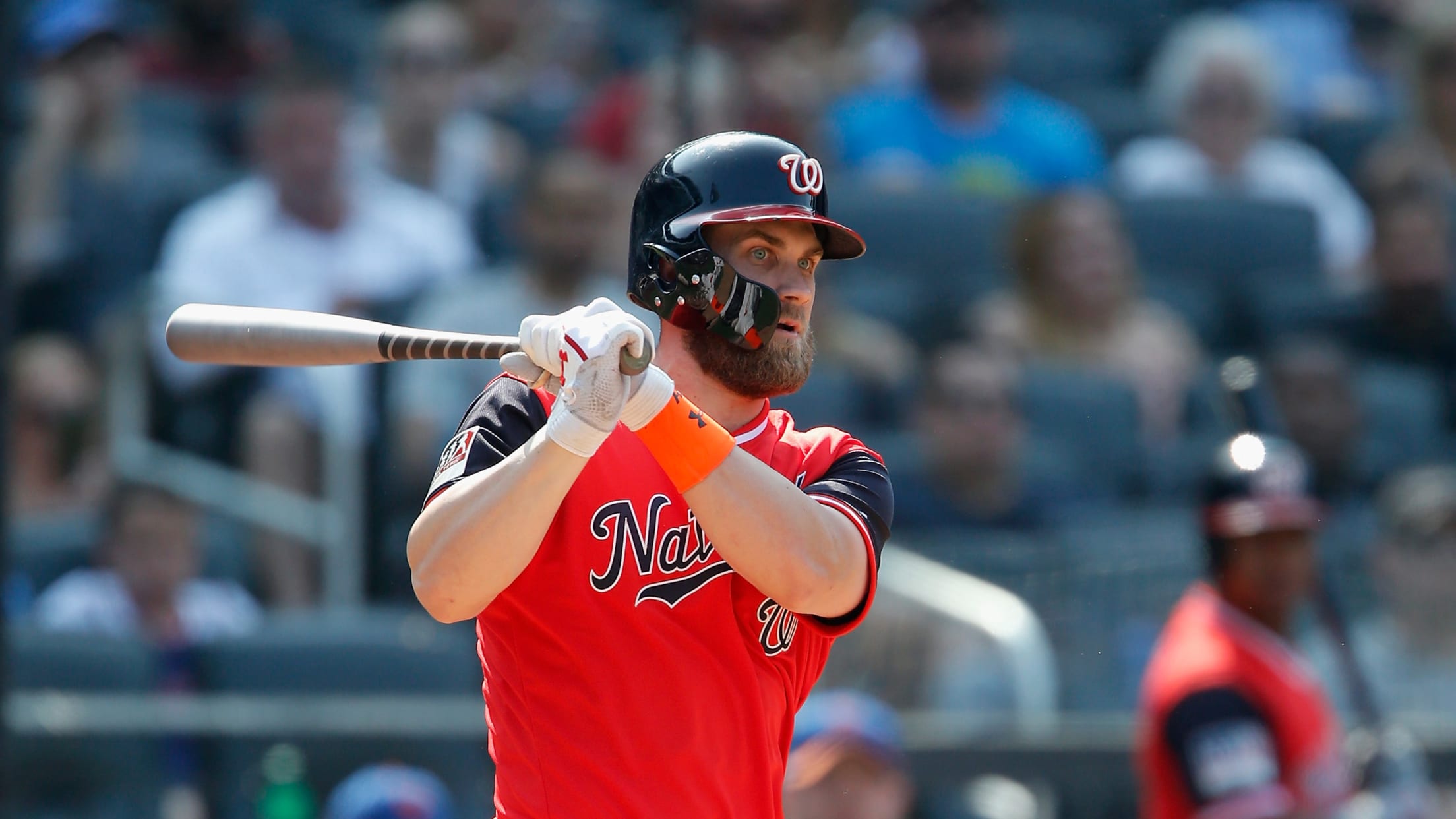 CLEARWATER, Fla. -- Is there a chance the Phillies are the only team prepared to beat Manny Machado's record-breaking $300 million contract to sign Bryce Harper? Maybe. Sources told MLB.com on Wednesday that the Nationals have no plans to give Harper a mega-deal comparable to Machado's 10-year, $300 million contract
Josh Harrison, Tigers agree to deal (source)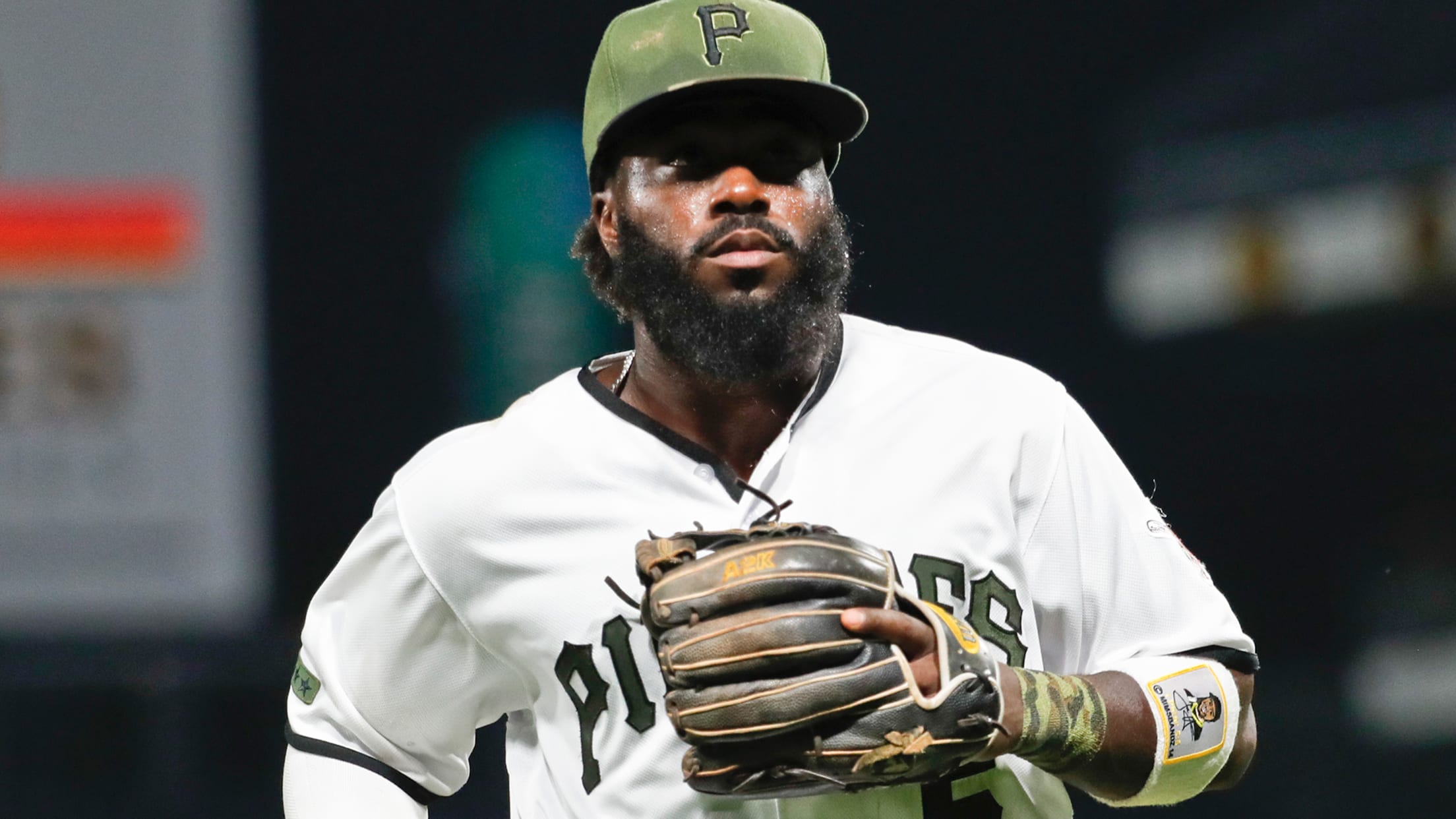 LAKELAND, Fla. – For the second time this offseason, the Tigers have turned to a former Pirates middle infielder to help fill a void. The team spent Wednesday working toward a one-year contract with second baseman Josh Harrison, a source confirmed to MLB.com. MLB Network insider Ken Rosenthal first reported
How Machado impacts Giants' Harper pursuit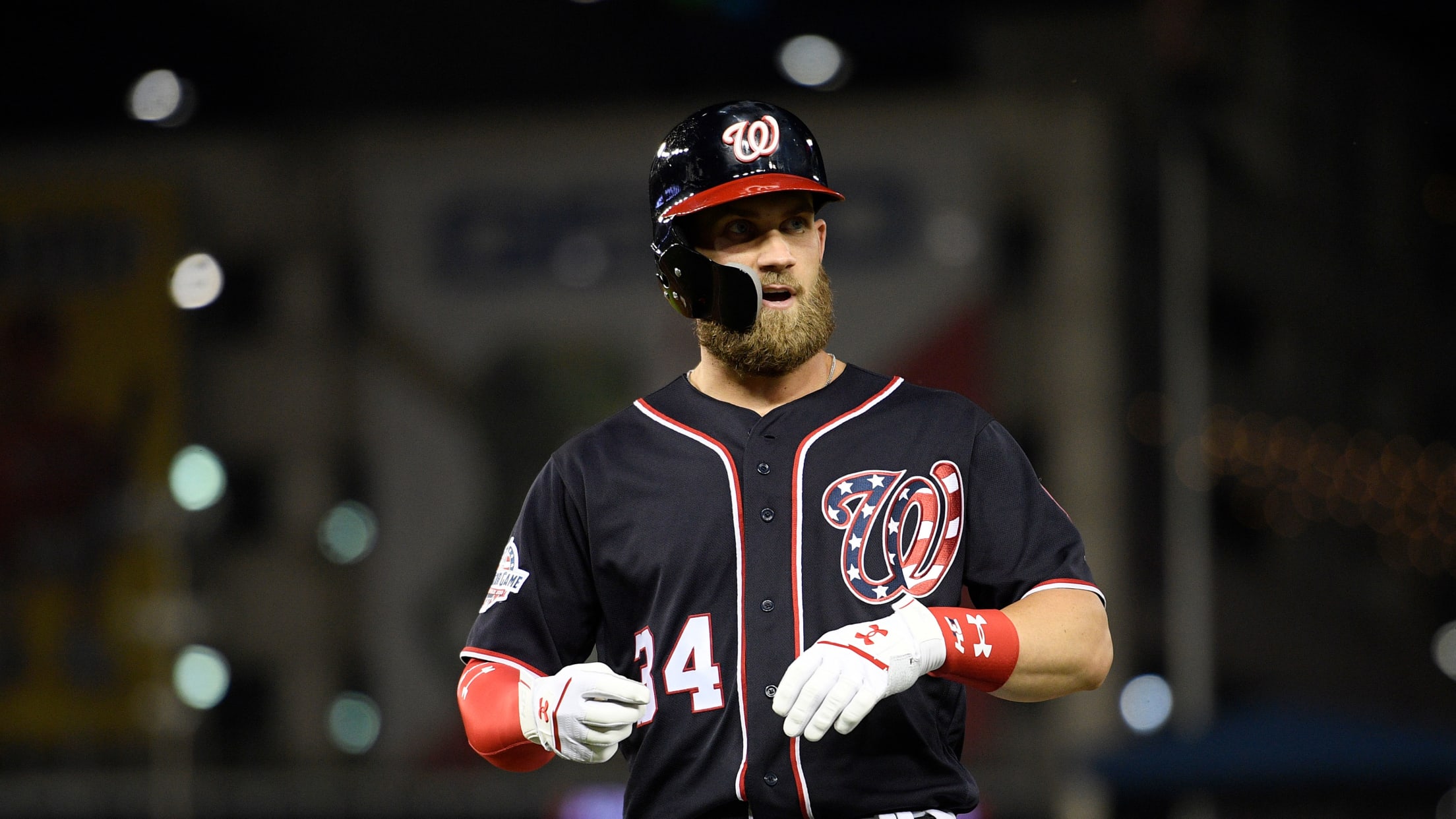 SCOTTSDALE, Ariz. -- The Padres put the rest of the National League West on notice Tuesday after reportedly agreeing to a 10-year, $300 million deal with free-agent infielder Manny Machado. Could the Giants now counter by making a serious run at superstar Bryce Harper? The Giants have been linked to
The latest Keuchel free-agent rumors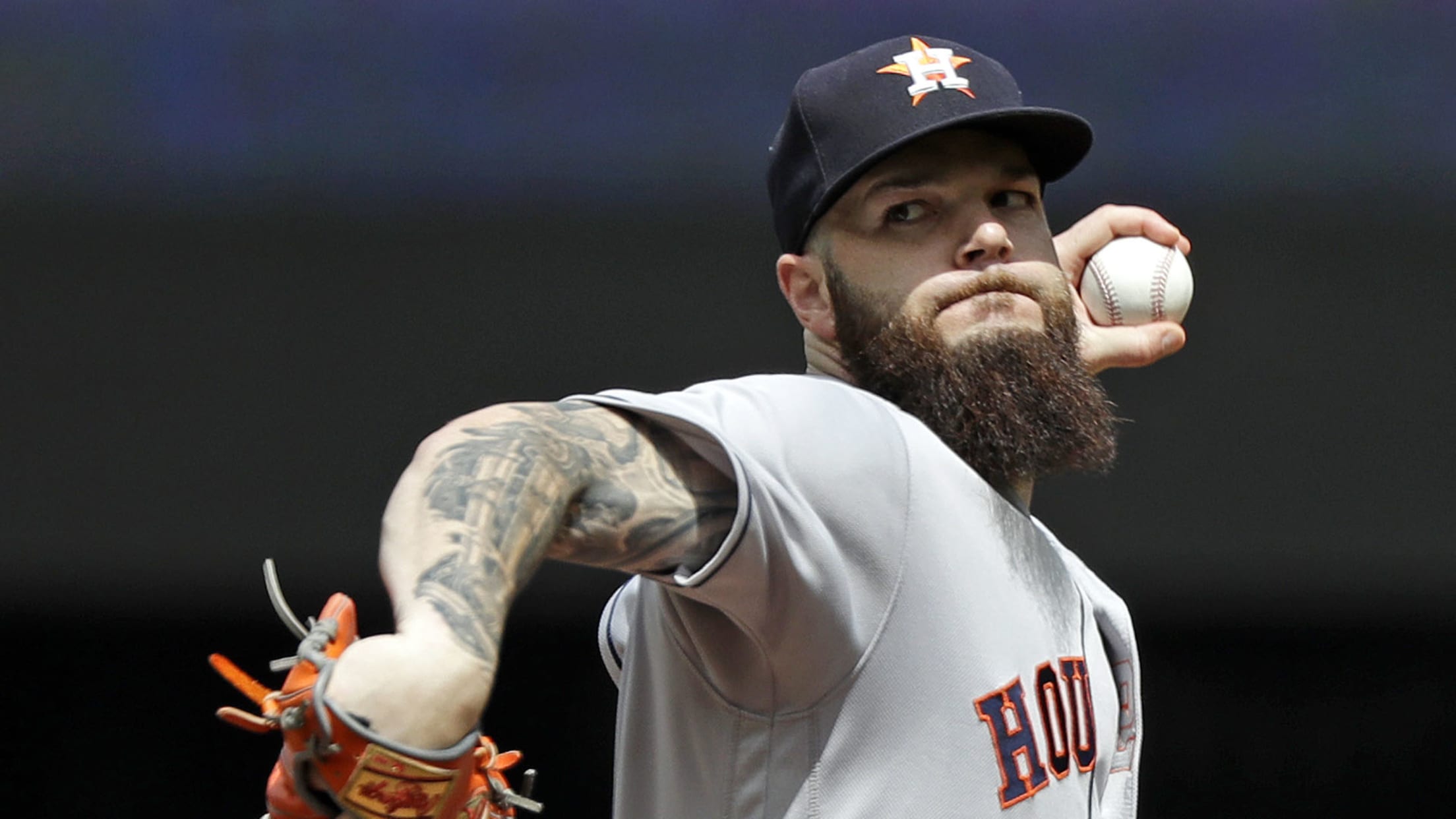 After a seven-season tenure with the Astros that included a trio of 200-inning seasons, an American League Cy Young Award in 2015 and an overall 3.66 ERA, Dallas Keuchel is now a free agent. Below, you will find a list of the latest news and rumors surrounding the left-hander. Is
Andujar hopes improved footwork reduces errors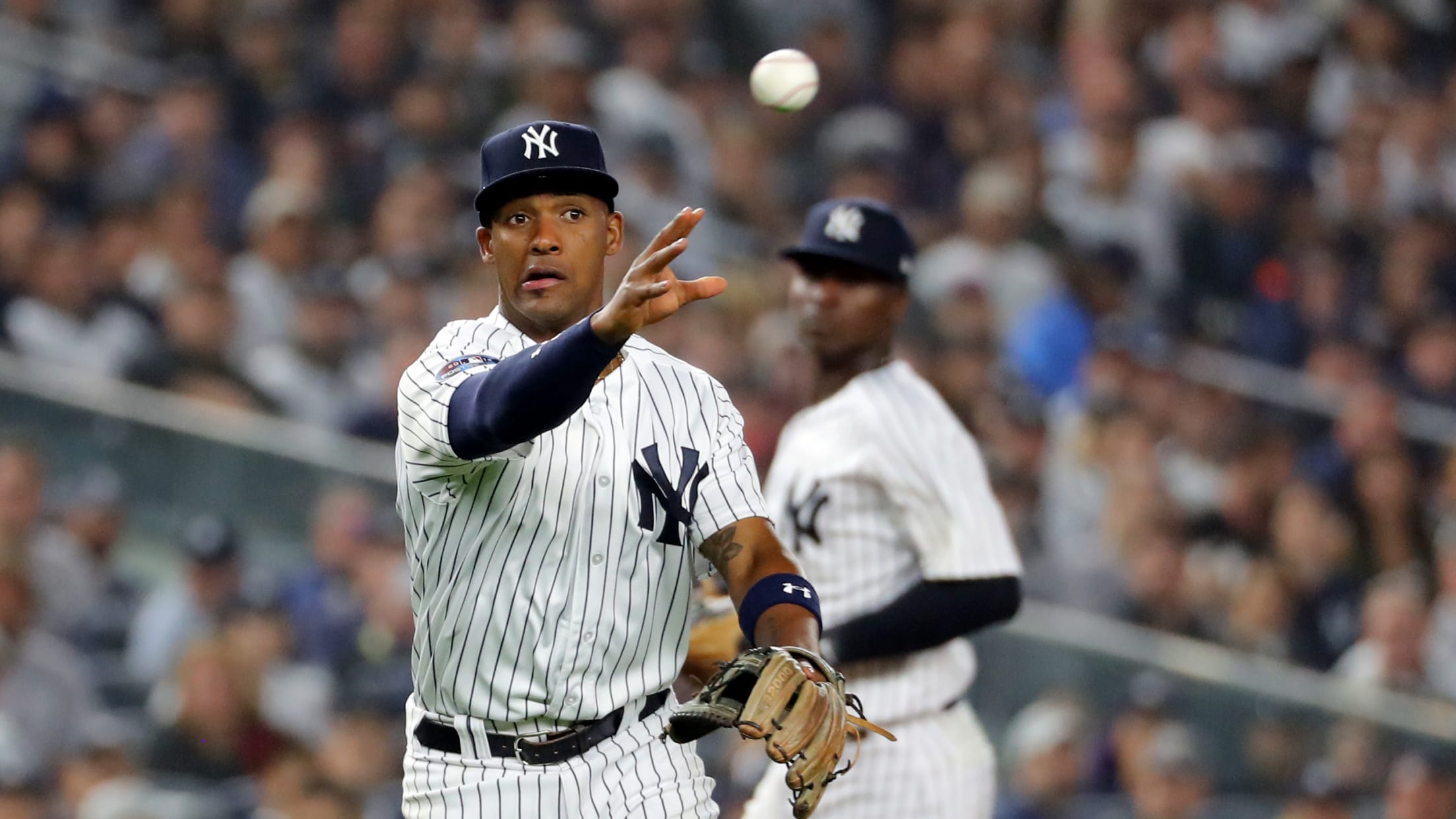 TAMPA, Fla. -- The buzz at the hot corner in Yankees camp has focused on Miguel Andújar's pre-pitch setup, as the club believes that a selection of subtle changes will improve the third baseman's defensive skills. Andujar worked with infield coach Carlos Mendoza and manager Aaron Boone this past offseason,
20 questions that will define the AL East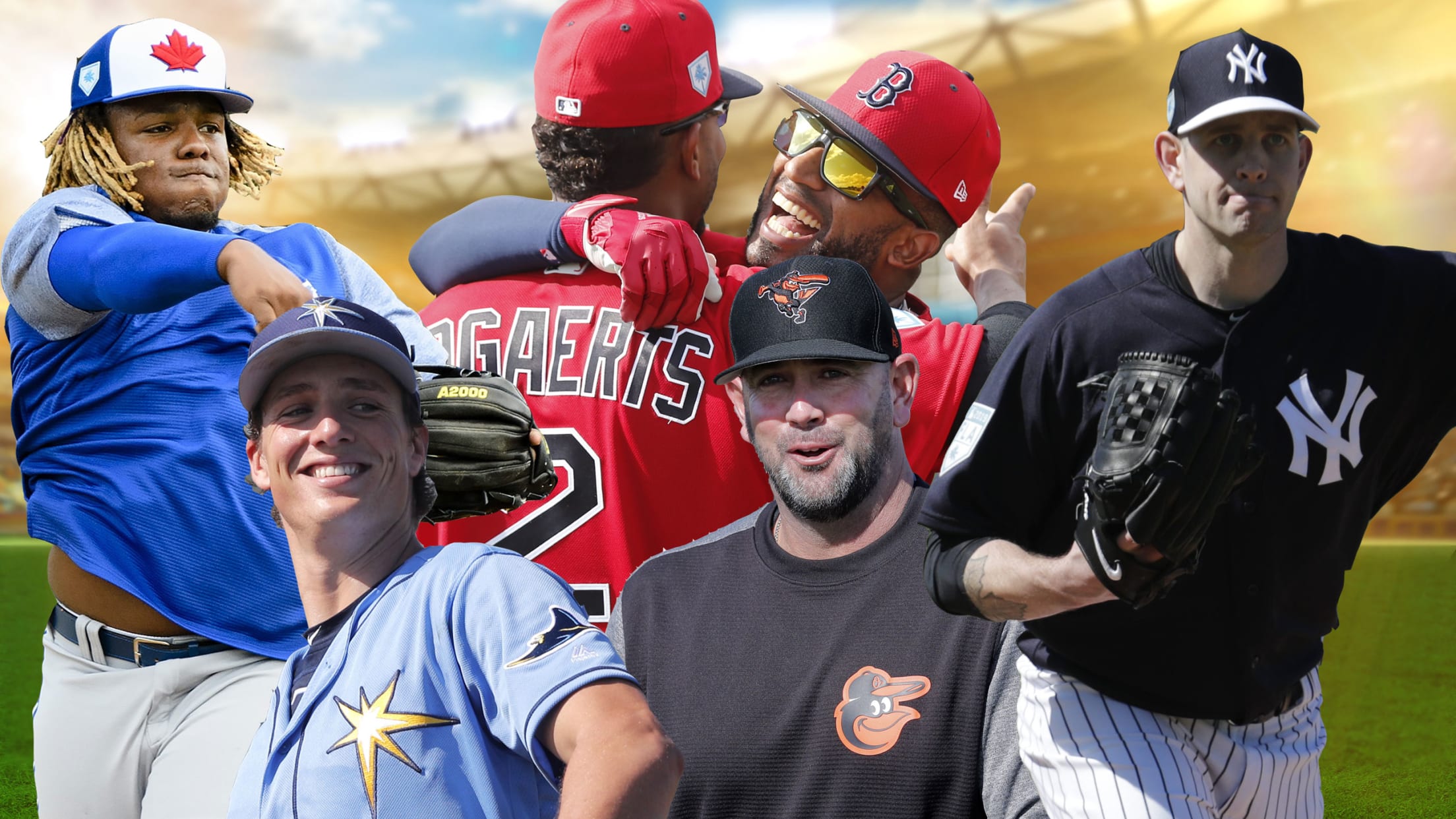 It's easy to forget this now, but heading into last season, it was the Yankees, not the Red Sox, who were widely considered the heavy favorite in the American League East. In fact, picking Boston to win the division became a sort-of indicator of hipster contrarianism; sure, the Yankees just
Participation in baseball on the rise
There are more things for people to do (especially in the digital realm) than at any previous point in history. But baseball -- the oldest and perhaps most unchanged of America's major professional sports -- appears to be holding a strong appeal. A recent study by the Sports and Fitness
Buehler full-go in 1st ST bullpen session
Dodgers are 'slow-playing' right-hander this spring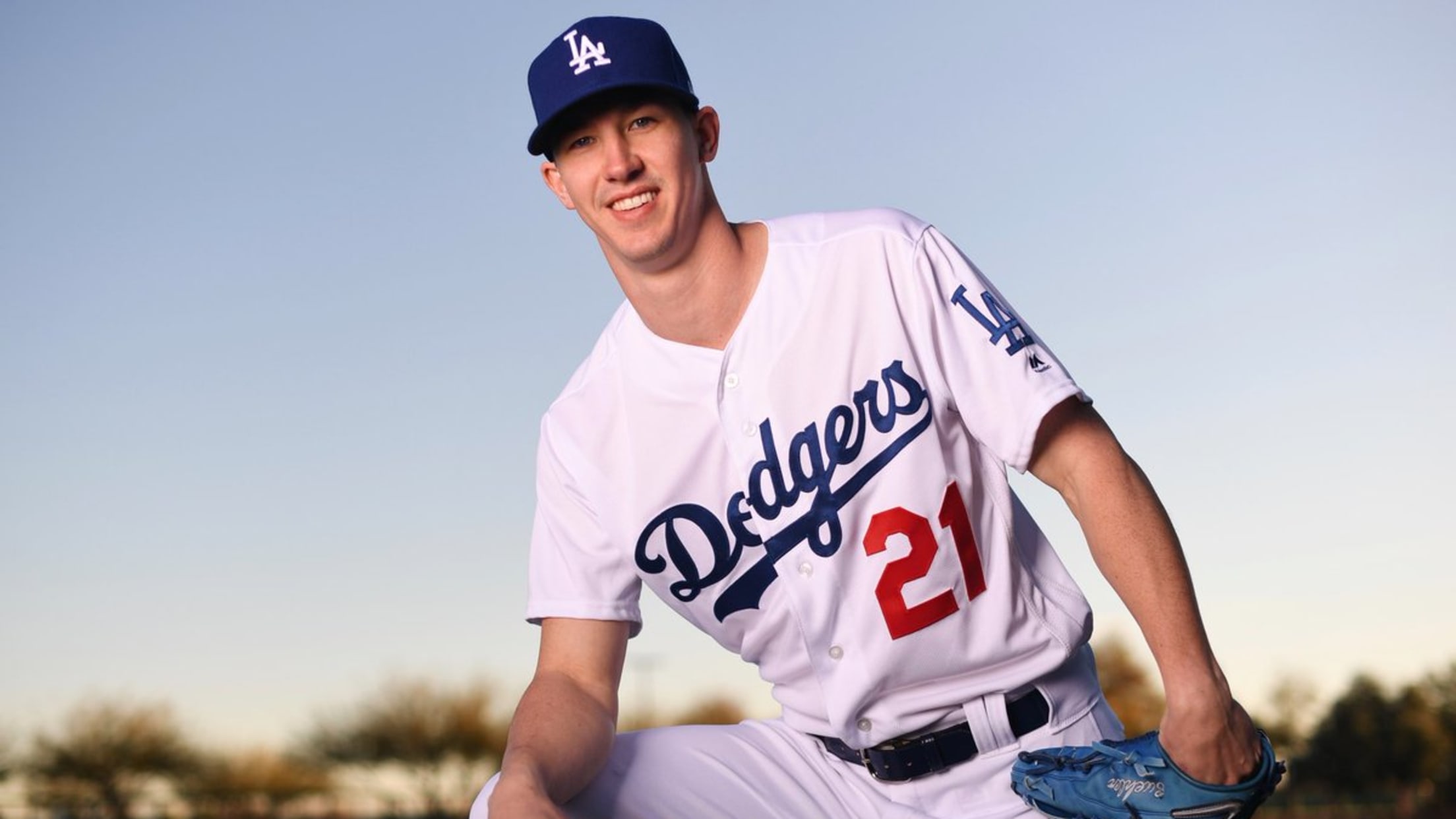 GLENDALE, Ariz. -- Catcher Josh Thole has almost six years of Major League service. He caught a young Matt Harvey with the Mets; he caught Aaron Sanchez and Marcus Stroman with the Blue Jays. On Wednesday, Thole caught the first bullpen session of the spring by Walker Buehler, who has
Herrera strains left hamstring running bases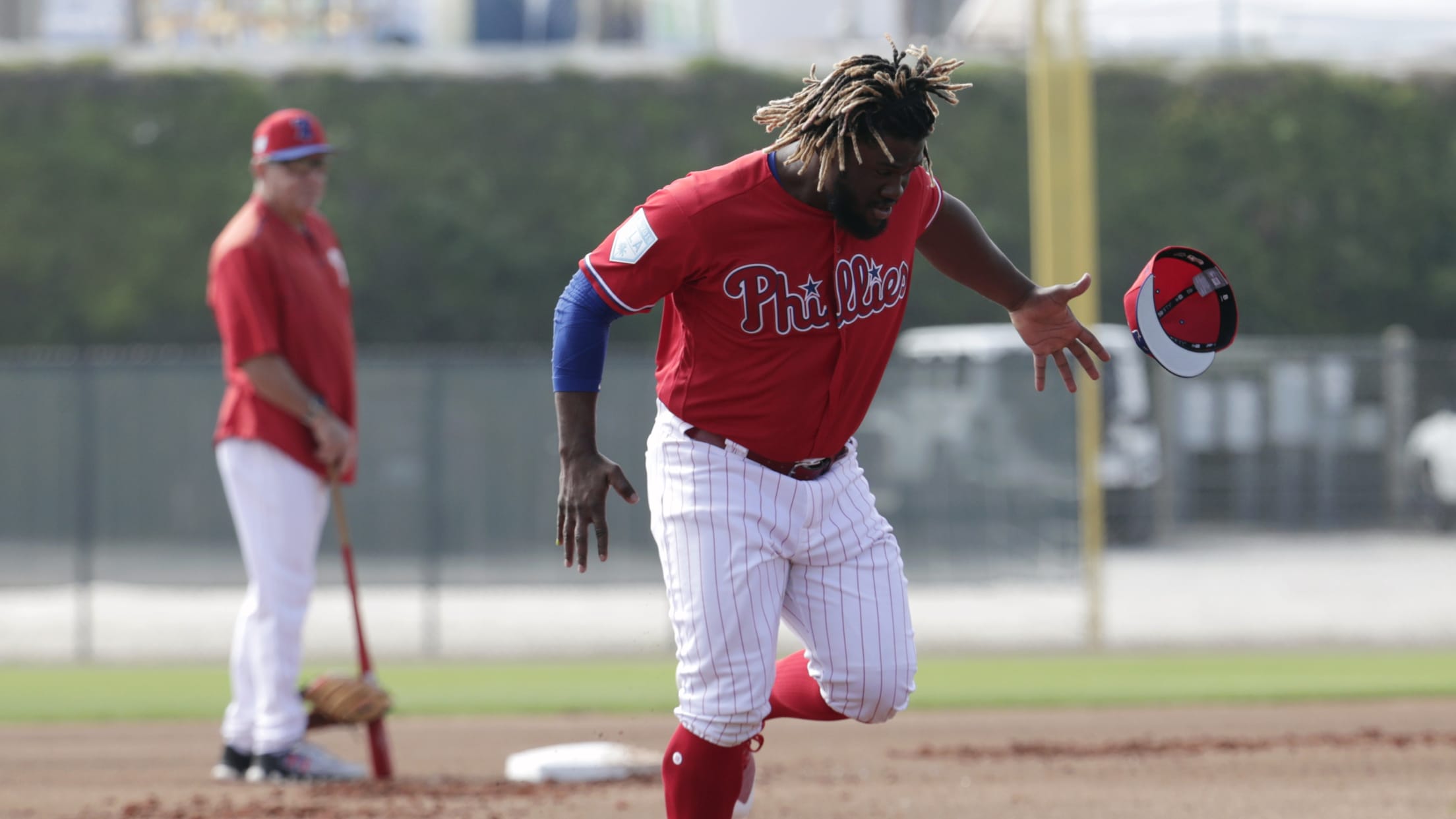 CLEARWATER, Fla. -- Phillies outfielder Odubel Herrera left Spectrum Field on Wednesday afternoon with his left leg wrapped. He has a "slight" strained left hamstring, which he tweaked running from first to third during baserunning drills at Carpenter Complex, Phillies manager Gabe Kapler said. Herrera initially tweaked his hamstring before
Swanson to rest wrist early in spring
Shortstop recovering from surgery, will sit out portion of Grapefruit League schedule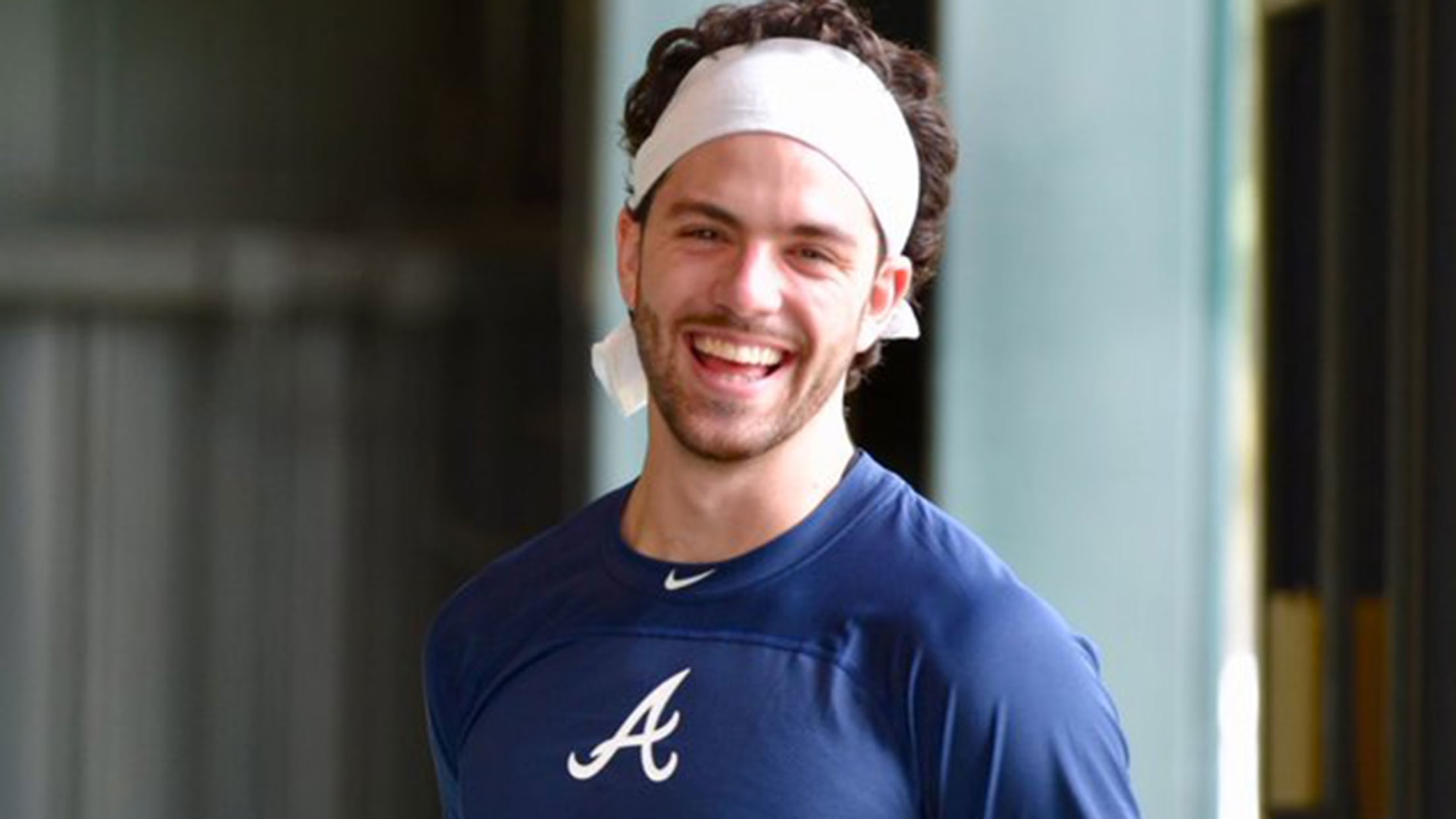 LAKE BUENA VISTA, Fla. -- Dansby Swanson's surgically repaired left wrist has healed well enough that he'll be able to go through the motions over the next few weeks. But the Braves' shortstop understands it's in his best interest to miss an early portion of the upcoming Grapefruit League season.
Rendon open to extension talks with Nats
Star third baseman: 'It's not going to distract me'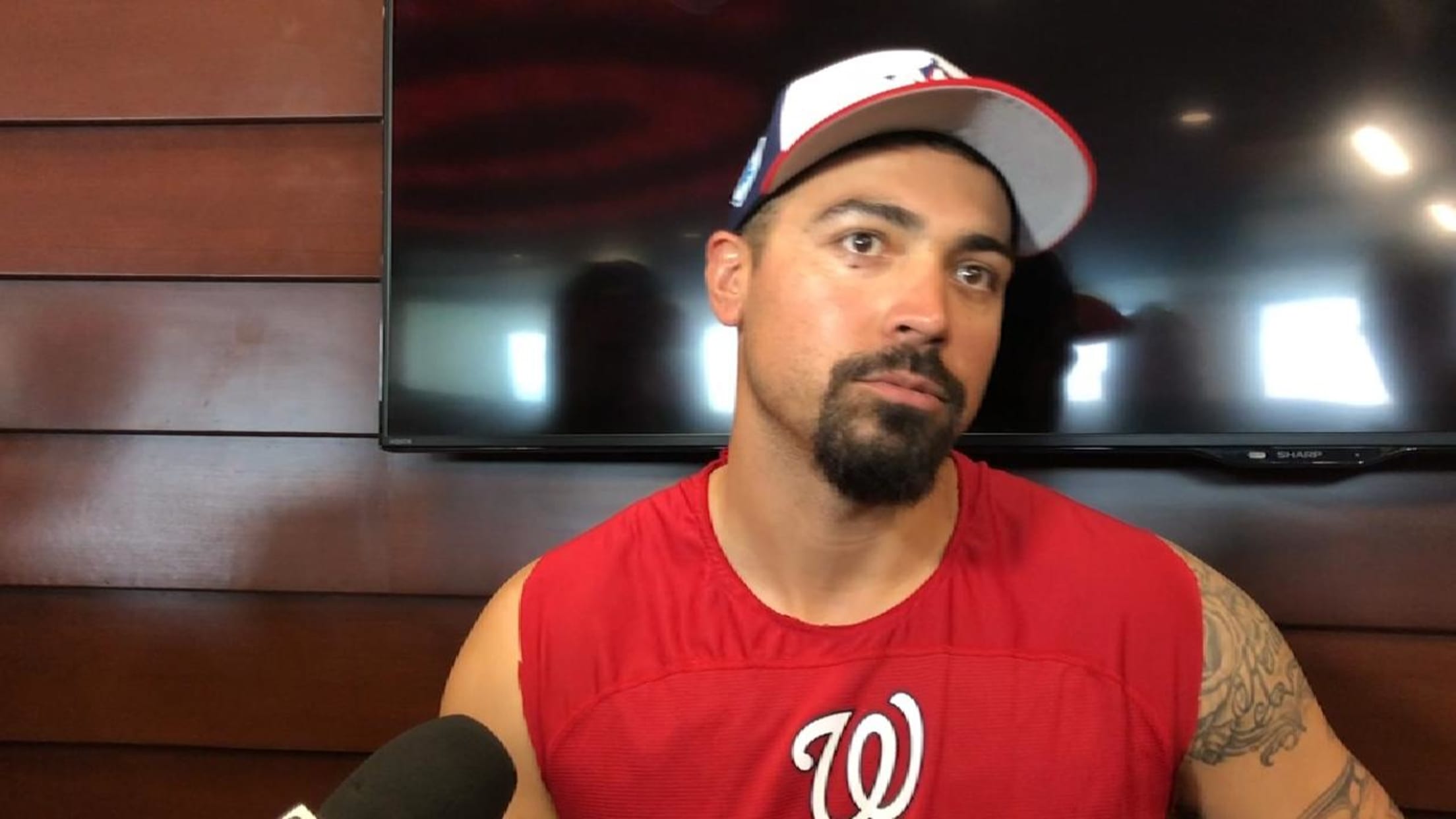 WEST PALM BEACH, Fla. -- Once again, the Nationals begin the season with a high-profile player entering the final year of his contract, although third baseman Anthony Rendon is a very different case -- and personality -- from his more famous former teammate. Throughout the past year, Rendon and the
Outfield ranks: Is Trout, Betts or J.D. No. 1?
Yelich, Harper, Judge, Acuna also among top fantasy outfielders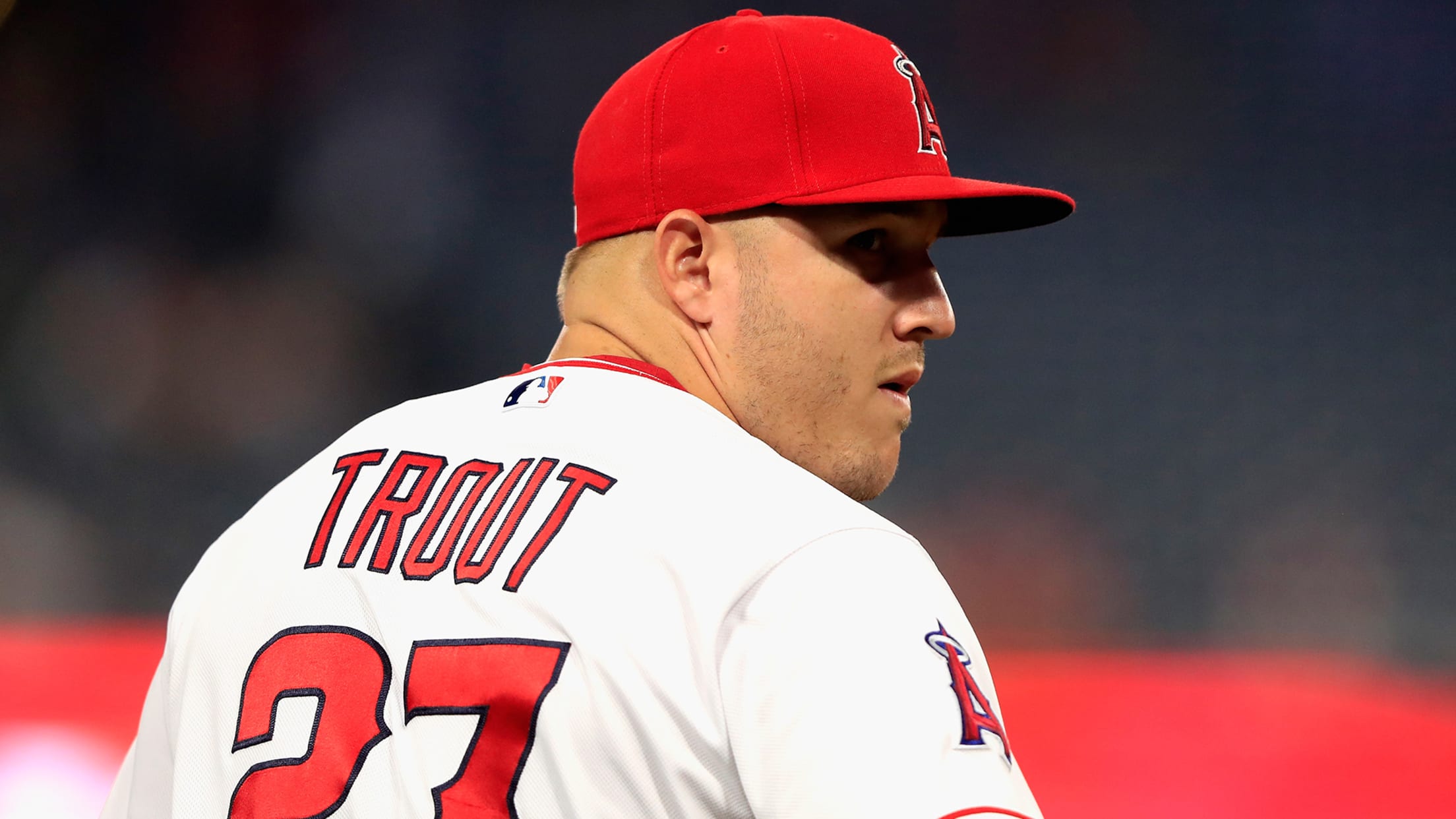 The outfield is the life force for many fantasy teams, and the position boasts many of the game's biggest stars.Outfielders won the MVP Award in both leagues last season and take up three of the top five spots in MLB.com's Top 800 fantasy rankings this year. That said, you don't
A's back with a force after amazing '18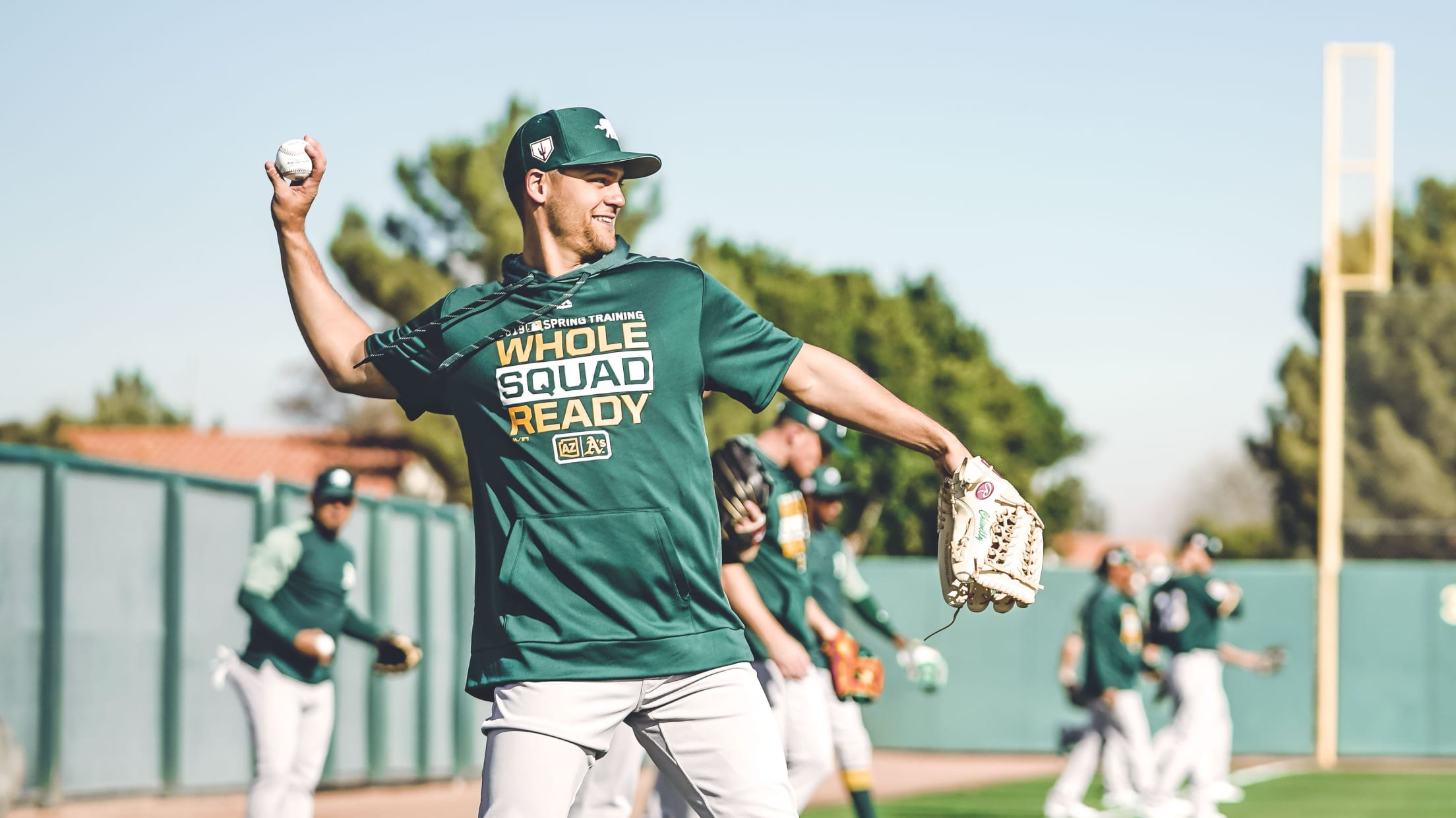 MESA, Ariz. -- All eyes are on the A's as they seek to build upon a remarkable 2018 showing. After spending the offseason racking up awards -- Matt Chapman and Matt Olson earned Gold Gloves, and Bob Melvin was named American League Manager of the Year -- the A's are
Machado in '19, '20, '21 ... projecting star's future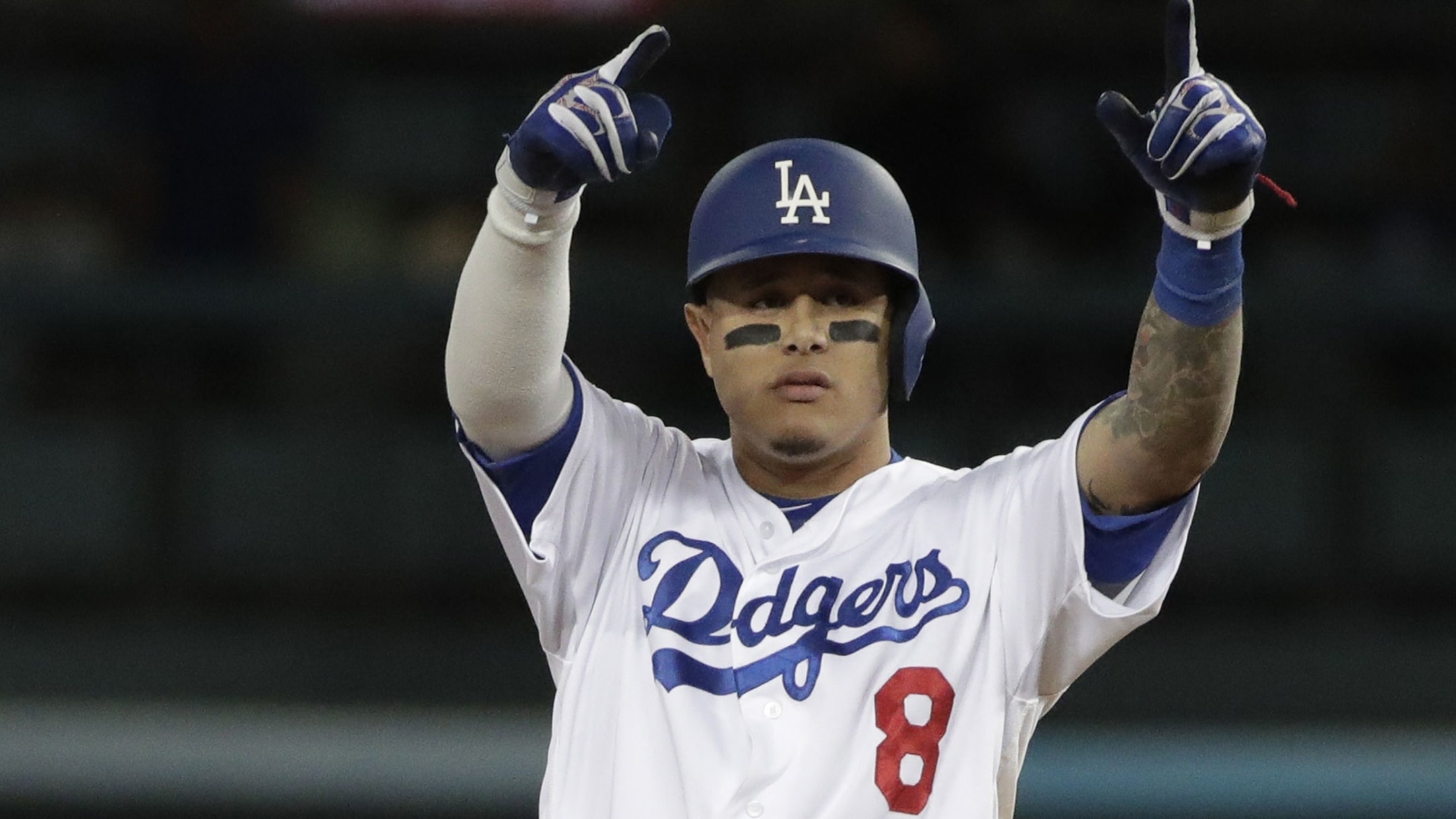 A version of this story first appeared on MLB.com on Jan. 9.Manny Machado was seeking one of the biggest contracts in baseball history this offseason, and now he has it. MLB.com's Mark Feinsand, citing a league source, reported Tuesday that the 26-year-old infielder had agreed to a 10-year, $300 million
Galvis drops No. 19 out of respect to Bautista
Blue Jays infielder will instead wear No. 16 this season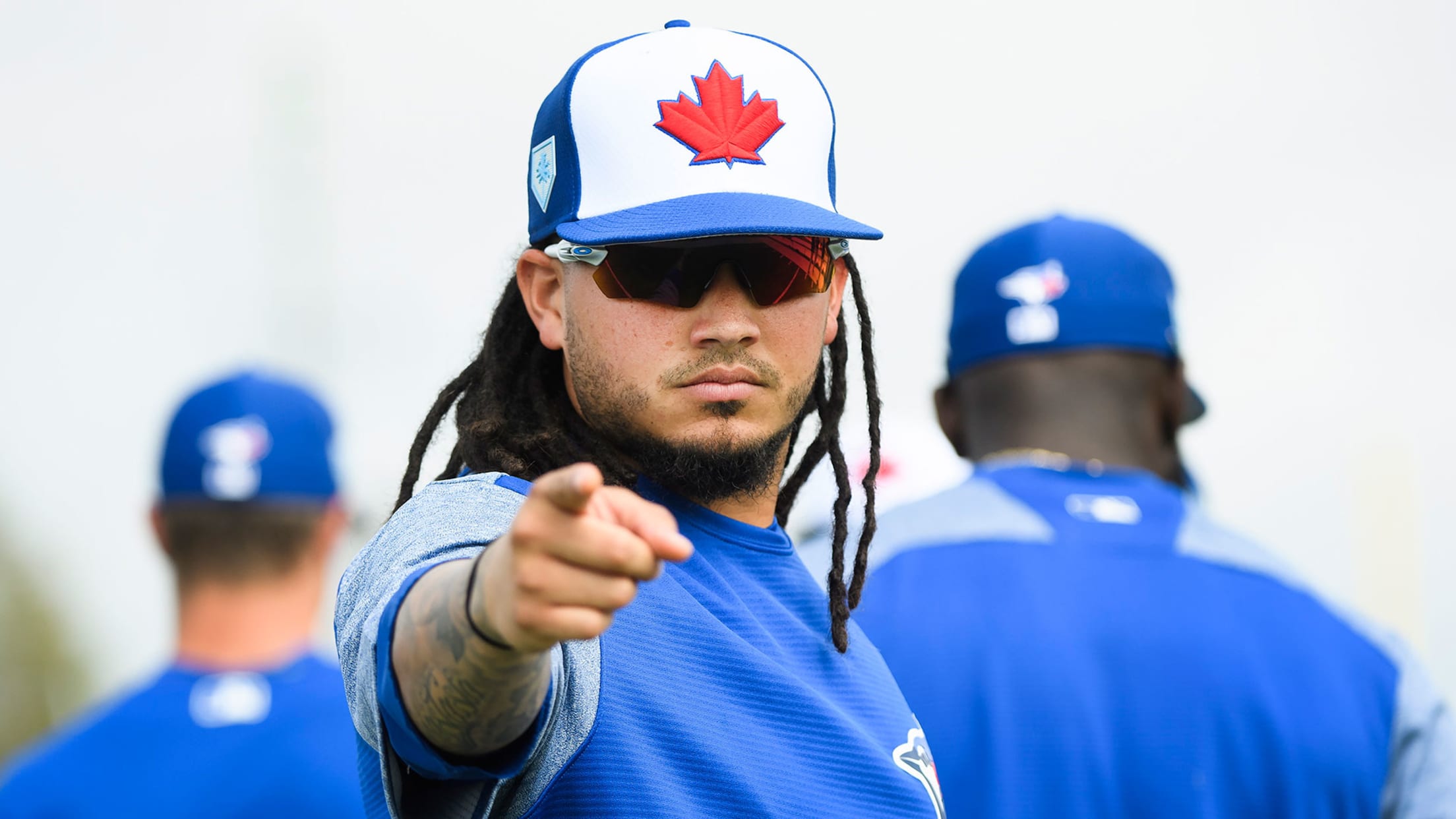 DUNEDIN, Fla. -- Freddy Galvis clearly enjoys paying tribute to the players who came before him, because less than a week after being in camp with the Blue Jays, he has already decided to change numbers. Galvis has decided against wearing No. 19 this season and instead switched to No.
Team Waino wins pitchers' fielding game
Reyes feels good after throwing off mound; Ozuna will start spring as DH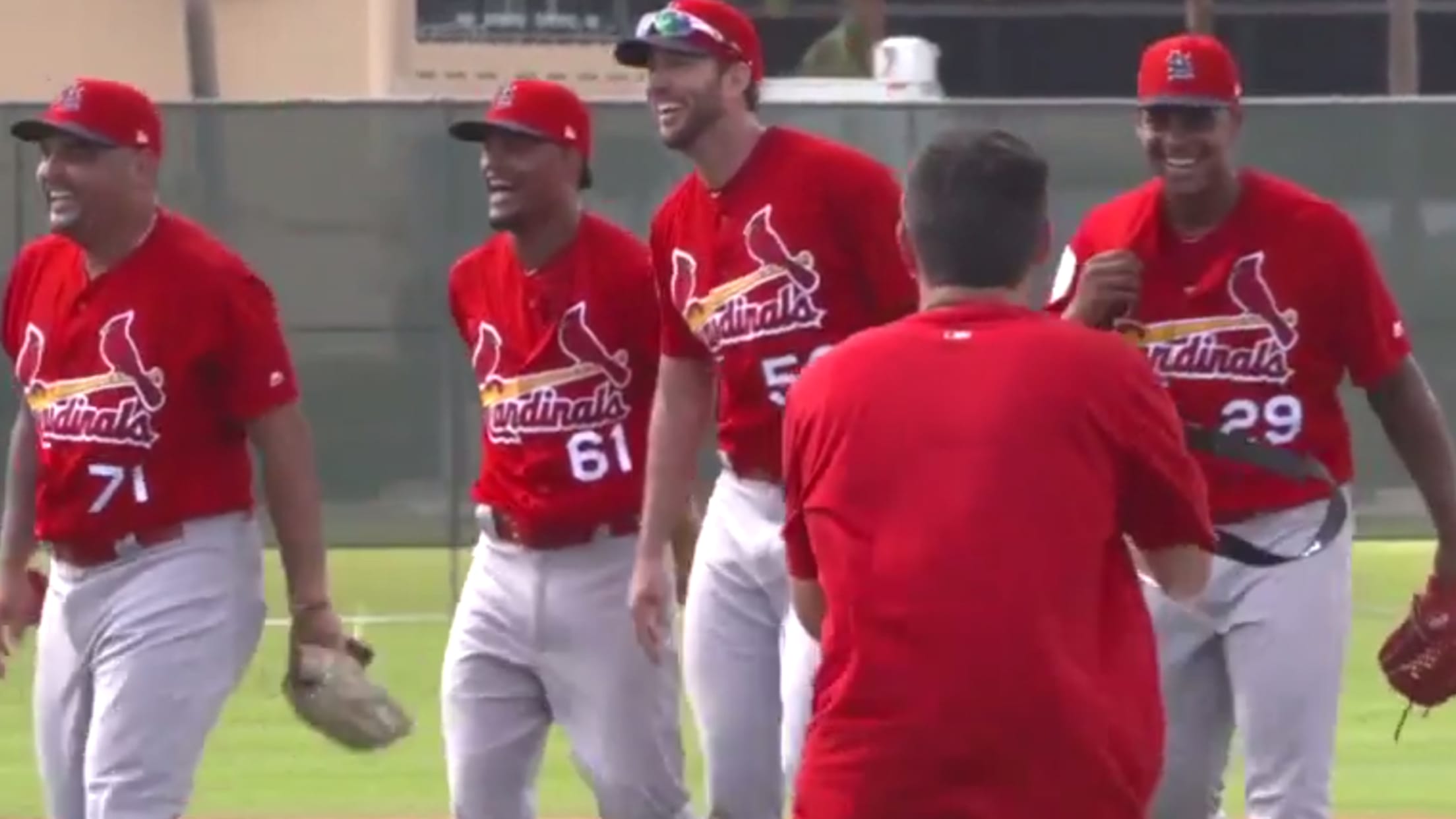 JUPITER, Fla. -- Some savvy drafting and sure hands helped Adam Wainwright pocket his first victory of the spring on Wednesday. This one came on the backfields during a tournament the Cardinals staged to add some competition and incentive into a day focused on fielding. Eight pitchers were tabbed as
Rhys Hoskins brought his dog to Spring Training, and it was everything he dreamed it would be
Hoskins brings dog, Rookie, to Spring Training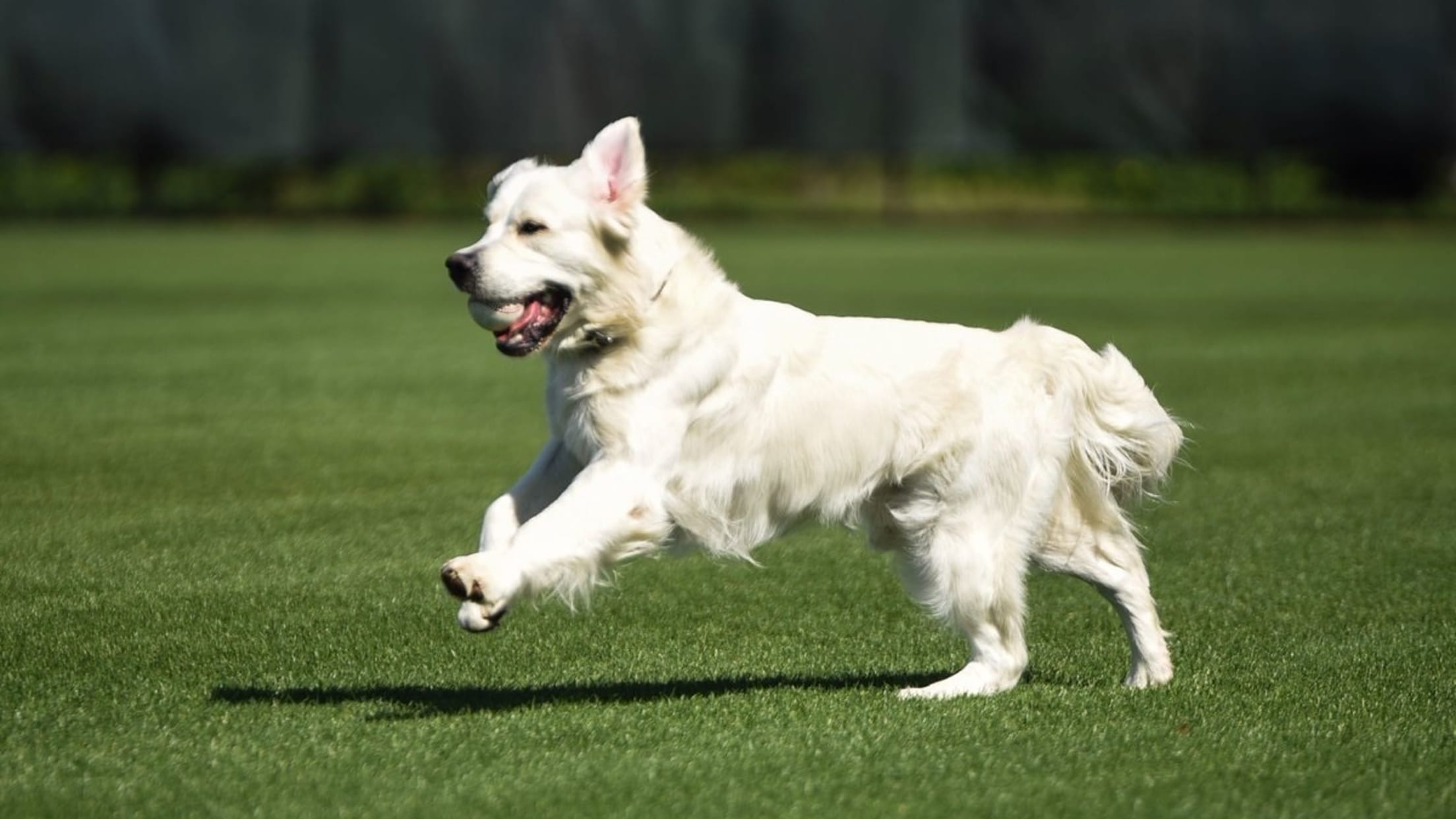 Wednesday was #LoveYourPetDay on social media, so Rhys Hoskins found the perfect way to celebrate his beloved dog, Rookie (not to be confused with the equally good boys of David Dahl and the Trenton Thunder).Rookie has watched his dad mash on TV in the Home Run Derby before, but on Wednesday, he got to
The latest Harper free-agent rumors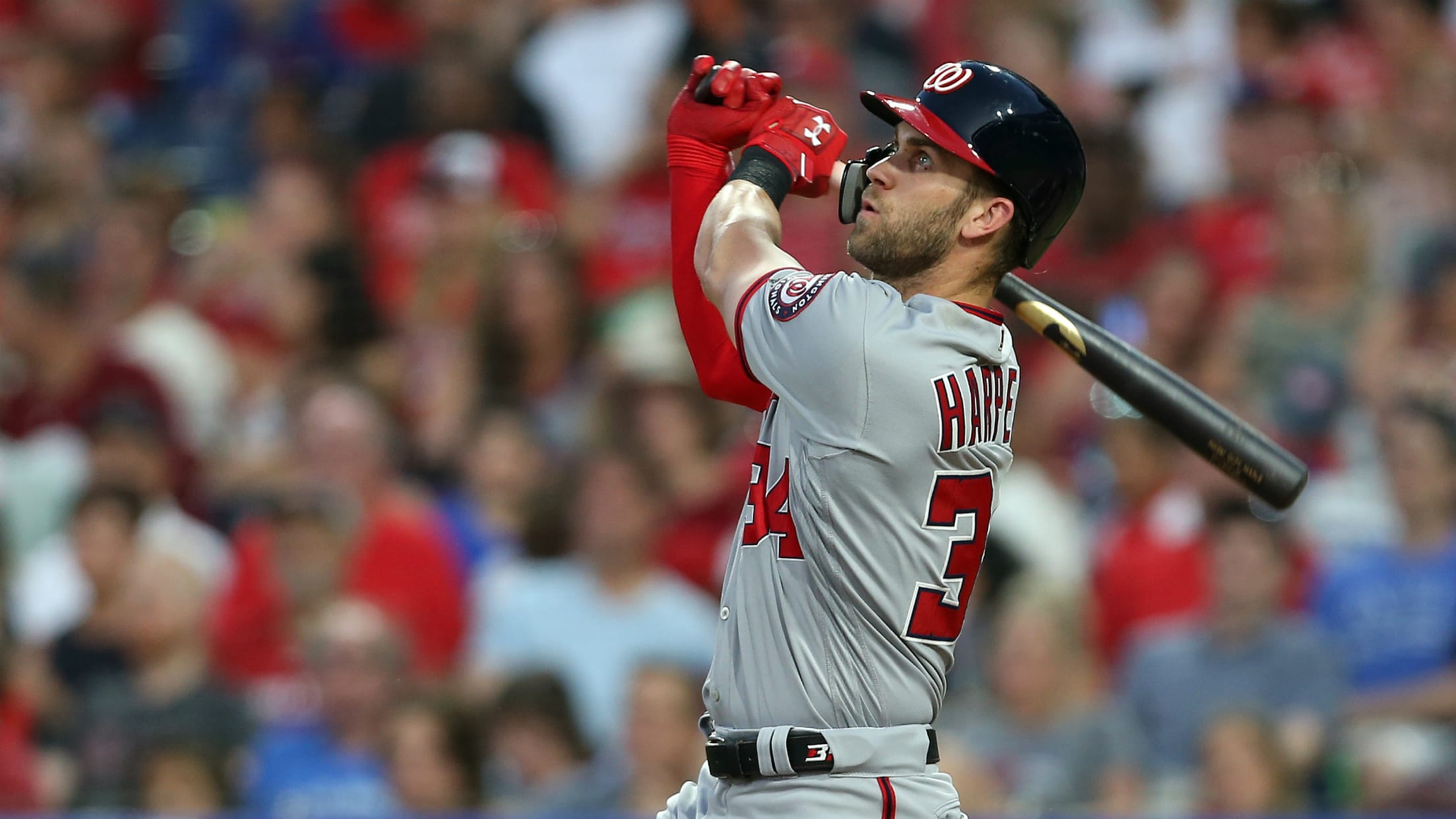 _After a seven-season tenure with the Nationals that included a National League Rookie of the Year Award in 2012, an NL MVP Award in 2015 and six All-Star nods, Bryce Harper is now a free agent for the first time. Below you will find a list of the latest news
Hendricks looks to build on strong finish to '18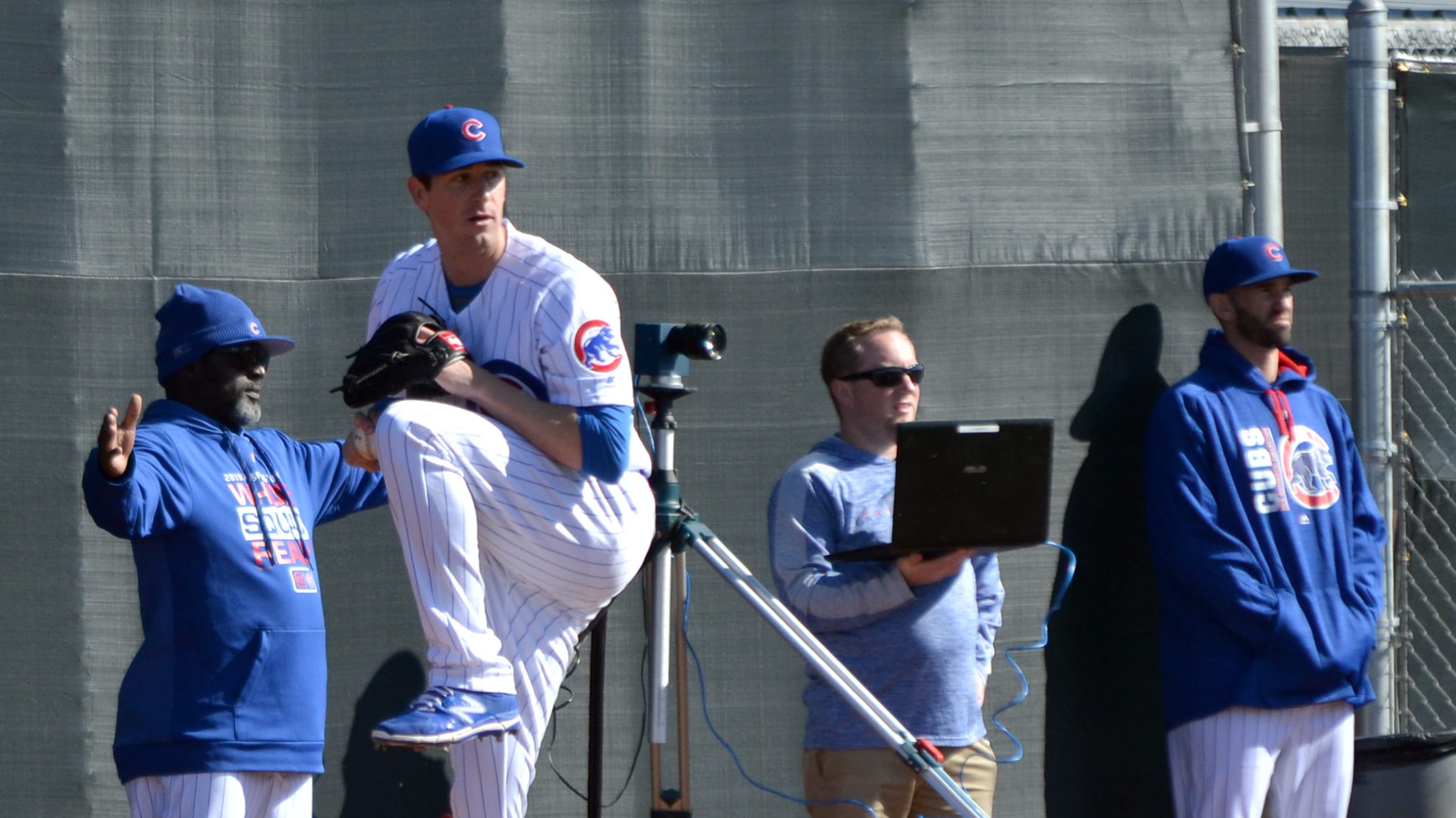 MESA, Ariz. -- Kyle Hendricks took a mound at the Cubs' complex on Wednesday morning, still wearing the team's home whites with blue pinstripes following the chaos of photo day in camp. He worked methodically through a bullpen session, while high-speed cameras and a pitch-tracking system measured every movement. Hendricks
Polanco progressing in shoulder rehab
Right fielder on track to return between mid-April, mid-June
BRADENTON, Fla. – Watching Gregory Polanco in the batting cage during the Pirates' early Spring Training workouts, you might not realize he's recovering from a major surgery. Polanco looks strong and healthy, and he's hitting the ball with authority during batting practice. Polanco is swinging the bat "without any reservations
D-backs CEO talks Goldy trade, ballpark options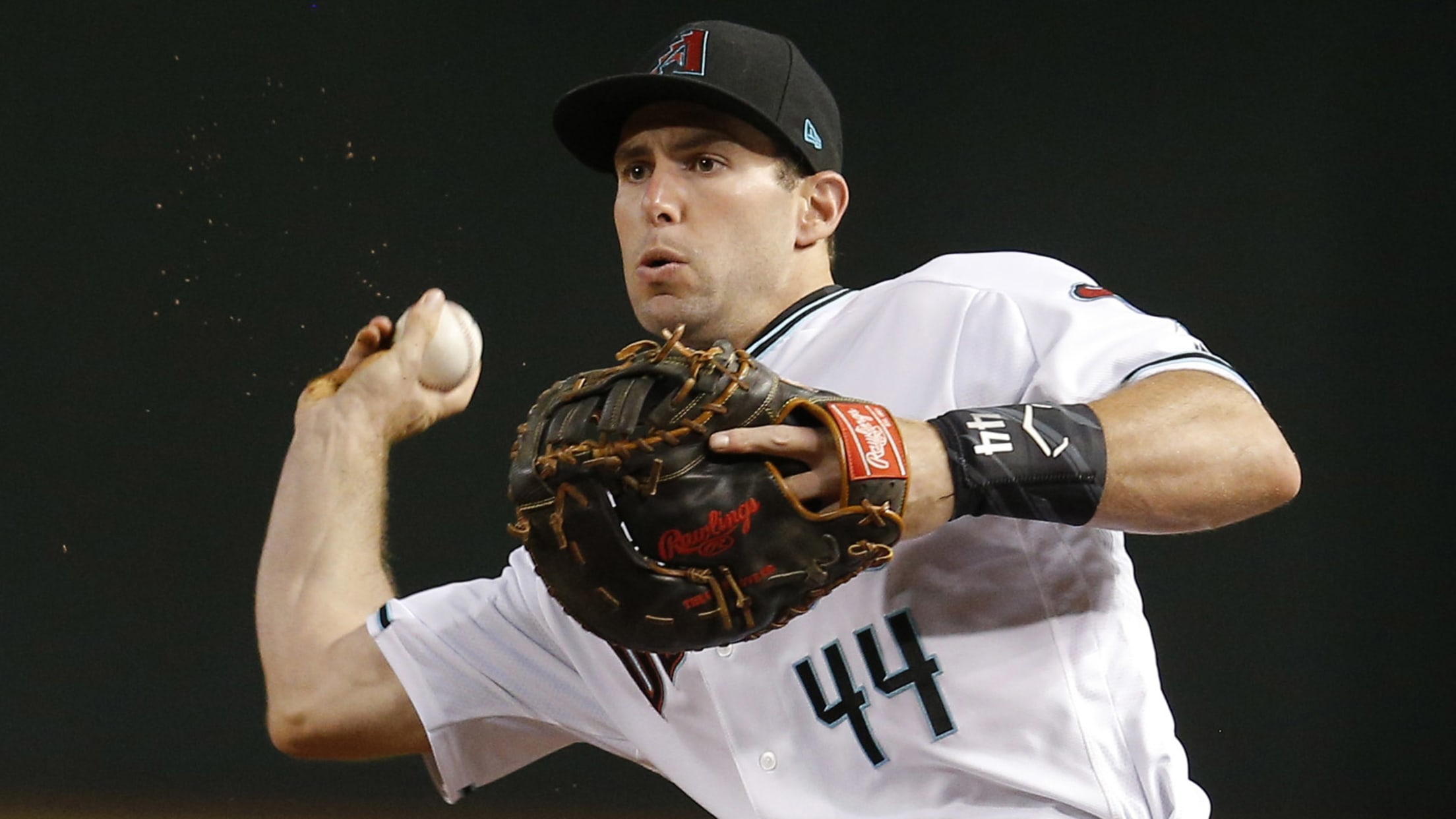 SCOTTSDALE, Ariz. -- Sitting in his office overlooking Salt River Fields on Wednesday, D-backs CEO/president, Derrick Hall, addressed a number of topics with the team's beat reporters.