Kapler agrees with Arrieta: Phillies lacked energy
Manager meets with MLB exec Torre after making contact with umpire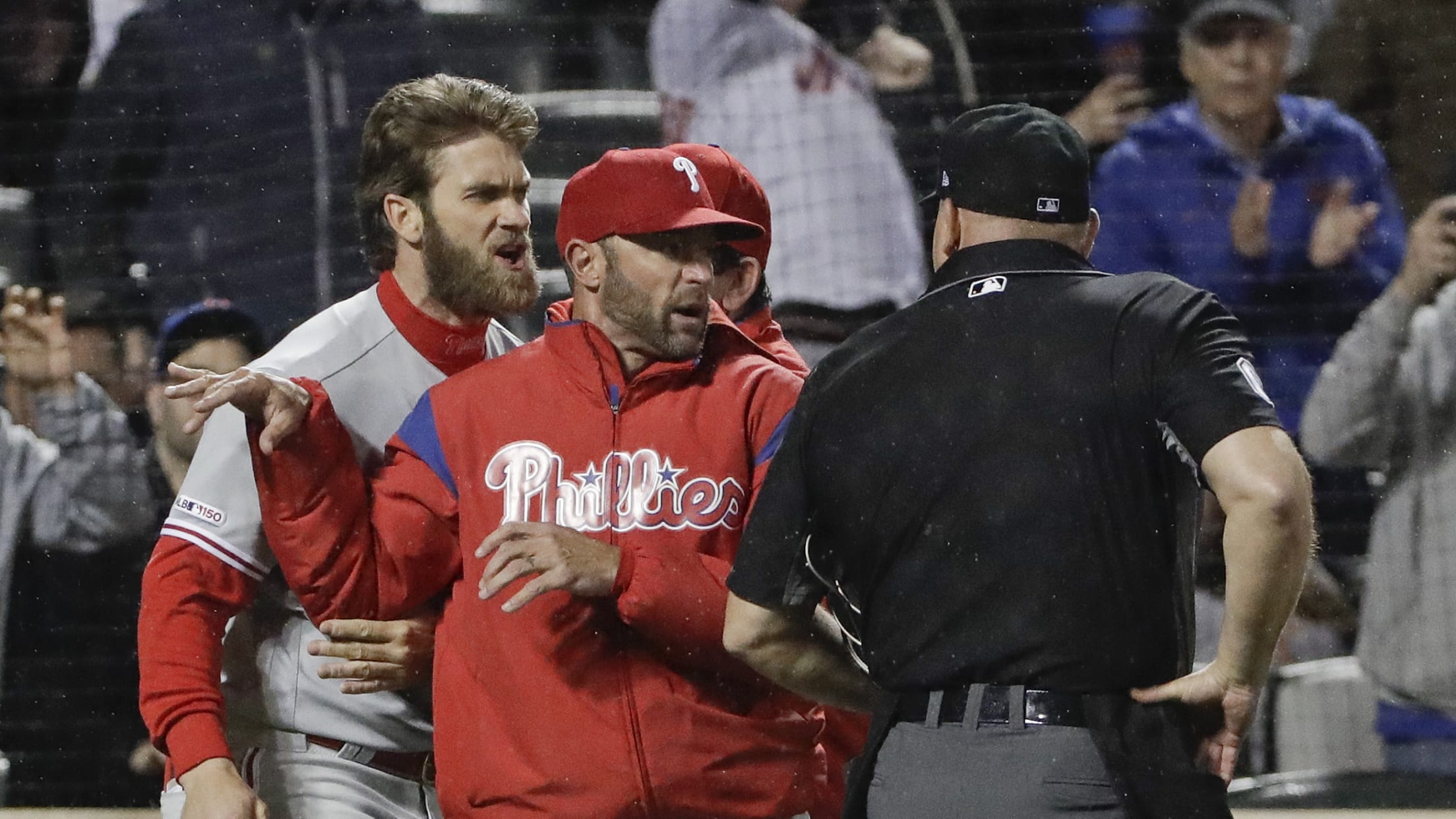 NEW YORK -- Bryce Harper's ejection Monday got plenty of attention, because it is Harper, and he is one of baseball's brightest stars, but perhaps more noteworthy than his fourth-inning dismissal is that Phillies pitcher Jake Arrieta said the team was not ready to play. The Phillies were "flat," he
These 5 players have opened eyes in April
Walker, Stephenson, Fried, Polanco, Goodrum having hot starts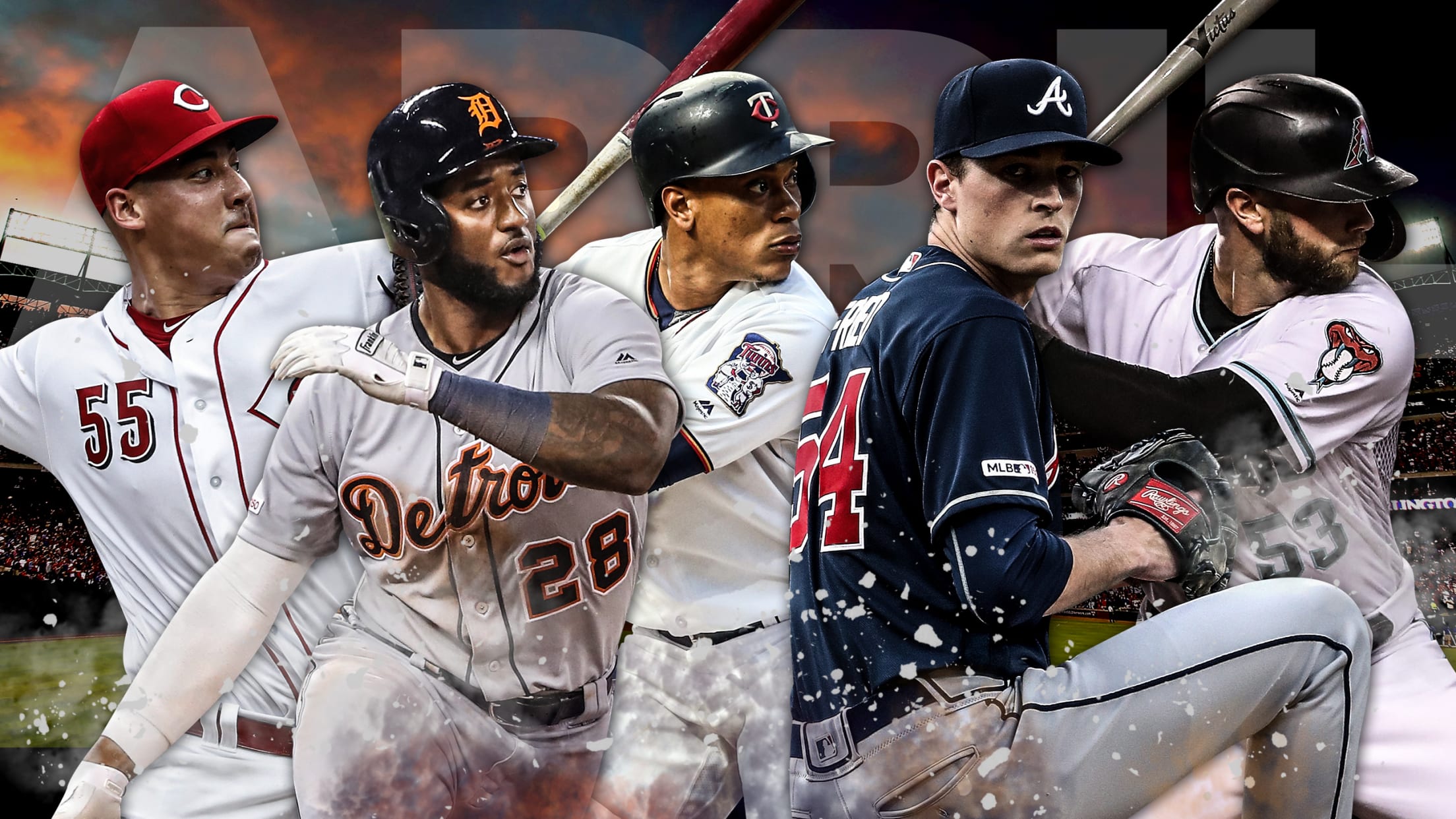 It's early enough in the season that some numbers can still feel very odd, like Mookie Betts hitting .244 and Aaron Nola posting a 6.84 ERA. Then again, the three best players in baseball so far have been Cody Bellinger, Christian Yelich, and Mike Trout. Aaron Judge has the best
Two grand slams in one inning? Won't happen again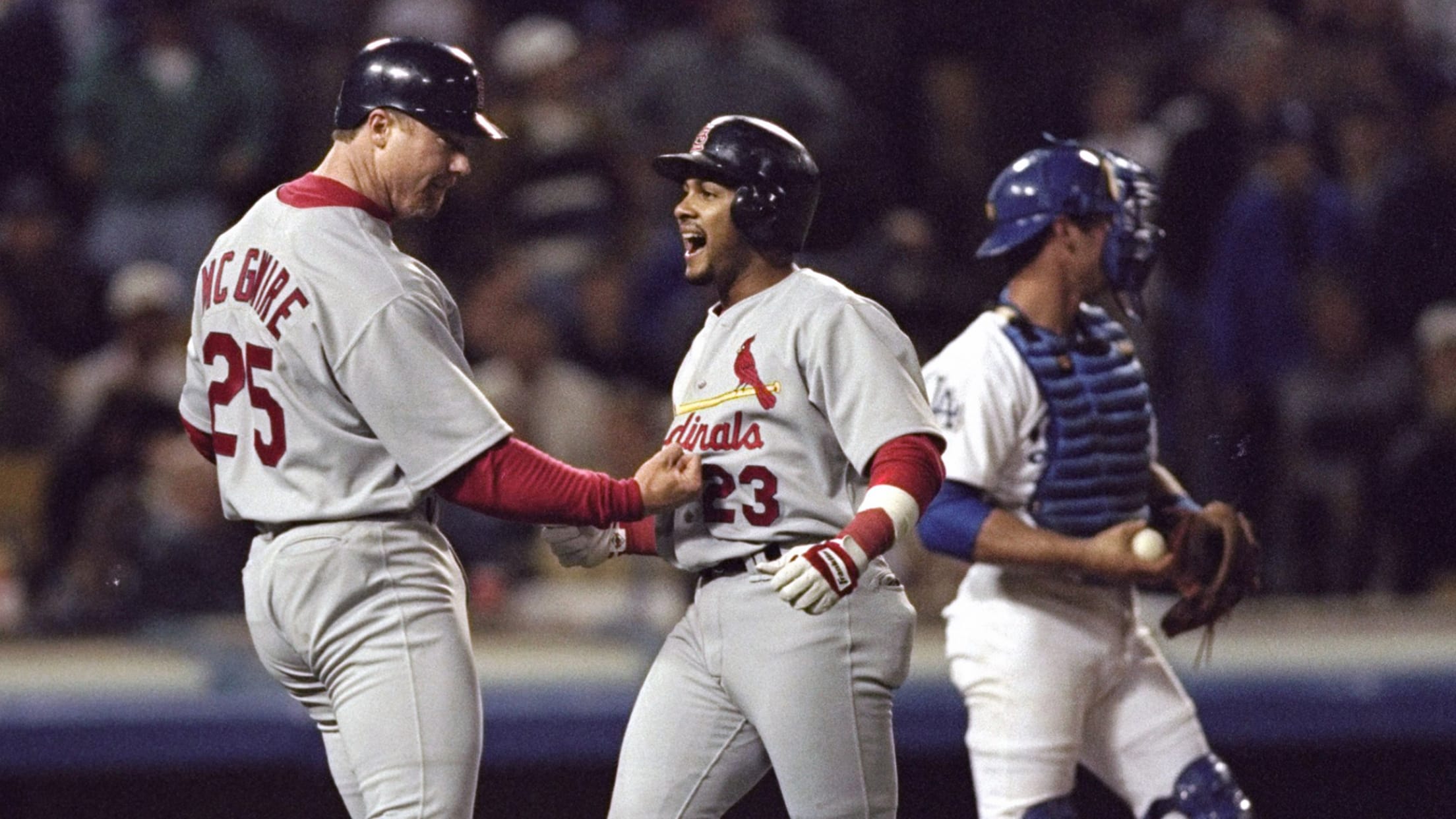 Tuesday marks the 20th anniversary of the night Cardinals third baseman Fernando Tatis pummeled two grand slams in the same inning at Dodger Stadium, and even more astonishingly, did so off the same pitcher (Chan Ho Park). Nobody had hit two slams in the same inning before in a Major
Ronny's Monster game backs Boyd at Fenway
Rodriguez goes 3-for-4 with homer; lefty tosses quality start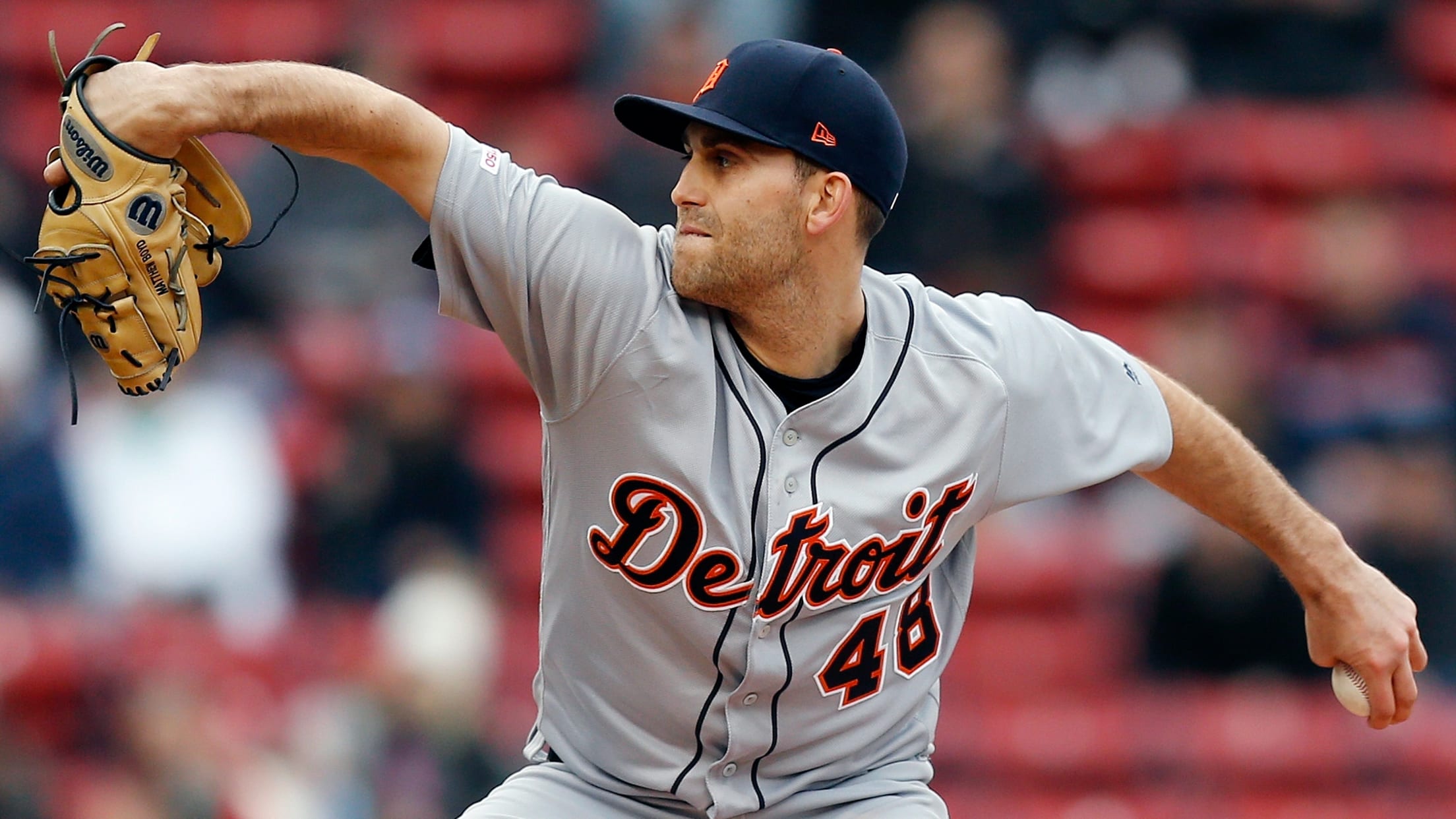 BOSTON -- Matthew Boyd gave the Tigers another seven-inning outing for his second straight start on Tuesday afternoon in Game 1 of a doubleheader at Fenway Park. The lefty fanned three, held the the Red Sox to just three hits (a season-low for Boyd) and allowed three runs, including a
Braves great Murphy: Trout 'ahead of everybody'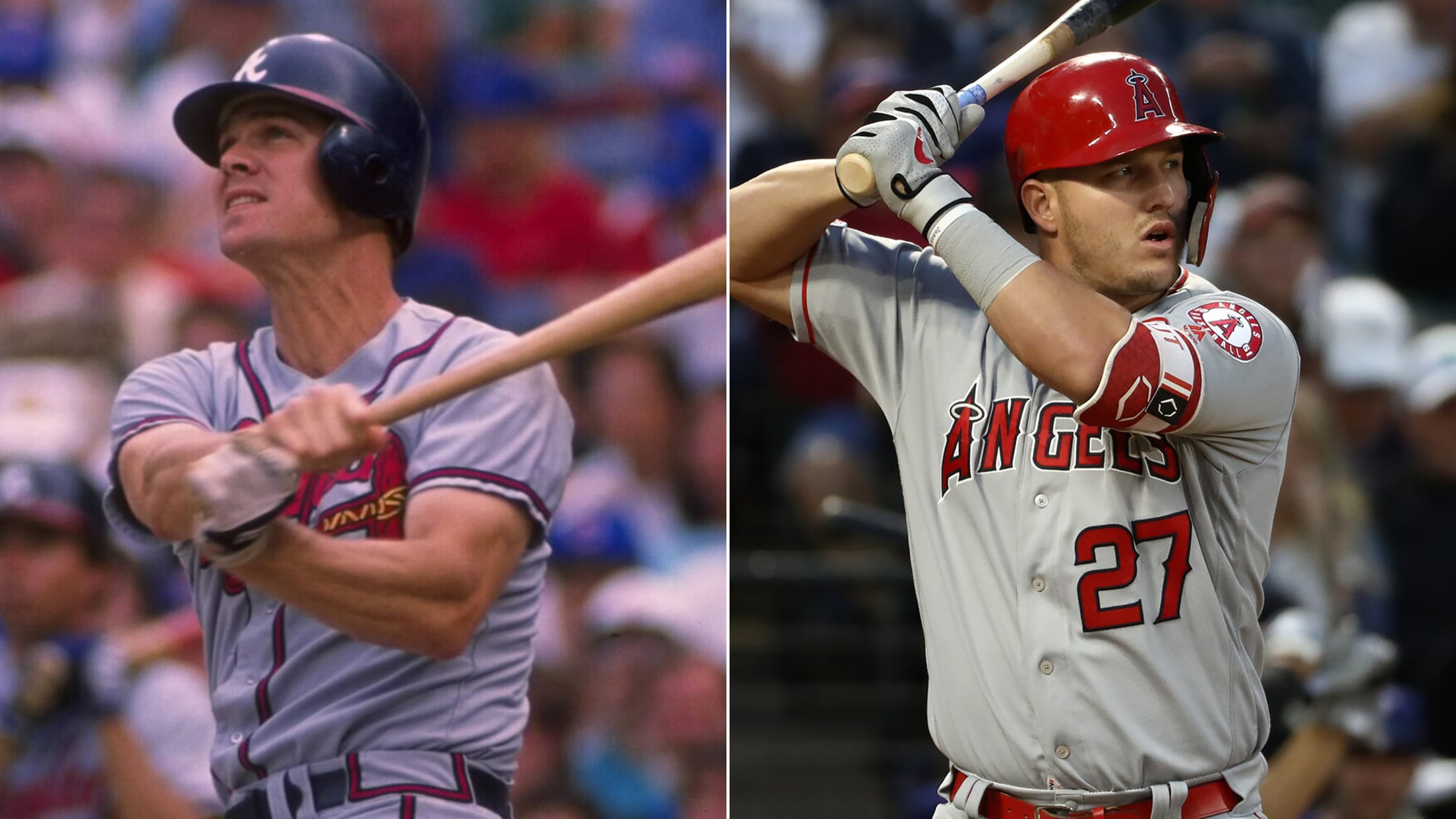 In an article on The Athletic, two-time National League MVP Award winner Dale Murphy says that Mike Trout is the best player he's seen. "Mike Schmidt was among the best players of my era. So was Pete Rose (the all-time hits leader deserves a tip of the cap). So was
Bellinger blossoming into bona fide superstar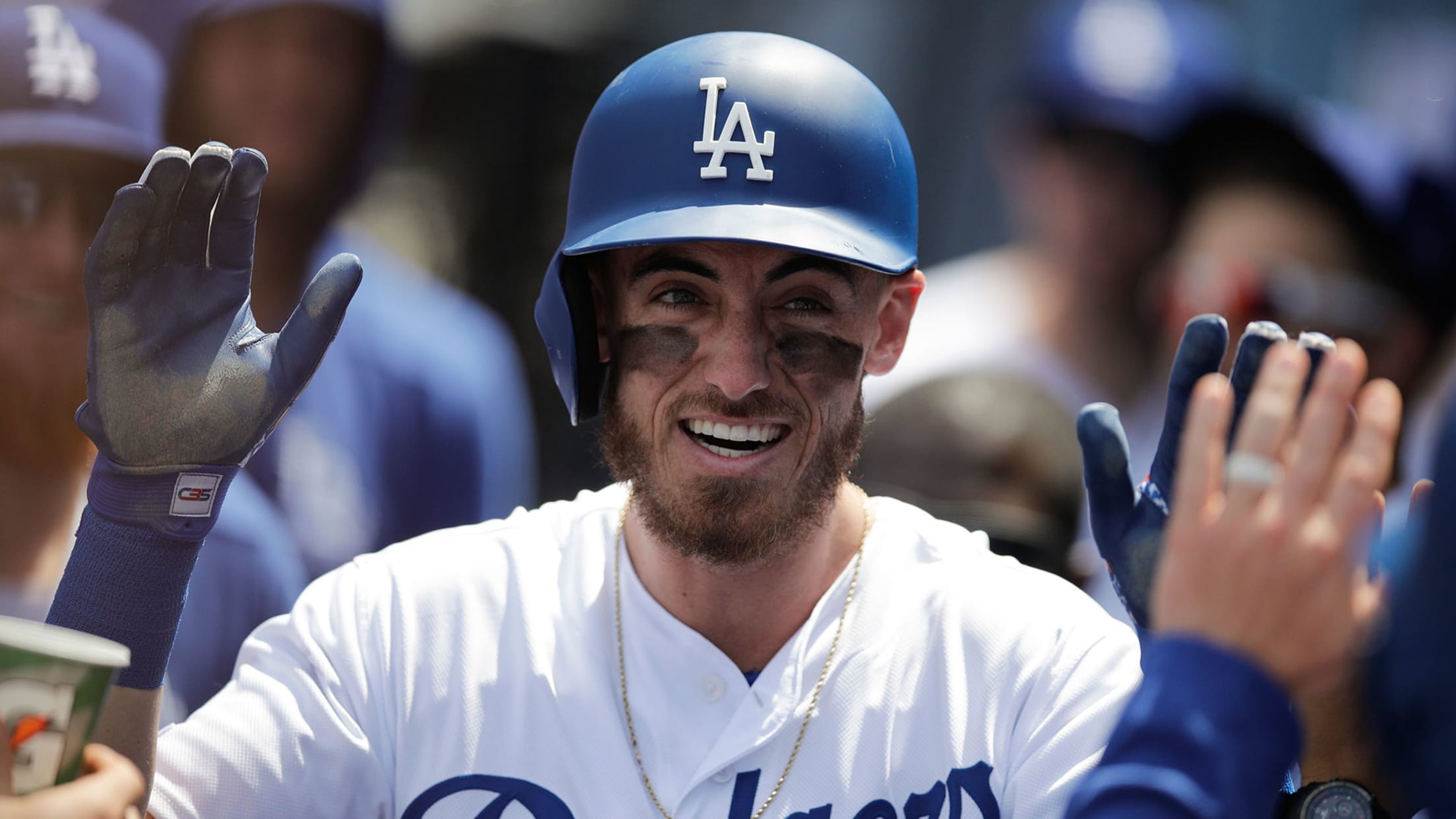 As part of Young Stars Week, MLB is celebrating one of the game's most dynamic emerging talents each day from April 22-26. Up next is 23-year-old Dodgers first baseman/outfielder Cody Bellinger. After a hot first week of 2019, Dodgers color commentator Orel Hershiser made a very early declaration that Cody
Bucs 'hoping for the best' on Burdi's 2nd opinion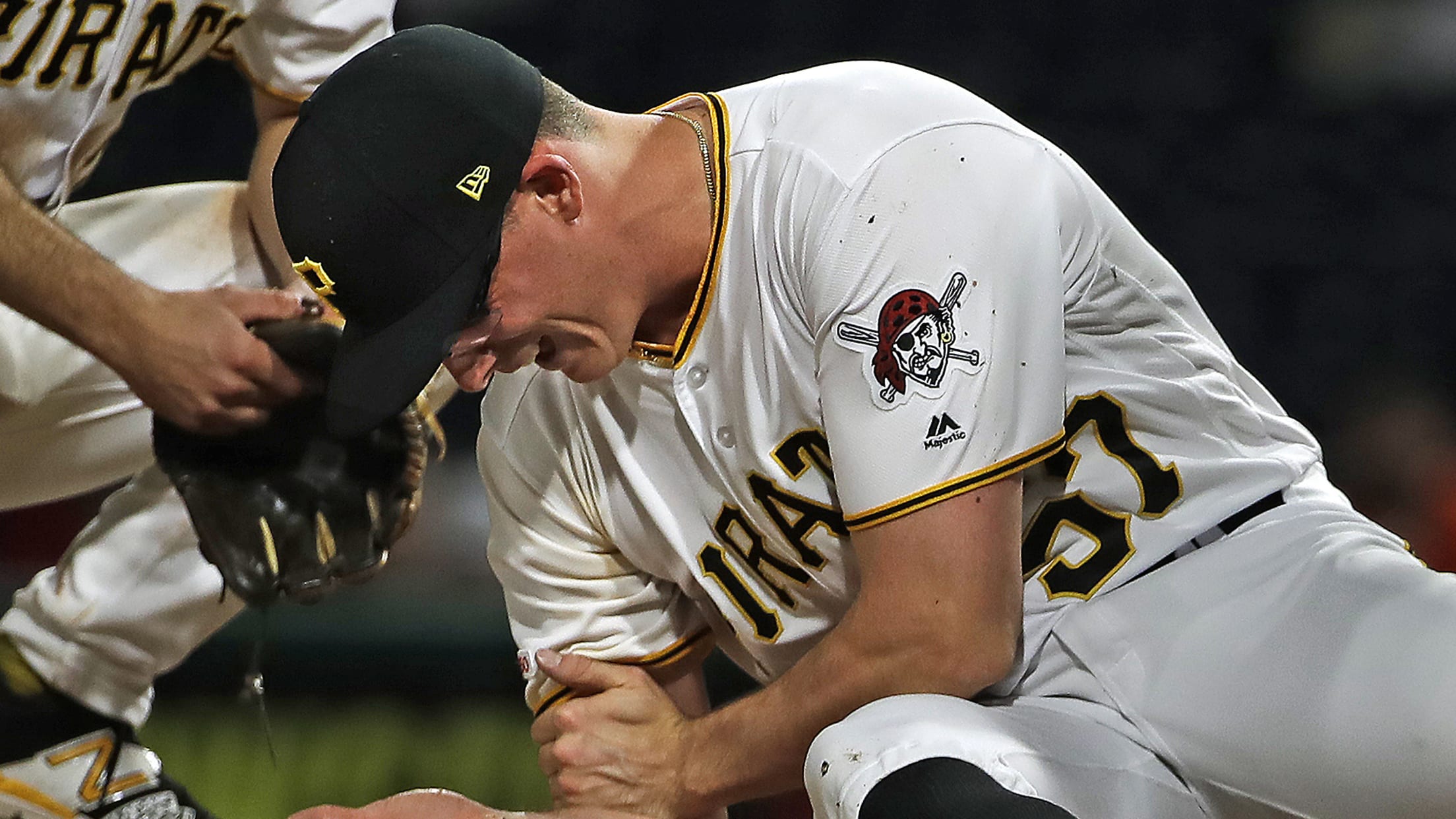 PITTSBURGH -- The way Nick Burdi crumpled on the mound in tears on Monday night, it probably wasn't fair to expect truly good news on Tuesday. But the Pirates are hoping their rookie reliever will avoid the worst-case scenario as they send him for a second opinion. The Pirates placed
Red Sox call up prospect Hernandez for G2
Return to Fenway could help JBJ; Lin able to serve as extra catcher
BOSTON -- Just days after the Red Sox called up their top position-player prospect, Michael Chavis, to the Majors for the first time, Boston called up Darwinzon Hernandez and his electric left arm as the 26th man for Game 2 of Tuesday's day-night doubleheader against the Tigers. The Red Sox
Top prospect Bichette fractures left hand
Toronto's No. 2 prospect out indefinitely; team to go with 4-man rotation until May 4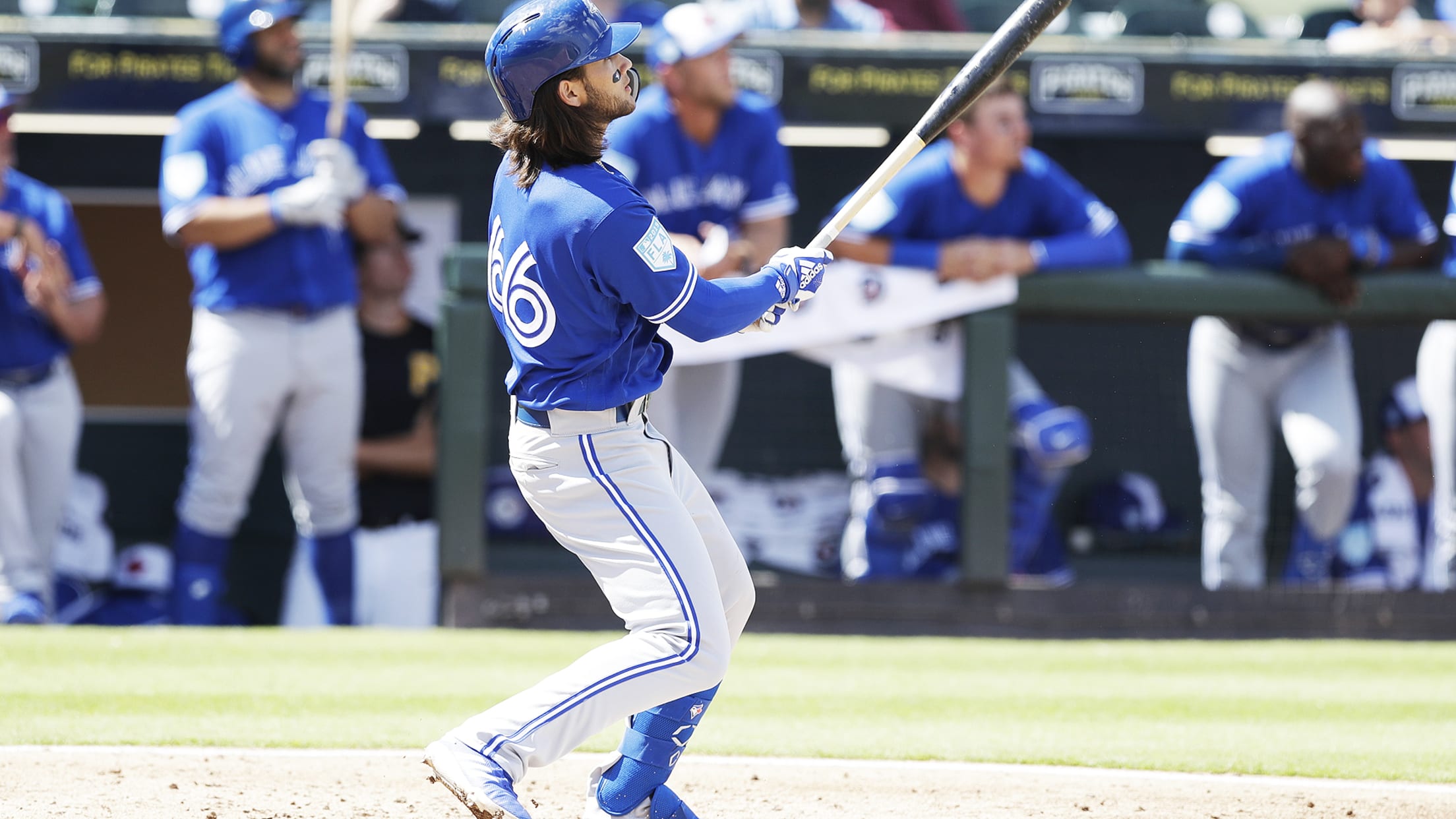 TORONTO -- Blue Jays prospect Bo Bichette is out for an indefinite period of time after he was diagnosed with a broken left hand. Toronto announced on Tuesday afternoon that Bichette has a fractured second metacarpal in his left hand. The Blue Jays have yet to establish a firm timeline
Sale reaches 10-K mark for first time in '19
Lefty ace tosses just five frames, but sees improvement with slider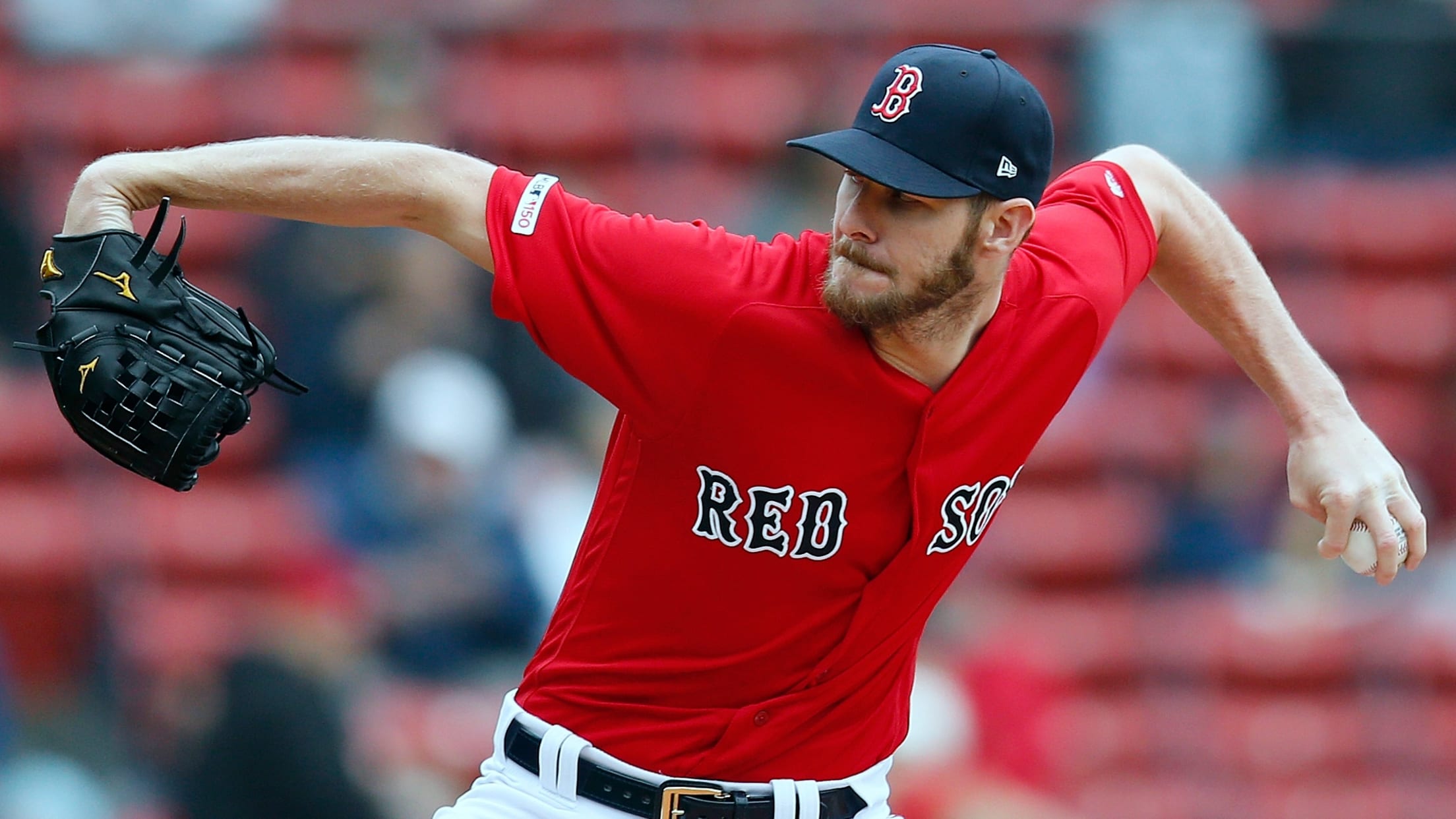 BOSTON -- This time, Red Sox ace Chris Sale didn't say that he was embarrassed for his family, his team and the city of Boston. Though Tuesday's performance against the Tigers hardly represented Sale's end goal, he at last felt some progress amid the most disappointing start to a season
Kemp to IL with broken rib: 'The wall won'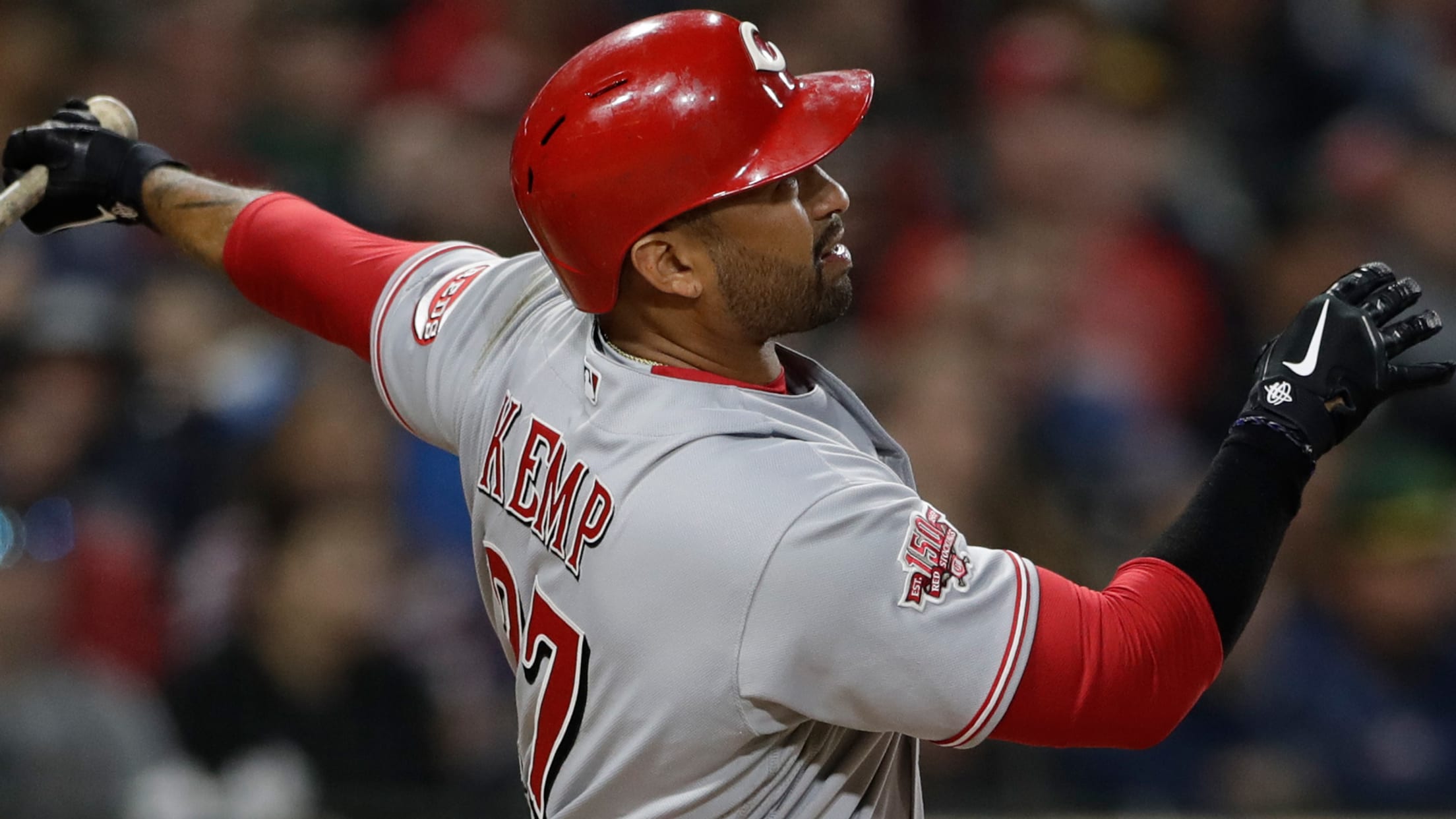 CINCINNATI -- Reds left fielder Matt Kemp knew something didn't feel right after he collided with the outfield wall during the third inning on Sunday in San Diego. Kemp found out why after an X-ray revealed he had a broken left rib. He was placed on the 10-day injured list
After 1,347 games, Bourjos plays 2B -- and shines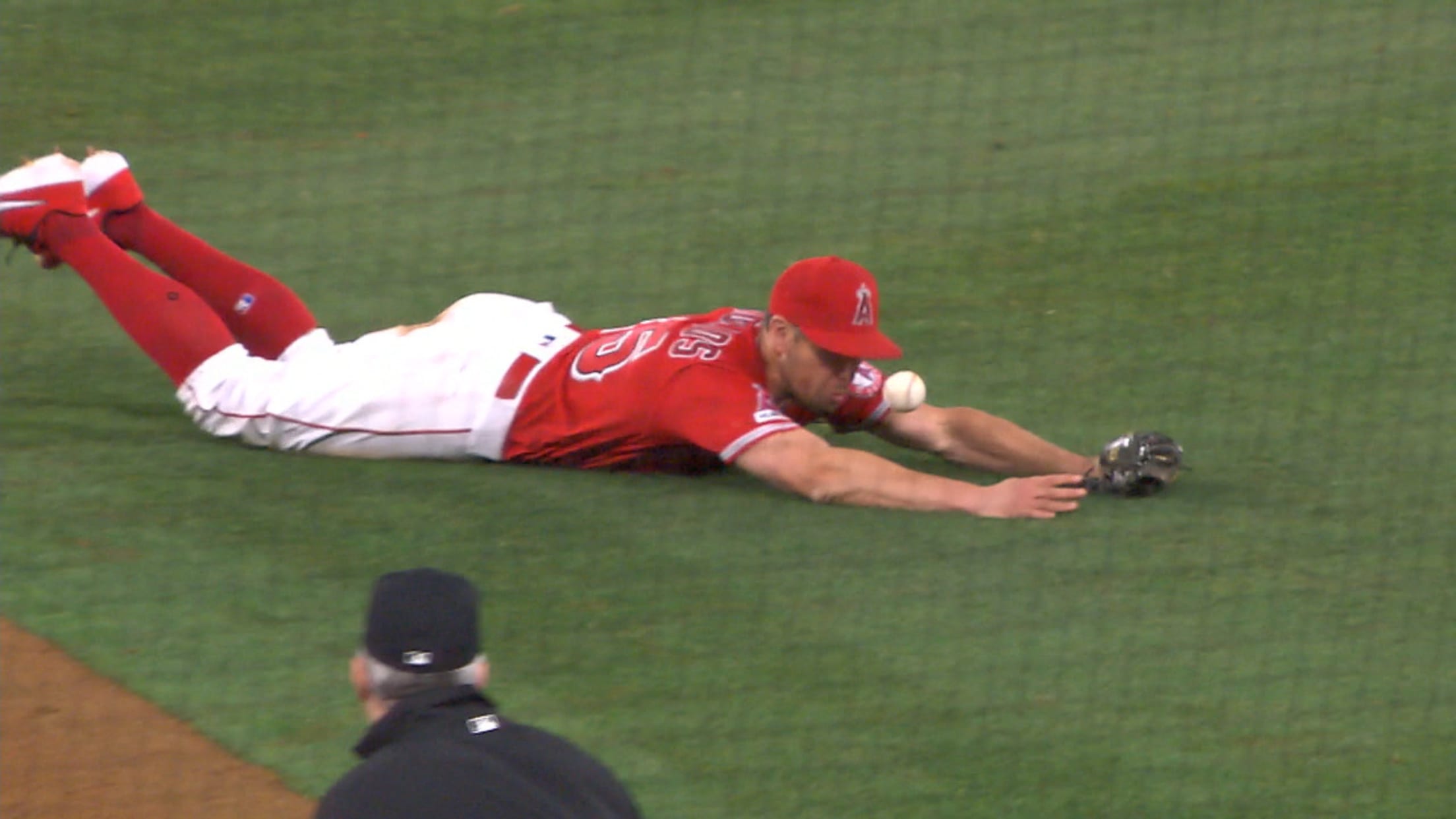 Things can get weird when games go 14 innings. In the Angels' 4-3 loss against the Yankees on Monday night, that meant Peter Bourjos playing the infield for the first time in his professional career -- and making a highlight-reel play at second base. Bourjos, who had never played any
Snell to return from injury for Wednesday start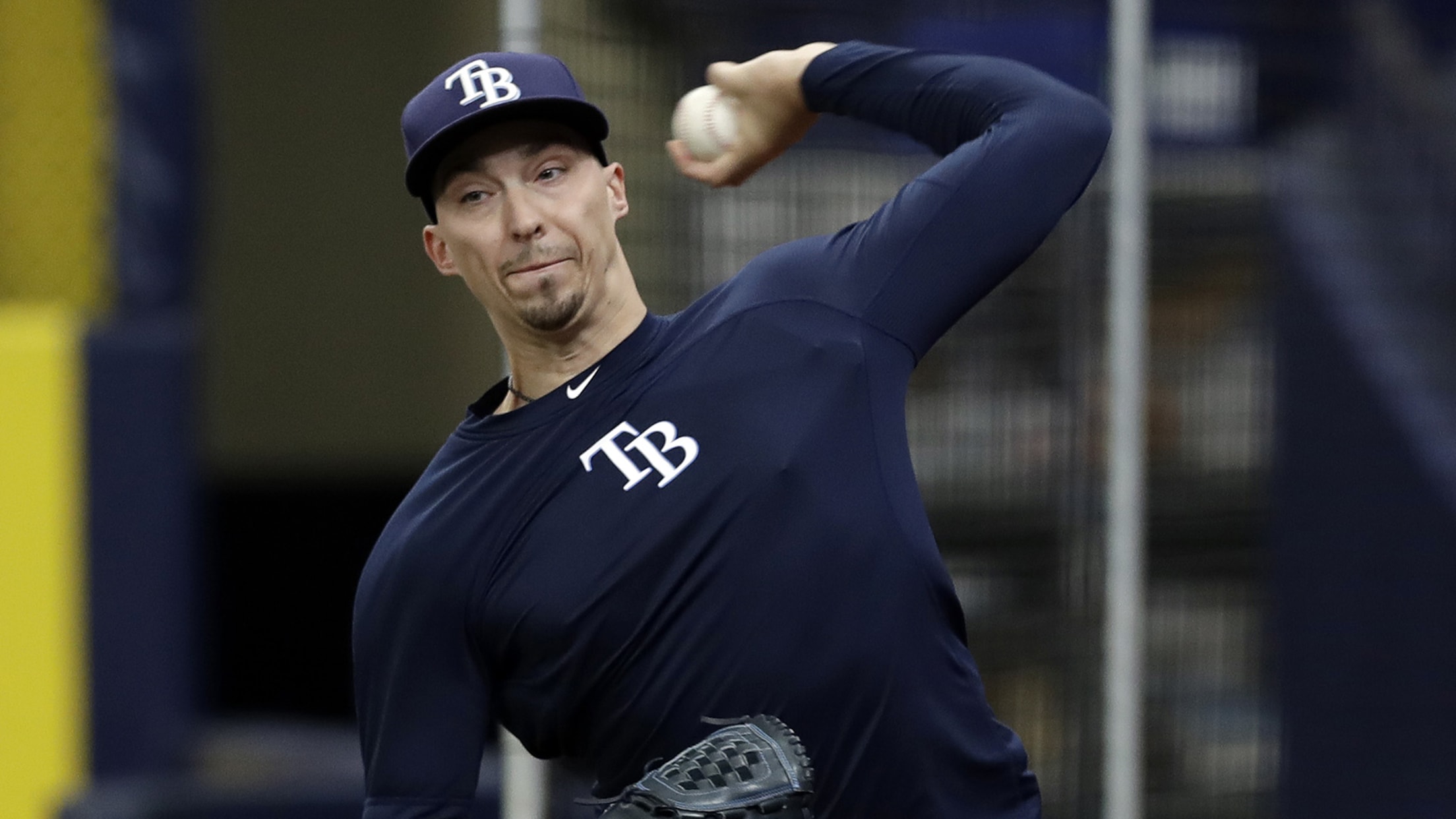 ST. PETERSBURG -- Just last week, Rays ace Blake Snell thought there was "no shot" that he would pitch on Wednesday against the Royals. But after a bullpen session on Saturday and throwing a couple of pitches off the mound on Monday, Snell felt comfortable enough to start Wednesday's series
The most-anticipated debuts in MLB history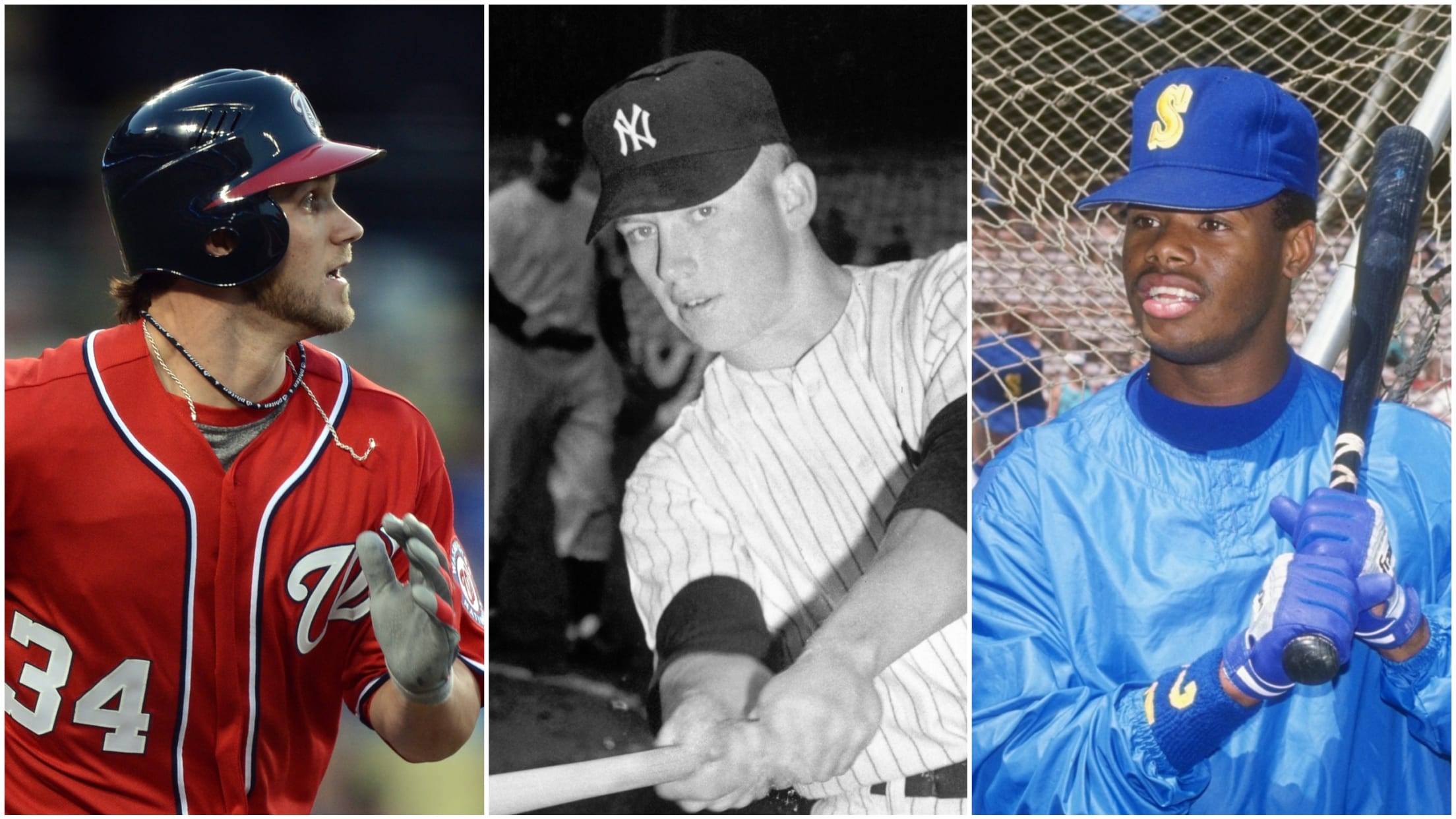 The baseball world is waiting with bated breath for Vladimir Guerrero Jr.'s first step onto a Major League diamond, and for good reason. Guerrero, already the son of a Hall of Famer, was given a top-end 80 grade for his hitting, owns a career .331/.415/.531 slash line in the Minor
Rockies tab Hoffman to start vs. Nationals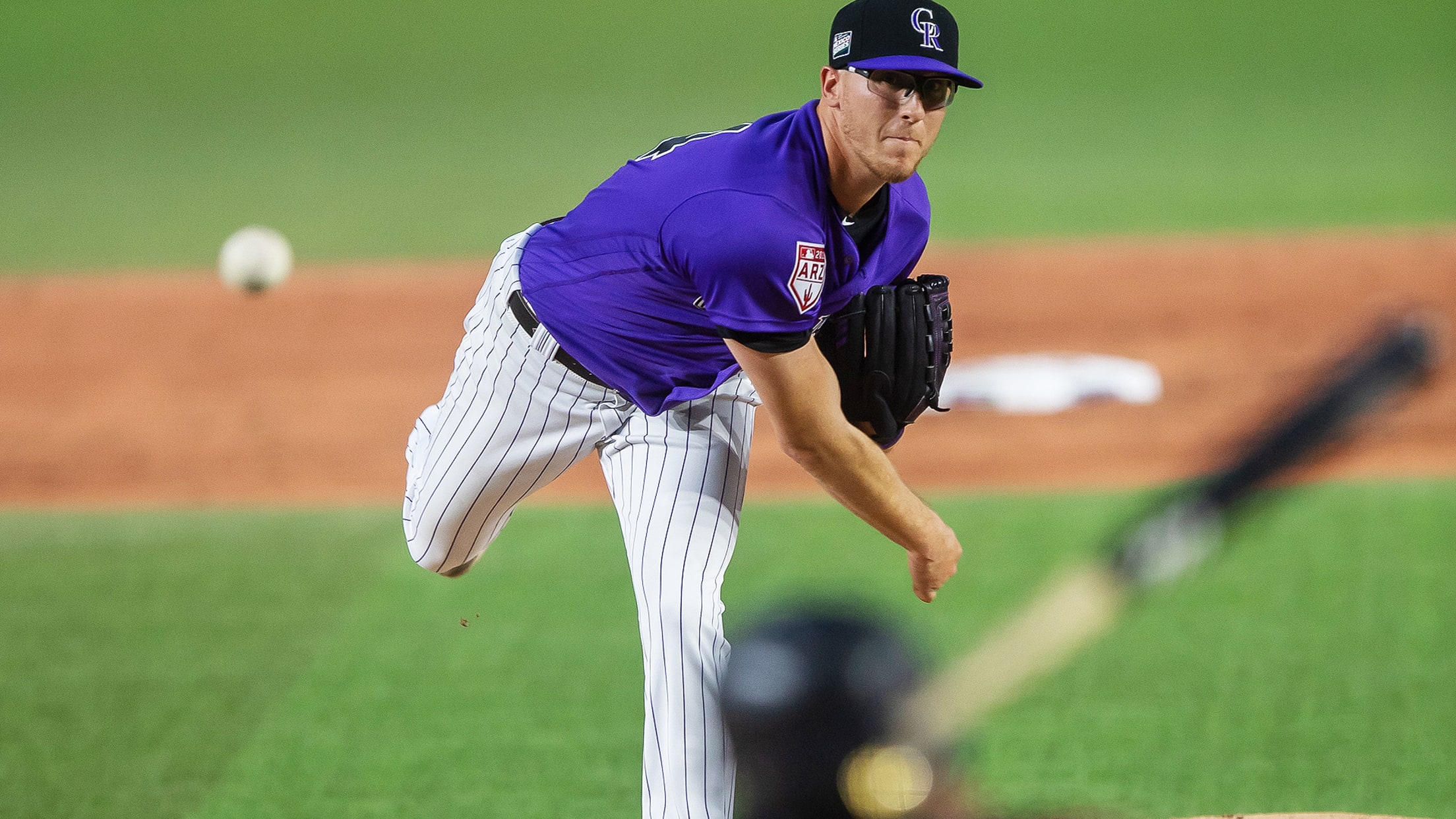 DENVER -- This time, right-hander Jeff Hoffman will get his chance to start for the Rockies. Hoffman joined the club from Triple-A Albuquerque to start Tuesday night's game against the Nationals. His presence was made necessary by Kyle Freeland's left middle finger blister, which landed him on the 10-day injured
Tuesday's top prospect performers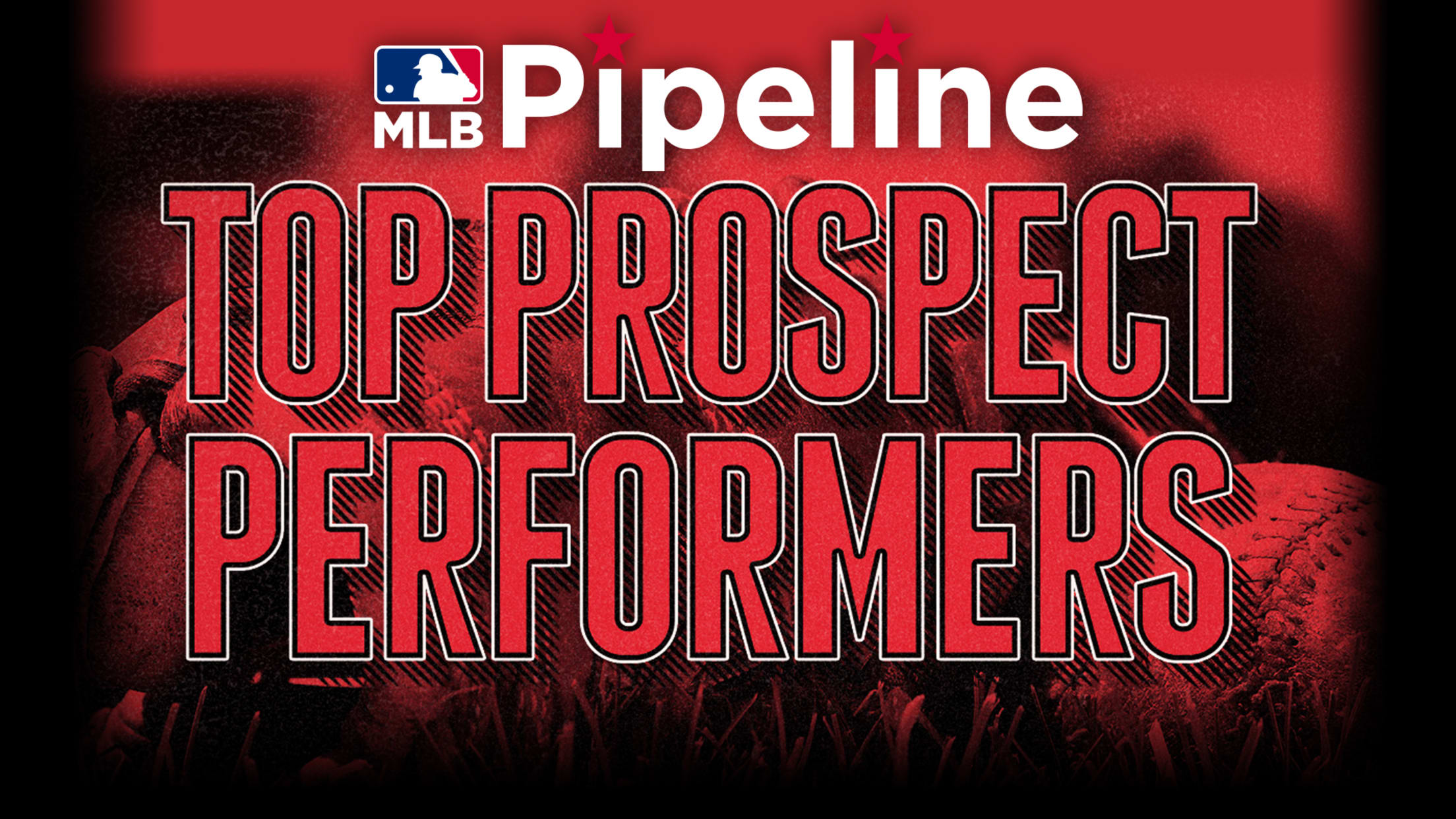 Here's a look at Tuesday's top Minor League performers from each team's Top 30 Prospects list: Rays: Wander Franco, SS (No. 1, MLB No. 12) -- 3-for-3, 3 2B, 2 R, BB (Class A Bowling Green) The 18-year-old shortstop has hit in nine straight games for the Hot Rods after
These closers saved the day at record rates
Greene has saved all 10 of 11 Tigers wins this season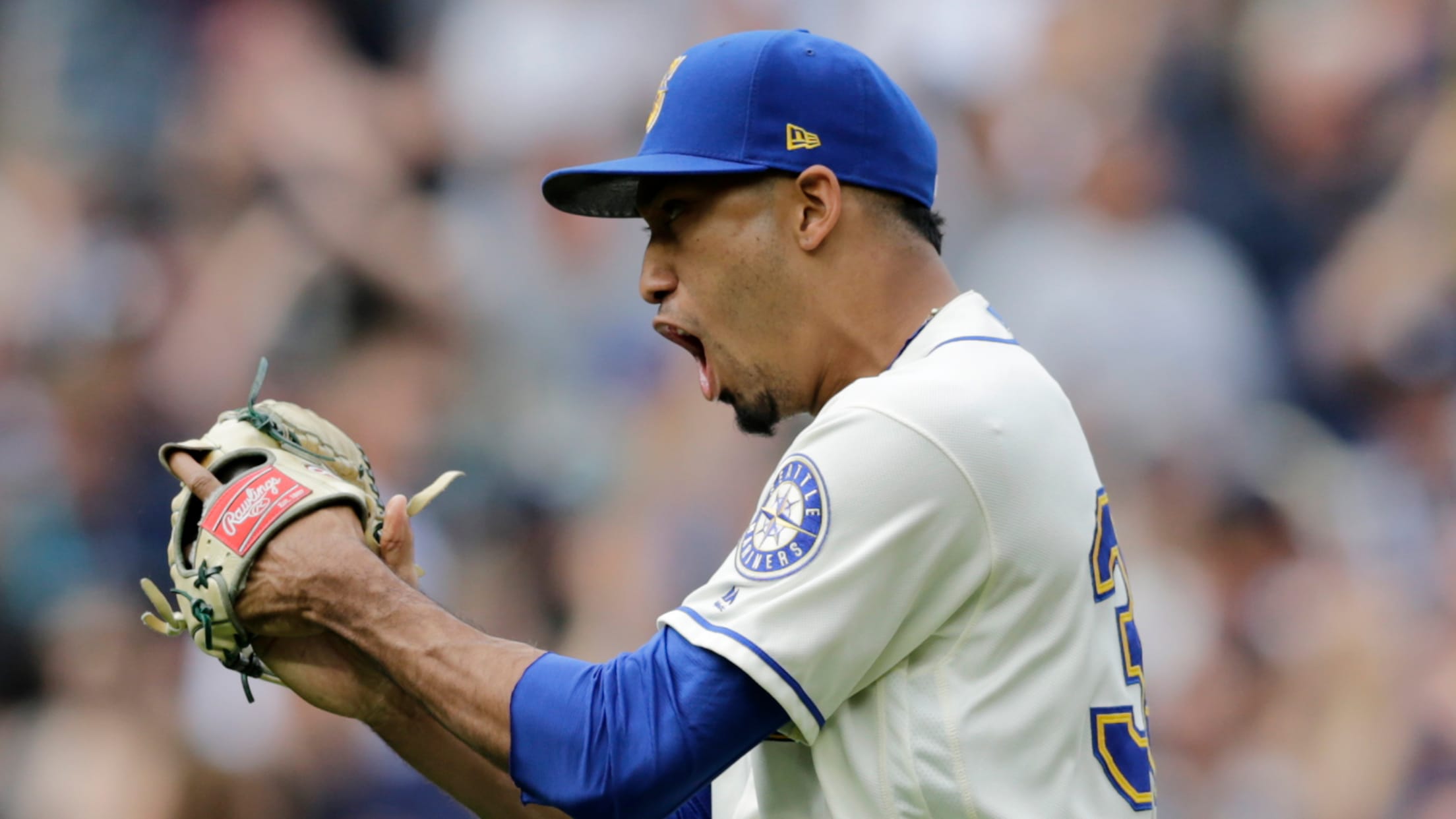 During Edwin Diaz's historic season last year, it felt like every time the Mariners won a game, their star closer was the last man on the mound finishing it off. And that was more or less true. Diaz saved 57 of the Mariners' 89 total wins in 2018 -- nearly
This team has interest in Kimbrel -- on 1 condition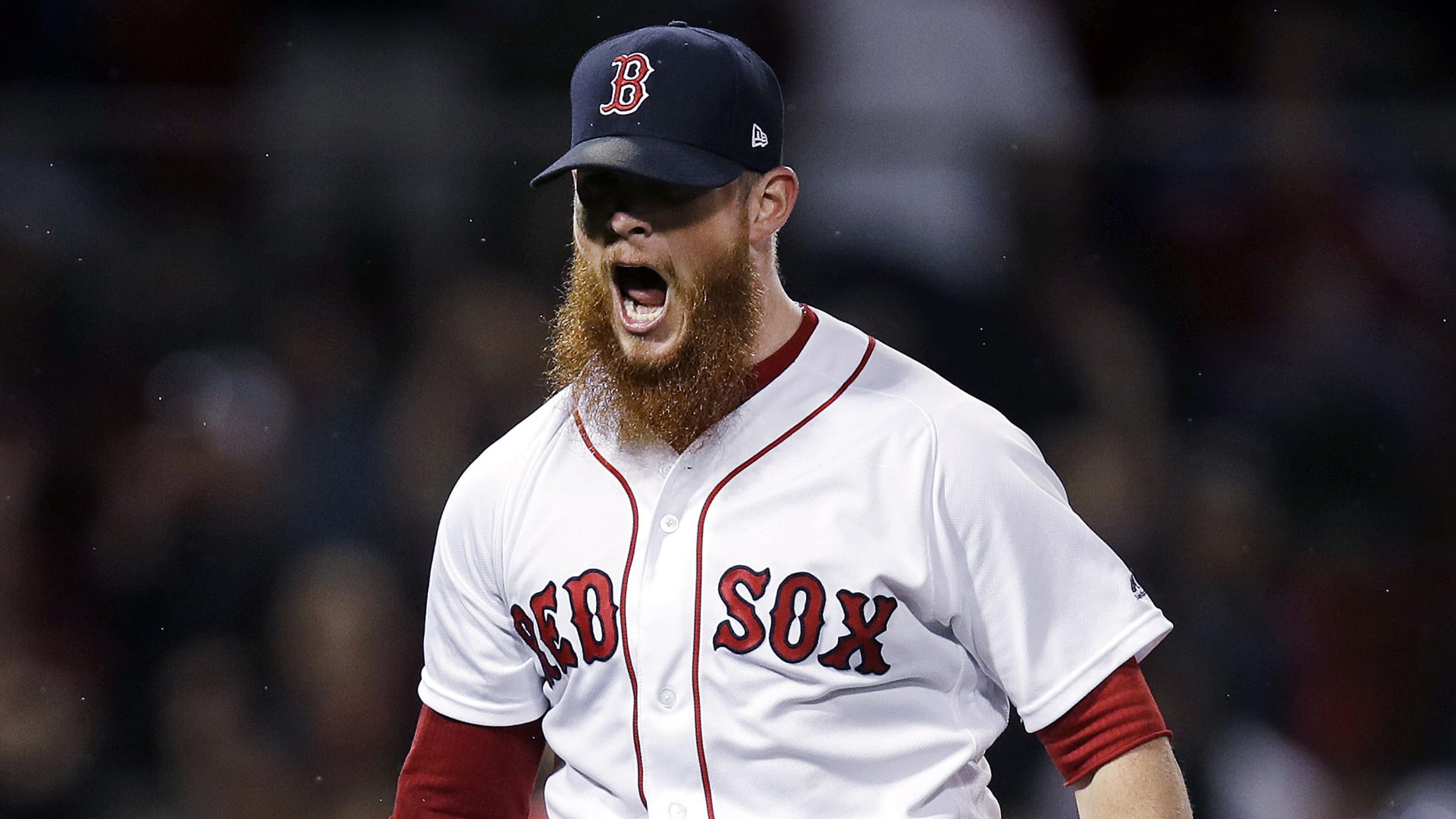 Closer Craig Kimbrel has compiled an impressive resume during his nine seasons in the big leagues, recording a microscopic 1.91 ERA with a 0.92 WHIP, 333 saves and a 14.7 K/9 rate. Below you will find a list of the latest news and rumors surrounding the right-hander, who remains unsigned.
Cashman: Judge will be 'down for a while'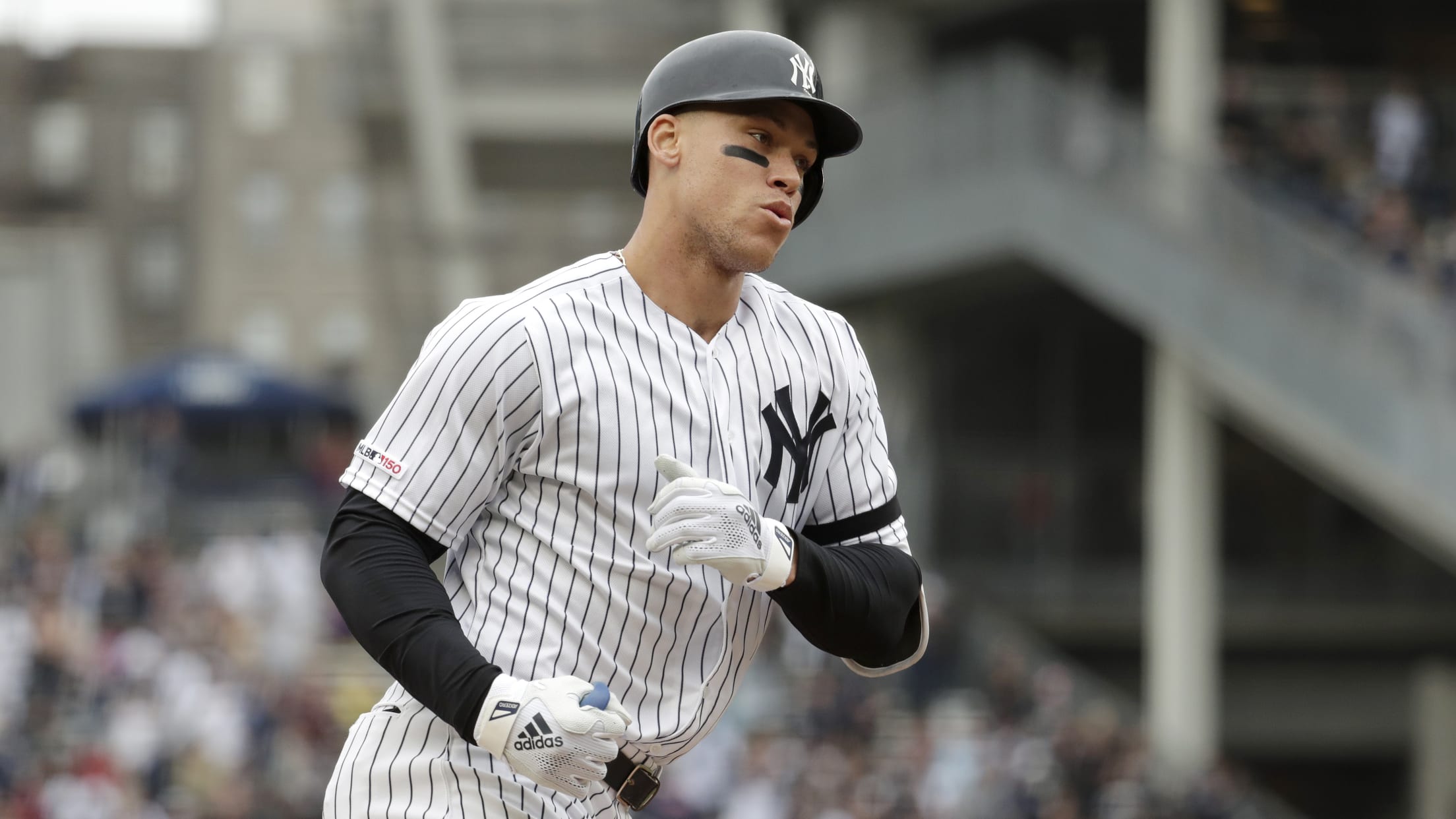 ANAHEIM -- Aaron Judge has accompanied the Yankees on their nine-game West Coast road trip, though for all intents and purposes, the star slugger is serving as a cheerleader while his teammates take on the Angels, Giants and D-backs. Speaking on WFAN, general manager Brian Cashman declined to offer a
Injury updates: Eovaldi, deGrom, Judge, Sanchez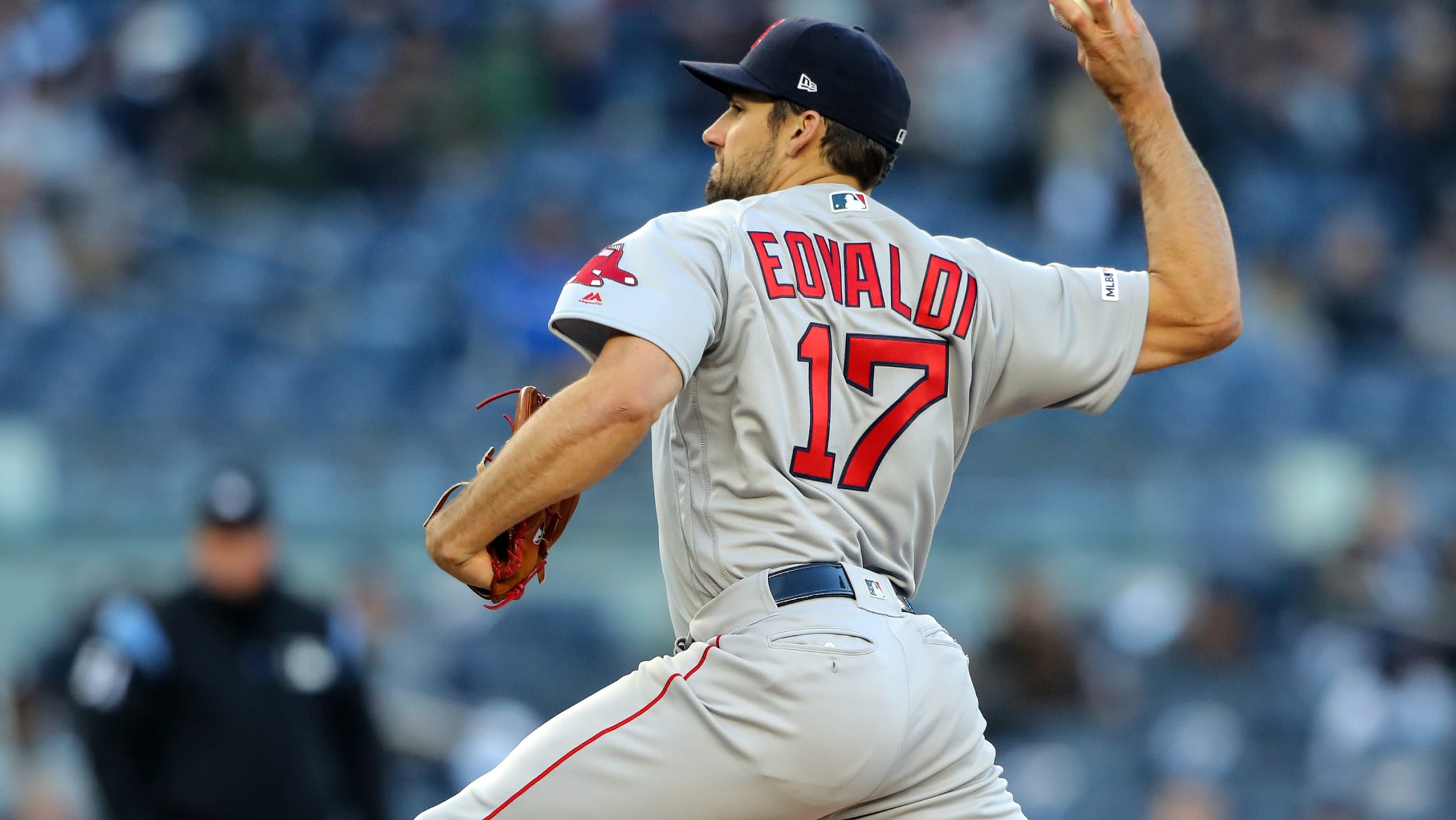 Here's a look at the latest injury news around the Majors.
Beat the Streak and win $5.6 million in 2019
MLB.com's flagship fantasy game is back for its 19th season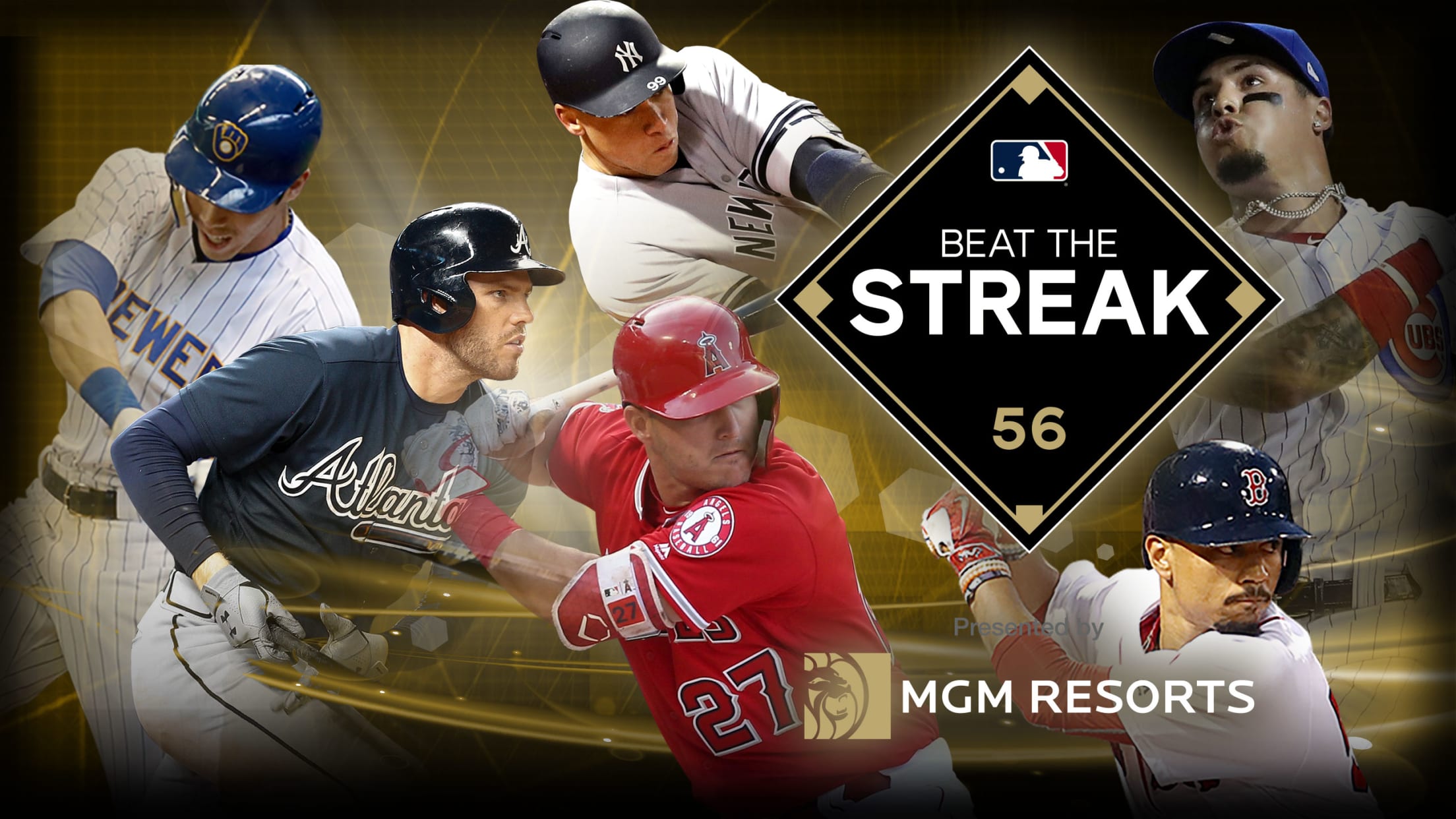 Beat the Streak presented by MGM is back for its 19th season, and you can take home $5.6 million and achieve legendary status by topping Joe DiMaggio's hallowed 56-game hitting streak from 1941. Passing DiMaggio has been a tall task for MLB players and Beat the Streak participants alike. Over
These are some of baseball's craziest double plays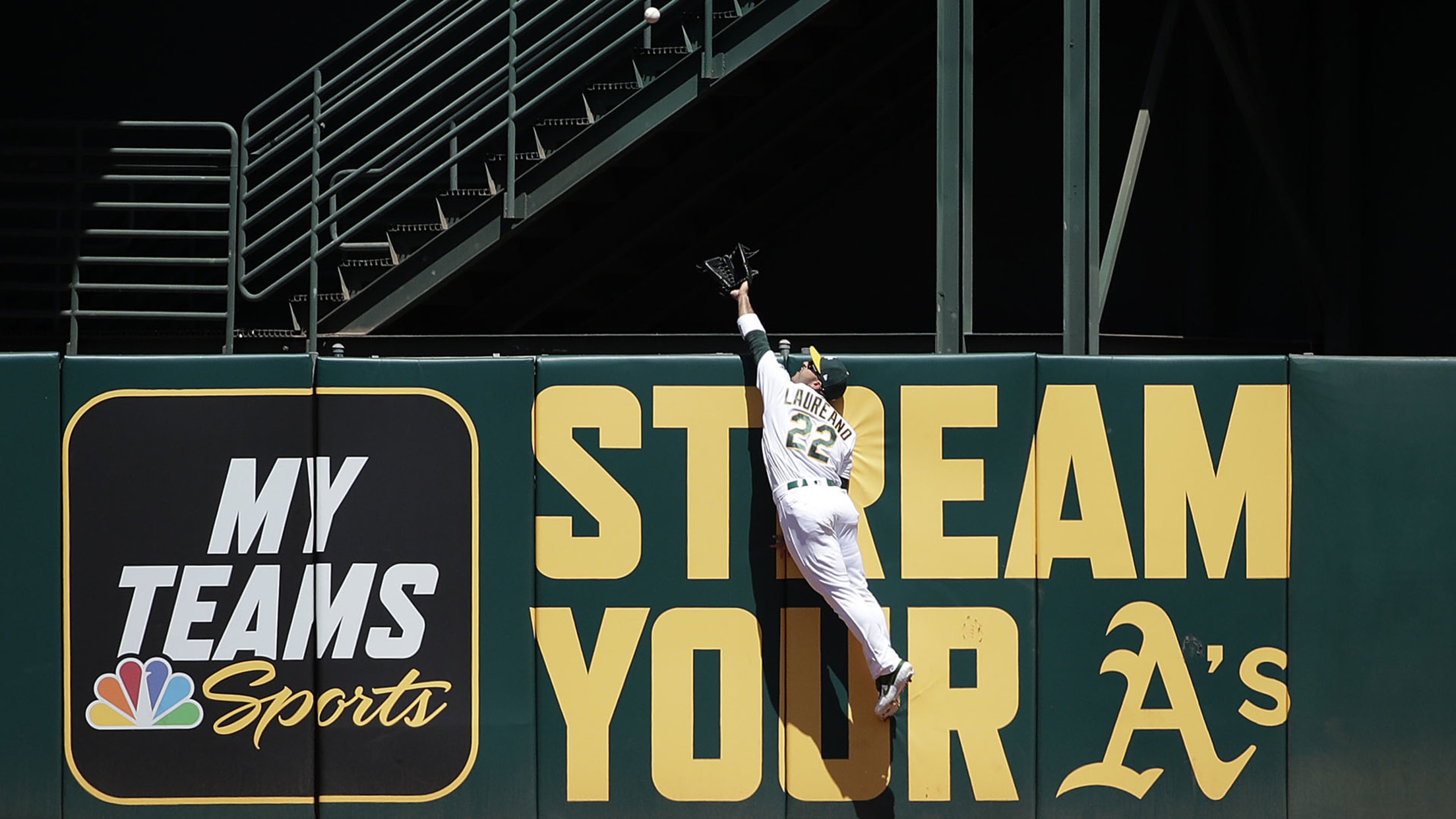 Although double plays are commonplace during baseball games, many are far from common. Just look at what happened in Oakland this past Sunday, when fans were treated to one of the most incredible defensive sequences in recent memory. It's a play that needs to be seen to be believed, and
Harper ejected as Arrieta calls out 'flat' Phils
Veteran RHP critical of team's focus, slugger's argument with umpire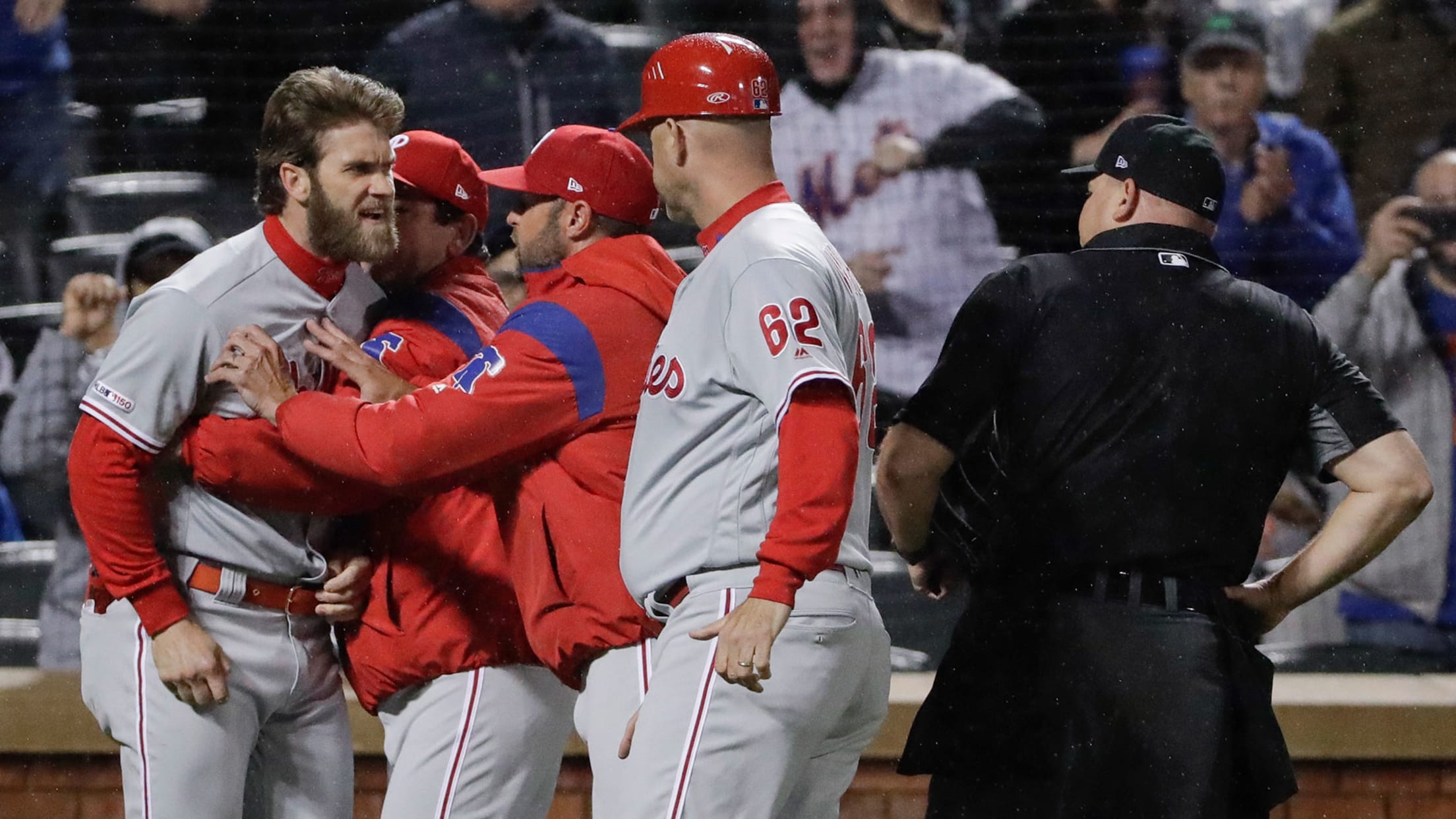 NEW YORK –- Bryce Harper boiled. Jake Arrieta fumed. The Phillies are facing their first gut check of the season after suffering their fourth loss in five games in Monday night's 5-1 loss to the Mets at Citi Field. There have been worse losses, including an earlier one on this
Indians turning to Rodriguez for rotation help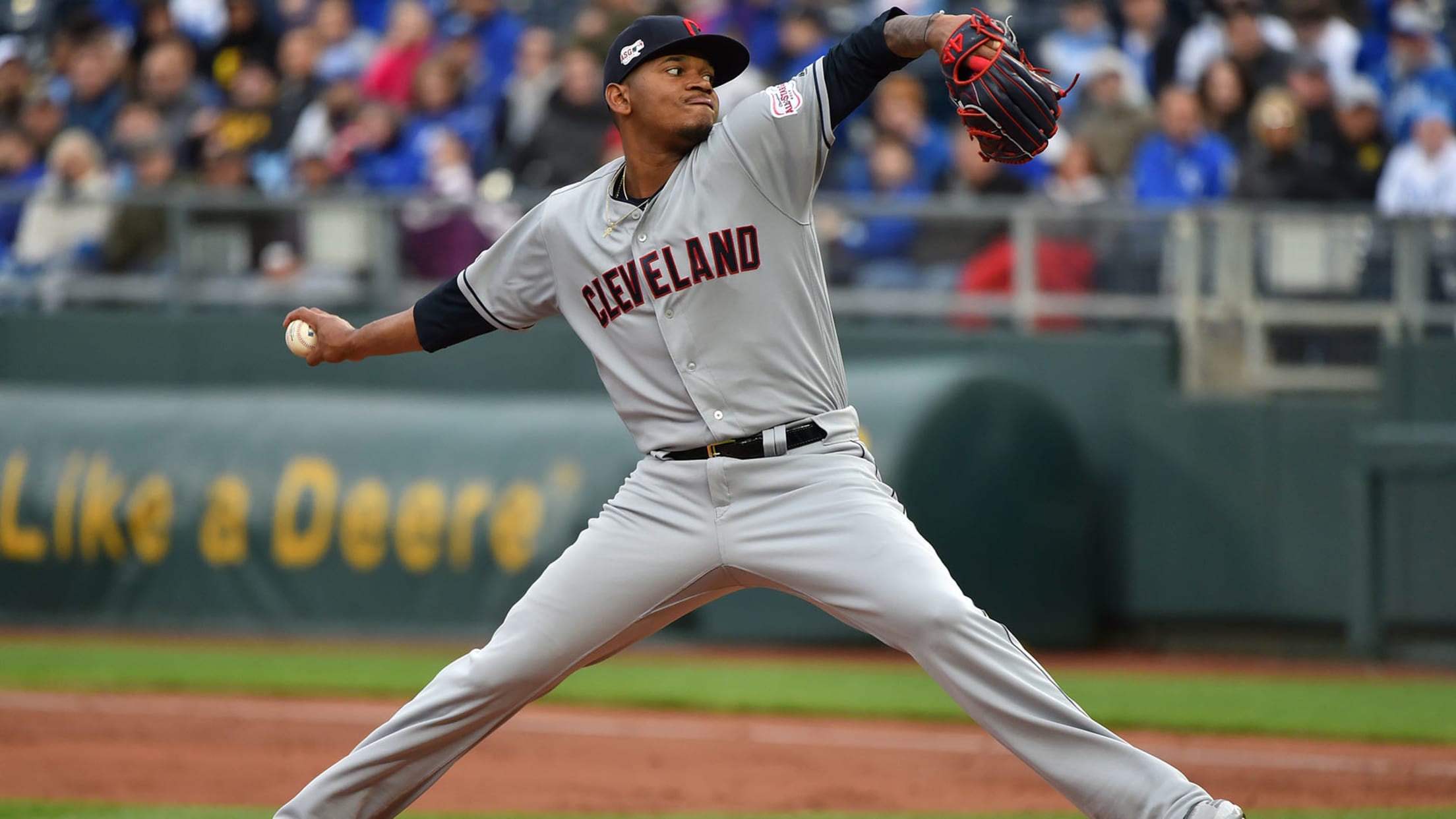 CLEVELAND -- The Indians were hoping to be able to rely on a four-man rotation for a little bit longer, but last Friday's rainout -- which pushed Corey Kluber start to Saturday -- threw a wrench in their plans. Indians manager Terry Francona will call on Jefry Rodriguez to take