World Series G1 FAQ: Pitching matchup for ages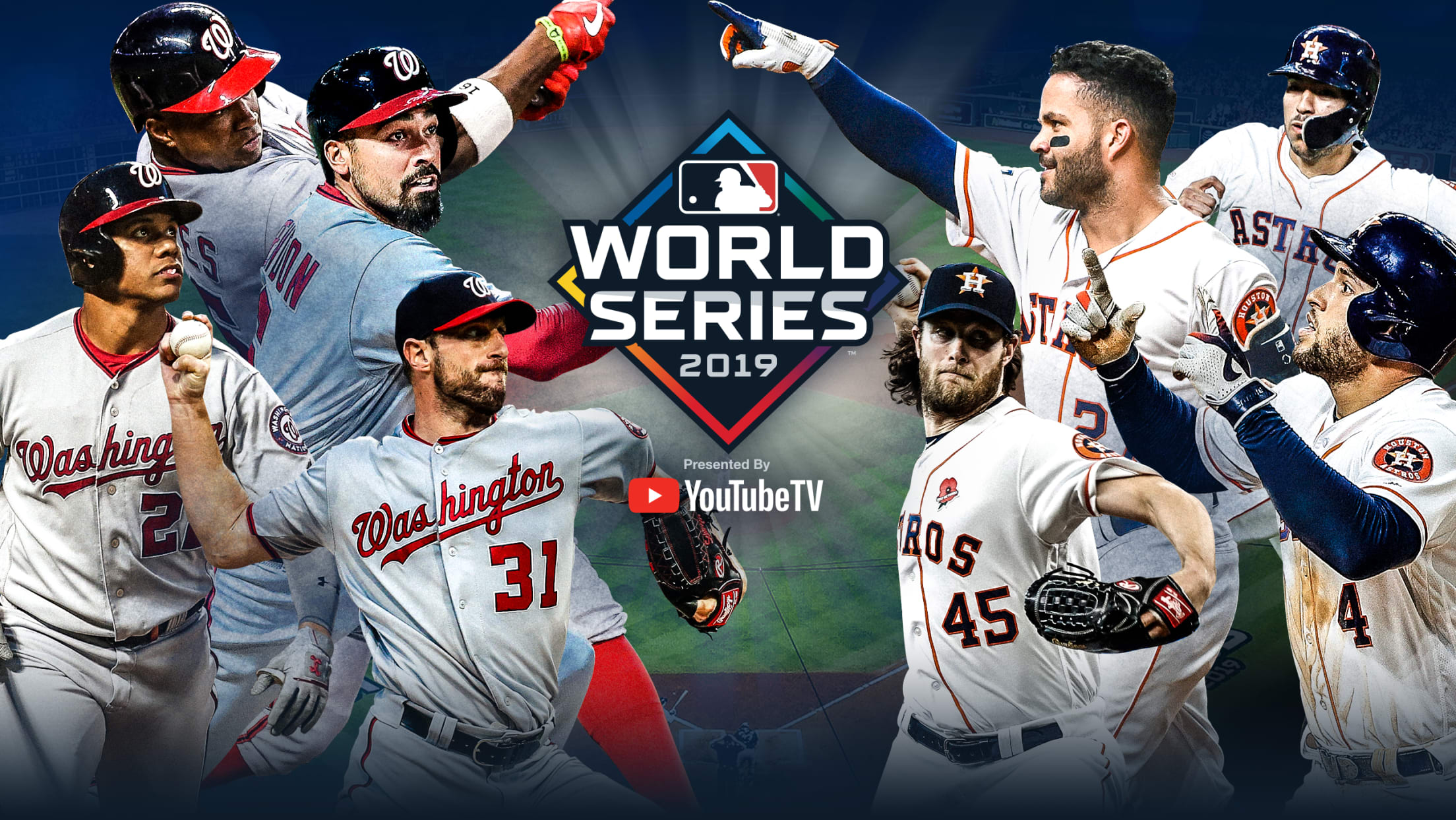 HOUSTON -- It's a throwback World Series, a star-laden World Series, a World Series that will either put the stamp on a modern-day dynasty or break a historical mold. The Astros and Nationals begin the 2019 World Series tonight with a Game 1 pitching matchup for the ages -- Gerrit
Experts predict World Series winner, MVP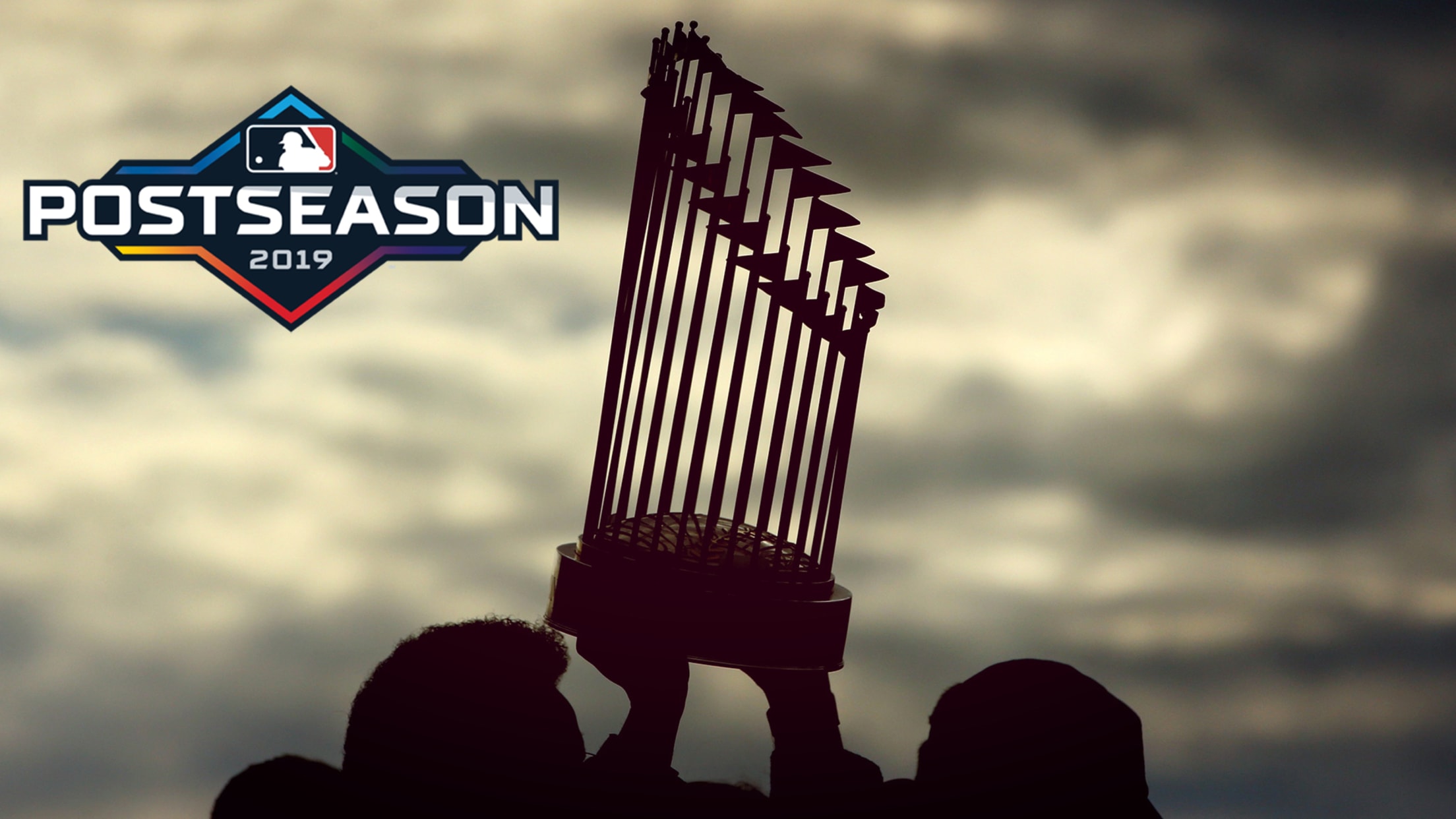 The 2019 World Series is packed with storylines (the Nationals' Fall Classic debut, the Astros' chase for dynasty status and the absolutely insane caliber of starting pitching for both sides, to name a few), and if this showdown between Houston and Washington meets the expectations going in, the baseball world
How a draft of Nats, Astros rosters would look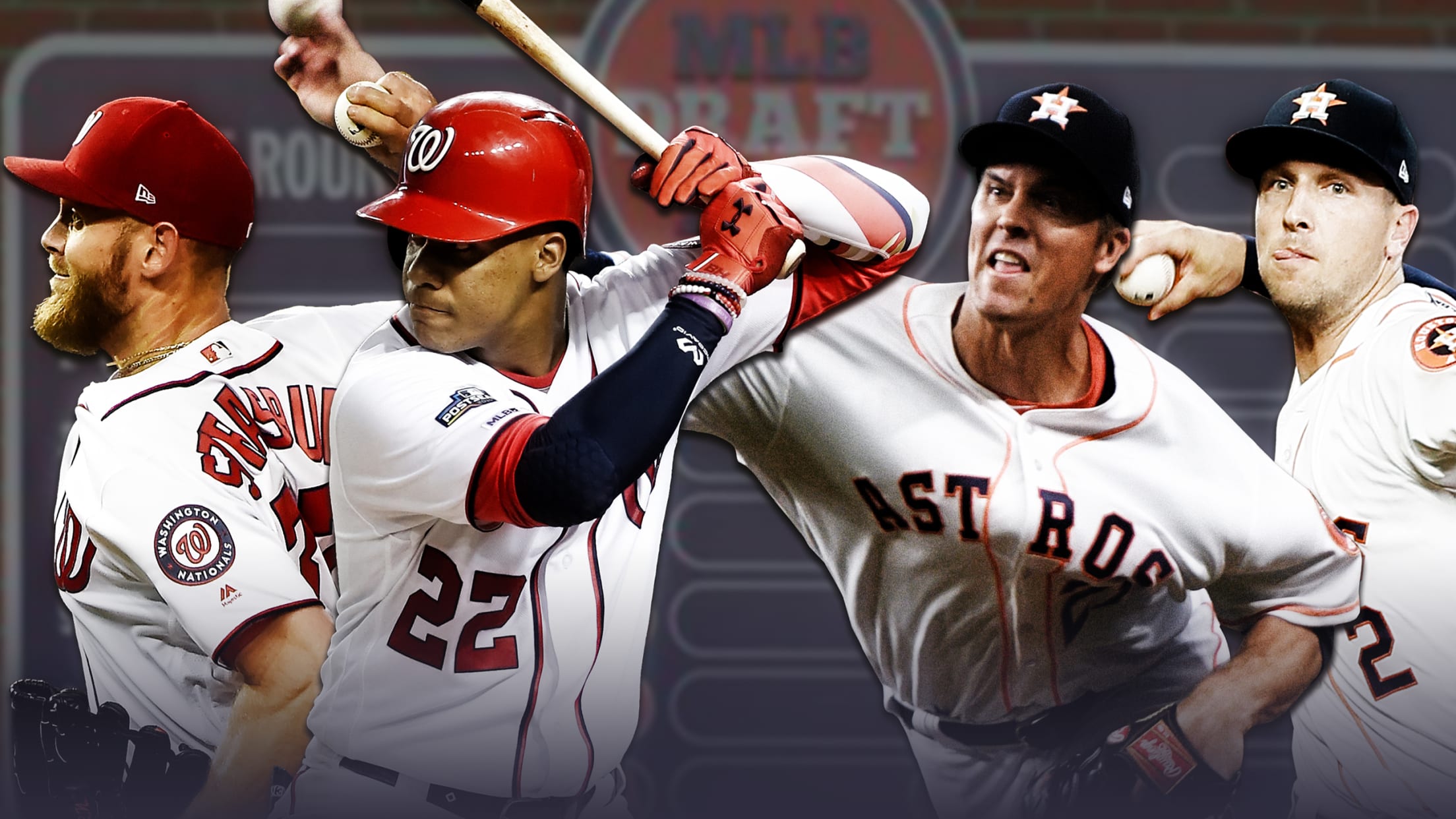 If you took all 50 players who will be on the World Series rosters for the Nationals and Astros, put them into a single group, and had two baseball writers draft teams from them, what would they look like? That's exactly what MLB.com's Will Leitch and Mike Petriello did in
Who will make HOF from '19 World Series?
HOUSTON -- Great teams tend to have great players, so it's not unusual for a World Series to feature future Hall of Famers. But could this matchup between the superstar-laden Astros and Nationals one day stand out as an especially Cooperstown-stuffed Fall Classic?
7 World Series storylines to watch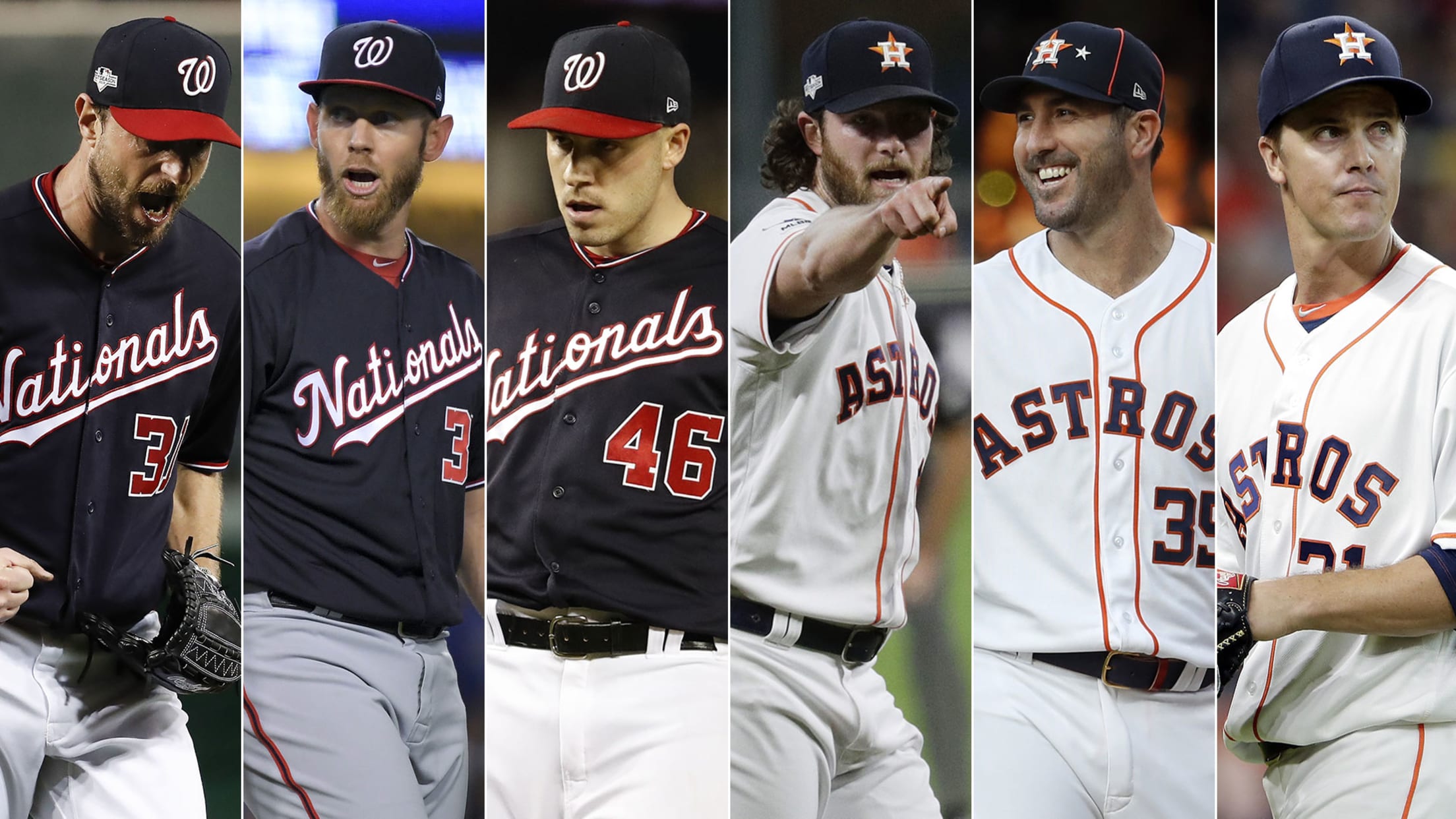 HOUSTON -- Welcome to a World Series featuring teams that are mirror images of one another in some important ways. You want Fall Classic storylines? We've got 'em. There are Cy Young winners and MVP finalists and dominant starting pitchers on both sides. There are also bullpen questions on both
Who has edge? Nats-Astros position by position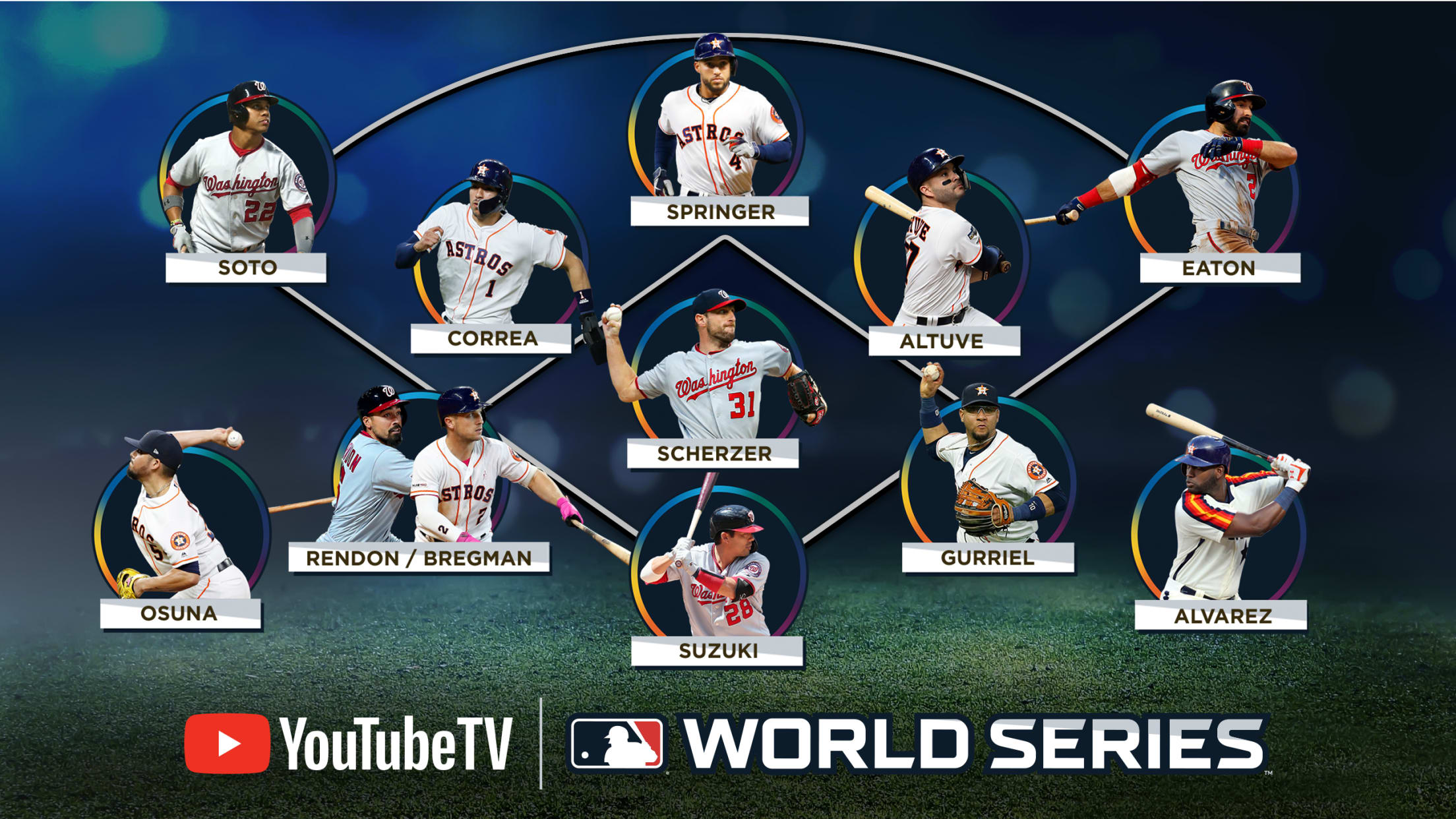 The World Series has arrived, and it's a good one: The 107-win Astros, hoping to collect their second ring in three seasons, face the more-than-a-Cinderella-story Nationals, owners of the second-most wins in baseball over the past seven seasons. Looking for superstars? Friend, you've got them -- on both sides.
Manager Buzz: Phils, Giants, Mets, Cubs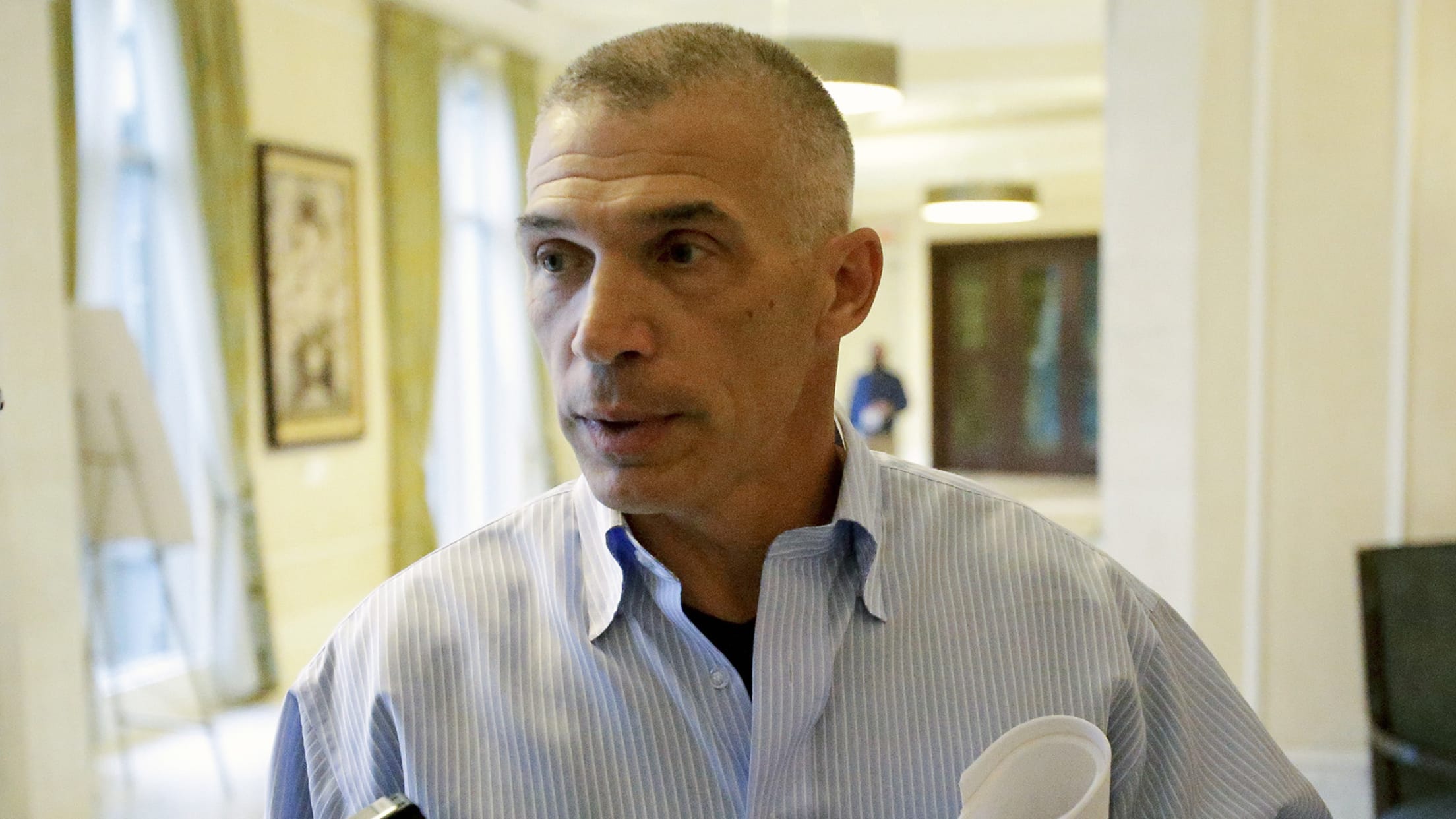 MLB.com is keeping track of all the latest news and rumors surrounding potential manager changes around the Majors.
Here are every team's free agents this winter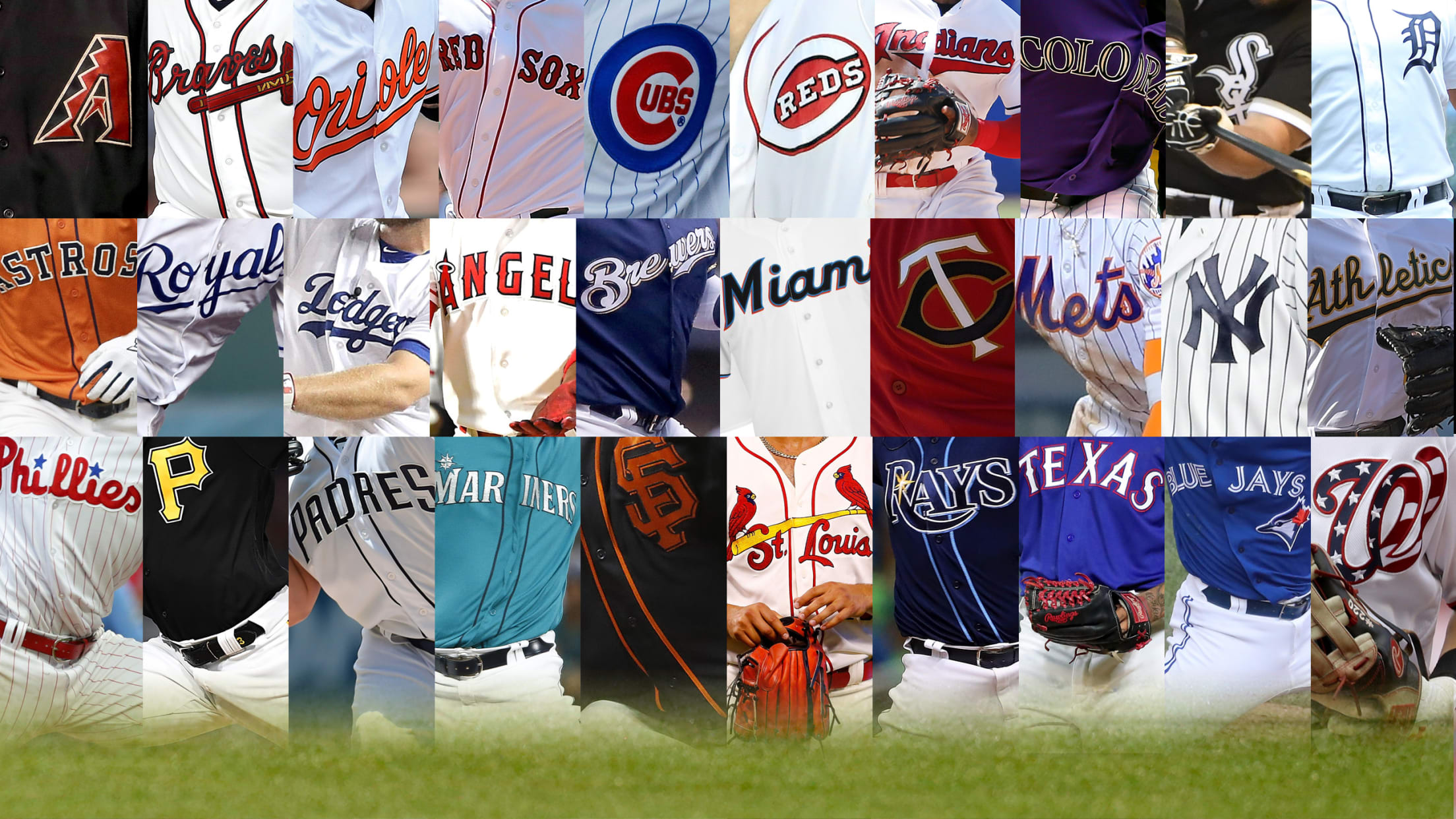 Here is a division-by-division breakdown of the impending free agents for all 30 Major League clubs, including players who have 2020 options.
Here is the complete World Series schedule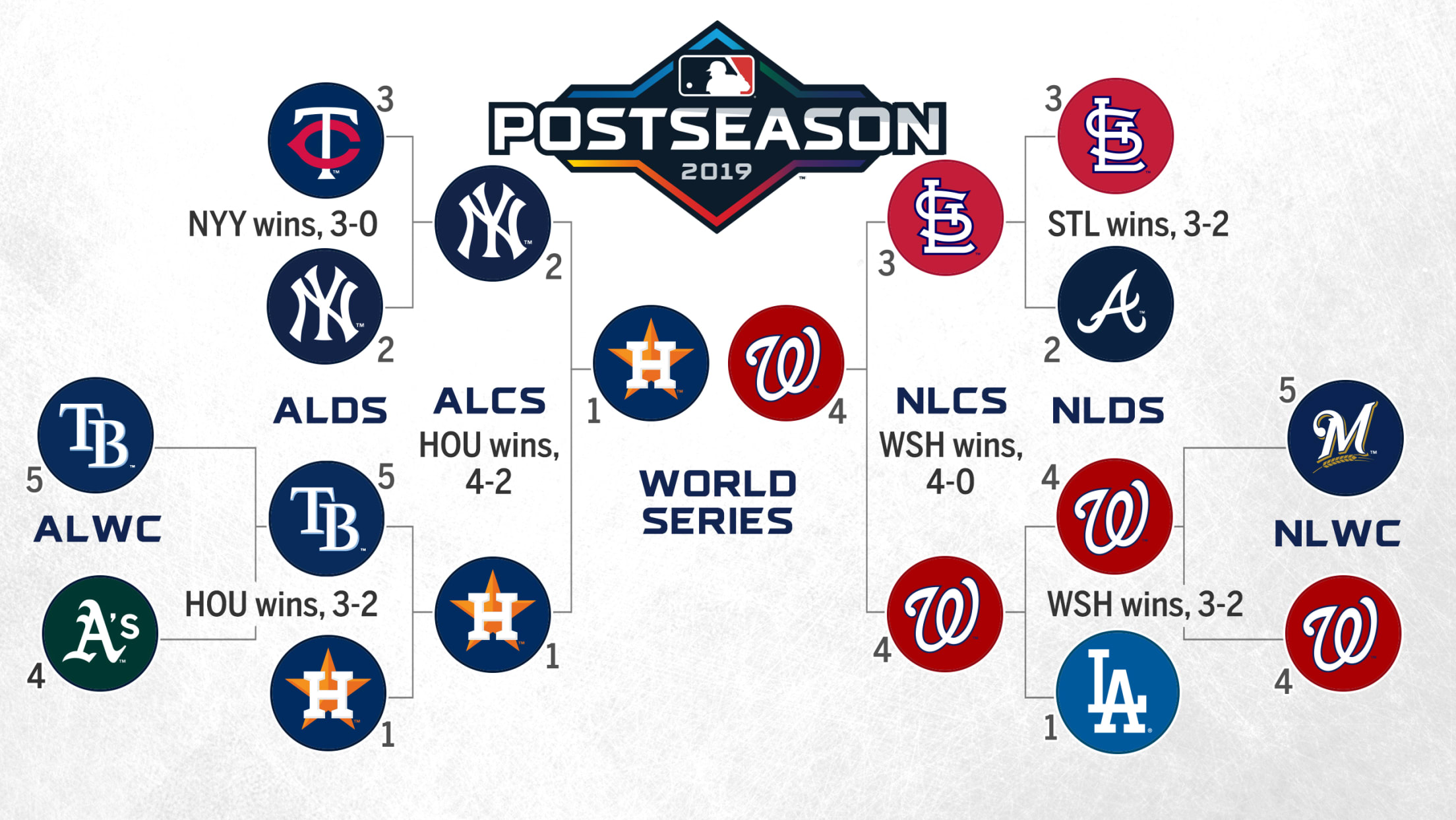 The Astros have reached the World Series for the second time in three years, and they'll open the 115th Fall Classic at home against the Nationals. Game 1 of the 2019 World Series presented by YouTube TV is scheduled for Tuesday at 8 p.m. ET. It will change sites for
Rumors: Lindor, Strasburg, Bumgarner, J.D.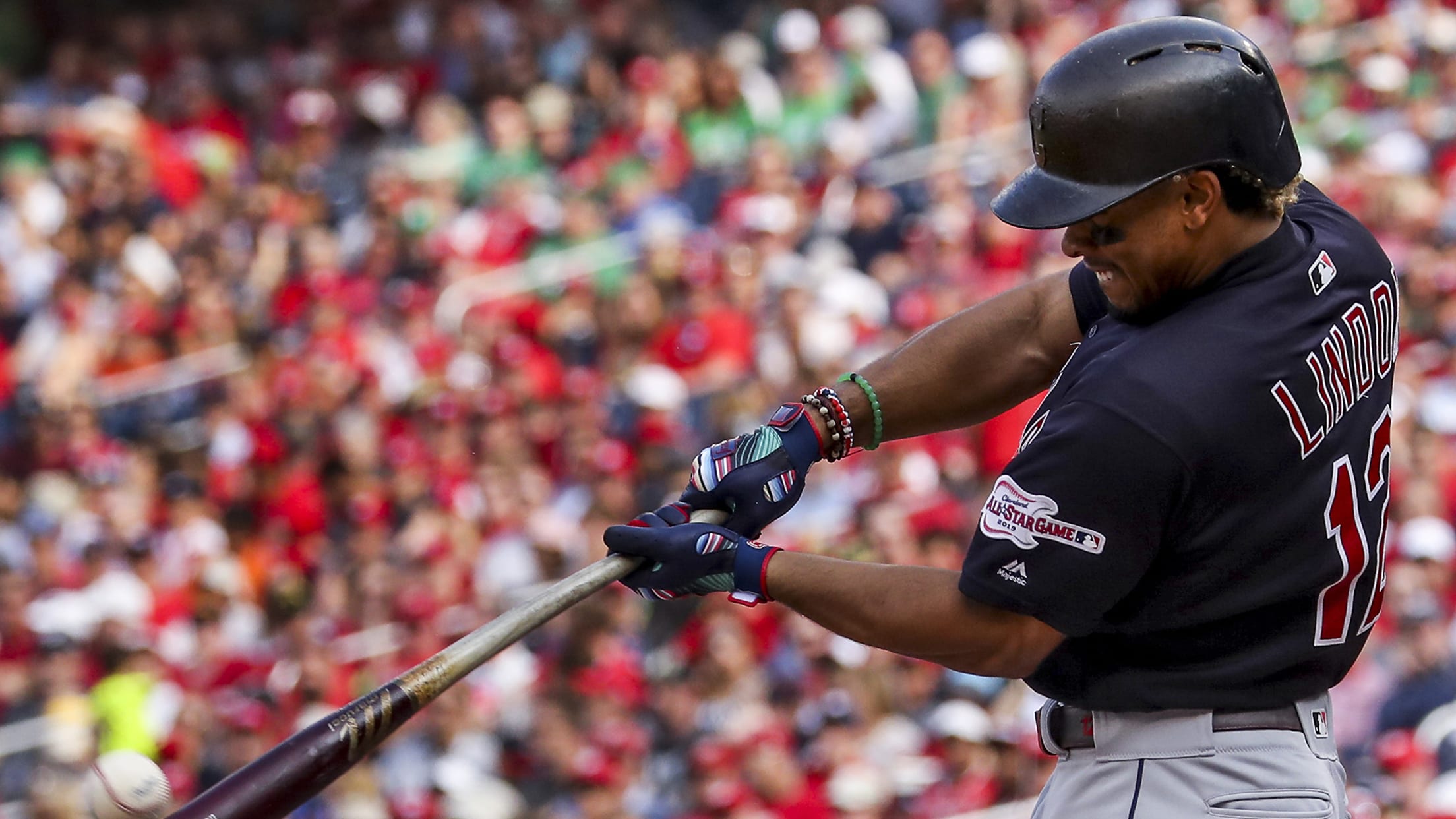 MLB.com is keeping track of all the latest free agent and trade rumors right here.
Each team's best player who never won a title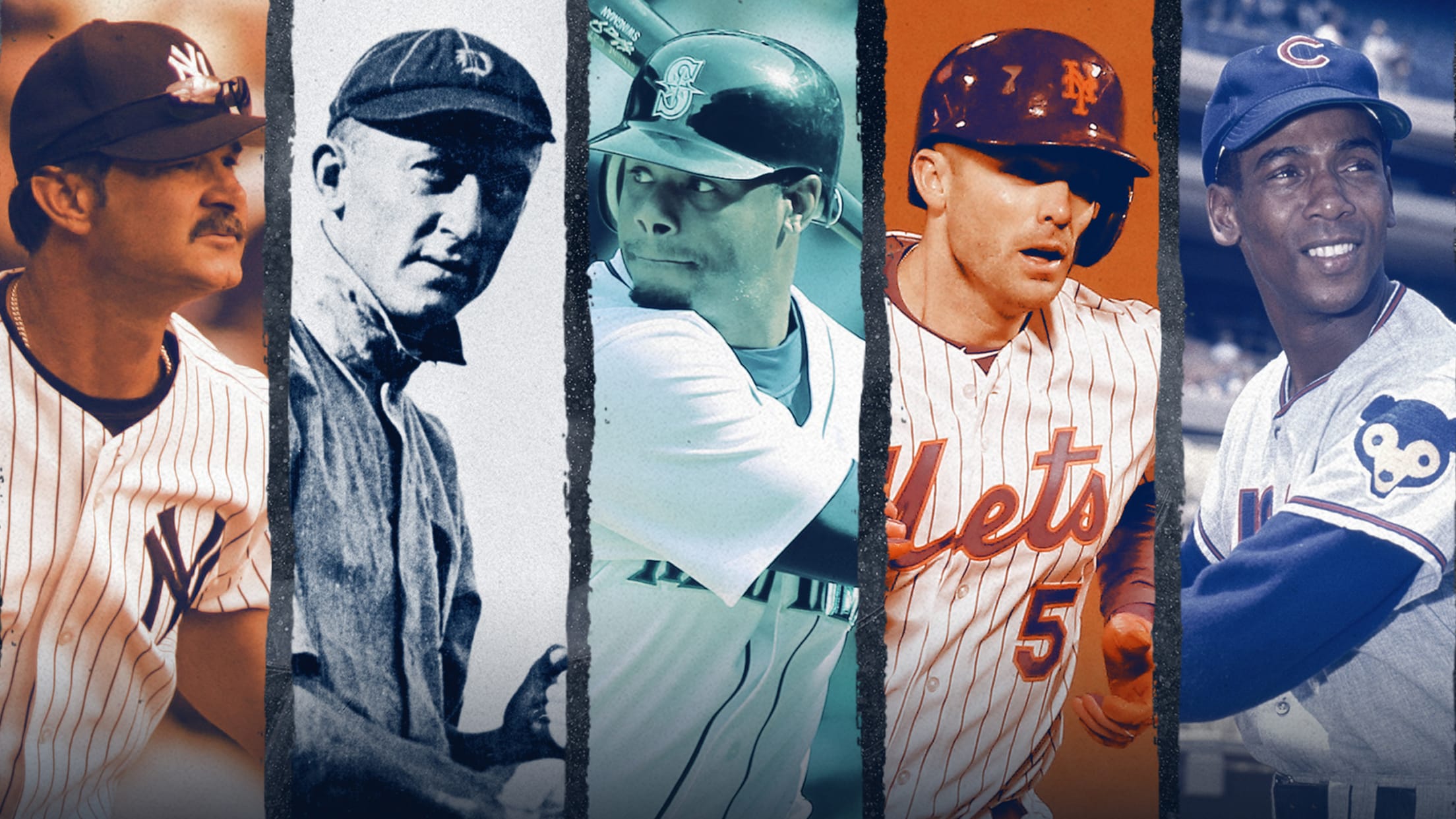 The World Series begins Tuesday, and this World Series is full of great players, including potential Hall of Fame players, who have never won a championship before. That's the goal of any player, to win a title, which is why the truly great players always try to make sure they
For Yanks, is Cole the next Sabathia?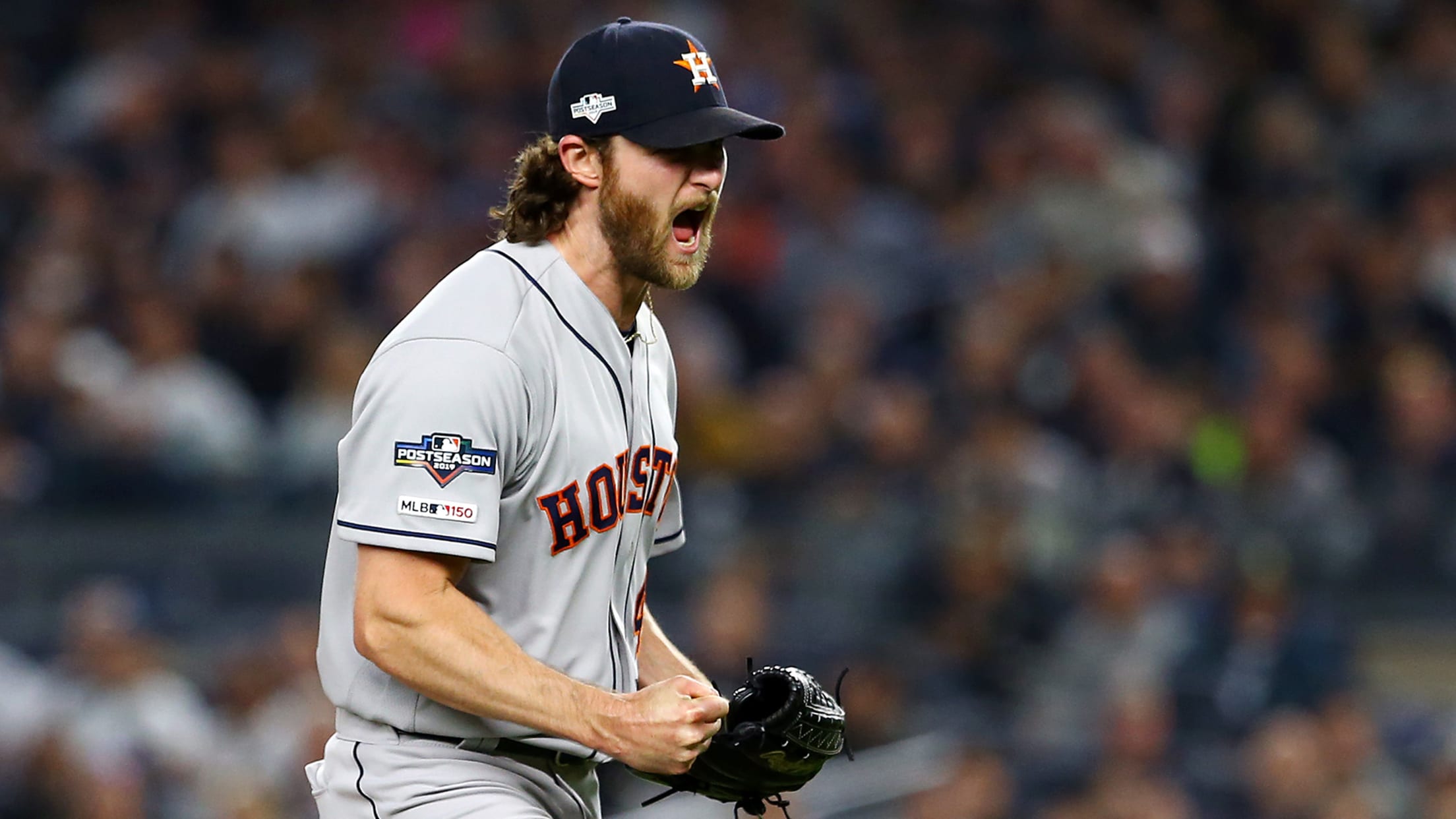 Following five solid seasons with the Pirates in which he was an All-Star and finished fourth in NL Cy Young Award voting in 2015, Gerrit Cole reached an elite level over two seasons with the Astros. Below is a list of the latest news and rumors surrounding the 29-year-old right-hander,
Scherzer brings unmatched intensity to Game 1
Righty to face Astros' Cole; Stras will oppose Verlander in Game 2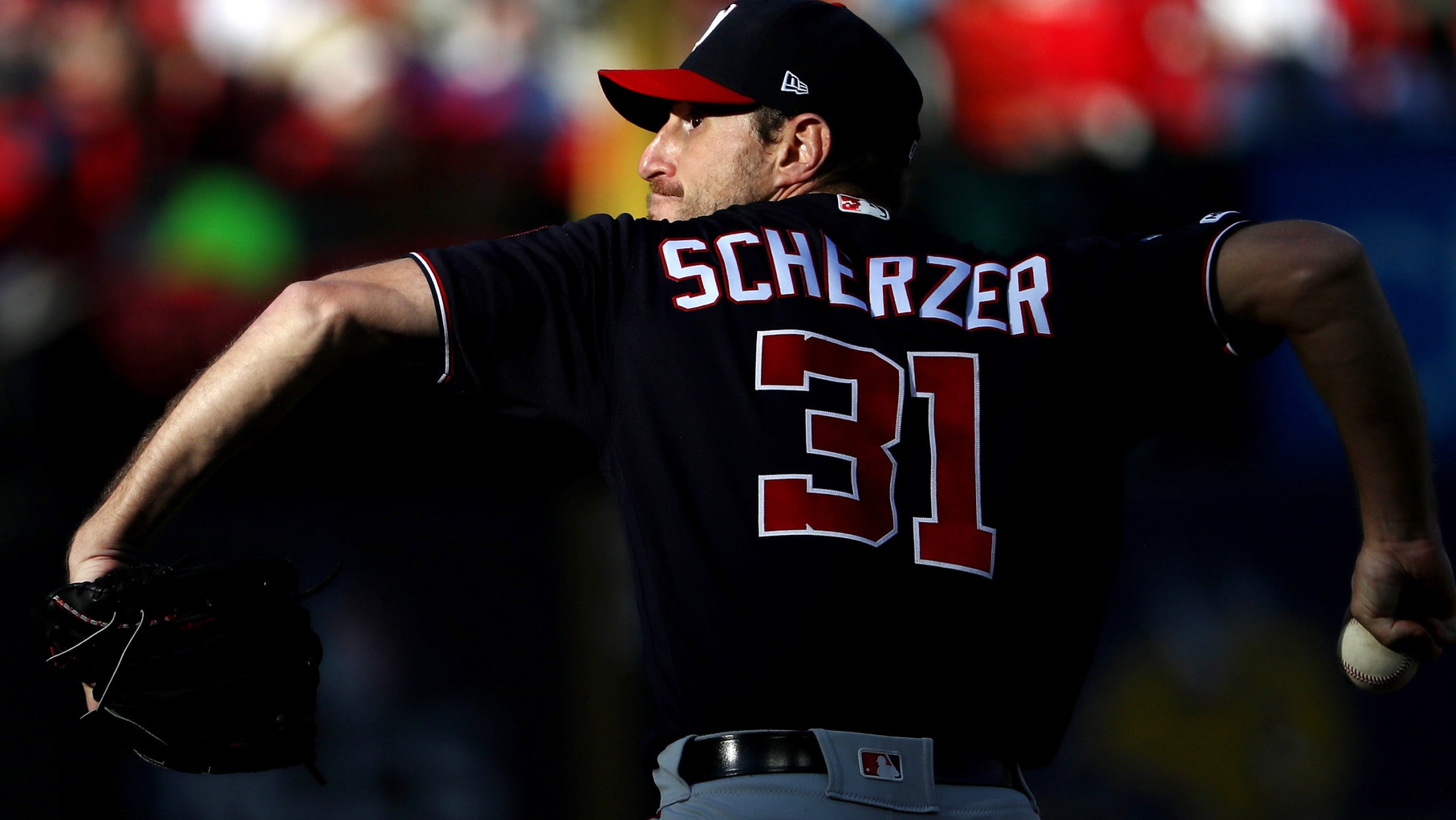 HOUSTON -- In Nationals pitching coach Paul Menhart's estimation, there was maybe a 20 percent chance that Max Scherzer would take the mound. This was back in June, when Scherzer fouled a bunt off his nose during batting practice. With Scherzer's start scheduled for the next day, Nationals staffers ran
With slate clean, Yordan has shot to be WS hero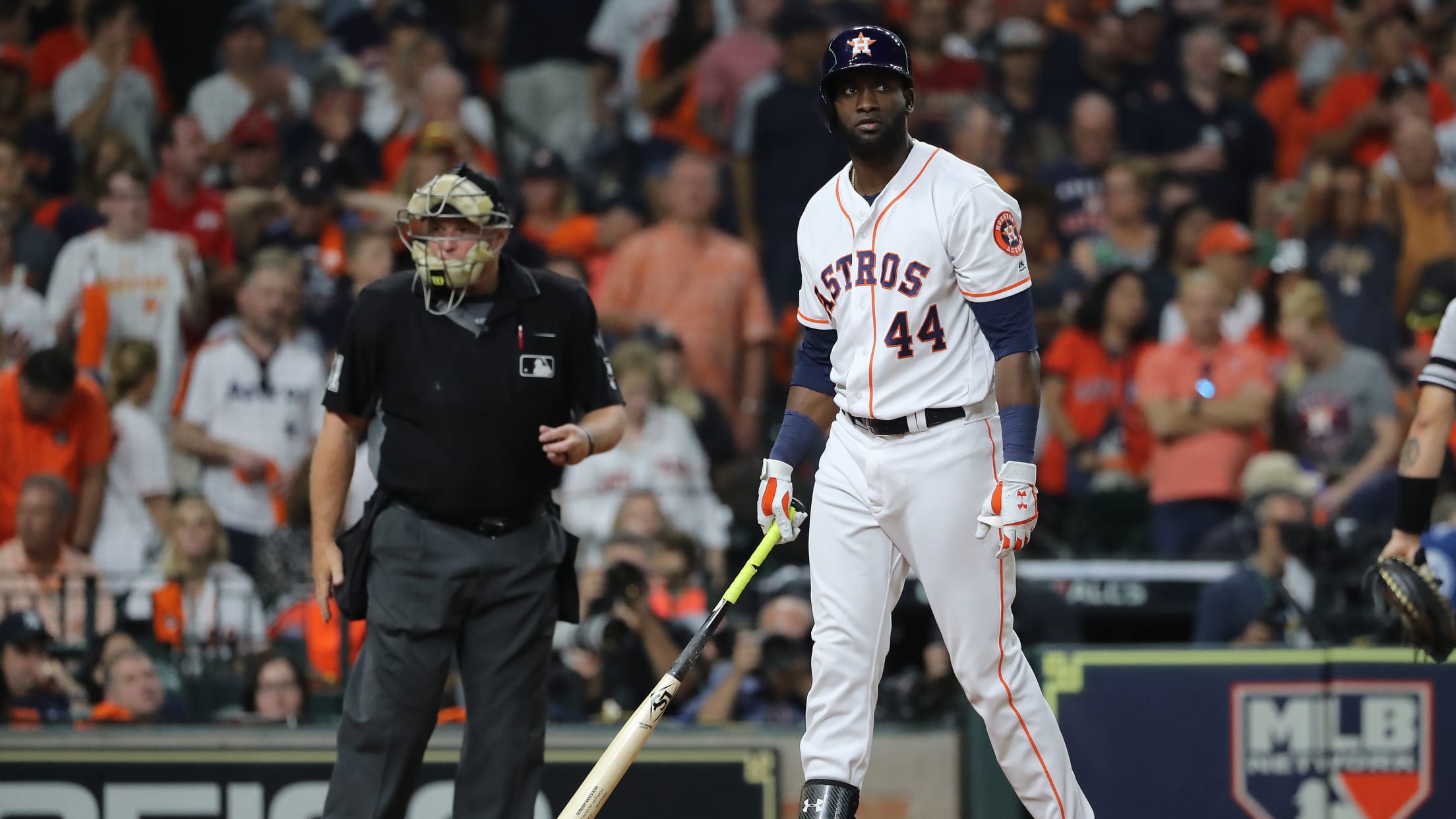 HOUSTON -- As Yordan Alvarez shattered multiple rookie and team records during the regular season, it was often easy to forget that the Cuban slugger is just 22 years old. But postseason struggles have shown that even Alvarez isn't immune to the rookie learning curve.
With world as his stage, Cole poised to deliver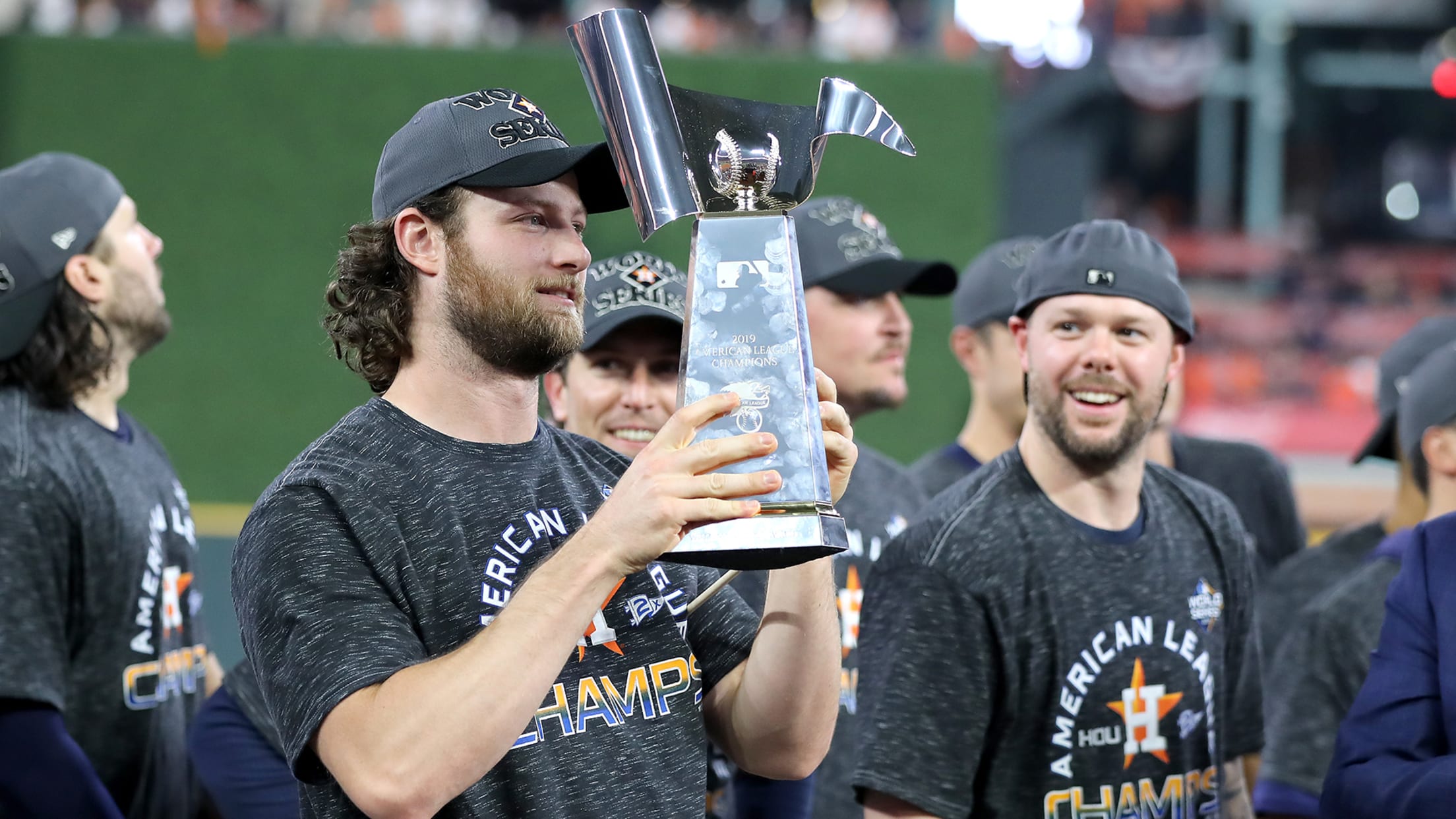 HOUSTON -- Astros pitcher Gerrit Cole is no stranger to the World Series. As a kid, he attended a game in Phoenix during the 2001 World Series between the Yankees and D-backs. He went to every home game of the Fall Classic during the Angels' run to the title in
World is about to meet Nats' 20-year-old phenom
Fall Classic stage is a perfect platform for Soto's talents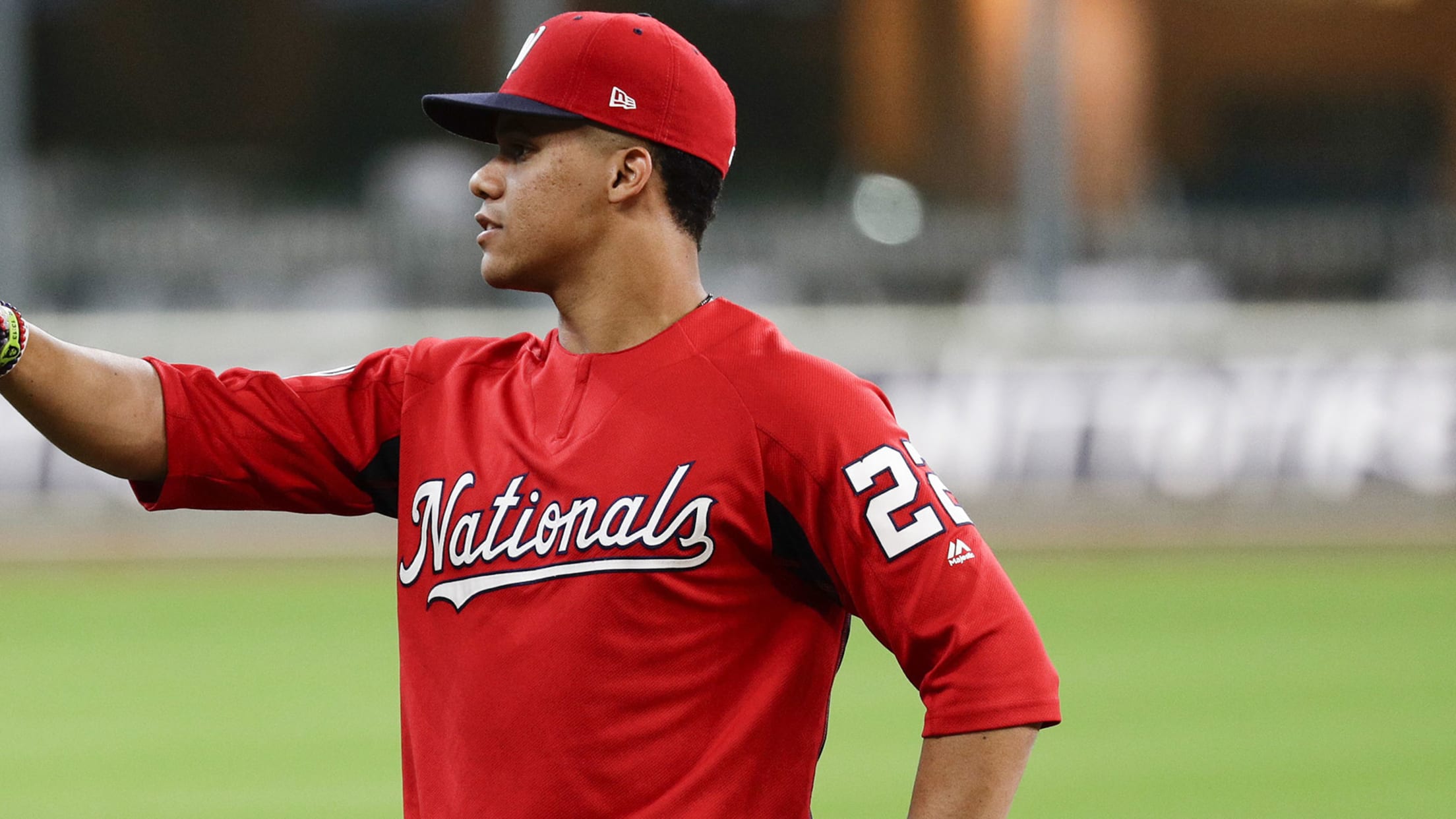 HOUSTON -- It's the night of Game 3 of the National League Championship Series and Juan Soto is not happy. His swing is betraying him. His timing is off, and he feels too far out in front of every pitch. In the dugout, he confers with hitting coach Kevin Long,
The 25 World Series facts you need to know
Nationals-Astros Fall Classic gets underway Tuesday in Houston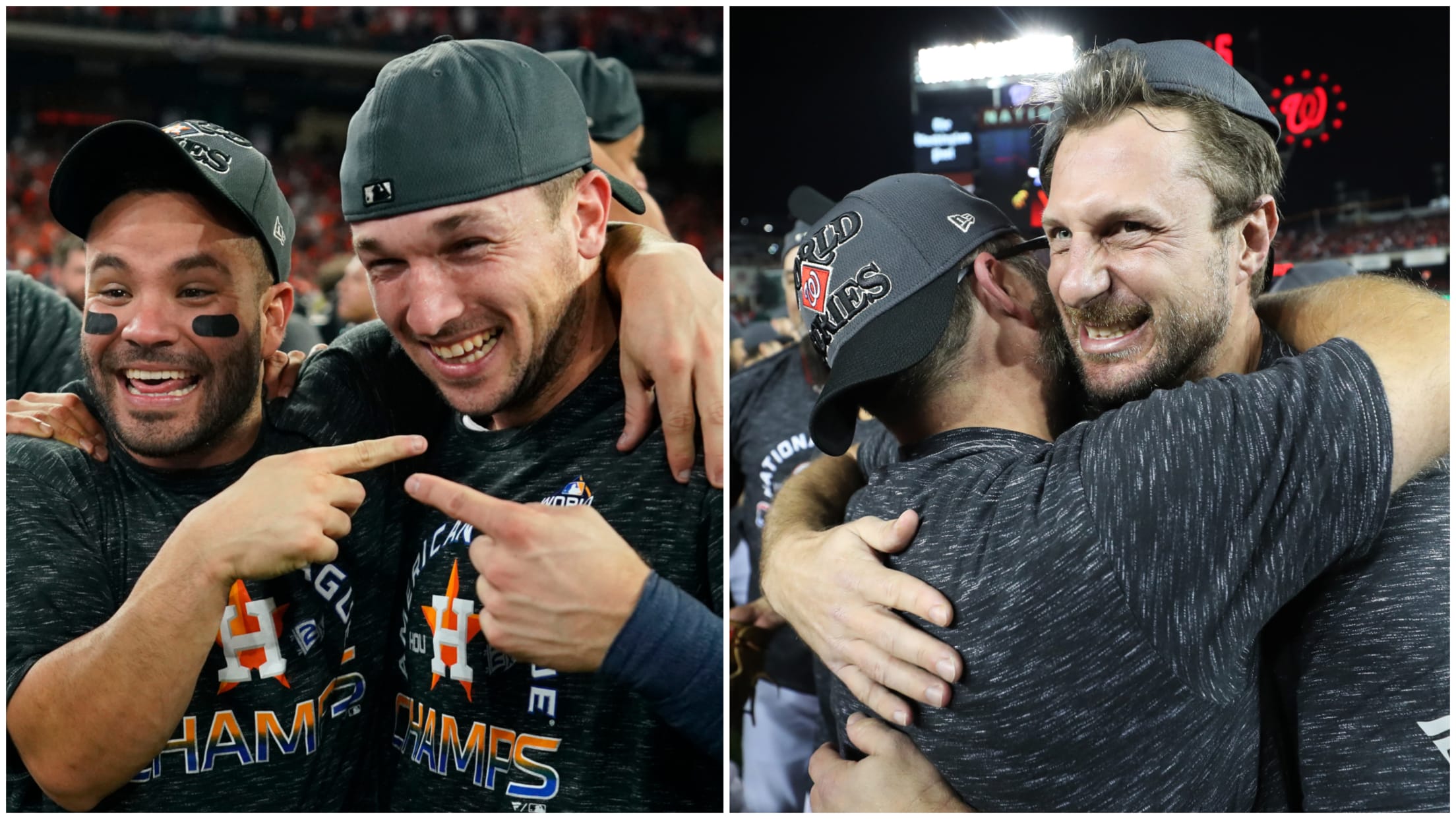 The World Series matchup is set. The Nationals and Astros will face off, beginning on Tuesday in Houston. The Nationals will be making their first appearance in the Fall Classic in franchise history, while the Astros are making their third -- but second in three seasons. In 2017, we saw
No pitcher waited longer for WS than this Astro
Smith is MLB's active leader with 782 appearances before Fall Classic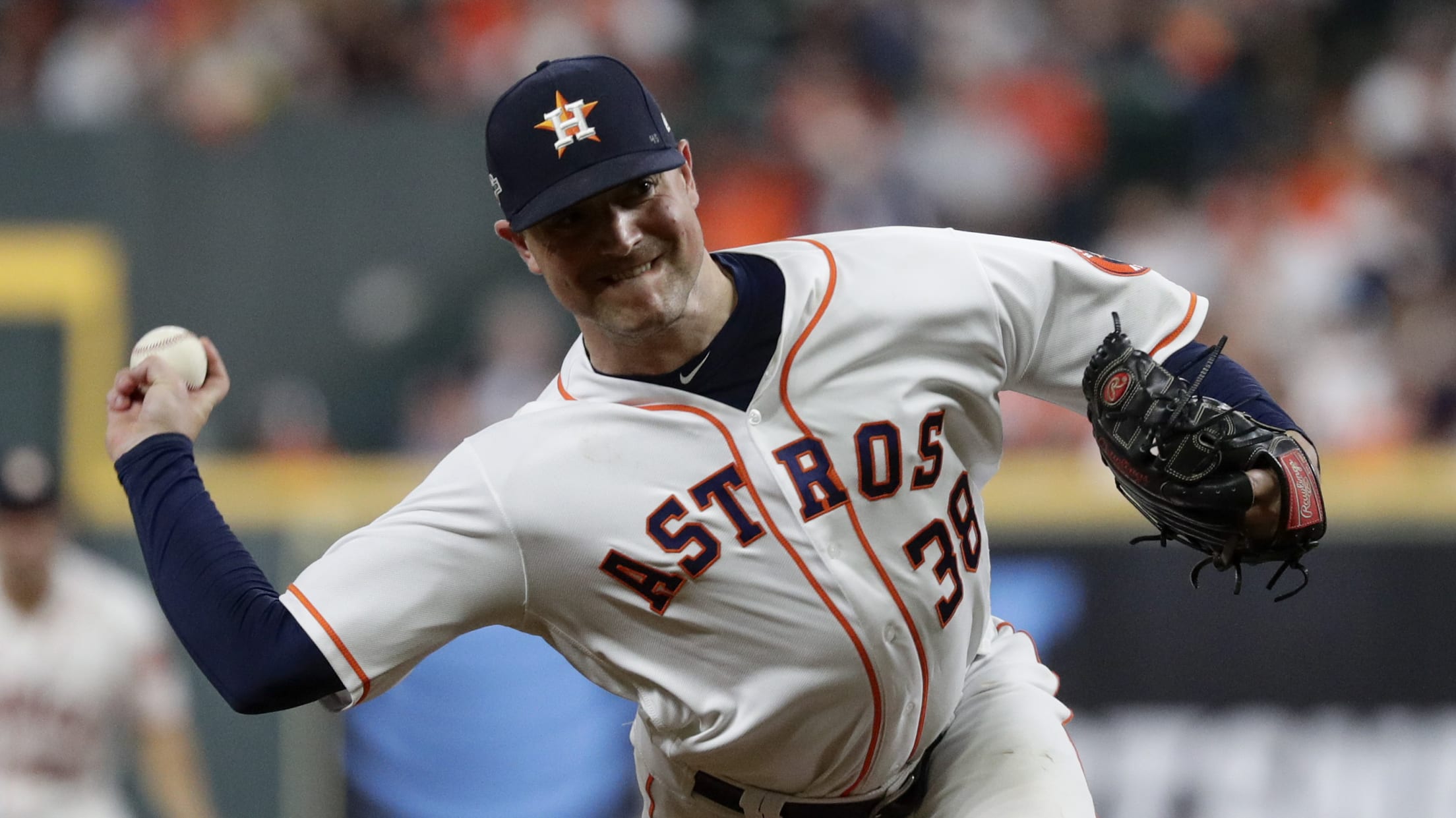 HOUSTON -- How long has Joe Smith had to wait to finally make an appearance on a World Series roster? Long enough that Astros manager AJ Hinch toyed with the idea of playing a joke on the veteran reliever by calling him into his office to tell him he wasn't
Will extra rest help or hurt Nats in World Series?
Nine of last 10 teams to clinch pennant first lost in World Series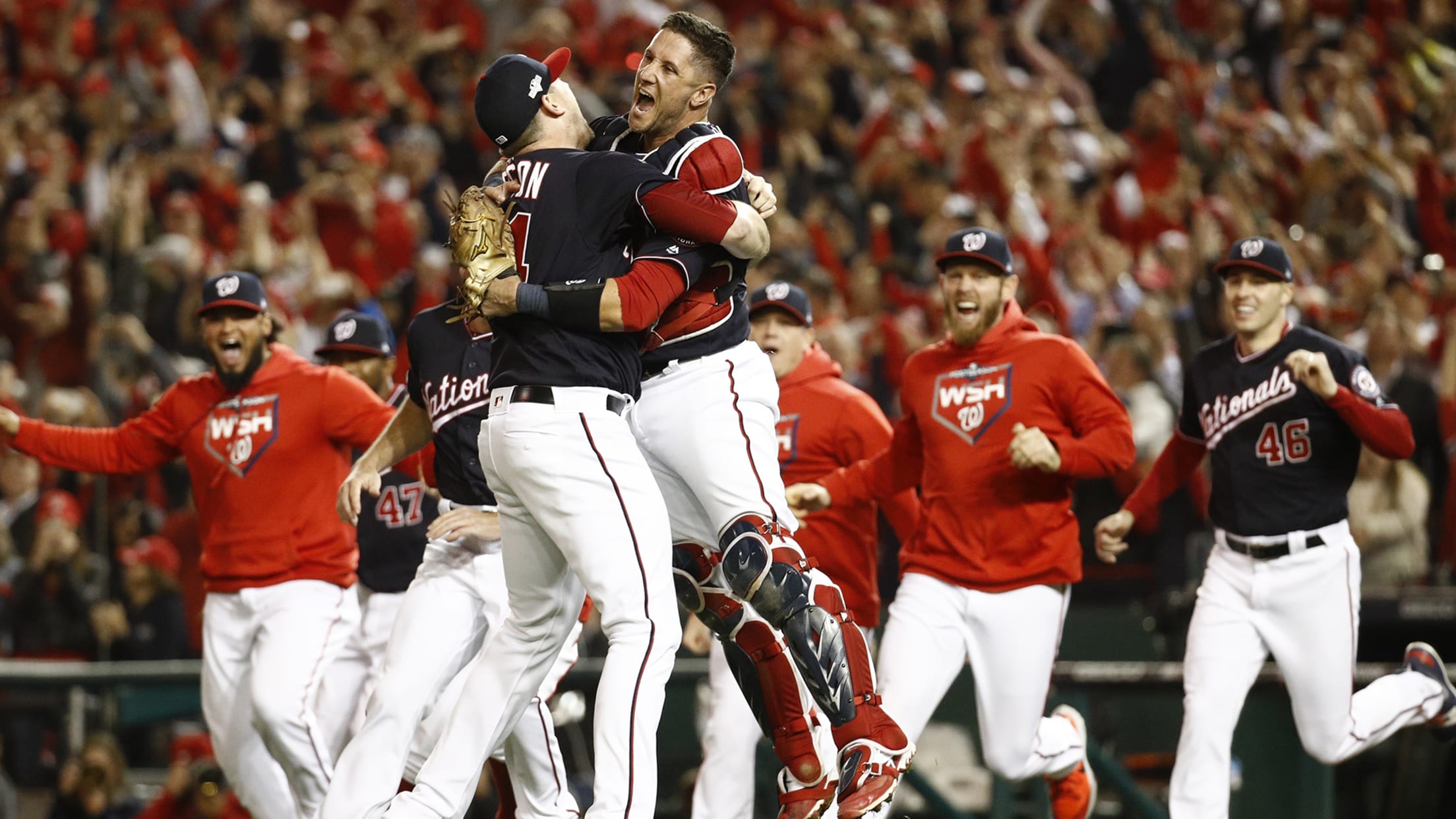 When the Nationals step the to the plate Tuesday to face Gerrit Cole and the Astros in Game 1 of the World Series, it will be Washington's first game in exactly one week.
Perfect Postseason Bracket? $250K still in play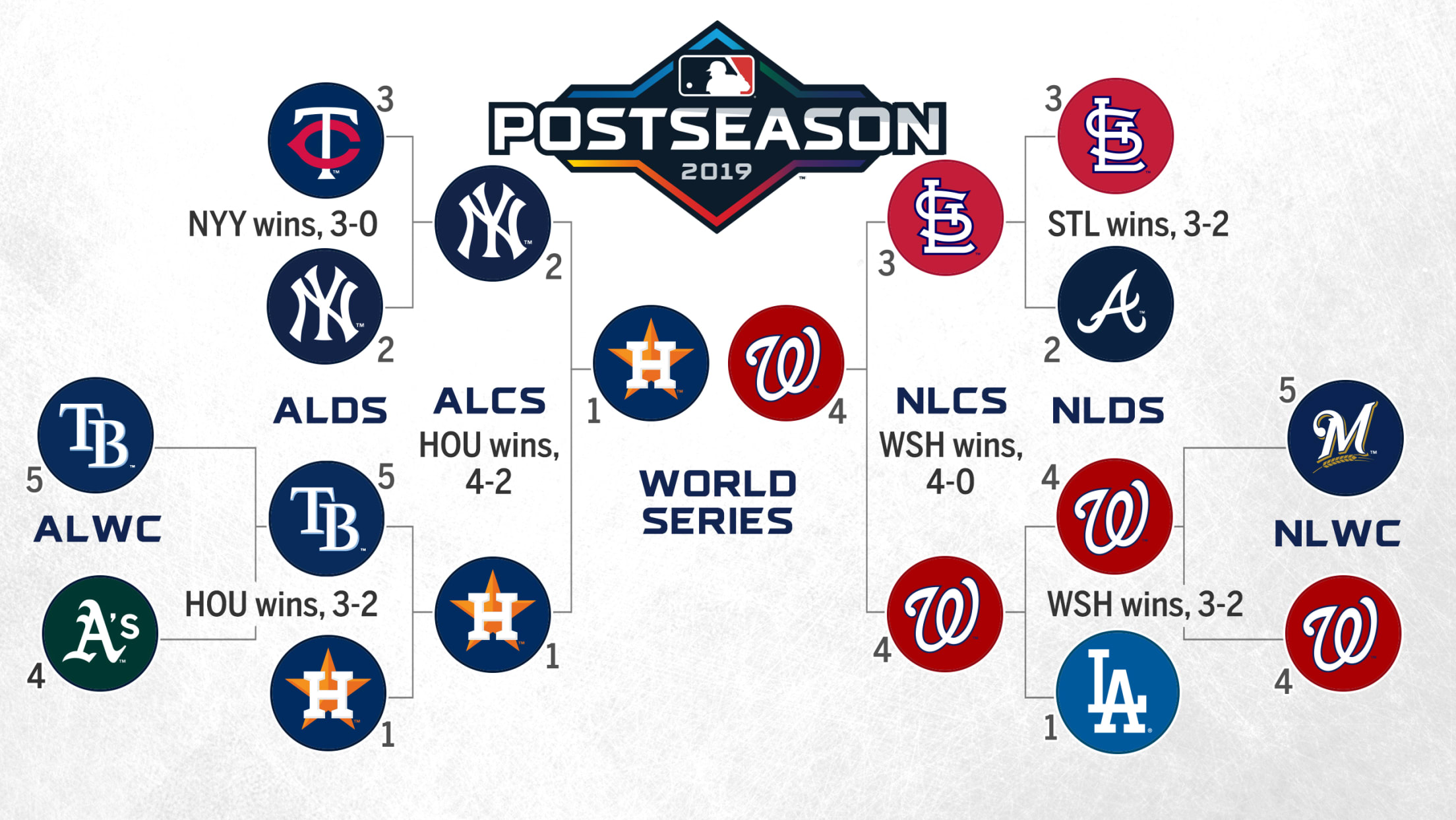 With the World Series between the Washington Nationals and the Houston Astros set to get underway Tuesday night, just 1,972 perfect entries remain in the Postseason Bracket Challenge. This year's grand prize is $250,000, which is the largest total in the 17-year history of the contest. It's also the same
CC says farewell to baseball with heartfelt note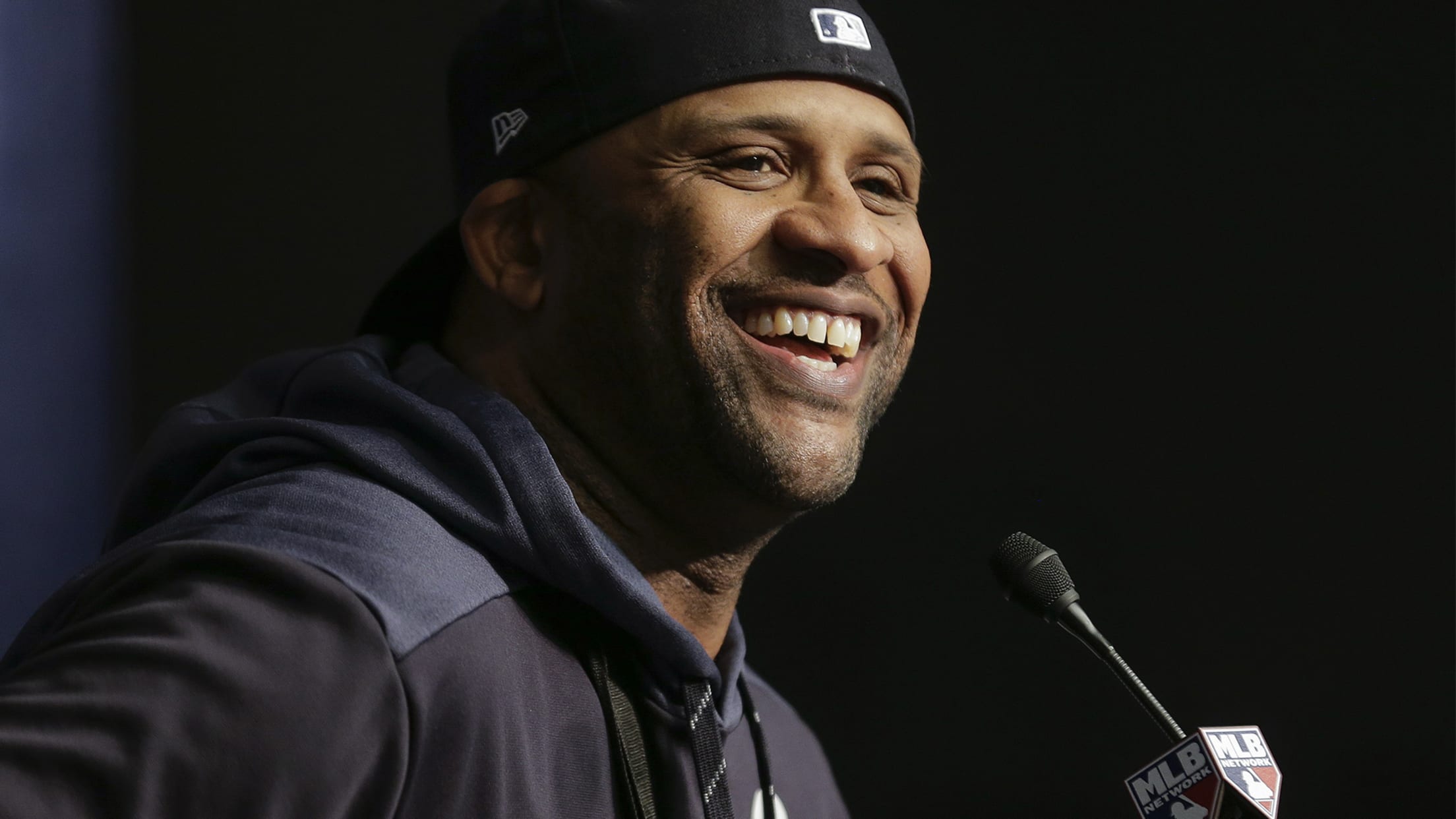 CC Sabathia officially announced his retirement on Monday morning after 19 seasons in the big leagues. Sabathia made his final appearance for the Yankees during the American League Championship Series against the Astros before being removed with a shoulder injury. While his impending retirement was a foregone conclusion, Sabathia cemented
Gurriel vying for rare postseason history
Houston's first baseman has no-strikeout streak entering World Series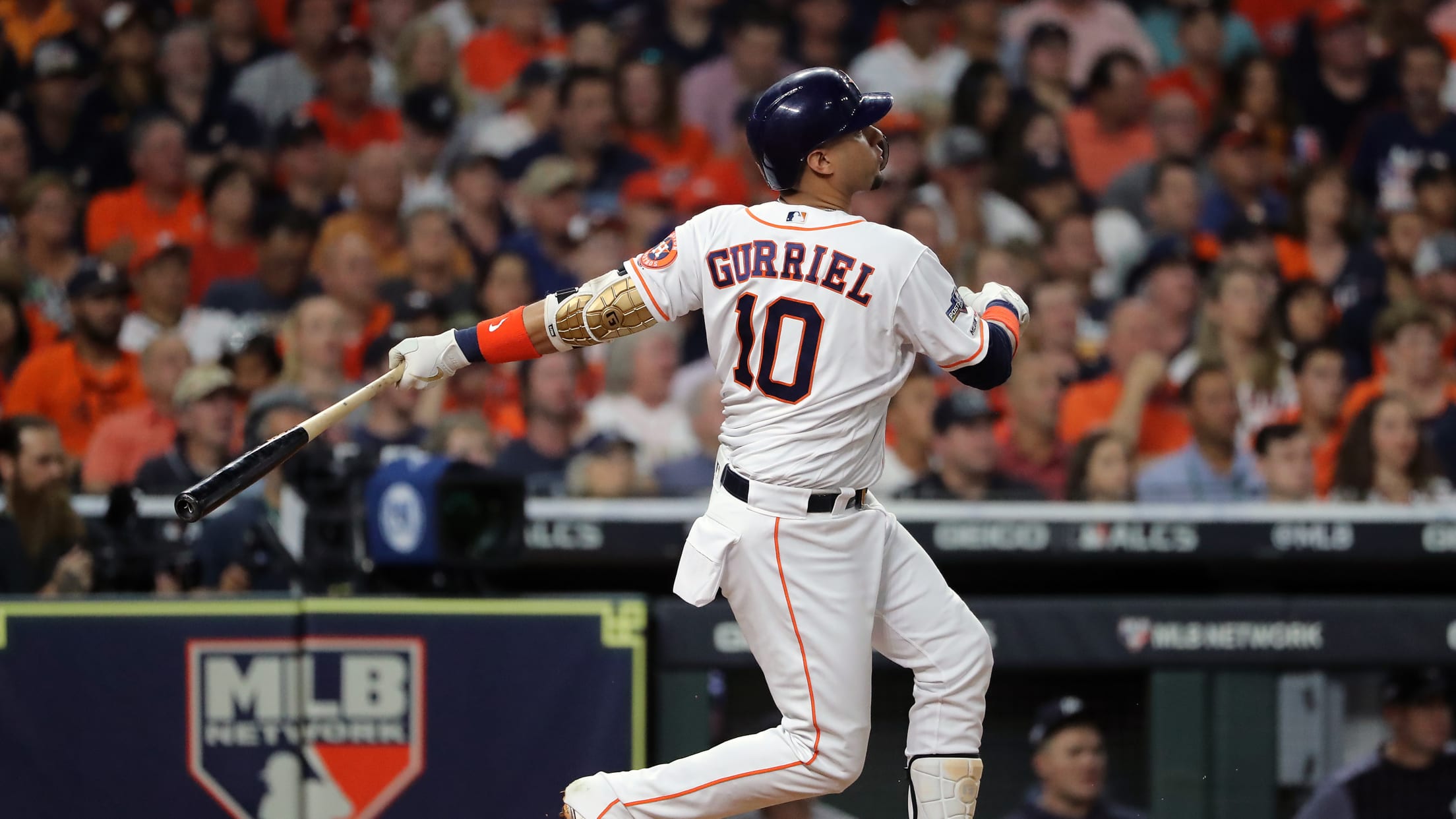 Here's something crazy: Yuli Gurriel has played every inning of every game for the Astros this postseason, and he still hasn't struck out.
This Series has best pitching since ... well ...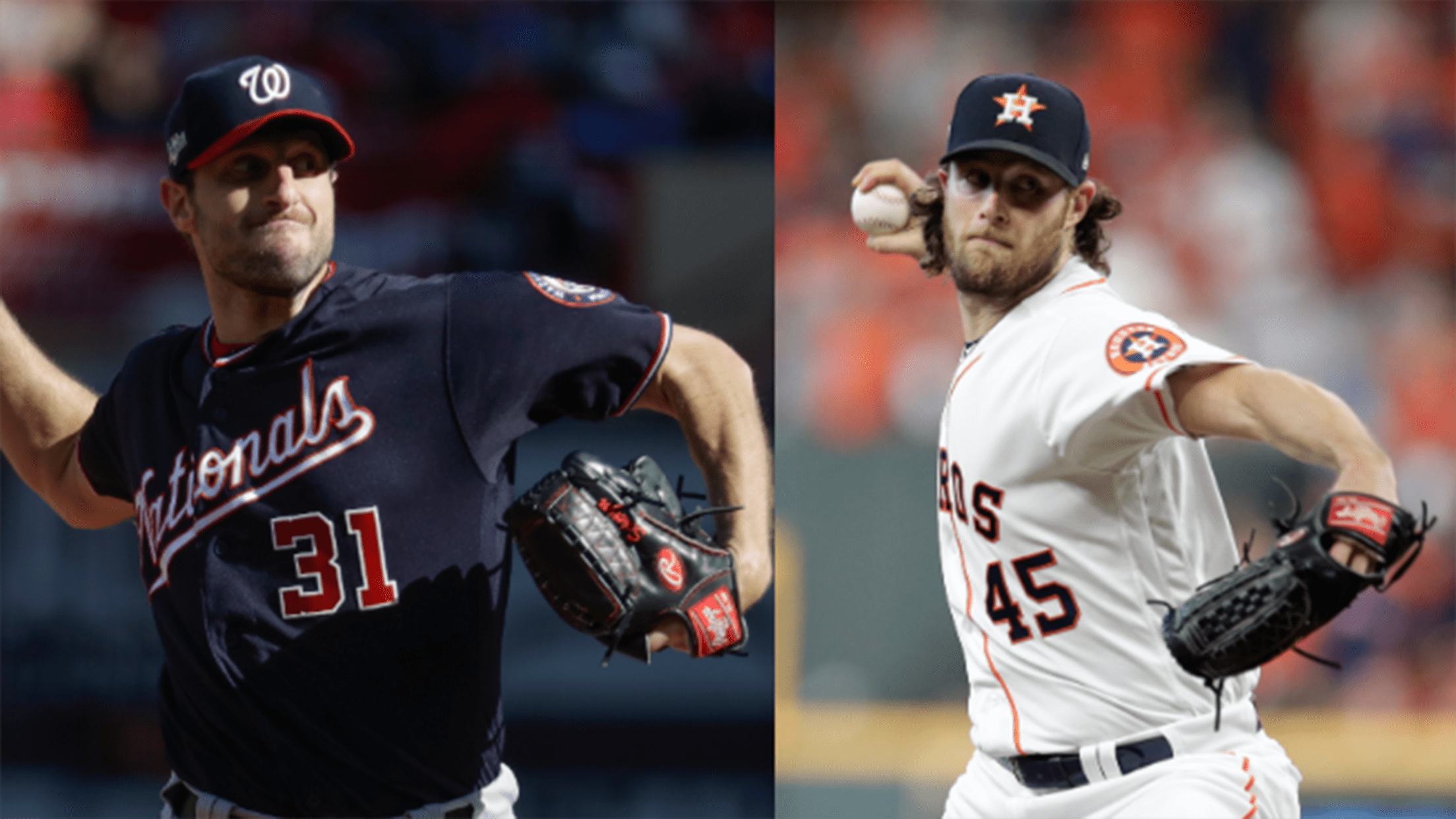 If you like starting pitching, this is the World Series for you. In recent years, and throughout postseason history, we've seen dominant World Series performances -- Madison Bumgarner in 2014, and plenty of others. We've seen aces in the World Series -- Justin Verlander for the Astros just two years
Will Angels make run at Cole and Rendon?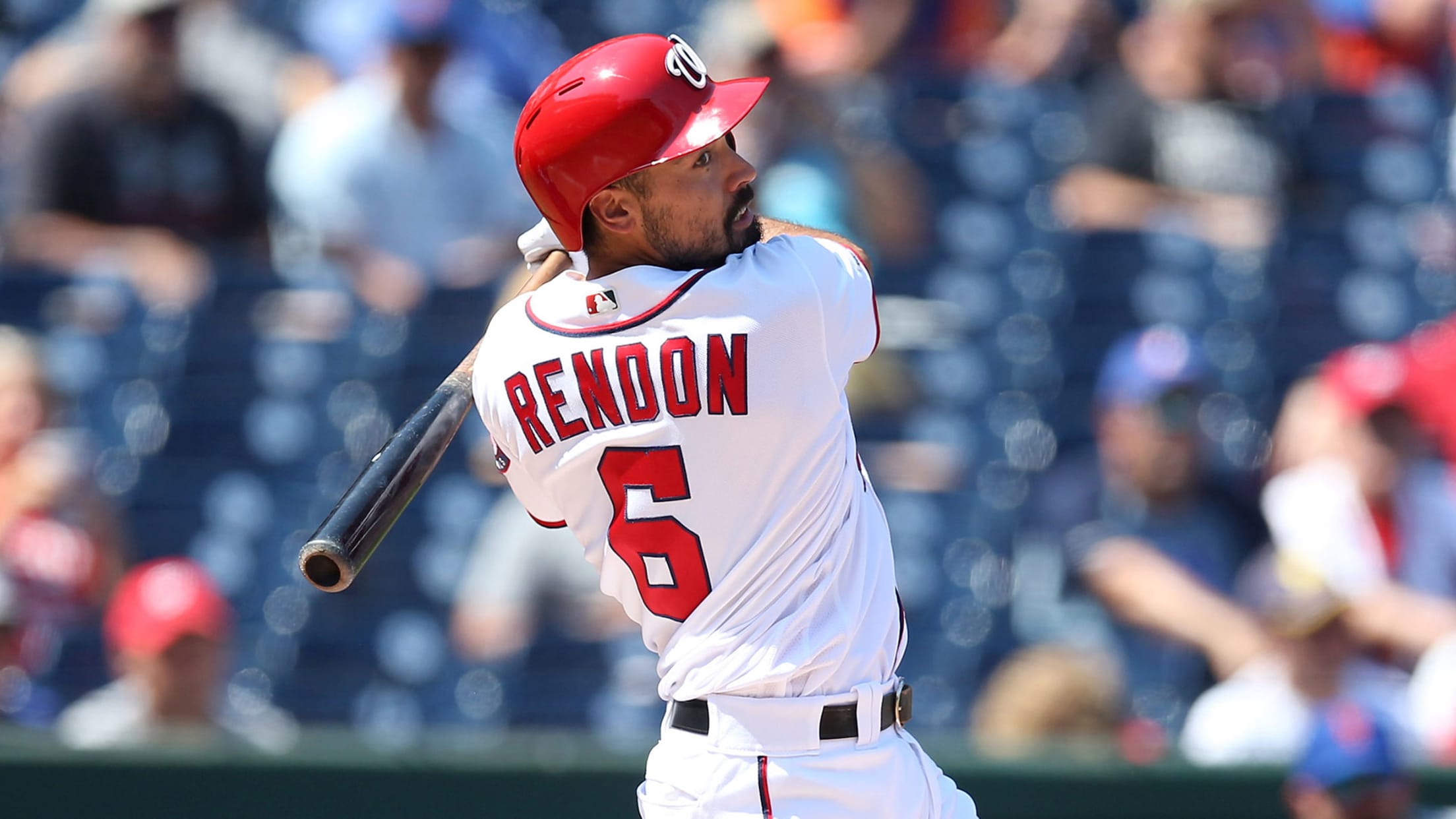 After a seven-season tenure with the Nationals that included a 2014 Silver Slugger Award, a 2019 All-Star nod and two top-10 National League MVP finishes (2014 and '17), Anthony Rendon is due to hit the open market for the first time in his career. Below is a list of the
Pressly's health in question for WS; rotation set
Bregman looks to make mechanical change to swing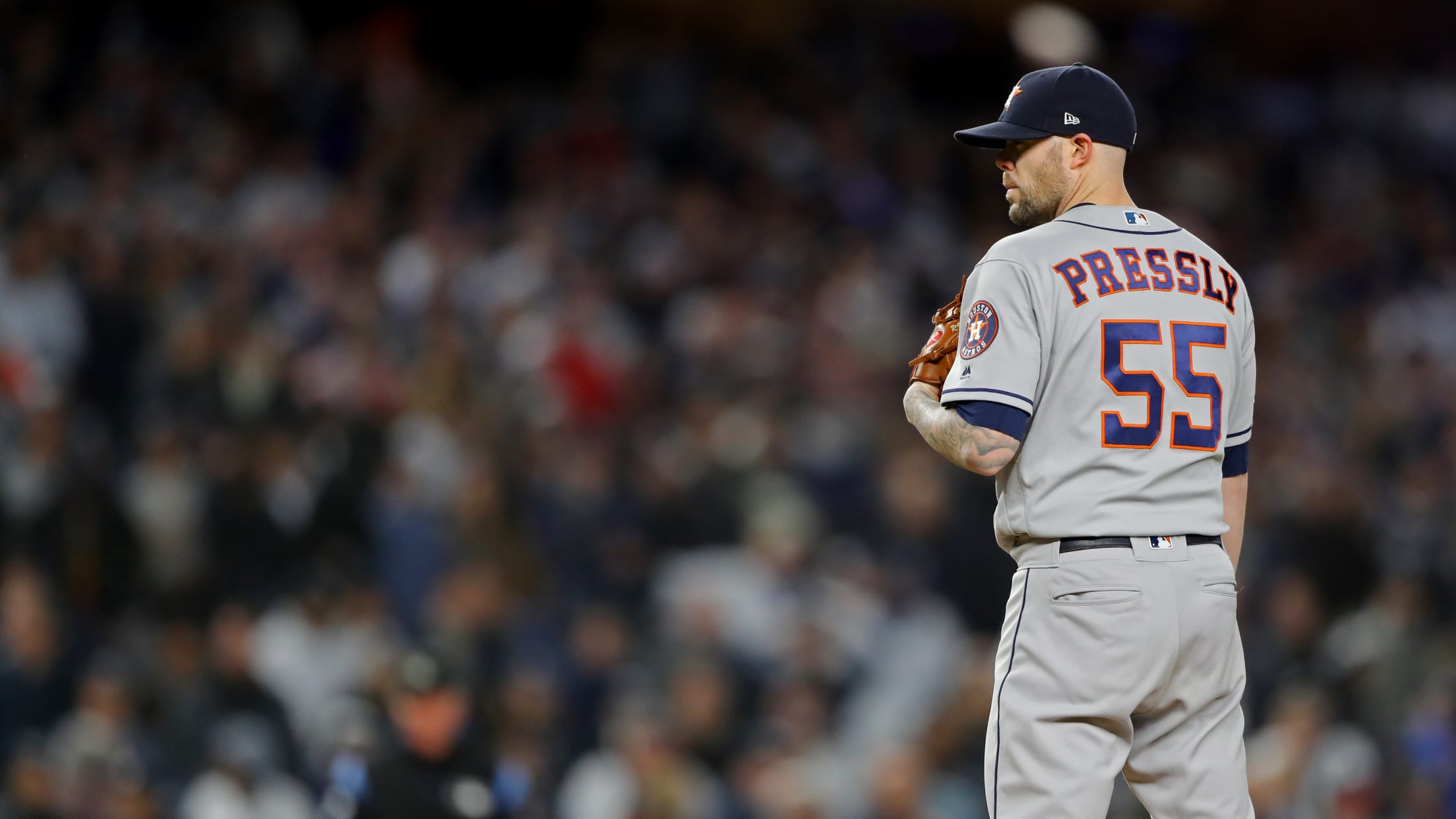 HOUSTON -- The Astros won't finalize their World Series roster until they are assured relief pitcher Ryan Pressly is healthy and will be able to pitch. Pressly suffered some pain in his right knee fielding a bunt in Saturday's Game 6 American League Championship Series win over the Yankees and