Here is 1 surprise player from each team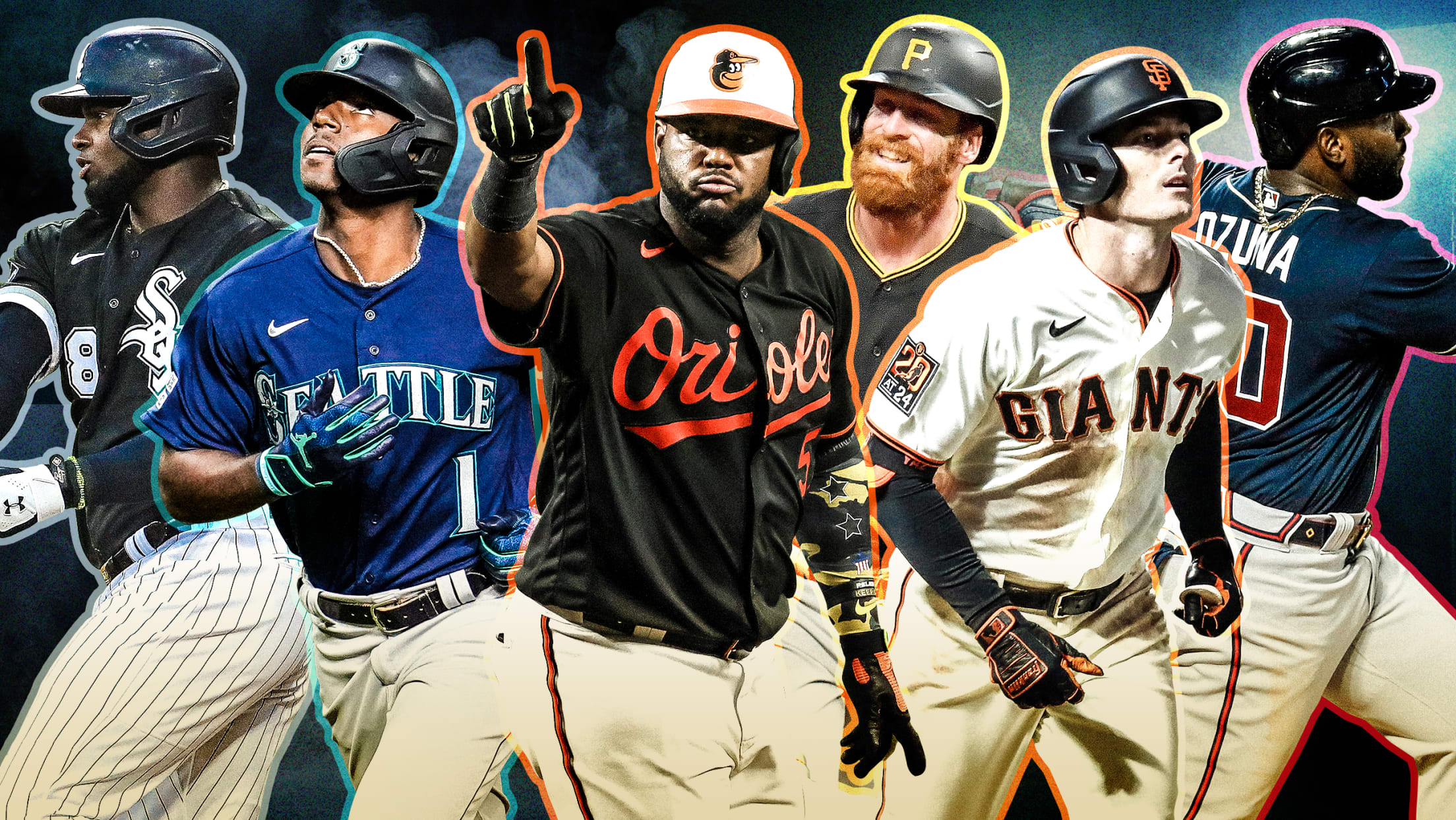 Everything in this season so far has been surprising, both good and bad. At this point, it is probably best just to steel one's self for these kinds of surprises all season. That doesn't mean it won't be fun. It just means that surprise should be the default emotion at
Power Rankings: Who overtook top spot?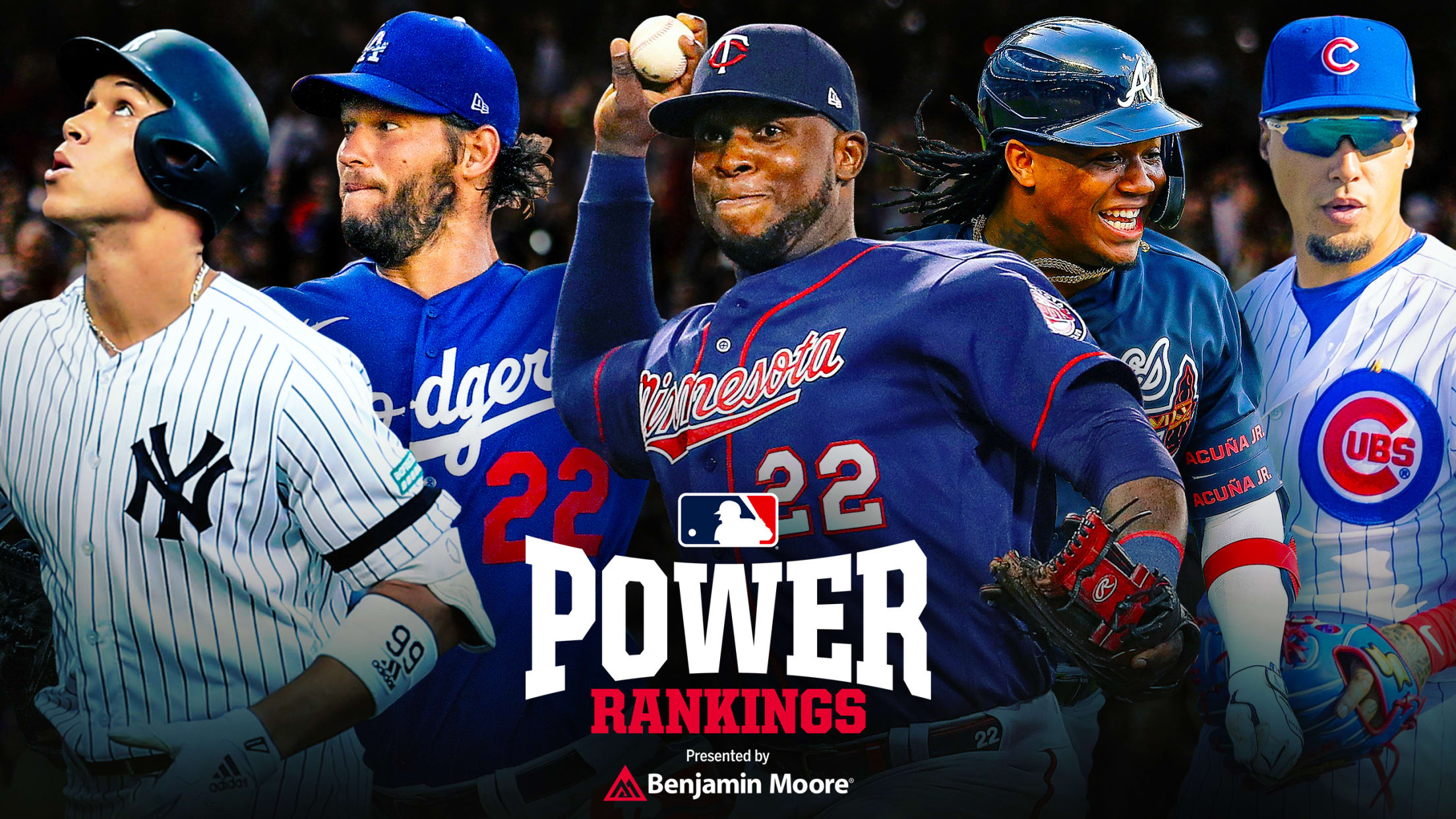 The Rockies are in first place. The Tigers are playing .500 ball. The Orioles just swept the Rays. Are we having fun yet? There are plenty of teams that were expected to be good that are indeed playing well -- the Astros and A's are tied for the lead in
What's behind Judge's red-hot hitting start
Yankee slugger has 6 home runs in last 5 games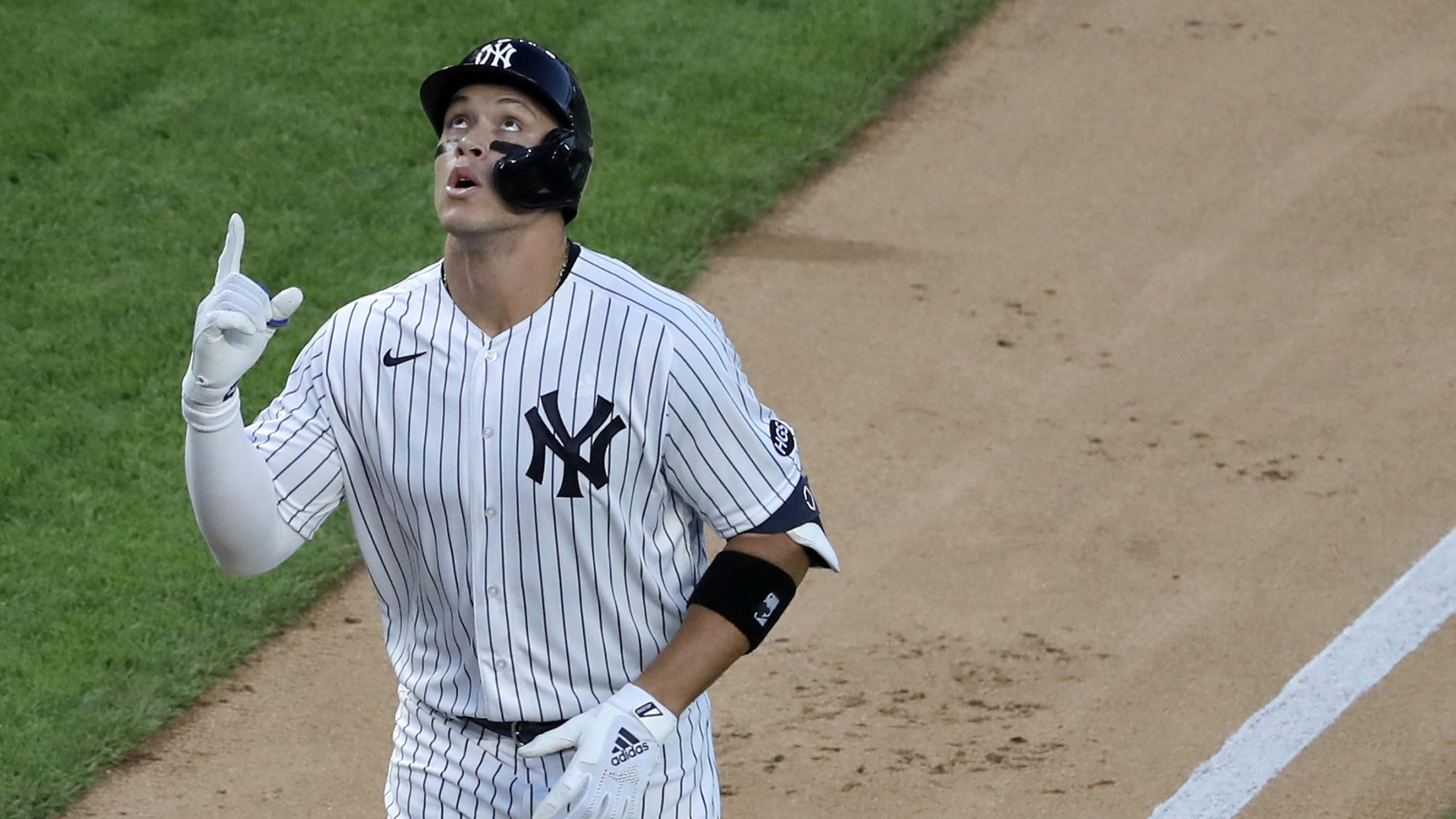 Aaron Judge exists in Major League Baseball to mercilessly punish baseballs, and he's doing exactly that. The Yankee right fielder has a homer in five consecutive games -- six total in that span -- leaving him three short of tying the Major League record of eight consecutive games with a
Marlins-O's series game times announced
Teams will play a seven-inning doubleheader on Wednesday evening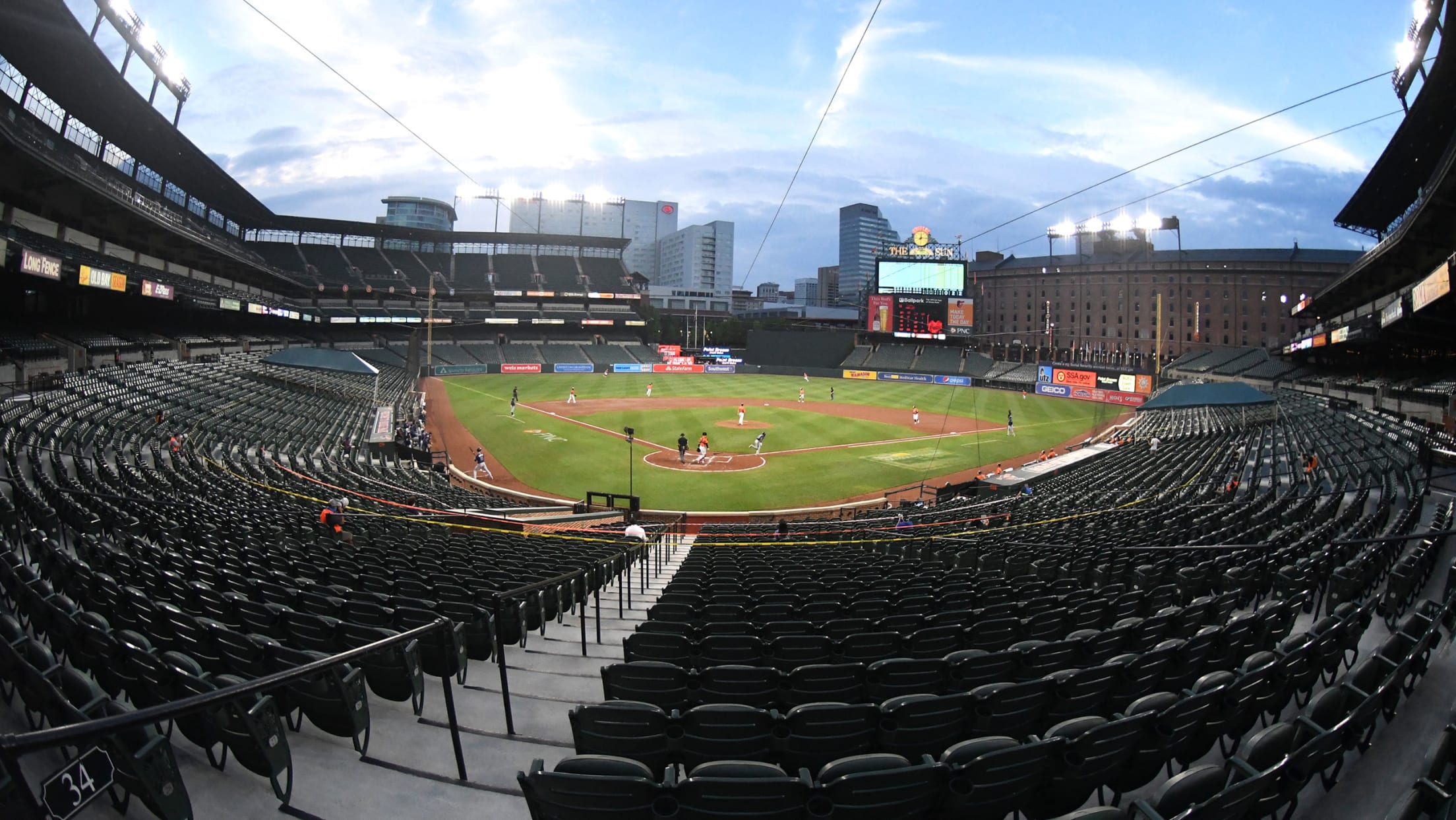 The Baltimore Orioles and Miami Marlins will begin a four-game series on Tuesday at 7:35 p.m. ET at Oriole Park at Camden Yards with the Orioles serving as the home team for the first two games. Major League Baseball and club officials will continue to monitor the track and possible
MLB record broken by little-known reliever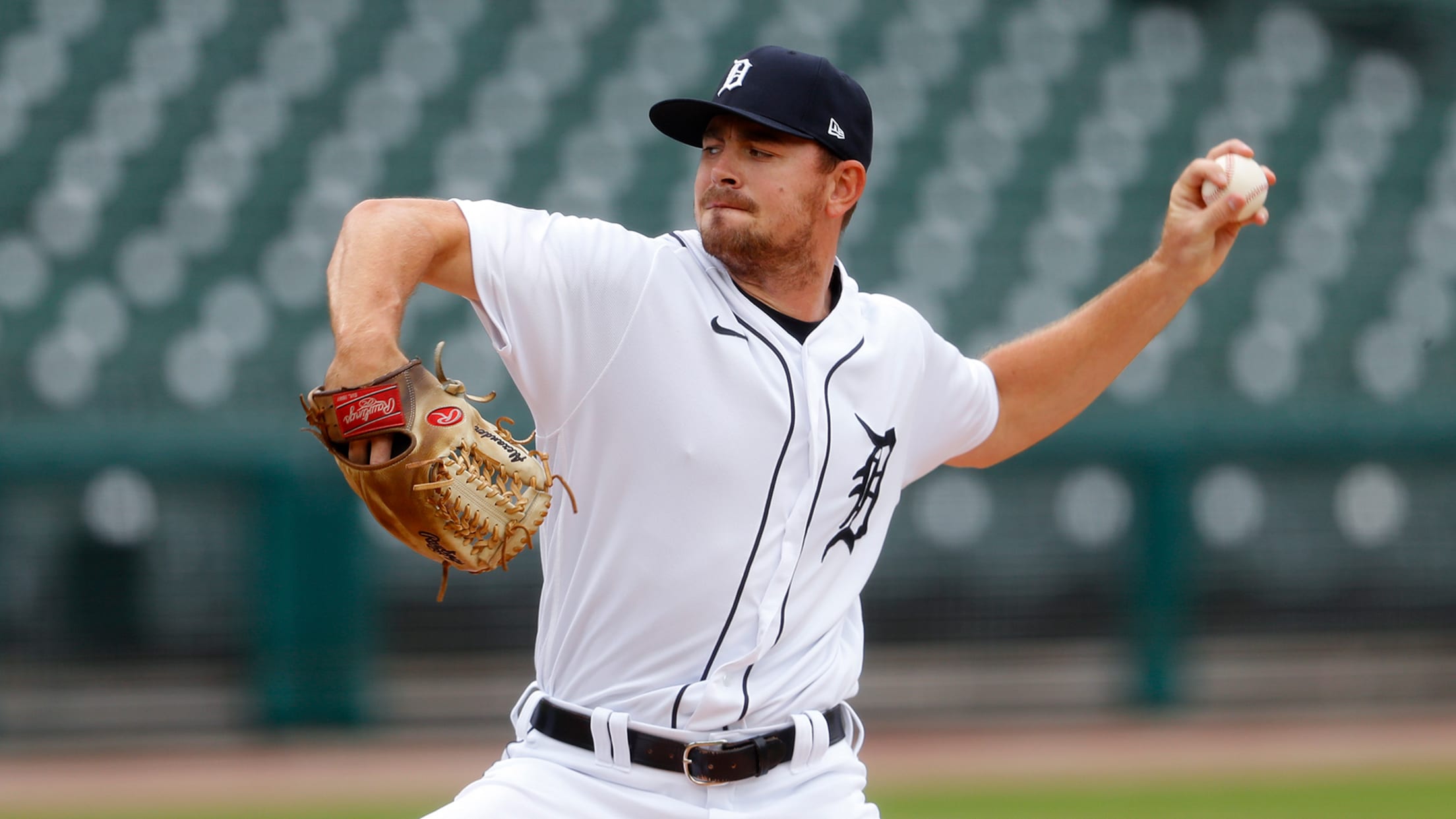 DETROIT -- Tigers reliever Tyler Alexander had one double-digit strikeout game in his entire pro career. He averaged less than a strikeout an inning as a rookie last season. But on a rainy Sunday afternoon at Comerica Park, the left-hander turned a long relief appearance into strikeout history. Alexander struck
White Sox reinstate Mazara from injured list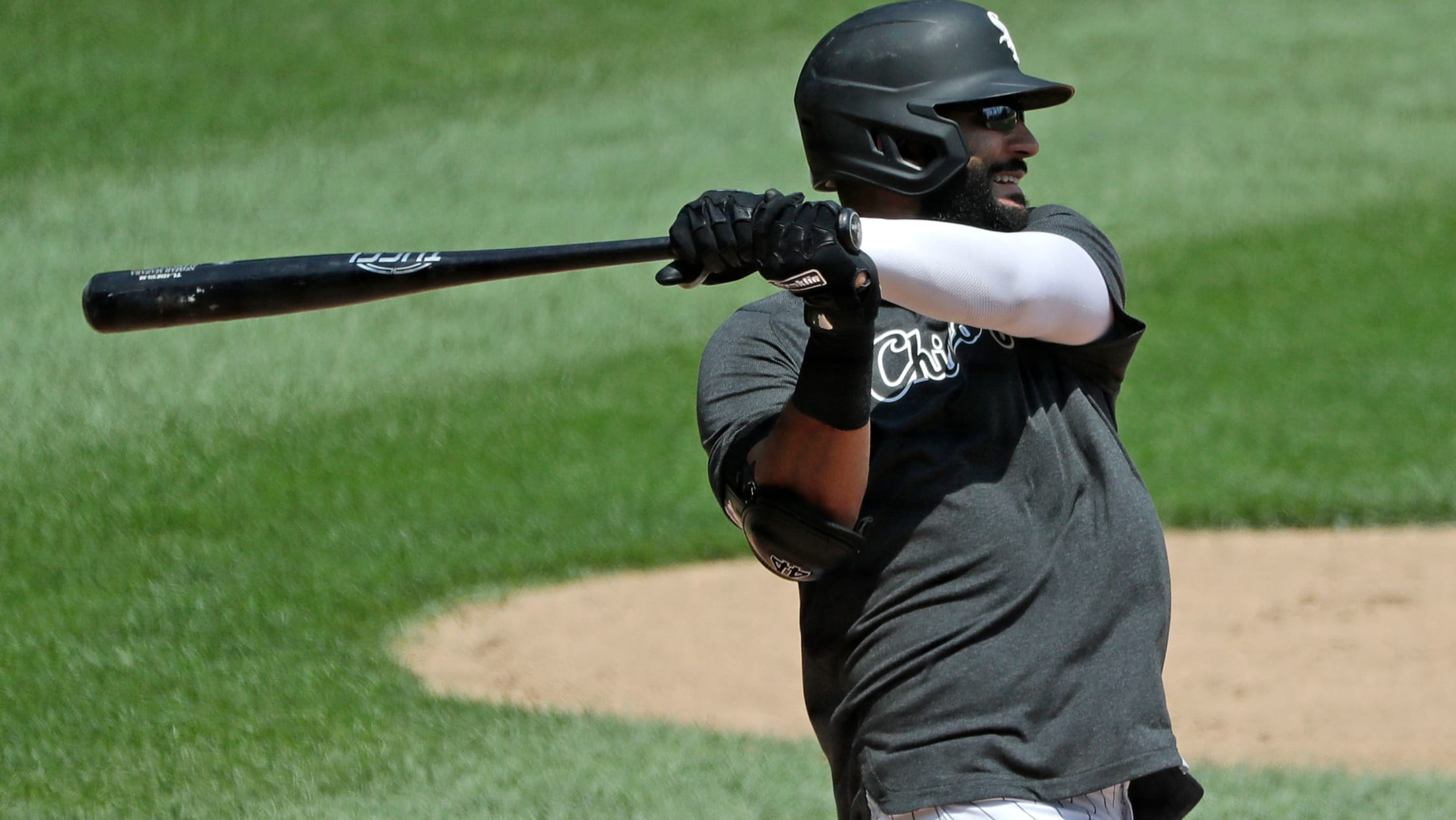 Prior to Monday's game at Milwaukee, the White Sox reinstated outfielder Nomar Mazara from the injured list, optioned catcher Yermín Mercedes to the Schaumburg training facility and transferred right-handed pitcher Jimmy Lambert to the 45-day injured list. Mazara, 25, has been rehabbing in Schaumburg since July 28 after being placed
Céspedes elects not to play rest of 2020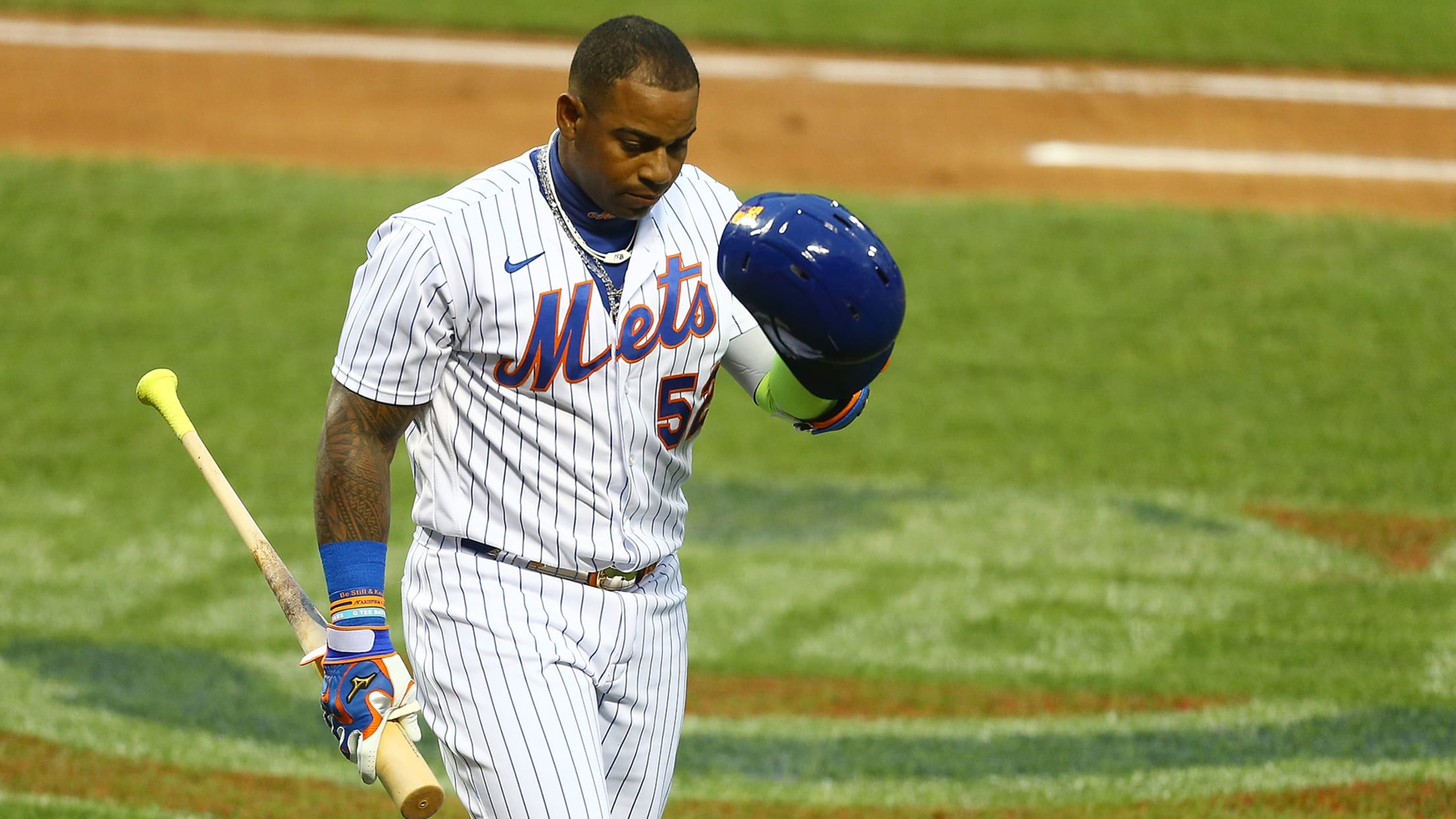 Mets outfielder Yoenis Céspedes has elected not to play the rest of the season due to COVID-19-related concerns, general manager Brodie Van Wagenen said on Sunday. The announcement came hours after Céspedes, according to Van Wagenen, left his hotel room in Atlanta without telling team officials. The Mets initially released
Judge homers (twice!) in fifth straight game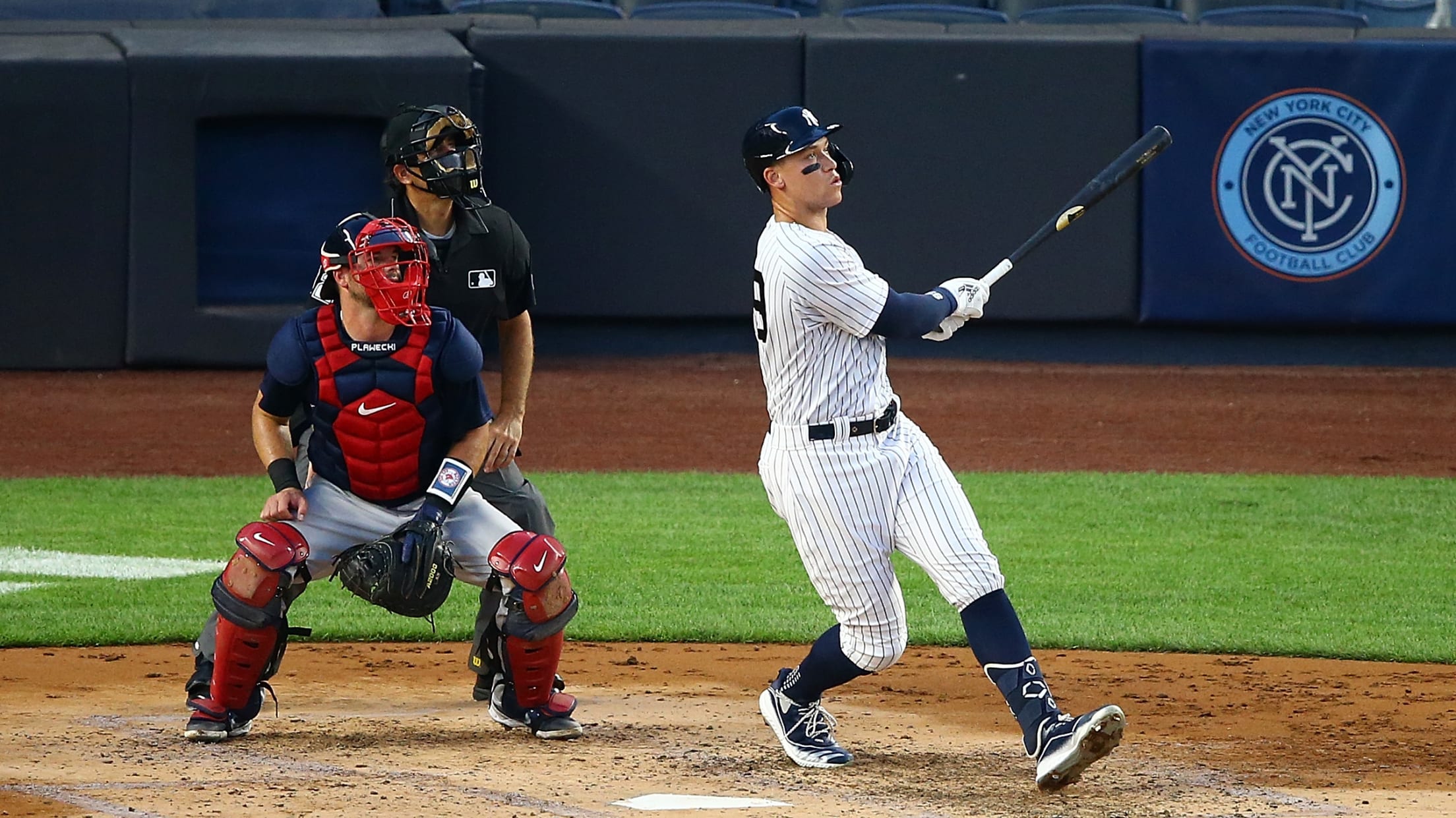 NEW YORK -- When Aaron Judge finally received a clean bill of health last month, the Yankees witnessed a higher level of intensity from their slugging outfielder, who remained on the field long after his teammates for additional swings. If he is "on a mission," as manager Aaron Boone believes,
Can this prospect beat Buxton in a race?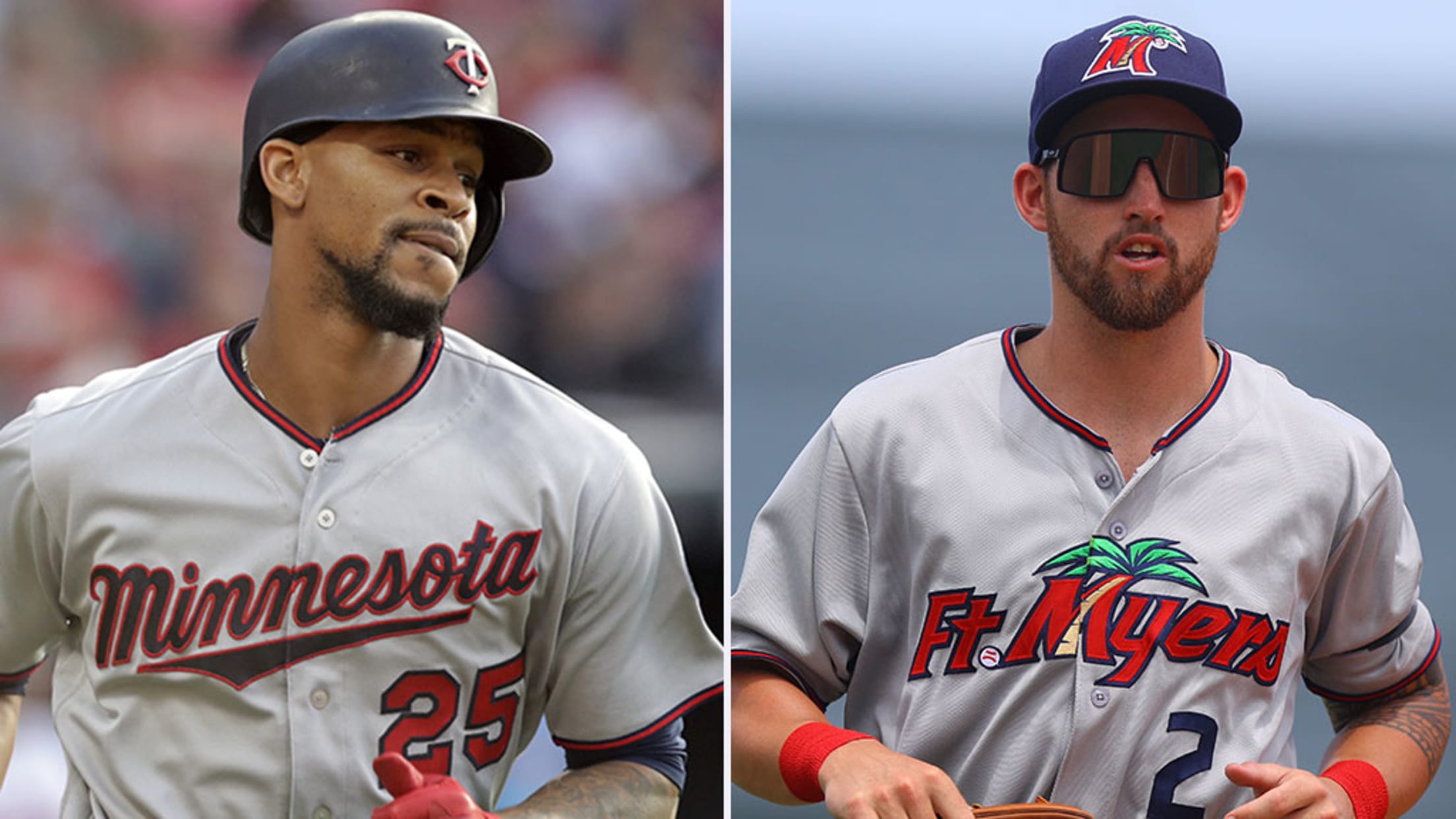 Just over a week into the 2020 season, Aaron Whitefield already has plans for the day after it comes to an end. Before he returns home to Brisbane, Australia, the 23-year-old outfielder has one immediate offseason assignment to check off his to-do list -- beat Byron Buxton in a race.
Cards awaiting additional results from testing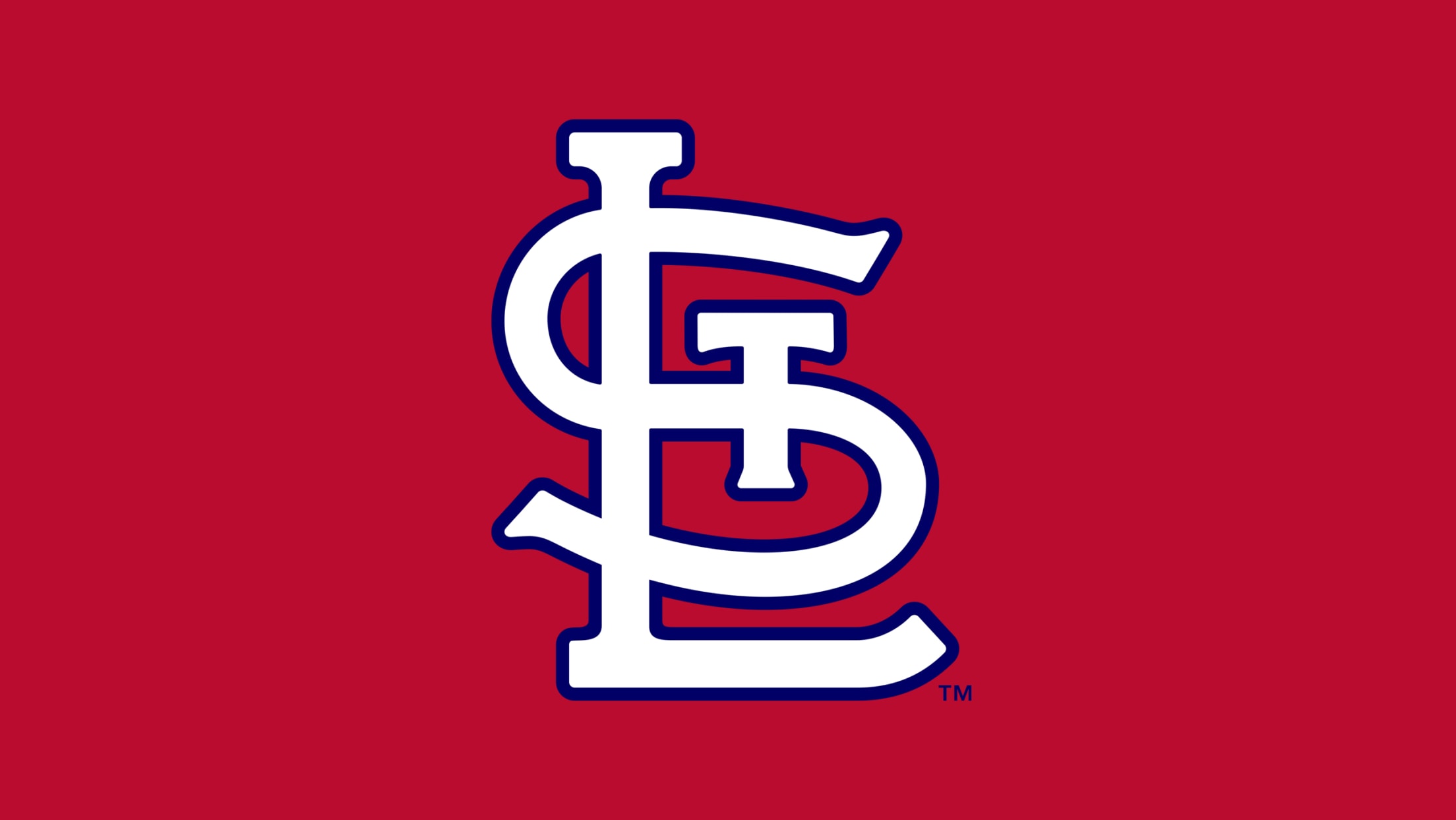 As the Cardinals remain quarantined in their downtown Milwaukee hotel for the third day, the team issued a statement Sunday night saying they are awaiting additional results from COVID-19 testing. The Cardinals don't anticipate having any updates until Monday, when they are scheduled to leave Milwaukee for Detroit for a
Mets trade for speedy outfielder Hamilton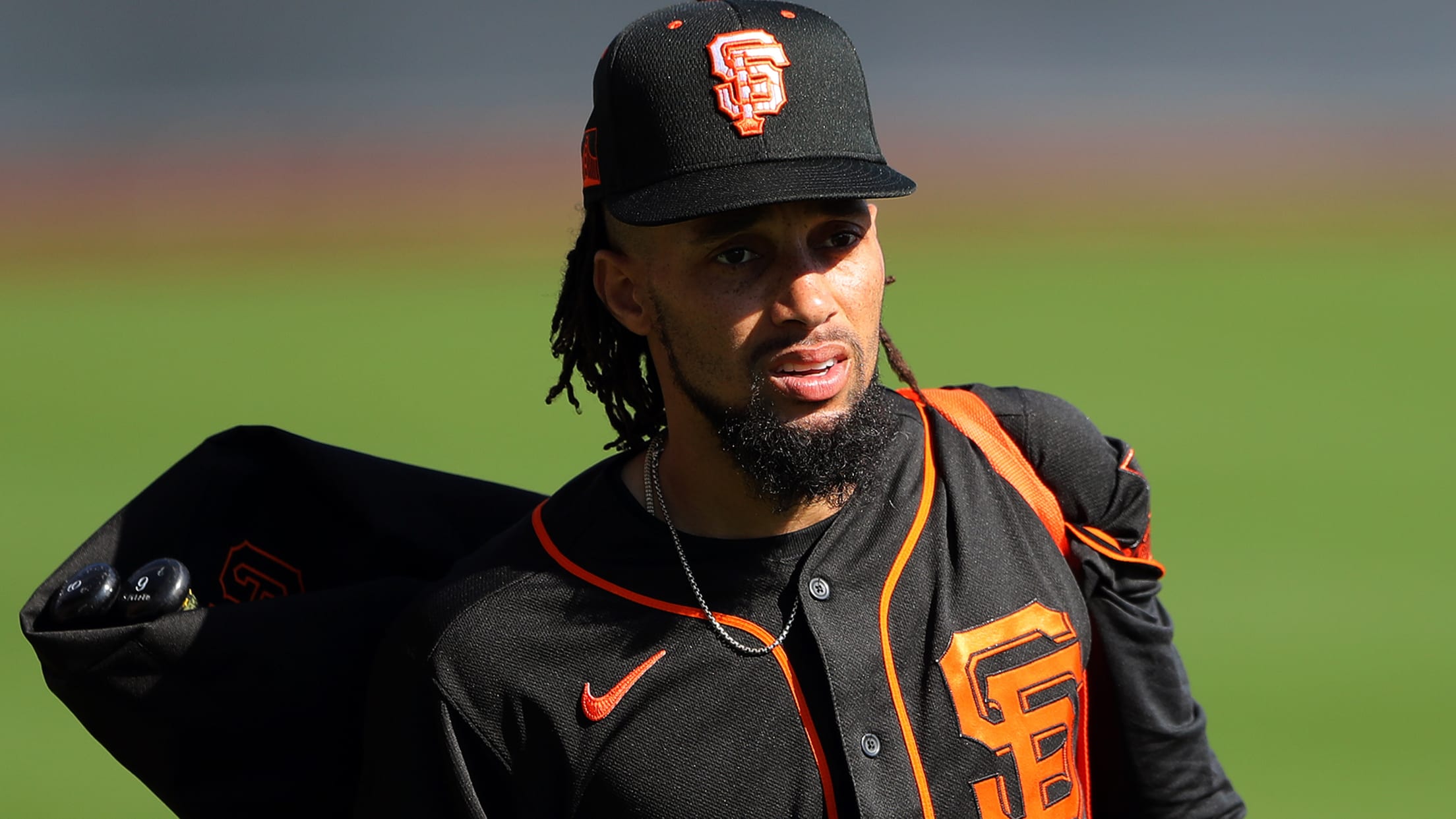 NEW YORK -- Seeking to shore up their outfield depth, the Mets on Sunday acquired defensive-minded outfielder Billy Hamilton from the Giants for right-hander Jordan Humphreys. Hamilton, who ranks third among active players with 299 stolen bases, gives the Mets a measure of athleticism and defensive depth behind Brandon Nimmo
Phillies to resume play vs. Yanks tonight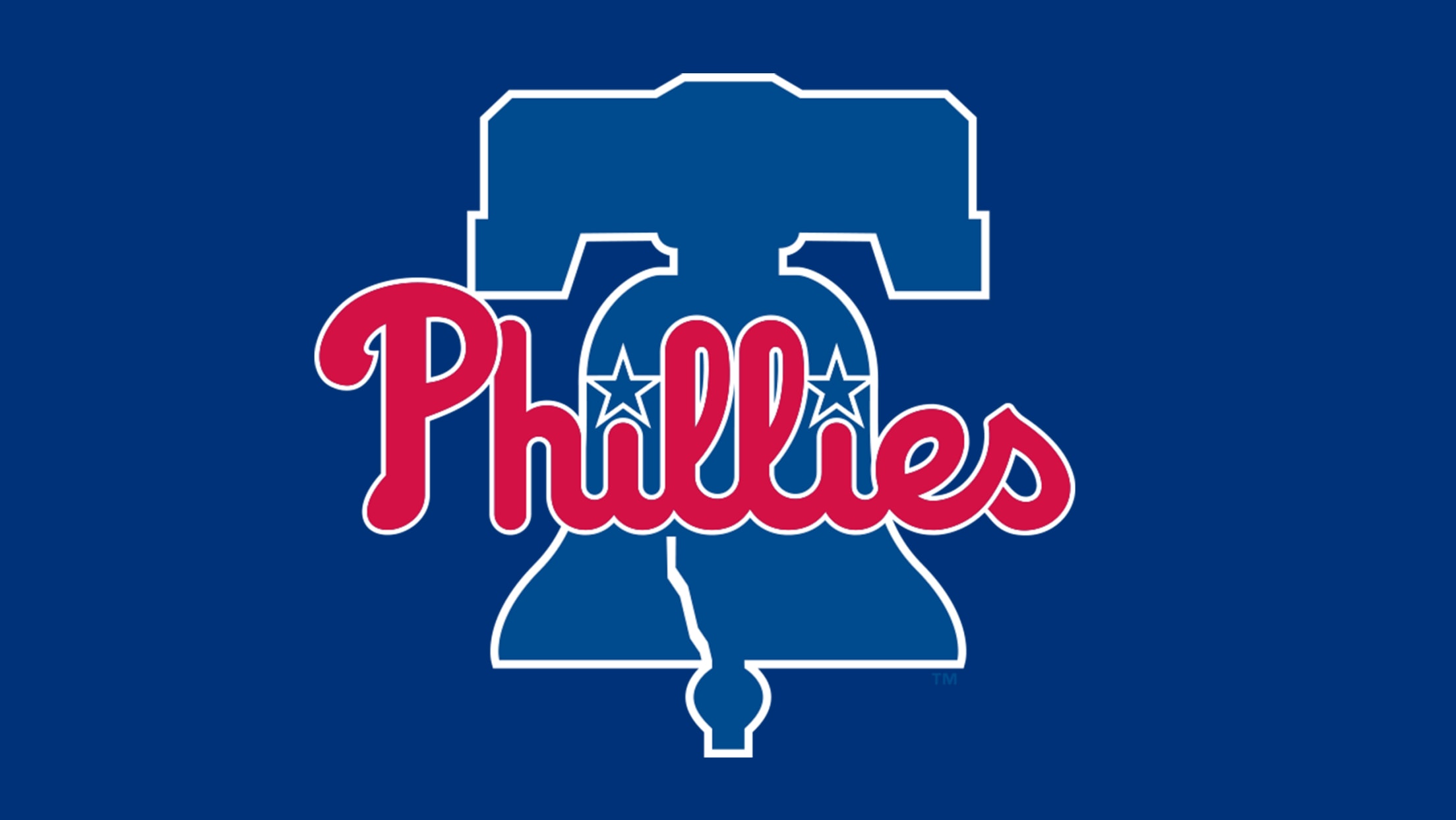 PHILADELPHIA -- Joe Girardi looks at the calendar and sees a multitude of challenges ahead for the Phillies. It will not be easy. He knows it. "I don't know how that's going to play out," he said Saturday. "But it seems the landscape of our game is changing every week
Pujols 2 back of Mays after 437-foot slam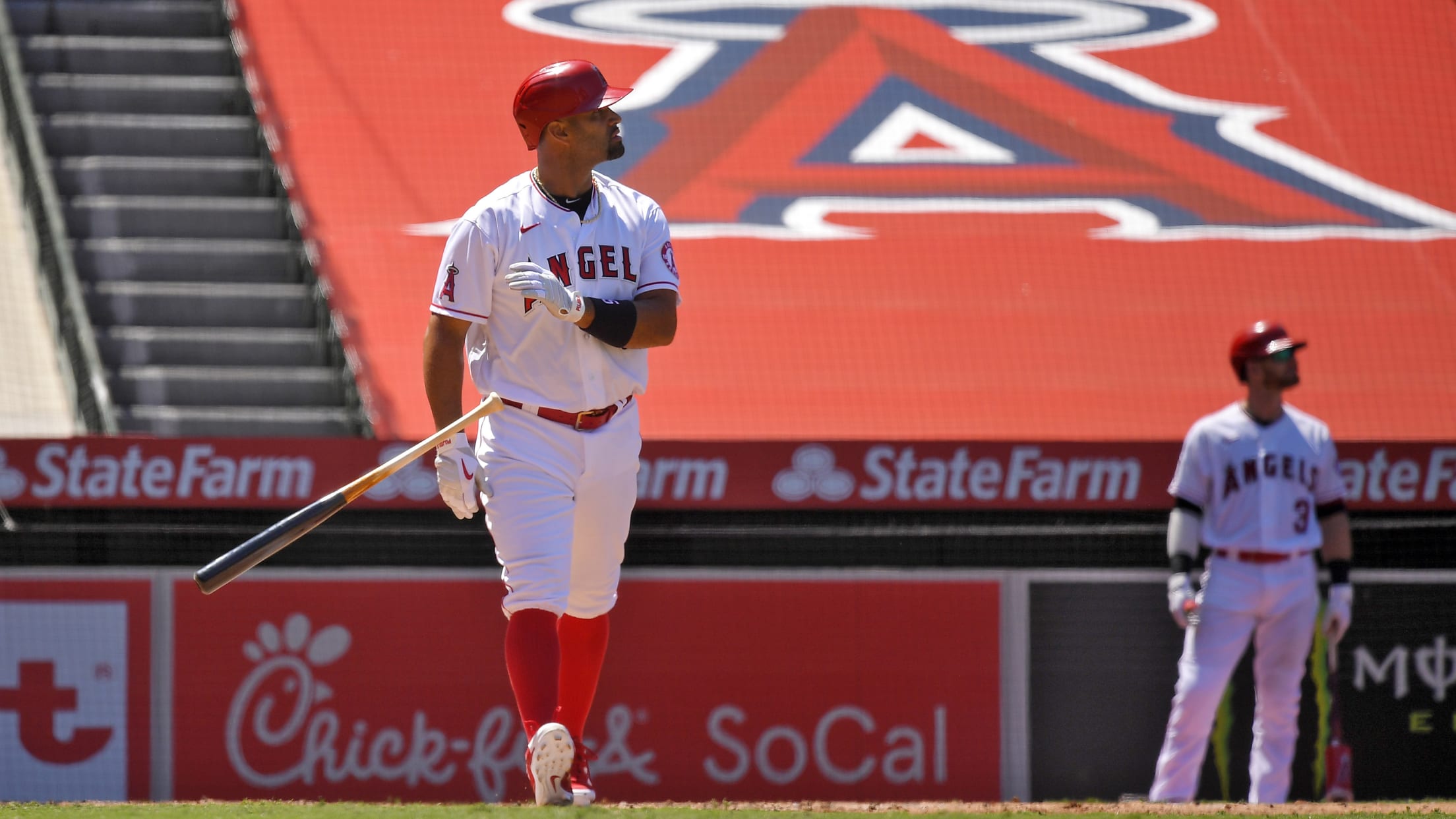 Albert Pujols is nearing Hall of Famer Willie Mays' career total of 660 home runs, as Pujols crushed a grand slam in a 6-5 loss to the Astros in 11 innings on Sunday to reach 658 career homers. Mays ranks fifth all-time in career homers, trailing only Barry Bonds (762),
Bryant (ill) unavailable, following protocols
CHICAGO -- It was only a few days ago when Cubs star Kris Bryant expressed thanks to Cincinnati's Mike Moustakas for self-reporting feeling ill and entering baseball's COVID-19 protocol before being cleared to rejoin his team. Now, Bryant has practiced what he preached. On Sunday, Bryant was out of Chicago's
Ohtani undergoes MRI after arm discomfort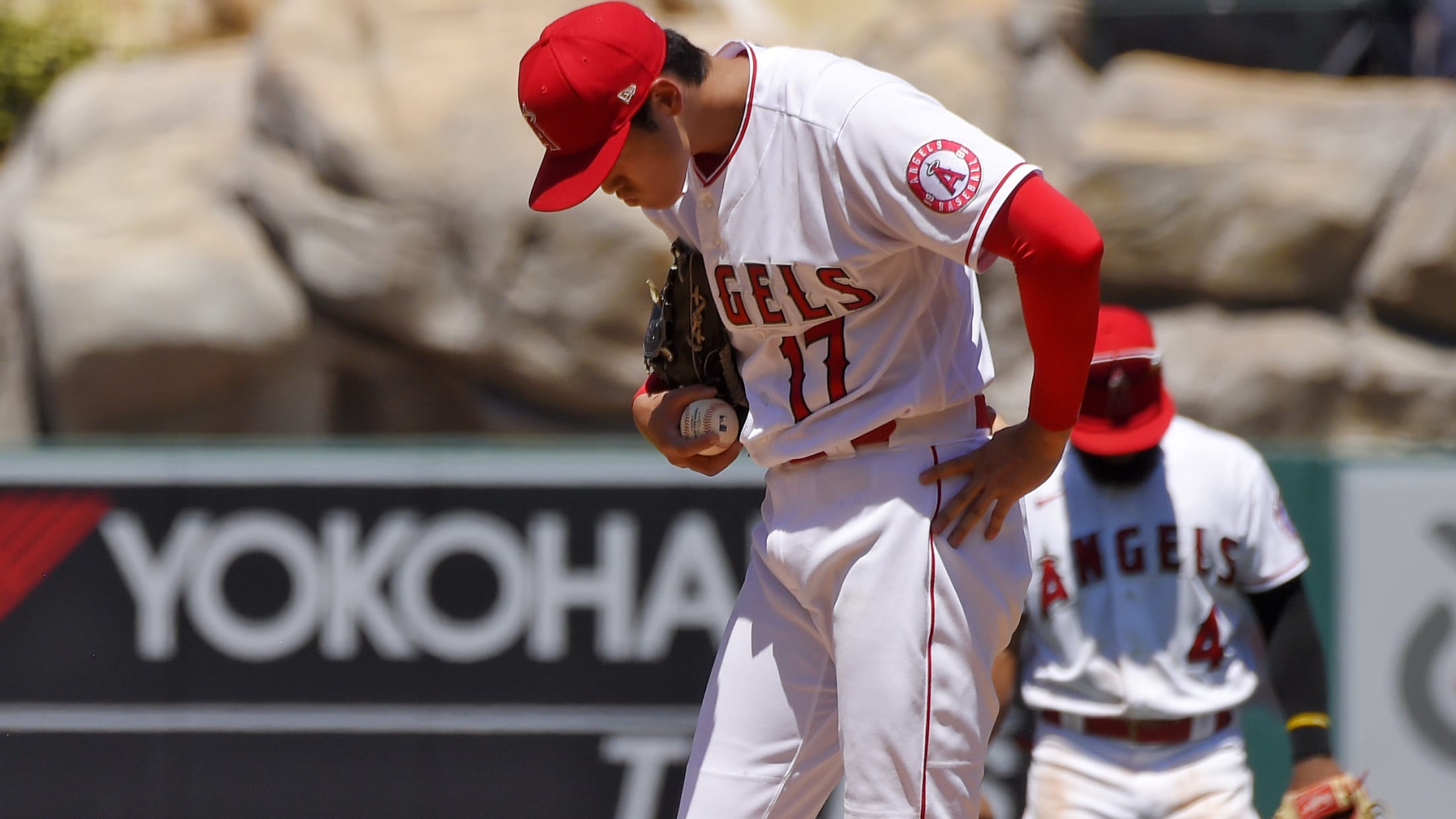 Shohei Ohtani felt some discomfort in his right arm in his second start of 2020, against the Astros on Sunday, leading him to undergo an MRI exam, the club announced after its 6-5 loss in 11 innings. Ohtani wasn't available to speak to the media after the game, and the
Cubs celebrate safely after Báez wins it in 11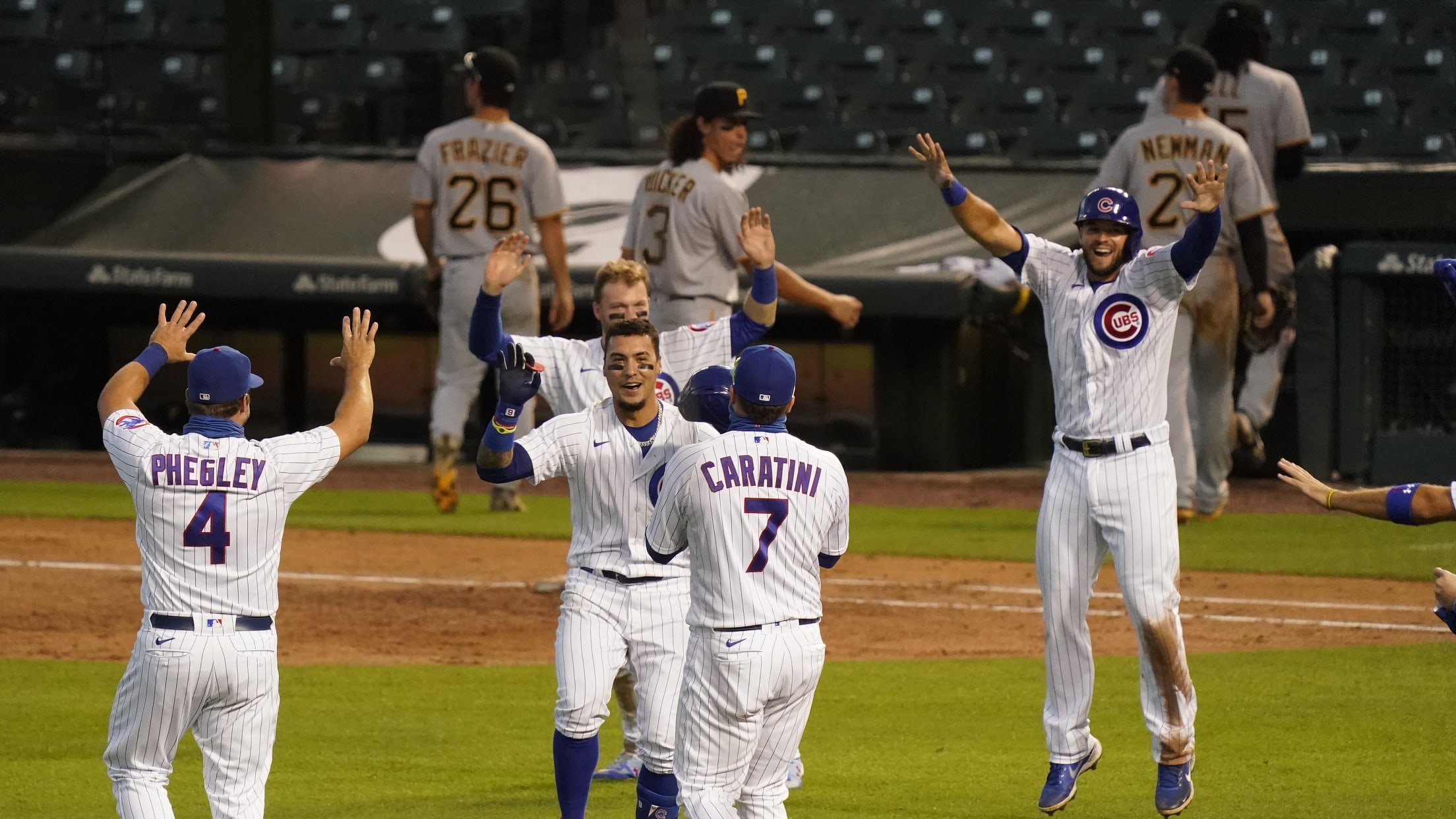 CHICAGO -- Javier Báez ran through first base, turned around and saw his teammates pouring out of the Cubs' dugout on Sunday. In previous years, it was a moment that would have soon included a celebratory mob scene at Wrigley Field. Báez had just lined a walk-off single to center
Backed by fellow MVPs, Kershaw aces debut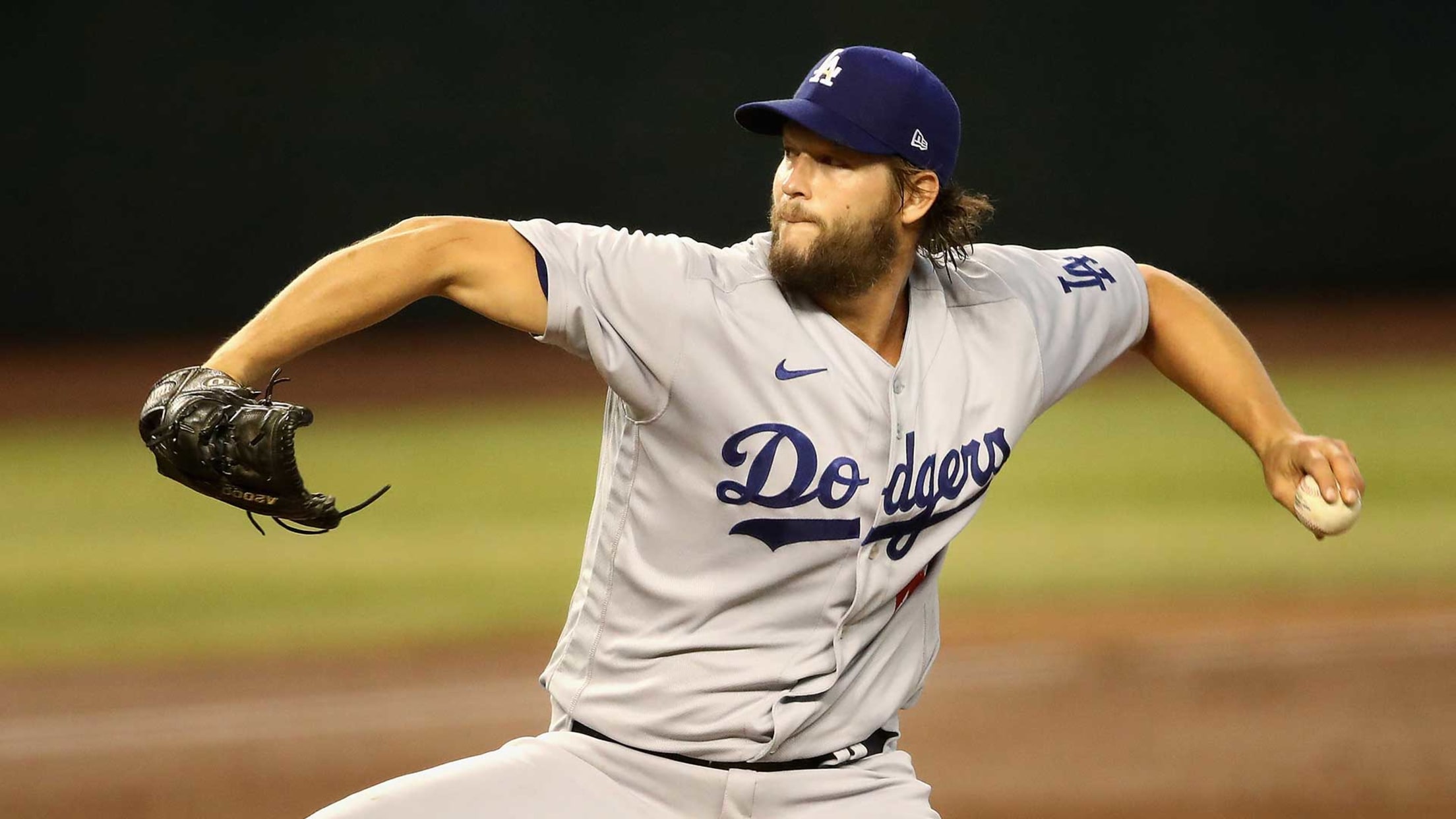 Breaking news from Dave Roberts after watching Clayton Kershaw's dazzling 2020 debut, and it won't be well received by the rest of baseball. "We're finally hitting our stride," the Dodgers' manager said after watching the three-time Cy Young and former MVP fire 5 2/3 scoreless innings with six strikeouts and
Former batboy, college star reunite in MLB
Pirates' Tucker first met Cubs' Kipnis at Arizona State University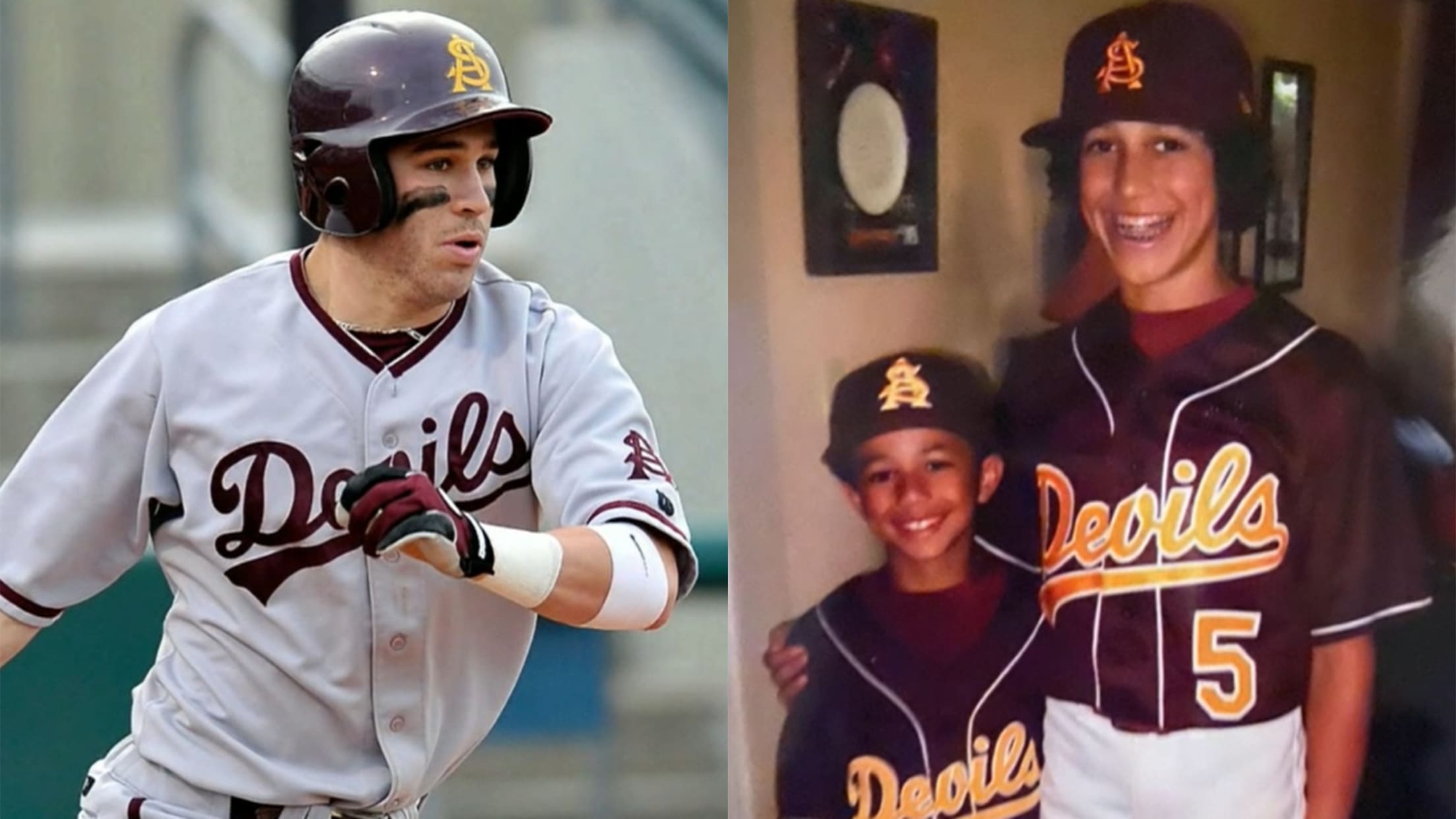 In the fifth inning of Friday night's game at Wrigley Field, Pirates outfielder Cole Tucker knocked a single to center and slid into second base for his first steal of the season. As so often happens with Tucker, his batting helmet popped off his head and skittered across the infield
4-hit game for Madrigal as Sox sweep KC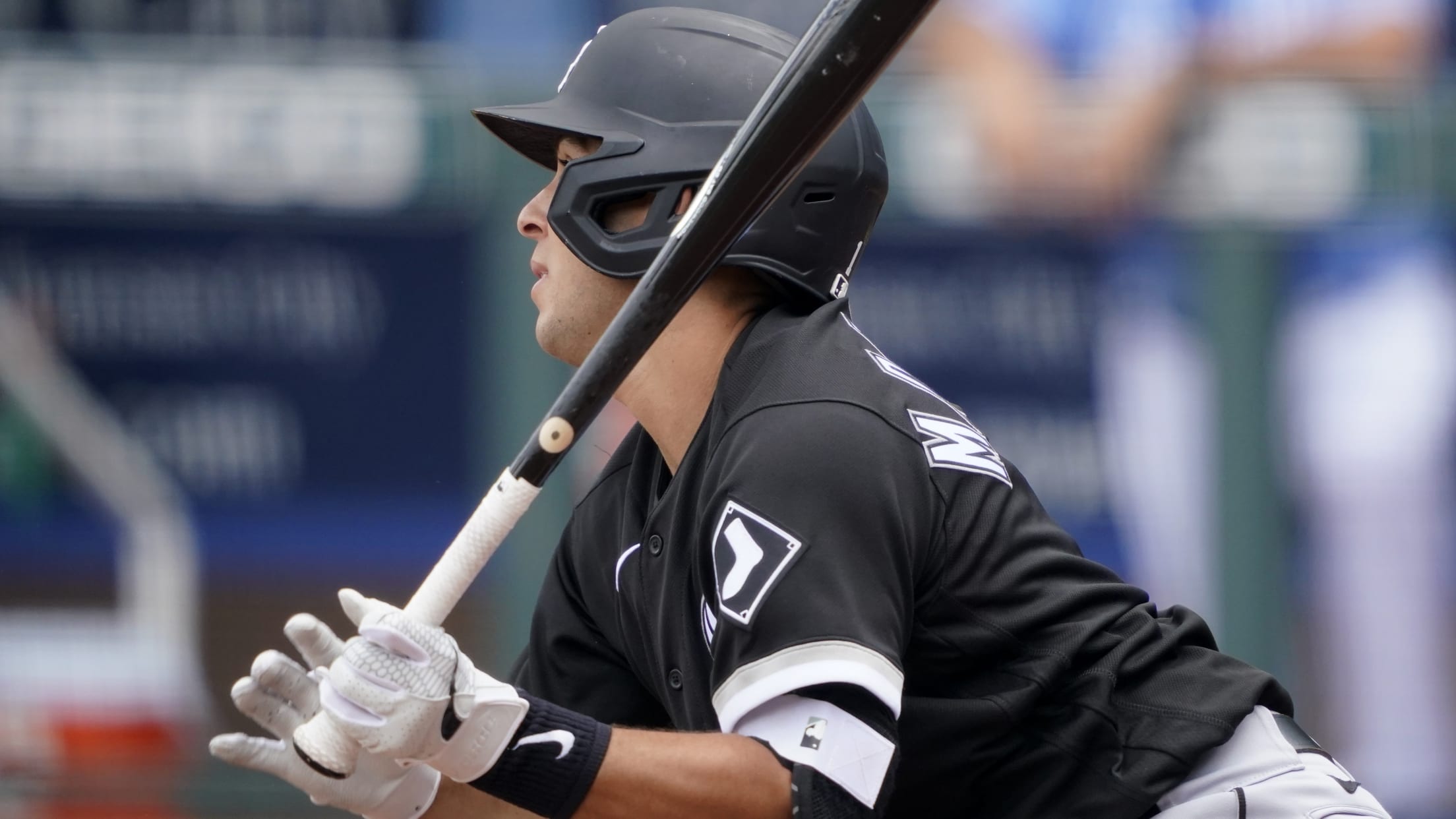 Nick Madrigal found out how quickly baseball fortunes can turn during a 9-2 White Sox victory over the Royals on Sunday afternoon at Kauffman Stadium. That fact holds especially true when possessing the talent of the No. 4 overall pick in the 2018 MLB Draft. Madrigal started 0-for-8 in his
Betts homers, then exits with swollen finger
Outfielder considered day to day as Dodgers head to San Diego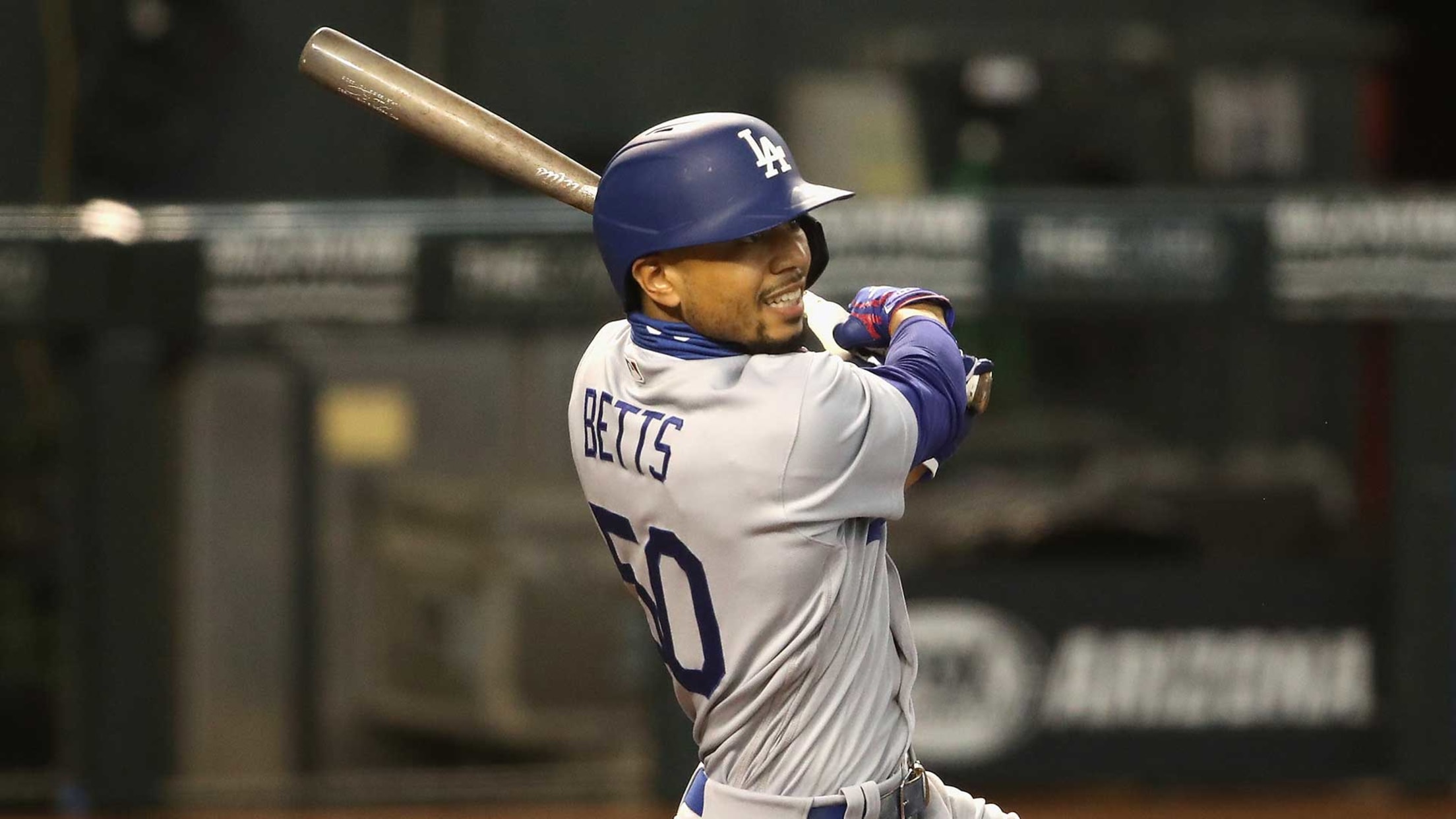 X-rays were negative on Mookie Betts' swollen left middle finger, and he's listed by the Dodgers as day to day after being removed in the sixth inning from Sunday's 3-0 win over the D-backs. Betts was injured taking an awkward swing in his fifth-inning at-bat against Merrill Kelly, even though
Bauer goes full seven, Reds sweep DH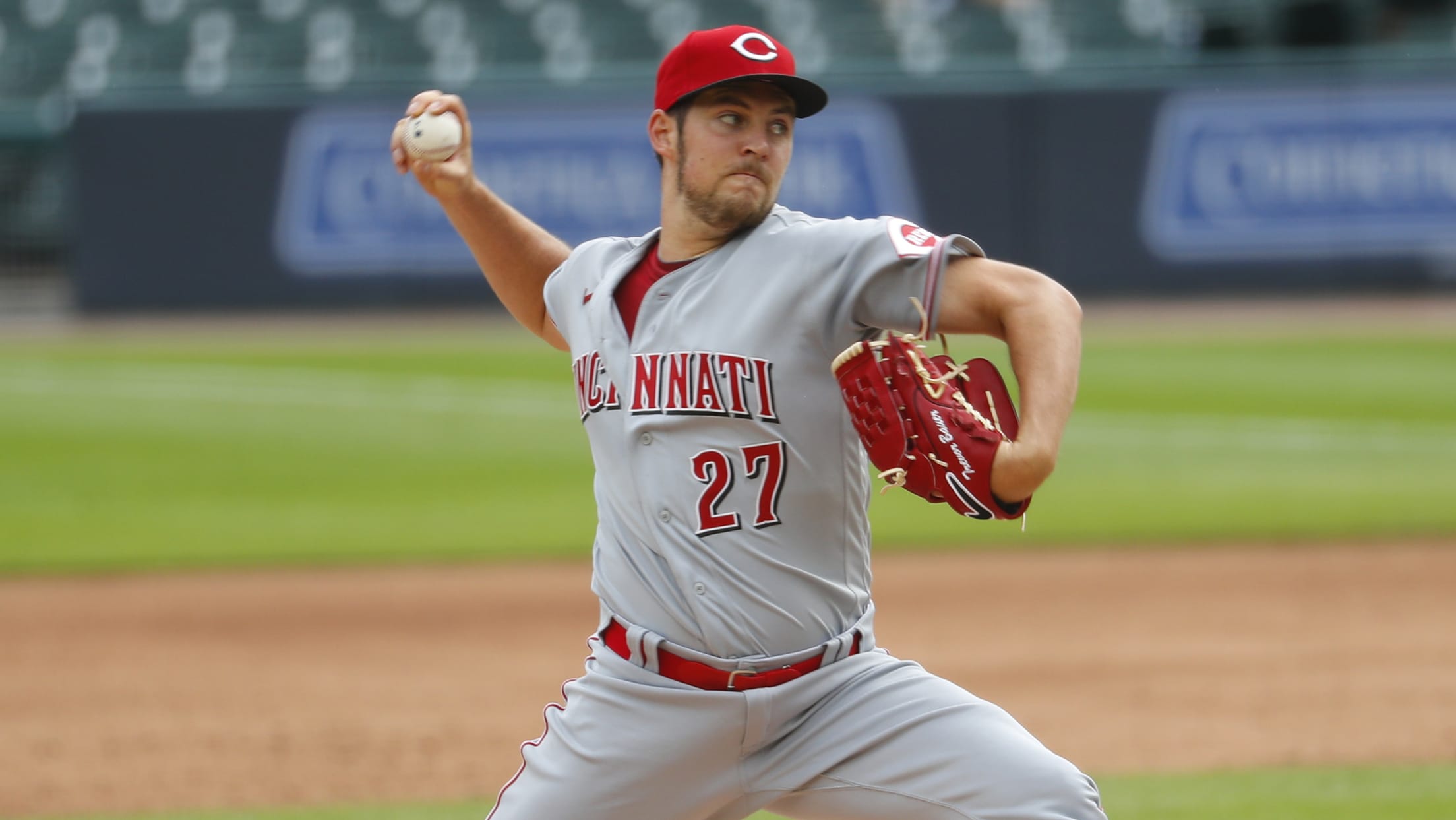 One thing the Reds have confidence in is their starting pitching. It was proven during the second game of a scheduled doubleheader on Sunday afternoon. Right-hander Trevor Bauer was dazzling for seven innings and helped Cincinnati blank the Tigers, 4-0, at Comerica Park. The Reds improved their record to 4-5
The circus acrobat who turned the rarest triple play
Walter Carlisle did it from center field, unassisted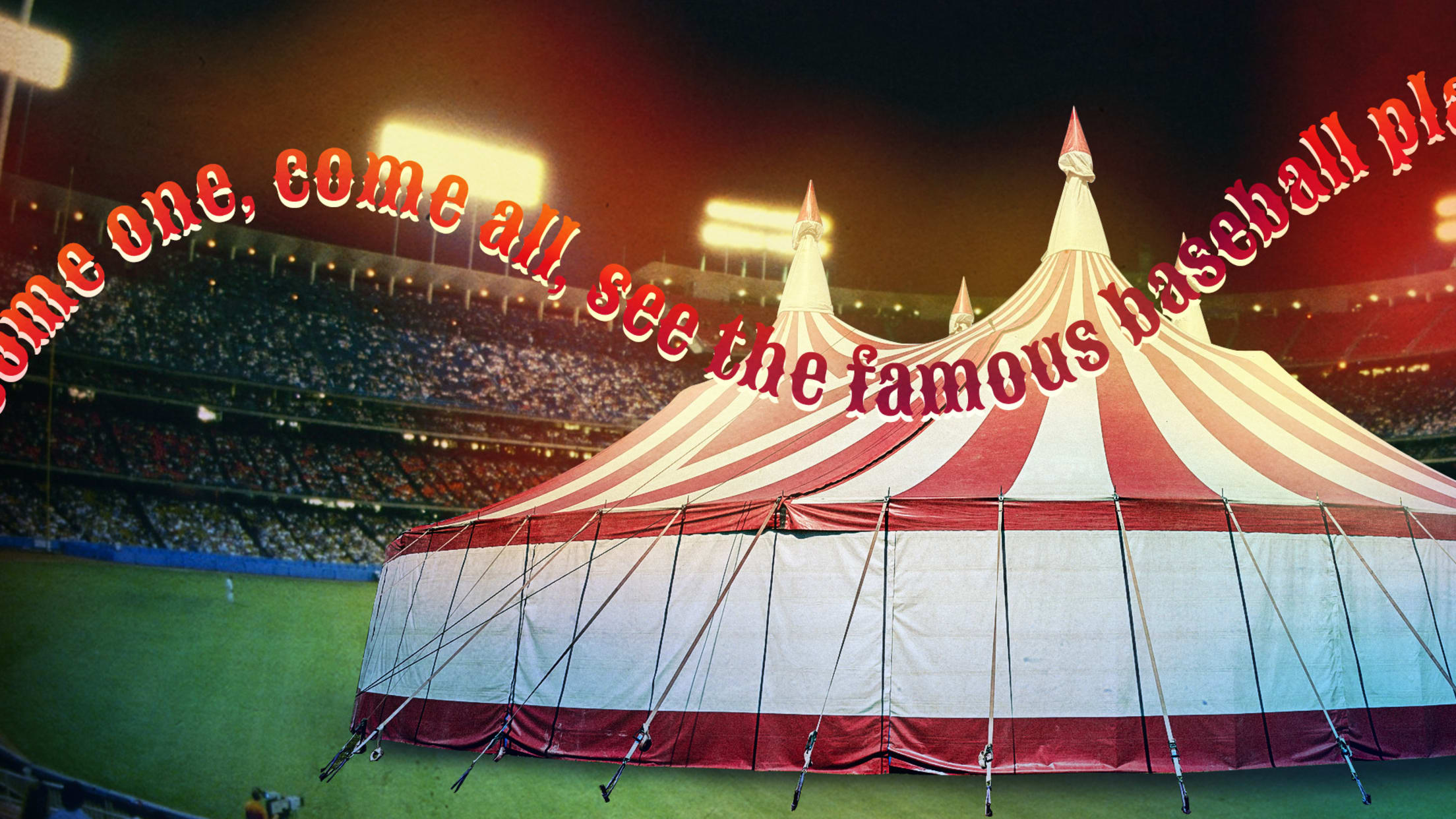 You've probably heard of a circus catch or circus play in baseball. It's usually of the bobbling, tumbling, fumbling variety. Juan Lagares is a regular in the category, Chase Utley and Adrian Gonzalez teamed up for a wild one in 2016. But 119 summers ago, during some random game in
Injury updates: Seager, Anderson, Hosmer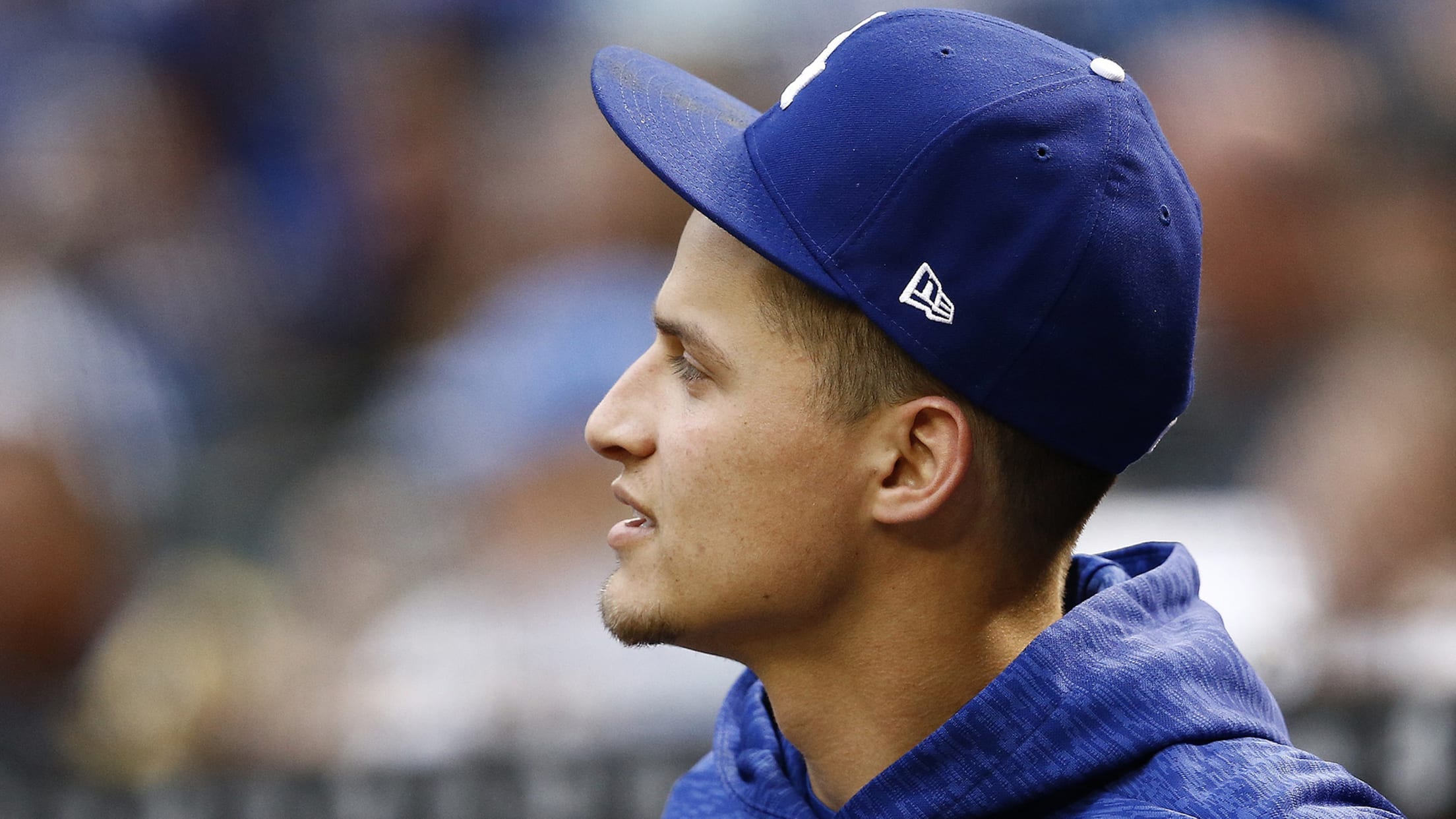 Stay up-to-date with all the latest news on injured players from across Major League Baseball.
New dad Trout to rejoin Angels in Seattle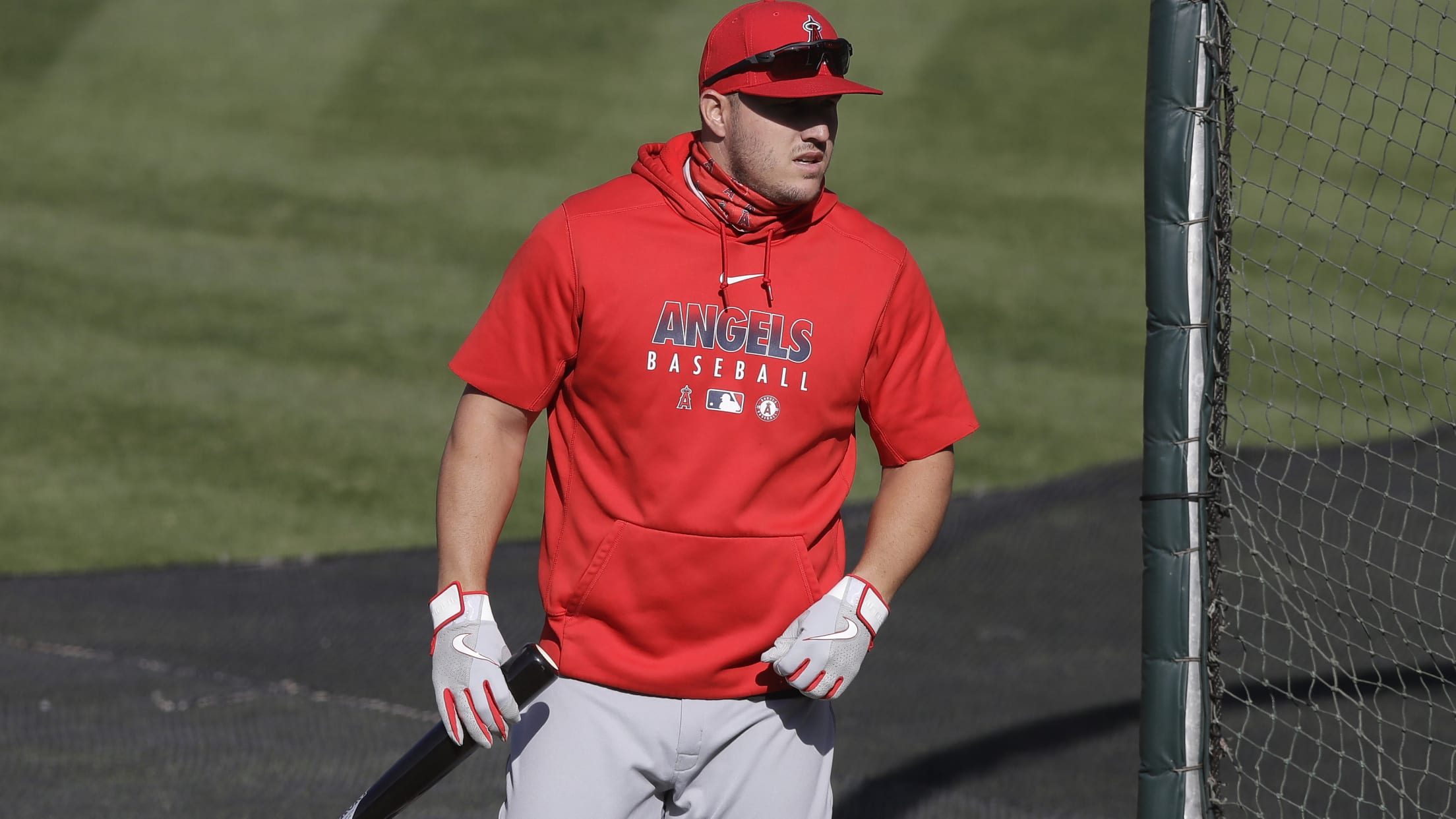 Angels superstar Mike Trout was placed on the restricted list on Sunday, but he will fly with the club to Seattle on Monday's off-day and will be in the lineup against the Mariners on Tuesday, general manager Billy Eppler said Sunday. Trout is currently away from the club after his