Brother HRs off brother for first time since '75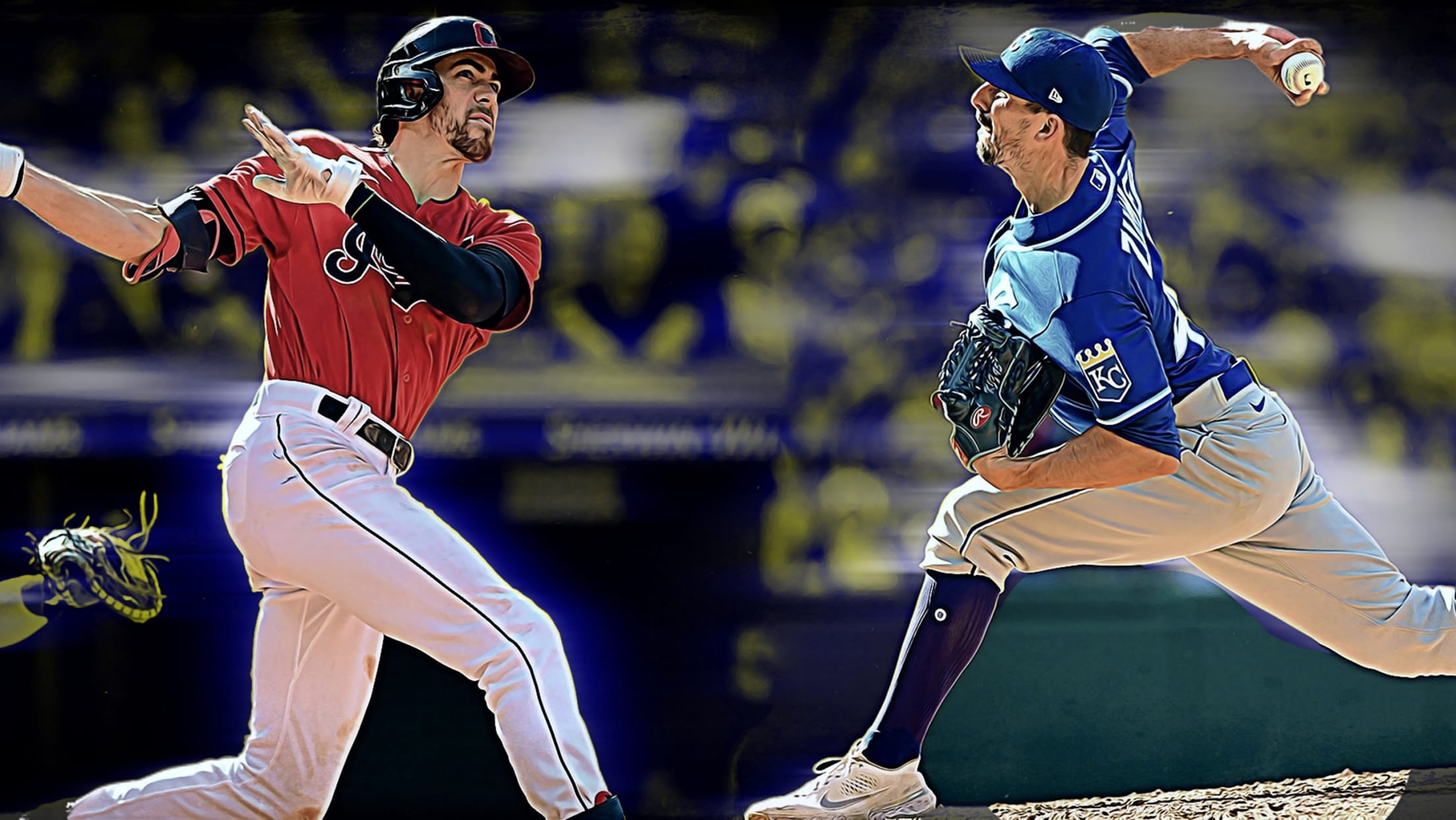 It's every younger sibling's dream -- coming up to the plate against your big bro and going deep. Cleveland outfielder Bradley Zimmer can officially say he did so in the big leagues after hitting a solo shot off his older brother Kyle during Monday afternoon's 8-3 win over Kansas City.
Giants 1B Belt has fracture in left thumb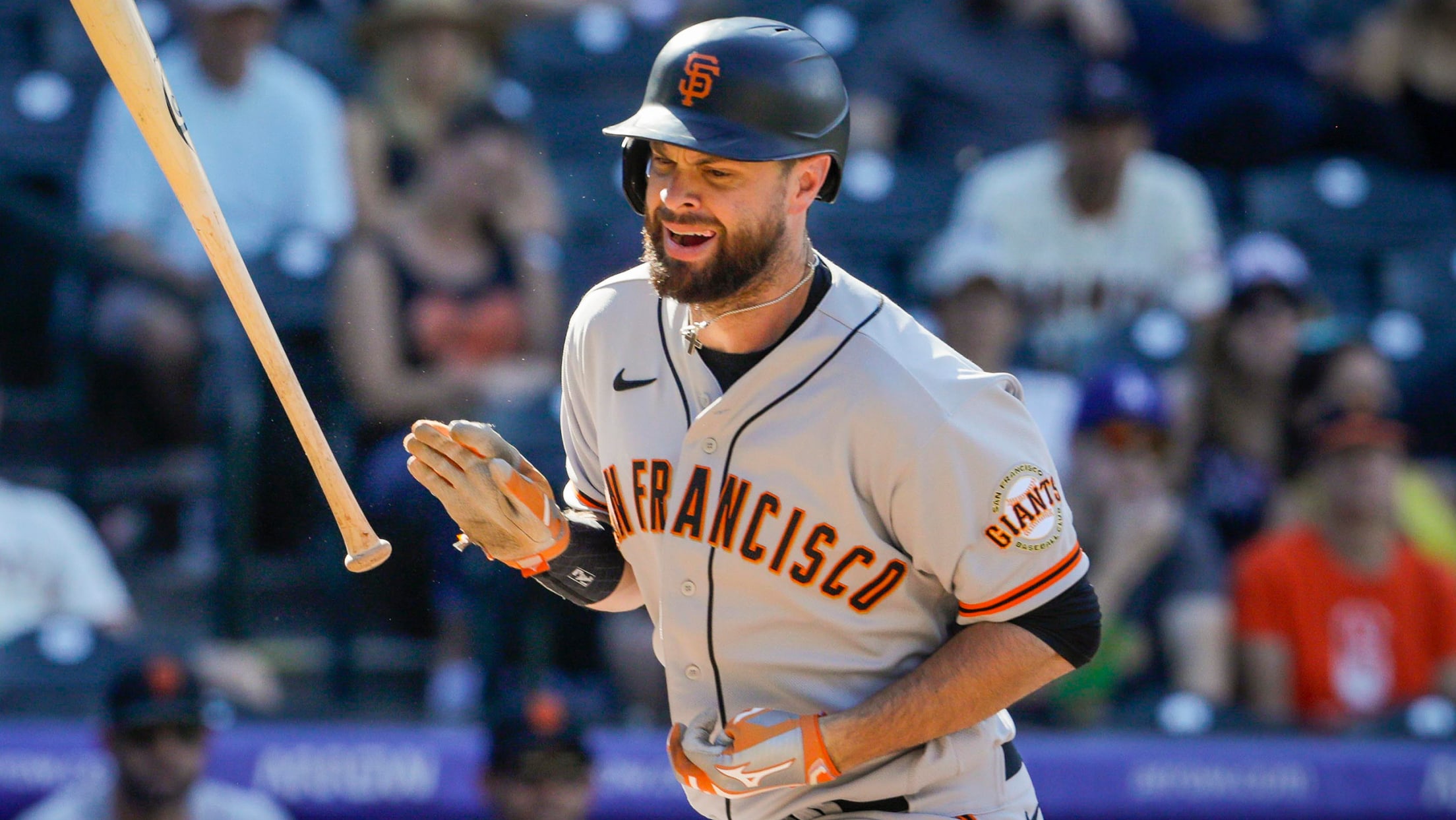 The Giants will head into the final week of the regular season without one of their top hitters. One day after he was struck by a 93 mph fastball at Coors Field, first baseman Brandon Belt underwent X-rays that revealed a fracture in his left thumb. Belt will meet with
This team moved home plate to hit more HRs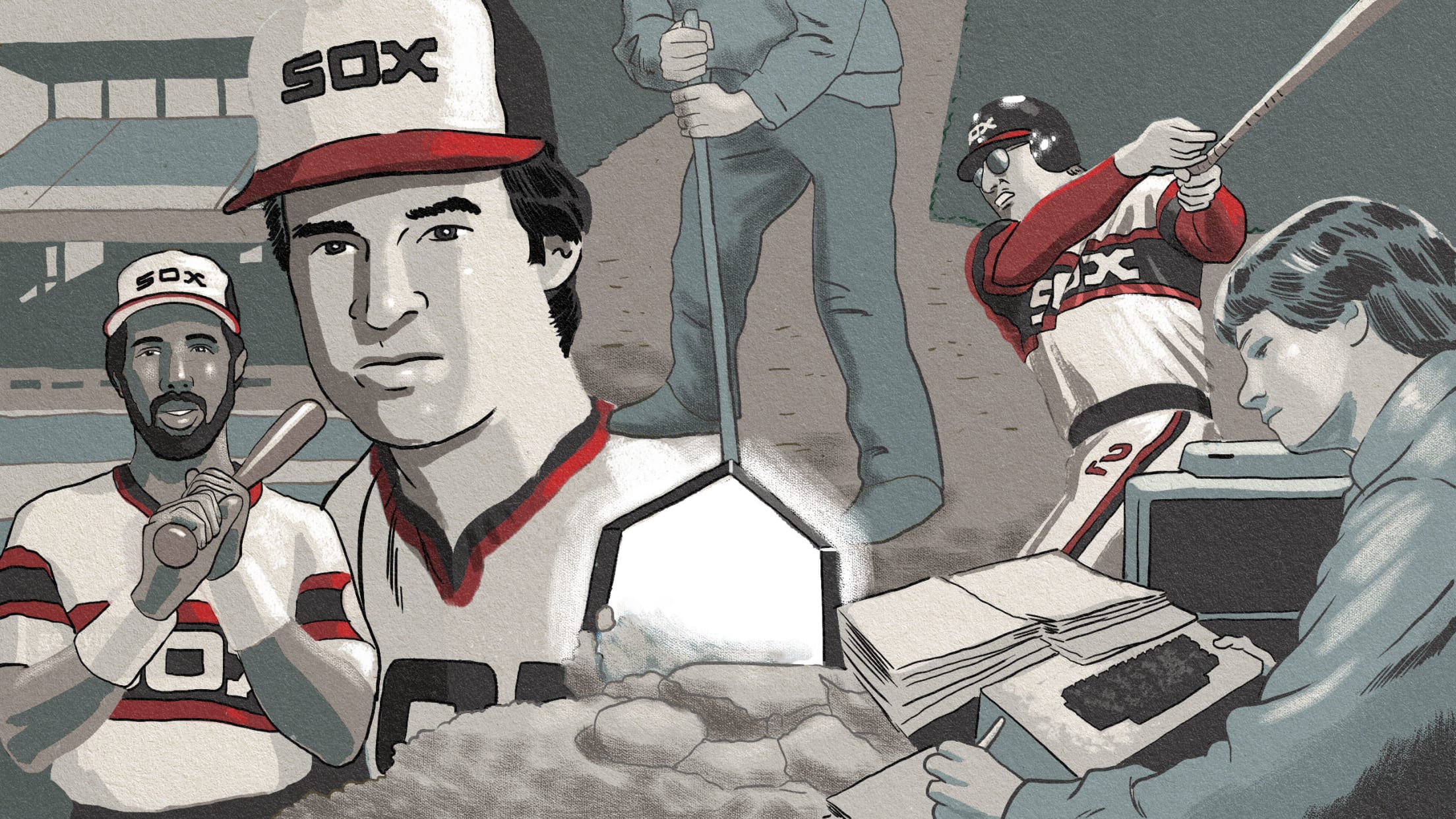 The future Hall of Famer and the number-cruncher were standing in the outfield grass one day during batting practice at old Comiskey Park, shagging fly balls and shooting the breeze. It was nearing the end of the 1982 season, and the White Sox were on their way to a solid-but-unspectacular
Abreu at center as CWS-DET benches clear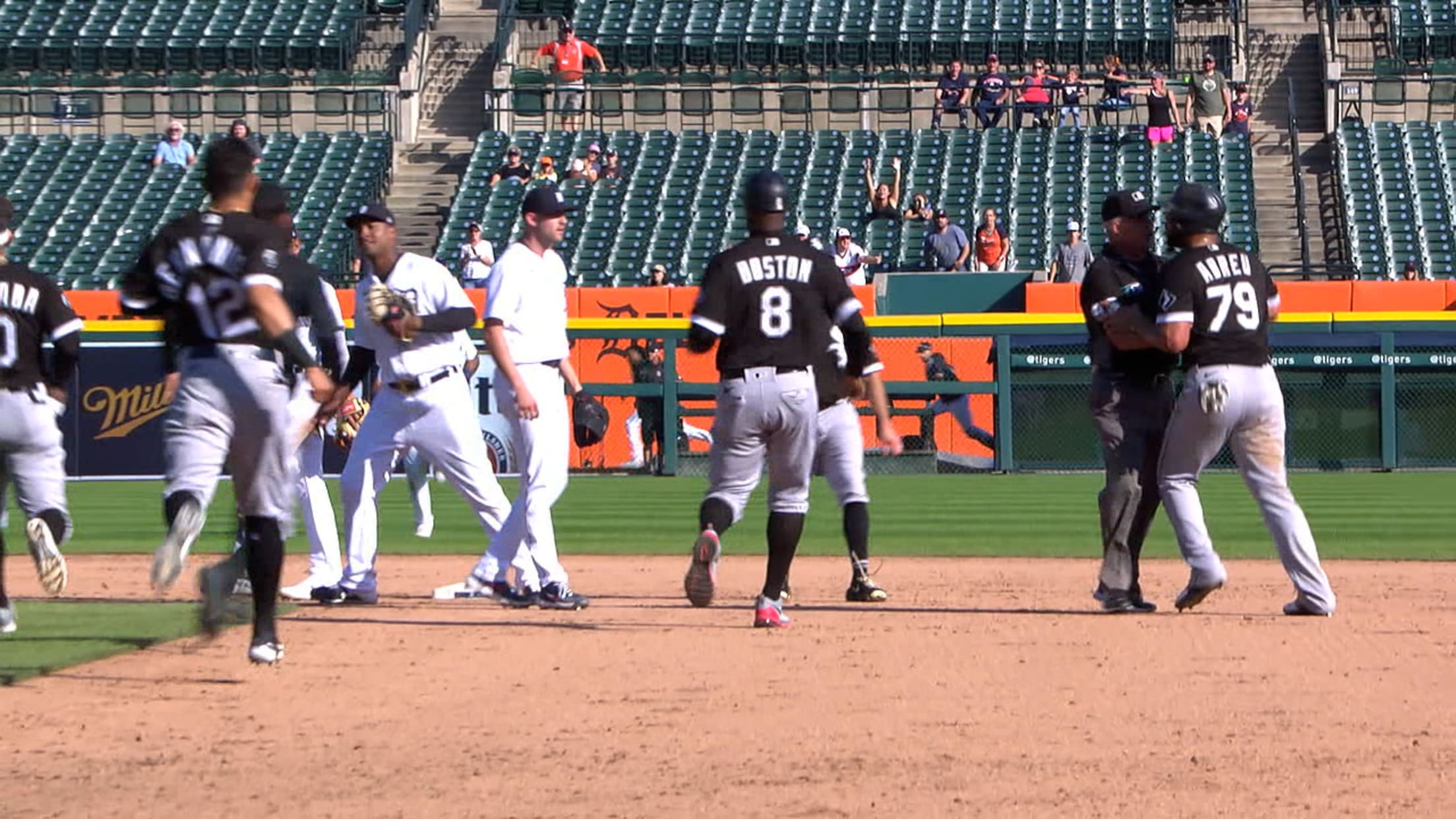 The benches cleared during Monday afternoon's White Sox-Tigers tilt at Comerica Park, and Chicago slugger José Abreu had to be held back by his teammates. The Tigers had rallied from a six-run deficit to draw within one run of the White Sox thanks to a five-run eighth inning, which included
9 candidates for postseason rebounds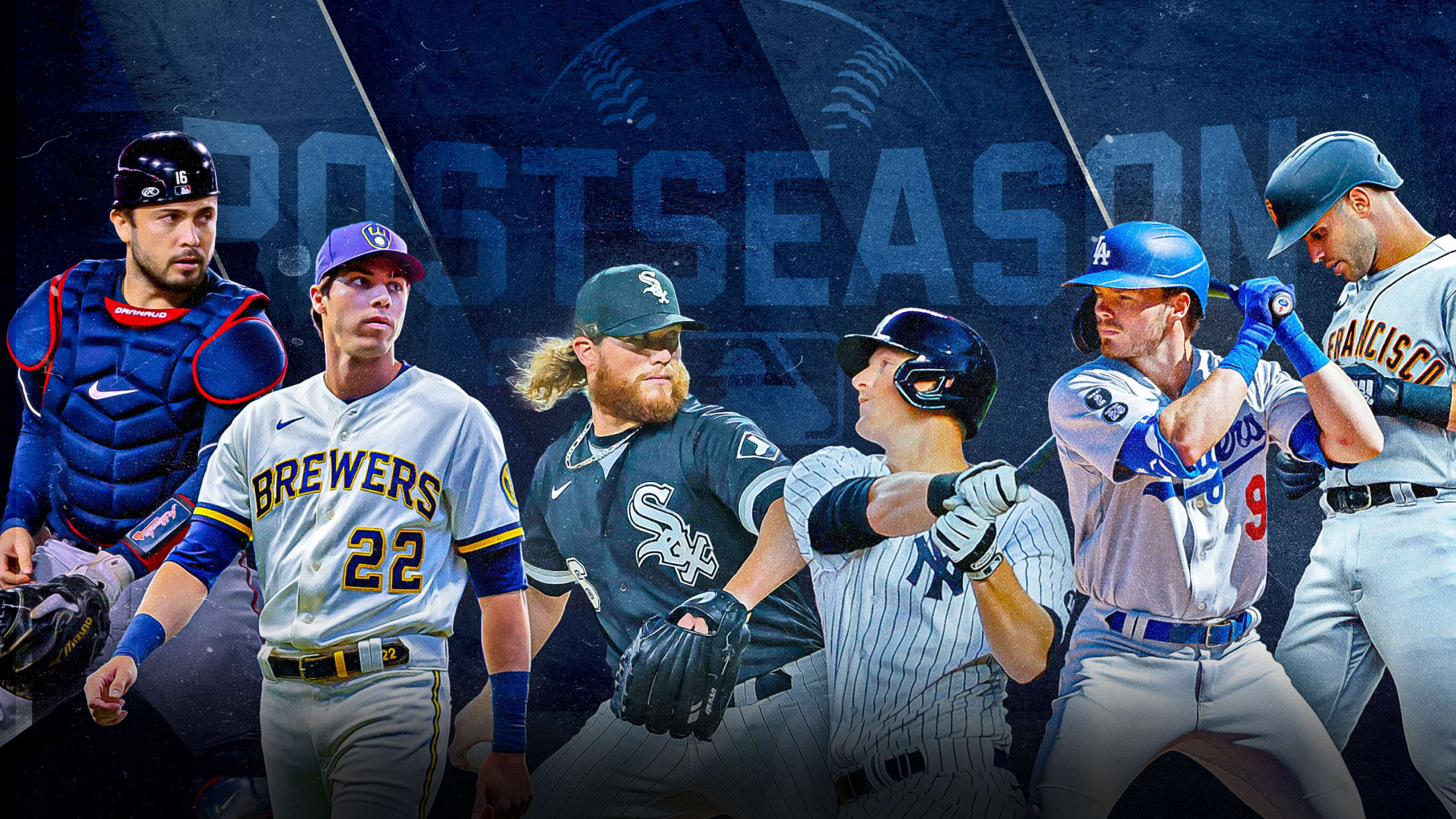 The playoffs are a new season, and that means a fresh start. Yes, the pressure ramps up and the competition stiffens, but the slate is also wiped clean. That reset is certainly more welcome for some than others. Those are the guys who didn't have the sort of regular season
The AL WC could be decided by ... the O's?
Remaining six games are against Boston, Toronto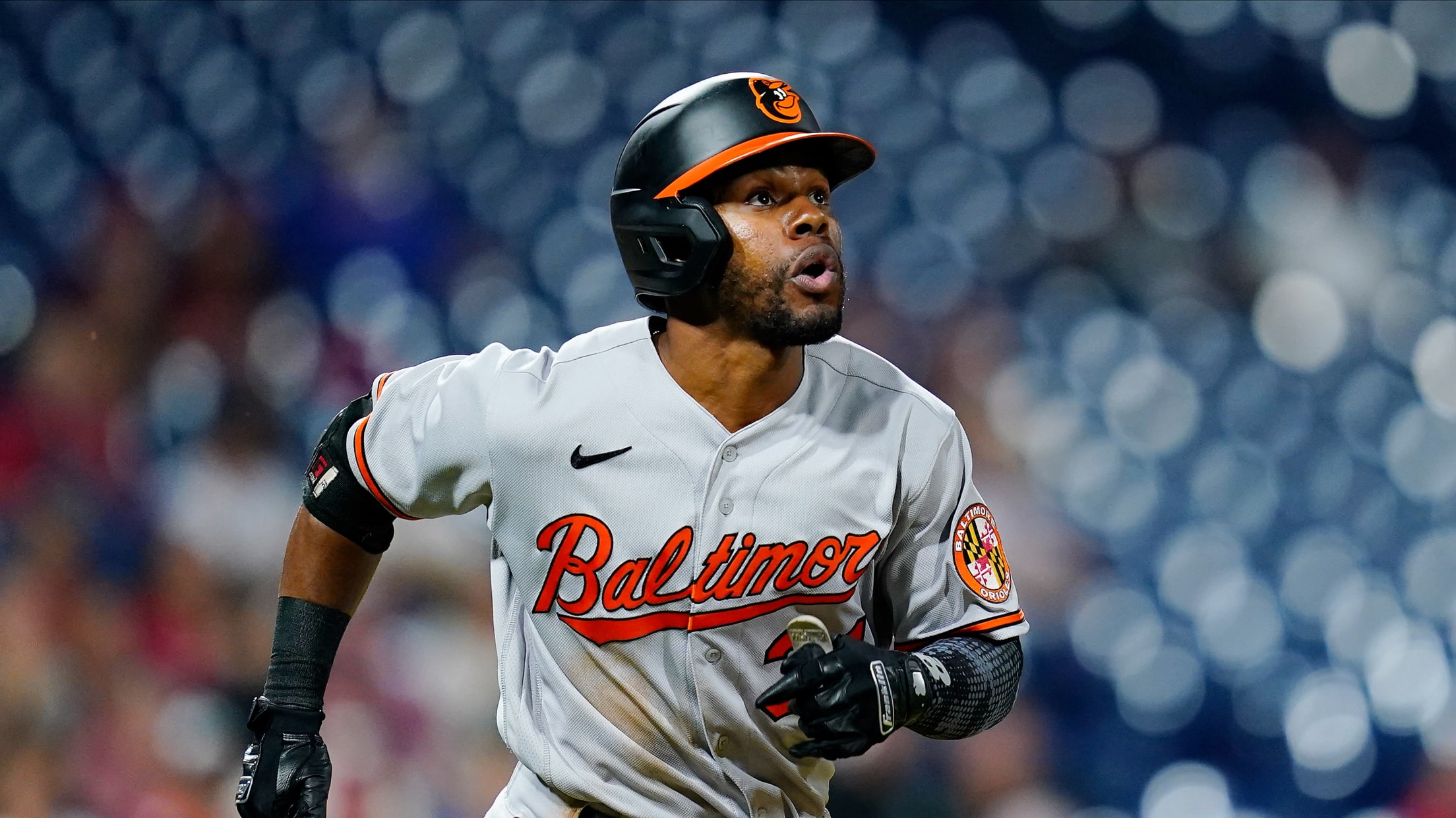 Ten years ago today, the 2011 Orioles were in last place, playing out the string of what would be a 69-93 season, their 14th consecutive year finishing third or lower. They'd finish 28 games out of first, thanks in large part to baseball's worst pitching. With the meaningful portion of
FINAL WEEK! How contenders line up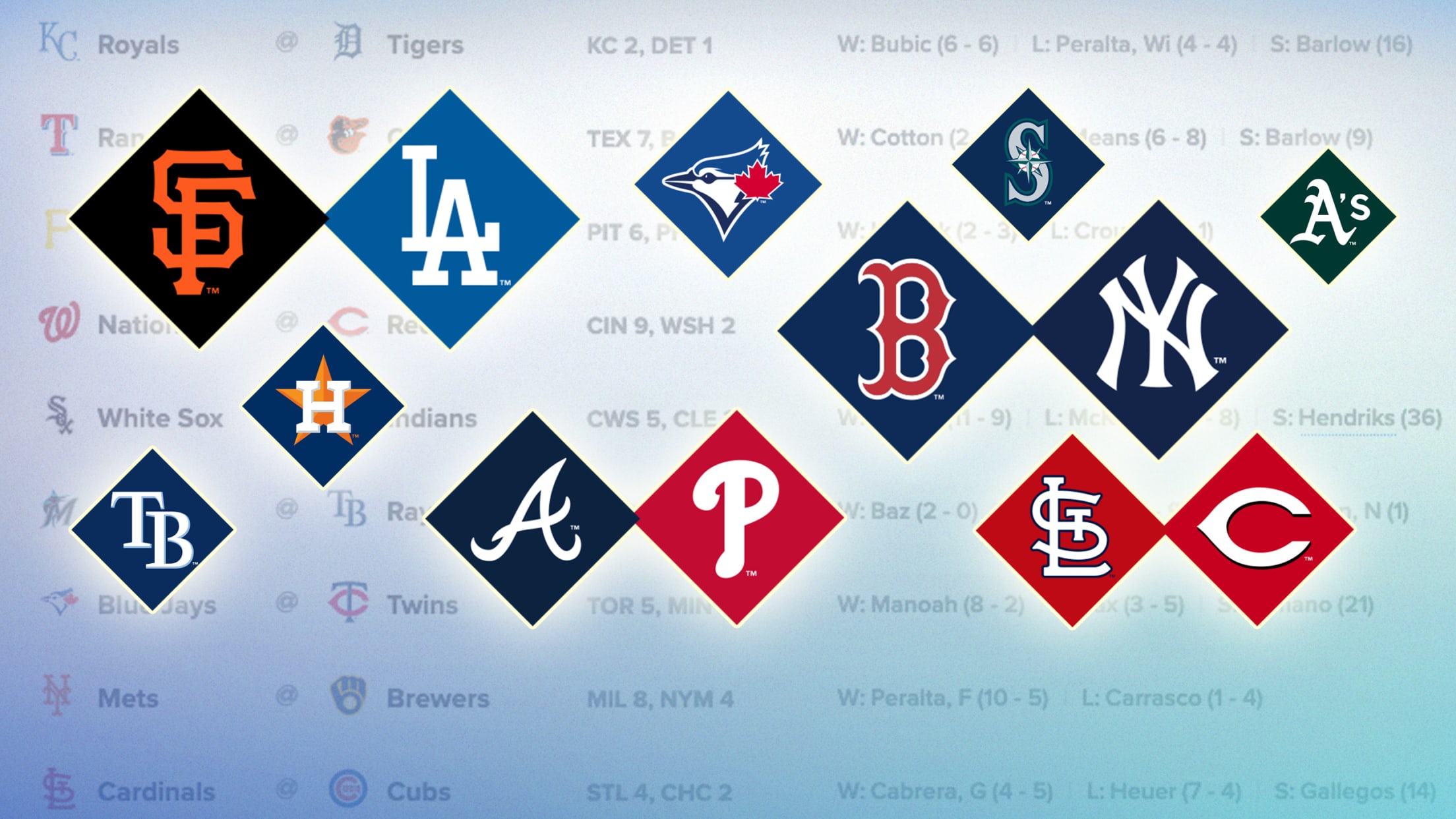 The goal remains simple for every remaining postseason contender: Win every game possible, and let the rest take care of itself. No matter if it's an October-bound club or an also-ran left on the schedule, teams still have to take care of business. That schedule can sometimes make a tiny
Power Rankings: Down to the wire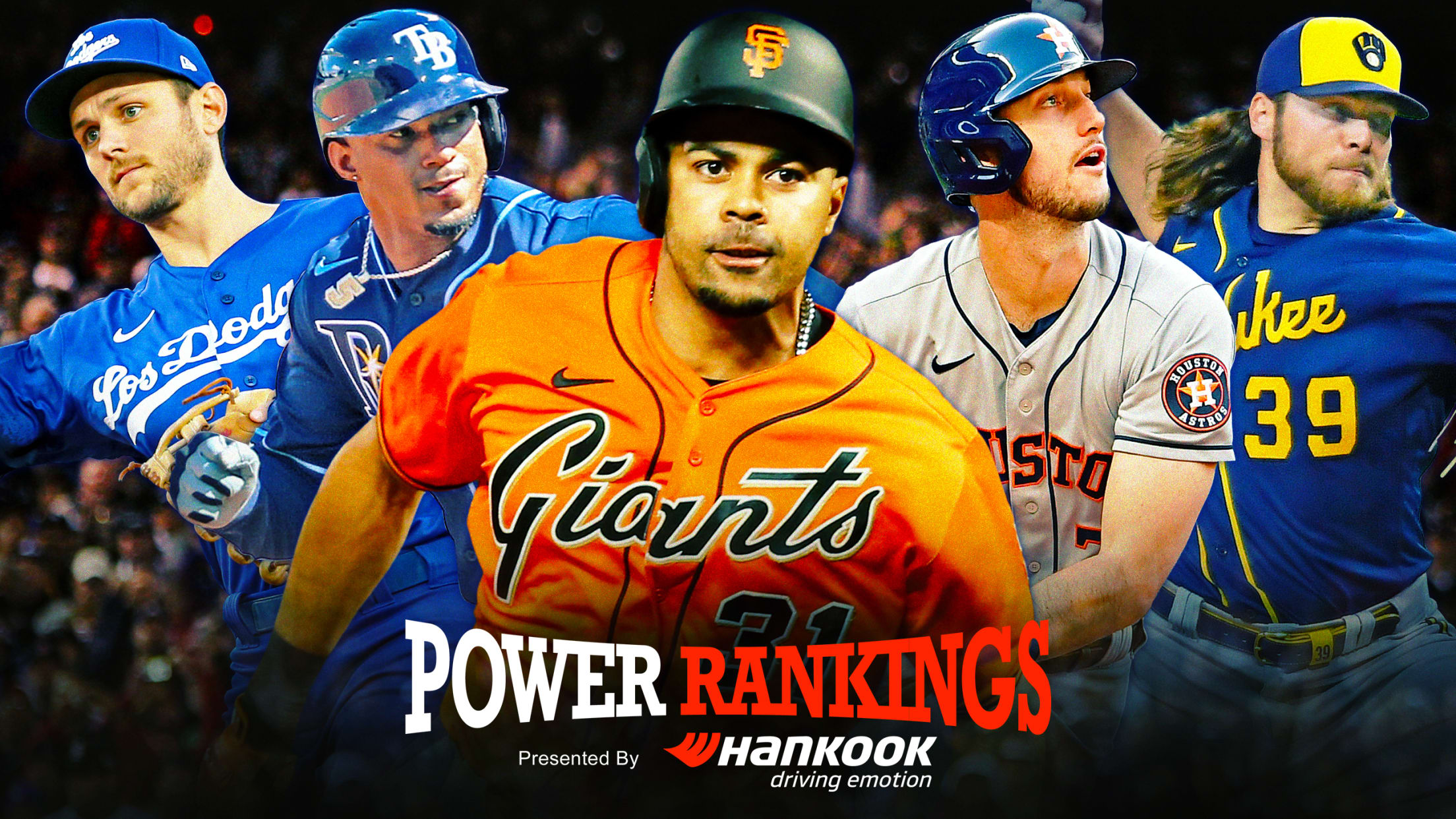 Teams are clinching postseason positions now as we enter the final week of the regular season, and that's solidifying their spot in the top tier of the MLB.com Power Rankings. The Rays, who clinched their second straight American League East title on Saturday with a win over the Marlins in
Watch 4 huge games free on MLB.TV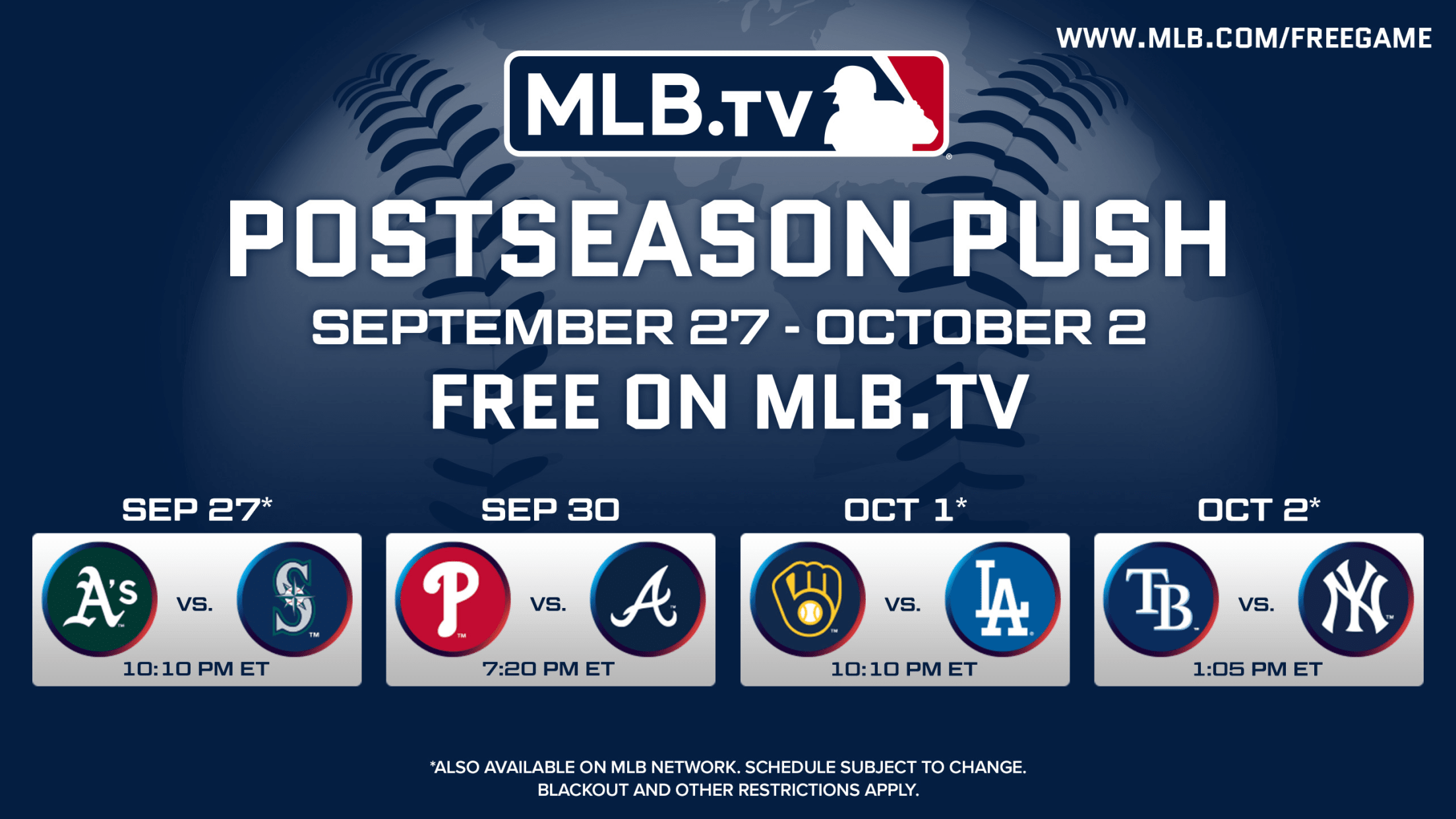 There's only one week left for teams to make their postseason push -- and you can watch the biggest games for free on MLB.TV. Four games with huge playoff implications will be streaming for free on MLB.TV starting tonight. Fans can watch by going to MLB.com/FreeGame. The four matchups could
Here's what's at stake in season's final week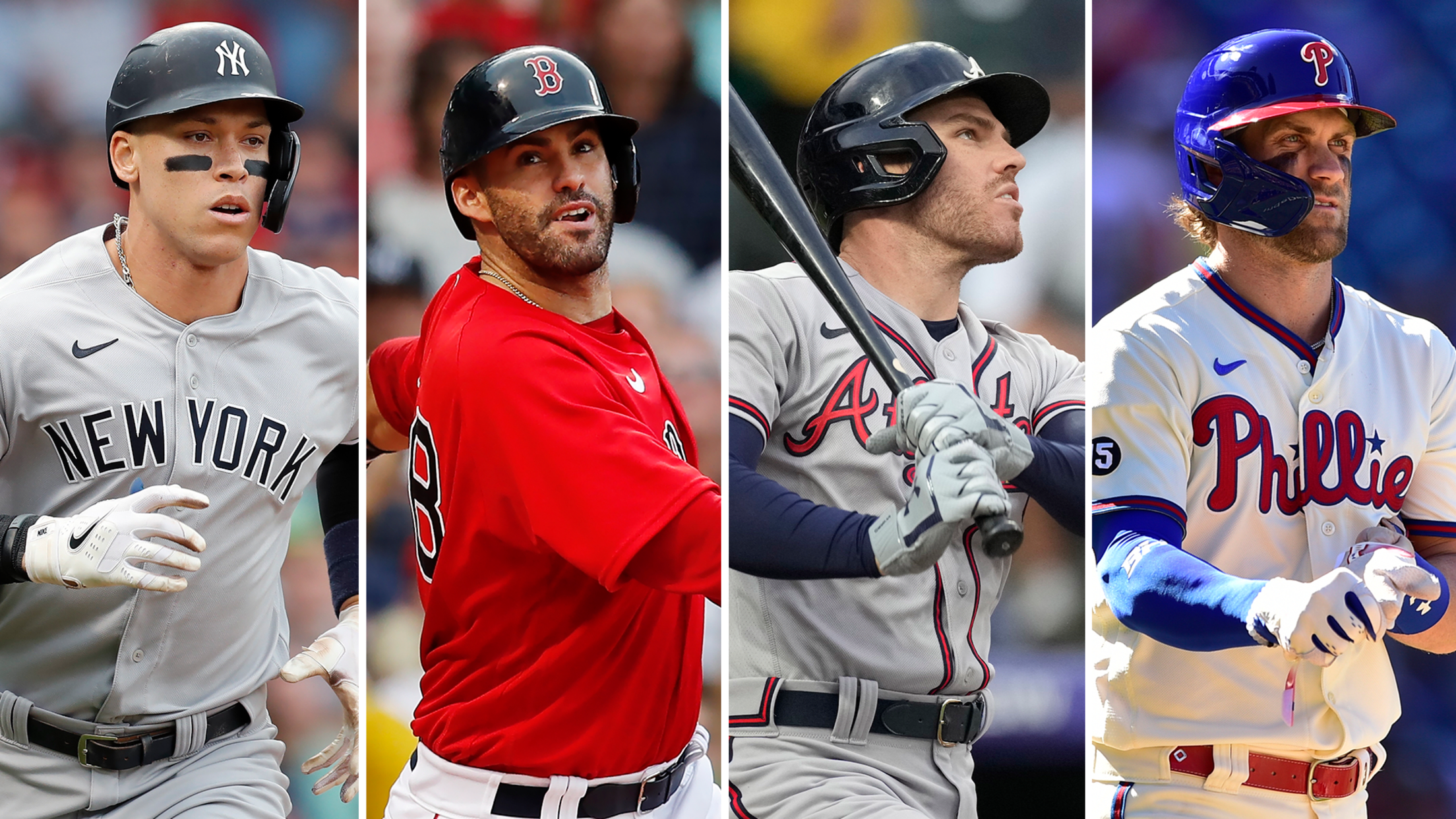 It's been a wild year in the Major Leagues, and now that we've reached the final week of the regular season, it's time to have a look at what's still at stake around baseball. In addition to the question of which teams will claim the remaining postseason spots up for
Top moments of Cards' 16-game win streak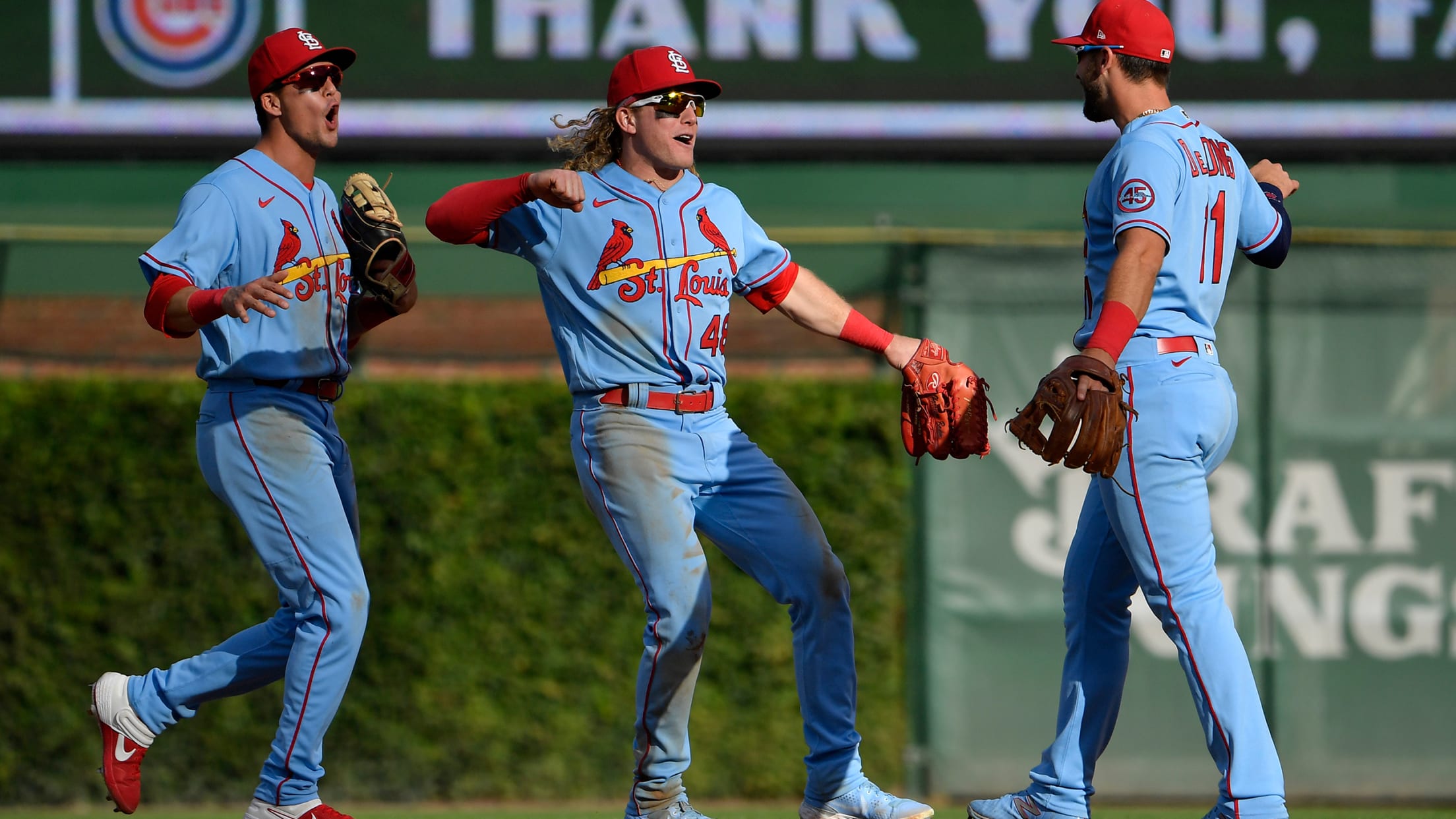 ST. LOUIS -- From May 30 to July 18 this season, it took the Cardinals 40 games to win 16. They have now won 16 games … in their last 16 tries. The Cards have packed a full season's worth of moments and memories into this historic win streak, one
Complete 2021 MLB postseason schedule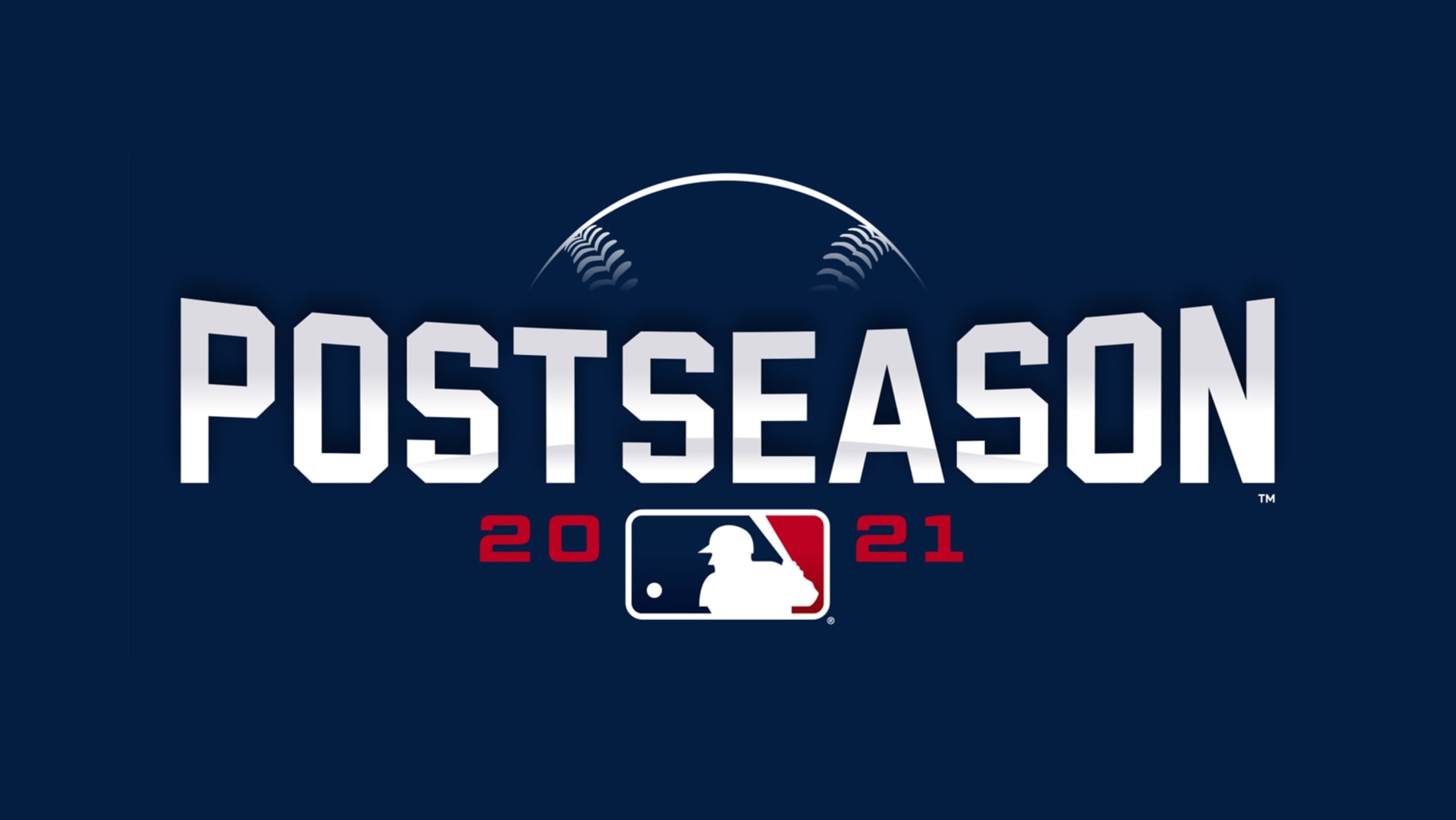 Major League Baseball today announced the schedule for the 2021 Postseason, which is set to open with the American League Wild Card Game presented by Hankook on ESPN on Tuesday, Oct. 5, followed by the National League Wild Card Game presented by Hankook on TBS on Wednesday, Oct. 6. Game
Here are the '21 playoff tiebreaker scenarios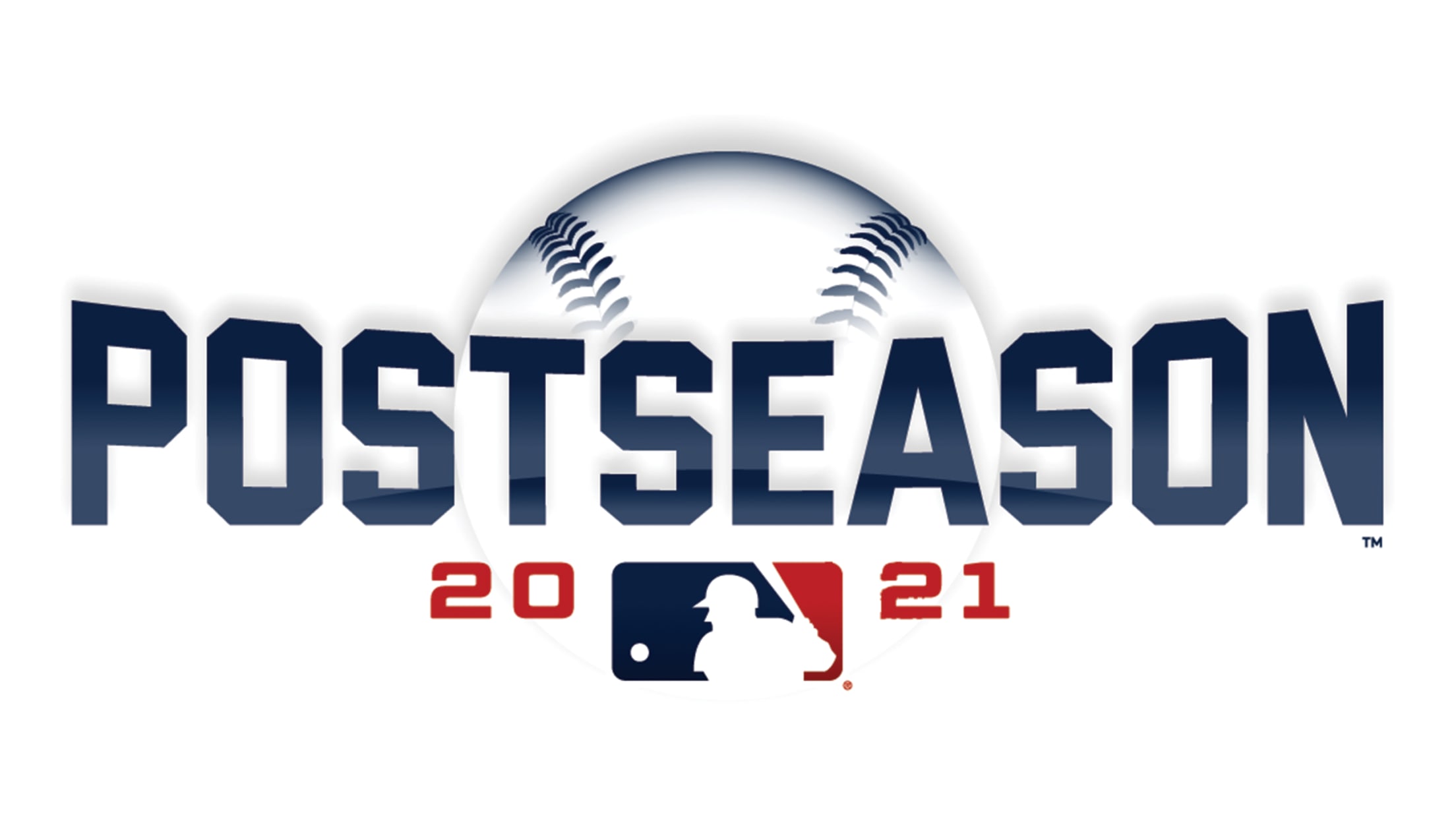 Just as extra innings are sometimes required to resolve games, extra games are sometimes required to resolve regular-season races. It hasn't happened often, even in the dual-Wild Card era in which more teams are in the late-season mathematical mix. Since Major League Baseball went to the dual-Wild Card format in
Bader, Stanton named Players of the Week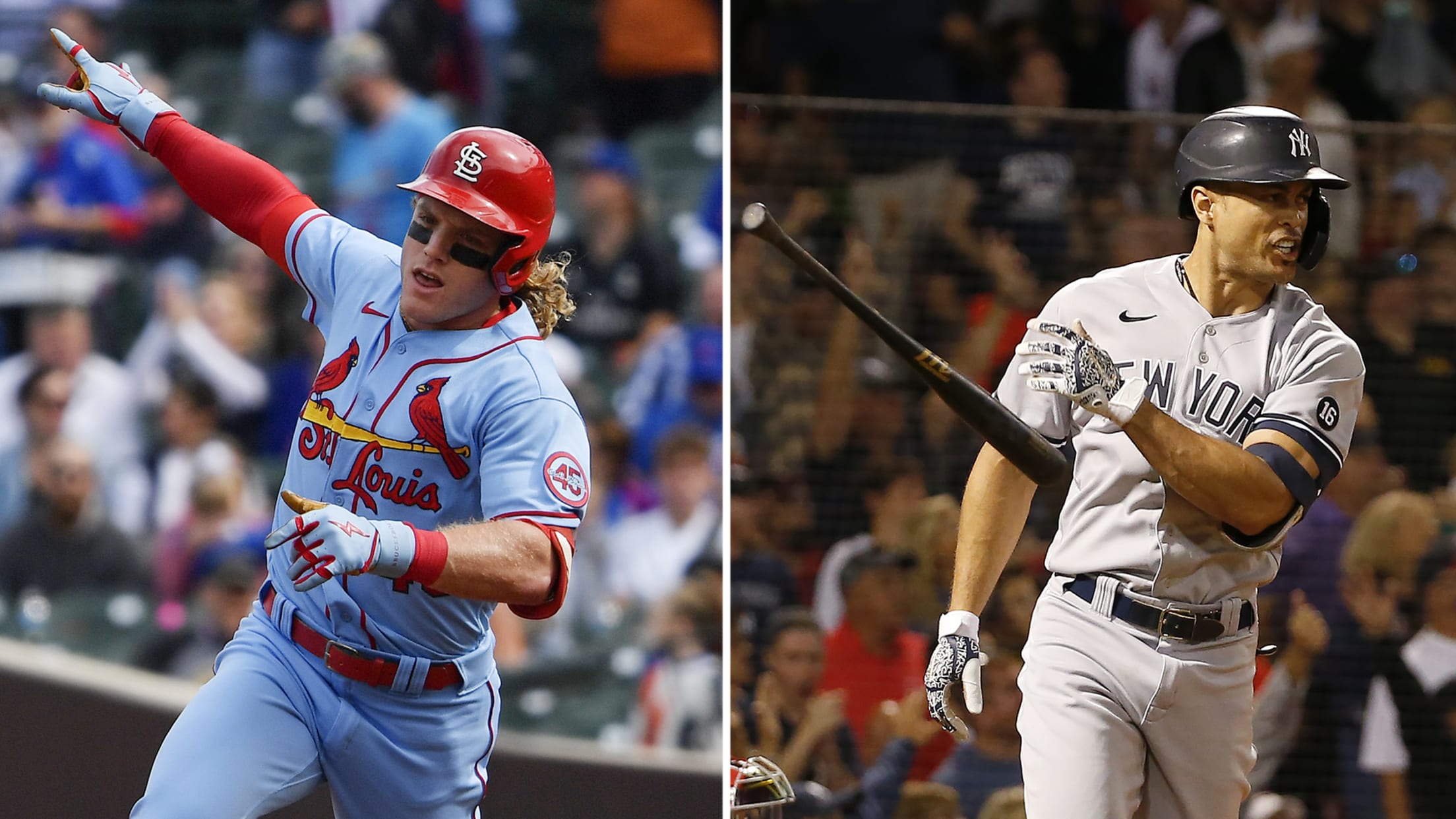 Cardinals outfielder Harrison Bader and Yankees outfielder Giancarlo Stanton have led their respective teams' recent surges toward the postseason. On Monday, they were named the Players of the Week presented by Chevrolet. Bader did it all for St. Louis last week, hitting .517 with three homers, two steals and a
Brash appears poised to help Mariners' push
Club's No. 10 prospect could possibly step in for struggling Kikuchi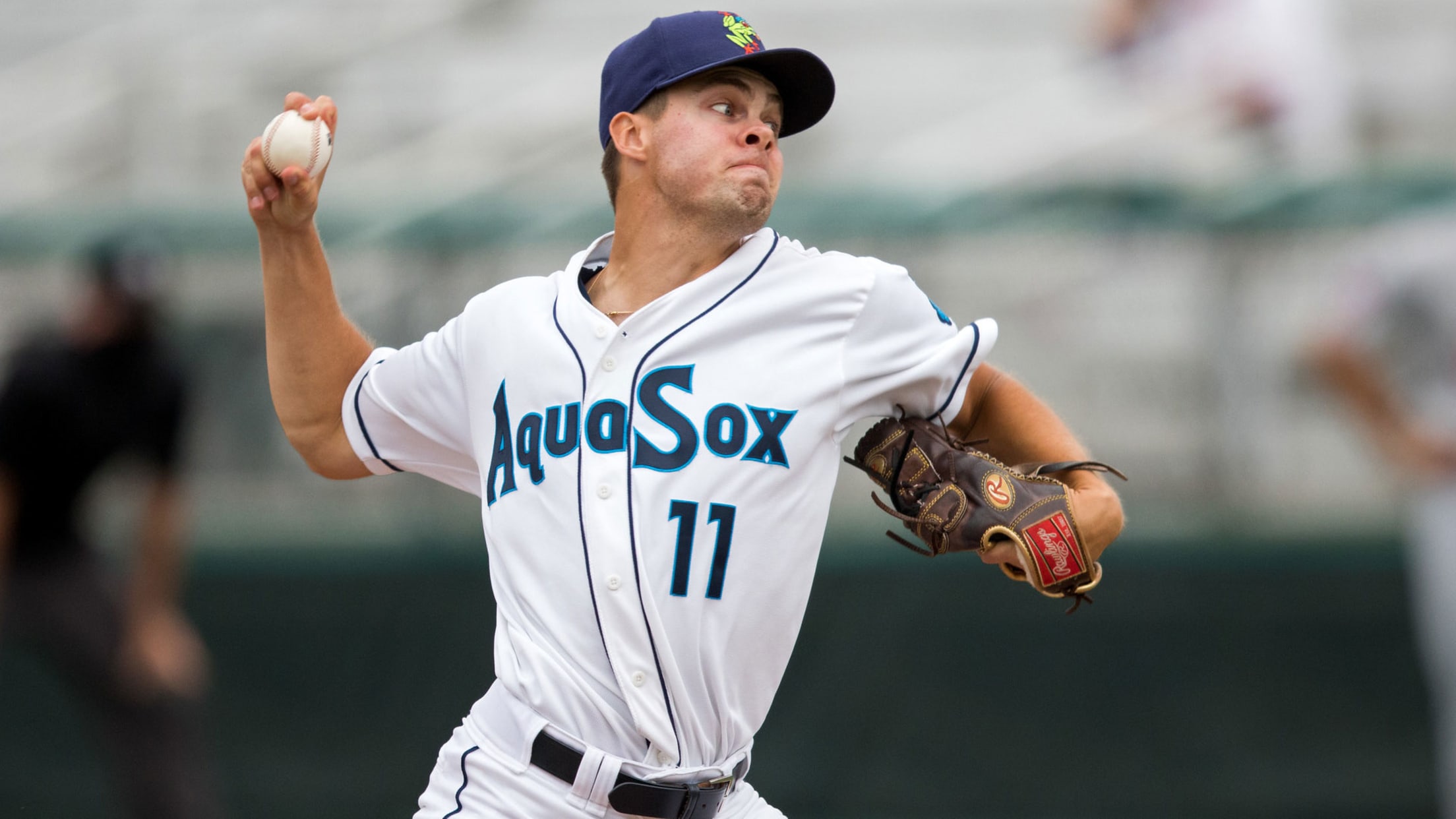 SEATTLE -- Matt Brash was in the house on Monday at T-Mobile Park and appears to be in line to contribute in some fashion over the Mariners' final five games, possibly beginning as early as Tuesday. It's likely that he starts in place of Yusei Kikuchi, whose second-half struggles have
Rodgers exits after fastball hits helmet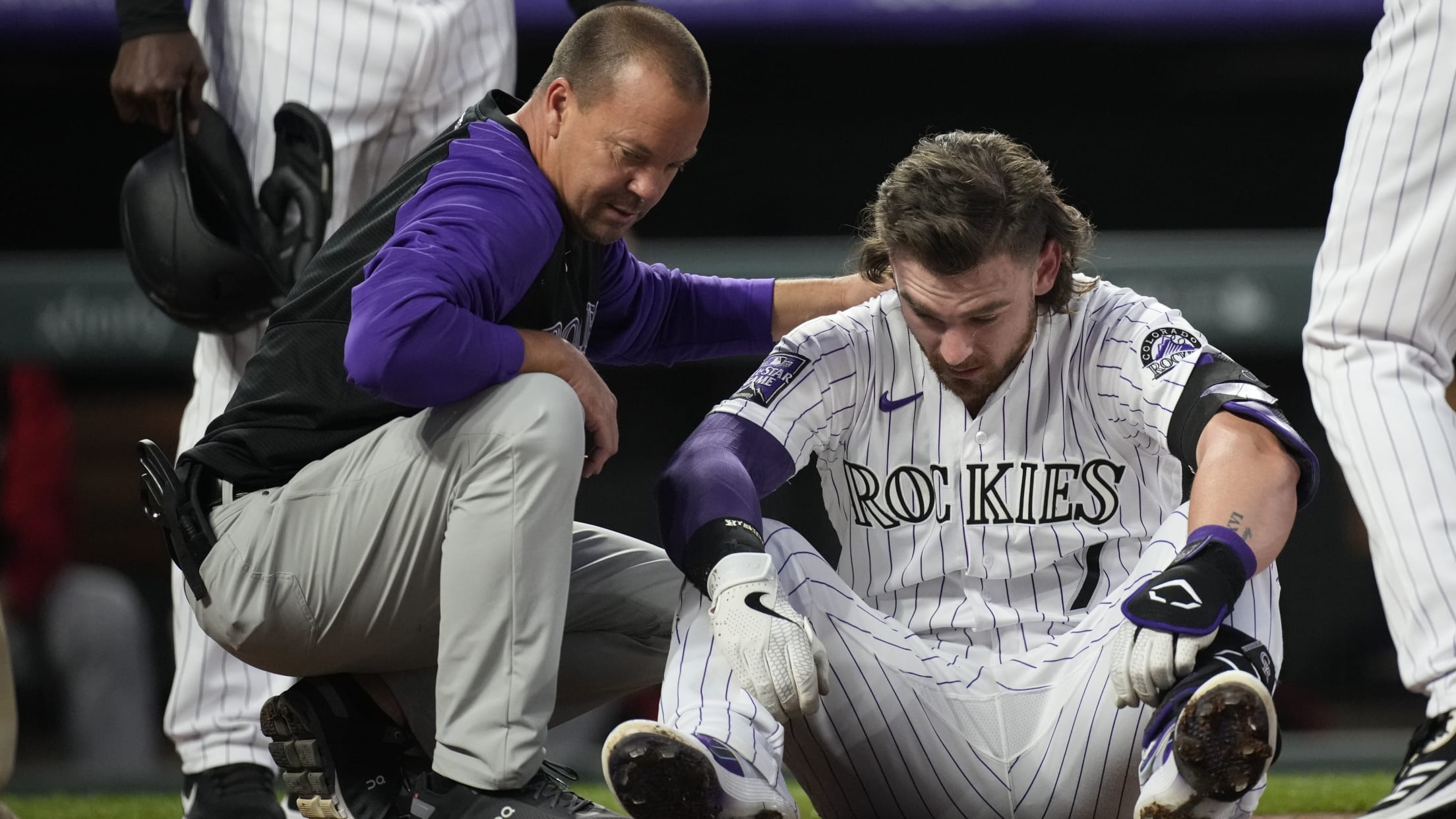 DENVER -- Rockies rookie second baseman Brendan Rodgers, whose emergence has been a bright spot for the club, passed all initial concussion protocols after being hit in the head by a pitch from Josiah Gray during the first inning against the Nationals on Monday night. Gray's fastball traveled at 92.2
Sánchez's barehanded catch is Play of Week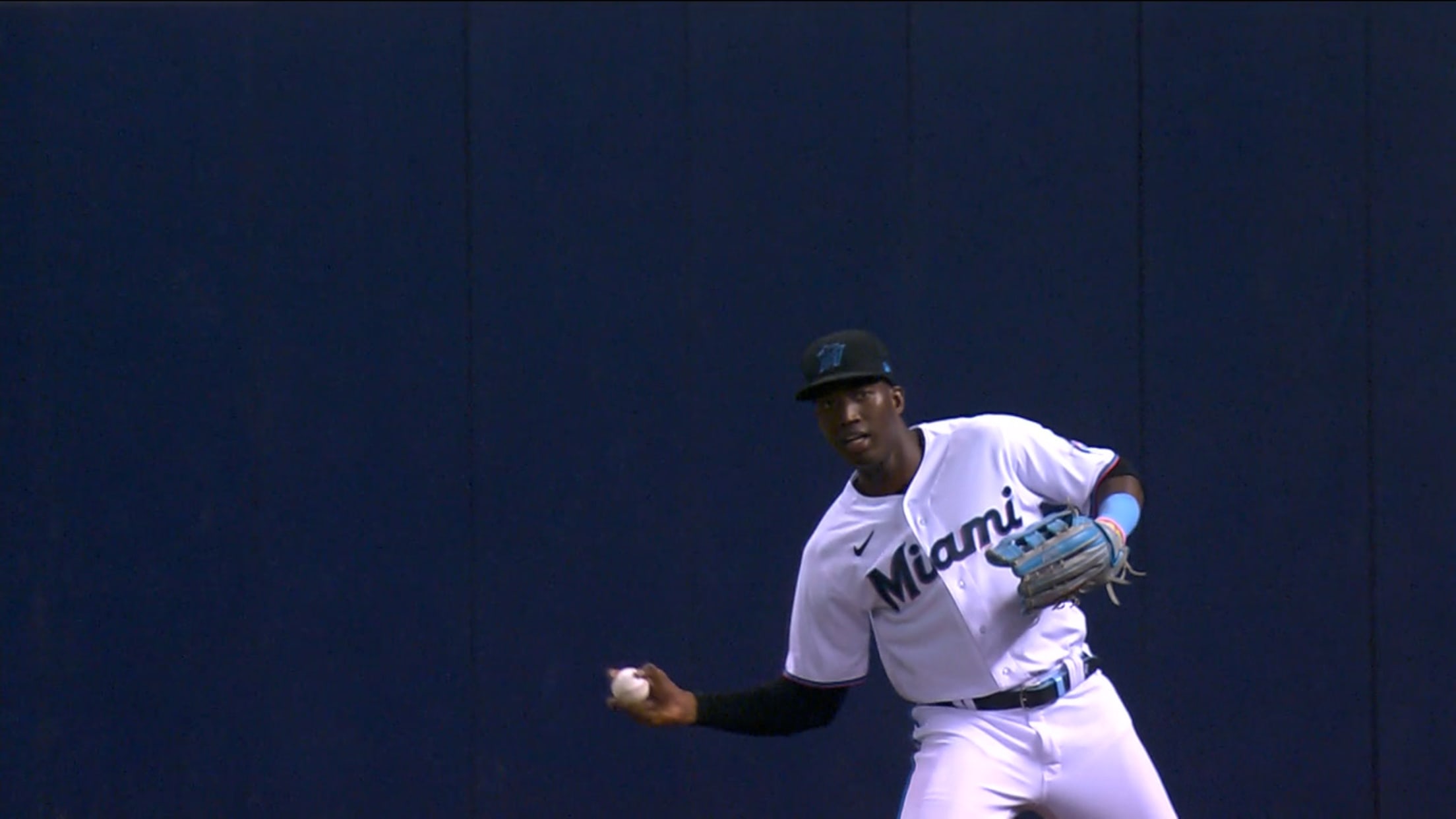 MIAMI -- The glove is just optional for Marlins rookie outfielder Jesús Sánchez. When the Nationals' Lane Thomas sent a fly ball 272 feet to right field in Monday night's 8-7 Marlins walk-off victory in 10 innings at loanDepot park, Sánchez gave chase but overran it, having sprinted too fast
4 teams, 6 games: Keys to securing AL WC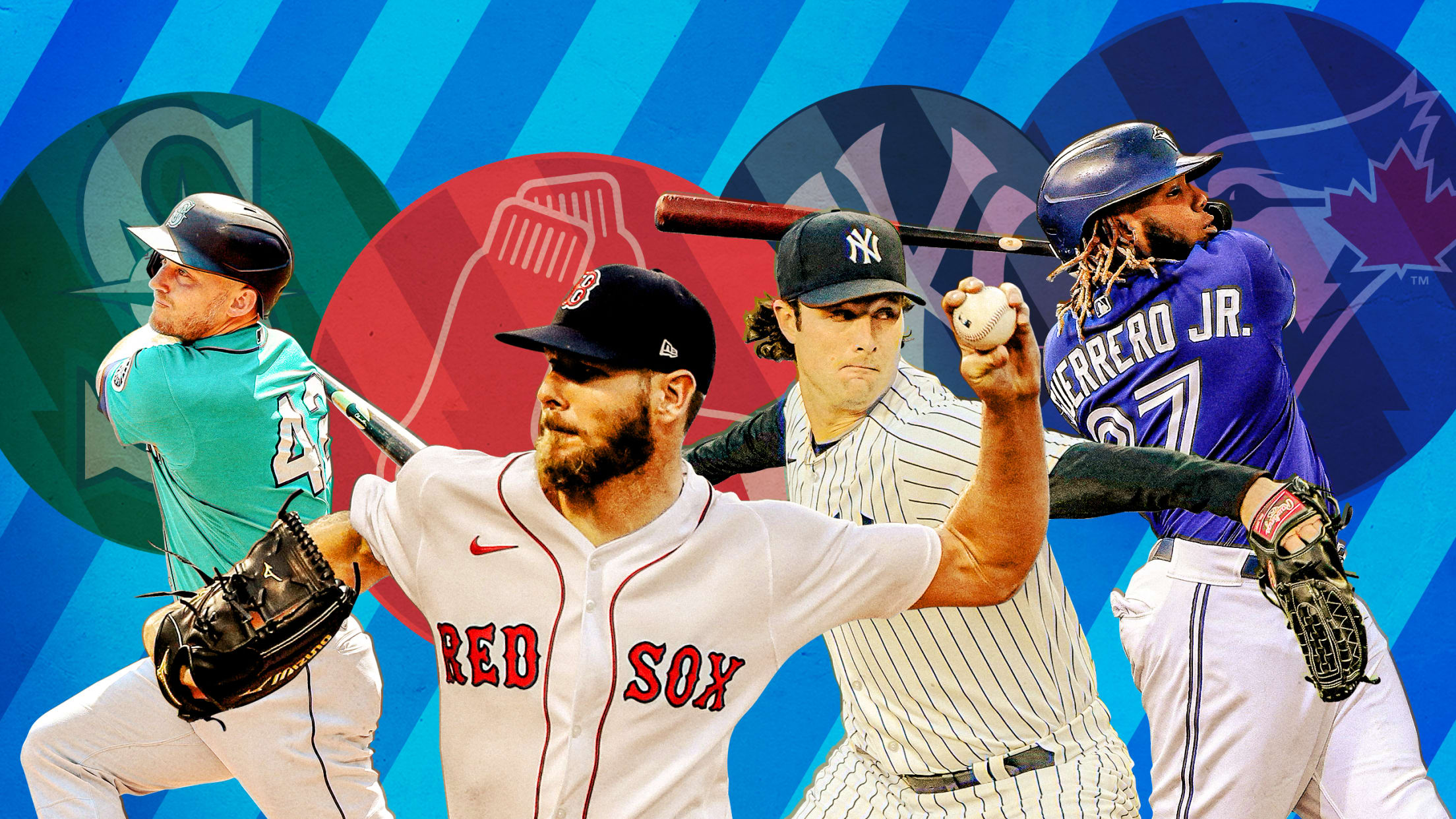 If you love a good pennant race, it gets no better than this. With one week to go in the regular season, there are four teams right in the thick of it for two American League Wild Card spots. The Yankees (89-67) are in possession of the top spot by
Rosario leads way with another 4-hit parade
Cleveland shortstop's 37th multihit game sparks victory in 2021 home finale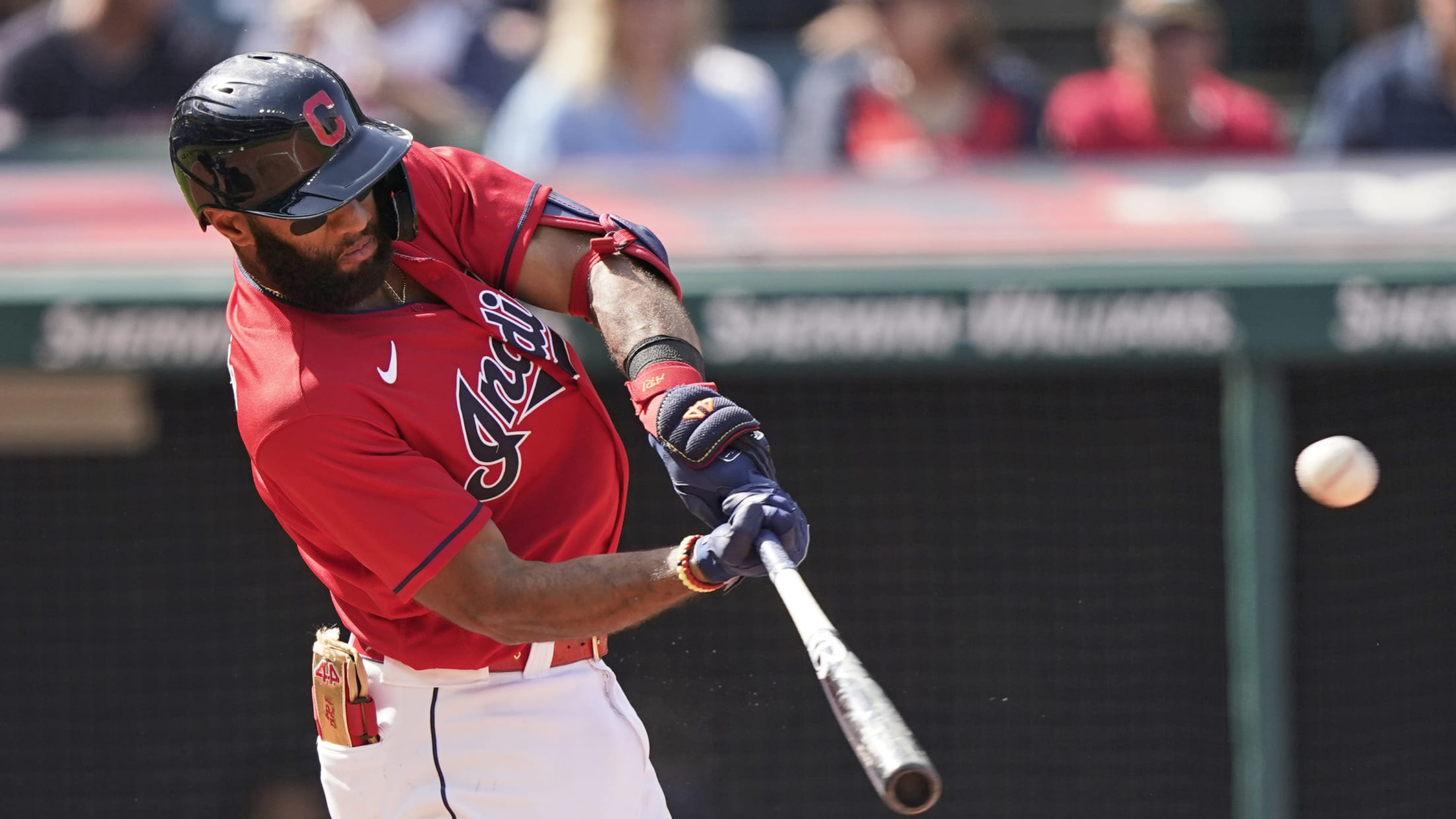 CLEVELAND -- When Amed Rosario rounded the bases after his third-inning homer -- his second hit of the day -- the entire dugout was screaming "three." Rosario's teammates have come to learn that if he has two hits under his belt in a game, he'll likely pick up a third.
Ryan's fastball: Hard to explain, harder to hit
Twins rookie showing early domination in bigs with deceptive heater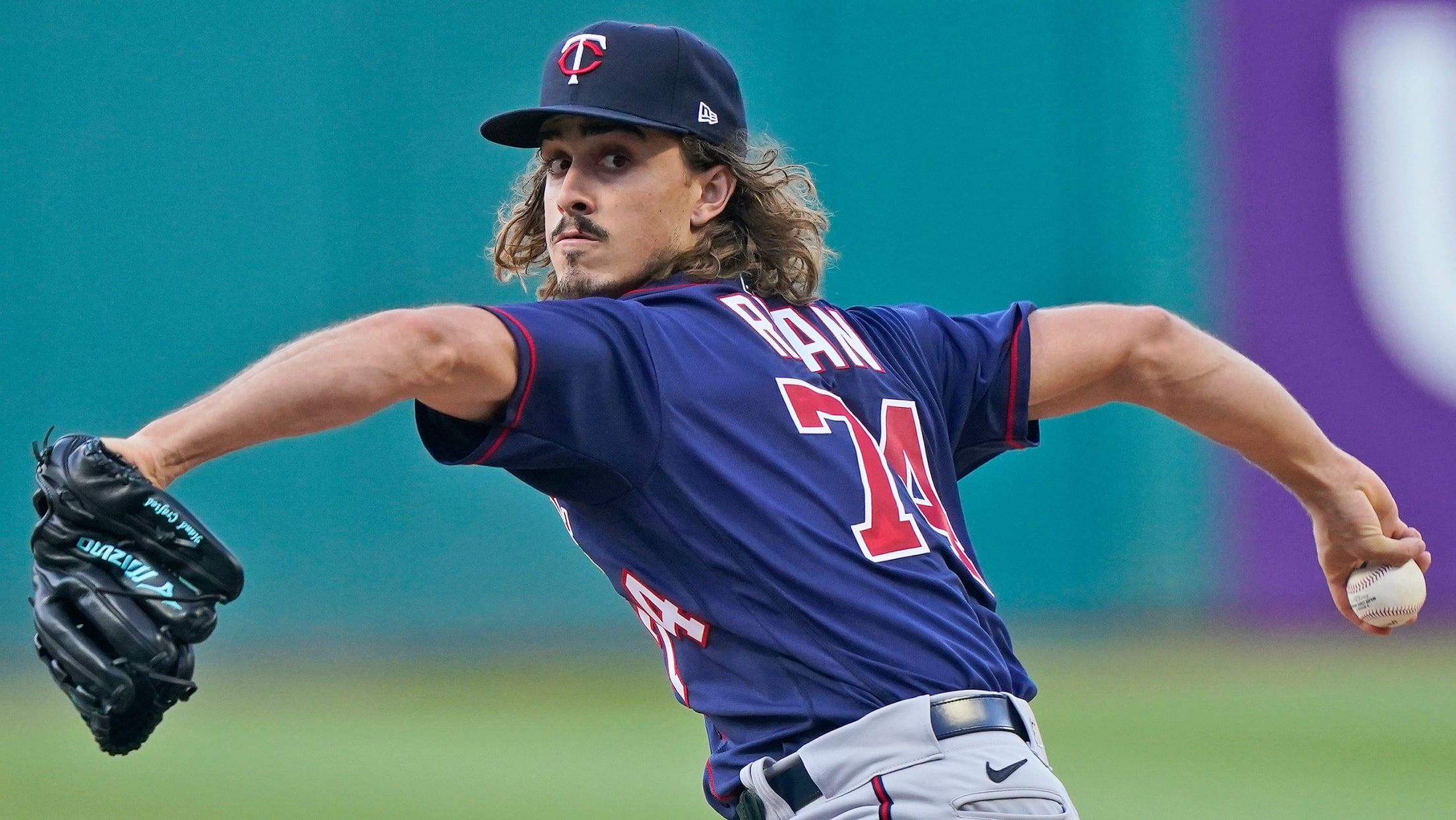 MINNEAPOLIS -- Baseball was one of the focal points of Joe Ryan's athletic life as he grew up in Marin County, in wine country across the Golden Gate Bridge north of San Francisco -- but it wasn't everything. Considering his father was a distance runner, there was a lot of
Just in time, Stanton & Judge deliver goods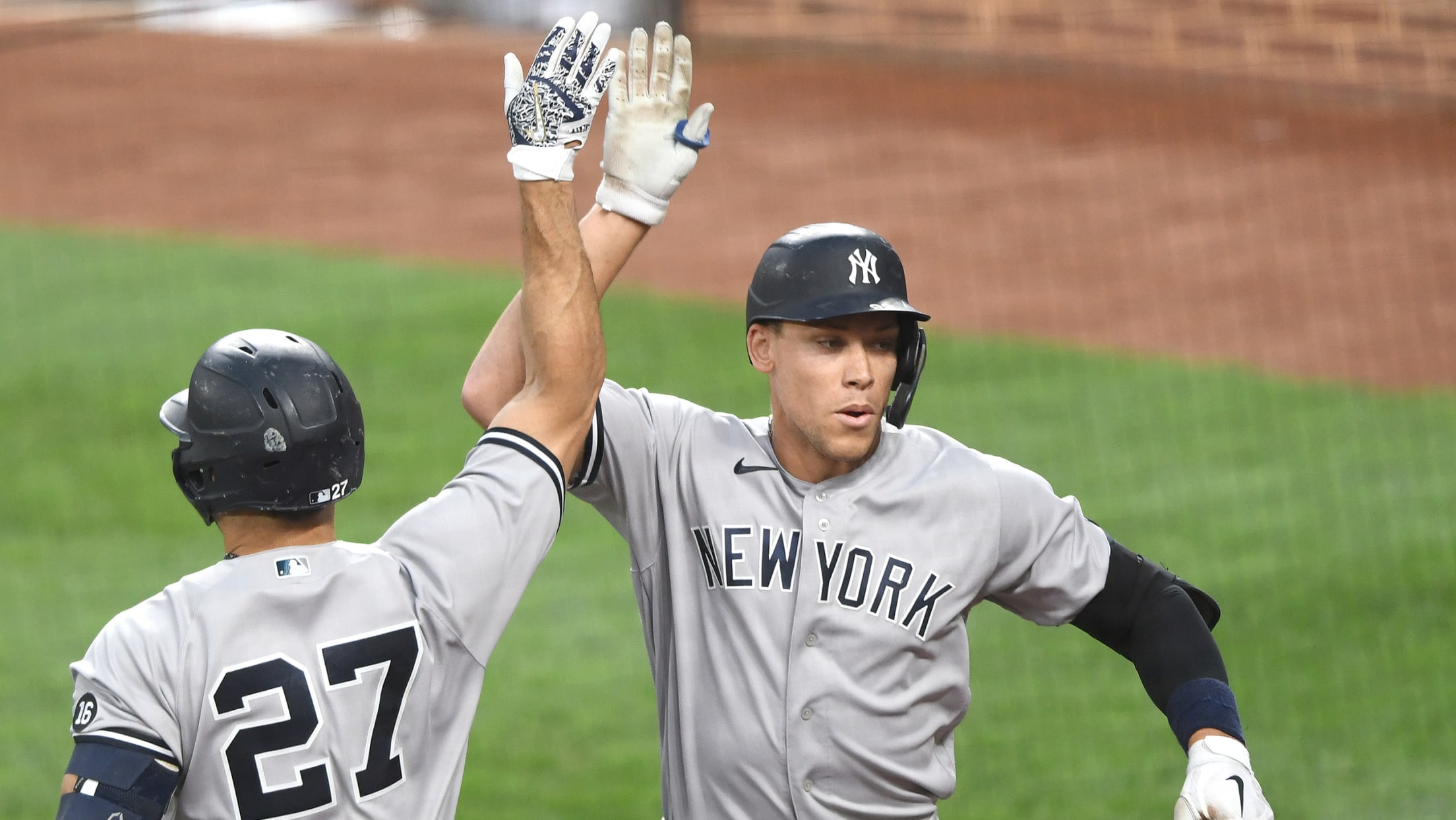 If neither Giancarlo Stanton nor Aaron Judge makes another big swing over the last six games of the Yankees' regular season -- hard to believe off what we saw from them last weekend at old Fenway -- just the season they've given their team so far is all any Yankees
J-Rod 'coming for more' in 2022
Keeping tabs on the No. 2 overall prospect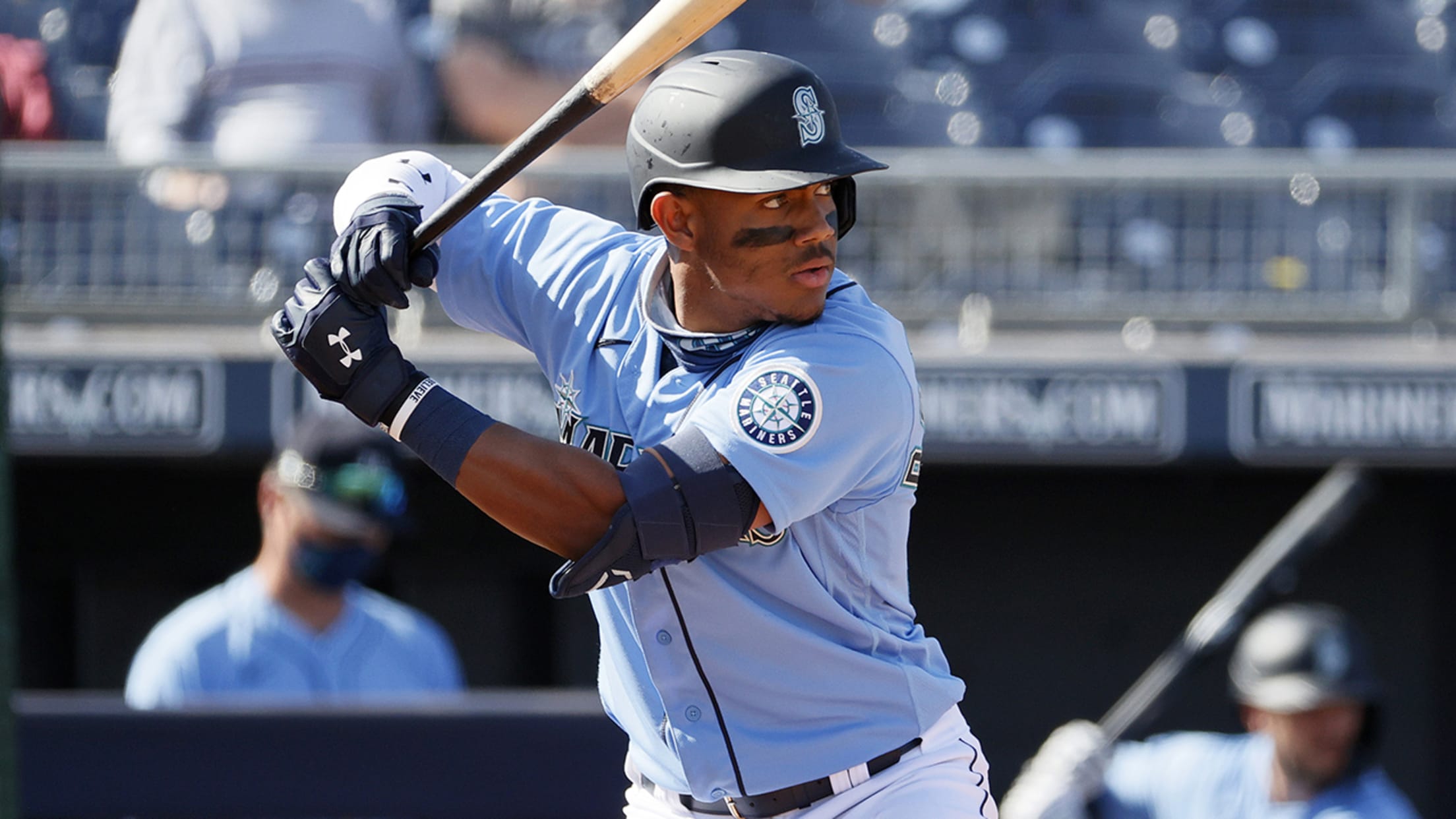 Sept. 27: J-Rod 'coming for more' in 2022 Julio Rodríguez's regular season ended with Double-A Arkansas last weekend, but he's already looking ahead to 2022, posting on Twitter saying as much. Rodríguez returned home to the Dominican Republic, but he will soon begin his offseason training in Tampa, Fla., as
Playoff watch: Five spots still up for grabs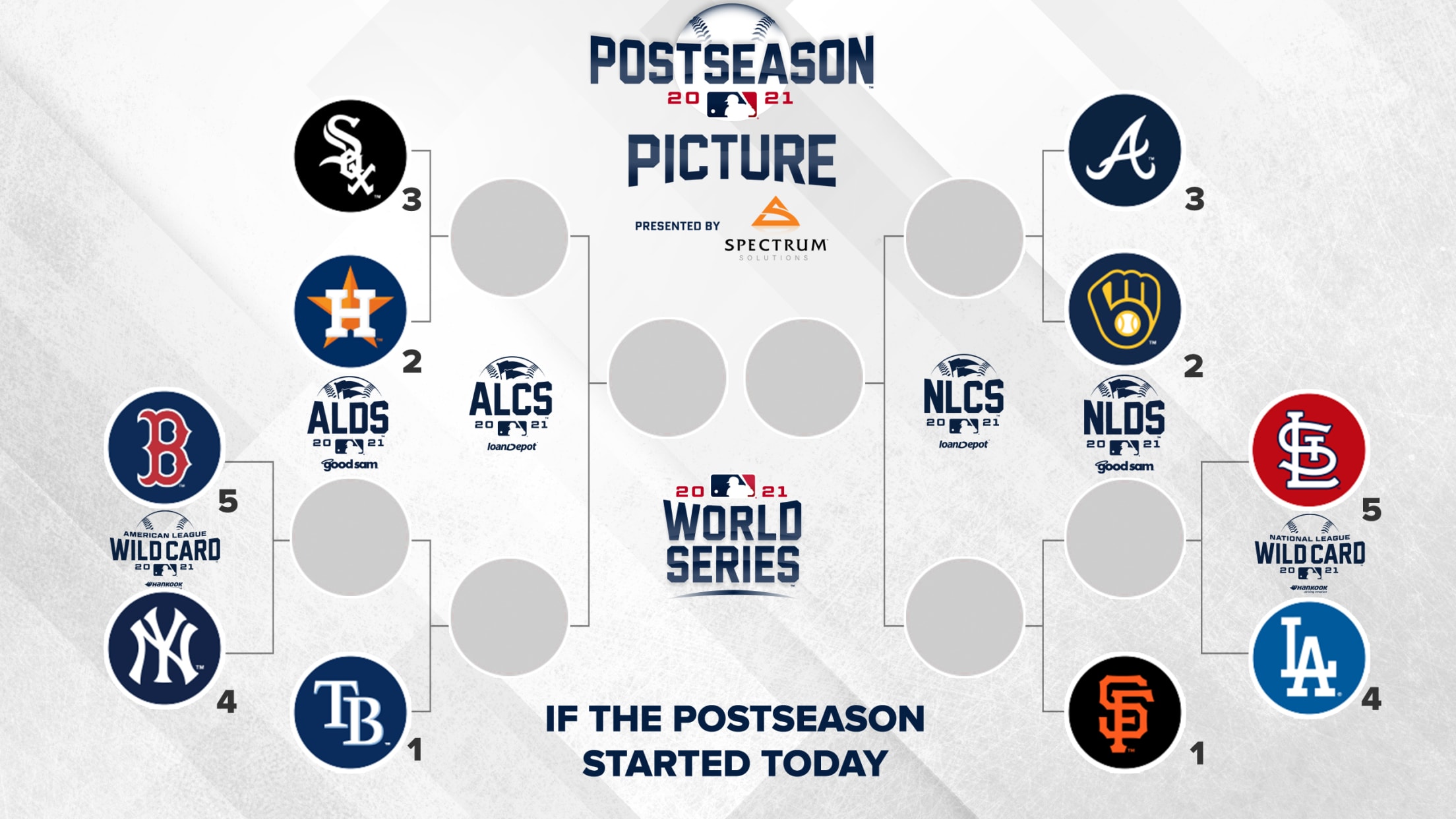 The American and National League Central divisions champions are squared away, and the Rays are champions of the AL East. We know the Dodgers and Giants are in; it's just a matter of where they'll play. The remaining postseason slots? There's one week left to sort it all out. The
TB vs. HOU, Sept. 28: Odds, preview, prediction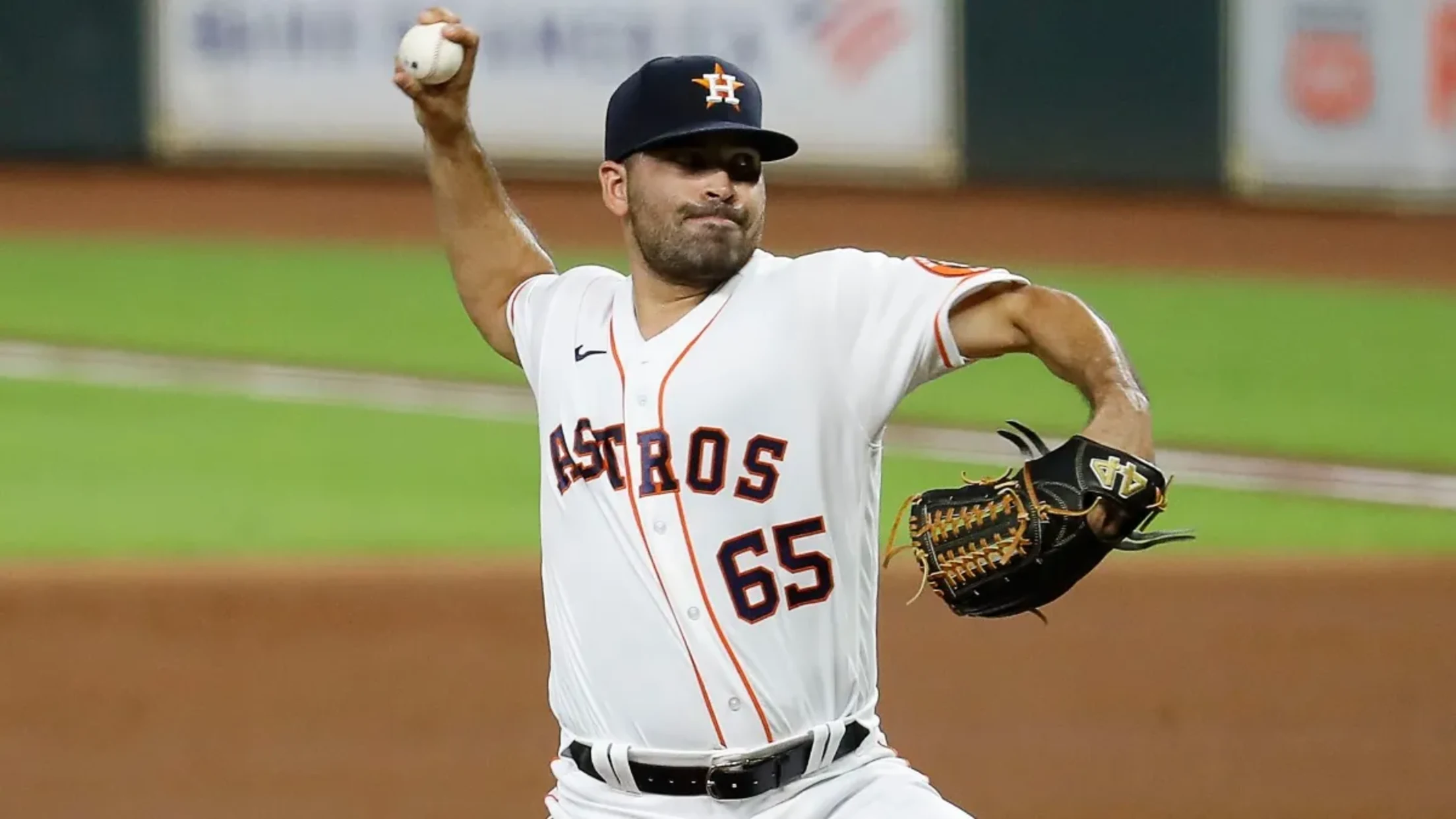 A version of this article originally appeared on the Action Network. For more betting insights, check out ActionNetwork.com. Rays vs. Astros Odds Rays Odds: +110 Astros Odds: -135 Over/Under: 9 Time: Tuesday, 8:10 p.m. ET TV: MLB.TV Odds as of Sunday and via FanDuel NJ.
Red Sox vs. Orioles: Odds, preview, prediction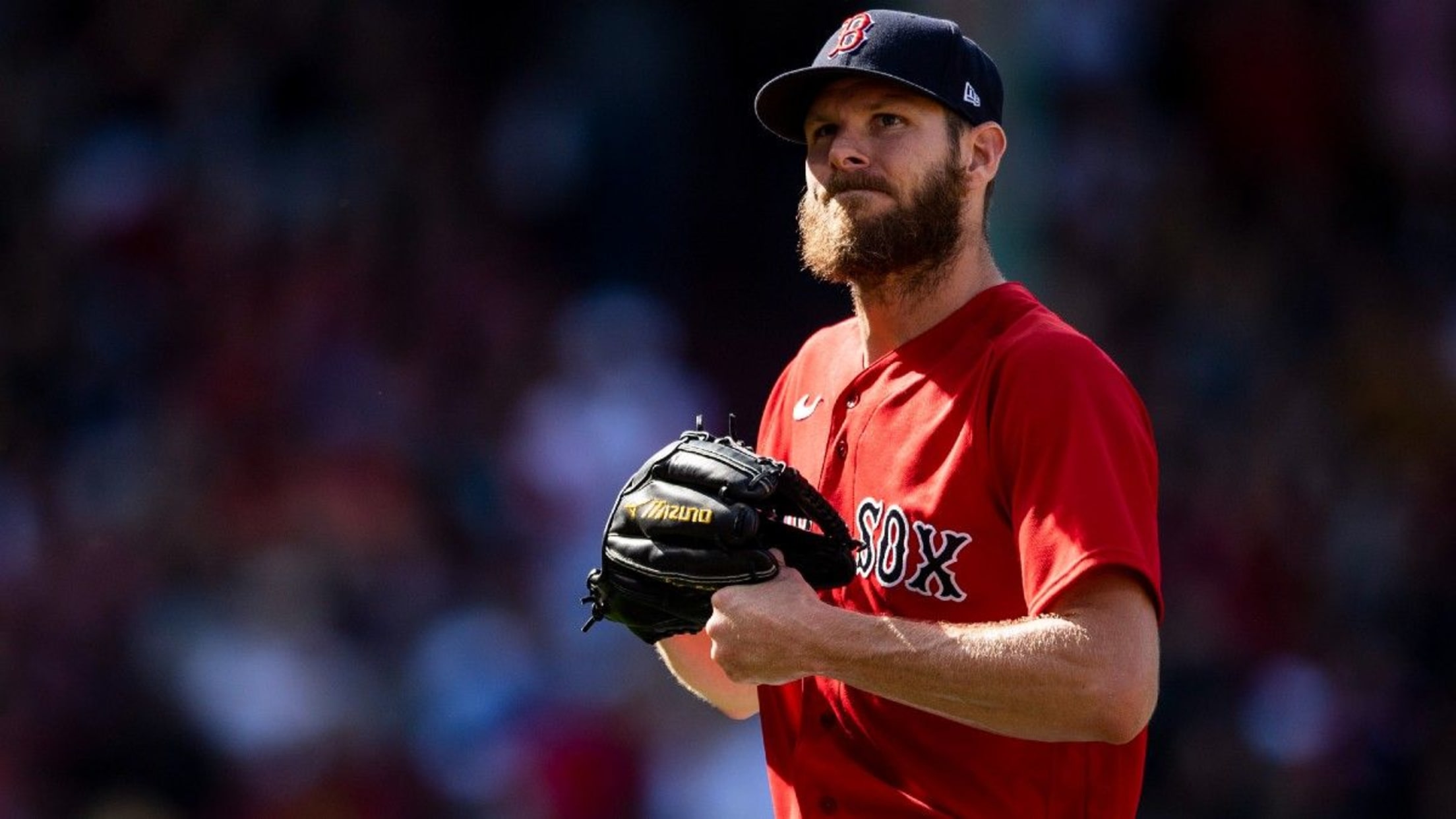 Red Sox vs. Orioles Odds Red Sox Odds: -250 Orioles Odds: +200 Over/Under: 9.5 Time: 7:05 p.m. ET TV: MLB.TV