Vlad Jr. to be called up for Friday debut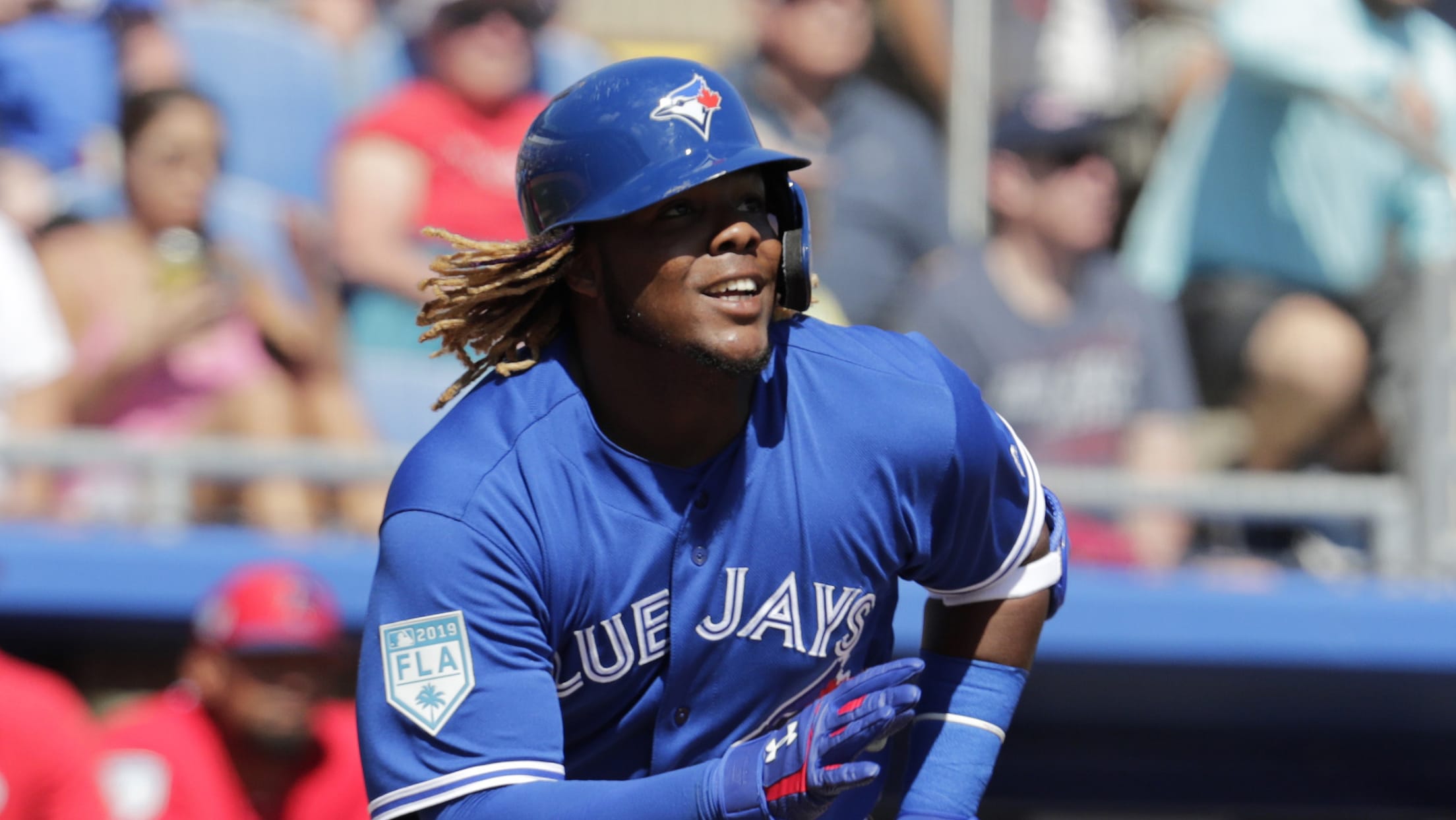 TORONTO -- The wait is over. The time is now. Vladimir Guerrero Jr., the top prospect in baseball per MLB Pipeline, and the most hyped Minor League player in Blue Jays franchise history, is heading to the big leagues.
Hoskins has final word with mammoth HR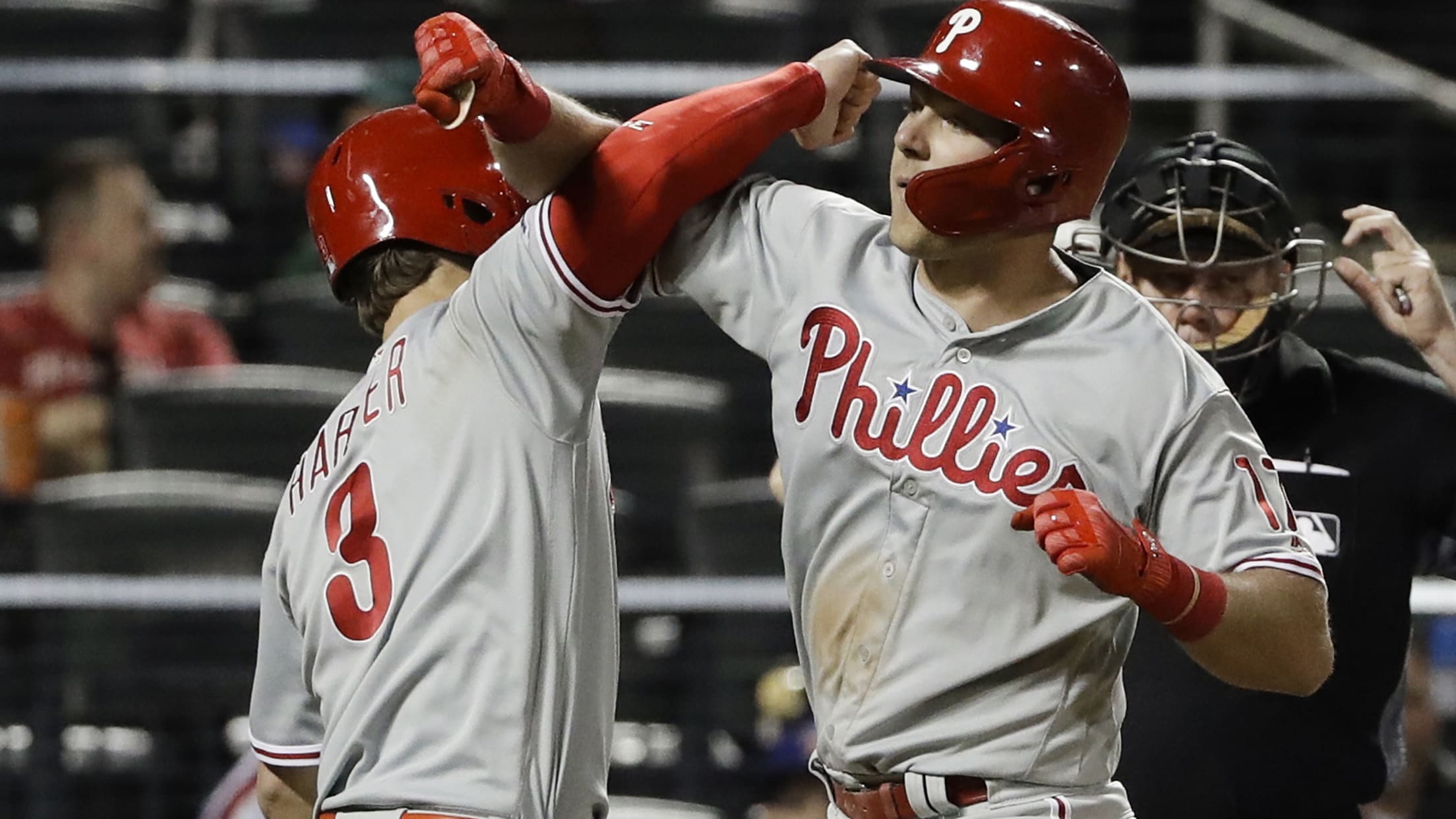 NEW YORK -- All was peaceful between the Mets and Phillies on Wednesday night at Citi Field. Yeah, Todd Frazier was hit by a pitch thrown by Vince Velasquez, and J.T. Realmuto was hit by Jason Vargas, but nothing came of either HBP. However, Rhys Hoskins was able to get
Simmons launches two homers off Sabathia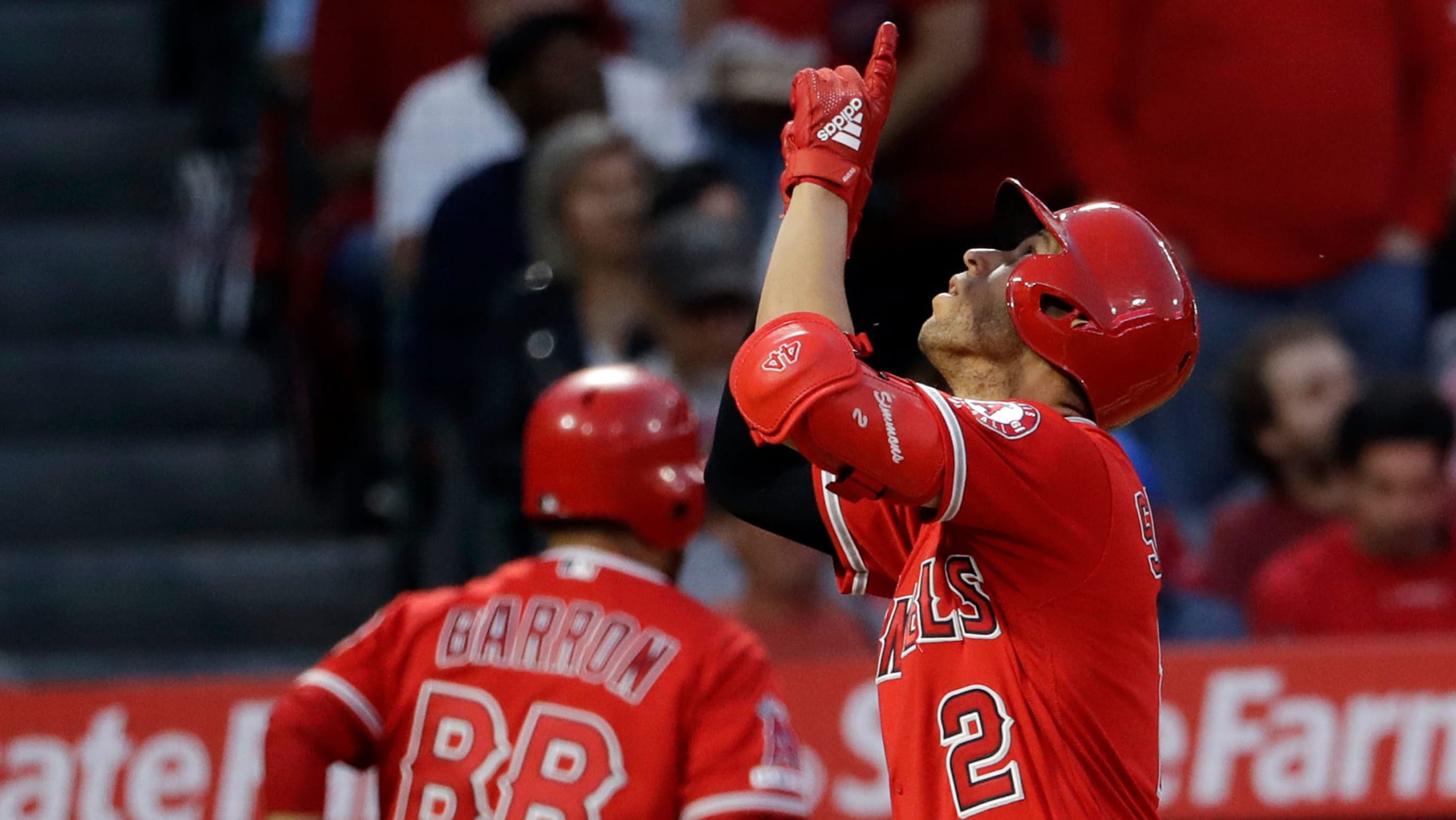 ANAHEIM -- Andrelton Simmons has been heating up at the plate over the last week, and on Wednesday night, he smacked two homers off Yankees left-hander CC Sabathia at Angel Stadium. Simmons entered the game hitting .361/.378/.556 with seven doubles and five RBIs over his last eight games and kept
Stanton gets cortisone shot; Frazier has MRI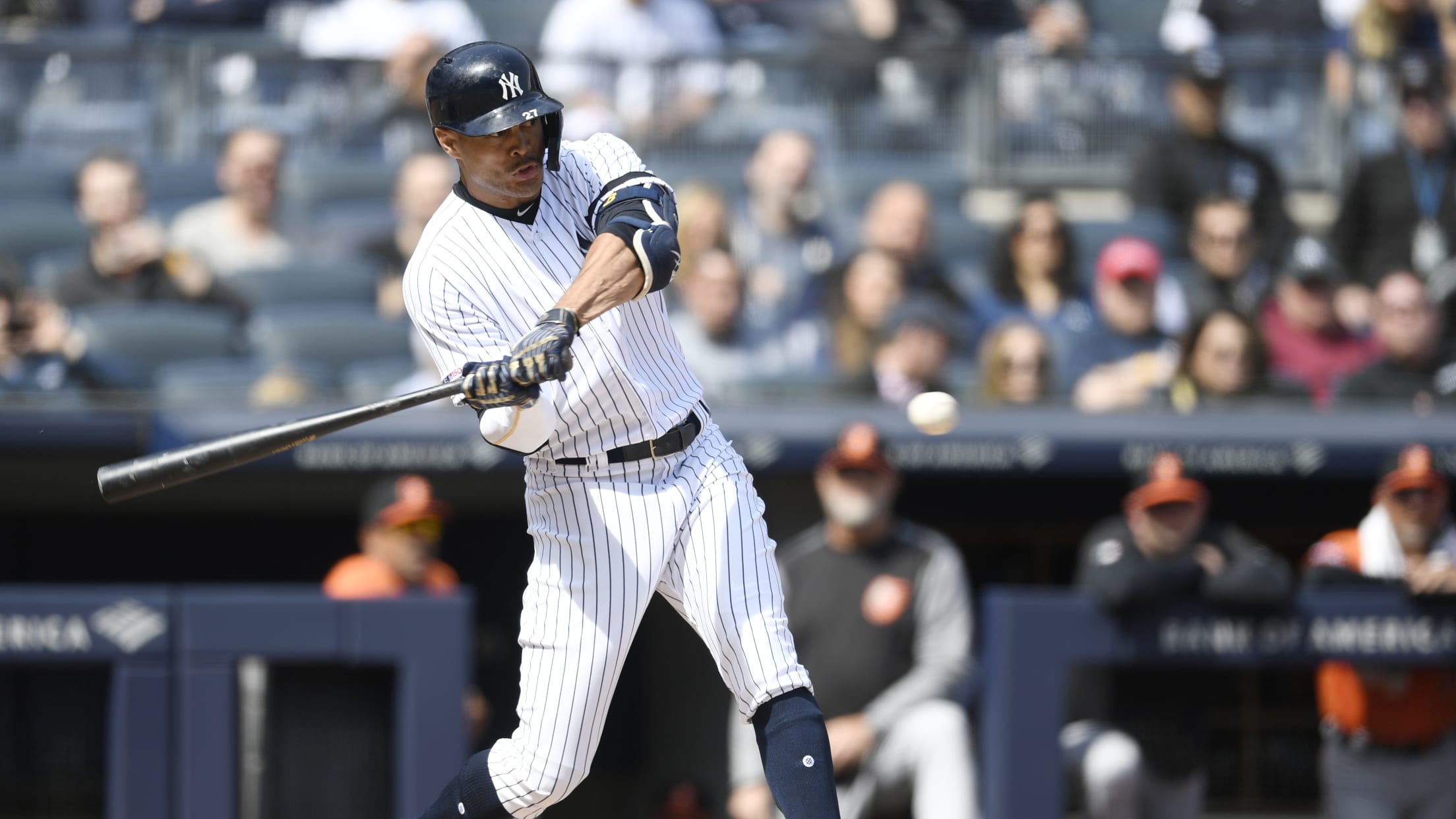 ANAHEIM -- When the Yankees' West Coast swing began on Monday evening, Clint Frazier stood in front of his locker and said that the injured list was "too crowded" for him to stop playing, just hours after manager Aaron Boone offered an encouraging report on Giancarlo Stanton's progress. Now both
The greatest father-son duos in MLB history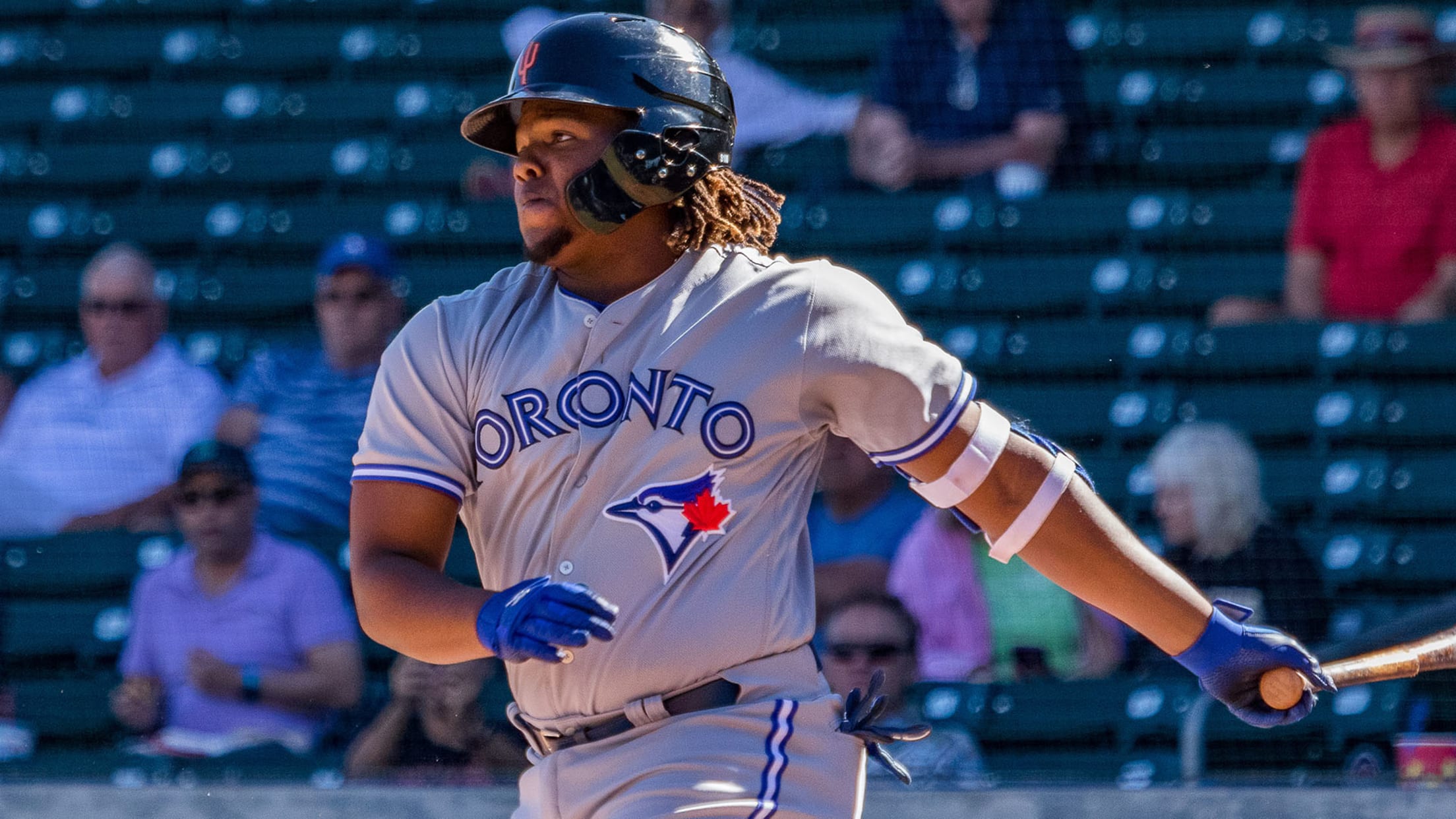 You don't have to be the child of a Major Leaguer to become one yourself, but hey, it certainly doesn't hurt. Whether these sons grew up in big league clubhouses, benefited from their father's expert coaching, or simply inherited some good genes, it's hardly rare to see familiar names from
Cubs upend Dodgers with two 3-run HRs in 6th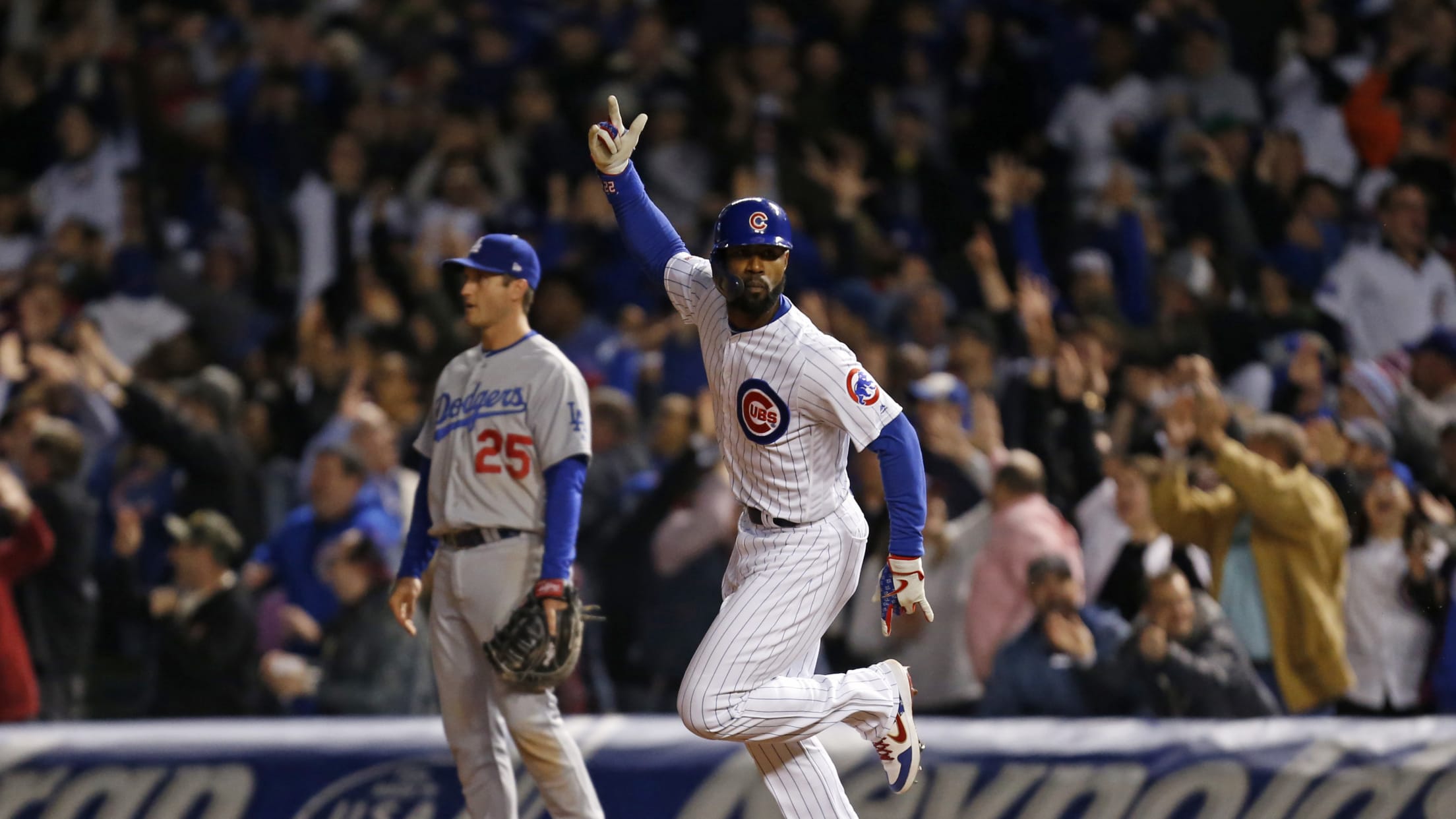 CHICAGO -- The offense came alive at the right time as a six-run sixth inning Wednesday night powered the Cubs to a 7-6 victory over the Dodgers at Wrigley Field. The Cubs had very little luck against Dodgers starter Walker Buehler. That is until the sixth inning. Shortstop Javier Báez
Red Sox's offense arrives in droves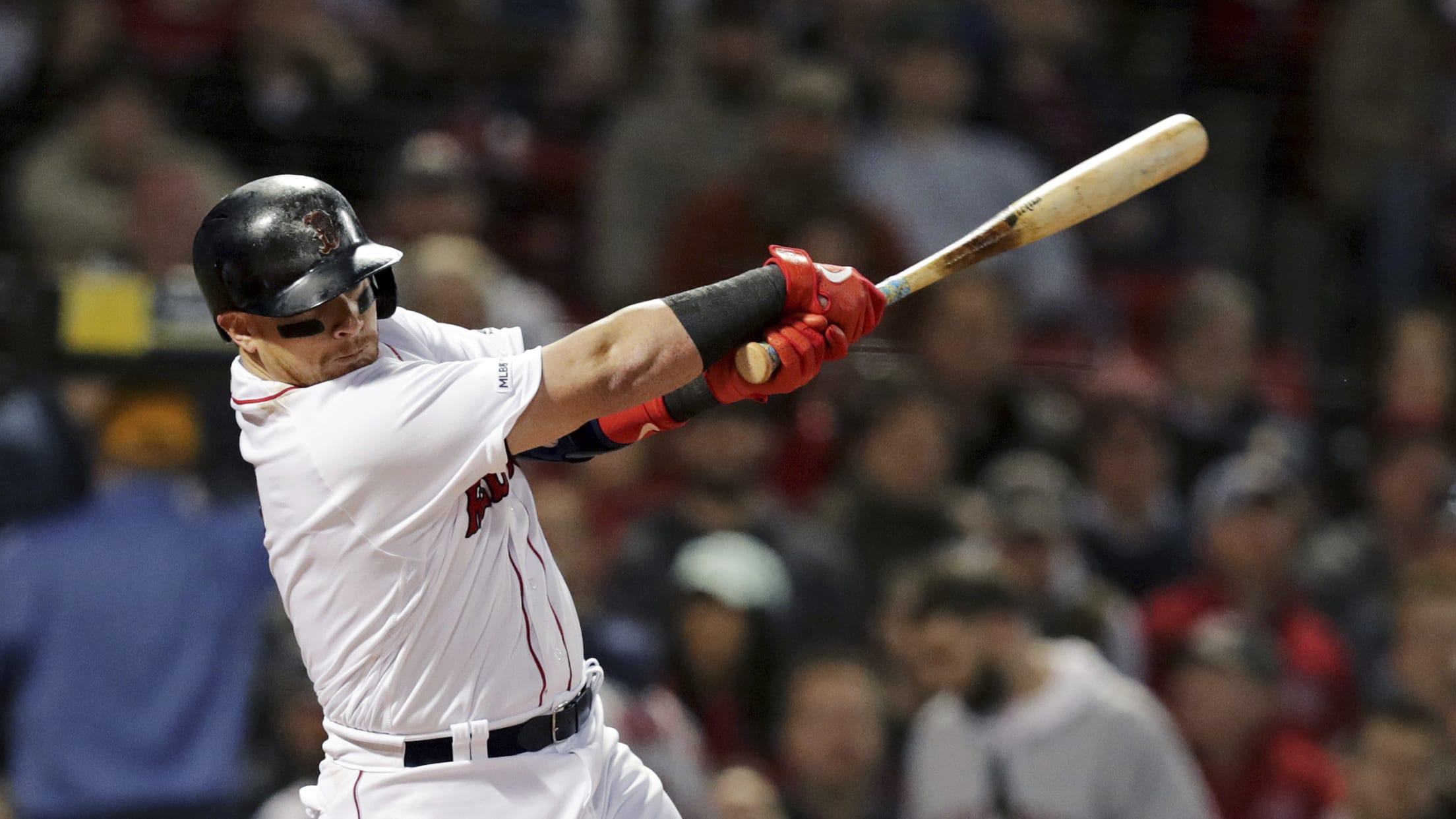 BOSTON -- The Red Sox had been waiting patiently for their big bats to erupt. And on Wednesday night, they finally got a steady stream of clutch hits and relentless at-bats. The result? An 11-4 romp over the Tigers that provided some much-needed relief for the defending World Series champions.
Projecting Vlad Jr.'s first 10 seasons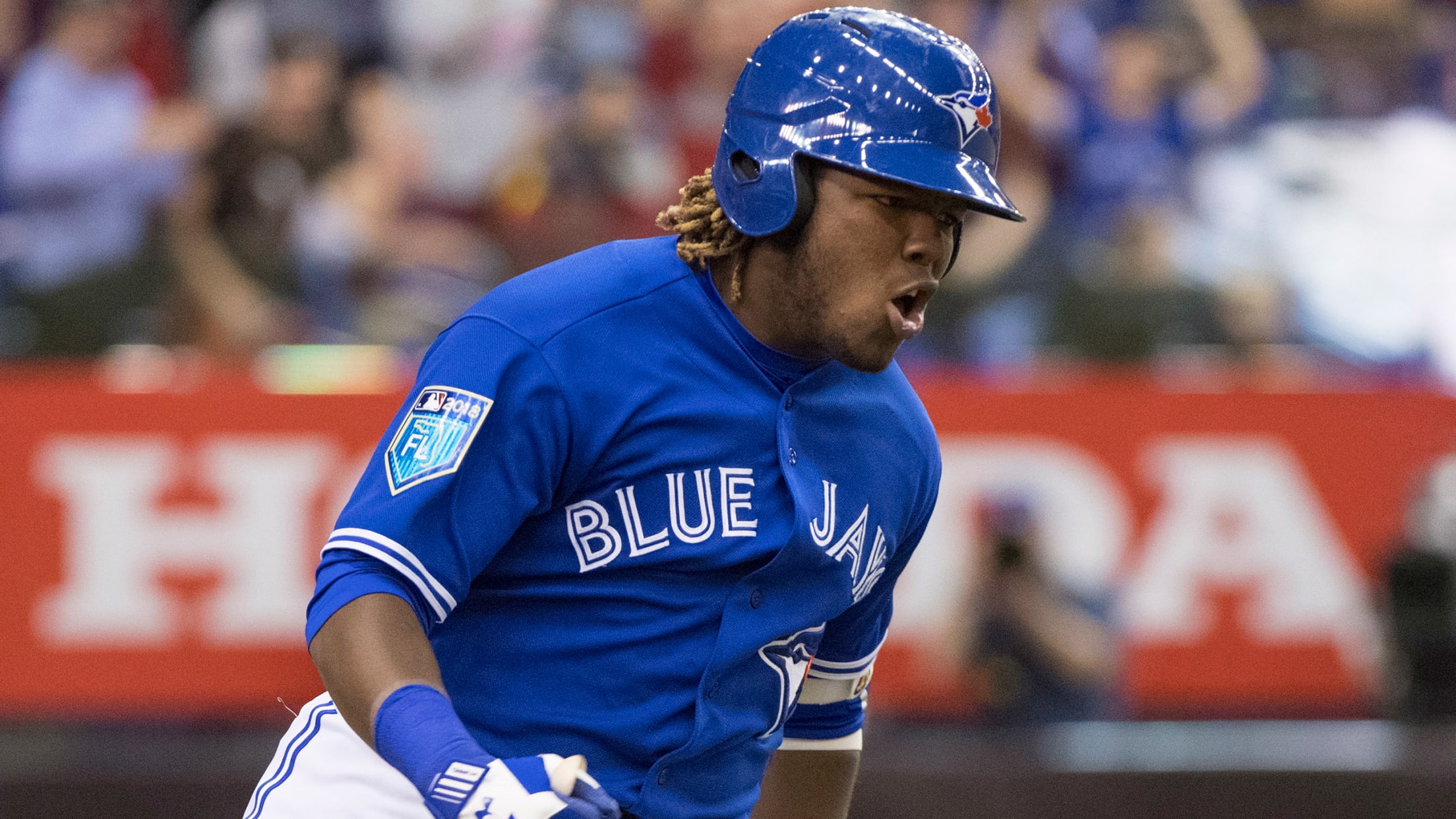 Vladimir Guerrero Jr., the No.1 prospect in the sport, is on his way to Toronto to begin his Major League career. From a scouting perspective, he might be the best pure hitting prospect in recent history. But what does that mean in terms of actual numbers in the box score?
Roark consoles Puig after decisive play
Outfielder's error in fifth inning allows go-ahead run to score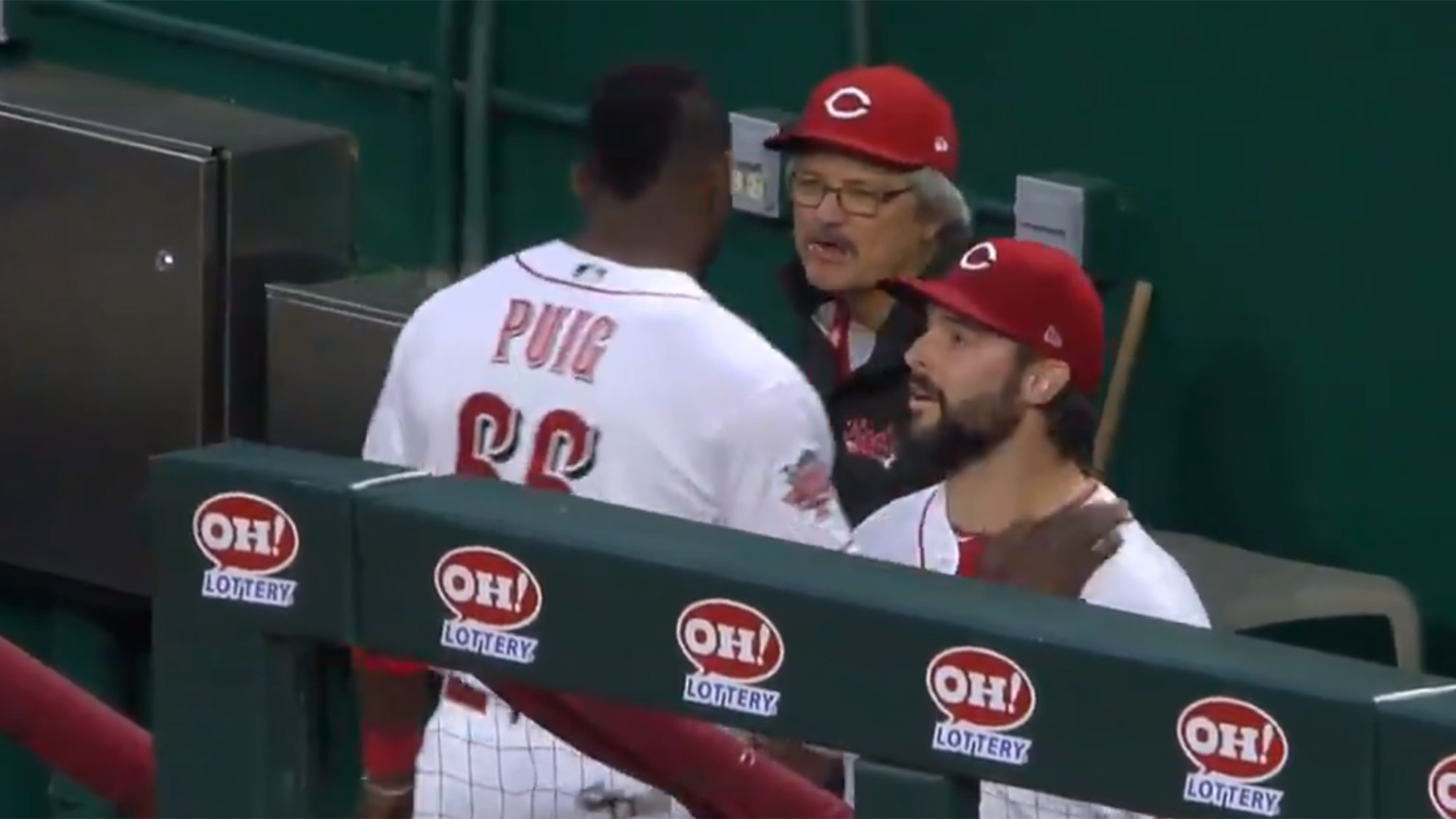 CINCINNATI -- Yasiel Puig knew he messed up, and Tanner Roark knew it, too. But the Reds' starting pitcher didn't rub his right fielder's face in the mistake following an error that scored the go-ahead run in a 3-1 defeat to the Braves on Wednesday at Great American Ball Park.
The most-anticipated debuts in MLB history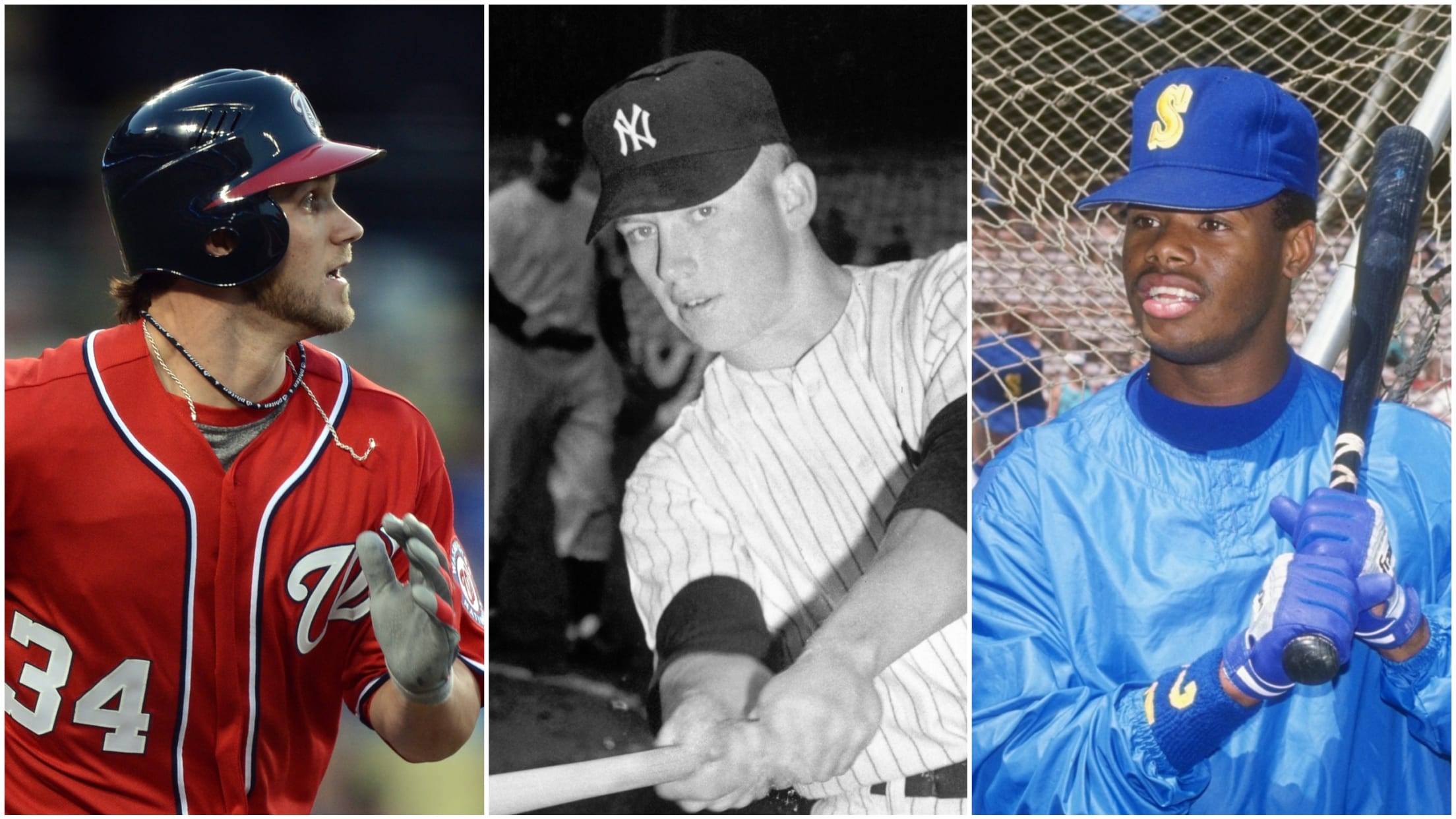 The baseball world has been waiting with bated breath for Vladimir Guerrero Jr.'s first step onto a Major League diamond, but they won't have to wait much longer. Blue Jays manager Charlie Montoyo announced Wednesday that the club will call up Guerrero to make his Major League debut on Friday
Verlander stays hot, gives Astros series win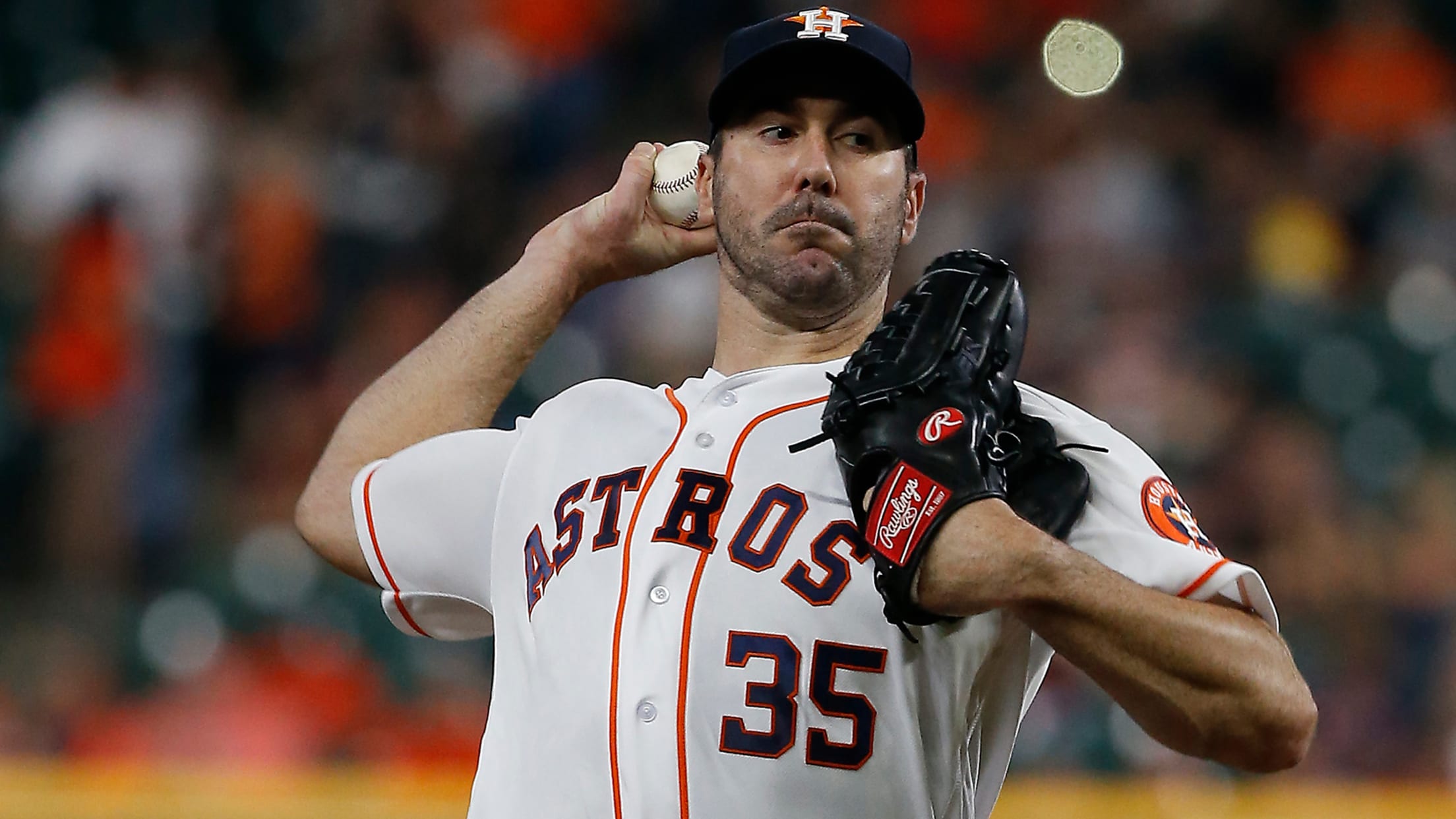 HOUSTON -- Justin Verlander continued his terrific start to the season, striking out eight batters and allowing four hits over eight dominant innings to send the Astros to a 7-1 win over the Twins in the series finale Wednesday night at Minute Maid Park. Verlander (4-0) became the first Astros
Garage door at Fenway gobbles up J.D.'s hit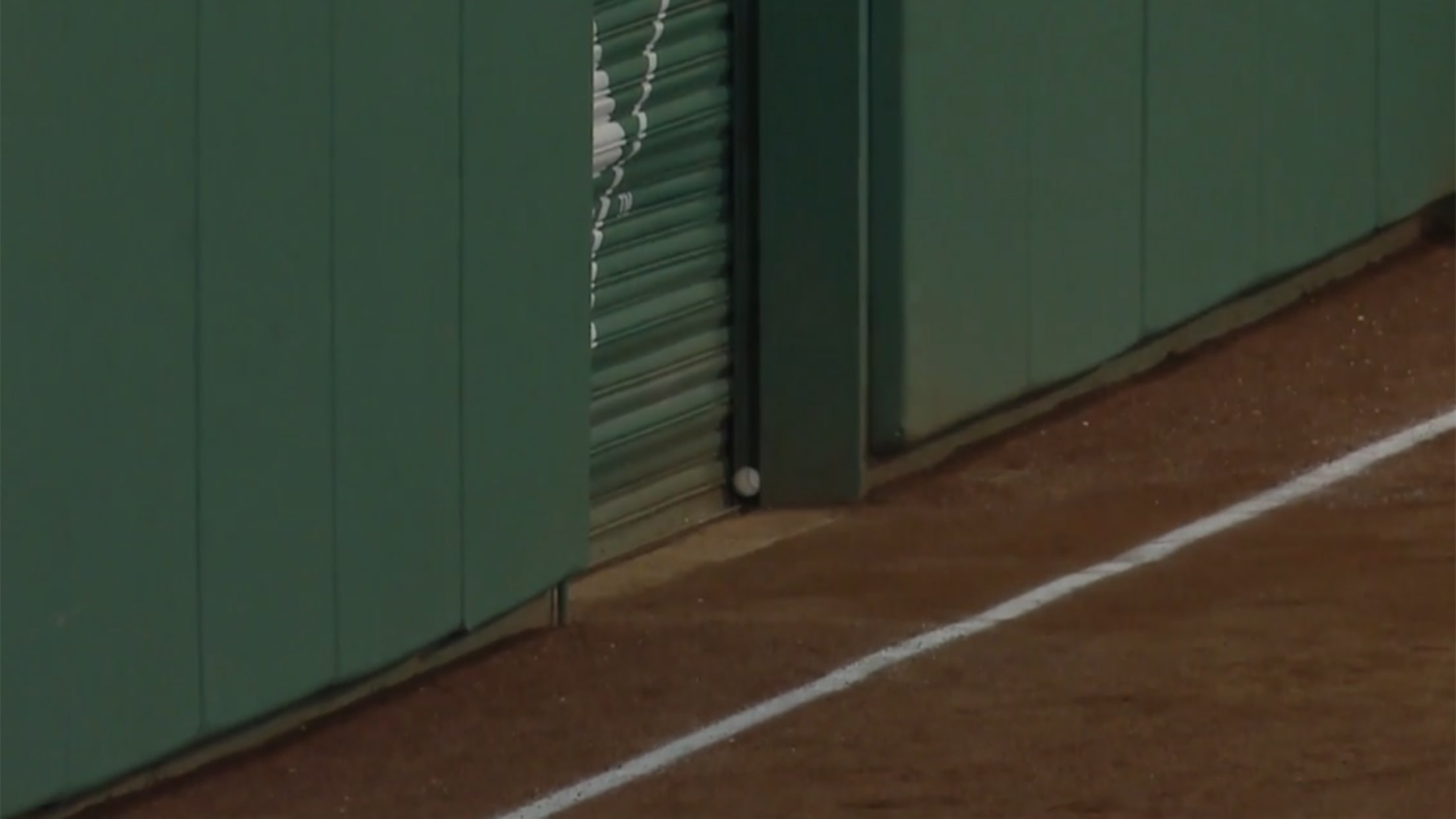 BOSTON -- Oh, the quirks of Fenway Park. In the bottom of the third inning Wednesday night, Red Sox slugger J.D. Martinez hit a hard grounder into the corner in left that got stuck. Stuck on what? Make that stuck in what. The baseball got crammed into the lower shelf
Injury updates: Stanton, deGrom, Lester, Ohtani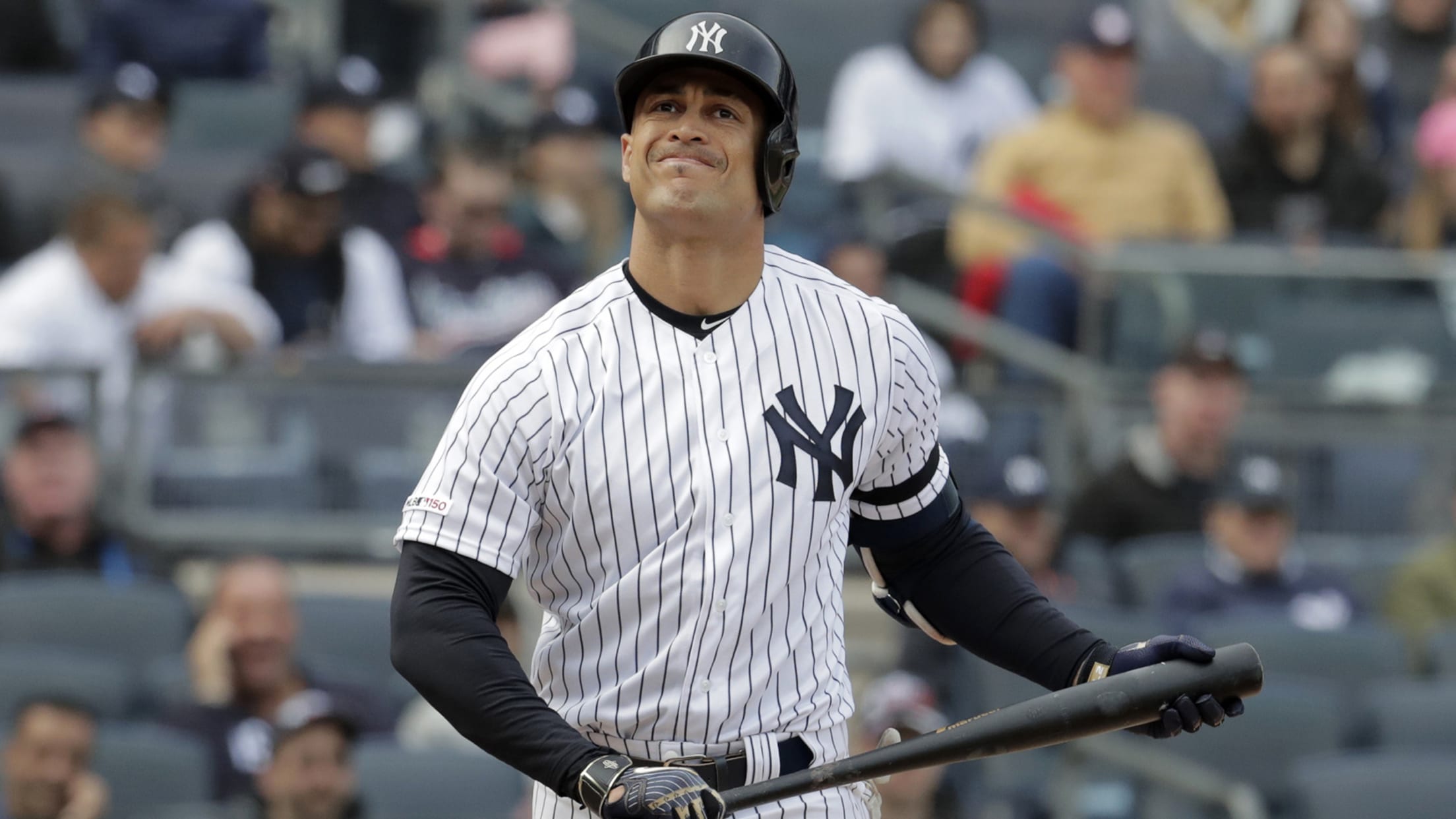 Here's a look at the latest injury news around the Majors.
Watch Rizzo lay out to win a foot race to 1B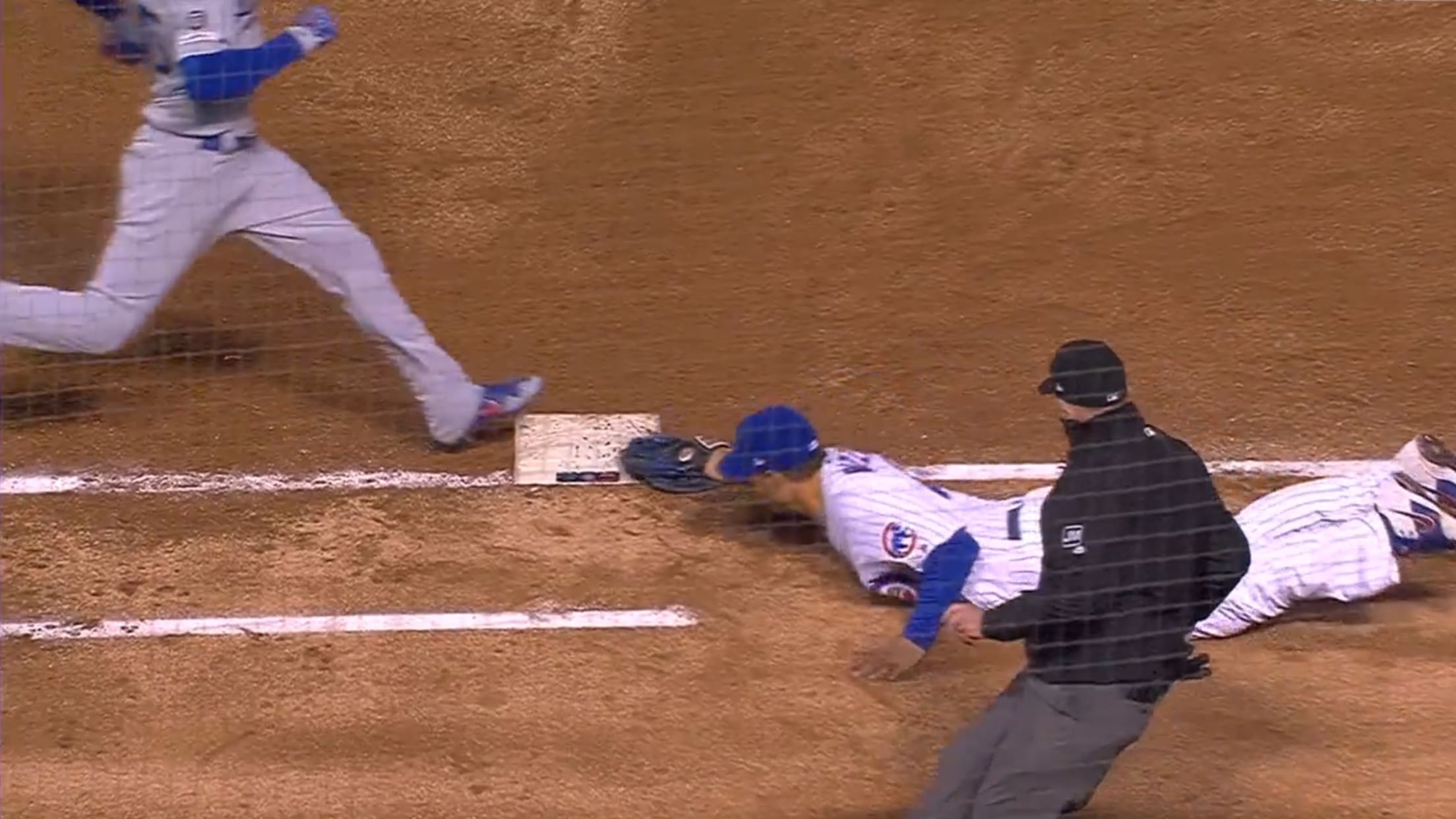 A two-time Gold Glove Award winner at first base, the Cubs' Anthony Rizzo showed his range and speed early in Wednesday night's game against the Dodgers at Wrigley Field. Cody Bellinger led off the second inning by chopping a Cole Hamels pitch down the first-base line, where Rizzo fielded the
Cards send early message with sweep of Crew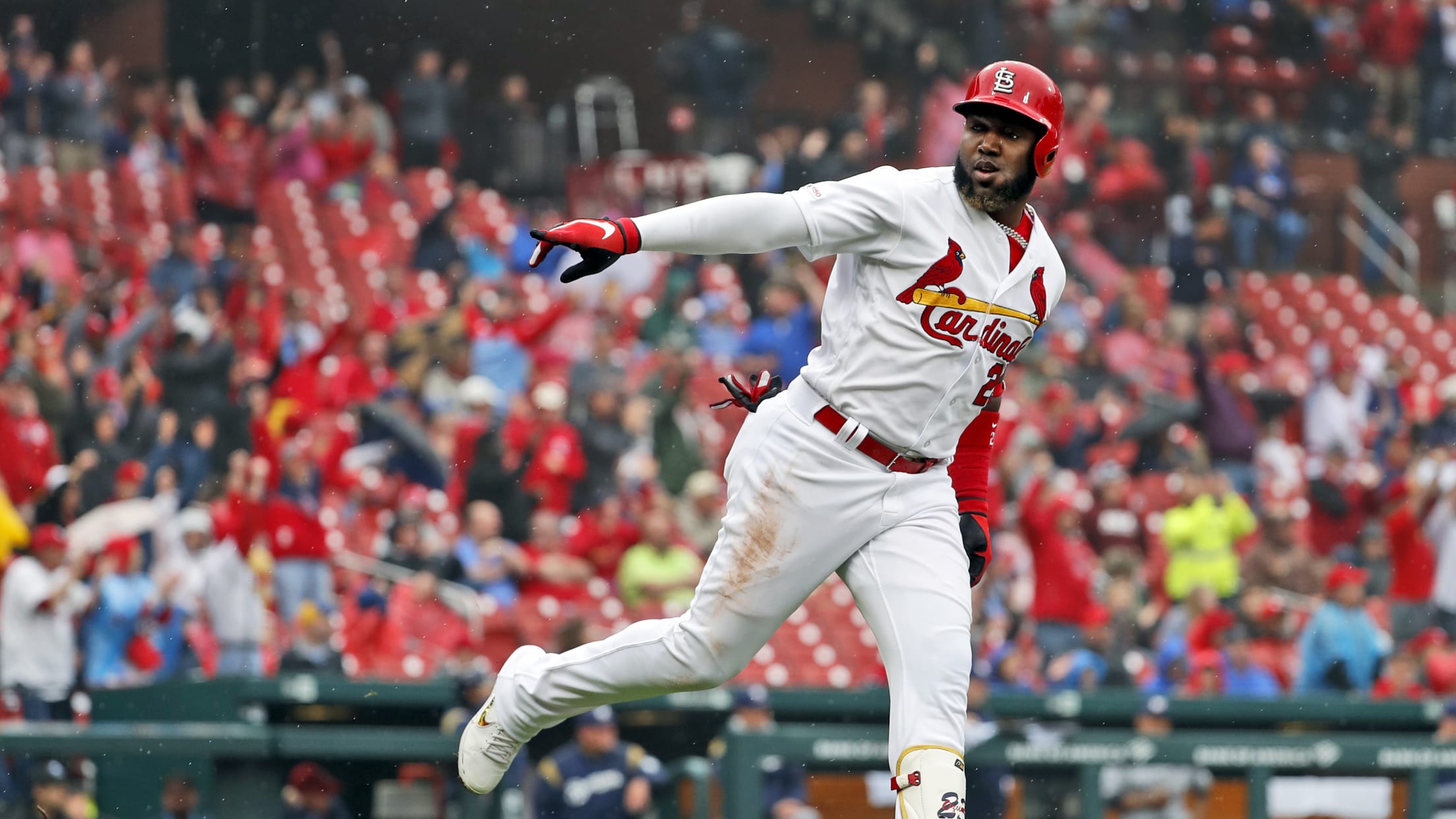 ST. LOUIS -- As much as manager Mike Shildt may insist that the Cardinals' only true opponent is itself, the standings always tell a different story. And that story for the past two seasons has been that the Cards haven't measured up to a pair of division opponents. That may
Soroka pushed in latest start as Braves win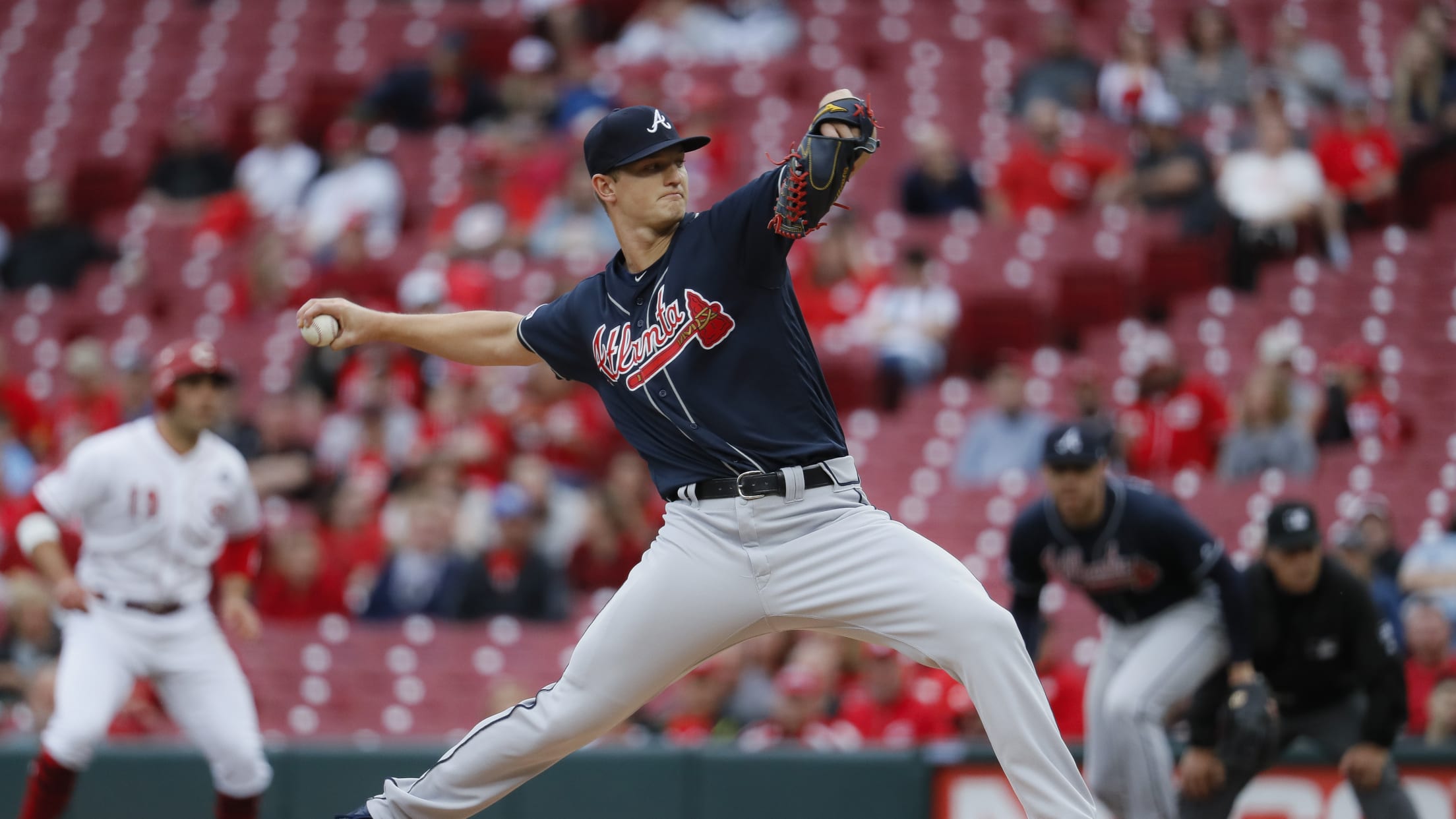 CINCINNATI -- Braves manager Brian Snitker pushed Mike Soroka as far as he could and then watched his much-maligned bullpen play a significant role in a 3-1 win over the Reds on Wednesday night at Great American Ball Park. Soroka had never exceeded more than 90 pitches in any of
A's sweep Rangers on Pinder's walk-off single
Semien, Chapman provide power, Brooks solid over five frames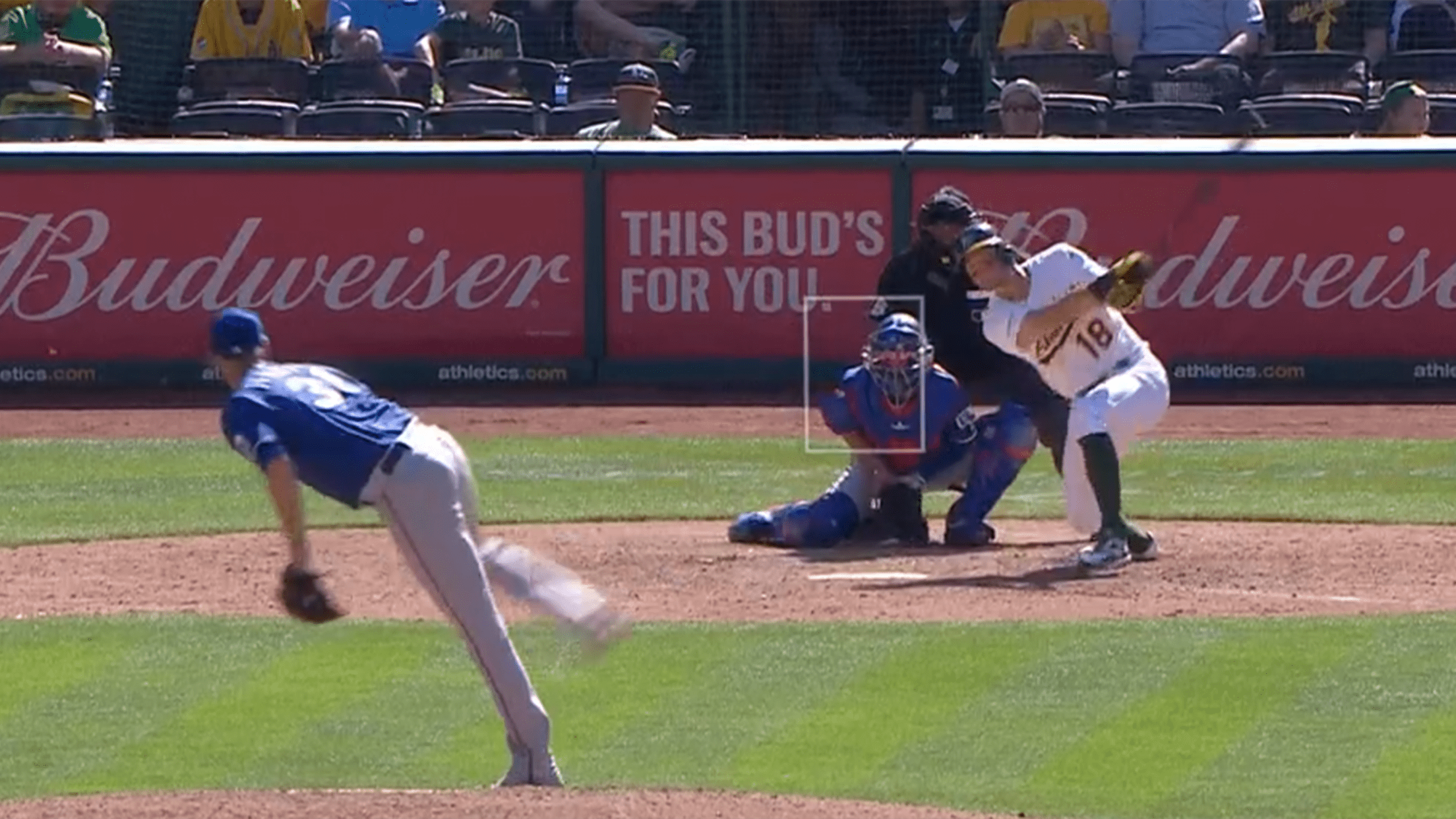 OAKLAND -- Chad Pinder has had trouble getting into the A's starting lineup every day because of his value coming off the bench to play so many positions. As Wednesday's 6-5 victory over the Rangers showed, just find a spot for him and he will produce. Pinder capped off a
Burdi awaiting 2nd opinion on biceps injury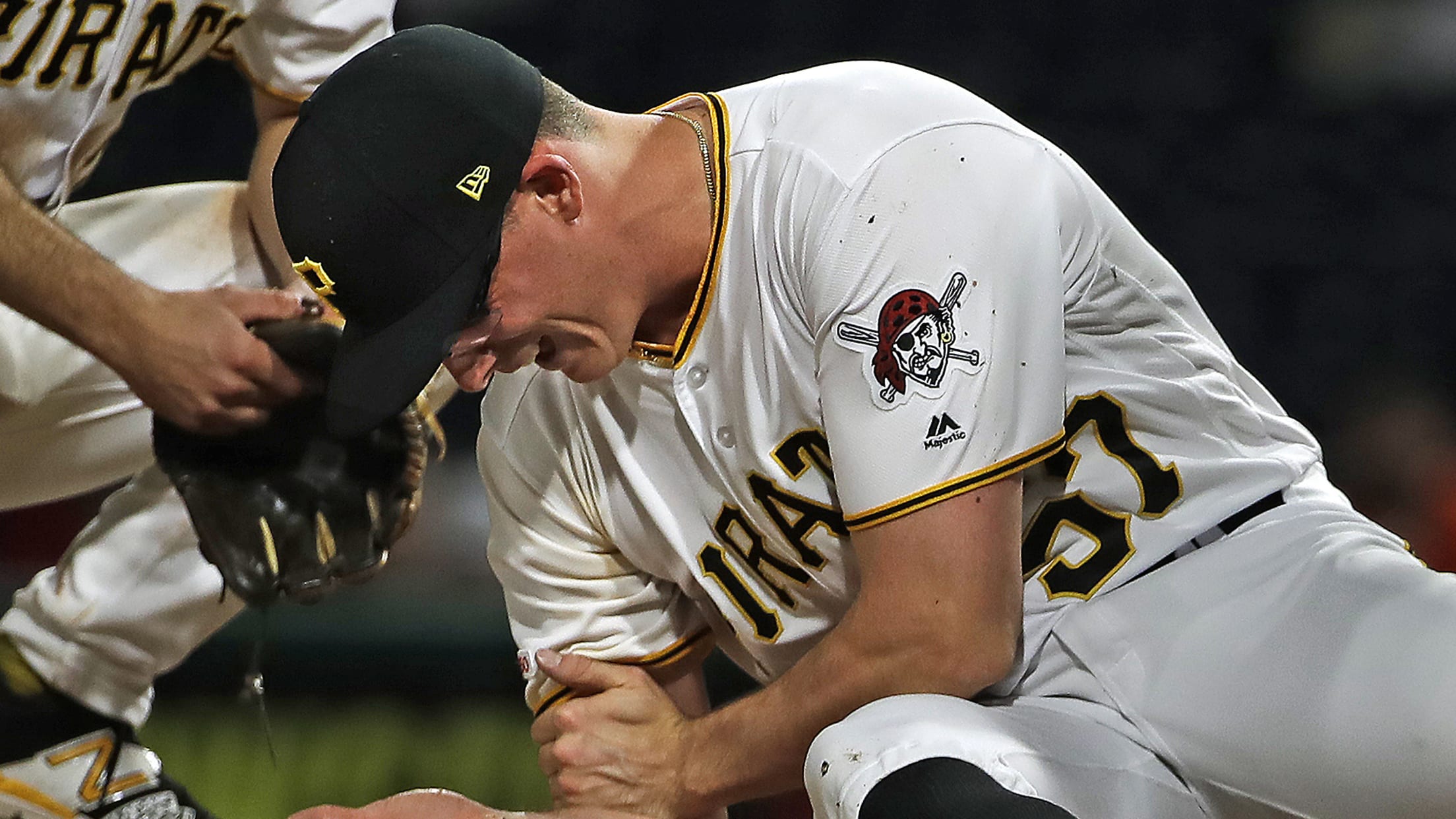 PITTSBURGH -- Pirates reliever Nick Burdi said he is "praying for the best" as he awaits the second opinion on his injured right arm next week. Speaking to the media for the first time since he walked off the mound clutching his right biceps Monday night at PNC Park, Burdi
Kelly puts control issues in past vs. Bucs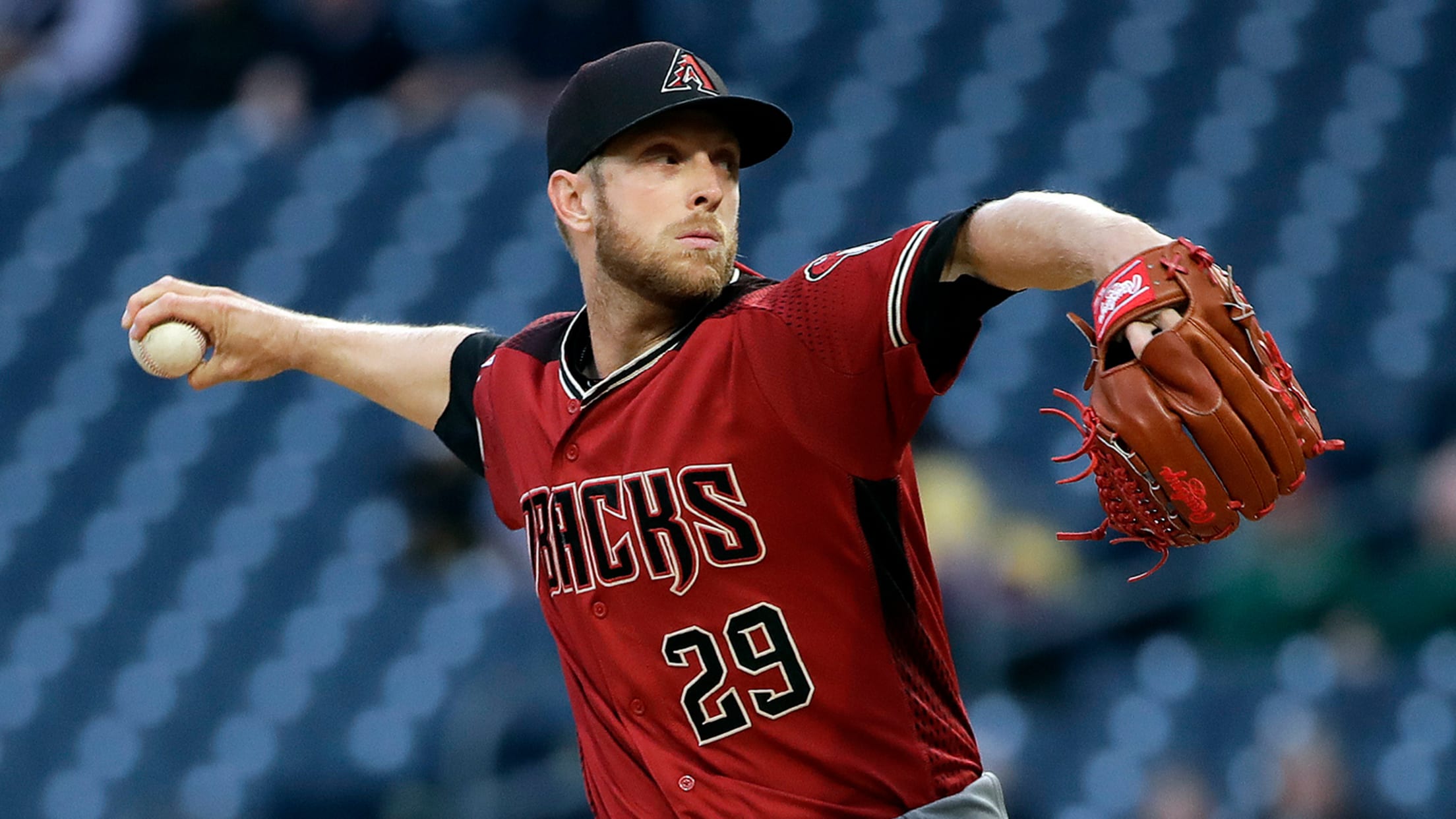 PITTSBURGH -- On Wednesday night in Pittsburgh, Merrill Kelly showed his short seven-walk performance against the Cubs last week was a fluke, not the norm. Kelly pitched seven solid frames against the Pirates at PNC Park, and his offense gave him plenty of cushion during an 11-2 win over the
Gio agrees to 1-year deal with Crew (source)
12-year veteran went 3-0 for Milwaukee last fall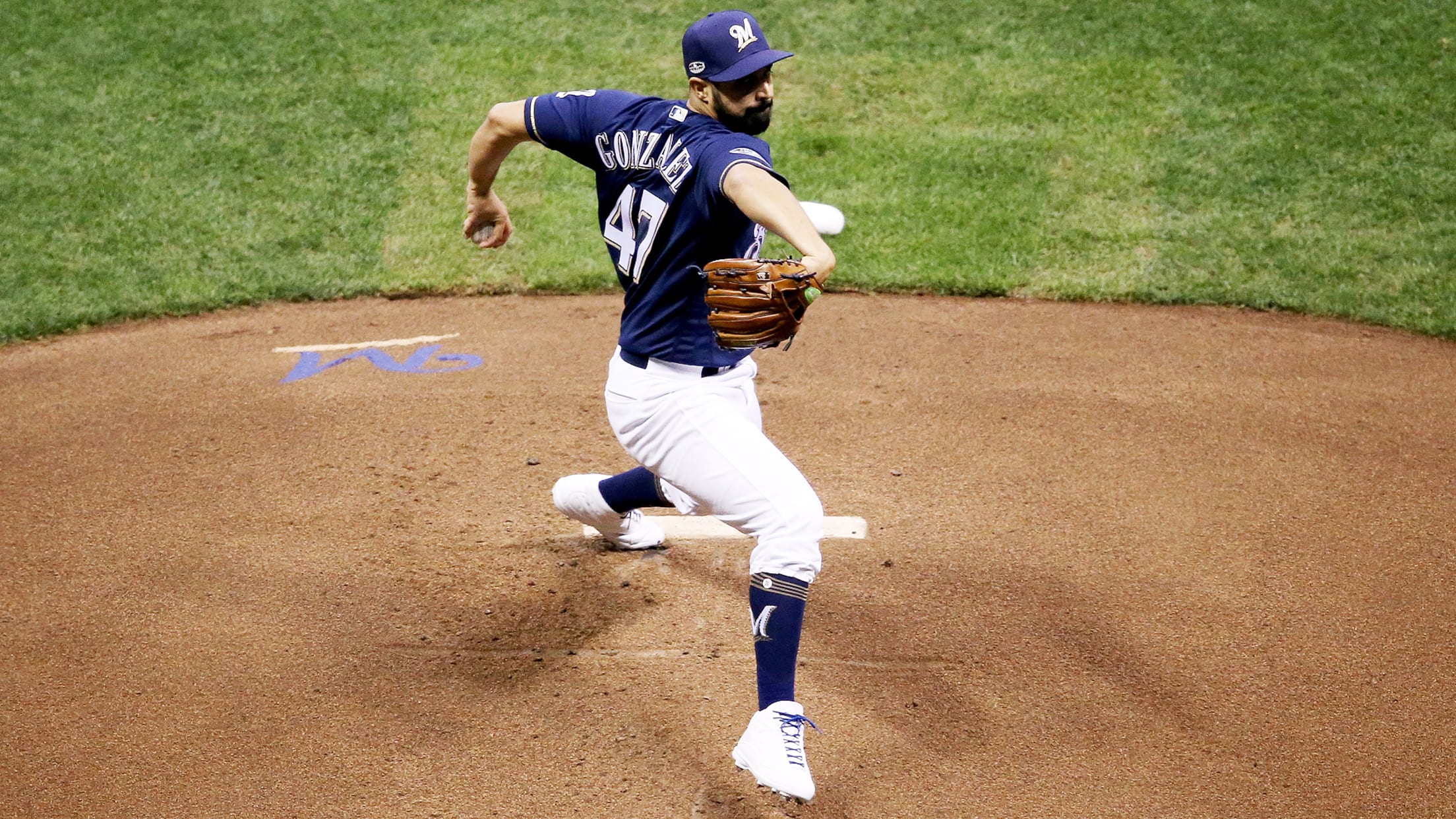 ST. LOUIS -- The Brewers have agreed to bring back veteran left-hander Gio Gonzalez to help an underperforming pitching staff. A source told MLB.com on Wednesday that Gonzalez was in agreement on a one-year Major League contract that will pay $2 million for the remainder of this season and includes
CC, 6 K's shy of 3,000, looks back at No. 1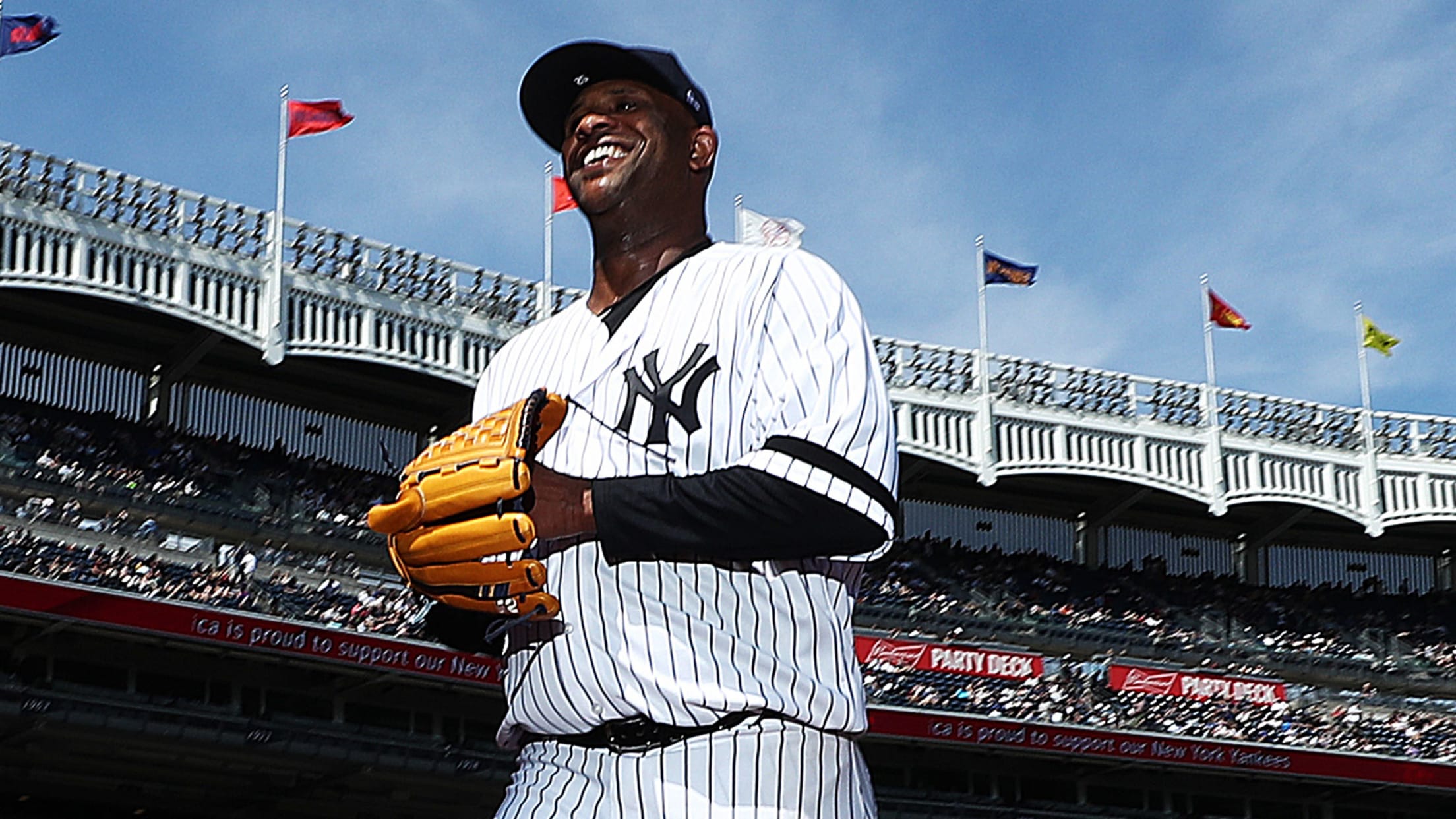 ANAHEIM – As CC Sabathia sits upon the precipice of becoming the 17th man to join the 3,000 strikeouts club, the veteran Yankees hurler was asked to reflect upon the first whiff that he recorded in a Major League uniform. That transpired in Sabathia's big league debut on April 8,
Paddack retires 19 in a row in seven-inning gem
Rookie starter gets his first Major League win by outdueling King Felix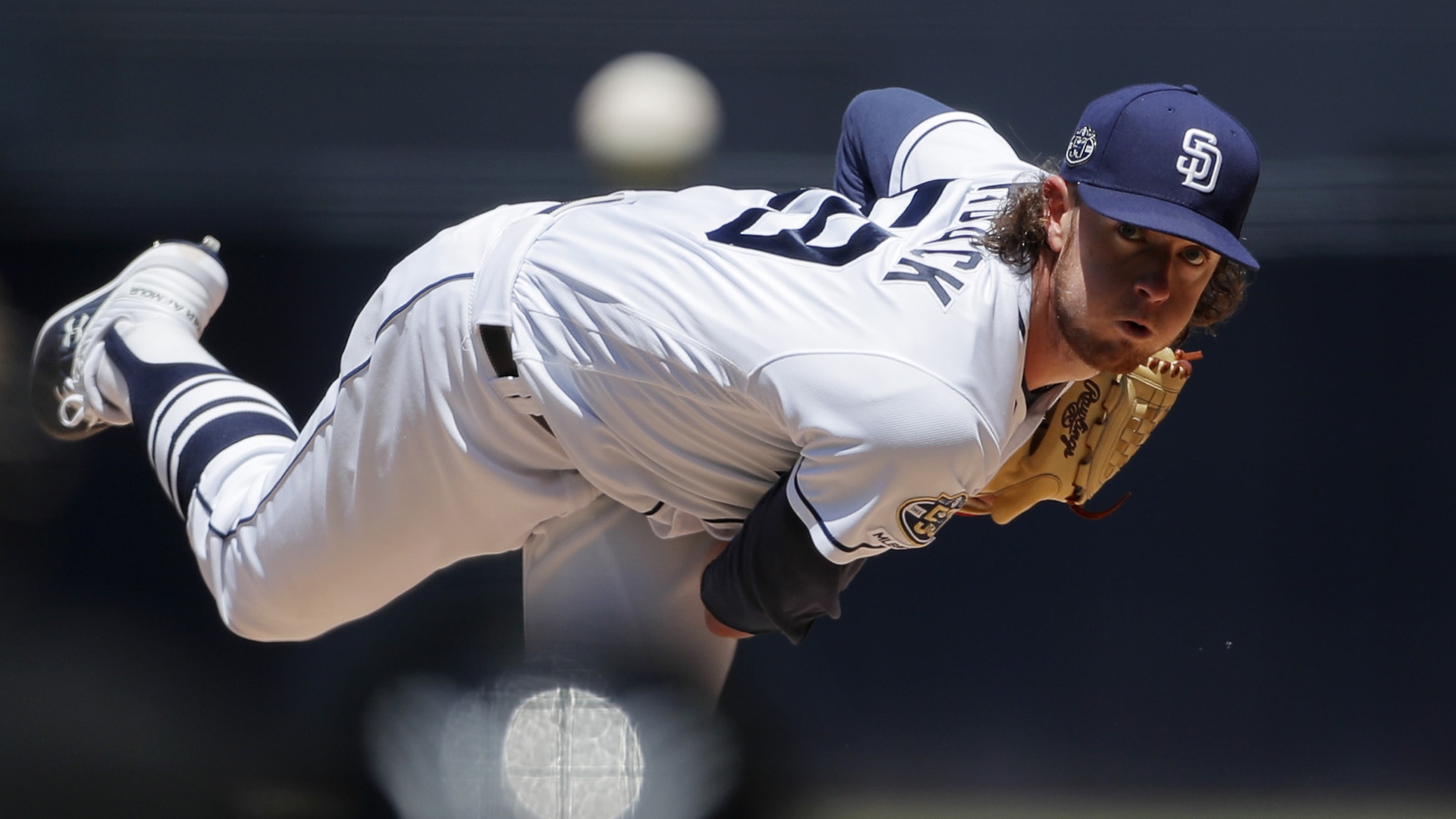 SAN DIEGO -- Chris Paddack arrived at Petco Park on Wednesday feeling slightly under the weather. You'd never have been able to tell. Not by the way Paddack strolled into the Padres' clubhouse three hours before first pitch -- rocking a black paisley suit with a cowboy hat, his focus