Alonso -- who else? -- sets another HR record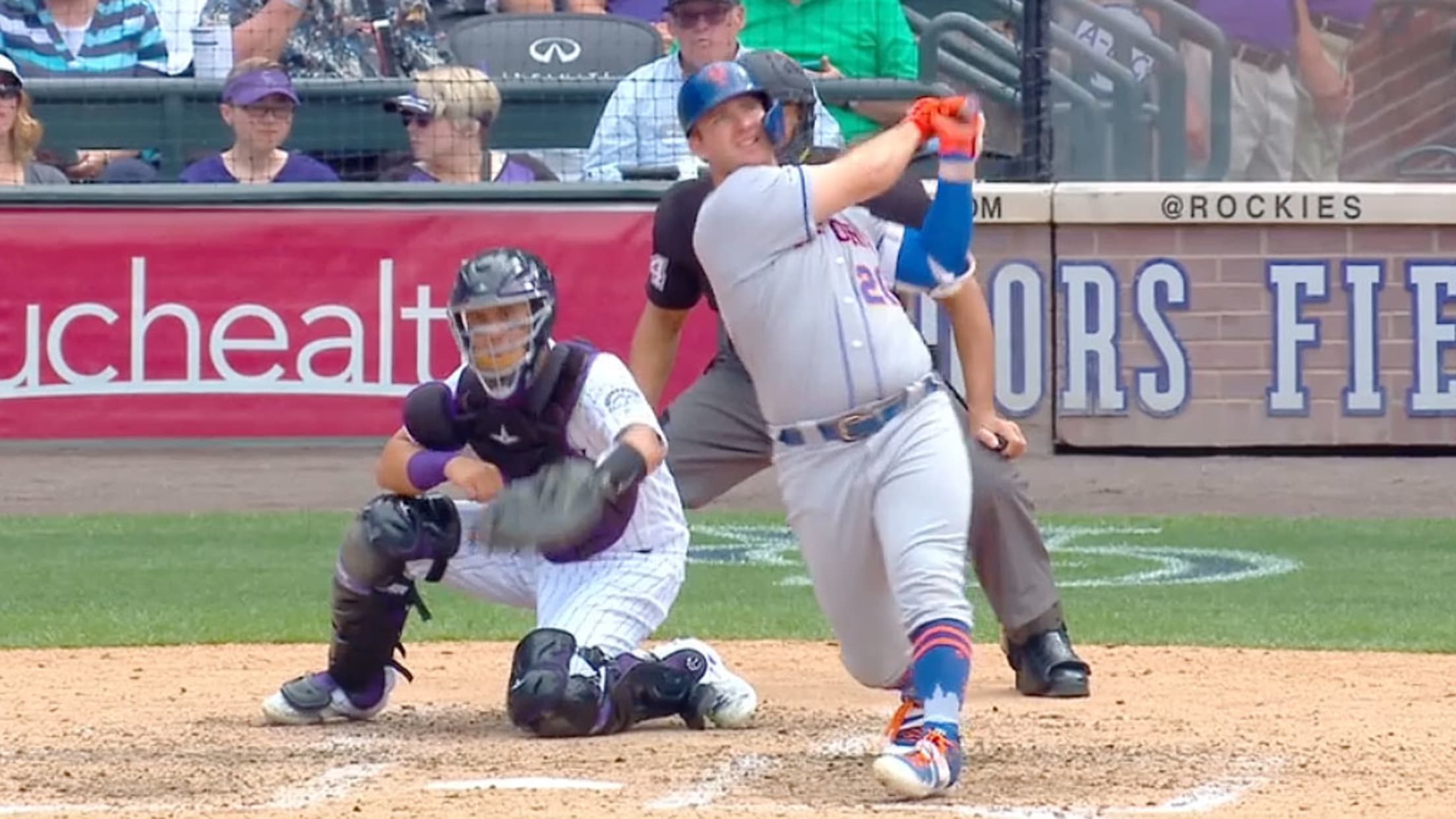 DENVER -- Pete Alonso knows a thing or two about setting home run records, so it was only fitting that he was the one to set the Mets' single-season franchise mark. Going deep in the sixth inning on Wednesday at Coors Field, Alonso hit the Mets' 225th home run, snapping
Stanton returns tonight, in LF and hitting 5th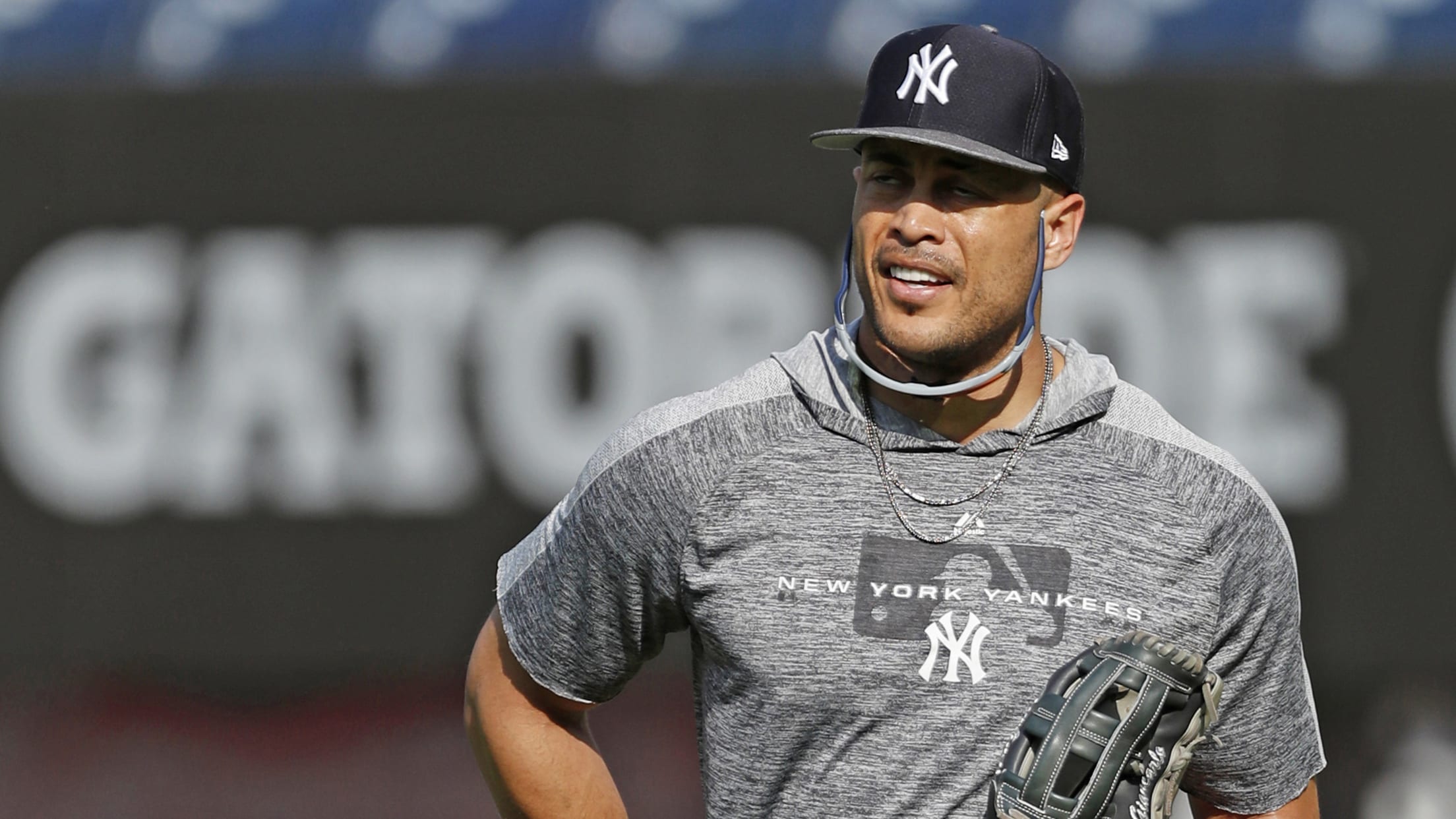 Giancarlo Stanton is back. The slugger is in the Yankees' starting lineup for Wednesday's game against the Angels at Yankee Stadium, batting fifth and playing left field.
Here's the final Top 100 Prospects list of the year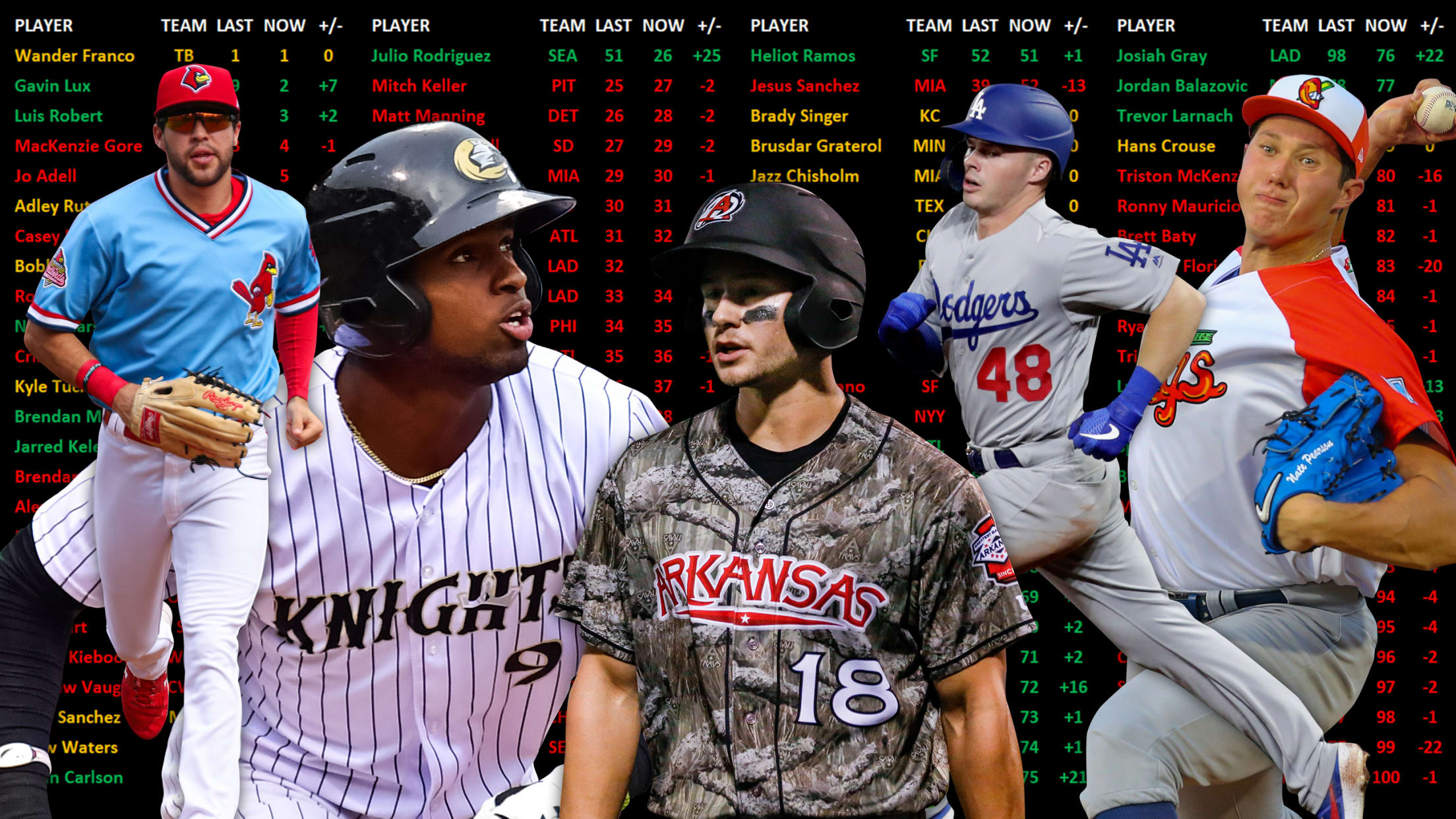 Now that the Minor League regular season and playoffs have concluded, we're making a few adjustments to MLB Pipeline's Top 100 Prospects list. While Rays shortstop Wander Franco remains at No. 1, we've jumped a pair of position players to the Nos. 2 and 3 spots and anointed a new
Cards top Scherzer, strengthen hold on Central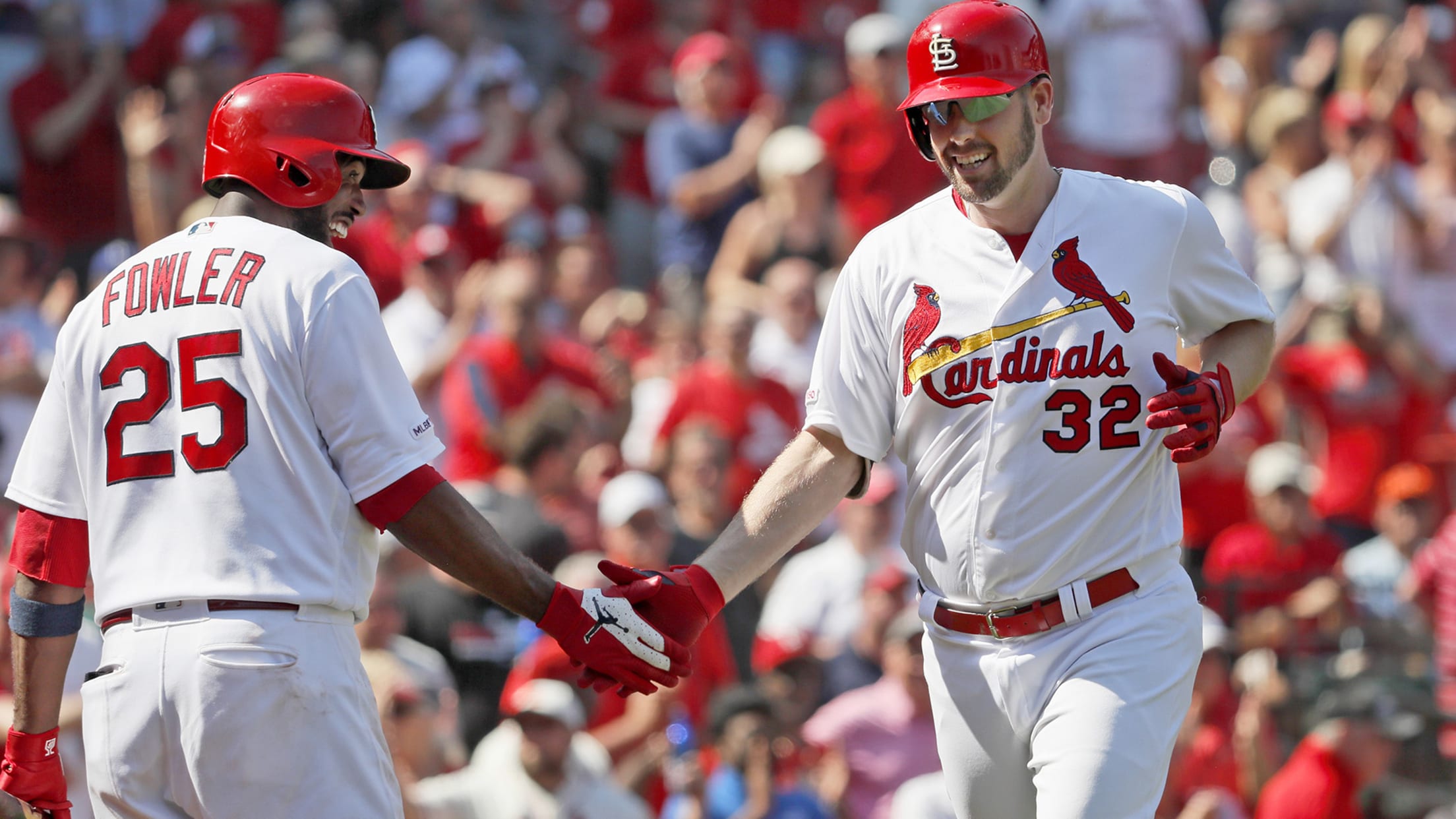 ST. LOUIS -- Cardinals manager Mike Shildt and his players have insisted that no matter how meaningful these games in September are, their goal is to eliminate the distractions and treat every game the same. But there was no denying how important Wednesday's game against the Nationals was for the
A rare Cubs-Cards race comes down to the wire
With series starting Thursday, a look at some past pennant chases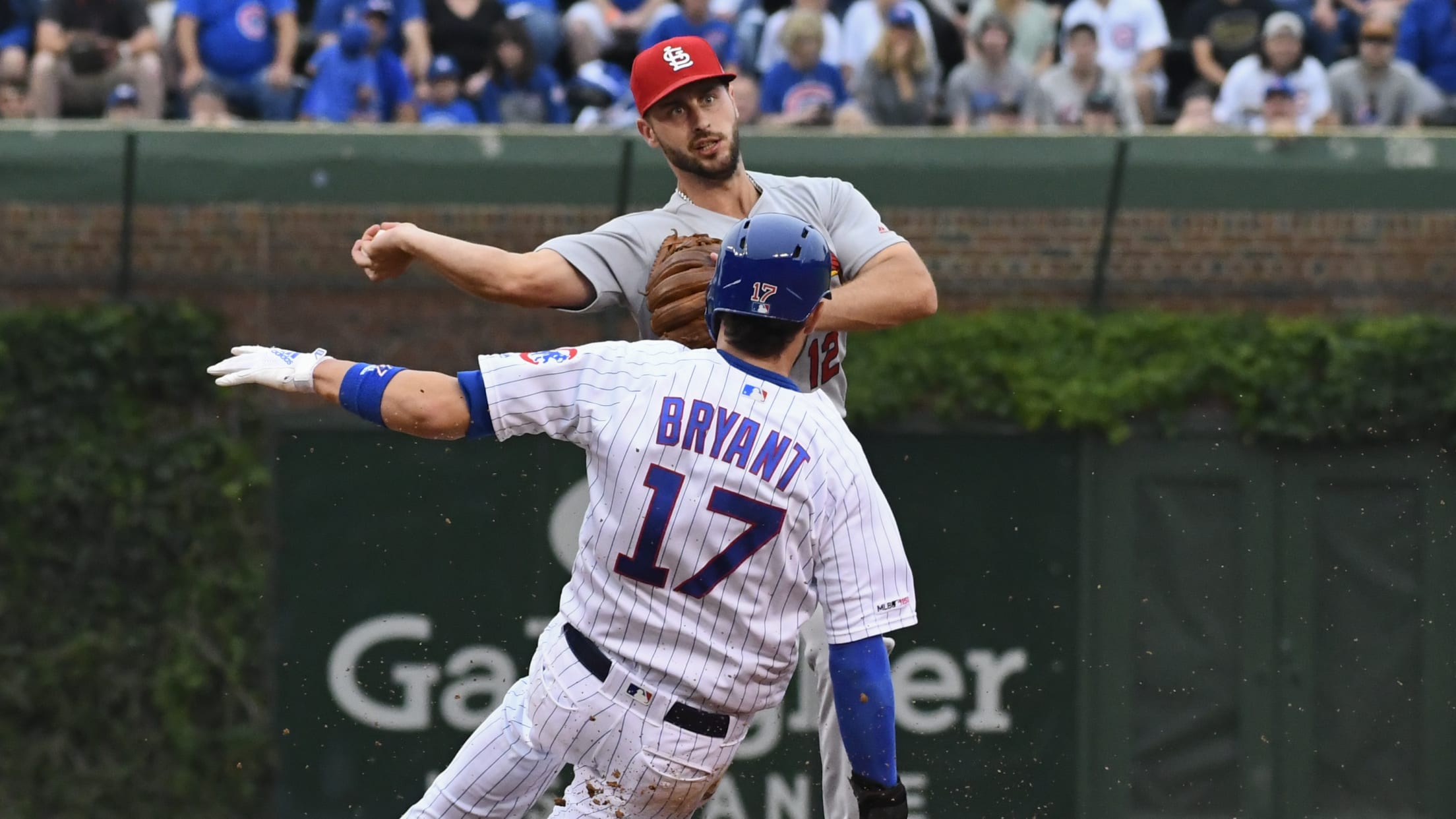 Starting Thursday night at Wrigley Field, the Cardinals and the Cubs, those two perpetual rivals of the Midwest, will play seven games over the next 11 days that will determine the National League Central, the NL Wild Card and maybe just the futures of both franchises. The Cardinals haven't made
Prospects set to shine: It's AFL Opening Day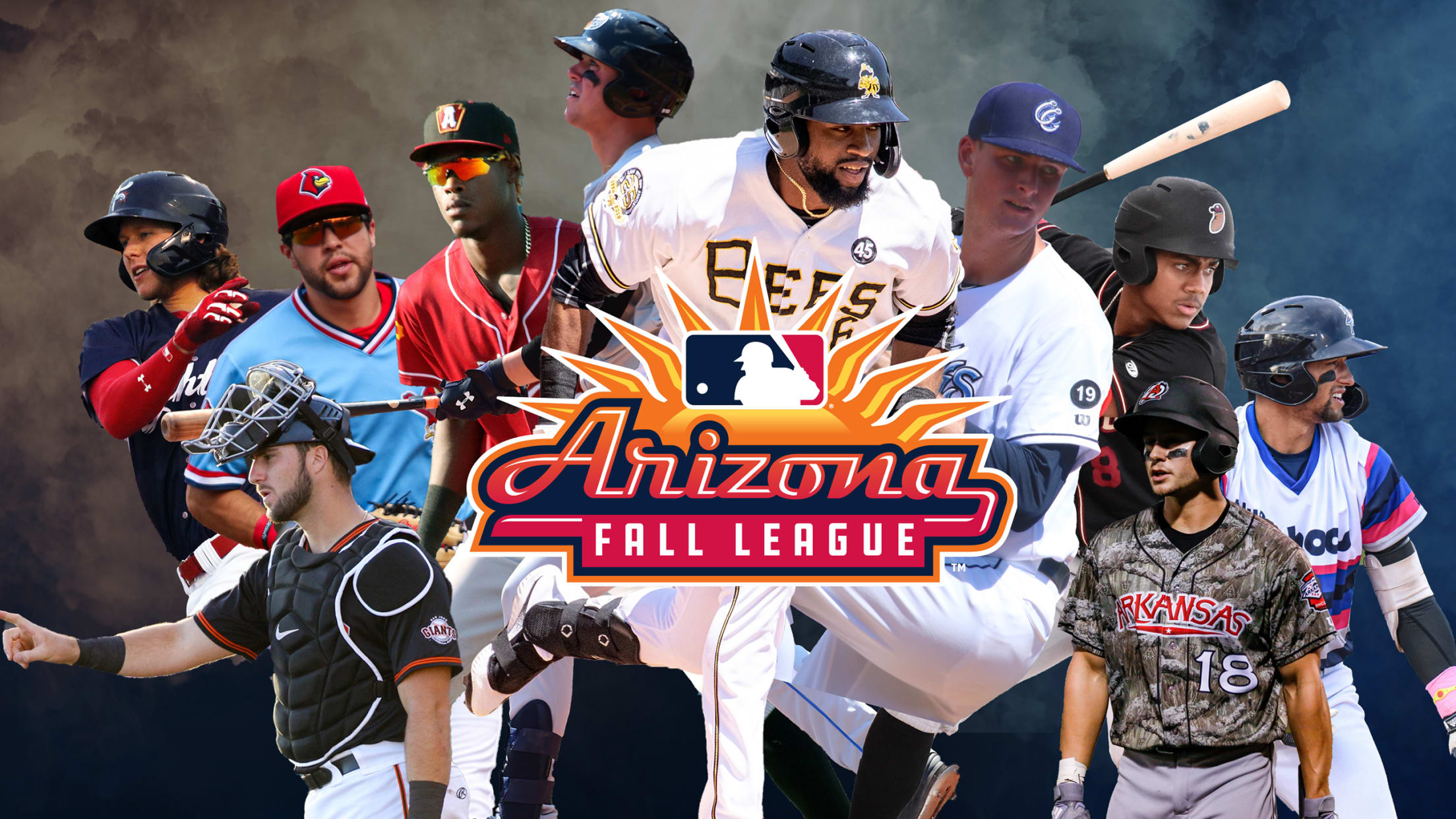 For nearly three decades, the Arizona Fall League has had a very simple mission: Help finish the development process by getting Minor League prospects ready for the big leagues. That won't change as the 28th season of the AFL gets underway on Wednesday with night games in Glendale, Mesa and
Fowler shows ups, robs Asdrubal of homer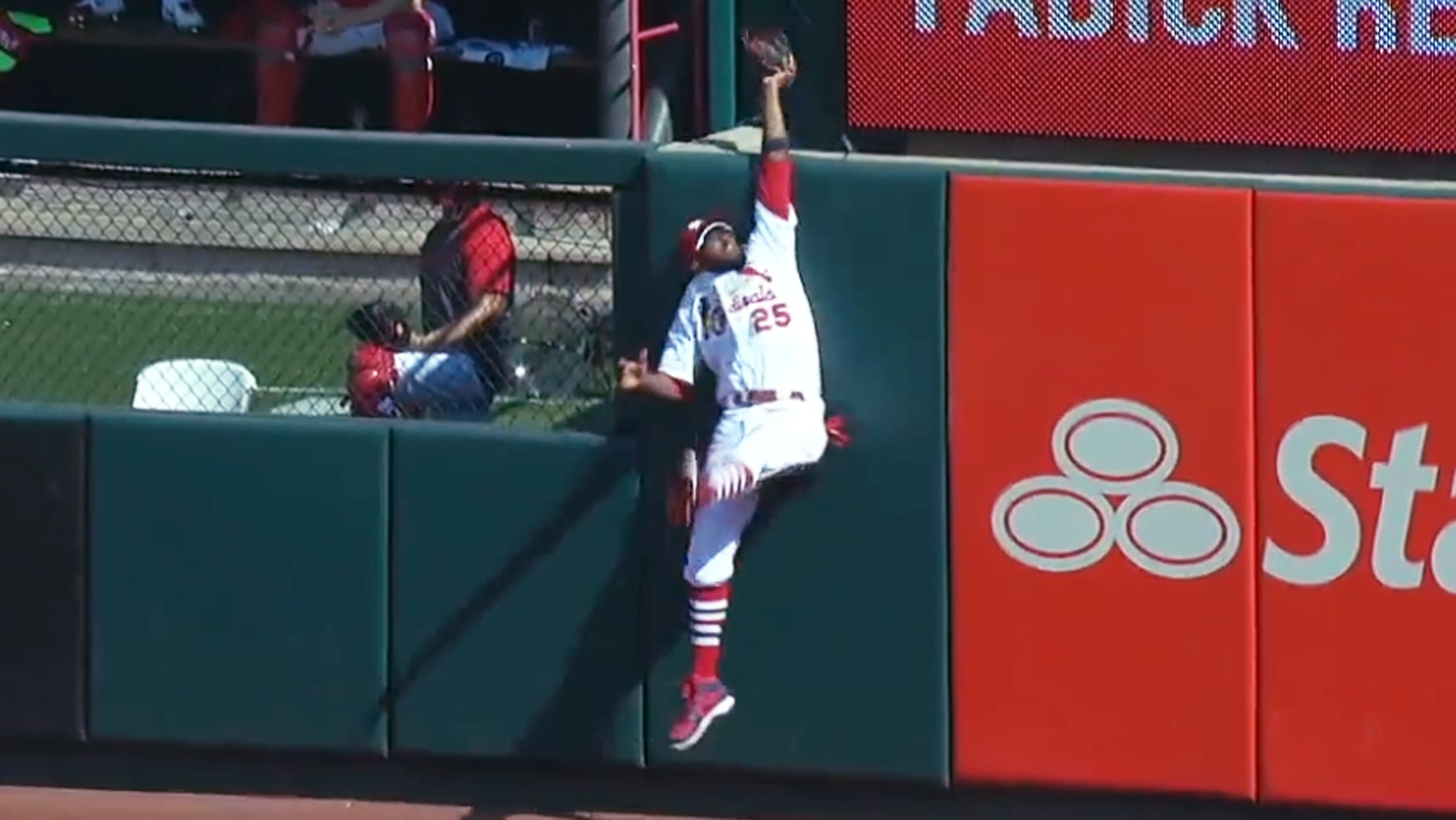 Cardinals outfielder Dexter Fowler started Wednesday's finale against the Nationals in center, then moved to right in the top of the sixth. The switch paid off in the eighth, when he robbed Asdrubal Cabrera of a three-run homer in St. Louis' 5-1 victory. With the win over Washington, St. Louis
Betances' season ends with 'freak' injury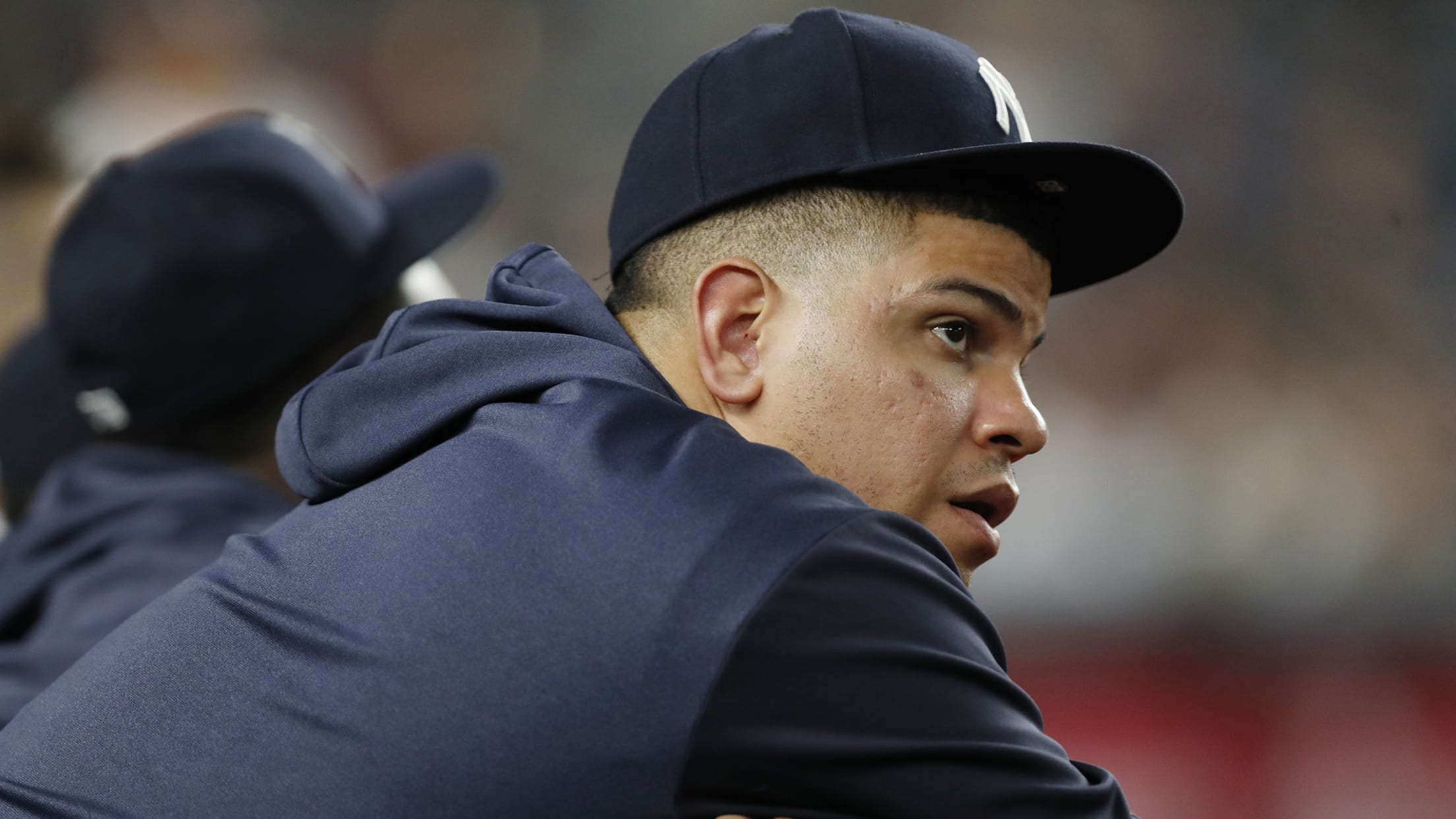 NEW YORK -- Dellin Betances finally made his 2019 debut on Sunday in Toronto, returning from right shoulder and lat injuries to strike out both batters he faced. Two days later, his season ended. After the Yankees' 8-0 win over the Angels on Tuesday night, manager Aaron Boone announced the
The 10 best individual seasons this decade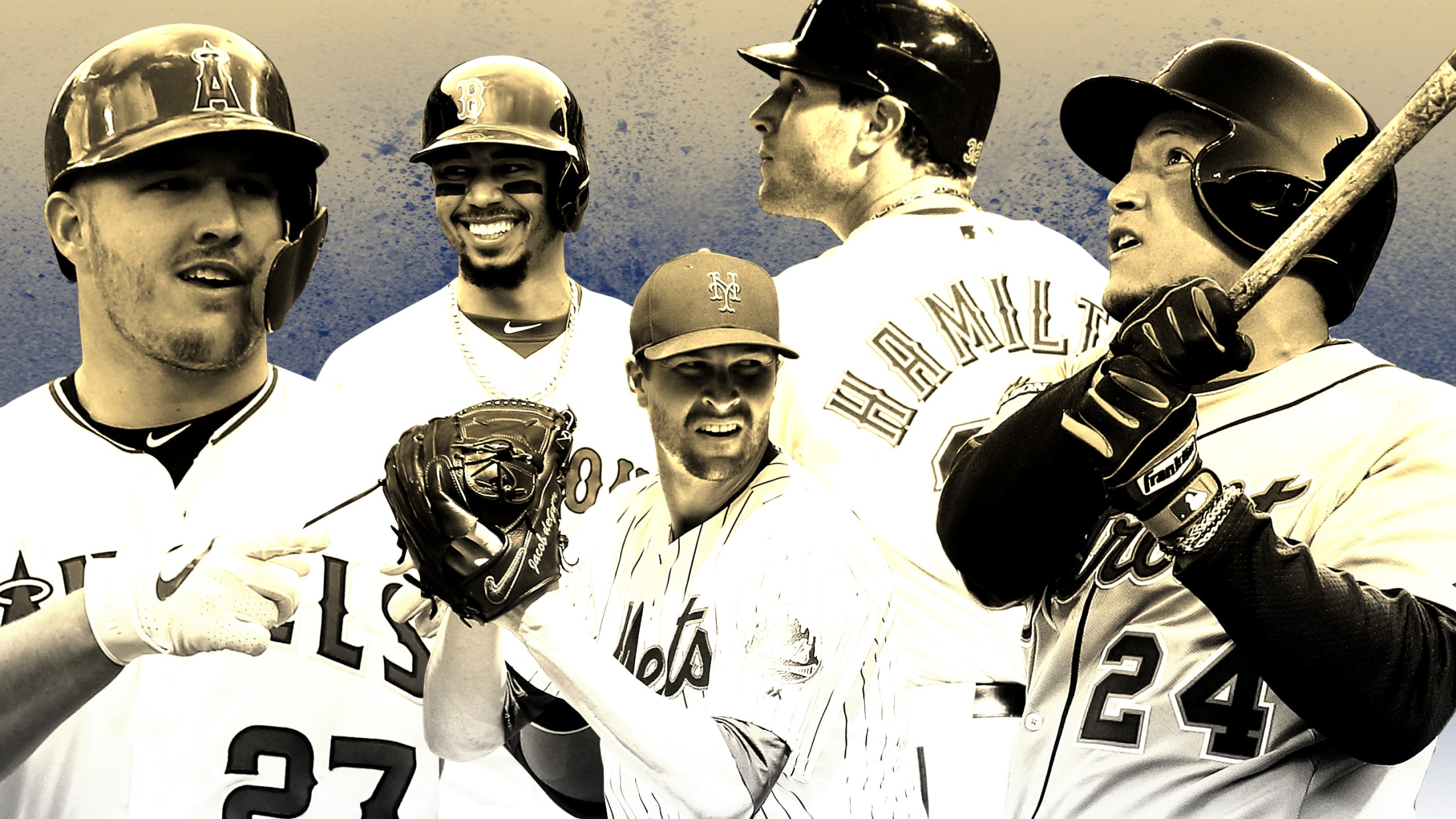 Will Leitch's series on the Data Decade, closing out this remarkable decade in the year of baseball, runs every other week. Today we look at the best individual seasons of the decade. Every player wants that one season, that one perfect season, when everything falls exactly right. It's easier to
Injury updates: Yanks, Kimbrel, Kipnis, Correa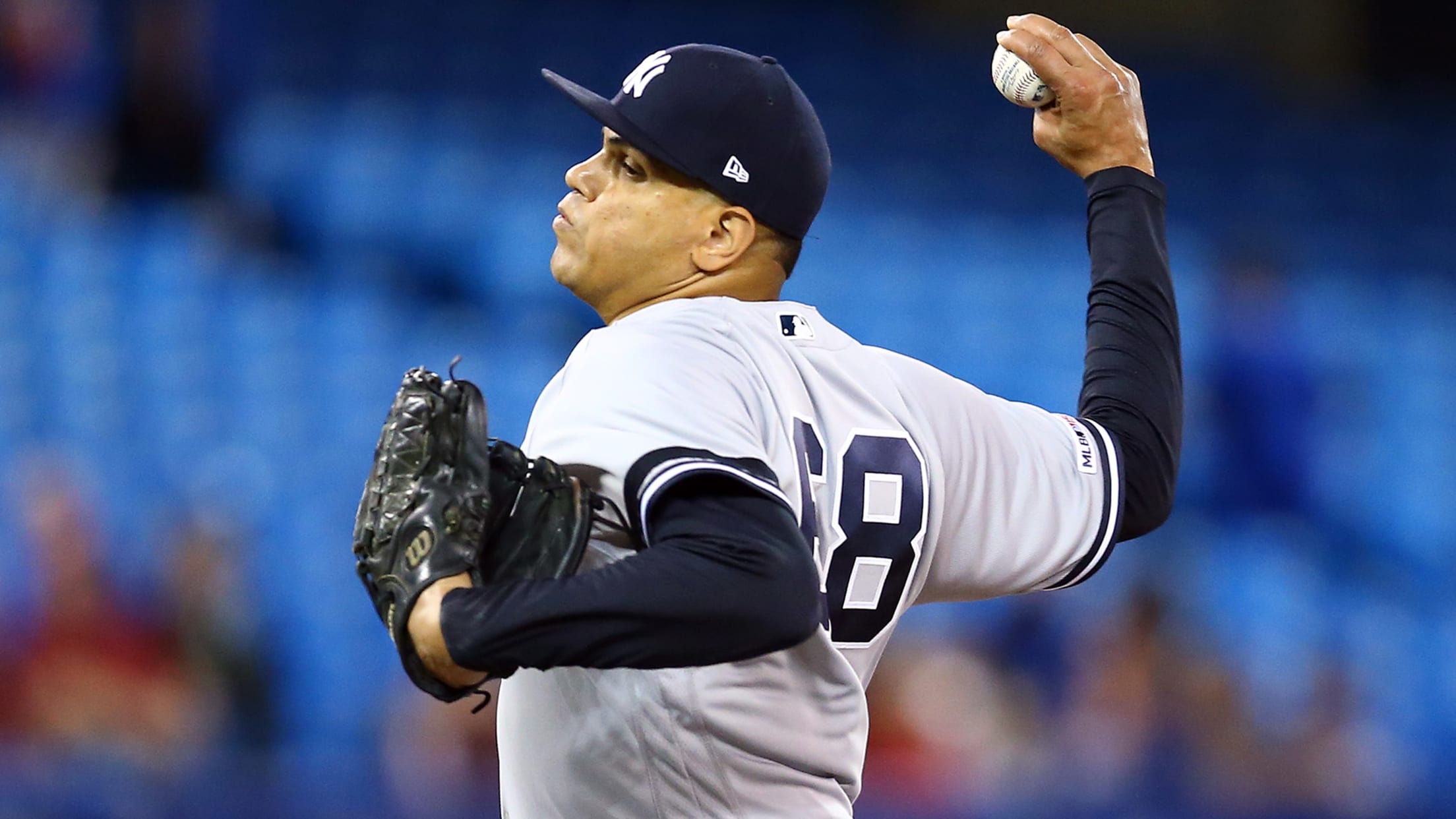 Here is the latest injury news from around Major League Baseball.
Explaining postseason tiebreaker scenarios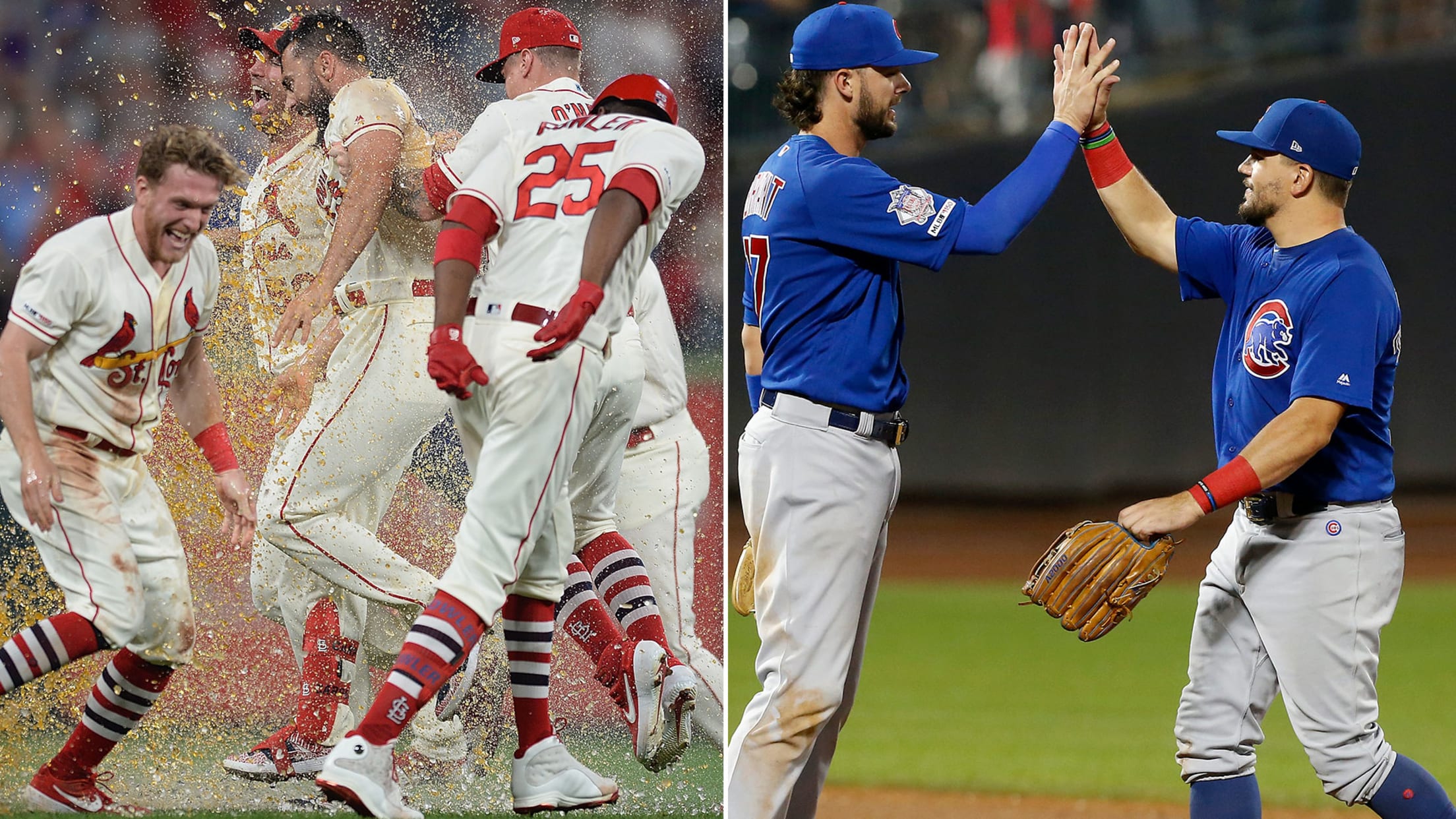 When Major League Baseball instituted the dual-Wild Card system before the 2012 season, it was pretty widely assumed that there would be years in which a cluster of clubs with identical records would require, essentially, their own tournament to decide who advances to the one-and-done Wild Card round. To date,
Here is the 2019 postseason schedule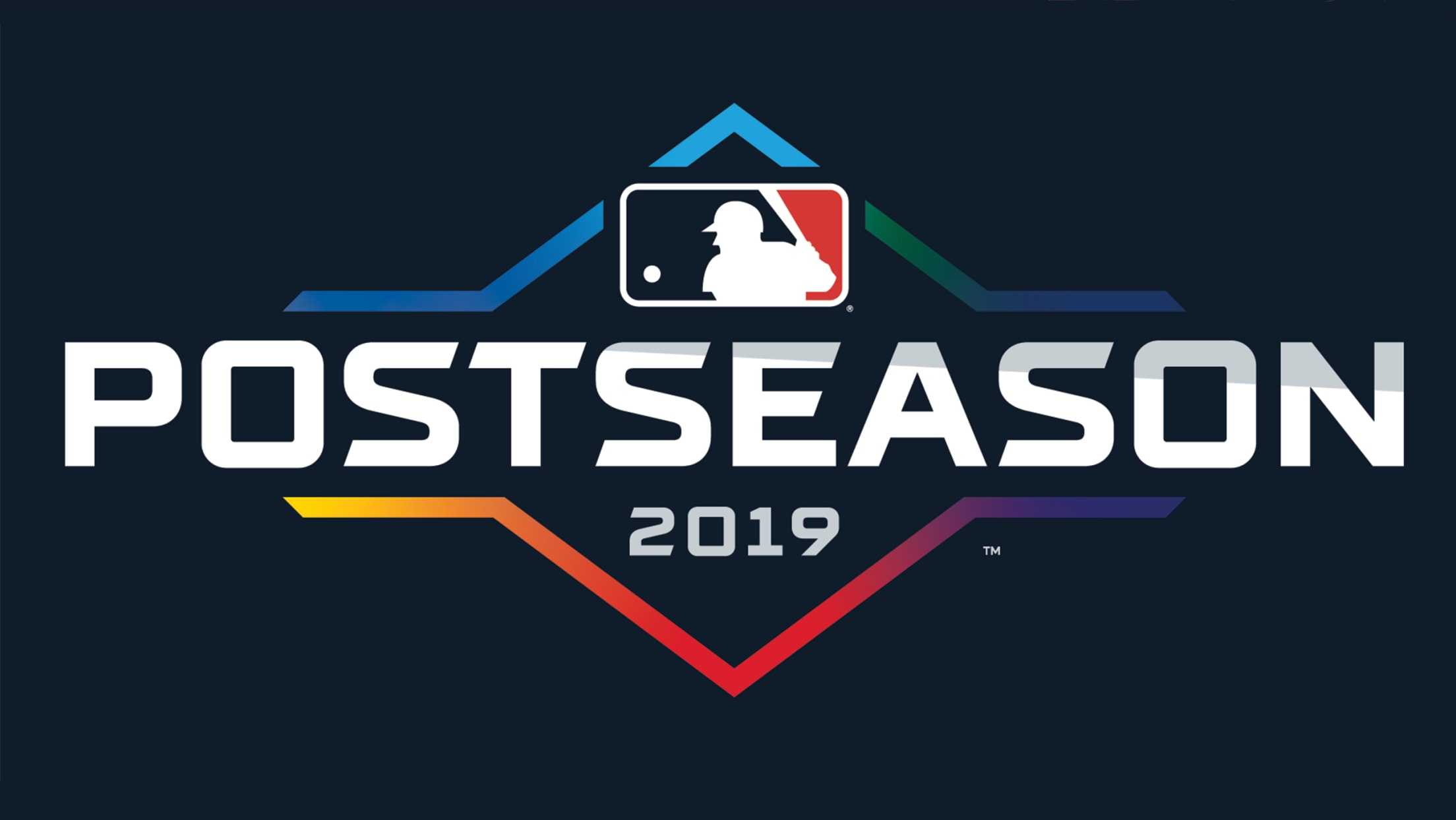 Major League Baseball today announced the schedule for the 2019 Postseason, which is set to open with the National League Wild Card Game presented by Hankook Tire on TBS on Tuesday, Oct. 1, followed by the American League Wild Card Game presented by Hankook Tire on ESPN on Wednesday, Oct.
In AL Cy Young race, it's a two-teammate field
Strasburg has chance to oust deGrom on NL side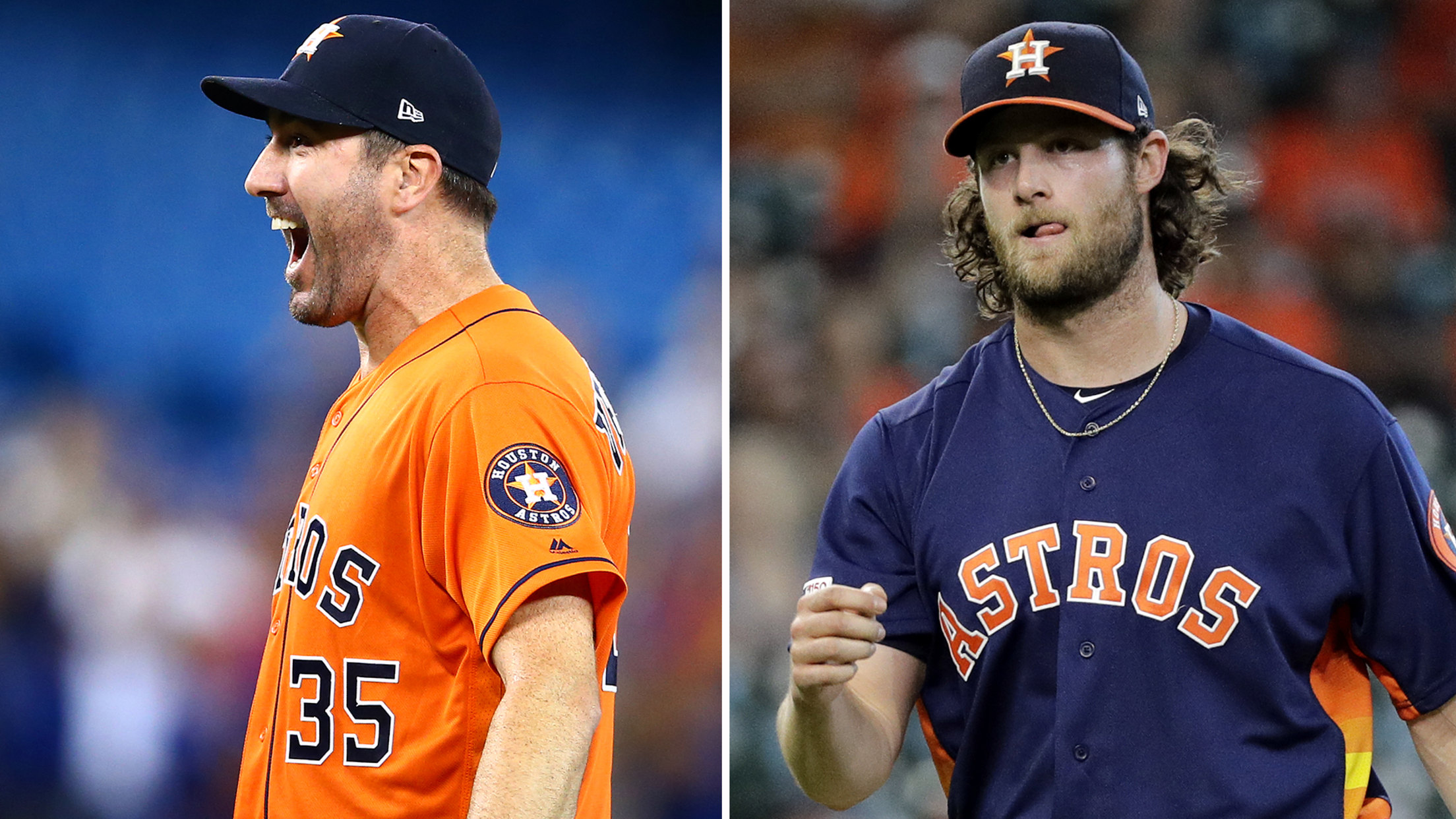 It's never too early -- especially this late in the regular season -- to talk about postseason awards. There is going to be plenty of conversation from now until Sept. 29, about whether Alex Bregman can somehow top Mike Trout for the American League Most Valuable Player Award -- one
Pirates' Vázquez arrested, put on restricted list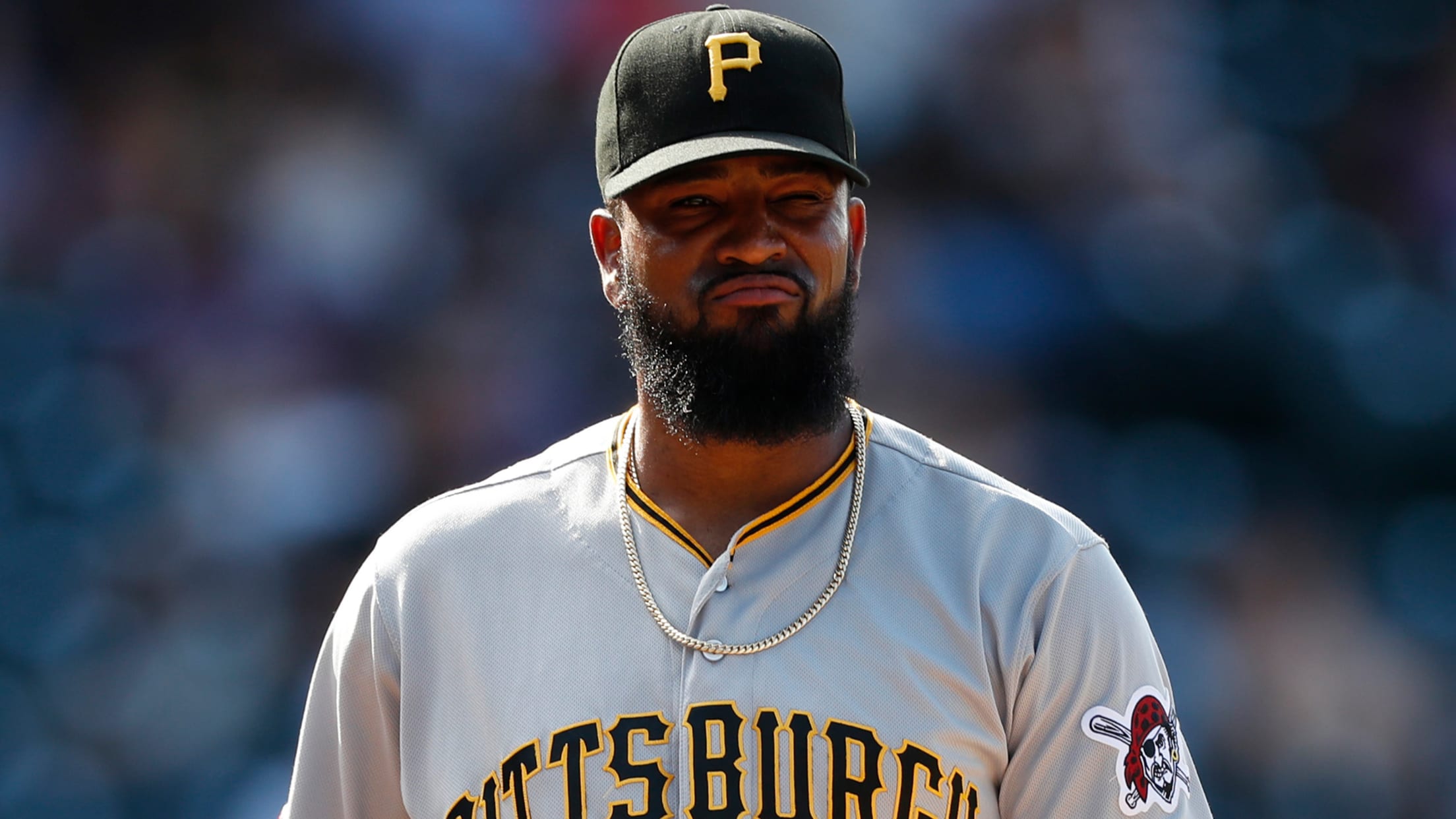 PITTSBURGH -- Pirates closer Felipe Vázquez was arrested Tuesday on charges of computer pornography, solicitation of a child and providing obscene material to minors. Vázquez, 28, was taken into custody in the Allegheny County Jail on Tuesday morning, according to the Florida Department of Law Enforcement, on a felony warrant
Rojas, Marlins eyeing 2-year extension (source)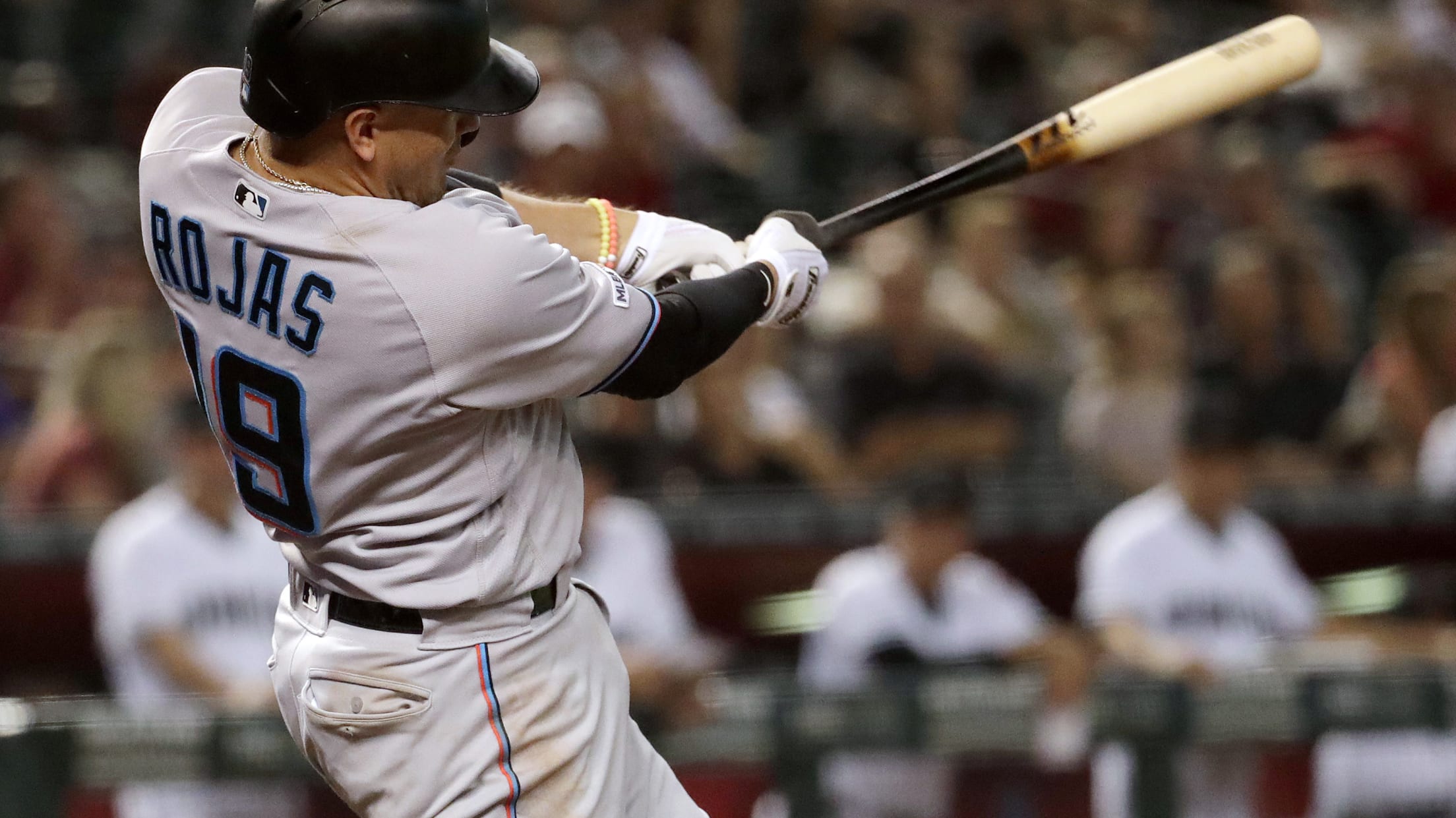 PHOENIX -- Miguel Rojas has long been "all in" on what the Marlins are building, and the 30-year-old shortstop has repeatedly said he wants to be part of the club's long-term plans. Miami's interest is mutual. According to a source on Wednesday afternoon, the Marlins and Rojas are working toward
Yanks foes, beware: Sevy's back & hurling heat
In first start of 2019, righty hits 98 mph and goes 4 scoreless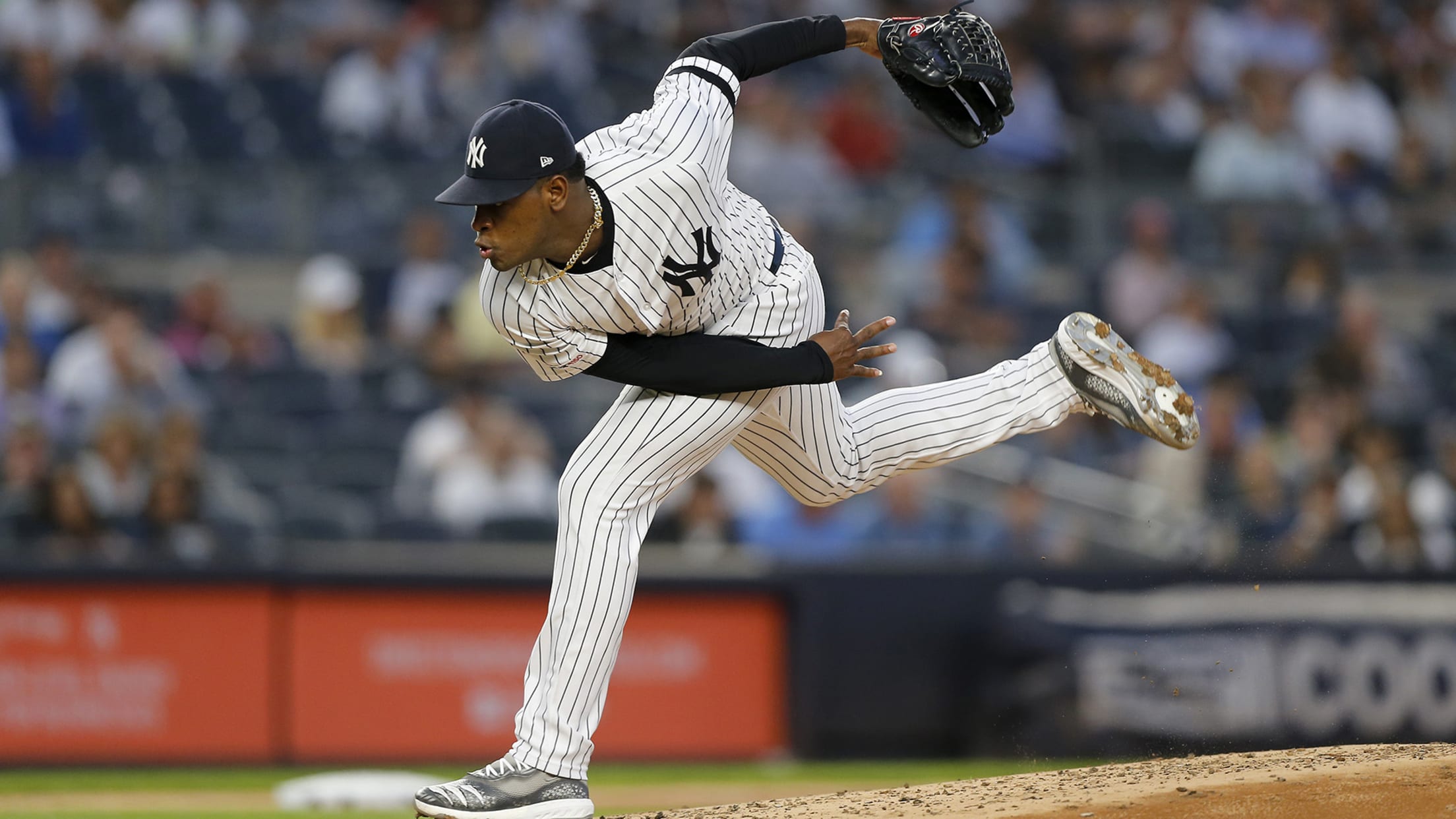 NEW YORK -- All eyes were focused on the mound at Yankee Stadium on Tuesday evening, marking the first time in 344 days that Luis Severino pumped heat from that pitching rubber in a game situation. With three innings in the books, Aaron Boone clapped his hands, voicing his intent
After Yaz reunion, Mike homers in Fenway debut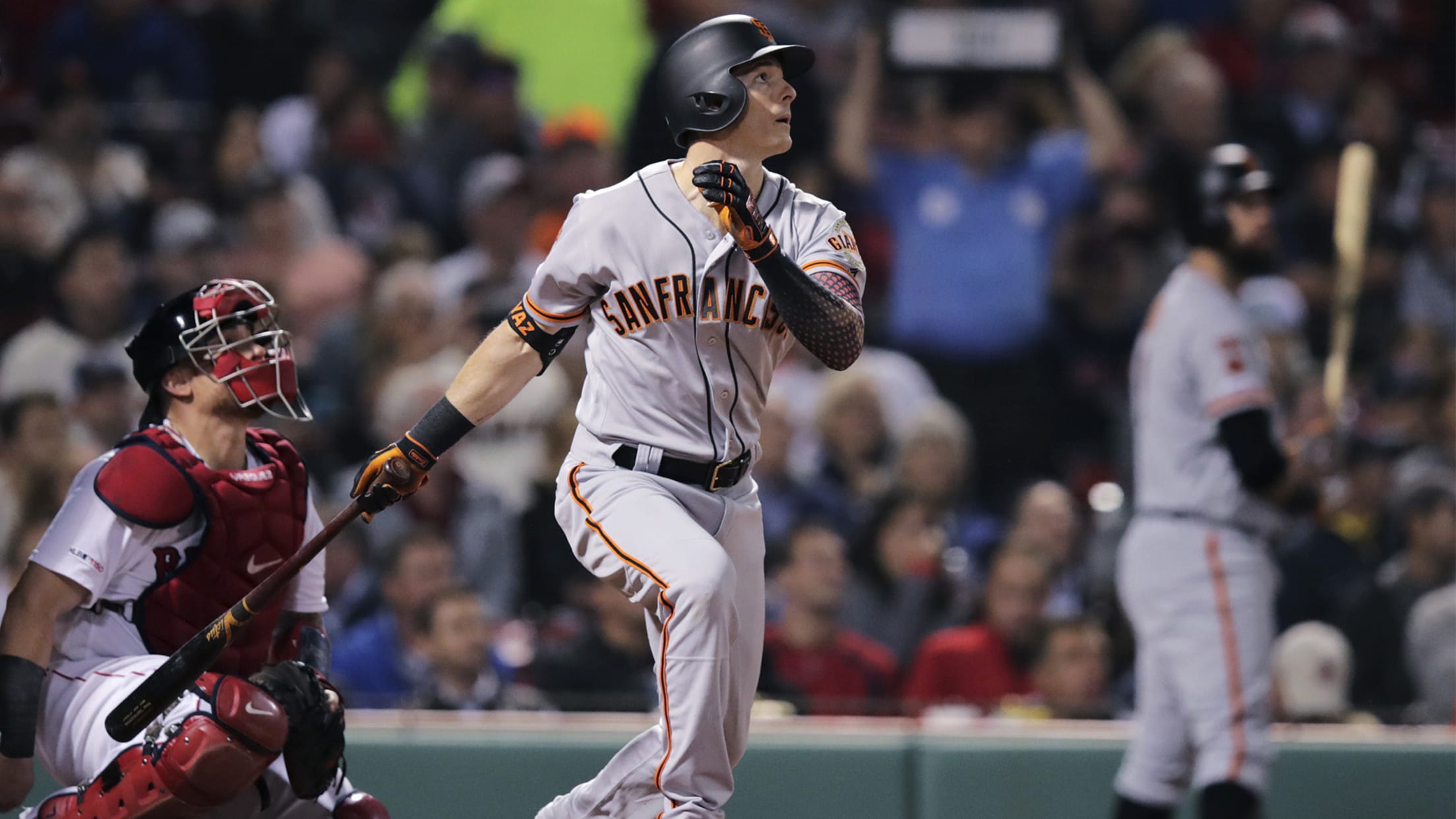 BOSTON -- Mike Yastrzemski stepped up to the plate at Fenway Park where his grandfather, Carl, had belted 237 homers over his 23-year historic career. Amid the loud ovations in the stands, a fan repeatedly yelled out to the Giants' leadoff batter, "Hit a home run! Hit a home run!"
Fiers dodges injury, will start Friday vs. Texas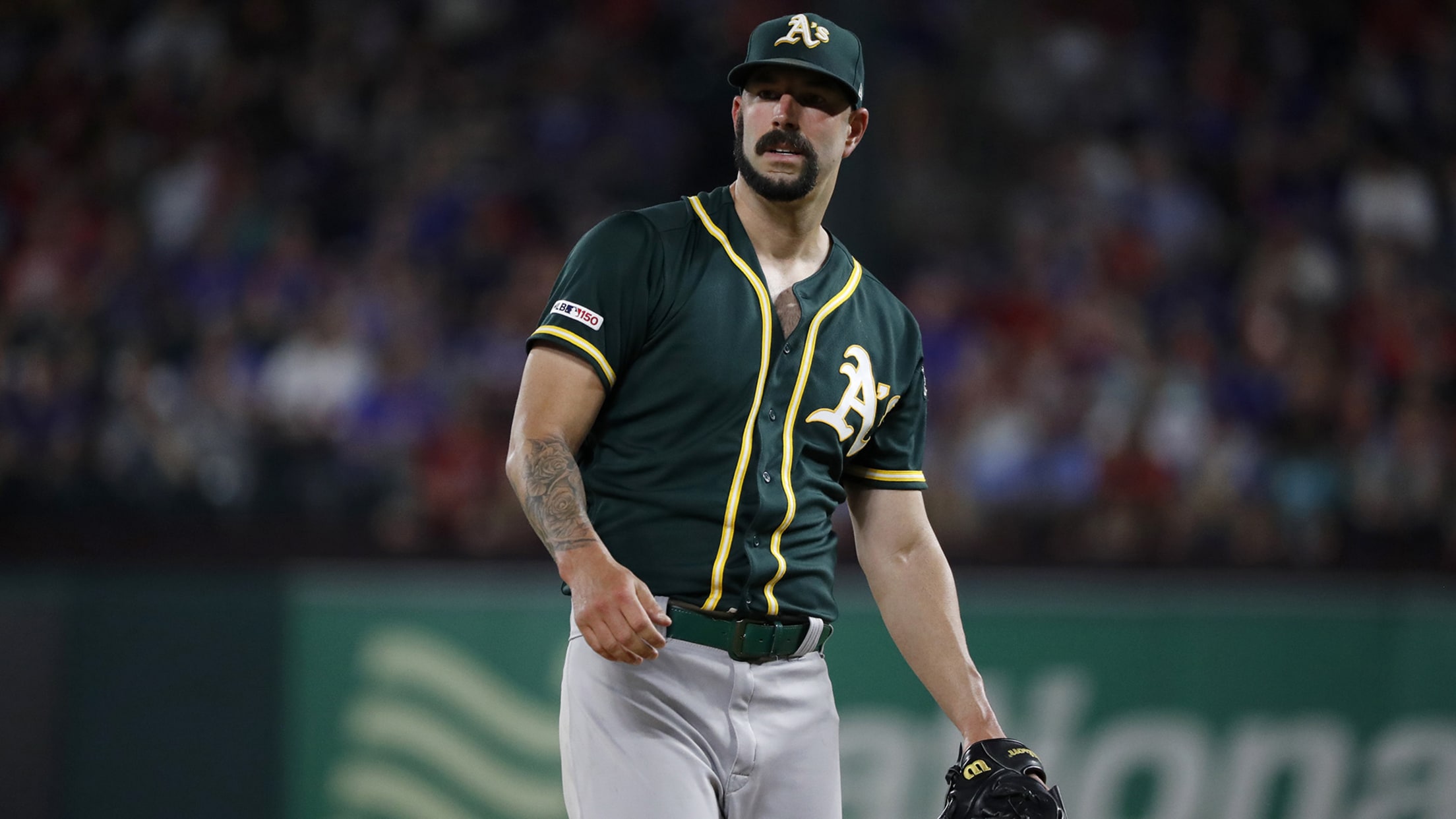 OAKLAND -- The A's can breathe a sigh of relief after avoiding a major loss. Mike Fiers was sent for an MRI on Tuesday after right arm nerve irritation led to an early exit from his start in Texas over the weekend. The results revealed no damage, and Fiers returned
Sanó gives Twins record 5 players with 30 HRs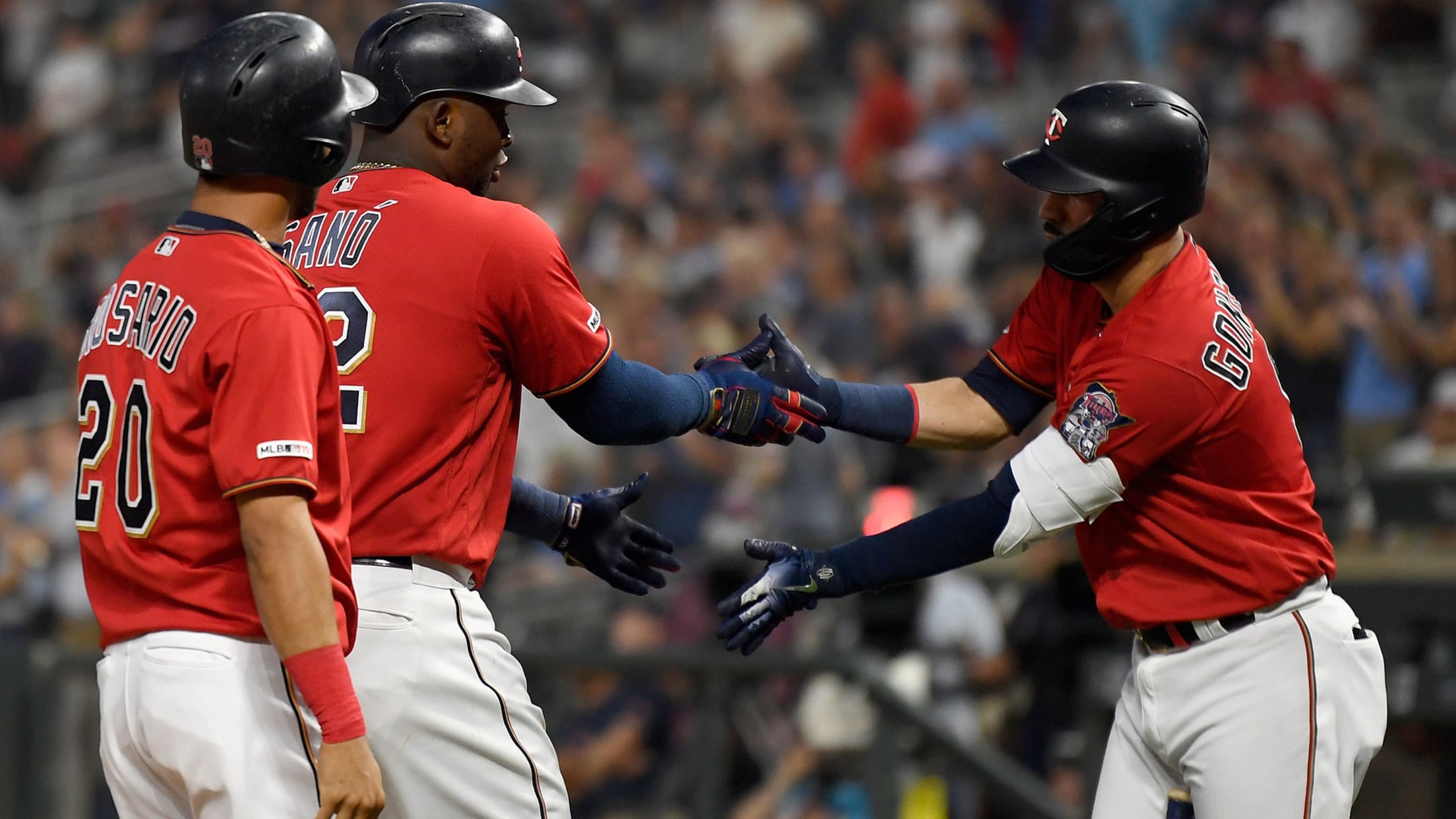 MINNEAPOLIS -- Mitch Garver had approached Miguel Sanó and told him the importance of Sanó's next home run. Sanó, the big Dominican slugger, was sitting on 29 home runs this season, ranking fourth on the Majors-leading Twins. A day later, Sanó had his home run, and Minnesota had history. Sanó
Neidert looks to make up for lost time in AFL
Top prospect, now healthy, could compete for Miami rotation spot
SCOTTSDALE, Ariz. -- If not for a left meniscus injury, Nick Neidert would have been in line for a big league promotion in June, and if not then, certainly in September. But the 2019 regular season didn't go as expected for Neidert, the Marlins' No. 11 prospect, per MLB Pipeline.
Hit MLB-high 48th HR? Meet Coach Shanahan
Alonso receives praise for standout year from former Broncos head coach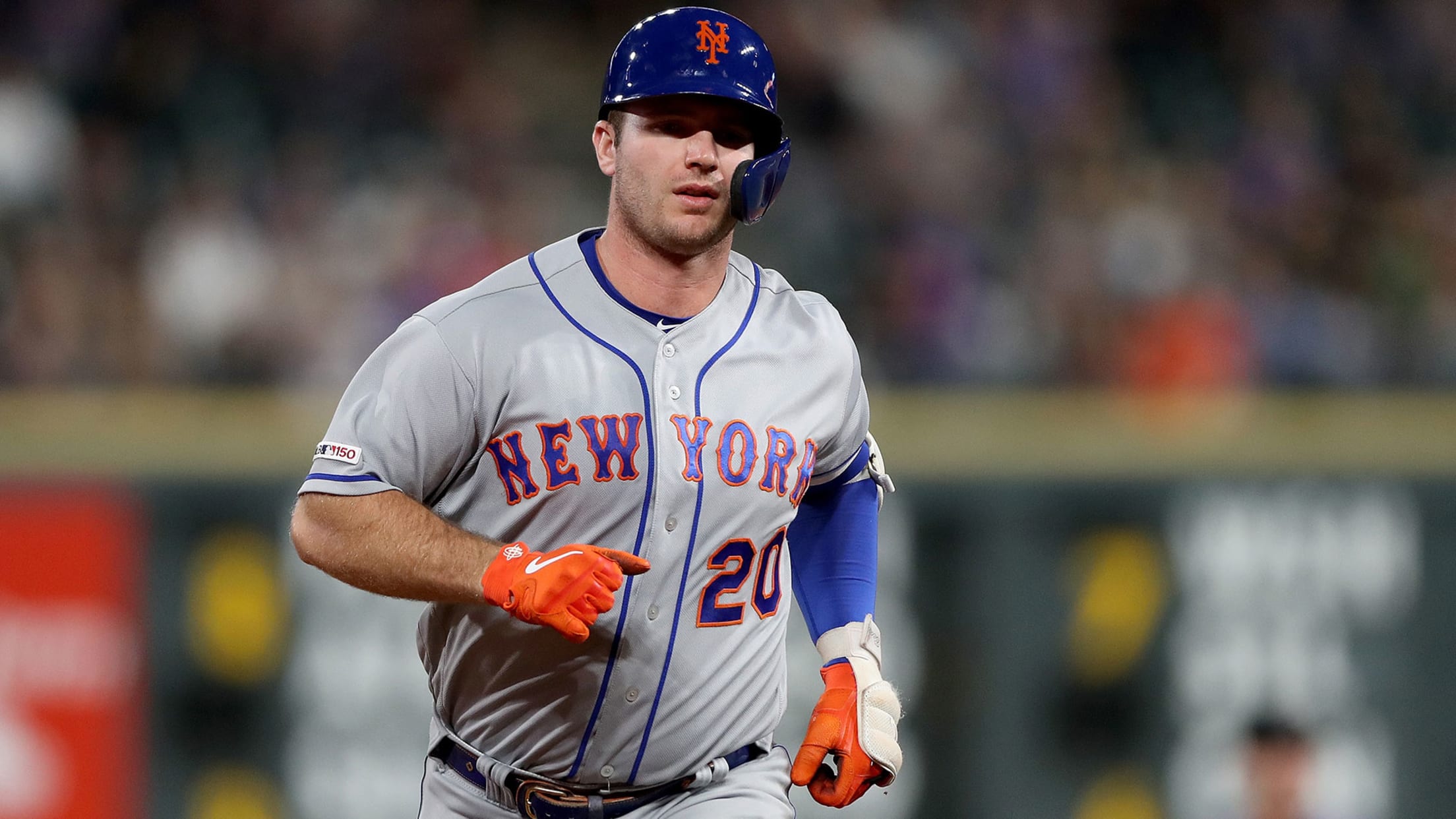 DENVER -- The most successful coach in Broncos history was in attendance at Coors Field on Tuesday night, saving his heartiest congratulations for a player from New York, not Colorado. After Pete Alonso crushed a 467-foot home run and returned to the dugout in the sixth inning of New York's
Biggio's cycle, 17 years after dad's, 'magical'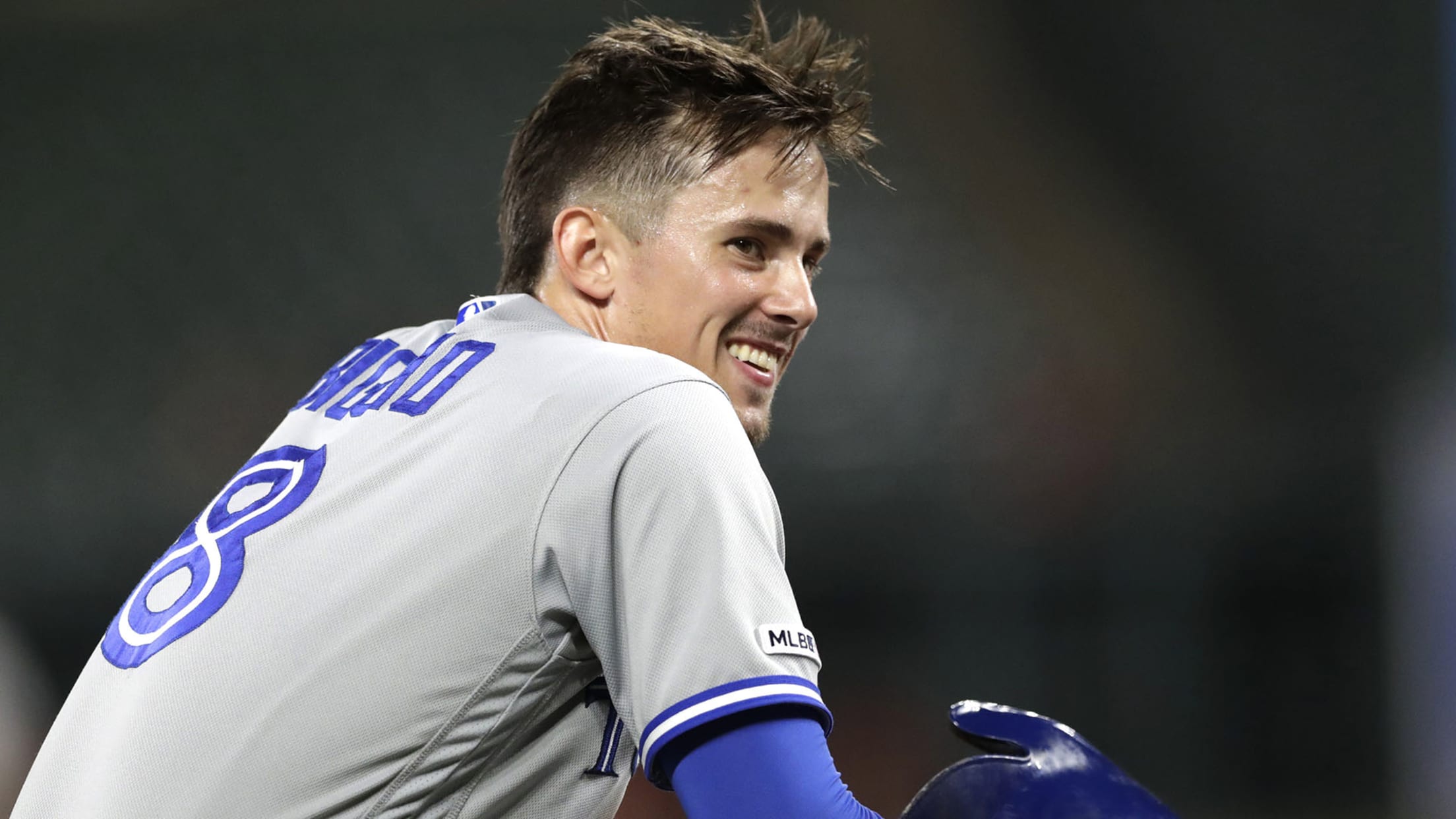 BALTIMORE -- Bulletined on the wall of Cavan Biggio's childhood bedroom is a ticket stub from when his father, Hall of Famer Craig Biggio, hit for the cycle against the Rockies in 2002. But even as he looked up to that cherished trinket each night before going to bed, he
Astros inch closer to AL West title with 99th win
Gurriel, Bregman, Alvarez homers aid Verlander's 19th victory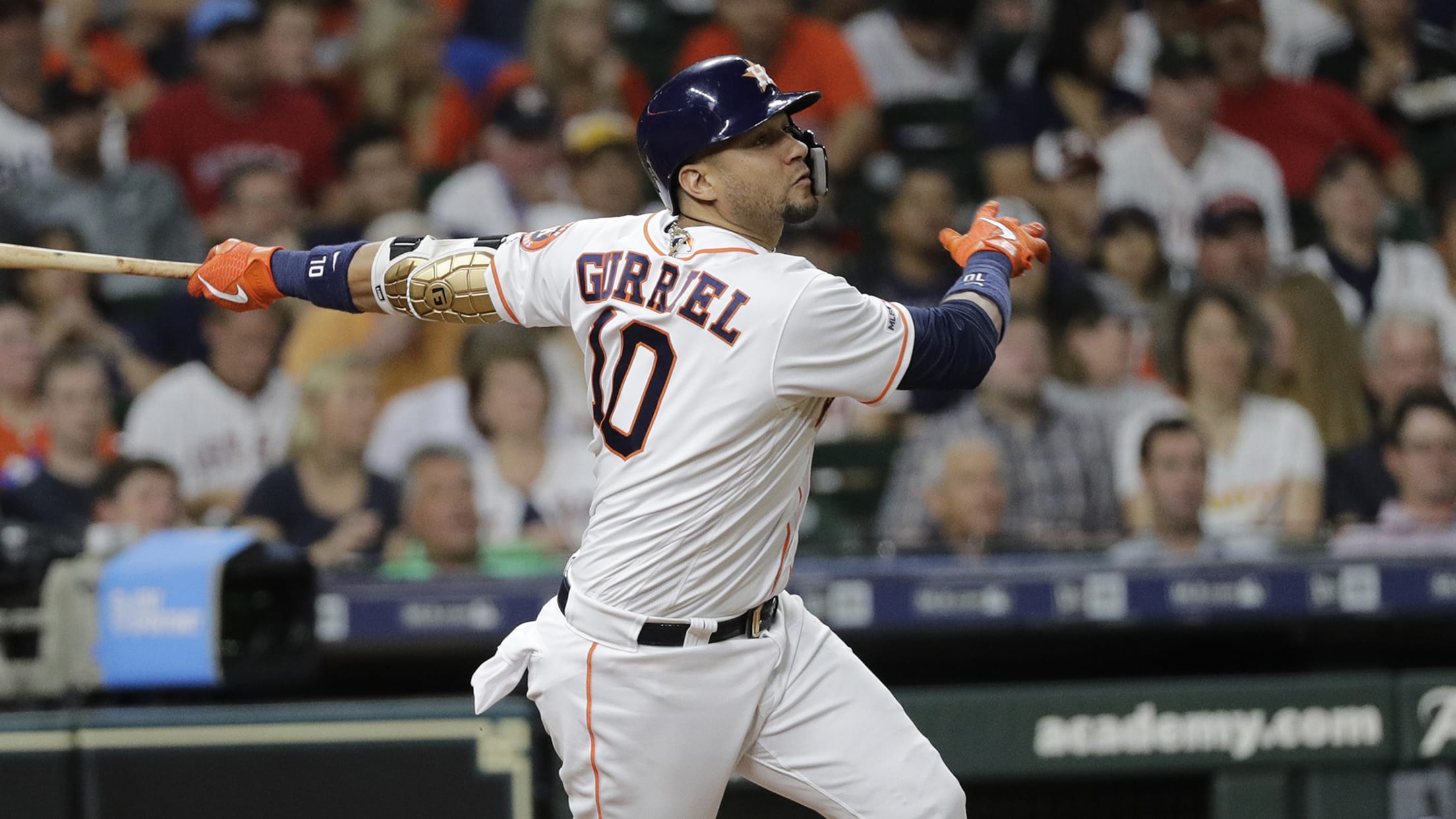 HOUSTON -- Setting some kind of record is a near-daily occurrence this time of year for the Astros, who are on the cusp of achieving remarkable season-long goals. Some individual achievements are still to be had as well over the final 10 games of the regular season, but all eyes
Olson's massive 450-foot jack sparks A's offense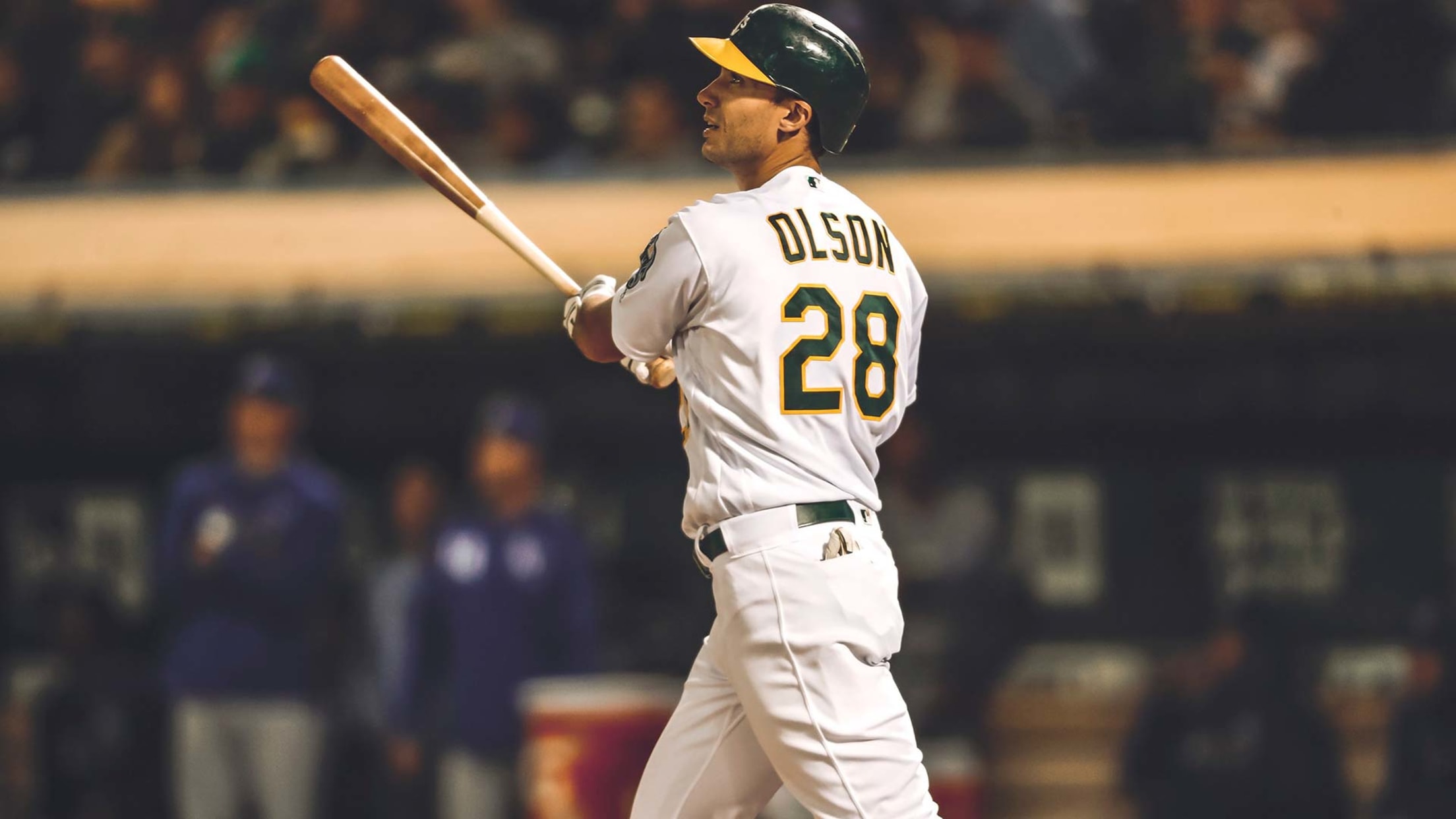 OAKLAND -- The A's offense started out stagnant on Tuesday night, and then Matt Olson went boom. Flustered by Royals starter Jorge López with just two hits through the game's first six innings, Olson provided the A's a jolt with a mammoth solo shot that sparked a two-run seventh in
Puig's bat boosts Tribe's Wild Card push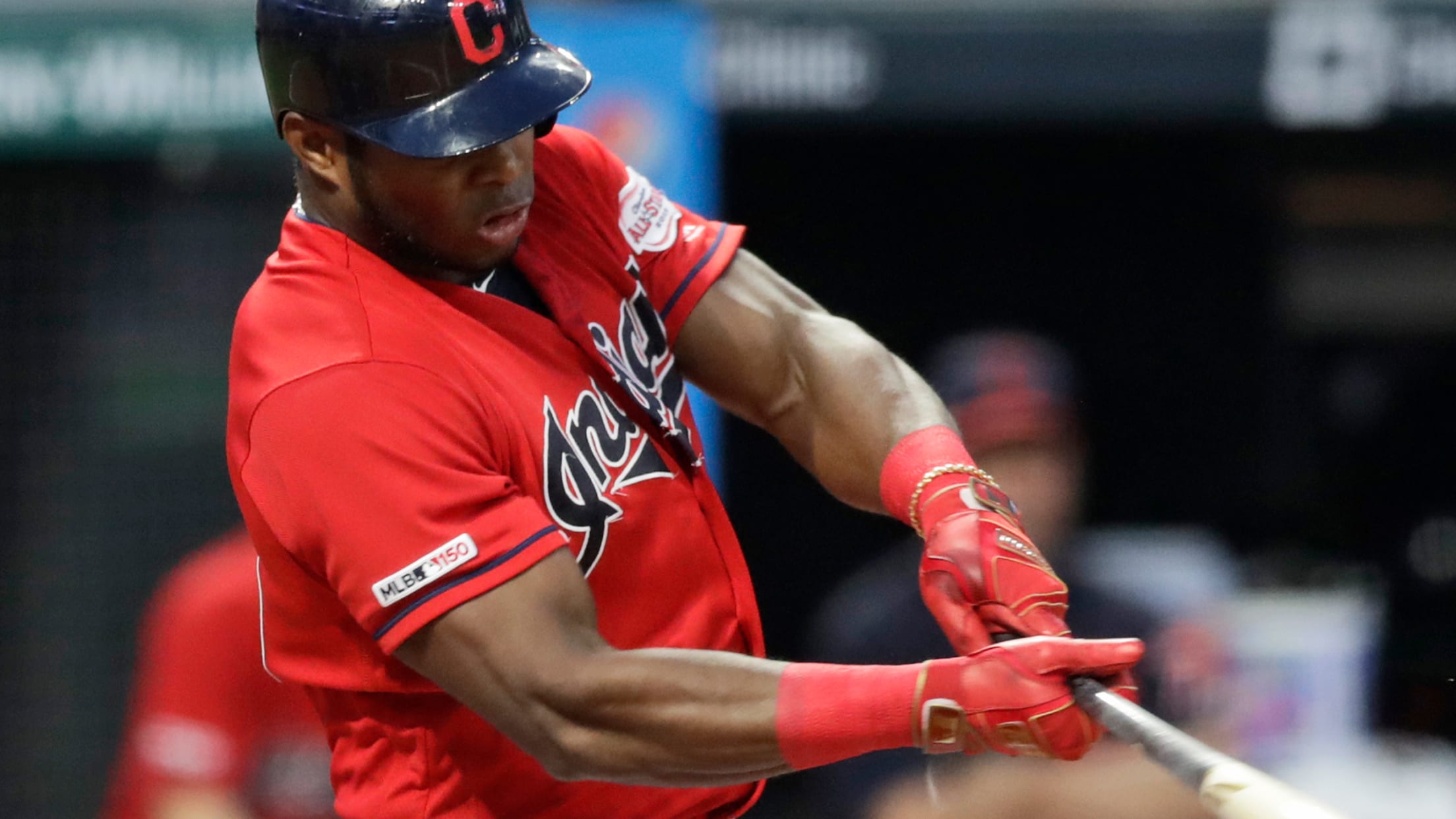 CLEVELAND -- After a gut-punch of a weekend during which they dropped the final series against the Twins this season to fall back in the division standings, the Indians were more than ready to welcome the Tigers to town. The Tribe's win streak against Detroit extended to 15 following a