Red Sox-Astros G6 lineups, FAQ (LIVE, FS1)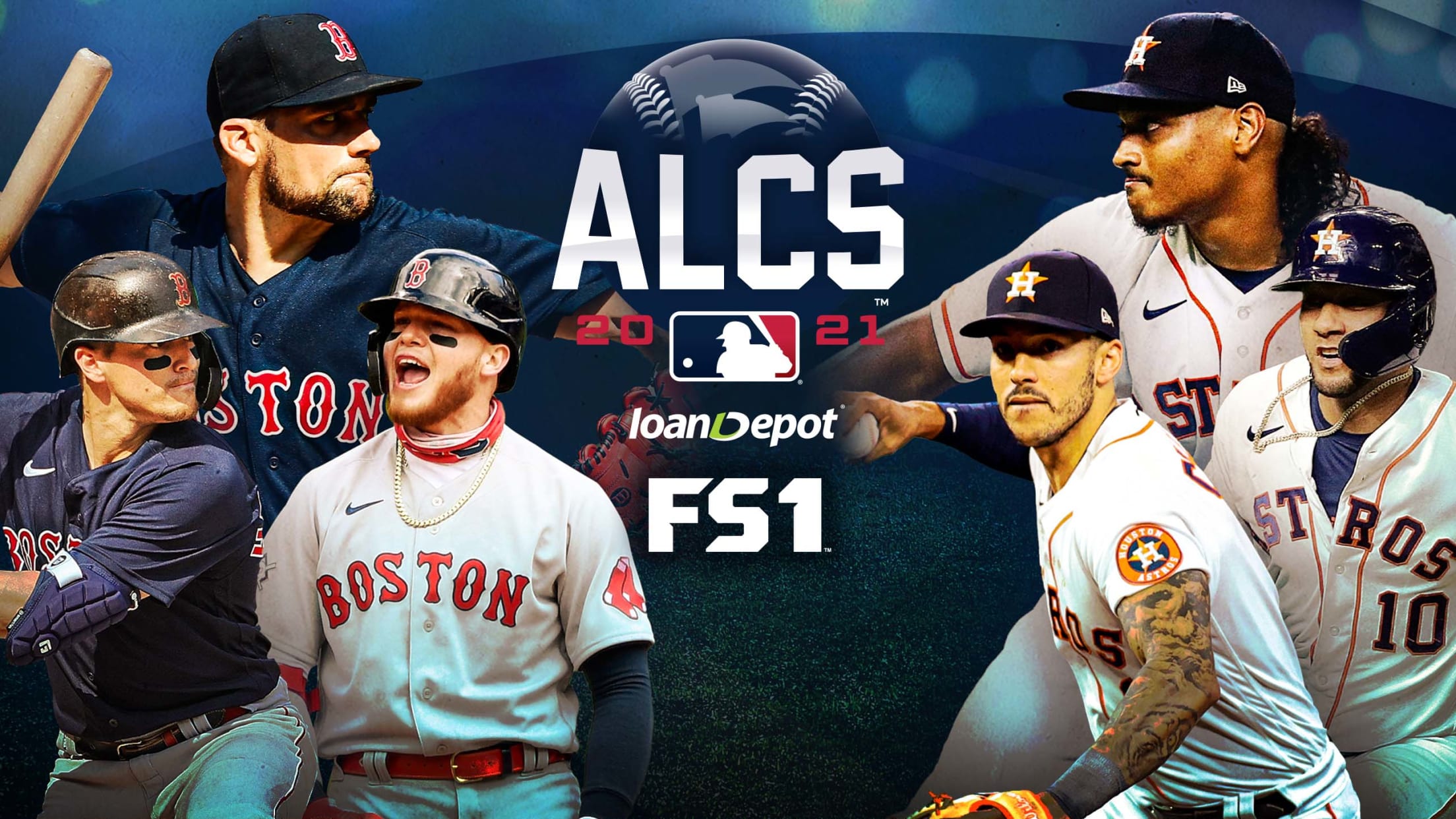 After getting blown out in Game 3 of the American League Championship Series, the Astros were just hoping to find a way to get the series back to Houston. Their situation has improved markedly in a span of 48 hours. Not only are the Astros headed back home, but they
Here are the greatest LCS Game 6s of all time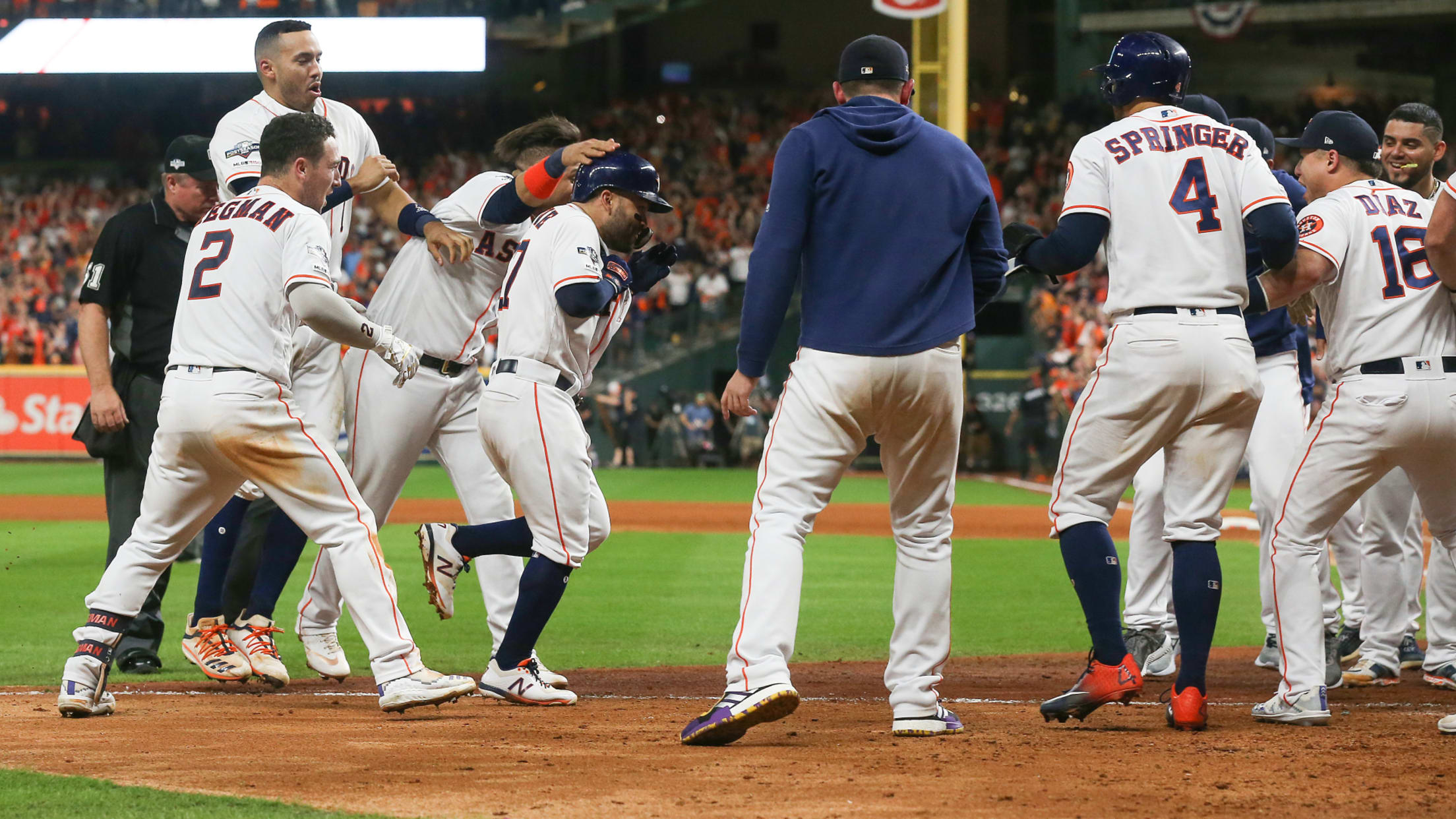 Game 6 in a League Championship Series always means the stage is set for a thriller. One team being so close to a pennant and a trip to the World Series, the other battling to stave off elimination and force a winner-take-all Game 7, is a recipe for must-see October
Price joins NLCS roster; Bruihl's status in flux
LOS ANGELES -- The Dodgers plan to add left-hander David Price to their National League Championship Series roster ahead of Game 6, and that might not be the end of their bullpen reshuffling.
The top 25 free agents this offseason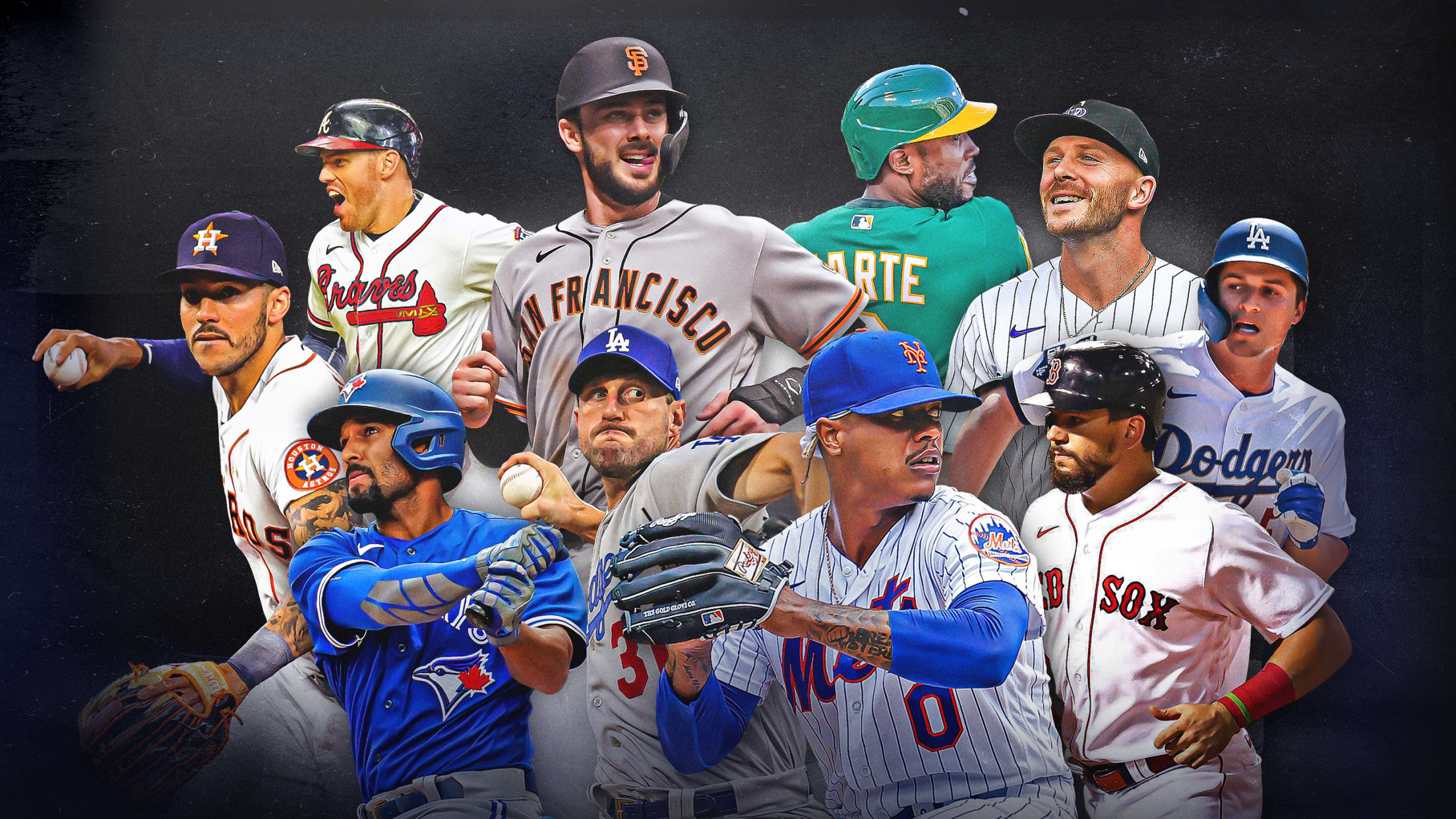 This will be a fascinating winter in the baseball business world, as the expiration of the Collective Bargaining Agreement just so happens to coincide with one of the deepest and most talented free agent classes in years. It is anybody's guess as to how this will all play out --
Braves have been rebuilding for this moment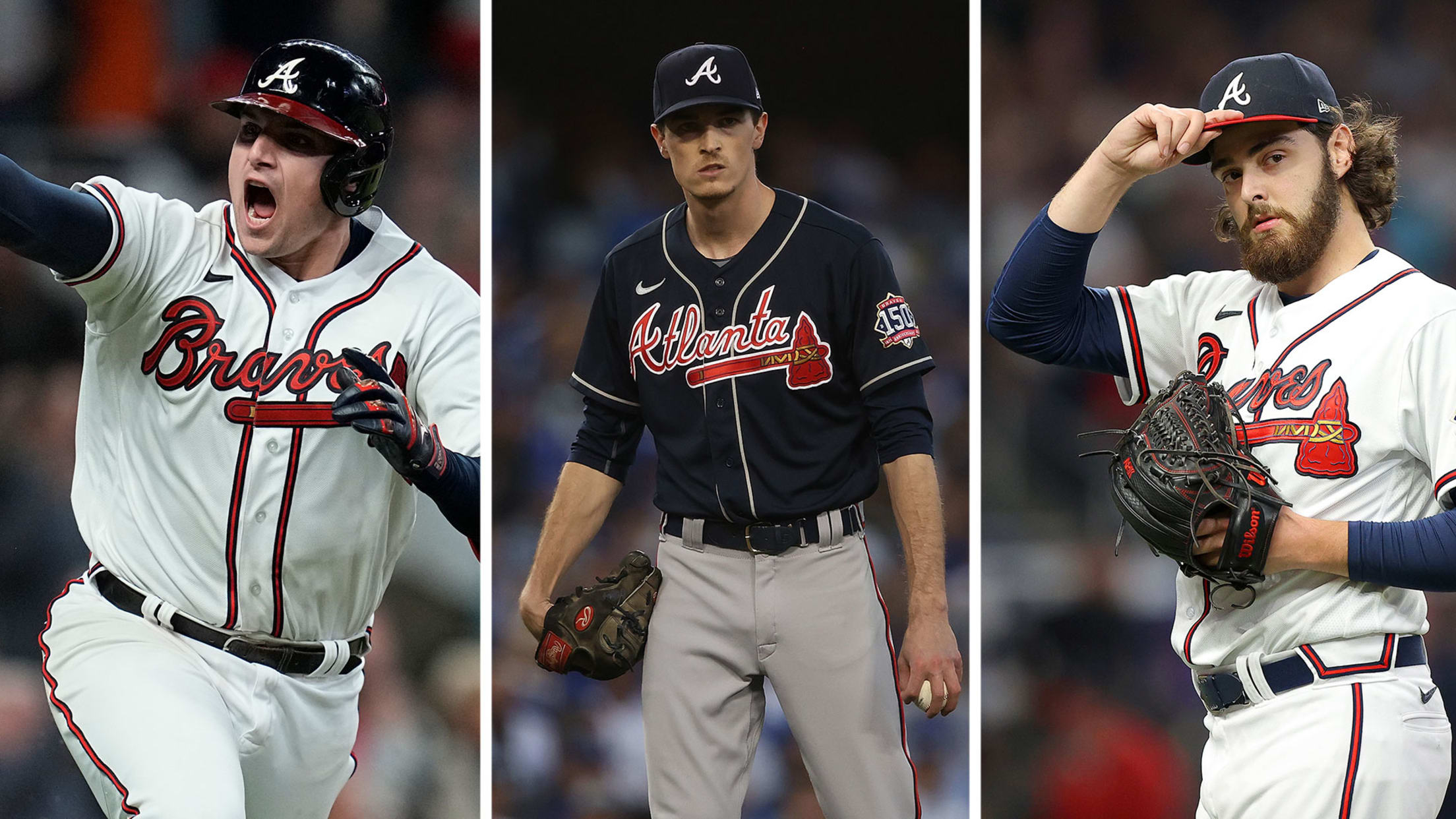 ATLANTA -- One win away from a World Series appearance for a second straight year, The Braves find themselves reaping the benefits of the painful rebuilding process that began after the 2014 season and concluded earlier than expected in 2018, with the capture of the first of four consecutive National
Vet presence of 'Tío Albert' invaluable for LA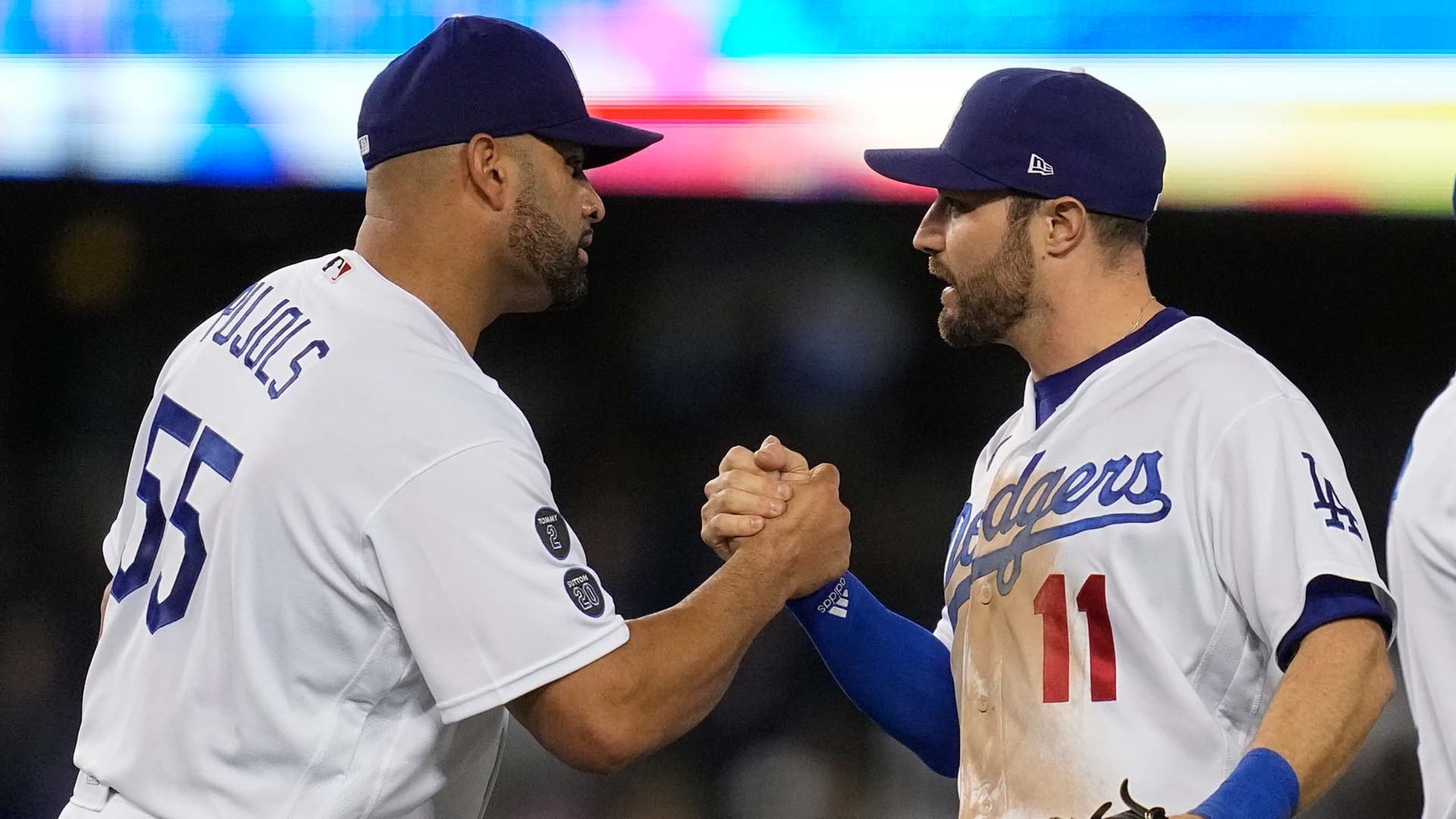 ATLANTA -- After a two-homer performance in Game 5 of the National League Championship Series against the Braves, Dodgers outfielder AJ Pollock sat before reporters at a postgame news conference podium. He wasn't talking about his own showing at the plate. Instead, Pollock, a 2015 All-Star, was listening intently to
Kelly expected to miss rest of postseason
Lefty Price an option to replace righty on roster before Game 6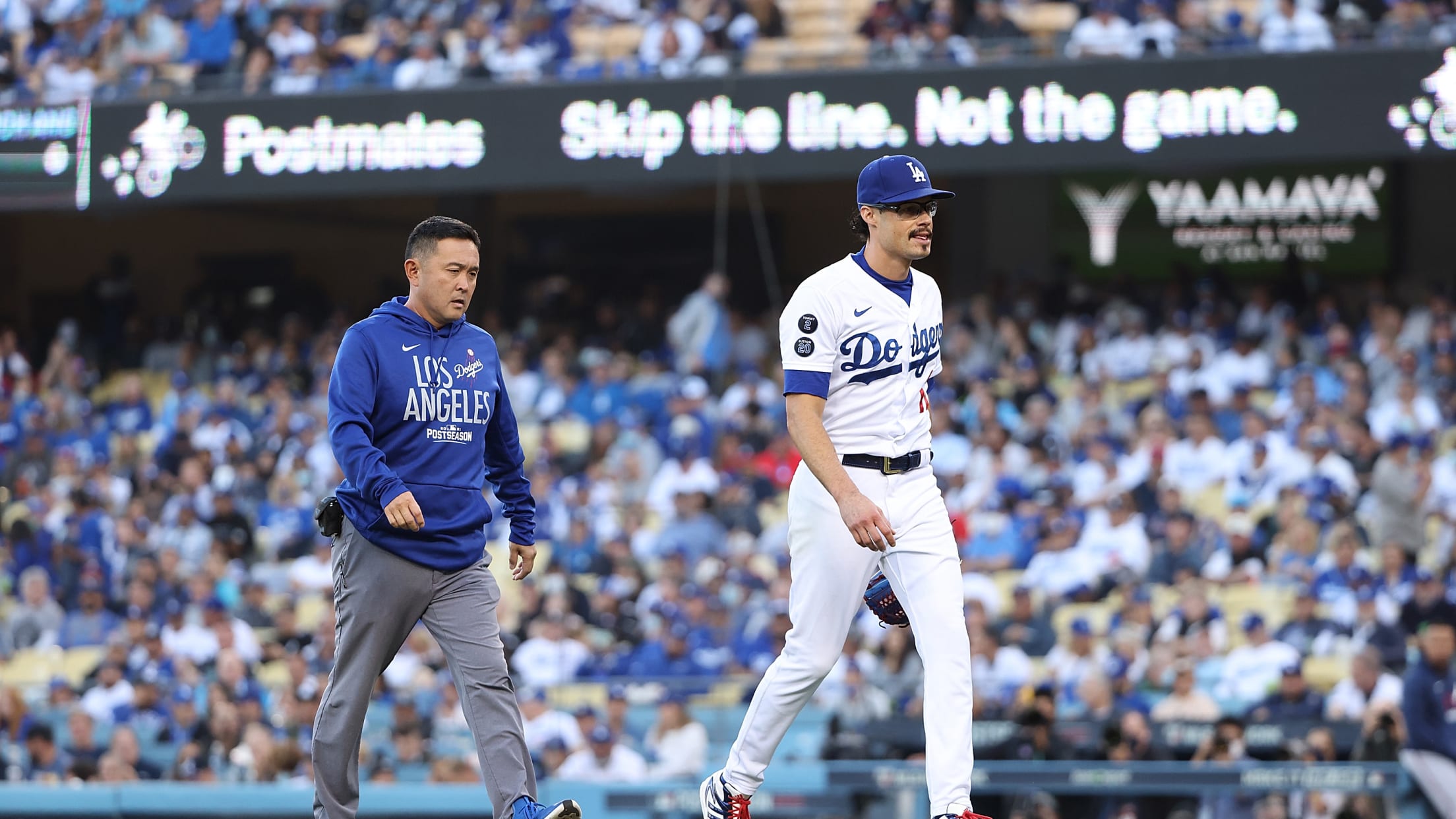 LOS ANGELES -- The Dodgers leaned on their bullpen to keep their season alive on Thursday night, but if they're going to pull off a second consecutive National League Championship Series comeback against Atlanta, they'll have to do so without a key member of their vaunted relief corps. Right-hander Joe
Negro Leagues players up for Hall review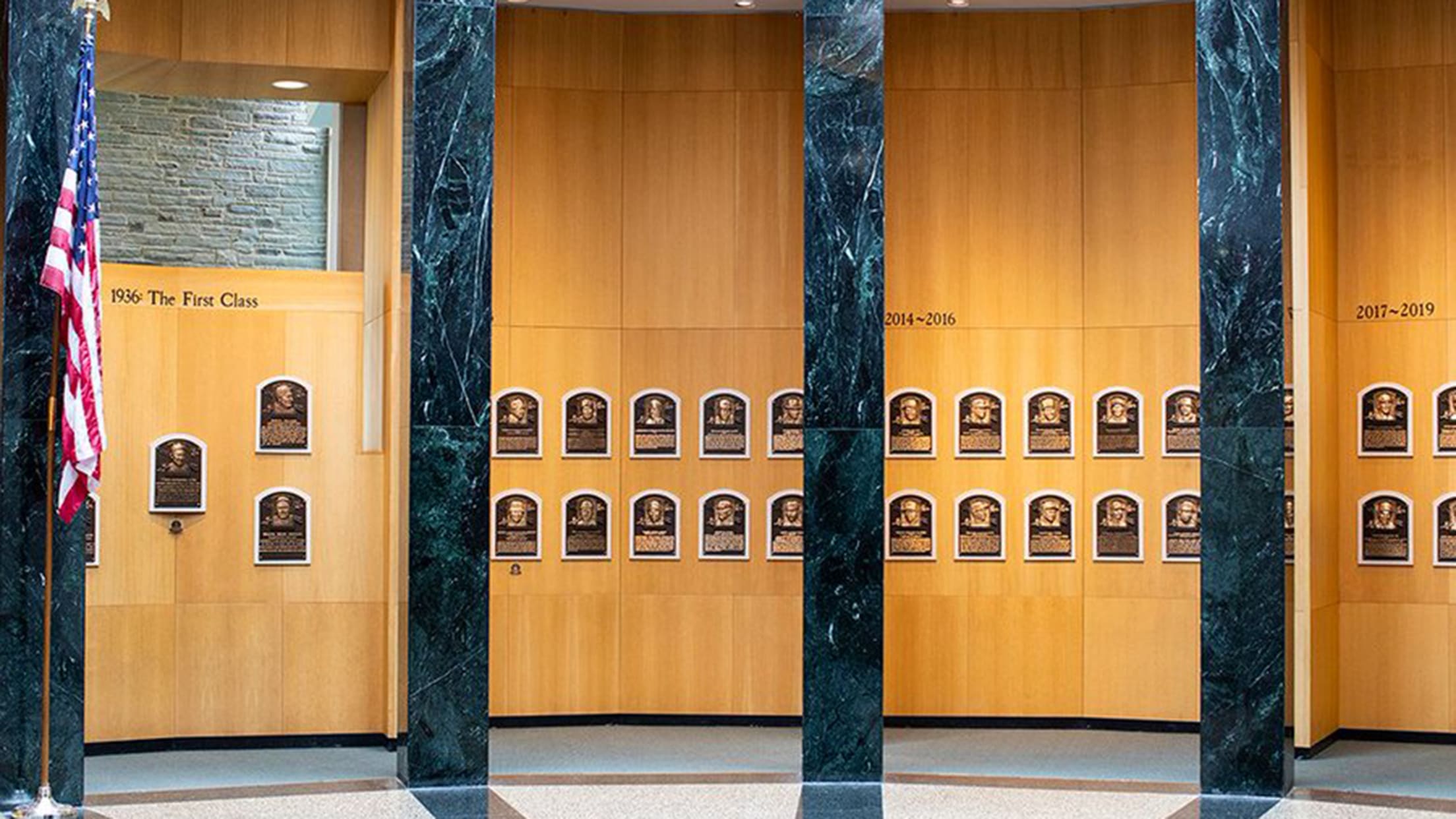 For 15 years, the number of Negro Leagues legends in the National Baseball Hall of Fame has sat at 35. In 2022, the Hall will permanently open to players excluded from participation in Major League Baseball on the basis of race. Both the Early Baseball Era Committee, which will consider
6 longest win streaks in elimination games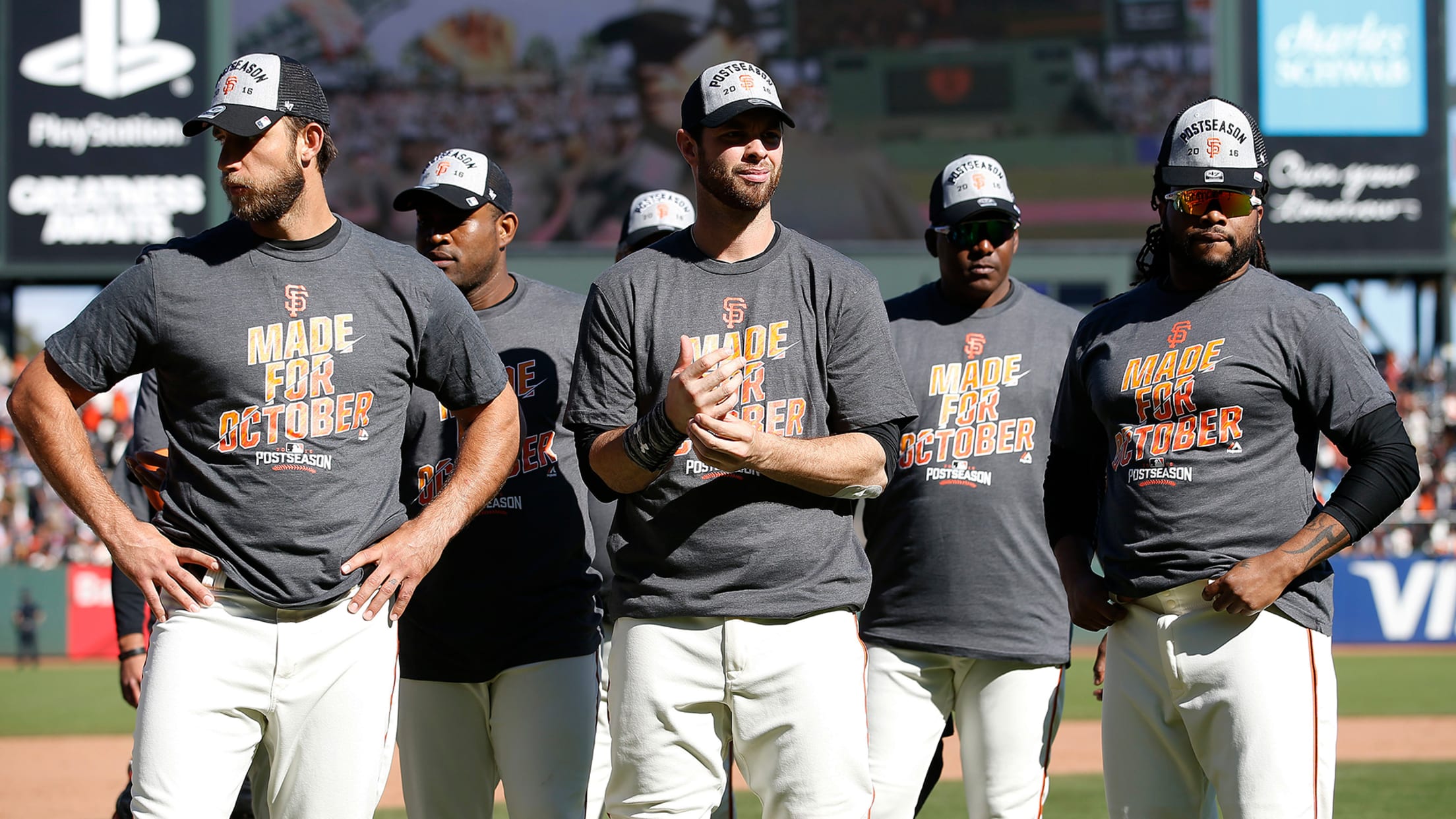 With their 11-2 rout of the Braves in Game 5 of the National League Championship Series at Dodger Stadium on Thursday, the Dodgers staved off elimination for the fourth time in the 2021 postseason, extending their win streak in postseason elimination games to seven dating back to last year. The
7 storylines to watch in NLCS Game 6
LOS ANGELES -- Do you like high stakes? Then you'll like the baseball that's going to be played in Atlanta this weekend. It's not merely that the Braves lead the Dodgers three games to two in a tightly contested National League Championship Series, which has seen three games decided in
Complete 2021 MLB postseason schedule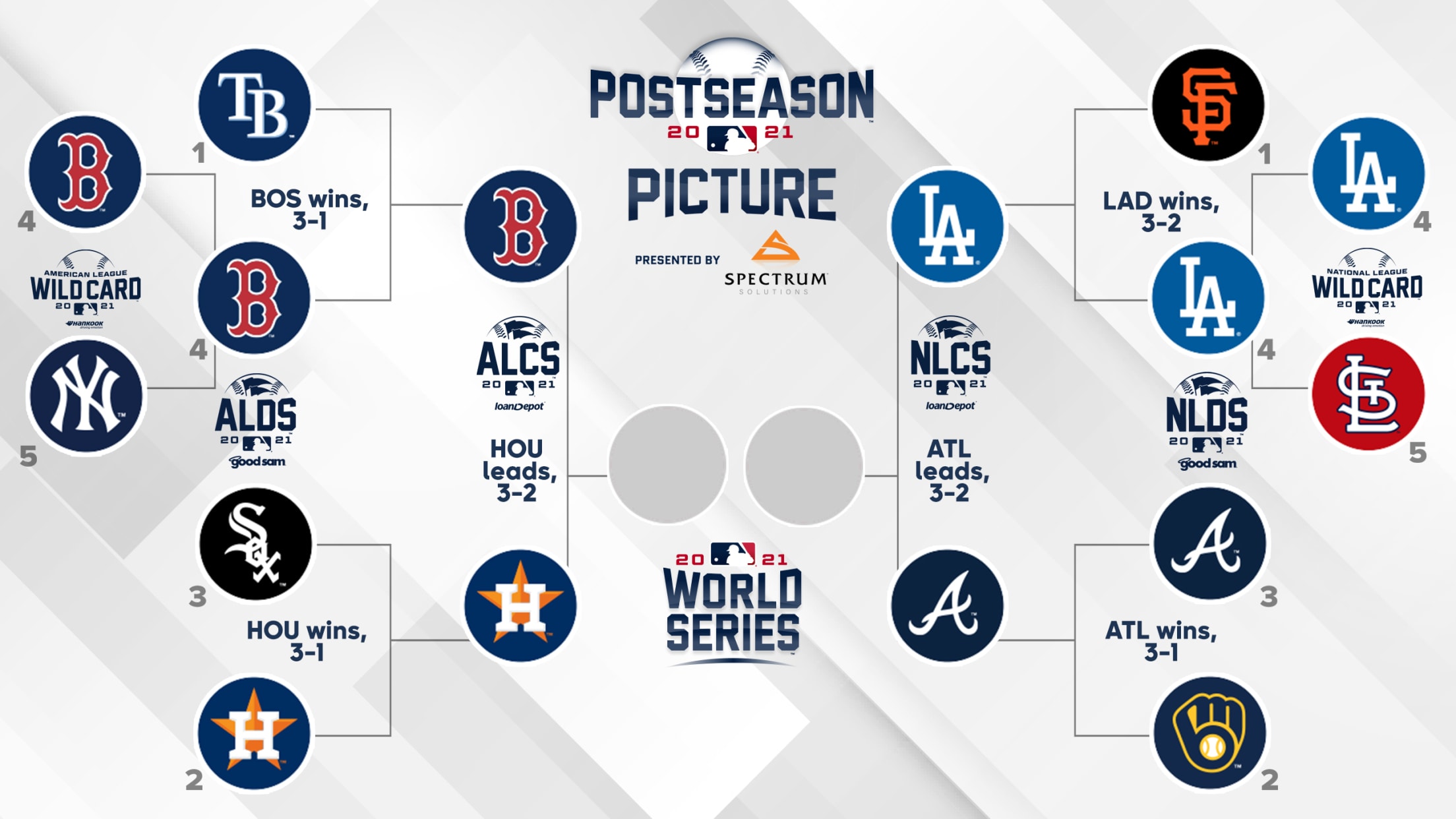 The 2021 MLB postseason began with the Red Sox and Dodgers winning the AL and NL Wild Card Games, respectively. Now there are only four teams left standing, as the Red Sox, Astros, Braves and Dodgers have all punched their tickets to the League Championship Series. ESPN Radio will provide
Play of the Day NFT: CT3's three HRs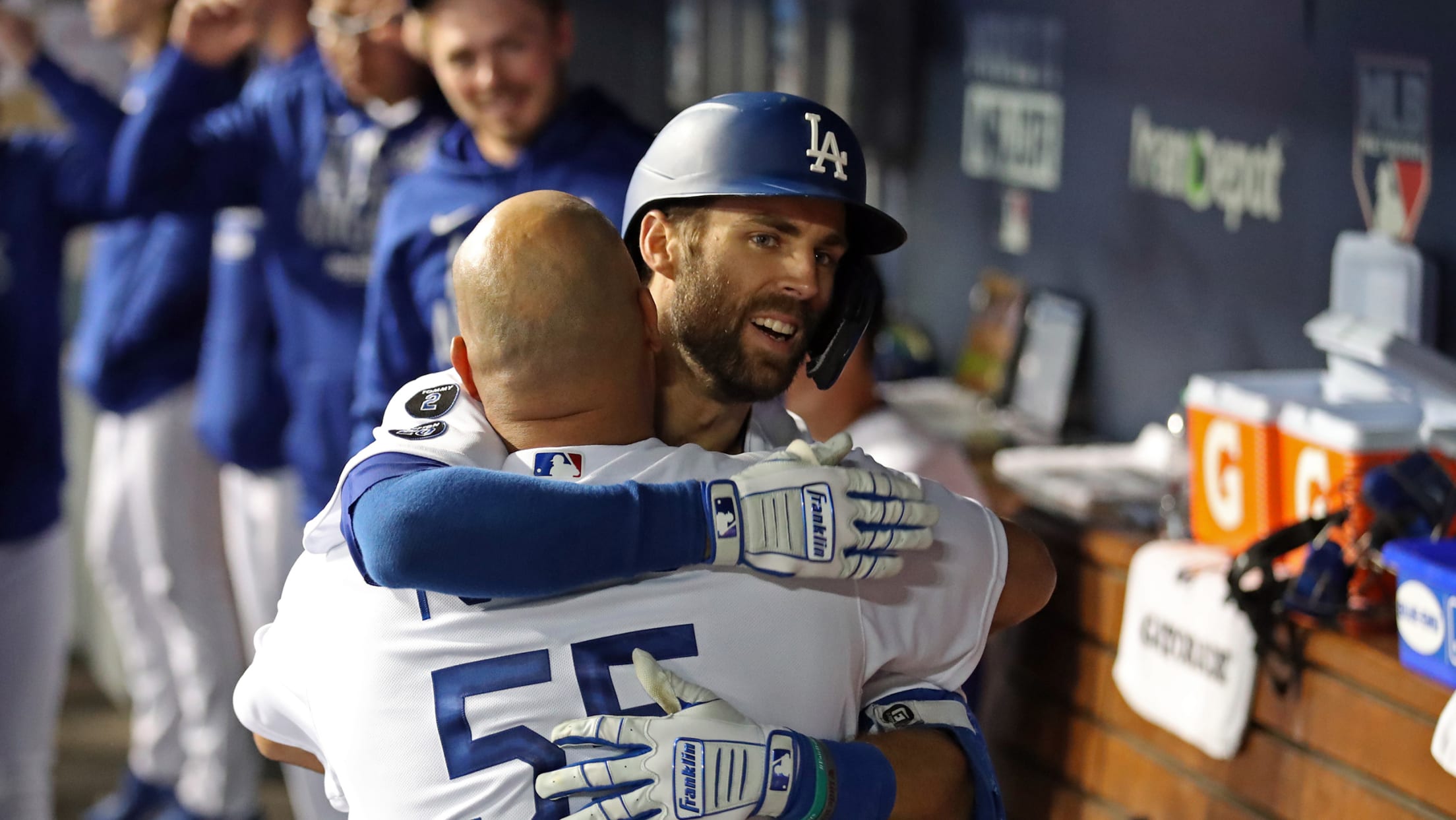 For the first time, you can own your favorite MLB highlights. Following each night of postseason action, you can buy the official MLB Play of the Day NFT from 12 p.m. ET until 11:59 p.m. ET the next day. Secure your piece of baseball history by signing up now at
Dodgers vs. Braves G6 FAQ (Sat., 5 ET, TBS)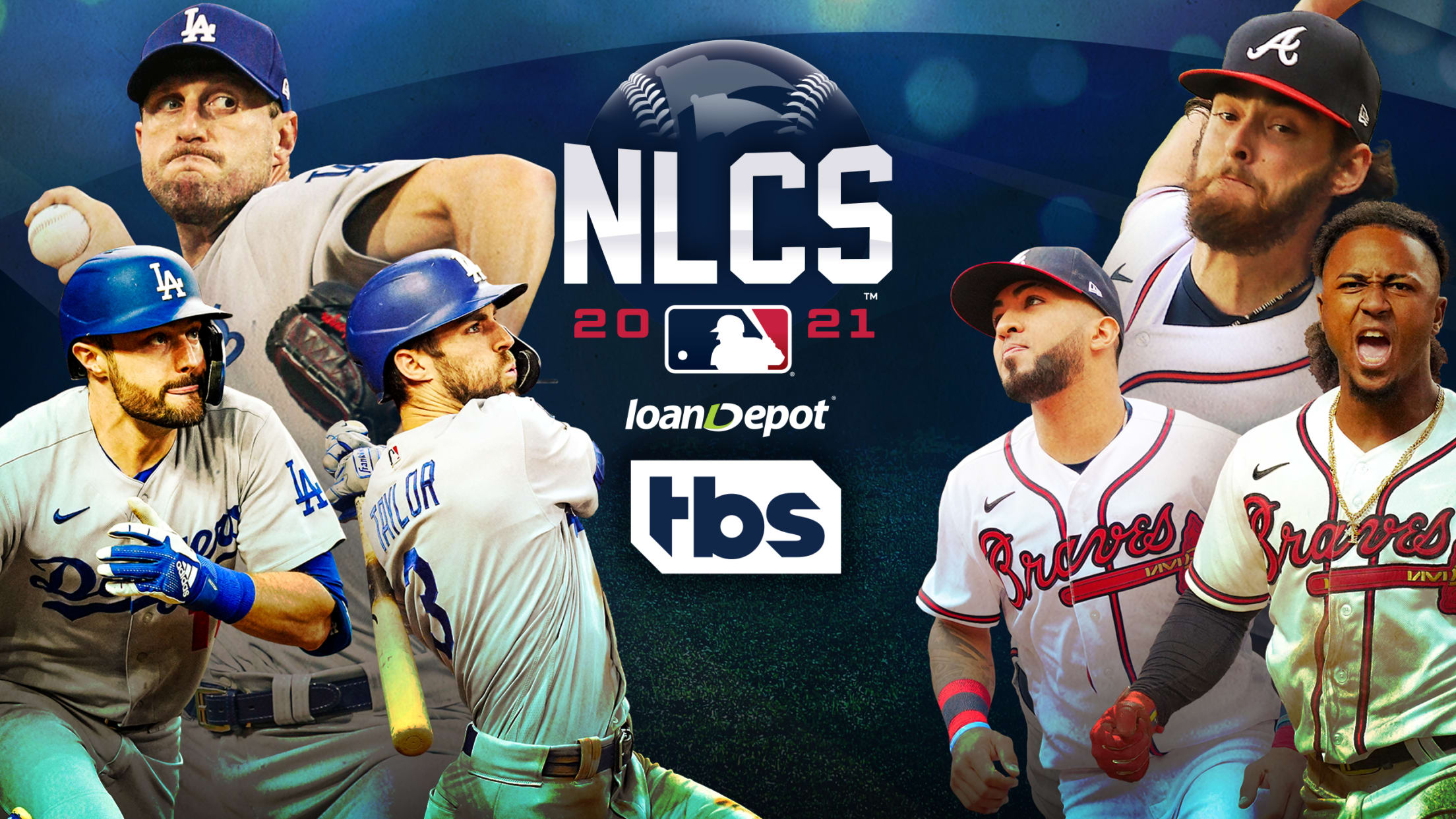 LOS ANGELES -- With a determined effort in Game 5 of the National League Championship Series, the Dodgers pushed the best-of-seven series back to Atlanta, where the Braves only have to win once to advance to the World Series for the first time since 1999. The defending champion Dodgers will
Will Mets make another play for Bryant?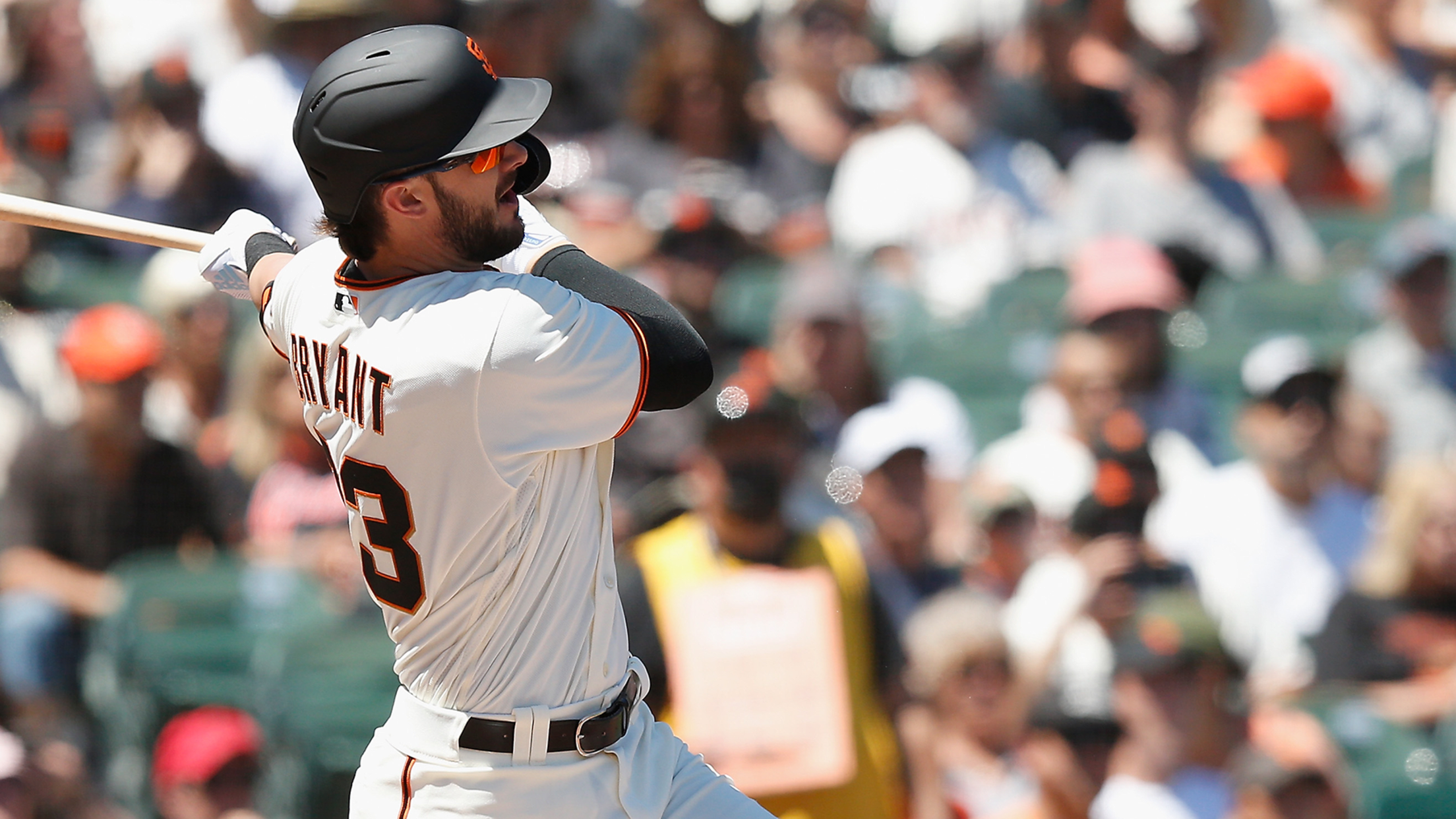 MLB.com is keeping track of all the latest trade and free-agent rumors involving the Mets right here.
What is Li'l Ron Washington up to these days? 
Ron Washington's twin is back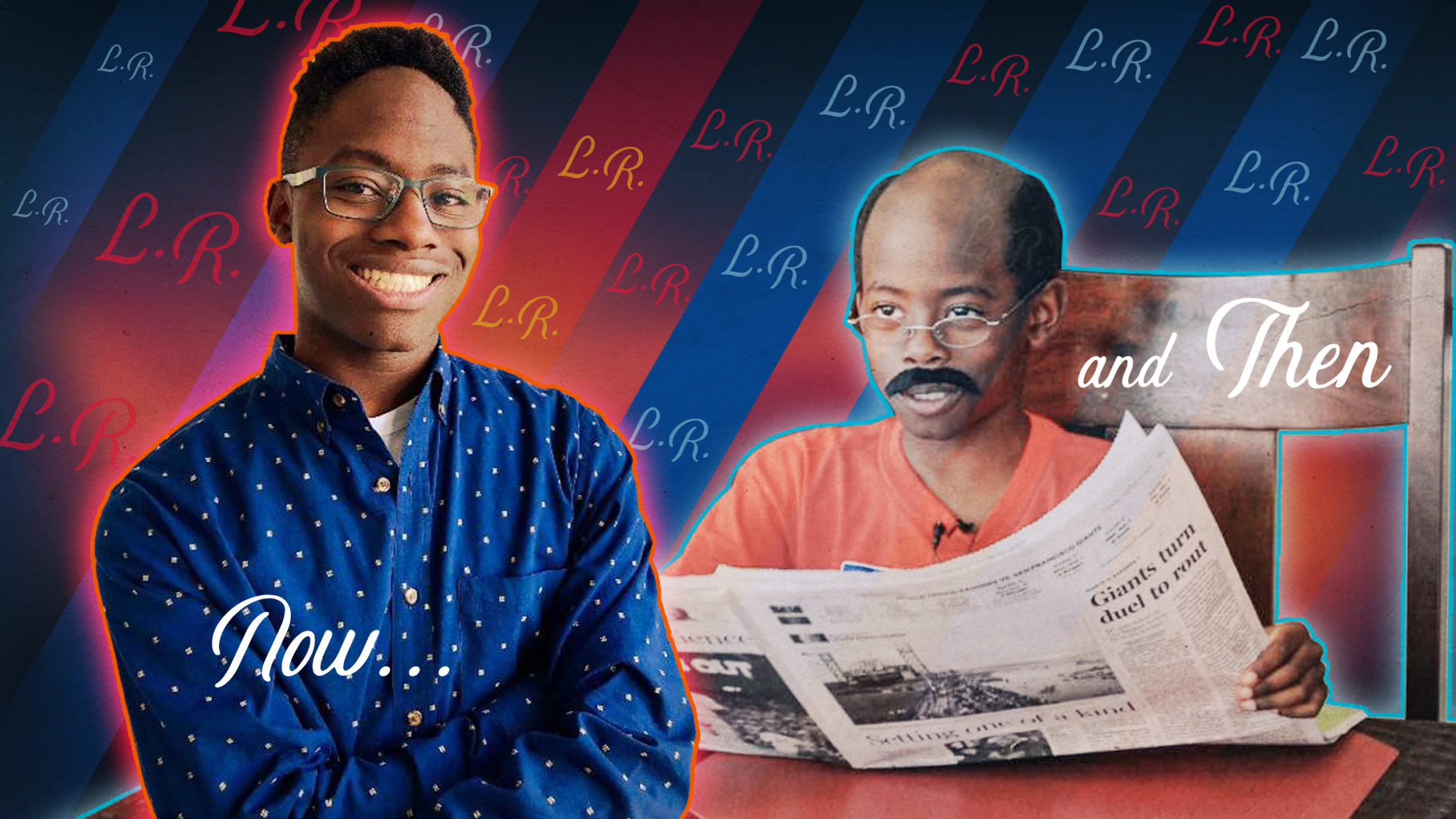 Ron Washington went viral once again this week. The former Rangers manager and current Braves third-base and infield coach has always been a player and fan favorite for his gregarious and laid back nature, hilarious quotes -- both in "Moneyball" and in life -- and enthusiasm for the sport. He's
Nootbaar, Yepez swing hot bats in AFL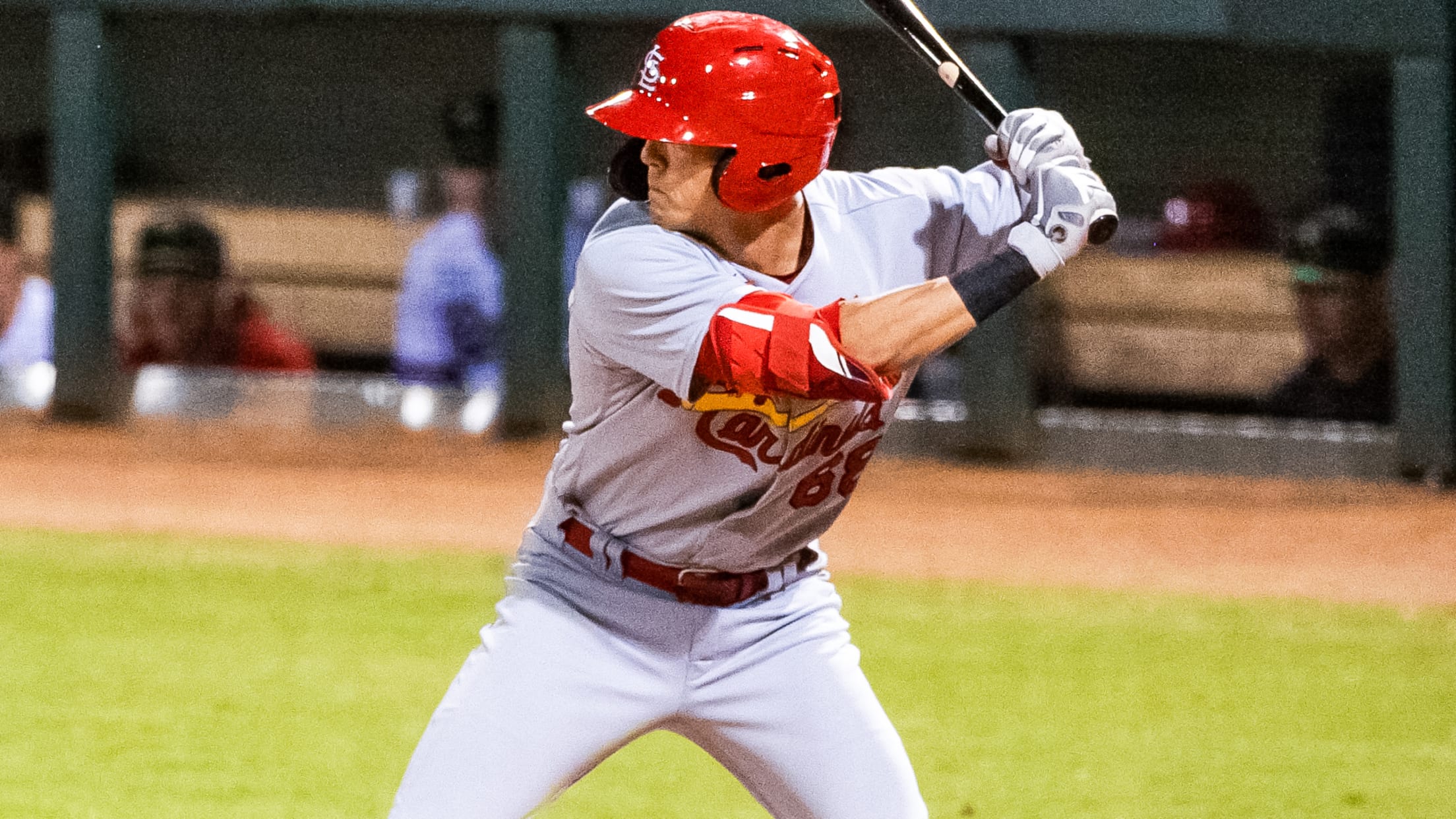 GLENDALE, Ariz. -- Arizona Fall League teams are designed to be a mish-mash. Players from five different organizations combine to form a single squad for six weeks. But the AFL also offers a chance for players from the same system to deepen their roots and show the organization why they
Taylor's EPIC 3-HR game keeps LA going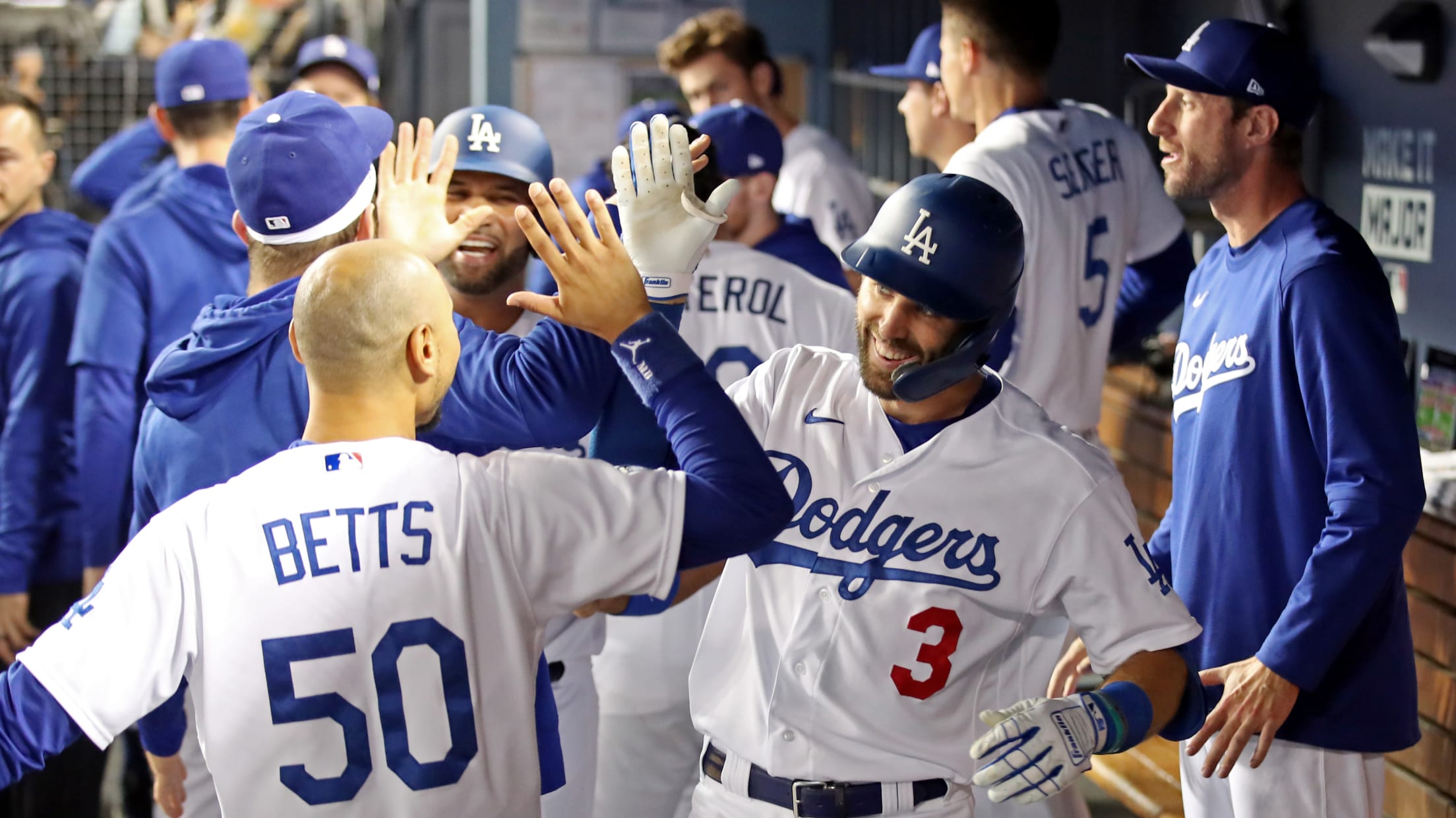 LOS ANGELES -- Chris Taylor is a man of few words. If you're looking for a guide on what excites him, teammate AJ Pollock notes that the list is short: having a beer with friends or watching surfing. On Thursday night, Taylor might've added a third item to that list.
Torkelson, Kreidler leave AFL with injuries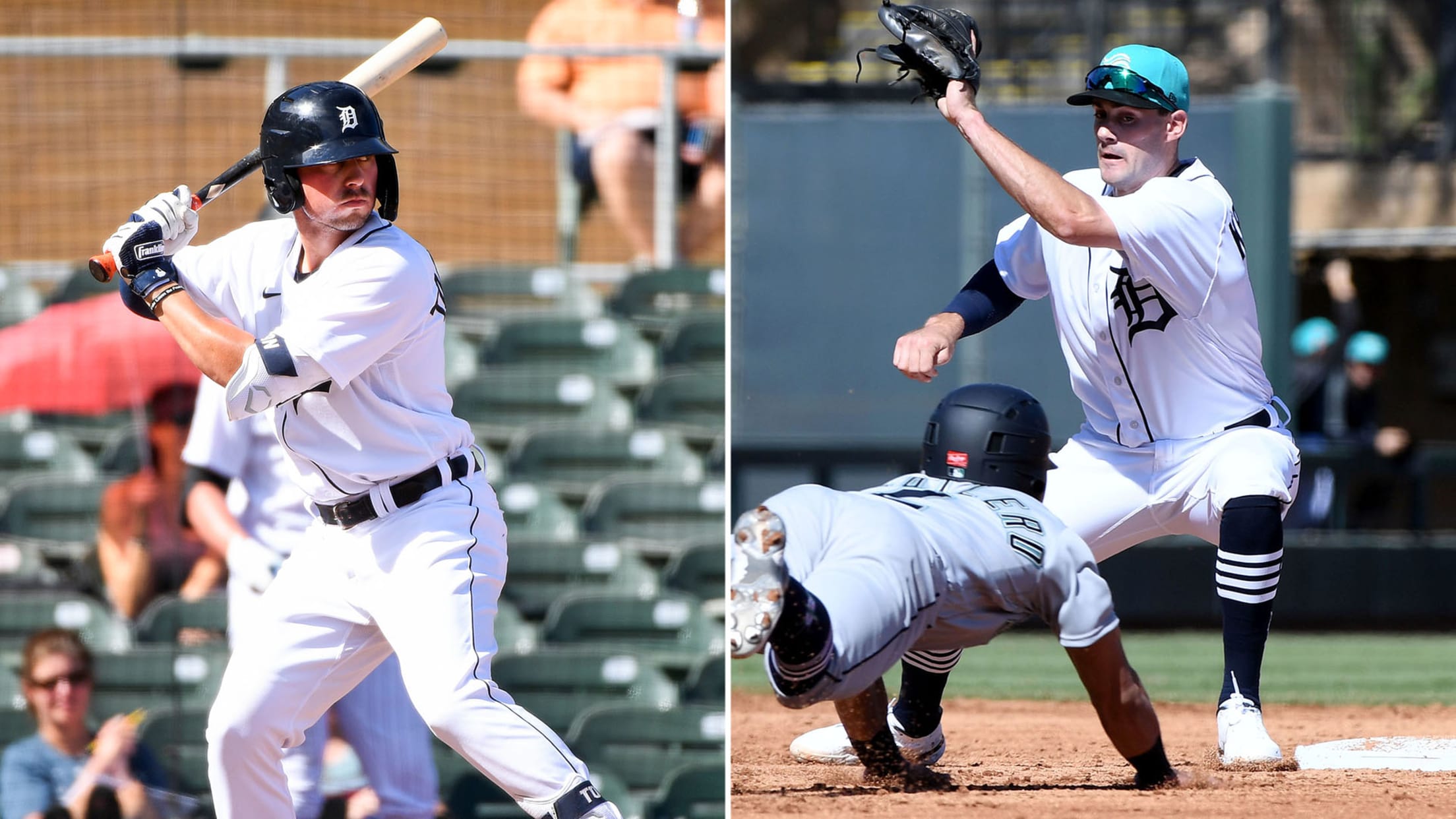 The Tigers ended their season a few weeks ago hoping to use the Arizona Fall League to give three of their top position-player prospects a head start on 2022. Now, Spencer Torkelson and Ryan Kreidler have joined outfielder Riley Greene in exiting the AFL due to injury. In each case,
Rox coach Wiley, 'a pitching savant', to retire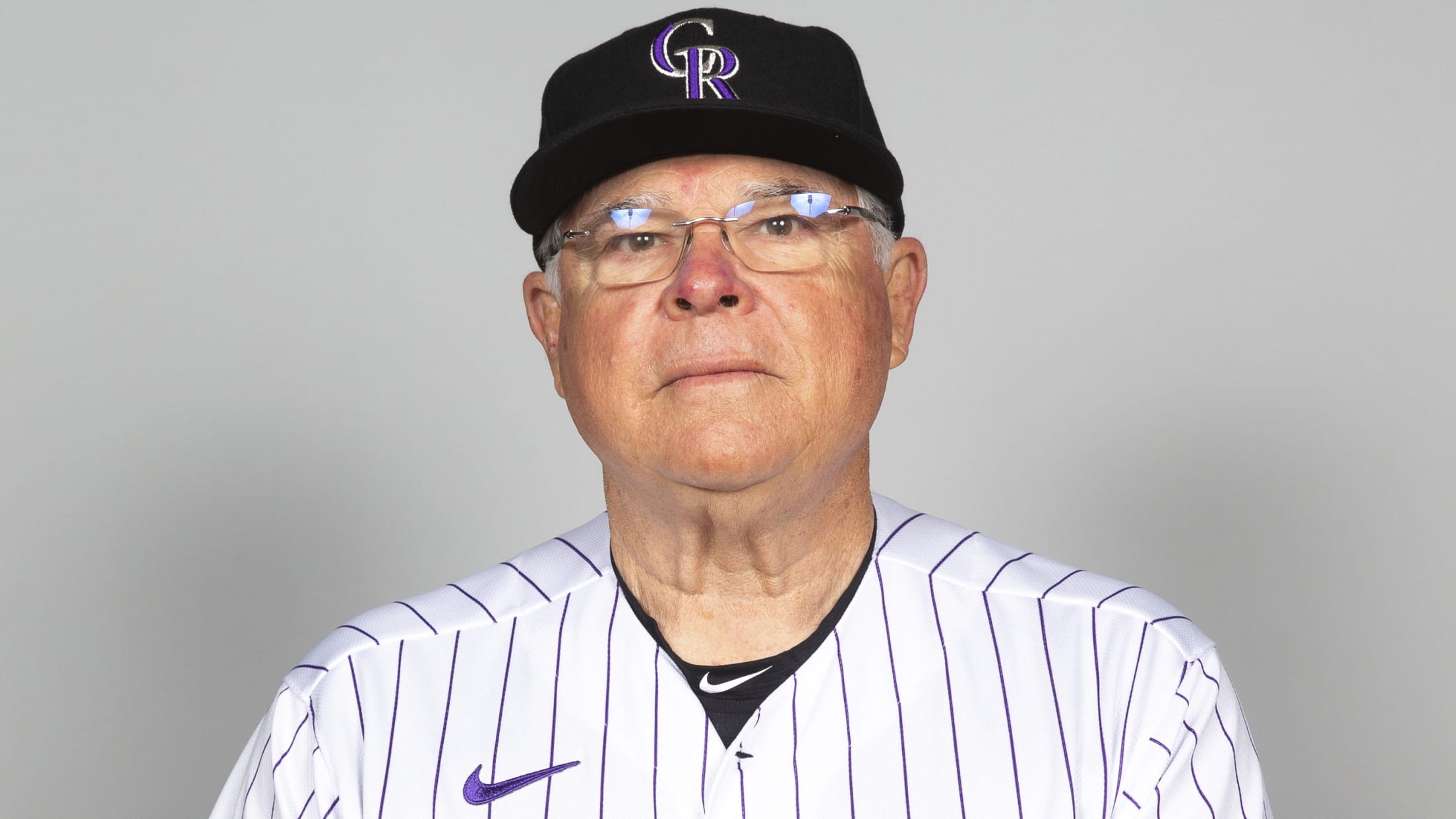 DENVER -- After 52 years in pro baseball as a pitcher, coach and front office official, Mark Wiley has plans to retire as the Rockies' director of pitching operations. Wiley had three stints with the club, and during the latest one, the Rockies pierced the notion that it's impossible to
LA relying on Scherzer's legendary intensity
ATLANTA -- There was a time, long ago, when Max Scherzer asked out of a game. This was back in Spring 2005, on a Friday night for the University of Missouri against rival Nebraska. It was well before Scherzer developed the type of manic mound presence that has seen him
Anderson's keys to success in crucial G6
23-year-old rookie slated to make his seventh career postseason start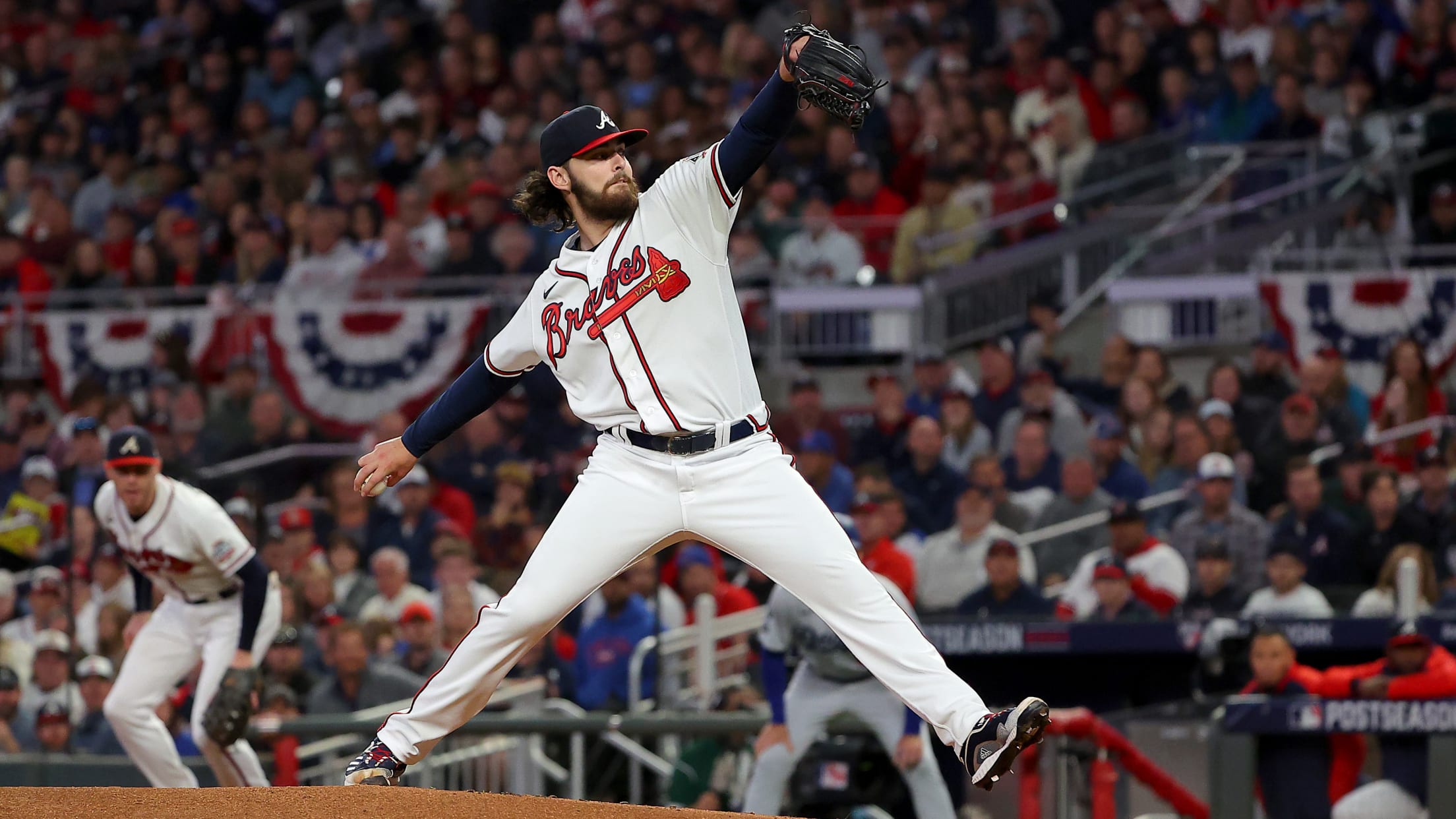 ATLANTA -- As manager Brian Snitker put it, the Braves' most significant reason for confidence heading into Game 6 of the National League Championship Series is that unlike a year ago, when they blew a 3-1 lead to the Dodgers, their rotation has become "more solidified." Max Fried didn't have
Depth charge! 5-8 hitters: 12 H, 5 HR, 10 RBI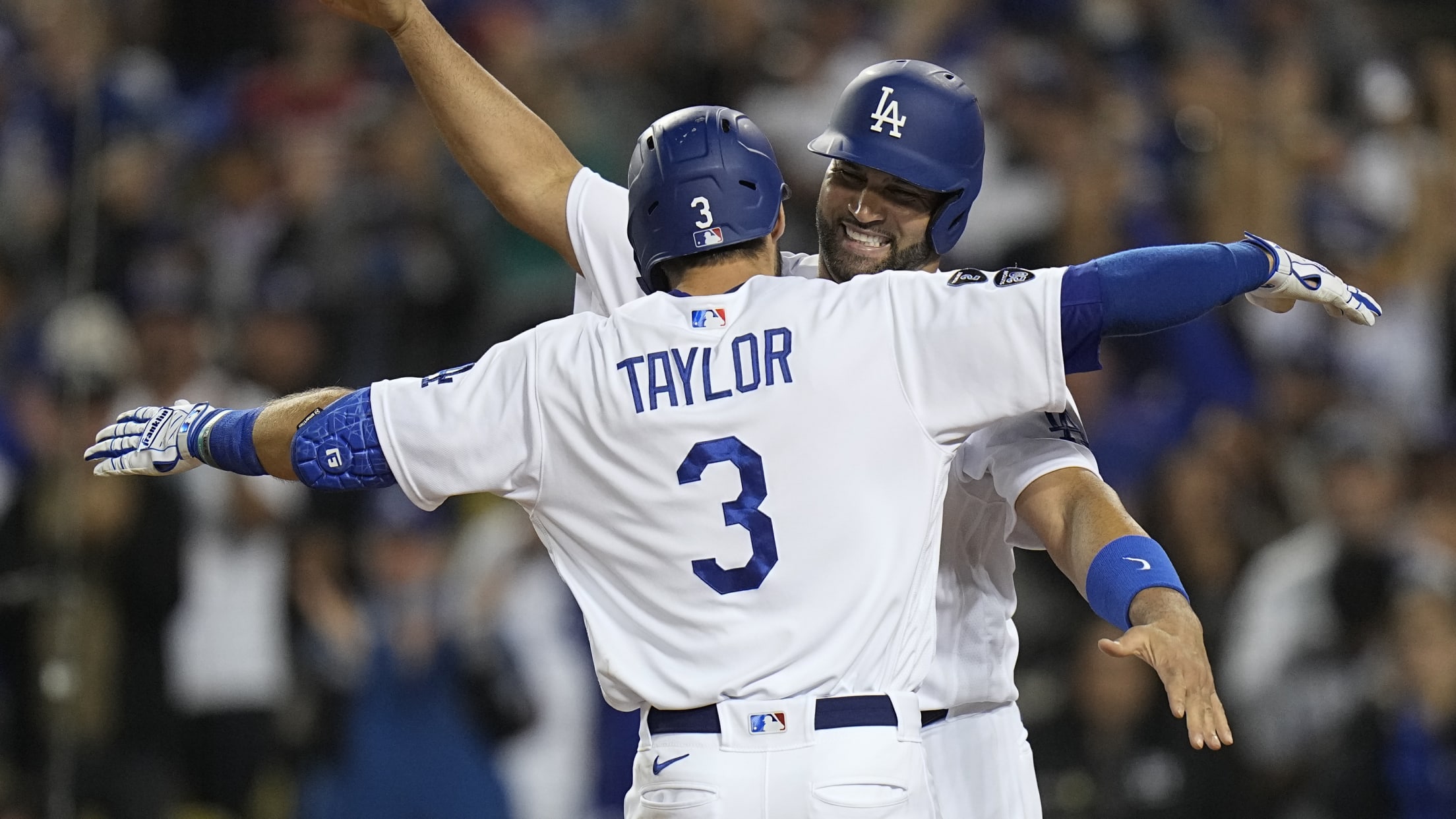 LOS ANGELES -- More than anything else, the Dodgers' sustained run of success has been predicated on their elite depth. For most of the past decade, the bottom half of their starting lineup has never been a question mark. It's been, perhaps, their greatest strength. Lately, however, that ethos has
Three-feat: Taylor's game by the numbers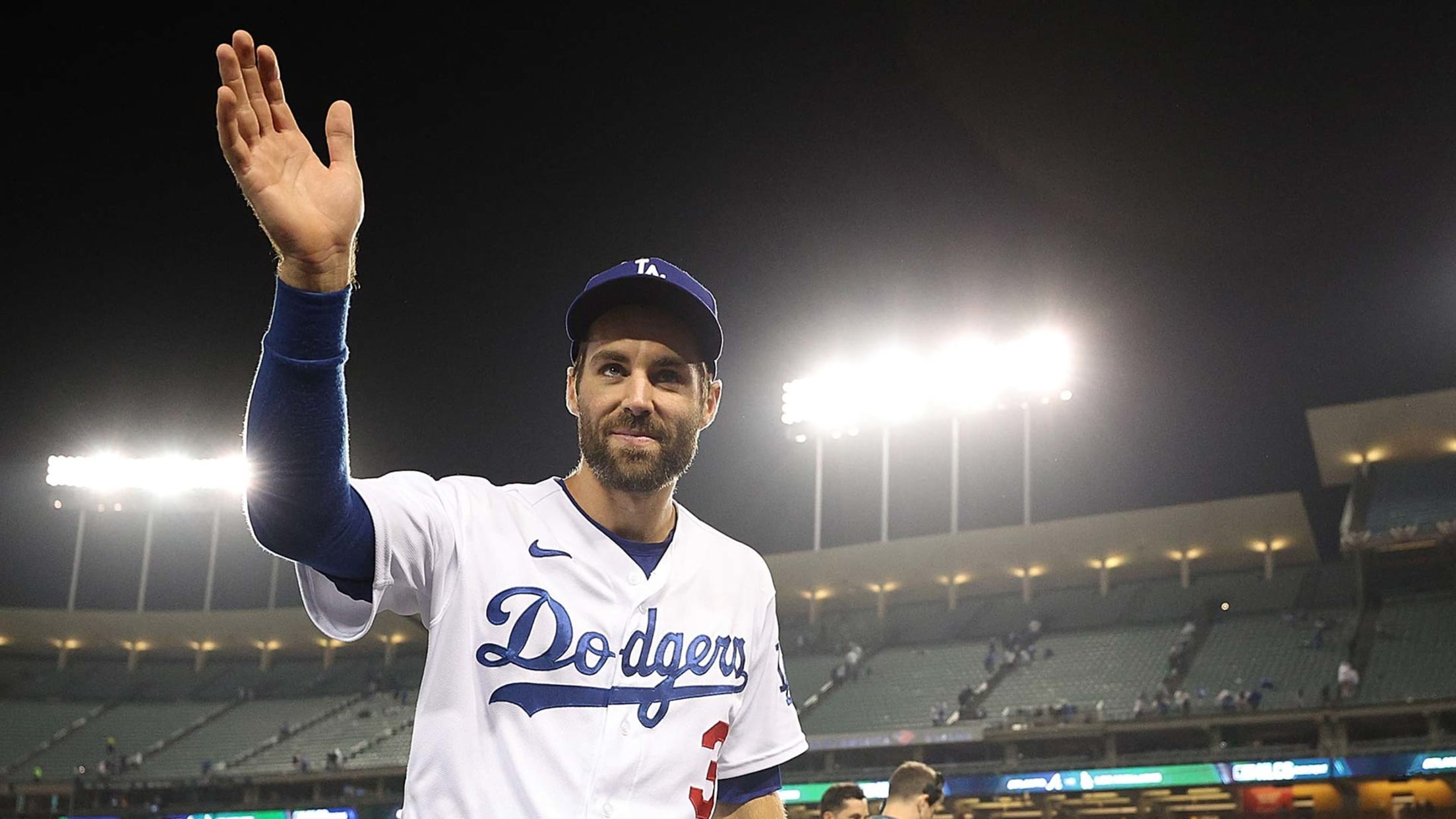 In Game 5 of the National League Championship Series at Dodger Stadium on Thursday, three was the number of the night: • Three, as in the number Chris Taylor wears on the back of his jersey • Three, as in the number of homers Taylor launched to key an 11-2
Braves in 'a great position' despite G5 defeat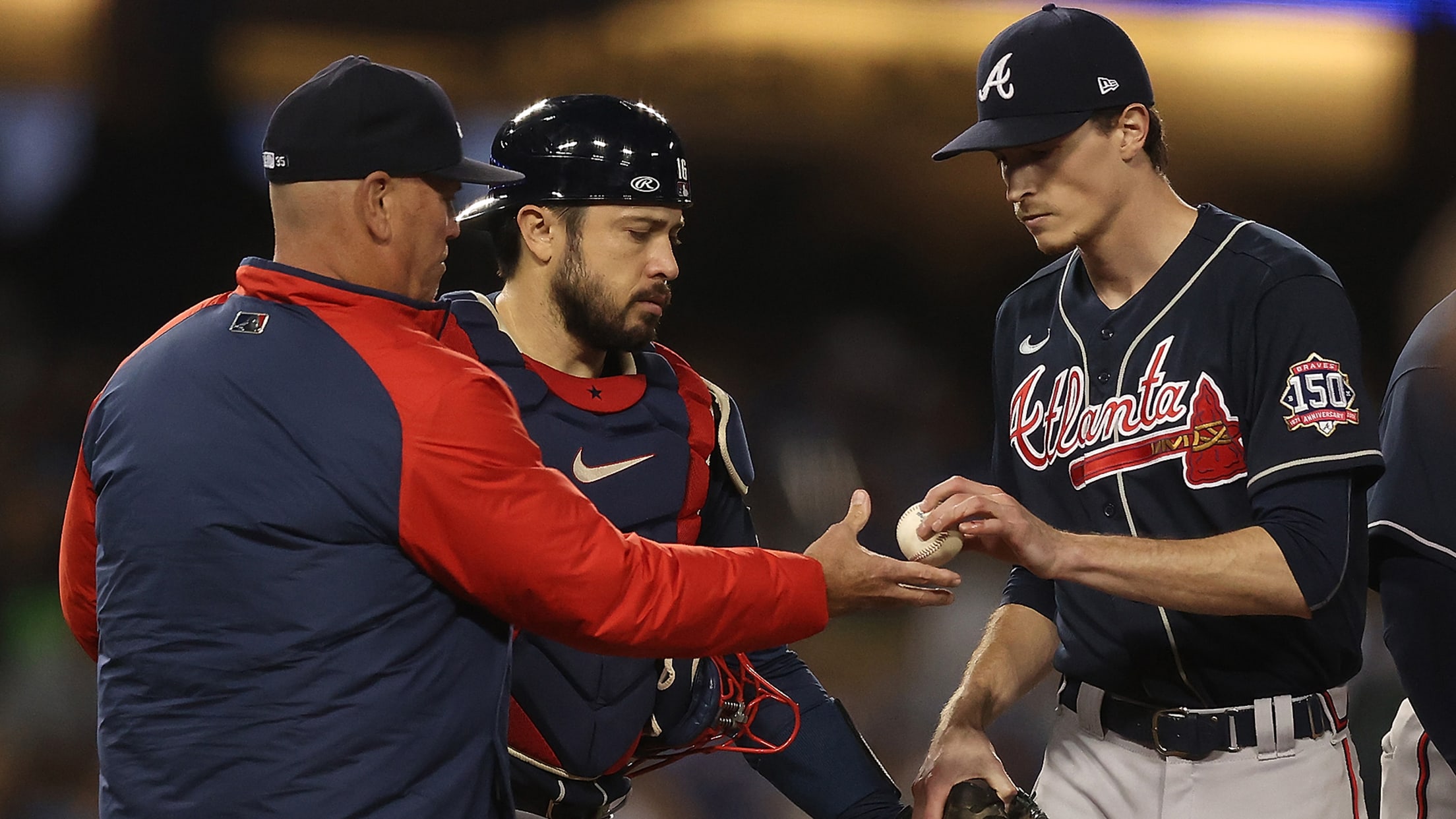 LOS ANGELES -- As much as the Braves might not want to hear the narrative again, it will grow stronger unless they avoid becoming yet another Atlanta professional team to blow a comfortable playoff lead. Thoughts of another ugly collapse were unavoidable when the Braves suffered an 11-2 loss to