How every team's top acquisition is doing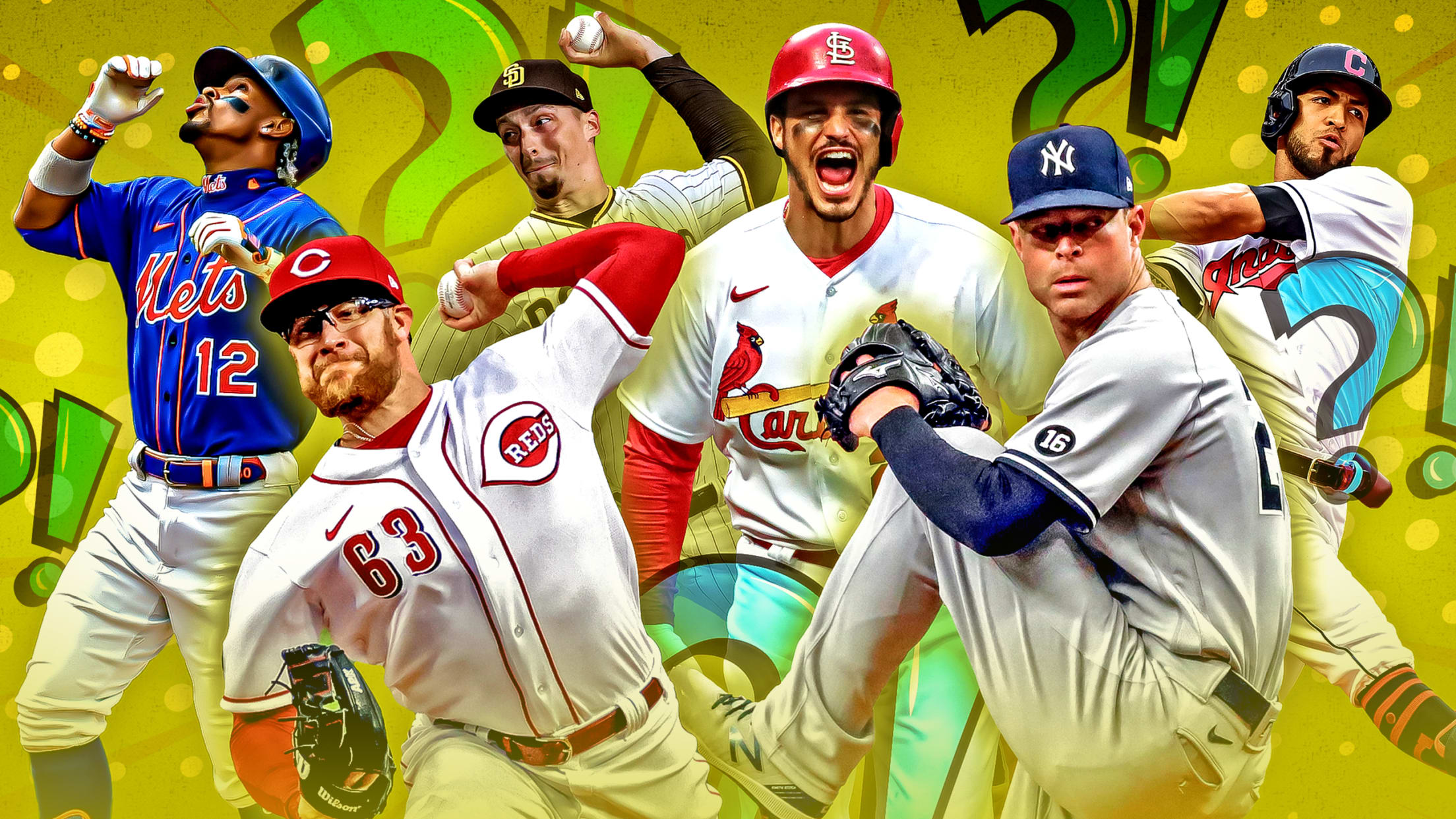 Remember all that excitement you had this offseason about your team's top new addition? About how you couldn't wait to see what he looked like in your team's jersey? Well, we're two-plus weeks into the season now, and it's remarkable how used to seeing them wear your team's colors has
Ohtani won't bat in return to hill on Tuesday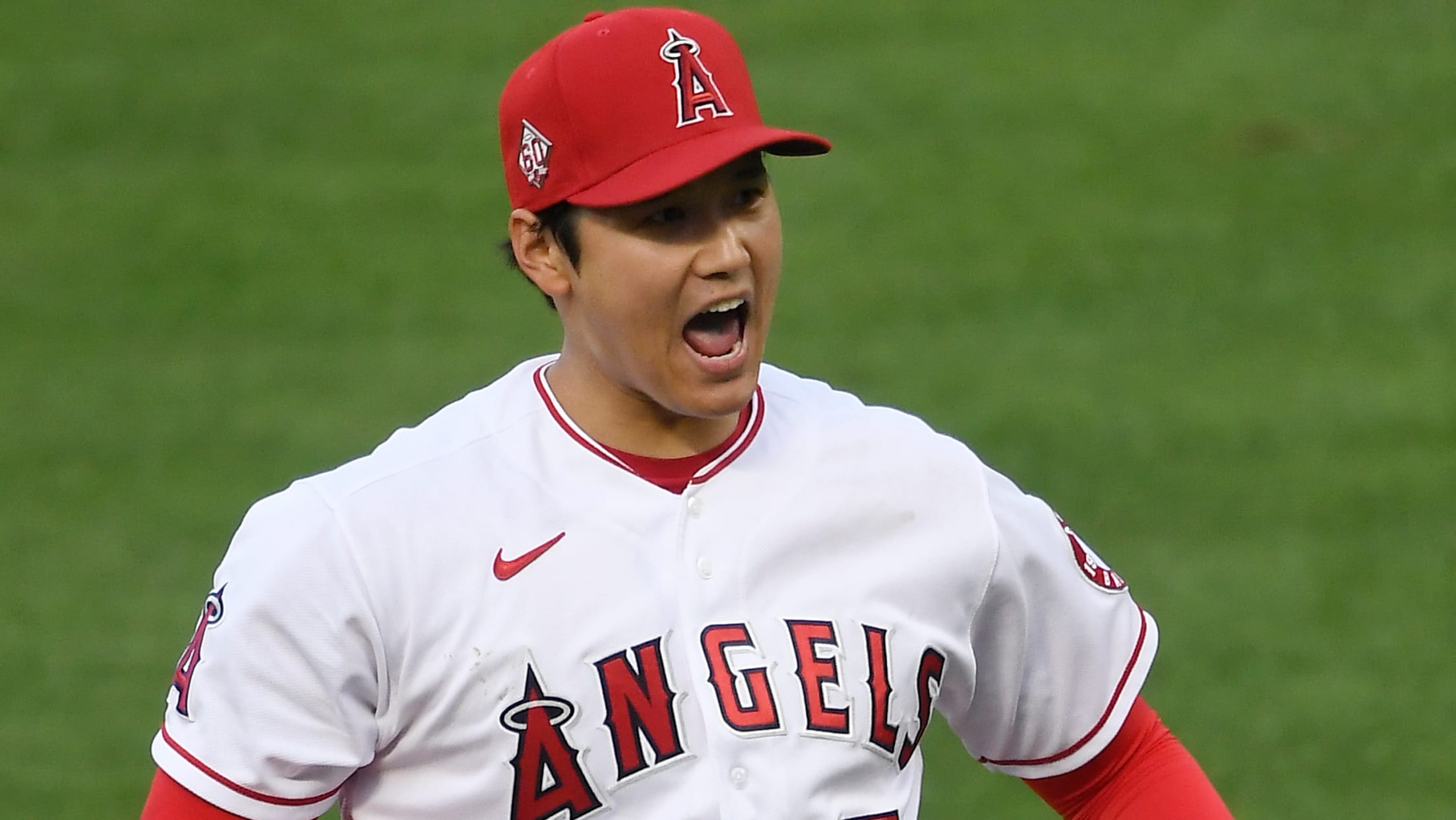 ANAHEIM -- Angels two-way star Shohei Ohtani will be limited to roughly 75 pitches and won't hit in the lineup in his return to the mound against the Rangers on Tuesday night at Angel Stadium, manager Joe Maddon said Monday. Ohtani is set to make his second start of the
Big jumps, drops in latest Power Rankings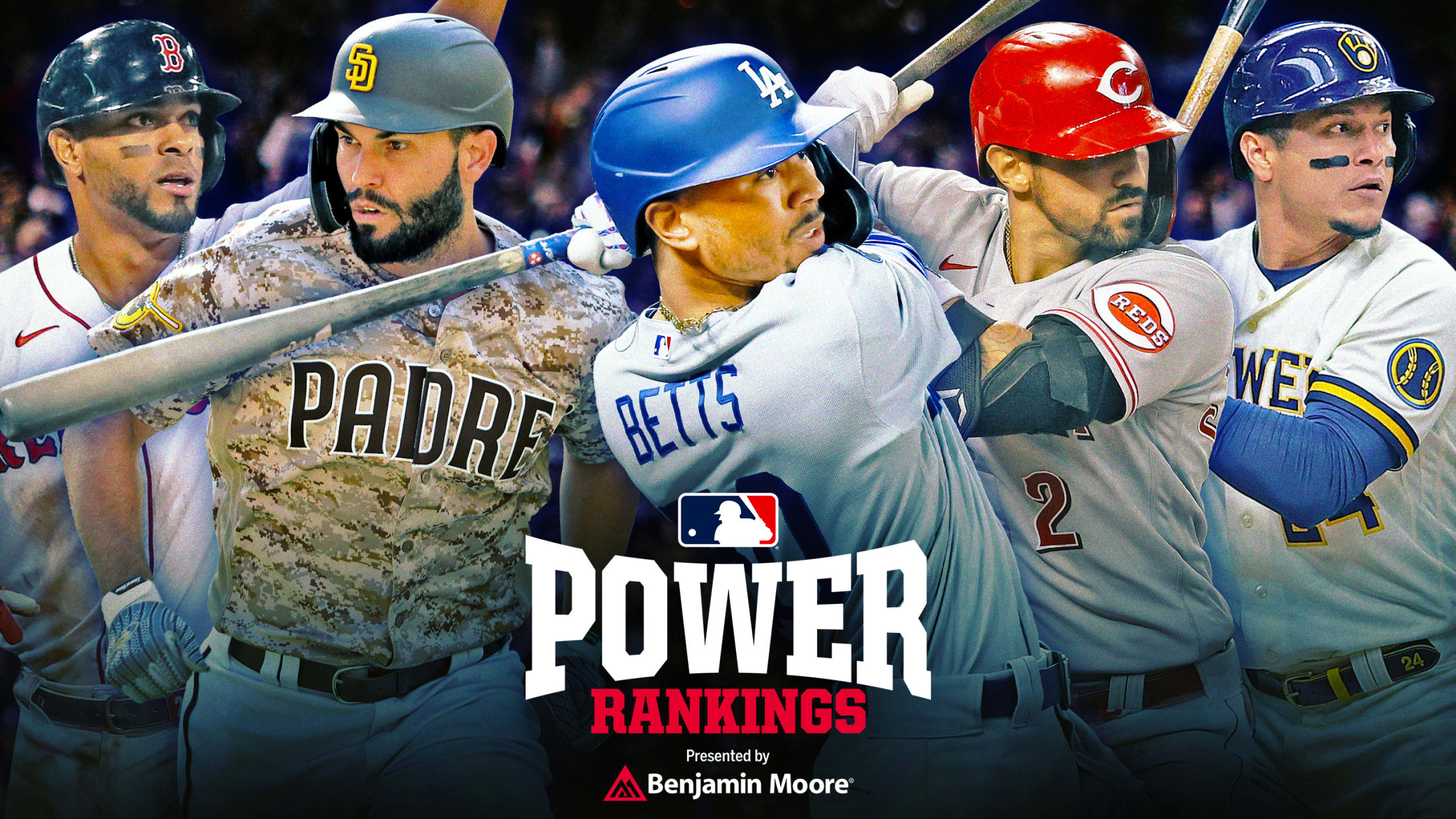 We're headed into the third full week of the season, and things are shaking out exactly how we drew it up. The Mariners and Royals are tops in their divisions, the Reds have the second-highest run differential in baseball and the Yankees are off to their worst start in nearly
Now on the mound ... Yermín Mercedes?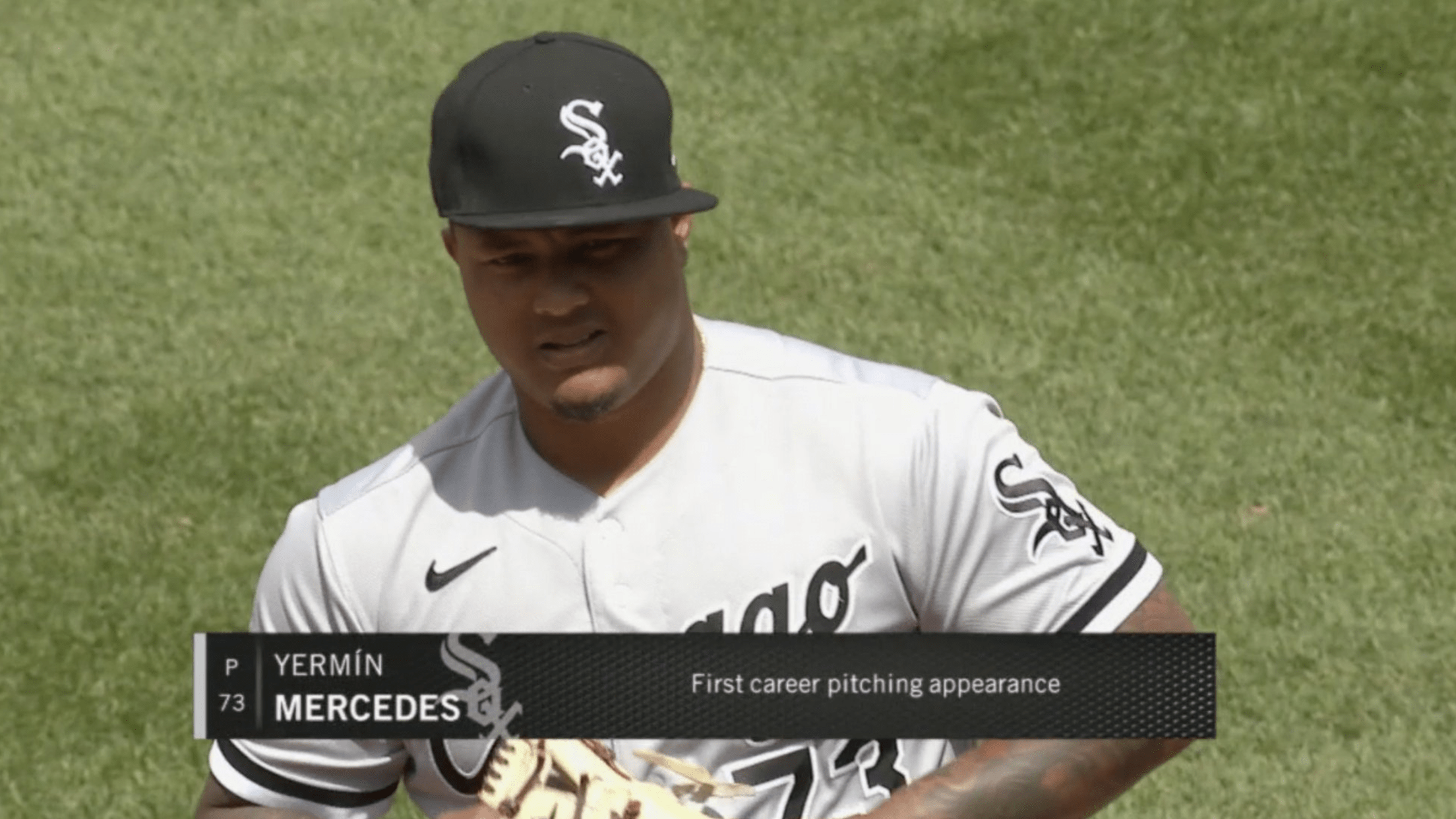 Nothing can stop the Yermín-ator. The breakout star for the White Sox has already had quite the eventful 2020, and we're still in the season's first month. After spending eight years in the Minor Leagues (minus one plate appearance for Chicago last season), Yermín Mercedes started this season by getting
Twins cleared for Tuesday DH in Oakland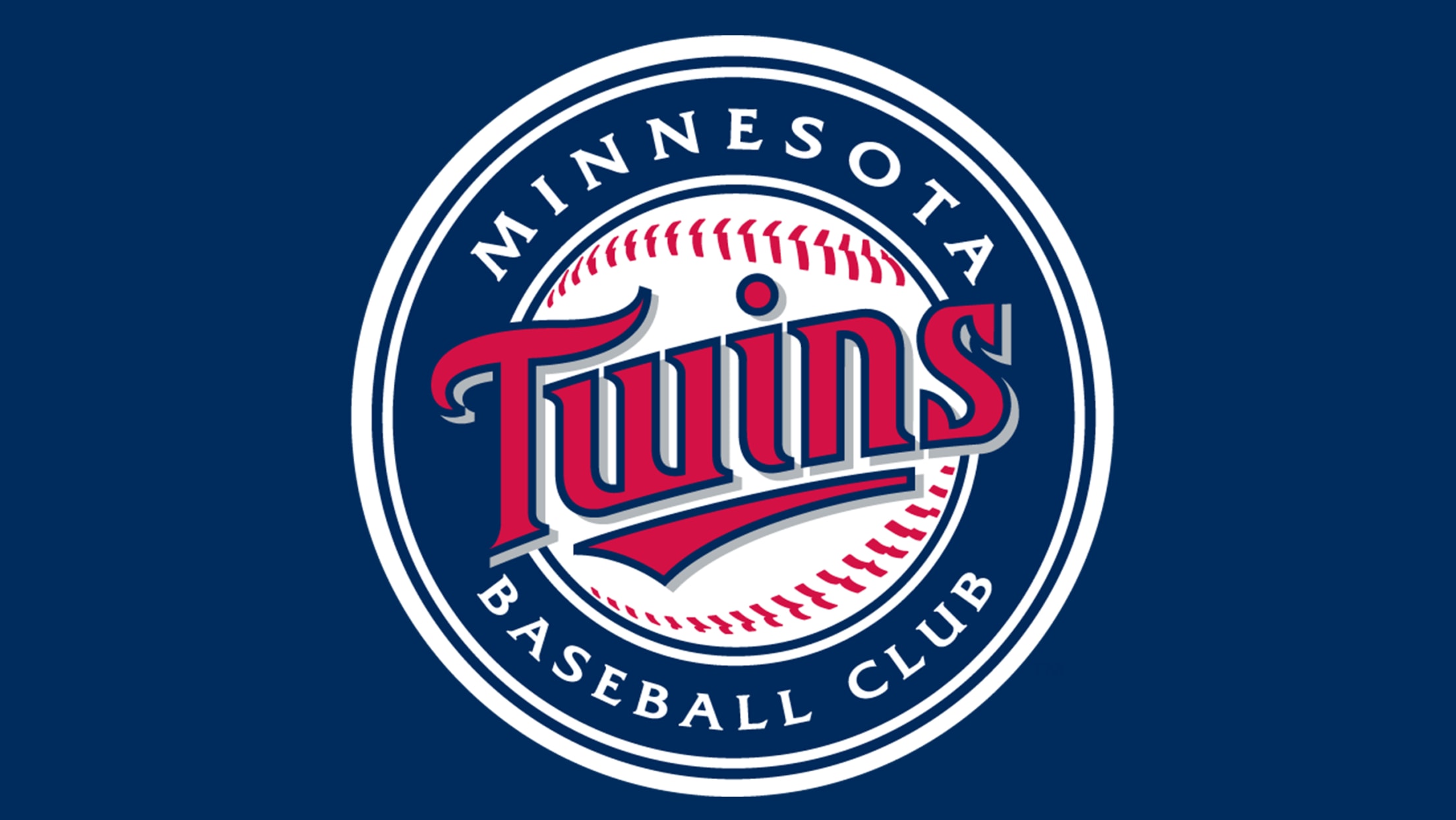 The Twins did not have any additional positive tests for COVID-19 among the results they received Monday evening, according to sources. The club will travel to the Bay Area on Monday night, and the A's announced the teams will return to play at the Oakland Coliseum on Tuesday with a
Fan flubs try for HR ball, gets redemption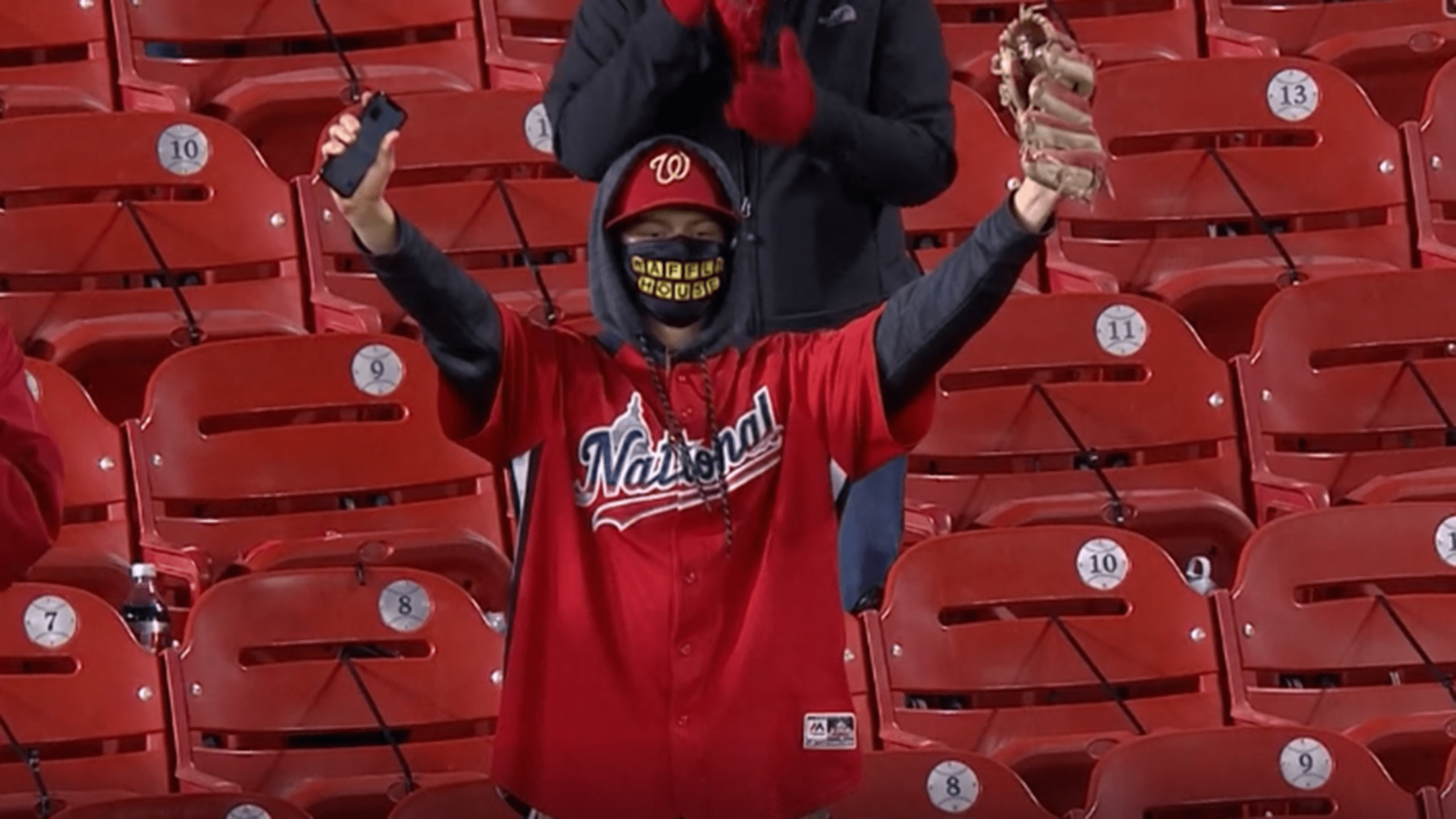 You know what they say: If at first you don't succeed ... toss your glove and try again! A fan in the left-center-field bleachers at Nats Park was kept busy on Monday night when Cardinals infielder Tommy Edman sent a home run just over the wall. Ready and waiting after
Dodger forever: Vin Scully gifted '20 WS ring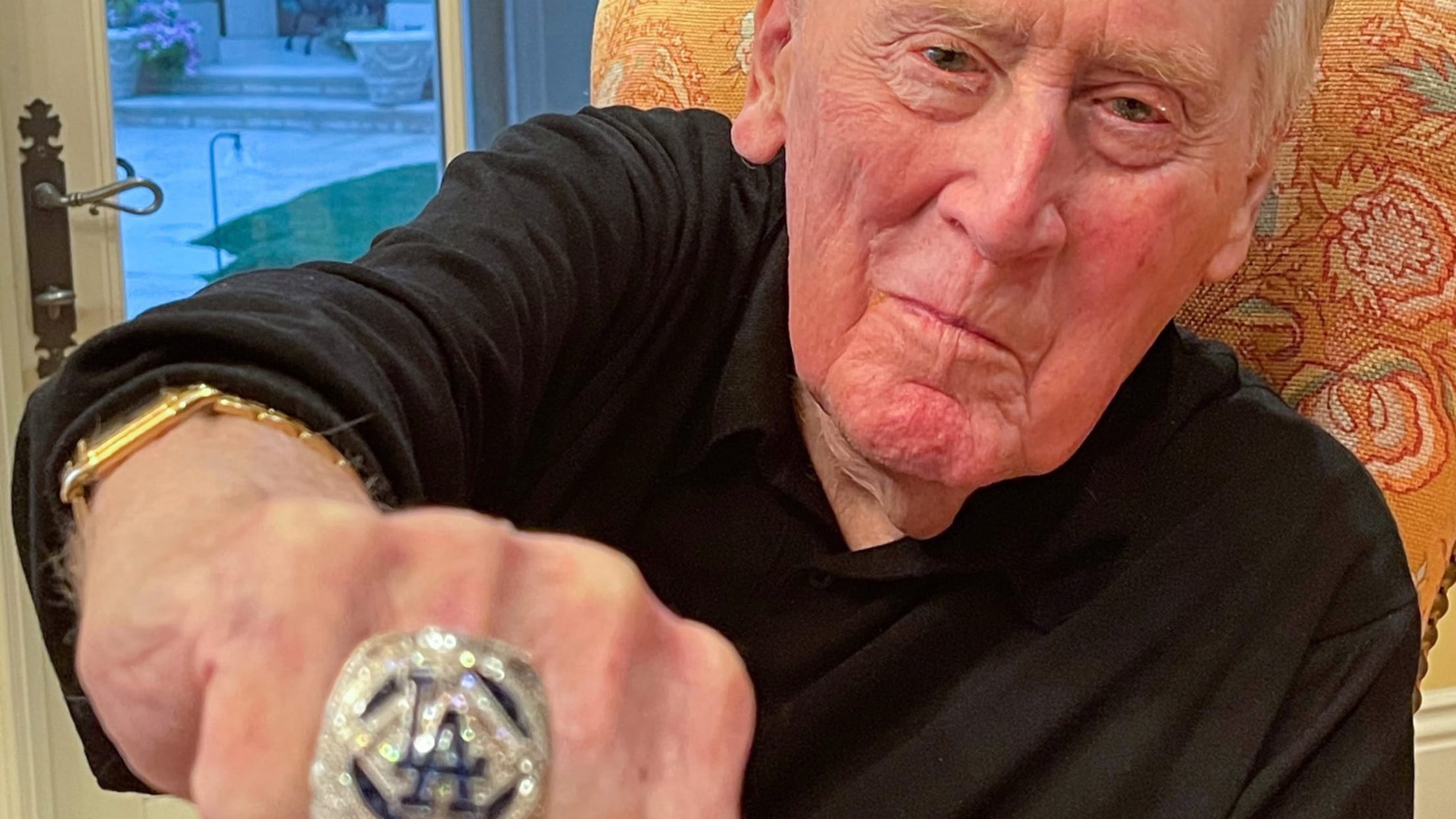 Hall of Fame broadcaster Vin Scully got a special delivery from the Dodgers on Monday: His very own 2020 World Series championship ring.
Cashman to Yanks: 'We do believe in you'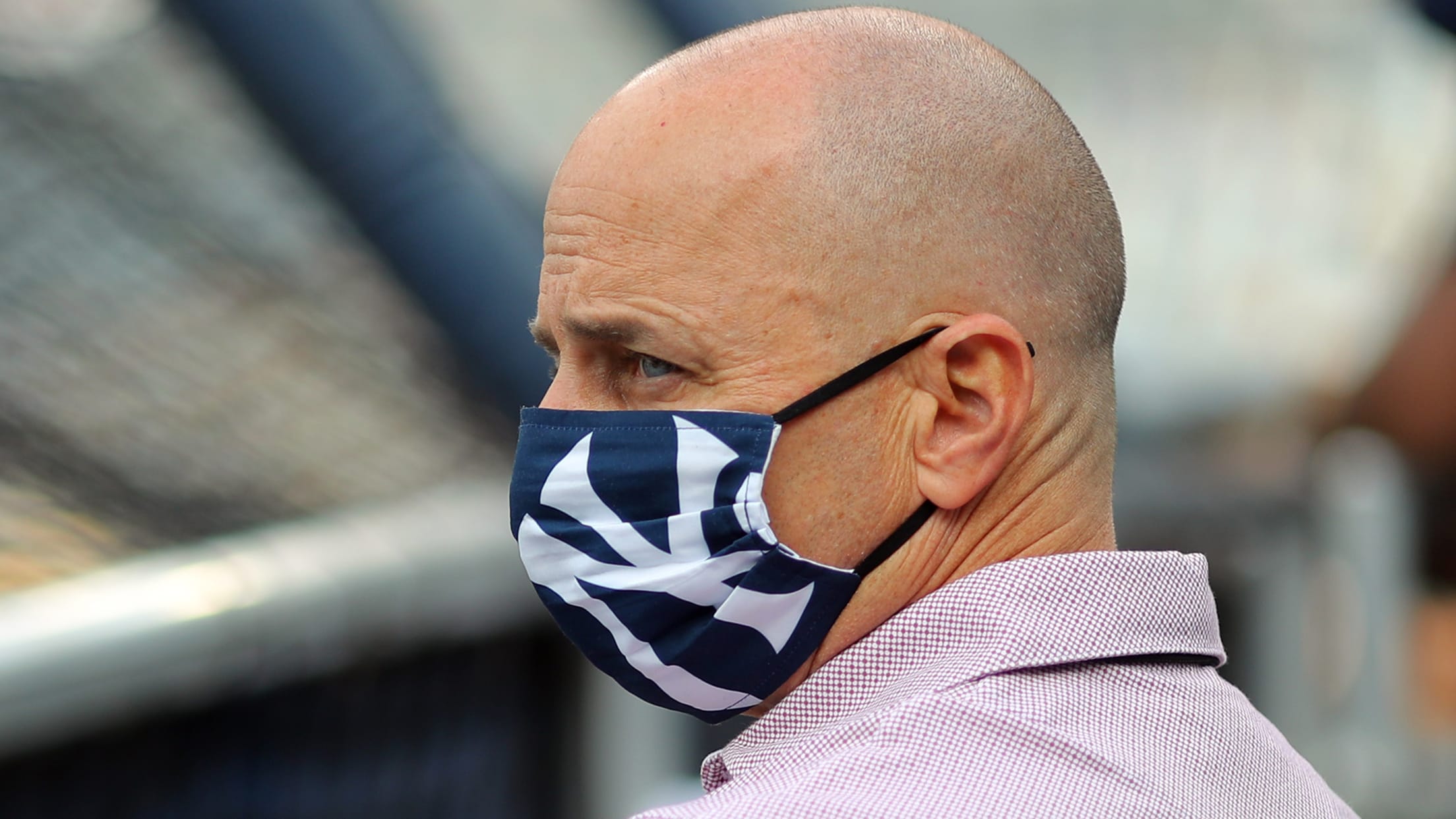 NEW YORK -- In times of crisis, Brian Cashman frequently leans upon nautical references, conjuring images of turbulent seas and stranded sailors swimming to shore. The Yankees general manager did so again on Monday, expressing disappointment with the club's sluggish start to the 2021 season and offering assurance that sunnier
College outfielder runs through wall on HR 
Time to update those blooper reels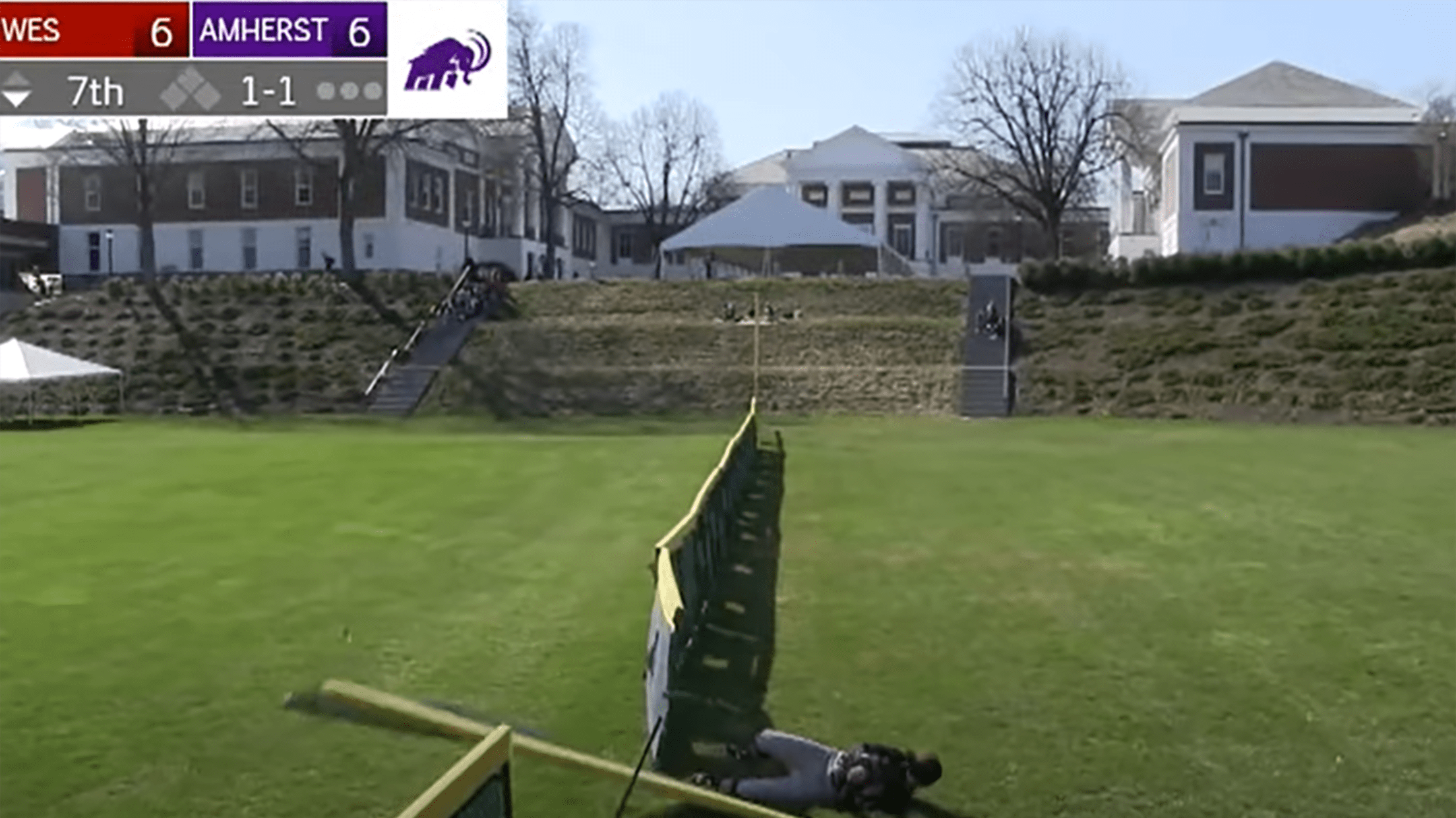 Rodney McCray has been a great trivia answer and a constant on MLB blooper reels ever since he ran through the outfield wall as a Minor Leaguer in 1991. Well, he's got some rather painful company now.
Watch live: Big Inning streaming on MLB.TV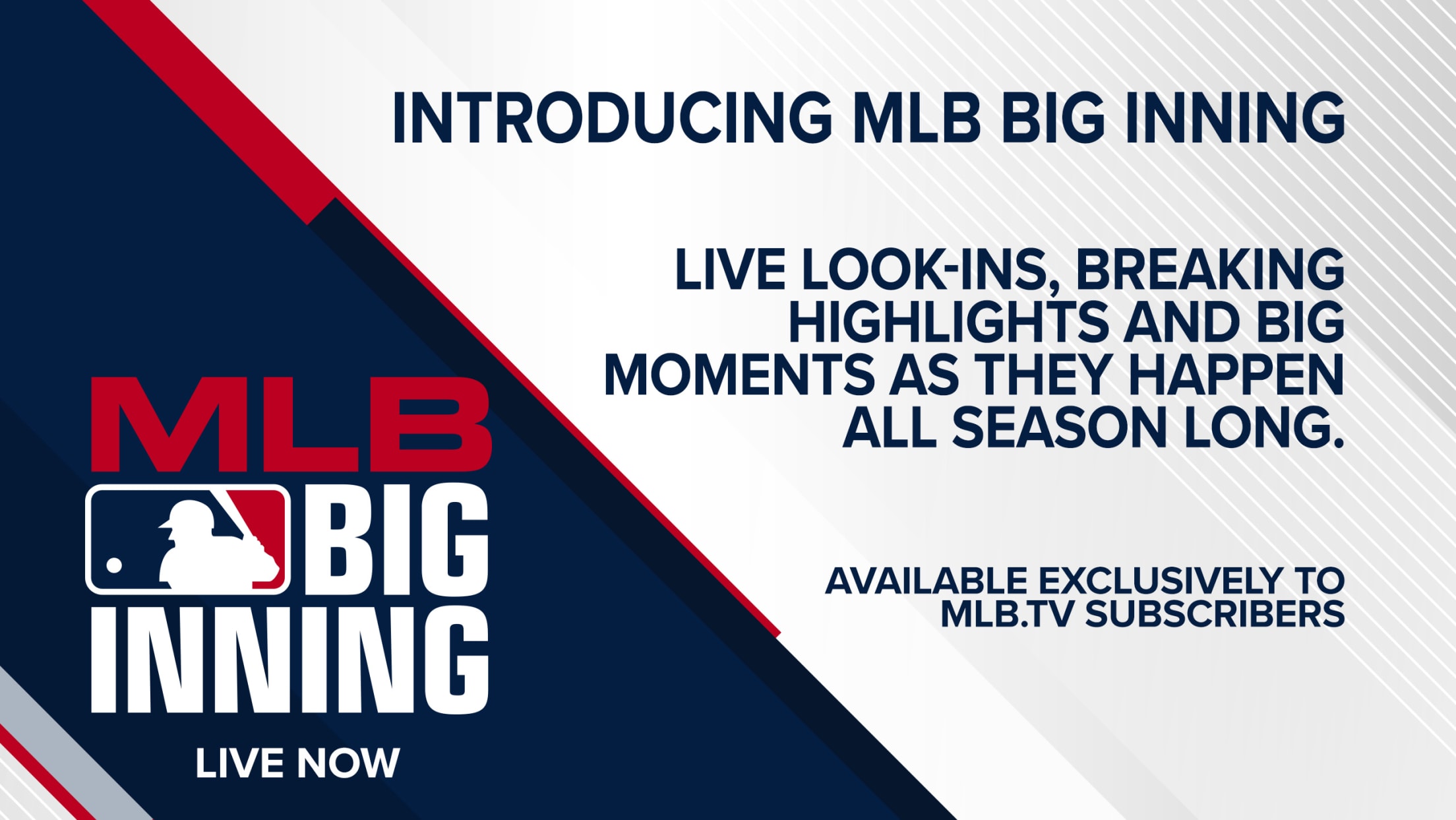 There's a new way to follow baseball on MLB.TV, and it's a game-changer: MLB Big Inning, a streaming-only show bringing viewers all the must-see action from around the Majors as it's happening. • Subscribe to MLB.TV Available exclusively to MLB.TV subscribers, Big Inning features live look-ins and real-time highlights from
Injuries: Acuña, Ohtani, Lamet, Marte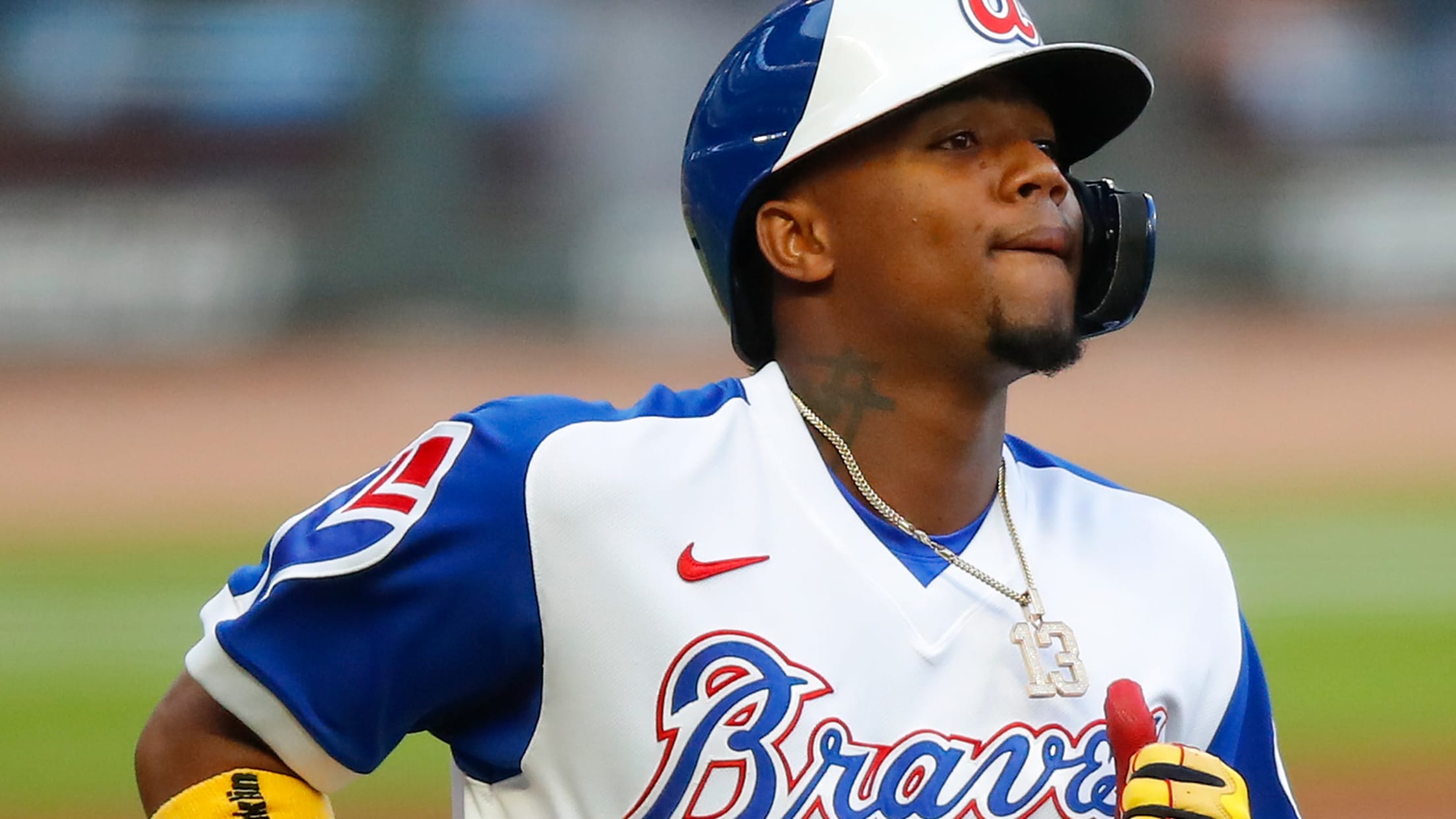 Stay up-to-date with all the latest news on injured and recovering players from across Major League Baseball.
Rays snap pitchers' duel on ... infield popup?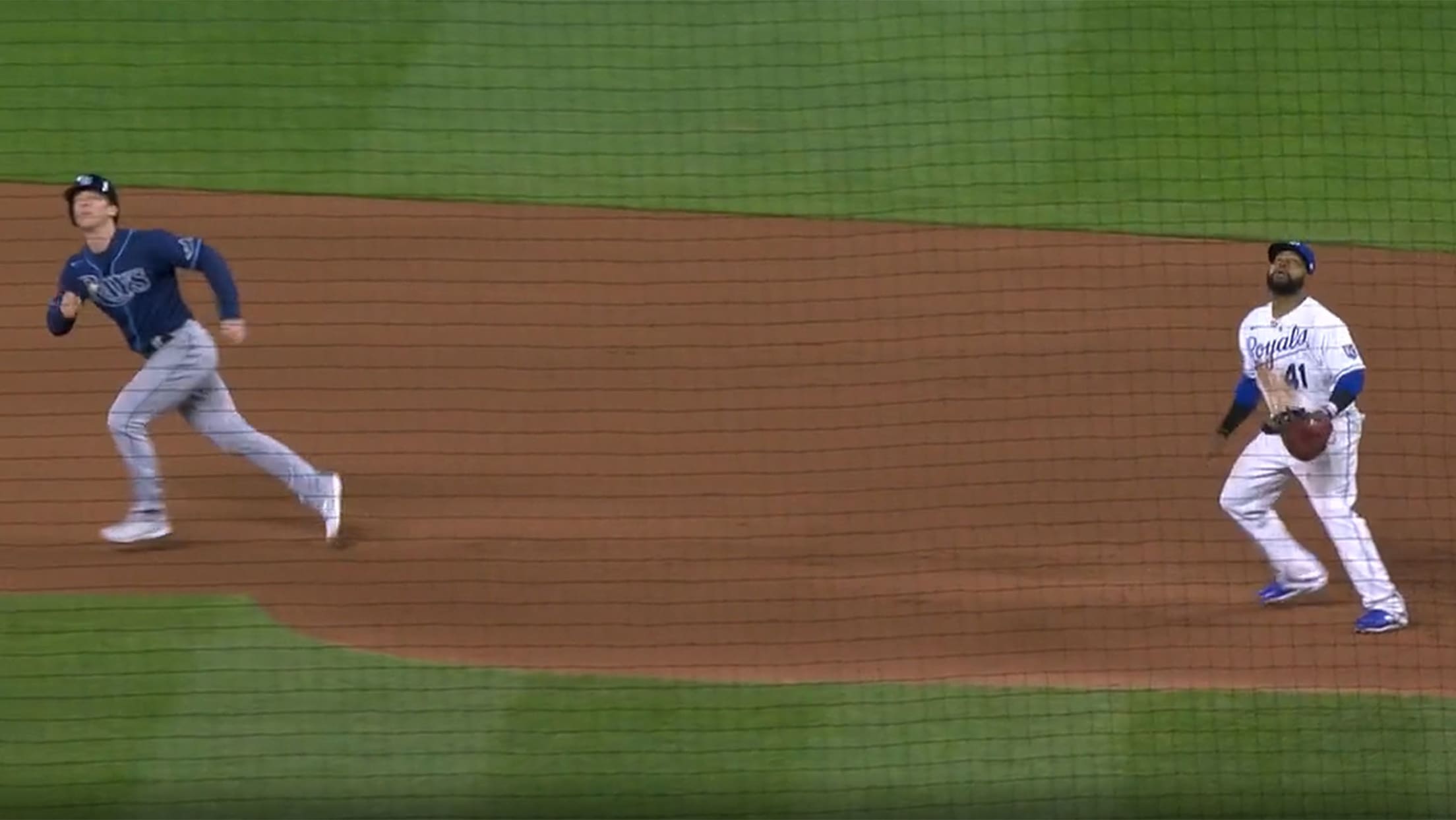 How do you break up a shutout? Score from first base on an infield popup to ... first base. Naturally. Joey Wendle took nothing for granted on the basepaths in Tampa Bay's game in Kansas City on Monday and helped the Rays get on the board in a very weird
DeJong's slam highlights Cards' onslaught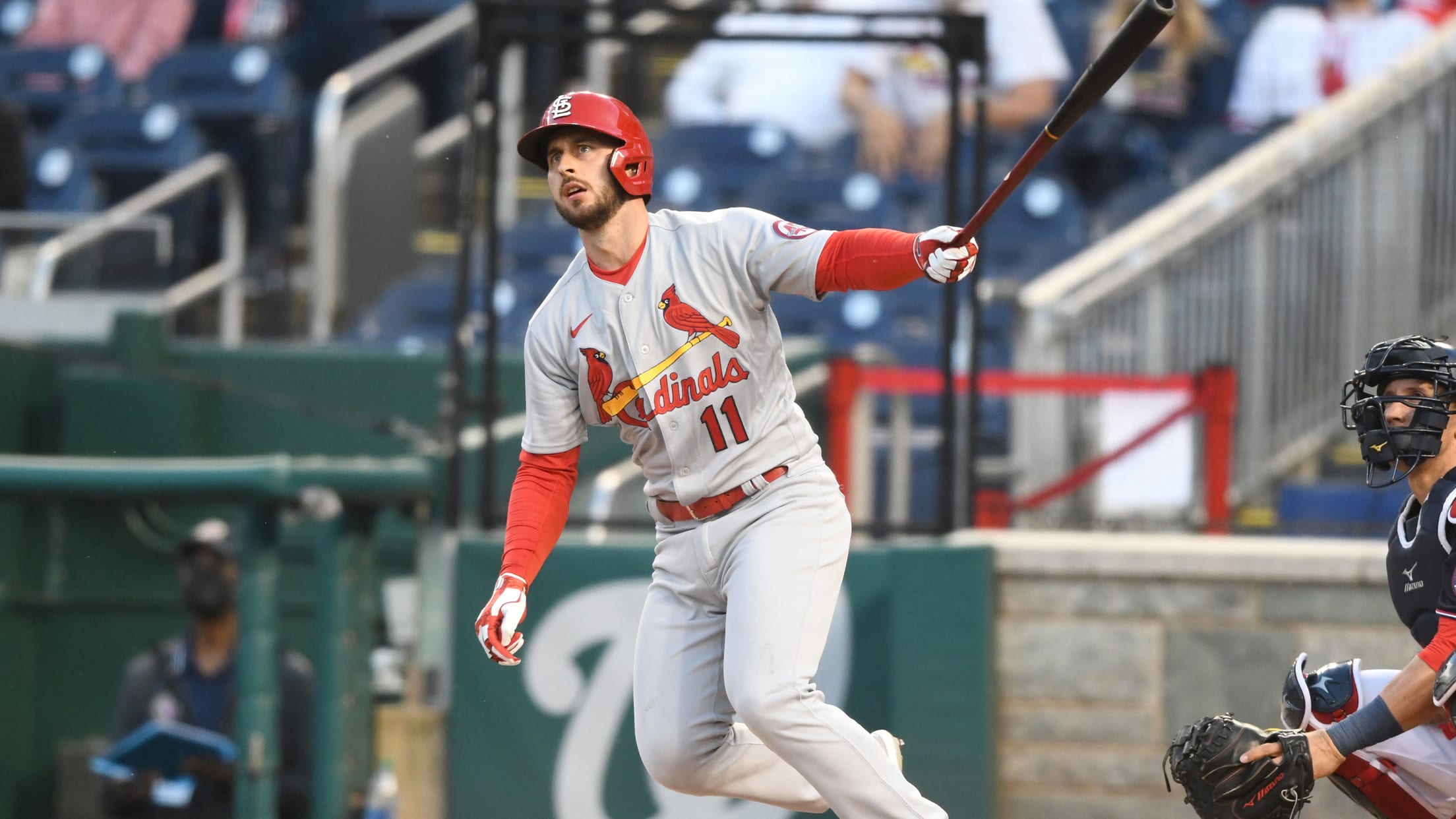 WASHINGTON -- The Cardinals' offense, through the first 15 games this season, has been the epitome of touch-and-go. Entering Monday's series opener against the Nationals, they had scored a respectable 71 runs, but nearly 50 percent of them came across a mere three games. Spin that another way -- they've
Acuña (abdominal strain) avoids injured list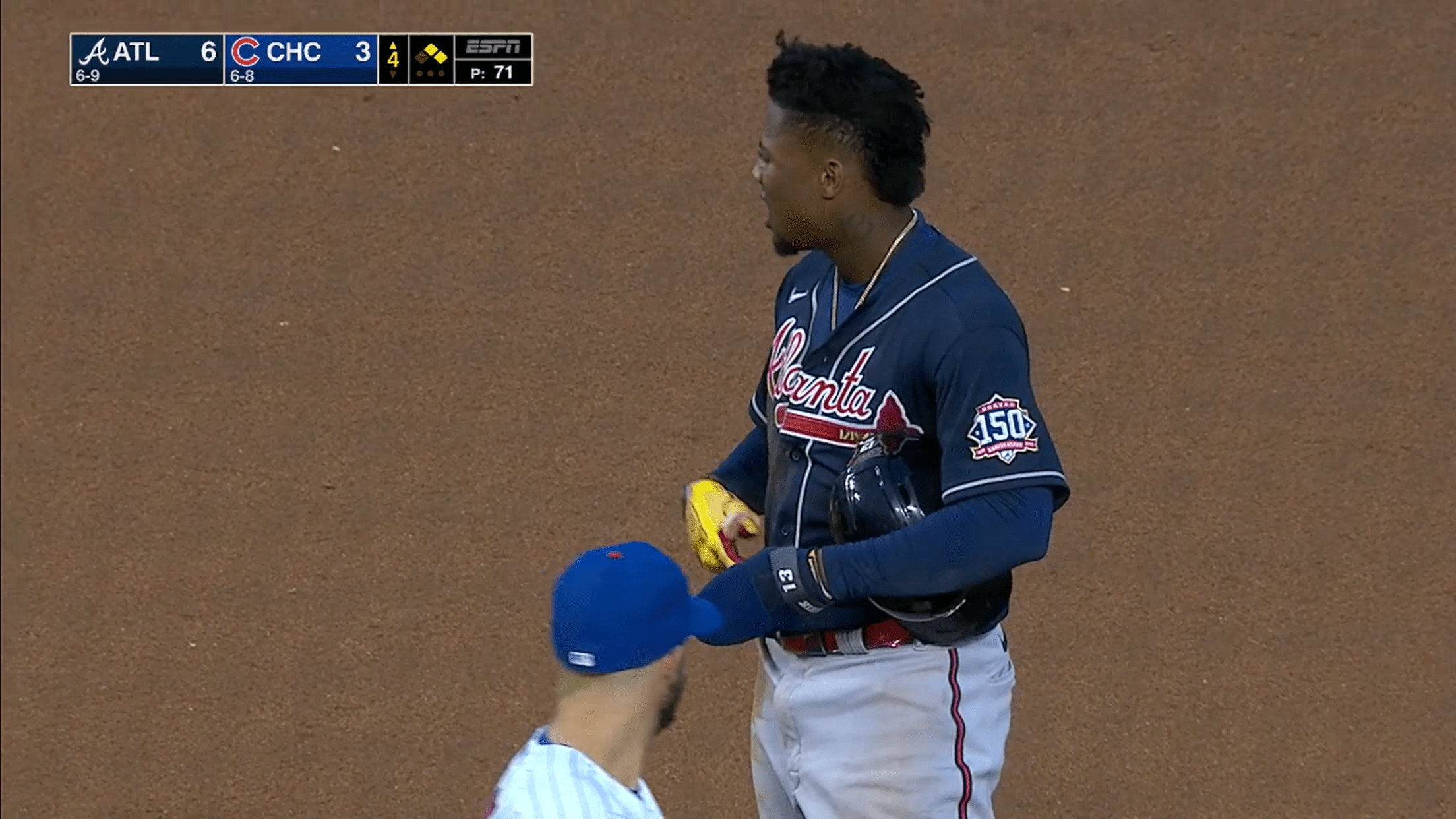 Ronald Acuña Jr. received good news on Monday, when he learned he will not be placed on the injured list. The Braves announced that an MRI performed in New York showed Acuña's abdominal strain is mild. The superstar outfielder is listed as day to day.
Lamet on verge of '21 debut after UCL strain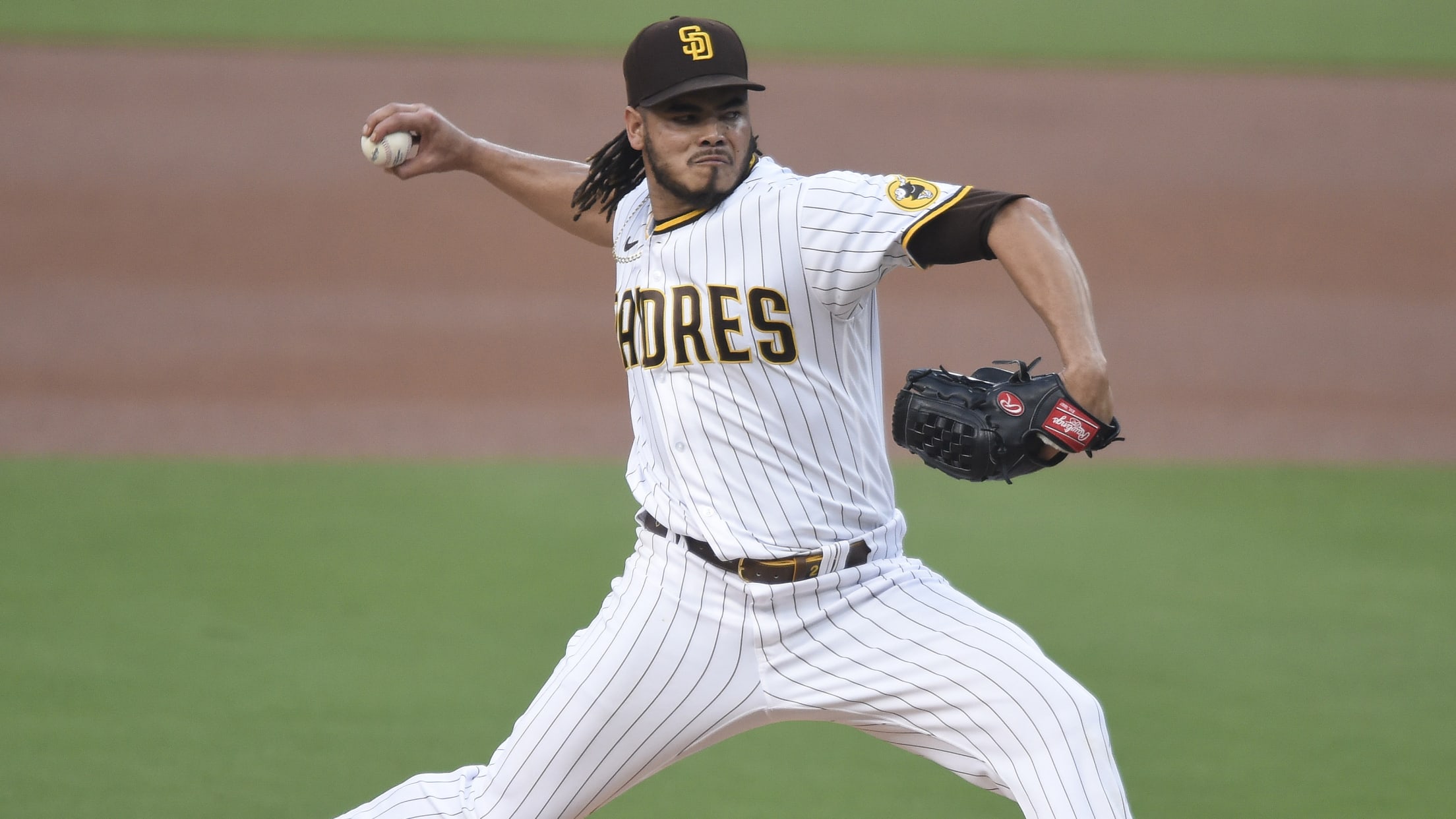 SAN DIEGO -- The Padres' pitching staff has been strong to start the 2021 season. The starting pitchers entered Monday fifth in the Majors in ERA (2.58) and second in batting average allowed (.177). In the coming days, the Friars' rotation is expected to get another talented arm back from
Sox celebrate Patriots' Day with hits parade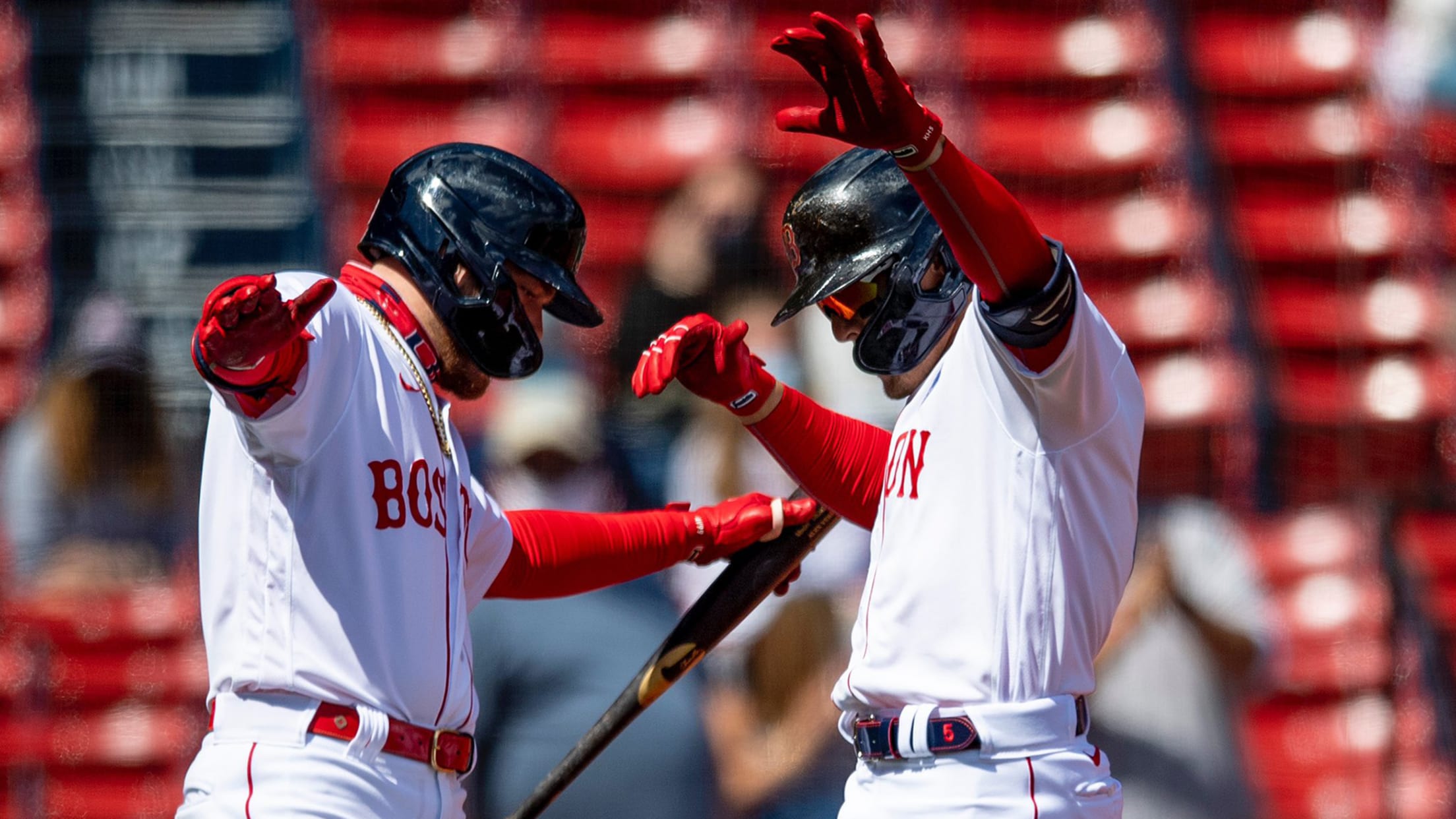 After being swept in a doubleheader on Sunday, in which the Red Sox scraped across just three runs, manager Alex Cora noticed the wear and tear of the schedule weighing on his players. They'd played 11 day games in their first 16, including a pair of doubleheaders in the past
Gausman solid in Giants' shutout vs. Phils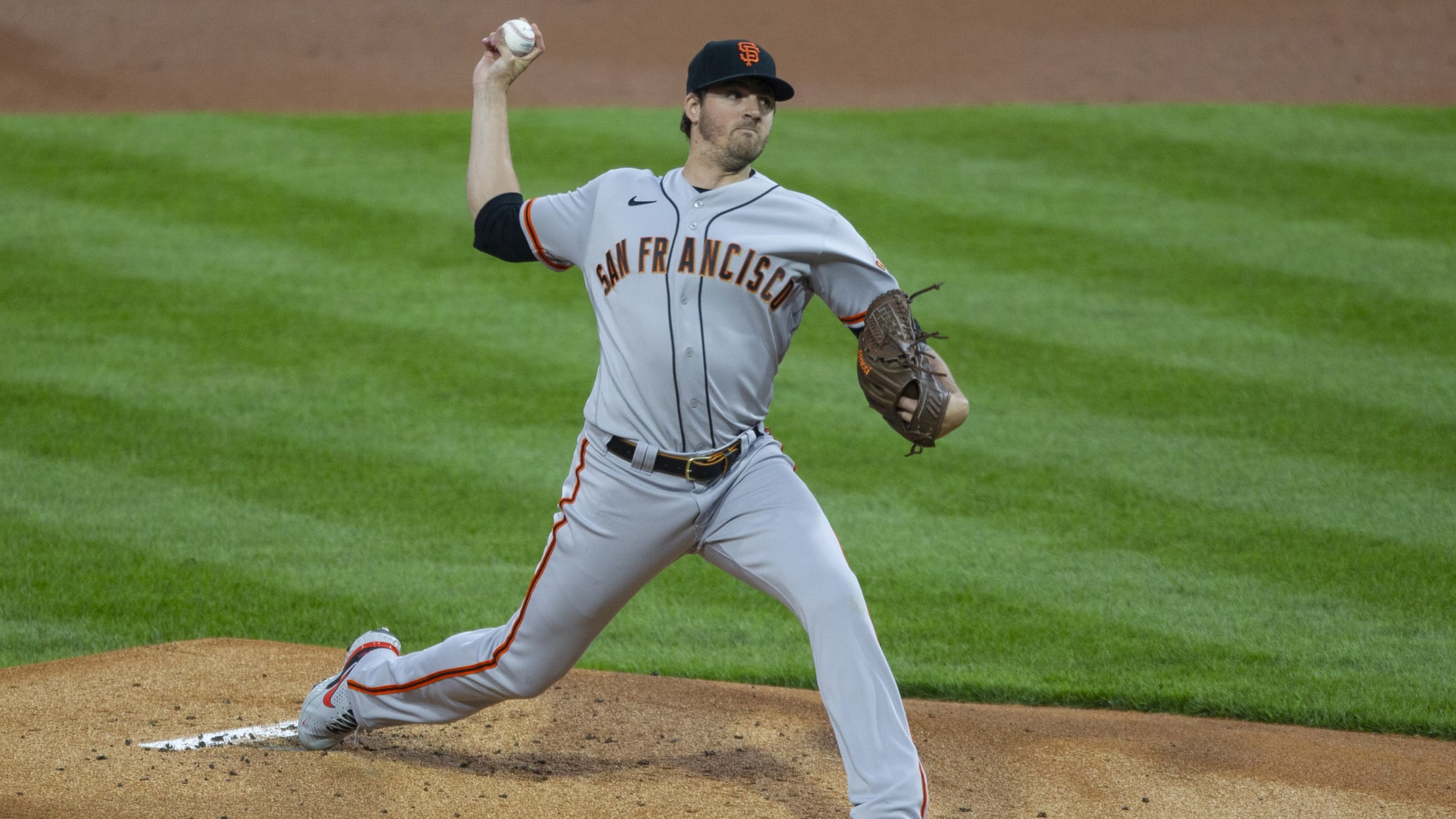 When Phillies second baseman Jean Segura hustled into second base for his 200th career double in the fourth inning, he received a rousing ovation from the fans in attendance and tipped his helmet to the crowd as his feat was acknowledged on the Citizens Bank Park scoreboard. San Francisco manager
Acuña, Rodón named Players of the Week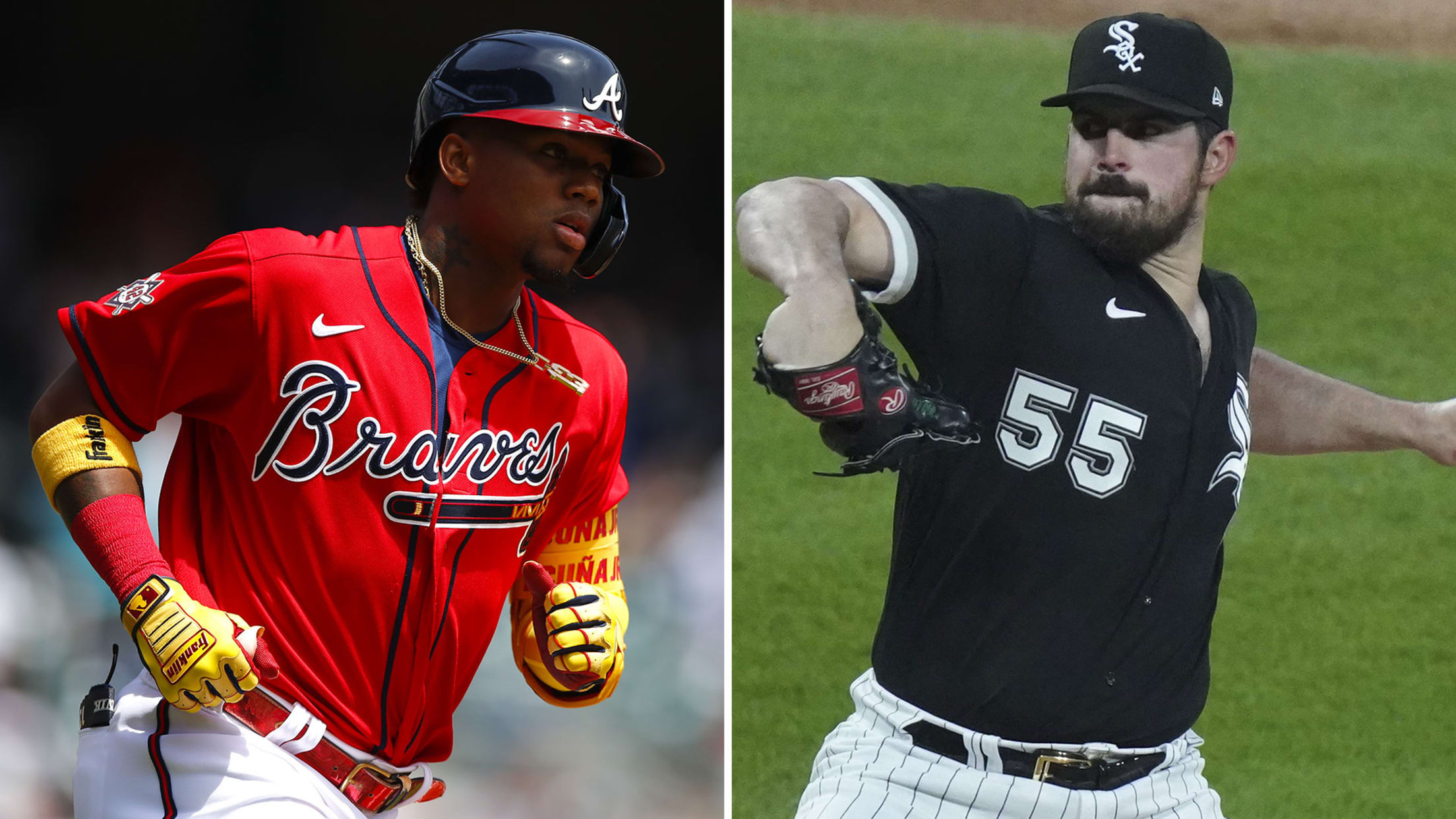 Carlos Rodón of the White Sox made history with a no-hitter. Ronald Acuña Jr. of the Braves put on a thrilling show with his exploits at the plate and on the basepaths. On Monday, Rodón and Acuña were recognized for their success, as they were named the American and National
Salvy delivers on Bucs bet with Phillips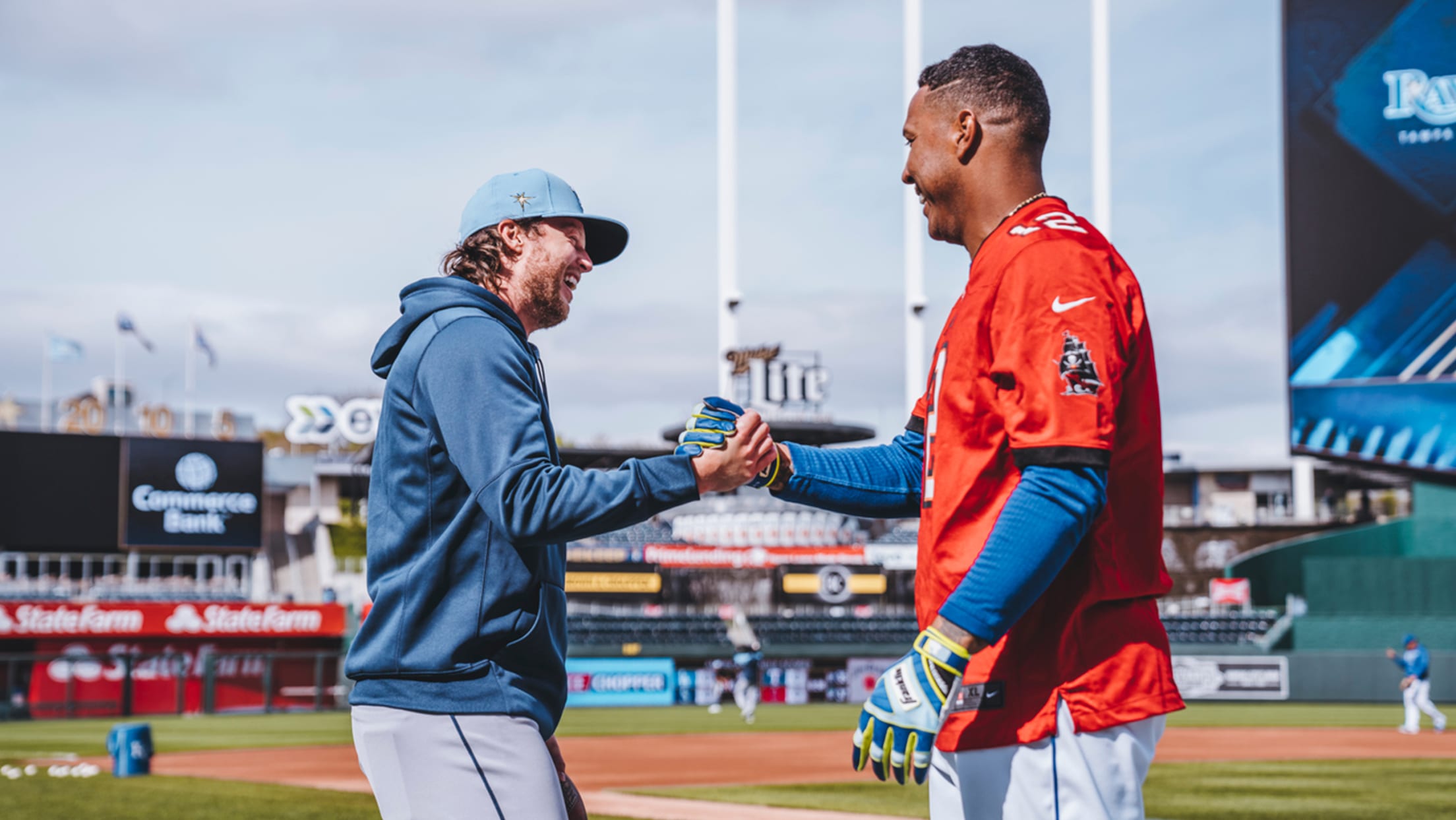 KANSAS CITY -- In the sea of blue that was Royals batting practice at Kauffman Stadium on Monday afternoon, a pop of red stood out near home plate. One player was wearing a No. 12 jersey with "Brady" on the back, but it wasn't Tampa Bay Buccaneers quarterback Tom Brady.
Bregman to return, Altuve still out (source)
Alvarez, Maldonado, Garcia also expected to return Tuesday vs. Rockies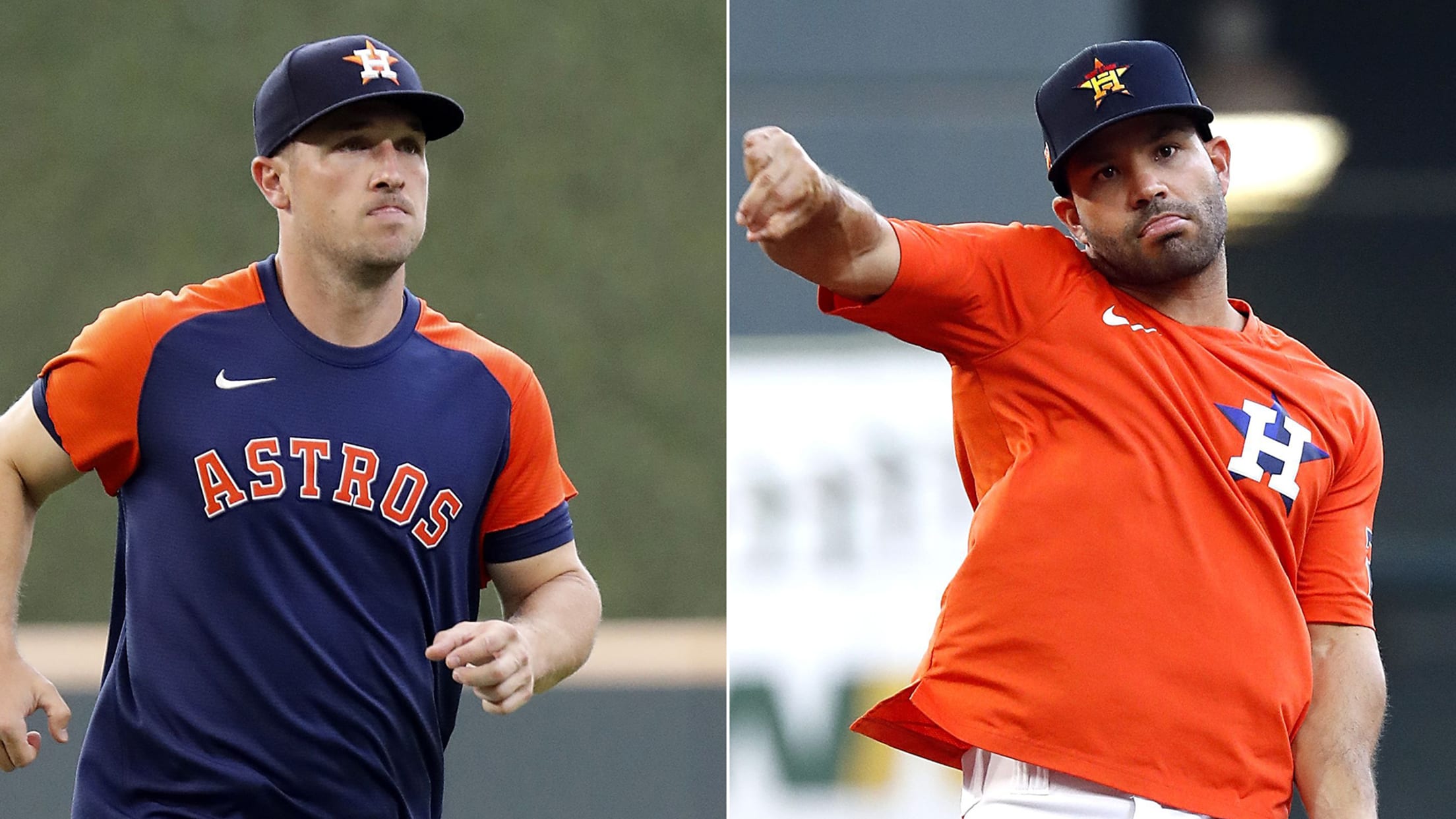 HOUSTON -- Astros third baseman Alex Bregman, designated hitter Yordan Alvarez, catcher Martín Maldonado and infielder Robel Garcia are scheduled to fly to Colorado on Monday and be activated in time for Tuesday's game against the Rockies, a source told MLB.com. Bregman, Alvarez, Maldonado and Garcia will have to clear
MLB.TV sets record for streaming numbers
The 7 most-watched days ever recorded on MLB.TV have taken place in 2021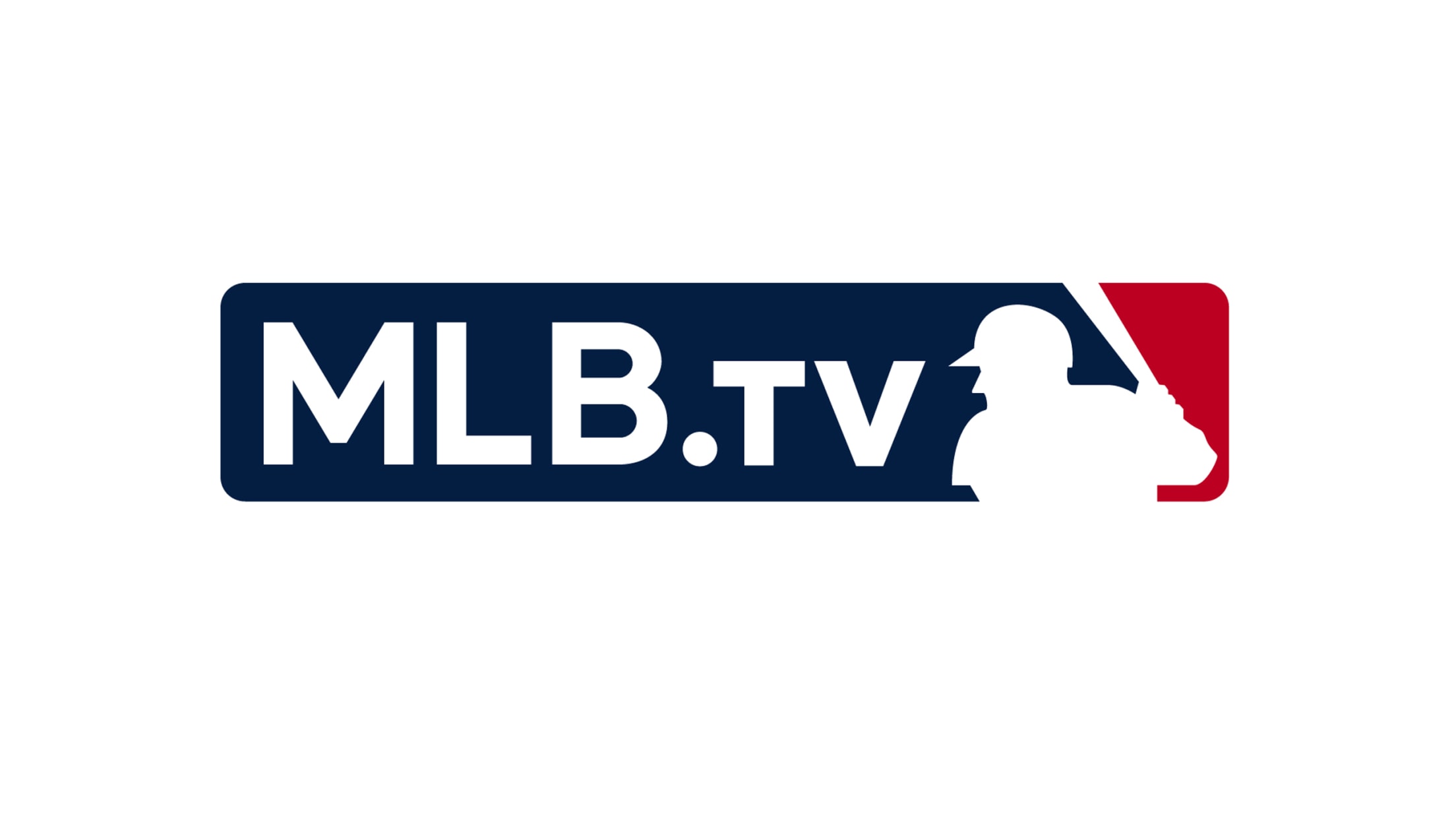 With close games, exciting star performances, surprising starts and two no-hitters to begin the 2021 season, MLB.TV is registering record streaming numbers through the first three weekends of the season. The beginning of the season marked the most-watched 18-day period in the 20-season history of MLB.TV, the longest-running and most
Betts' game-ending catch wins Play of Week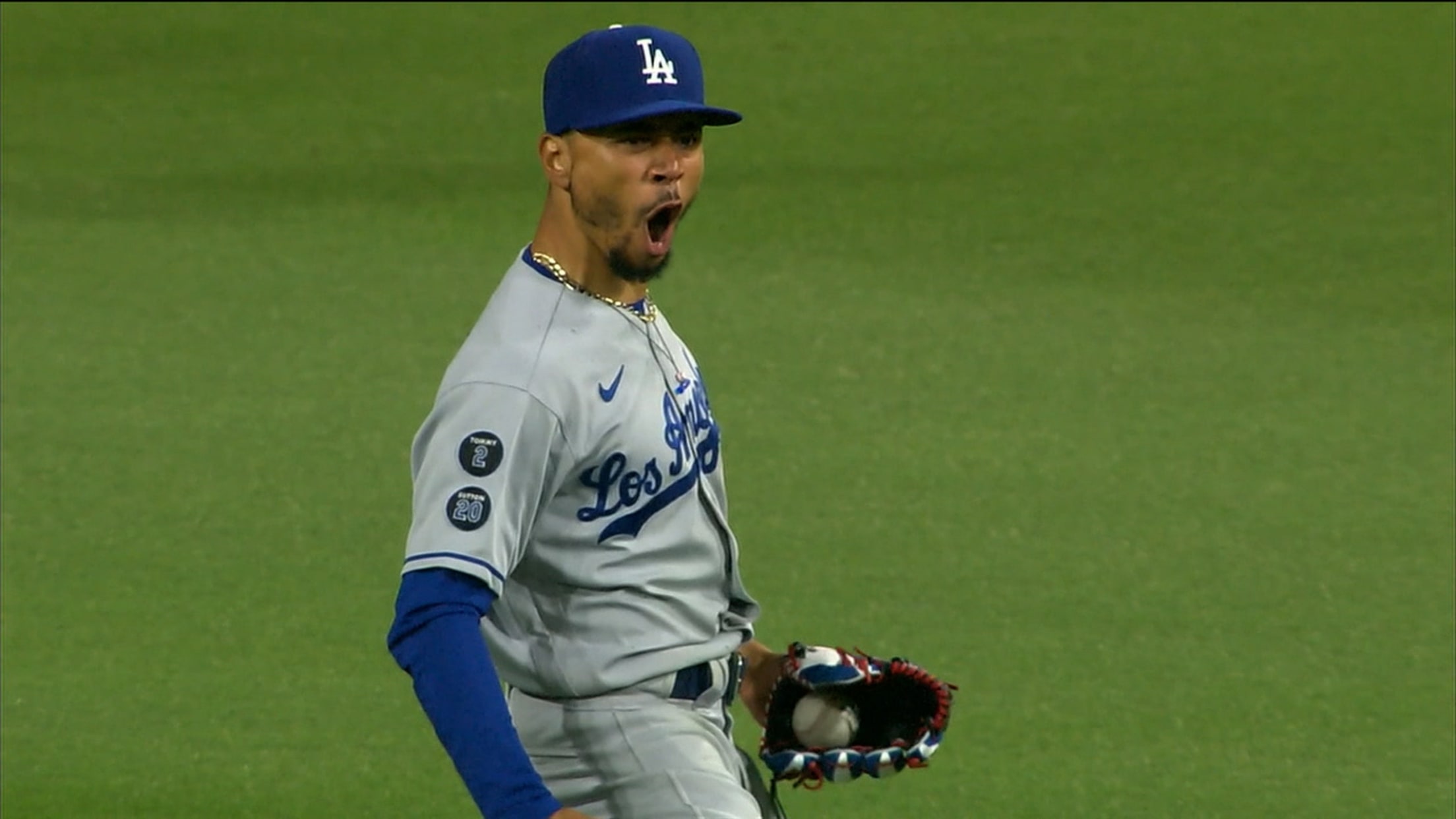 Mookie Betts' spectacular diving catch to end Saturday's game against the Padres was recognized as the Play of the Week on Monday. Betts' clutch grab came with two outs and the tying runs on base in the bottom of the ninth inning at Petco Park. Playing center field, Betts got
Marte to miss time with left rib fracture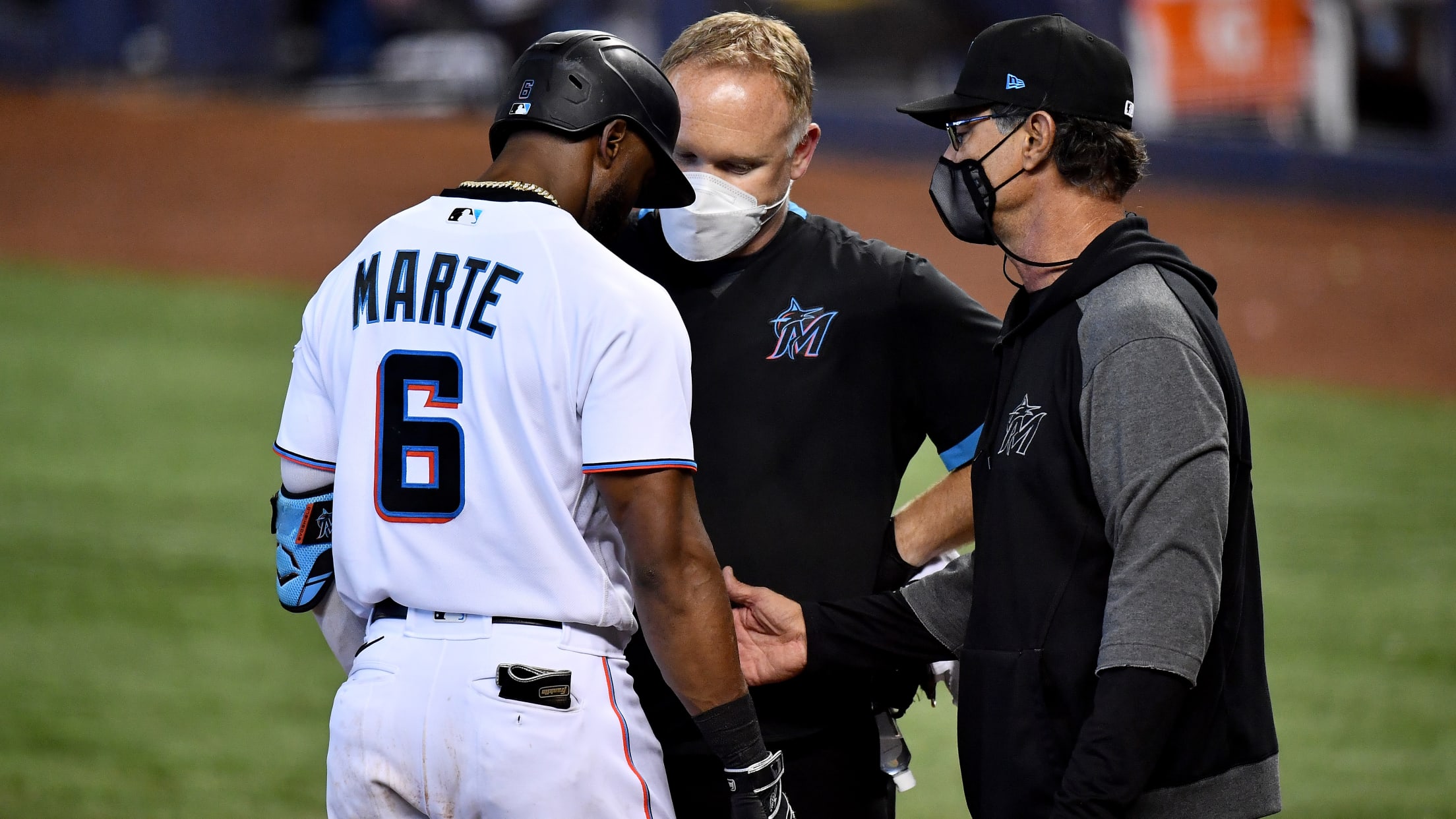 MIAMI -- An MRI revealed that Marlins center fielder Starling Marte sustained a non-displaced fracture in his 12th rib (left side), the club announced on Monday afternoon. He will refrain from activity for five to seven days before being re-evaluated, which will better help determine a timeframe for his return.