'23 MLB All-Star Game to be held in Seattle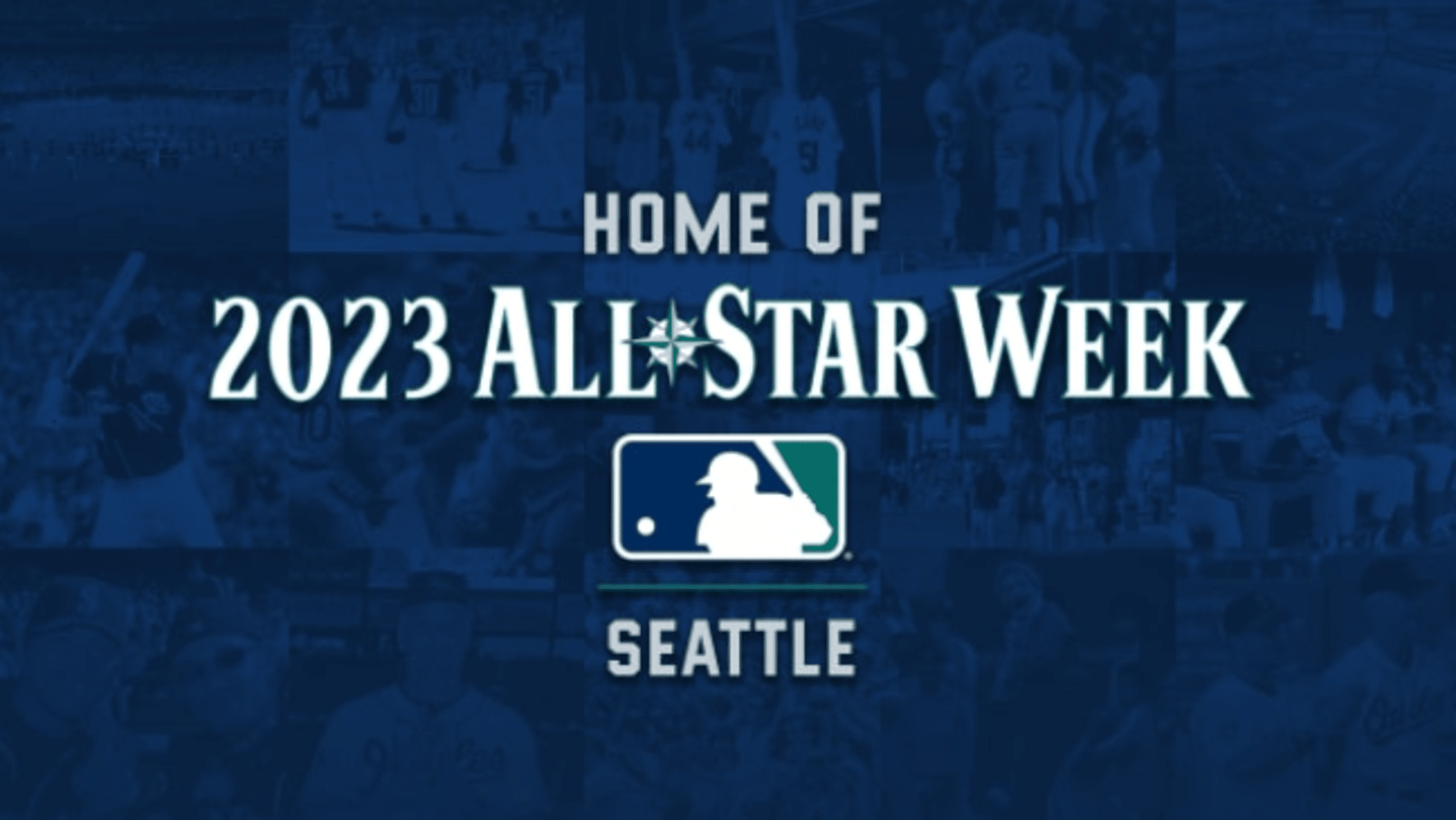 SEATTLE -- The Midsummer Classic is returning to the Emerald City. The Mariners on Thursday announced, along with Major League Baseball, that T-Mobile Park will host the 2023 All-Star Game, the first at the venue since '01, when Seattle fielded eight players at MLB's premier event to welcome a national
Baseball's best player every year since 1969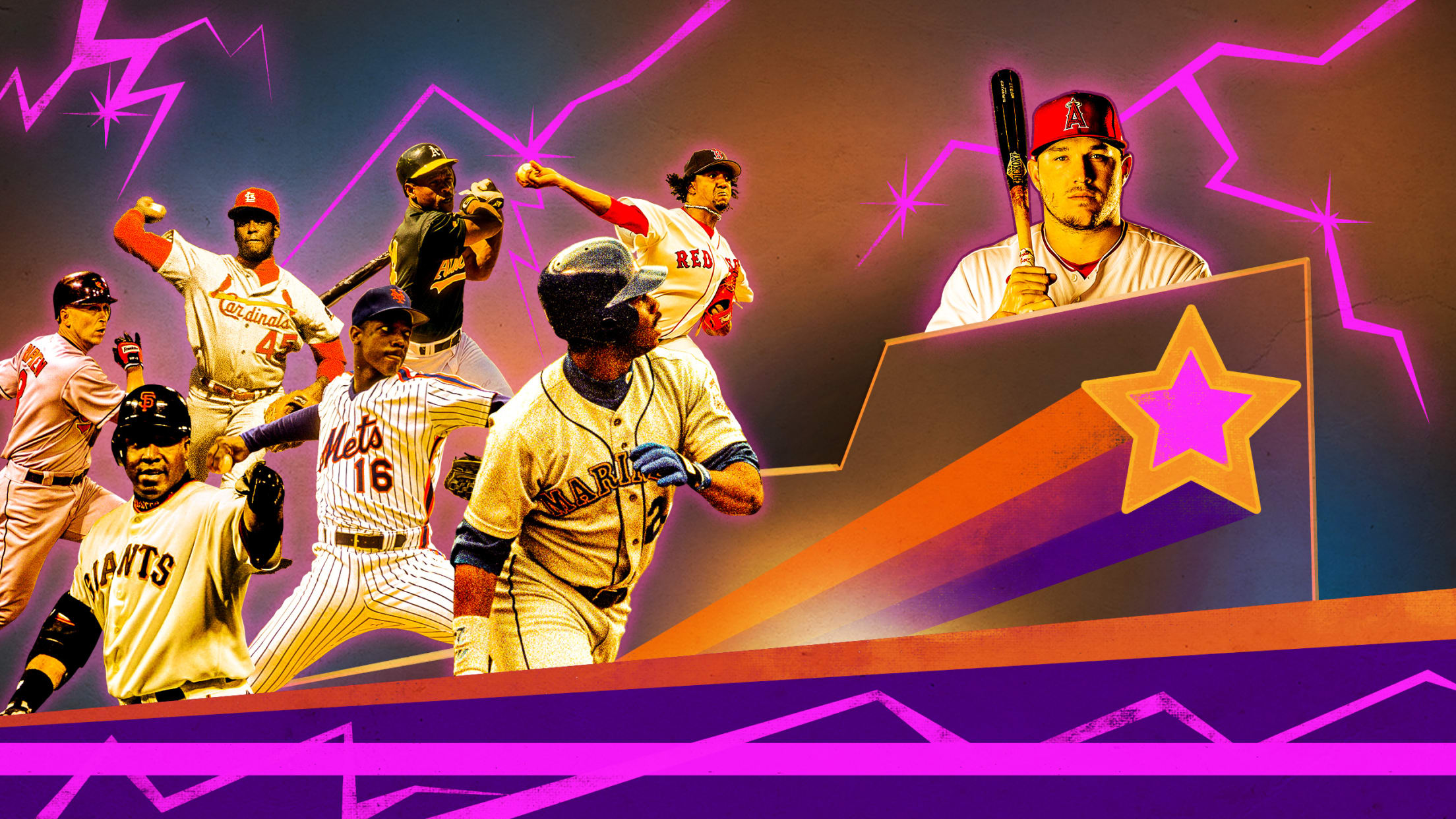 A few weeks ago, the great baseball writer Joe Sheehan, in his must-read baseball newsletter, made the argument that Fernando Tatis Jr., with his transcendent season, limitless future and the unfortunate injury to Mike Trout, had passed Trout as the holder of the (mythical, for now anyway) Best Player In
6 hot second-half hitters to rethink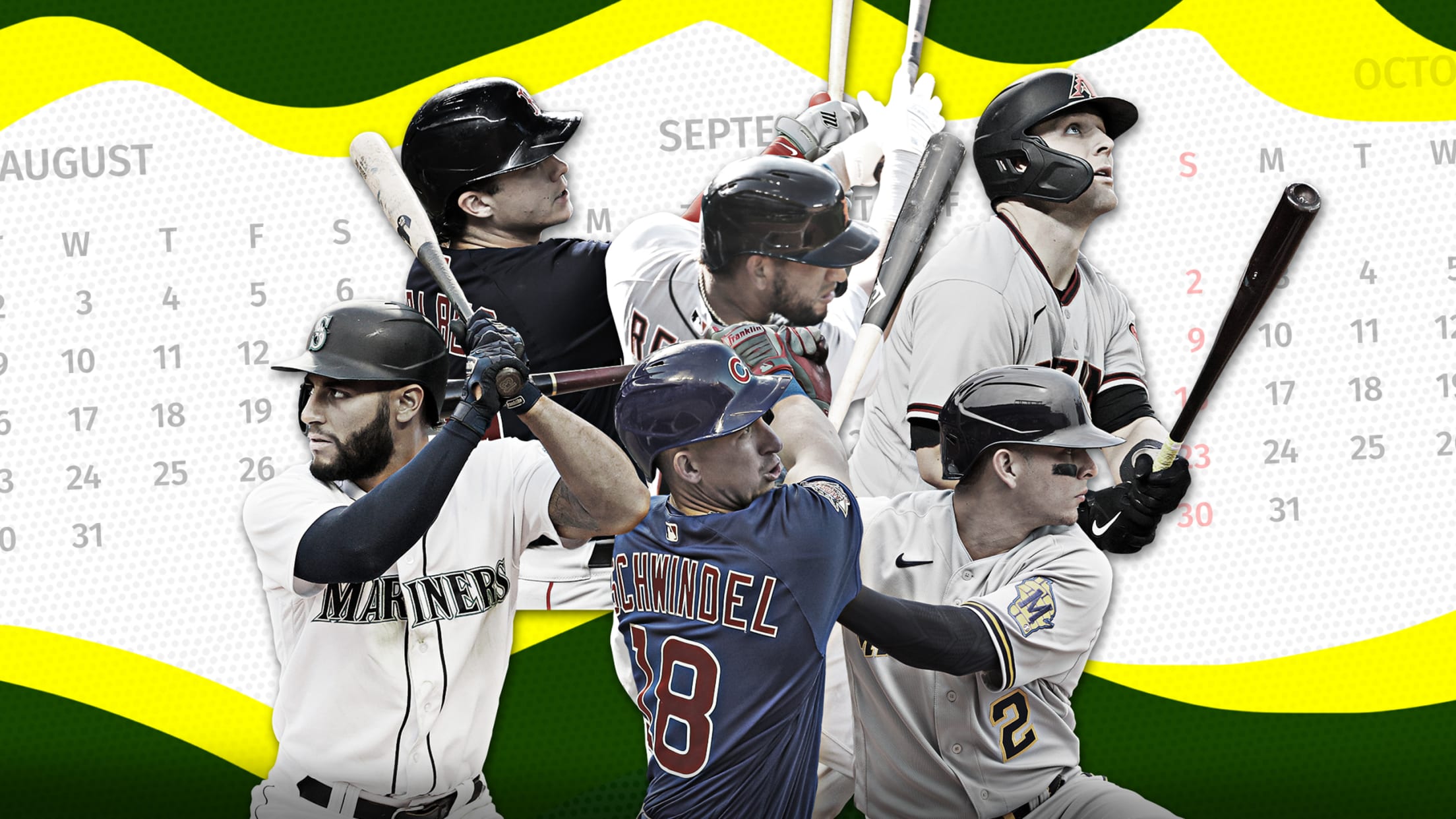 Every year around this time, it's easy (and fun) to look at the second-half leaderboards to find which hitters are performing surprisingly well -- "surprising" either because of lackluster previous track records or no track record at all -- and wonder if you're seeing something real, something to build on
Salvy ties single-season catcher HR mark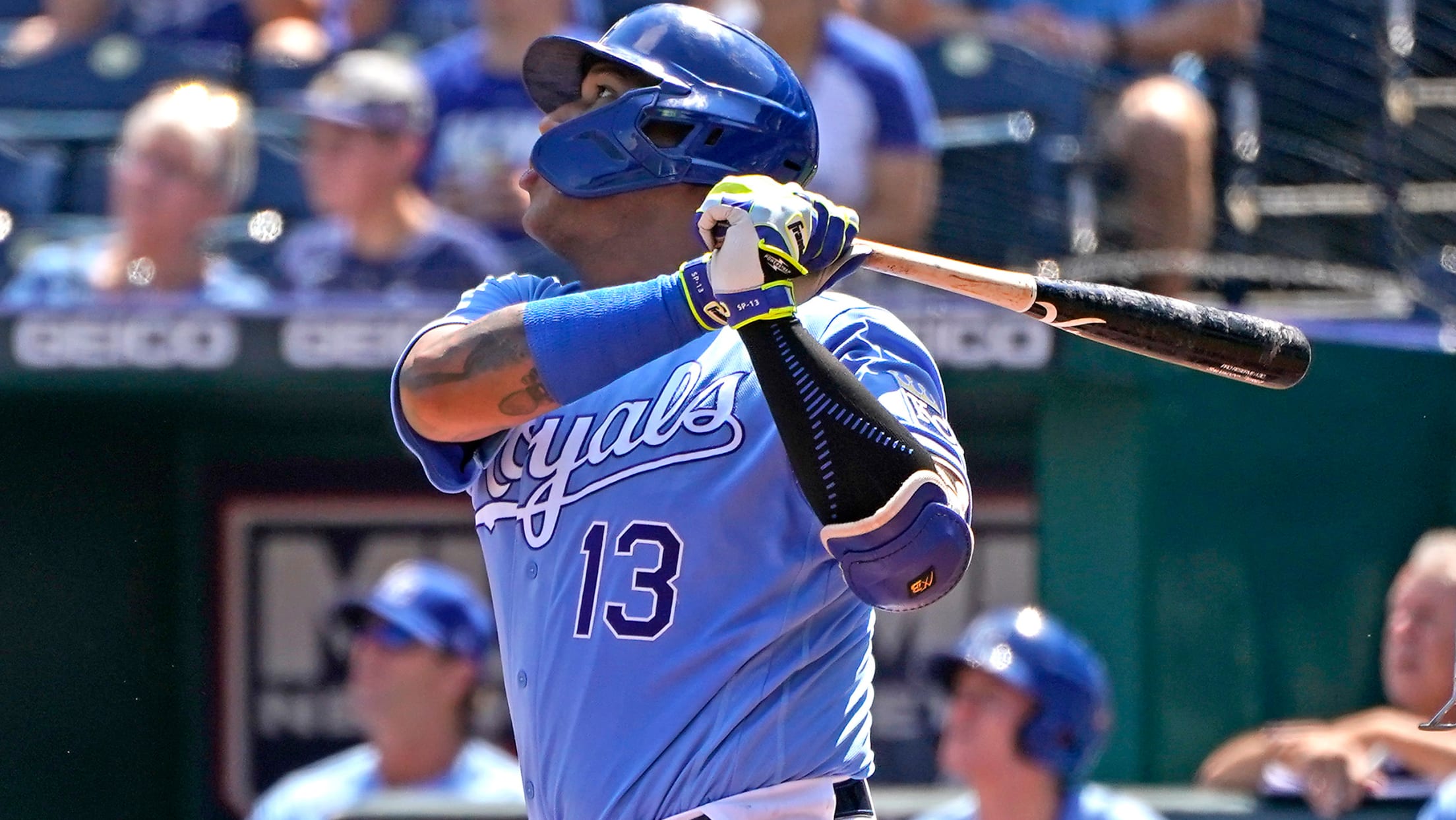 Throughout baseball history, catcher has been an offensively challenged position. It's not hard to understand why. First, catcher defense is so important that backstops are selected in large part based on their ability to block, receive, throw and work with pitchers. Second, the physical demands of the position are such
That's a new one: Grounds crew 'ejected'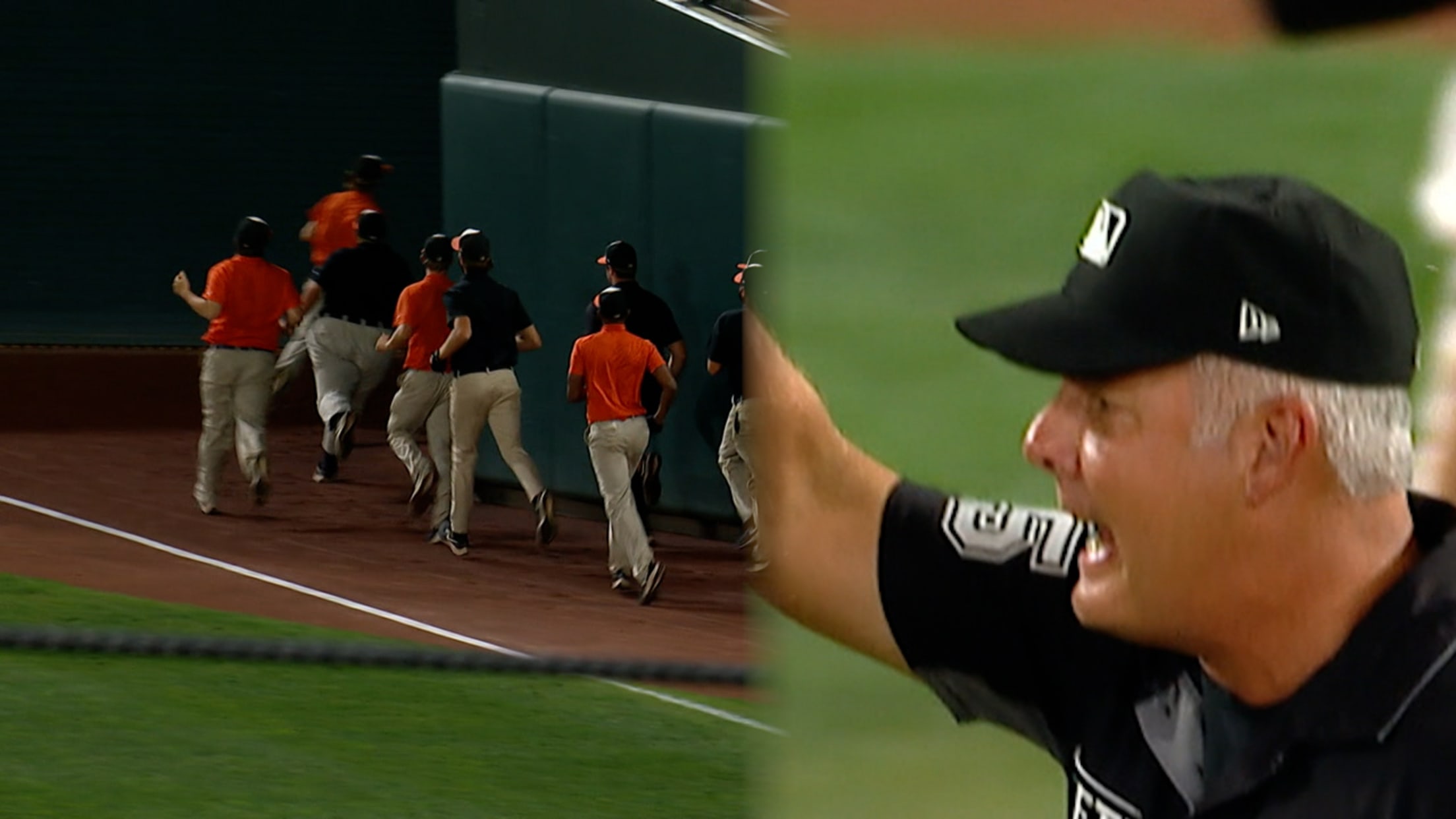 We've seen players get ejected from baseball games. We've seen managers get tossed. We've even seen mascots get thrown out (see: Youppi, Montreal Expos mascot -- Aug. 23, 1989). But until Wednesday night in Baltimore, it's hard to fathom anyone had ever seen an entire grounds crew be ejected by
Reds snap skid, up Wild Card pressure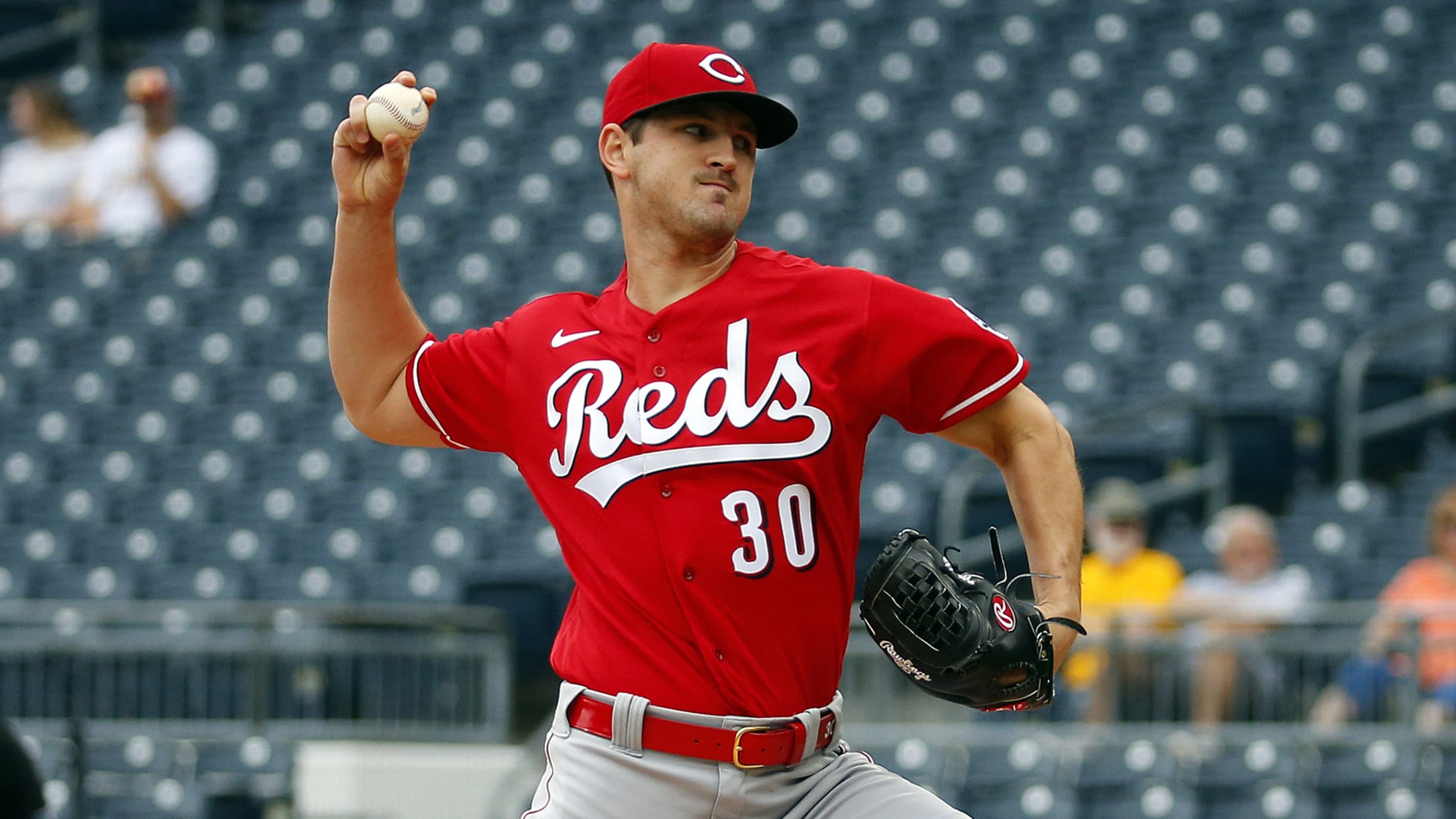 PITTSBURGH -- The Reds have had one of the best offenses in the Majors this season, but have struggled to produce consistently as of late. Entering Thursday, Cincinnati was 25th in the Majors with 54 runs scored in the month of September. That offensive slip coincided with Cincinnati losing four
5-foot-8 Mullins' HR robbery 'most incredible'
Orioles CF goes way up to pull back long drive by Yankees' Sánchez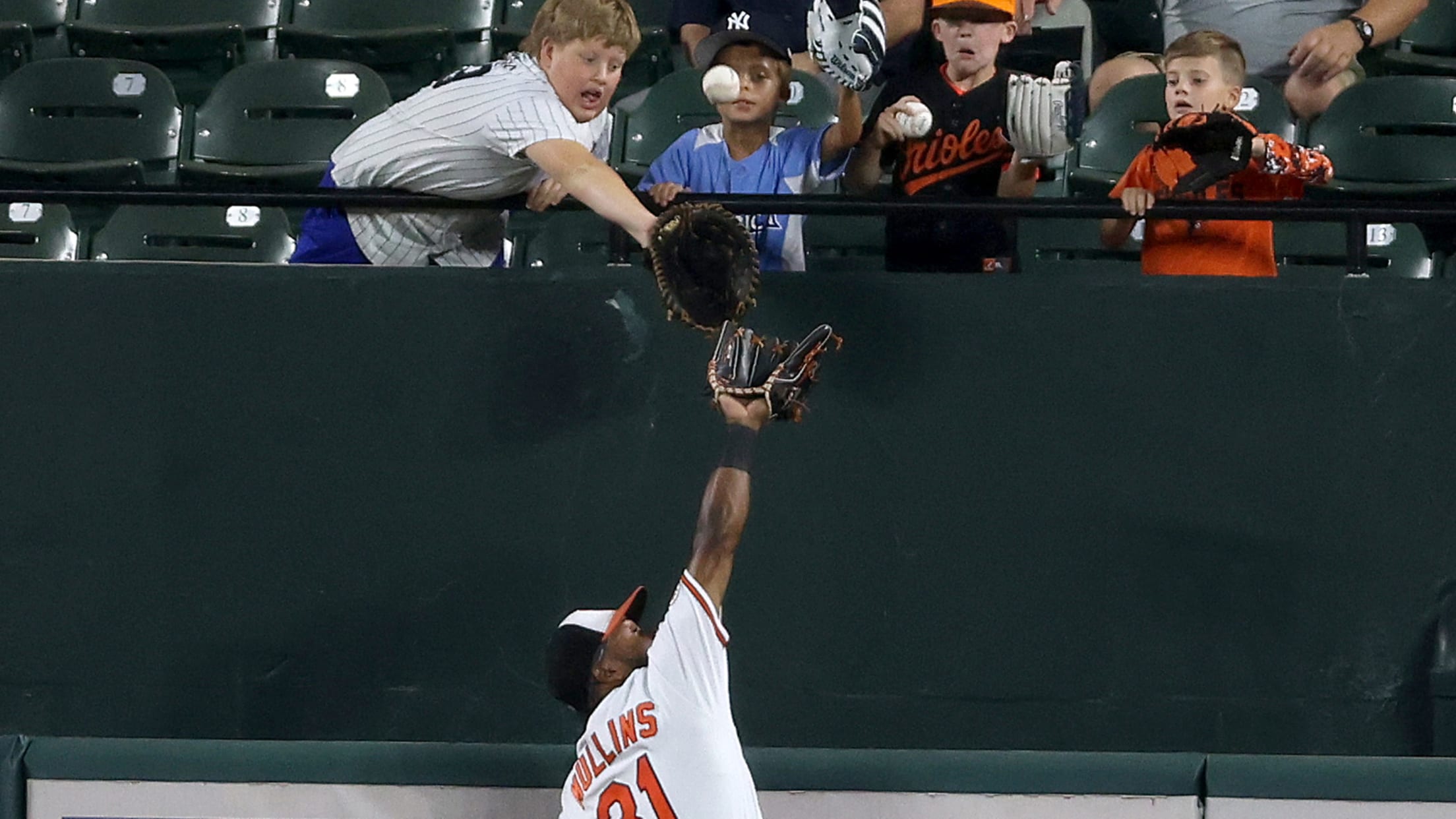 BALTIMORE -- What can't Cedric Mullins do? The Orioles' breakout center fielder is already closing in on the first 30-30 season (30 homers and 30 stolen bases) in club history. Now, he's made what might be the catch of the year. The play Mullins made to rob Gary Sánchez early
Here's how the Cards got back in the race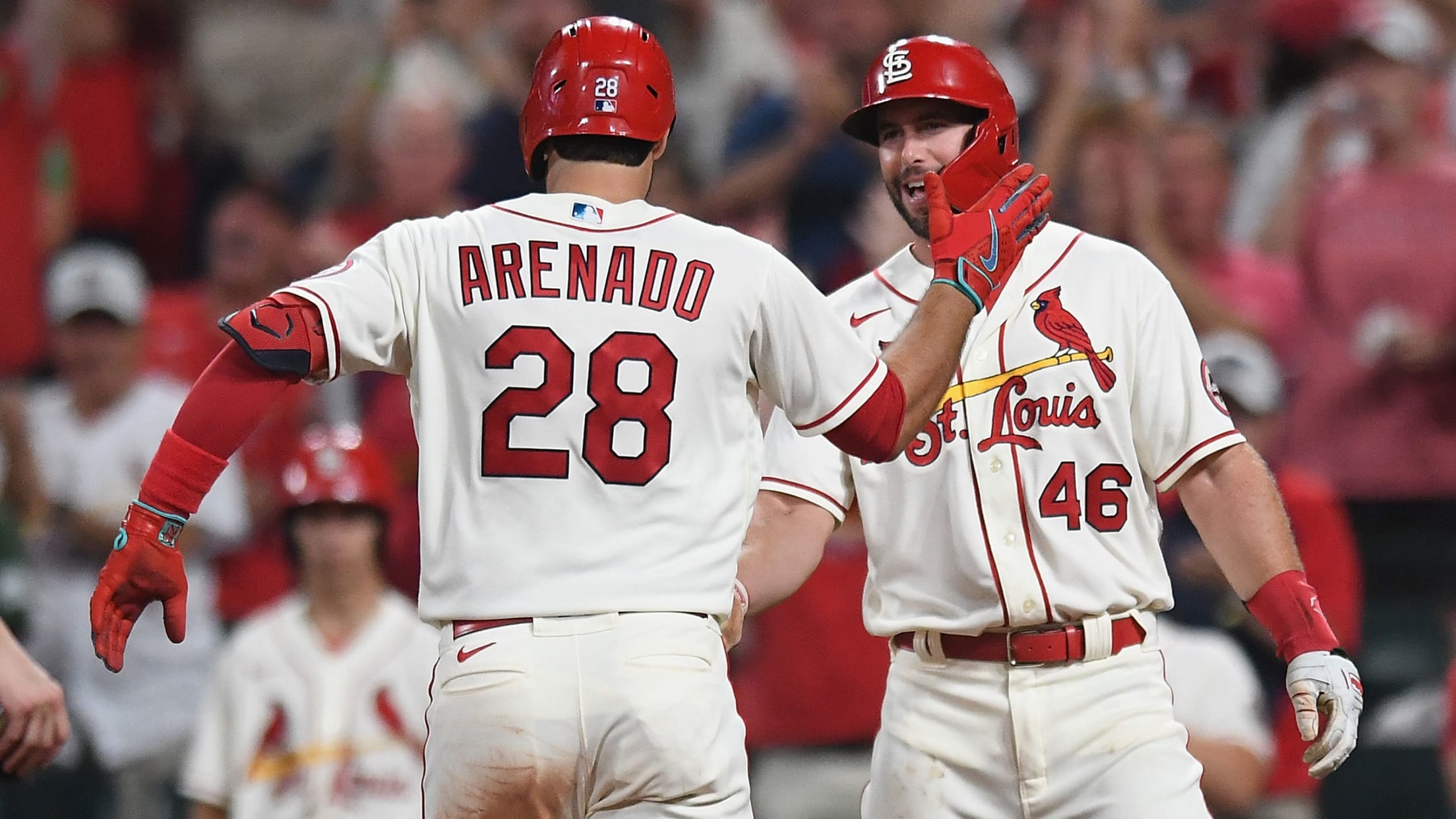 After losing to the Braves on Aug. 5, the Cardinals were eight games out in the race for the second National League Wild Card spot and had just a 1.5% chance of reaching the postseason, according to FanGraphs' playoff odds. Six weeks later, St. Louis' odds are up to 41.5%
Rotation pushed back after finale postponed
Infield unplayable Thursday after teams played through rain Wednesday night
ATLANTA -- By remaining determined to play through the rain that drenched Truist Park on Wednesday night, the Braves prevented themselves from playing Thursday afternoon's game. While that might sound something like a riddle, it was a reality. The Braves postponed Thursday's series finale against the Rockies after representatives from
Postseason watch: NL West tightens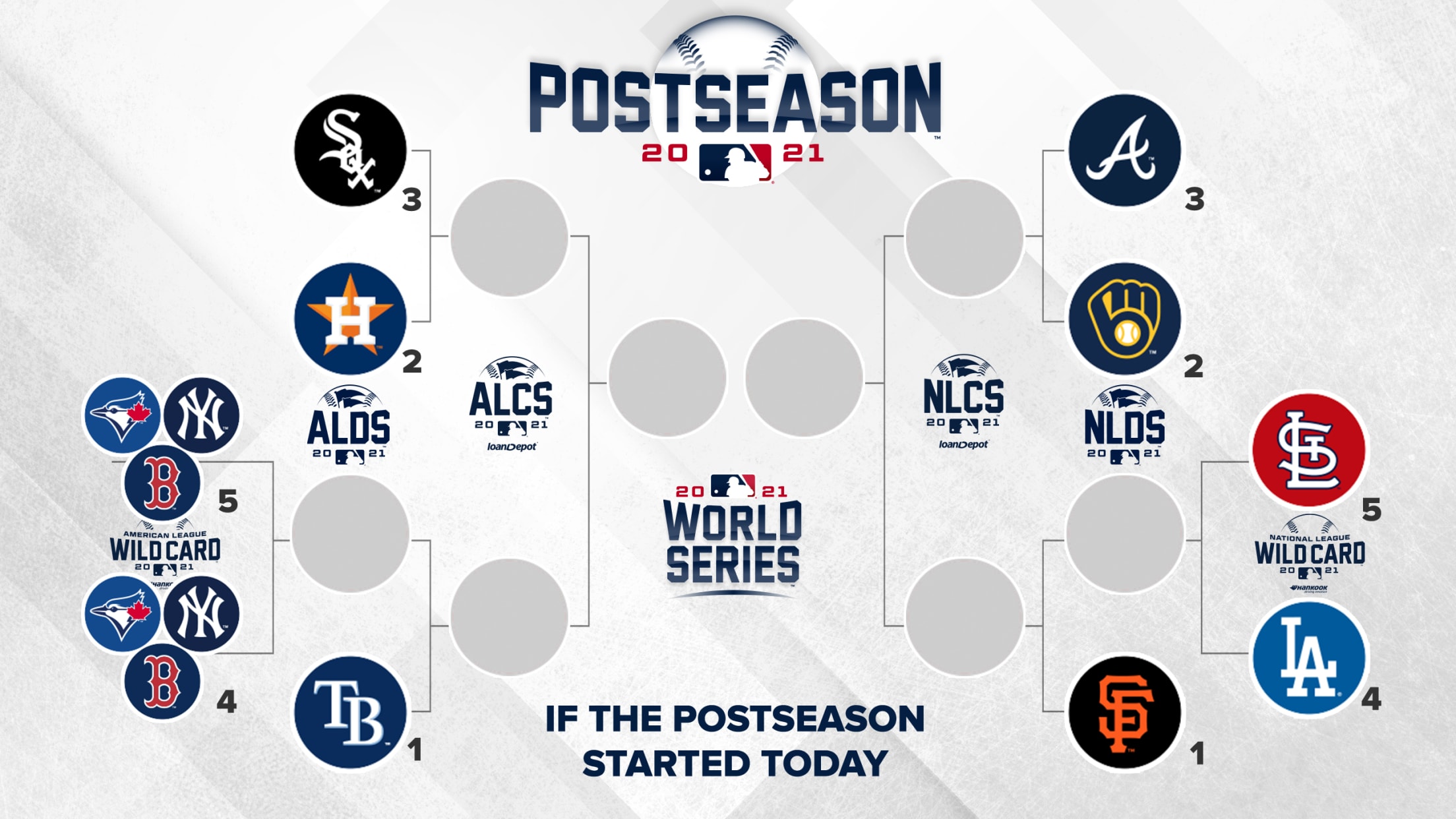 The Dodgers have become the second team in baseball to clinch a playoff spot, marking the ninth straight year they will compete in the postseason. The defending champions now set their sights on catching the playoff-bound Giants for first place in the National League West, with the division winner advancing
Here are the '21 playoff tiebreaker scenarios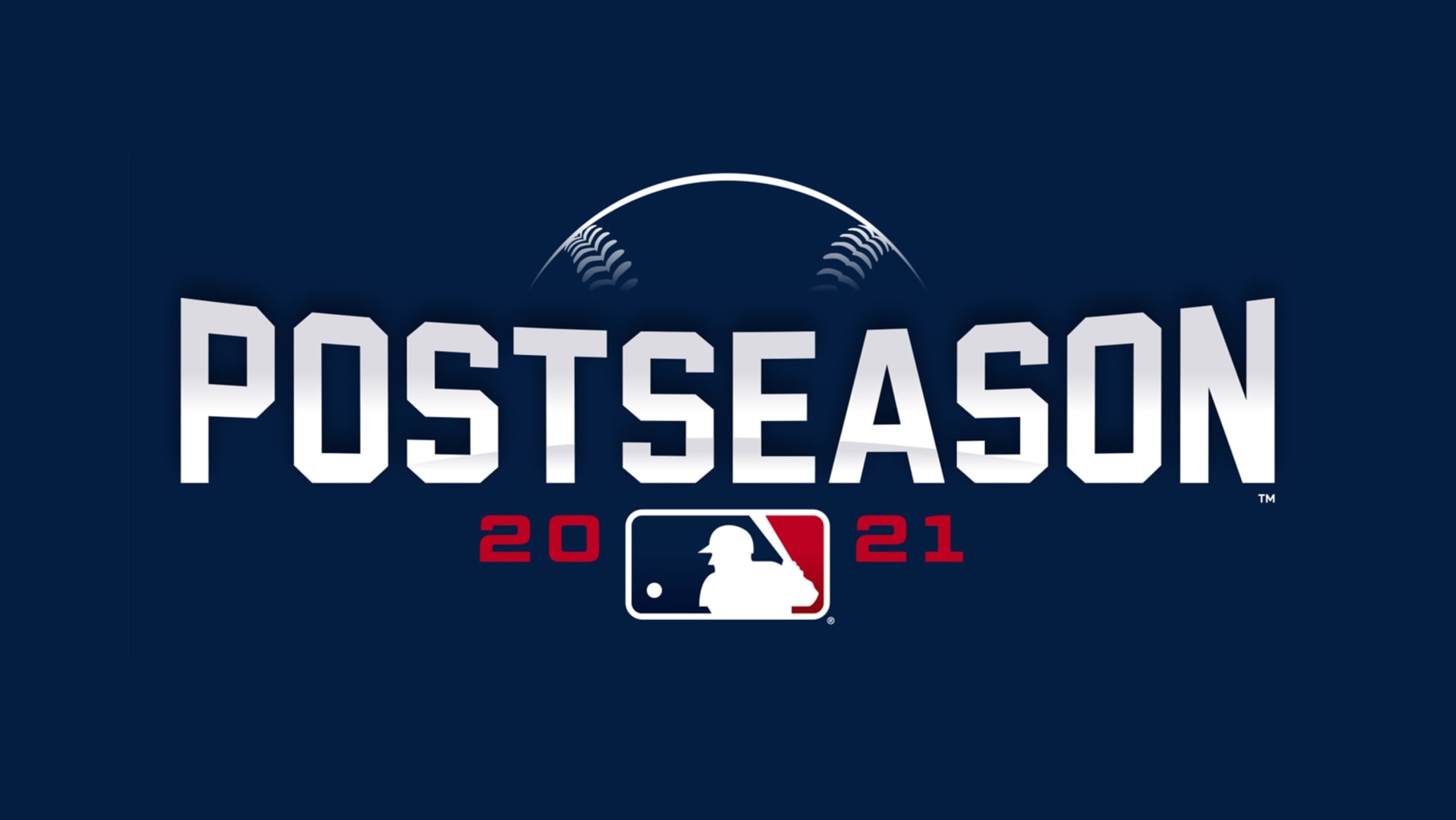 Just as extra innings are sometimes required to resolve games, extra games are sometimes required to resolve regular-season races. It hasn't happened often, even in the dual-Wild Card era in which more teams are in the late-season mathematical mix. Since Major League Baseball went to the dual-Wild Card format in
Complete 2021 MLB postseason schedule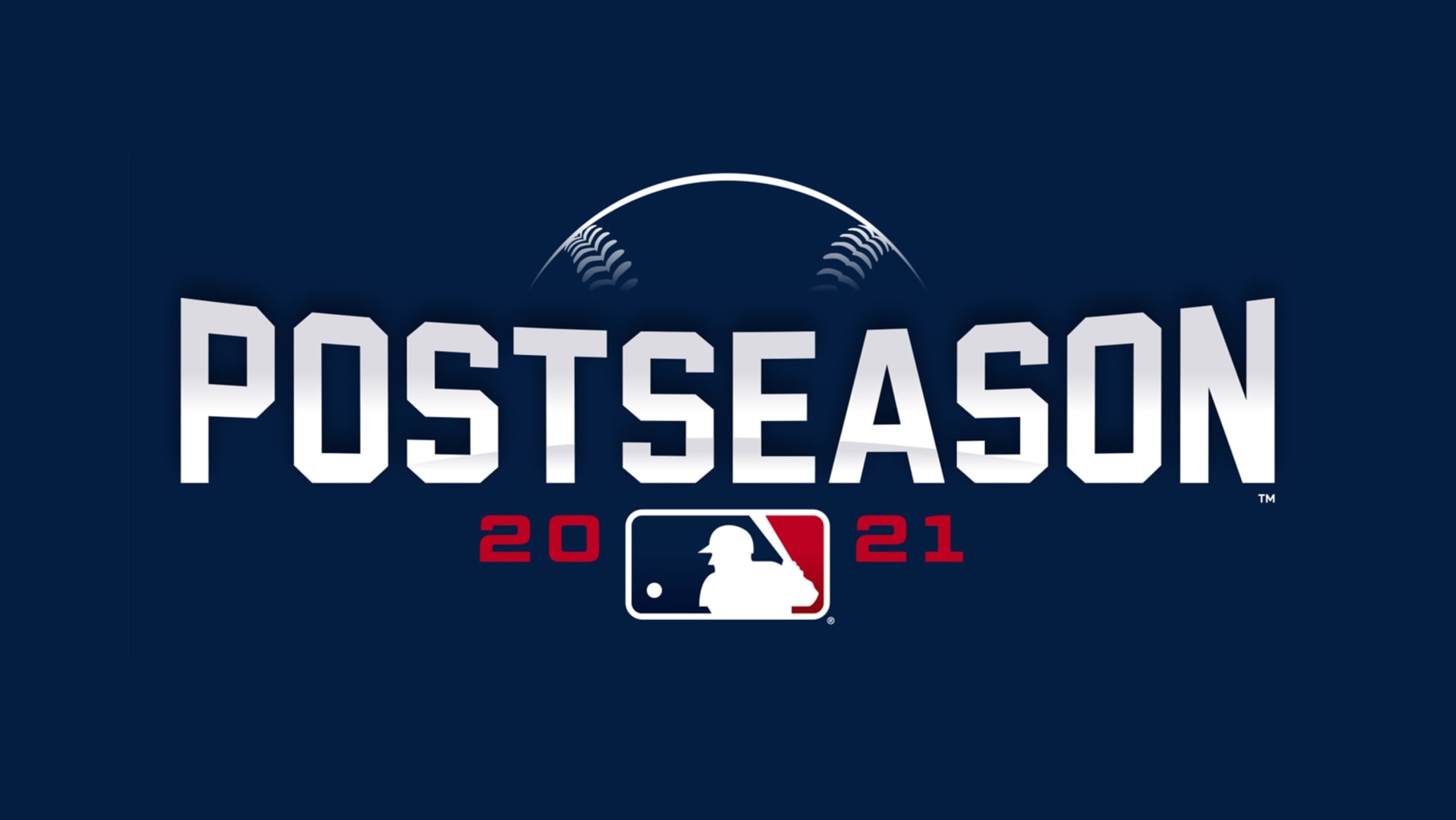 Major League Baseball today announced the schedule for the 2021 Postseason, which is set to open with the American League Wild Card Game presented by Hankook on ESPN on Tuesday, Oct. 5, followed by the National League Wild Card Game presented by Hankook on TBS on Wednesday, Oct. 6. Game
VOTE: Roberto Clemente Award nominees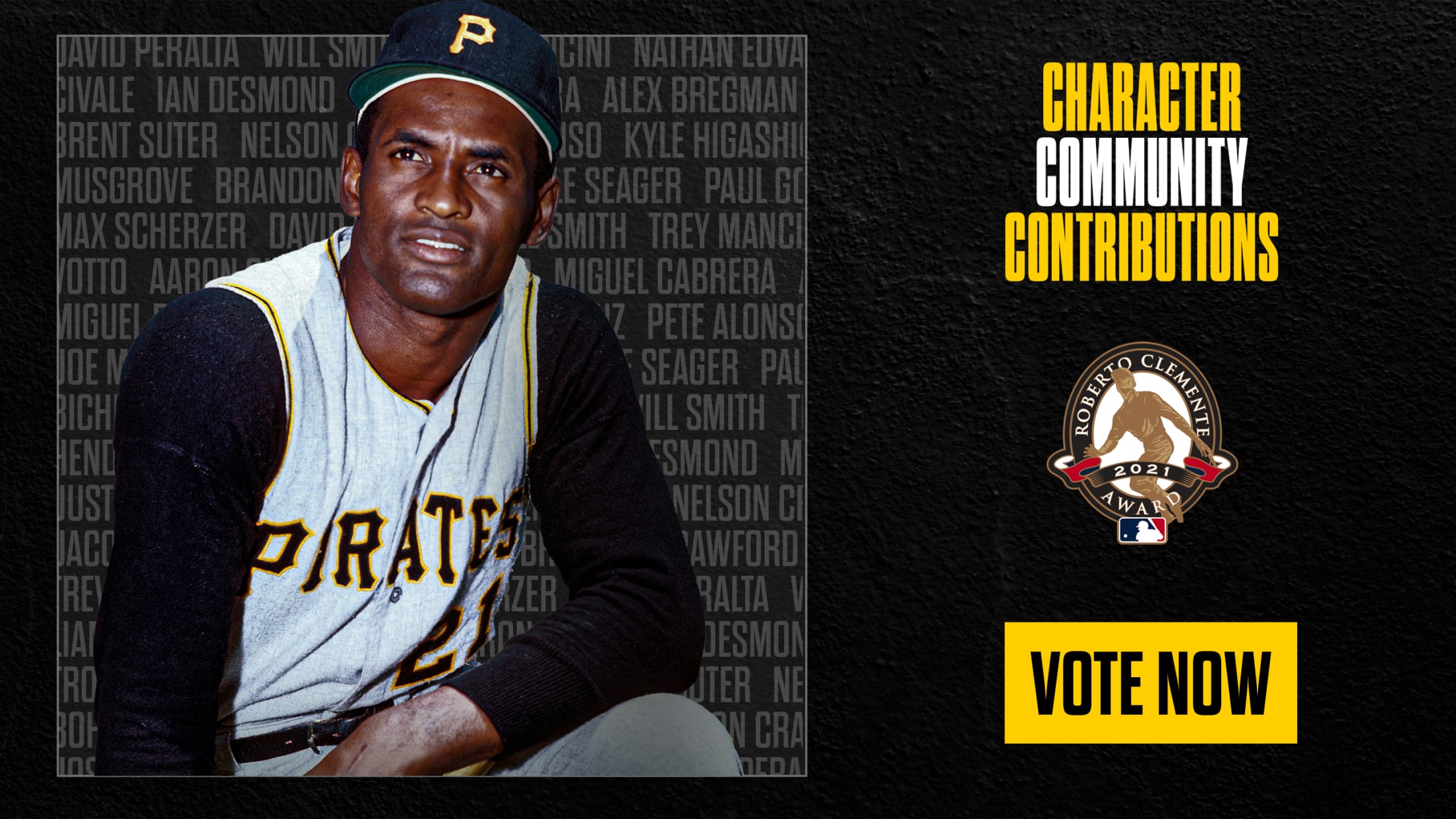 All 30 nominees for the 2021 Roberto Clemente Award -- one per club, including 18 first-timers -- were announced by Major League Baseball on Tuesday. Considered baseball's most prestigious individual honor for Major Leaguers, the Clemente Award annually recognizes the MLB player who best represents the game through extraordinary character,
Ohtani's arm sore; next start up in air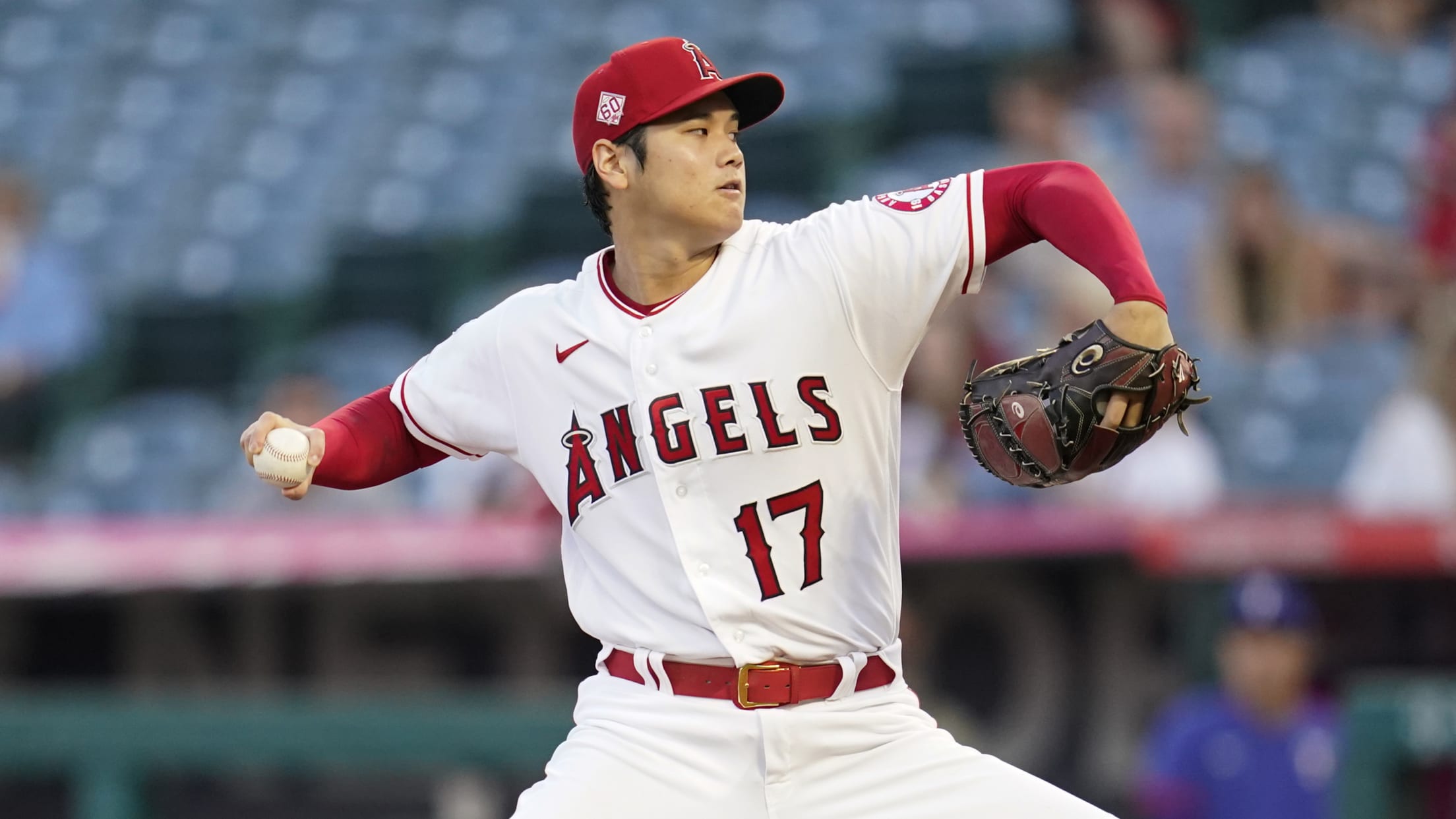 CHICAGO -- The baseball world will have to wait a little longer -- or perhaps a lot longer -- to see Shohei Ohtani take the mound for the Angels again. Manager Joe Maddon had stated prior to Tuesday's series opener at Guaranteed Rate Field that Alex Cobb would be activated
Arenado talks time with Rox, Cards in Q&A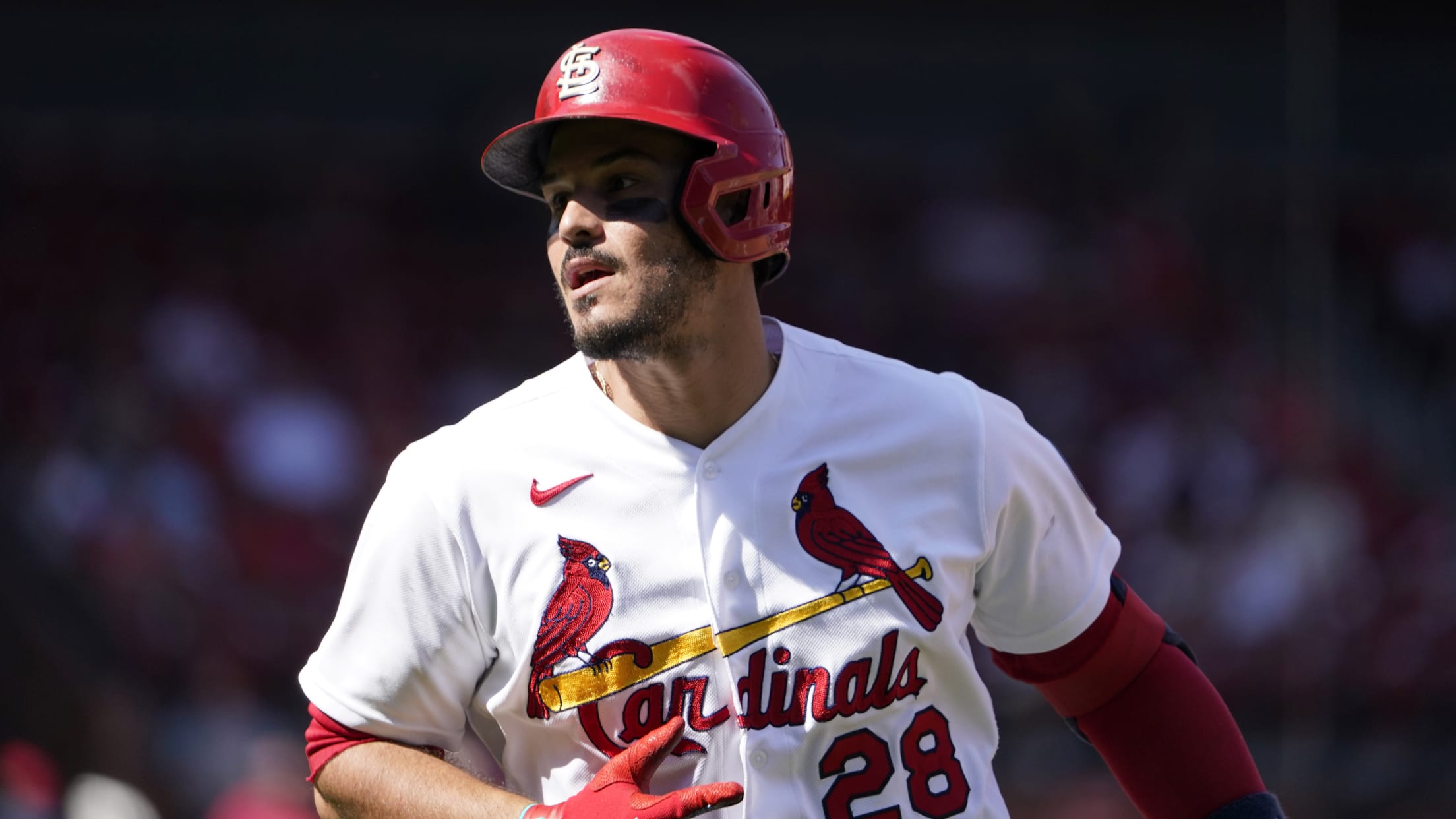 In a recent sit-down with MLB.com at Citi Field, Cardinals third baseman Nolan Arenado answered a wide range of topics from his time in St. Louis to his regrets with the Rockies.
Kimbrel meets fan who imitated his delivery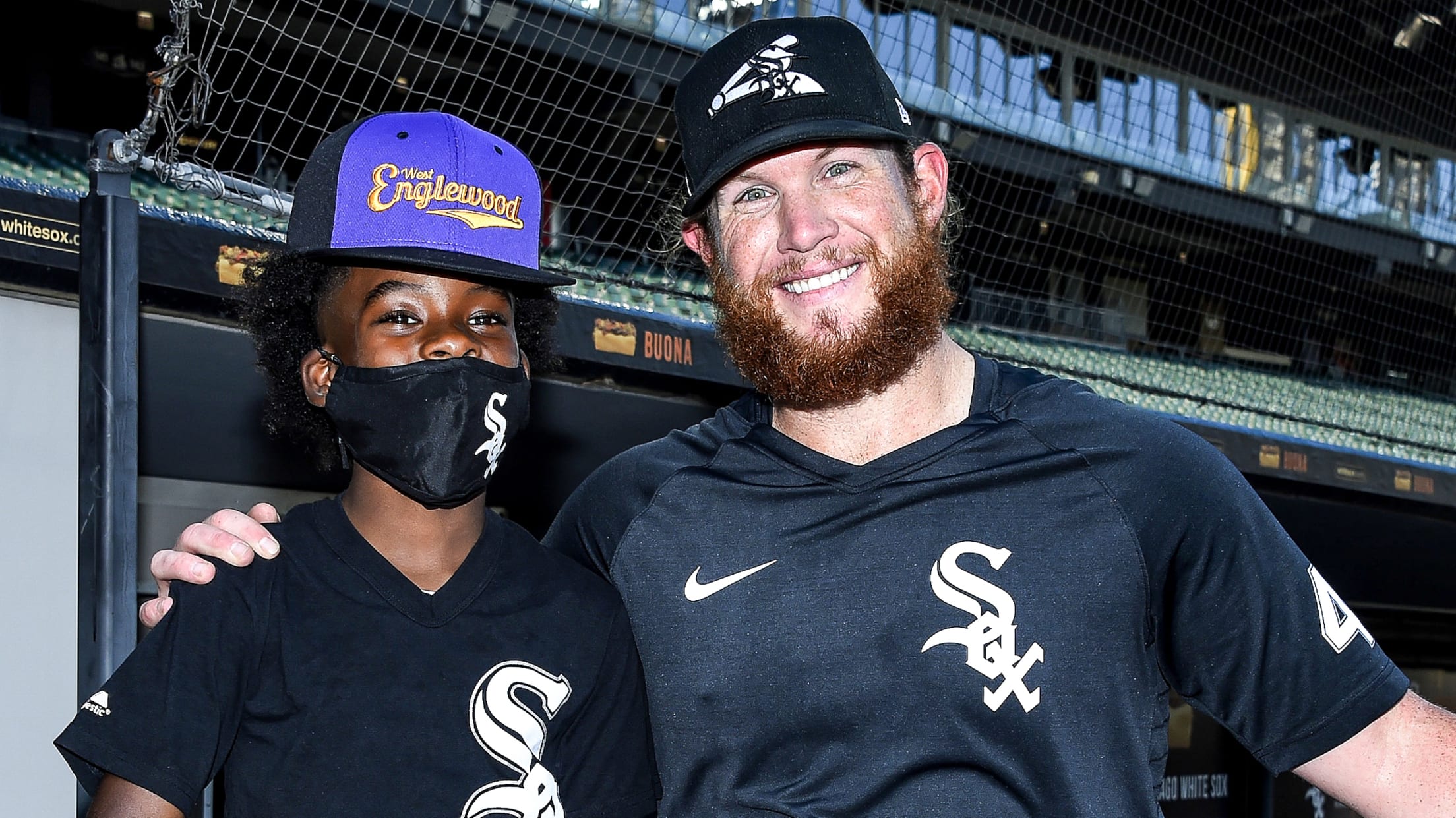 CHICAGO -- Chase Boykin, a 10-year-old White Sox fan from the South Side of Chicago, had a plan in mind when he stood in the aisle and perfectly mimicked reliever Craig Kimbrel during the eighth inning of Friday's 4-3 victory over the Red Sox at Guaranteed Rate Field. "Well, I
Wednesday's top prospect performers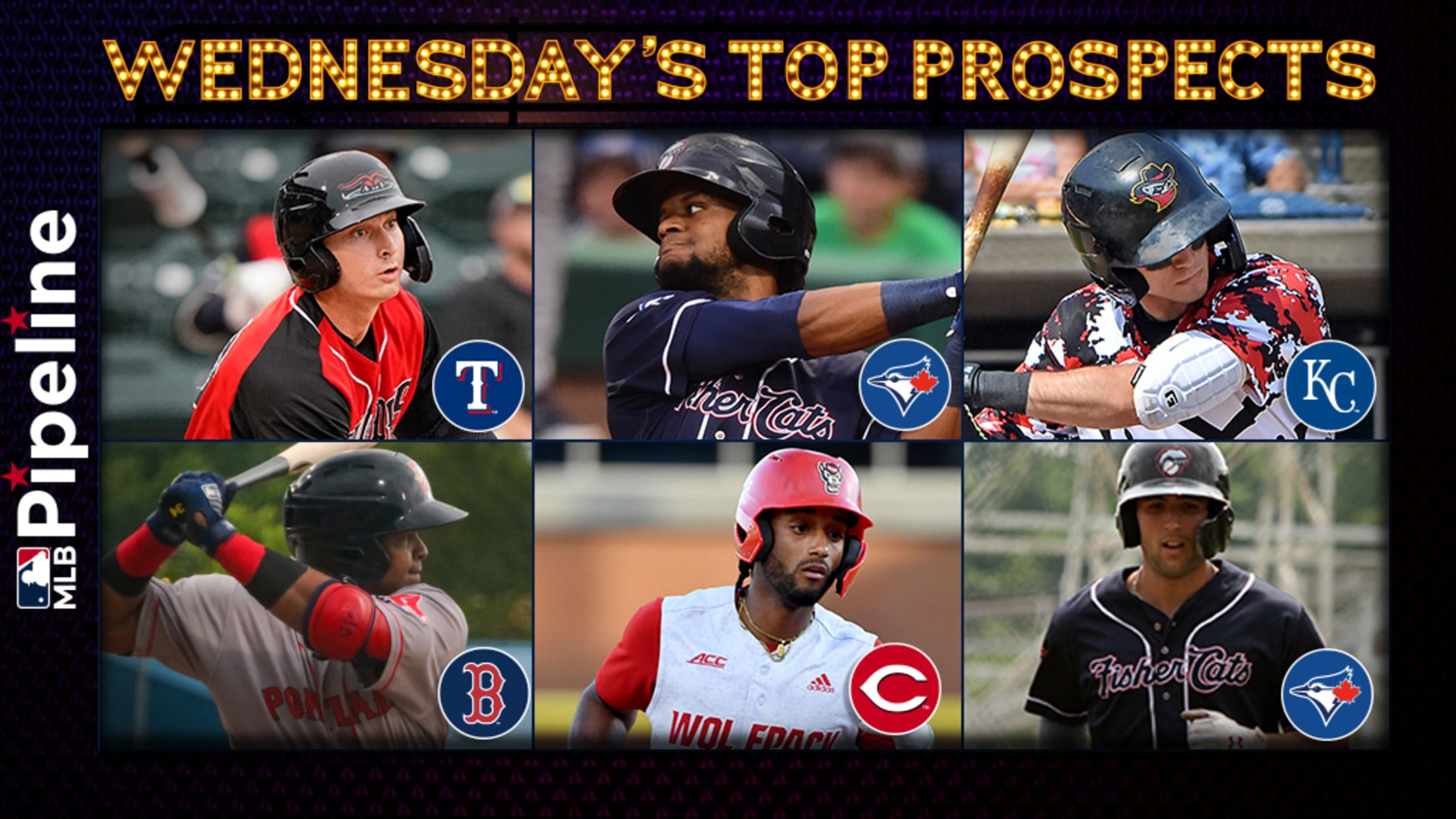 Here's a look at Wednesday's top Minor League performers from each team's Top 30 Prospects list:
Schumaker can relate to Padres' playoff task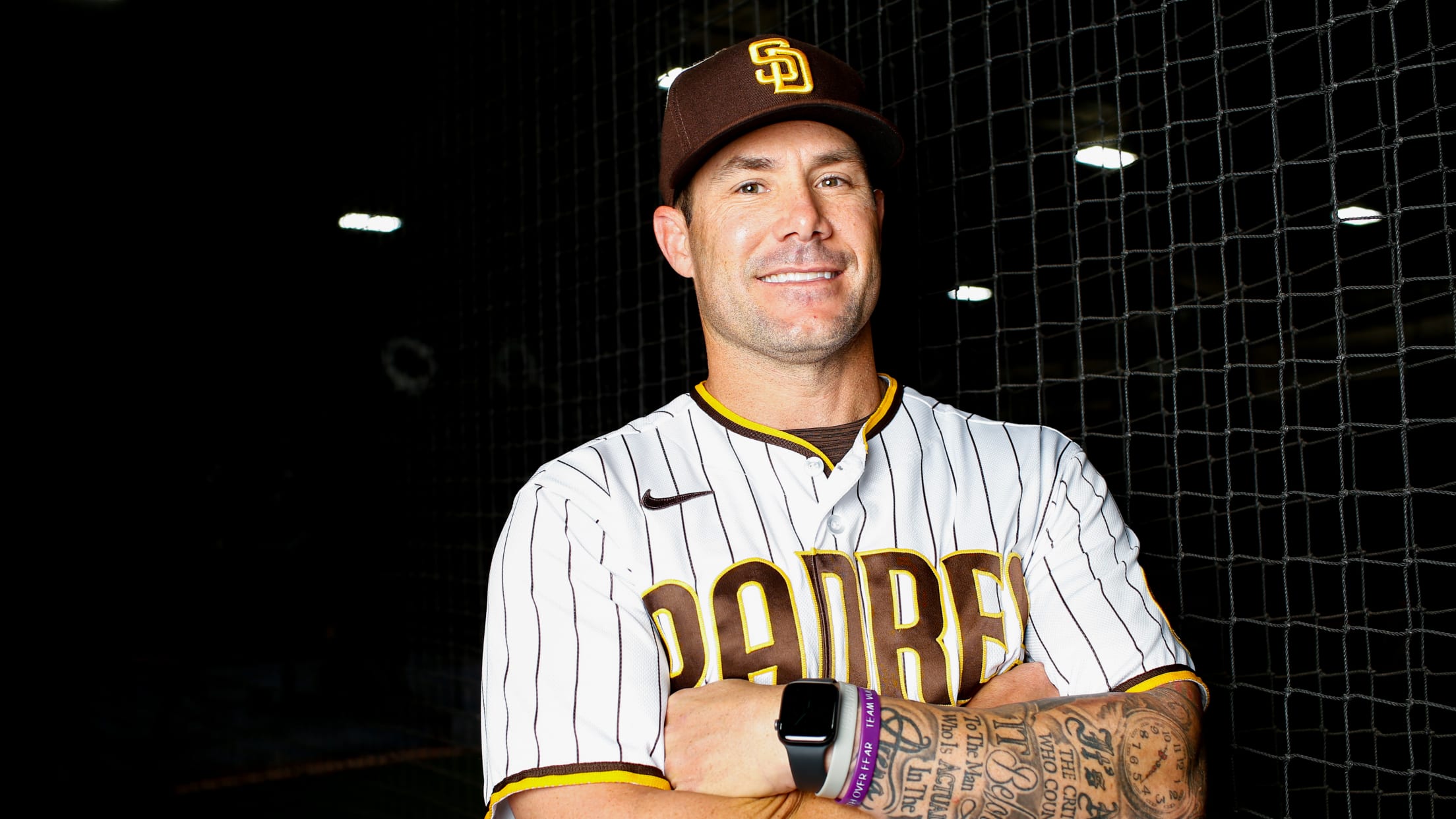 SAN FRANCISCO -- Yeah, it's been a rough month for the Padres, who -- after sitting comfortably in a playoff position for most of the year -- find themselves in a knock-down-drag-out fight for the second National League Wild Card spot. But associate manager Skip Schumaker knows a thing or
Daily picks and predictions for Sept. 16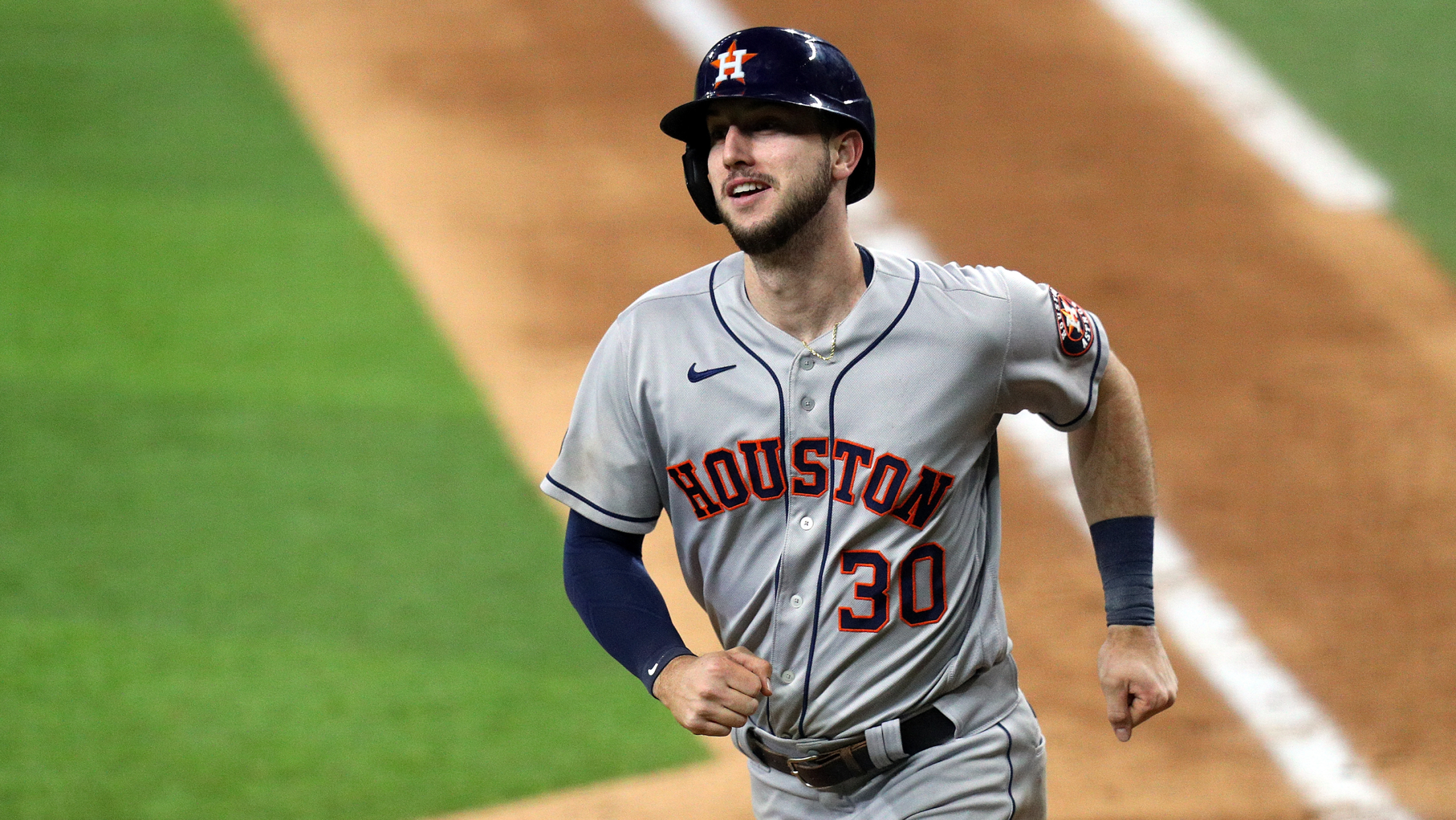 A version of this article originally appeared on DraftKings. For more betting insights, check out DraftKings.com. This is a weird night in baseball. There's only three games on the diamond past 6:00 p.m. ET and, because of the presence of teams like Tampa Bay, Texas and Philadelphia, the pitching options
Ray's dominance earns hat tip from Rays
AL Cy Young frontrunner strikes out 13 as Blue Jays continue push for Wild Card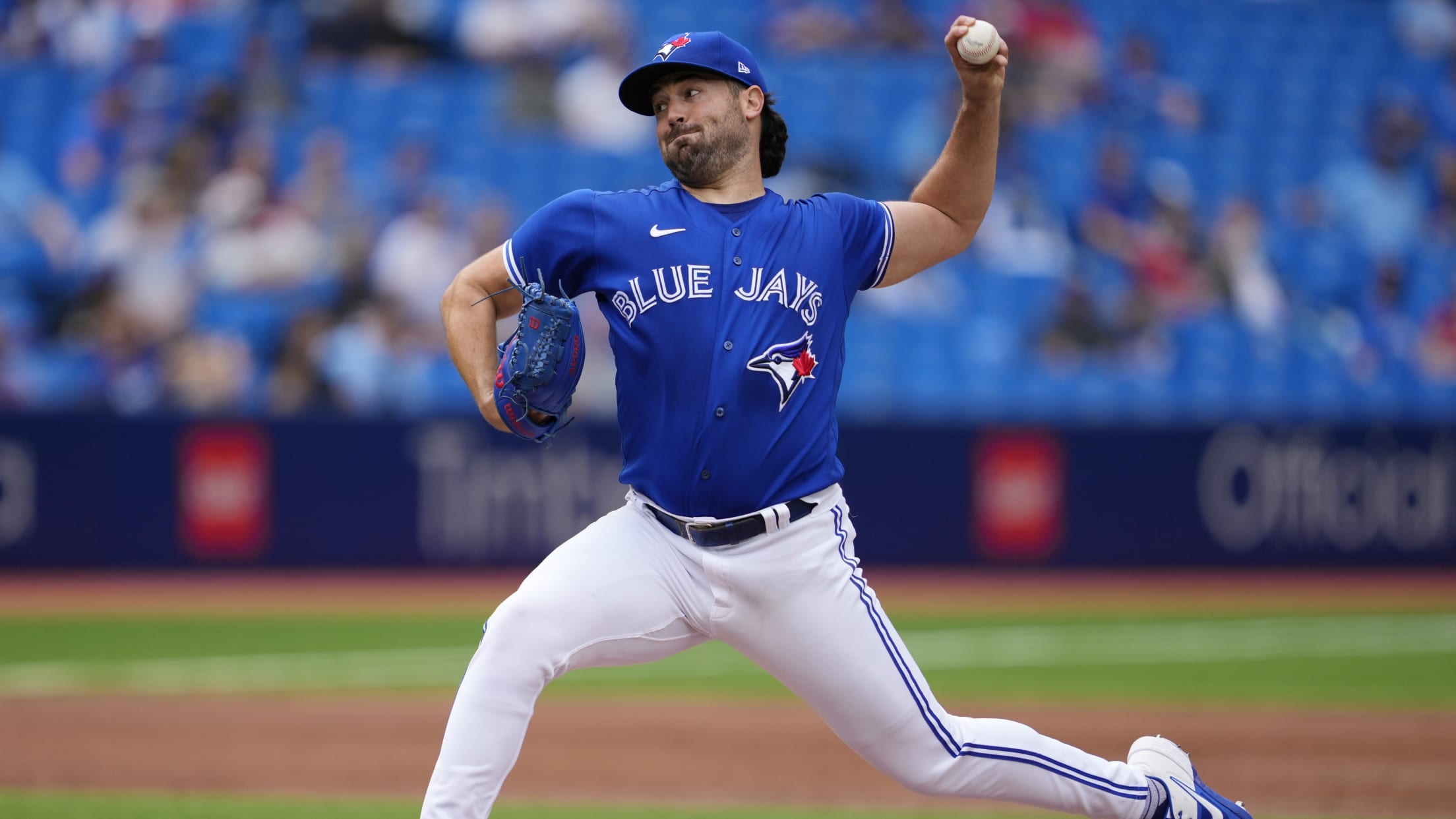 TORONTO -- You'll see them scattered across the Rogers Centre turf, adorned by pitchers and position players alike, during games of long toss and rounds of batting practice: T-shirts that read "Robbie Ray 2021" on the chest, with a tight pair of pants forming the "a" in the middle. The
Urías first to 18 wins as LA gains ground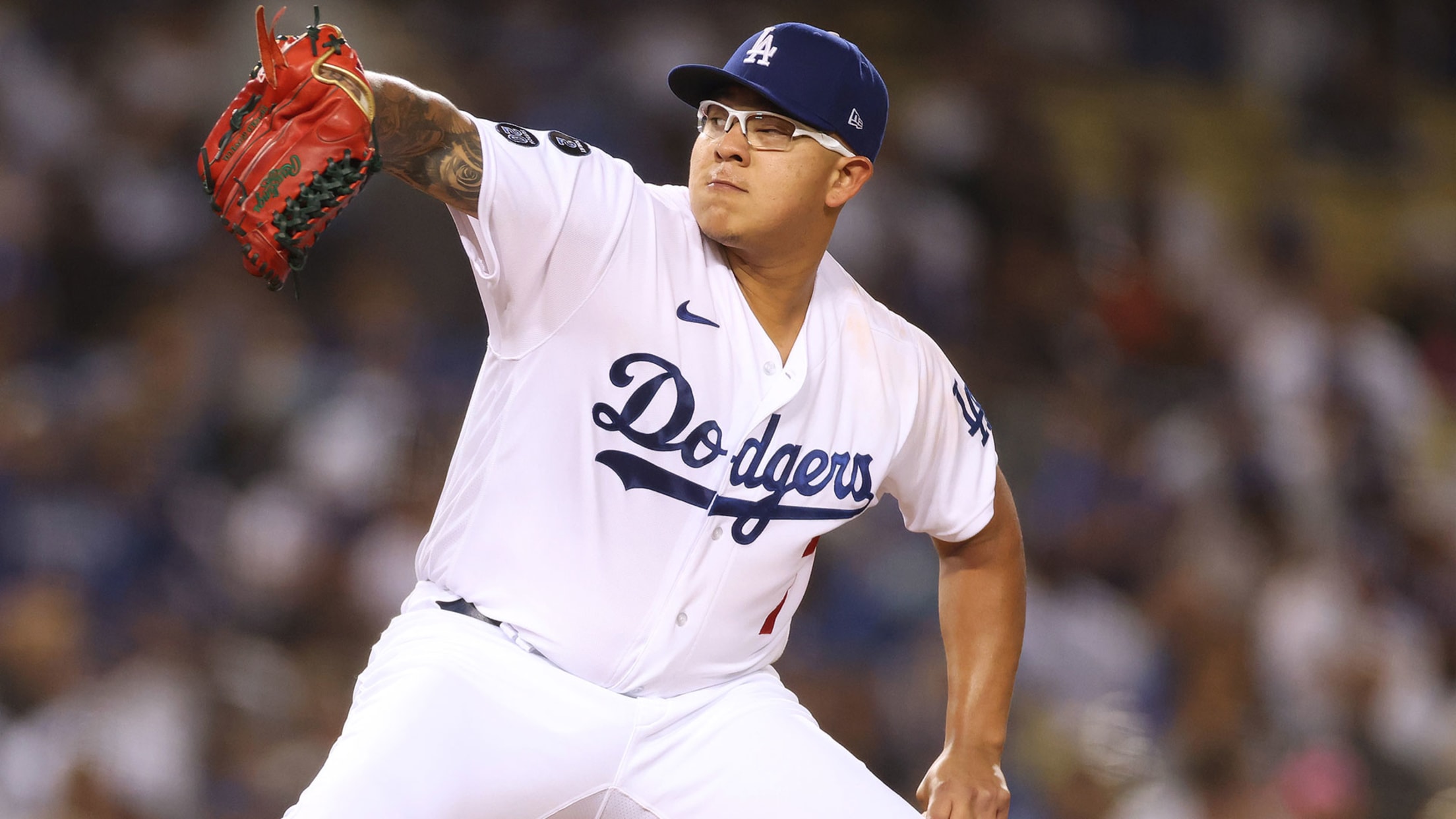 LOS ANGELES -- After clinching a spot in the postseason on Tuesday, the Dodgers didn't hold a big clubhouse celebration, opting to do a small champagne toast instead. A big reason for that was because the Dodgers' focus over the next three weeks will be on trying to chase down
Padres find their winning form again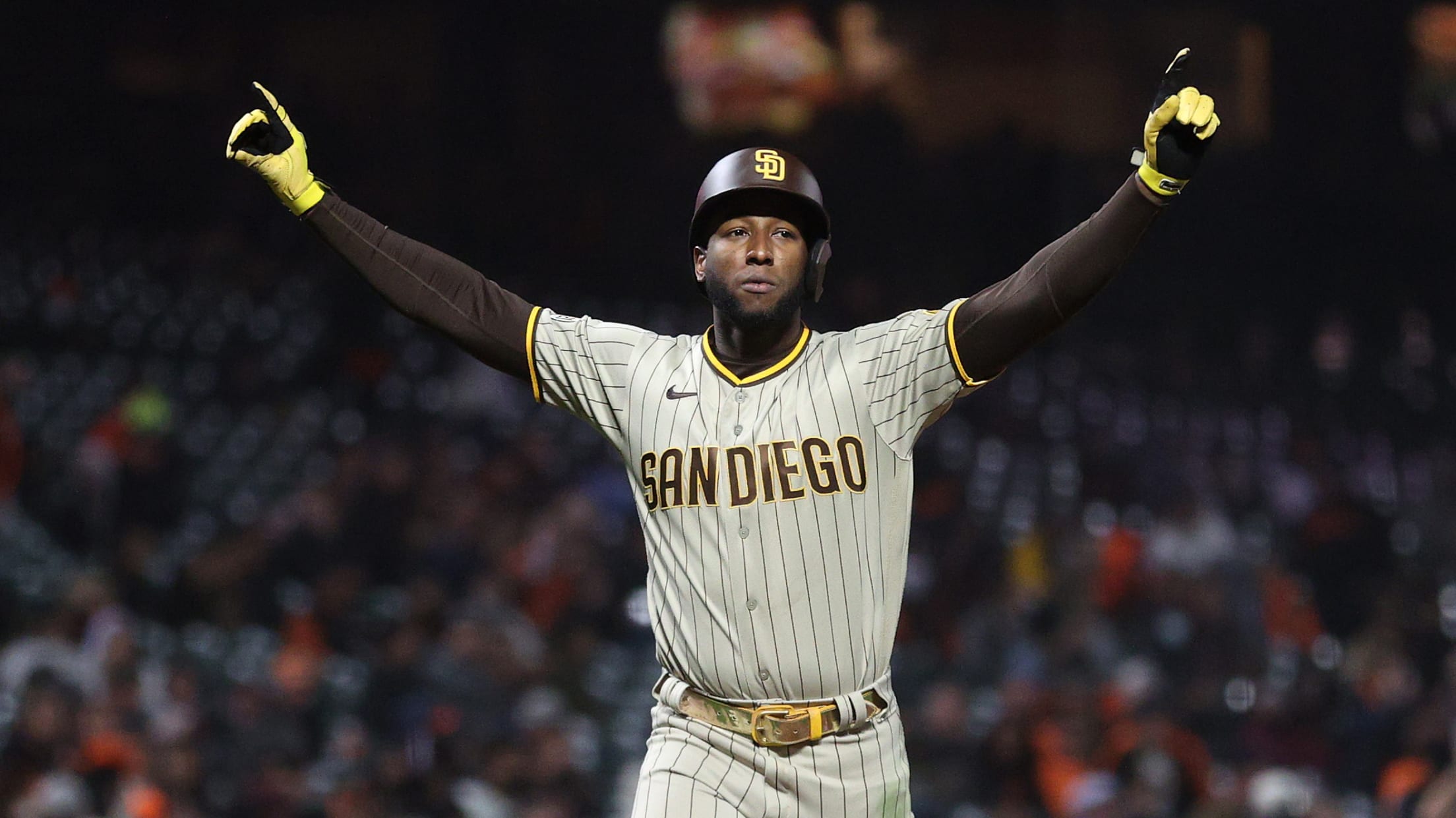 SAN FRANCISCO -- On the eighth pitch of their duel, José Quintana caught way too much plate with a thigh-high fastball, and Jurickson Profar knew it when he hit it. When the ball landed in a tunnel in the left-field bleachers at Oracle Park, Profar uncorked a monumental bat flip
COL-ATL, Sept. 16: Odds, preview, prediction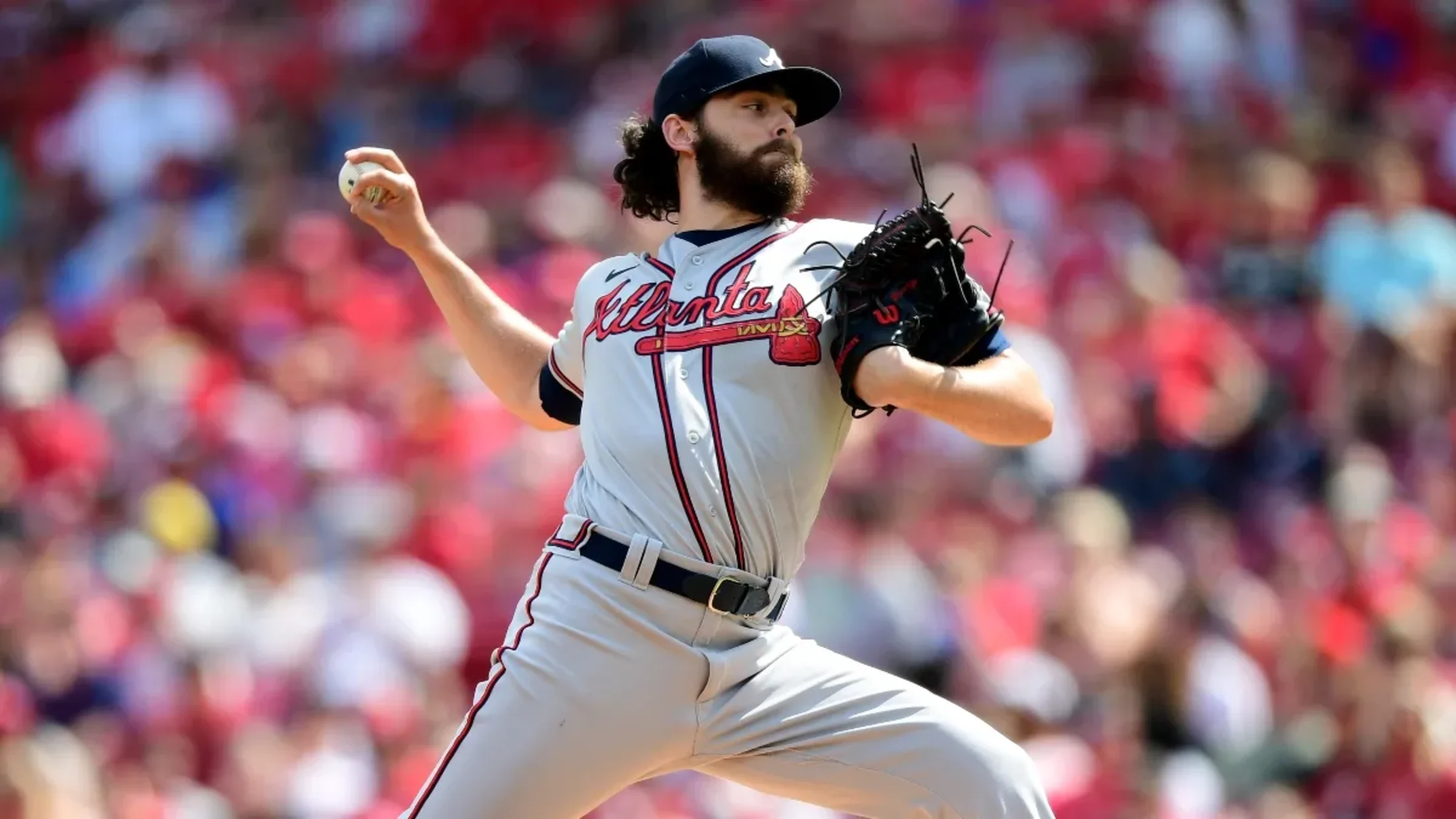 A version of this article originally appeared on the Action Network. For more betting insights, check out ActionNetwork.com.
Yanks rally in 9th to keep pace in AL WC race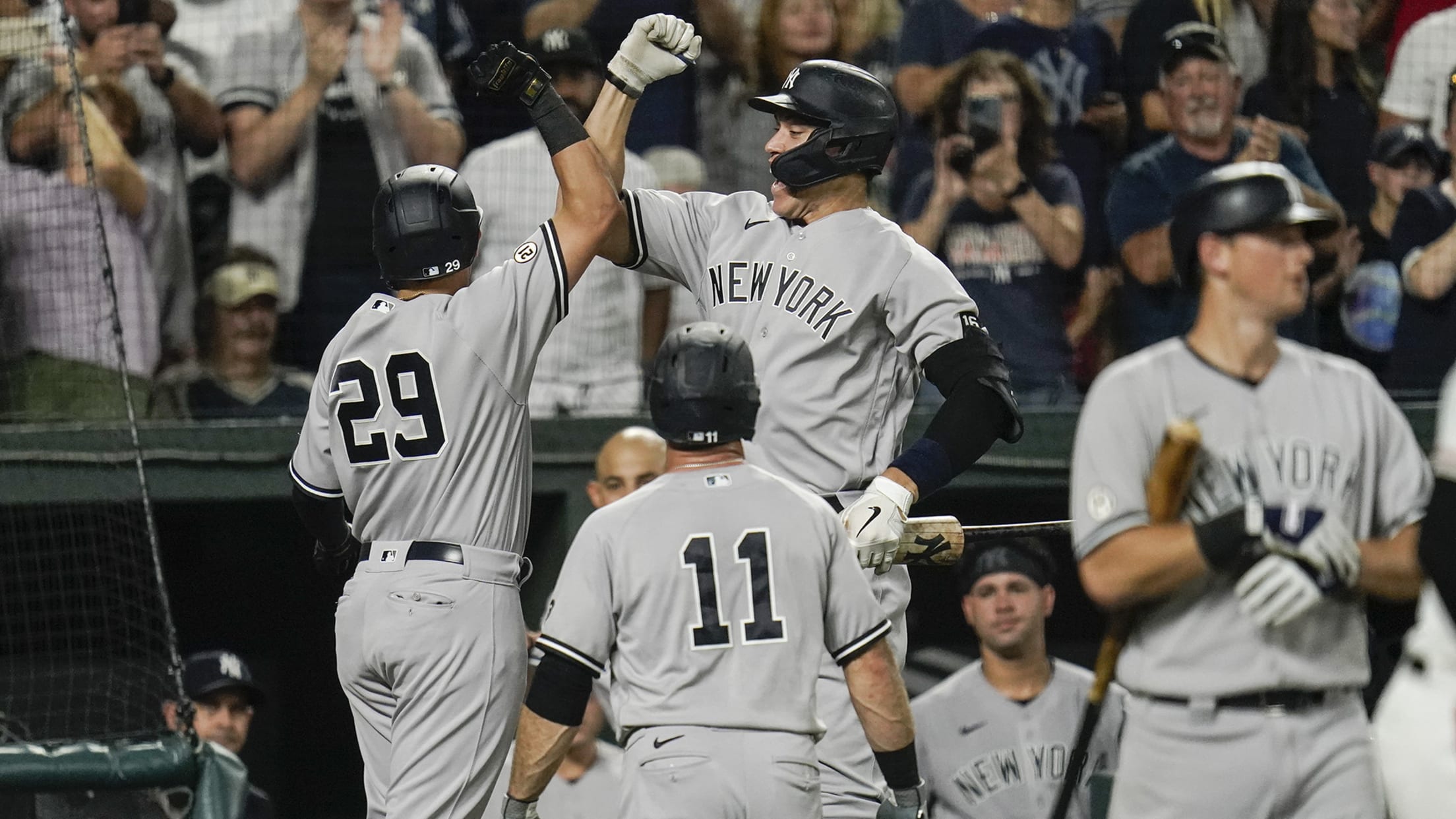 BALTIMORE -- Wins are everything to the Yankees right now as they push toward October baseball. With the Yanks' impressive come-from-behind 4-3 win over the Orioles on Wednesday night at Camden Yards, they improved to 82-64. That helped them keep pace in the American League Wild Card race with the
Lars' HR robbery highlights Cards' NY sweep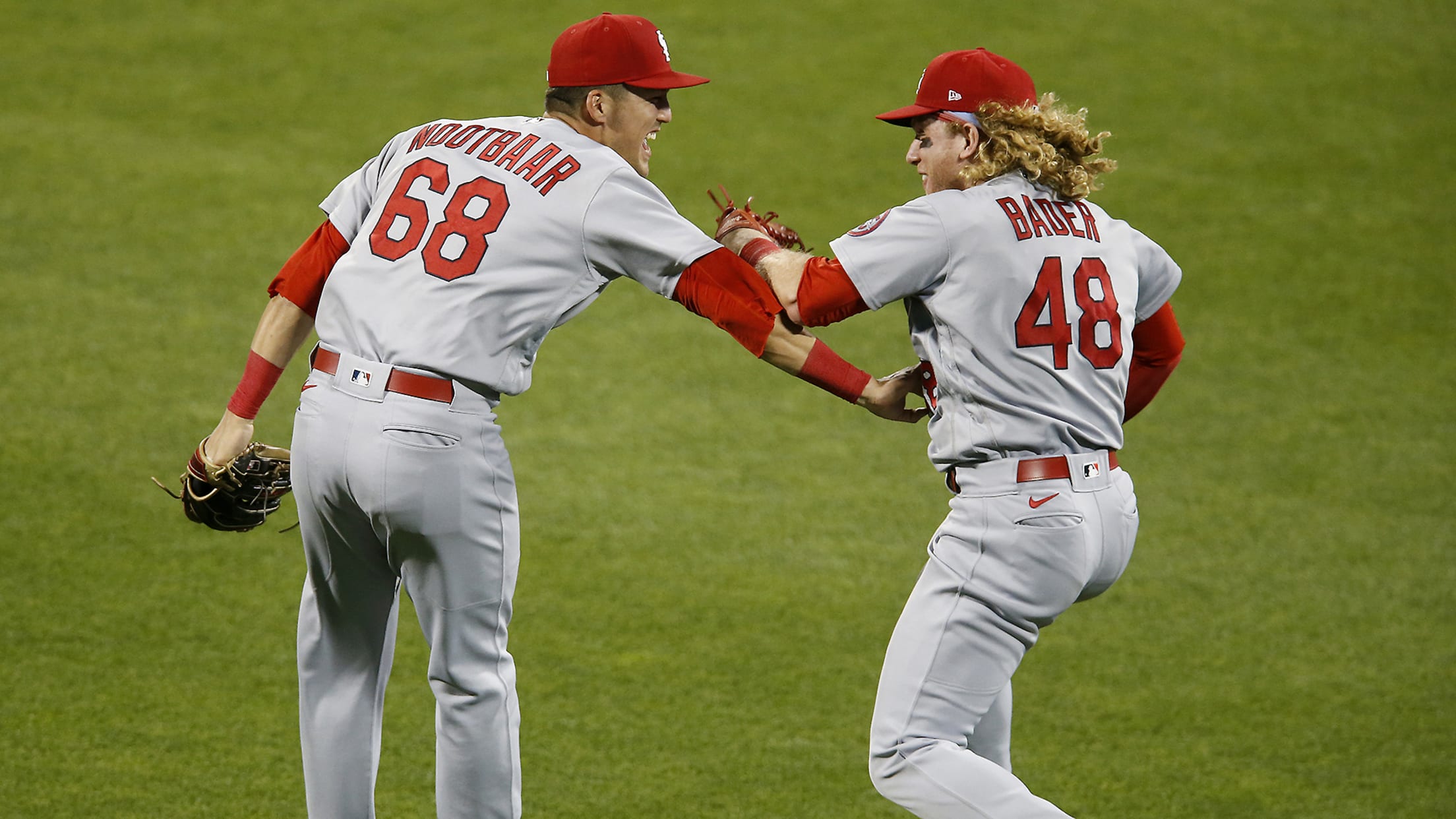 NEW YORK -- The Cardinals immediately showed the Mets how badly they want to play in the postseason on Wednesday night, and a great catch by Lars Nootbaar to rob a home run in the seventh inning made sure they would secure their 11-4 victory at Citi Field. While the