Matching 7 contenders with Deadline targets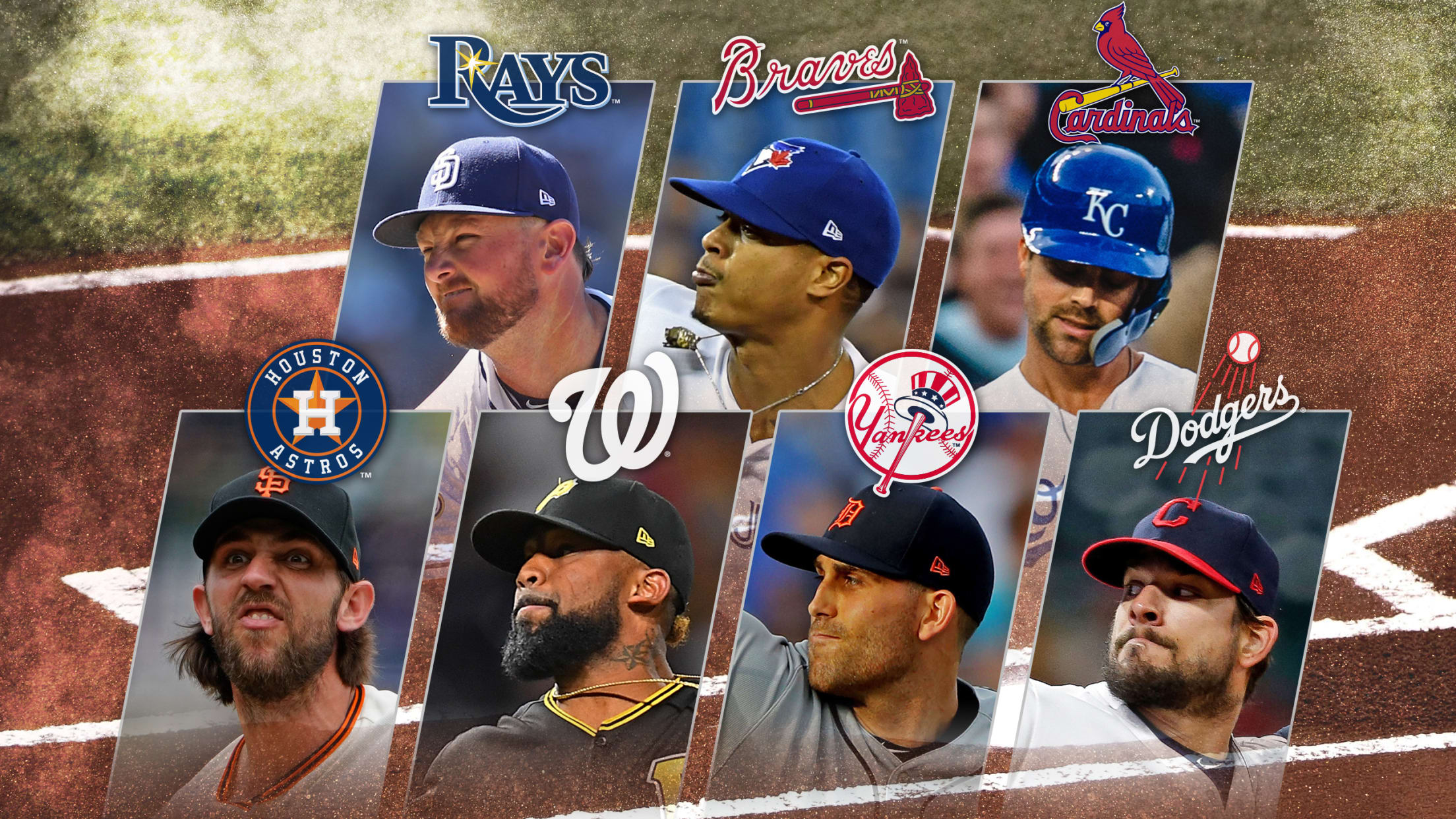 Jim Leyland once stuck his head into a meeting of Tigers scouts and announced, "I want to remind you guys that there are no perfect players." In his not-so-subtle way, the former Tigers skipper was telling his guys it was important to emphasize a player's strengths rather than his weaknesses.
Harper's first Phillie walk-off hit caps wild 9th
Kapler: 'We get knocked down, we get back up' after season-worst loss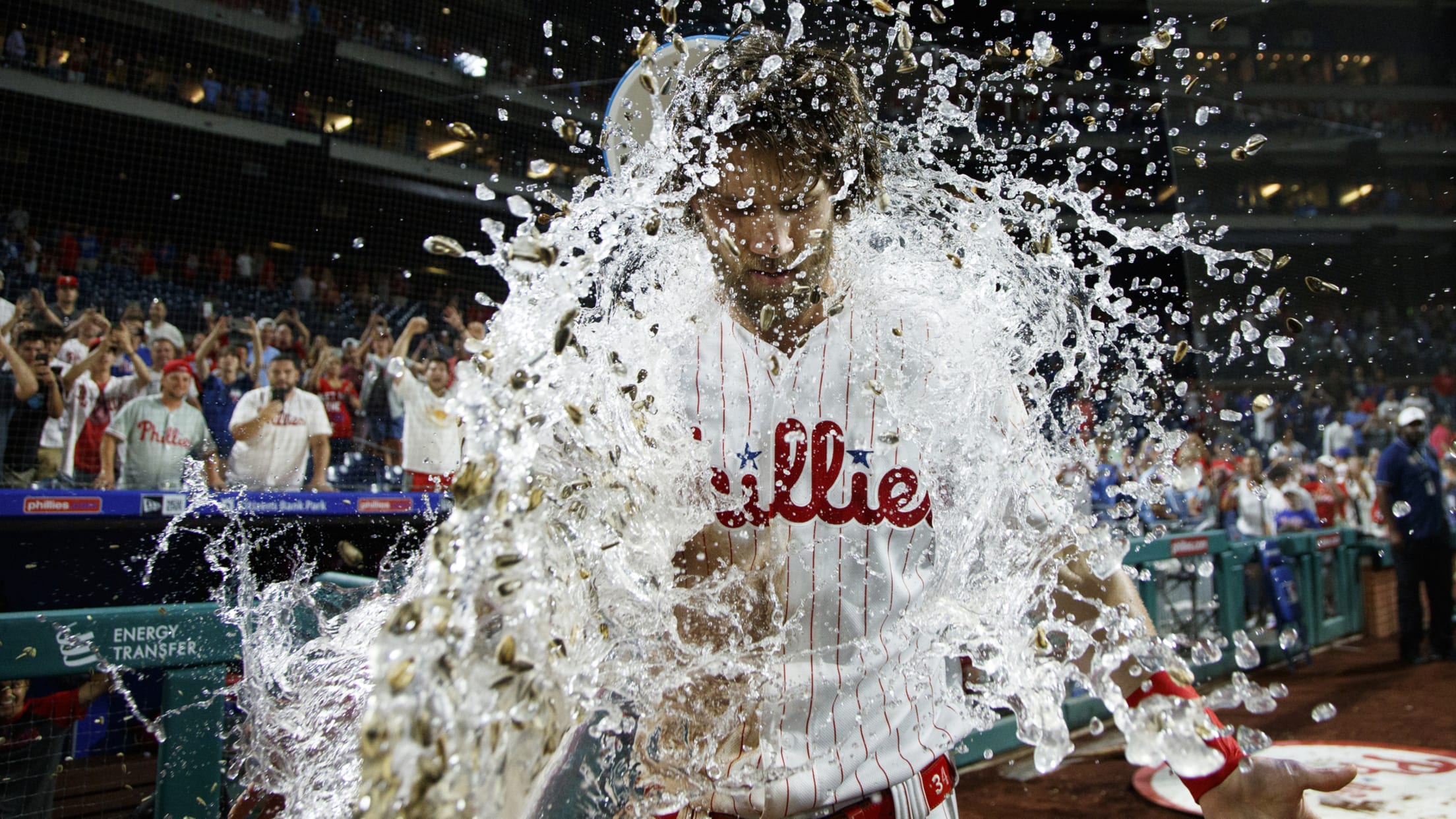 PHILADELPHIA -- Bryce Harper celebrated his big moment between second and third base late Tuesday night at Citizens Bank Park. He jumped in the air, pumped his fists and waited for his teammates to join him. The Phillies needed this one. Harper capped a wild, desperately needed 9-8 victory over
Pujols, Astros get into it after Marisnick is drilled
Benches clear 9 days after Angels' Lucroy injured in collision in Houston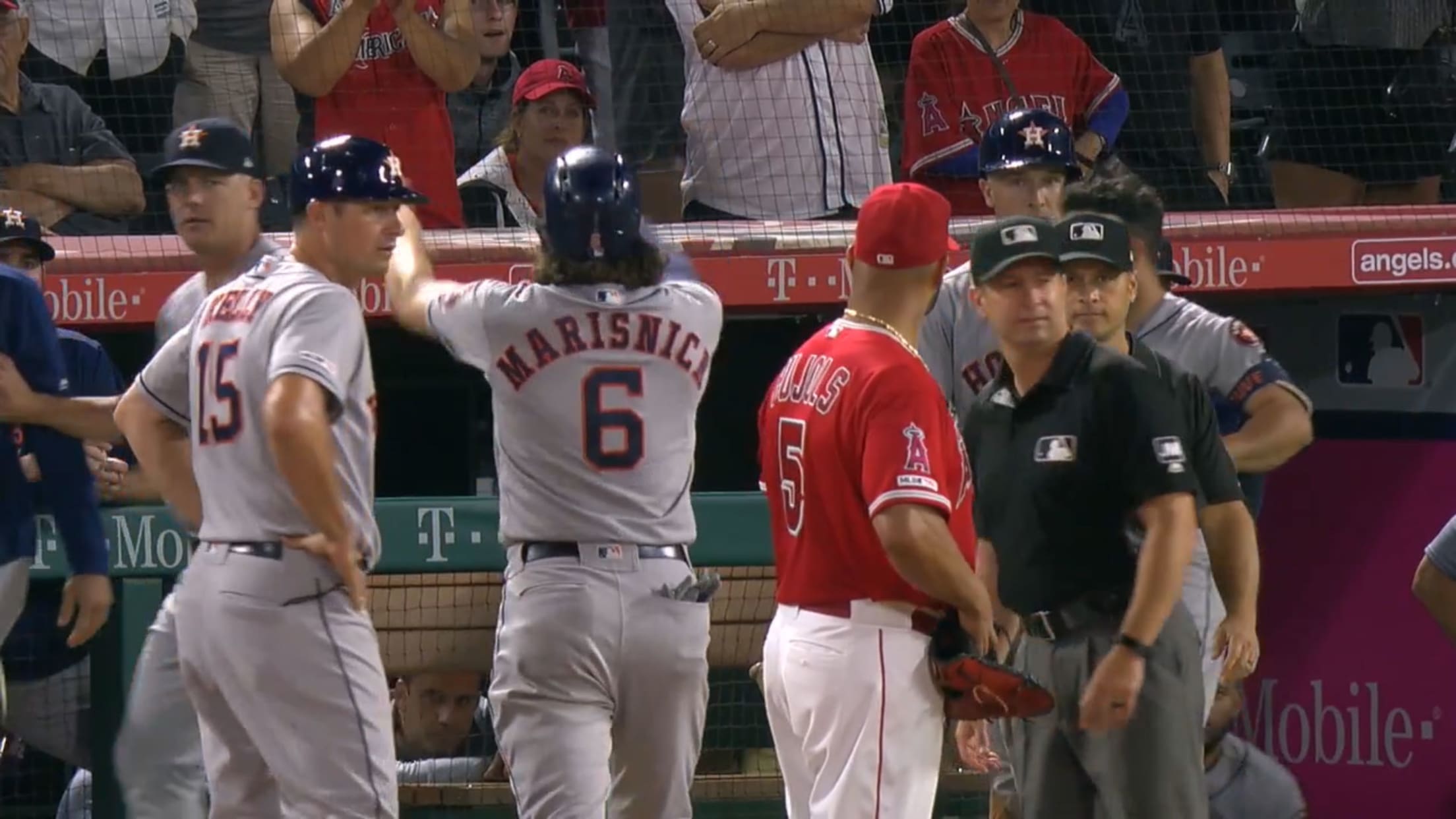 ANAHEIM -- Both benches and bullpens cleared in the sixth inning of the Angels' 7-2 win over the Astros at Angel Stadium on Tuesday night after Halos reliever Noe Ramirez hit Jake Marisnick with a pitch, nine days after Marisnick collided with Jonathan Lucroy at the plate in Houston, giving
First career walk-off? Schwarber makes it a HR
Cubs OF finds basket in 10th to put cap on 'a lot of really good stuff'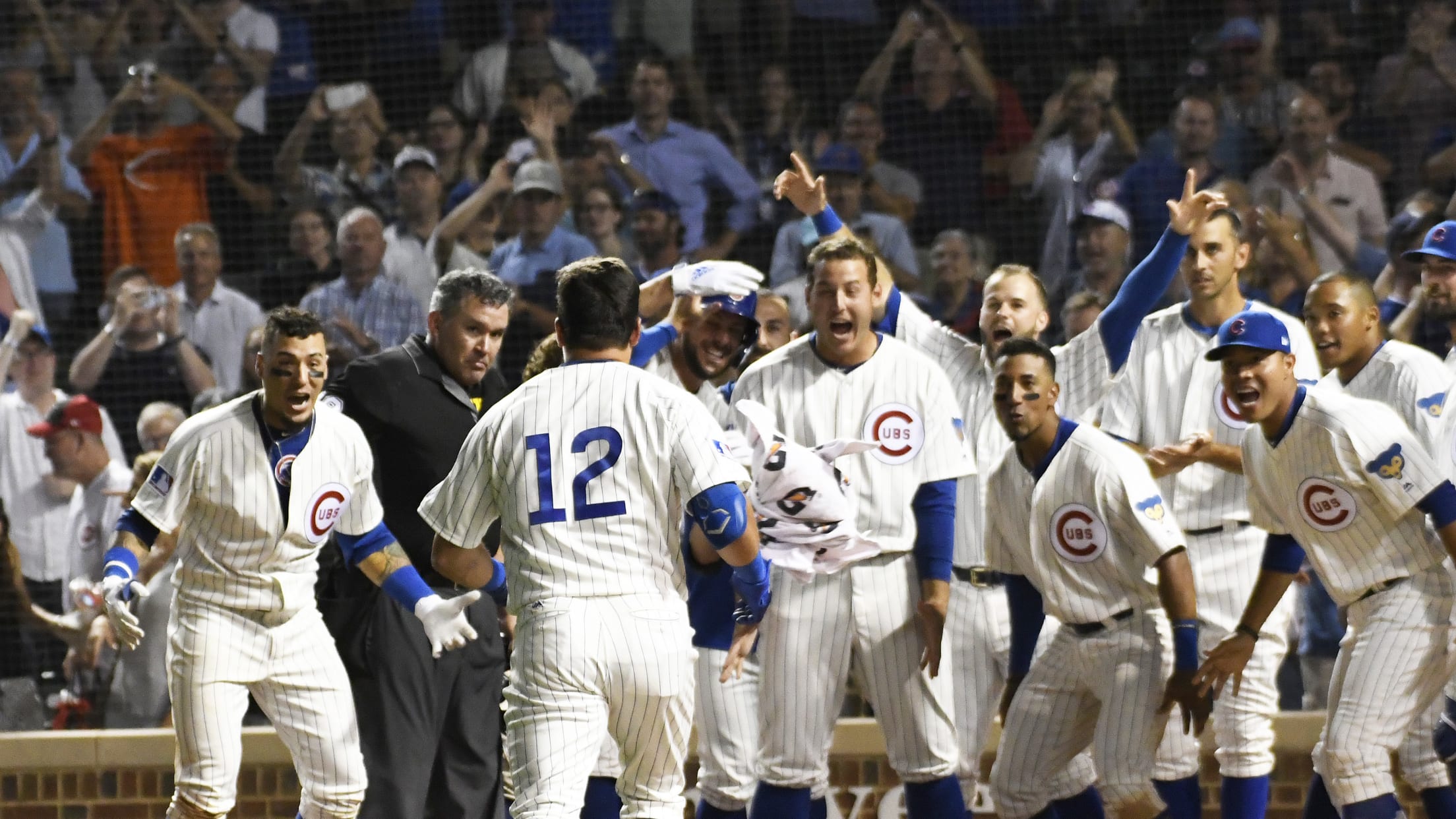 CHICAGO -- Kyle Schwarber lifted an arm skyward and Javier Báez, waiting on deck, tossed his helmet into the air in celebration. The baseball that Schwarber sent towering over left field dropped into the basket in front of the bleachers, sending the Wrigley Field crowd into a frenzy. As Schwarber
Rumors: Bumgarner, Bauer, Yankees, Boyd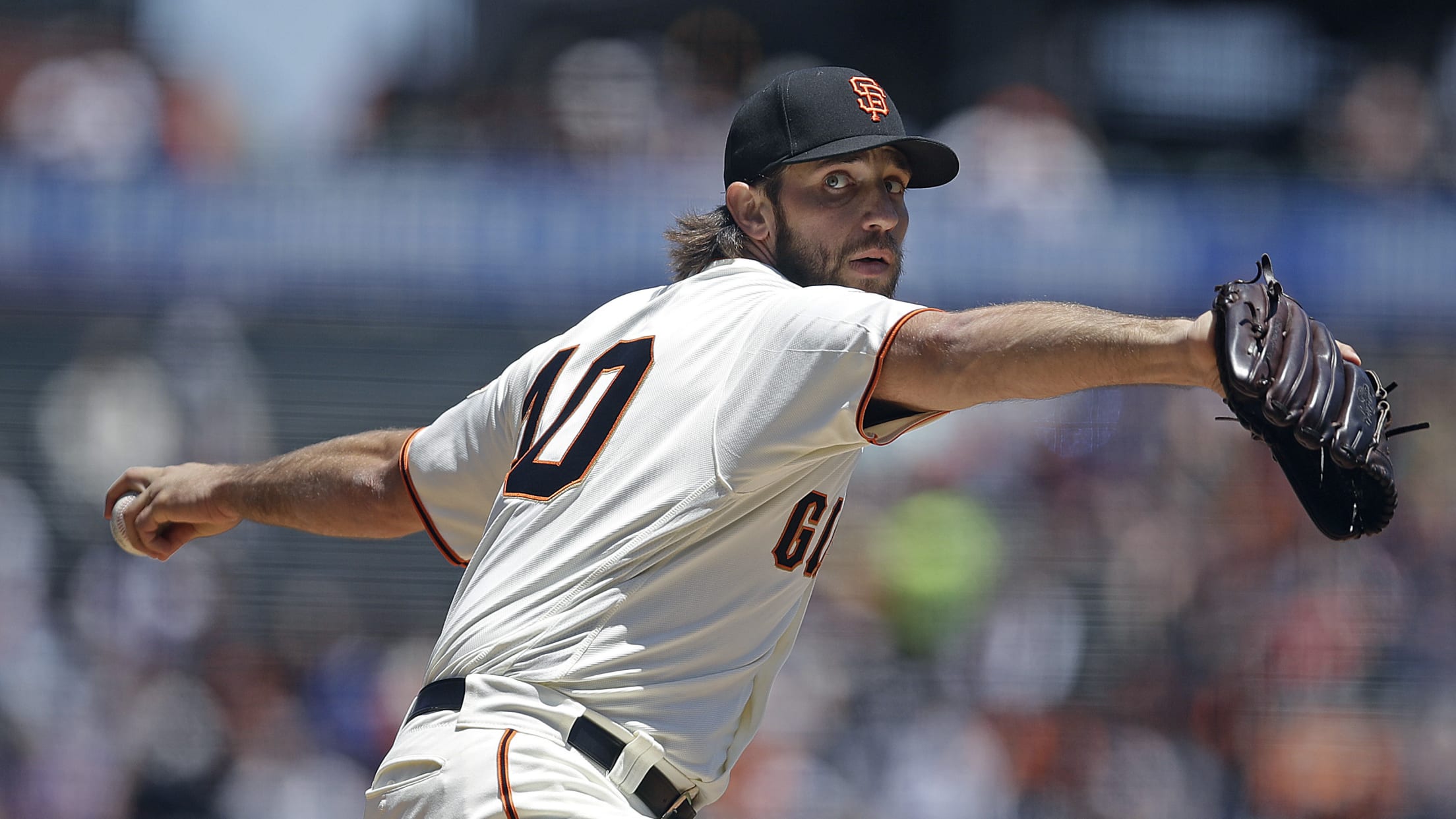 MLB.com is keeping track of all the latest free agent and trade rumors right here.
CC-Avisail tiff clears benches, bullpens in Bronx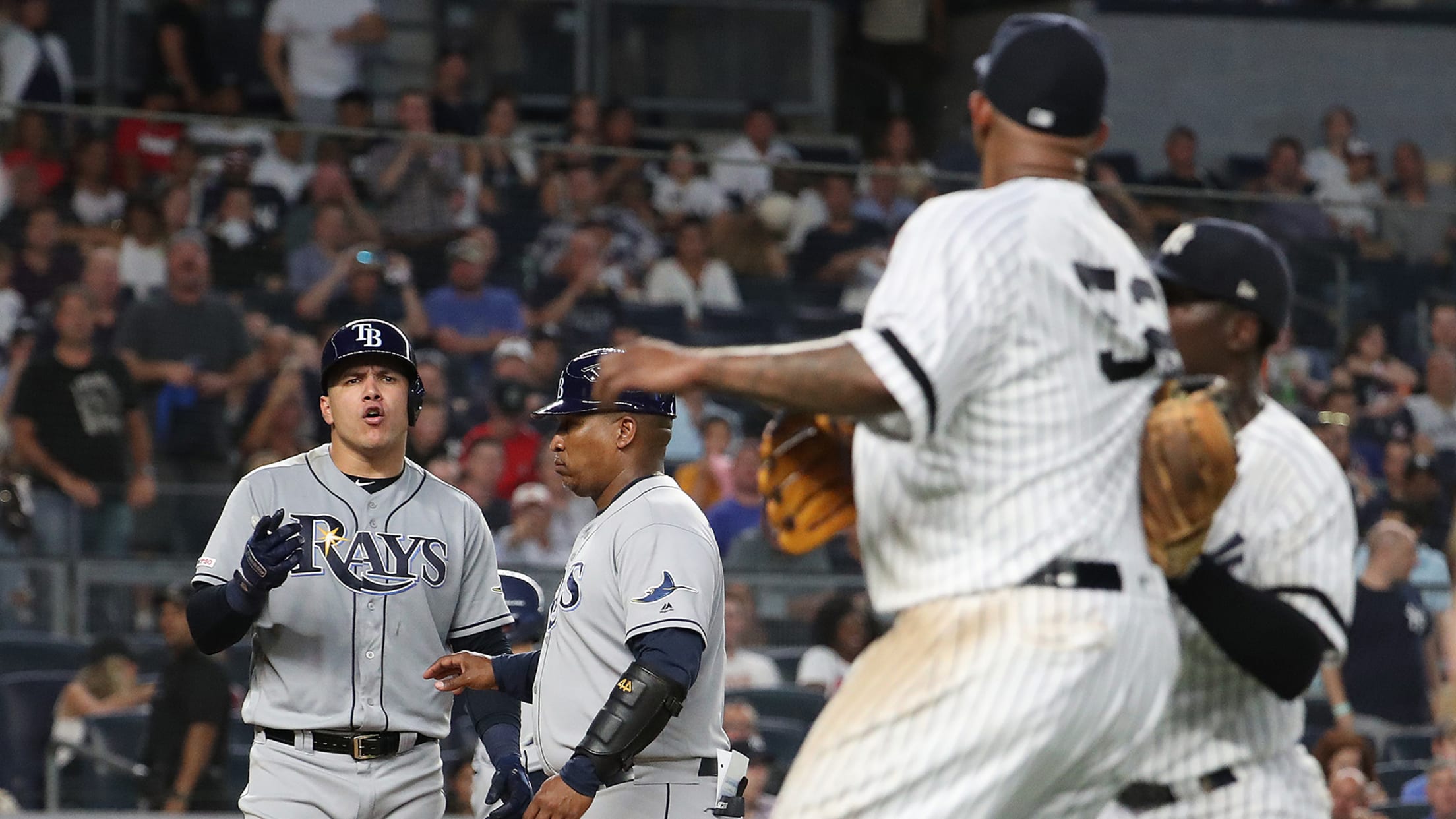 NEW YORK -- Didi Gregorius jogged across the infield and spotted CC Sabathia near the first-base line, jawing toward the Rays' Avisaíl García. The Yankees' shortstop attempted to save his heated teammate from an ejection, then realized he was going to have to flex some muscle to do so. "It
Injury updates: Trout, Scherzer, Kluber, Stanton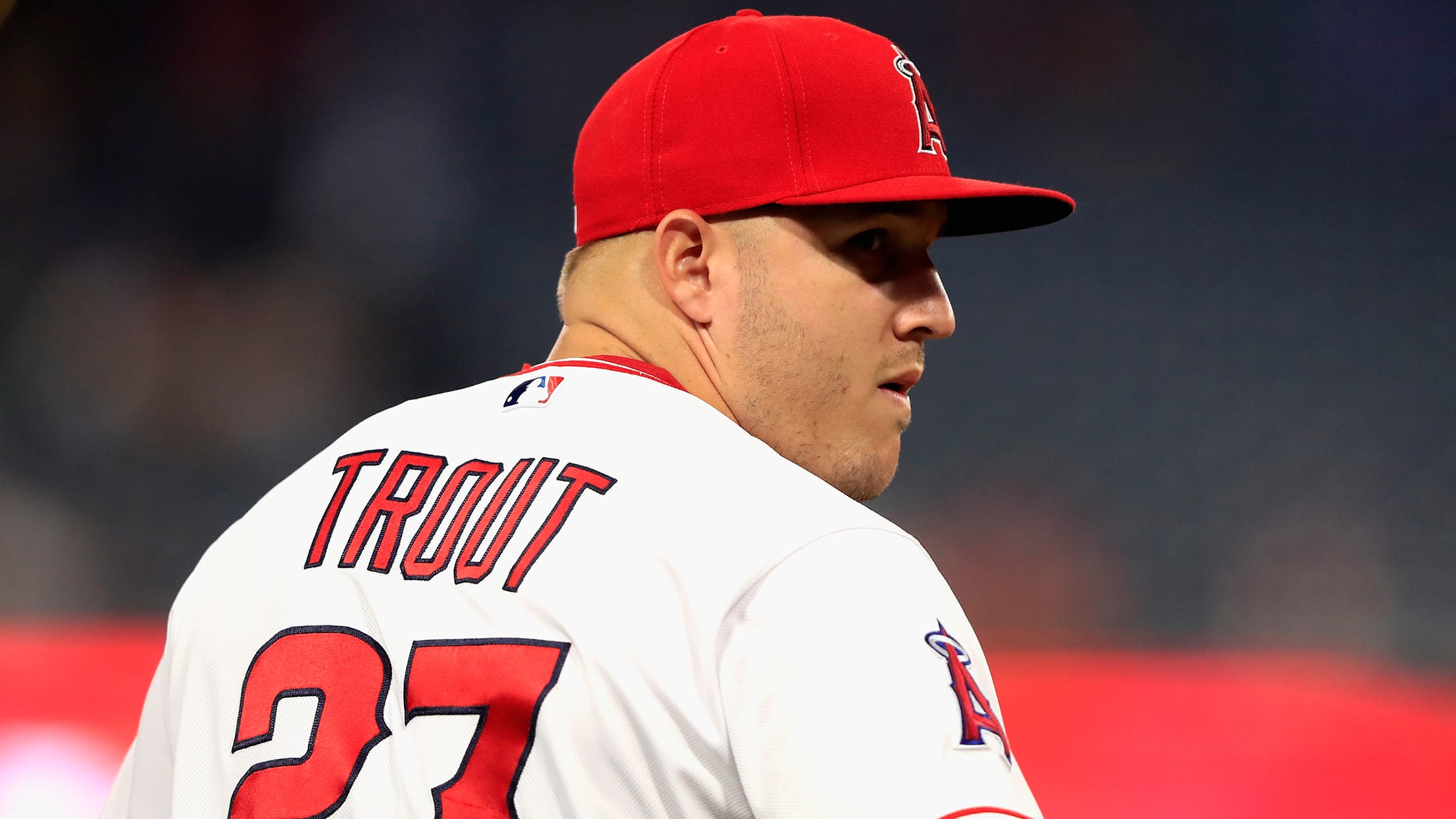 Here is the latest injury news from around Major League Baseball.
The 10 best Deadline-month deals of the decade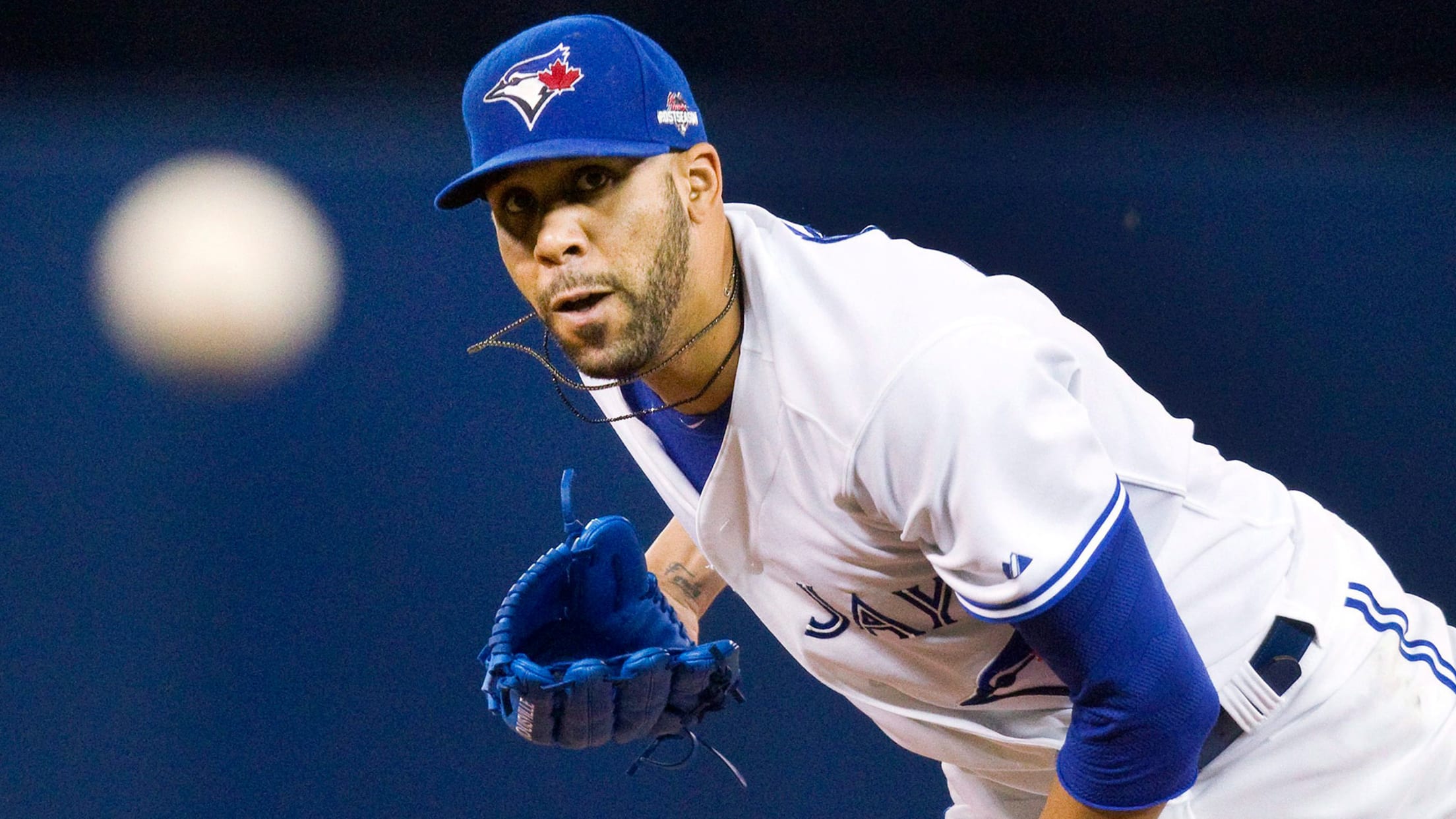 Will Leitch's series on the Data Decade, closing out this remarkable decade in the year of baseball, runs every other Wednesday. Today we look at the biggest Deadline-month trades of the decade. The strangest thing about going back and looking at old Deadline trades is how poorly most of them
Here's why playoff MadBum could be back this year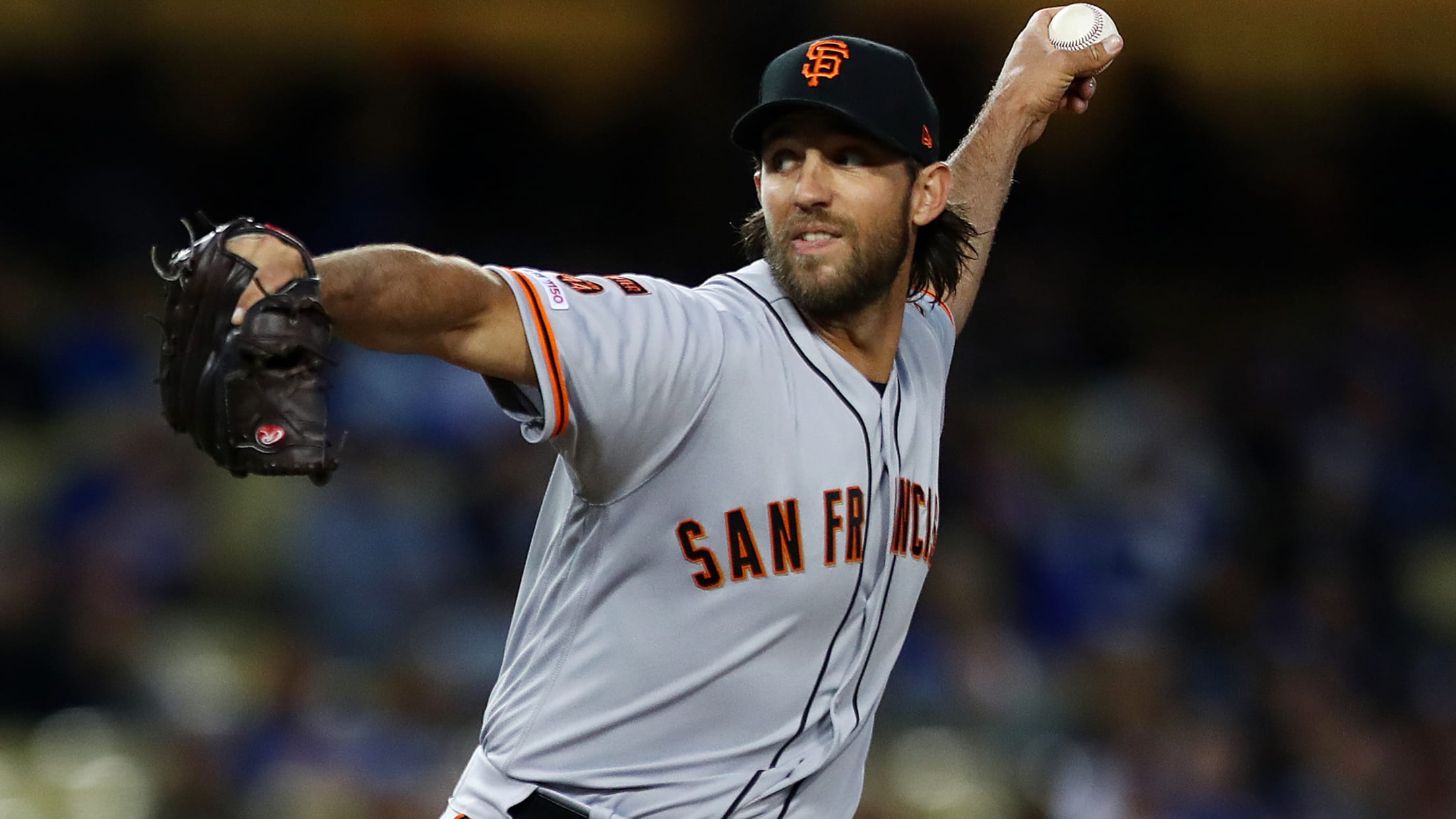 Madison Bumgarner could be the prize of the starting pitching trade market. But he's also one of the bigger uncertainties. The real question looming: Can he still be classic playoff Bumgarner for a contender in 2019? The Giants' longtime ace hasn't been to the postseason in a few years; in
Mariano for Felix Fermin? Deal almost happened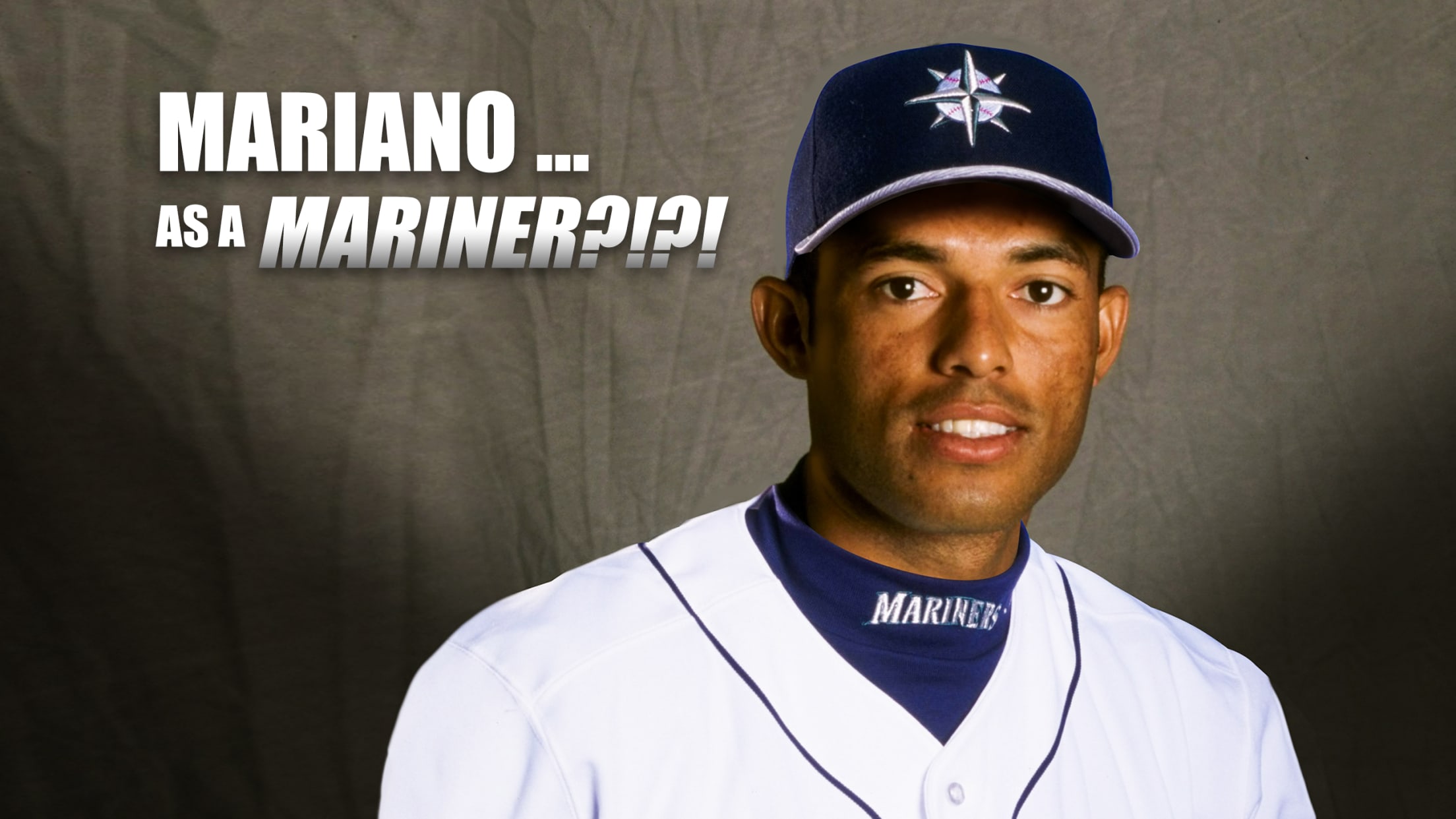 Now pitching for the Seattle Mariners, No. 42, Mariano Rivera. It's difficult to imagine, but that unfathomable scenario was close to becoming a reality. MLB.com's Full Account takes a deep dive into Mariano Rivera's life, including that time the Yankees nearly traded him to Seattle -- a move that would
Why Boyd is an intriguing trade candidate
Tigers lefty offers strikeouts, club control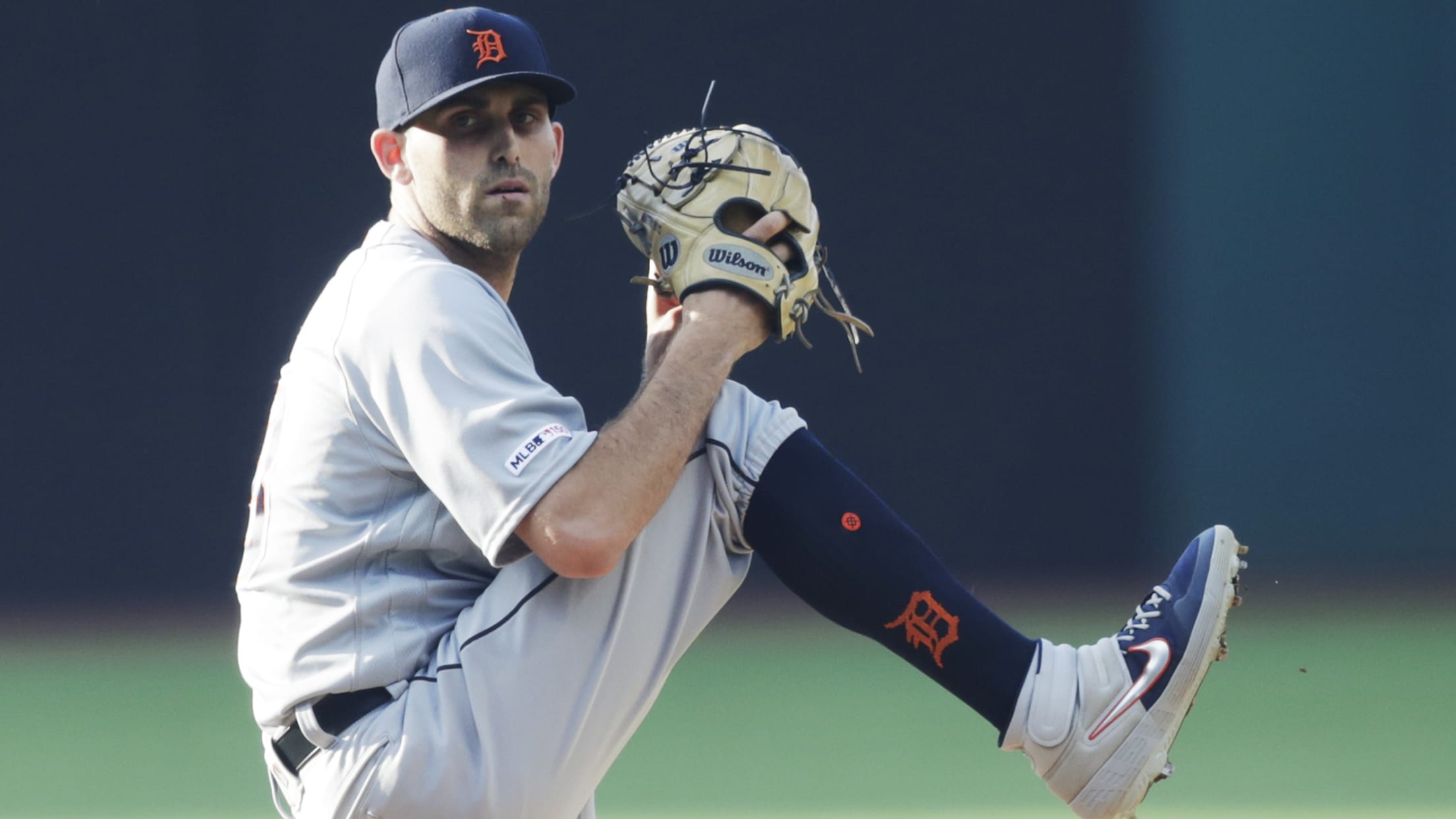 As the July 31 Trade Deadline approaches, Madison Bumgarner is perhaps the biggest name flying around the rumor mill. The left-hander has the track record, the notoriety, and the postseason heroics, and he is putting up solid numbers in 2019. But there is another southpaw who has been a popular
Yelich slams 33rd HR as Brewers bust out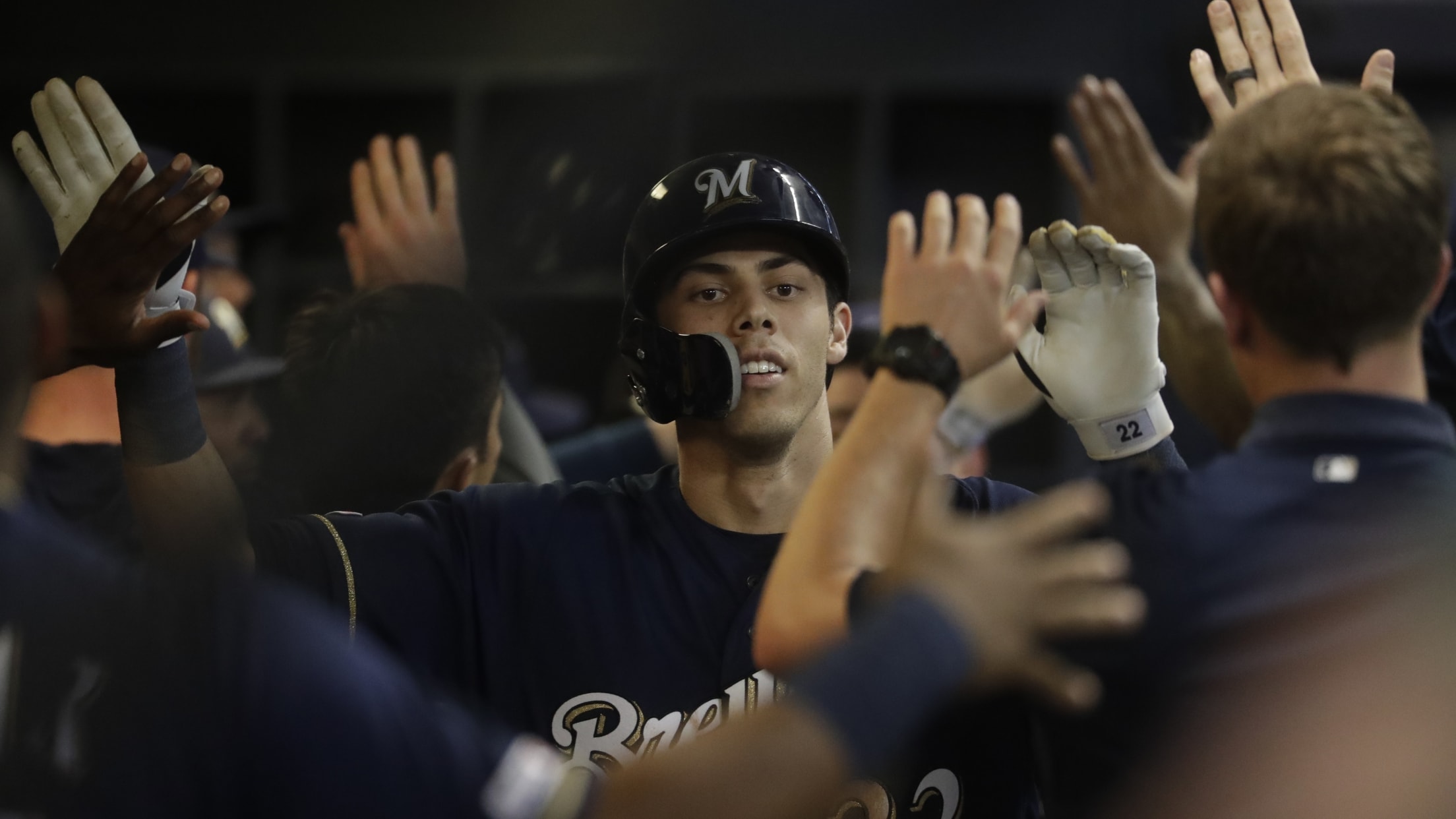 MILWAUKEE -- The 2019 Brewers waited until the seventh inning of their 96th game to hit their first grand slam, and of course it was Christian Yelich who did it. Yelich's slam capped a six-run outburst in a 13-1 win over the Braves at Miller Park on Tuesday that had
Didi's slam makes Judge's '2nd' HR stand up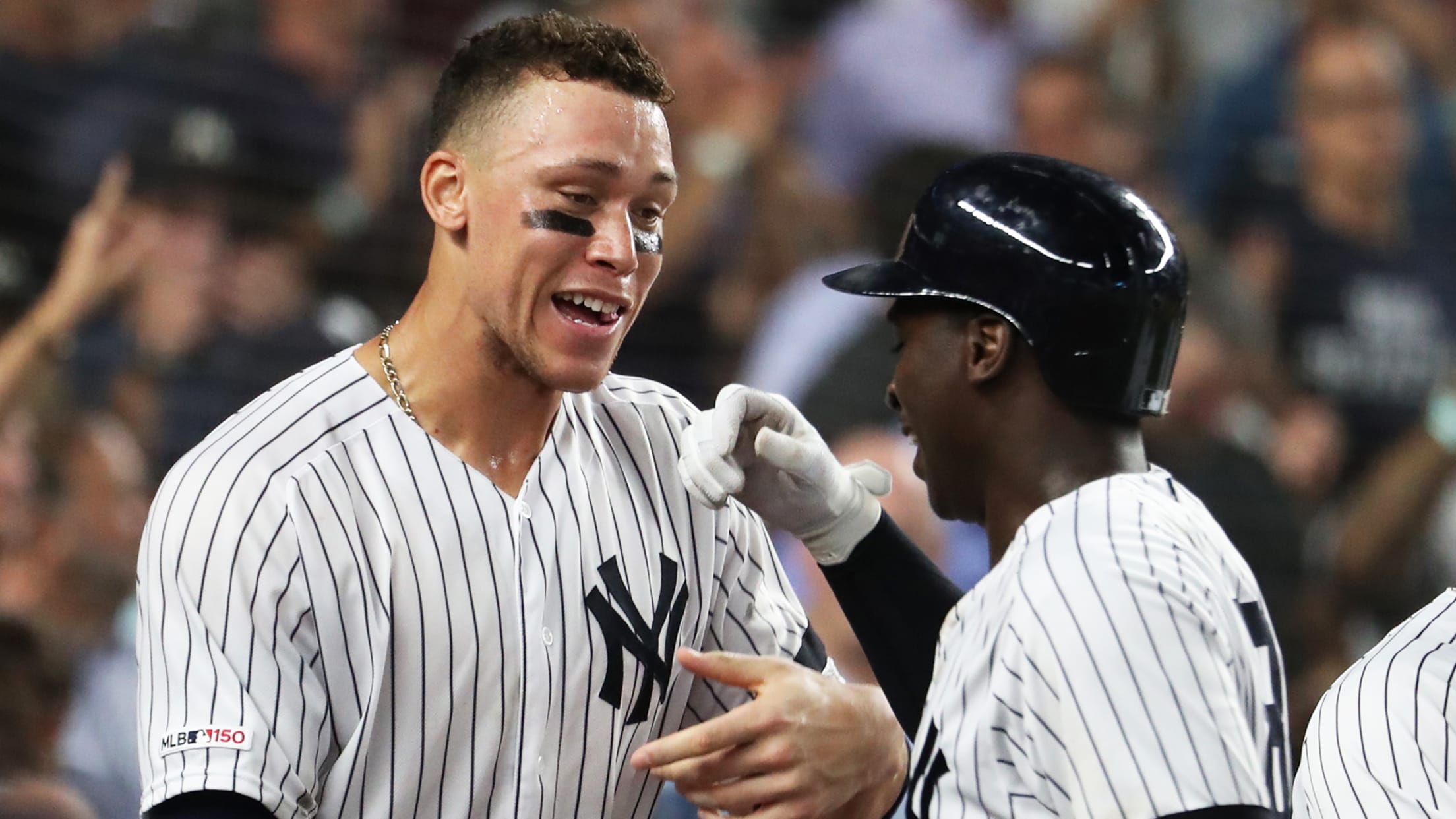 NEW YORK -- Aaron Judge tracked the flight of his eighth-inning drive as it spun toward the 314-foot marker in right field, expecting that it would tail to the right of the foul pole. Indeed, the masses on hand at Yankee Stadium groaned when the ball arced a few seats
Jansen: 'I should have come out of the game'
Dodgers closer blows save after taking comebacker off right ankle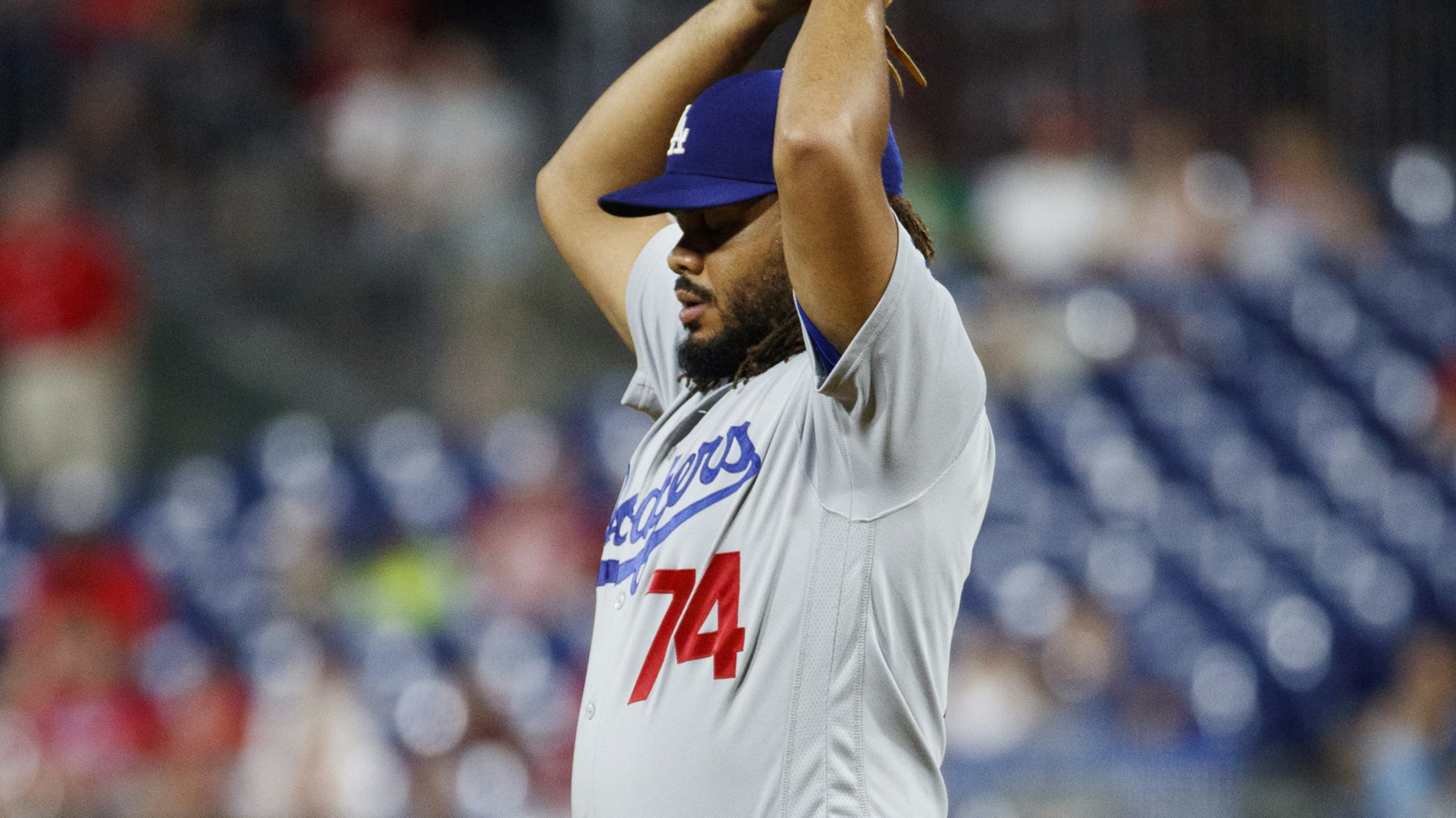 PHILADELPHIA -- Kenley Jansen assured manager Dave Roberts he wanted to stay on the mound. In hindsight, the Dodgers closer admitted he should have let someone else finish Tuesday's game. On a night when each of the first 14 runs scored via homers, it was a line drive off Jansen's
Merrifield logs fastest inside-the-park HR of '19
Sparkman records career-high 8 K's in shutout of White Sox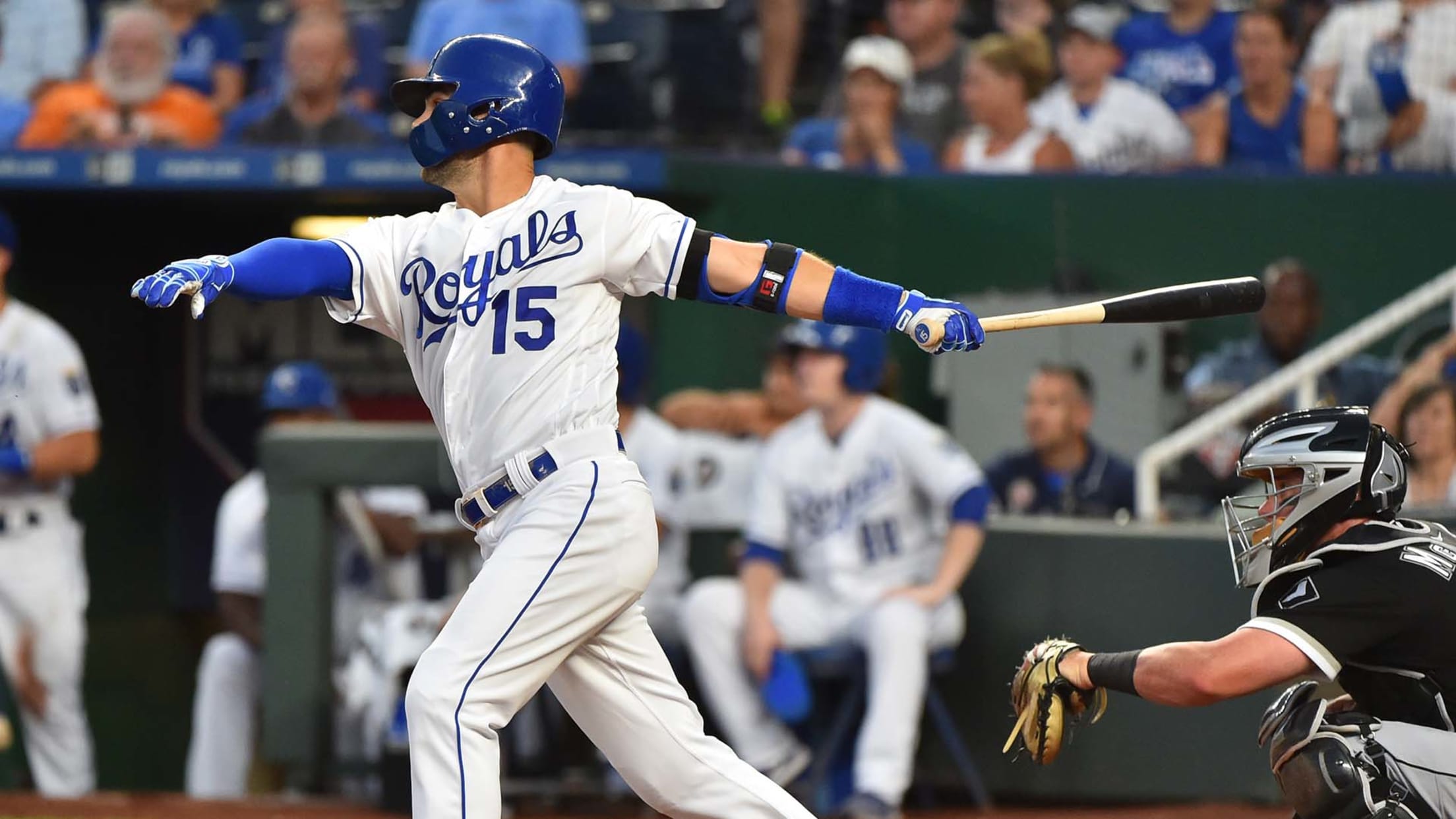 KANSAS CITY -- Royals super-utility man Whit Merrifield can find a lot of ways to beat you. Merrifield ignited the Kauffman Stadium crowd with a two-run inside-the-park home run on Tuesday night in the Royals' 11-0 win over the White Sox, their fourth win in five games coming out of
Halos ride 6-run first to 5th straight win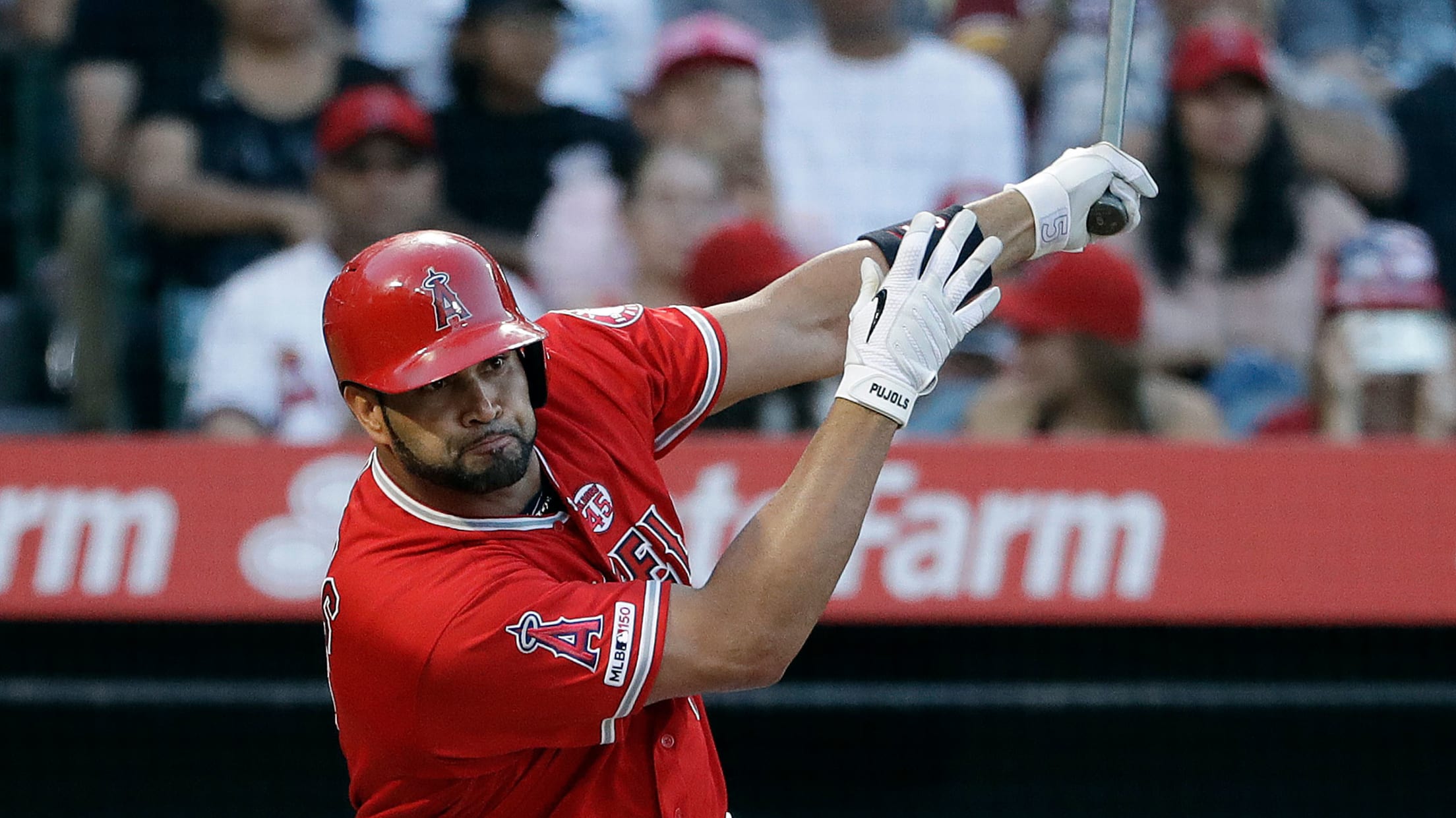 ANAHEIM -- Even with Mike Trout out with a strained right calf and fellow All-Star Tommy La Stella out until September with a broken left tibia, the Angels' offense just keeps on rolling. The Angels scored at least six runs for a sixth straight game, keyed by a six-run first
Chapman's 5 RBIs lead A's to 5th straight win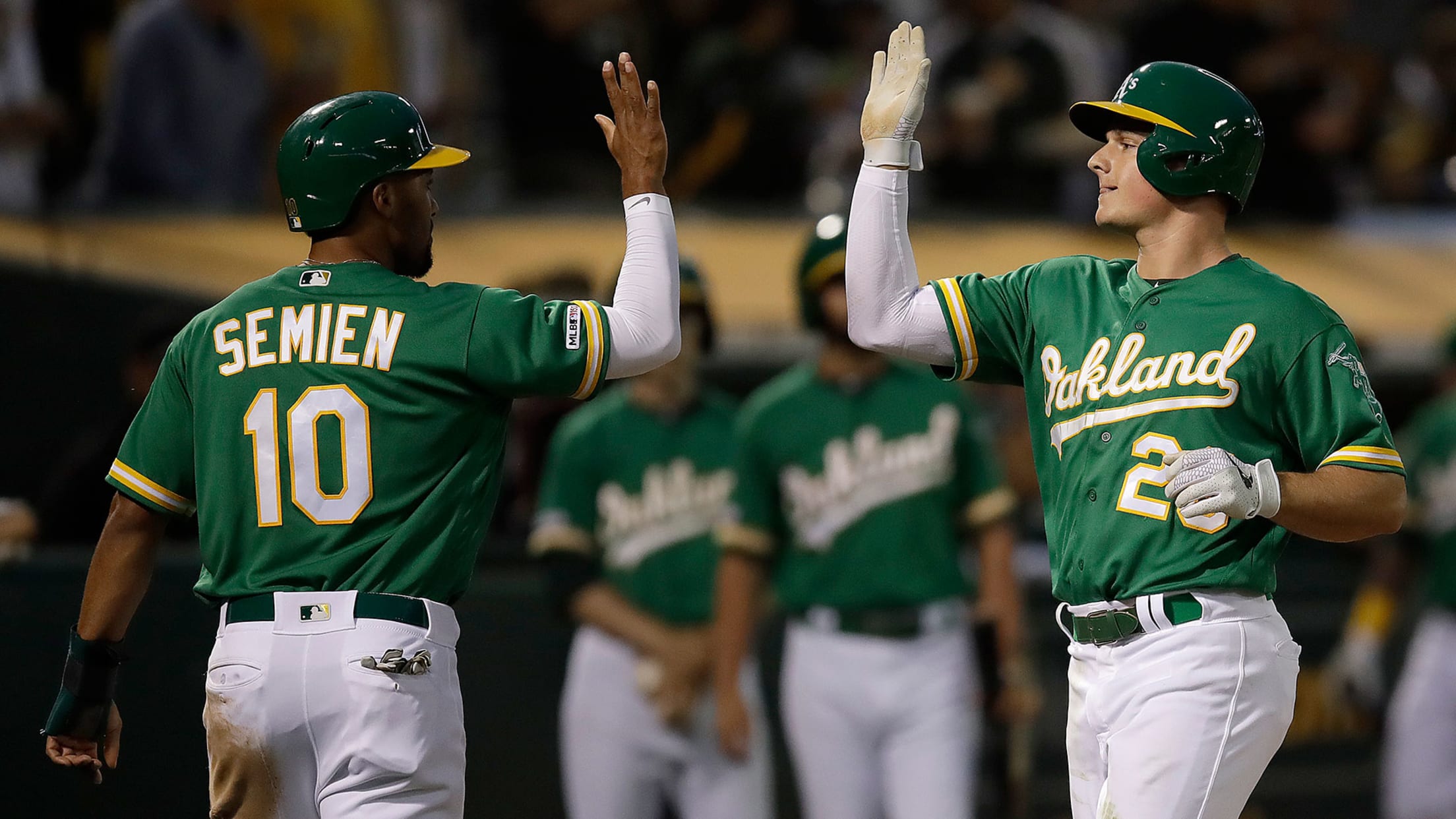 OAKLAND -- Matt Chapman is already proving to be a problem for any opposing pitcher, but something about seeing Marco Gonzales on the mound really gets him going. Chapman has enjoyed more success against Gonzales than any other pitcher in his young career, and his reign of terror against the
Giants charging up Wild Card standings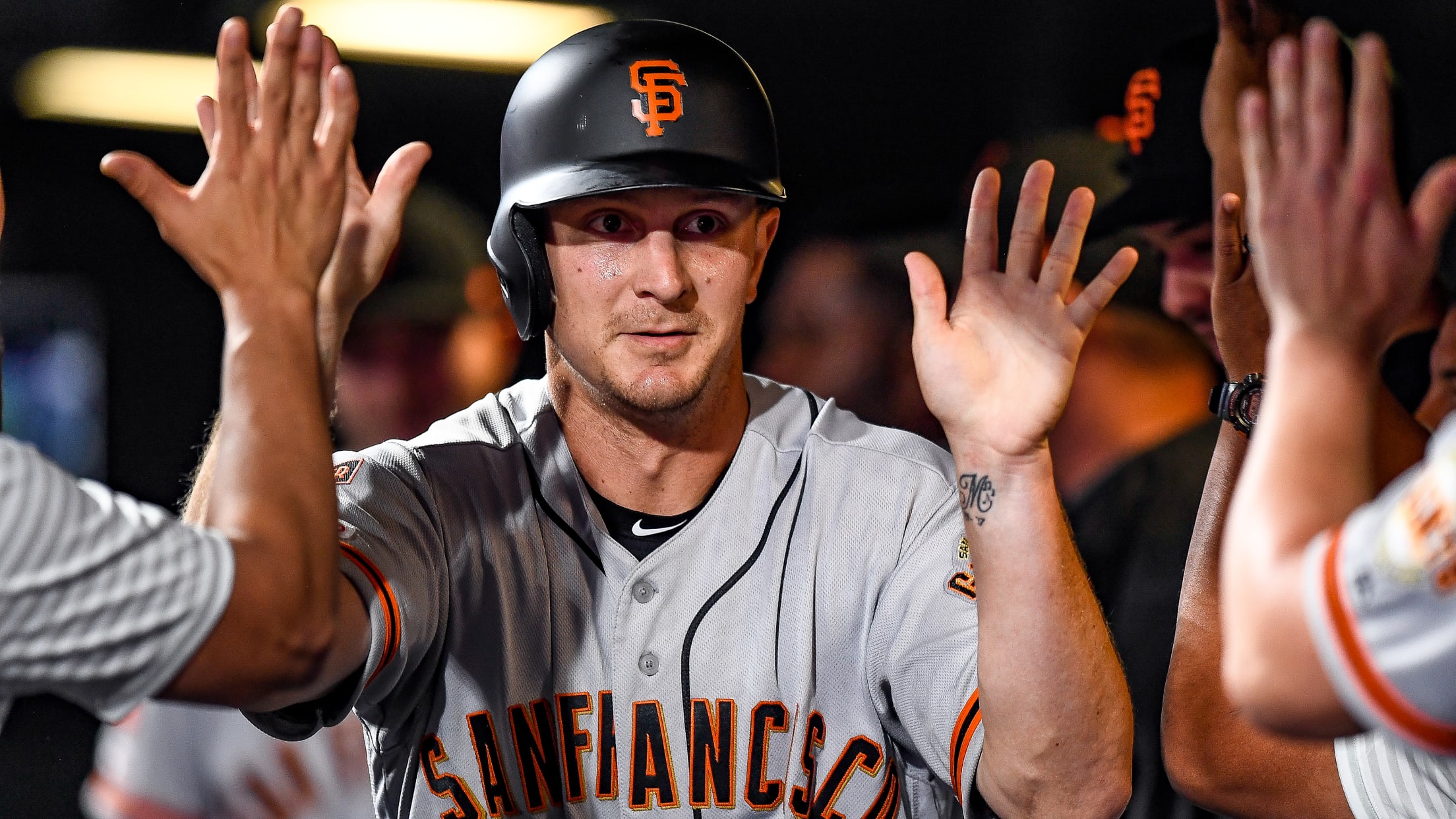 DENVER -- The Giants are three games back of a National League Wild Card spot. Let that sink in for a minute. On June 26, San Francisco had just lost two out of three to the Rockies at Oracle Park, dropping them to 34-45 on the season, 7 1/2 games
Conforto does it with bat, glove to propel Mets
Center fielder goes 4-for-4 with go-ahead hit, makes run-saving grab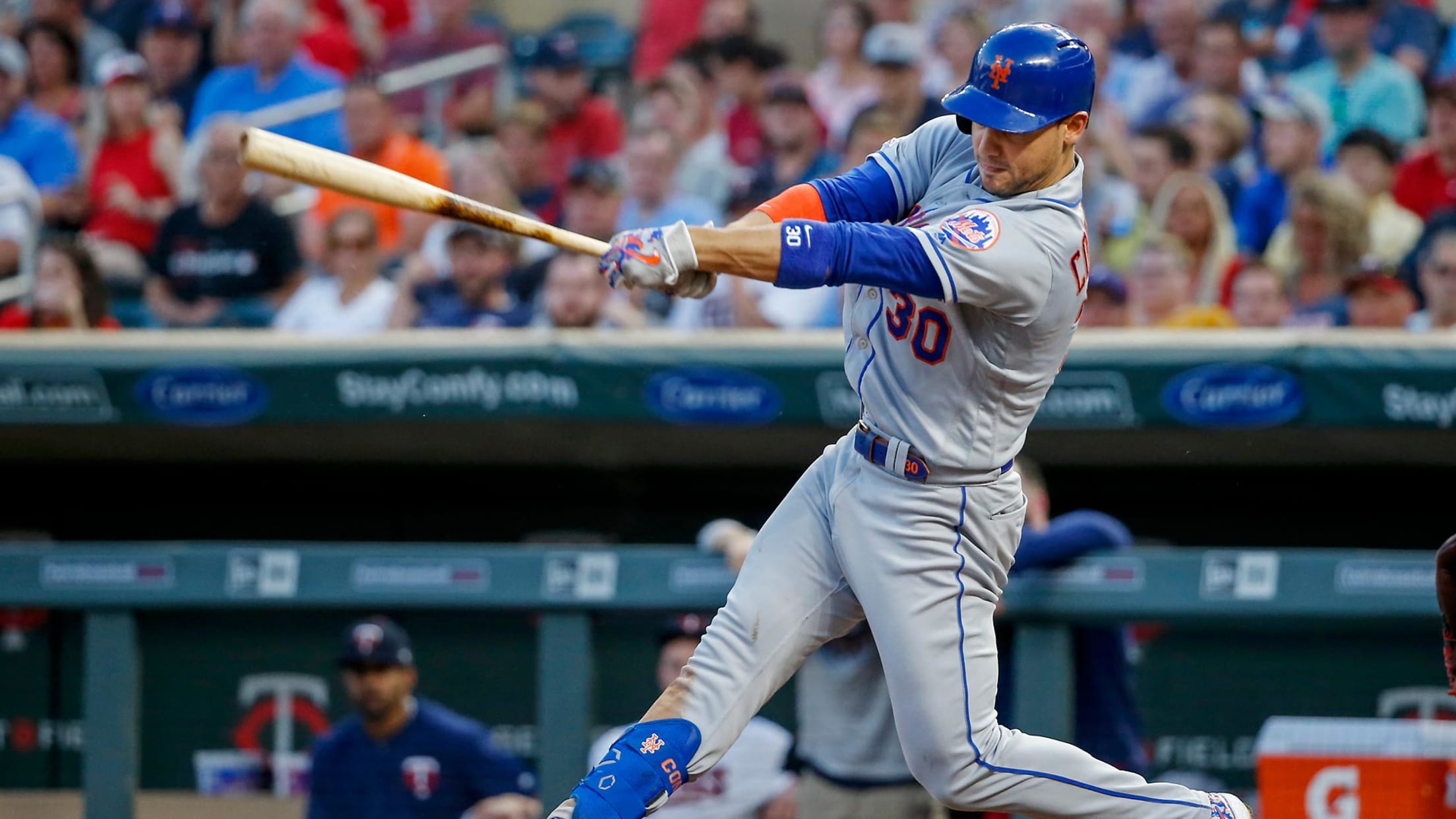 MINNEAPOLIS -- In sum, Michael Conforto's Tuesday night included four hits, a run scored, an RBI and a leaping, run-saving catch in the Mets' 3-2 win over the Twins at Target Field. It was the type of game that occurs only so often even in the best of seasons. Conforto's
Watch Almora rob Votto with unbelievable catch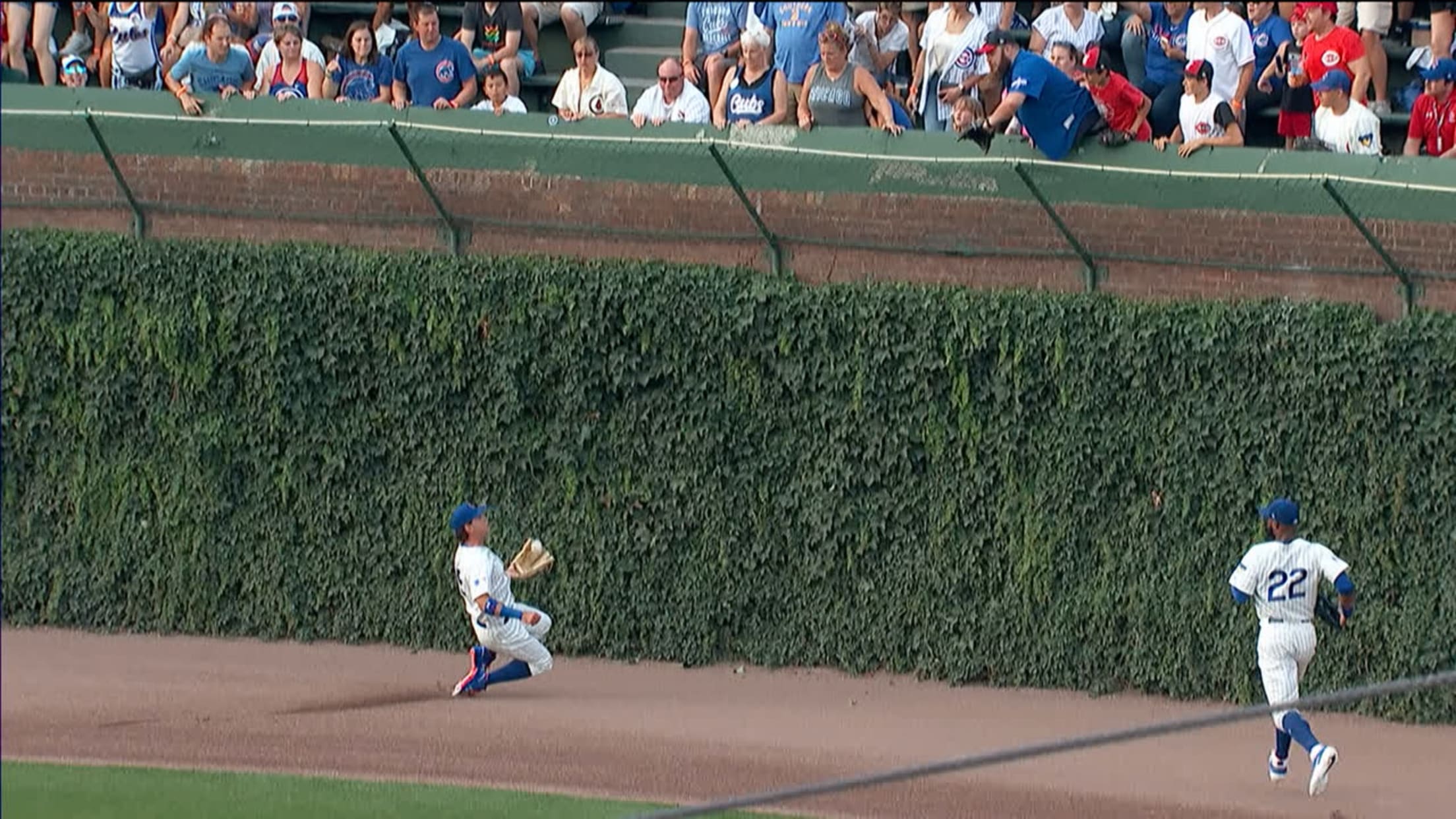 CHICAGO -- Cubs center fielder Albert Almora Jr. hit the ivy and then came up howling. In the first inning of the Cubs' 4-3, 10-inning win against the Reds on Tuesday night, Almora made a jaw-dropping catch at the wall, robbing Joey Votto of a sure extra-base hit. With one
O's prospect Baumann tosses no-no for Bowie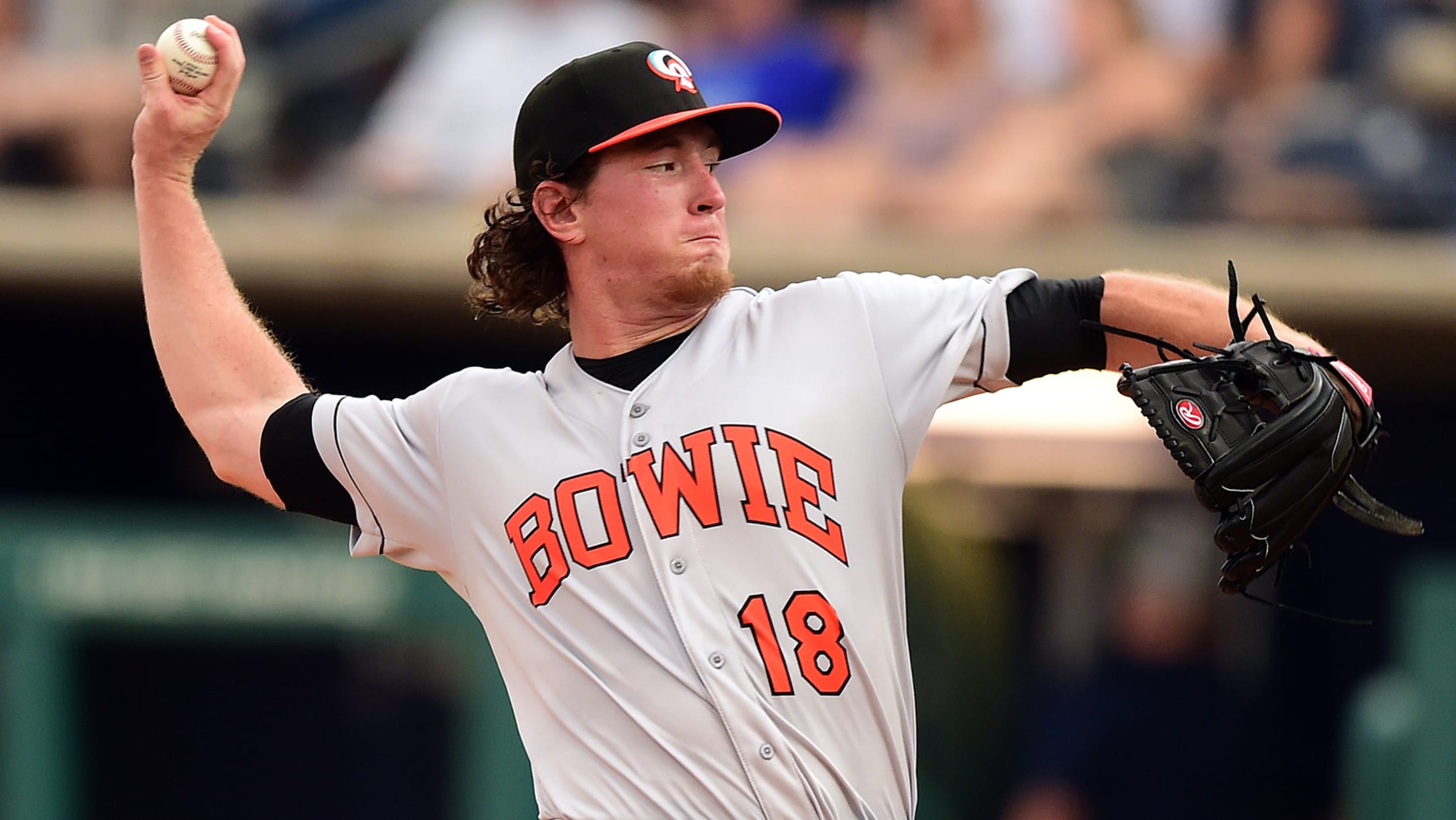 Michael Baumann had only been with Double-A Bowie for five games when he accomplished something that some of baseball's best pitchers never do in their entire career. The Orioles' No. 24 prospect, who was promoted to the Baysox on June 21, faced just one batter over the minimum as he
Royals should stay busy before Trade Deadline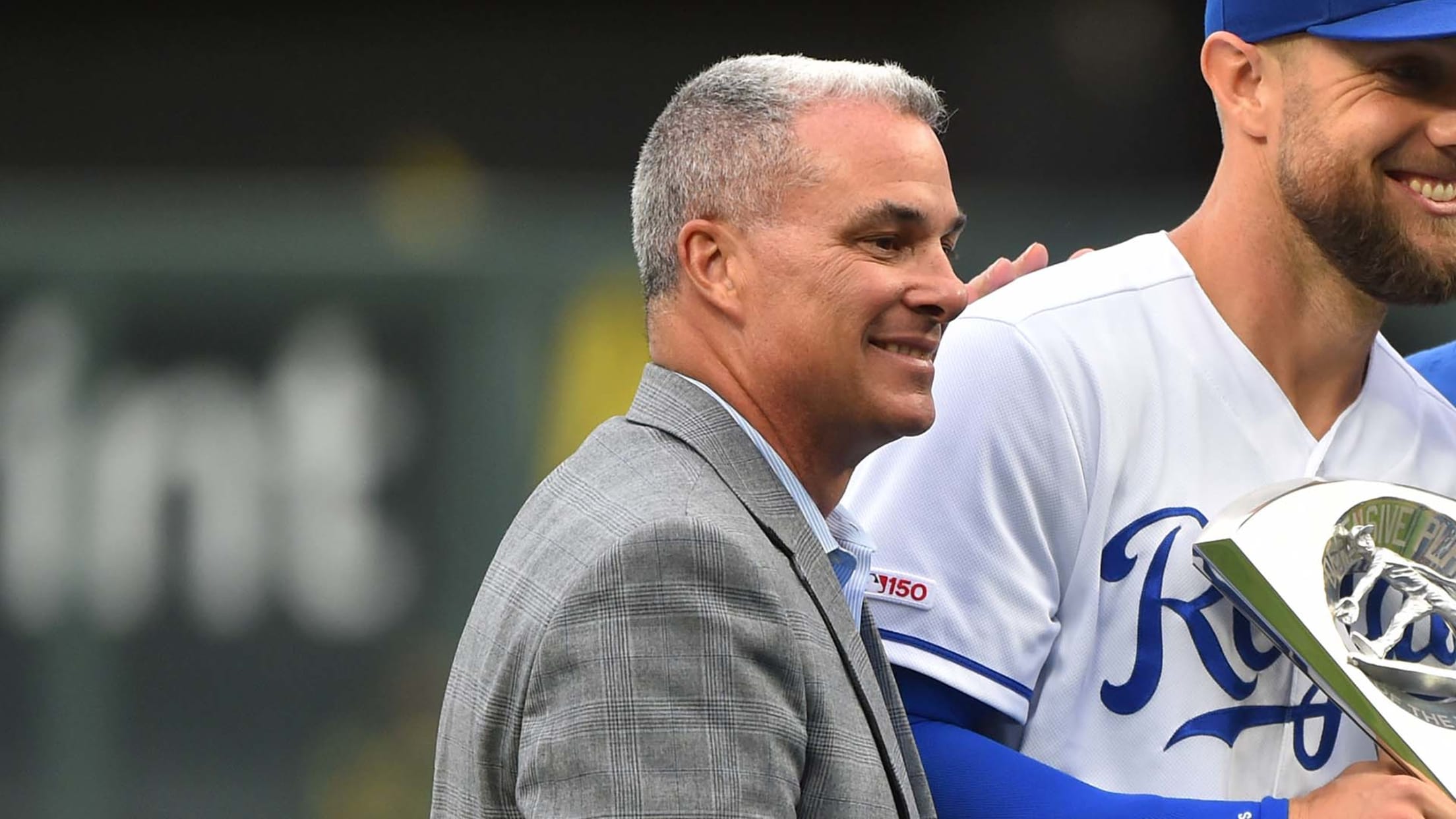 KANSAS CITY -- Two down, several to go. Now that the Royals have traded right-hander Homer Bailey and catcher Martin Maldonado, general manager Dayton Moore won't stop there. It has been no secret for weeks that the Royals are looking to move players with expiring contracts, while also exploring any
How Reds can handle their most valuable asset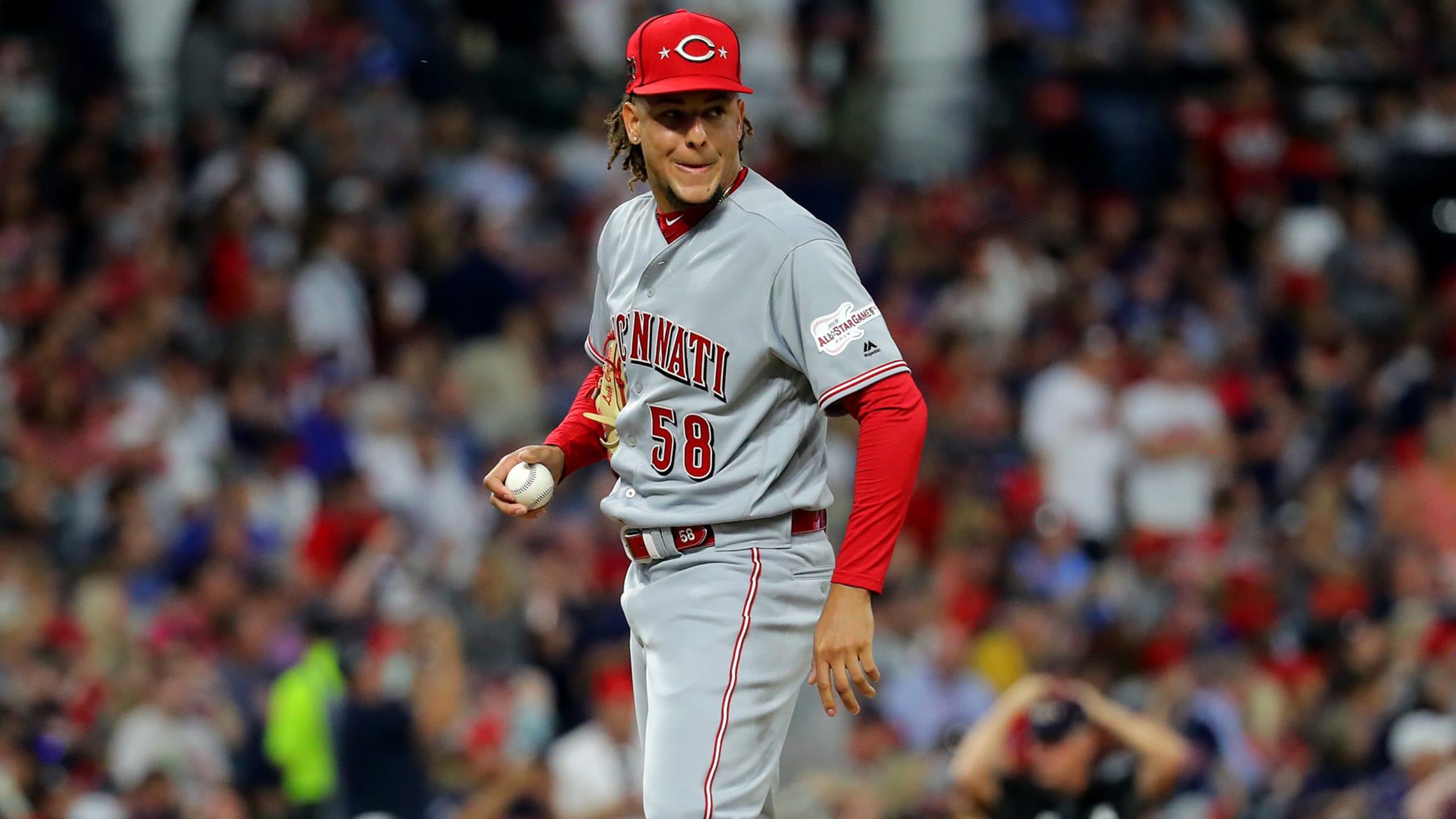 Luis Castillo made his first All-Star appearance this year at age 26. He's in only his second full season with the Reds and on track to become a free agent after the 2023 season. Entering play Tuesday, he ranked fifth in the Majors with a 2.41 ERA, while earning near
Bailey: Joining contending A's an 'energy boost'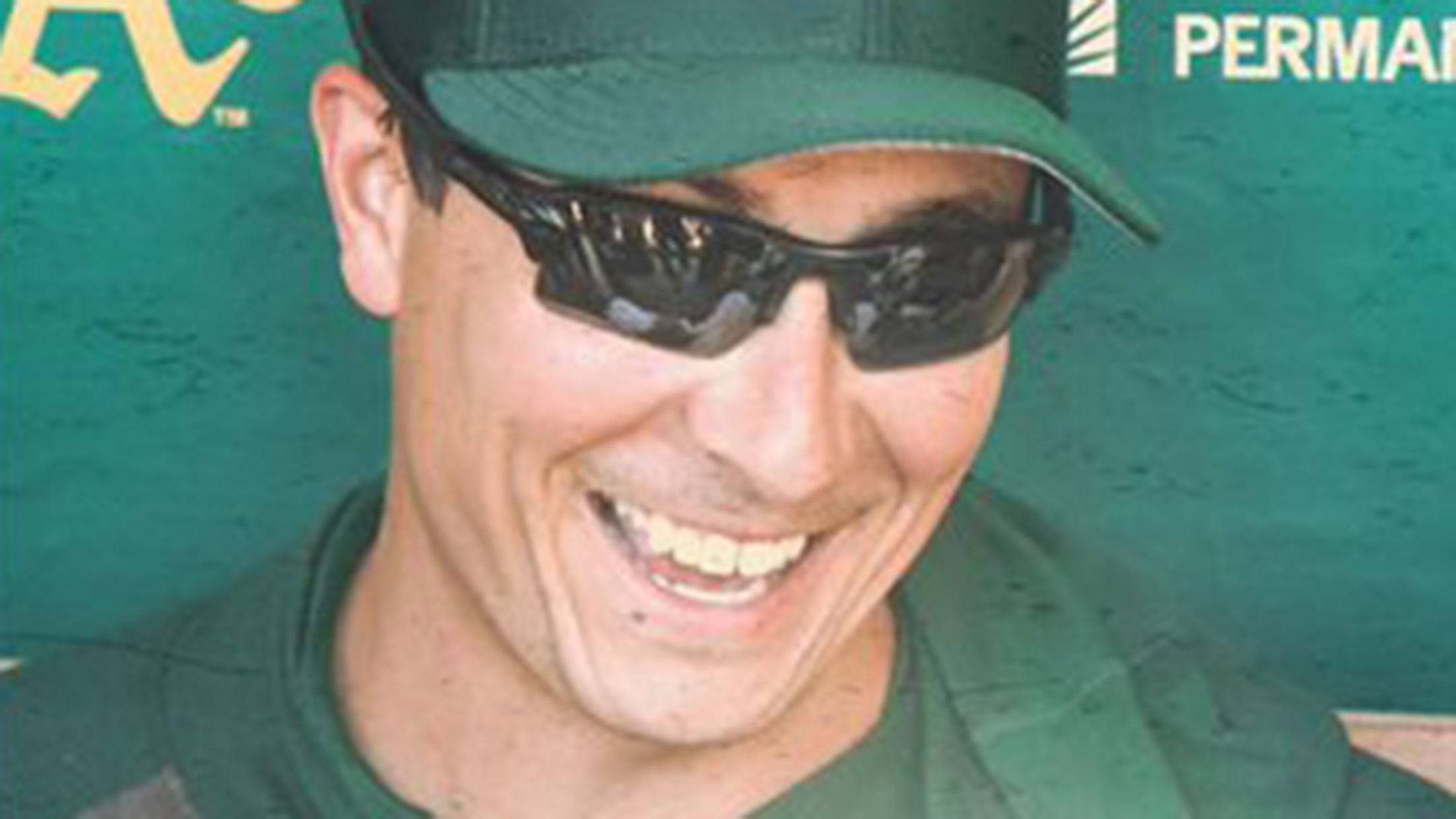 OAKLAND -- You'll have to excuse Homer Bailey for not being completely up to speed on his new ballclub, it's been a wild 48 hours. What started out as a normal day on Sunday turned into one that would flip Bailey's world upside down when he was informed by Royals