These 30 prospects could draw trade interest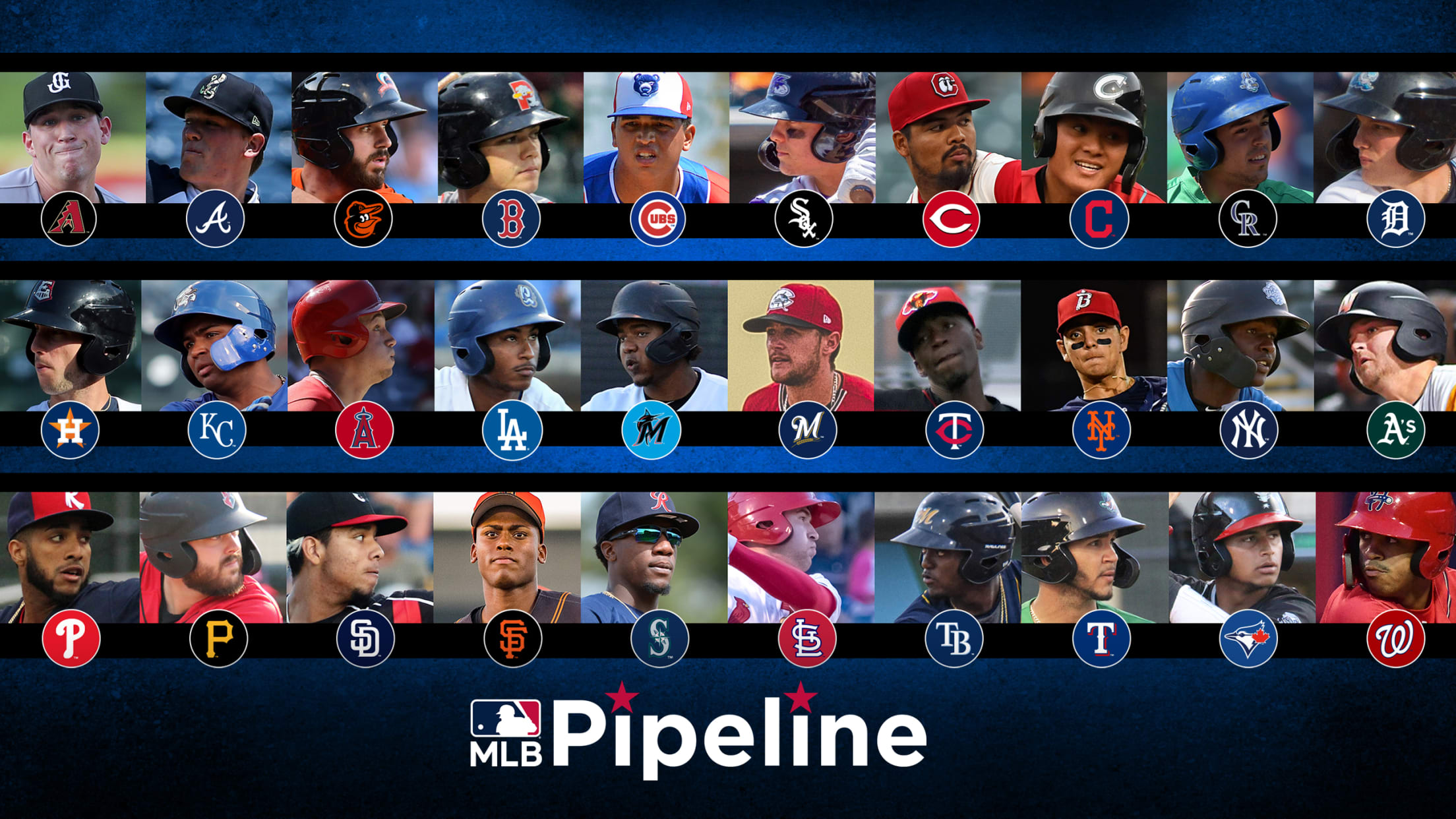 The July 31 Trade Deadline looms, with a rule change this year now forbidding the use of waivers to make deals afterward. So if teams want to bolster their rosters and enhance their postseason possibilities via trades, they'll have to do so in the next couple of weeks. With that
Boone calls Yanks 'savages' during epic ejection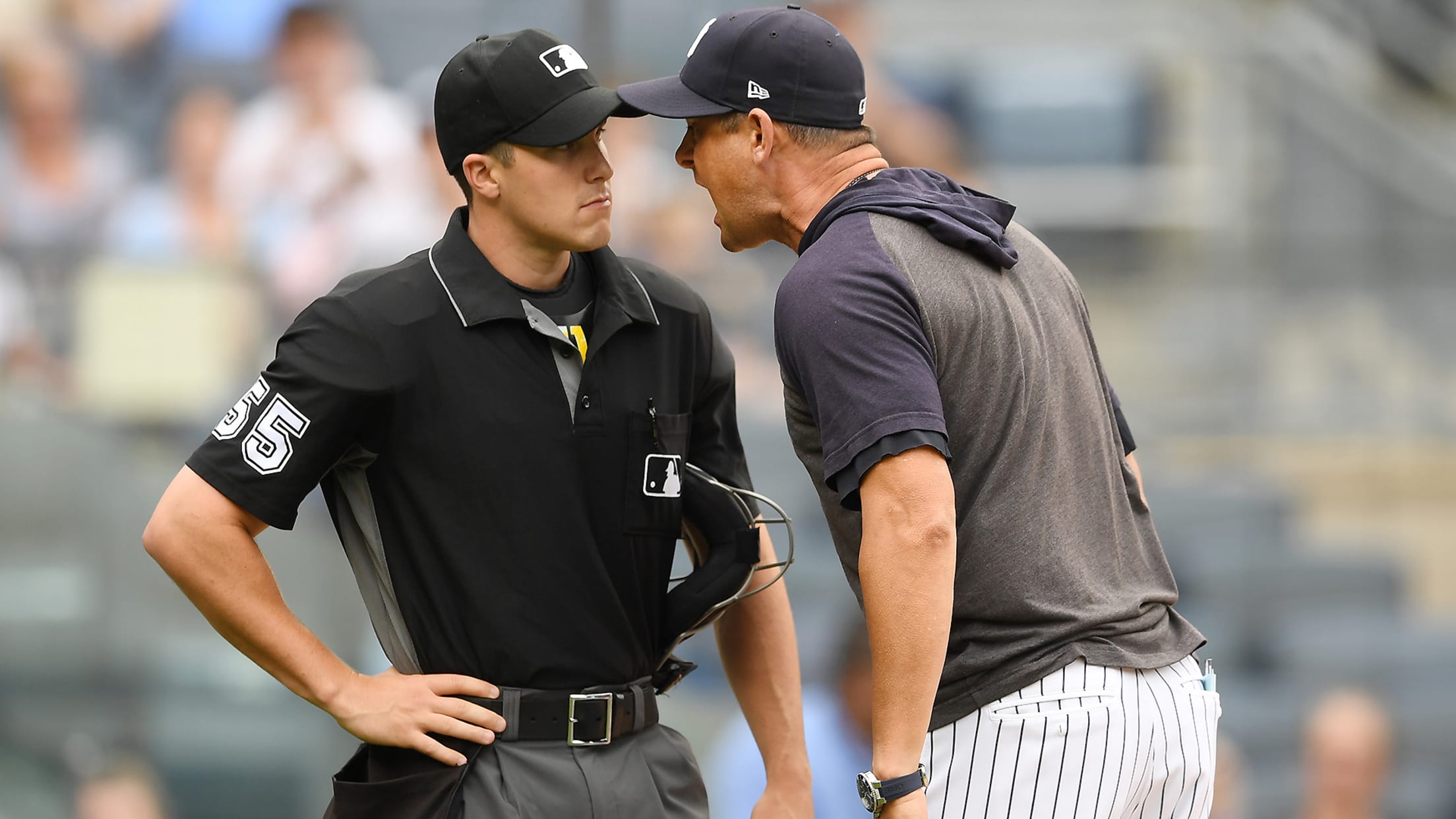 NEW YORK -- Yankees manager Aaron Boone gave a rookie umpire an earful, and he inadvertently provided his big-swinging squad with a new T-shirt tagline. Ejected in the second inning of the Yankees' 6-2 victory over the Rays in Game 1 of Thursday's doubleheader, Boone provided home-plate umpire Brennan Miller
Another pitcher falls victim to a Muncy one-liner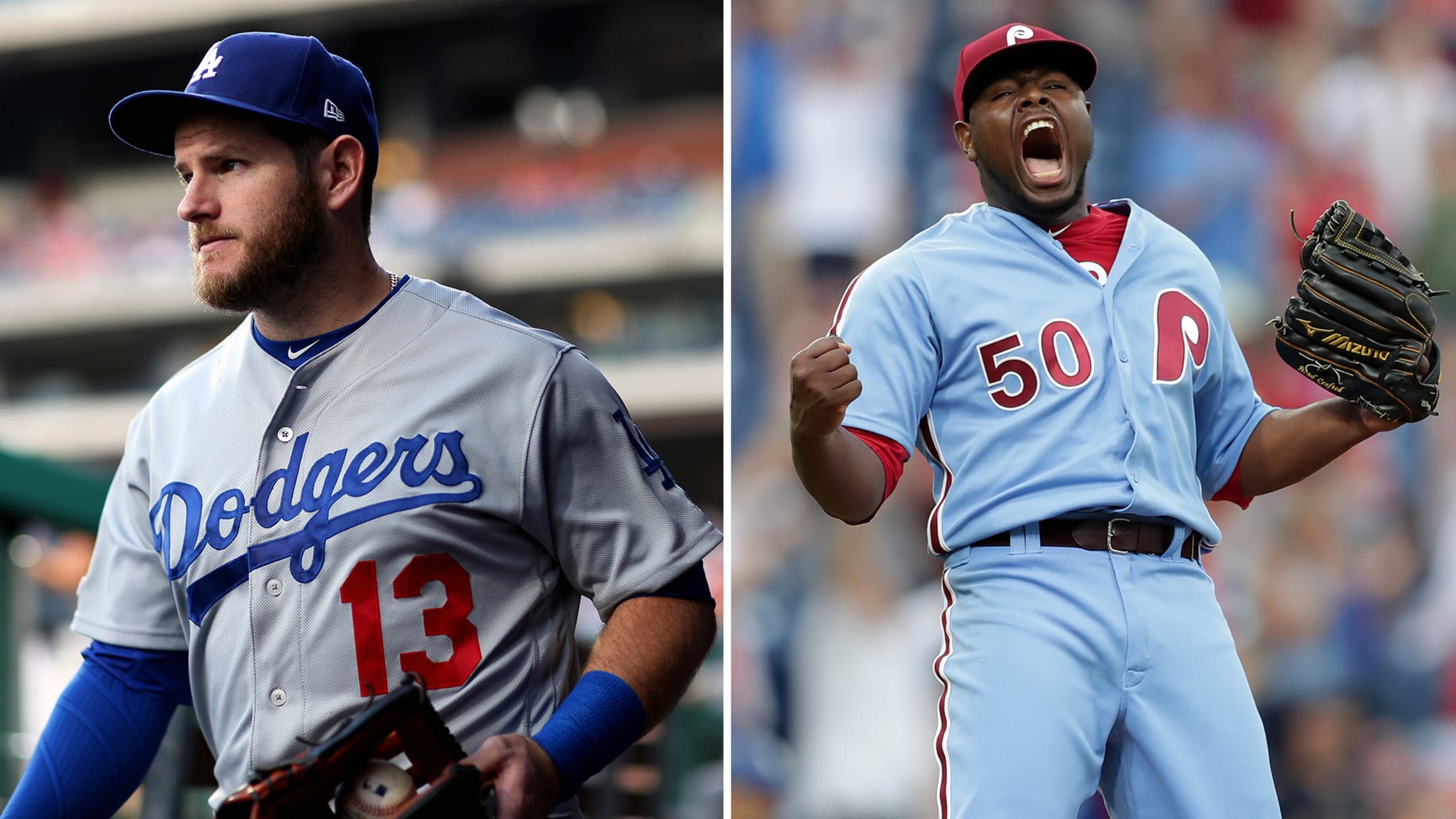 PHILADELPHIA -- The Dodgers took exception to Phillies closer Hector Neris' reaction after he closed out the save in Thursday's series finale at Citizens Bank Park. The Dodgers' 7-6 loss ended a split of a wild series that featured a pair of Philadelphia pitchers being ejected, including Neris just two
Stras is 5th pitcher in 50 years to do this ... at bat
Righty homers among 2 hits in 8-run 3rd, adds 2-run single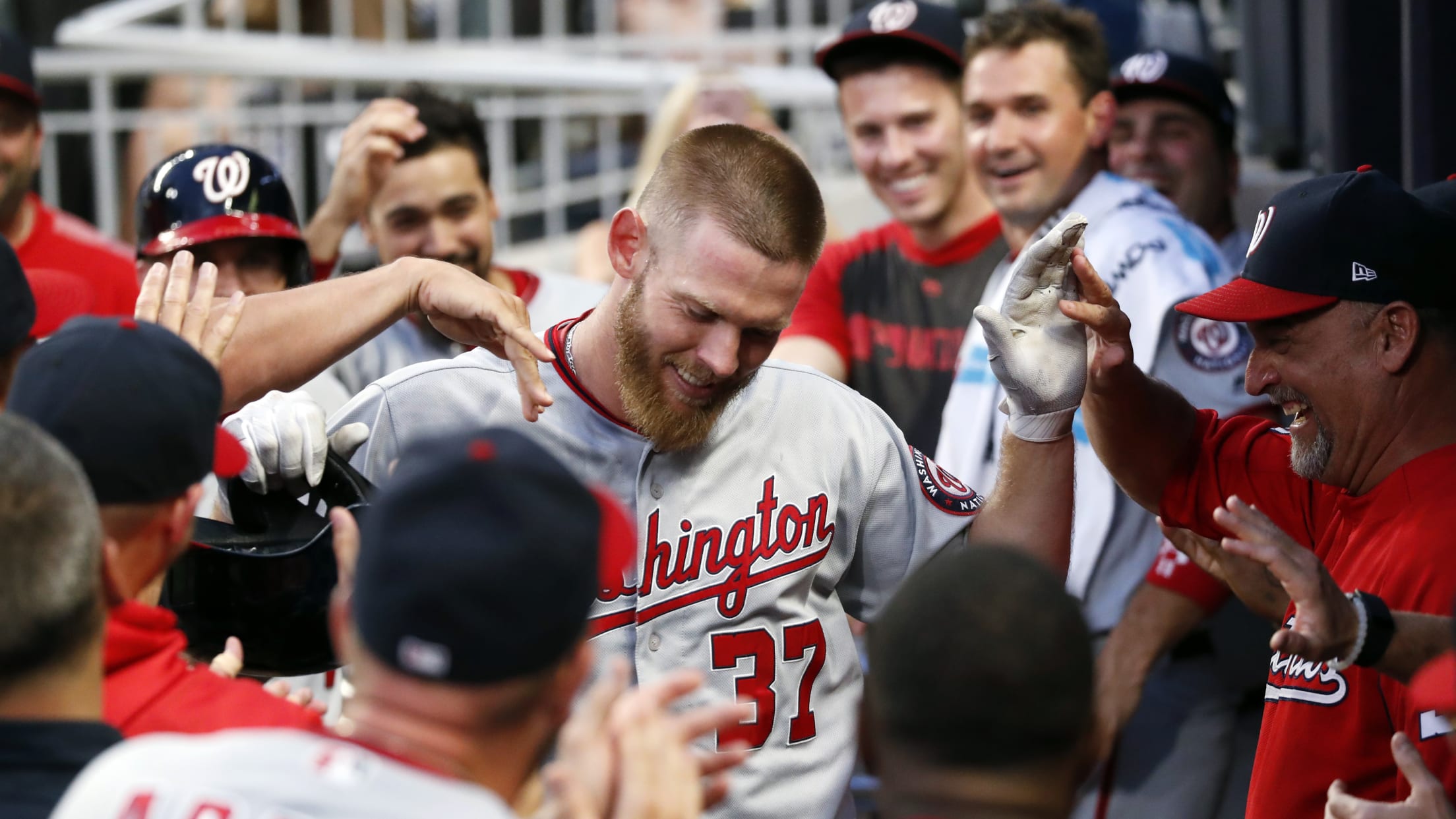 ATLANTA -- For a moment, Stephen Strasburg ditched his usual stoic and serious demeanor. His three-run homer had just capped one of the Nationals' biggest innings of the season -- an eight-run third inning to catapult the Nats to a 13-4 rout over the Braves on Thursday night at SunTrust
SD seeking Bauer? Twins, Dodgers eyeing Greene?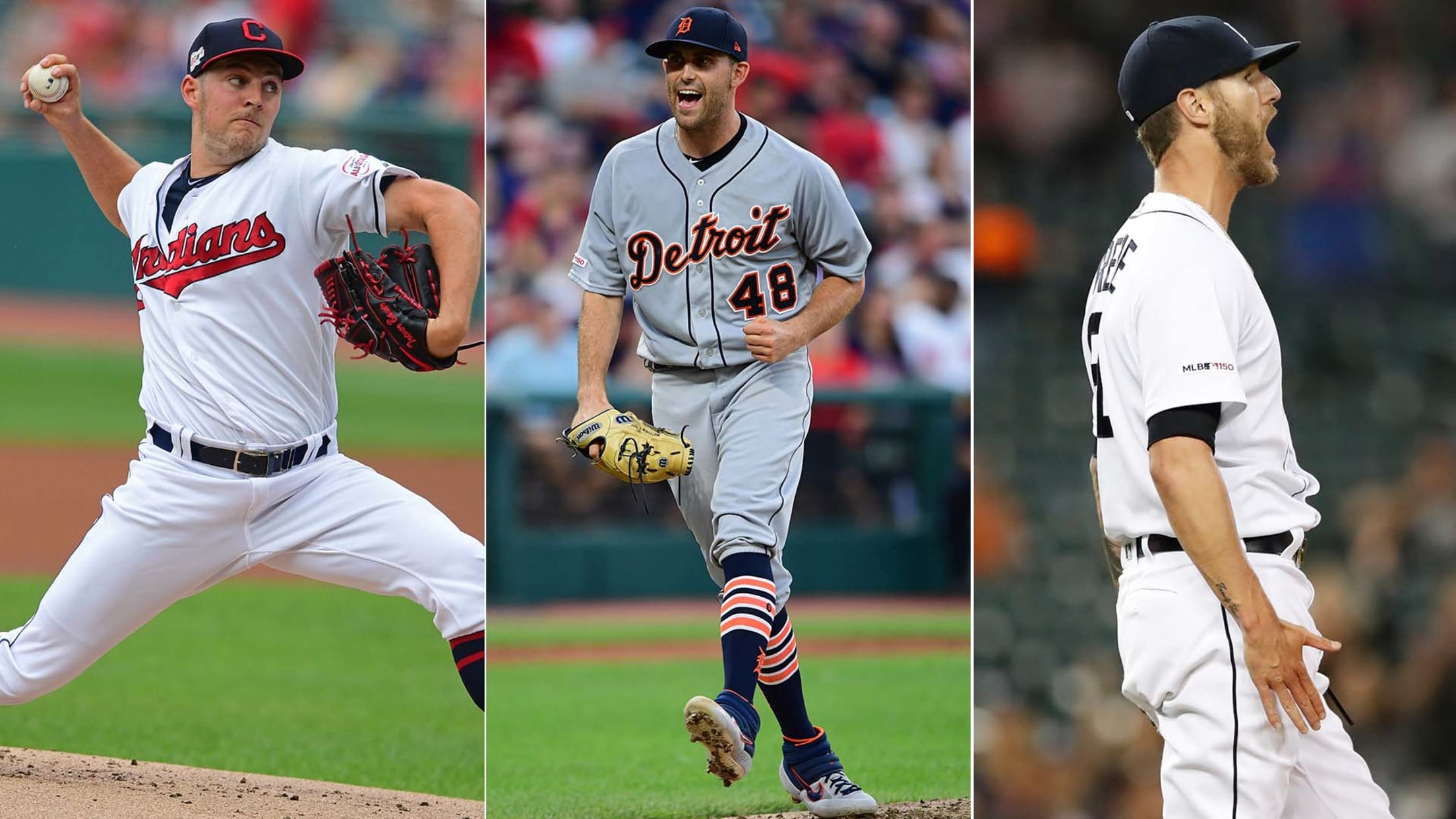 The Indians have won five straight games. If the postseason began today, they would host the American League Wild Card Game at Progressive Field. On Thursday night, Trevor Bauer struck out 10 batters as Cleveland completed a four-game sweep of Detroit. The Indians can't trade Bauer now. Can they? The
Giants win 6th straight in 16-inning walk off
Bumgarner allows 1 run in 9 innings; SF finds itself in thick of WC race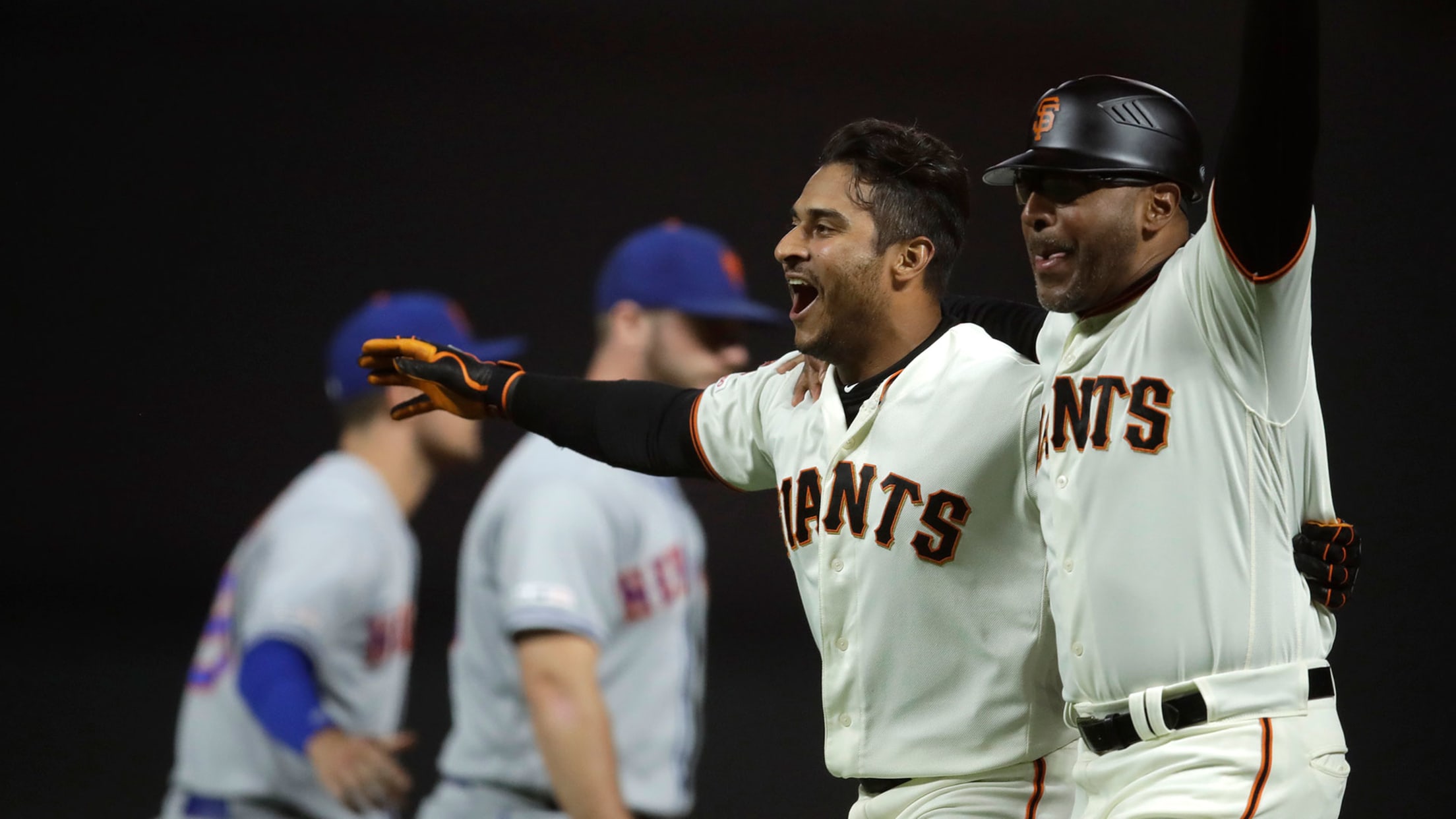 SAN FRANCISCO -- Even after completing nine innings for the Giants, Madison Bumgarner was ready to keep going. "He lobbied, trust me," manager Bruce Bochy said, smiling. "He's still mad at me for not letting him go out there in the 10th." "Usually, if I really want to, I can
Cain takes HR away with stunning grab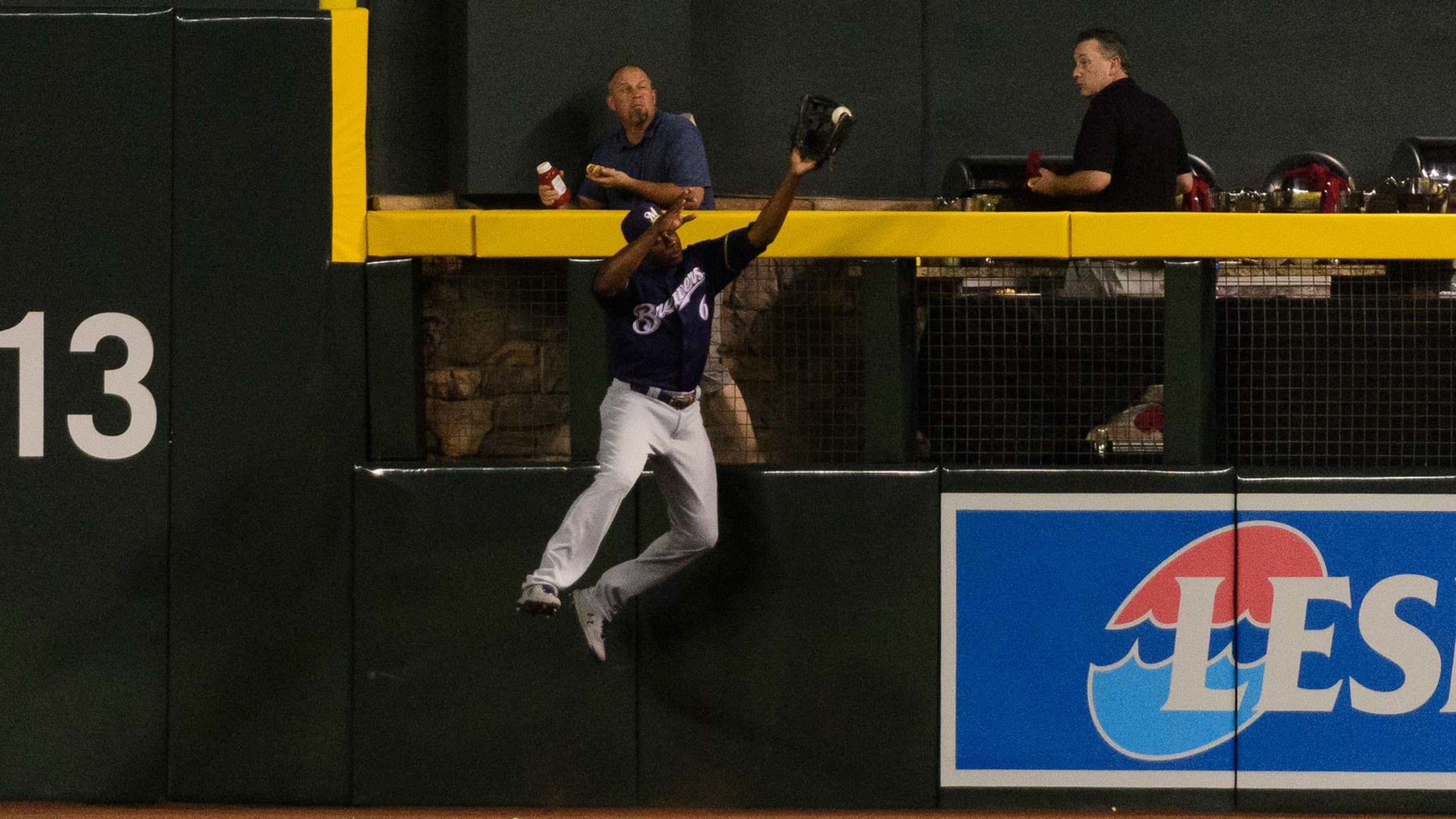 PHOENIX -- Back, back, back and … into the outstretched glove of a leaping Lorenzo Cain. It's a sight many batters have seen on potential home runs, and this time, the D-backs' Eduardo Escobar was the victim of the robbery. Cain made an outstanding, home-run-robbing catch to end the first
Was that Bumgarner's final start with Giants?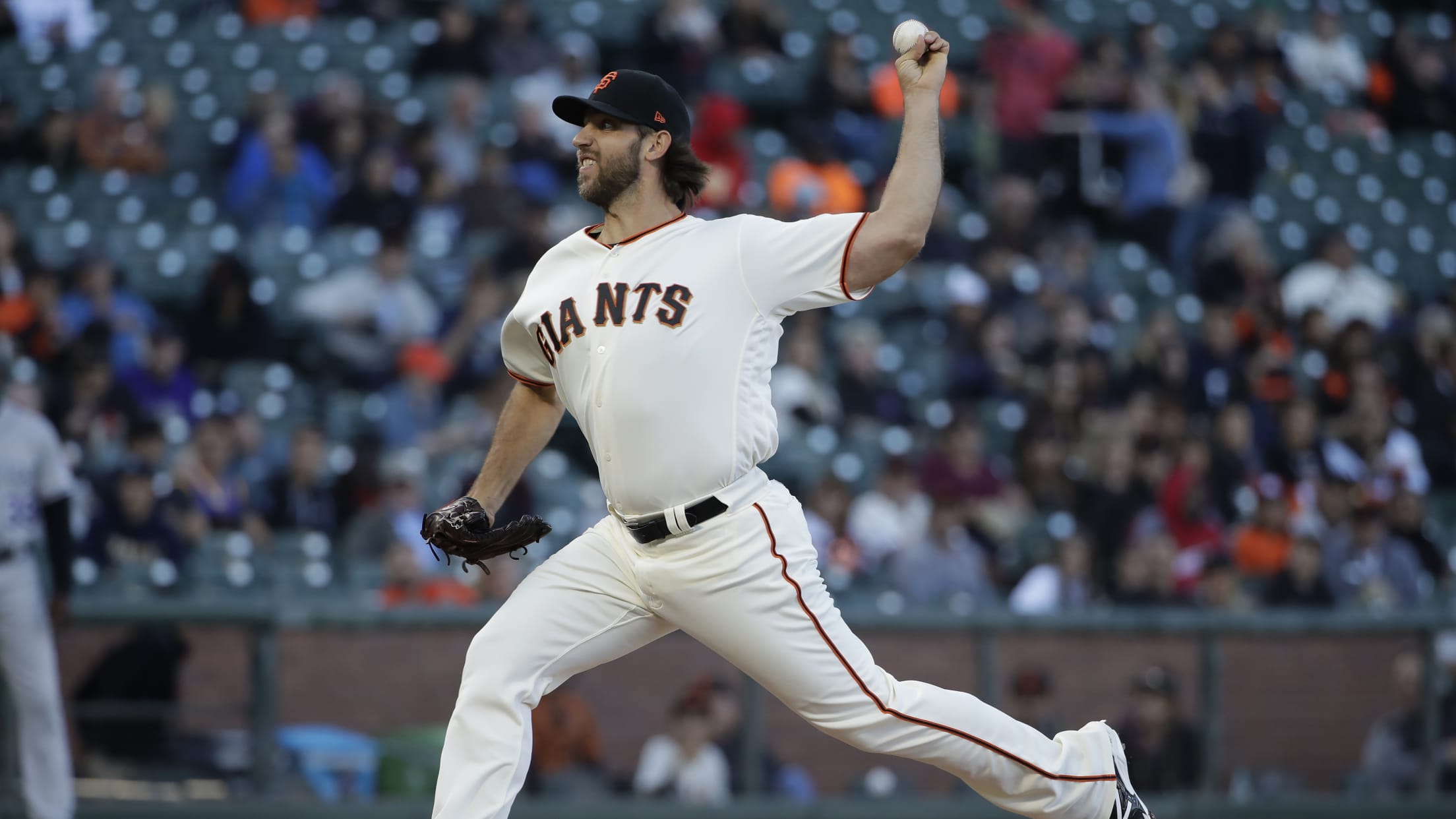 MLB.com is keeping track of all the latest news and trade rumors surrounding impending free agent Madison Bumgarner right here.
Injury updates: Scherzer, Kluber, Eovaldi, Hill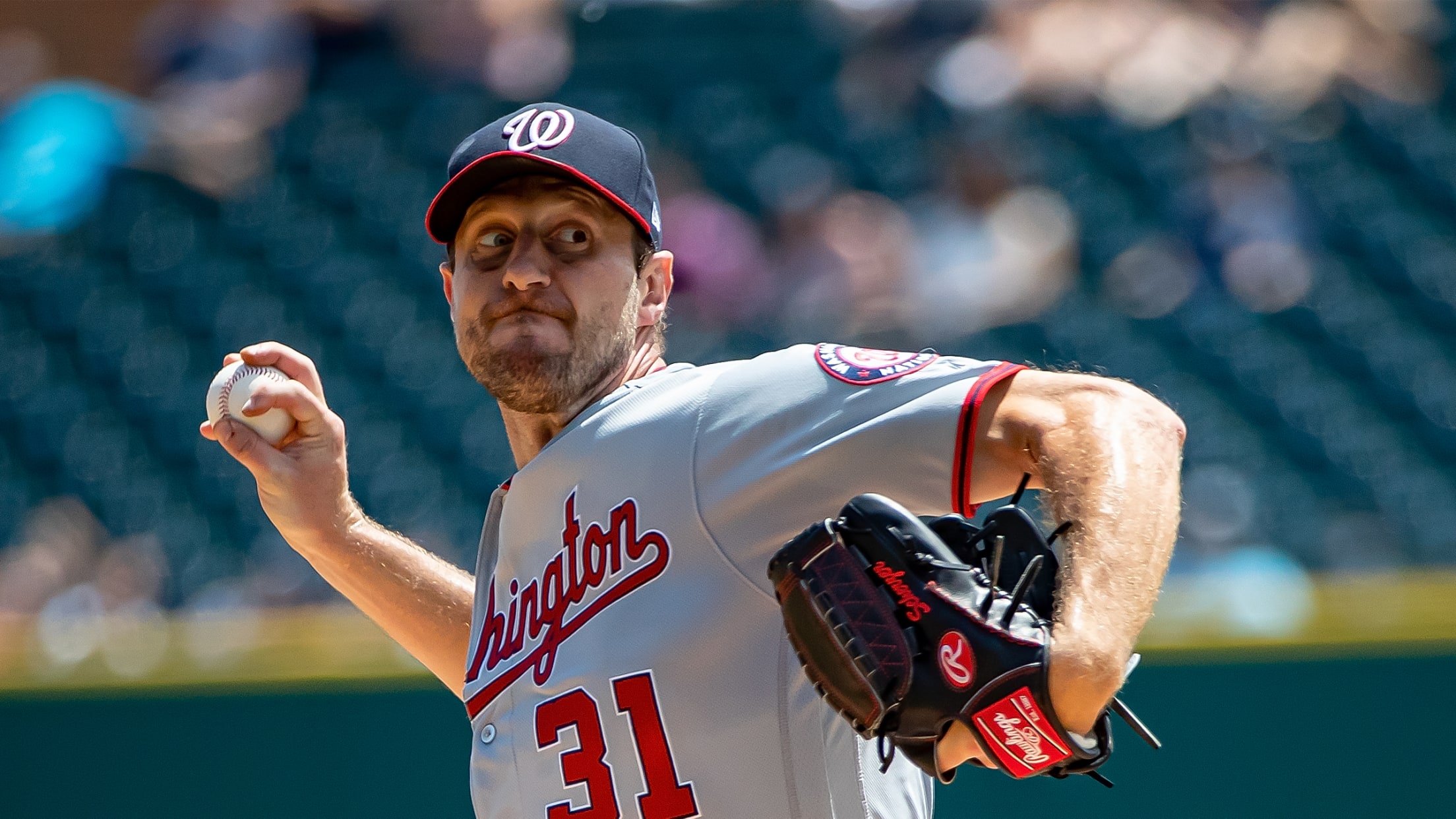 Here is the latest injury news from around Major League Baseball.
Rumors: Thor, Minor, Giants, Stroman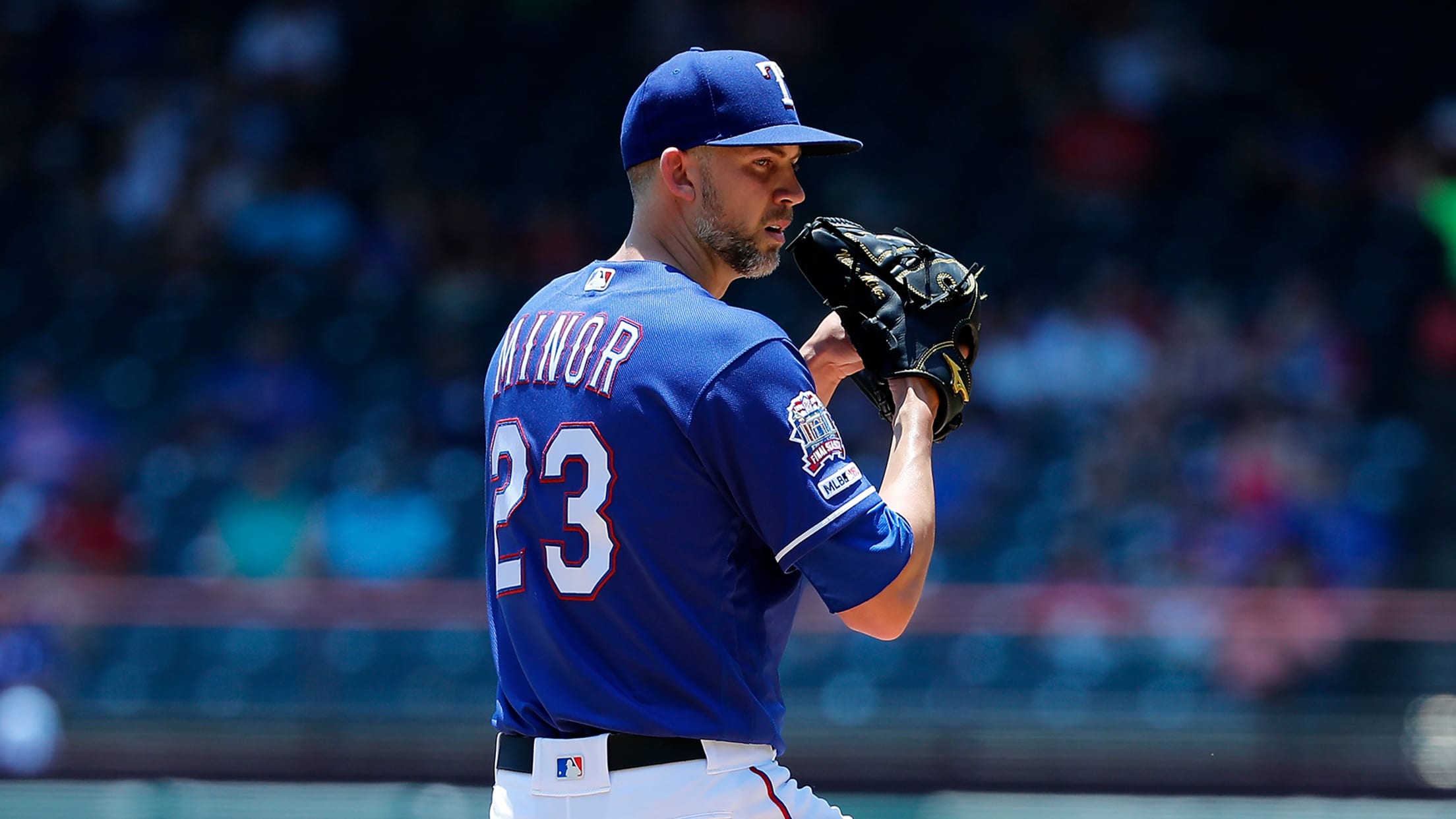 MLB.com is keeping track of all the latest free agent and trade rumors right here.
Hall of Fame FAQ: What to know about induction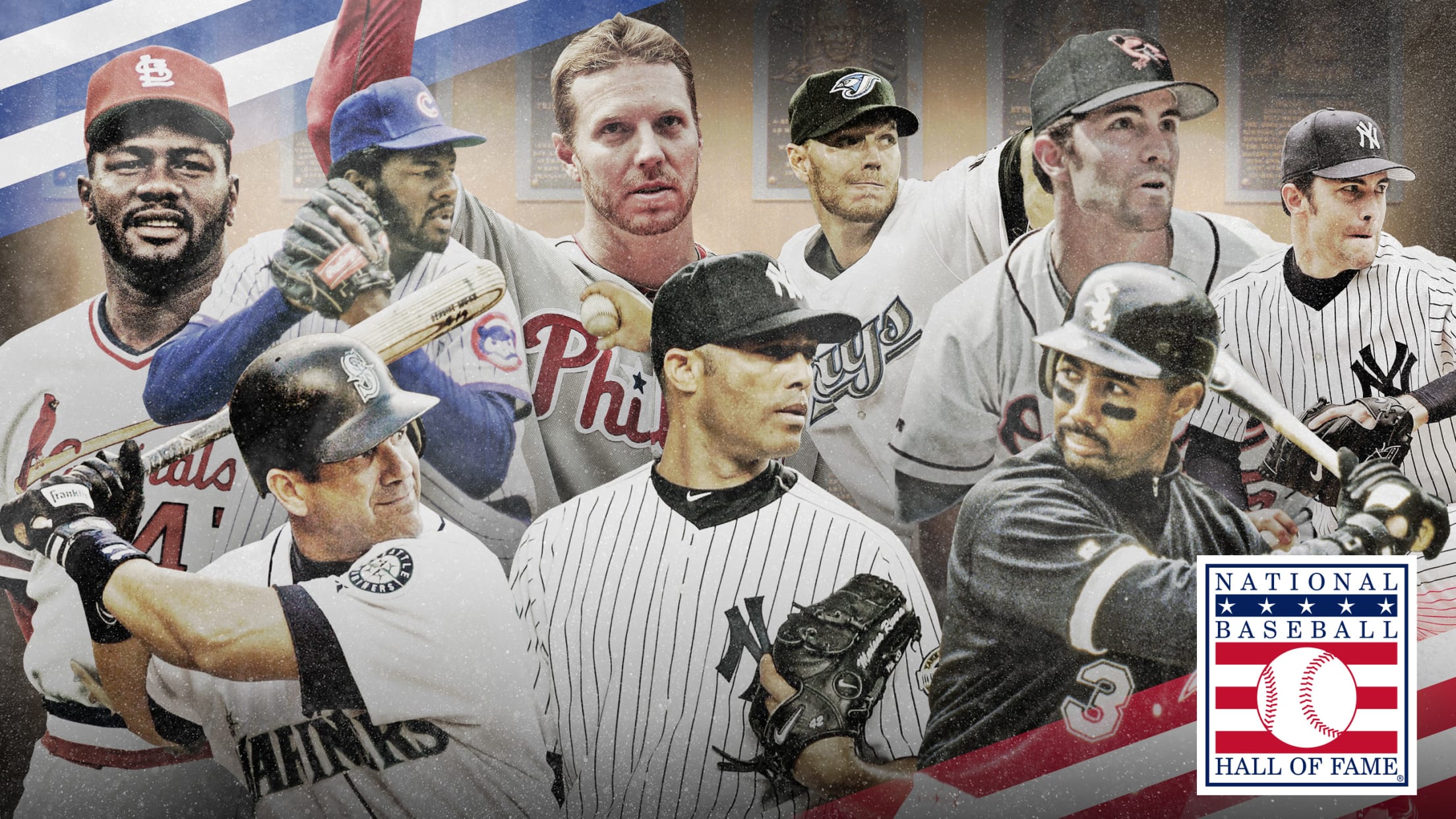 Enshrinement awaits the six-member Class of 2019 when the National Baseball Hall of Fame holds its annual induction ceremony this weekend. Mariano Rivera, Edgar Martinez, Mike Mussina, Lee Smith, Harold Baines and the late Roy Halladay will be saluted Sunday afternoon in Cooperstown, N.Y., with their bronze plaques unveiled before
Yanks 8 games up after big 6th in Game 2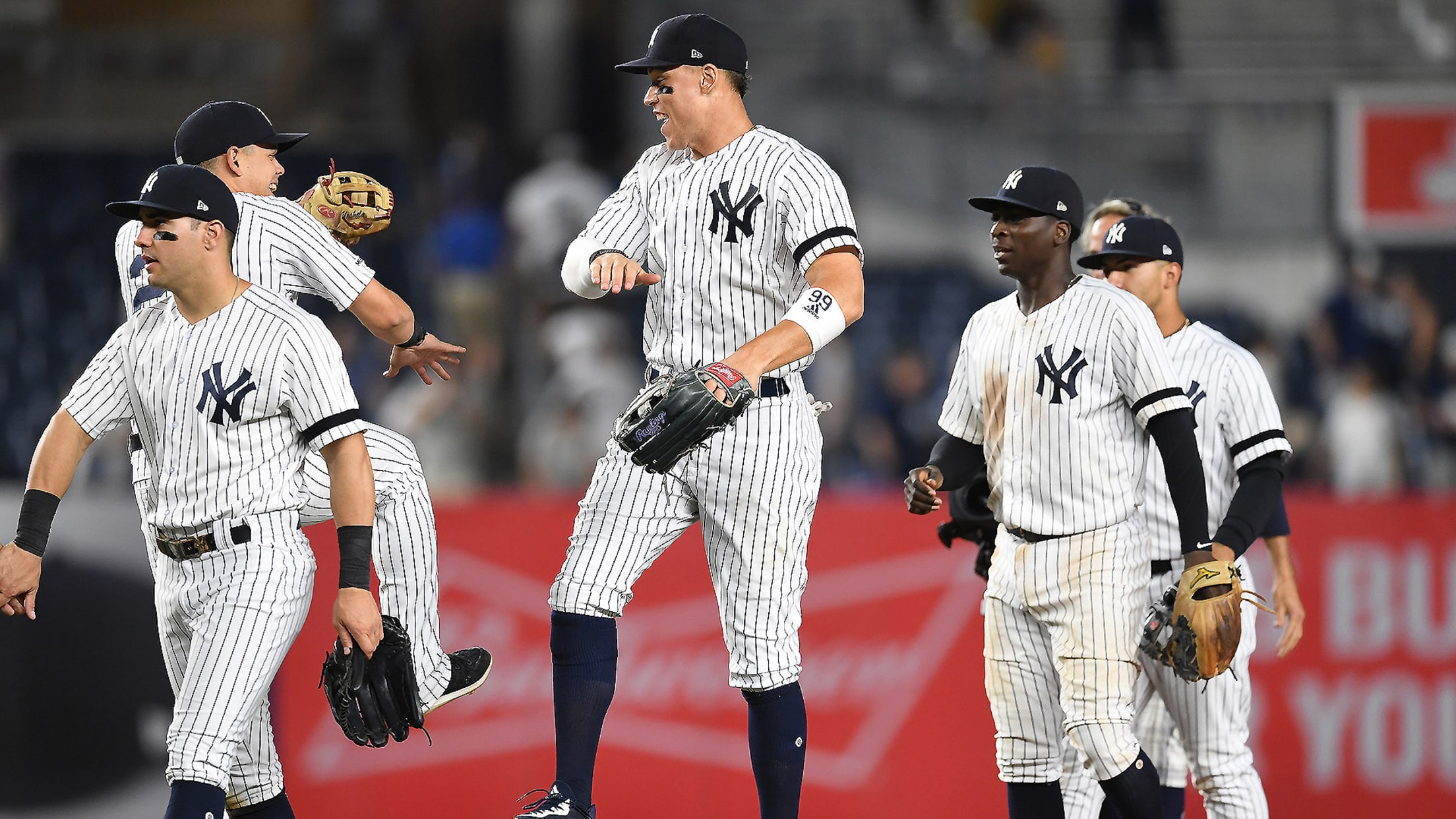 NEW YORK -- The Yankees applauded from the dugout as manager Aaron Boone touted his team's offensive presence during a spirited on-field argument in Thursday's first game, calling them "[bleeping] savages" for their continued ability to make pitchers' lives difficult. Boone believed that message needed to be relayed to a
Where Astros' pitching stands after LA series
Despite not having best stuff, Miley limits Halos to just one run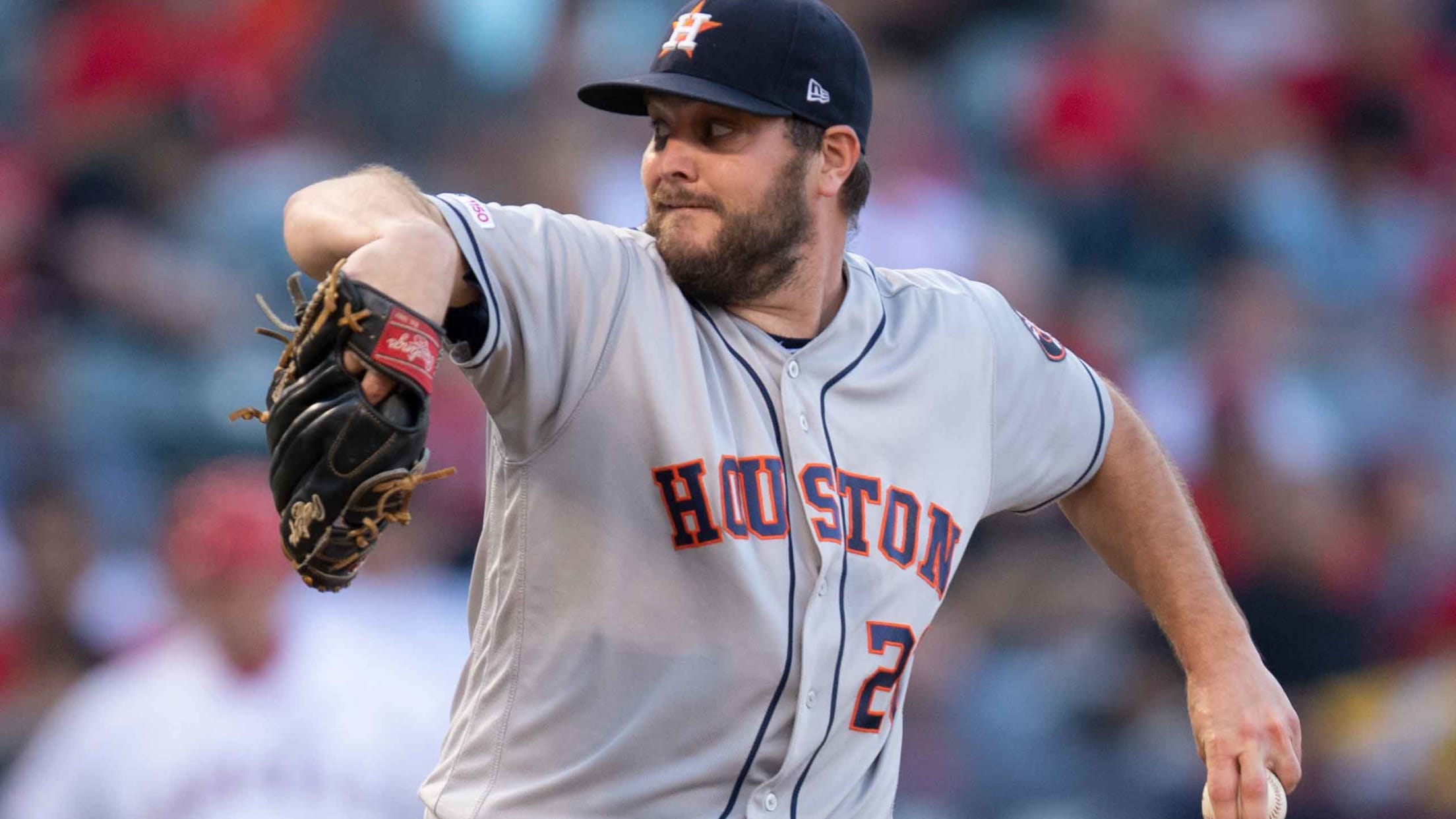 ANAHEIM -- The Astros looked much more like themselves in the final two games of their series at Angel Stadium, rediscovering the timely hits and effective pitching that had been lacking in the first two games of the set. On Thursday night, Wade Miley allowed two runs (one earned) in
Rosario's clutch 3-run HR ends A's streak
Twins outfielder confident in key situations: 'I love the moment'
MINNEAPOLIS -- Eddie Rosario lives for the big moment. He knows it. His manager knows it. All of his teammates and coaches know it. When Rosario stepped to the plate as a pinch-hitter with two on in the seventh inning, starter Kyle Gibson and three other Twins players all predicted
Lux extends unreal run with another huge game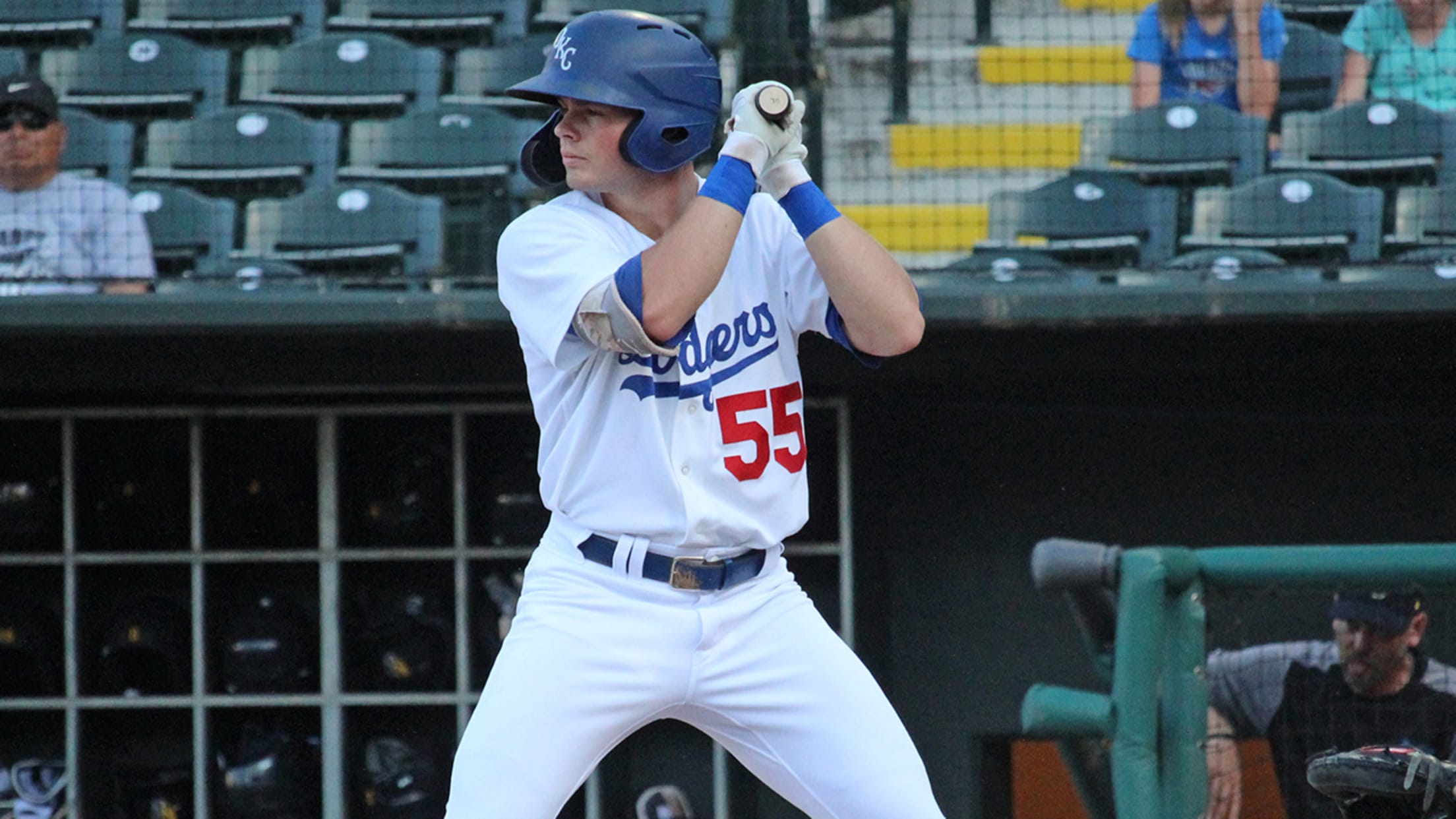 The Dodgers consistently preach the value of their depth, and it appears they have another star in the making who is propelling his way through the pipeline. Gavin Lux homered for a fifth straight game on Thursday, going 5-for-6 and adding a pair of doubles in Triple-A Oklahoma City's 18-5
With trade winds swirling, Bauer fans 10
Though pair of homers leave righty furious, Ramirez's HR ensures a 'W'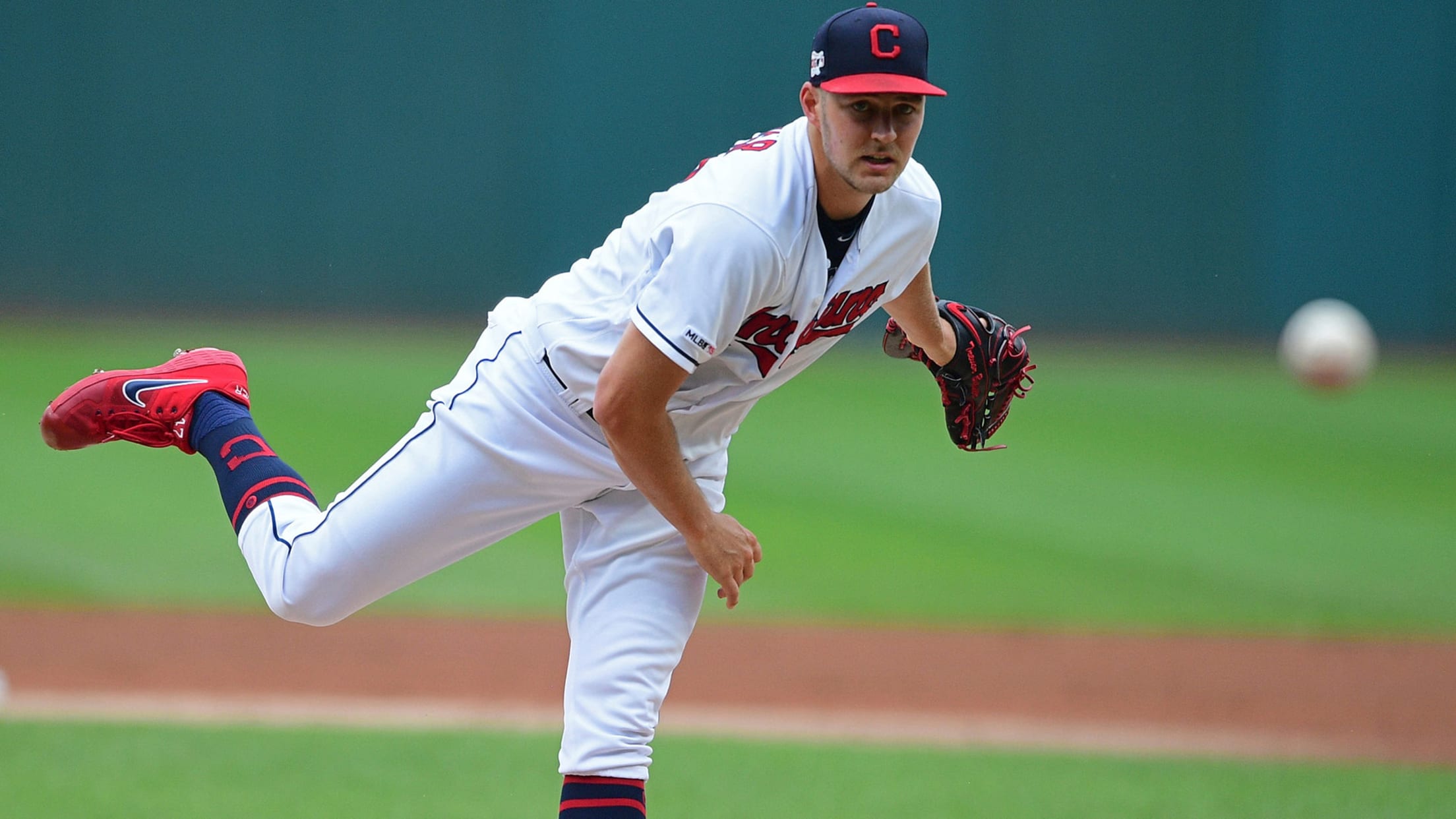 CLEVELAND -- Trevor Bauer vs. Matthew Boyd. It was a matchup that was expected to draw a handful of Major League scouts, as the pair of hurlers have been attached to their fair share of rumors as the Trade Deadline quickly approaches. Bauer is no stranger to hearing his name
Edman's 1st career slam lifts Cards over Reds
DeJong breaks out of slump with HR, 3 RBIs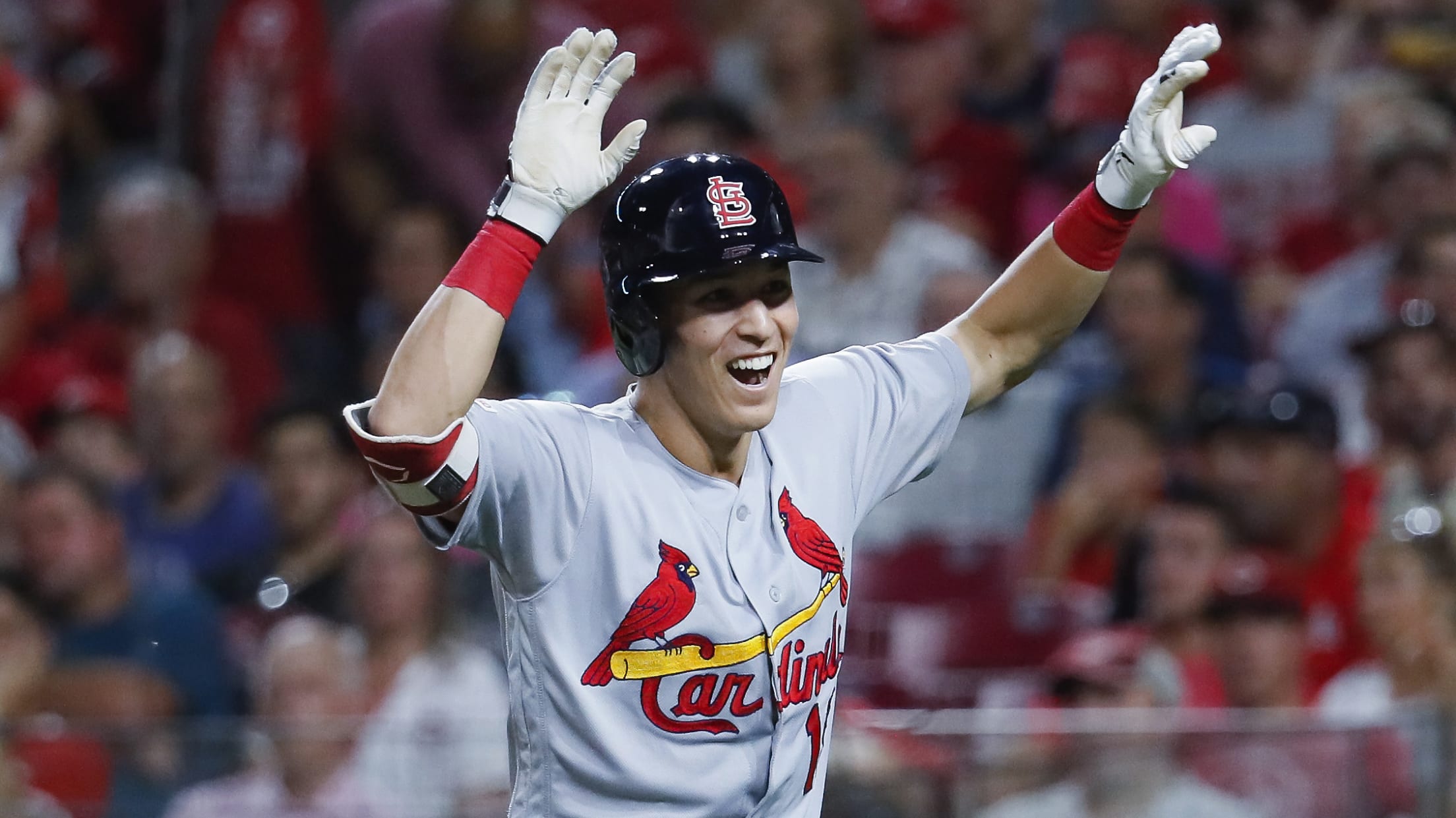 CINCINNATI -- When Tommy Edman was called up over a month ago, no one really knew what he could do. For a while, it seemed like all the rookie could do was hit. Then the Major Leaguers facing him adjusted. Edman's hot start slowed after the All-Star break. He knew
Davies rewarded with win in 100th career start
Cain puts on defensive clinic in center to back his starter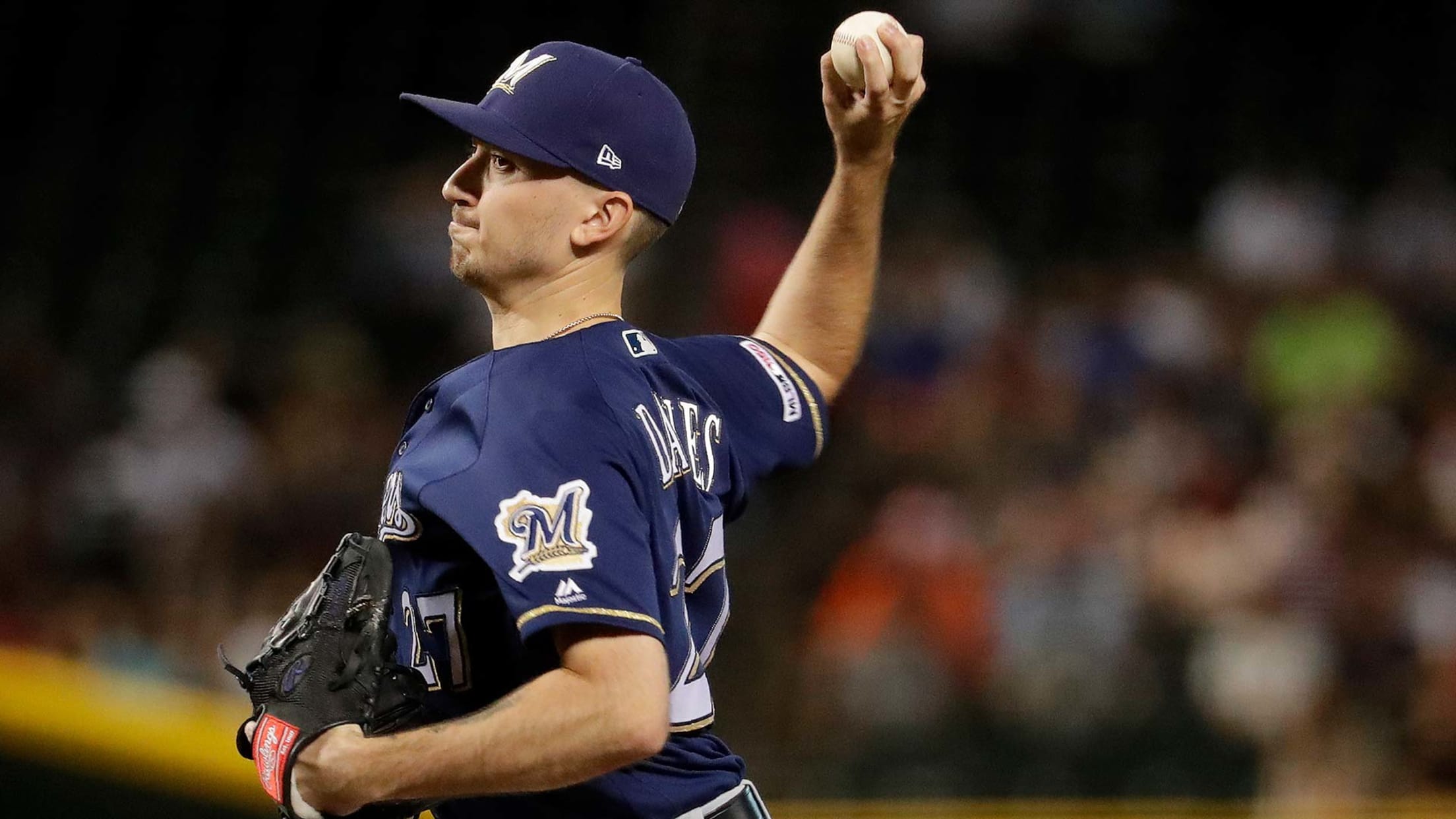 PHOENIX -- For the 100th start of his Major League career, Brewers right-hander Zach Davies was in a familiar spot. Not only was Davies delivering another strong outing for the Crew, but the 26-year-old was at Chase Field, a short 20-mile drive away from Mesquite High School in nearby Gilbert,
Sale returns to ace form with flurry of K's
Lefty dominates, striking out 12 over six scoreless innings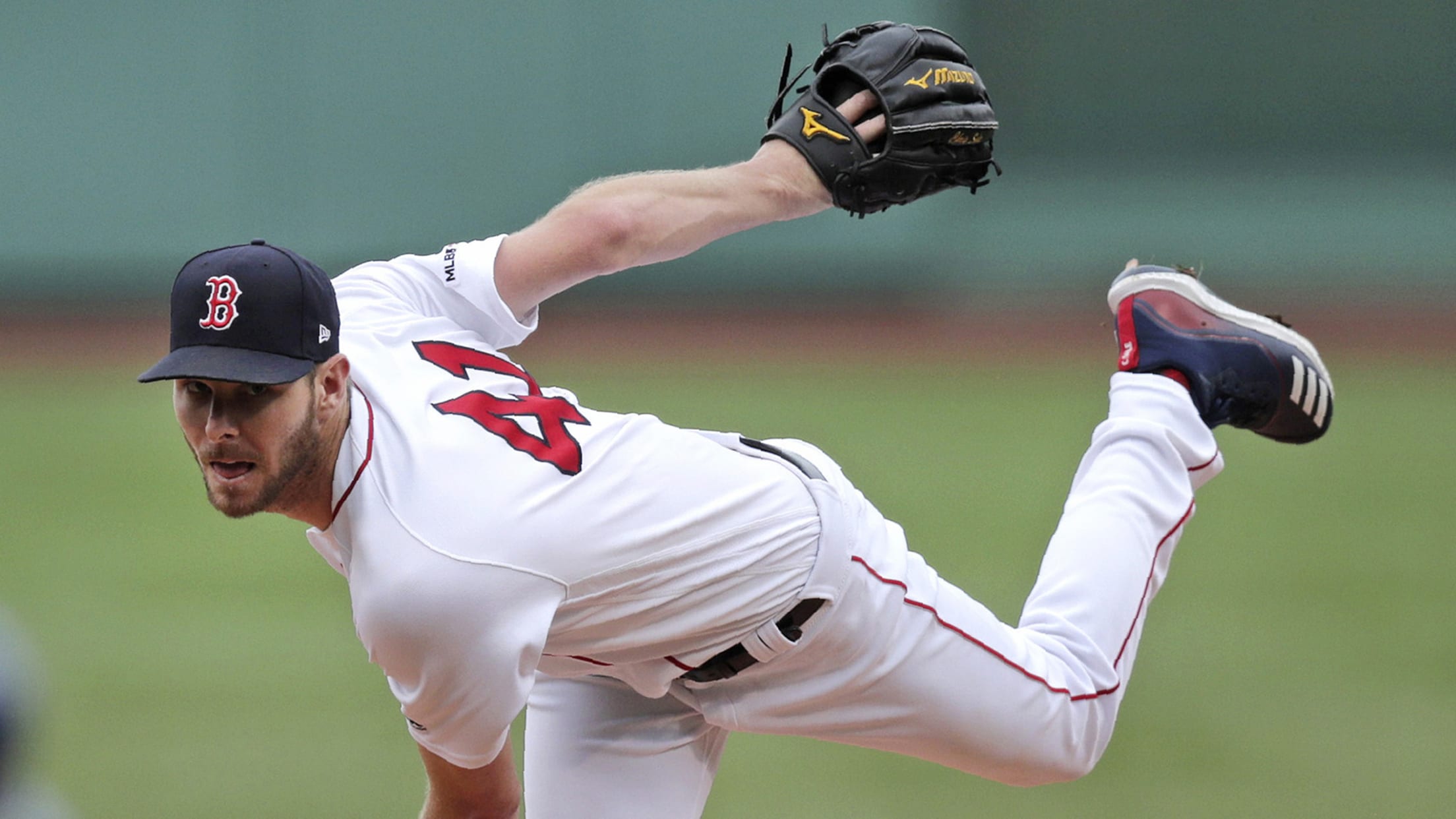 BOSTON -- Chris Sale needed that. He needed every bit of it. The Red Sox? They needed it even more. Sale (4-9, 4.05 ERA) was back in a big way on Thursday afternoon at Fenway Park, throwing his three-start slump to the curb with a masterful performance in which he
Robert: 'I'll be ready' when White Sox make call
MLB Pipeline's No. 5 prospect flashing power bat at Triple-A level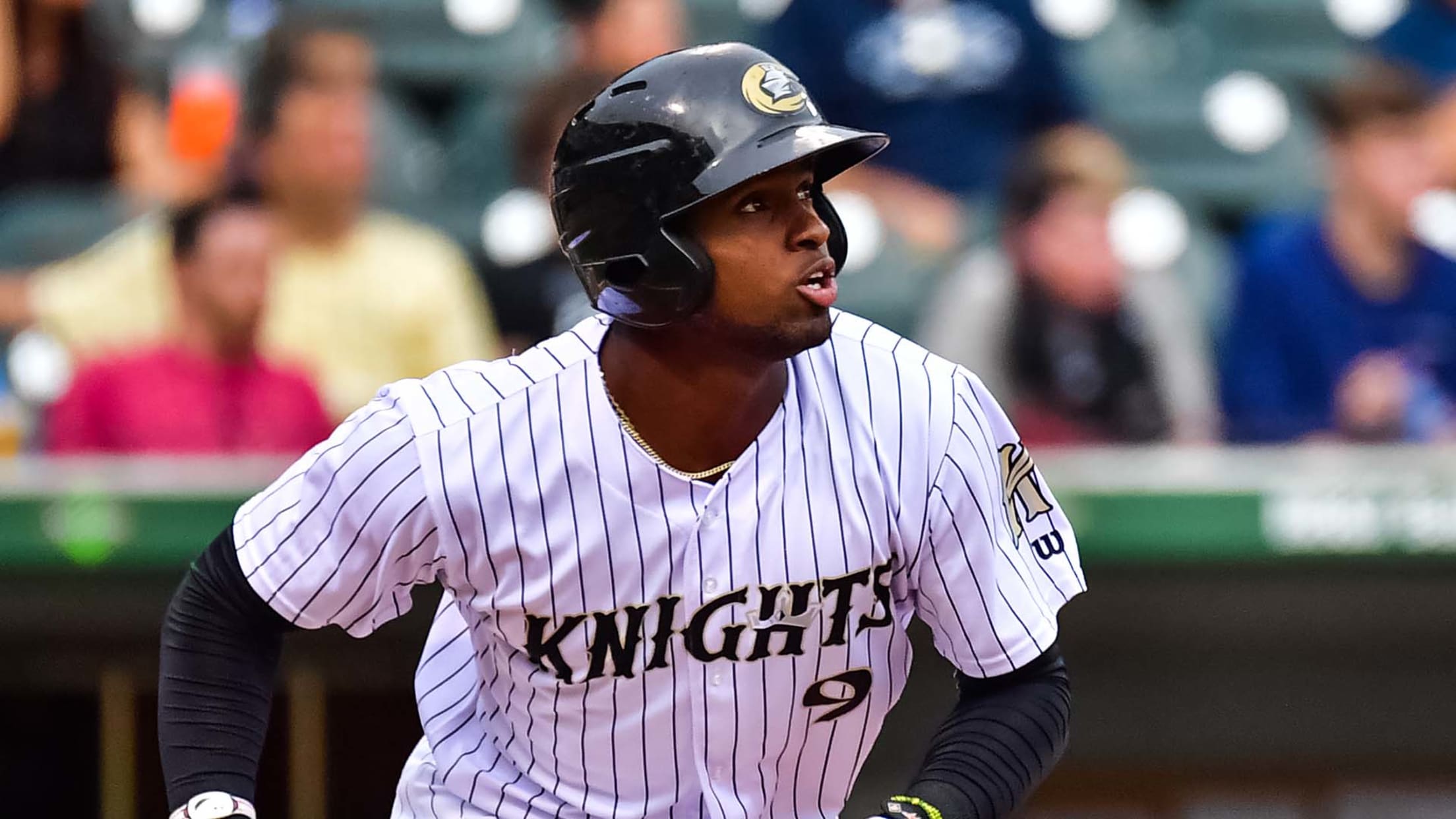 BUFFALO, N.Y. -- No matter the move, the level, or the competition he matches up against, Luis Robert has continued to put up video game numbers this season. In just his seventh game with Triple-A Charlotte on Thursday, the 21-year-old Cuban outfielder, ranked as the White Sox No. 1 prospect
Fightin' Phils come from behind again to stun LA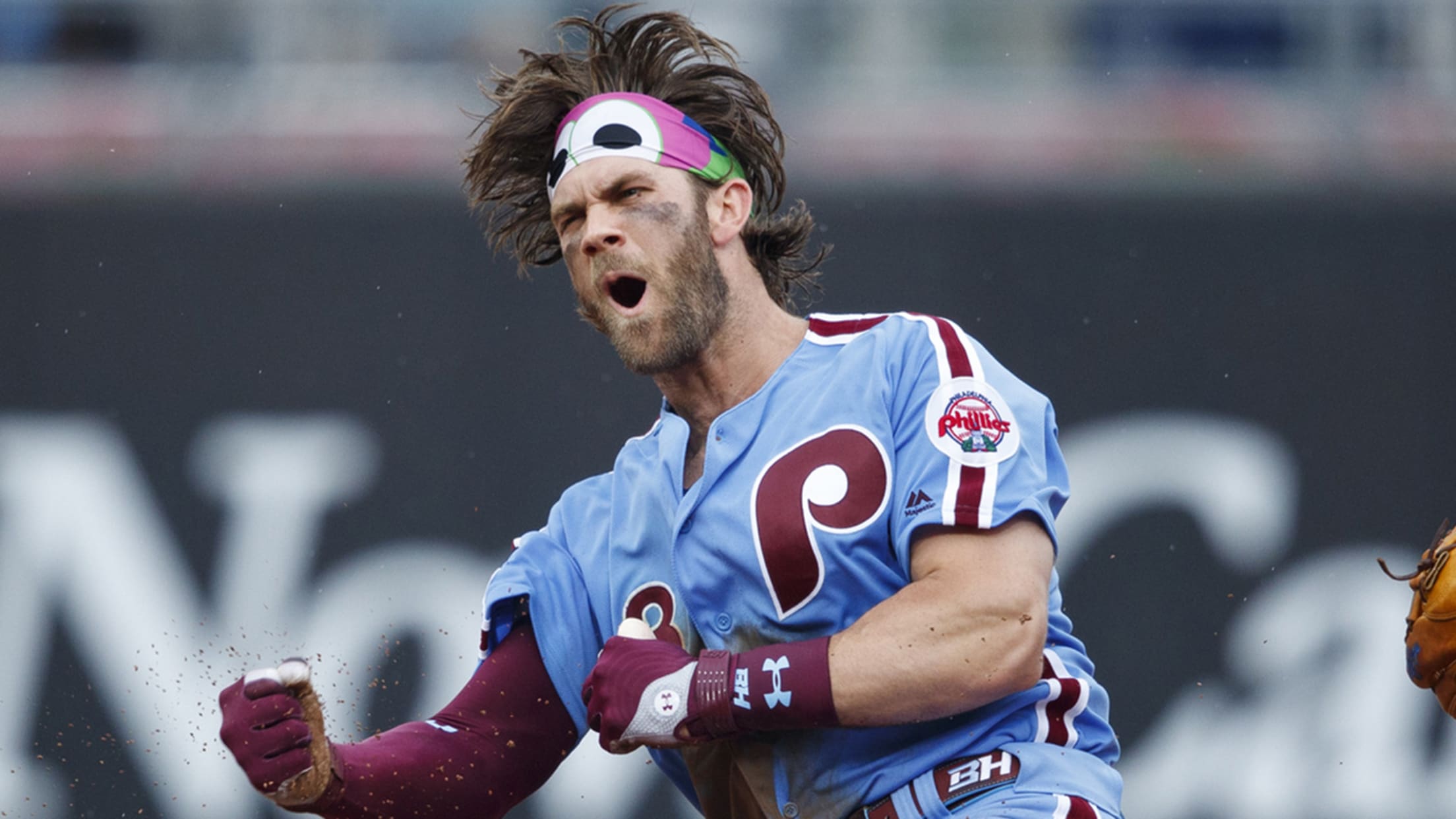 PHILADELPHIA -- Bryce Harper pumped his fist in the air after he dove into second base. One batter later, Rhys Hoskins threw a pretty good uppercut to the sky as he danced back toward first to cap off a four-run seventh inning. At the final stop following a rollercoaster ride
Serving as DH, Trout goes 1-for-4 in return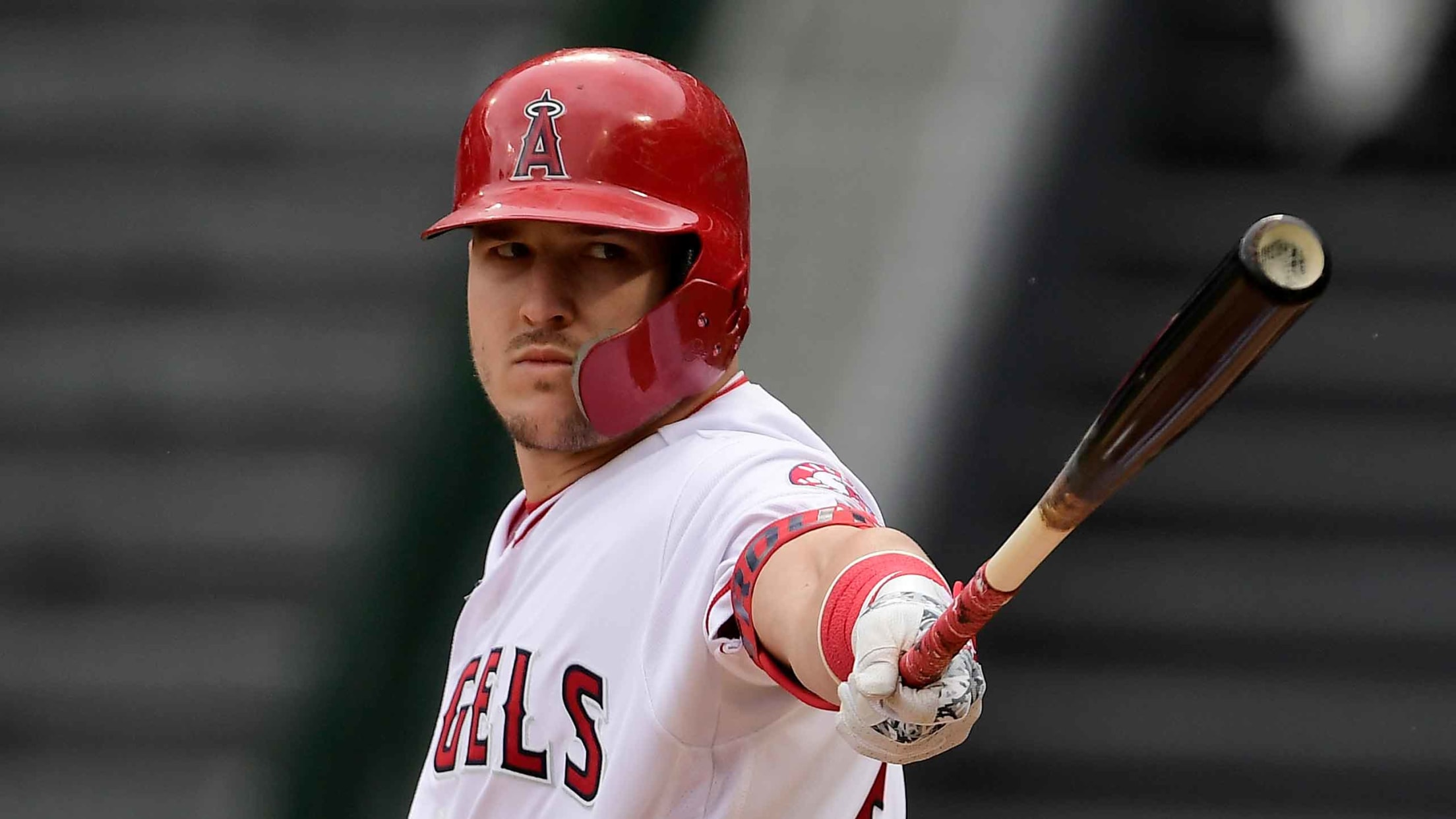 ANAHEIM -- After missing three games with a right calf strain, Mike Trout went 1-for-4 with a run scored in the Angels' 6-2 loss to the Astros on Thursday night. Trout, who left Sunday's game against the Mariners in the third inning with the injury, participated in running drills in
Royals parlay Keller's day into sweep of Chicago
Right-hander racks up 7 K's across 6 1/3 frames in sweltering heat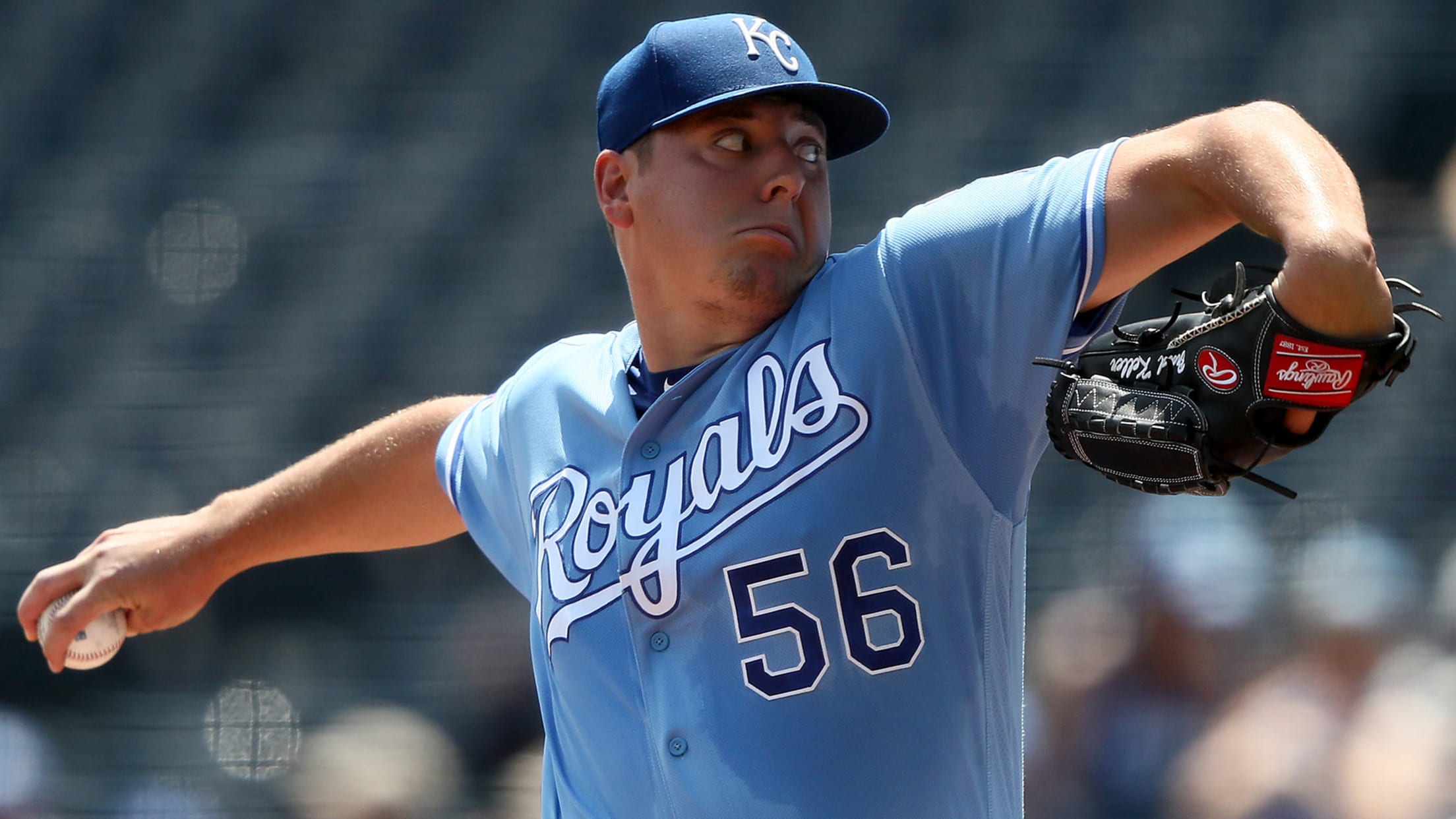 KANSAS CITY -- The Royals' post All-Star break success rolled along Thursday, as did the recent surge from their rotation. This time it was right-hander Brad Keller, who endured the excessive heat at Kauffman Stadium to turn in a quality start -- 6 1/3 innings, nine hits, four runs (two