Vlad Jr. to be called up for Friday debut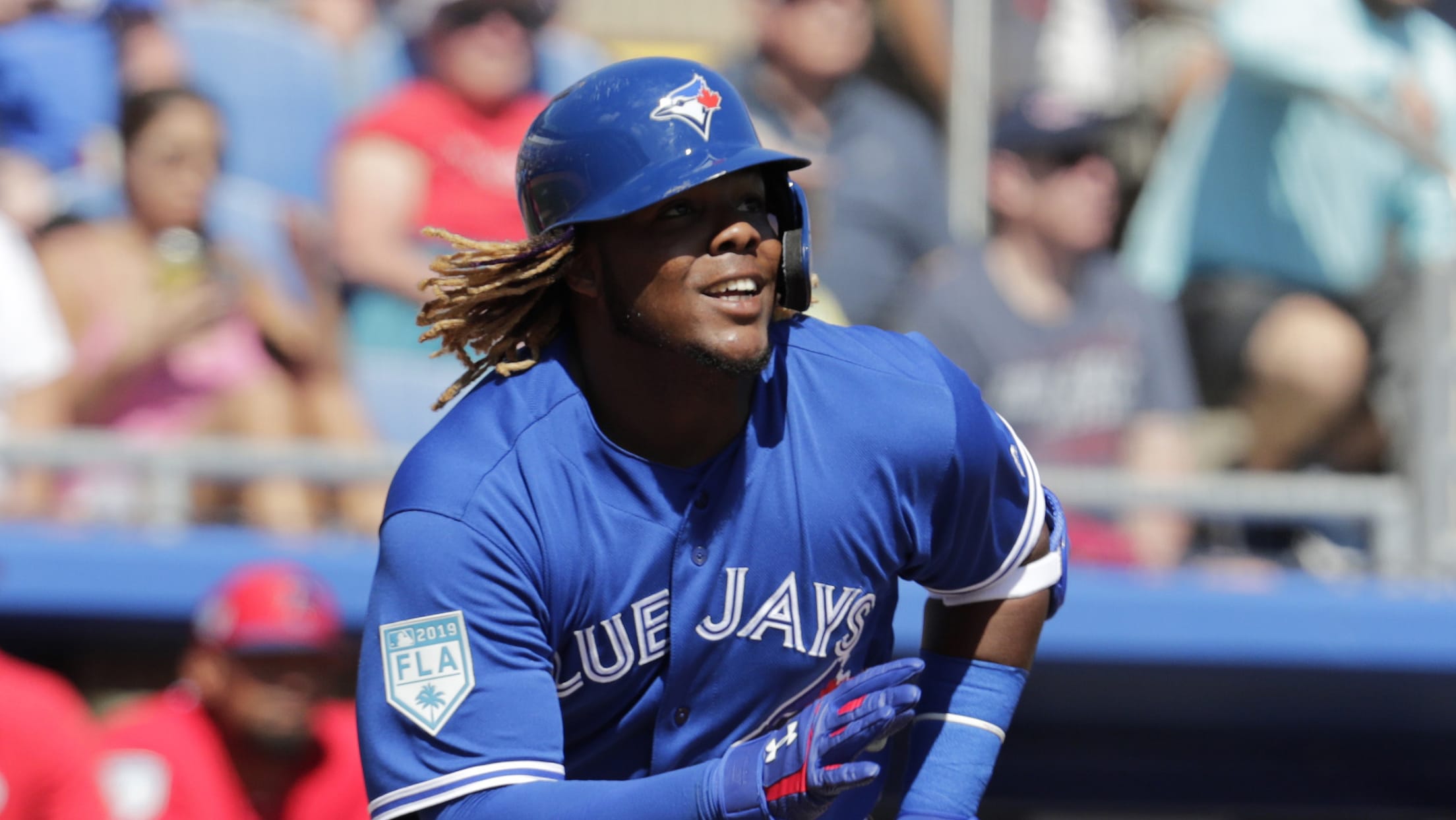 TORONTO -- The wait is over. The time is now. Vladimir Guerrero Jr., the top prospect in baseball per MLB Pipeline, and the most hyped Minor League player in Blue Jays franchise history, is heading to the big leagues.
Hoskins exacts revenge with record-breaking trot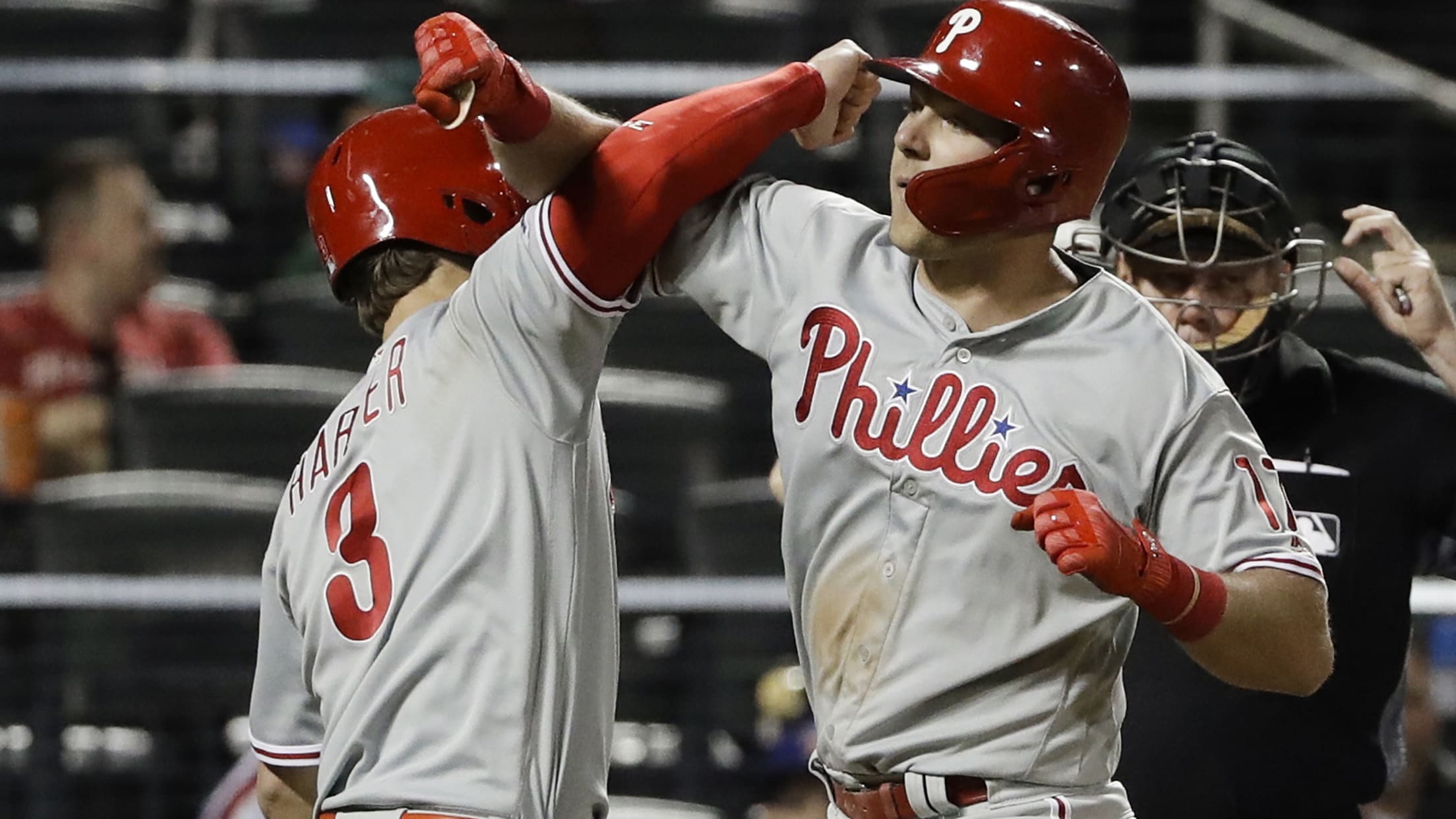 NEW YORK -- All was peaceful between the Mets and Phillies on Wednesday night at Citi Field. Yeah, Todd Frazier was hit by a pitch thrown by Vince Velasquez, and J.T. Realmuto was hit by Jason Vargas, but nothing came of either HBP. However, Rhys Hoskins was able to get
Roark consoles Puig after decisive play
Outfielder's error in fifth inning allows go-ahead run to score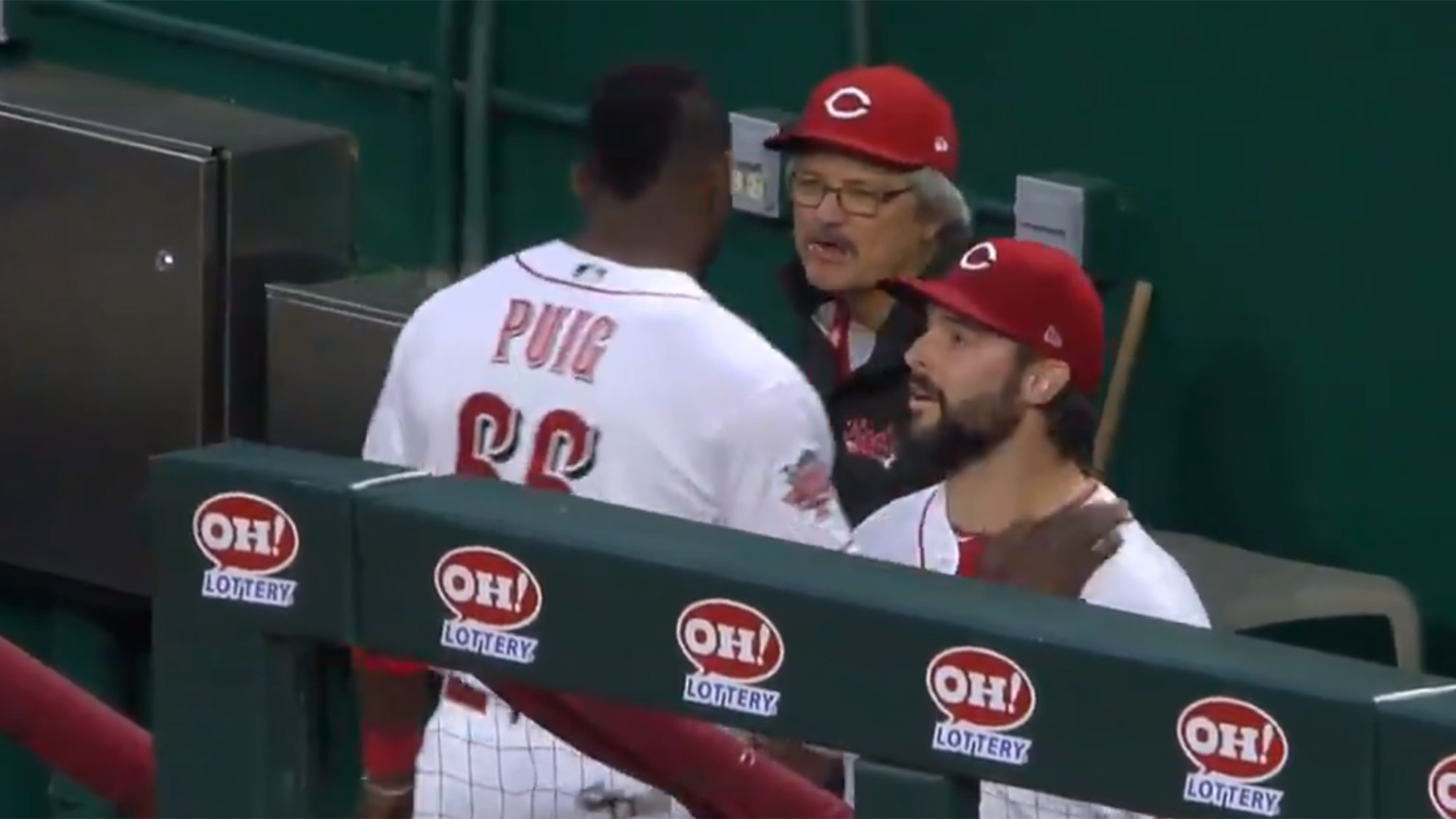 CINCINNATI -- Yasiel Puig knew he messed up, and Tanner Roark knew it, too. But the Reds' starting pitcher didn't rub his right fielder's face in the mistake following an error that scored the go-ahead run in a 3-1 defeat to the Braves on Wednesday at Great American Ball Park.
The greatest father-son duos in MLB history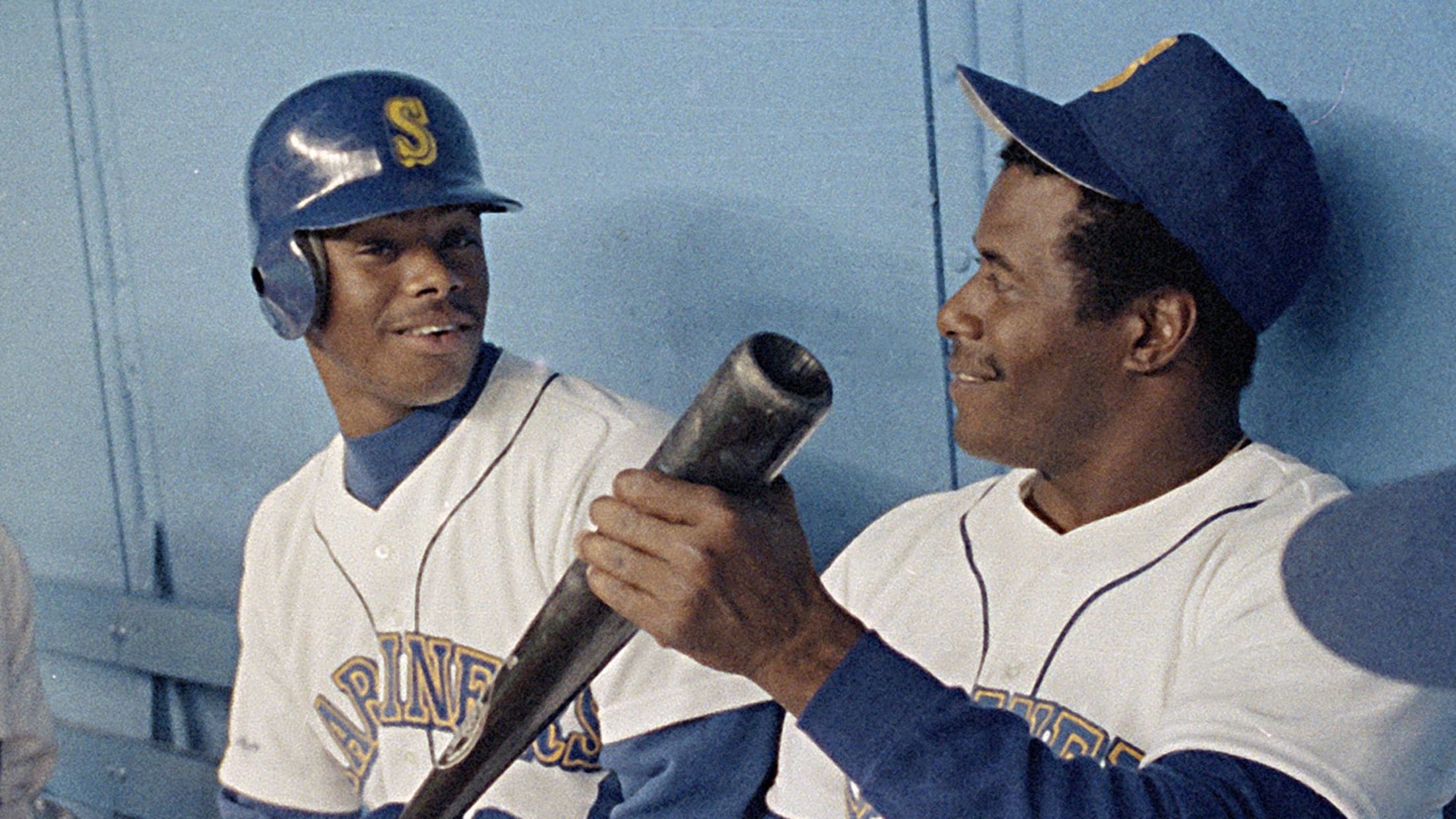 You don't have to be the child of a Major Leaguer to become one yourself, but hey, it certainly doesn't hurt. Whether these sons grew up in big league clubhouses, benefited from their father's expert coaching, or simply inherited some good genes, it's hardly rare to see familiar names from
CC's quest for 3,000 K's down to three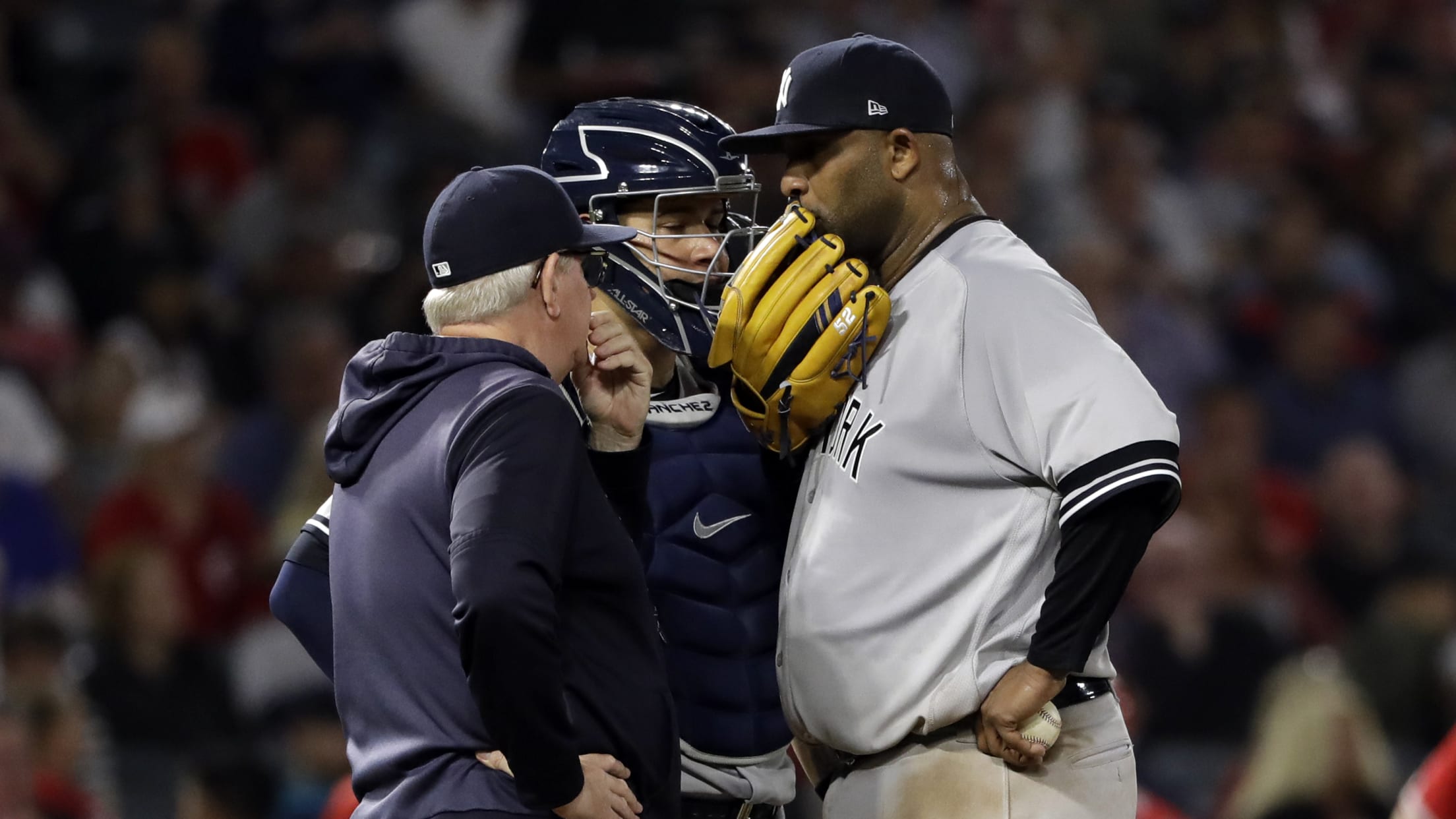 ANAHEIM -- CC Sabathia continued to move toward a significant milestone on Wednesday, striking out three Angels to give the veteran left-hander 2,997 for his career, three shy of becoming the 17th pitcher in Major League history to reach the 3,000 strikeout plateau. With a large group of friends and
Cubs upend Dodgers with two 3-run HRs in 6th
Báez, Heyward go deep as Cubs break through with high exit velocity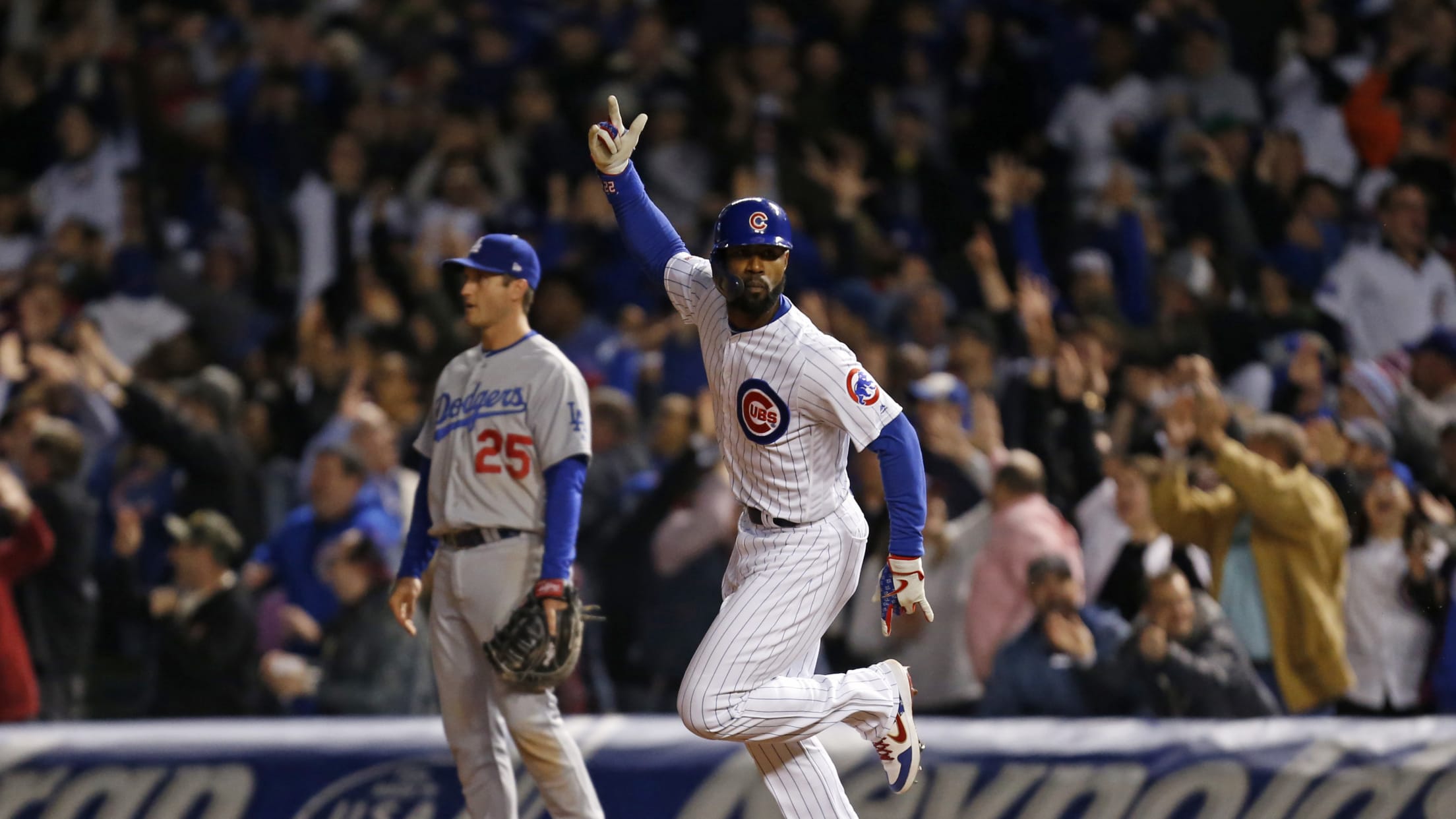 CHICAGO -- There wasn't a question of if the Cubs could score enough runs against young Dodgers fireballer Walker Buehler, but when. It wasn't until the sixth inning, but the offense was unfazed in the Cubs' 7-6 victory Wednesday night at Wrigley Field. Up to that point, the Cubs had
Projecting Vlad Jr.'s first 10 seasons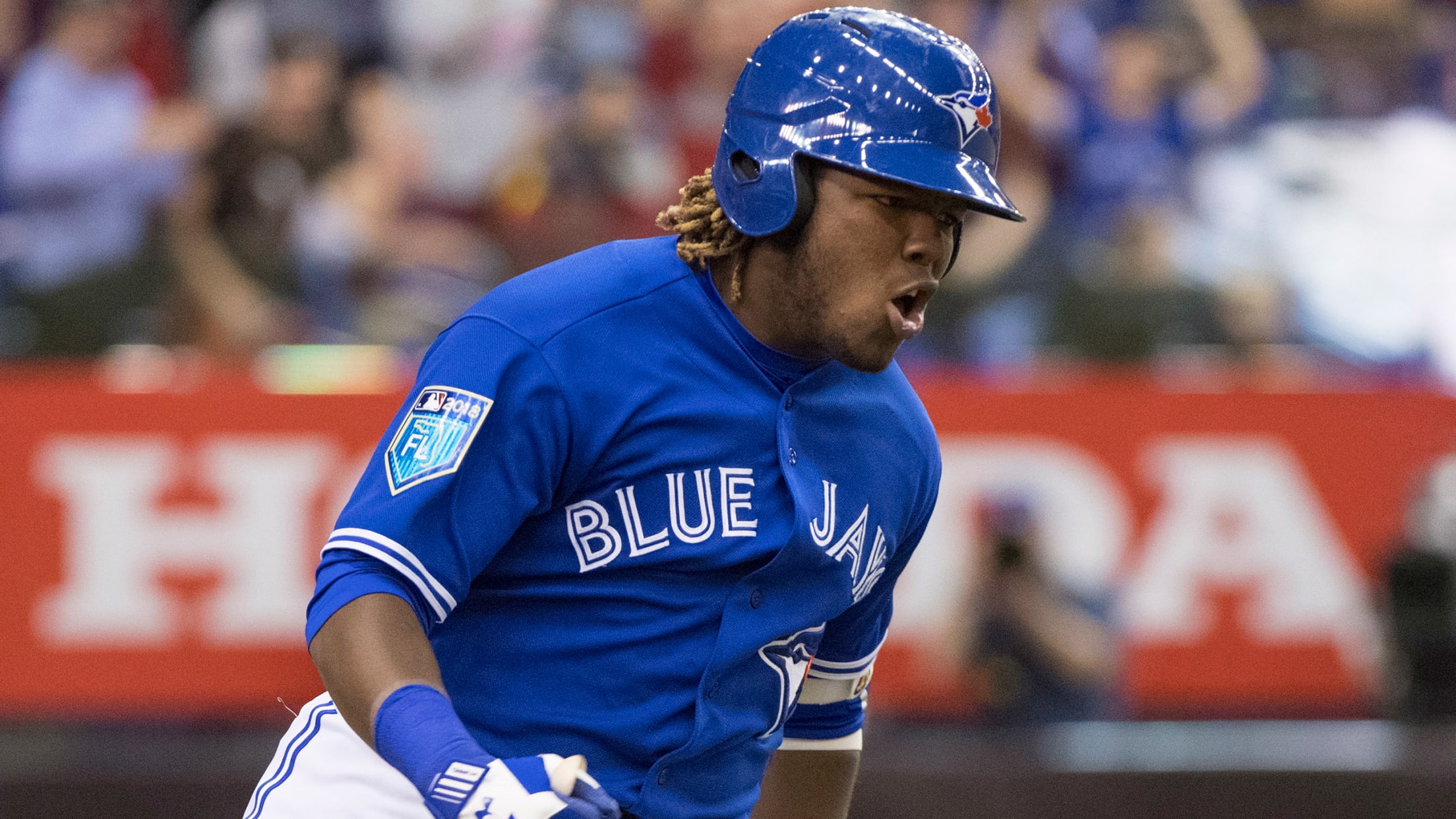 Vladimir Guerrero Jr., the No.1 prospect in the sport, is on his way to Toronto to begin his Major League career. From a scouting perspective, he might be the best pure hitting prospect in recent history. But what does that mean in terms of actual numbers in the box score?
Injury updates: Stanton, deGrom, Lester, Ohtani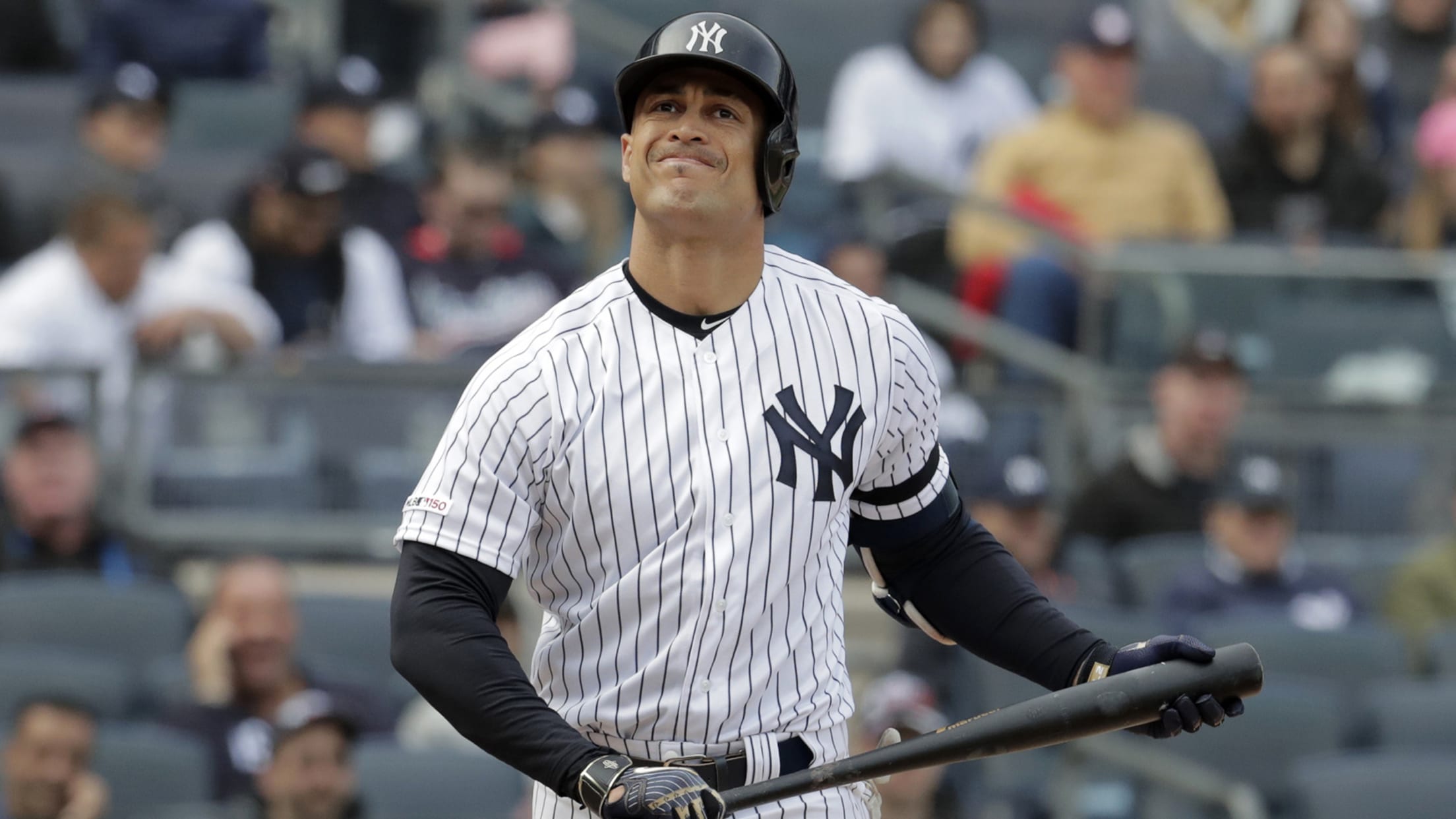 Here's a look at the latest injury news around the Majors.
Minus 'big dogs,' LeMahieu comes up clutch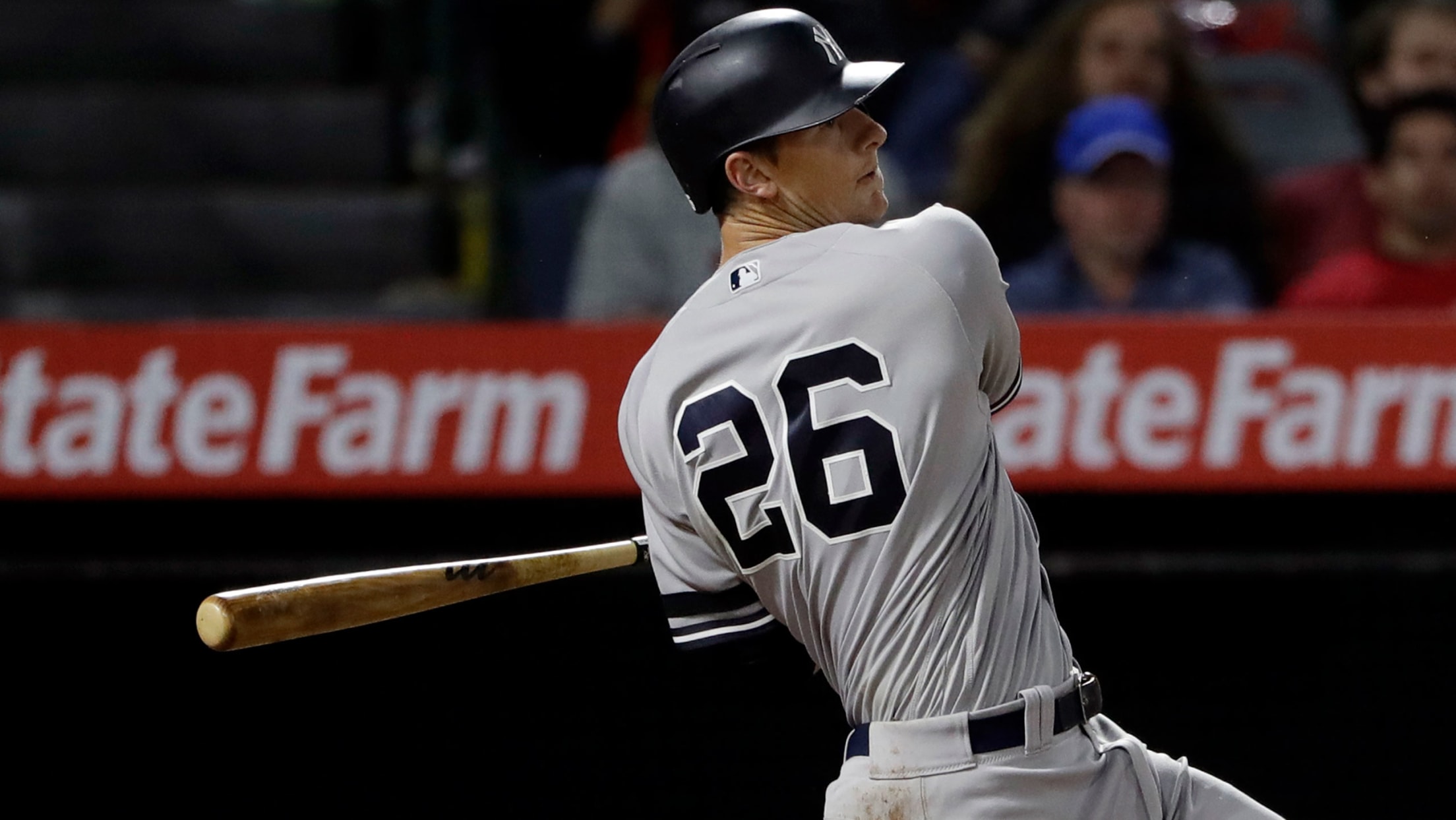 ANAHEIM -- DJ LeMahieu took note of the Yankees' depth on the longer bus rides this spring, impressed by the varied talent that the organization seemed to be collecting. He didn't anticipate playing alongside those fresh faces so soon, but the end result is exactly what might have been hoped
The most-anticipated debuts in MLB history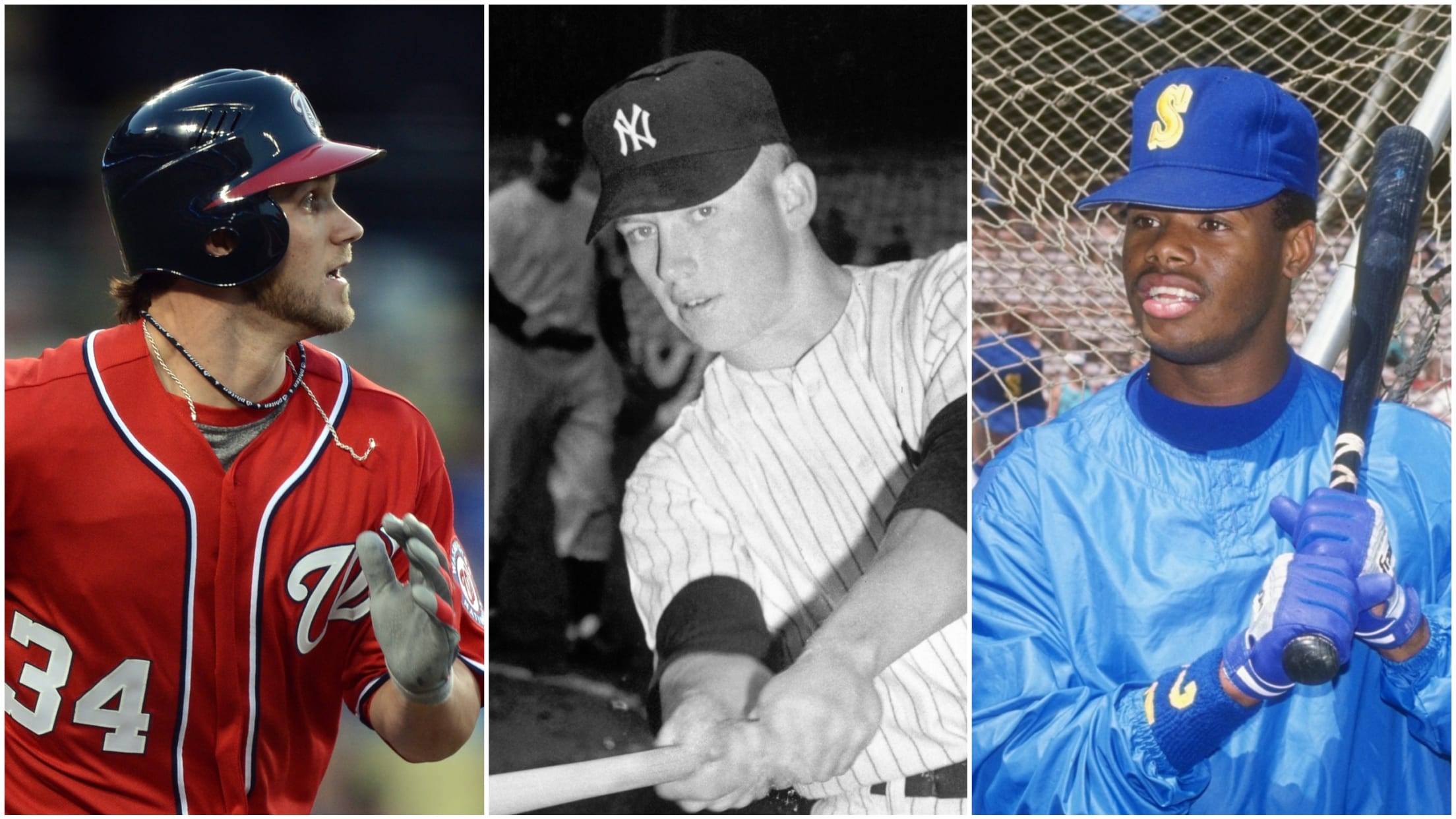 The baseball world has been waiting with bated breath for Vladimir Guerrero Jr.'s first step onto a Major League diamond, but they won't have to wait much longer. Blue Jays manager Charlie Montoyo announced Wednesday that the club will call up Guerrero to make his Major League debut on Friday
Red Sox's offense arrives in droves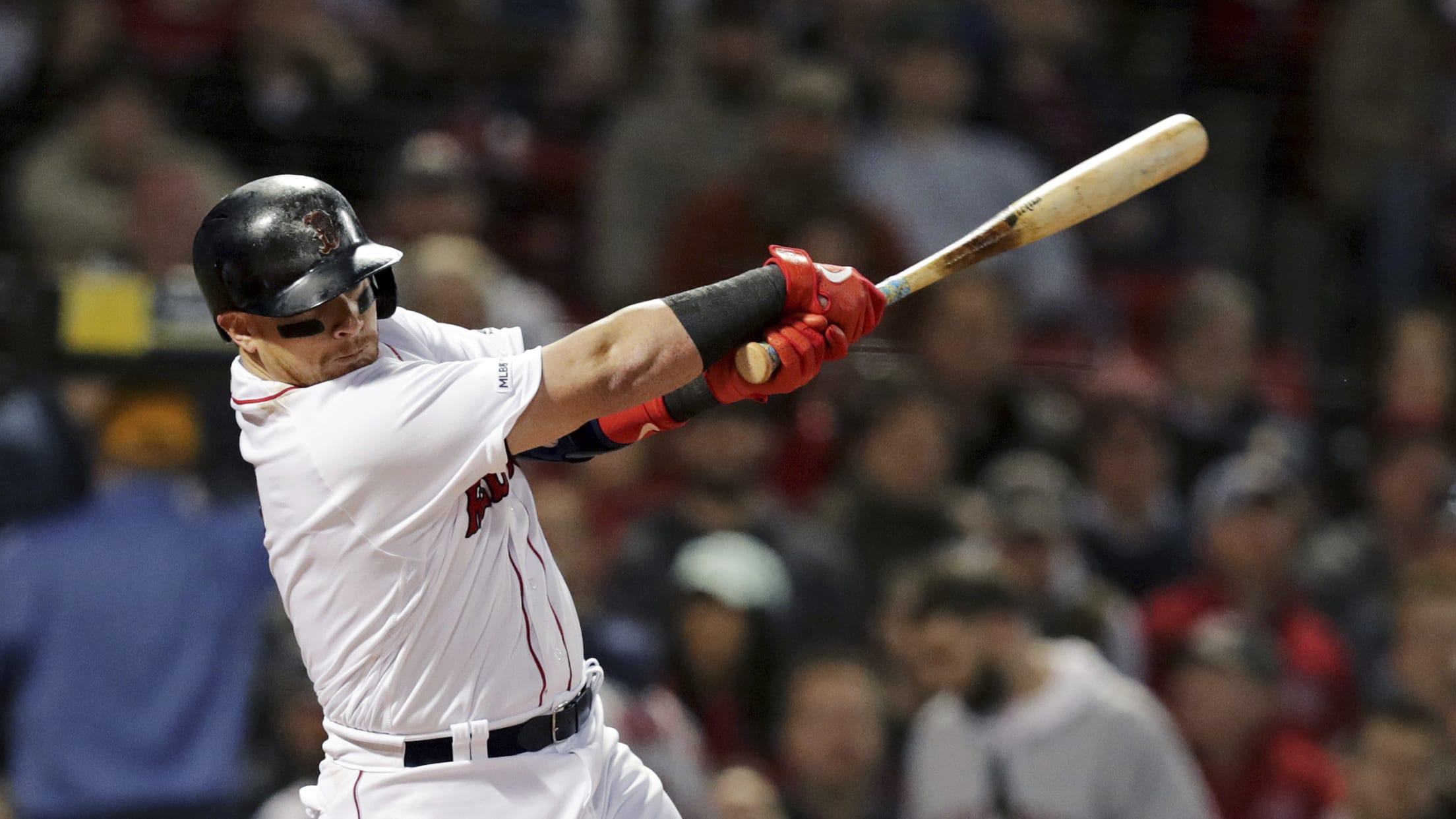 BOSTON -- For the Red Sox, the ability to finally breathe easy in the late stages of a game was every bit as enjoyable as the steady stream of clutch hits and relentless at-bats that led to Wednesday night's 11-4 romp over the Tigers. At last, the defending World Series
Stanton gets cortisone shot; Frazier to IL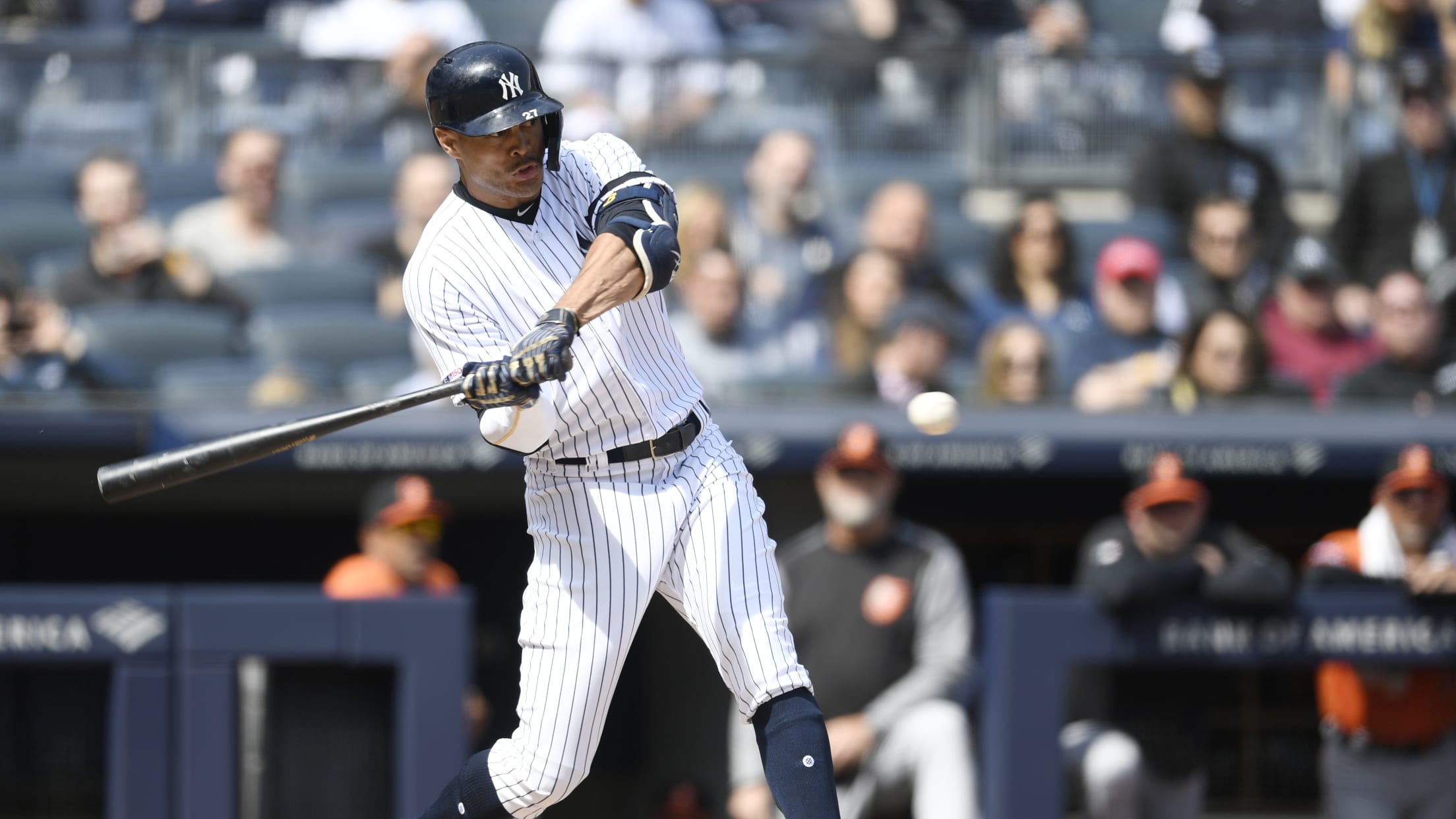 ANAHEIM -- When the Yankees' West Coast swing began on Monday evening, Clint Frazier stood in front of his locker and said that the injured list was "too crowded" for him to stop playing, just hours after manager Aaron Boone offered an encouraging report on Giancarlo Stanton's progress. That landscape
Verlander stays hot, gives Astros series win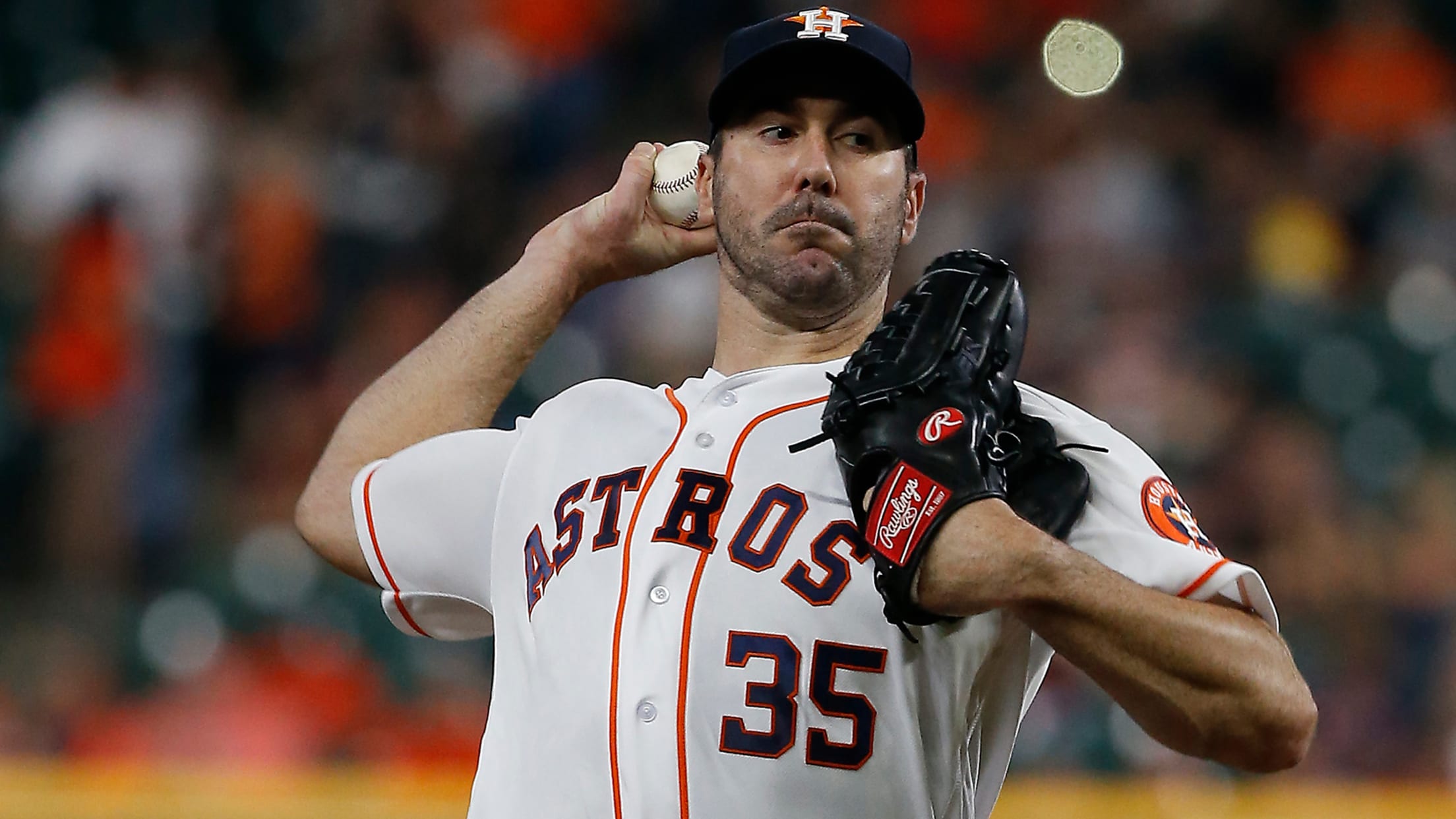 HOUSTON -- The Twins came out swinging and aggressive against Astros ace Justin Verlander on Wednesday night. That was evident when leadoff hitter Max Kepler turned on the second pitch of the game -- a well-located fastball up and in -- and fouled it off. If you know anything about
Simmons stays hot with two-homer game off CC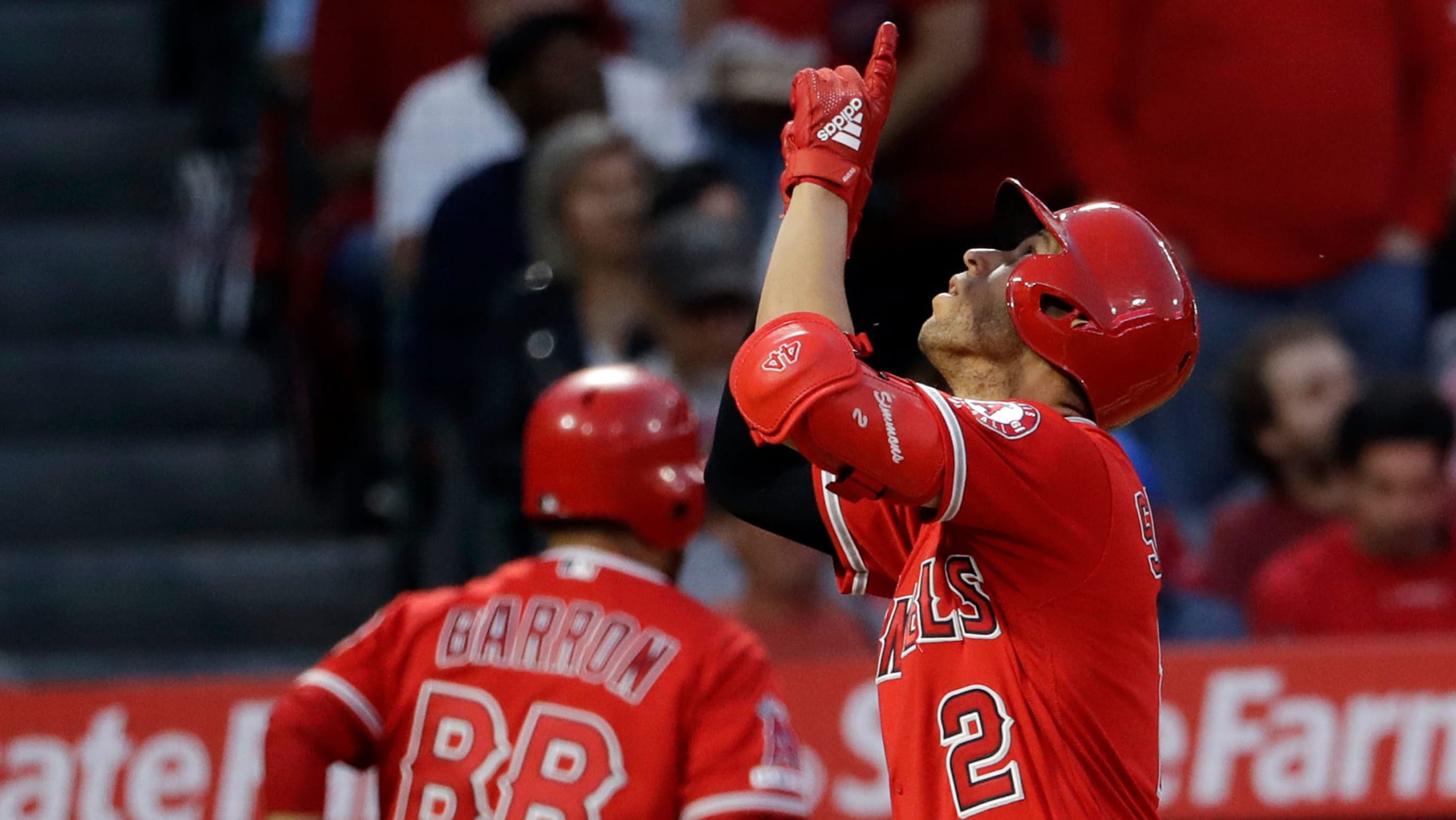 ANAHEIM -- Andrelton Simmons has been heating up at the plate over the last week, and on Wednesday night, he smacked two homers off Yankees left-hander CC Sabathia at Angel Stadium. But it wasn't enough in a tough 6-5 loss that saw the Angels fail to protect a five-run lead
Garage door gobbles up J.D.'s homer bid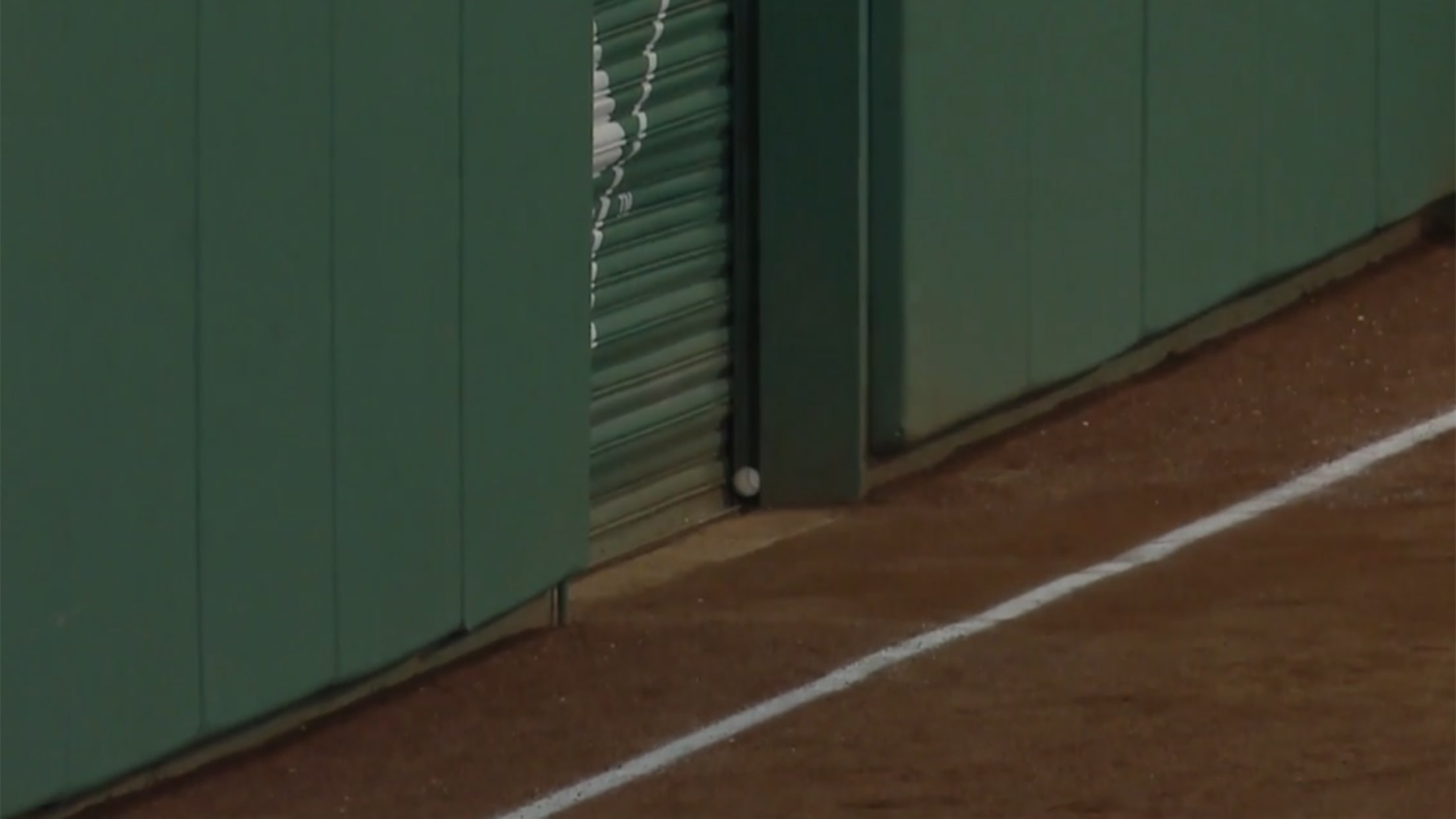 BOSTON -- Oh, the quirks of Fenway Park. In the bottom of the third inning of Wednesday night's 11-4 win over the Tigers, Red Sox slugger J.D. Martinez hit a hard grounder into the corner in left that got stuck. Stuck on what? Make that stuck in what. The baseball
Watch Rizzo lay out to win a foot race to 1B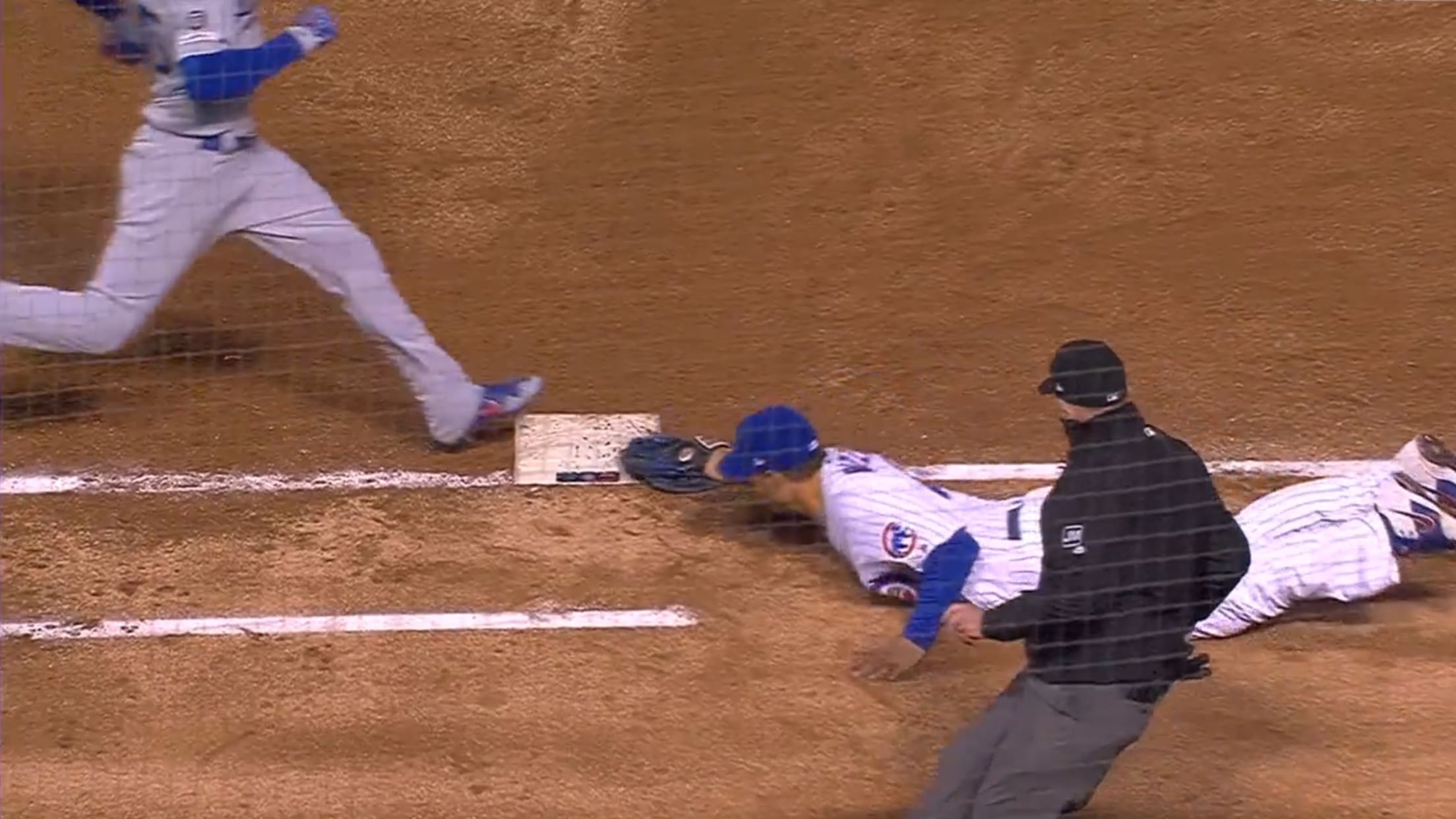 A two-time Gold Glove Award winner at first base, the Cubs' Anthony Rizzo showed his range and speed early in Wednesday night's game against the Dodgers at Wrigley Field. Cody Bellinger led off the second inning by chopping a Cole Hamels pitch down the first-base line, where Rizzo fielded the
E-Rod credits ... pitching guru Pedroia?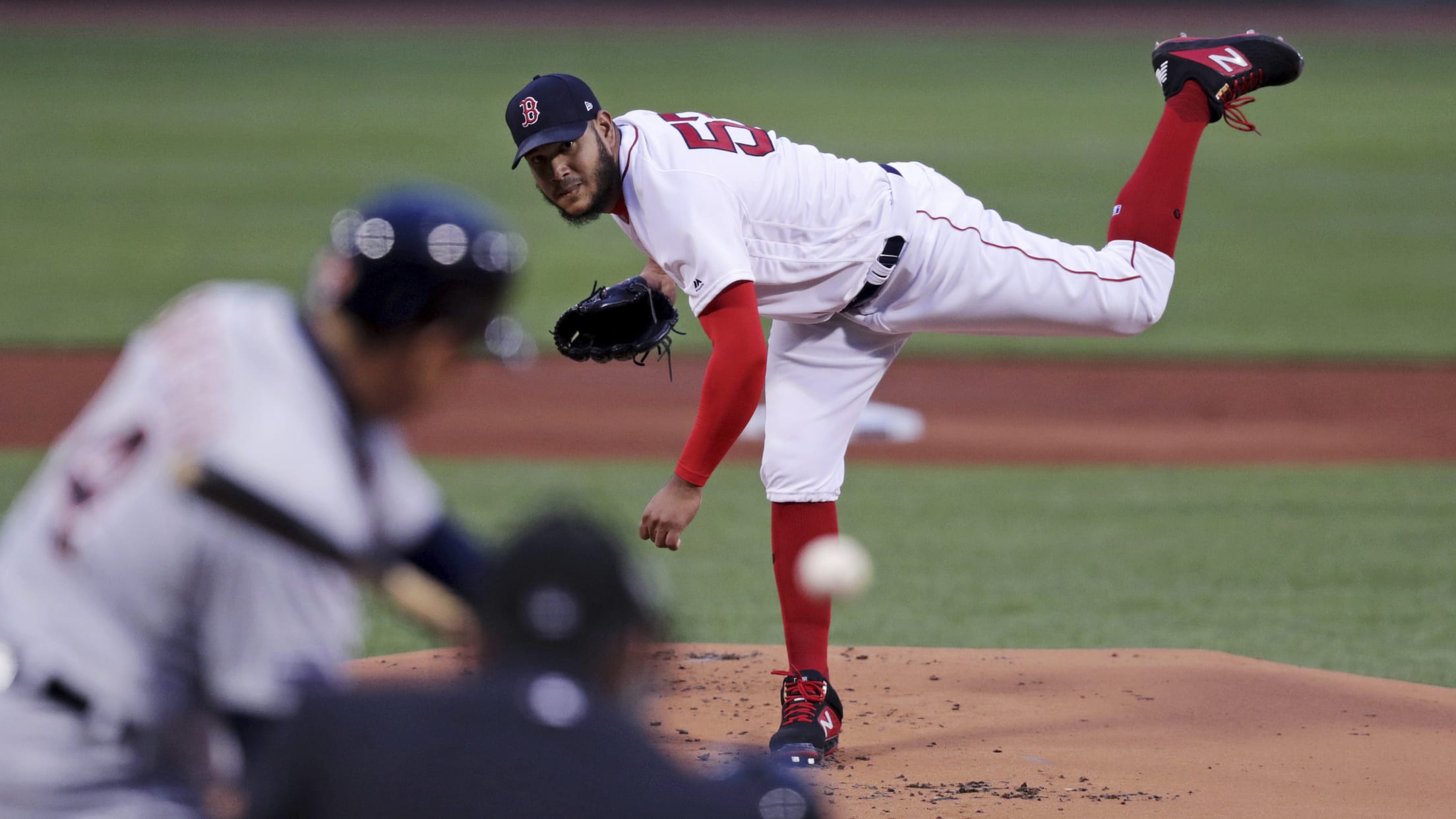 BOSTON -- Not long after his dominant performance in an 11-4 win against the Tigers on Wednesday night was complete, Red Sox lefty Eduardo Rodriguez had someone to thank. It turns out that in his spare time, Red Sox second baseman Dustin Pedroia -- who is currently on the injured
Strop seals win after dealing with car theft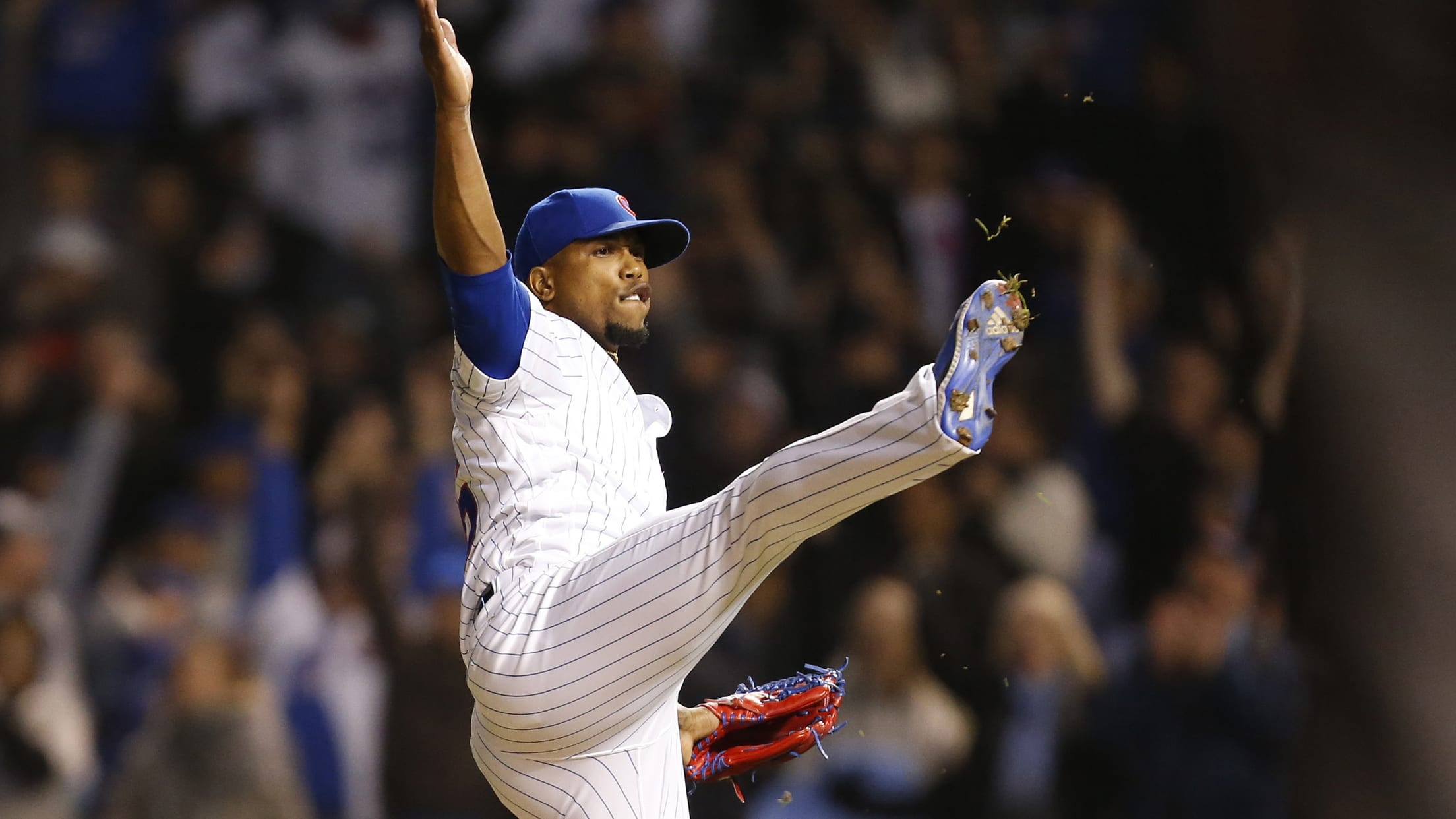 CHICAGO -- Cubs reliever Pedro Strop's car was stolen prior to Wednesday's 7-6 win over the Dodgers, according to reports. Strop, who has taken over as the Cubs' closer with Brandon Morrow sidelined, told ESPN he had been dealing with the situation until the fourth inning of Wednesday night's game.
Cards send early message with sweep of Crew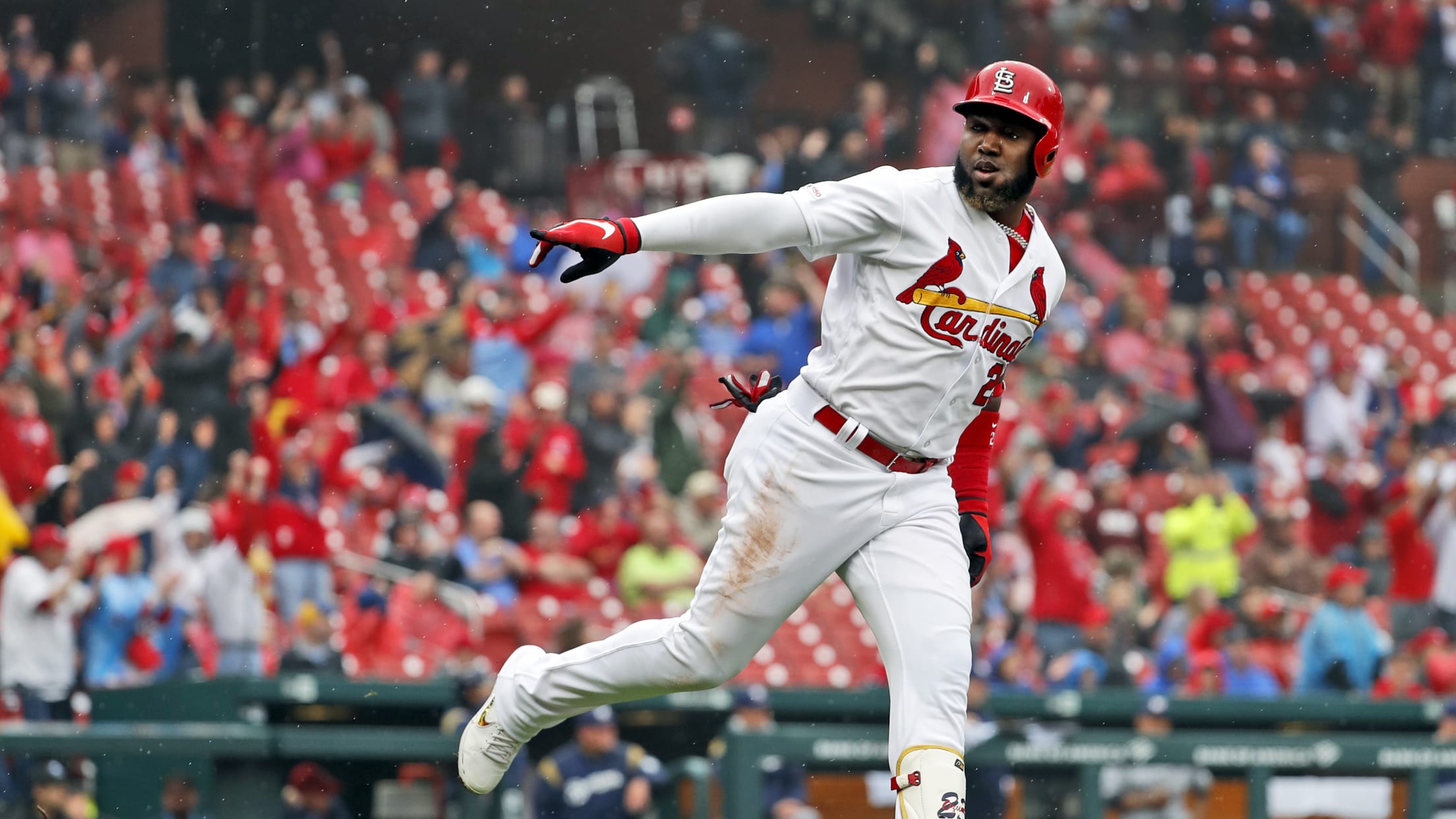 ST. LOUIS -- As much as manager Mike Shildt may insist that the Cardinals' only true opponent is itself, the standings always tell a different story. And that story for the past two seasons has been that the Cards haven't measured up to a pair of division opponents. That may
Mature Soroka bears down in Braves' win
Top prospect throws career high in pitches after being given the chance to remain in game following mound visit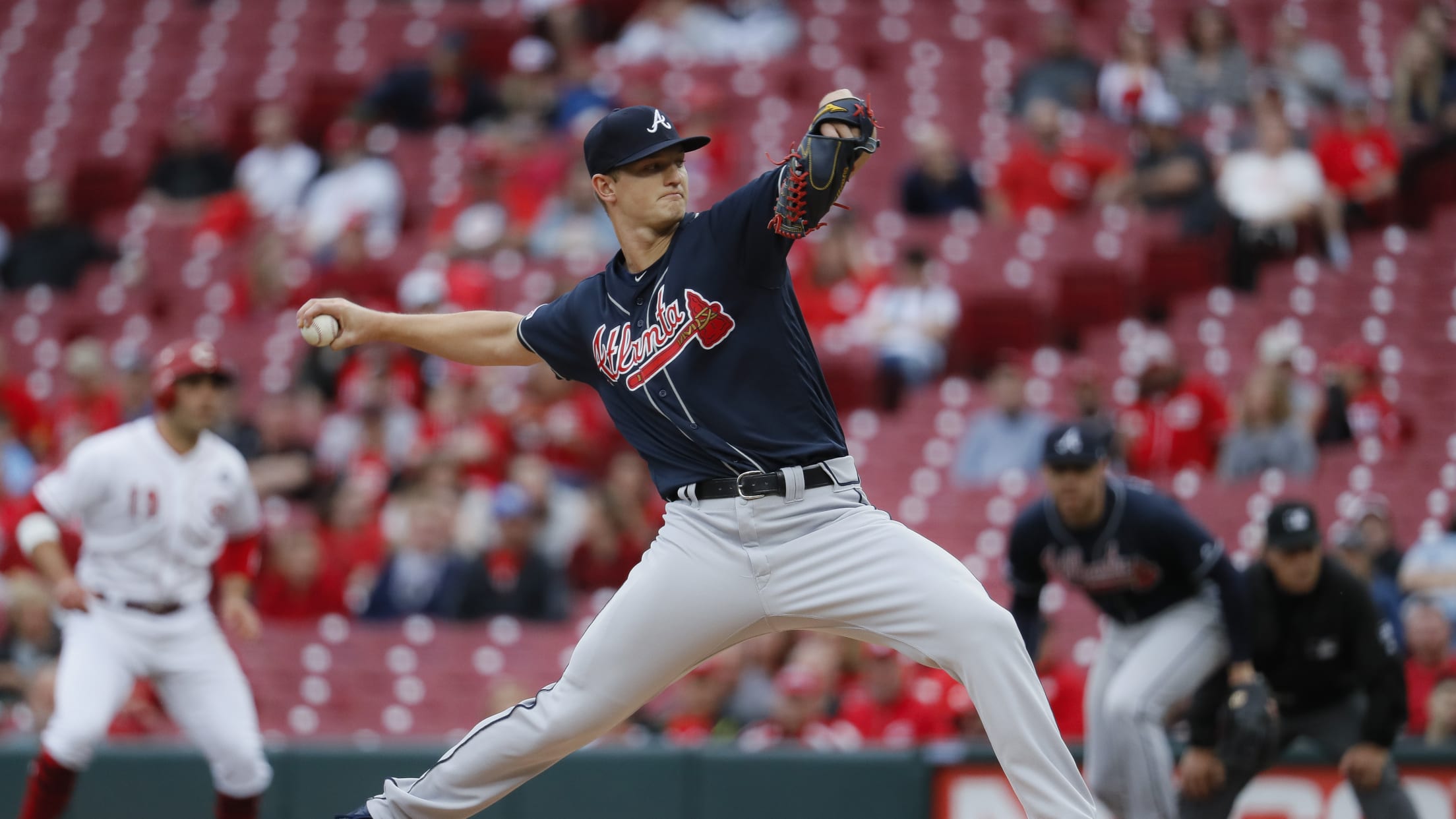 CINCINNATI -- As he strolled toward the mound during the sixth inning of Wednesday night's 3-1 win over the Reds, Braves manager Brian Snitker simply wanted confirmation from veteran catcher Brian McCann, who had the utmost confidence Mike Soroka had the mettle necessary to further extend beyond his limits. "I