How a Goldy deal affects Rendon, Donaldson, J.D.
Recent contract extensions reshaping next offseason's market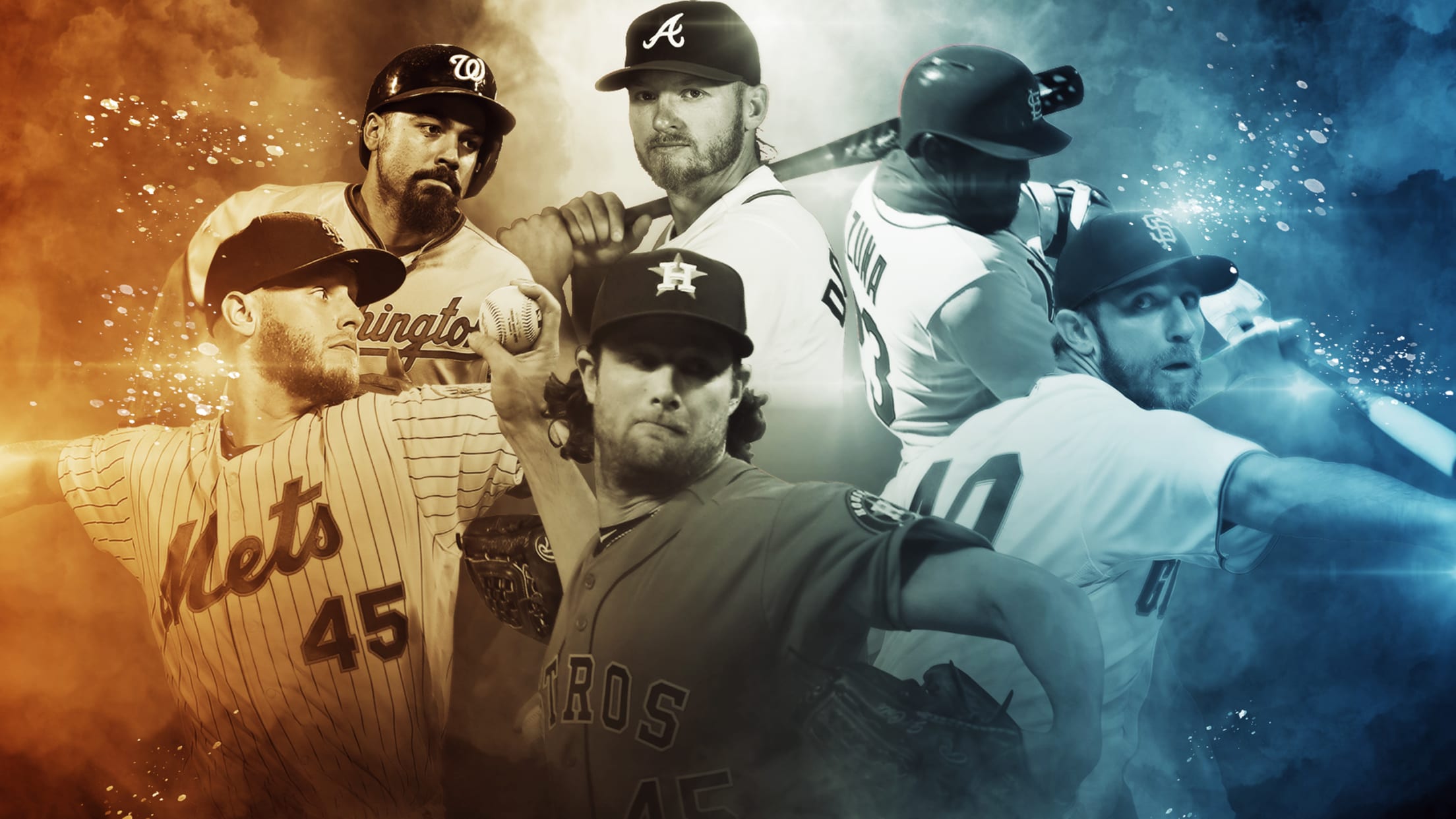 Another day, another extension. Two of them, actually. Blake Snell, the reigning American League Cy Young Award winner, agreed to a five-year, $50 million contract with the Rays on Thursday, a deal that will cover all three of his salary-arbitration years and one of his free-agent seasons. Later in the
Goldschmidt, Cards near long-term deal (source)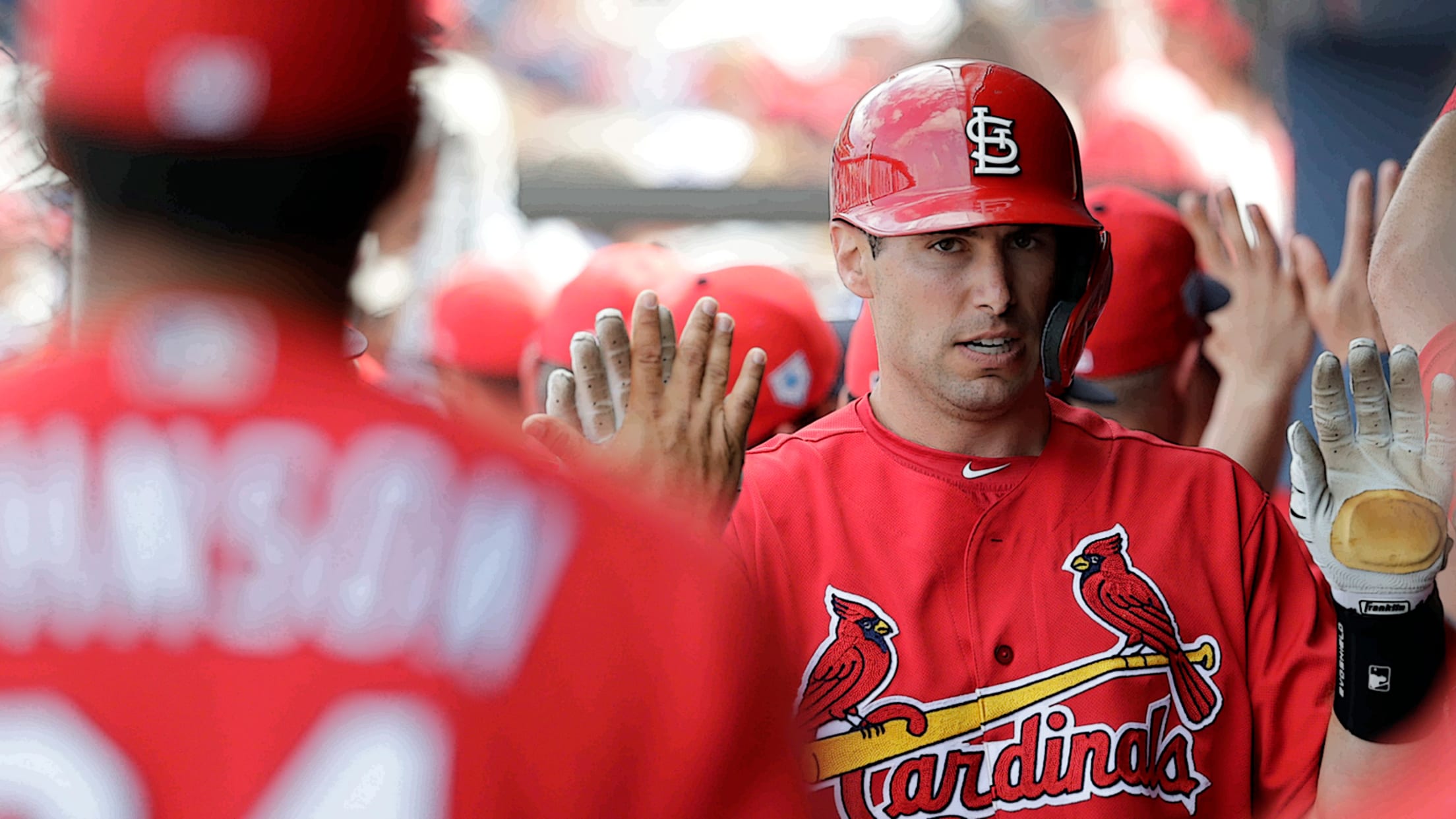 JUPITER, Fla. -- The Cardinals had hardly finished celebrating the arrival of first baseman Paul Goldschmidt last December when they forecasted their next move. That, of course, was to skirt the looming free-agent process by reaching an agreement to keep the perennial All-Star in St. Louis for the long-term. Consider
Cy winner Snell, Rays finalize 5-year deal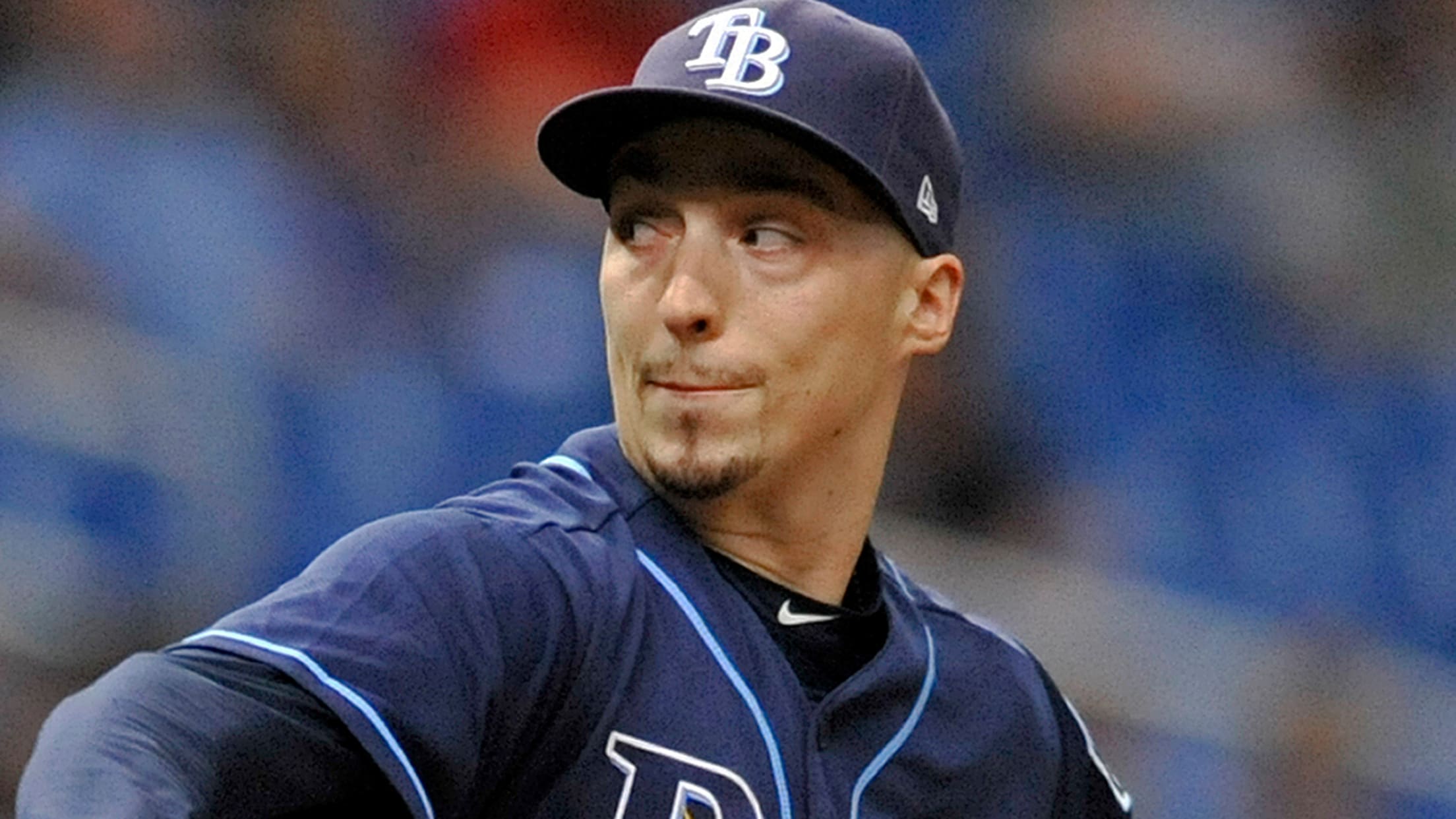 PORT CHARLOTTE, Fla. -- The Rays agreed to a five-year, $50 million deal with reigning American League Cy Young Award winner Blake Snell, the club announced Thursday. The deal extends through the 2023 season and the left-hander could make an additional $2 million in incentives. "Since being drafted in 2011,
20 incredible facts about Ichiro's career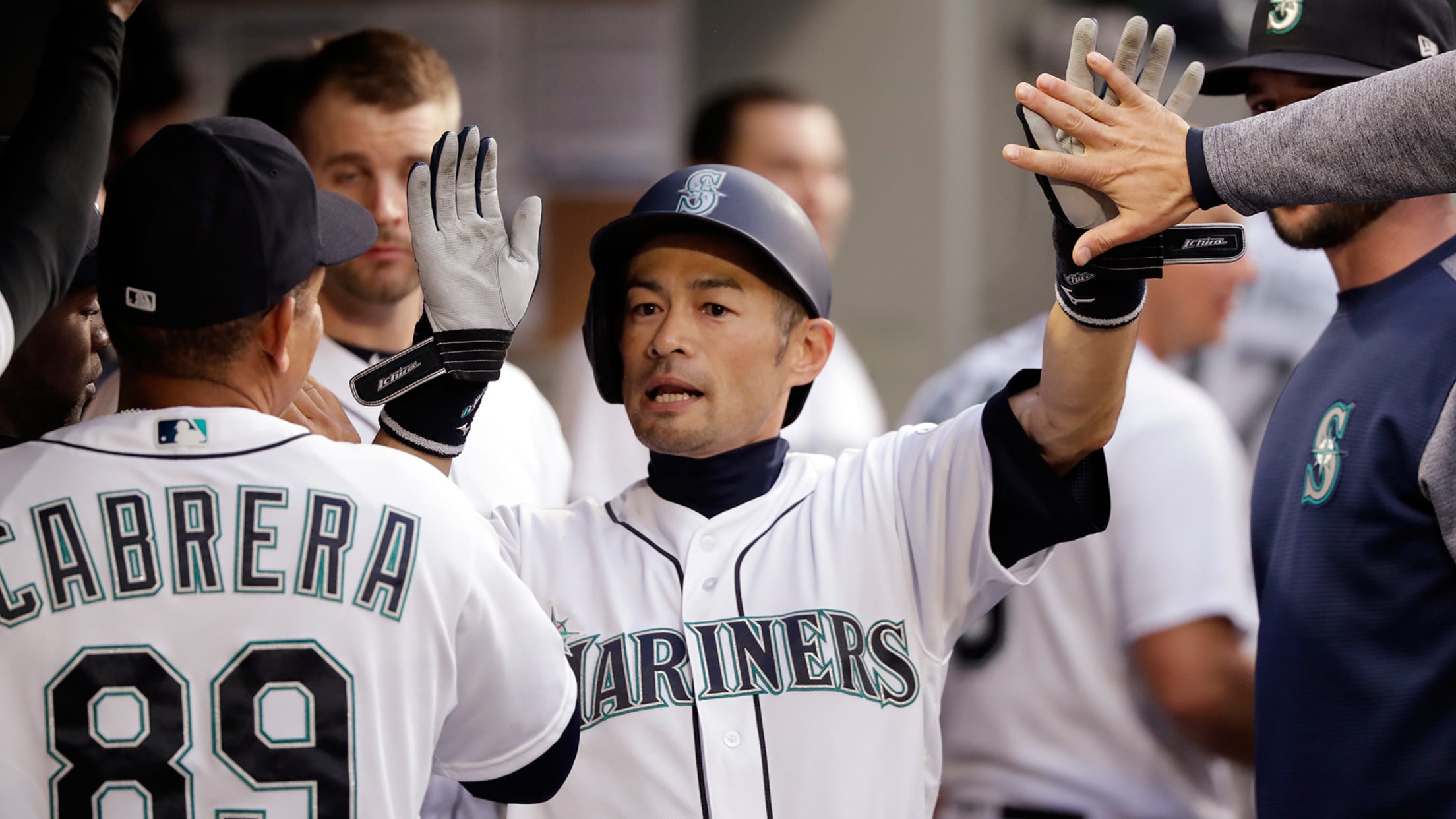 Ichiro Suzuki's remarkable Major League career is over after an emotional farewell in Tokyo, and his career, somewhat incredibly, ended the same way it began.
Eppler: Trout at 'home' with Angels
GM says signing star to long-term extension was No. 1 priority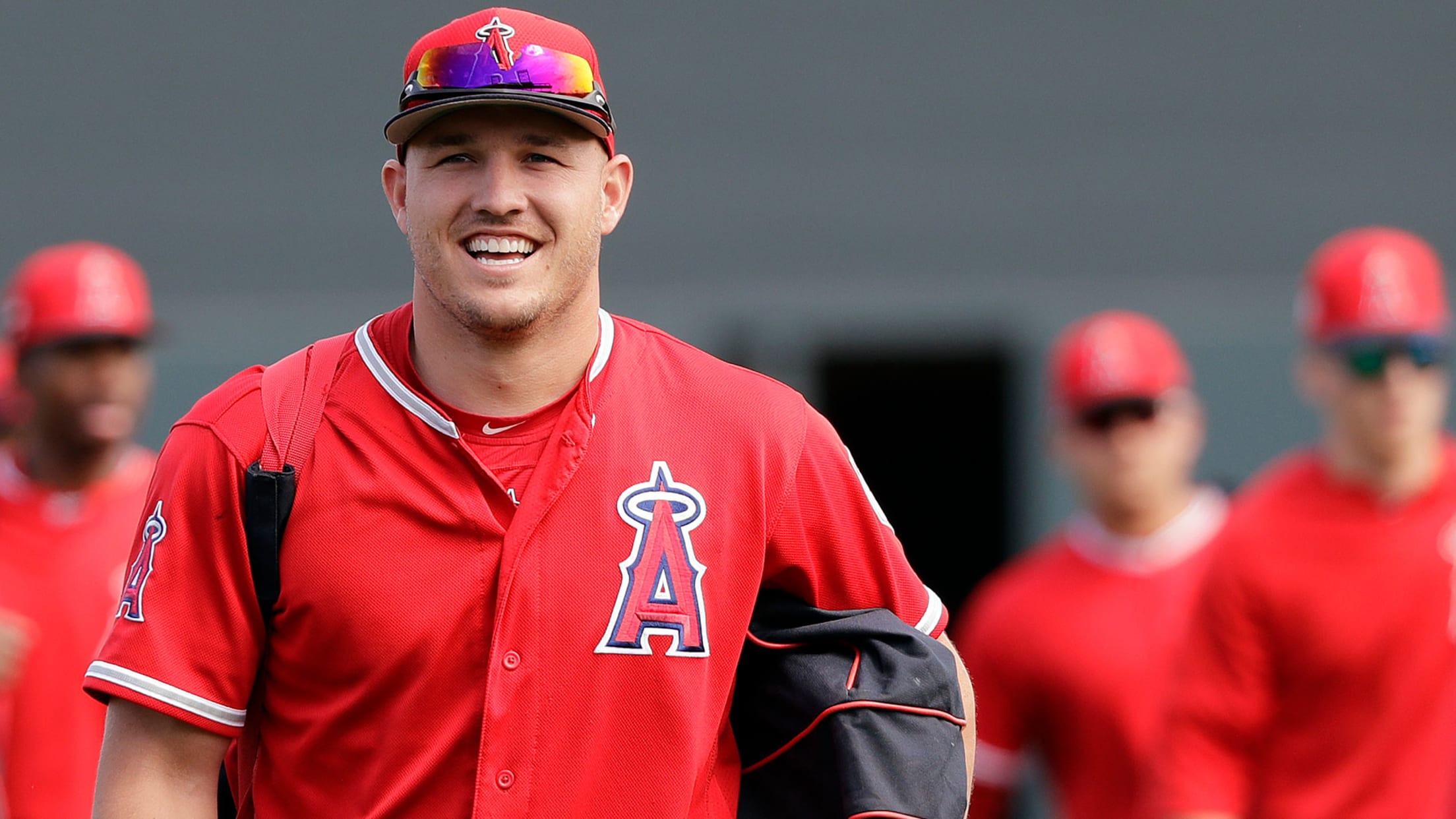 SCOTTSDALE, Ariz. -- The top priority for the Angels this spring was to sign Mike Trout to an extension, and general manager Billy Eppler got the job done when the club officially announced Wednesday night that Trout was signed to a record 12-year deal that runs through the 2030 season.
30 breakout prospects for 2019 -- 1 per team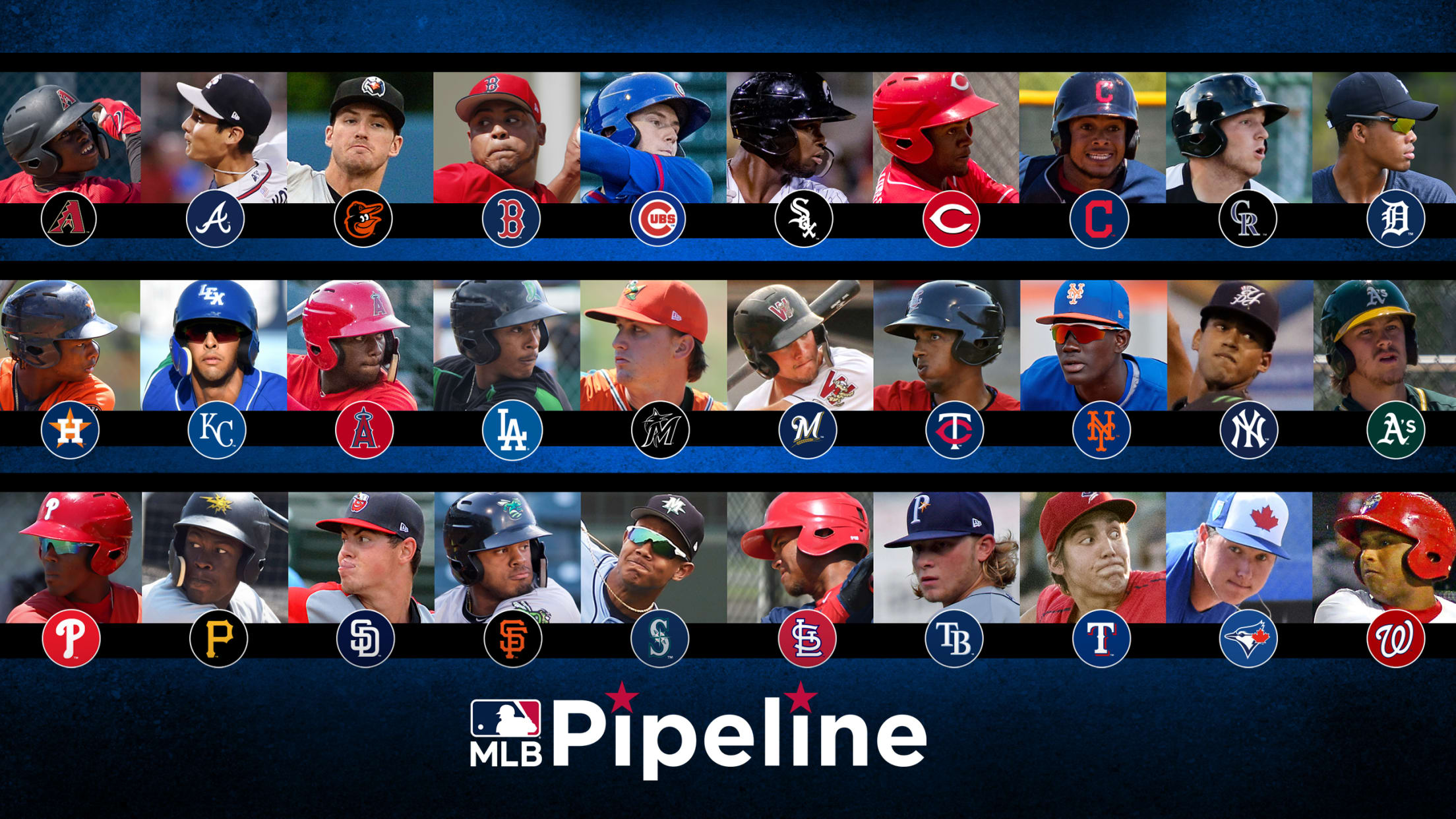 The four players atop MLB Pipeline Top 100 Prospects list -- Blue Jays third baseman Vladimir Guerrero Jr., Padres shortstop Fernando Tatis Jr., White Sox outfielder Eloy Jimenez and Nationals outfielder Victor Robles -- are no surprise. They all ranked among the eight best on the 2018 preseason Top 100.
Harper hits two home runs, feels comfortable
Williams plays center field; Cozens, Anderson optioned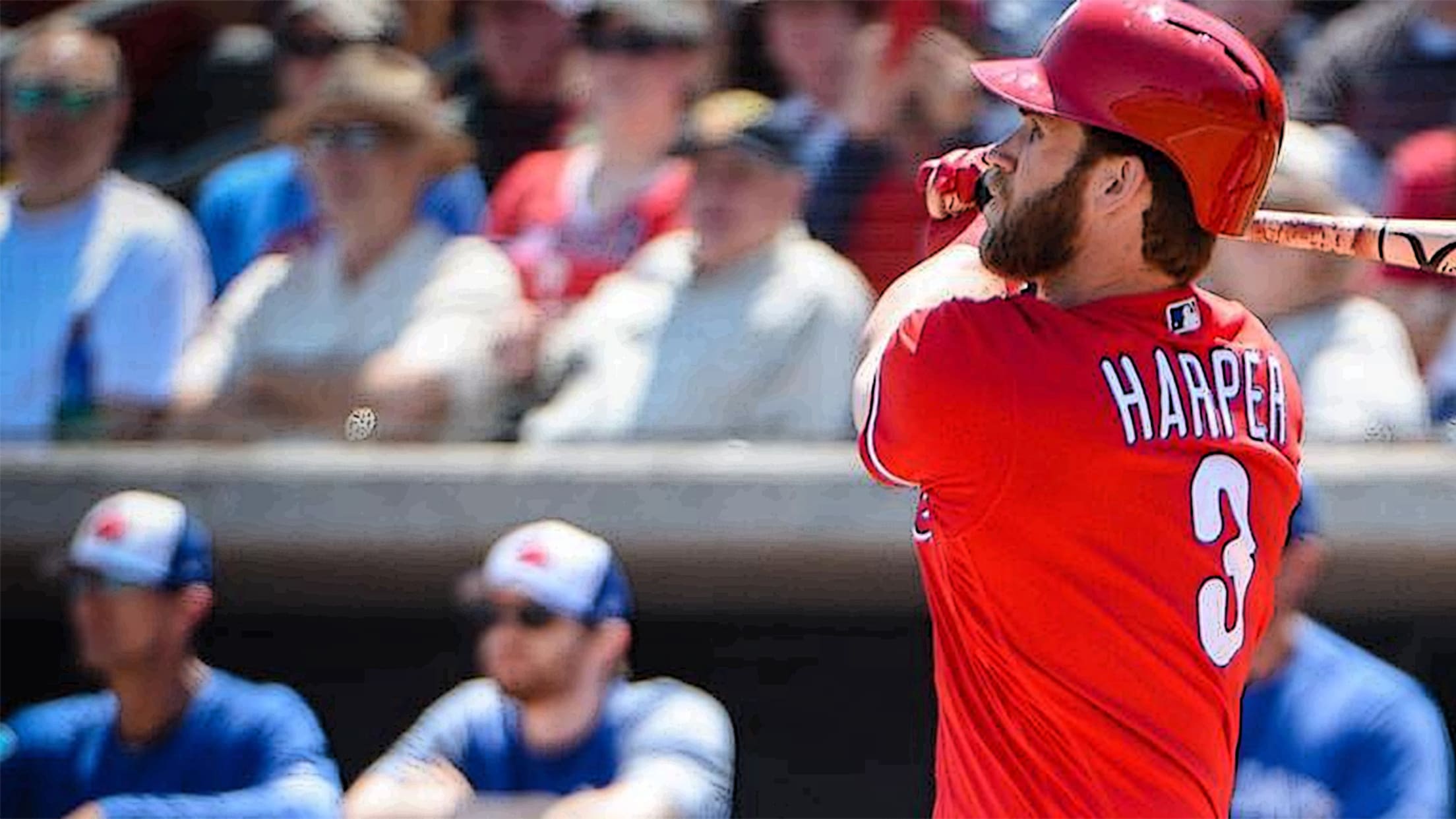 CLEARWATER, Fla. -- Bryce Harper is tuning up quite nicely with Opening Day approaching. He crushed two home runs in Thursday afternoon's 13-6 victory over the Blue Jays at Spectrum Field. He ripped a line-drive, two-run home run to right field in the first inning, and a towering solo homer
Big leaguer for a day, young Buc hits 2 HRs
Rookie outfielder makes big splash in first Major League at-bats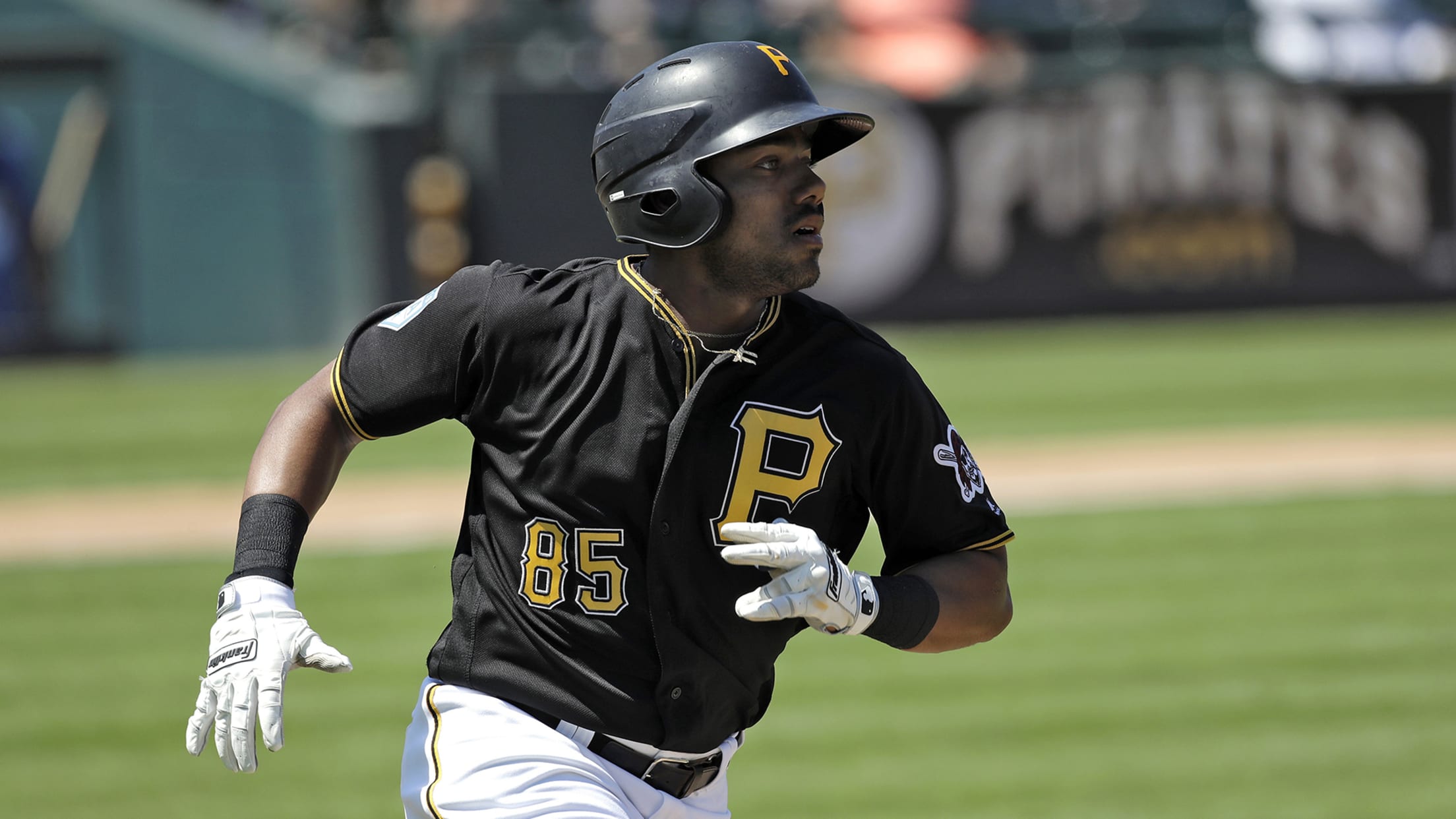 BRADENTON, Fla. -- Jonah Davis figured he was just going to watch a big league Spring Training game on Thursday afternoon at LECOM Park. The 21-year-old center fielder rode the van over from Pirate City, put on a No. 85 Pirates jersey with no name on the back and made
Pence makes Rangers; Calhoun to be optioned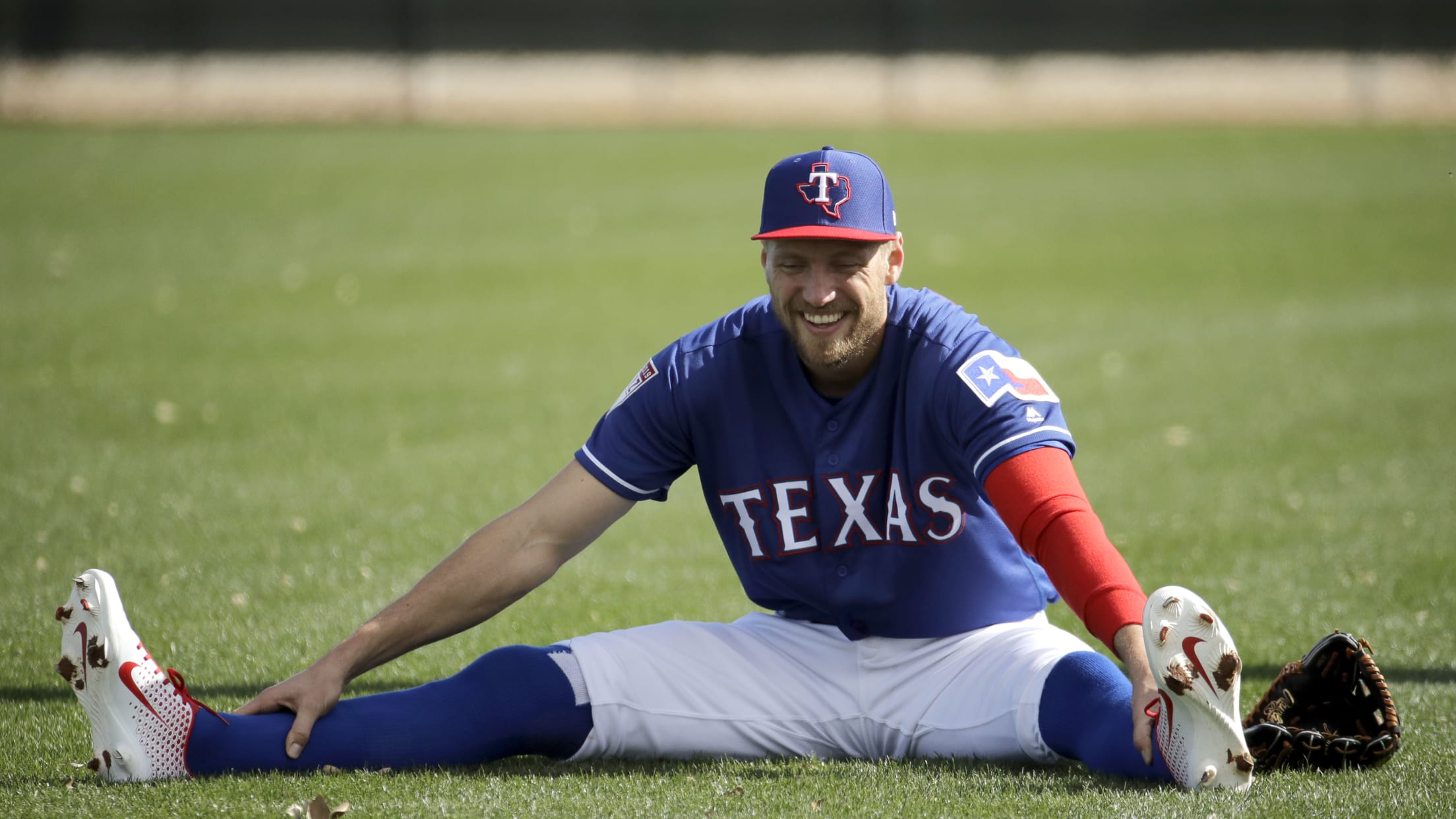 SURPRISE, Ariz. -- Hunter Pence will be on the Rangers' Opening Day roster as their fourth outfielder. Willie Calhoun is being optioned to Triple-A Nashville. Those were two of the conversations manager Chris Woodward had in the Rangers' clubhouse Thursday morning. Telling Pence was the fun part, Woodward said.
Breaking down every team's closer situation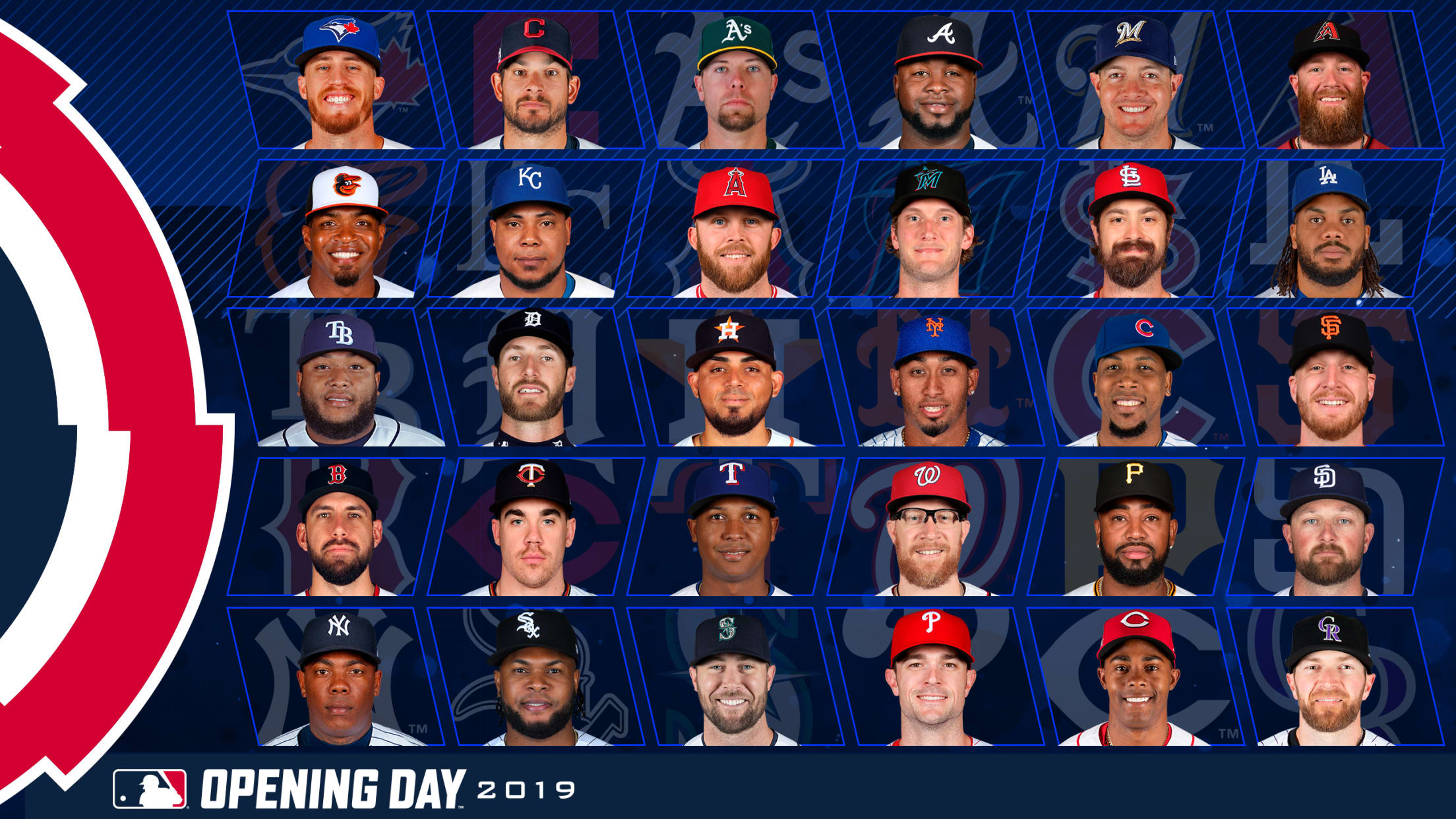 Teams can have solid starting pitching, strong middle relief and a potent offense, but if they don't have a closer waiting in the bullpen to finish off games, wins won't be easy to come by. And while not every club has an Aroldis Chapman or Kenley Jansen waiting in the
The 2019 Opening Day starters are...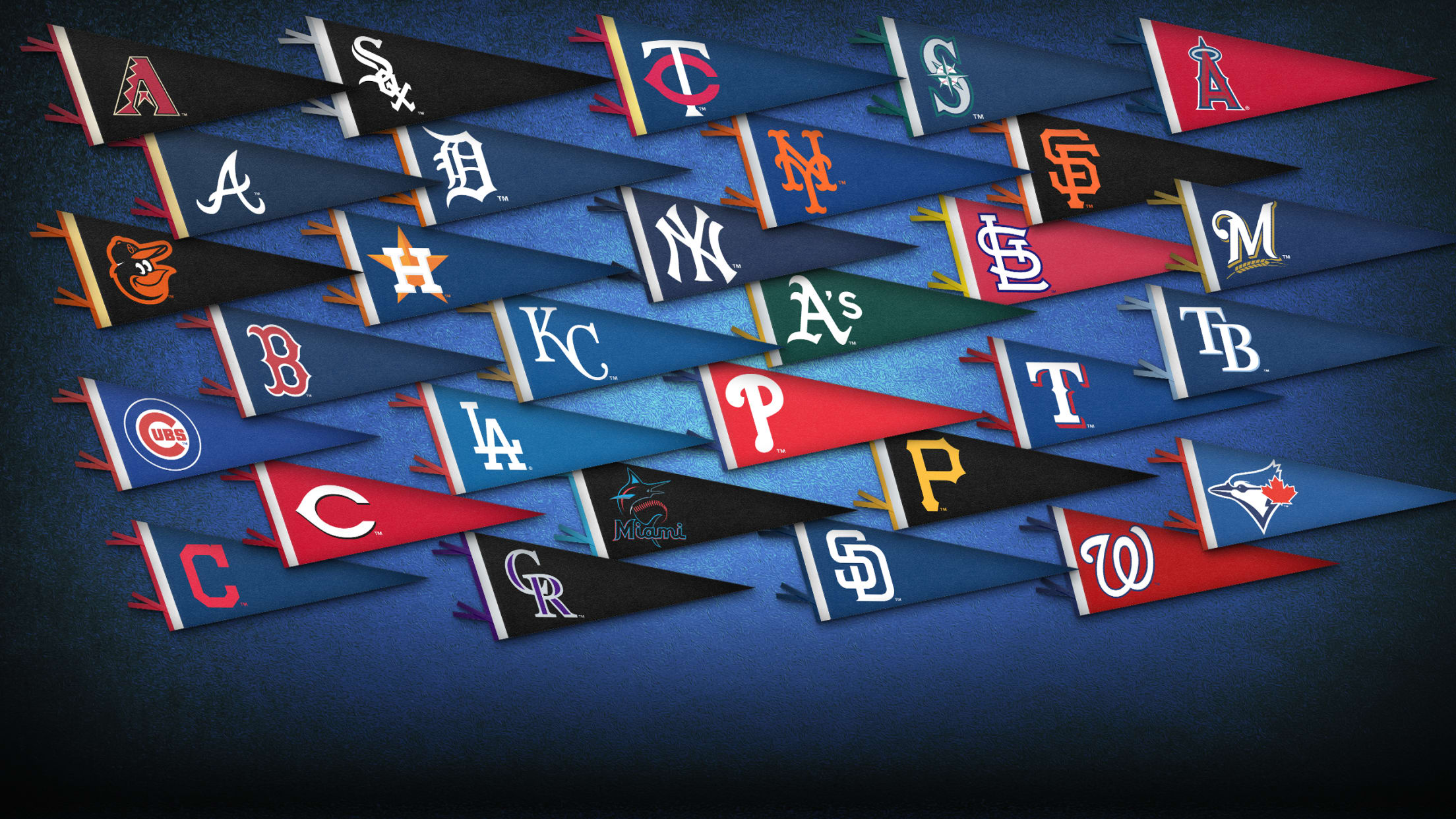 MLB.com is keeping track of each team's Opening Day starting pitcher as they are announced. Noted in parentheses are how many times that pitcher has started on Opening Day. AL EAST Blue Jays: Marcus Stroman (2nd) vs. DET 2018 OD starter: J.A. Happ Stroman was solid in his first opening
Projected 2019 lineups, rotations for every team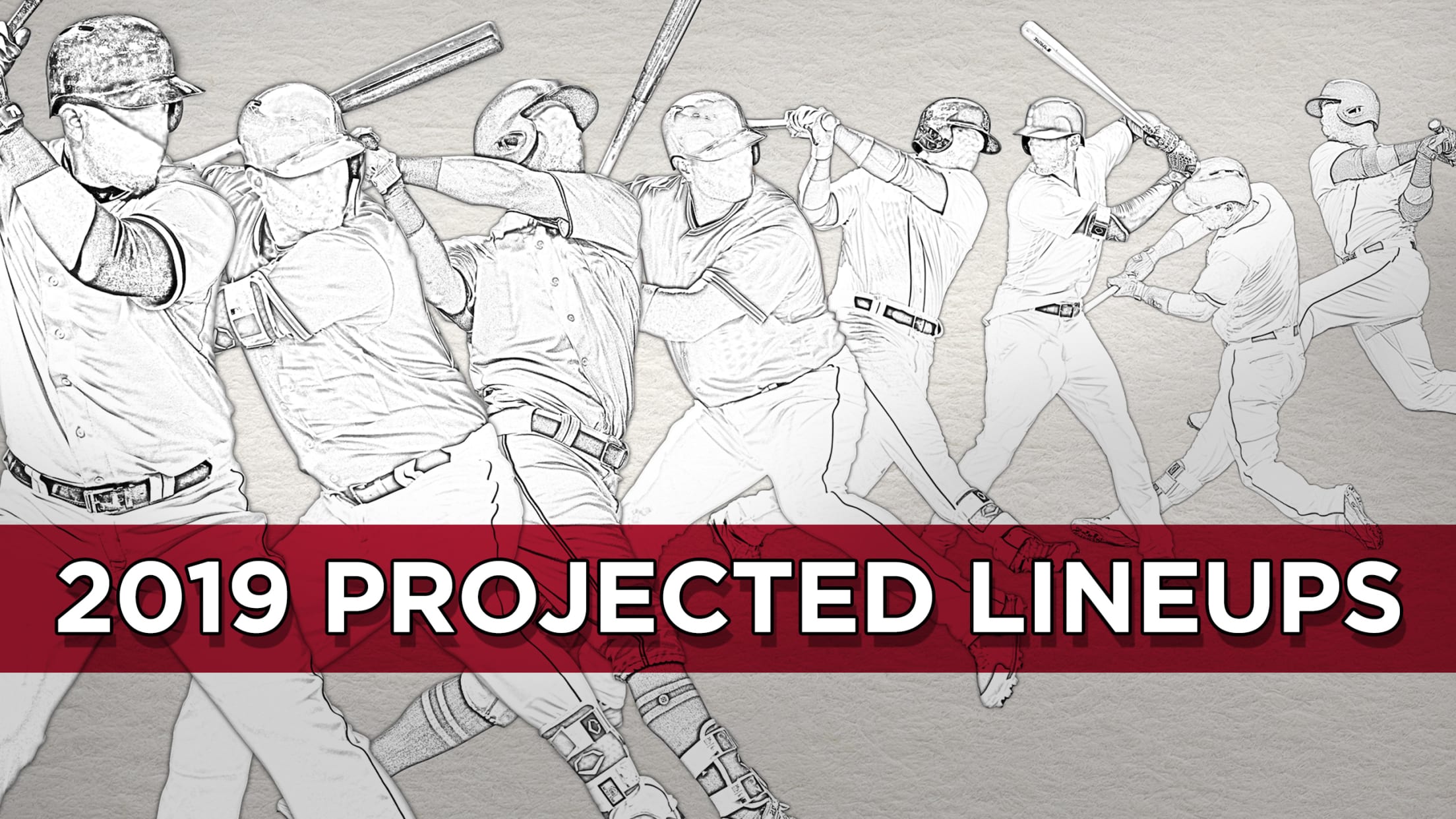 Spring Training is in full swing, and Opening Day is fast approaching. For some players, the Cactus League in Arizona and Grapefruit League in Florida provide nothing more than a chance to shake off some rust. For others, it's an opportunity to win a roster spot or a starting position.
MLB's most memorable final at-bats
As Ichiro's career ends, a look back at all-time greats with impressive sendoffs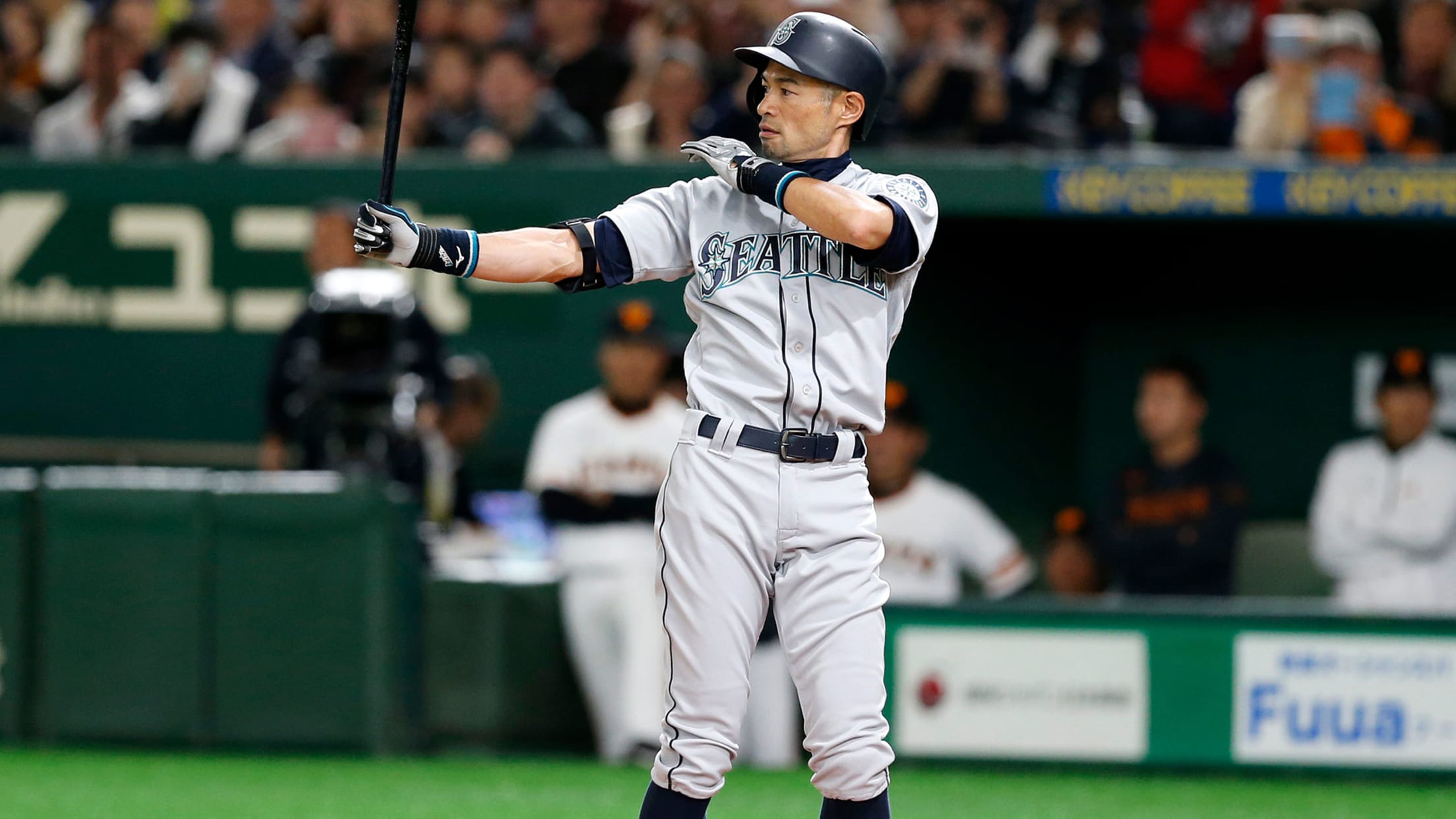 Ichiro Suzuki's dazzling Major League career came to an end Thursday morning, but his farewell wasn't without intrigue. Taking the field at age 45, Suzuki went 0-for-4 but missed out on his 3,090th big league hit by one step as he was thrown out on an infield grounder. While that
Ohtani still considers Ichiro his idol
Angels star gets emotional discussing retirement of Japanese legend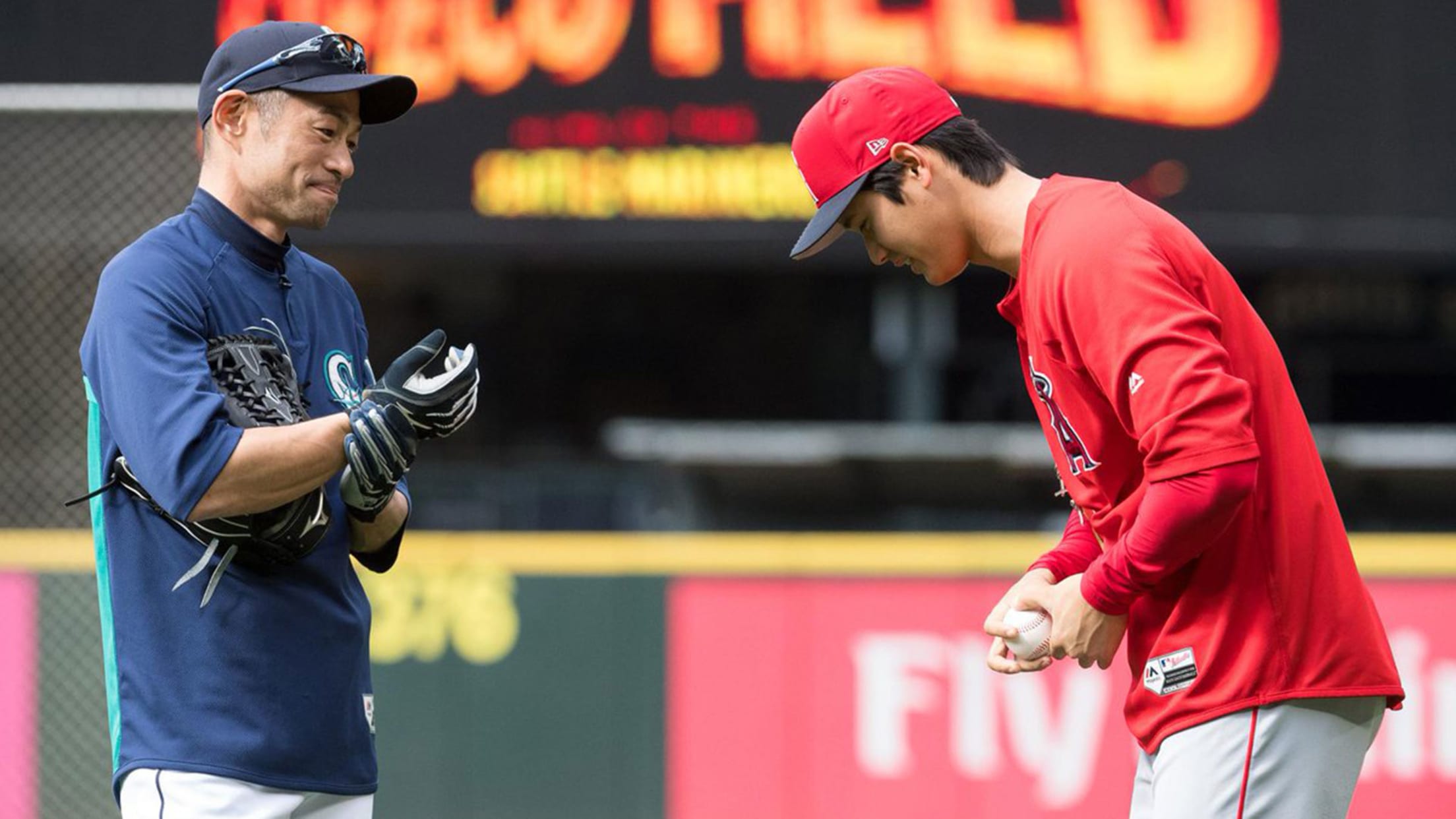 SCOTTSDALE, Ariz. -- Angels two-way star Shohei Ohtani grew up idolizing Ichiro Suzuki, so he said it was emotional to see him officially retire after the Mariners' win over the A's in Japan early Thursday.
The latest on Lindor, Ramirez and Kipnis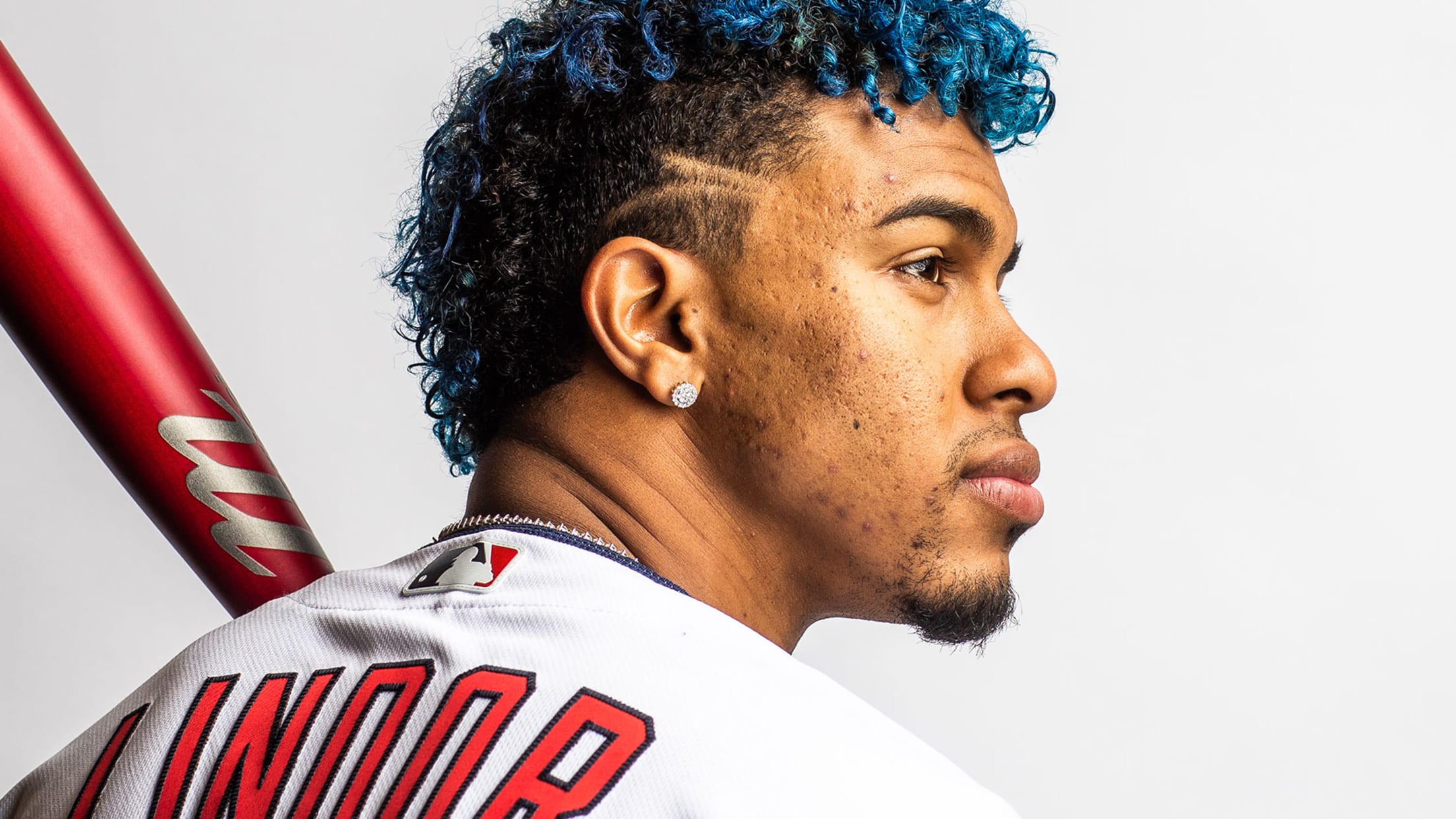 GOODYEAR, Ariz. -- Injured shortstop Francisco Lindor met with the Indians' medical staff Thursday morning to go over his plans for next week, but it remains uncertain if he will be ready for Opening Day. The club is open to giving Lindor, who is playing Minor League games, an extra
Ichiro retires after emotional finale in Tokyo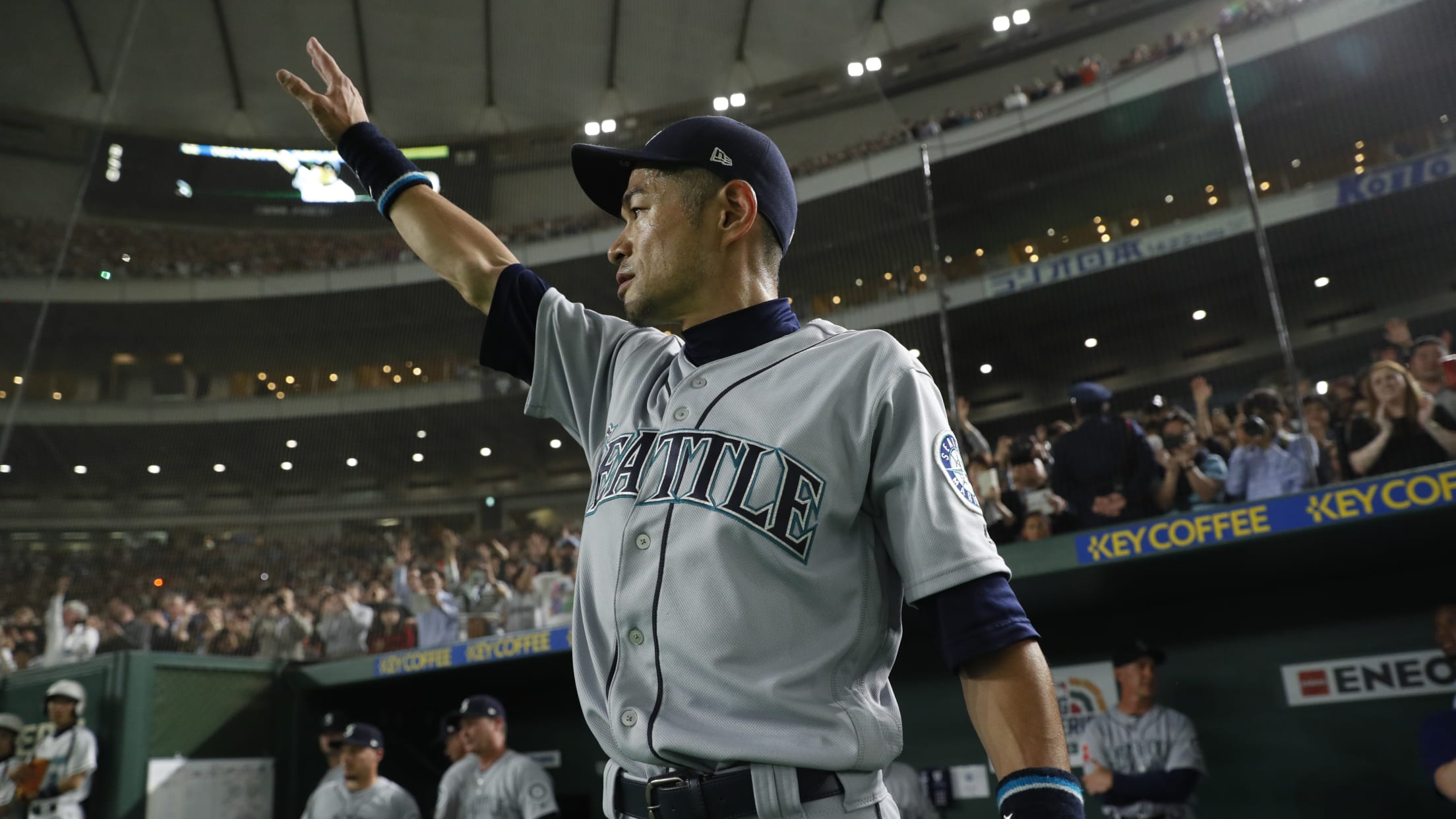 TOKYO -- For a man who never wanted to quit playing baseball, there can be no perfect ending. But Ichiro Suzuki might have come as close as possible to finding the right exit to a brilliant career when he announced Thursday that he's retiring from the game after playing one
Injury updates: Lindor, Carpenter, Fulmer, Gallo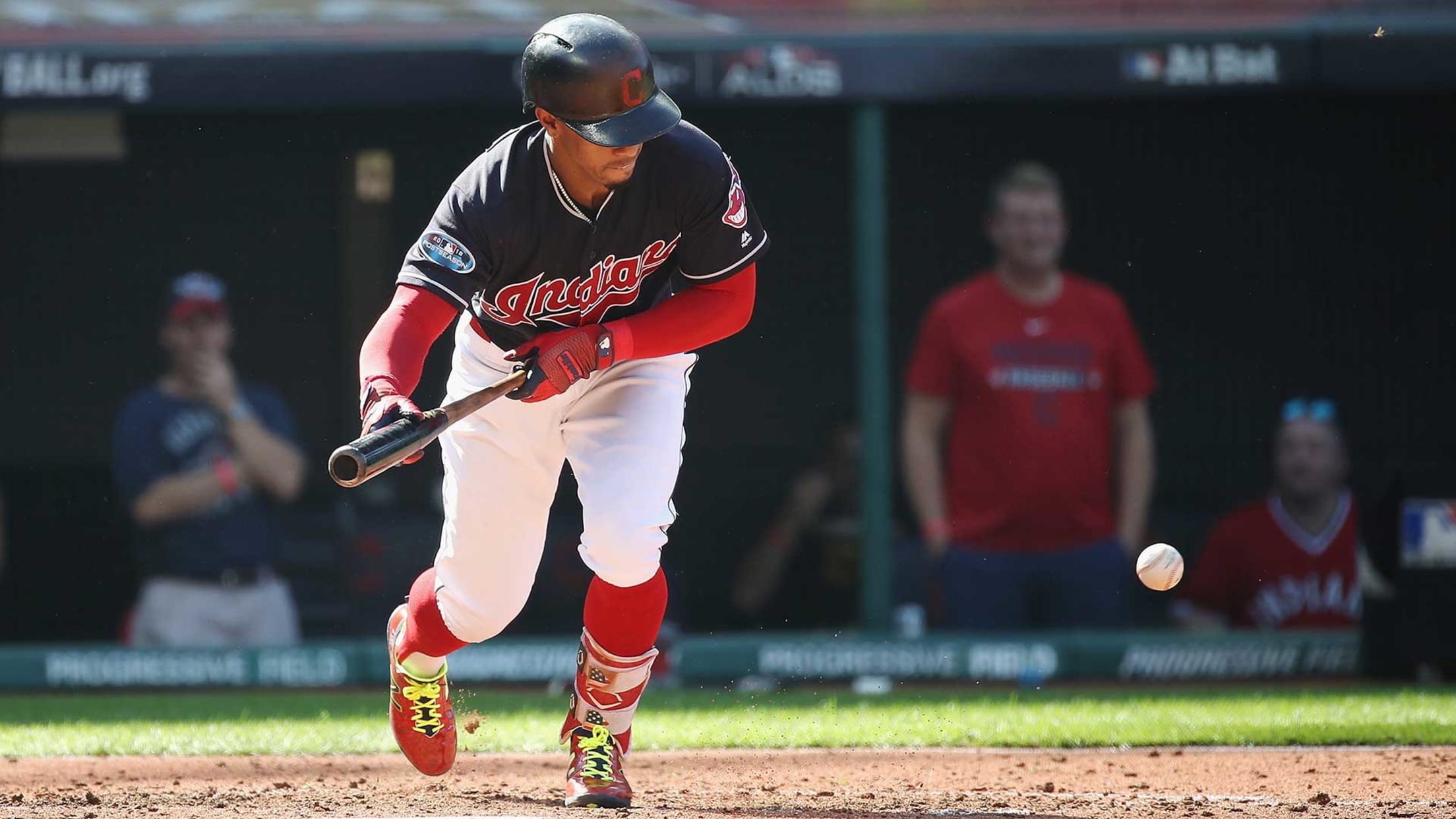 Here's a roundup of the latest injury news around the Majors. Francisco Lindor and Jason Kipnis, Indians Lindor met with the Indians' medical staff Thursday morning to go over his plans for next week, but it remains uncertain if he will be ready for Opening Day. The club is open
C. Kelly fills free time by filling his brain
D-backs catcher fulfills promise to parents by earning college degree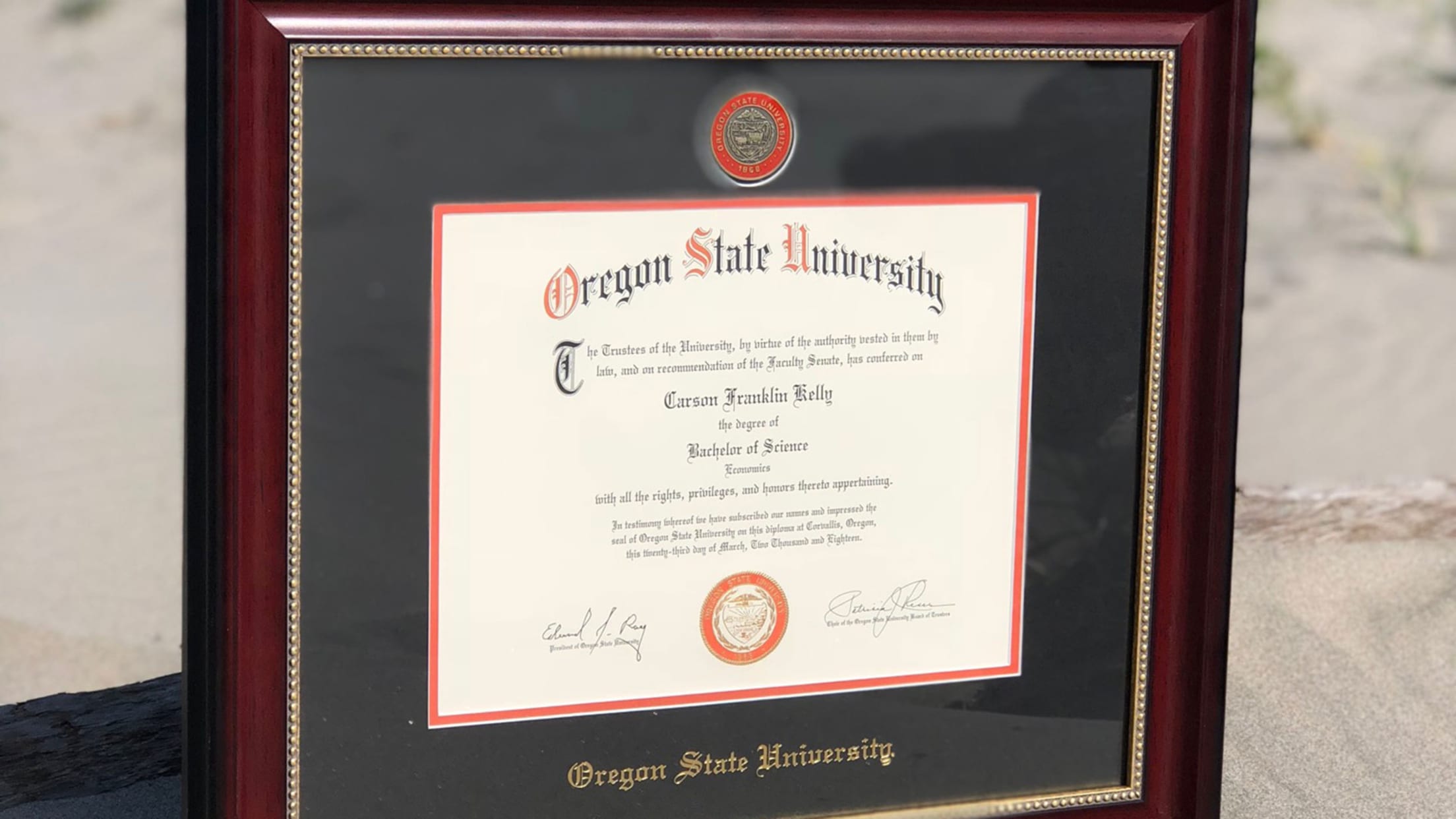 SCOTTSDALE, Ariz. -- Baseball is an everyday game, but there is still a lot of downtime. Long bus rides in the Minor Leagues, or flights in the big leagues. Dead time between early work and batting practice, between batting practice and the game.
Cards lock down their superstar with Goldy deal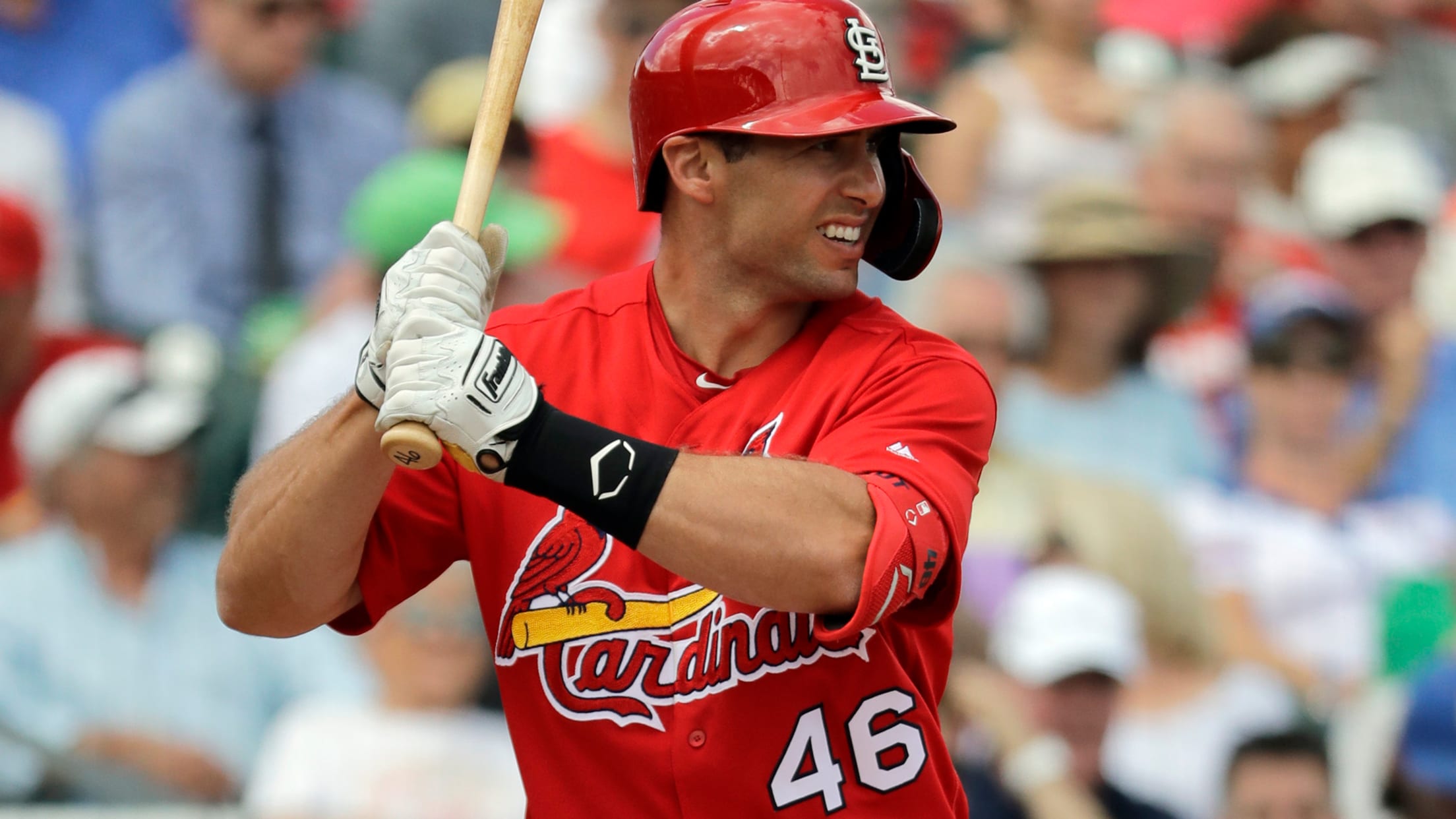 Ever since Albert Pujols left for the Angels back in December 2011, the Cardinals have been content to contend without a superstar. It has been the primary plan to have a seemingly endless succession of homegrown players put up above-average seasons, giving them production and depth up and down the
Here's why Trout is worth the investment
Mays, Mantle help project All-Star's next 12 seasons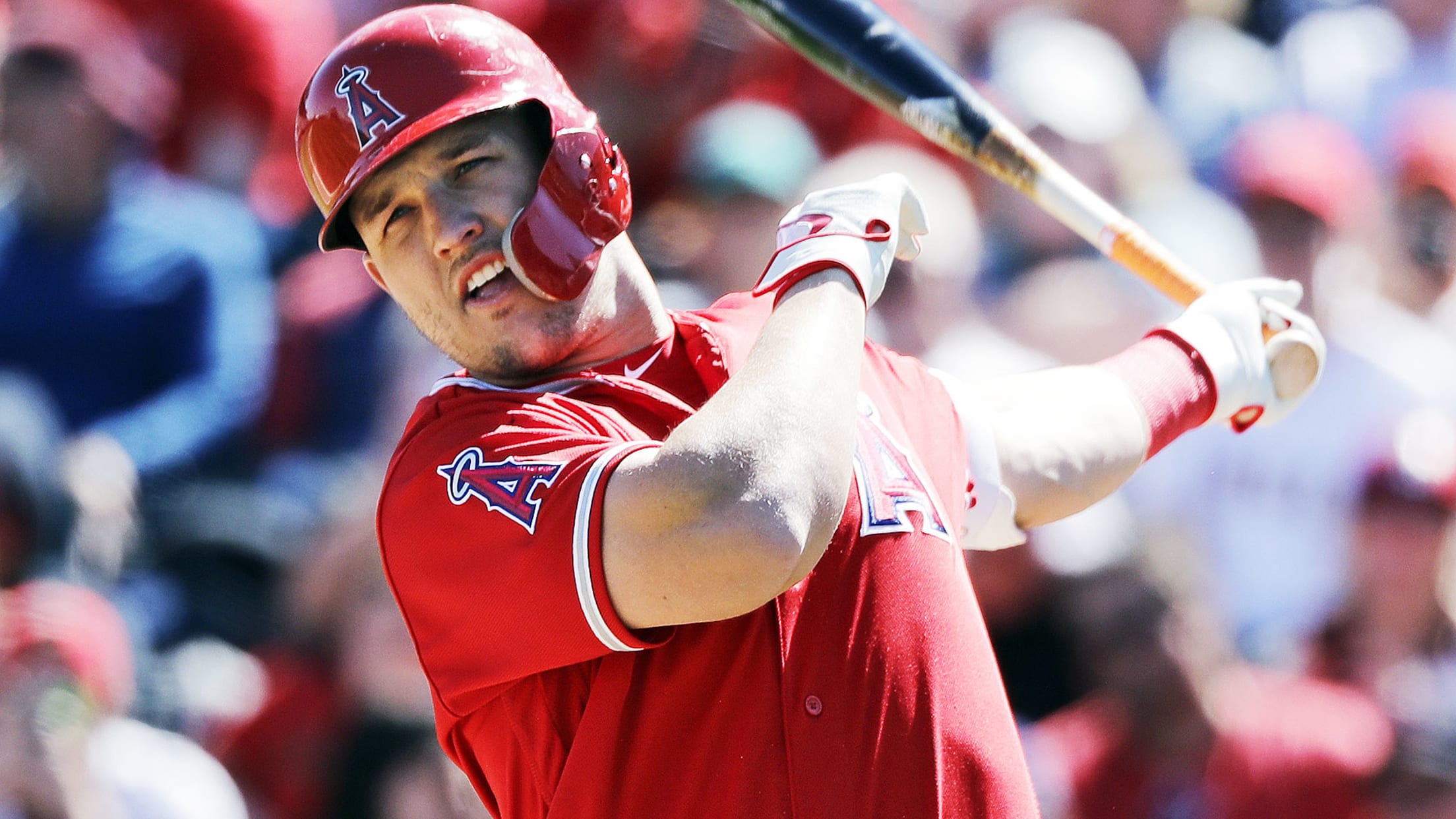 When analyzing any long-term contract, such as the extension Mike Trout and the Angels finalized on Wednesday, it's common to project that player's production over the life of the deal, using similar players from the past as a tool. Trout makes this a difficult exercise, however. That's because he almost
Mussina eager for Cooperstown weekend
Hall of Fame visit a reminder of his consistent excellence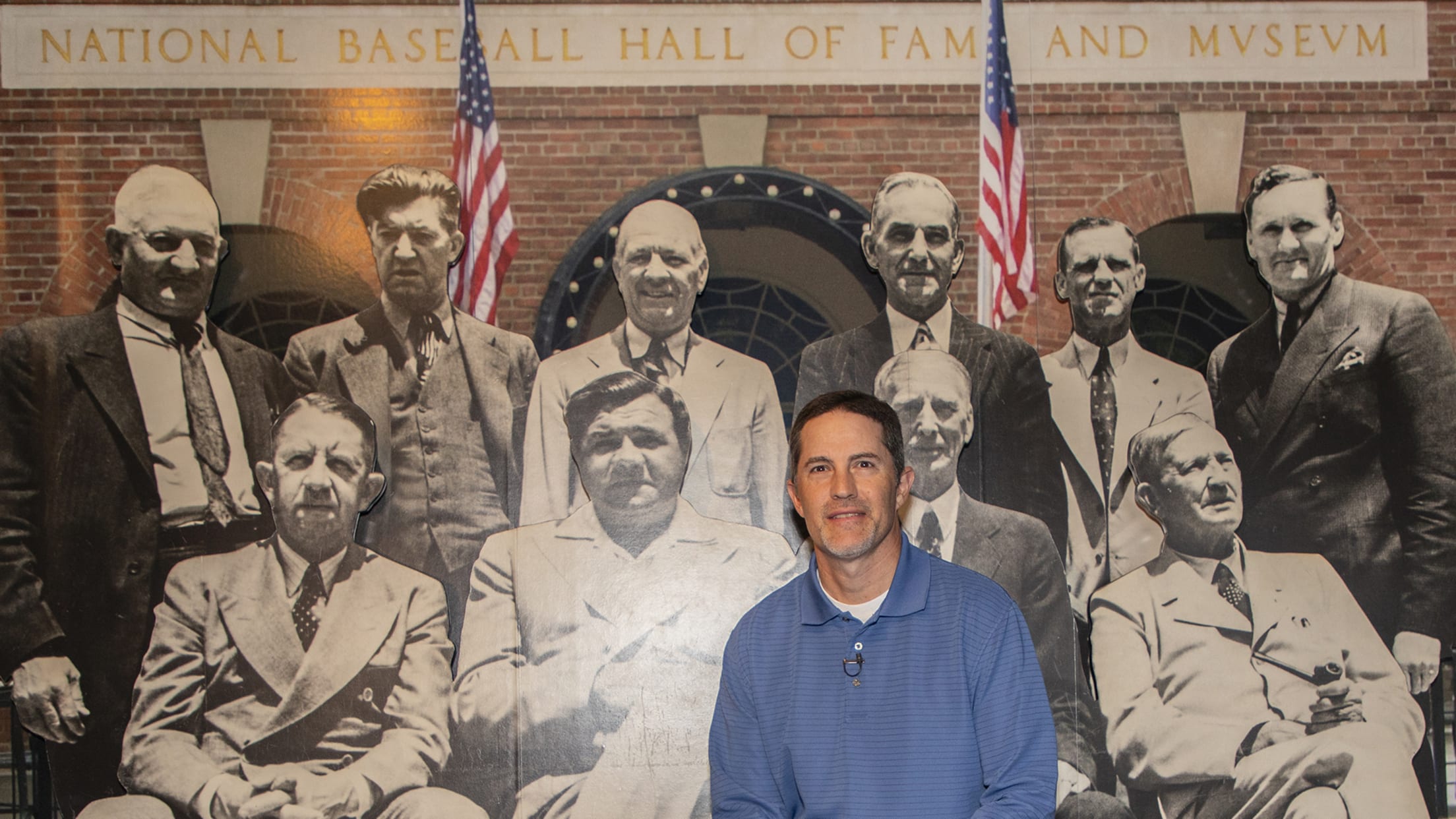 Mike Mussina had few near misses during his illustrious playing career, but he can now check Hall of Famer off that list. The longtime stalwart starting pitcher, who split his career between the Baltimore Orioles and New York Yankees, made his first trip to the National Baseball Hall of Fame
Could Tigers, Castellanos agree on extension?
Slugger's Plan A is to stay in Detroit, while GM Avila says contract status 'in our minds'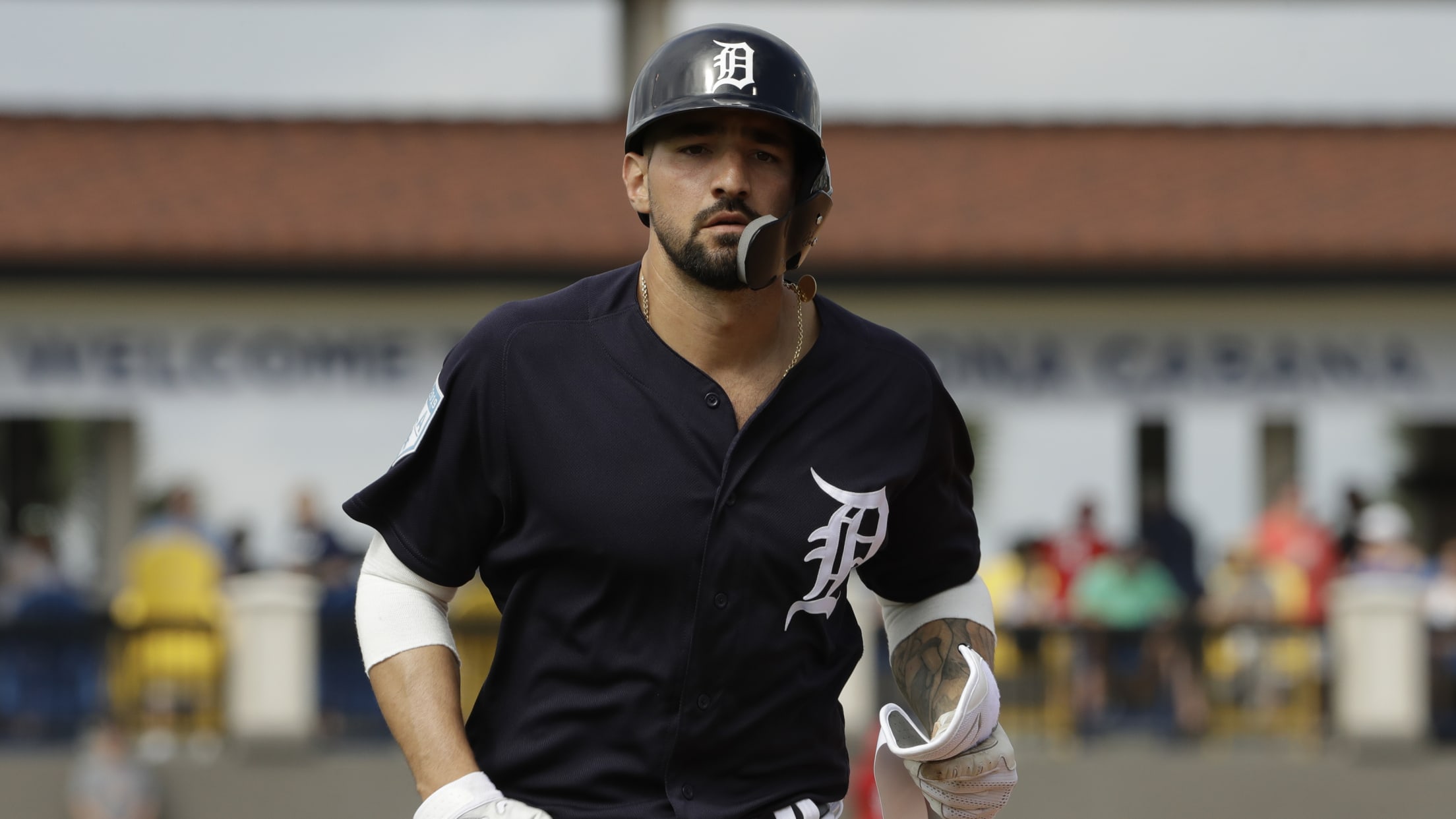 LAKELAND, Fla. -- The Tigers have had Nicholas Castellanos on the trade market for more than a year in an effort to acquire more prospects. General manager Al Avila talked last season about letting Castellanos leave as a free agent next offseason and getting a Draft pick as compensation. So
Bird fine after being scratched for HBP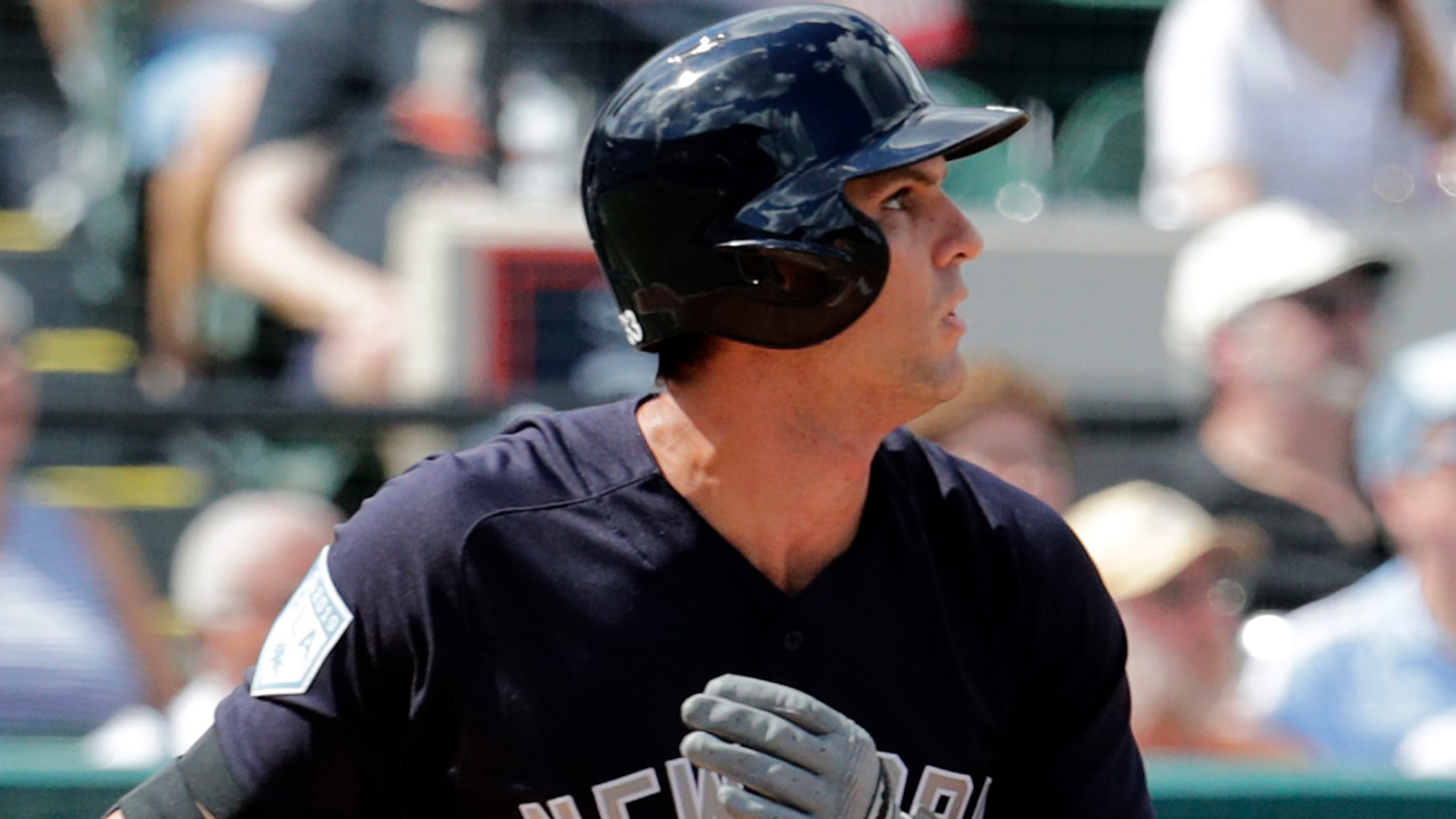 TAMPA, Fla. -- Yankees first baseman Greg Bird will likely be in action this weekend after X-rays and CT scans of his right elbow returned negative, manager Aaron Boone said on Thursday. Bird was hit by a pitch in the first inning of Wednesday's 2-1 Grapefruit League loss to the
Pirates begin 2019 with eye on postseason
Club counting on pitching staff that took shape in second half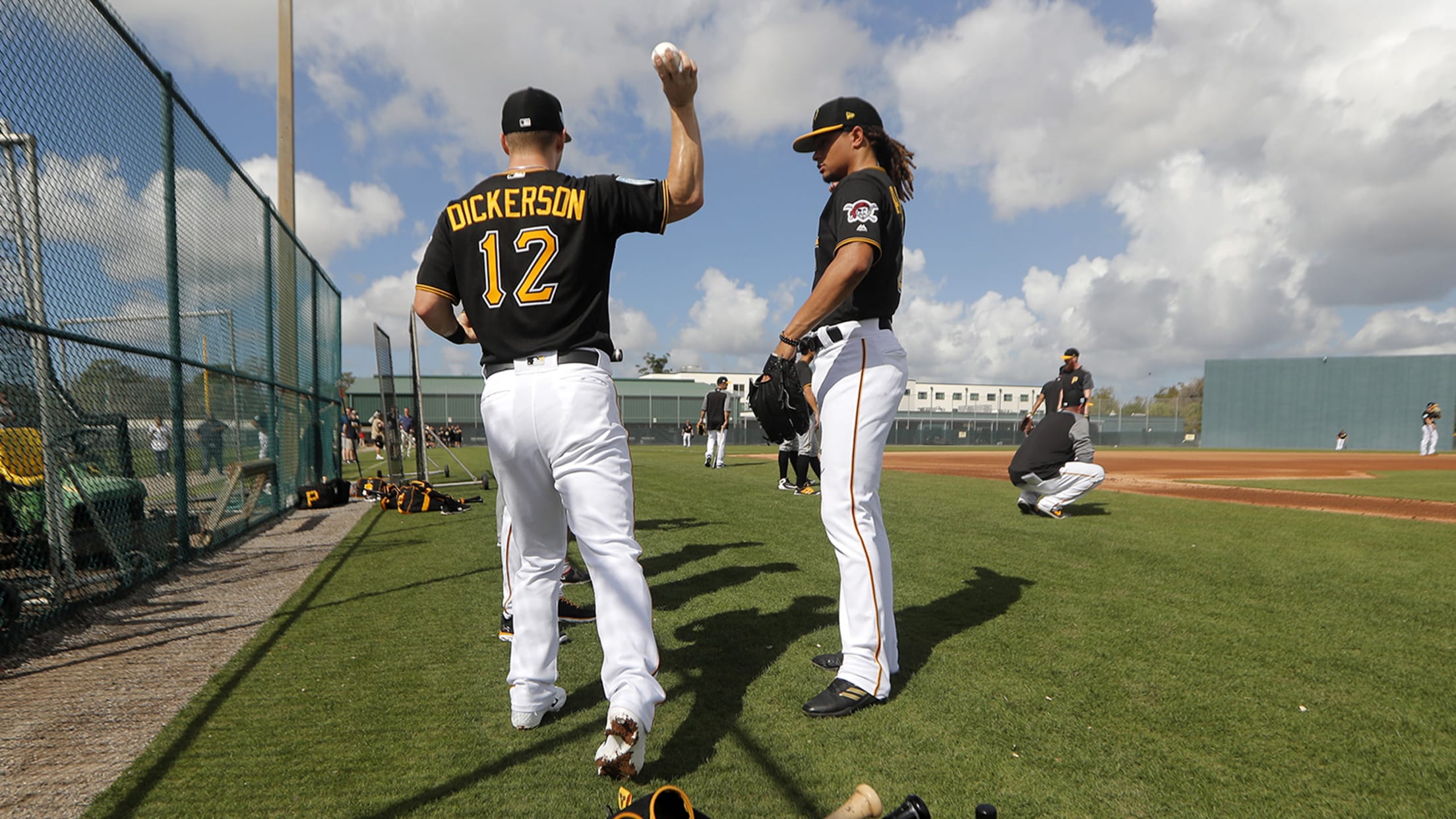 BRADENTON, Fla. -- On the final day of last season, manager Clint Hurdle summarized in three words how he felt about the Pirates' 82-79 campaign. The 2018 season saw Pittsburgh start off strong, slump for an extended stretch, buy big in the July leading up to the non-waiver Trade Deadline,
Healthy Samardzija caps impressive spring
Shark lined up to start 5th game after posting 2.84 Cactus ERA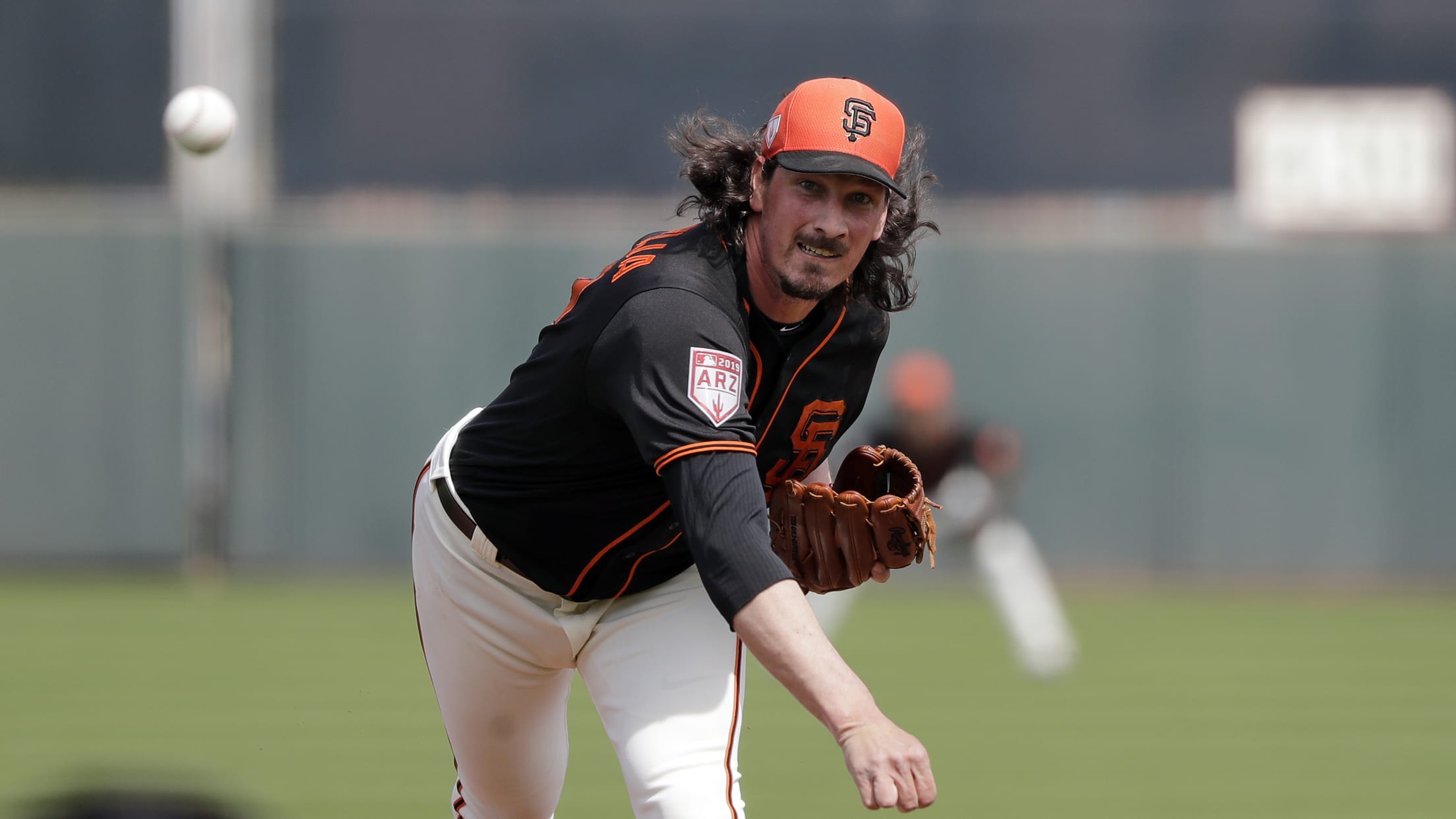 MESA, Ariz. -- Jeff Samardzija is preparing to enter his 12th year in the Majors, but he's approaching this season with a newfound sense of appreciation after being forced to sit out most of the 2018 campaign due to a persistent shoulder injury. "It just reassures you not to take