Greinke calls own pitches -- out loud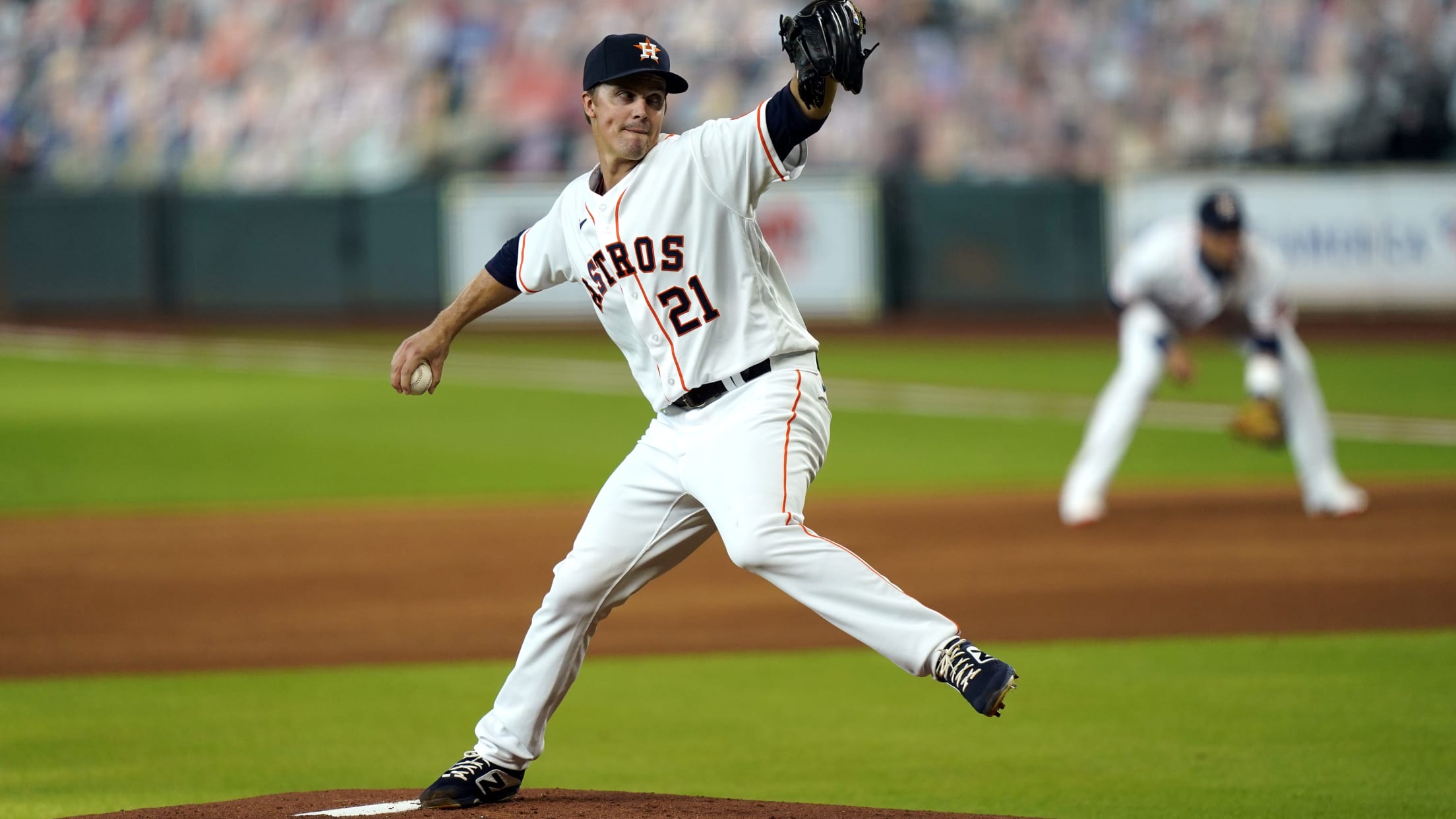 HOUSTON – A ballpark with no fans and Zack Greinke can make for some terrific entertainment. Greinke, the enigmatic veteran right-hander, took to calling his own pitches during the Astros' 5-1 victory over the Giants on Wednesday night at Minute Maid Park by giving hand signals to catcher Martín Maldonado.
Sanó's HR vanishes:  'I didn't see it land'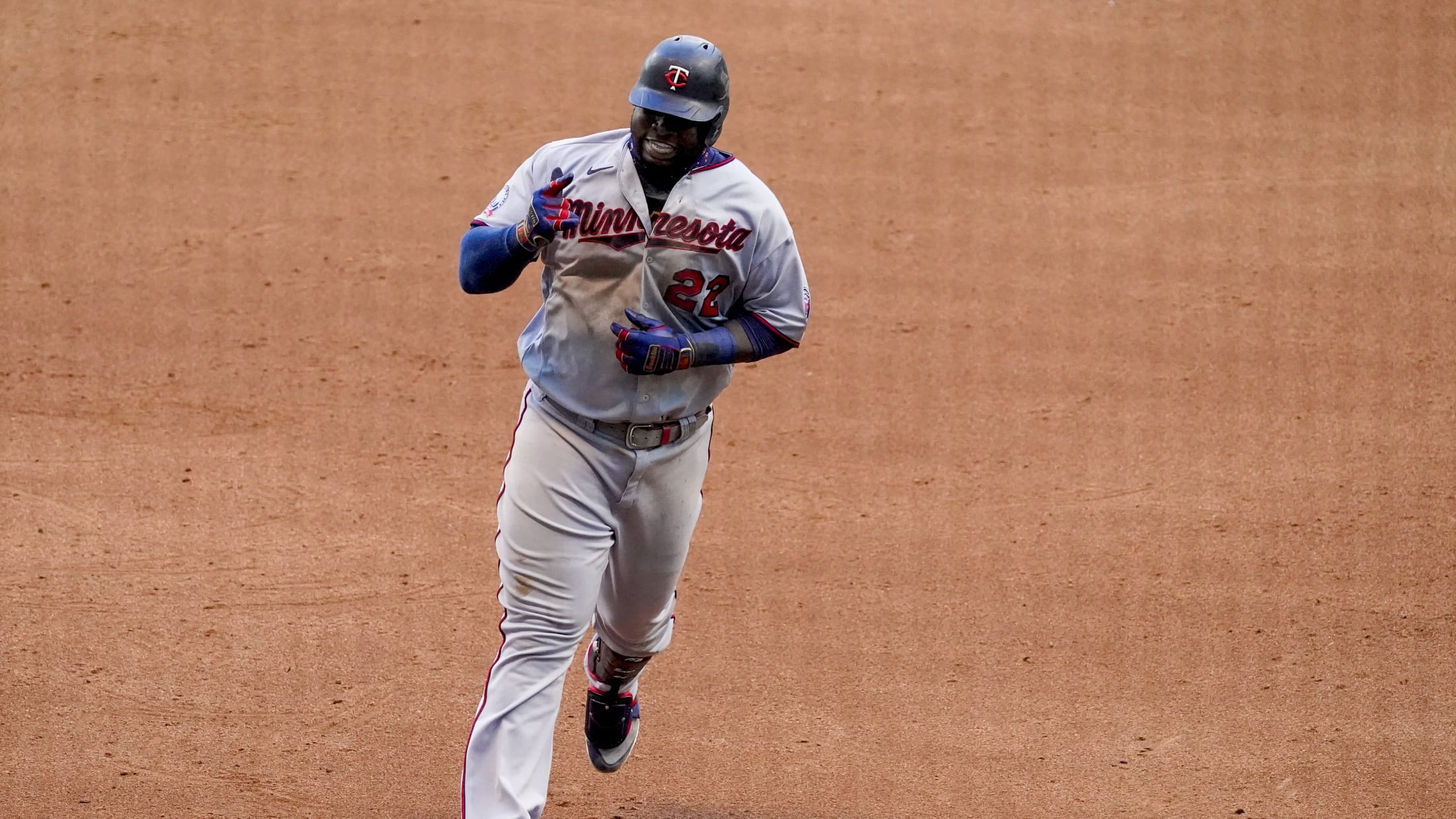 Miguel Sanó put all the might of his 272-pound frame into a violent swing, as he always does. During his recent extended slump, baseballs would all too often miss that bat and disappear into the catcher's mitt. This time, he made contact. Loud contact. The baseball, again, disappeared. Sanó's fourth
LeMahieu raises AL-leading average to .431
Second baseman ups average to .431; Frazier logs 3 hits in '20 debut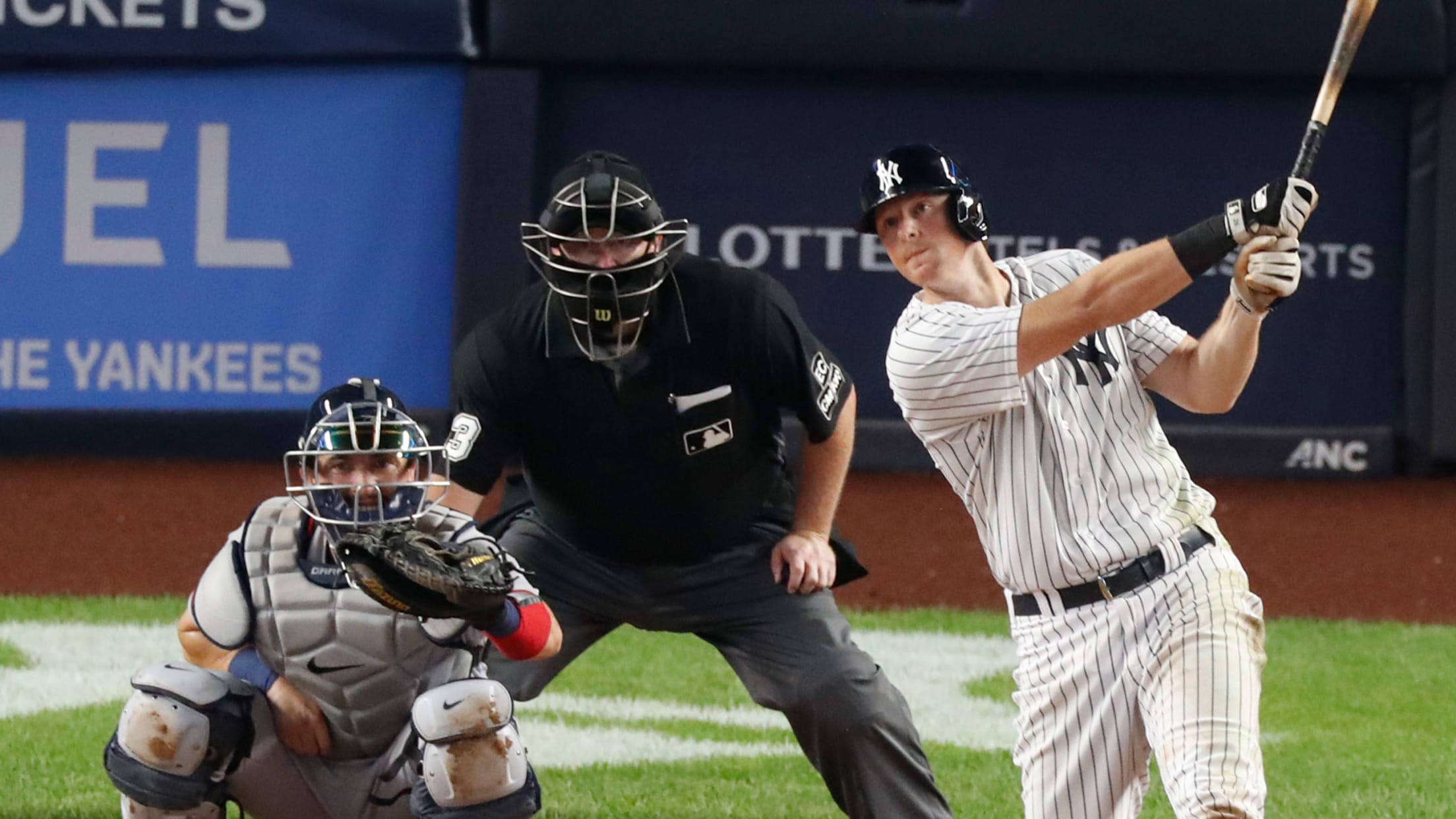 NEW YORK -- DJ LeMahieu already owns one batting title. Should the Yankees infielder be clearing shelf space for a second? LeMahieu stroked four hits in five at-bats, raising his average to an American League-leading .431 as the Yankees completed a two-game Interleague sweep of the Braves with a 6-3
Phils summon top prospect Bohm (source)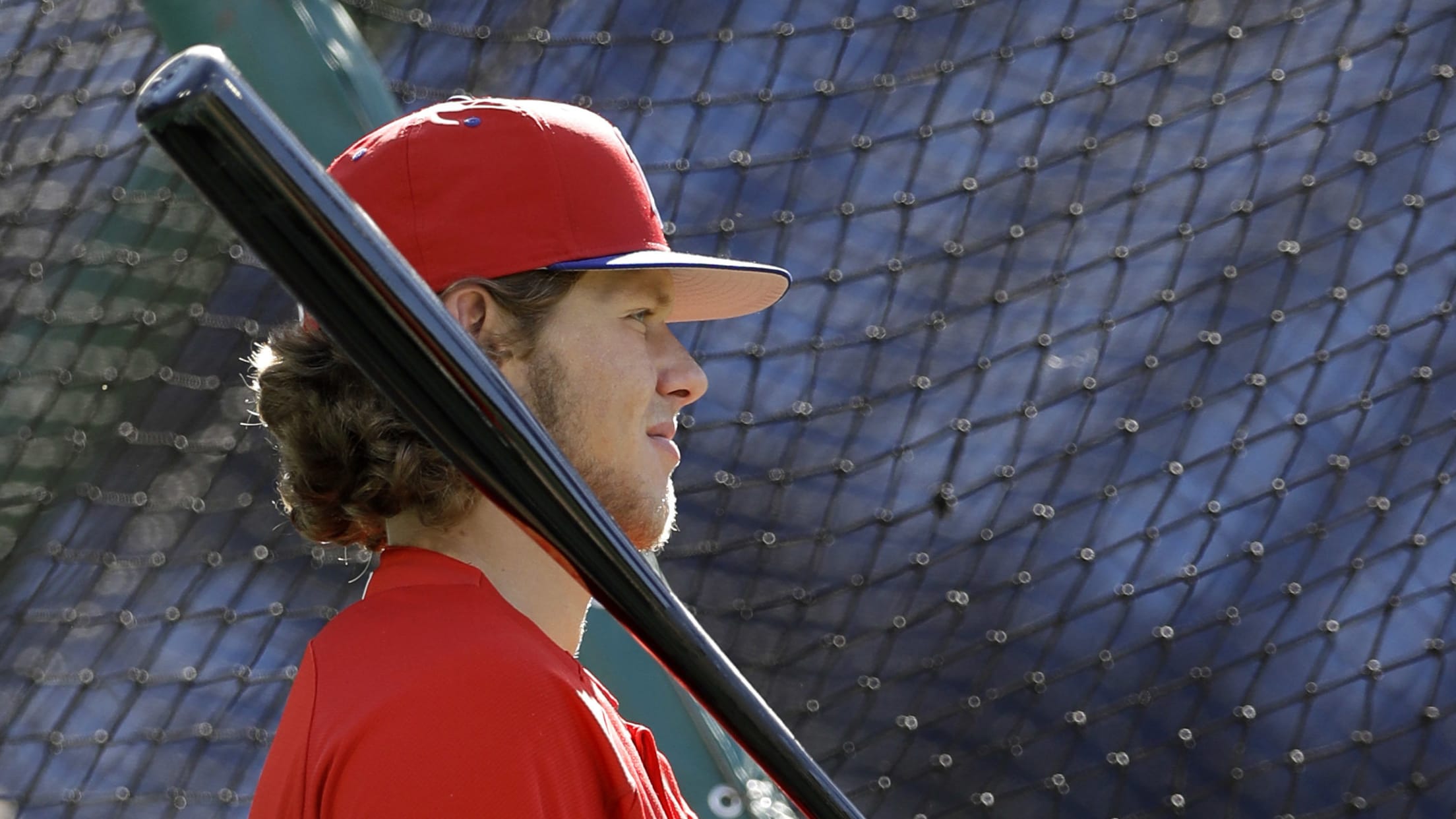 The Phillies appear ready to add a big-time bat to their lineup: Top prospect Alec Bohm is on his way up, a source tells MLB.com's Todd Zolecki. The team has not commented. Bohm, 24, was the Phillies' No. 1 draft pick -- third overall -- in the 2018 Draft. Bohm,
Injury updates: Acuña, Judge, JV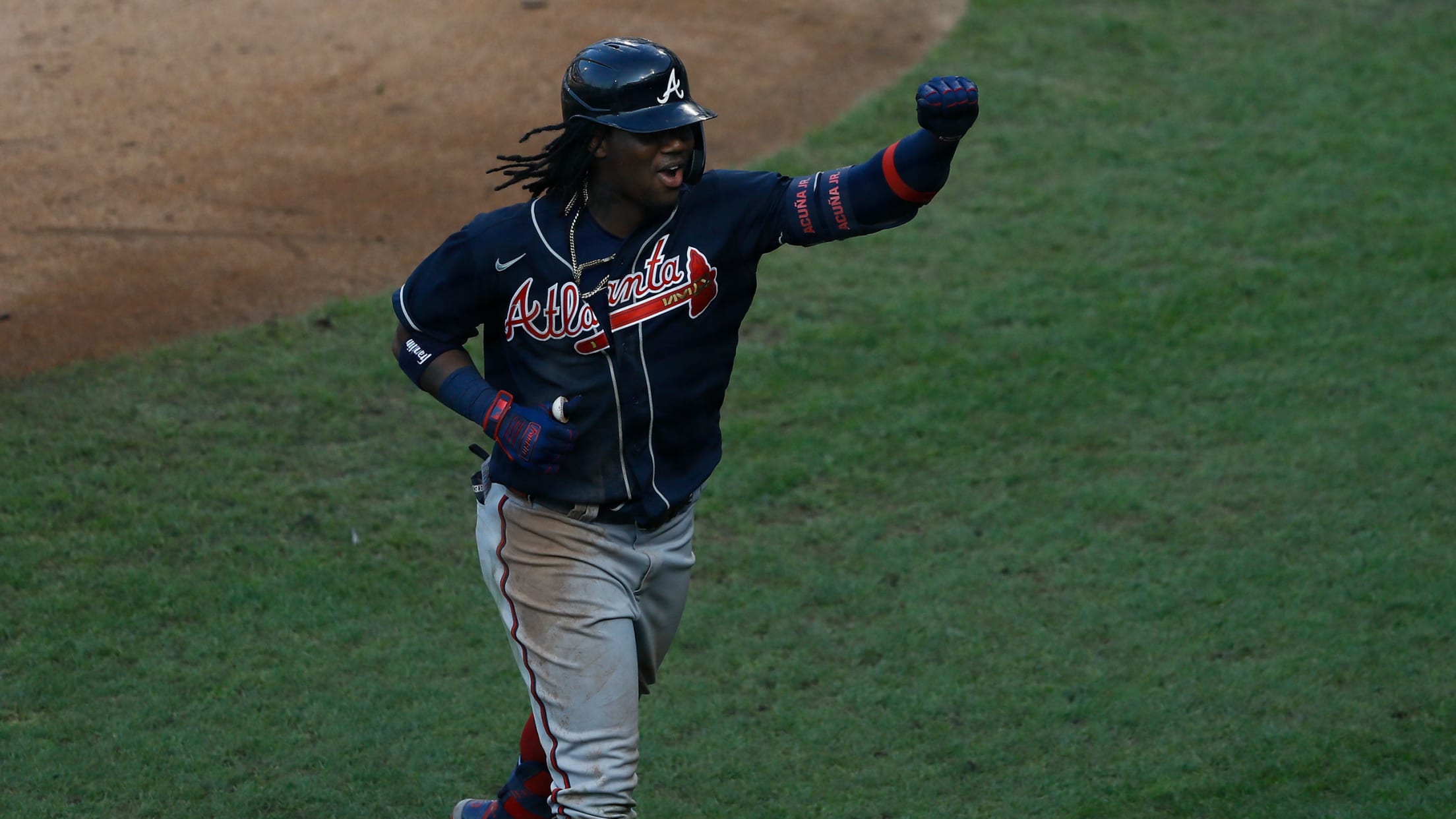 Stay up-to-date with all the latest news on injured players from across Major League Baseball.
2 days later, Soto resets best with 466-ft HR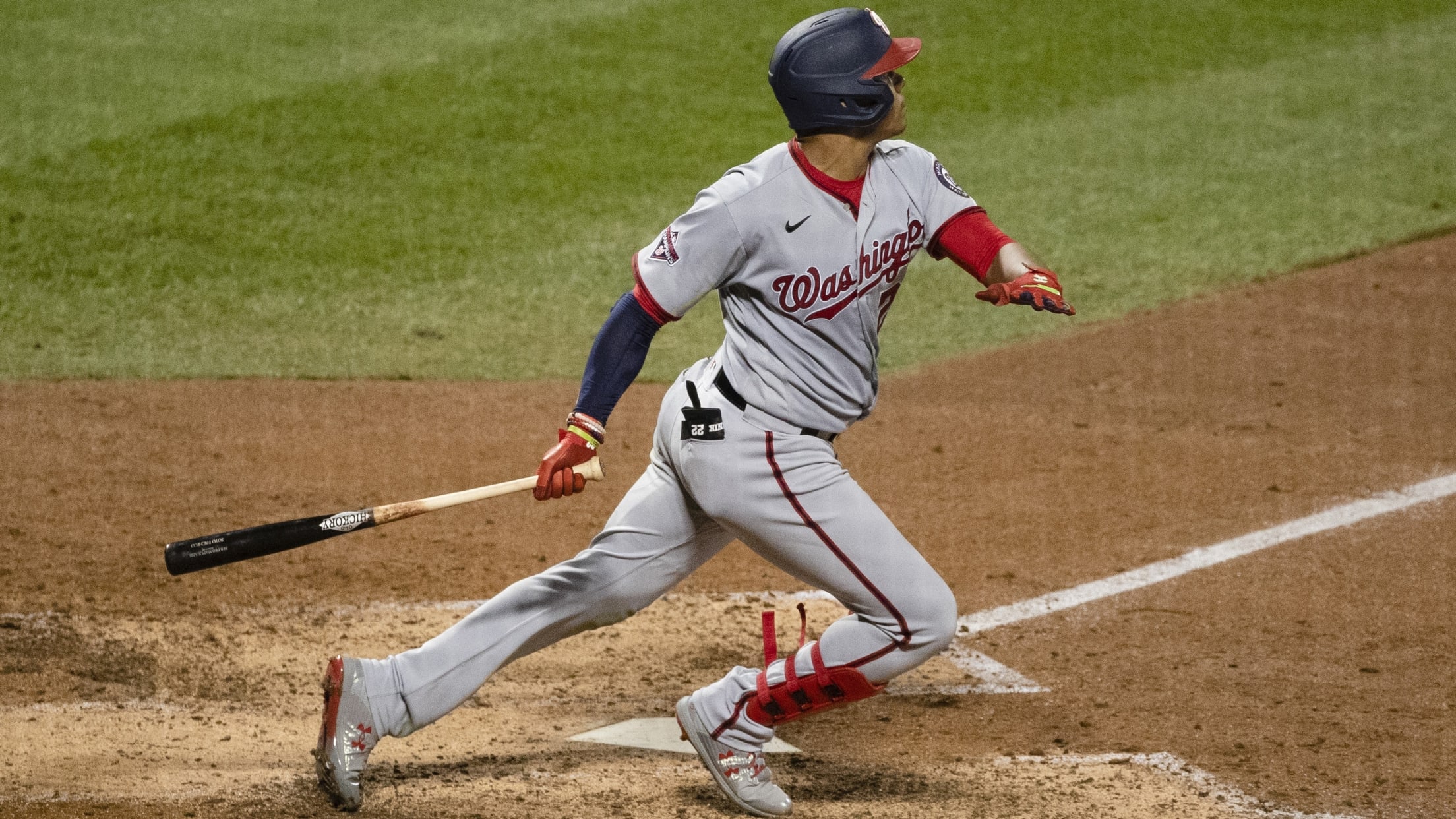 What's more jaw dropping than a career-best 463-foot home run? A 466-foot drive two days later. Juan Soto surpassed his personal mark when he crushed an 89.7 mph slider off Mets starting right-hander Robert Gsellman to the Coca-Cola Corner of Citi Field in the first inning on Wednesday in the
1 through 9, Cubs' lineup is straight damage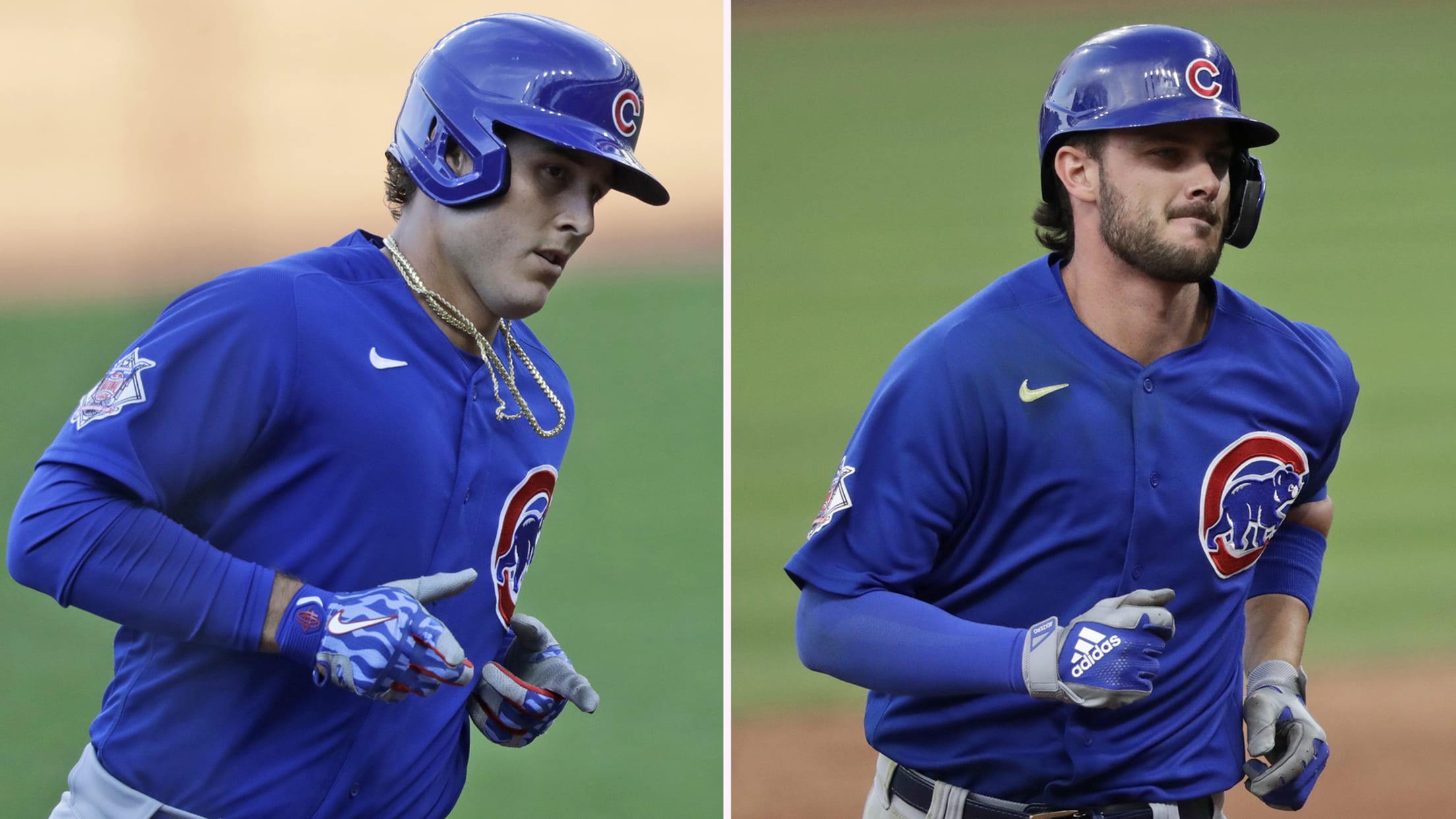 As Anthony Rizzo trotted around the bases on Wednesday night, two gold chains bounced from shoulder to shoulder. When the Cubs' first baseman crossed the plate after his third-inning homer, he grabbed the jewelry with his left hand and gave a quick smile to Javier Báez. "Those things are heavy,"
Nats' Harris activated from injured list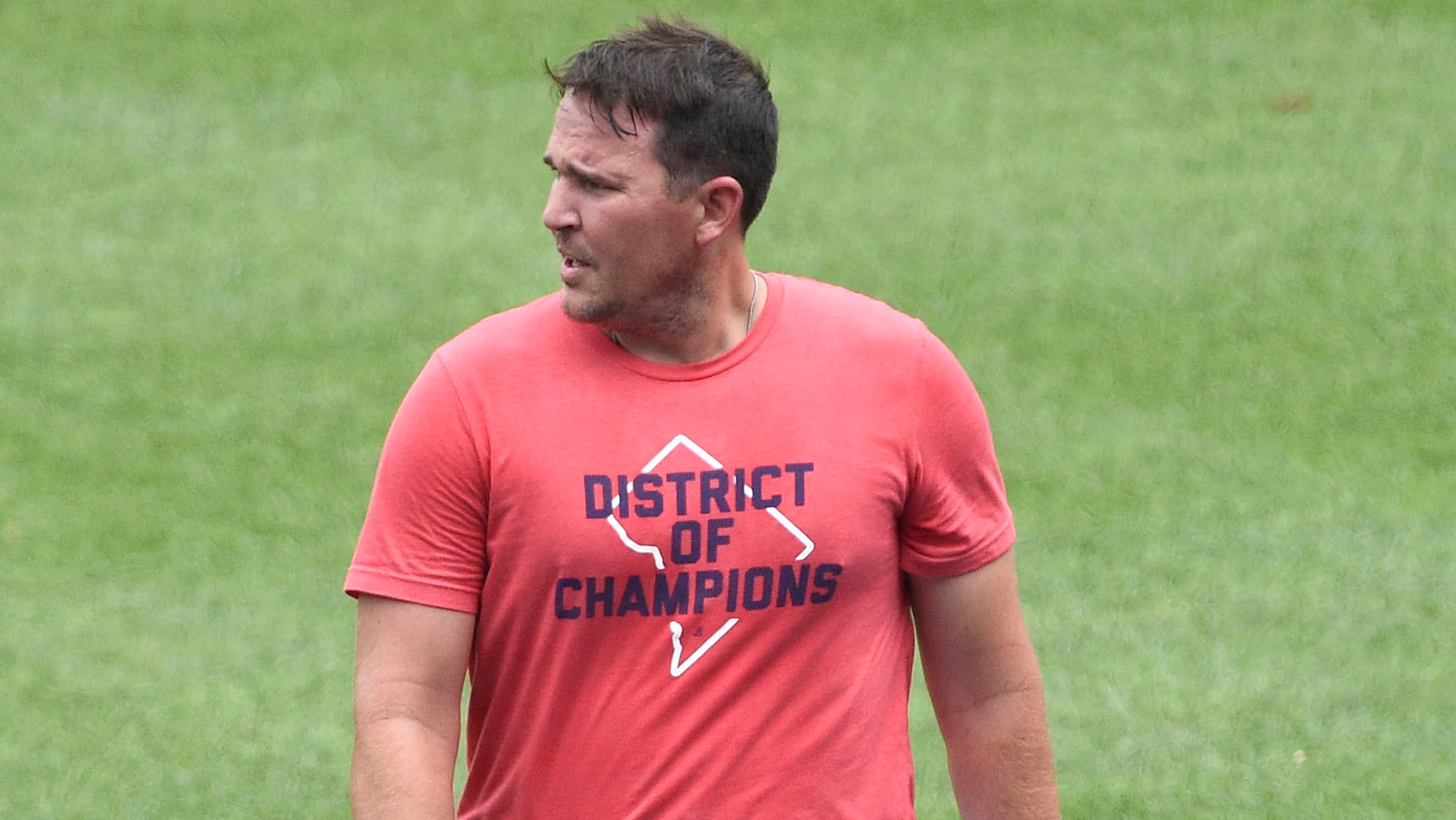 The Nationals reinstated right-handed pitcher Will Harris from the 10-day injured list and placed pitcher Sam Freeman on the 10-day IL with a left flexor mass strain on Thursday. Harris, 35, appeared in two games prior to being placed on the IL on July 31 (retroactive to July 29) with
It's time for the Yankees to let Frazier play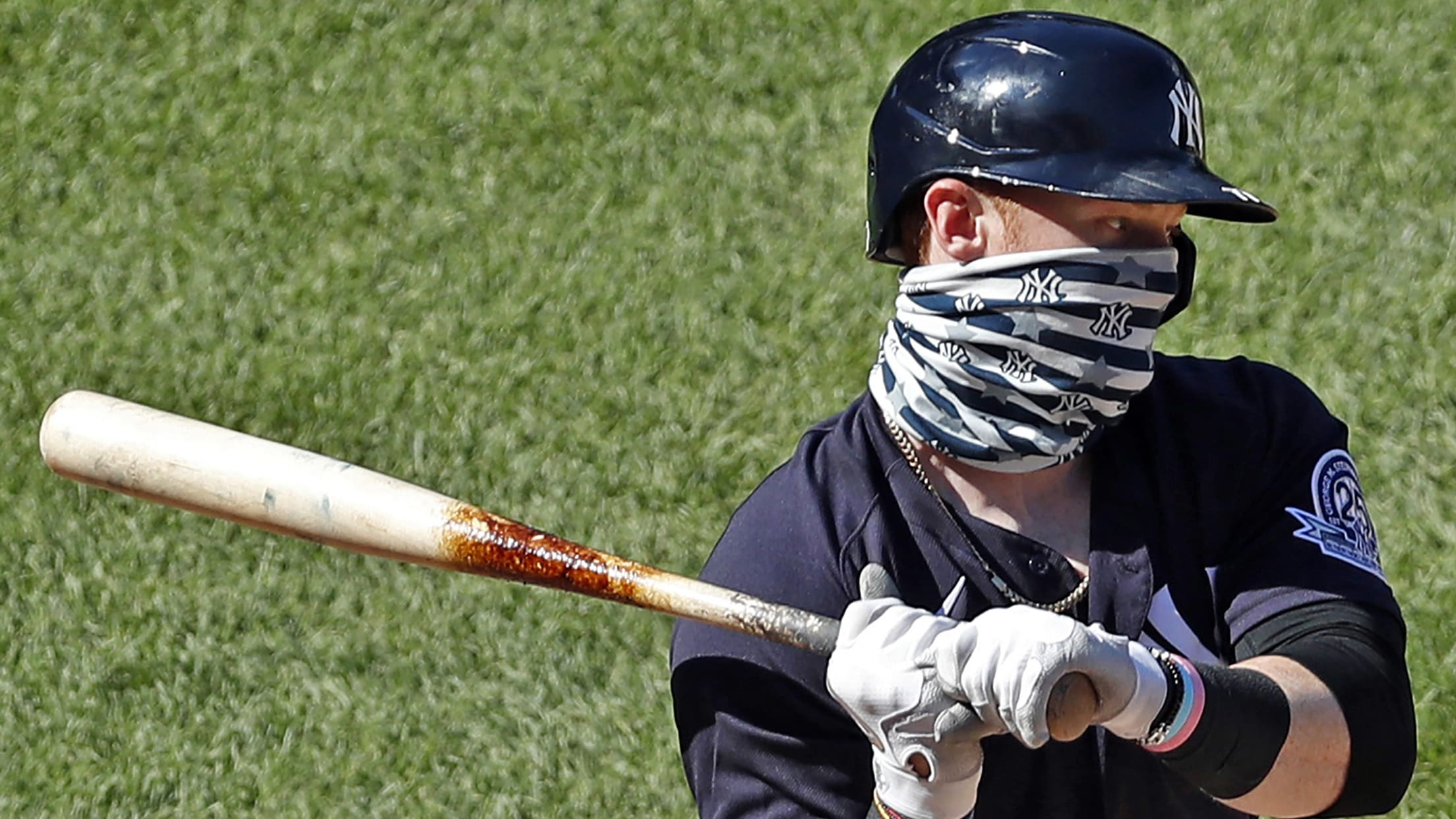 Clint Frazier returned to the Yankees from the team's alternate site in Moosic, Pa., on Wednesday night and hit a home run and got three hits and ended up a triple shy of a cycle as the Yankees beat the Braves. It doesn't mean Frazier, a perennial prospect, is now
Miami's 23-day trip ends in wild win in 10th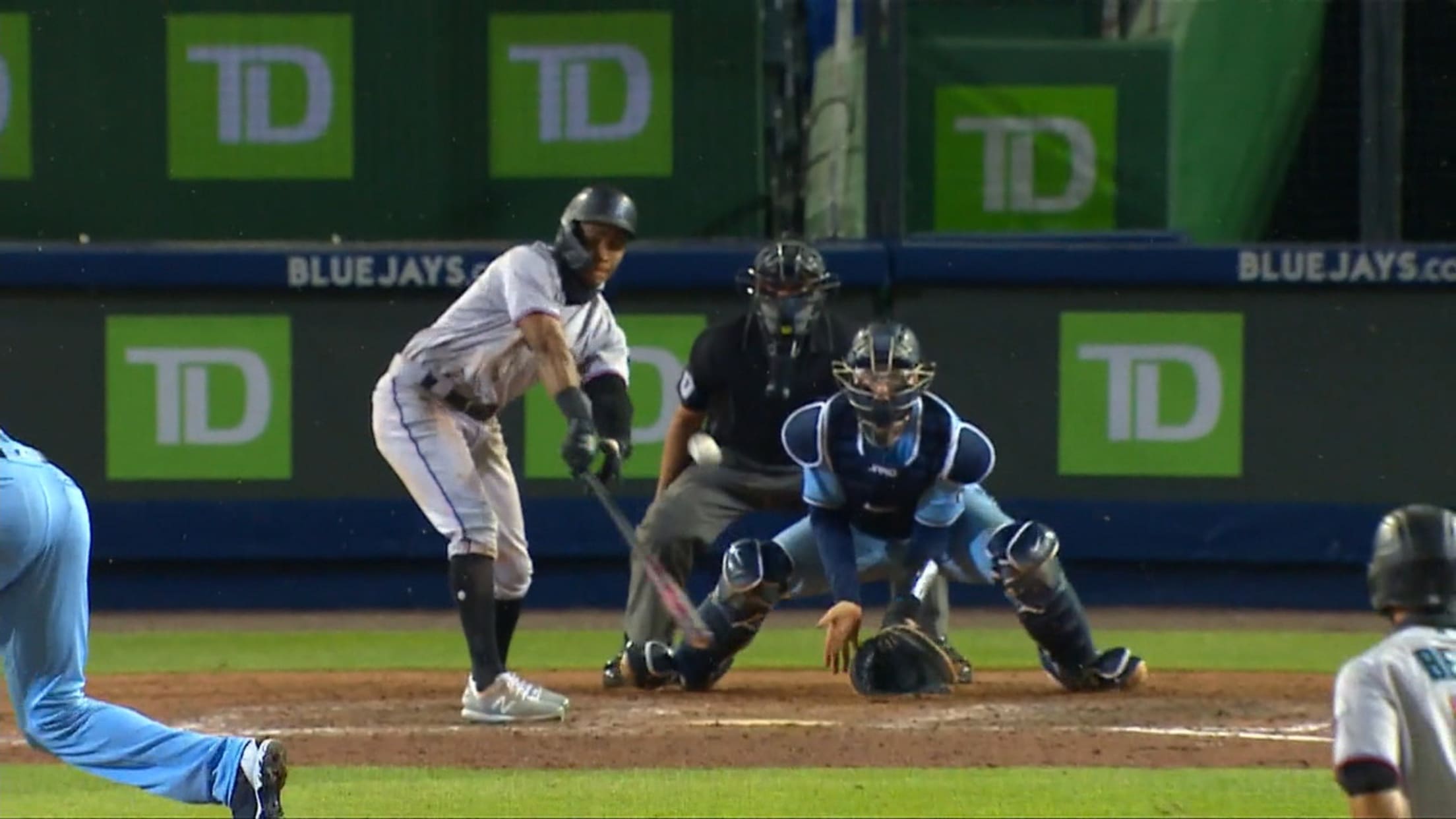 A "next man up" mentality has been taken to an entirely different level for the Marlins. What the club encountered on its 23-day road trip far exceeded anything the organization could have imagined. Yet, miraculously, not only did the Marlins have to overcome a coronavirus outbreak that sidelined the squad
This O's trio continues to do it all amid streak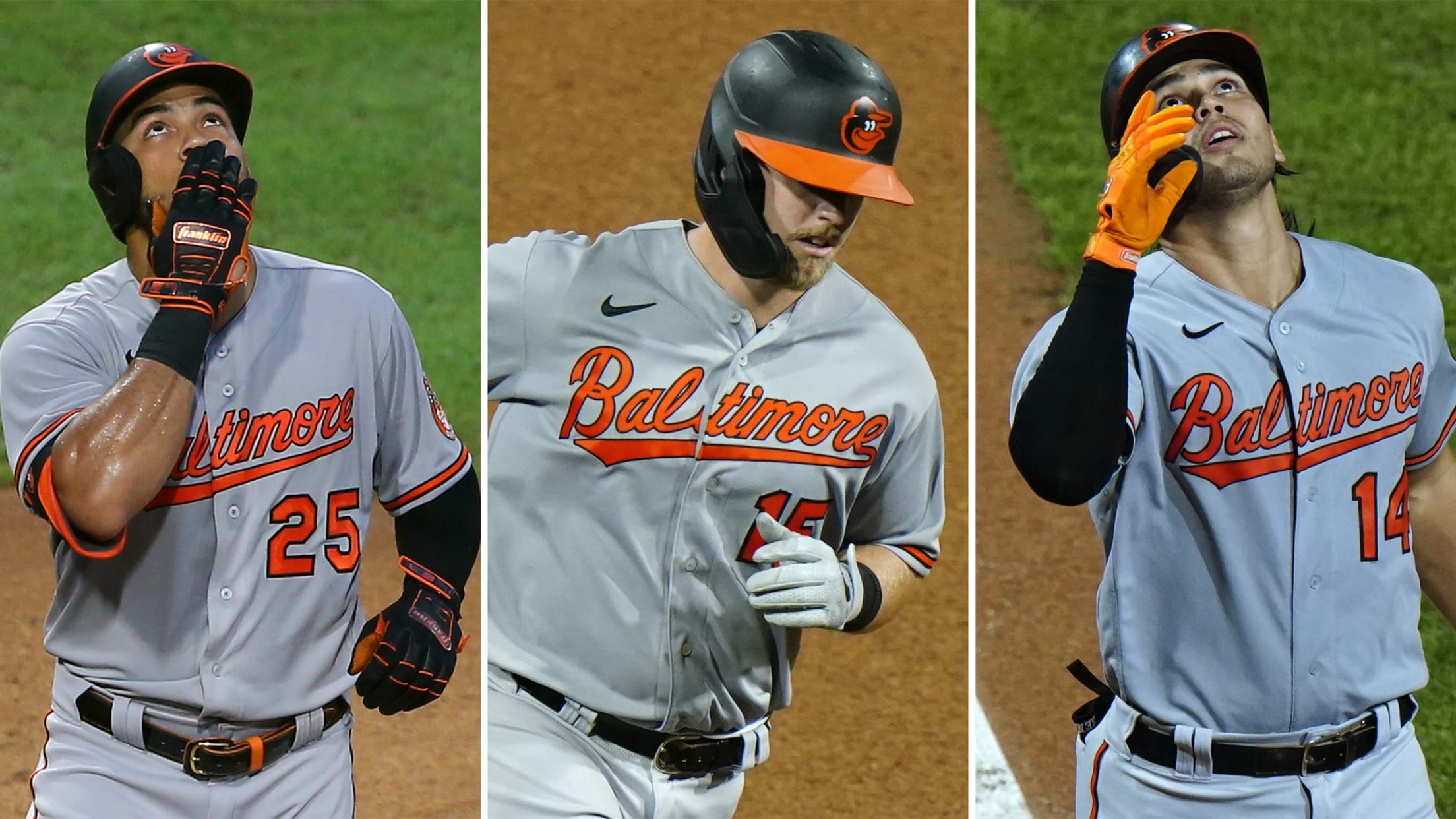 Night after night, the Orioles keep defying expectations. Night after night, the improvement from their young players is plain to see. How are they doing it? The list of those responsible is long, full of players packing some of the best baseball of their lives into this 60-game sprint of
7 of the worst possible walk-off losses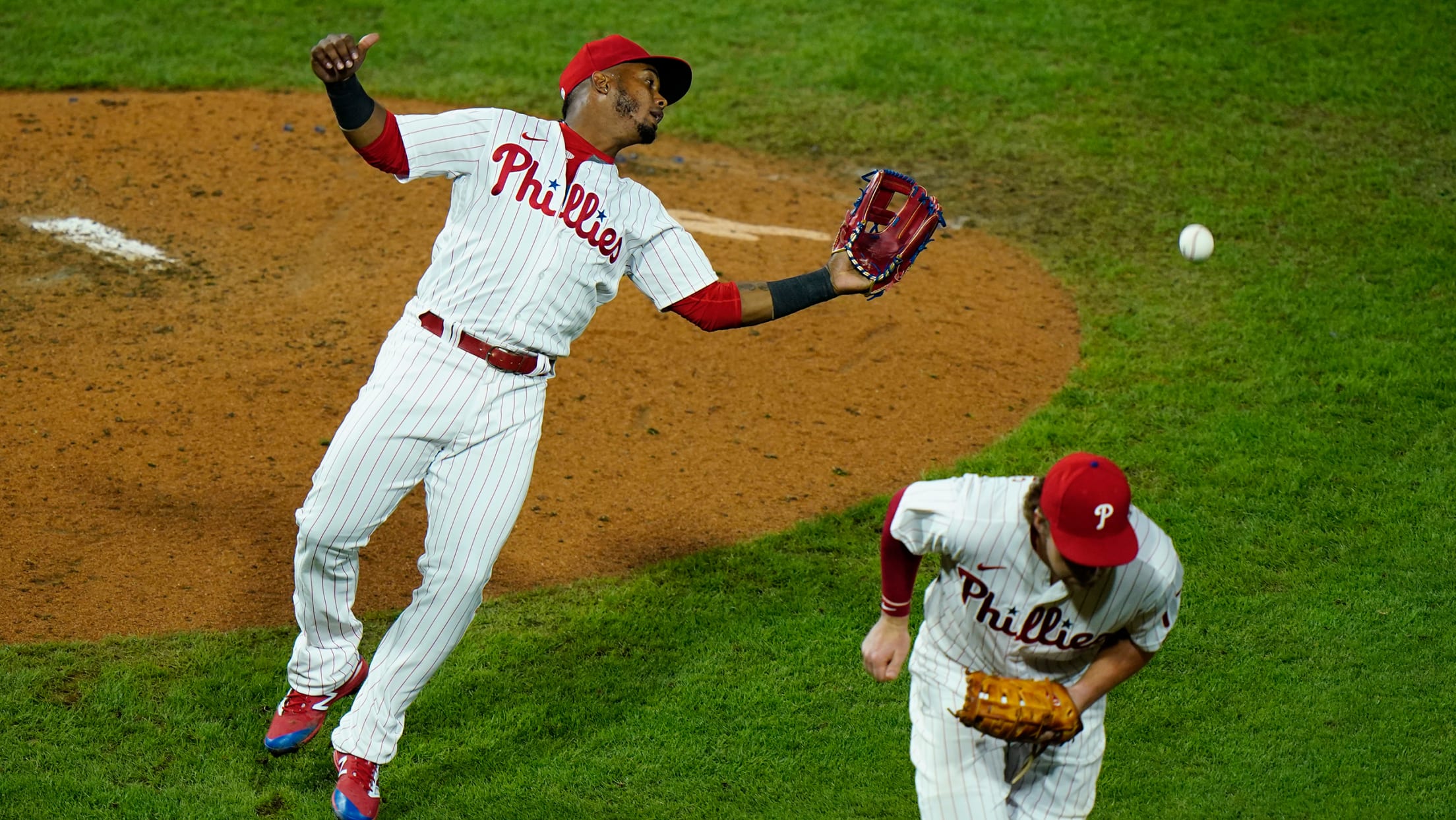 Tuesday night's Phillies-Orioles game was an instant classic, one of those bizarre games that both teams will remember for weeks to come for exactly opposite reasons. It had a little bit of everything, from an inside-the-park two-run homer, a dropped infield fly, multiple comebacks and Chris Davis being a key
Acuña to miss weekend series with sore wrist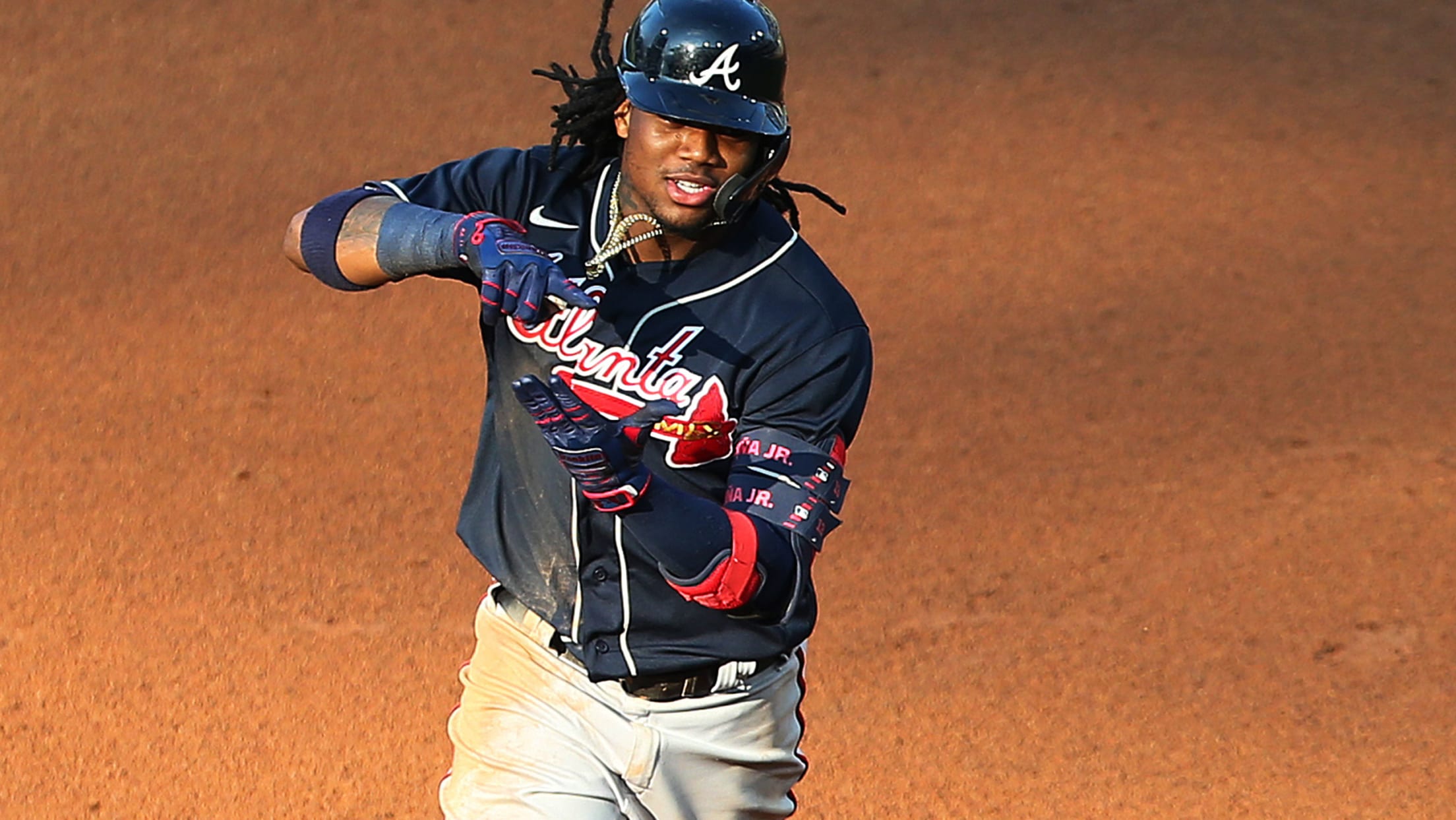 Ronald Acuña Jr. will miss this weekend's series in Miami, but it appears the Braves outfielder will avoid the injured list. Acuña received encouraging news regarding his left wrist on Wednesday night, as an MRI exam and CT scan showed no structural damage. His recent discomfort has been caused by
'21 Draft prospects starred at Area Codes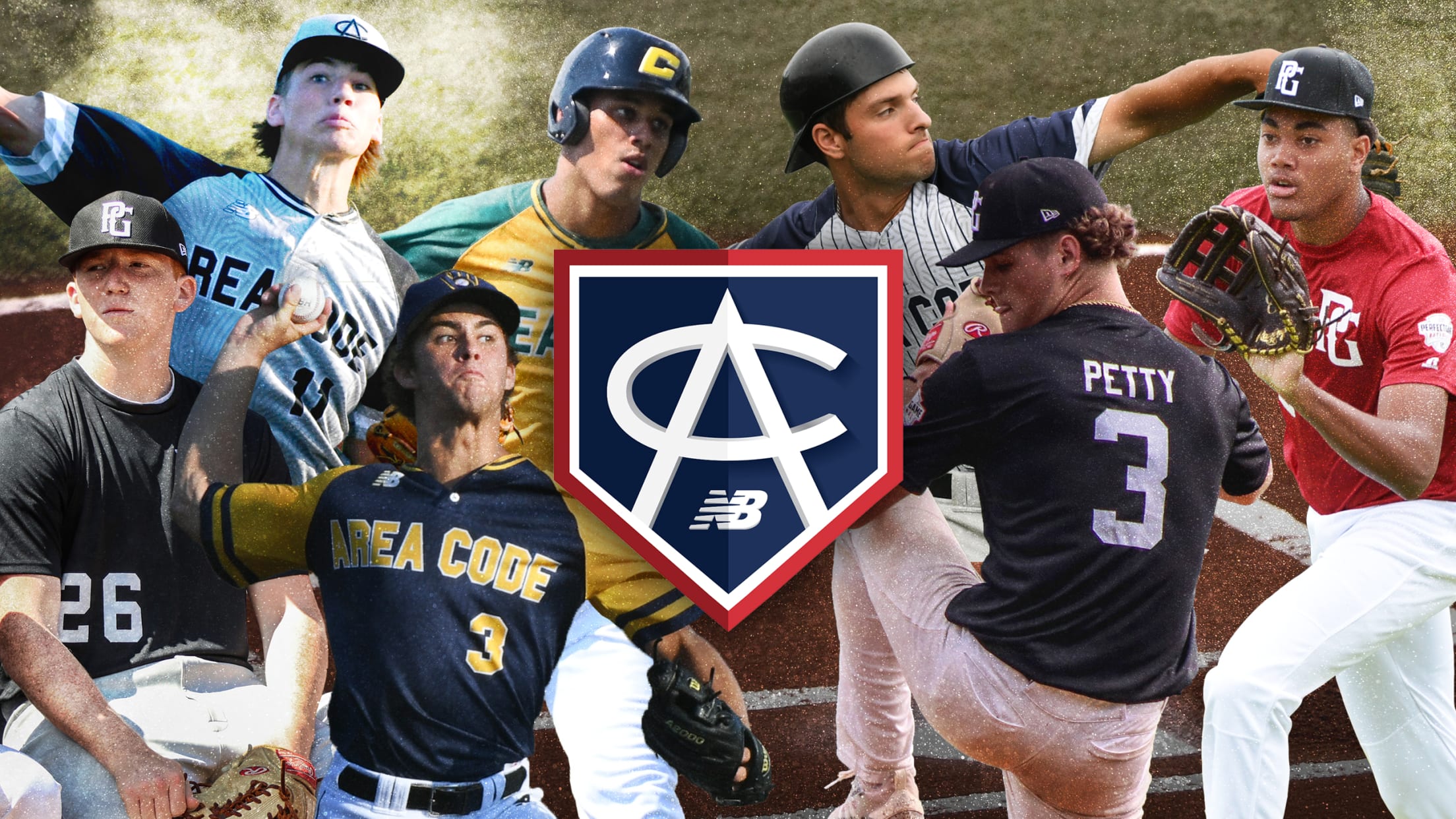 While the coronavirus has disrupted scouting in many ways, the high school showcase circuit has been relatively unaffected this summer. Most of the top events have adapted and still been staged, the latest of which was the Area Code Games over the past weekend. The Area Codes moved across the
A slide, leap & robbery: Laureano hits trifecta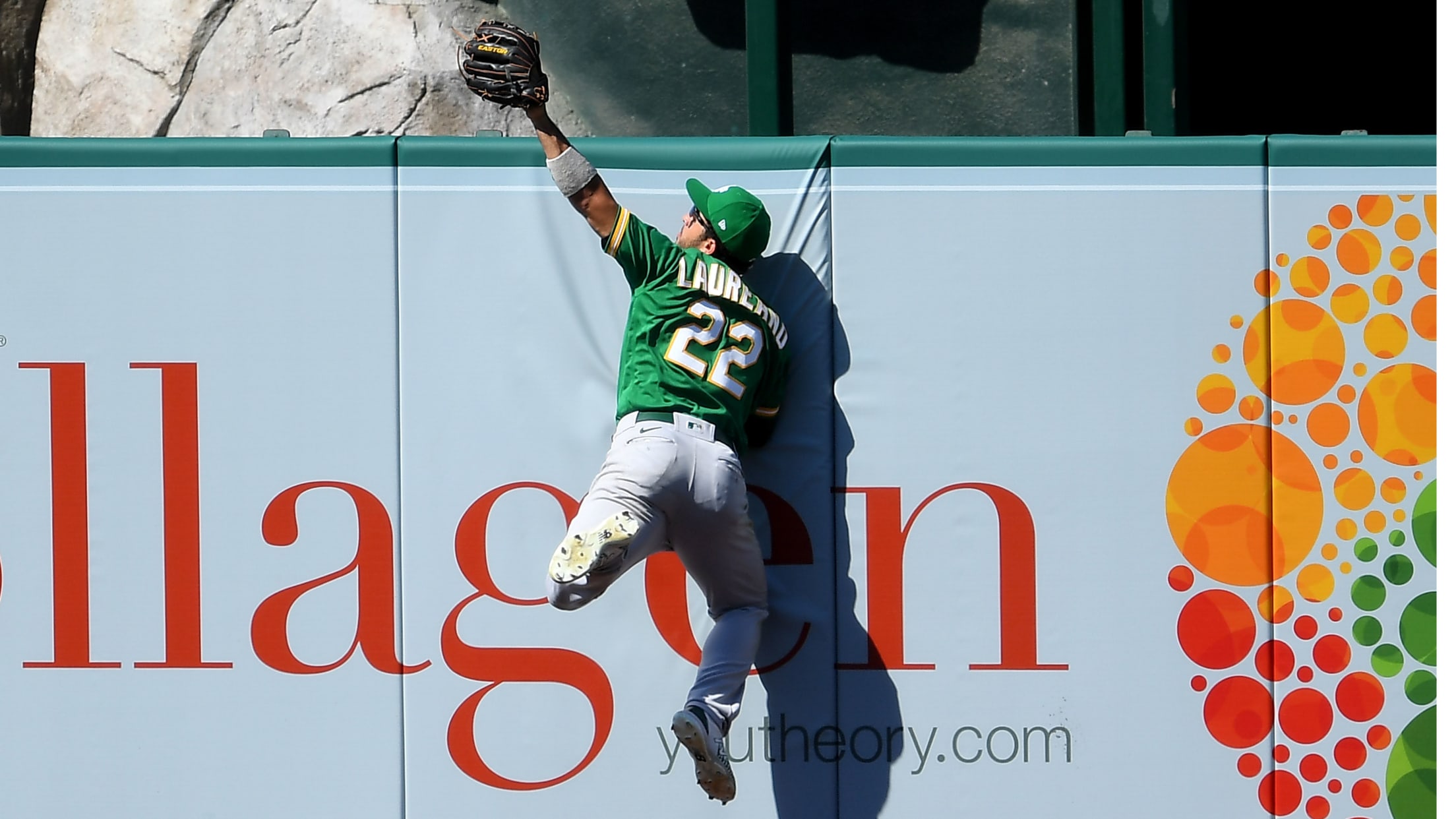 Anticipating a decision on the appeal of Ramón Laureano's six-game suspension, A's manager Bob Melvin wrote out a backup lineup card without the outfielder on Wednesday morning just in case. But Laureano was able to play, and he provided perhaps his best all-around performance of the season. Laureano's defensive prowess
Gonsolin (8 K's), small ball help LA right ship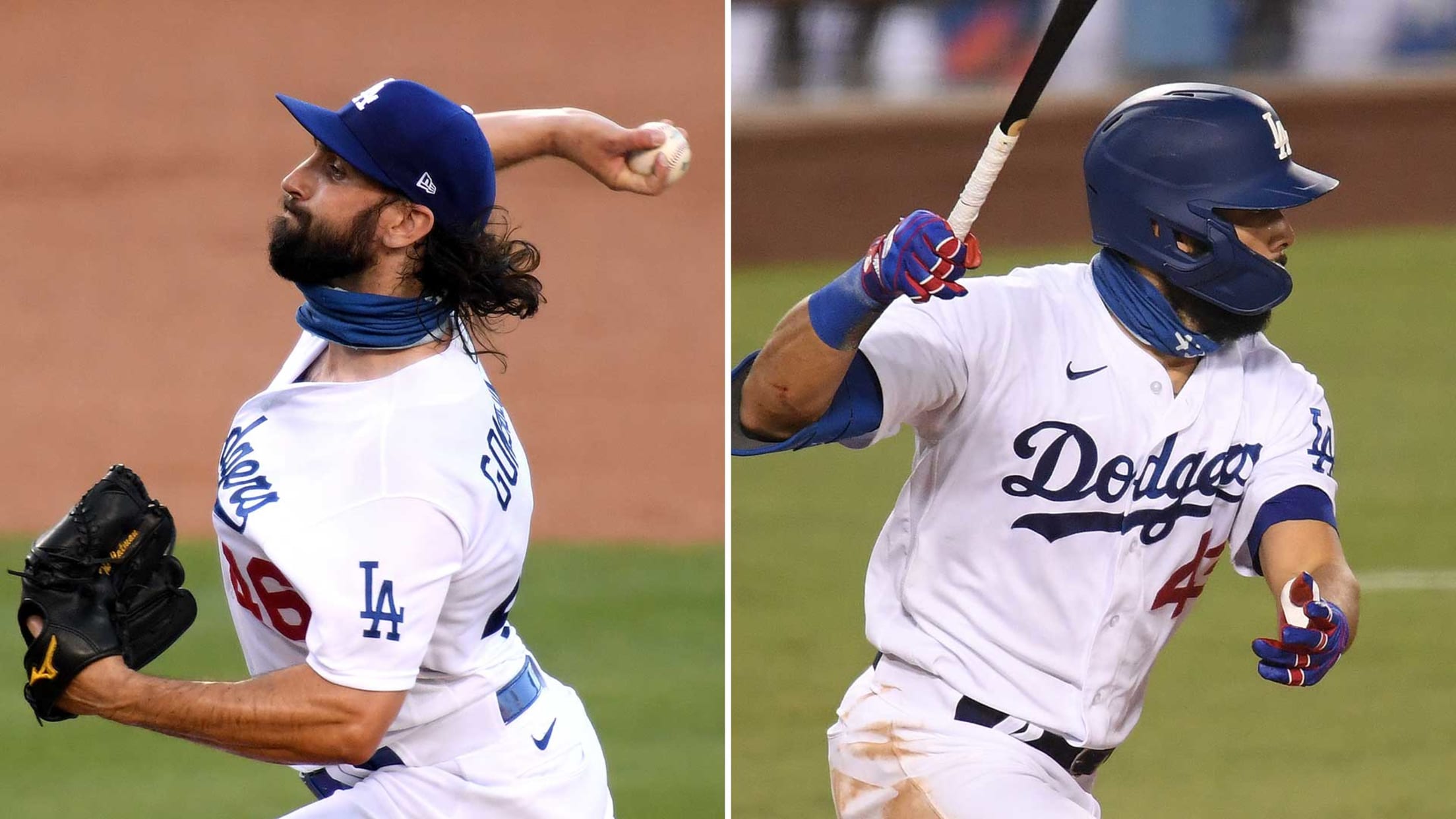 The long ball is the rule of law in baseball these days, and the Dodgers' lineup, full of mashers, is content relying on that strategy to win games. But it was entertaining to see them go old school for a brief time in their 6-0 win over the Padres on
Urshela no longer a surprise -- he's a star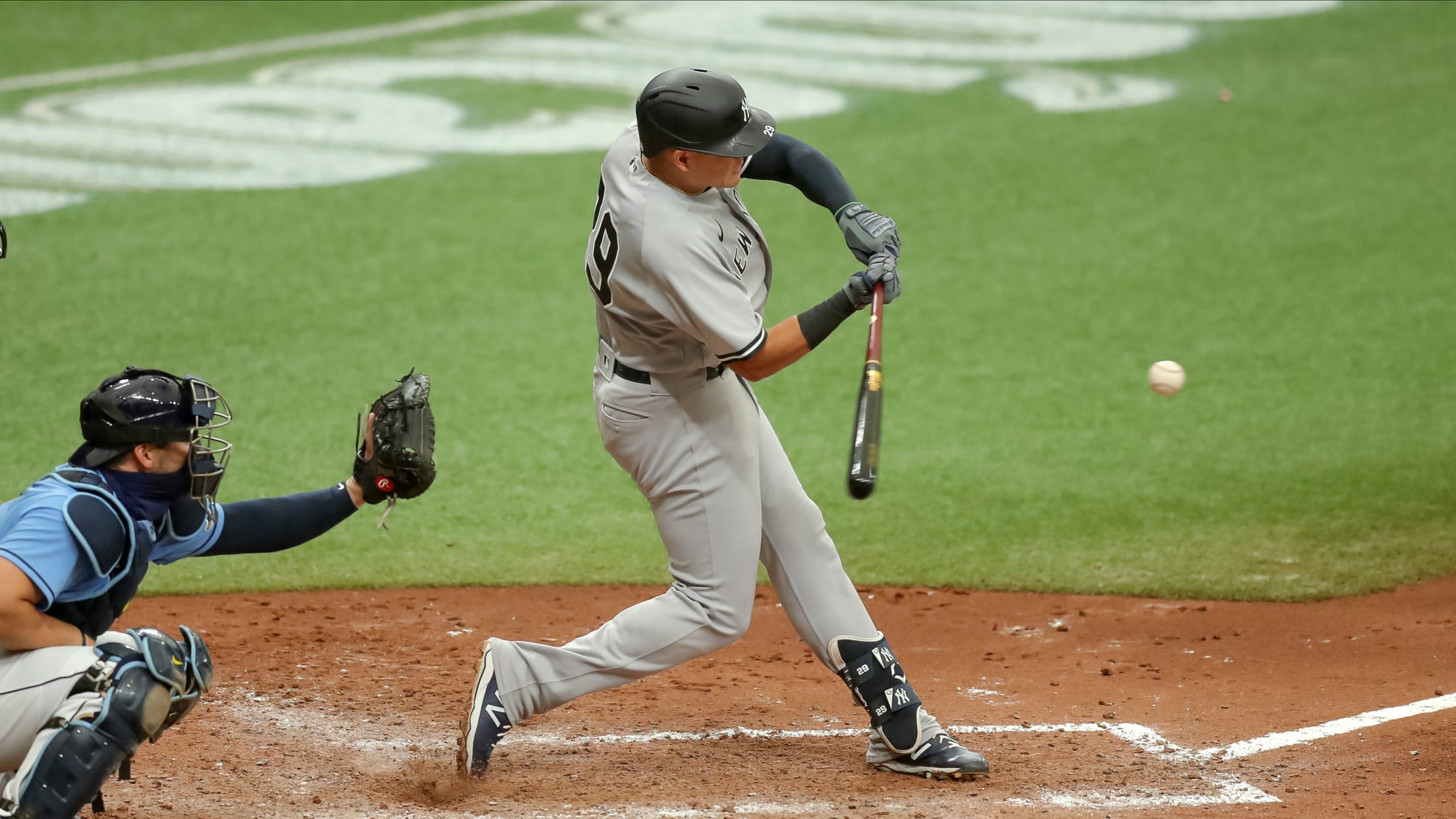 After the 2019 season, it was easy to peg Yankees third baseman Gio Urshela's breakout as a one-year wonder. Urshela was never a highly ranked prospect, and he had a .225/.274/.315 slash line with eight homers over 499 plate appearances with the Indians and Blue Jays before arriving in New
Not only is Bard back, his stats are unreal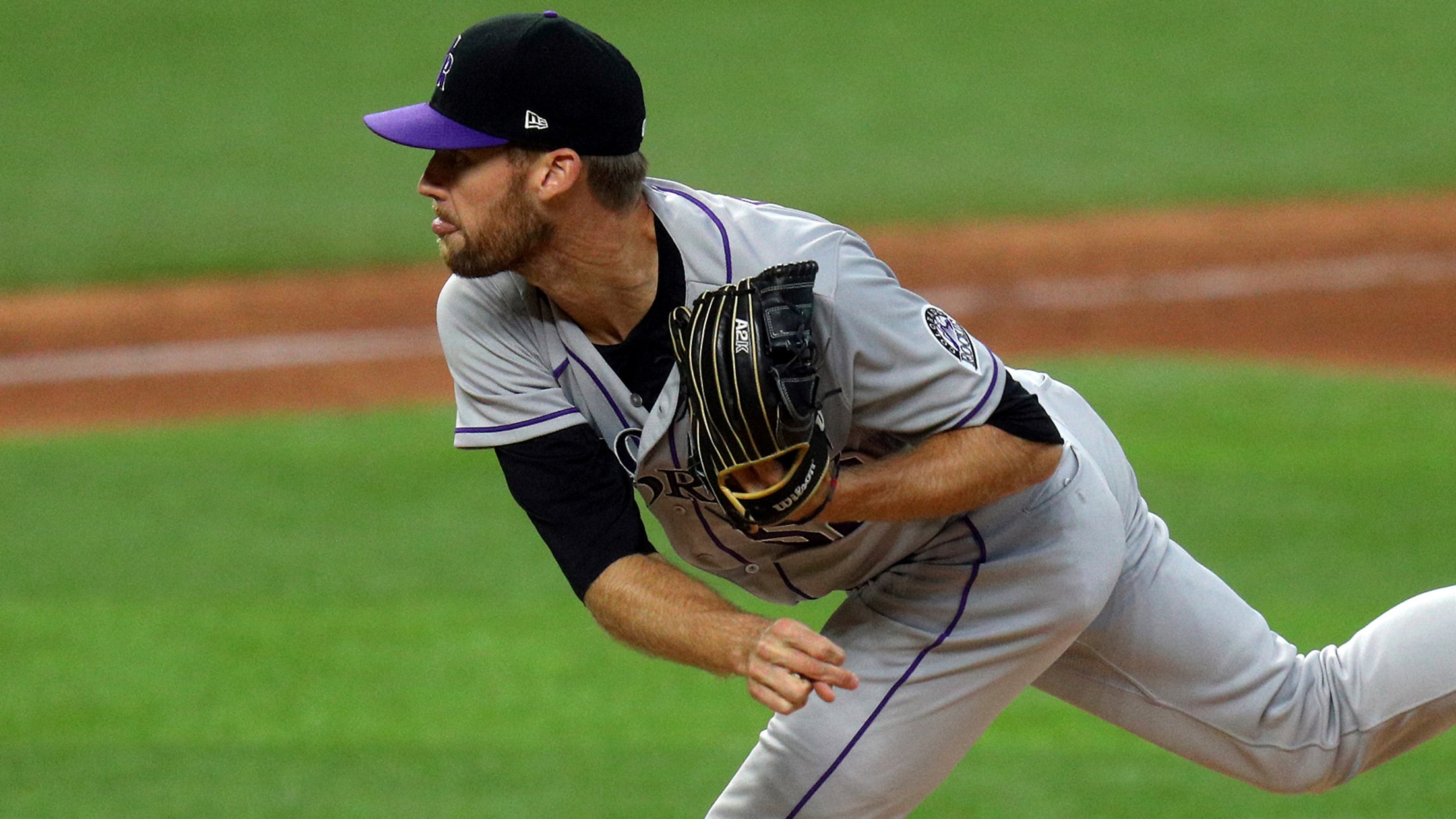 Daniel Bard's comeback story is great, maybe the best one in baseball in 2020. But it's even greater because it's not just a feel-good story. Bard didn't just make it back to the Majors after seven years. He's flat-out dealing. It's amazing that Bard is even pitching at all --
Dietrich fuels winning rally in Rangers debut
Texas scores 5 runs in 8th for comeback victory vs. Seattle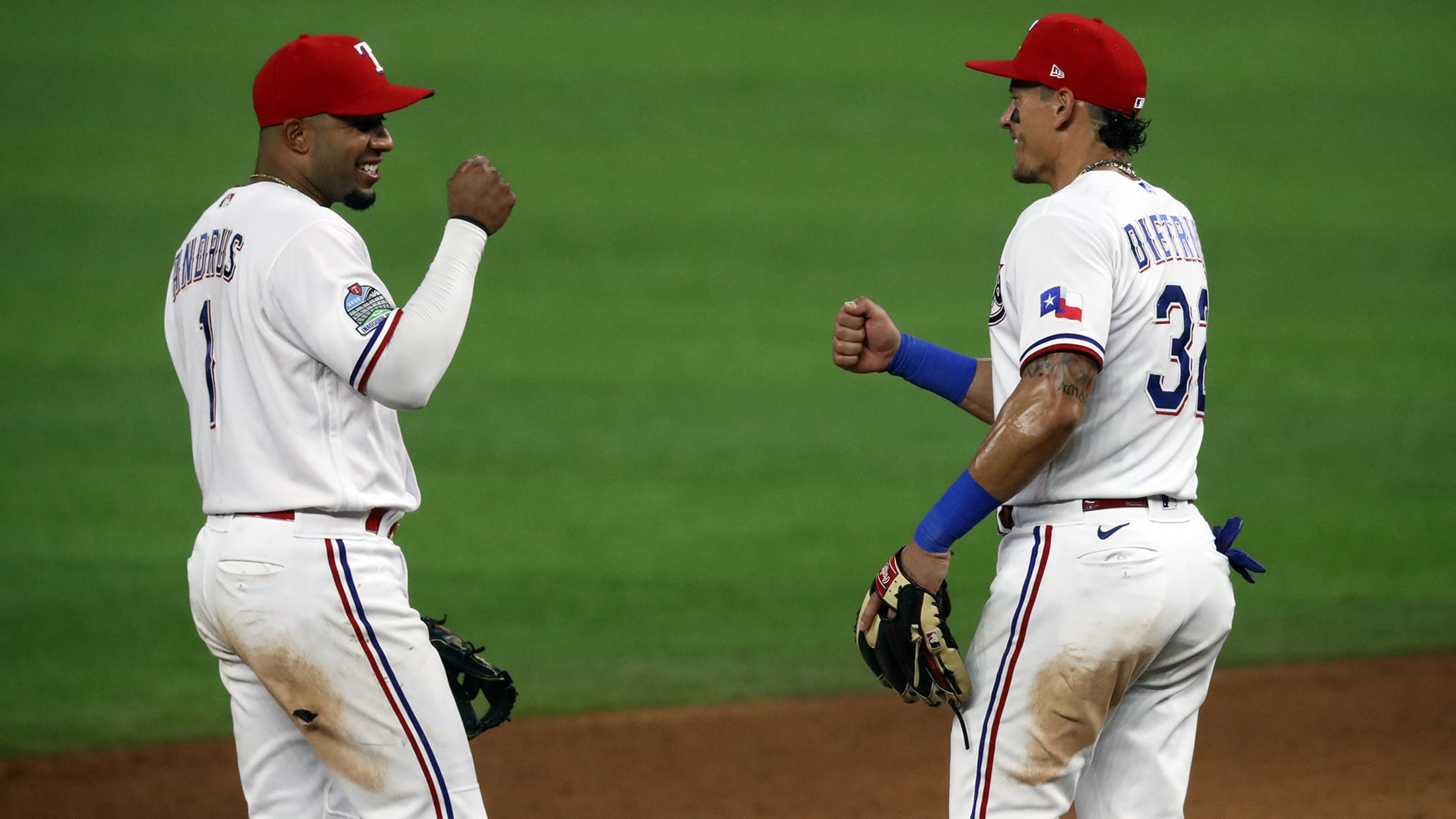 ARLINGTON -- This is what you call sudden impact. That's what newly acquired infielder Derek Dietrich was hoping to deliver, and he did just that Wednesday night in his first game with the Rangers. Dietrich had three hits, including an eighth-inning single that started a game-winning, five-run rally, and Texas
'The Blake we know': Snell stifles Red Sox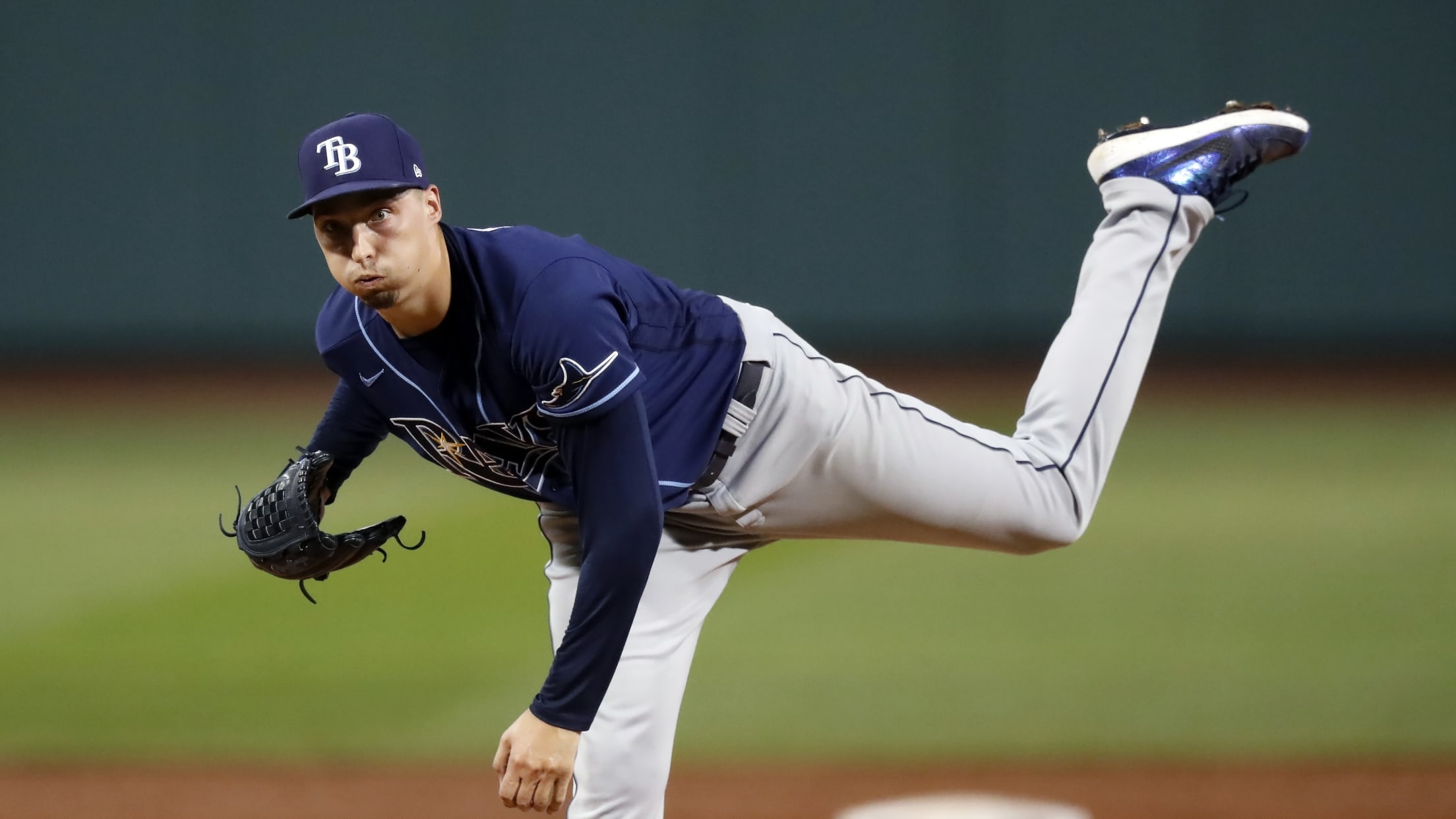 With Charlie Morton and Yonny Chirinos on the 10-day injured list, the Rays are going to need the rest of the starting staff to provide length in order to take pressure off a bullpen that has been relied on heavily to start the season. In the Rays' 9-5 win over
Buxton (2 HRs) leads 'unrelenting' offense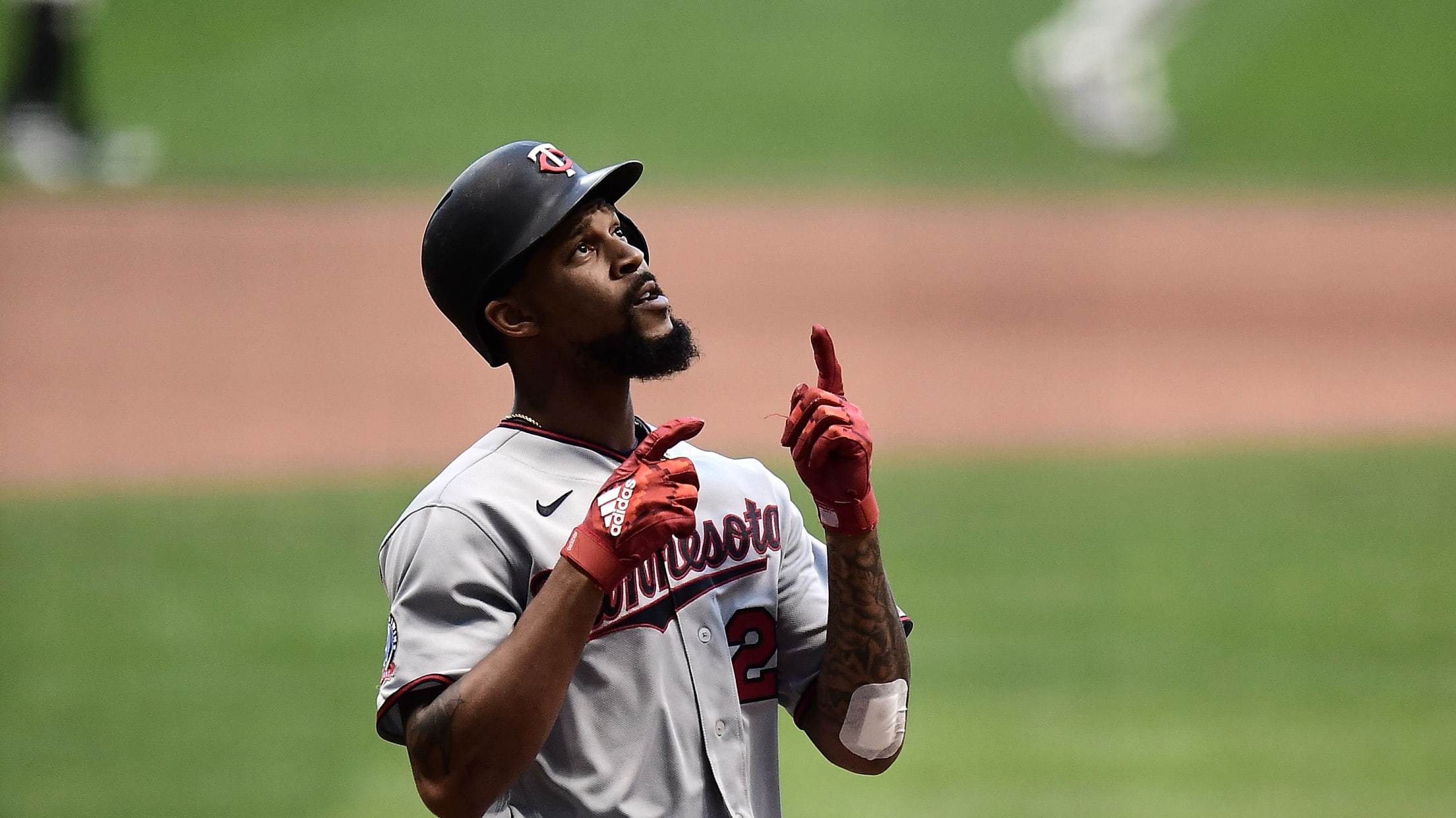 The Twins had already scored five runs and batted around once by the time Miguel Sanó stepped to the plate in the third inning and might very well have vaporized a baseball. By the time Minnesota batted around again two innings later, the game had long since gotten out of
Gsellman's move to rotation backed by bats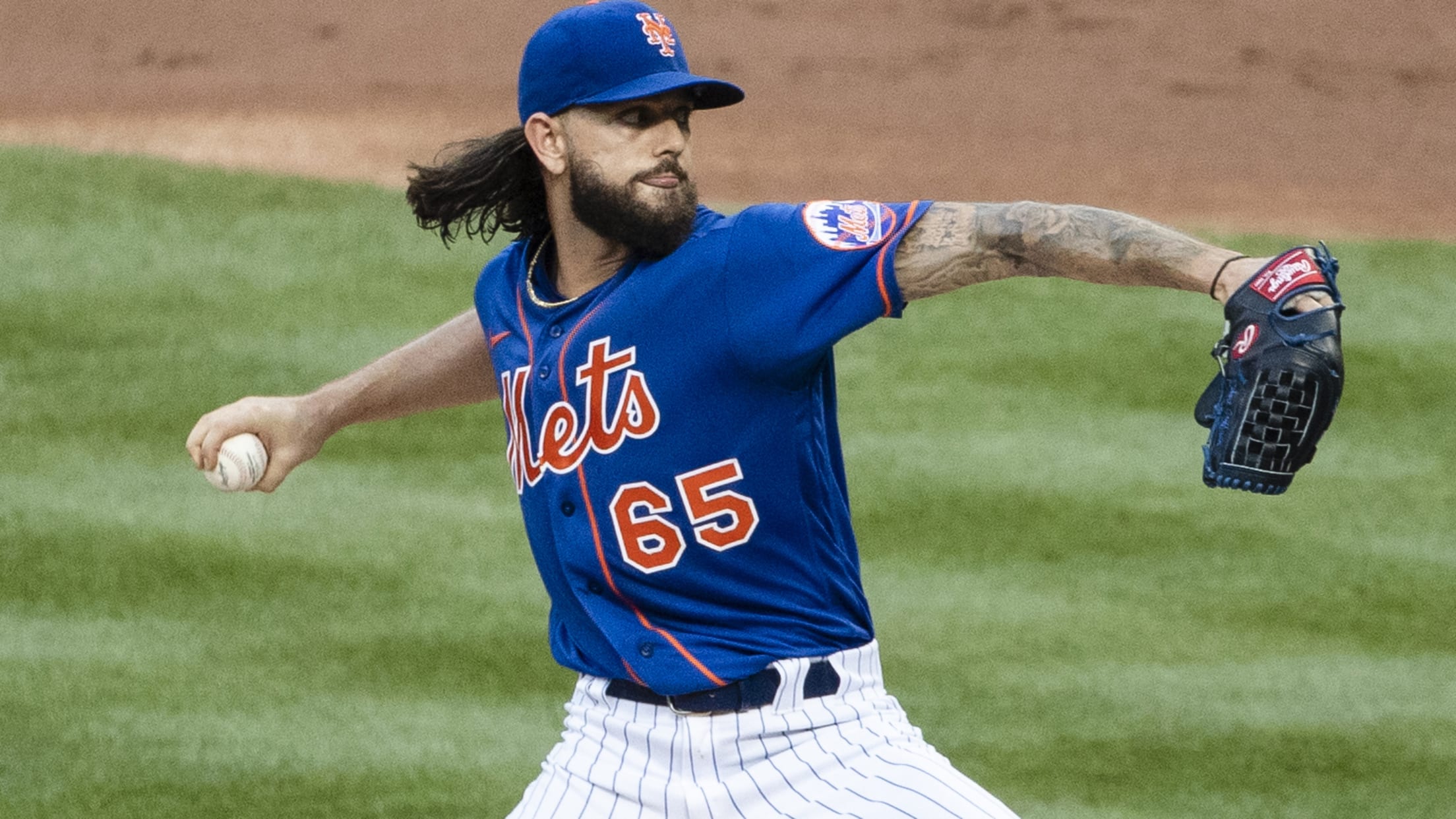 NEW YORK -- Robert Gsellman has a starter's repertoire. He's always had a starter's repertoire, from the day he debuted in 2016 to the seven successful starts he made down the stretch that season. As his career progressed and he became a reliever, Gsellman seemed destined to remain in the
Anderson's HR, 4-hit day power White Sox
Tim Anderson is back atop the White Sox lineup, and his presence truly was noticeable once again during a 7-5 victory over the Tigers on Wednesday afternoon at Comerica Park. In fact, Anderson had vowed to bring fun back to a dormant White Sox attack upon his return from a
Eight-run 7th guides D-backs to series win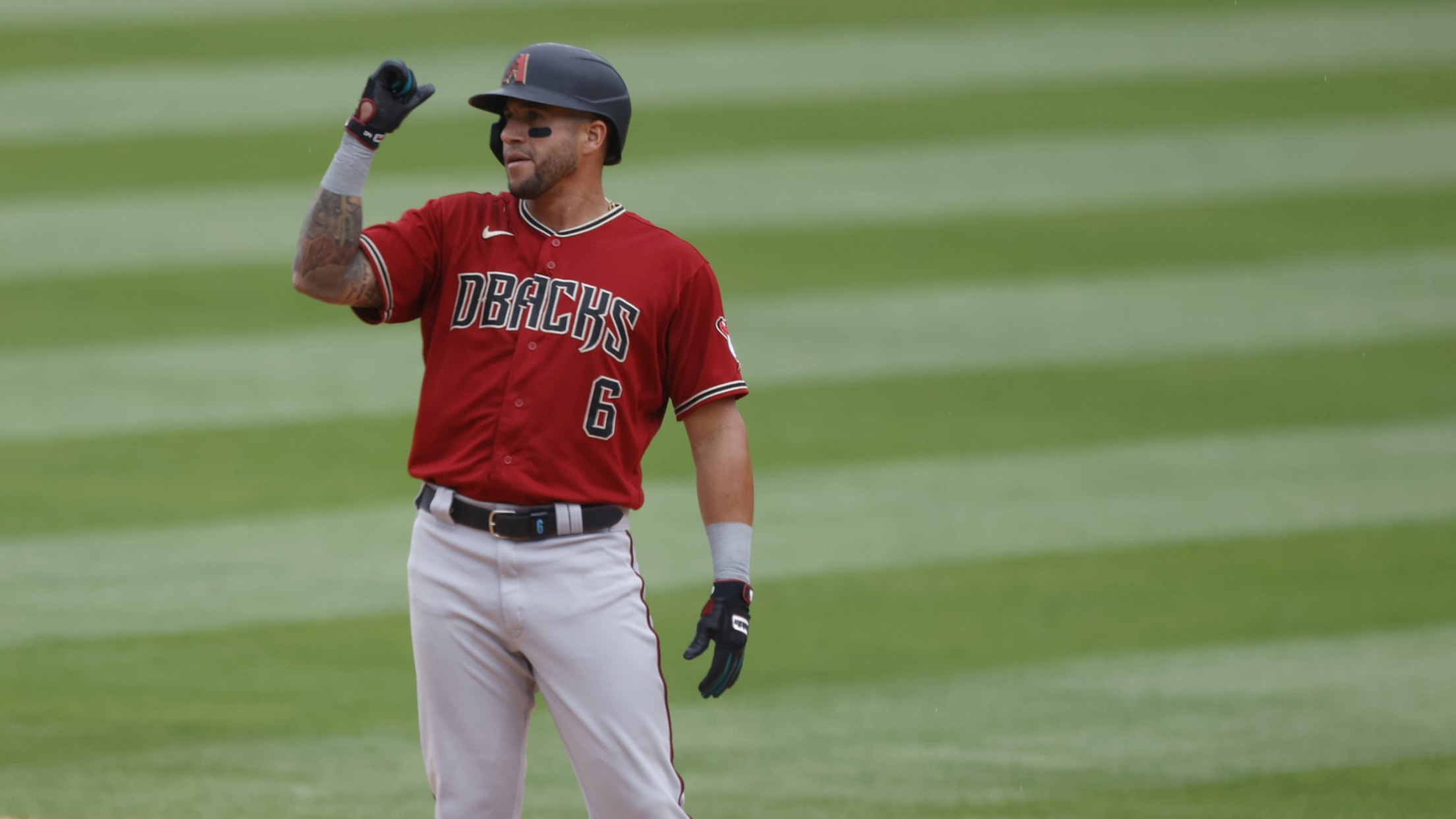 The trip to Coors Field seems to have gotten the D-backs' offense going, something they had been looking to do since Opening Day. The D-backs scored 32 runs in the three-game series, saving their best performance for Wednesday afternoon's 13-7 win, and they headed home having taken two of three