Every club's player who dominated the '80s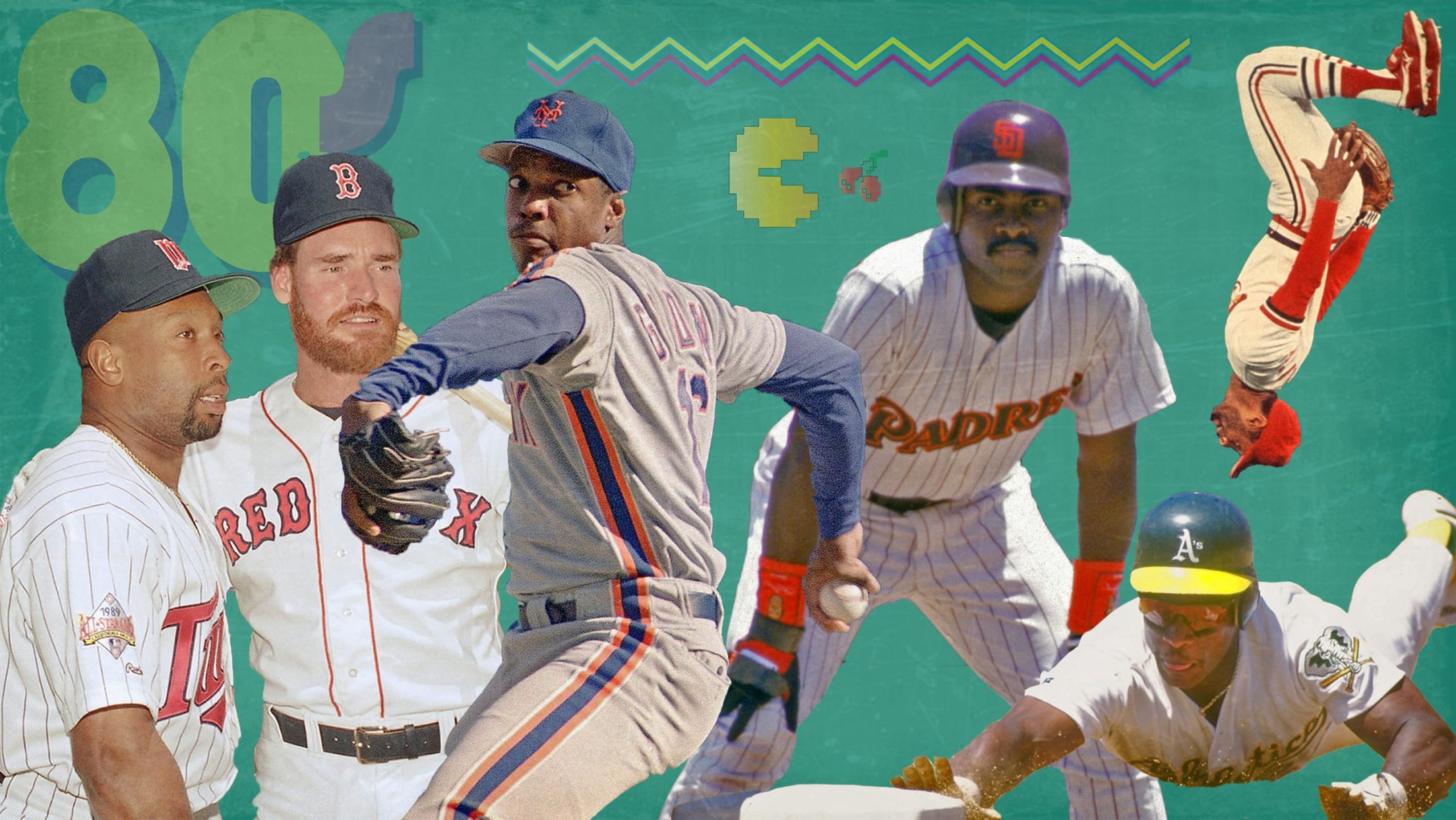 We just finished up a decade, and we wrote many, many stories commemorating the end of it, including an All-Decade Team. But now that we all have some more time on our hands, baseball-wise, it might be time for some other decade-looks-back. So today, and for the next few weeks,
Pitcher struck by lightning, unconscious, stayed in
It was an electric performance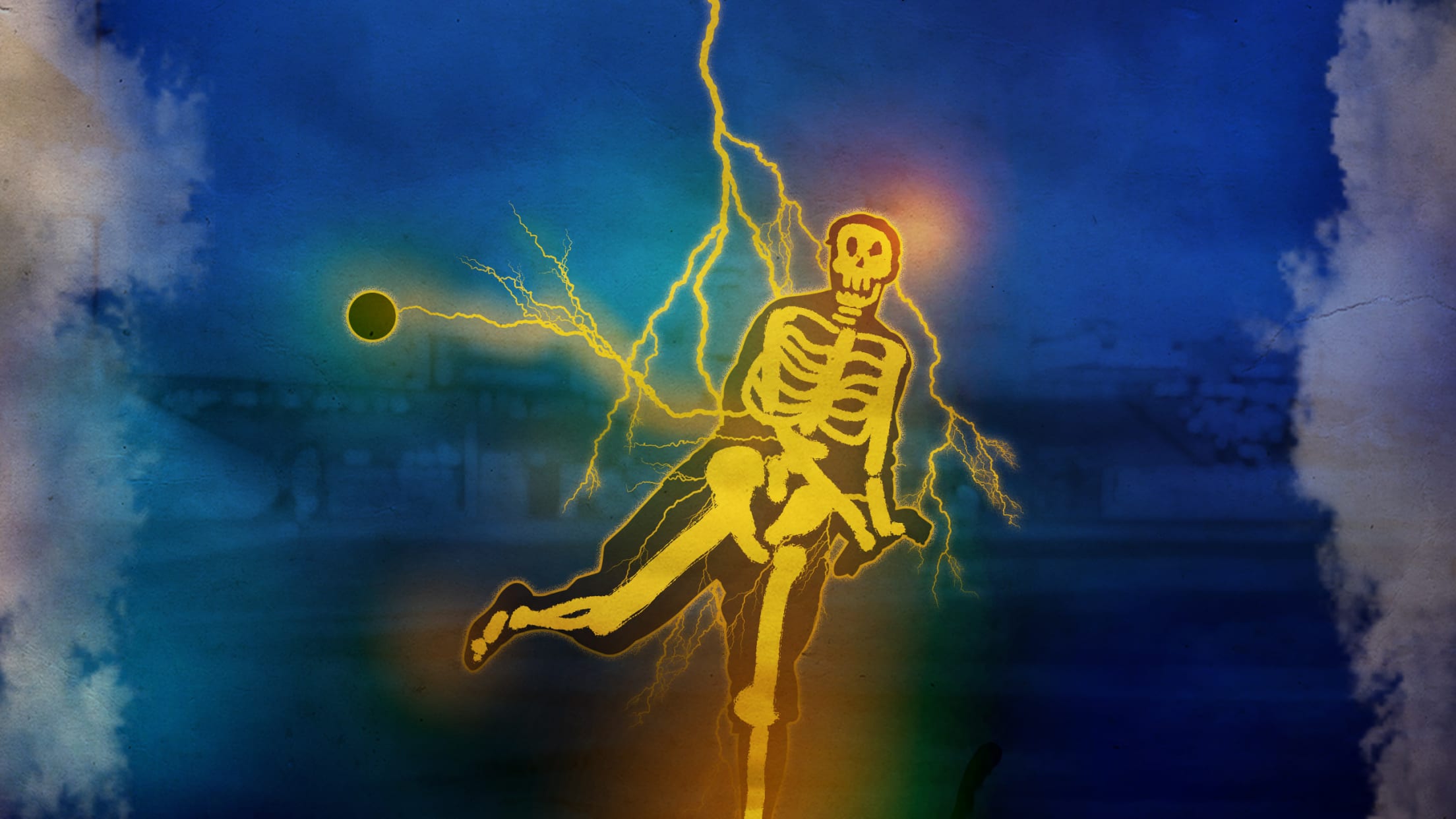 Over the years countless buzzkilling parents have likely told their children they're more likely to be struck by lightning than become Major Leaguers. Even more unlikely than getting struck by lightning or making the Majors, though? Getting struck by lightning while playing in a Major League game. Against all odds,
Verlander, Upton to donate paychecks to charity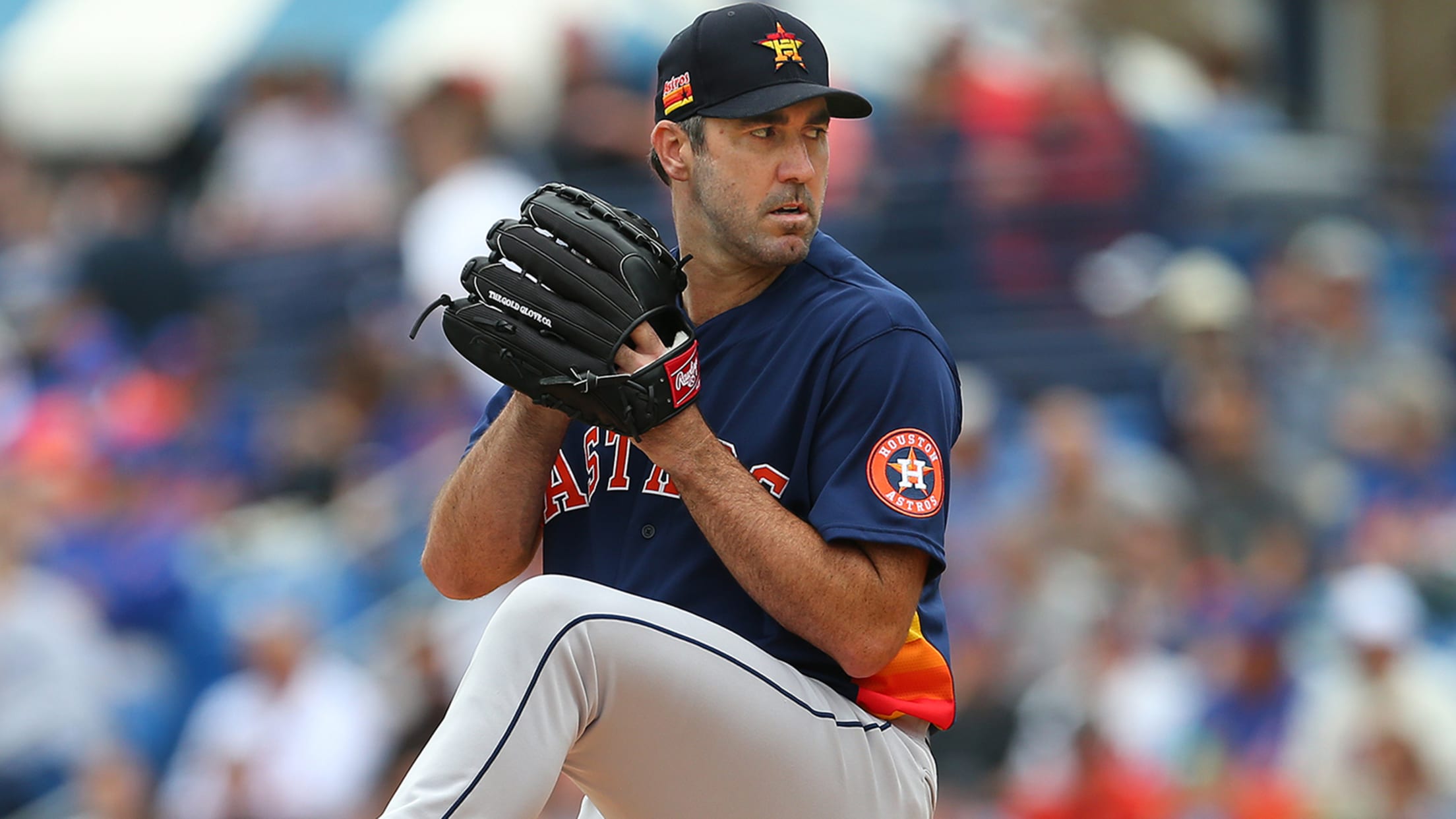 HOUSTON -- Astros pitcher Justin Verlander and his wife, supermodel Kate Upton, announced via Instagram on Saturday they would be donating his weekly salary to different charities that support coronavirus relief. "Obviously, this is an extremely difficult time for the entire world," Verlander said. "There's so many people that are
Ripken, Braves, WC: What made '95 so special
10 interesting facts from the season that almost wasn't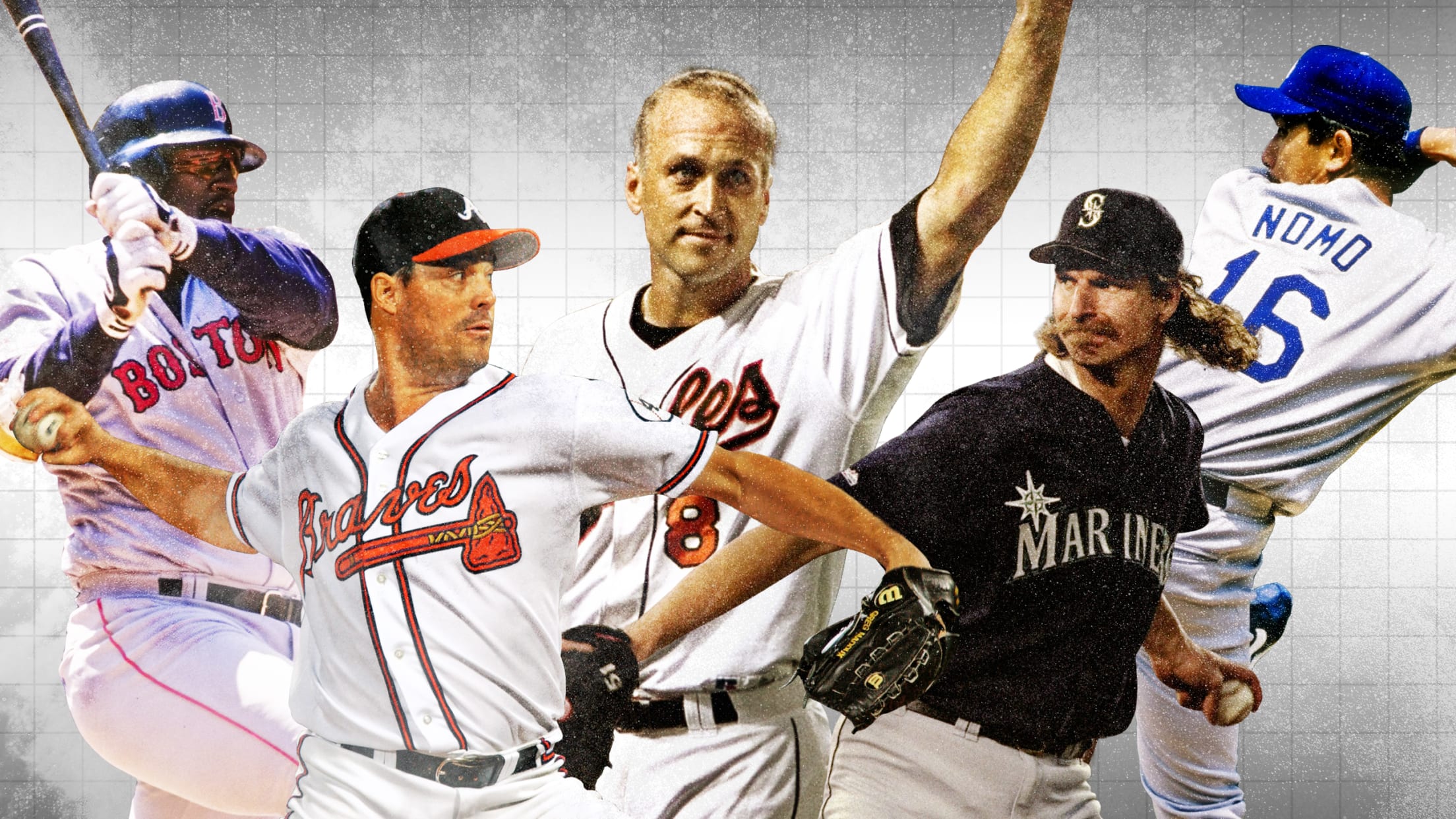 Throughout our hopefully short time without real live games, we'll be taking a weekly look back at a specific year in baseball history. What happened, why it mattered, what we'll remember most. Send us the years you'd most like us to talk about at [email protected]. So far:19872003
Relive Dykstra's 1986 NLCS walk-off at 1 ET
Here's the schedule of games to watch on MLB.com, social media, TV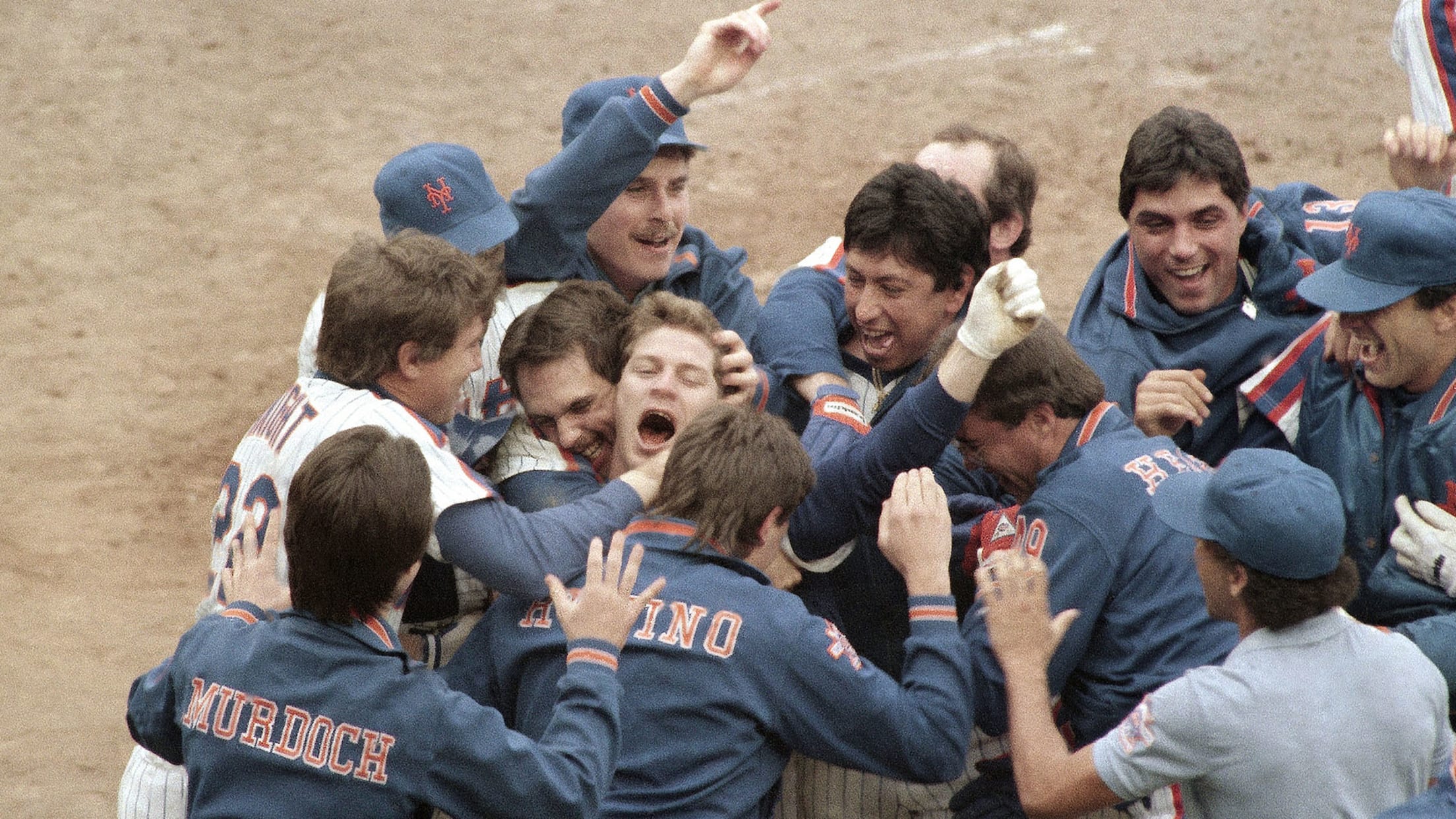 Why not enjoy some of MLB's classic games while you wait for baseball to come back? MLB is streaming games every day across its various platforms -- one in the afternoon at 1 p.m. ET, and another in the evening at 7 p.m. ET. In addition, MLB Network, ESPN and
Here is the all-time best ROY at each position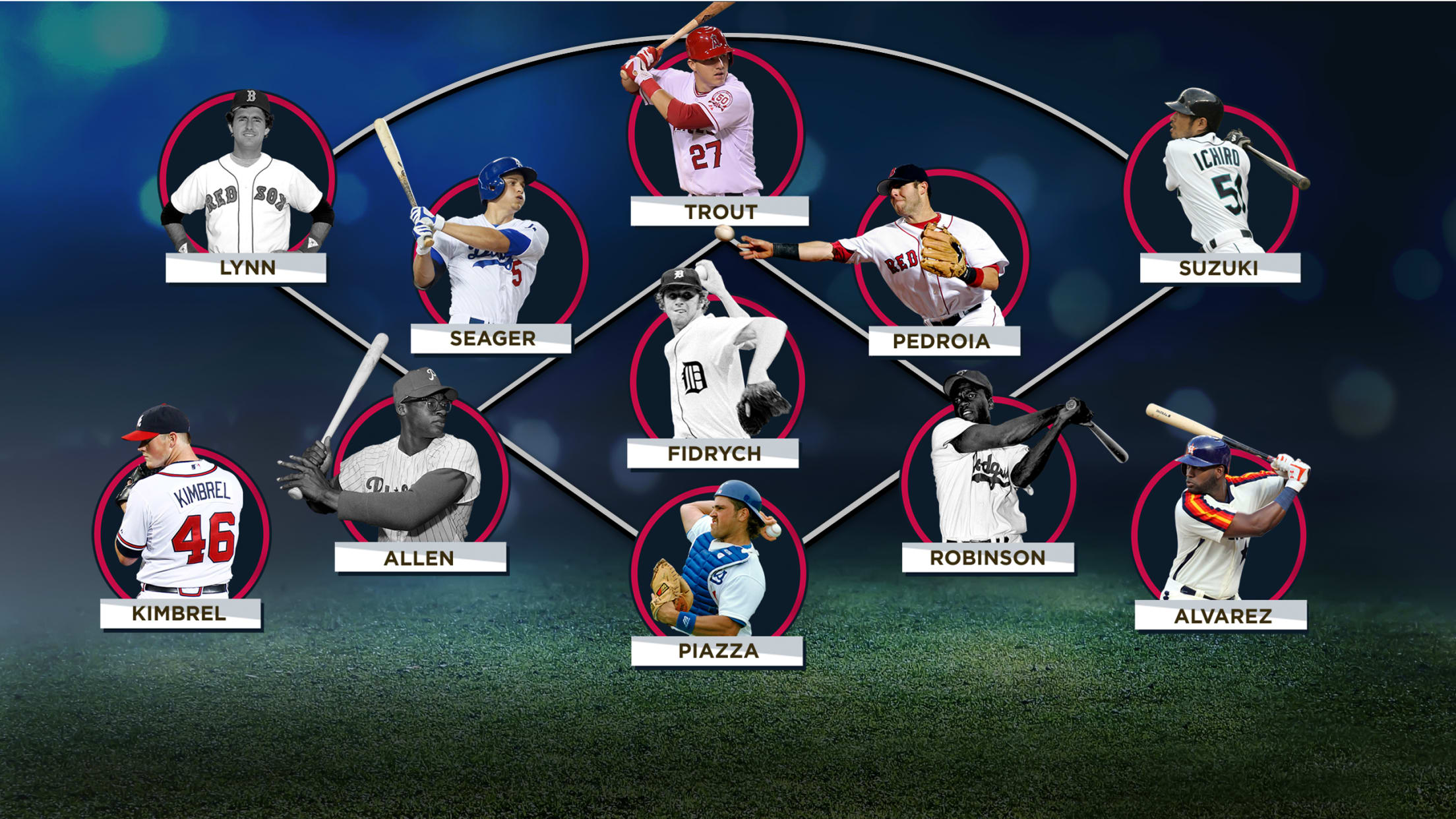 To browse the list of Rookie of the Year winners is to experience a roll call of greatness: Frank Robinson and Tony Oliva, Willie Mays and Johnny Bench, Willie McCovey and Orlando Cepeda. It's also to be reminded of the greatness of this generation of Major Leaguers: Mike Trout and
Shutdown? Chapman's arms missed the memo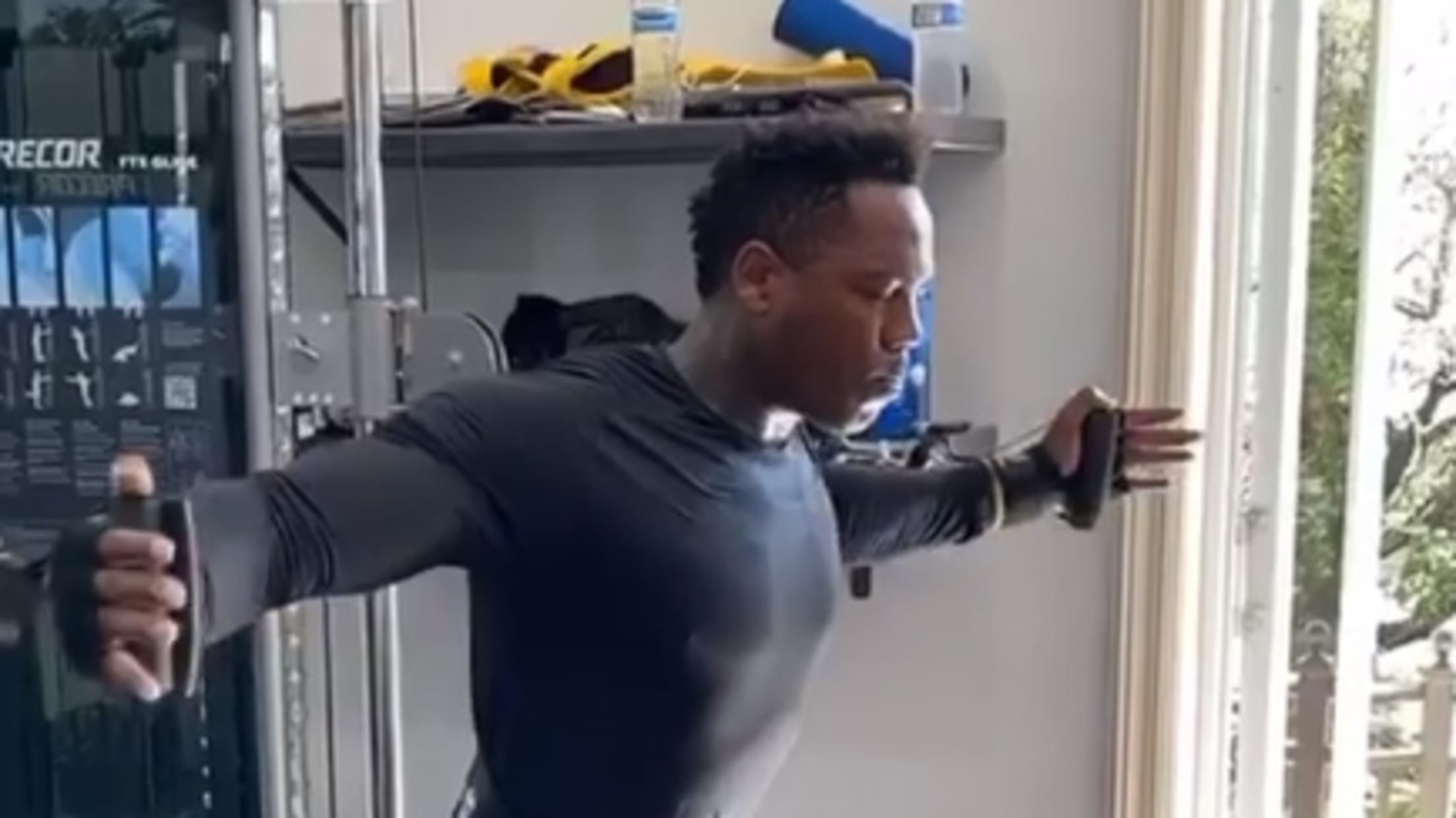 Major League players are, like many of us, spending a lot of time indoors right now due to the coronavirus pandemic. But that doesn't mean they're not doing everything possible to stay in shape. Players around the league have taken to social media to show how they're getting their workouts
Strawberry hit one so far scientists got involved
That's when you know you hit it good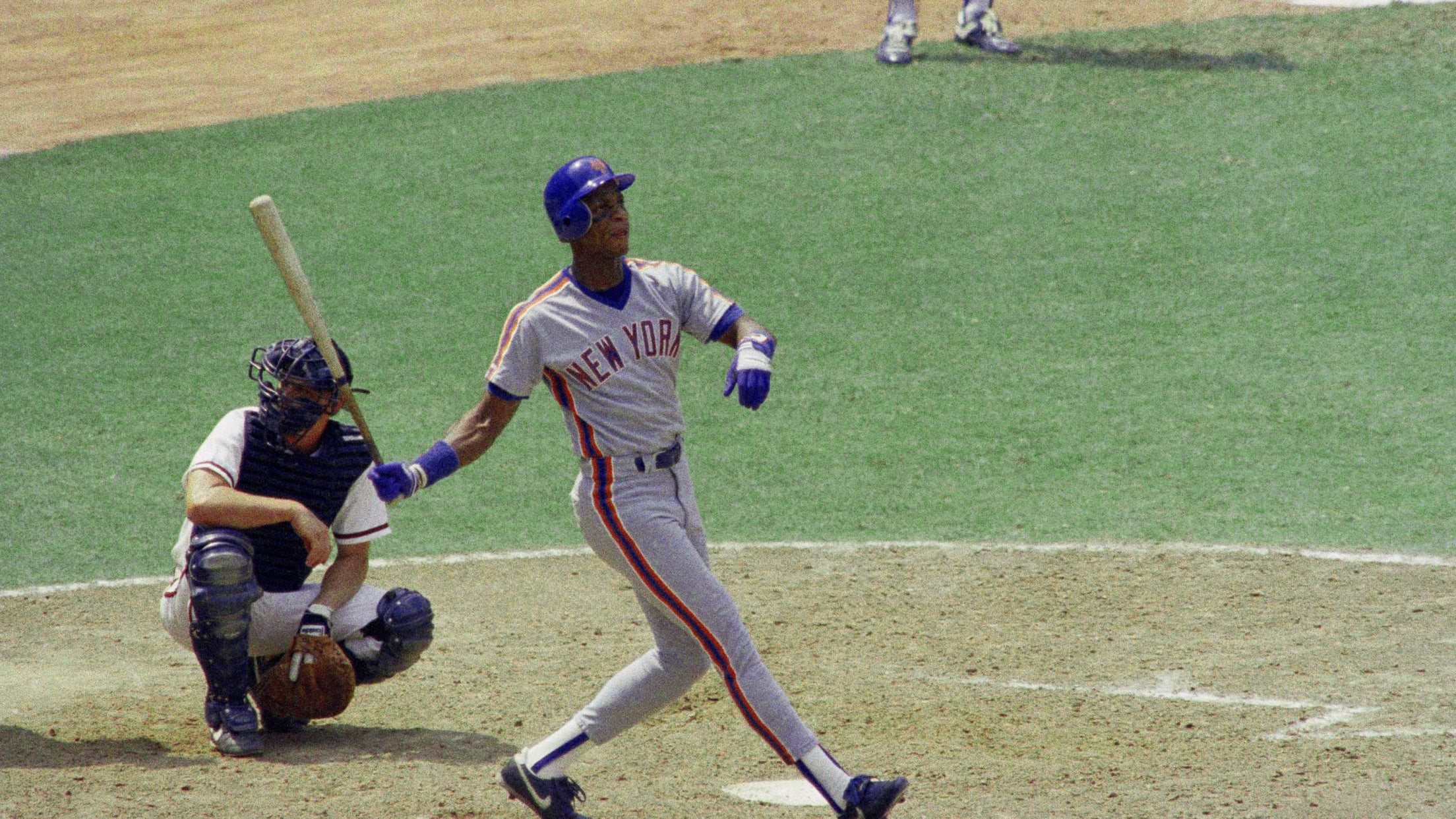 Throughout baseball history, there have been long home runs. Adam Dunn hit one into another state, Babe Ruth hit one 500 feet away into a pond of alligators, some guy from the early 20th century said he hit one 800 feet and circled the bases three times. But there's not
VOTE NOW: Best single-season performances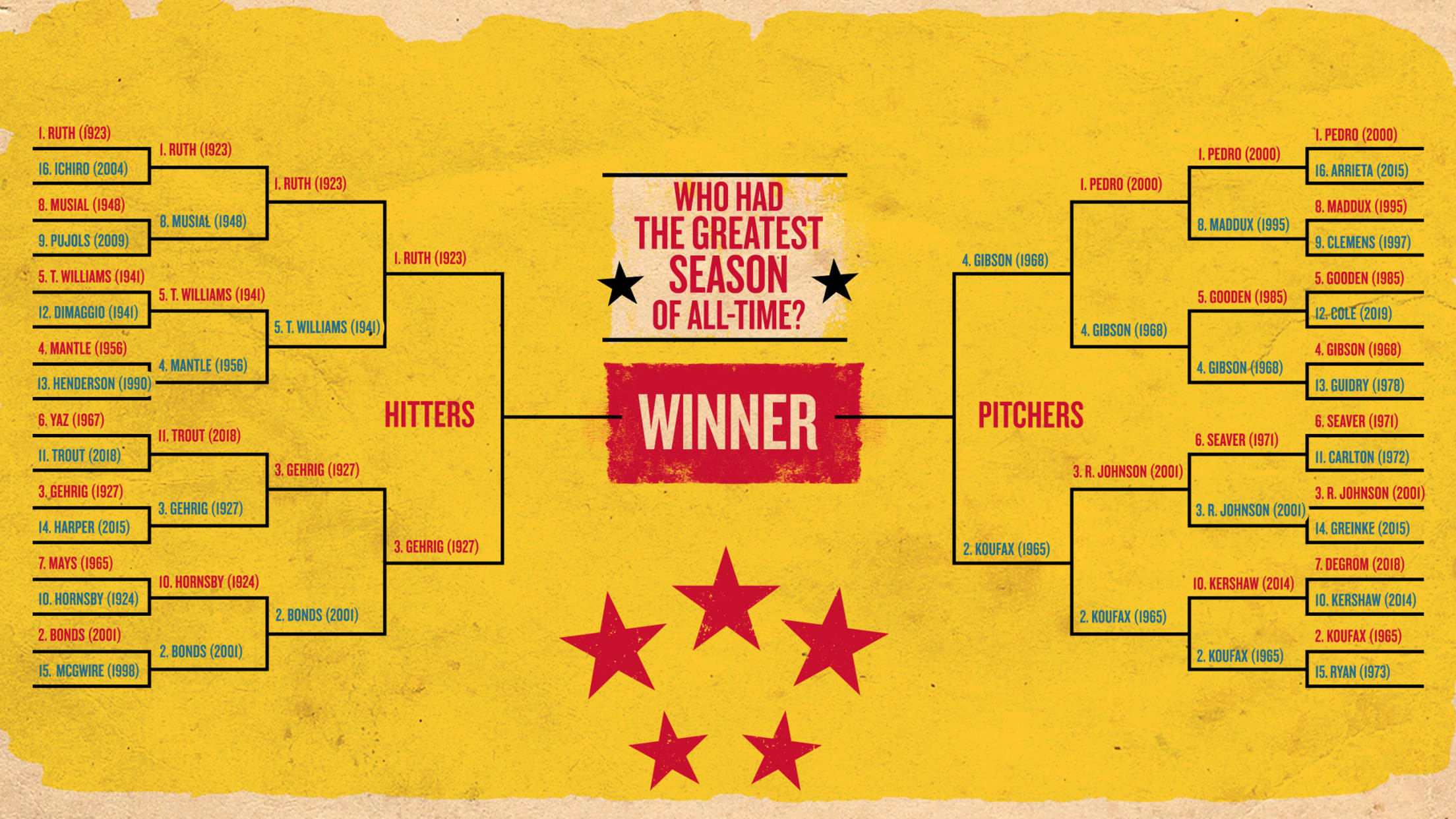 While sports fans may have missed out on obsessively checking their brackets this March, MLB.com is here to lend some assistance -- but we need your help to do so. In an attempt to crown the best individual season, we compiled a bracket of 32 of the most dominant single-season
MLB Quiz of the Day: No-hitter knowledge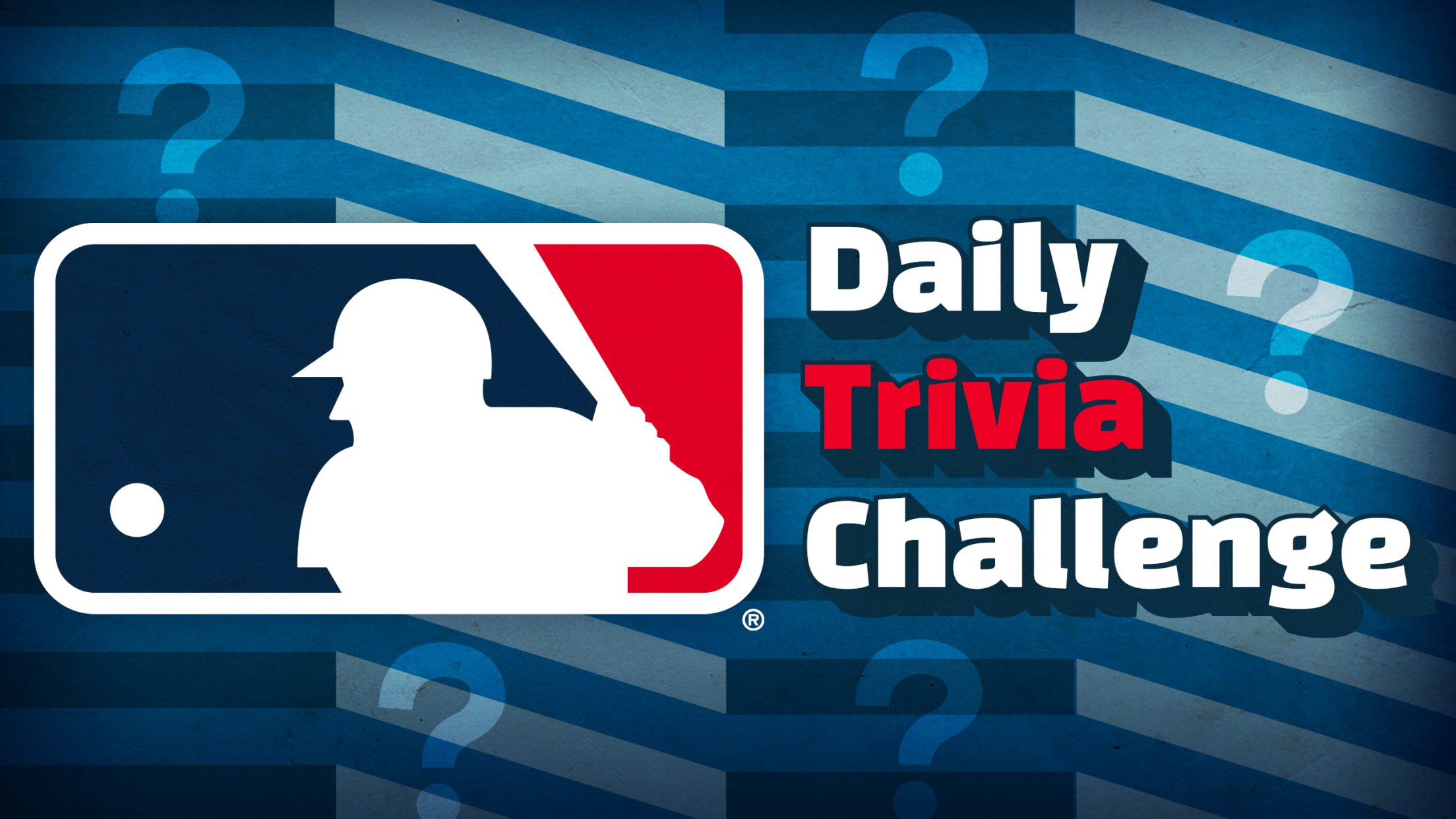 Today's "MLB Quiz of the Day" focuses on one of the most impressive feats in Major League Baseball -- no-hitters. Who has thrown the most no-hitters in big league history? What about the most recent no-hitter? How many guys have taken it a step further and thrown a perfect game?
Try out home tutorials from former MLB players
The pros share their expertise to help you improve your skills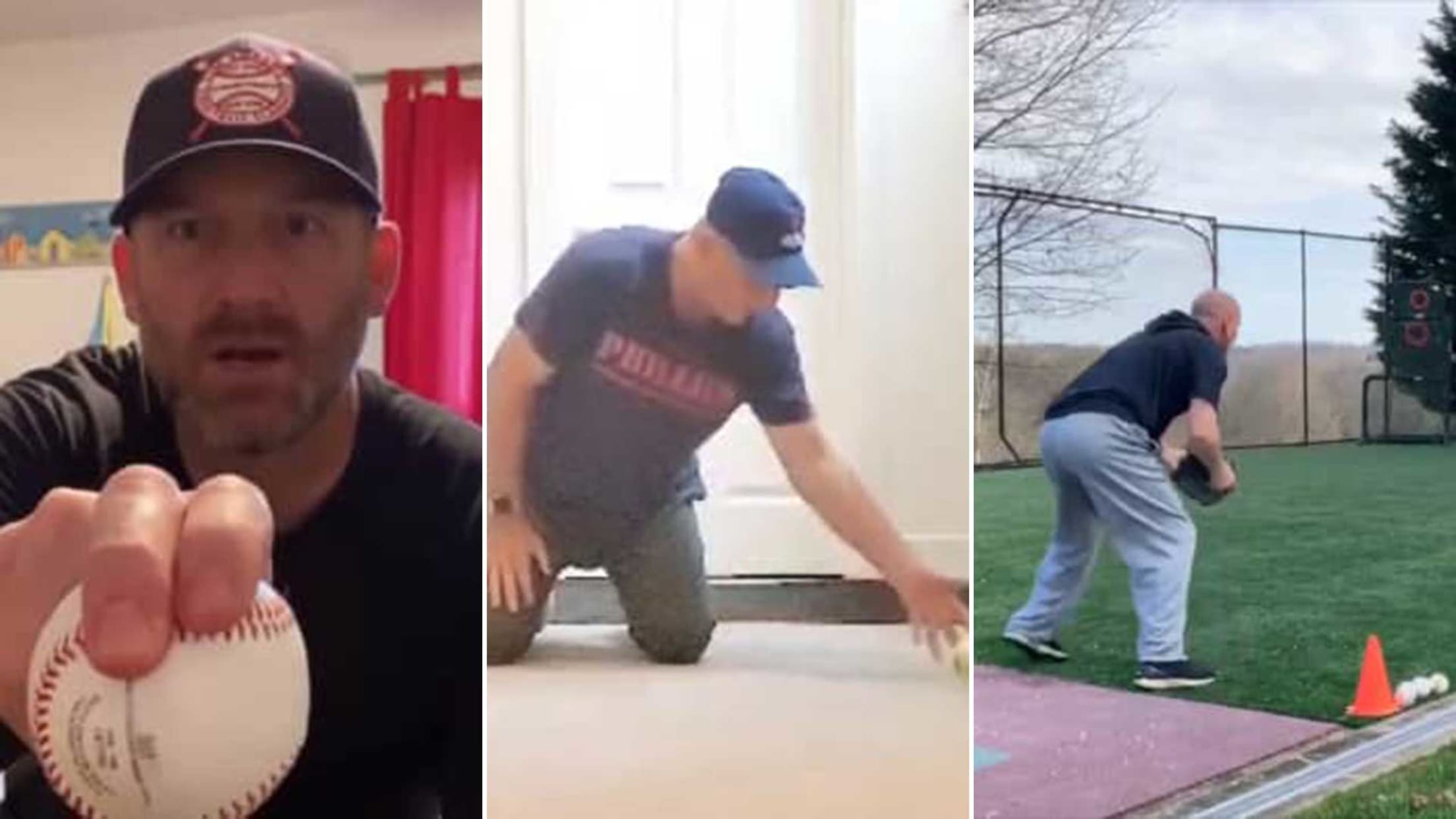 Following the current social guidelines during the ongoing coronavirus pandemic means, in most cases, remaining at home in order to stay a safe distance away from others. But just because you're spending a lot of time inside doesn't mean you can't still practice and improve your baseball skills. That's right:
Network's packed weekend slate: ASGs, Derbies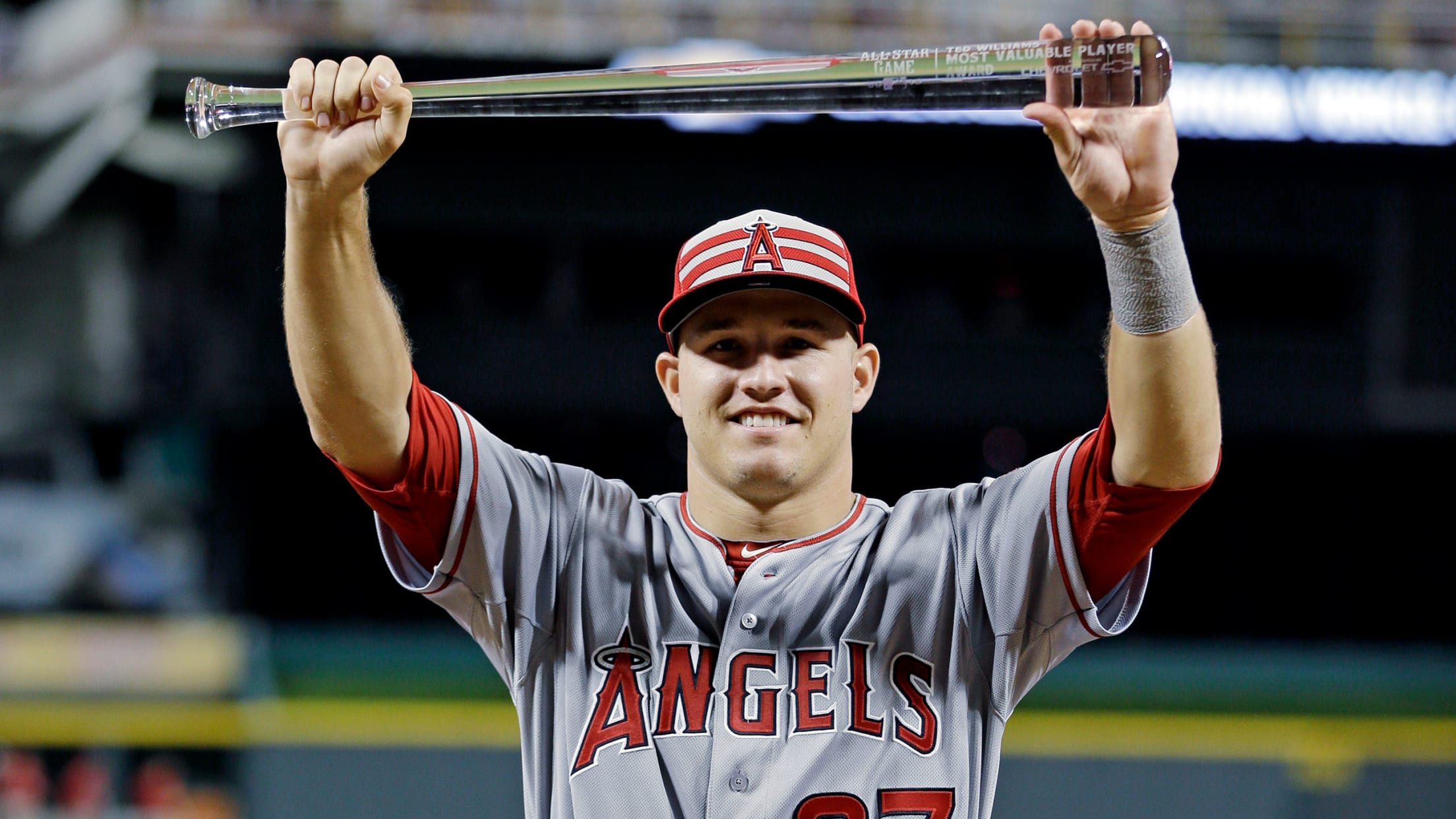 This weekend is All-Star Weekend on MLB Network. Throughout the day on Saturday and Sunday, MLB Network is running a slate of All-Star Games and Home Run Derbies from the past decade. Fans at home can tune in to relive some of the most recent Midsummer Classics. Here is the
Watch these classic games on YouTube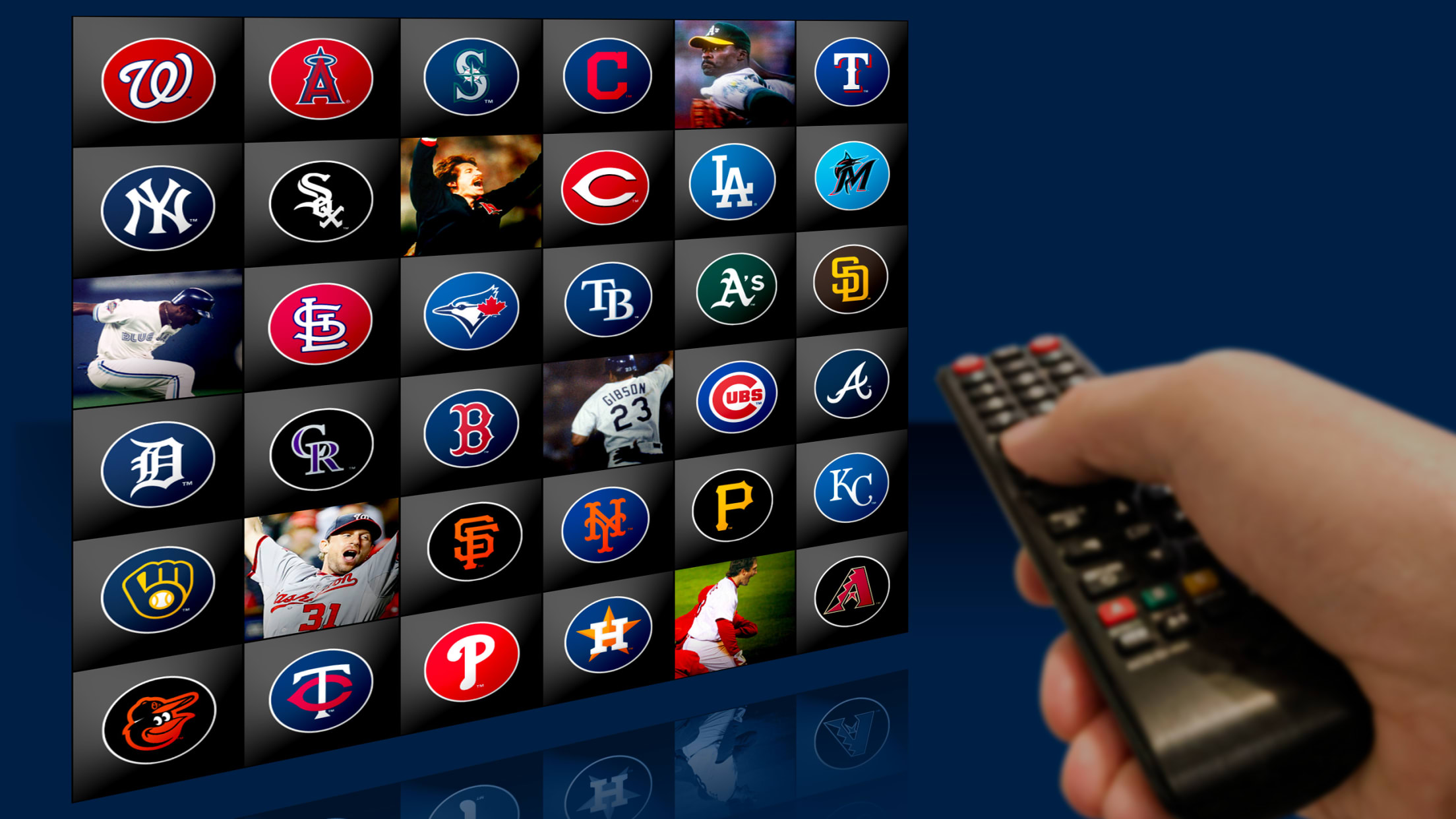 In difficult times like these, we often look to sports for an escape, which is part of the reason why the lack of live games right now is so frustrating for many. To help fill the void, here's a complete guide to how you can watch any number of classic
Watch every 2018 and '19 game free on MLB.TV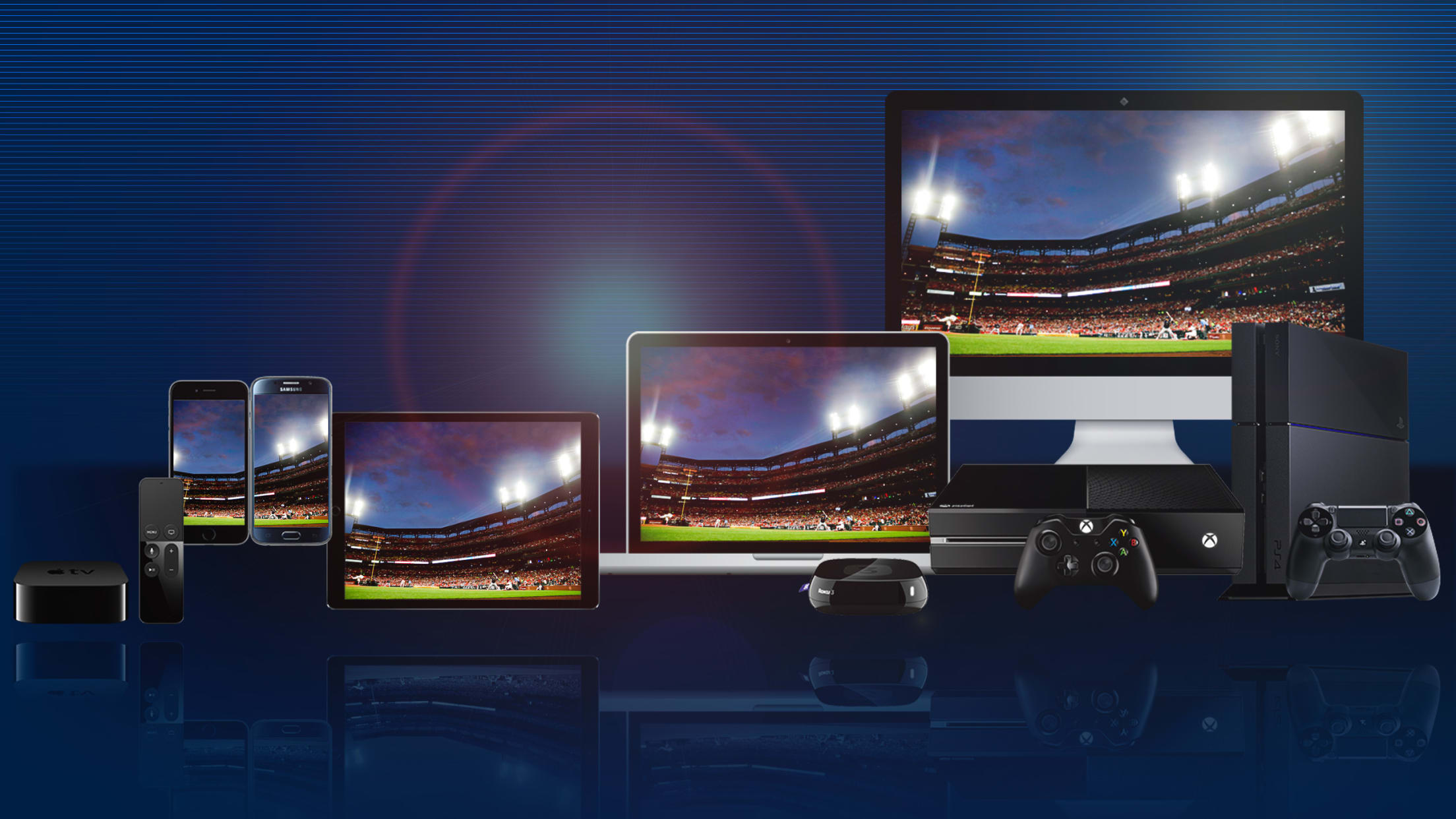 There's no live baseball for the time being, but you can now experience the last two years of Major League action on MLB.TV for free. The MLB.TV archives of the 2018 and '19 seasons are open and accessible for all, which means more than 4,800 games are available to stream
Rox #StayAtHomeOpener promo raises $380K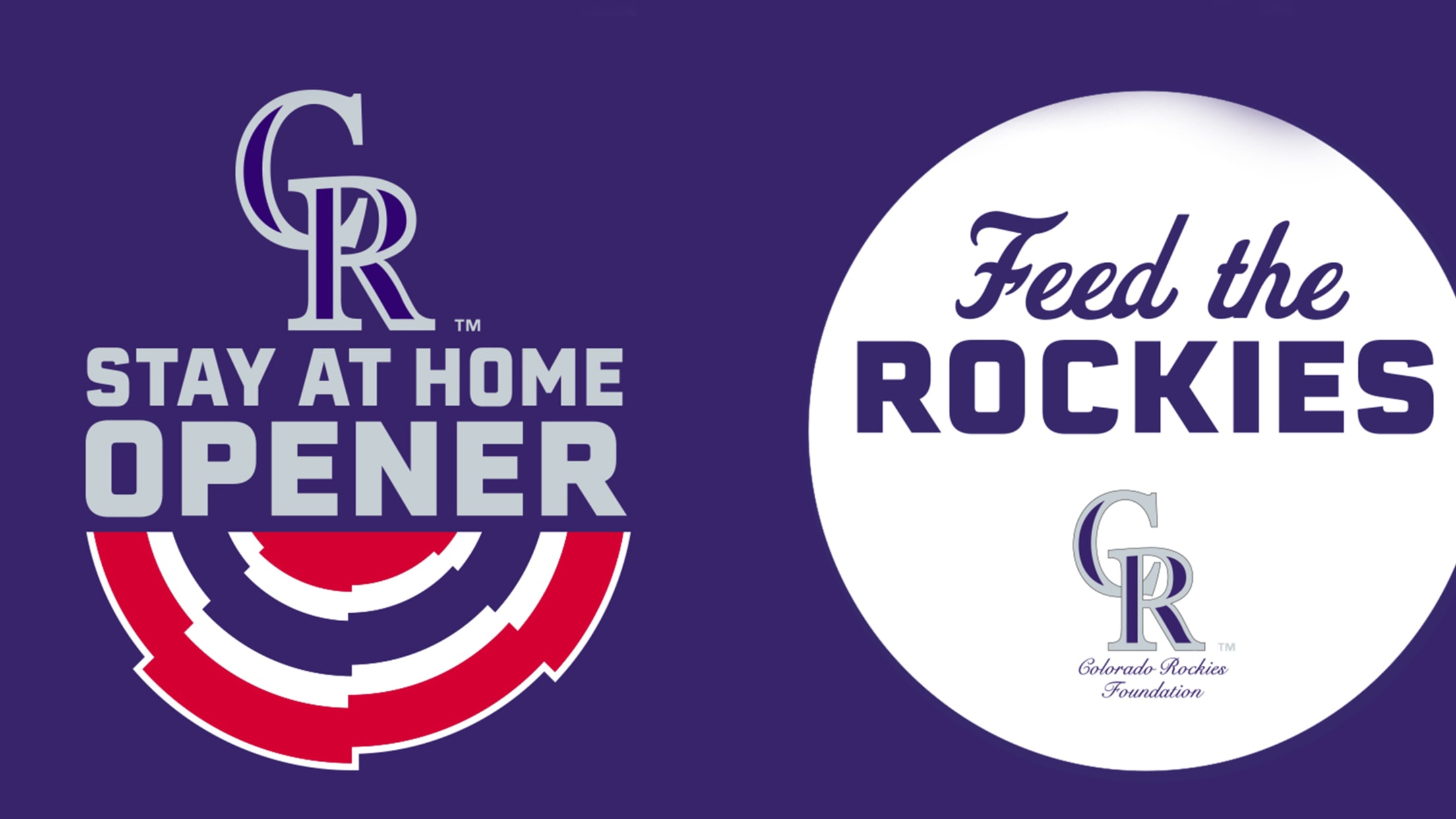 DENVER -- The Rockies raised more than $380,000 for food charities through their #StayAtHomeOpener promotion on Friday, and fans can still give at mlb.com/FeedTheRockies. On what would have been the home opener, the club showed a telecast on rockies.com and AT&T SportsNet Rocky Mountain that melded the best innings from
How many toothpicks has Dusty Baker chewed?
A very important investigation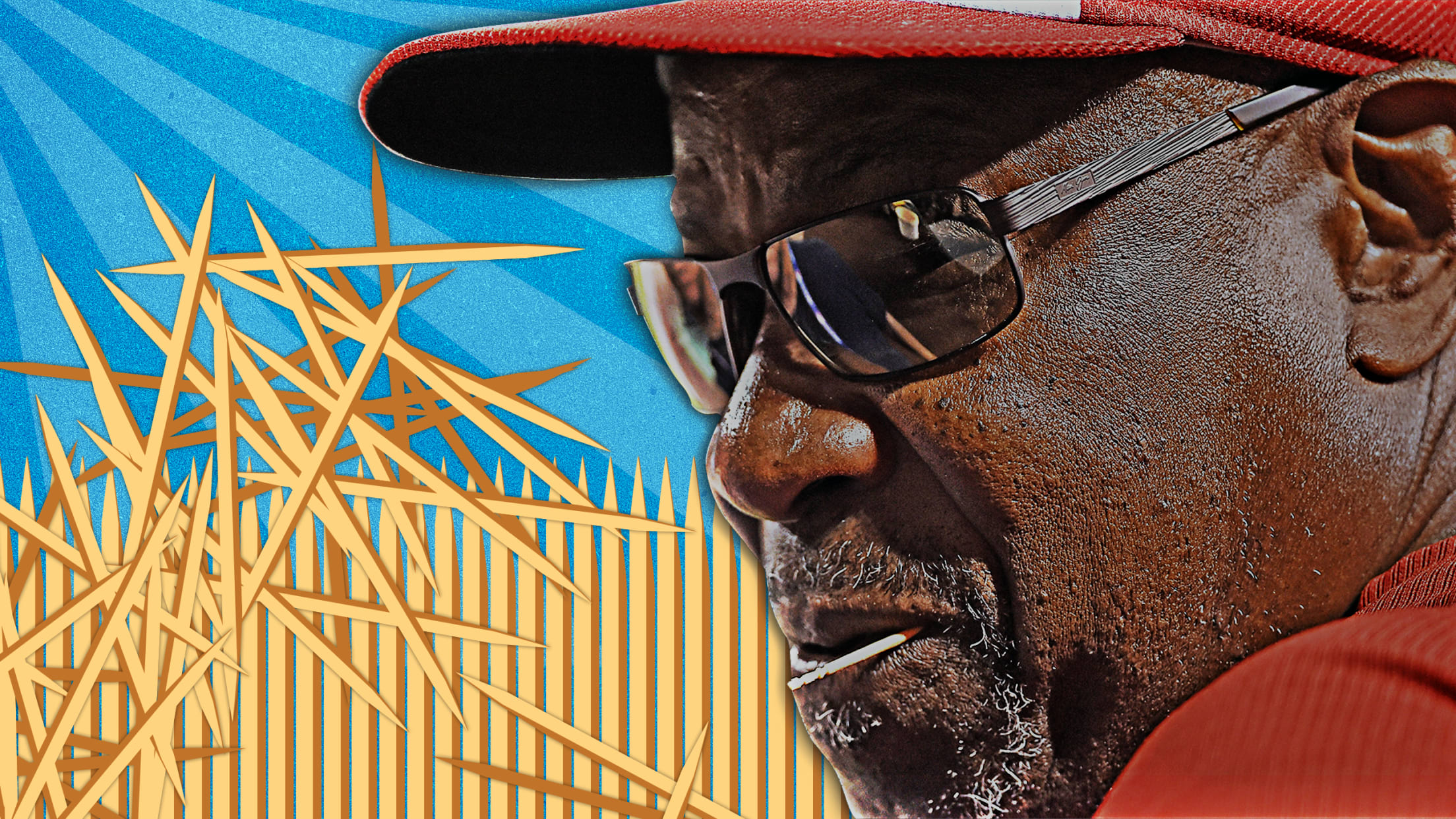 When you hear the name Dusty Baker, the first image that likely comes to mind -- before his successful playing career, before his numerous managerial accolades, even before J.T. Snow saved his son at home plate in the World Series -- is that famous toothpick dangling from his mouth.
Help pick MLB Network's next #WalkOffWednesday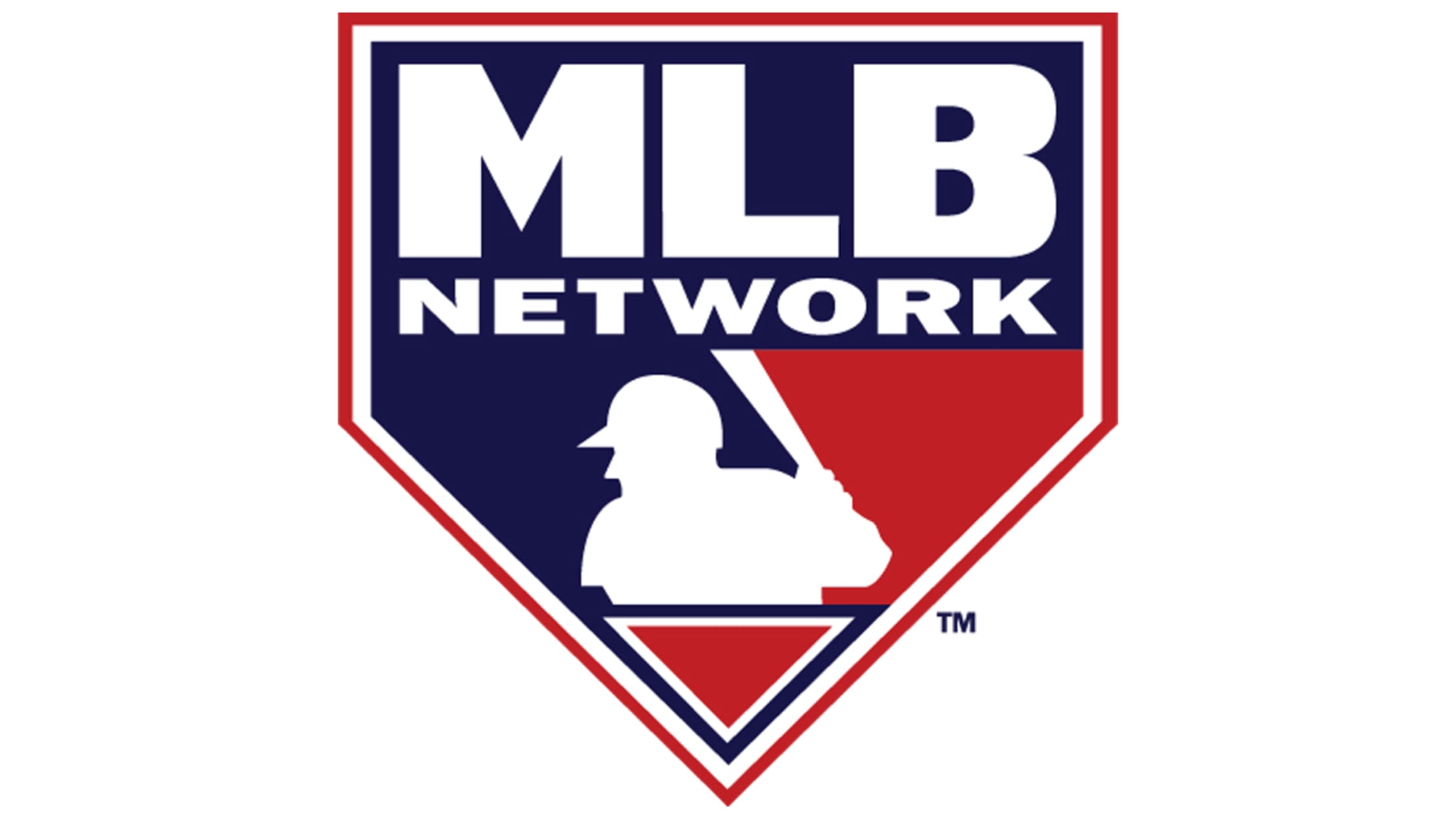 What's more exciting than a walk-off? MLB Network is going to replay some classics, and you get to choose which ones. Fans can vote for #WalkoffWednesday over the weekend, across all of MLB Network's social media platforms. There will be four separate polls -- with three games to pick from
Remembering the Padres' OD eve blockbuster
5 years ago today, San Diego went all-in to get baseball's best closer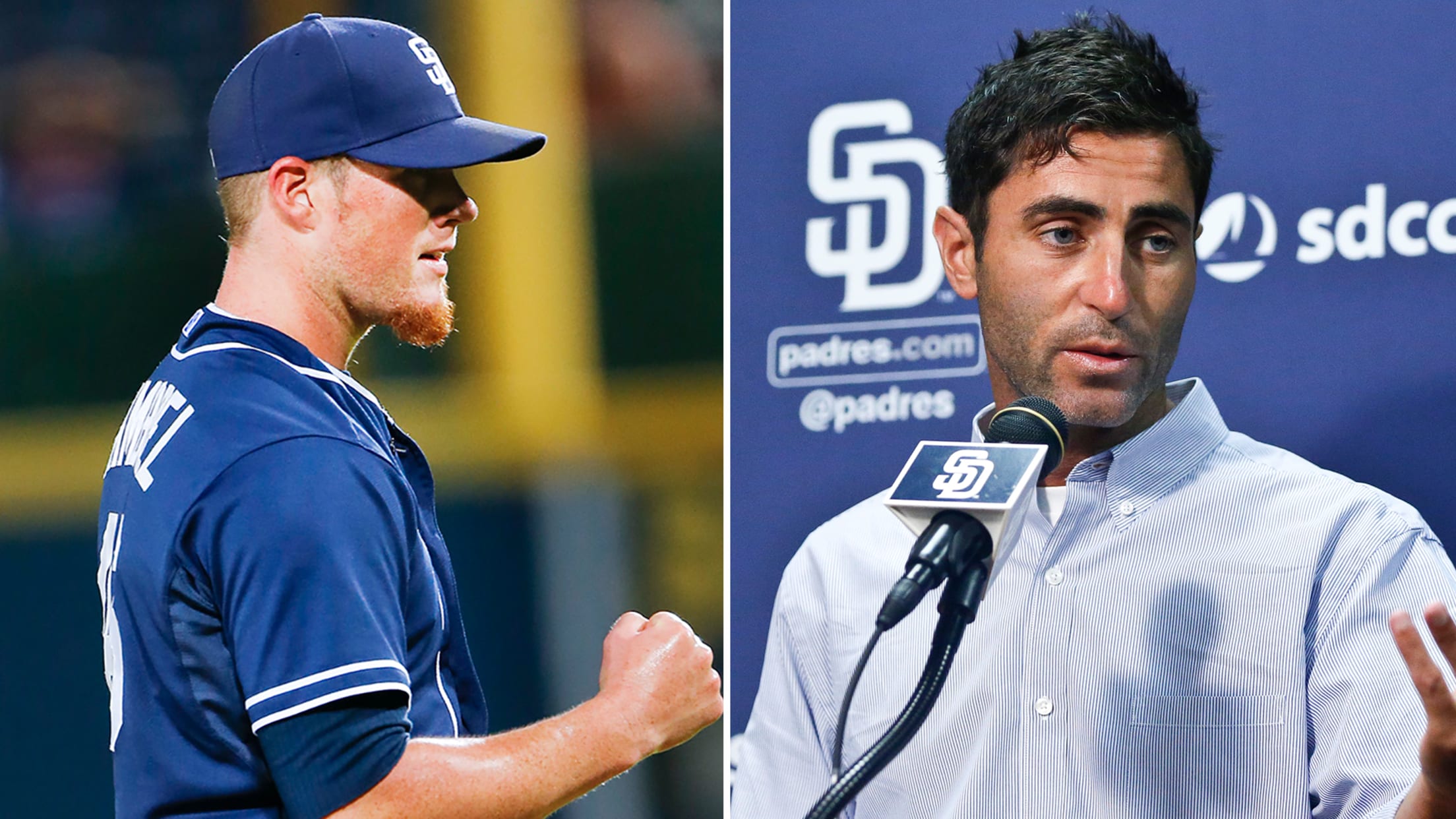 Imagine spending your first weekend of April mentally preparing for all the hope, splendor and bunting of Opening Day, and then getting a push notification on your phone: your team just traded for baseball's best closer. Padres fans don't have to imagine; that actually happened to them five years ago
O's prospect shows off unreal arm strength
Lake challenge completed. What's next?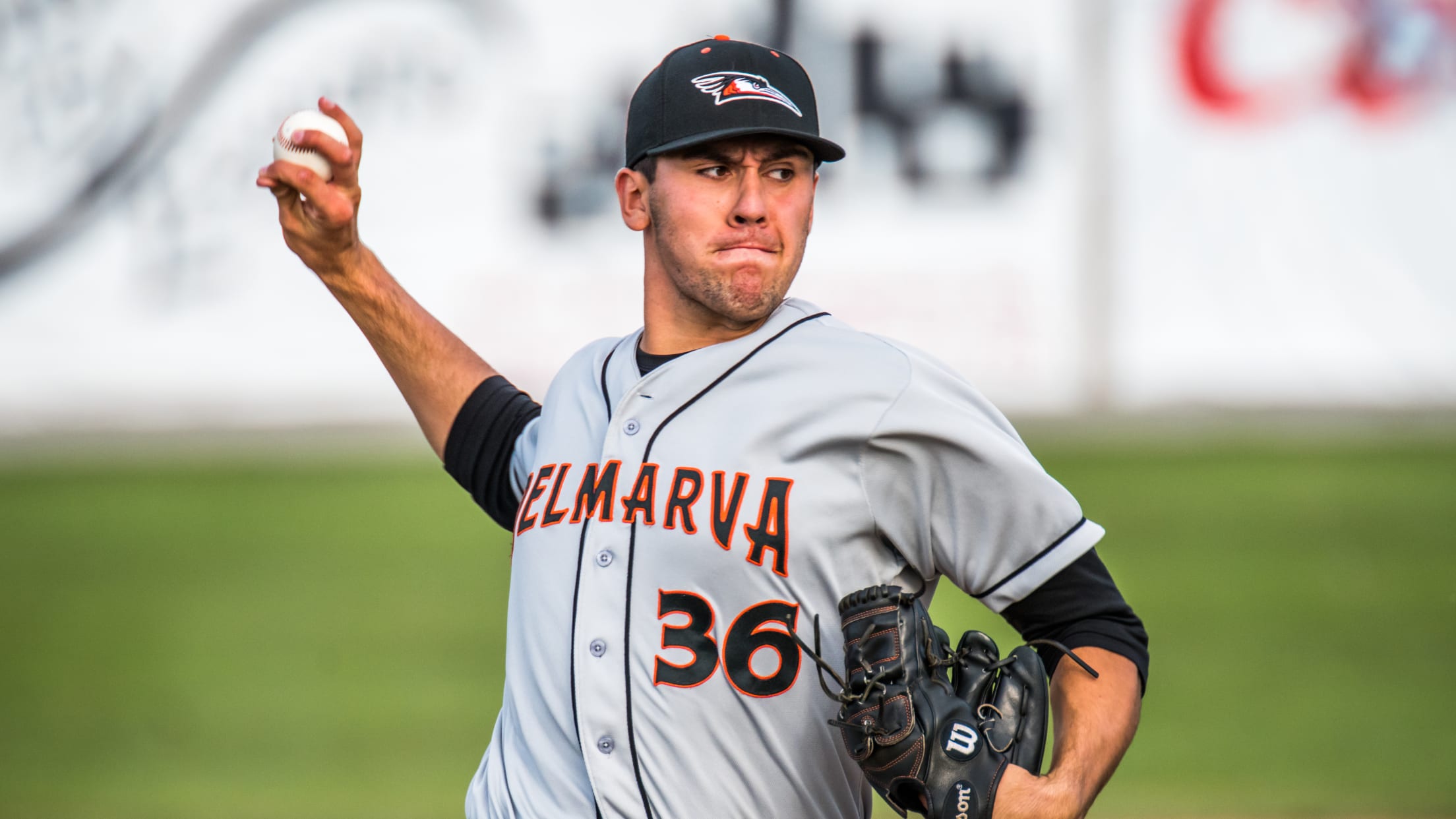 Orioles prospect Grayson Rodriguez is definitely social distancing -- and in style. It was no secret Rodriguez, the No. 11 overall Draft pick in 2018 and the O's No. 2 prospect per MLB Pipeline, had a live arm. But did you know it was this live, like, long-toss-over-a-lake live? It
Box score of the day: Longest opener ever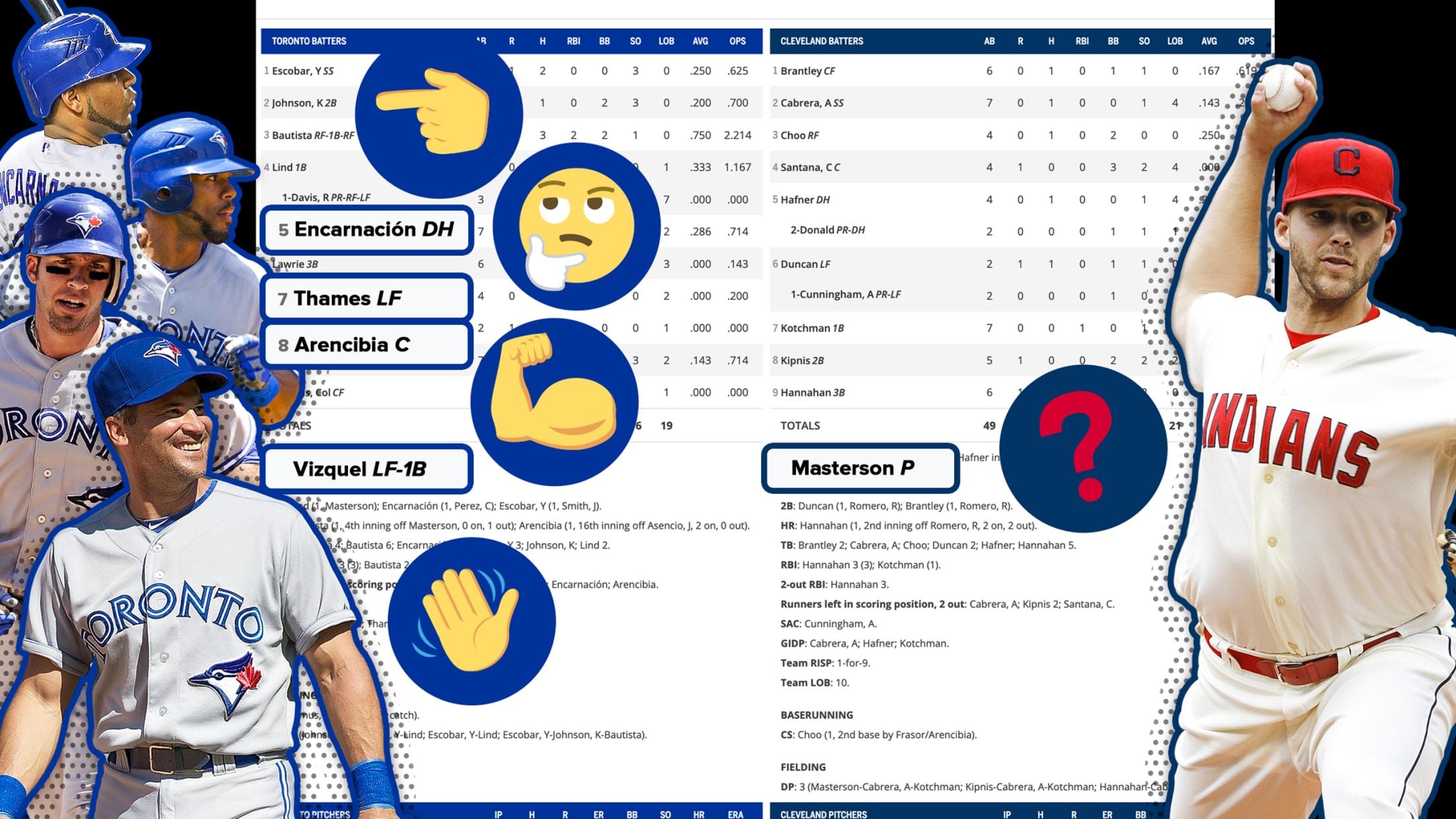 The Blue Jays and Indians started the 2012 season in historic fashion eight years ago today, playing the equivalent of nearly two full games on Opening Day in Cleveland. Sixteen innings, 14 pitchers, 540 pitches thrown. It set a record for the longest season-opening game ever, in terms of innings.
The next ace for every MLB team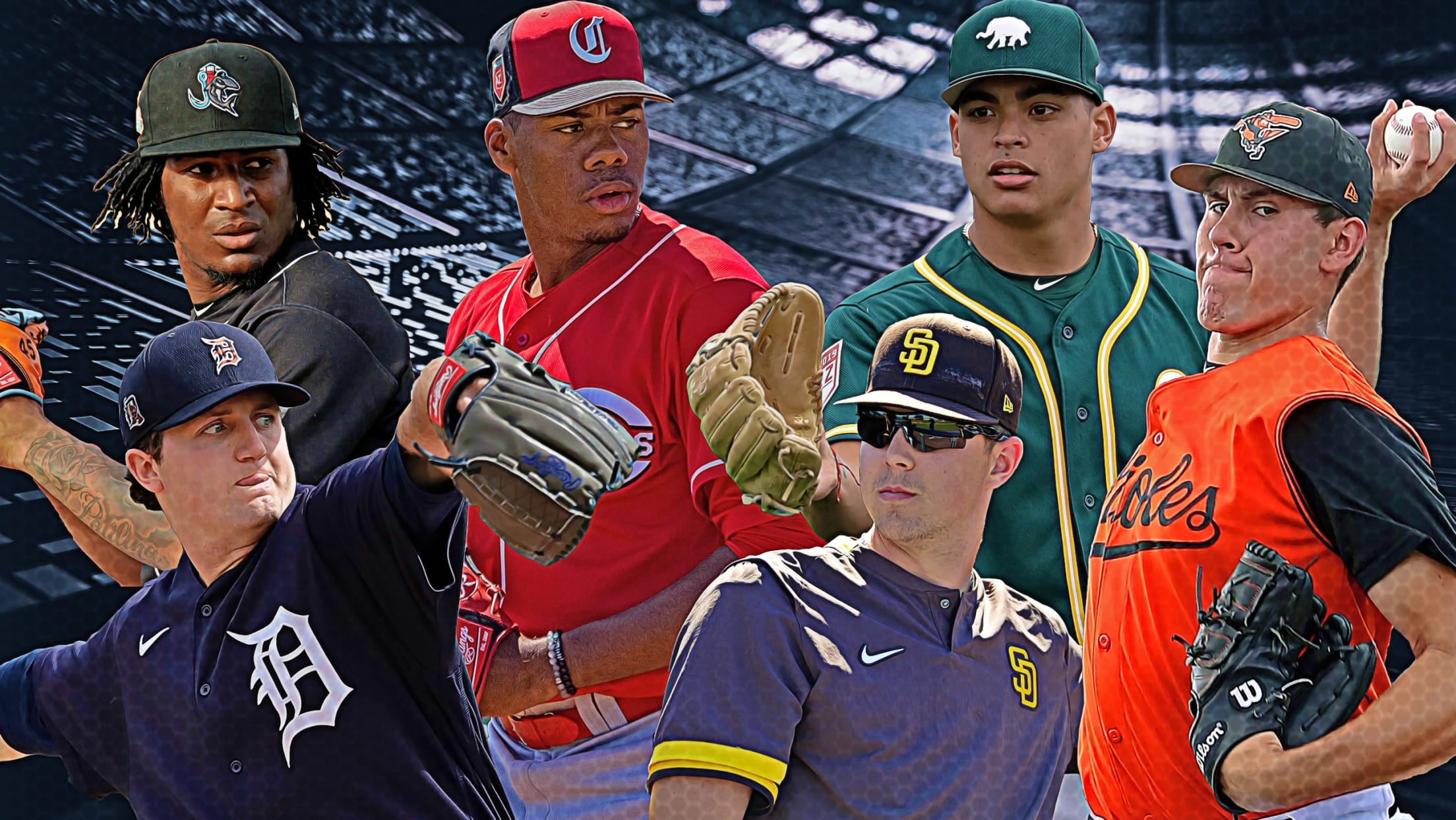 The importance of ace starting pitchers was on full display during the 2019 World Series, which was replete with frontline starters in Gerrit Cole, Justin Verlander, Max Scherzer, Stephen Strasburg and Patrick Corbin. Pitchers of this caliber are not easy to find, however, which is why Cole and Strasburg earned
A year ago today: Polanco logs first cycle of '19
Twins' switch-hitting shortstop goes 5-for-5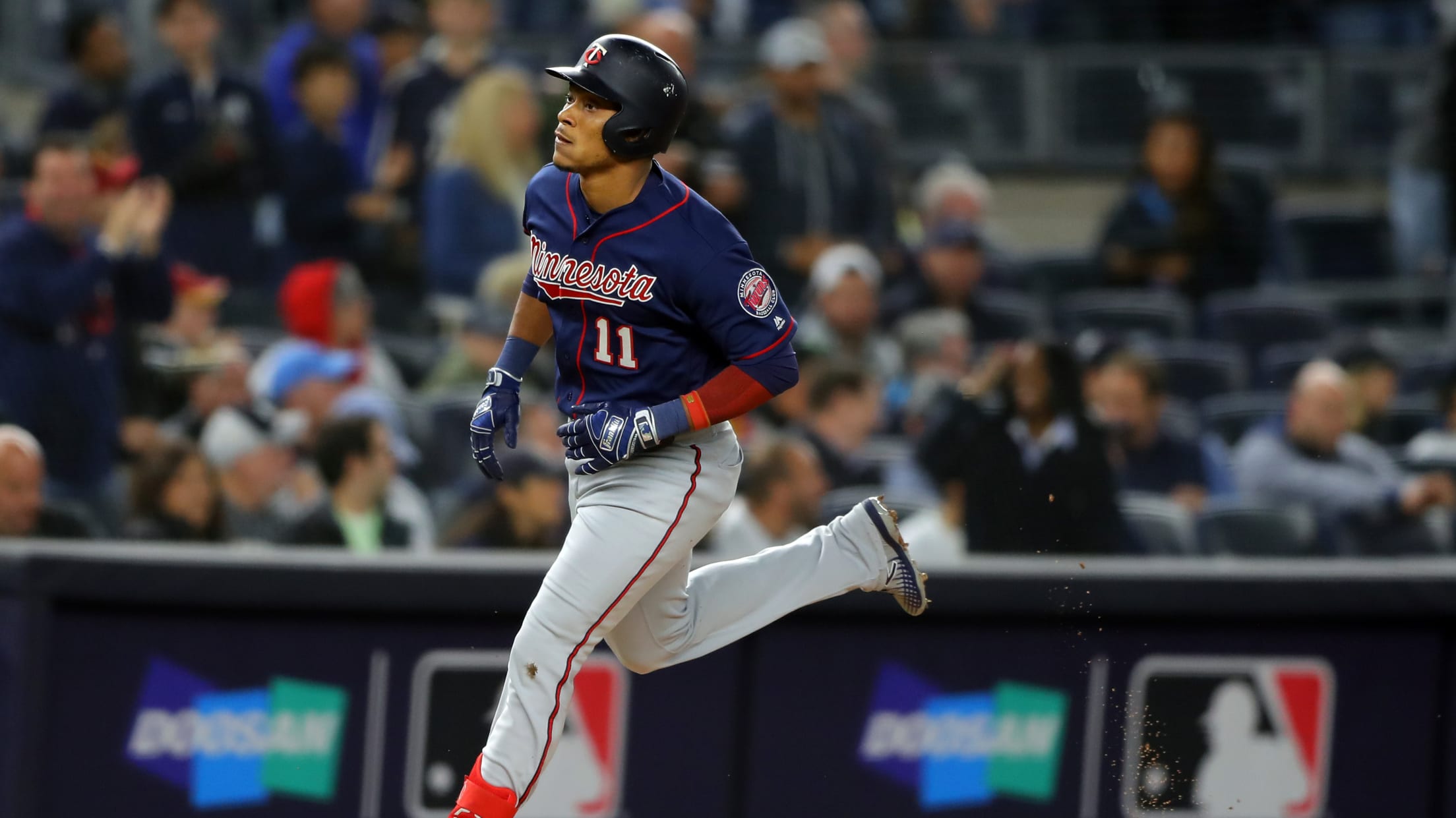 To help fill the baseball void, we're flipping the calendar back one year to remind us all just how awesome our great game is. Here's a look back at the best of April 5, 2019:
Smith and wife LaForce organize meal delivery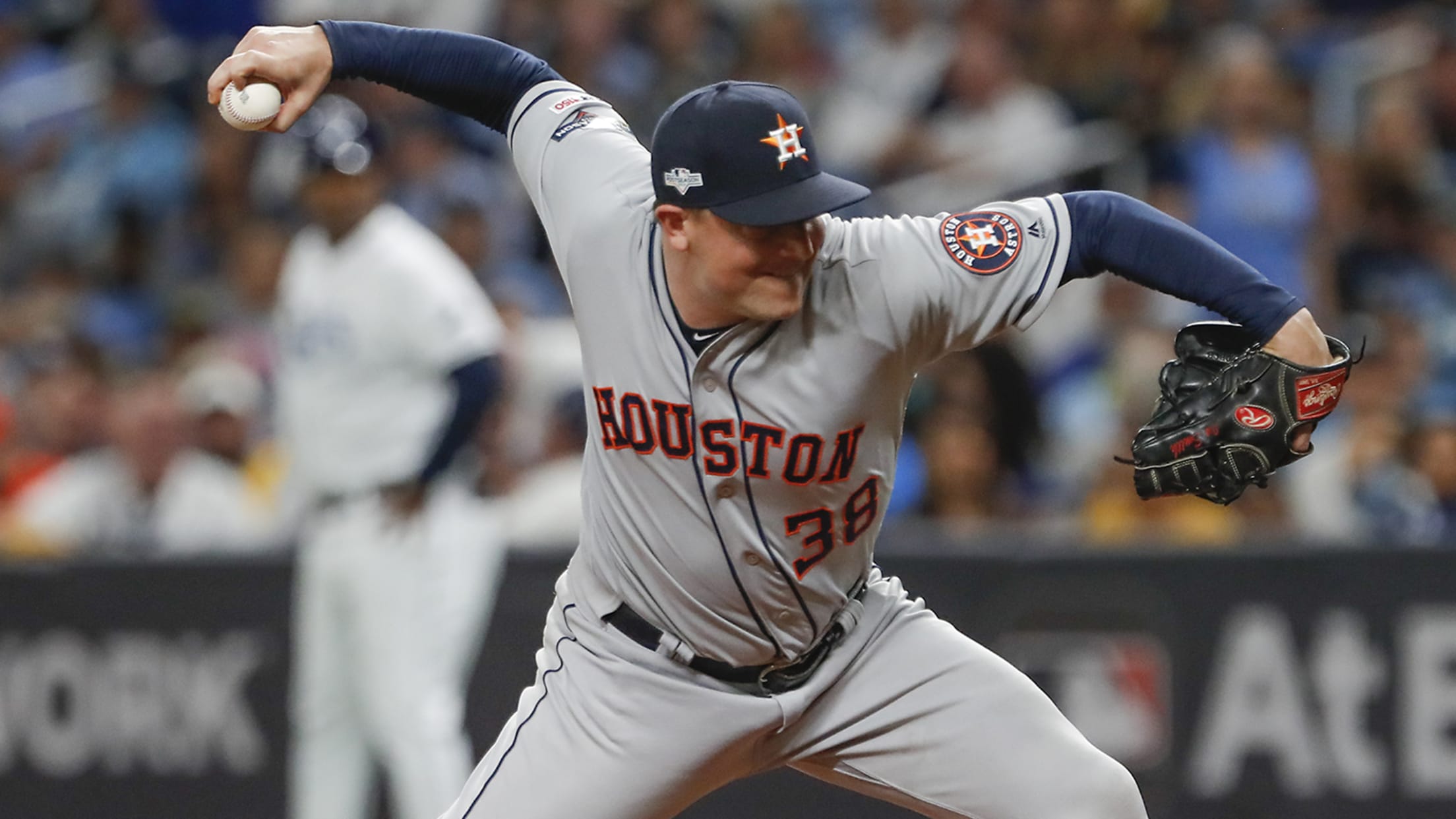 HOUSTON -- Astros pitcher Joe Smith and his wife, TNT sideline reporter Allie LaForce, will have hundreds of meals delivered to hospitals from local restaurants in Houston and the Cleveland area next week in support of medical workers during the coronavirus pandemic. With help of online donations, Project FRONTLINE will
8 outstanding baseball birthday performances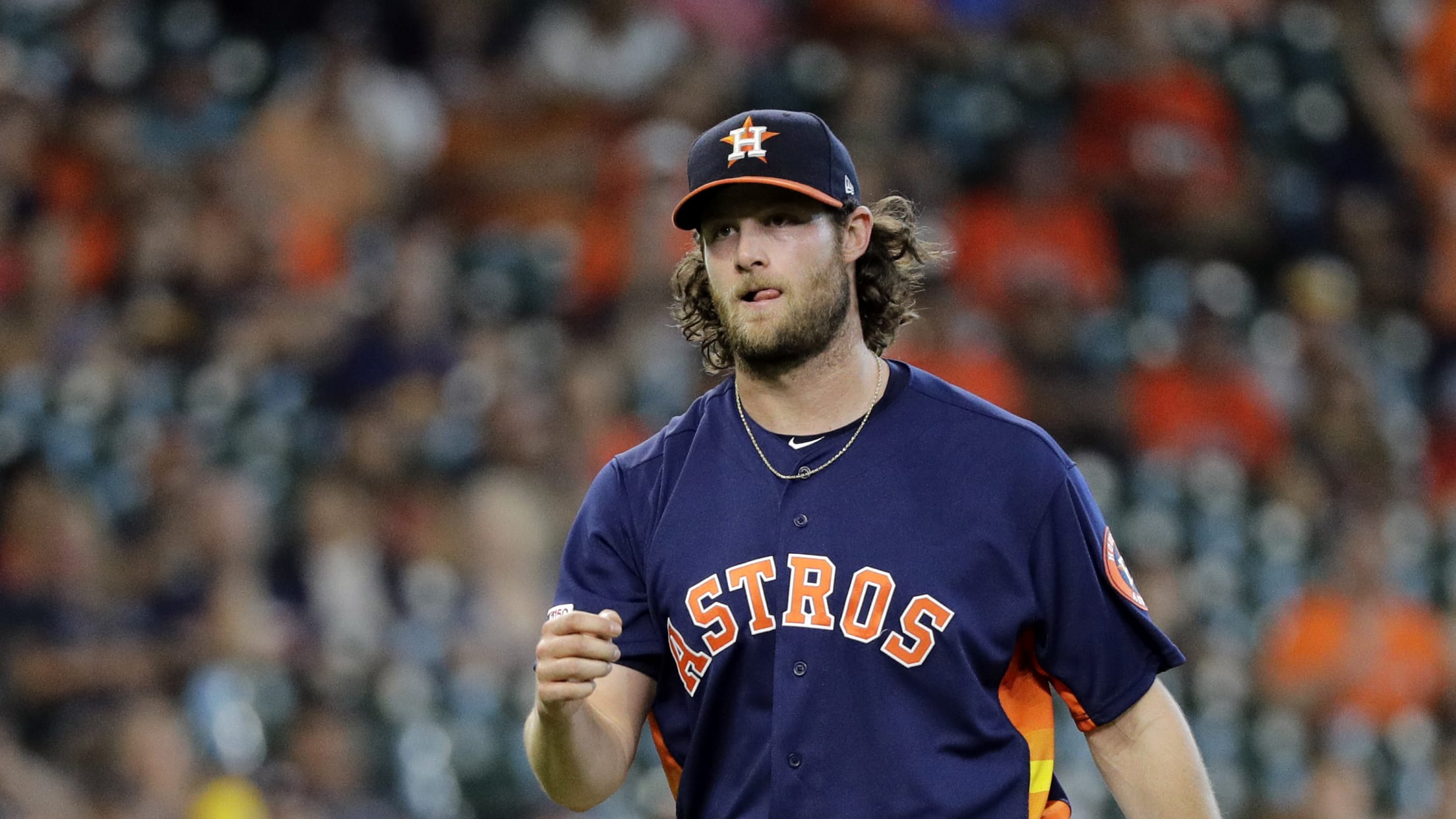 Birthdays are important. It's always fun to do something exciting on your birthday -- and for a baseball player, it's hard to imagine anything better than turning in a strong performance on one's special day. Some stars -- like Clayton Kershaw (March 19), Buster Posey (March 27), Chris Sale (March
This was a divisive MVP choice, so we re-voted ...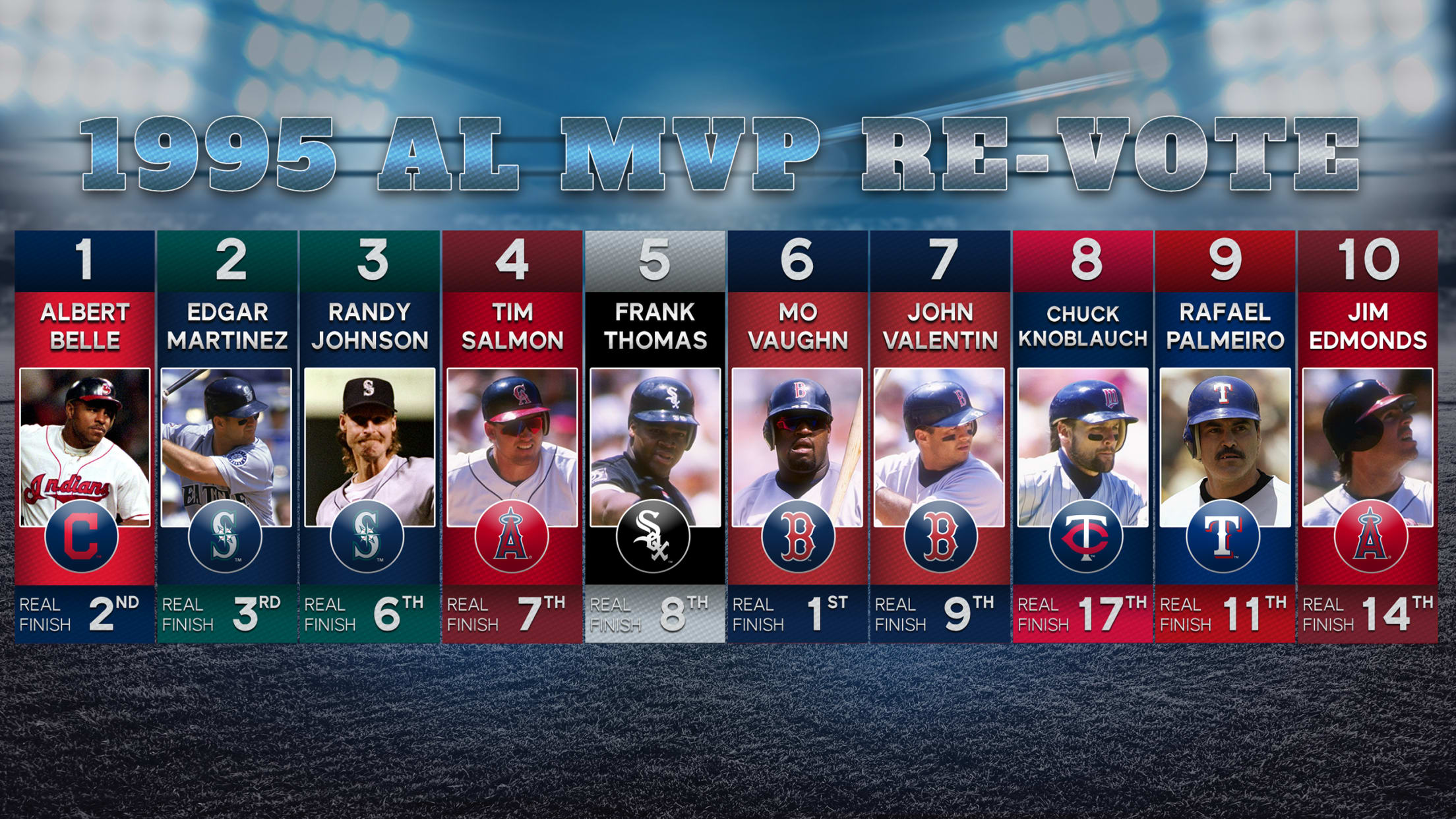 The race for the 1995 American League Most Valuable Player Award was the tightest in more than 30 years, but should it have been that close? And did the right man win? Mo Vaughn of the Red Sox captured the award, edging the Indians' Albert Belle by eight points. Vaughn