MLB's No. 1 prospect Adley Rutschman called up to Orioles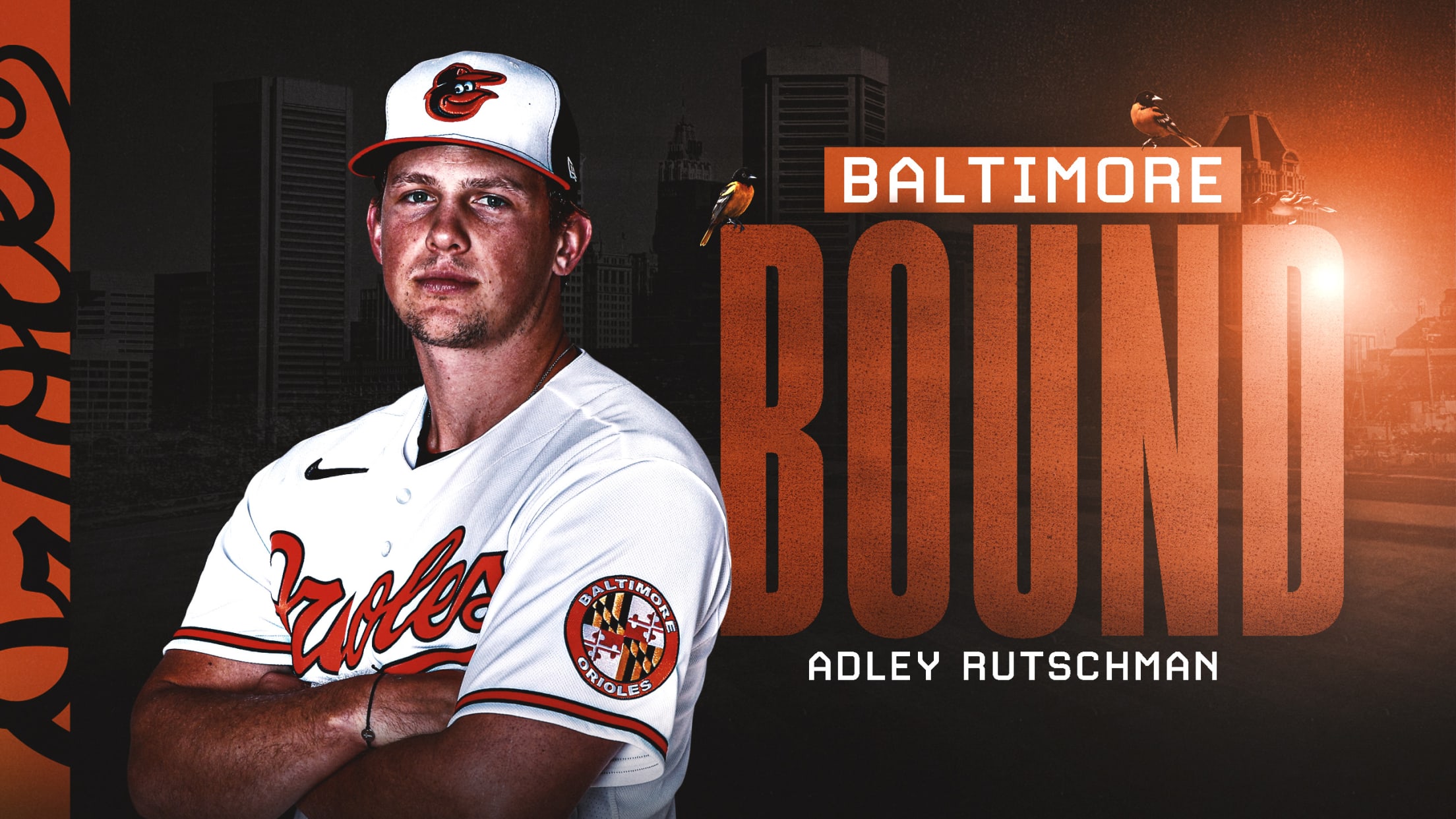 BALTIMORE -- Adley Rutschman has arrived. The Orioles on Saturday promoted baseball's top overall prospect, setting the stage for one of the most anticipated big league debuts in recent memory and marking a milestone in the franchise's rebuilding efforts. The No. 1 overall pick in the 2019 Draft, he's been
Nice snag by the fan! Wait, wasn't he a big leaguer?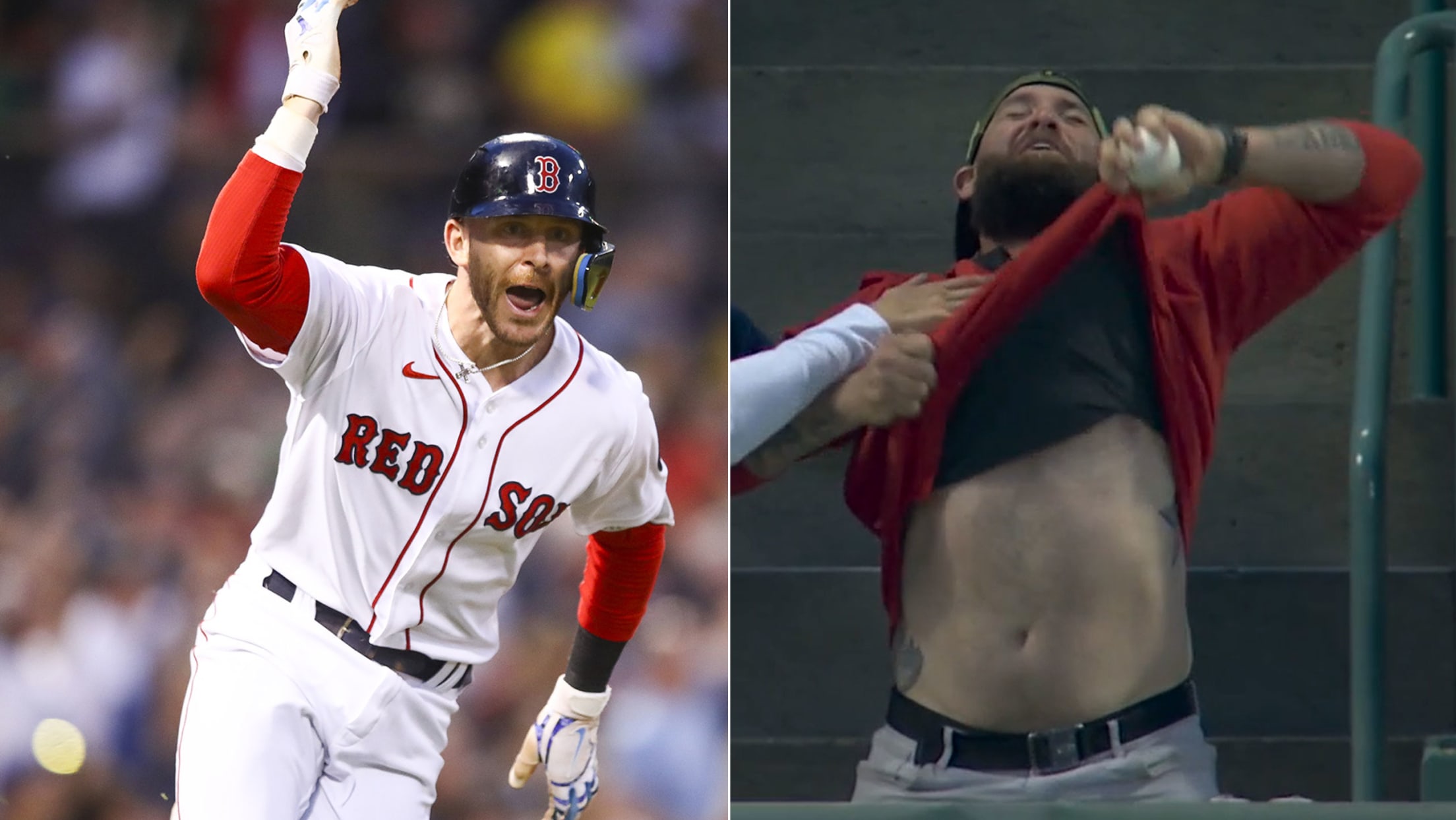 BOSTON -- You know the good times at Fenway Park are rolling again when the hottest hitter on the Red Sox hits a grand slam that just happens to be caught in the Monster Seats by a 2013 World Series hero. And it's debatable who was more excited: Trevor Story
Déjà vu: Nats' triple play felt familiar for Franco, Hernández
Washington achieves rare feat for second time in team history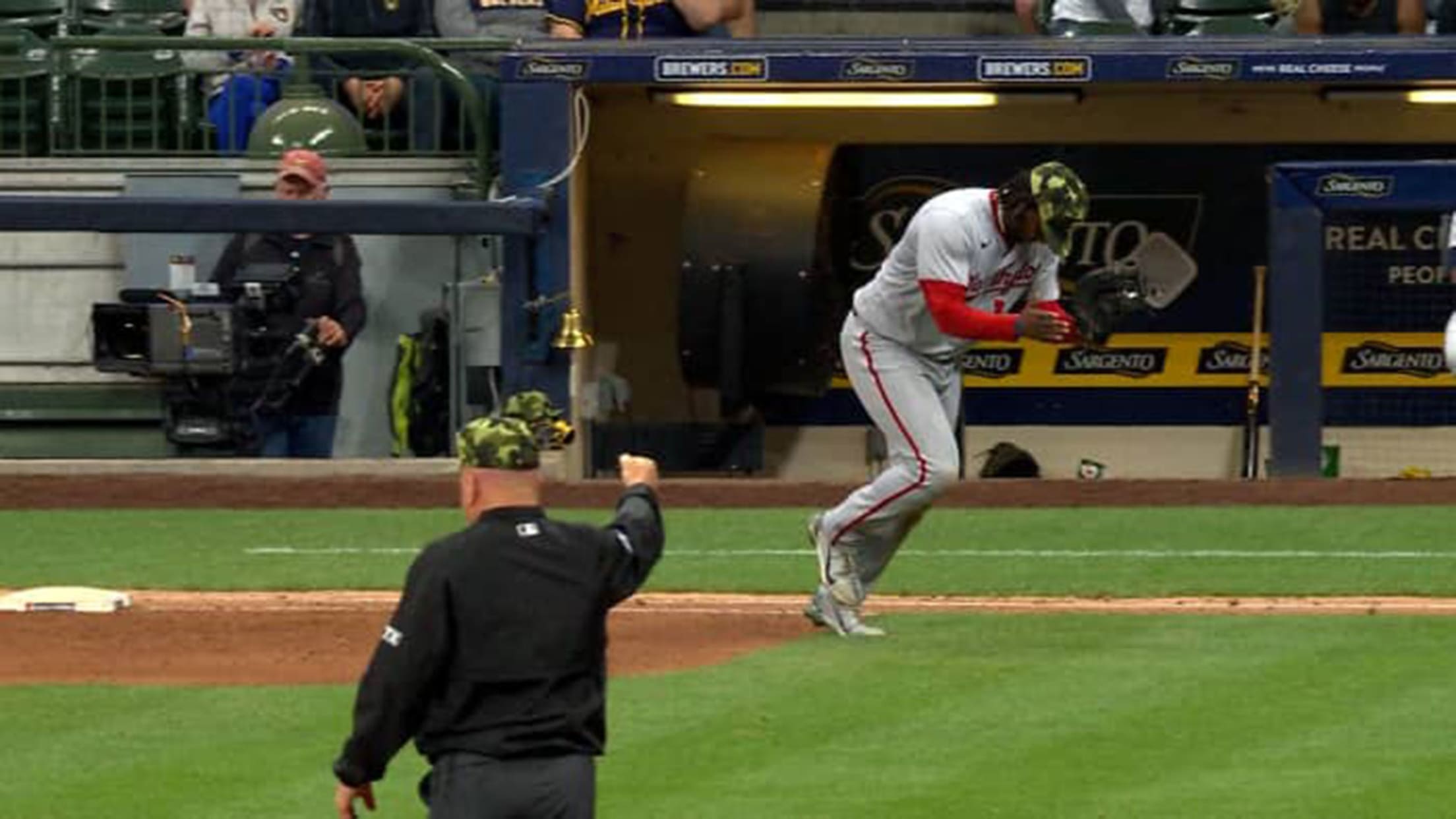 MILWAUKEE -- Triple the defense. The Nationals accomplished a feat that had only been achieved once in team history (2005-present) when Maikel Franco, César Hernández and Josh Bell wowed with a 5-4-3 triple play in the seventh inning of a 7-0 loss to the Brewers on Friday night at American
'I'll win the game': Pérez earns trust, finishes shutout 
Left-hander dedicates game to third-base coach, who marked 6 years of being cancer-free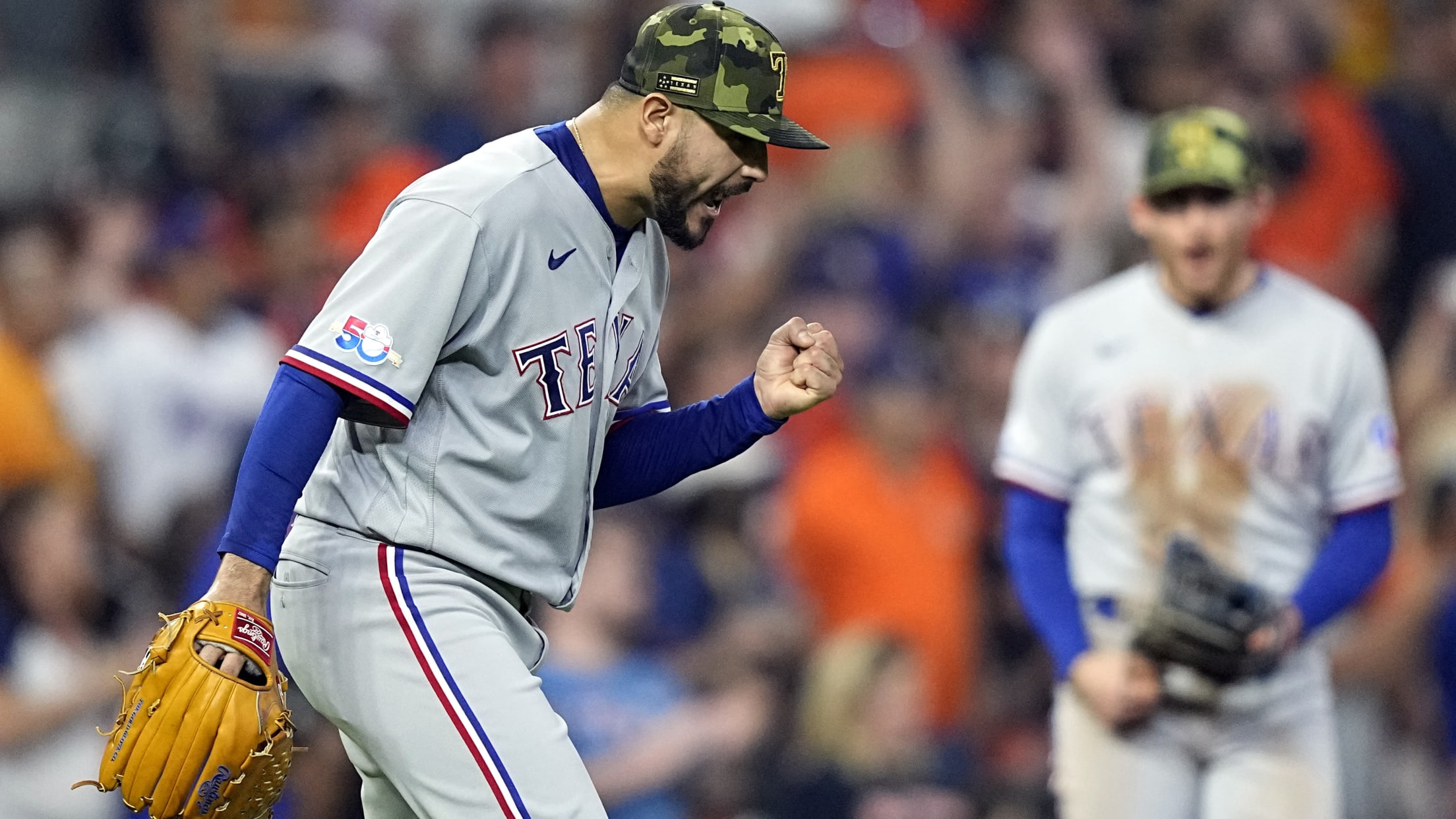 HOUSTON -- With two out in the bottom of the ninth inning on Friday at Minute Maid Park, Rangers manager Chris Woodward jogged out to the mound and told Martín Pérez: "You got this." Pérez had just allowed back-to-back singles, giving up his chances at the elusive Maddux. But Pérez
MLB observing Armed Forces Day all weekend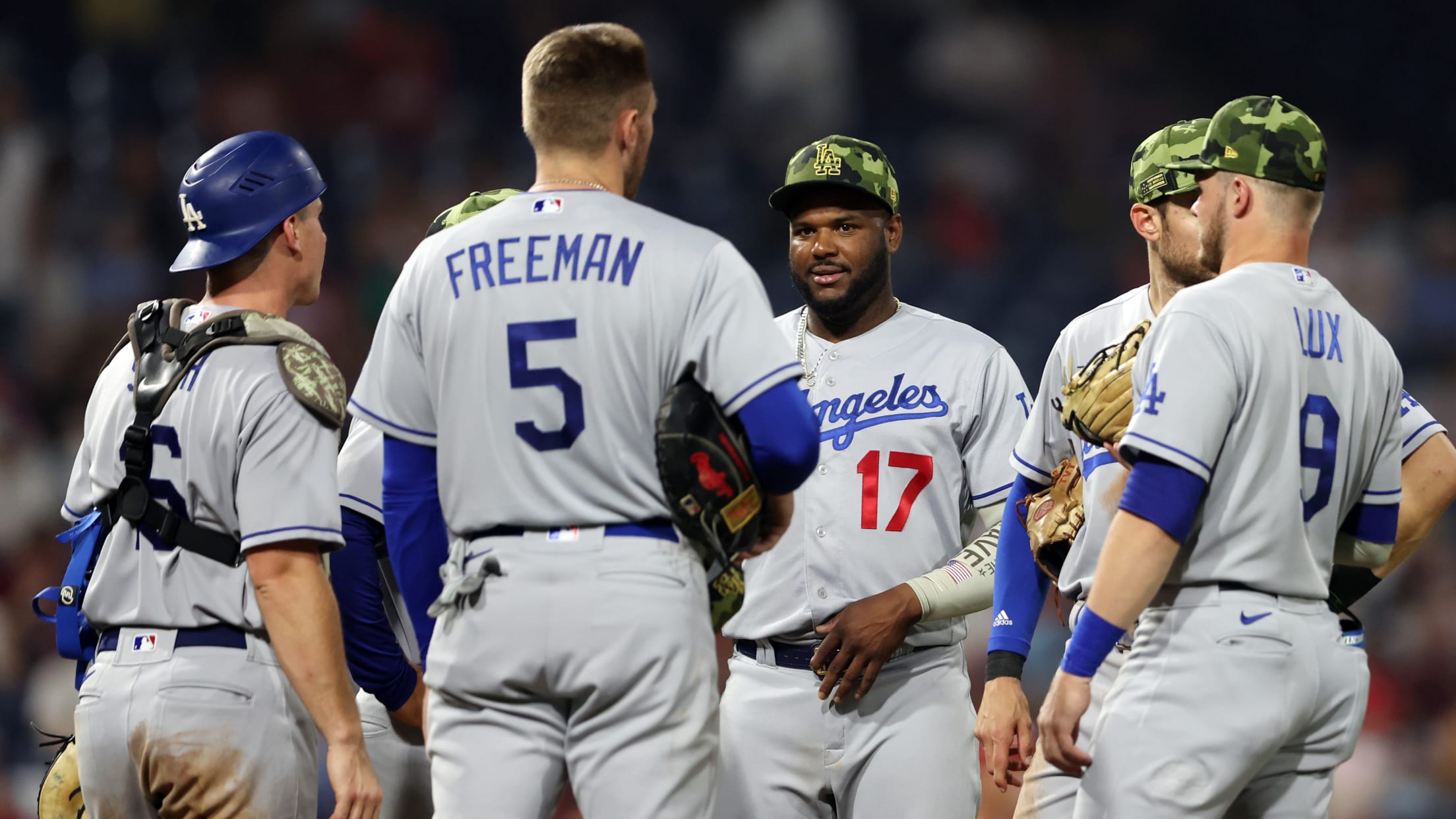 Saturday is Armed Forces Day, and teams across Major League Baseball began play Friday with several activations in place as part of a weekend-long recognition of those who serve our country. Armed Forces Day, established by President Harry S. Truman in 1949, is traditionally celebrated each year on the third
For Tigers rotation, it's 1939 all over again
CLEVELAND -- George Lombard wasn't looking for any sympathy Friday night as he talked about the latest Tigers starting pitching injury. The Tigers bench coach, filling in as manager for an ill A.J. Hinch, watched Detroit ace Tarik Skubal limp off the field at the end of five scoreless innings.
The six division races, ranked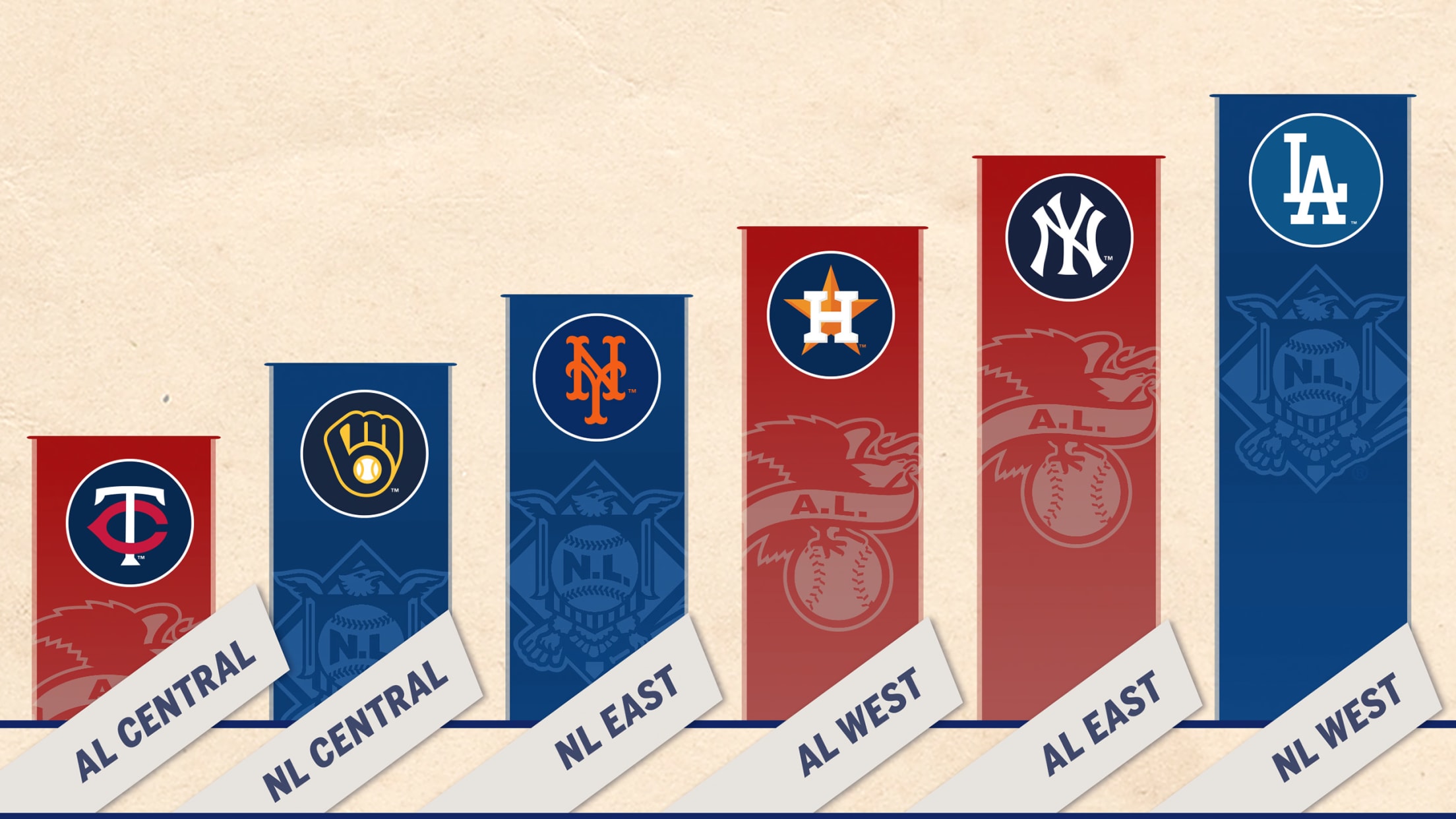 You can make an argument that since the Wild Card was introduced in 1995, it has never been more important to win your division than it is right now under the 12-team playoff format introduced this year. Under these rules, winning your division automatically gives you home-field advantage, which is
Urías flips the script to avenge previous outing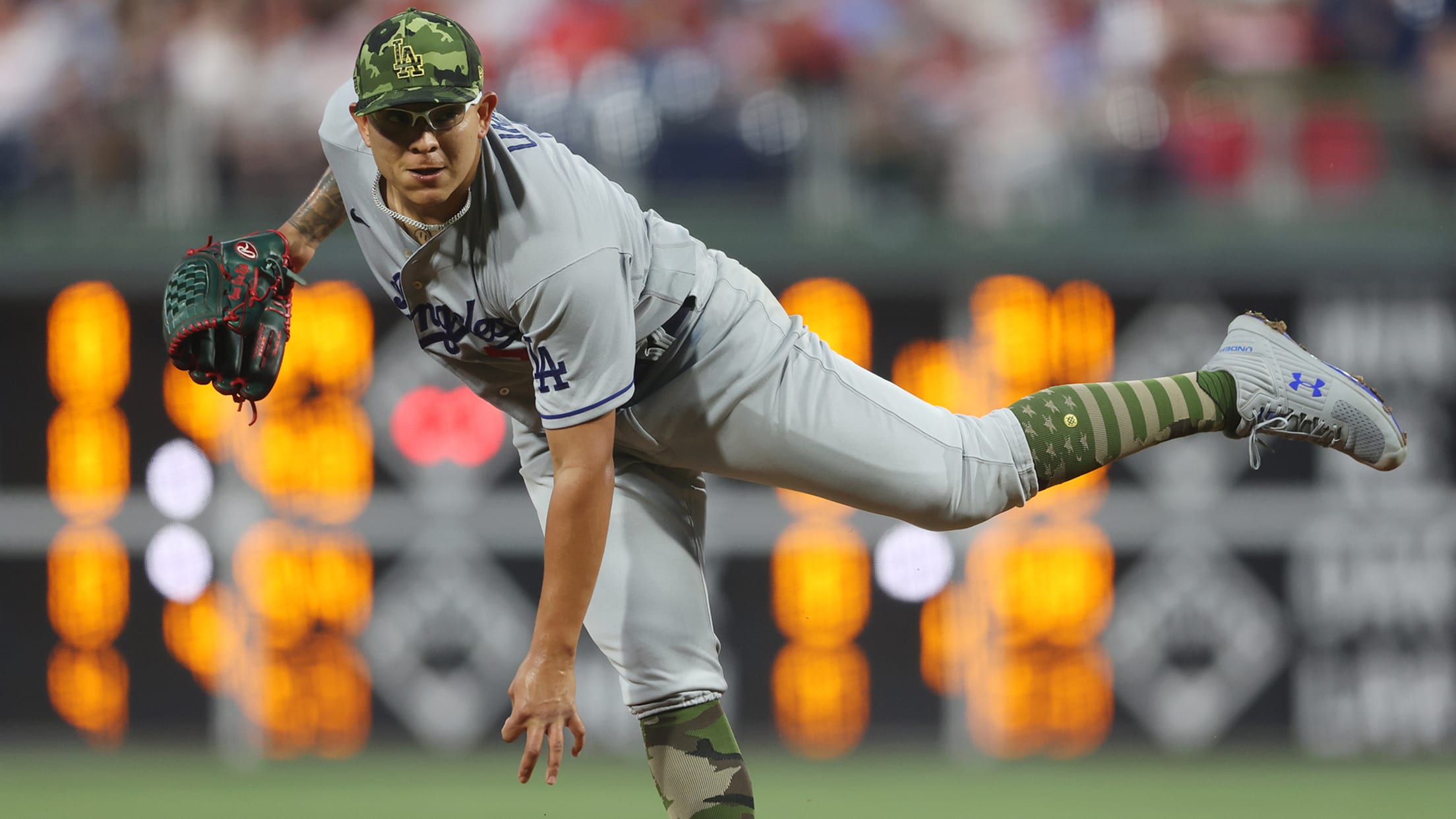 PHILADELPHIA -- What a difference a week makes. Julio Urías didn't have to wait long to avenge the worst start of his big league career. Six days after being tagged for career highs in both runs (eight) and homers (four) in a home loss to the Phillies, Urías held that
'That was fun': Gorman singles in first MLB at-bat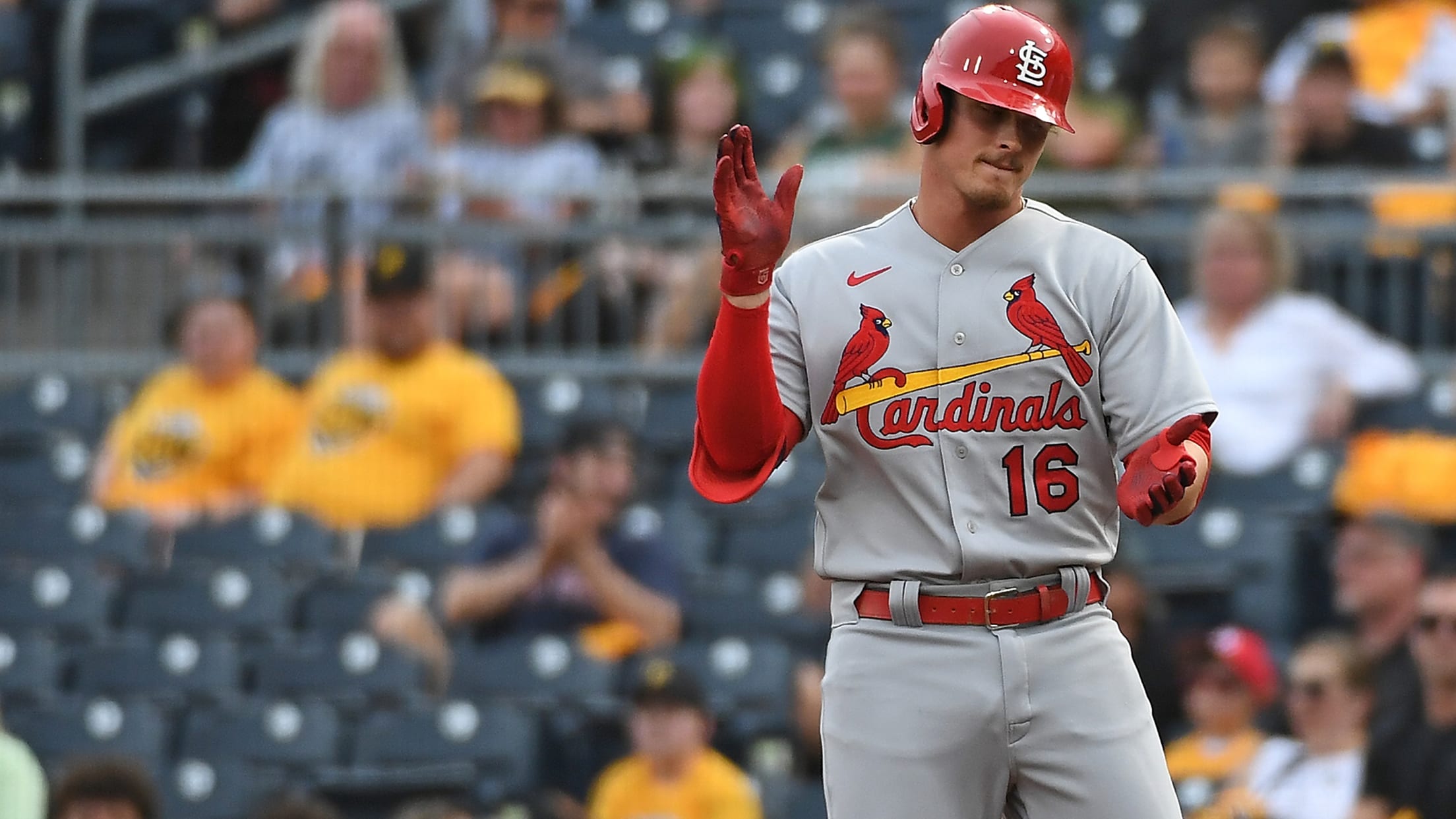 PITTSBURGH -- When the first ground ball of the bottom of the first inning went right to second baseman Nolan Gorman -- who, fittingly enough, was making his MLB debut -- grizzled Cardinals veterans Adam Wainwright and Paul Goldschmidt couldn't help but chuckle to themselves. The 22-year-old Gorman used that
Acuña makes his triumphant return to site of injury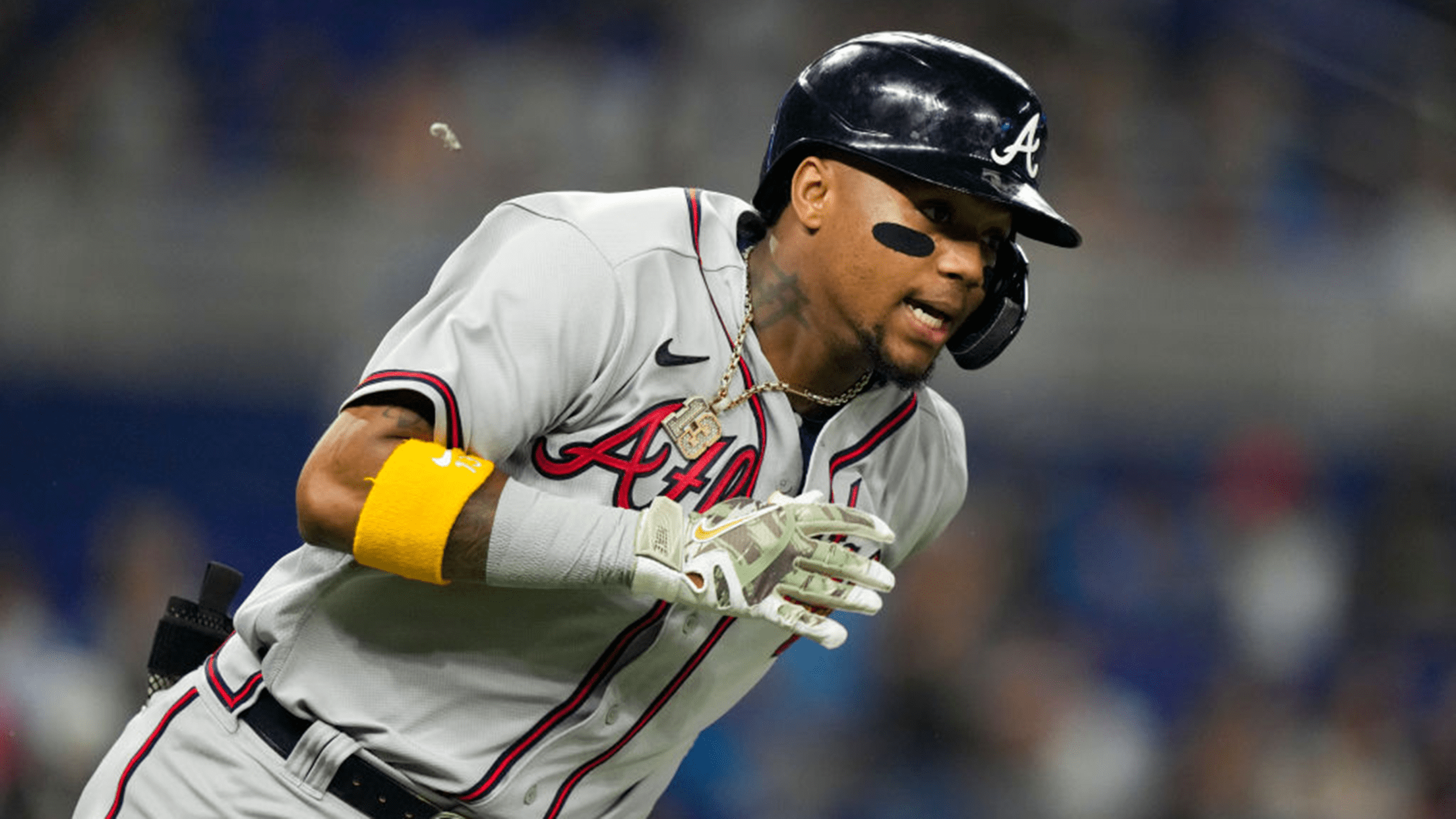 MIAMI -- It's been 314 days since Ronald Acuña Jr. last took the field at loanDepot park against the Marlins. And it will be at least 84 more days, since the Braves' star outfielder is serving as designated hitter this weekend in their first series in Miami of 2022. When
The most anticipated debuts in MLB history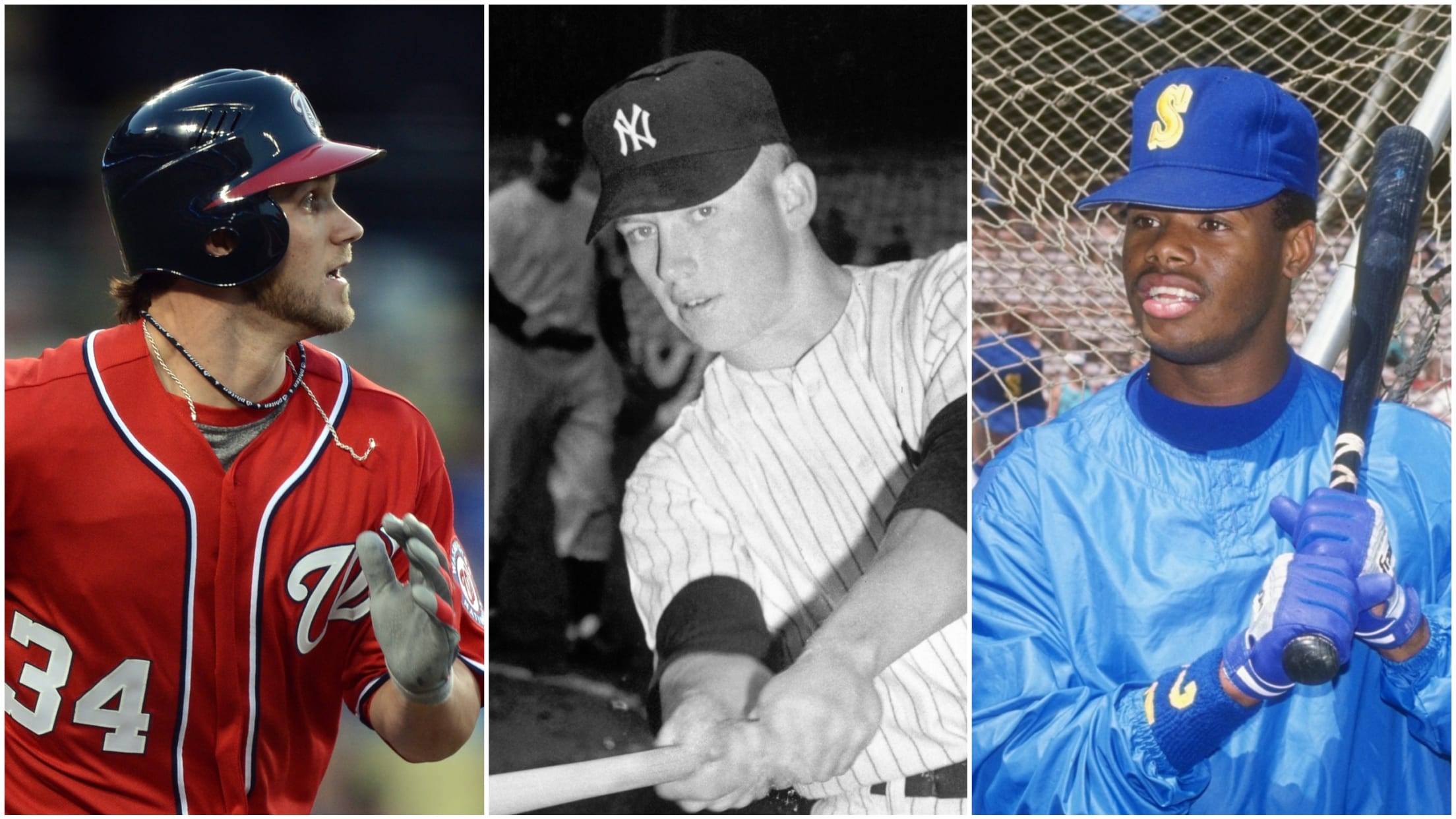 Baseball has seen its share of players who have been hyped before they ever played a game in the Major Leagues. Adley Rutschman (MLB's No. 1 prospect), who was called up by the Orioles on Saturday, nearly three years after they selected him with the No. 1 overall pick in
Rojas swats three HRs in windy Wrigley win
D-backs hit flurry of seven homers, including two from Peralta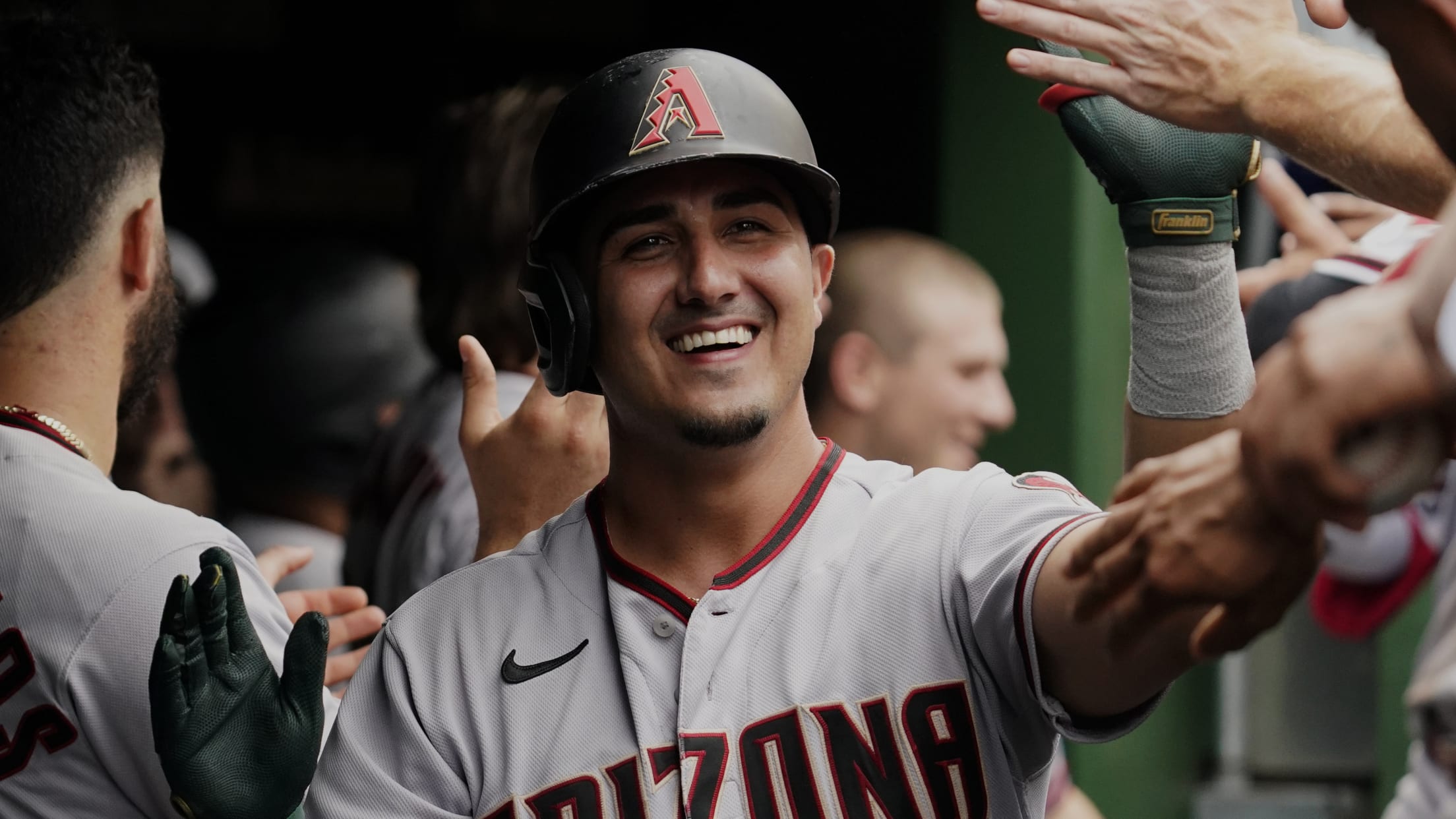 CHICAGO -- When he arrived at Wrigley Field on Friday morning, Josh Rojas checked the flags flying high above the outfield. The D-backs third baseman saw that they were blowing -- or rather, gusting -- straight out. He didn't need to be a meteorologist to know what that meant. "I
First Yanks, now Rays: Another walk-off HR for O's
Odor's blast in the 13th stops Baltimore's 15-game losing streak to Tampa Bay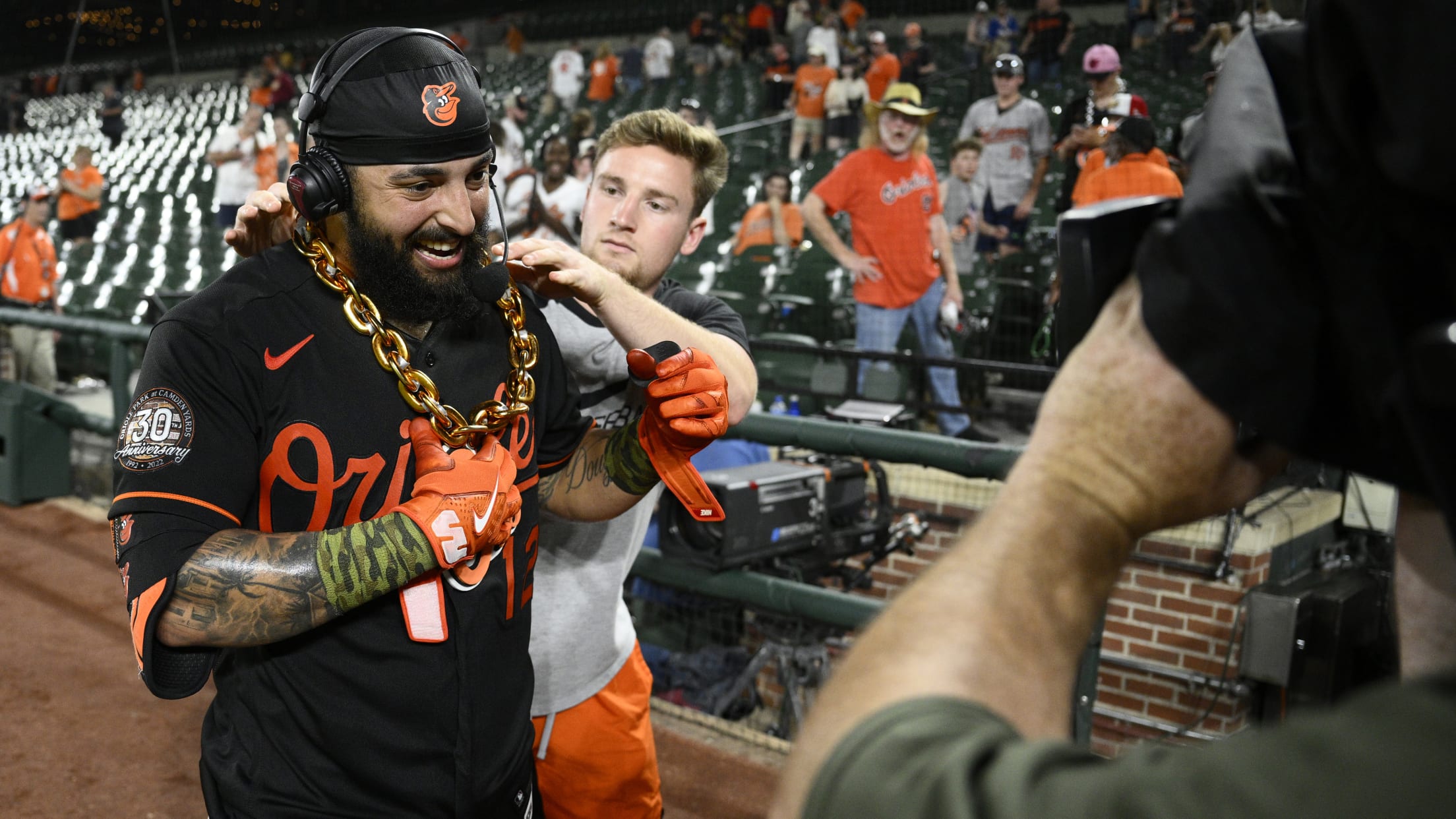 BALTIMORE -- Pick the reason for jubilation. You're probably excited by the Orioles' second walk-off homer in as many days, which Rougned Odor accomplished against the Rays on Friday night at Camden Yards, his walk-off two-run blast in the 13th inning following Anthony Santander's heroics against the Yankees a day
'Got that fight': Padres outlast Giants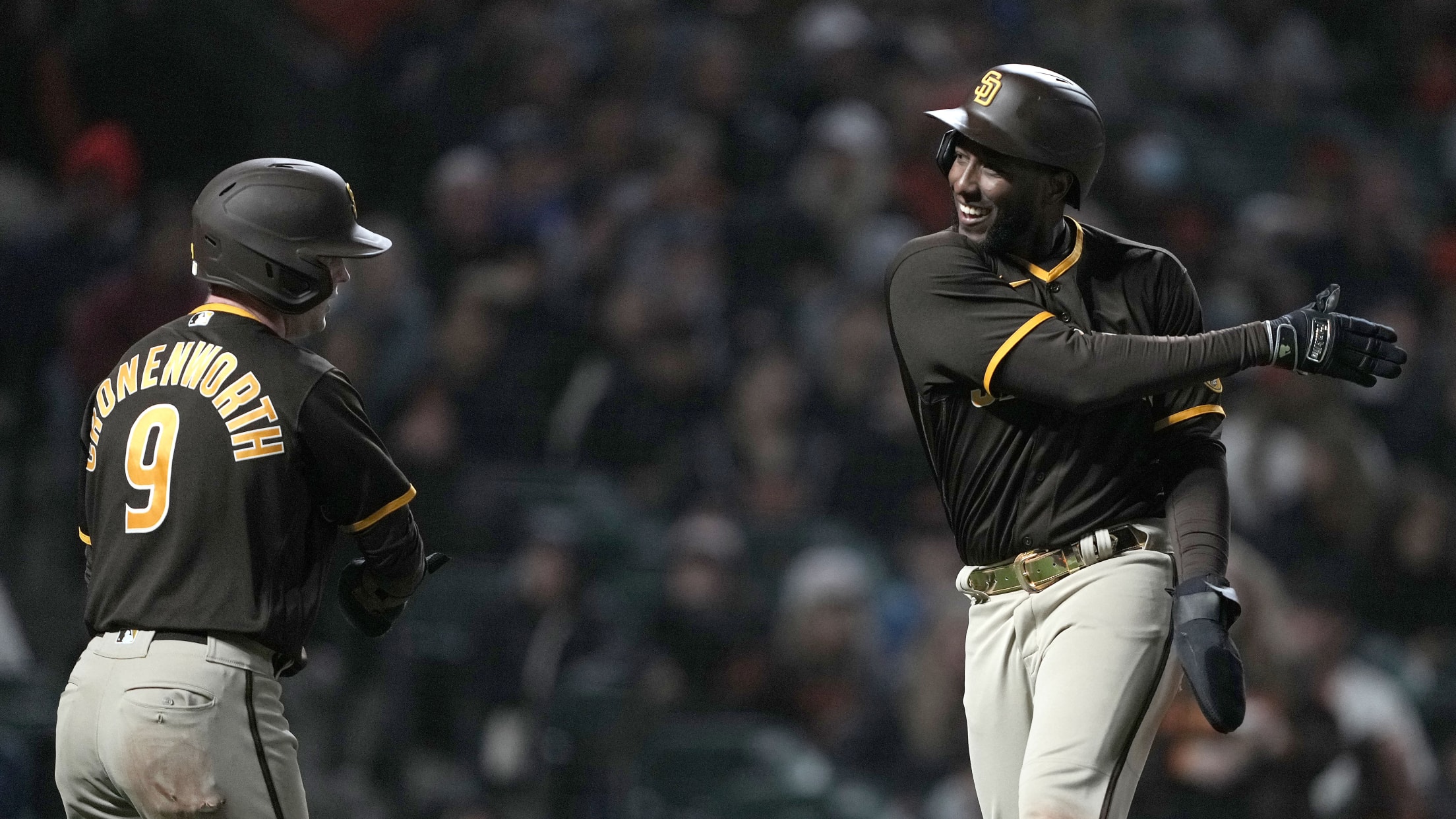 SAN FRANCISCO -- Early Friday evening, San Diego Padres manager Bob Melvin was telling the assembled media how "miserable" it was to spend a week watching his team while recovering from prostate surgery. That was before he watched San Francisco Giants fans throw things at his left fielder and before
J-Ram insists he's good to go -- then proves it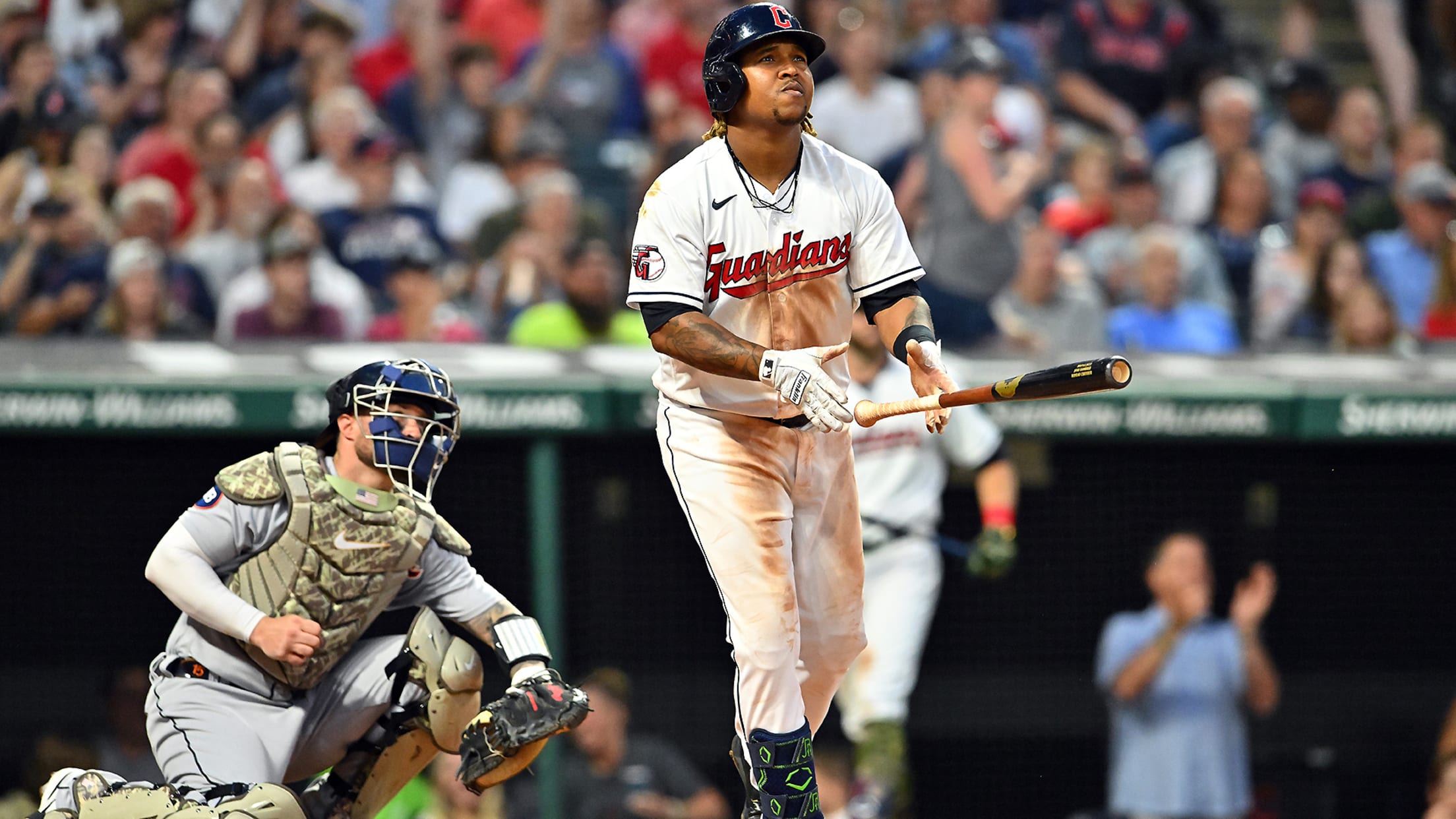 CLEVELAND -- José Ramírez strode into the clubhouse and declared himself good to go. His right shin was bruised, not broken, and he had no intention of sitting out the Cleveland Guardians' game on Friday night. The Tigers likely wish he had. Ramírez belted a three-run homer off Jacob Barnes
What to expect from Gorman, Liberatore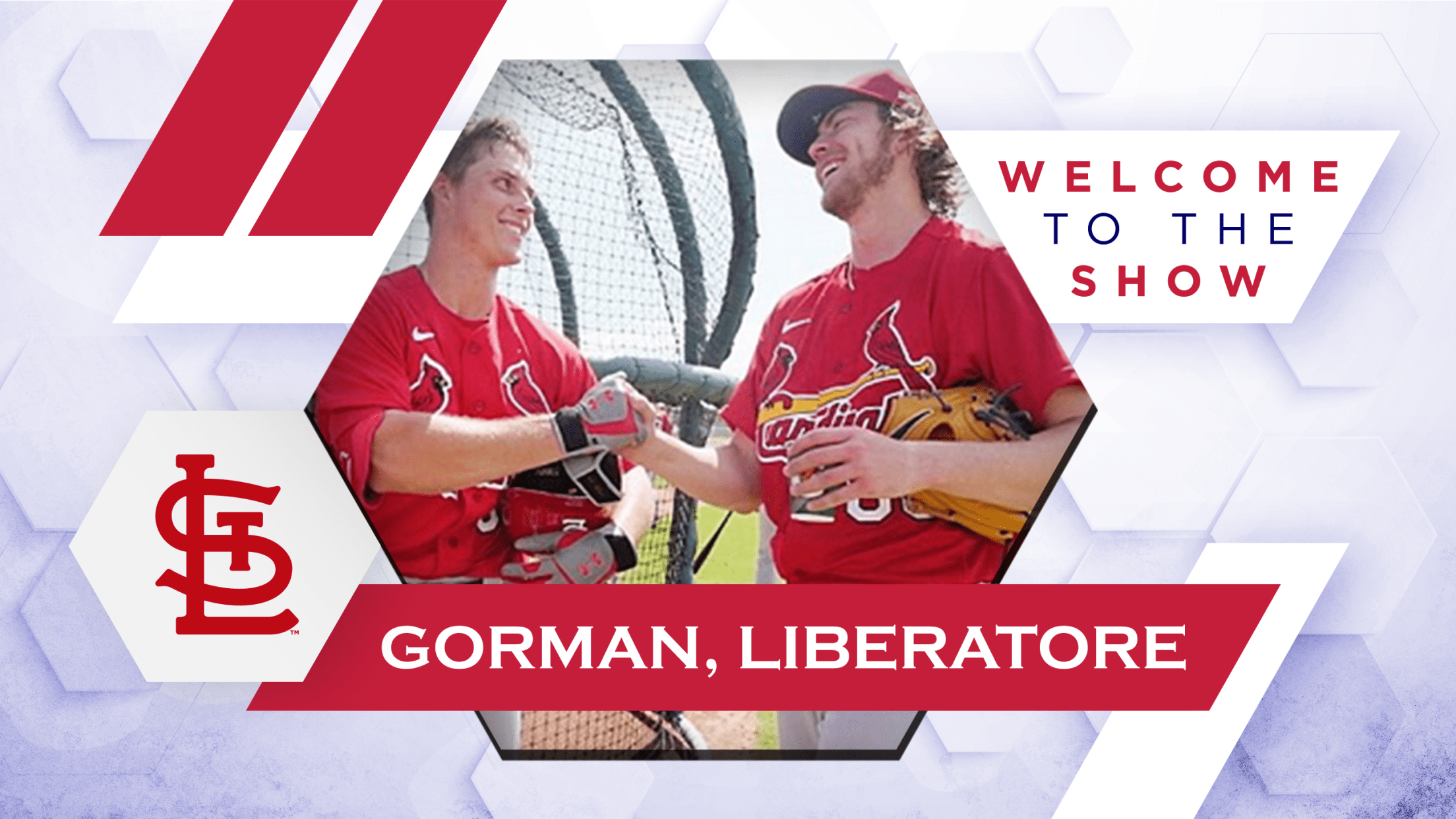 Nolan Gorman and Matthew Liberatore have been paired together since they were four and five years old, respectively. You may have heard that before. The Arizona natives were first teammates on a coach pitch team at that age, played summer ball together in high school and went three picks apart
Hot-hitting Renfroe changes game with laser throw
Right fielder starts pivotal play at plate, notches 3 hits, reaches base 4 times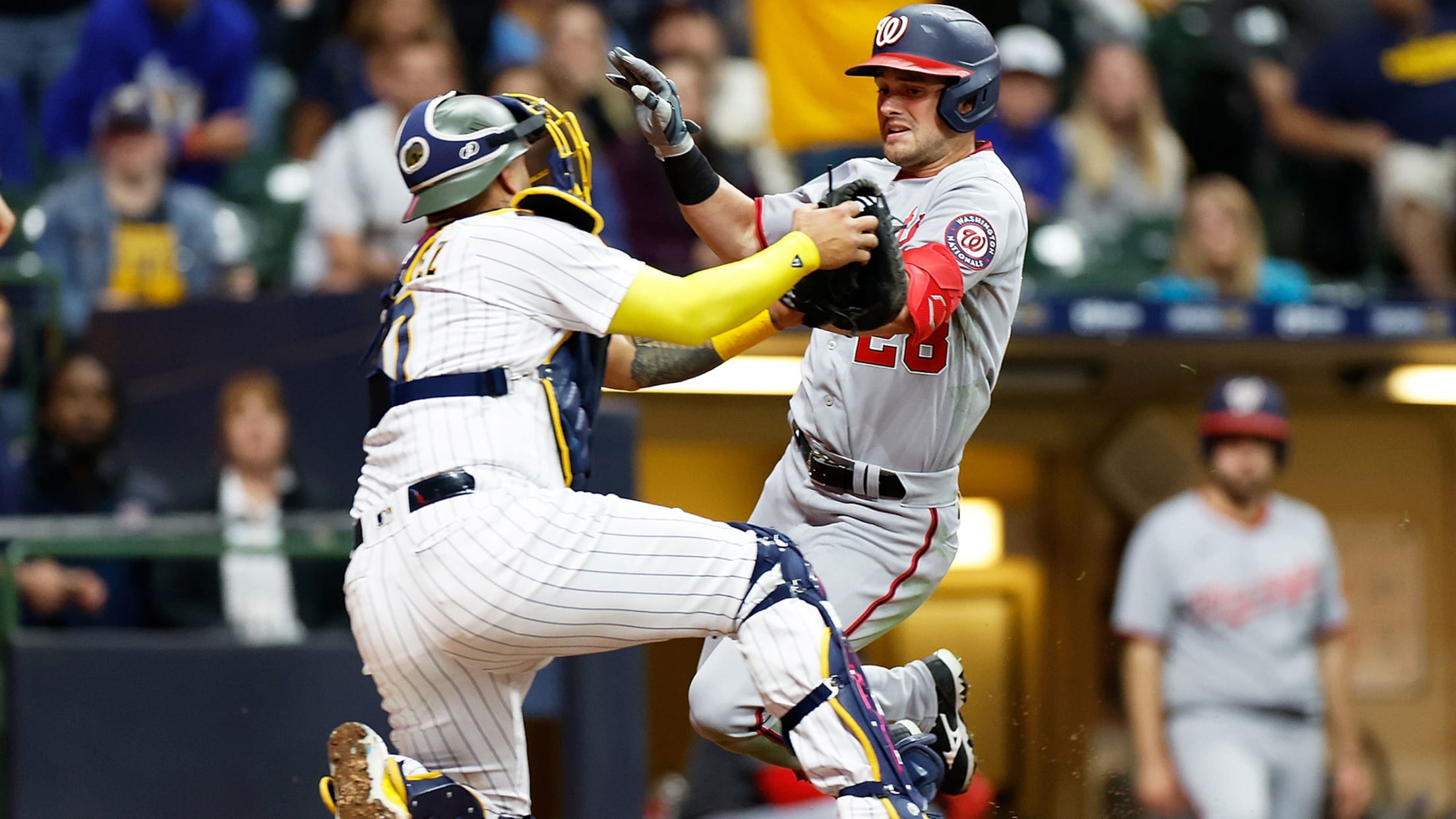 On a night when Hunter Renfroe notched three hits, including the 500th of his career, and reached base four times, his biggest contribution to the Brewers' 7-0 victory over the Nationals on Friday at American Family Field will show up in the box score as little more than an ordinary
Blue Jays find winning mix with Ryu, defense
Veteran lefty logs 6 scoreless frames, pins down Reds in Interleague series opener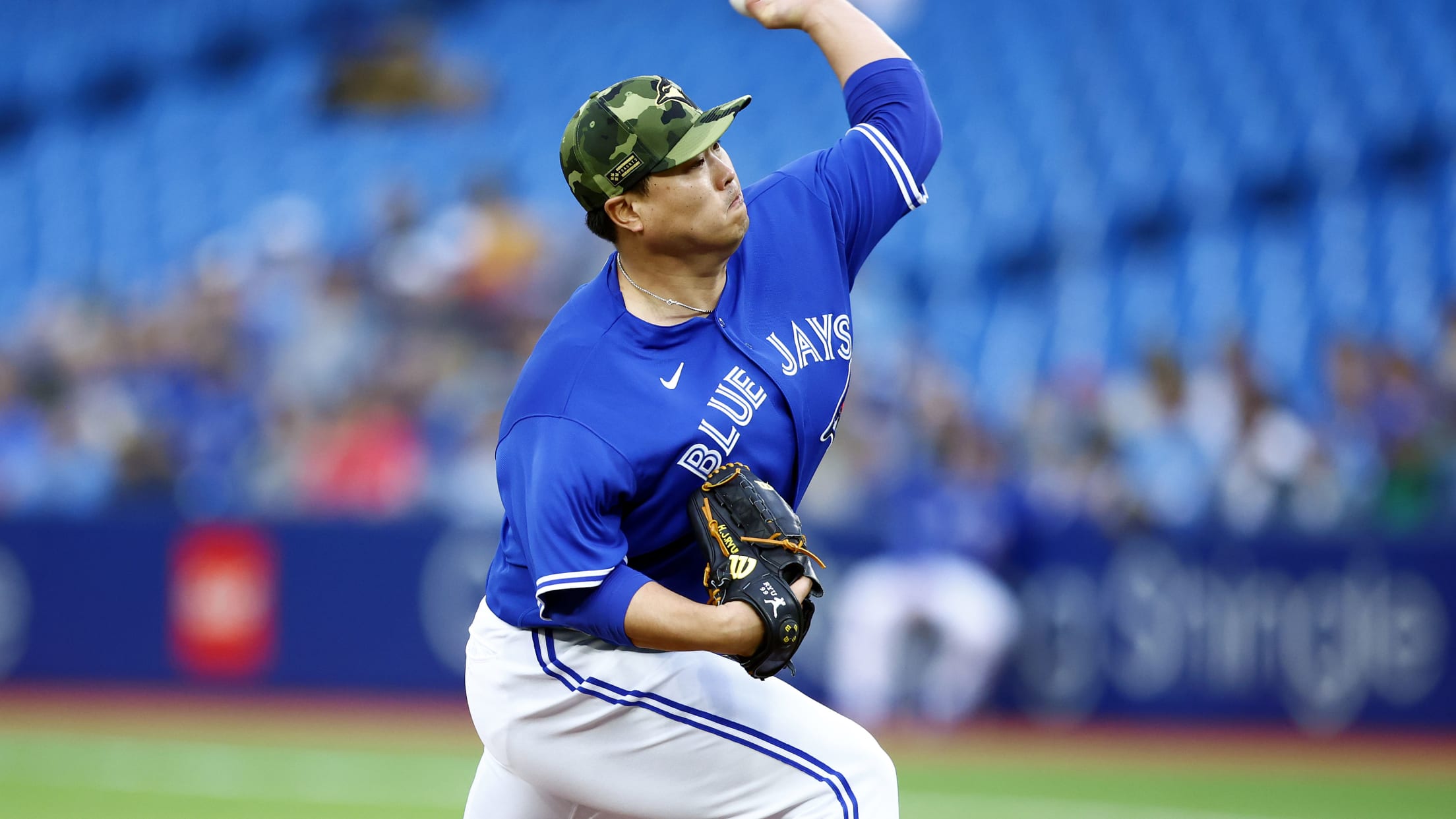 TORONTO -- Amid a scarcity of runs and an ongoing slump with runners in scoring position, the Blue Jays still carved out ways to support their starting pitcher on Friday night. Hyun Jin Ryu's game stats would rightly indicate a dominant outing. But the left-hander got plenty of potentially game-changing
Flash back to these buzzworthy Orioles debuts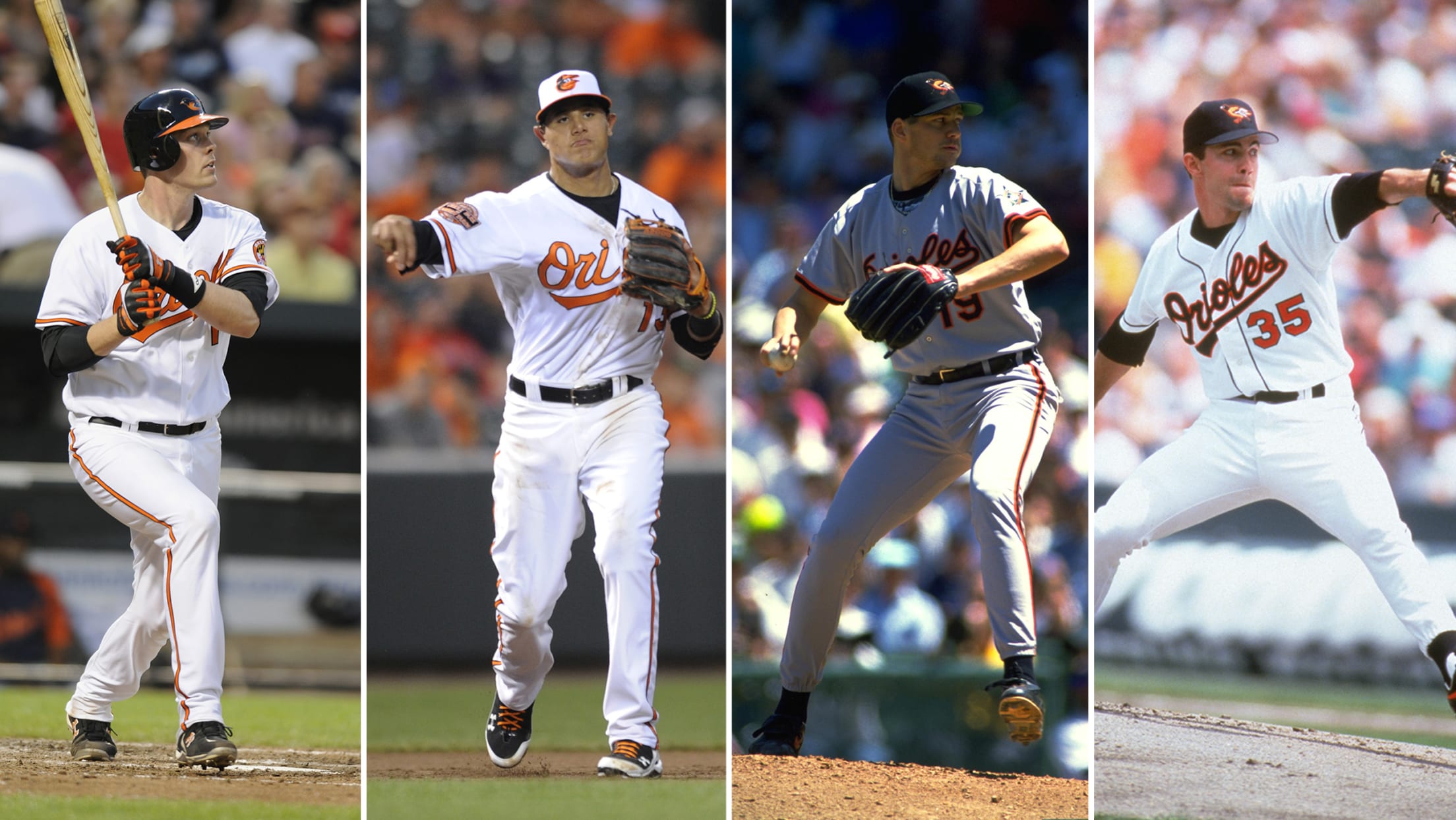 BALTIMORE -- With Adley Rutschman arriving at Oriole Park on Saturday, the wait is over. Few prospects in recent memory have generated more hype than Rutschman since the Orioles drafted him first overall in the 2019 Draft, making his debut a must-see not just for Orioles fans, but for the
Down 13-2, what do you do? Maybe score 30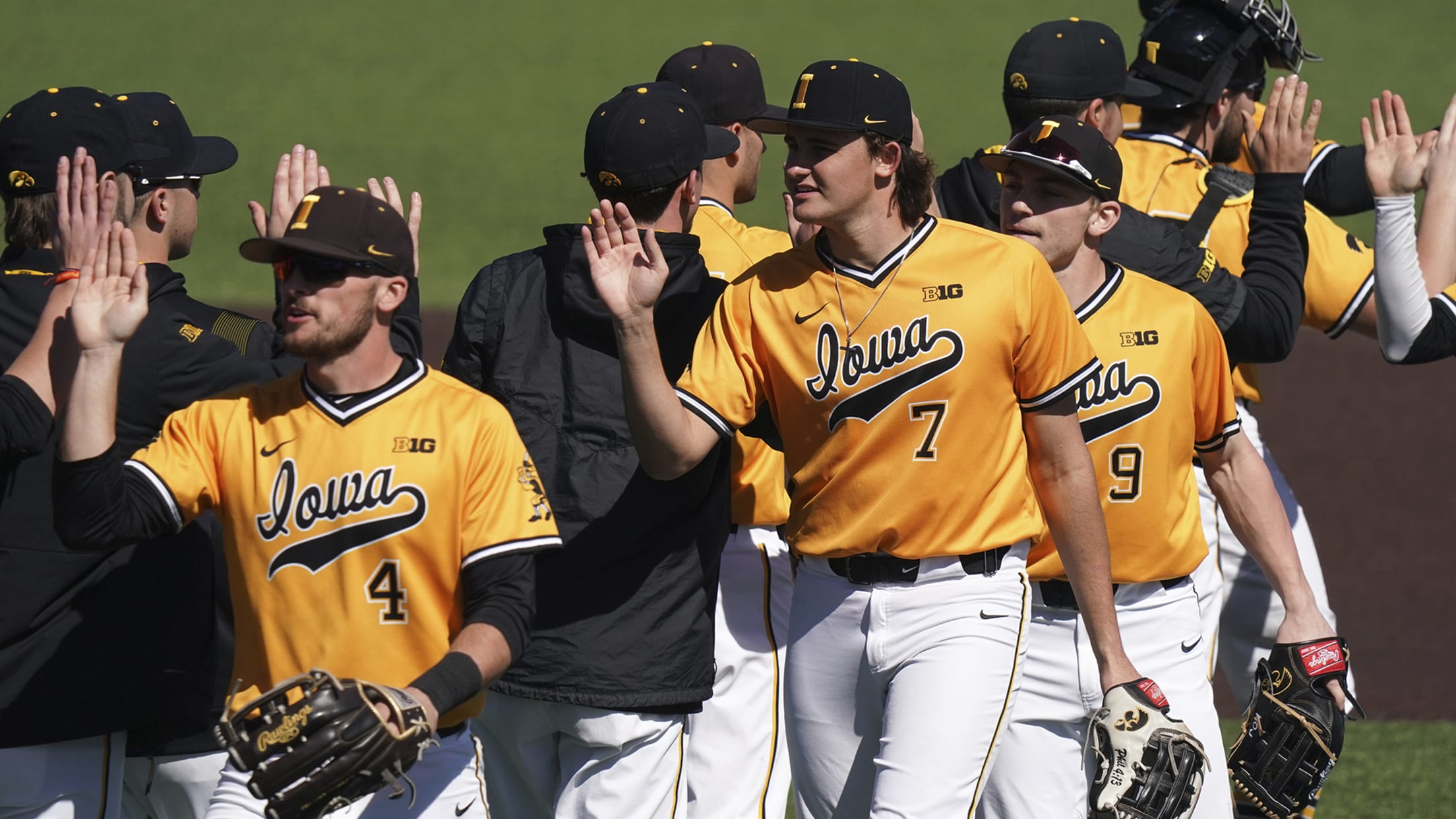 The Indiana Hoosiers and Iowa Hawkeyes combined for 40 points when their football teams faced off last September. Their baseball teams met Thursday night and actually surpassed that scoring total in a wild, historic game. Despite falling behind 13-2 after three innings, the Hawkeyes stormed back at home with 28
Roger Angell, Hall of Fame writer, passes at 101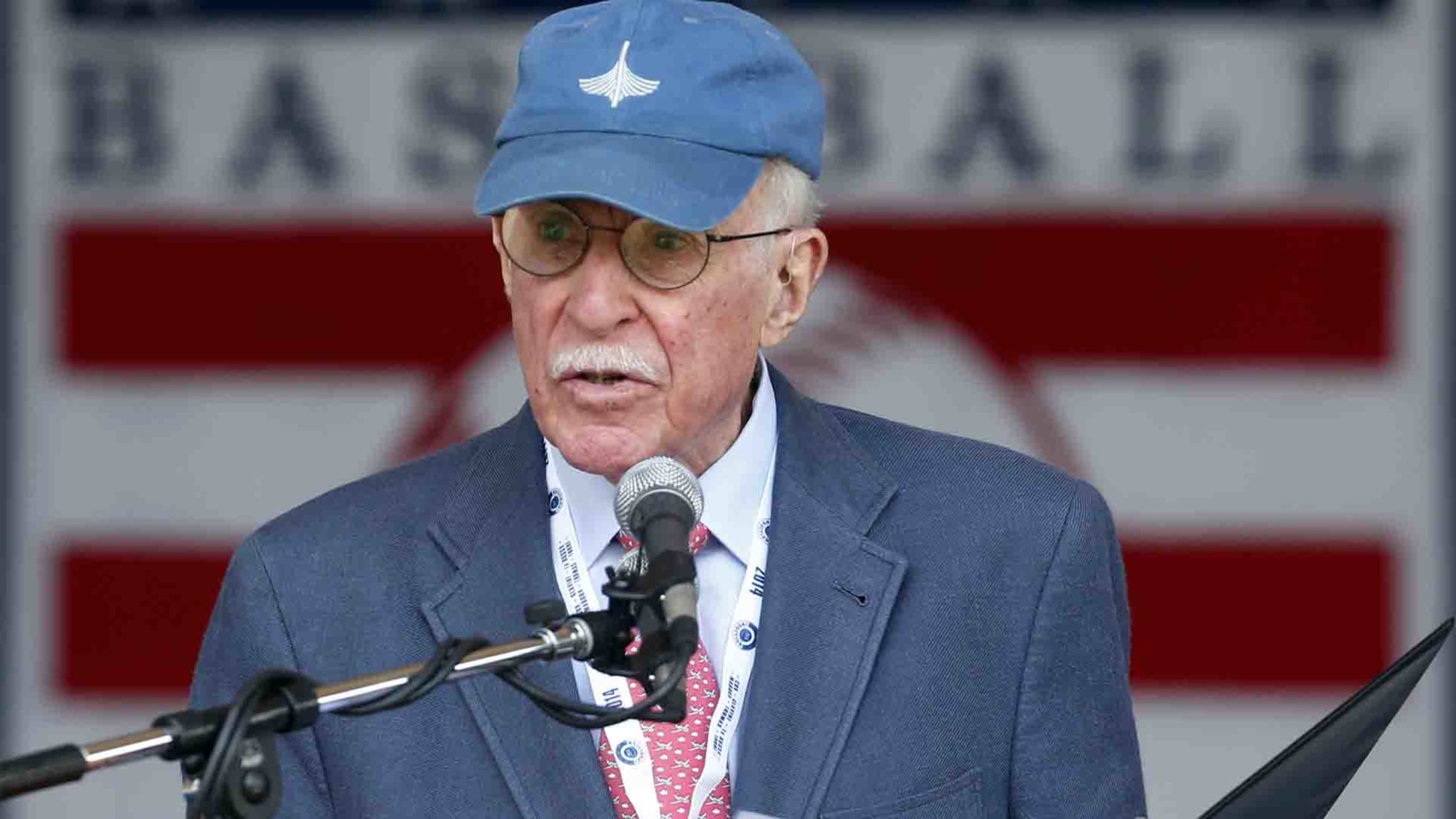 Roger Angell, who wrote about baseball with eloquence and insight for more than a half-century, died on Friday of congestive heart failure, his wife Margaret Moorman told the New York Times. He was 101. Like the great players he lionized, from Willie Mays to Derek Jeter, Angell was truly singular.
How Goldschmidt has gotten even better in '22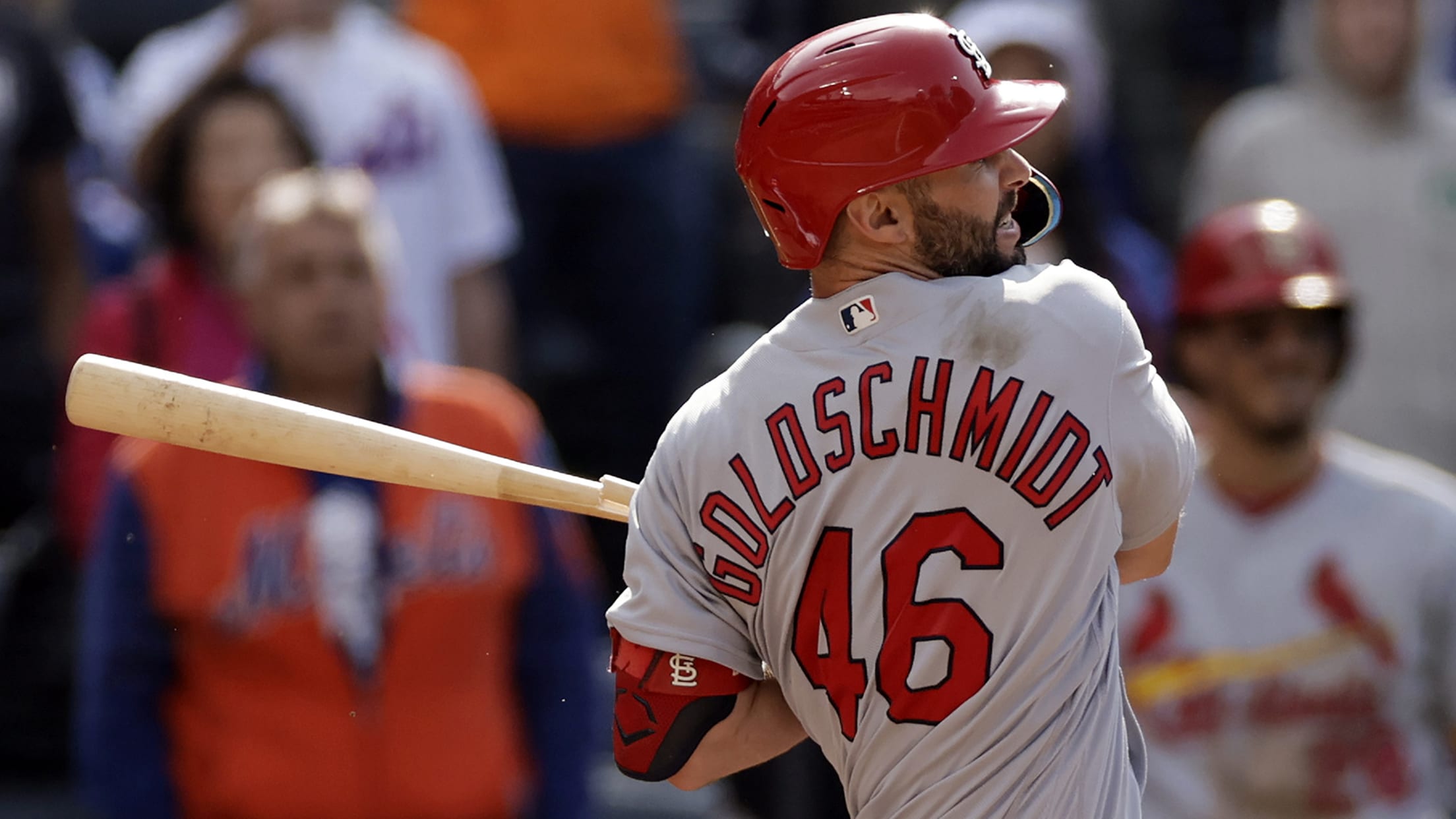 When you've been in the Major Leagues as long as Paul Goldschmidt, you hit your way through a lot of trends in the game. And when you're as good a hitter as Paul Goldschmidt, you adjust to those trends and keep raking. This time, the trend is one of the
After debut brought TJ surgery, Griffin returns to Majors
Lefty reliever throws a perfect inning two seasons after his first MLB appearance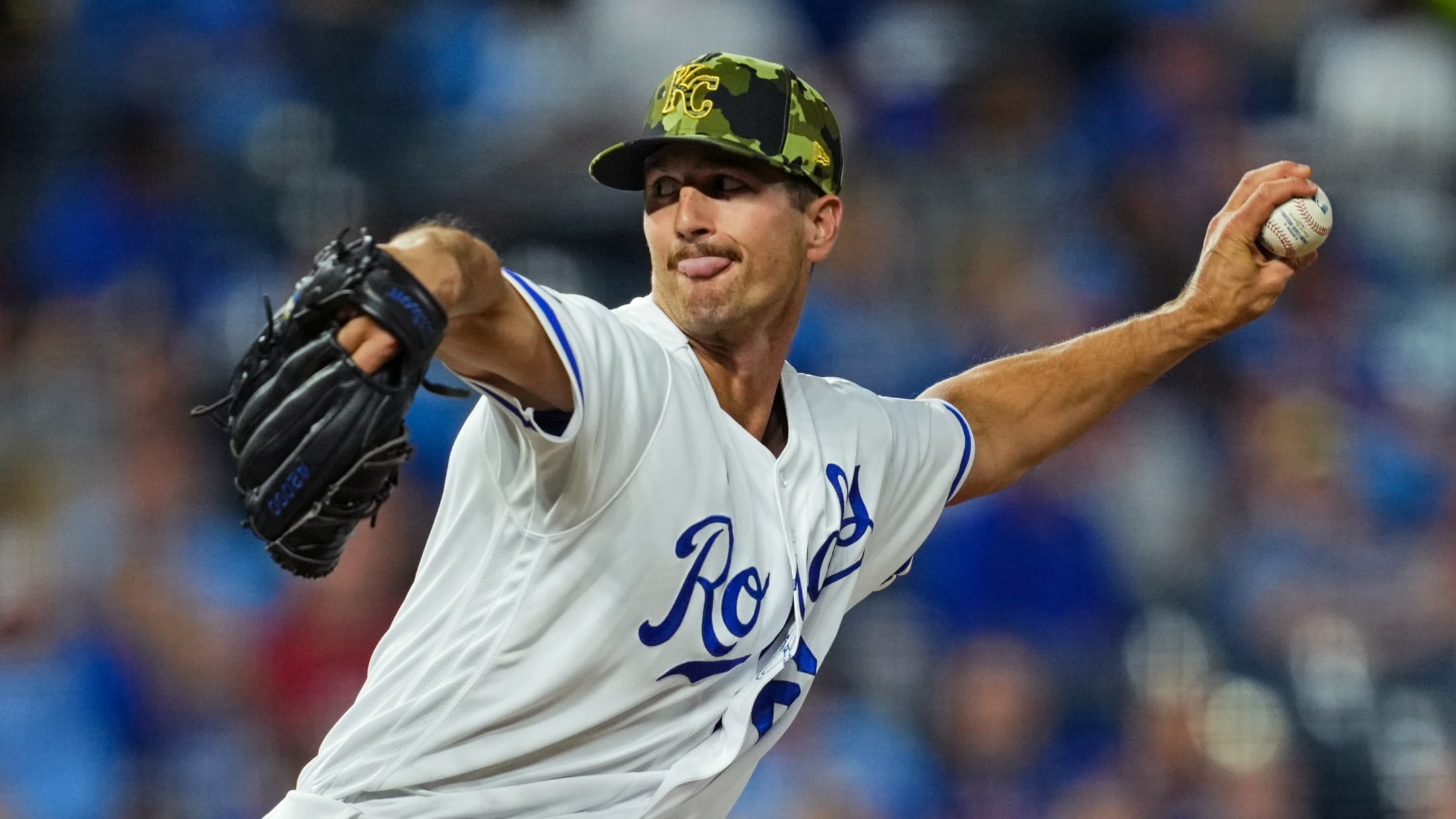 KANSAS CITY -- ​​July 27, 2020, will always be a memorable date for Royals pitcher Foster Griffin. The left-hander turned 25 that day and became the third pitcher since 1901 to celebrate a birthday, make a Major League debut and earn a win all on the same day. But it's