Every team's biggest free agent after 2021
We are obviously, and rightly, caught up in the 2020 free agency world right now. But know that teams aren't just thinking about this offseason. They have many other offseasons to think about … including, vitally, next year's. • MLB Free Agent & Hot Stove Tracker So this week, we
Red Sox can shake up market with Bauer deal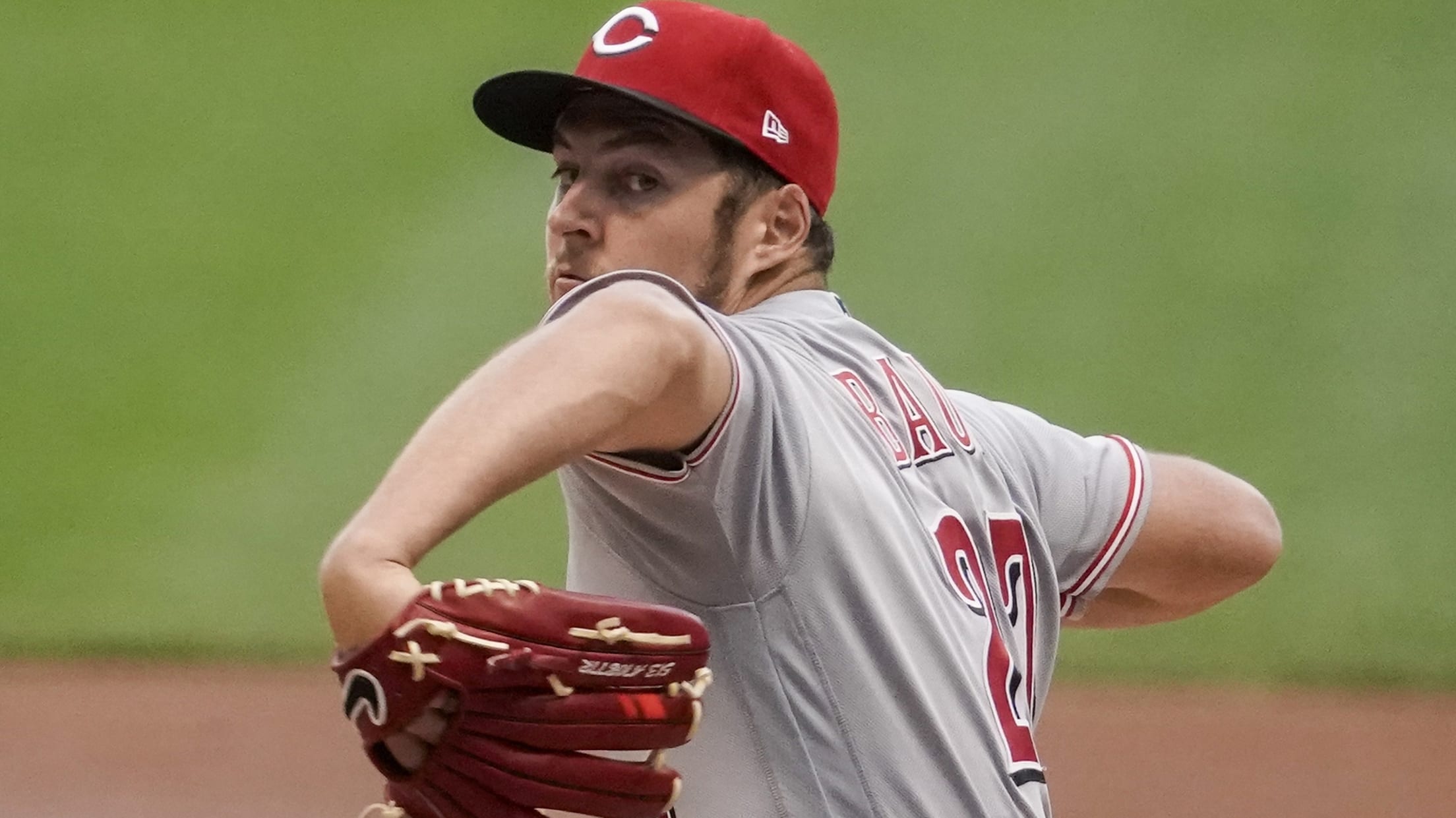 Although the 2020 season proved to be a rough one for the Red Sox, they did reset their Competitive Balance Tax situation, which means Boston is better positioned to be a big player in the free-agent market this offseason. And of all the top names available to sign, there's arguably
Minor, Royals agree to 2-year deal (sources)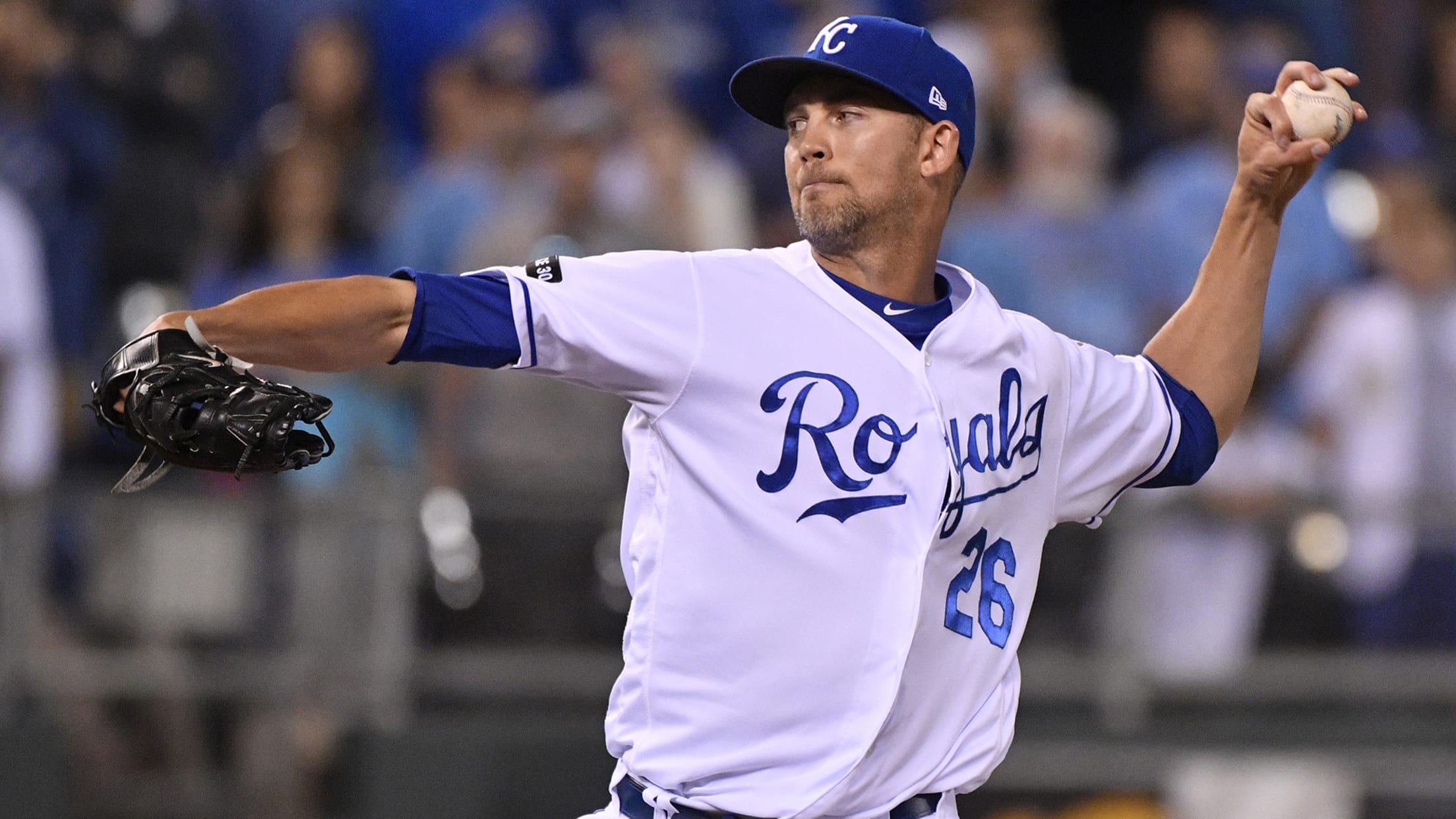 KANSAS CITY -- The Royals and left-hander Mike Minor are in agreement on a two-year deal, pending a physical, sources told MLB.com on Sunday night. The club has not confirmed the deal. Minor, 32, pitched for the Royals in 2017 after signing a two-year deal with Kansas City in 2016.
MLB to launch league for Draft prospects
5 teams in 4 states to participate in first season for eligible players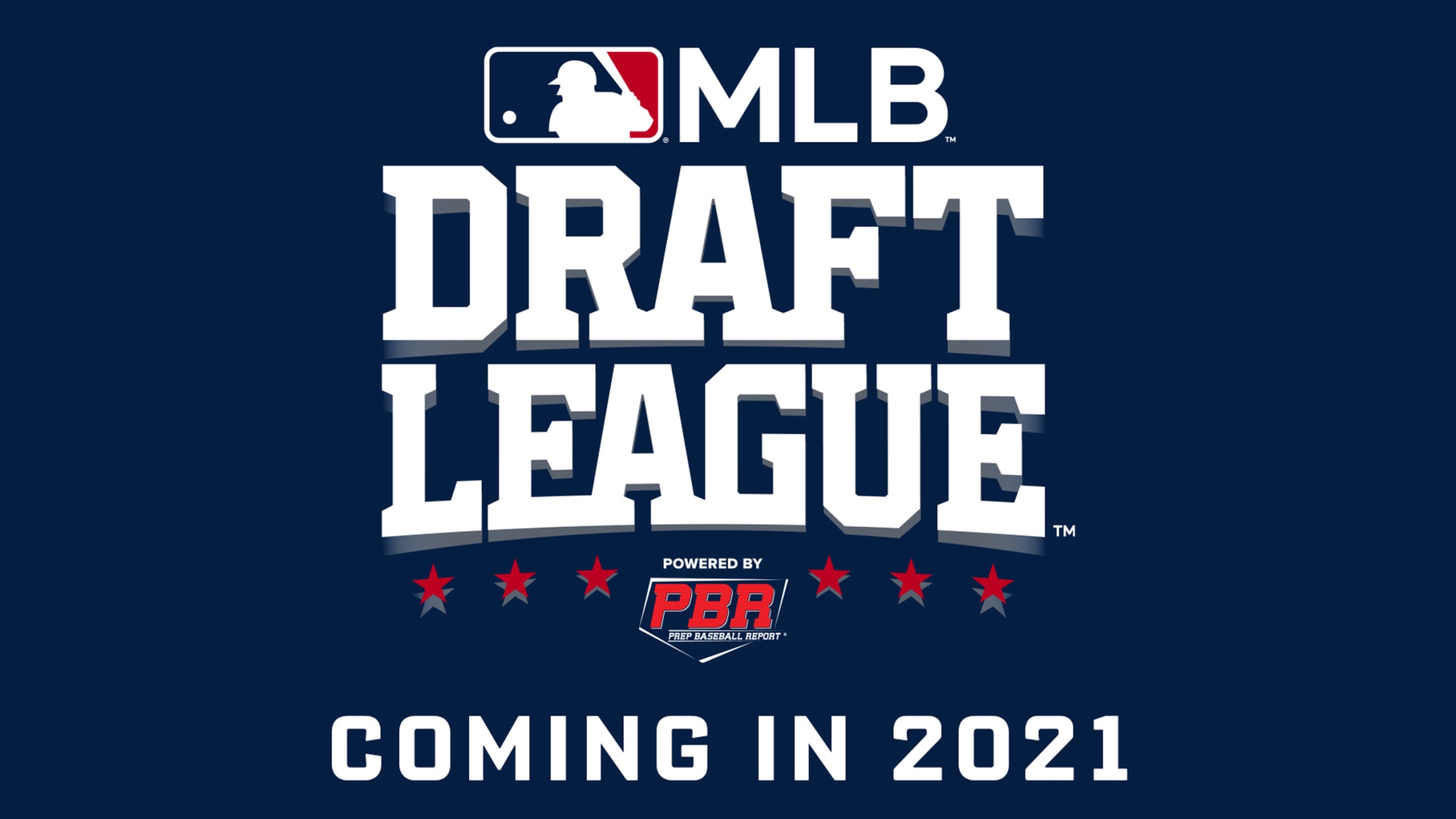 Major League Baseball, Prep Baseball Report (PBR), and five founding members today announced the formation of the MLB Draft League, which will become the first league in the country focused on top prospects who are eligible to be drafted by MLB Clubs that summer. With the 2021 MLB Draft moved
These free-agent pitchers have wicked stuff
We've already broken down the 2020-21 free-agent class by top free agents overall, and top free agents by position. Now we're looking at the free agents with the best individual tools. An elite individual skill is just another way a free agent can be valuable to a team. Hitters were
Rodney attempting comeback in Dominican
The Fernando Rodney Experience continues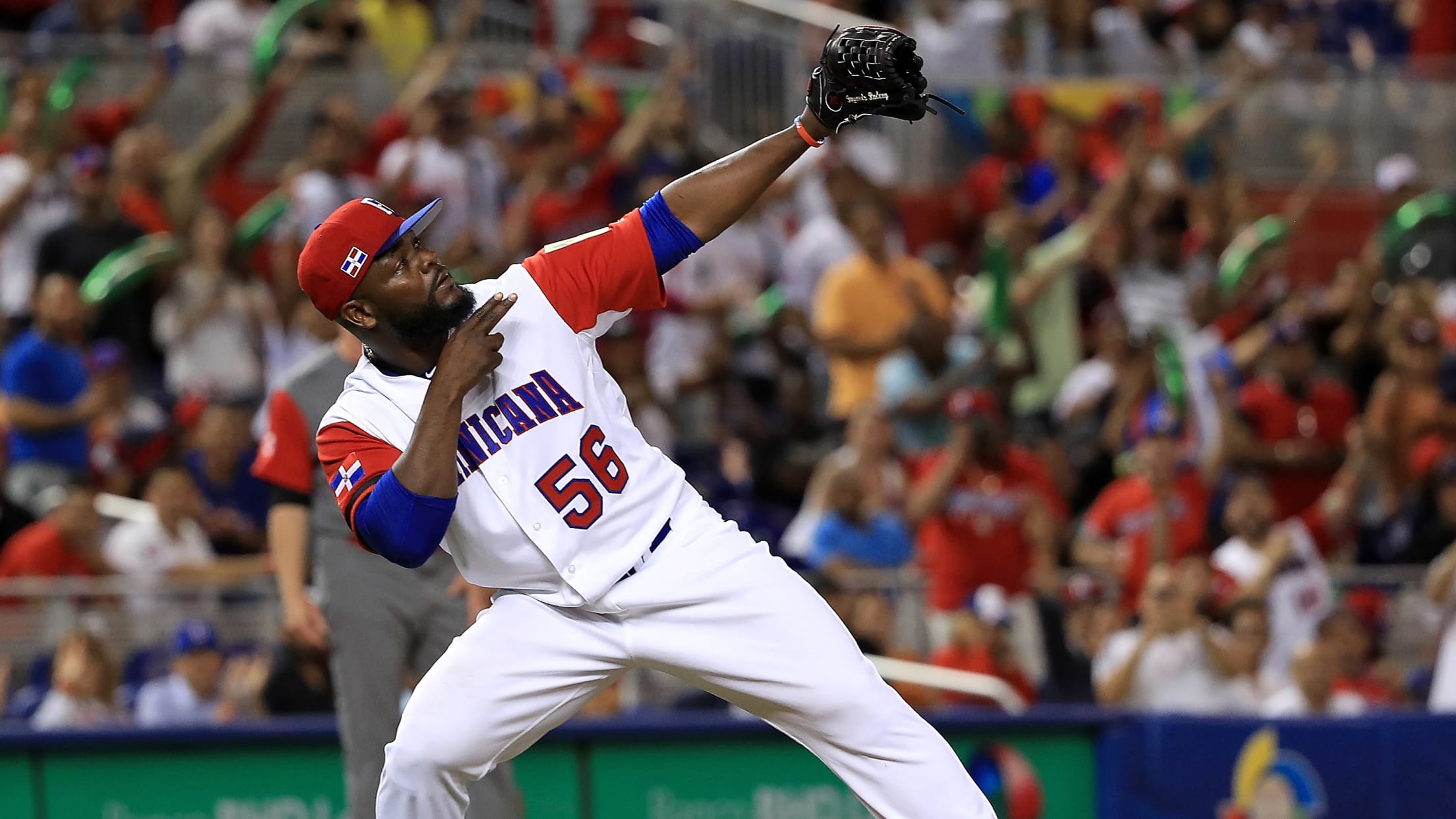 There are few things in life you can always count on: water being wet, the sun being hot and Fernando Rodney throwing baseballs off some mound somewhere in the world. The 43-year-old was spotted last night in the Dominican Winter League, making his first appearance of the season and showing
Rumors: Bryant, McCann suitors; Reds eye SS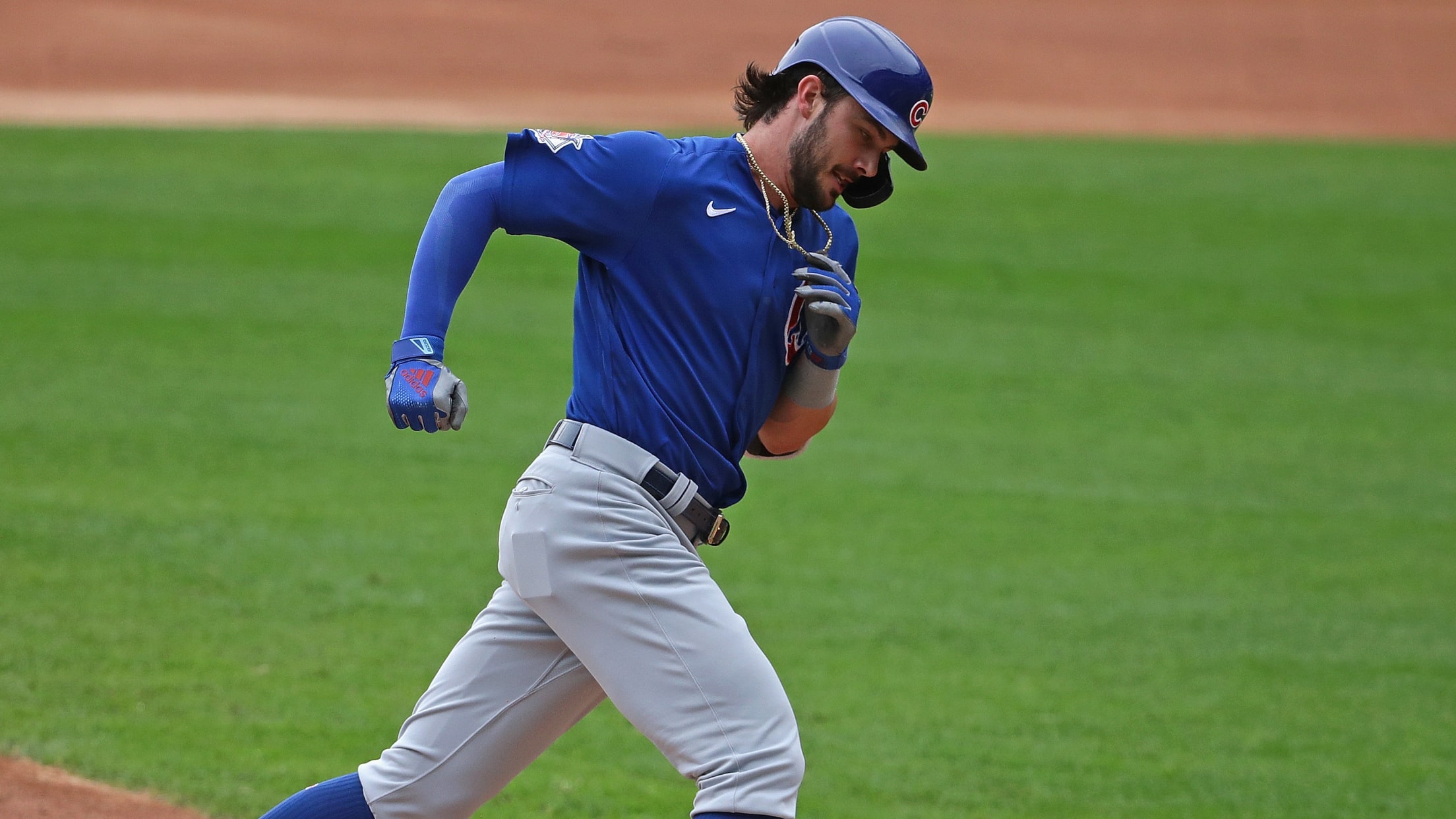 MLB.com is keeping track of all the latest free agent and trade rumors right here.
Pioneer League named MLB Partner League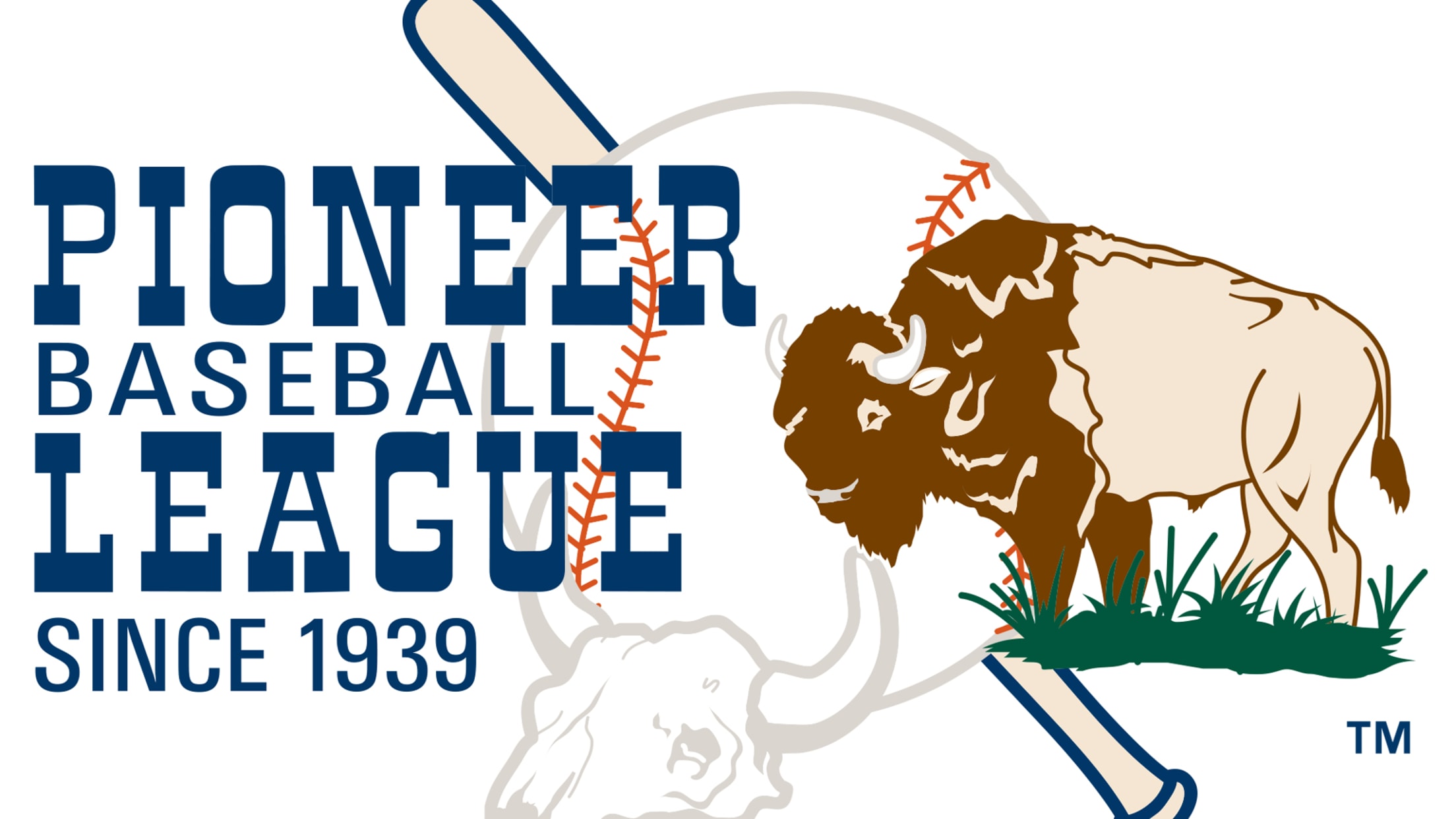 Major League Baseball and the Pioneer League jointly announced today that the Pioneer League has been designated a "Partner League" of MLB. Starting in 2021, the Pioneer League will transition from affiliated status to an independent professional MLB Partner League that continues to provide high-quality baseball to the states of
Every move of 2020-21 offseason, tracked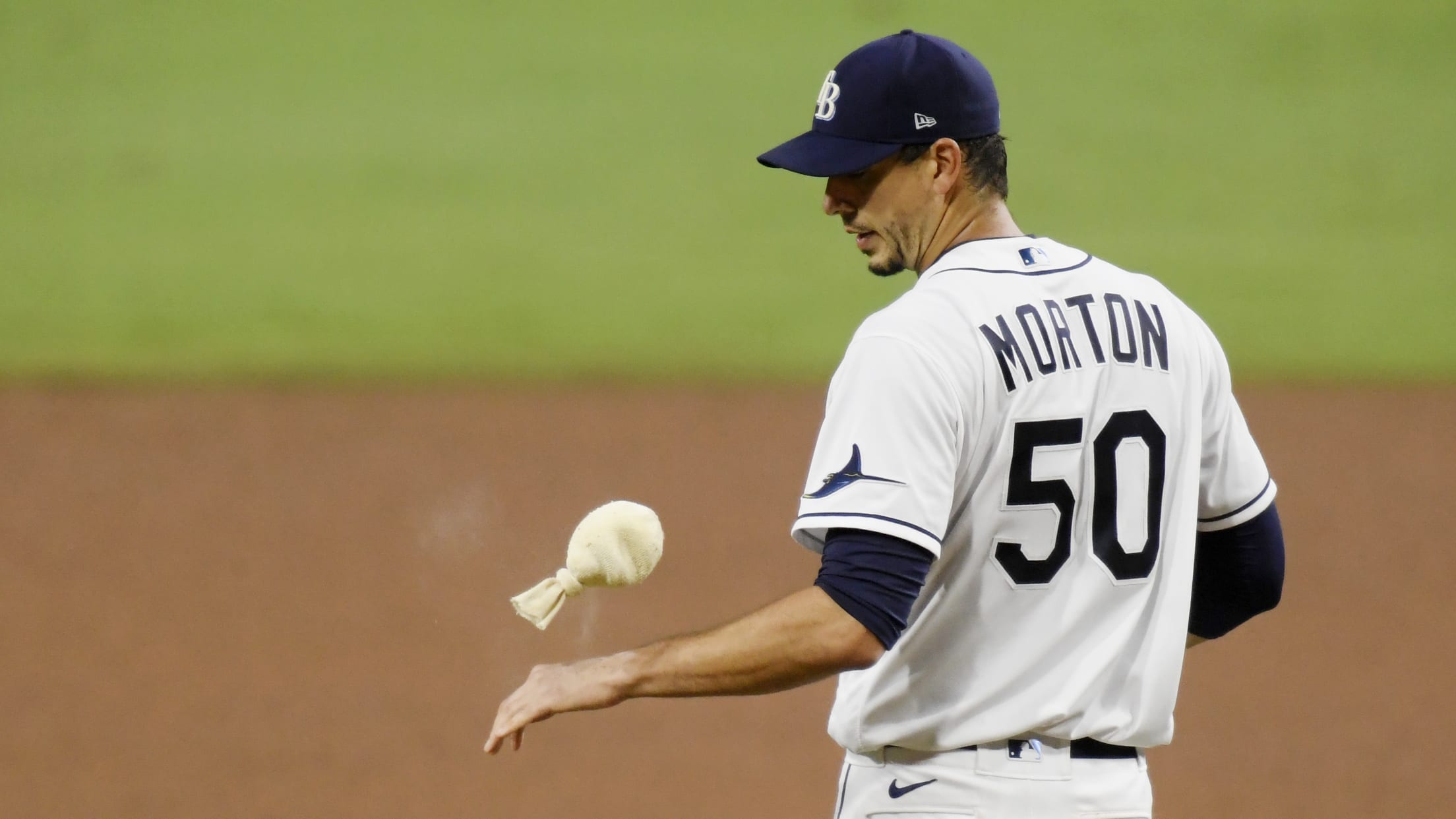 Every winter, there are dozens upon dozens of interesting player moves, and as we've done in the past (2018-19, 2019-20) we're going to catalog all of them here, in a giant running list. (All of the Major League signings and trades, anyway, from players who have already been Major Leaguers.
The 5 tiers of this offseason's free agents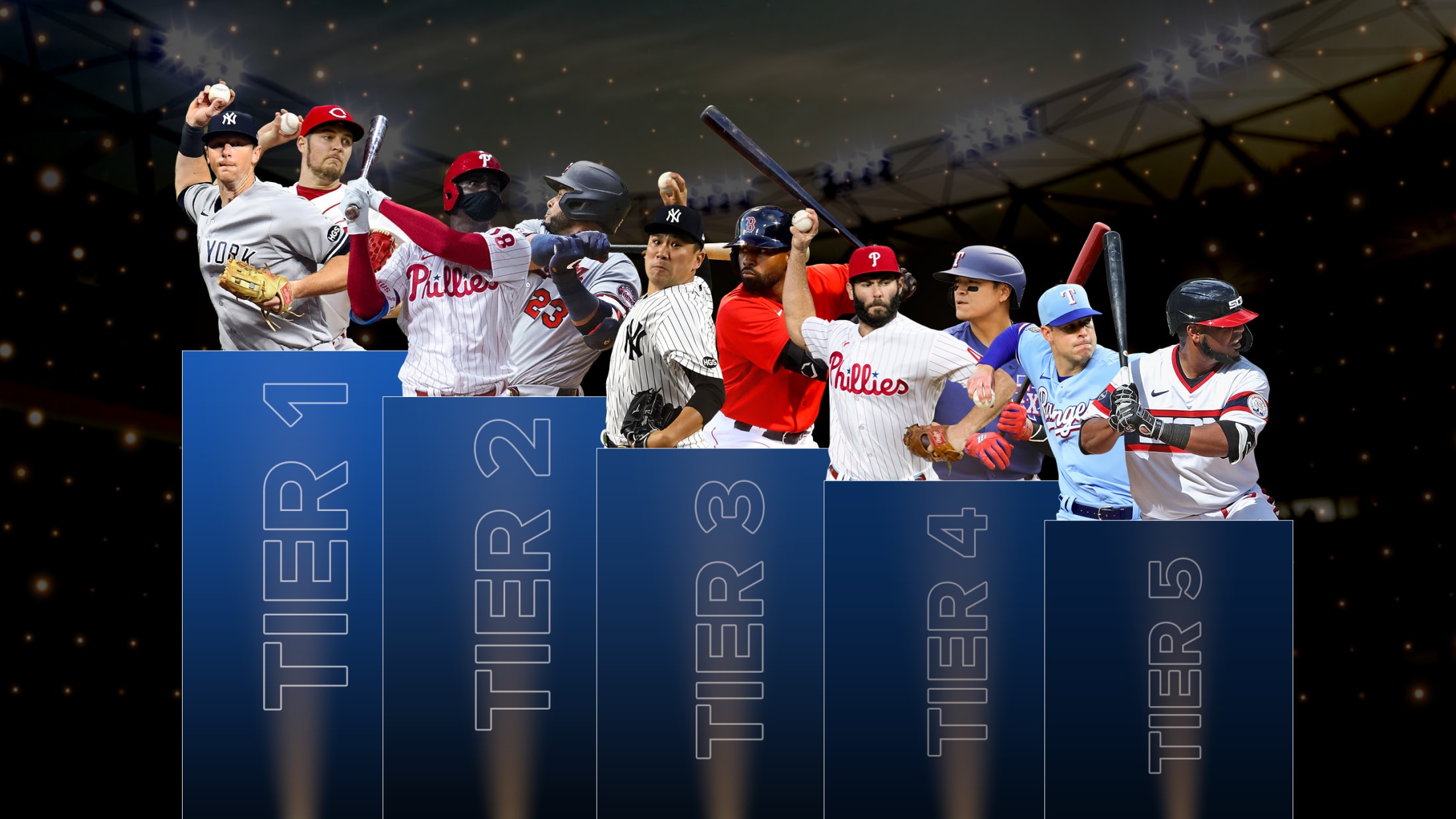 Free agency is upon us, and while the top four or five players will garner most of the Hot Stove headlines, there are dozens of players out there who can make a difference in 2021 and beyond. Below is a list of the top available players and where they rank
Position by position: Top free agents available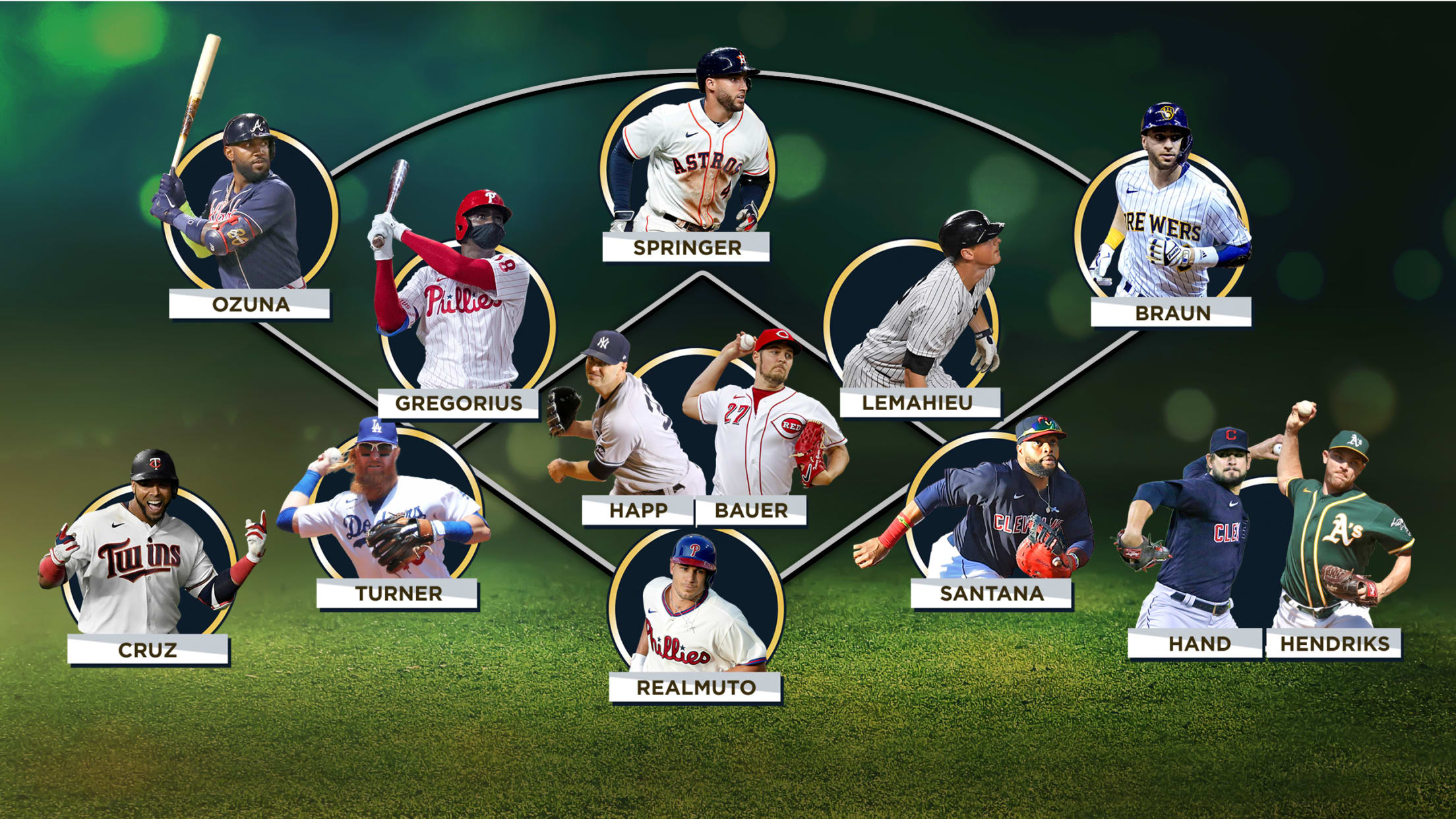 Teams around the Majors will spend the next few months tuning up their rosters for 2021. Some will be major overhauls, while others will be small tweaks. As always, the free-agent market includes a little bit of everything, but which players around the diamond figure to see the most action?
Mel Rojas Jr. named 2020 KBO MVP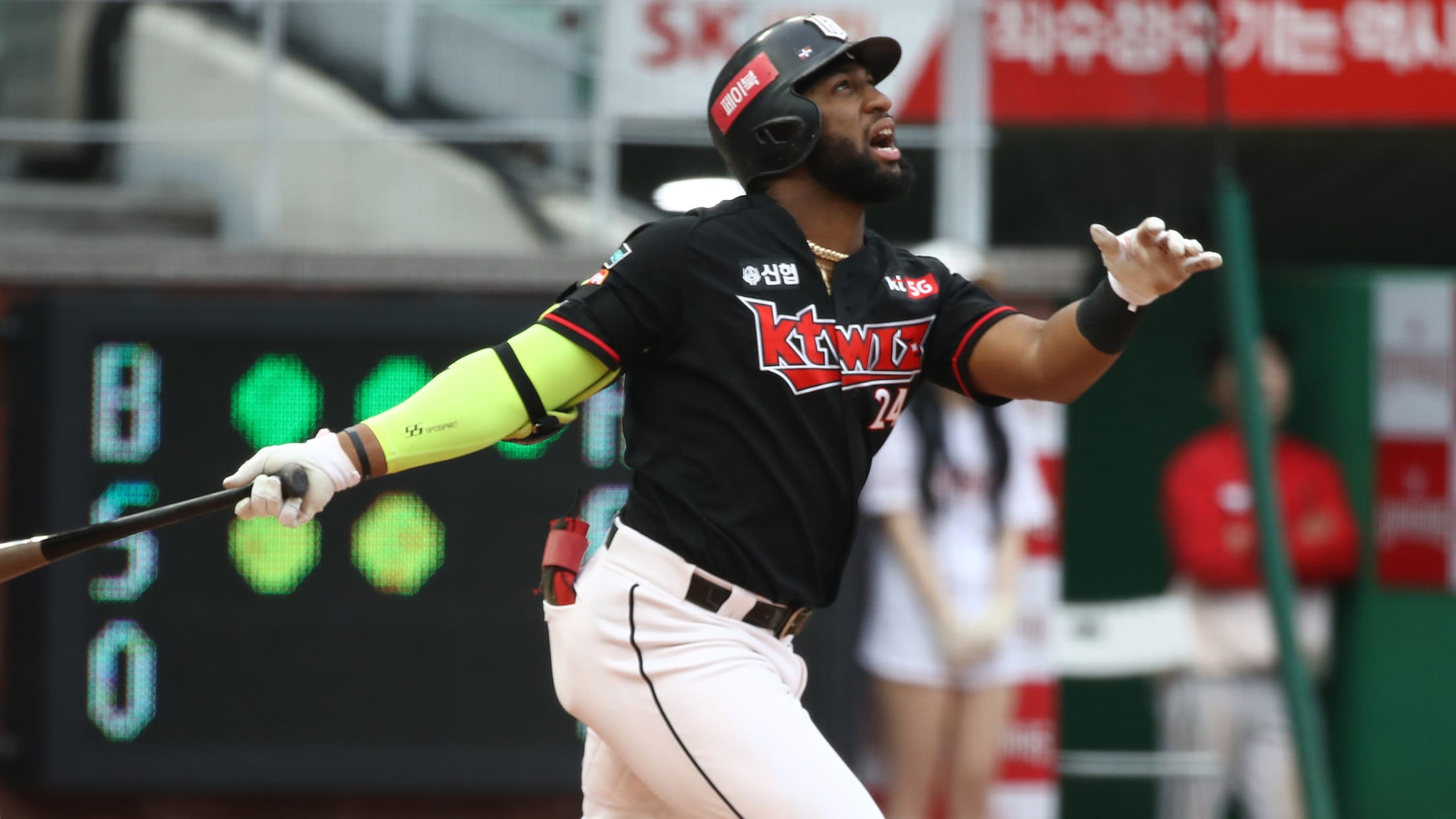 Dominican outfielder Mel Rojas Jr., son of former Major League Baseball pitcher Mel Rojas and great-nephew of Felipe Alou, was named the 2020 Most Valuable Player of the Korean Professional Baseball League (KBO).
Robles sprains ankle in Dominican winter ball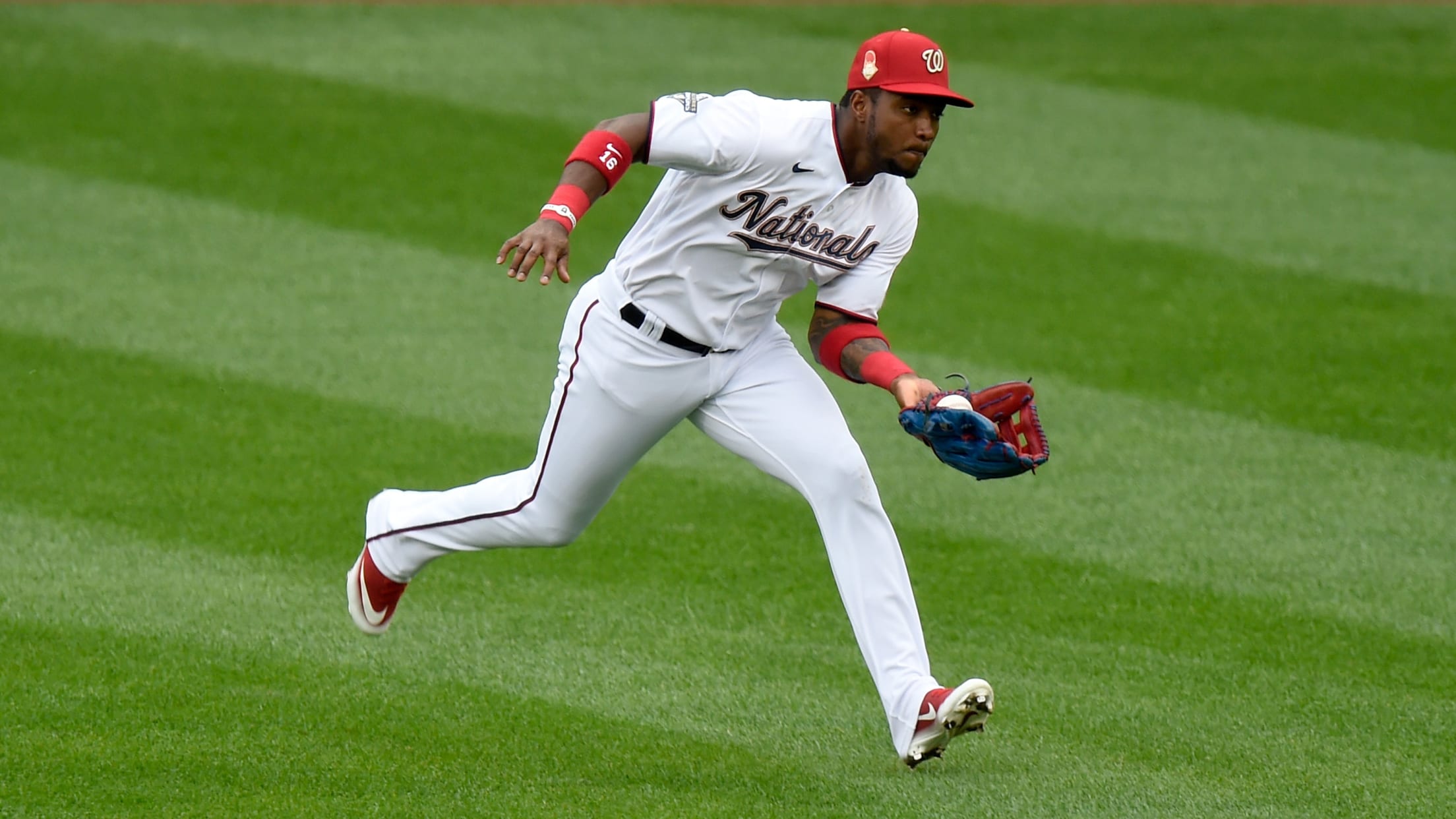 Nationals center fielder Victor Robles sustained a sprained right ankle while playing for Águilas Cibaeñas in the Dominican Republic. He has not played in the last three games and is listed as day to day, the team announced on Saturday.
What if Trout hadn't missed so many games?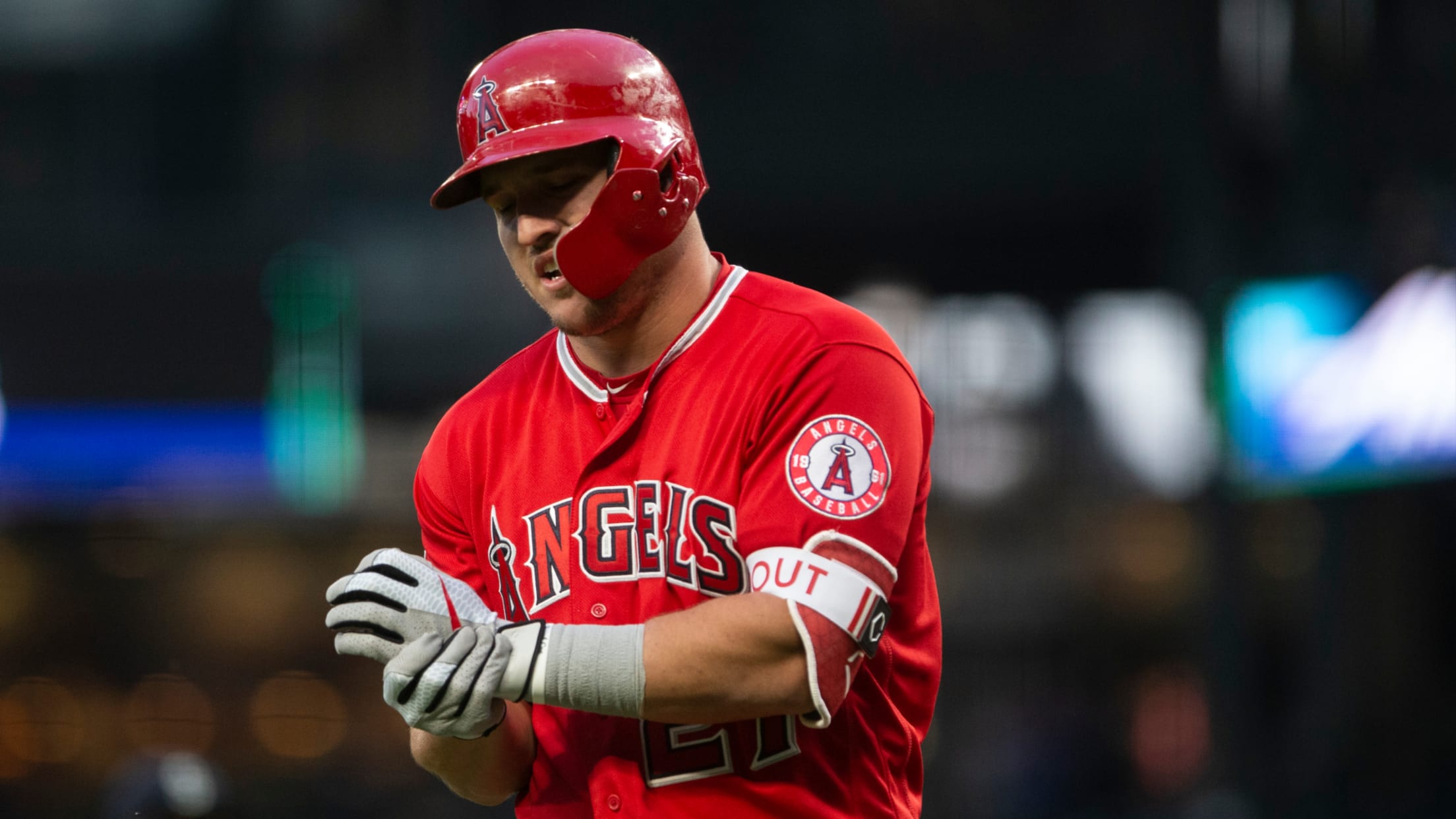 We've all had the "what if" question cross our minds with some of the greatest players in baseball history. What if Mickey Mantle had two good knees and avoided myriad other maladies during his career? What if Ken Griffey Jr. didn't suffer wrist, shoulder and leg injuries that took away
Cubs make series of front-office promotions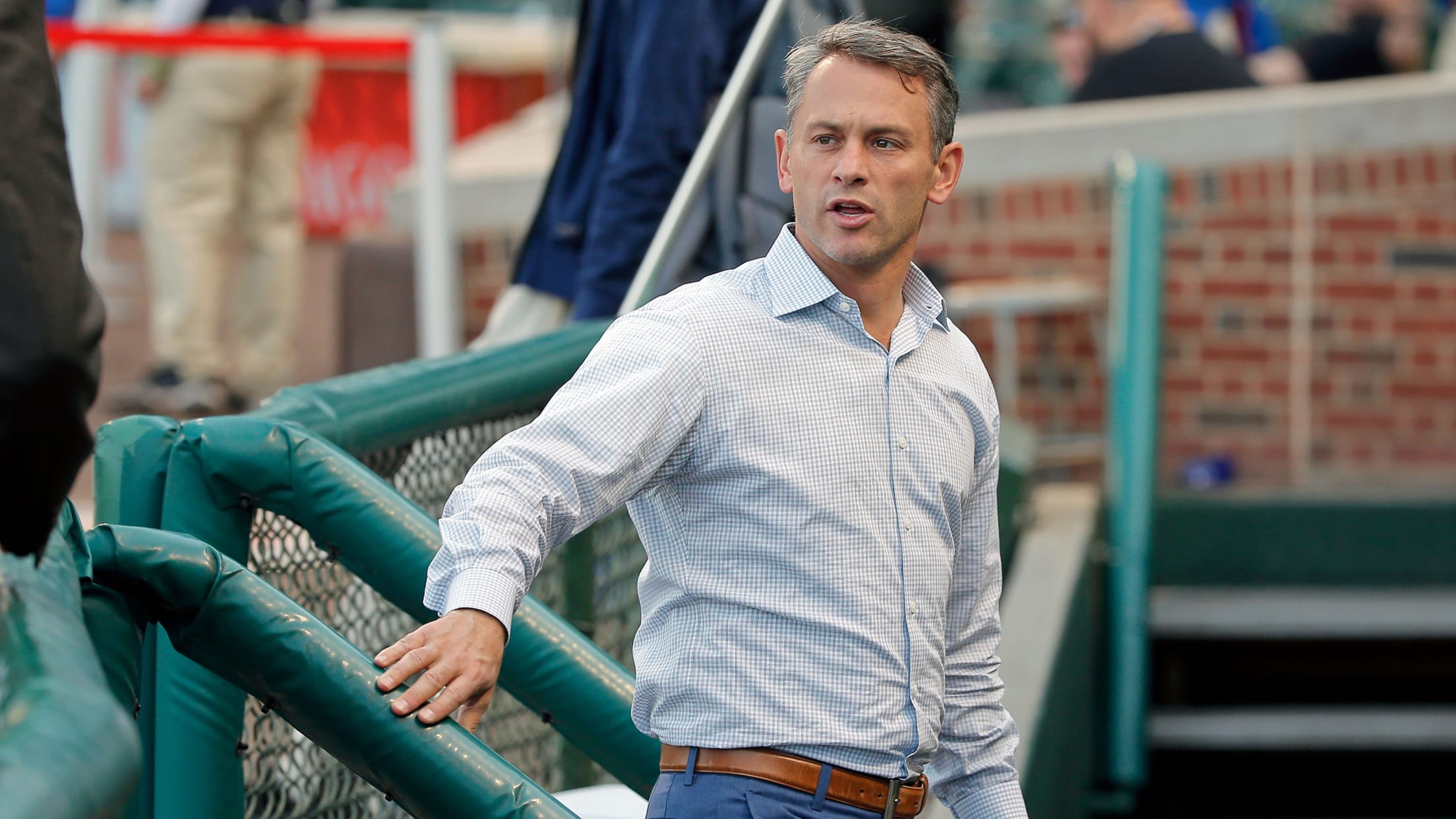 CHICAGO -- One of Jed Hoyer's first tasks after taking over as the Cubs' new president of baseball operations was to build his front office. While Hoyer does plan on searching for a general manager from outside the organization, continuity was valued for other posts. Hoyer did not feel a
The free-agent hitters with the best tools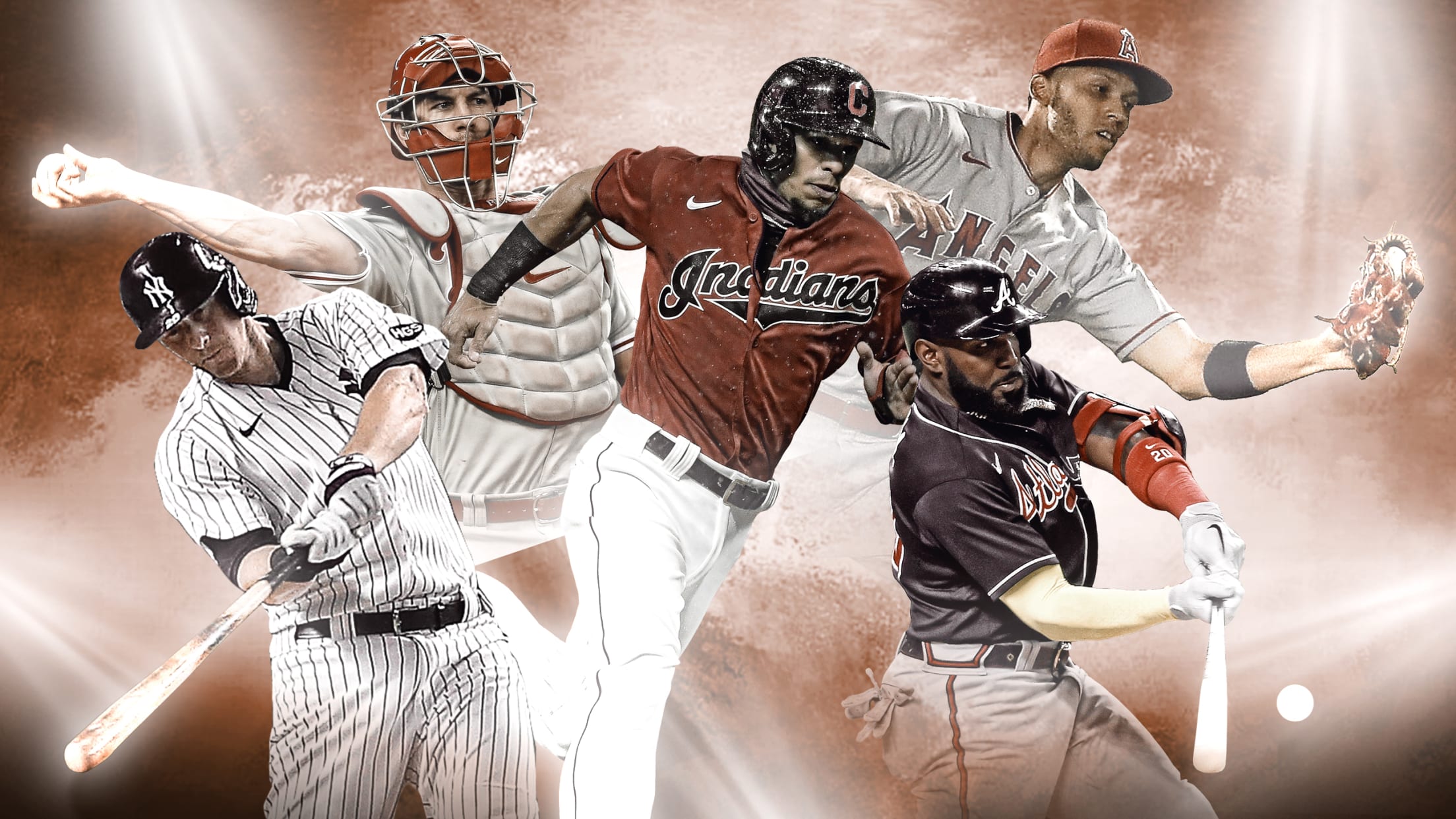 We've already broken down the 2020-21 free-agent class by the top free agents overall and the top free agents by position. Here's another way a free agent can be valuable to a team: an elite individual skill. So let's take a look at which players are at the top of
NLBM closes temporarily due to COVID-19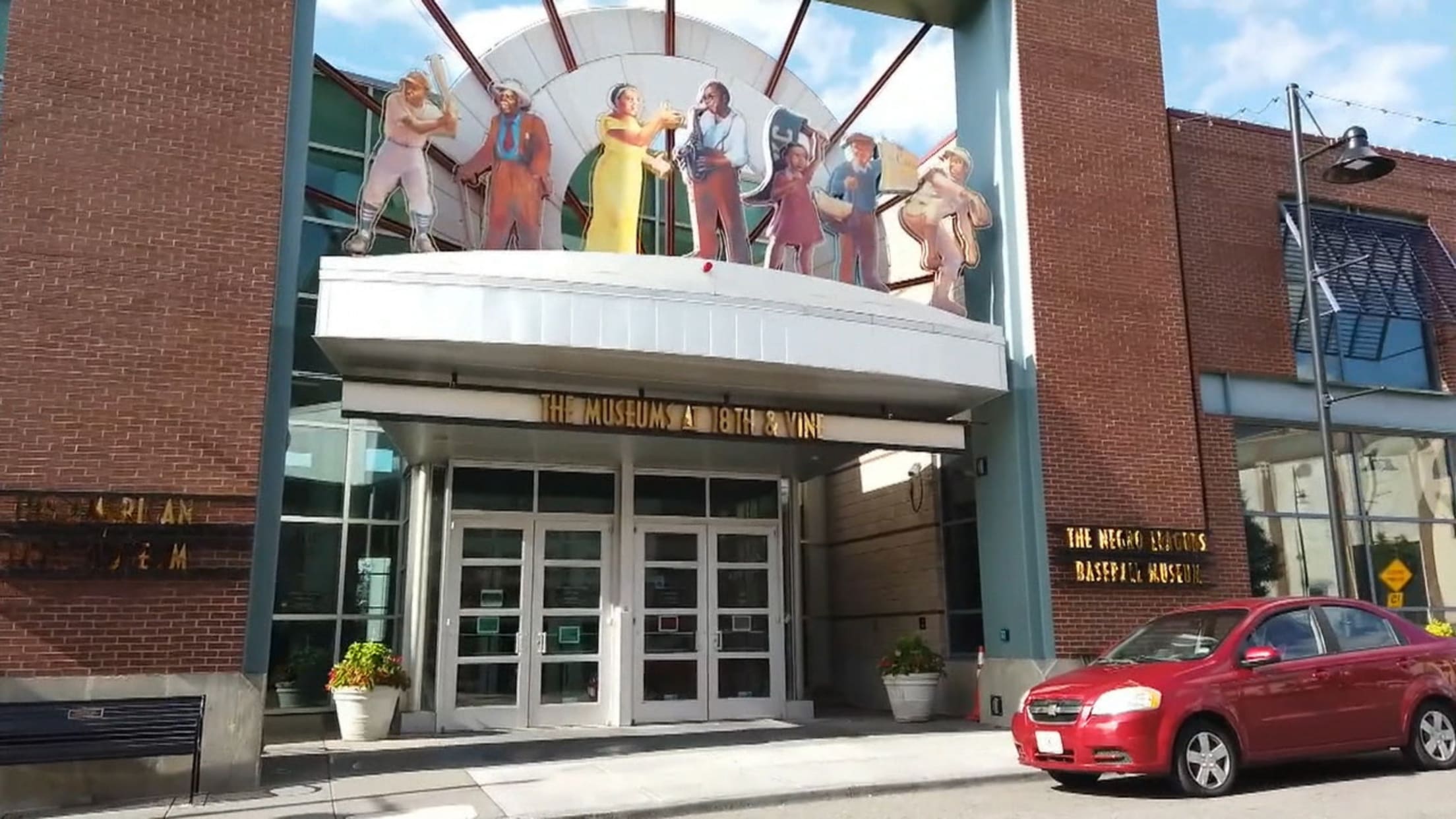 The Negro Leagues Baseball Museum will be closed for at least 10 days after it was revealed on Sunday that two staff members tested positive for COVID-19. The NLBM hopes to reopen on Dec. 8, according to NLBM president Bob Kendrick. During the shutdown, the museum will do a deep
The most memorable recent 3-team deals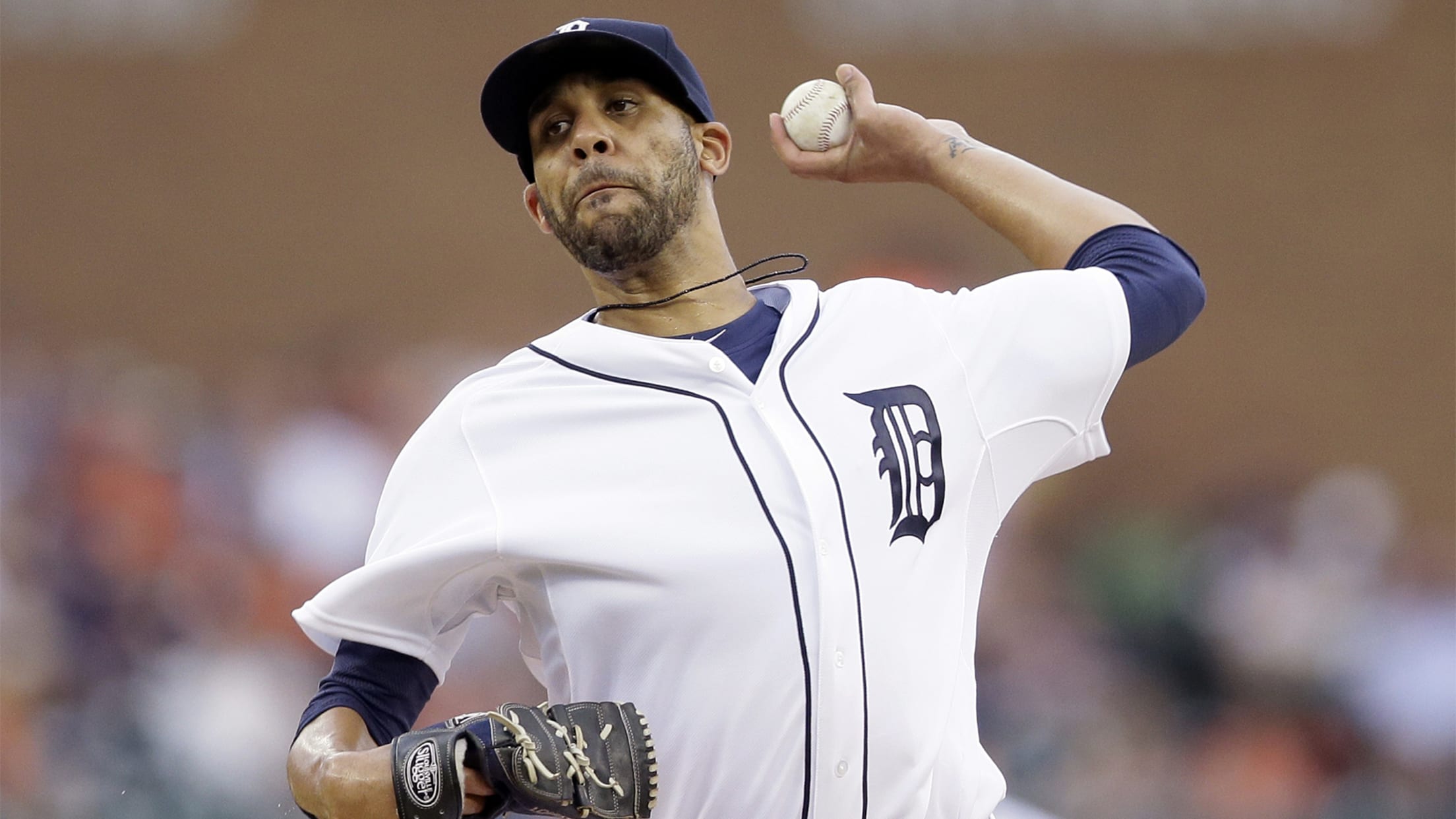 When it comes to pulling off a trade, three is sometimes not a crowd but a necessity. While almost all deals involve two teams working out an exchange, sometimes the addition of a third brings some previously absent element into the mix that allows everyone to get what they want.
Free agents primed to return to early homes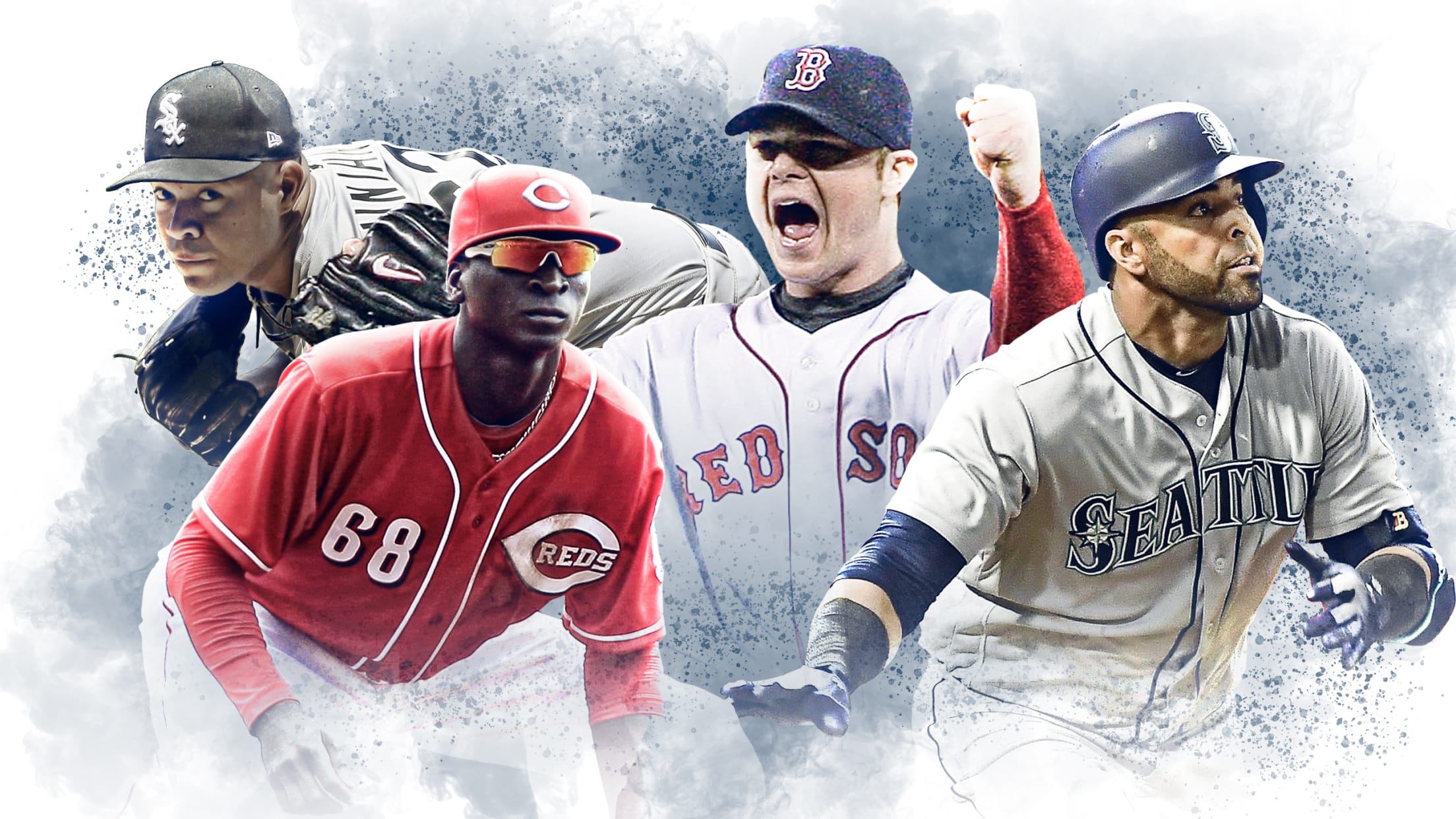 The goal of this game is to get home. Sometimes that ambition applies not only on the basepaths, but on the business side as well. Free agency is an opportunity for players and clubs to find a fit, and sometimes the best fit is one that's been previously broken-in. Here
2021 FA class is STACKED with HOF arms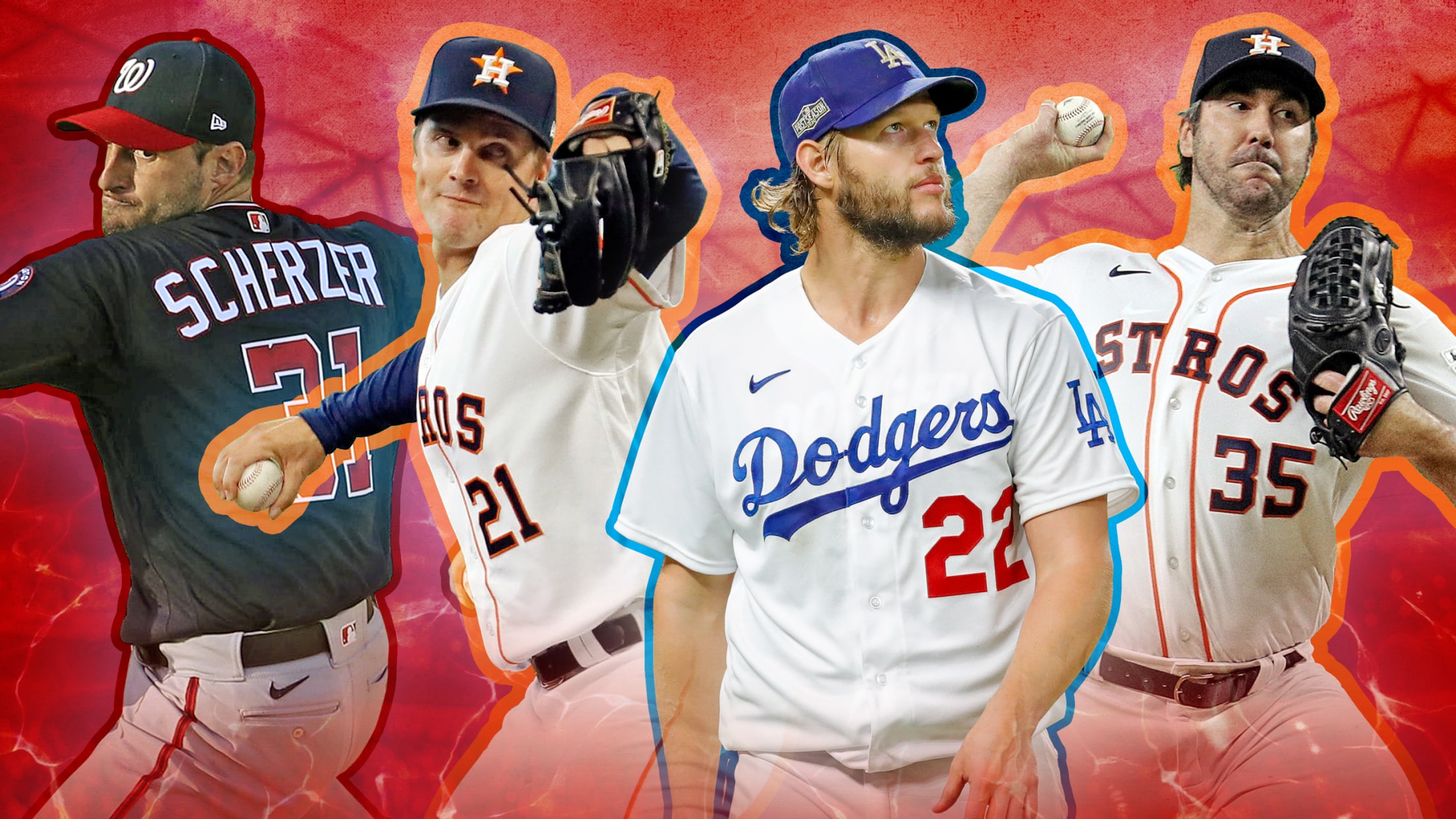 We've expended lots of oxygen on next winter's gargantuan free-agent shortstop class (Javier Báez, Carlos Correa, Francisco Lindor, Corey Seager, Trevor Story) and how it could influence team approaches to this Hot Stove season. But there's another element of the 2021-22 free-agent class that's loaded in a much different way:
Teams with the most World Series titles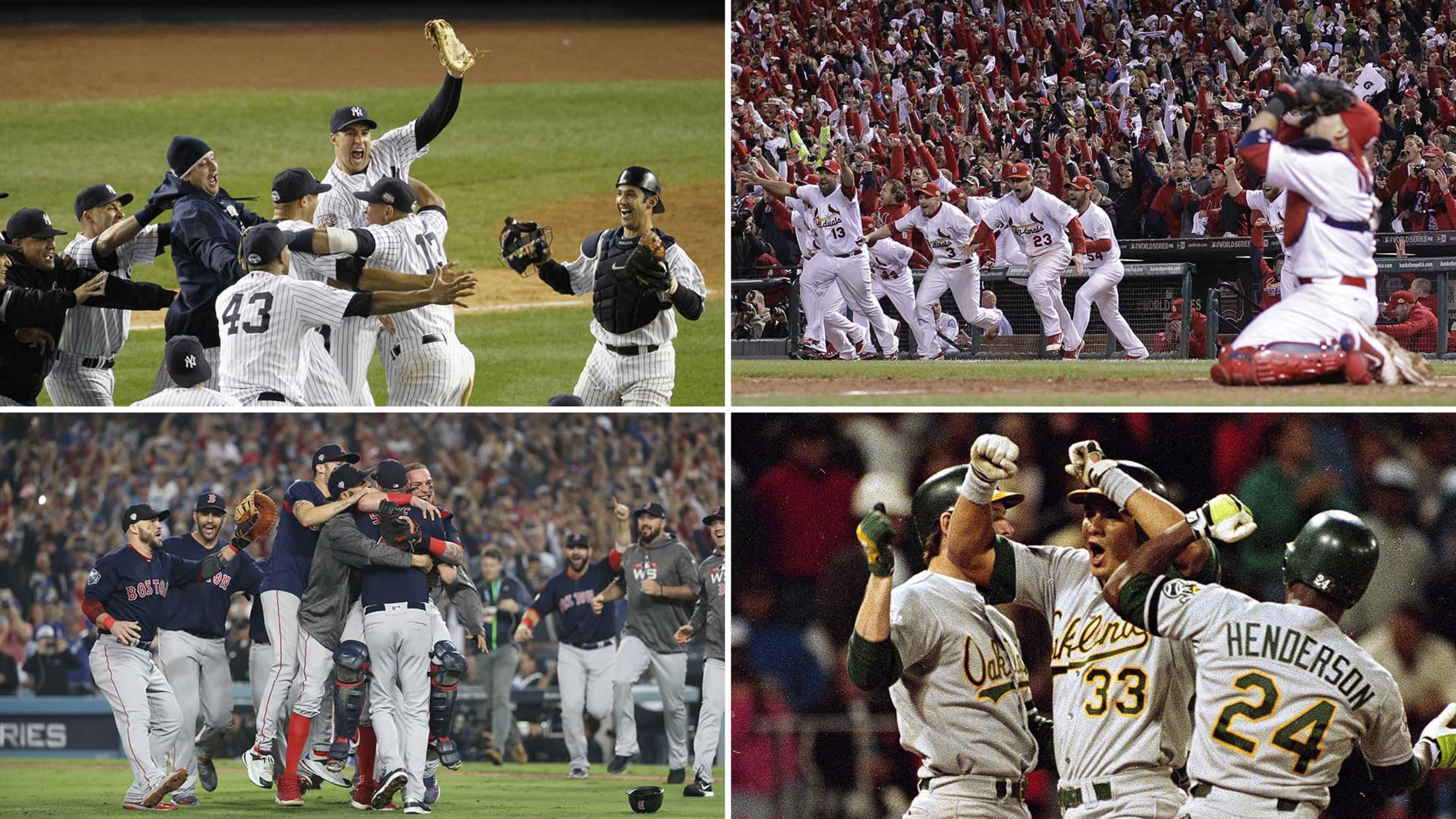 Below is a breakdown of the eight teams with at least five World Series titles. 1. Yankees: 27 Years: 1923, '27, '28, '32, '36, '37, '38, '39, '41, '43, '47, '49, '50, '51, '52, '53, '56, '58, '61, '62, '77, '78, '96, '98, '99, 2000, '09 There is no other
Is the Hall leaving out too many players?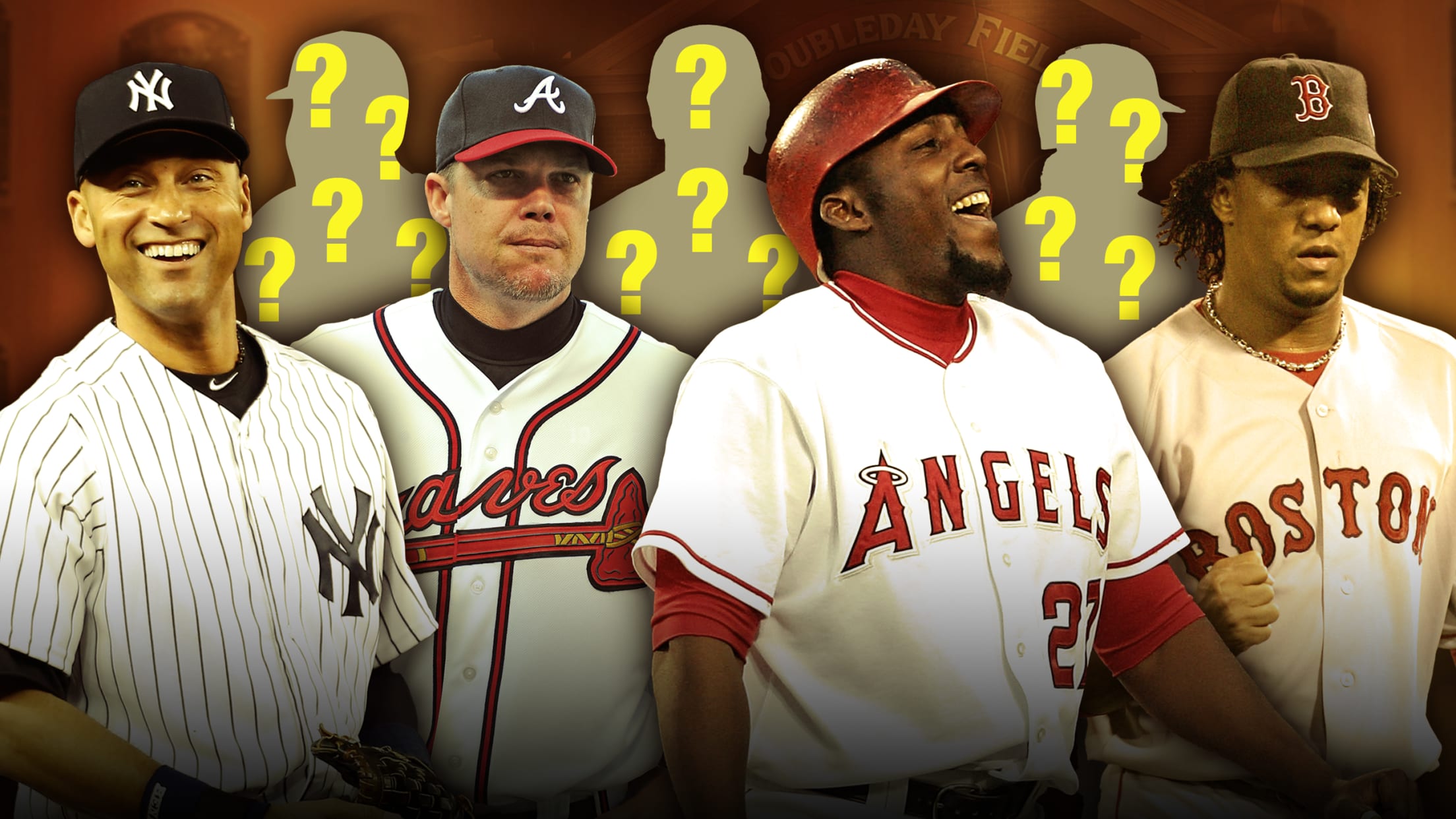 With the release of the 2021 Hall of Fame ballot earlier this month, our thoughts turned to the institution of the Hall itself, and particularly this question: Are enough players being inducted? Or too many? What is the right number of players to have in the Hall, anyway? There isn't
Is it time for the Yankees to be impatient?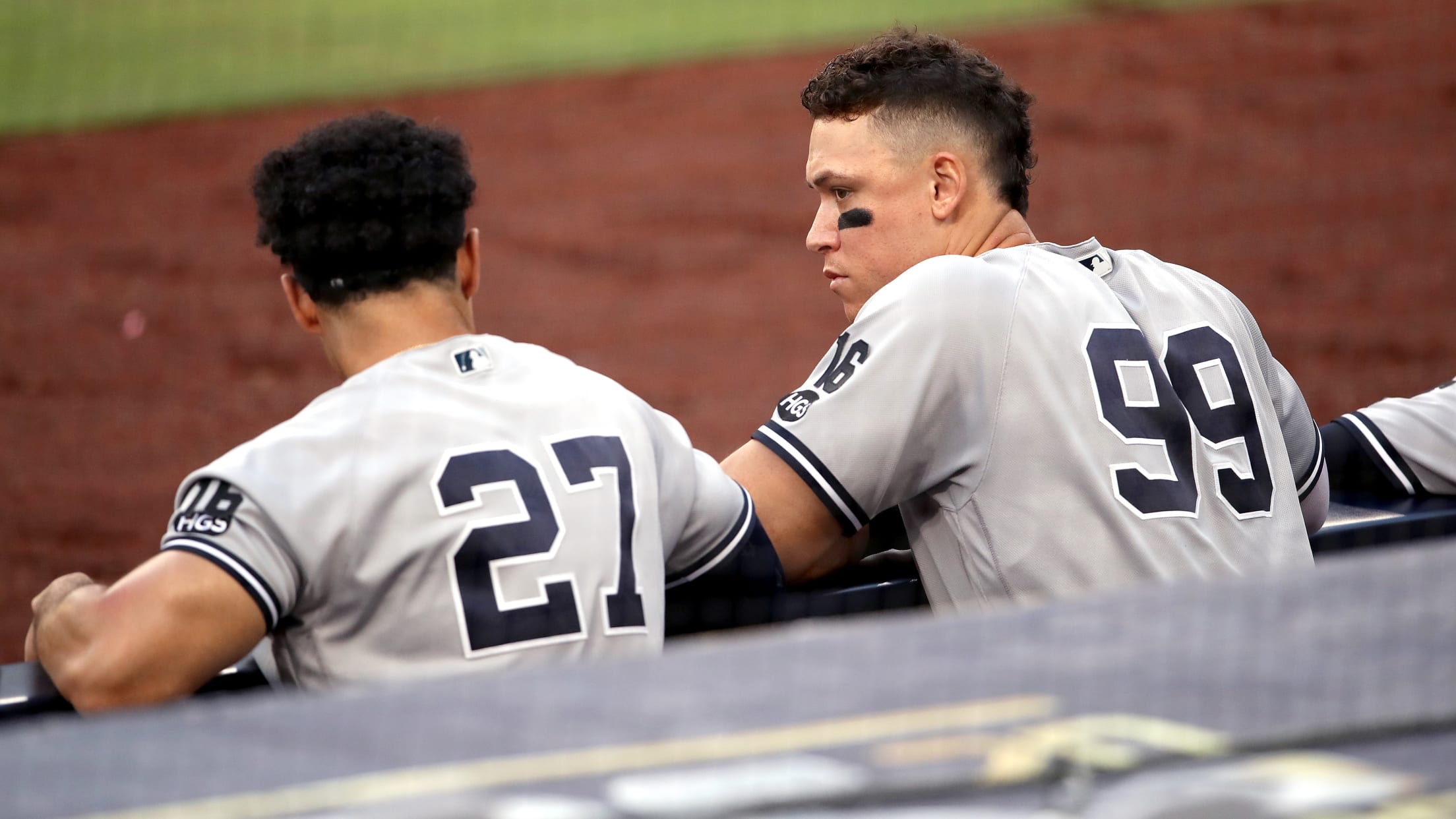 The longest the Yankees have gone without winning a World Series -- since they really became the Yankees just over 100 years ago when Babe Ruth showed up in the Bronx -- was 17 seasons. That drought lasted from 1979-95, before Joe Torre's Yanks finished the Yankee Century in baseball
Each team's most intriguing Rule 5 prospect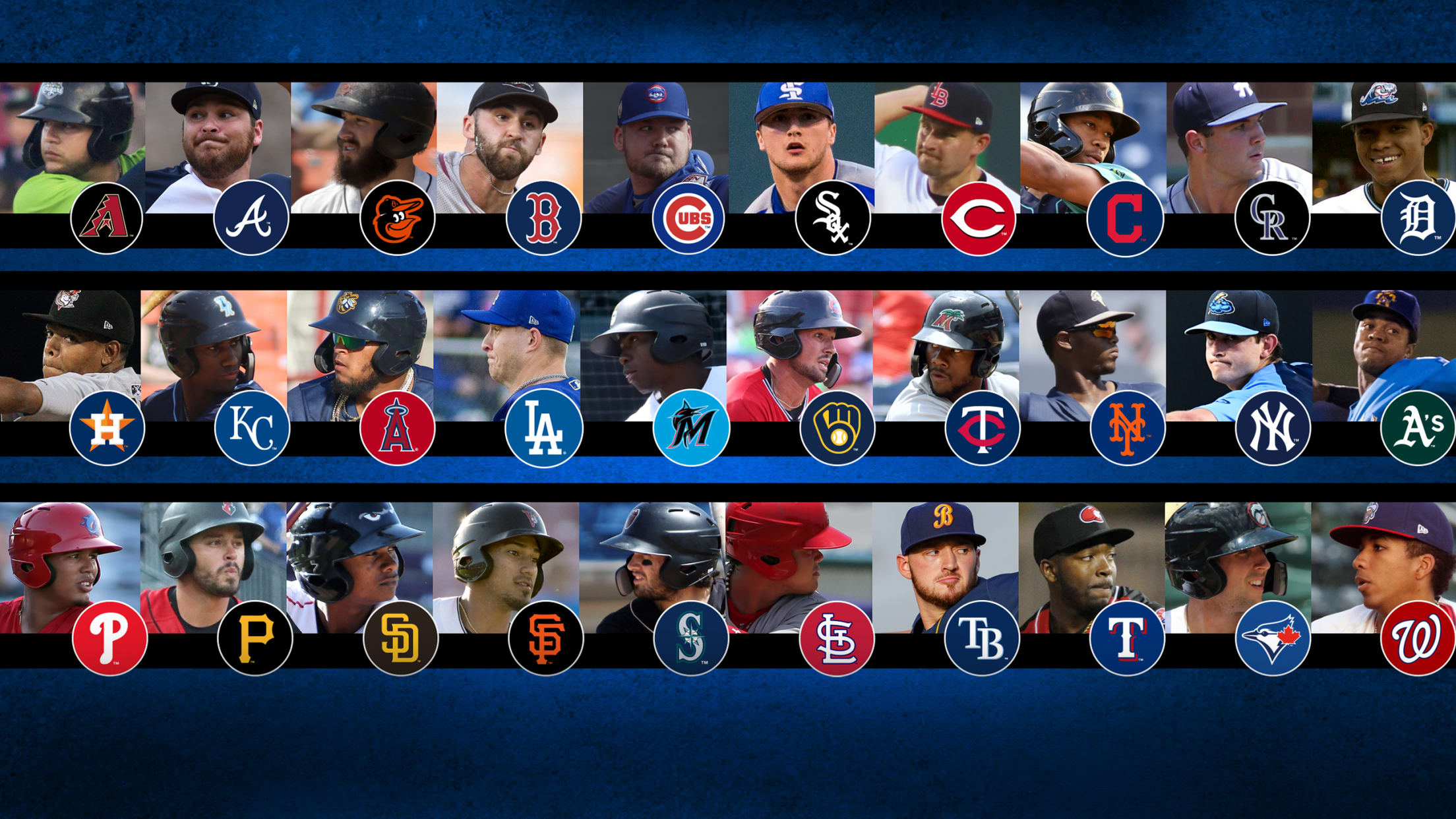 Teams had until last Friday at 6 p.m. ET to decide which of their prospects would be added to the 40-man roster and protected from being taken by another team in the Rule 5 Draft on Dec. 10. When it was all said and done, 86 players who rank among
Springer to Blue Jays? What it would mean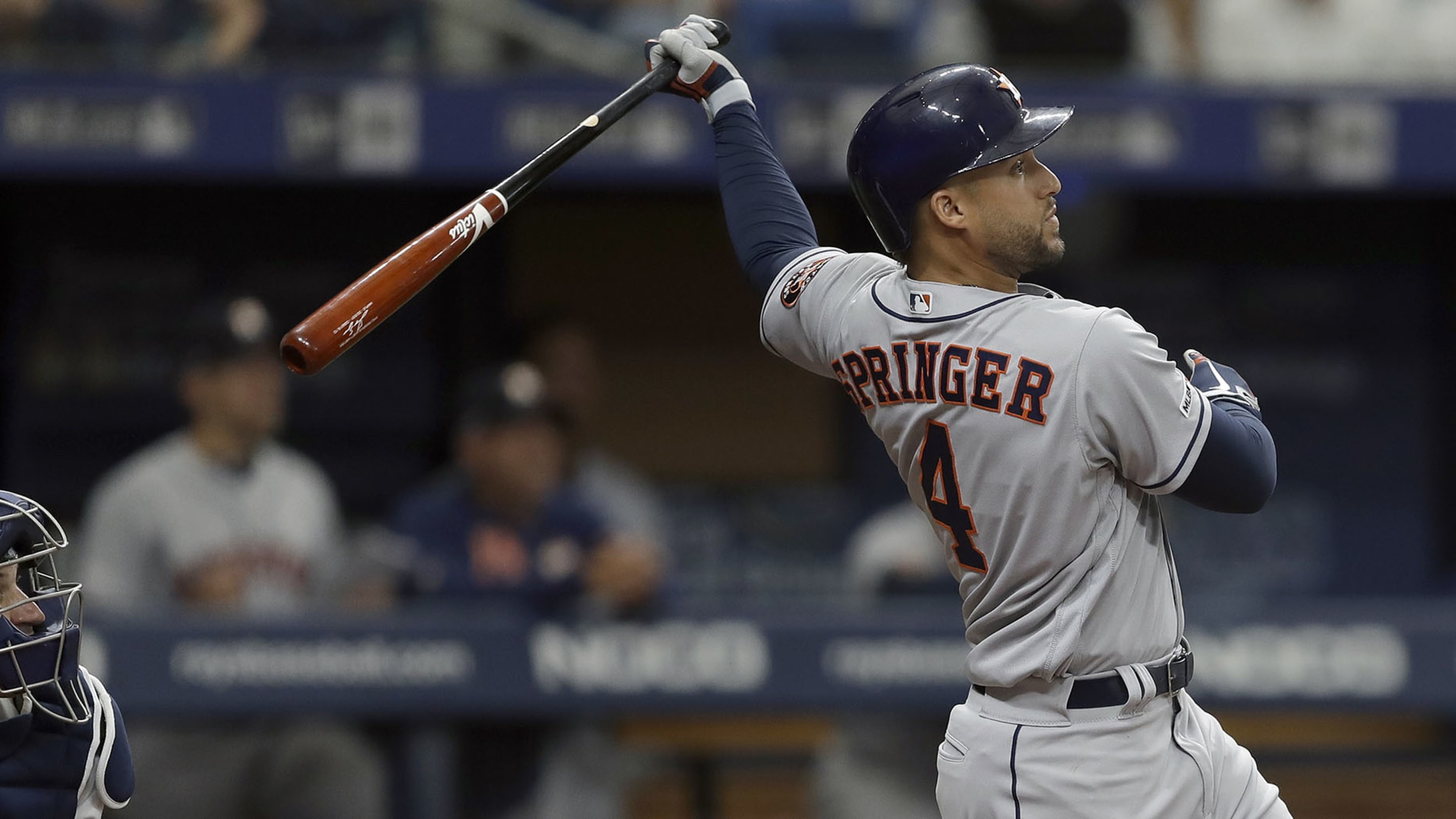 The Blue Jays took a significant step forward in 2020, and a promising young core gives them a good chance to remain competitive in '21 and beyond. That said, it doesn't appear as though Toronto plans to stand pat this offseason. Quite the opposite, actually. The Blue Jays have been