Who has edge? ATL-HOU position by position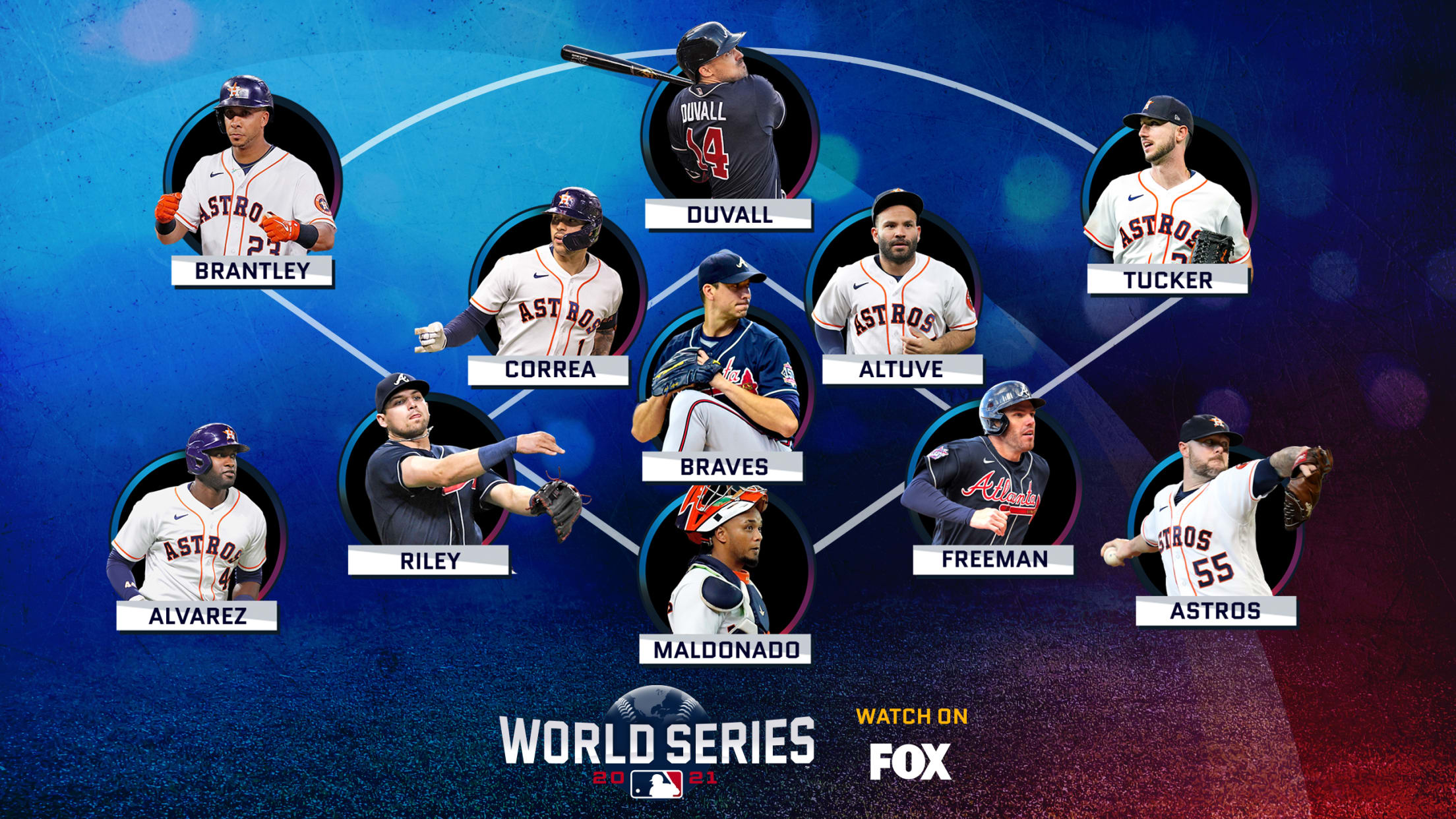 Believe it or not, the 2021 World Series will not be the first time the Astros and Braves have met in October. It's easy to forget now, but Houston spent the first 51 years of its baseball existence in the National League, playing the Braves in the regular season multiple
Cards make Marmol MLB's youngest skipper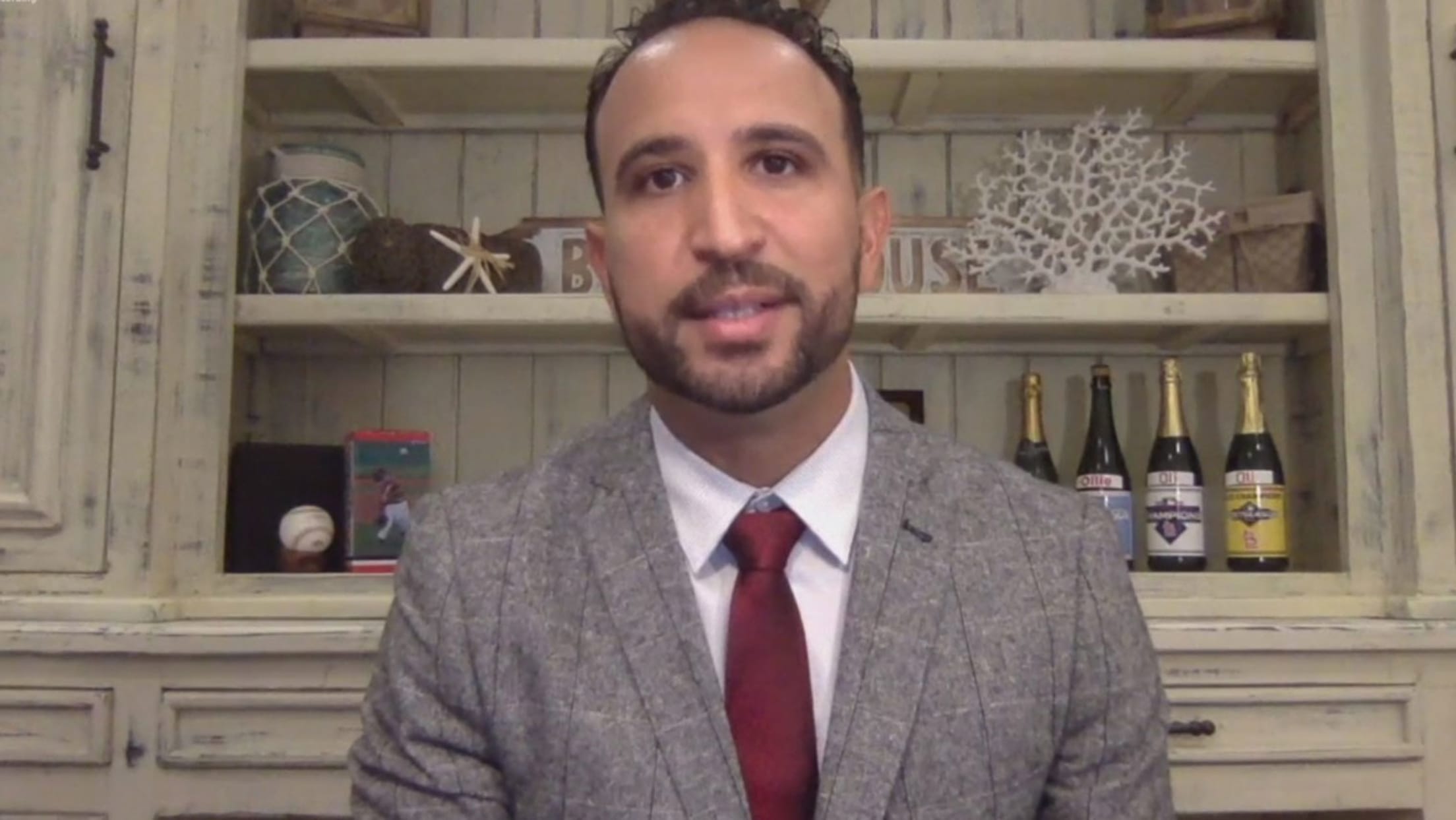 Cardinals president of baseball operations John Mozeliak pledged a swift resolution to the club's managerial vacancy, and he followed through on Monday, when Oliver Marmol was announced by owner Bill DeWitt Jr. as the 51st manager in Cardinals history. "The entire organization felt that it was important to try and
Valdez gets nod for G1; latest on McCullers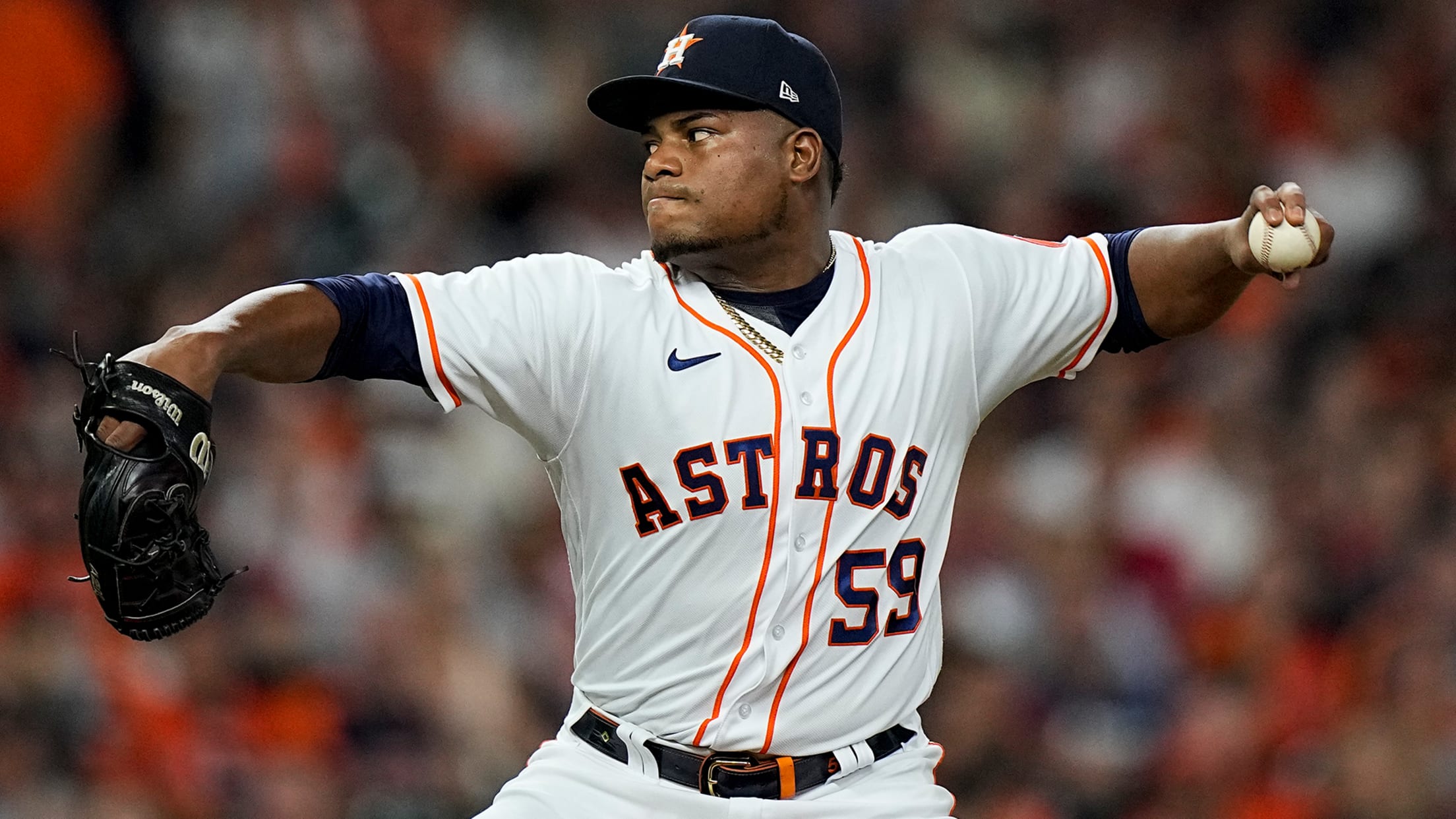 HOUSTON -- Not surprisingly, Astros manager Dusty Baker tabbed left-hander Framber Valdez to start Game 1 of the World Series on Tuesday night against the Braves at Minute Maid Park. Valdez, who threw eight innings of one-run ball in Game 5 of the American League Championship Series in Boston on
Braves' Morton to start G1 vs. former team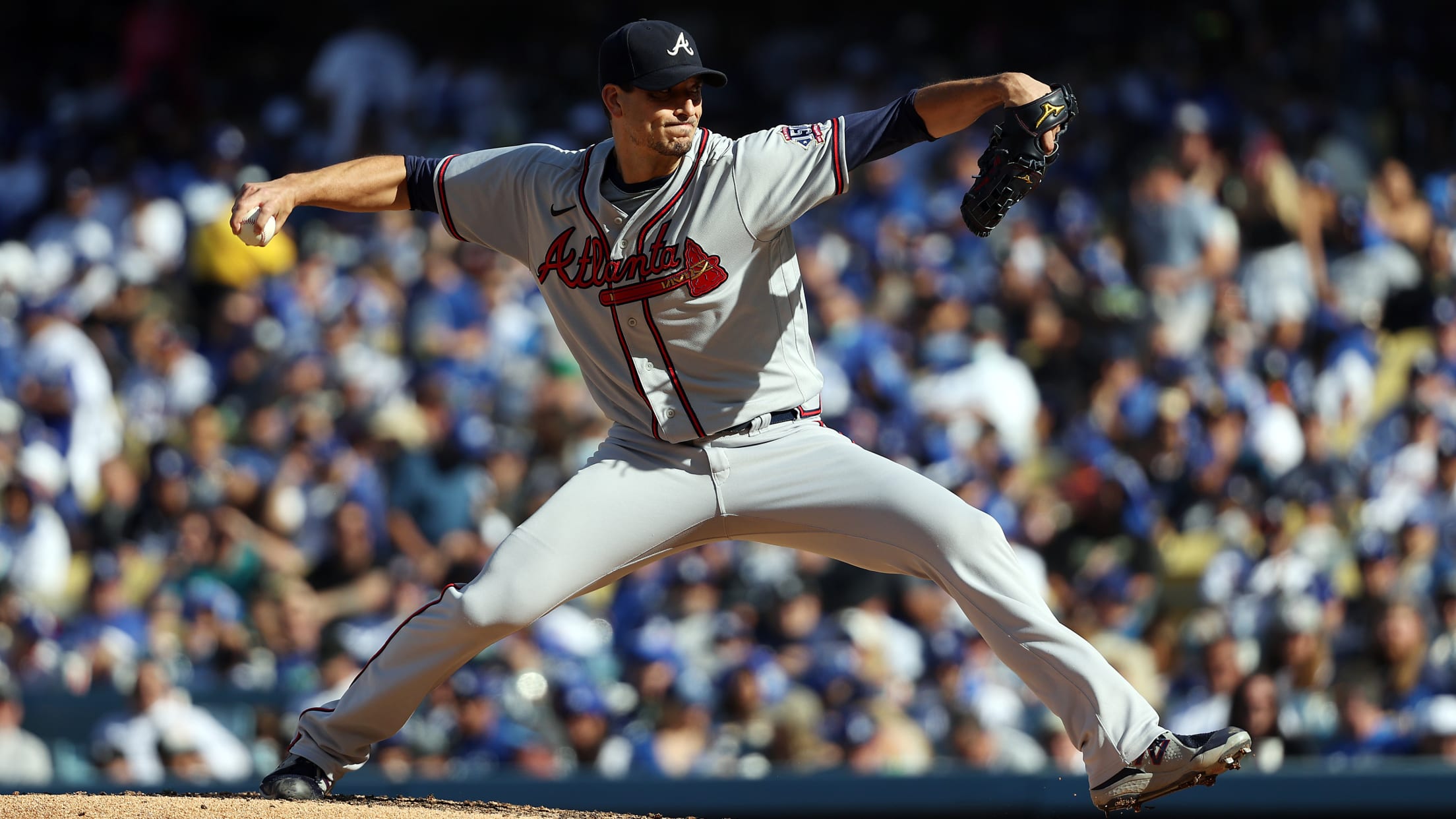 Charlie Morton will get the start for the Braves in Game 1 of the World Series against the Astros on Tuesday at Minute Maid Park, the team announced Sunday. The matchup will pit Morton against the team he pitched for in 2017 and '18. The veteran righty earned the win
Could JV be this year's Kluber for Yanks?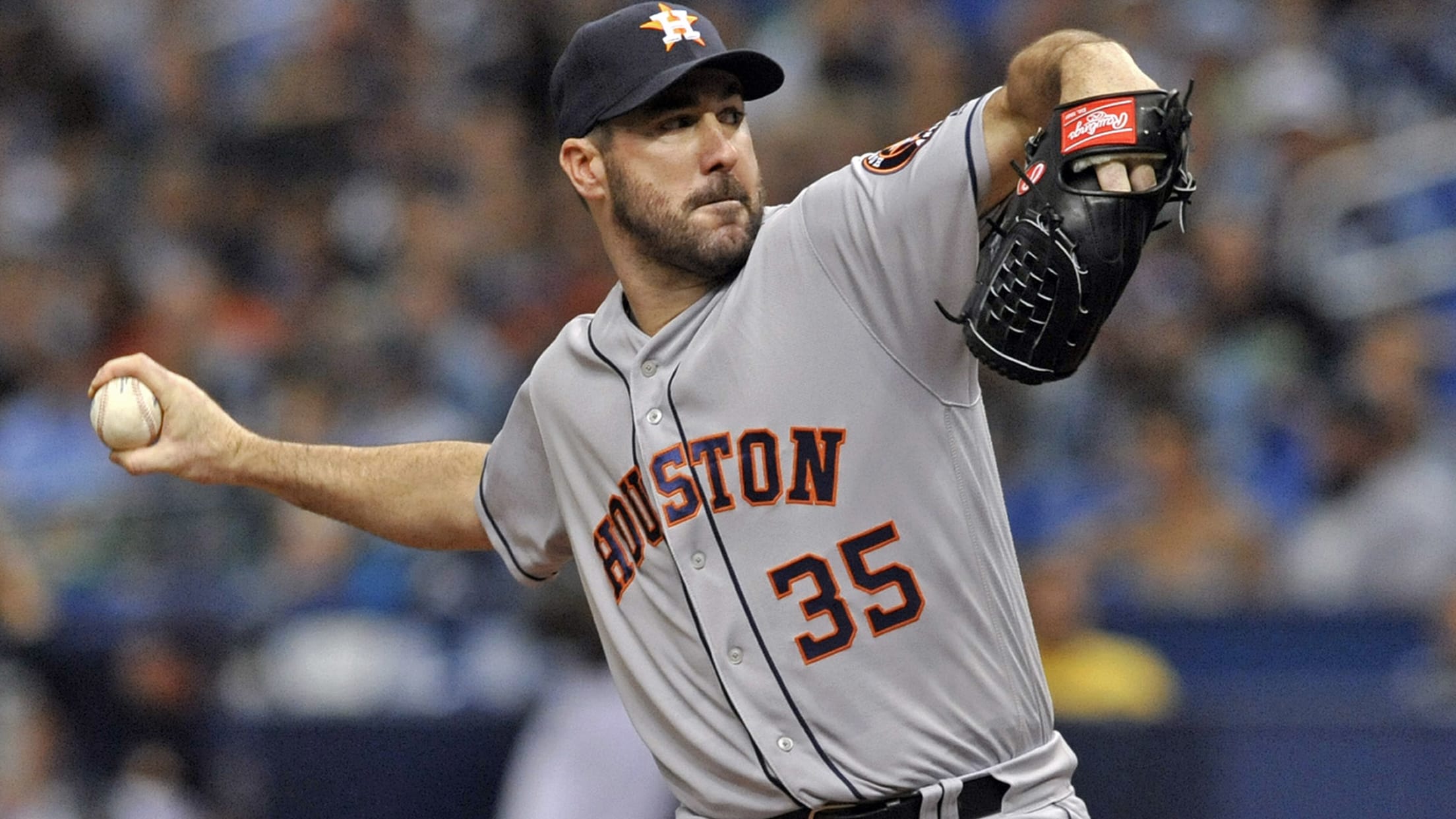 MLB.com is keeping track of all the latest Yankees-related free agent and trade rumors right here.
Why Alvarez, Rosario are so hot entering WS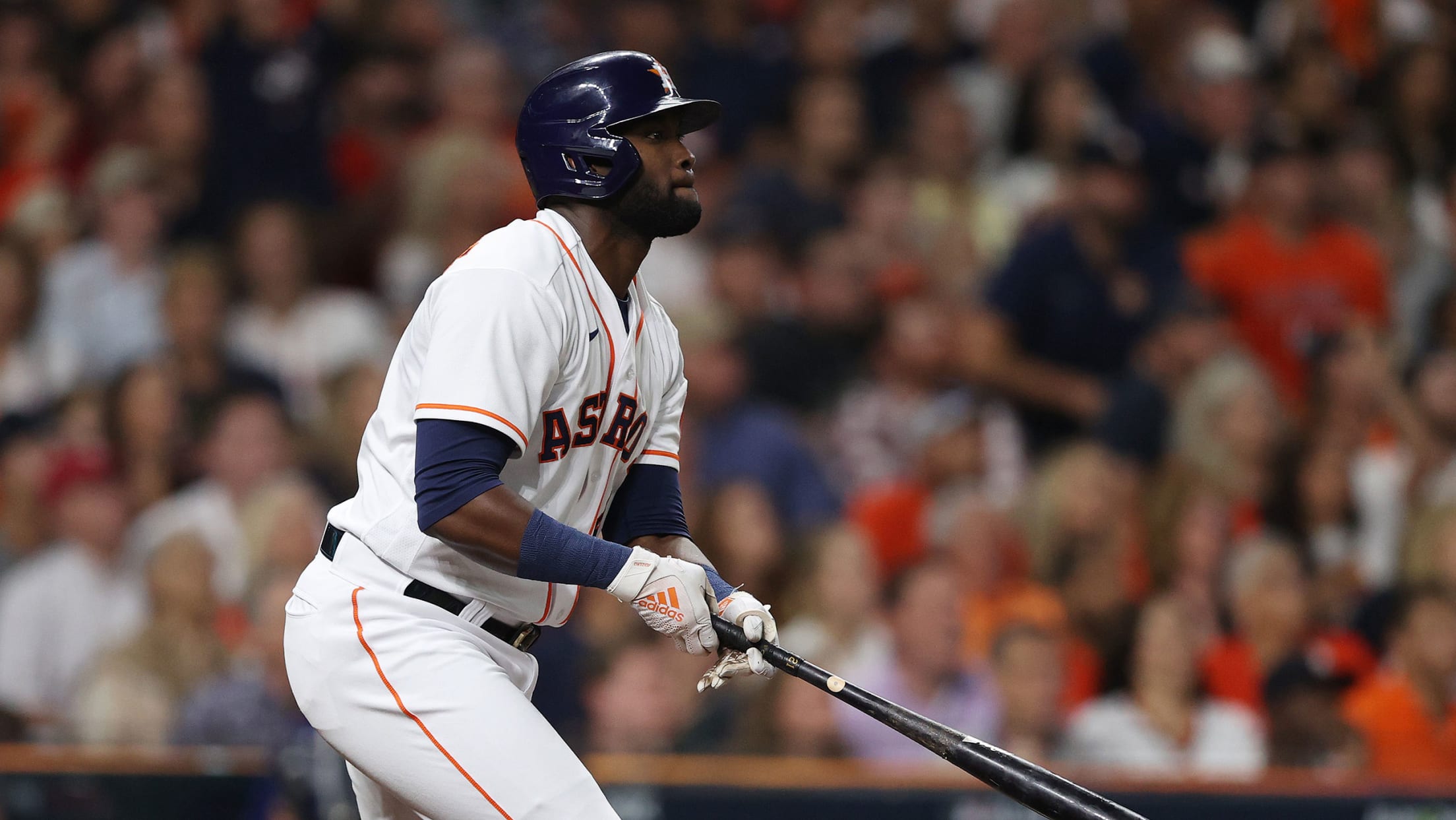 The hottest hitters entering the World Series are the Astros' Yordan Alvarez and the Braves' Eddie Rosario. Here's how they're doing it -- and how pitchers might try to get them out in the Fall Classic. Let's take a look behind the numbers for Houston's DH and Atlanta's left fielder
Difficult free-agent decisions loom for LA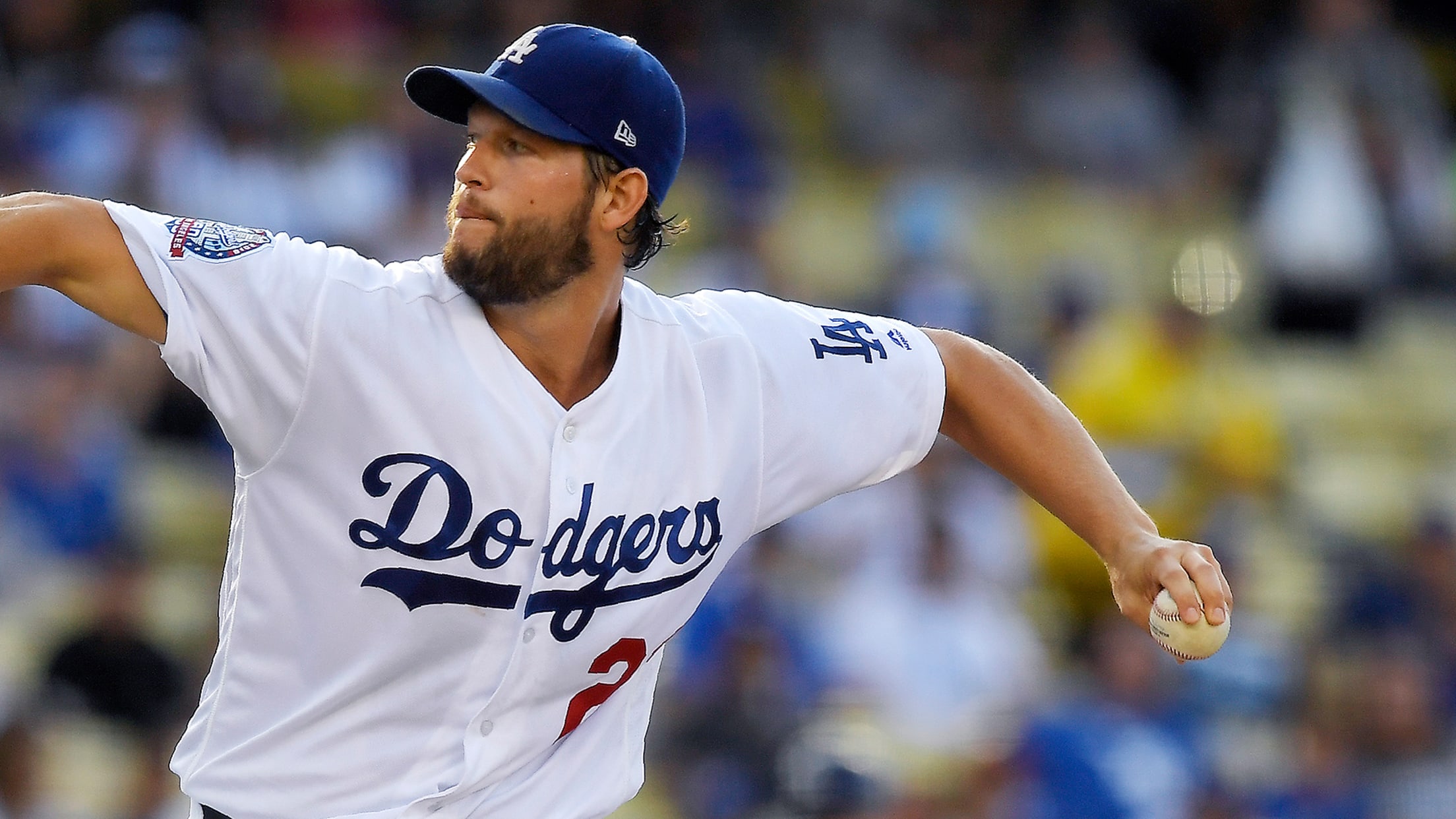 LOS ANGELES -- Over the last few years, the Dodgers' core accomplished nearly everything together. Division titles? World Series appearances? Breaking the franchise's 32-year World Series drought? Done, done and done. But after a 4-2 loss in Game 6 of the National League Championship Series against the Braves on Saturday
ATL-HOU WS Game 1 FAQ (Tue., 8 ET, FOX)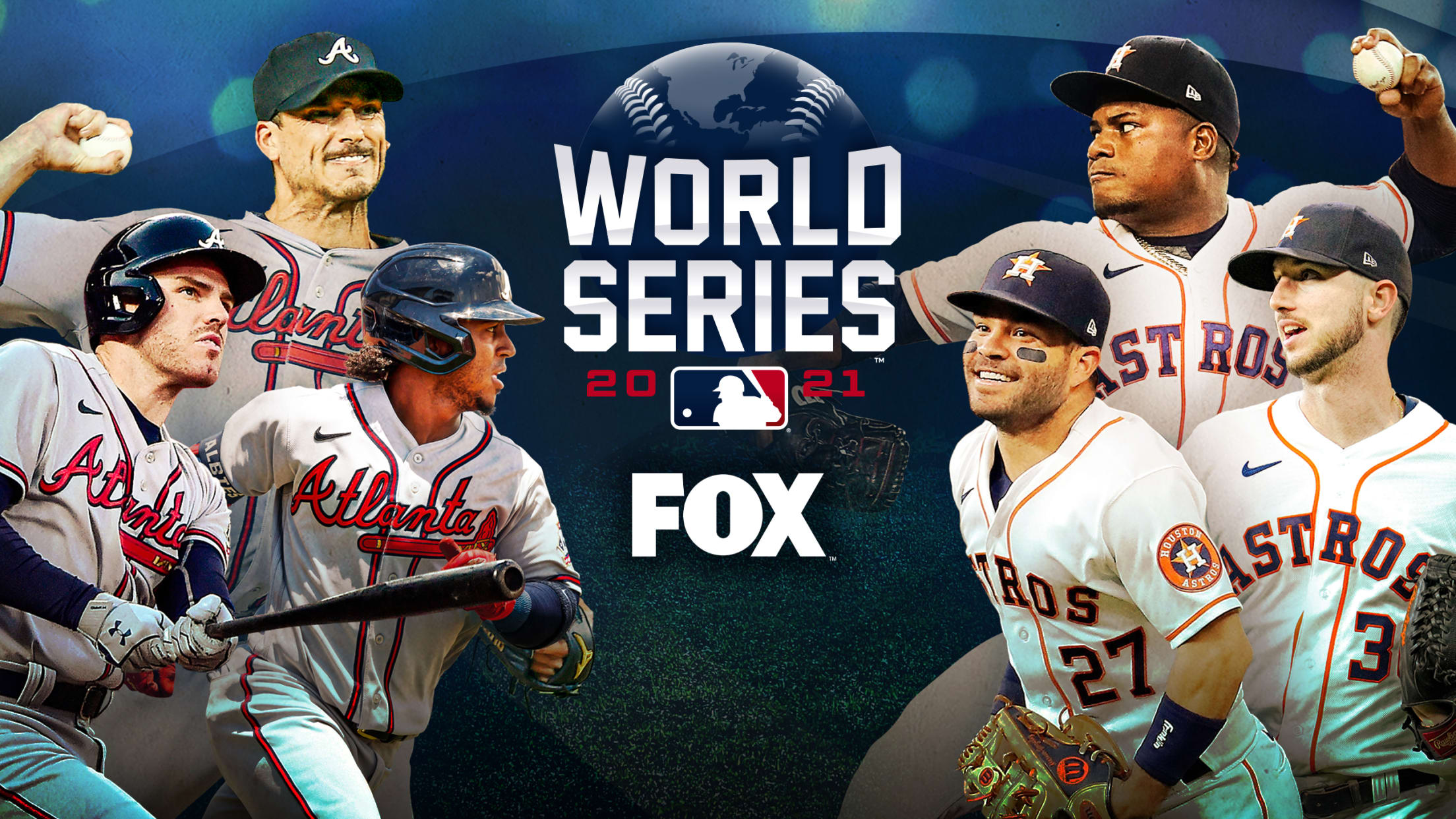 It took both great talent and resilience for the Braves and Astros to reach the 2021 World Series, which begins on Tuesday night with Game 1 at Minute Maid Park.
A World Series MVP from the losing team?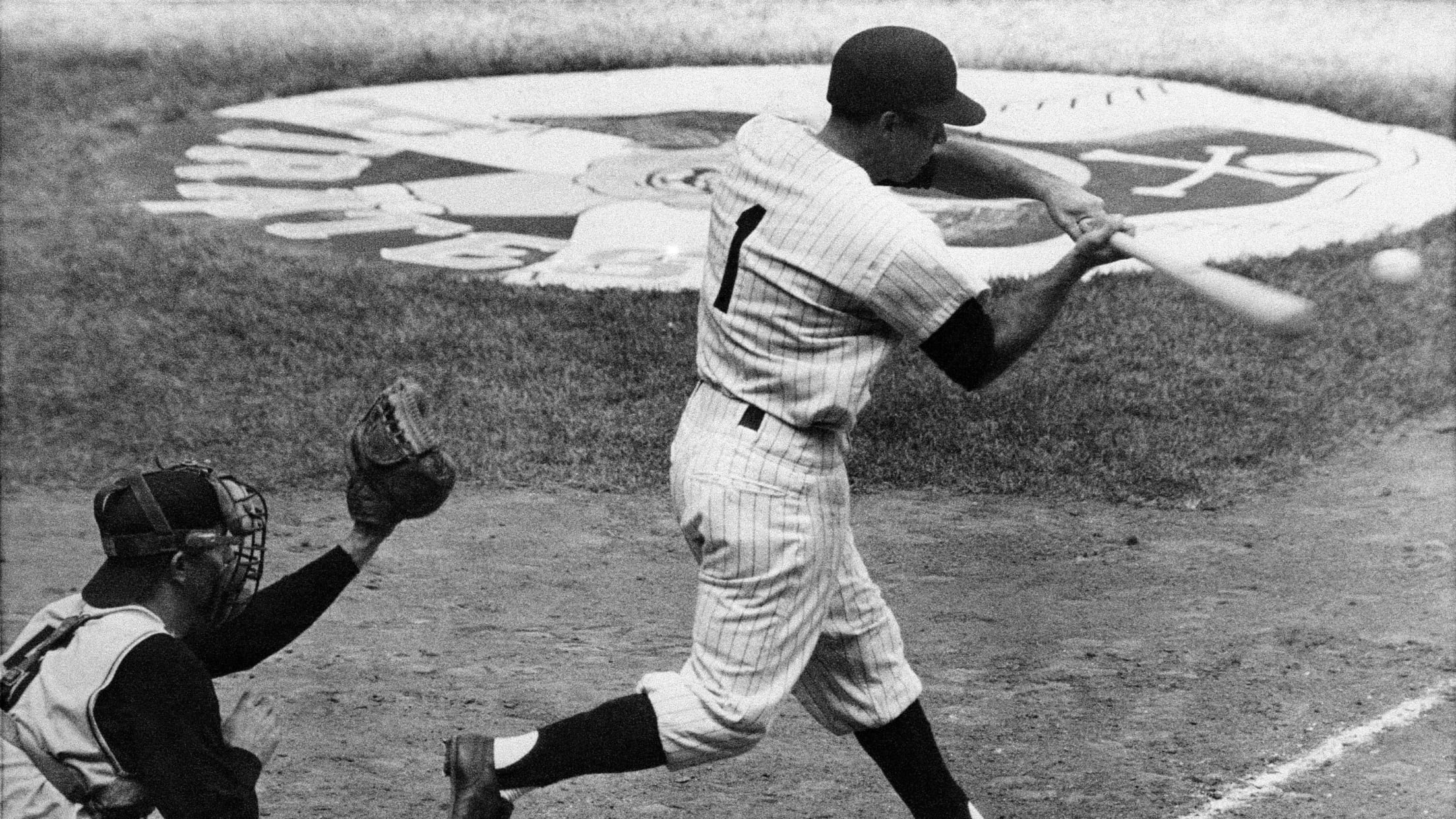 NEW YORK -- It's been 61 years since former Yankees second baseman Bobby Richardson had a World Series for the ages. Yes, when people think of the 1960 Fall Classic, they think of Bill Mazeroski's Game 7 homer -- the first series-clinching walk-off HR in MLB history -- that gave
Joc could be 9th to accomplish rare WS feat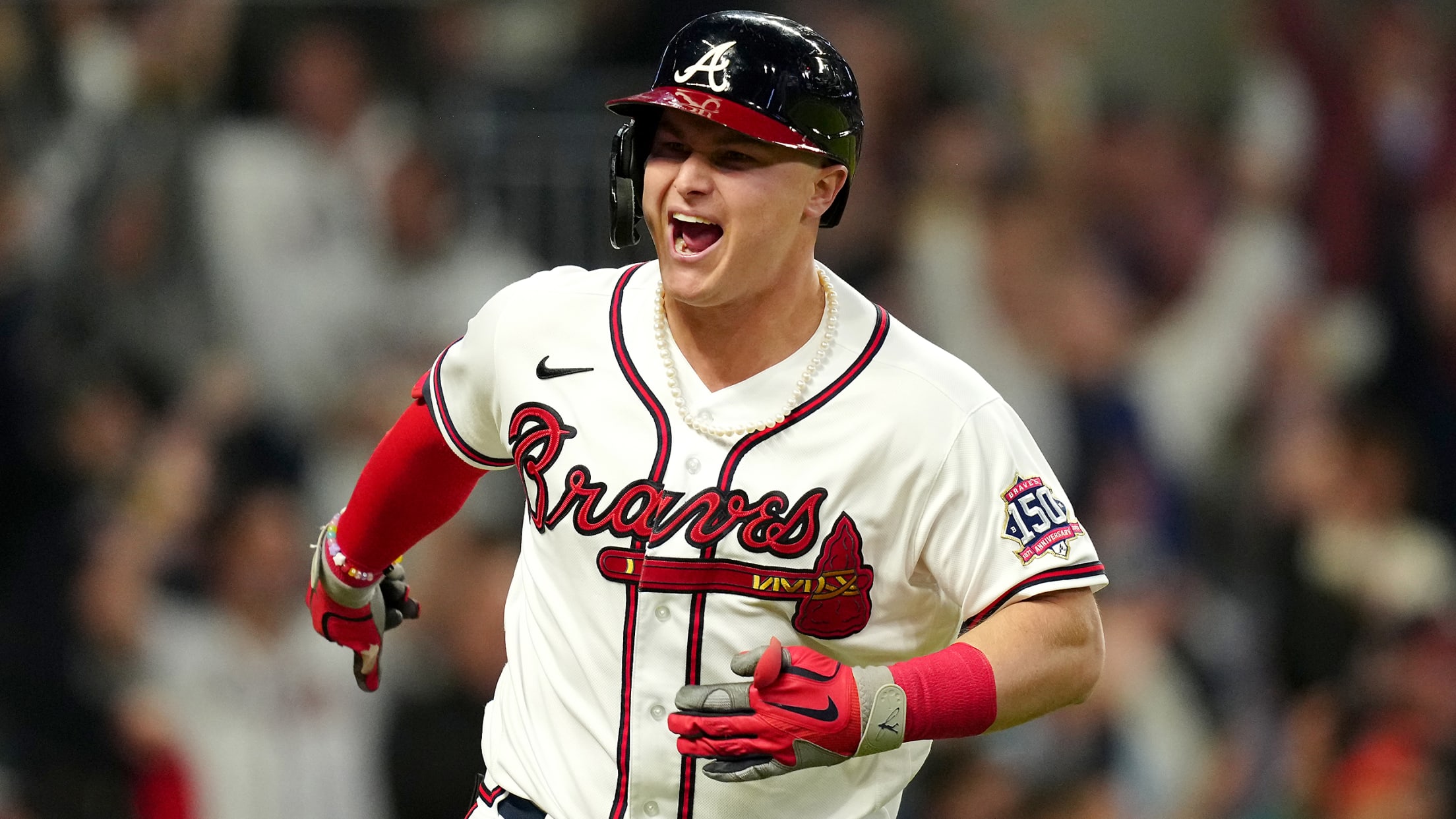 The term "Joctober" has been thrown around a lot this month, and with good reason. The Braves' Joc Pederson is slugging .586 this postseason and making his mark in more ways than one. First, there were the pinch-hit homers in Games 1 and 3 of the National League Division Series
Mays' NFT to benefit Say Hey Foundation
Hall of Famer Willie Mays' first NFT, which tells the story of his path to the Majors through one-of-a-kind digital art, is available now.
'Very special to go back': Baker's ATL roots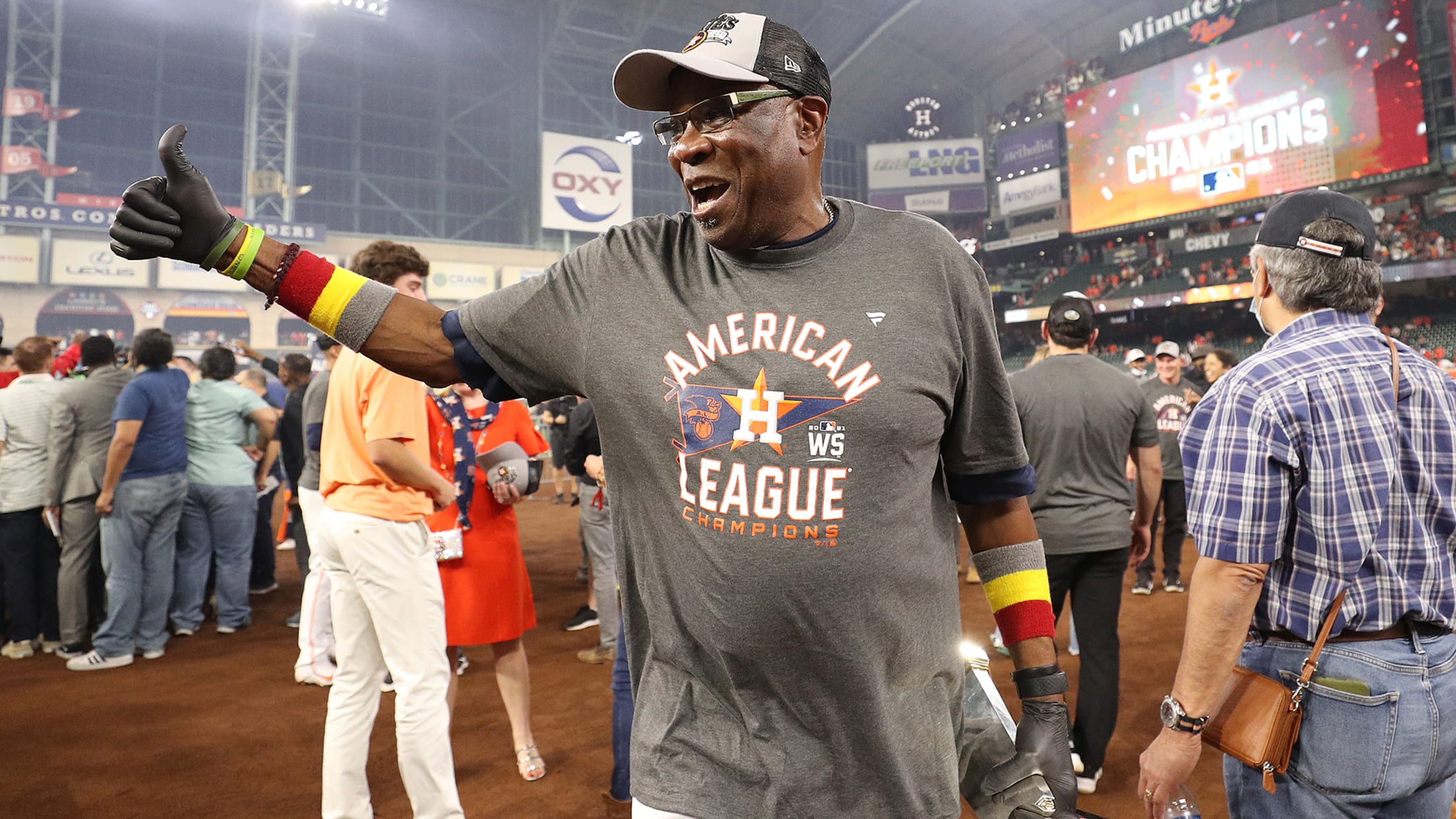 One thing you can say about Astros manager Dusty Baker: He hasn't forgotten his friends in the Braves' organization, a team he played for from 1968-75 and will face in the World Series starting Tuesday night at Minute Maid Park.
Complete 2021 MLB postseason schedule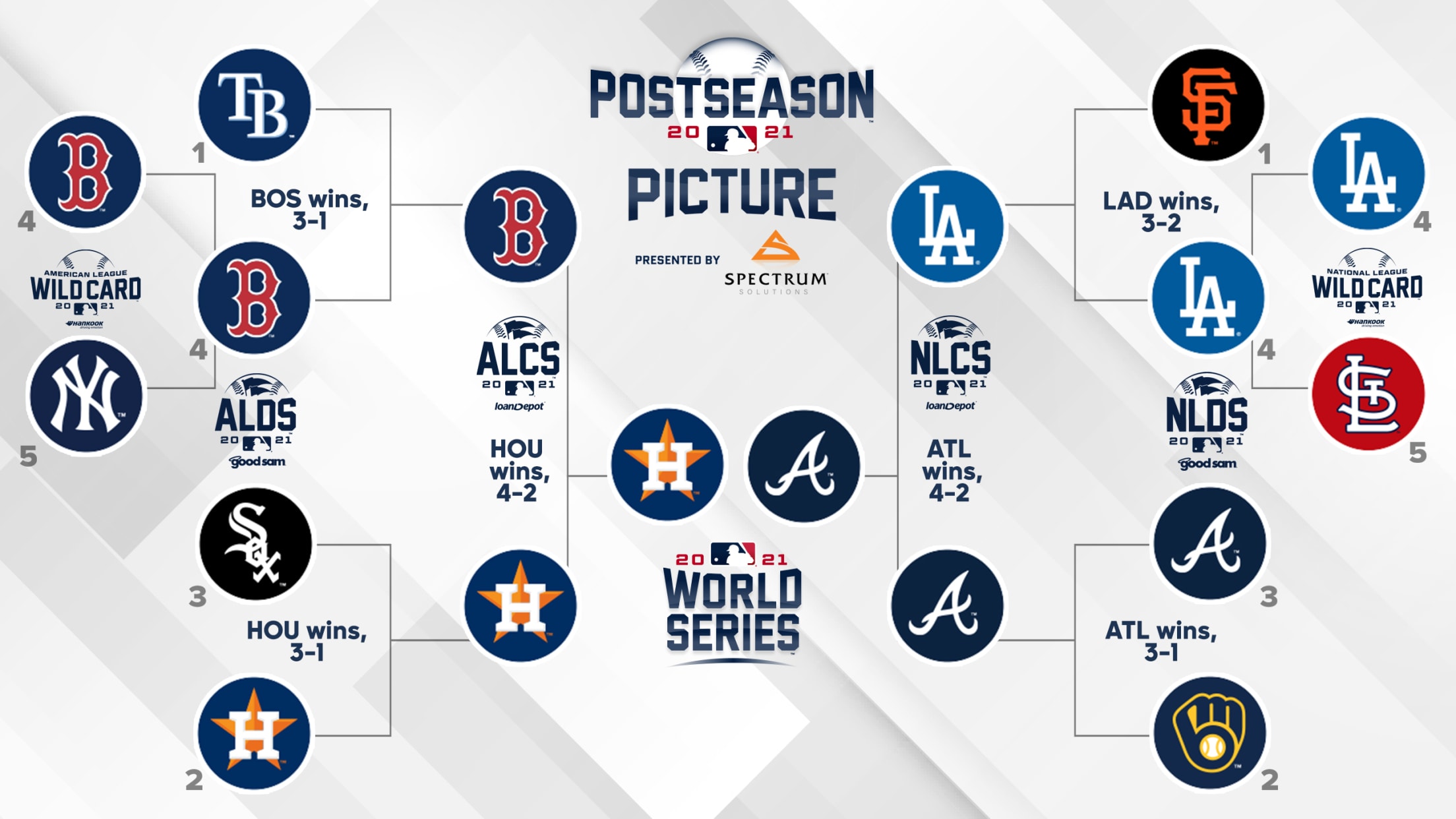 The 2021 MLB postseason began with the Red Sox and Dodgers winning the AL and NL Wild Card Games, respectively. In the League Championship Series, the Astros defeated the Red Sox in six games for the AL pennant and the Braves vanquished the Dodgers in six games in the NL.
Can Braves harness Soler's power at DH?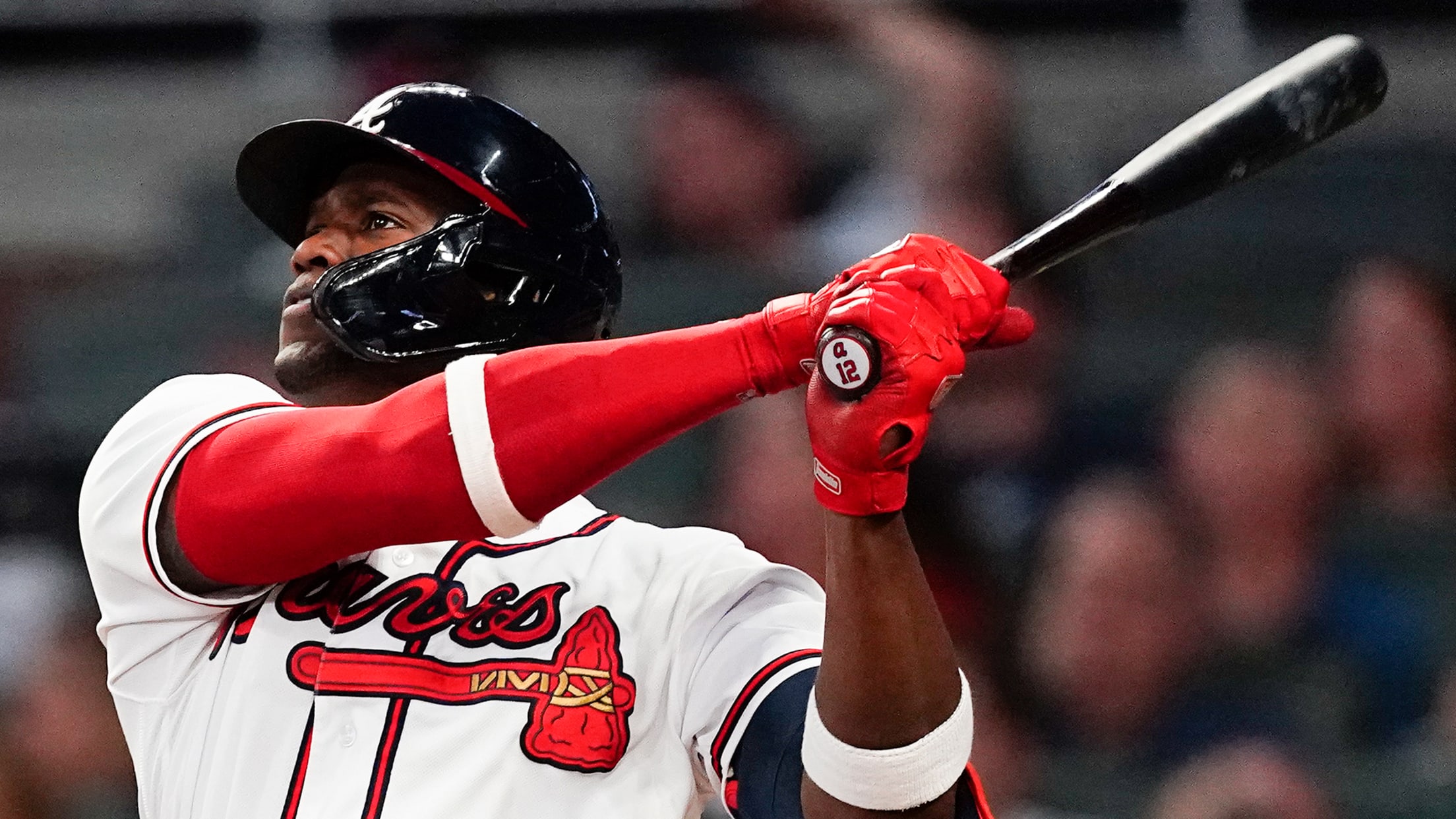 ATLANTA -- When Jorge Soler returned from the COVID-19 injured list last week, the Braves didn't have room for him in their starting lineup. But the powerful outfielder seems to be a perfect candidate to serve as a designated hitter against the Astros in the World Series. With American League-champion
Yordan in LF in WS? 'A good problem to have'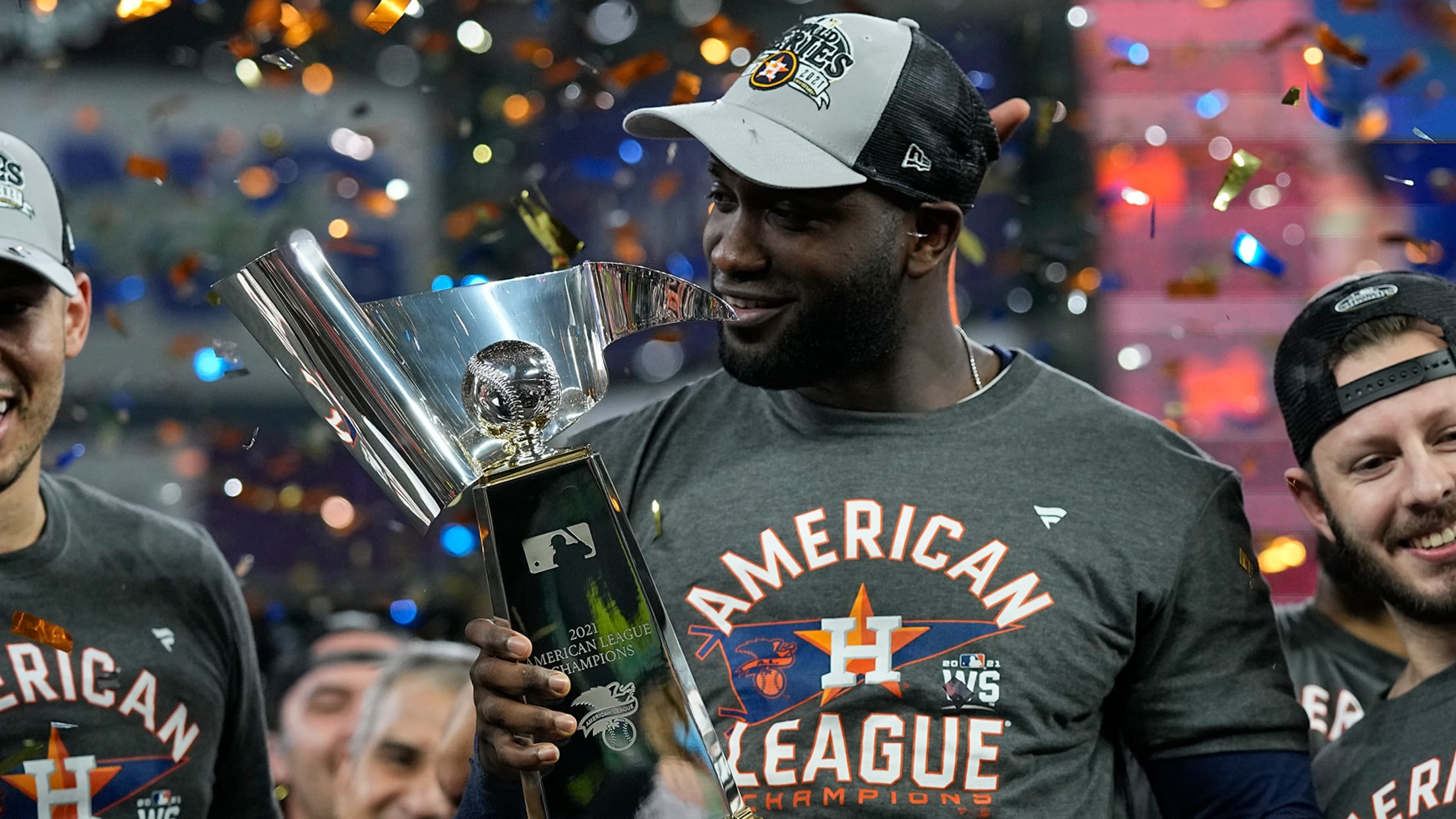 HOUSTON -- Coming off his dominating performance at the plate in the American League Championship Series in which he was 12-for-23 against the Red Sox and took home Most Valuable Player honors, designated hitter Yordan Alvarez is the Astros' most dangerous hitter heading into the World Series. So how will
What can Cards fans expect from Marmol?
Five questions facing St. Louis' newest manager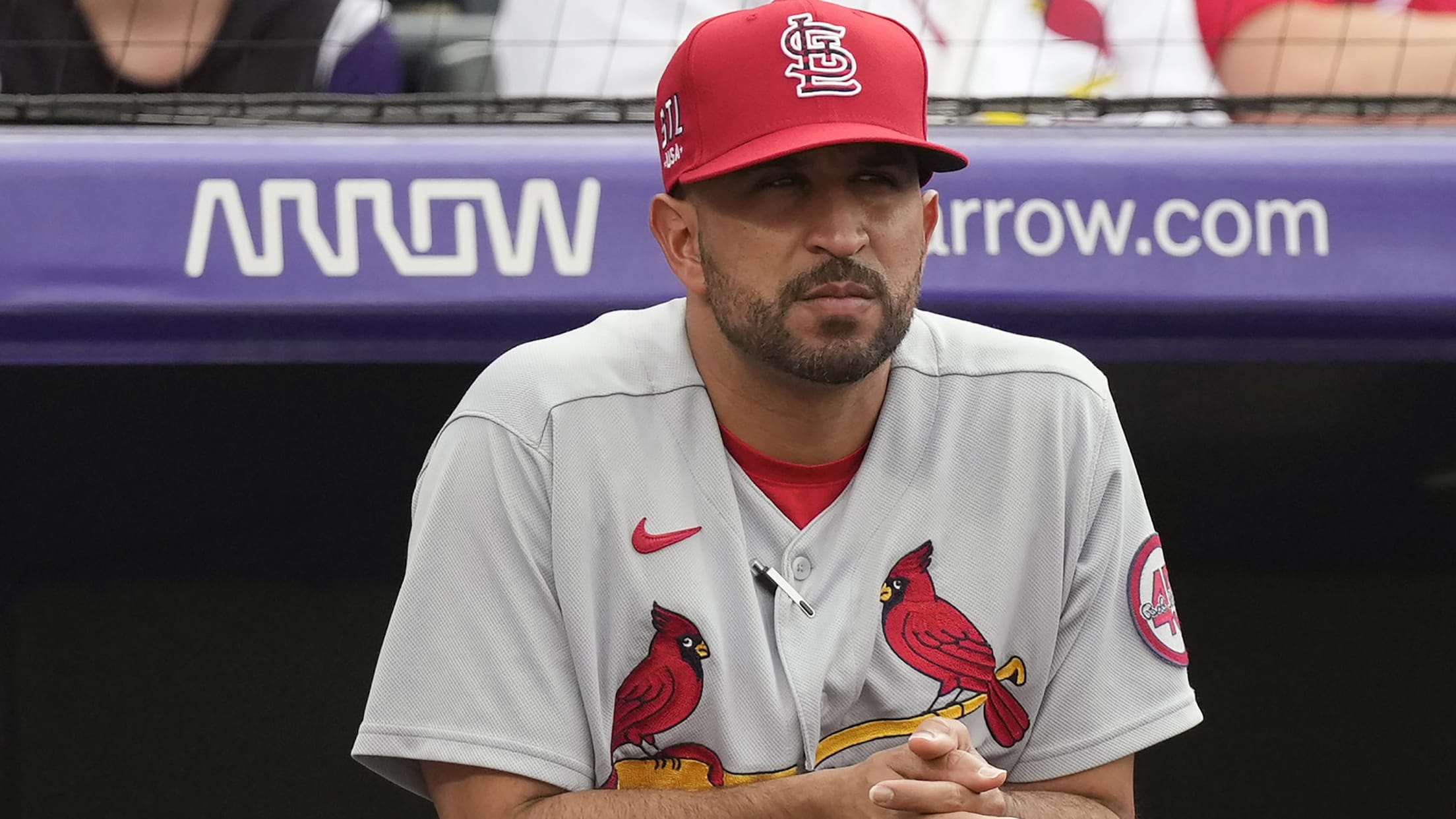 The St. Louis Cardinals have had six managers since 1981. Three of them -- Tony La Russa (1996-2011), Whitey Herzog (1980-90) and Joe Torre (1990-95) -- are all in the Hall of Fame. One of them, Mike Matheny (2012-18), reached the World Series and was back managing in the Majors
Dusty's vow to Hank fulfilled -- with a twist
Baker will have to beat legendary friend and mentor's former club to earn first ring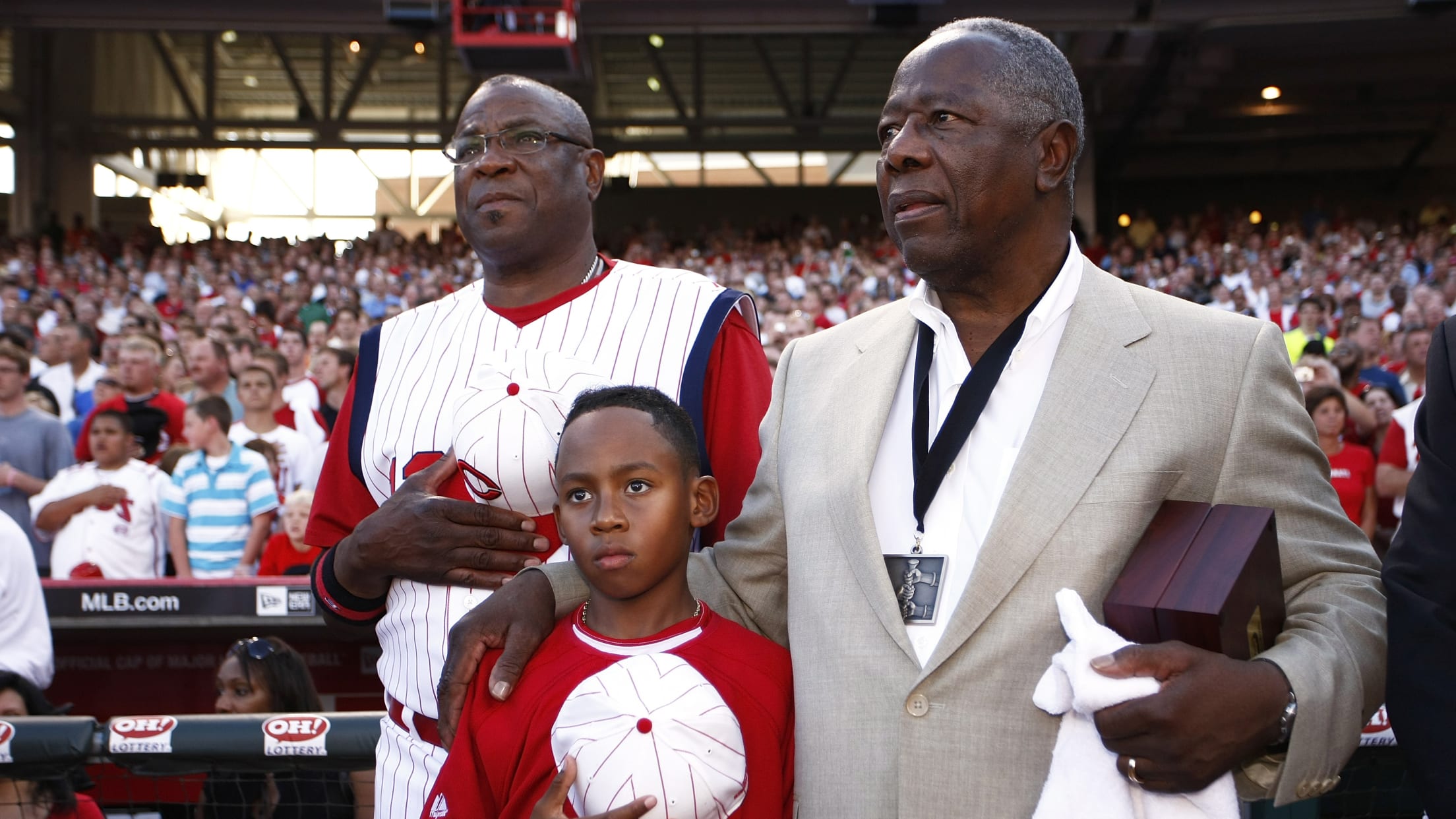 Dusty Baker resolved to reach this World Series. Not just for himself. Not just for the Houston Astros. But for Henry Aaron. Aaron was Baker's friend, his mentor, his baseball father figure. When the pain of Aaron's passing on Jan. 22 was still raw, a reporter from Sactown Magazine asked
All hands on deck: Starters pitching in relief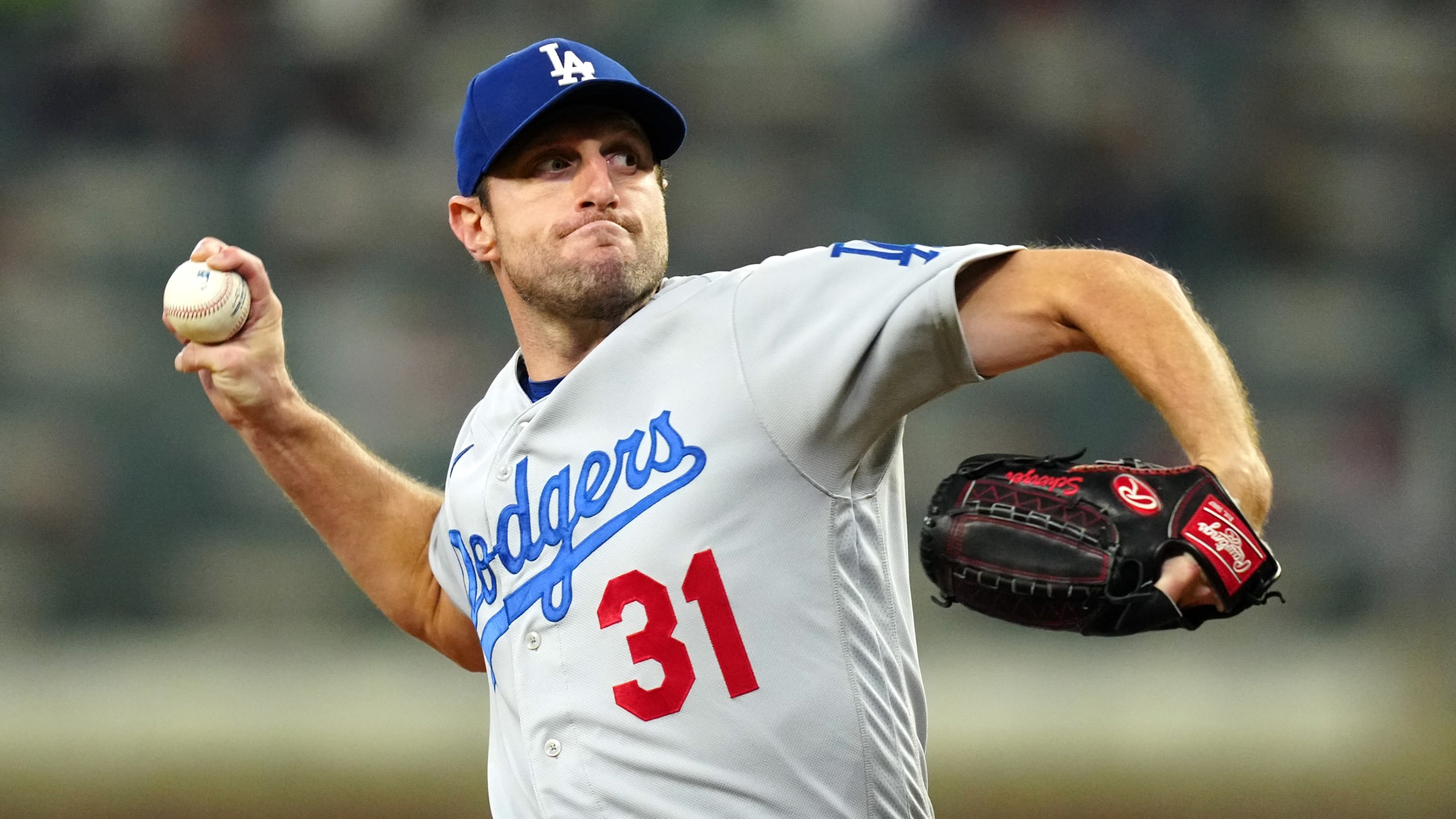 If there's a Big Narrative of this postseason, it is clearly found in the unconventional way that starting pitchers have been used. After all, starters have thrown only 46% of postseason innings, easily a new all-time low. "Openers" are common, and starting pitchers, even accomplished ones, being yanked in the
In '04, Astros arrived with NLDS win vs. ATL
2021 World Series foes have long history as postseason opponents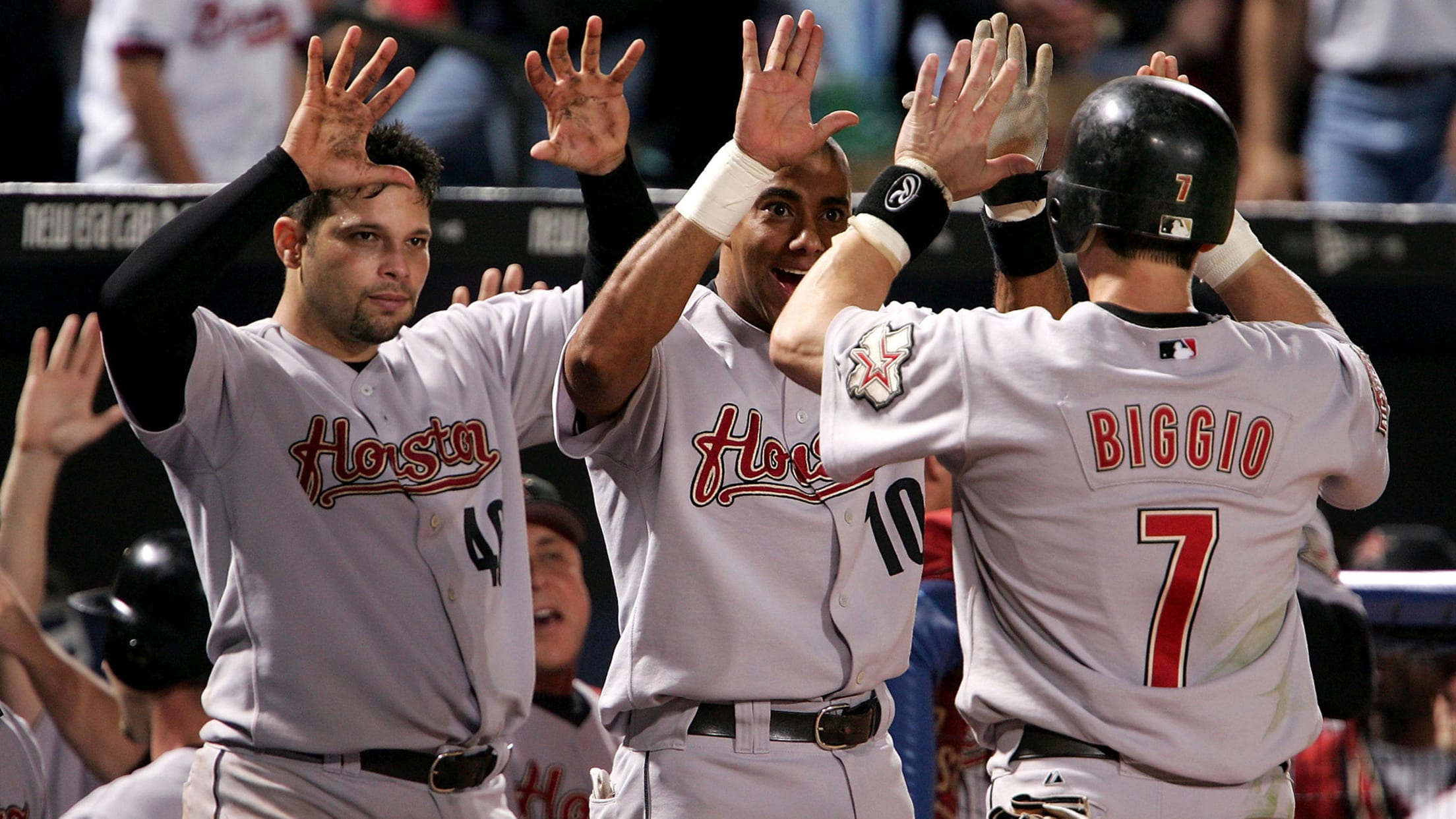 HOUSTON -- A generation ago, the Astros' postseasons were remembered for three things: they were short, they were unsuccessful and they always -- well, almost always -- played against the Braves. This year, Houston will have to take down Atlanta to win the World Series. But when the Astros were
'Pure joy' for Braves: 1st pennant since '99
Series MVP Rosario helps Atlanta overcome loss of star outfielder Acuña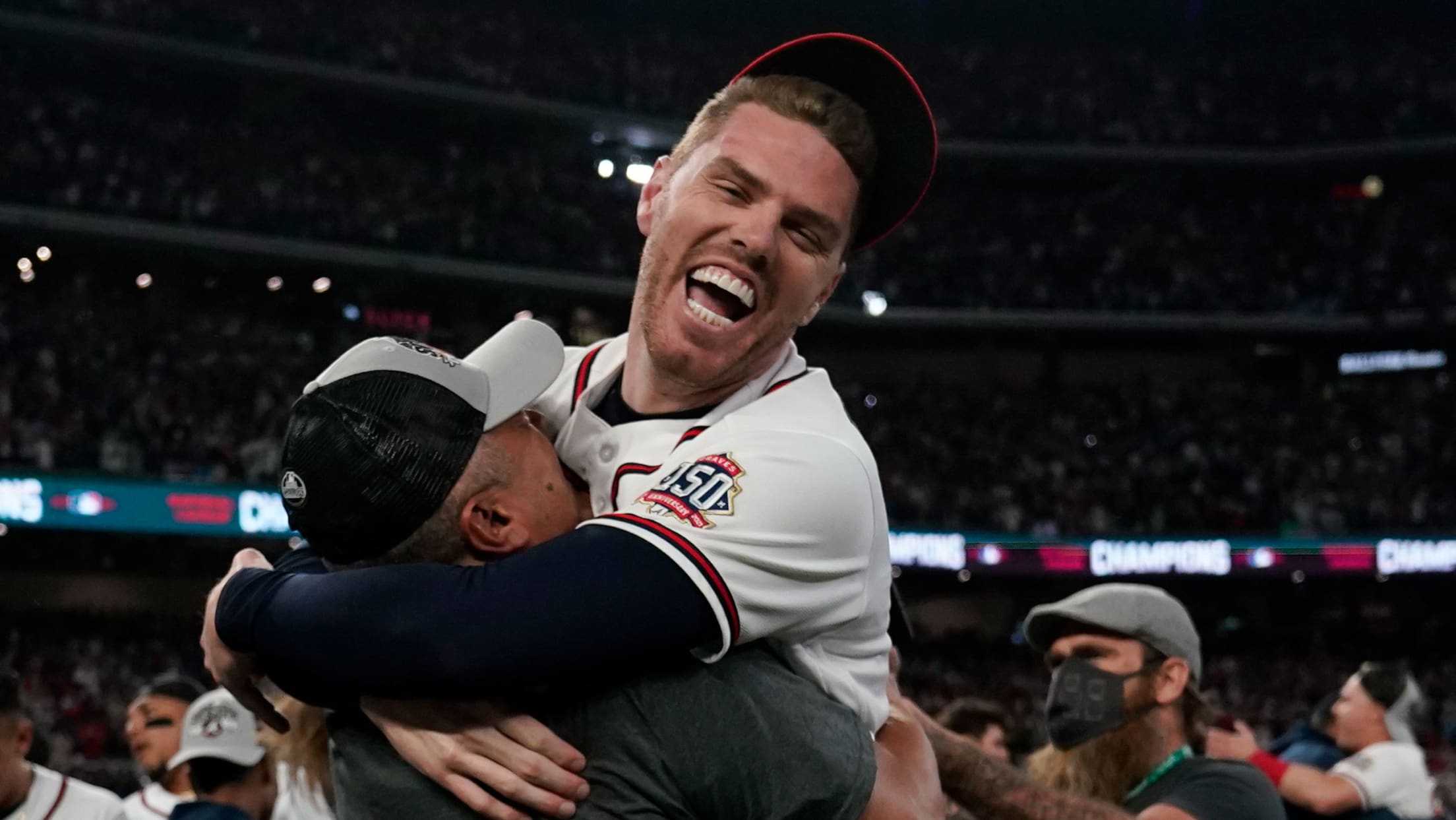 ATLANTA -- As his team was concluding the National League Championship Series with a 4-2 win in Game 6 on Saturday night at Truist Park, Braves president of baseball operations Alex Anthopoulos was in manager Brian Snitker's office, nervously organizing old media guides while watching the television broadcast. "When we
The top 25 free agents this offseason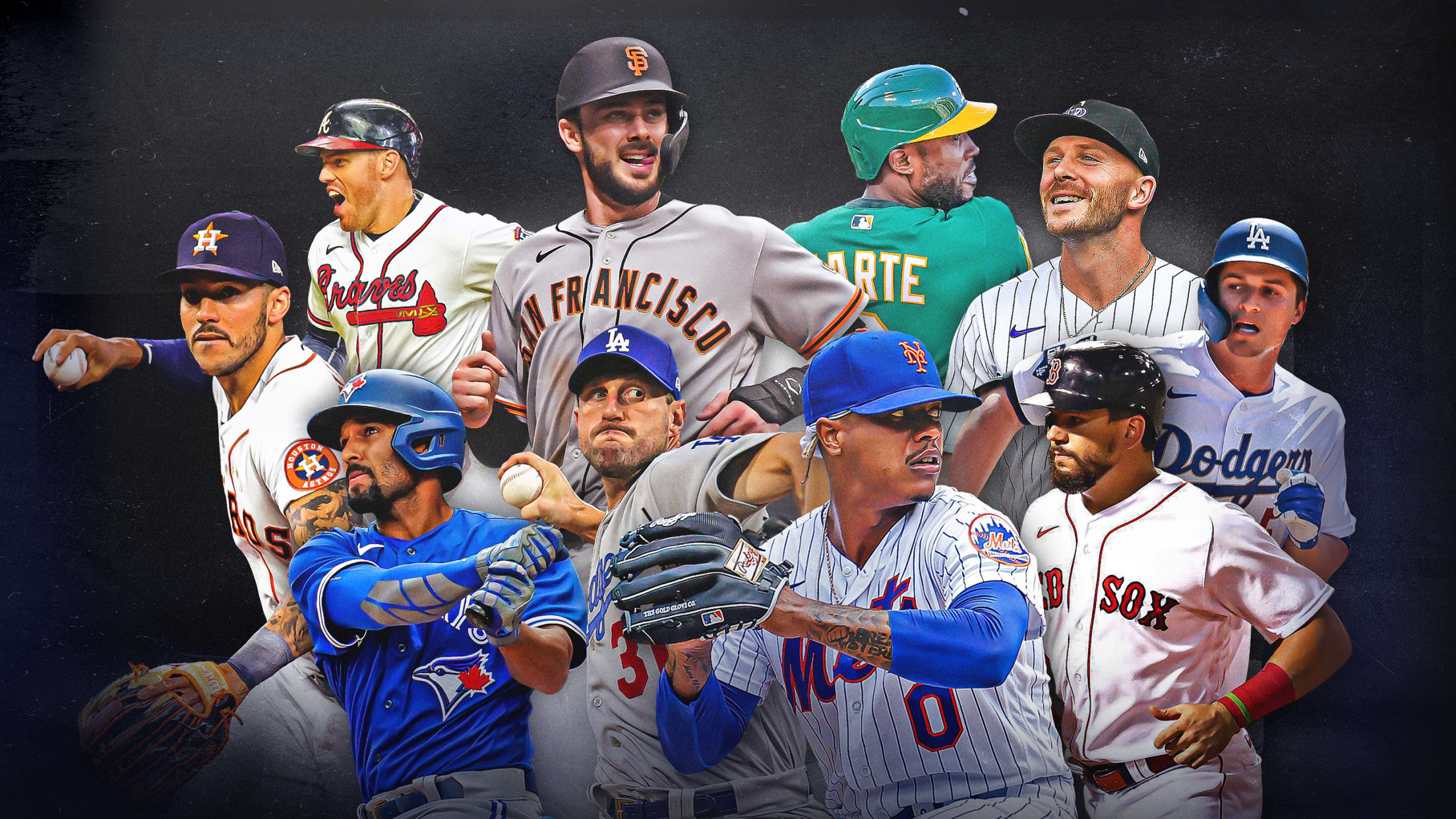 This will be a fascinating winter in the baseball business world, as the expiration of the Collective Bargaining Agreement just so happens to coincide with one of the deepest and most talented free agent classes in years. It is anybody's guess as to how this will all play out --
Teams to win pennant/WS while missing stars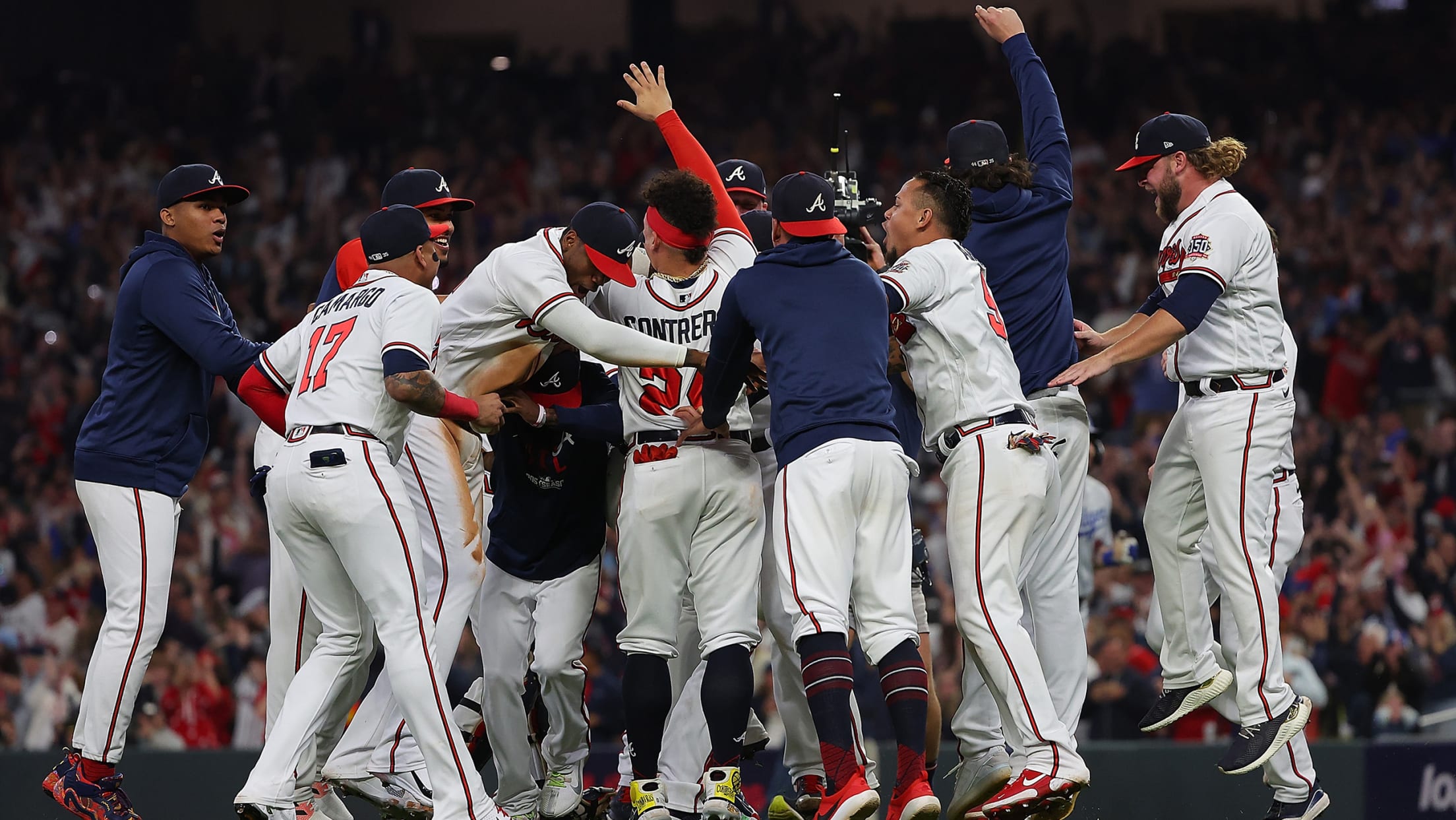 Baseball, as much as any sport, requires an entire team to win a championship. Superstars certainly make the process easier, and clubs generally need a couple to get them over the top. But those stars won't always be up at the plate in the bottom of the ninth inning, or
Dodgers the favorites in Scherzer race?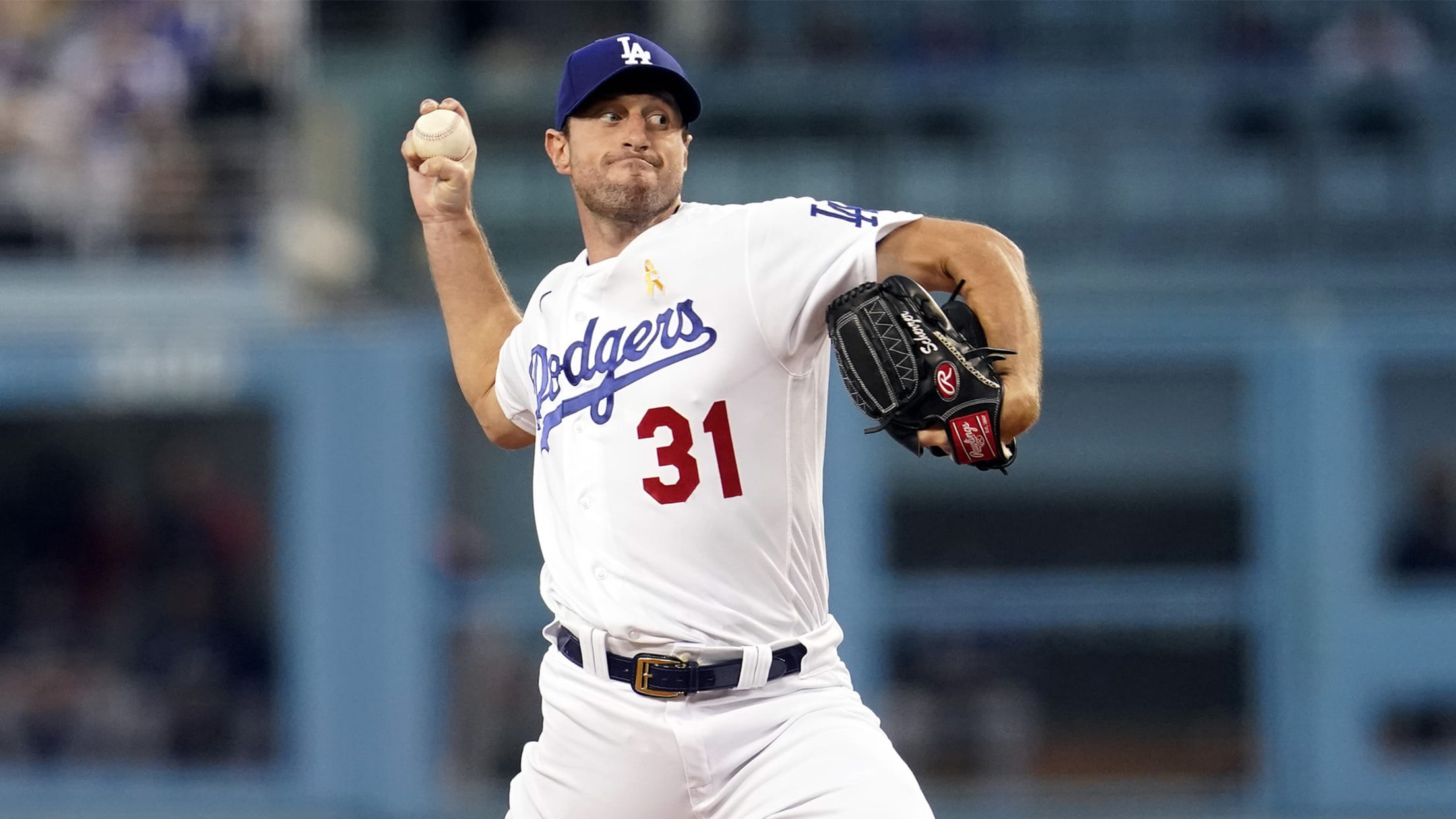 MLB.com is keeping track of all the latest news and rumors surrounding three-time Cy Young Award winner Max Scherzer, who can become a free agent this offseason. Read all about Scherzer here.
Who gets home field in the World Series?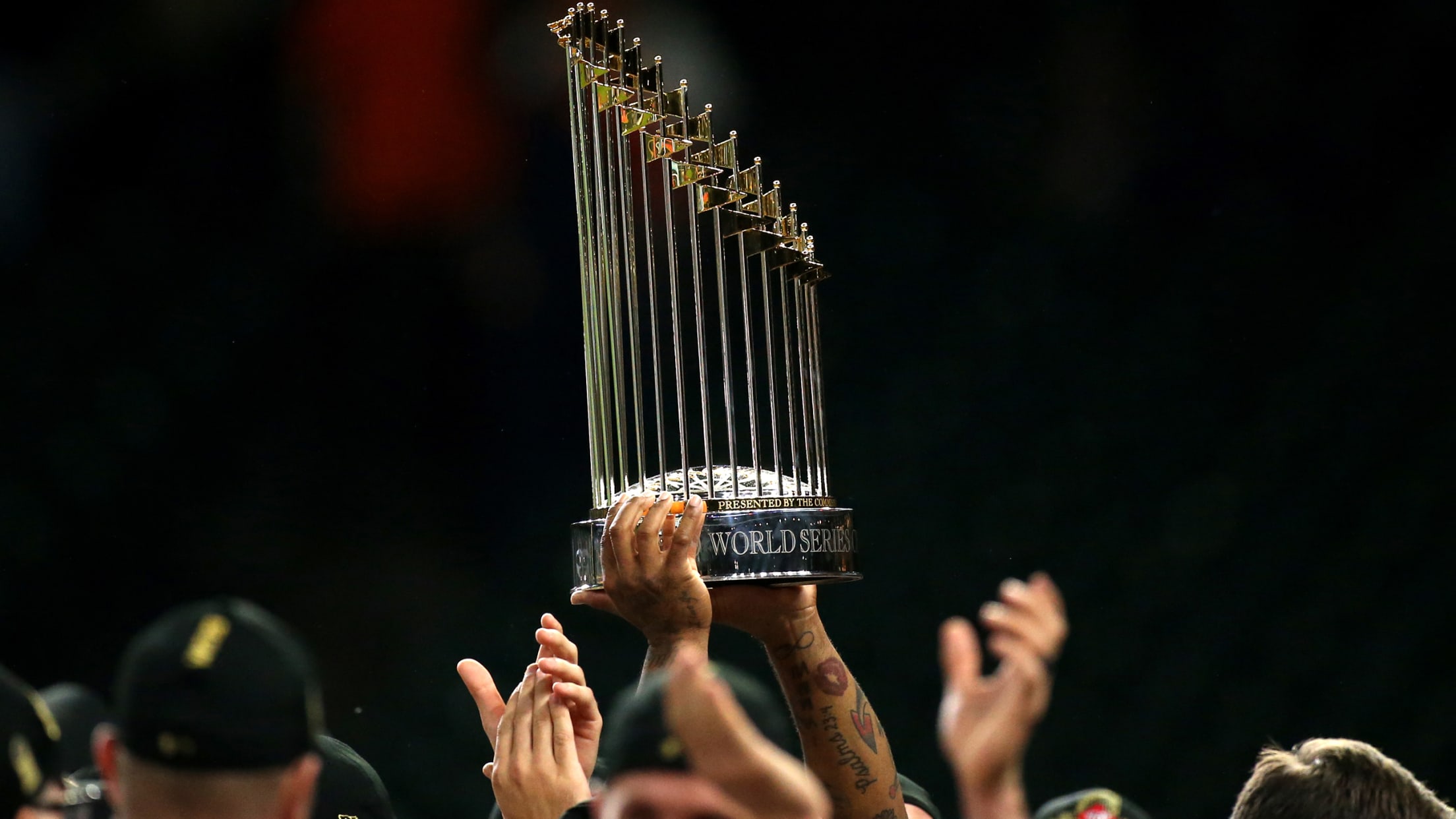 After the unusual circumstances of the coronavirus pandemic created a once-in-a-lifetime situation in 2020, home-field advantage rules for the World Series are back to its recent status quo. Hosting privileges for the 2021 Fall Classic will go to the team with the best regular-season winning percentage. That means the American
Top Astros-Braves playoff moments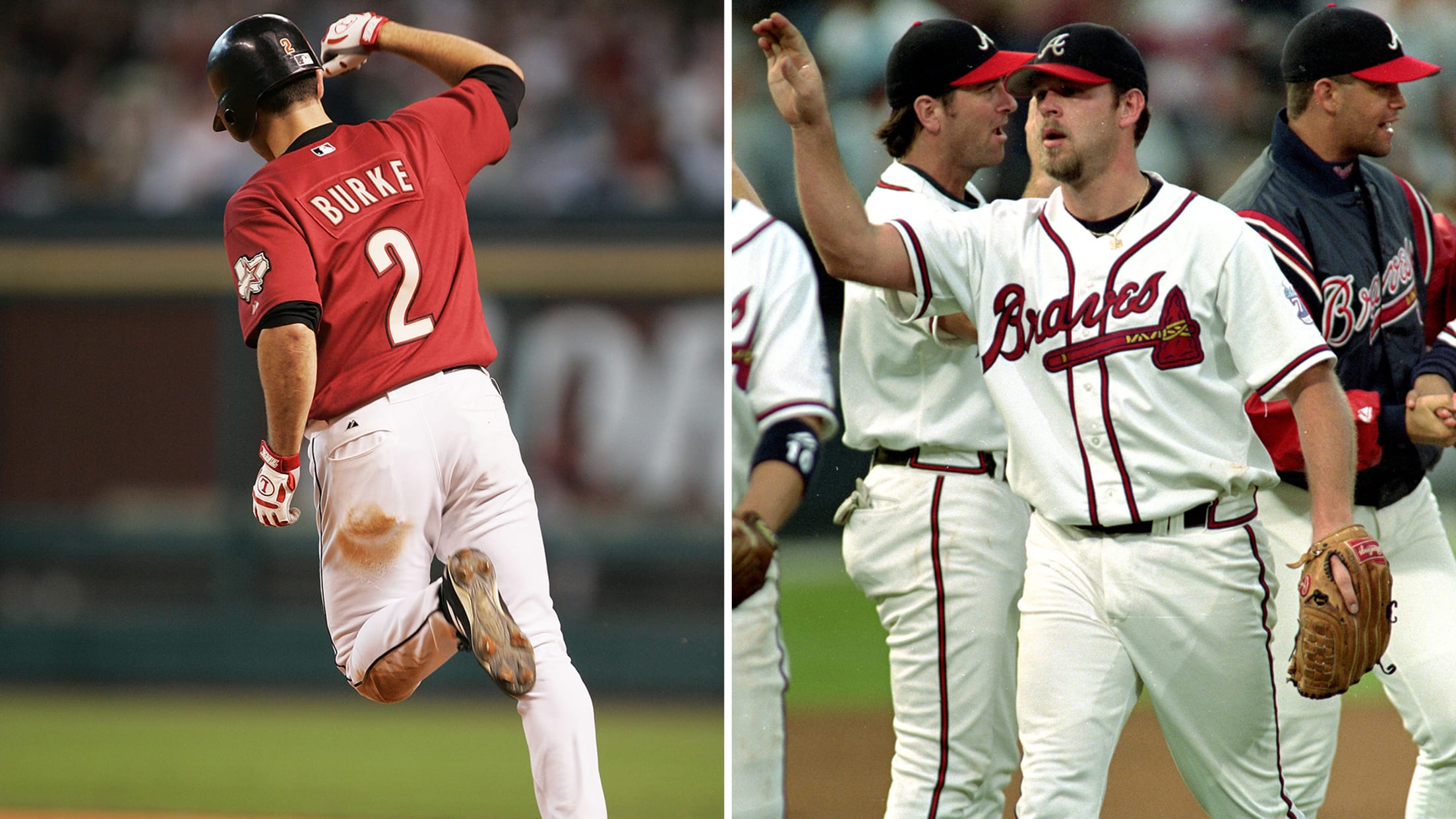 The Braves and Astros are set to meet in the World Series for the first time, beginning with Game 1 on Tuesday night in Houston. But this is not the teams' first postseason clash. In fact, for a short time in a previous era, the two became frequent foes in