Baseball legend Hank Aaron dies at 86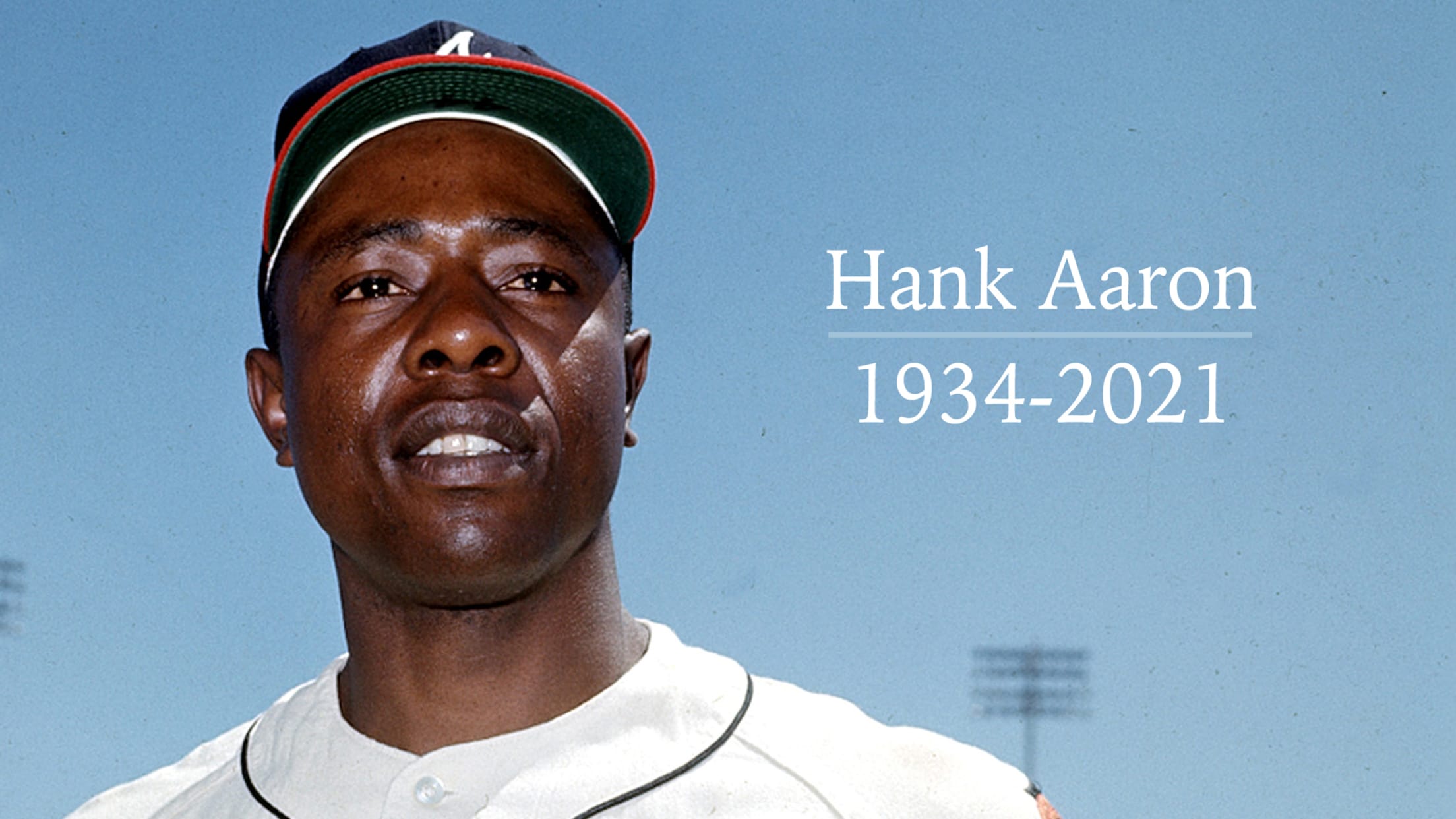 Hank Aaron, a son of the Deep South who soared above its poverty and racism to become one of the most consequential figures in American history, died Friday at age 86. His death prompted an outpouring of tributes from those who'd known him personally or simply been inspired by a
Facing racism, Aaron still had hope, optimism
Former HR king, who died Friday, overcame hate throughout his life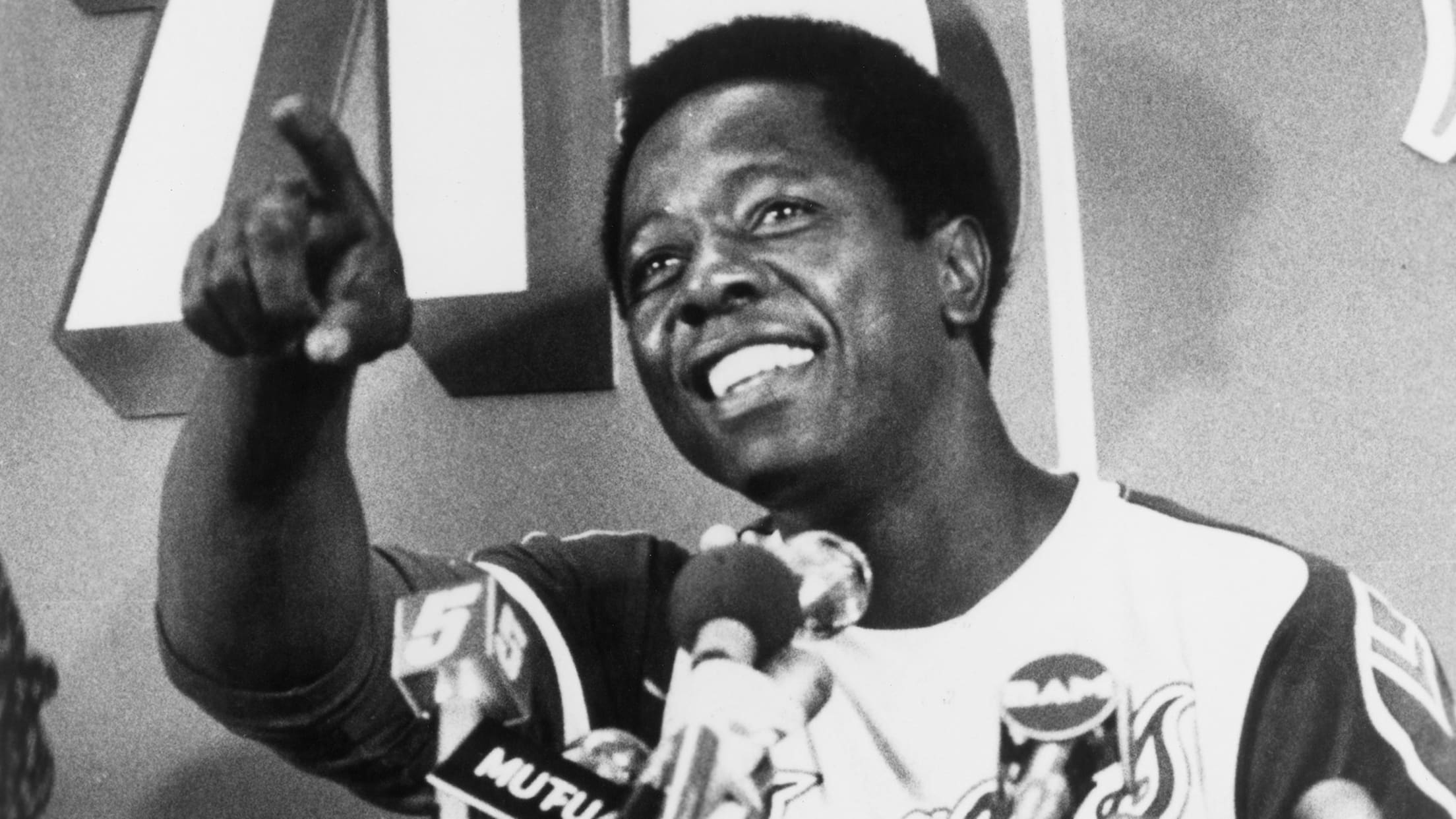 Hank Aaron kept the letters -- hundreds of thousands of letters -- that he received when chasing Babe Ruth's home run record and beyond. They were vile letters, angry letters, threatening letters. Letters that revealed, in no uncertain terms, the dirty underbelly of a nation that has left its most
13 stats that show Hank Aaron's significance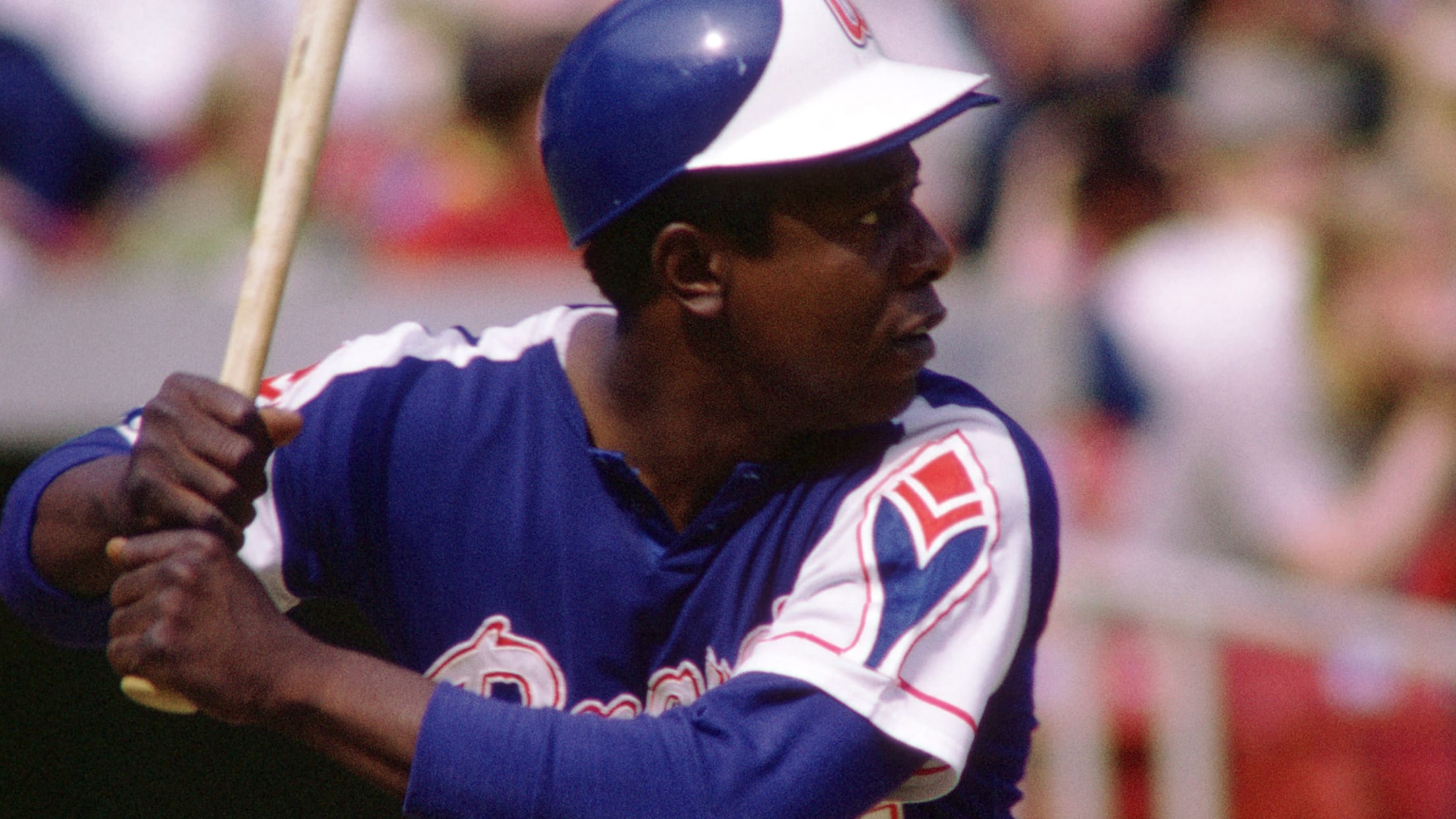 Two numbers will be tied to Hank Aaron forever. There was 715, the number of career home runs he reached to dethrone Babe Ruth as the all-time big fly king in 1974, in one of the most iconic moments in sports history. And then there was 755, Aaron's ultimate total,
'The standard of greatness': HOFers on Hank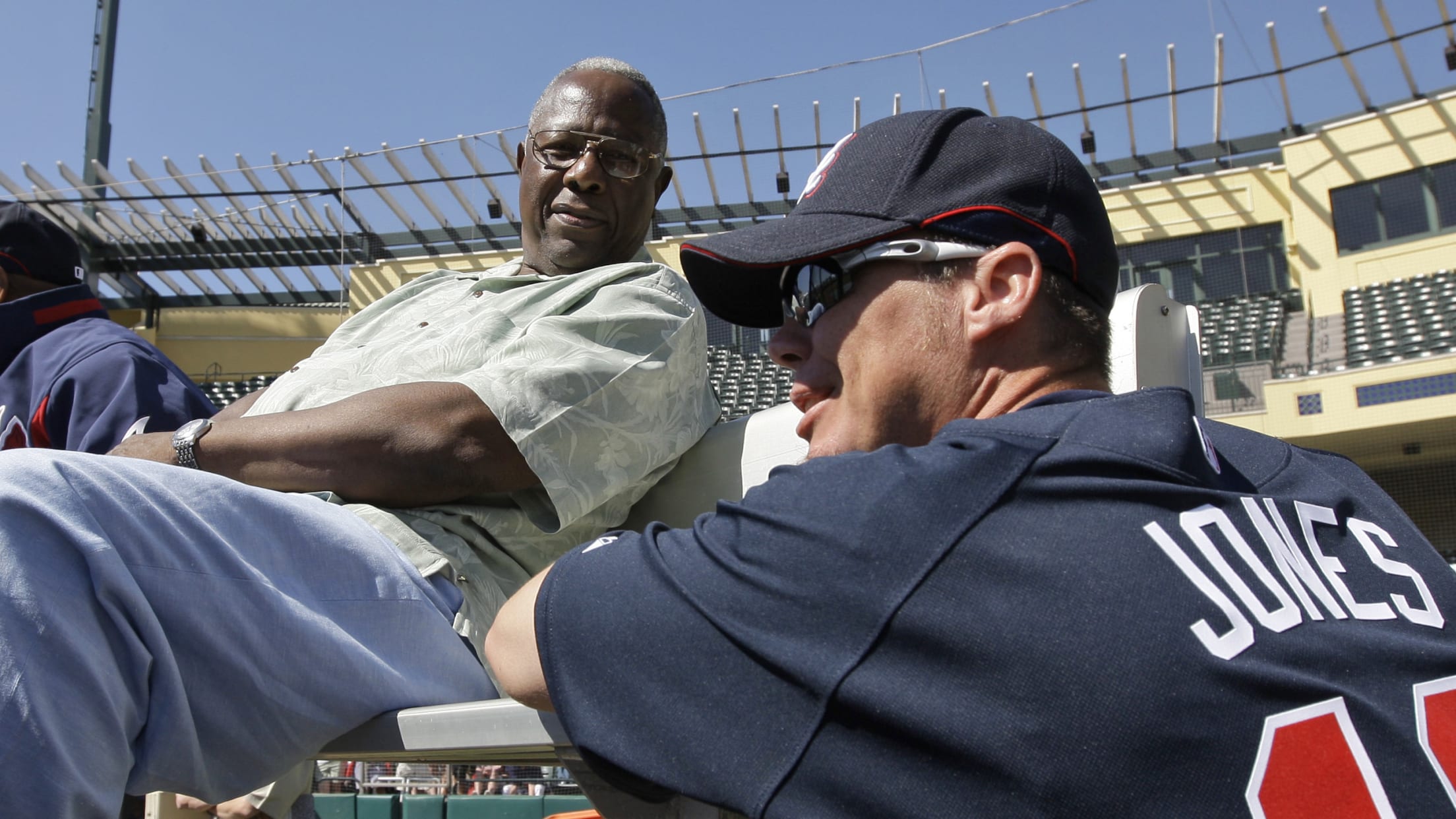 Hank Aaron, Major League Baseball's former home run king and a true legend of the sport, died Friday at age 86. It's another incalculable loss for baseball, in the wake of the recent passings of other giants like Don Sutton, Tommy Lasorda, Phil Niekro, Joe Morgan, Whitey Ford, Bob Gibson,
US Presidents honor Hammerin' Hank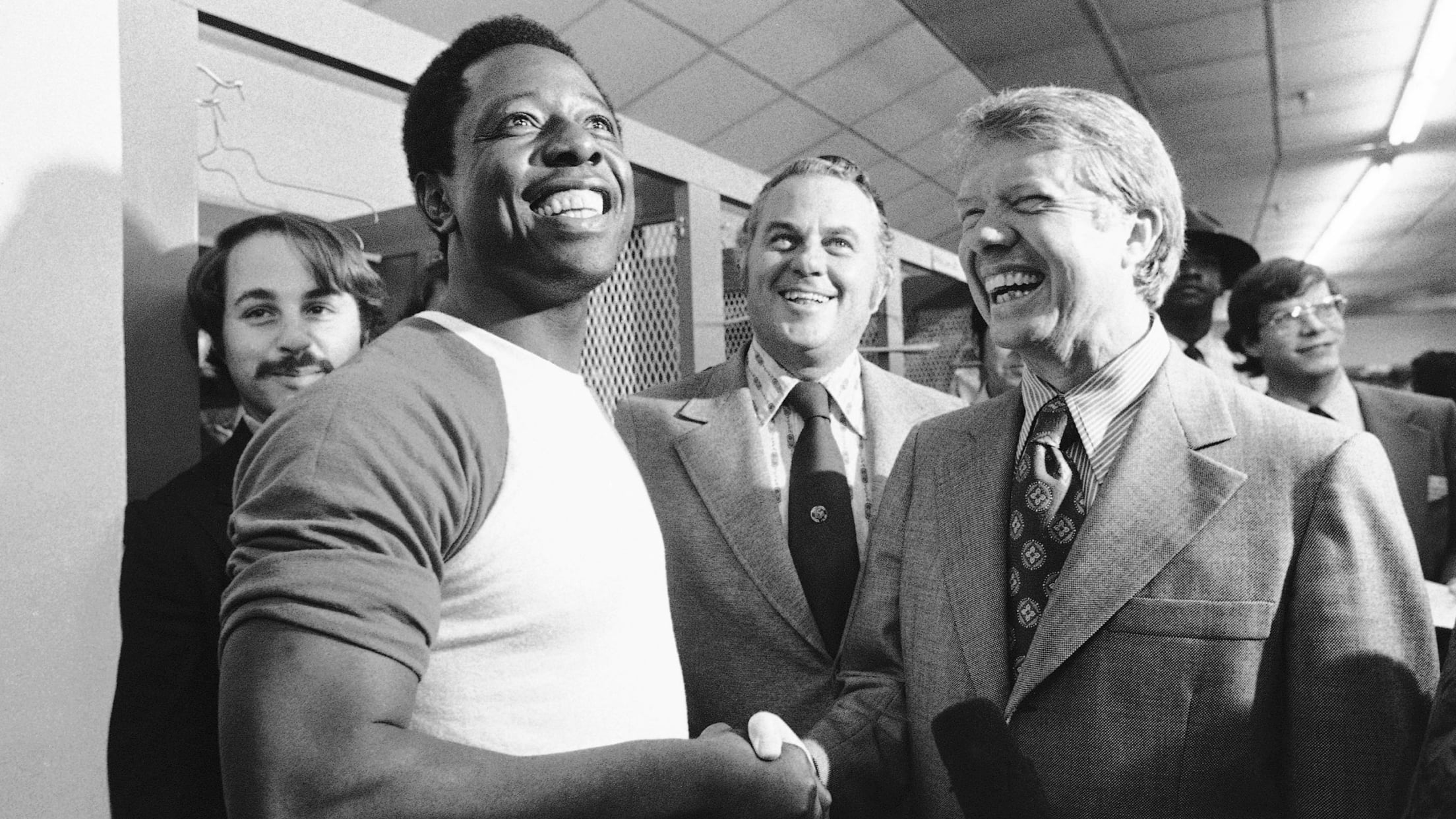 The extent of Hank Aaron's impact on the sports world and America at large was immediately evident from the tributes that poured in after the National Baseball Hall of Famer died Friday at 86. U.S. President Joe Biden and several of his predecessors were among the many who honored Hammerin'
Braves mourn Hank: 'Absolutely devastated'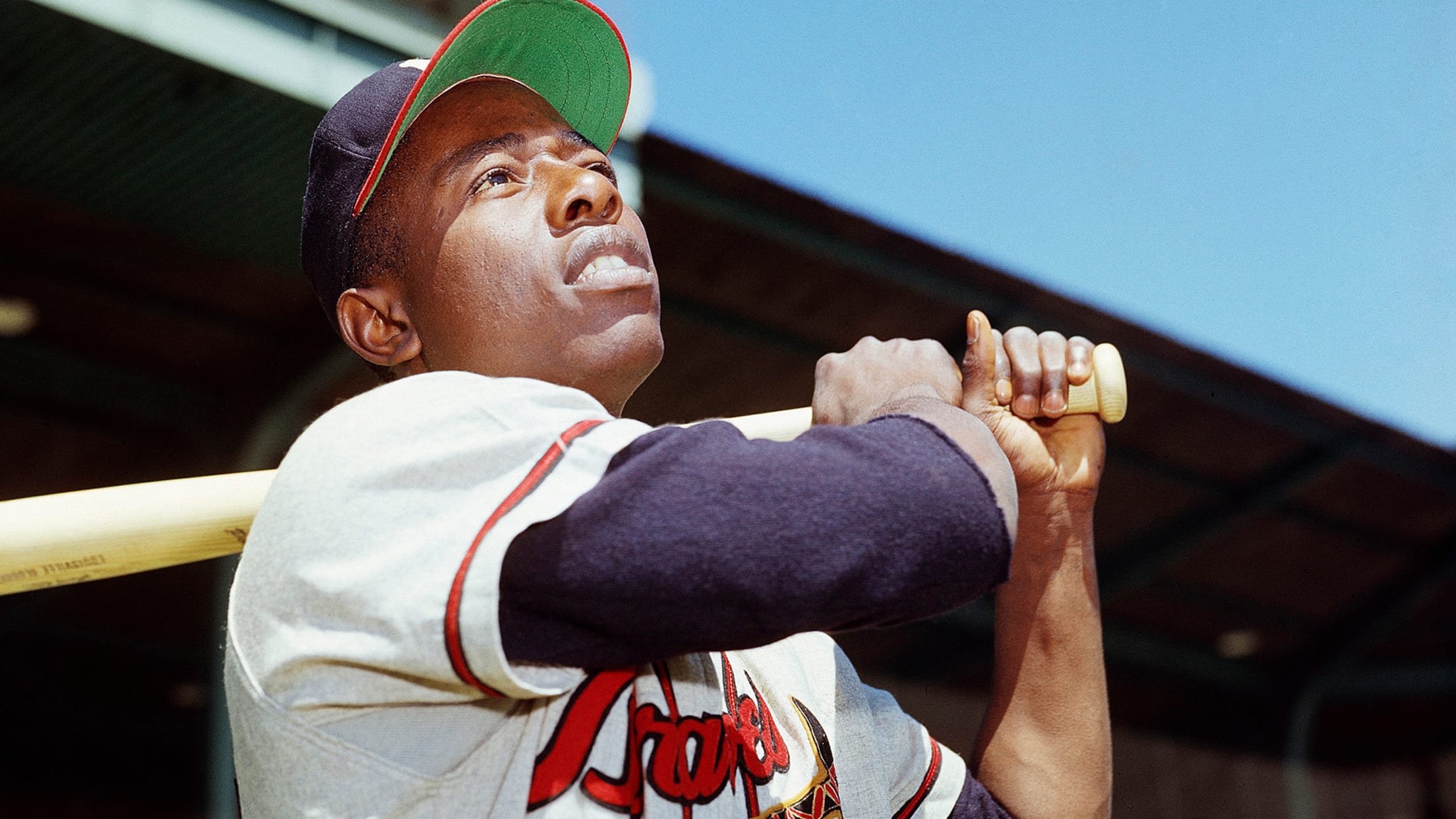 ATLANTA -- As Brian Jordan discussed Hank Aaron's passing on Friday, he expressed the sentiments of the countless individuals who recognized the greatness of the iconic baseball player throughout his celebrated life. "I lost a hero," Jordan said. "As a Black boy growing up and loving the game of baseball,
Hernández, Red Sox agree to deal (source)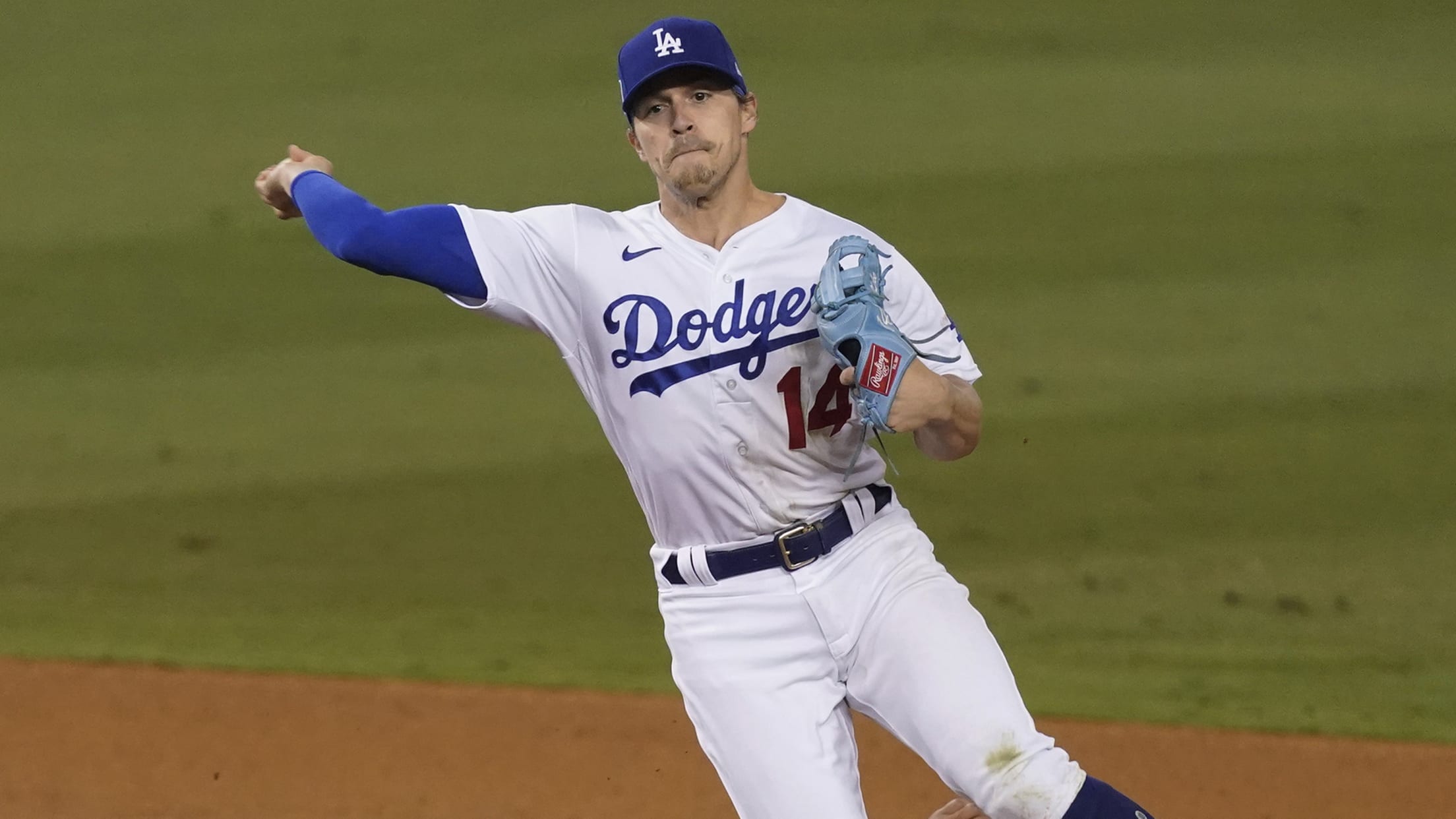 The Red Sox are about to get their next Brock Holt in the form of Enrique Hernández, a super-utility player who plays every position but catcher. A source told MLB.com's Mark Feinsand that the Sox and Hernández have reached agreement on a two-year, $14 million deal. The club has not
Aaron is to thank for one of rap's best names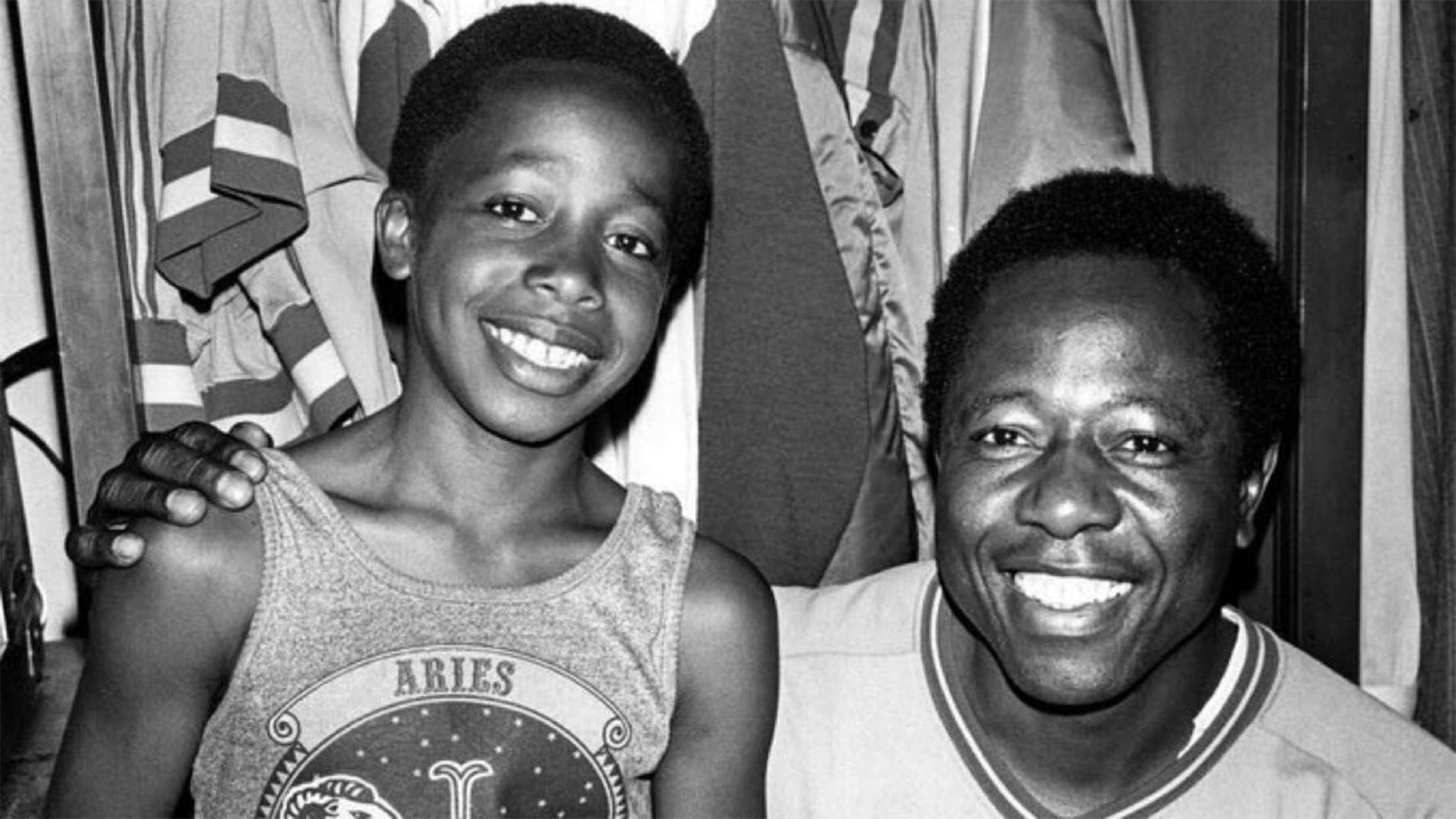 Have you ever wondered where Stanley Burrell, a.k.a. rap legend MC Hammer, got his stage name?
Profar, Padres agree on 3-year deal (sources)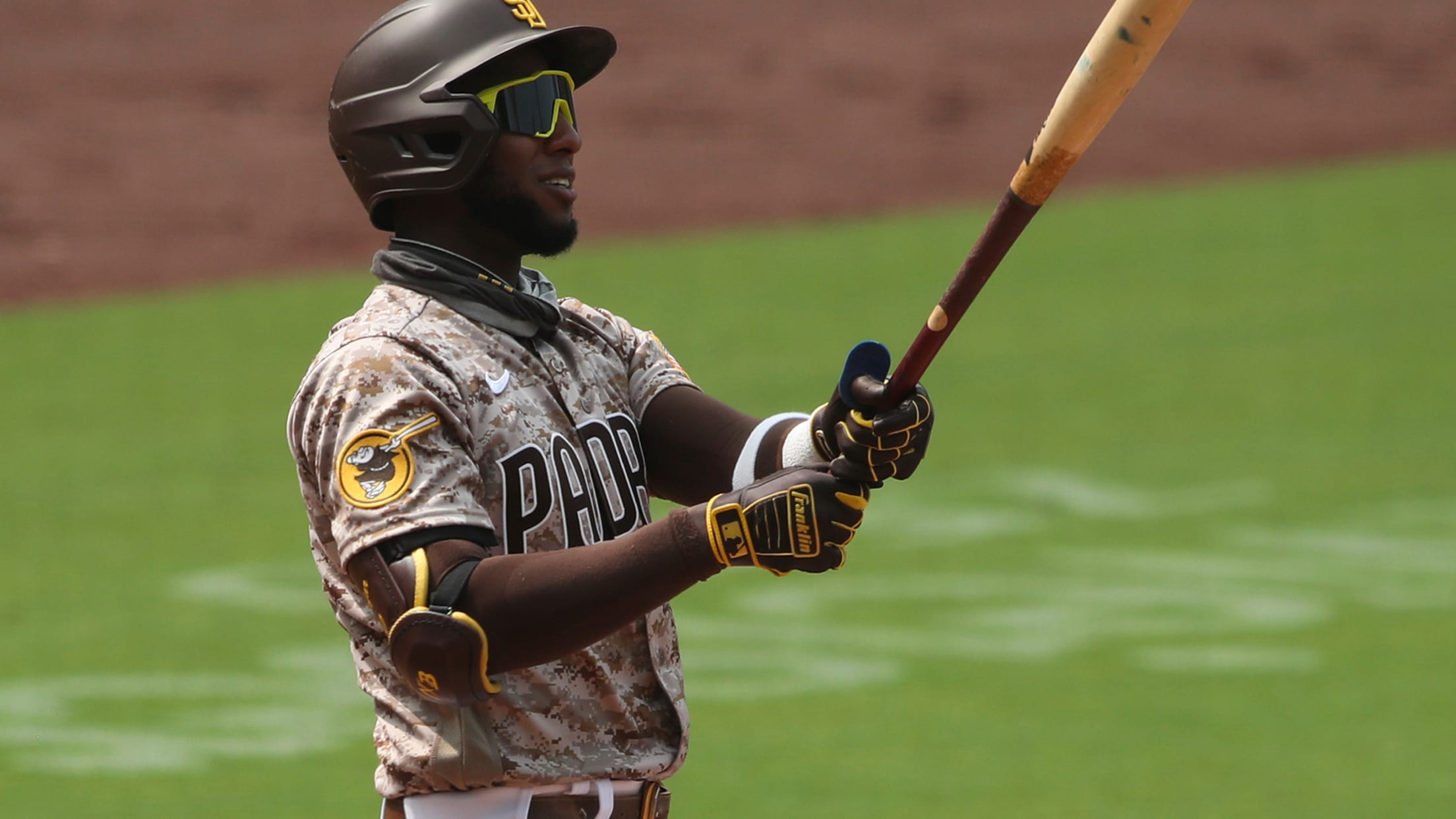 SAN DIEGO -- One of the final pieces in the Padres' intricate offseason puzzle may have just fallen into place. San Diego appears to have bolstered its bench in a big way on Friday, agreeing to a deal to bring back free-agent utility man Jurickson Profar, sources said. The club
Rumors: Red Sox, Bauer, Jays, Odorizzi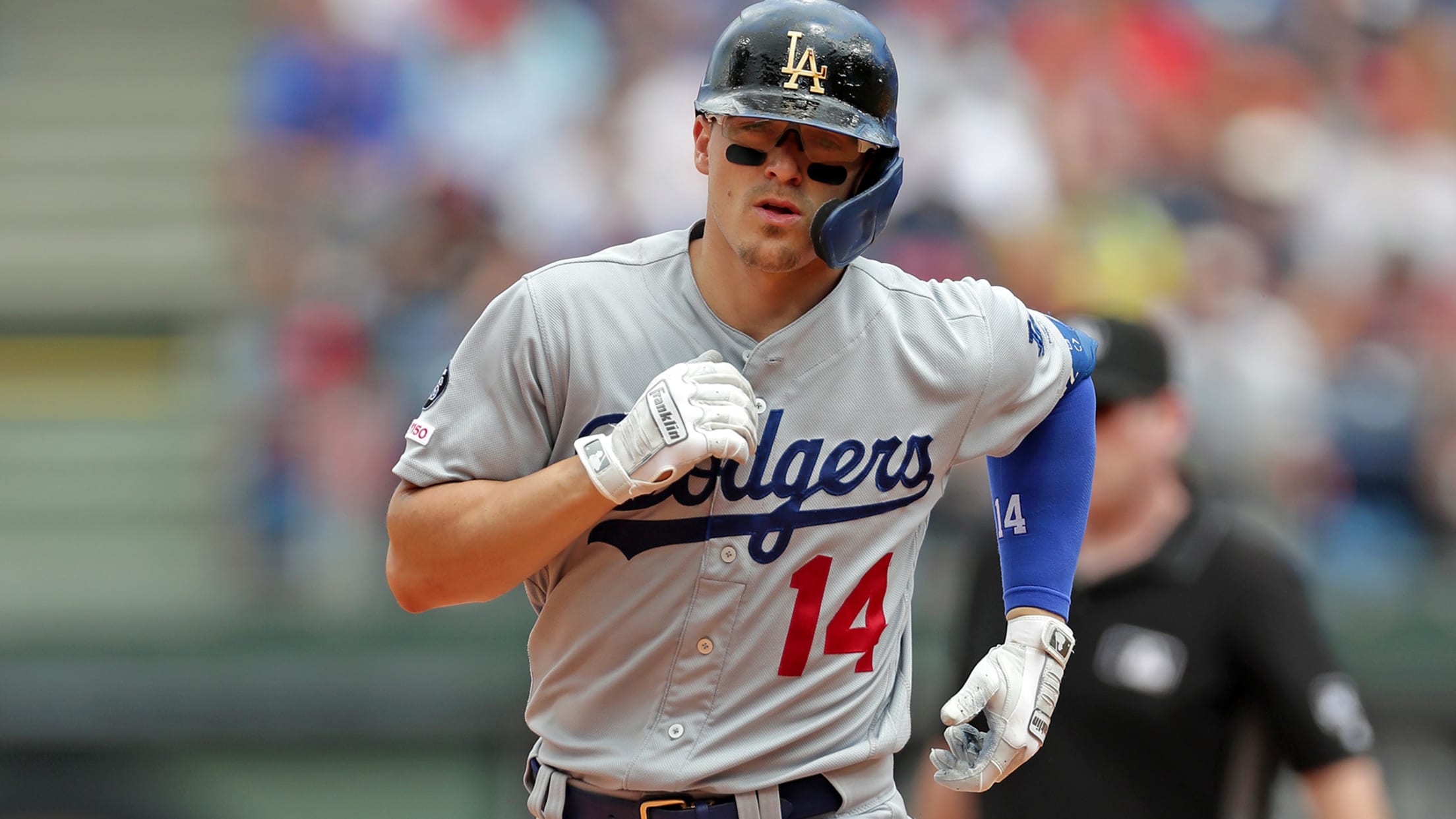 MLB.com is keeping track of all the latest free agent and trade rumors right here.
Milwaukee was a special place to Aaron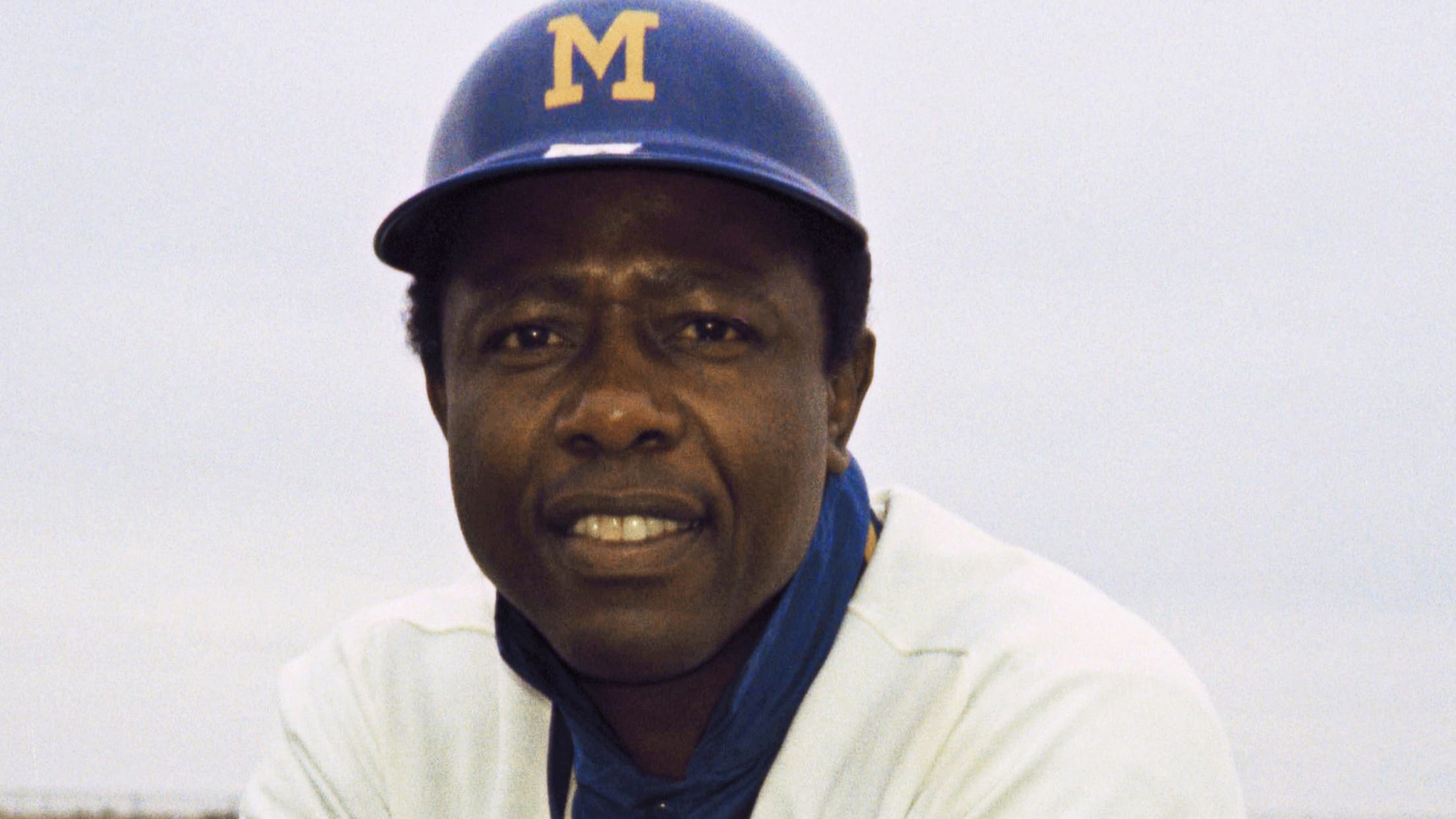 MILWAUKEE -- Ask Robin Yount about the ballplayers who influenced his career, and first he talks about Puerto Rico winter ball in 1974, playing under the watch of Hall of Famer Frank Robinson. Still an active Major Leaguer, Robinson already was honing his managing chops, and he took the 18-year-old
The best free-agent deals ever, ranked
With one more great season, Scherzer could top the list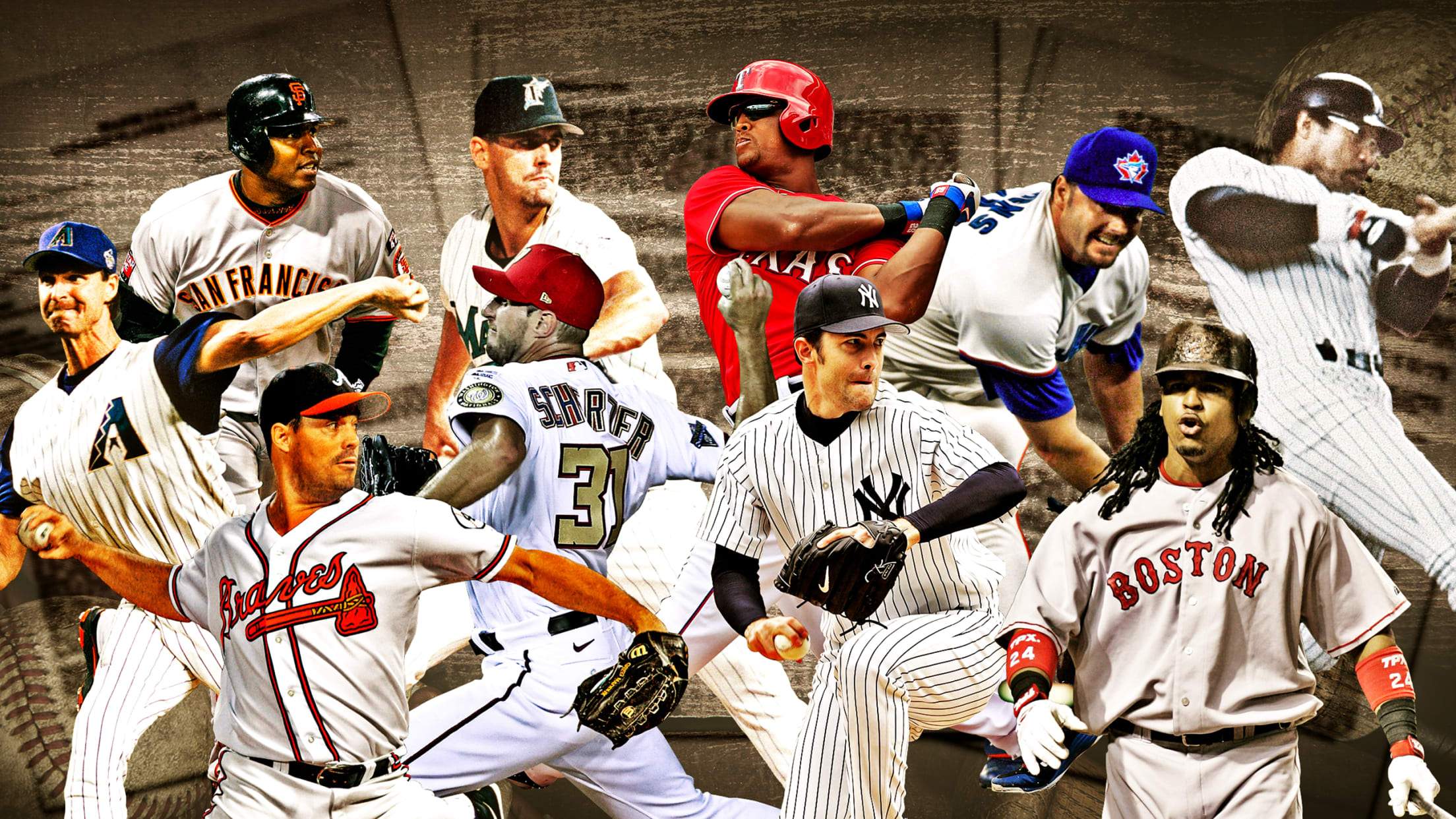 Prior to the 2014 season, the Tigers offered Max Scherzer, then 29 years old and fresh off an American League Cy Young win in '13, a six-year extension worth $144 million. Scherzer declined it, feeling he could do better, and after another good season in 2014 (this time finishing fifth
MLB players pay tribute to Aaron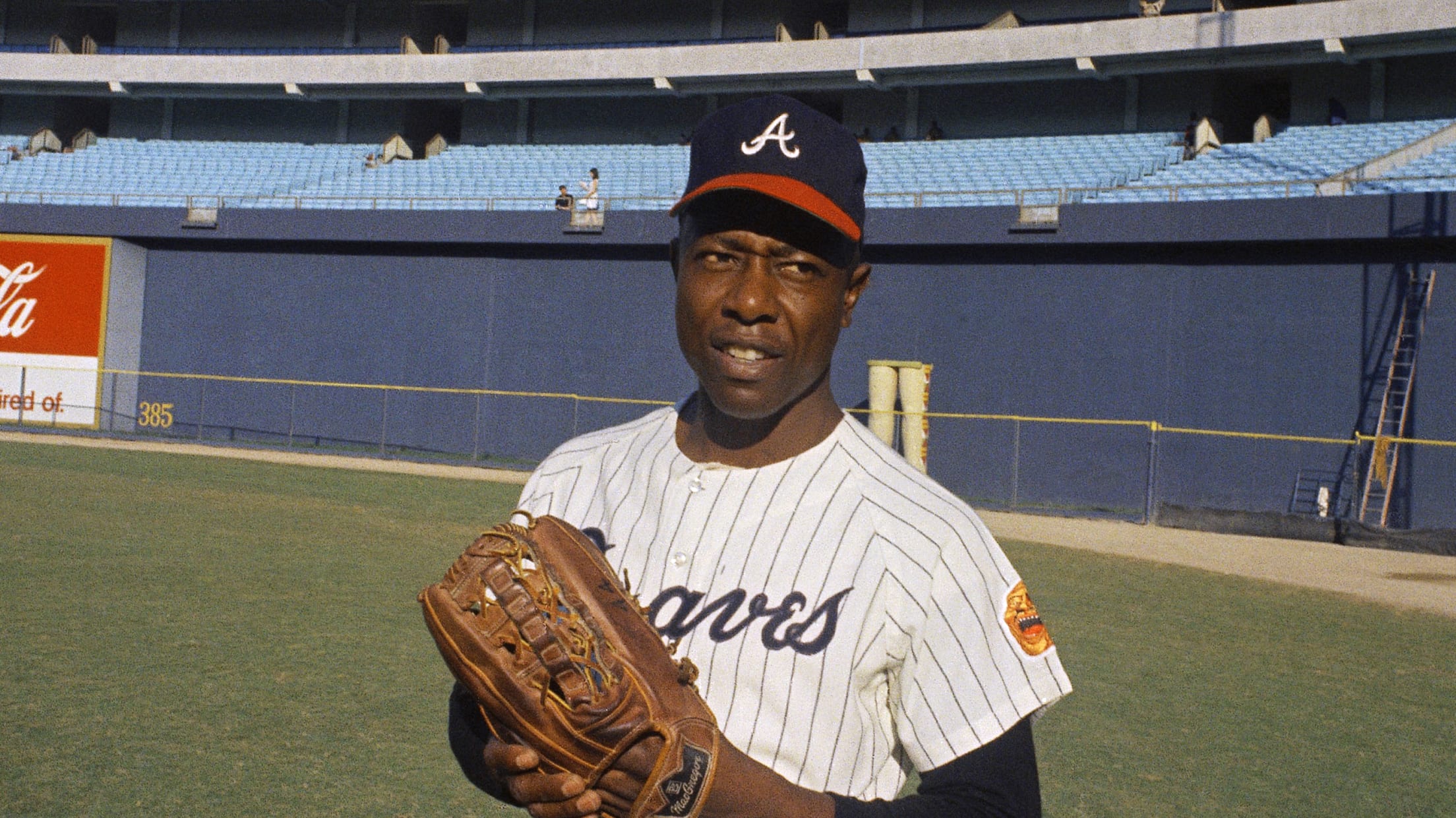 Baseball lost another legend on Friday, as Hall of Famer, Braves icon and former home run king Hank Aaron died at age 86. MLB's current stars owe so much to Aaron as they follow in his footsteps, and many posted tributes to Hammerin' Hank on Friday. Here's just a small
Hank Aaron's most memorable moments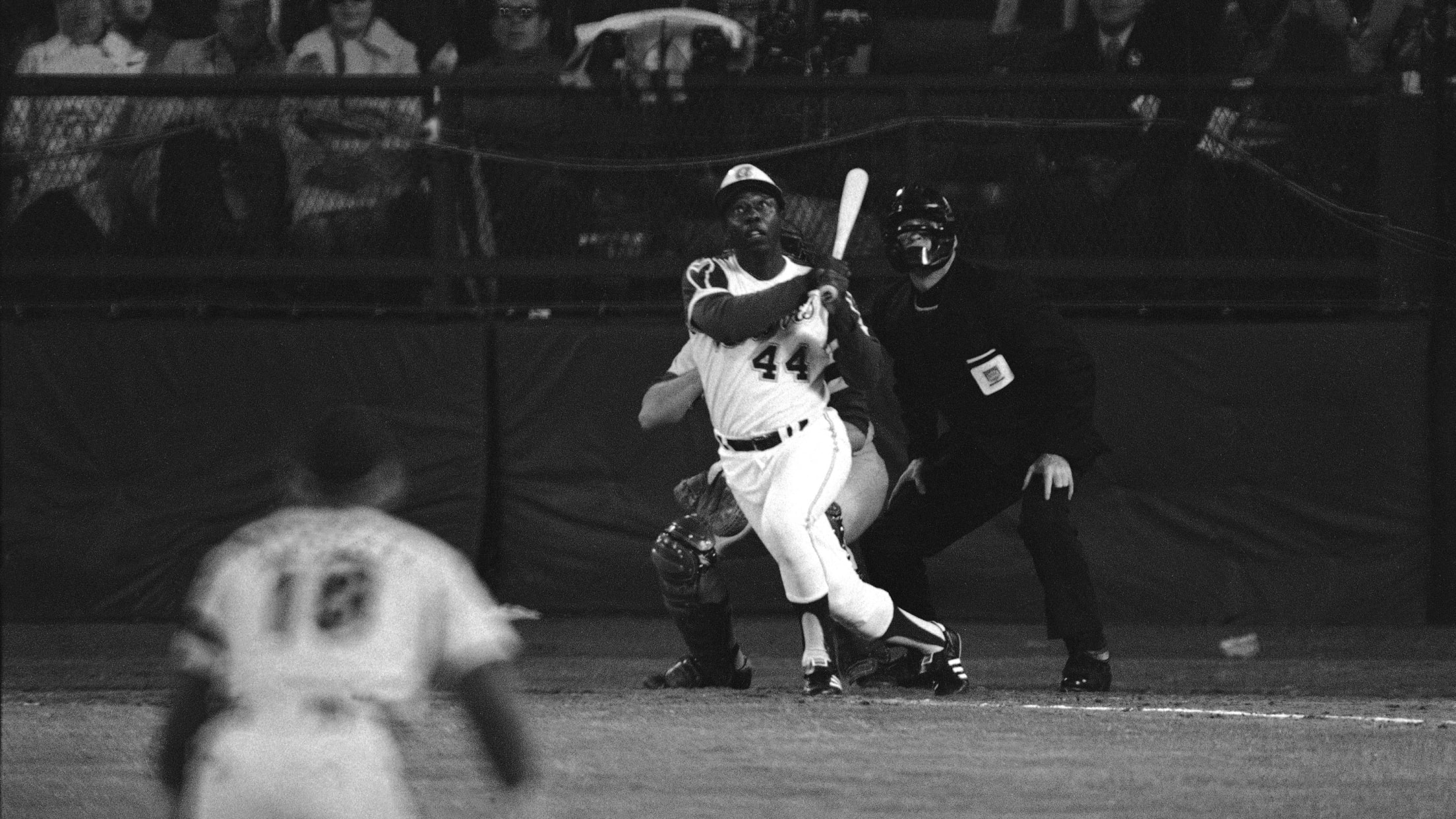 Hank Aaron combined consistency with productivity as nobody else has. Aaron, who died Friday at age 86, was the game's ultimate offensive force for much of his 23-year Major League career and from 1974-2007 held the title as baseball's all-time home run leader. He topped 100 runs scored and recorded
'He's family': Dusty, Aaron had a unique bond
HOUSTON -- Dusty Baker's mother wanted him to go to college, but young Johnnie B. Baker Jr. had bigger dreams. So when he signed in 1967 to play baseball with the Atlanta Braves at 18 years old, legendary slugger Hank Aaron promised Baker's mother he would take care of her
Votto on admiring Aaron: 'Epitome of grace'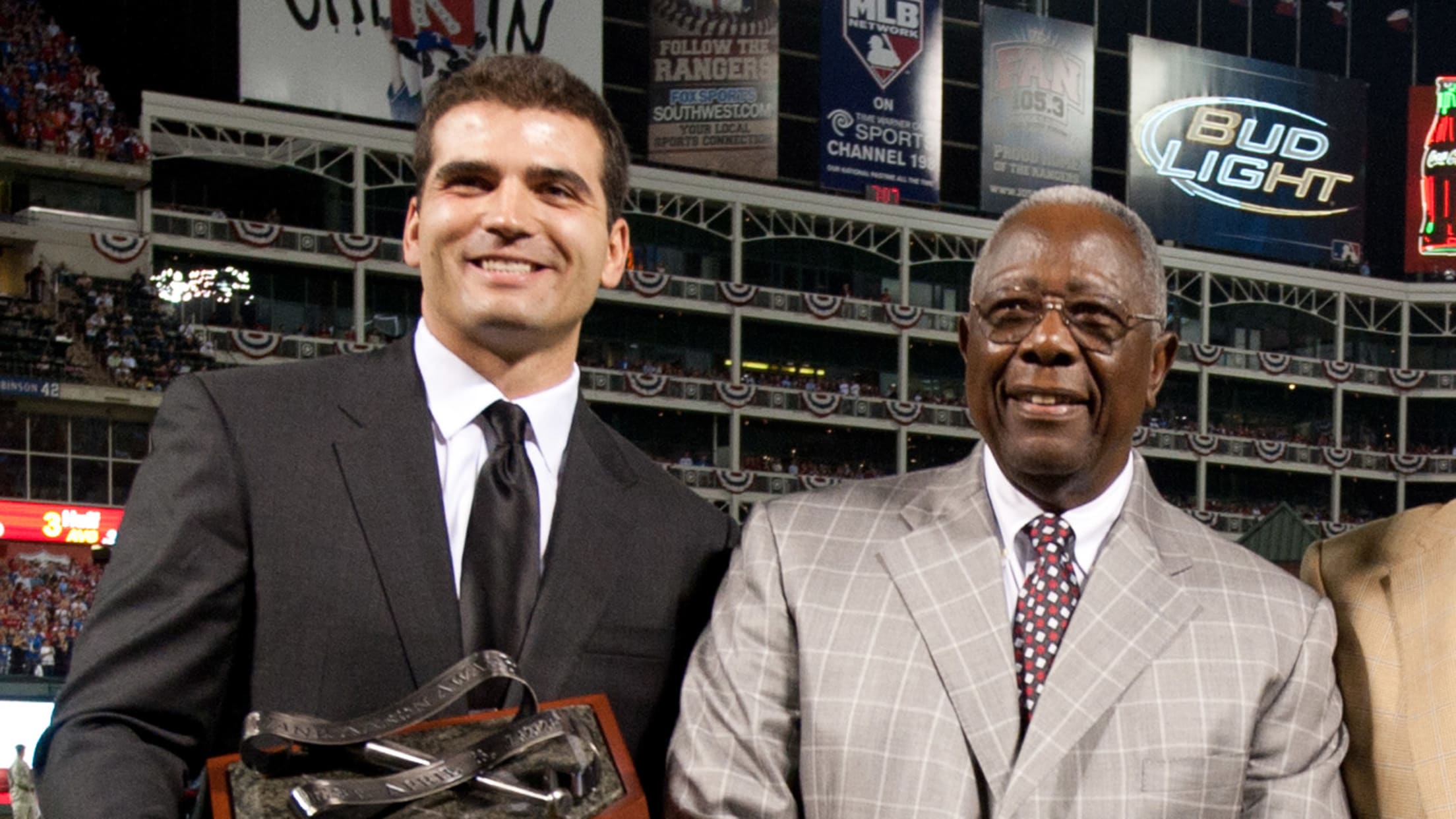 CINCINNATI – Reds first baseman Joey Votto was the 2010 Hank Aaron Award winner as the National League's best hitter and has met the award's namesake on a couple of occasions. Because Dusty Baker was Votto's manager from 2008-13, Votto also had the good fortune to meet Hank Aaron in
Thomas lauds impact of 'class act' Aaron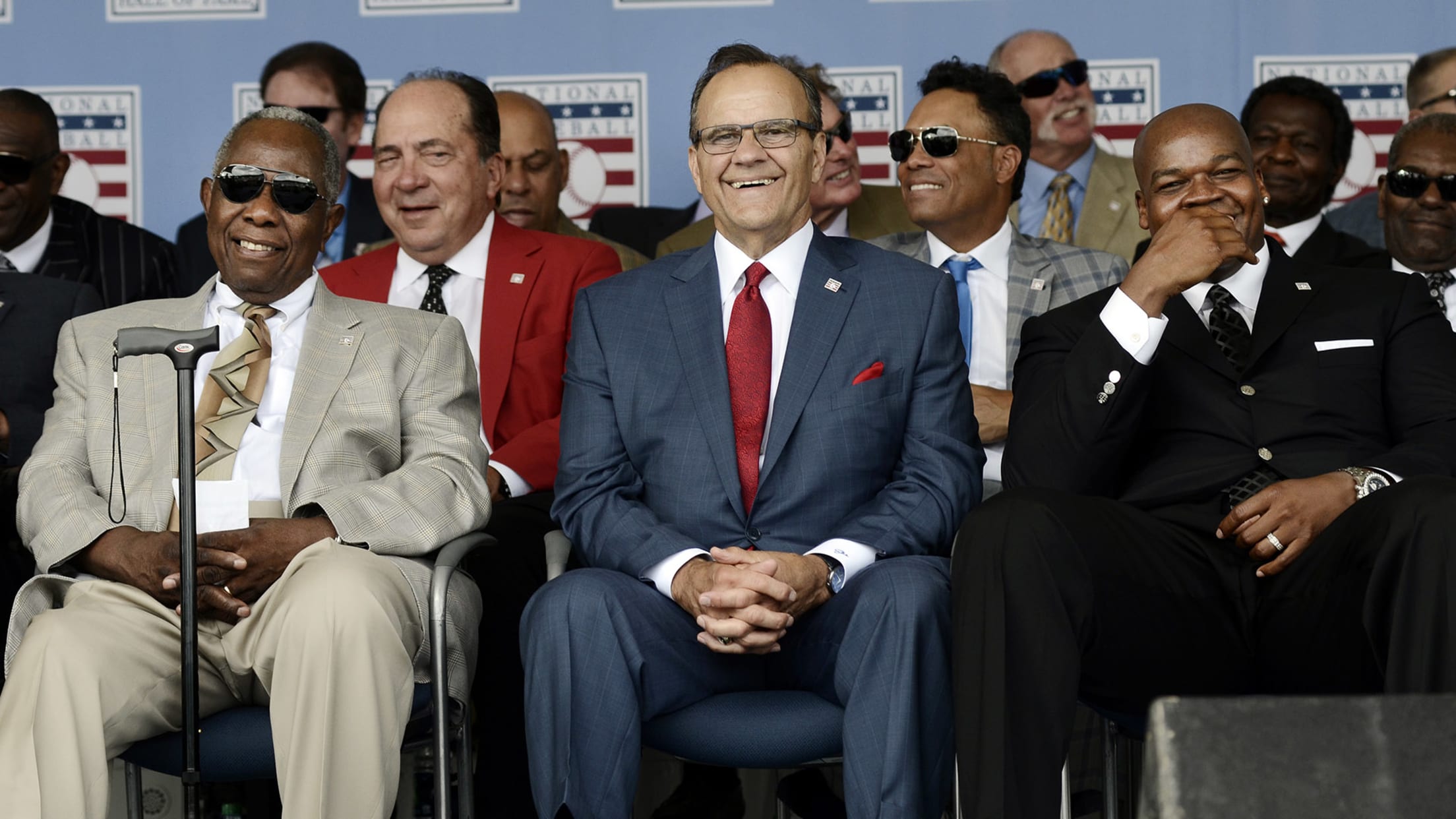 CHICAGO -- Hall of Famer Frank Thomas grew up in Columbus, Ga., and realized at an early age Hank Aaron's vast importance to the game of baseball, society in general and particularly his family. Aaron died Friday at age 86. "I felt that in myself when I was younger, like
Timeline of Aaron's legendary career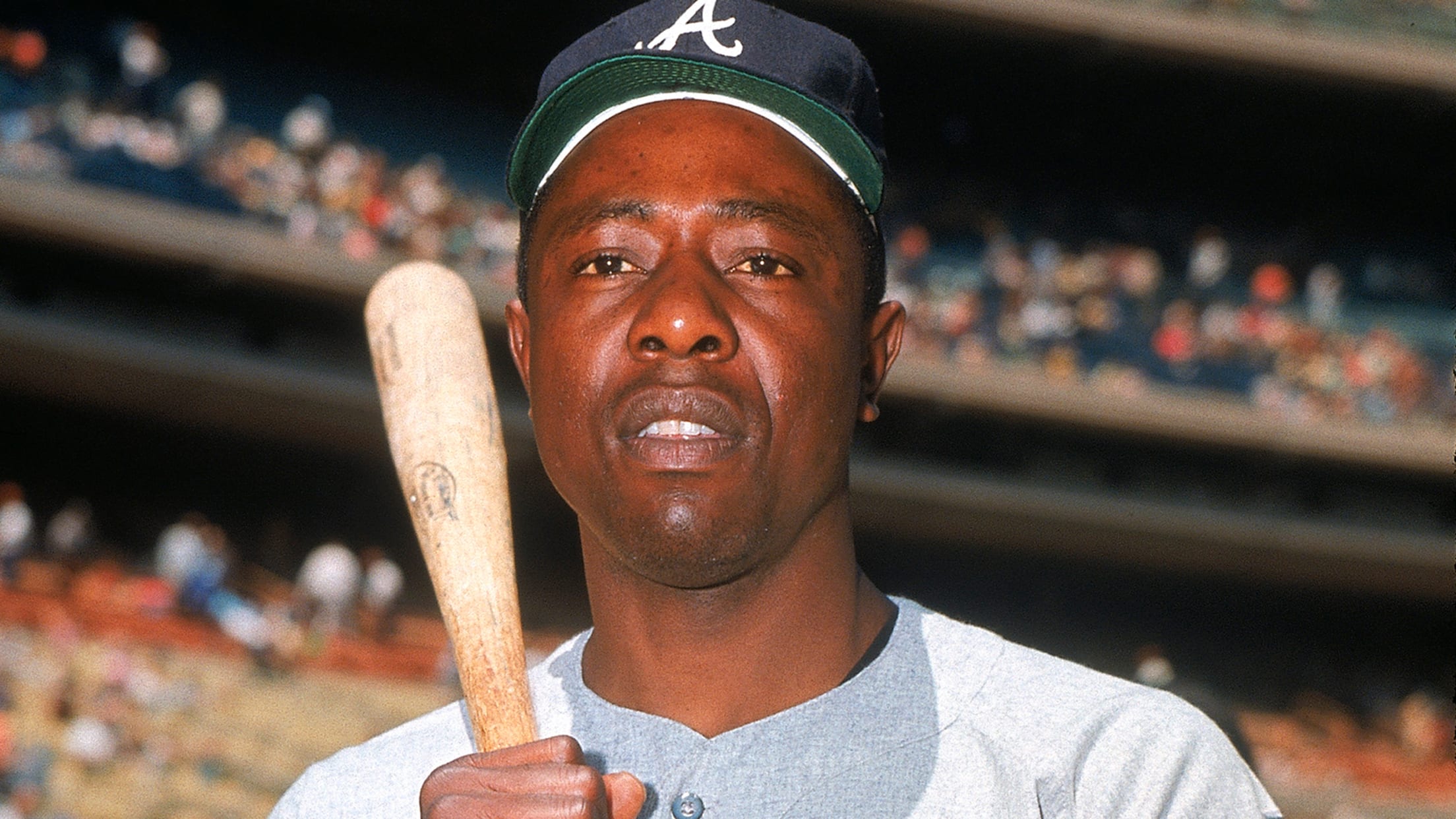 When it comes to icons of baseball, sport and American society at large, few names are bigger than Hank Aaron. Aaron overcame unfavorable odds in the Depression-era South to become an all-time baseball legend, and even more importantly, a man of impeccable grace and character. Muhammad Ali once said that
Mets eye Bauer, JBJ after missing on Springer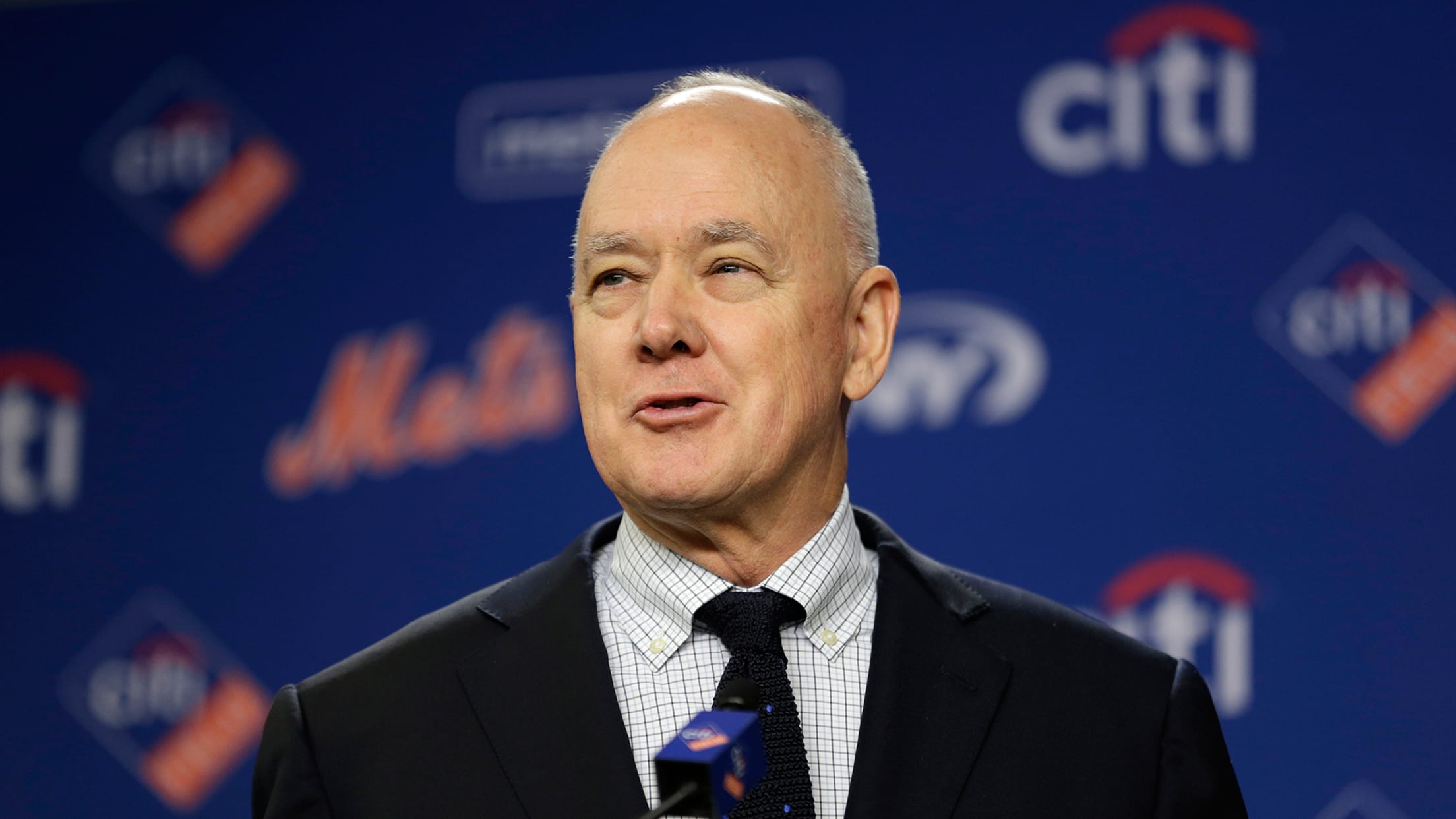 MLB.com is keeping track of all the latest rumors involving the Mets right here.
Zimmerman, Nats have 1-year deal (source)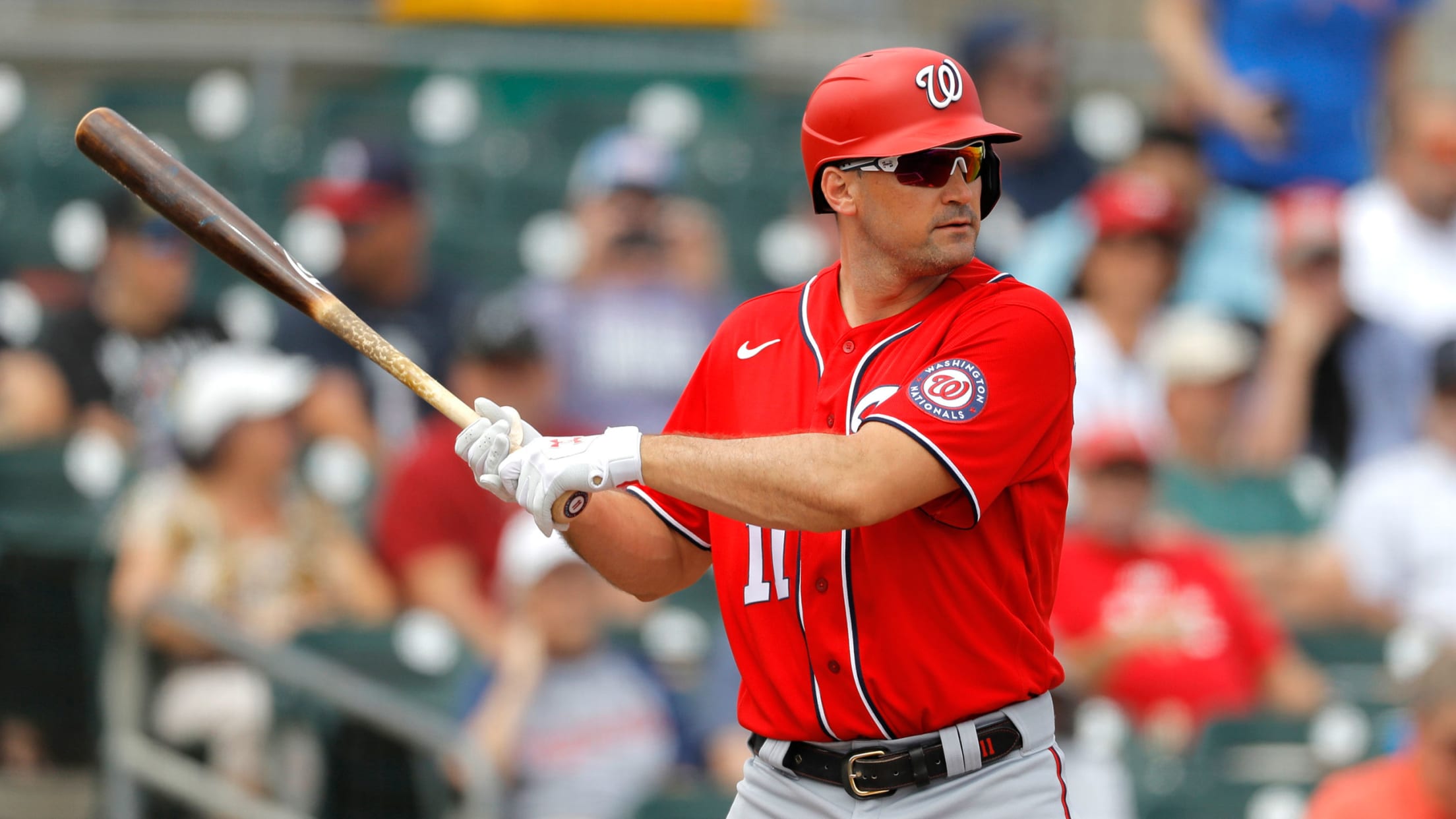 For the 16th season, first baseman Ryan Zimmerman will wear a Nationals uniform. Washington agreed to a one-year contract with Zimmerman on Friday, according to a source. The club has not confirmed the deal. Zimmerman, 36, has played every game of his 15-year Major League career with Washington, after the
Downing, pitcher for 715, reflects on Aaron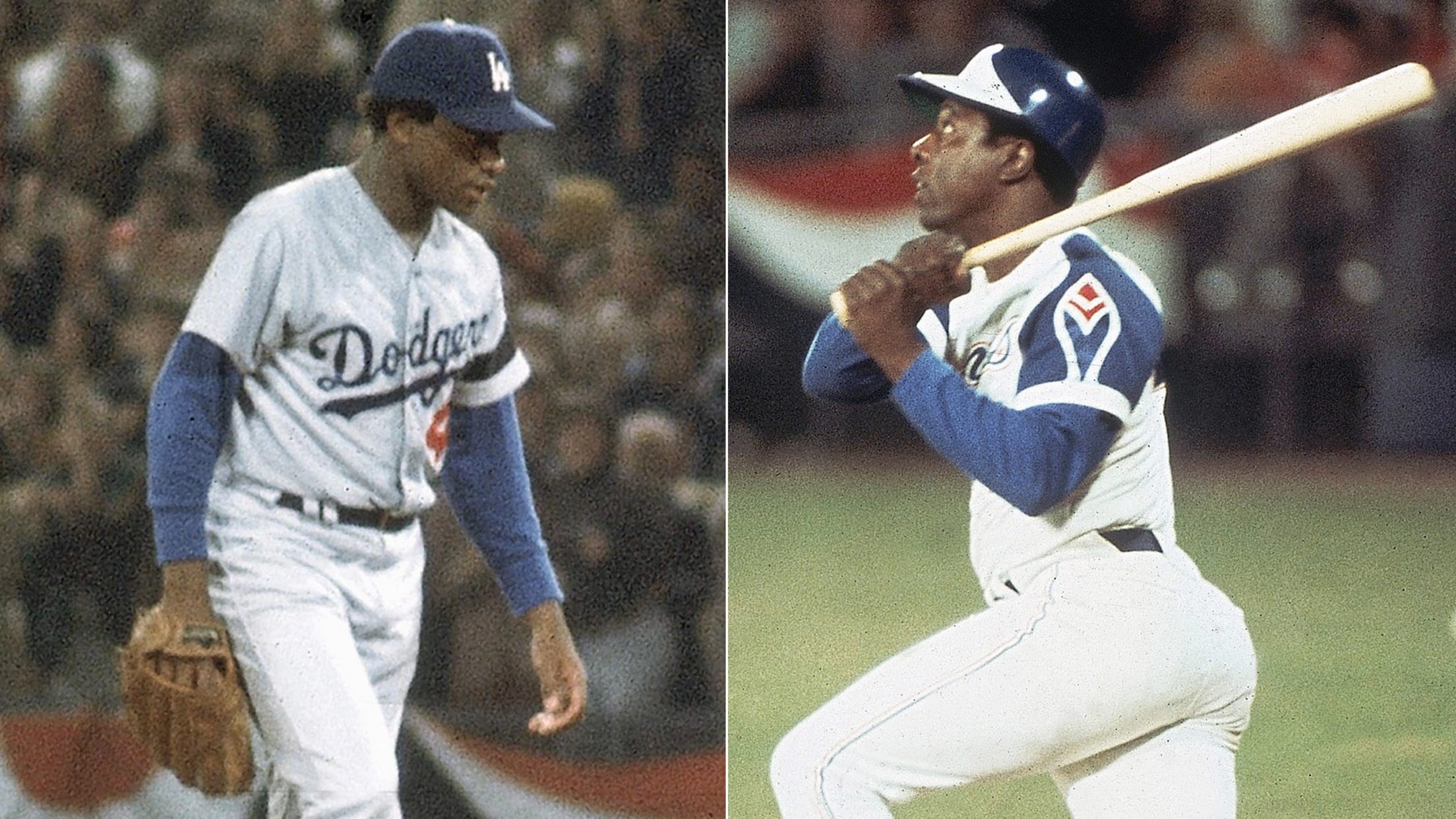 NEW YORK – Former Major Leaguer Al Downing was saddened Friday to learn about the passing of Hank Aaron, but the two rivals will forever be linked together in baseball history. Downing has the distinction of allowing Aaron's 715th career home run on April 8, 1974, at Atlanta-Fulton County Stadium,
Austin Romine, Cubs agree to deal (sources)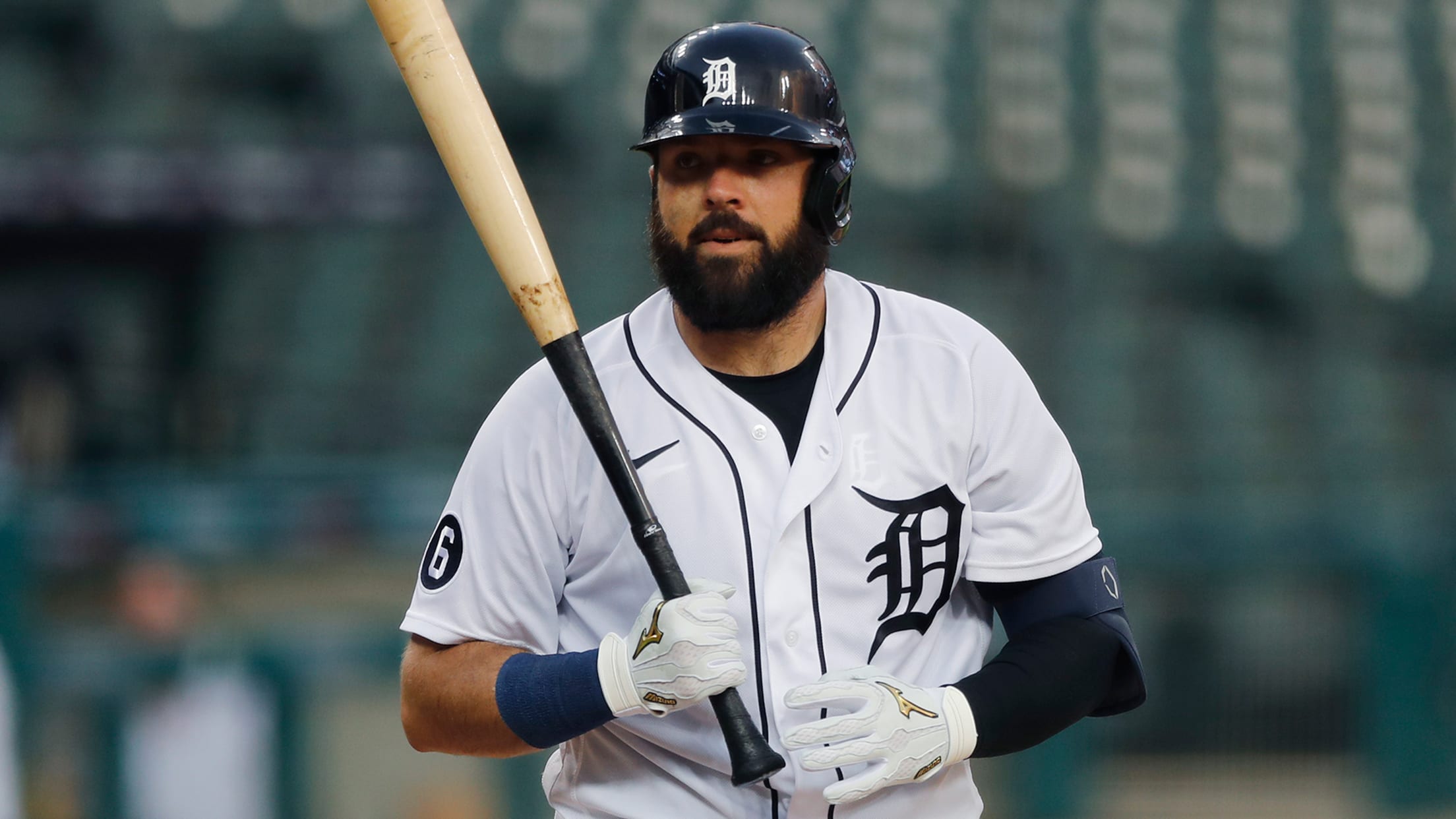 CHICAGO -- The trade that sent Yu Darvish to the Padres last month not only removed an ace arm from the top of the Cubs' rotation, but it was also a package deal that included his personal catcher. By including Victor Caratini in the trade, Chicago created a vacancy behind
9 facts about Aaron you may not know
Even more legends about Hammerin' Hank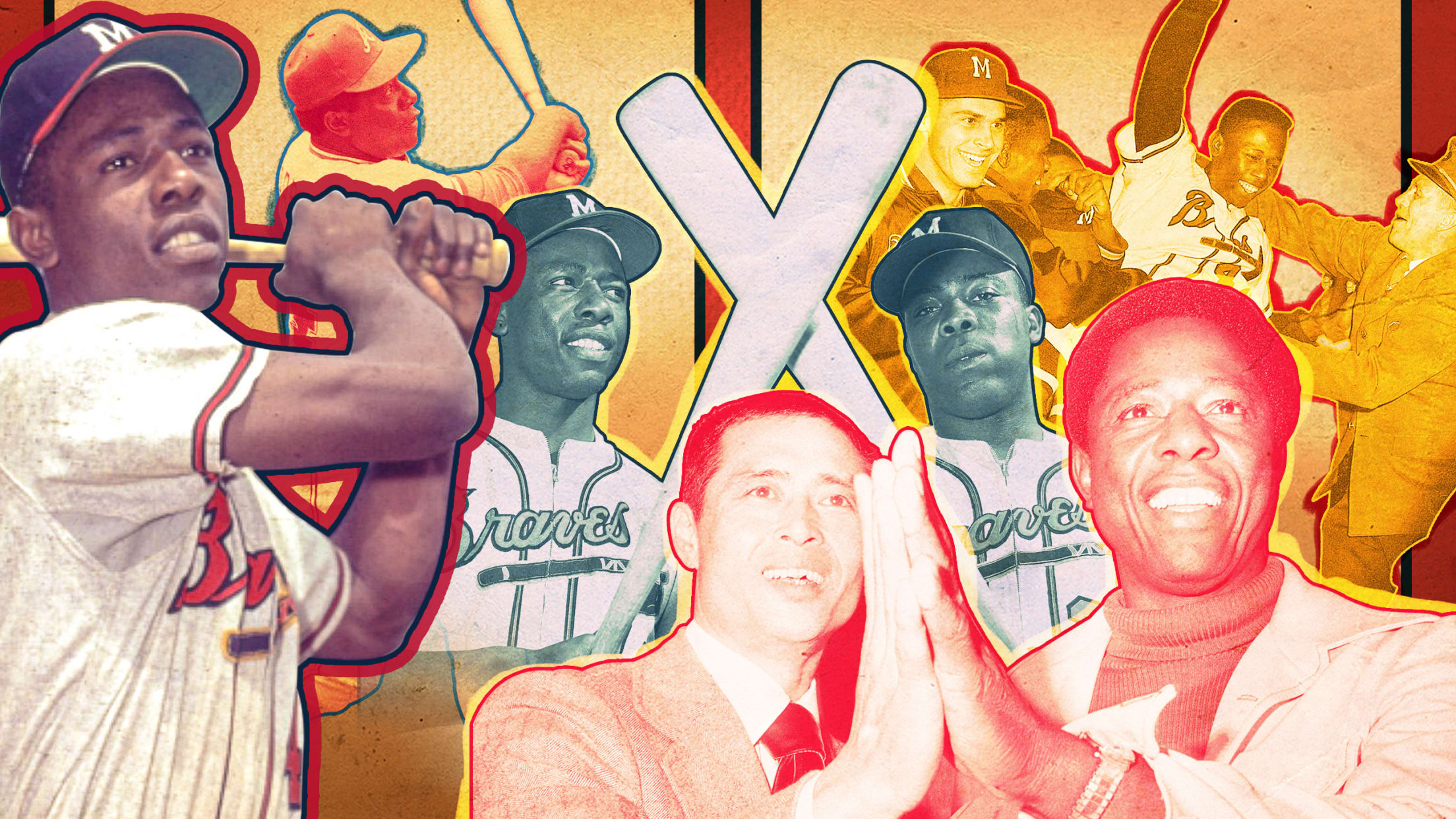 On Jan. 22, baseball lost one of its very best both on and off the field: Hammerin' Hank Aaron passed away at the age of 86. The iconic slugger was a true five-tool talent, displaying not just a powerful bat, but lightning sharp wrists and Gold Glove-worthy defense -- all
Halos agree to terms with lefty Quintana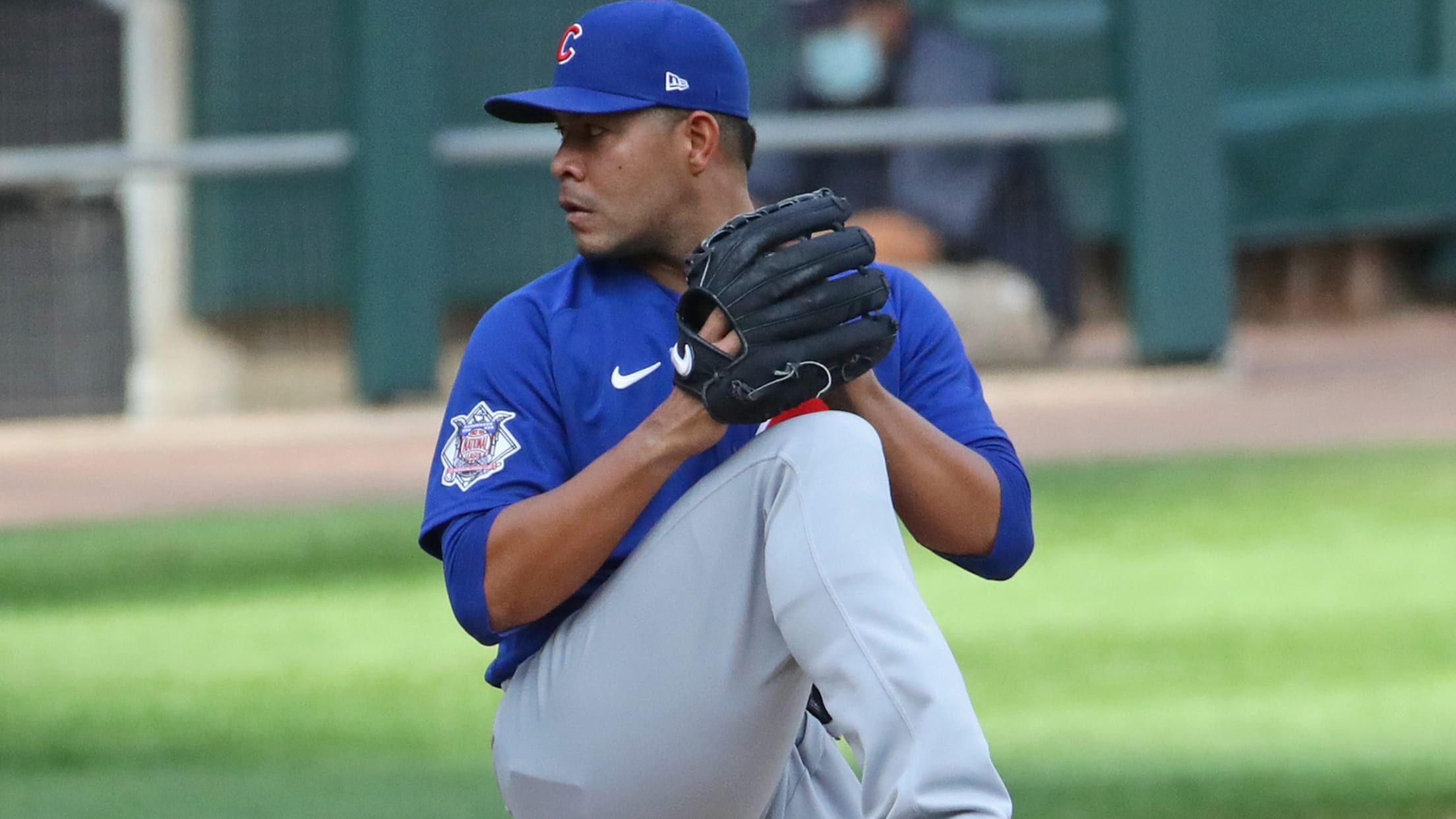 The Angels made their first move in addressing a dire need for starting pitching this offseason by agreeing to terms with free-agent left-hander José Quintana on Friday. The deal is for one year and $8 million, a source told MLB.com's Mark Feinsand. • Offseason checklist: Angels' needs & moves Quintana
Happ excited to unlock, upgrade with Twins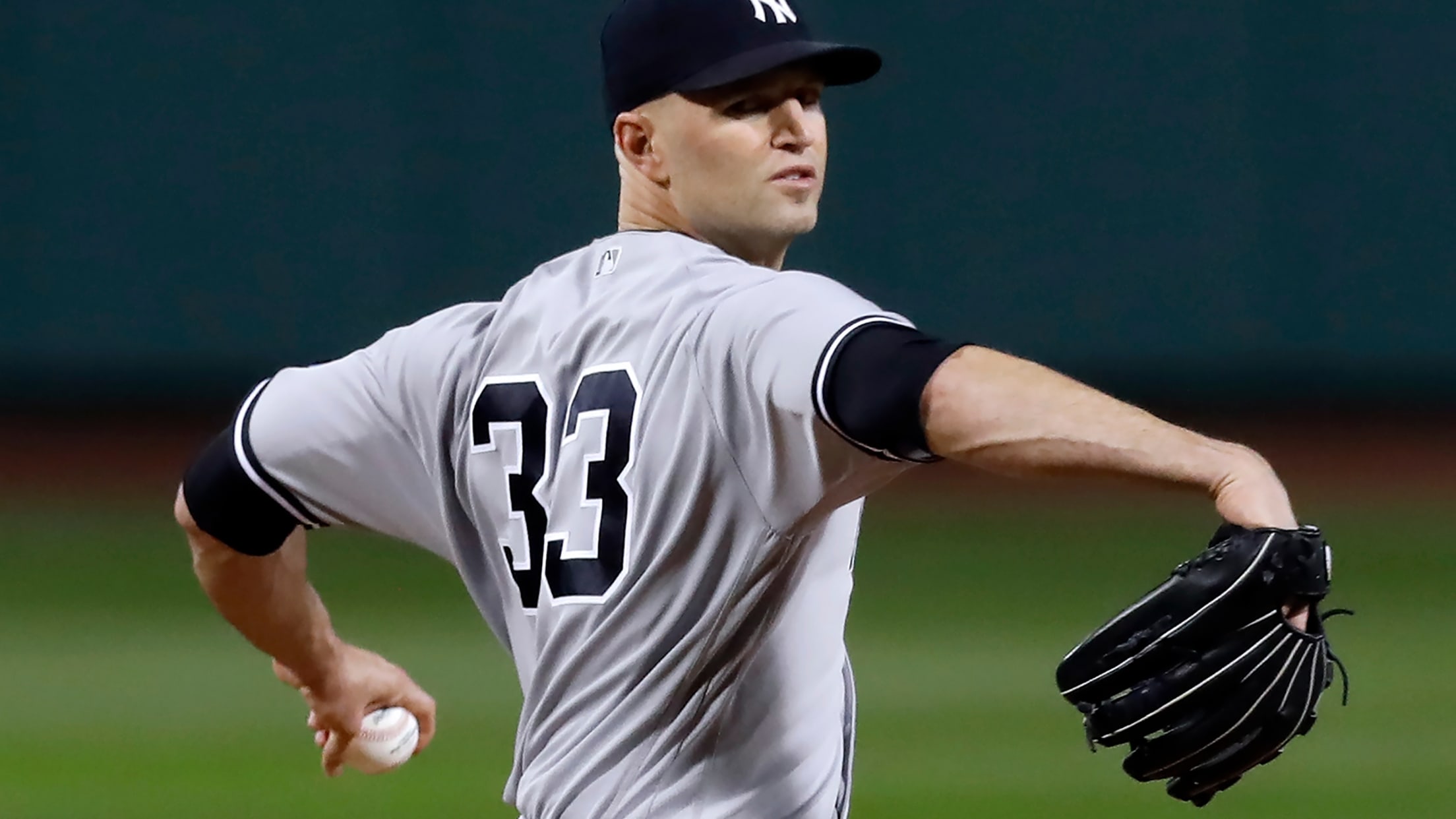 MINNEAPOLIS -- The Twins aren't close to done retooling for the 2021 season yet, but the official announcement of the signing of veteran left-hander J.A. Happ to a one-year, $8 million deal on Friday leaves both Happ and the Twins encouraged by what he could bring to the makings of