Cespedes suffers ankle fractures on ranch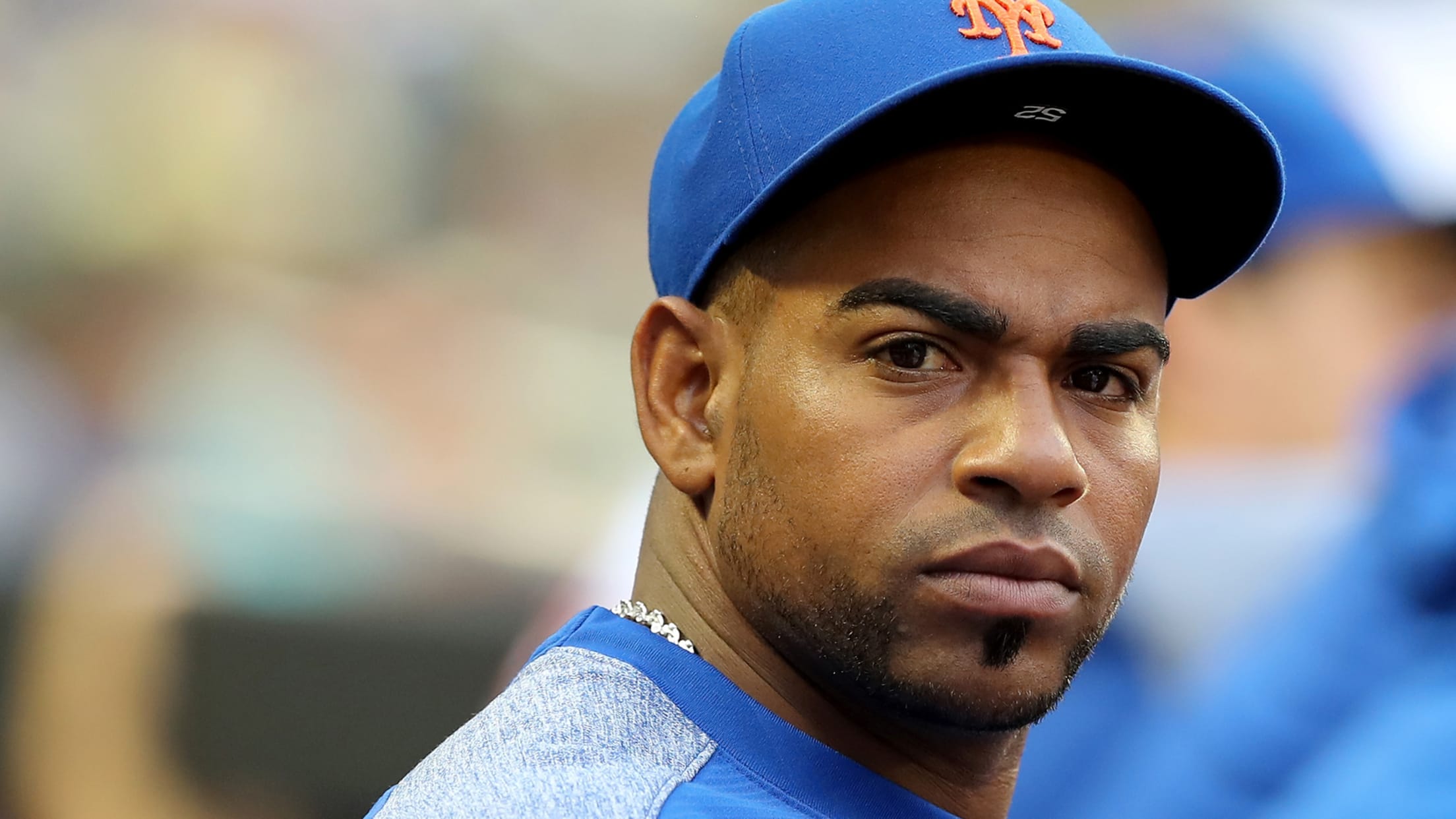 Mets star Yoenis Cespedes fractured his right ankle in an accident on his ranch in Florida, general manager Brodie Van Wagenen announced Monday. Cespedes suffered a "violent fall" and twisted his right ankle in a hole, according to Van Wagenen. The injury occurred during a non-baseball-related activity, but Van Wagenen
There's a new No. 1 atop Power Rankings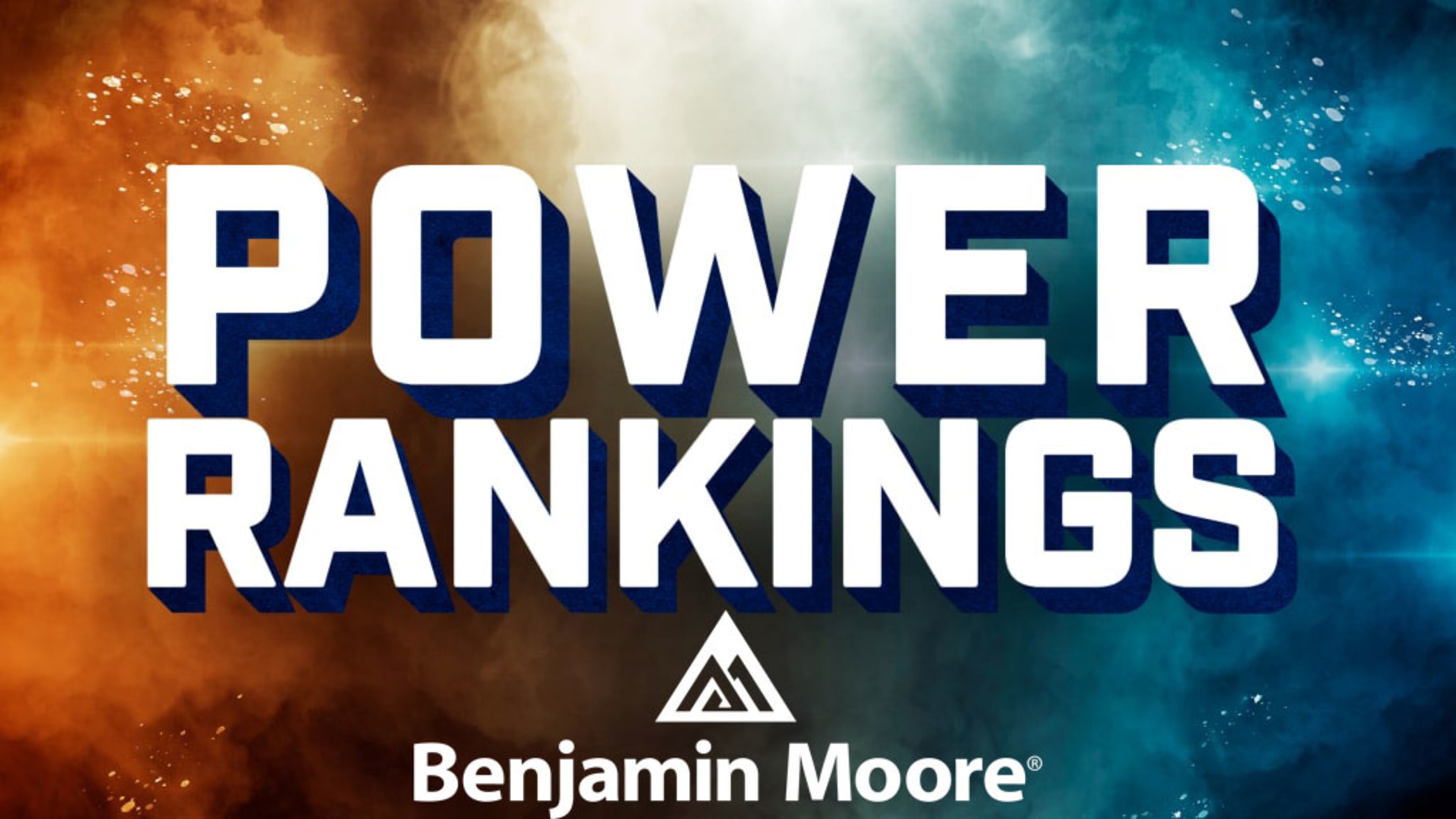 Every contending team needs exceptional depth to get through a baseball season, but what the Astros are doing these days without one of their most valuable hitters is somewhat remarkable. José Altuve has been sidelined with a strained left hamstring and has not played since May 10. In his absence,
The toughest guy to strike out on every team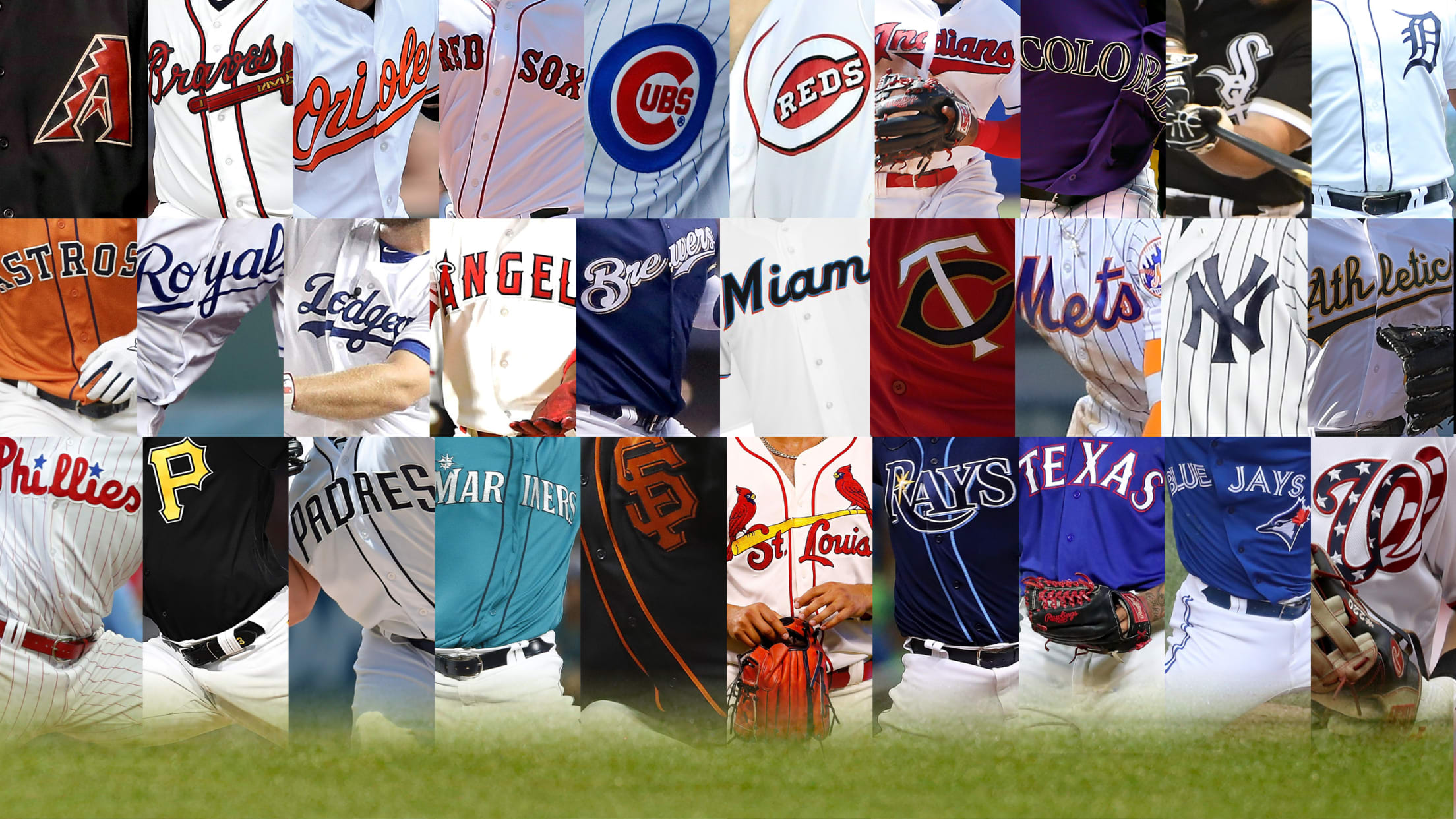 The world of baseball has embraced the strikeout in a way that is sometimes obsessive: For the second consecutive year, we're on pace for more strikeouts than hits. Even the best hitters in baseball don't sweat the strikeouts anymore. It's all part of the game. This ends up making those
Is Stanton close? Slugger joins Tampa for rehab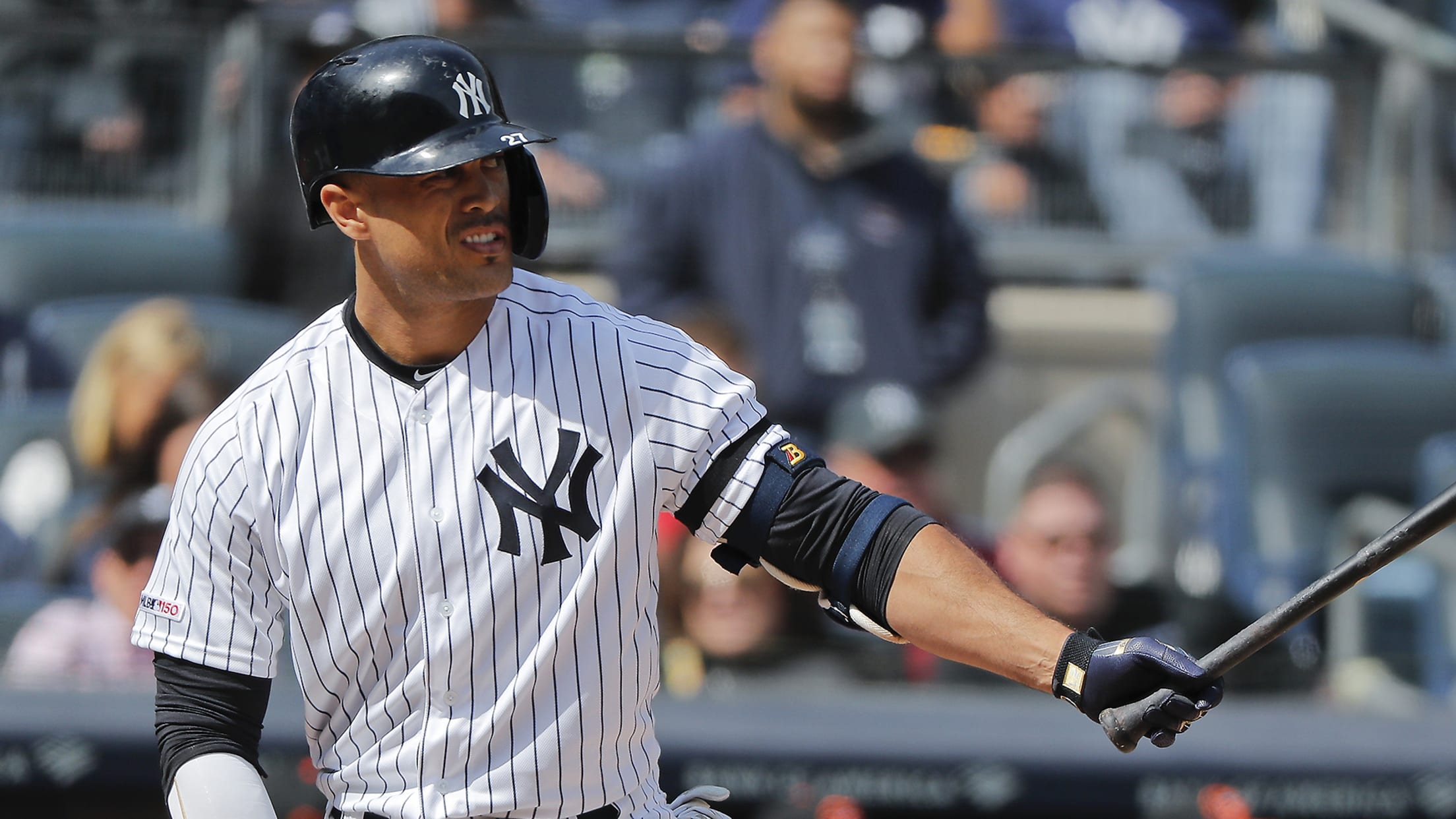 Giancarlo Stanton is starting a rehab assignment with Class A Advanced Tampa, so the slugger's return to the Yankees could be on the horizon. Stanton, who's been out since the end of March with a left biceps strain (which has healed) and a left shoulder strain, was added to the
Sox welcome Price back with oodles of runs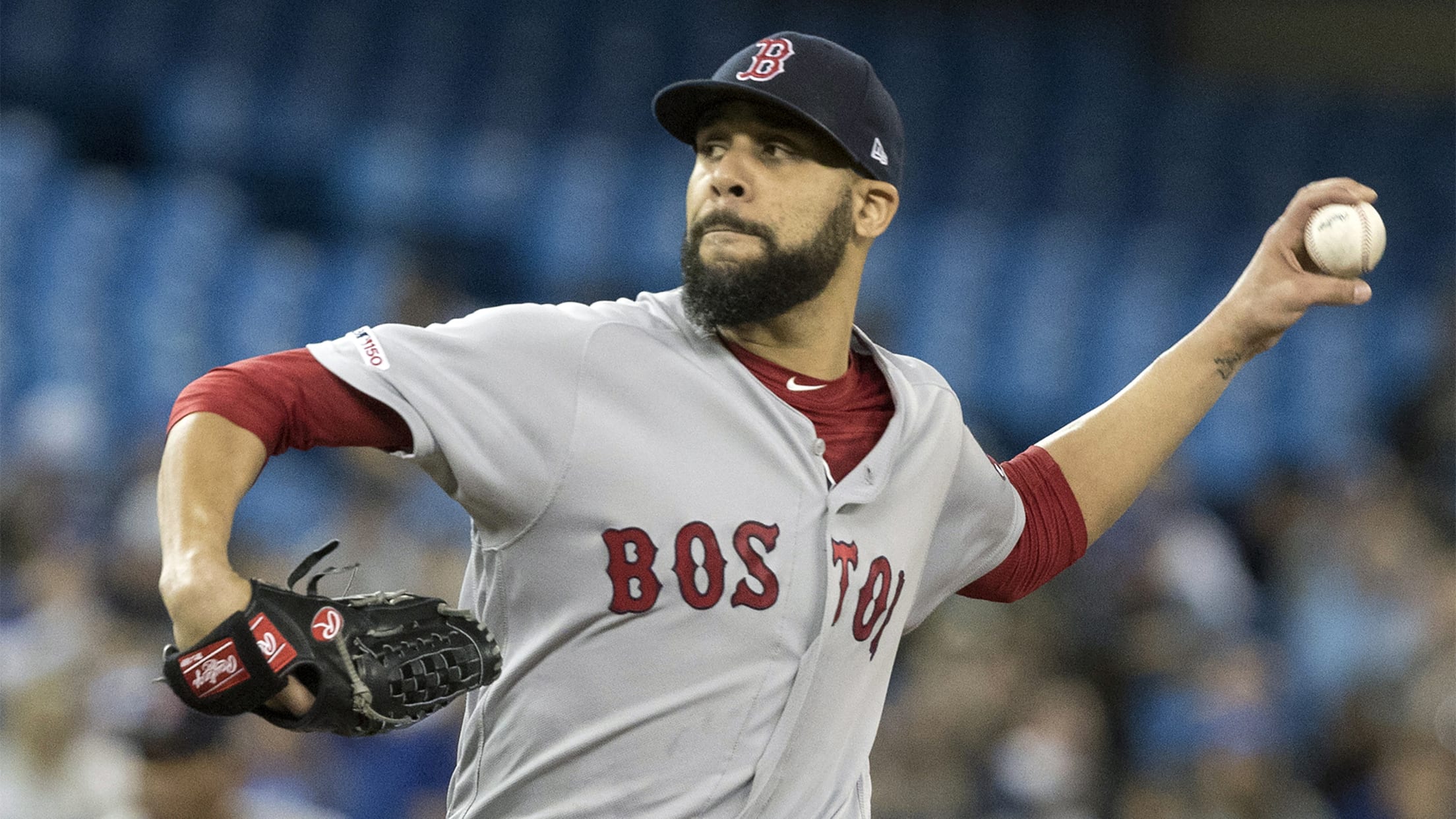 TORONTO -- David Price was back in his comfort zone Monday afternoon at Rogers Centre as he returned from the injured list to throw five strong innings and earn another victory over the Blue Jays. Price threw just 67 pitches, allowing two unearned runs on three hits while striking out
Braves get Swarzak in trade with Mariners 
Atlanta sends Vizcaíno, Biddle to Seattle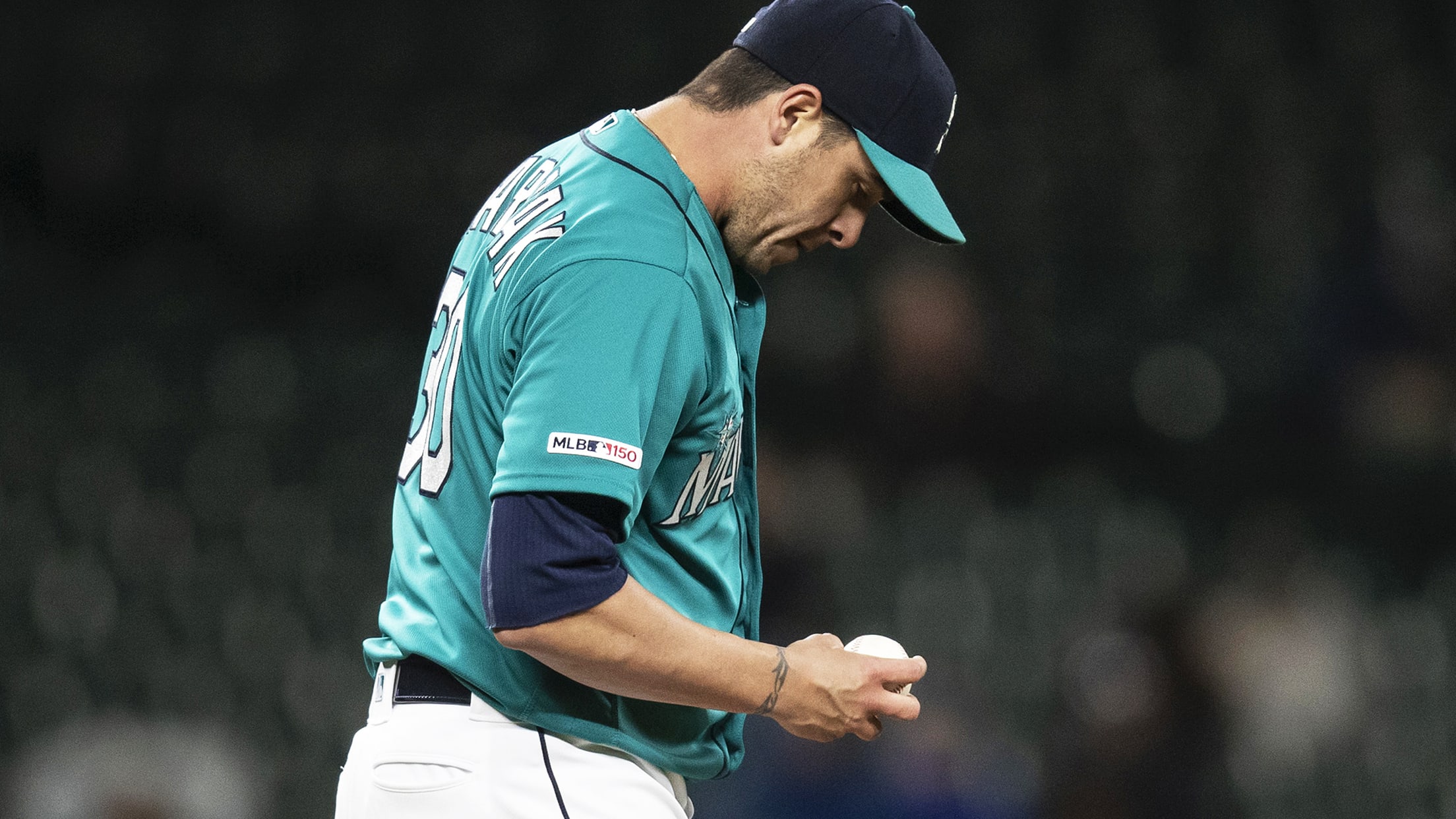 The Braves acquired right-handed reliever Anthony Swarzak and cash from the Mariners on Monday, sending injured closer Arodys Vizcaíno and left-hander Jesse Biddle to Seattle. Swarzak gives Atlanta immediate relief help, with Vizcaino out for the season after undergoing right shoulder surgery in mid-April. The 33-year-old, who's made 299 career
Duel with Yu on tap for Arrieta's return to Wrigley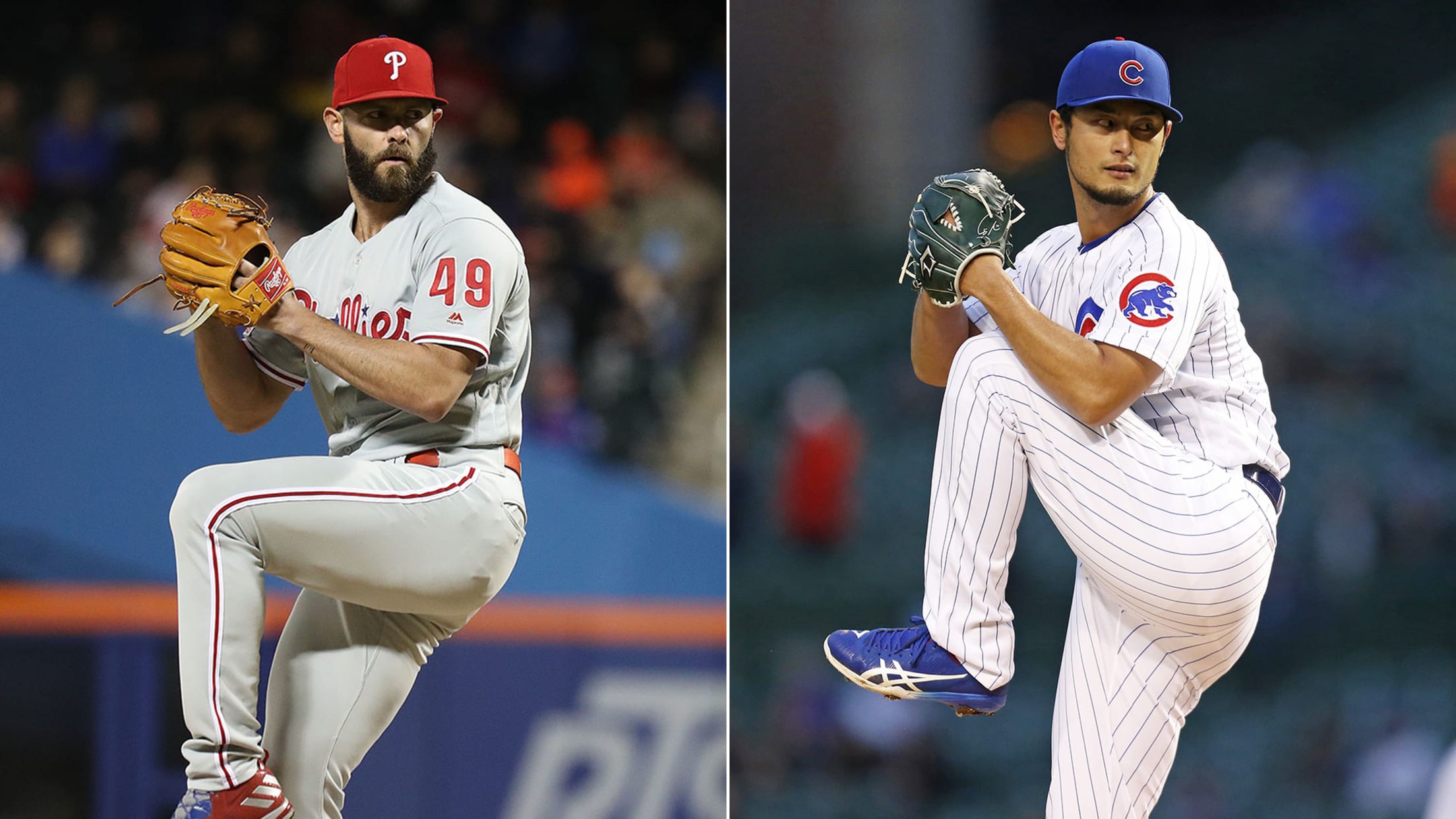 The Cubs head back to Wrigley Field on Monday to face the Phillies and see an old friend, as Jake Arrieta is set to square off with Yu Darvish in his first matchup against his former team. The 7:05 p.m. CT/8:05 p.m. ET matchup will be available live on MLB.TV
Strange but true: Baseball's most bizarre injuries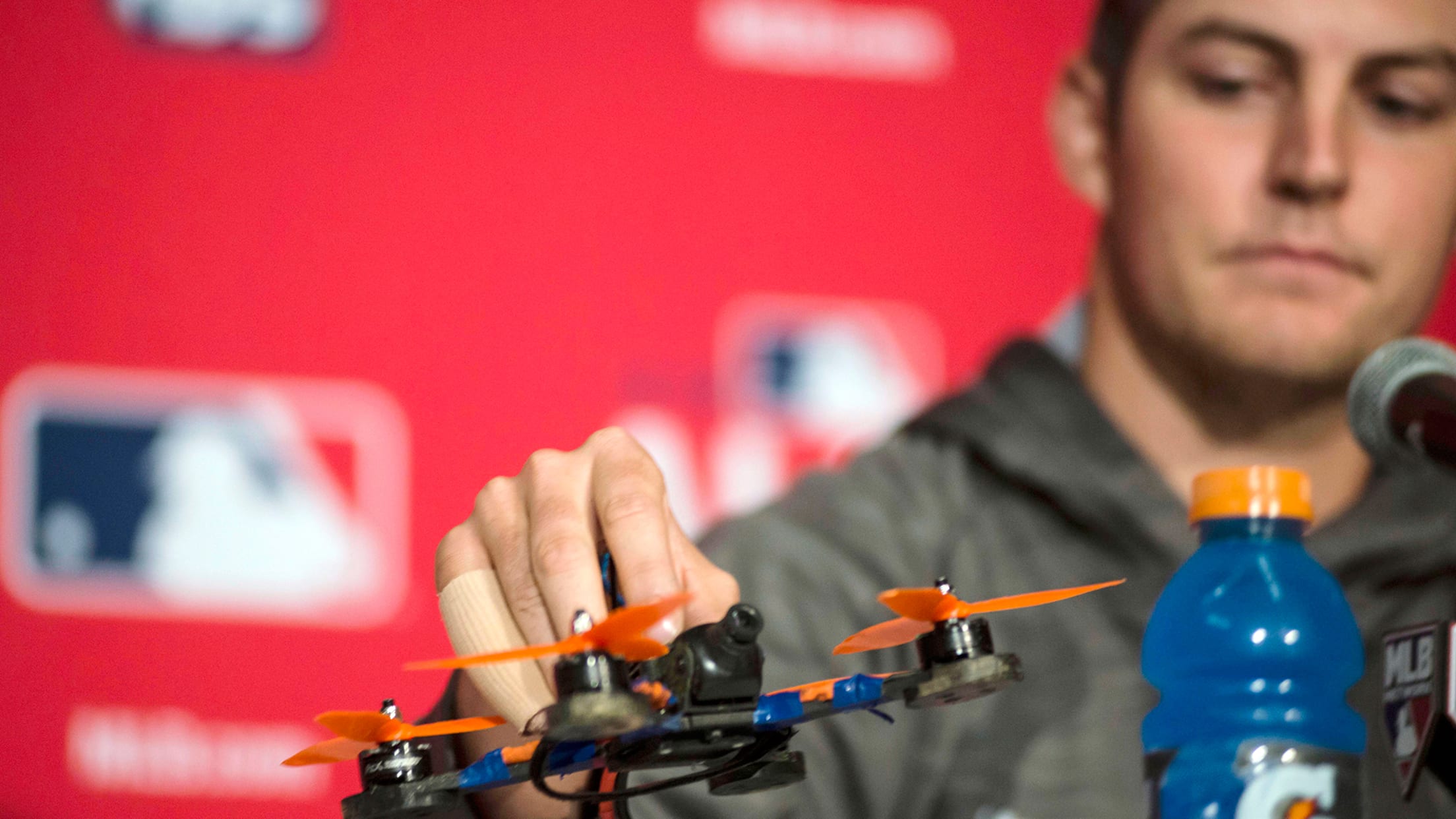 Every Major Leaguer wants to avoid the disabled list, but injuries happen -- and some are far stranger than others. For every injury that happens on the field during a game, in practice or in a workout session, there's another that occurs off the field, sometimes in bizarre circumstances. And
The unsung skill helping Bellinger chase .400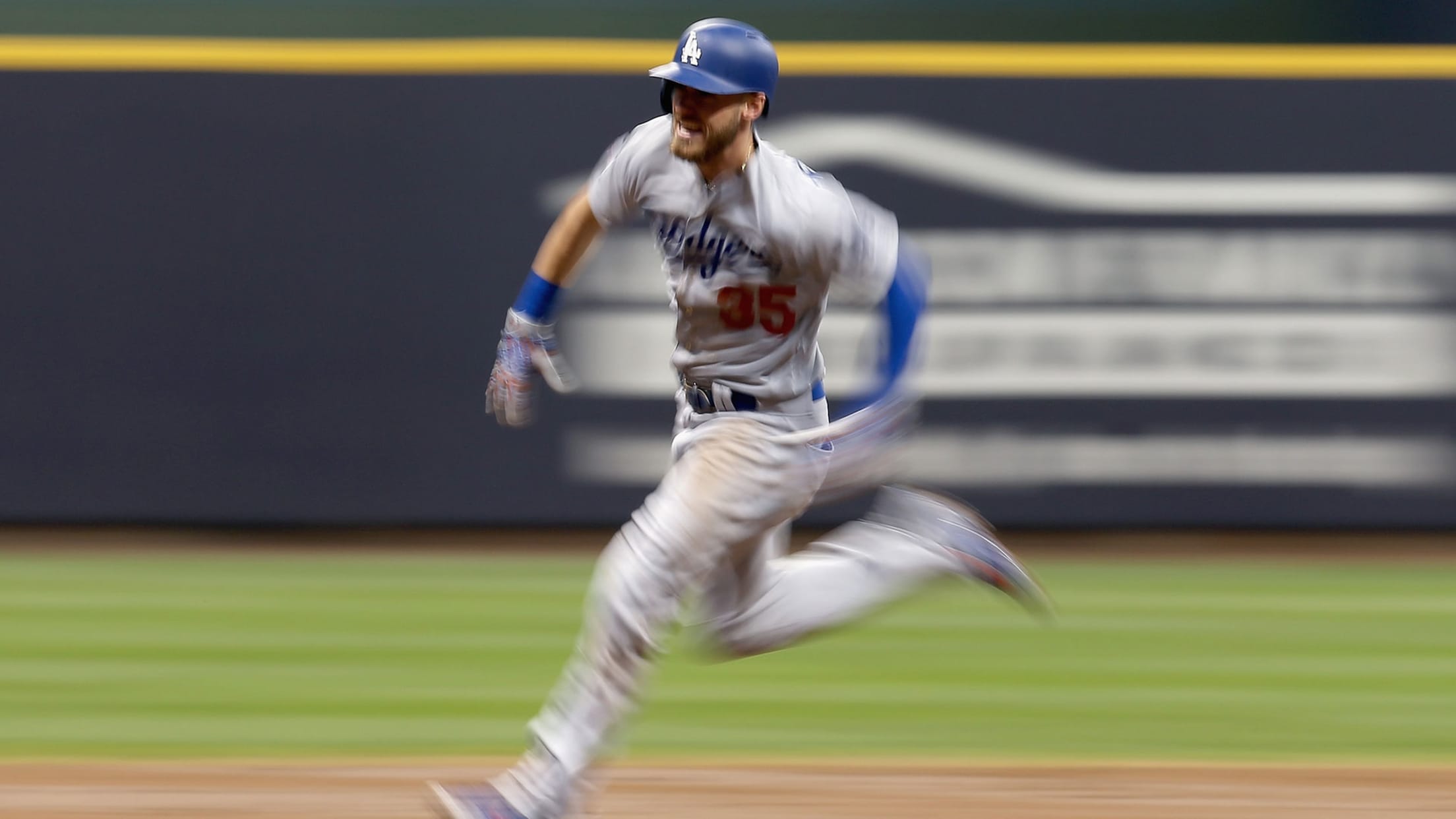 A lot of the time, Cody Bellinger gets to jog the bases for free. He has 17 homers now. But you need more than home runs to be a .400 hitter a month and a half into the season. Bellinger has more. One key part of the package: electric speed.
Eloy Jimenez reinstated from injured list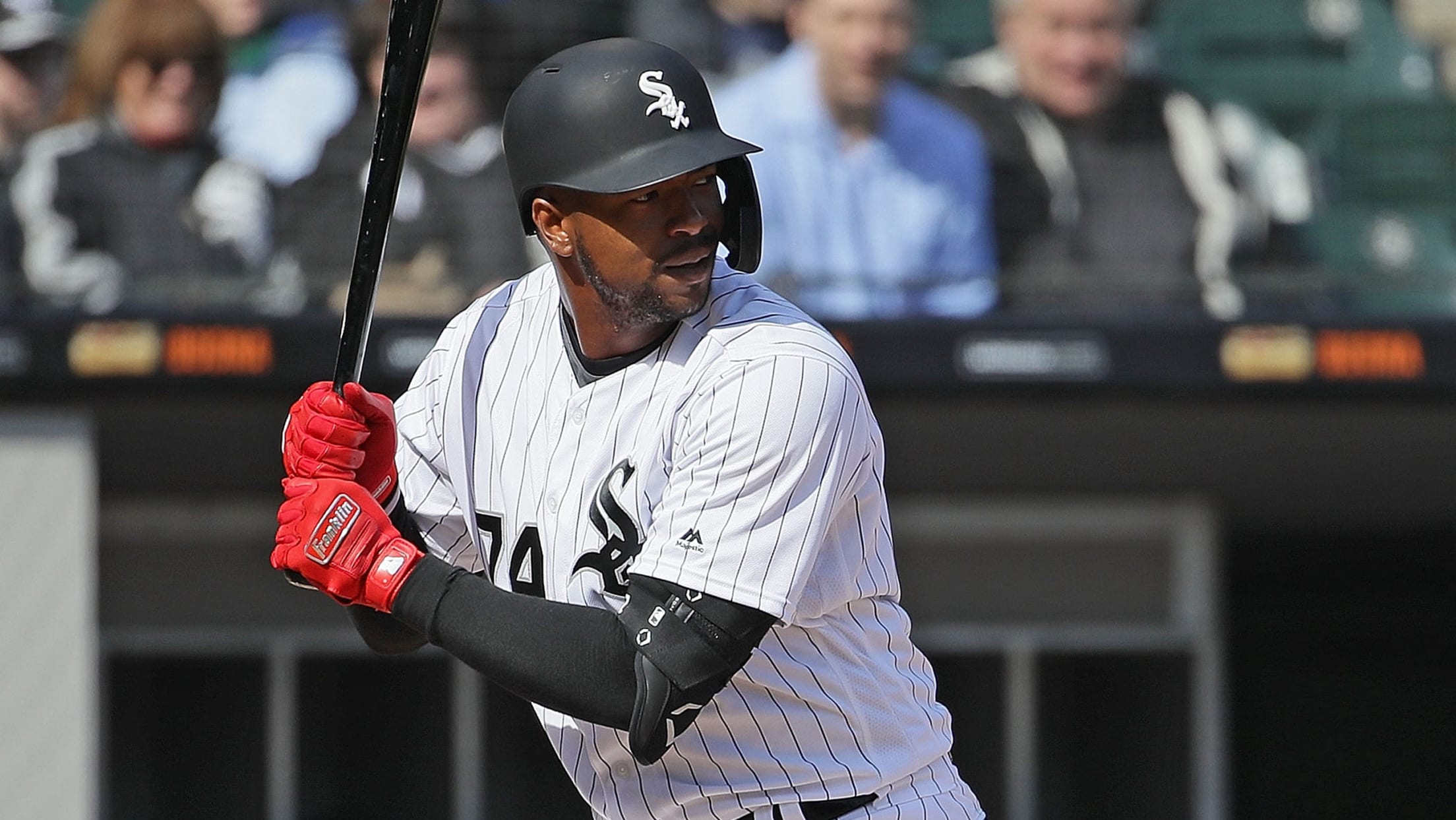 Prior to Monday's series opener at Houston, the Chicago White Sox returned outfielder Eloy Jiménez from his injury rehabilitation assignment at Triple-A Charlotte and reinstated him from the 10-day injured list. He takes the roster spot of outfielder Nicky Delmonico, who was optioned to Charlotte following yesterday's game. Jiménez, 22,
Mets place Lugo on IL with shoulder tendinitis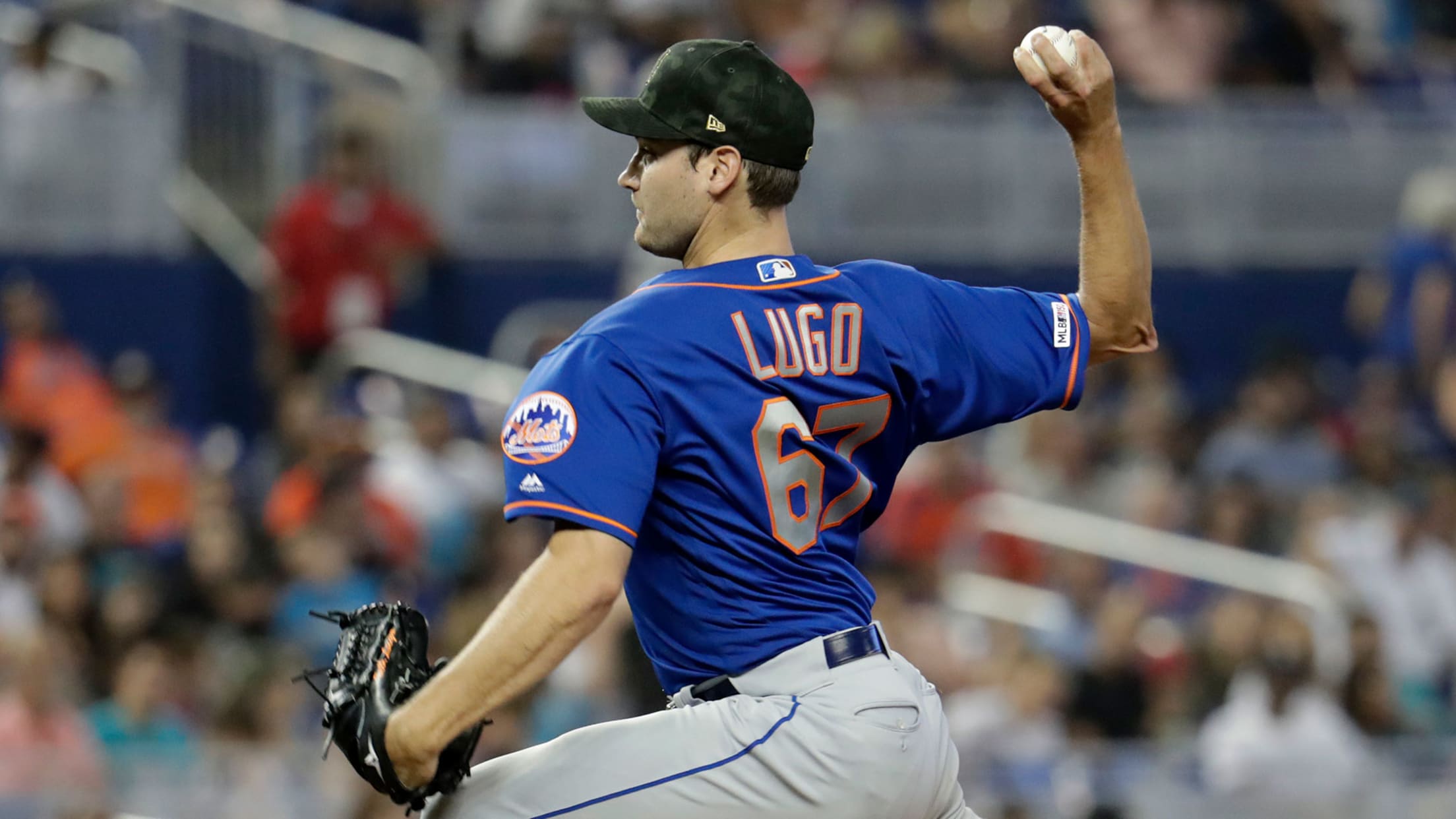 The Mets placed right-handed reliever Seth Lugo on the injured list on Monday with right shoulder tendinitis. Left-hander Hector Santiago was called up from Triple-A Syracuse in a corresponding move. After some early stumbles this season, Lugo again established himself as one of New York's most reliable relievers, pitching to
Puig earns Play of Week with foul catch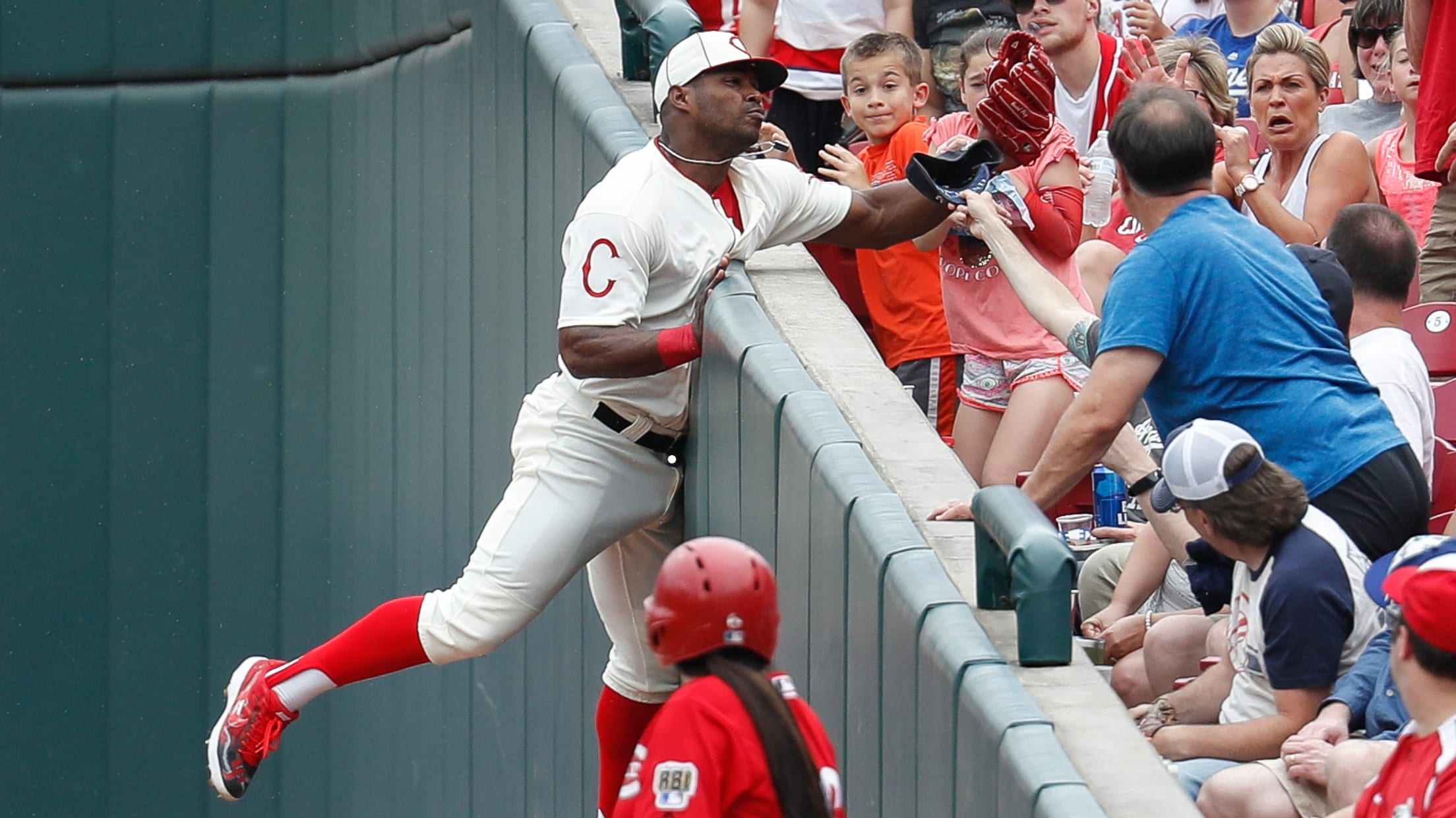 Yasiel Puig's sensational catch against his former team Sunday earned the Reds outfielder the Play of the Week Award presented by W.B. Mason on Monday. In Cincinnati's series finale against the Dodgers at Great American Ball Park, Puig leaped high above the side wall along the right-field line and reached
Vlad Jr., Bell earn Player of Week honors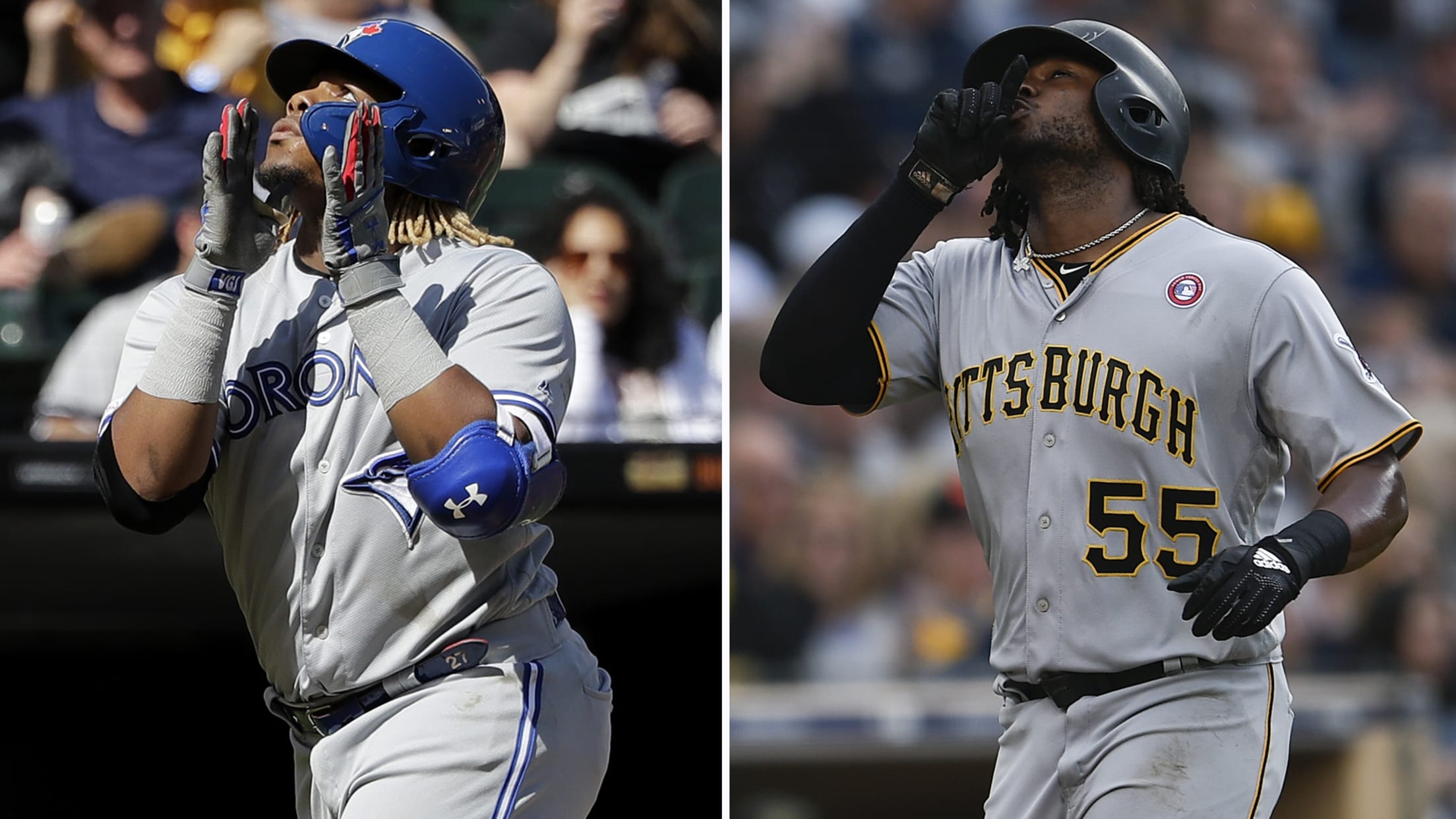 Vladimir Guerrero Jr. finally started crushing home runs, and his big week earned him the first Player of the Week Award presented by W.B. Mason of his young career. He also becomes the Blue Jays' youngest POTW Award winner, breaking the record held by Junior Felix. Vlad Jr. was named
Despite Yanks' injuries, Boone among the best
Former skipper Torre praises manager's instincts, transition from broadcast booth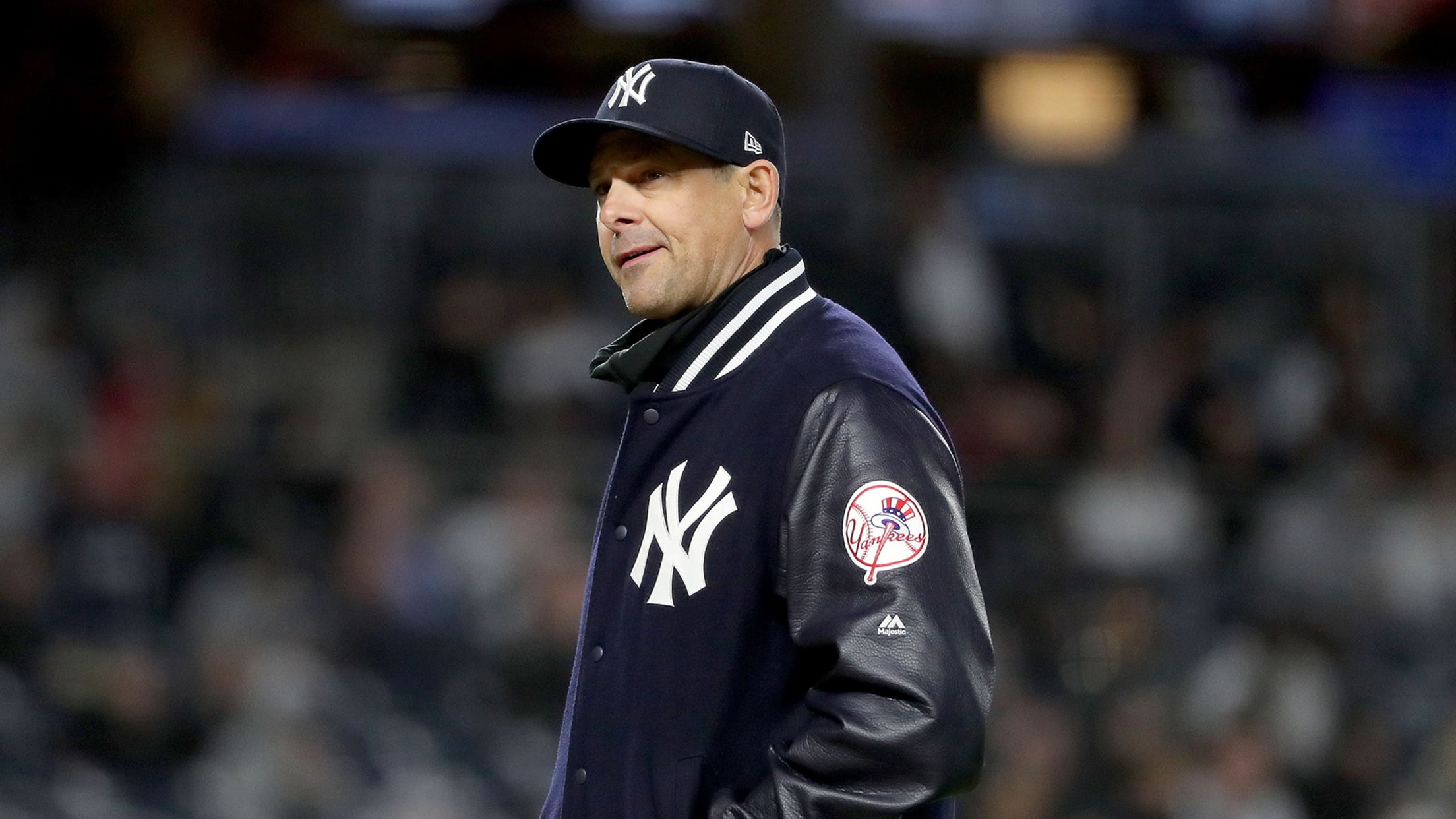 Aaron Boone came down out of the broadcast booth last season and into a different kind of seat, as hot a seat as there is in professional sports, managing the New York Yankees. Boone, who once hit one of the most famous home runs in Yankees history -- against the
After slow start, Vlad can't stop hitting HRs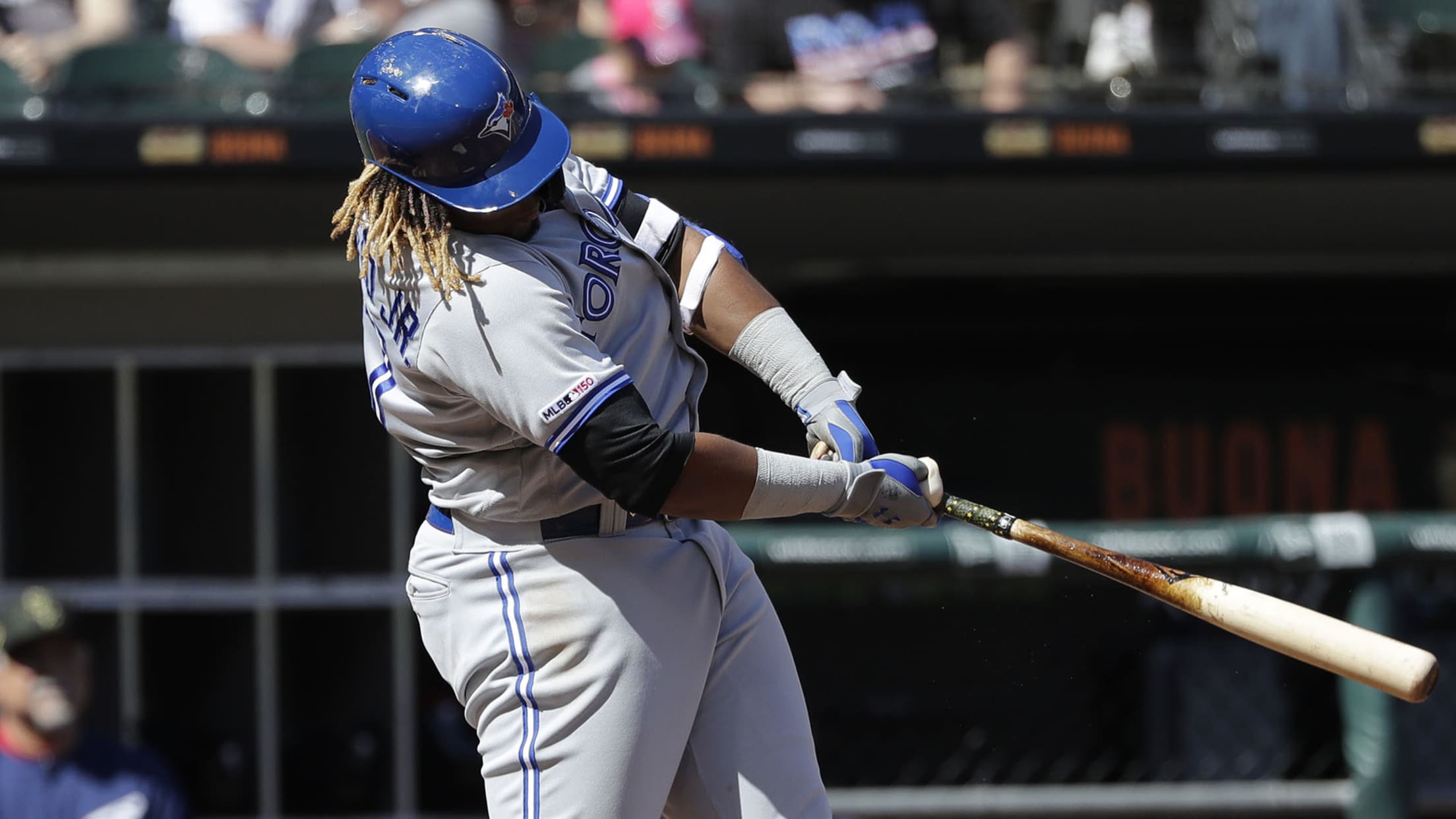 CHICAGO -- Vladimir Guerrero Jr. is starting to make up for lost time, and along the way he is making everyone forget about a slow start to his rookie season. Guerrero homered for the fourth time over his last six games in the Blue Jays' 5-2 victory vs. the White
Maddon drops protest, 'though I still don't agree'
MLB informs Cubs Doolittle's delivery is legal, unlike Edwards'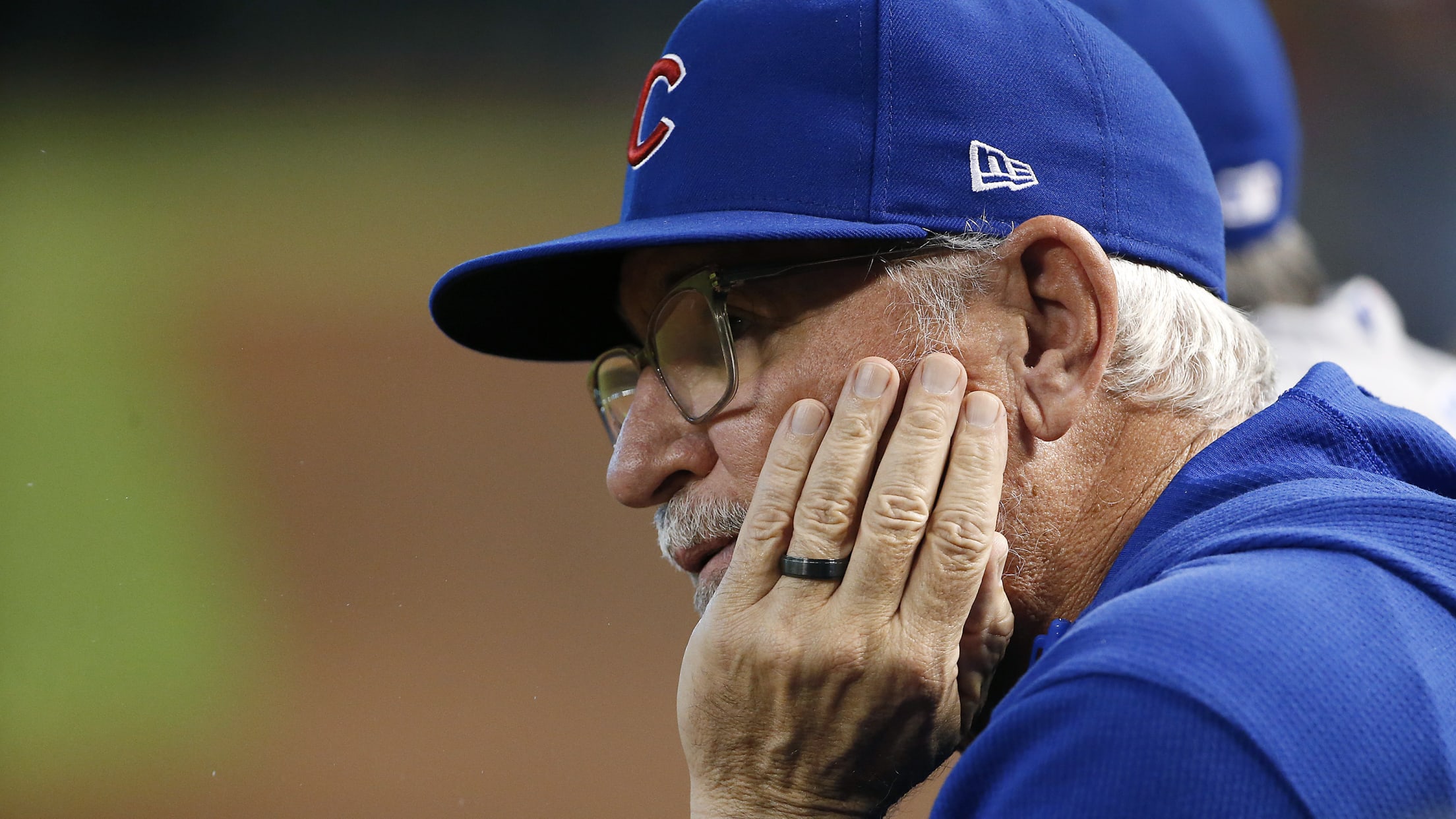 WASHINGTON -- Cubs manager Joe Maddon said before Sunday's game that the team had dropped its protest of Saturday's 5-2 loss to the Nationals. Maddon and the Cubs were upset because Washington closer Sean Doolittle tapped his foot on the ground during his delivery in the ninth inning, which they
Cano at center of Mets' fifth straight loss
Club continues to preach patience after fifth straight loss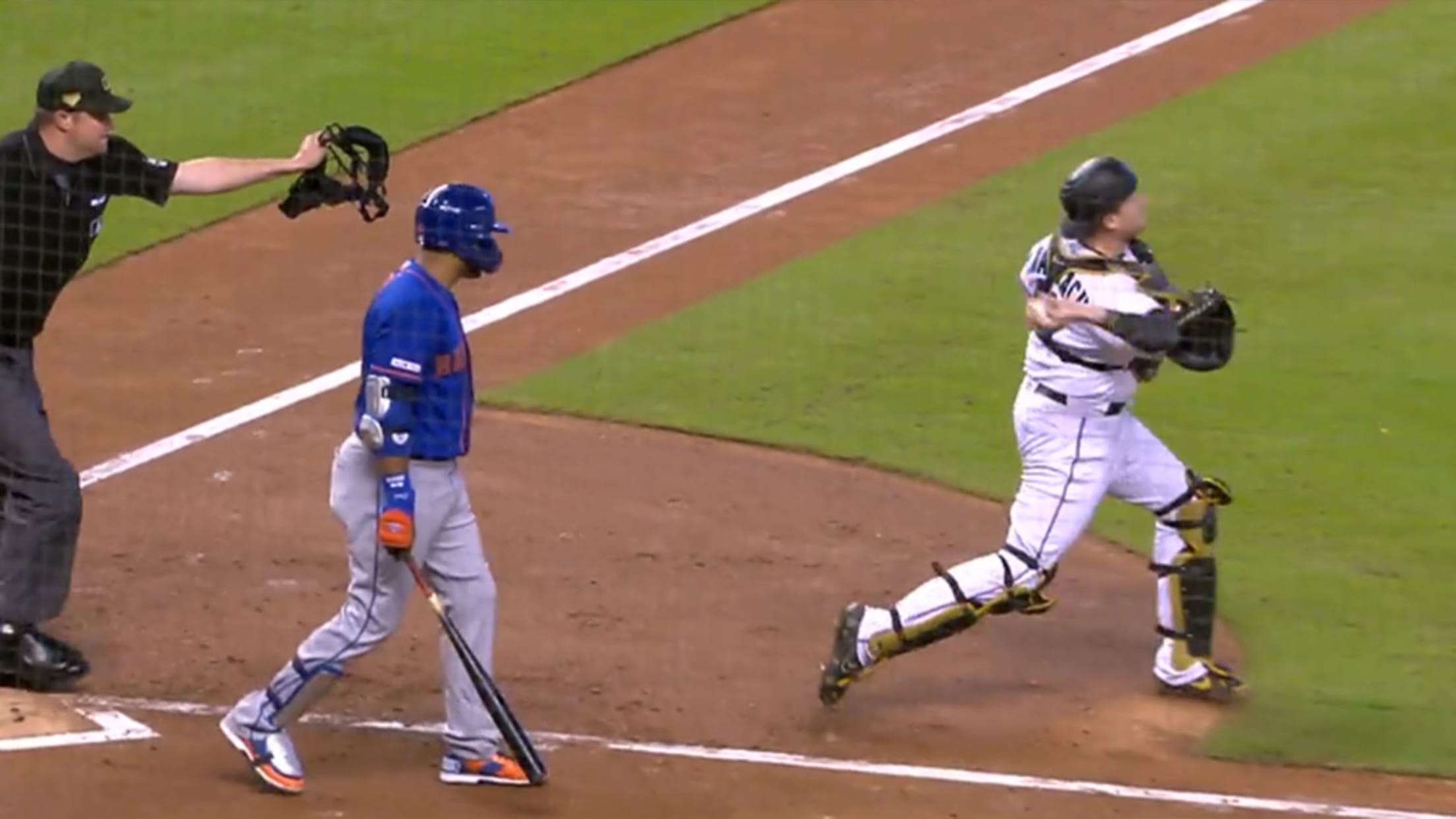 MIAMI -- When the Mets acquired Robinson Canó over the offseason in a blockbuster trade with the Mariners, it signaled New York's determination to return to prominence both in the National League East and postseason landscape. Five months later, the honeymoon appears to be over as Cano drew heat for
Injury updates: Tanaka, Paxton, Altuve, Springer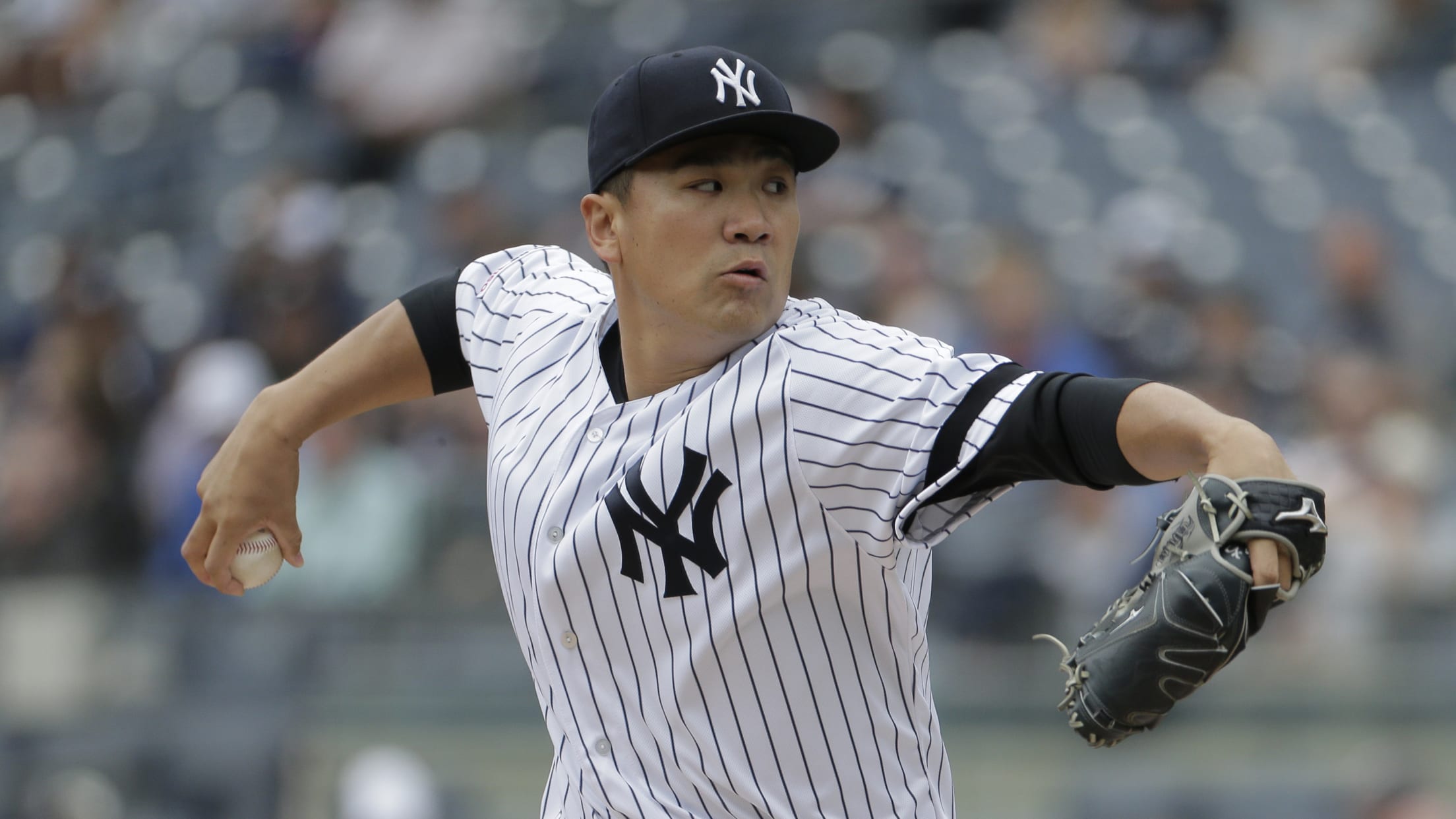 Masahiro Tanaka, James Paxton and Dellin Betances, Yankees A day after getting hit on the right shin by a batted ball with a 111.3-mph exit velocity from Yandy Díaz, Tanaka is feeling better. He was walking normally at Yankee Stadium ahead of the Yanks' rubber game vs. the Rays on
Yanks ride wild 6th to series W, AL East lead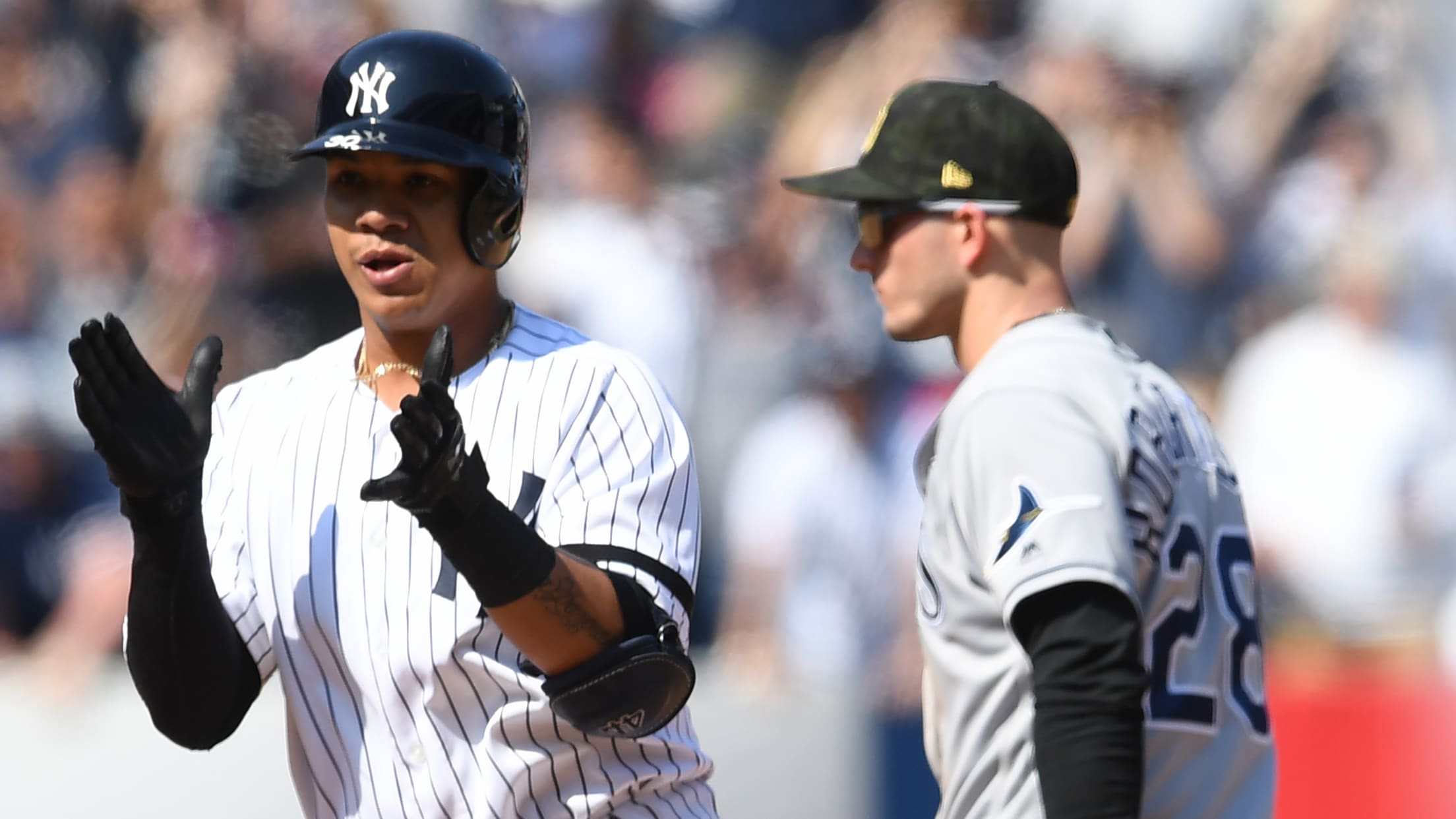 NEW YORK -- The Yankees entered the bottom of the sixth inning tied at 5 with the Rays in a back-and-forth game that featured home runs from both sides. But the Yanks took control in the sixth, scoring seven runs on four hits in an inning that included five walks
Ryu masterful again, runs scoreless streak to 31
Dodgers lefty records first road victory in win over Reds; Bellinger cranks 17th homer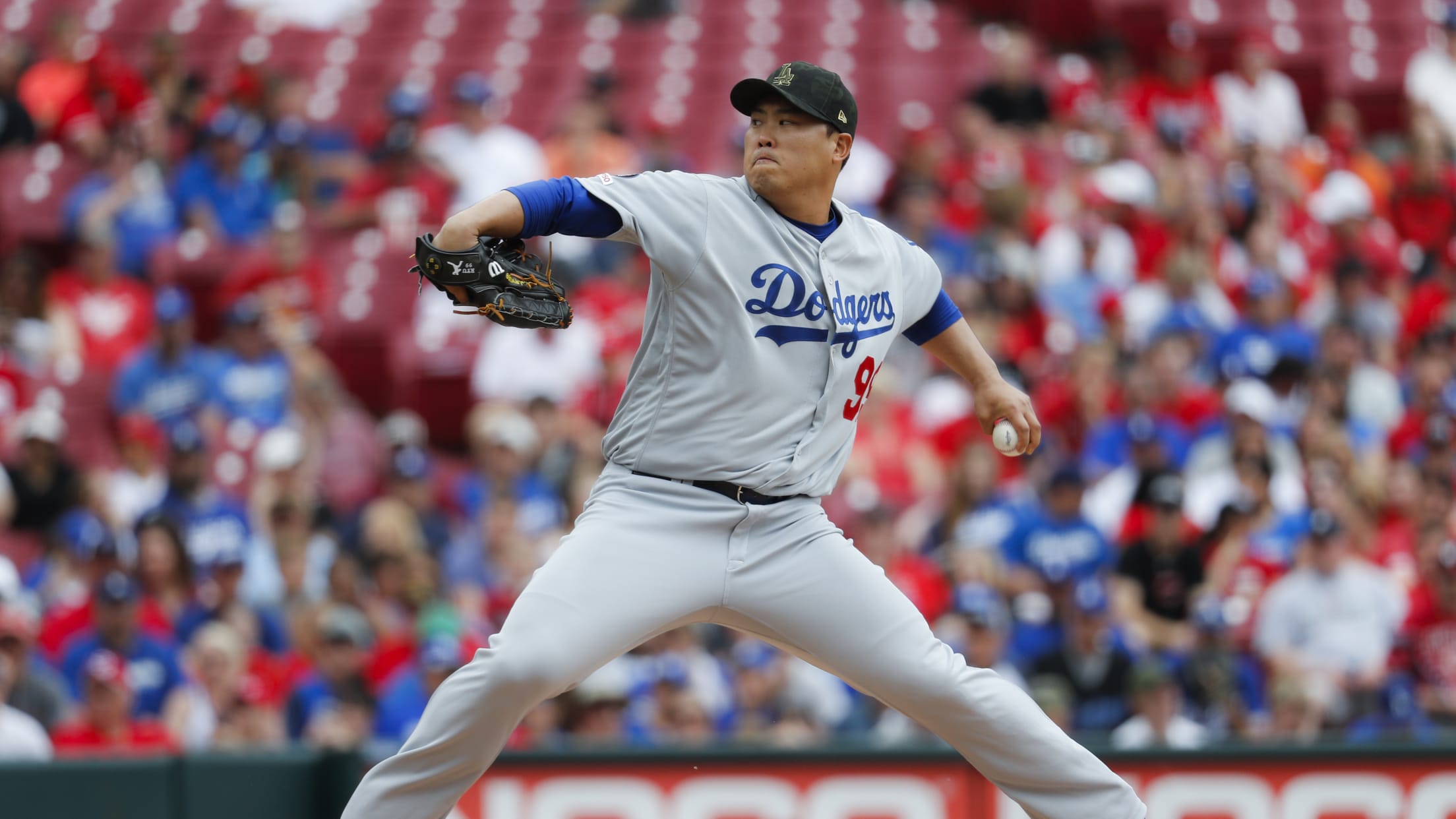 CINCINNATI -- Hyun-Jin Ryu had not won a decision this season away from Dodger Stadium, but Dodgers manager Dave Roberts knew it was just a matter of time. "He likes pitching at home," Roberts said, prior to Sunday's game. "But if he commands the fastball, he can pitch anywhere, even
Red Sox snap Astros' 10-game winning streak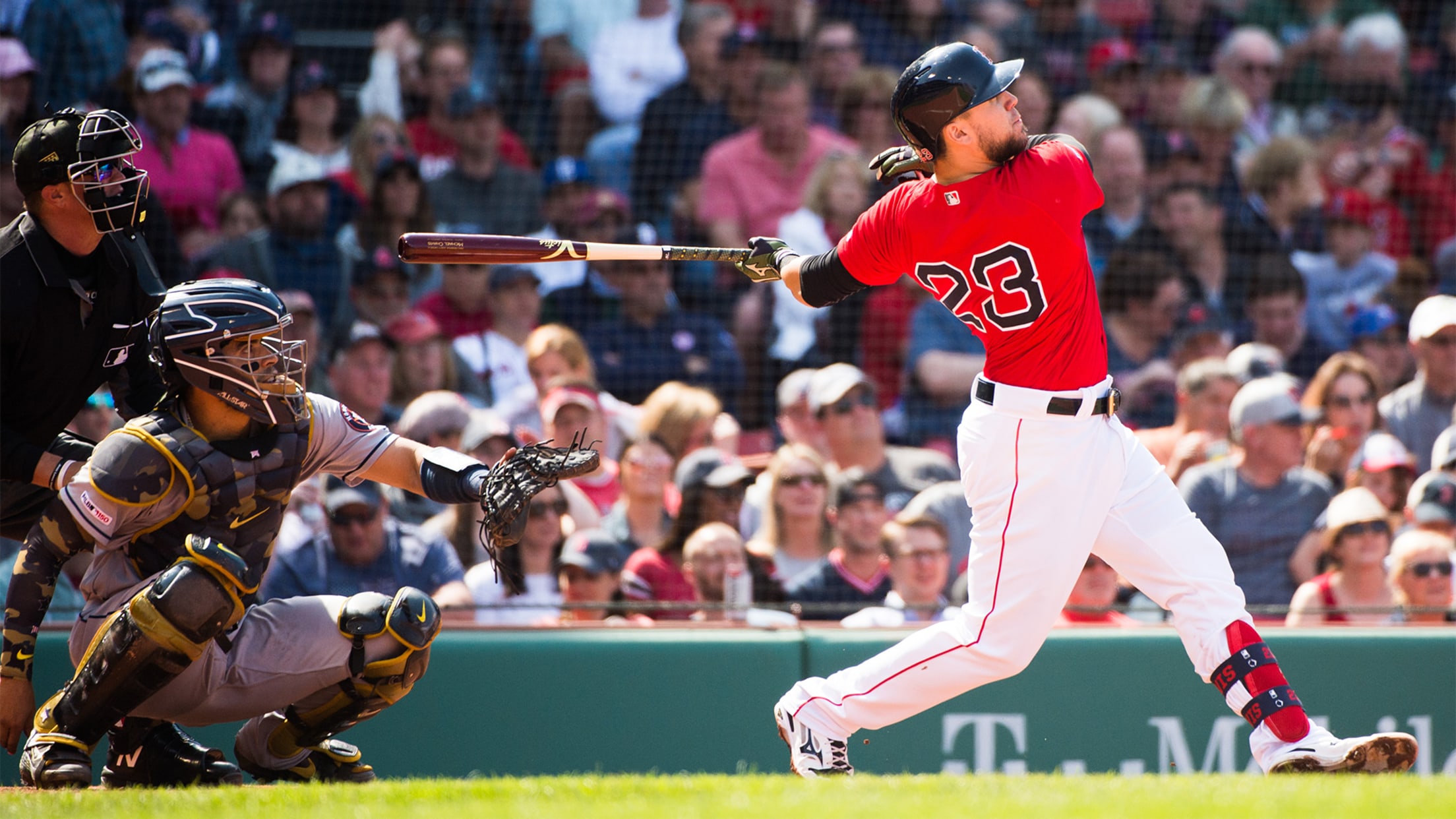 BOSTON -- Even on a day Chris Sale struck out 10, it wasn't pretty. Even on a day Xander Bogaerts came up with the big hit the Red Sox needed, the offense was grinding it out more than dominating. The truth of the matter is that the Red Sox weren't
Harper's bazaar: A weekend full of homers
Two-run blast the difference-maker in series sweep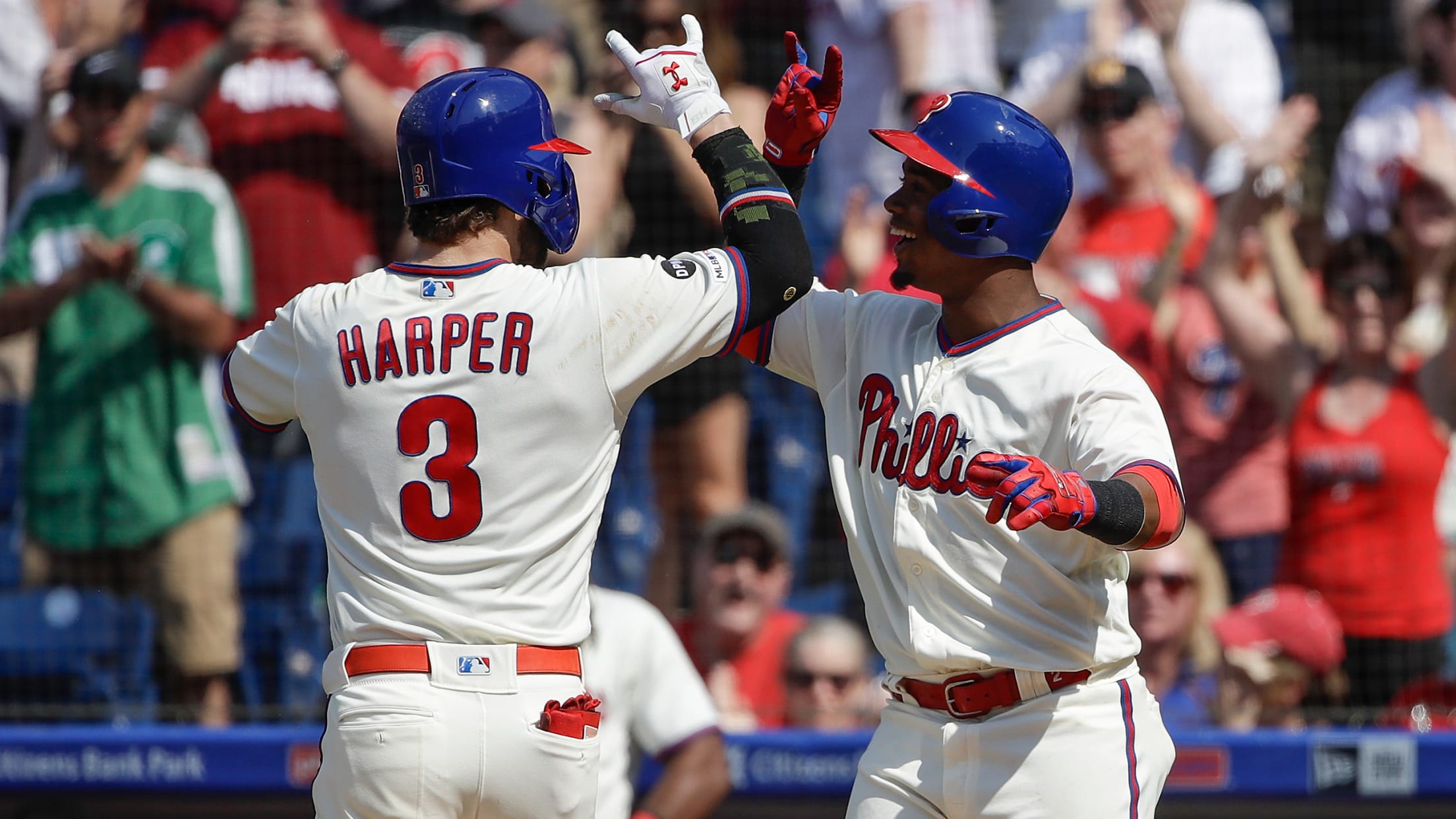 PHILADELPHIA -- After clobbering a home run over the batter's eye and onto Ashburn Alley in Saturday's win, Bryce Harper stood at his locker postgame and said, "It's not how far, it's how many." Harper backed up that mantra on Sunday, drilling another no-doubter home run to straightaway center field
Woman is first to play in PR men's league 
Diamilette Quiles breaks barrier by taking field in doubleheader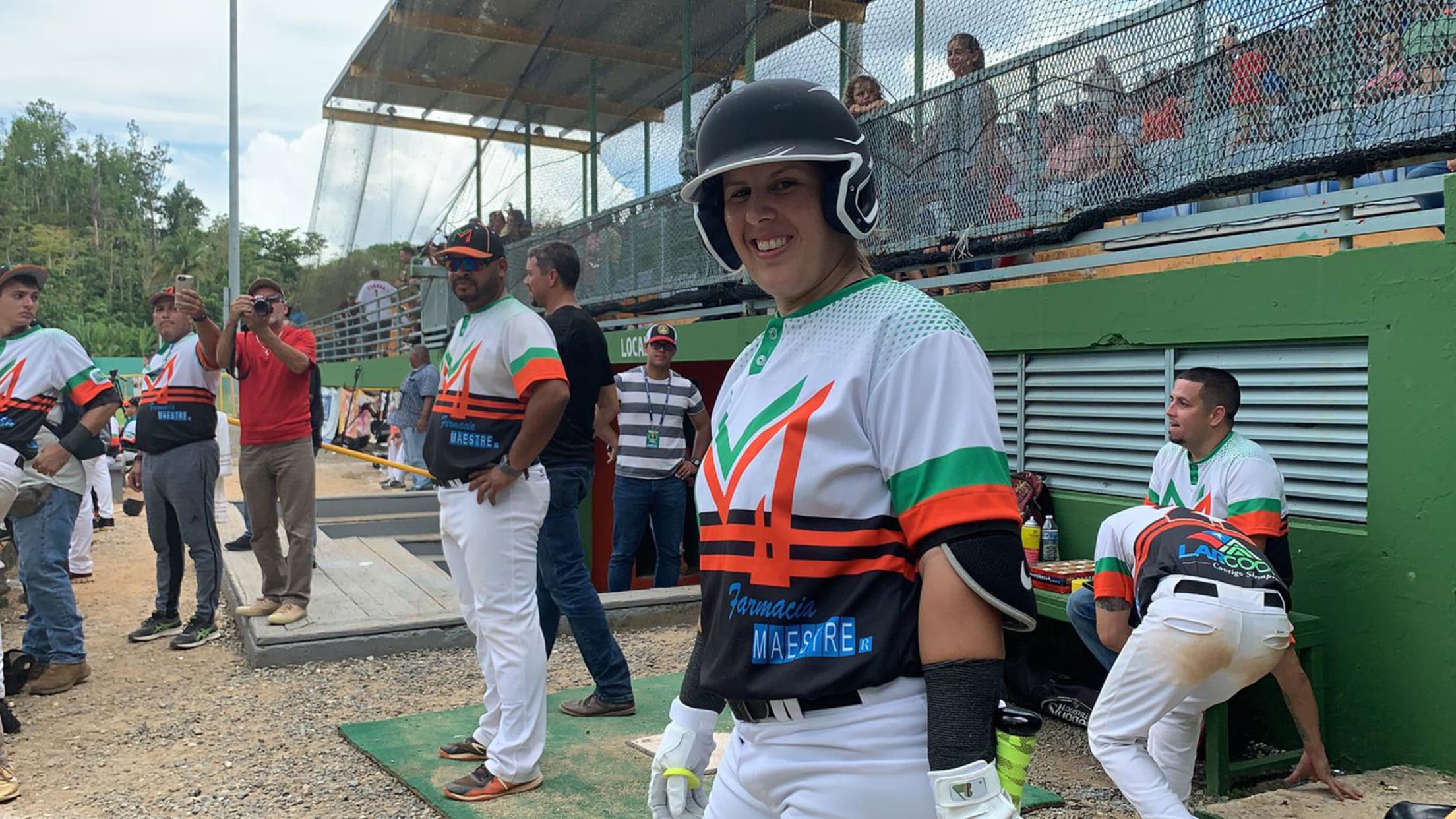 Baseball history was going to be made, so one thousand fans piled into Utuado's Estadio Ramon Cabanas, the modest stadium in the central part of Puerto Rico, to witness it. They came to see first baseman Diamilette Quiles, and she did not disappoint. The 33-year-old became the first woman to
Evan Longoria tells us the real reason why his bats feature Pokemon and dabbing unicorns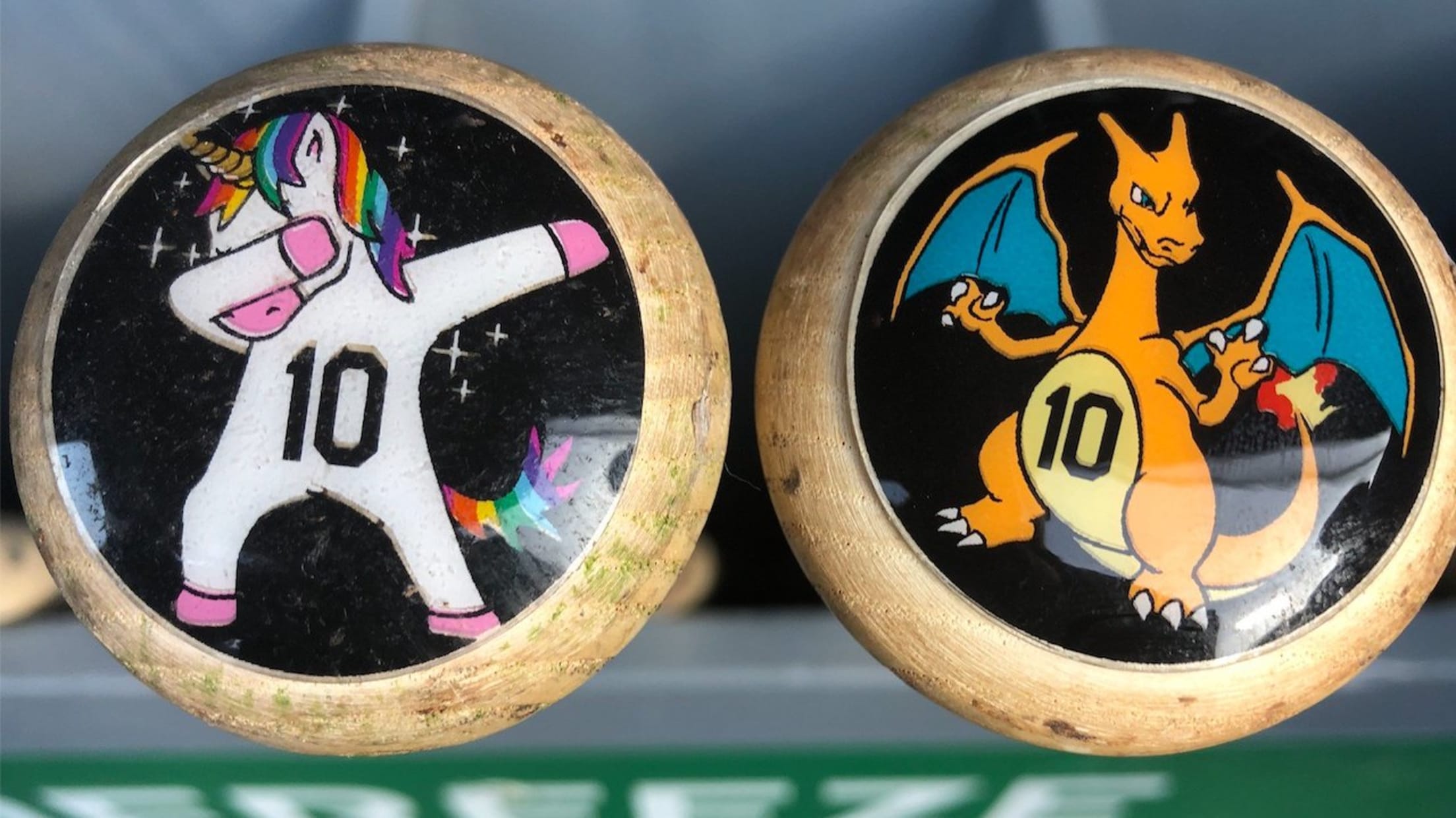 First thing's first: No, Evan Longoria isn't secretly super into unicorns. But his daughter, Elle, can't get enough -- which gave Evan an idea: Why not let her and her brother, Nash, pick out his bat knob decals during the 2019 season? Longoria had gone with custom knobs before (you