MLB Pipeline's Top 100 Prospects list stacked with stars of tomorrow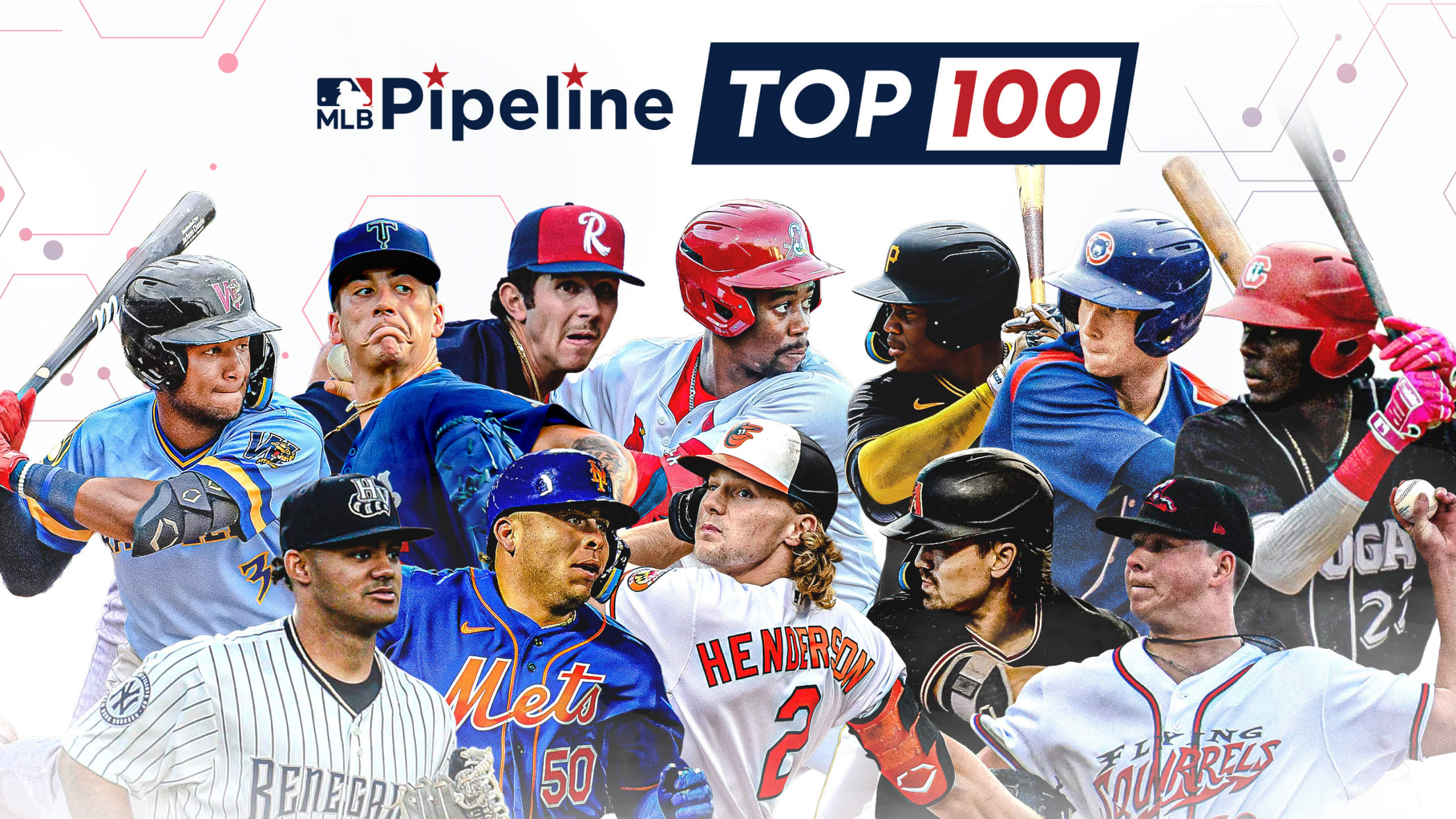 Looking for a sign that a new baseball season is coming and that Spring Training is right around the corner? Look no further: The new MLB Pipeline Top 100 Prospects list is here! As always, there were a number of variables we considered when putting together the 2023 Top 100,
O's-A's trade: Southpaw Cole Irvin heads to Baltimore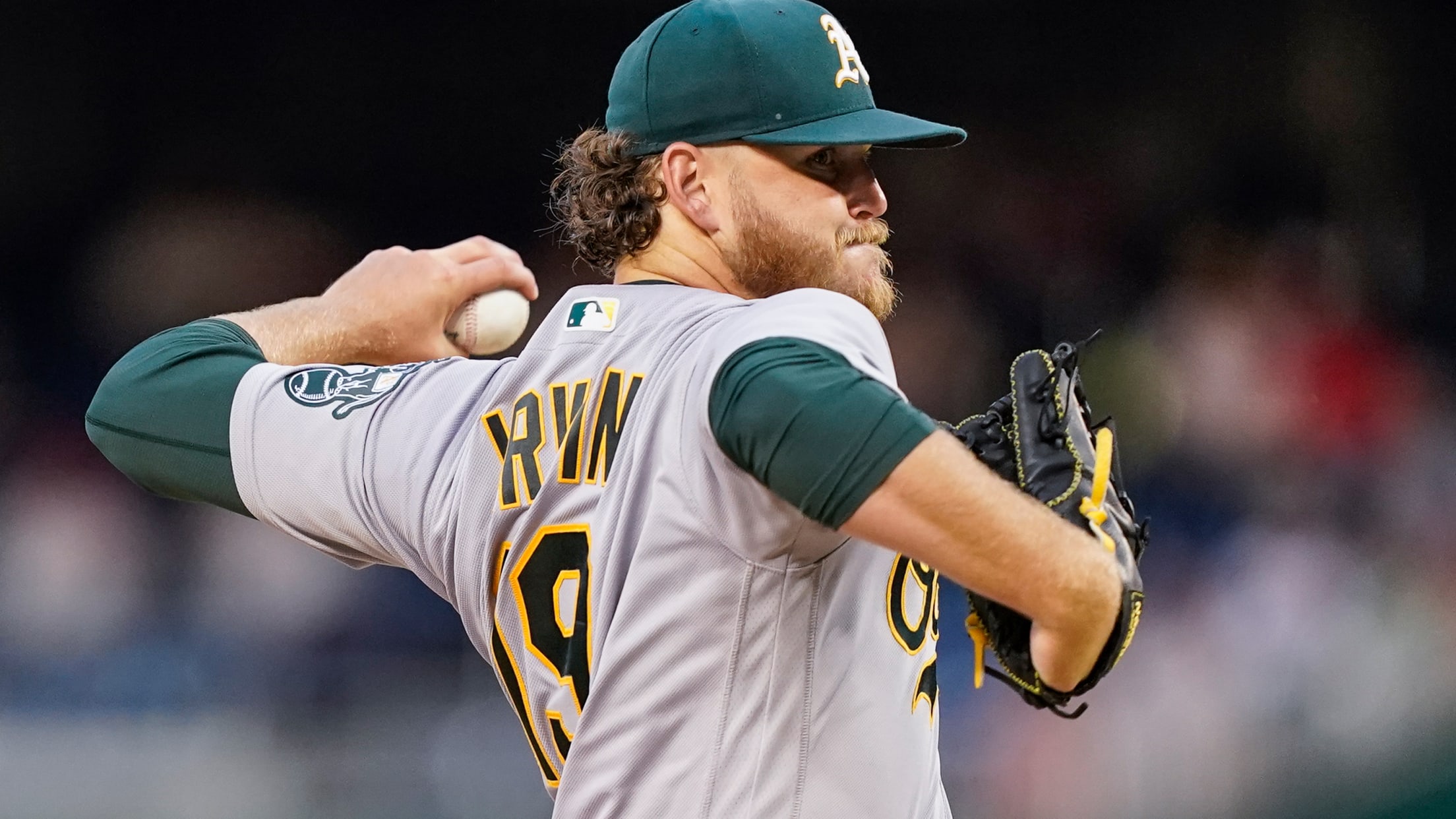 The Orioles spent nearly two months exploring all avenues for acquiring another experienced starting pitcher. On Thursday, they pulled off a trade to land a reliable one. Baltimore received left-hander Cole Irvin in a deal with Oakland, adding a quality starter who should slot into its five-man rotation to open
Dana Brown named Astros GM: 'He's the perfect fit'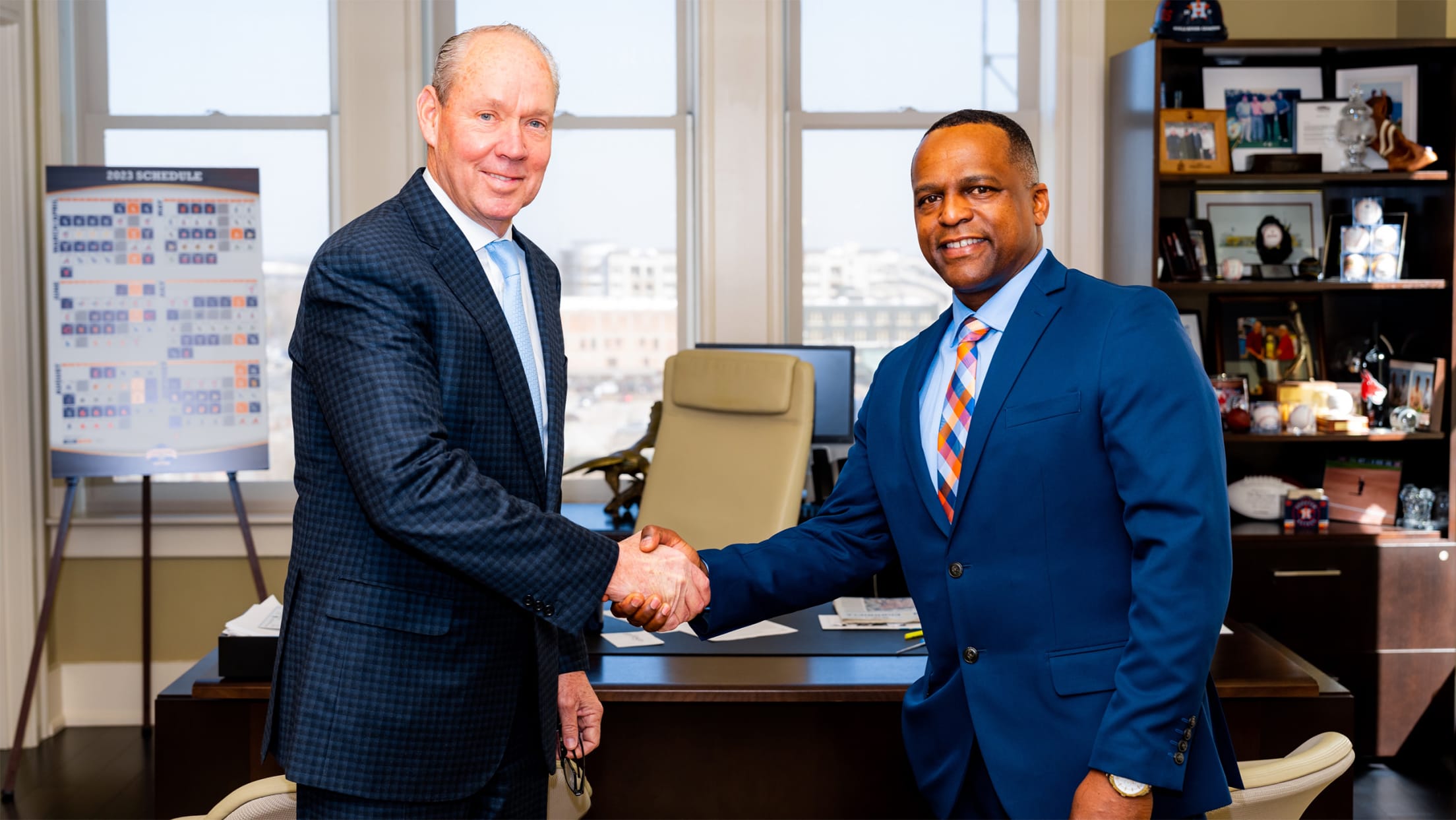 HOUSTON -- Astros owner Jim Crane said his club went through a "pretty vigorous" interview process in trying to find its new general manager, and ultimately turned to Dana Brown, who Crane said was analytics-savvy, a great talent evaluator, seasoned at player development and is, like himself, a former college
These clubs have the most Top 100 prospects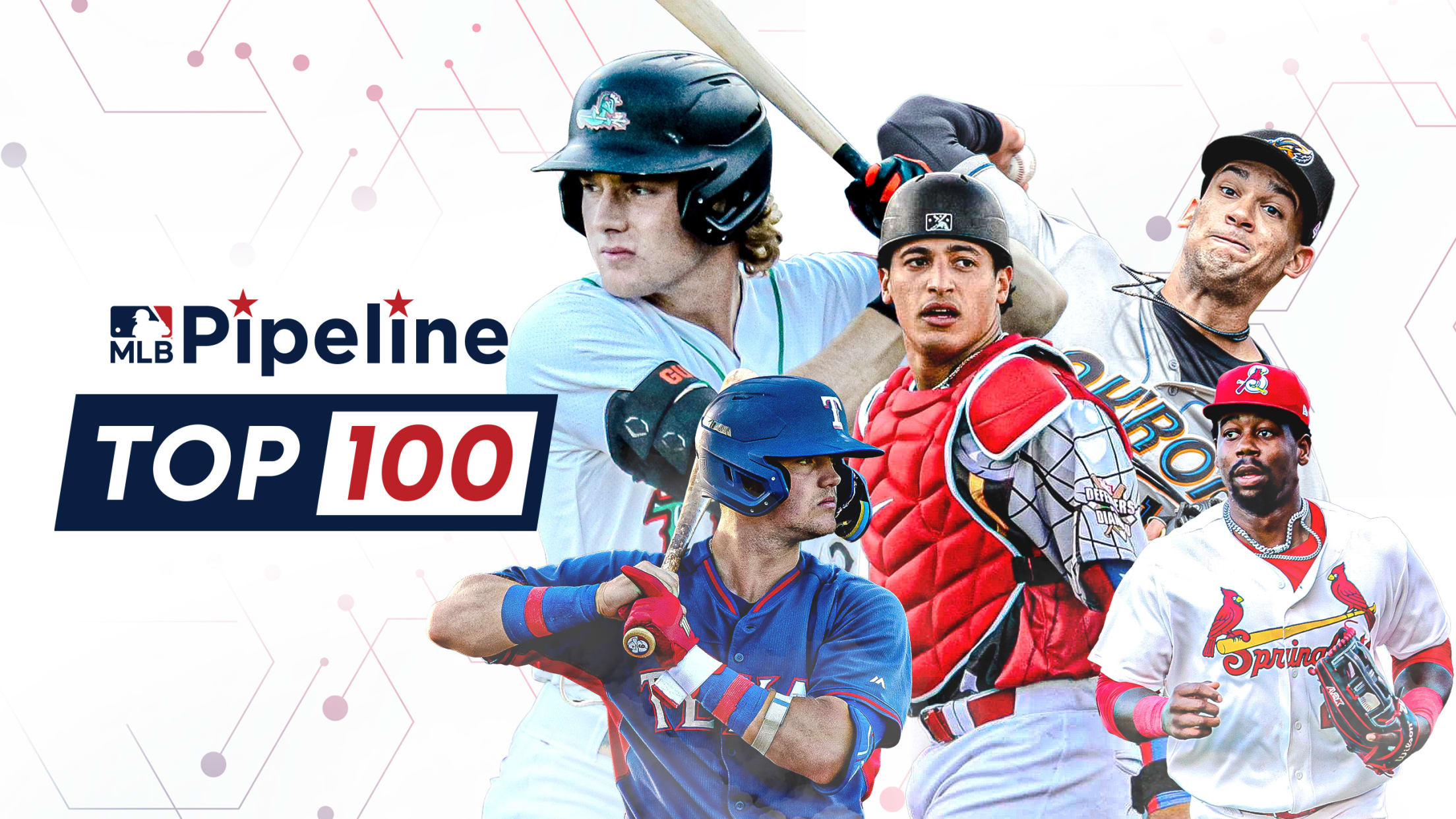 MLB Pipeline's Top 100 preseason prospect ranking -- now in its 20th edition after it began as a Top 50 in 2004 -- is meant to be a series of individual assessments. We evaluate each player for who they've been, who they are and who they could be as Major
Remaining free agents who can fill a role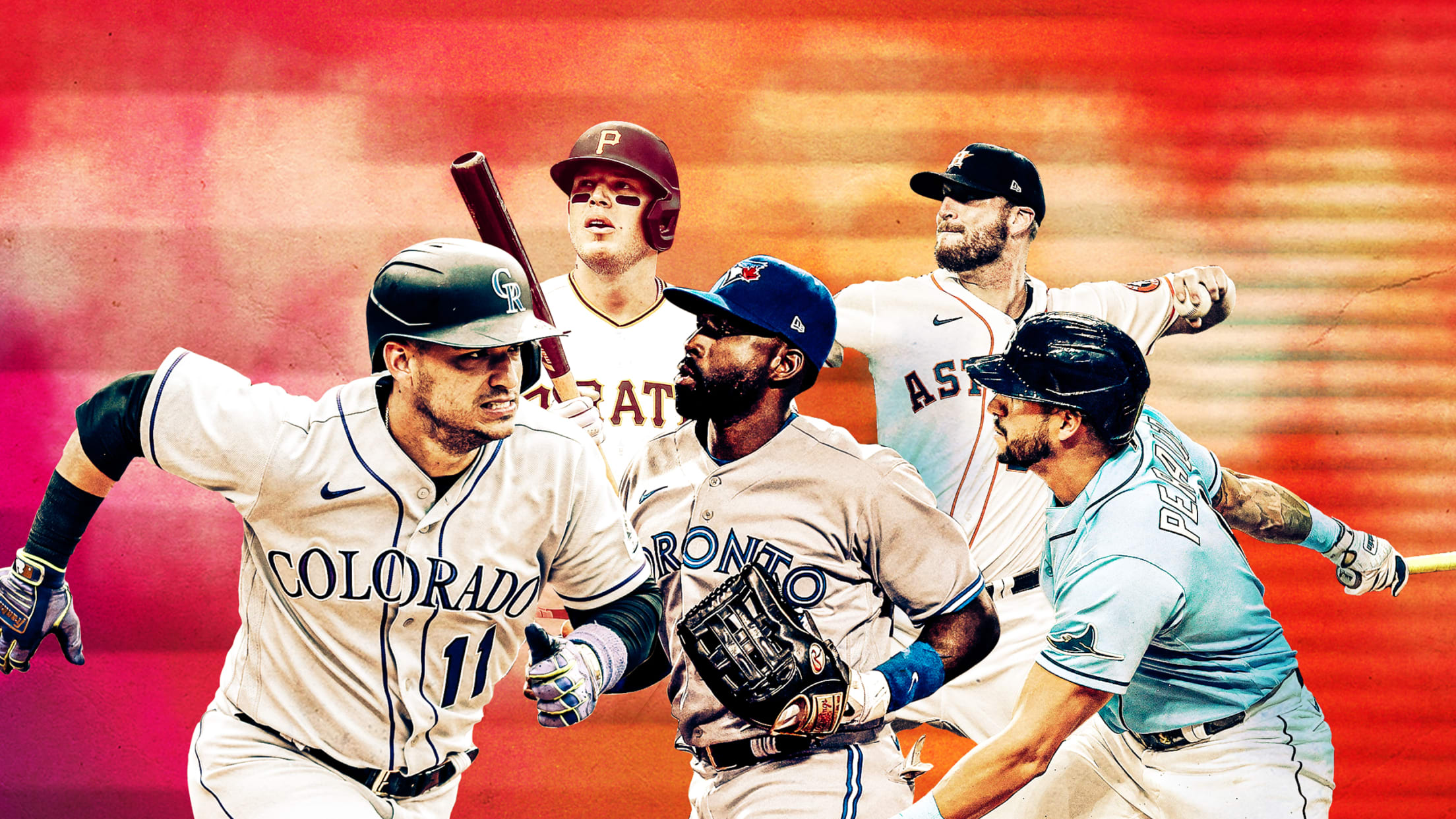 While a team's success largely depends on its best players, the stars can't do it all. Over the course of a 162-game season, even the most dominant clubs need contributions from the players on the margins of the roster. Although the free-agent market is no longer brimming with studs, there
O's atop rankings with No. 1 prospect, 8 in Top 100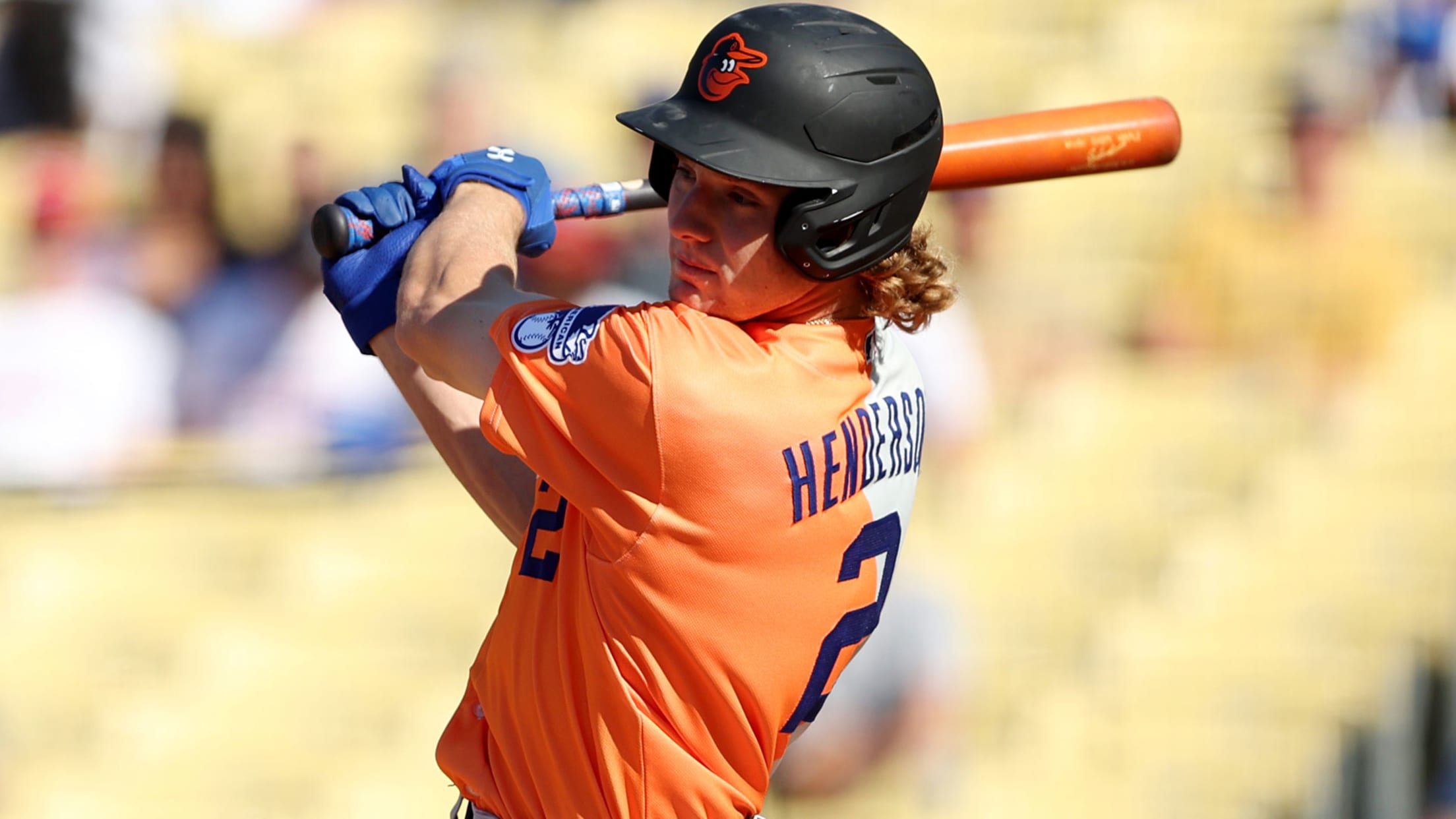 Over the past two years, Gunnar Henderson quickly climbed each full-season level of the Orioles' Minor League system. That culminated with the 2019 second-round Draft pick getting his first taste of the Majors during an impressive 34-game stint with the Orioles at the end of the '22 season. Now, Henderson
Music picking up where baseball left off for Bronson Arroyo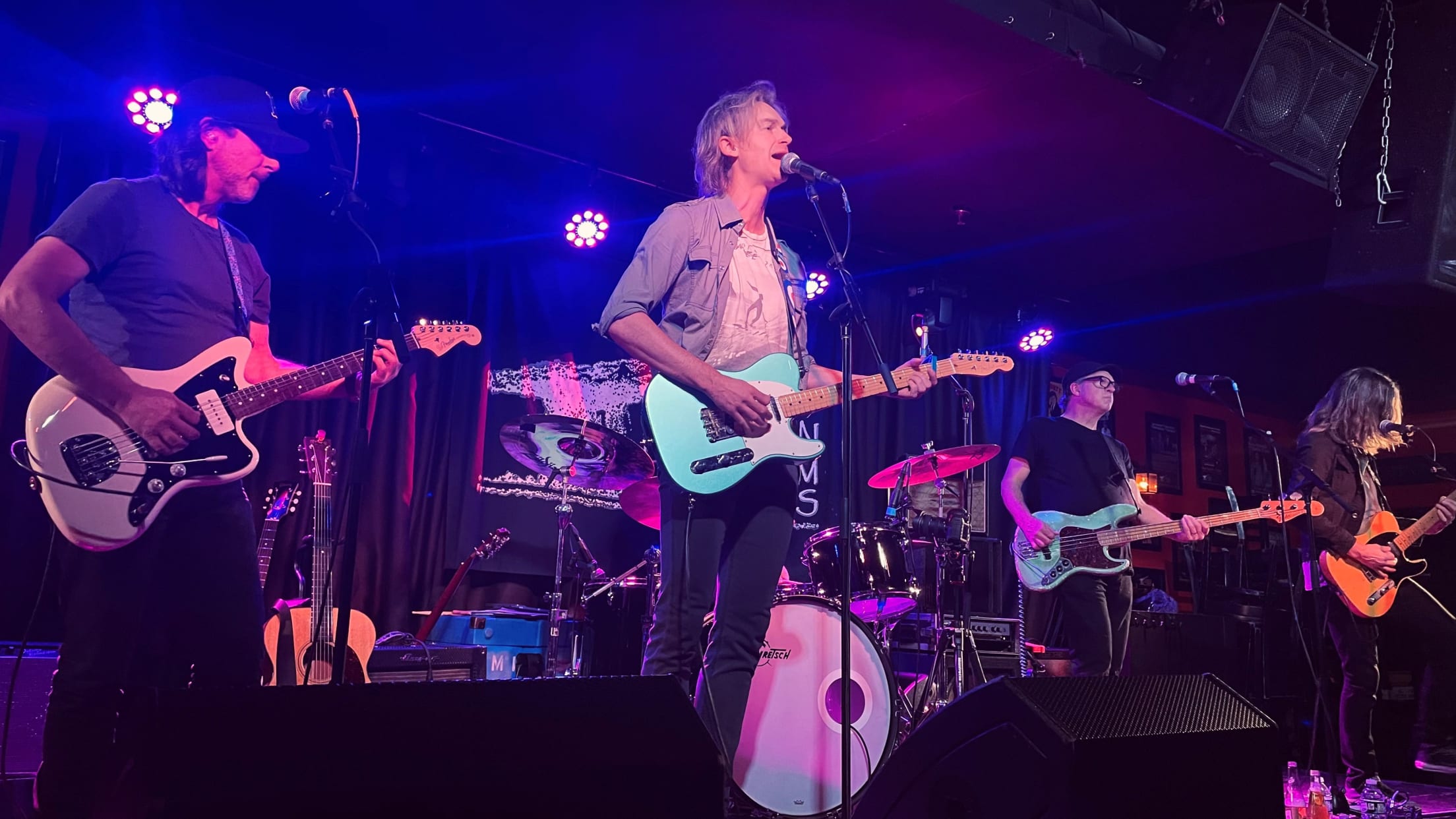 BOSTON -- At 5 years old, Bronson Arroyo was already a regular in the gym. By the age of 8, he was 55 pounds and squatting six times his weight. The 16-year Major Leaguer traces much of his success back to his father, who started him in the weight room
Blackmon eyeing big 2023 after rules shift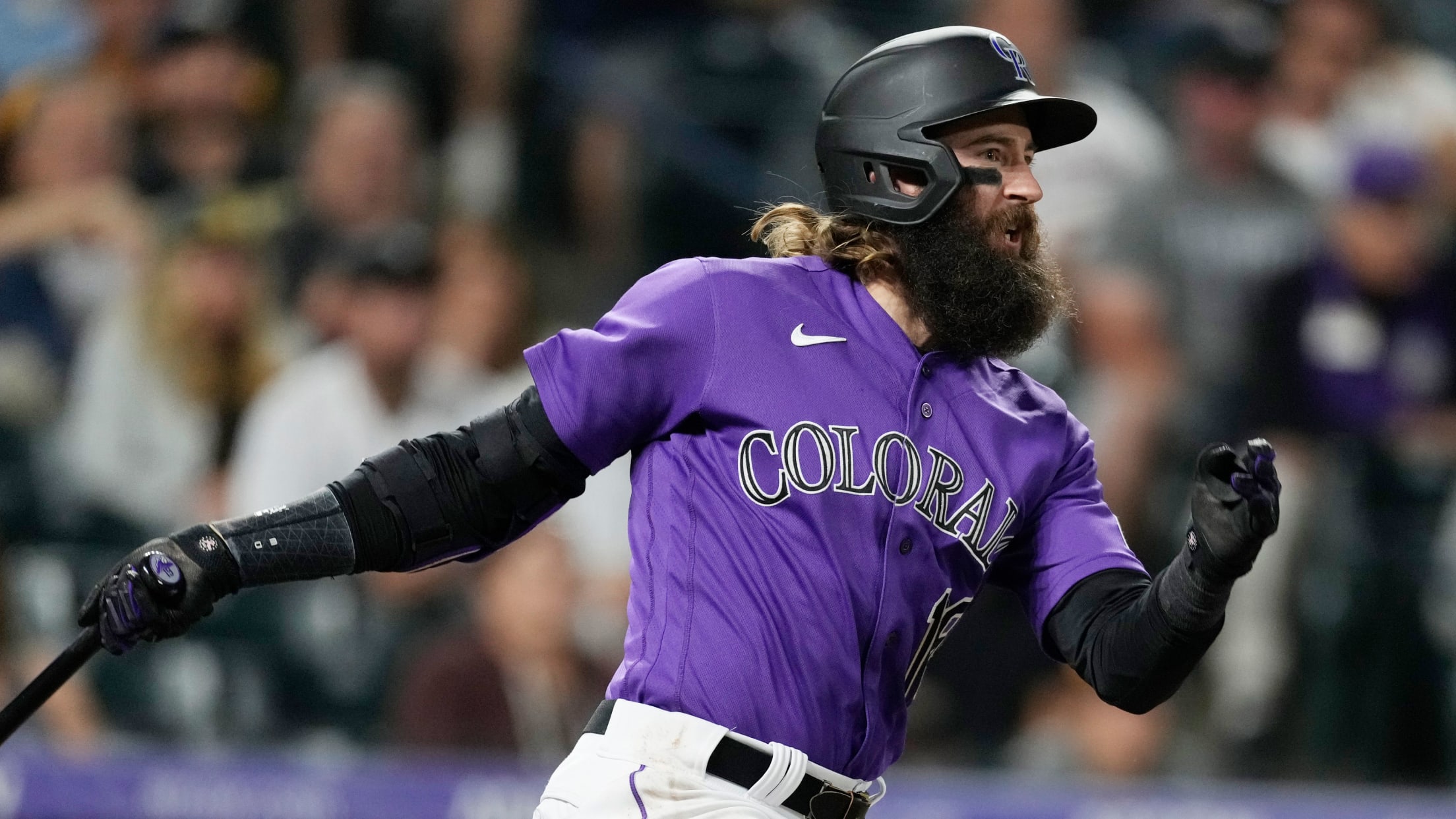 DENVER -- This offseason is the perfect time to remove a concern from Rockies designated hitter and outfielder Charlie Blackmon's list. At the end of last season, Blackmon, 36, had arthroscopic surgery to repair the meniscus in his left knee. He and his wife, Ashley, also welcomed their second child,
Spring roommates Soroka, Anderson to compete for rotation job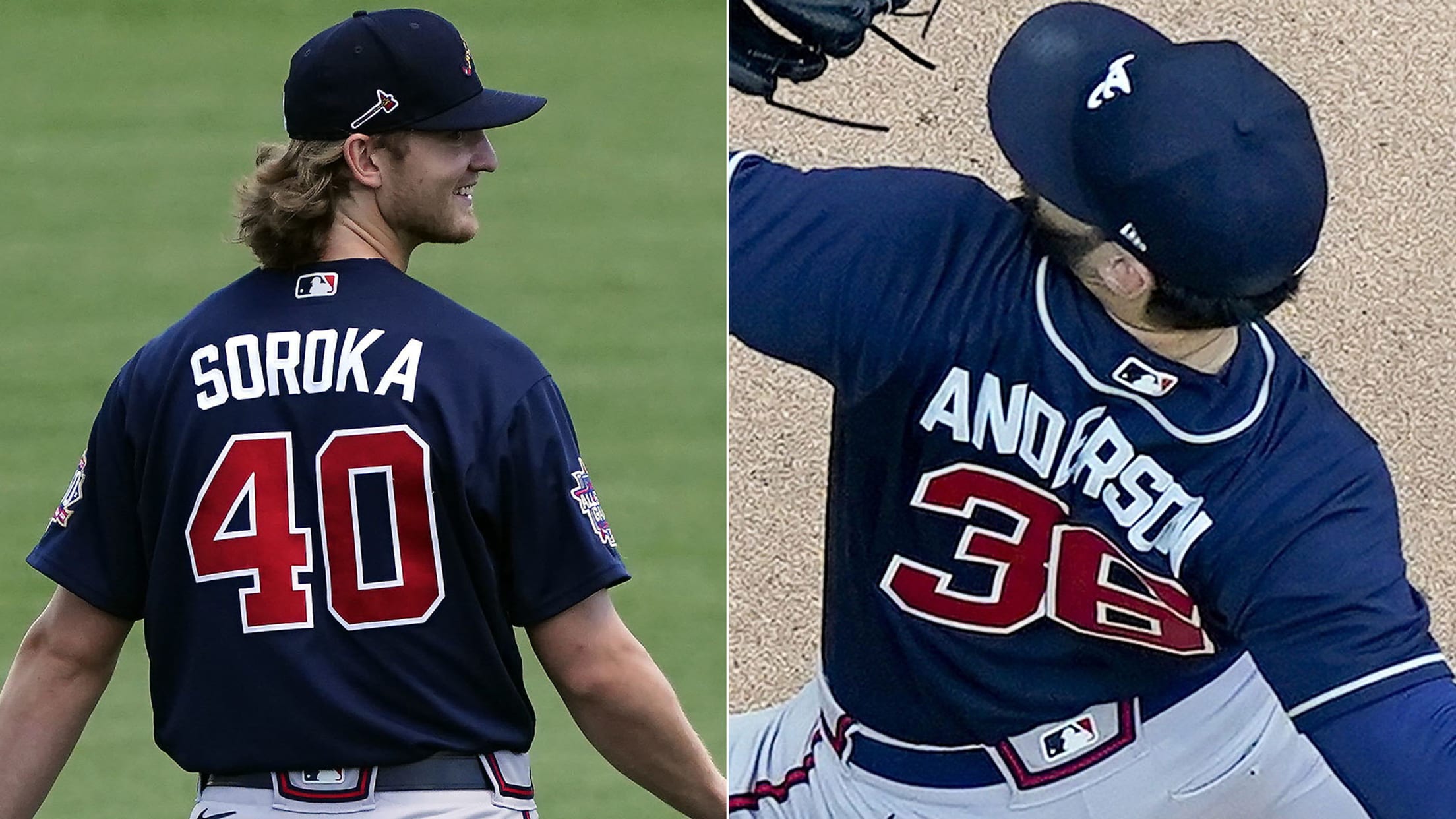 This story was excerpted from Mark Bowman's Braves Beat newsletter. To read the full newsletter, click here. And subscribe to get it regularly in your inbox.
Higashioka to receive Thurman Munson Award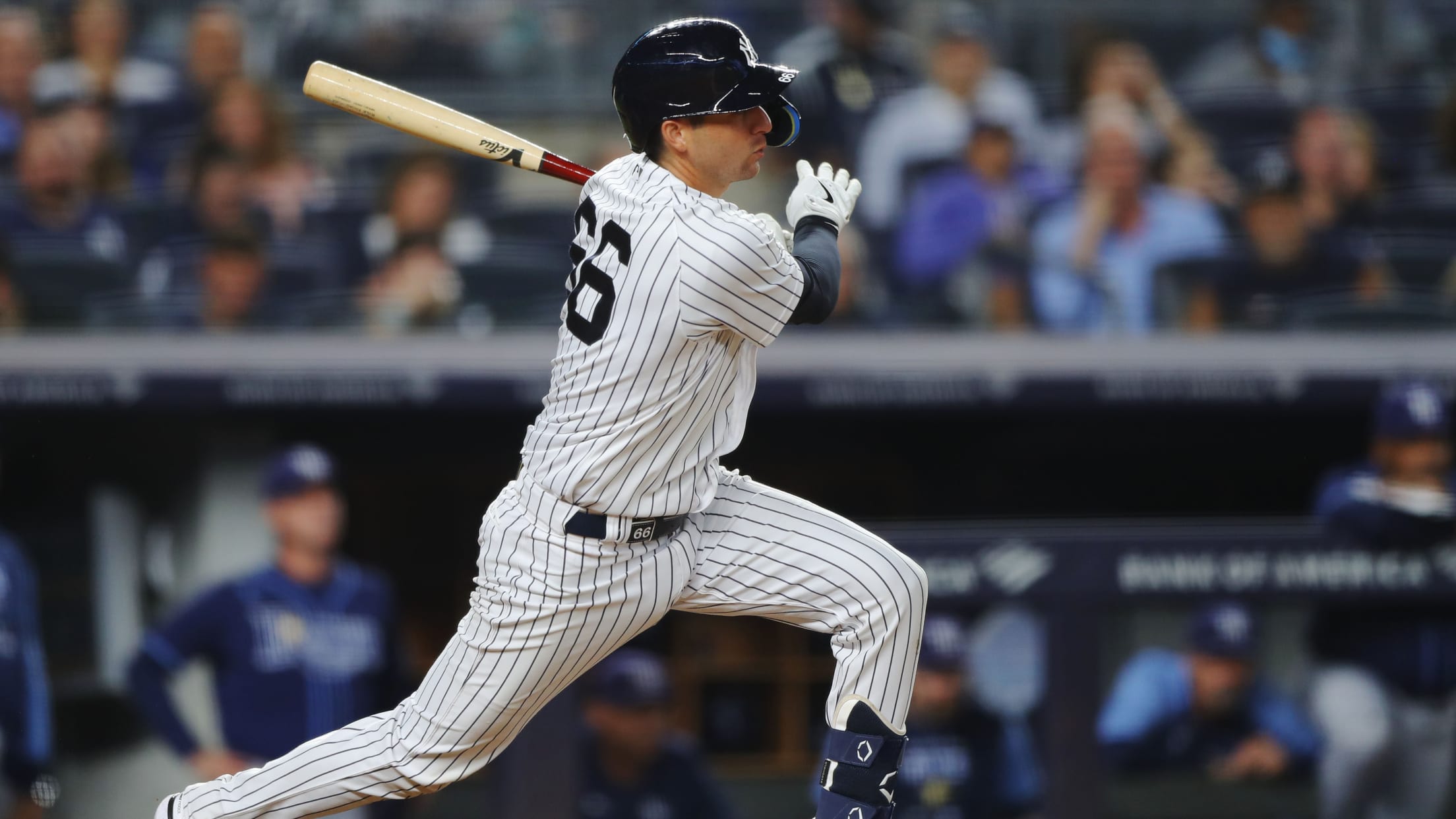 NEW YORK -- Yankees catcher Kyle Higashioka has been announced among the honorees for the 43rd annual Thurman Munson Awards dinner, which recognizes success and inspiration on the fields of play as well as community spirit off the field. Also selected to receive Munson Awards are Mets outfielder Brandon Nimmo,
Here is MLB's No. 1 prospect at each position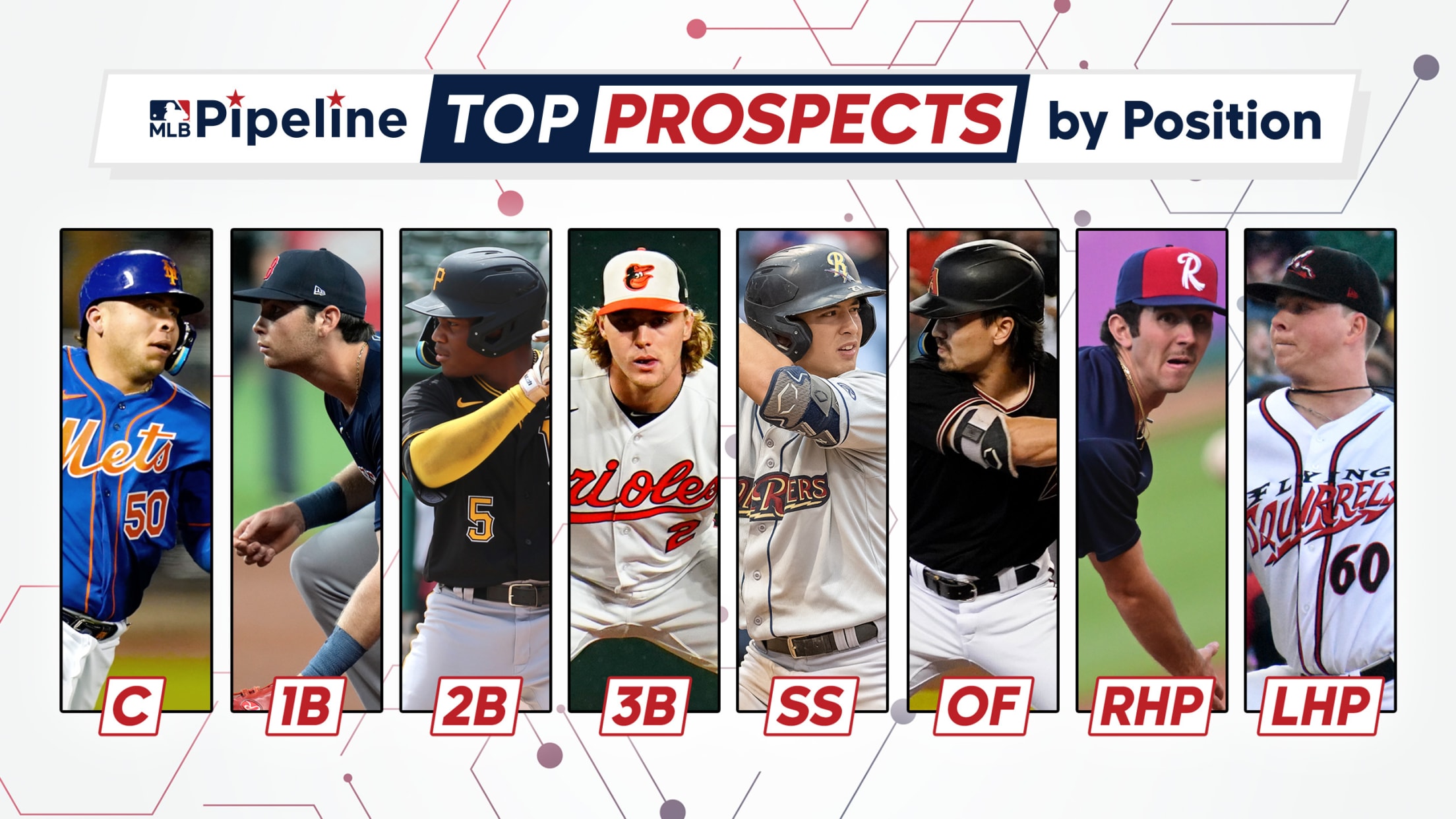 MLB Pipeline has put out its lists of the top 10 prospects at each position leading up to Thursday night's reveal of the 2023 Top 100 Prospects list on MLB Network at 7 p.m. ET/4 PT. As we await the Top 100, here is the No. 1 prospect at each
Here's how McCutchen chose his iconic No. 22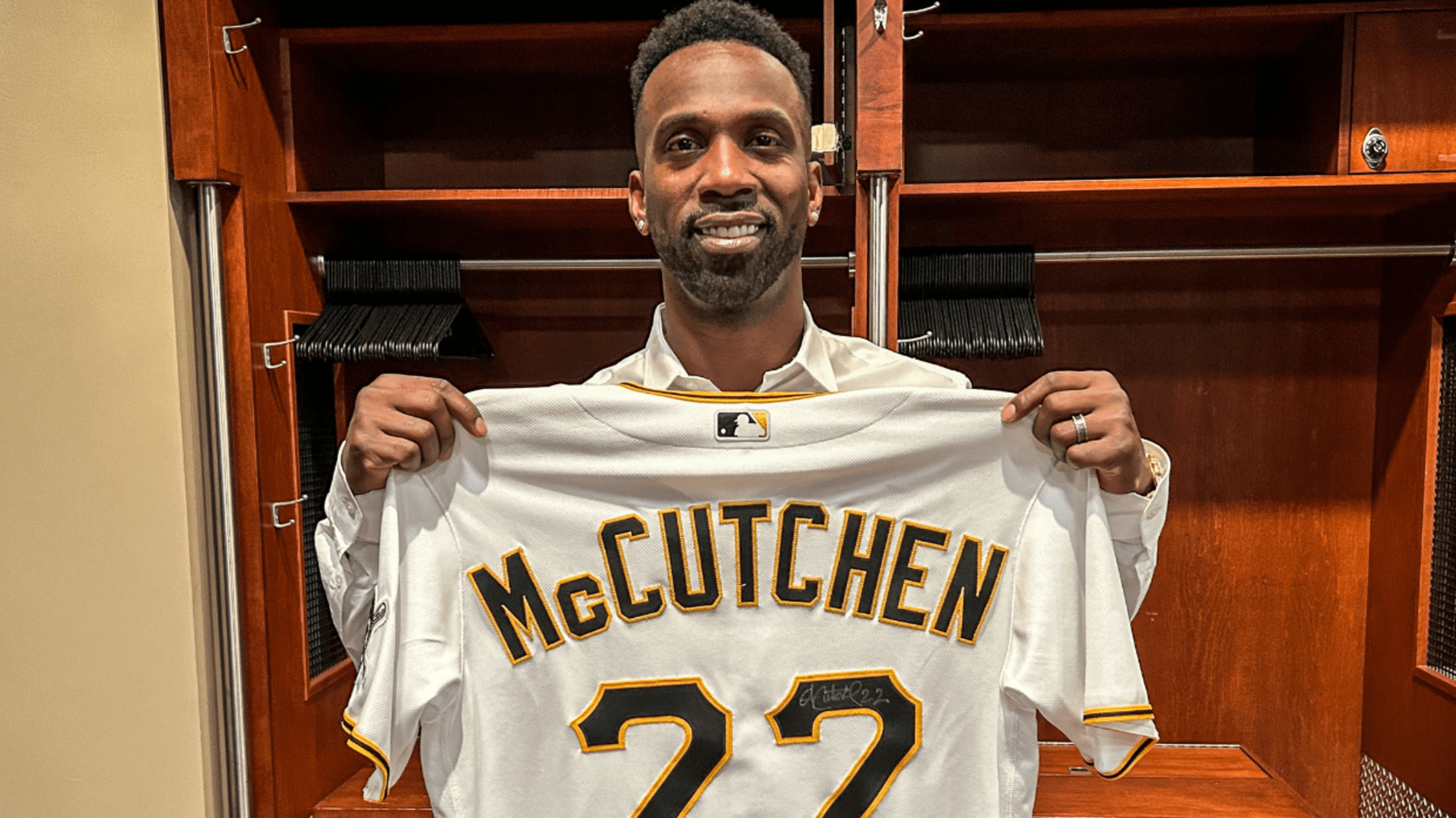 This story was excerpted from Justice delos Santos' Pirates Beat newsletter. To read the full newsletter, click here. And subscribe to get it regularly in your inbox.
What the future looks like for Jack Leiter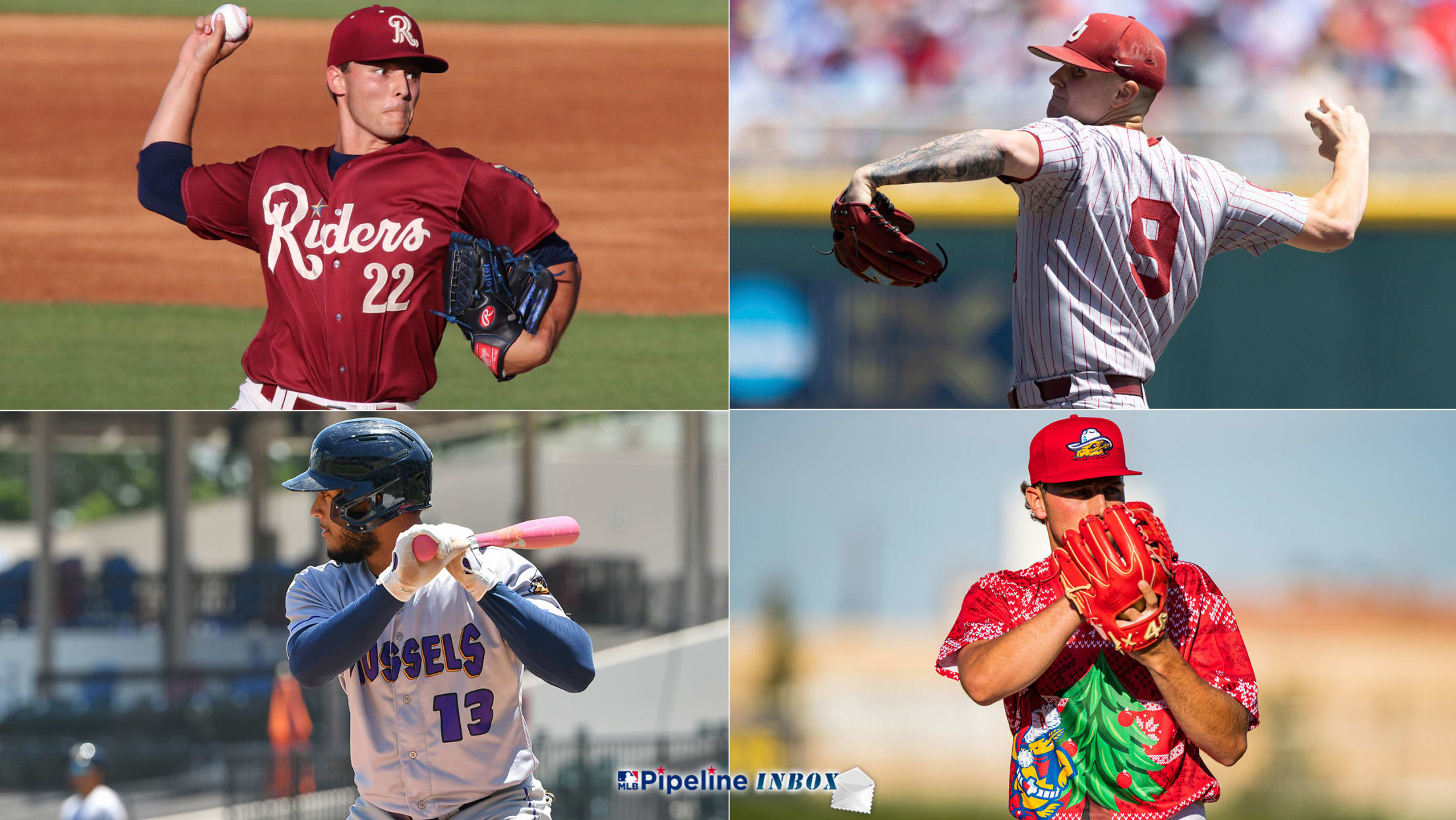 We're excited to reveal MLB Pipeline's 2023 Top 100 Prospects list today at 7 p.m. ET in a one-hour special on MLB Network and MLB.com. We'll have all the scouting reports online and a deluge of related content over the next several days. Now it's on to the organizational Top
MLB Network's Top 10 Players Right Now at every position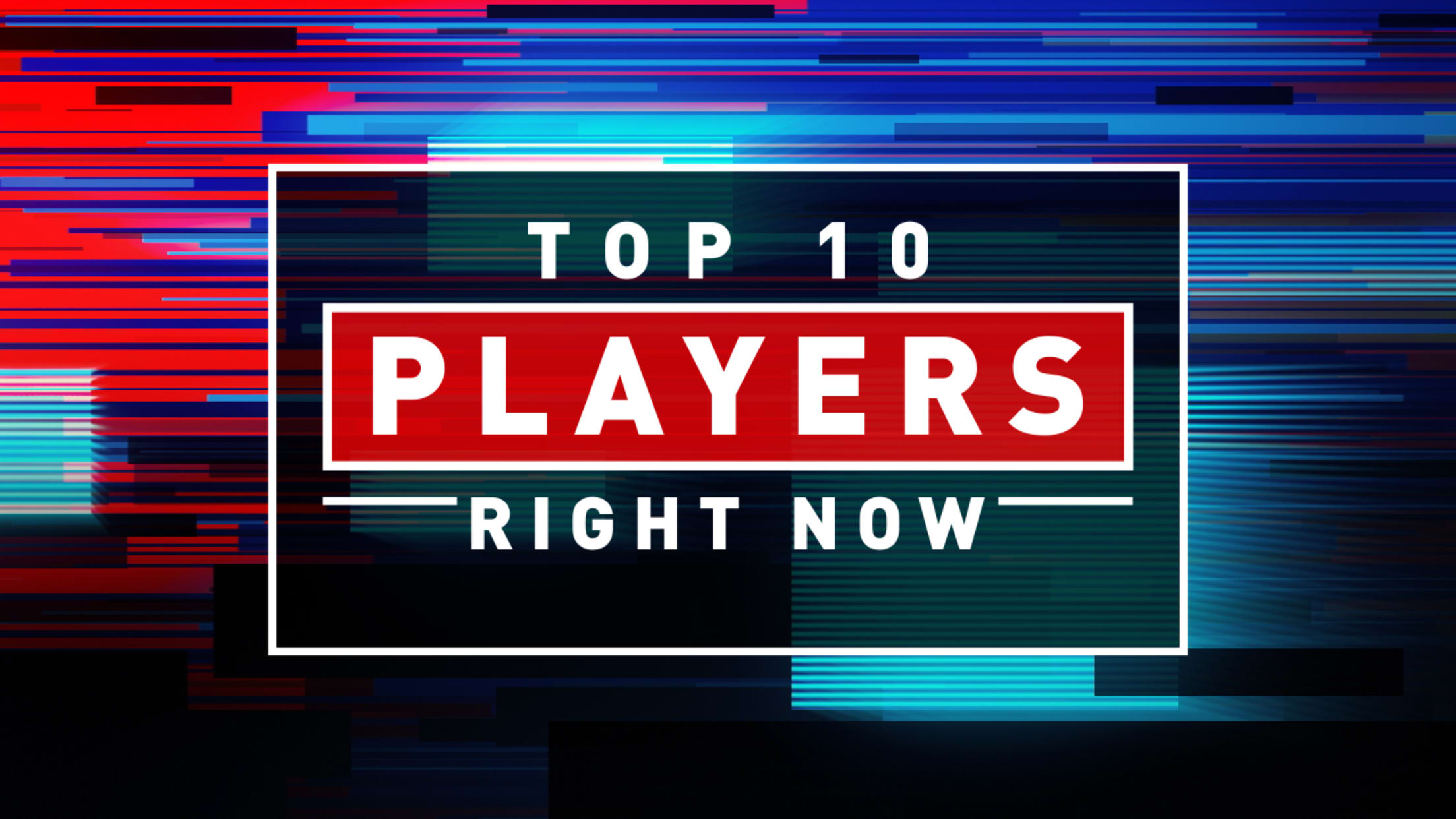 MLB Network kicked off its annual tradition of ranking the "Top 10 Players Right Now" at each position on Jan. 10 when it rolled out its list of the game's best relief pitchers in the first installment of 10 weeknight specials. Using rankings based on past player performance, a number
Every team's projected top player for '23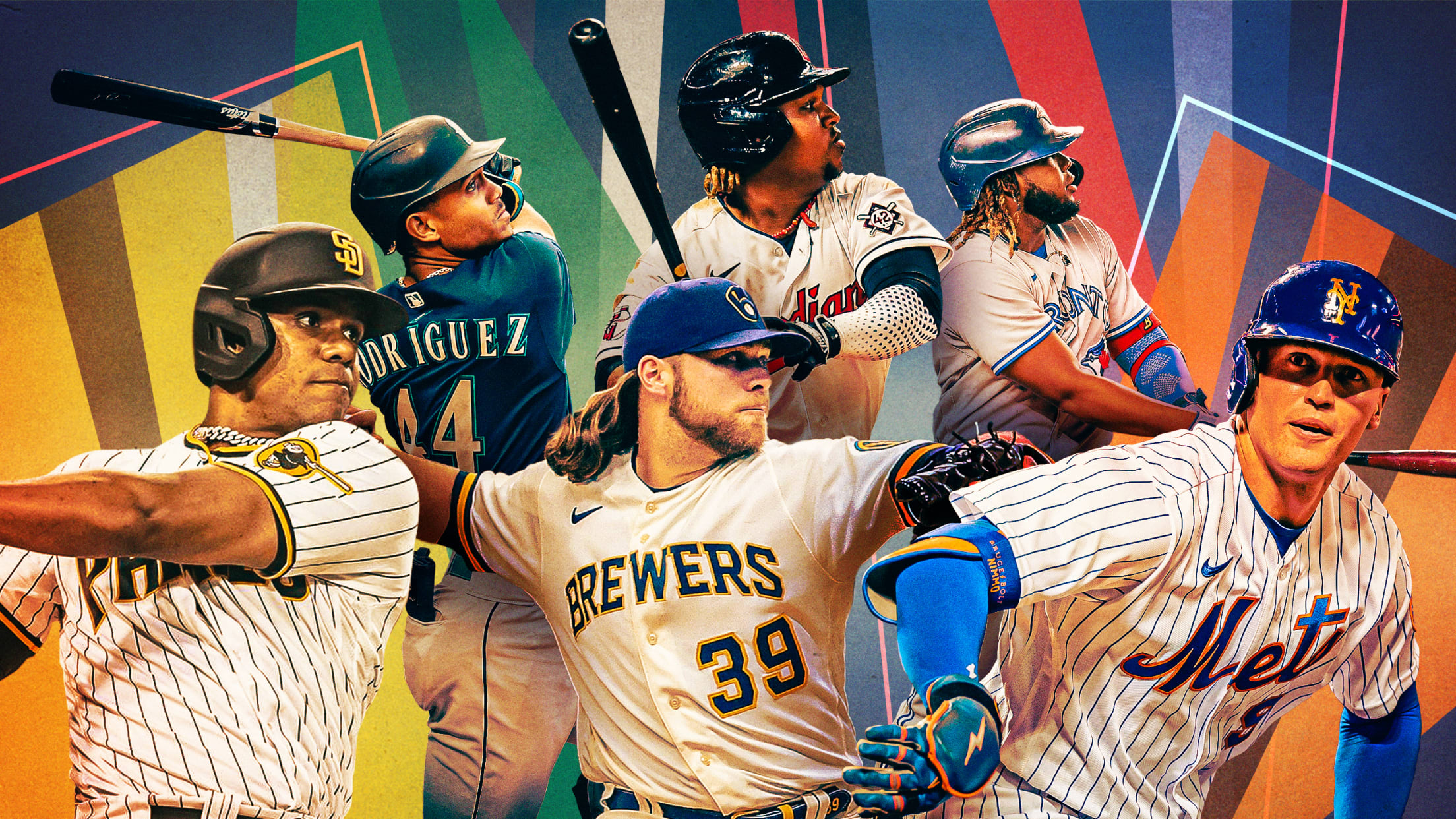 Every team has a star worth watching this year. But who will those top players be? Let's take a look at the Steamer projections on FanGraphs to find each team's No. 1 player for the upcoming season. Here's the top projected player for all 30 teams in 2023 by Wins
BFFs? Judge, Rizzo forming bond as Yankees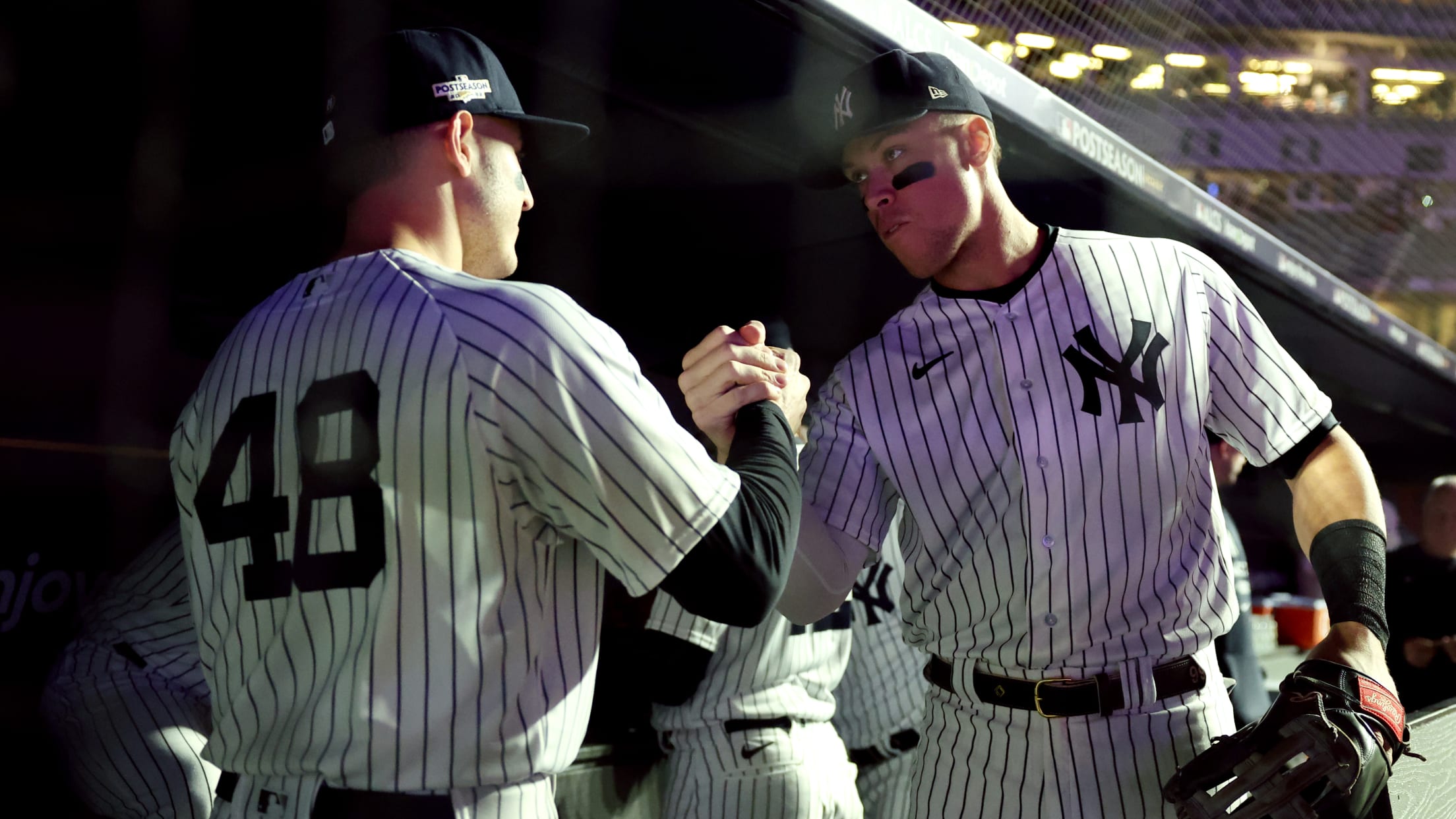 This story was excerpted from Bryan Hoch's Yankees Beat newsletter. To read the full newsletter, click here. And subscribe to get it regularly in your inbox.
Shim realizes first part of dream as prospect signs with Bucs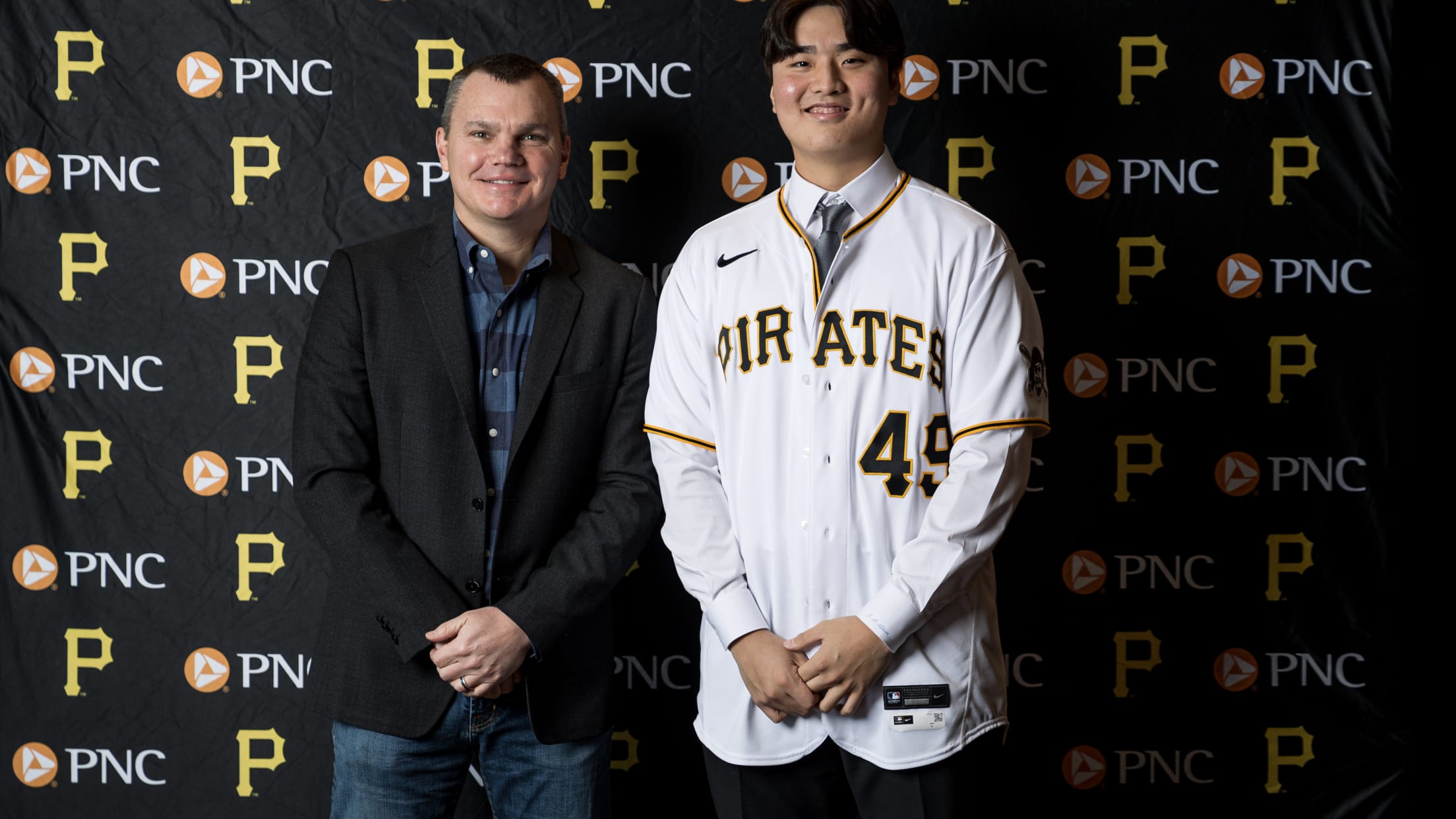 PITTSBURGH -- Snow intermittently descended upon PNC Park as Jun-Seok Shim, the headliner of the Pirates' international class, nestled into a seat inside the stadium's press conference room. His family occupied the front row. Every camera pointed in his direction. It was a day that the 18-year-old right-hander from South
Cubs add backstop depth, sign Luis Torrens to Minors deal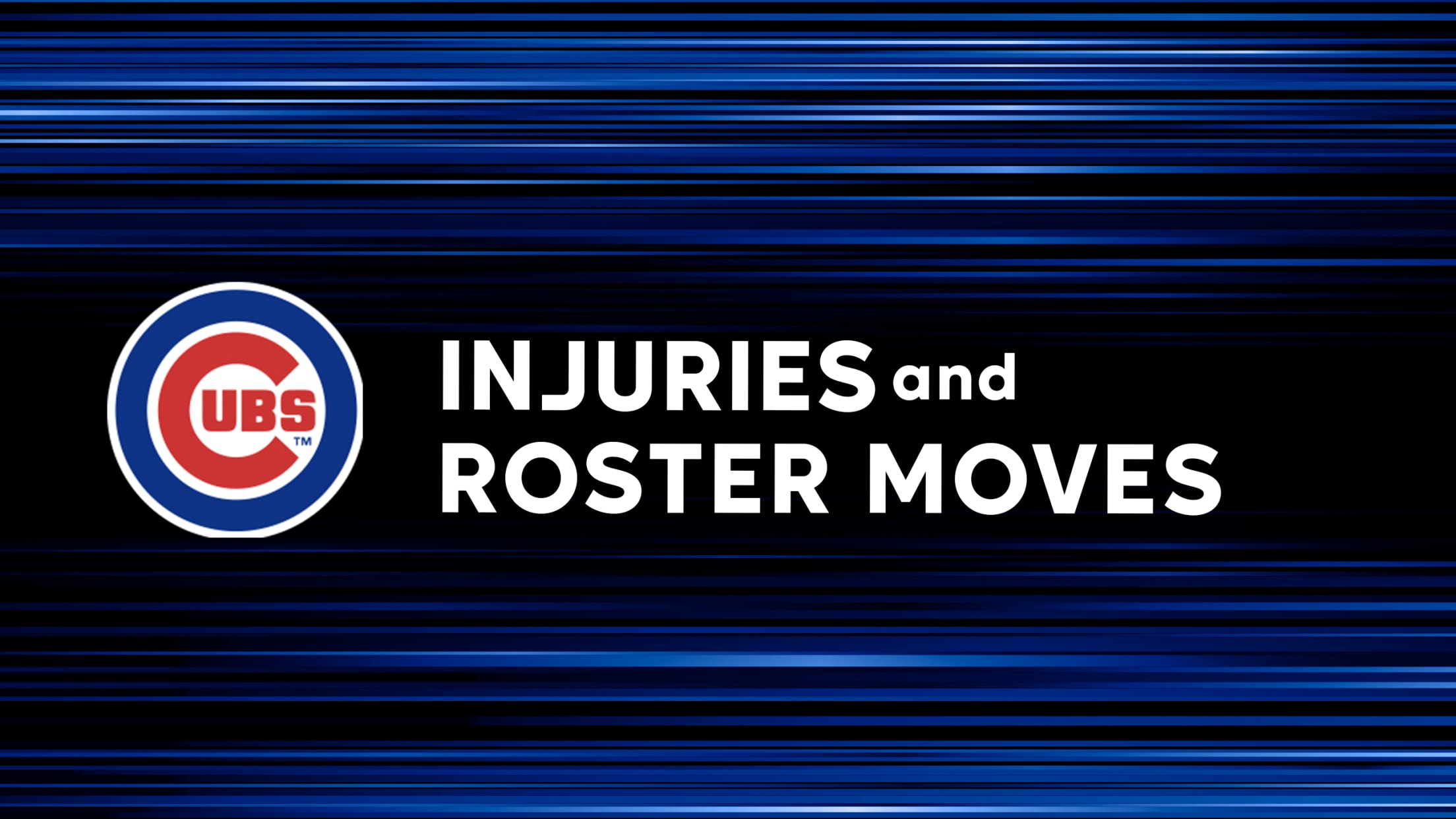 This page will be updated throughout the offseason as the Cubs prepare their roster for 2023.
Rumors: Who's in play for former batting champ?
LATEST FREE AGENT & TRADE RUMORS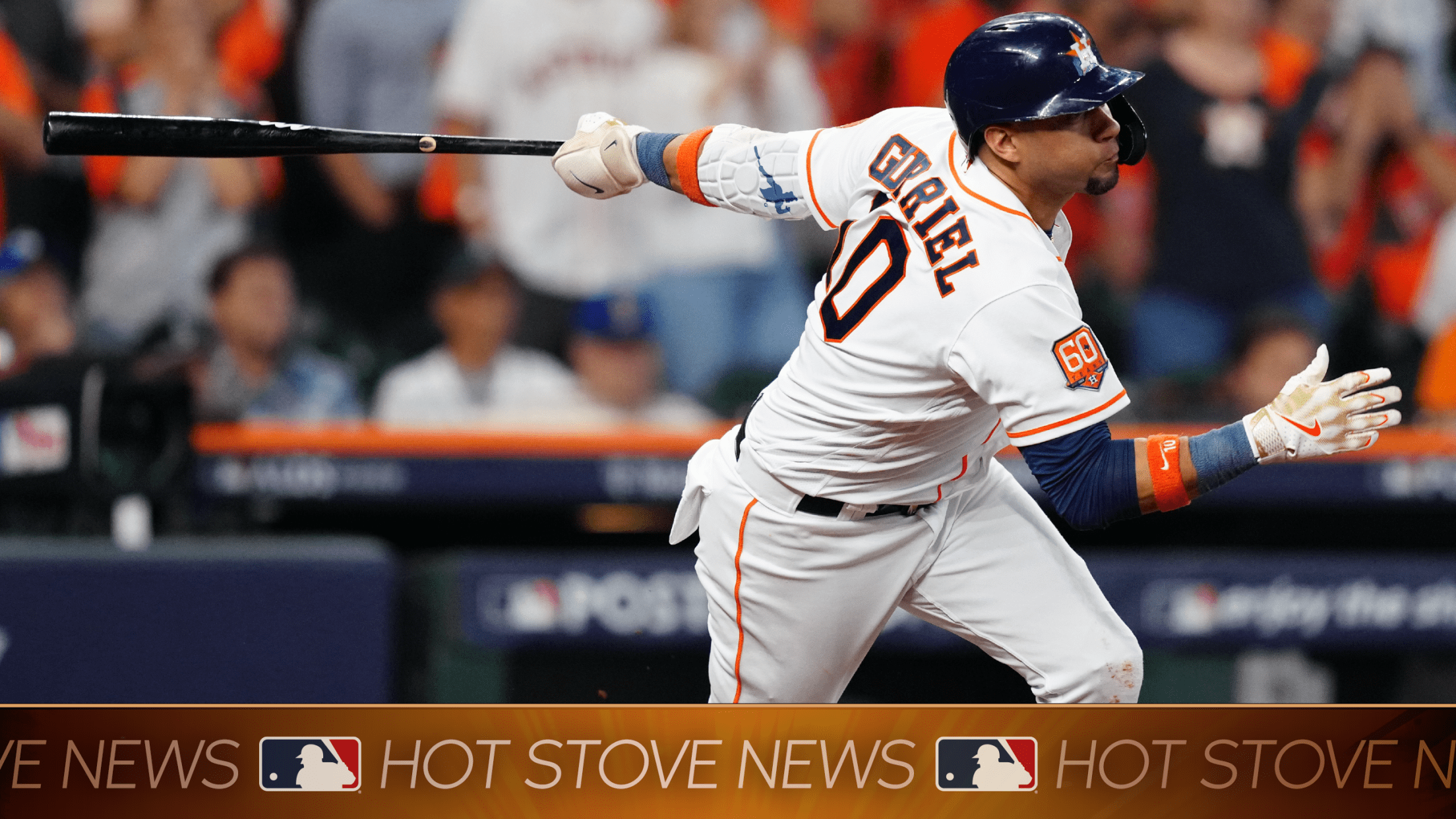 We're keeping track of all the latest free agent and trade rumors.
Top outfield prospects, ranked 1-10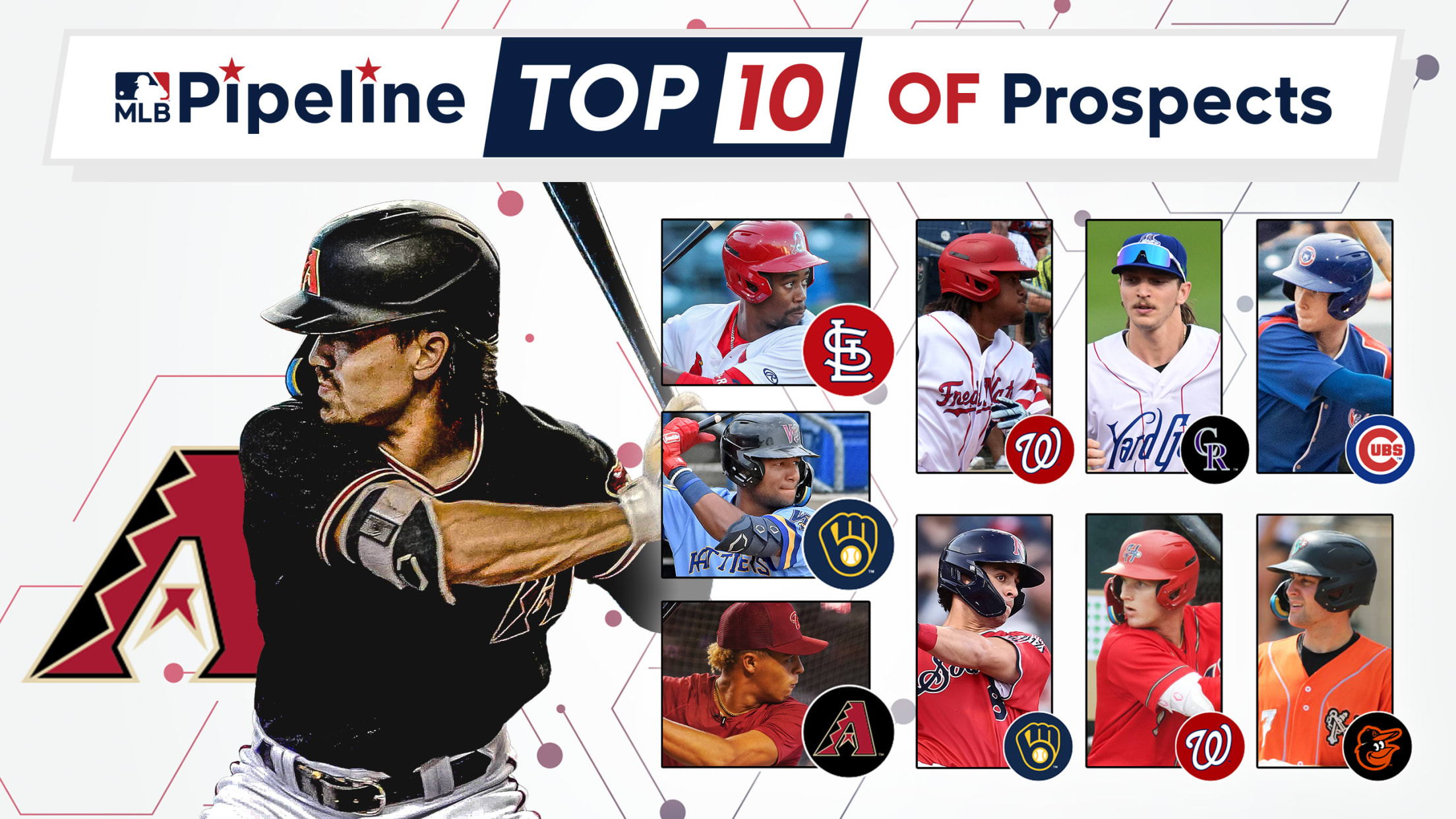 MLB Pipeline will reveal its 2023 Top 100 Prospects list at 7 p.m. ET tomorrow with a one-hour show on MLB Network and MLB.com. Leading up to the release of the Top 100, we'll examine baseball's top 10 prospects at each position. We saved our most exciting Top 10 positional
The best baseball players born on Jan. 27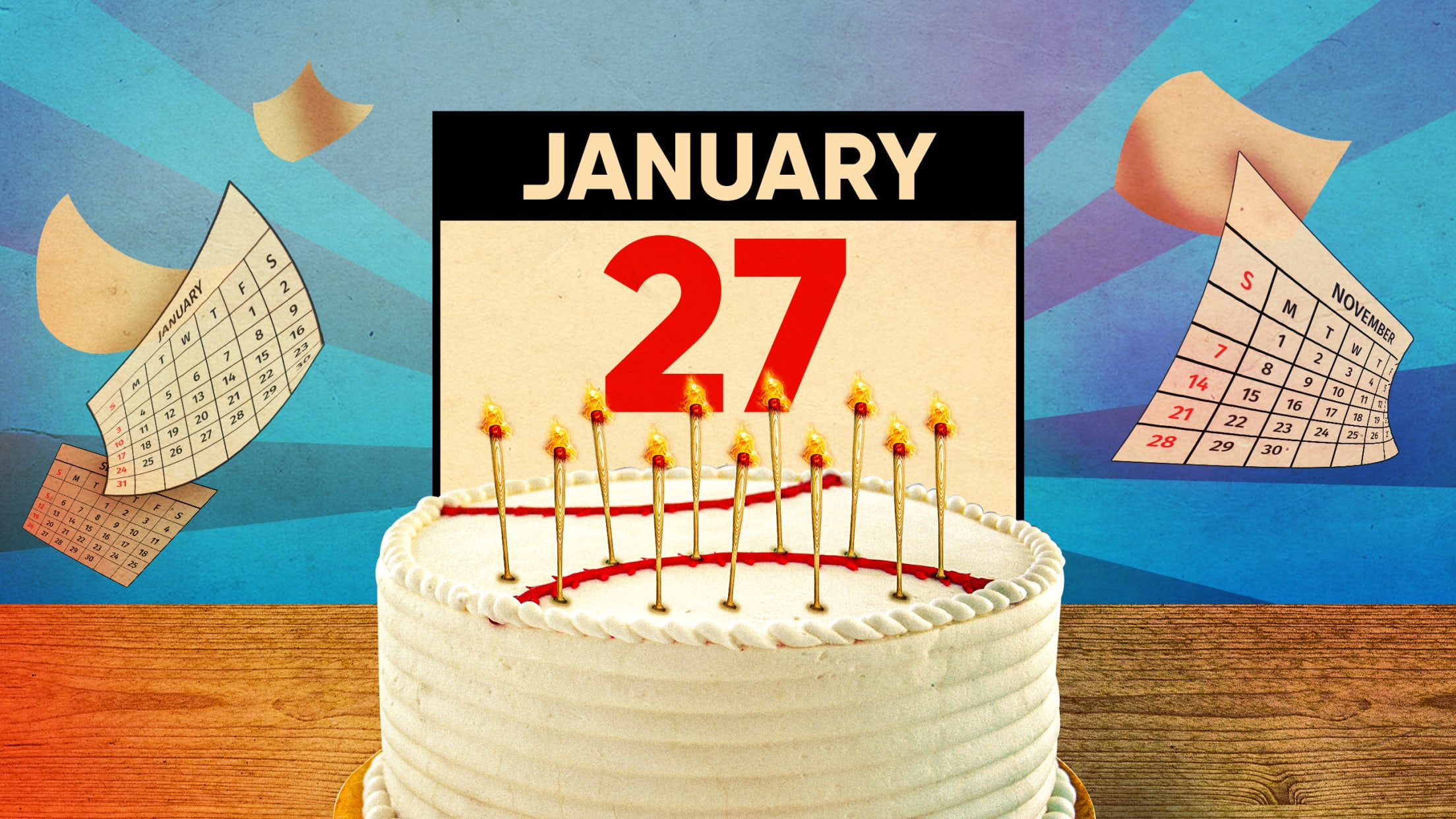 Who are the best players born on each day of the year? We have a list for every day on the calendar. Here's a subjective ranking of the top five for Jan. 27.
Why Cruz and the Padres are a perfect match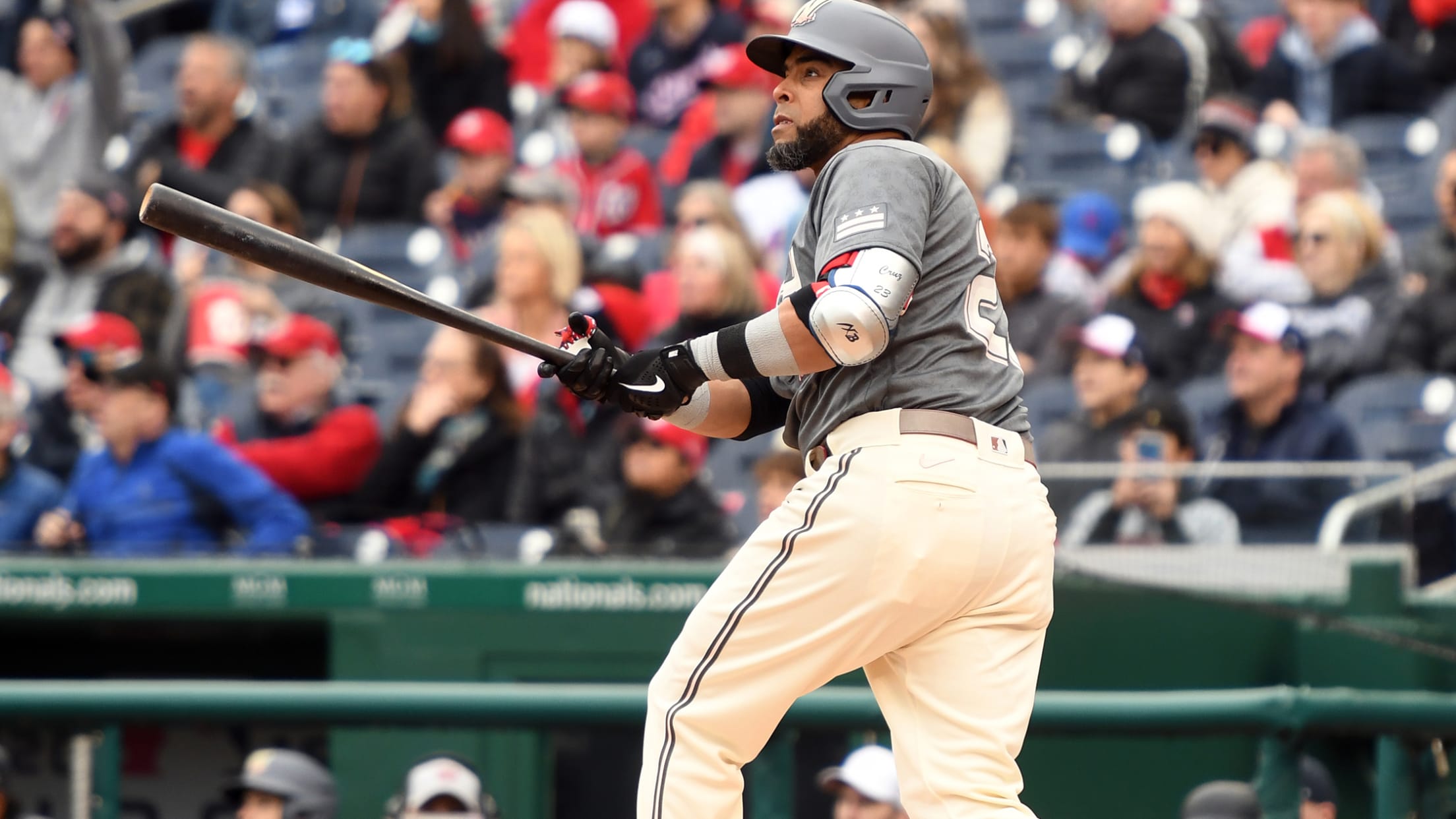 This story was excerpted from AJ Cassavell's Padres Beat newsletter. To read the full newsletter, click here. And subscribe to get it regularly in your inbox.