LIVE: Watch Rutschman and Judge face off FREE in finale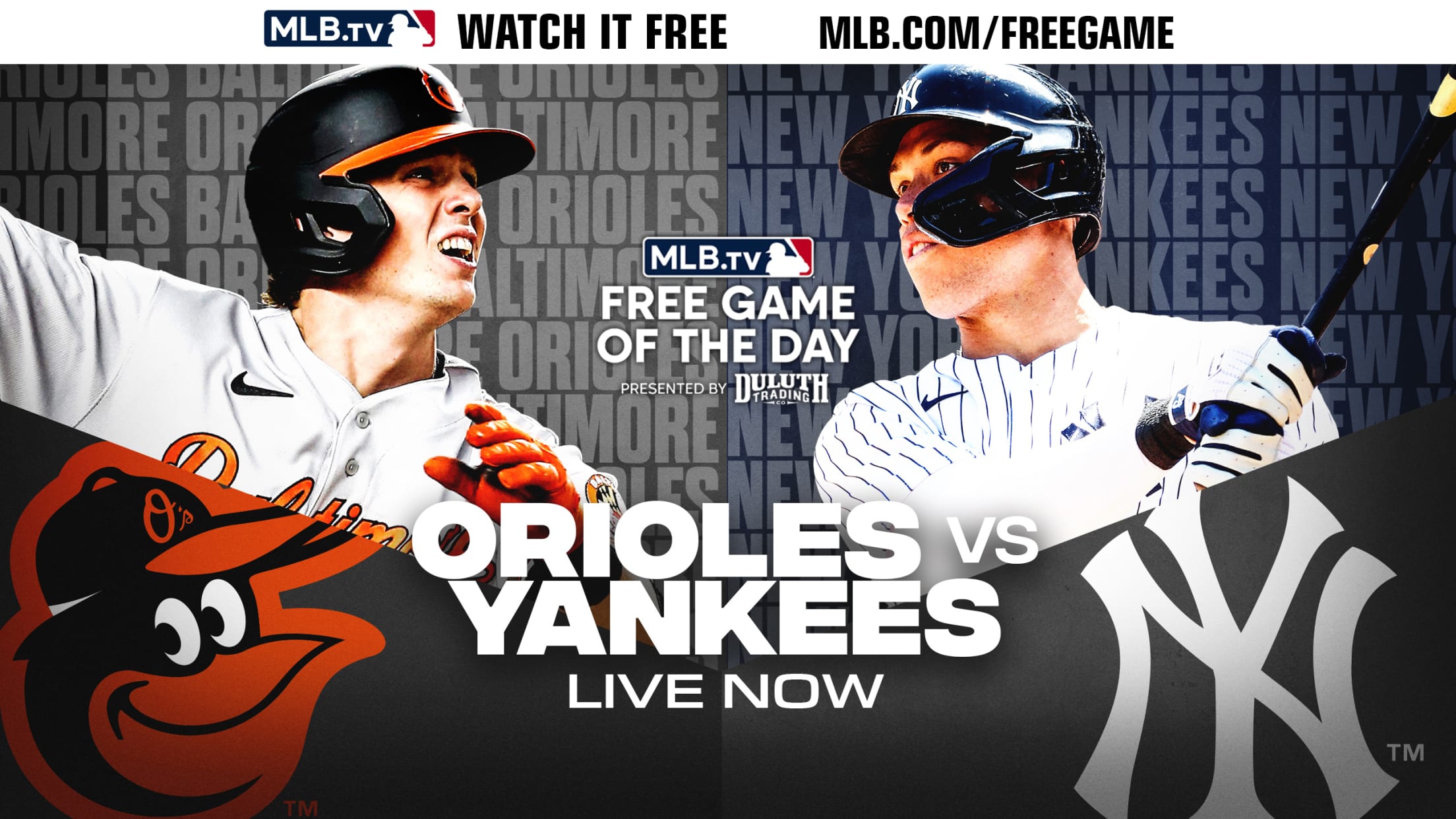 One of baseball's biggest future stars faces off against its hottest hitter as Adley Rutschman and the Orioles take on Aaron Judge and the Yankees at Yankee Stadium. Best of all, you can catch it all for free with MLB.TV's Free Game of the Day, presented by Duluth Trading. Rutschman,
True Story: Sox second baseman showing who he really is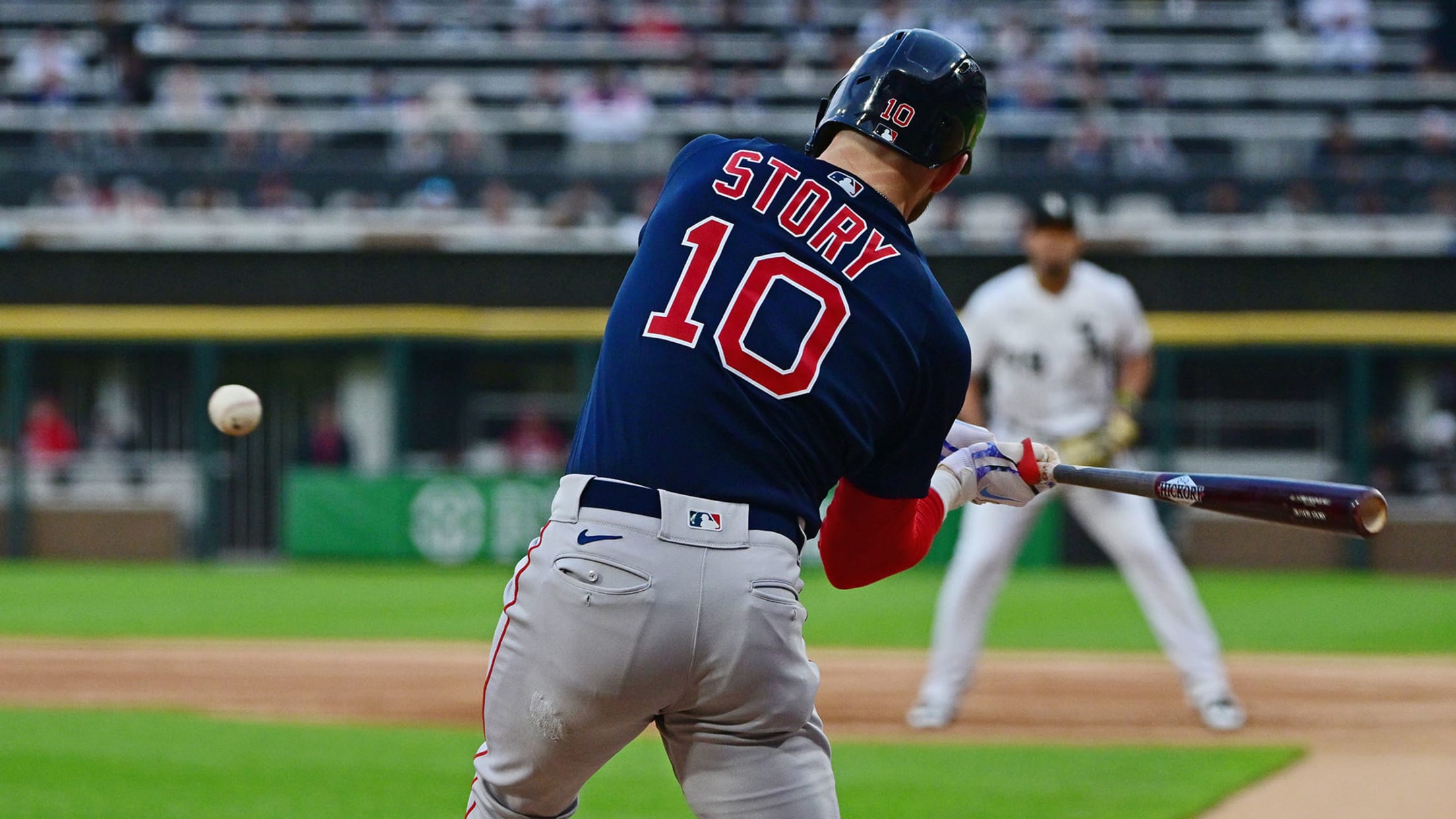 The Red Sox were lost a couple of weeks ago, and nobody could find Trevor Story, the free-agent shortstop from the Rockies who had become a $140 million (over six years) second baseman at Fenway Park. A team that was within two wins of the World Series last October found
Here's the All-MLB team … thus far
The best player at each position a quarter of the way through the season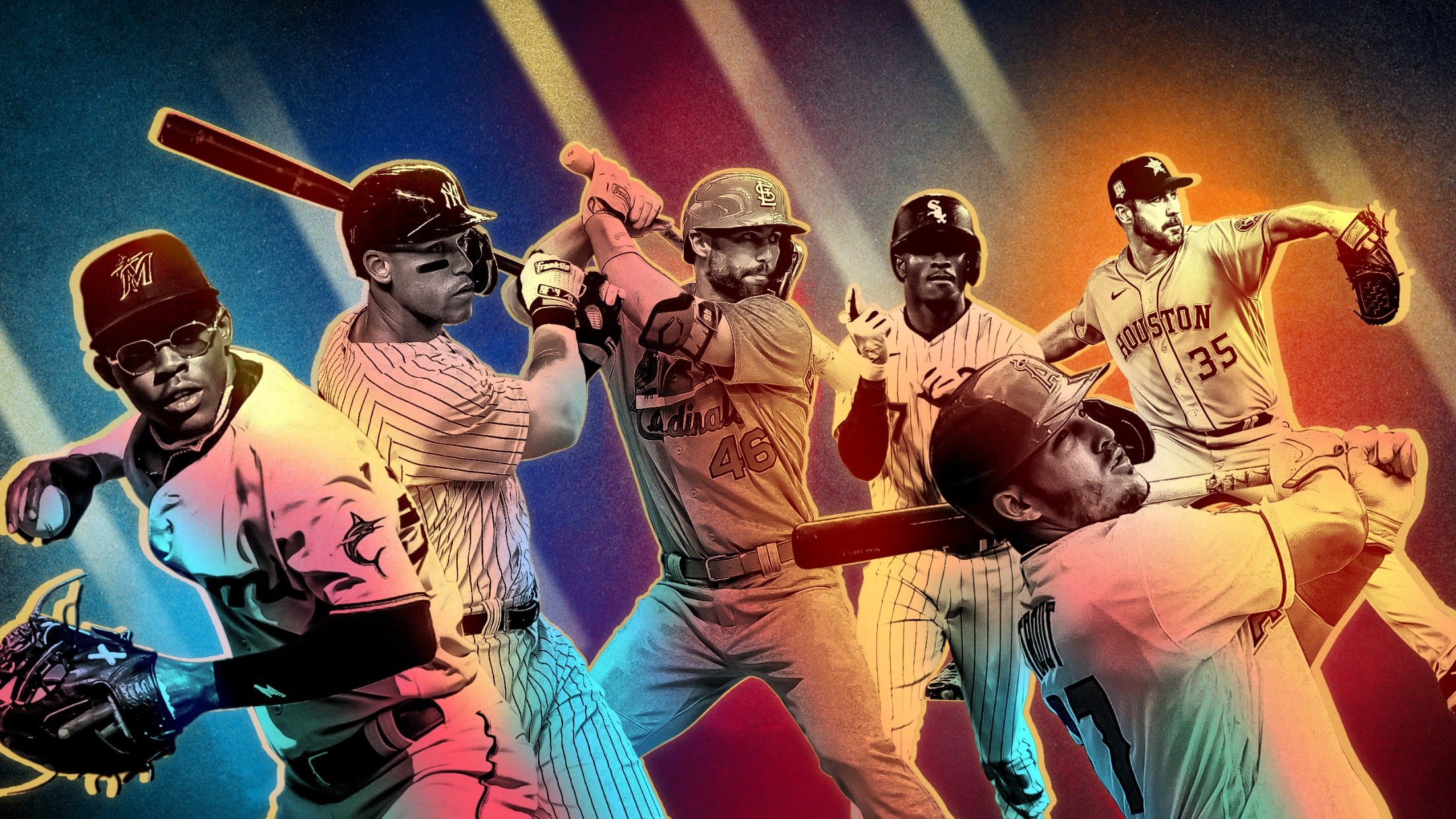 We have reached the quarter point of the 2022 season. Isn't that wild? It feels like we just got started, and here we are, 25 percent through. There have been some surprising teams -- remember when everyone, including me, was skeptical of the Yankees' offseason? -- and some pretty surprising
3 years later, this trade has flipped in a BIG way
Lauer's breakout has made 2019 Padres-Brewers trade a win for Crew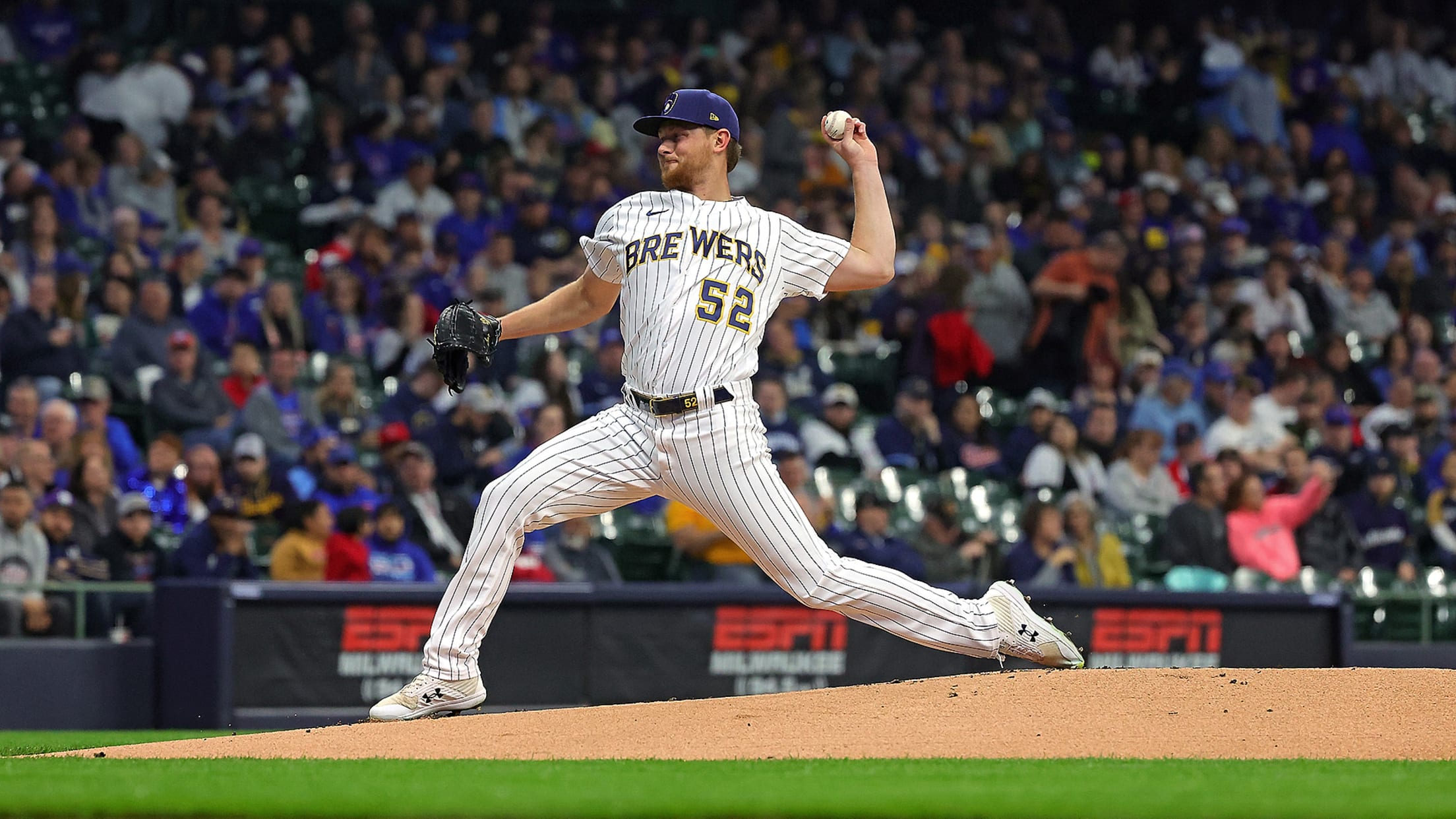 Sometimes, it becomes clear very quickly which team won a trade. Other times, it takes years to declare a winner. Then there are the rare deals where one team looks like the obvious victor, only for the script to flip. The latter scenario describes this November 2019 trade between the
Here are the Top 200 prospects for the 2022 Draft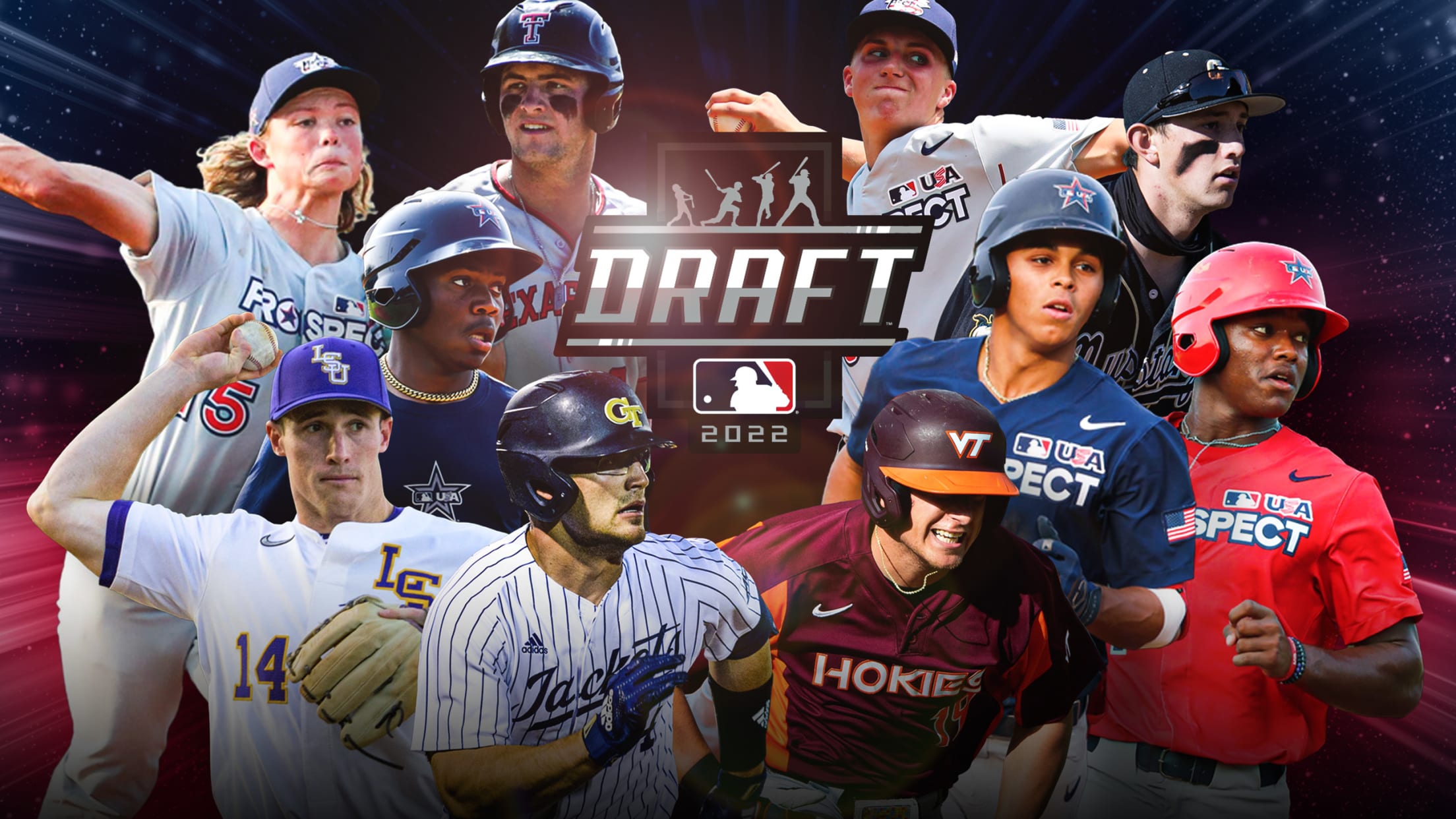 We're just over seven weeks away from the start of the 2022 Draft. Much has happened since we expanded our Draft rankings to 150, so this seemed a perfect time to update the rankings and provide even more names -- 200 to be exact. MLB Draft Central | Complete 2022
'Something needs to be done': Emotional Roberts discusses Texas shooting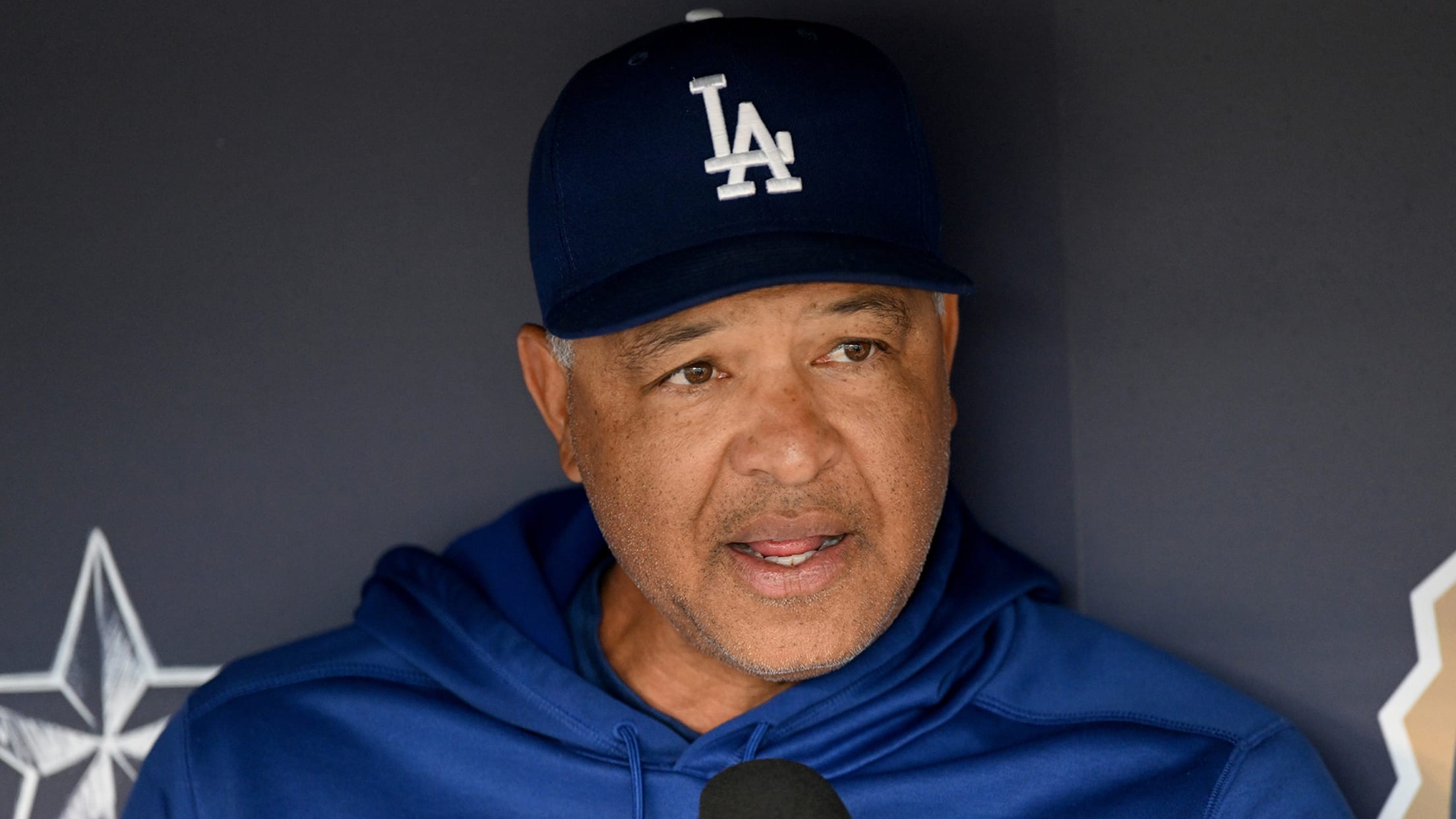 WASHINGTON -- Just before taking the field on Tuesday, Dodgers manager Dave Roberts checked the news to see what was happening around the country. Just seconds in, his heart grew heavy. Earlier that day, 19 children and two adults were killed in a mass shooting at an elementary school in
Stanton lands on IL with right calf strain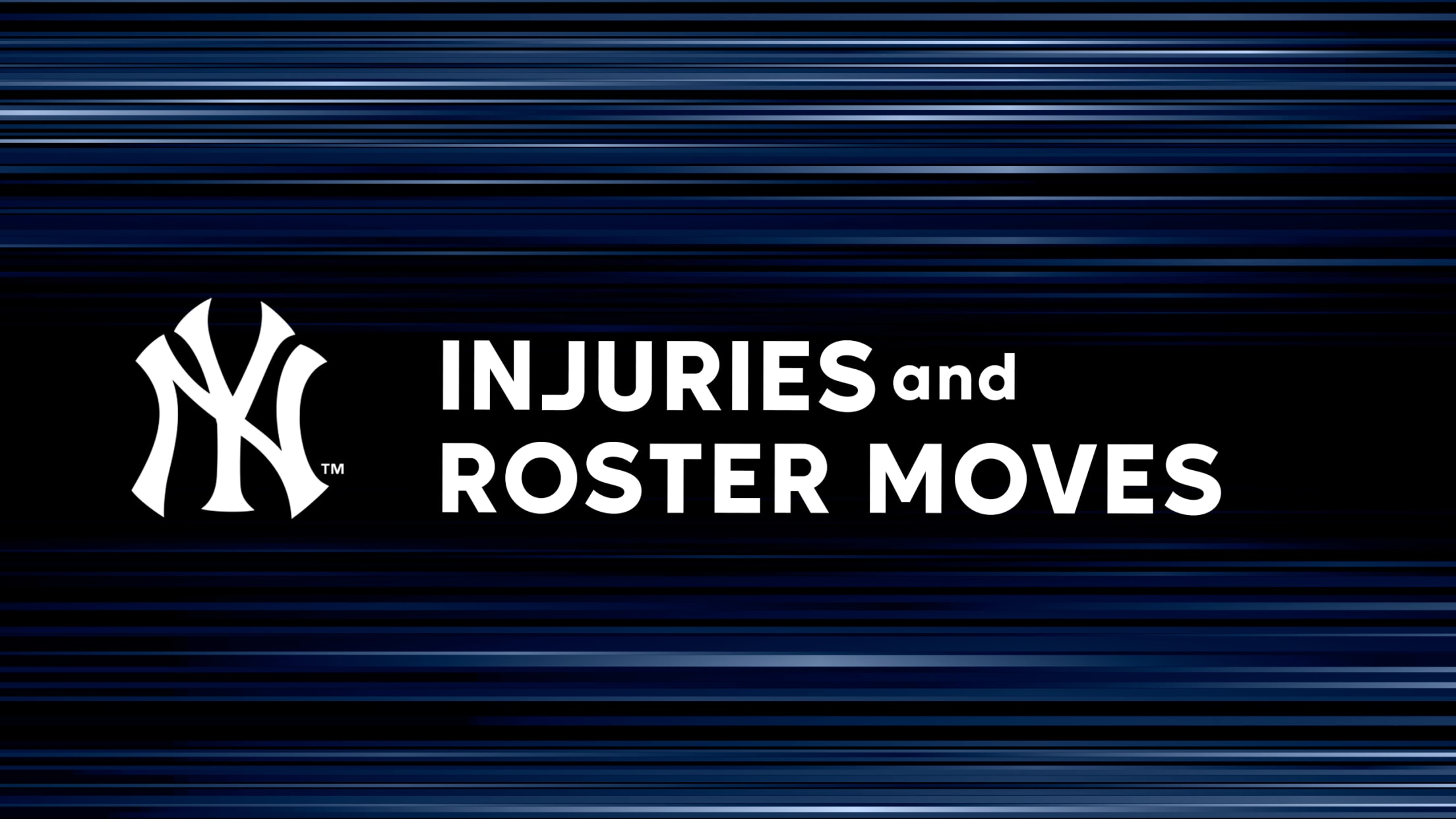 Keep track of the Yankees' recent transactions and injury updates throughout the season.
Knebel on Girardi: 'We're on the same page'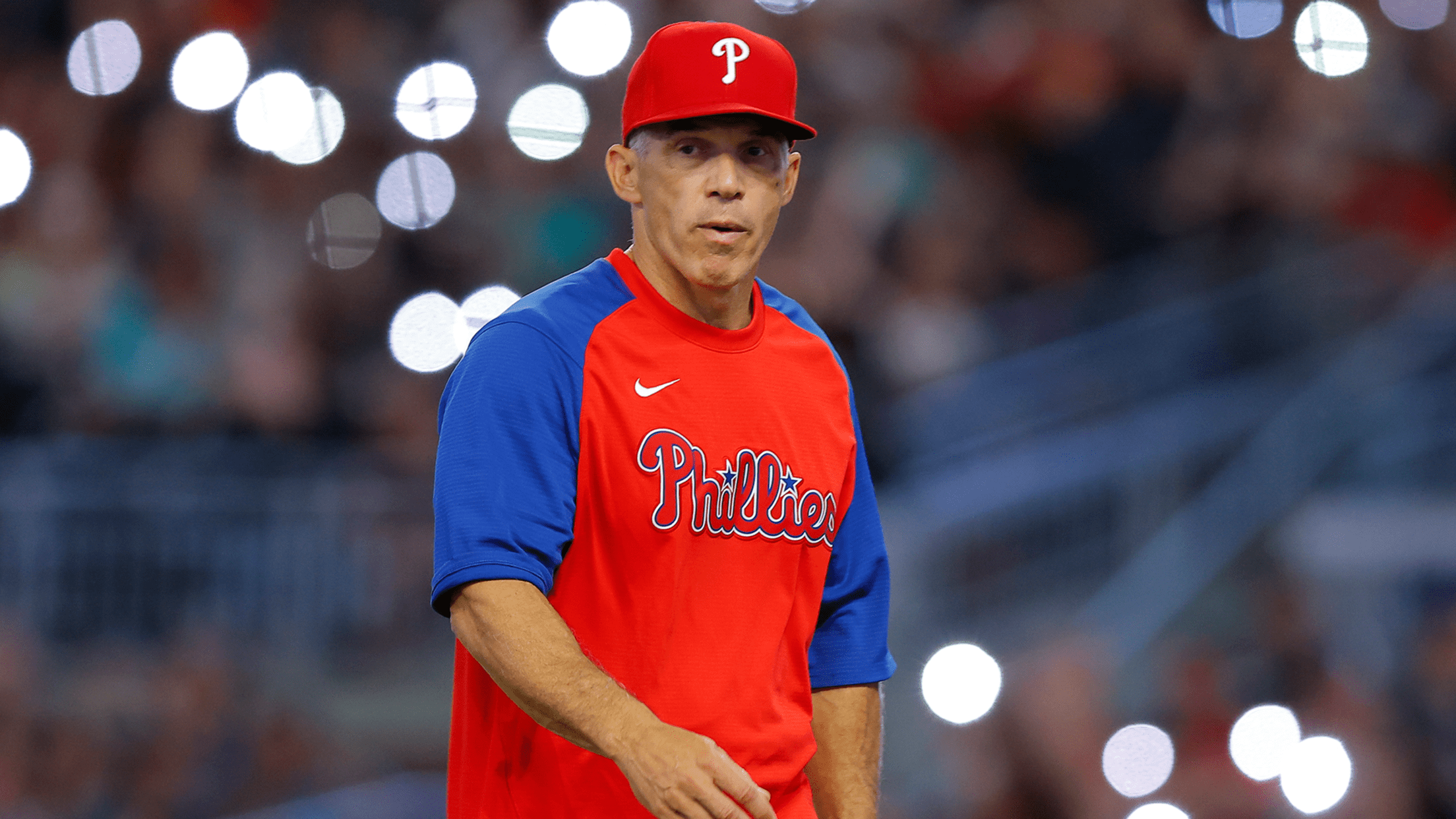 ATLANTA -- Corey Knebel and Joe Girardi talked immediately following Tuesday night's 6-5 loss to the Braves at Truist Park. Knebel, Kyle Schwarber and Kyle Gibson talked with Girardi again in his office before Wednesday's game. "We're on the same page," Knebel said. "I mean, that's his rule. That's it.
Giants stay hot with 4 HRs in finale with Mets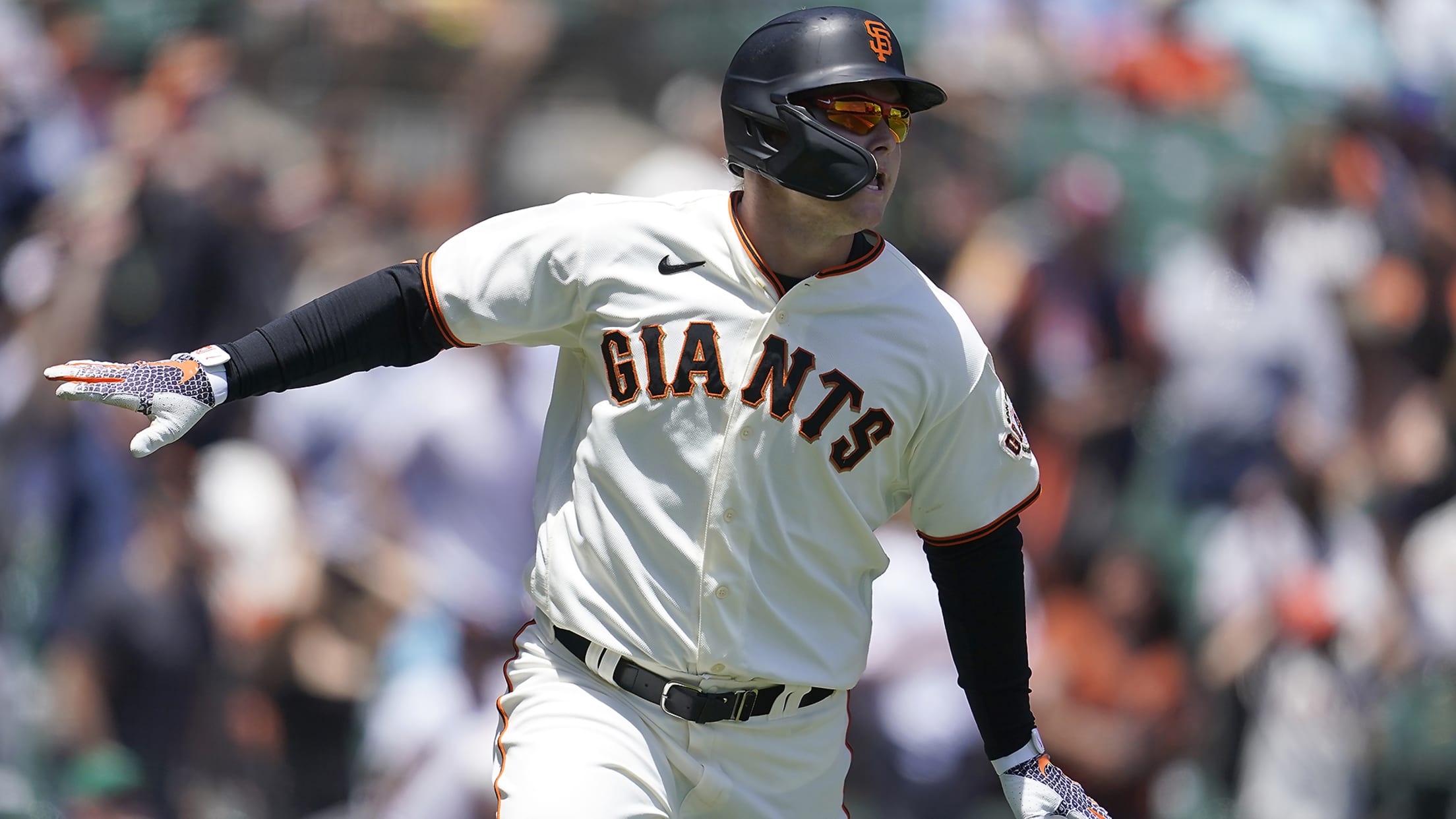 SAN FRANCISCO -- Giants manager Gabe Kapler loves to create as many favorable matchups as possible when constructing his lineups, but he didn't think twice about starting Joc Pederson against Mets left-hander Thomas Szapucki on Wednesday. Pederson, after all, was coming off his first career three-homer game and brimming with
At 40, Waino reflects on Cards career ... and Yadi's singing?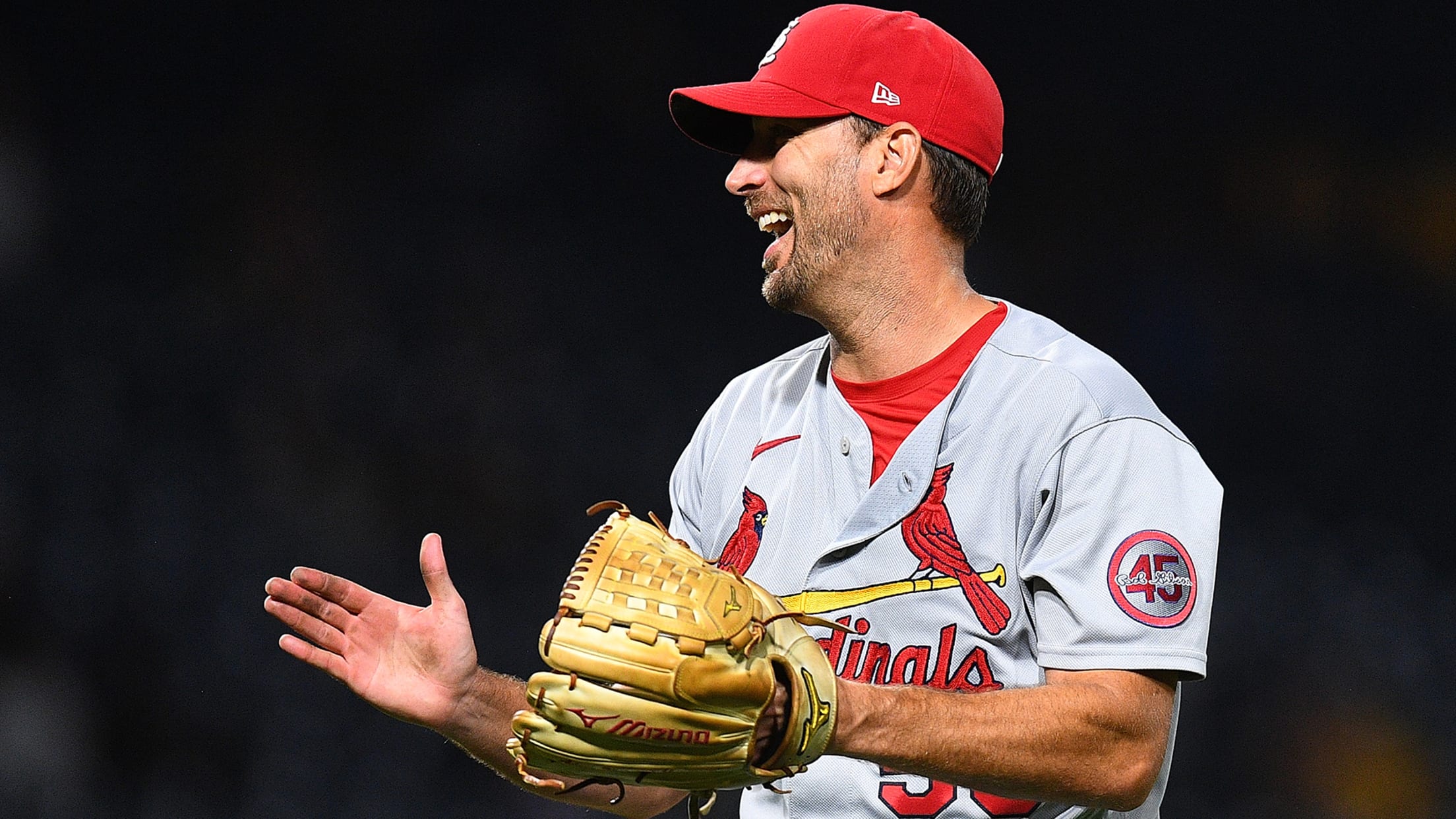 In a recent sit-down with MLB.com at Citi Field, Cardinals right-hander Adam Wainwright talks about pitching to catcher Yadier Molina, his love for baseball and pitching at the age of 40. MLB.com: You are having a productive season at age 40. Why is that the case? Adam Wainwright: It's not
Commissioner meets Balkovec, weighs in on rule changes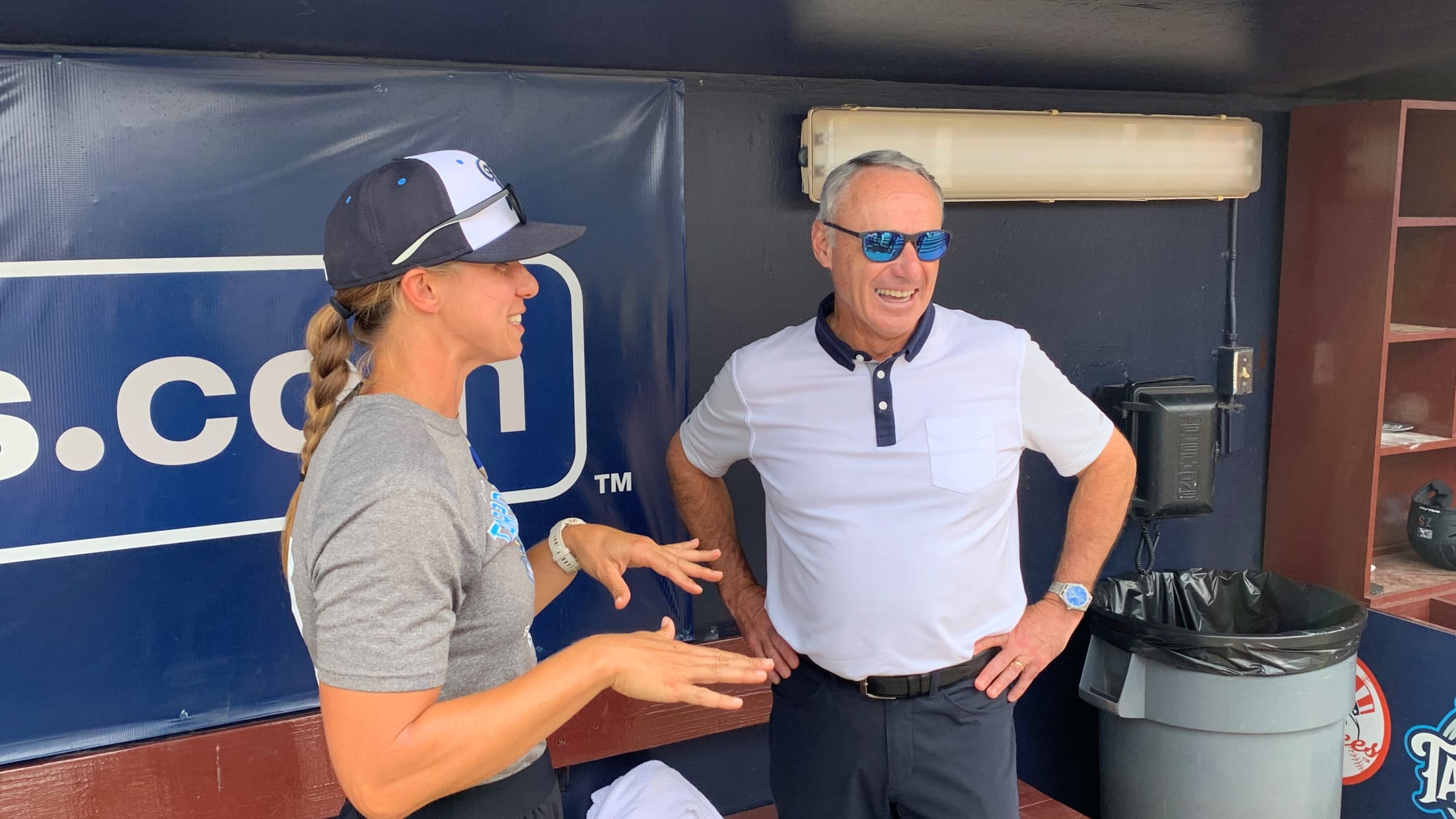 TAMPA, Fla. -- Around 4:30 p.m. on Tuesday, after the Tarpons had gone through fielding drills and finished batting practice on a sweltering 92-degree afternoon, MLB Commissioner Rob Manfred walked into the home dugout and shook hands with Tampa manager Rachel Balkovec. It was the Commissioner's first time meeting Balkovec,
Too cute! Young fan tries to ring Brewers' bell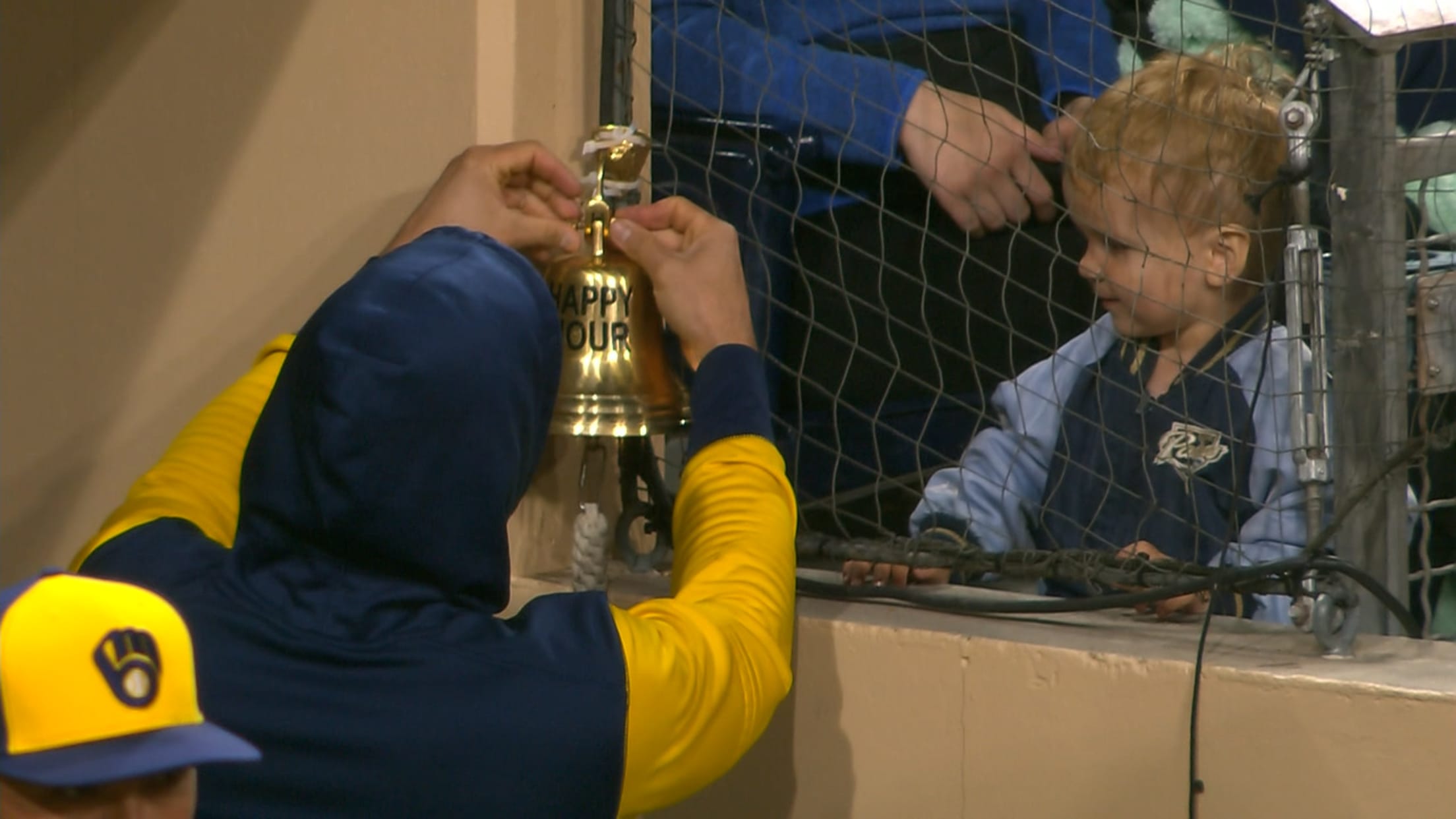 Earlier this month, Brewers first-base coach Quintin Berry installed a bell in the home dugout at American Family Field -- not just for home run celebrations, but to commemorate, in Berry's words, "baseball plays." Big home runs. Gutsy outings. Great baserunning. It's a "you'll know it when you see it"
Injuries: Yanks, McNeil, Tatis, Bryant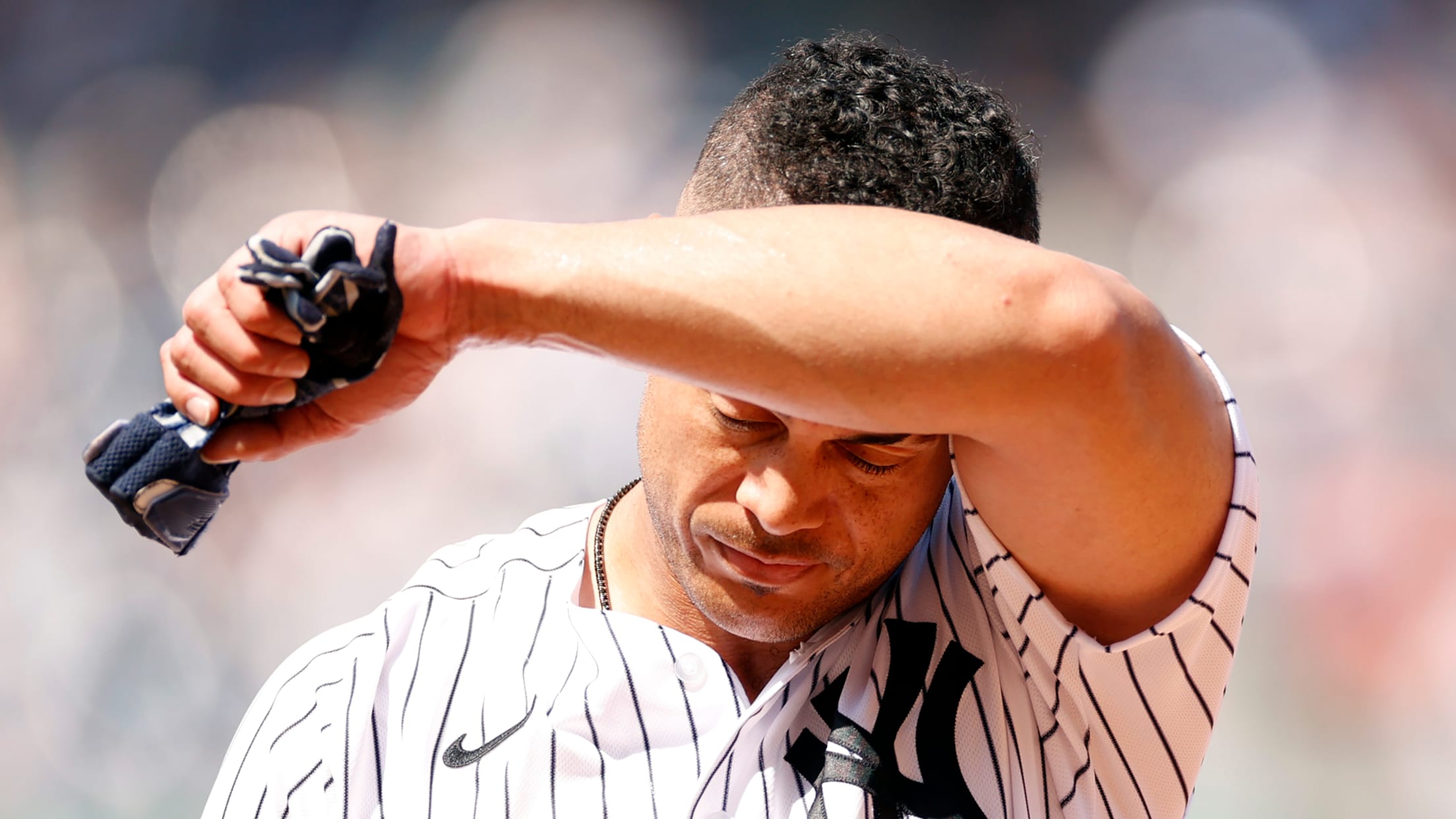 Stay up-to-date with all the latest news on injured and recovering players from across Major League Baseball.
This Rockies prospect finishes an amazing grab with a flip over the wall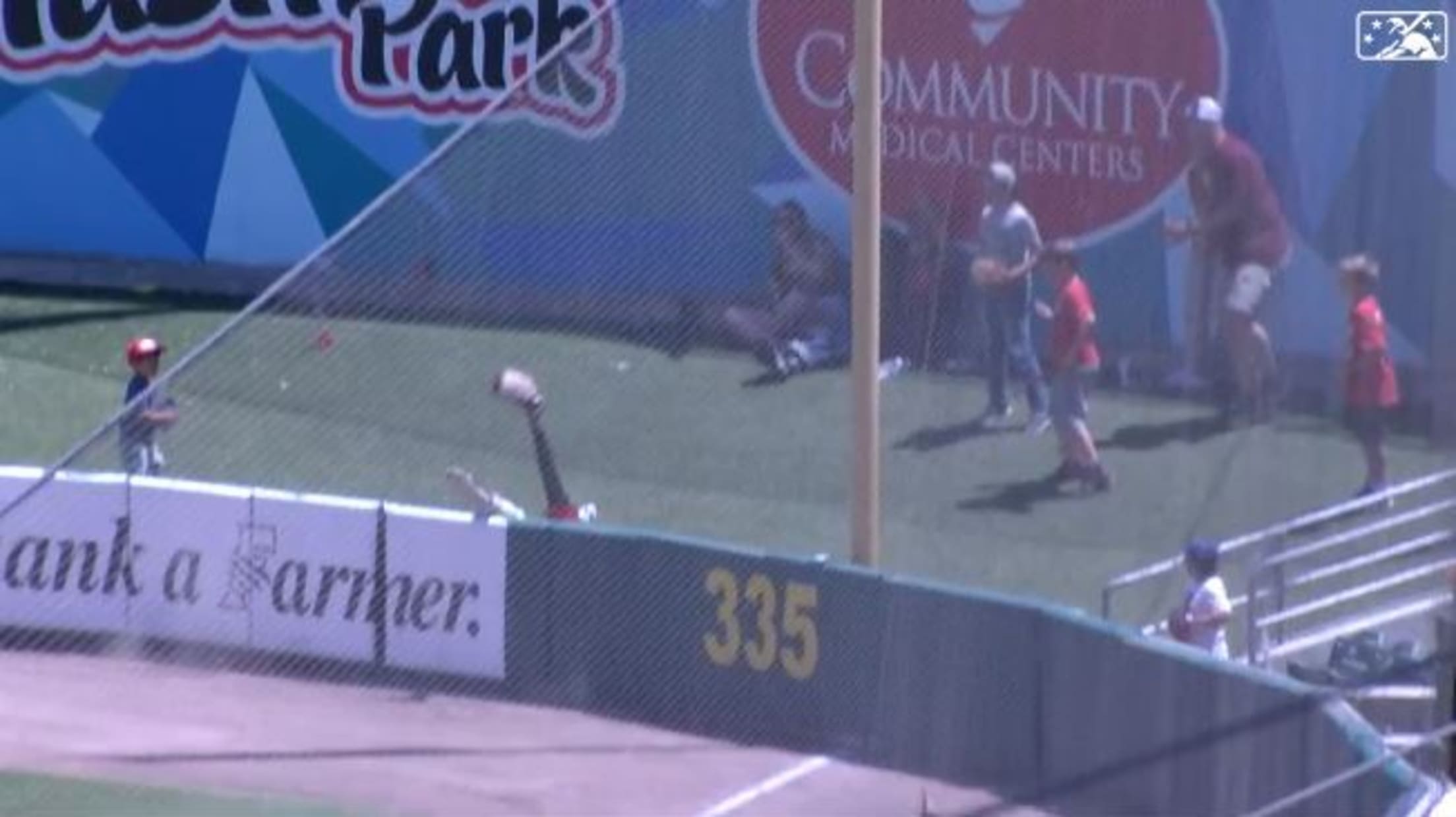 Did you see that play? Watch it again! Outfielder Juan Guerrero covers a lot of ground and then goes tumbling over the wall in right to take a home run away from A's No. 5 prospect Max Muncy to help Single-A Fresno secure a 4-2 victory over Stockton at Chukchansi
Jack, Josh give Bucs' bats much-needed jolt
Pirates erupt for season-high 10 runs via two three-run homers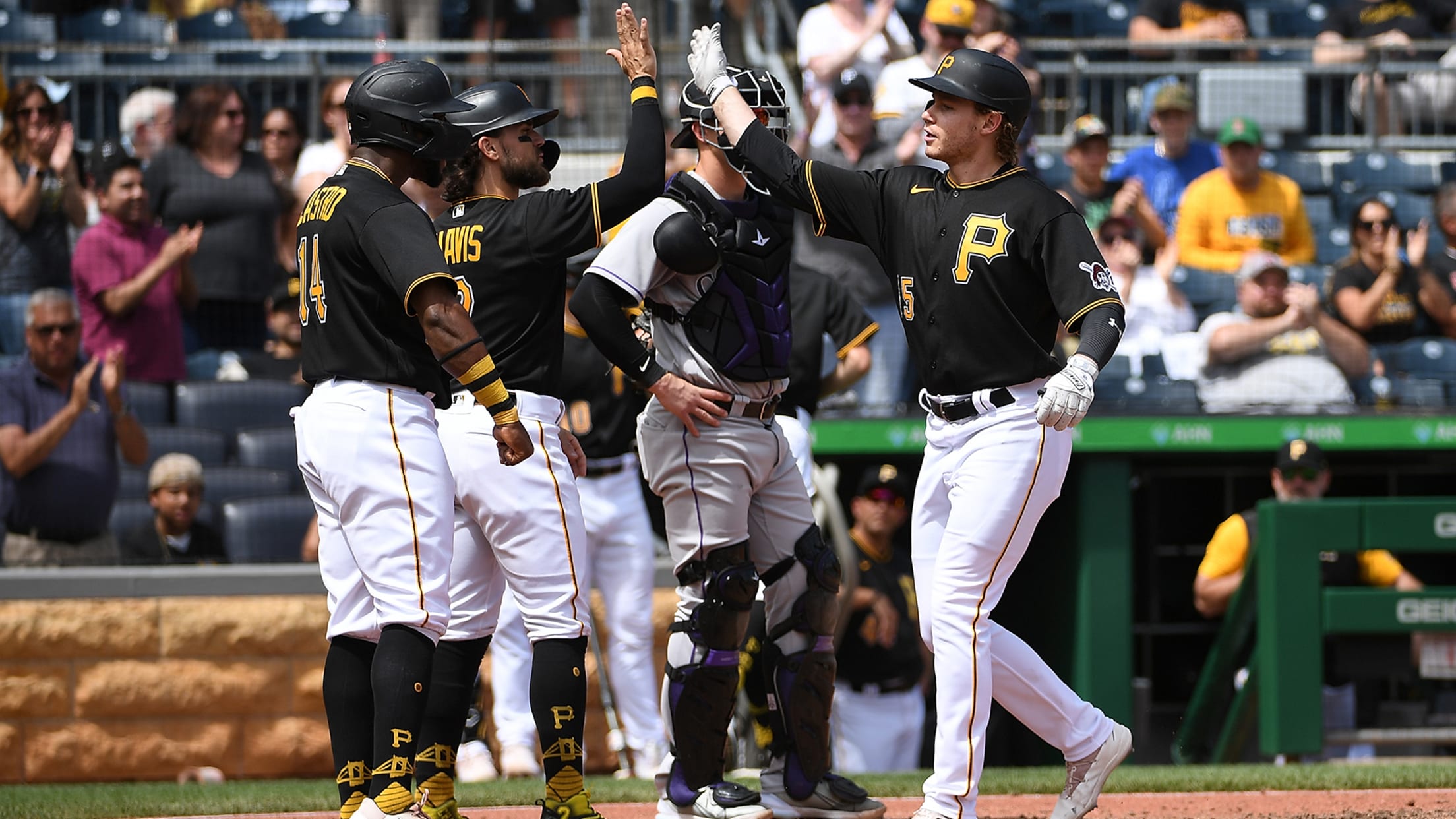 PITTSBURGH -- Jack Suwinski was hyped. His teammates were, too. This three-run home run was worth more than three runs. Suwinski had a little extra juice as he rounded the bases, emphatically clapping his hands after touching first base and bumping chests with Rodolfo Castro. The home run wasn't just
Joc's 3 HRs, 8 RBIs lead Giants in MLB's game of the year
Slugger says pregame chat with Barry Bonds inspired breakout performance at plate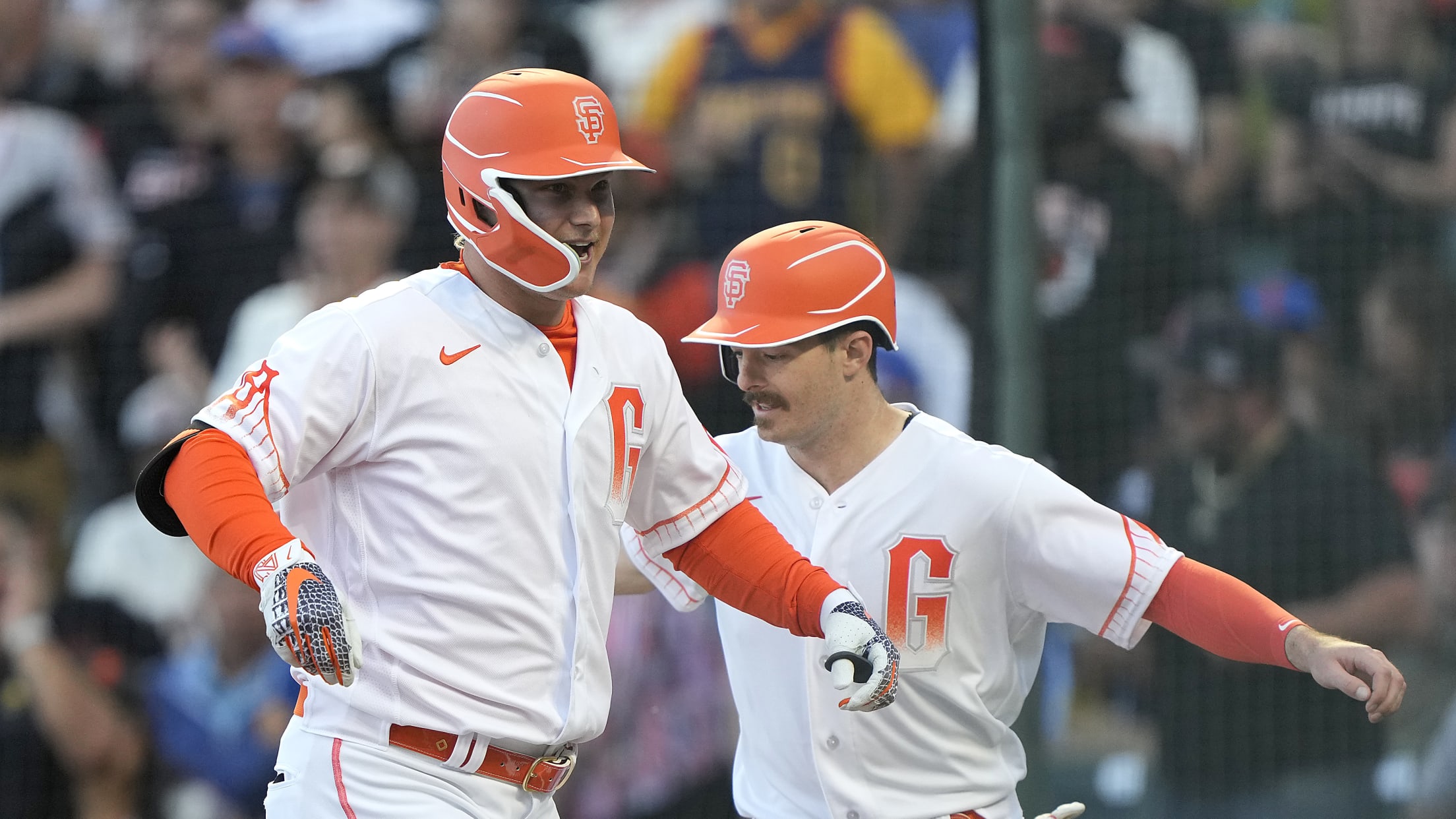 SAN FRANCISCO -- Joc Pederson grew up 30 miles south of Oracle Park in Palo Alto, where he idolized Giants legend Barry Bonds, a fellow left-handed slugger and Bay Area product. On Tuesday afternoon, Pederson got the chance to pick the brain of one of his favorite players, describing their
MLB, Unmind team up to bolster well-being of players, employees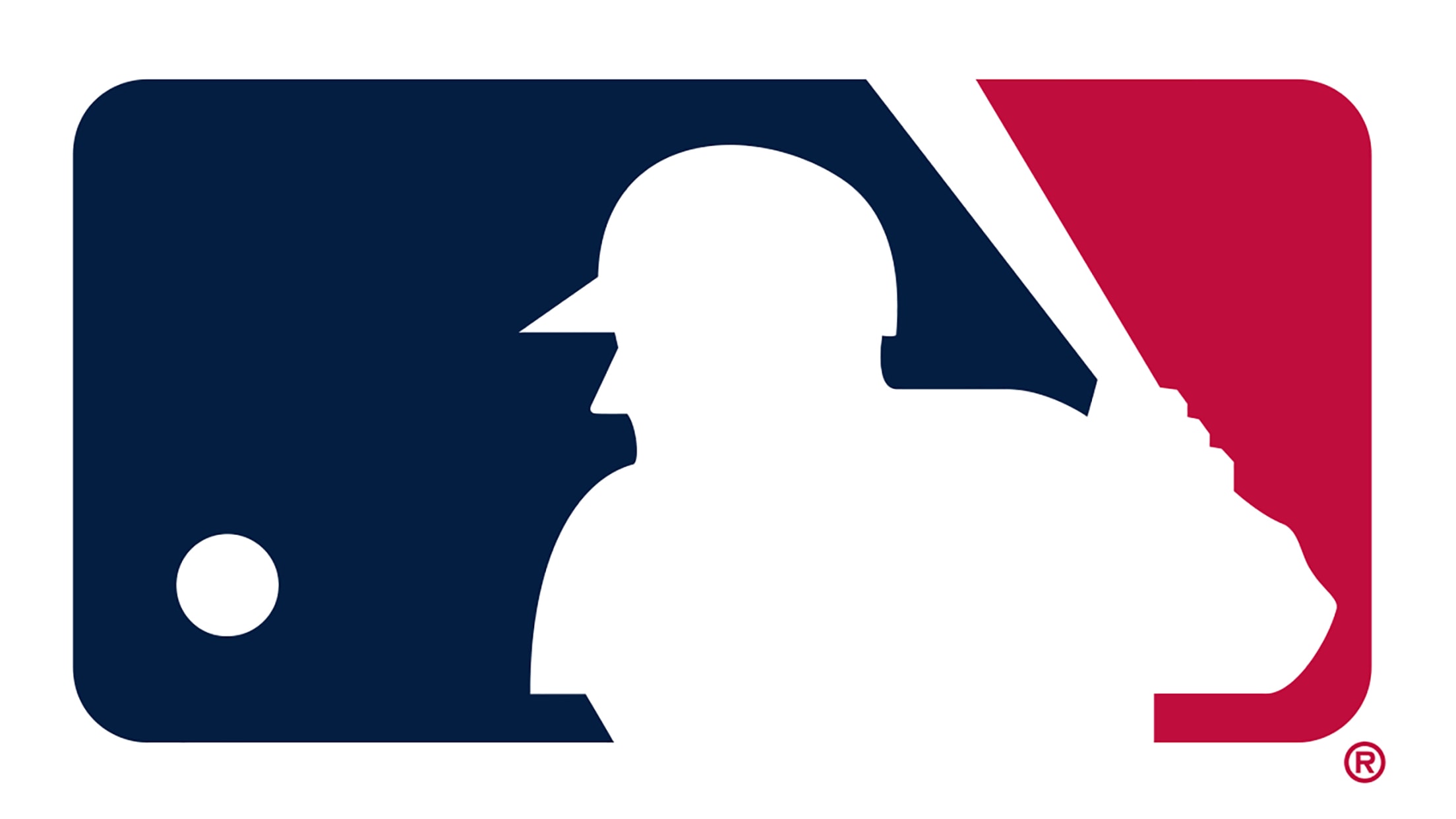 Major League Baseball announced a new collaboration with cultural change platform Unmind on Wednesday, taking another step in its commitment to mental health. The league will bolster its existing well-being benefits and initiatives by launching the Unmind platform to approximately 1,300 corporate staff members and 7,000 umpires and Minor League
Bryant returns to injured list with ailing back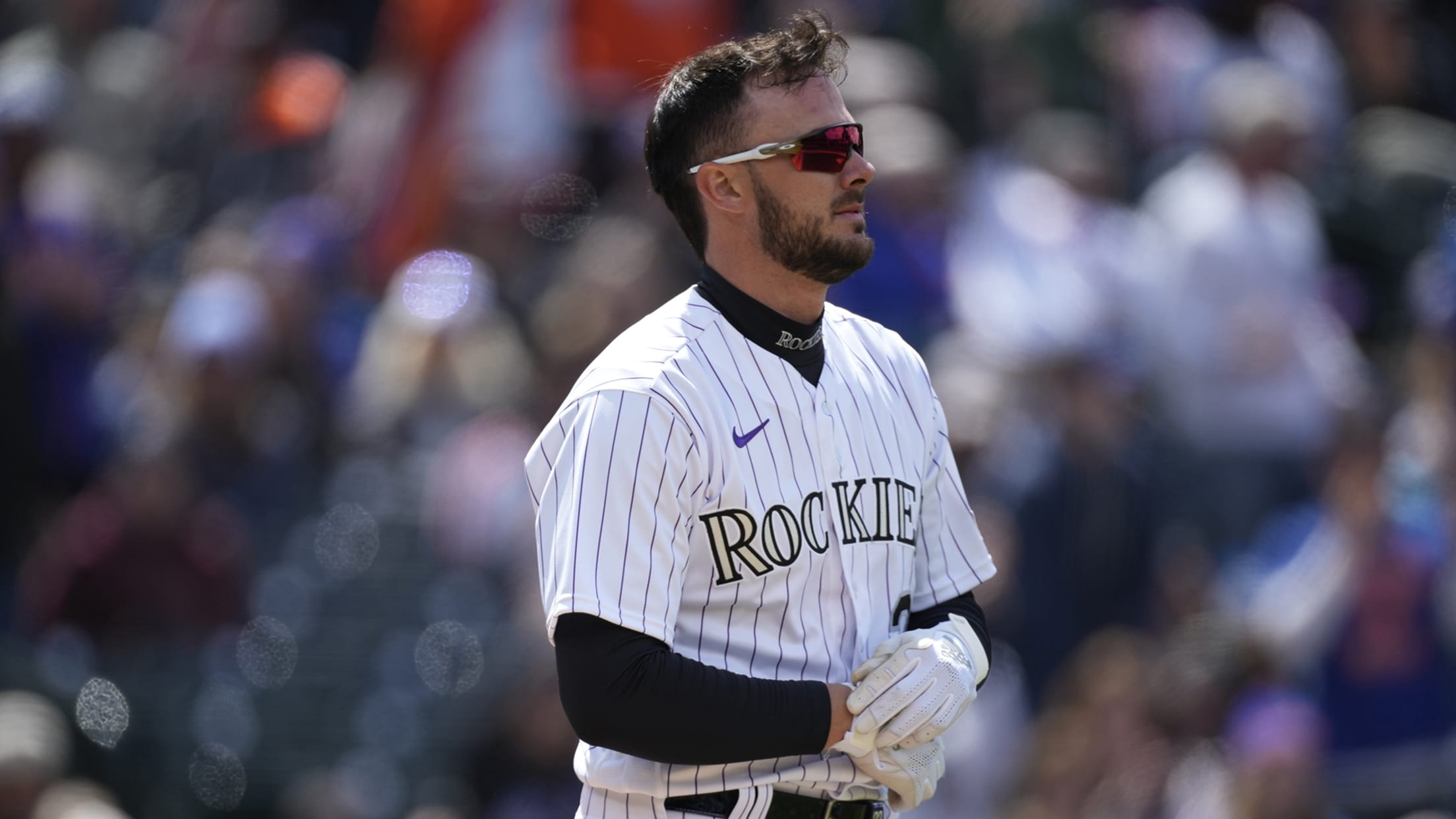 PITTSBURGH -- Realizing his ailing back would not allow him to perform at his accustomed level, Rockies left fielder Kris Bryant went back to the 10-day injured list on Wednesday. Bryant missed 21 games with the injury. After a brief injury rehab assignment at Triple-A Albuquerque, he returned for games
X-rays reveal non-displaced fracture for Henry Davis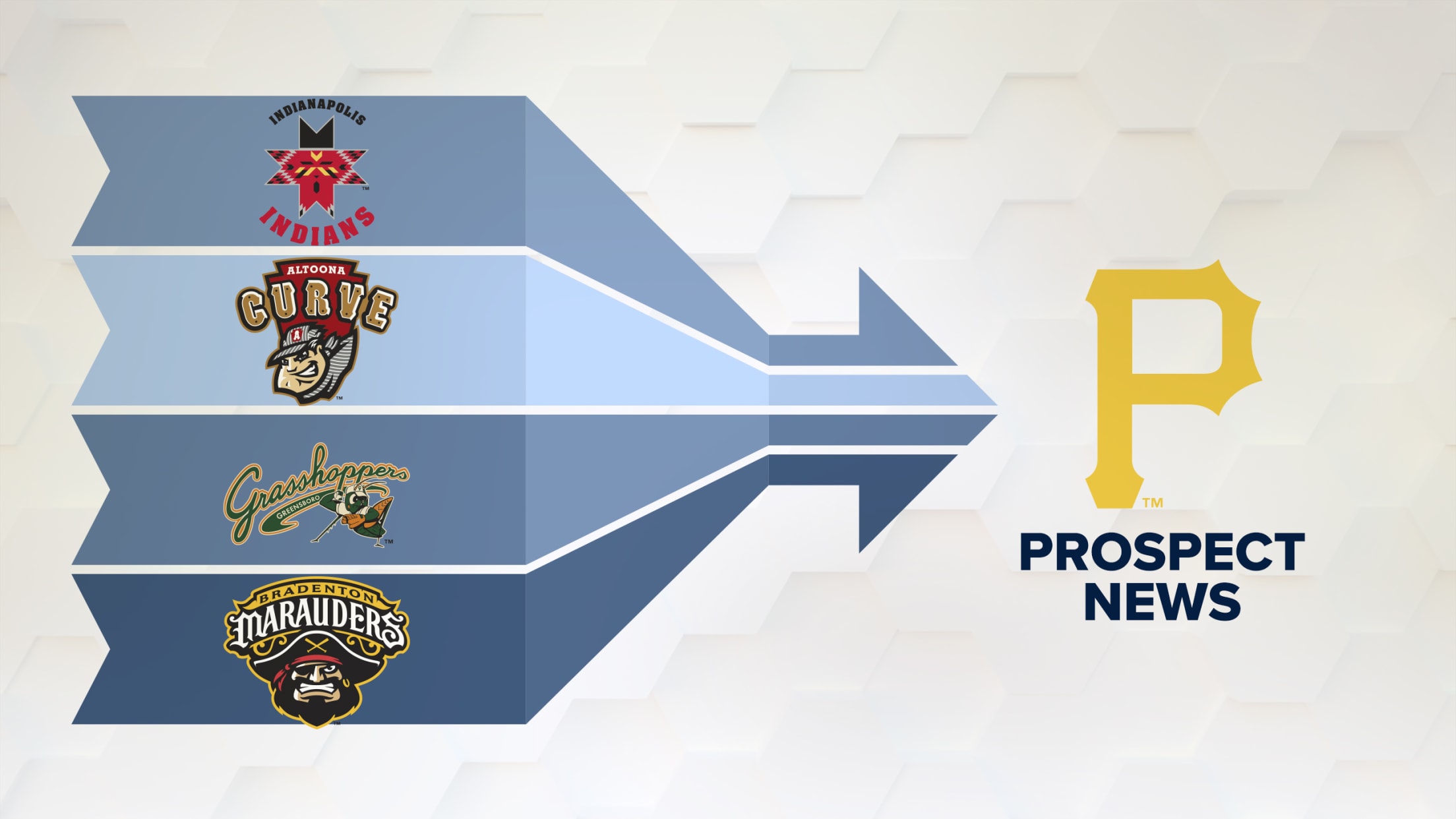 Welcome to the Pirates prospect update, where you'll find news, promotions and standout performances, all year long.
'Papi!' Texas native Trevino authors walk-off to remember with Yankees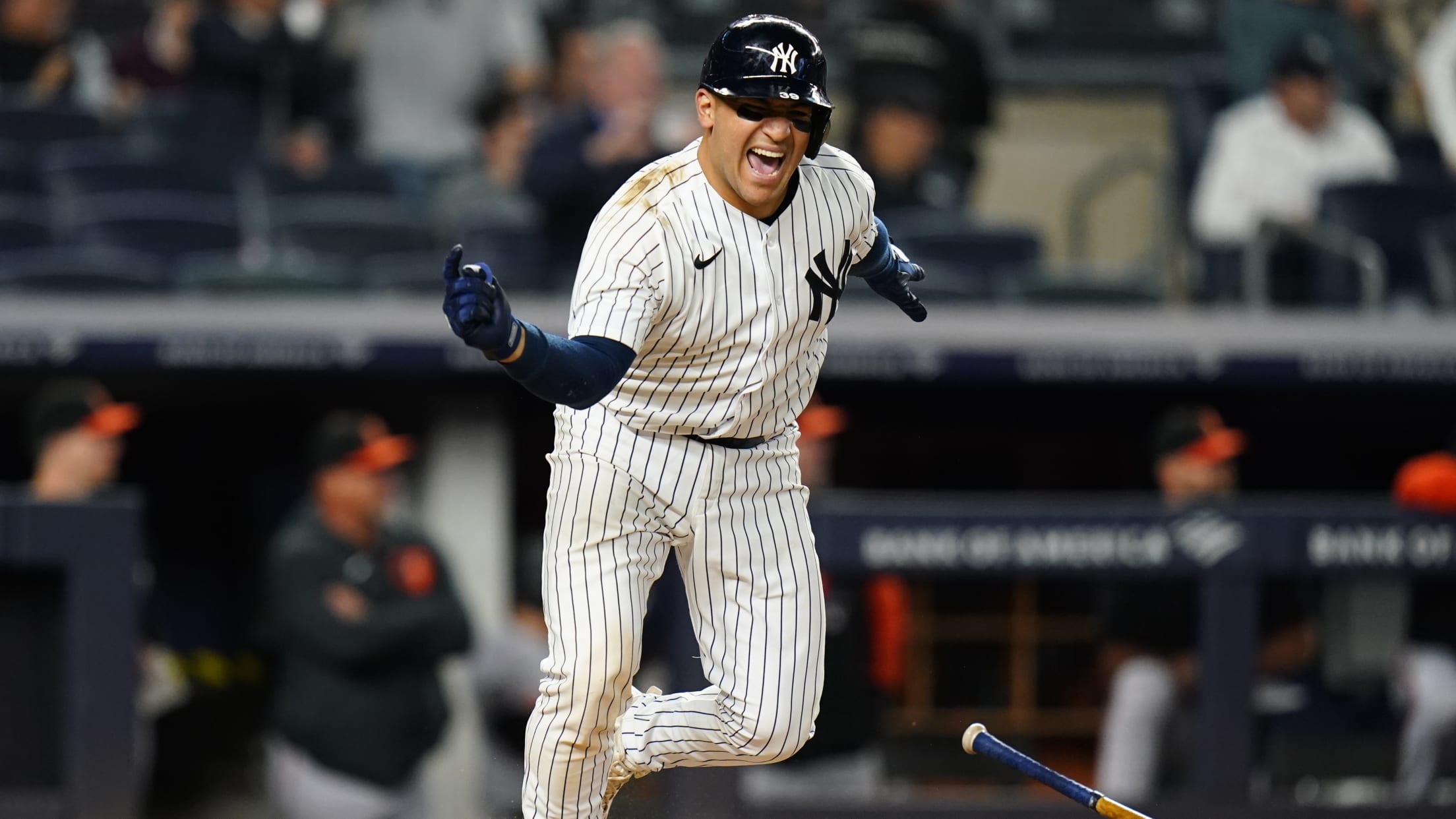 NEW YORK -- From the first cup of coffee, the day had been emotional for Jose Trevino. He sipped from a ceramic mug that was once his late father's favorite -- one with Mickey Mantle's rookie card printed on the side. Then the Yankees catcher heard about the tragic events
Latest on Nats' injuries: Stras, Ross, Adrianza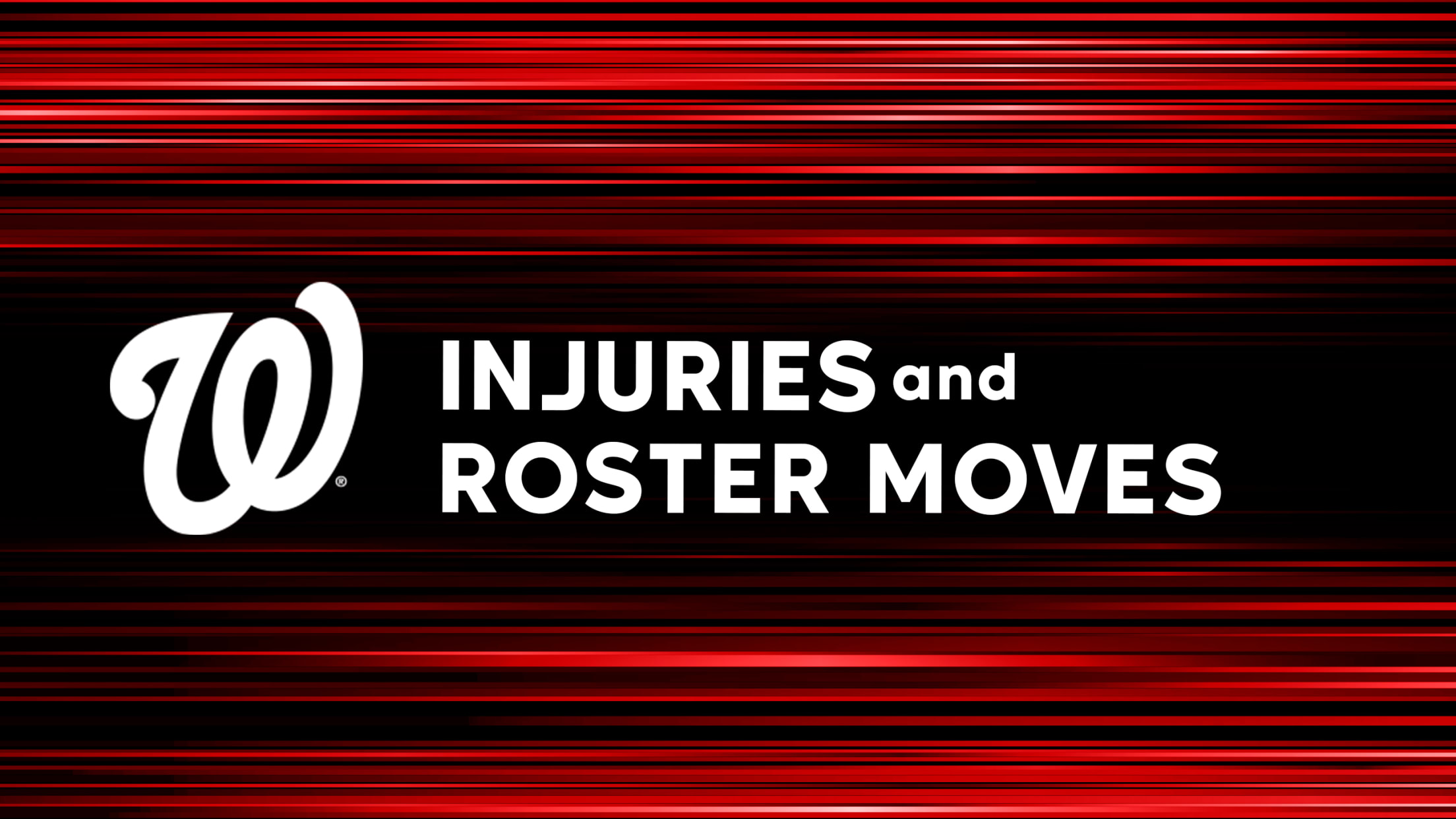 Keep track of the Nationals' recent transactions and injury updates throughout the season.
Teams across MLB mourn Texas shooting victims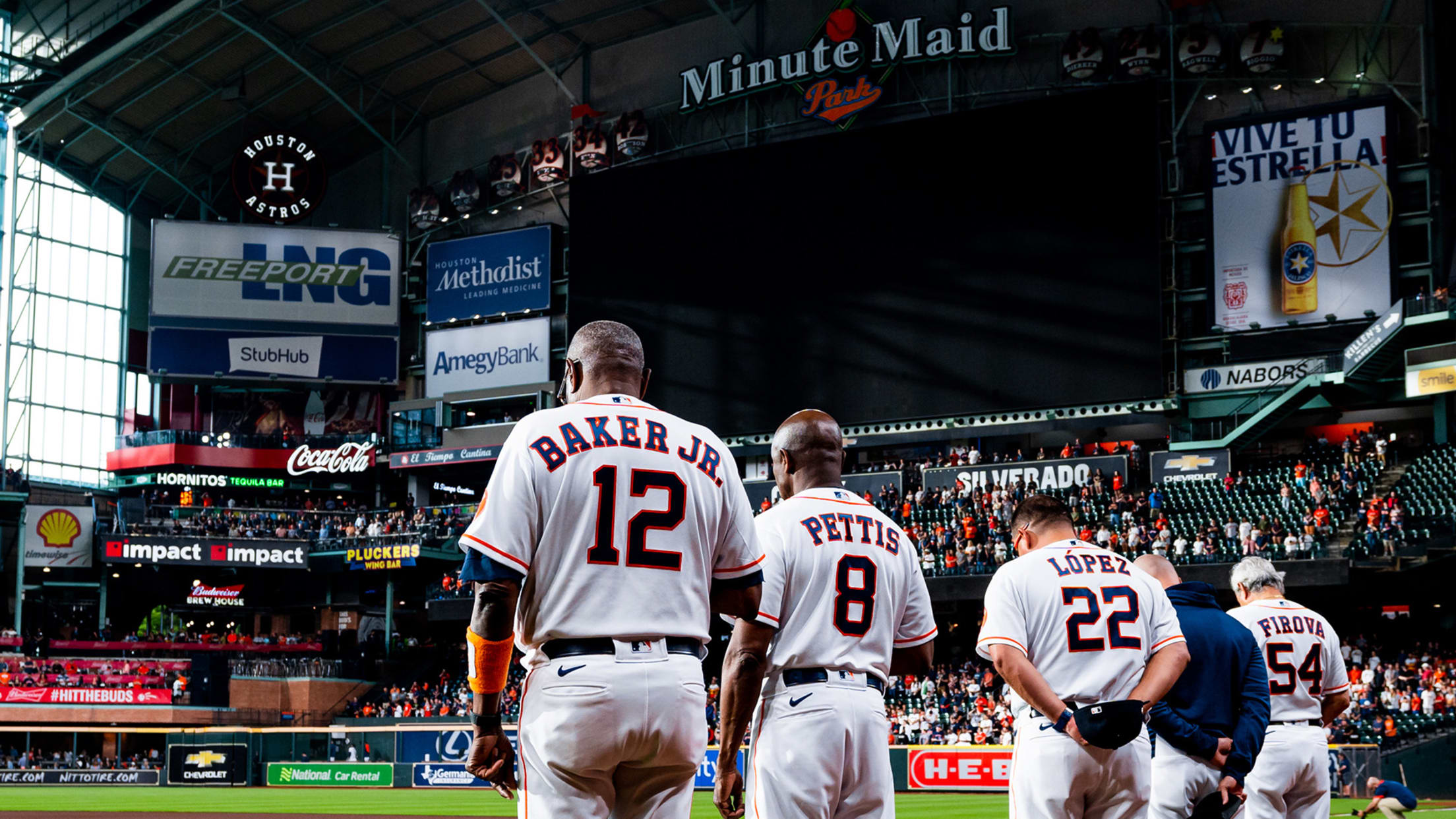 Games were preceded by moments of silence and Major League Baseball issued a statement on Tuesday after at least 19 children and two adults were killed in a mass shooting at an elementary school in Uvalde, Texas. "Our hearts are broken tonight," the MLB statement read. "Major League Baseball mourns
Braves' wild walk-off win real family affair
Contreras logs clutch hit in 9th with parents watching him in bigs for first time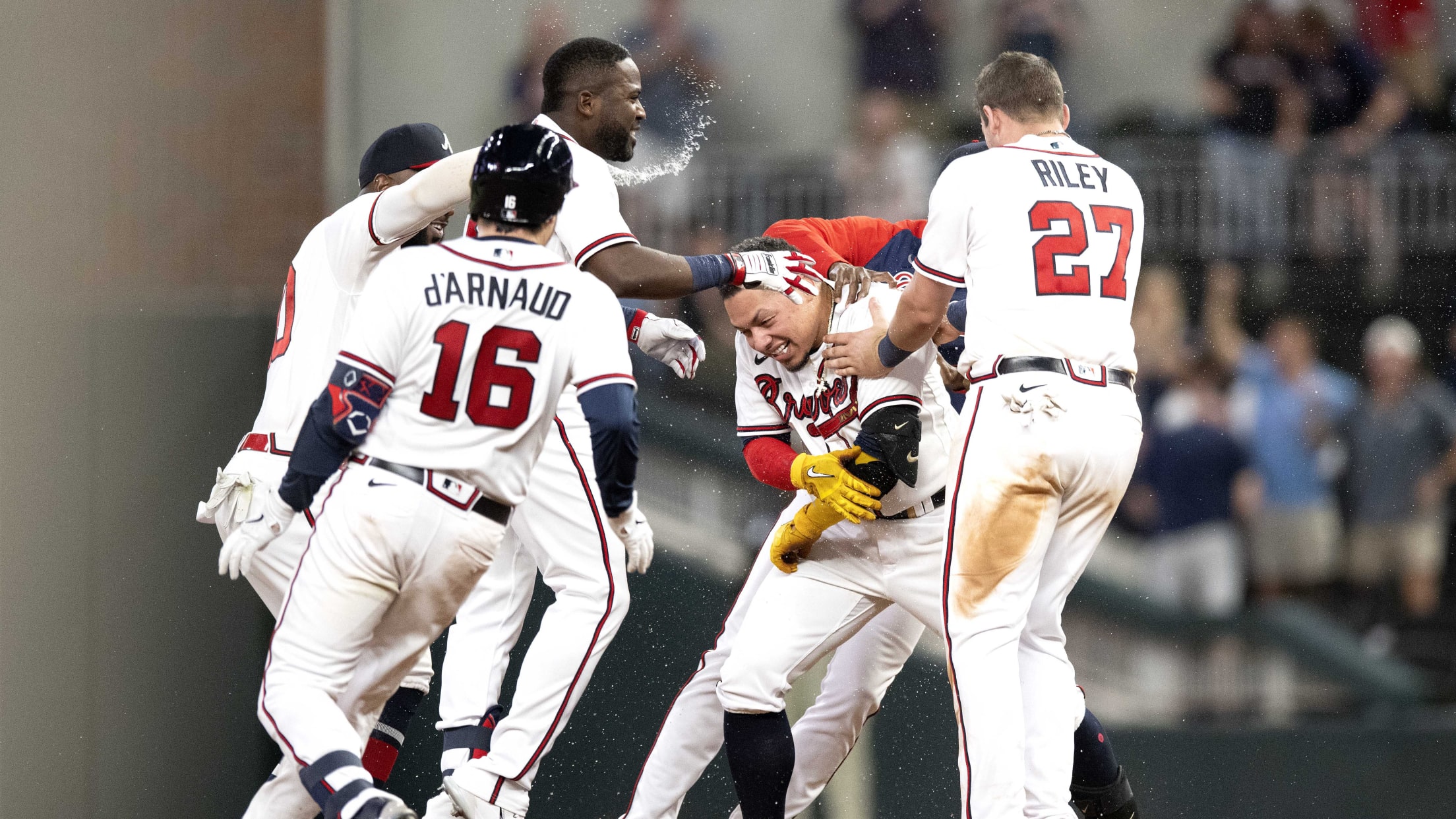 ATLANTA -- William and Olga Contreras have seen one of their sons earn two All-Star selections and establish himself as one of baseball's top catchers. Now, they can proudly say they have also seen their younger son produce one of the first great moments of his young Major League career.
'That was impressive': Red Sox notch season highs in rout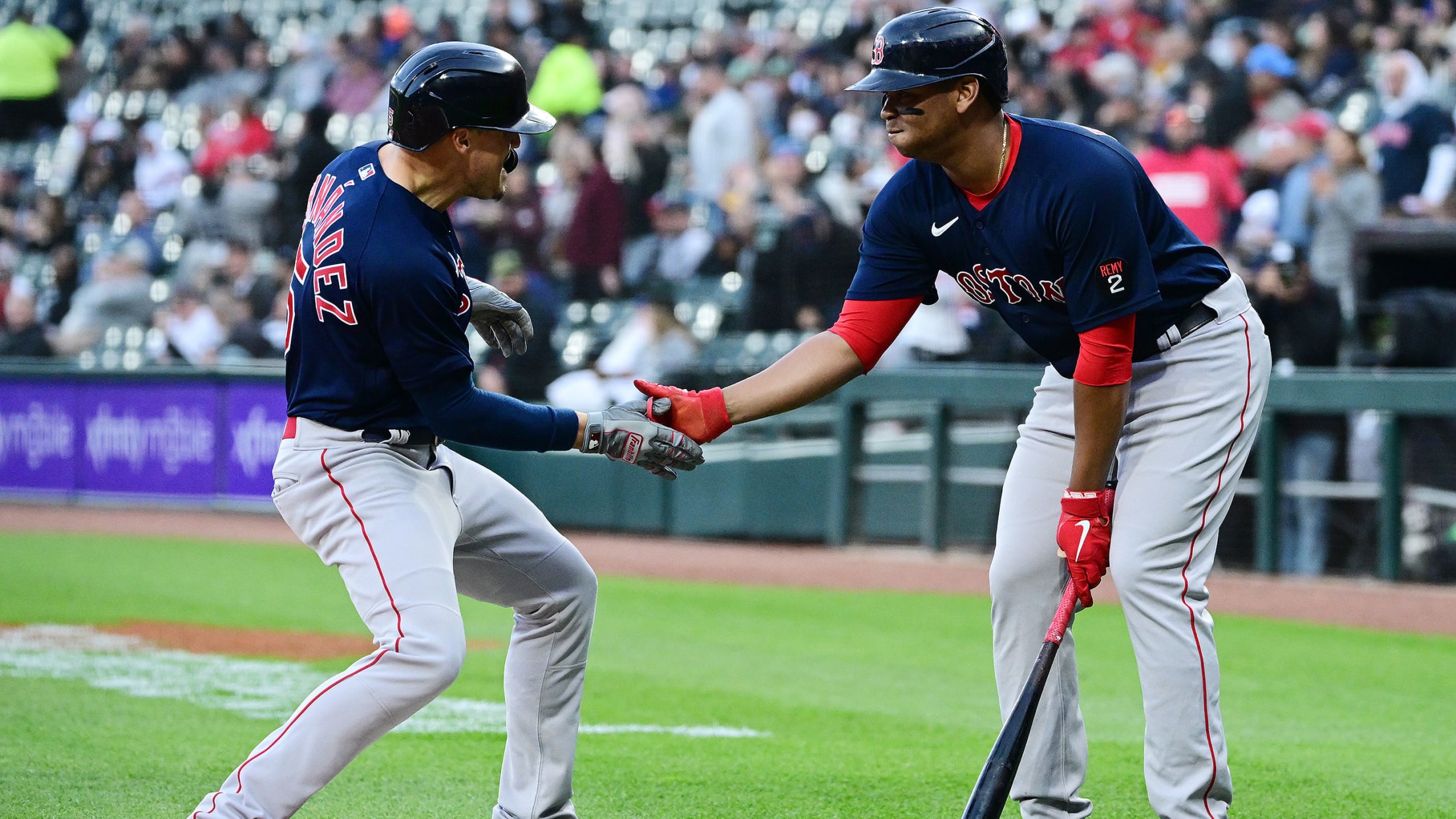 CHICAGO -- Just two weeks ago, the Red Sox were trending in the wrong direction. After getting swept at home by the White Sox on May 8, Boston was 10-19, sat in last place in the American League East and ranked towards the bottom in every offensive statistical category. But
Behind Jansen, Vlad Jr., Toronto's bats finally erupt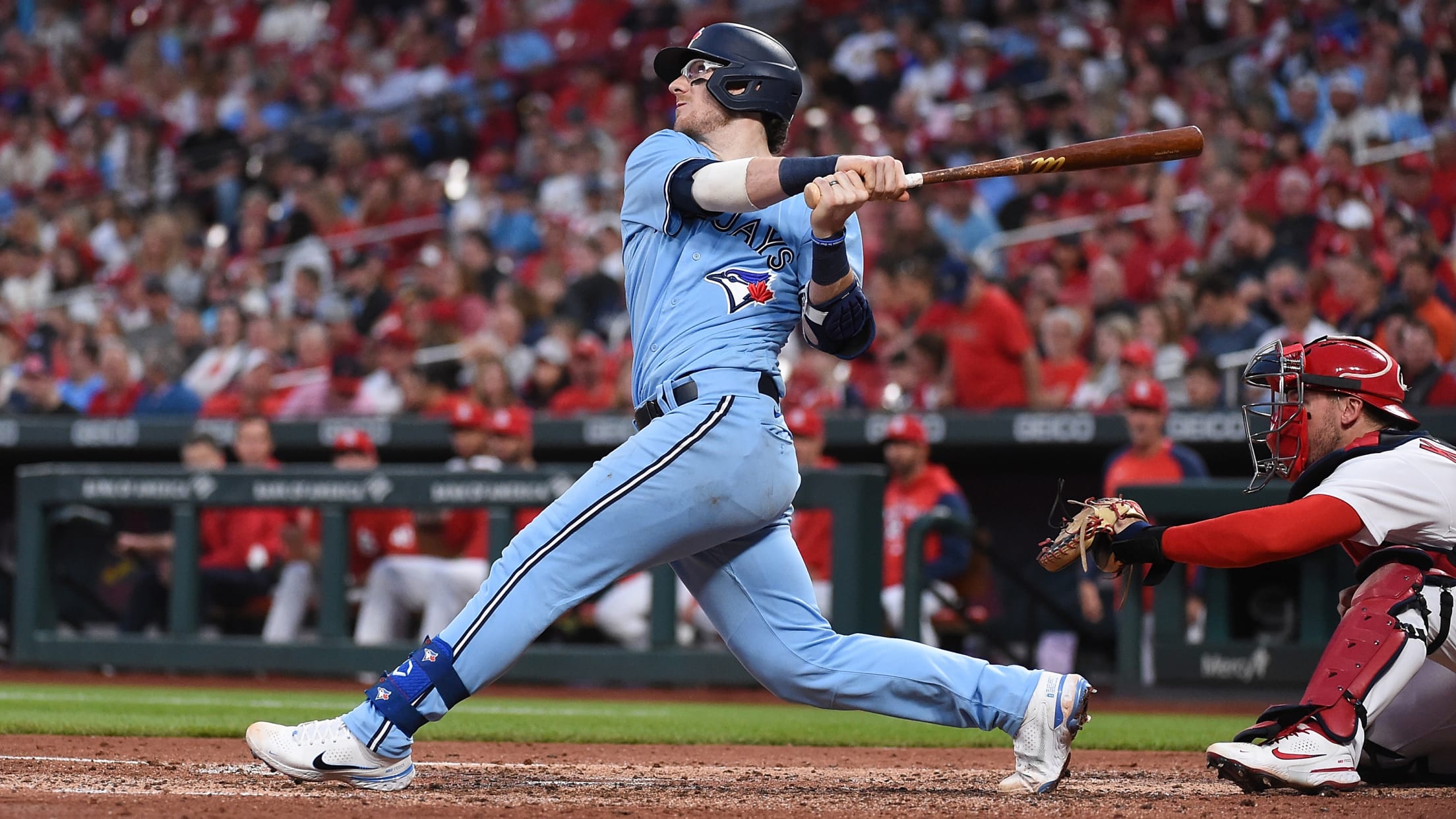 ST. LOUIS -- For perhaps just an extra second or two -- just enough time to feel the weight fall off his shoulders -- Vladimir Guerrero, Jr. stood at home plate at Busch Stadium on Tuesday, watching a 438-foot home run soar through the St. Louis night and land several