Power Rankings: Rivals set for photo finish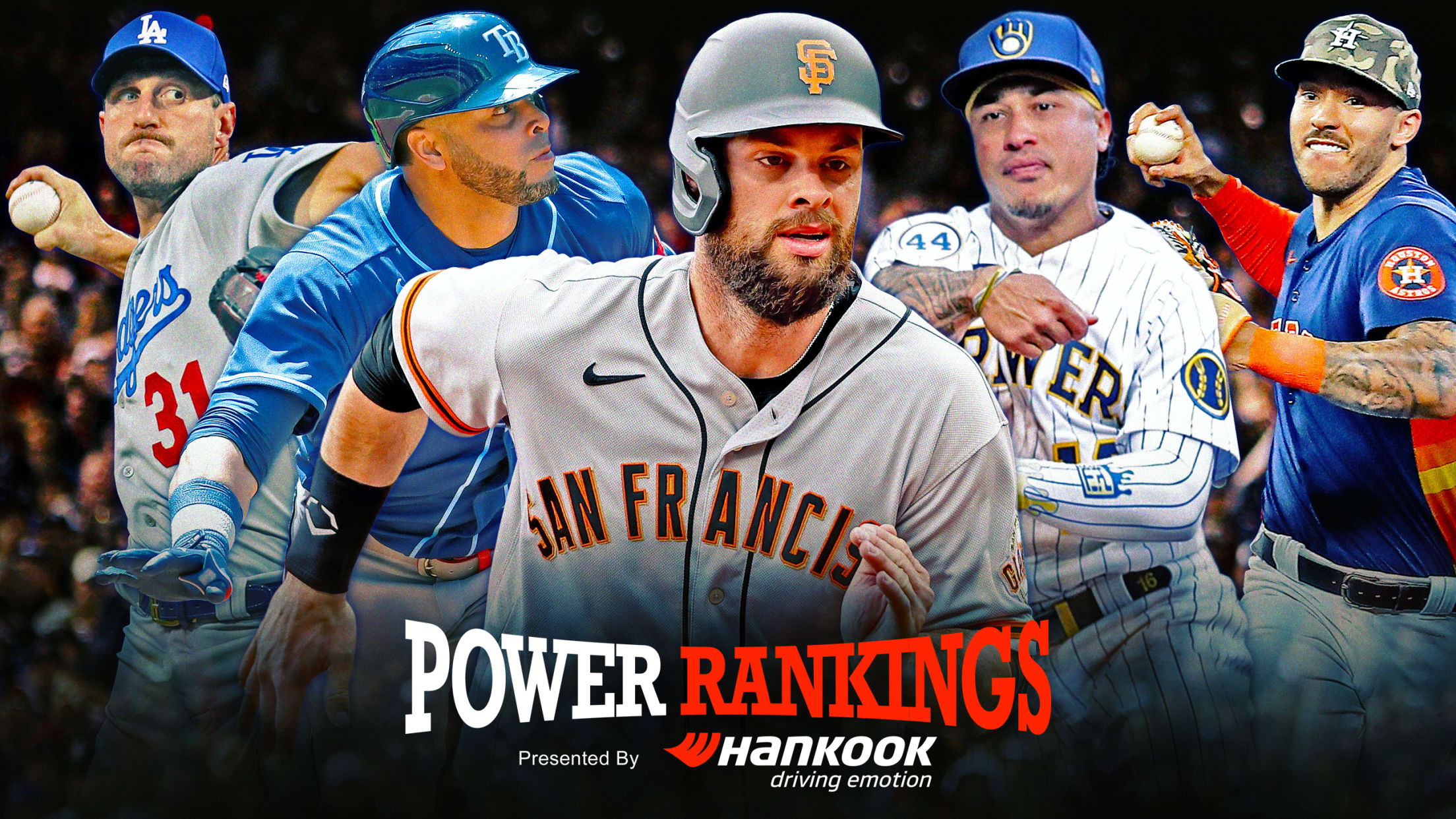 The NL West race has been as spectacular as advertised all season, and it's barreling toward an even better finish as the regular season enters the home stretch. One game separates the Giants and Dodgers, and it's possible that it'll take more than 162 games to decide the division winner.
Betts trades bat for foe's 1st HR ball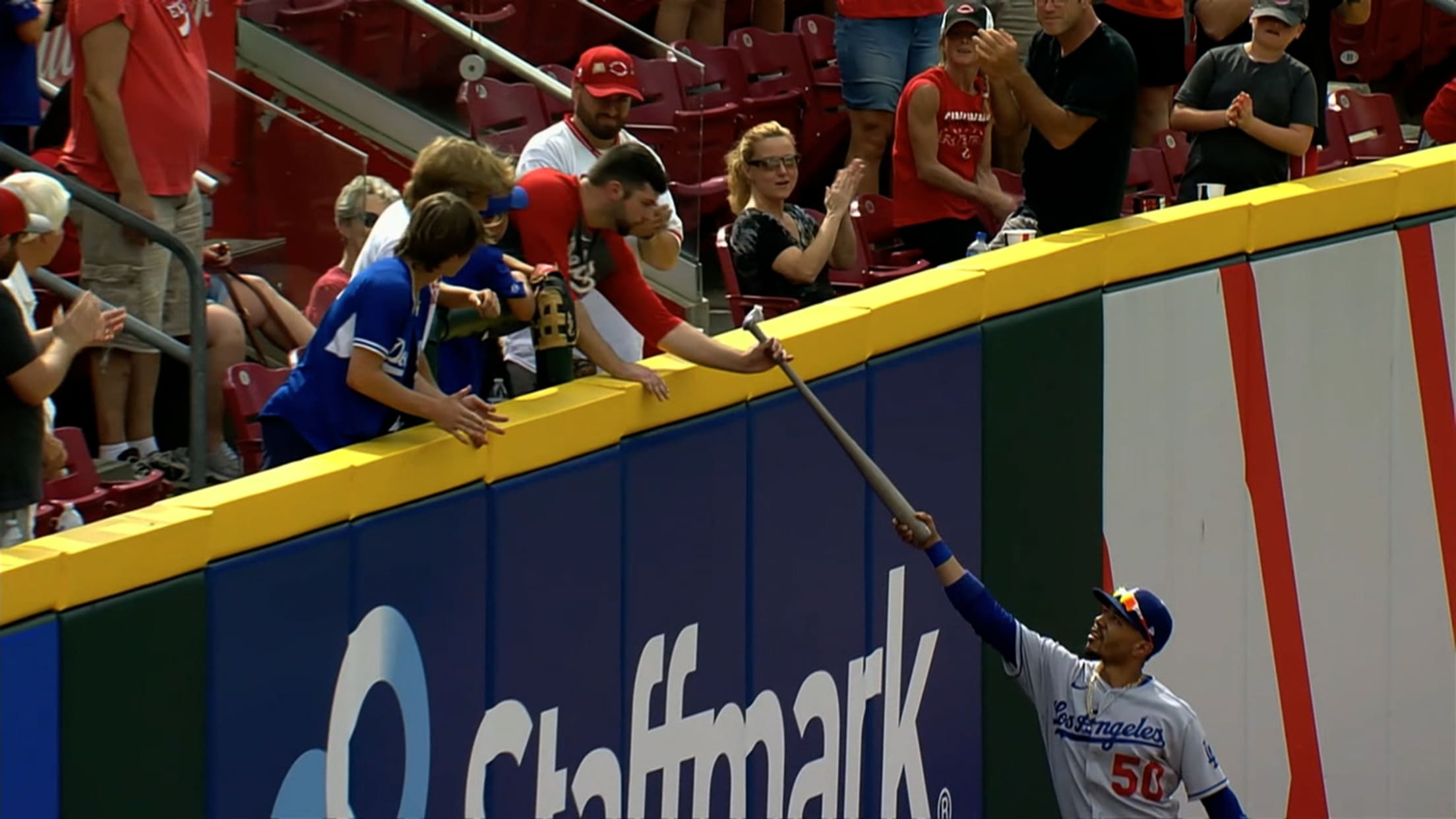 CINCINNATI -- Mookie Betts simply gets it. The Dodgers' right fielder understood that a first Major League hit is special and something to cherish -- even when it happens against his own team. Leading off the bottom of the sixth inning for the Reds as a pinch-hitter with his team
Help make 1 iconic card finish Top of the Pack
Like the Highlander, there can only be one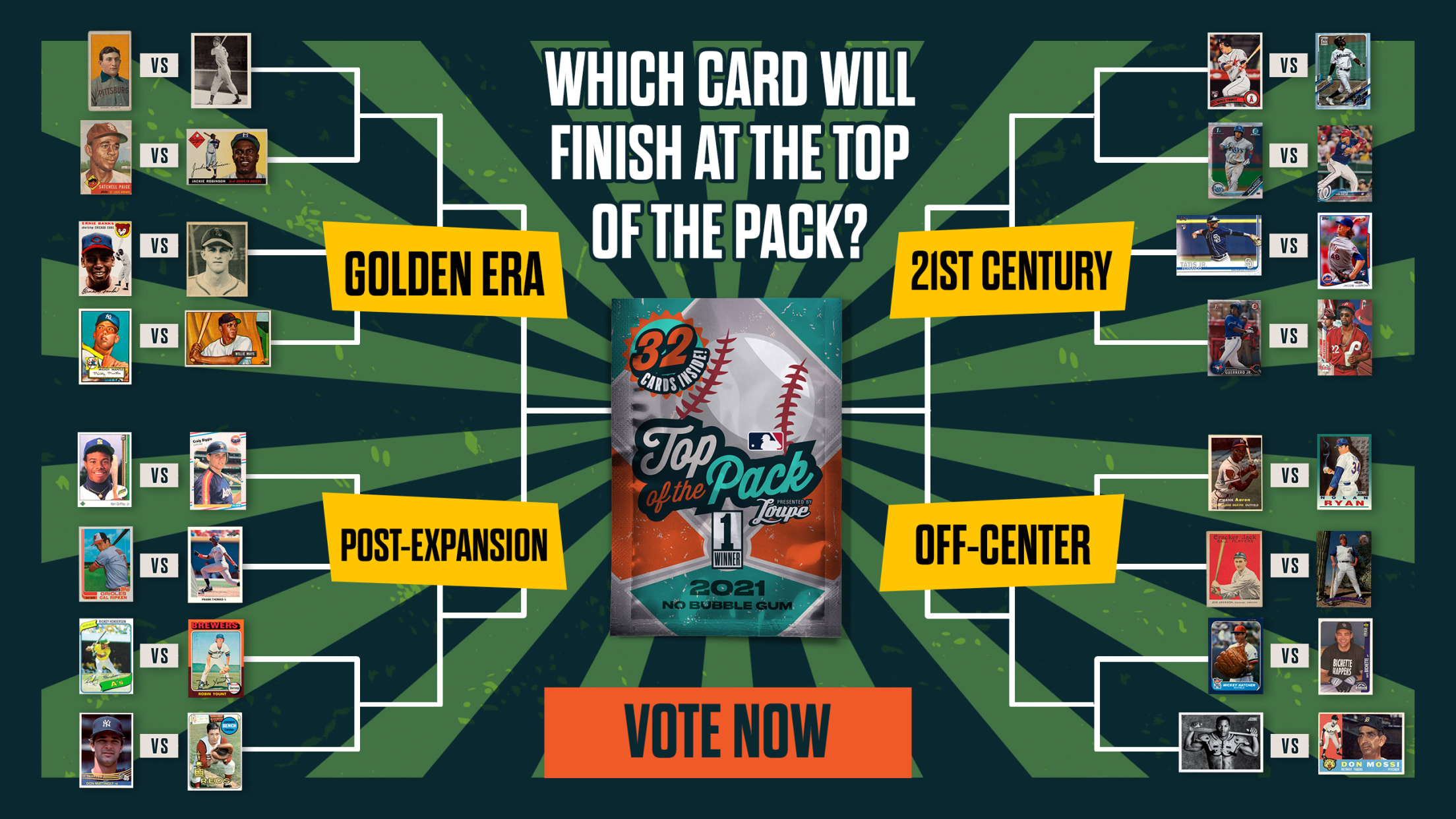 They've filled binders and boxes. You use them as bookmarks and investments. They're art pieces that fit in the palm of your hands, and they can make your bicycle sound like a (very weak) motorcycle. Whether you're a collector, dabbler, or simply a baseball fan, there's no way to escape
These 5 series will impact postseason races
It's reached the point in the 2021 MLB season that every game -- let alone series -- involving a postseason contender can have a profound impact on that club's playoff hopes. That said, certain series each week carry slightly more weight than others. Here's a look at the five series
Source: Ex-OF Gose back in MLB as pitcher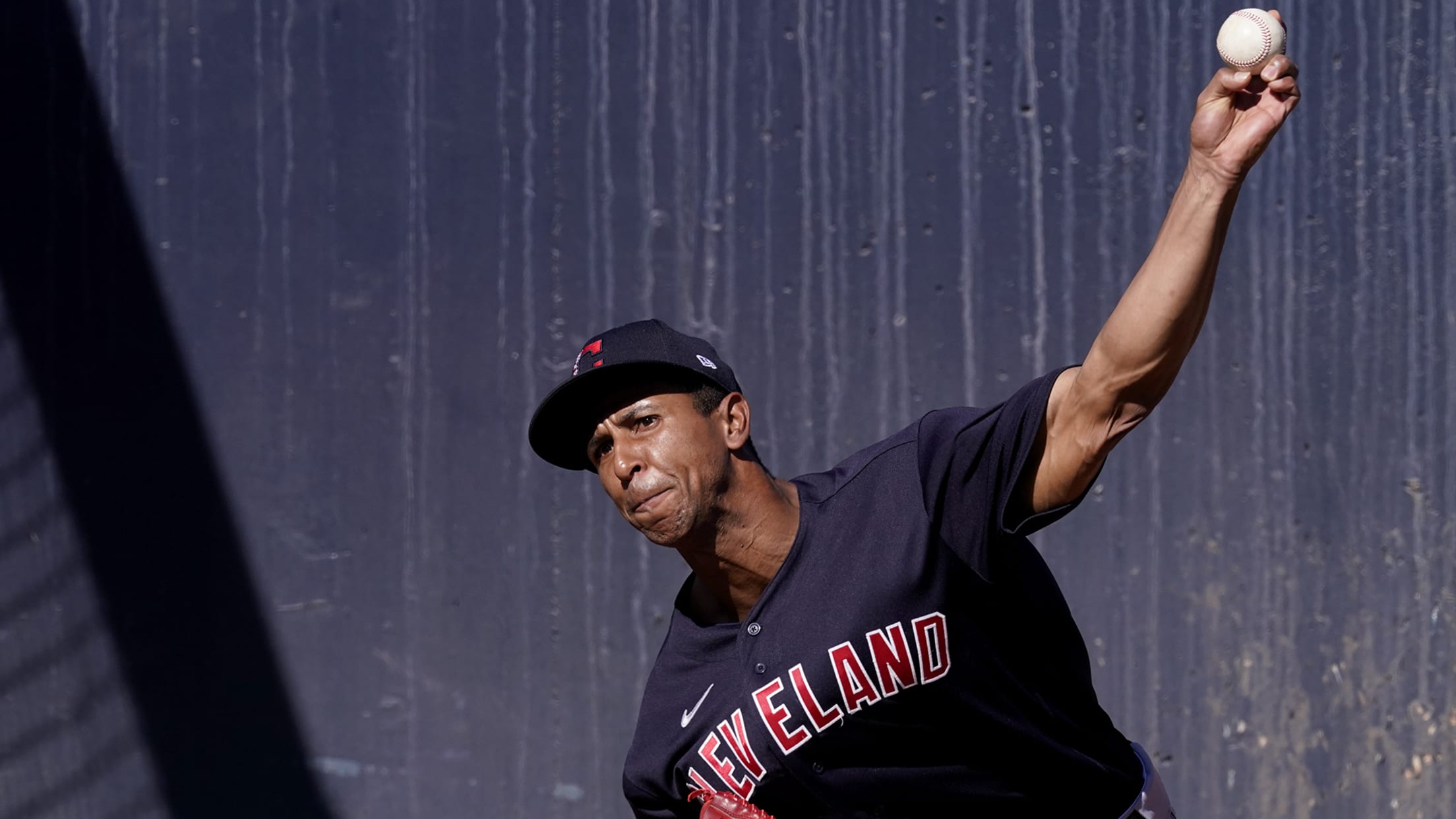 CLEVELAND -- A lot can change in five years. Including a player's position. Anthony Gose is returning to the big leagues for the first time since May of 2016. Back then, he was a speedy center fielder. Now, he's a left-handed reliever with a speedy fastball, and Cleveland selected his
Postseason watch: Cards flying high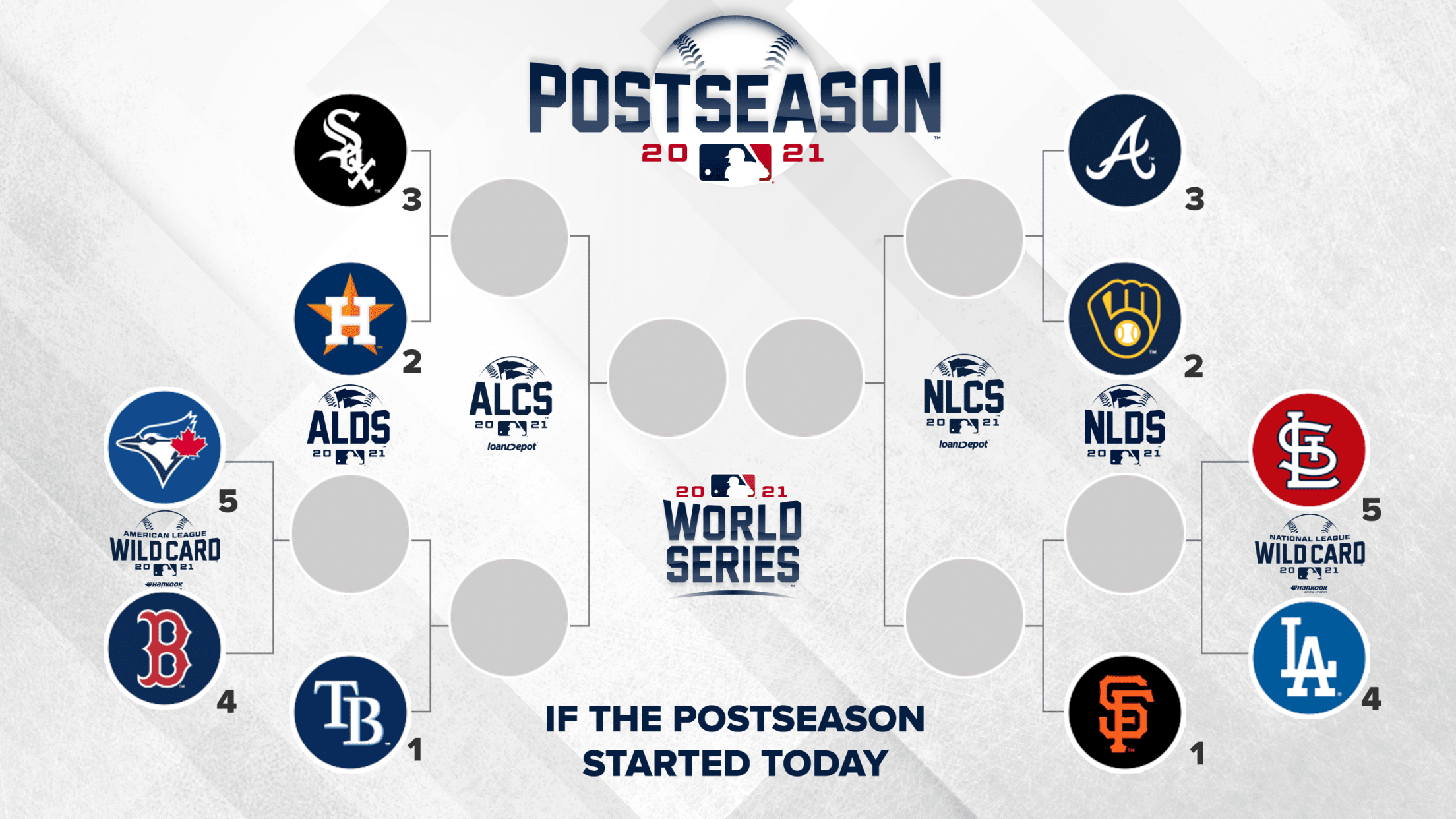 The Cardinals just keep on winning, and when it's late September, that's a good thing. St. Louis held on to defeat the Padres on Sunday at Busch Stadium, 8-7, to complete a sweep of the Friars and make it eight straight victories overall. With the Phillies getting cooled off by
A last hurrah for these 1-team players?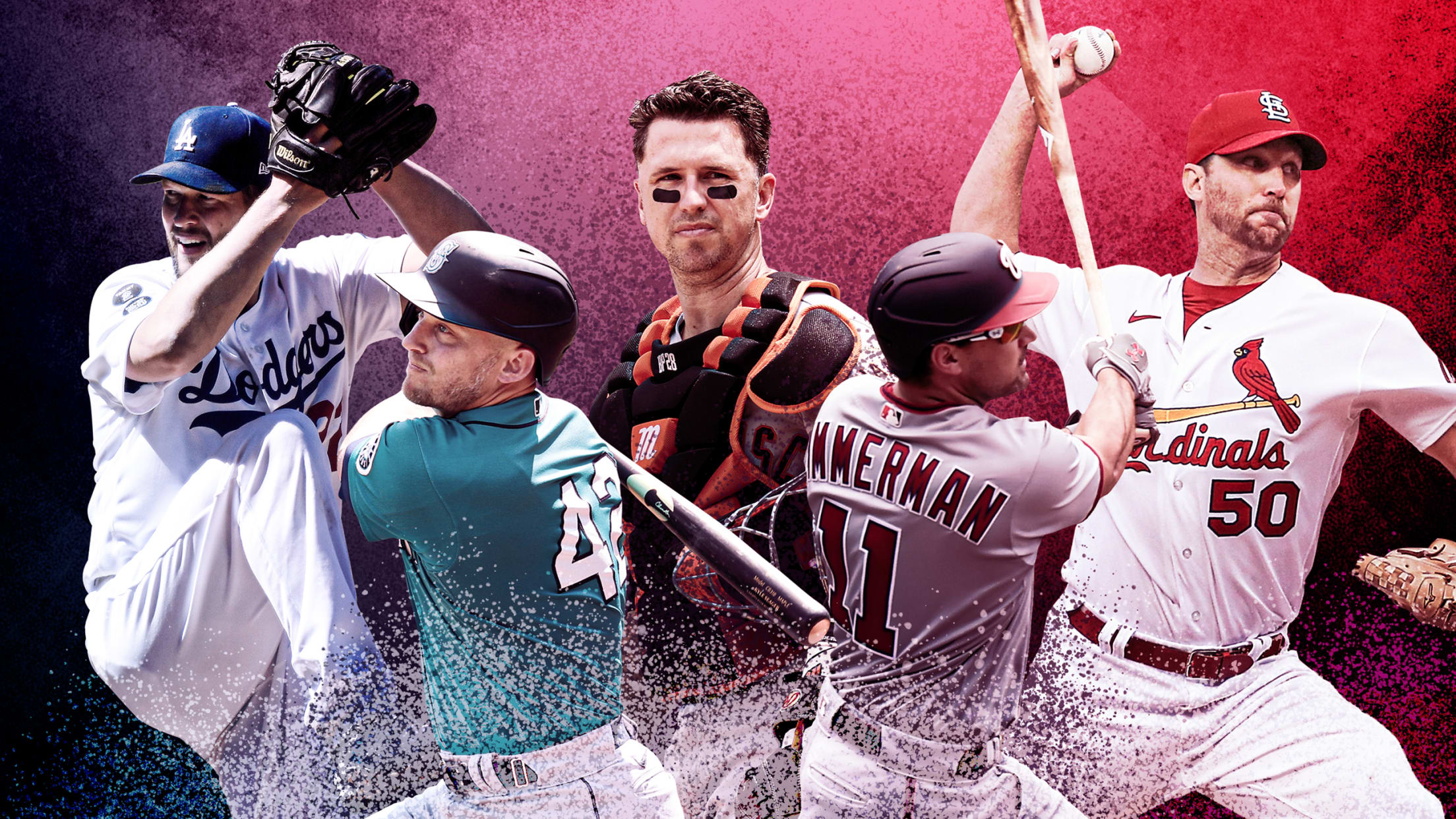 Some player-team relationships have endured long enough that it's difficult to imagine one without the other. But for a number of pending free agents, that separation could soon become a reality, whether they put on a new uniform for the first time in 2022 or simply call it a career.
Injuries: Brewers, Ryu, Yanks, Valdez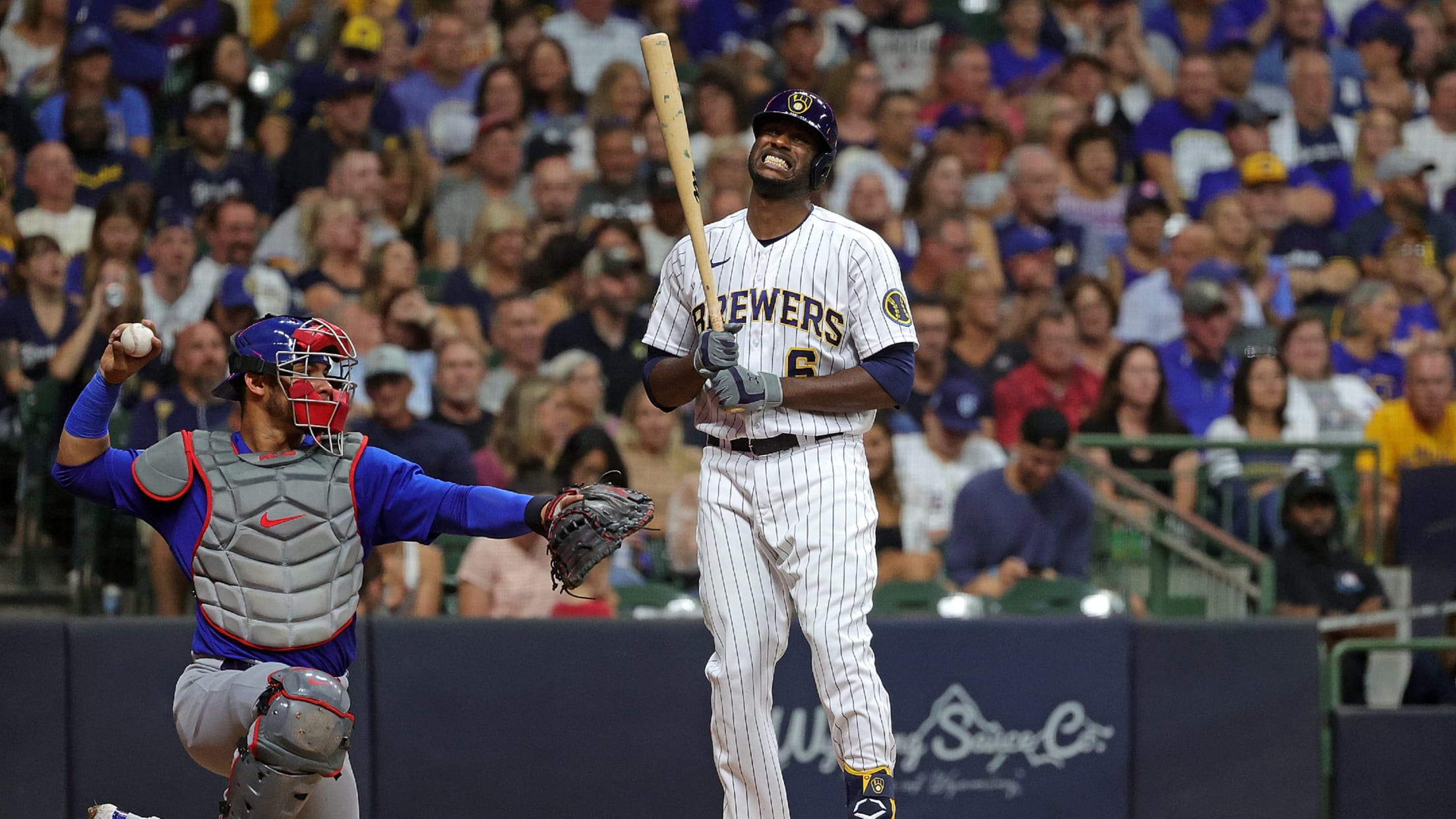 Stay up-to-date with all the latest news on injured and recovering players from across Major League Baseball.
Here are the '21 playoff tiebreaker scenarios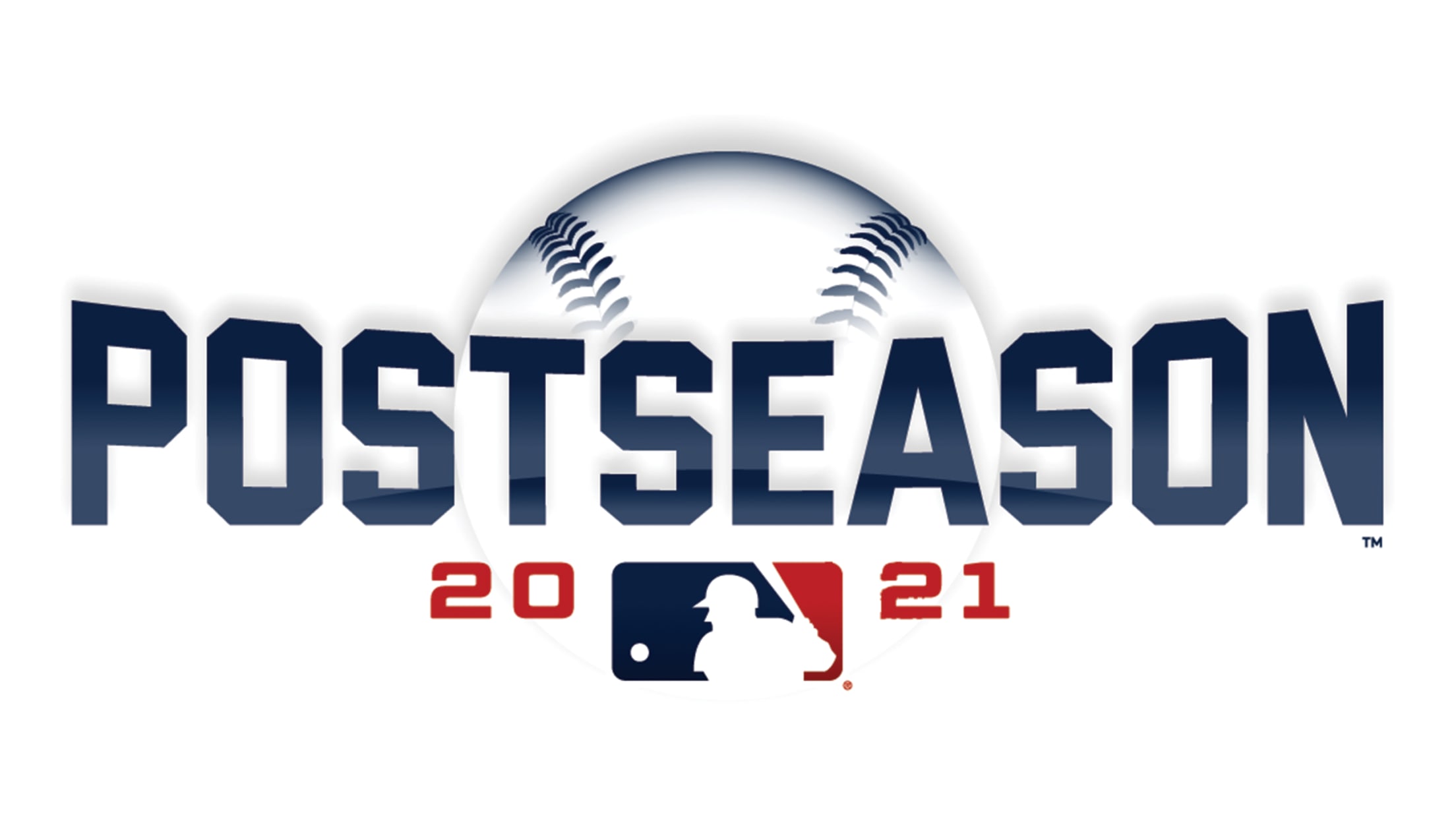 Just as extra innings are sometimes required to resolve games, extra games are sometimes required to resolve regular-season races. It hasn't happened often, even in the dual-Wild Card era in which more teams are in the late-season mathematical mix. Since Major League Baseball went to the dual-Wild Card format in
What to expect from Shane Baz in bigs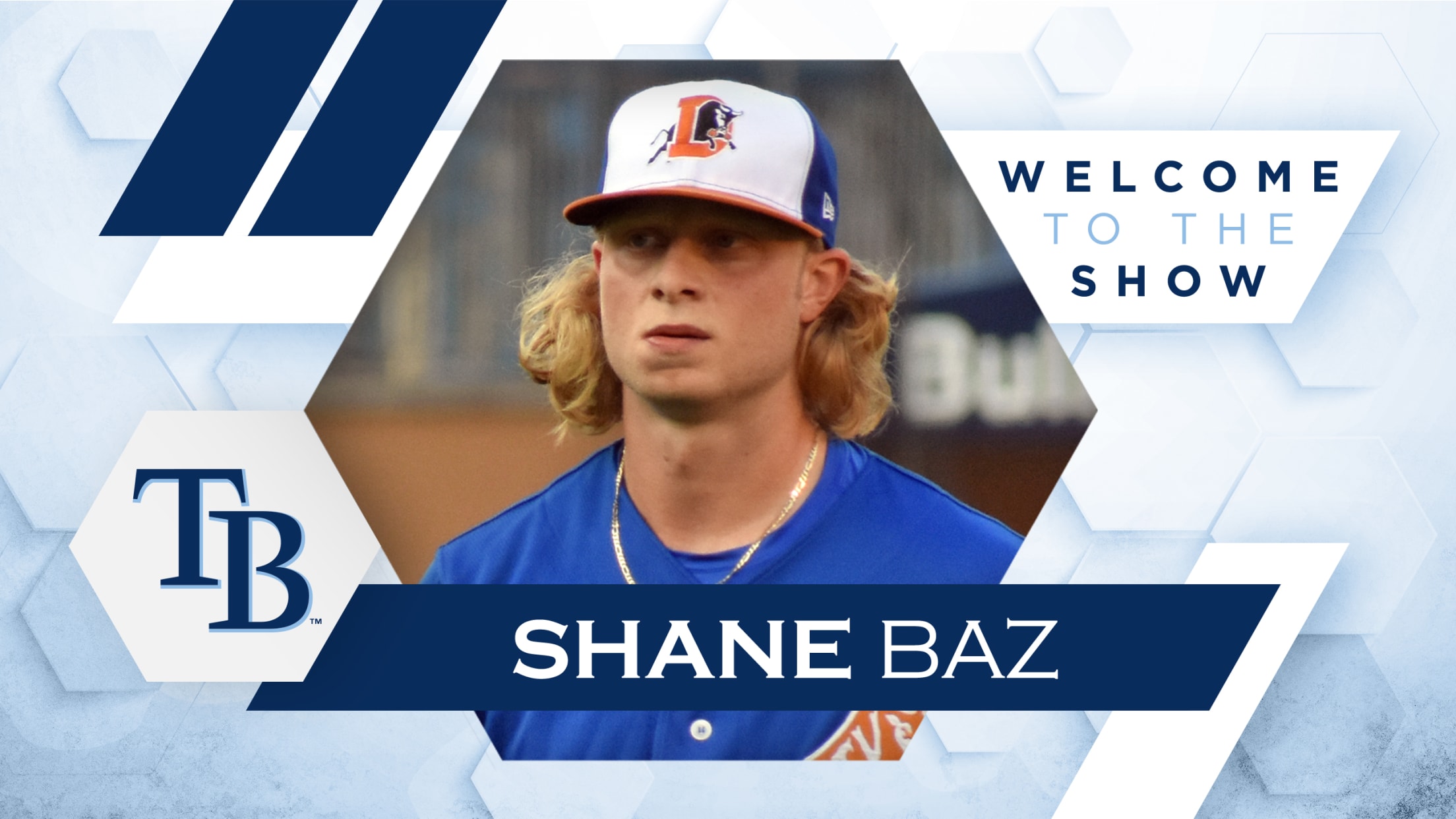 The Rays hold a comfortable lead over the Red Sox, Yankees and Blue Jays in the AL East but have sputtered a bit in September. Perhaps adding one of the best pitching prospects in baseball and one of the most effective arms from the 2021 Minor League season will provide
Rosario hits for cycle, seeing only 5 pitches
Left fielder becomes 2nd Braves hitter to achieve feat in 2021 during win in SF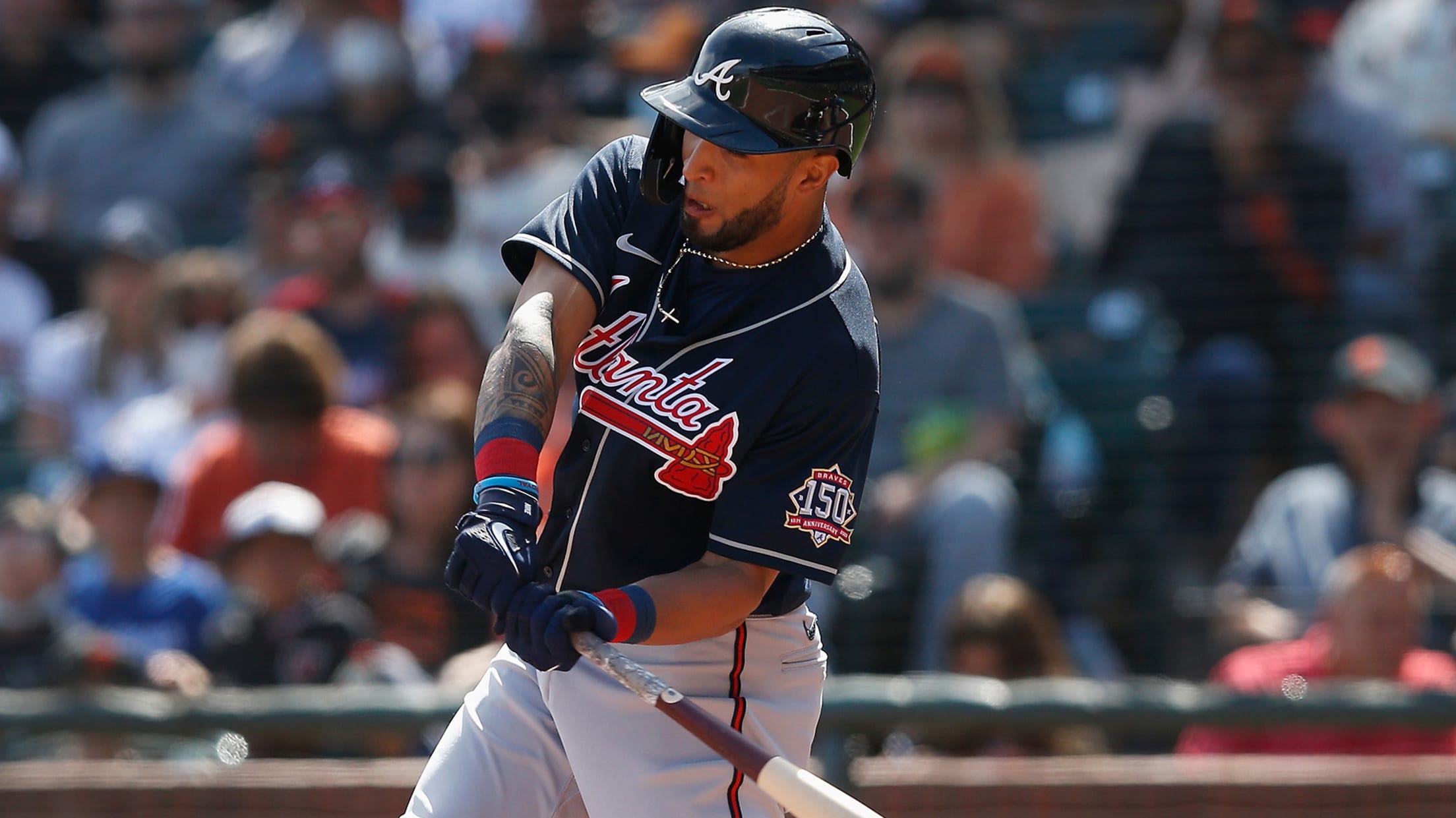 SAN FRANCISCO -- Eddie Rosario knew he had history off the crack of the bat. Upon making contact on a first-pitch curveball in the top of the ninth inning, Rosario raised his right hand in the air before the ball touched grass. His Braves teammates began celebrating, requesting the ball
MVP moment? Donaldson, Vlad swap jerseys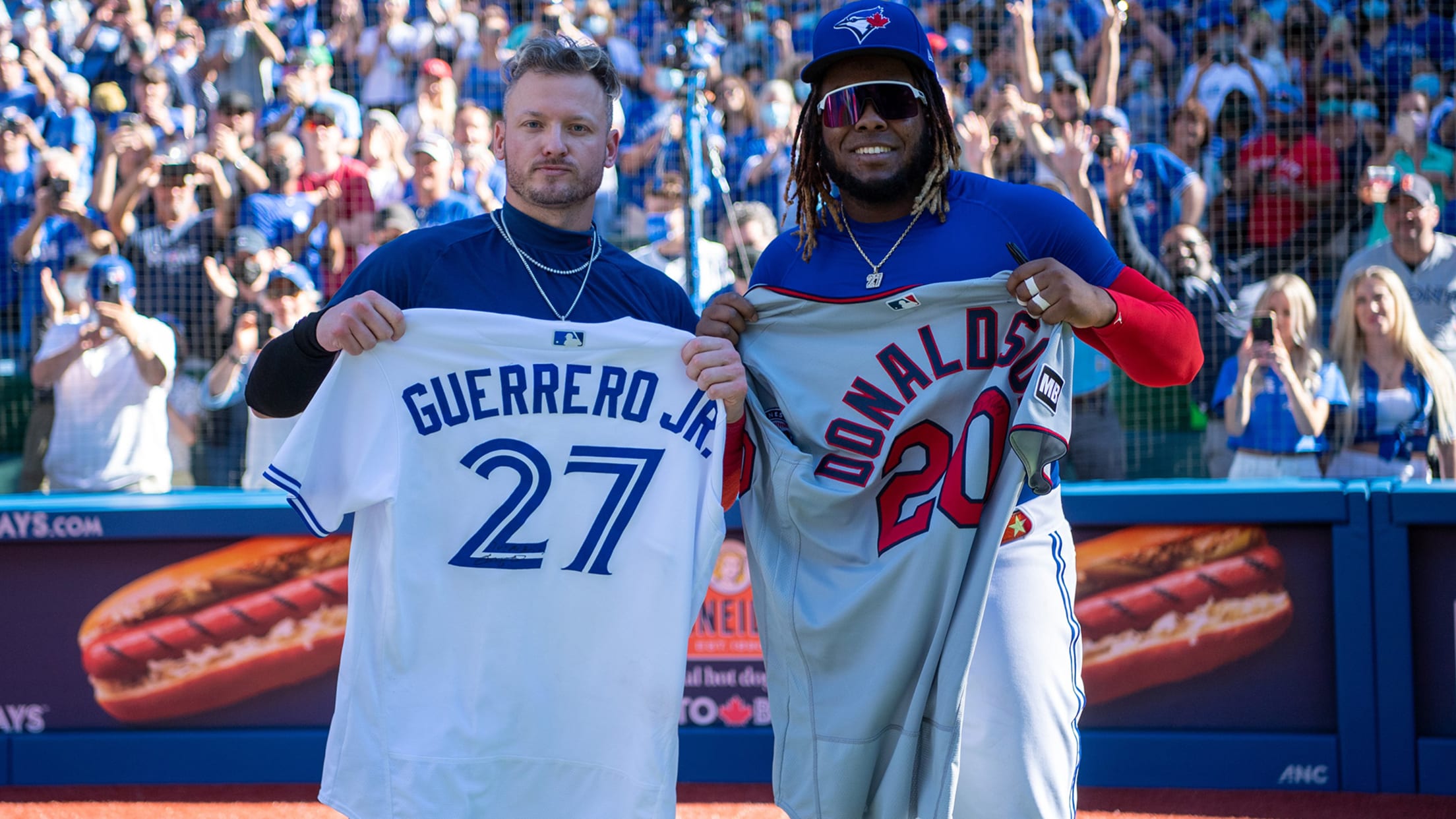 TORONTO -- Back on July 2, 2015, the present and future of the Blue Jays overlapped for the first time. Josh Donaldson was coming off a 3-for-5 night with a home run in a win over the Red Sox, building his case for what would be just the second AL
Complete 2021 MLB postseason schedule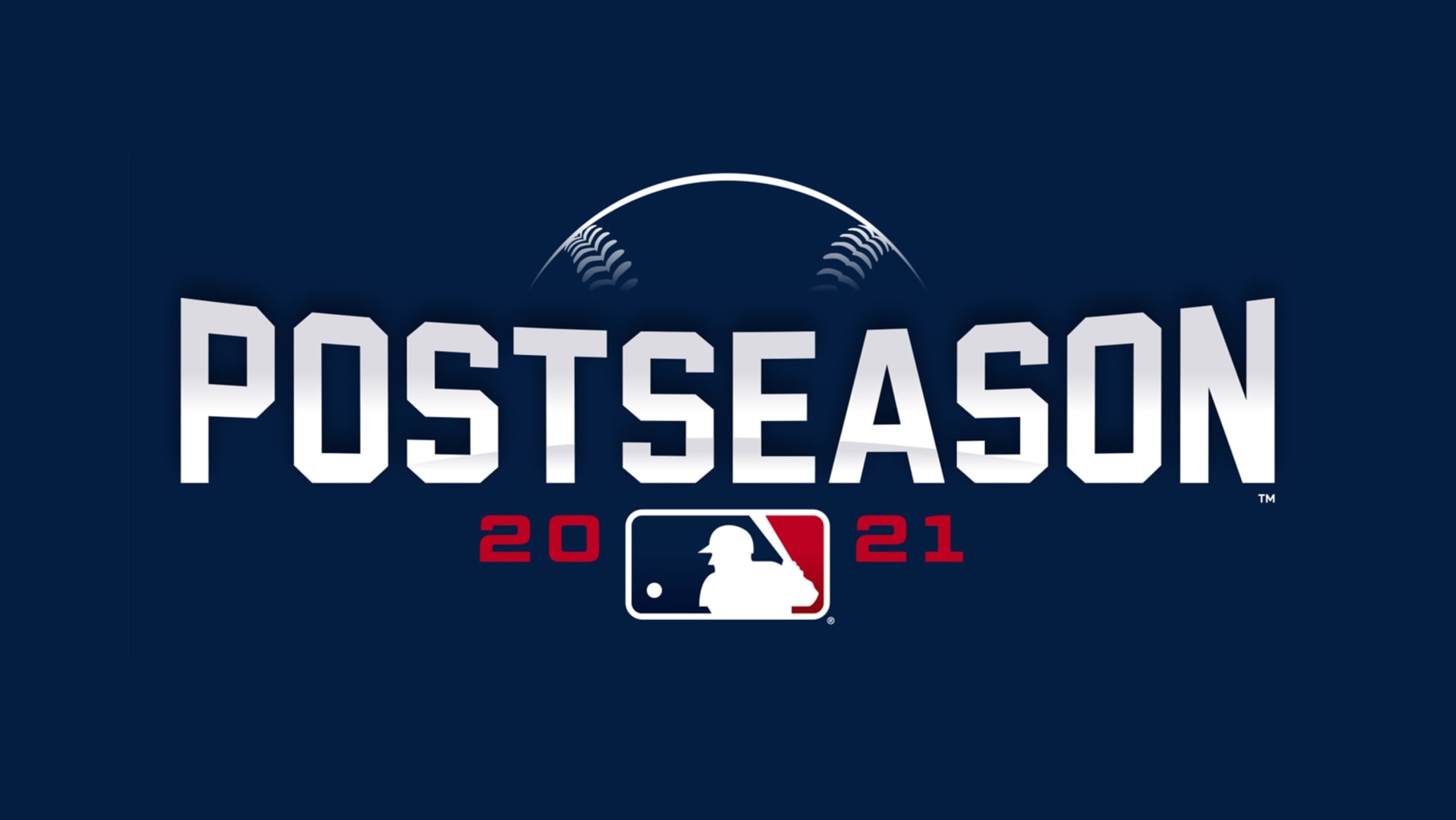 Major League Baseball today announced the schedule for the 2021 Postseason, which is set to open with the American League Wild Card Game presented by Hankook on ESPN on Tuesday, Oct. 5, followed by the National League Wild Card Game presented by Hankook on TBS on Wednesday, Oct. 6. Game
'Outstanding' Ohtani shines in mound return
Two-way star strikes out 10 in Halos' 10-inning loss to A's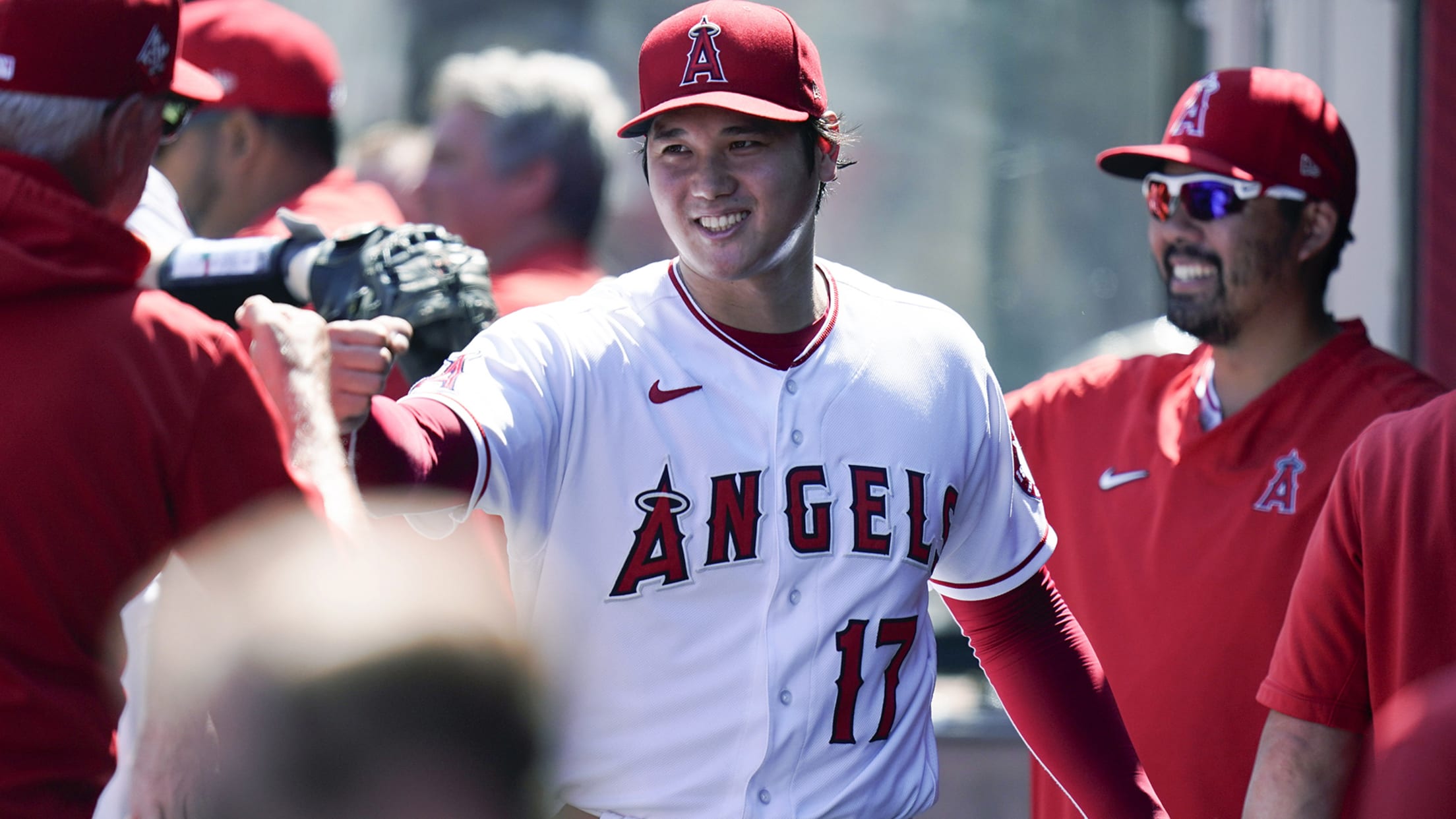 ANAHEIM -- Despite having his scheduled start against the A's pushed back two days because of arm soreness, two-way sensation Shohei Ohtani was sharp on Sunday, striking out 10 over eight strong innings to solidify his status as the frontrunner for the American League Most Valuable Player Award. Ohtani, though,
Cole, Yanks lose 'crucial game,' cede ground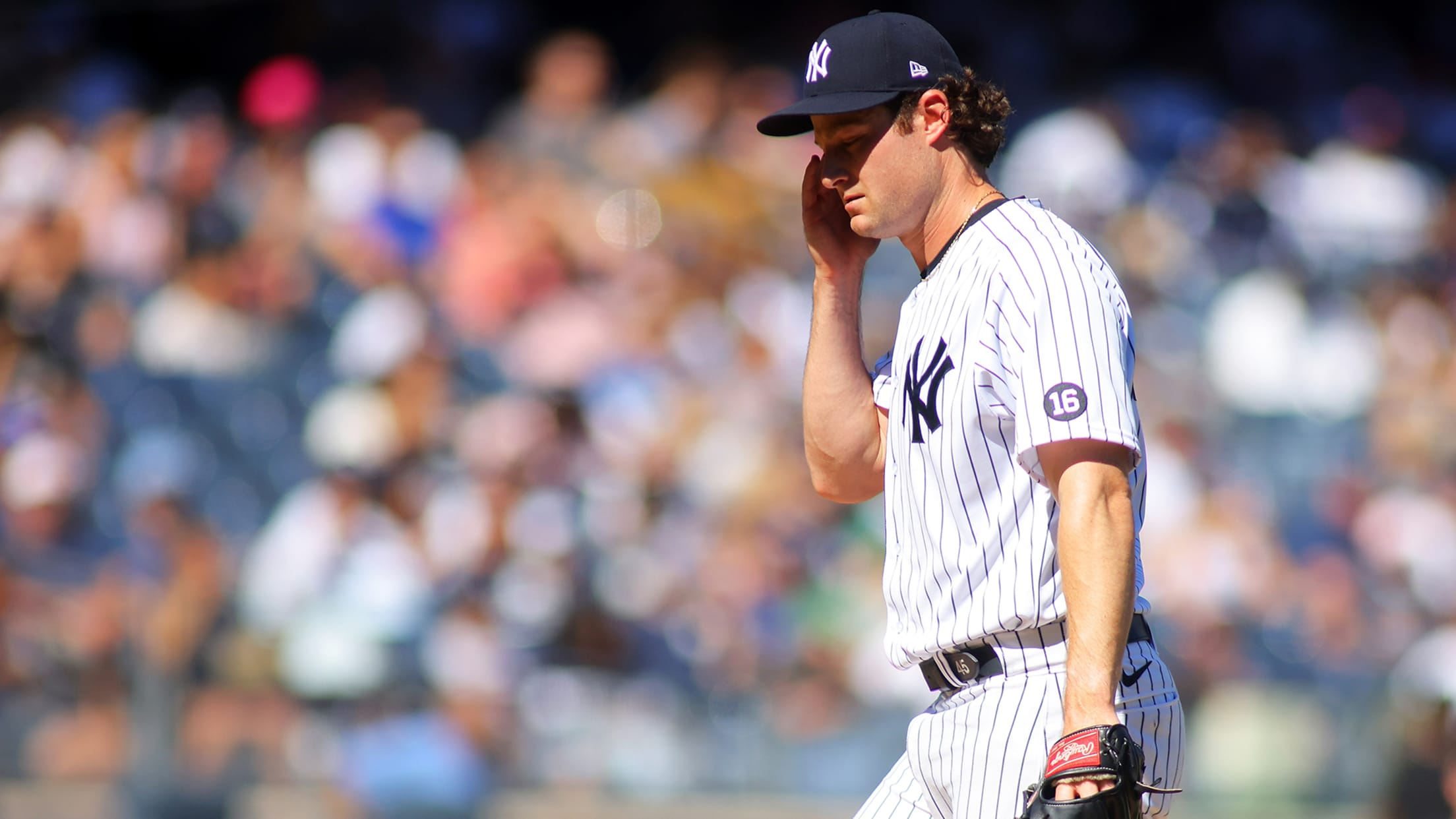 NEW YORK -- Gerrit Cole sat in Yankee Stadium's home dugout on Sunday, his left palm pressed to his cheek and a glum expression across his face. Late-afternoon shadows encroached upon the playing field, and the scoreboard offered even more evidence that it was getting late. As the Yankees continue
Wild Card-leading Sox take care of business
'Every game matters': Boston overcomes blown lead, injury to win fifth in a row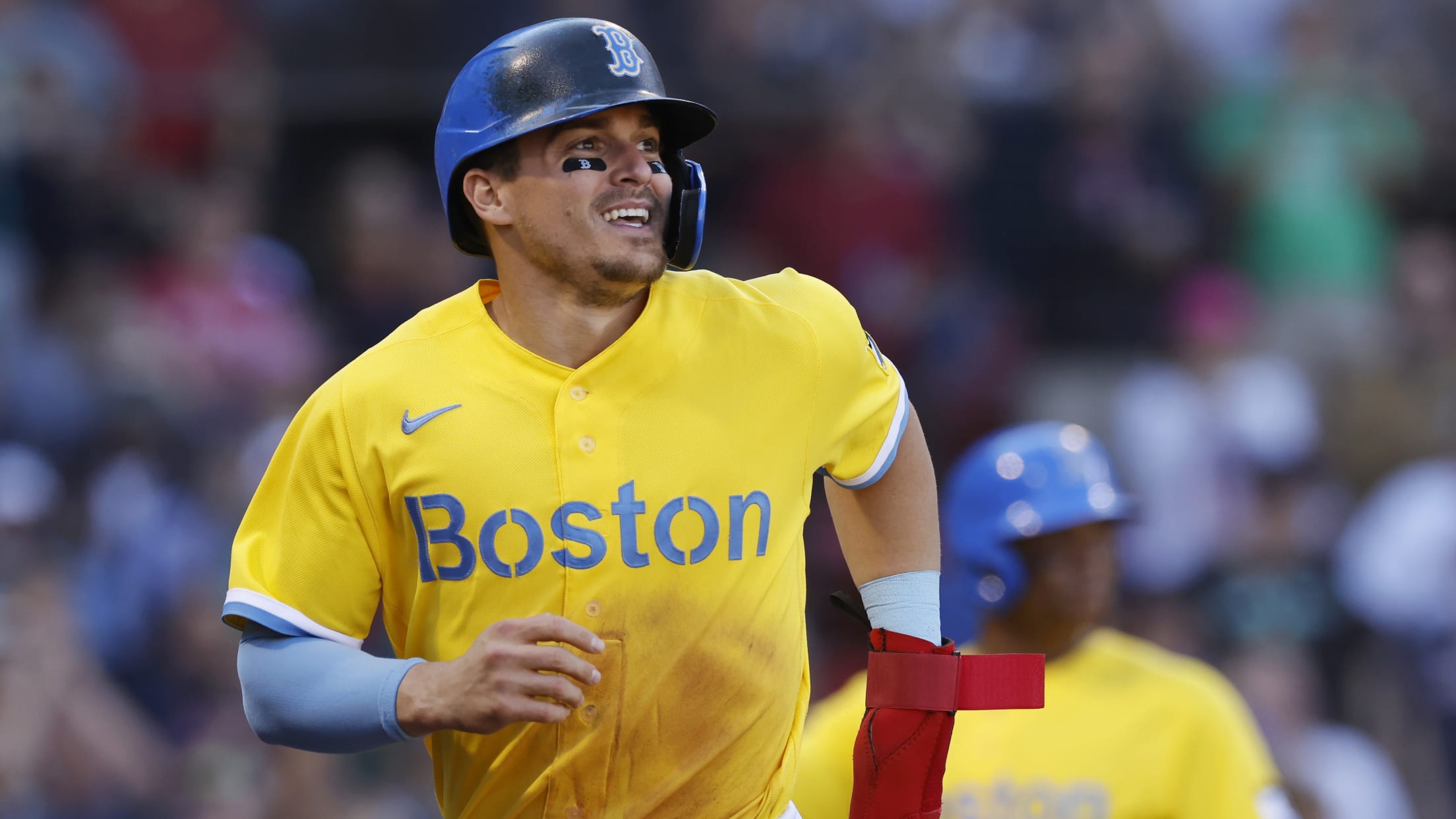 BOSTON -- By doing what they needed to do and sweeping the Orioles in a mostly stress-free weekend at Fenway Park, capped by Sunday's 8-6 victory, the Red Sox have put themselves in strong position in the American League Wild Card standings with two weeks and 11 games left in
Dodgers mash early, often to back Kershaw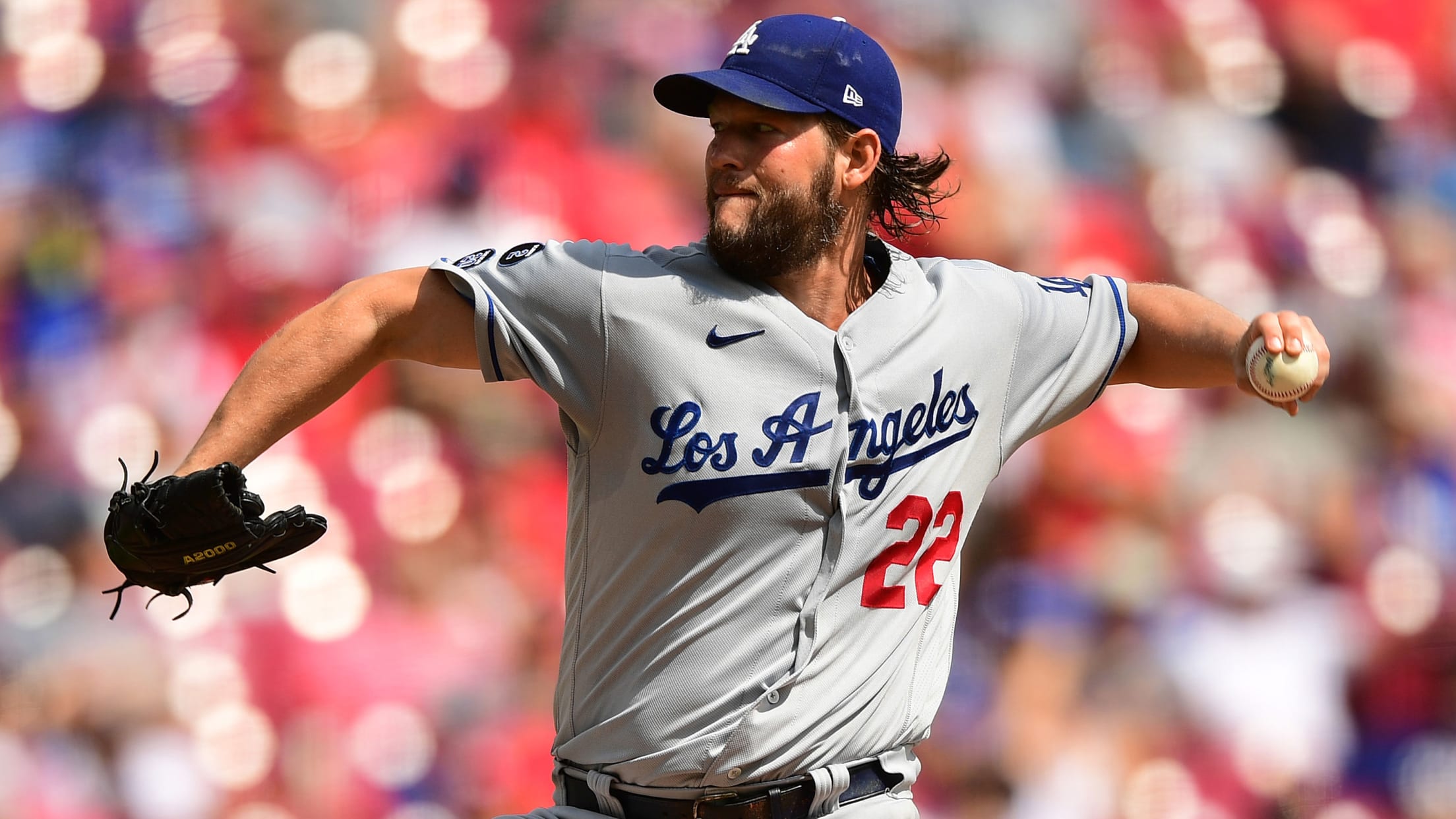 CINCINNATI -- The Dodgers had much of Sunday's game mapped out ahead of time, including how long Clayton Kershaw would pitch, how many pitches he'd throw and when Tony Gonsolin would come in to relieve him. Other items fell into place as well, though not as easy to plan ahead
Cards sweep reeling Padres, win 8th in a row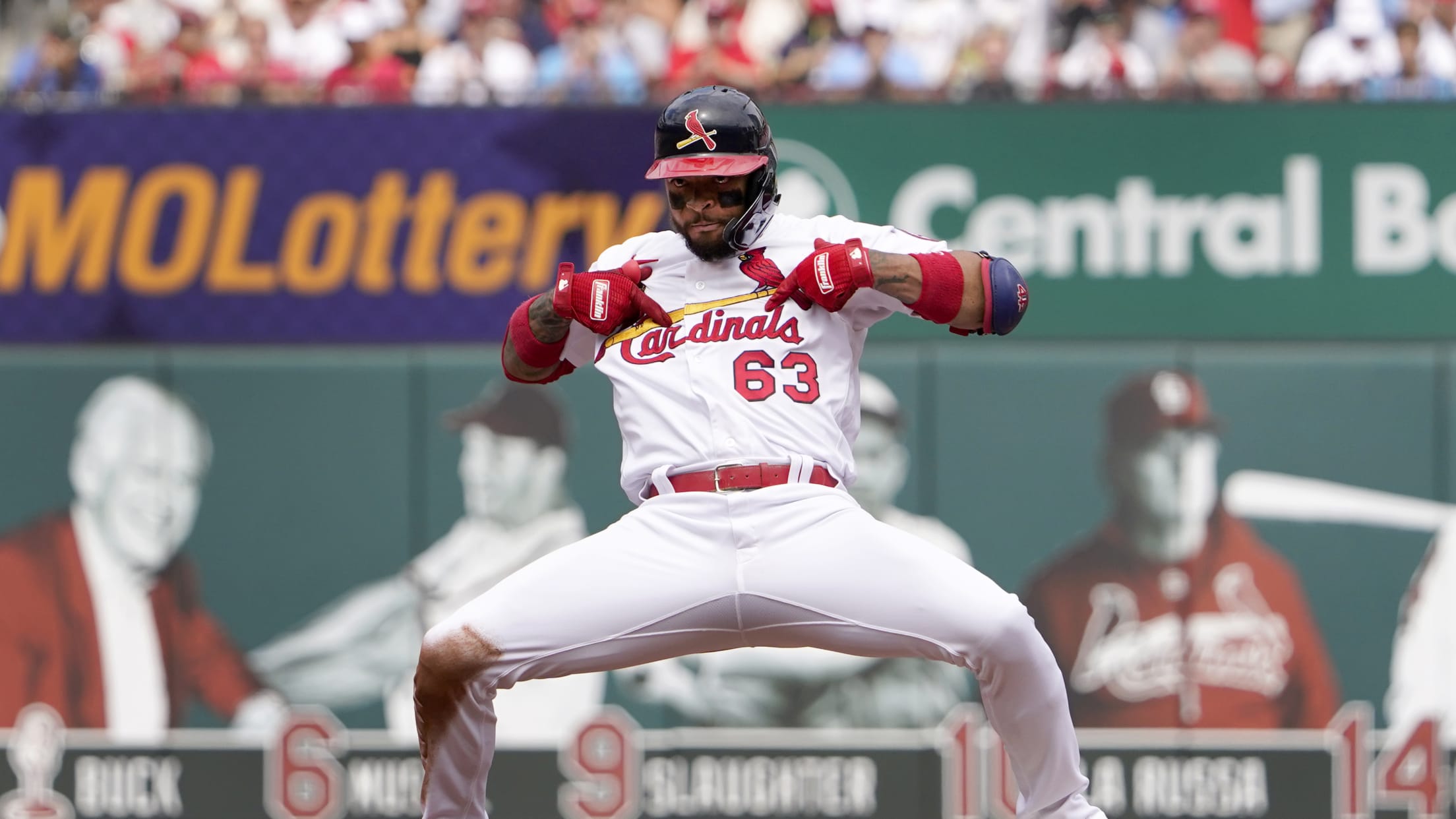 ST. LOUIS -- As the Cardinals continue to rattle off wins and as a rare milieu of comfort in this final stretch of the 2021 season is earned, manager Mike Shildt finds himself staring at the out-of-town scoreboard with a little less frequency. It's not that his ballclub is complacent
30 players not to give up on next season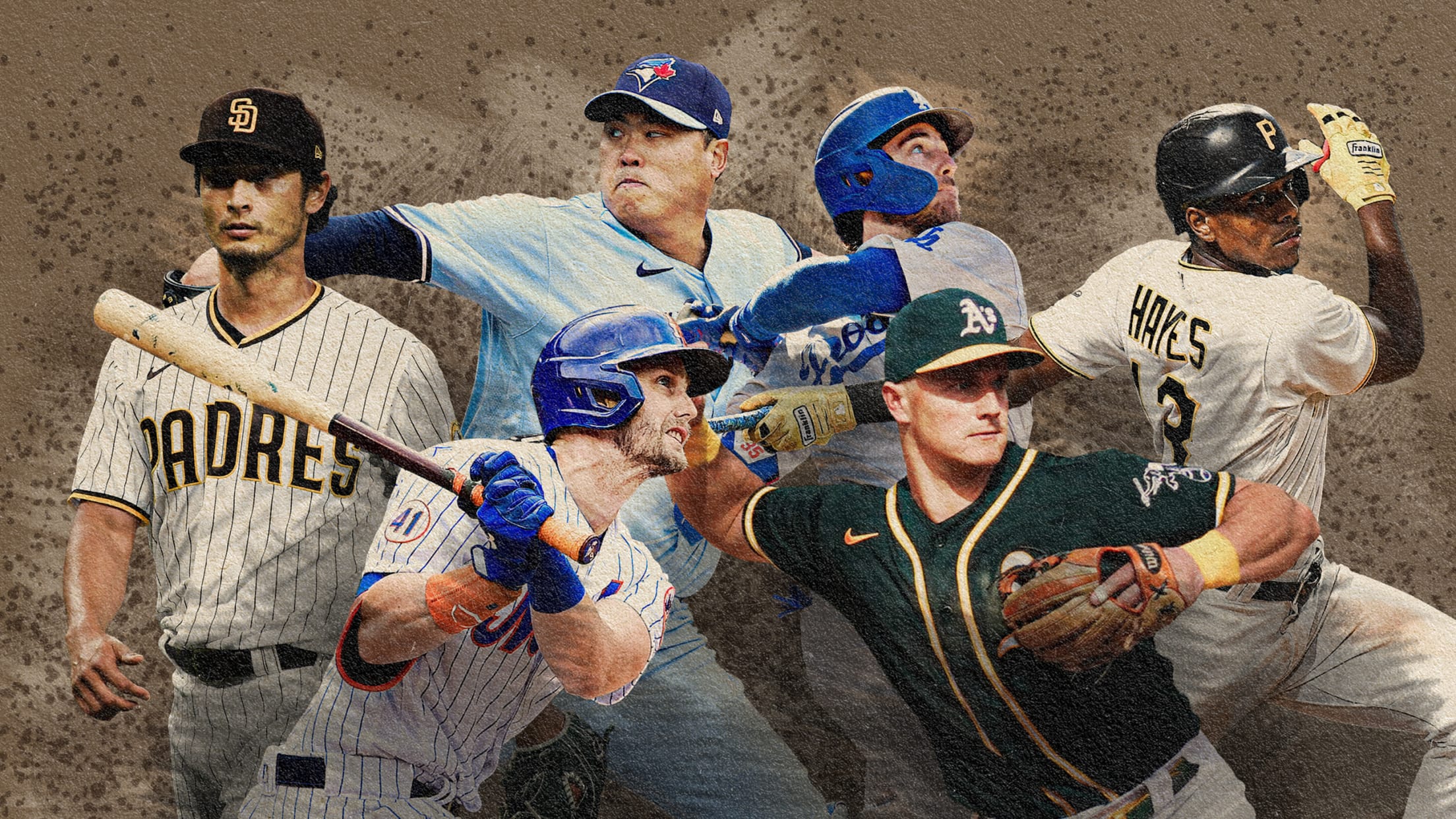 Everybody has a down year from time to time. (Heck, I think "Earth" had one in 2020.) Sometimes it happens. Baseball is an incredibly difficult game. Results don't always carry over from one year to the next, though. J.D. Martinez hit .213 with seven homers last season; he's back to
One player's wild day: 9 positions and save!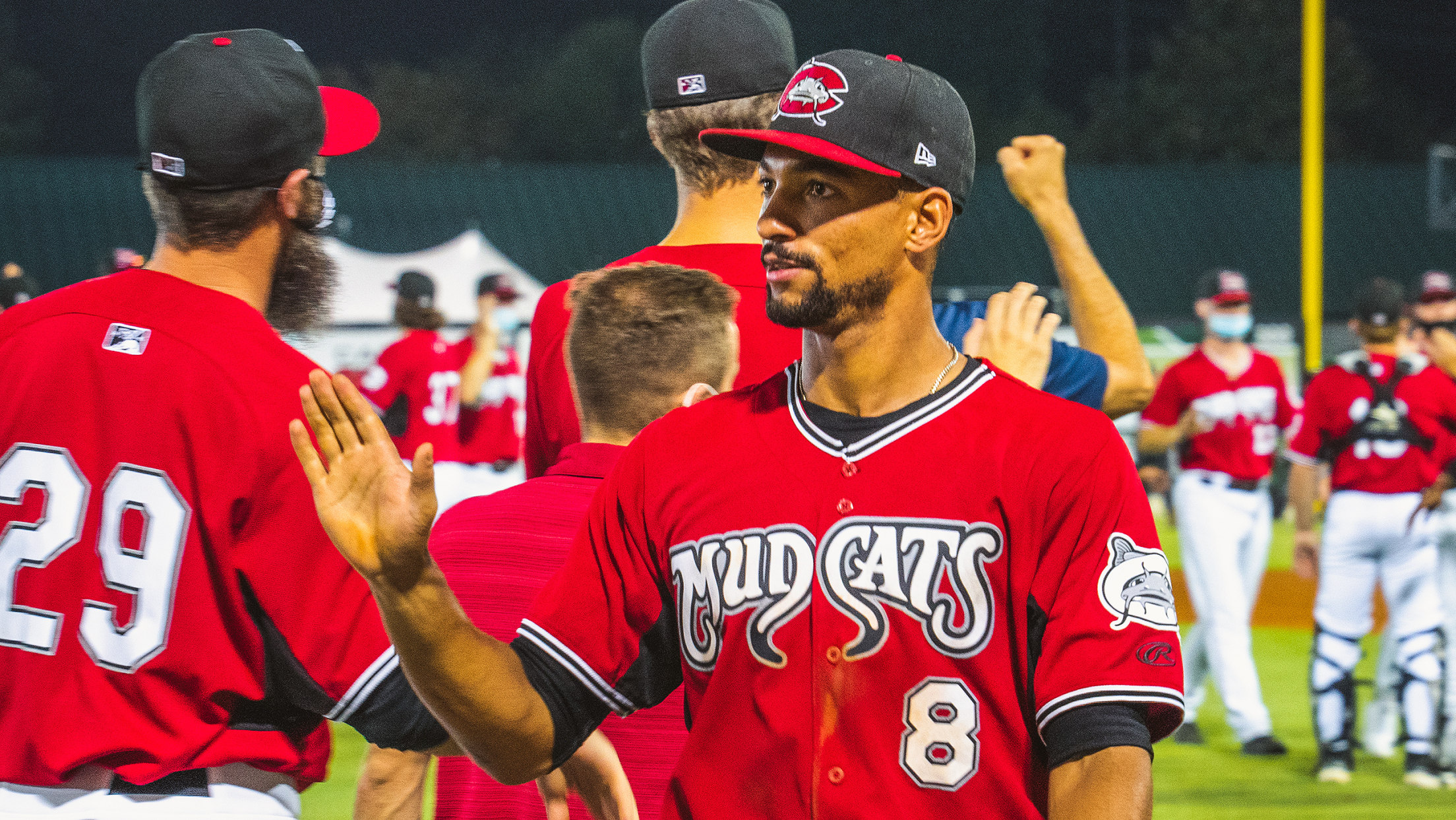 Sox 'pushing each other,' magic No. now 4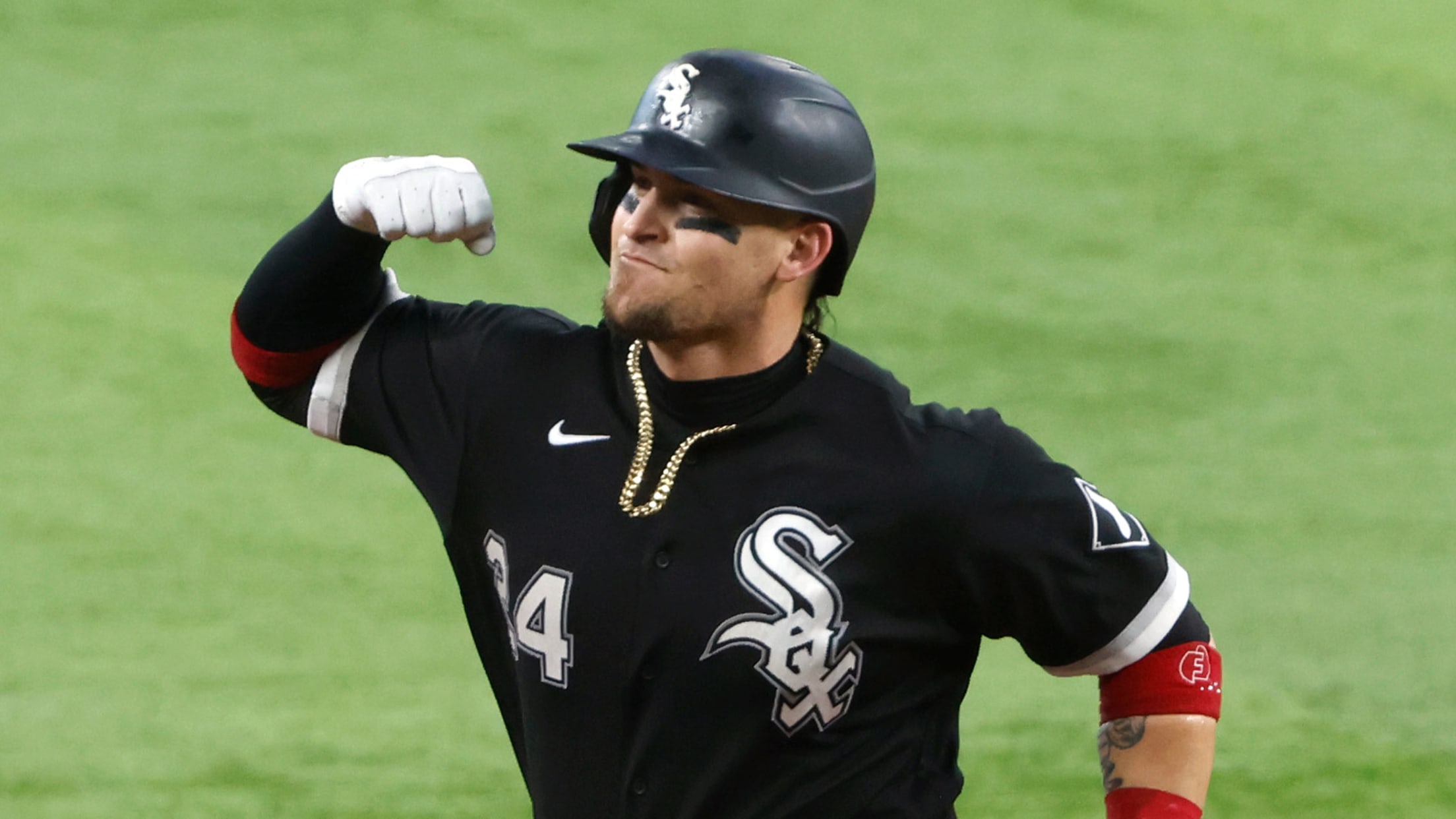 ARLINGTON -- Lucas Giolito, the starting and winning pitcher in a 7-2 White Sox victory over the Rangers Sunday afternoon at Globe Life Field, called this particular contest a turning point, of sorts, for the American League Central leaders. That piece of analysis might seem a bit extreme, considering the
Soto blasts 454-foot HR: 'Truly remarkable'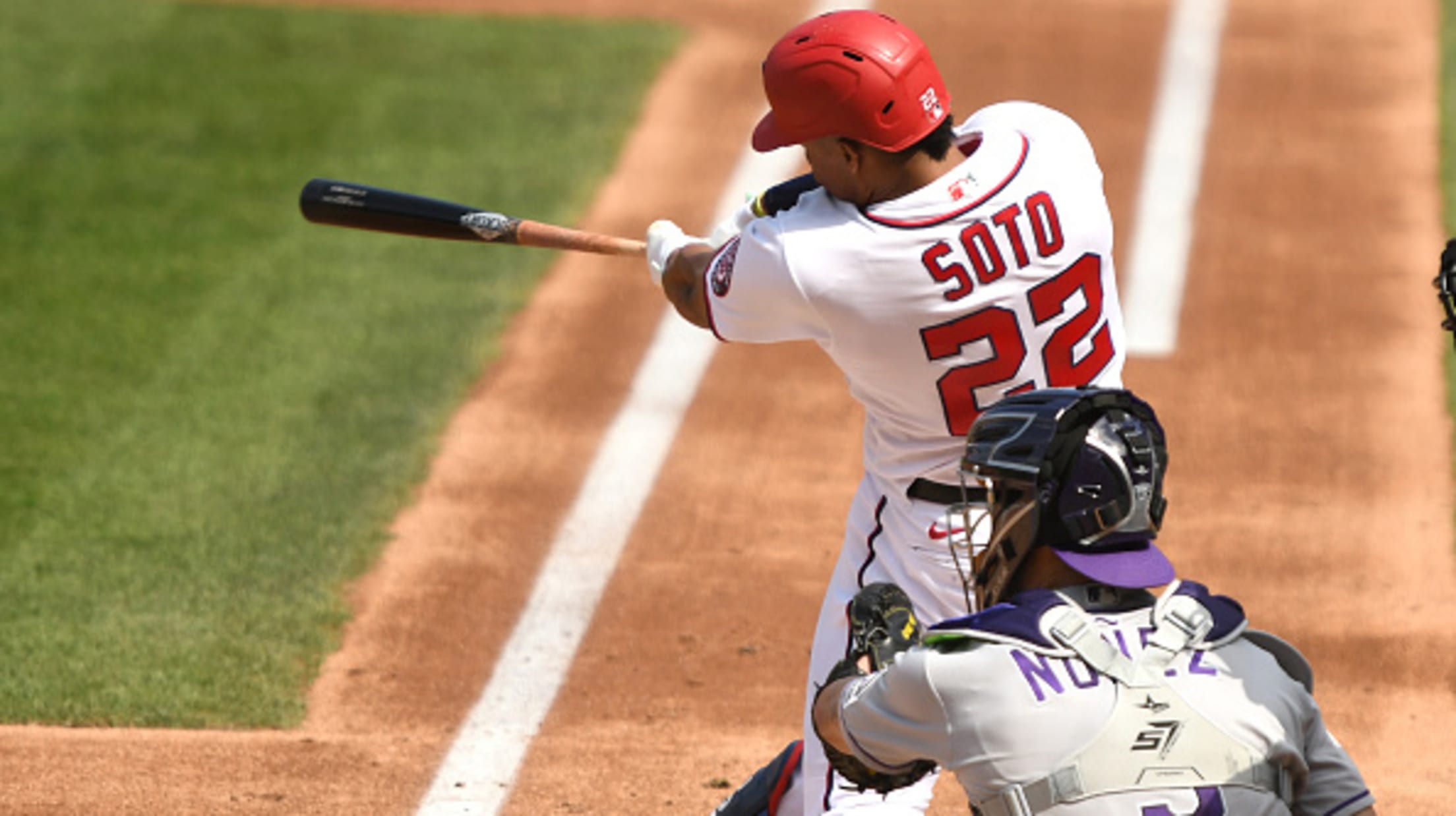 WASHINGTON -- At this point in the season -- and in his young career -- it's easy to take for granted just how good Juan Soto is on a daily basis. Then Soto does something to make sure nobody will forget. In Sunday's series finale 3-0 win over the Rockies,
Berríos bests Twins; Jays stay 1 back of Sox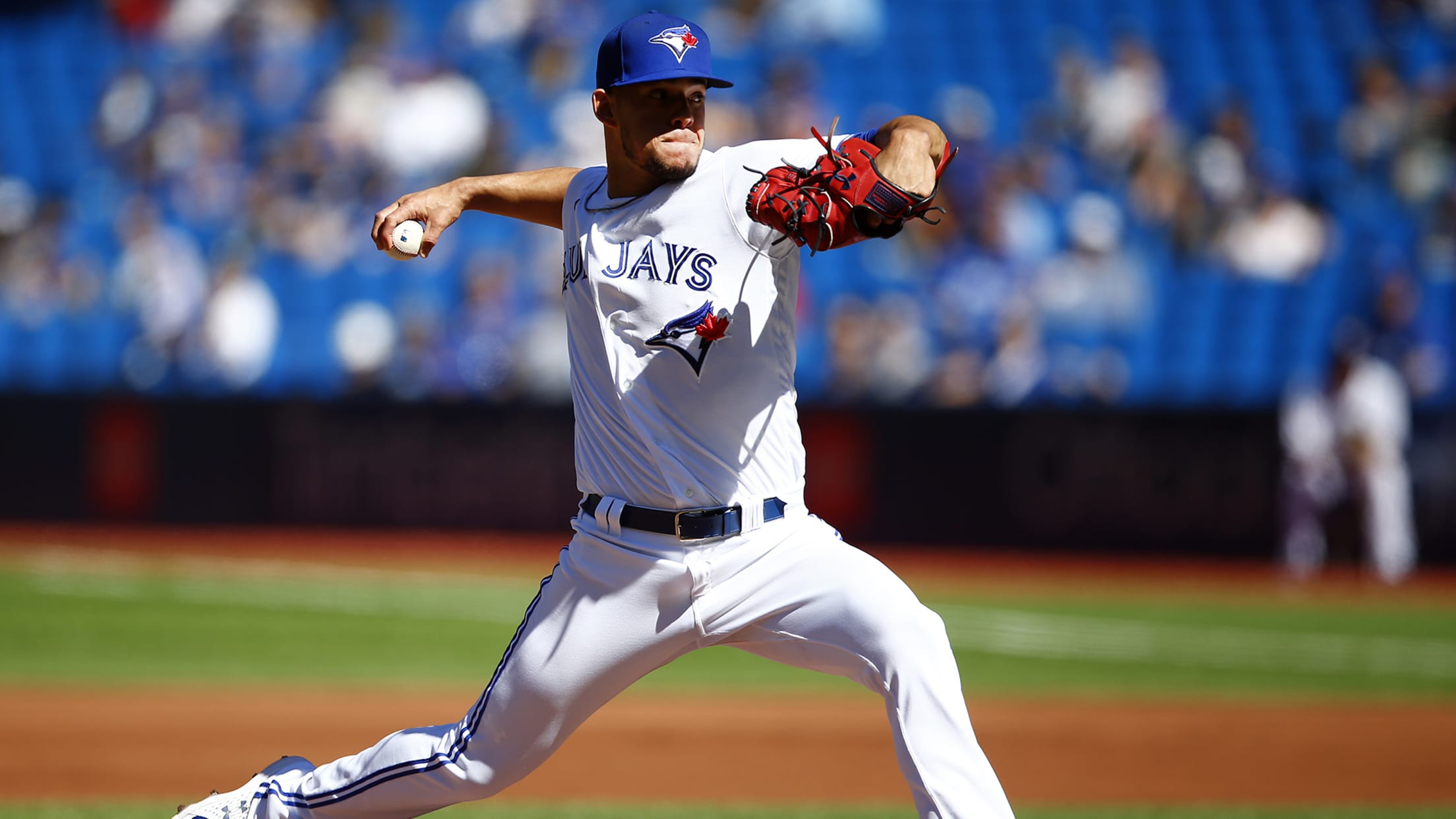 TORONTO -- José Berríos made some new friends by beating his old ones on Sunday afternoon in Toronto, facing the organization he spent a decade with before joining the Blue Jays. The 5-3 win over the Twins at Rogers Centre was another glimpse of the rock-solid Berríos, one of MLB's
Players who have hit for the cycle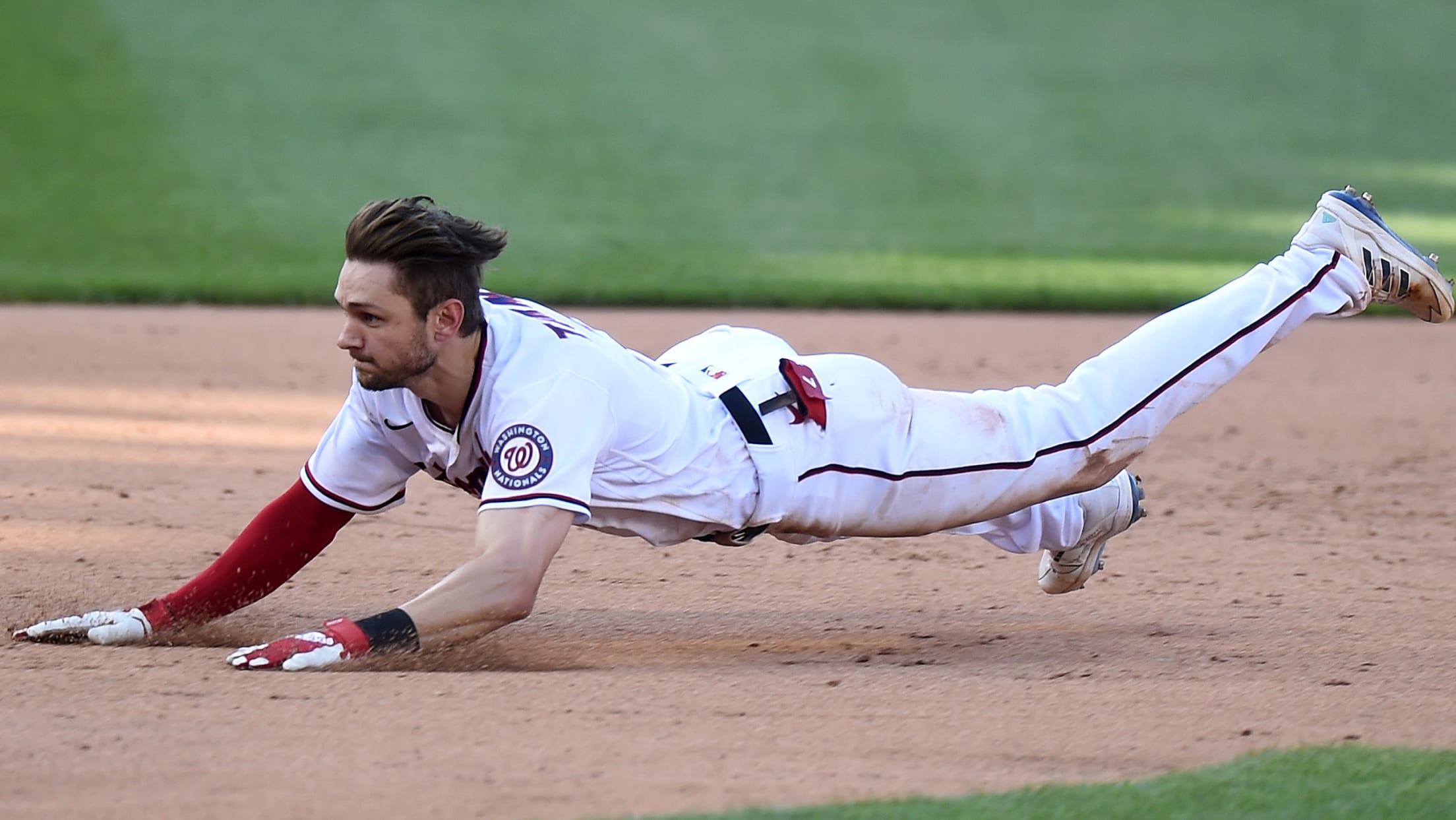 Getting four knocks in one day is memorable for even the best hitters. But getting a hit of each kind -- a single, double, triple and homer -- in the same game? That's something special. How special? It's only happened once in postseason history, when the Red Sox's Brock Holt
SF drops finale to Braves; NL West lead at 1
DeSclafani tosses 6-plus strong innings, but Giants blanked, held to 3 hits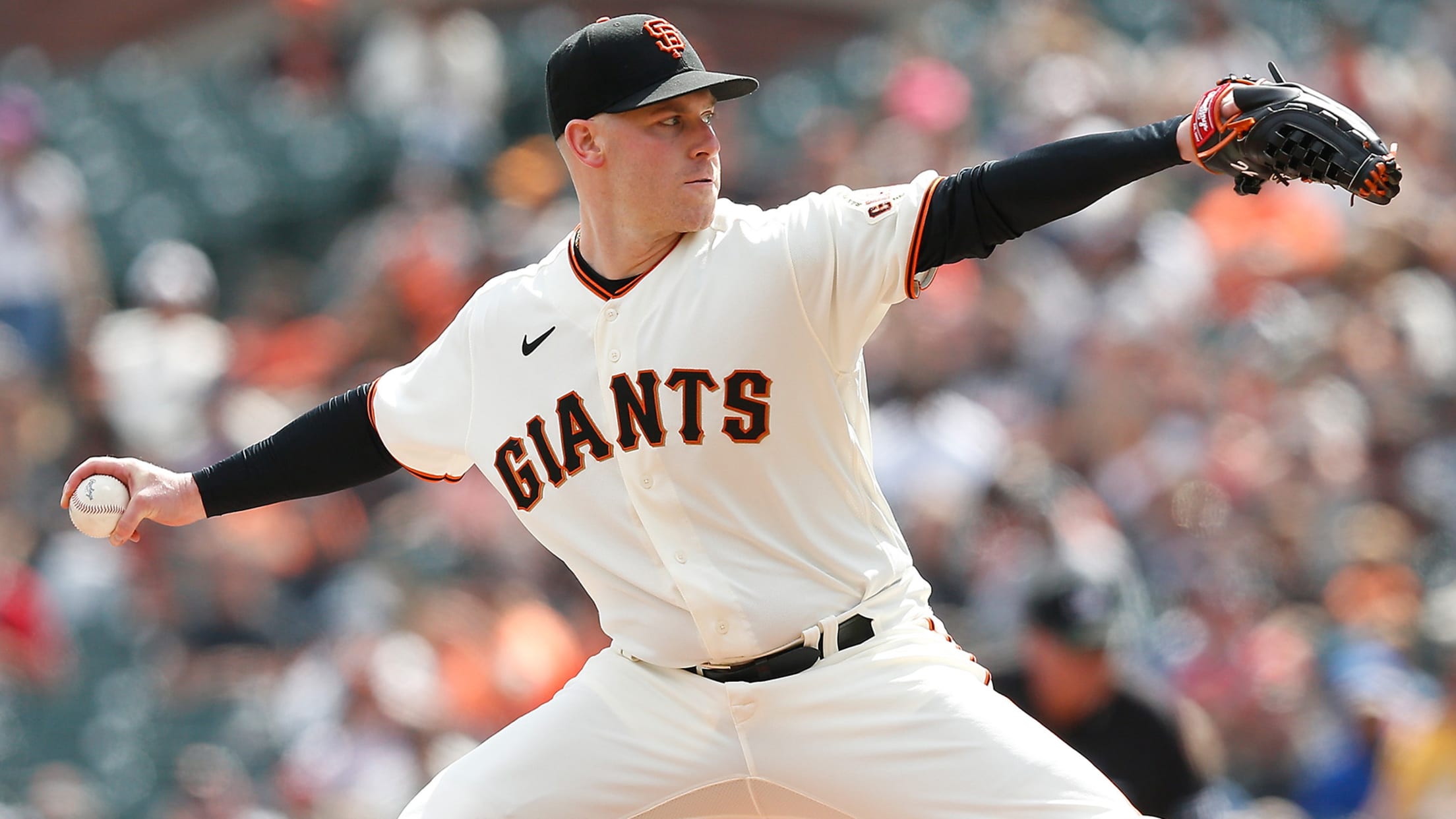 SAN FRANCISCO -- The Giants' outfield defense didn't do Anthony DeSclafani many favors on Sunday afternoon, but he mostly found ways to dig deep and pitch his way out of jams. That changed with one big swing of the bat from Adam Duvall. Duvall launched a two-run home run off