What if Griffey had accepted that trade to the Mets?
Let's travel to an alternate reality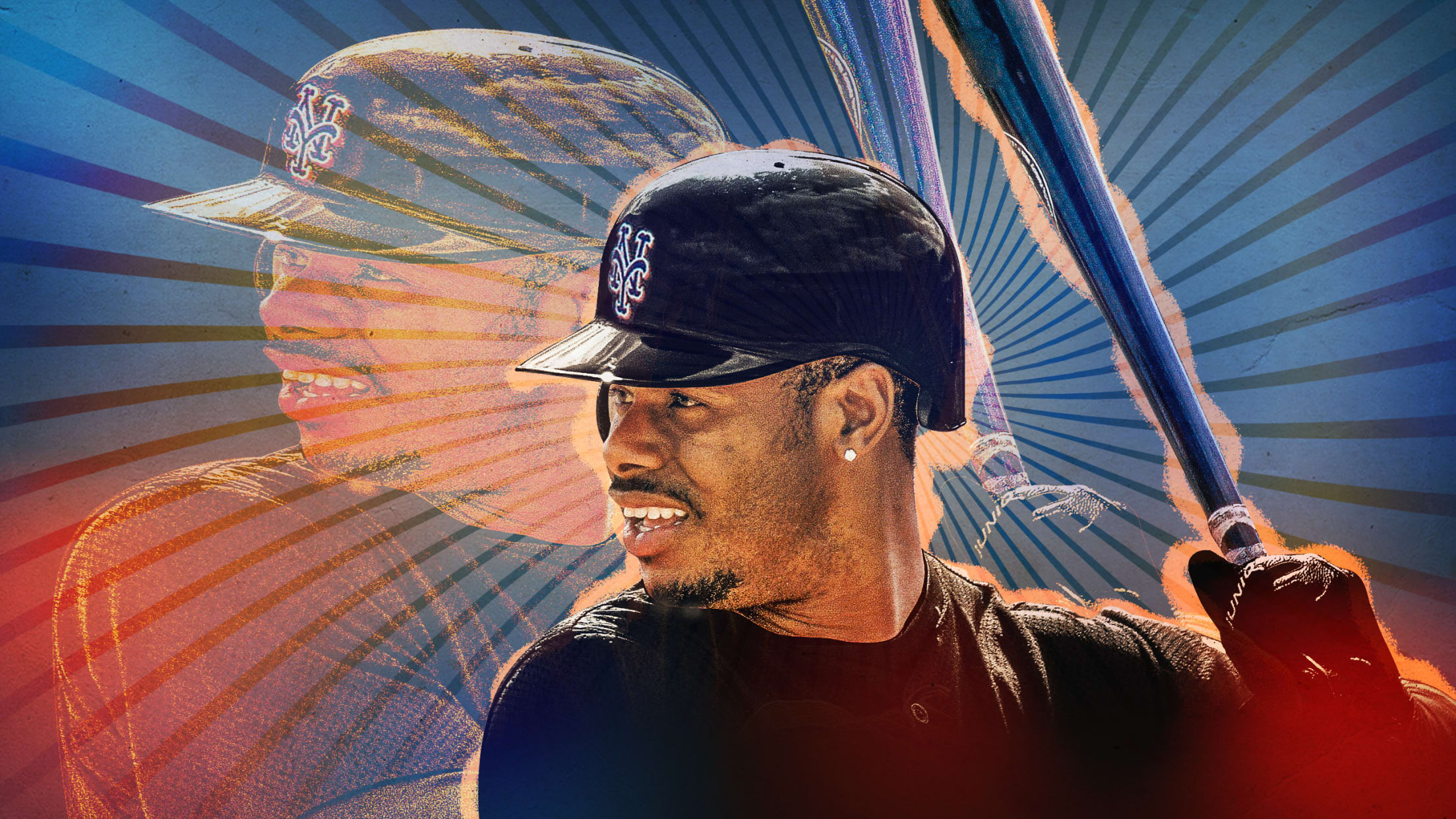 Ken Griffey Jr. already has one of the greatest "What if?" careers in history (an absurd question to ask about an inner-circle Hall of Famer with the seventh-most homers all-time, but here we are). What if he stayed healthy? Could he have beaten Barry Bonds to Hank Aaron's record? Could
HOFer Kaline, beloved 'Mr. Tiger,' dies at 85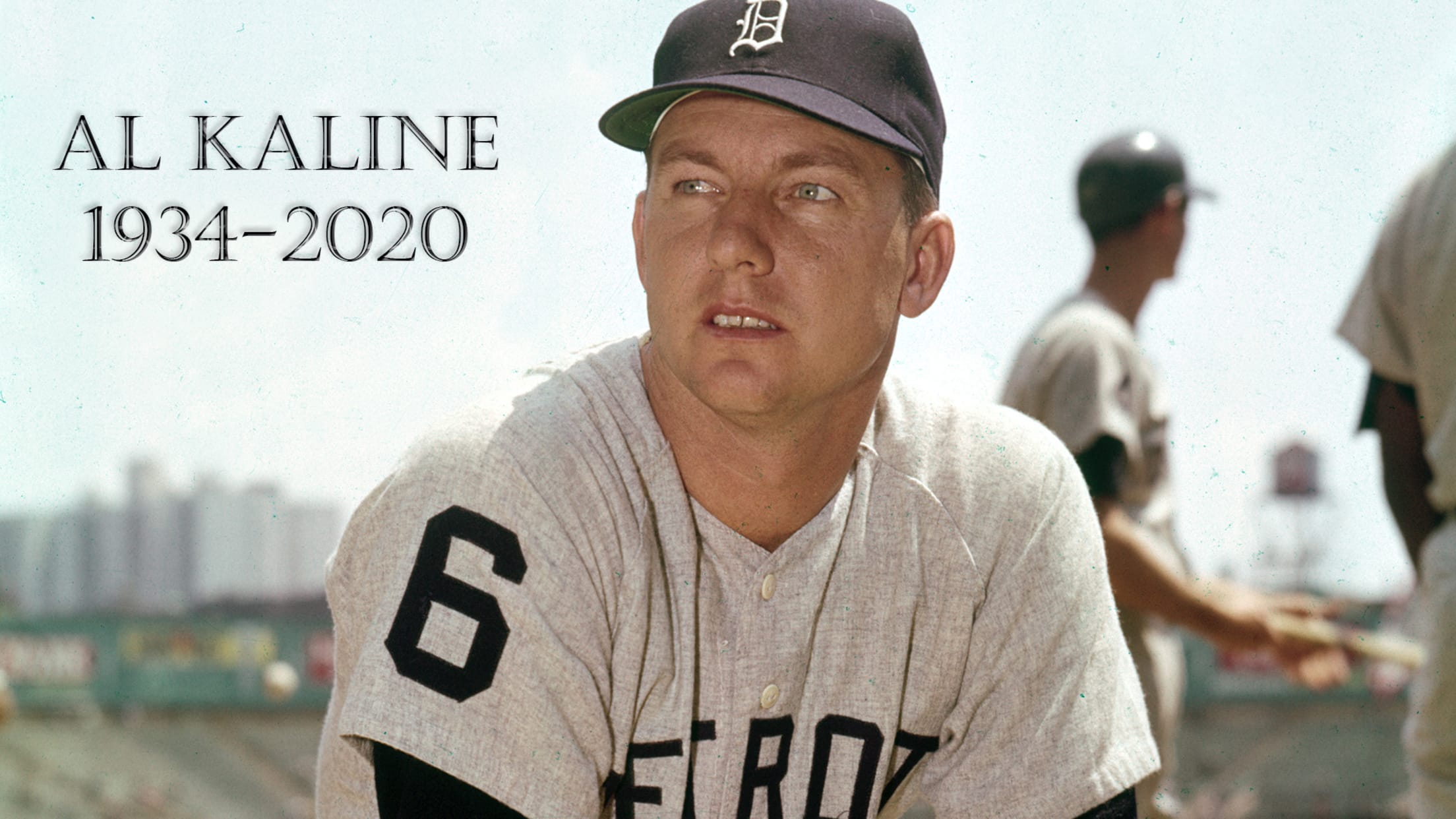 DETROIT -- Hall of Famer Al Kaline, fondly known as Mr. Tiger for a career that spanned 67 years with the only Major League team he knew, passed away Monday at age 85. Kaline spent virtually his entire adult life as a Tiger, signing with the club as an 18-year-old
Hanks reflects on 'There's no crying in baseball'
Jimmy Dugan's line still resonates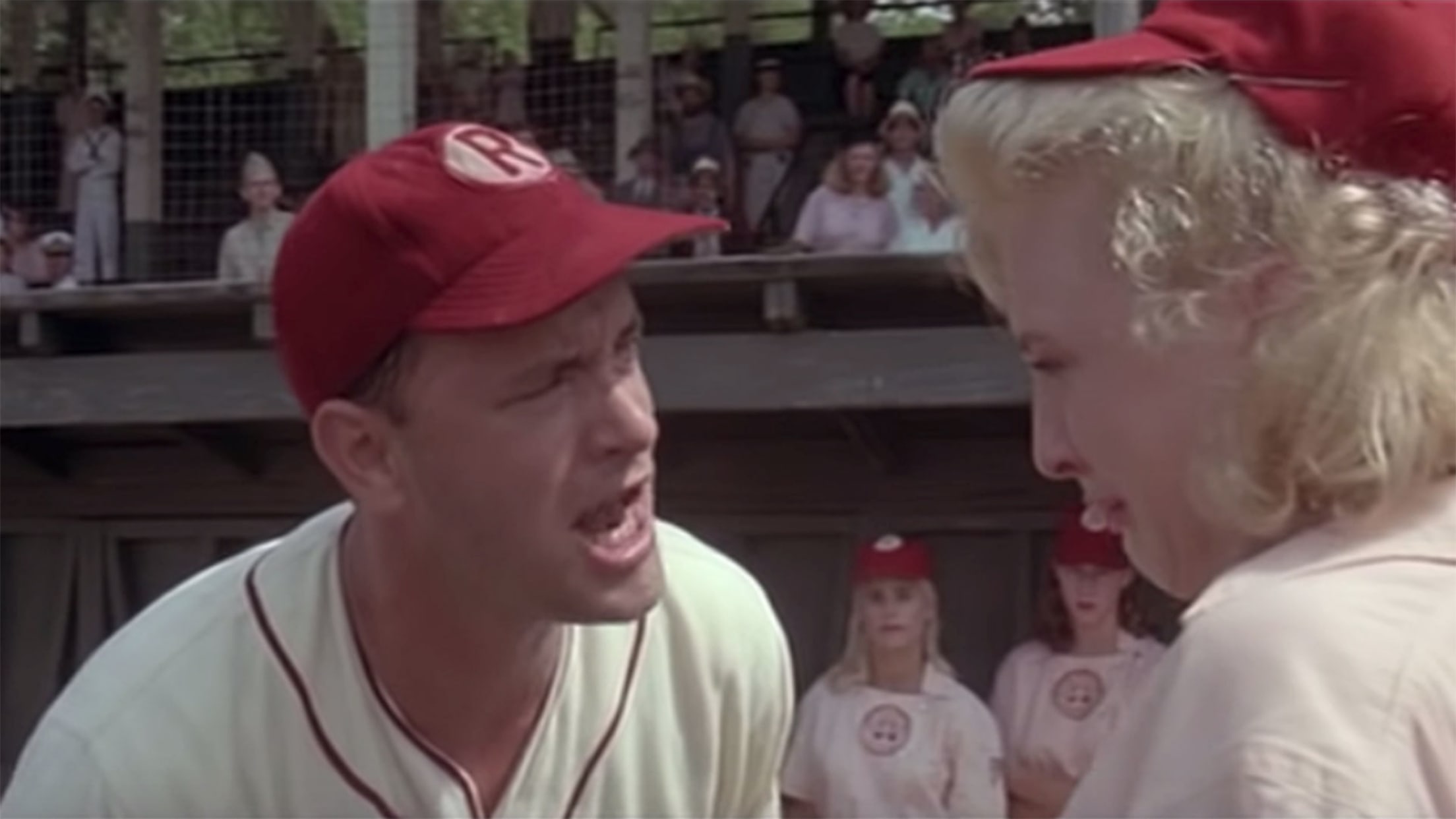 There have been a lot of famous lines from baseball movies, from "If you build it, he will come" in "Field of Dreams" to Bob Uecker saying, "Juuuust a bit outside" in "Major League." But there has never been one more famous than this one from the great Tom Hanks
Watch LIVE: Hamels' no-hitter in Philly farewell
Here's the schedule of games to watch on MLB.com, social media, TV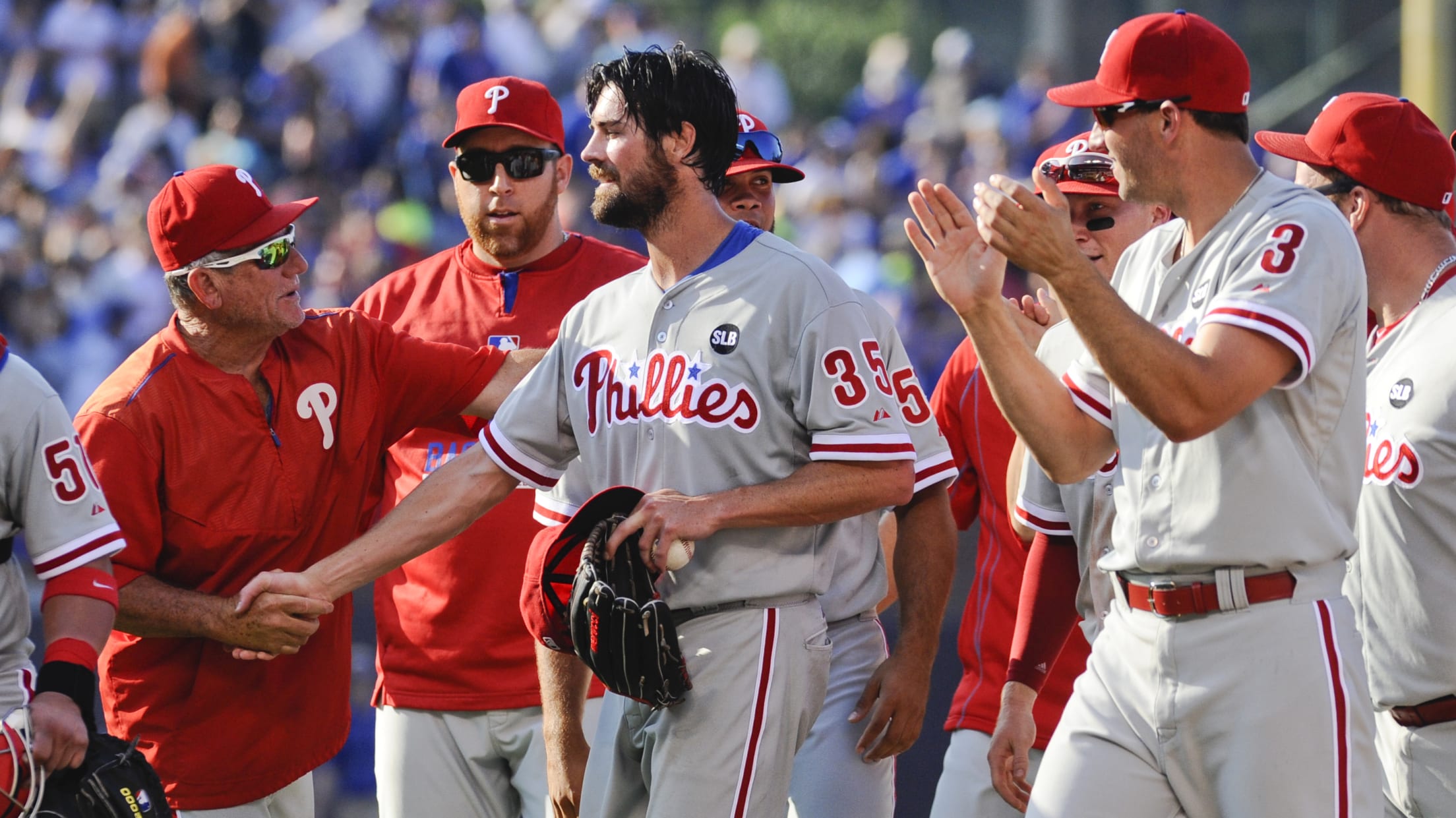 Why not enjoy some of MLB's classic games while you wait for baseball to come back? MLB is streaming games every day across its various platforms -- one in the afternoon at 1 p.m. ET, and another in the evening at 7 p.m. ET. In addition, MLB Network, ESPN and
Quiz: Who was each team's top prospect ever?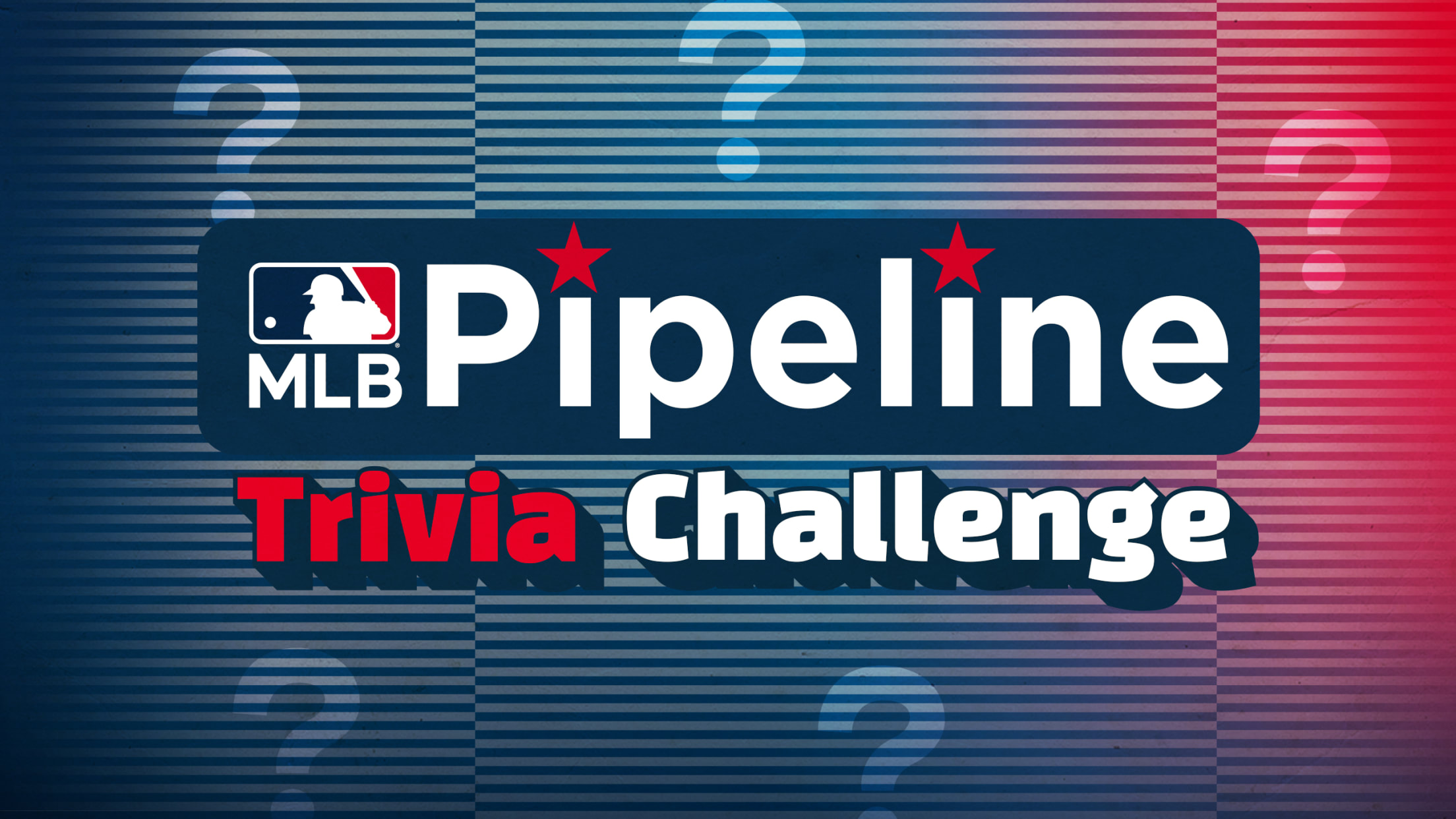 We started ranking MLB's best prospects in 2004. Since then, 1,300 players have had a spot on our preseason Top 50 (2004-11) and Top 100 (2012-20) lists. Can you identify the player or players who have ranked highest for each team over that nearly 20-year period? When you're finished, you'll
Lexi Pence builds Hunter a batting cage
That's one way to stay in shape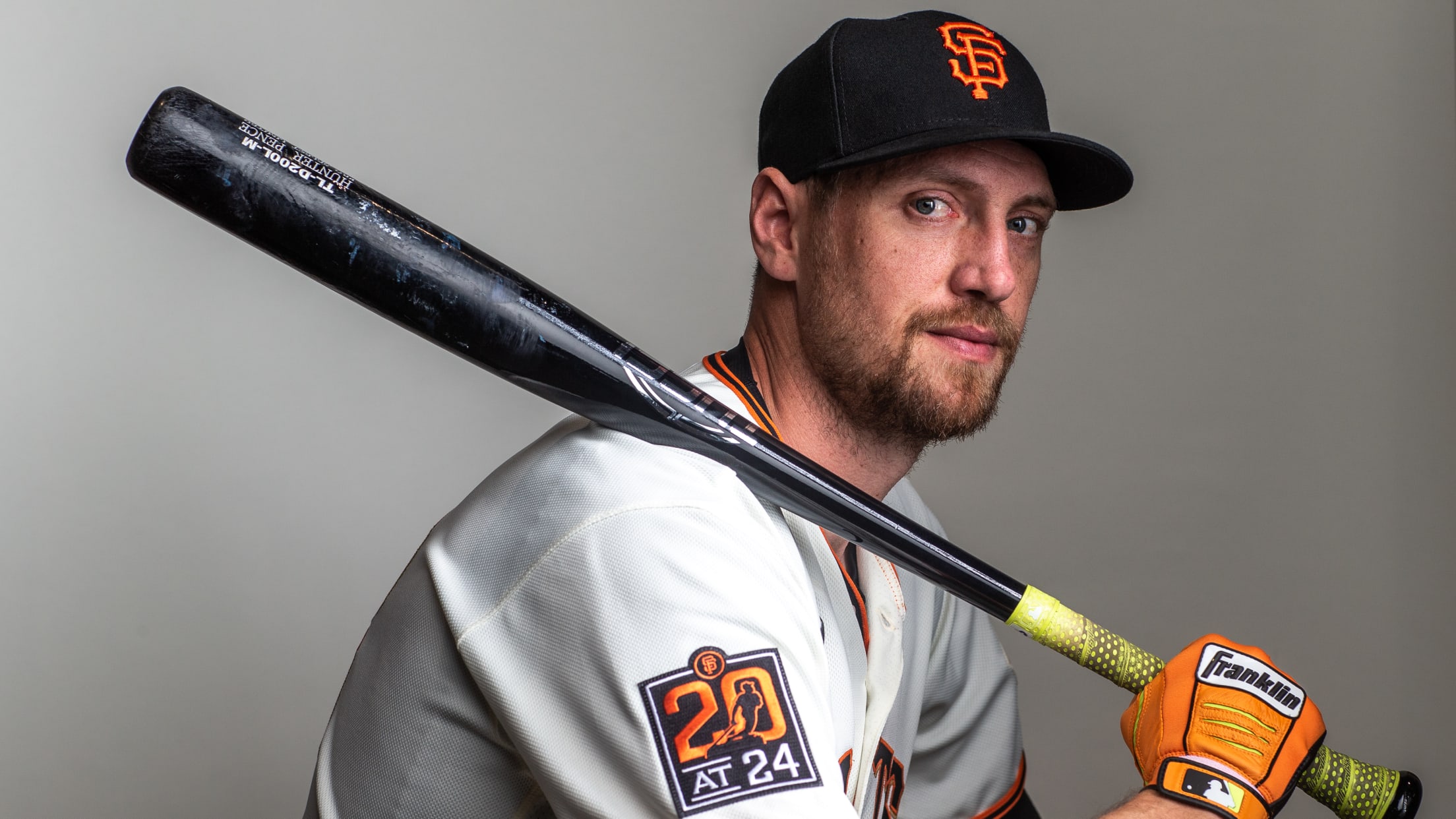 Ballplayers have been doing everything they can to stay in shape while in social isolation. For some, that's lifting weights in the garage, or carrying young children around (all parents know that's still a workout). But things can be a little more difficult if you're renting an apartment, away from
This is who fans said had the best season ever ...
5 reasons Gibson's 1968 campaign was unlike any other in MLB history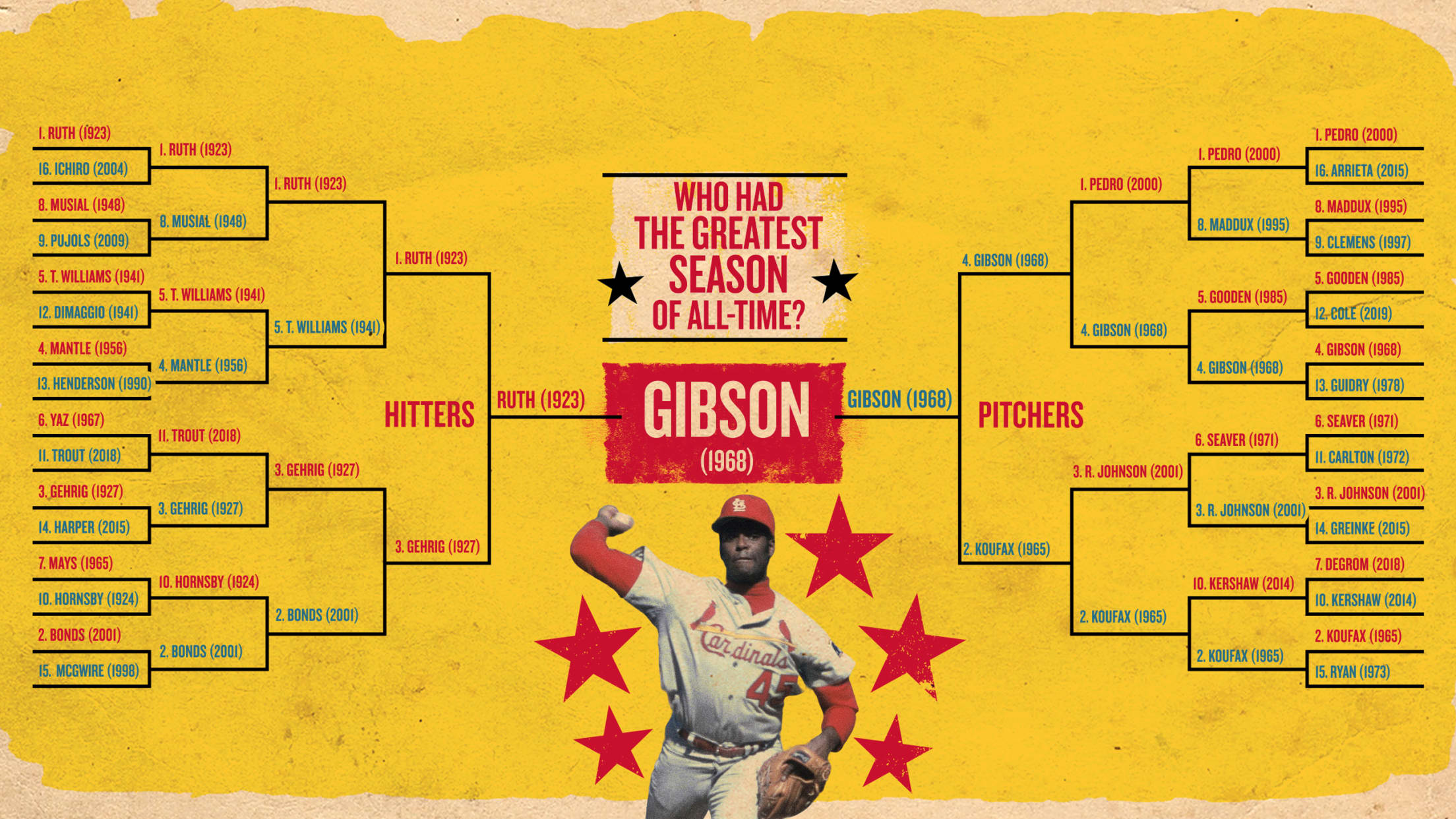 After tallying all of the votes, the honor for the best individual Major League season goes to ... Bob Gibson's historic 1968 campaign. The Cardinals legend cruised his way through the pitching side of the bracket before defeating Babe Ruth in the final round of voting. Along with posting a
Revisiting the best Beltré-Félix moments
They're birthday buds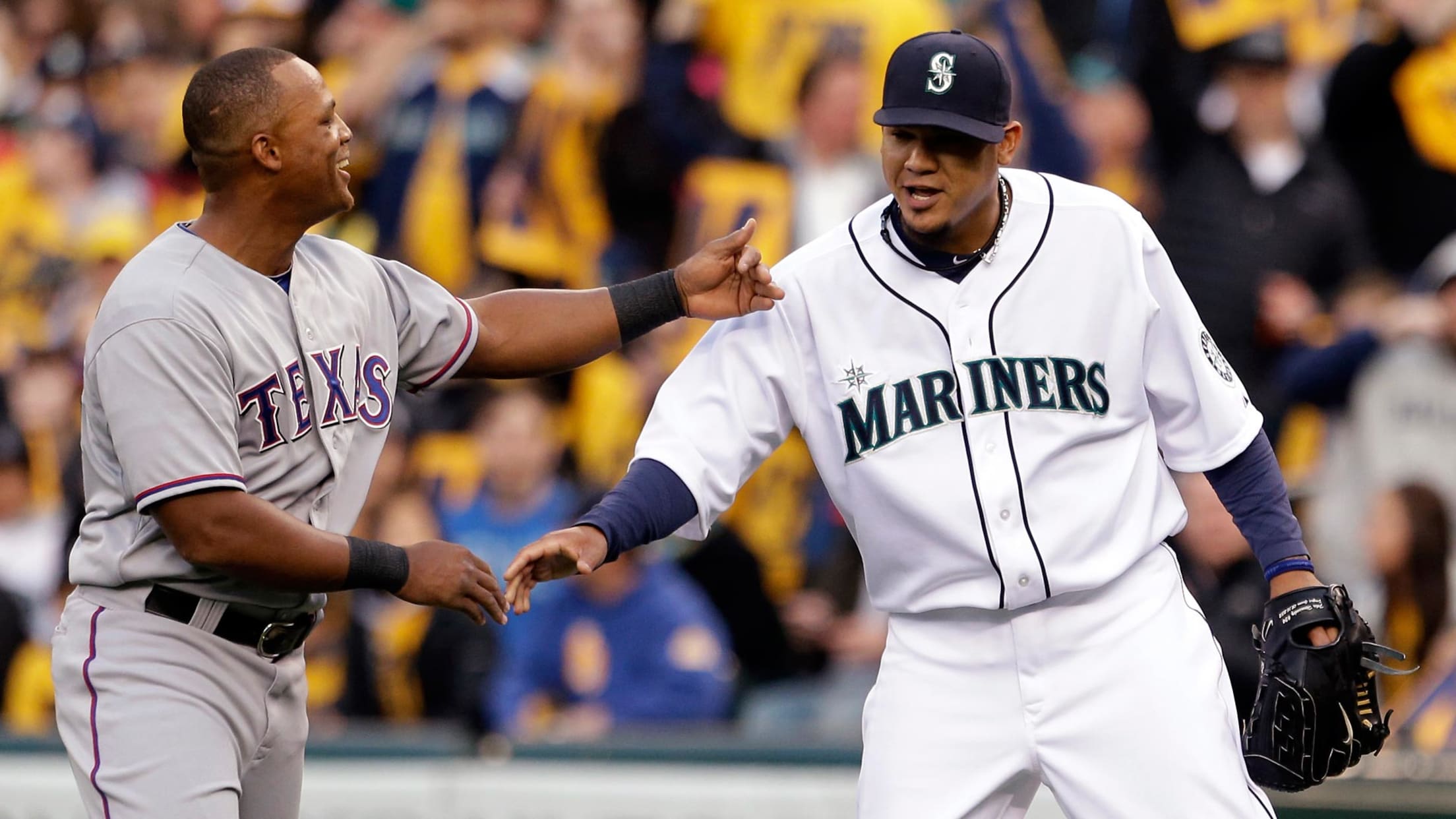 It's a perfectly wonderful coincidence that Adrián Beltré and Félix Hernández have birthdays just one day apart. Tuesday is Beltré's 41st birthday. Wednesday is Hernández's 34th. Doesn't that just seem right for a pair of players whose careers were tied together so closely? The two were teammates in Seattle from
MLB issues statement on contingency plans
Major League Baseball issued the following statement Tuesday morning: "MLB has been actively considering numerous contingency plans that would allow play to commence once the public health situation has improved to the point that it is safe to do so. While we have discussed the idea of staging games at
Here's how Bryce Harper is staying sharp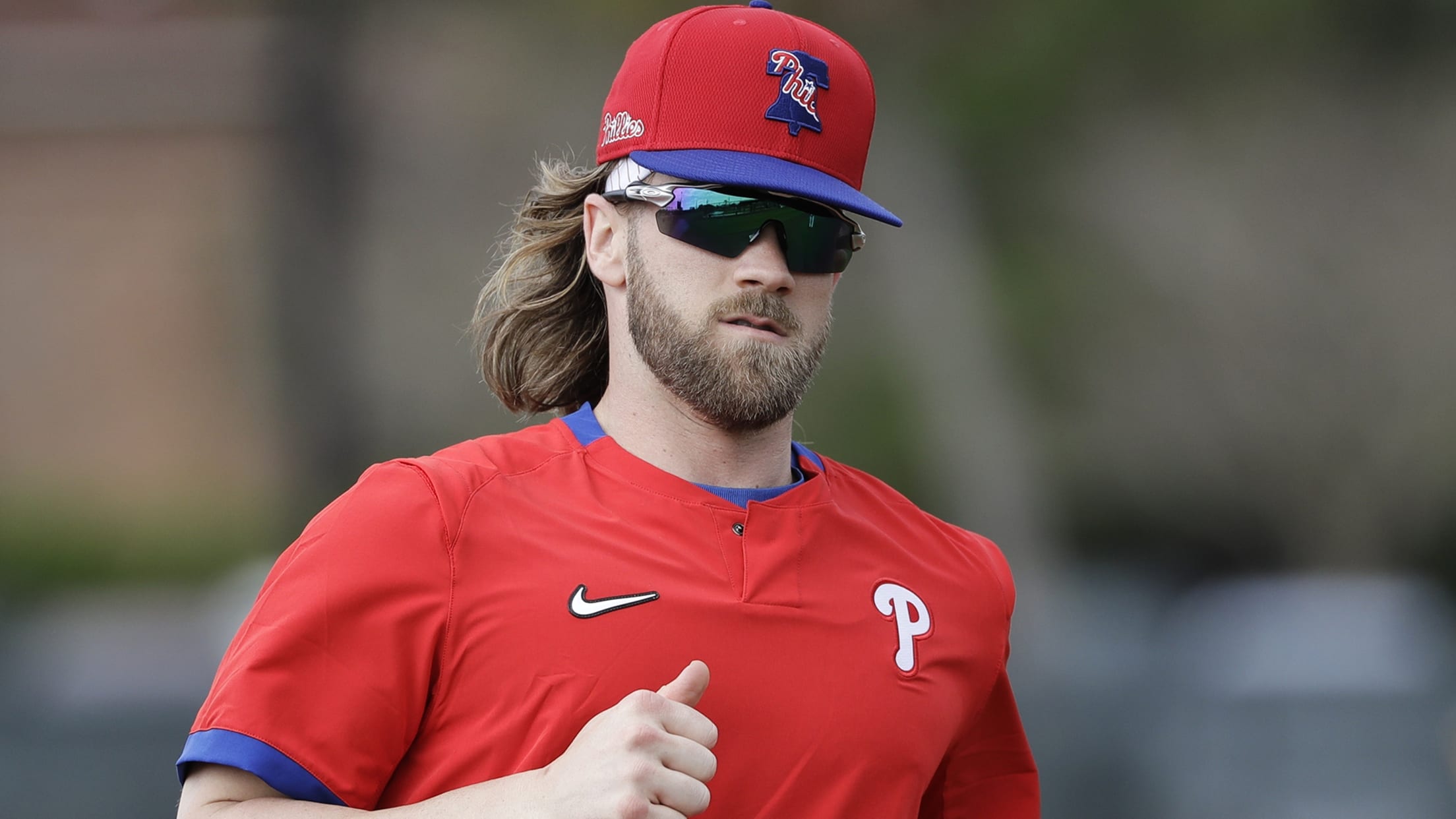 PHILADELPHIA – Bryce Harper and his family are back in Las Vegas, staying home and being safe. The Phillies right fielder hopes to play baseball again this year. He is doing what he can to be ready for whenever that call comes. Last week, he posted a photo on Instagram
Here are some home baseball activities for kids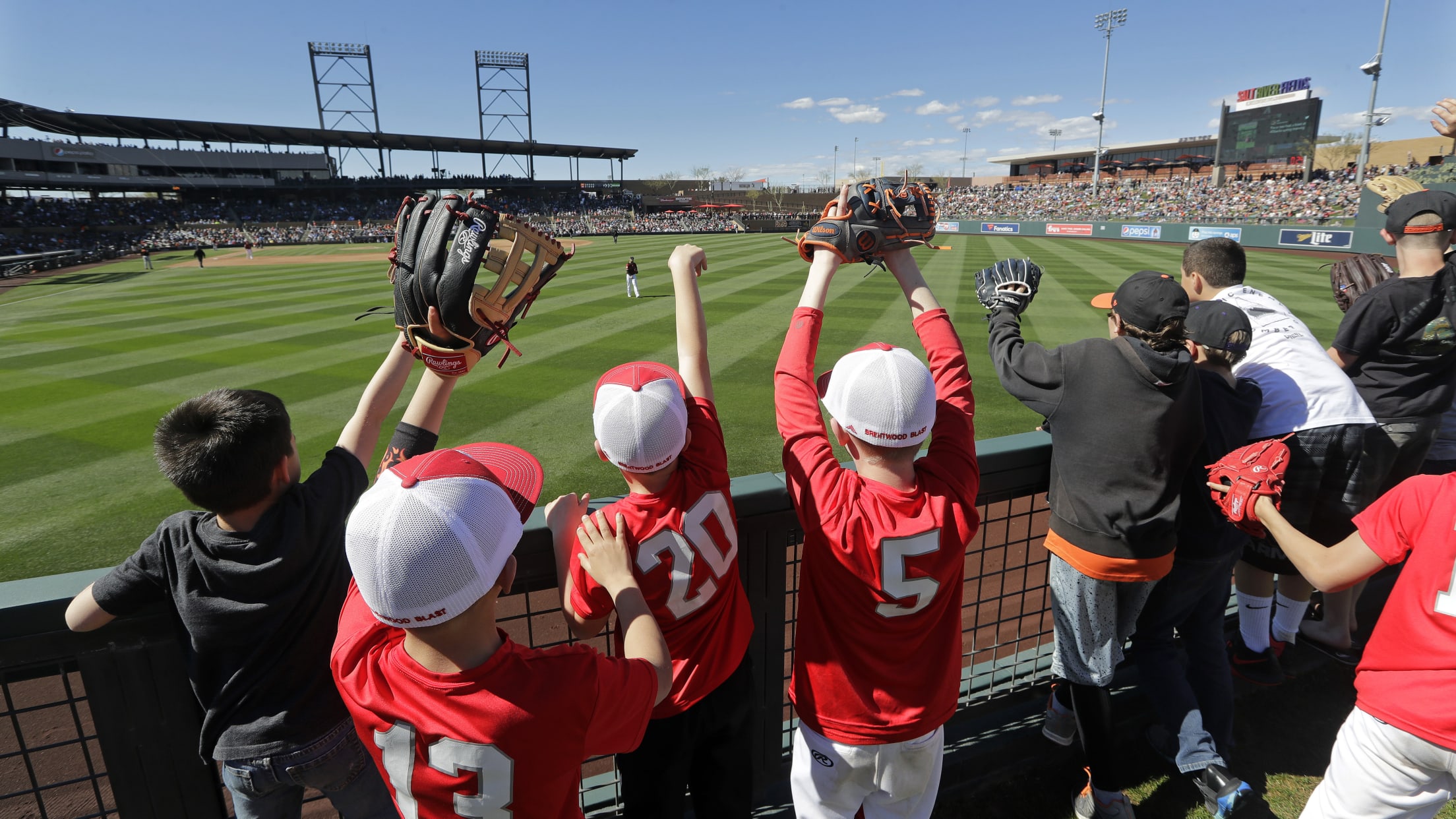 Have kids who need something fun to do while they're at home? Your favorite baseball teams have you covered. Lots of MLB teams are posting games, coloring pages and more to help keep young baseball fans busy. Check out these baseball-themed activities from MLB and teams around the league. MLB:
Try out home tutorials from former MLB players
The pros share their expertise to help you improve your skills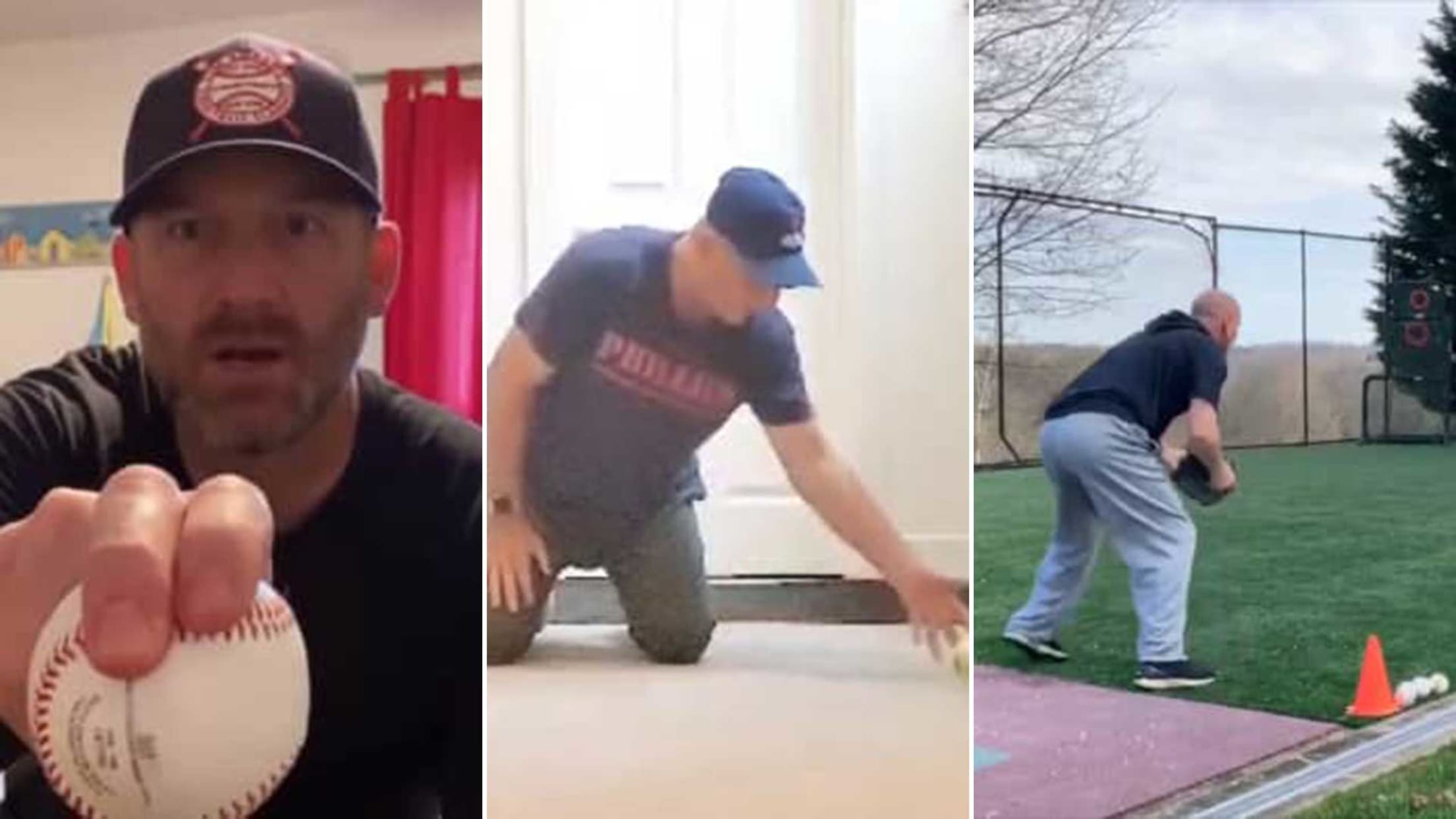 Following the current social guidelines during the ongoing coronavirus pandemic means, in most cases, remaining at home in order to stay a safe distance away from others. But just because you're spending a lot of time inside doesn't mean you can't still practice and improve your baseball skills. That's right:
Stream dozens of classic games on YouTube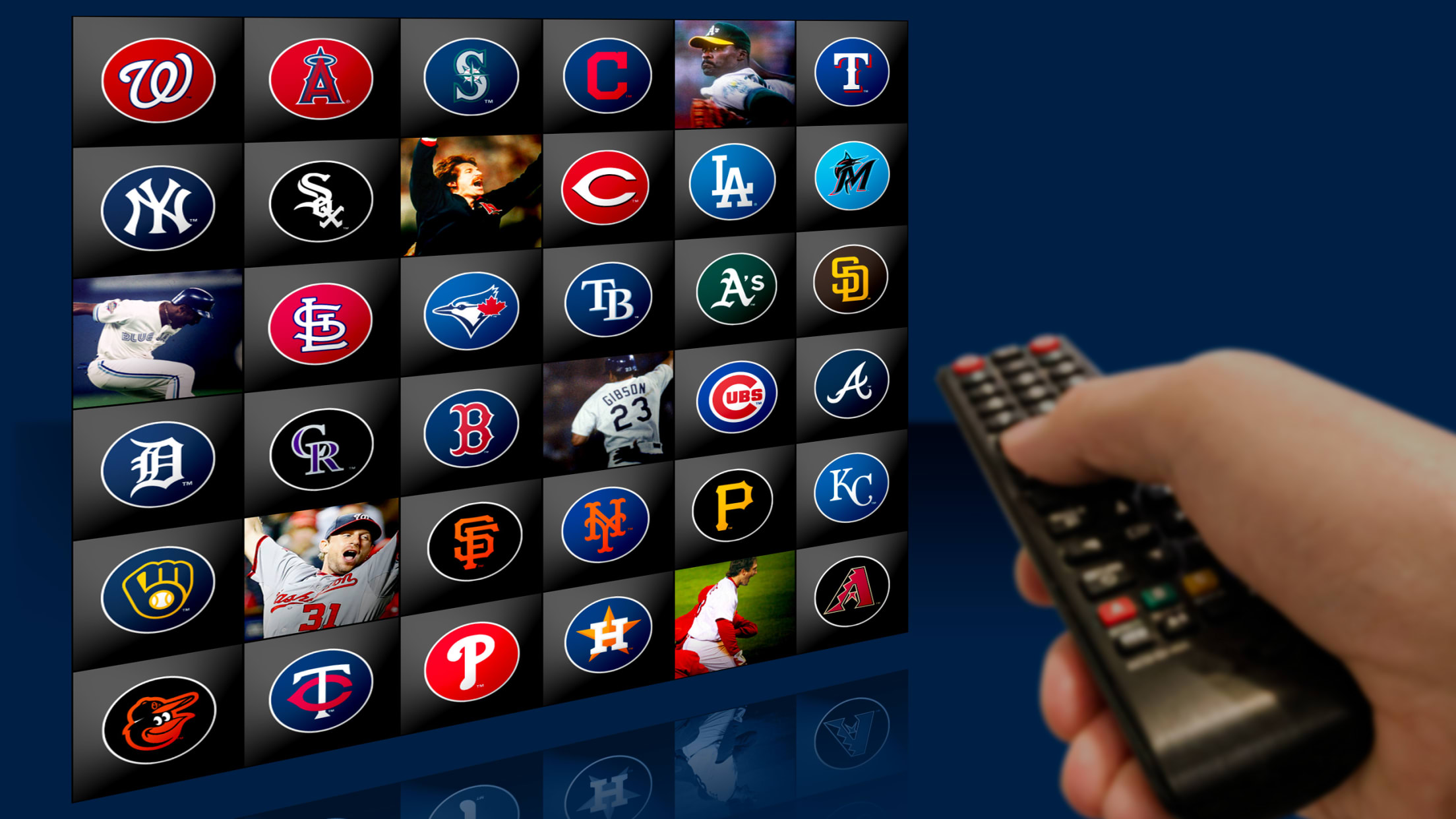 In difficult times like these, we often look to sports for an escape, which is part of the reason why the lack of live games right now is so frustrating for many. To help fill the void, here's a complete guide to how you can watch any number of classic
Check out MLB Network's #WalkOffWednesday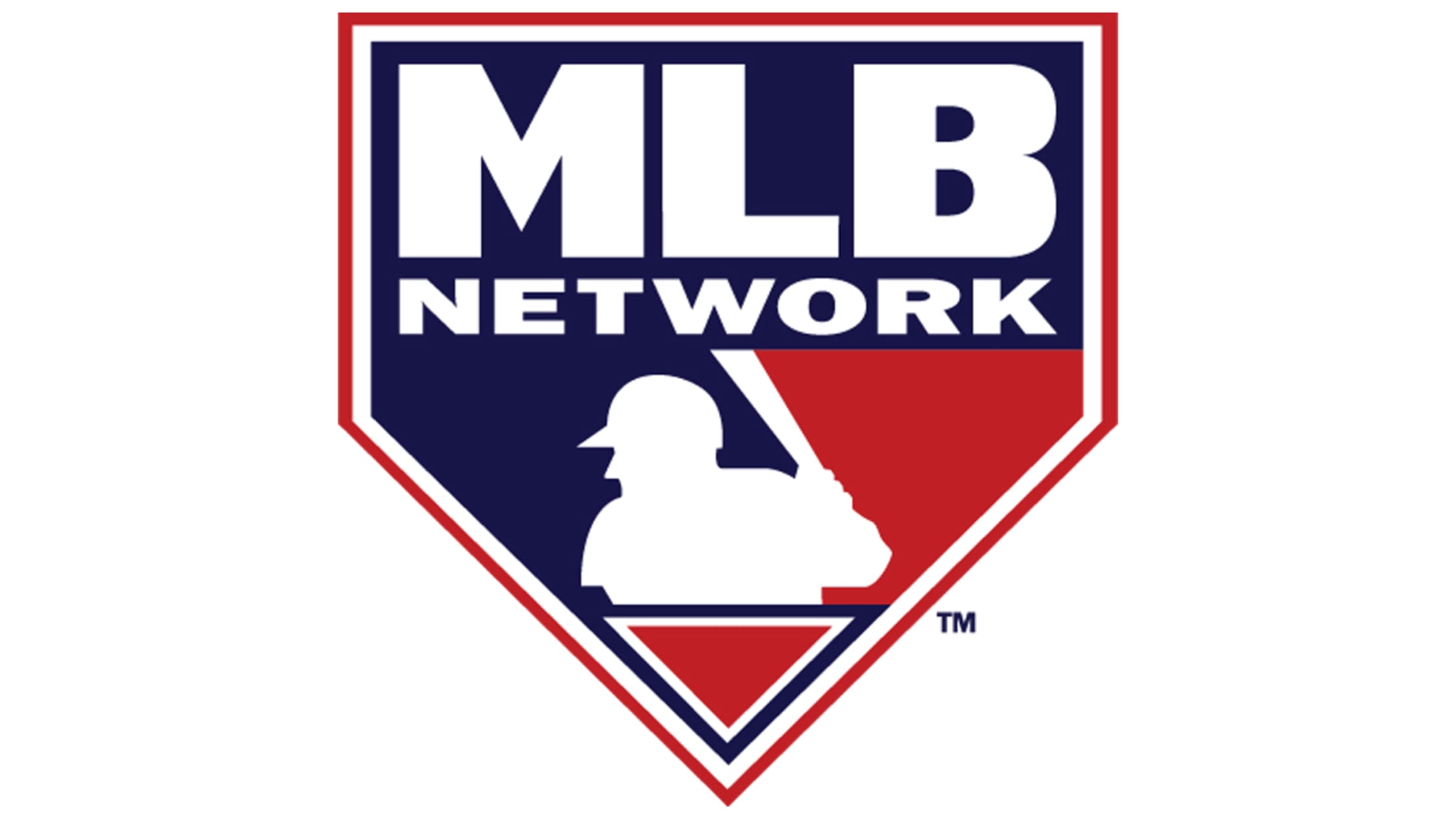 What's more exciting than a walk-off? Getting to choose the walk-offs that MLB Network shows this week. Fans voted for #WalkoffWednesday over the weekend, across all of MLB Network's social media platforms, and the four winners are detailed below. Here are the four walk-off thrillers that fans can watch on
Watch every 2018 and '19 game free on MLB.TV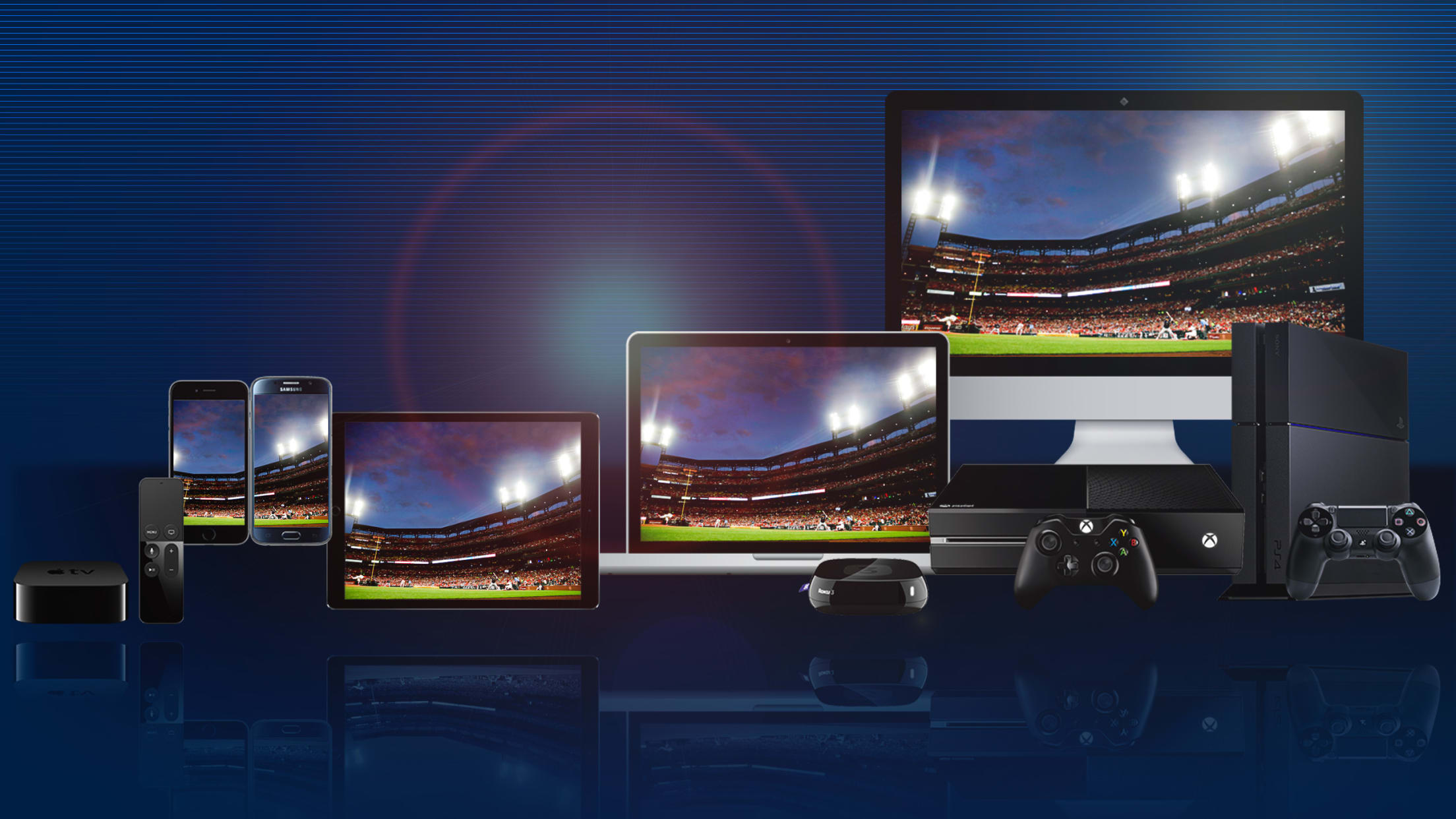 There's no live baseball for the time being, but you can now experience the last two years of Major League action on MLB.TV for free. The MLB.TV archives of the 2018 and '19 seasons are open and accessible for all, which means more than 4,800 games are available to stream
10 top moments from Al Kaline's career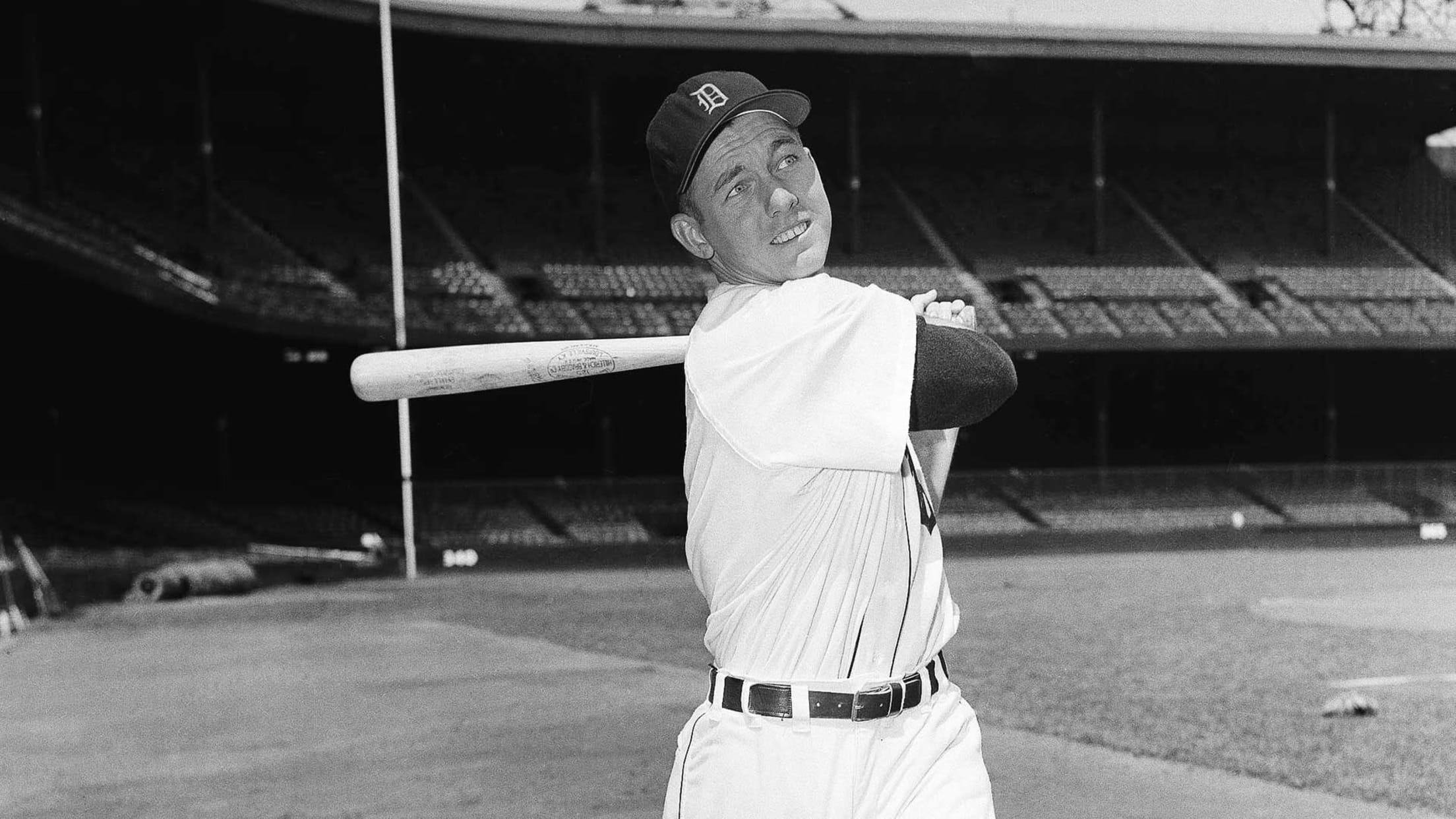 As somebody who made his Major League debut at age 18 and won the American League batting title two years later, Al Kaline had a head start on generating career highlights. The popular Detroit Tigers right fielder, who died Monday at age 85, overcame a deformed left foot to build
Watch Piña stay in shape using ... an SUV?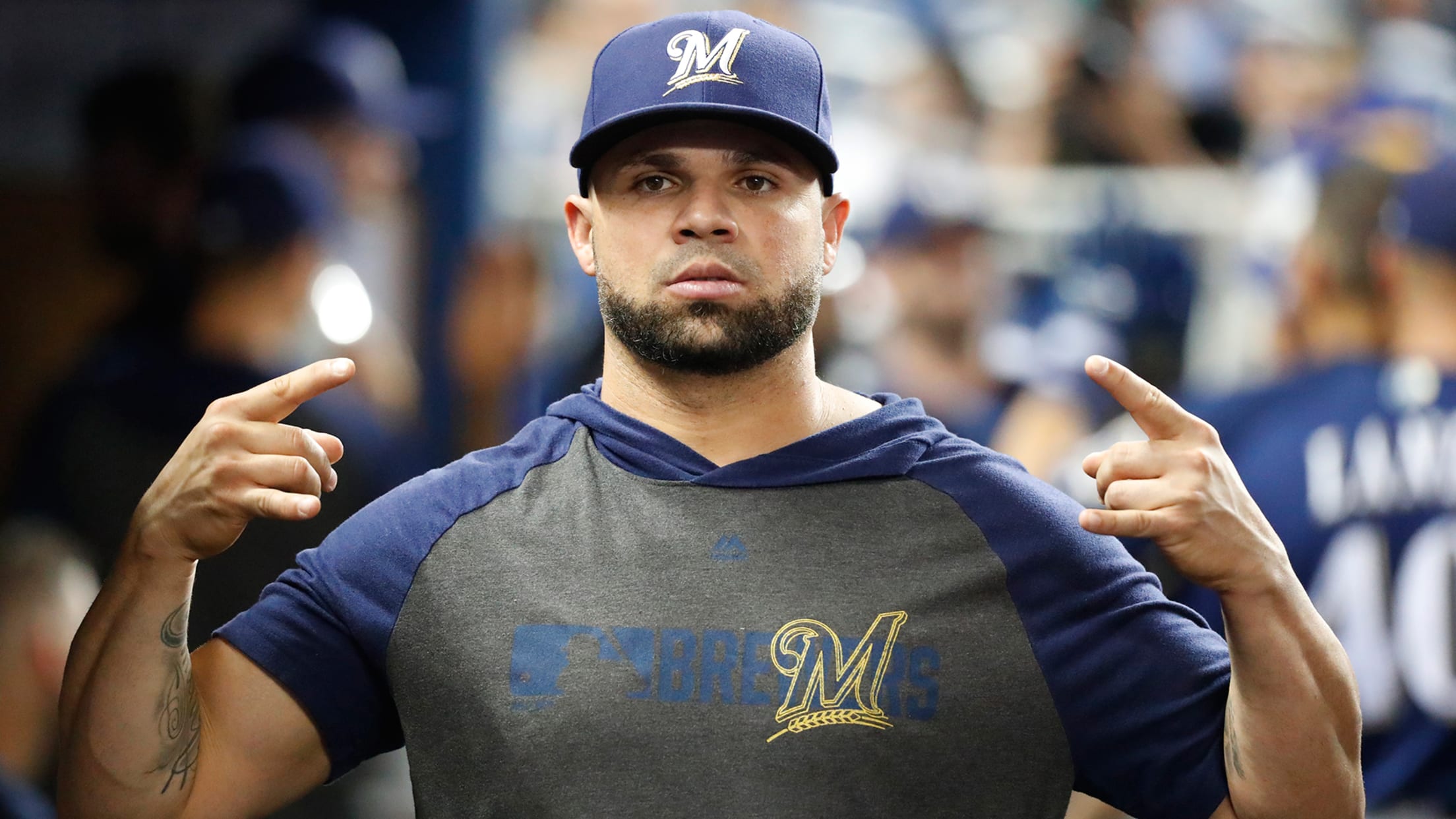 MILWAUKEE -- When MLB.com polled the clubhouse earlier this spring to find out which Brewers were in The Best Shape Of Their Lives, Manny Piña was one of a handful of players who said yes. Not bad for a catcher about to turn 33. And now we have some additional
Watch these classic games on Network this week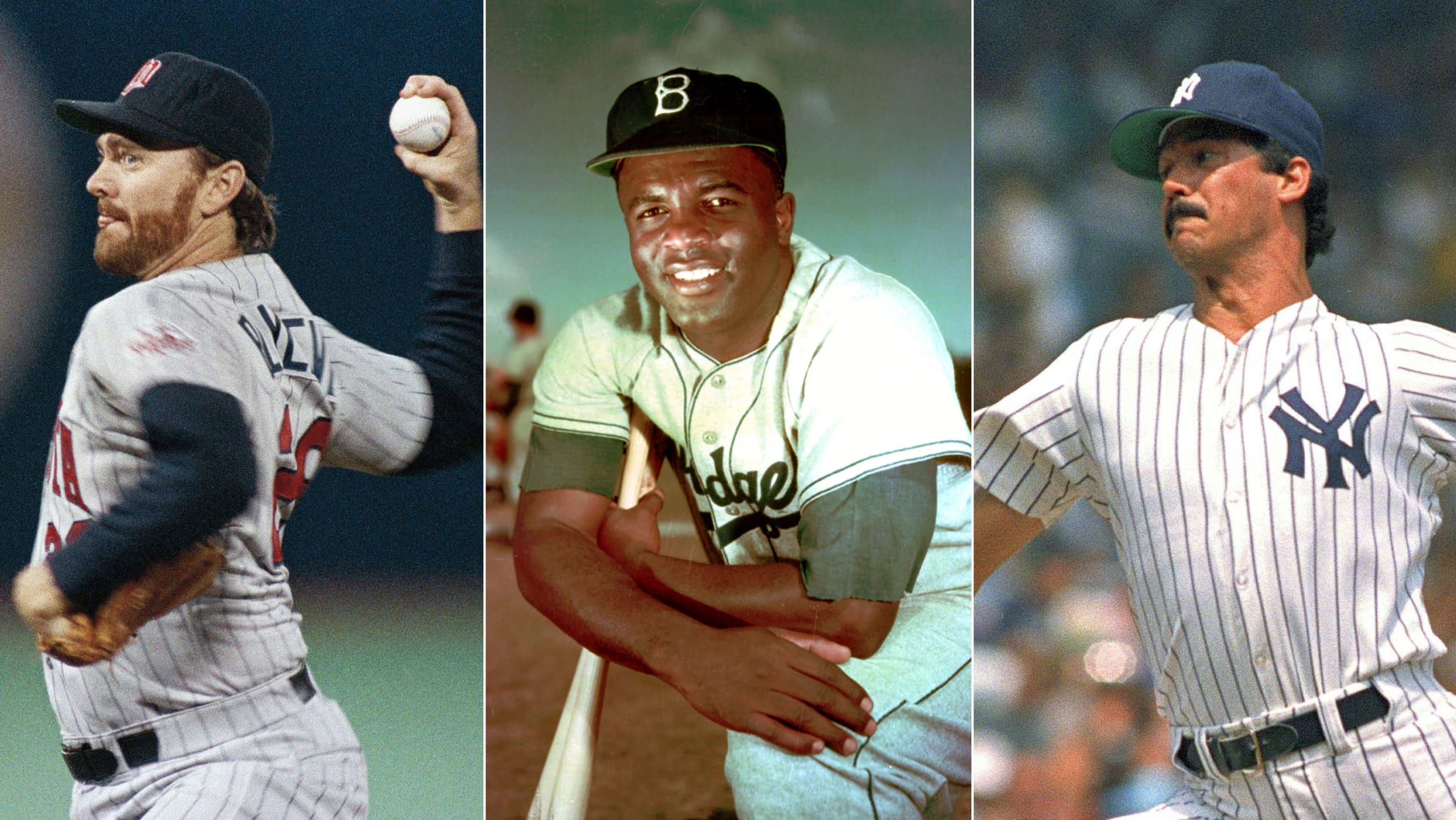 MLB Network is set to air another week full of classic big league action, from celebrating legends like Bert Blyleven and Ron Guidry to reliving postseason walk-offs to honoring Jackie Robinson all weekend long. Here's what's coming up this week (April 6-12): Monday: Bert Blyleven's birthday 1979 World Series Game
These 10 legends' careers ended with a reunion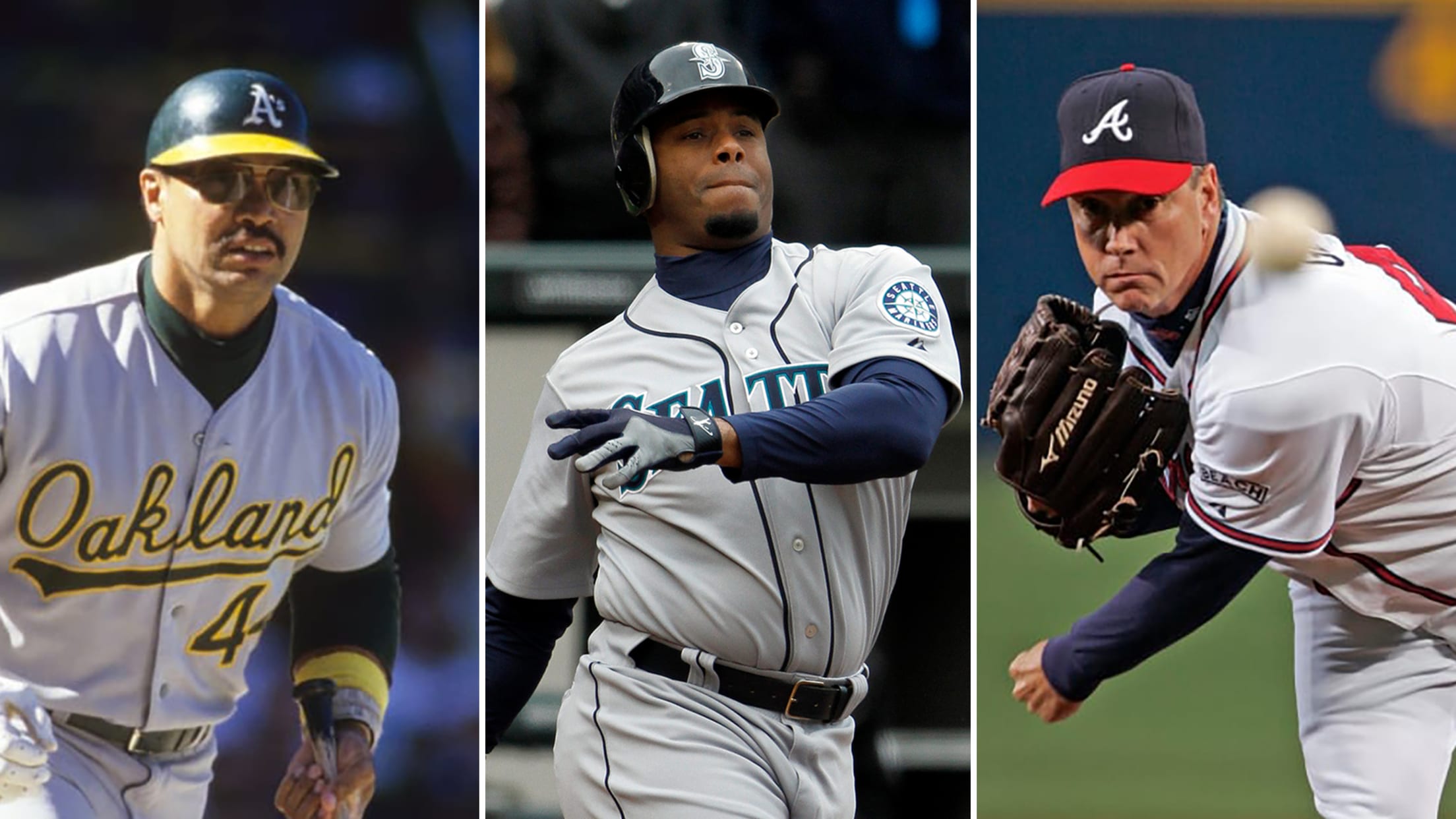 It's always nice to see a homecoming for a franchise icon, and throughout MLB history, plenty of players have returned to the teams where they became stars. It was 11 years ago on April 6, for instance, that Ken Griffey Jr. homered in his first game back with the Mariners
Ripken Foundation pitching in to feed the hungry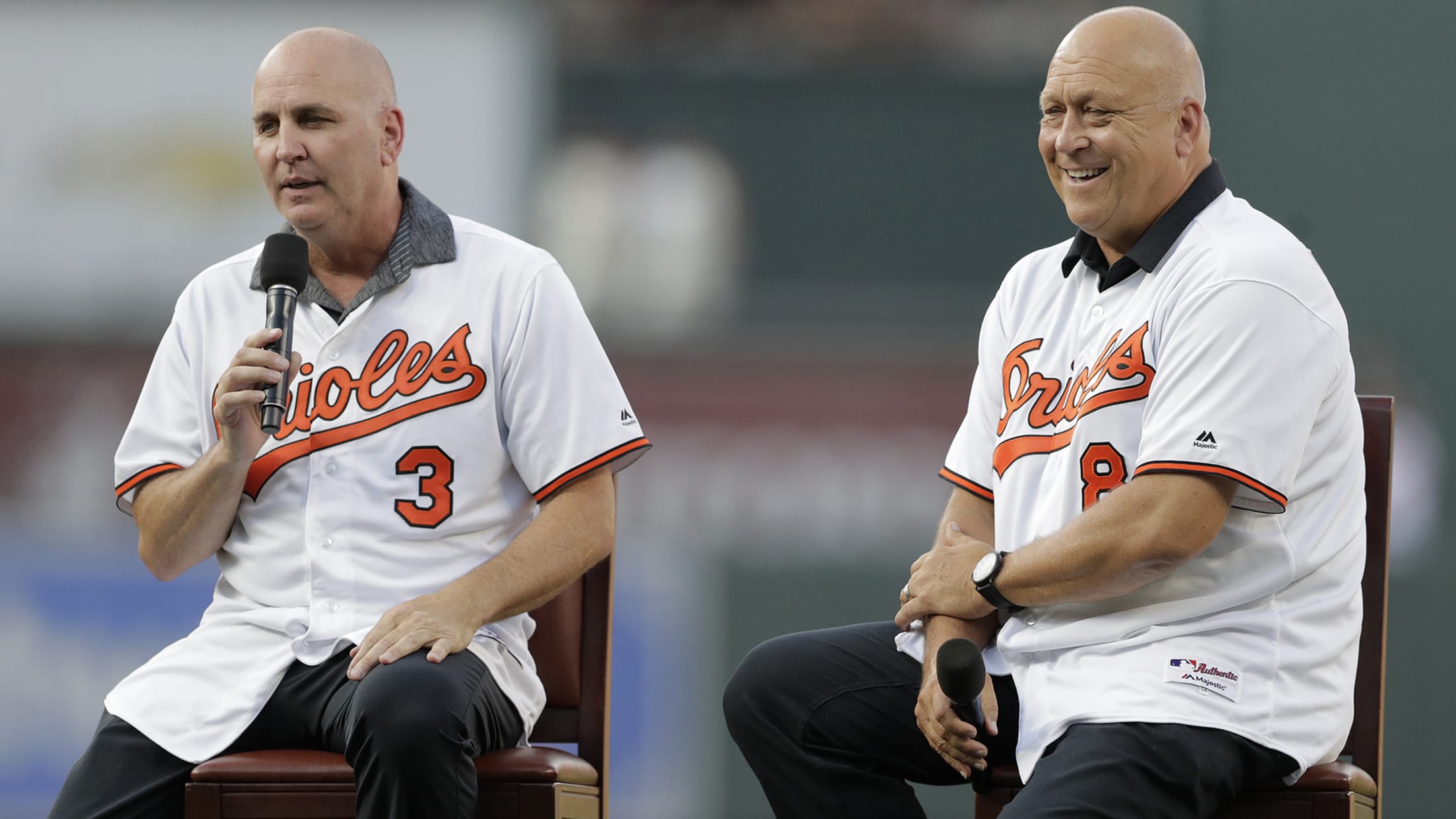 For nearly two decades, the Ripken brothers have worked to help kids across the country through the funding of after-school programs and the building of youth fields through their Cal Ripken Sr. Foundation. Now, with the world on pause due to the national emergency spawned by the coronavirus pandemic, they
A swing so good even Griffey loved it
Game recognize game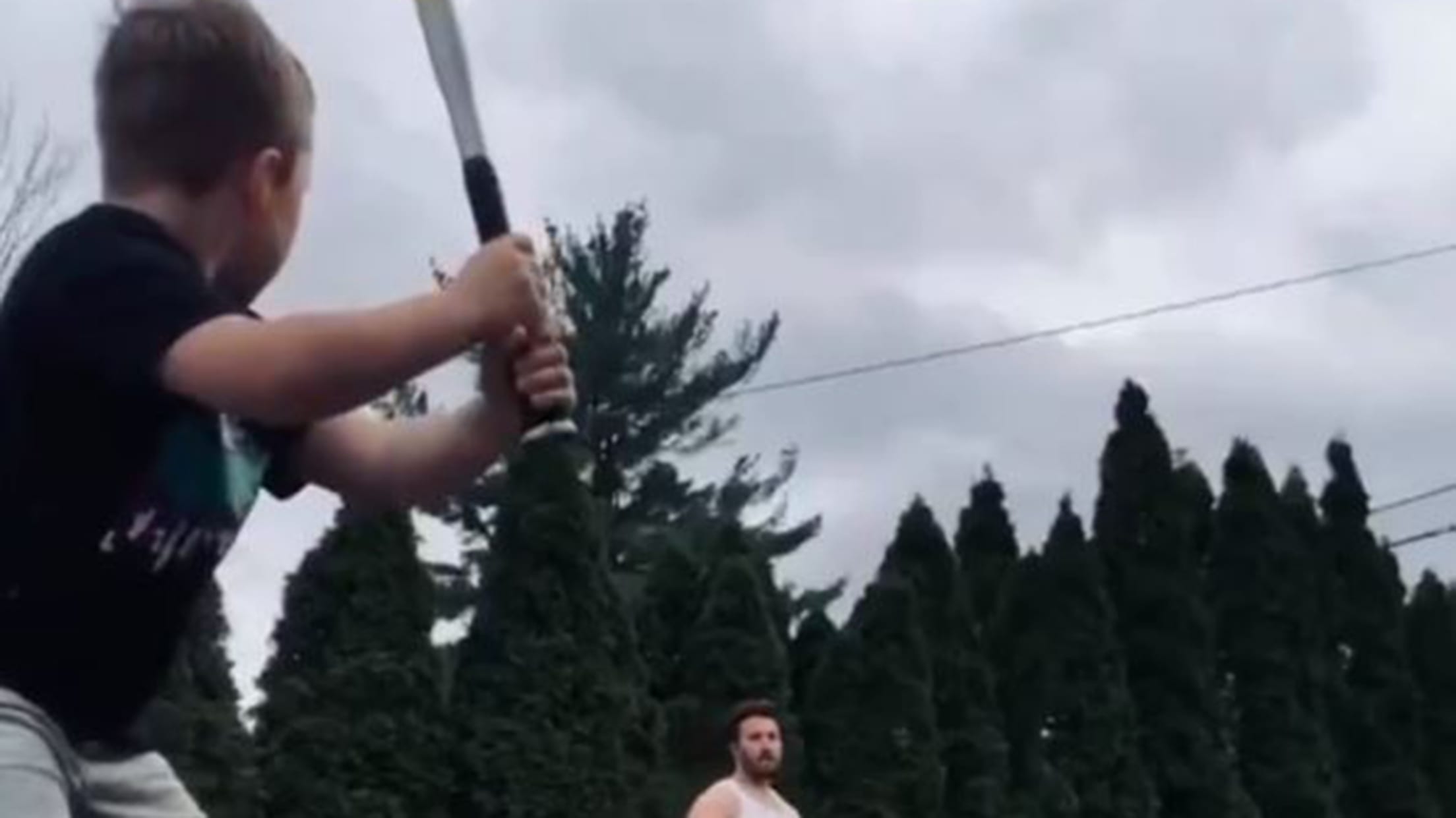 Who has the sweetest swing in the history of baseball? Even if you insist on expressing a contrarian opinion, you know in your heart that the answer is Ken Griffey Jr. There's a reason every kid playing baseball in the last 30 years has spent hours trying to perfect his
Who helped Trevor Story become a superstar?
Rockies shortstop shares his biggest baseball influences
DENVER -- Rockies shortstop Trevor Story's power and speed has been the key to two All-Star Game appearances and some all-time numbers through his first four seasons, as well as a nice two-year, $27.5 million contract. But when Story stops for perspective, he realizes efforts of a lot of people
Sox, Cubs, mayor team to slow coronavirus
Hometown teams join Lightfoot to remind residents to take simple precautions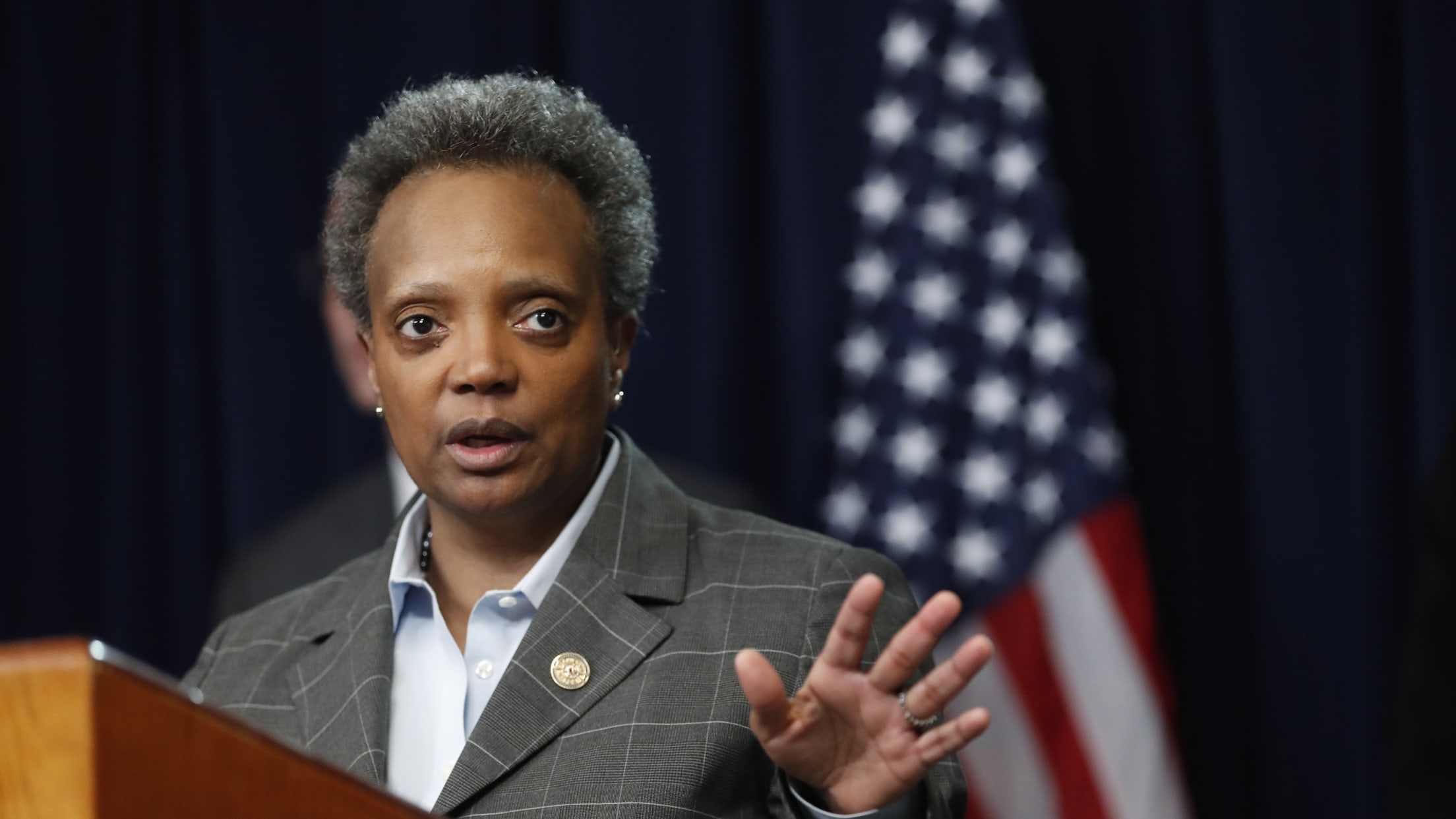 CHICAGO -- The Cubs and the White Sox are two of eight Chicago sports teams taking part in Chicago Mayor Lori Lightfoot's groundbreaking campaign, "We Are Not Playing," to combat the spread of the novel coronavirus COVID-19. Joining Chicago's two professional baseball teams in this initiative are the Bears (NFL),
A year ago today: Sanchez crushes 3 of Yanks' 7 homers
Pujols passes Ichiro, Yelich launches 100th career homer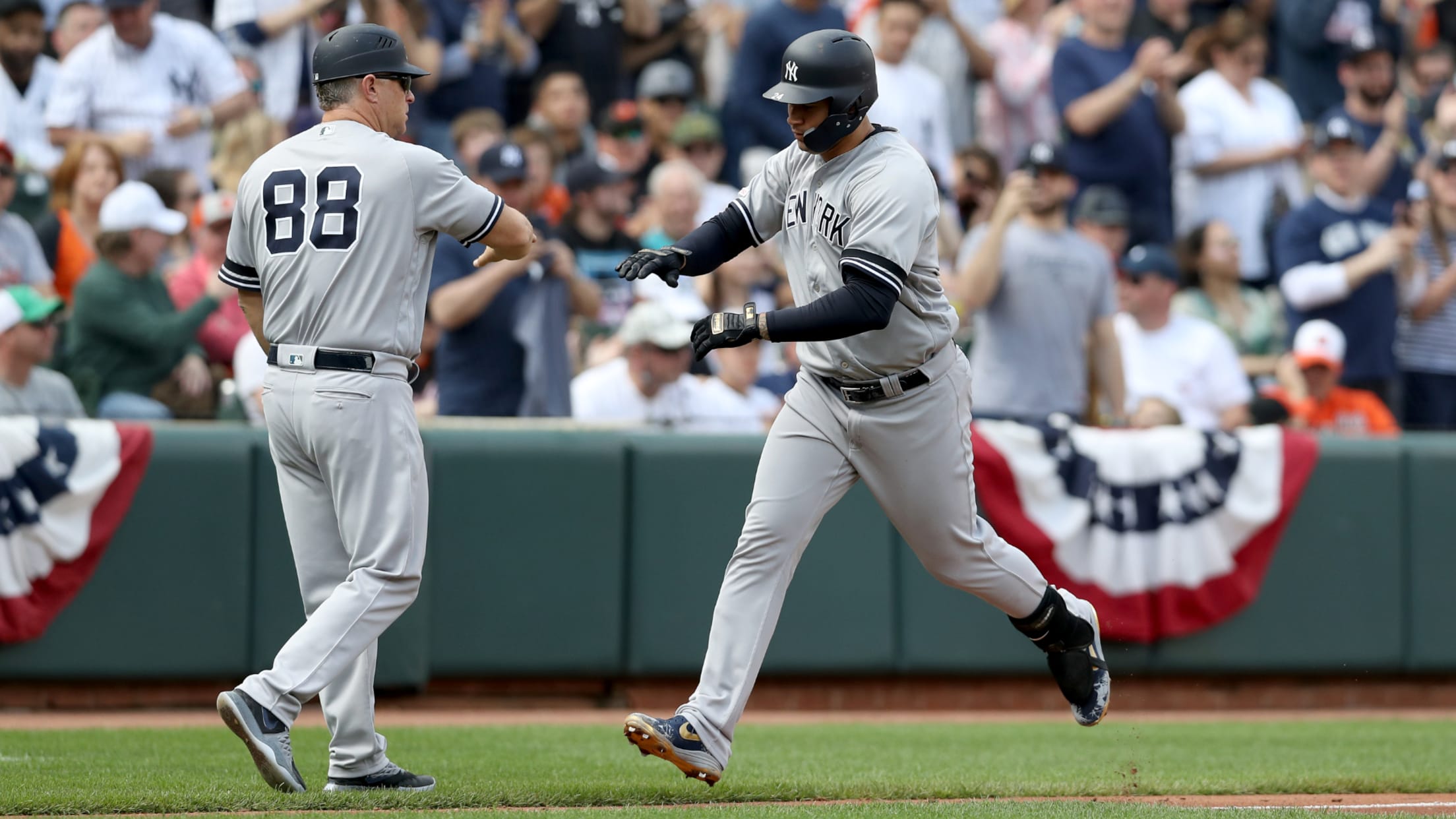 To help fill the baseball void, we're flipping the calendar back one year to remind us all just how awesome our great game is. Here's a look back at the best of April 7, 2019:
Box score of day: First 2 MLB hits in same inning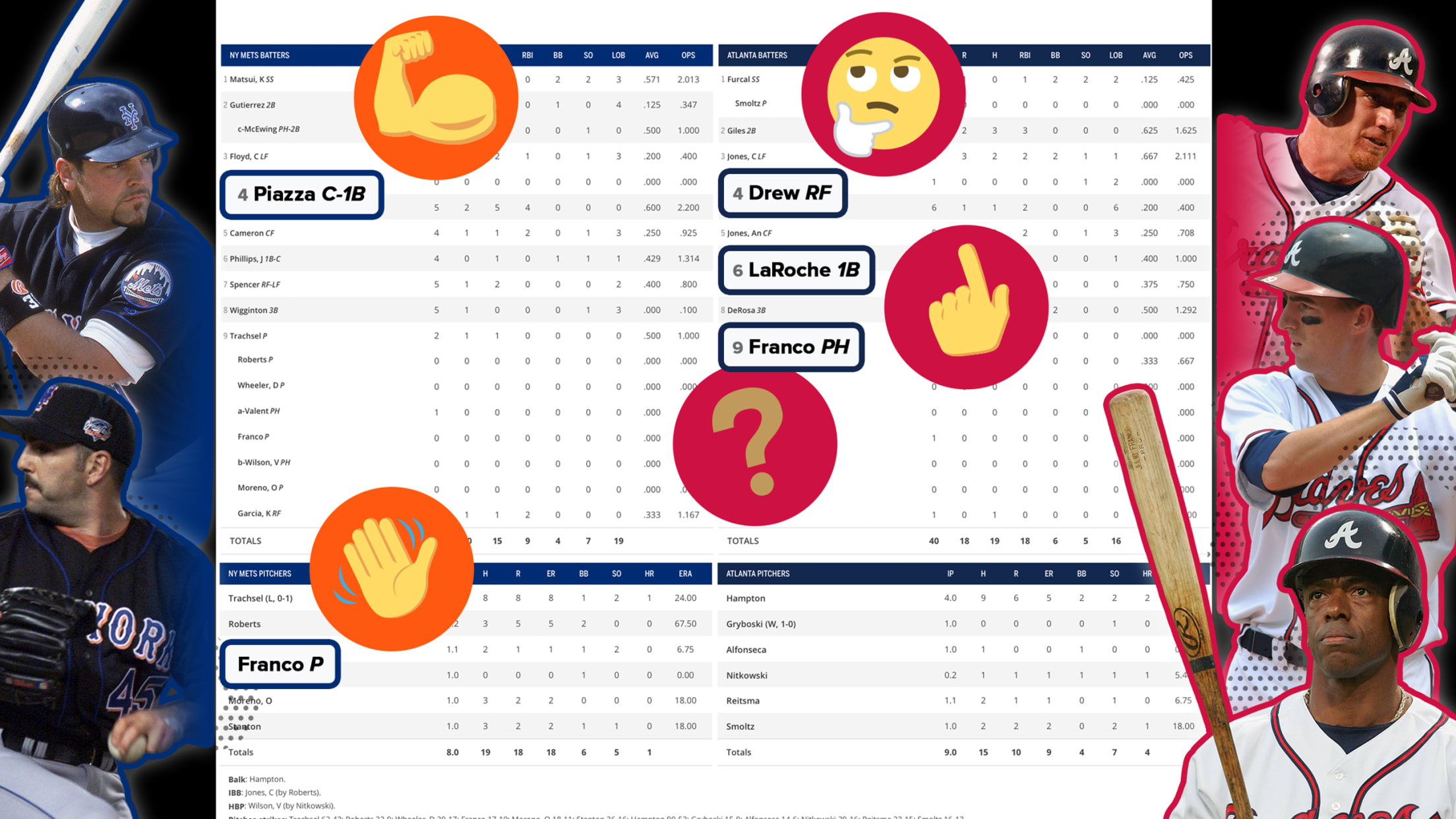 Let's take a step back in time, to 2004 -- during the Braves' dynastic reign over the National League East. The Braves won 14 consecutive division titles from 1991-2005, the longest such streak in the four major North American sports. The 2004 squad would win the division yet again, the