Hall opens its doors for unforgettable '19 Class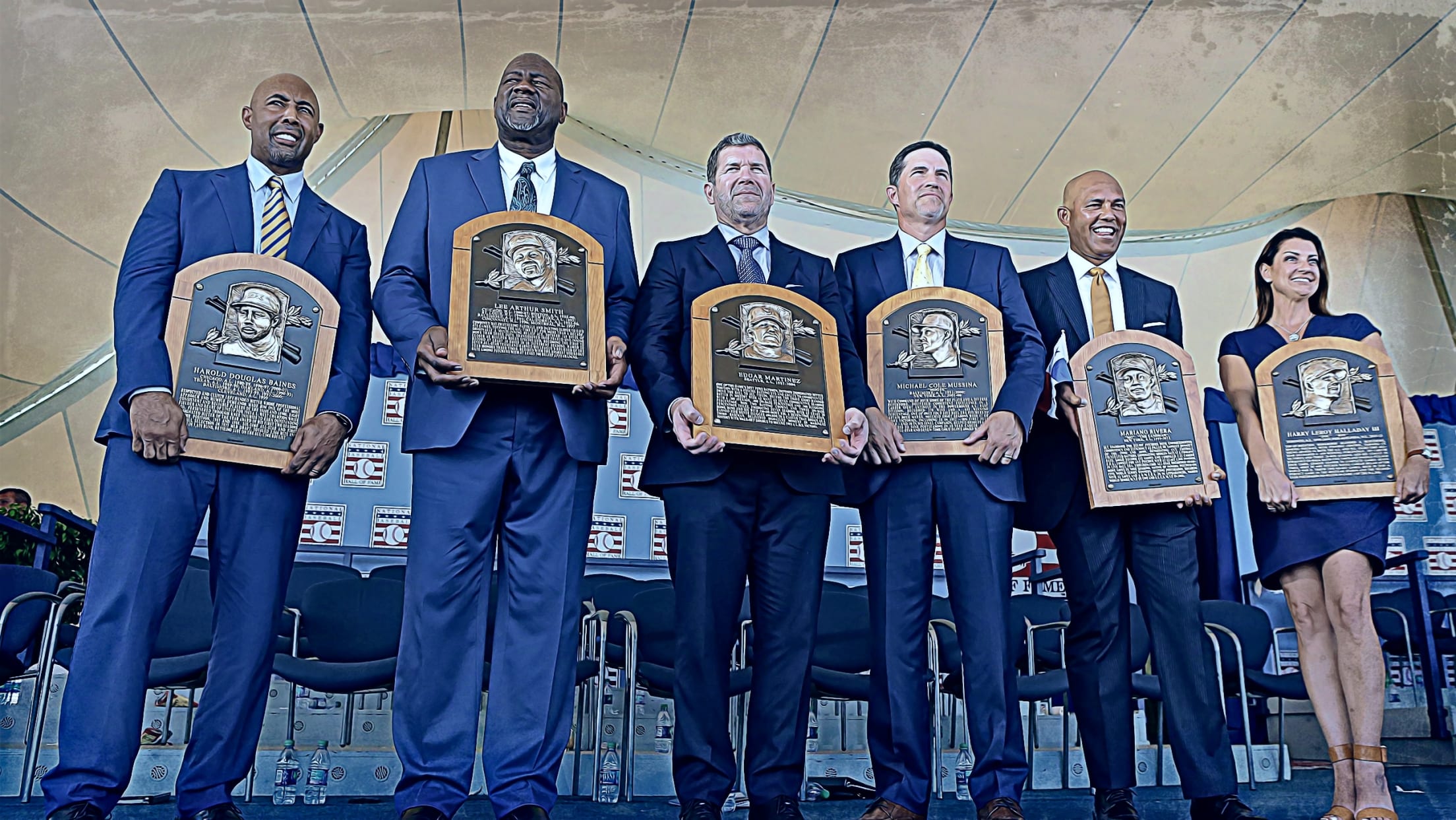 COOPERSTOWN, N.Y. -- Because baseball can sometimes resemble religion and a special Sunday service was scheduled, they poured into this tiny town, and they streamed up Susquehanna Avenue in paraphernalia-wearing packs. New Yorkers donning the No. 42, teal-clad Pacific Northwesterners and folks from all points in-between came to pay homage
Mo knows closing: Rivera wraps HOF ceremony
'Baseball is a team sport. You cannot do it alone. And this honor is the same thing'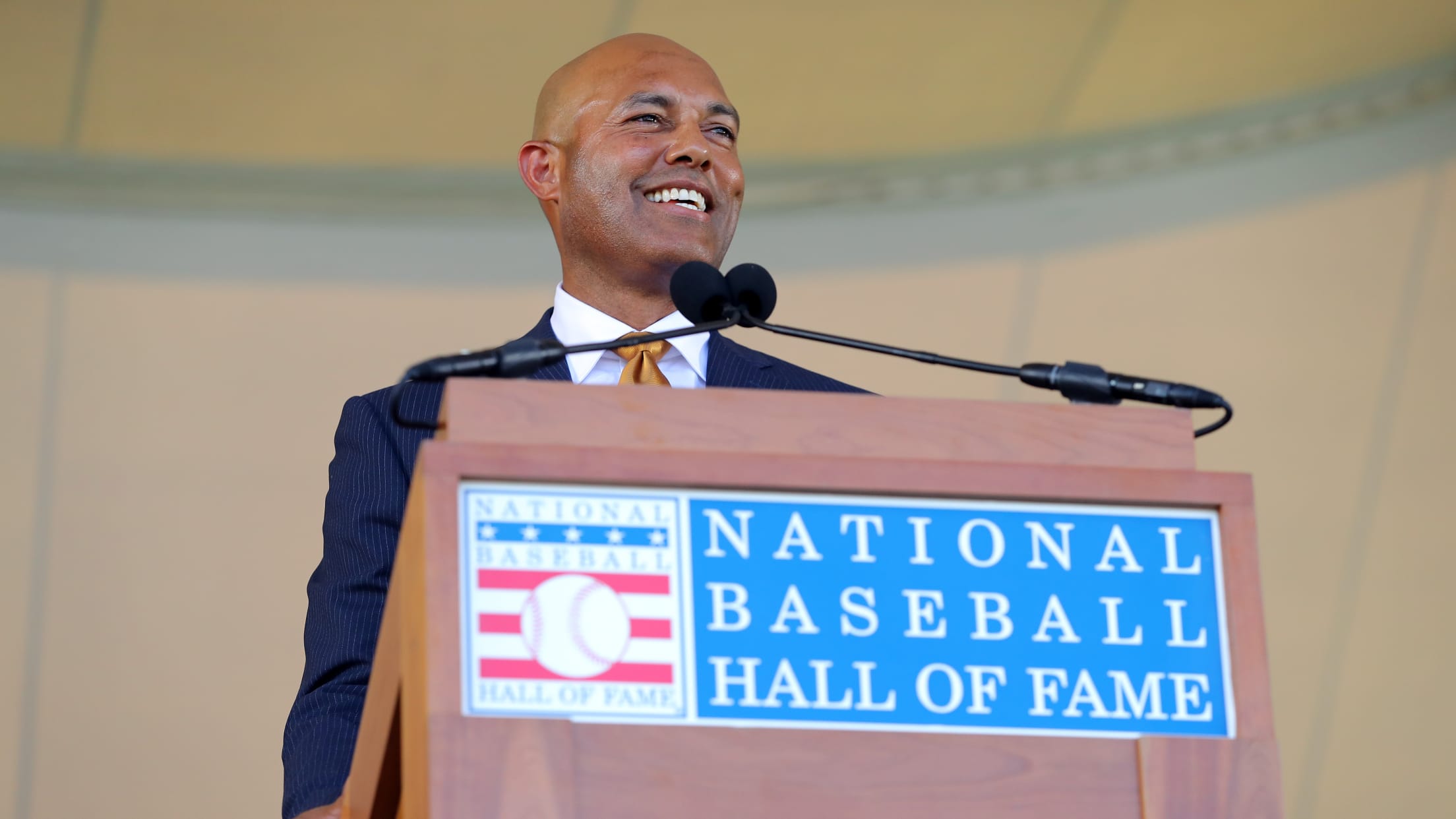 COOPERSTOWN, N.Y. -- Well, of course, Mariano Rivera was the closer. To have him fill any other role in the National Baseball Hall of Fame induction ceremony outside the Clark Sports Center would have been some sort of sacrilege. So just after former teammate Bernie Williams filled this picturesque summer
Rumors: Castellanos, Cubs, Giants, Vazquez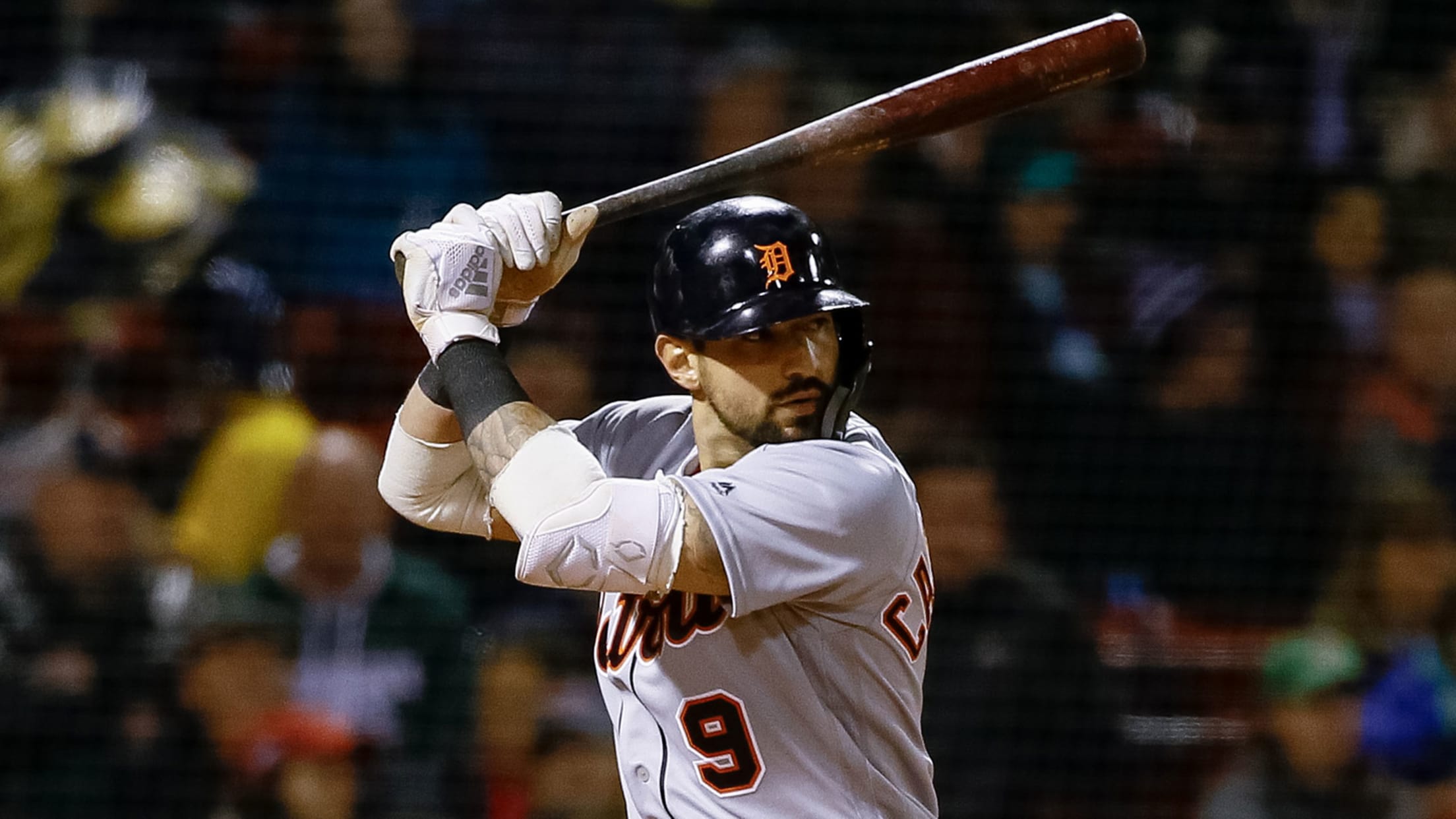 MLB.com is keeping track of all the latest free agent and trade rumors right here.
Watch Alonso snap bat over his knee like a twig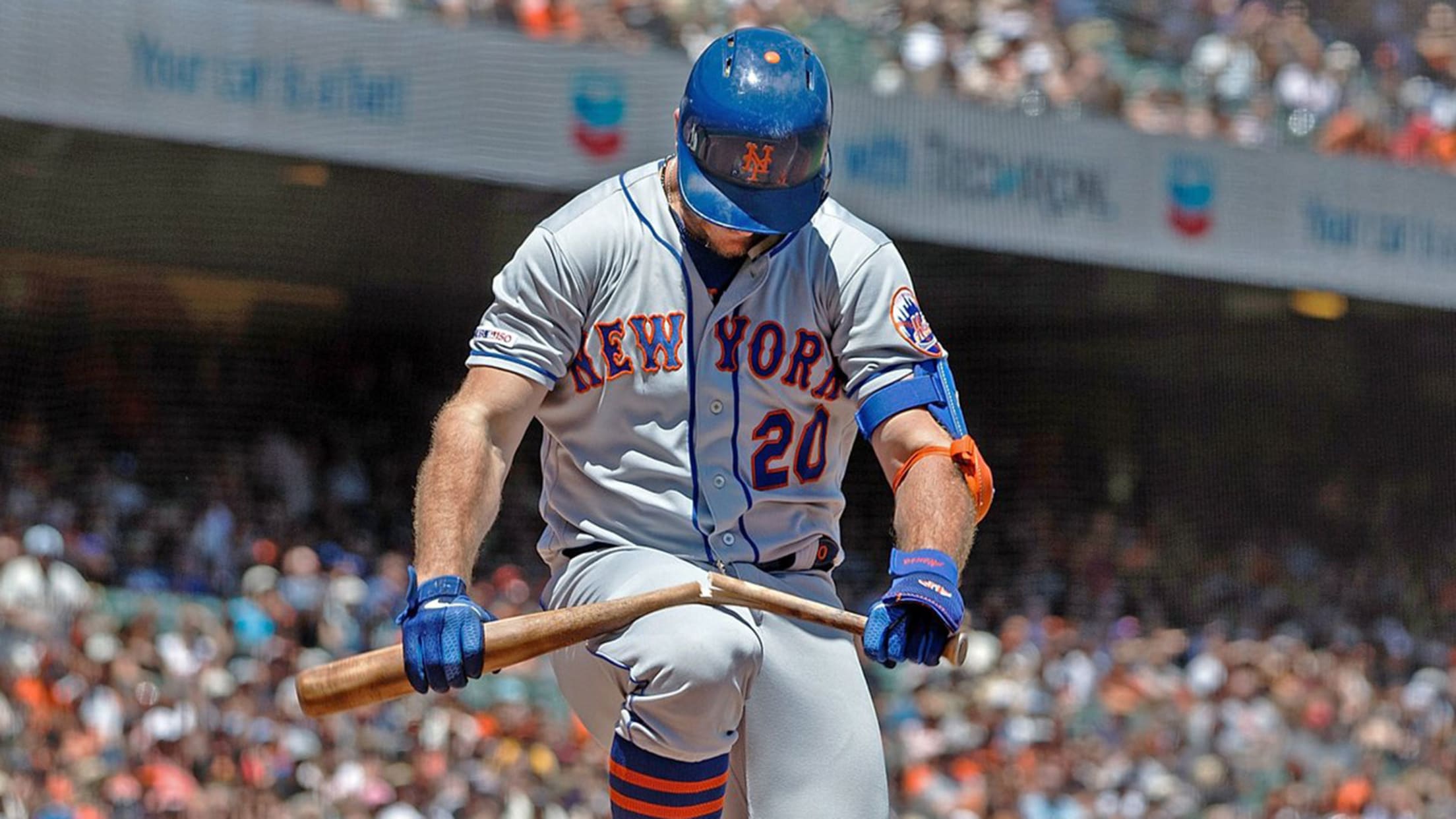 Mets slugger Pete Alonso can make even a strikeout exciting. The All-Star first baseman wowed the crowd at Oracle Park on Sunday by snapping his bat with noticeable gusto after striking out swinging against Giants rookie Conner Menez to end the top of the third.
'Impossible to say' if MadBum will be traded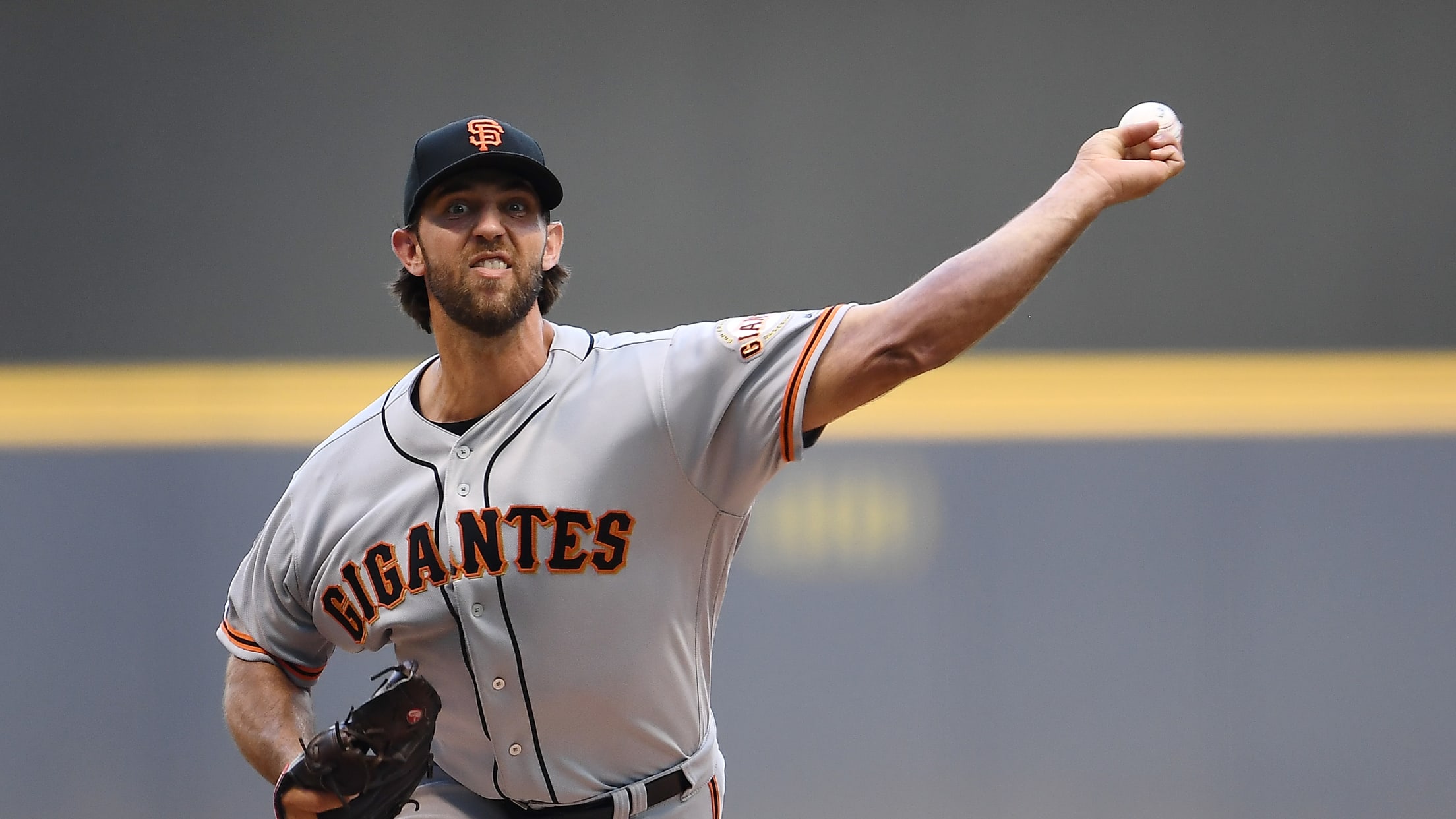 SAN FRANCISCO -- Giants president of baseball operations Farhan Zaidi continued to drop no hints about Madison Bumgarner's immediate future and whether the popular left-hander would remain with the club past the July 31 Trade Deadline. Zaidi indicated the Giants' overall fortunes could influence Bumgarner's status. If San Francisco remains
HOF Class of 2019's speeches, sights & sounds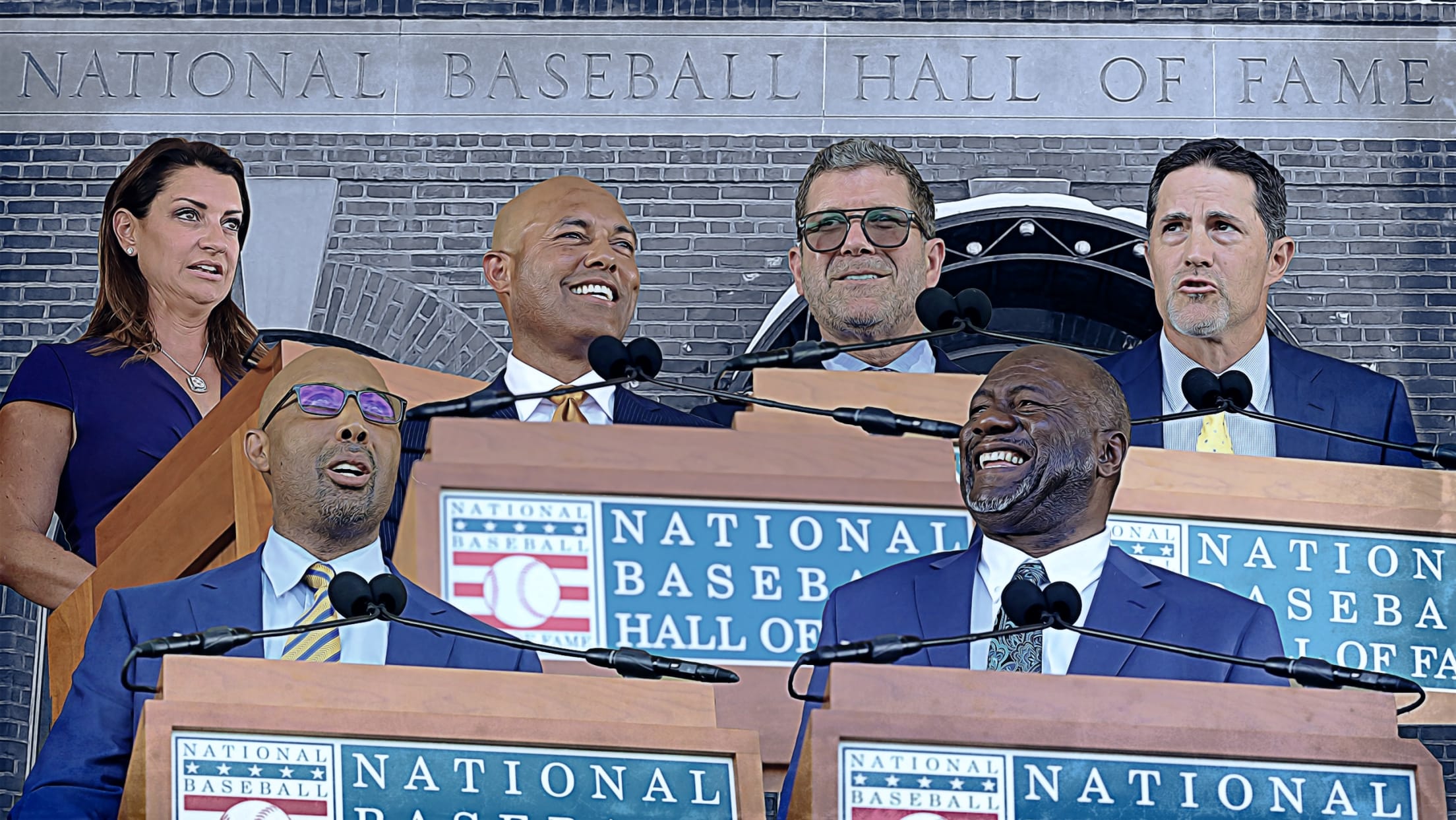 Every July, baseball's greatest legends gather in Cooperstown as new members of the Hall of Fame are inducted into the sport's most hallowed institution. The Class of 2019 -- Mariano Rivera, Roy Halladay, Mike Mussina, Edgar Martinez, Lee Smith and Harold Baines -- includes the greatest closer of all time
Dodgers fire on all cylinders in Buehler's gem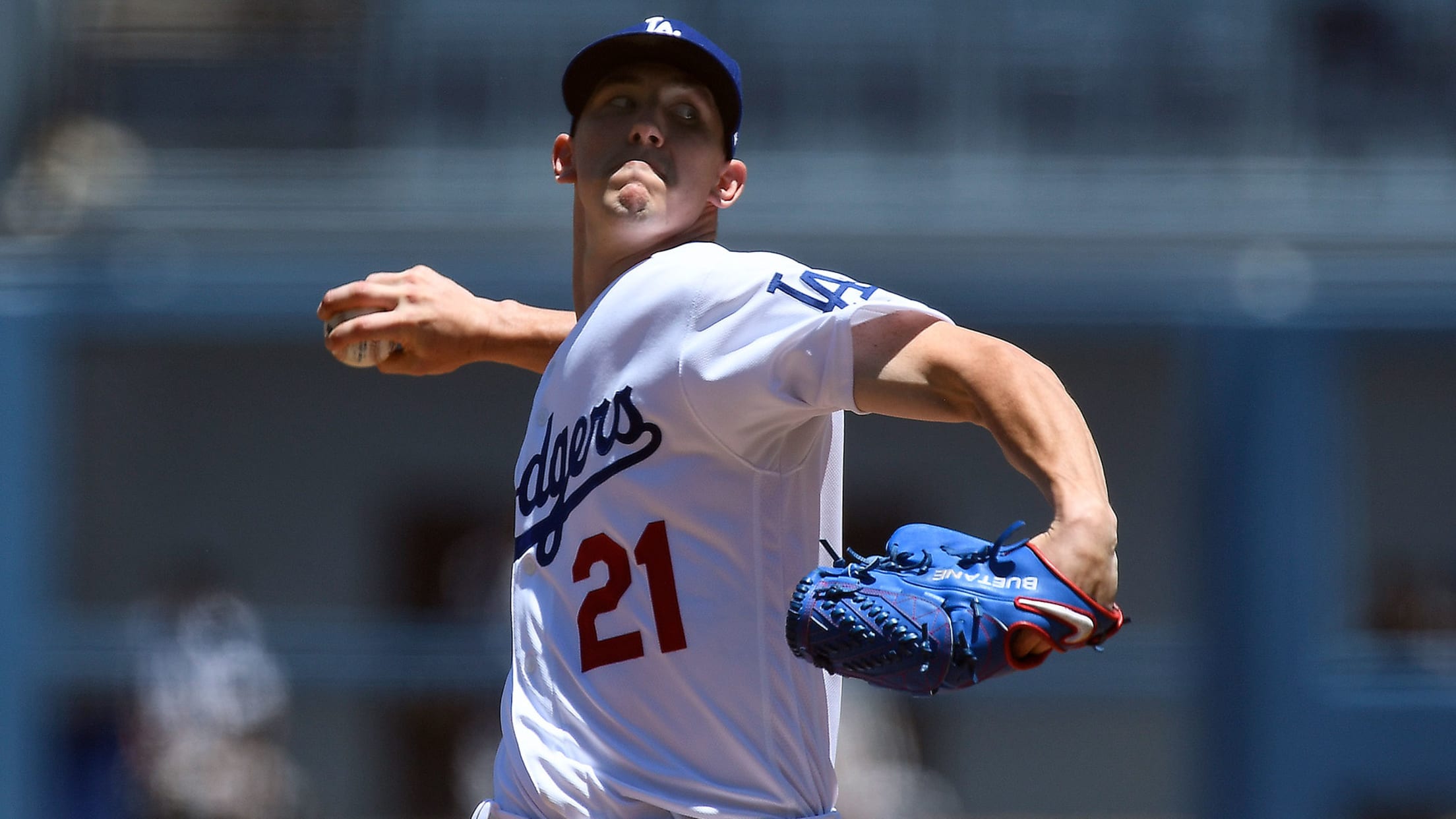 LOS ANGELES -- The Dodgers gave MVP candidate Cody Bellinger Sunday off and the world didn't end, nor did their latest win streak. They completed a three-game series sweep of the last-place Marlins with a 9-0 victory, as All-Star pitcher Walker Buehler (9-1) struck out 11 without a walk in
Halladay's Hall induction celebrated with grace
Widow of late pitcher 'sincere and genuine' in expressing gratitude for remarkable career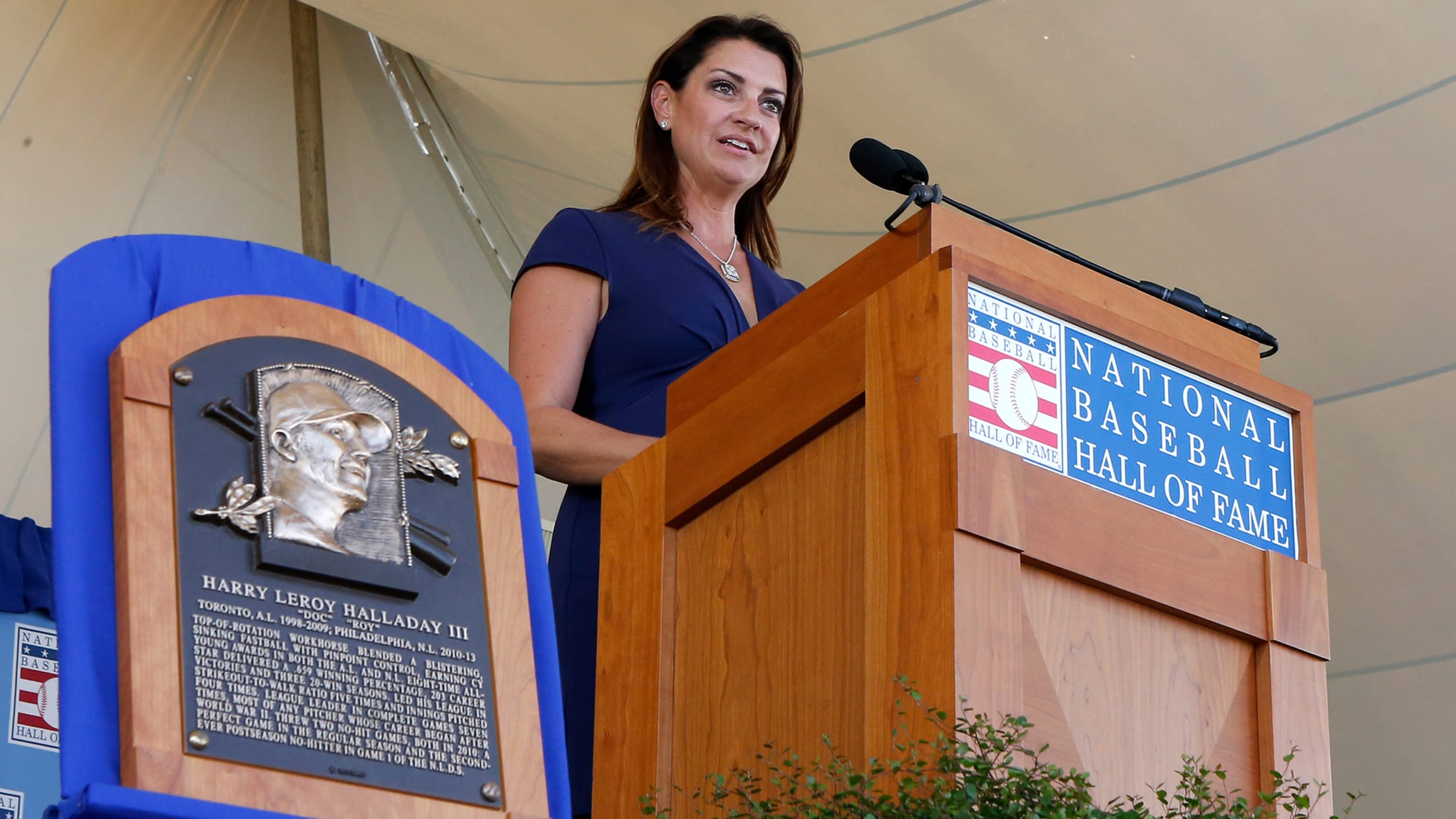 COOPERSTOWN, N.Y. -- It is something that crossed everybody's mind over the past several months, but never more so than Sunday. How would Roy Halladay have felt about Sunday's induction into the National Baseball Hall of Fame, which he joined posthumously alongside Mariano Rivera, Edgar Martinez, Mike Mussina, Lee Smith
Smyly impresses with 8 K's in Phillies debut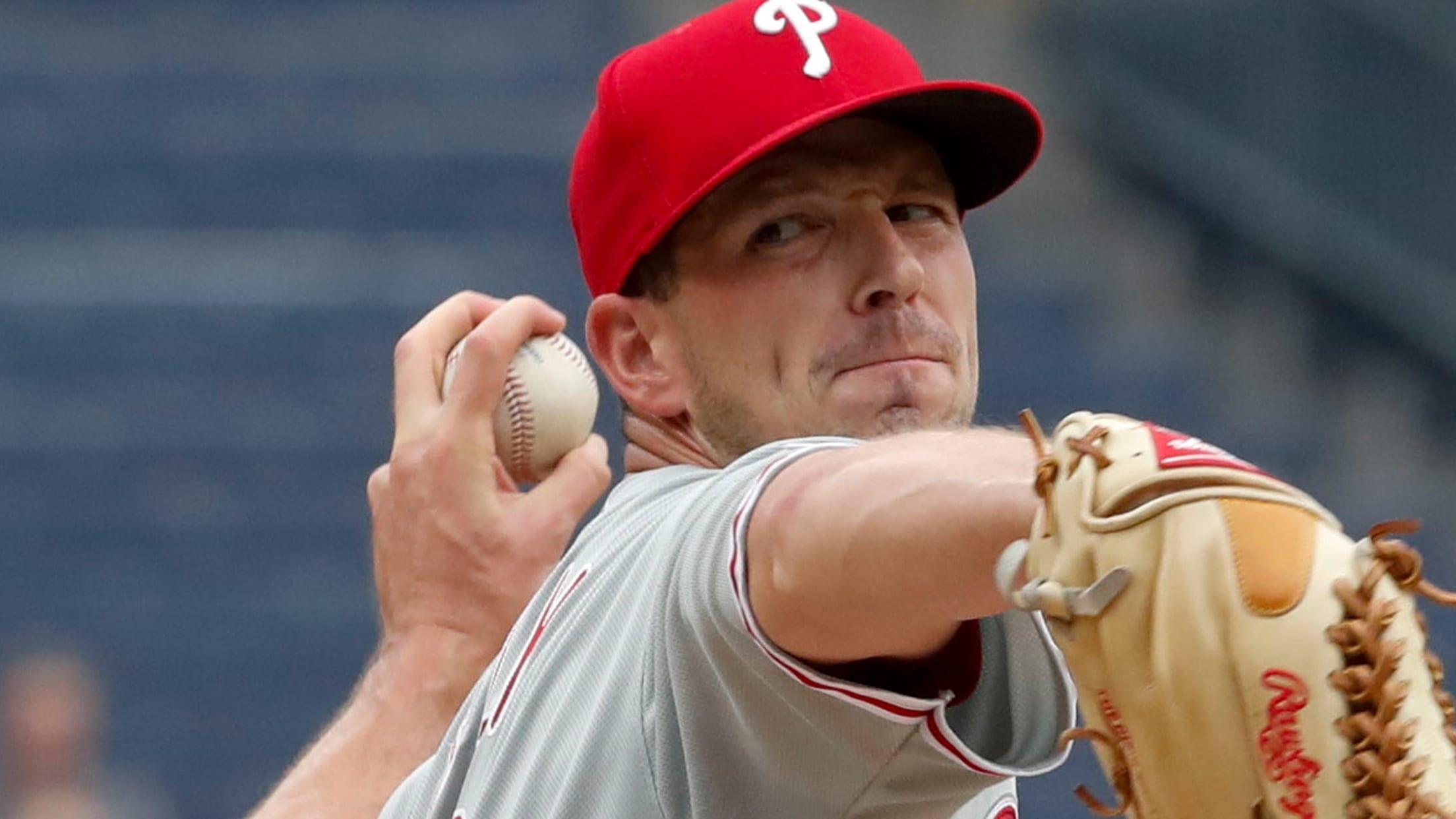 PITTSBURGH -- Drew Smyly's first season back from 2017 Tommy John surgery got off to a shaky start this year, as he put up an 8.42 ERA in 51 1/3 innings with the Rangers. But his debut start with the Phillies couldn't have gone much better. Smyly picked apart the
Pirates GM: No plans to trade Vazquez
Huntington: '[He] will be closing next playoff games that we're a part of'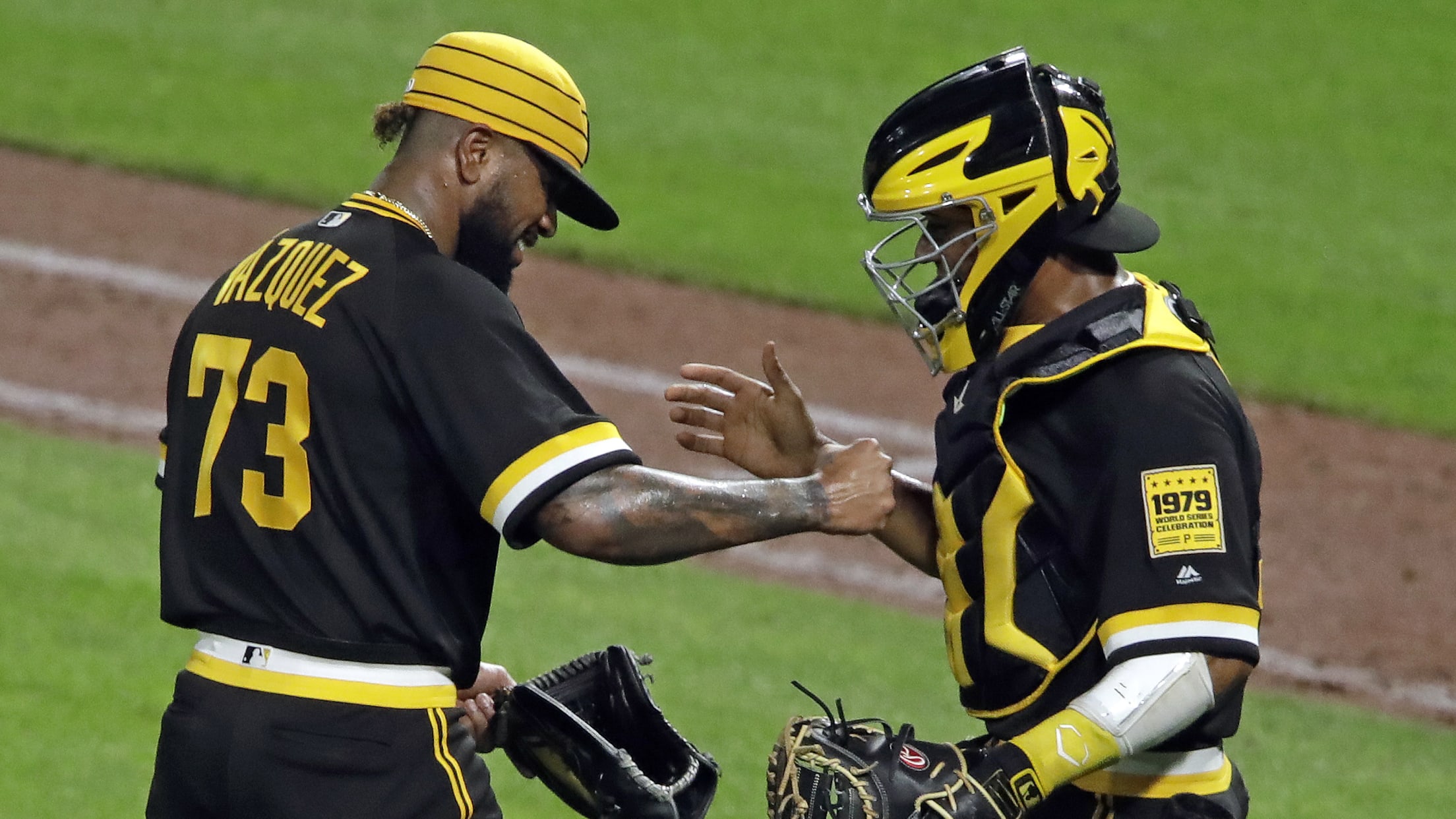 PITTSBURGH -- Neal Huntington is going to field plenty of phone calls and text messages over the next 10 days. Of course he is -- that's his job leading up to the Trade Deadline. But even if the Pirates trade away veterans for prospects, the general manager won't be picking
Patient and prepared, Edgar enters Hall of Fame
DH extraordinaire enshrined before family, baseball world, well-traveled Mariners fans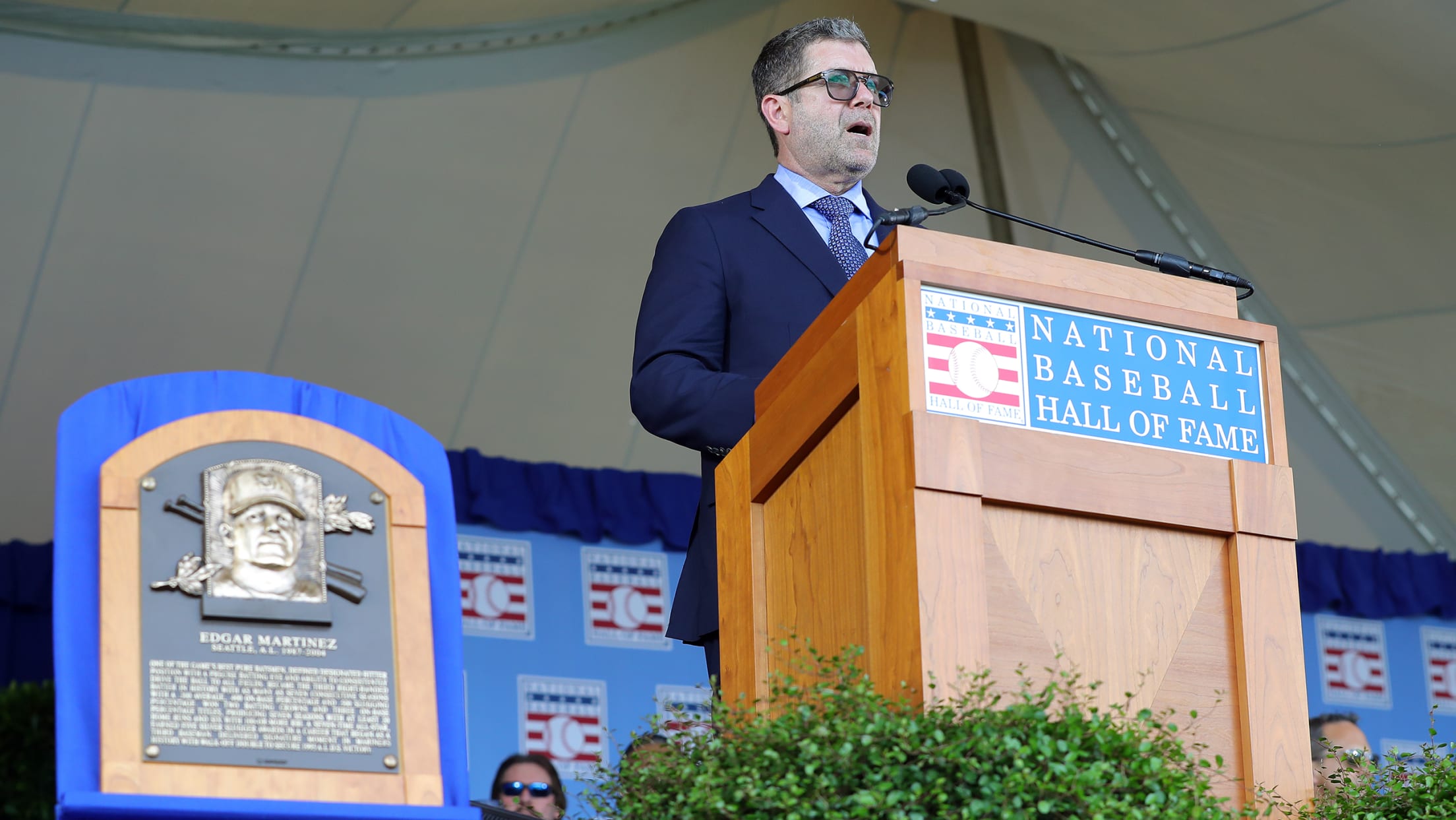 COOPERSTOWN, N.Y. -- Edgar Martinez, who used to weigh his bats to make sure of their precision, carefully weighed his words Sunday as he accepted his induction into the National Baseball Hall of Fame. He also gave a quick estimate on his newest prize possession, his Hall of Fame plaque
Angels release former All-Star Harvey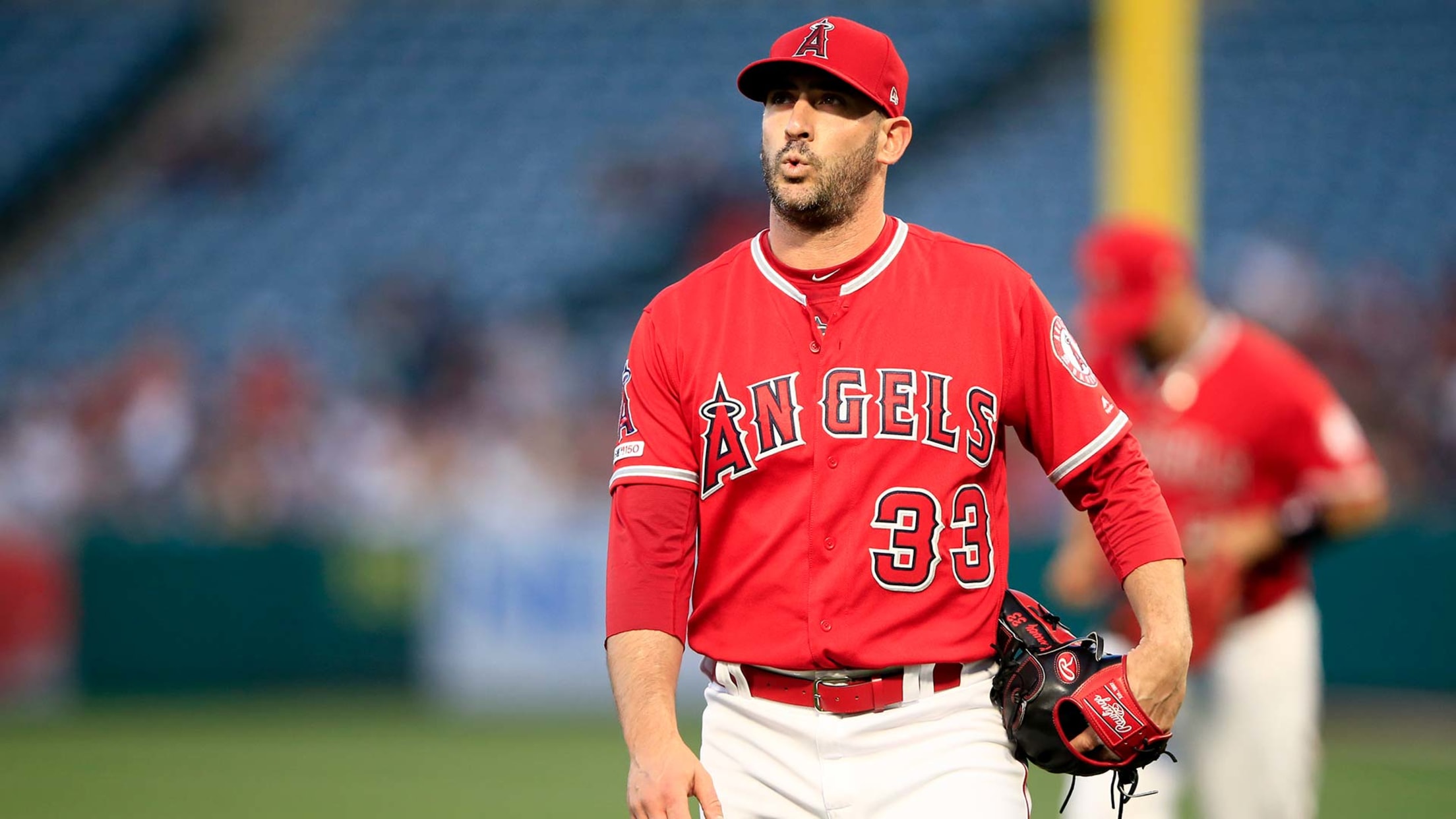 SEATTLE -- The Angels released veteran right-hander Matt Harvey on Sunday, two days after he was designated for assignment. Harvey, who was signed to a one-year deal worth $11 million in the offseason, is now free to sign with any team. The Angels are still on the hook for his
Injury updates: Scherzer, Wheeler, Kluber, Yanks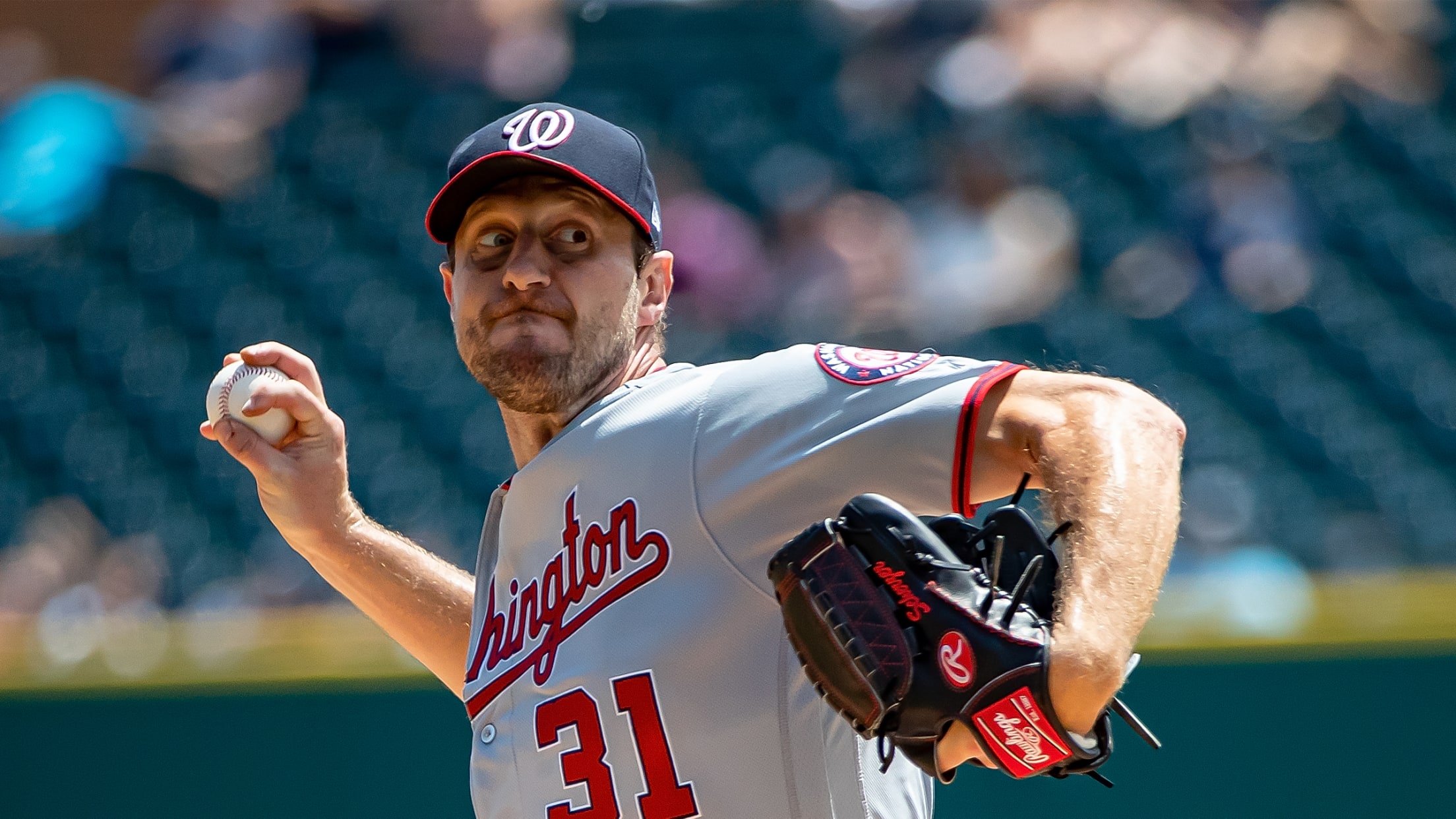 Here is the latest injury news from around Major League Baseball.
Shorthanded bullpen hangs in for walk-off win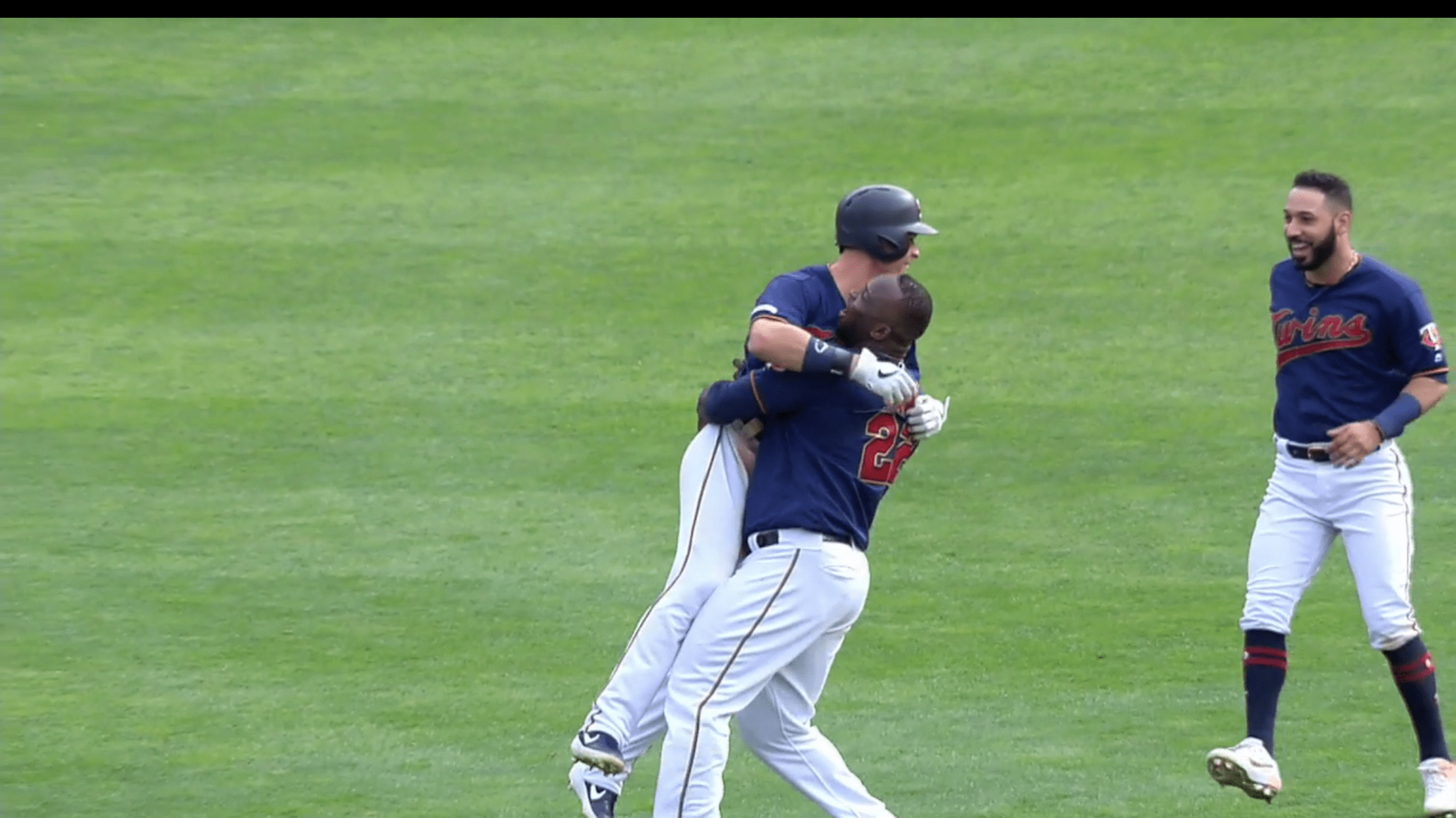 MINNEAPOLIS -- The Twins have had to make do with a shorthanded bullpen for nearly a week after three relievers were designated for assignment ahead of the July 31 Trade Deadline and the relief corps was trimmed from eight to seven on Monday, before the start of the homestand. It
Brantley homers twice as Astros win fifth straight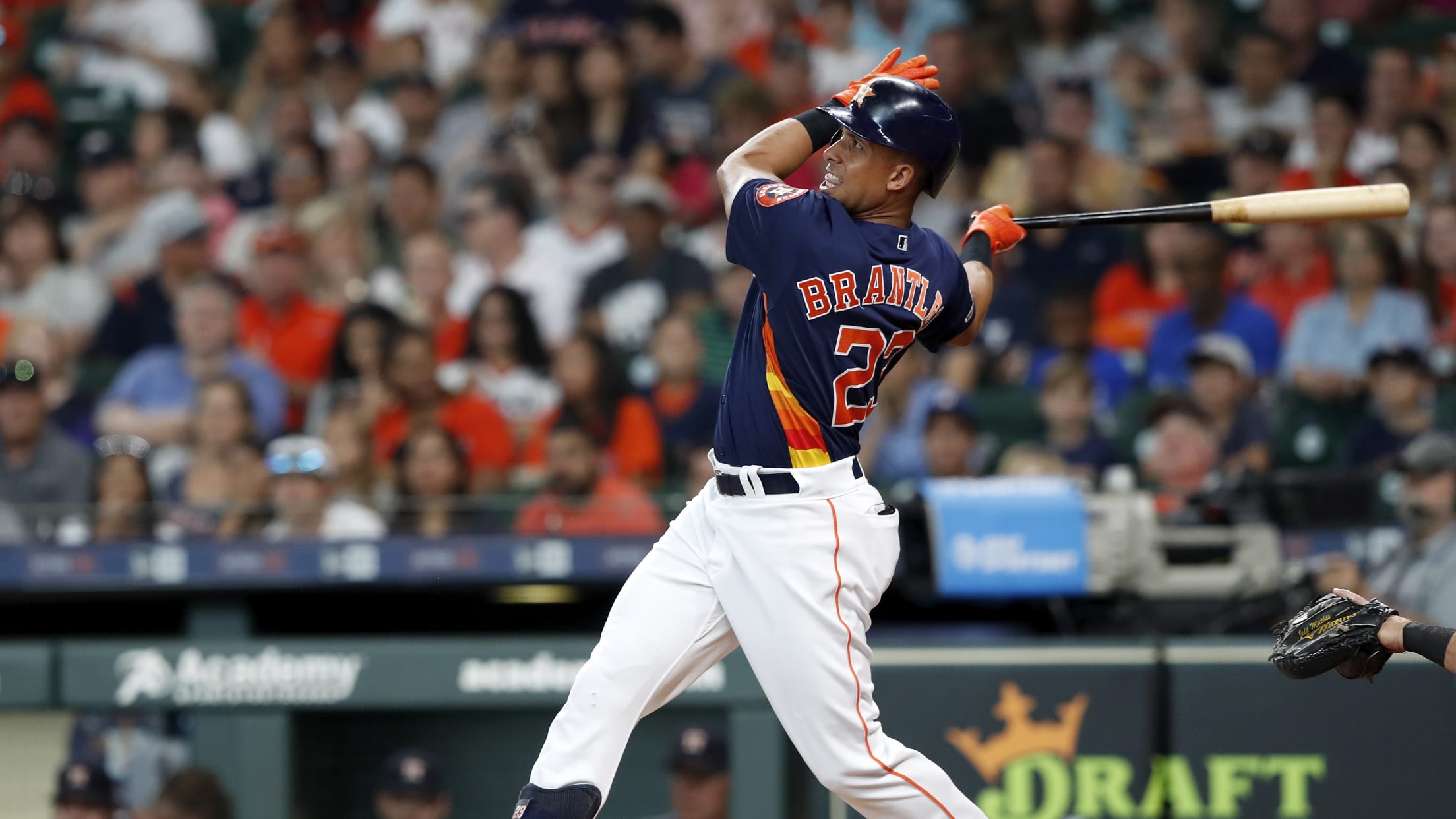 HOUSTON -- Michael Brantley slugged a pair of home runs and Jose Altuve homered once as the Astros overcame a dominating stretch by Rangers starter Lance Lynn to complete a three-game sweep with a 5-3 victory Sunday afternoon at Minute Maid Park. The Astros won their fifth game in a
Padres' youngsters combine to down Cubs
Mejia hits key homer as Morejon, Quantrill are stingy on mound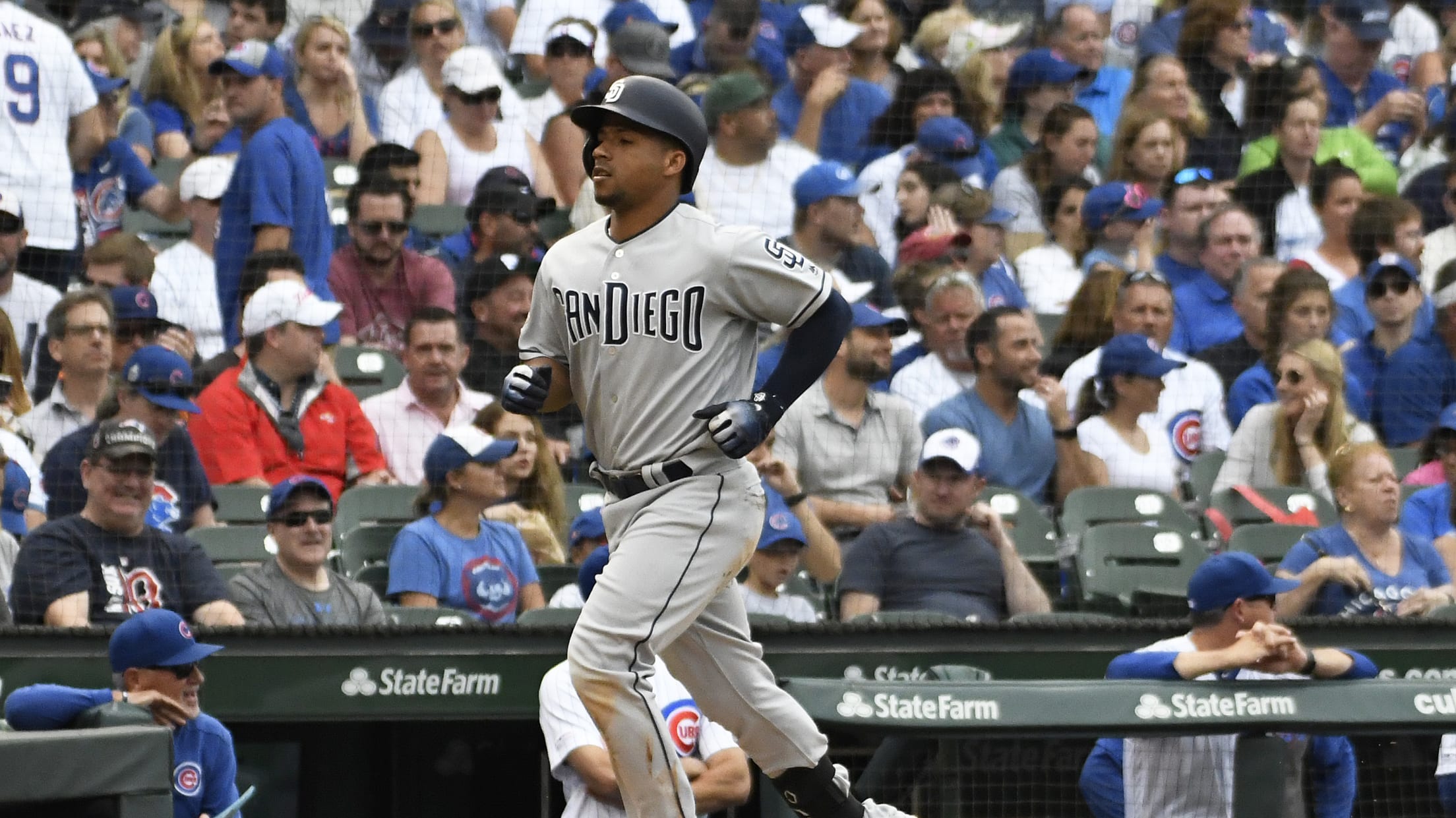 CHICAGO -- As one of the youngest teams in the Majors, the Padres are expecting big things from their young players. That formula has worked well this season and continued Sunday afternoon in a 5-1 win over the Cubs at Wrigley Field. • Box score With the game knotted at
Trade market might boost Cubs vs. lefties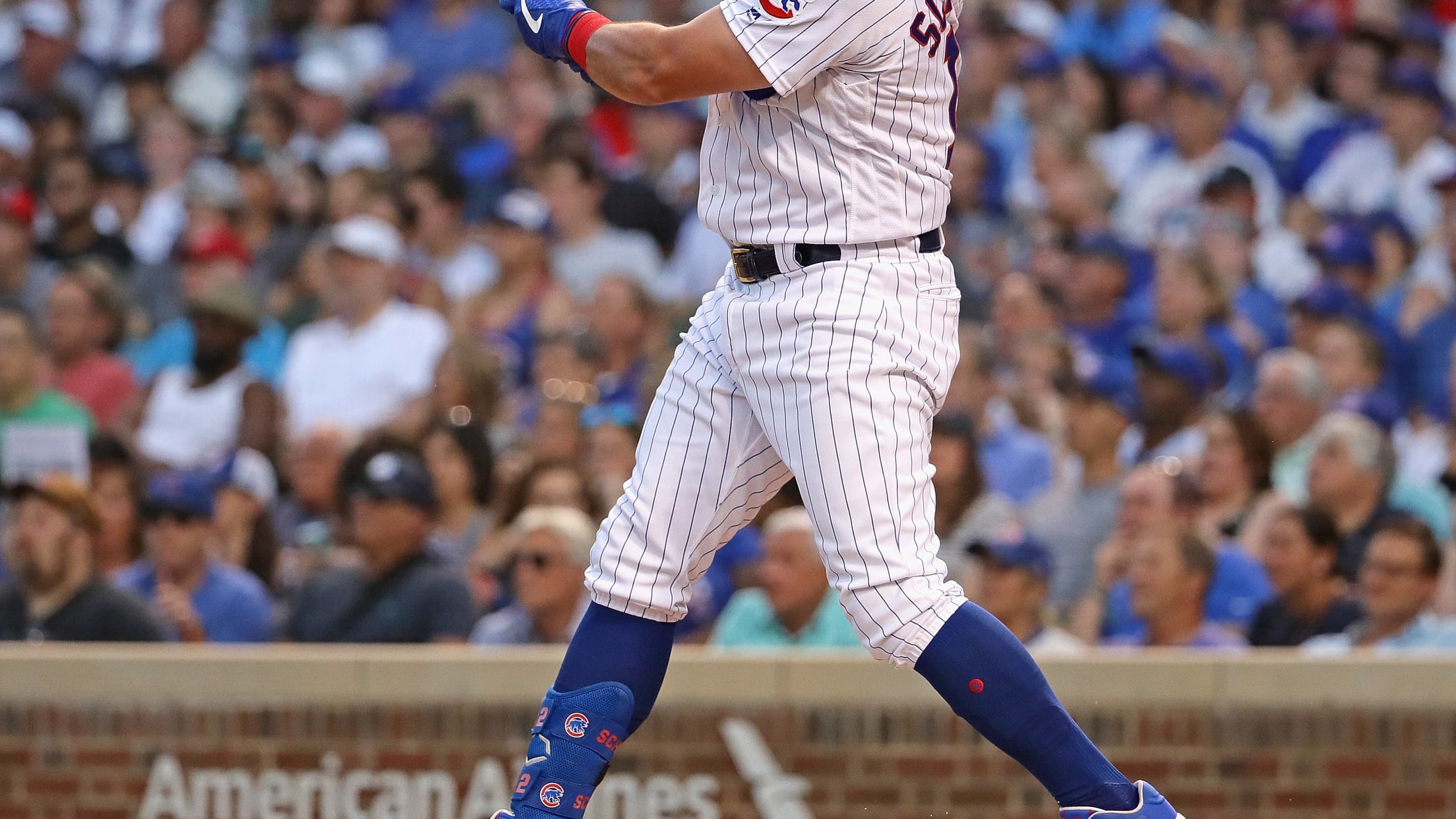 CHICAGO -- Cubs manager Joe Maddon did not mince words earlier this week when discussing his offense's production against left-handed pitching this season. "We've been terrible. We have to be better," Maddon said before the weekend series against the Padres. "If you look at the overarching, overall numbers, they're not
Soft-spoken Baines emotional on Hall induction
Family, community, teammates central to slugger's induction speech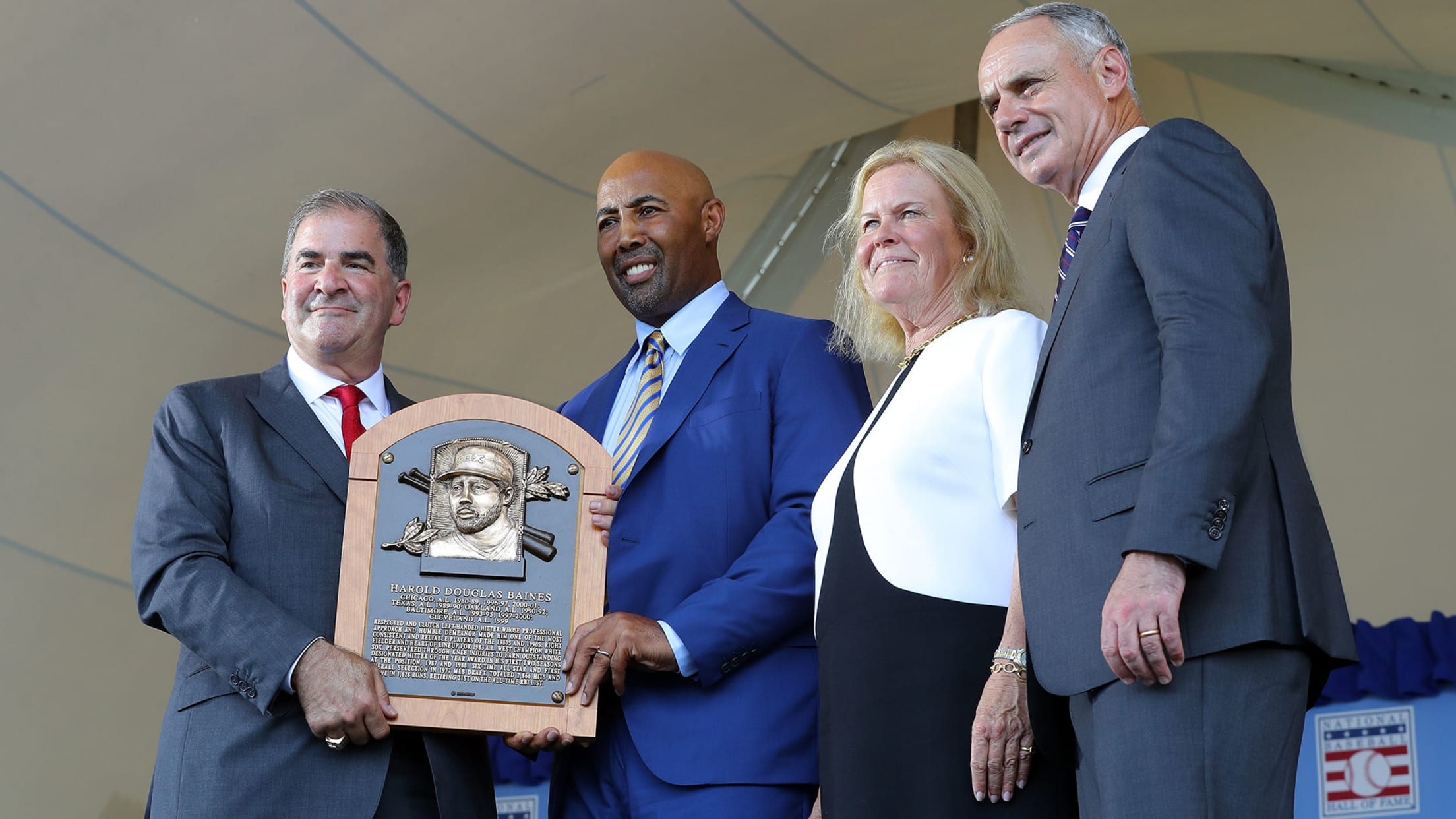 As Harold Baines stepped to the podium Sunday after officially being inducted into the National Baseball Hall of Fame in Cooperstown, he delivered a message to his old friends and teammates. "You can start your stopwatch now to time how long this speech is going to be," Baines said. "I
Blackmon makes Rox history at Yankee Stadium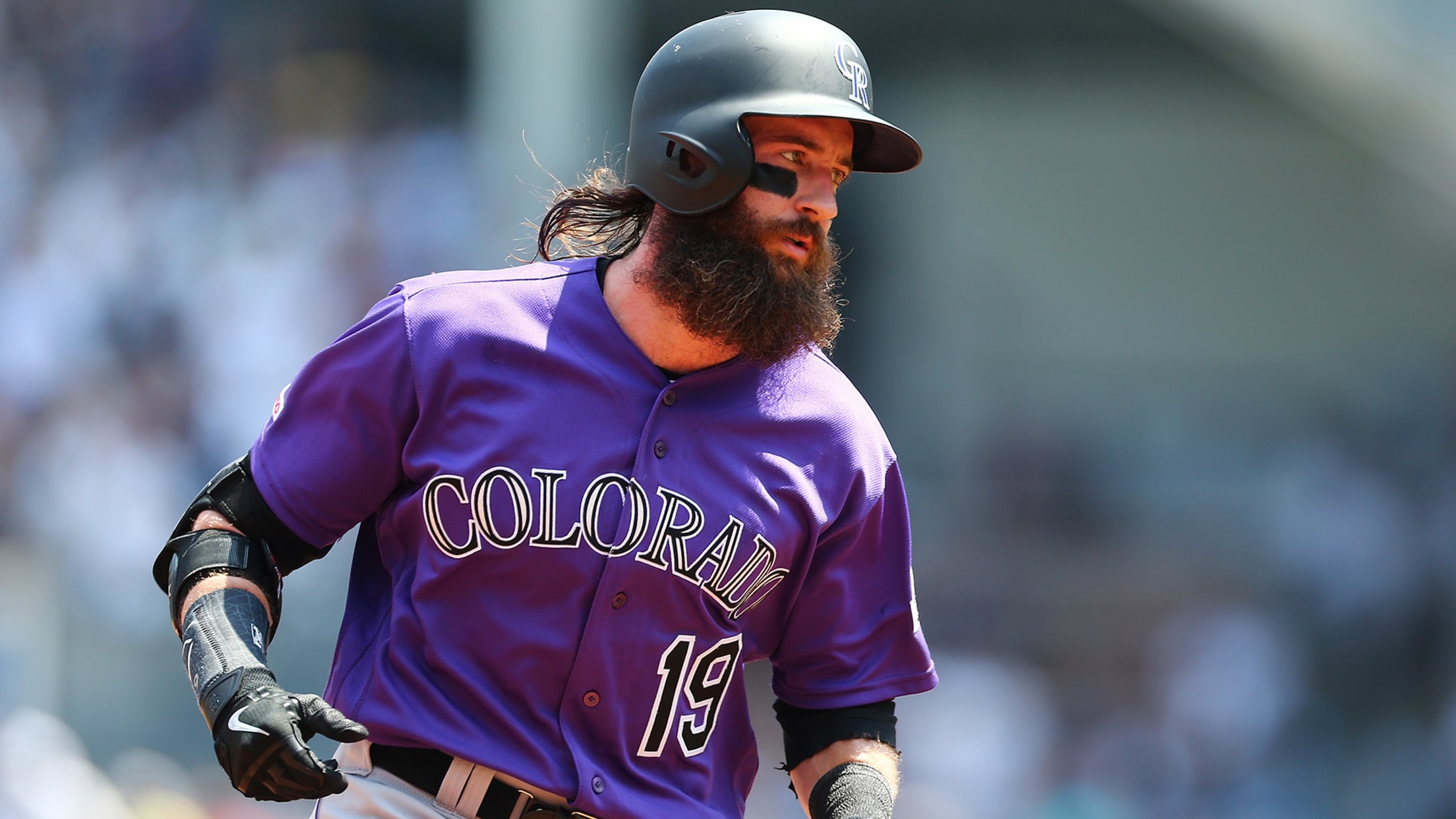 NEW YORK -- Although the Rockies lost to the Yankees on Saturday afternoon, manager Bud Black saw signs of life on offense after they scored five runs in the sixth inning. Black was looking for that to carry over into Sunday's game, and it happened as the Rockies snapped their
d'Arnaud slams door on Rays' losing streak
Catcher's first grand slam is enough support for a resurgent Snell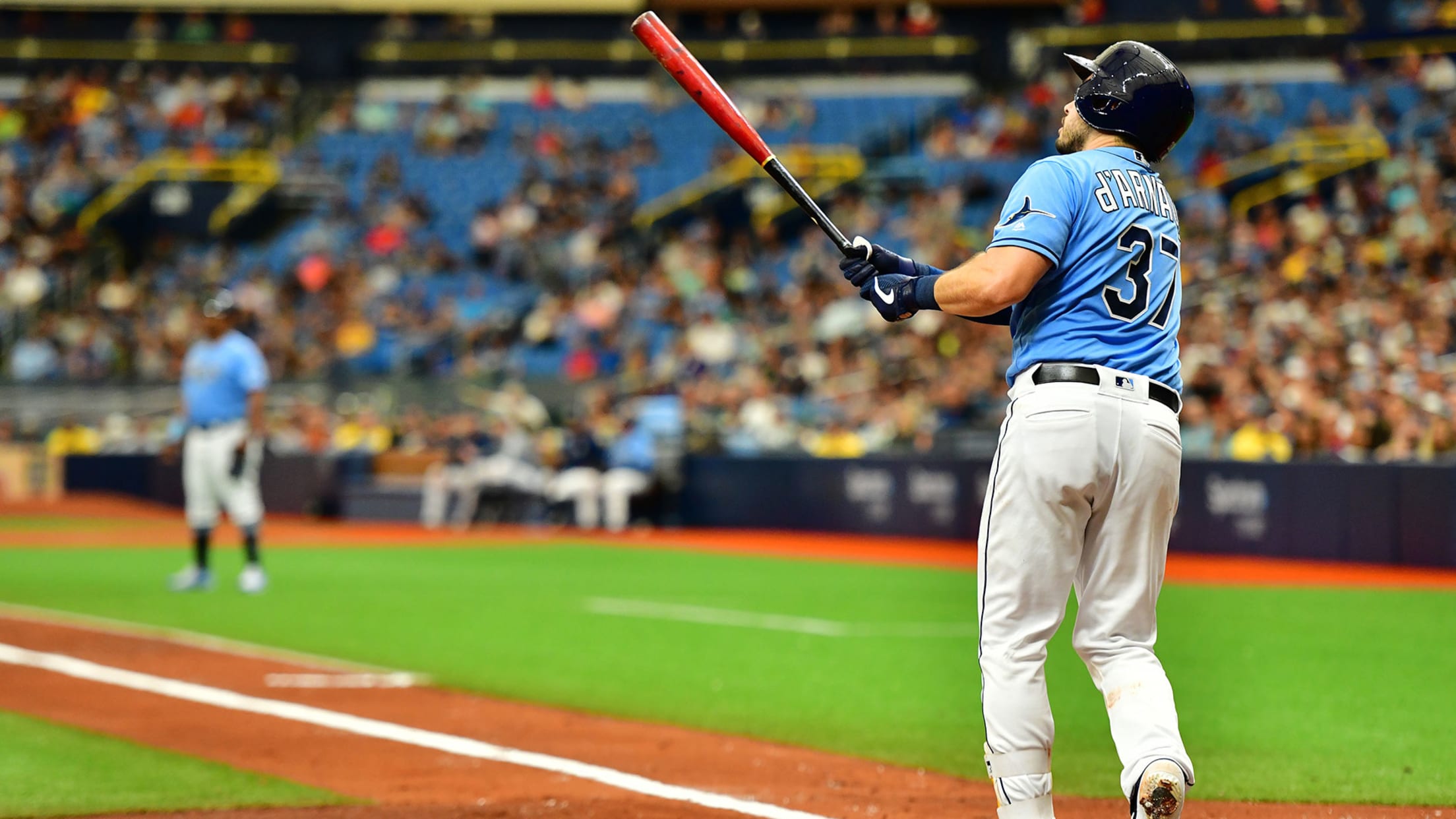 ST. PETERSBURG -- When the Rays acquired Travis d'Arnaud from the Dodgers for cash considerations on May 10, the thought was that the 30-year-old would give Tampa Bay some stability at catcher until Mike Zunino and Michael Perez returned from injuries. However, over the past two months, d'Arnaud has established
Ramirez rakes again: 'I feel really confident'
Third baseman raises hope he's put extended slump behind him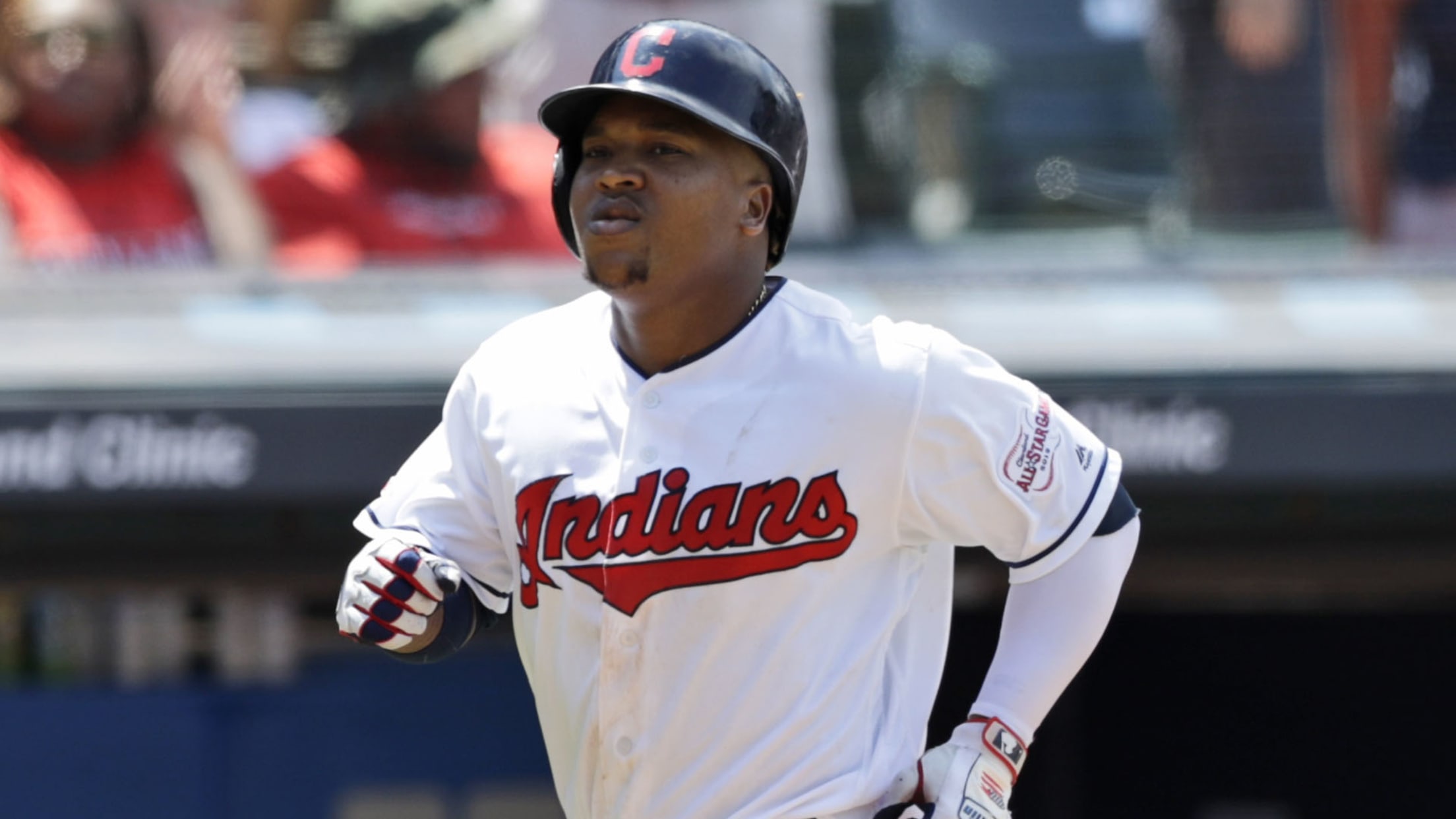 CLEVELAND -- There have been stretches this season where Jose Ramirez looked like he was starting to revert to All-Star form. But after a week or so, the bat would go cold again. Now, the Indians' third baseman had put together his longest hot streak of the season, with an
Orioles take series behind Wojciechowski's gem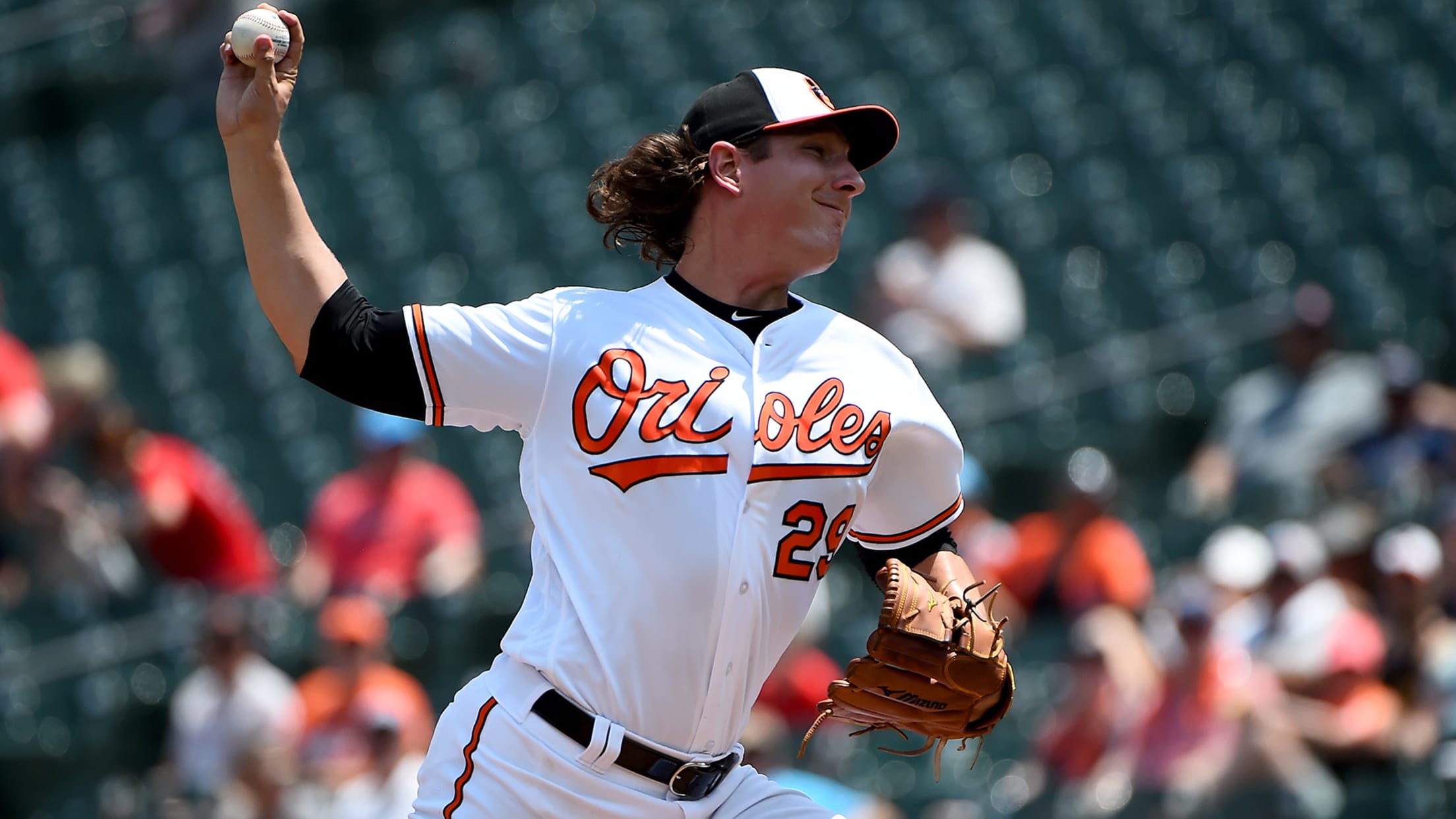 BALTIMORE -- Save for the navy blue jersey draped over his shoulders, Andrew Cashner didn't look all that different toeing the Oriole Park rubber Sunday than when he left. That was, after all, just eight days ago, when Cashner was shipped to the Red Sox for a pair of teenage
Gallegos shows his reliability in crucial series win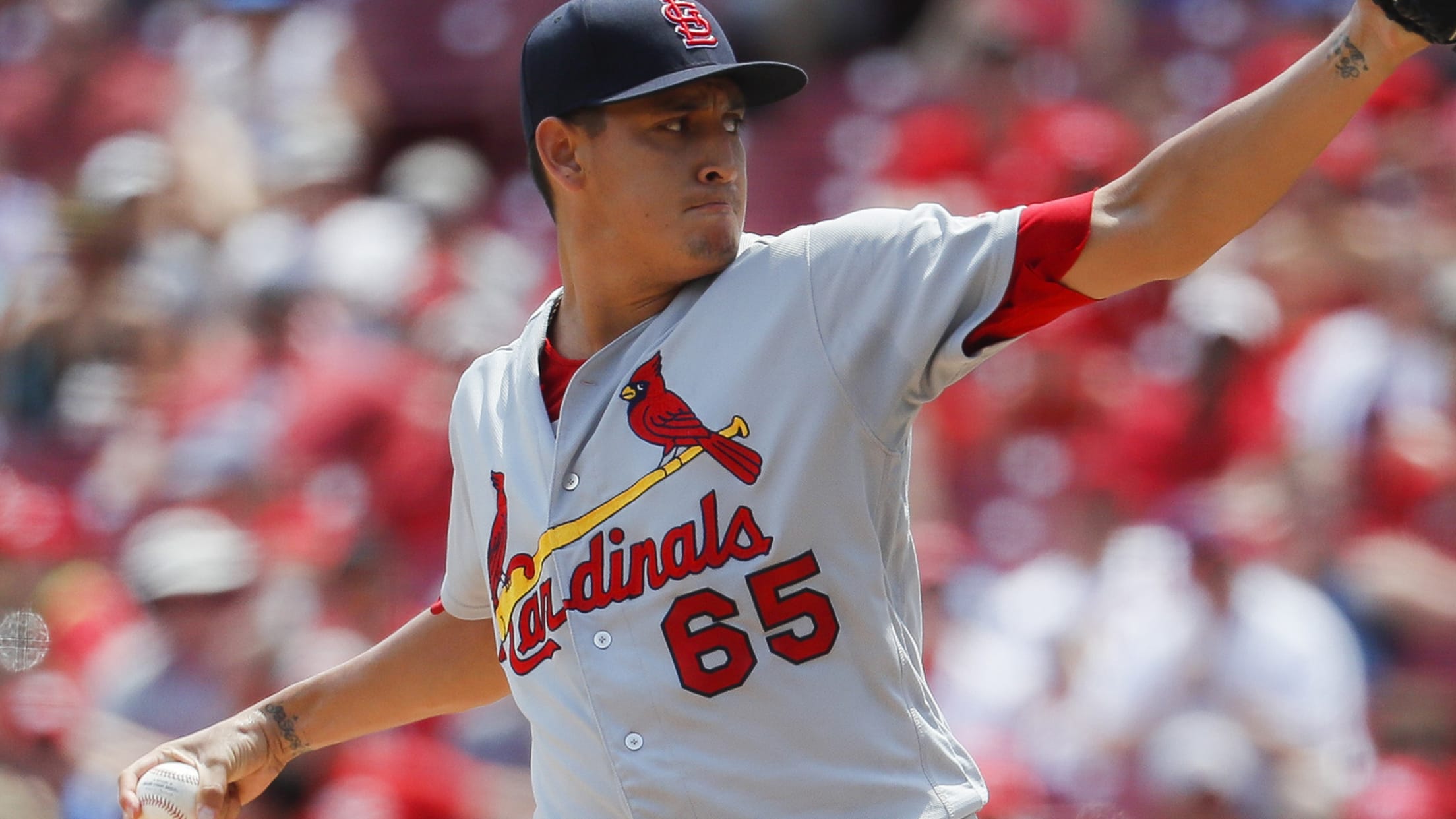 CINCINNATI -- With the bases loaded and one out in the fifth inning, Giovanny Gallegos jogged in from the bullpen to face the Reds' middle of the lineup and protect the Cardinals' two-run lead. He threw 12 pitches to Josh VanMeter and Scooter Gennett, and got both of them to
Castellanos walks off Blue Jays to back hurlers
Outfielder continues to build value as Trade Deadline approaches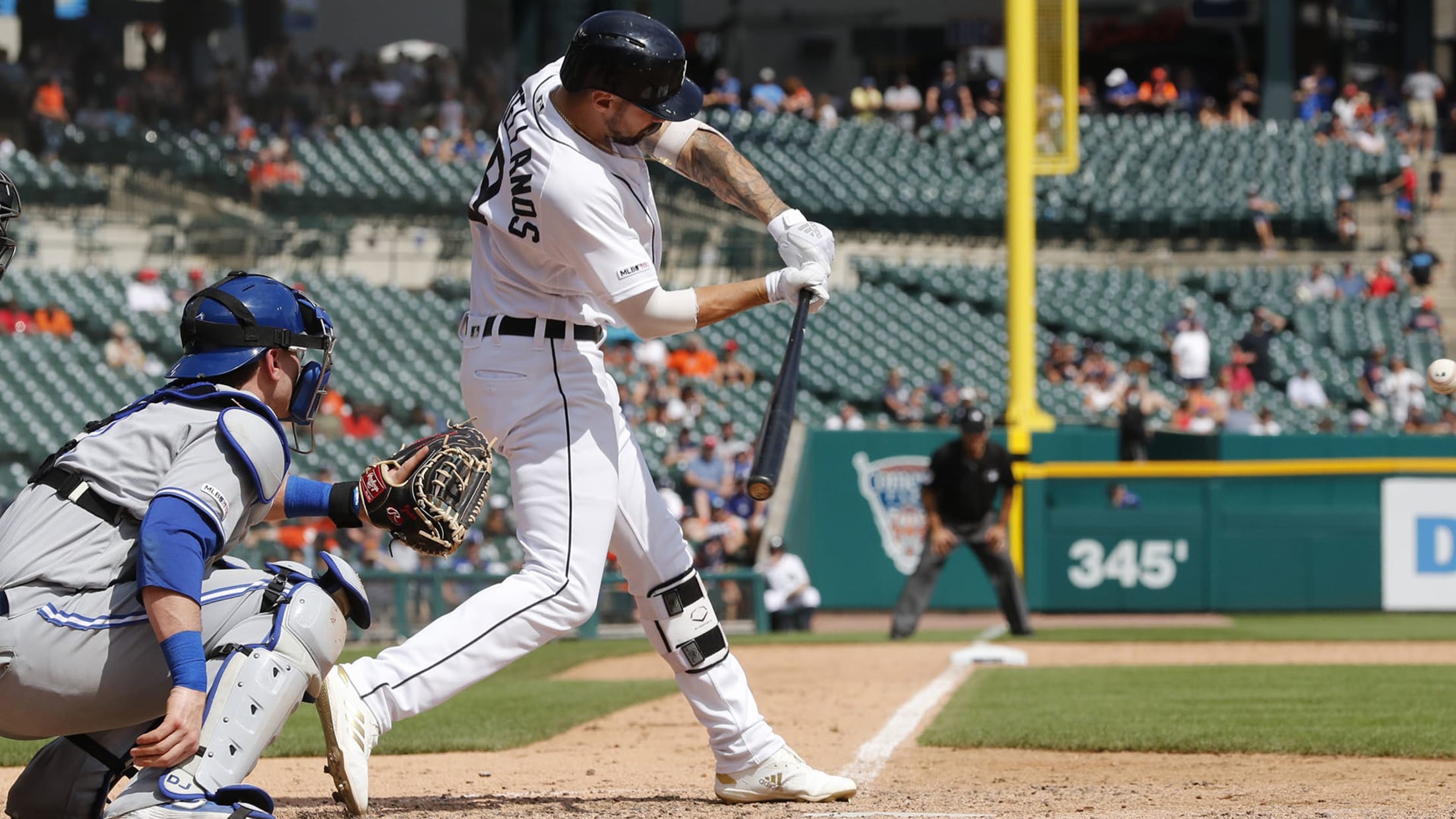 DETROIT -- Nicholas Castellanos doesn't know how many games he has left in a Tigers uniform at Comerica Park. It could be two, if he's dealt by the July 31 Trade Deadline. But that wasn't on his mind as his 10th-inning drive sailed over the left-field fence for a 4-3
Carrasco brings good vibes to Tribe clubhouse
Kluber throws again, Otero scheduled to pitch twice in Minors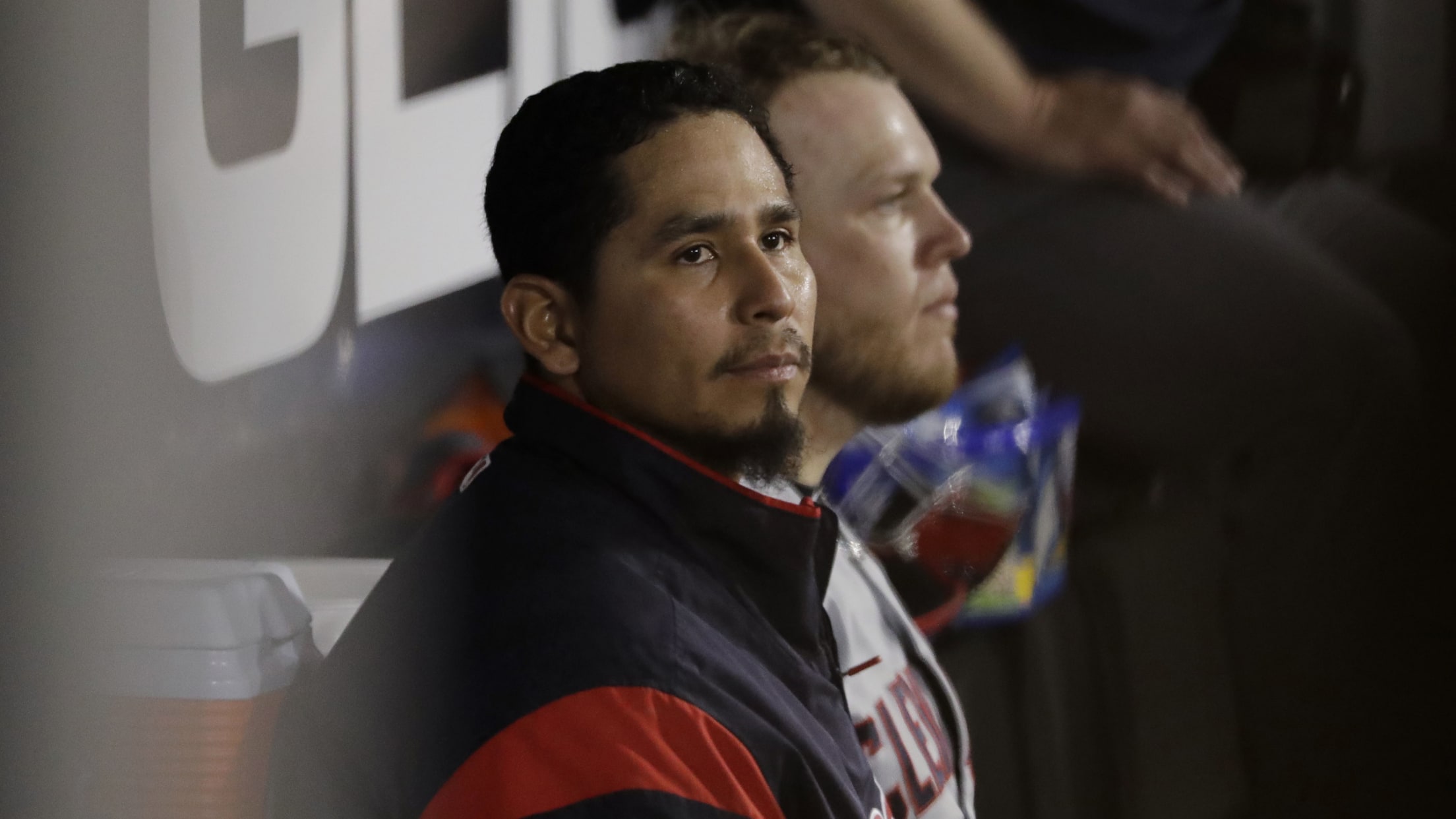 CLEVELAND -- Shane Bieber was addressing the media Friday night, talking about how his offense picked him up after his five-run outing and the early balk call that had frustrated the hurler. But when Carlos Carrasco yelled from across the room, Bieber cracked the biggest smile. "Ooh whoa, ooh whoa,"