Fans scramble for HR ball, you won't believe who got it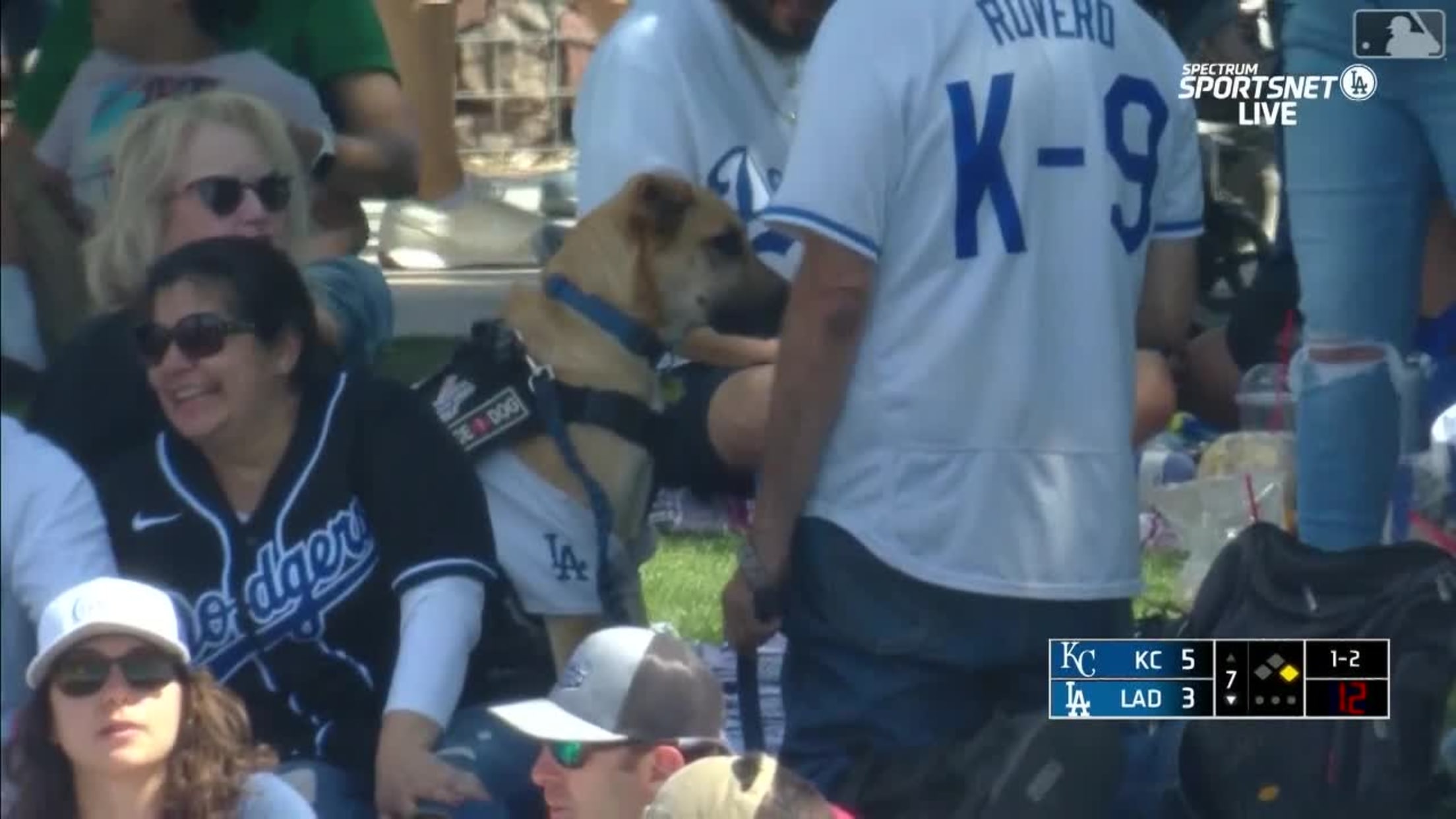 Imagine you're a dog, sitting around watching a baseball game. All these players on the field, pitching a ball. Hitting a ball. Catching a ball. One of your favorite things in life, outside of eating food and getting pets, is a ball. Your caregiver throws it, you run and get
Cards top prospect Walker makes Opening Day roster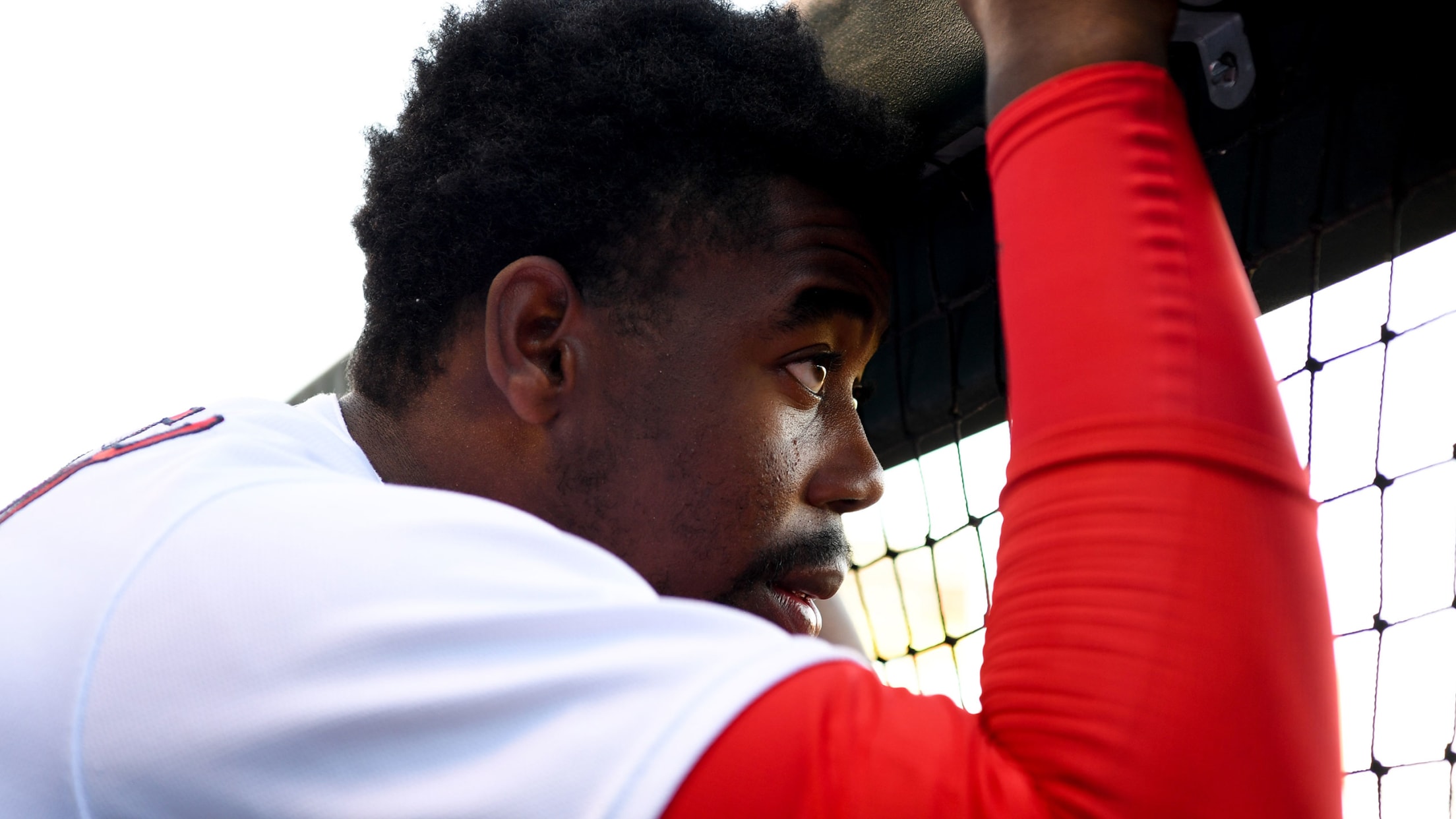 PORT ST. LUCIE, Fla. -- Jordan Walker, the 20-year-old, elite-level outfield prospect who became the talk of the Grapefruit League with an early power surge and invoked memories of a young Albert Pujols from 22 years earlier, is headed to St. Louis and Major League Baseball. The 6-foot-5, 220-pound Walker
The one player each team just can't live without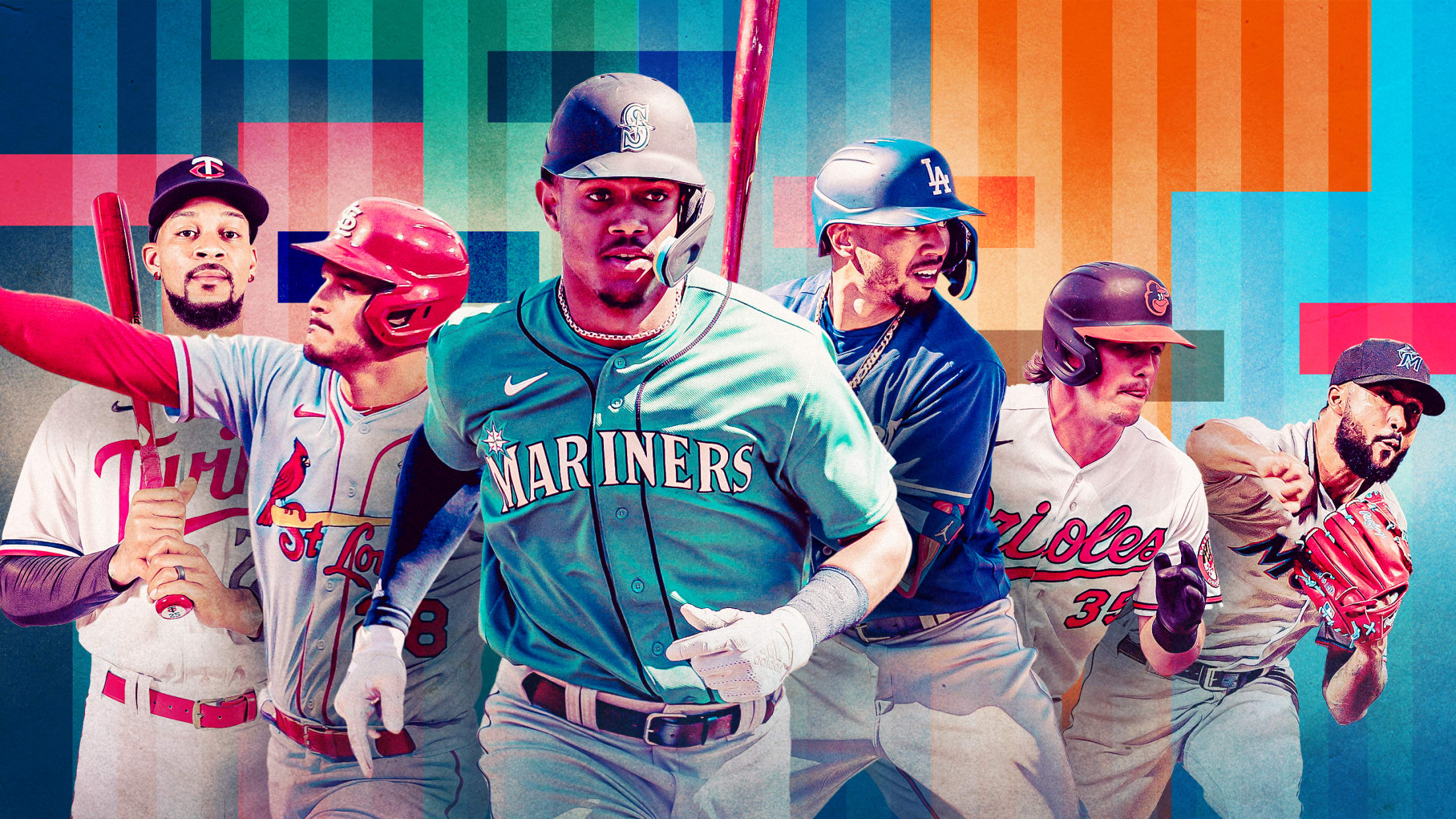 We all gasped when we saw Edwin Díaz go down, or Jose Altuve, or Gavin Lux and we all said the same thing: How is that team going to survive without him? But the thing is: Those teams can survive their absences. They'll miss those players, of course, but they
Here's the 2023 All-Trade Rumor Team (with 1 BIG name)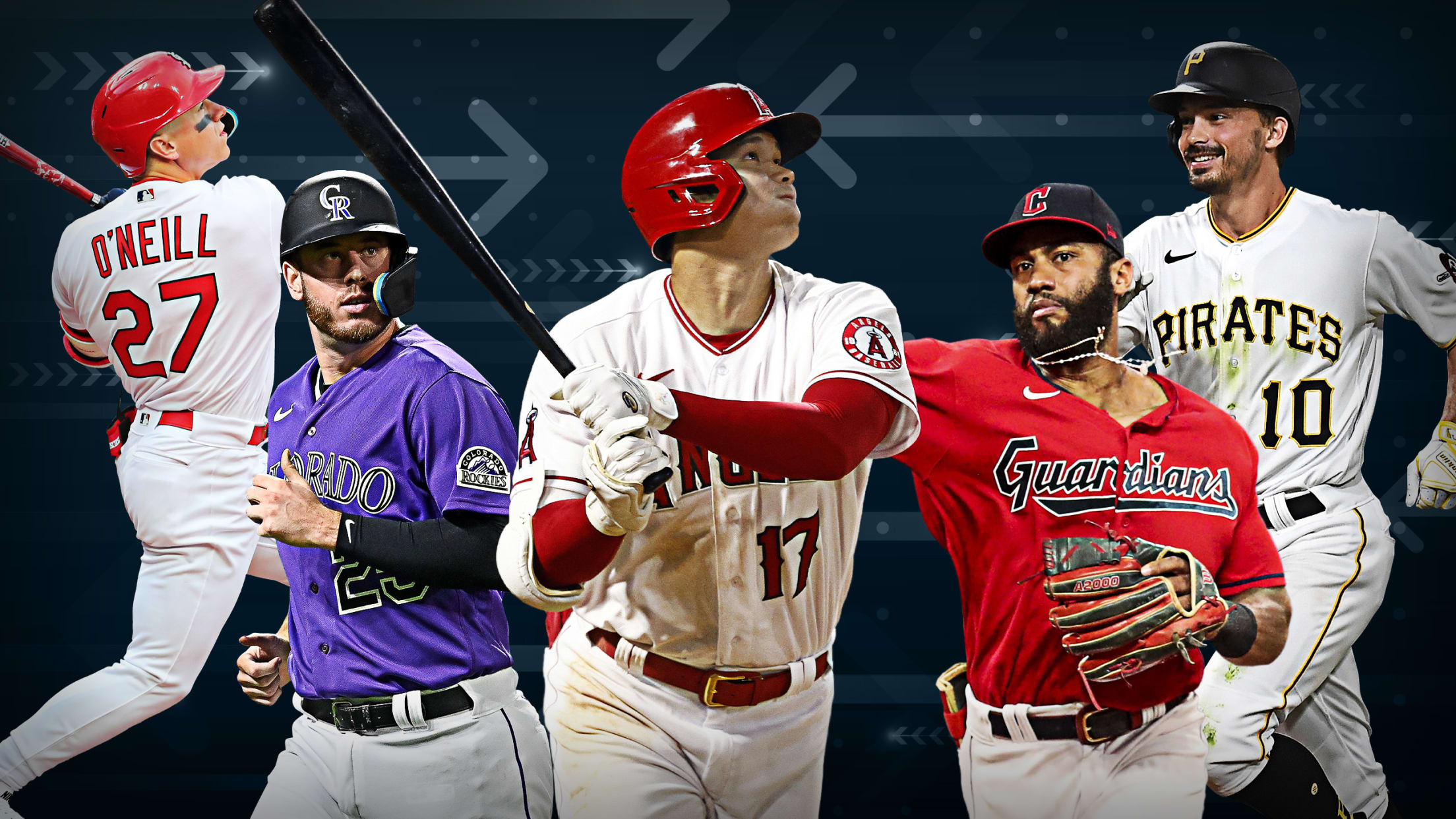 This offseason saw a number of notable trades, but as we prepare for the final countdown to Opening Day, the trade market is bound to heat up again before we know it. Impact players such as Teoscar Hernández and Sean Murphy will be wearing new uniforms this season, though just
Severino has lat strain, likely to start season on IL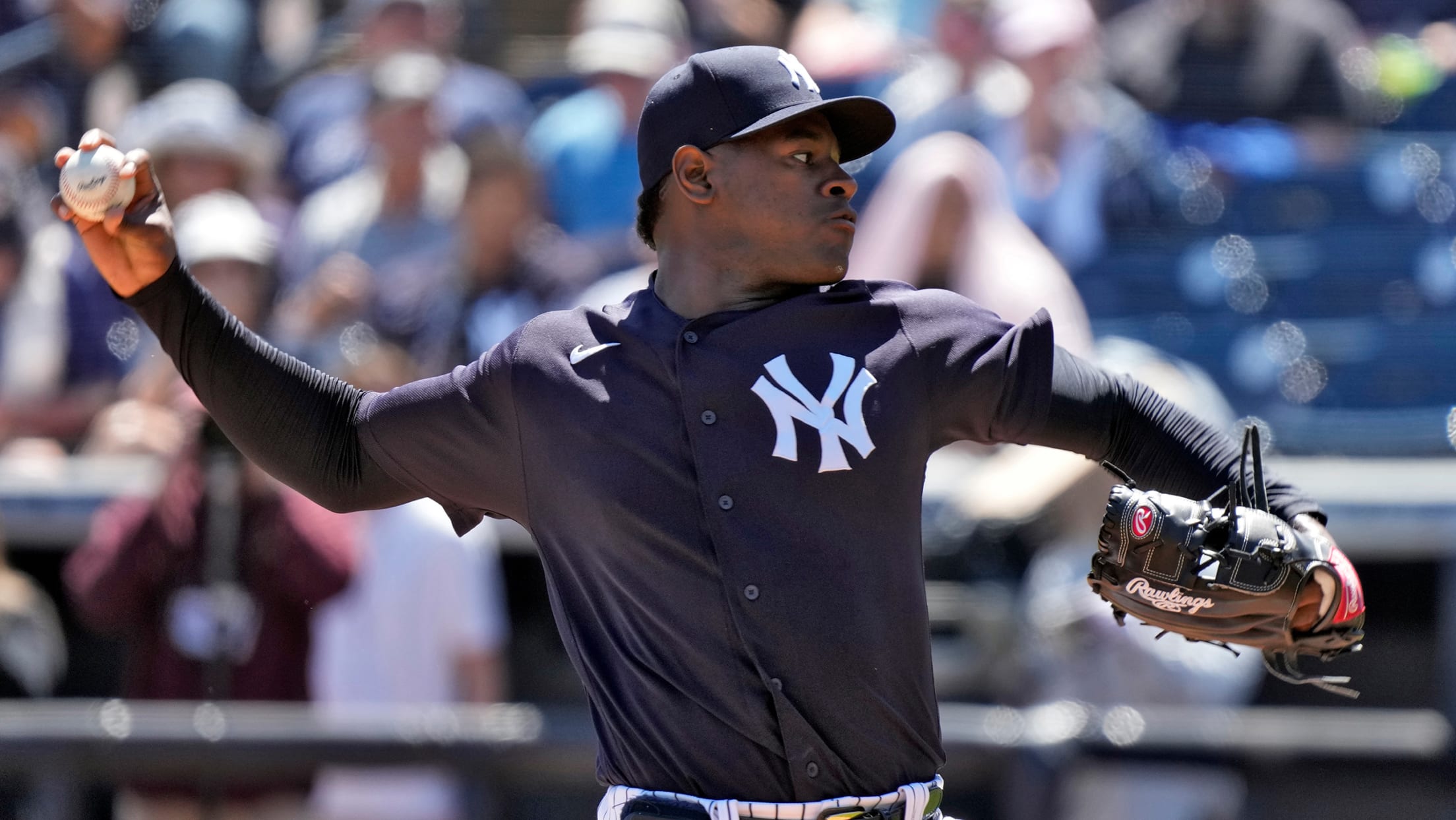 TAMPA, Fla. -- Yankees right-hander Luis Severino has been diagnosed with a low-grade right lat strain and is likely to begin the season on the injured list, manager Aaron Boone said on Saturday. Severino sustained the injury while working out following his most recent start on Tuesday against the Tigers,
Tune up for the season with free games on MLB.TV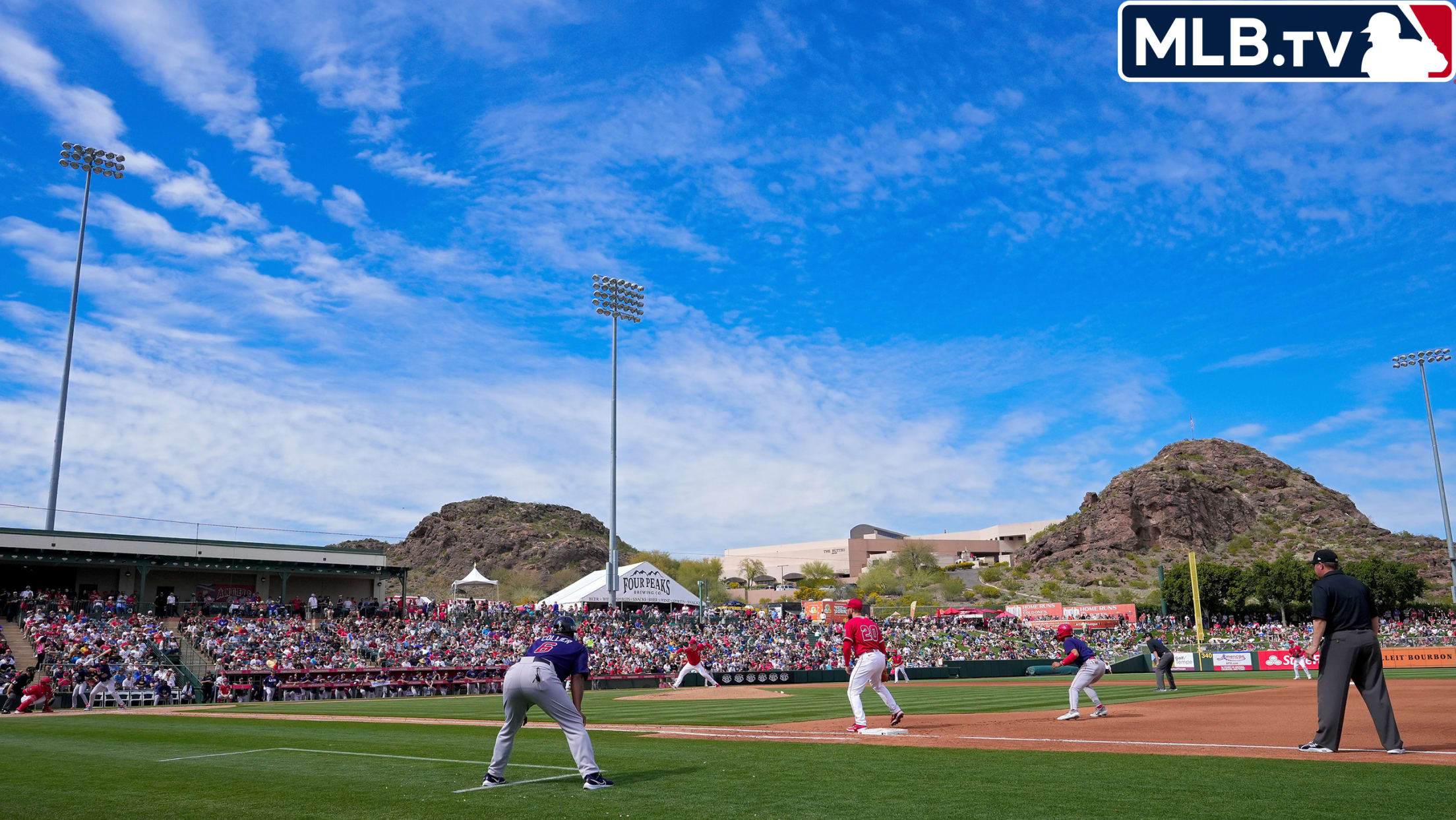 With the World Baseball Classic over and Opening Day not until Thursday, you might be feeling a bit of a baseball void right now. But you don't have to. MLB.TV is running its annual free preview. All you need to do is log in with an MLB.com account -- no
Holy smoke! Hicks hits 104.6 in spring game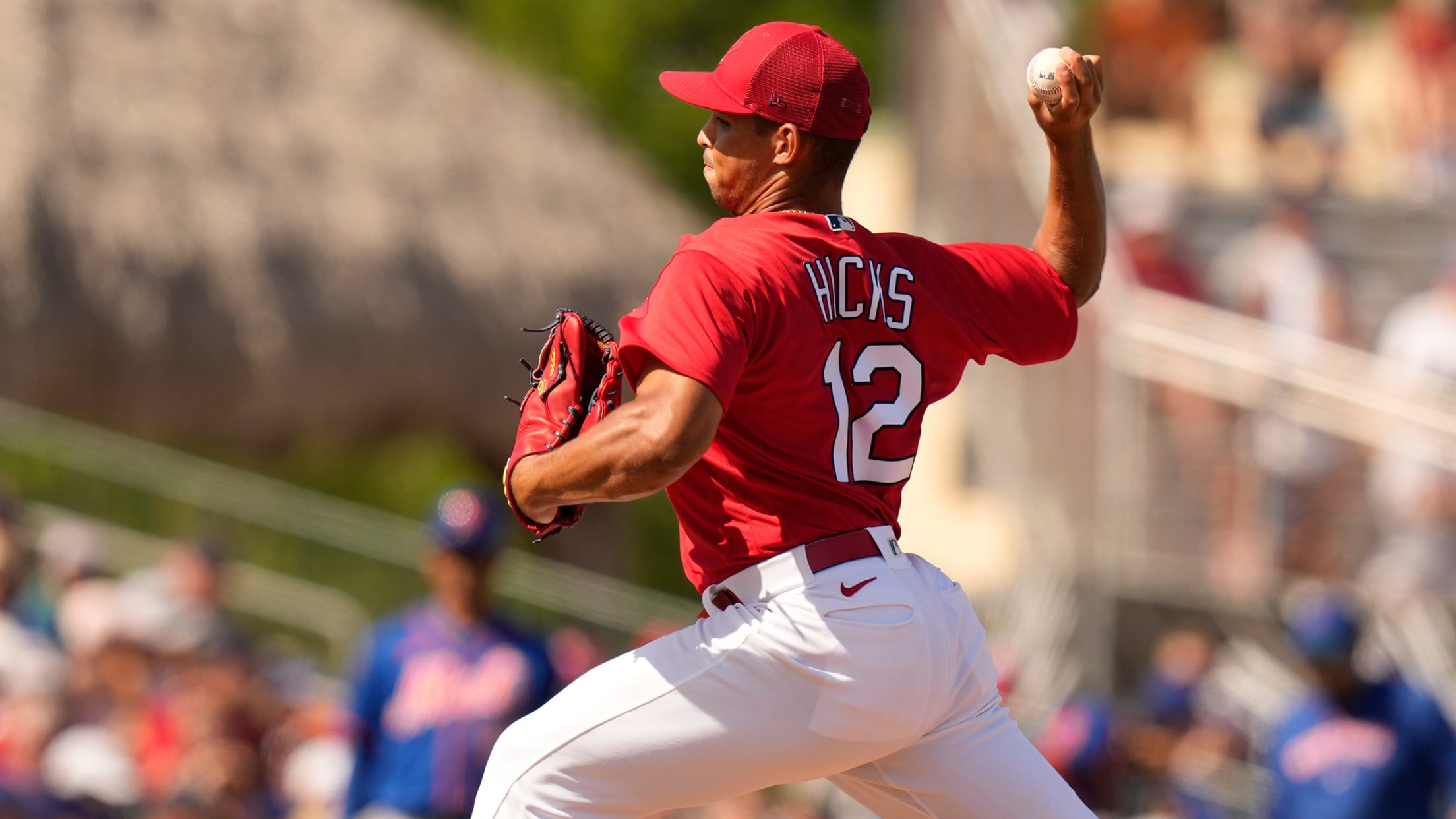 With Opening Day mere days away, Cardinals flamethrower Jordan Hicks appears to be more than ready. On Saturday night against the Mets, Hicks threw a 104.6 mph sinker. That is the fastest tracked pitch (regular season, playoffs or Spring Training) since … Hicks threw 105 mph twice in May 2018.
Top 10 bullpens for 2023, ranked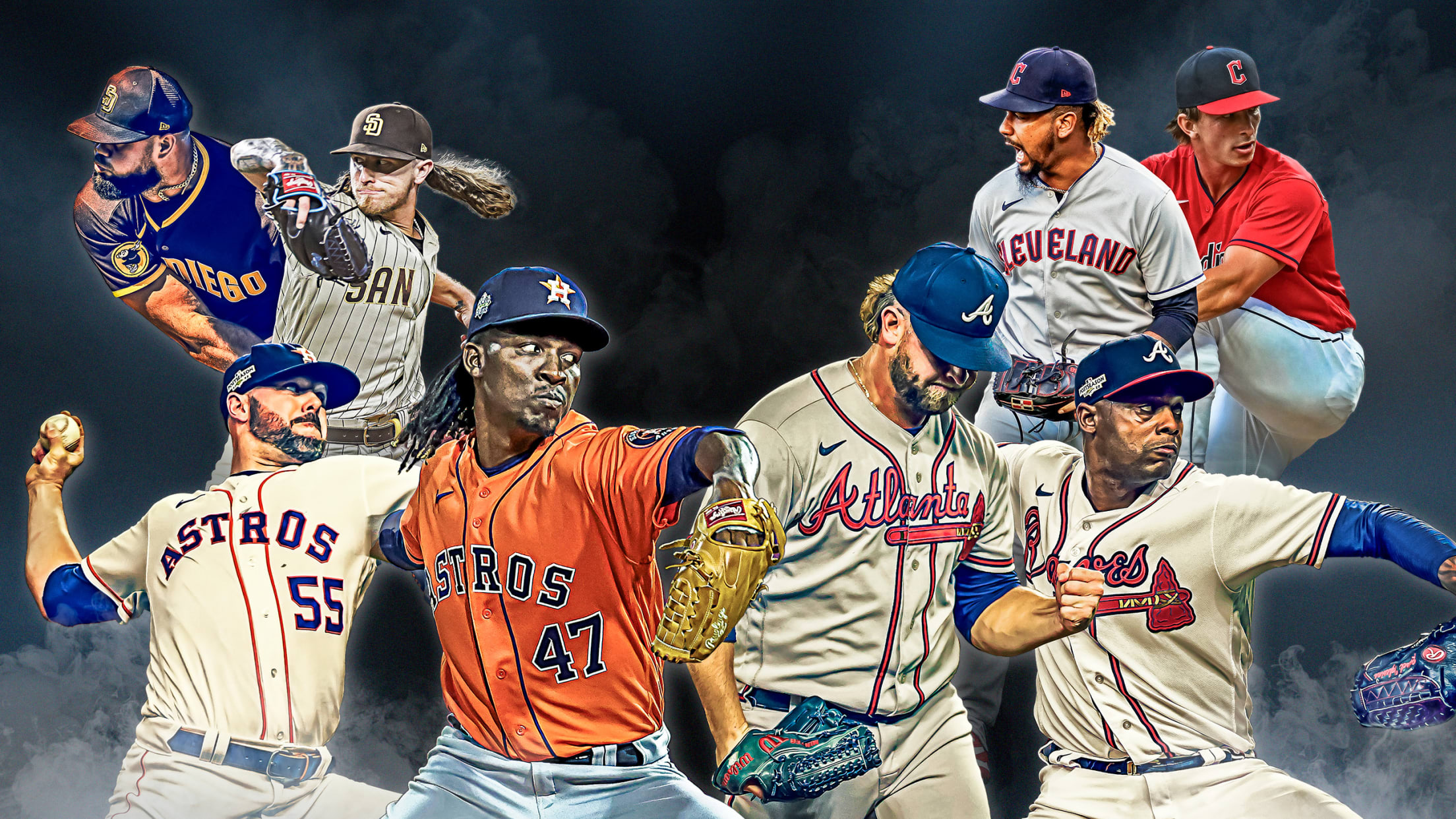 Things I would probably have better luck predicting than the performance of bullpens in the upcoming MLB season: • The weather in Gary, Ind., on Nov. 28, 2049. • The sex of the eventual first-born child of current 4-year-old Prince Louis of Wales. • The 2028 Summer Olympics gold medal
A straight steal of home in Spring Training? You need to see this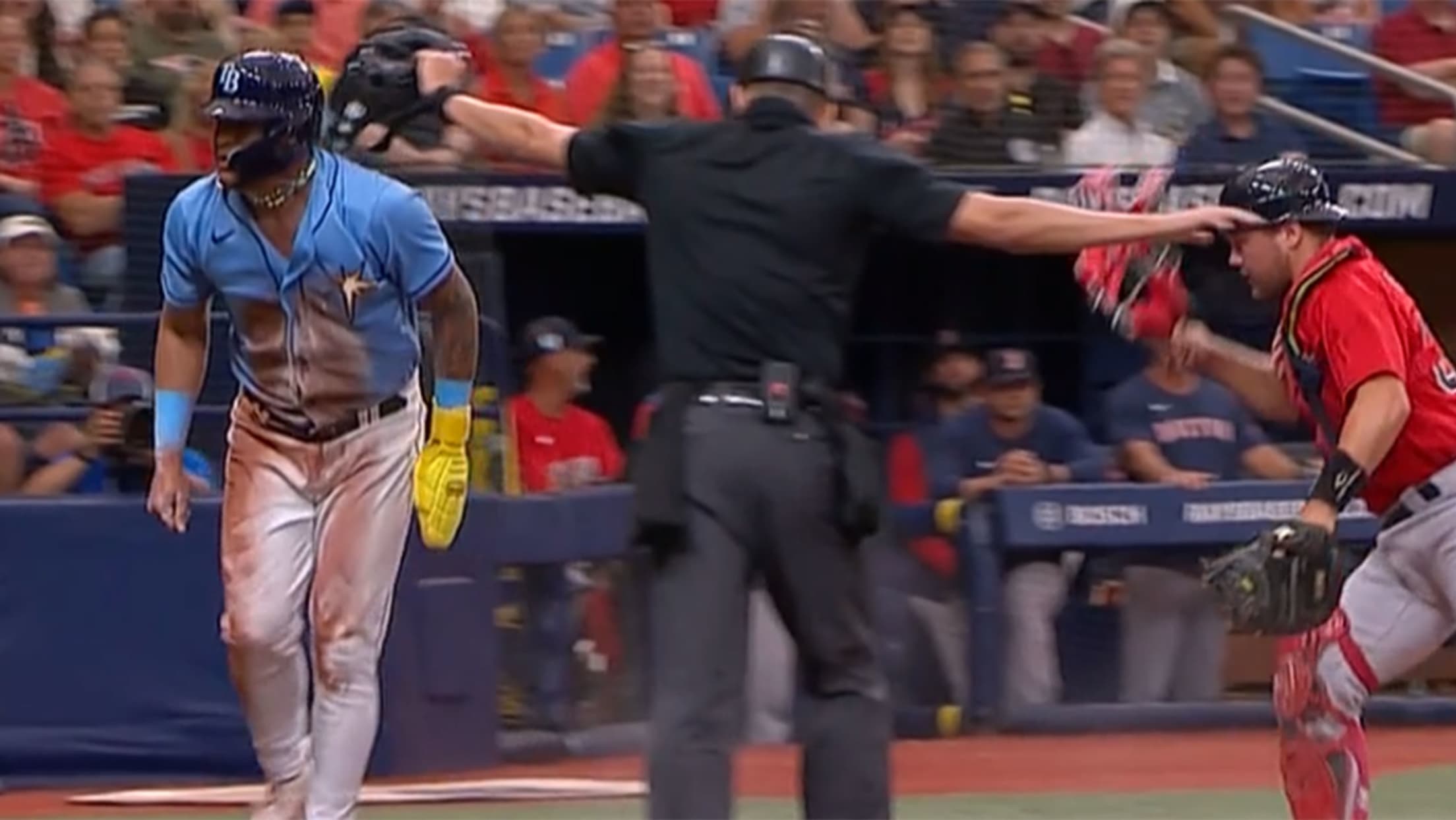 ST. PETERSBURG, Fla. -- A week ago, manager Kevin Cash confidently said the Rays were "going to win games" this season because of Jose Siri's incredible speed. He wasn't talking about Spring Training games. But Siri provided a glimpse of what he can do on the bases, plus a snapshot
Votto vows to return strong: 'If not, I'm going to retire'
Veteran gets candid discussing ongoing return from offseason surgery, expectations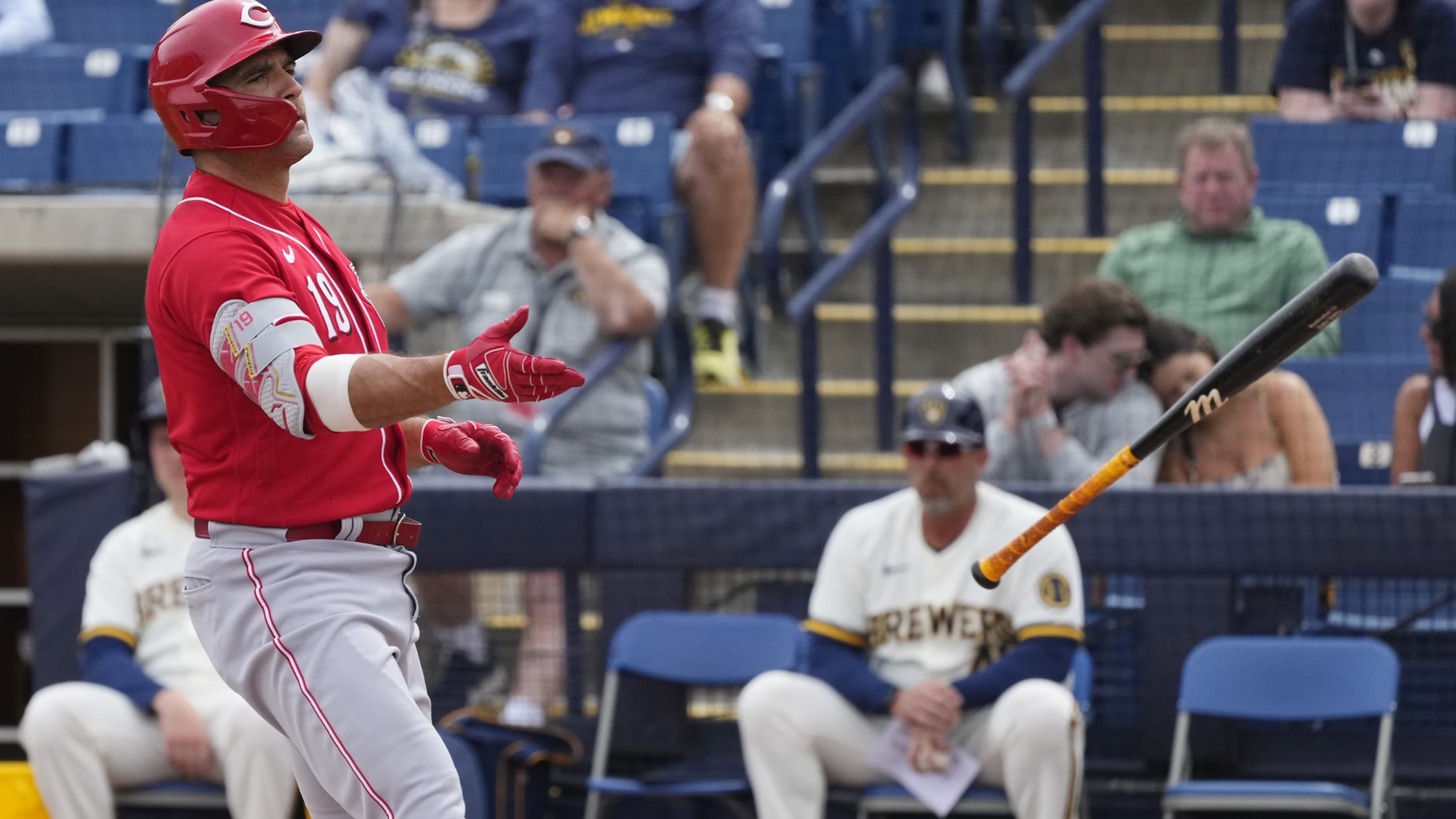 GOODYEAR, Ariz. -- There are only a few questions remaining regarding the composition of the Reds' Opening Day roster. Easily the biggest one left is the status of first baseman Joey Votto. No decision has been made yet about whether Votto will be ready when the Reds host the Pirates
Opening Day never gets old for deGrom: 'It's a huge honor'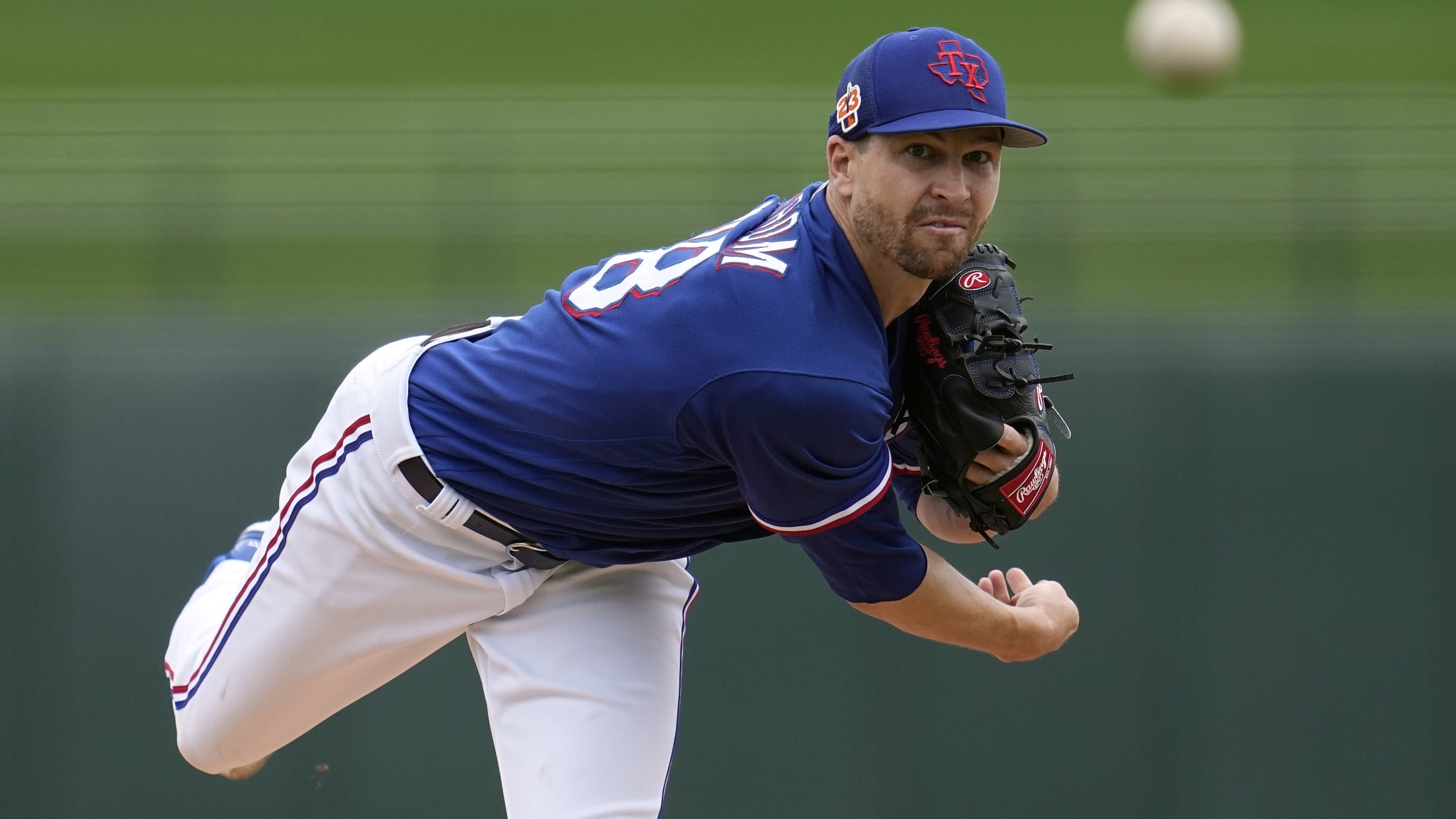 SURPRISE, Ariz. -- Jacob deGrom has made Opening Day starts before -- three times with the Mets, to be exact. But the Rangers' ace doesn't deny getting excited for it each and every year he gets the opportunity. deGrom will make his fourth career Opening Day start on March 30
The big milestones on tap in '23 -- and whether they'll happen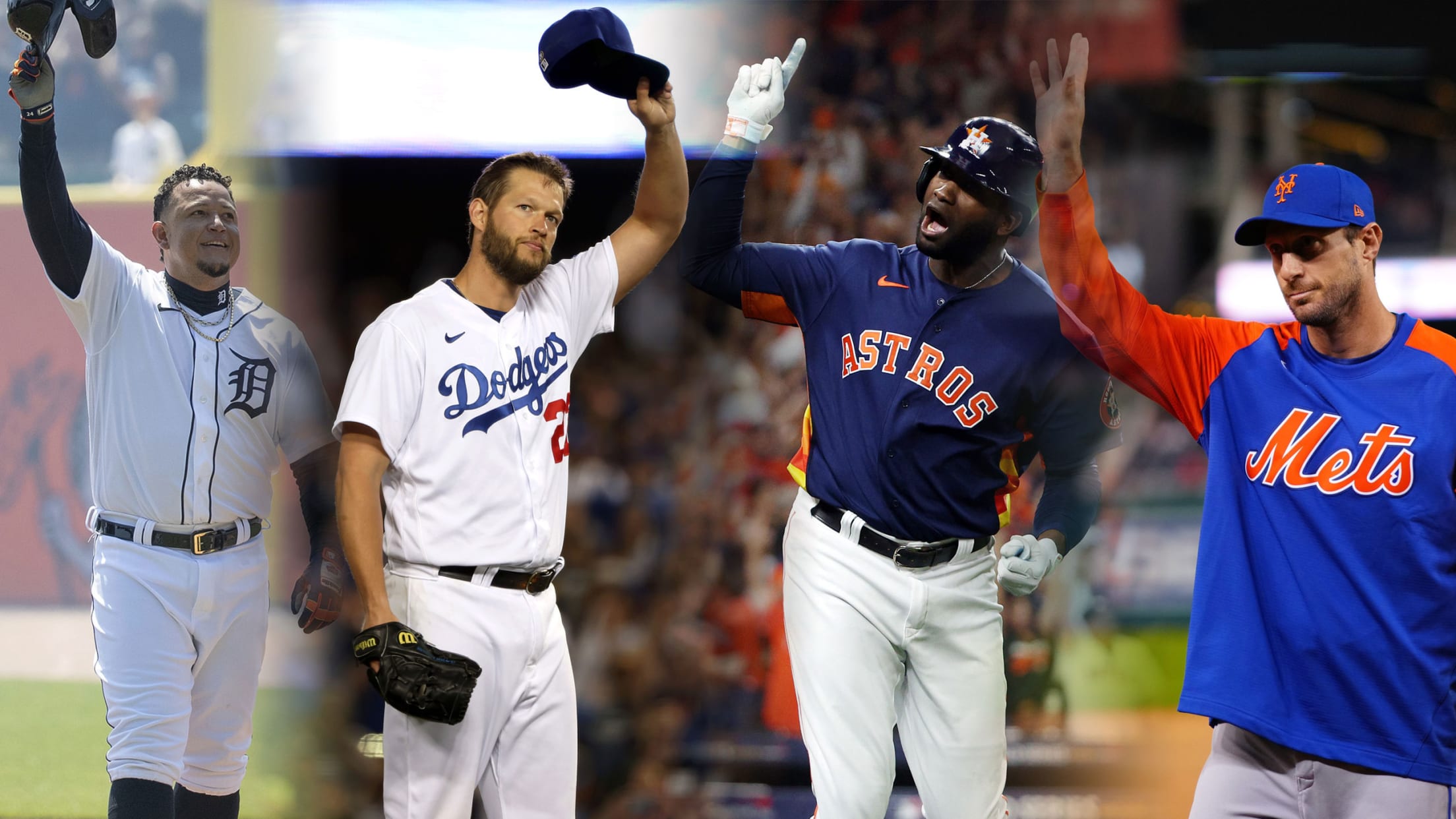 Last year was a career milestone-palooza, between Albert Pujols topping 700 home runs and Miguel Cabrera surpassing 3,000 hits. With each new baseball season, there are always more milestones to look out for -- and 2023 is no exception to that rule. Here is a look at some major milestones
Nola, Phils cease extension talks ... for now
Veteran right-hander plans to resume negotiations after 2023 season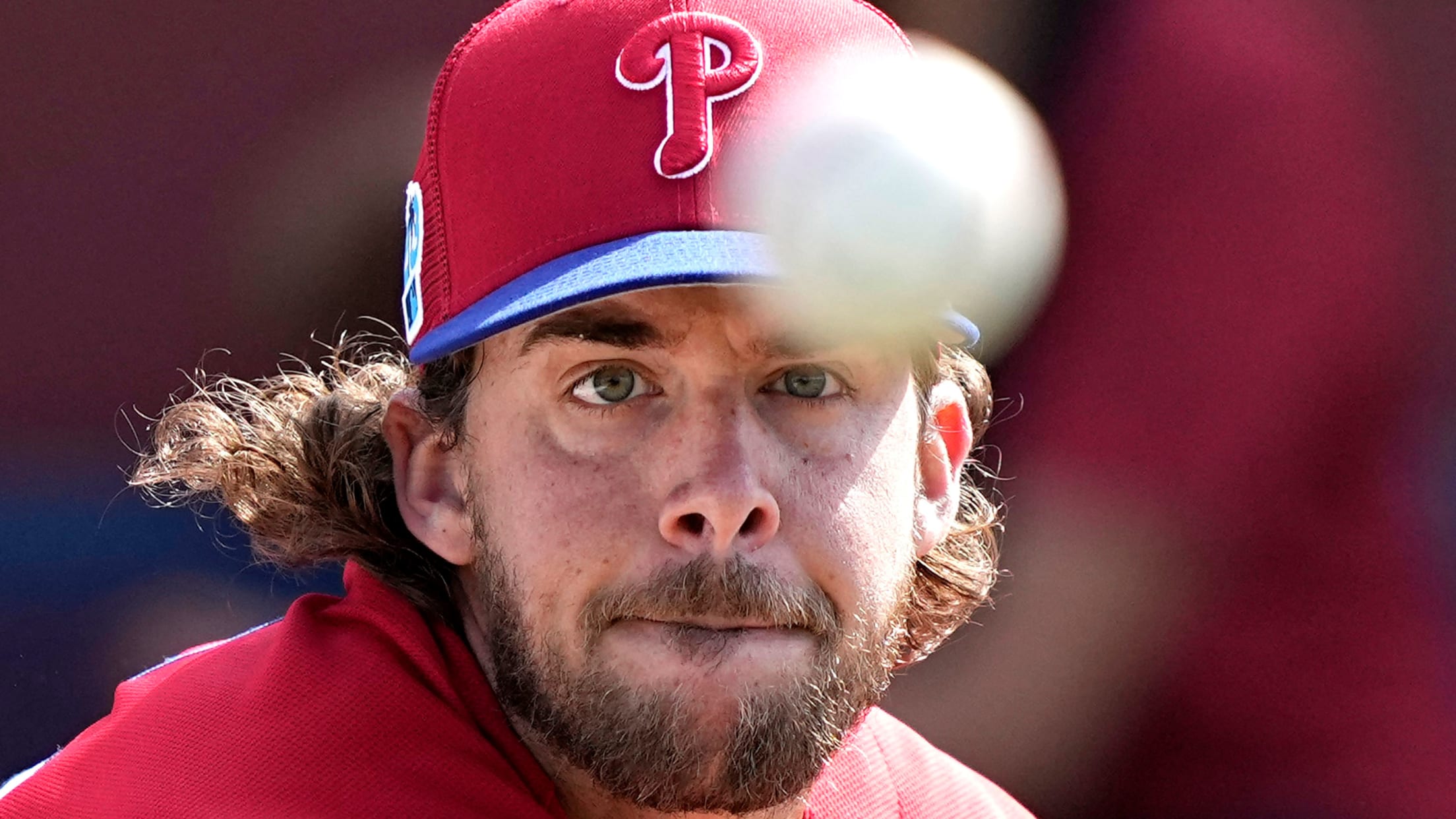 CLEARWATER, Fla. -- Shortly after Phillies president of baseball operations Dave Dombrowski revealed on Saturday morning that extension talks had halted with Aaron Nola, the right-hander was hit hard by the Yankees in his final Grapefruit League start before Opening Day. The damage: five earned runs on six hits (including
Yanks' No. 1 prospect on 1st camp, '09 WS parade, Jeter and more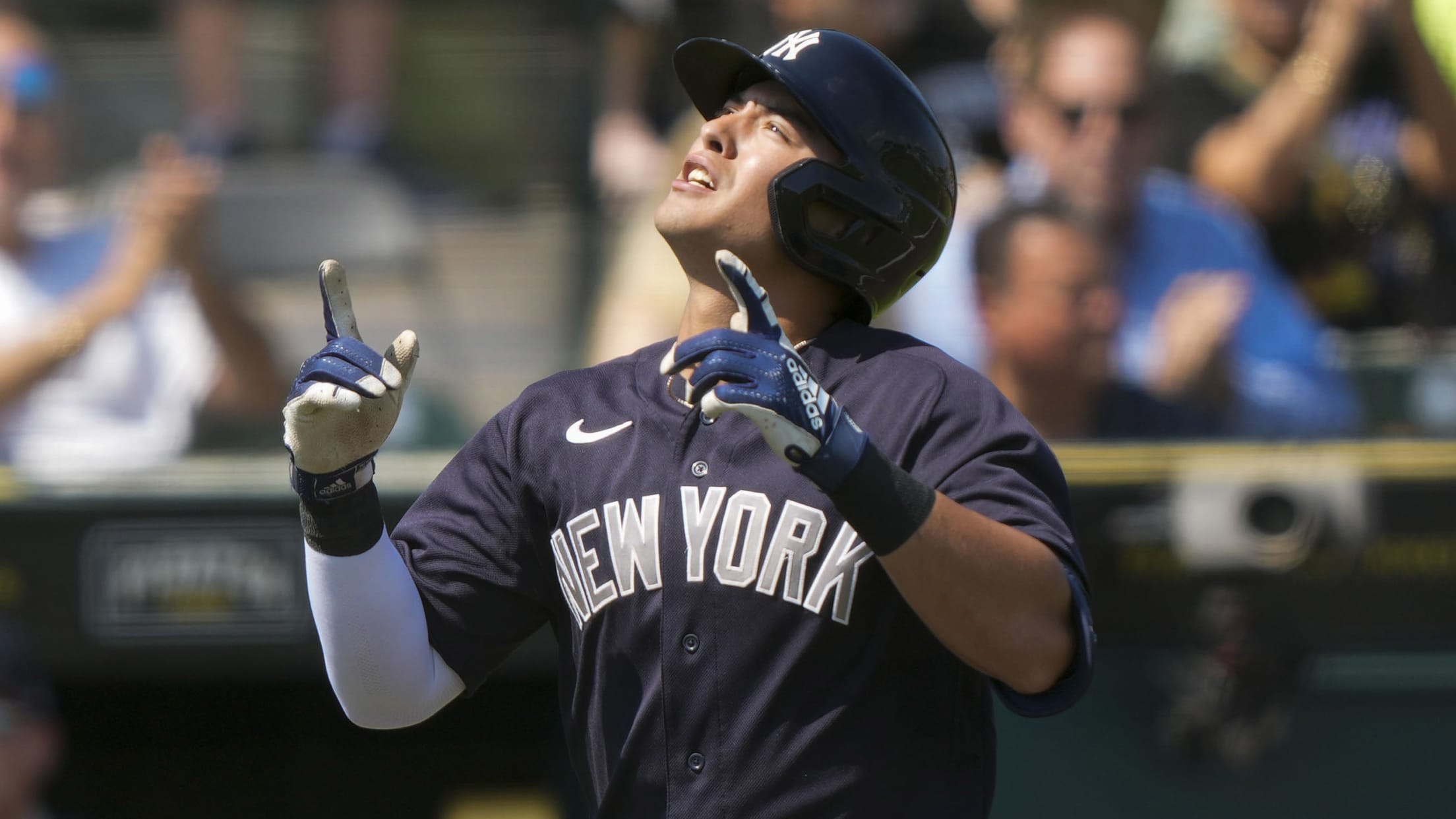 TAMPA, Fla. -- Anthony Volpe has continued to impress in his spring battle to be the Yankees' Opening Day shortstop. Now, it's time for the club's top prospect to answer some tough questions that only a New Jerseyite can, such as: Pork Roll or Taylor Ham? Rated as the No.
Bundy joins Mets: 'I'm happy I have a home'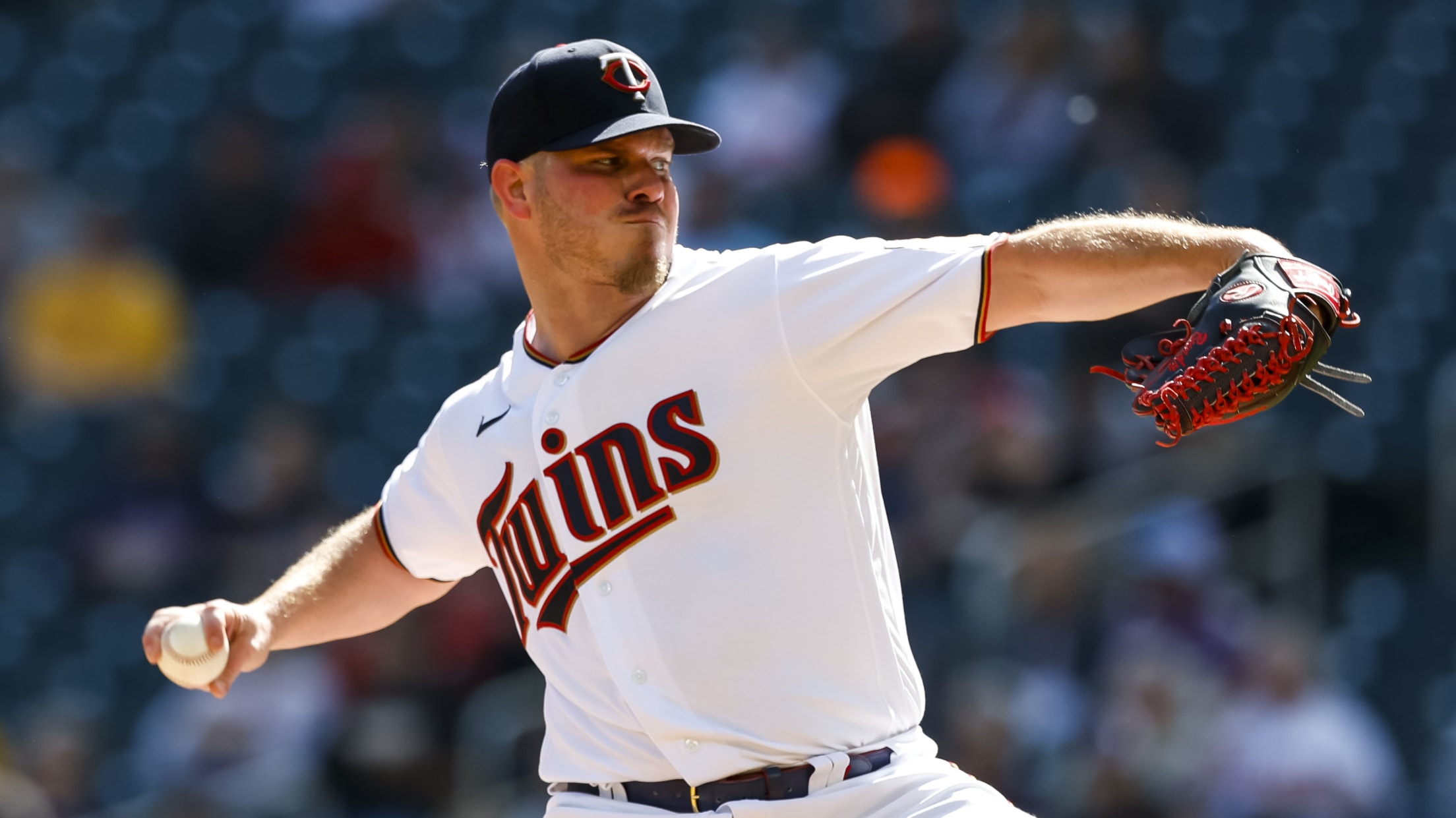 PORT ST. LUCIE, Fla. -- For six weeks, Dylan Bundy sat at home in Oklahoma, unsigned and unsure of his professional baseball future. Once one of the game's brightest prospects, Bundy had seen his stock fall far enough that when other players began reporting to spring camps in Florida and
Injuries: Yankees, Franco, Hoskins, Soto, Tucker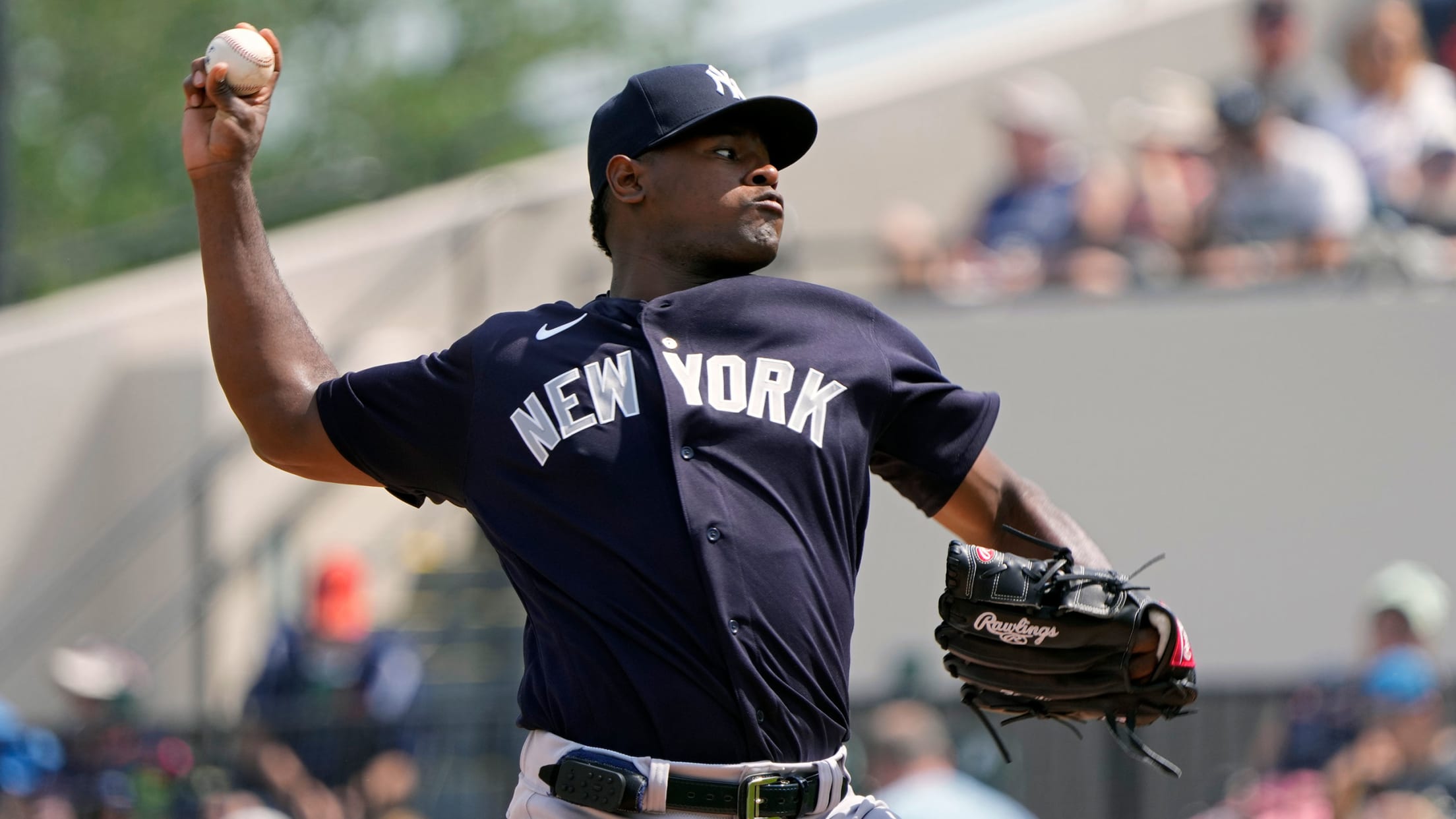 Stay up-to-date with all the latest news on injured and recovering players from across Major League Baseball.
Opening Day pitching matchups ranked 1-15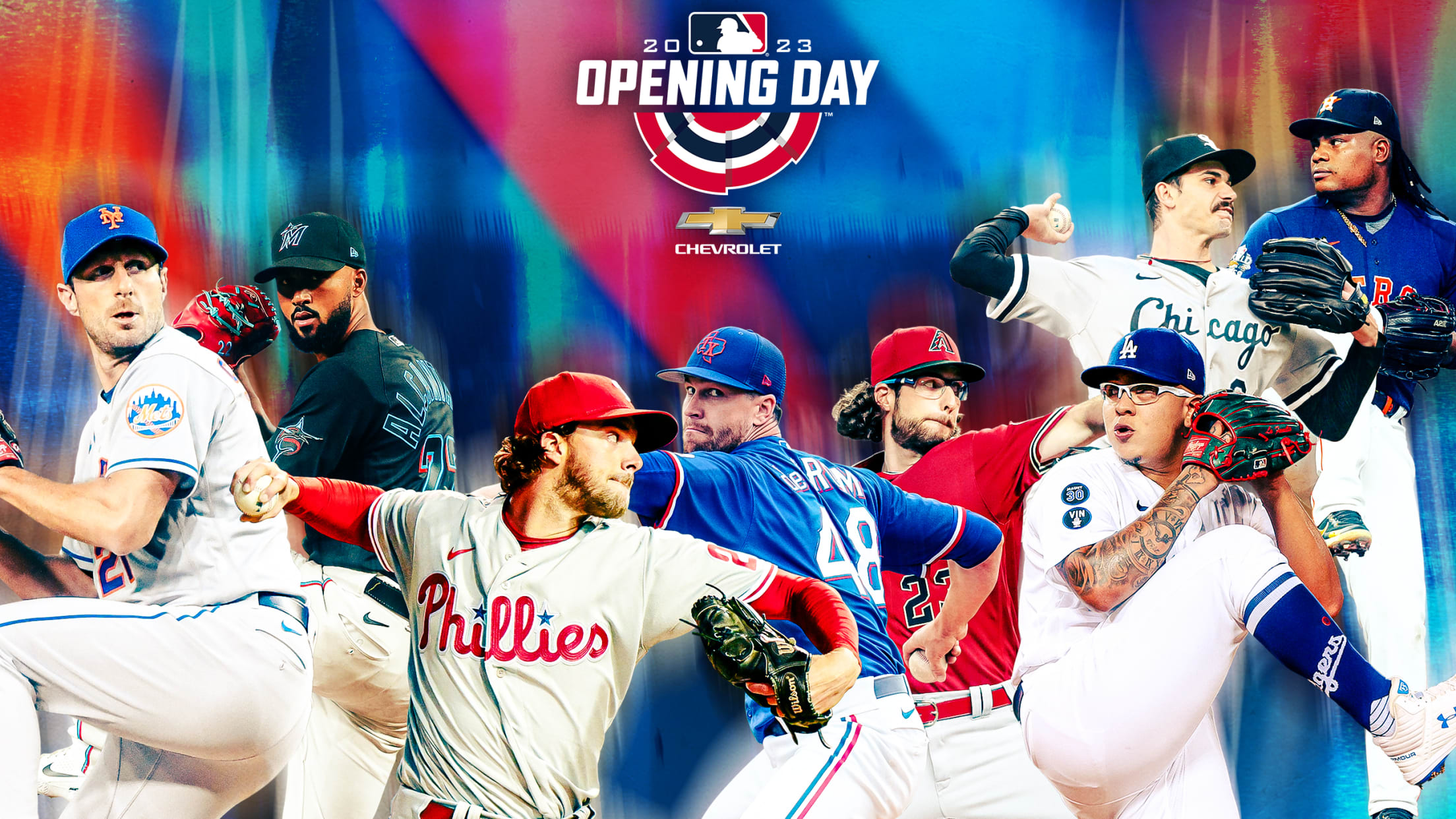 There is something perfect about an Opening Day where all 30 teams are playing, which is what we will get next Thursday. It's the first time to see everybody, everything, everywhere, all at … well, not quite all at once, but certainly if you turn on your TV at 1
Despite booming BP, Suzuki sticking with Cubs' schedule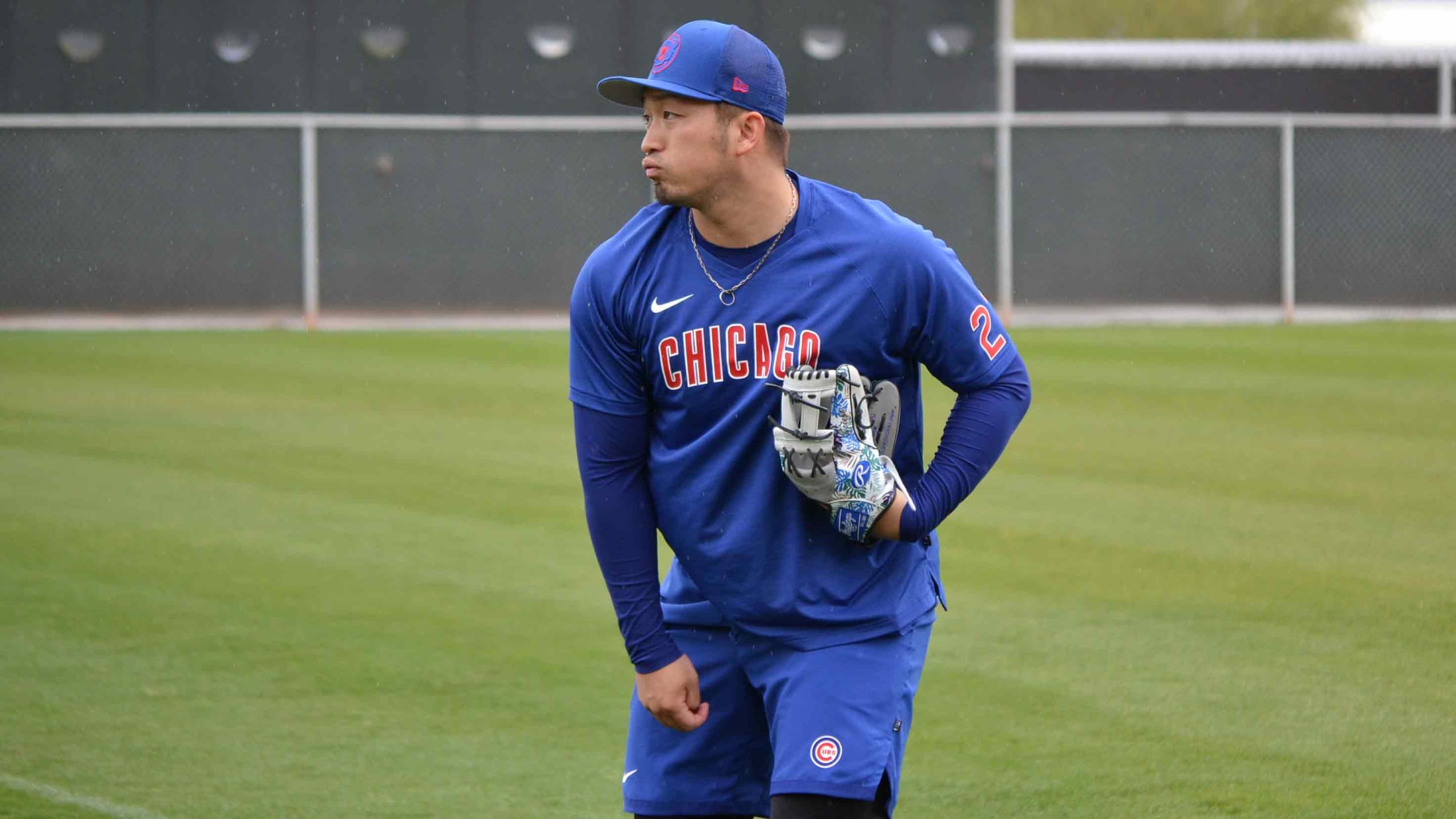 MESA, Ariz. -- The last pitch of Seiya Suzuki's first round of batting practice on Saturday morning soared over the wall in left-center on Field 1 at the Cubs' complex. The first pitch of his next round was launched out to left. After watching for a few minutes, Cubs manager
Rays 'not overly concerned' after Franco (quad) scratched
Chirinos tosses longest outing (5 innings) since 2019 in battle for rotation spot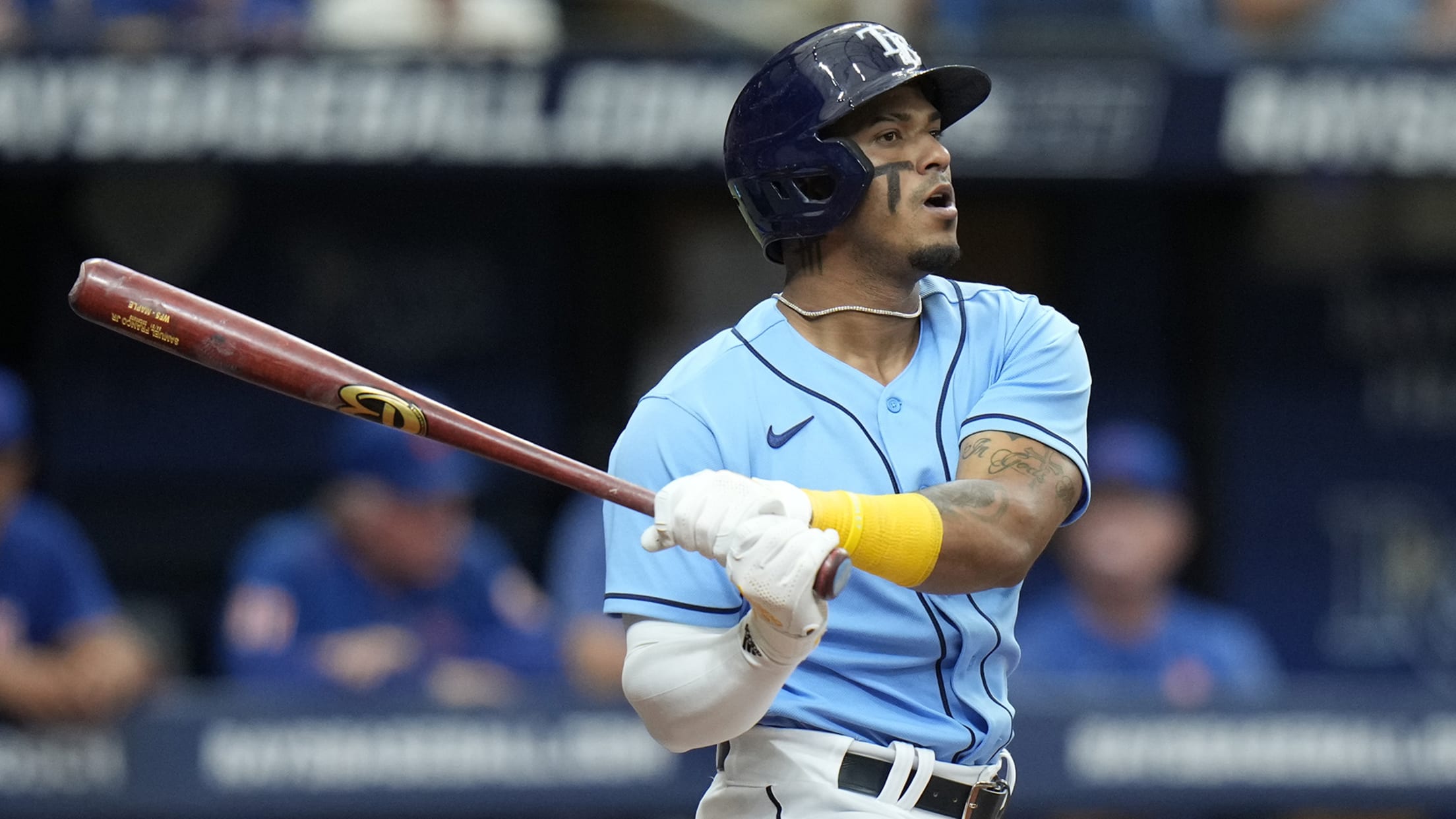 ST. PETERSBURG, Fla. -- Wander Franco was scratched from the lineup before the Rays' 4-2 win against the Red Sox on Saturday afternoon at Tropicana Field due to right quadriceps soreness. The decision to pull Franco from the lineup was precautionary, according to the club, although it's not yet clear
Dodgers set their Opening Day roster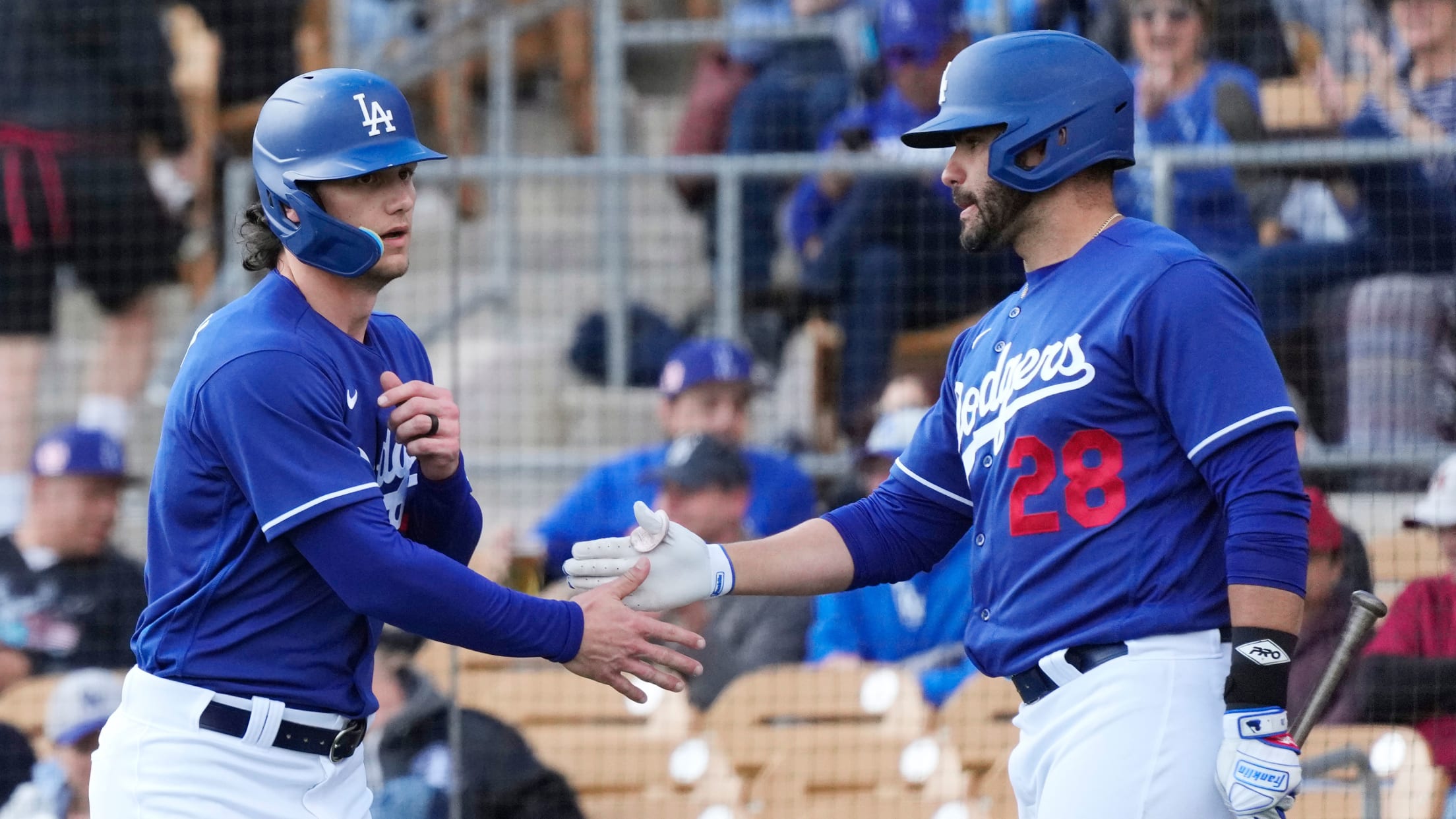 GLENDALE, Ariz. -- As the Dodgers wrap up Cactus League play on Saturday, they'll depart camp with their Opening Day roster all set. Los Angeles came into the spring with very few open competitions, but that all changed once Gavin Lux went down for the season with a torn right
Why Mets optioned Baty, Vientos to Triple-A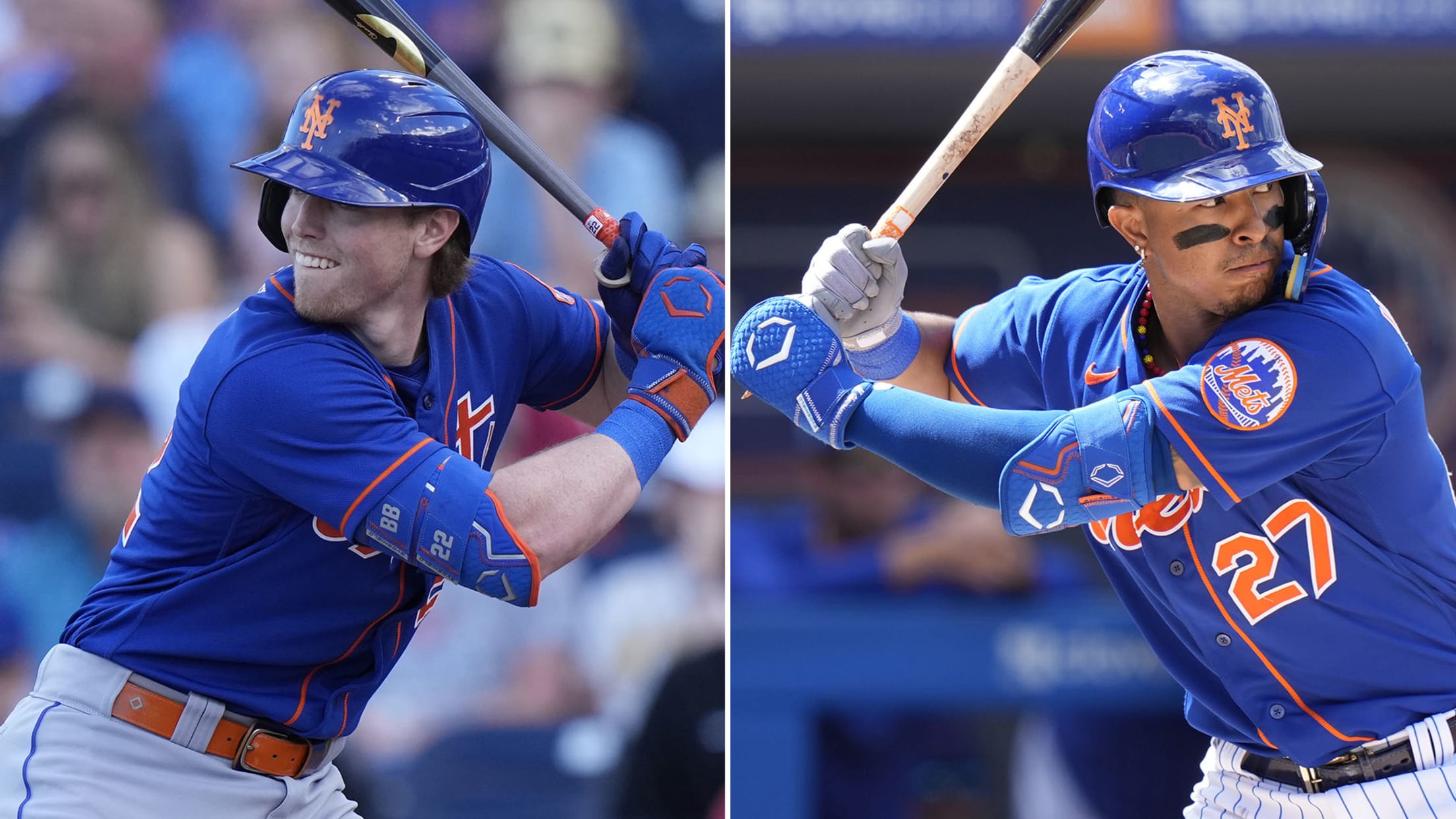 PORT ST. LUCIE, Fla. -- In many ways, Brett Baty and Mark Vientos are big league ready. Baty famously homered on the first swing of his Major League career last August. Vientos has hit at every level. Both demonstrated marked improvement this spring at Clover Park, where they were competing
The weirdest Opening Day games in history 
Every game could be one for the ages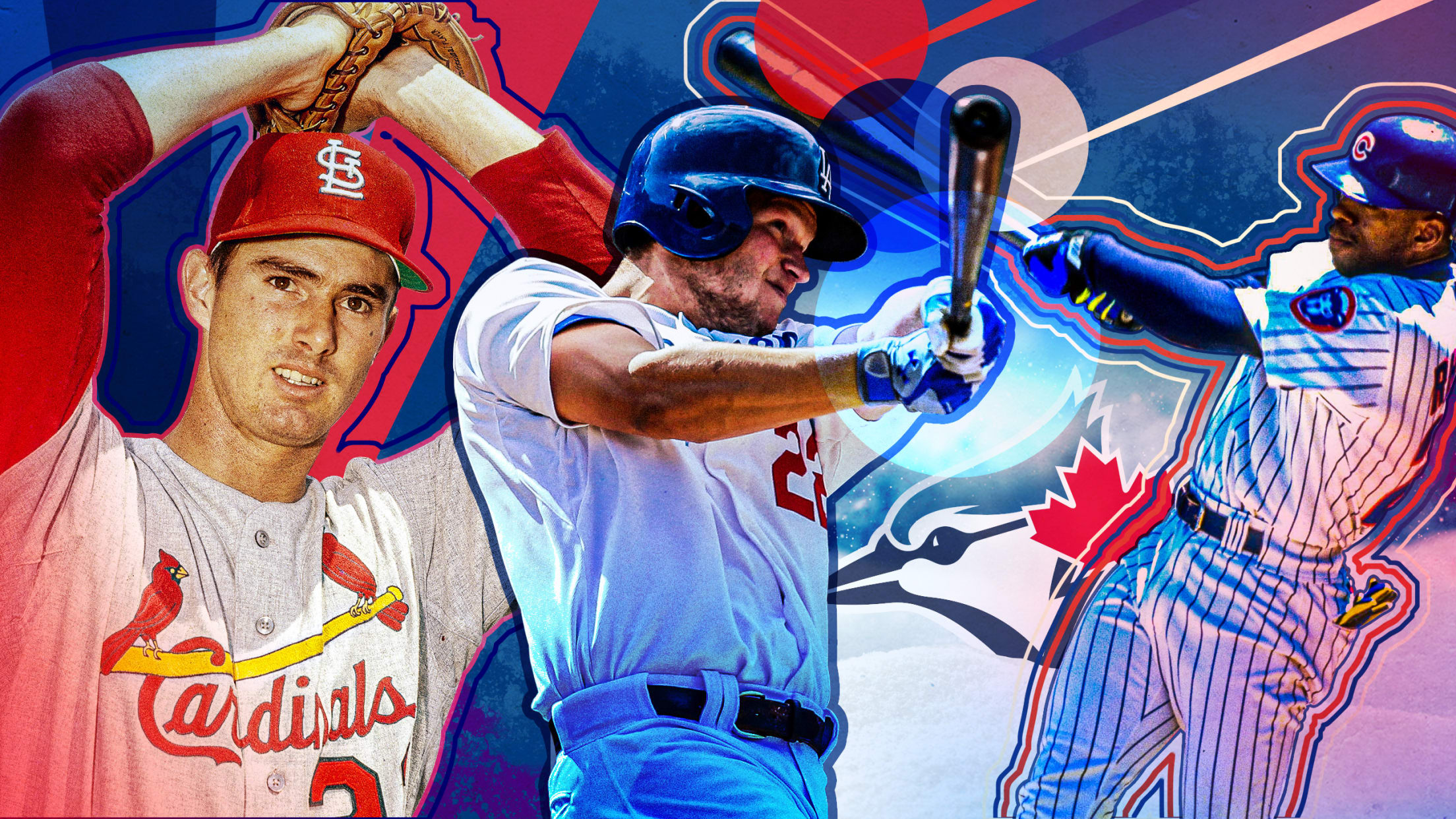 Opening Day is a day when anything is possible. With every team tied in the standings, it could be the start of your team's Cinderella-esque run to postseason glory. Records could fall, no-hitters could be thrown and cycles could be hit! And, of course, things can get weird. Really weird.
Francona has a little fun with two Guardians who made the team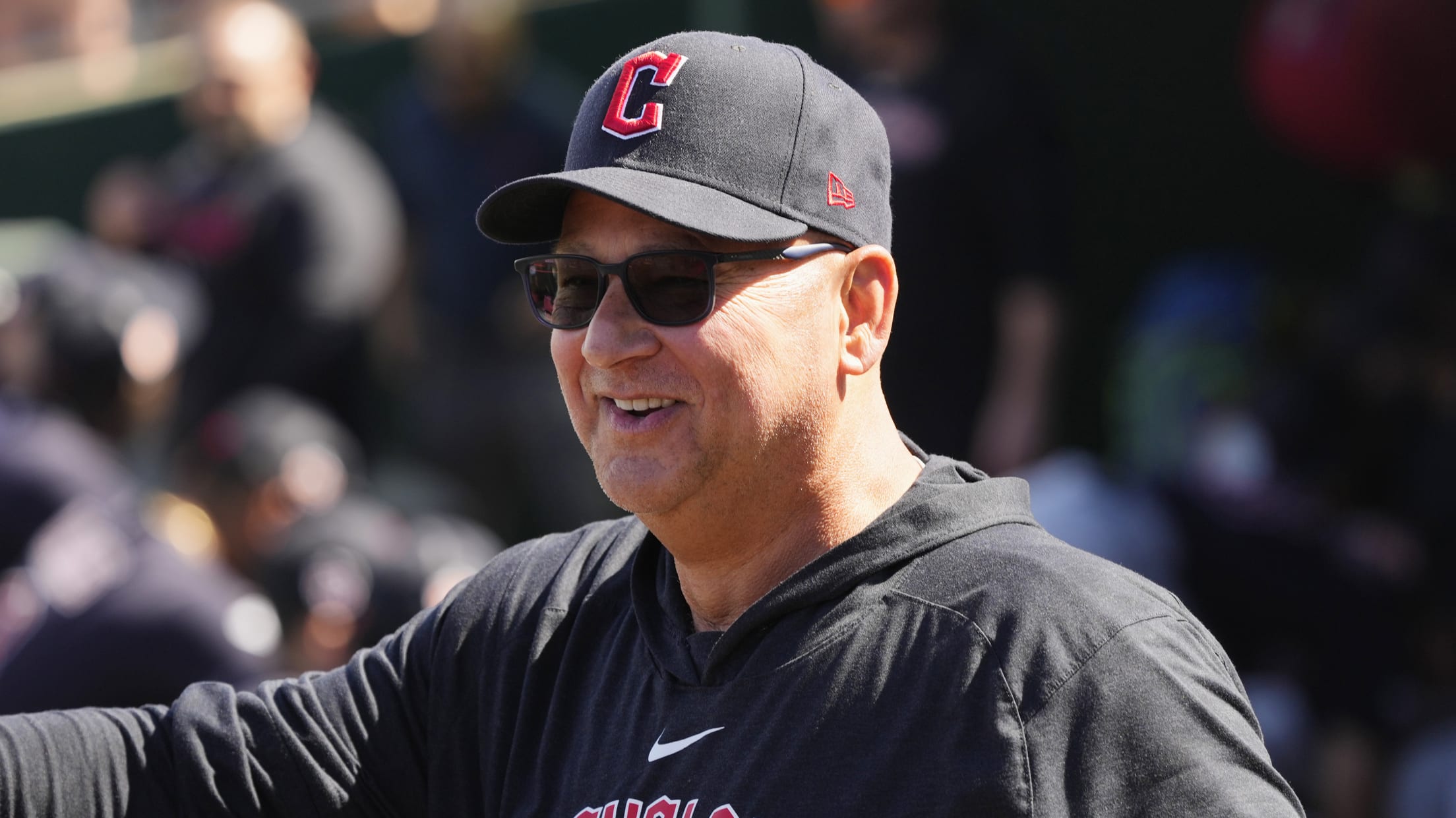 This story was excerpted from Mandy Bell's Guardians Beat newsletter. To read the full newsletter, click here. And subscribe to get it regularly in your inbox.
5 most promising signs from Braves camp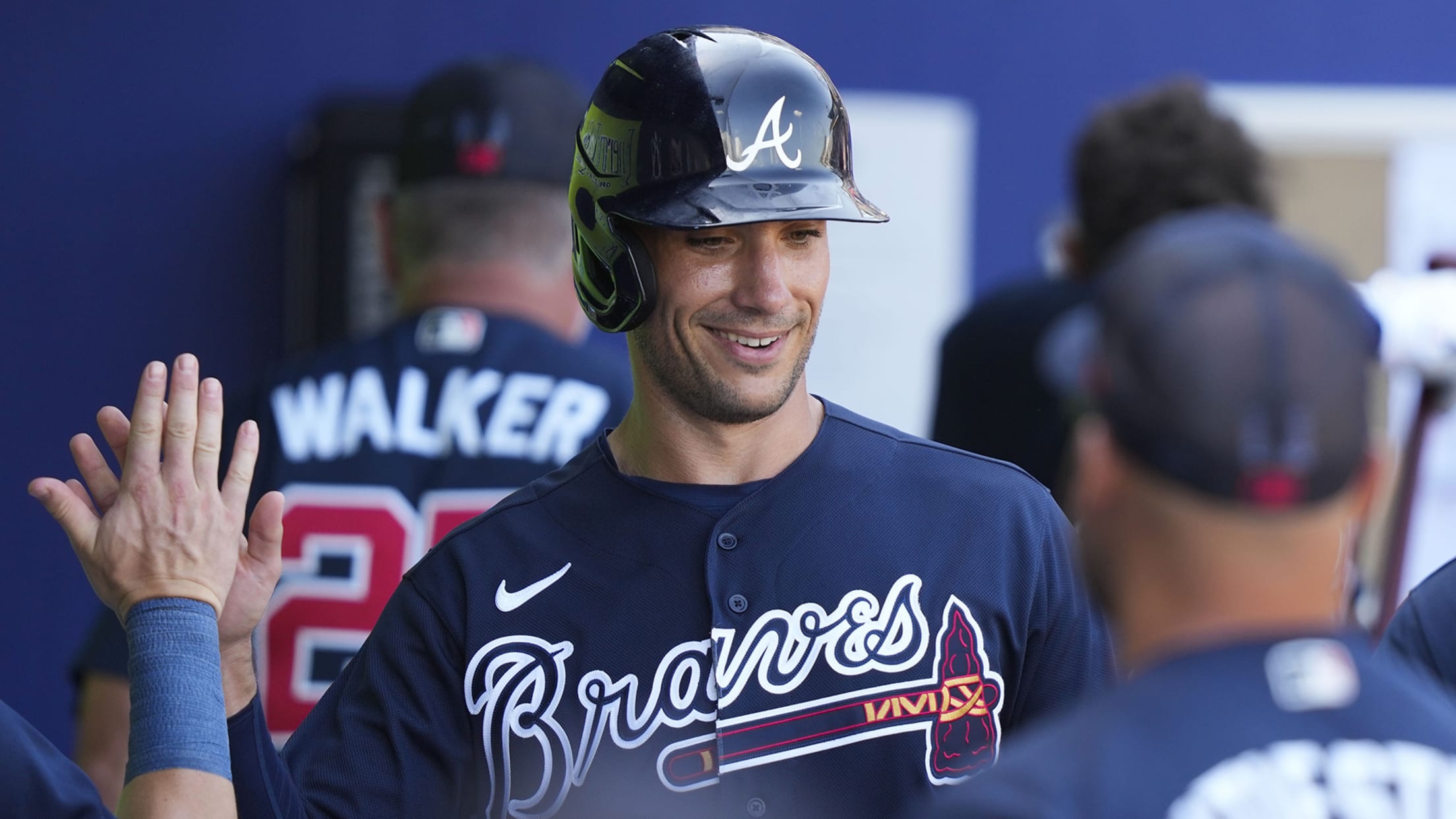 NORTH PORT, Fla. -- As the Braves prepare to conclude Spring Training on Tuesday, here are the five most encouraging developments from this year's camp. 1) Healthy Ronald Closer Raisel Iglesias will begin the season on the injured list, and Ozzie Albies is still seemingly attempting to regain arm strength