Game of year? Incredible catch ends Yanks' win
Hicks foils Twins with HR, diving snag; Gregorius racks up 5 hits, 7 RBIs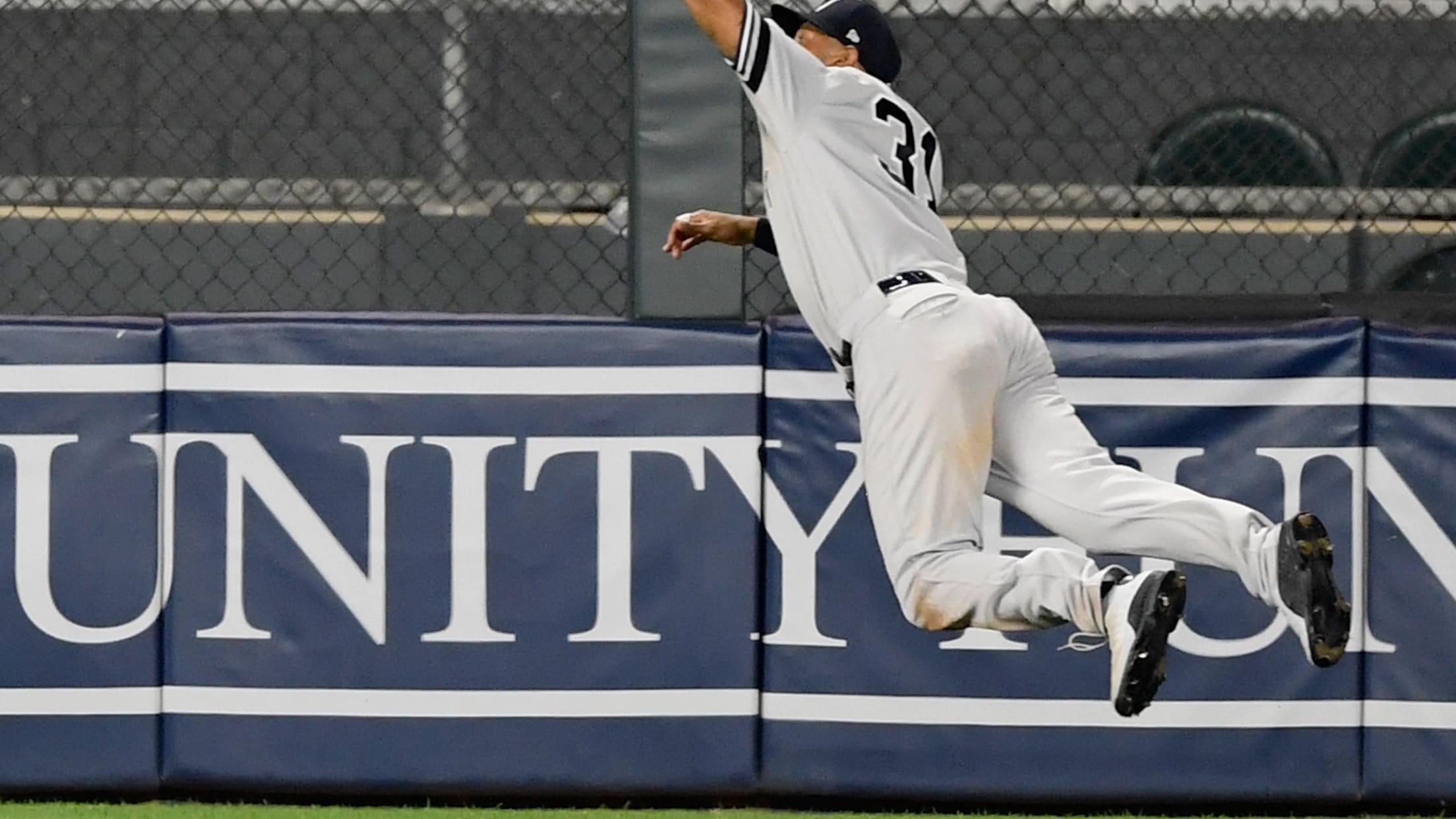 MINNEAPOLIS -- The loud crack sent Aaron Hicks into motion, his legs churning violently on what he described as "a do-or-die play." As his chest thudded hard against the warning track in left-center field, he nestled the baseball securely in his glove, acquiring a mouthful of dirt in the process.
Potential trade fits for 10 players on the rise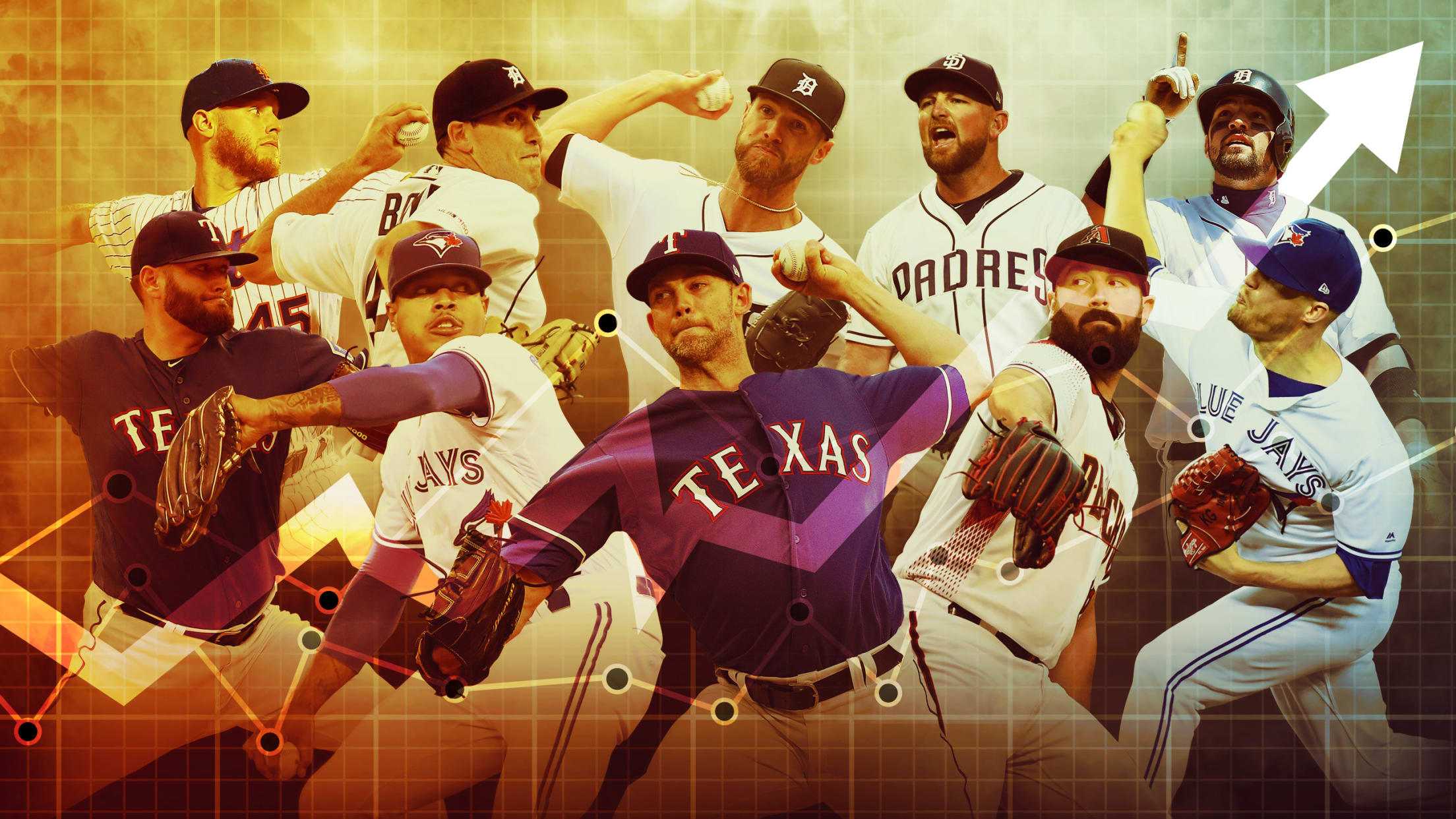 We're one week away from the Trade Deadline, and while many teams continue to assess their postseason chances, contending general managers are working the phones in an attempt to bolster their rosters for the stretch run. The players we assumed were locks to be dealt in recent weeks might no
For 5 bubble clubs, this week is critical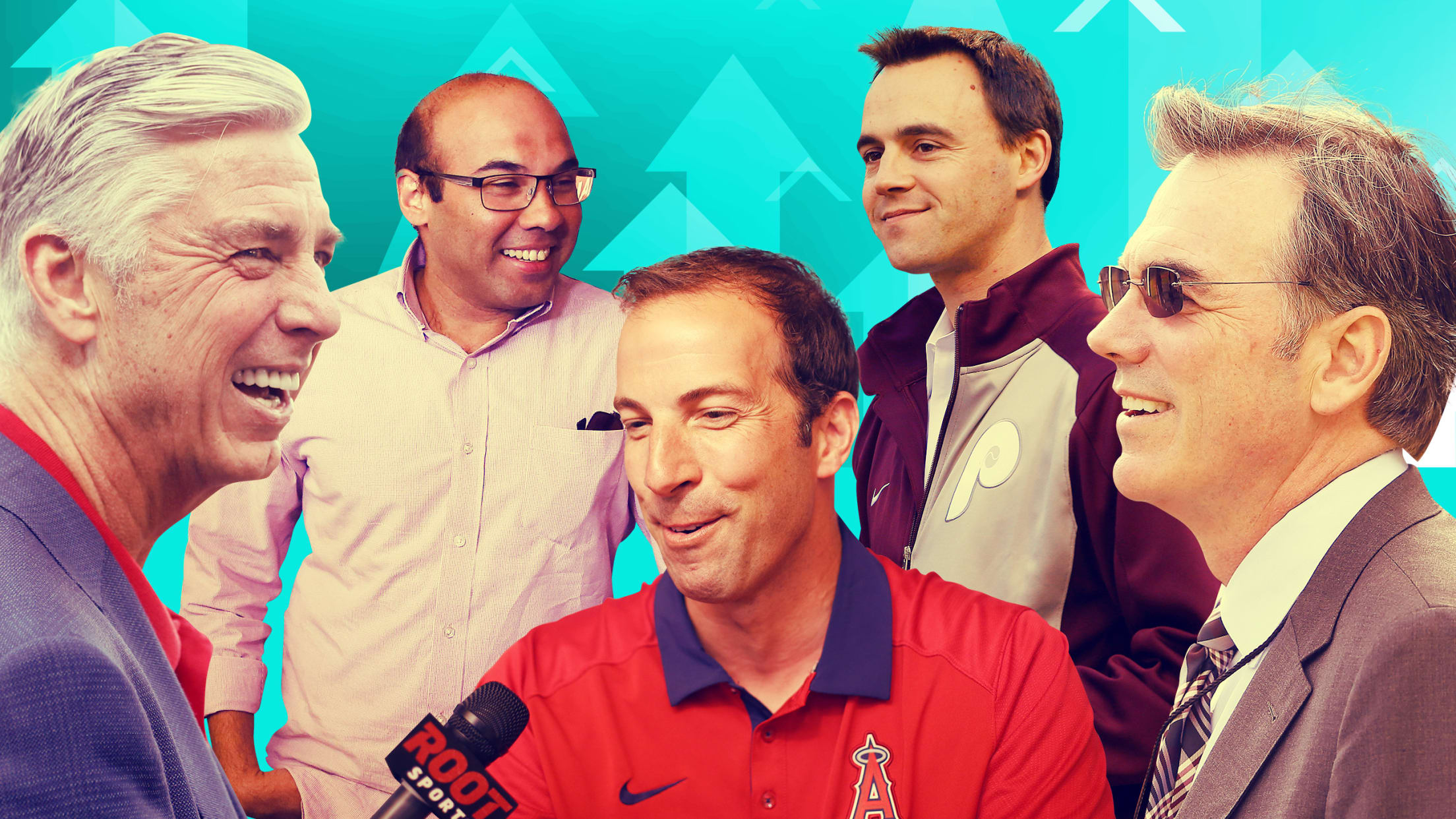 We're one week from the Trade Deadline, and things still aren't settled. We can identify a few obvious buyers and some ready to sell. But a bunch of teams are someplace in the middle. If you're an optimist, you're expecting that five-game winning streak that propels your team into the
Trea Turner hits for second career cycle vs. Rox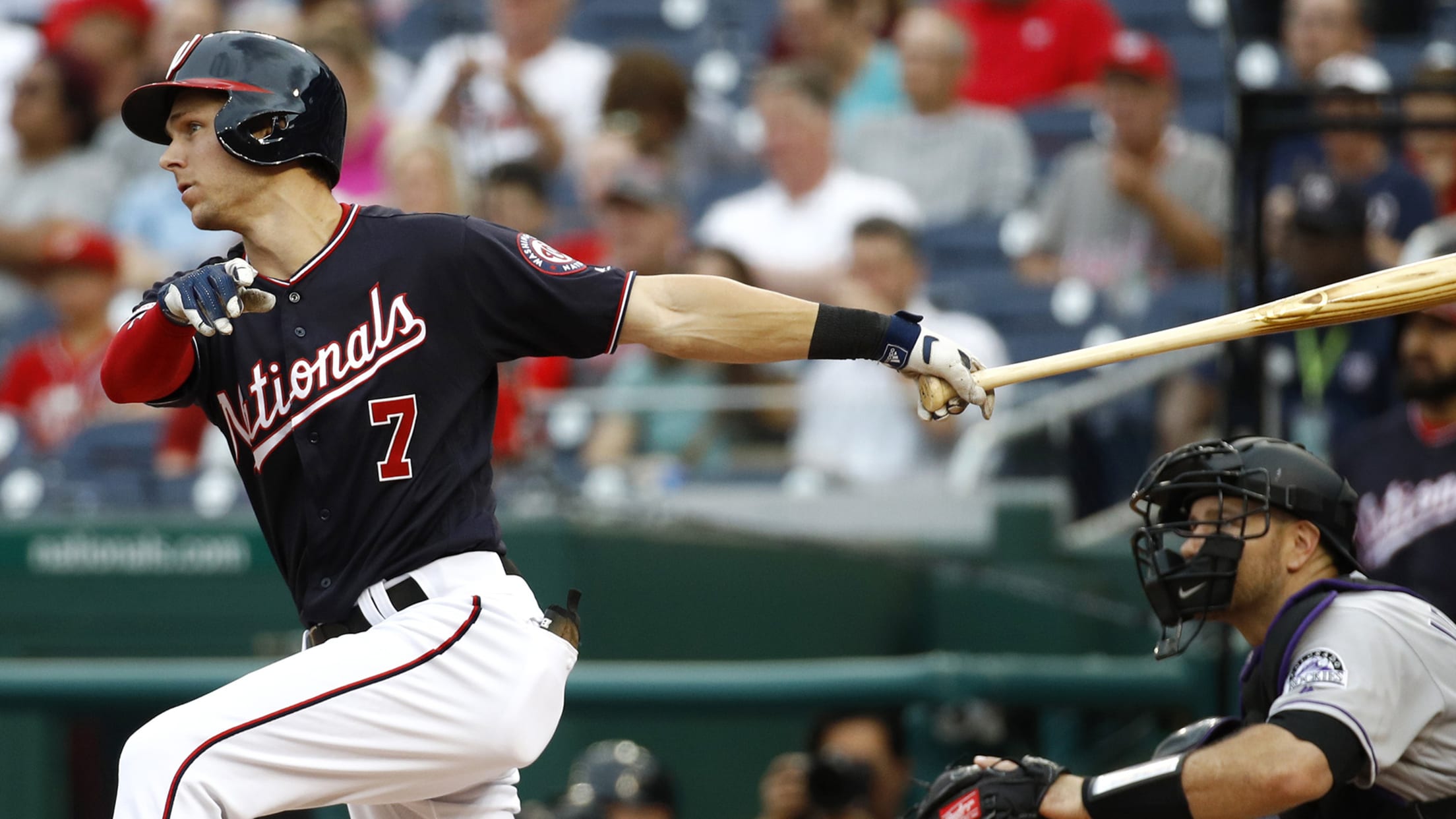 WASHINGTON -- A smile crept across Trea Turner's face as he pulled into second base in the seventh inning of Tuesday night's 11-1 win. A rowdy crowd of 22,612 fans at Nationals Park showered him with a standing ovation while the home dugout stood and cheered. This was all a
Trout a one-man Statcast show in LA nail-biter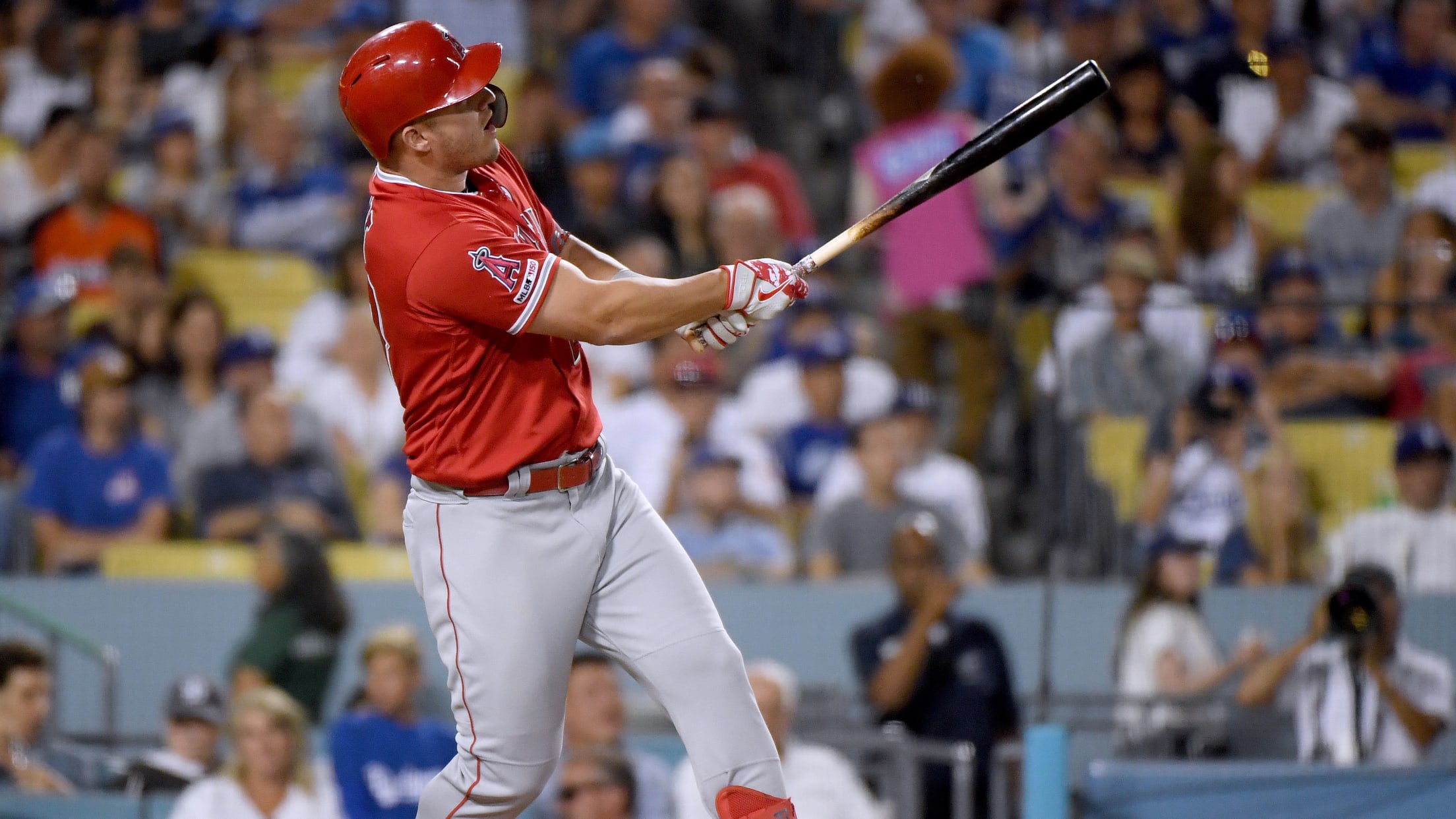 LOS ANGELES -- Mike Trout showed yet again why he's regarded as the best all-around player in baseball, as he was a one-man Statcast show with an incredible throw home to get Max Muncy at the plate in the second inning and a solo homer in the fifth in a
With 1st 3-HR game, Cano the oldest 2B to do it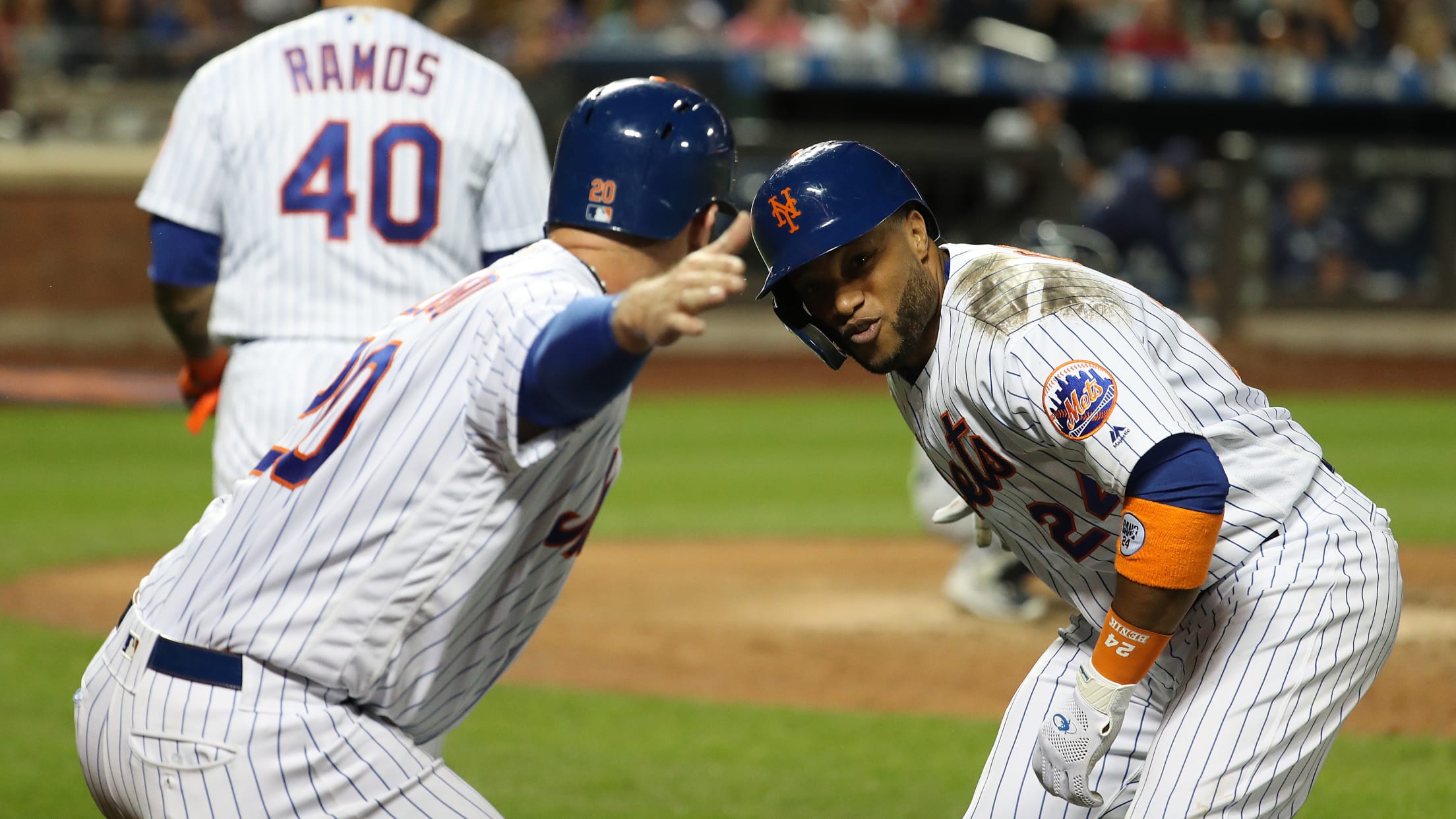 NEW YORK -- Entering Tuesday, Robinson Canó's career included 317 home runs, eight All-Star appearances, 51 postseason games and a World Series ring. It featured multiple five-hit performances and six-RBI games, but until Tuesday, had never included a three-homer night. He broke into a wide grin. "As a player," Cano
Rumors: Ray, Yanks, Bauer, Boyd, Aguilar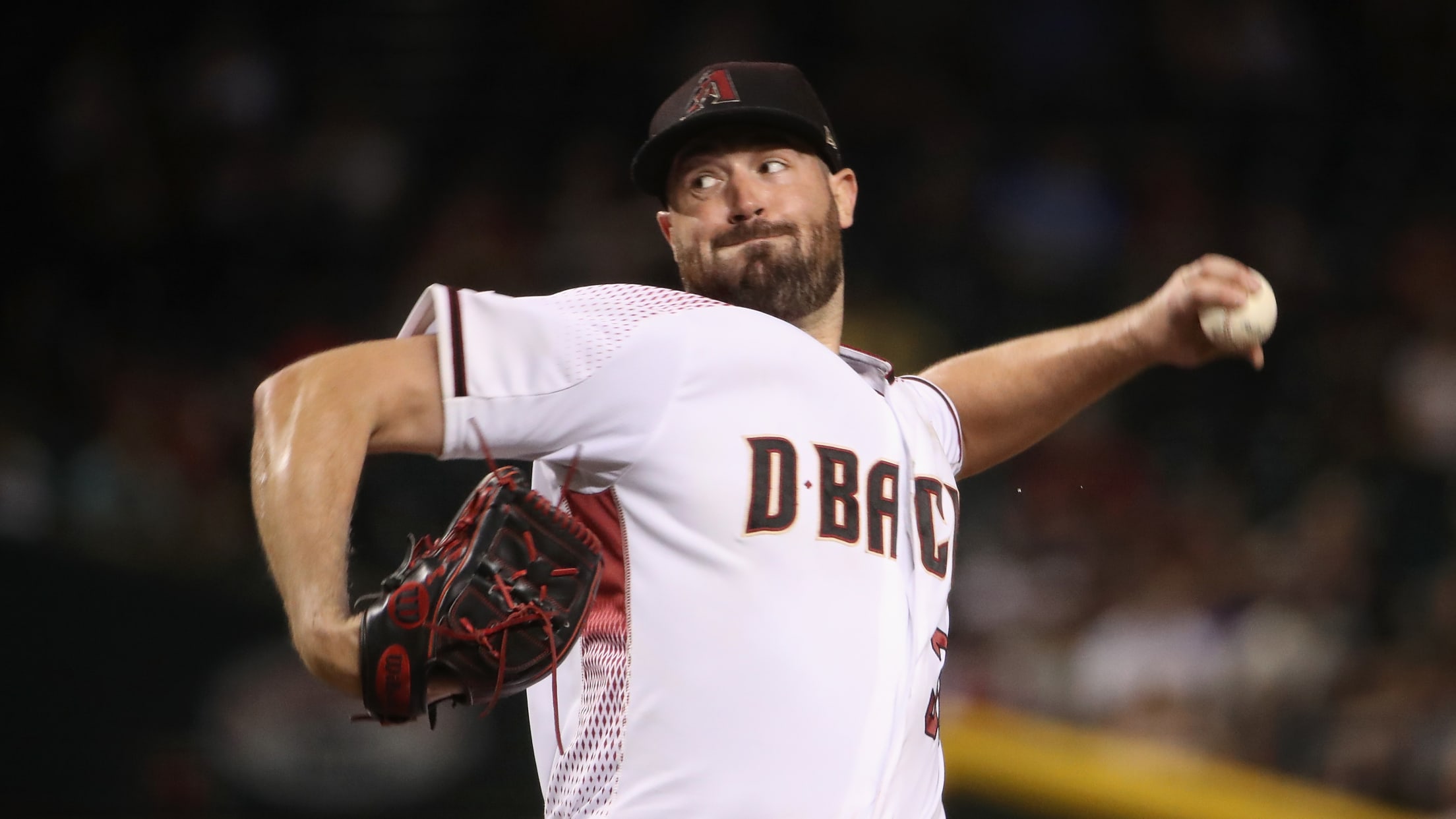 MLB.com is keeping track of all the latest free agent and trade rumors right here.
Tigers' trio could net big return at Deadline
Castellanos, Greene likely to go; asking price for Boyd may stymie deal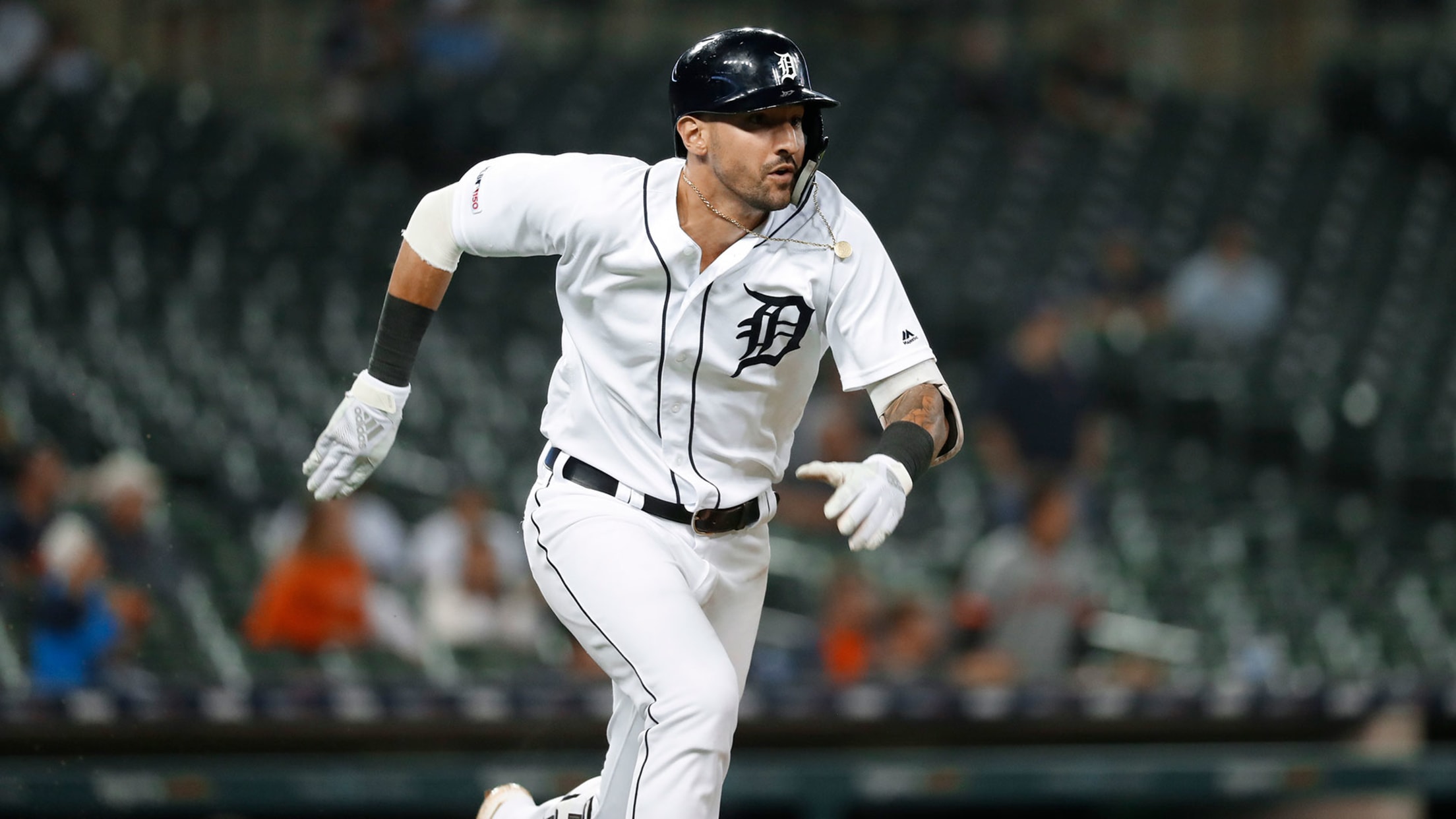 DETROIT -- The Tigers lost to the Phillies, 3-2, in a 15-inning game that began Tuesday night and ended early Wednesday morning. The unique circumstances of the defeat were secondary in importance to what sources say is likely to transpire with the franchise in the coming days. • The Tigers
Report: Chances 'pretty high' for Wheeler trade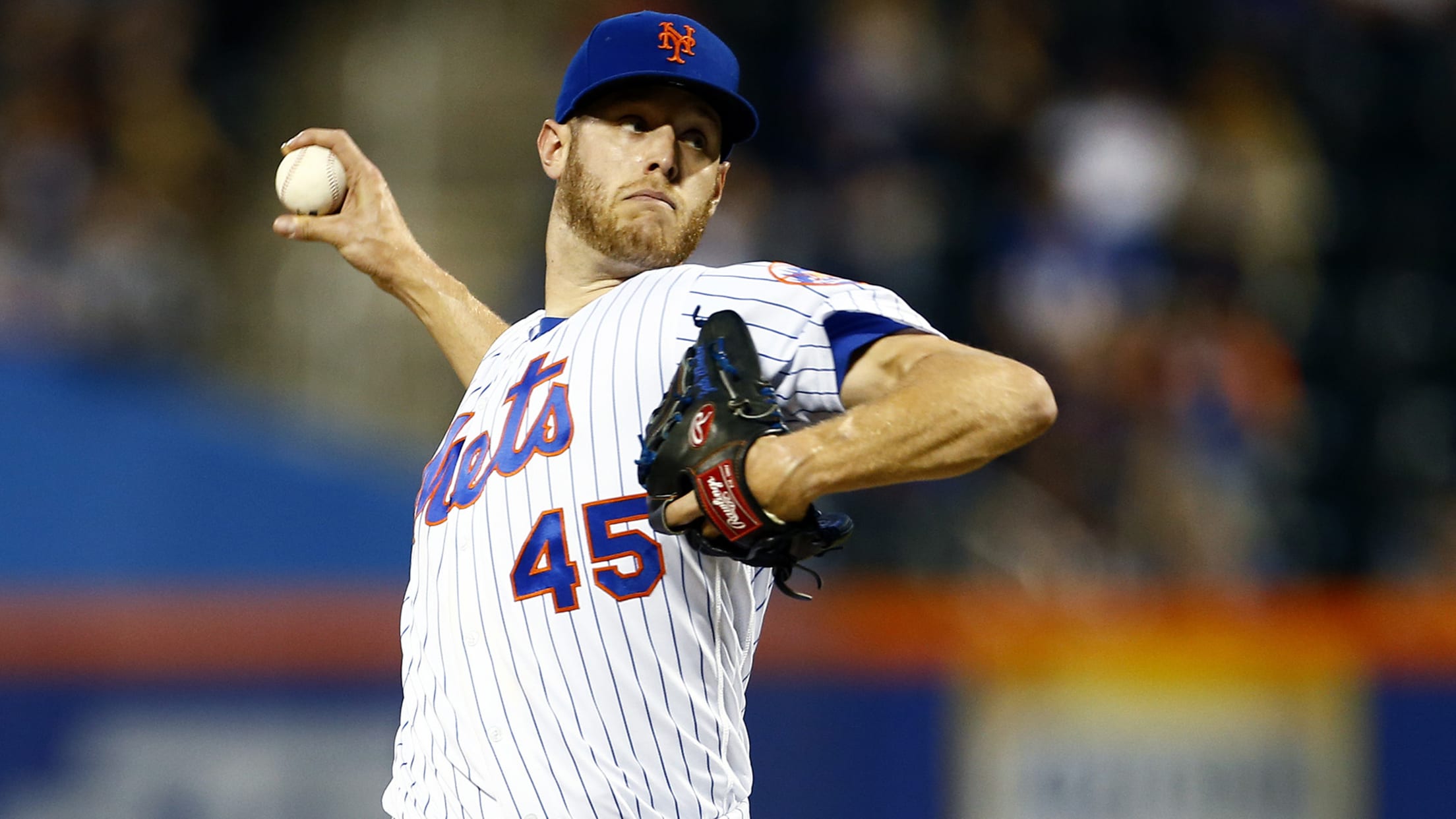 MLB.com is keeping track of all the latest news and trade rumors surrounding impending free agent Zack Wheeler right here.
Yanks check on Ray as SP market may be shrinking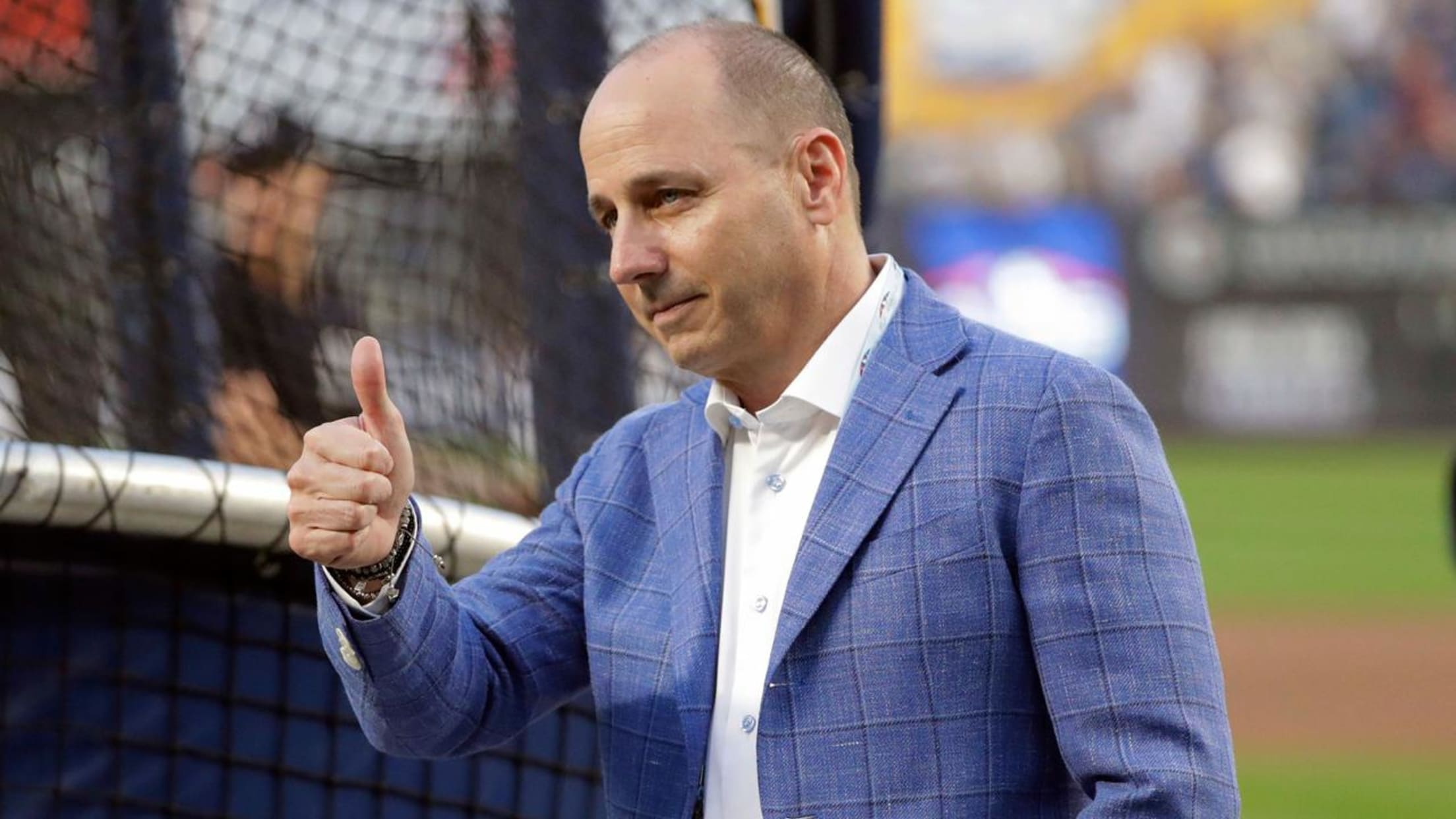 MLB.com is keeping track of all the latest Yankees-related free agent and trade rumors right here.
As Deadline looms, Phils 'continue to push'
GM: 'It's really about building an organization that can sustain its competitiveness'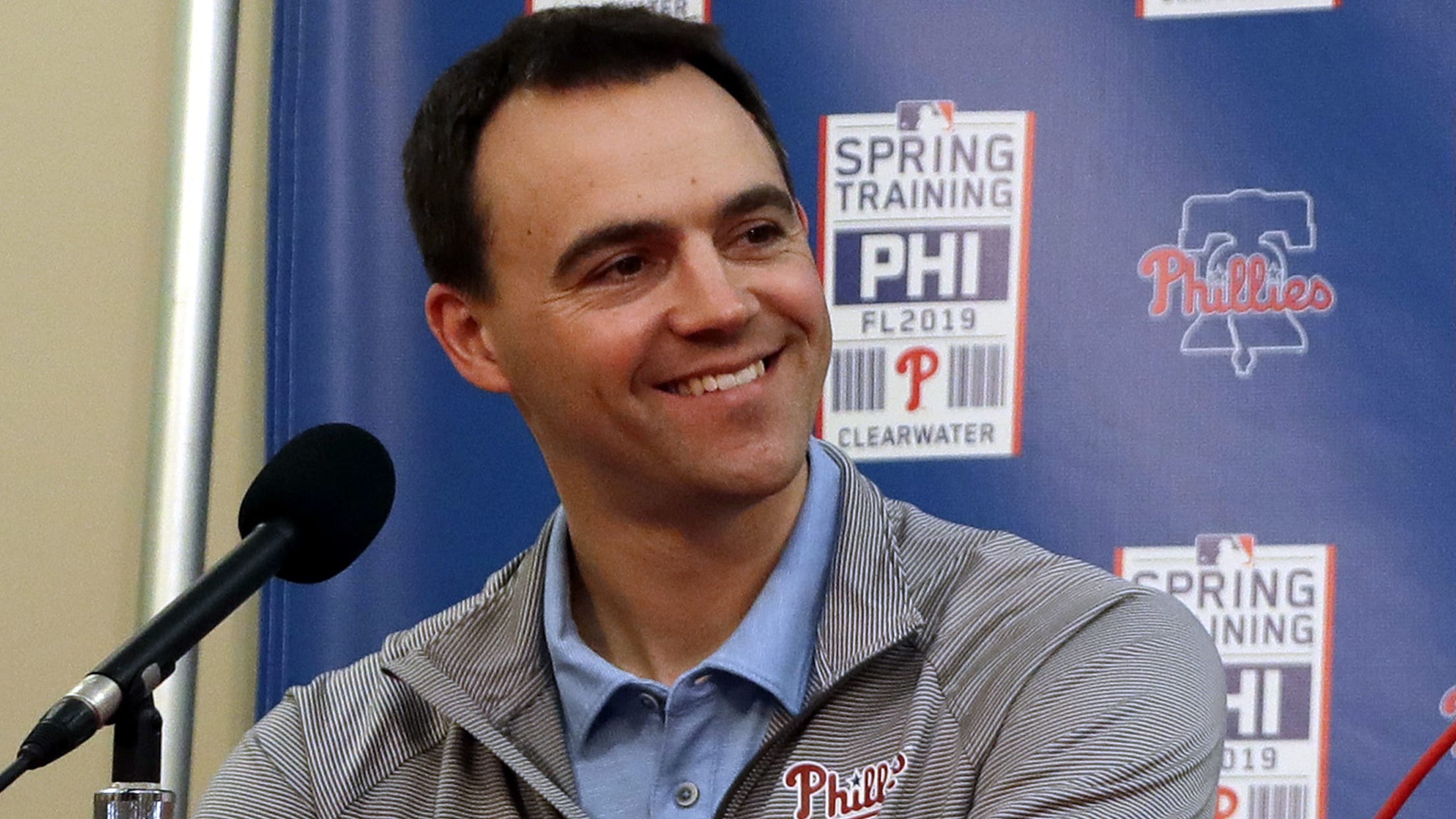 DETROIT -- Think Kyle Lohse, not Cliff Lee. Think Joe Blanton, not Roy Oswalt. Phillies general manager Matt Klentak said Tuesday afternoon at Comerica Park that he is looking to make upgrades before the July 31 Trade Deadline, but he said the Braves' 7 1/2-game lead in the National League
Bumgarner: 'Best stretch I've ever been a part of'
Giants not focused on ace's future; Sandoval's homer is team's 4th walk-off in 6 games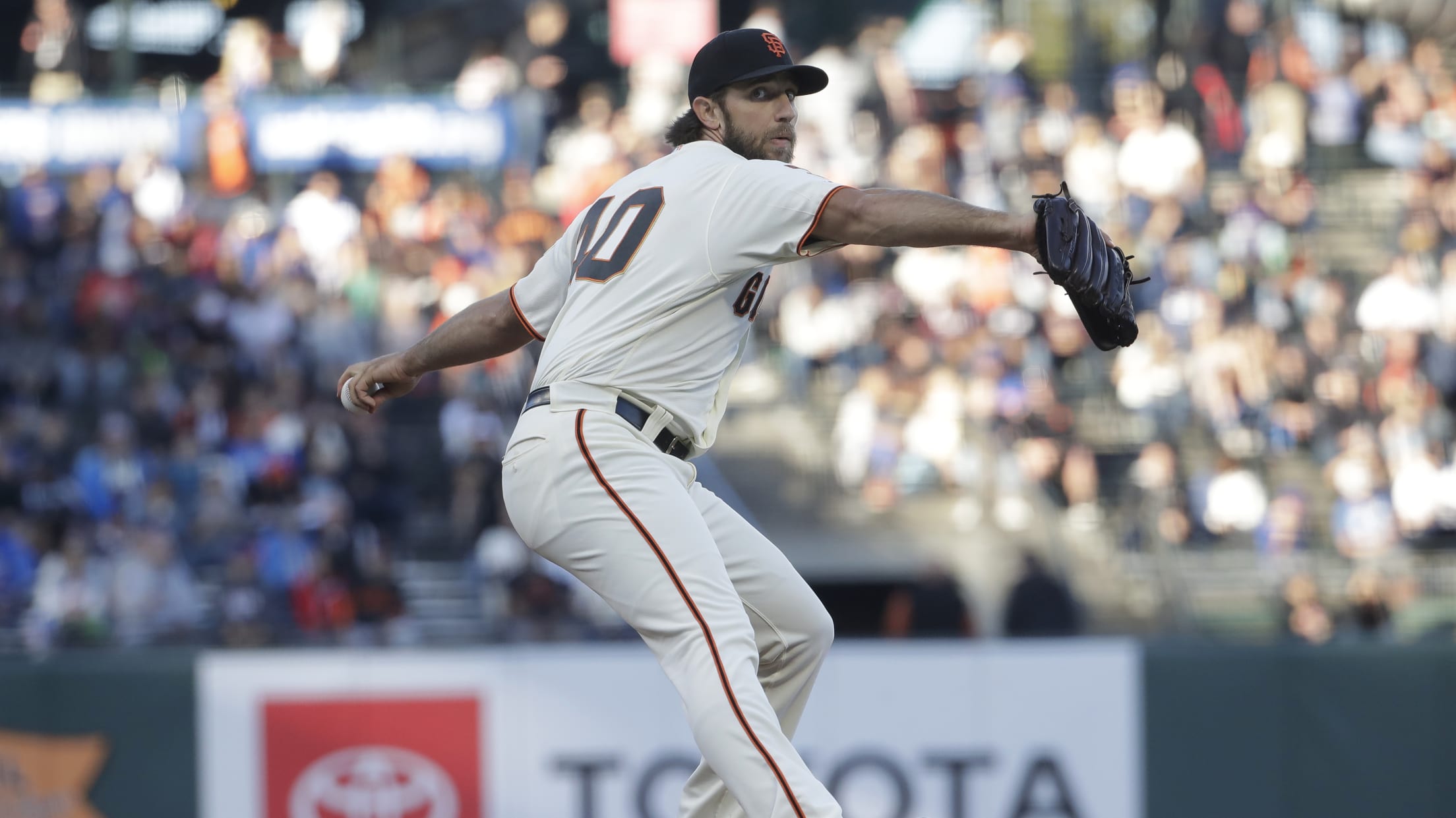 SAN FRANCISCO -- Bruce Bochy insisted he wasn't thinking about the possibility that Tuesday could mark Madison Bumgarner's final home start for the Giants. "I haven't even thought about it," Bochy said before the Giants rallied to defeat the Cubs, 5-4, in 13 innings on Pablo Sandoval's walk-off home run
Calhoun turns away Dodgers with 'walk-off throw'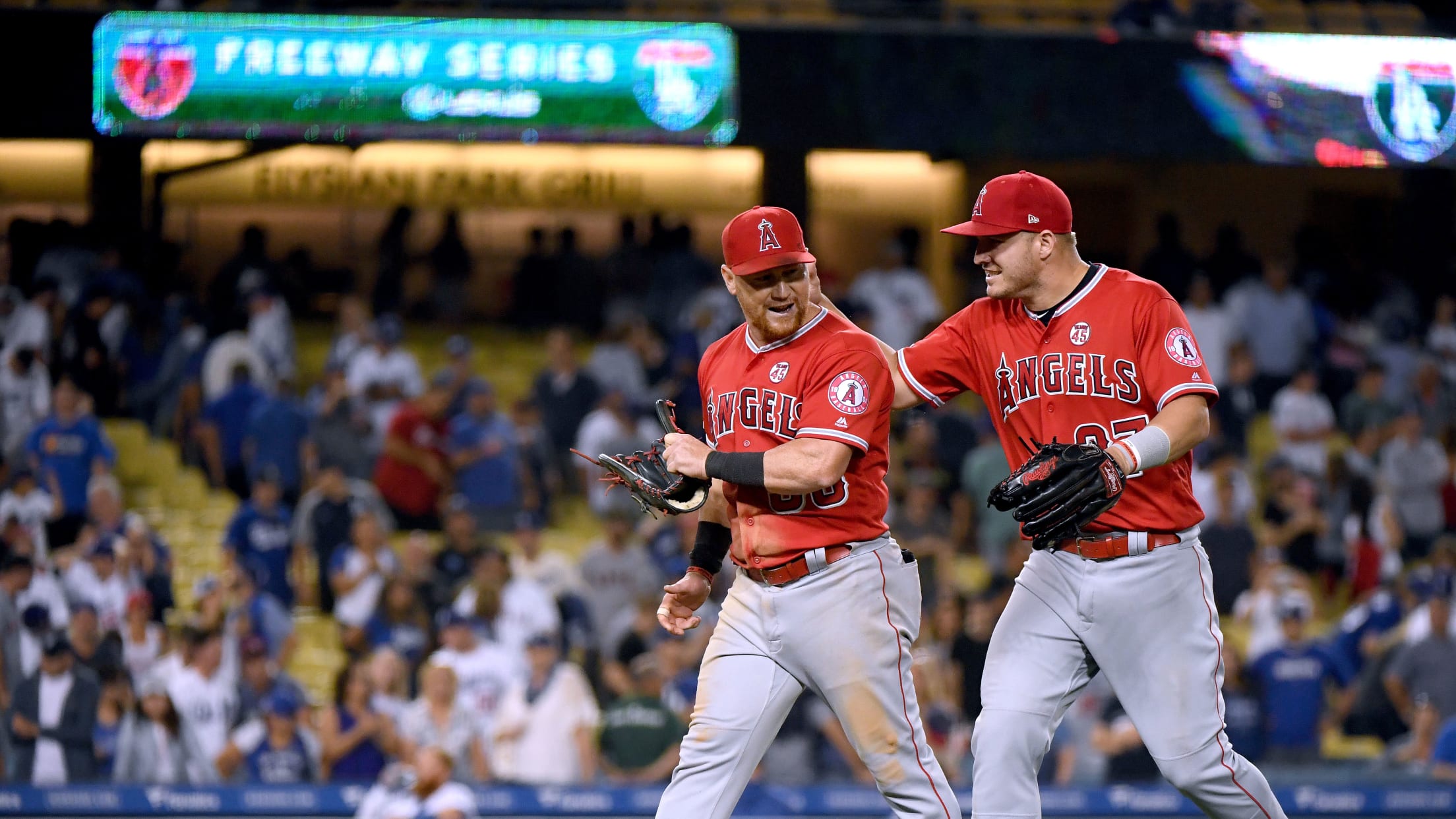 LOS ANGELES -- While Mike Trout also homered and threw out a runner at the plate, it was Kole Calhoun who made the biggest play in the Angels' 5-4 win over the Dodgers on Tuesday night at Dodger Stadium. With two outs in the ninth and Cody Bellinger at second,
Sanchez exits with groin injury, headed for MRI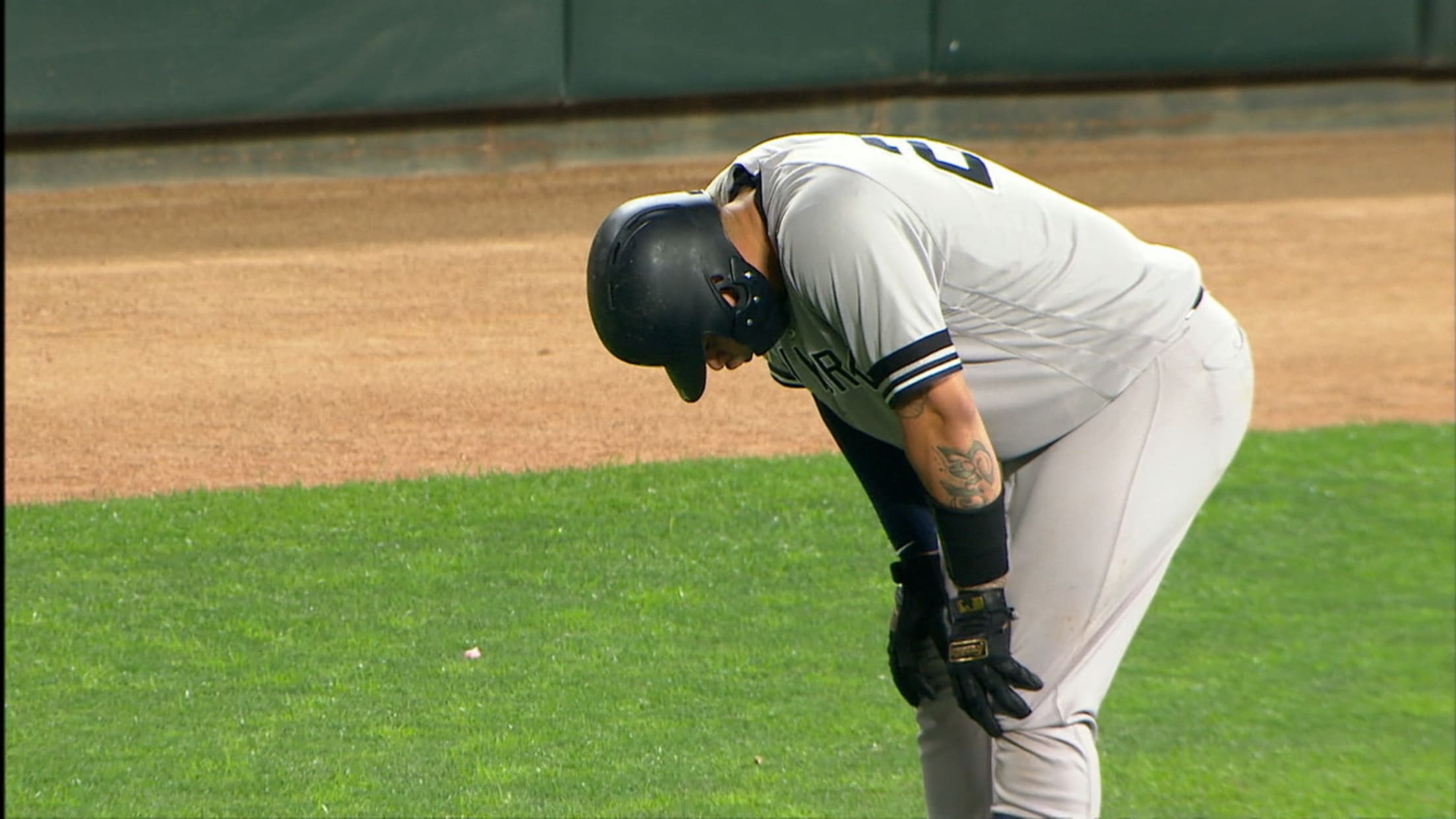 MINNEAPOLIS -- While the Yankees reveled in what seemed to be their most enjoyable victory of the season to date, Gary Sánchez glumly shuffled to his locker in the visitors' clubhouse at Target Field, expressing hope that another stint in the injured list is not in his future. The All-Star
'Violent swing' has Gallo in line for MRI on wrist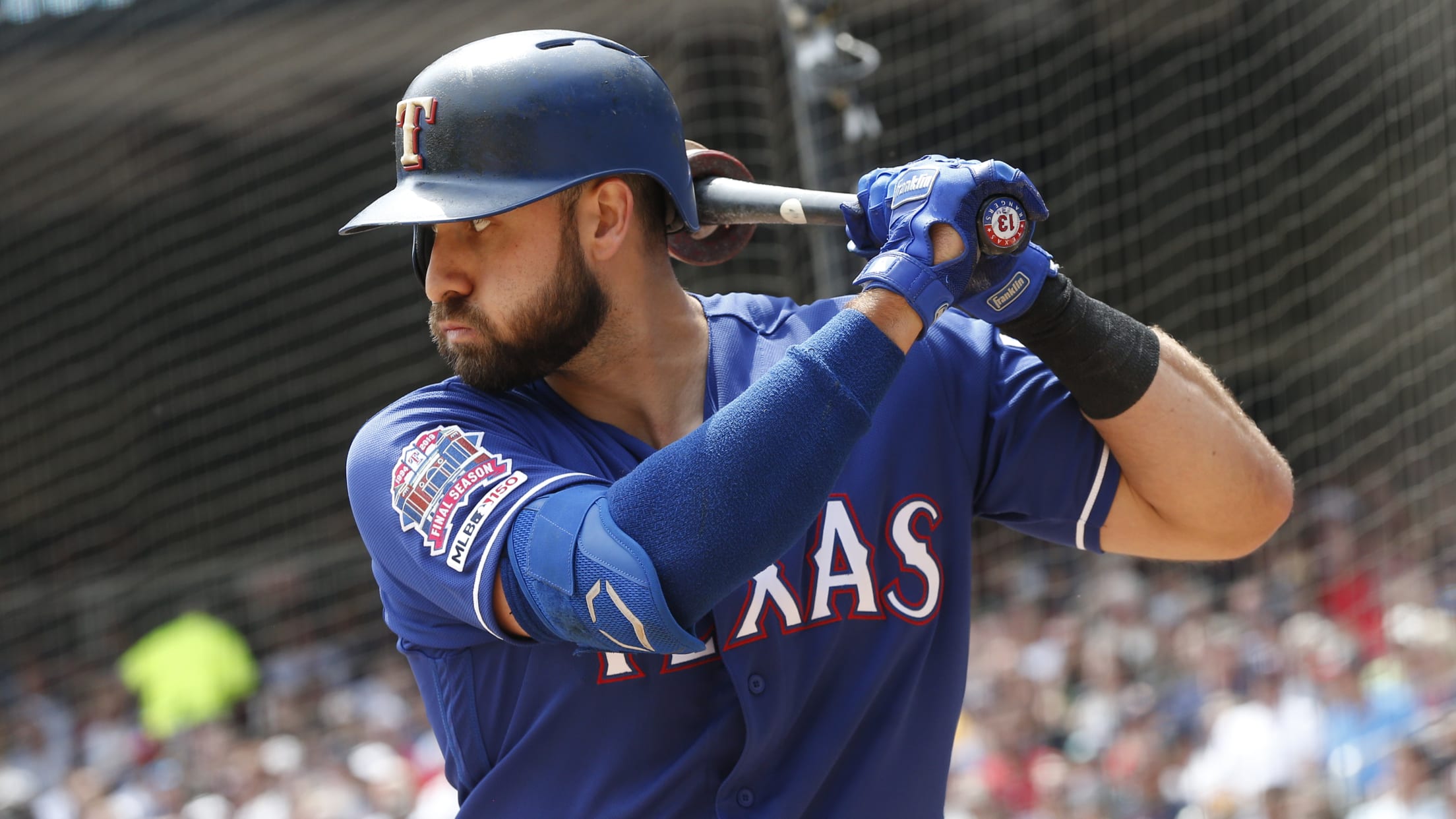 SEATTLE -- Outfielder Joey Gallo is scheduled to have an MRI on his sore right wrist after he left the Rangers' 7-2 victory over the Mariners in the bottom of the eighth inning on Tuesday night at T-Mobile Park. Gallo has been bothered by the wrist before and really felt
Laureano finds redemption as A's win in extras
Center fielder drives in winning run in 11th; Olson hits three-run homer in ninth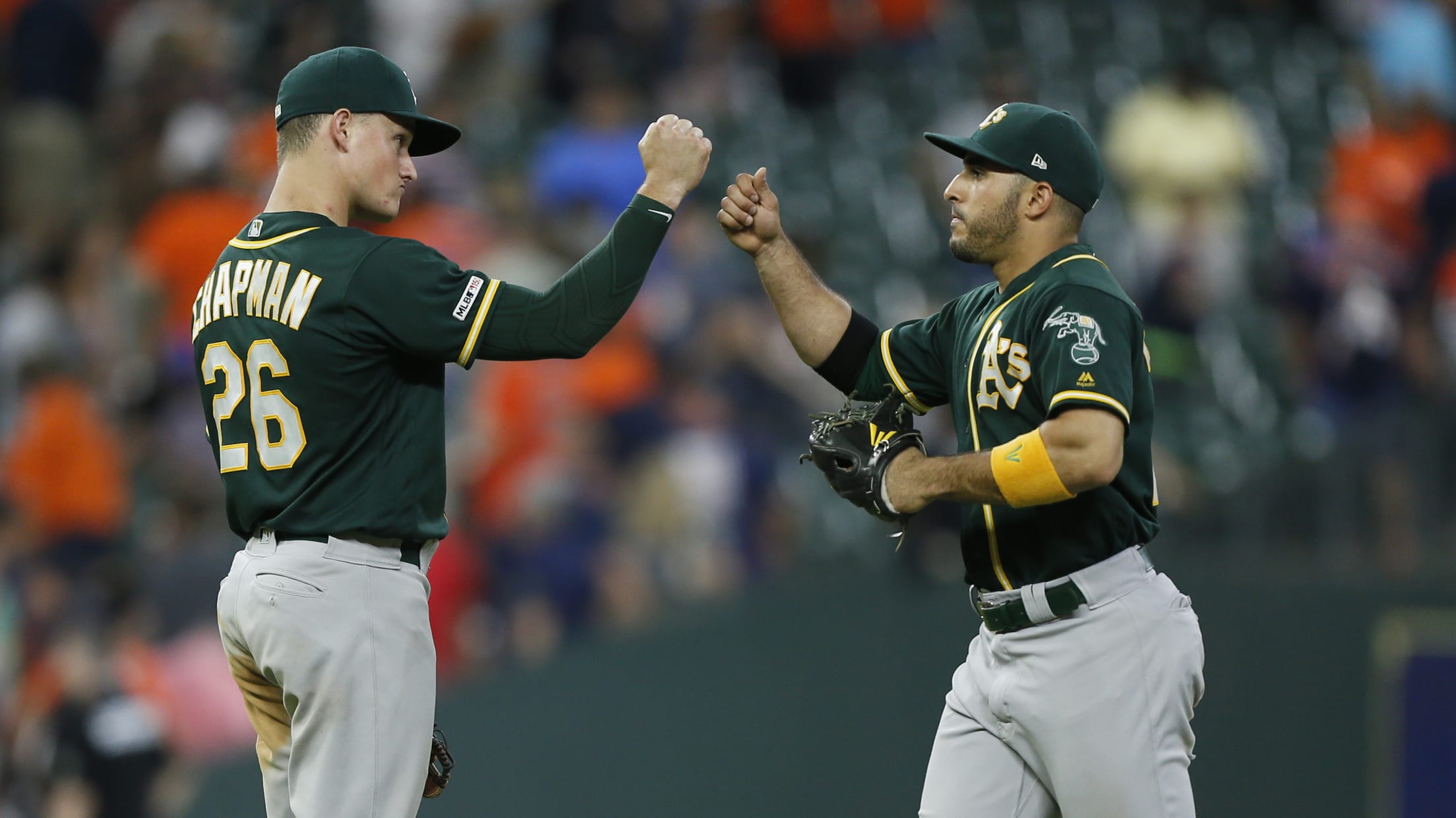 HOUSTON -- Ramón Laureano established himself pretty early as the focal point of the A's 4-3 win over the Astros in 11 innings on Tuesday night at Minute Maid Park. It just took some time to determine if he was going to be remembered as the reason they won, or
Hoskins plays hero again, as Phils win in 15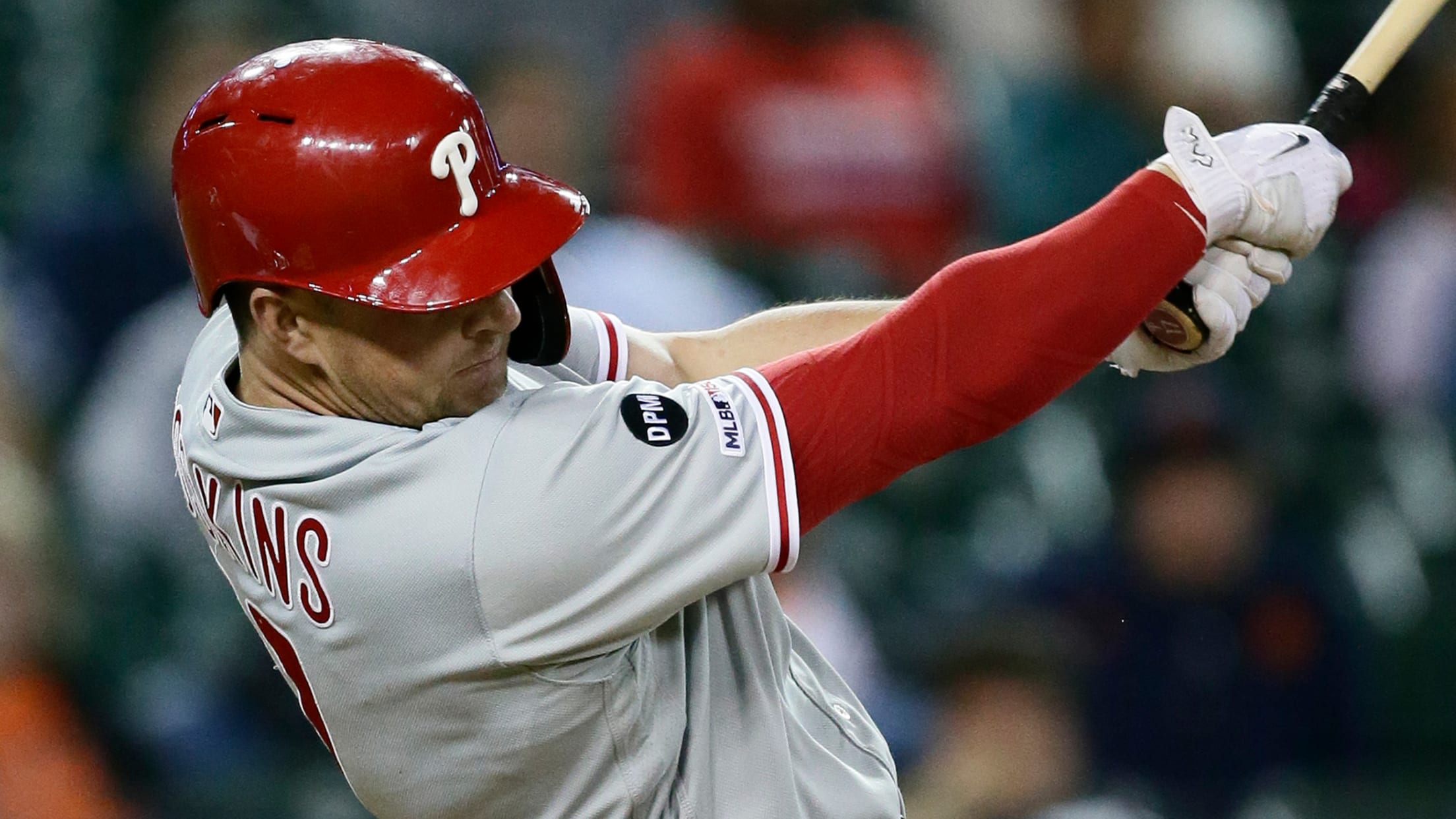 DETROIT -- Phillies left fielder Brad Miller figured the Tigers would try to score Nicholas Castellanos from second base in the bottom of the 14th inning early Wednesday morning at Comerica Park. Somebody needed to end this game. Maybe Castellanos could do it. "Shoot, it's midnight or whatever," Miller said
Cora's decision to stick with Sale pays off
Vazquez comes off bench in seventh to hit go-ahead homer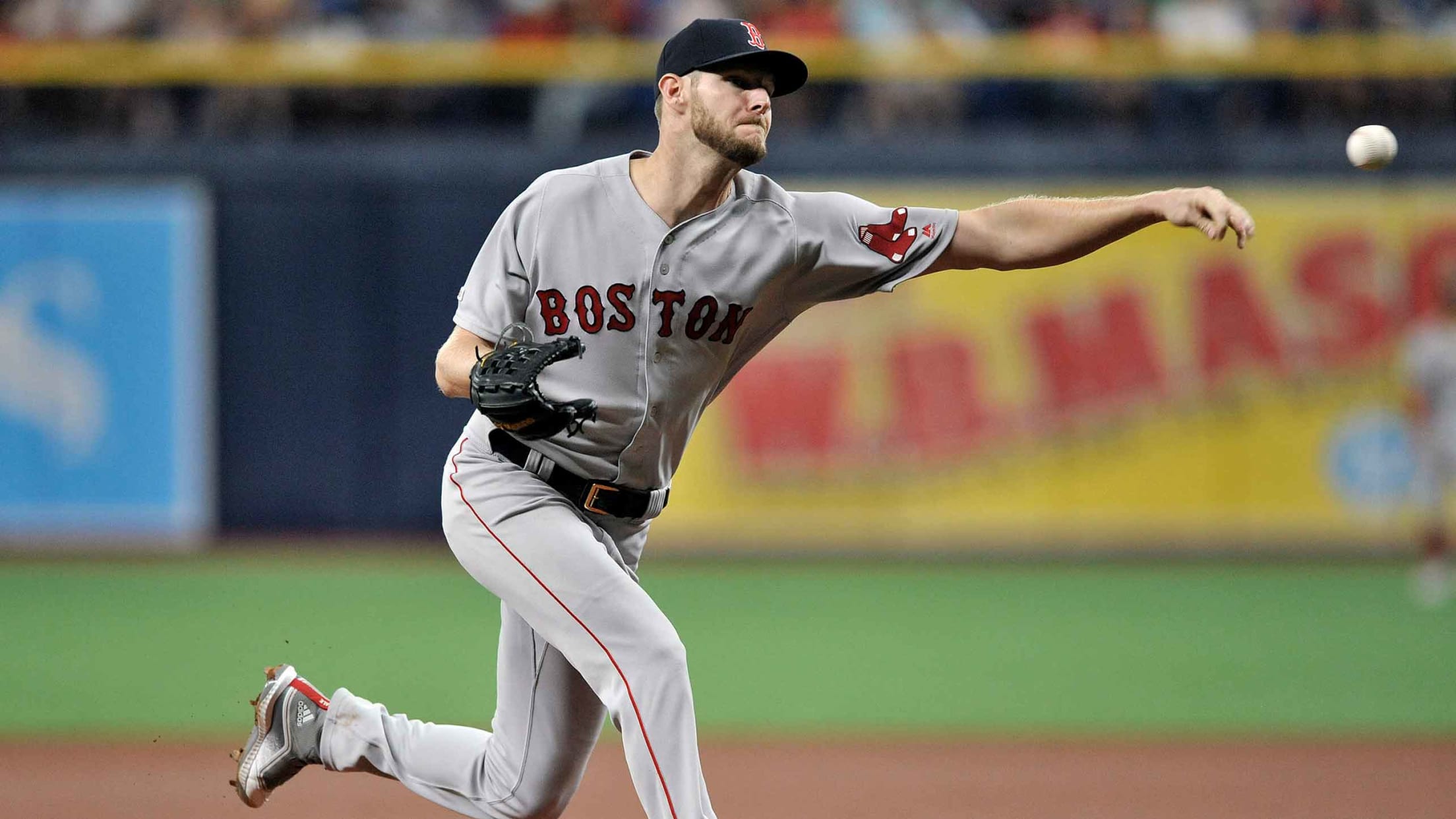 ST. PETERSBURG -- Chris Sale had just thrown the 114th pitch of what had become a laborious night and manager Alex Cora was coming to get him. Or so it seemed. Sale wanted to finish the sixth inning, and he rewarded his manager's decision to let him do so by
Giolito to continue dancing in honor of Skaggs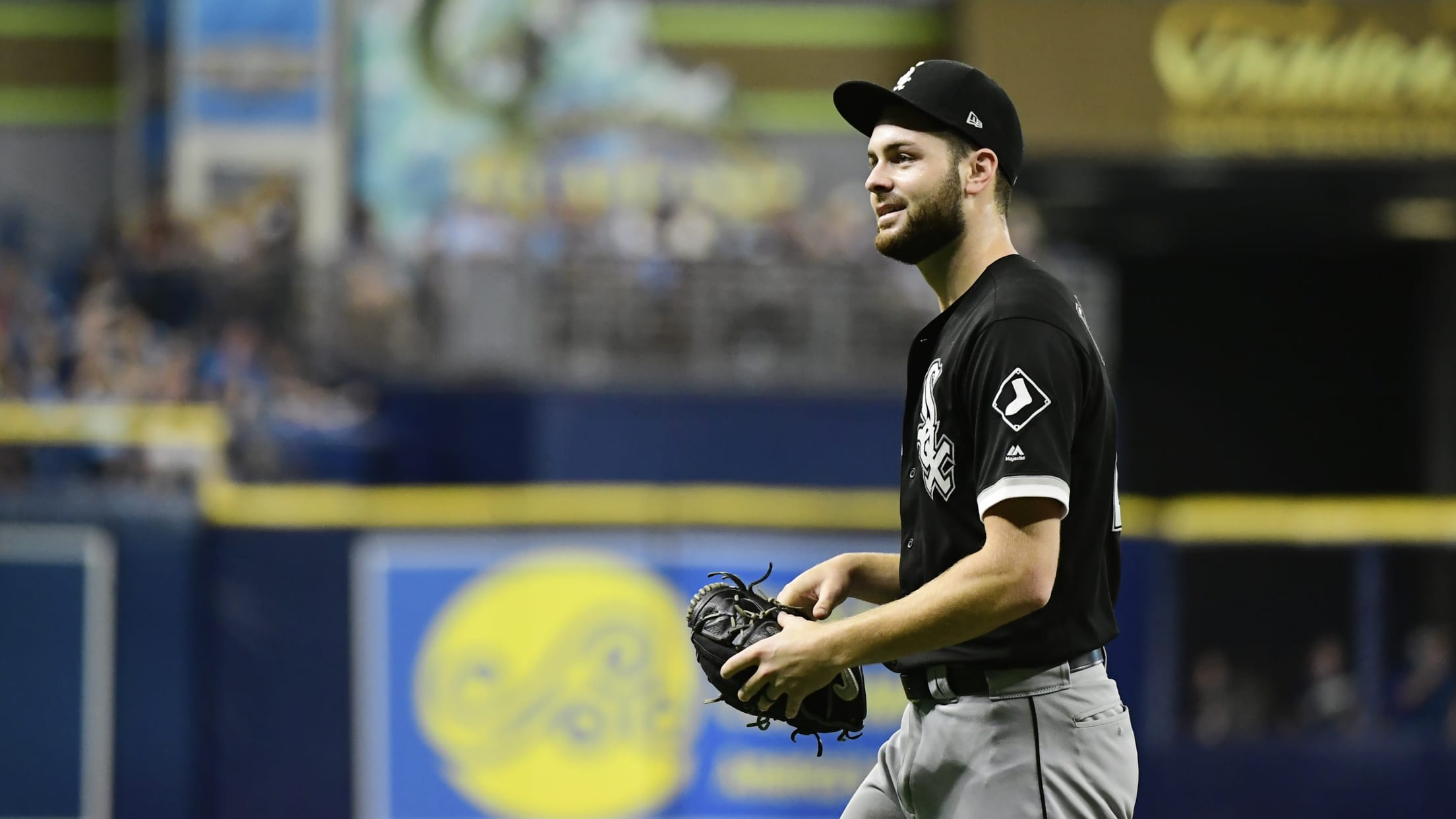 CHICAGO -- Lucas Giolito often can be found dancing while putting in long hours in the weight room or simply while he's hanging out in the White Sox clubhouse. For that little piece of necessary fun brought to baseball, the talented right-hander credits the late Tyler Skaggs. The duo frequently
Dodgers, MLB reveal 2020 All-Star Game logo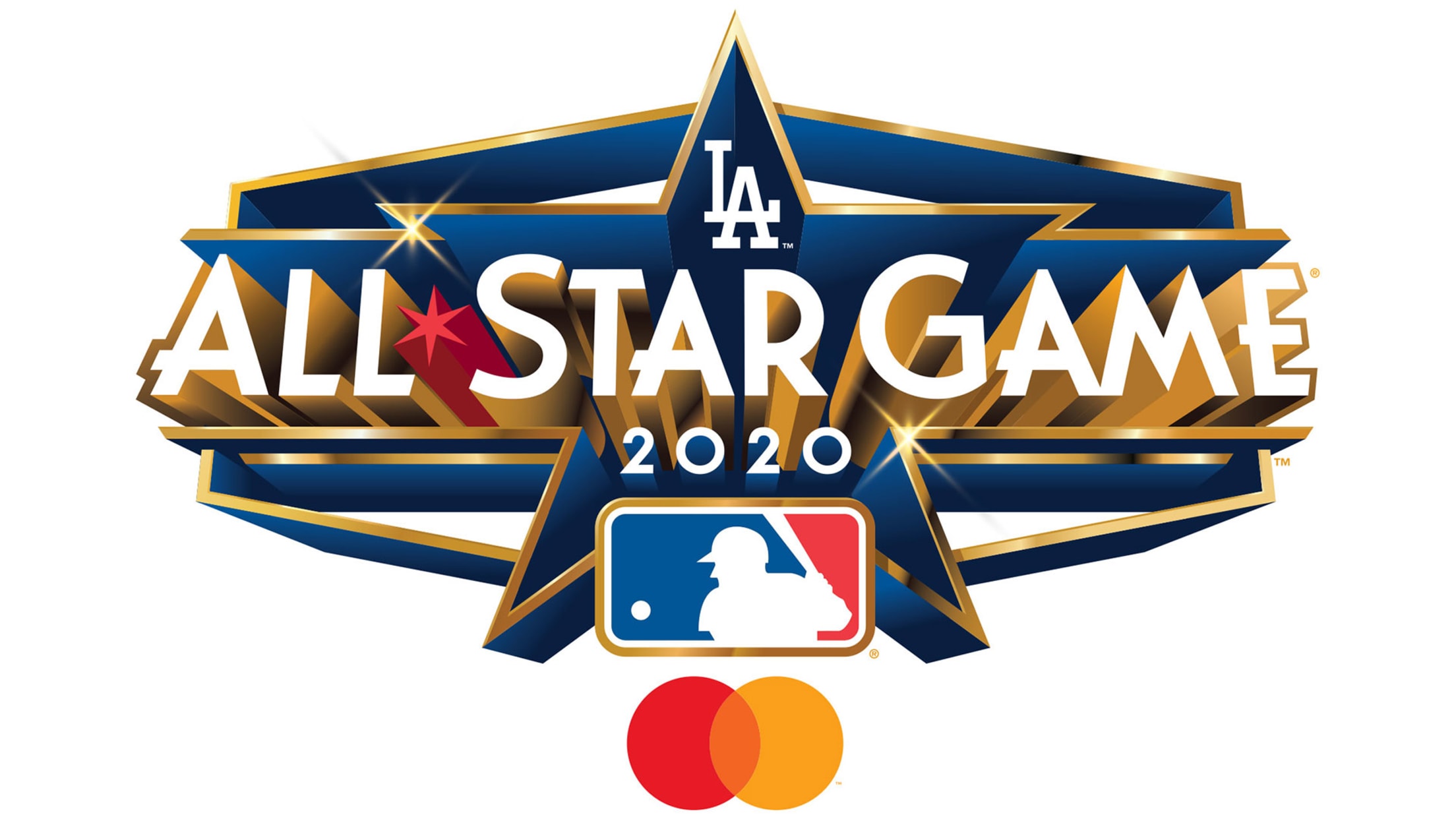 LOS ANGELES -- The Commissioner and the Mayor were there, joined by Hall of Fame icons Vin Scully, Tommy Lasorda and Jaime Jarrin, all flanked by a litany of franchise greats for Monday's unveiling of the logo for the 2020 All-Star Game presented by Mastercard, which doubled as the official
Hudson's grit to escape jam keeps Cards rolling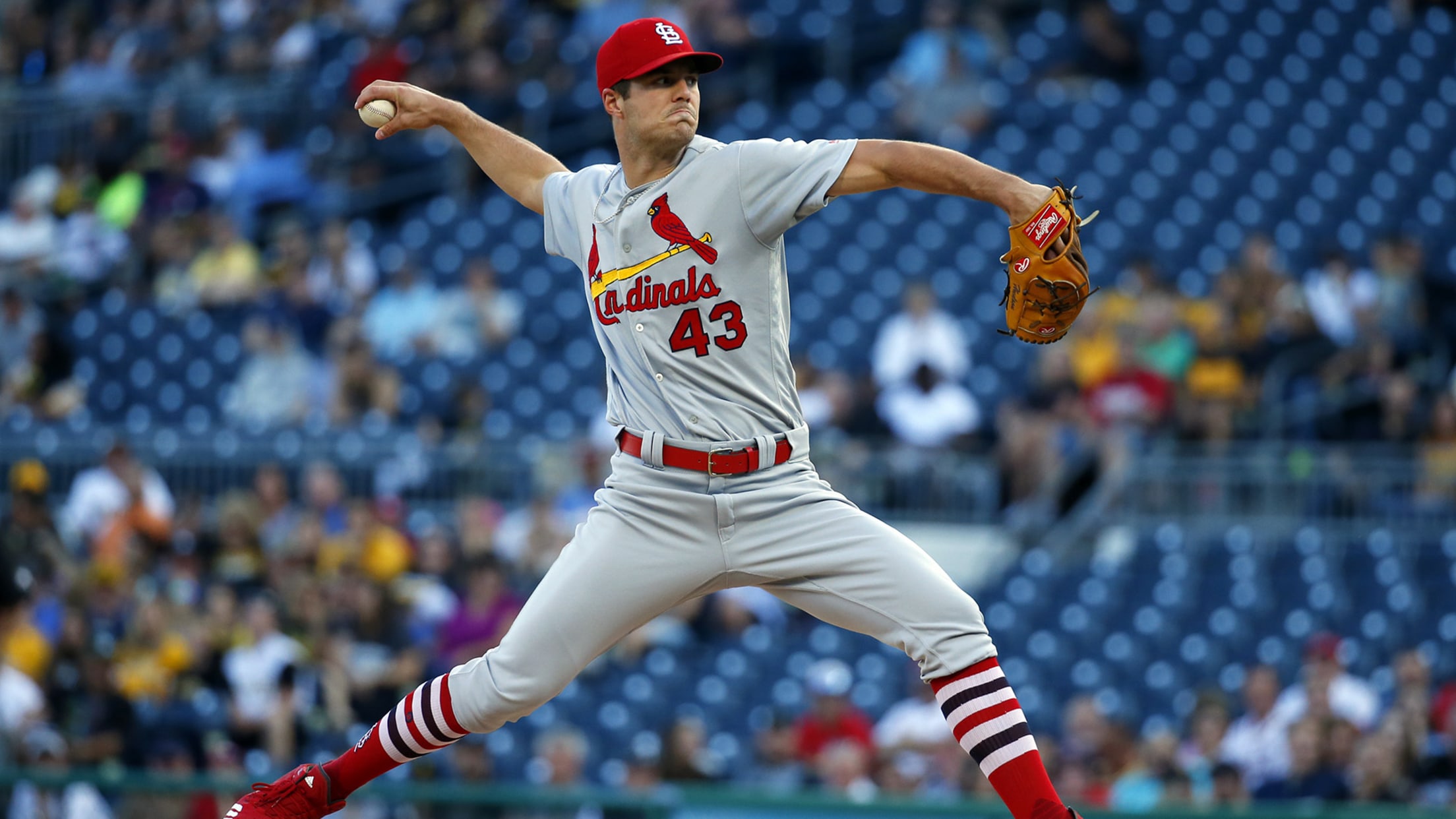 PITTSBURGH -- The Cardinals' bullpen has been working overtime over the past few games, and it appeared they might be headed to another such night when Dakota Hudson allowed a three-run homer as part of a 28-pitch first inning. But the right-hander pitched scoreless ball over the next 5 1/3
Padres on the clock: 1 week to upgrade rotation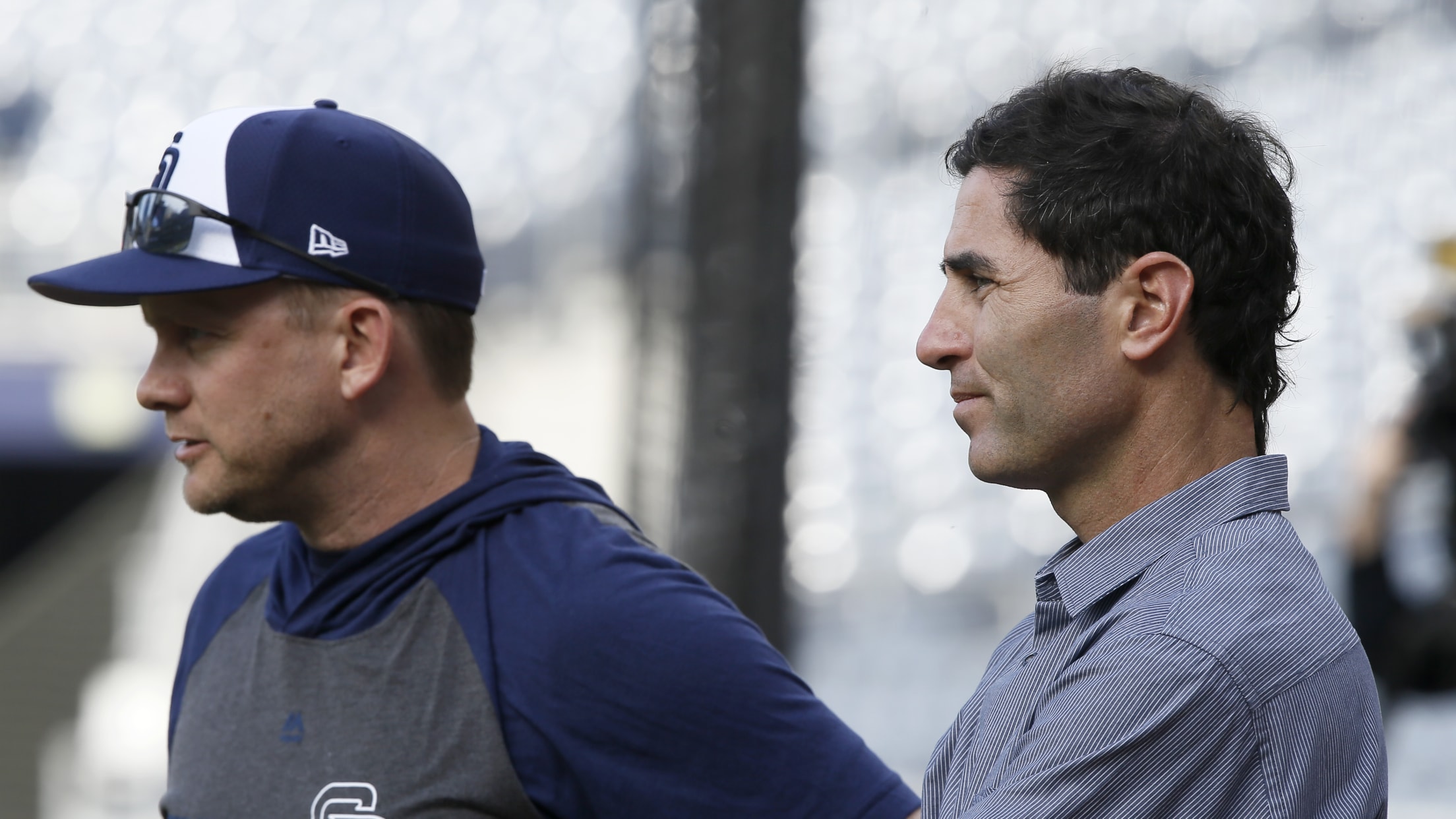 NEW YORK -- The Padres have spent the better part of two seasons searching for controllable frontline starting pitching. Ahead of next week's July 31 Trade Deadline, very little has changed on that front. One important factor has changed, however: the calendar. Suddenly, there's a Deadline looming next week. If
20 players, 20 Trade Deadline predictions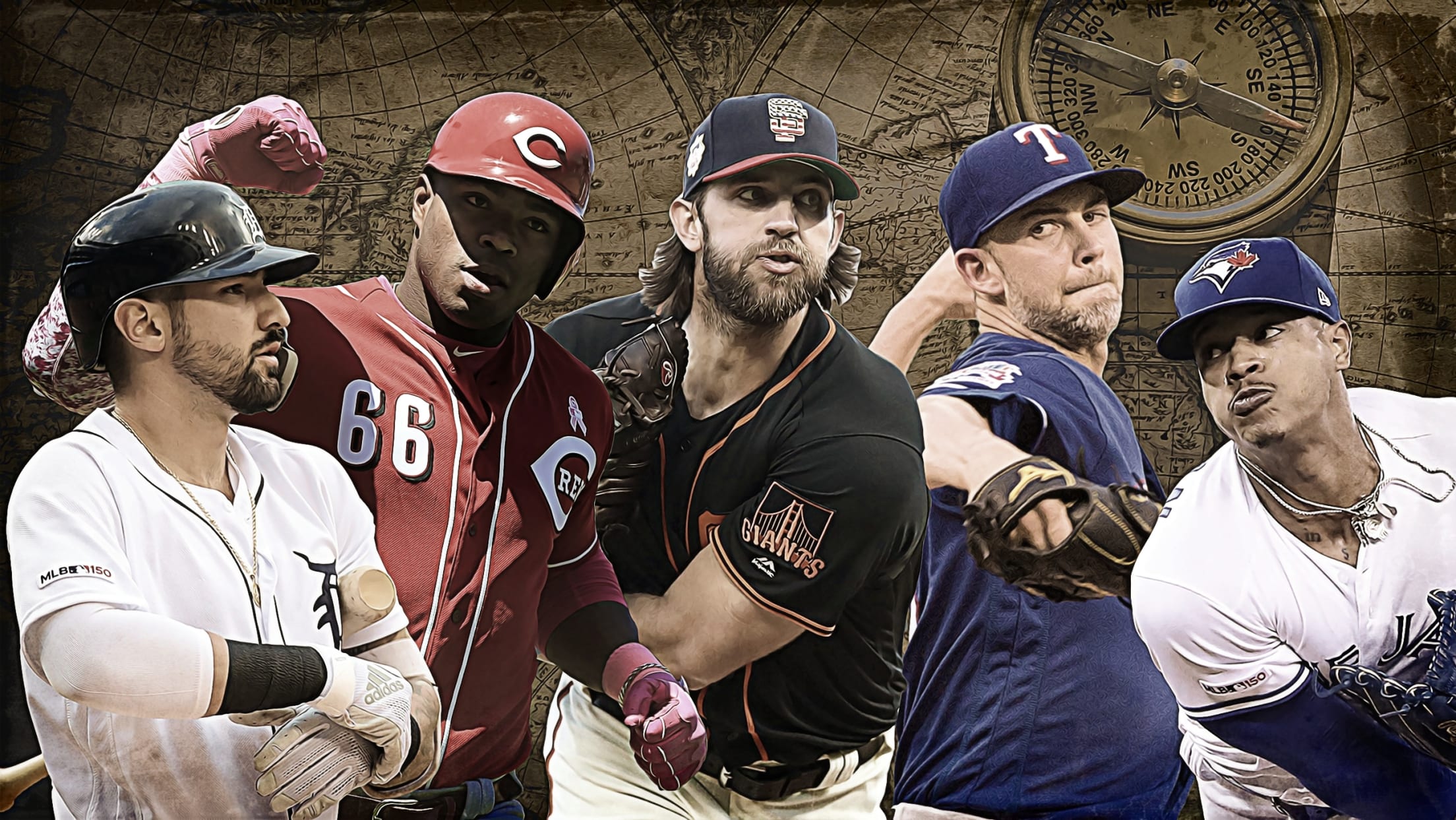 The 2019 Trade Deadline is a week from Wednesday (4 p.m. ET on July 31), and as you've probably heard, it's a little different this year. There's no August waiver period this time around, and therefore if teams want to make moves to reinforce a playoff push, they've only got
Deadline latest: Sizing up Sox, Padres, Giants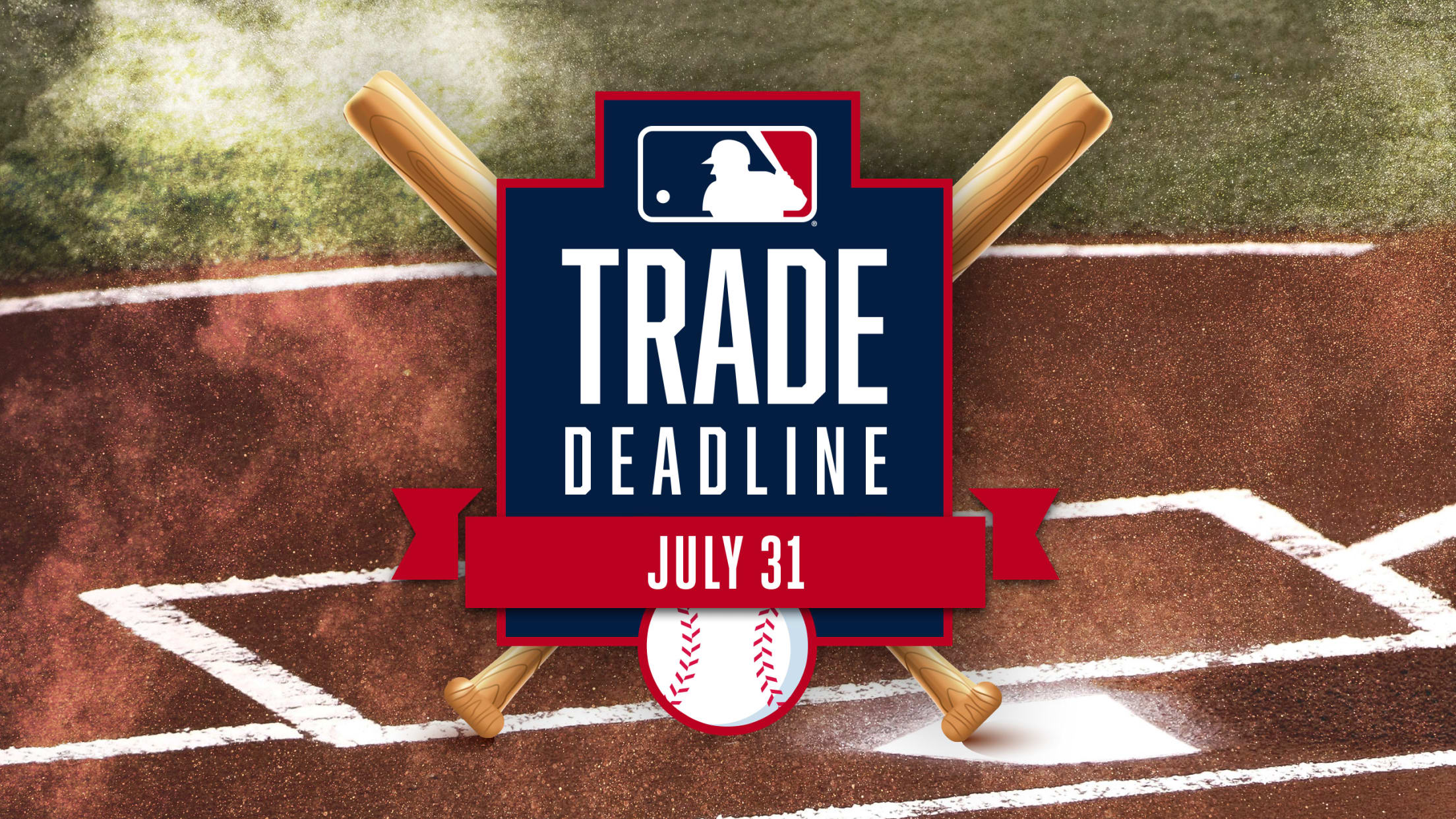 It was only one year ago that the Red Sox were steamrolling their way through the American League, moving 40 games over .500 on July 23. Through 101 games this season, Boston has yet to reach the 10-over-.500 mark, leaving them scratching and clawing to stay relevant in the American