There's a new No. 1 atop Power Rankings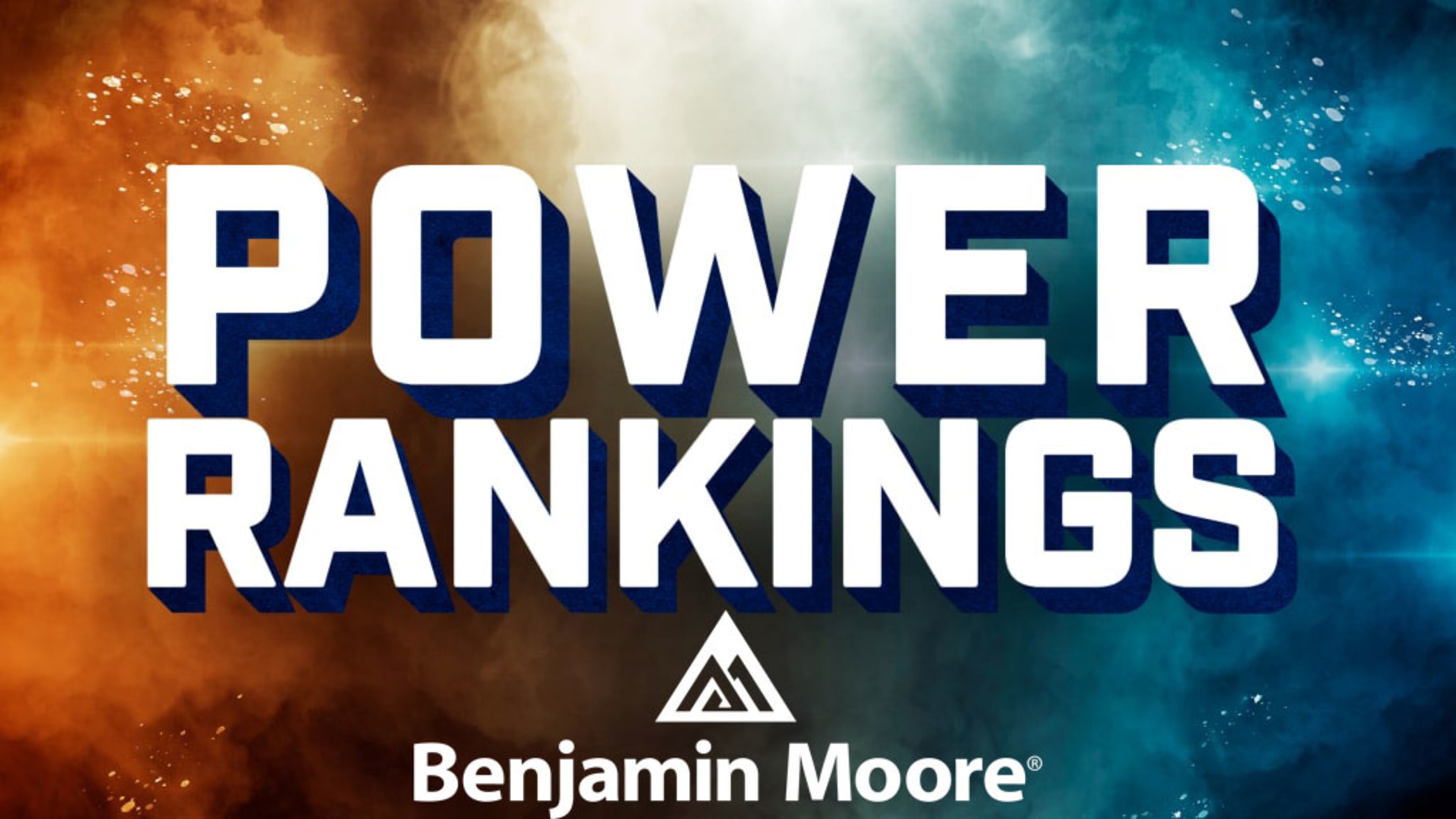 Every contending team needs exceptional depth to get through a baseball season, but what the Astros are doing these days without one of their most valuable hitters is somewhat remarkable. José Altuve has been sidelined with a strained left hamstring and has not played since May 10. In his absence,
The toughest guy to strike out on every team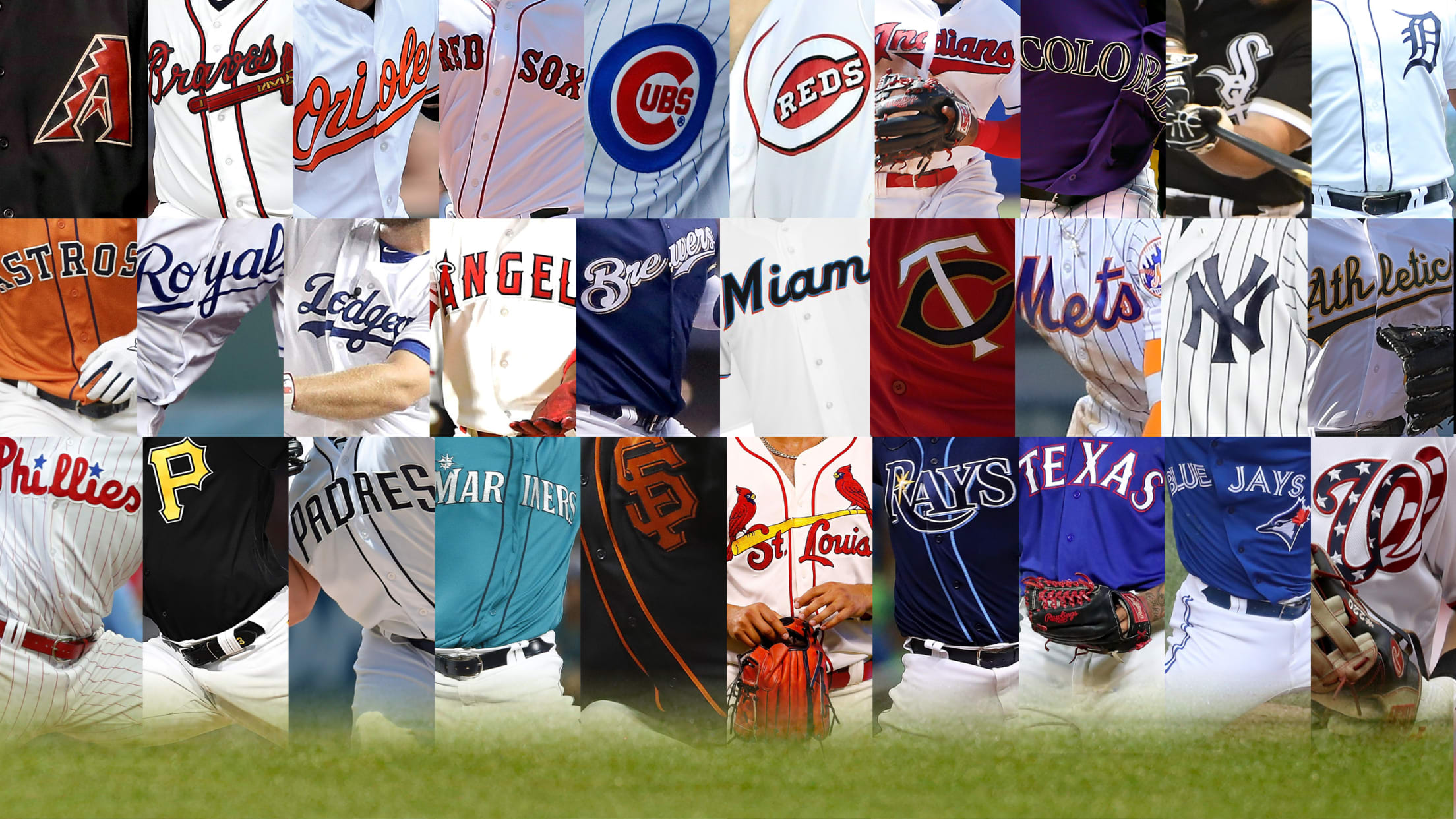 The world of baseball has embraced the strikeout in a way that is sometimes obsessive: For the second consecutive year, we're on pace for more strikeouts than hits. Even the best hitters in baseball don't sweat the strikeouts anymore. It's all part of the game. This ends up making those
The unsung skill helping Bellinger chase .400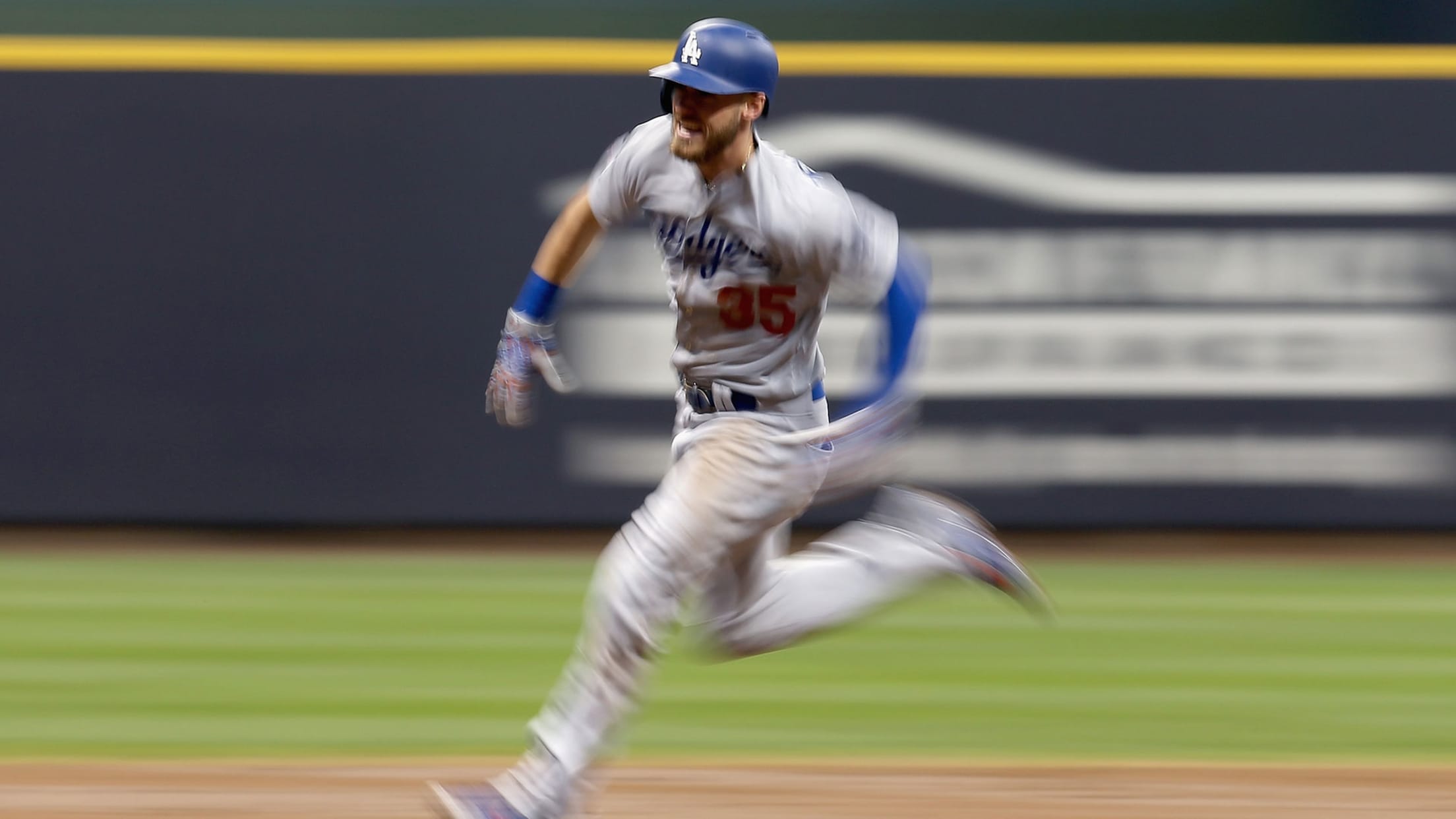 A lot of the time, Cody Bellinger gets to jog the bases for free. He has 17 homers now. But you need more than home runs to be a .400 hitter a month and a half into the season. Bellinger has more. One key part of the package: electric speed.
Is Stanton close? Slugger joins Tampa for rehab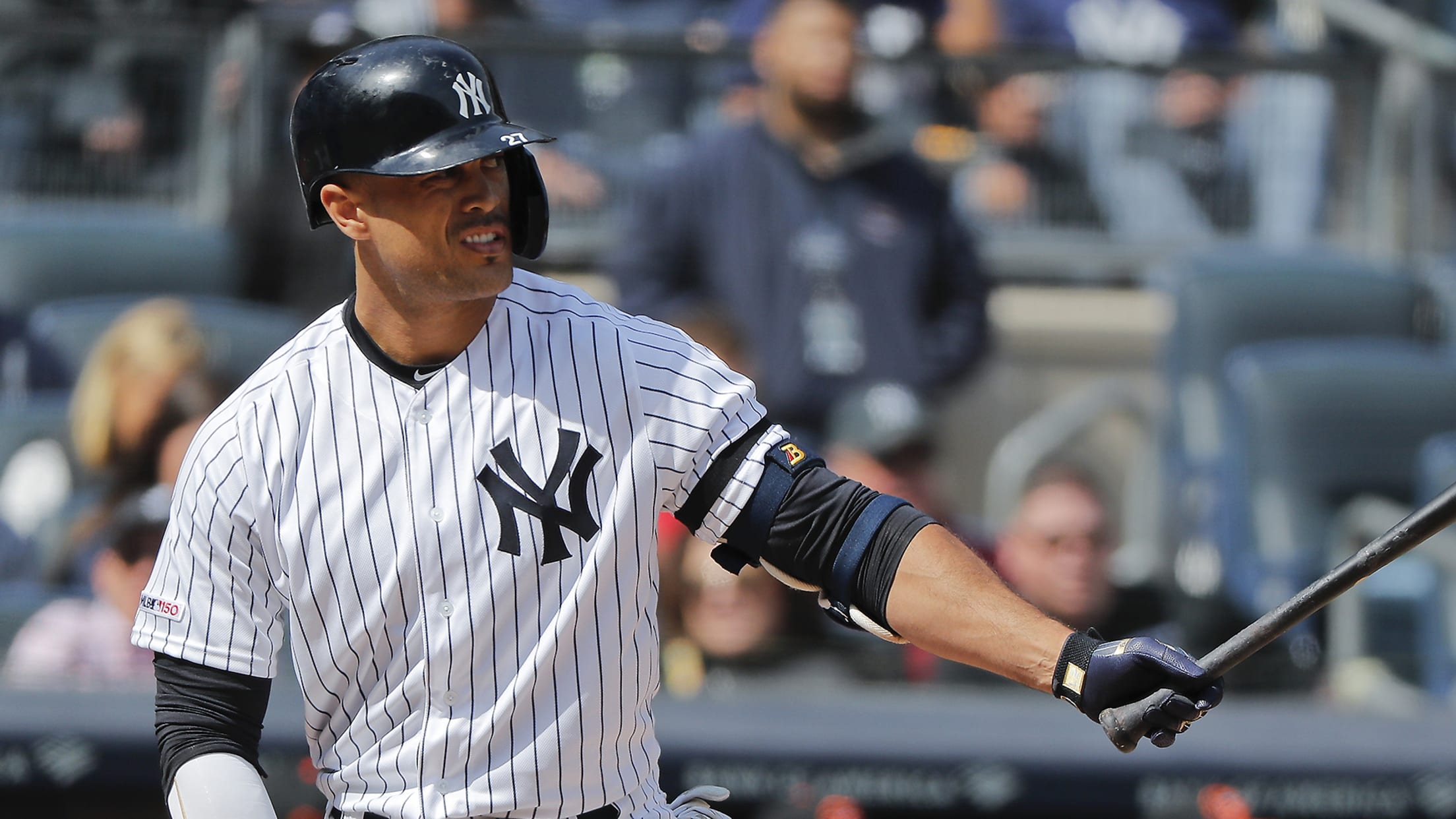 Giancarlo Stanton is starting a rehab assignment with Class A Advanced Tampa, so the slugger's return to the Yankees could be on the horizon. Stanton, who's been out since the end of March with a left biceps strain (which has healed) and a left shoulder strain, was added to the
Duel with Yu on tap for Arrieta's return to Wrigley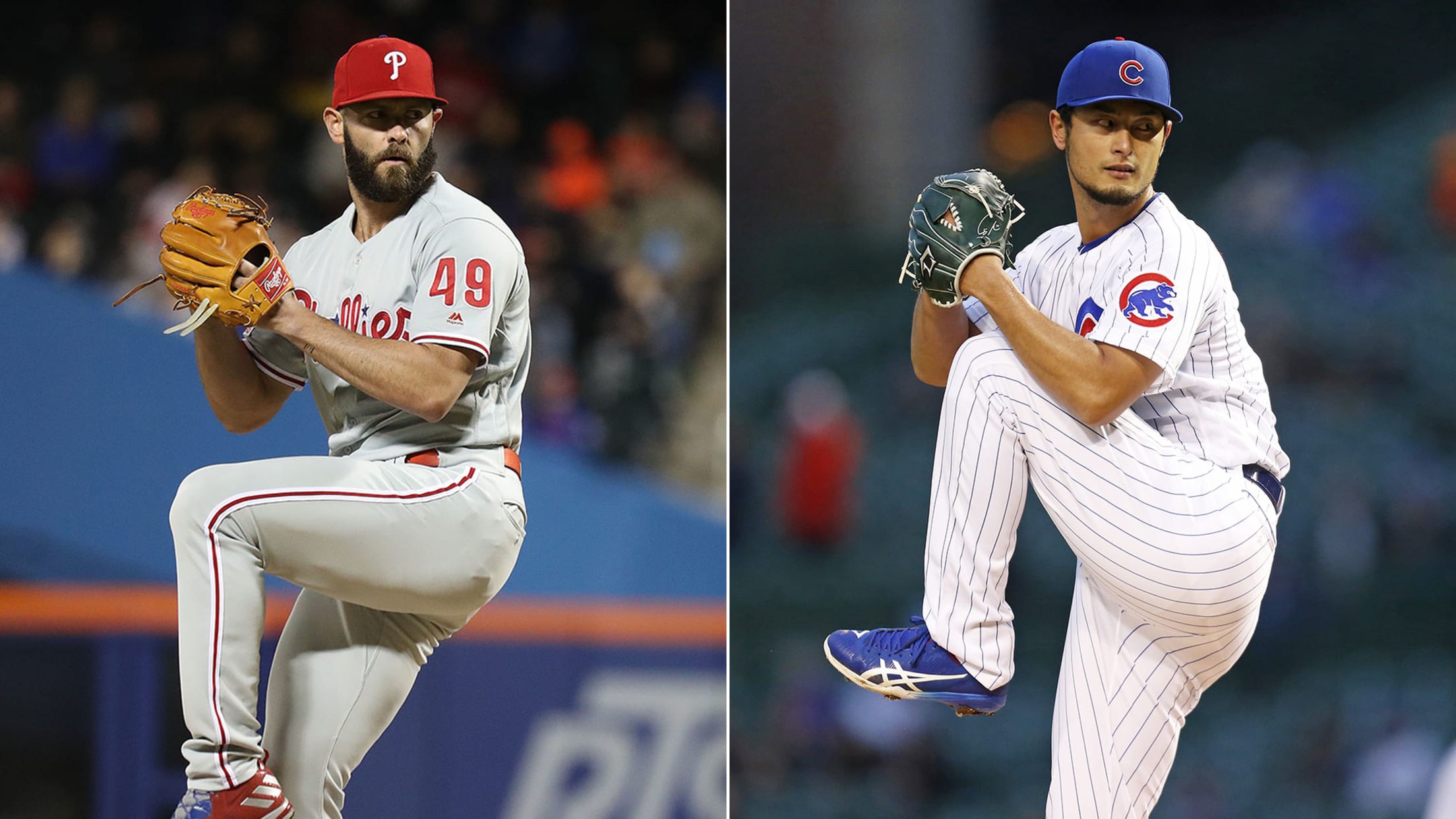 The Cubs head back to Wrigley Field on Monday to face the Phillies and see an old friend, as Jake Arrieta is set to square off with Yu Darvish in his first matchup against his former team. The 7:05 p.m. CT/8:05 p.m. ET matchup will be available live on MLB.TV
After slow start, Vlad can't stop hitting HRs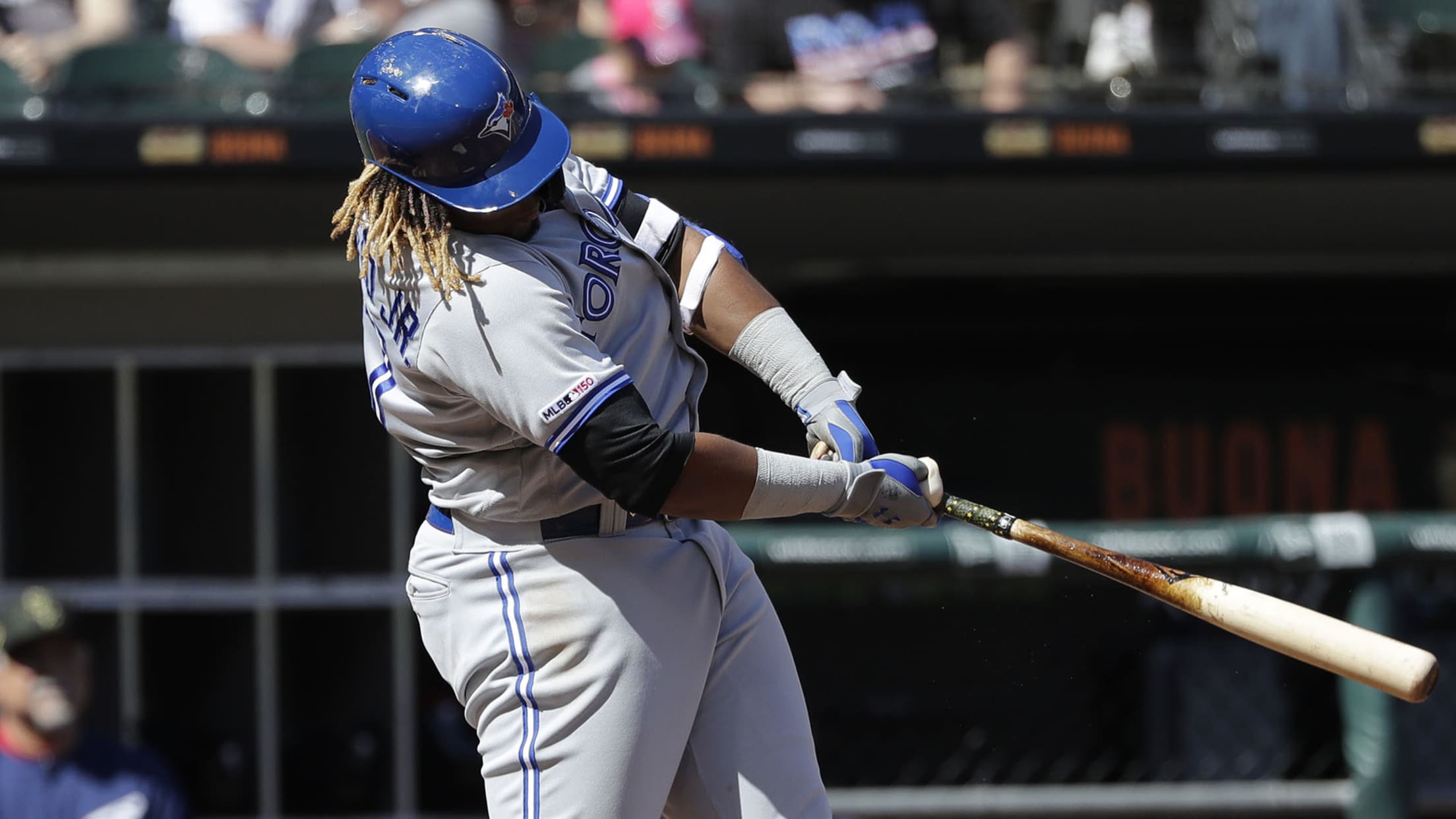 CHICAGO -- Vladimir Guerrero Jr. is starting to make up for lost time, and along the way he is making everyone forget about a slow start to his rookie season. Guerrero homered for the fourth time over his last six games in the Blue Jays' 5-2 victory vs. the White
Maddon drops protest, 'though I still don't agree'
MLB informs Cubs Doolittle's delivery is legal, unlike Edwards'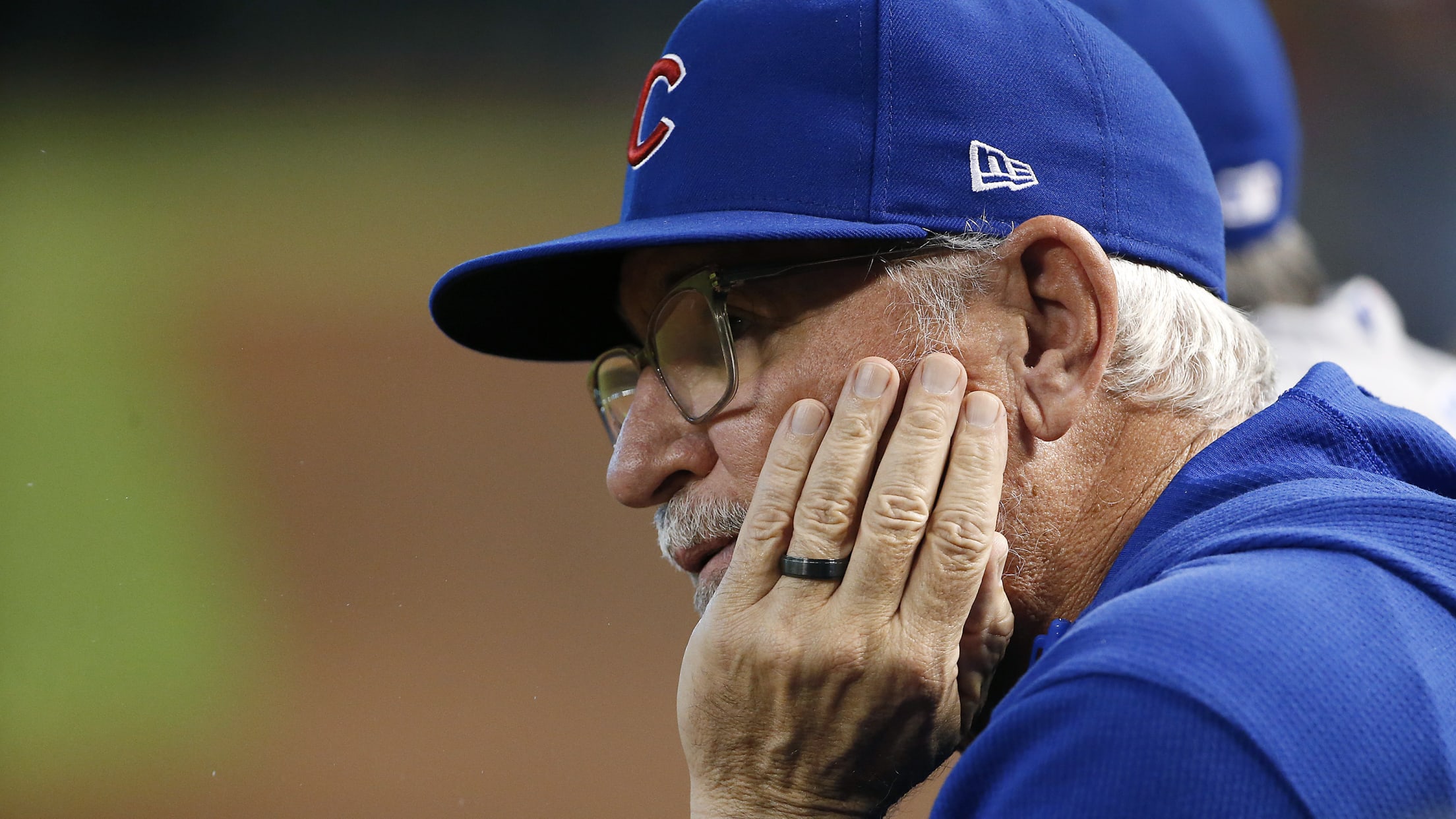 WASHINGTON -- Cubs manager Joe Maddon said before Sunday's game that the team had dropped its protest of Saturday's 5-2 loss to the Nationals. Maddon and the Cubs were upset because Washington closer Sean Doolittle tapped his foot on the ground during his delivery in the ninth inning, which they
Cano at center of Mets' fifth straight loss
Club continues to preach patience after fifth straight loss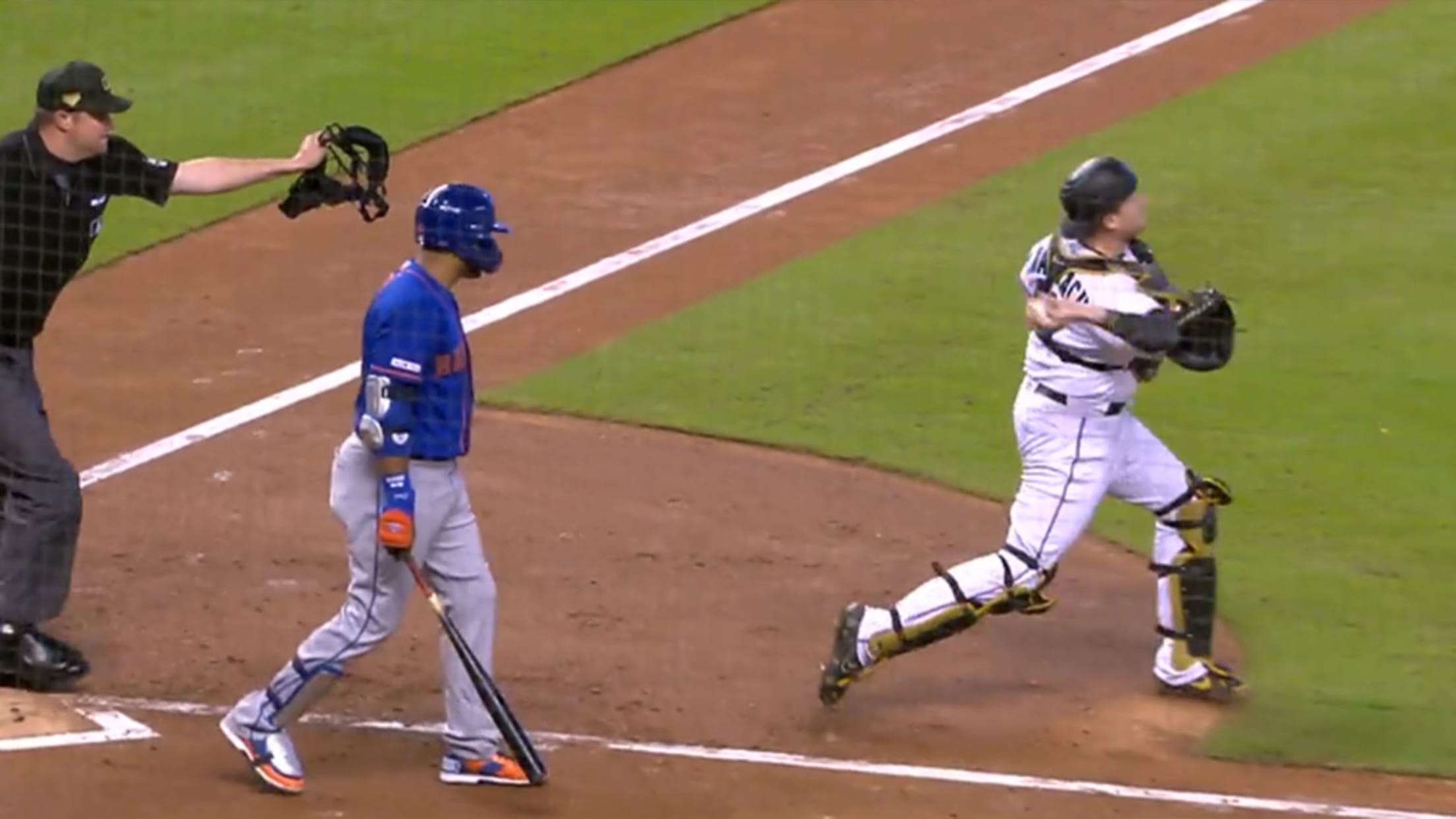 MIAMI -- When the Mets acquired Robinson Canó over the offseason in a blockbuster trade with the Mariners, it signaled New York's determination to return to prominence both in the National League East and postseason landscape. Five months later, the honeymoon appears to be over as Cano drew heat for
Injury updates: Tanaka, Paxton, Altuve, Springer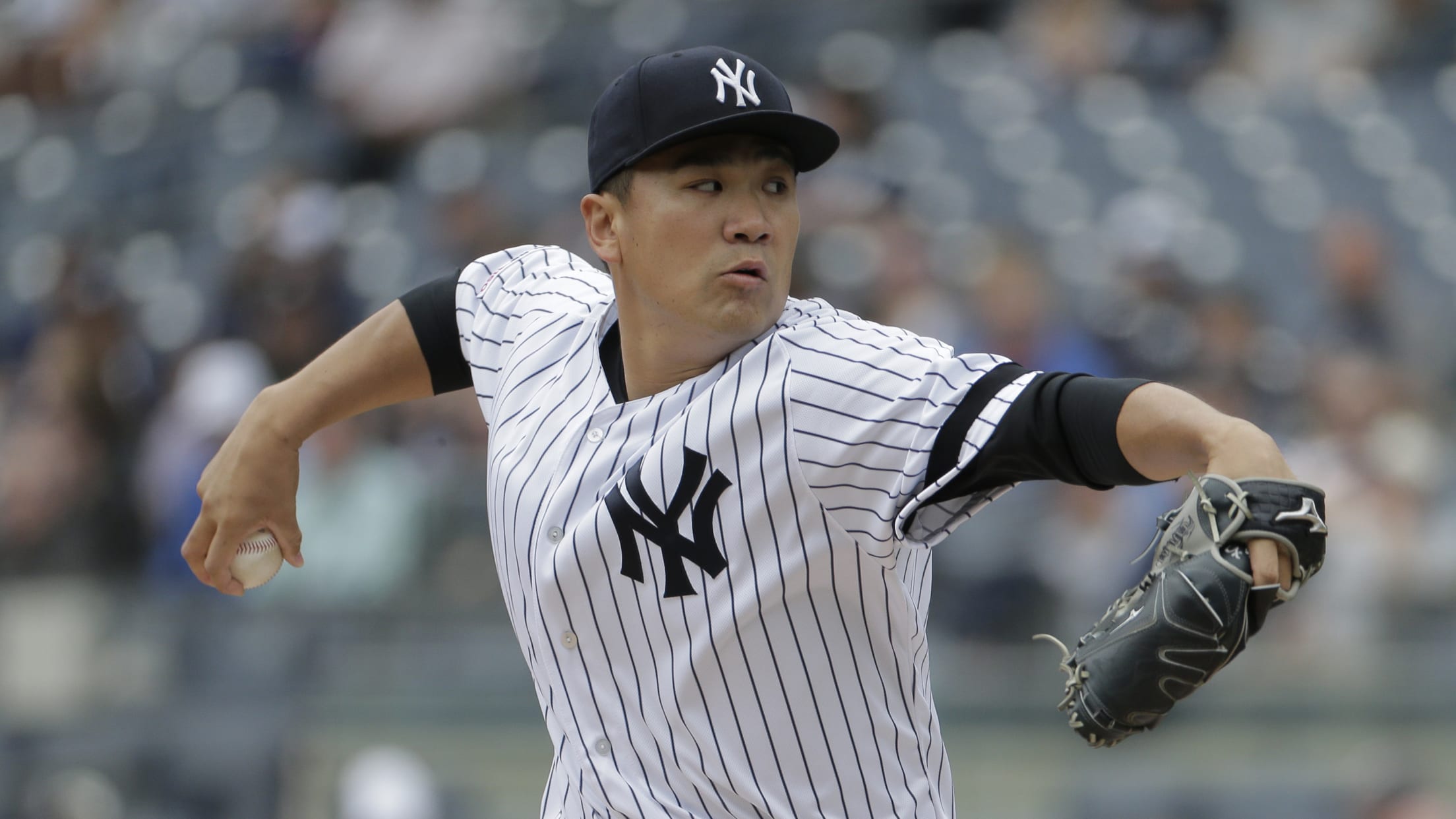 Masahiro Tanaka, James Paxton and Dellin Betances, Yankees A day after getting hit on the right shin by a batted ball with a 111.3-mph exit velocity from Yandy Díaz, Tanaka is feeling better. He was walking normally at Yankee Stadium ahead of the Yanks' rubber game vs. the Rays on
Yanks ride wild 6th to series W, AL East lead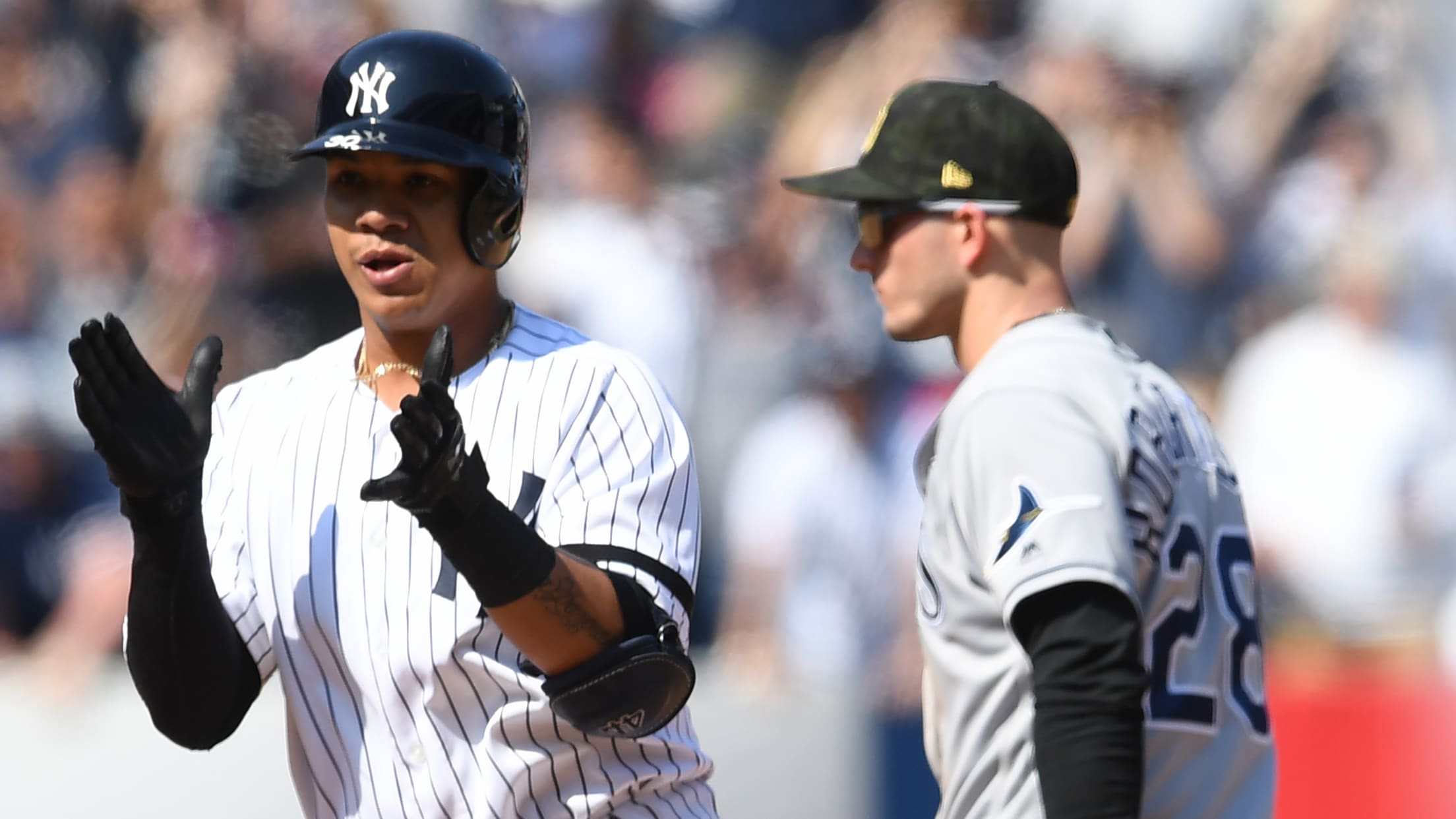 NEW YORK -- The Yankees entered the bottom of the sixth inning tied at 5 with the Rays in a back-and-forth game that featured home runs from both sides. But the Yanks took control in the sixth, scoring seven runs on four hits in an inning that included five walks
Ryu masterful again, runs scoreless streak to 31
Dodgers lefty records first road victory in win over Reds; Bellinger cranks 17th homer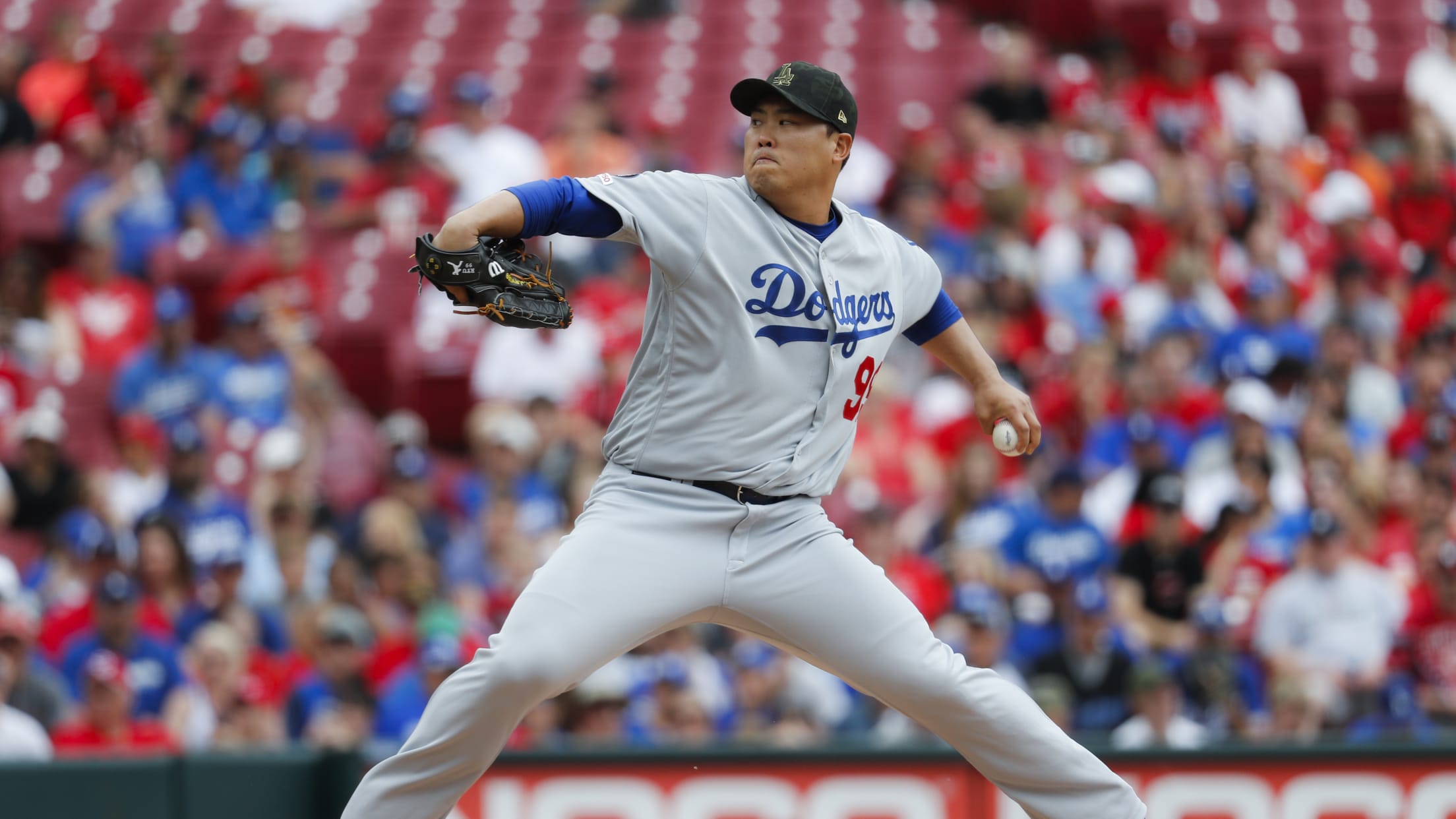 CINCINNATI -- Hyun-Jin Ryu had not won a decision this season away from Dodger Stadium, but Dodgers manager Dave Roberts knew it was just a matter of time. "He likes pitching at home," Roberts said, prior to Sunday's game. "But if he commands the fastball, he can pitch anywhere, even
Red Sox snap Astros' 10-game winning streak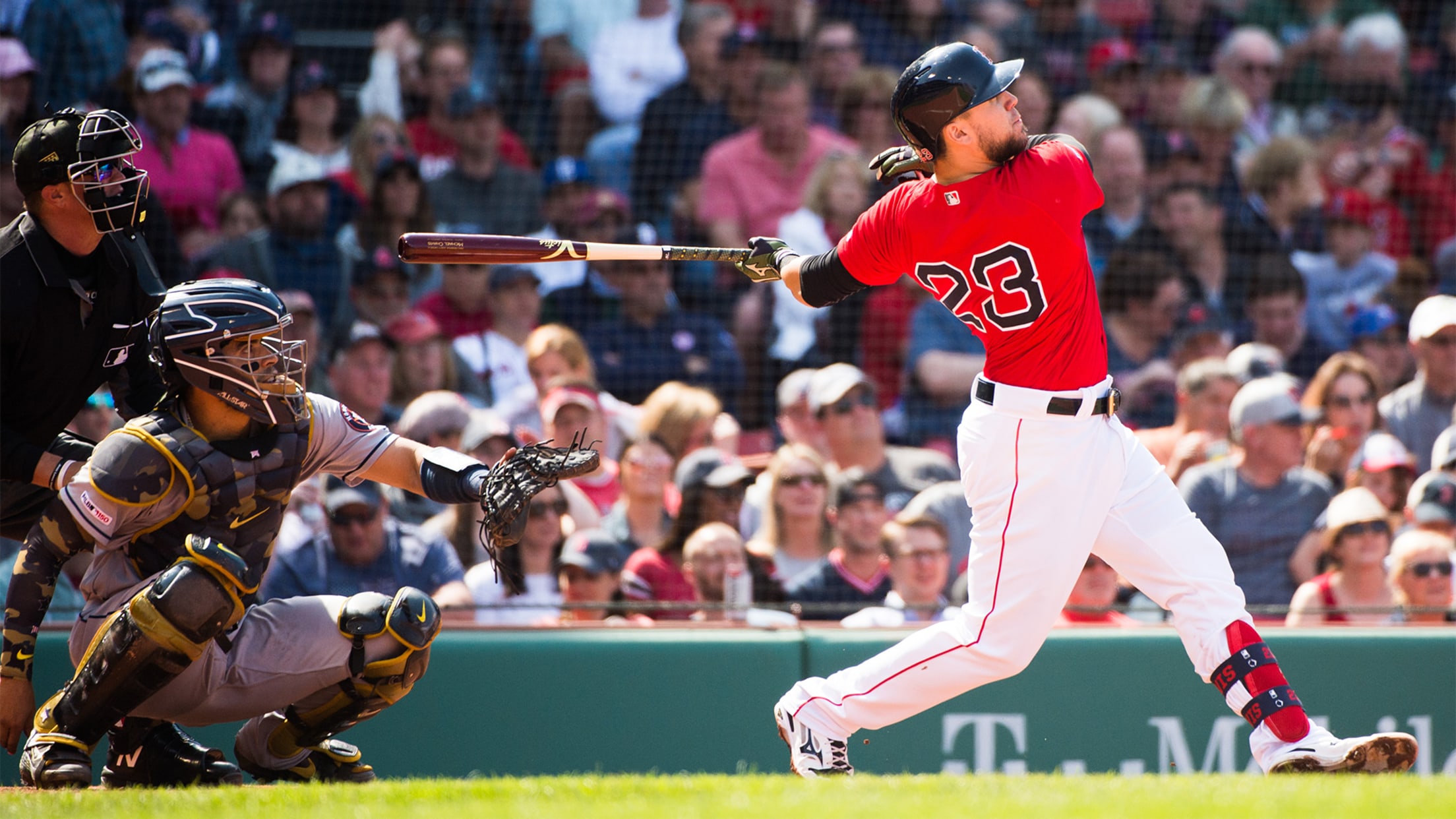 BOSTON -- Even on a day Chris Sale struck out 10, it wasn't pretty. Even on a day Xander Bogaerts came up with the big hit the Red Sox needed, the offense was grinding it out more than dominating. The truth of the matter is that the Red Sox weren't
Harper's bazaar: A weekend full of homers
Two-run blast the difference-maker in series sweep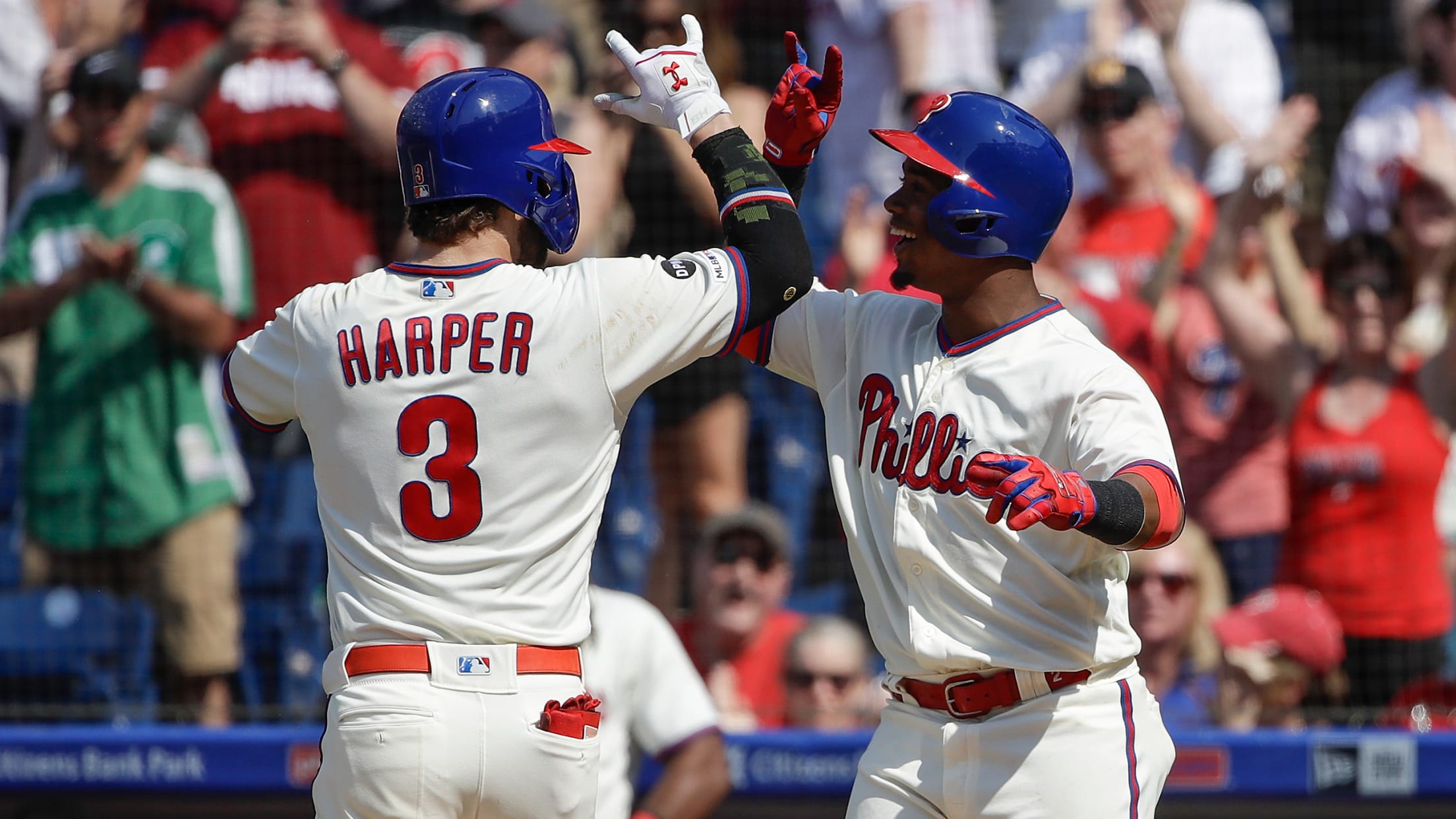 PHILADELPHIA -- After clobbering a home run over the batter's eye and onto Ashburn Alley in Saturday's win, Bryce Harper stood at his locker postgame and said, "It's not how far, it's how many." Harper backed up that mantra on Sunday, drilling another no-doubter home run to straightaway center field
Woman is first to play in PR men's league 
Diamilette Quiles breaks barrier by taking field in doubleheader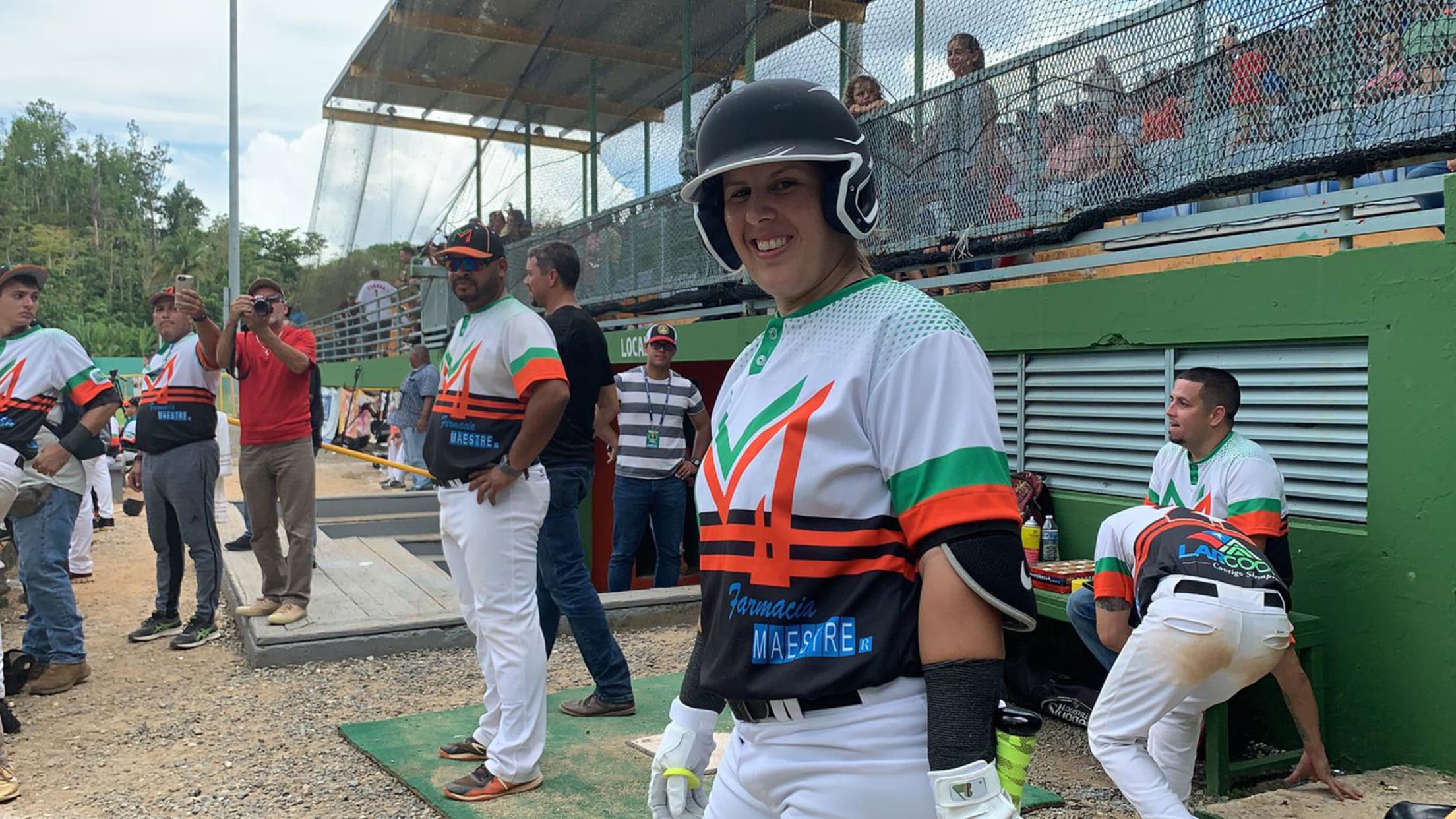 Baseball history was going to be made, so one thousand fans piled into Utuado's Estadio Ramon Cabanas, the modest stadium in the central part of Puerto Rico, to witness it. They came to see first baseman Diamilette Quiles, and she did not disappoint. The 33-year-old became the first woman to
Evan Longoria tells us the real reason why his bats feature Pokemon and dabbing unicorns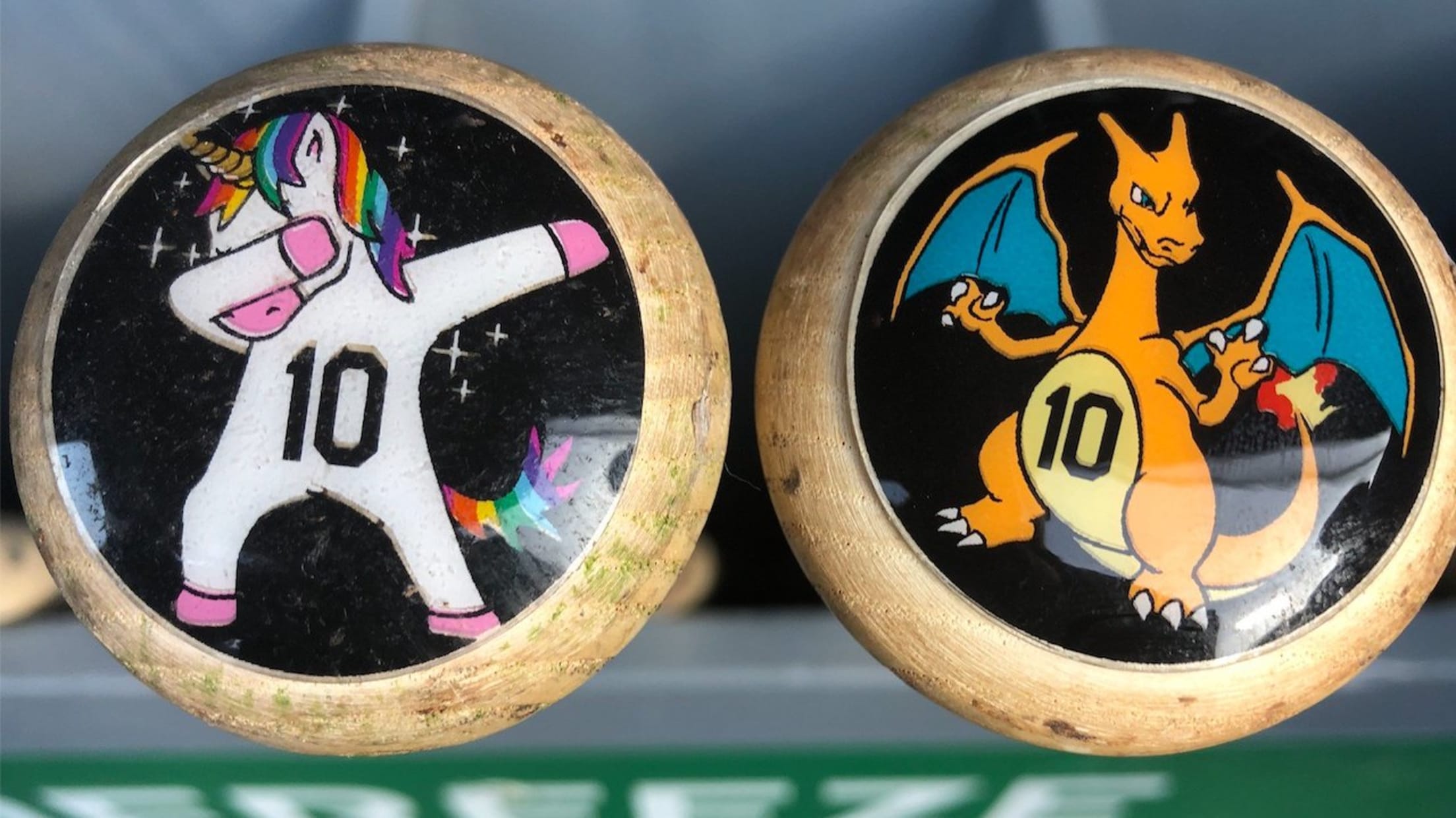 First thing's first: No, Evan Longoria isn't secretly super into unicorns. But his daughter, Elle, can't get enough -- which gave Evan an idea: Why not let her and her brother, Nash, pick out his bat knob decals during the 2019 season? Longoria had gone with custom knobs before (you
Puig crashes into wall on great grab, later exits
Right fielder day to day with sprained right shoulder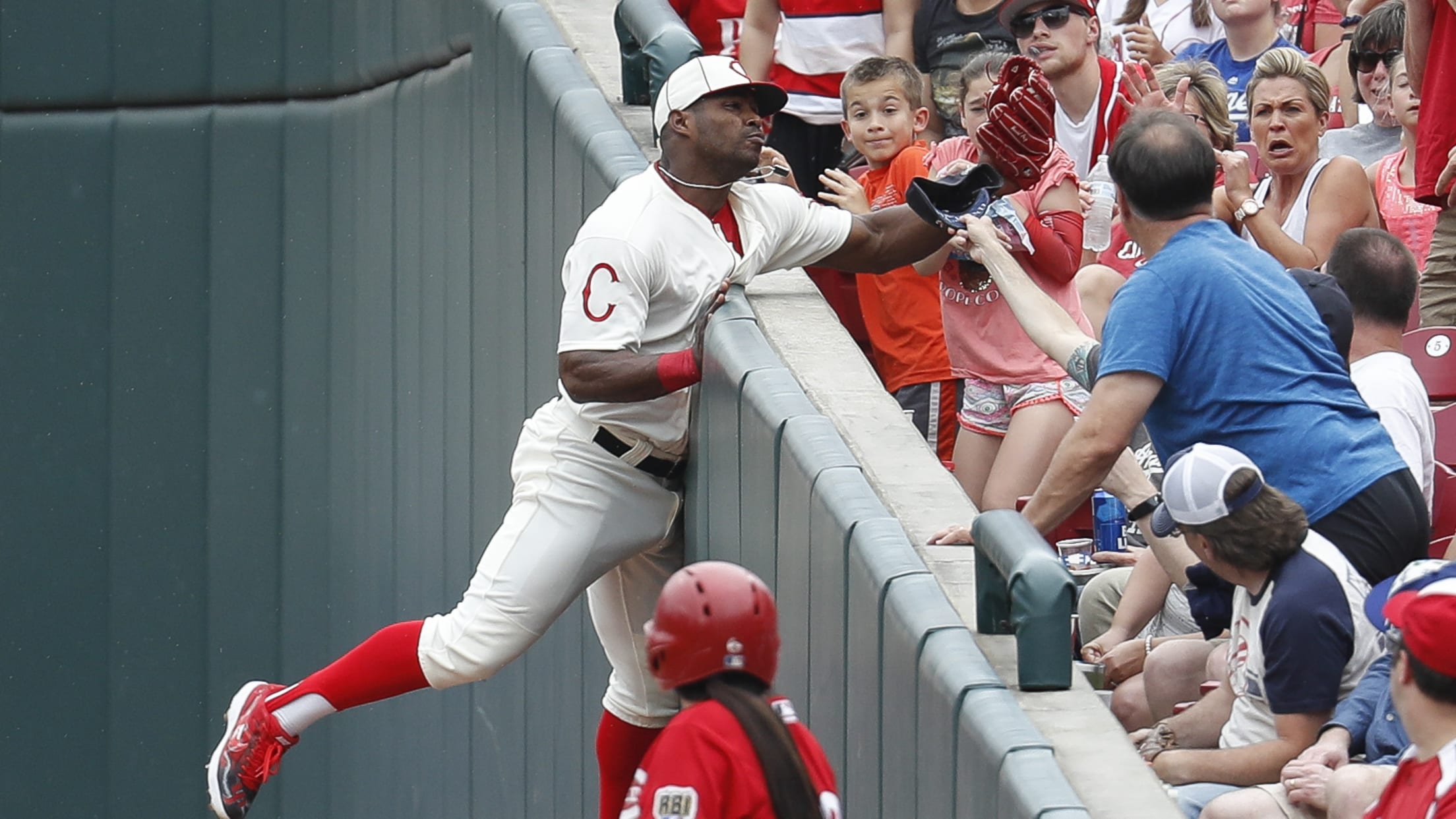 CINCINNATI -- One of the precious few good moments the Reds had during Sunday's 8-3 loss to the Dodgers ended up having some negative consequences. In the top of the sixth inning, right fielder Yasiel Puig made a fantastic leaping catch in foul territory. But the impact of landing on
Hiura hits 1st HR in Crew's power-filled day
Three solo shots help Brewers end road trip with victory; Woodruff goes eight innings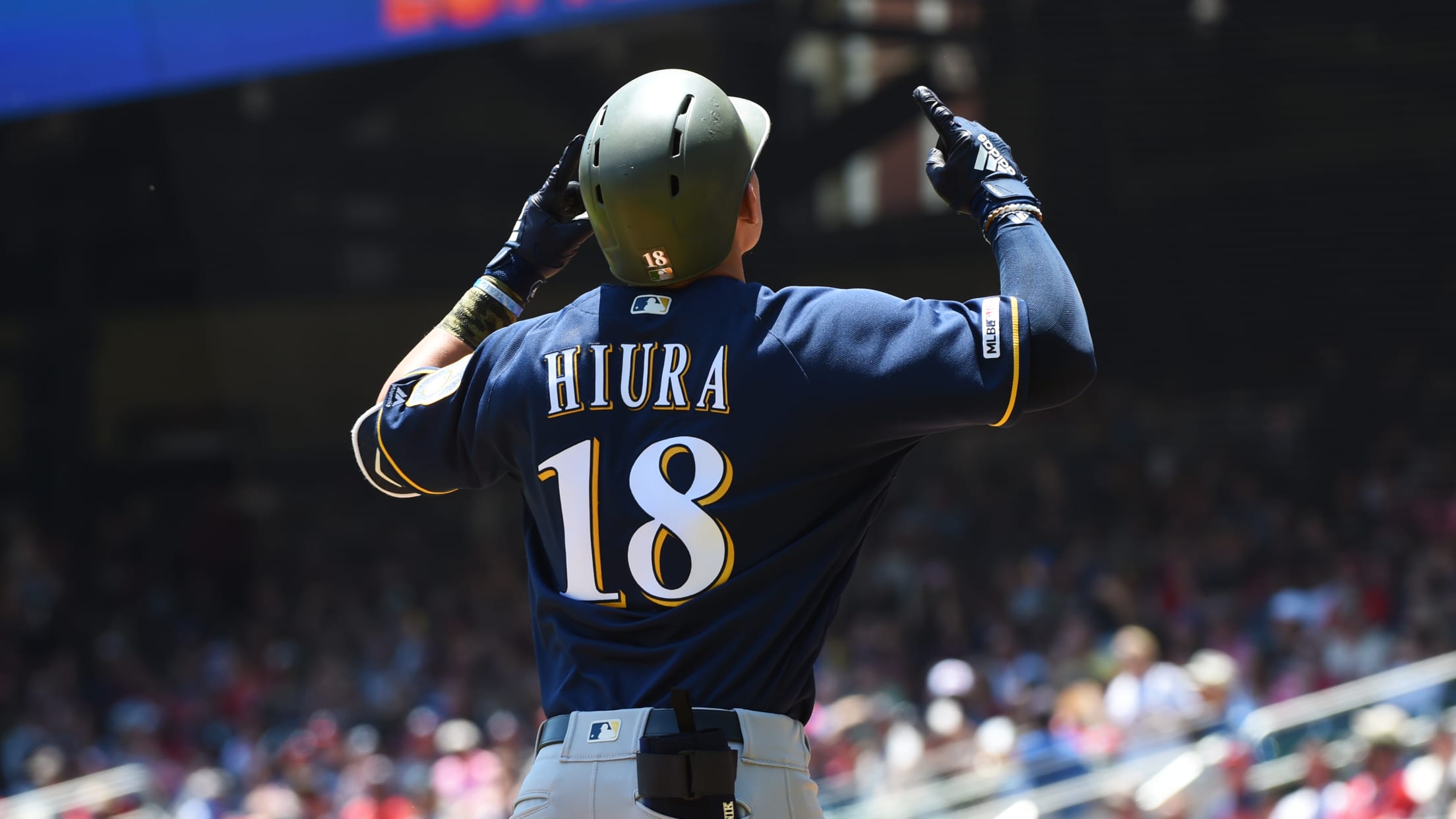 ATLANTA -- Keston Hiura is on the board in the big leagues, and he wasn't the only Brewers hitter who cleared the fences to finish the season's longest road trip with a win. Hiura, the No. 15 prospect in baseball per MLB Pipeline, hit his first Major League home run
Bieber among youngest with 15-K, 0-BB shutout
Righty throws first career shutout while fanning career-high 15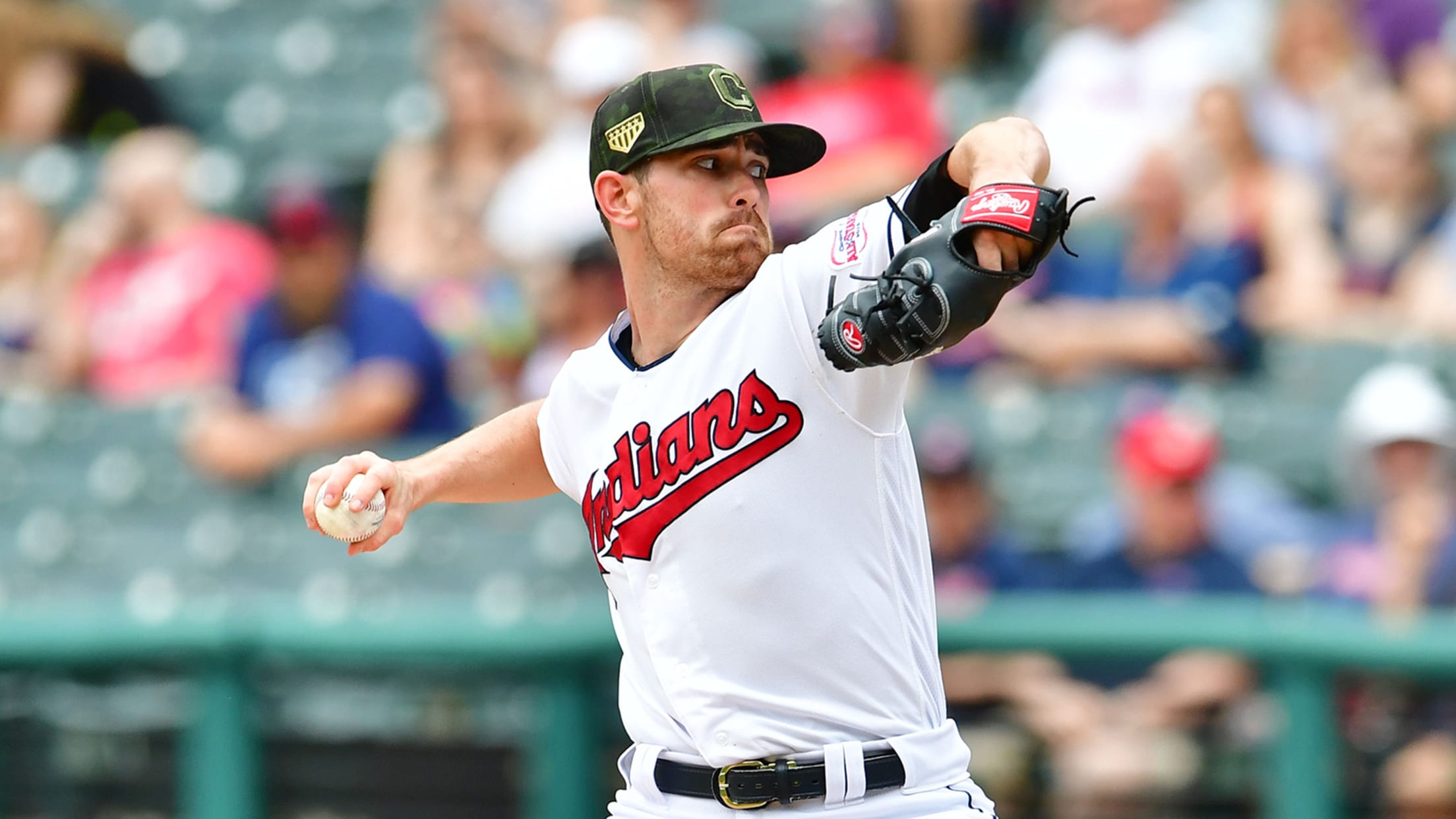 CLEVELAND -- When Shane Bieber walked off the mound at the end of the eighth inning of the Indians' 10-0 win over the Orioles on Sunday, he tried to dodge Indians pitching coach Carl Willis to avoid being told he was done for the afternoon. "Then he found me again
Hendricks survives hiccup as Cubs take series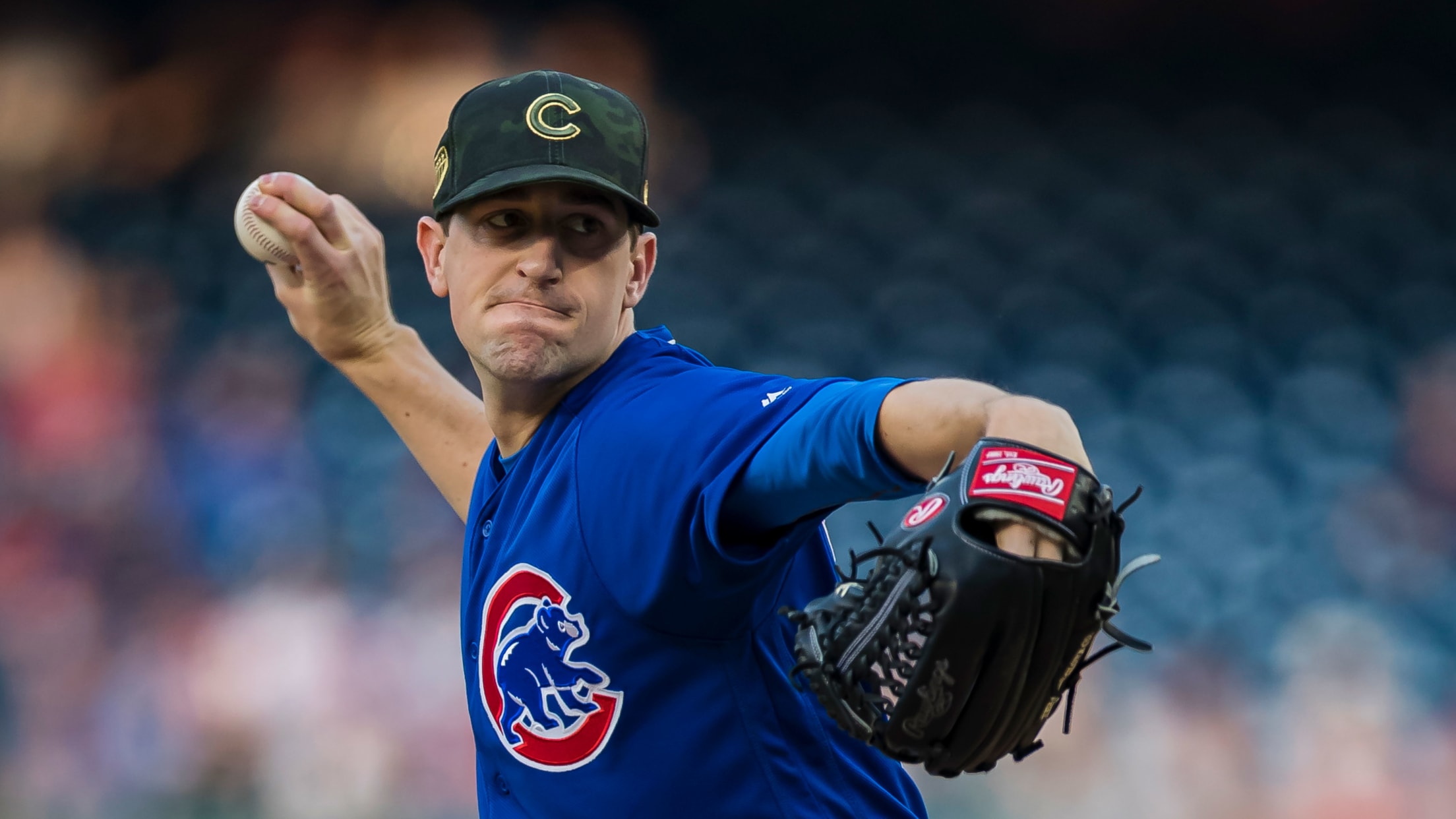 WASHINGTON -- Kyle Hendricks knew he didn't have his best stuff on Sunday night, but he still didn't give up a hit until the fifth and survived a late Nationals charge to remain unbeaten this month as the Cubs held on for a 6-5 victory and a series win at
'One more inning': Rangers rally to win in 10
Calhoun's pinch-hit single ties it before Mazara's sac fly give Texas walk-off victory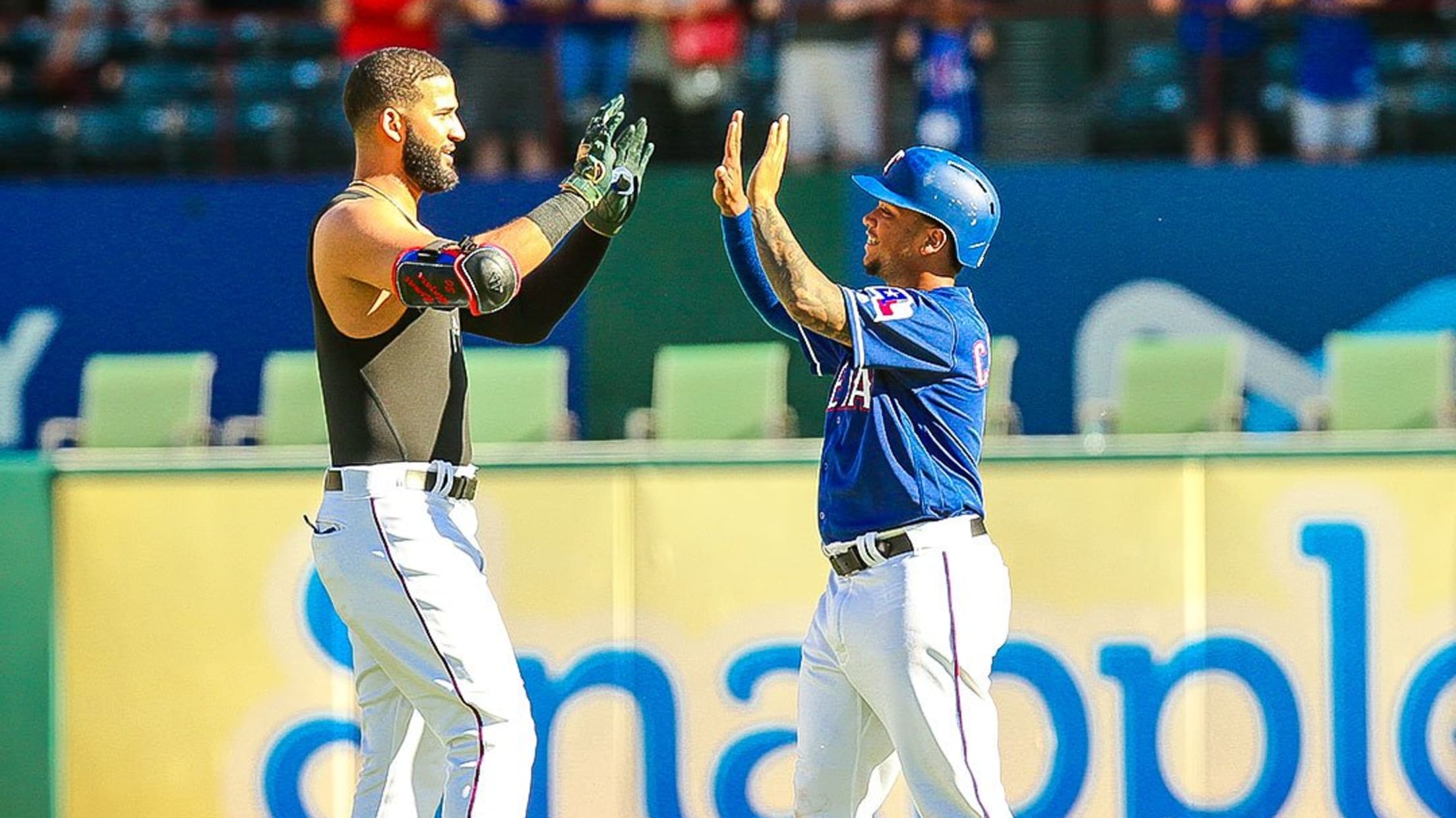 ARLINGTON -- The Rangers easily could have been deflated on Sunday afternoon after taking a 3-2 lead into the ninth inning and letting it slip away. They trailed by one, 4-3, going into the bottom of the 10th, and Cardinals reliever Jordan Hicks was pumping fastballs across the plate at
These moments shaped baseball's record book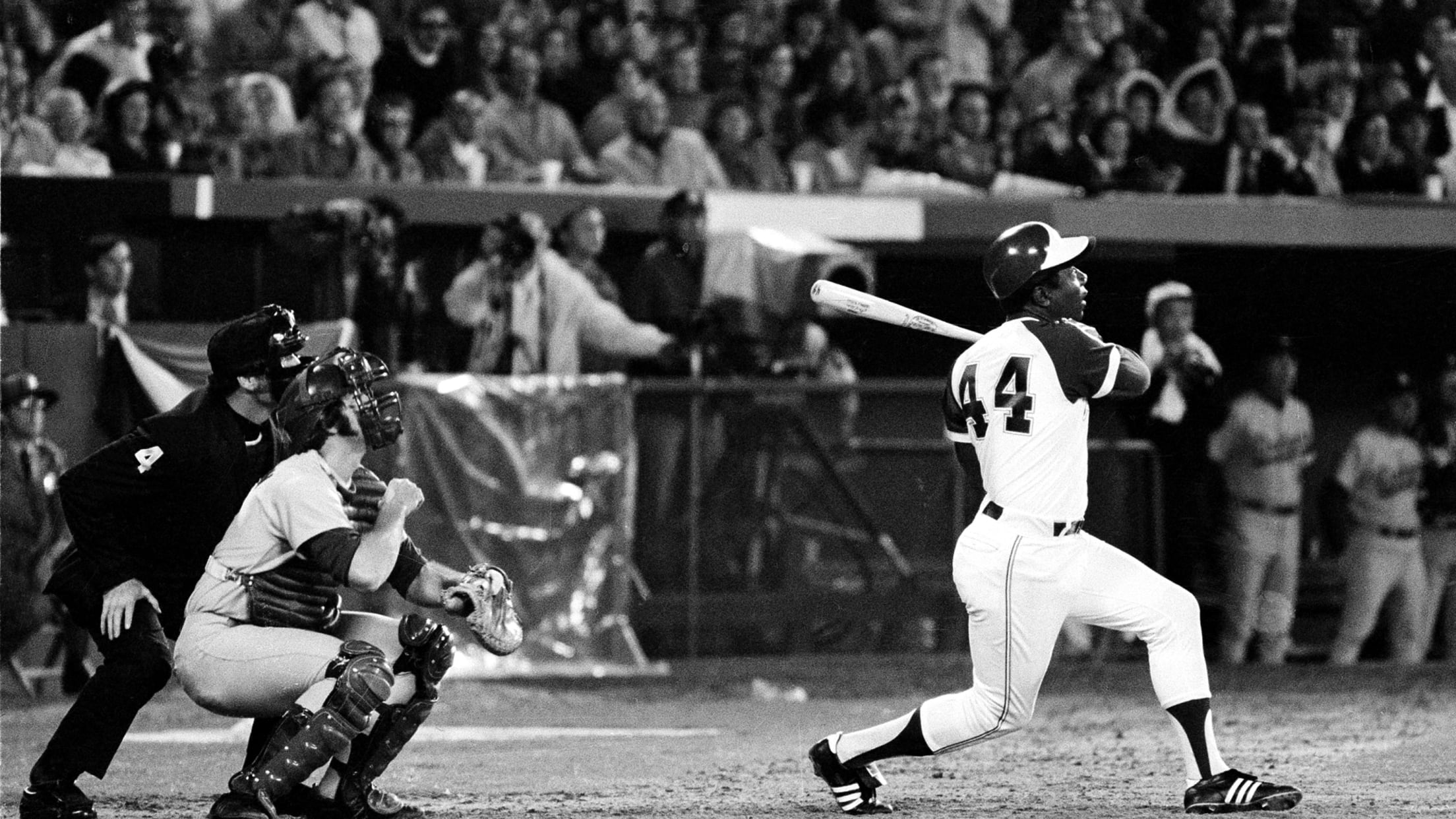 Arguably no other sport's records are as hallowed as baseball's greatest marks. Fans can easily recall exact figures from decades past and cherish the numbers that serve as reminders of some of the game's most extraordinary moments. These are the players behind the greatest record-breaking feats of the past 100
Mariners turn tables, triumph via HR vs. Twins
Trio of homers back strong Kikuchi to 3rd win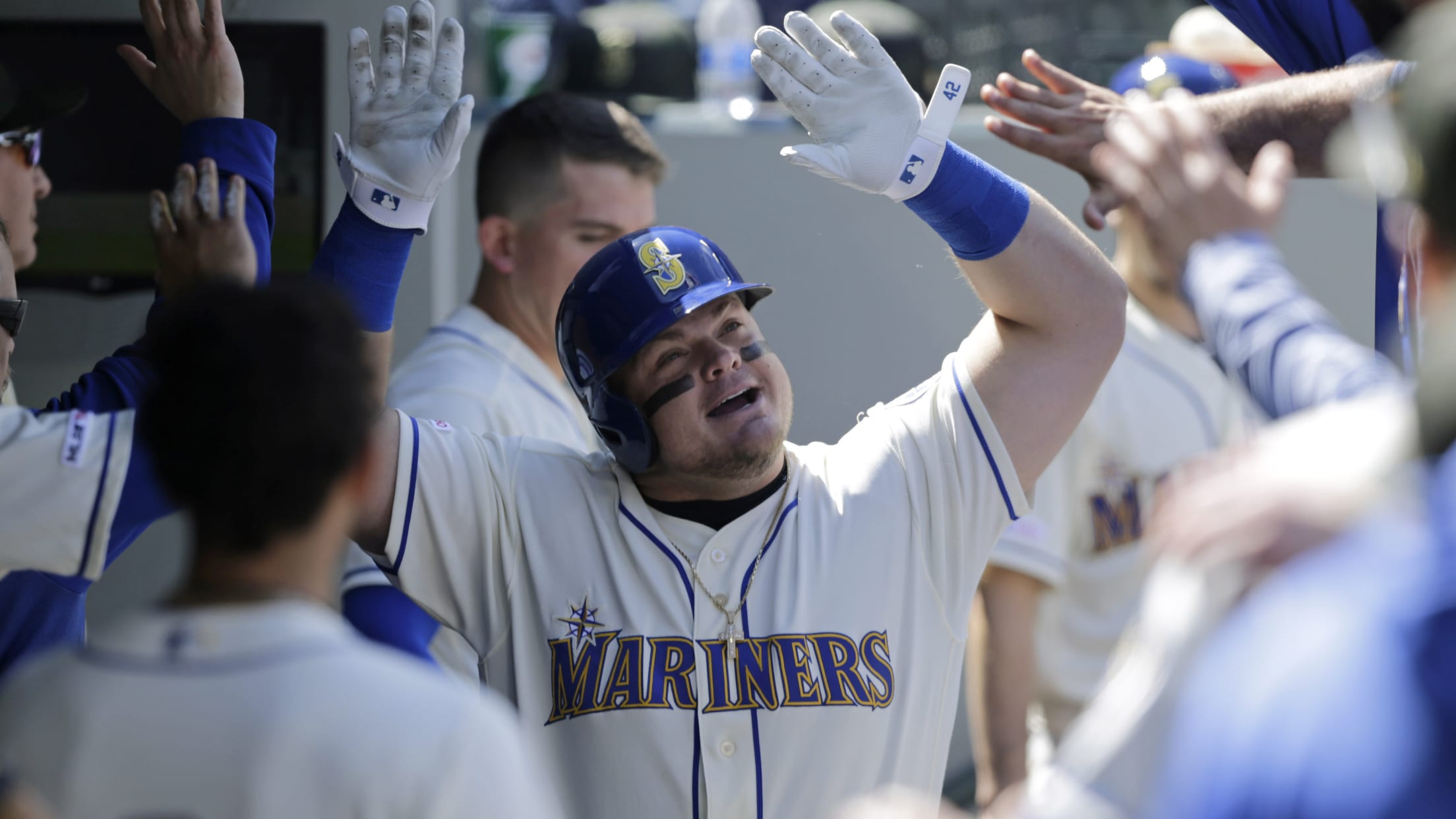 SEATTLE -- What do you do after a team has battered you over the first three games of a series, setting their season high in runs in the process? You send out your own stopper, as the Mariners did with Yusei Kikuchi on Sunday. The left-hander continued to impress with
Beat the Streak and win $5.6 million in 2019
MLB.com's flagship fantasy game is back for its 19th season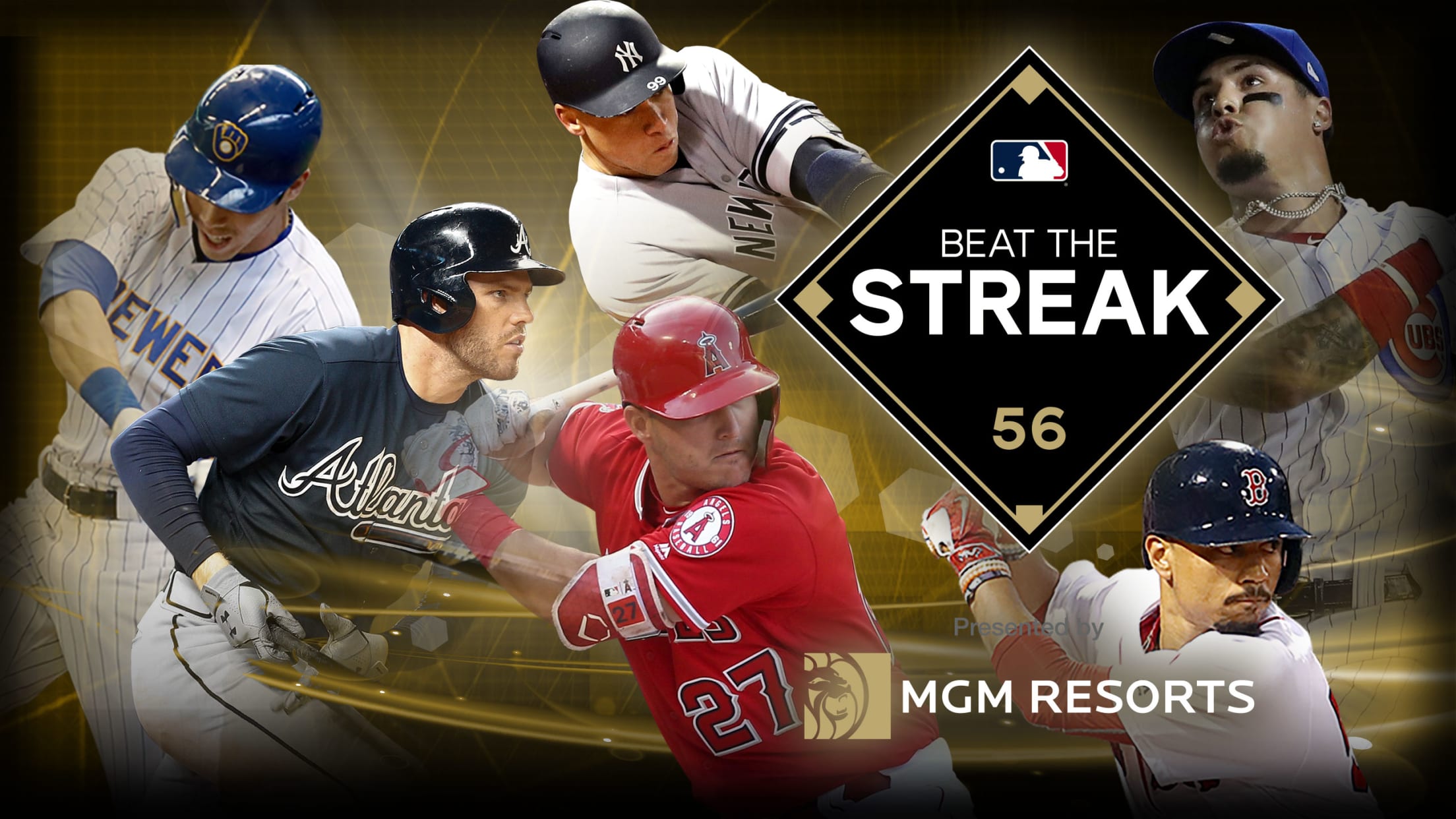 Beat the Streak presented by MGM is back for its 19th season, and you can take home $5.6 million and achieve legendary status by topping Joe DiMaggio's hallowed 56-game hitting streak from 1941. Passing DiMaggio has been a tall task for MLB players and Beat the Streak participants alike. Over
Dazzling play, Sandoval's homer lift Giants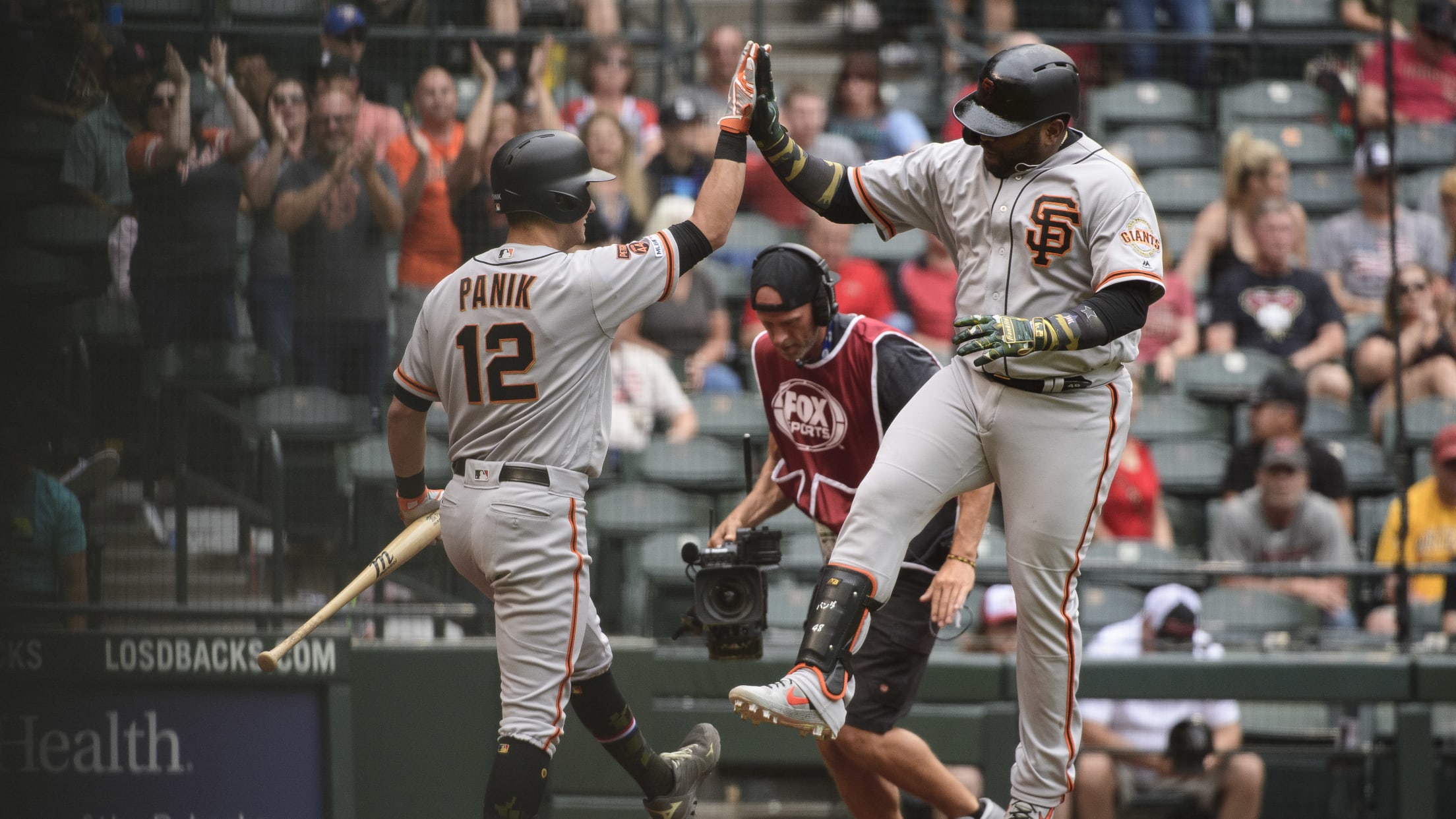 PHOENIX -- Brandon Crawford and Pablo Sandoval have been two of the Giants' most reliable players of the past decade. They've spent seven seasons as teammates, twice winning the World Series championship together. On Sunday afternoon, the 32-year-old veterans combined for one of their most impressive sequences ever. Crawford made