AL ROY Alvarez unanimous, NL ROY Alonso 1 shy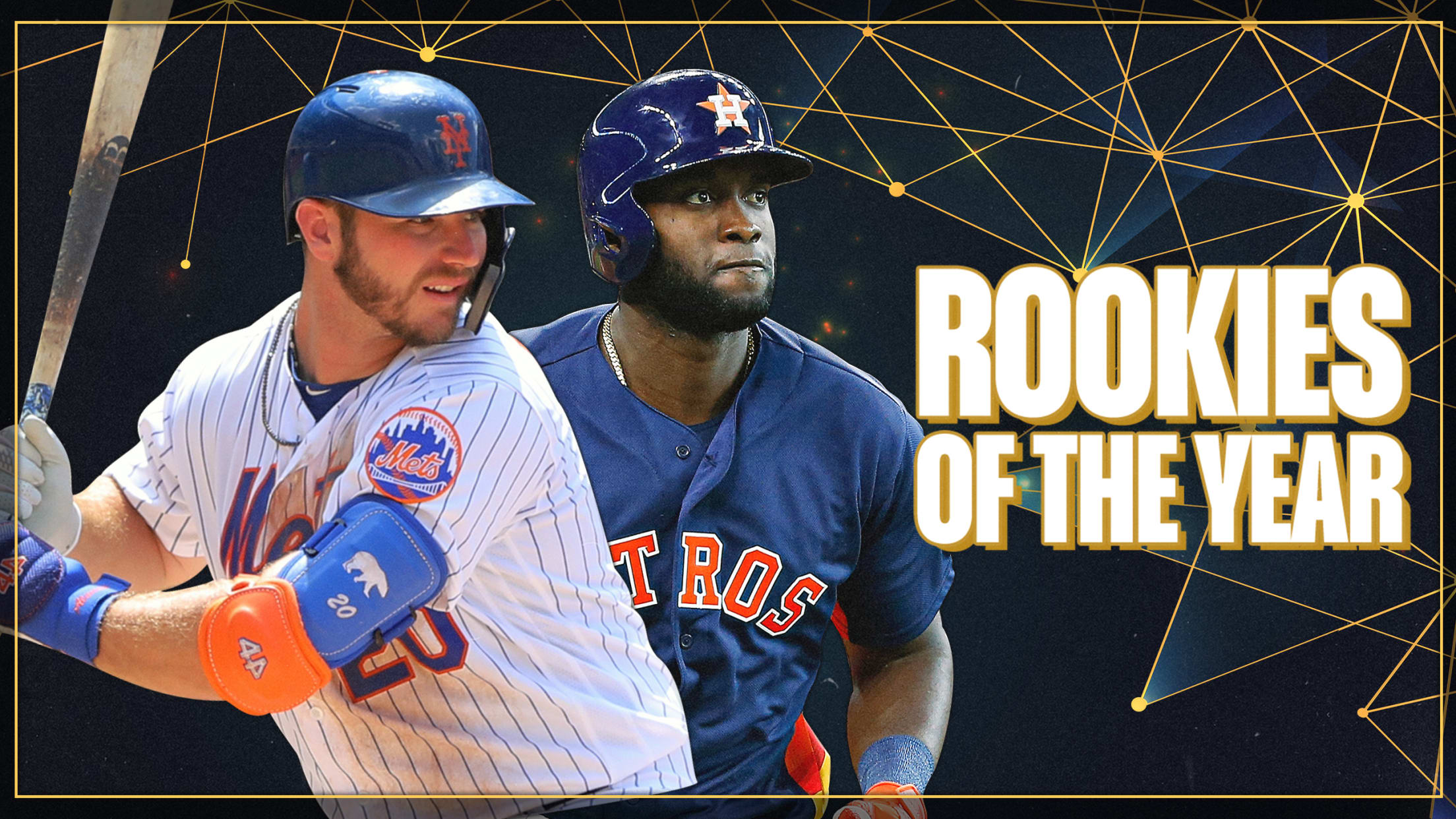 One guy won the midsummer Home Run Derby, then became the first rookie to win the full-season home run derby outright. The other went third deck at Minute Maid Park amid compiling the highest OPS ever for a rookie with at least 300 trips to the plate. What Mets first
Cole, Stras and 'surprise guys' on Yanks' radar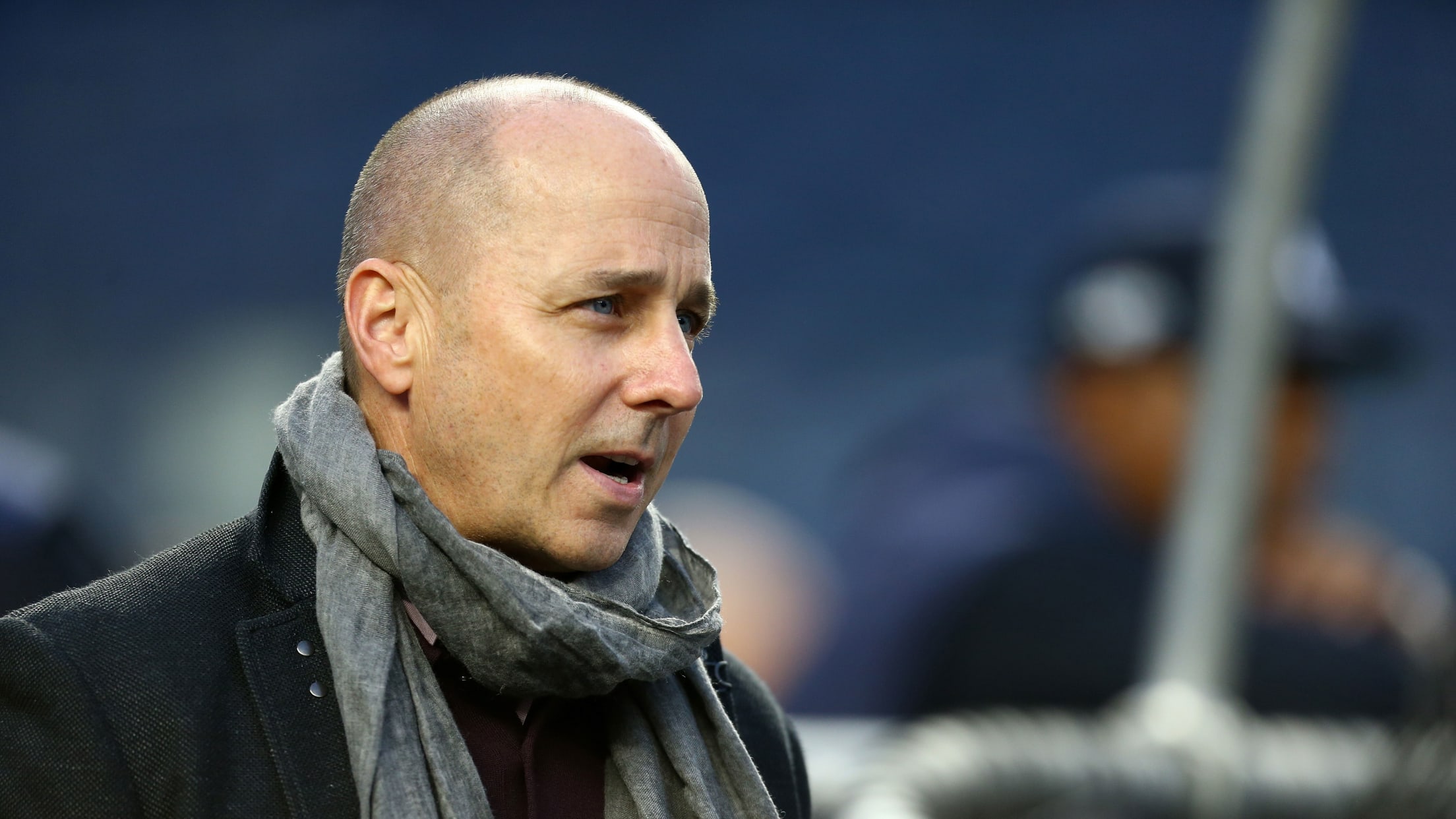 NEW YORK -- The Yankees are planning to be in the mix for the top free-agent pitchers in this year's class, laying the groundwork to speak face to face with Gerrit Cole and Stephen Strasburg in the coming weeks, as general manager Brian Cashman said that upgrading the rotation remains
Rumors: Angels, Abreu, Lindor, Bryant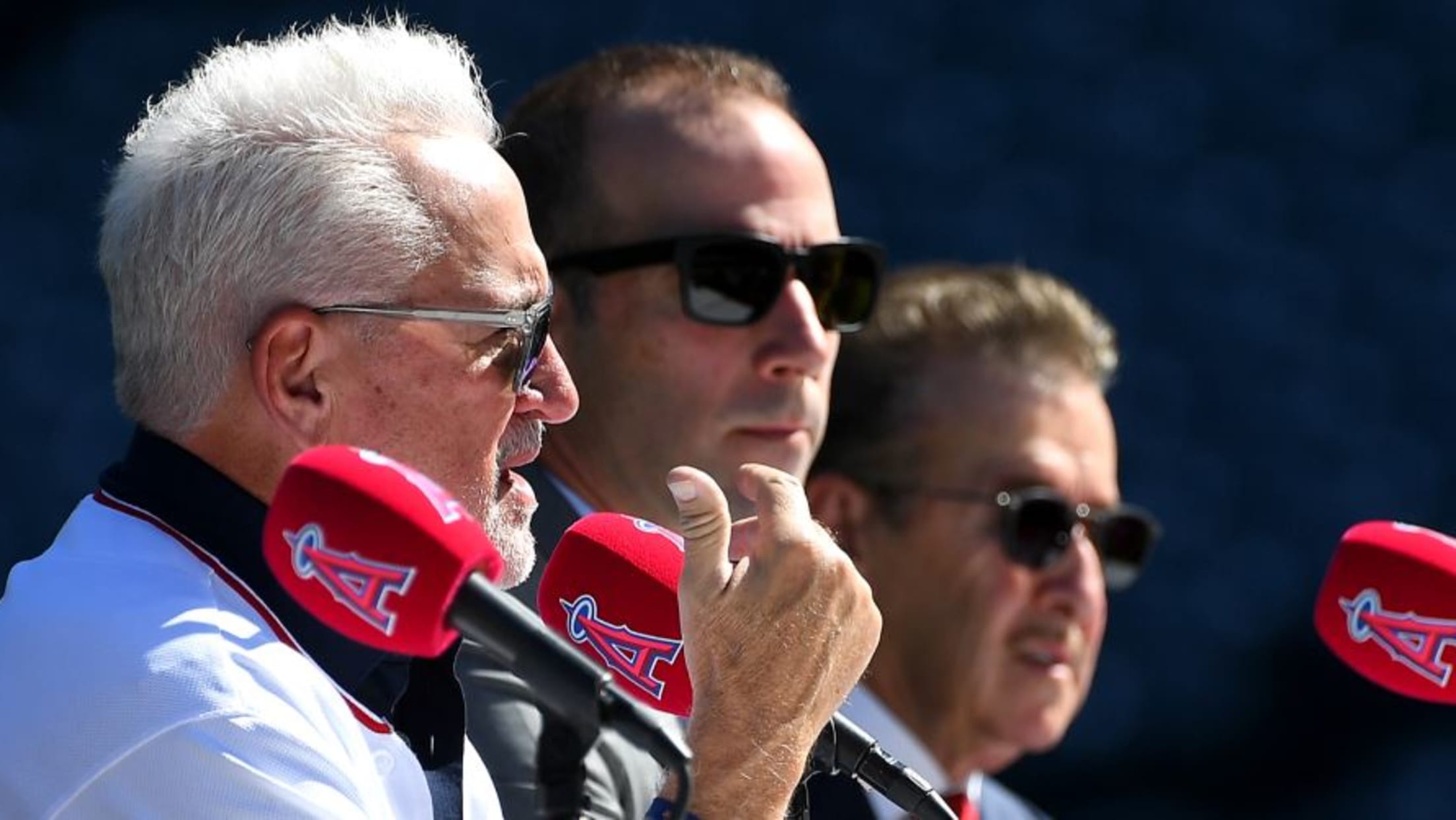 MLB.com is keeping track of all the latest free agent and trade rumors right here.
Betts' future all the buzz at GM Meetings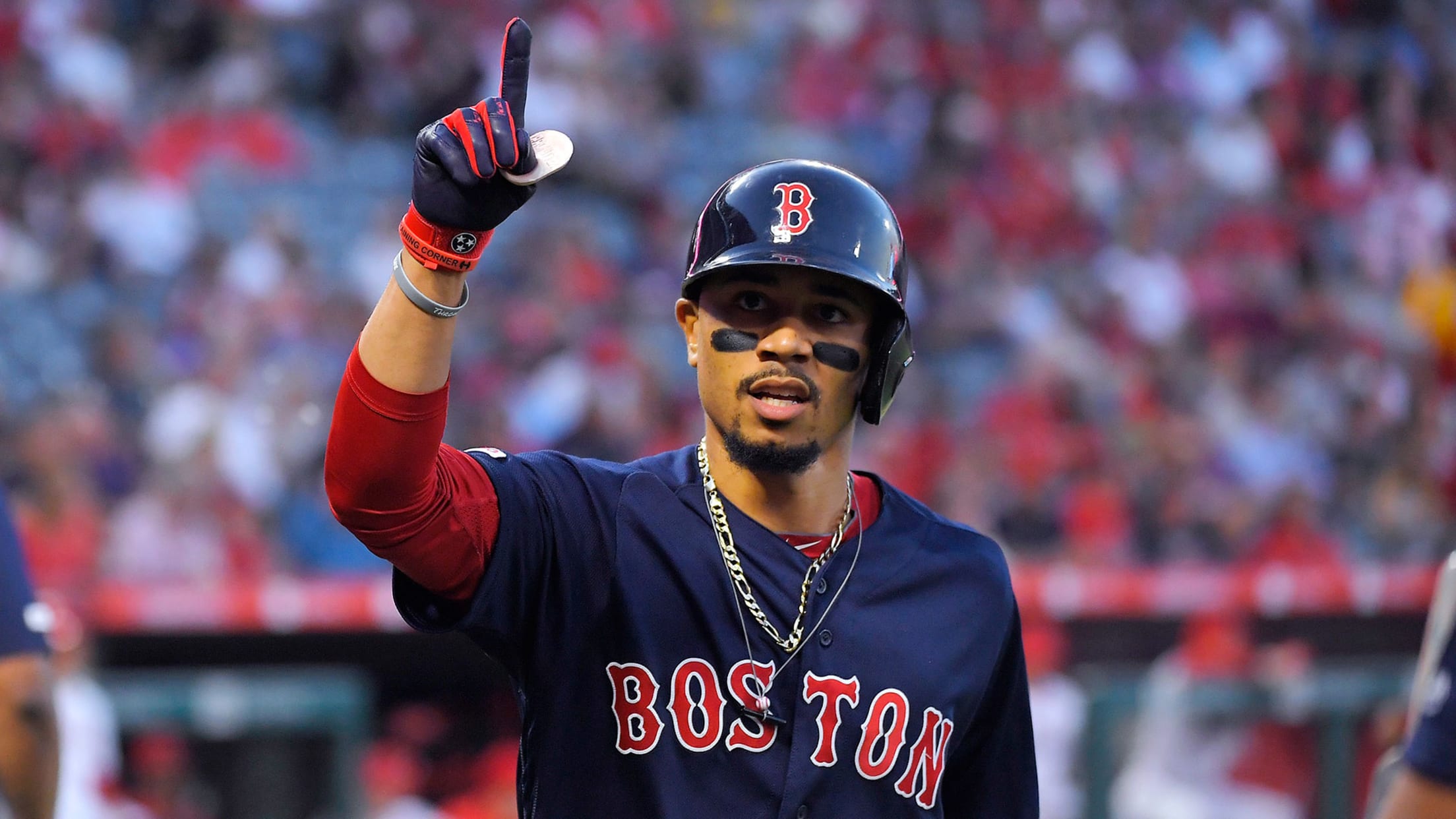 SCOTTSDALE, Ariz. -- Will the Red Sox trade Mookie Betts? Or can they sign him to an extension? Those two questions loomed large in the baseball industry as the General Managers Meetings started on Monday.
Here are the Rookie of the Year vote totals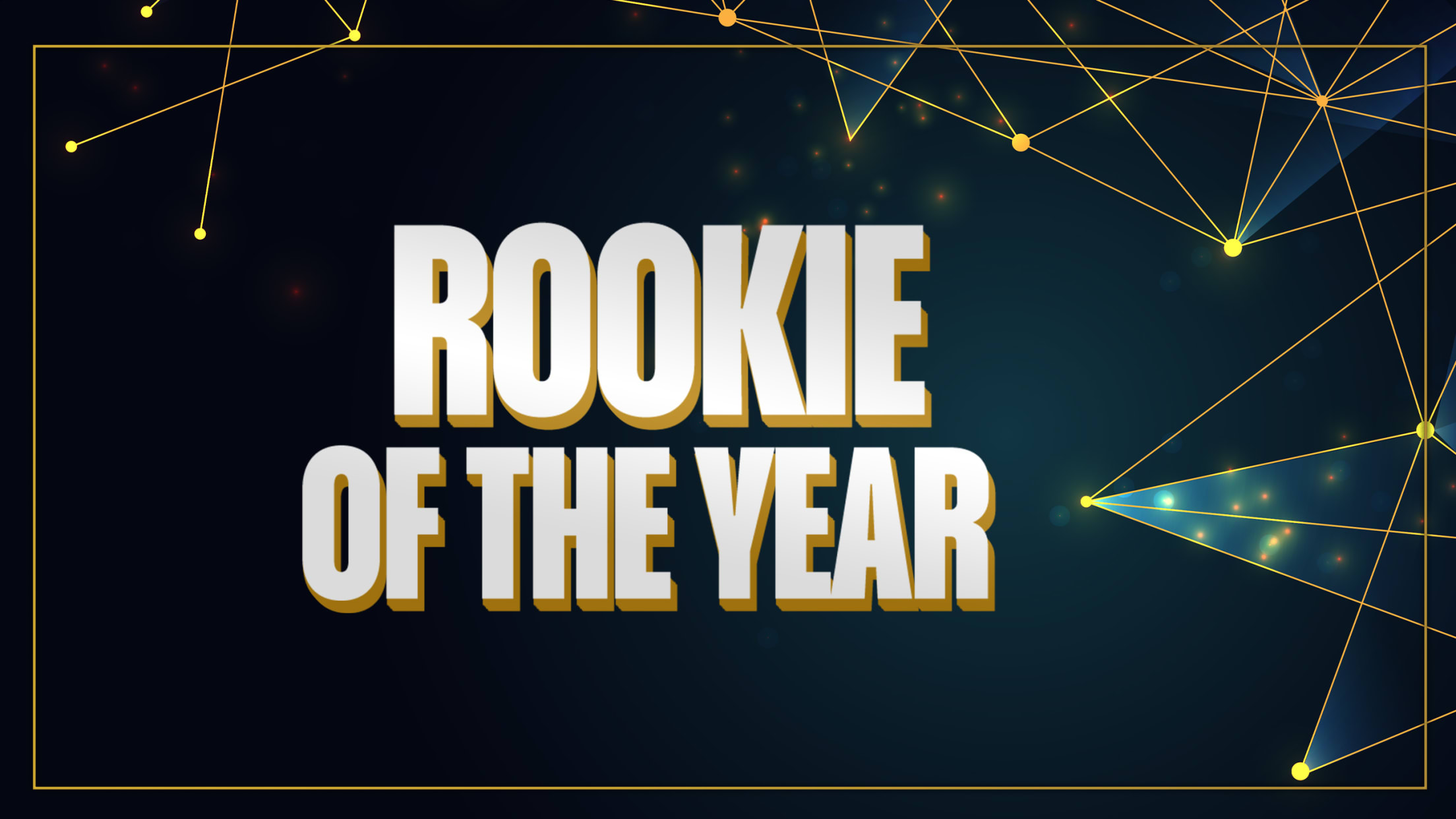 Below are point totals for the balloting, as voted on by members of the Baseball Writers' Association of America. Ballots for each award were submitted before the start of the postseason from two writers in every city, based on the league covered.
Case for each Manager of the Year Award finalist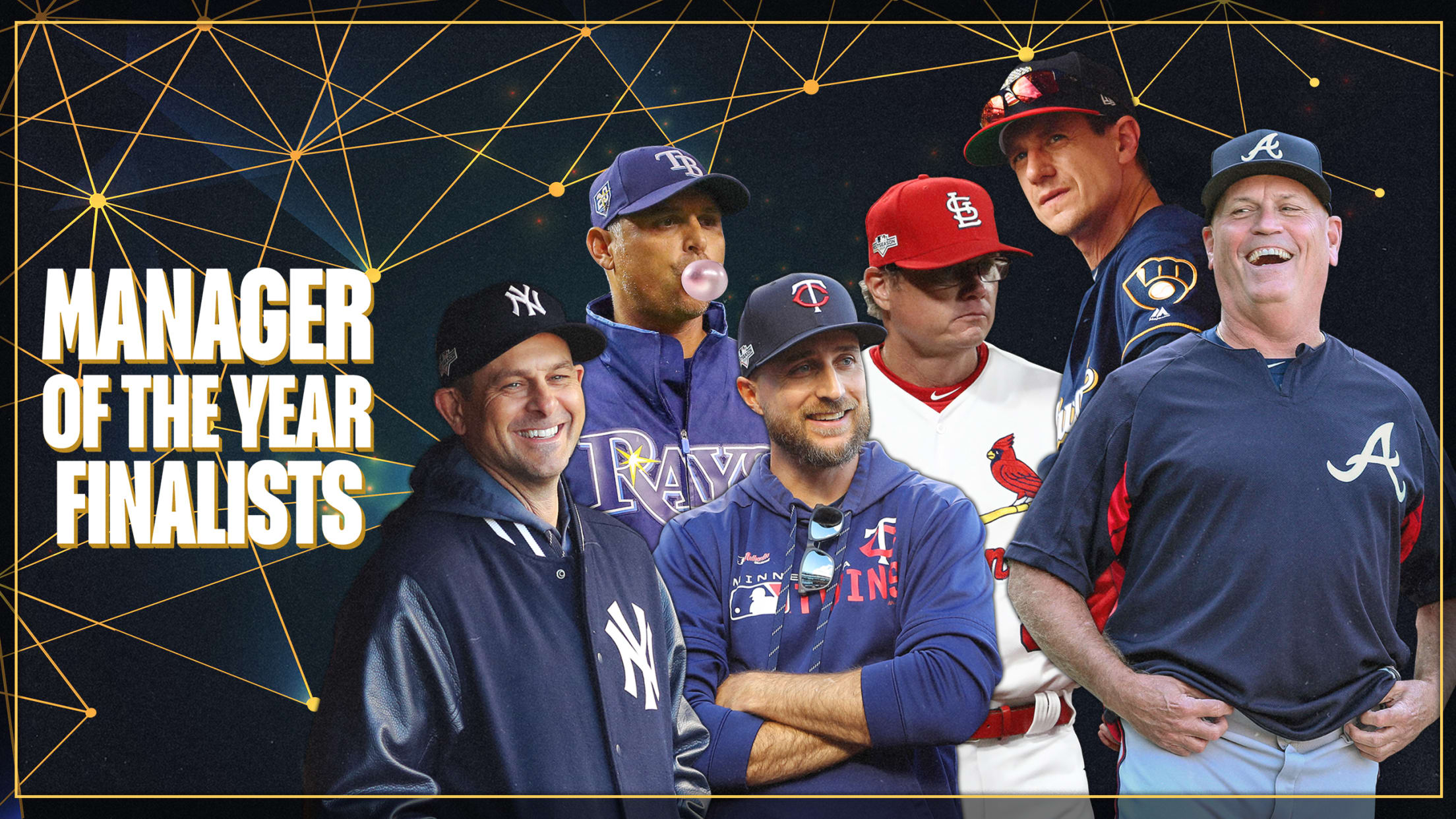 At the start of each baseball season "hope springs eternal," and the realities of a grueling 162-game schedule are still just hypothetical. It's when they materialize that managers have to navigate choppy waters to achieve the goals set out in Spring Training. At the end of each season, we look
This free agent's market is already heating up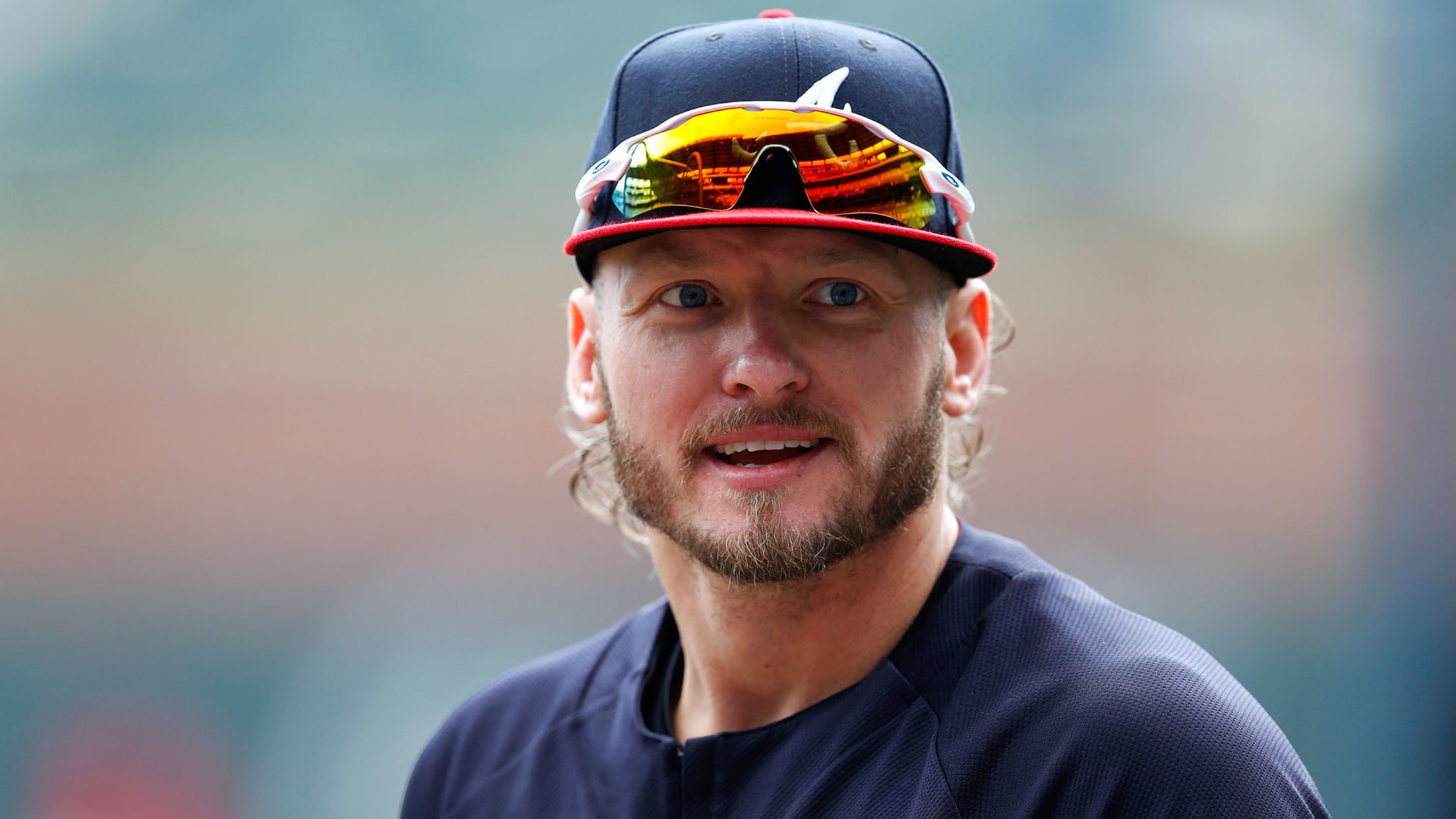 SCOTTSDALE, Ariz. -- Free agency is barely in its infancy stage, but as the General Managers Meetings commenced Monday, one name on the market is already starting to gain serious momentum: Josh Donaldson. The former American League MVP already has more than a half-dozen teams on his trail, with the
Here's how our writers voted for ROY and why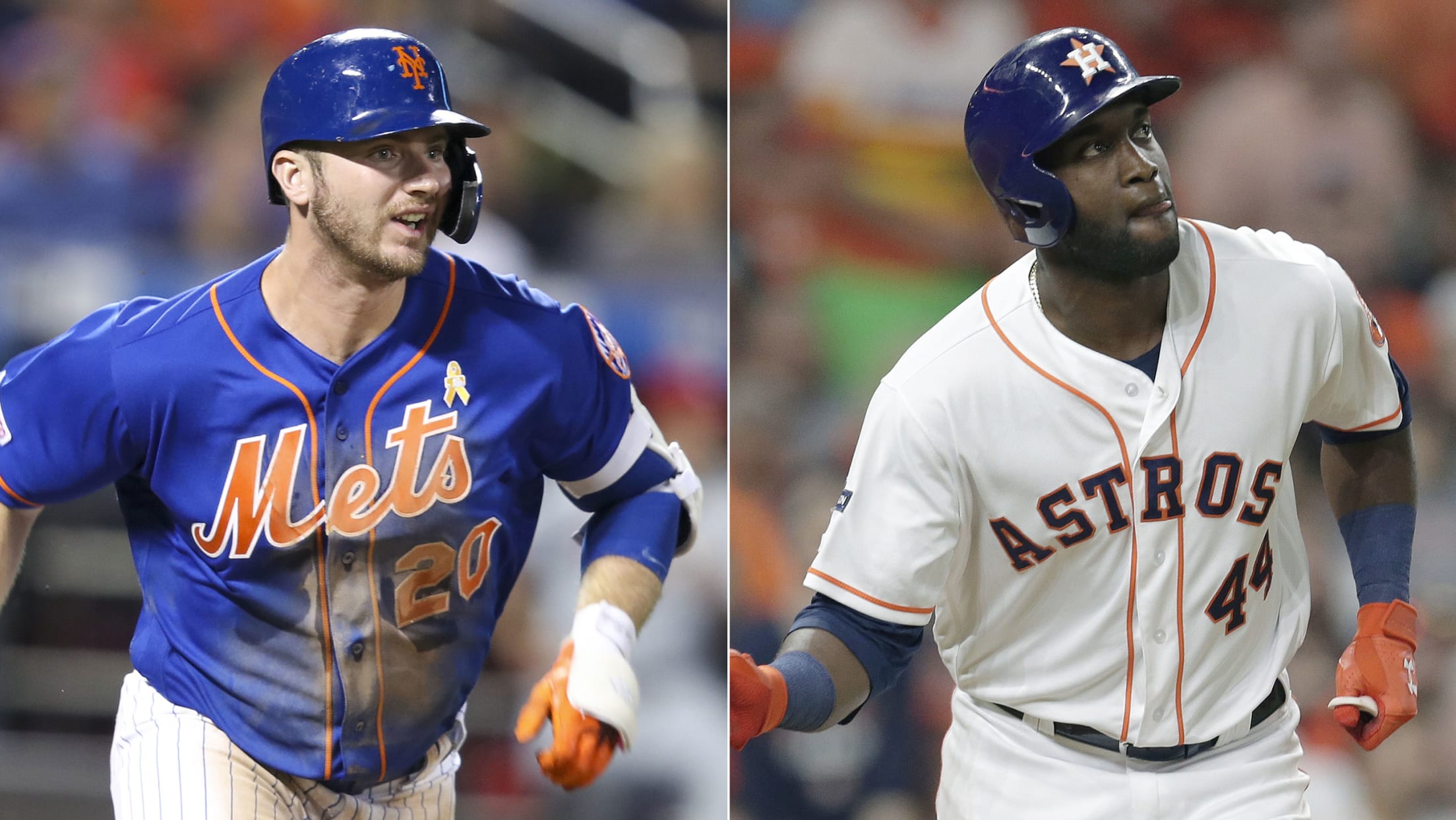 Major League Baseball's premier postseason awards will be distributed this week as the Baseball Writers' Association of America unveils its league winners for Rookie of the Year, Manager of the Year, Cy Young and Most Valuable Player. The announcements kicked off on Monday with Yordan Alvarez (HOU) and Pete Alonso
How would a Mets-Red Sox trade go down?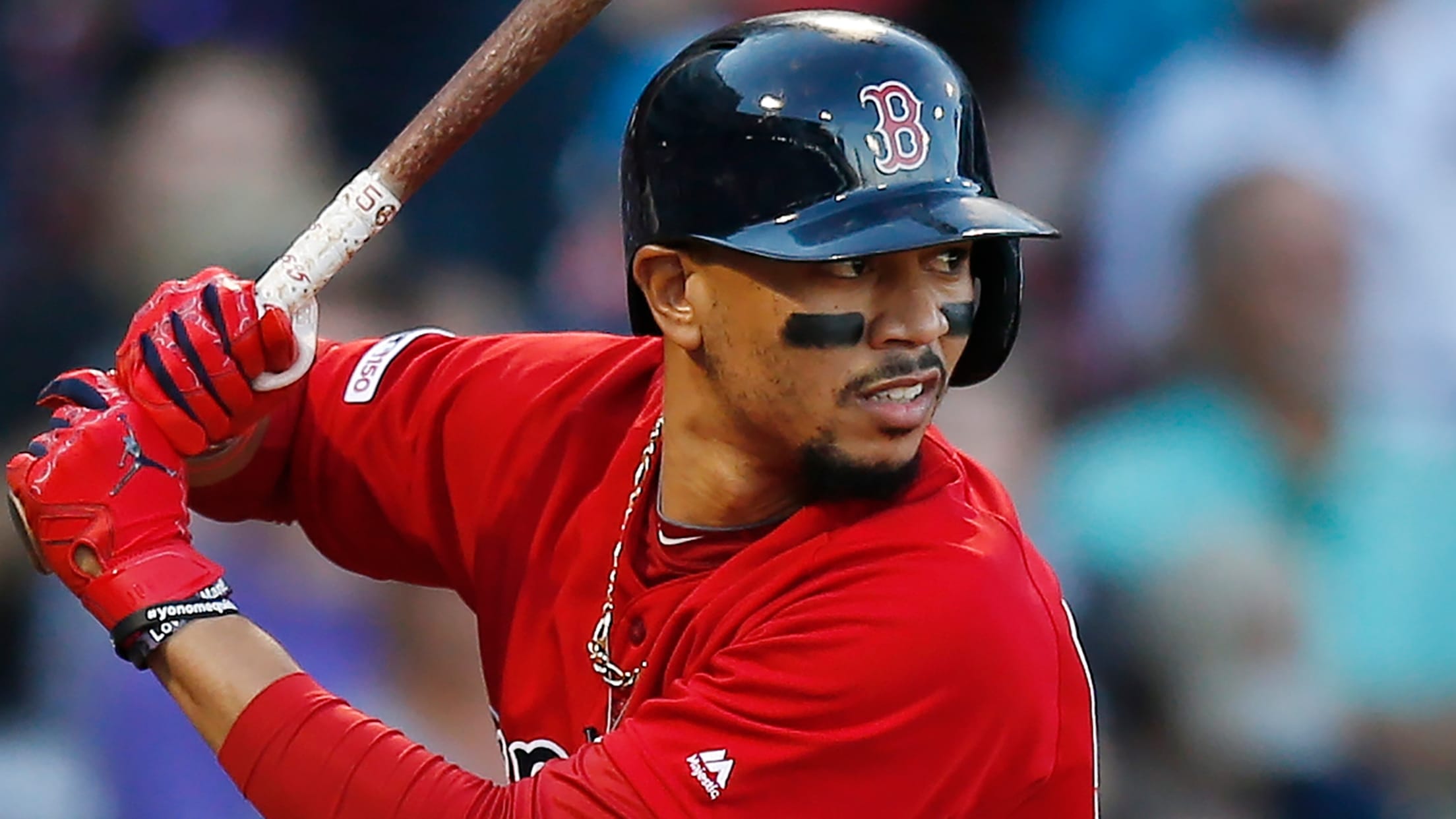 With Mookie Betts entering the final year of his contract in 2020, the '18 American League Most Valuable Player Award winner will be the focus of plenty of trade talks this offseason. Below is a list of the latest news and rumors surrounding the 27-year-old outfielder.
Market for Zack Wheeler could be robust
Righty has until Thursday to accept or reject $17.8M qualifying offer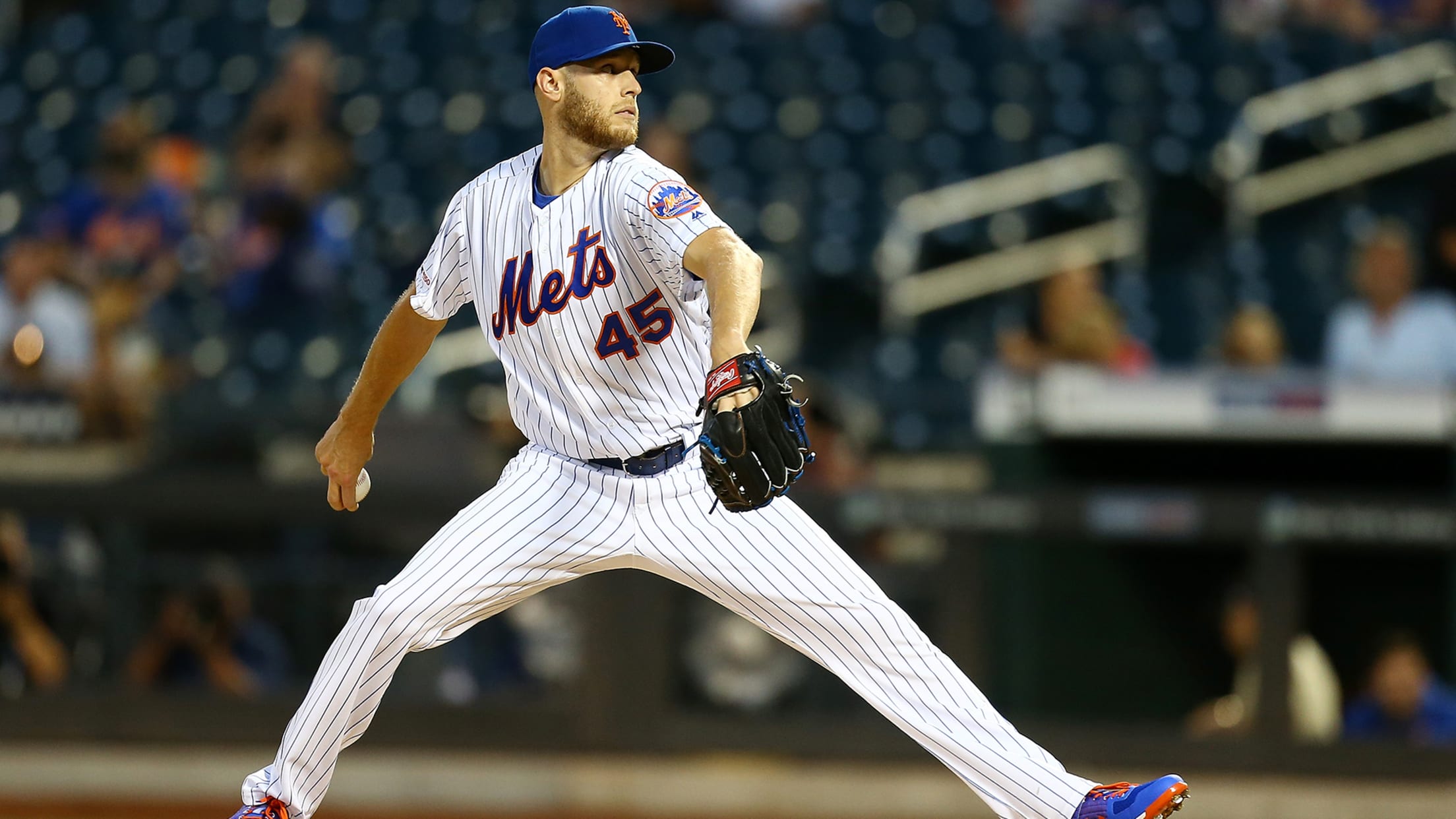 SCOTTSDALE, Ariz. -- Zack Wheeler has until Thursday at 5 p.m. ET to accept or reject the Mets' $17.8 million qualifying offer. Thus, over the coming days, Wheeler and his representatives will weigh the level of interest he's receiving from other Major League clubs. Judging by the early indications, Wheeler
Predicting 1 future MVP from each team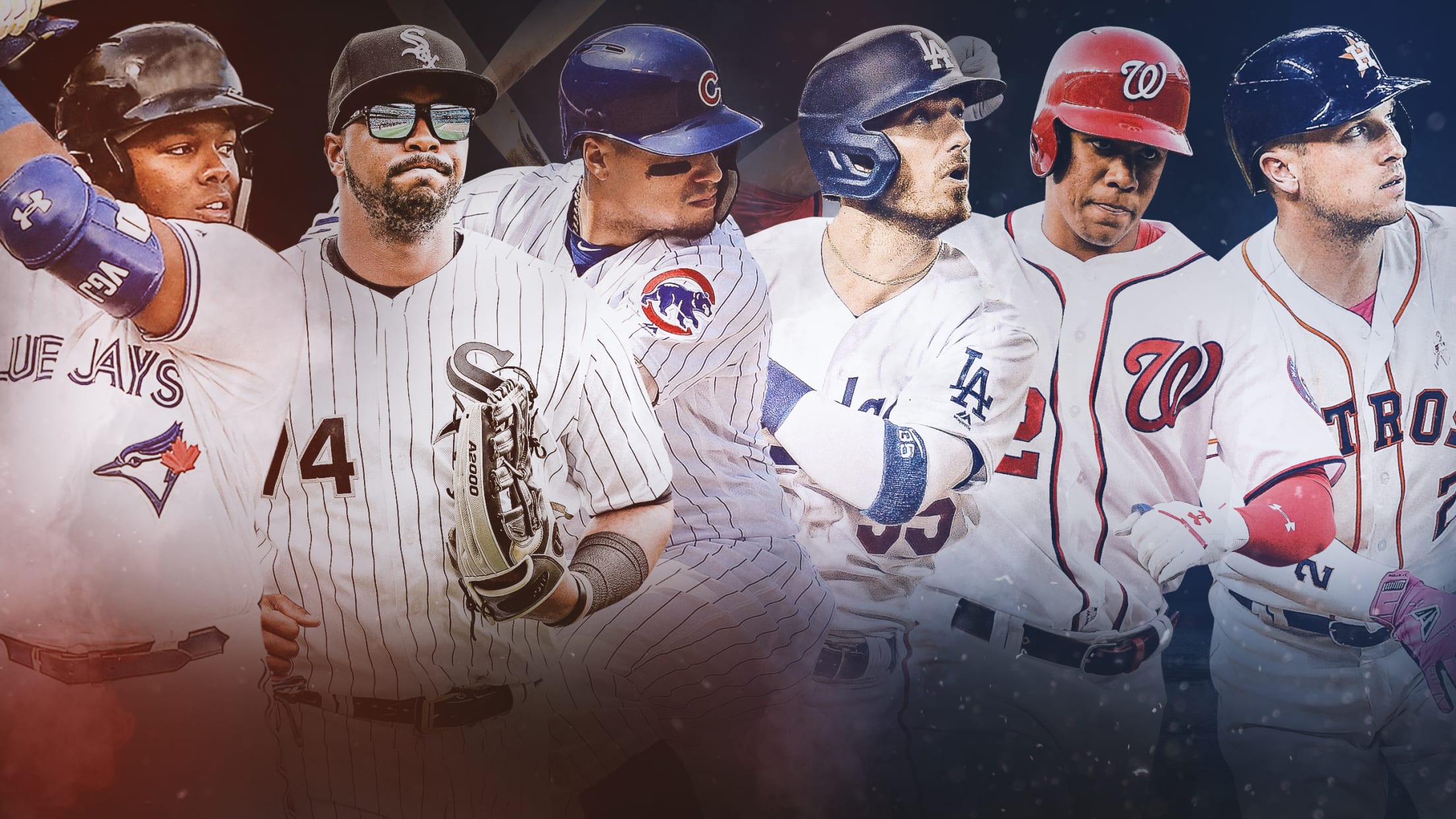 On Thursday, we will find out the MVPs in the National League and the American League. When you win an MVP, you instantly go down in your team's history. (Sorry D-backs, Rays and Mets: You still haven't had an MVP.) It's something both you and your franchise will have forever.
Daniels: Rangers exploring top free-agent talent
'Our goal quite simply is to get better,' GM says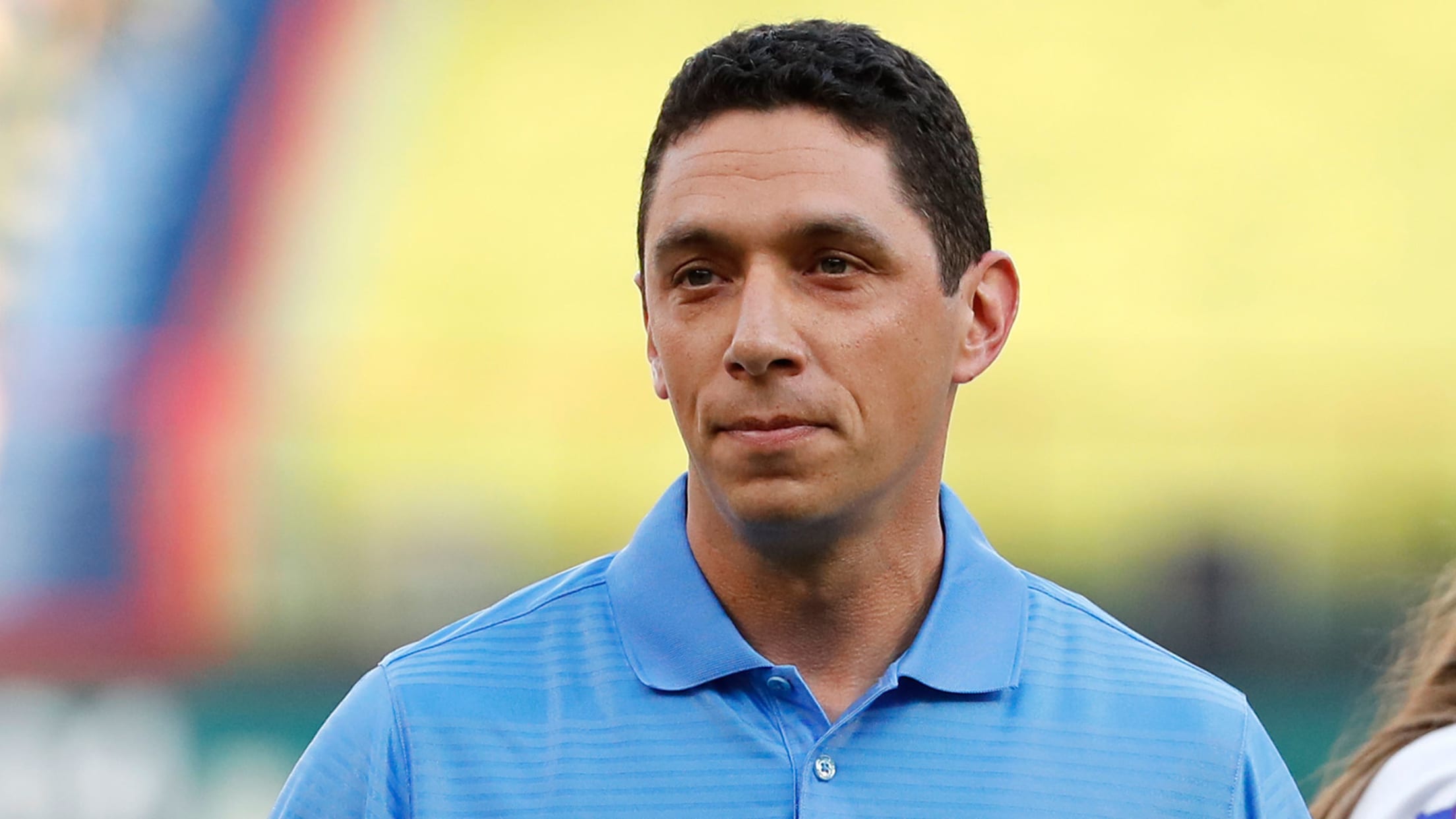 The Rangers are not only moving into a new ballpark, they are getting closer to finishing the rebuilding process they began two years ago. General manager Jon Daniels suggested that it may be time for the Rangers to compete at the top of the free-agent market. It is part of
Alvarez unanimous AL Rookie of the Year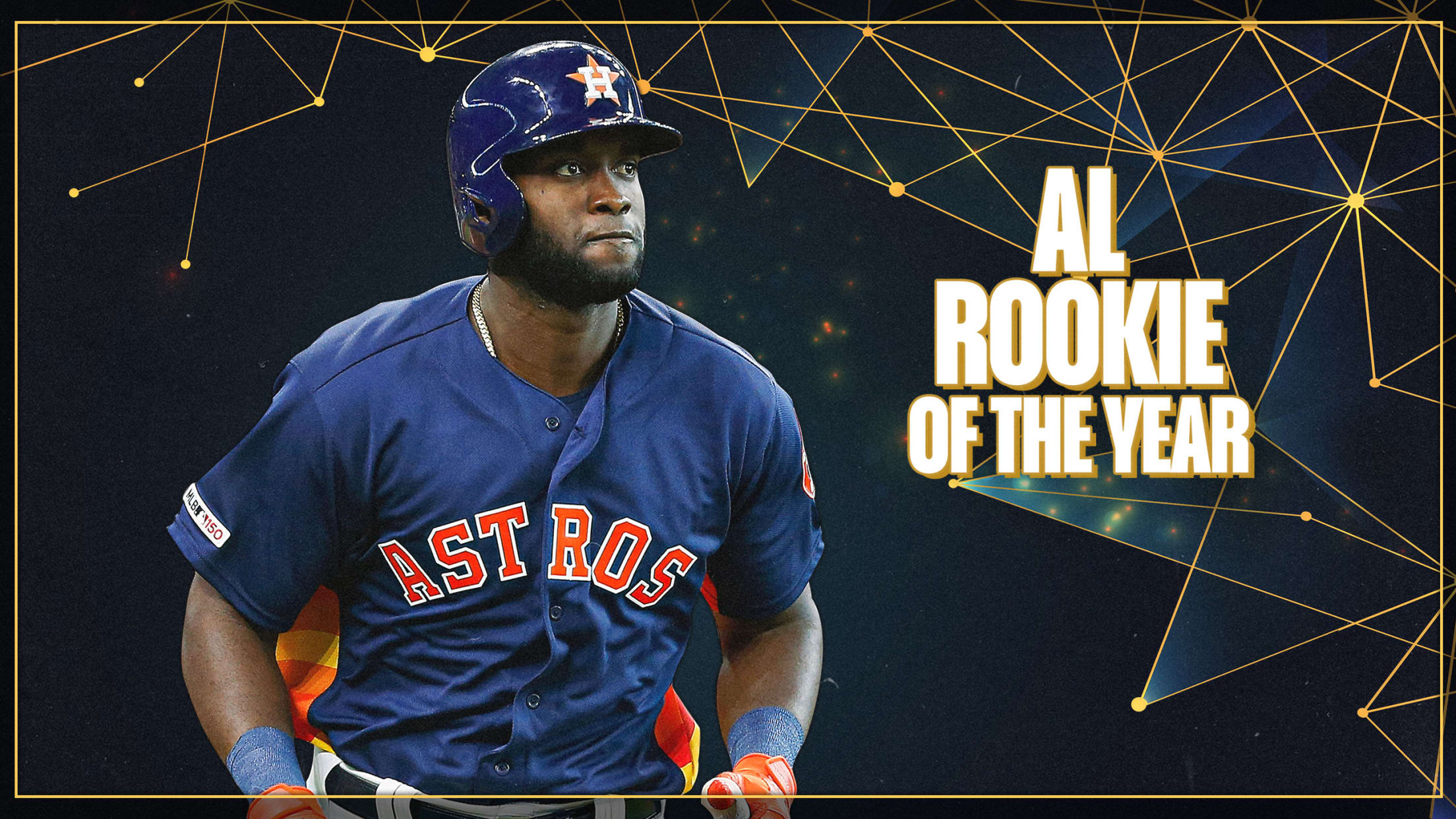 HOUSTON -- Considering the Astros had a glaring need for steady production at designated hitter early in the season, the arrival of Yordan Alvarez couldn't come fast enough. After Alvarez hit 23 homers in 56 games at Triple-A Round Rock, it was time to see whether the Cuban slugger had
Alonso runs away with NL Rookie of the Year
Mets first baseman receives 29 of possible 30 first-place votes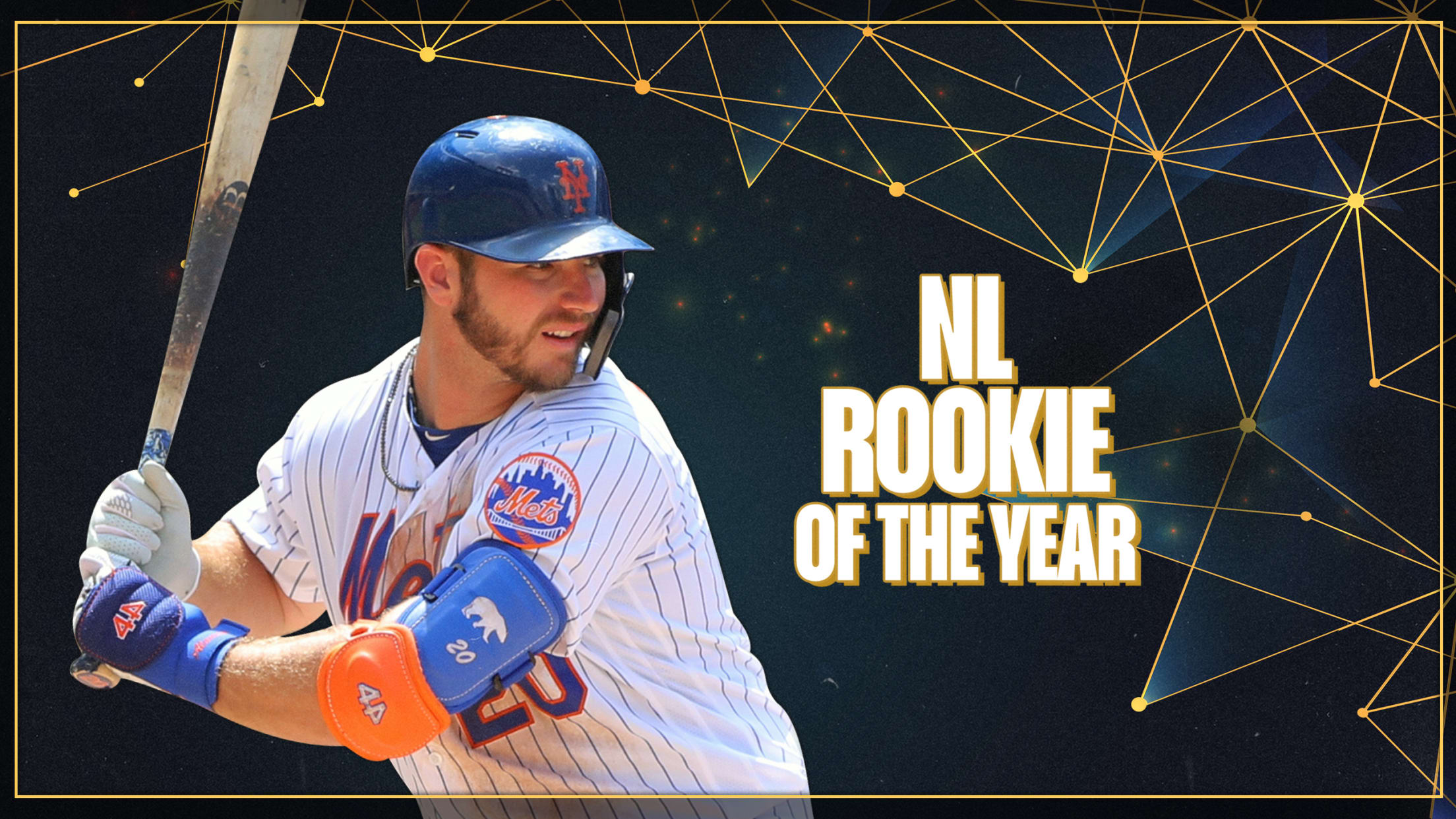 NEW YORK -- The first challenger surfaced in early May, back when Pete Alonso was only beginning to establish himself as baseball's best rookie. Not content to let Alonso have that title uncontested, Chris Paddack engaged him with some blustery words and fiery fastballs. A brief rivalry formed, though by
 Int'l Prospect Showcase brings top talent to US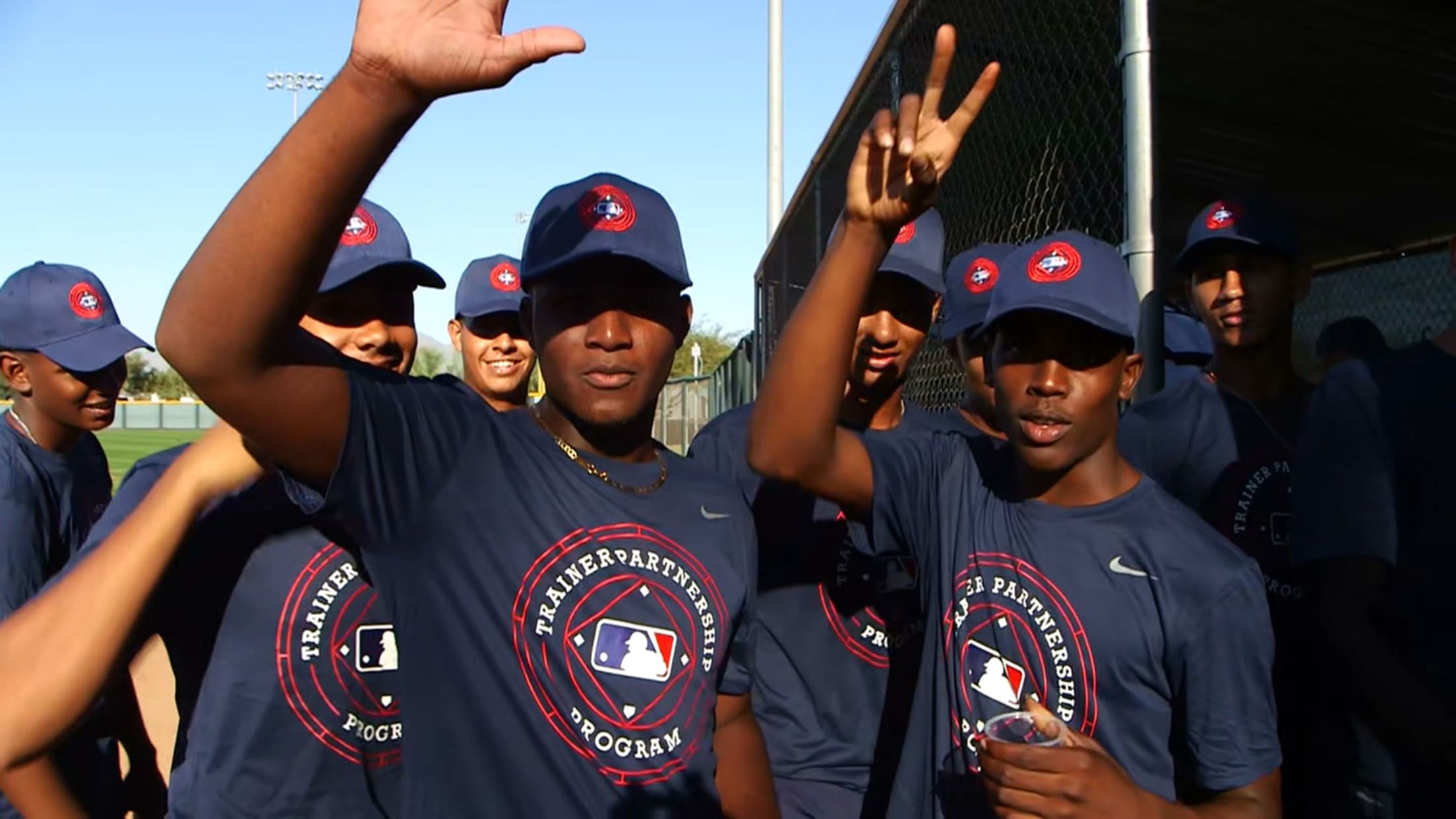 SCOTTSDALE, Ariz. -- The institution is less than a decade old, but its alumni are a testament to the program's prestige. Ronald Acuña Jr. Gleyber Torres. Rafael Devers. Eloy Jiménez. Jimmy Meayke was one chief architect of the inaugural MLB International Prospect Showcase in 2011, held in Venezuela. And Meayke
Rays' Neander named Executive of the Year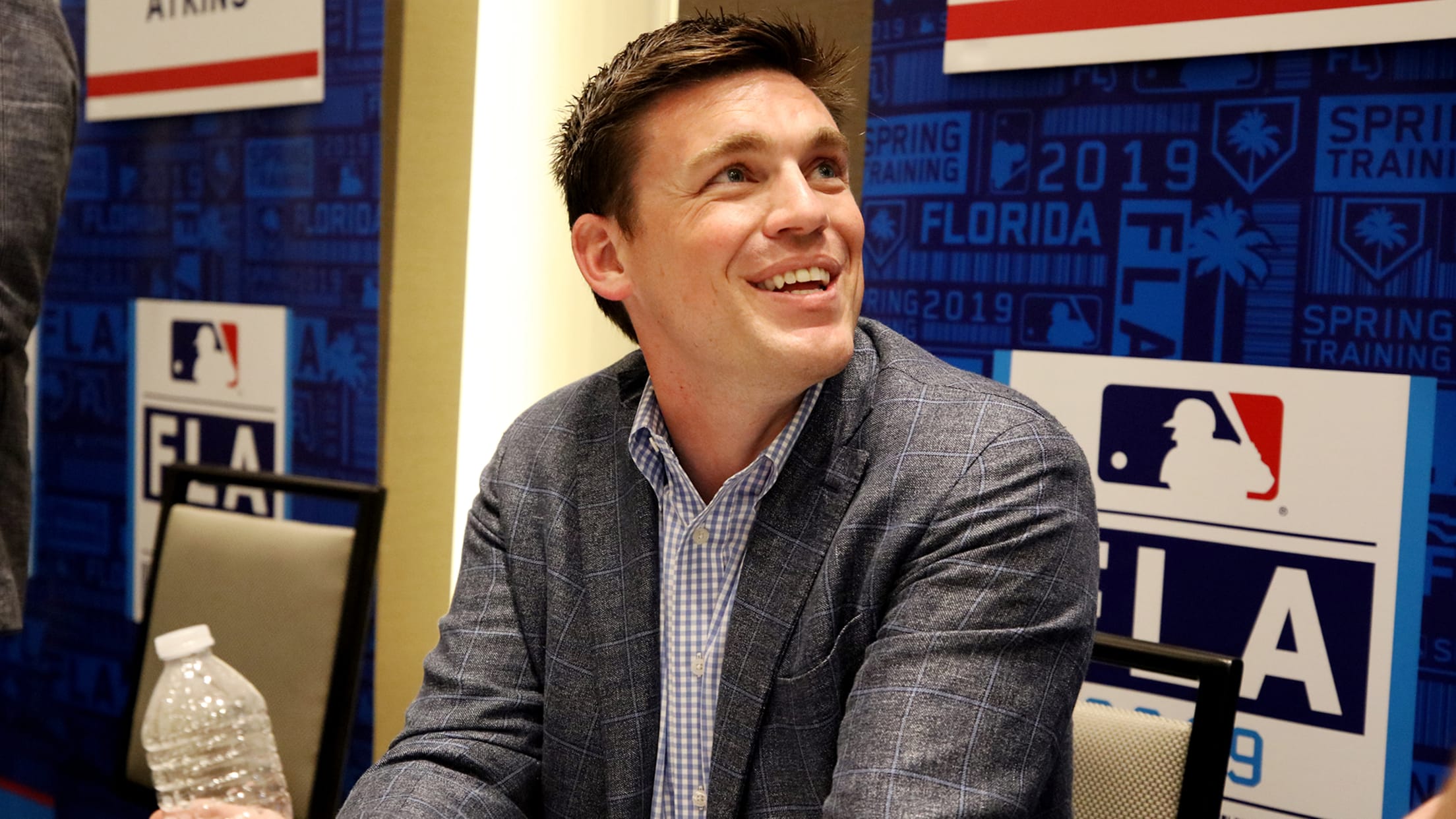 SCOTTSDALE, Ariz. -- Fresh off a season in which his Tampa Bay Rays were one of the best stories in baseball, Erik Neander was crowned as the sport's top executive. Neander was named the 2019 Executive of the Year on Monday night at the annual General Managers Meetings. Neander, who
Padres unveil new uniforms: 'Brown is back'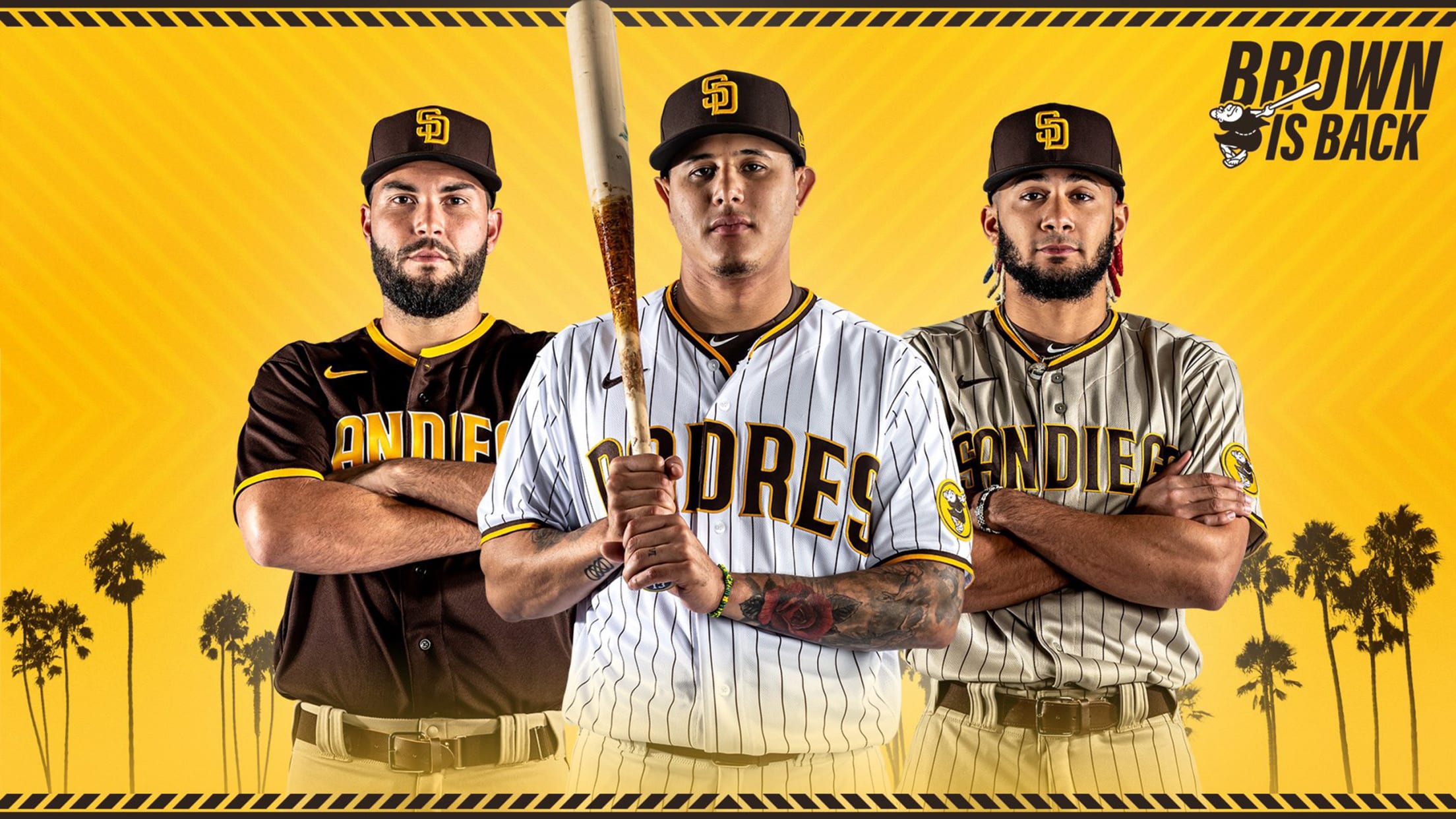 SAN DIEGO -- It's official: Brown is back in San Diego. The Padres unveiled their new look on Saturday night, embracing a brown and gold color scheme as their three biggest stars emerged on a stage in the Petco Park outfield with fresh uniforms. First, was Fernando Tatis Jr. sporting
This NL club could target Castellanos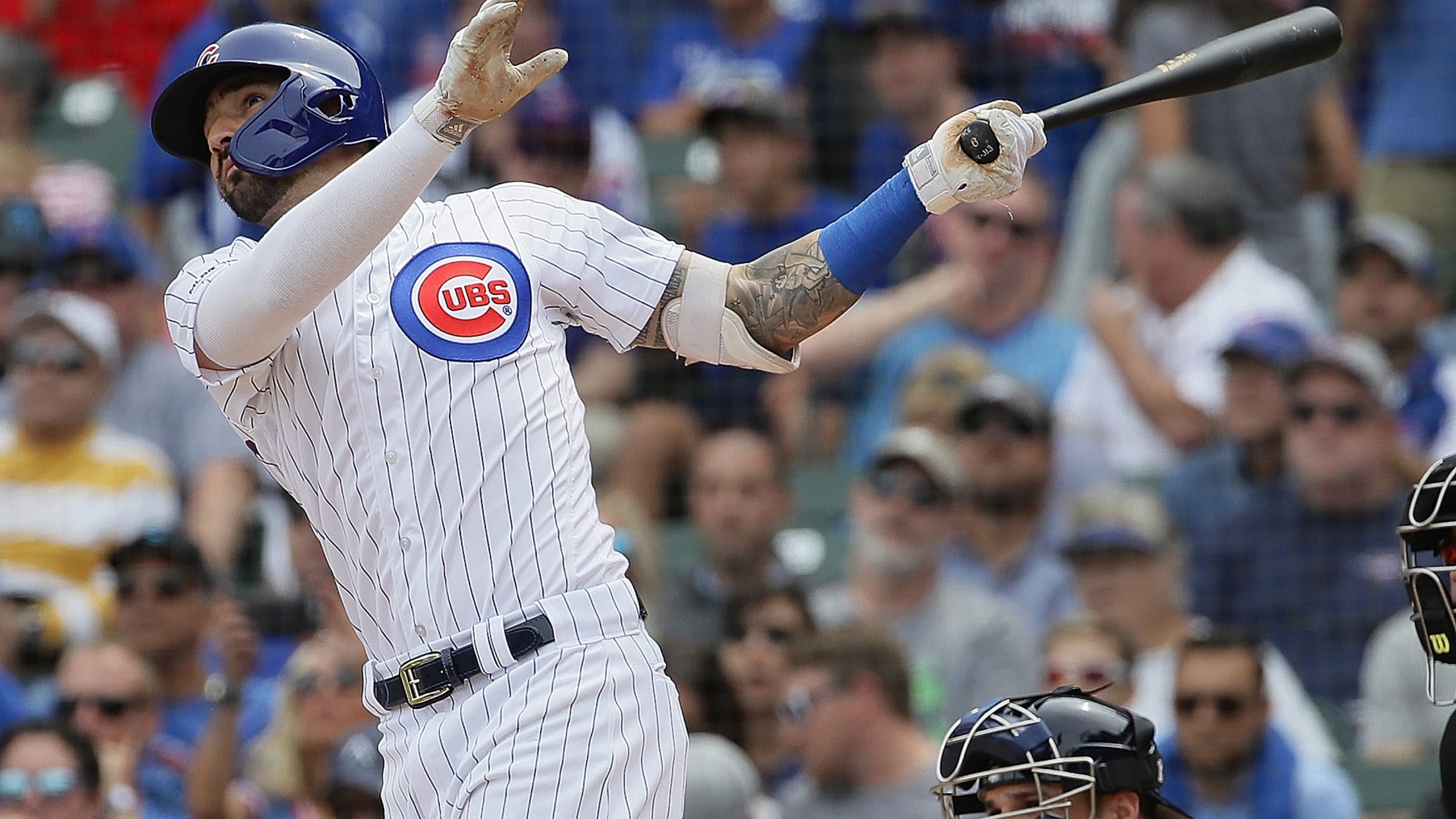 After an up-and-down 2019 season that featured a slow start in Detroit followed by a white-hot stretch in Chicago, Nicholas Castellanos is testing the free-agent market. Below is a list of the latest news and rumors surrounding the 27-year-old outfielder, who is a free agent this offseason.
Angels to wait on Ohtani to sort out rotation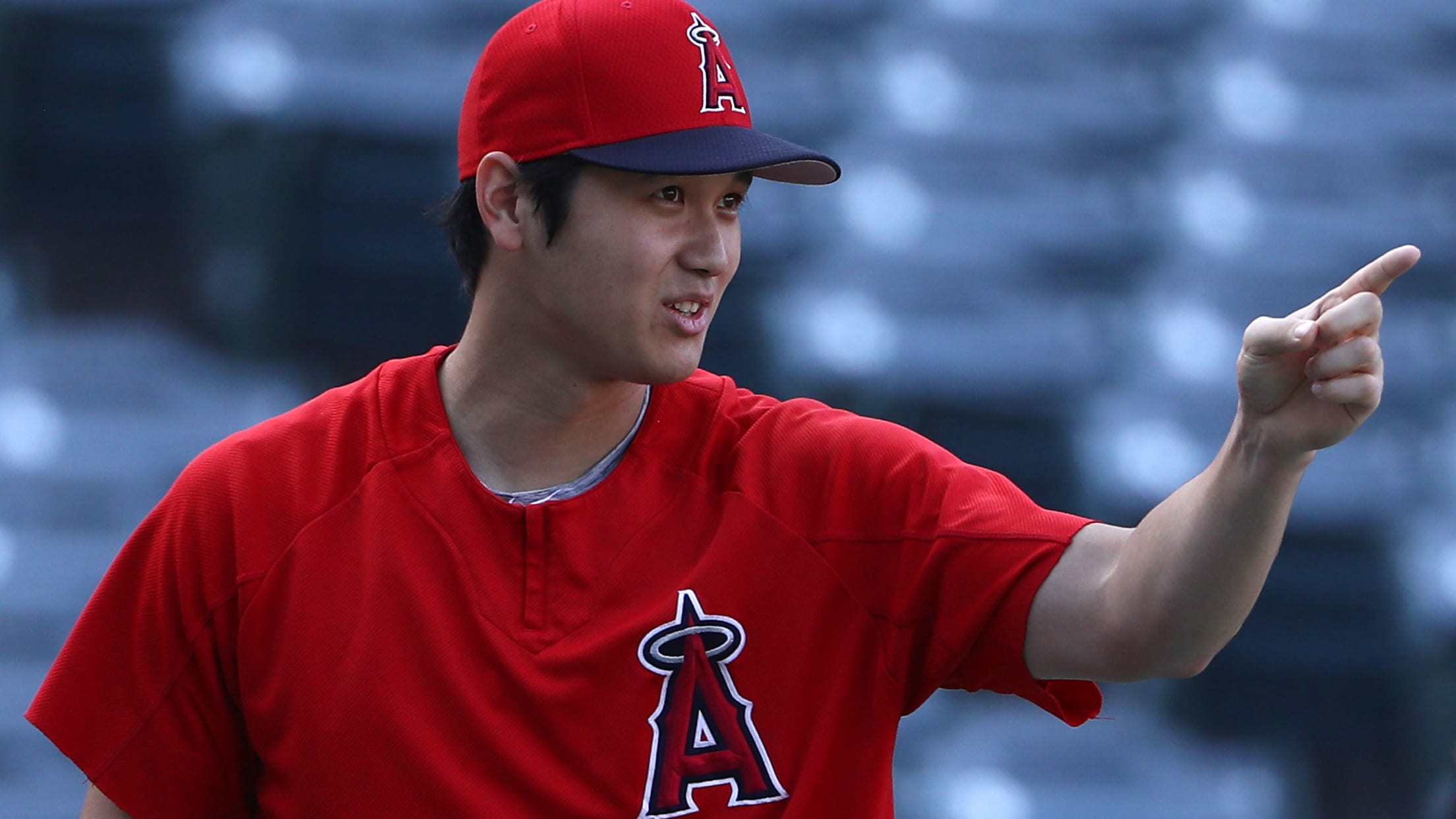 Shohei Ohtani's rehab is going well after undergoing surgery to address a bipartite patella in his left knee in September and is on track to start throwing off a mound in late November, Angels general manager Billy Eppler said on Monday on the first day of the General Managers Meetings
Evans for HOF? Here are the pros and cons
Longtime Red Sox right fielder among 10 candidates on Modern Baseball Era ballot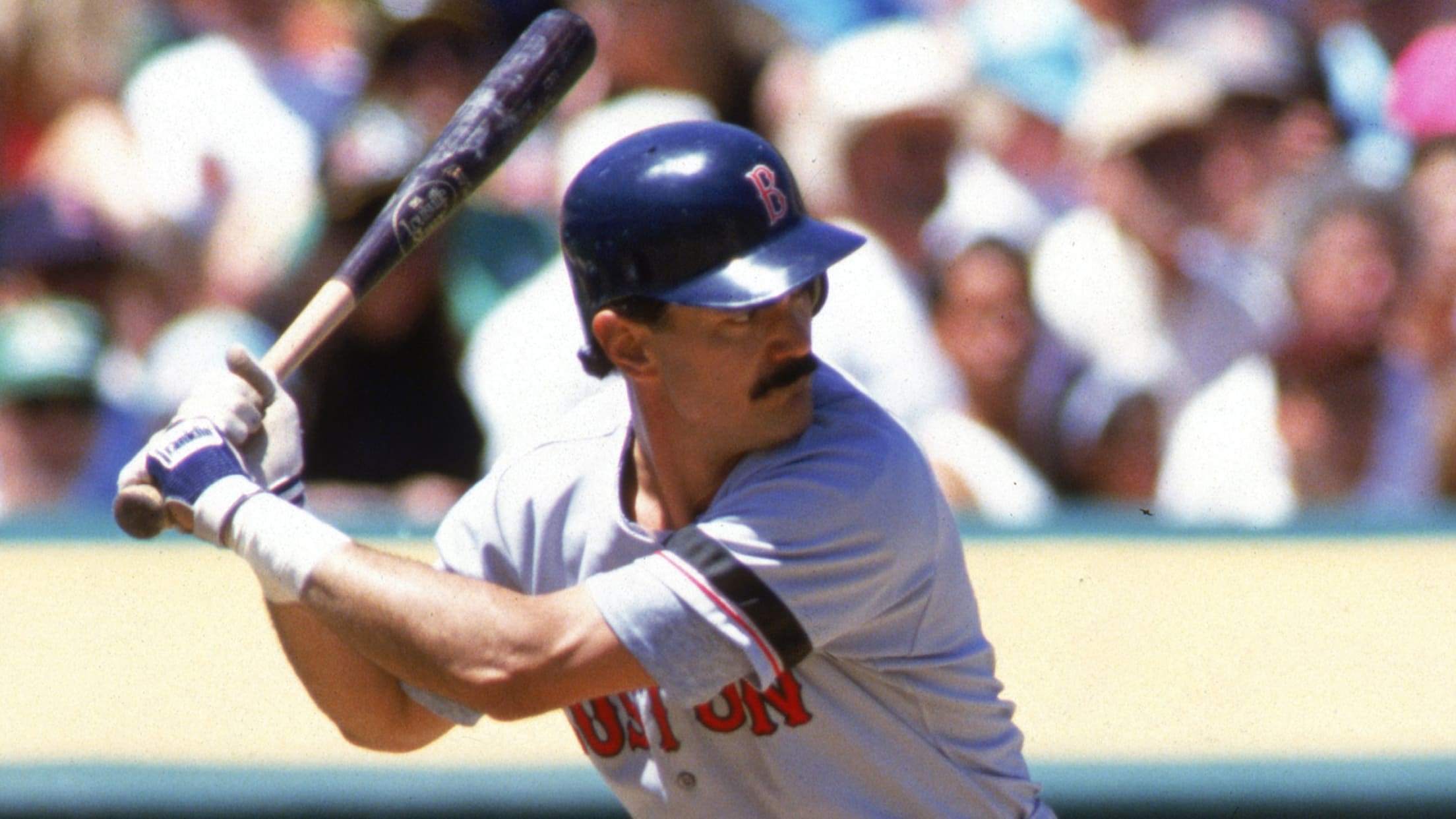 BOSTON -- For two decades, Red Sox fans chanted his nickname every time he made one of his signature plays in right field or came up with another clutch hit. "Dewey, Dewey, Dewey," the roars would go at Fenway. Now, 29 years after he played his last game for Boston,
Eloy pays it forward at Int'l Prospect Showcase
White Sox slugger shares wisdom nearly 7 years after event helped launch his career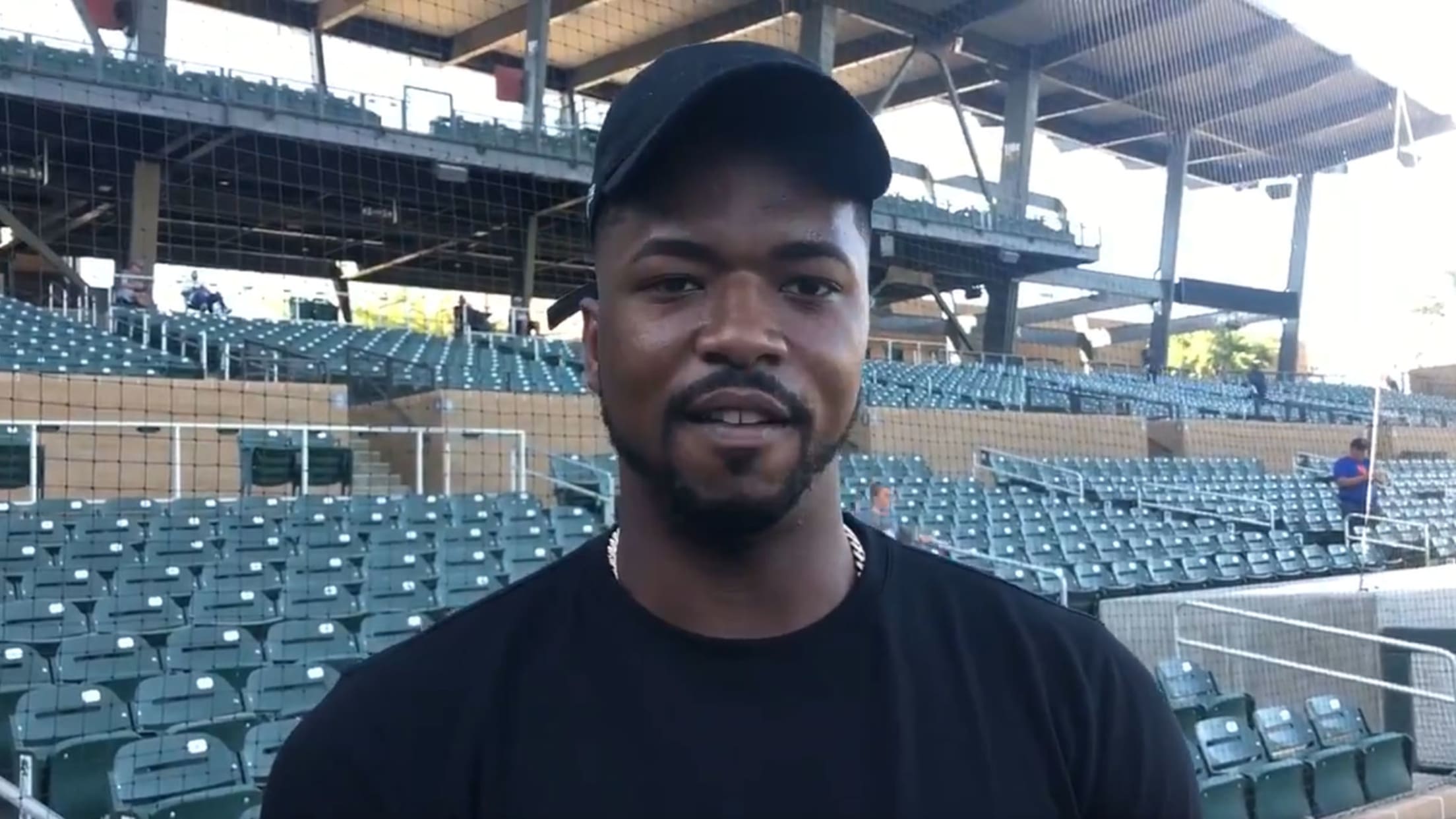 SCOTTSDALE, Ariz. -- In January 2013, a 16-year-old outfielder named Eloy Jiménez was among the amateur players invited to the second annual MLB International Prospect Showcase. During the event in his native Dominican Republic, Jiménez told MLB.com's Jesse Sanchez: "This has been an unforgettable experience. … It's like a dream
Hot Stove draft: 2 writers pick free agents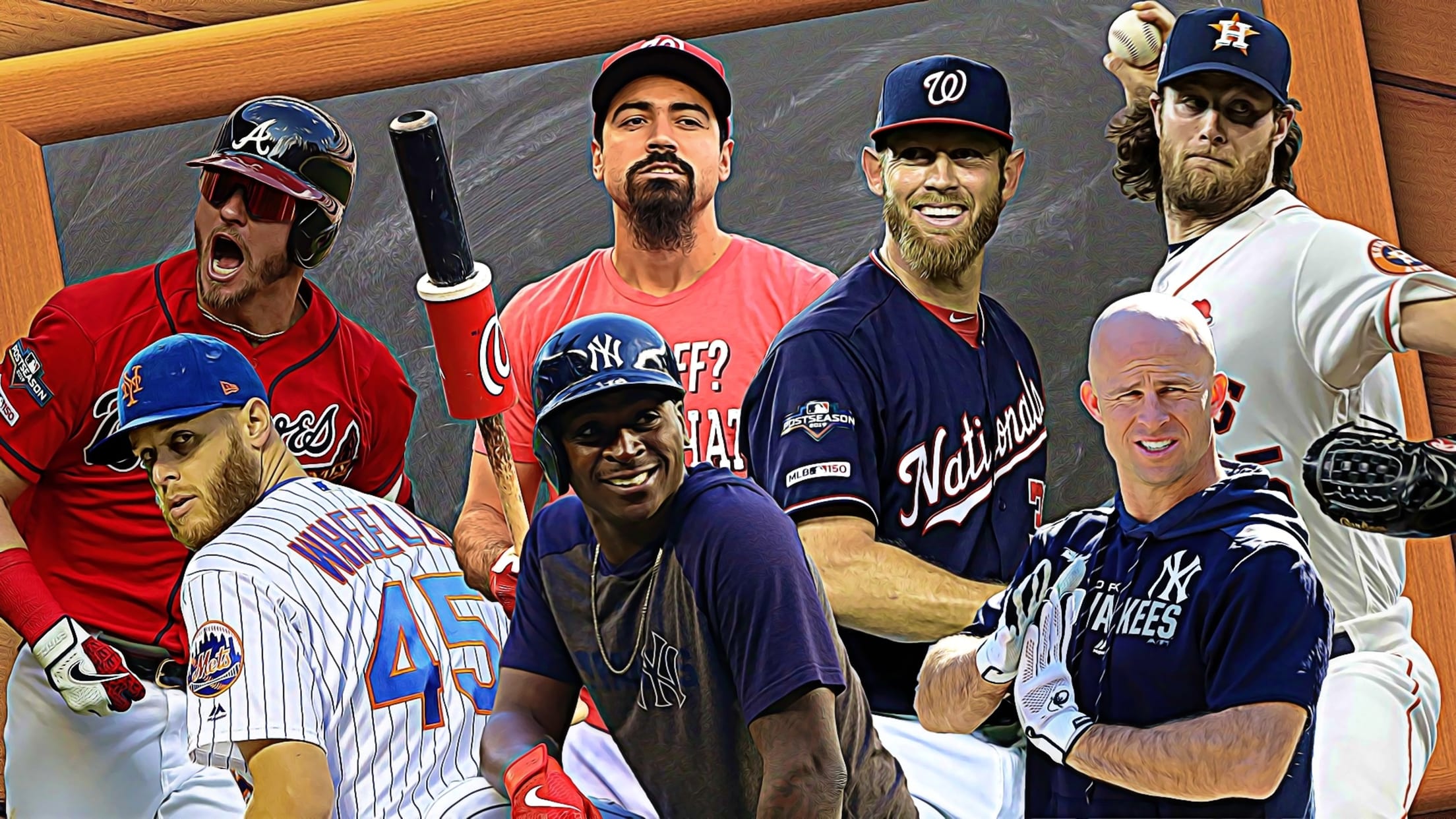 What if, right now, you were offered one of two expansion teams for 2020, meaning you had no existing players and had to fill out a roster from scratch? That makes executing trades difficult -- what do you have to offer, really -- but in exchange, you get free reign
Why teams should go get this free agent ... again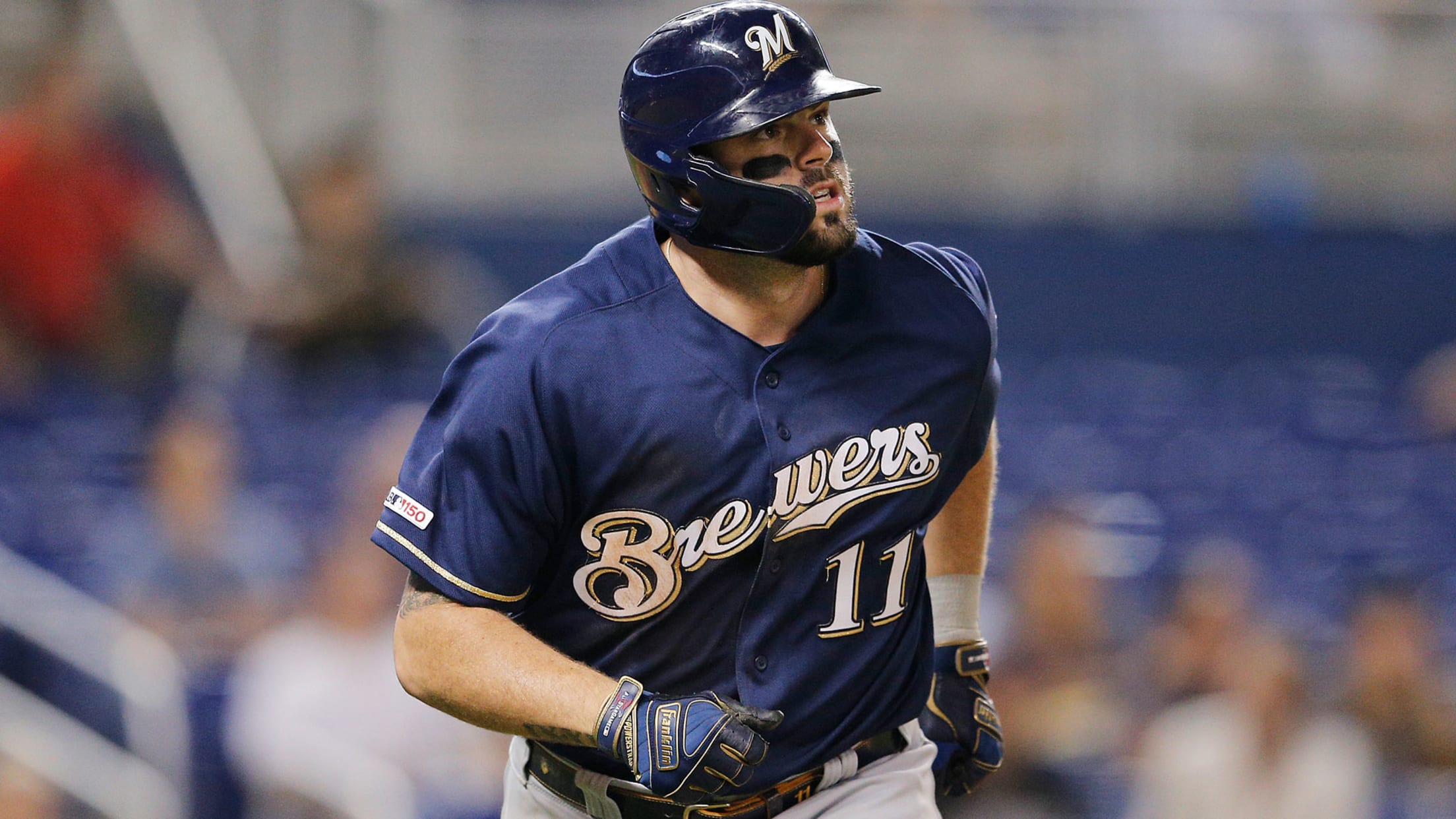 Mike Moustakas slugged his way through one walk year, then another, then another. A hundred and one homers later, now in his third straight offseason of free agency, the 31-year-old third baseman is chugging along as strong as ever. A late bloomer on offense, Moustakas has become a model of
Bloom: Pedroia 'intending on playing' in 2020
Red Sox star has played just nine games in past two seasons; Sale recovering well in elbow rehab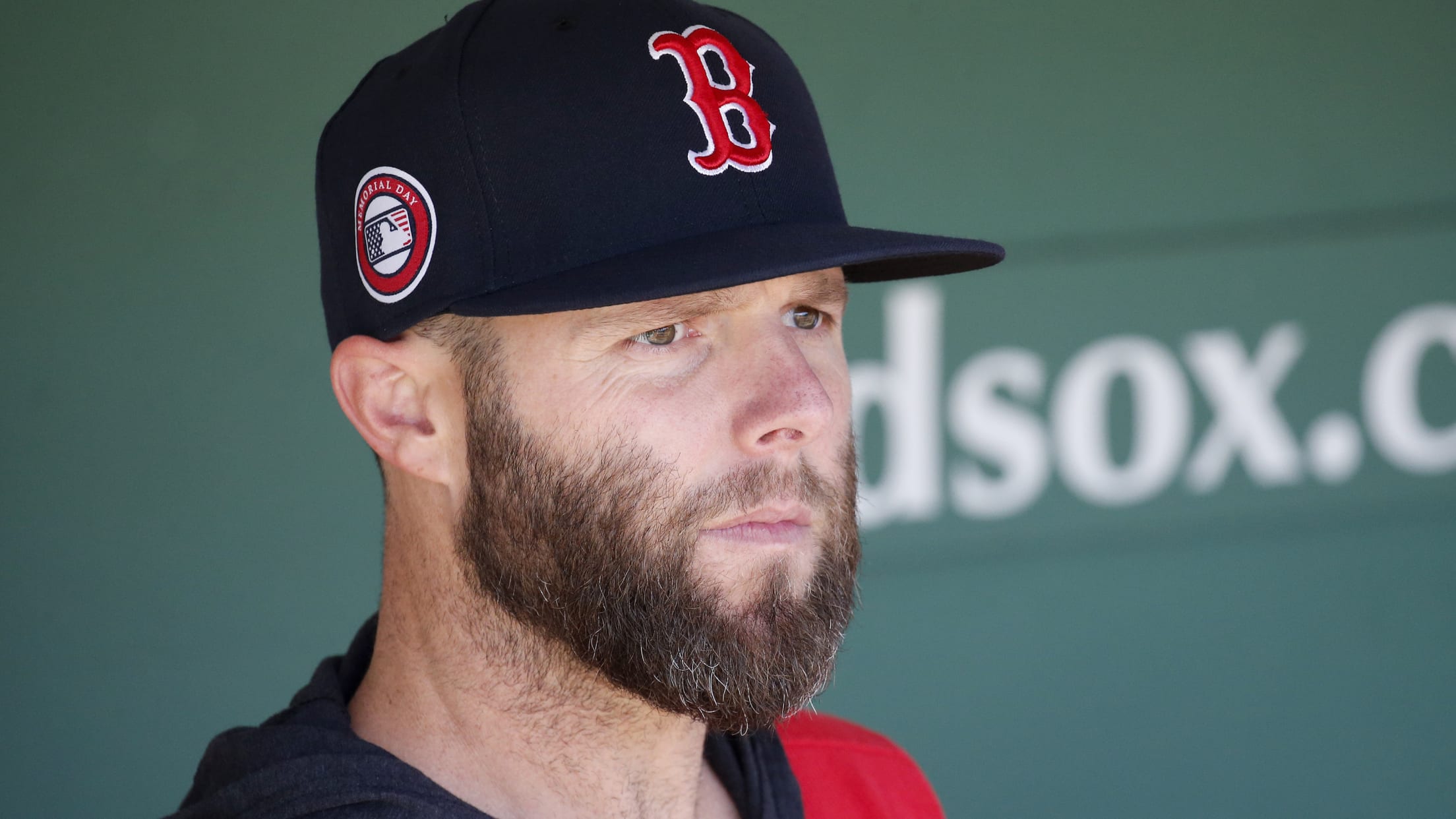 SCOTTSDALE, Ariz. -- It was nearly six months ago that Dustin Pedroia admitted he wasn't sure if he would ever play again. But on Monday, new Red Sox chief baseball officer Chaim Bloom had a more encouraging report on the second baseman, who has appeared in a total of just
Manager Buzz: Giants' choice could come 'very soon'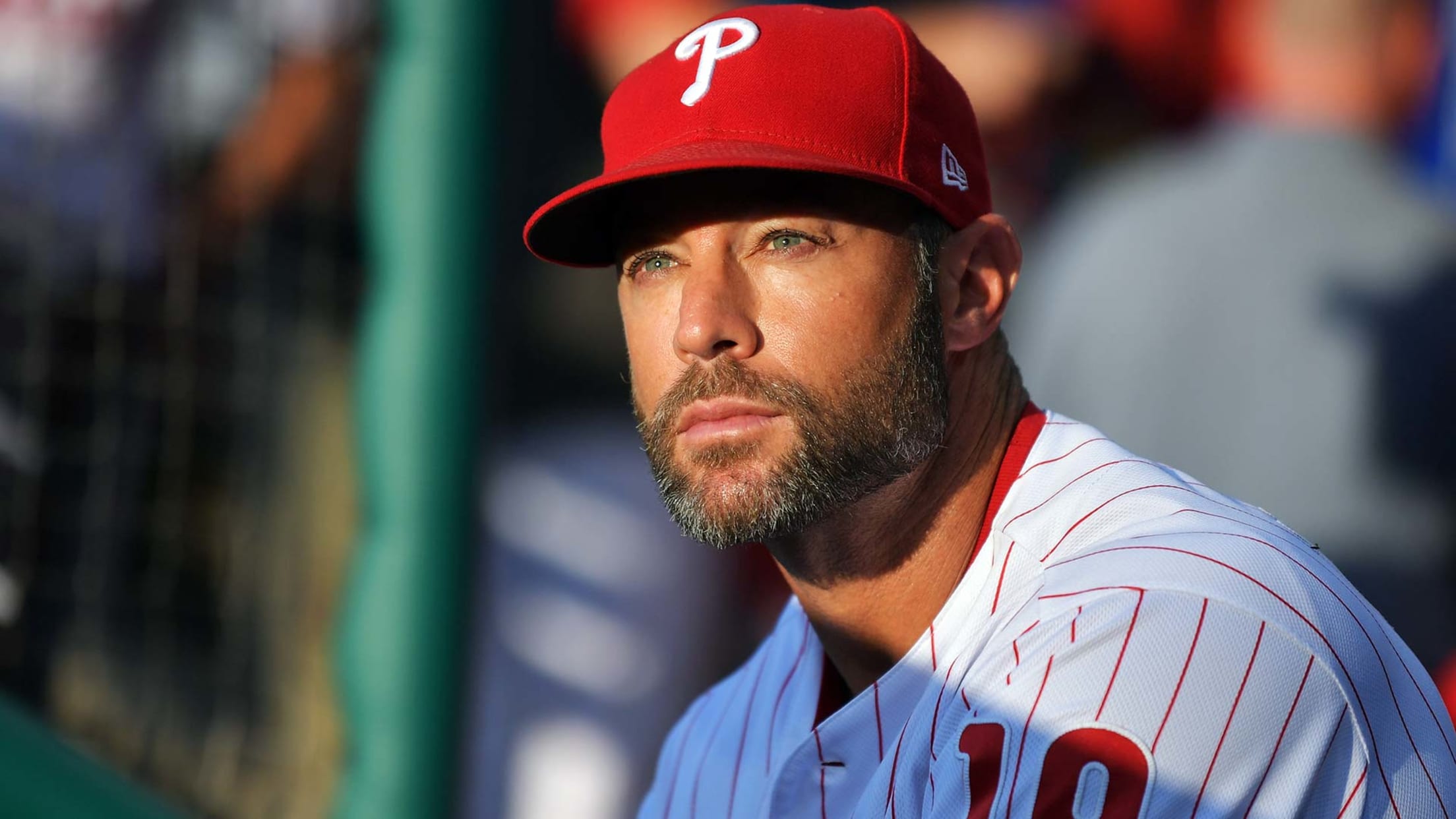 MLB.com is keeping track of all the latest news and rumors surrounding potential manager changes around the Majors.