1 thing to watch in final week for each team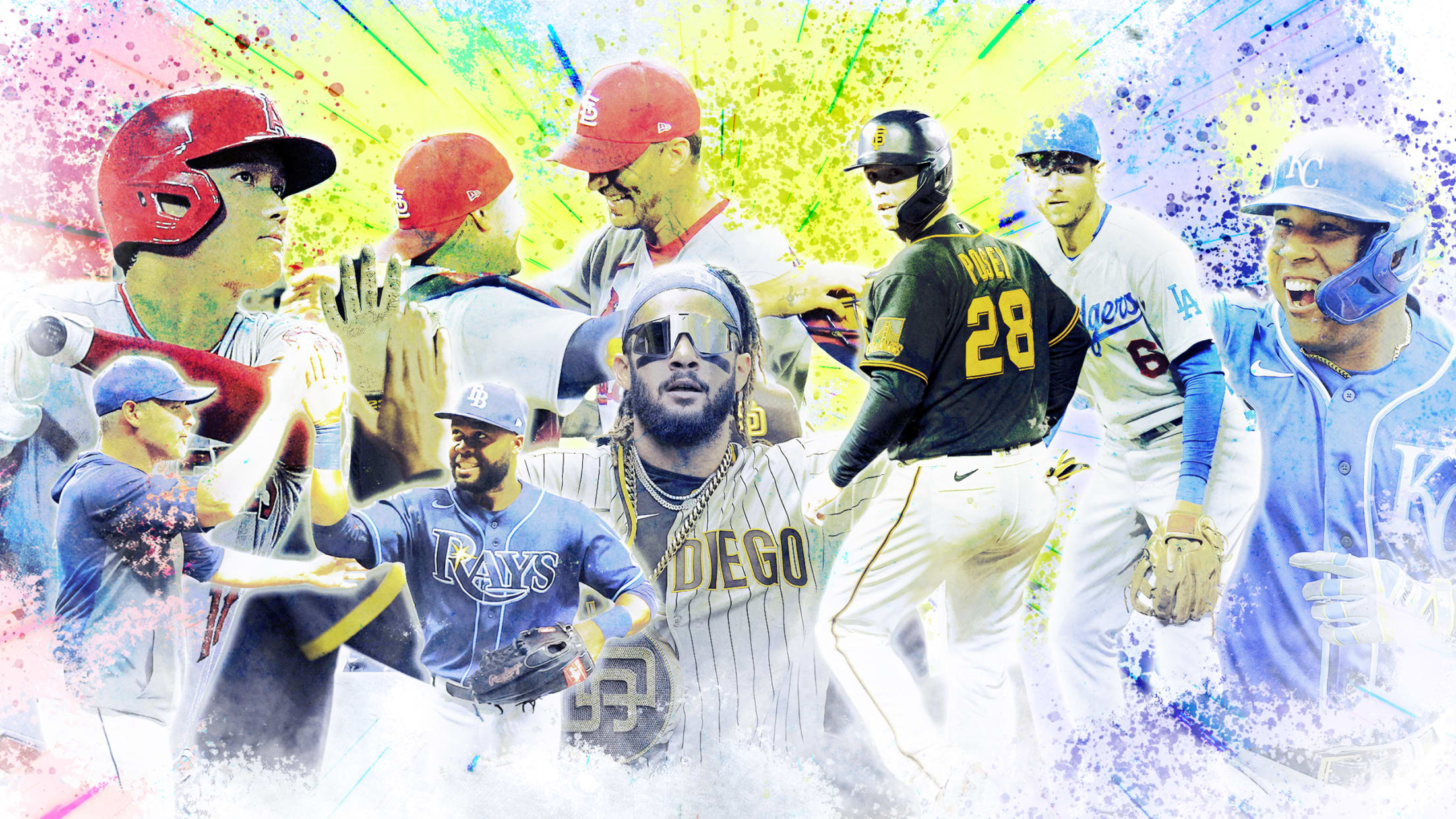 It breaks my heart to say this, but: There is only one week left in the regular season. Can you believe it? The postseason will be wonderful, but after Sunday, it's going to be until next March that every Major League Baseball team plays on the same day. That is
Stanton's SLAM ties Yankees with Sox for WC
Boone: 'Our guys love being in this environment with a lot on the line'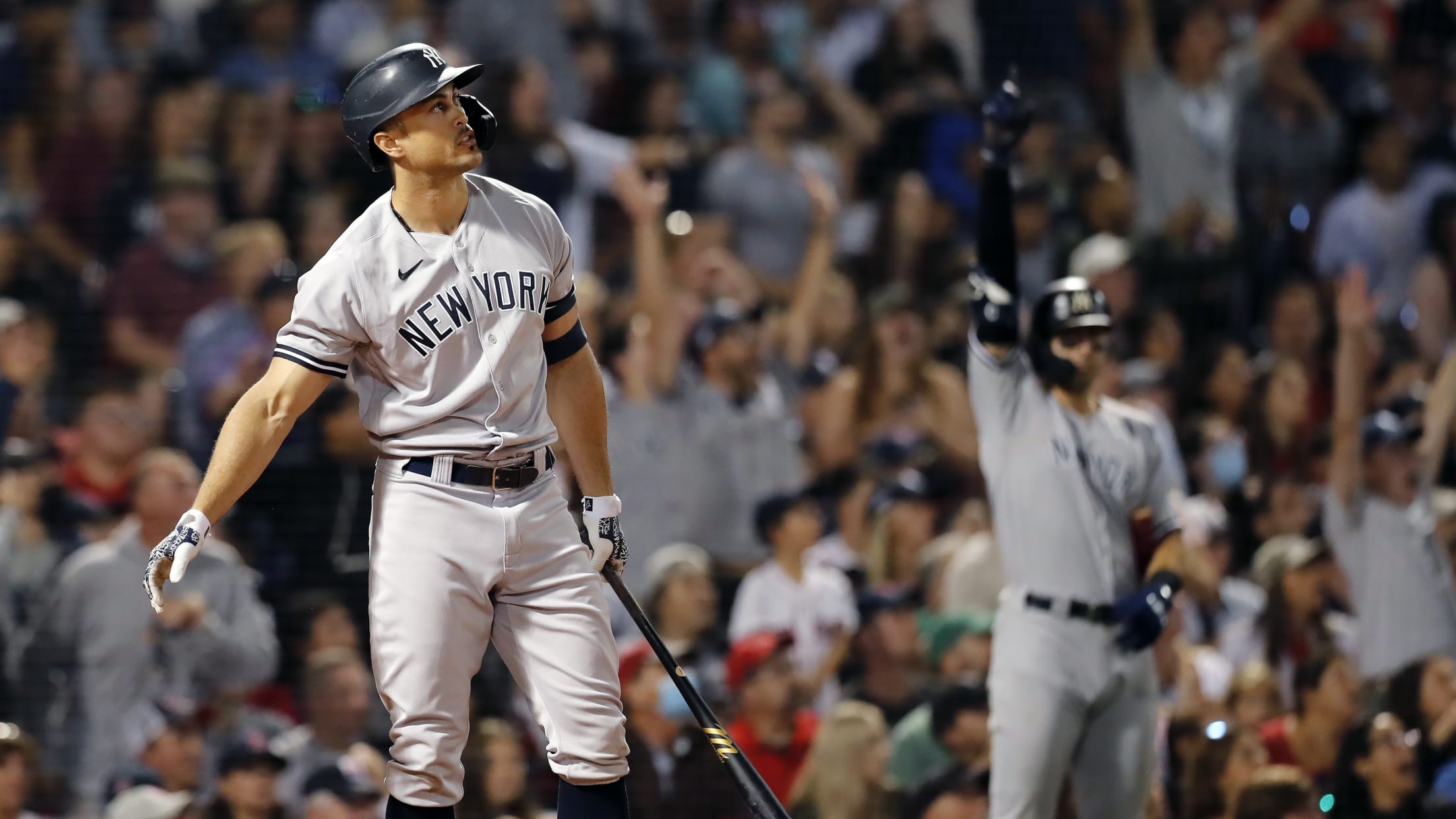 BOSTON -- Confidence filled Giancarlo Stanton as he swung a bat in Fenway Park's on-deck circle, watching a left-handed reliever pop warmup tosses over home plate. The Red Sox were gambling that Darwinzon Hernandez would retire the left-handed Anthony Rizzo, thus avoiding a looming mismatch for the ages. Stanton's thoughts
Cards set club mark with 15th straight win
St. Louis rallies behind Bader's big day, dazzling D to cut magic number for WC berth to 3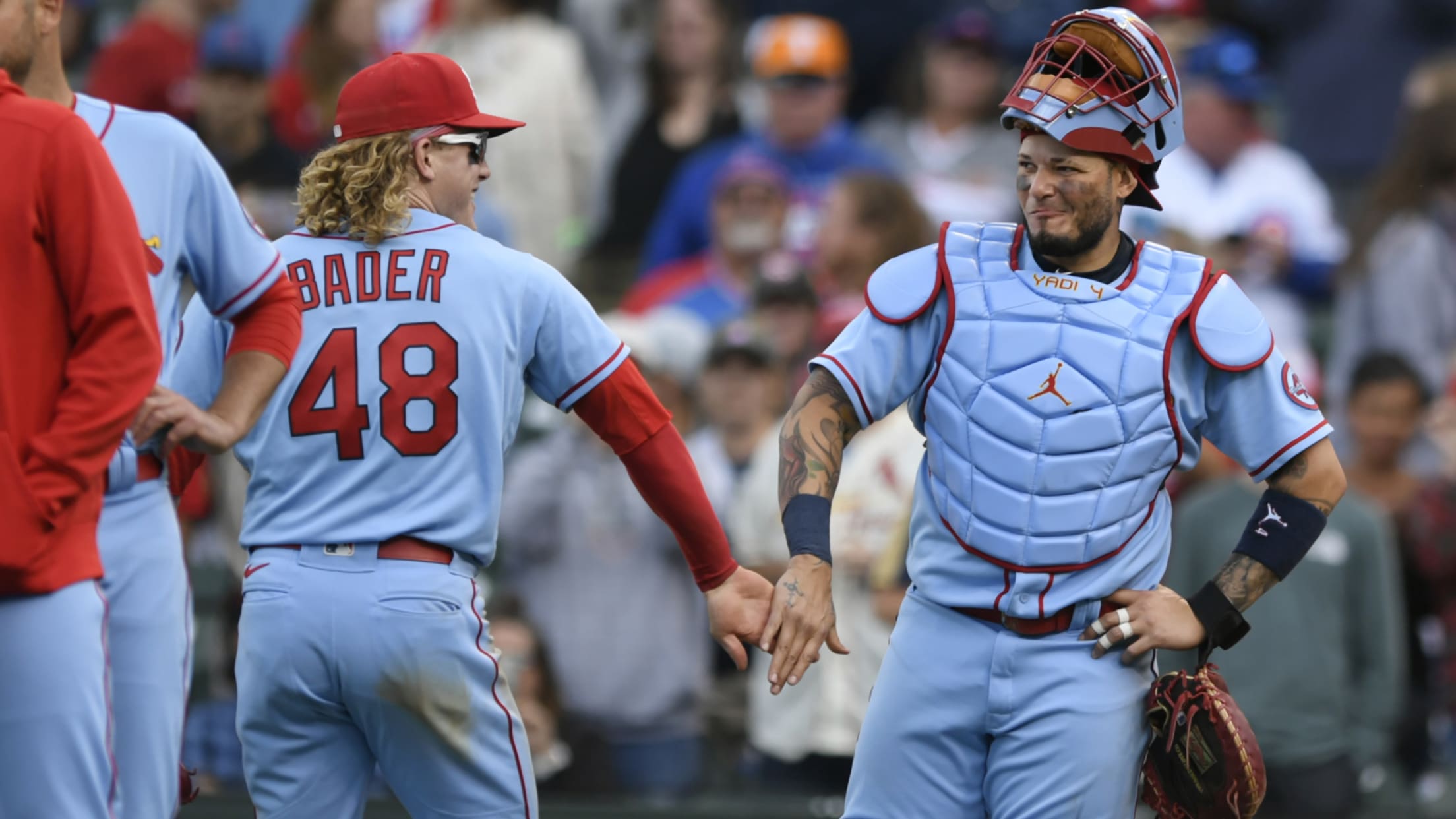 CHICAGO -- The ball off Rafael Ortega's bat took one hop into Paul Goldschmidt's Gold Glove. He fired home to Yadier Molina's, who fired it into Nolan Arenado's for the first out. Quickly and instinctually, Harrison Bader entered the fray from center field while T.J. McFarland, the pitcher, was "spinning
Trout moving on from frustrating season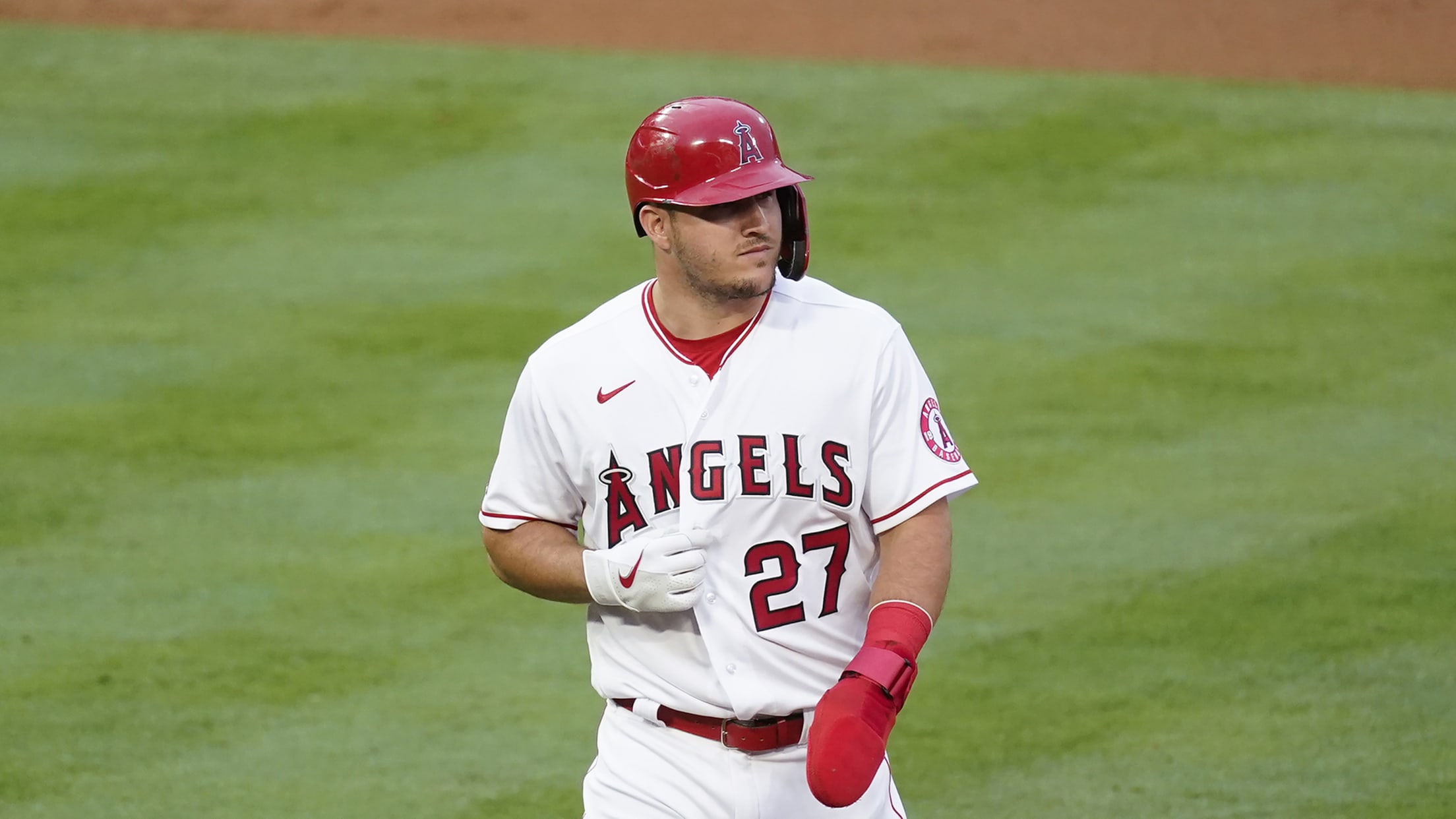 ANAHEIM -- Angels superstar Mike Trout acknowledged that the 2021 season was the most frustrating of his career because of a season-ending right calf strain suffered on May 17, but he said he's in a better place mentally after deciding to shut it down for the season a few weeks
Torkelson offering preview of awesome future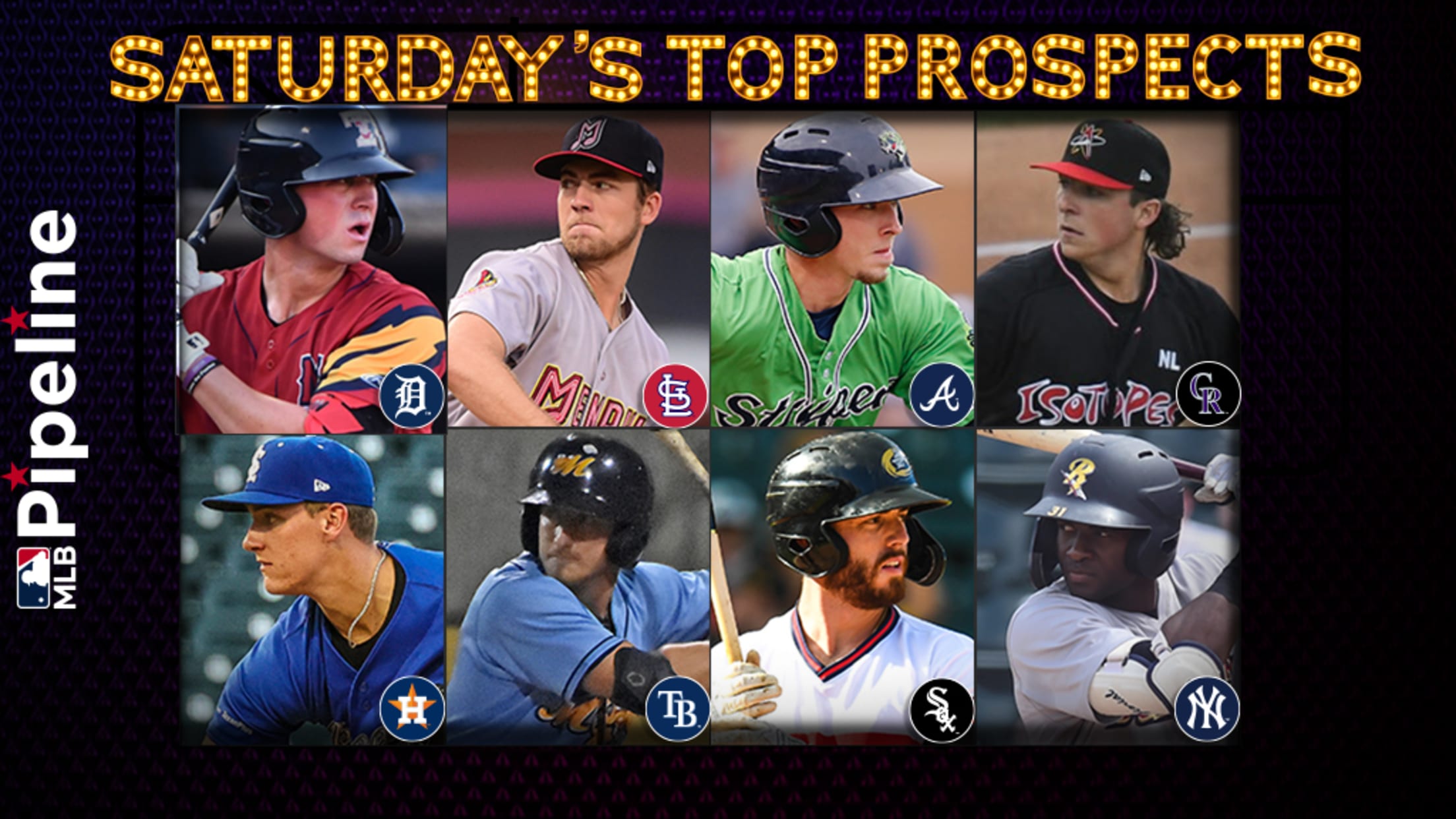 Here's a look at Saturday's top Minor League performers from each team's Top 30 Prospects list:
'Captain' belts two HRs as Giants pad lead
San Francisco holds two-game advantage, sets franchise record with 236 long balls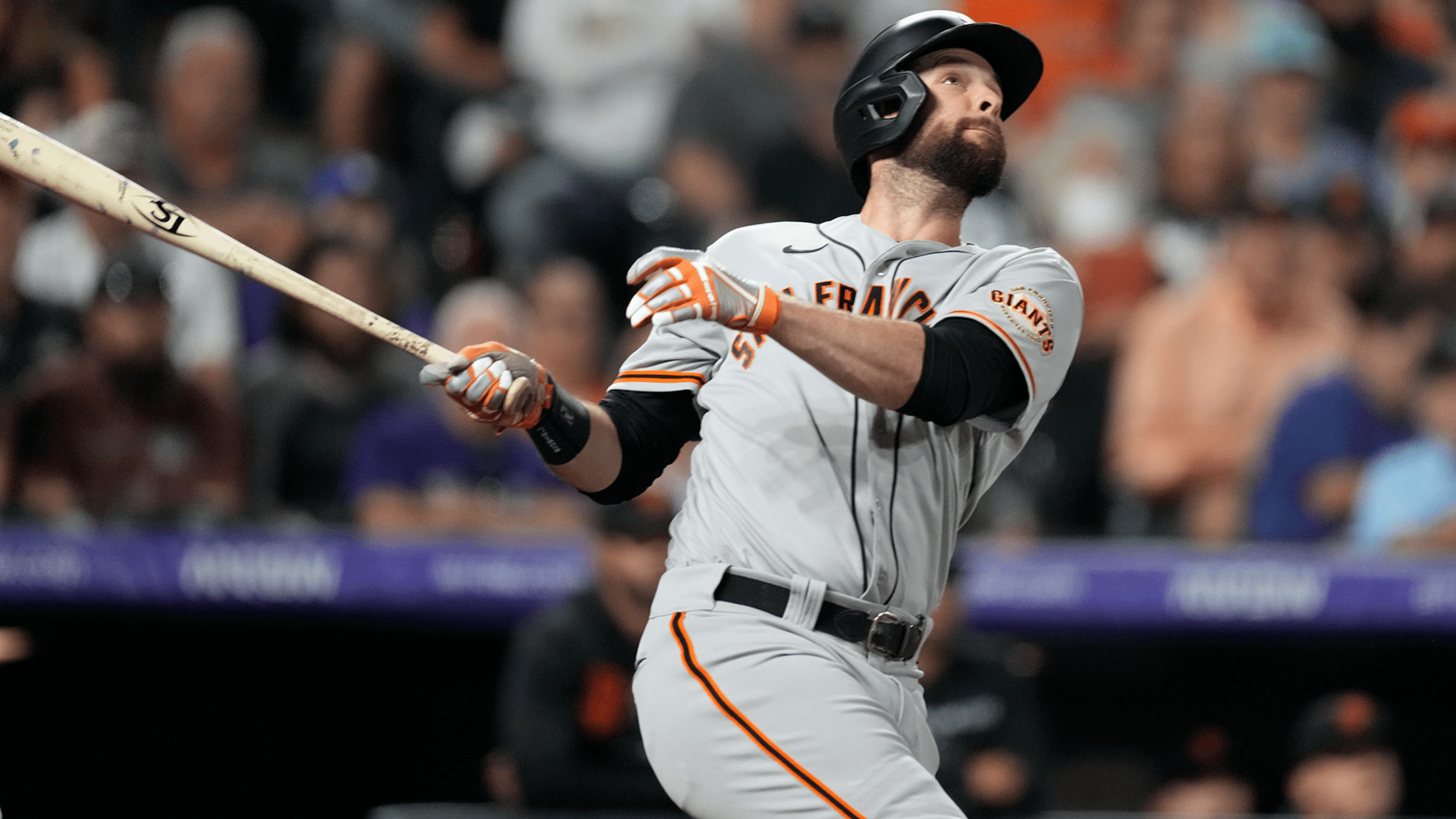 DENVER -- Two weeks ago, Brandon Belt felt the Giants needed somebody to step up and lead the way, so naturally, he took it upon himself to be that guy. As the self-described "alpha" of the clubhouse, Belt jokingly proclaimed himself team captain, officially commandeering the post when he took
Cy Burnes? Crew on brink of division title
Right-hander logs 9 K's over 7 strong IP as Brewers' magic number falls to 1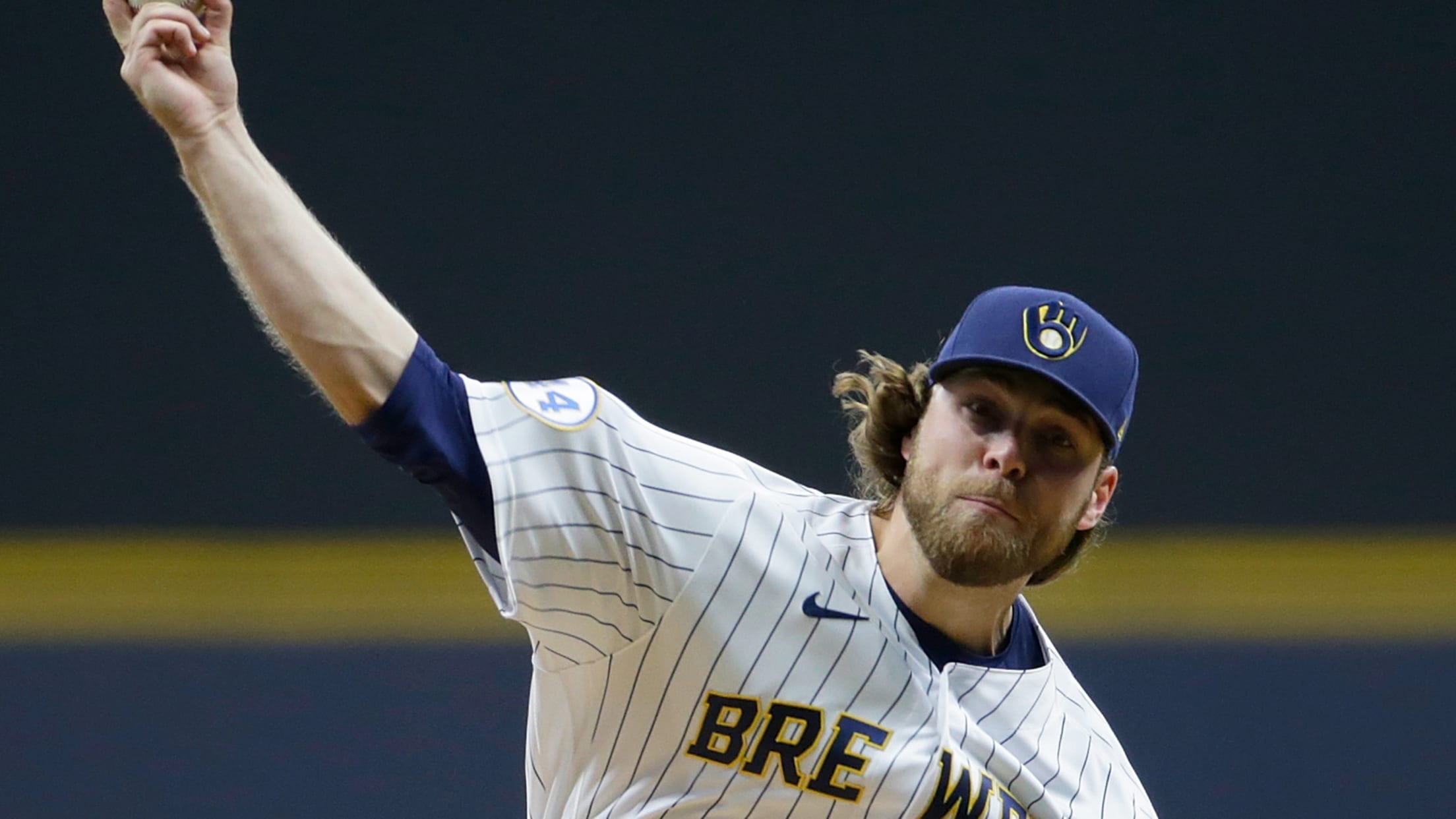 MILWAUKEE -- Corbin Burnes burnished his National League Cy Young Award credentials while pitching the Brewers to the cusp of a division crown. Burnes' latest masterpiece was a seven-inning, one-run, nine-strikeout performance in Saturday night's 2-1 win over the Mets at American Family Field. Hall of Famers Robin Yount and
Andrus (fractured fibula), Lowrie (hand) on IL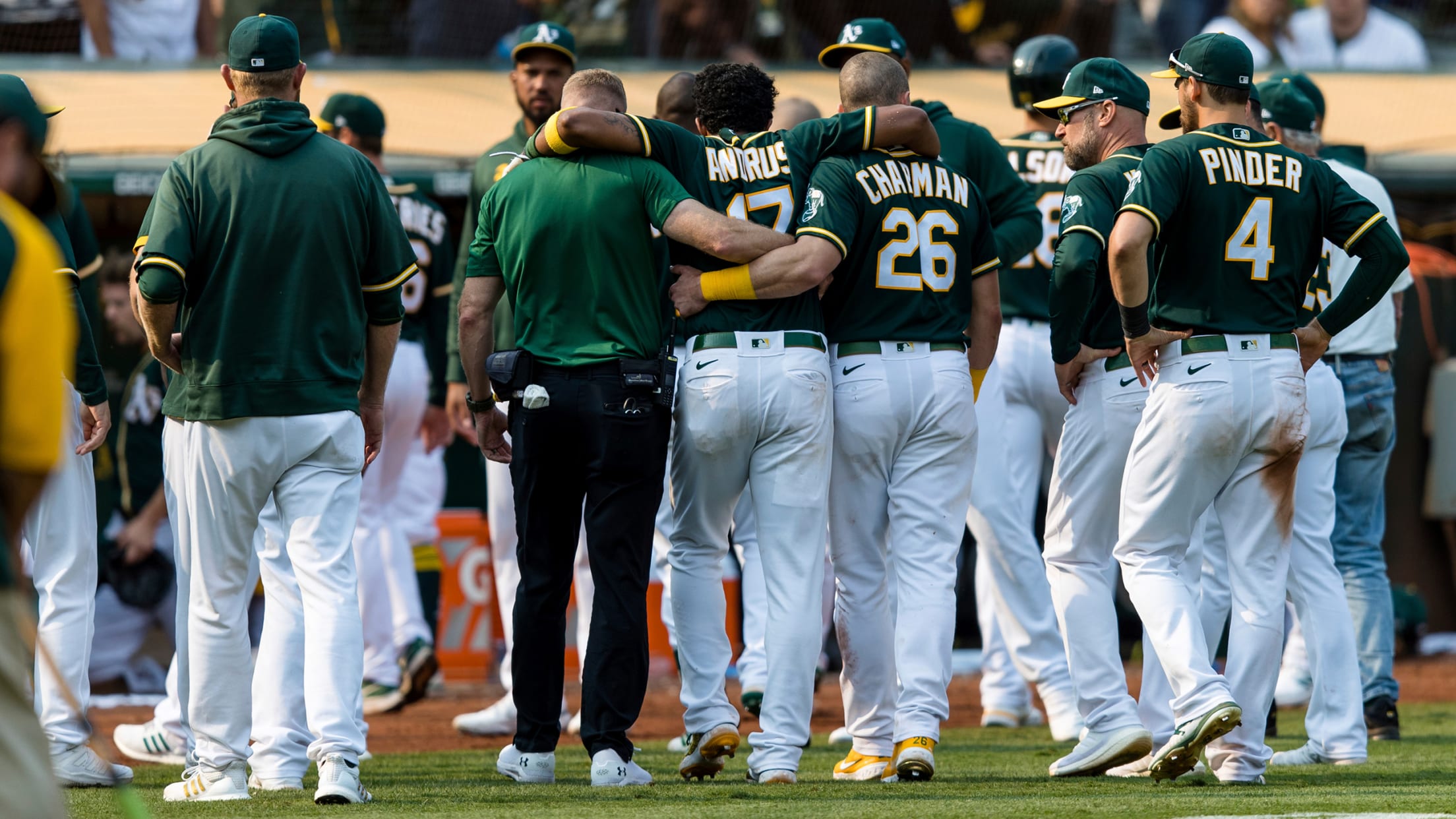 OAKLAND, Calif. – The Oakland A's placed shortstop Elvis Andrus on the 10-day injured list with a fractured left fibula and second baseman/designated hitter Jed Lowrie on the 10-day injured list with a sprained right hand, the club announced today. The A's also reinstated left-handed pitcher Sam Moll from the
Playoff watch: AL Wild Card up for grabs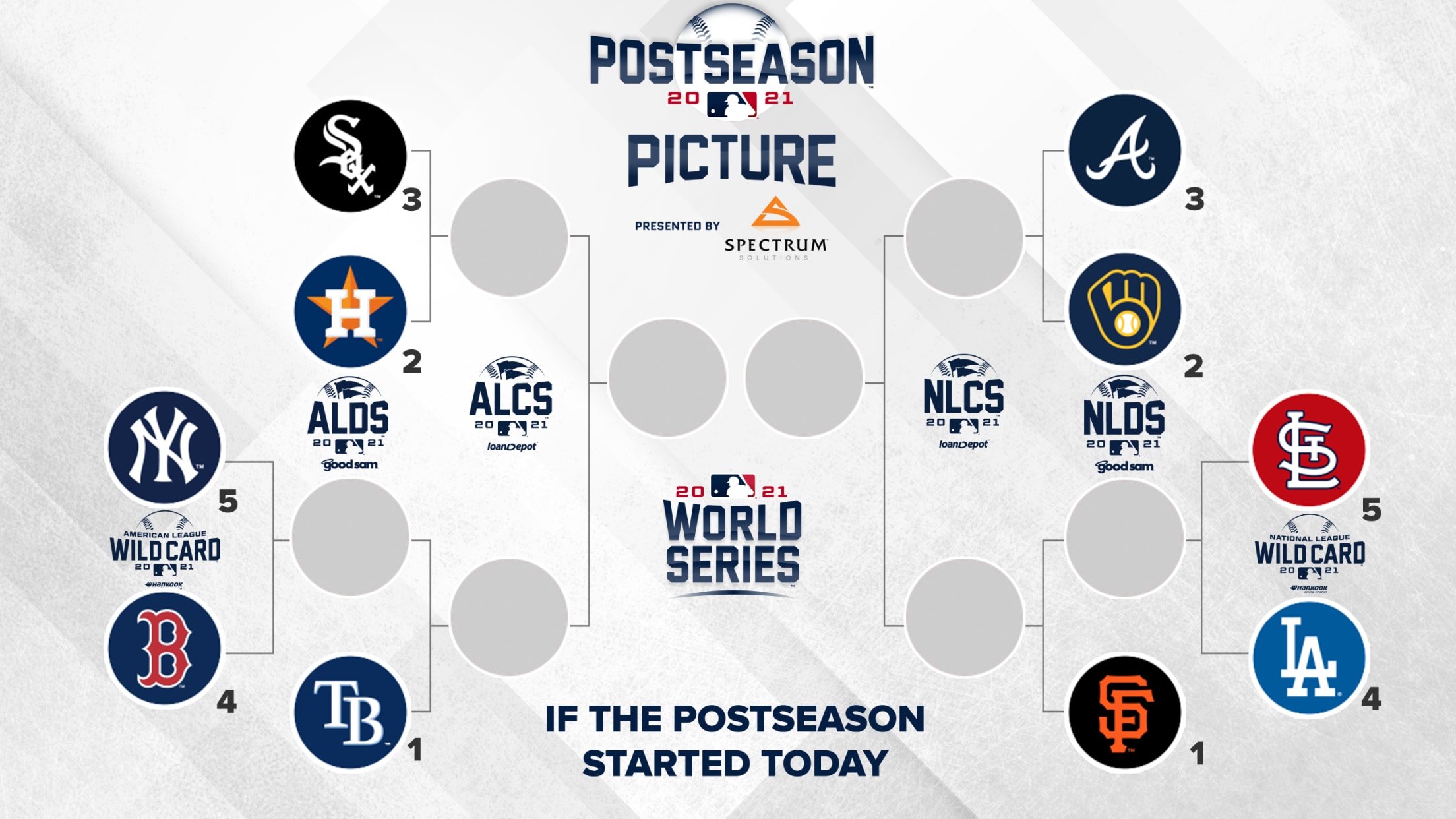 Could the American League Wild Card Game pit the Yankees and Red Sox in a one-game, win-or-go-home showdown? If so -- and if that battle resembles anything like what fans saw Saturday night at Fenway Park -- then buckle up. Baseball's classic rivals are now in a dead heat atop
Injuries: Miley, Trout, Bellinger, Thor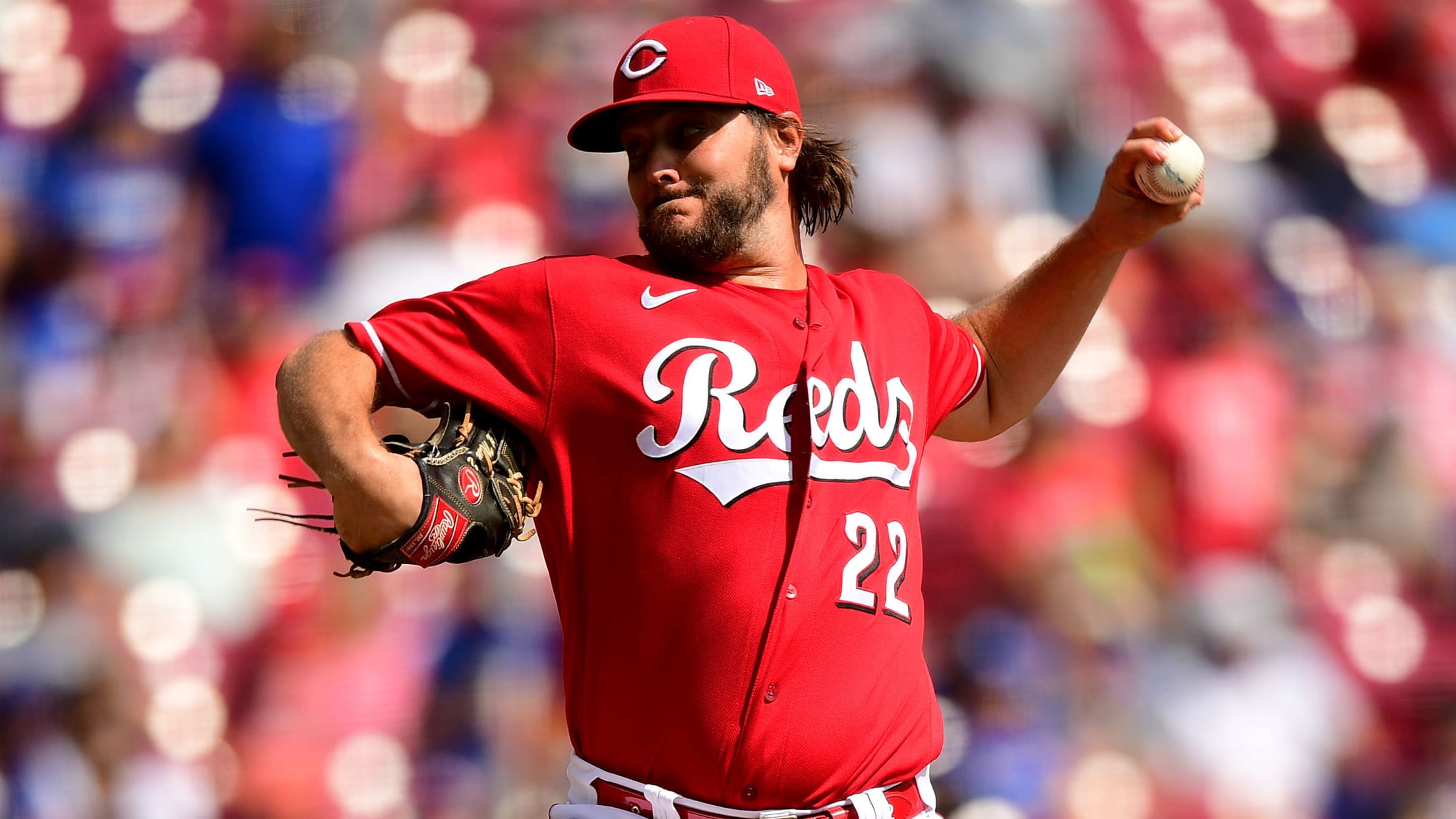 Stay up-to-date with all the latest news on injured and recovering players from across Major League Baseball.
Complete 2021 MLB postseason schedule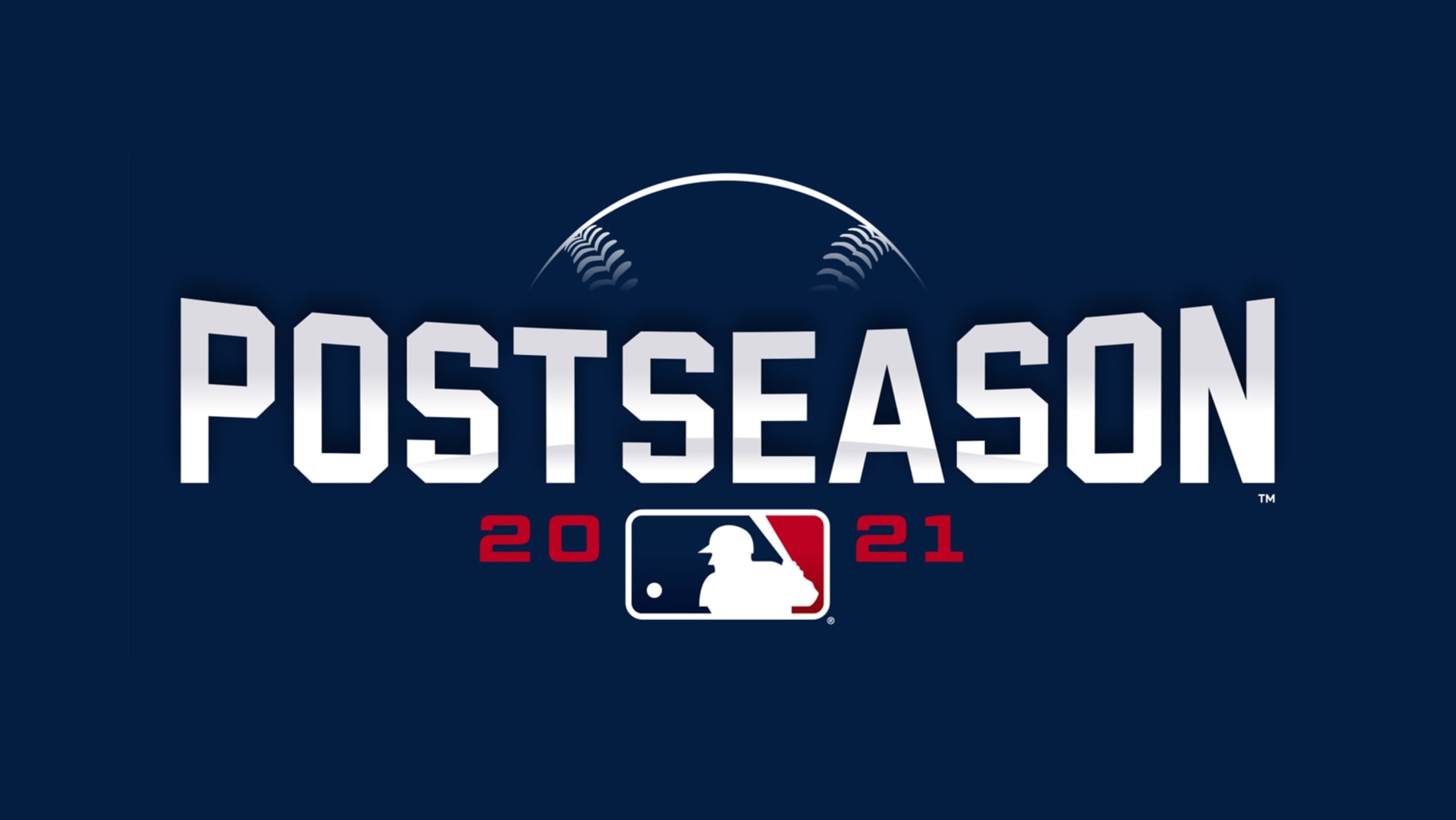 Major League Baseball today announced the schedule for the 2021 Postseason, which is set to open with the American League Wild Card Game presented by Hankook on ESPN on Tuesday, Oct. 5, followed by the National League Wild Card Game presented by Hankook on TBS on Wednesday, Oct. 6. Game
Bob Uecker Day cause for 50th celebration
Hall of Famers Yount, Molitor on hand to laud Brewers' legendary radio voice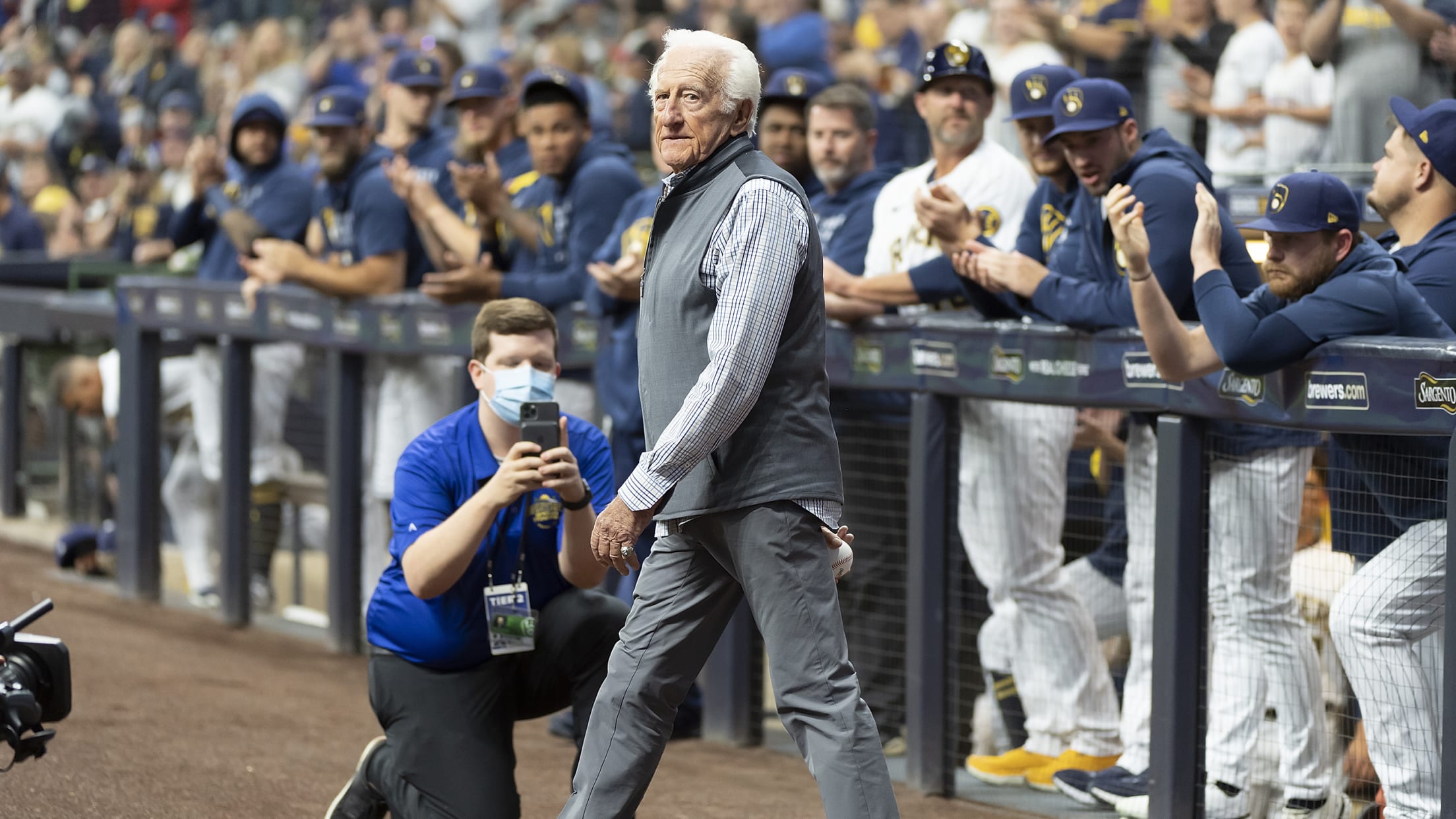 MILWAUKEE -- Mayor Tom Barrett declared Saturday "Bob Uecker Day" in the city, and Hall of Famers Robin Yount and Paul Molitor, Brewers founder Bug Selig and other club luminaries gathered to mark the 50th anniversary of Uecker's tenure as the radio voice of his hometown team. You didn't expect
Here are the '21 playoff tiebreaker scenarios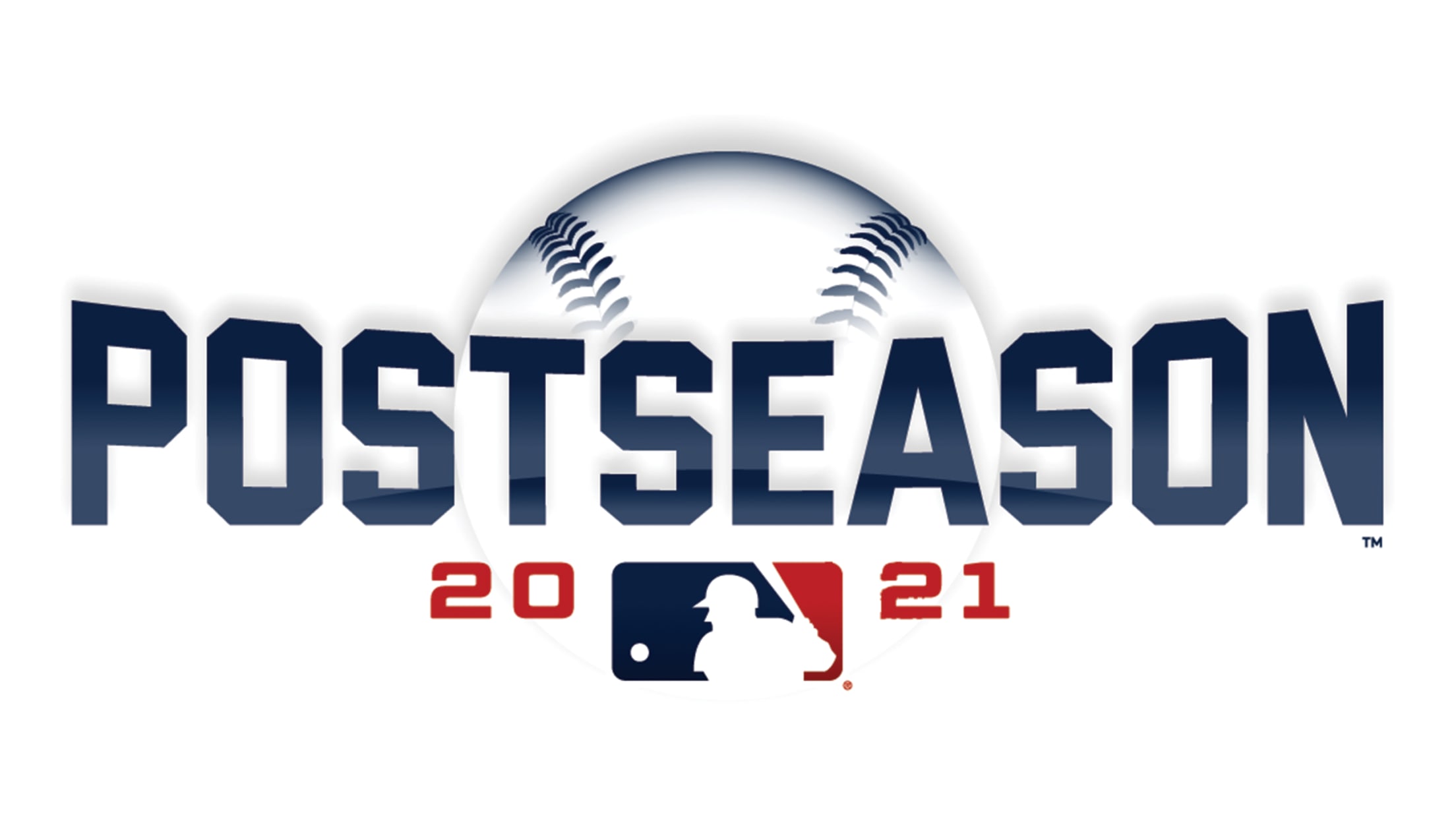 Just as extra innings are sometimes required to resolve games, extra games are sometimes required to resolve regular-season races. It hasn't happened often, even in the dual-Wild Card era in which more teams are in the late-season mathematical mix. Since Major League Baseball went to the dual-Wild Card format in
Braves win in 10 to keep Phillies at bay
Soler has 4 RBIs to help slice NL East magic number to 7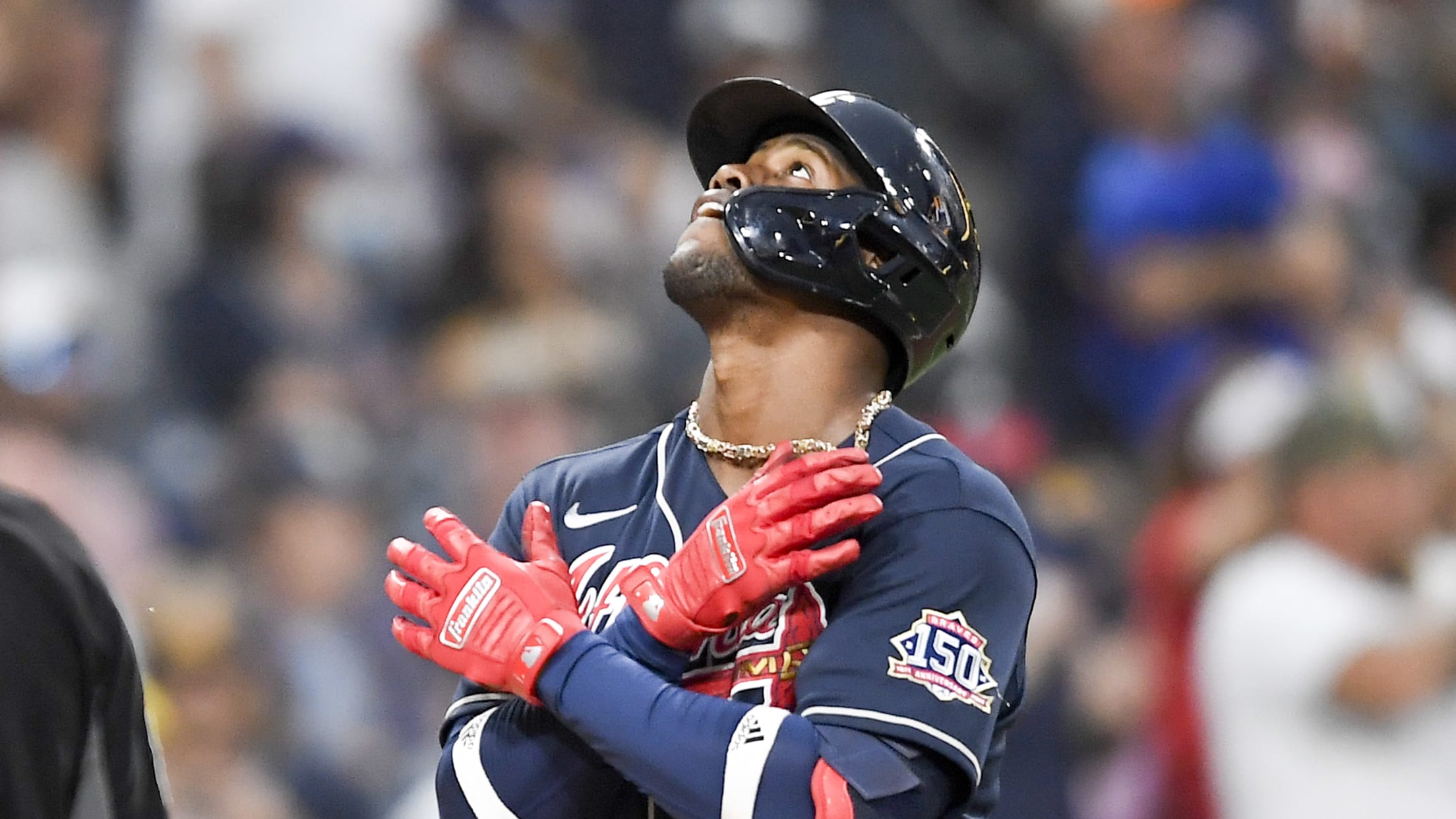 SAN DIEGO -- Still riding the high created by the game-tying homer and game-winning single he produced in a 10-8 victory over the Padres on Saturday night, Braves outfielder Jorge Soler was introduced to a new level of postgame enthusiasm as he made his way toward the visitors' clubhouse at
Semien ties 2B HR record with 43rd big fly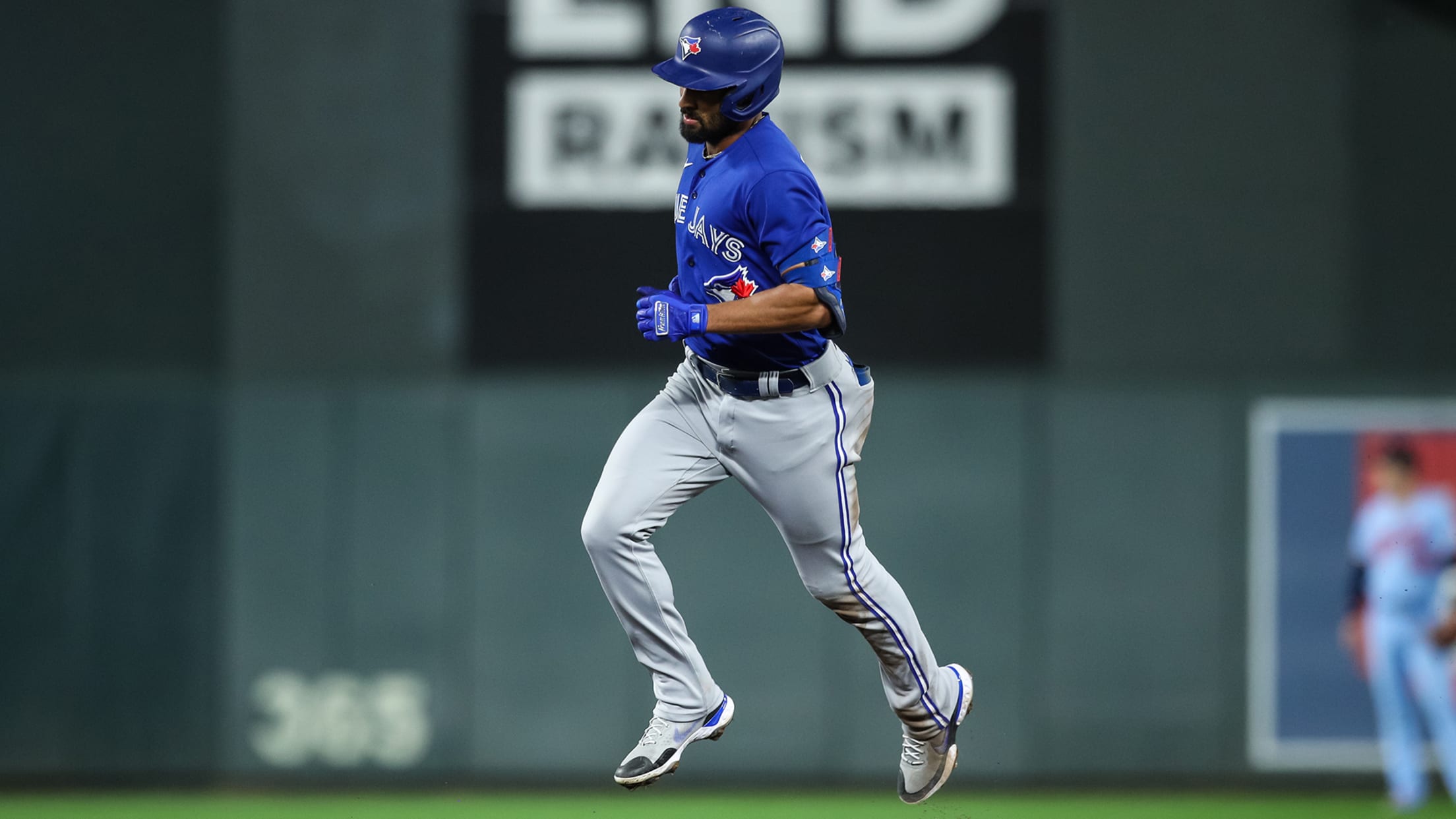 MINNEAPOLIS -- What Marcus Semien has done in 2021 is beginning to go beyond personal bests. Toronto's star second baseman is now chasing baseball history. With his 43rd home run in Saturday's 6-1 win over the Twins, Semien tied Davey Johnson (1973, Braves) for the most homers by a second
Clinched! Rays seal 2nd straight AL East title
Lowe after 4-hit game in clincher: 'There's nothing that beats the burn of champagne'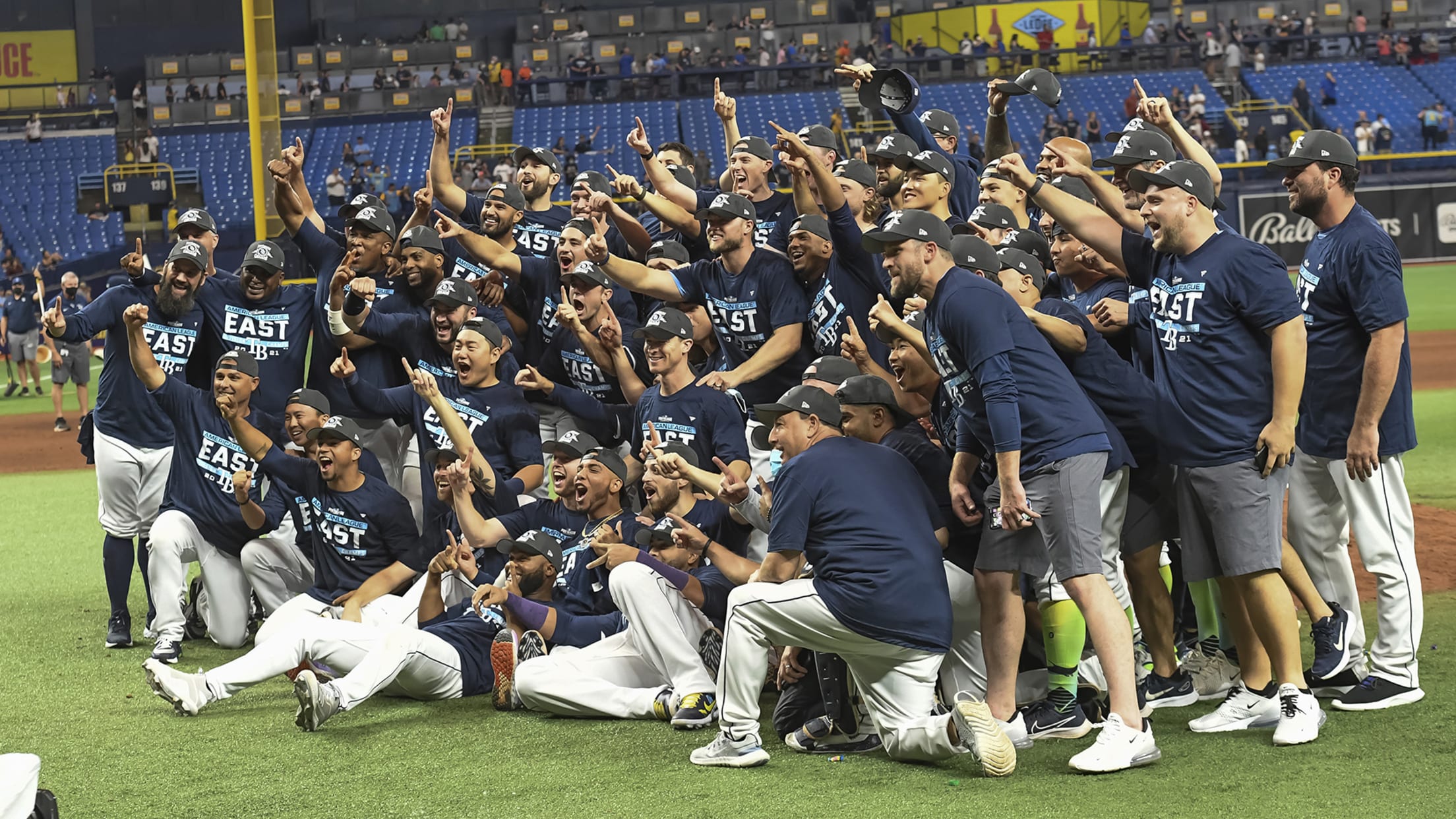 ST. PETERSBURG -- With a sold-out crowd standing and cheering at Tropicana Field, two outs and the bases loaded in the ninth inning, Pete Fairbanks fired a high two-strike fastball that Lewis Brinson popped up into foul territory. Ji-Man Choi settled under the ball to secure the final out of
Yanks vs. Sox, Sept. 26: Odds, preview, prediction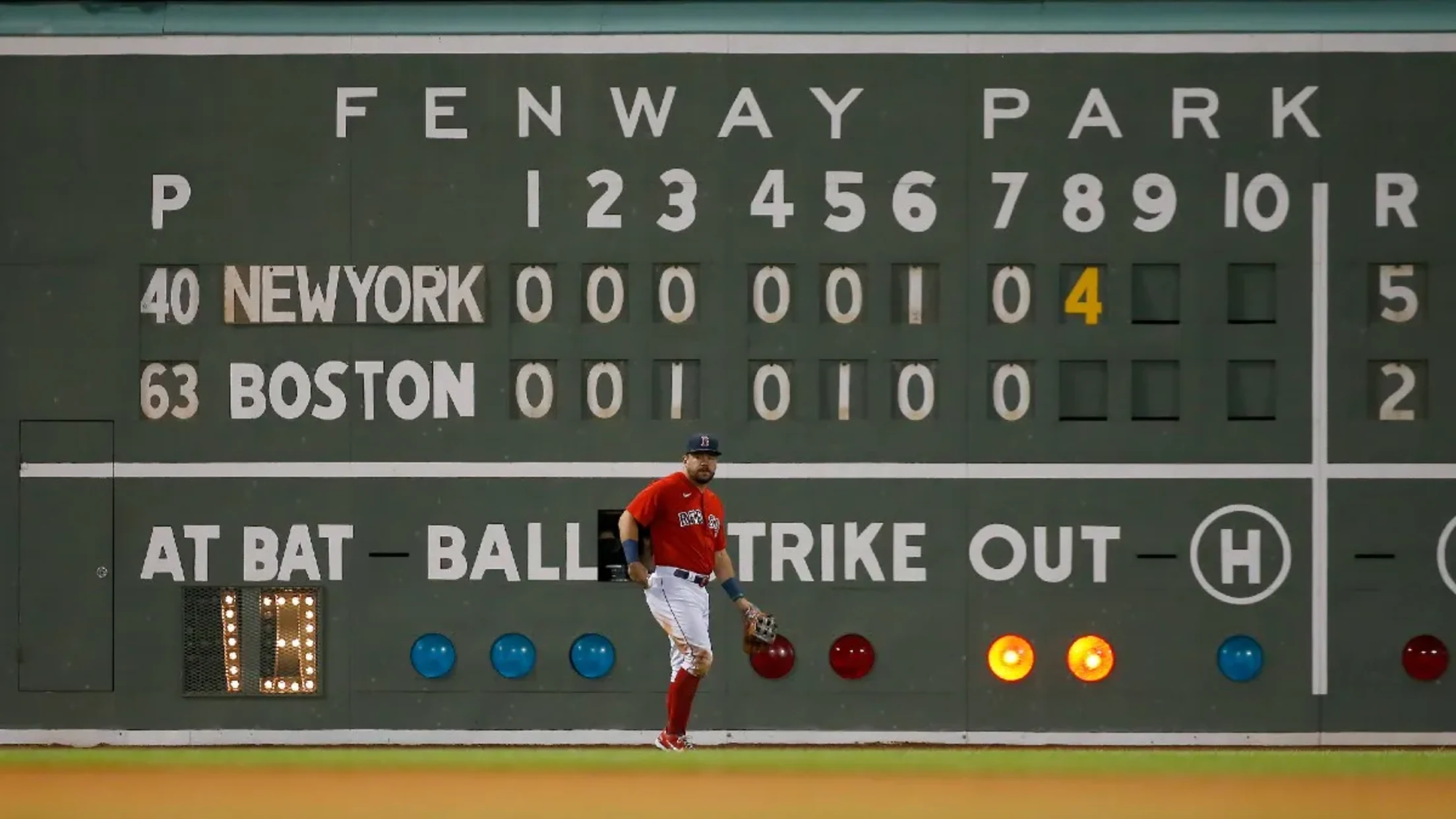 Yankees vs. Red Sox Odds Yankees: Odds +100 Red Sox: Odds -120 Over/Under: 10 (-110/-110) Time: 7:08 p.m. ET TV: ESPN Odds via DraftKings. Get up-to-the-minute MLB odds here.
Add shutout in playoff push to Suárez's '21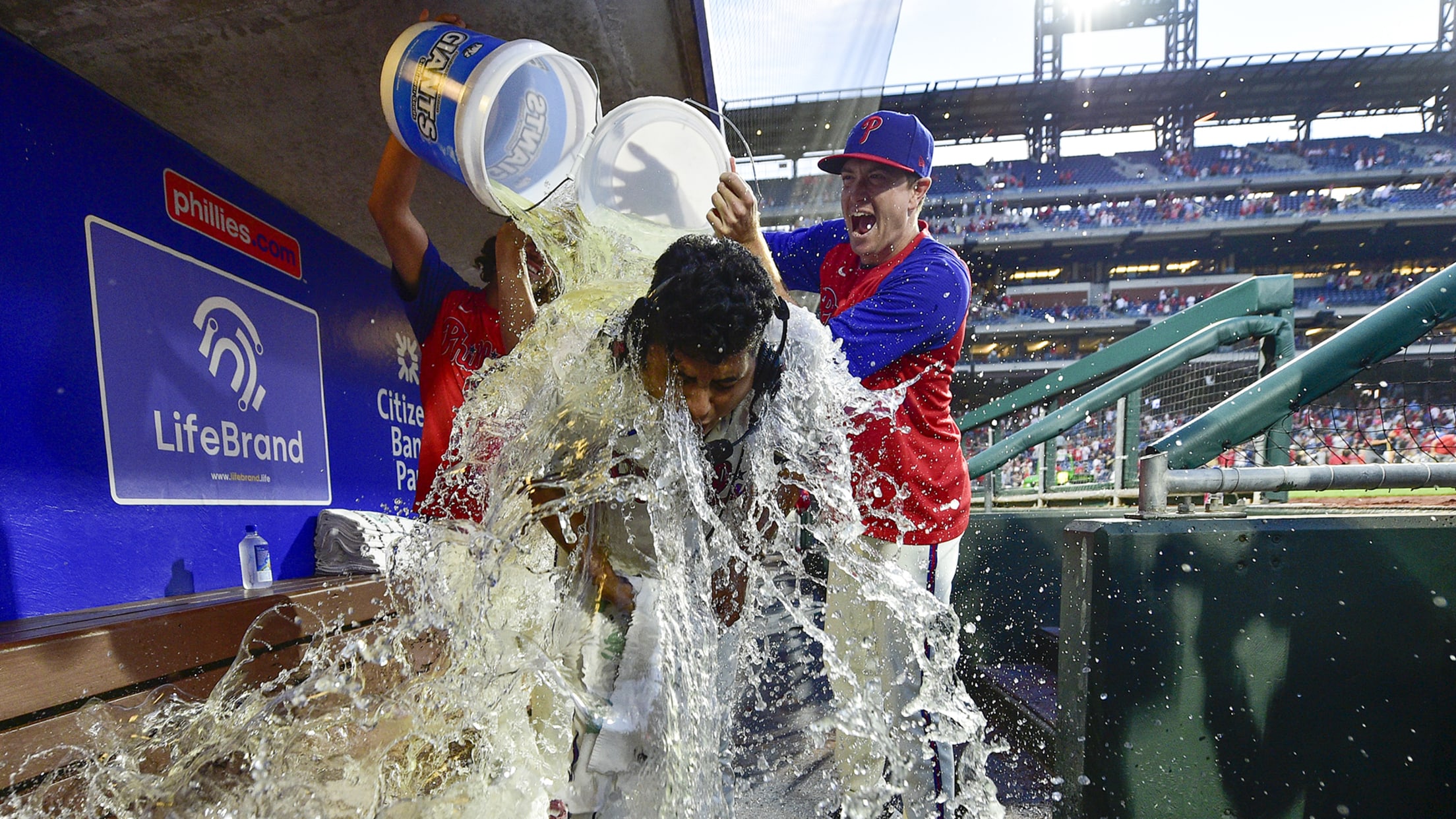 PHILADELPHIA -- Ranger Suárez keeps saving the Phillies. They had a major bullpen problem before he pitched on Saturday at Citizens Bank Park. They just placed Archie Bradley on the 10-day injured list, effectively ending his season. Héctor Neris threw 41 pitches on Friday, the most he had thrown in
Eyeing walk-off homer, Castellanos delivers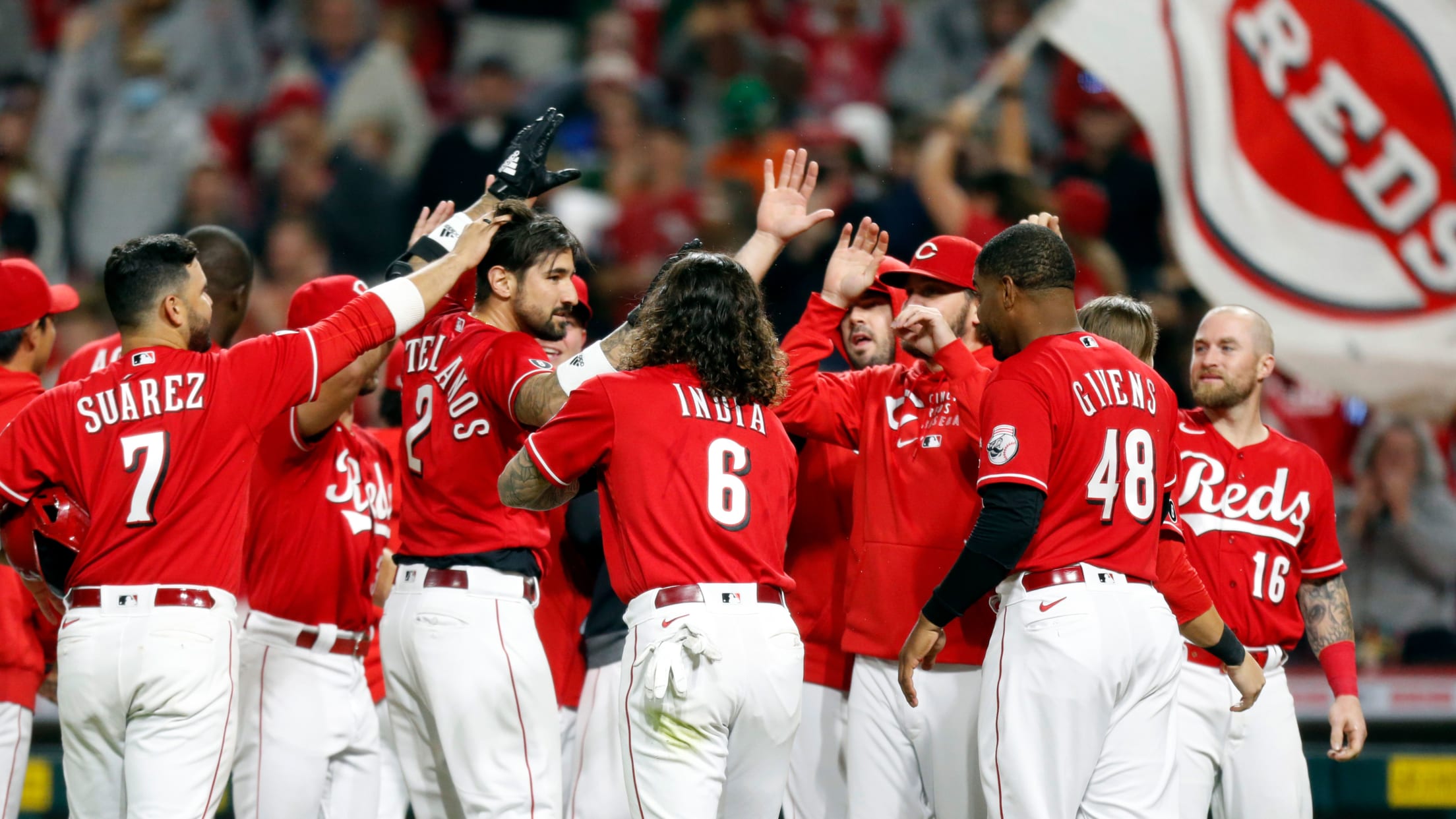 CINCINNATI -- Reds right fielder Nick Castellanos knew exactly what he wanted to do. In the bottom of the ninth inning vs. Nationals reliever Patrick Murphy on Saturday, Castellanos slugged a home run to center field to give Cincinnati a 7-6 walk-off victory at Great American Ball Park. "I was
Cards escape inning with one-of-a-kind DP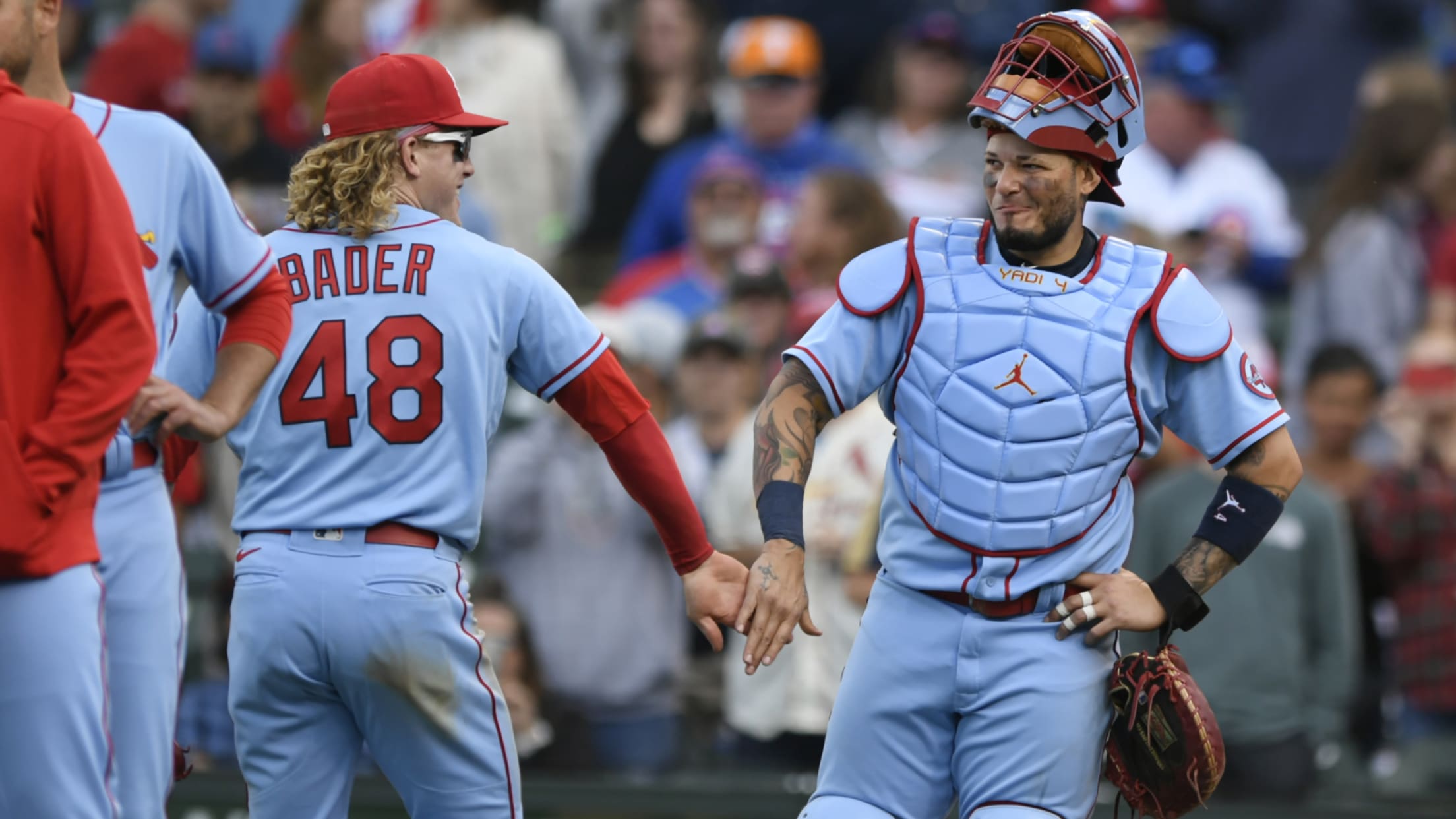 From the big home runs and strikeouts to all the little plays in between, the Cardinals are doing everything right during their Modern Era franchise record 15-game win streak. And it was one of those little plays that came up huge during St. Louis' 8-5 triumph over the Cubs for
'No bigger honor': Rox retire Walker's No. 33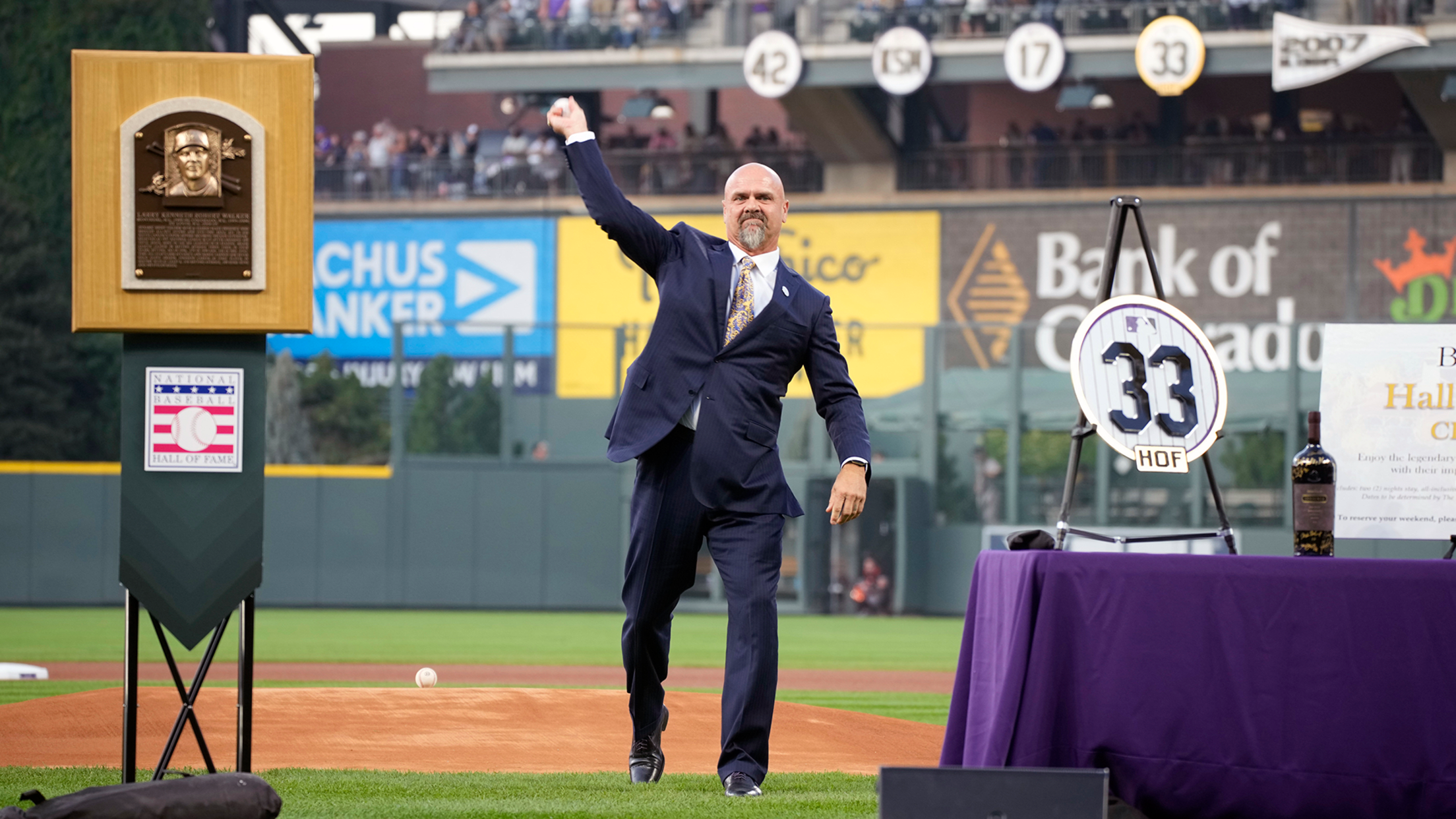 DENVER -- The number 3 has been special for Larry Walker. From his Minor League baseball days to the present, he has been superstitious about that number. It's why he took three practice swings in the on-deck circle before going to the plate. It's why he got married at 3:33
A's walk-off win tempered by Andrus' injury
Oakland remains four back in Wild Card ahead of Sunday's home finale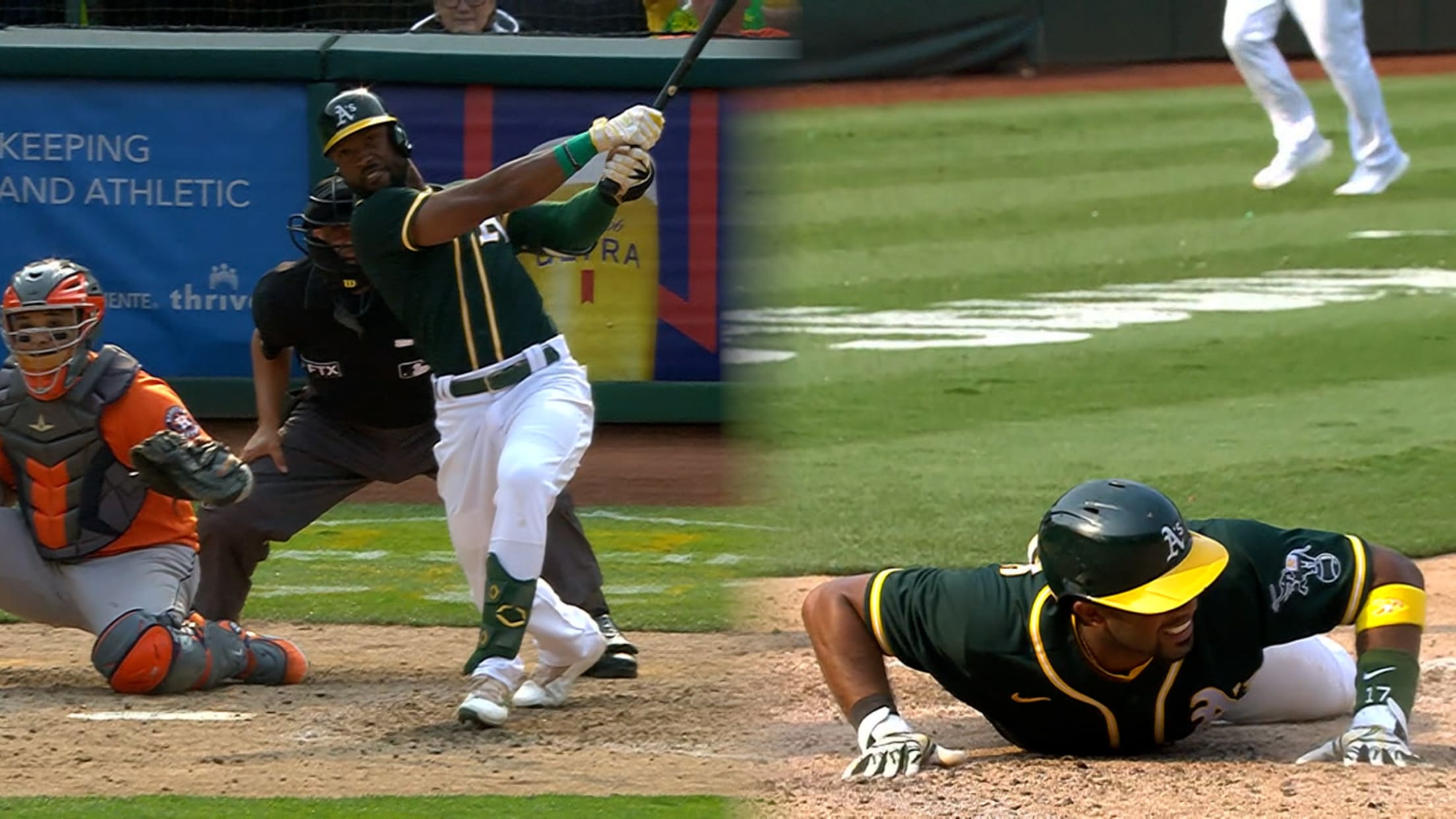 OAKLAND -- Entering their final home series of the regular season, manager Bob Melvin said the A's needed to play every game like it was their last. Two games in, they've responded by playing with the type of desire needed to keep their slim playoff hopes alive. Starling Marte roped
SD eliminated: 'We did not reach our goal'
Padres officially out of playoff picture after extra-inning loss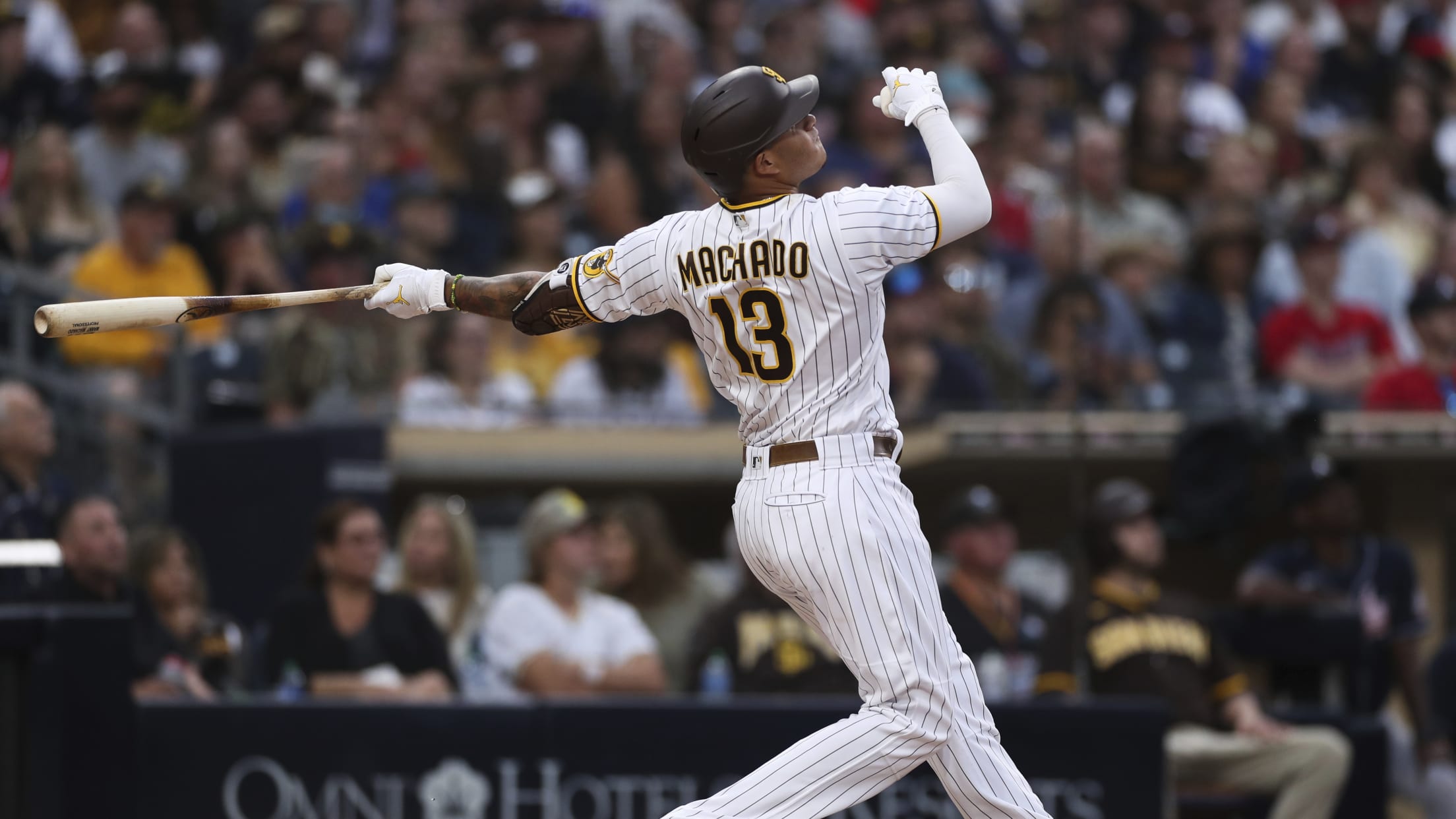 SAN DIEGO -- This isn't how the Padres envisioned it ending. More specifically, this isn't when they envisioned it ending. The Padres' 2021 playoff hopes ended just the same with a 10-8 loss to Atlanta in 10 innings on Saturday night at Petco Park. With seven games remaining, the Padres
Miley (neck) lands on IL; season likely over
Reds' southpaw, who has club option in '22: 'We love it here'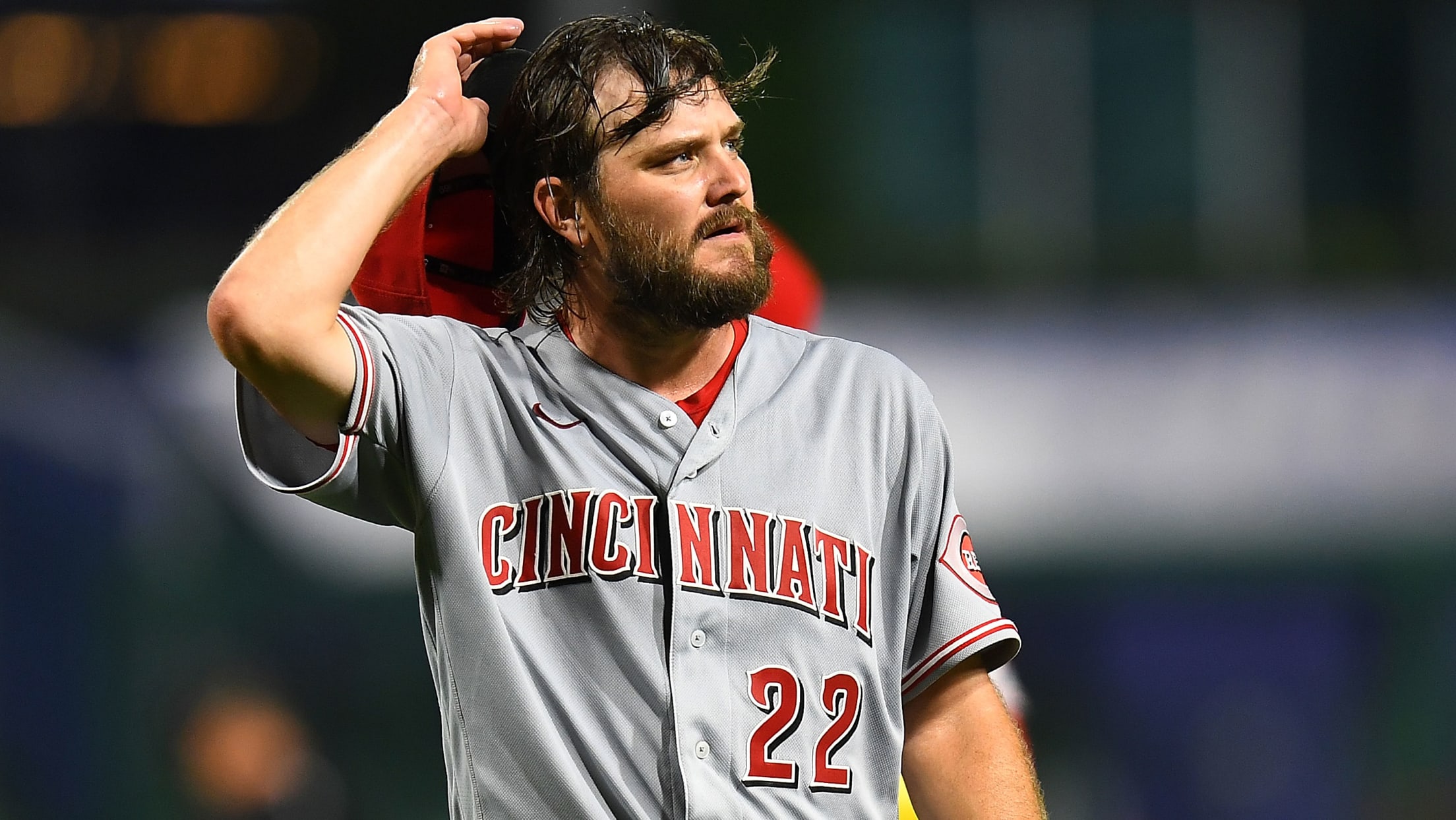 CINCINNATI -- It's been a tough September for Wade Miley, and now the Reds' veteran left-handed starting pitcher won't get to end what's been a strong year on a positive note. Miley was placed on the 10-day injured list with a neck strain Saturday -- retroactive to Wednesday. The injury
Stats and facts behind Cards' 15-game streak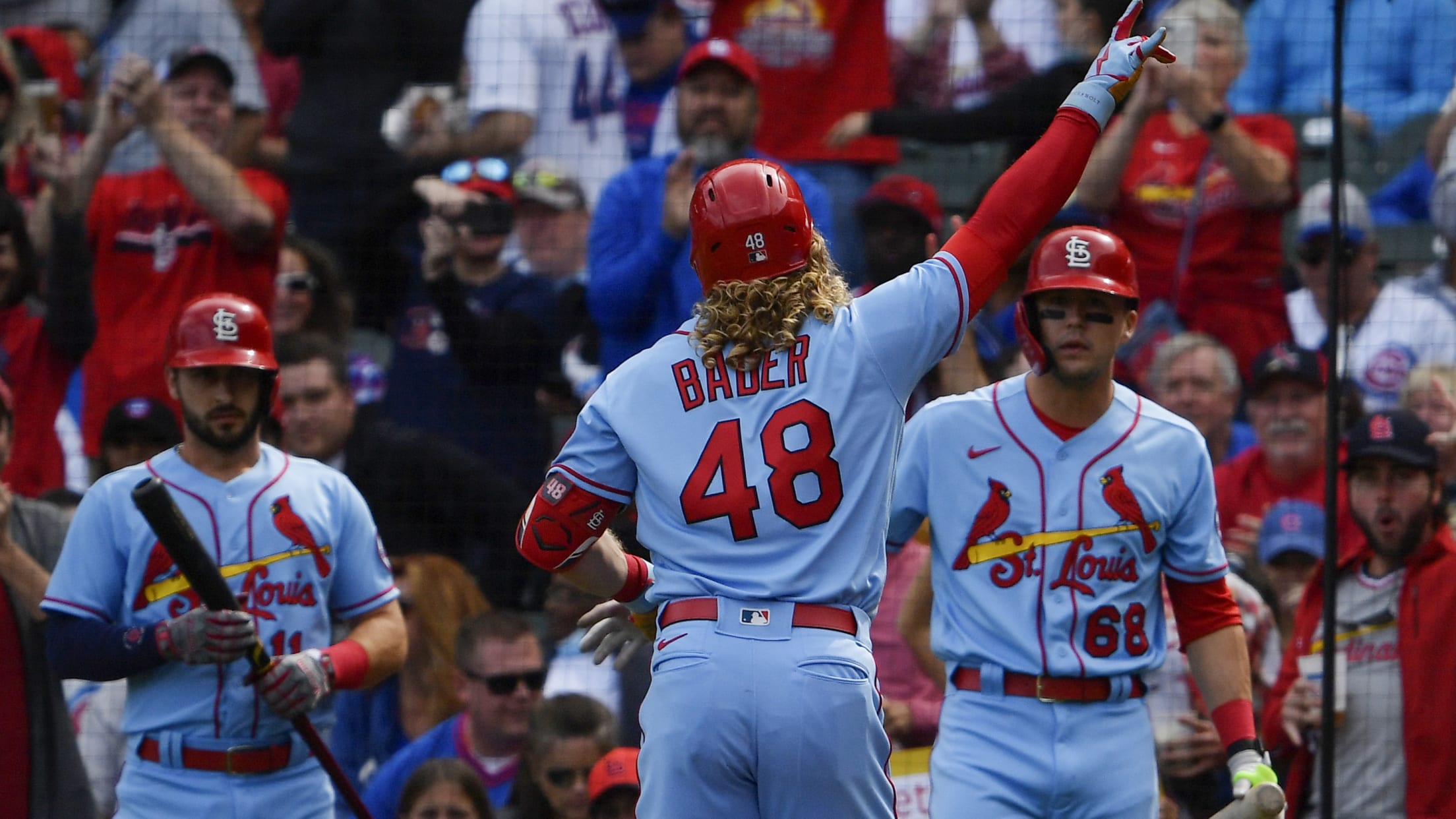 The Cardinals simply refuse to lose. The Redbirds won their fifteenth consecutive game Saturday, marking a franchise record since the club joined the National League in 1892. A team that was on the outside of the playoff picture looking in as September began now may have a chance to clinch