6 takeaways from the GM Meetings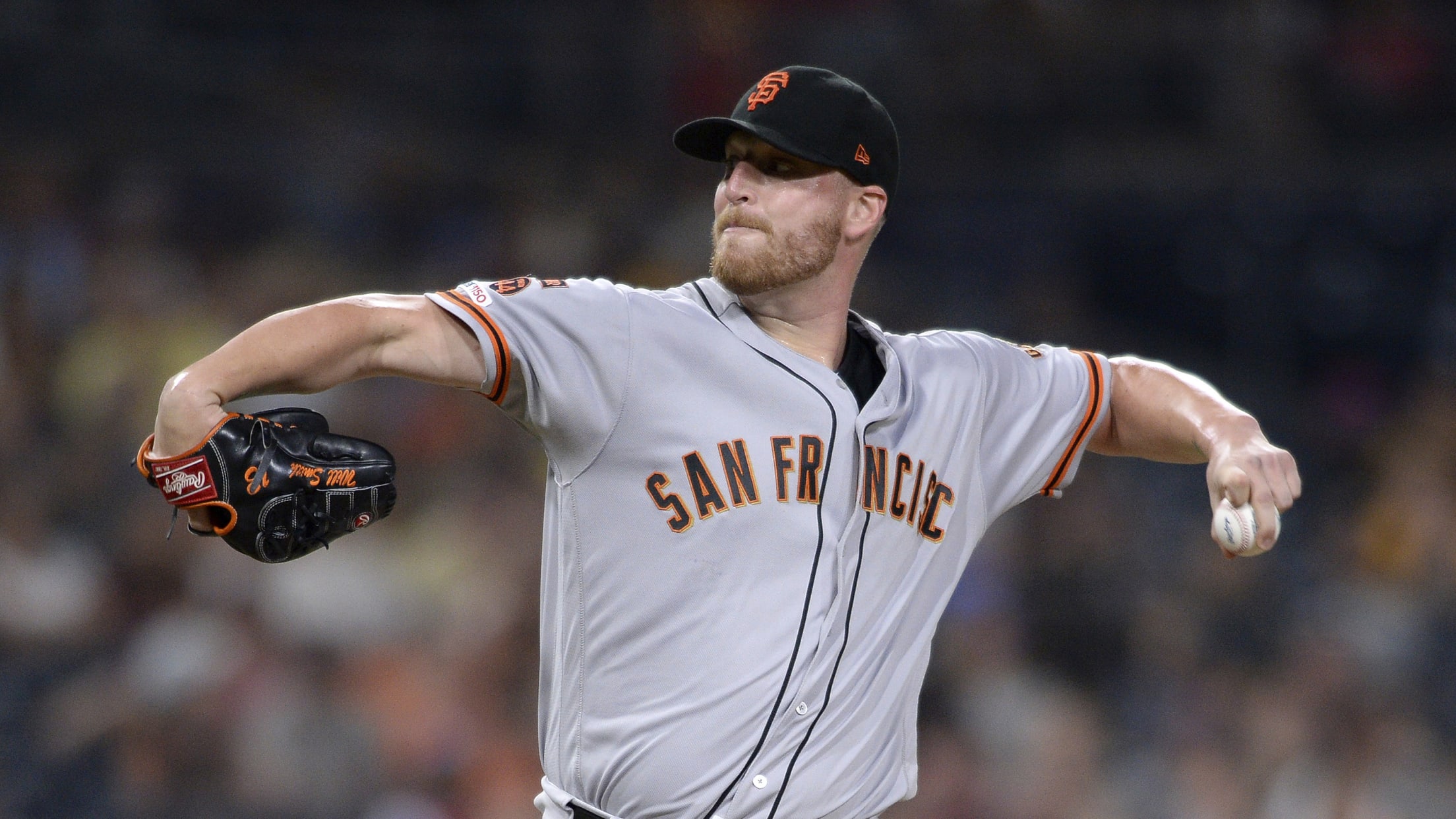 SCOTTSDALE, Ariz. -- Baseball's general managers have scattered after three-plus days of meetings. While Will Smith's $40 million deal with the Braves and Adam Wainwright's return to the Cardinals were the only notable signings, the General Managers Meetings surely helped lay the groundwork for what promises to be an eventful
They didn't win awards -- but they deserved 'em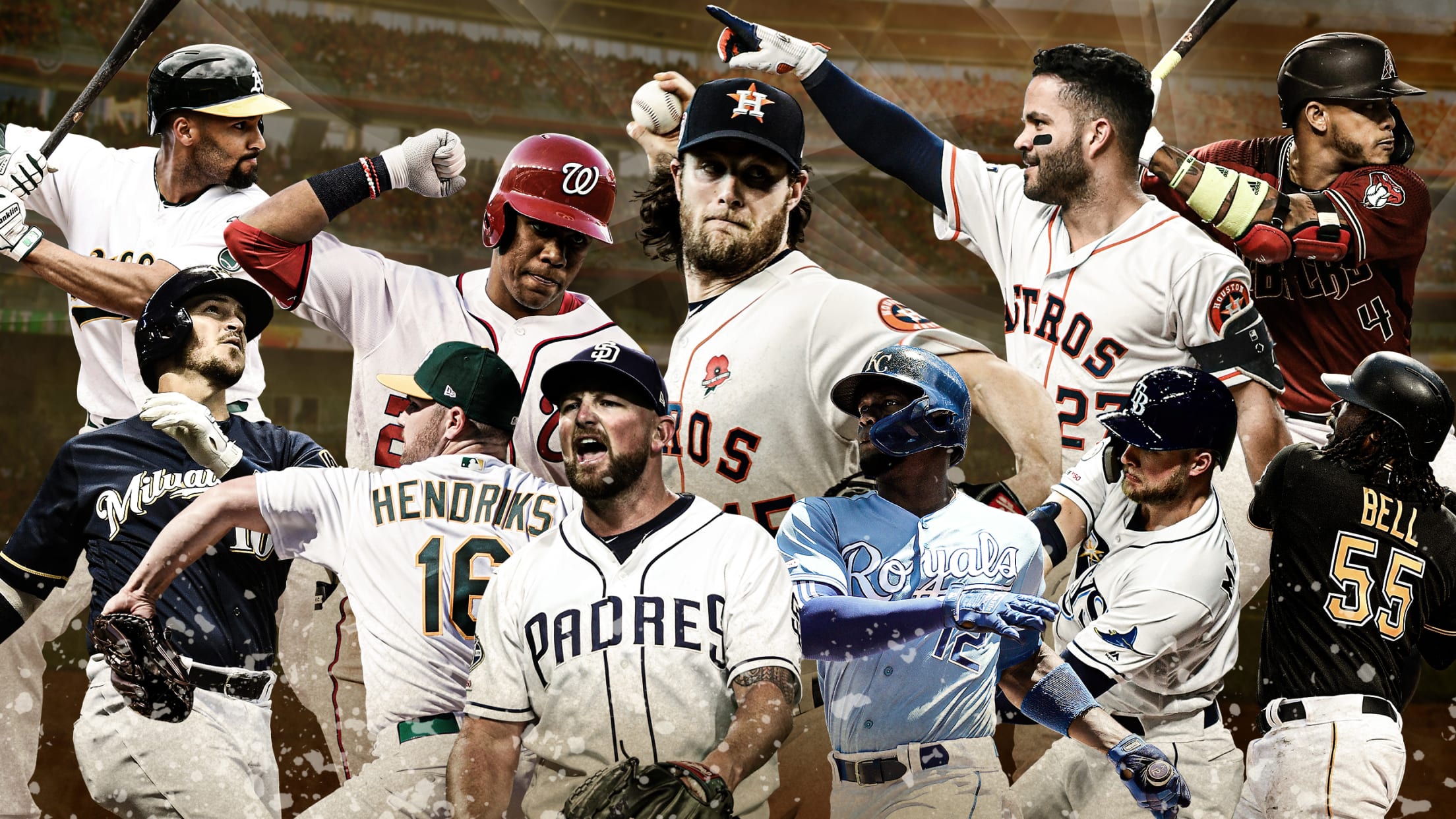 The Major League awards season is in the books, and it has once again satiated our innate desire to parse and prioritize and put people on a pedestal while presenting them with plaques. But as is always the case, not even an array of awards as wide as what is
Here's the best athlete in all 30 farm systems
Everyone loves an impressive showcase of athleticism on the baseball field. Whether it's Byron Buxton improbably running down a ball in center field, Yasiel Puig uncorking a jaw-dropping throw from right or Cody Bellinger launching a tape-measure home run on what should be an unhittable pitch, there are eye-opening feats
Trout, Bellinger prevail in tight MVP races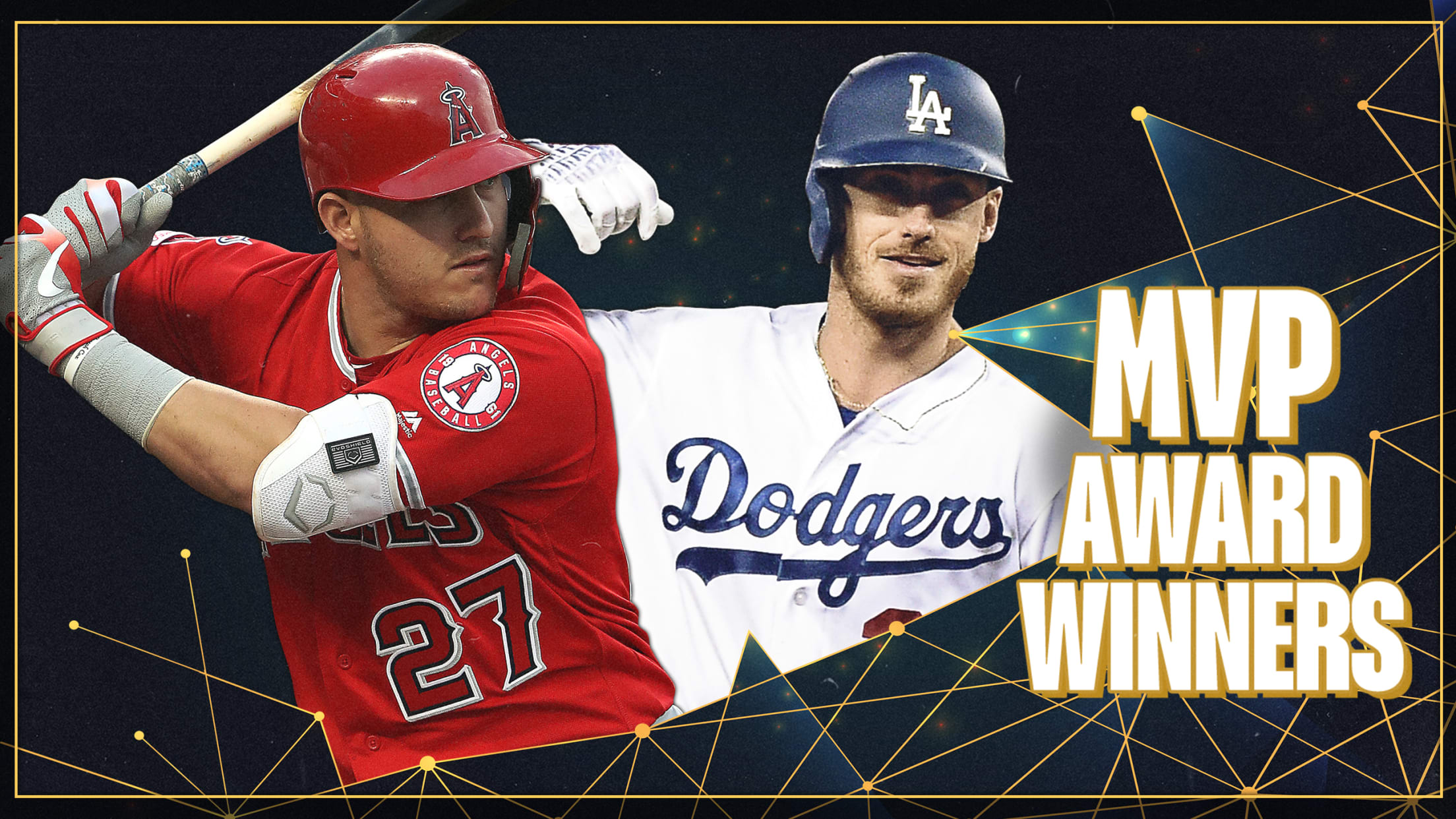 Mike Trout and Cody Bellinger began the 2019 season in such different places in their careers that it would have been a stretch to imagine them being mentioned in the same breath. As one attempted to build on a legacy of greatness, the other was very much a work in
Betts or Lindor to Mets? Here's why they're a fit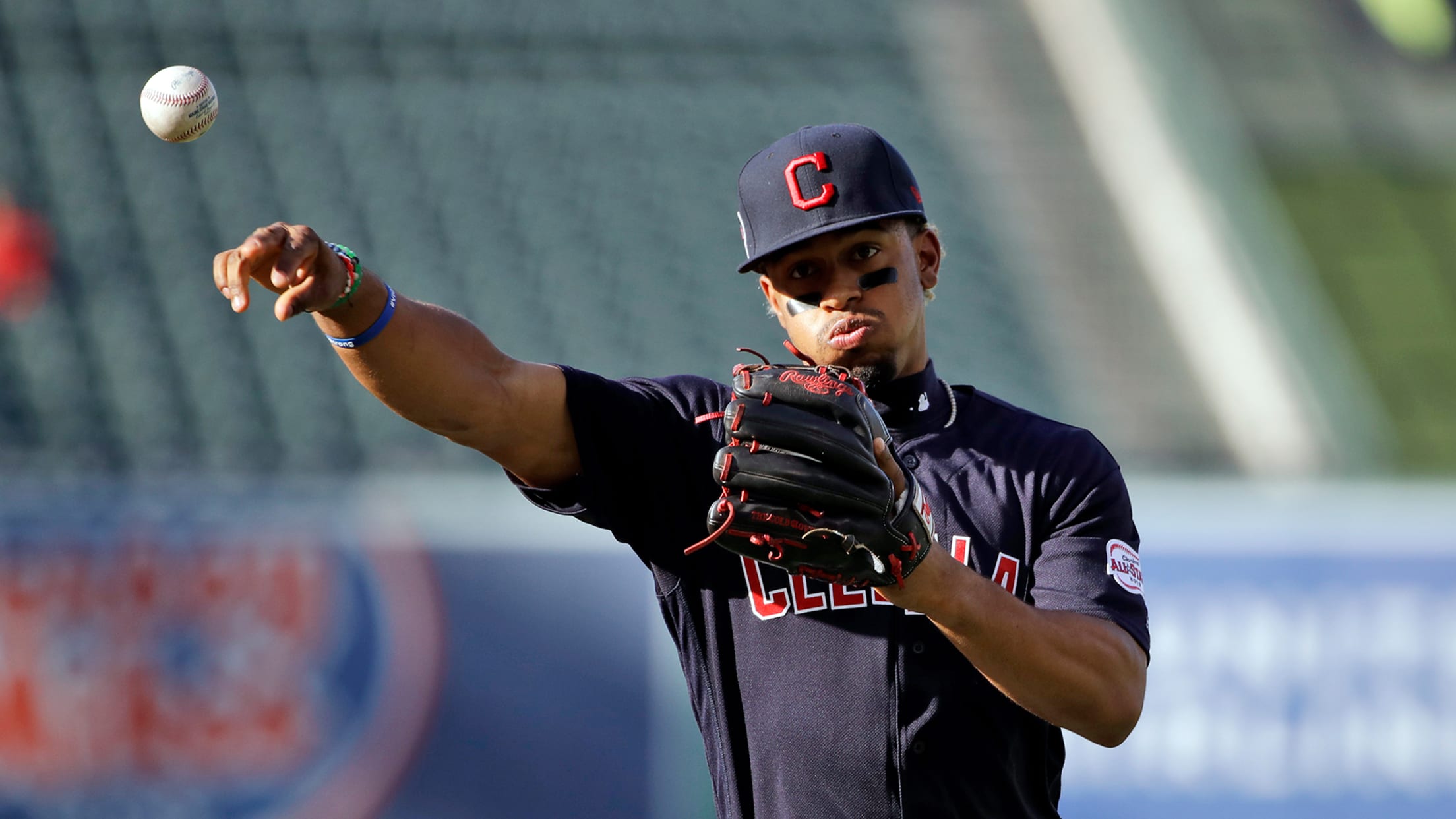 Nothing gets the rumor mill churning like talk of a superstar on the trade block -- and that's what's happening with Red Sox outfielder Mookie Betts and Indians shortstop Francisco Lindor. Both players are approaching free agency -- Betts is one season away, Lindor two -- and they're only going
Braves sign All-Star LHP Smith to 3-year pact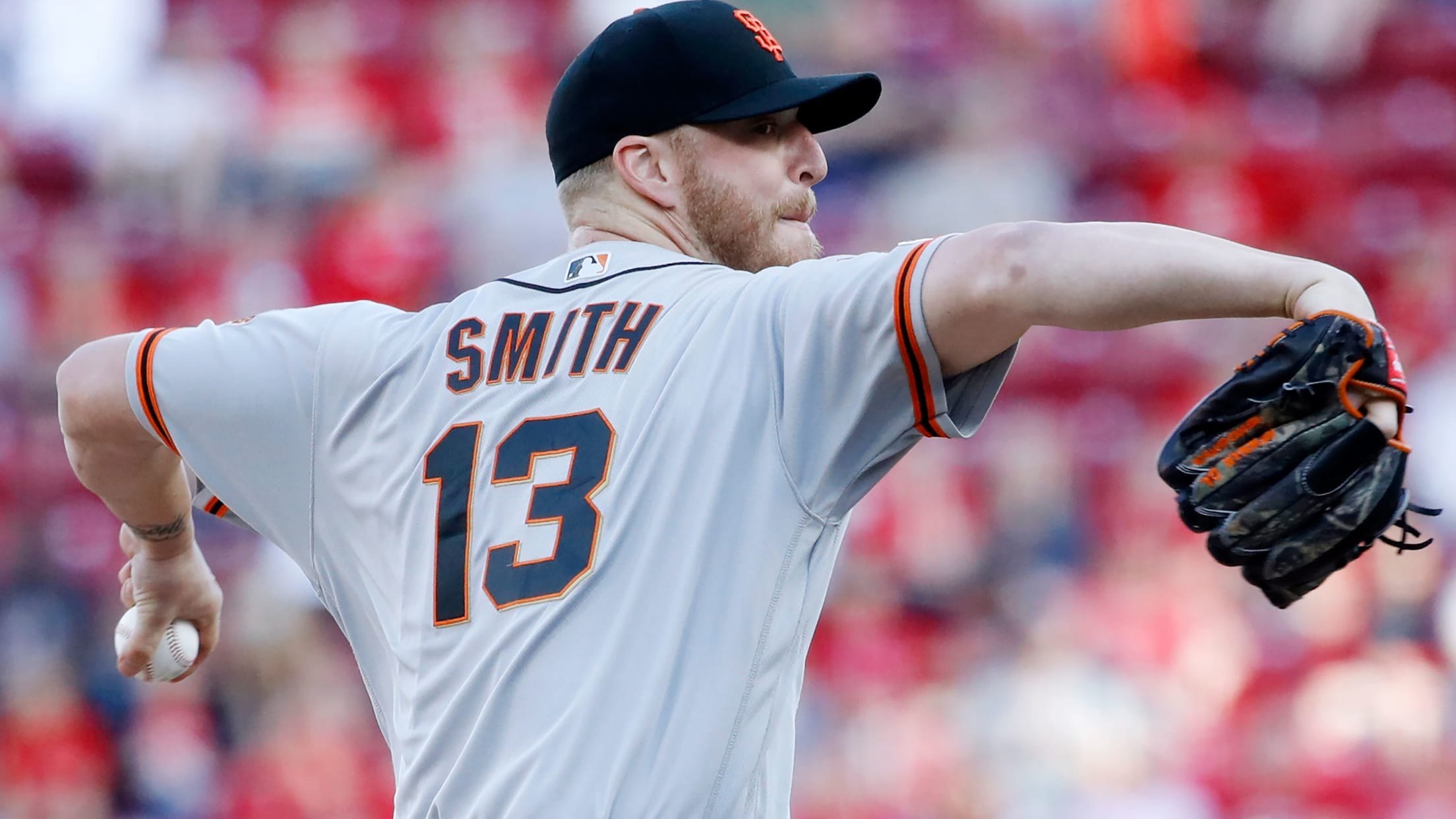 ATLANTA -- While re-signing Josh Donaldson or acquiring another power hitter might be the Braves' most pressing need this winter, they have spent the early stage of this offseason focusing on their bullpen, which grew stronger on Thursday with the addition of All-Star closer Will Smith. The Braves signed Smith,
Source: Cherington accepts Pirates GM job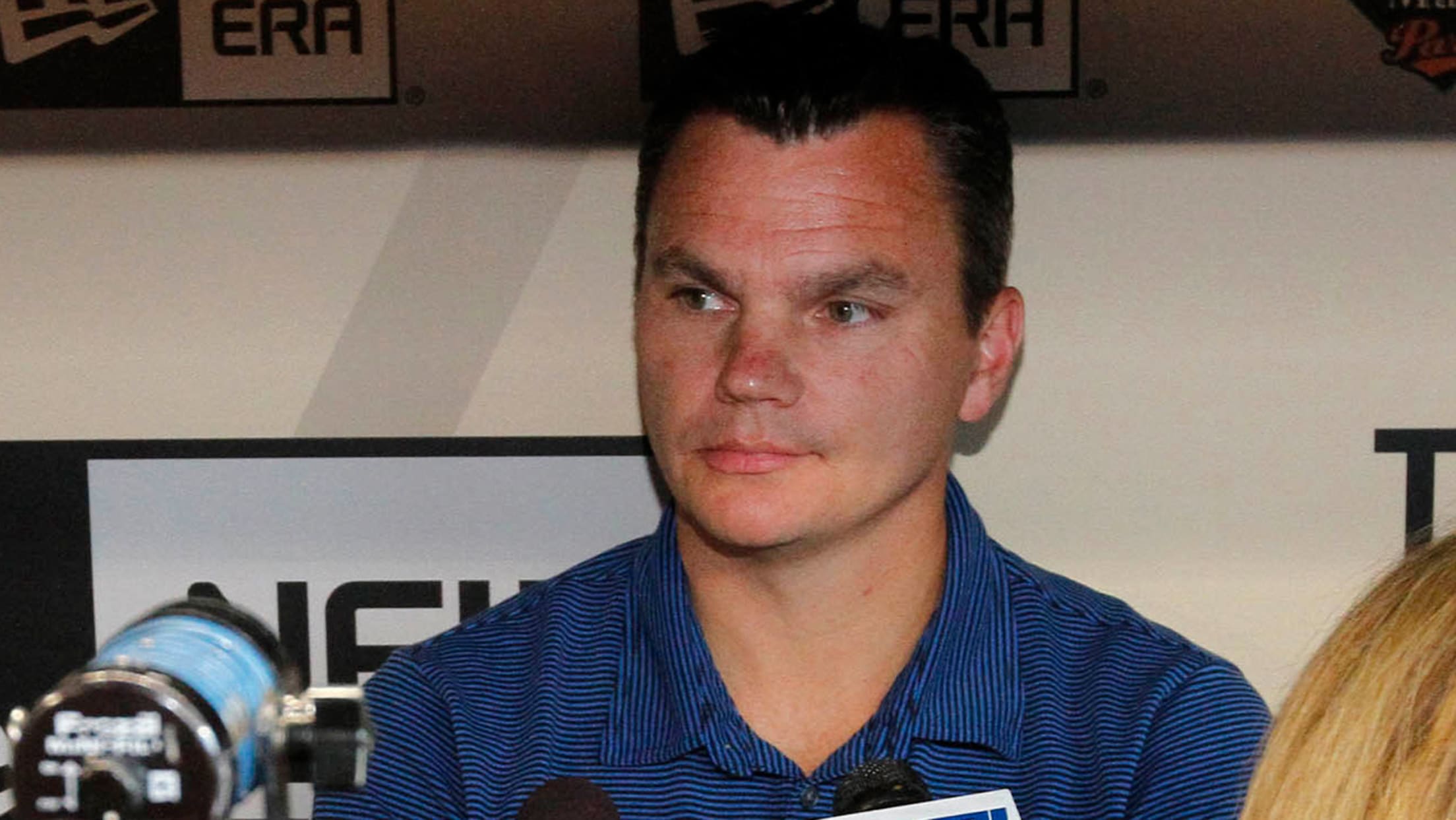 Ben Cherington has agreed to become the new Pirates general manager after being offered the position this week, a source told MLB.com's Adam Berry. In addition to that hire, the Pirates also dismissed vice president and assistant general manager Kyle Stark. Jason Mackey of the Pittsburgh Post-Gazette reported the news
Who accepted? Every qualifying offer decision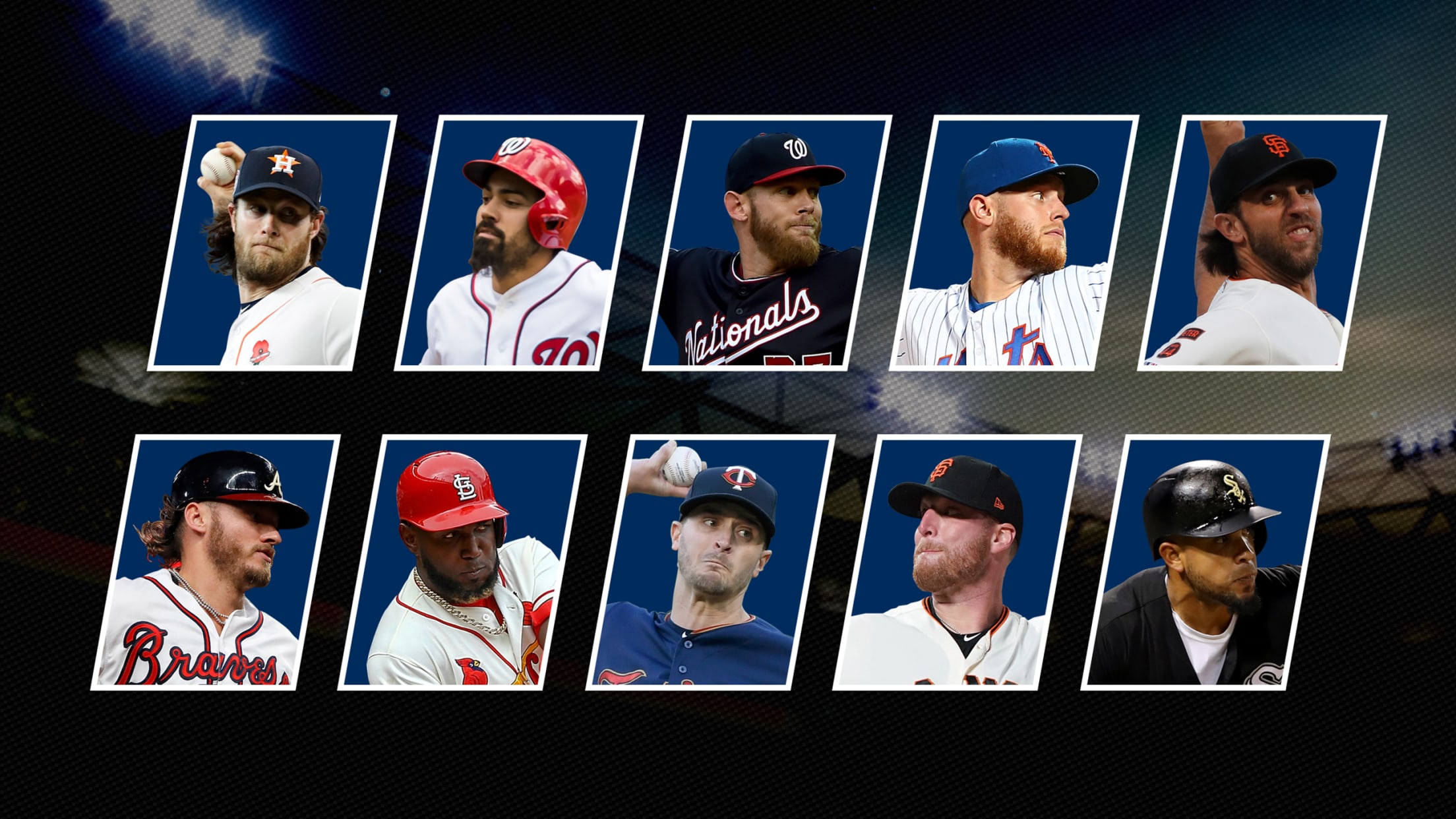 Ten free agents received a qualifying offer last week, and the baseball world learned Thursday whether they accepted or declined the one-year, $17.8 million deal. The deadline for those 10 players' decisions was 5 p.m. ET. If a player rejects the qualifying offer and signs elsewhere, the club he left
Rumors: Gray, Relievers, Wheeler, MadBum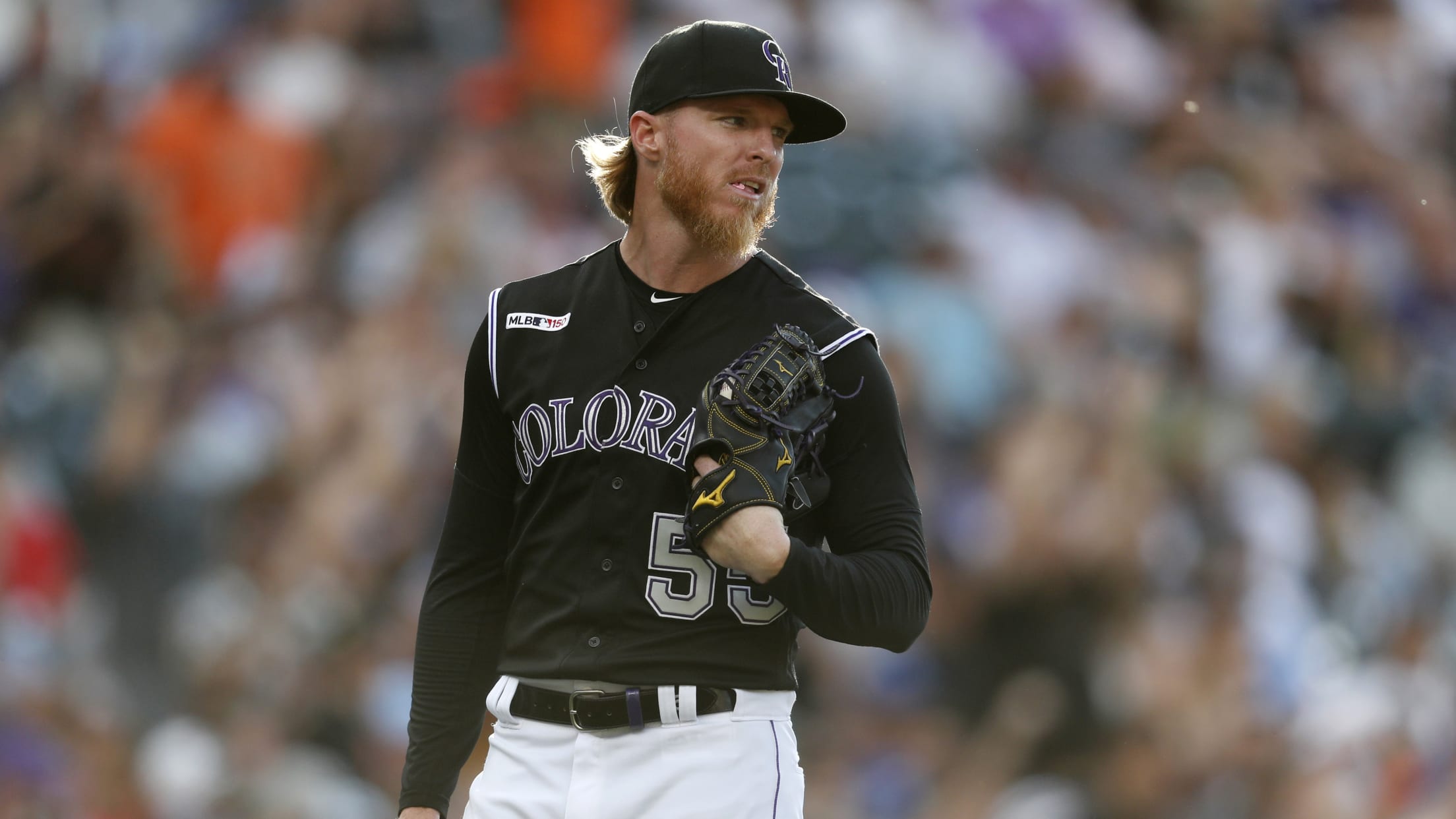 MLB.com is keeping track of all the latest free agent and trade rumors right here.
7 incredible ways Trout is making MVP history
Angels star has placed first or second in seven out of last eight years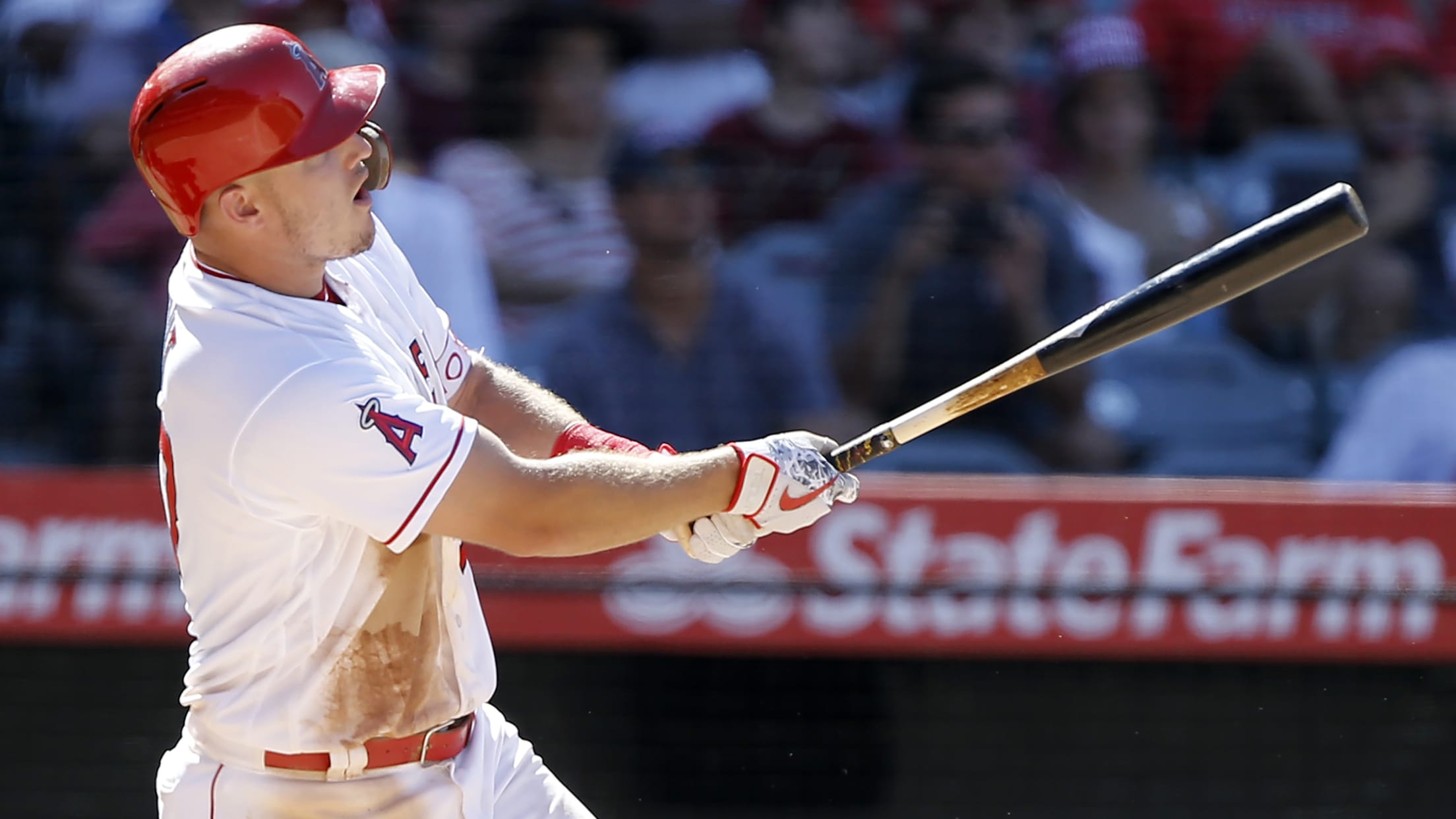 Angels center fielder Mike Trout claimed his third American League Most Valuable Player Award on Thursday, extending his incredible run as the sport's very best player. At age 28, Trout is compiling a resume the baseball world has truly never seen before, and one of the best ways to measure
Here are the MVP Award vote totals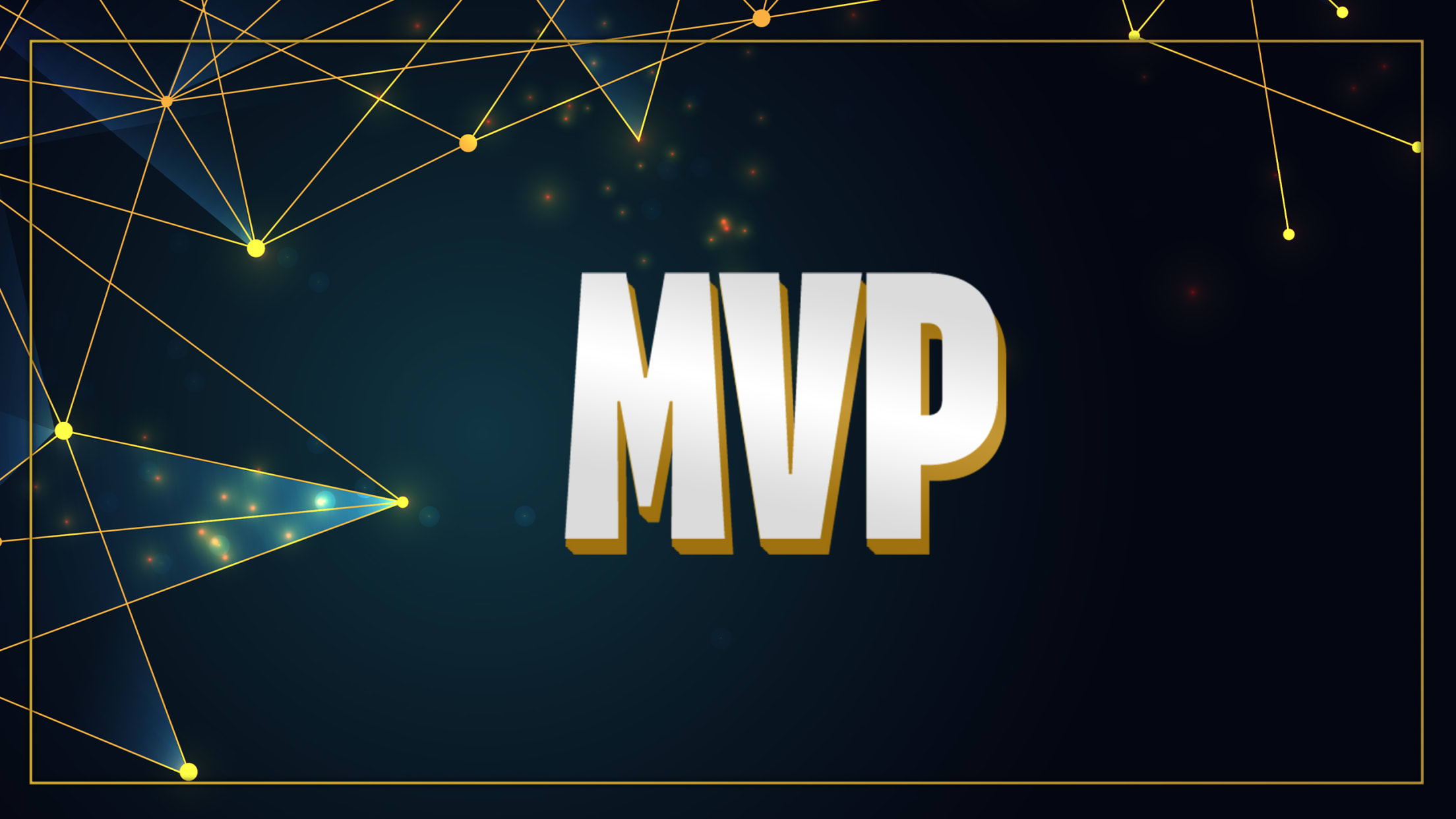 Below are point totals for the balloting for the Most Valuable Player Awards, as voted on by members of the Baseball Writers' Association of America. Ballots for each award were submitted before the start of the postseason from two writers in every city, based on the league covered.
How Donaldson restored his free-agent value
Donaldson back on market after stellar '19 with Atlanta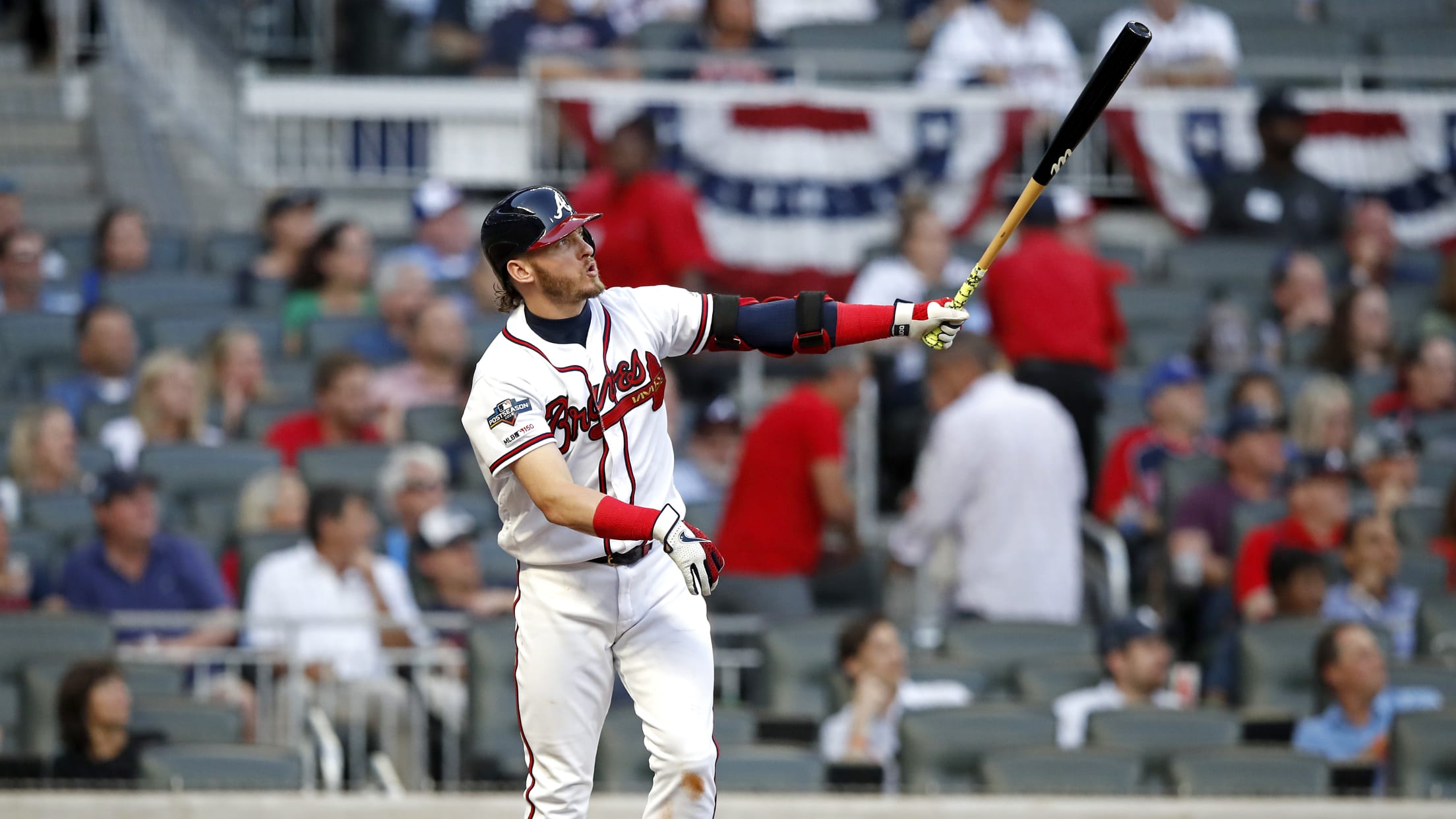 Every part of Josh Donaldson's 2019 union with the Braves was a win-win. Atlanta took a one-year, $23 million flyer on a former MVP Award winner, hoping he could regain elite form. And for a then-32-year-old Donaldson, it was a chance to distance himself from significant injuries that plagued him
Trout in historic company with 3rd MVP Award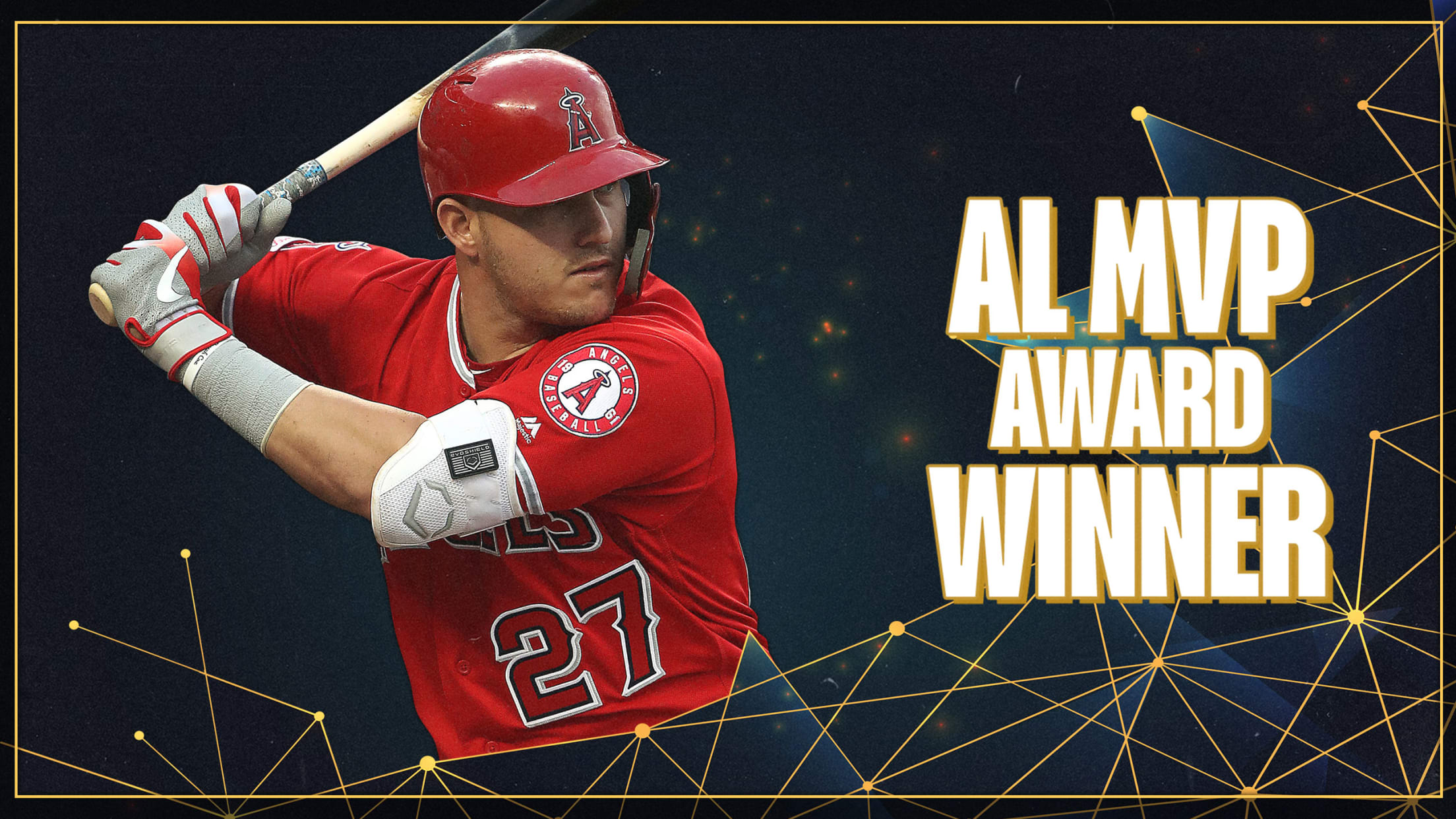 ANAHEIM -- Mike Trout made history on Thursday, as the Angels' superstar became just the 11th player to win three Most Valuable Player Awards, beating out Houston's Alex Bregman and Oakland's Marcus Semien for the 2019 American League MVP Award. Trout, who previously received the honor in 2014 and '16,
Bellinger completes Awards trifecta with MVP
LA star gets 'a little emotional' surrounded by family, friends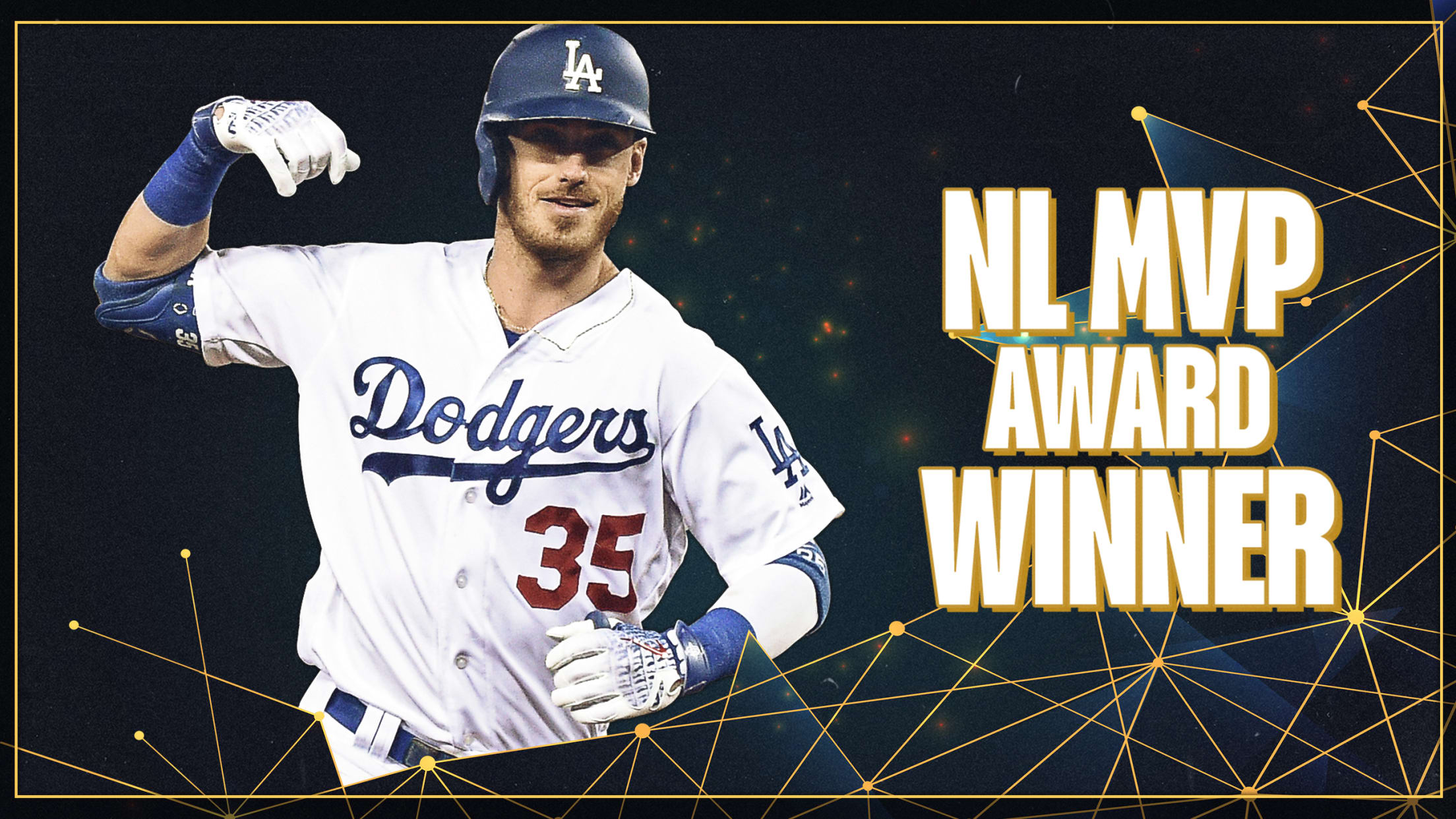 LOS ANGELES -- Gold Glove, check. Silver Slugger, check. MVP, check. Cody Bellinger completed a Triple Crown like no other Dodger on Thursday, when he was named the 2019 National League Most Valuable Player, becoming the first Dodger in the same season to win awards for the best player in
Van Wagenen: Syndergaard no longer for sale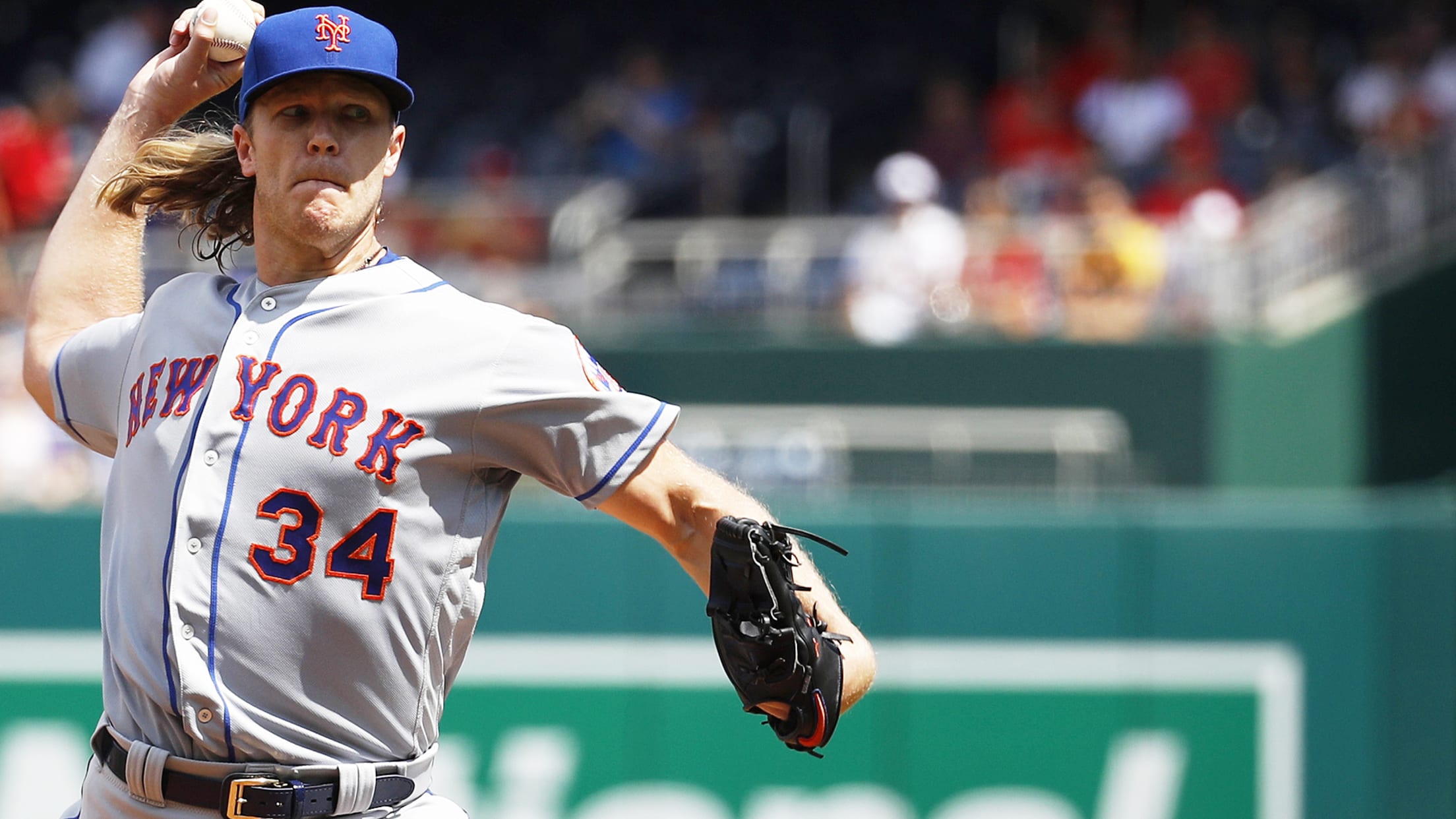 MLB.com is keeping track of all the latest rumors involving the Mets right here.
What's next for Bumgarner after declining QO?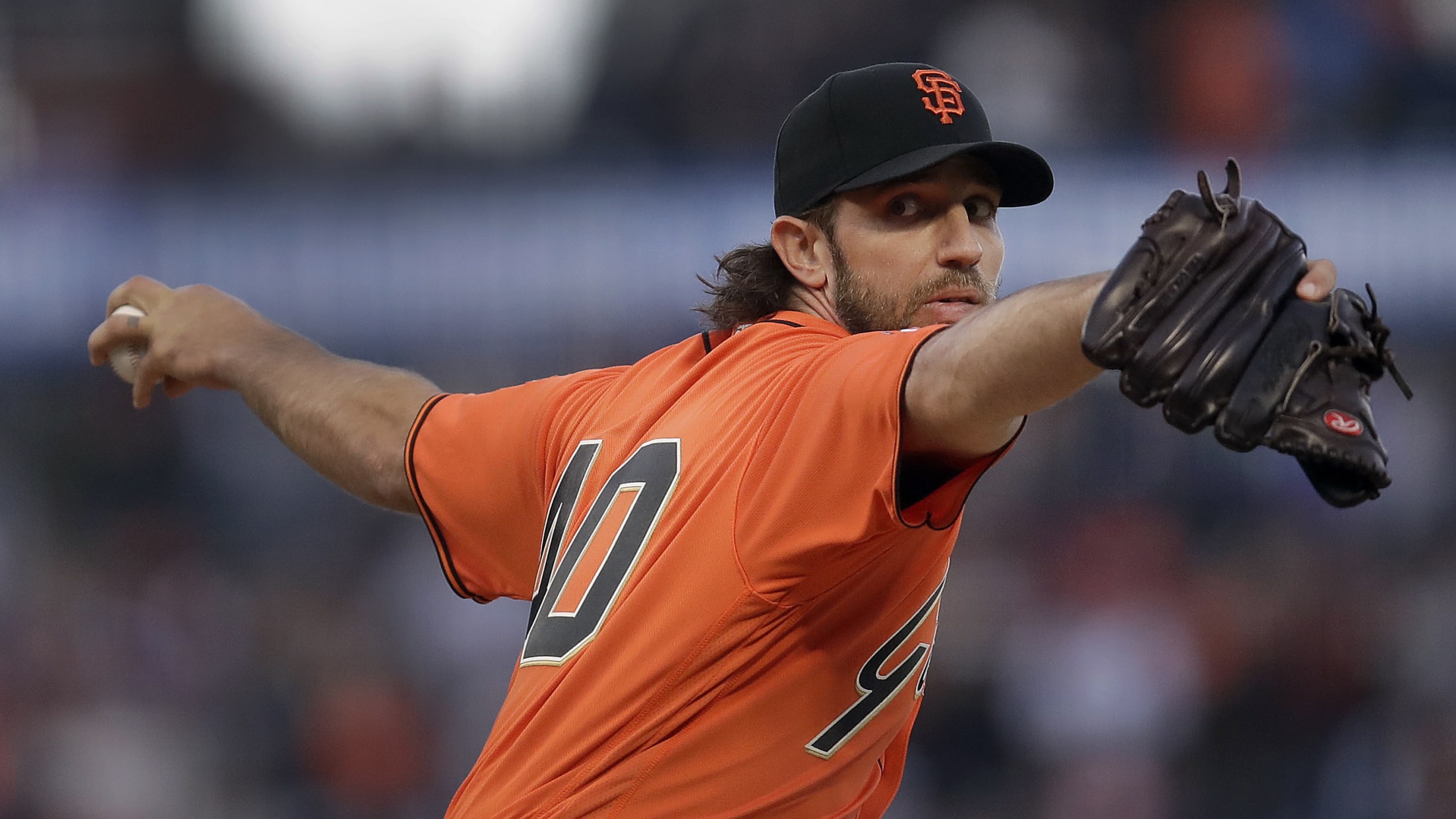 After a memorable 11-season run with the Giants that included four straight All-Star appearances and top-10 finishes in NL Cy Young Award voting (2013-16), as well as three World Series titles (2010, '12 and '14) and 2014 Fall Classic MVP honors, Madison Bumgarner is headed to free agency for the
If Lindor's traded, here are 4 potential landing spots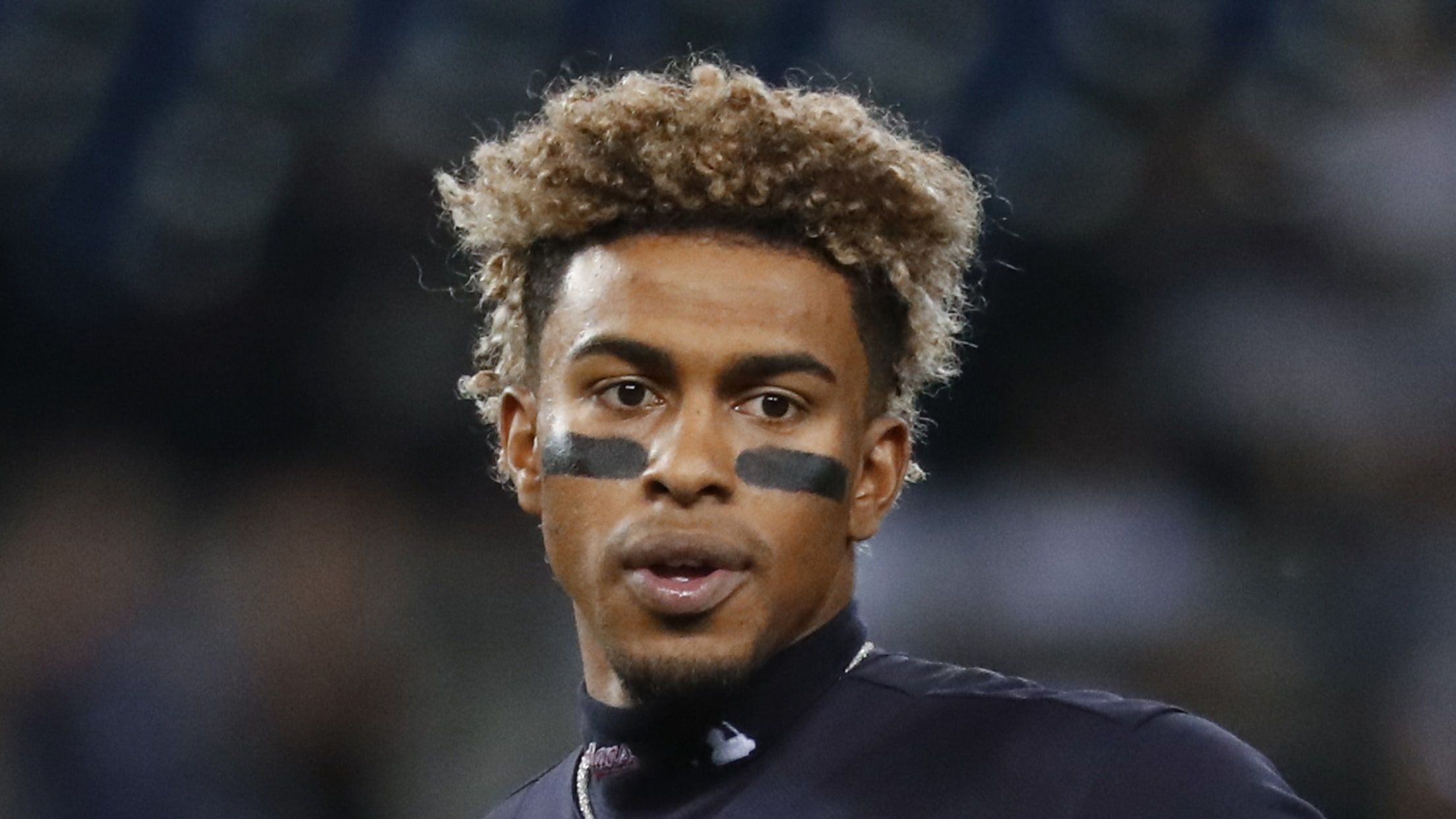 CLEVELAND – "My expectation is Frankie will be the shortstop Opening Day next year." It's early in the offseason, and the Francisco Lindor trade rumors are only just beginning. The Tribe's front office knew that there would be no avoiding the conversation at this week's GM Meetings in Arizona, but
How our writers voted for MVP and why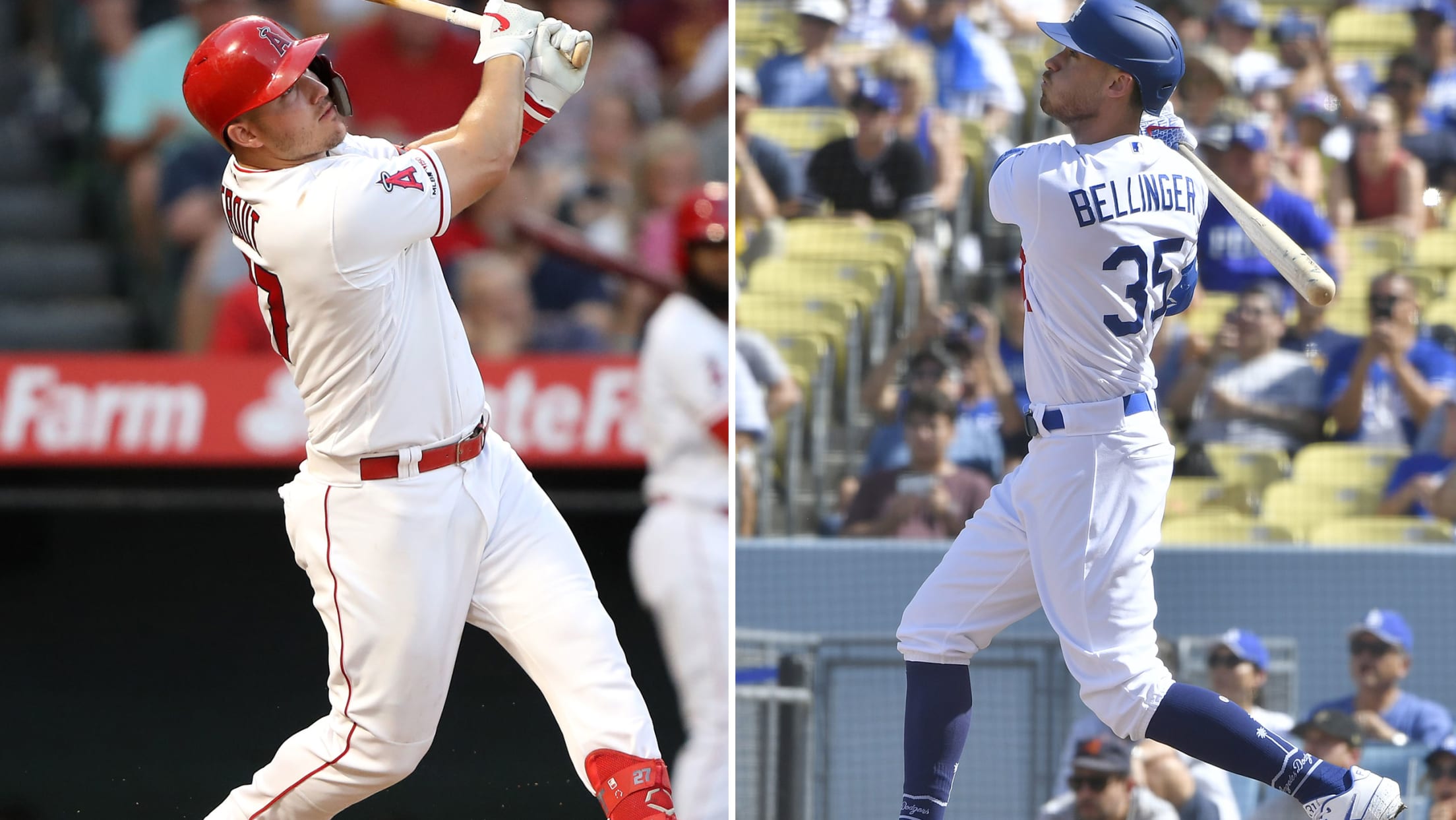 The Baseball Writers' Association of America revealed its final award winners on Thursday, when Cody Bellinger and Mike Trout were named their league's Most Valuable Players. The announcement followed those from earlier this week when the Rookie of the Year, Manager of the Year and Cy Young honors were handed
Could Mets look to bring Wheeler back?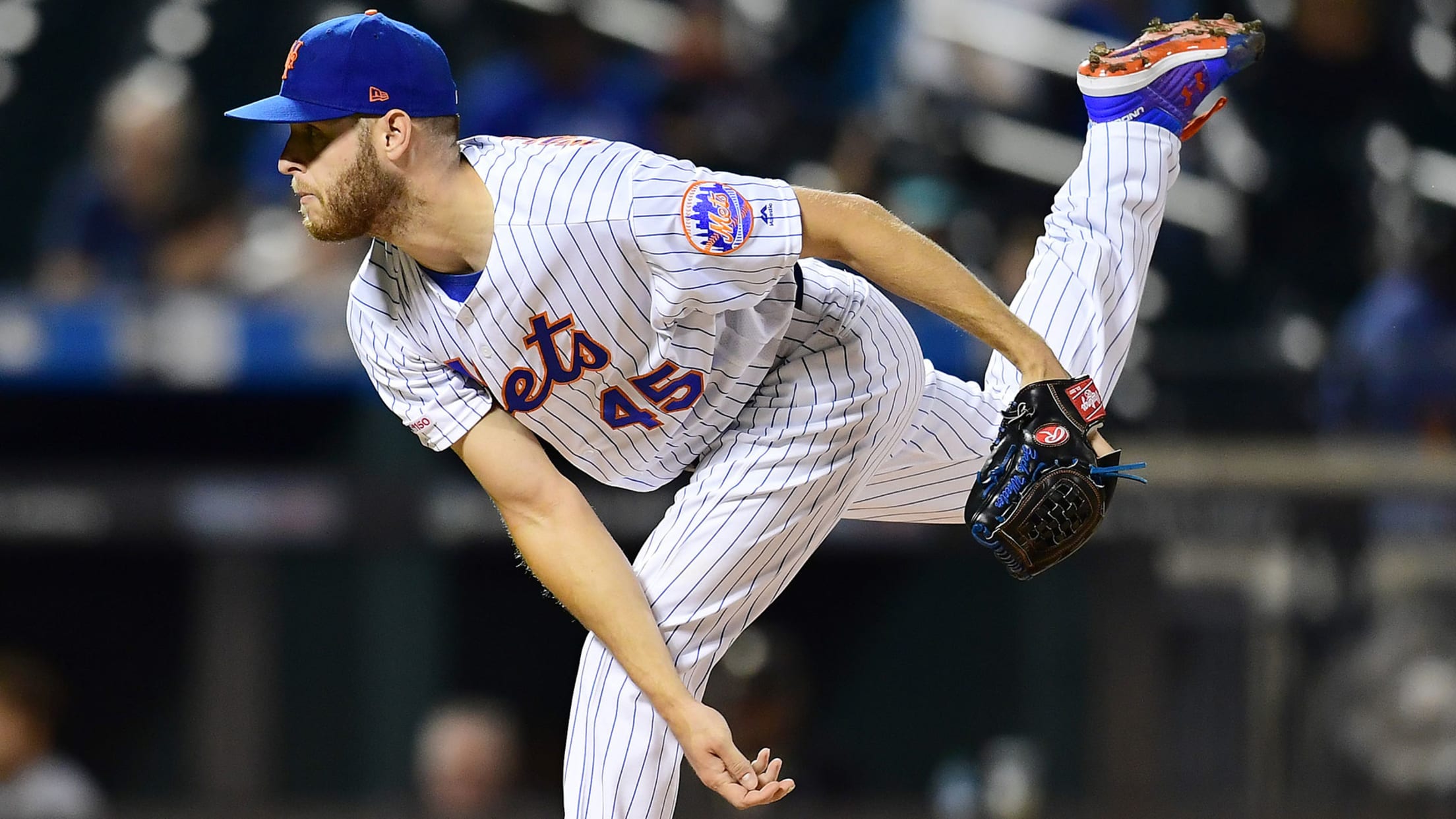 After emerging as one of the National League's better power pitchers over the last two seasons (23-15, 3.65 ERA, 3.37 FIP, 8.9 K/9), Zack Wheeler is now a free agent. He is tied to Draft-pick compensation if he signs with a new team after being one of 10 players to
deGrom repeats, JV edges Cole for Cy honors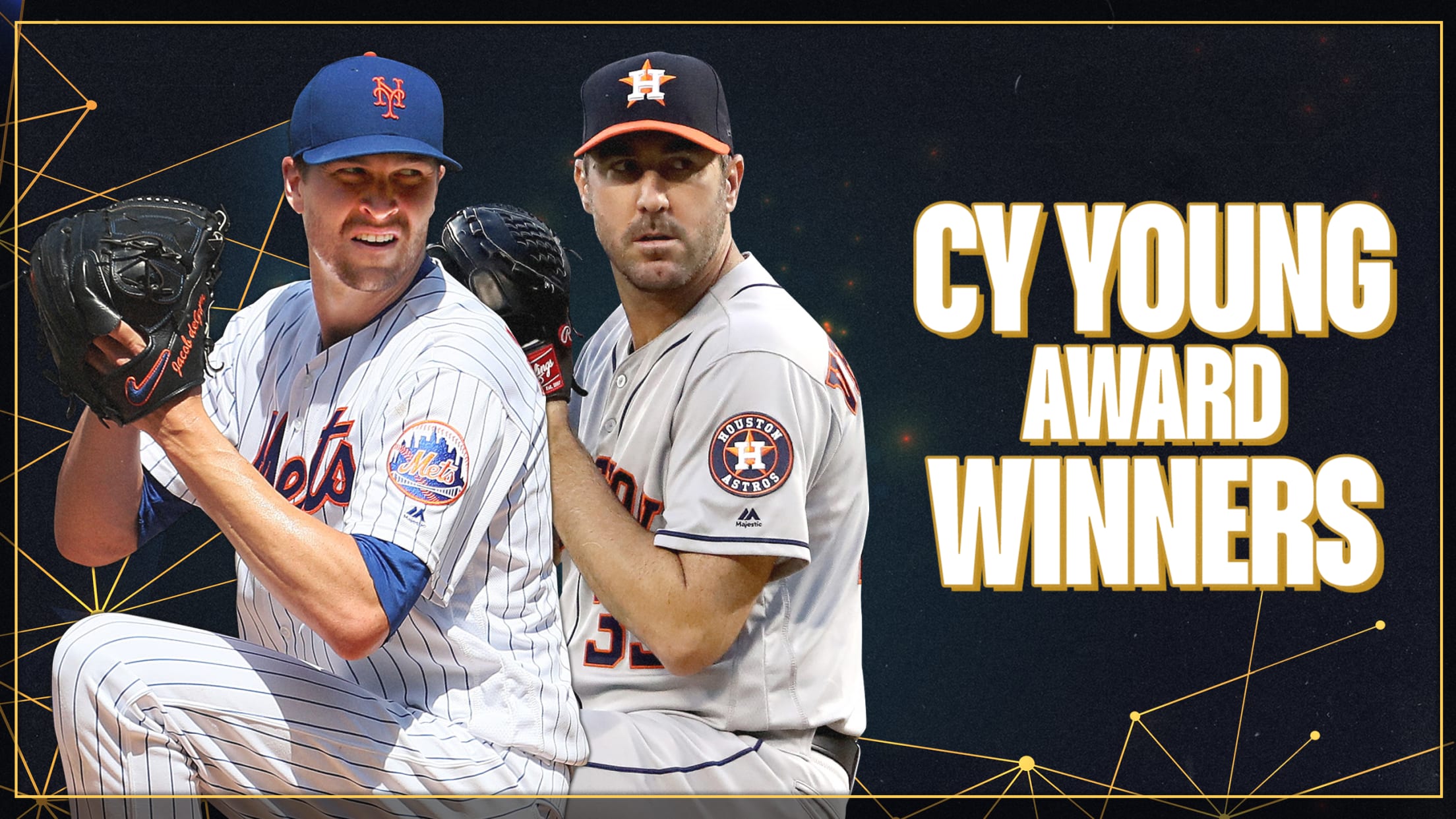 It was a night for second helpings -- a serving long-awaited for one Cooperstown-caliber arm and not-so-long-awaited for the Cy Young's rare repeat customer. The Astros' Justin Verlander and the Mets' Jacob deGrom are the 2019 winners of the American League and National League Cy Young Awards, as announced on
Odorizzi accepts Twins' qualifying offer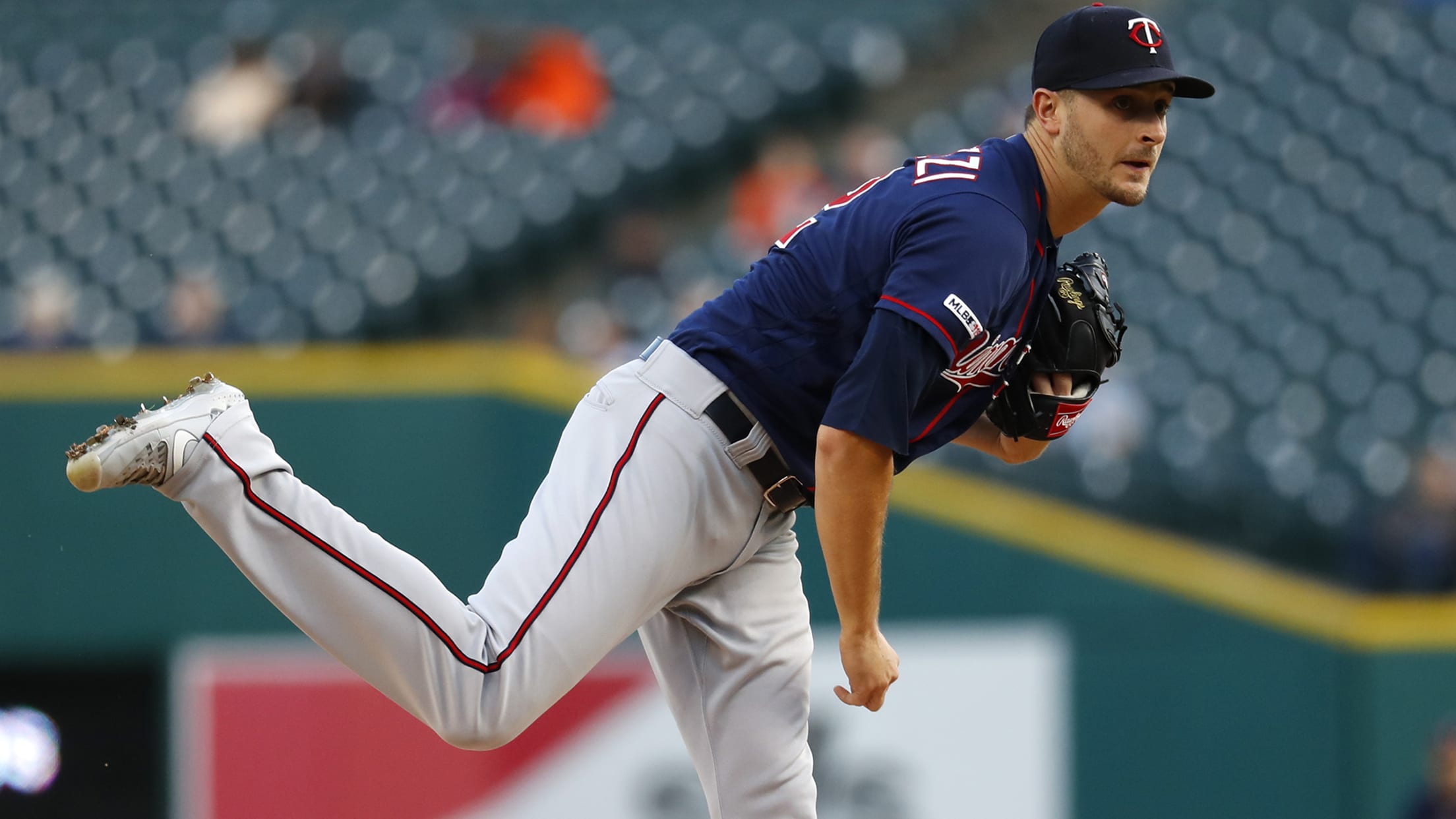 MINNEAPOLIS -- The playoff-hopeful Twins have one fewer vacancy to address in their starting rotation after All-Star right-hander Jake Odorizzi accepted the one-year, $17.8 million qualifying offer that will bring him back to Minnesota for the 2020 season, the club announced following Thursday's 4 p.m. CT deadline. Odorizzi and José
Yelich finishes second for NL MVP Award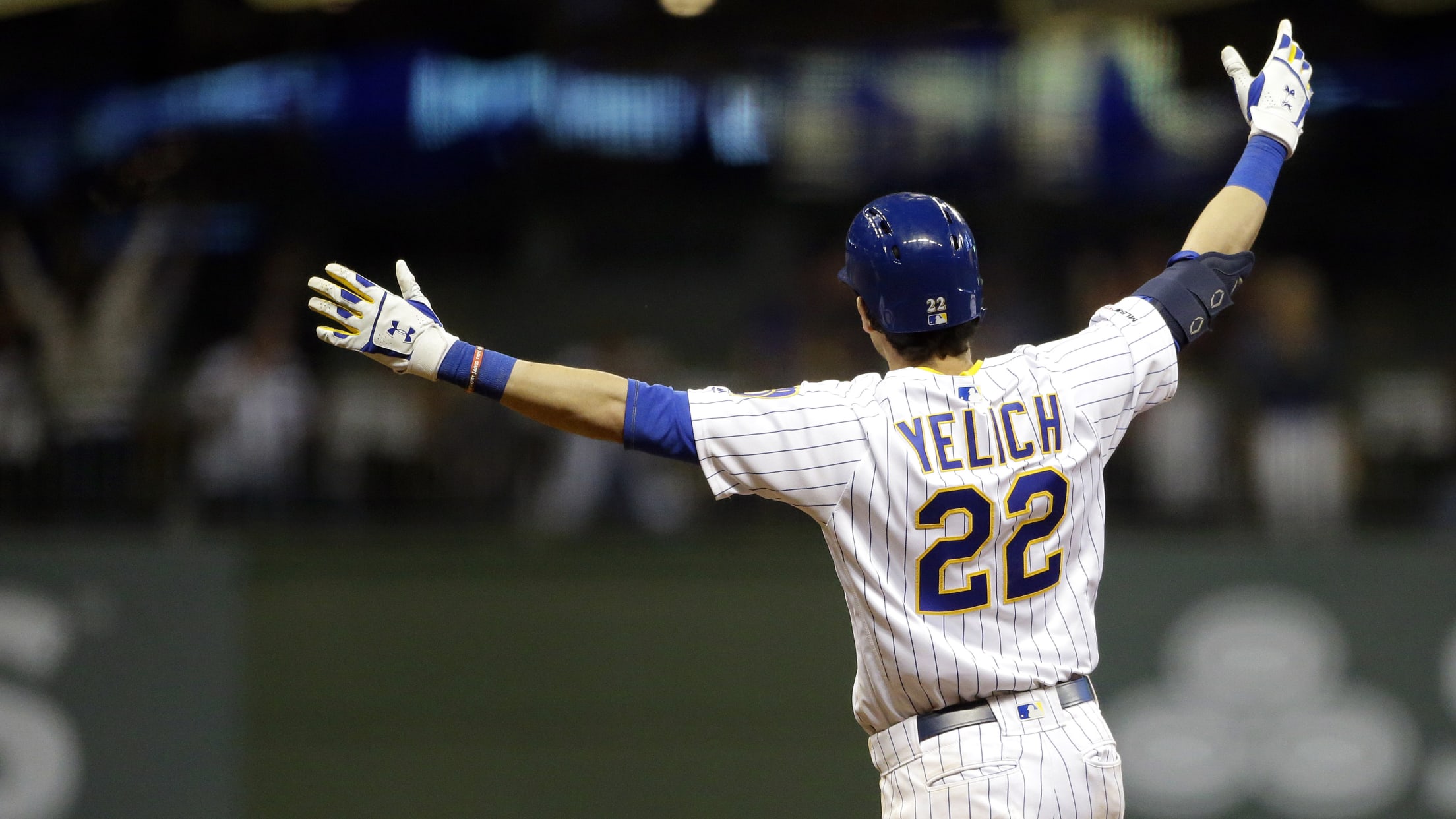 MILWAUKEE -- Had he spent the final three weeks of the season in action rather than on crutches, perhaps Christian Yelich would have heard his name called Thursday when the Baseball Writers Association of America handed out the MVP Awards. Instead it was the Dodgers' Cody Bellinger who took home
Int'l prospect showcase continuing to grow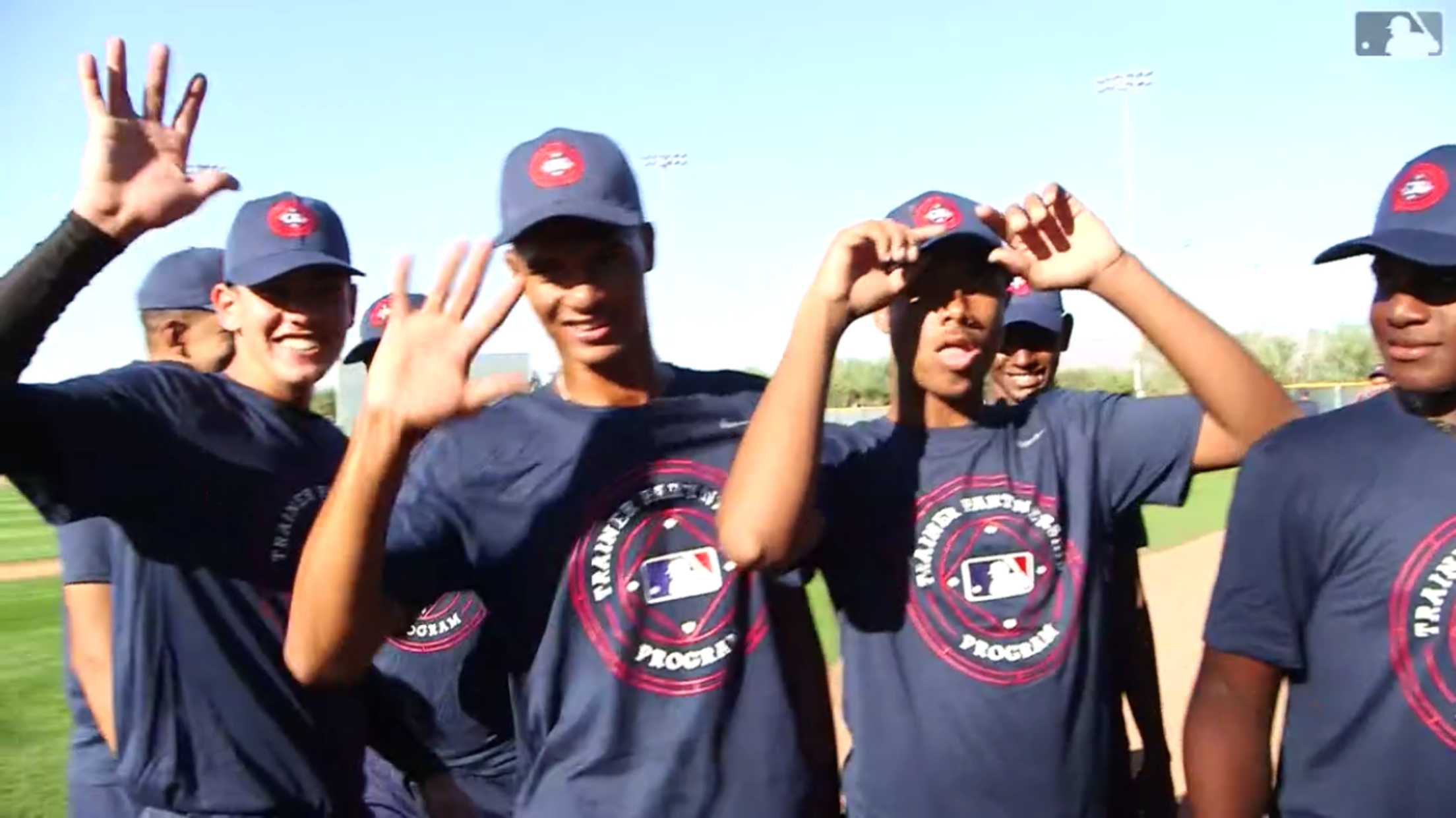 SCOTTSDALE, Ariz. -- Major League Baseball's Trainer Partnership Program wrapped up its three-day international showcase Thursday at Salt River Fields. Next year's version could be even bigger. The program, which was created last summer as part of MLB's overall efforts in Latin America, is expanding to Panama and Colombia in
Bregman finishes second in AL MVP voting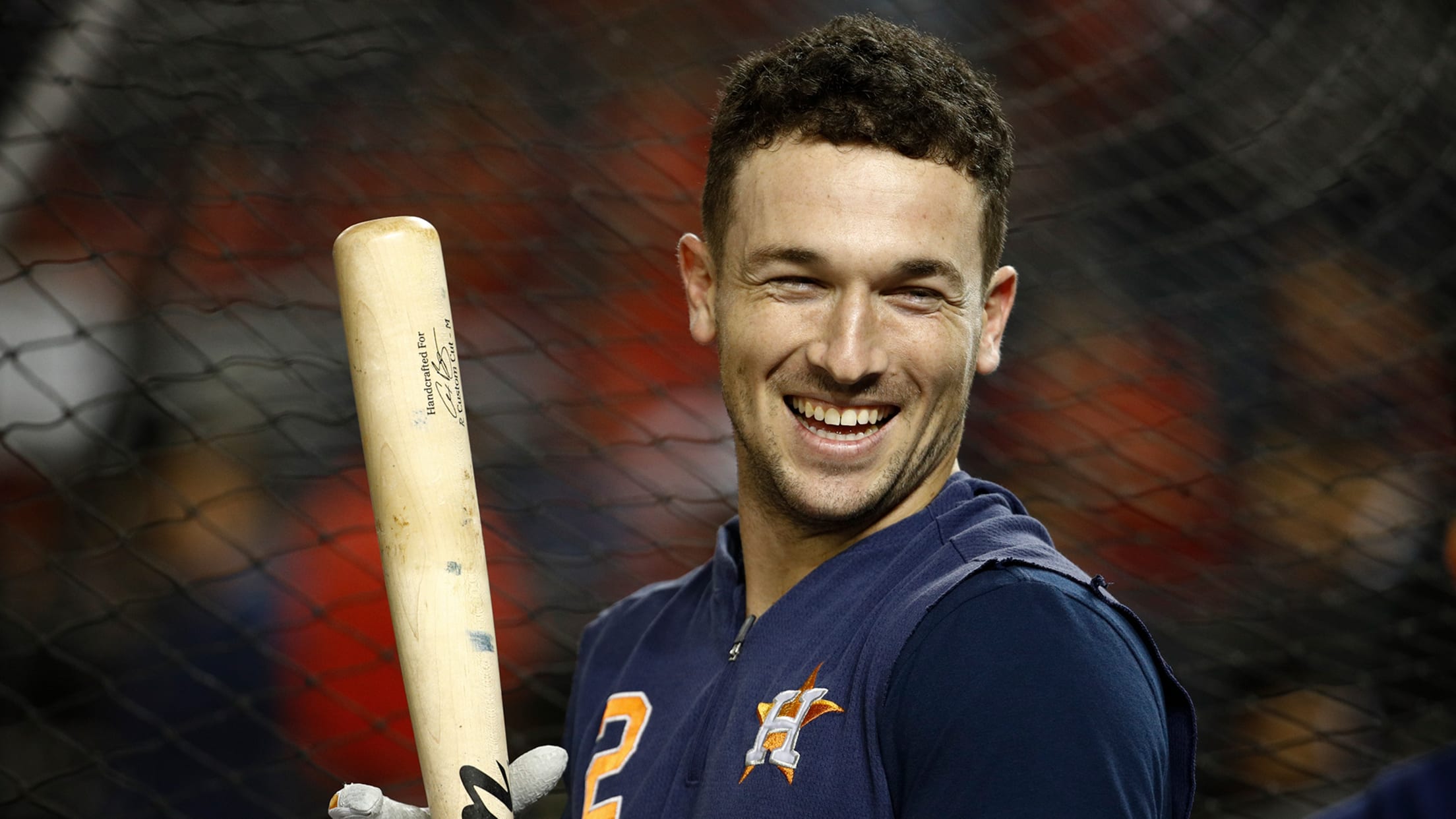 HOUSTON -- Mike Trout's third career American League Most Valuable Player Award was won by a razor-thin margin over Astros infielder Alex Bregman, who put together a terrific season -- including a torrid second half -- to nearly give the Astros a sweep of the three postseason player awards handed