Opening Day roster predictions, version 2.0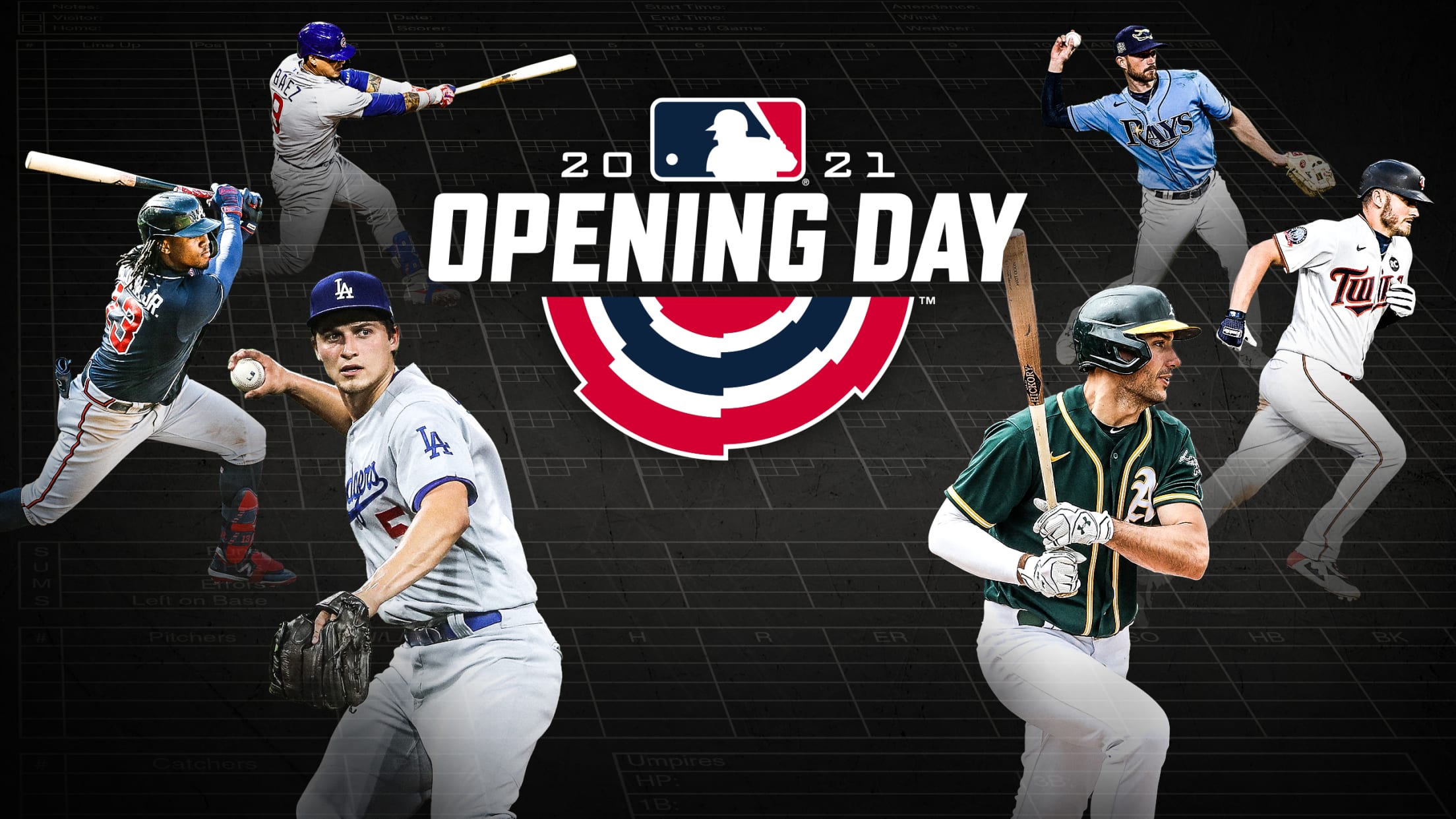 Spring Training is well under way, and camps are chock-full of veterans, rookies, non-roster invites and everyone in between who are trying to earn a coveted roster spot for Opening Day on April 1. So who holds the inside track for each of those 26-man roster spots? It's likely too
Frazier overcame much to become elite OF
Outfielder rebounds from concussion symptoms to become strong defender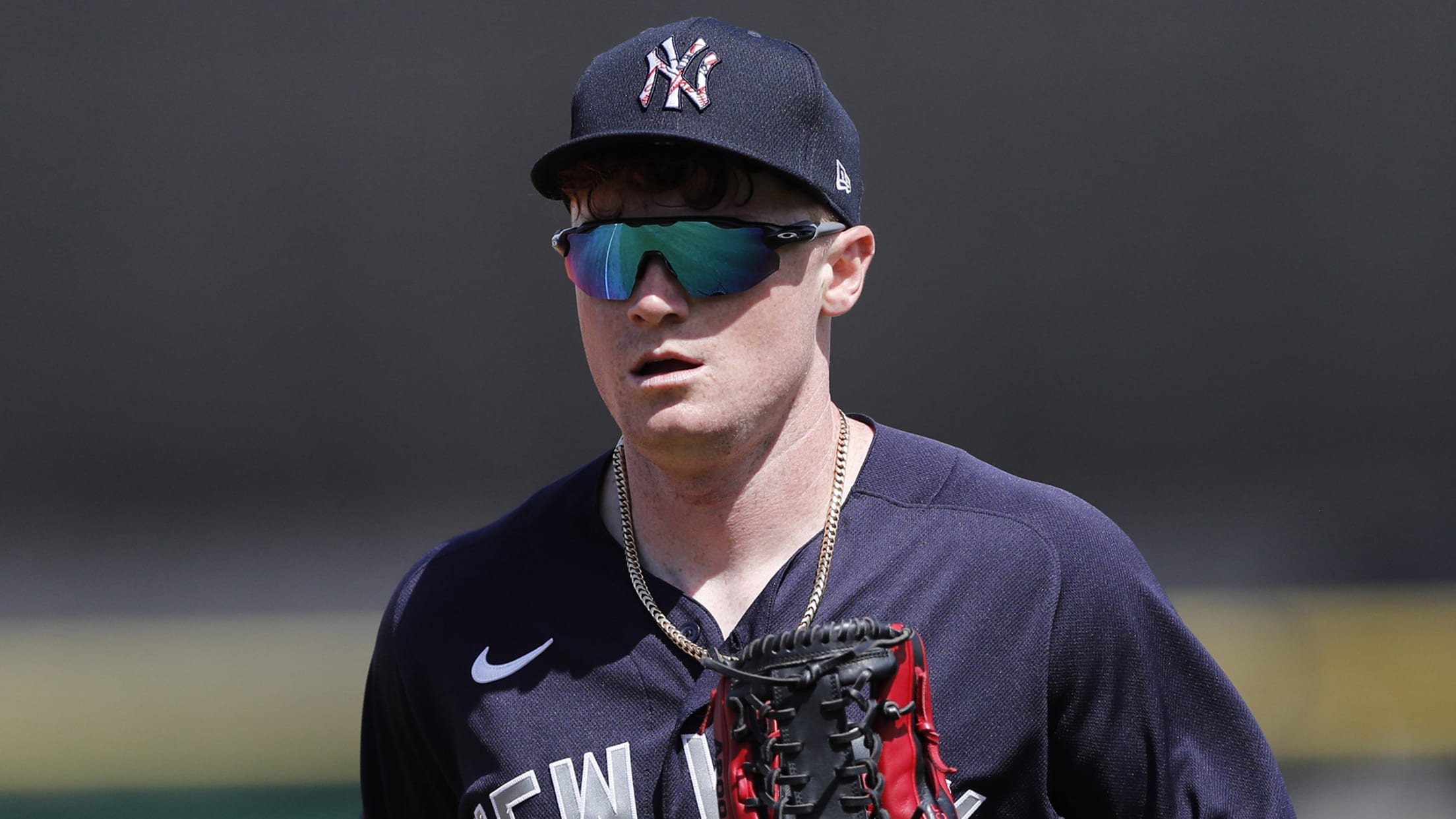 TAMPA, Fla. -- There was an inside joke among the Yankees throughout the shortened 2020 season. Each time Clint Frazier made a nice defensive play, he'd glance toward the dugout and theatrically tug on the shiny chain peeking out from his uniform top, as if to say: "That's gold." His
Atta boy, Bobby! Witt clubs 484-foot homer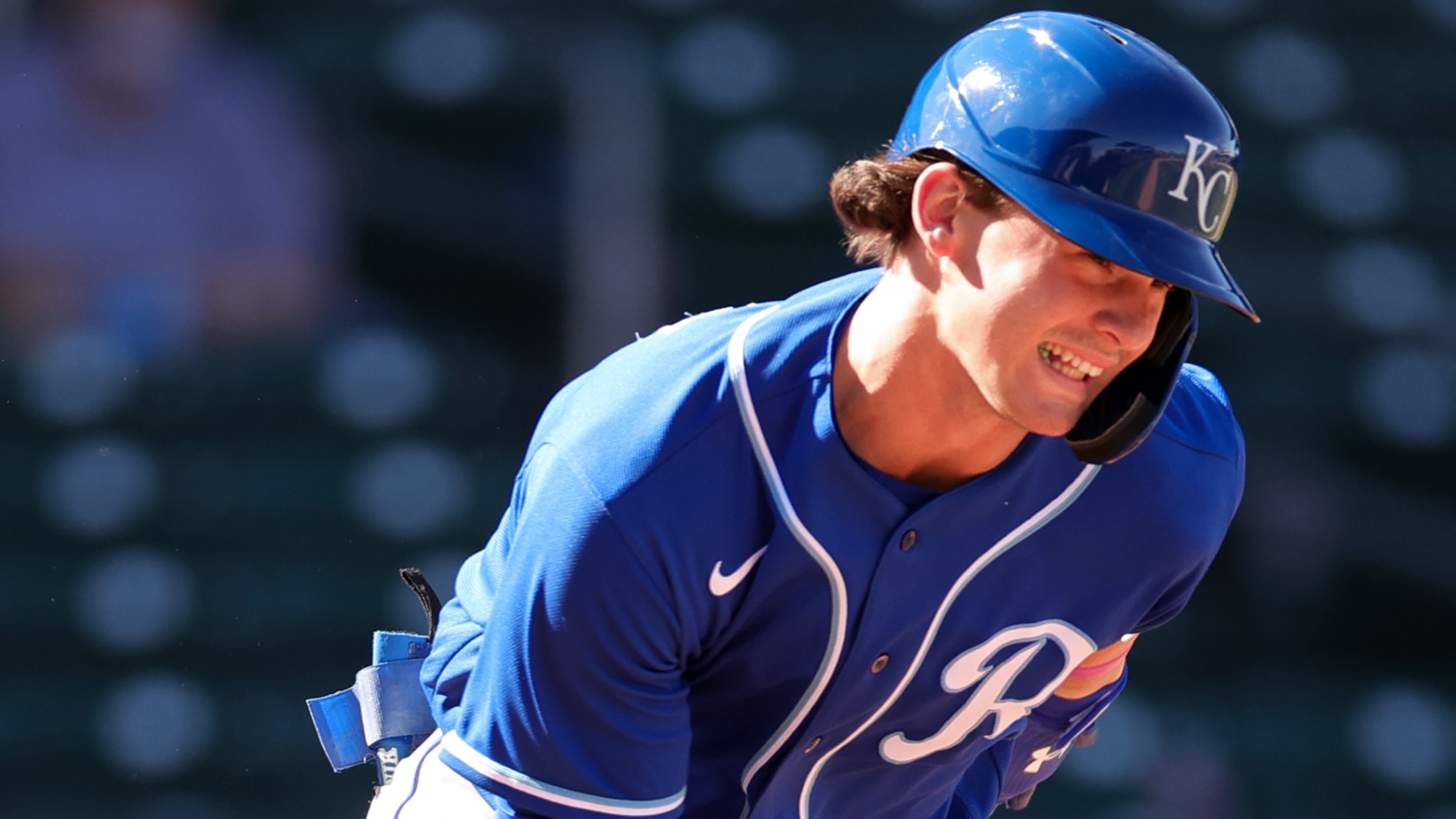 SURPRISE, Ariz. -- Royals manager Mike Matheny kept mostly a straight face when he was asked what he was thinking as he saw Bobby Witt Jr. launch a home run a projected 484 feet on Monday afternoon at Surprise Stadium. "It was all wind," Matheny said, with a slight grin
Iglesias again! SS turns DP from LF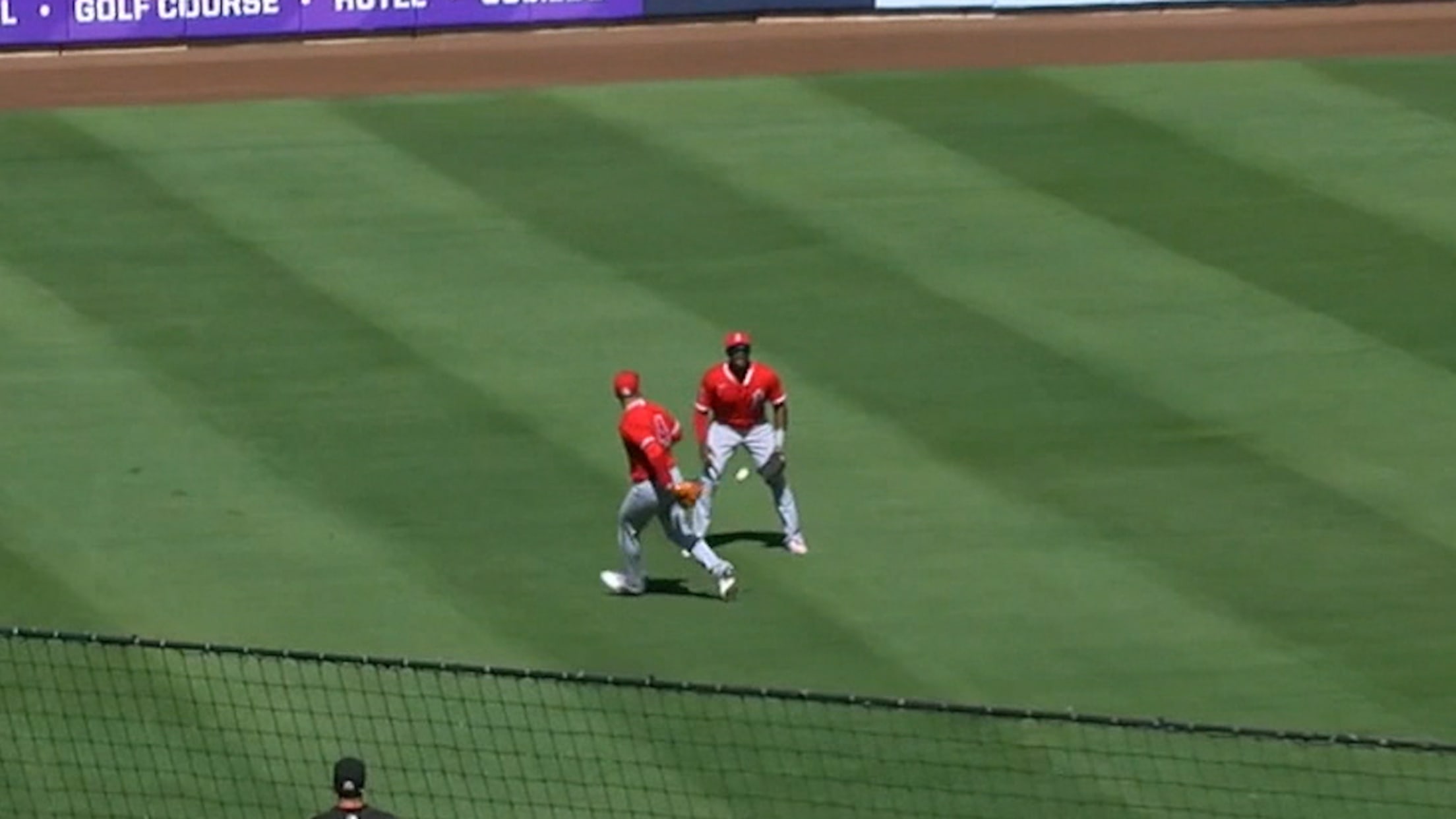 Angels shortstop José Iglesias has wowed with his defense this spring. That continued Monday, when he made an incredible play on a popup in shallow left-center field, followed by a behind-the-back flip to start an amazing double play against the Brewers at American Family Fields of Phoenix With a runner
Top shortstops blast off as prospects erupt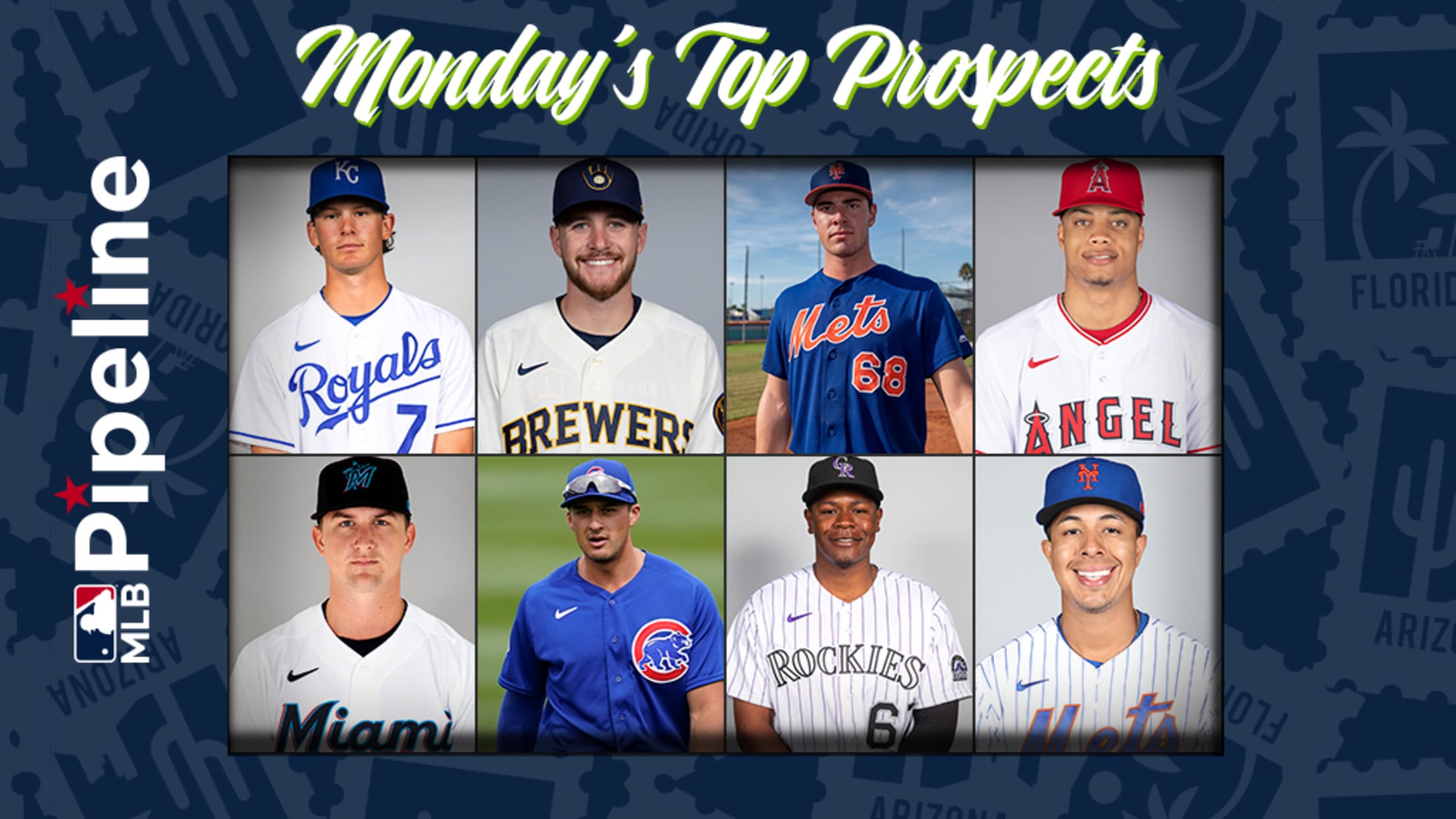 Monday's Spring Training action featured plenty of power, especially from Top 100 prospects. MLB Pipeline's No. 7 overall prospect, Bobby Witt Jr., and No. 96 overall, Brice Turang, crushed monster blasts for the Royals and Brewers, respectively. Witt, who was a defensive replacement at short in the fourth, drilled a
Injury updates: Cain, J. Martínez, Rosenthal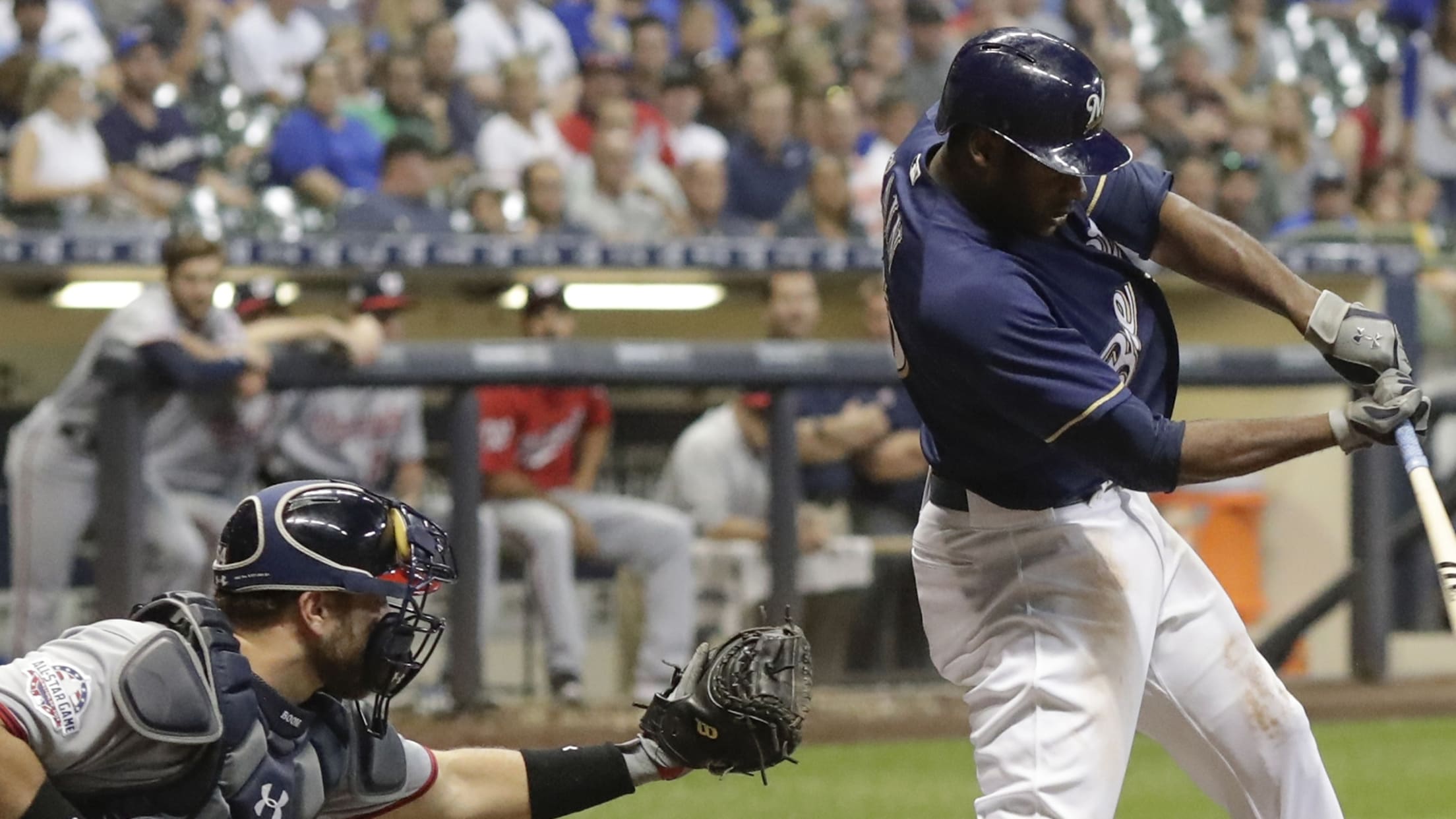 Stay up-to-date with all the latest news on injured and recovering players from across Major League Baseball.
The shortest HR ever went 2 feet?
Just imagine the launch angle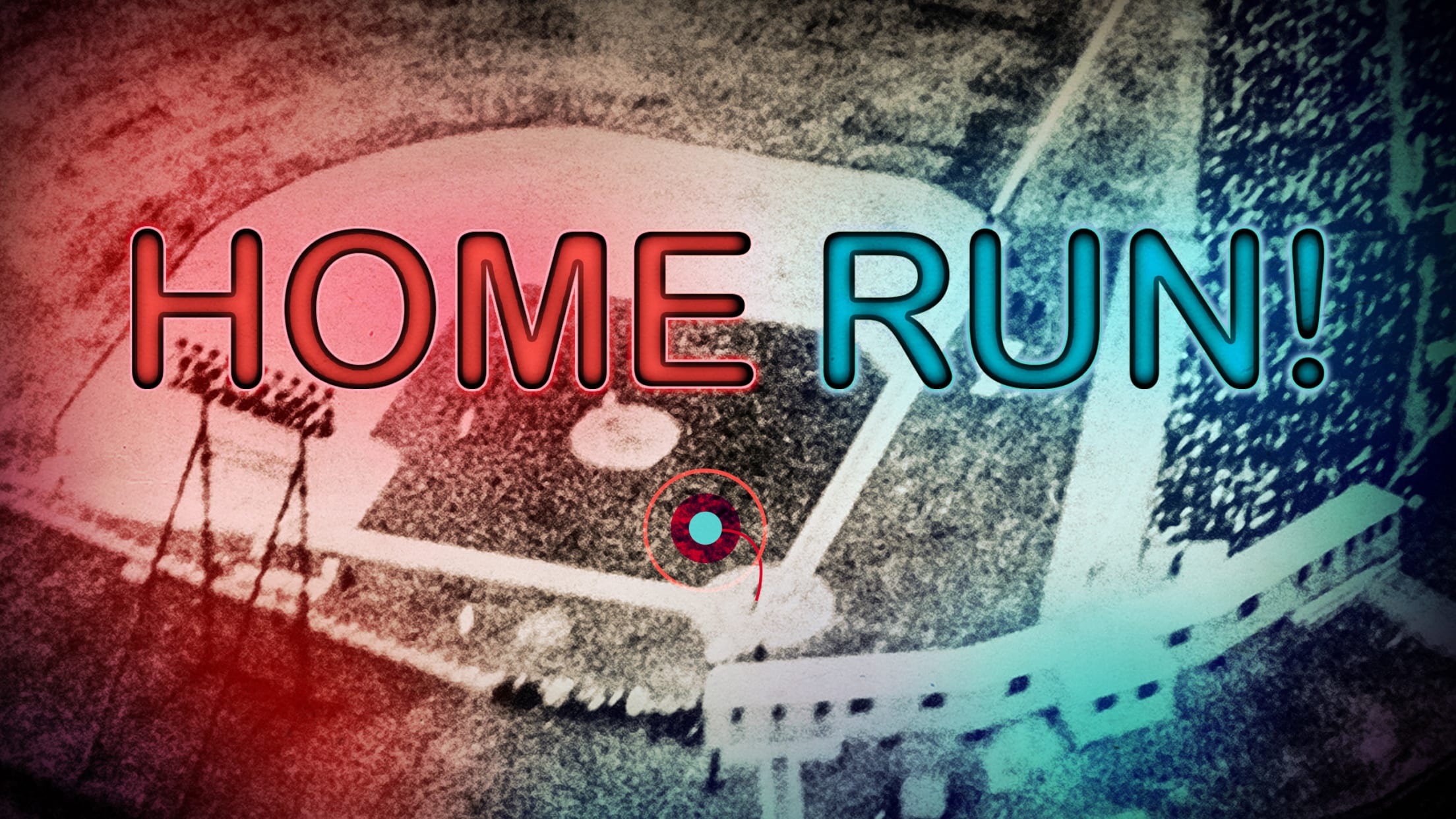 We've talked about the longest home run in history already (according to Google, at least). It was a majestic blast by a majestic man: Joey Meyer catapulted a baseball 582 feet into the thin, dinger-inducing air of Denver's Mile High Stadium. But what about the shortest homer of all-time? That
Upton clears batter's eye with pair of HRs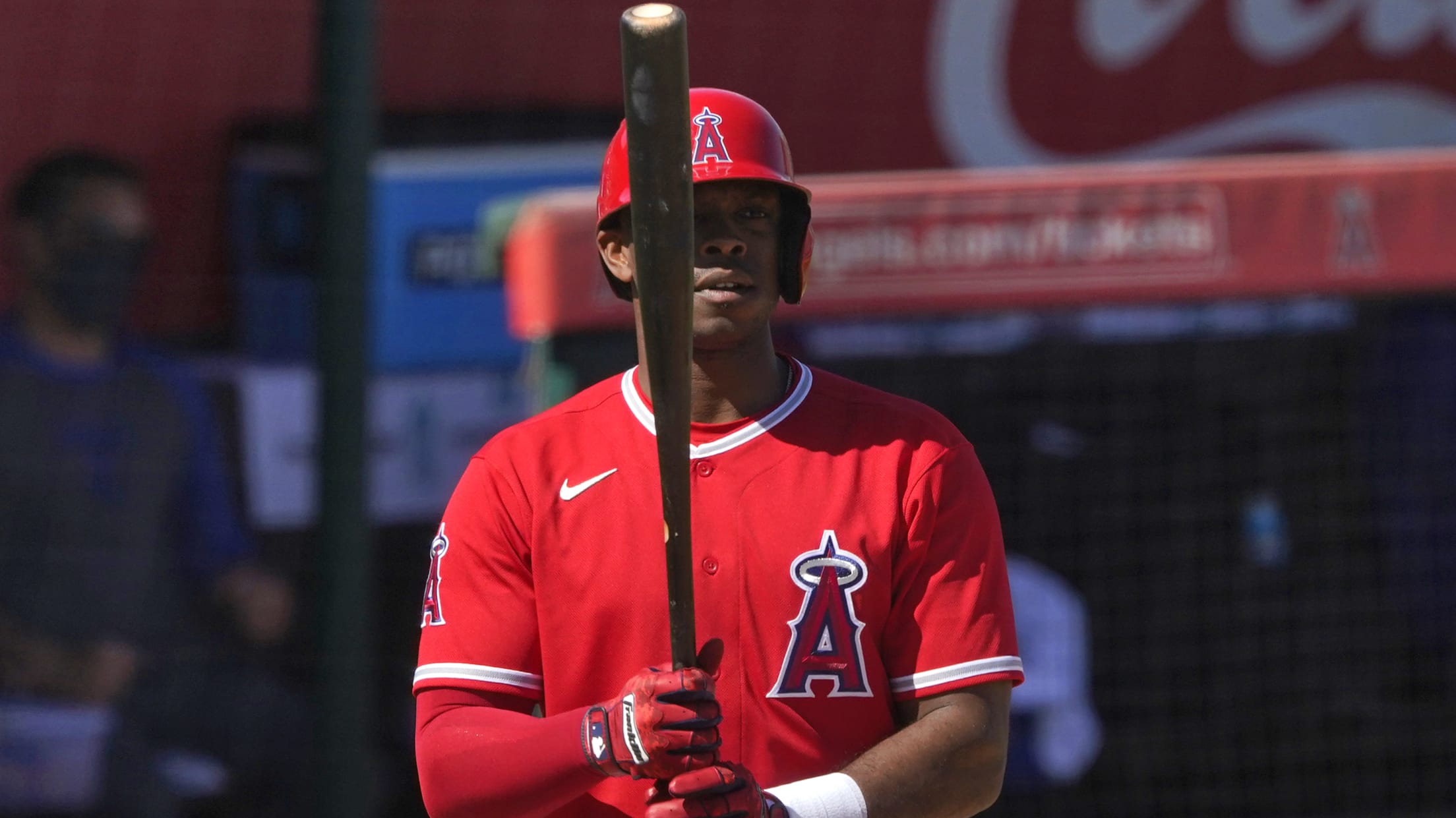 Not satisfied with just one homer over the batter's eye in center field on Monday, Angels left fielder Justin Upton, incredibly, did it twice in the Angels' 10-9 Cactus League loss to the Brewers at American Family Fields of Phoenix. Third baseman Anthony Rendon, who has been eased into action
Price 'ready for whatever' Dodgers ask
David Price's first delivery in a big league game in more than a year was high and outside. The next one was a ball, too. A couple of pitches out of the strike zone never felt so good. "It just felt good. I could feel it last night and I
Big Papi's son chasing his own MLB dream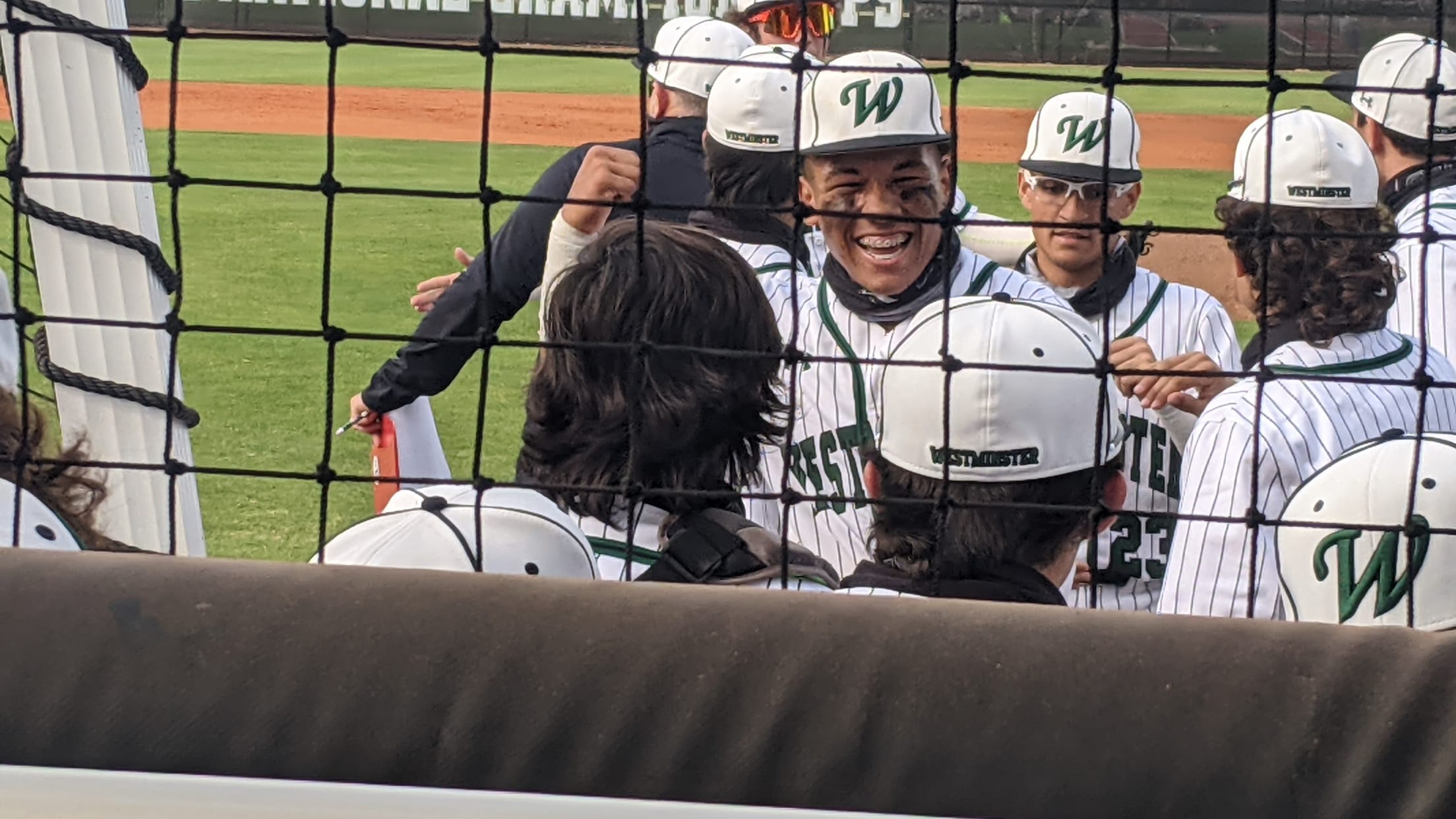 Now 16 years old and just over a year away from graduating from high school, D'Angelo Ortiz inhabits the same kind of playground he's been in since he could walk. All of his life, from his earliest memories, he's had one vocational goal -- and that's to be a baseball
World Series favorites from 1-30. We rank 'em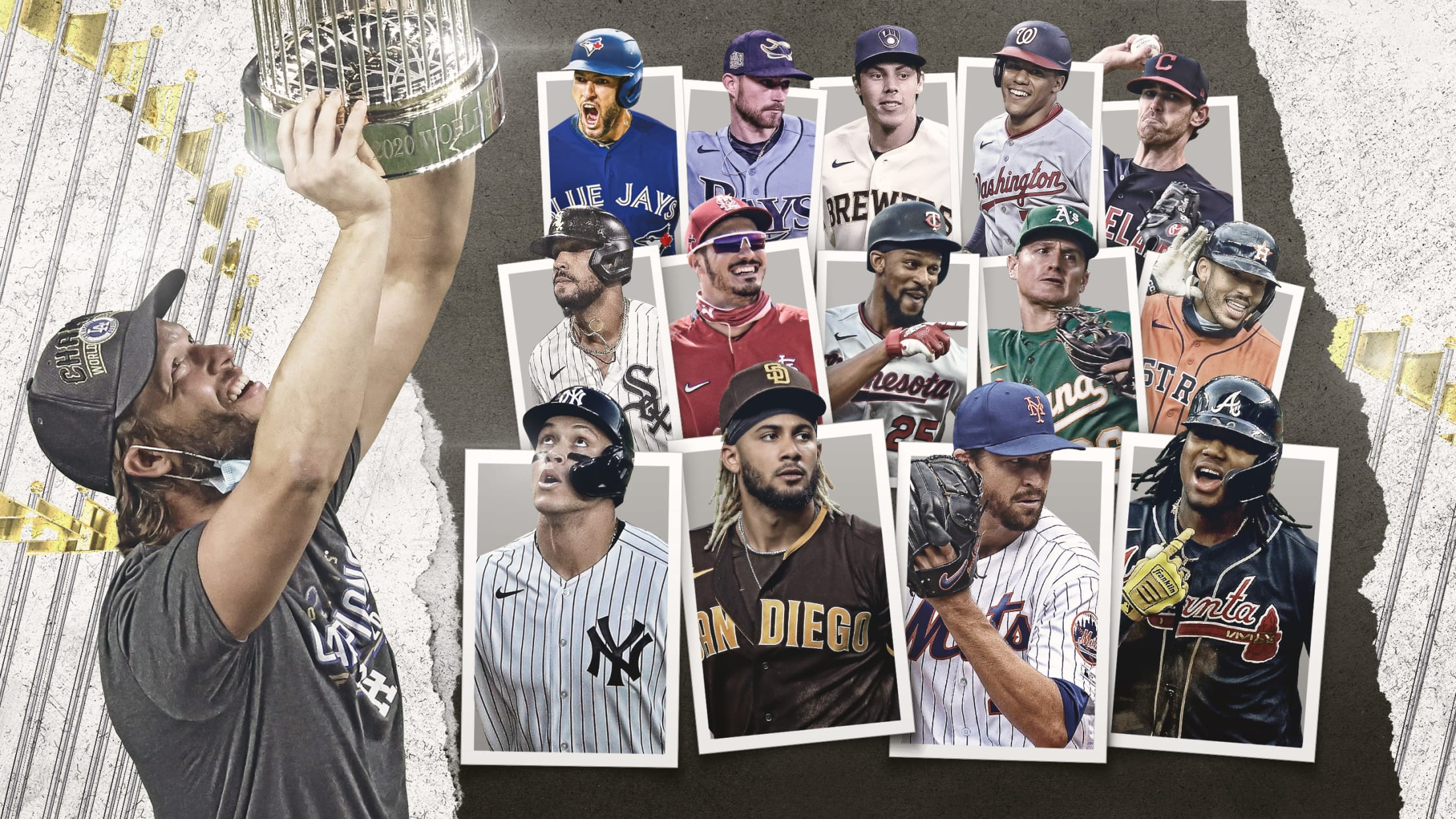 All 30 teams are actively in their Spring Training homes, and Opening Day is, believe it or not, less than one month away. Rosters are all but set, with no remaining free agent likely to move the needle that much. The National League will have no designated hitter, and the
Fantasy 2021: The Top 800 players this year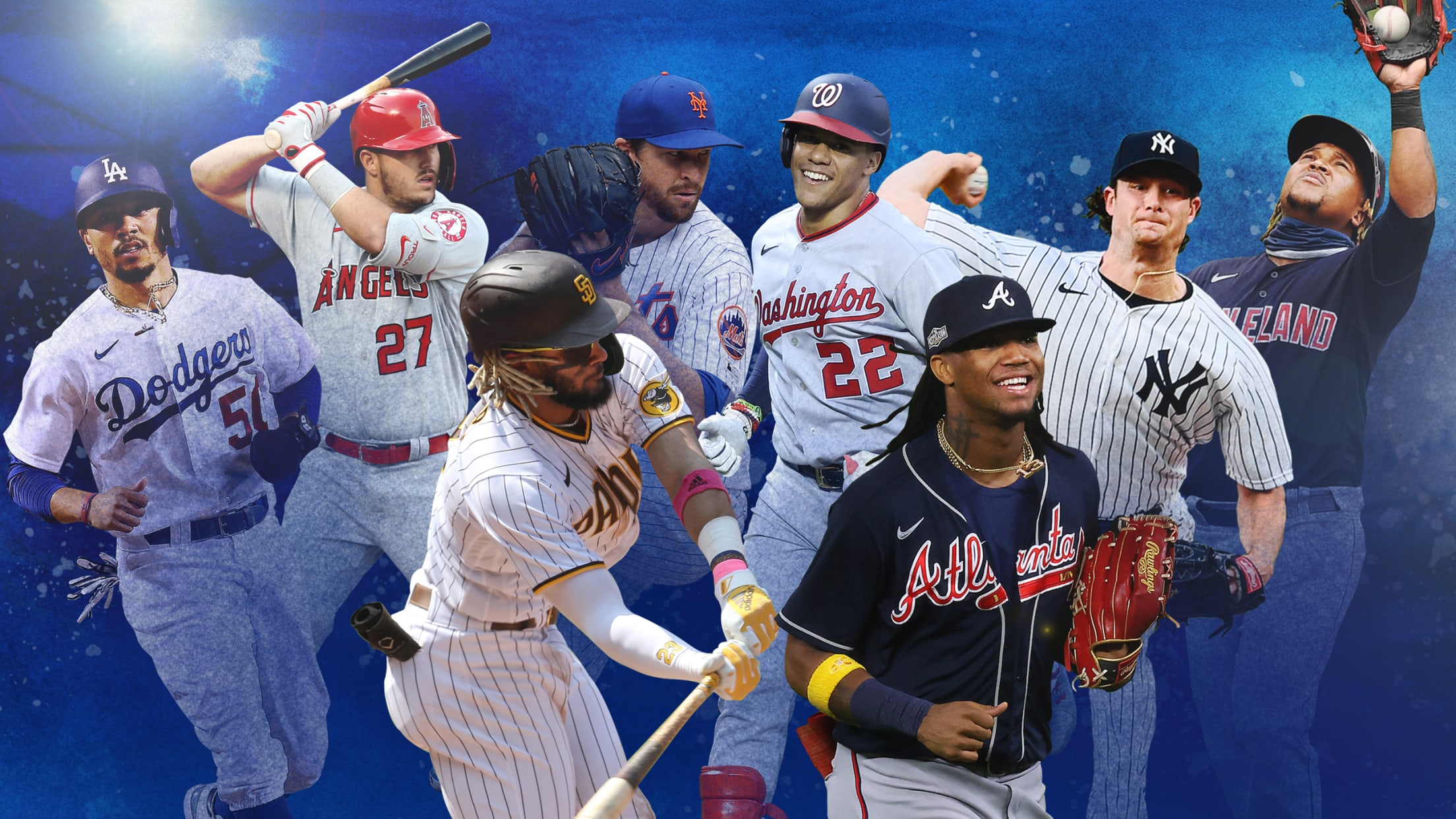 We may never see another season quite like 2020. Due to the COVID-19 pandemic, Opening Day was pushed back and teams played an abbreviated schedule of just 60 games in the regular season. With such a small sample size, fantasy managers need to figure out how much stock to put
Marlins GM Ng hitting all the right notes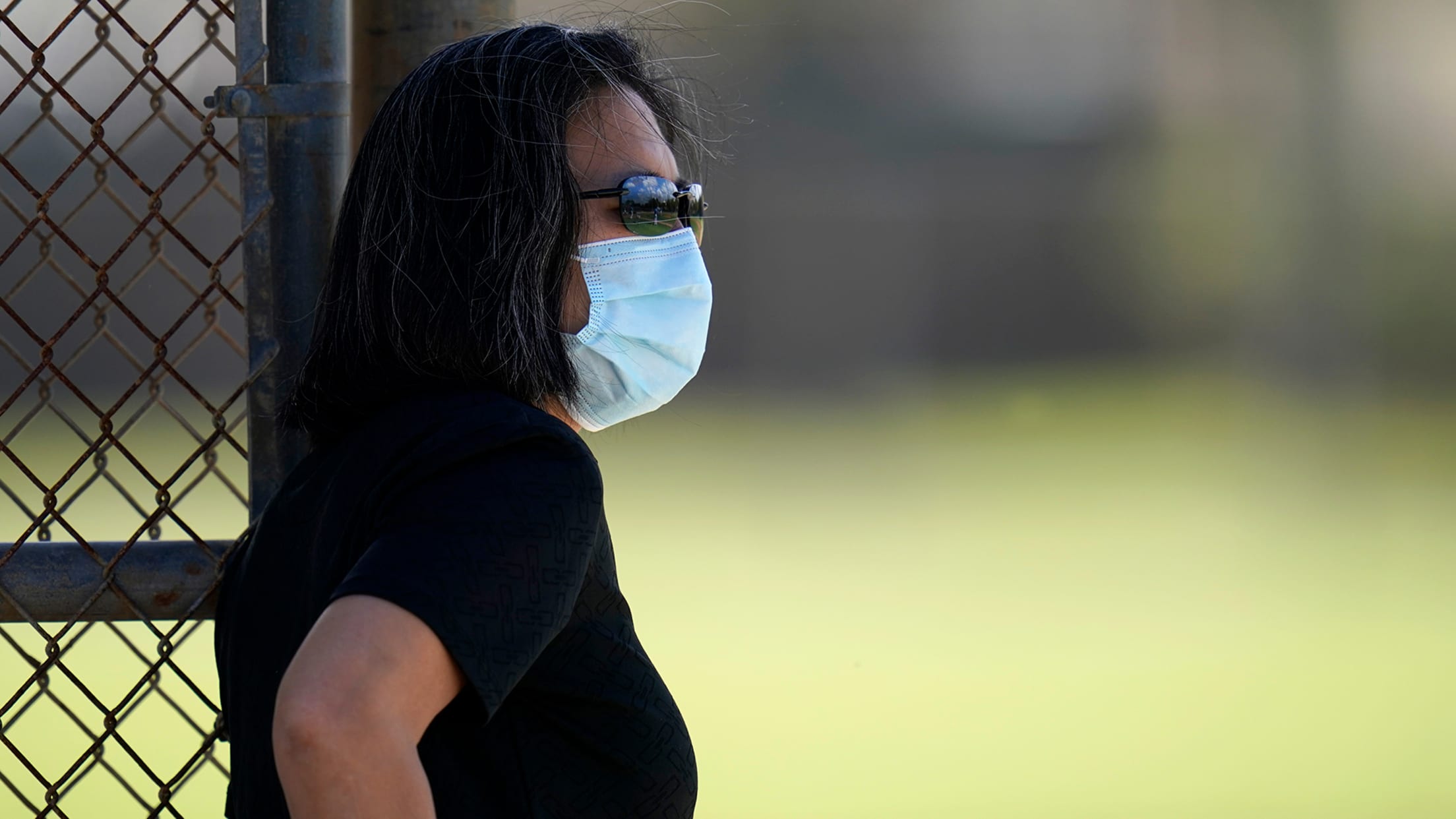 JUPITER, Fla. -- In honor of International Women's Day, Marlins general manager Kim Ng curated an Apple Music playlist. According to the description for "Kim Ng: Visionary Women," the 41-song playlist feels like a tour of women's empowerment through the decades. The eclectic collection of anthems features everything from Lady
Astros finalize 2-year deal with Odorizzi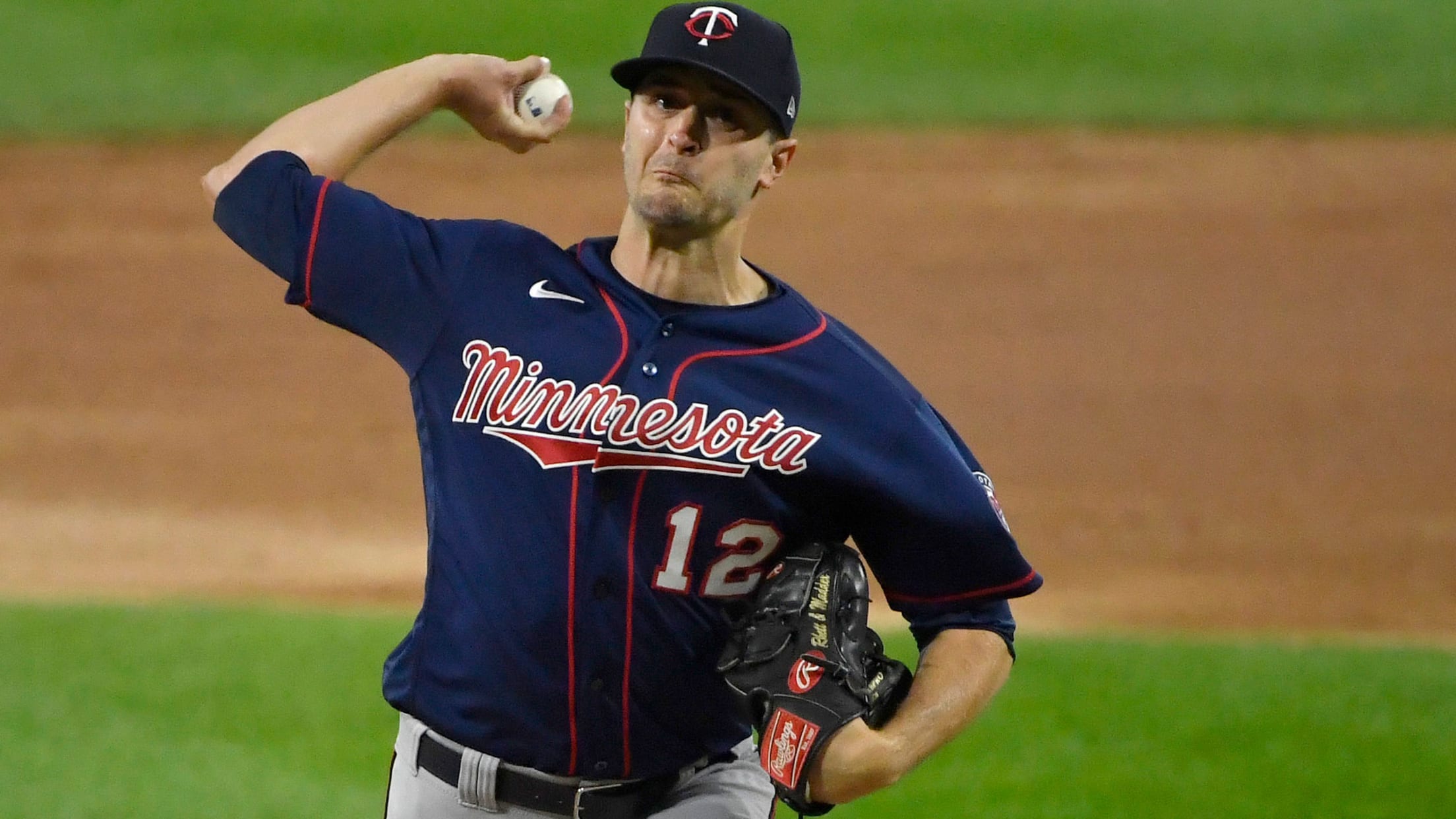 With ace left-hander Framber Valdez dealing with a fractured finger that could keep him sidelined for an extended time, the Astros bolstered their starting pitching depth by agreeing to a two-year deal with free agent right-hander Jake Odorizzi, the team announced on Monday night. The deal includes a player option
Blue Jays are family, life to Marnie Starkman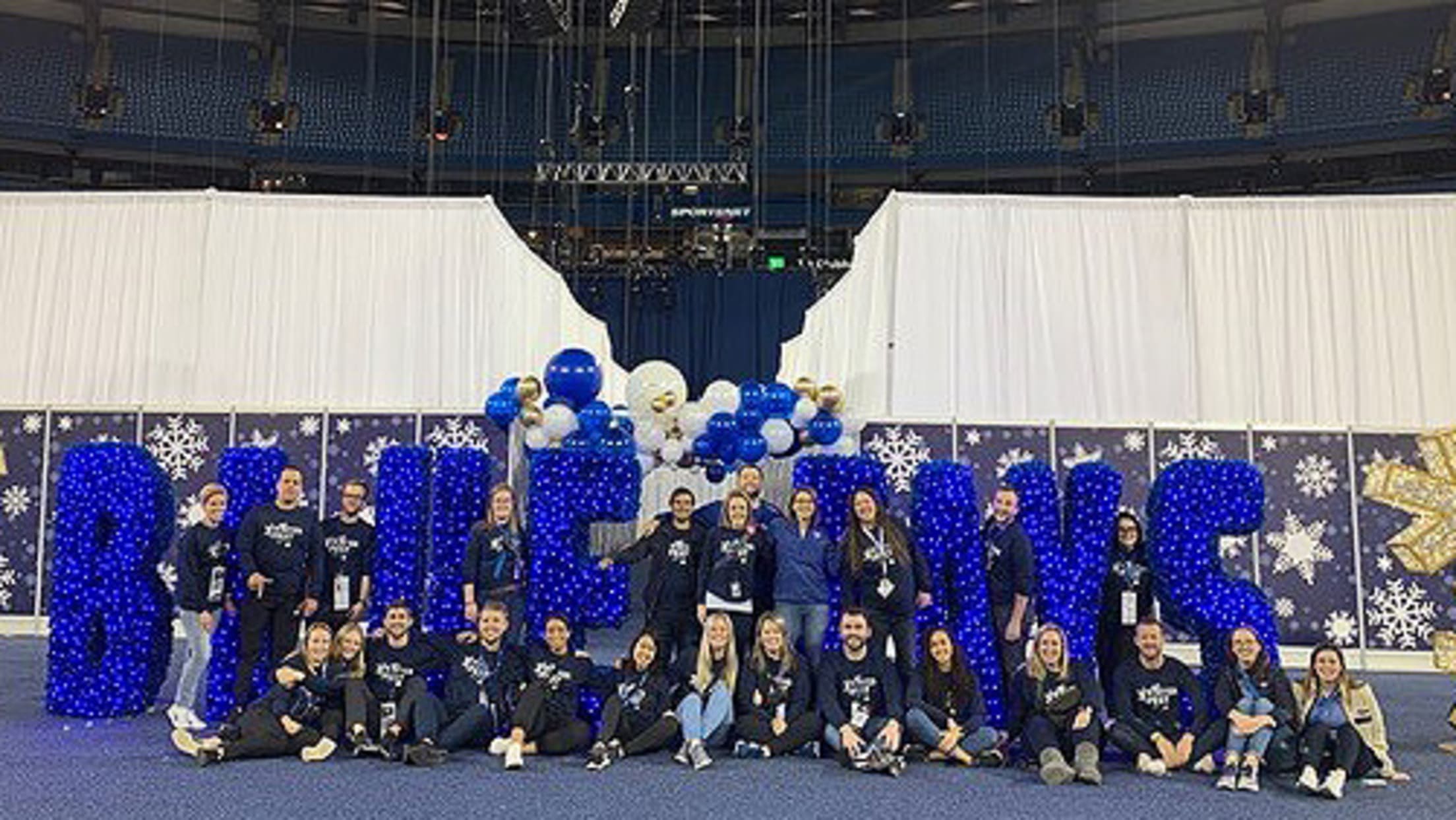 The earliest memories of Marnie Starkman's life are tied to baseball. Currently, she's the executive vice president of marketing and business operations for the Blue Jays, her 12th year of working for the team. She oversees more than 60 people, sharing a business leadership role with Anuk Karunaratne, and she
José Martínez tears meniscus, out 4 months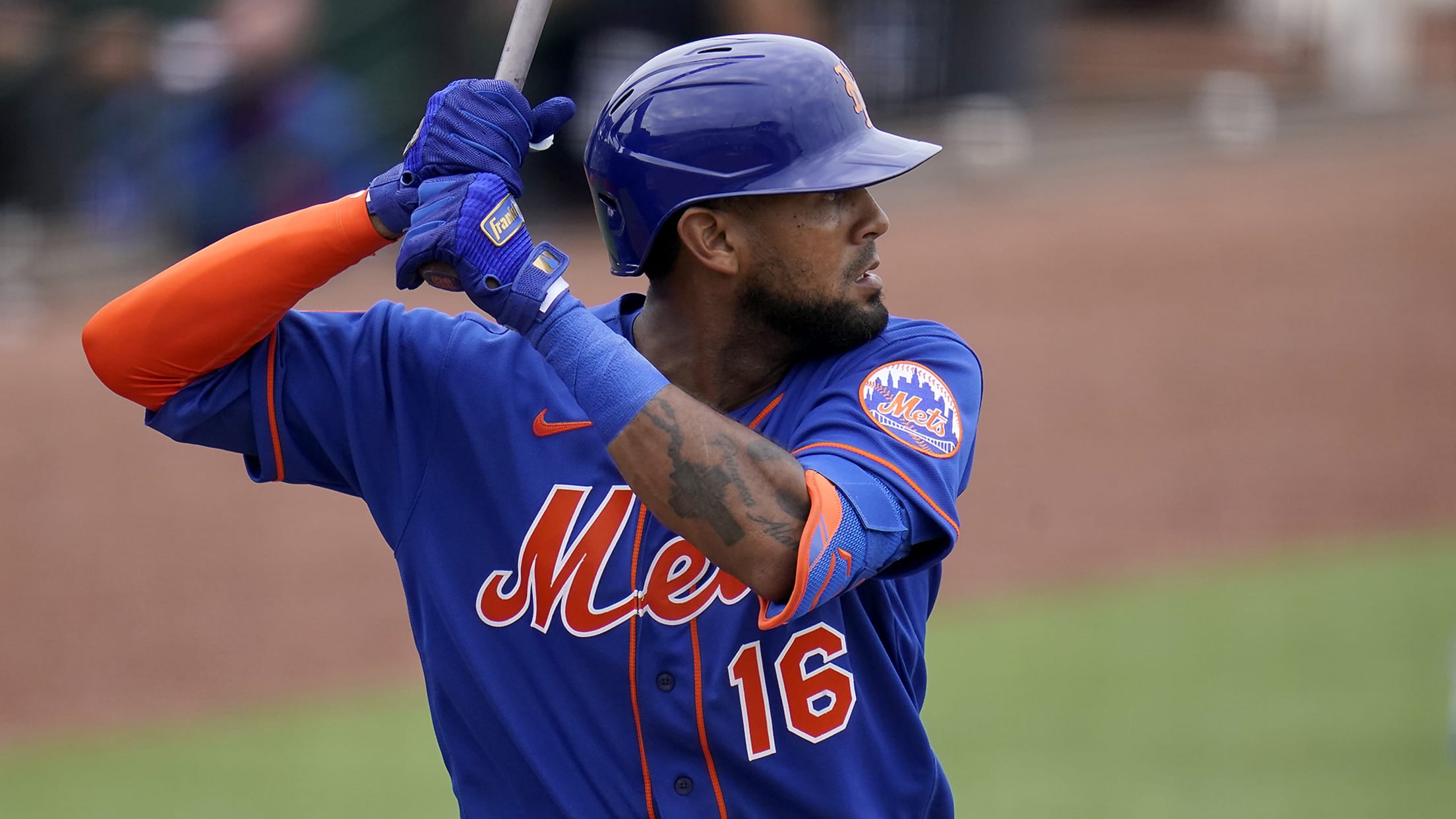 WEST PALM BEACH, Fla. -- The Mets lost a piece of their position-player depth on Monday, when an MRI on José Martínez's left knee revealed a torn meniscus. Martínez will undergo surgery this week and will miss approximately four months of the season, according to manager Luis Rojas. The Mets
GOAT of Brady fam? UCLA softball star Maya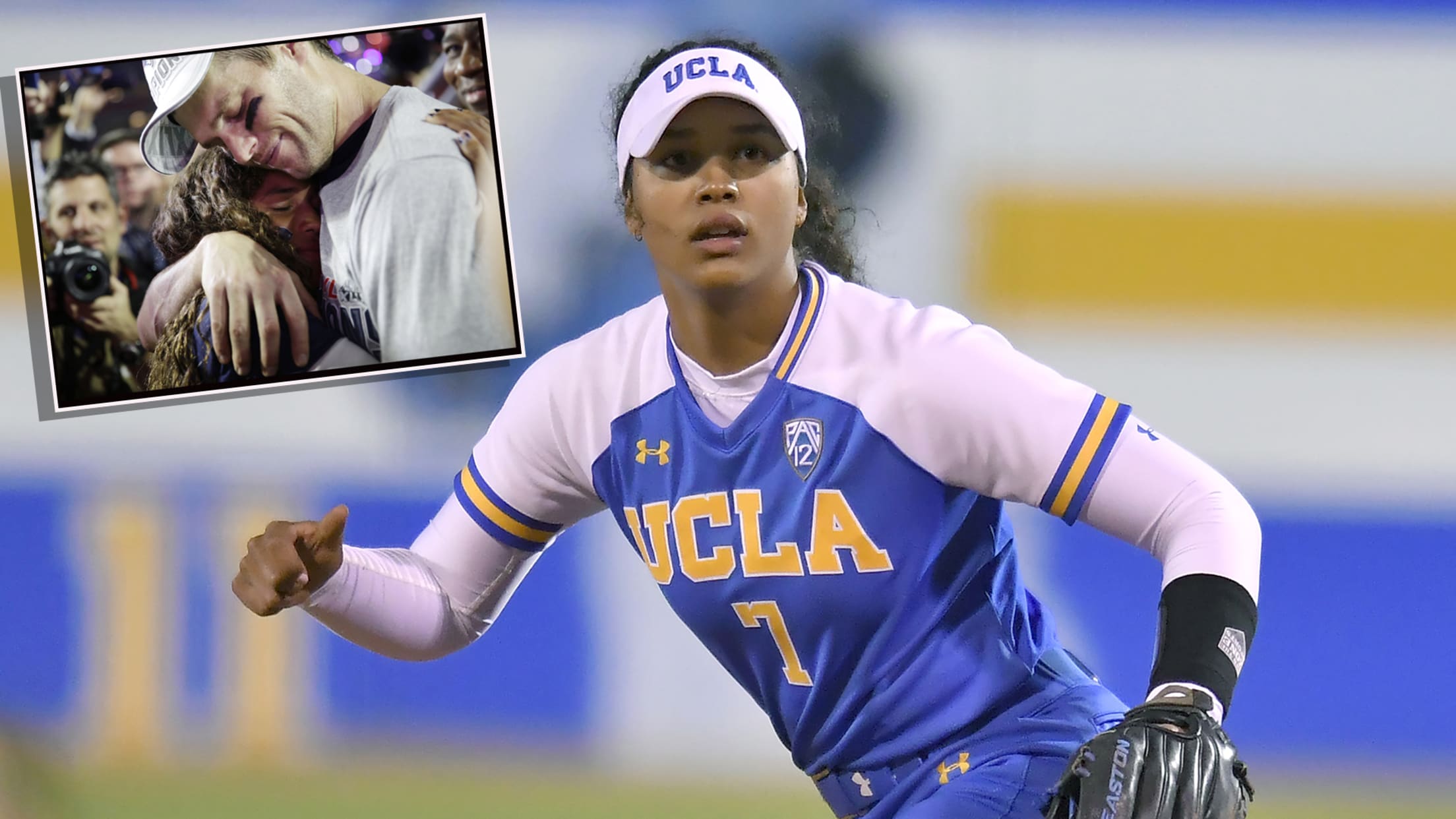 What do Tom Brady and Kevin Youkilis have in common? Sure, they're both world champions -- Brady seven times in the NFL, and Youkilis twice with the Red Sox. But there's a much deeper connection than that: they're both proud uncles to Maya Brady, the UCLA softball star who smashed
Dave Roberts denounces anti-Asian racism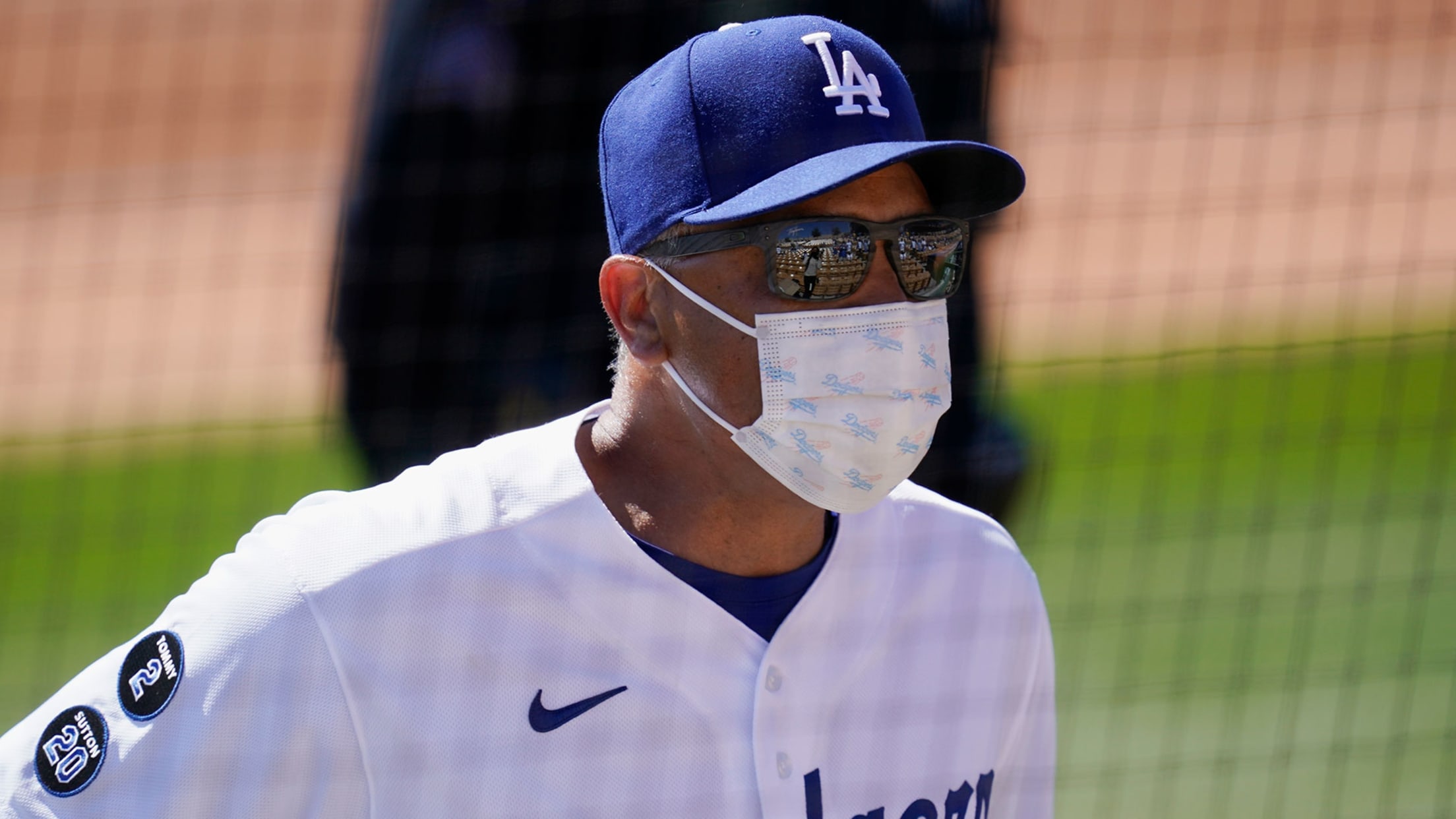 Dodgers manager Dave Roberts is once again speaking out against racism in the United States. Last summer, Roberts, who is the son of a Japanese mother and Black father, stood in solidarity with his team in protest of the police shooting of Jacob Blake. Most recently, Roberts sent an email
Votto off to uncharacteristically fast start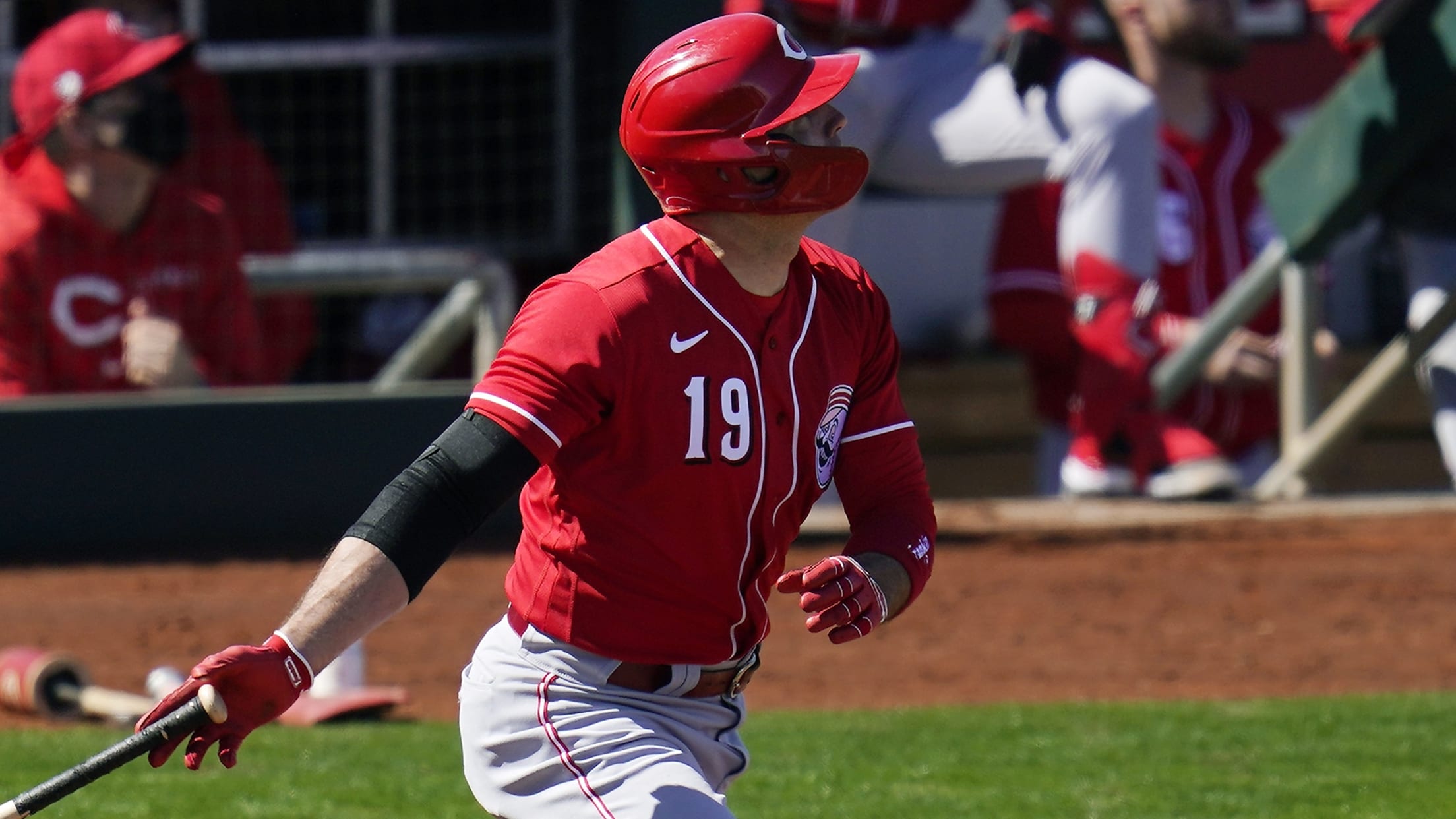 Former Reds pitcher Anthony DeSclafani hasn't been away from the team very long since signing with the Giants during the offseason, but he saw something from former teammate Joey Votto on Sunday that he hadn't seen in previous Spring Trainings. Votto, Cincinnati's longtime first baseman and a notoriously slow starter,
Rizzo: Nats will make offers to Soto, Turner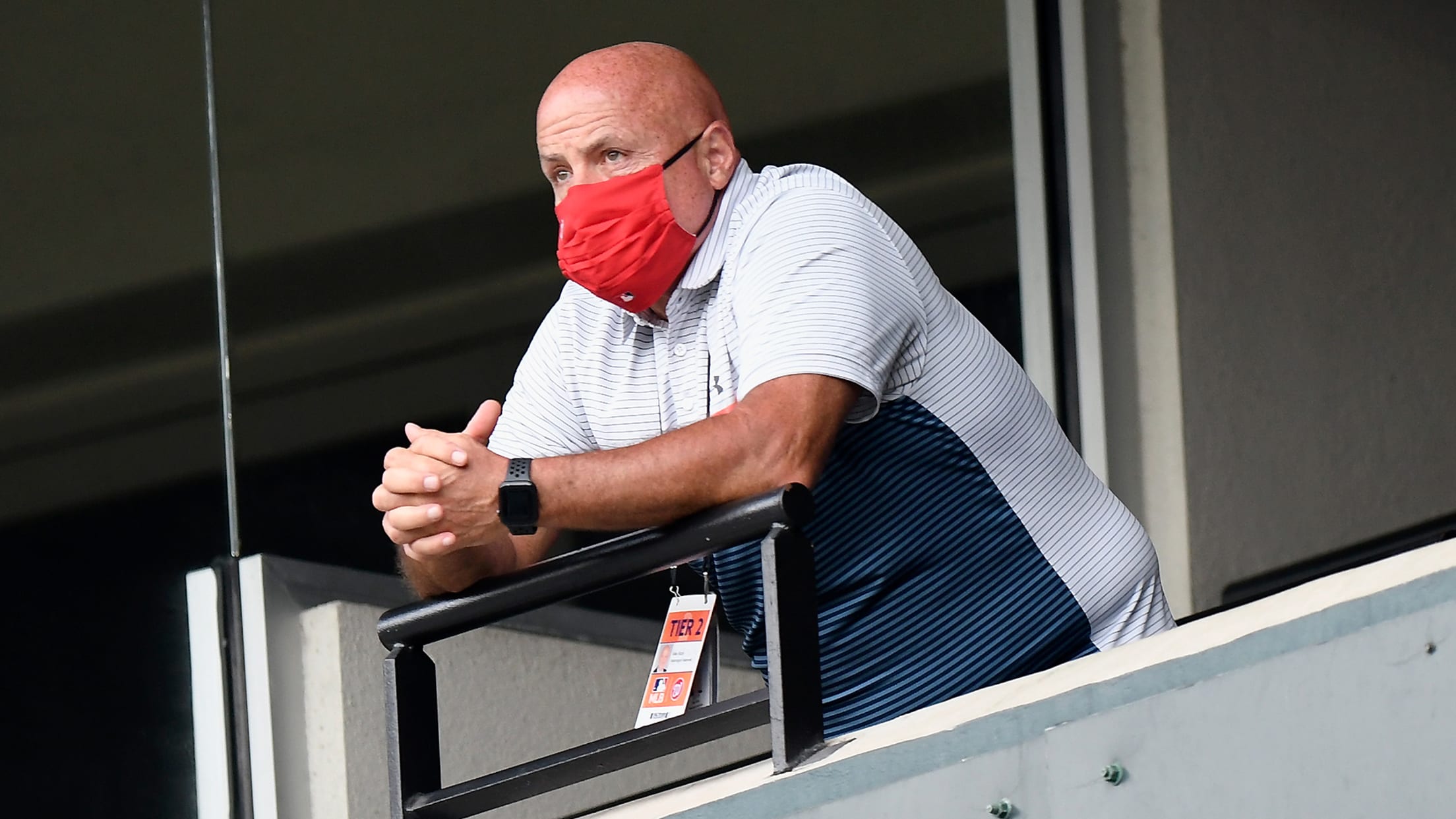 WEST PALM BEACH, Fla. -- Just over a week into Grapefruit League action, the 2021 Nationals are taking shape in Florida. General manager Mike Rizzo spoke on the state of the team on Monday, ahead of its seventh Spring Training game. Soto, Turner extension talks Questions of potential contract extensions
Rosenthal (groin) scratched from debut
Allen soaking up playing time; Lowrie, Romo set for first game action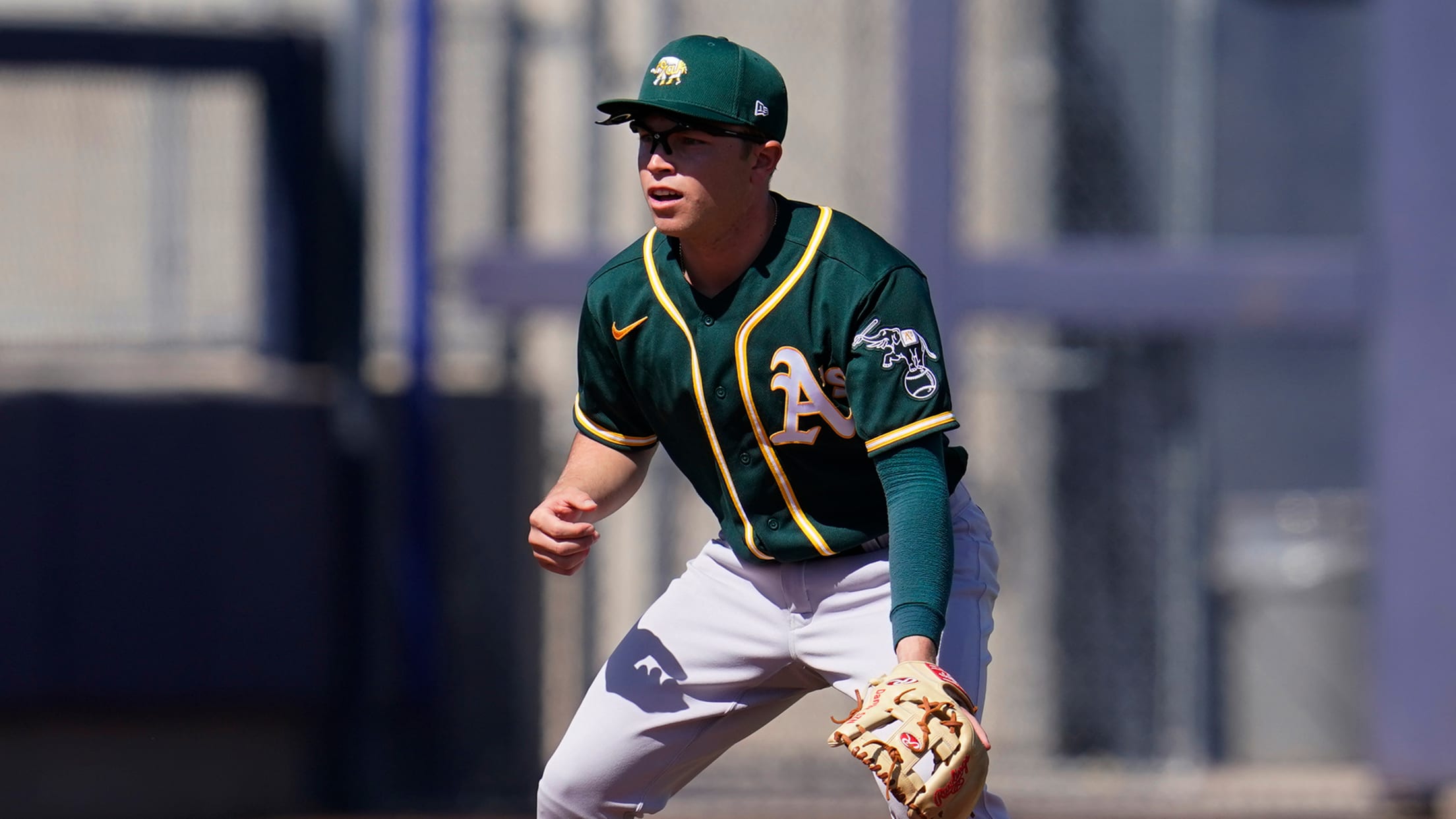 On a day the A's would like to quickly forget (as they were on the wrong end of a 10-3 loss to the Royals in Surprise, Ariz.), Monday's biggest development came off the field.
Mets to begin Lindor talks this week (source)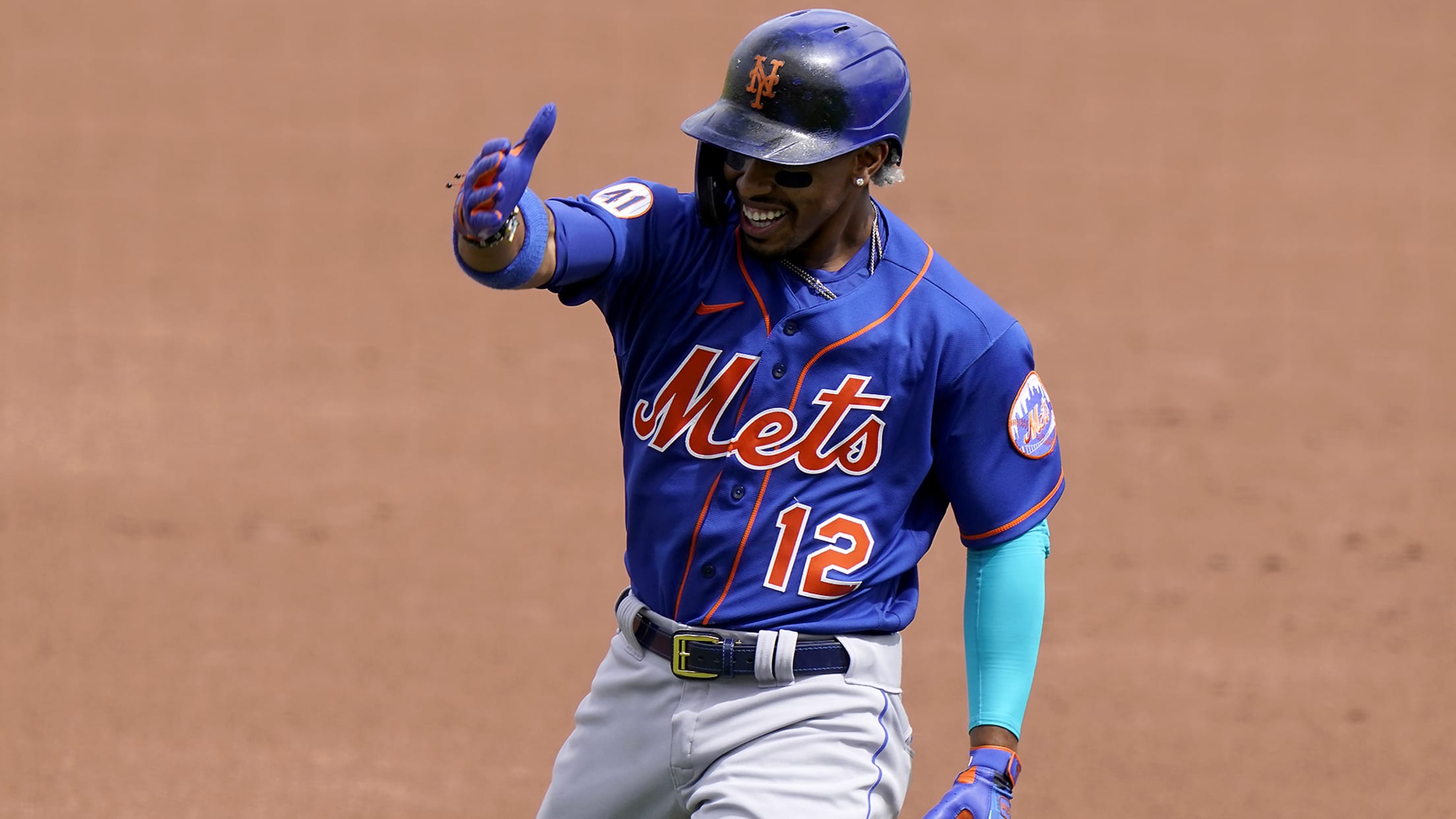 WEST PALM BEACH, Fla. -- Let the negotiations begin. The Mets intend to begin extension talks with shortstop Francisco Lindor this week, a source said, kicking off what could be a busy rest of the month. The same source said the Mets plan to handle their extension candidates one at
Stronger Crawford looks to improve hitting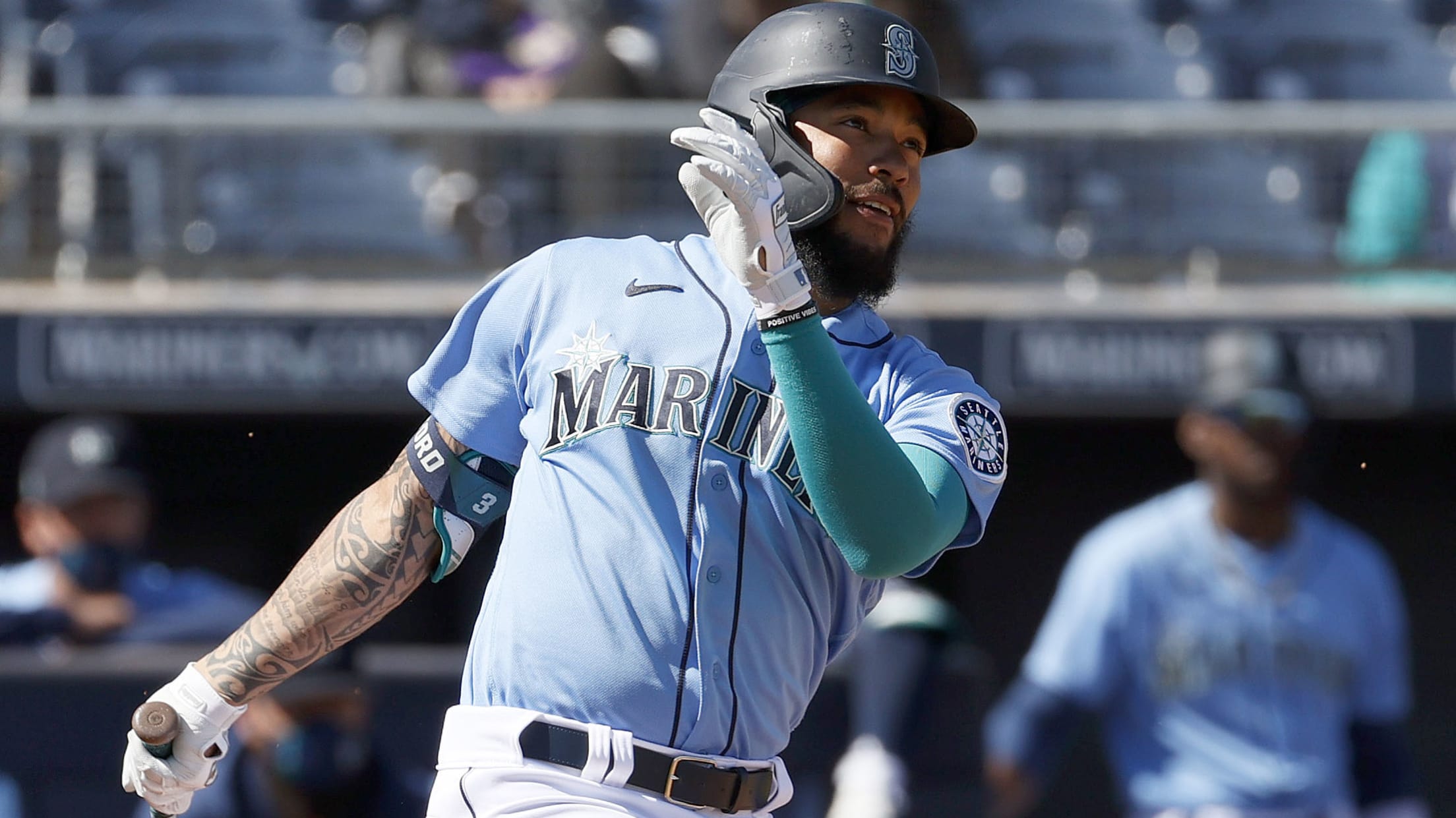 PEORIA, Ariz. -- J.P. Crawford has the hardware to prove that he went from a below-average defender to the best of the best at shortstop. Now the 26-year-old wants his bat catch up to his glove. After winning his first Gold Glove Award last season, Crawford entered Spring Training 10
Ahmed scratched with knee soreness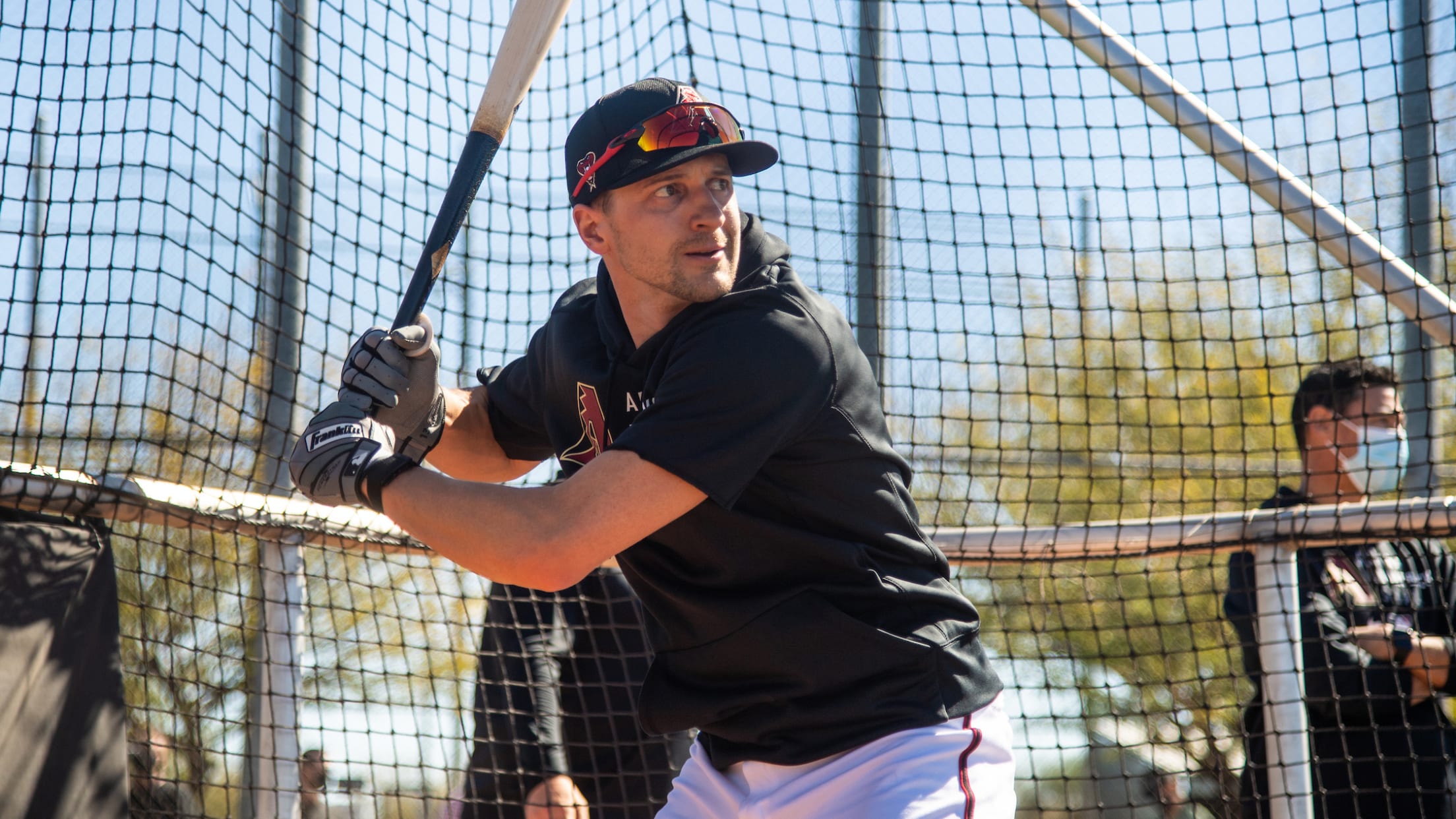 SCOTTSDALE, Ariz. -- D-backs shortstop Nick Ahmed was scratched from Monday's starting lineup due to right knee soreness. The D-backs and Giants wound up tying, 2-2, at Scottsdale Stadium. "It's going to be day to day," D-backs manager Torey Lovullo said. "I just figured this point in Spring Training, let
Madrigal: 'No setbacks' in shoulder recovery
GLENDALE, Ariz. -- Nick Madrigal made his 2021 Cactus League debut on Monday, going 0-for-2 and playing second for five innings in an 8-0 White Sox loss to the Dodgers at Camelback Ranch. Madrigal, who hit .340 during his Major League debut season in 2020, had October surgery to repair