'Game over': Albies caps wild sweep with 10th-inning walk-off homer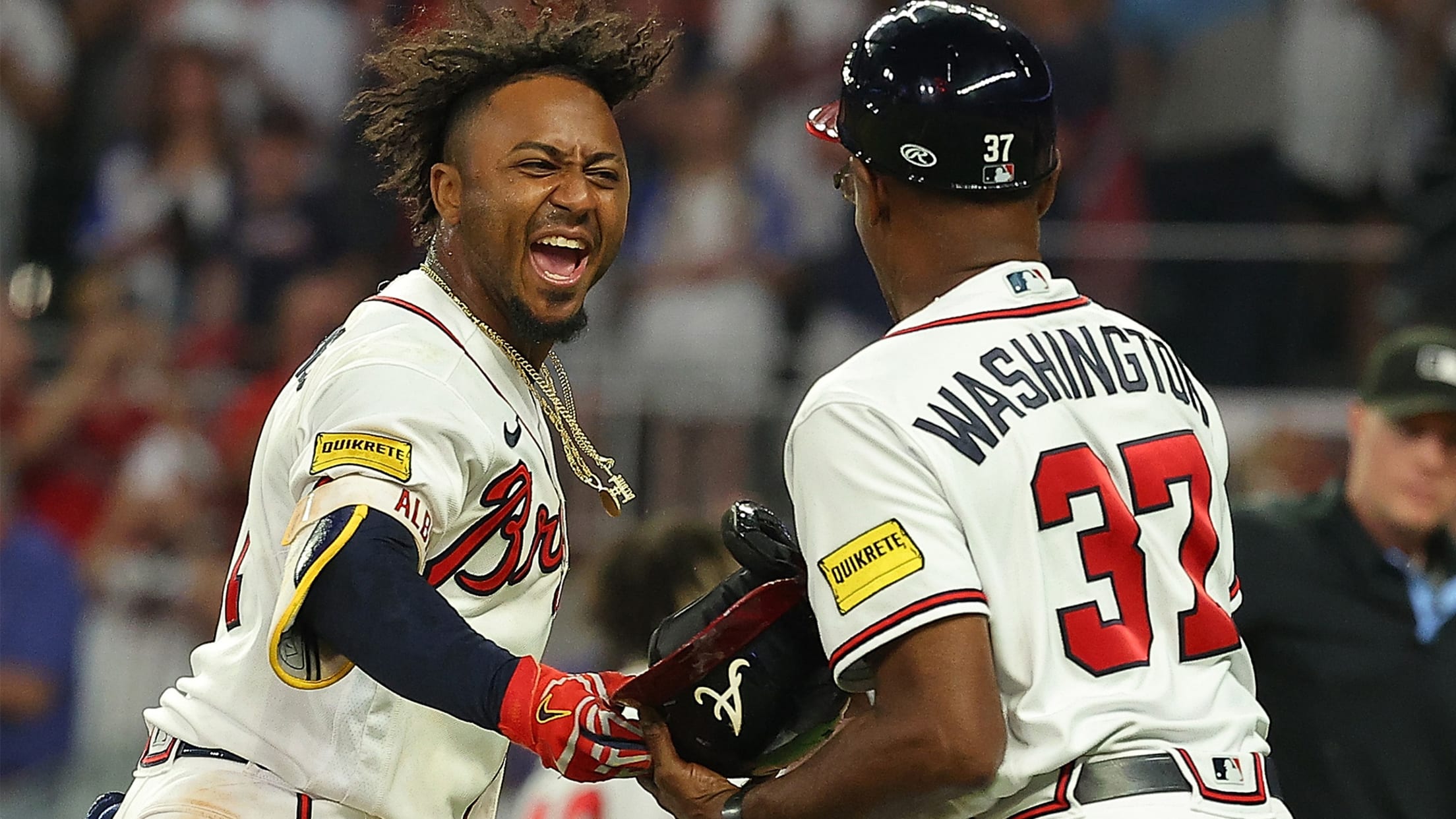 ATLANTA -- Instead of trying to find the appropriate adjectives to describe the wild 13-10 comeback win the Braves claimed over the Mets on Thursday night at Truist Park, it seems better to just let Ozzie Albies express what he was feeling after hitting a three-run homer with two outs
Rangers' $500 million gamble on Seager, Semien is paying off
In a 24-hour span in November 2021, the Rangers made two moves that shocked the baseball world and changed the course of the franchise.
All-Star voters face toughest choices at these 5 spots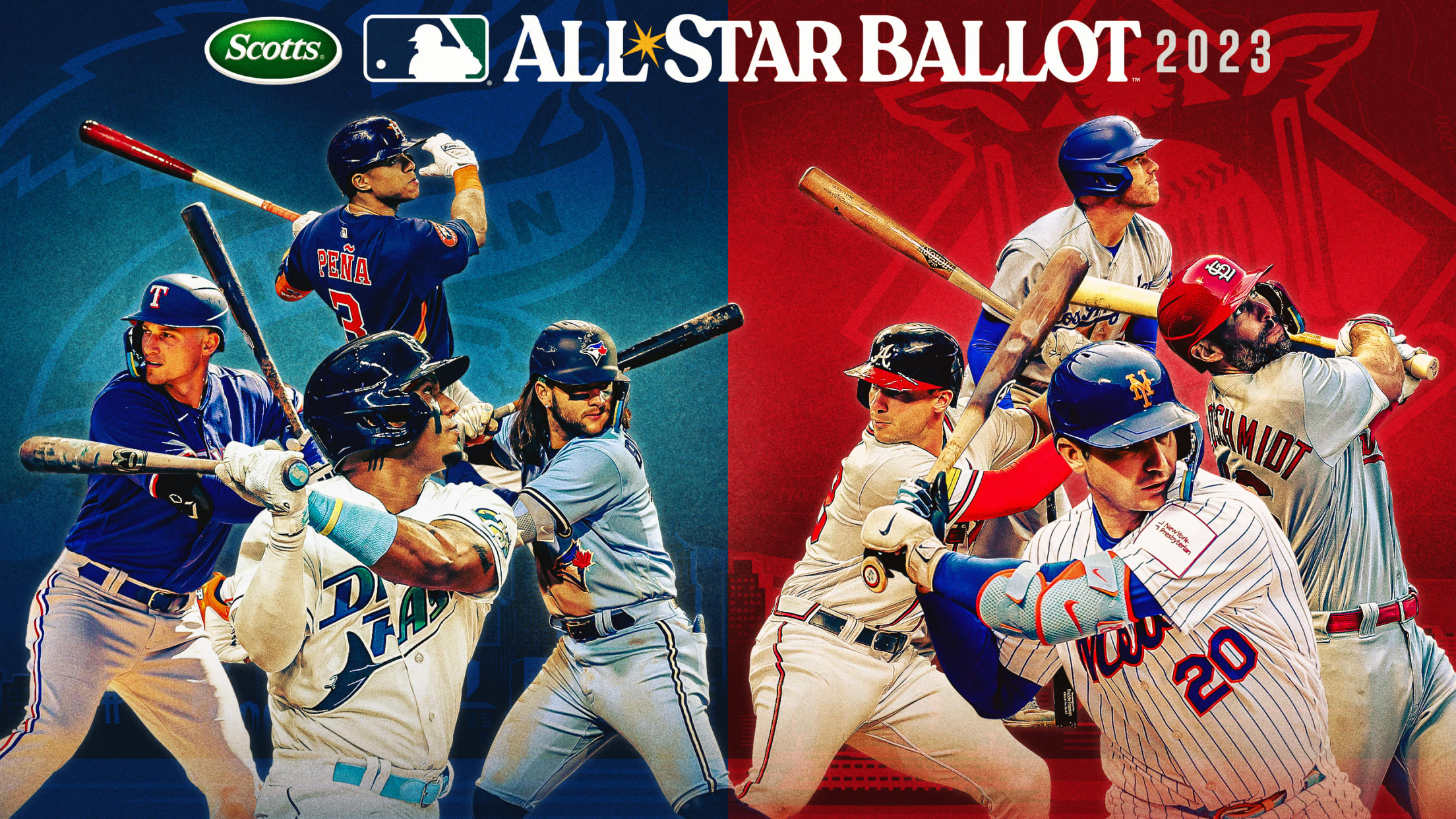 Read our story on the balloting format, which includes two phases of fan voting to determine the All-Star starters.
J-Ram has first 3-HR game of career, reaches milestone
Ramírez homers in first three at-bats of finale as Guardians take series from Red Sox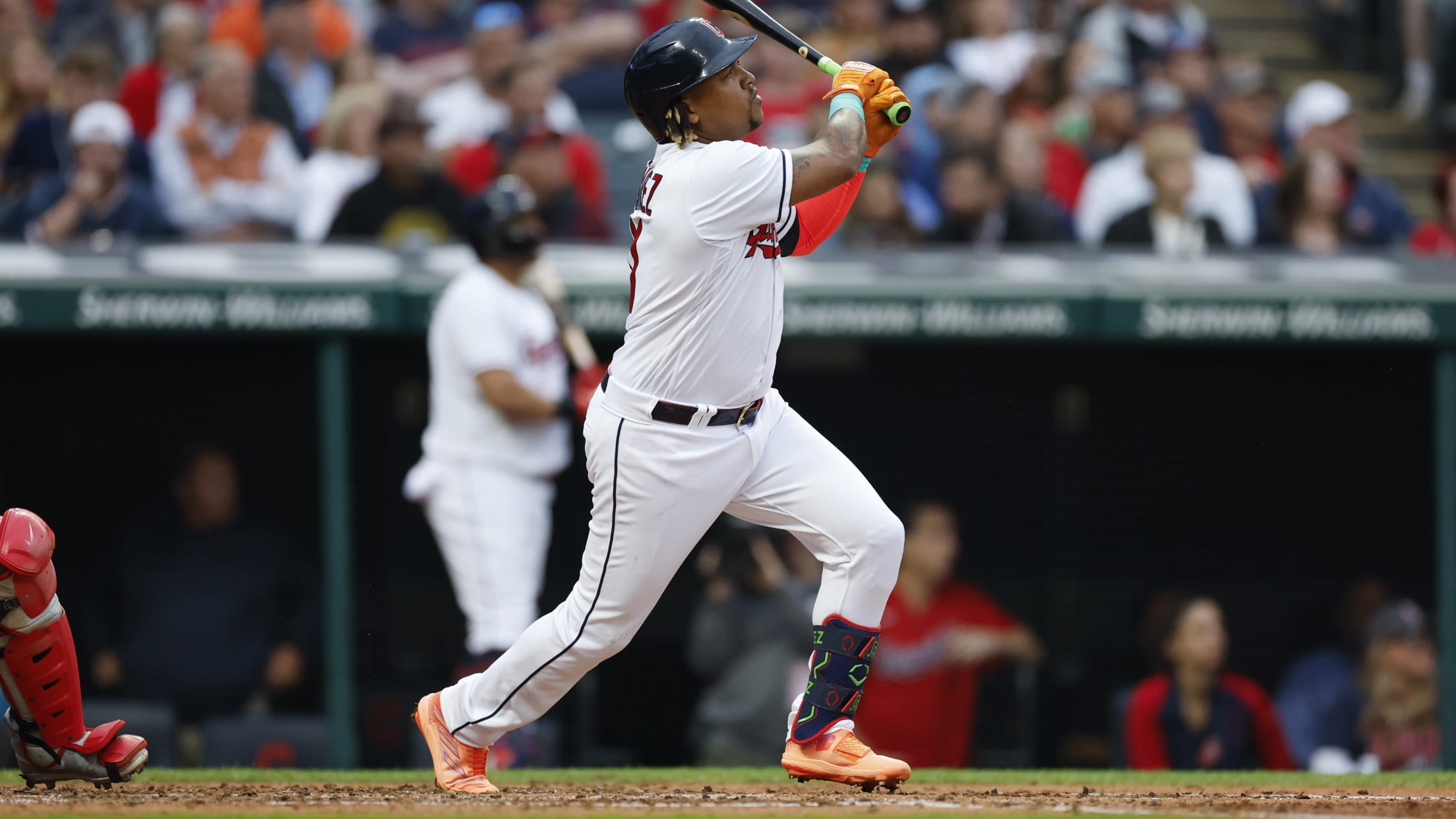 CLEVELAND -- Thursday's series finale between the Guardians and Red Sox may as well be labeled the "José Ramírez Game." Ramírez stole the spotlight on Thursday, hitting three home runs in the first six innings of the Guardians' 10-3 victory over the Red Sox at Progressive Field. It marked his
New phenom hits like Judge, runs like Trea, throws like no other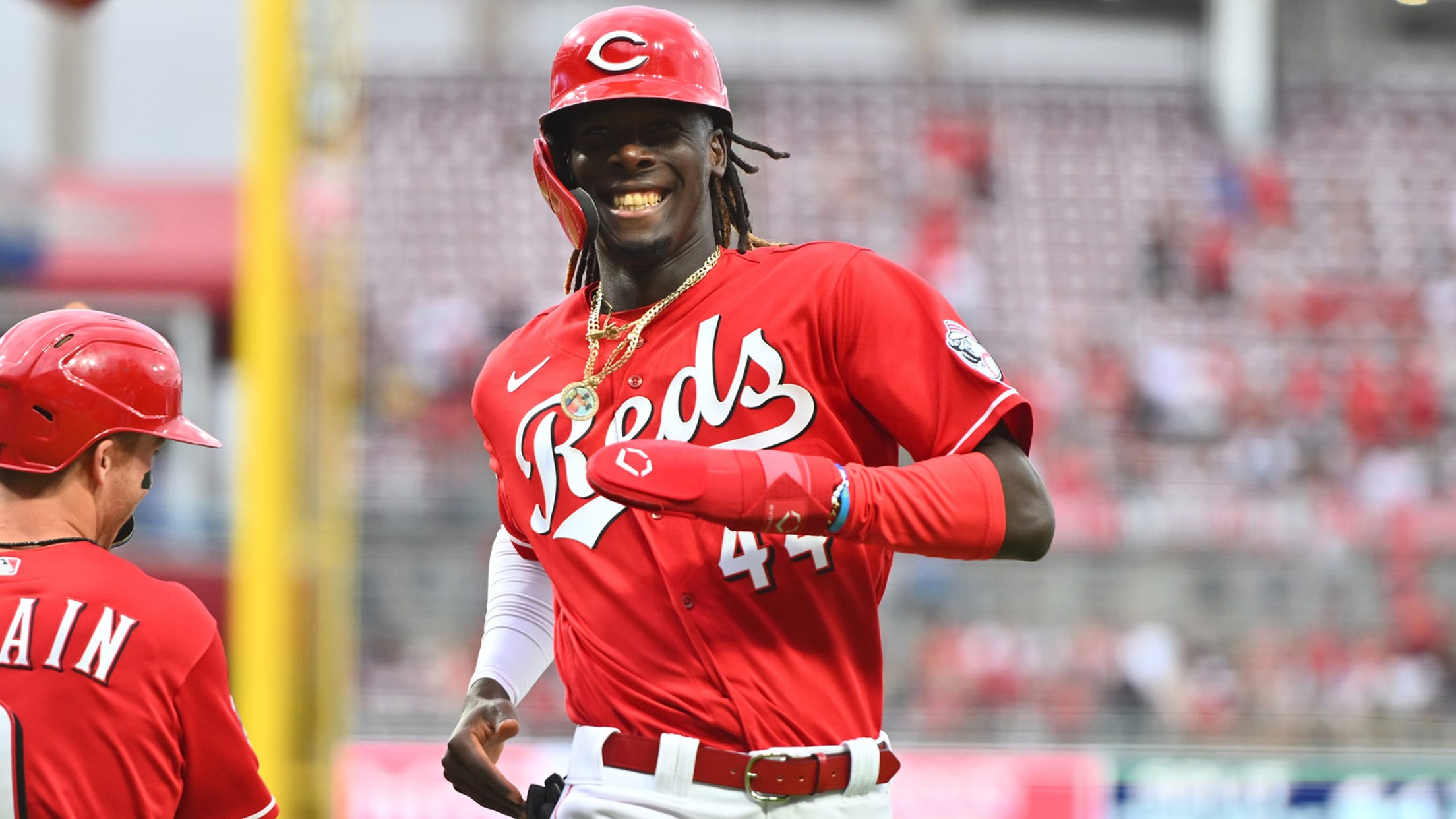 The Reds called up Elly De La Cruz to make his MLB debut Tuesday, and he was immediately electric. His follow-up act on Wednesday was even more spectacular -- in fact, it was downright "freaky," in the words of teammate Will Benson. After three days in the Majors, De La
Halos' hardest hit of '23? Not Trout, not Ohtani but ...
Win streak hits 4 as former top prospect cranks hardest-hit ball by Angel in '23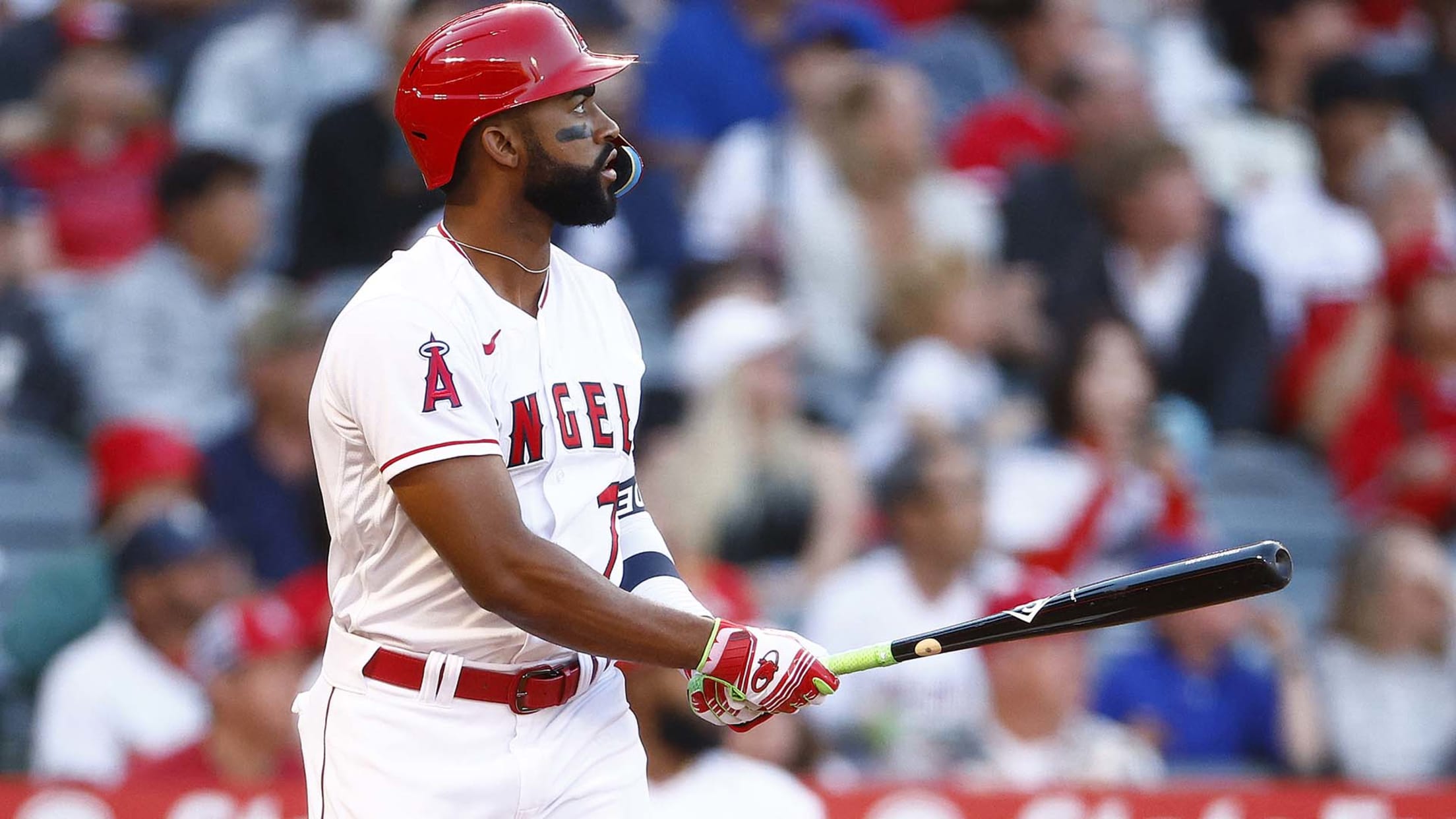 ANAHEIM -- Jo Adell didn't take long to make an impact with the Angels in his season debut on Thursday after a dominant showing at Triple-A Salt Lake. Adell displayed his incredible power in his first at-bat of the season, crushing a homer off lefty Drew Smyly to lead off
Why this dominant reliever is so hard to hit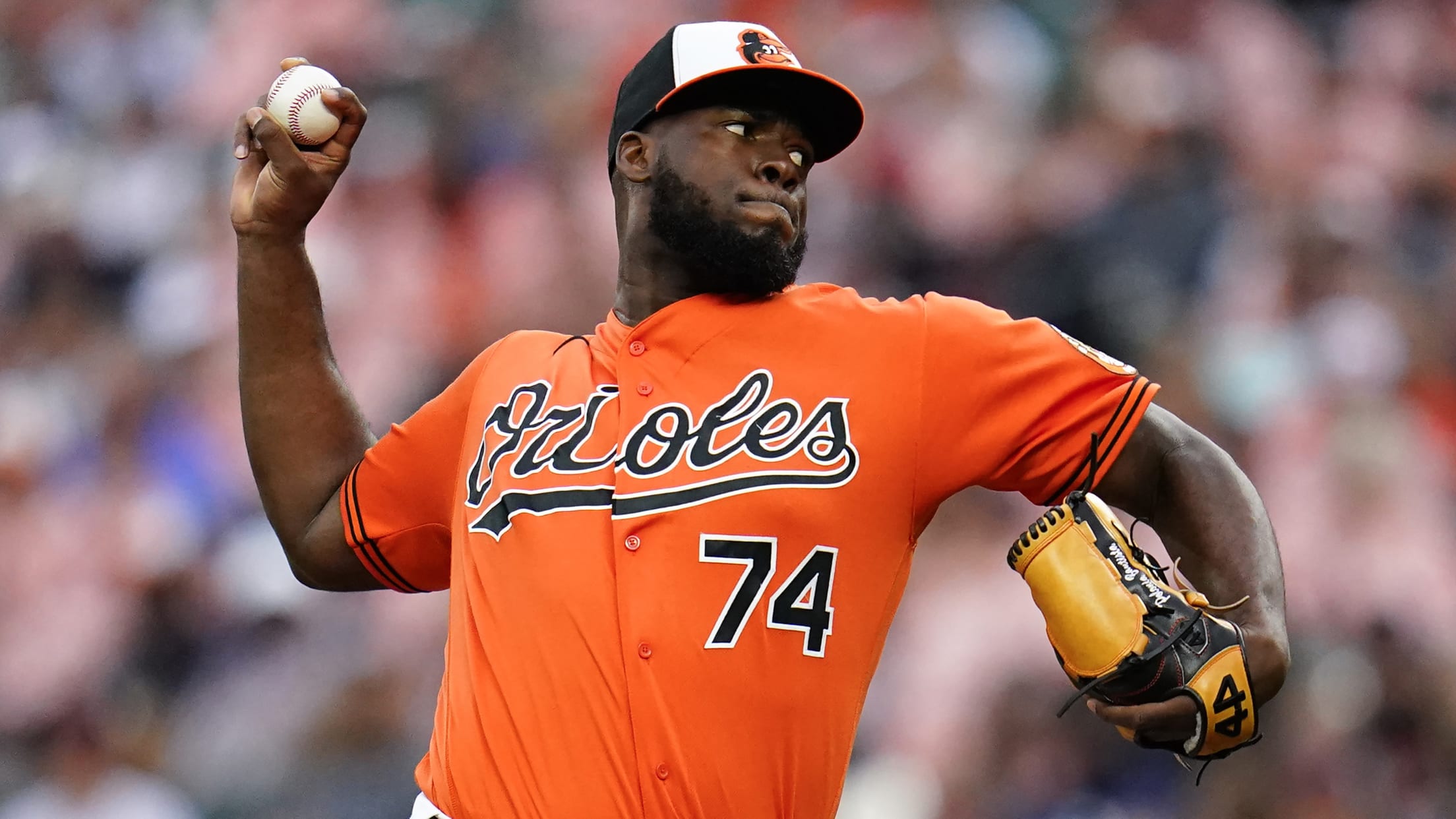 Omar's whistle is an iconic sign synonymous with impending trouble from the Baltimore-based hit TV series "The Wire." When that same whistle makes its appearance late in games at Camden Yards, you know visiting teams facing the Orioles are in trouble. As Félix Bautista enters the game for the Orioles
Mock draft: Top 5 holds steady as college bats make push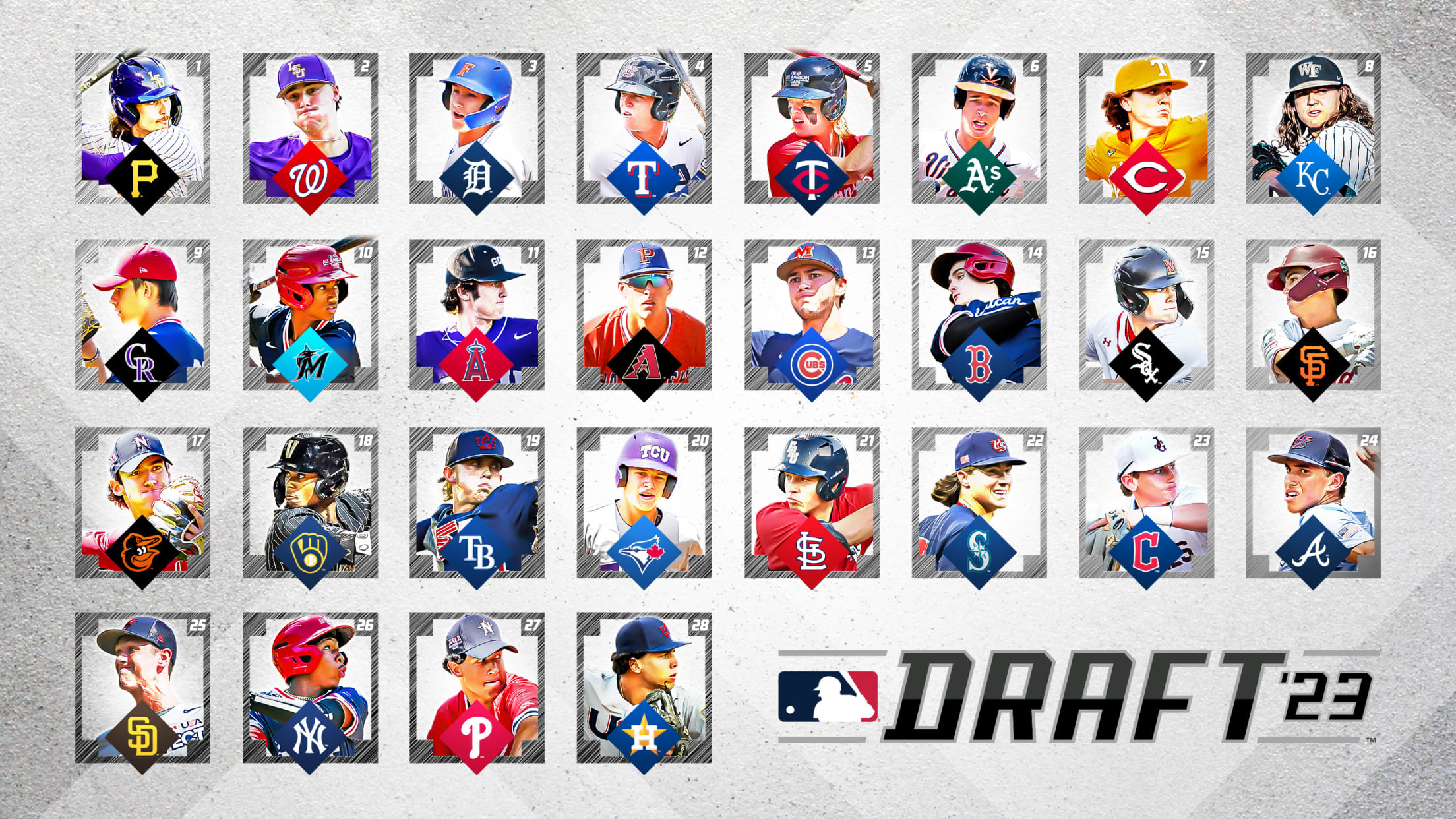 I really wanted to come in and shake things up with this week's mock draft, especially at the top. Let's be honest here: It would make things more interesting after having the same five players in the first five spots week after week. But, in the end, I just couldn't
Clemens' walk-off helps Phils win Wheeler's gem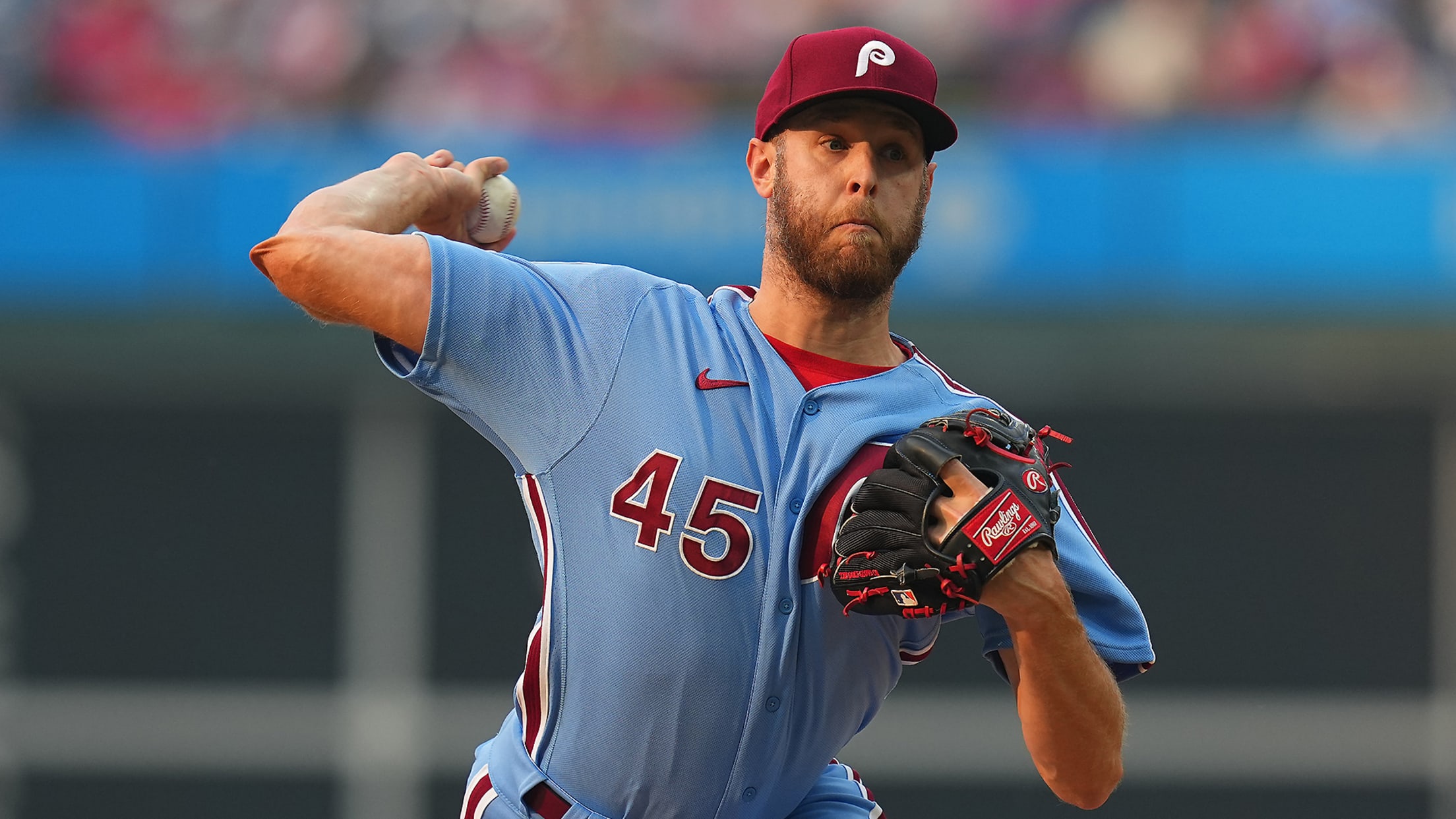 PHILADELPHIA -- Zack Wheeler deserved this comeback victory Thursday night at Citizens Bank Park. Kody Clemens deserved this moment. Wheeler carried a no-hitter into the eighth inning against the Tigers, only to watch them tie the game in the eighth and take the lead in the ninth. But Bryce Harper
Berríos' quiet resurgence proves key for Blue Jays' rotation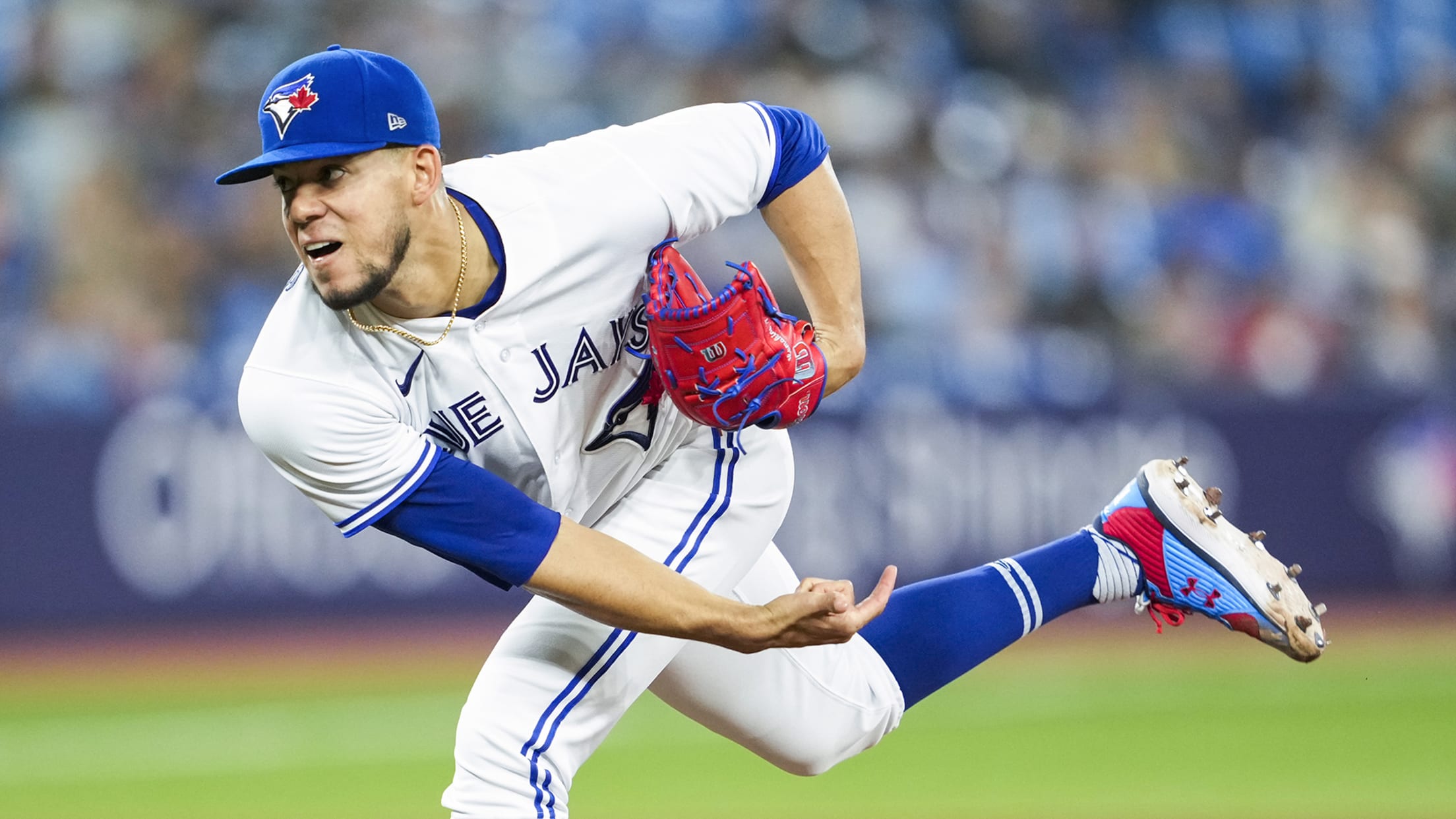 TORONTO -- When manager John Schneider's office door swung open for his pregame media session at the beginning of this series against the Astros, something smelled good. There were candles burning. Schneider's office in New York had candles over the weekend when the Blue Jays swept the Mets, and in
Alvarez leaves early with right oblique discomfort in 'tough blow'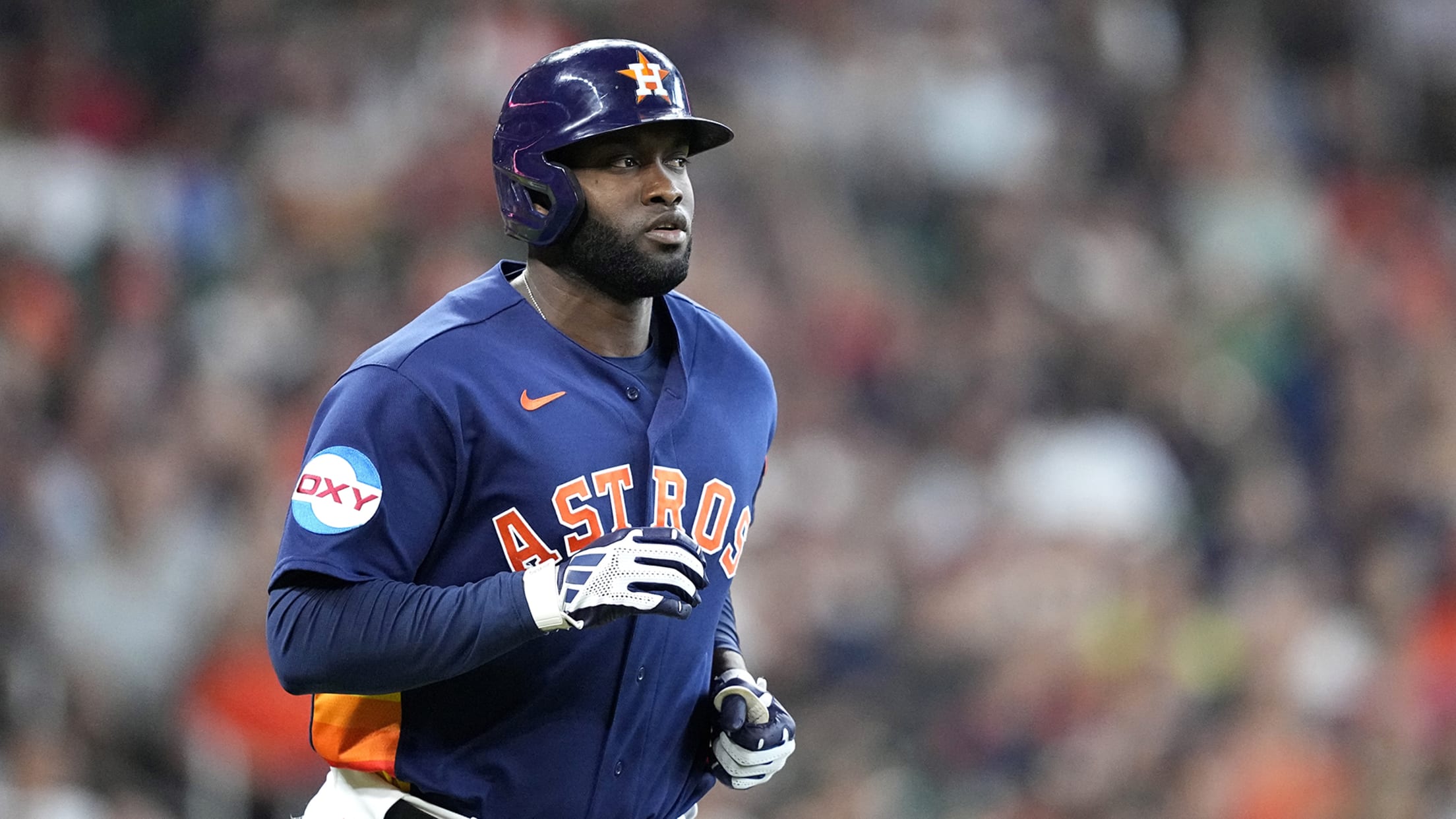 TORONTO -- Astros designated hitter Yordan Alvarez grabbed his right side and grimaced a few times while shuffling through the visiting clubhouse at Rogers Centre following a 3-2 loss to the Blue Jays on Thursday. The slugger left the game after his first-inning at-bat with right oblique discomfort. It's unknown
Vásquez vanquishes White Sox in twin-bill split
Yankees' No. 12 prospect proves he belongs in scoreless spot start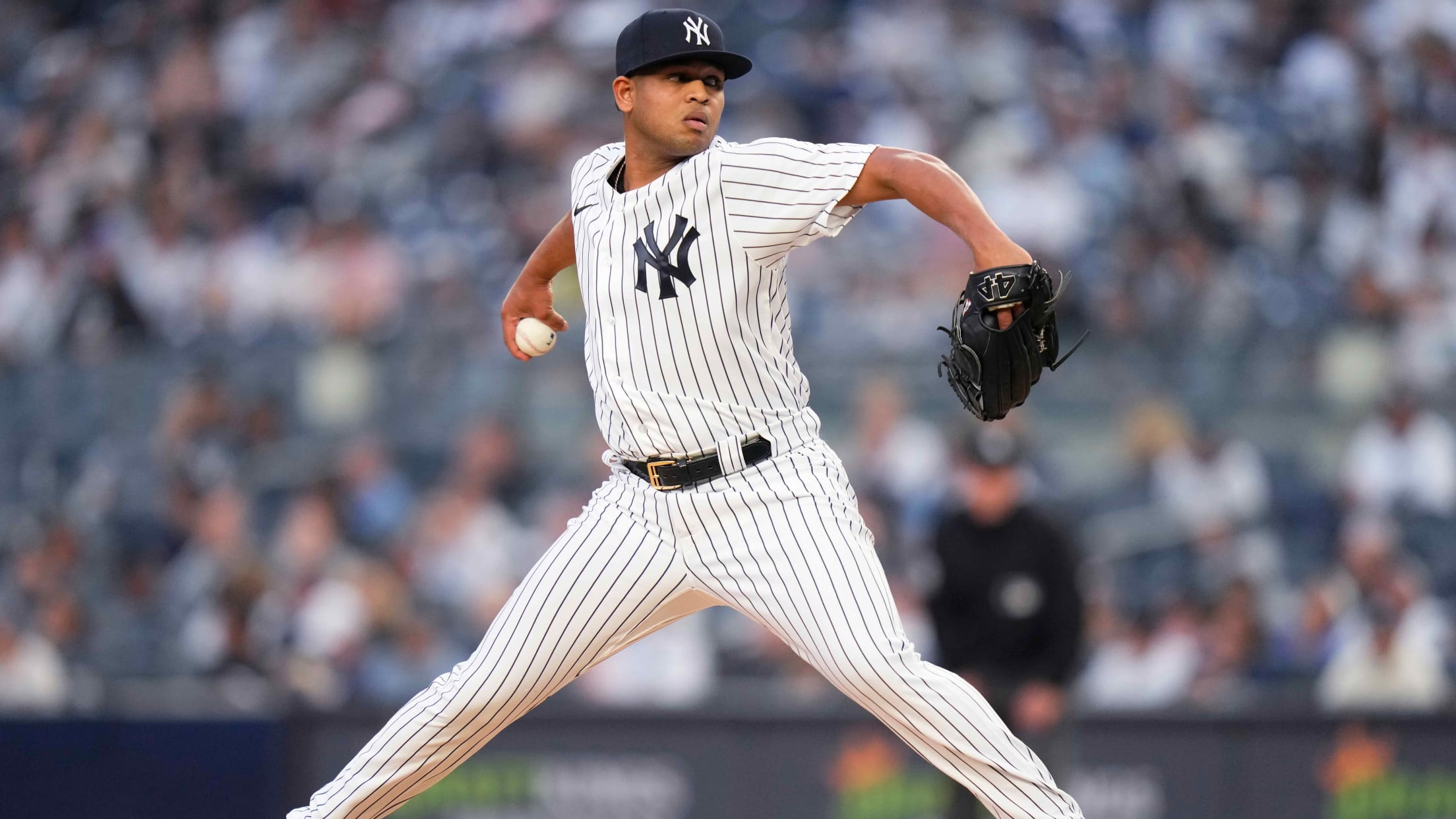 NEW YORK -- Randy Vásquez's first game on a big league mound proved he could compete at the highest level. His second showed that he could dominate. The rookie right-hander returned from the Minors to fire 5 2/3 strong innings, supported by homers from Gleyber Torres and Billy McKinney, to
Kershaw (7 scoreless, 9 K's) comes up big in finale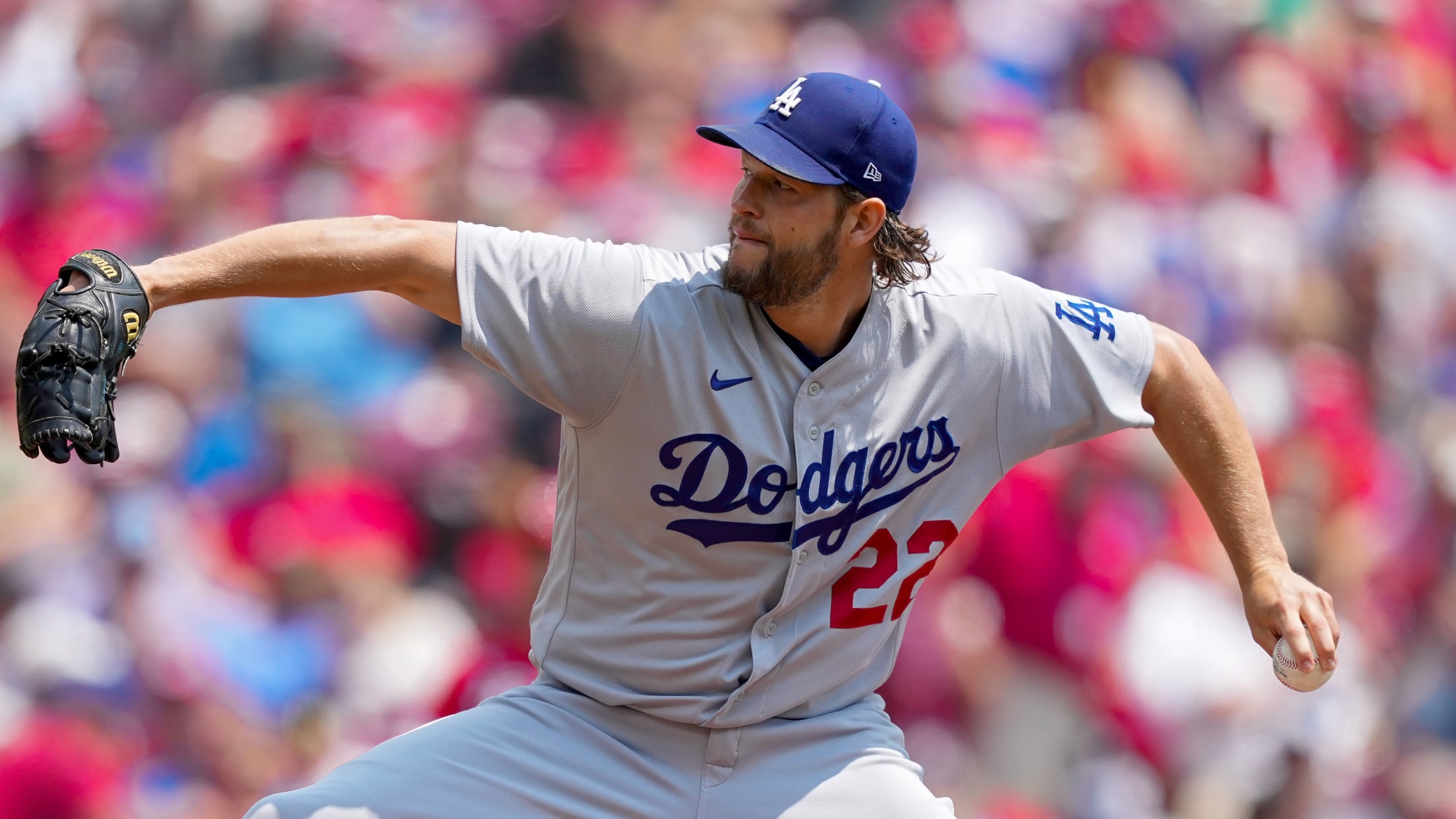 CINCINNATI -- The Dodgers were badly in need of a win after two consecutive backbreaking bullpen collapses, and ace Clayton Kershaw gave the team exactly what it needed. With seven innings of masterful work Thursday, L.A.'s ace bailed out the team to salvage the series in Cincinnati and end a
Rays' 6th straight win keeps momentum going into huge Texas series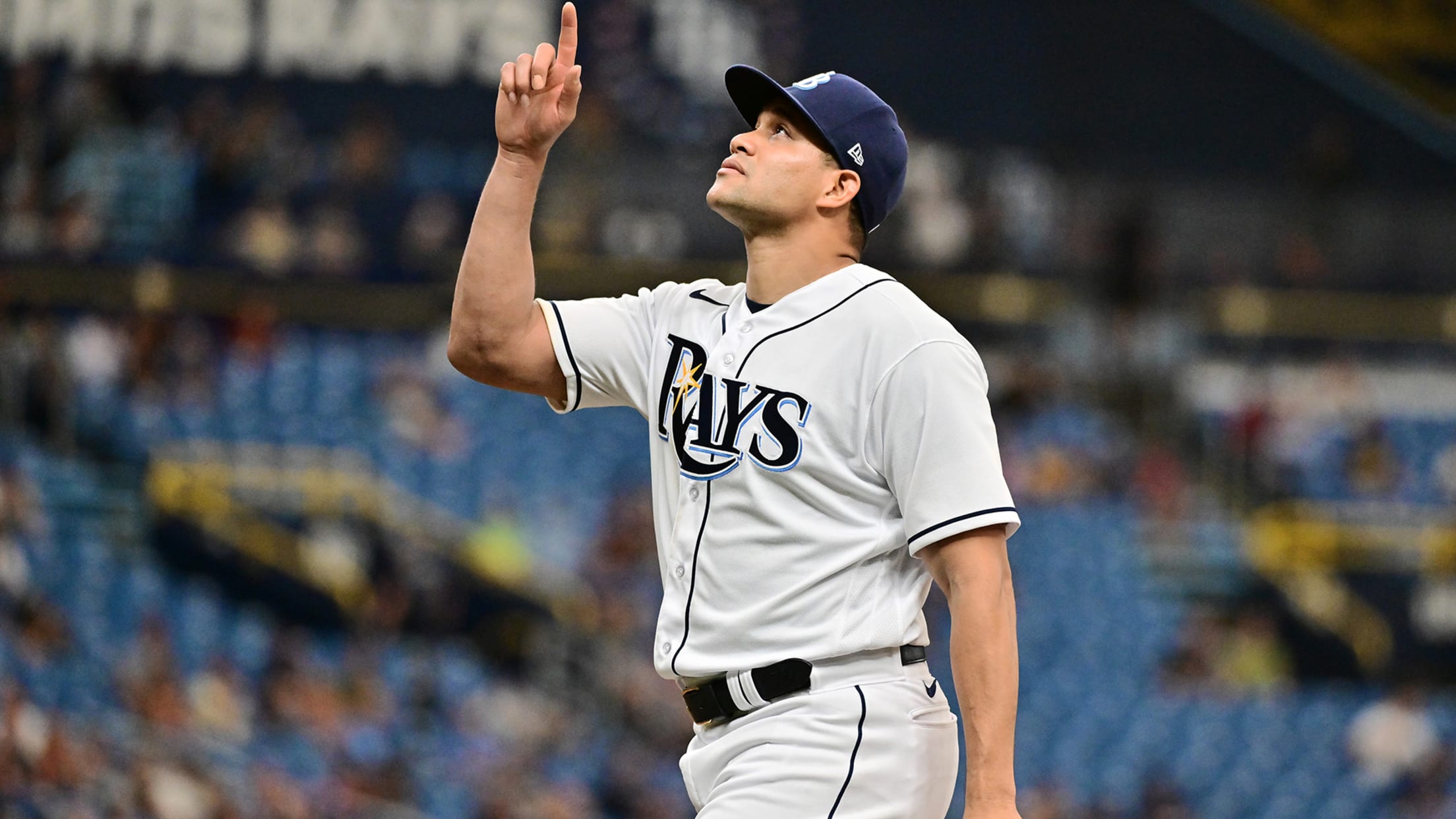 ST. PETERSBURG -- The Rays took care of business on Thursday afternoon, completing a three-game sweep by beating the Twins, 4-2, at Tropicana Field. The victory extended Tampa Bay's winning streak to six games, and the club has outscored its opponents by 19 runs (27-8) during that stretch. The Rays
How will Yanks proceed without Judge?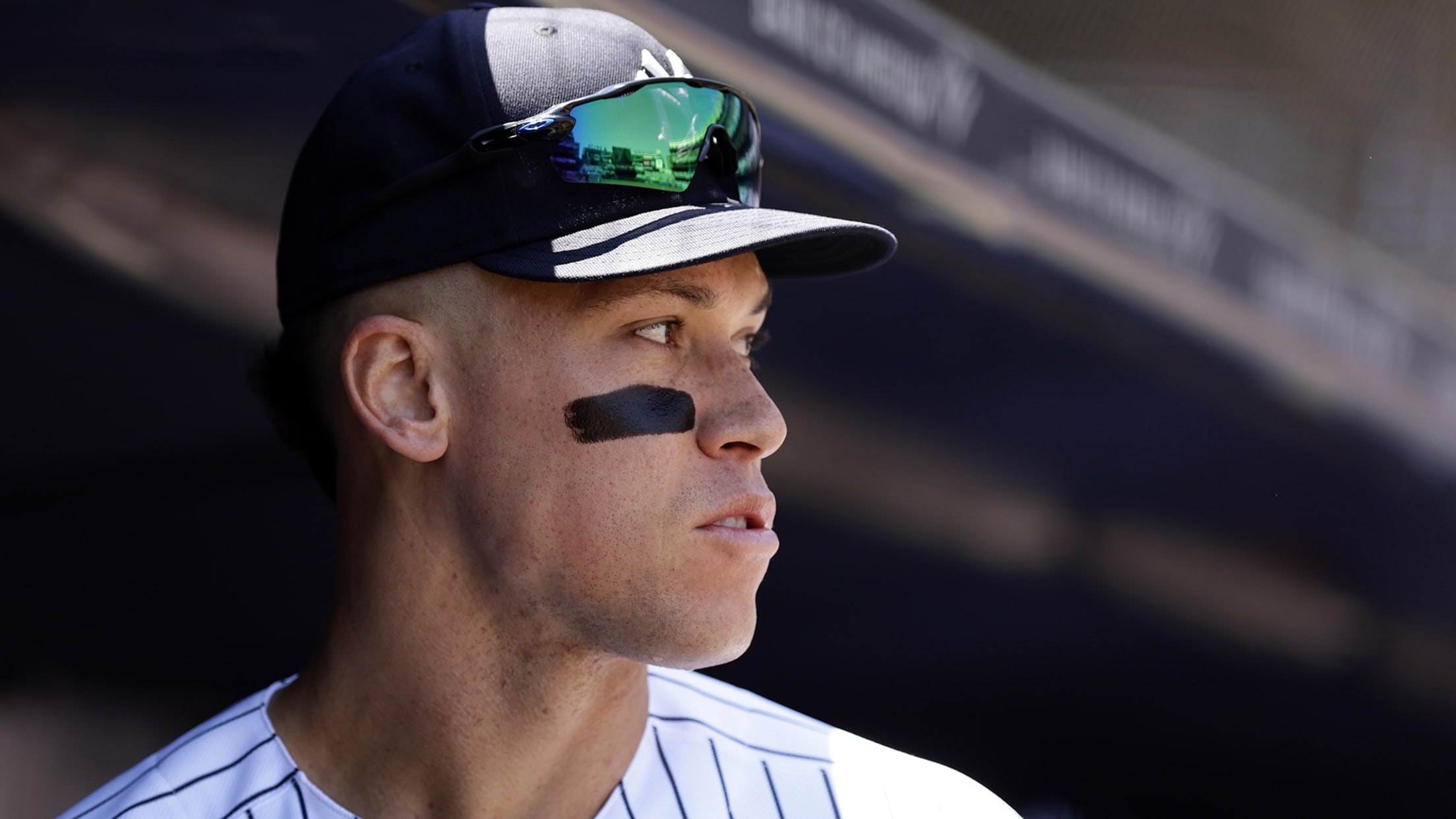 This story was excerpted from Bryan Hoch's Yankees Beat newsletter. To read the full newsletter, click here. And subscribe to get it regularly in your inbox.
Alonso (wrist contusion) returns to New York for MRI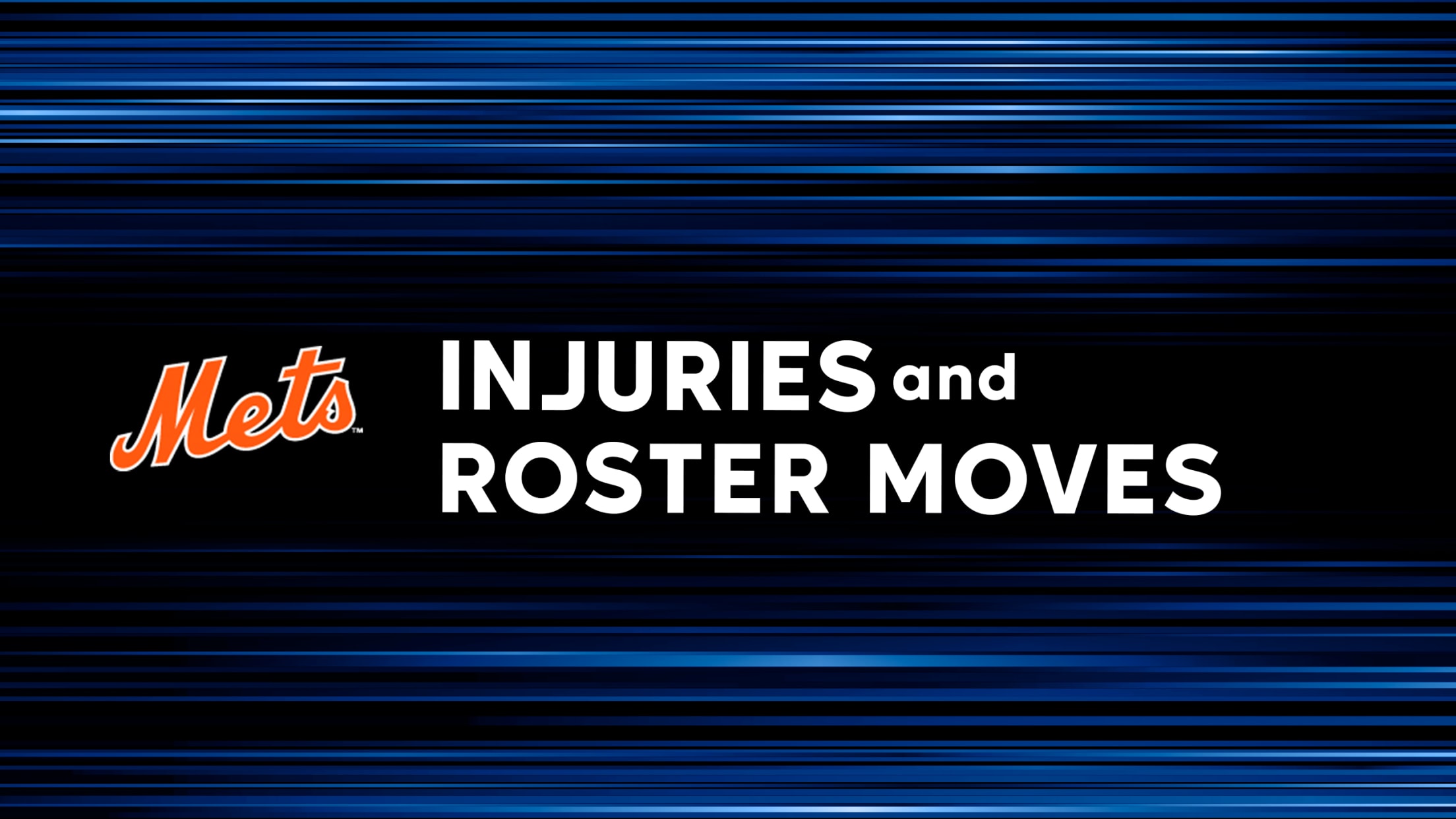 Oklahoma closes out record season with 7th NCAA softball title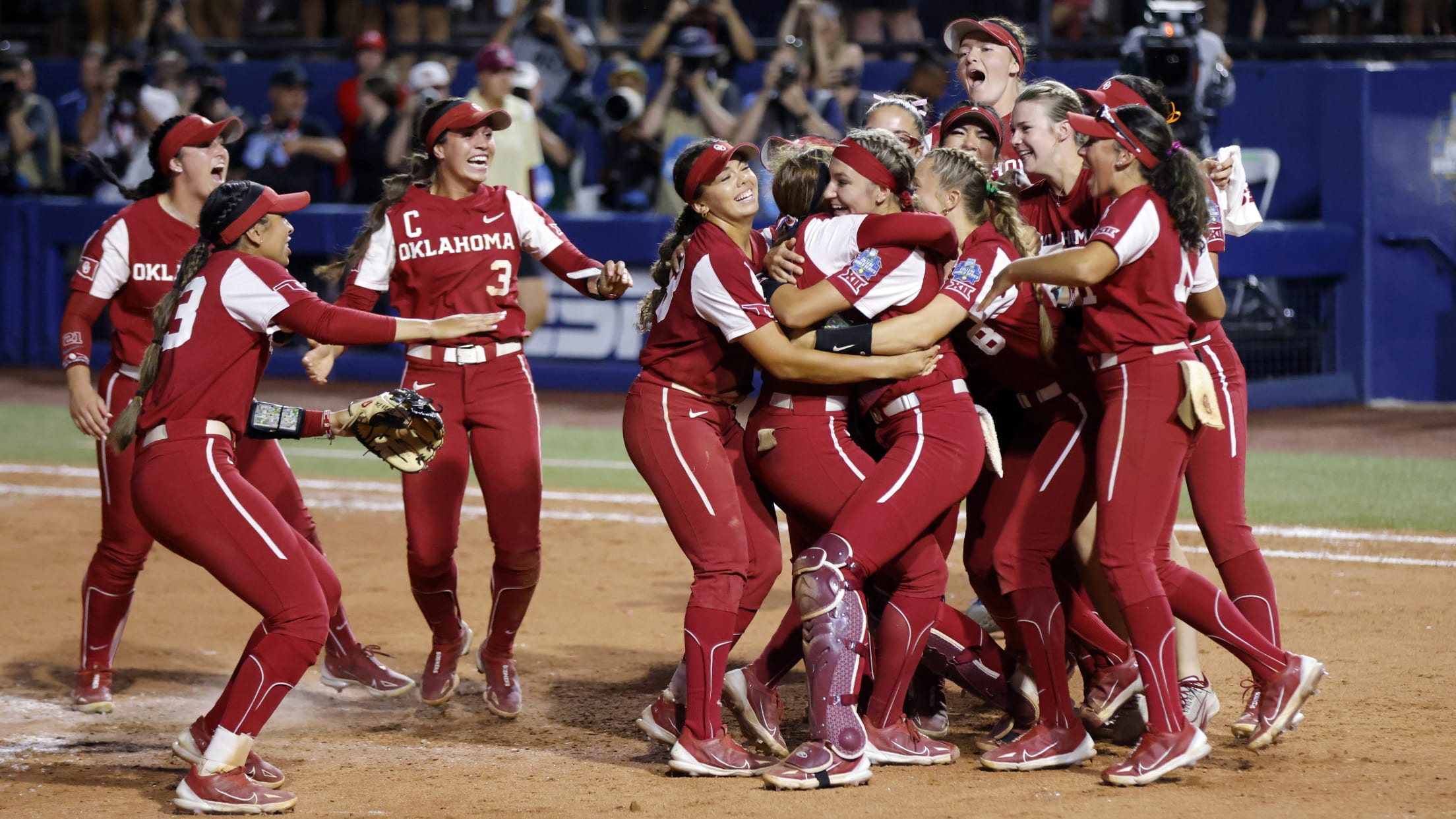 Three straight national championships. Fifty-three straight wins. The juggernaut that is the Oklahoma Sooners softball team isn't slowing down anytime soon. Oklahoma (61-1) closed out the 2023 Women's College World Series with a 3-1 win over Florida State on Thursday night at USA Softball Hall of Fame Complex in Oklahoma
From Elly to Scherzer, here are 10 mind-blowing stats from this week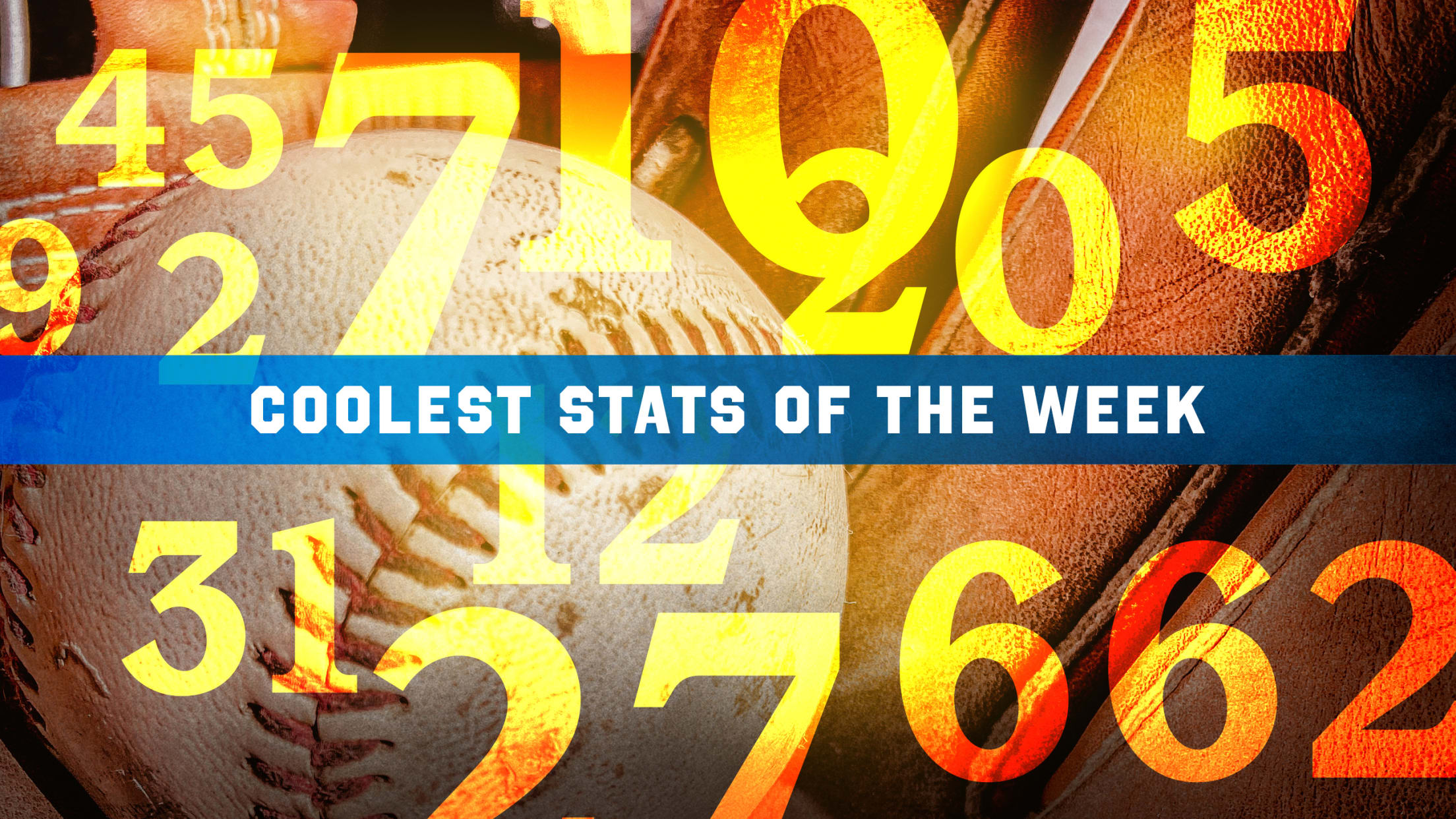 Here's our weekly look at 10 mind-blowing notes from the last week in baseball (June 1-7). Leadoff spot Mookie: On Friday, Mookie Betts notched his 22nd career multi-homer game out of the leadoff spot, three more than anyone else in MLB history. It was the second time in his career
Gunnar's homer caps O's comeback against Crew
Rookie's seventh blast of season helps Baltimore avoid sweep, finish .500 on road trip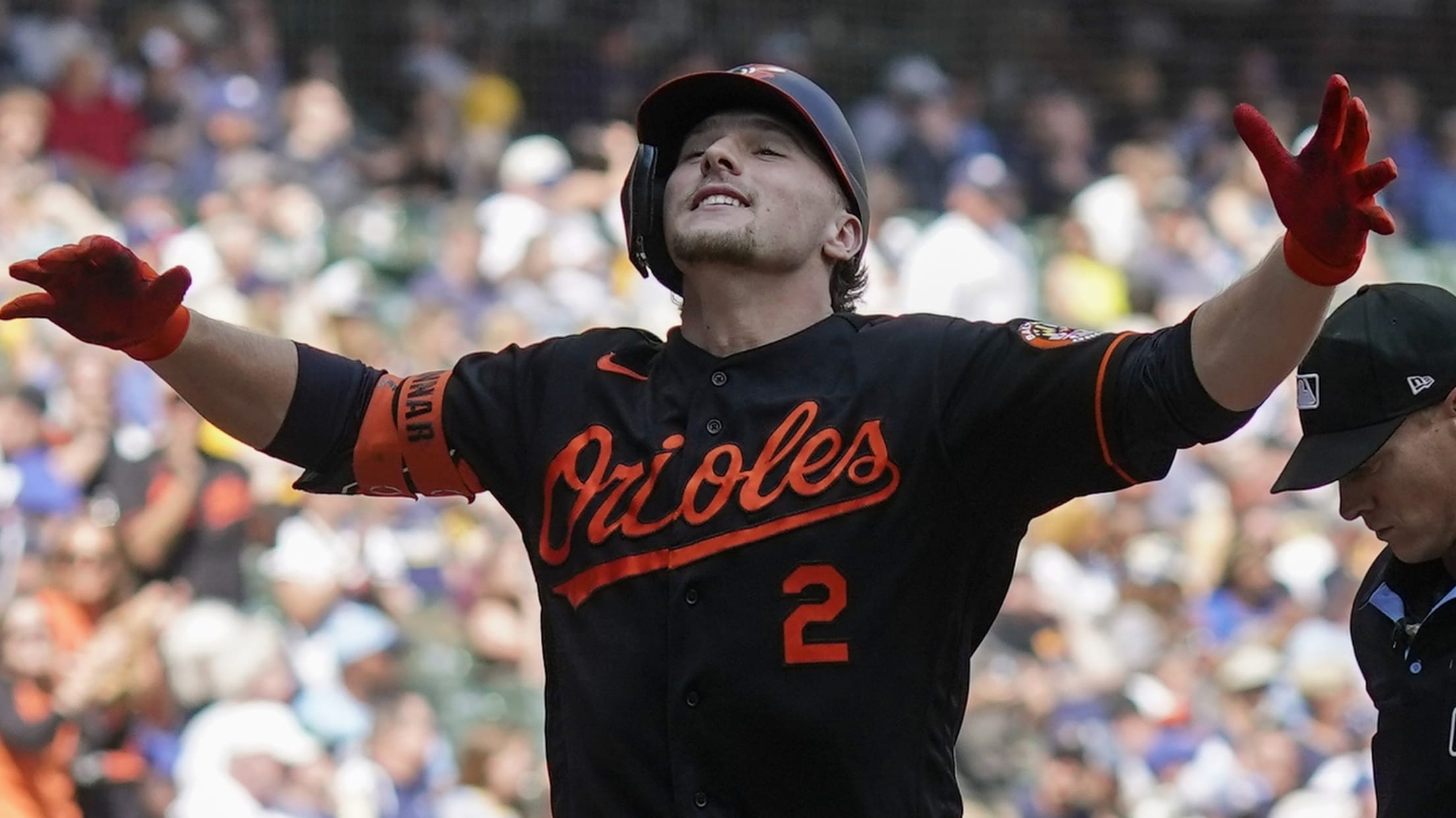 MILWAUKEE -- Gunnar Henderson's back is feeling better. So are the Orioles after more late heroics from the 21-year-old, who is proving that no moment is too big to handle during his rookie season as he provided an encouraging end to the team's tough road trip. Henderson, who missed two
Top Draft prospects to watch in NCAA Super Regionals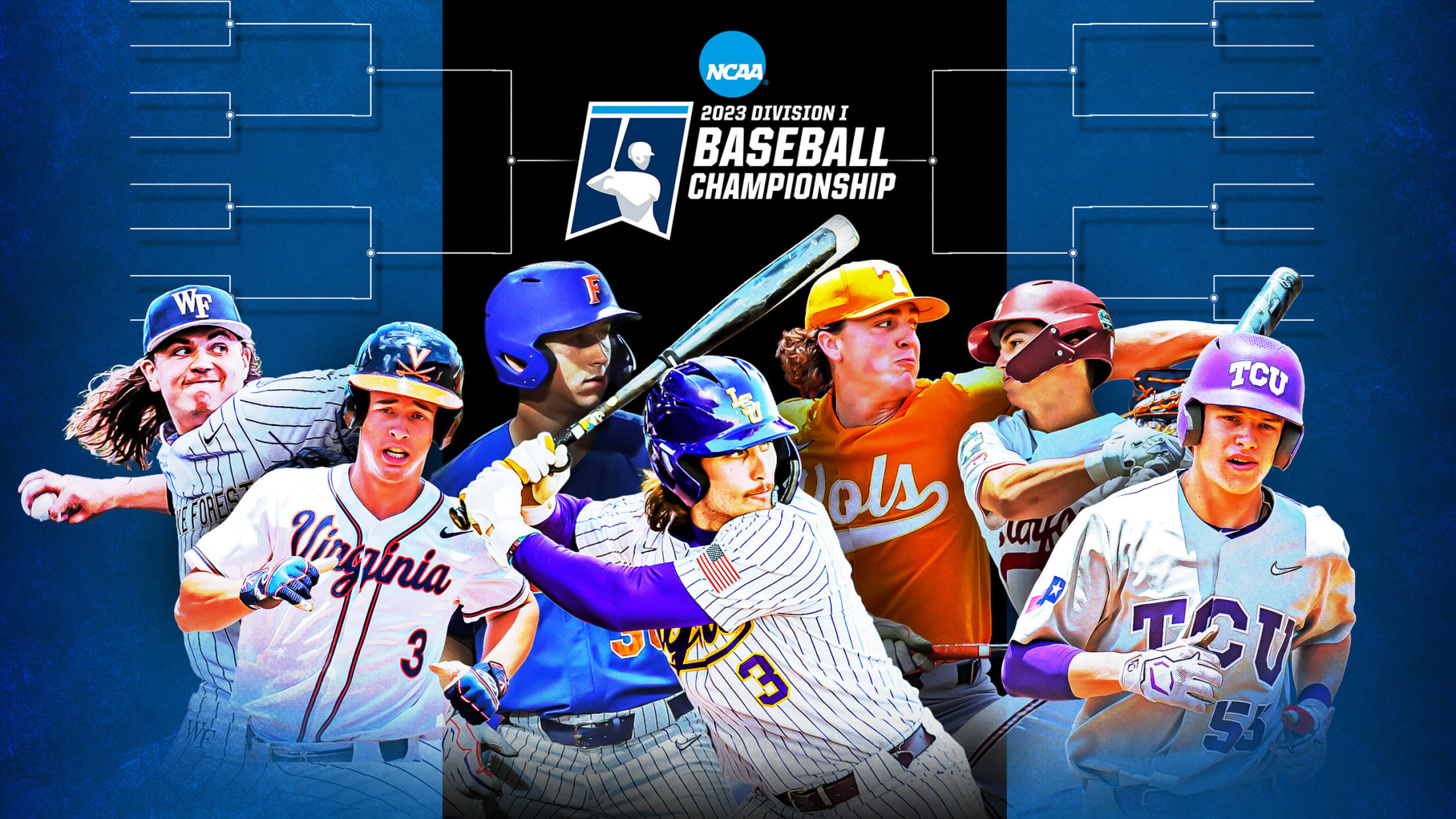 There are 16 college baseball teams that survived last weekend and are headed into NCAA Super Regionals this weekend as they continue their road to Omaha, Nebraska, with College World Series berths on the line. That crop of players includes 37 from MLB Pipeline's Top 200 Draft Prospects list --
Here's how all 30 teams are celebrating Play Ball Weekend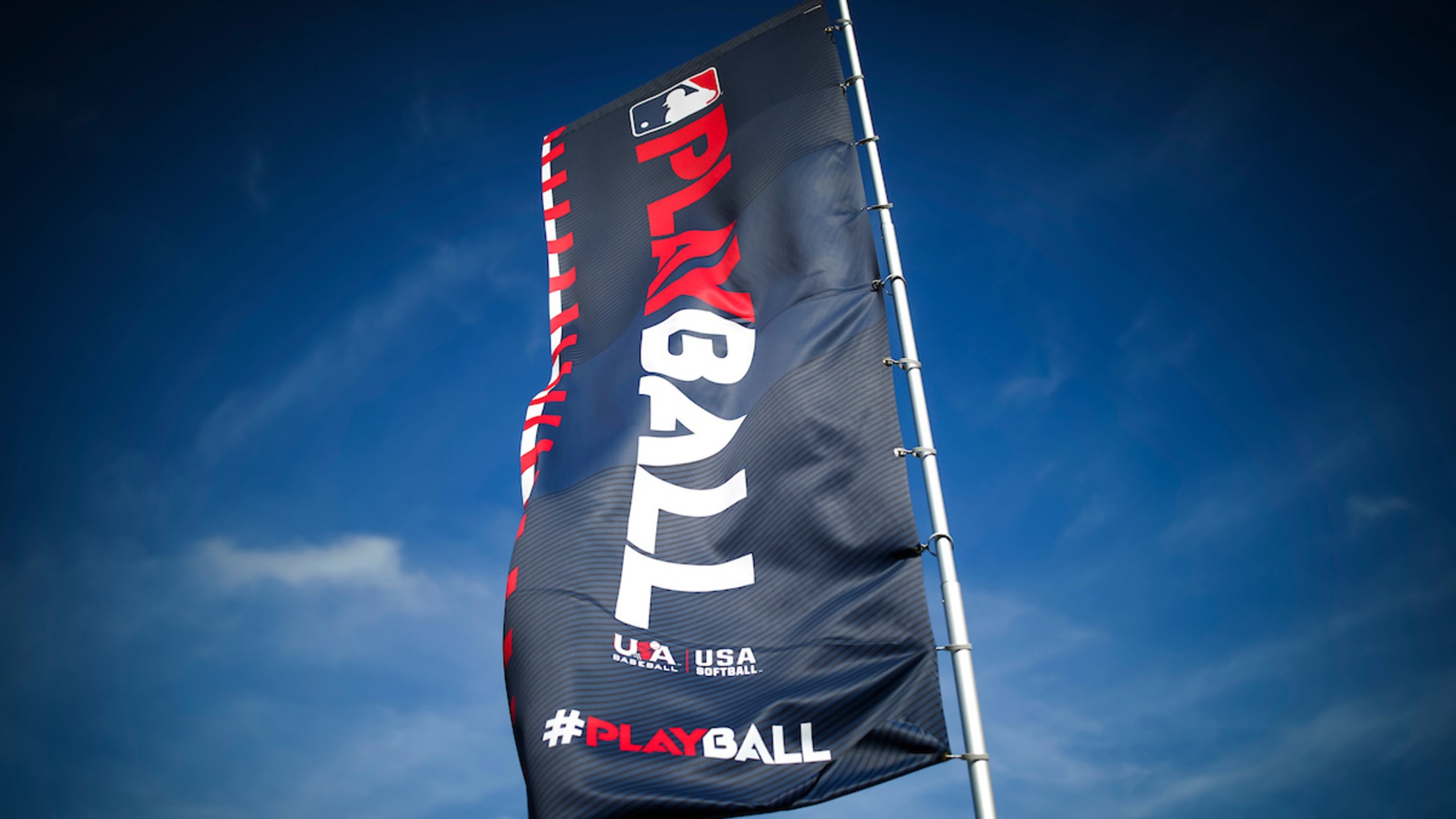 From youth leagues to the Major Leagues, the baseball and softball universe will celebrate the love of the game shared all over the world during Play Ball Weekend. This global event is intended to inspire participation in baseball and softball through activities hosted by MLB, MiLB and partner league clubs,
Gregorius agrees to Minor League deal with Mariners (source)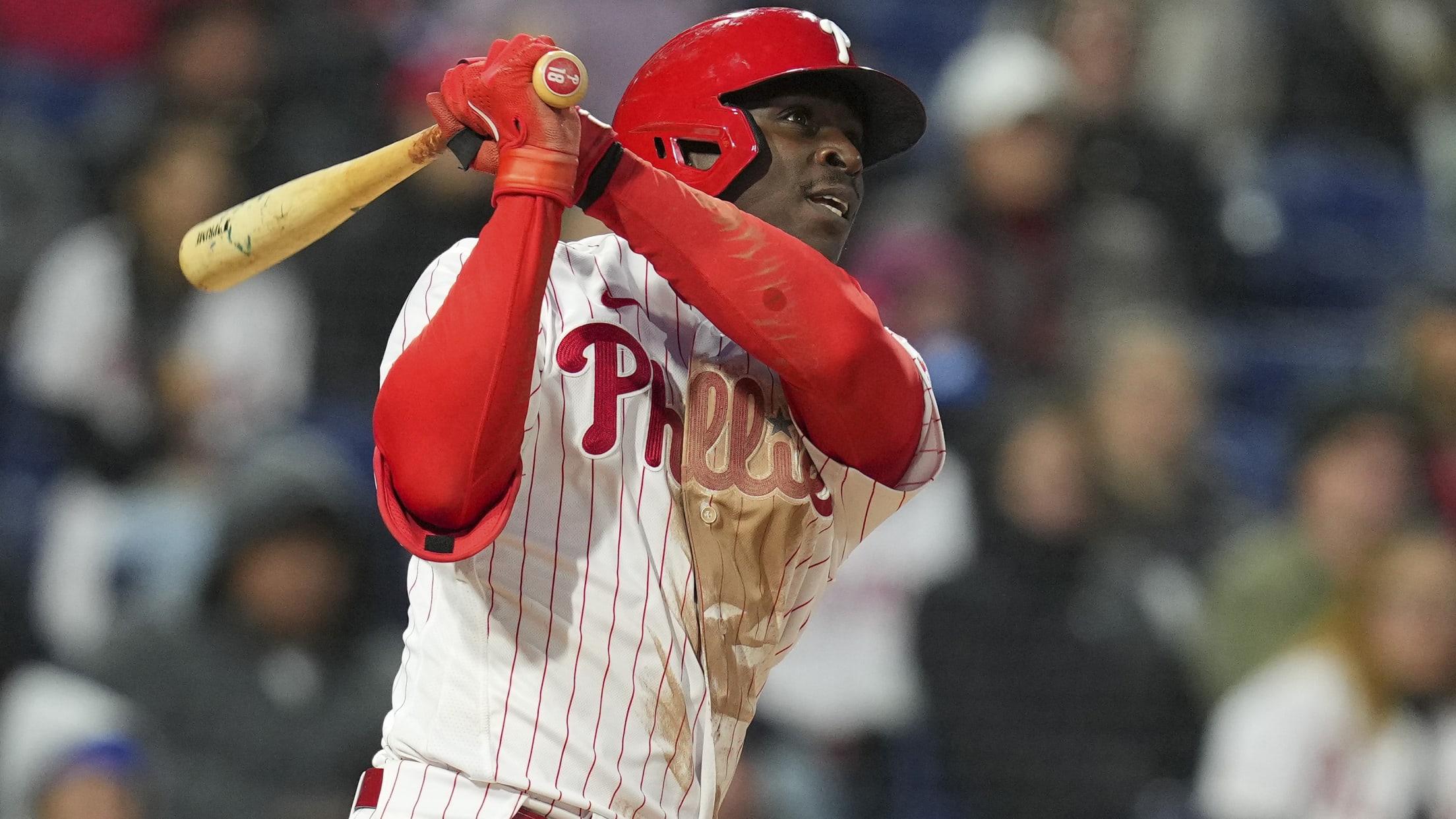 SAN DIEGO -- Didi Gregorius' Major League career might not be over just yet. The 11-year big leaguer has agreed to terms on a Minor League contract with the Mariners that includes a $1.5 million salary plus performance bonuses if he makes the big league team, a source told MLB.com
Jiménez hammers go-ahead shot in Sox Game 1 win vs. Yanks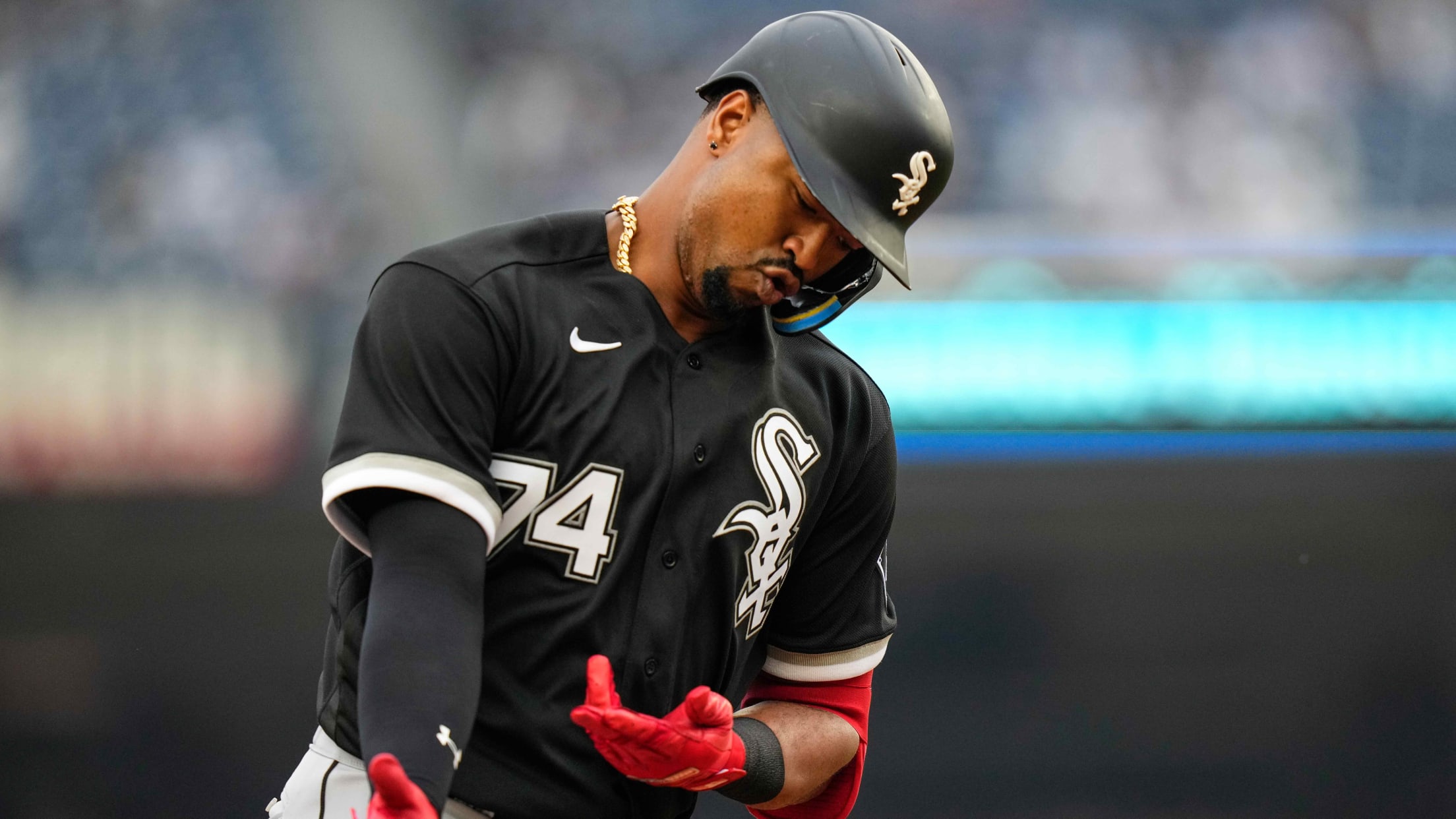 NEW YORK -- It took three seventh-inning pitches from Yankees reliever Michael King to turn a one-run Chicago deficit into a 6-5 victory during Game 1 of a doubleheader Thursday, producing a fifth straight win for the White Sox (28-36). That streak ended in the nightcap via a 3-0 Yankees