Rumors: Castellanos, Cubs, Yates, Giles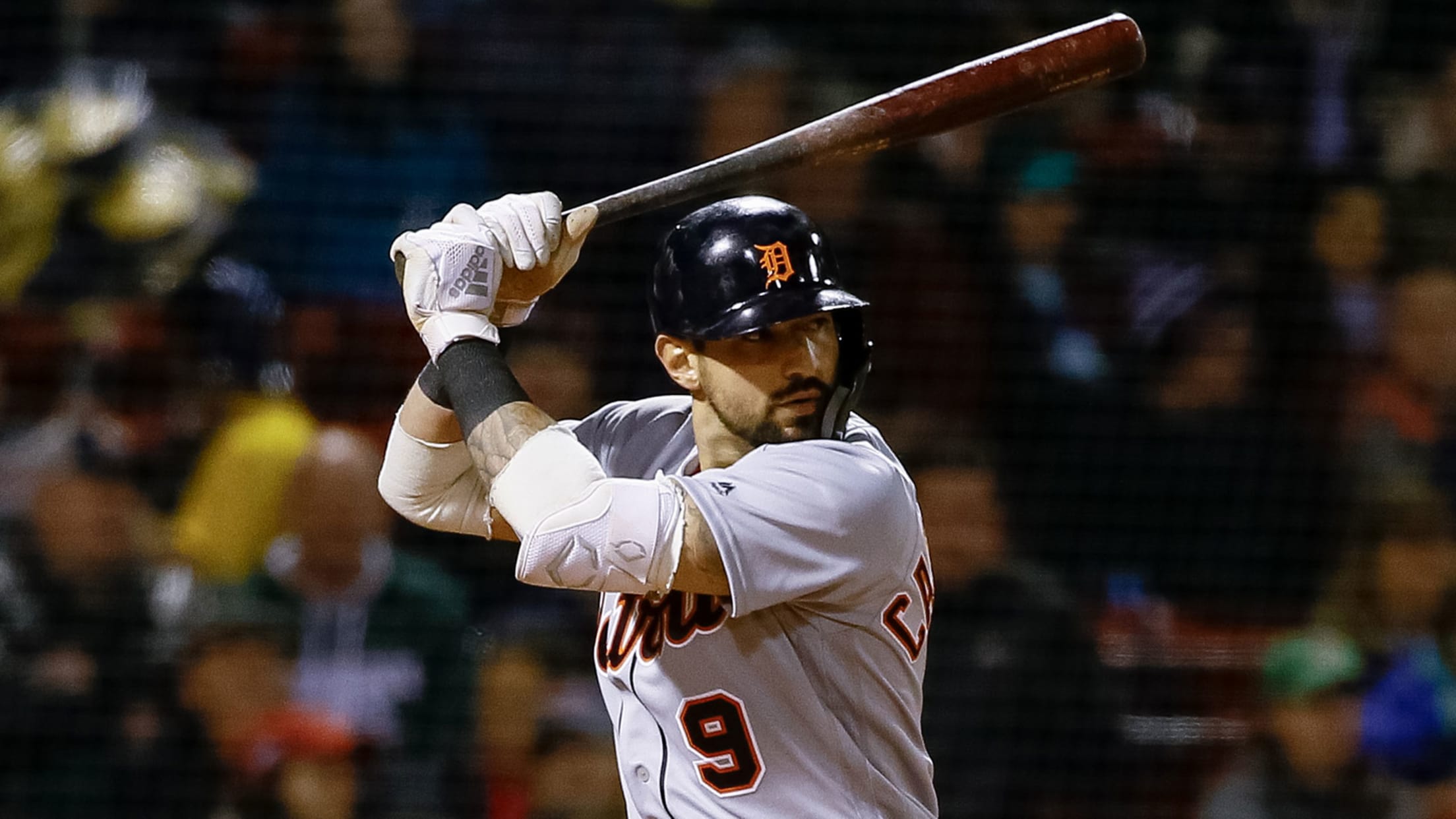 MLB.com is keeping track of all the latest free agent and trade rumors right here.
Where Power Rankings stand near Deadline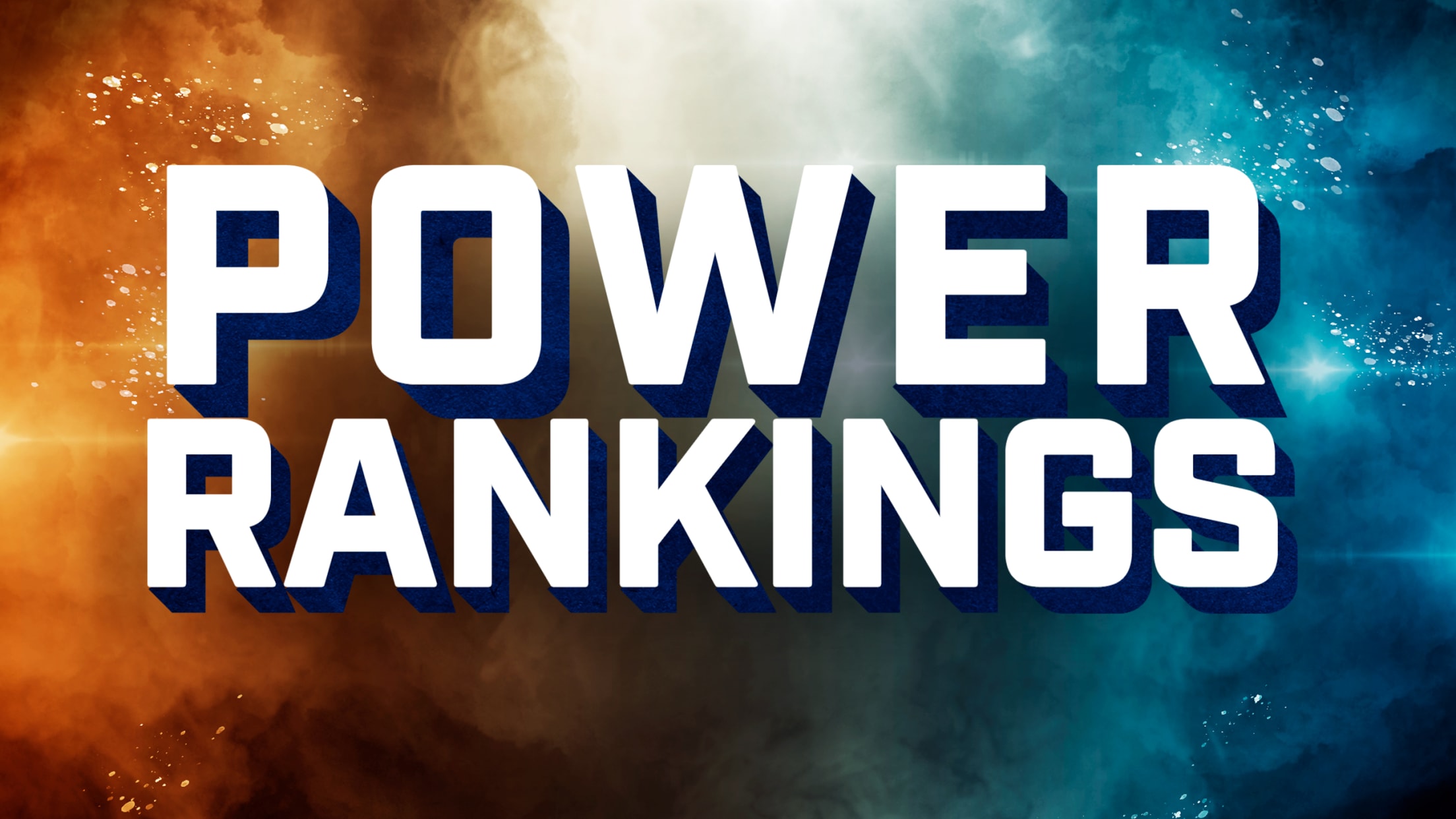 The Dodgers are running away with the National League West and they are the arguable favorites to win the NL pennant, but a wide-open Wild Card race has allowed two more teams from that division to sneak into postseason contention. One has been hanging around most of the season. The
Every MLB team's 'likeliest' Hall of Famer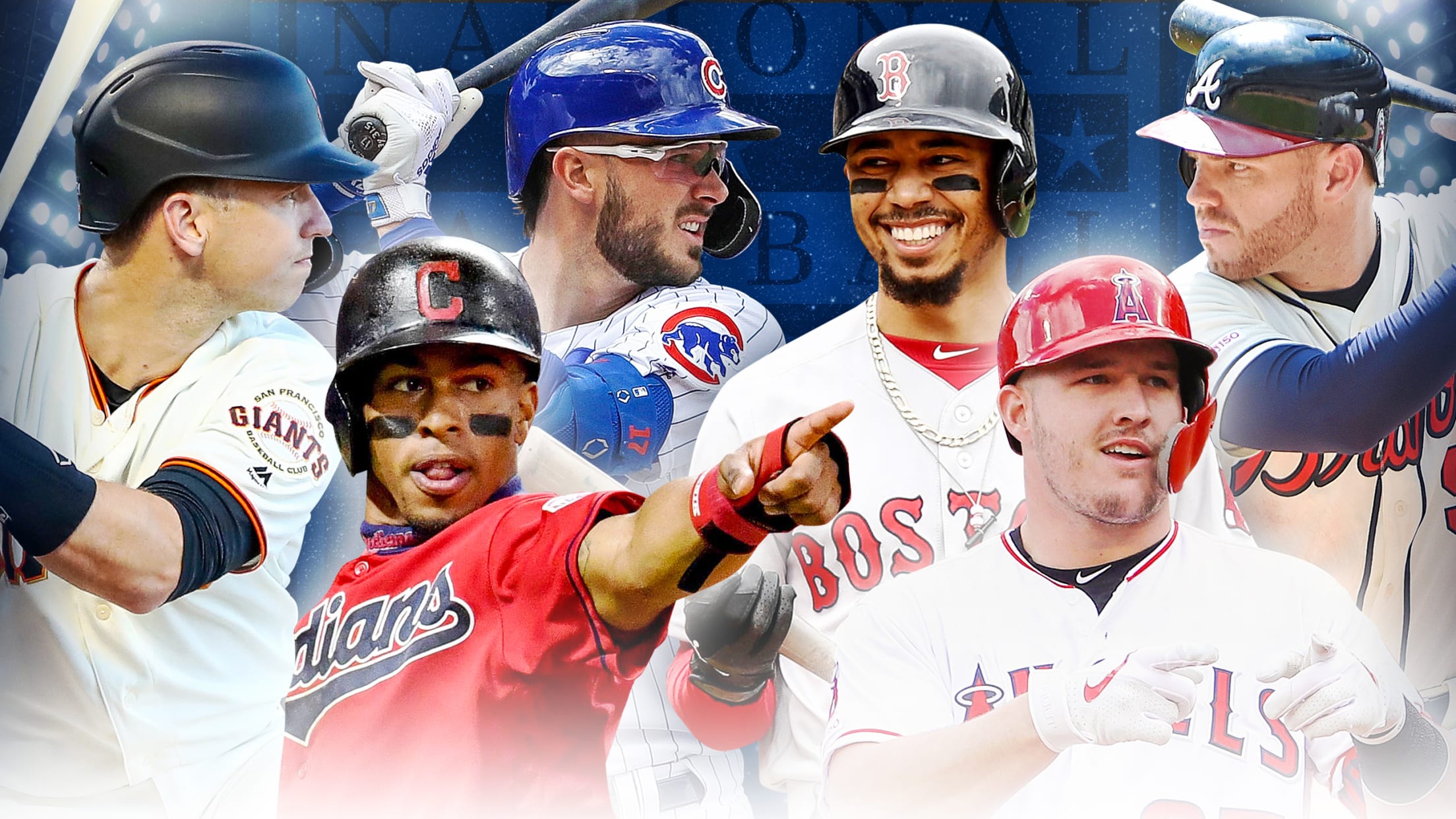 On Sunday, six players were inducted into the National Baseball Hall of Fame. Headlining this year's class was Yankees closer Mariano Rivera, the first player to be unanimously voted in by the Baseball Writers' Association of America. Counting Rivera, 19 players have been enshrined in Cooperstown as a Yankee. New
Mets plan to activate Wheeler on Friday (report)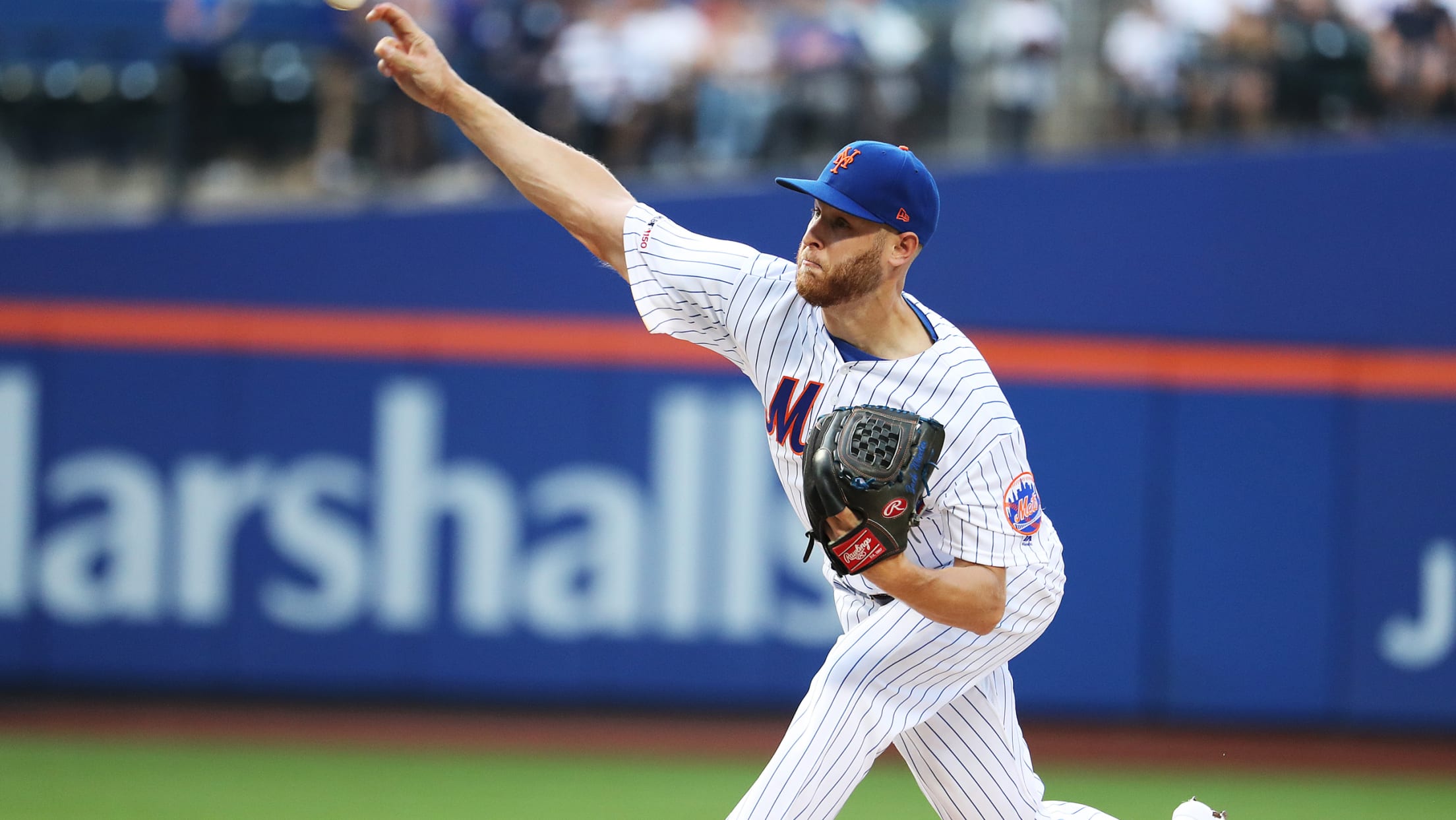 Coming off a bullpen session on Sunday, Zack Wheeler is reportedly nearing a return as the Mets plan to activate the right-hander on Friday for a start against the Pirates. The subject of trade rumors, Wheeler is 6-6 with a 4.69 ERA in 19 starts, and Friday's outing would be
Never shy in July: Rizzo on Nats' Deadline plans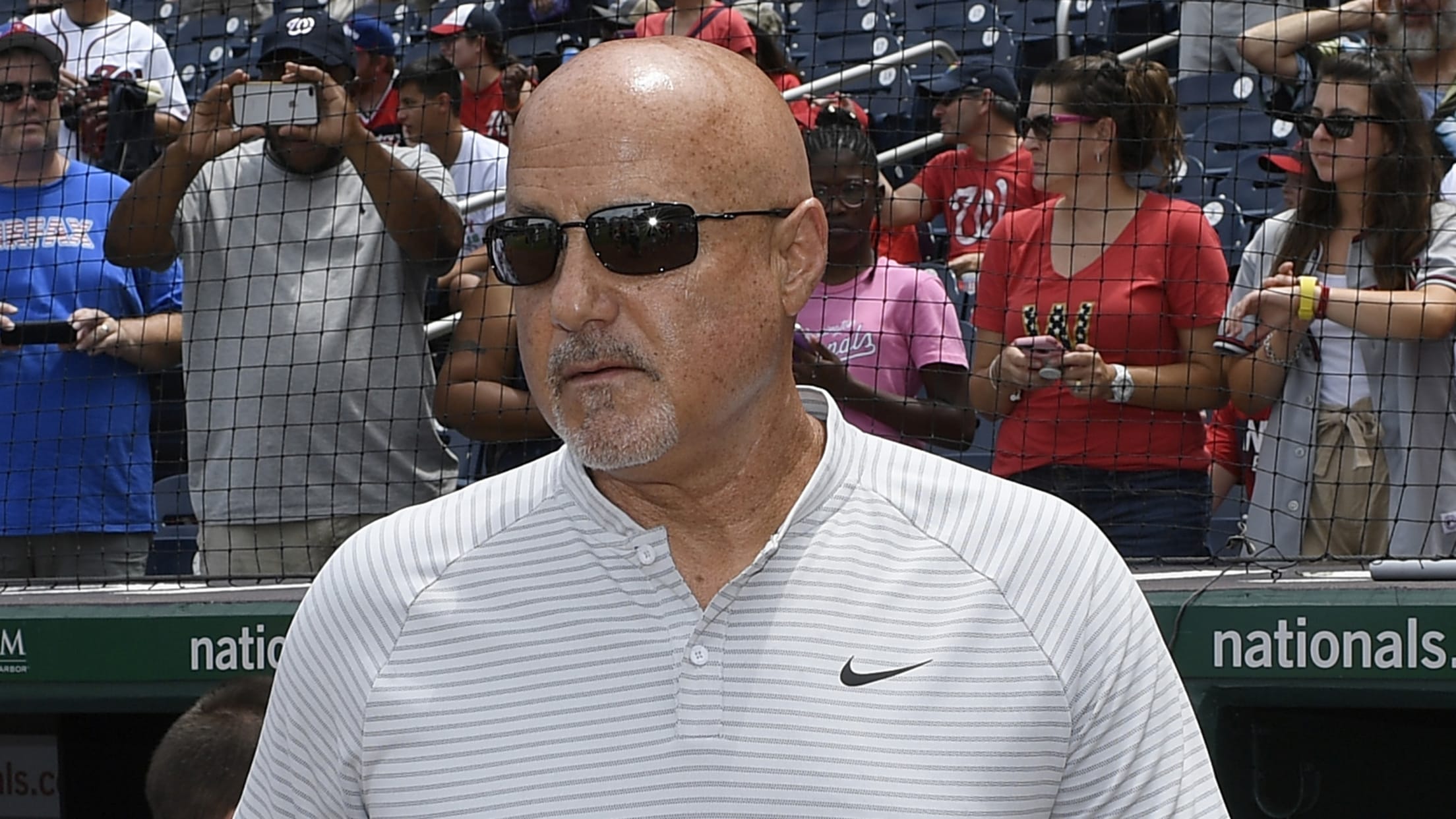 ATLANTA -- Recent years have shown that general manager Mike Rizzo is not afraid to get a jump-start on the trade market to address the Nationals' biggest need before the Trade Deadline. One year ago, he acquired Kelvin Herrera from the Royals in the middle of June. In 2017, he
'Impossible to say' if MadBum will be traded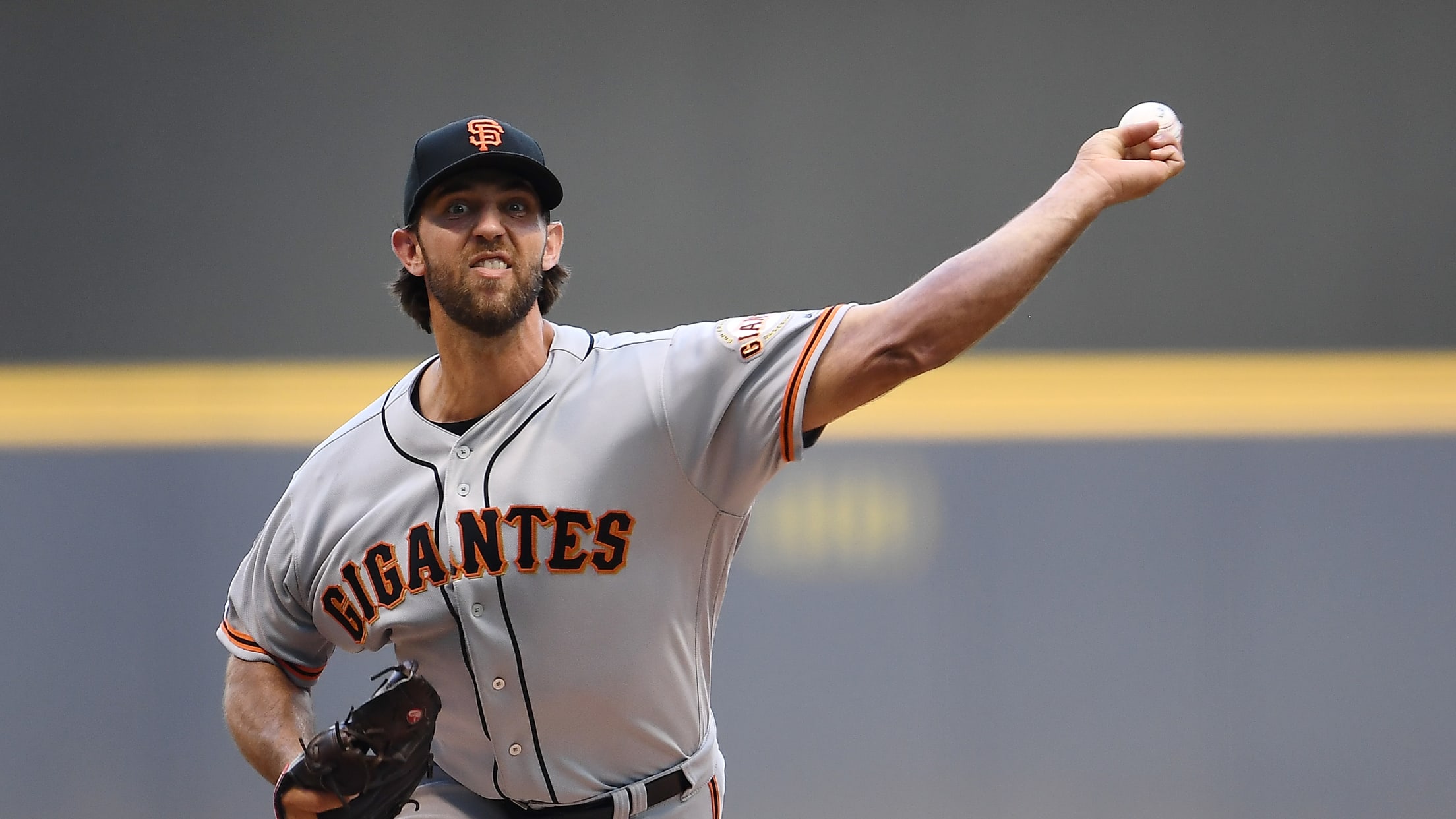 SAN FRANCISCO -- Giants president of baseball operations Farhan Zaidi continued to drop no hints about Madison Bumgarner's immediate future and whether the popular left-hander would remain with the club past the July 31 Trade Deadline. Zaidi indicated the Giants' overall fortunes could influence Bumgarner's status. If San Francisco remains
Jeff McNeil, master of a lost art: Making contact
Mets' leadoff man among Majors' best hitters since callup last July 24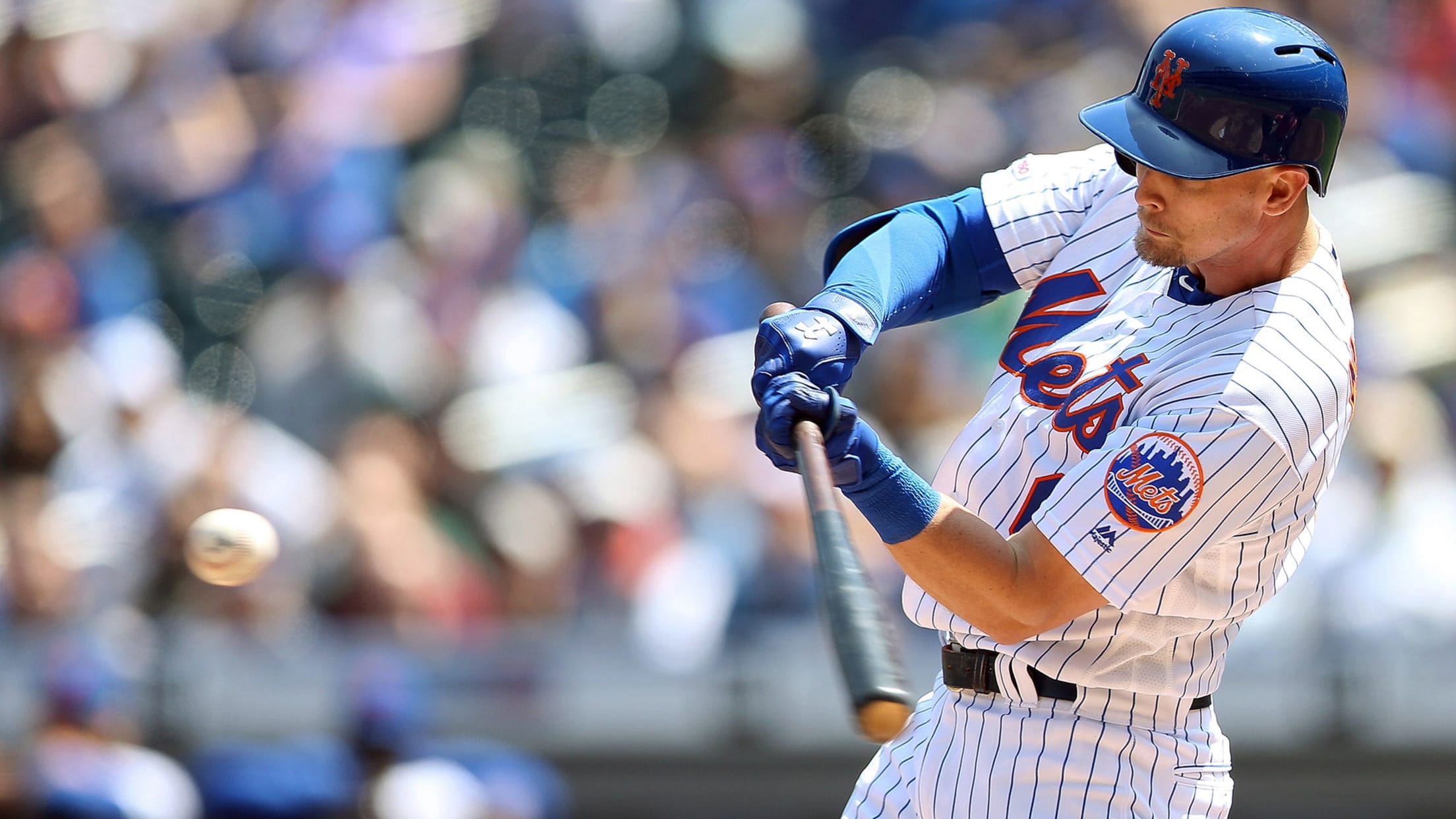 On the McNeil family ball field, there was no lack of incentive to avoid home runs. Balls that went over the right-field fence tended to land in a stream, forcing the pitcher to navigate the fence and wade through water to retrieve them. Beyond that was a farm, with all
Nats place Zimmerman on IL with plantar fasciitis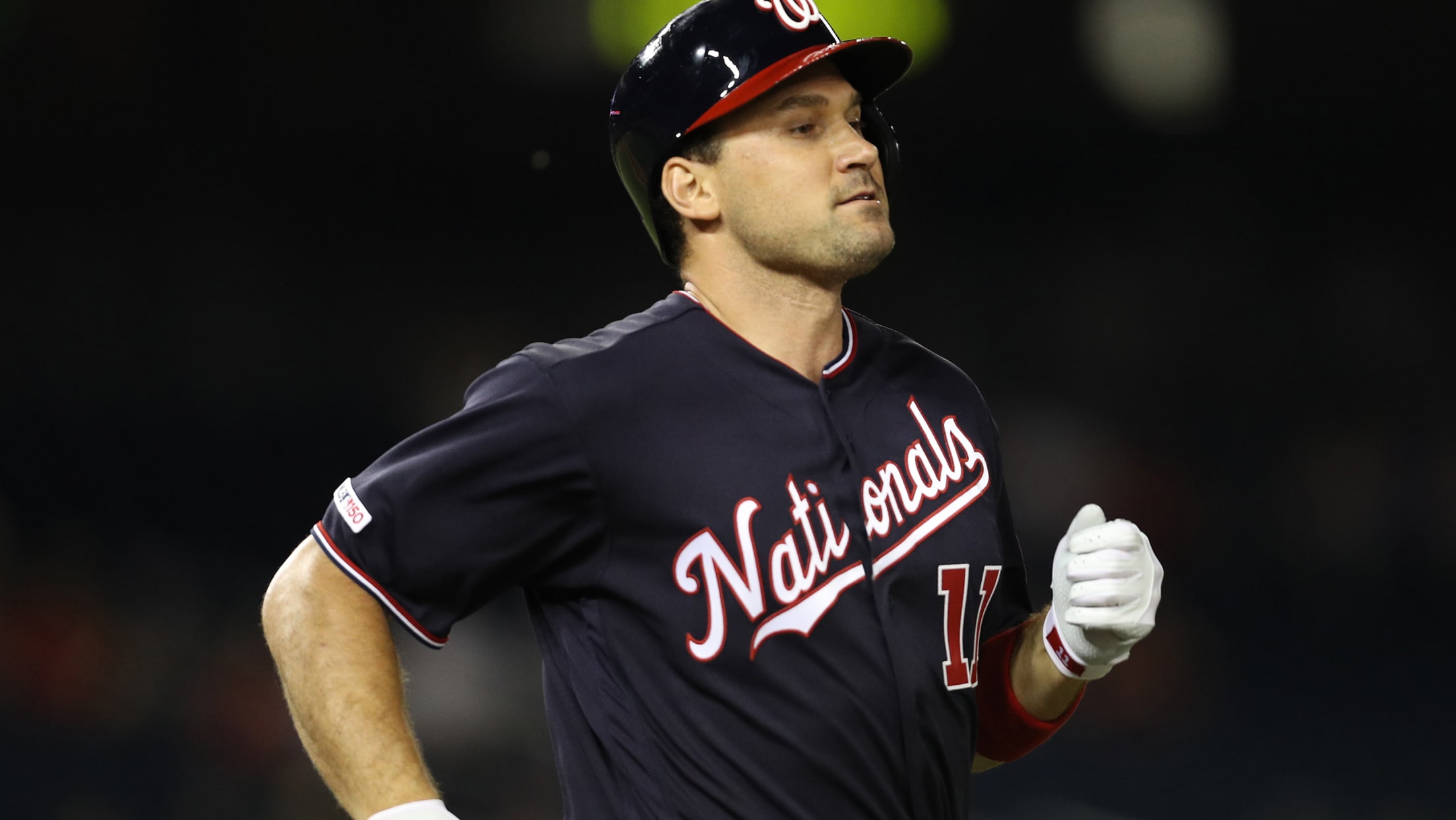 The Washington Nationals made the following roster moves on Monday. Nationals President of Baseball Operations and General Manager Mike Rizzo made the announcements.
Selected the contract of right-handed pitcher Michael Blazek from Triple-A Fresno
Recalled outfielder Andrew Stevenson from Triple-A Fresno
Placed first baseman Ryan Zimmerman on
Edwin Jackson returns to Tigers on Minors deal
Veteran right-hander back in environs of career-best 2009 season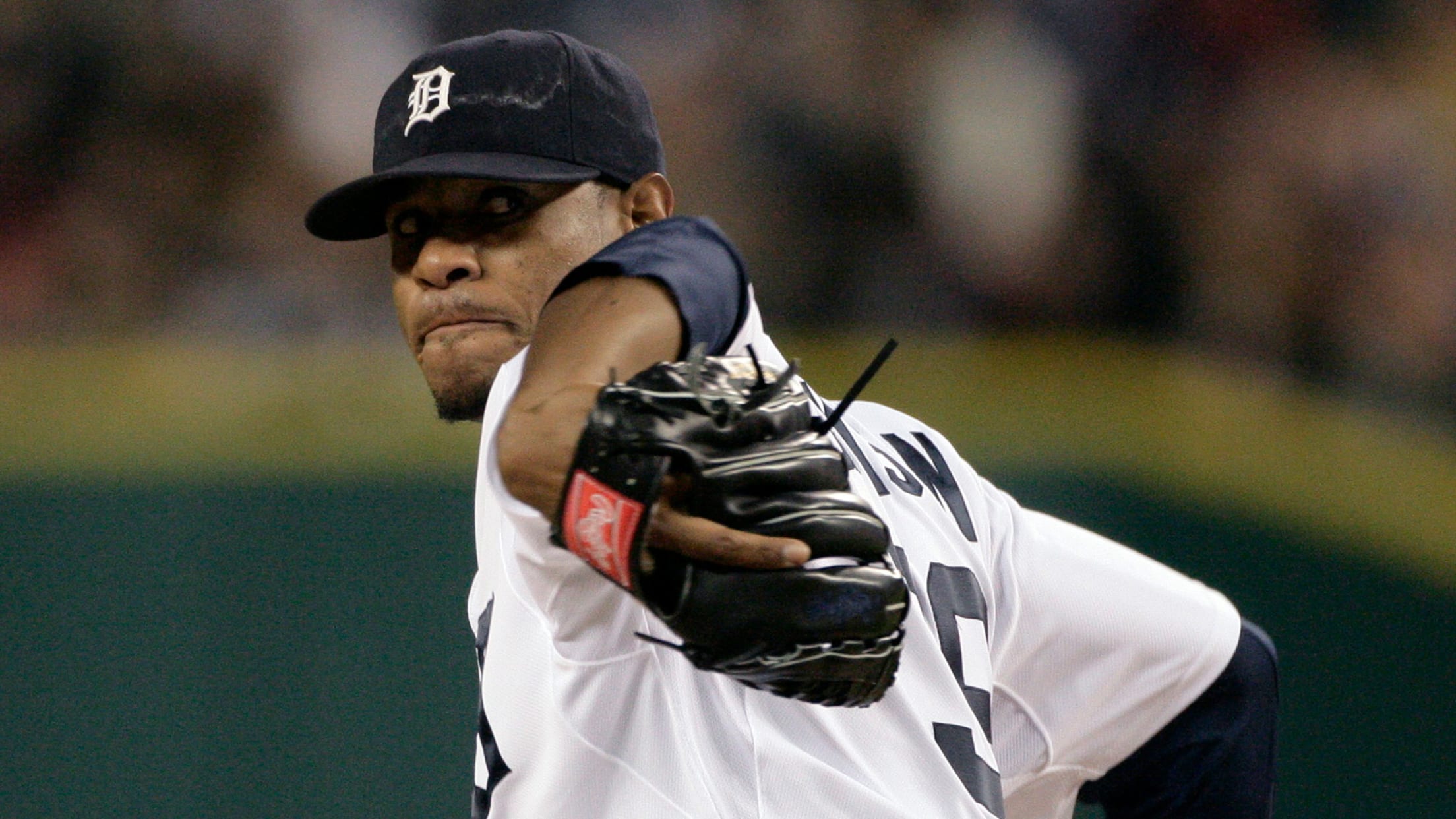 DETROIT -- A decade after Edwin Jackson became an All-Star with the Tigers, the right-hander is back, agreeing to a Minor League contract as the team looks for pitching depth for the stretch run. Jackson will report to Triple-A Toledo. While Jackson set a record earlier this year by pitching
Inbox: Will Dodgers move prized prospects?
Beat reporter Ken Gurnick fields fans' questions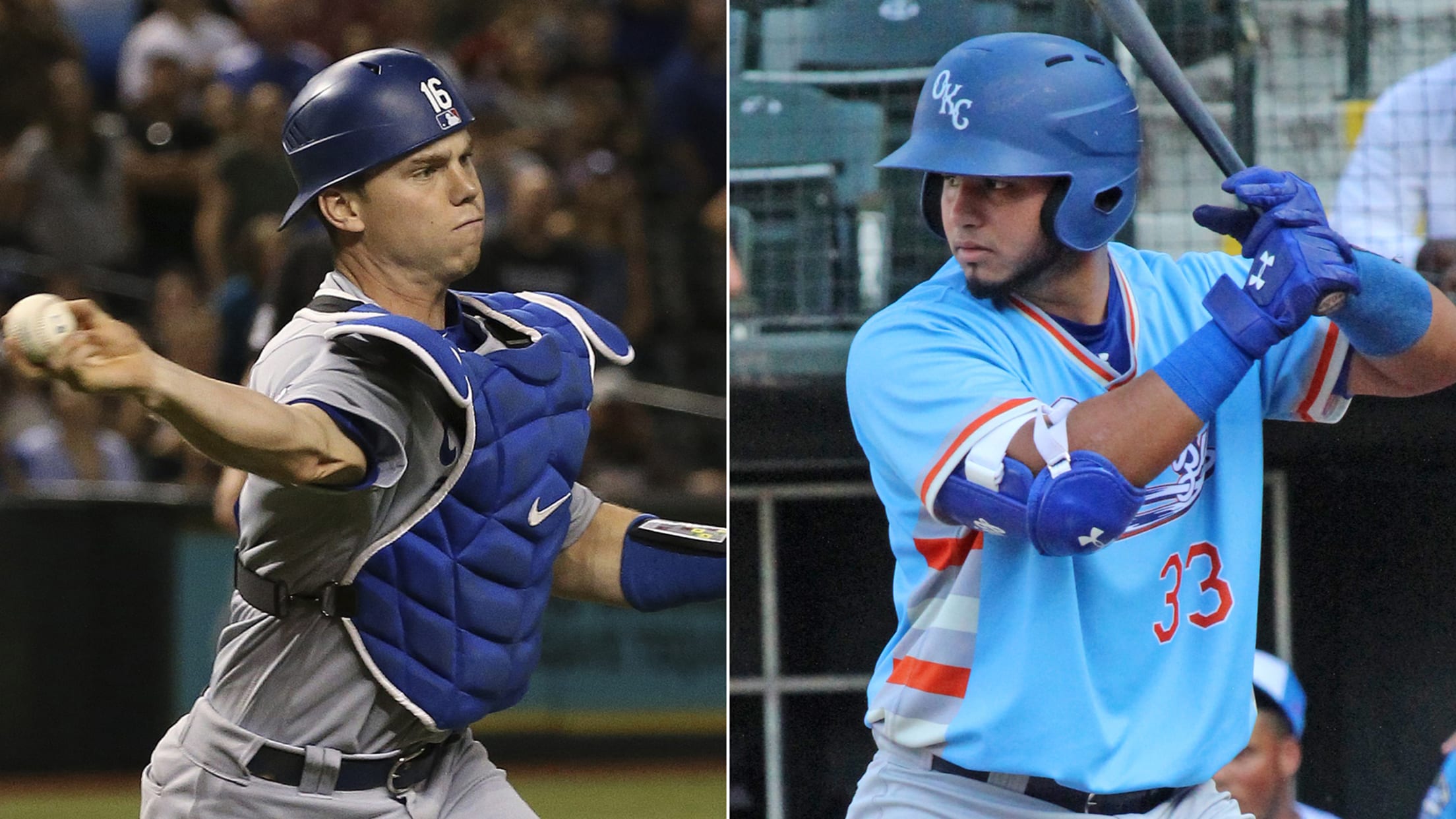 LOS ANGELES -- Questions regarding the July 31 Trade Deadline, the Dodgers' top prospects and more are answered in this week's Inbox. Which Dodger prospects are "untouchable," and which ones are tradeable? -- LAD Burner Account, @LADBurnerAcct If the Dodgers are about to trade any of their top prospects, catcher
Making the case for Bumgarner to stay with SF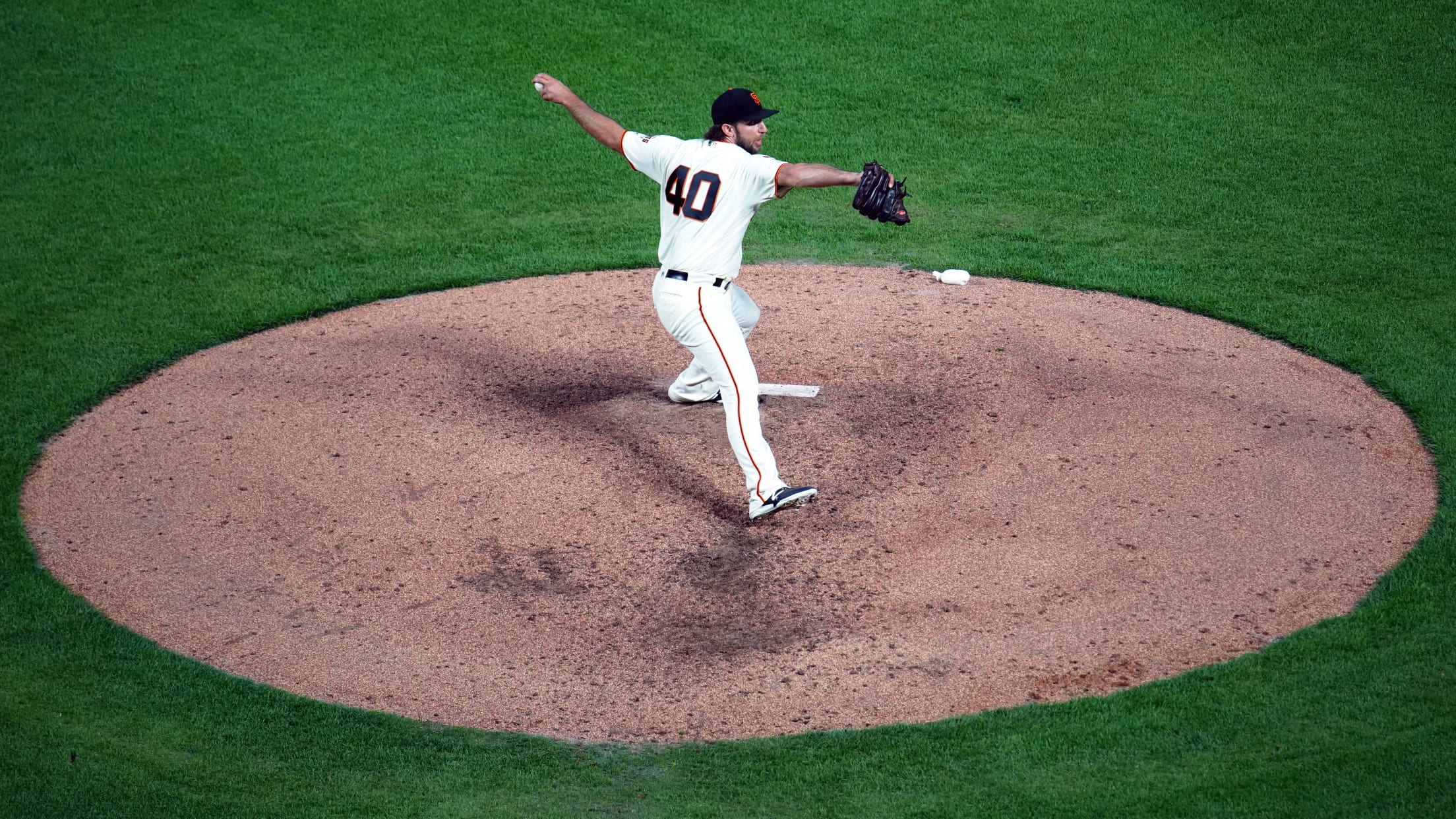 The Giants got to a 50-50 record on Sunday with another extra-innings win against the Mets. Even having done that, and even improbably having played themselves back into the National League Wild Card picture, there is still a chance that they trade Madison Bumgarner -- one of San Francisco's greatest
7 teams that should go get Greinke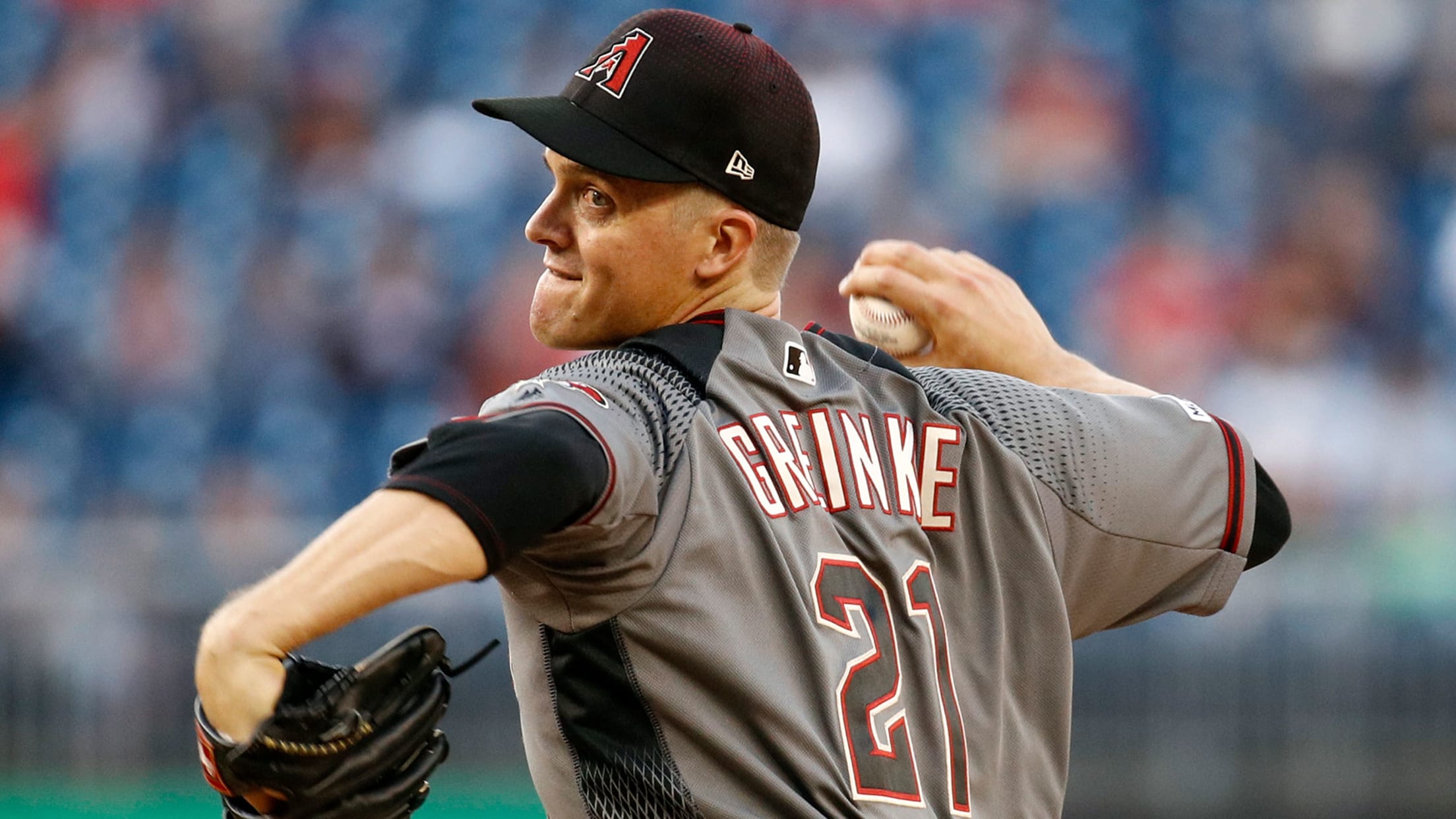 At 35 years old and more than halfway into the six-year contract he signed with the D-backs prior to the 2016 season, Zack Greinke remains a force. And as the July 31 Trade Deadline approaches, he should be drawing a lot of interest, if he is available. Yes, Greinke's fastball
Twins place Cron (thumb) on injured list
Littell optioned to Triple-A Rochester; Thorpe, Stashak called up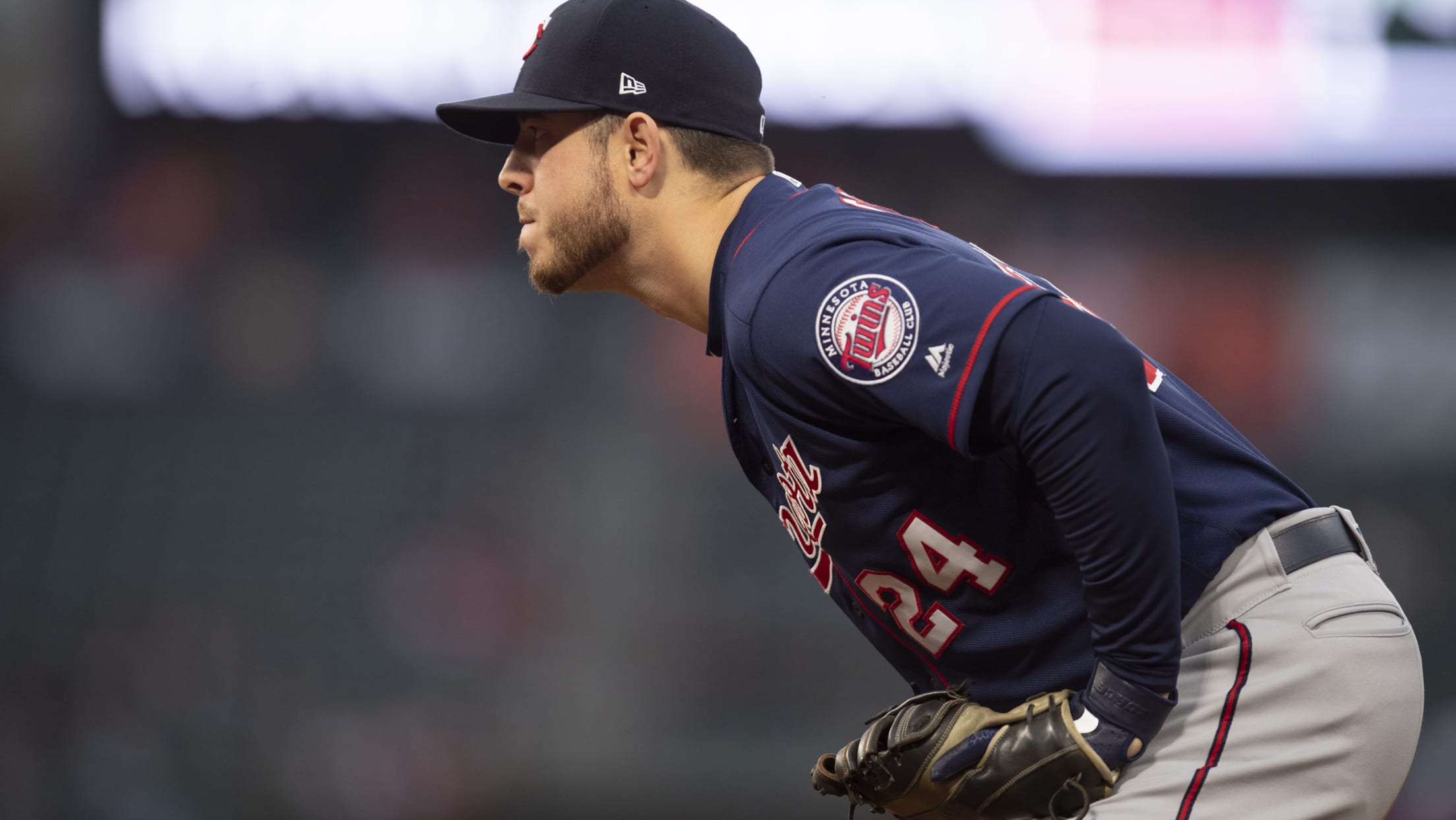 MINNEAPOLIS -- The Twins placed first baseman C.J. Cron back on the 10-day injured list with right thumb inflammation on Monday and optioned right-hander Zack Littell to Triple-A Rochester. Byron Buxton was also notably absent from Minnesota's roster moves, despite a successful full on-field workout at Target Field on Sunday.
Pirates GM: No plans to trade closer Vazquez
Huntington: '[He] will be closing next playoff games that we're a part of'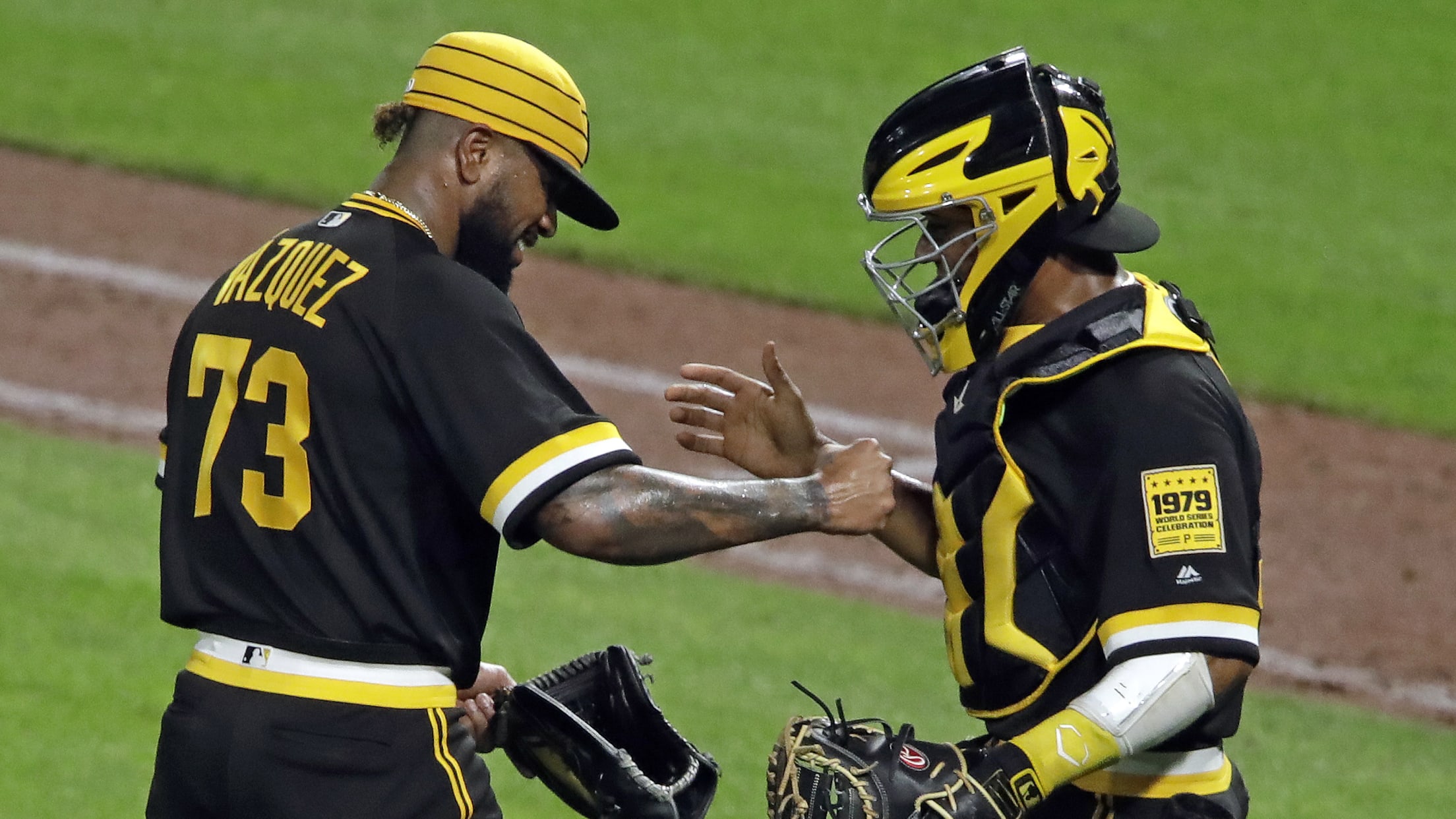 PITTSBURGH -- Neal Huntington is going to field plenty of phone calls and text messages over the next 10 days. Of course he is -- that's his job leading up to the Trade Deadline. But even if the Pirates trade away veterans for prospects, the general manager won't be picking
11 must-watch series as playoff race ramps up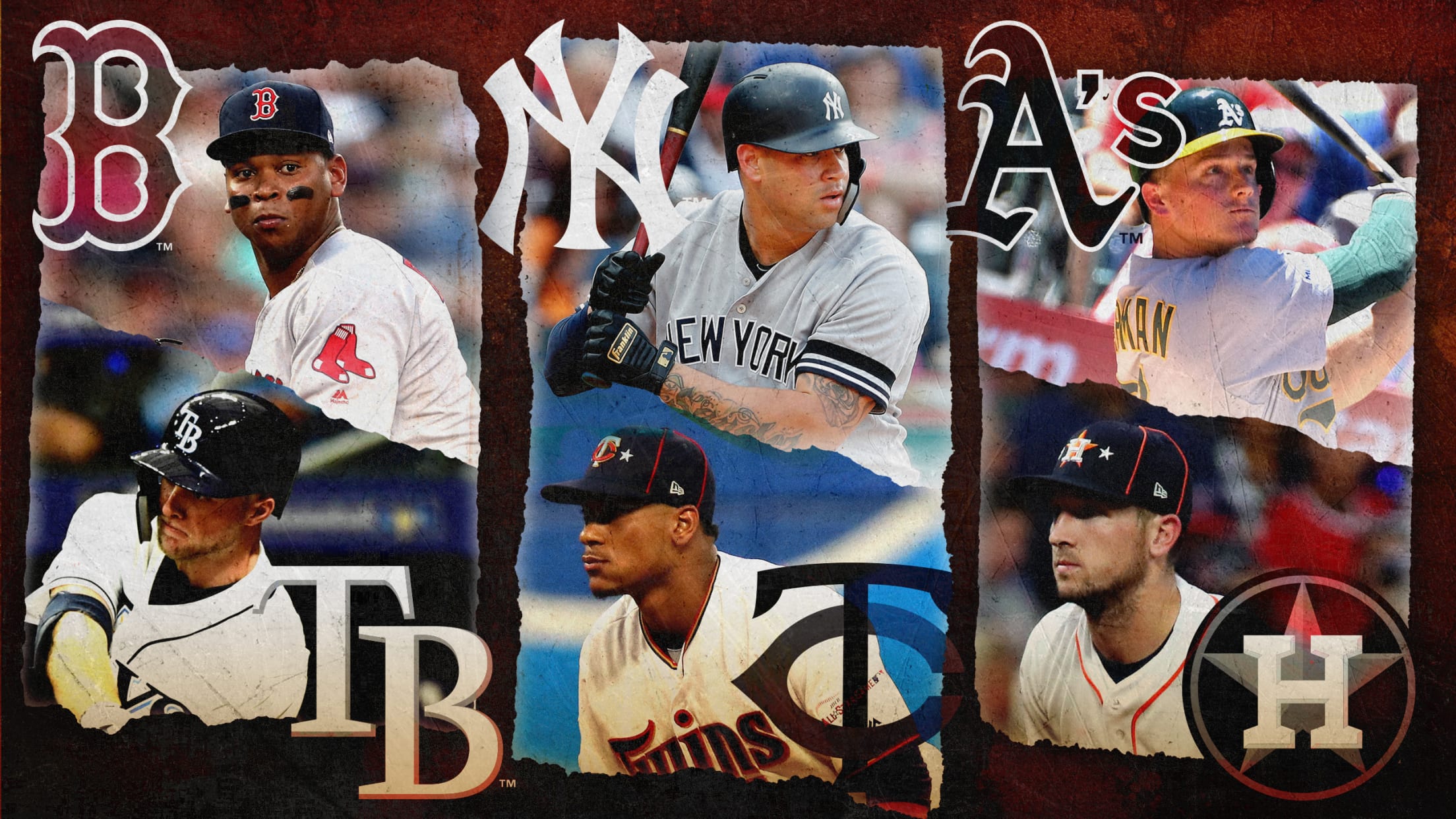 Now to the really good stuff. To games that are played with what feels like a season hanging in the balance. To those late innings so tense you simply can't sit whether you're in the ballpark or at home. To sum up: The playoff races start now. At least this
Cain's home run theft earns Play of the Week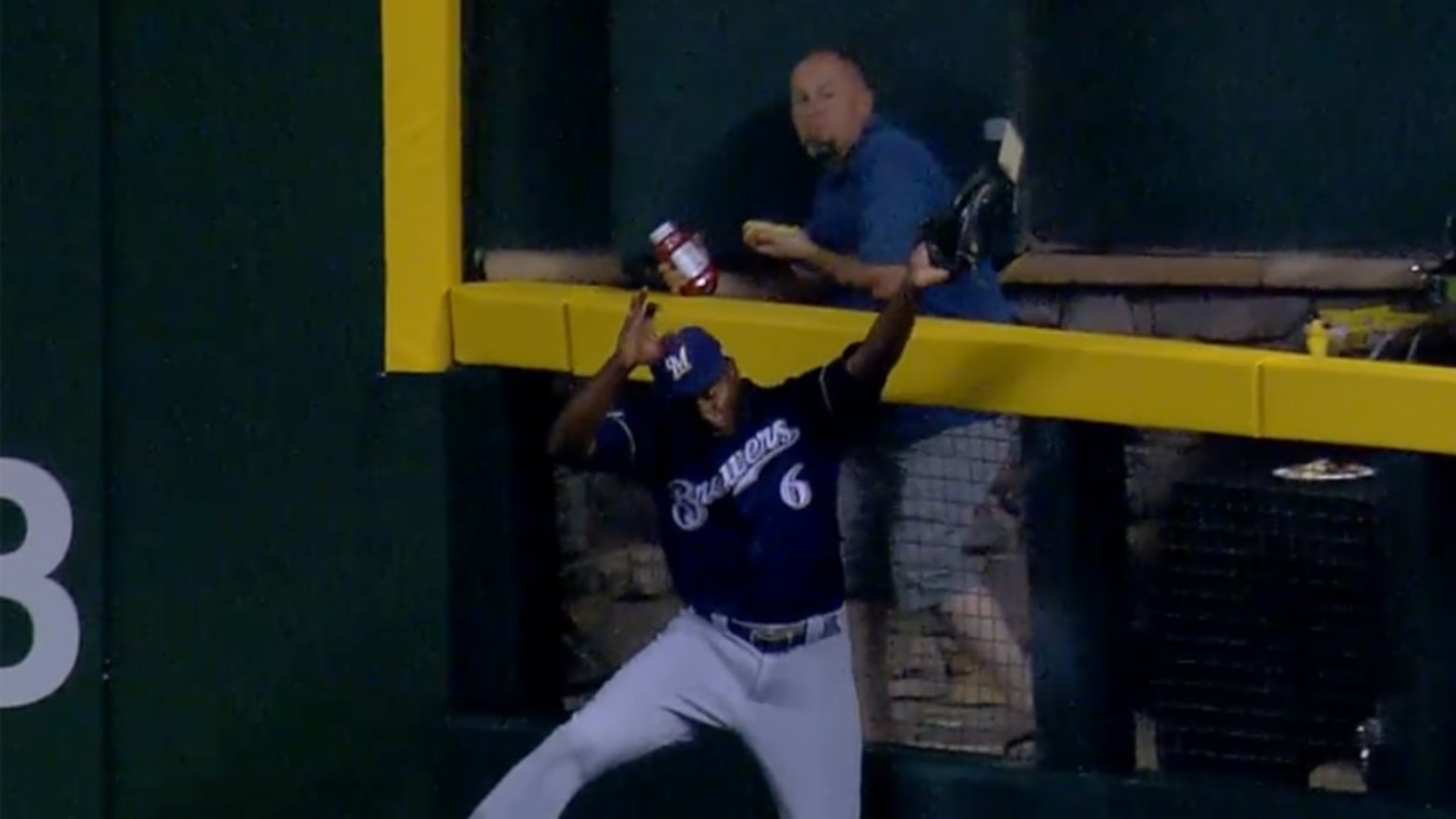 Lorenzo Cain is making a habit out of snagging the Play of the Week award presented by W.B. Mason, just as he's been snagging baseballs that have no business being caught for as long as we can remember. Major League Baseball honored Cain with the award yet again, for his
Laureano, Hiura earn Player of Week honors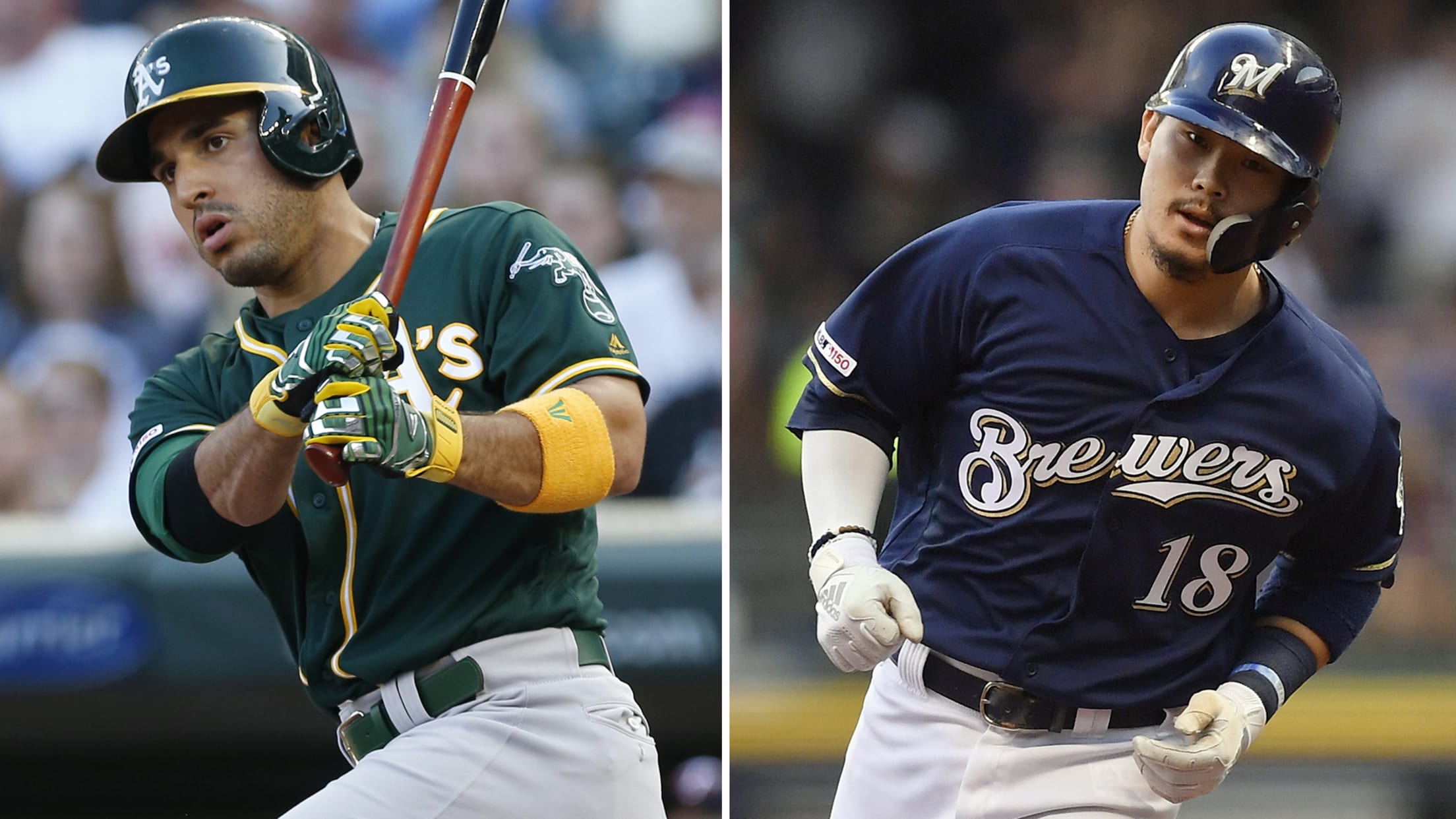 The A's Ramón Laureano and the Brewers' Keston Hiura were named the American League and National League Players of the Week presented by W.B. Mason on Monday, with each earning the honor for the first time.
Are Braves out of Stroman sweepstakes?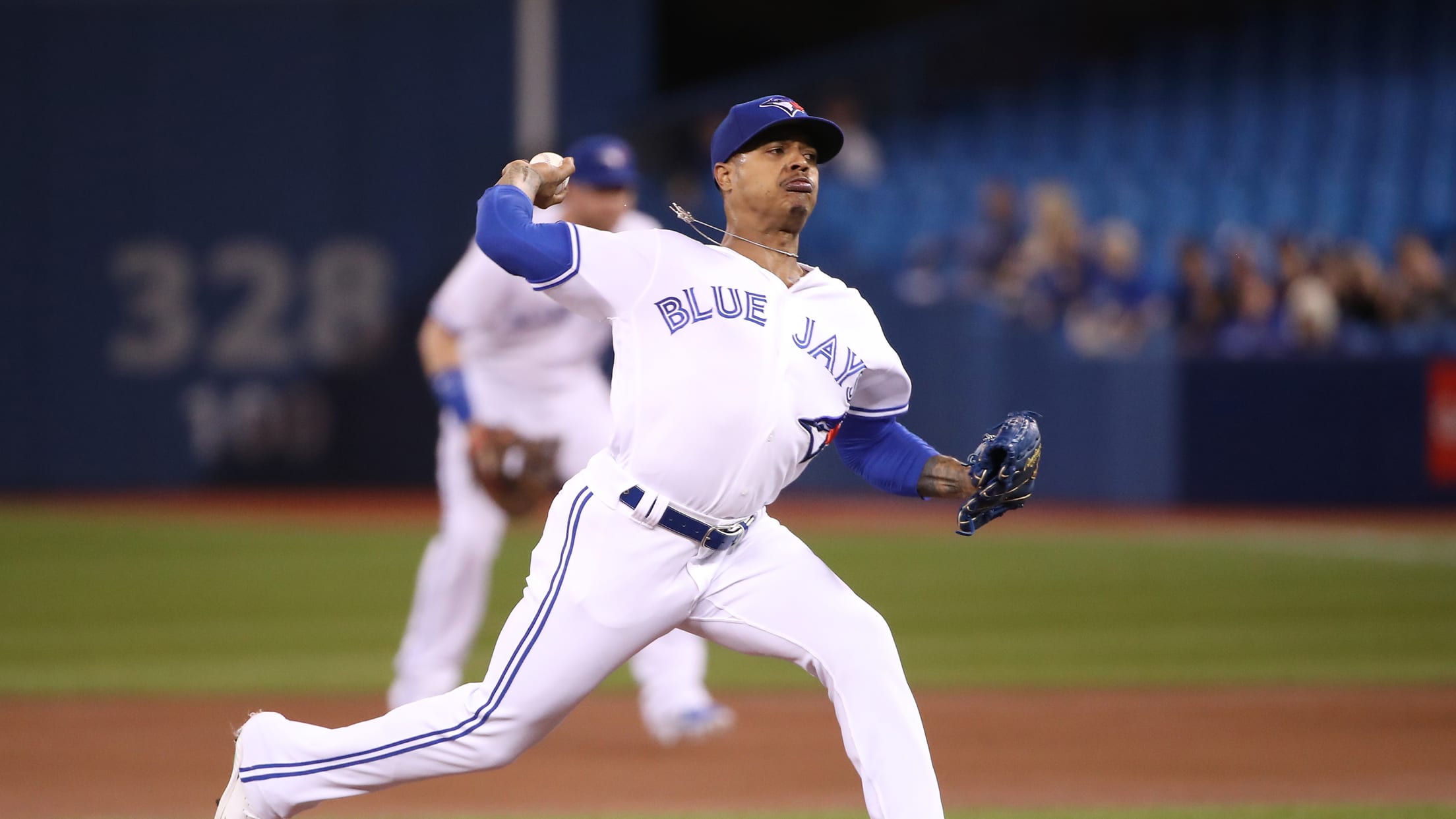 MLB.com is keeping track of all the latest news and trade rumors surrounding impending free agent Marcus Stroman right here.
Trade market might boost Cubs vs. lefties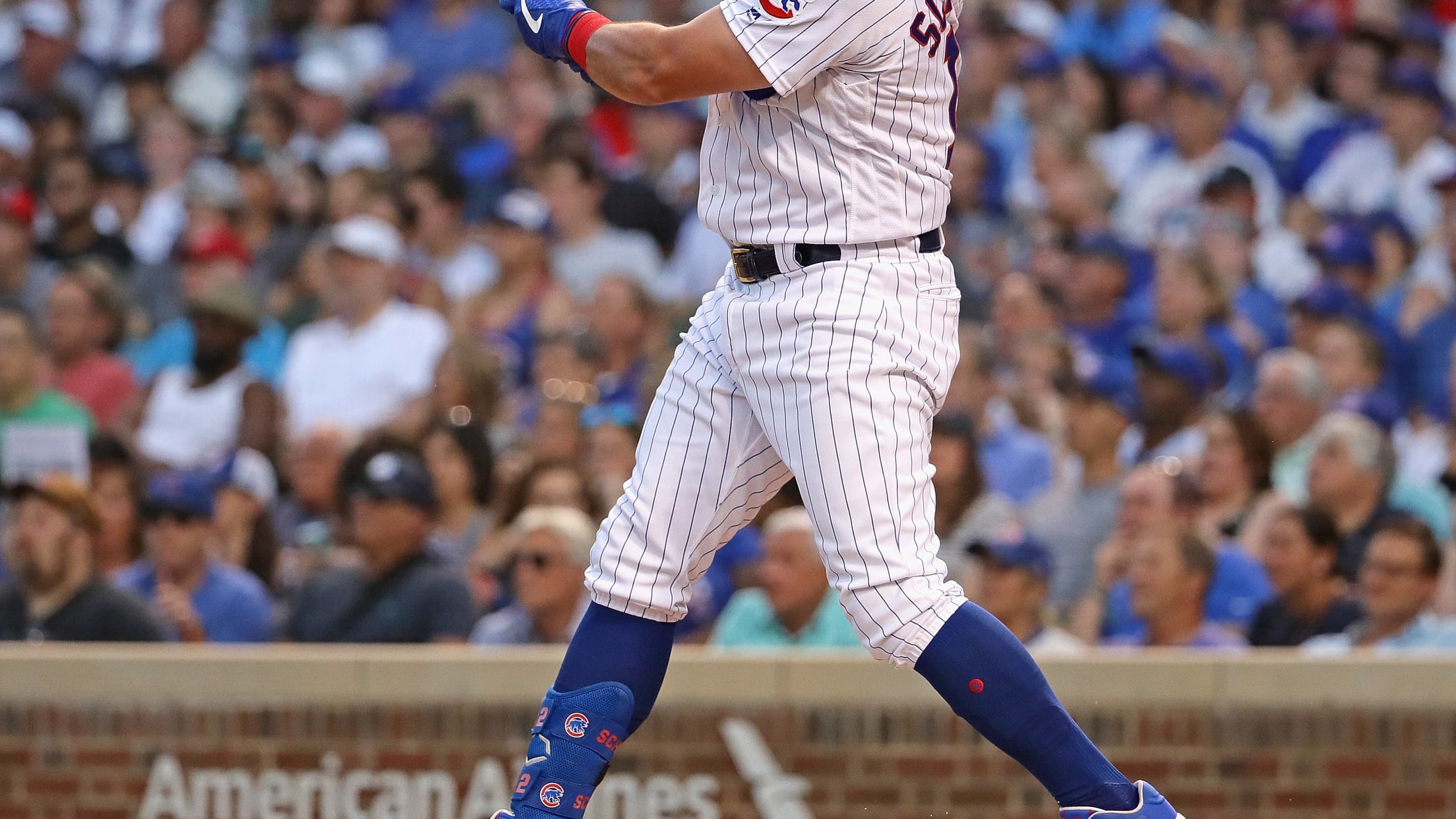 CHICAGO -- Cubs manager Joe Maddon did not mince words earlier this week when discussing his offense's production against left-handed pitching this season. "We've been terrible. We have to be better," Maddon said before the weekend series against the Padres. "If you look at the overarching, overall numbers, they're not
Watch Alonso snap bat over his knee like a twig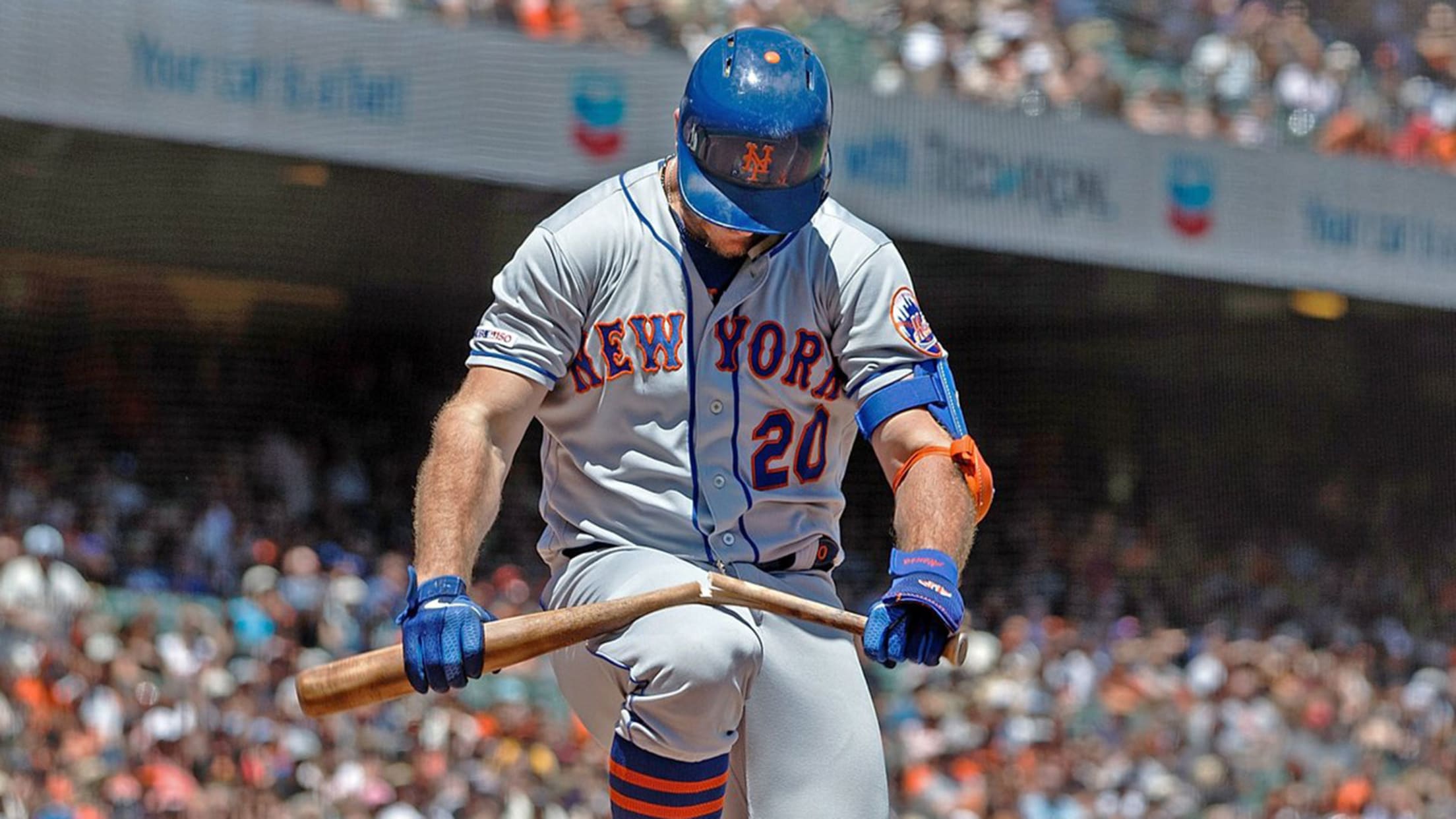 Mets slugger Pete Alonso can make even a strikeout exciting. The All-Star first baseman wowed the crowd at Oracle Park on Sunday by snapping his bat with noticeable gusto after striking out swinging against Giants rookie Conner Menez to end the top of the third. "I was just upset because
Dodgers fire on all cylinders in Buehler's gem
Dodgers righty fans 11 in 7 scoreless; Muncy, Pederson, Pollock homer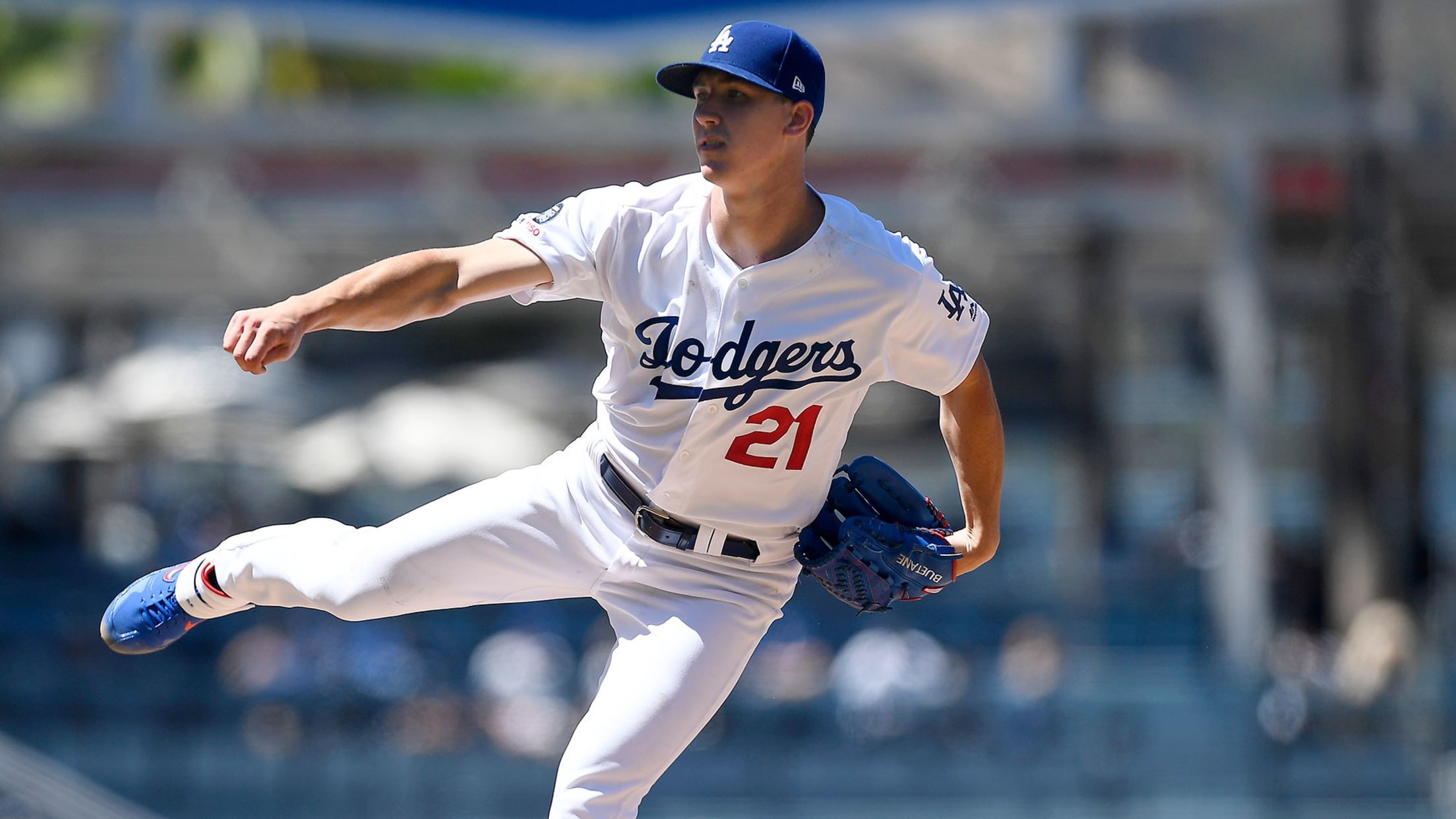 LOS ANGELES -- Every Dodger appreciates playing with All-Star pitcher Walker Buehler, but A.J. Pollock is the only teammate who knows how discouraging it is to face him. With Cody Bellinger getting the day off, Pollock was one of three Dodgers to homer on Sunday in support of Buehler in
Halladay's Hall induction celebrated with grace
Widow of late pitcher 'sincere and genuine' in expressing gratitude for remarkable career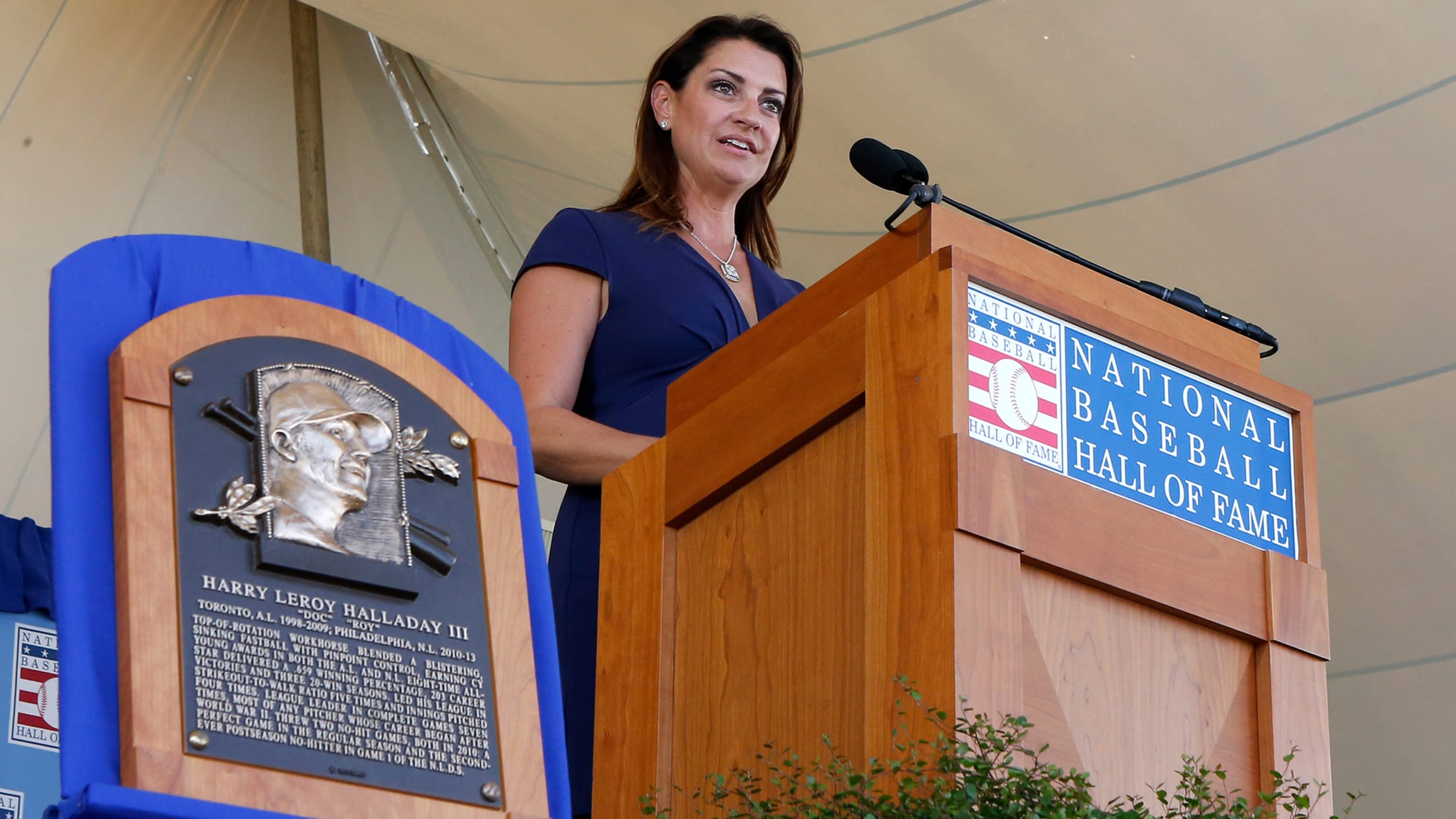 COOPERSTOWN, N.Y. -- It is something that crossed everybody's mind over the past several months, but never more so than Sunday. How would Roy Halladay have felt about Sunday's induction into the National Baseball Hall of Fame, which he joined posthumously alongside Mariano Rivera, Edgar Martinez, Mike Mussina, Lee Smith
HOF Class of 2019's speeches, sights & sounds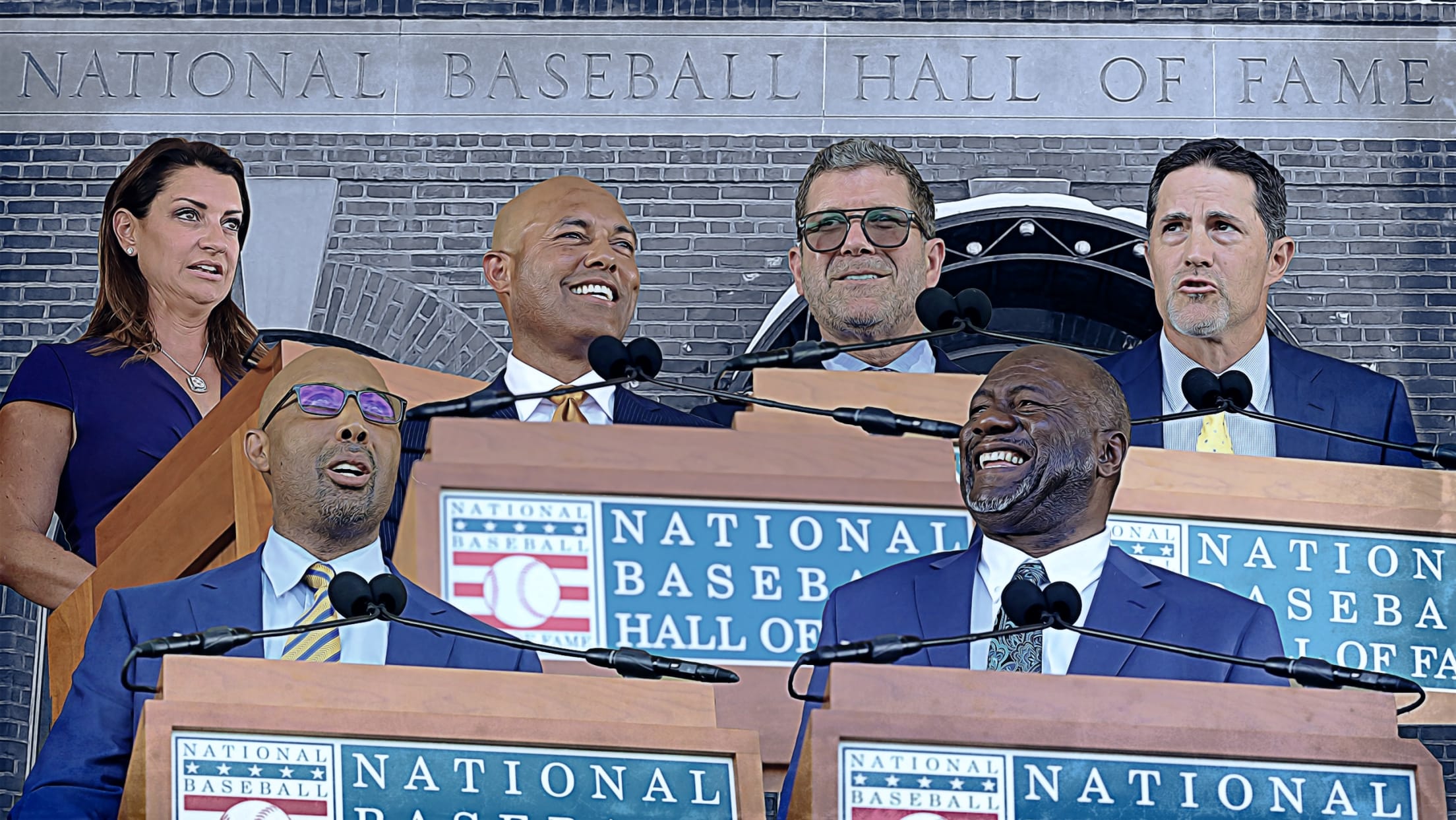 Every July, baseball's greatest legends gather in Cooperstown as new members of the Hall of Fame are inducted into the sport's most hallowed institution. The Class of 2019 -- Mariano Rivera, Roy Halladay, Mike Mussina, Edgar Martinez, Lee Smith and Harold Baines -- includes the greatest closer of all time
Mo knows closing: Rivera wraps HOF ceremony
'Baseball is a team sport. You cannot do it alone. And this honor is the same thing'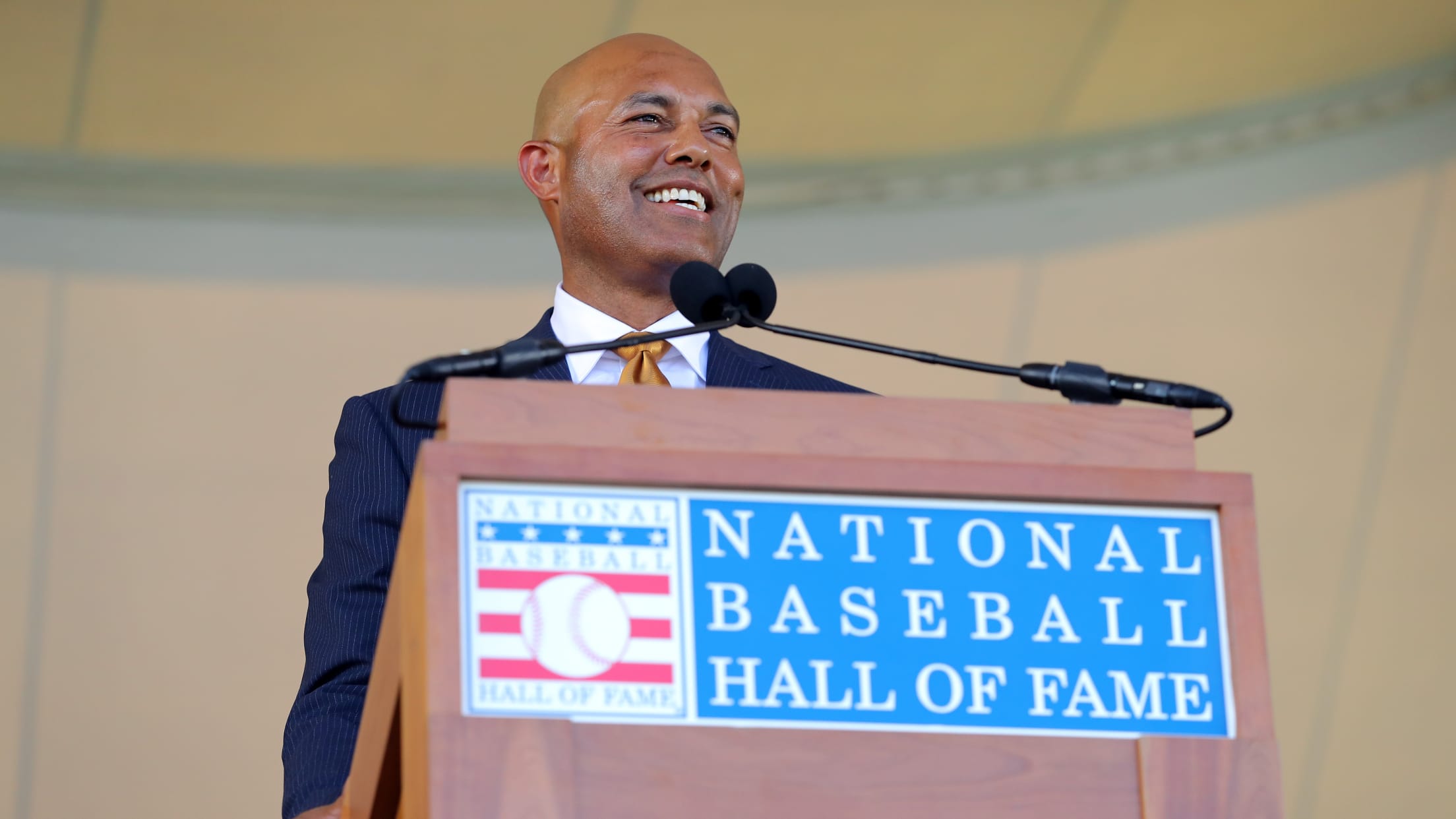 COOPERSTOWN, N.Y. -- Well, of course, Mariano Rivera was the closer. To have him fill any other role in the National Baseball Hall of Fame induction ceremony outside the Clark Sports Center would have been some sort of sacrilege. So just after former teammate Bernie Williams filled this picturesque summer
Smyly draws comparison to Phillies star in debut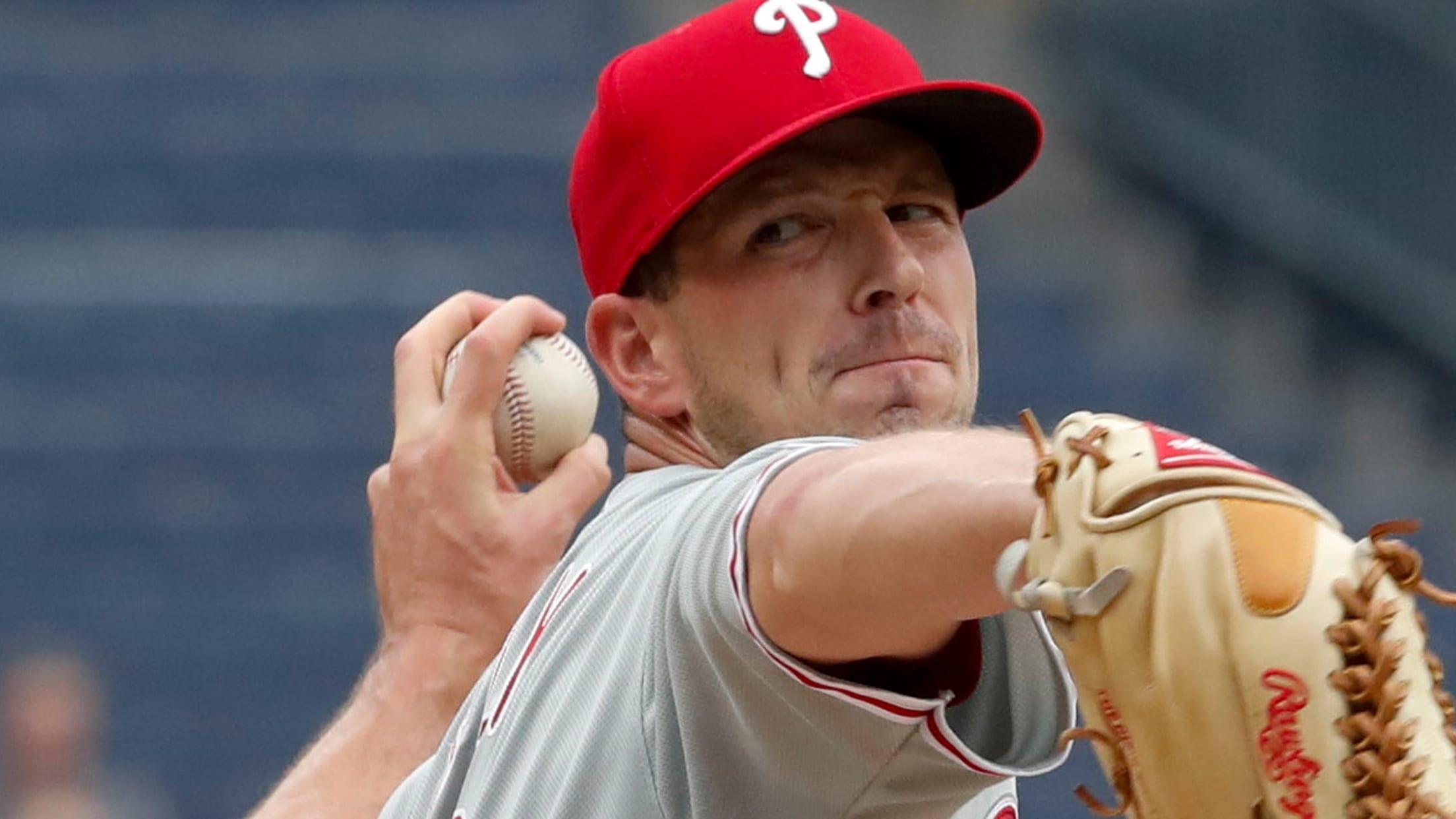 PITTSBURGH -- Drew Smyly's debut start with Philadelphia couldn't have gone much better, as the left-hander picked apart the Pirates' lineup while allowing just one run over six innings in the Phillies' 2-1, 11-inning win in the series finale at PNC Park. Manager Gabe Kapler said Smyly pitched like "a