Picking sleeper teams that might make '20 playoffs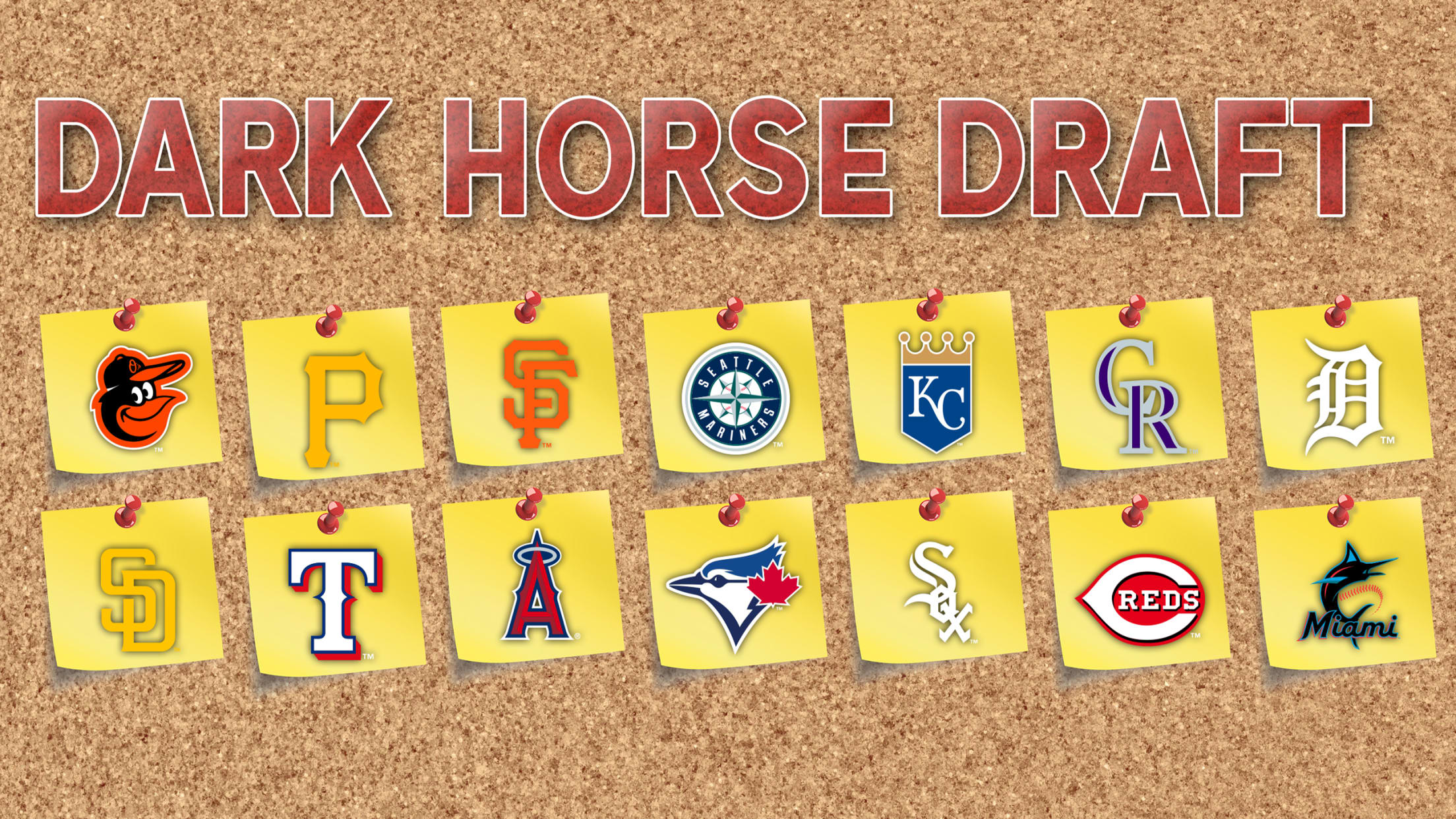 Sixteen teams went .500 or better in 2019, which means 14 clubs did not. It's not that unreasonable to expect one of those underwater teams to turn around and make it into the playoffs this year; in fact, given the randomness of a short 60-game season, you might almost expect
Christie Brinkley, Chipper & 1 incredible photo shoot
Remembering the weirdest and most fun baseball cards you'll ever see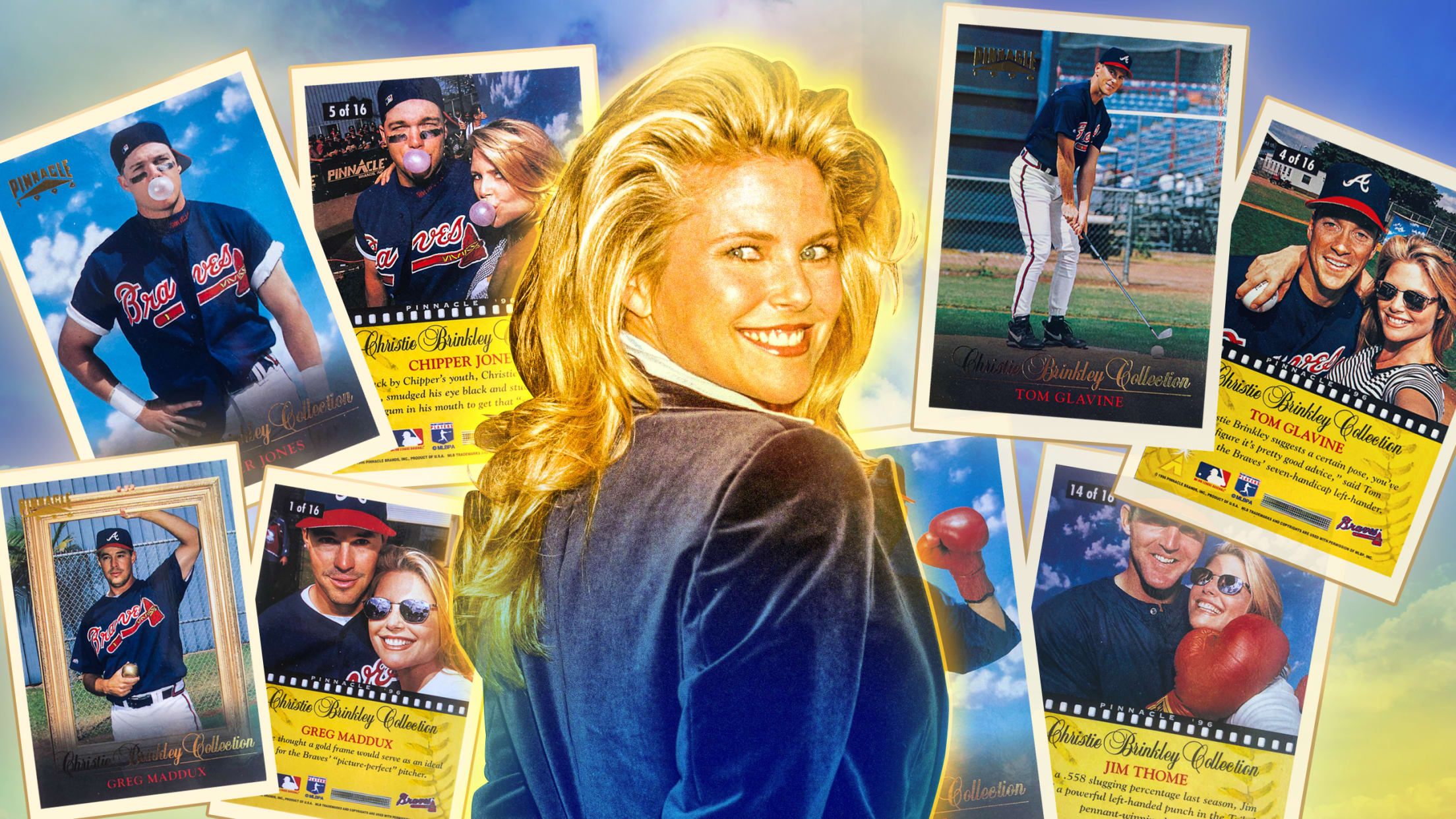 You will never see another set of baseball cards like this one. And honestly, we're lucky this set ever came into existence.
Buster Posey elects not to play in 2020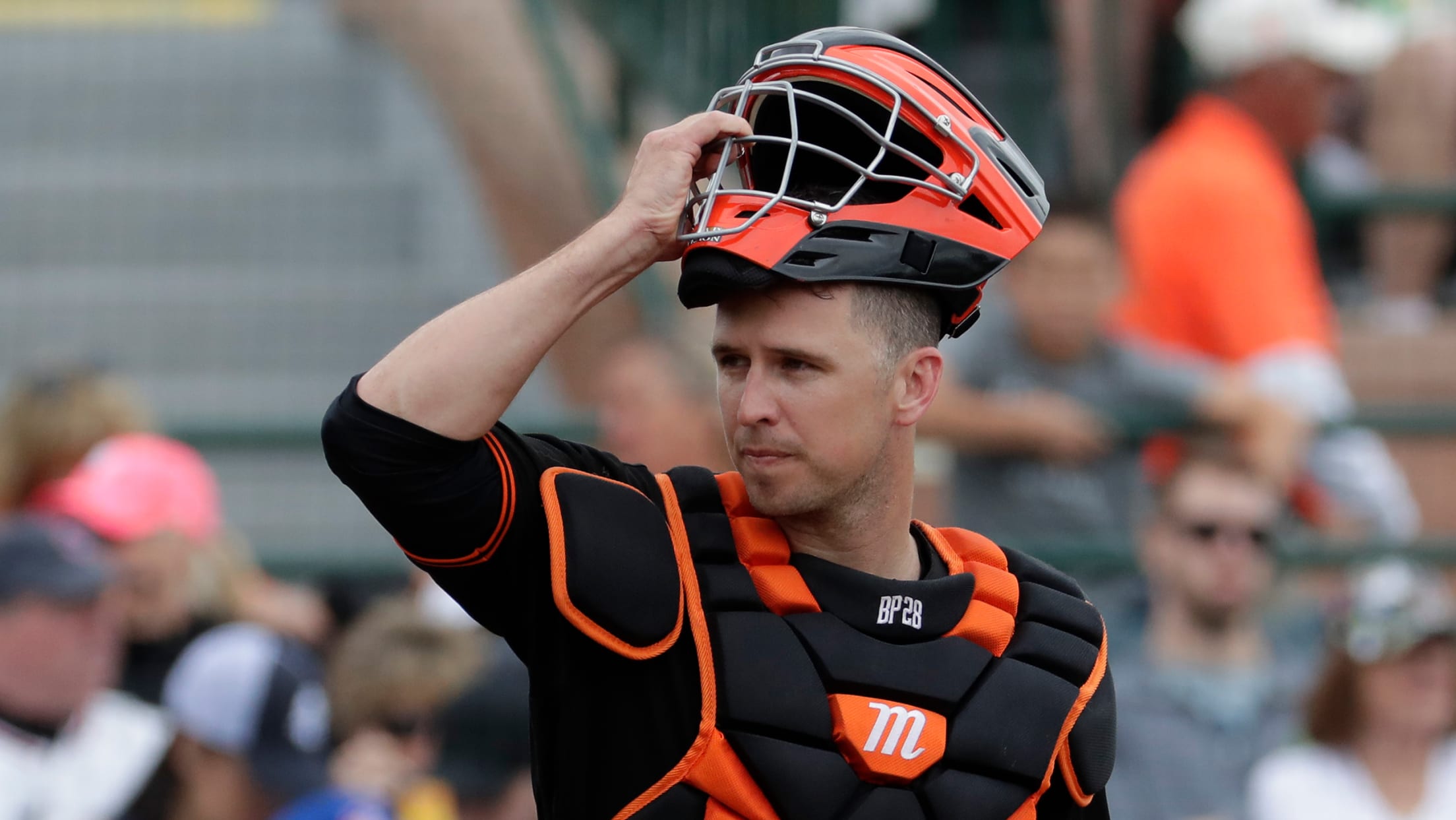 SAN FRANCISCO -- Giants catcher Buster Posey announced Friday that he has elected not to play this year due to concerns about the COVID-19 pandemic. Posey, the 2012 National League Most Valuable Player, reported to Summer Camp on Saturday and was a full participant in workouts over the weekend, but
MLB, MLBPA announce COVID-19 test results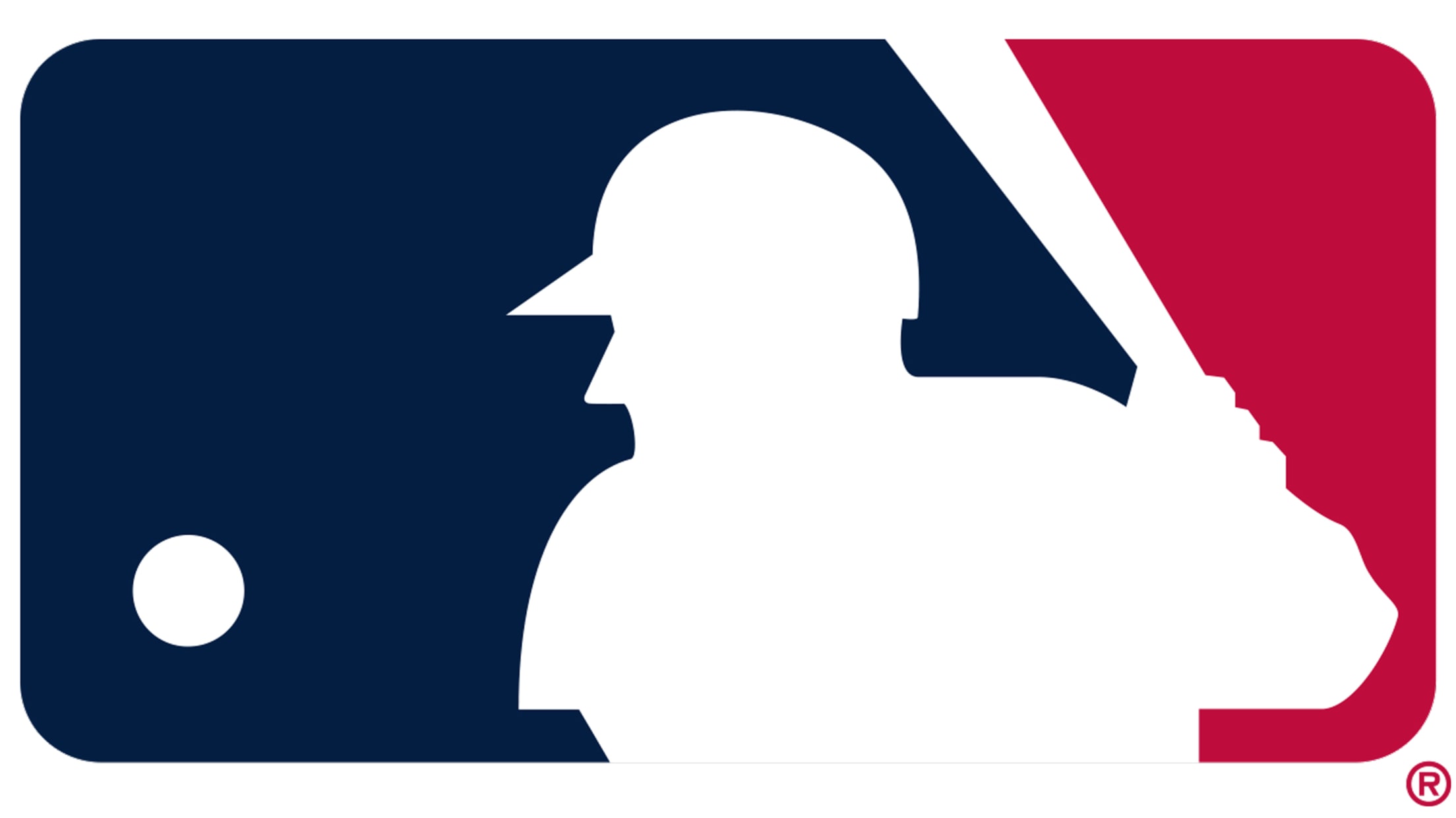 Major League Baseball and the Major League Baseball Players Association jointly announced Friday the COVID-19 testing results under MLB's COVID-19 Health Monitoring & Testing Plan, through the end of Thursday, July 9th: COMPLETED INTAKE SCREENING • The total number of positive tests was 66, which was 1.8% of the 3,748
This softball player crushes some majestic dingers
Way back and gone ... on repeat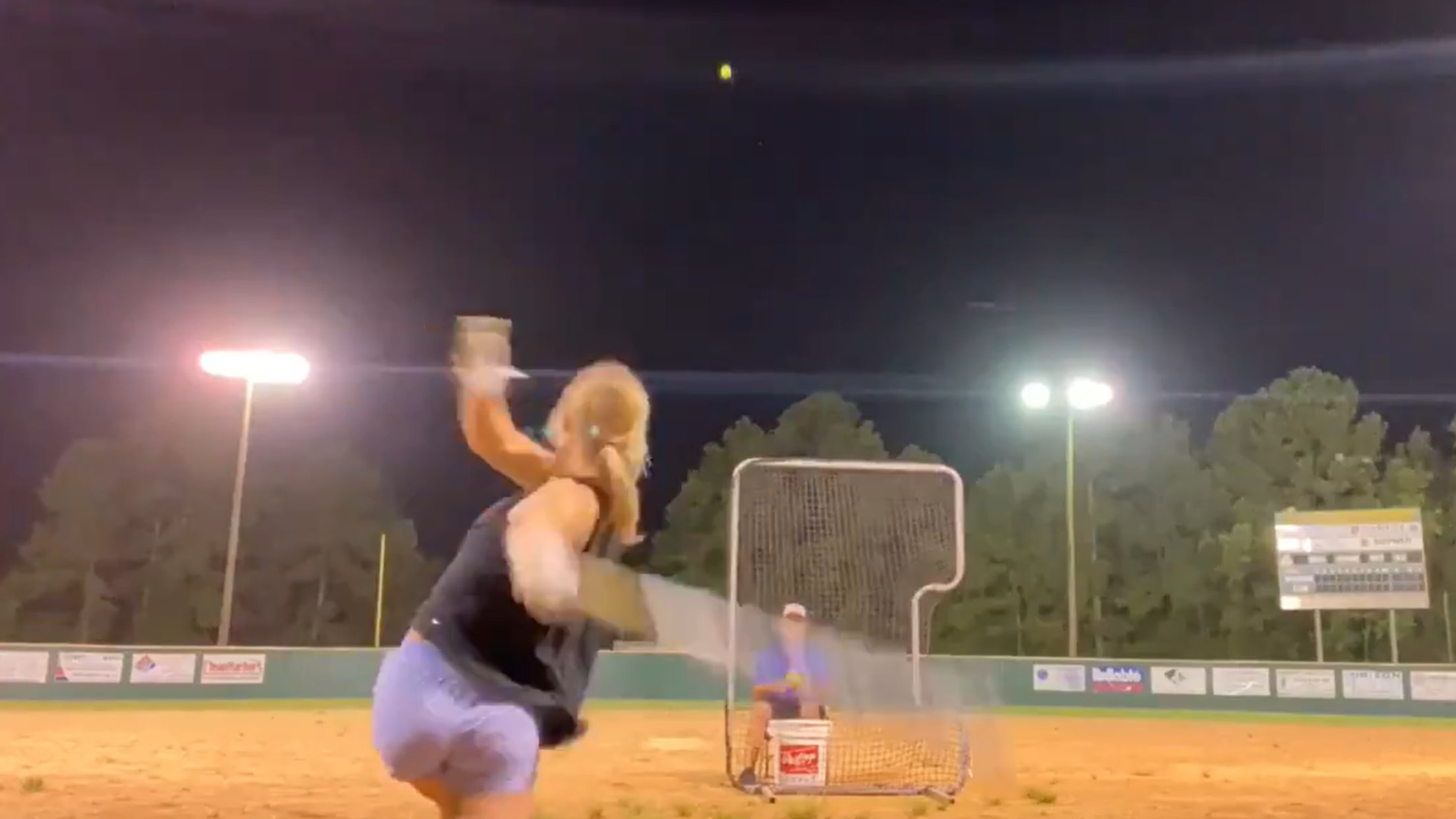 There's no sight more beautiful to the human eye than watching a dinger soar off into the night, the ball traveling so far it disappears from sight. And when they're smashed on repeat, well, that's a guaranteed way to get your endorphins going. So, you should really thank softball player
All-time Top 10 prospects draft: 4 teams - who won?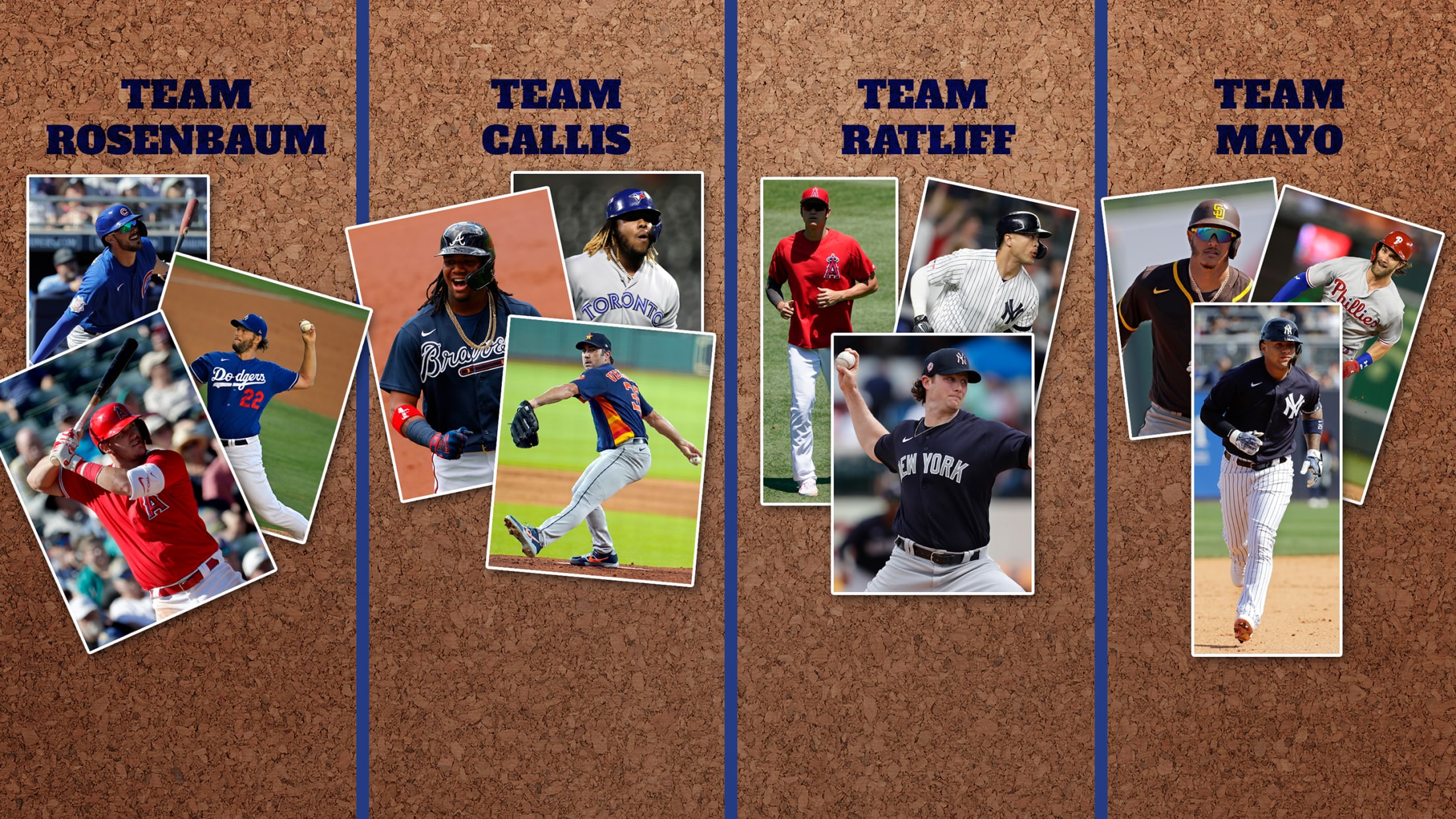 After previously staging drafts for top-10-overall picks and draftees from the last two decades using their bonuses and a $10 million bonus pool, the MLB Pipeline crew is at it again. This time, we're choosing among prospects whom we've rated among the 10 best in baseball dating back to 2004.
10 potential 'cameos' that could pay off in 2020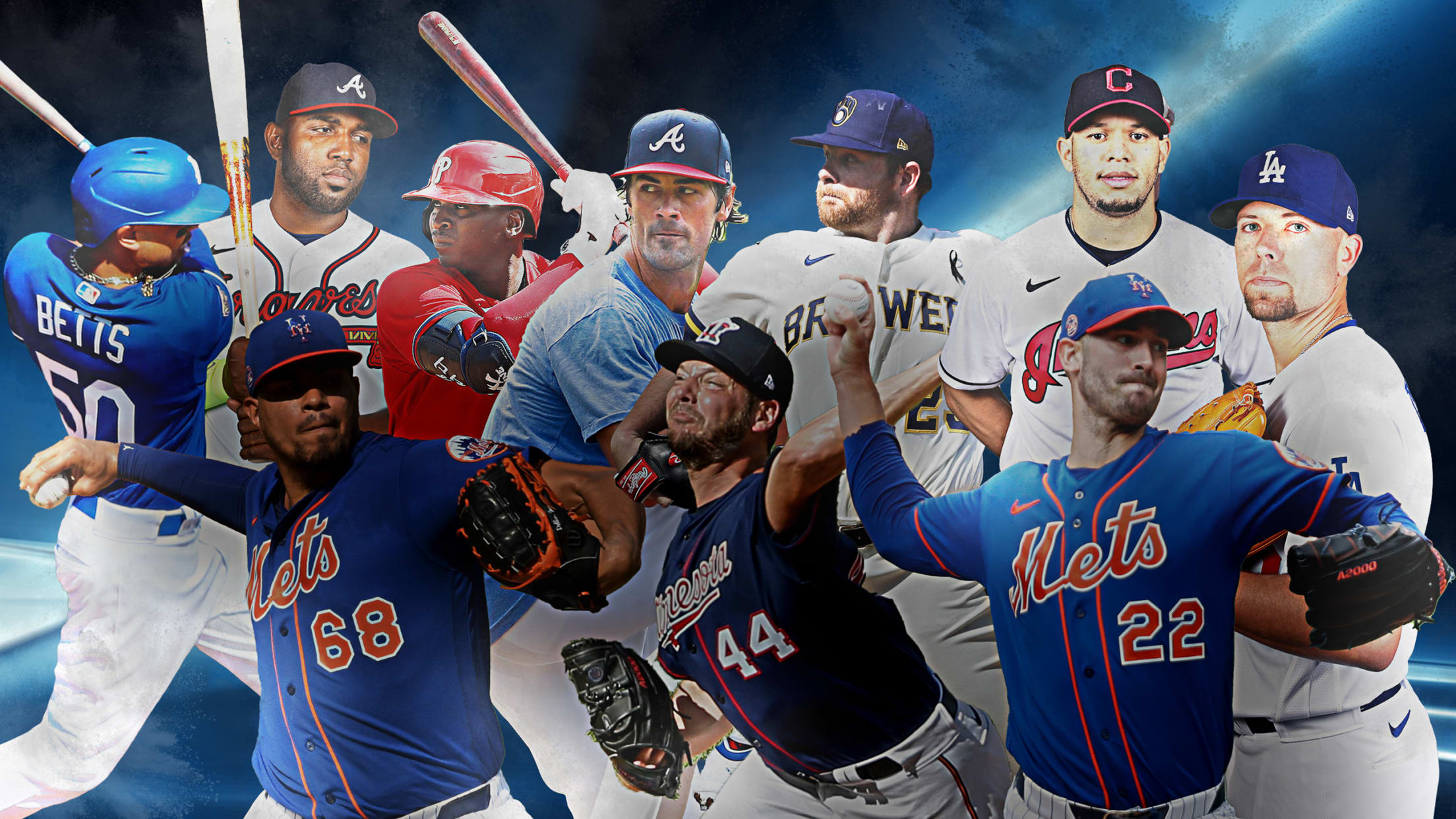 It's not uncommon for pending free agents to arrive on a new team in mid- or late-July looking to make a difference down the stretch and into October before cashing in on the Hot Stove. In a way, that will still be happening in 2020. With the start of the
These young stars are in heated position battles
Hoerner, Carlson, Riley in the mix for starting jobs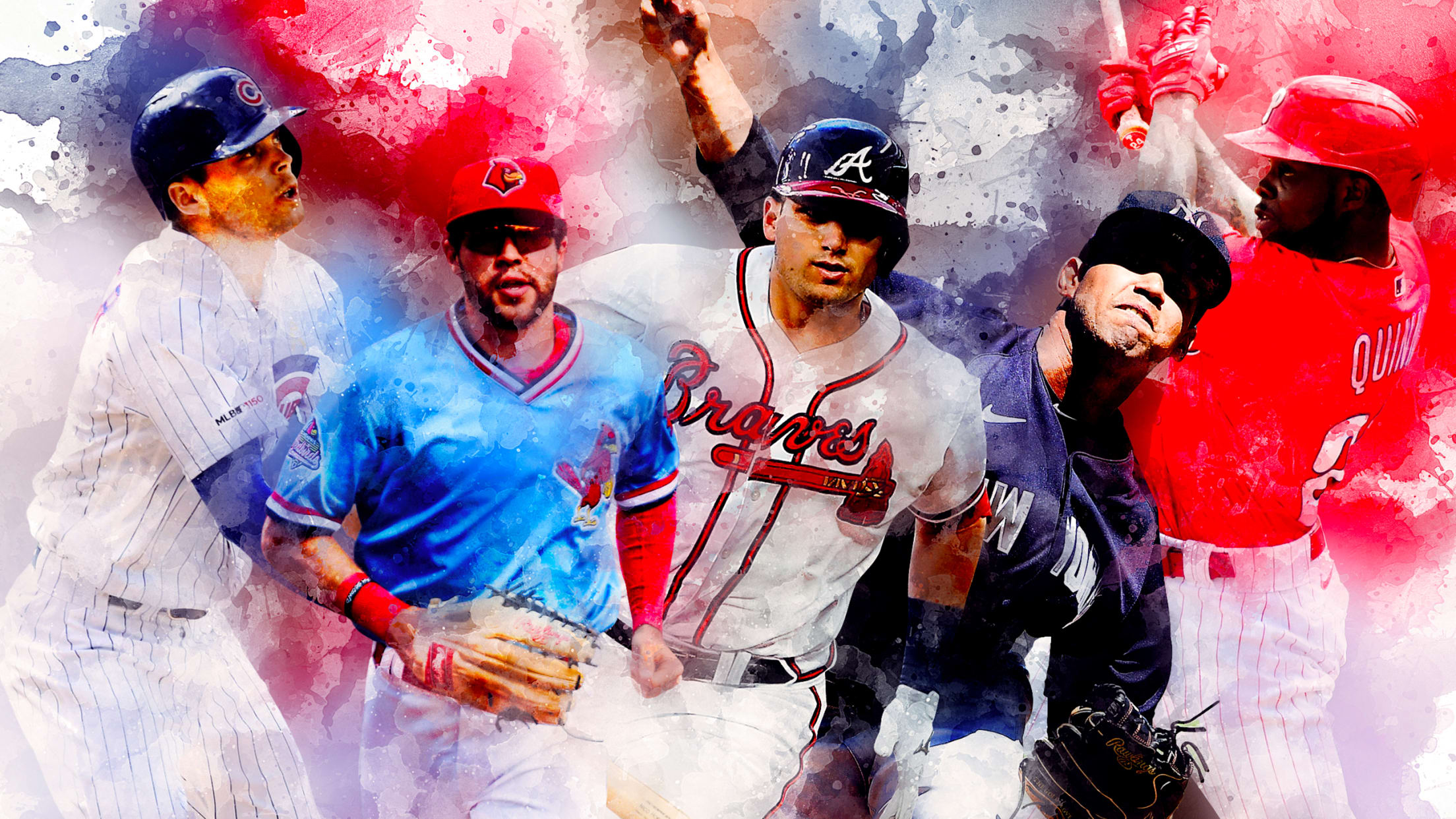 Yes, some position battles will be decided in the remaining two weeks of Summer Camp. The Phillies may settle on a center fielder. The Twins will sort through their rotation options and make some decisions. And like always, those judgements will have a certain feel of finality, just the way
MLB announces 2021 regular-season schedule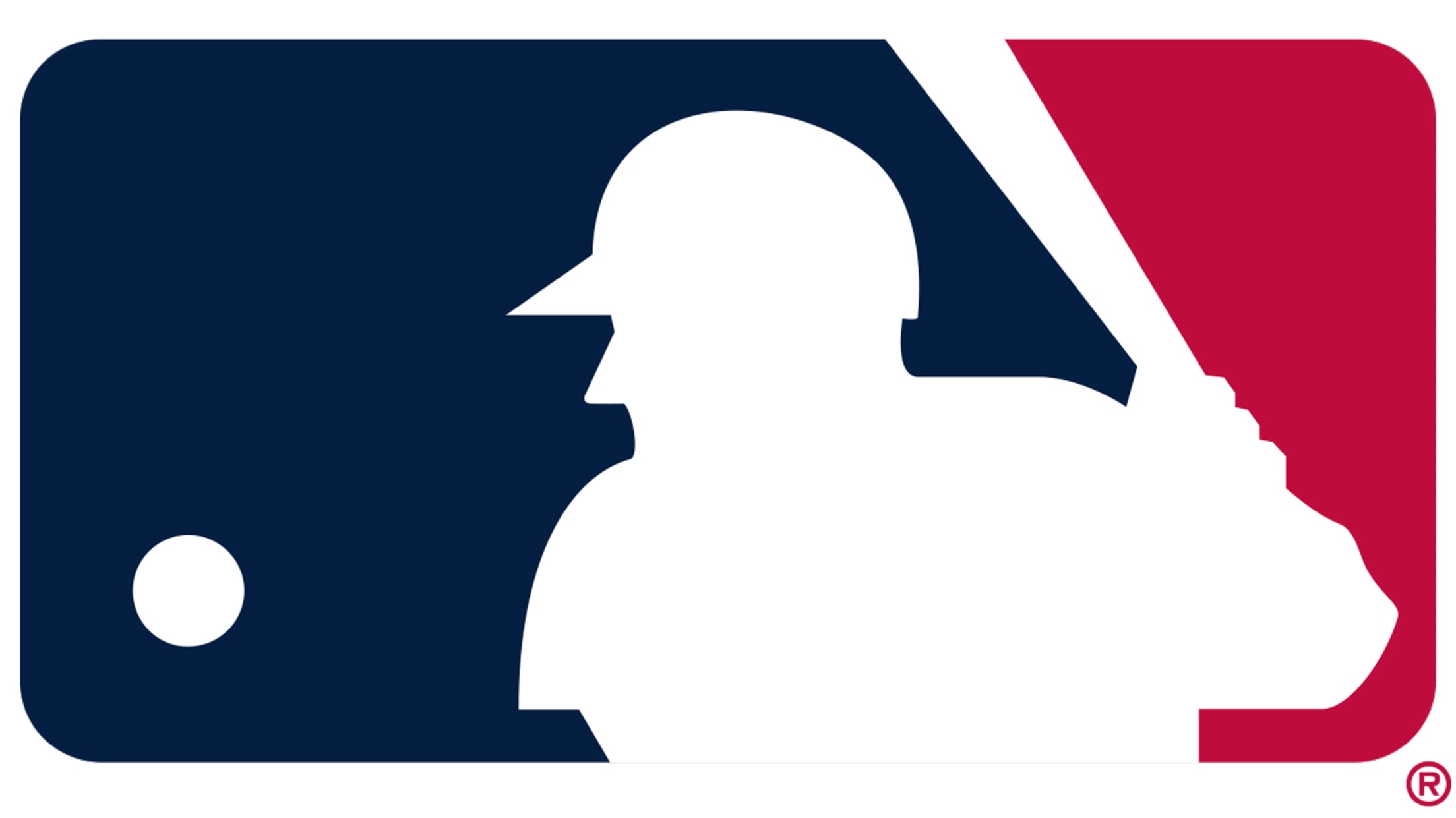 Major League Baseball on Thursday announced its master 2021 Major League regular season schedule, which will begin with all 30 Major League Clubs playing on Thursday, April 1. The 2021 season will mark the fourth consecutive season in which all 30 Clubs are scheduled to play on traditional Opening Day
Nats receive rings: 'Definitely worth the wait'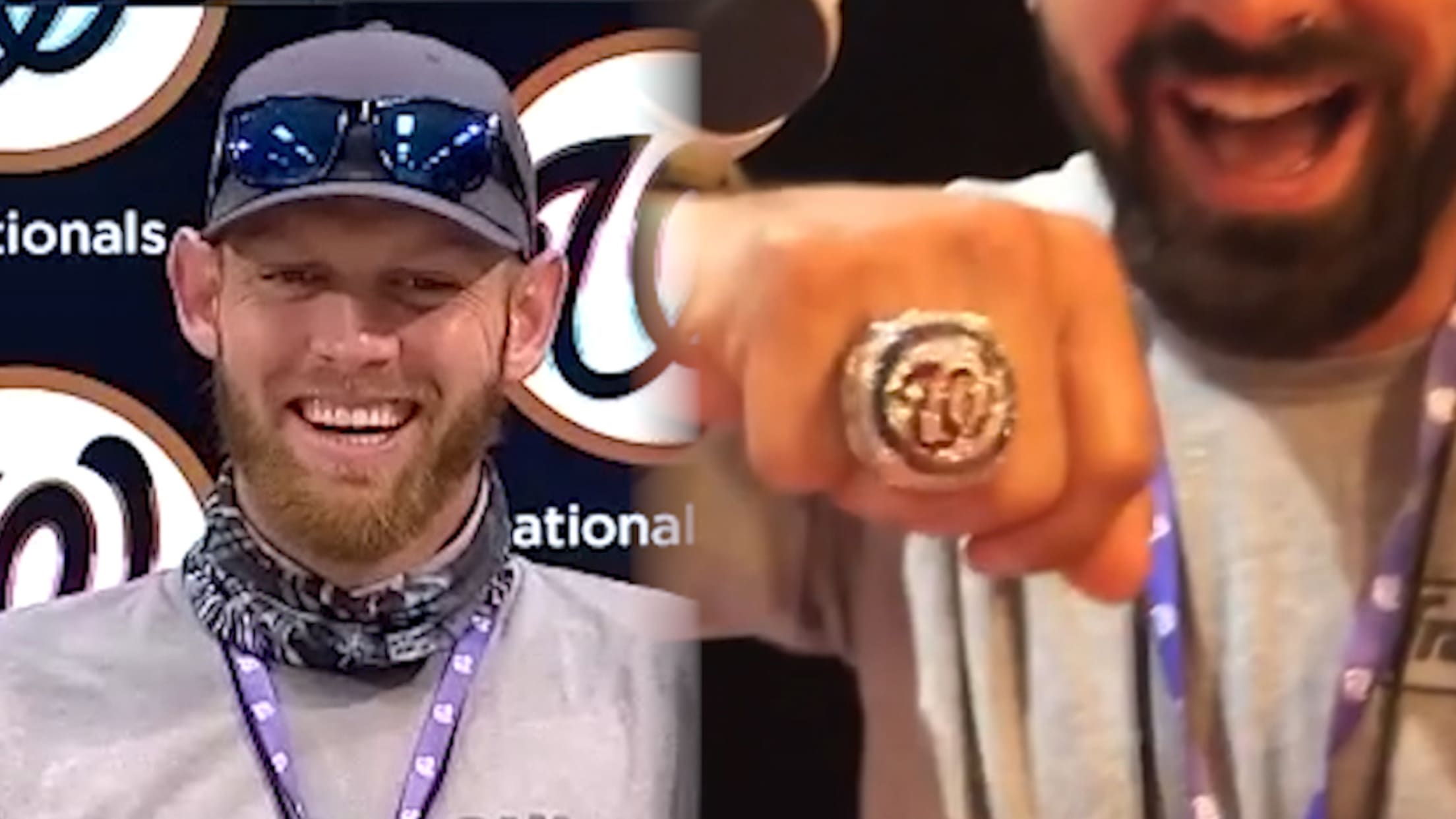 WASHINGTON -- What's the best way to show off 23.2 carats of bling? Just ask Nationals manager Dave Martinez. He's already got it down. Donning the Nationals' World Series gold uniform, a beaming Martinez held up his right hand to the camera to show off their 2019 championship rings. He
Báez's 2020 mindset: play first, contract later
SS spent quarantine hitting against Twins ace Berríos in PR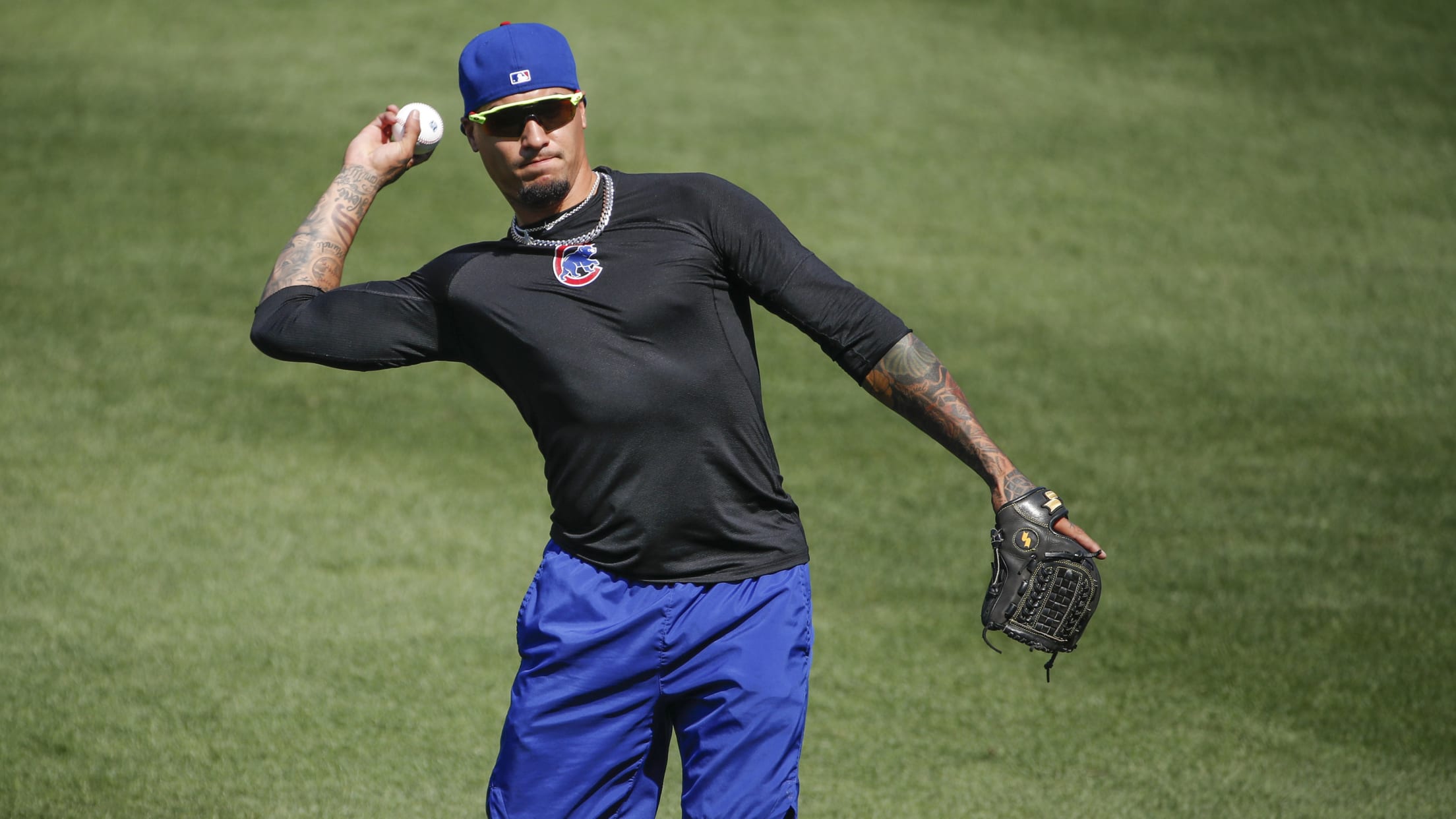 CHICAGO -- Not everyone has an ace pitcher as their neighbor. Fortunately for Cubs shortstop Javier Báez, he not only had one down the road from him back home in Puerto Rico, but also in his family. While awaiting the return of baseball over the last three months, Báez was
2 key questions for every NL Central team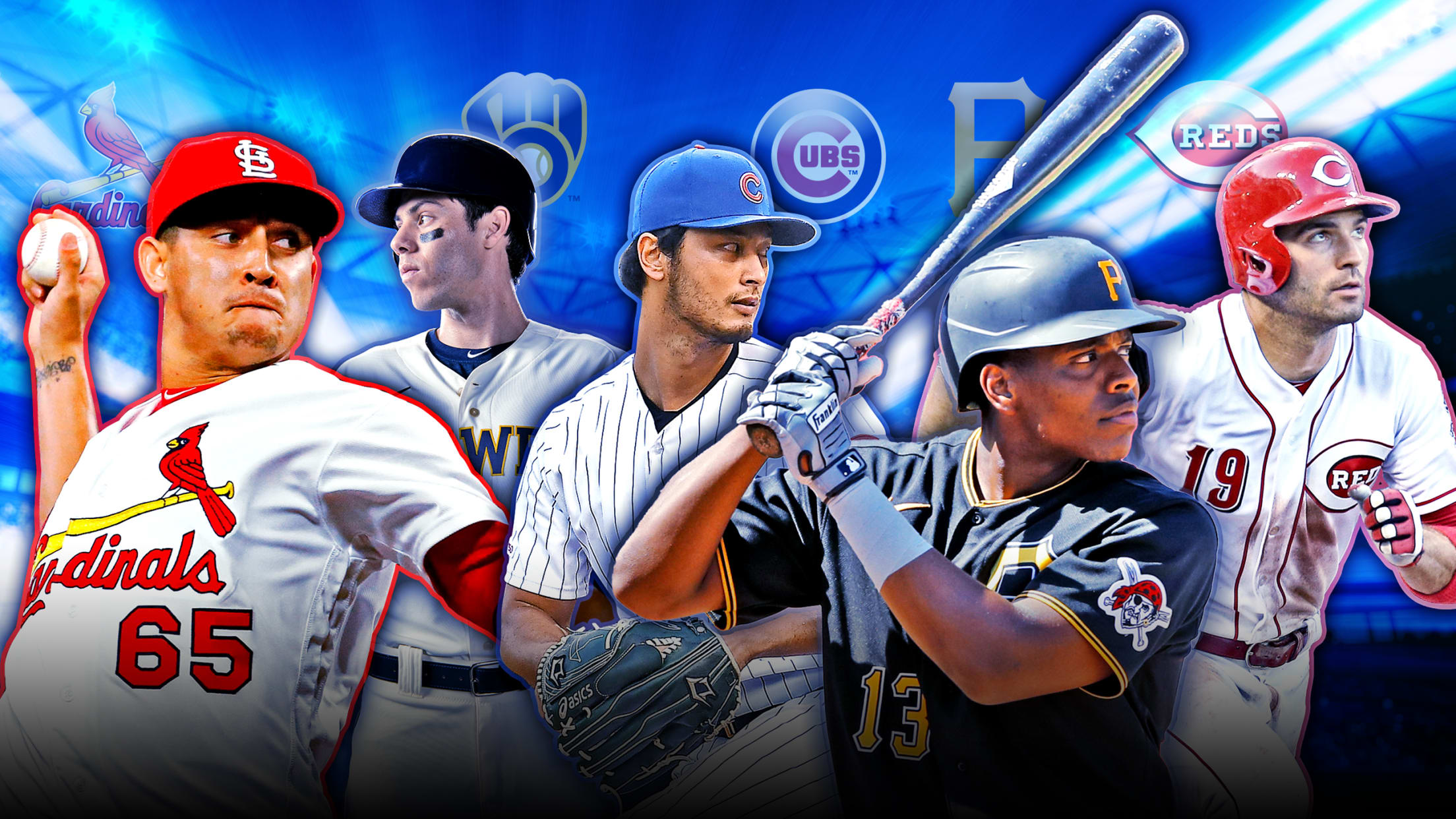 Throughout February and March, I spent a disturbingly large percentage of my pre-pandemic hours writing incredibly long division season previews for a season that, as it turned out, would not begin on time. In those previews, I asked (and tried to answer) five big questions about each team in each
Prospects we wanted to see in Futures Game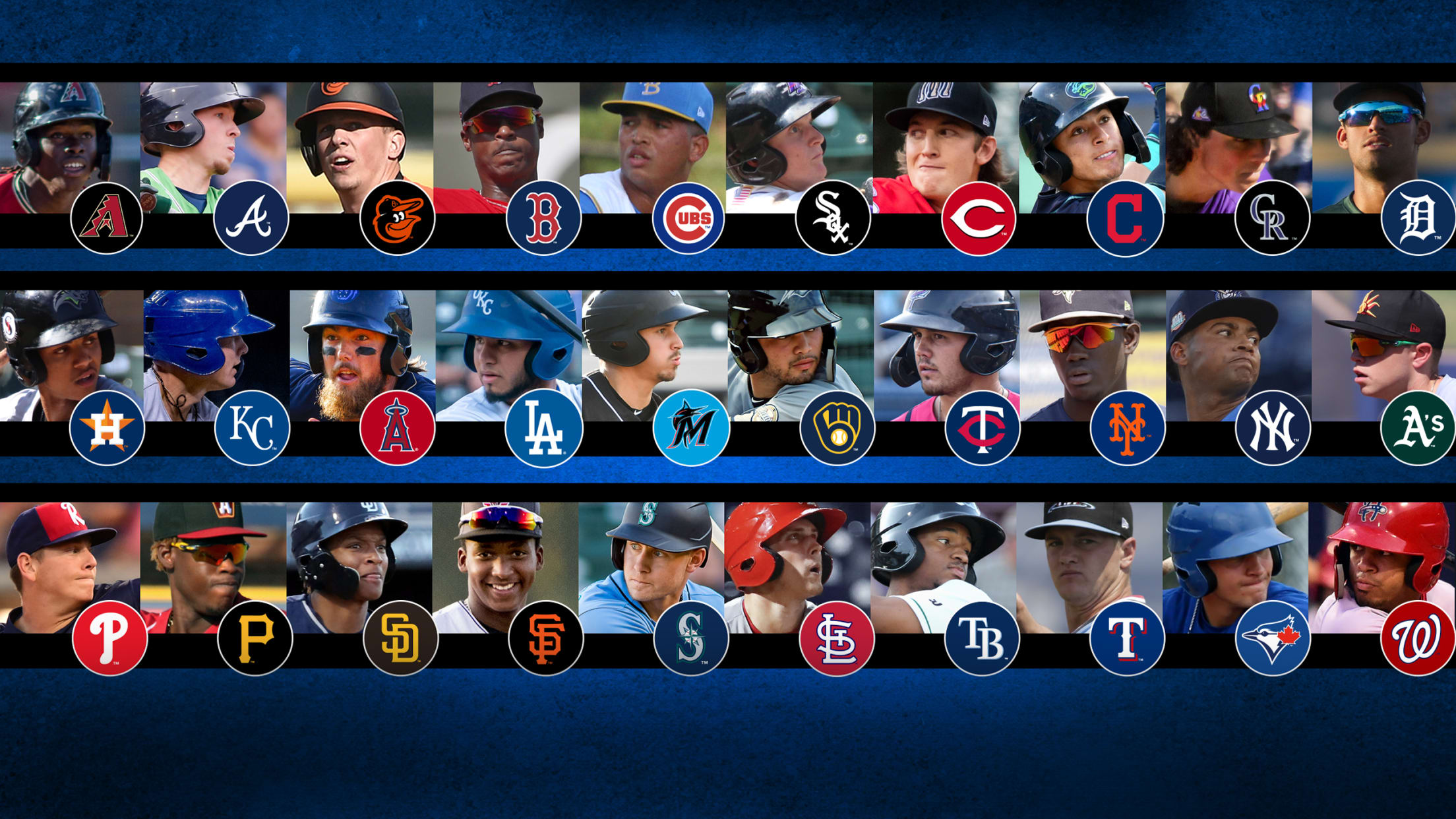 In a typical year, fans would have been able to watch some of baseball's top prospects square off this weekend in the 22nd annual SiriusXM All-Star Futures Game, which had been scheduled for Sunday, July 12 at Dodger Stadium. But this isn't a typical year, and due to the ongoing
Here's why the Rays are made for 2020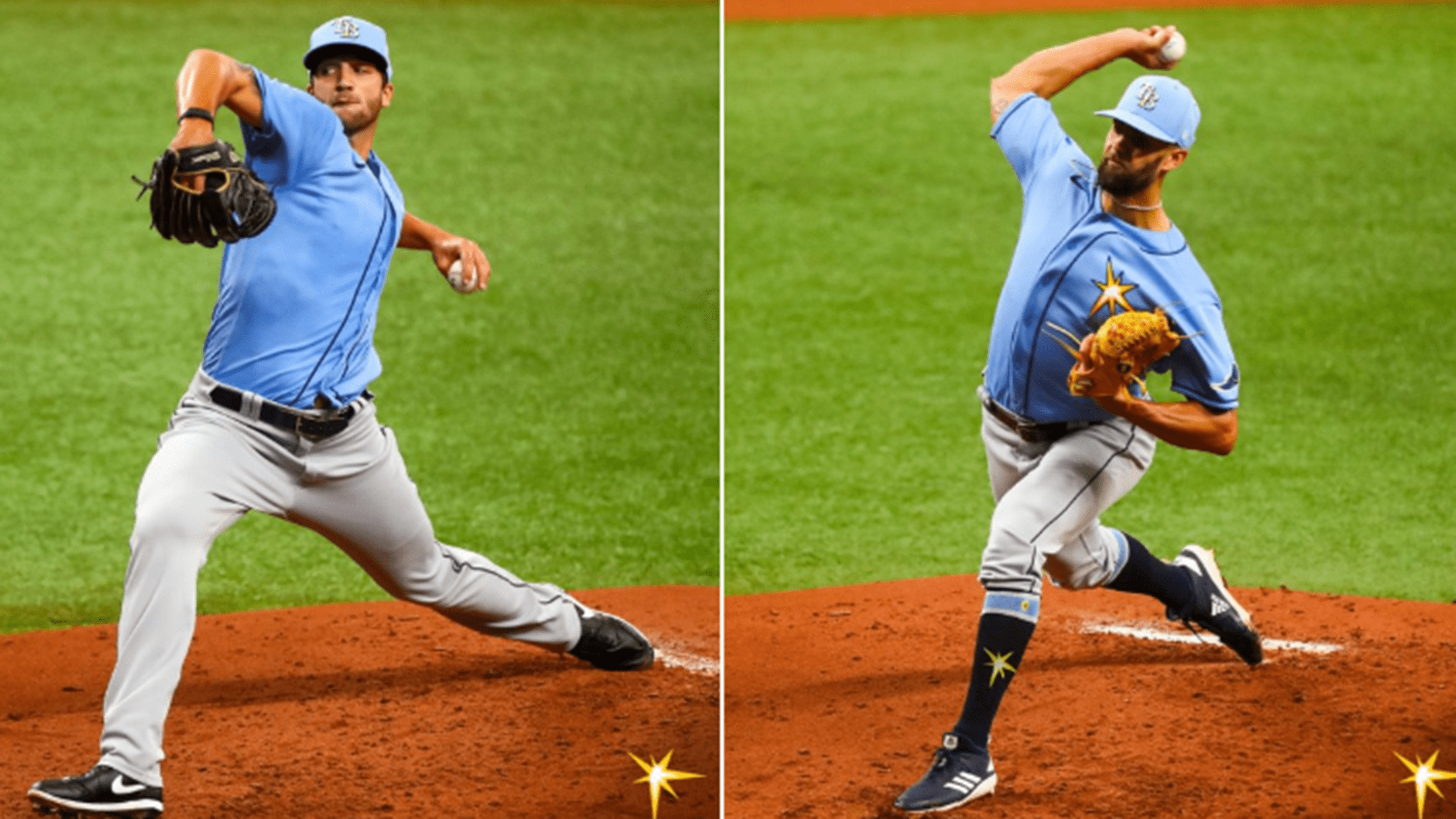 The Rays are built for the 2020 season. If you have to face the unprecedented, you might as well be the team known for its constant experimentation and innovation, and one built on a seemingly endless chain of valuable, versatile players. Tampa Bay can throw a million different looks at
Rendon unfazed by quick ramp-up to season
Manager Joe Maddon praises third baseman's consistency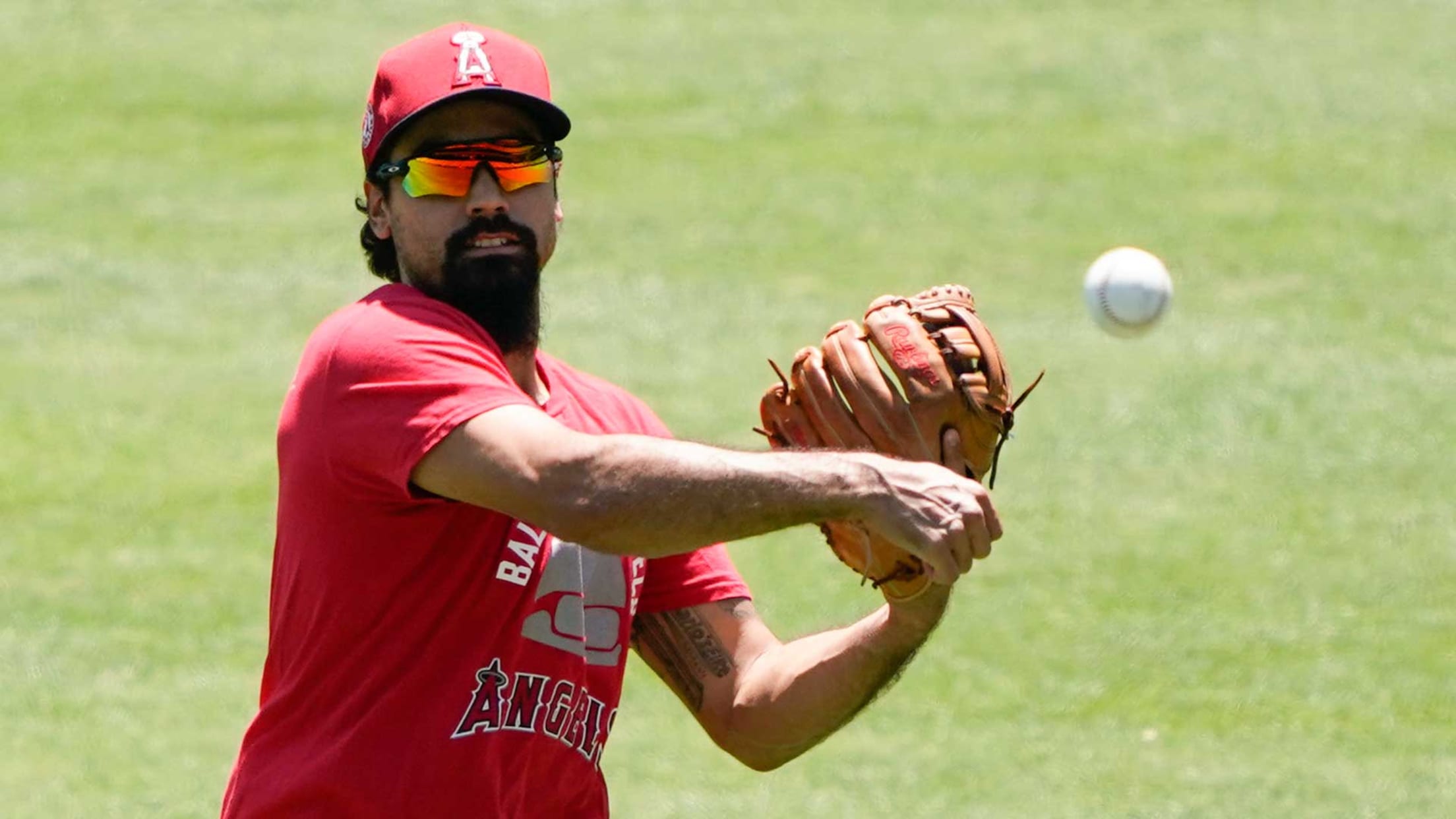 ANAHEIM -- Following the birth of his second child with his wife, Amanda, in February, Angels third baseman Anthony Rendon joked that he spent most of his time during quarantine changing diapers. Rendon cherished his time with his family with the baseball season pushed back roughly four months, and said
Healthy Verlander unveils revamped delivery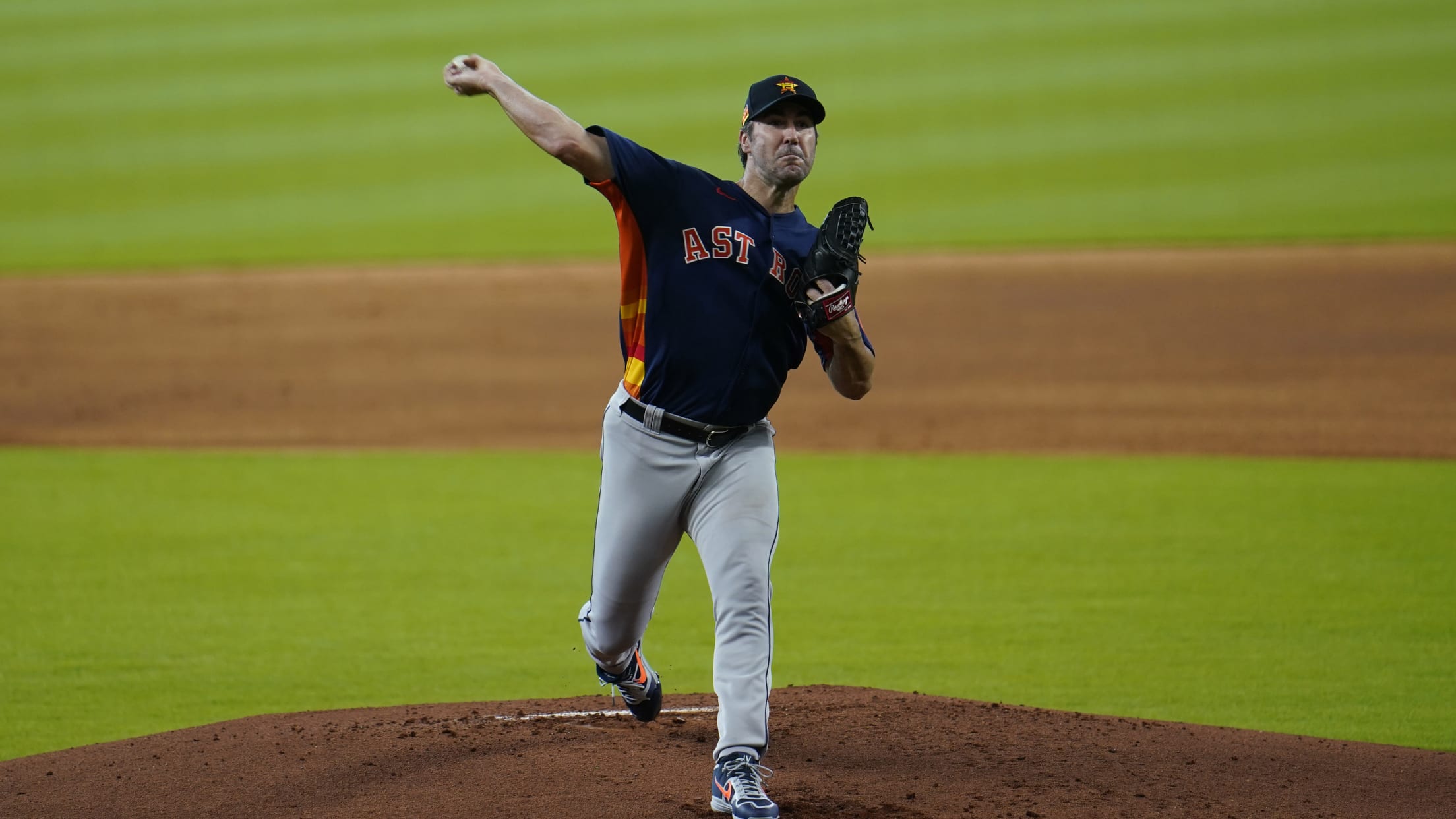 HOUSTON -- Even at 37 years old and coming off perhaps his best season, Astros pitcher Justin Verlander is constantly tweaking his mechanics. The goal is to play until he's 45 years old or even longer. The long layoff caused by the COVID-19 pandemic not only allowed Verlander to heal
'I feel like I'm already there' -- Belli ready to roll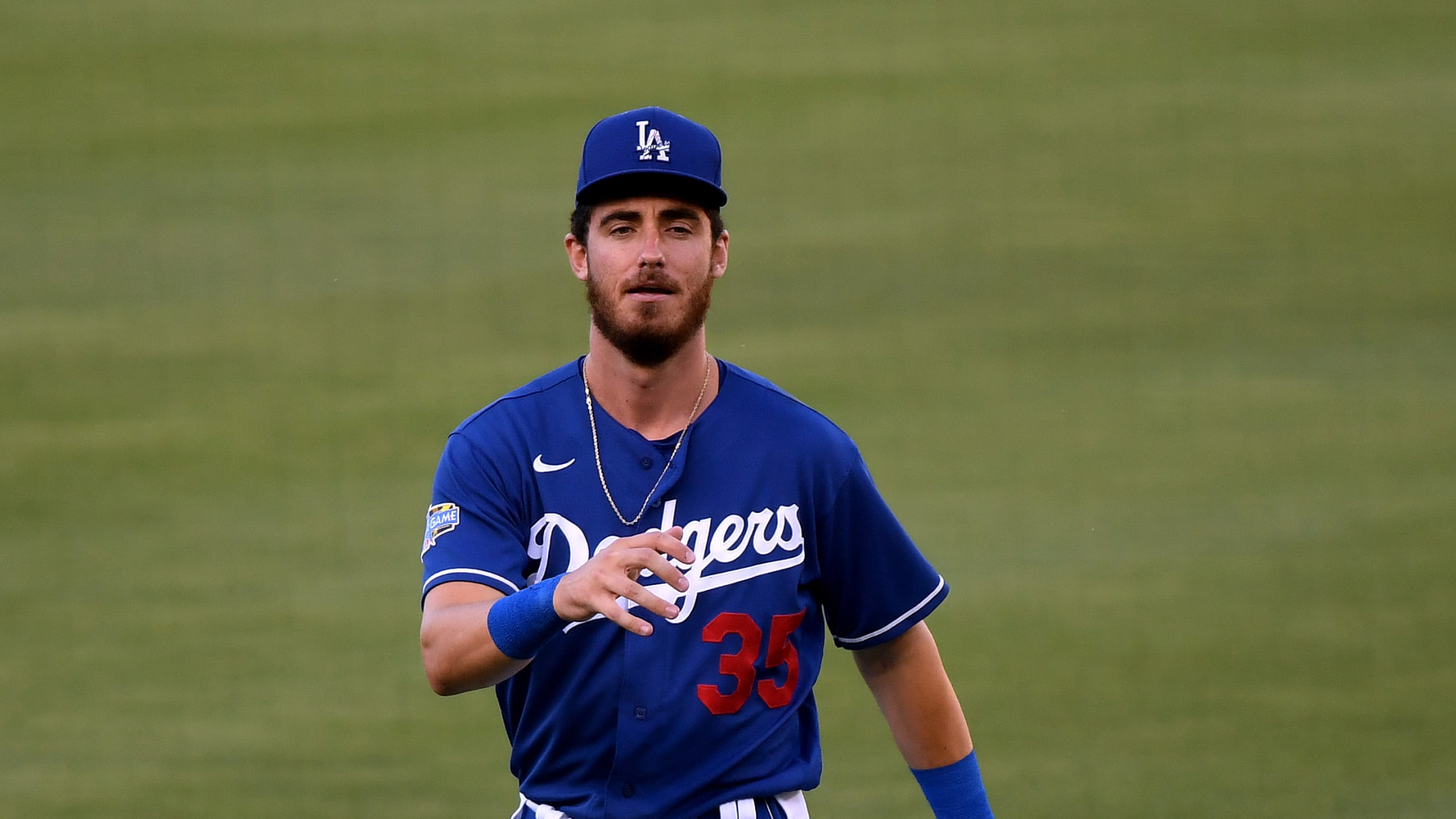 LOS ANGELES -- Reigning National League MVP Cody Bellinger has bad news for opposing pitchers and video-game players. "I feel like I'm already there," Bellinger said of his readiness for the 2020 season after a three-month pause. "I really got to work on my swing. I feel really good, and
Mets, Yanks to play on 9/11 anniversary in 2021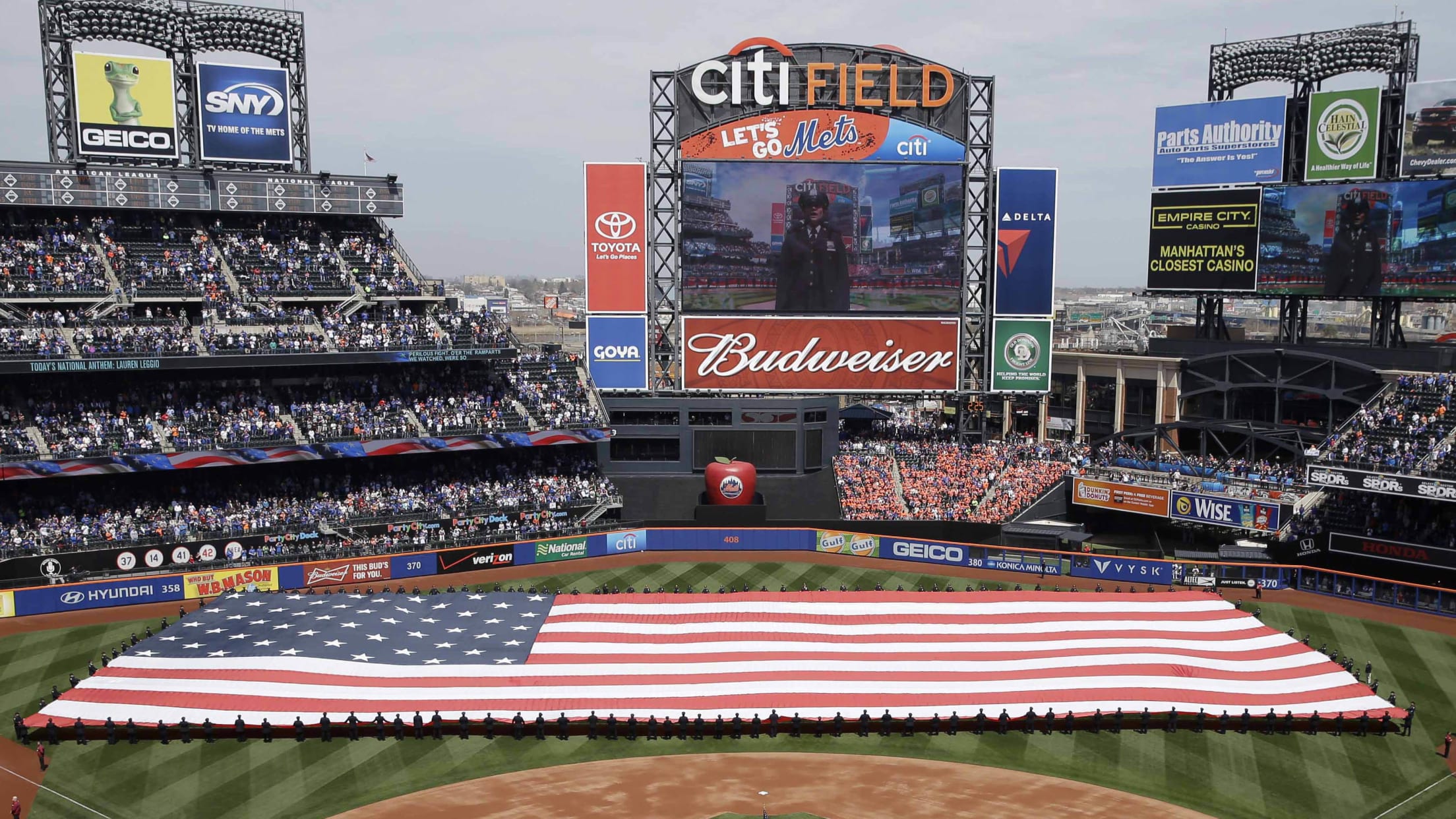 NEW YORK -- In what promises to be an emotional night of remembrance, the Mets and Yankees will play at Citi Field on Sept. 11, 2021, on the 20th anniversary of the 9/11 terrorist attacks. The game highlights the Mets' 2021 schedule, which Major League Baseball released Thursday. • 2021
'Dodger uniform was meant' for Mookie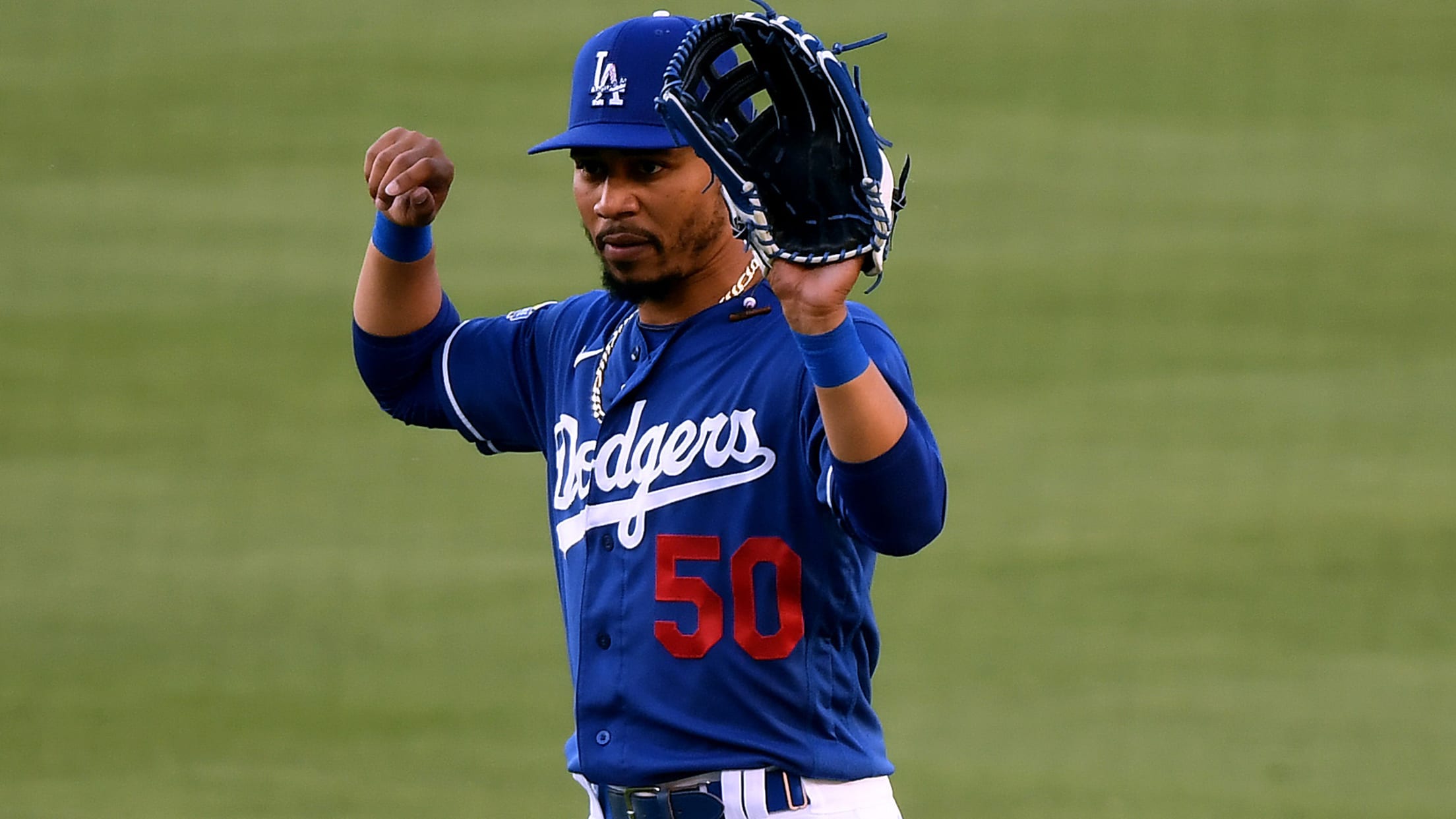 By the time Spring Training 2020 shut down in the middle of March, Dodgers manager Dave Roberts had only gotten eight Cactus League games out of Mookie Betts. After that, because of the coronavirus, Roberts wondered when he would see Betts, the MVP of the American League in 2018 and
Bregman robbed by ... Astros' bullpen catcher?!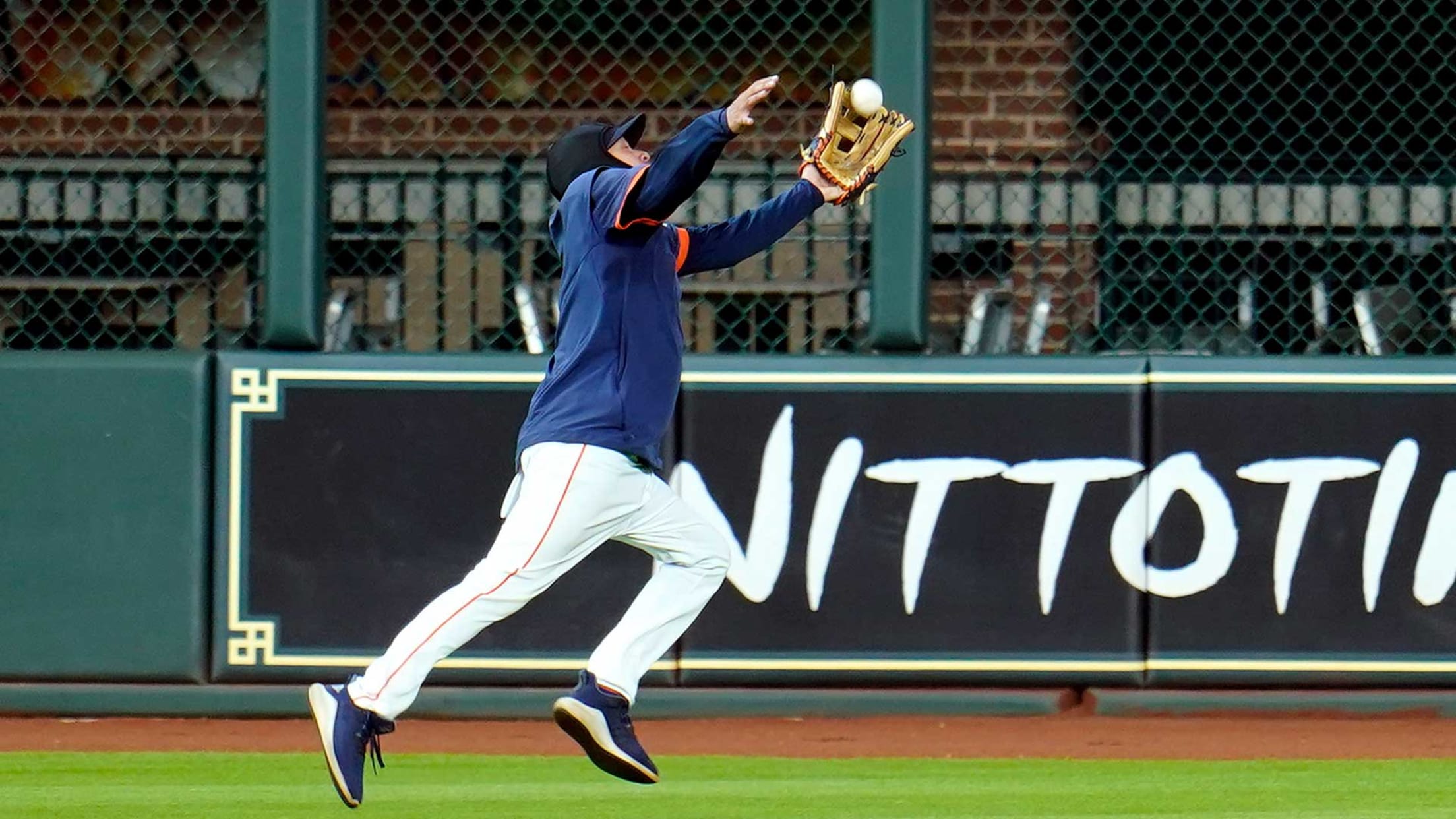 HOUSTON -- Look at him. He can play center field. Longtime Astros bullpen catcher Javier Bracamonte made the play of the day during Thursday's Summer Camp instrasquad game at Minute Maid Park, running down a hard-hit fly ball off the bat of All-Star third baseman Alex Bregman in right-center field
Bo goes deep, shares confidence in Blue Jays
Shortstop homers in intrasquad game, believes team will compete in '20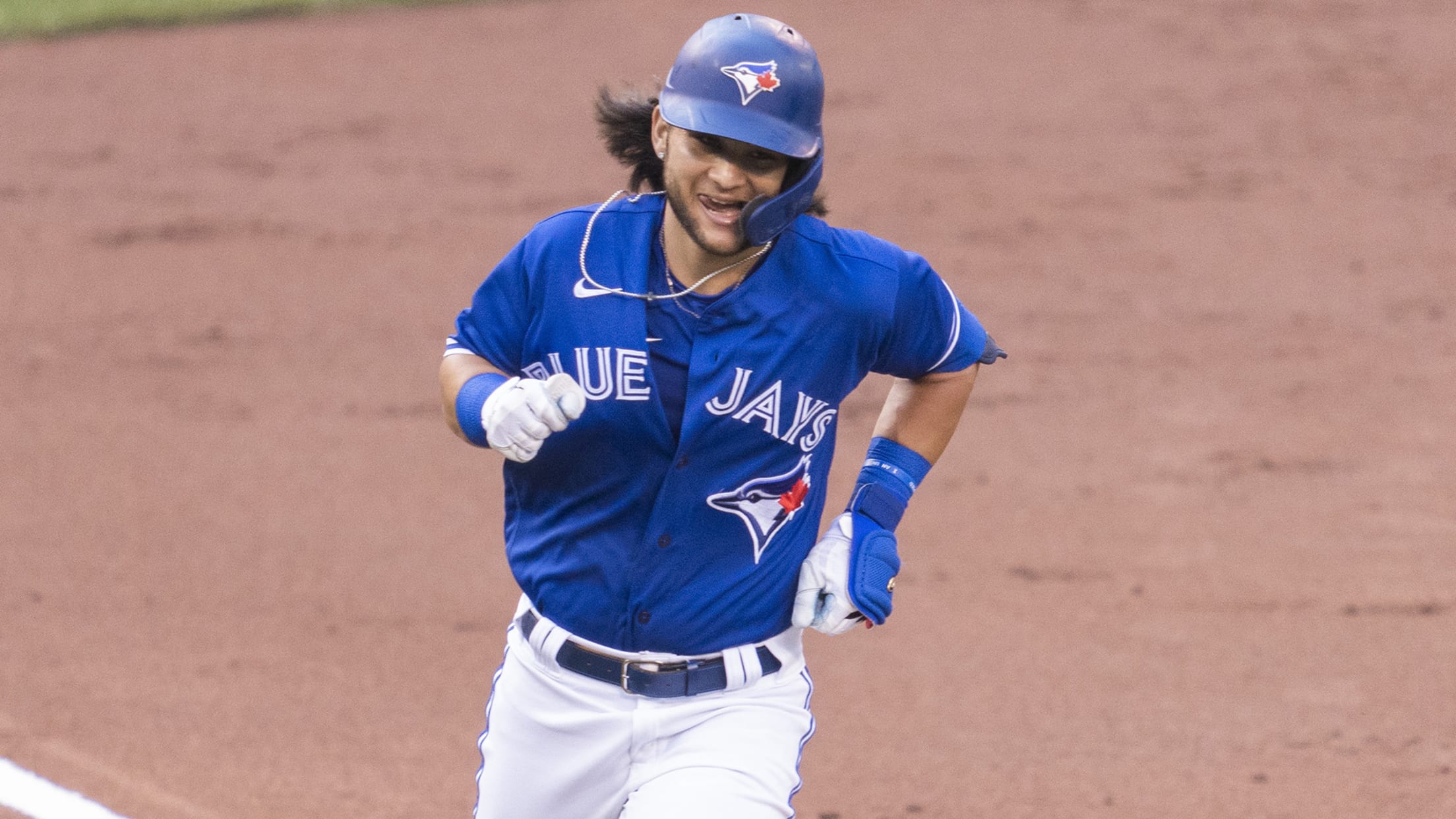 TORONTO -- Bo Bichette is good, and he knows it. As this young Blue Jays team continues to adopt that same confidence, the 22-year-old shortstop is setting his sights high for the upcoming 60-game regular season. A shorter season should improve Toronto's odds of making a postseason run ahead of
For Chapman, 'every game' will feel like playoffs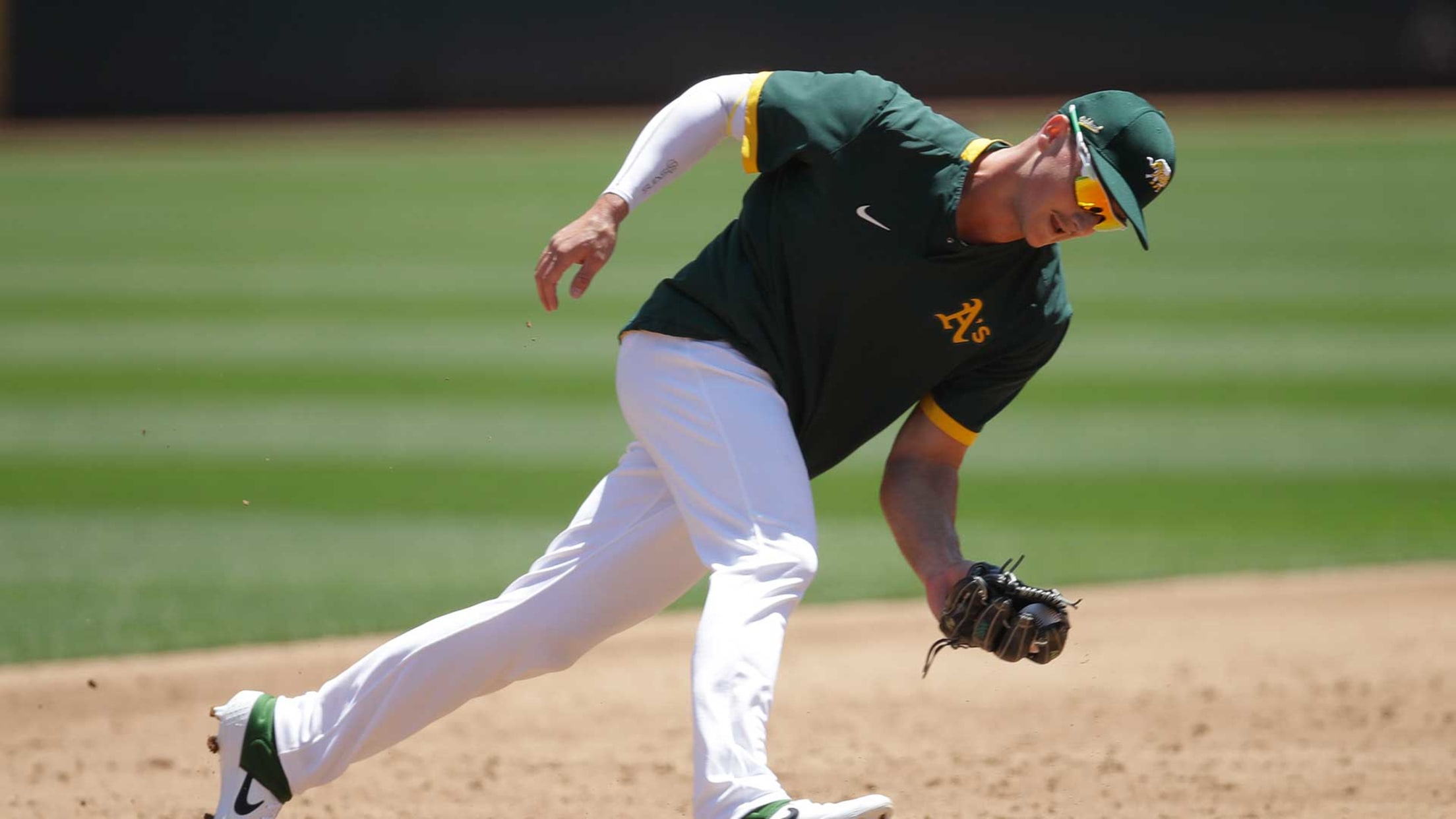 OAKLAND -- While other A's players provided a glimpse of their workouts through social media during the baseball shutdown, Matt Chapman kept a low profile. But that doesn't mean he wasn't working. Instead of coming home to California following the sudden end to Spring Training in March, Chapman decided to
To bunt, or not? How to handle new rule in extras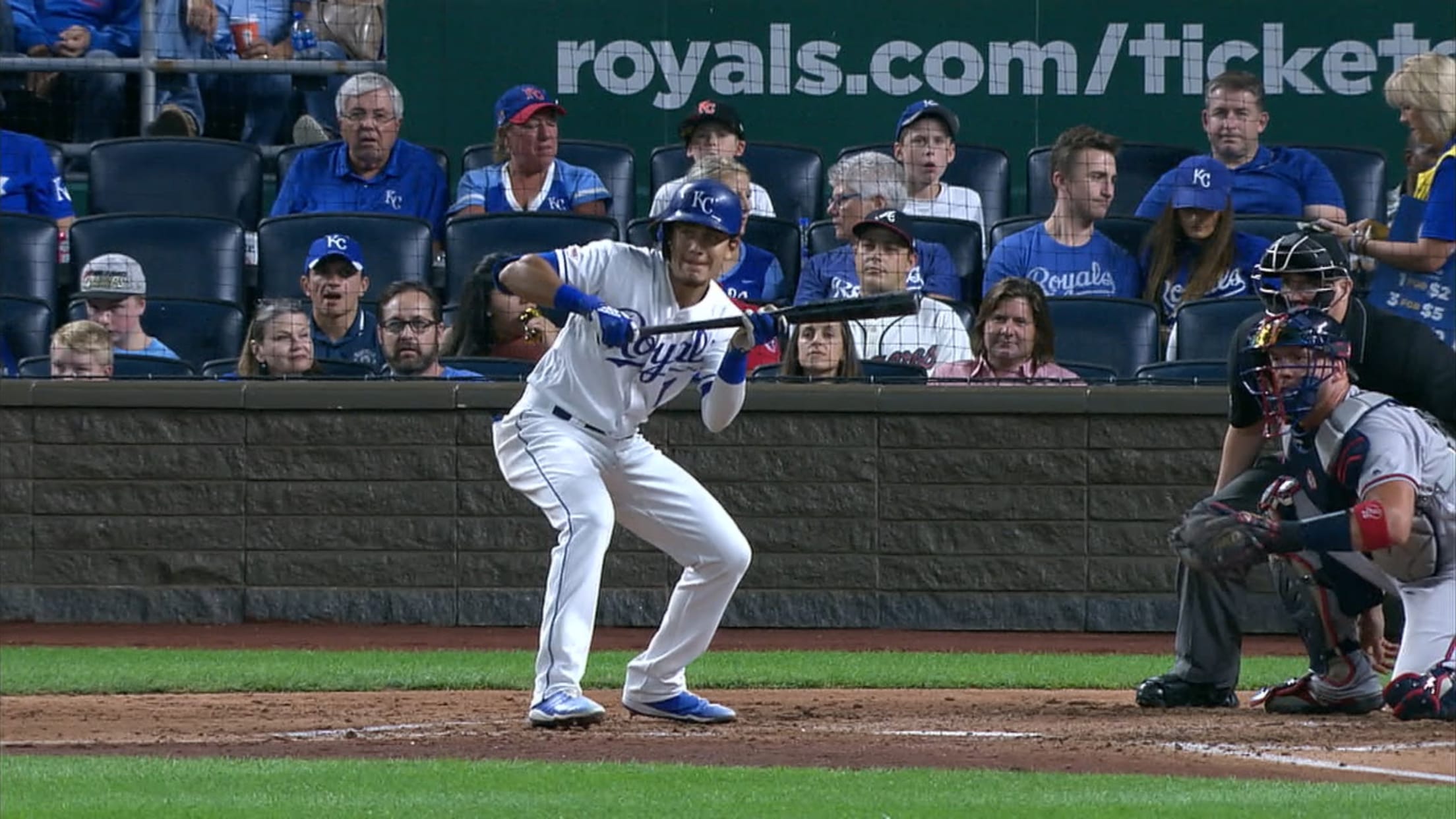 There's a divisive new rule coming to Major League Baseball in 2020, and it's not the designated hitter being added to the National League. (Well, it's not just that.) No, the new rule that's really going to stir up some controversy is that in extra innings, a "designated runner" will