Altuve's 12th playoff HR silences Bronx crowd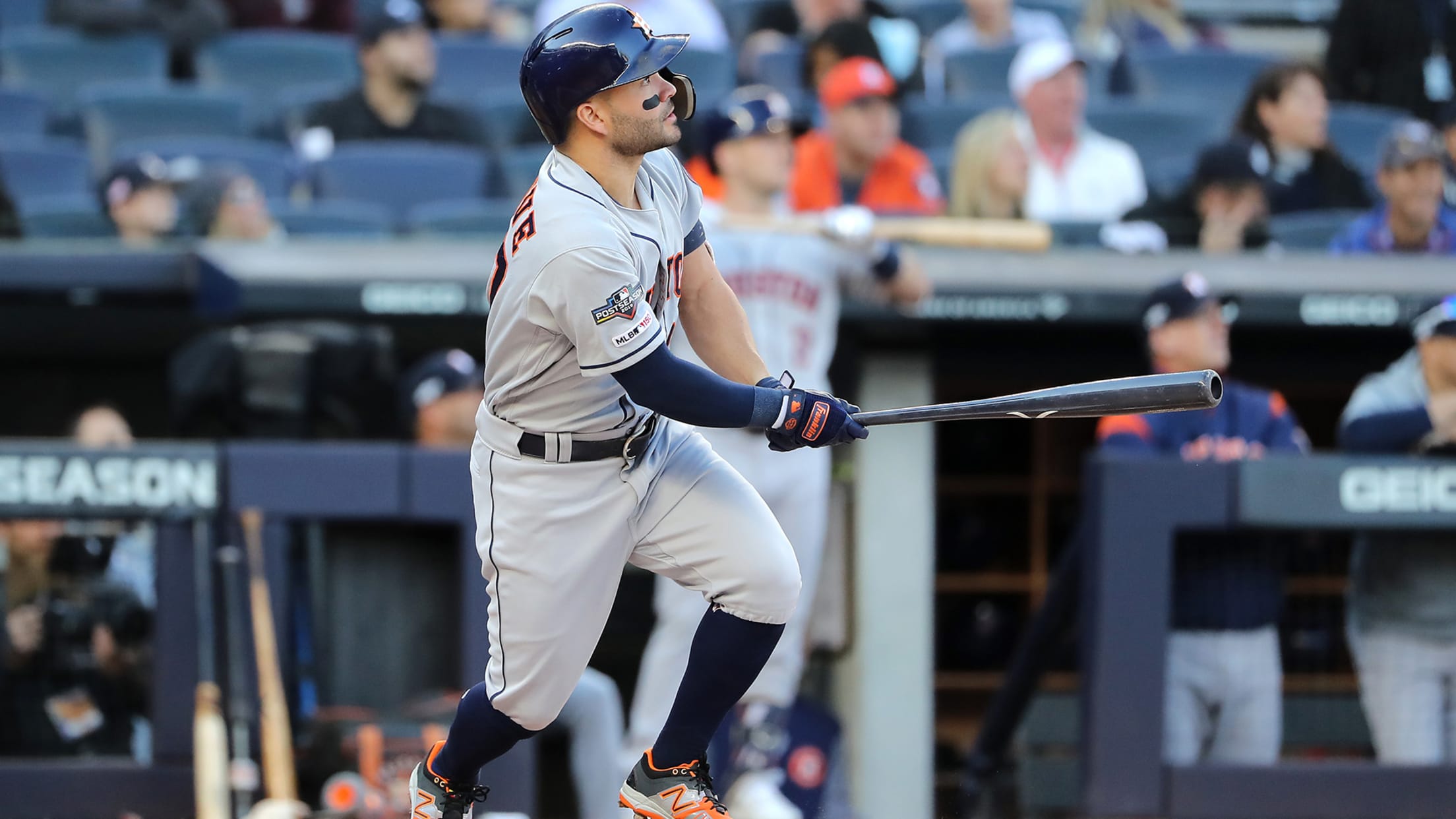 NEW YORK -- The boisterous crowd at Yankee Stadium welcomed Astros second baseman José Altuve with a chorus of boos when he was announced in pregame introductions before Game 3 of the American League Championship Series on Tuesday. The jeers got even louder when he stepped to the plate in
Can Cards rally from 3-0? It's not impossible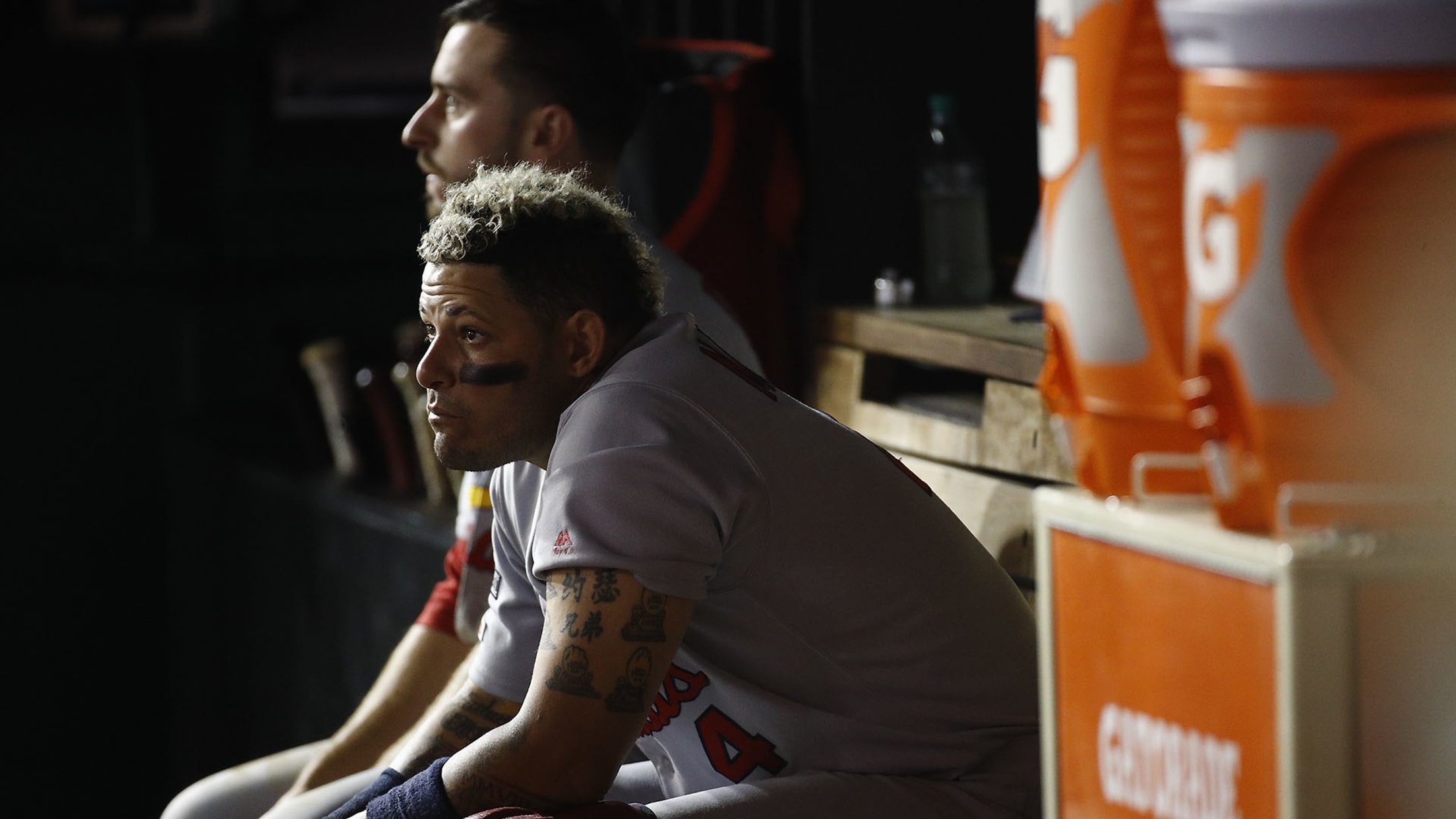 On Monday night, the St. Louis Cardinals lost, 8-1, to the Washington Nationals in Game 3 of the National League Championship Series. It was, to put it mildly, a feeble effort. The Cardinals have been outscored in the series 13-2, they are slugging .143 for the series (roughly the equivalent
NLCS G4: Lineups, matchups, FAQ (8 ET, TBS)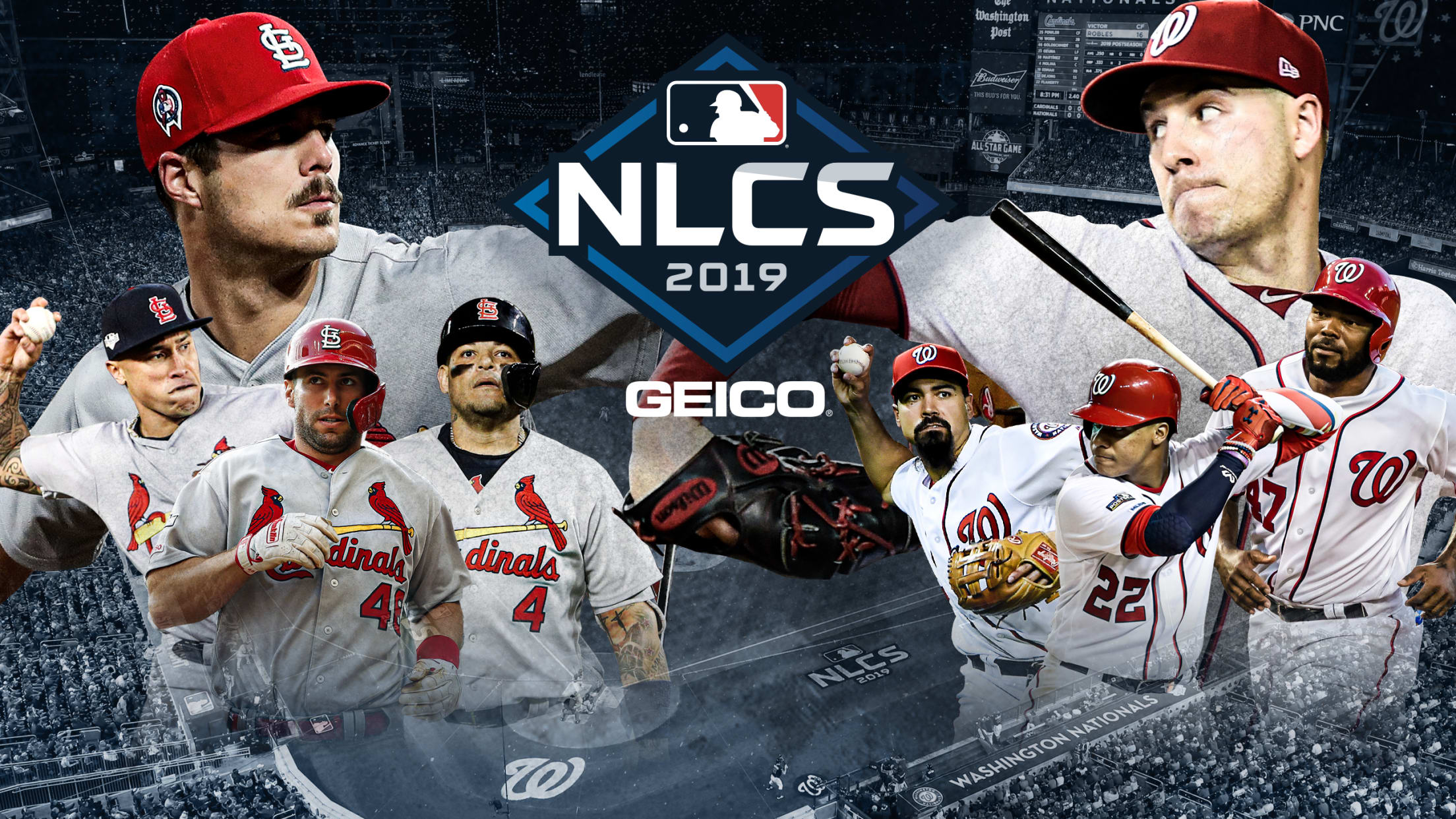 WASHINGTON -- The Nationals have a chance to advance to the first World Series in team history on Tuesday night, when they host the Cardinals for Game 4 of the National League Championship Series. Washington has won seven of its first nine postseason games, and dating back to the regular
Stanton out of G3 starting lineup; Hicks in CF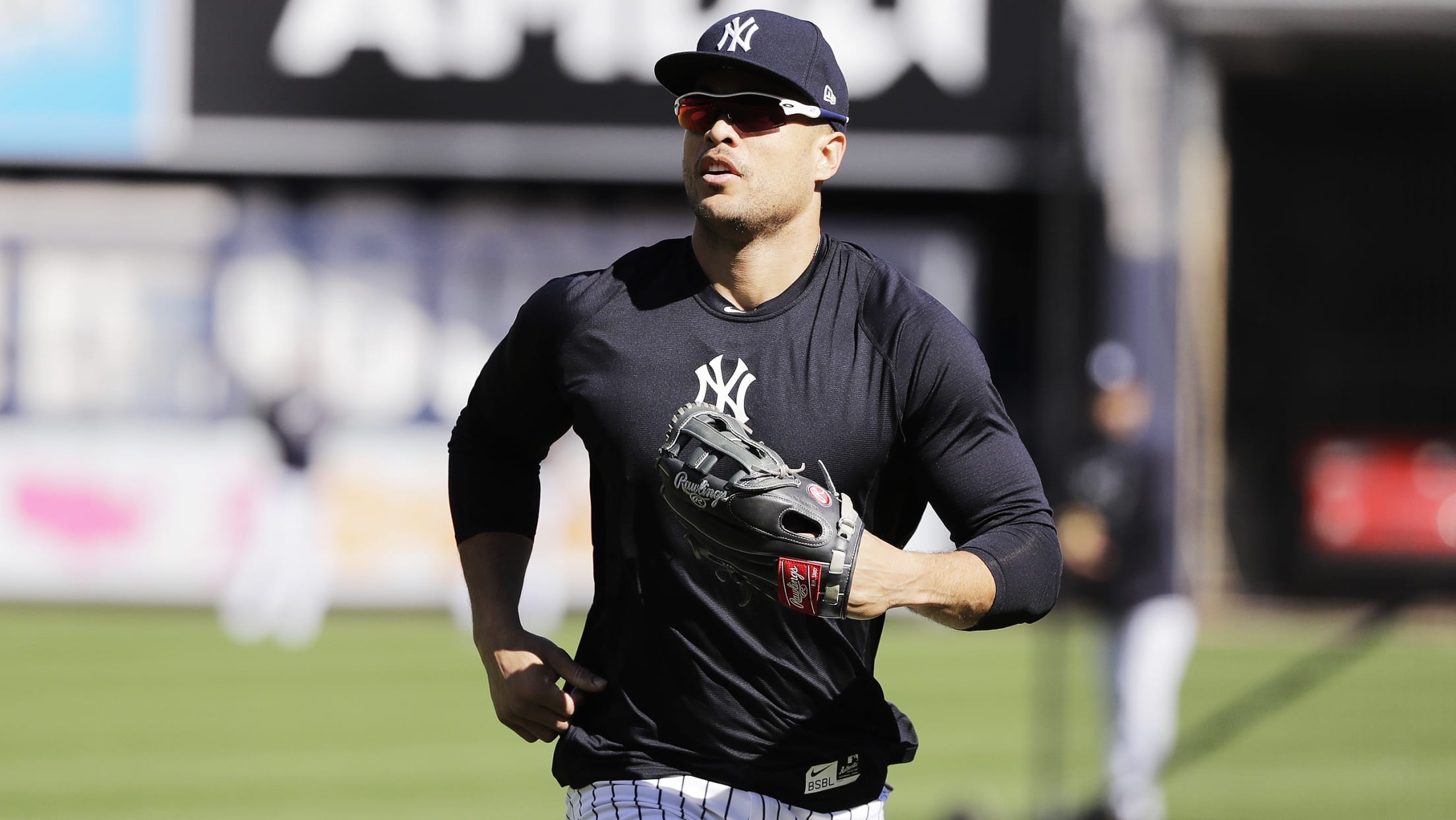 NEW YORK -- Giancarlo Stanton was on the field for batting practice prior to Tuesday's Game 3 of the American League Championship Series, but the Yankees slugger is uncertain when his right quadriceps strain will permit him to play the outfield or run the bases. In the meantime, Aaron Hicks
Will these contract options be picked up?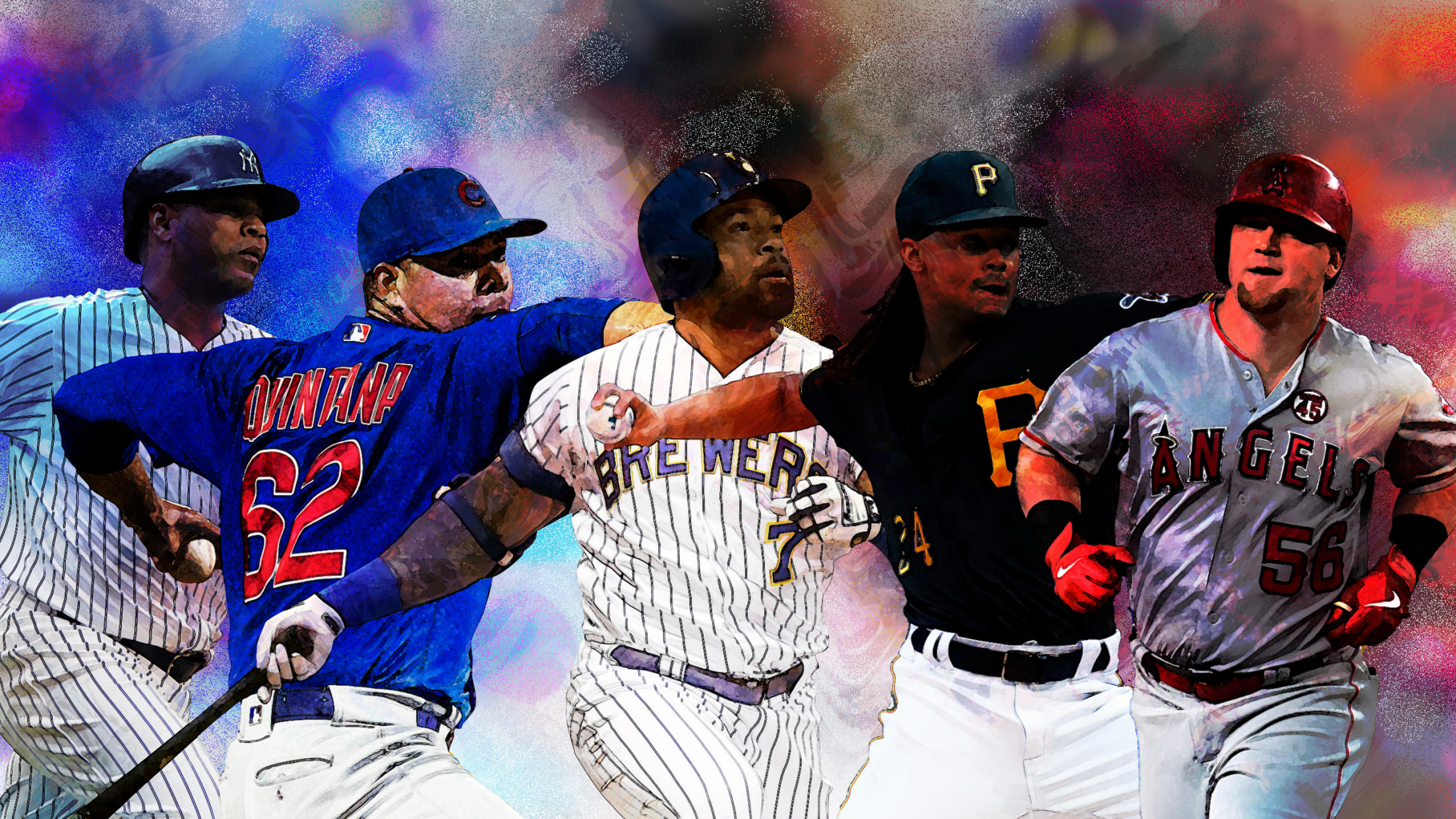 October is the month for determining a champion, but it is also the month for evaluating options. Five days after the World Series ends, teams will have to make the call on whether to exercise 2020 options on their players or allow them to explore free agency. In some cases,
MLB monitoring forecast for ALCS Game 4
Astros, Yankees weighing rotation options in case weather interrupts series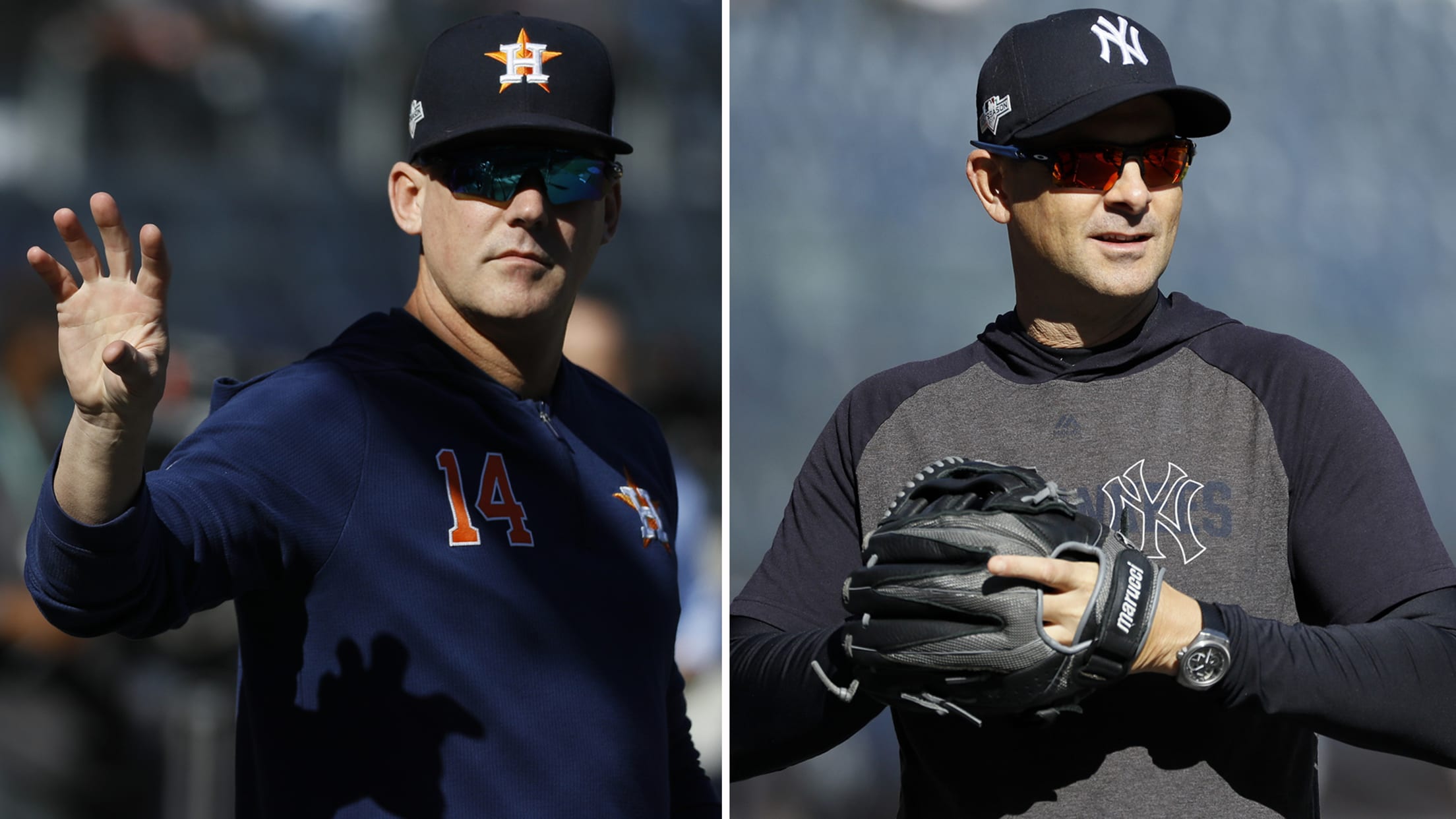 NEW YORK -- Major League Baseball is monitoring the weather forecast for Wednesday night's Game 4 of the American League Championship Series at Yankee Stadium, but it's too early to tell what's going to happen or to discuss a plan in the event of rain.
Mike Maddux pulls off '1-in-67-million' golf feat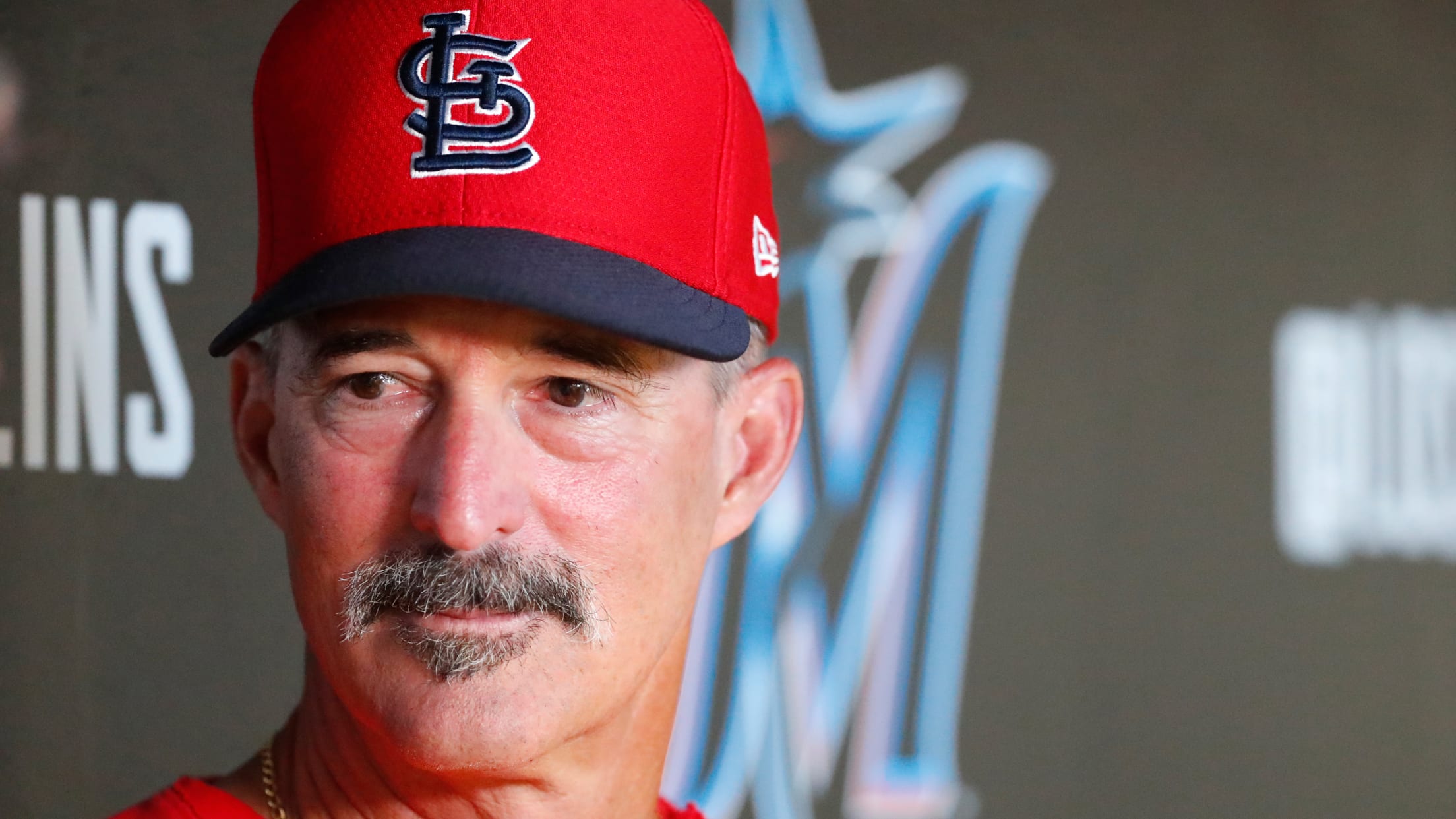 WASHINGTON -- It wasn't a sign of good things to come for his team as the Cards lost, 8-1, to the Nationals on Monday night to fall into a 3-0 NLCS hole, but pitching coach Mike Maddux hit not one but two hole-in-ones at the Army-Navy Country Club on Monday
This is the best manager free-agent class ever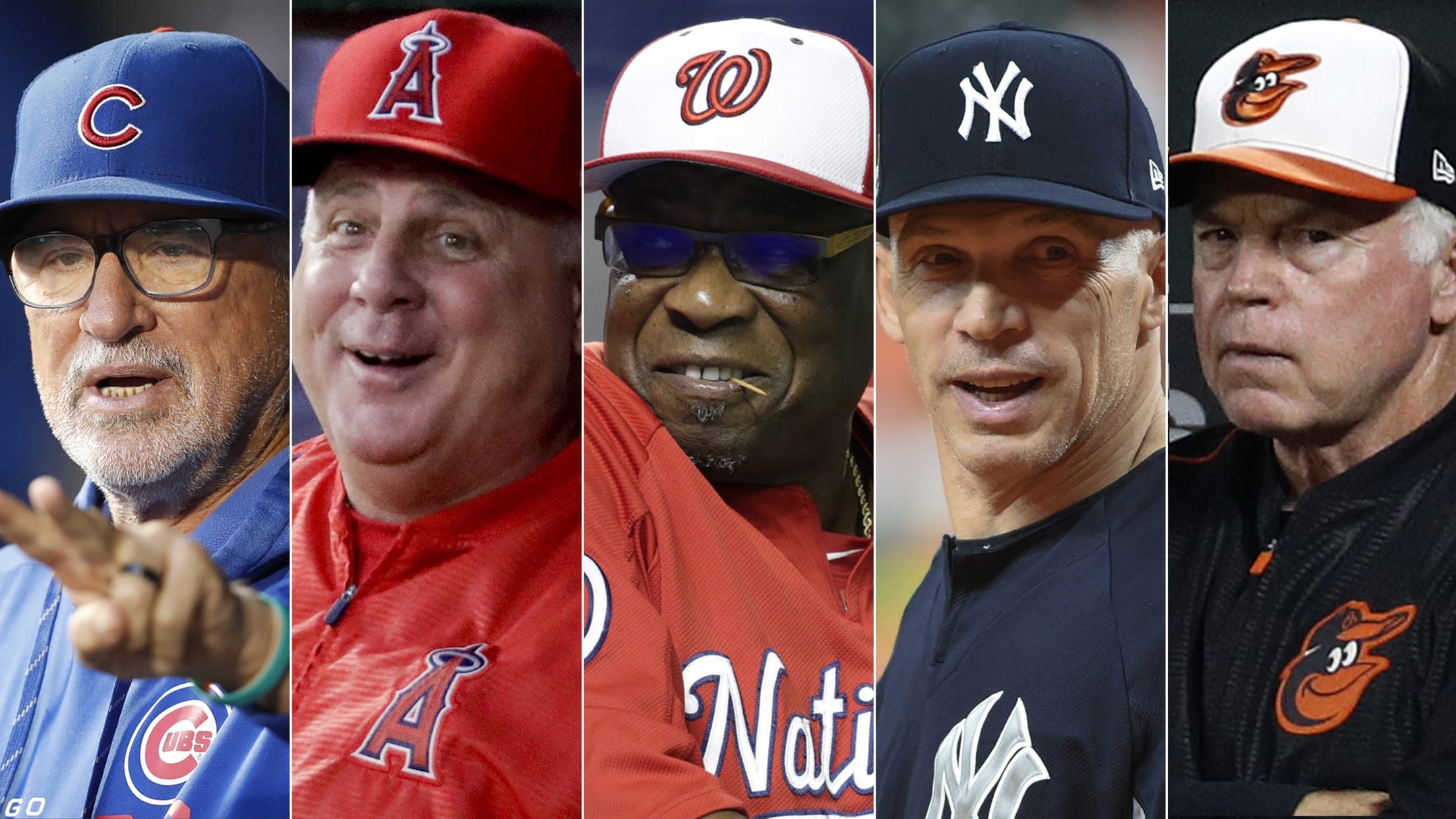 We love to evaluate free-agent classes in baseball the way we did last winter, when two young stars, Bryce Harper and Manny Machado, were at the head of the class, both just 26 years old, both on the market, both on their way to $300 million contracts. So why can't
Rumors: Strasburg, Ryu, Ozuna, Archer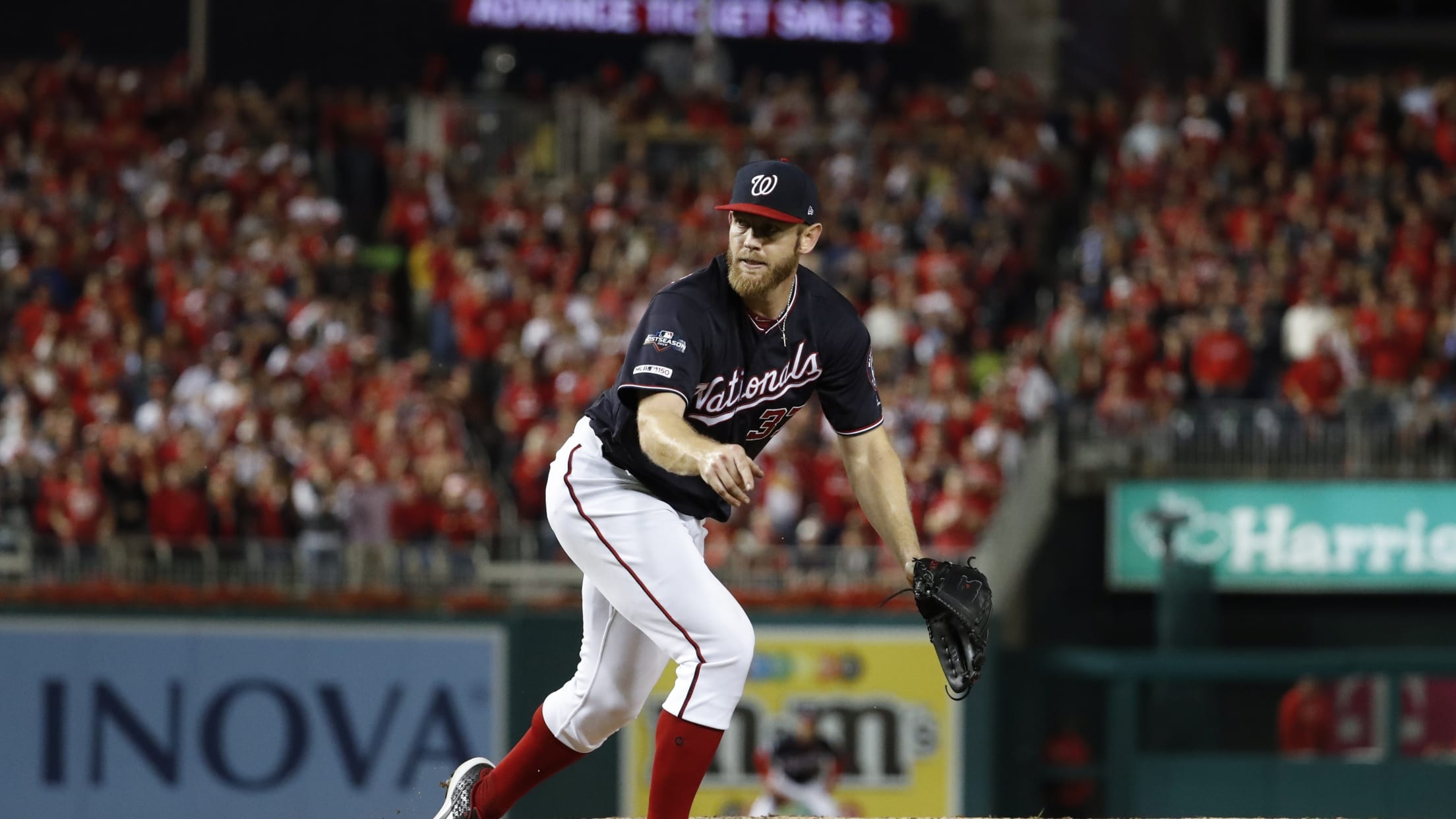 MLB.com is keeping track of all the latest free agent and trade rumors right here.
Here is the updated postseason schedule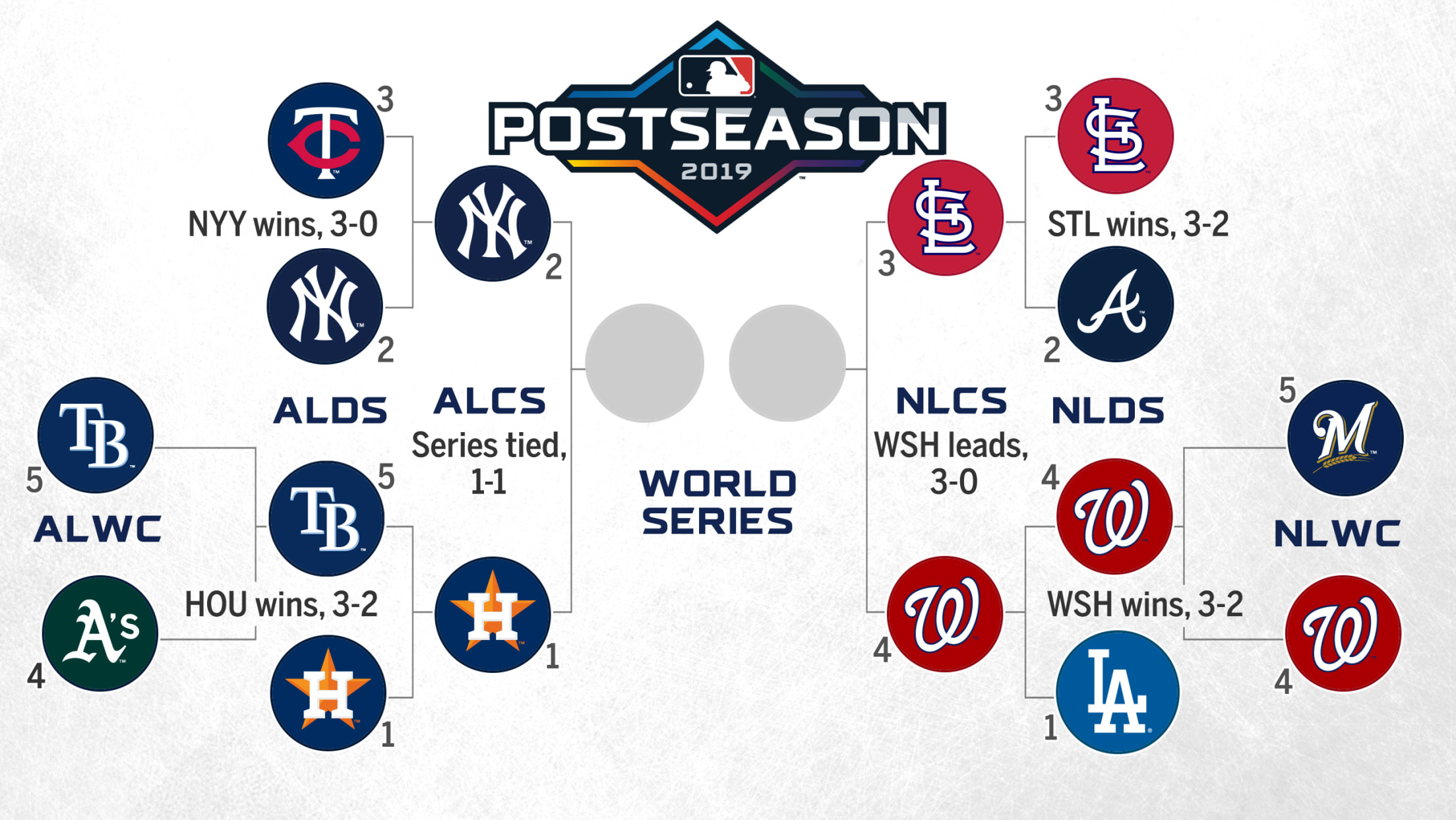 The 2019 postseason is underway, and we're one step closer to the World Series. The NL Championship Series began on Friday, and the AL Championship Series started Saturday. Game 1 of the 2019 World Series presented by YouTube TV is scheduled for Tuesday, Oct. 22, and the 115th Fall Classic
Manager Buzz: Cubs, Mets, SF, LA, A's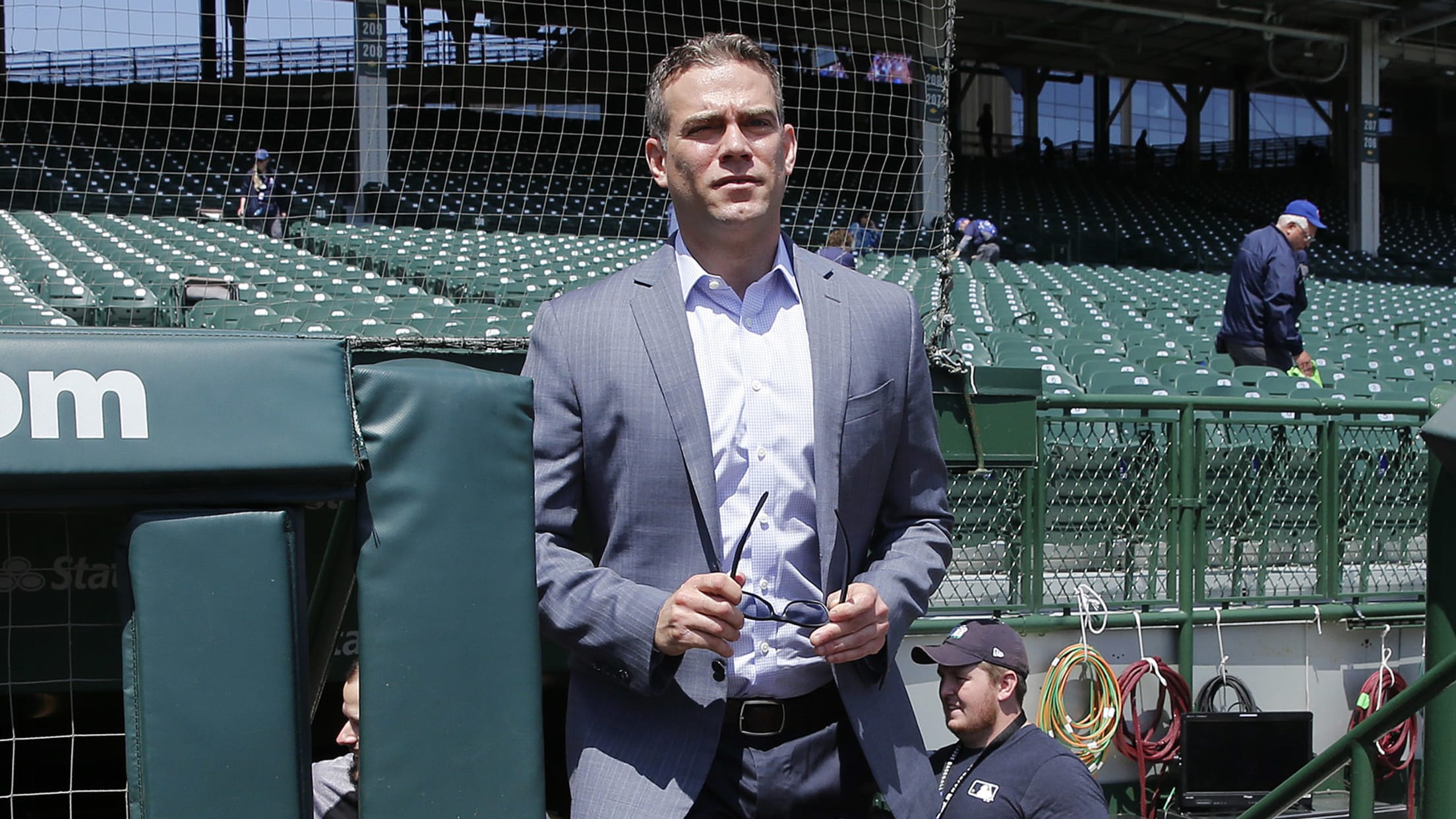 MLB.com is keeping track of all the latest news and rumors surrounding potential manager changes around the Majors.
One free-agent fit to boost each playoff team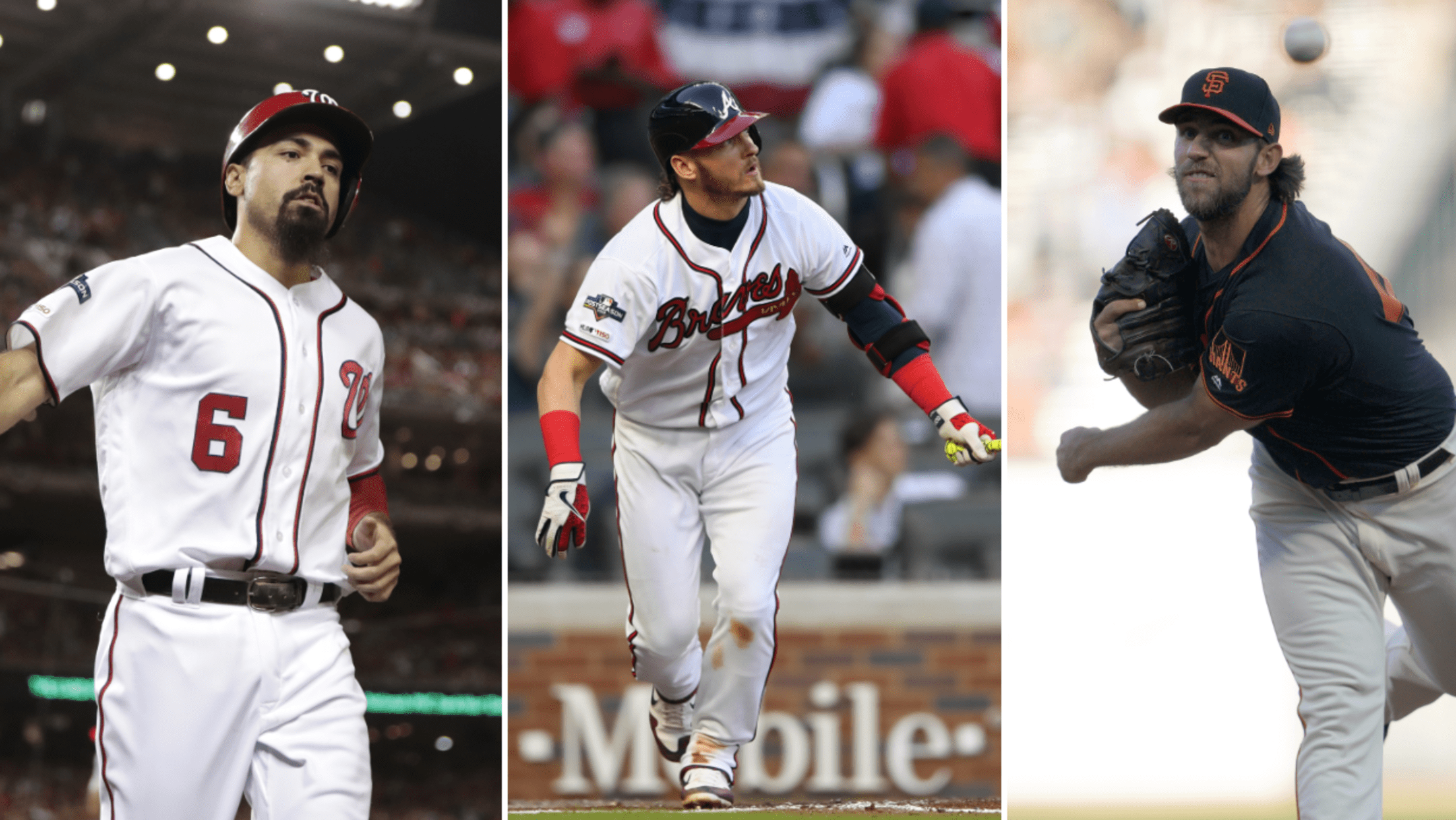 For all but the four remaining playoff teams, October ended all too quickly. The A's, Brewers, Twins, Rays, Braves and Dodgers all made it to the postseason, but their postseasons are over. So what's next? Well, it's about time for them to start looking at the upcoming free-agent class. For
How would possible G4 rainout affect ALCS?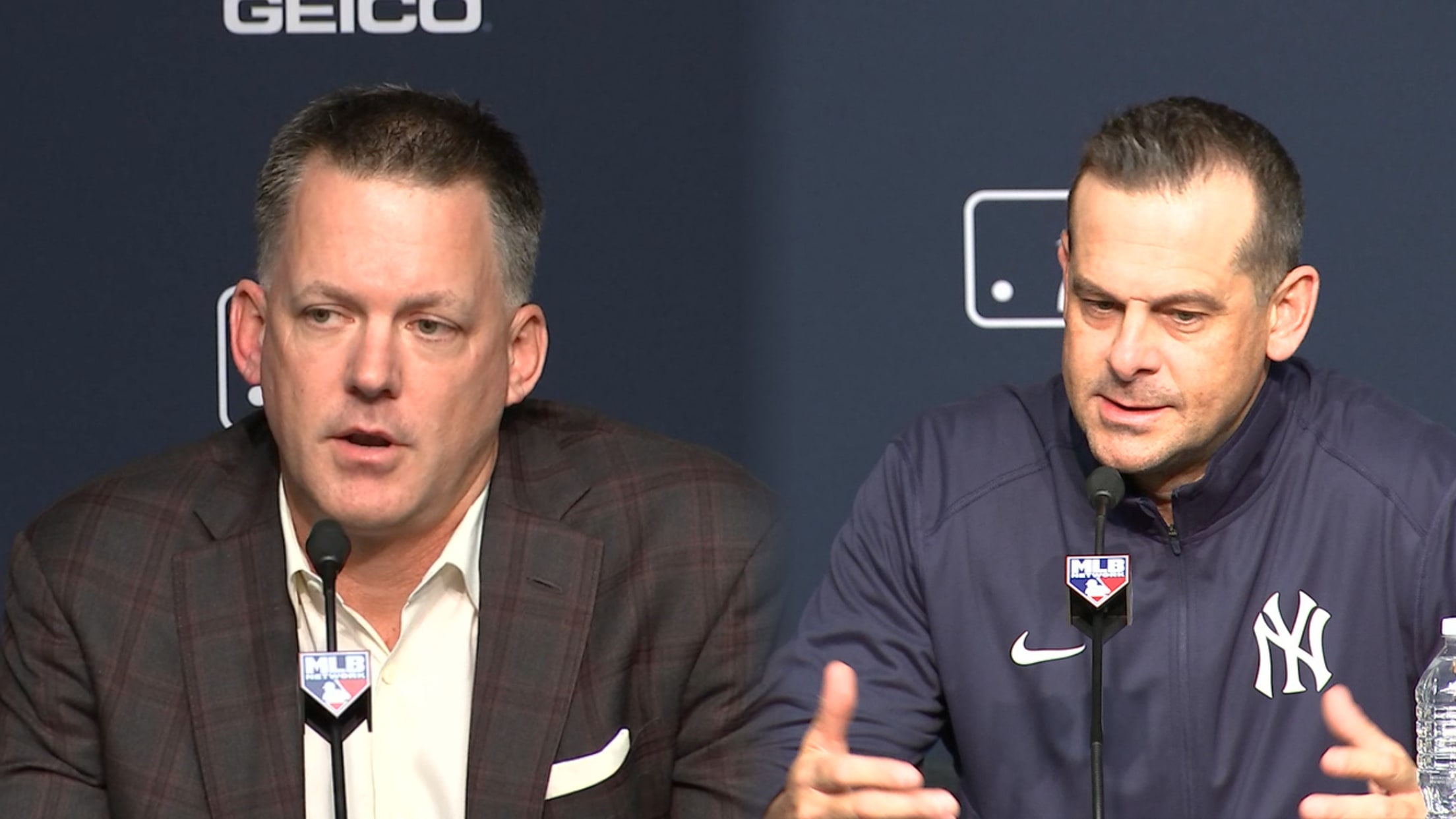 NEW YORK -- Mother Nature has been known, on occasion, to leave indelible marks on the landscape of the postseason. Just ask the Indians about Game 7 of the 2016 World Series (or better yet, ask the Cubs). Brace yourselves, because an already compelling American League Championship Series between the
How'd hero Howie get here? It's been a journey
Resurgent Nats veteran one win away from first WS appearance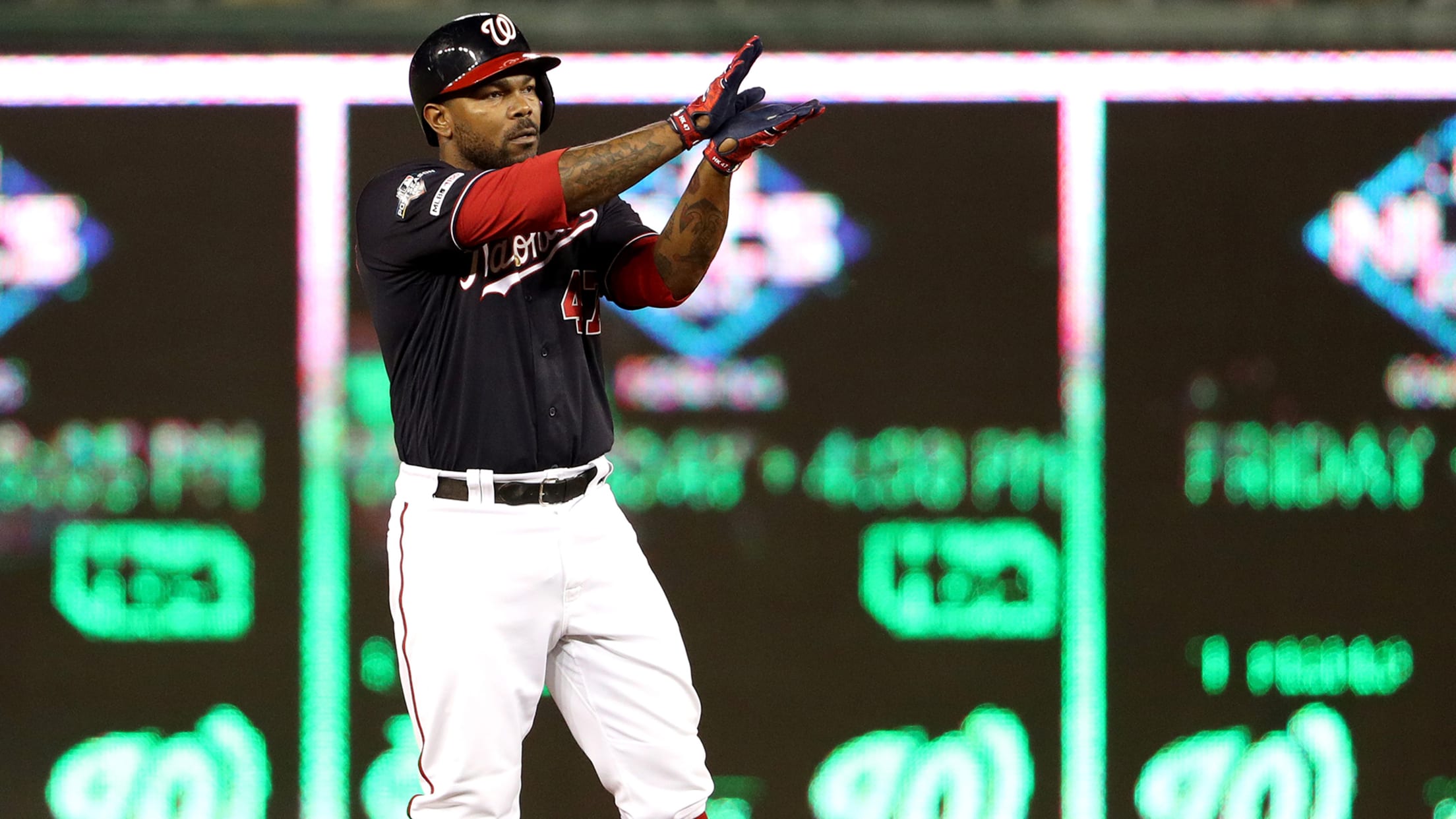 WASHINGTON -- When Howie Kendrick arrived as a bright-eyed 22-year-old on an Angels team that would dominate the American League West in the late 2000s, it felt like a matter of time. When he joined the Dodgers in the early stages of their National League West dominance, it felt the
Inbox: How will Pirates' rotation look in '20?
Beat reporter Adam Berry answers questions from fans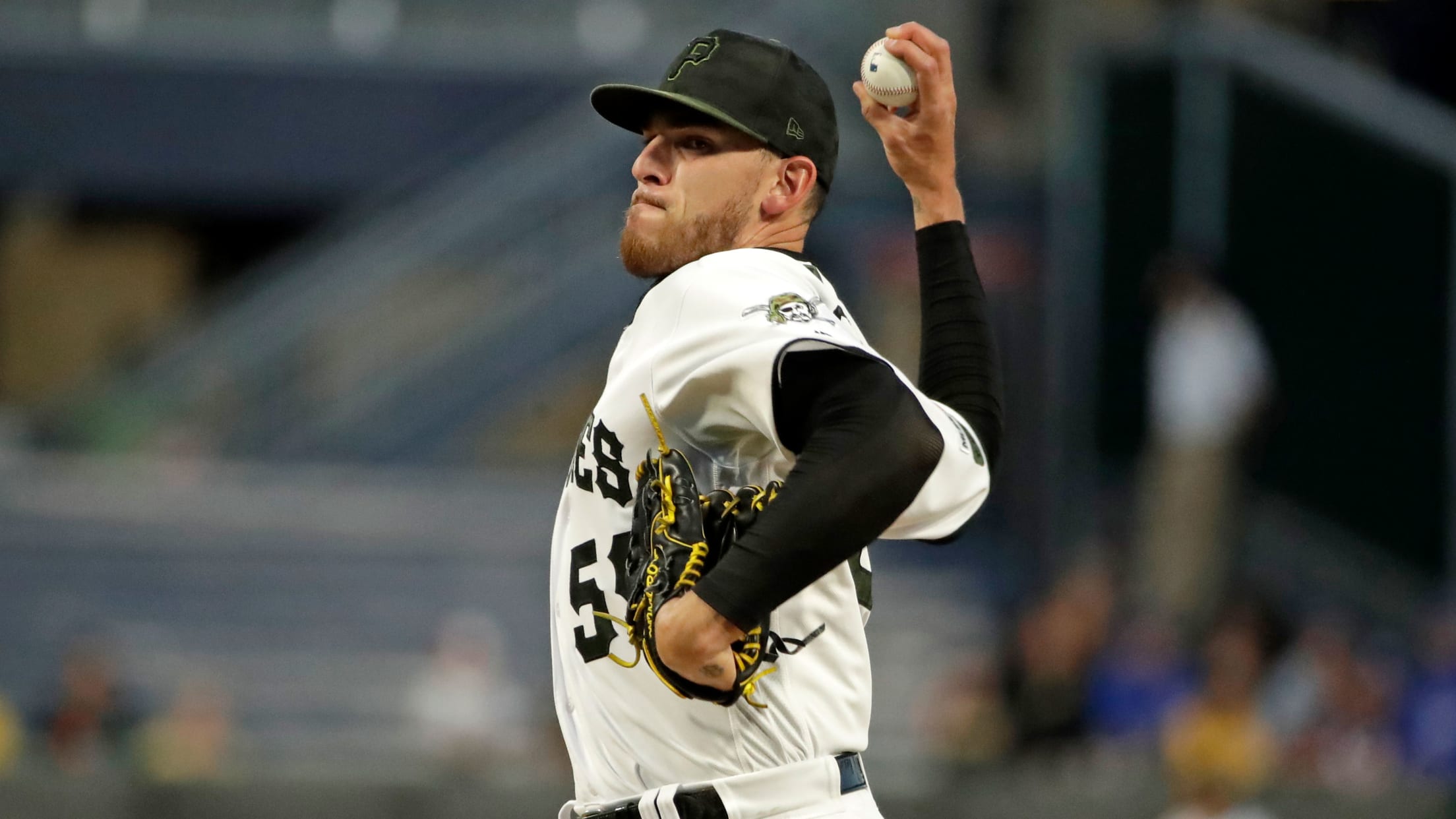 What do you think the Pirates' rotation will look like next season? I think they need to figure it out and bring in some new guys because it was a huge disappointment this year. --Jason T., Pittsburgh Unless they dramatically change course by aggressively going for it (not likely) or
Inbox: Is an overhaul on the way for the Padres?
Beat reporter AJ Cassavell answers questions from fans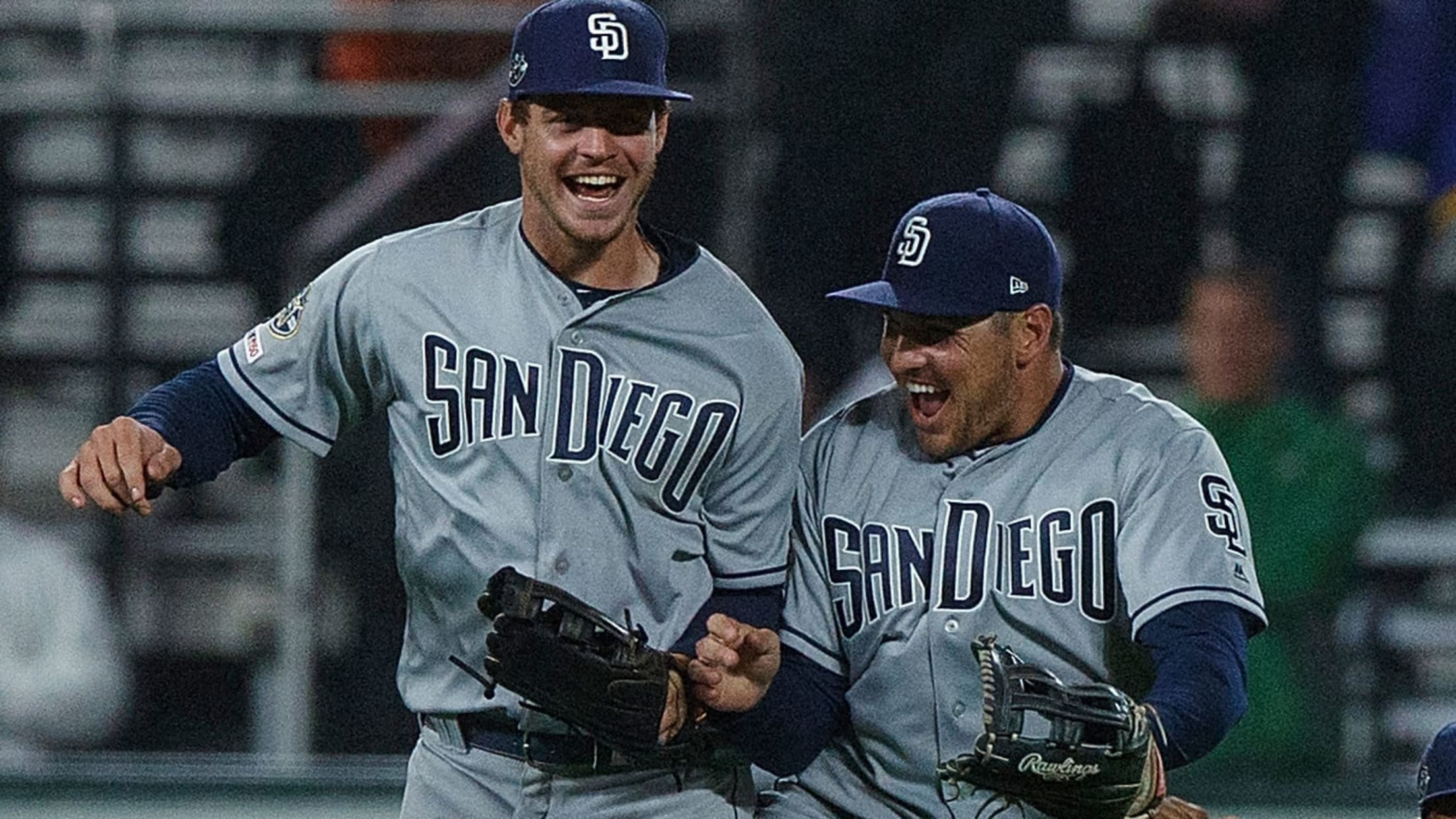 The Padres have narrowed their search for a manager to a few front-line candidates. But with two weeks until hot stove season kicks off, no decision is imminent. In the meantime, this week's Inbox takes a look at some of the most pressing questions that loom for the Padres once
Inbox: What is Cubs' plan for leadoff spot?
Beat reporter Jordan Bastian answers questions from fans
How should the Cubs address the leadoff hitter issue when there are no clear-cut upgrades available in free agency and few prototypical leadoff hitters in the game at all? Trade? -- @dennisr04010724 via Twitter Mookie Betts or Whit Merrifield sure would look good in a Cubs uniform, don't you think?
Hinch: Alvarez 'one swing away' from impact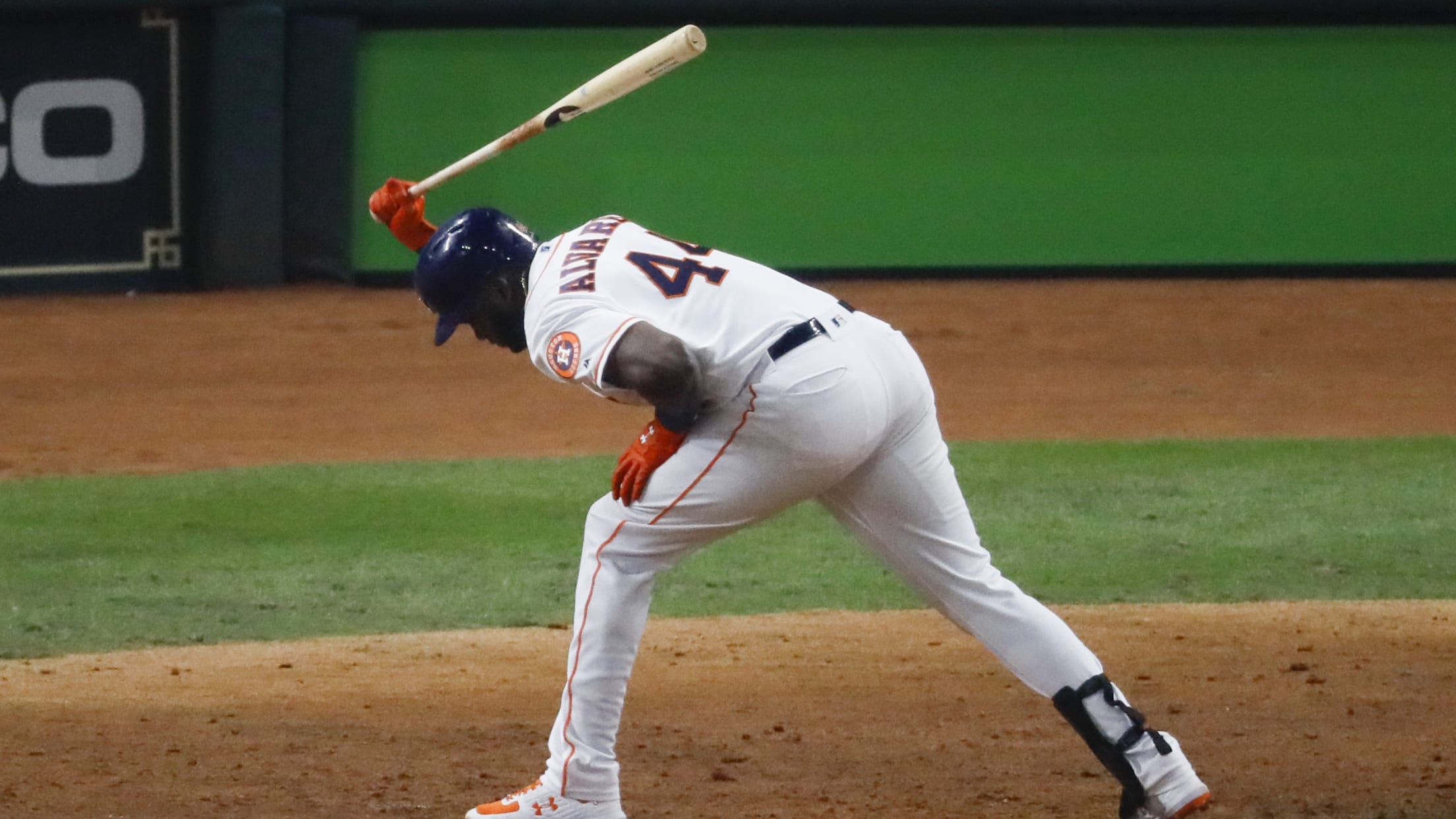 NEW YORK -- Astros rookie designated hitter Yordan Alvarez cracked his bat on the ground when he struck out during Sunday's Game 2 of the American League Championship Series, marking the second time in recent days the 22-year-old slugger has shown his frustrations. He snapped a bat over his leg
Inbox: Will D-backs prioritize 'pen in offseason?
Beat reporter Steve Gilbert answers fans' questions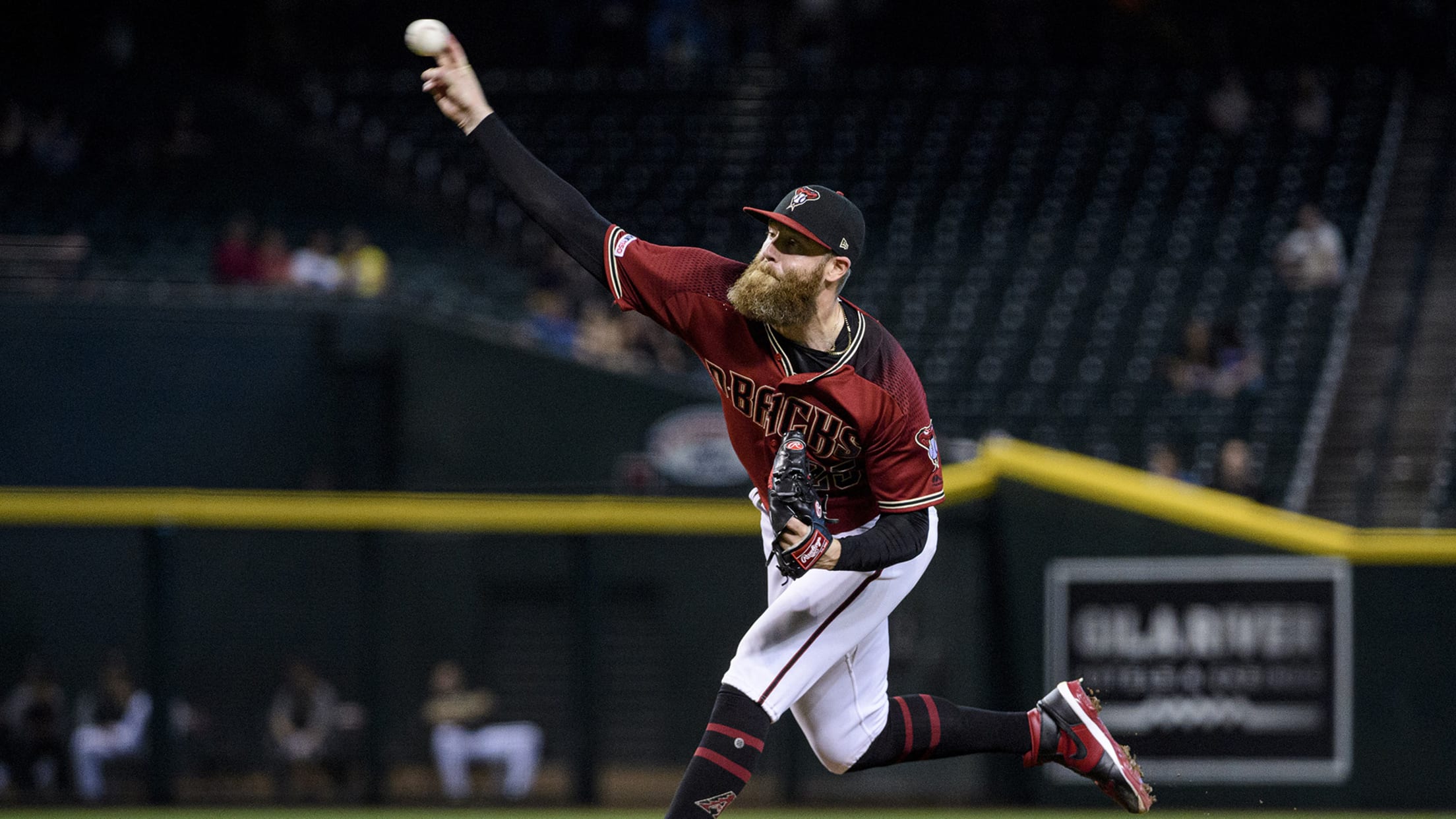 Obviously building a strong bullpen is a must. Your thoughts? -- Allen, Vancouver, Wash. Anytime we talk to D-backs GM Mike Hazen either prior to the Trade Deadline or during the offseason he repeats a familiar phrase: You're always looking for bullpen help. Performance by relievers are the hardest to
Inbox: Matheny frontrunner to be KC skipper?
Beat reporter Jeffrey Flanagan answers questions from fans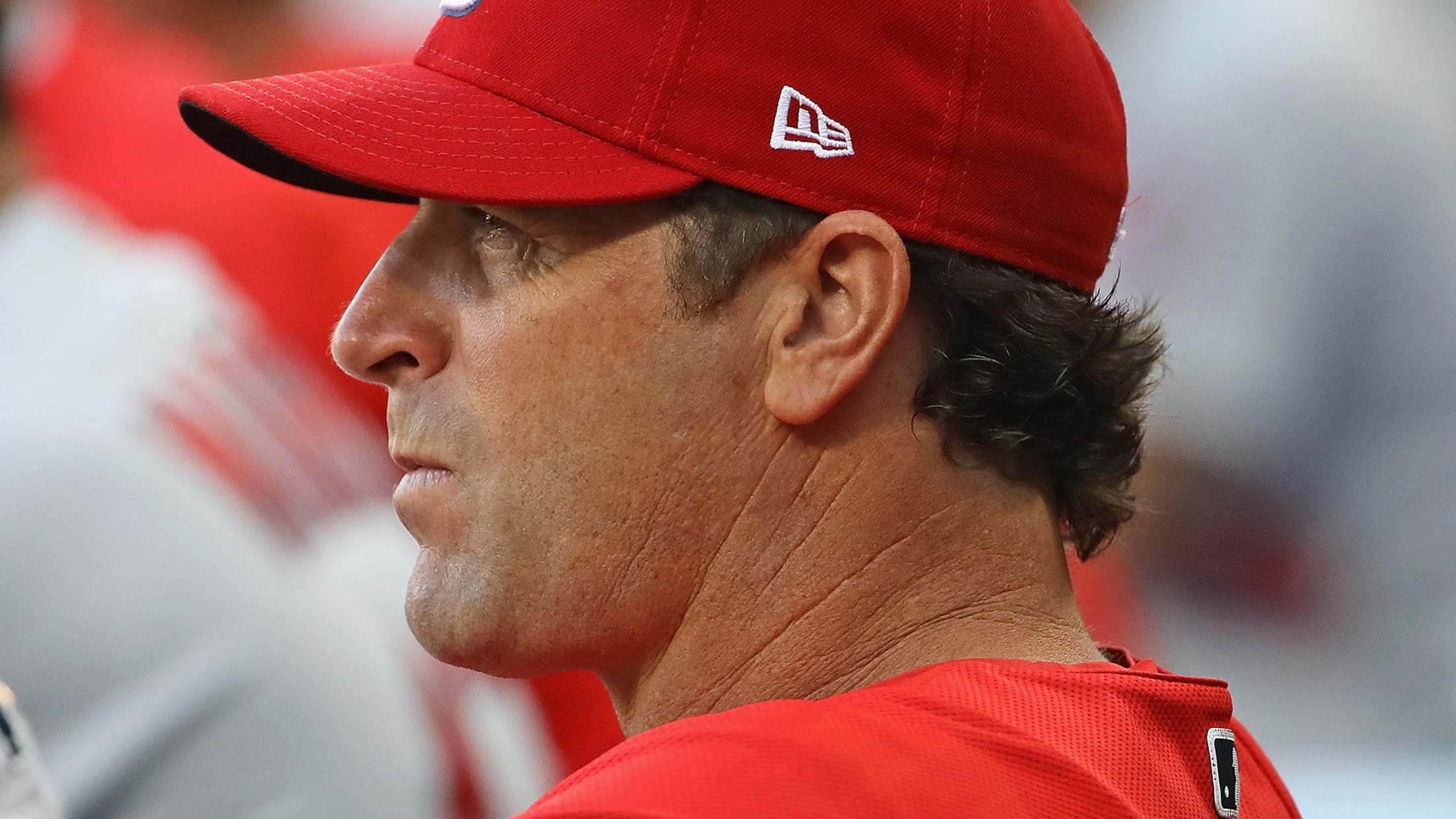 KANSAS CITY -- The Royals continue to be deliberate in their process of the managerial search. Pending new owner John Sherman, while in contact regularly with general manager Dayton Moore over day-to-day affairs, budgets, etc., still is waiting for approval at next month's owners meetings before taking full charge of
Unstoppable Stras puts Nats up 3-0 in NLCS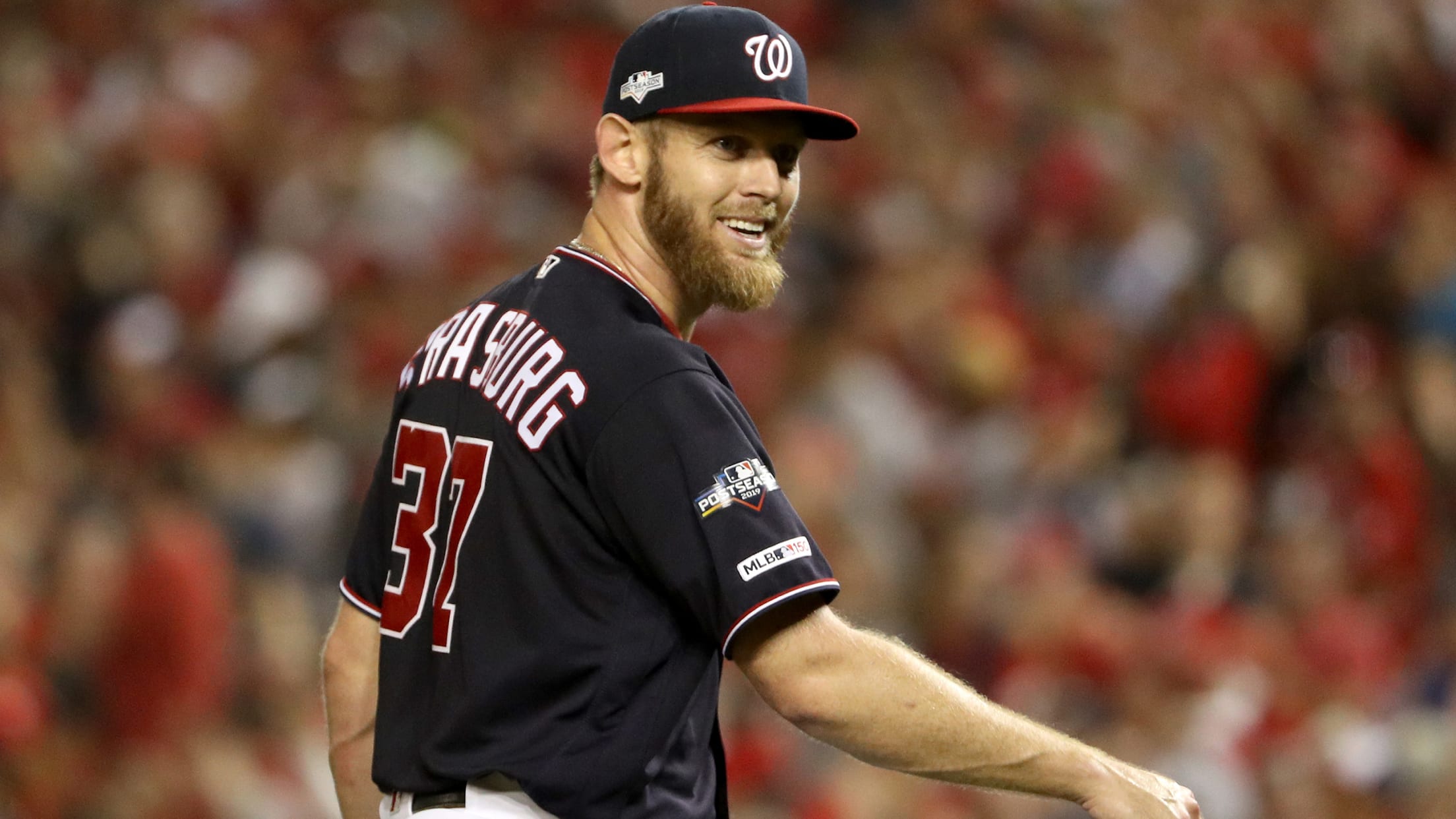 WASHINGTON -- Stephen Strasburg had just reached for his hamstring on the mound, so Nationals manager Dave Martinez wanted to check on him. Strasburg fights off cramps often during the course of his outings, but he was already 109 pitches into, perhaps, his most dominant performance in a postseason filled
Inbox: Which version of Aquino will Reds get?
Beat reporter Mark Sheldon answers questions from fans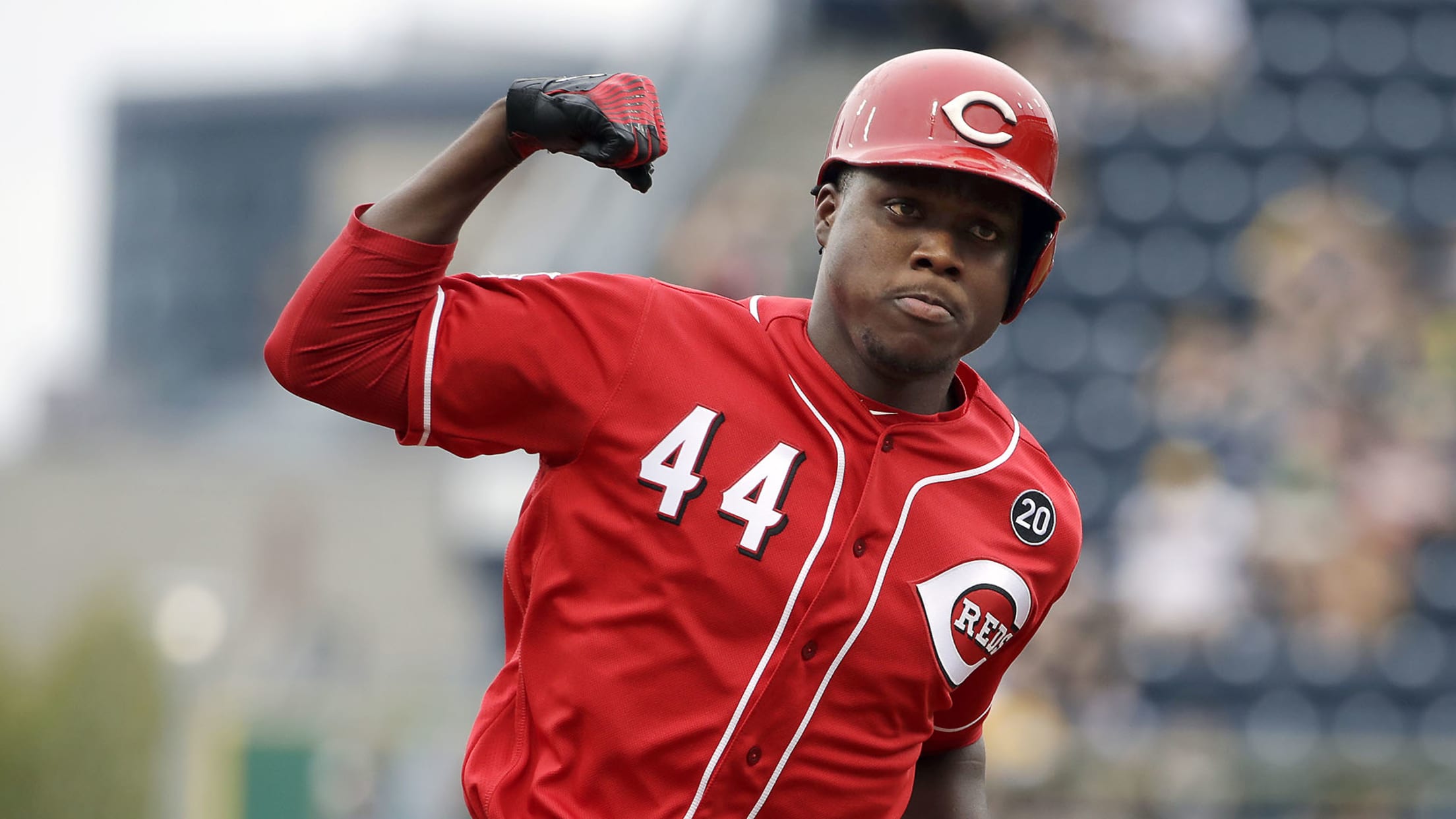 Is the real Aristides Aquino the one we saw in August or the one in September? -- Russell K., on Facebook We should certainly know more next season. I don't believe Aquino will be as historically prolific of a hitter as he was in August, when he batted .320 with
'What ifs' abound after Ozuna's OF misplay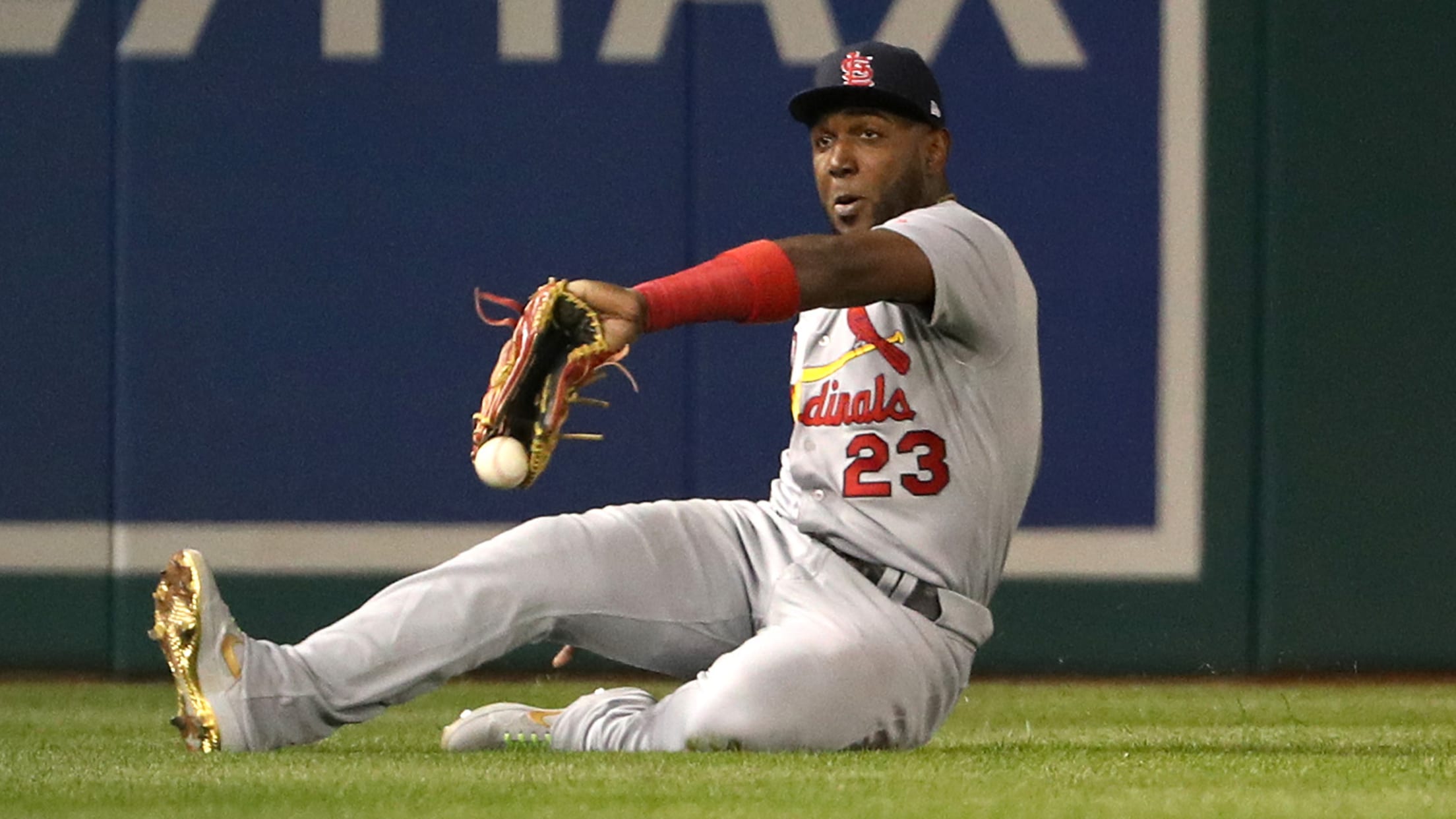 WASHINGTON -- Stephen Strasburg's changeup wouldn't have been any less unhittable. The Cardinals probably wouldn't have suddenly started bashing the ball around Nationals Park. And St. Louis still might have struggled to contain a surging Washington lineup led by unlikely postseason hero Howie Kendrick. And yet it's fair to wonder