Judge promises a homer, delivers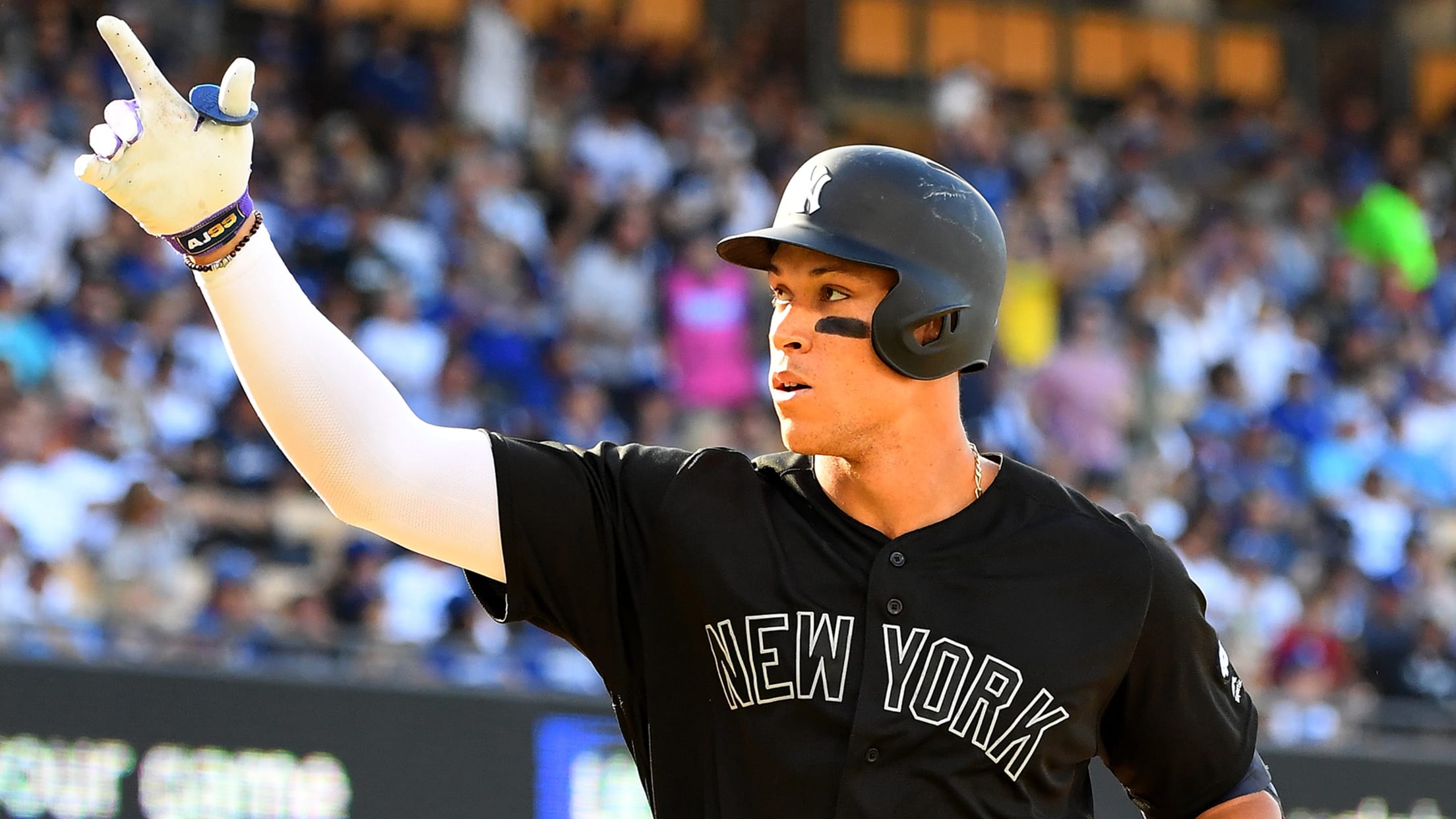 LOS ANGELES -- Aaron Judge is a man of his word, and when he slugged a Clayton Kershaw curveball over the right-center-field wall on Sunday evening, he authored an unforgettable memory for one Yankees fan. Prior to New York's 5-1 victory over the Dodgers, Judge had promised a well-wisher that
Each MLB team's most overlooked player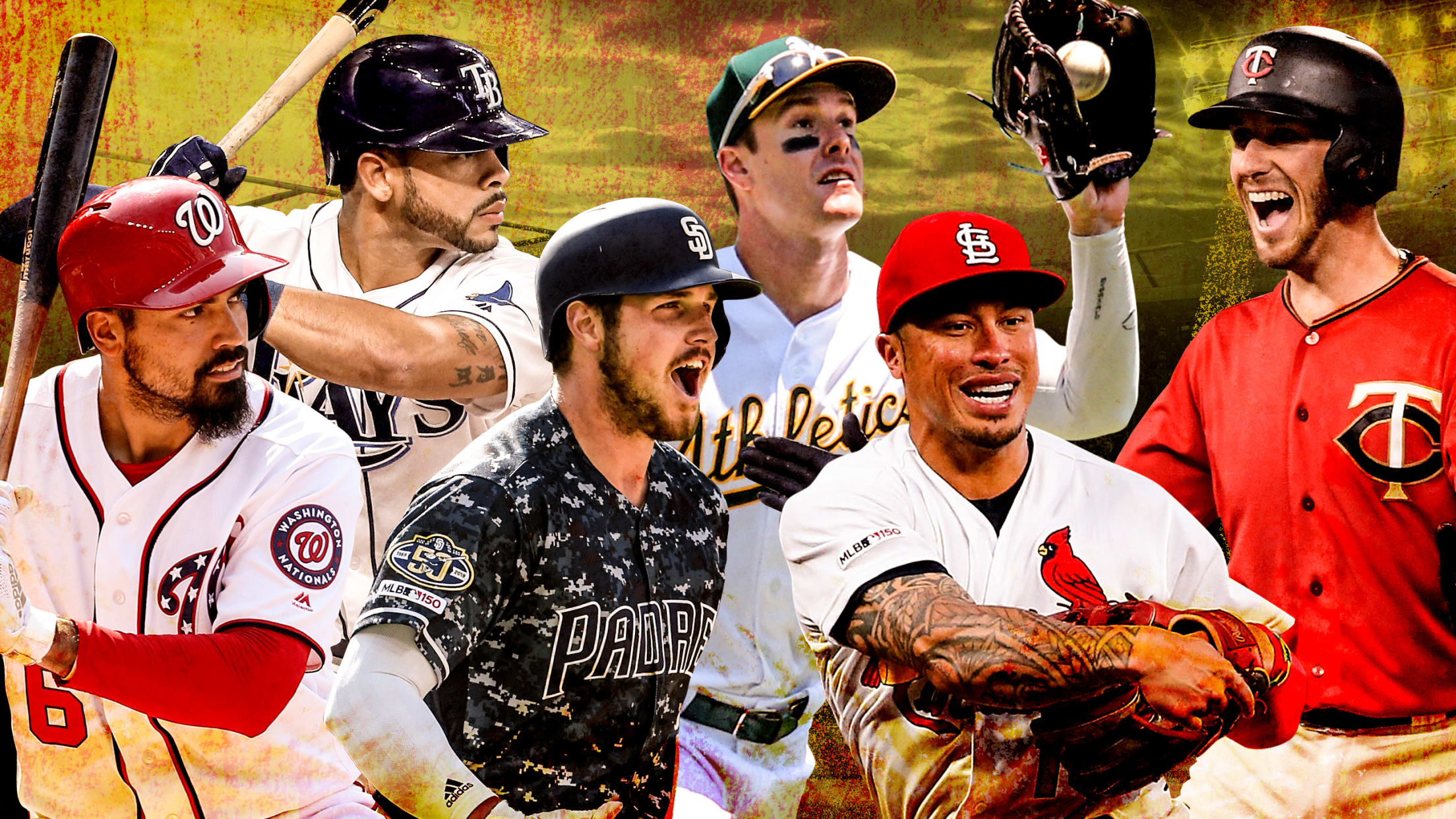 Every team, even the worst teams, has a star -- the player everybody knows, the guy who, when your local television station advertises the upcoming series, they make sure to showcase. But every team also has an under-the-radar player, someone who's having a terrific season but no one seems to
Power Rankings: Is this club pulling away?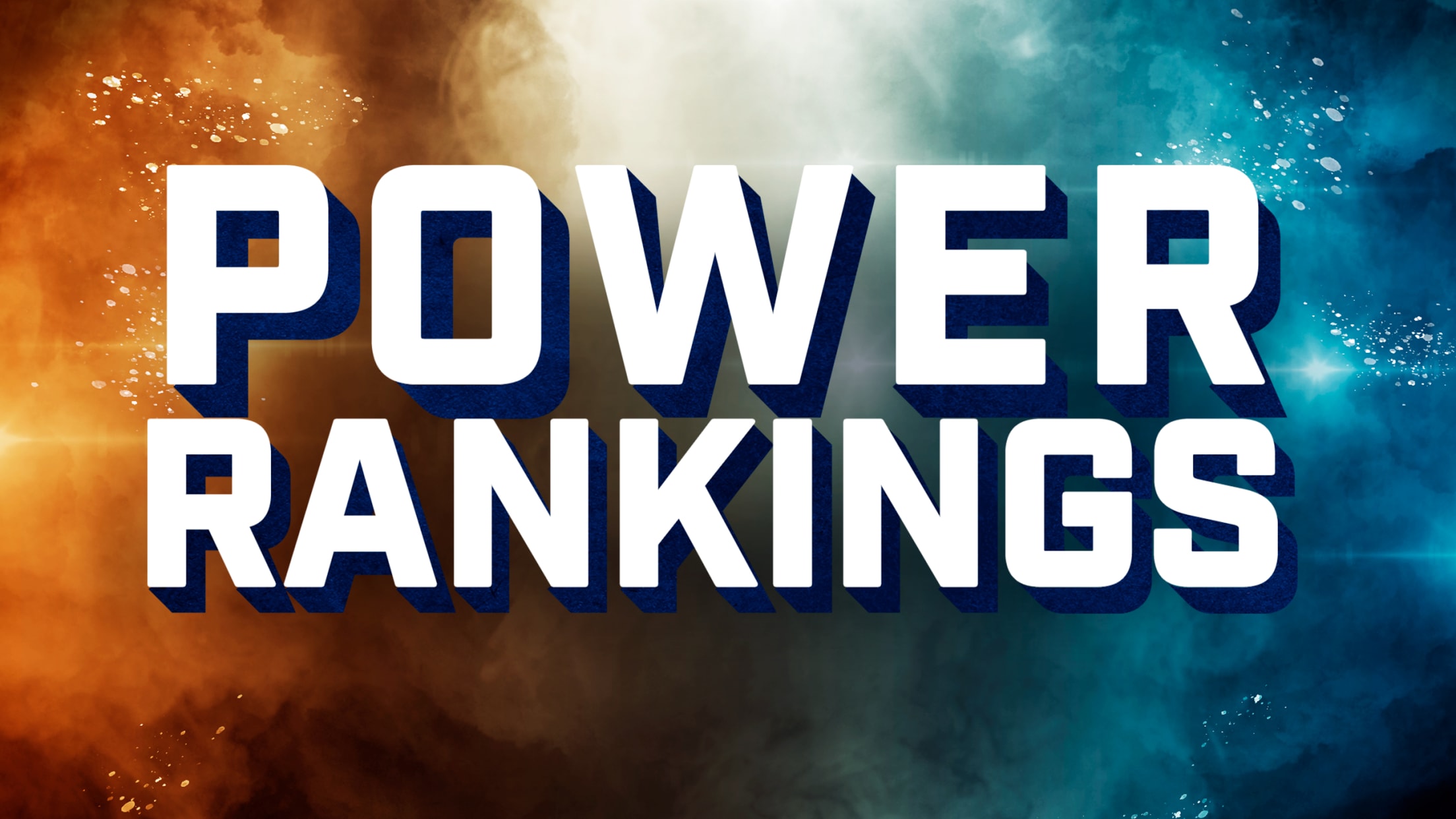 The National League Central race has been compelling all season, mainly because it's the only division where three teams have legitimately been in this thing all season, and at no point have any of the three clubs fallen off dramatically, only to have to claw their way back. But this
Injury updates: J-Ram, Didi, Rizzo, Kiermaier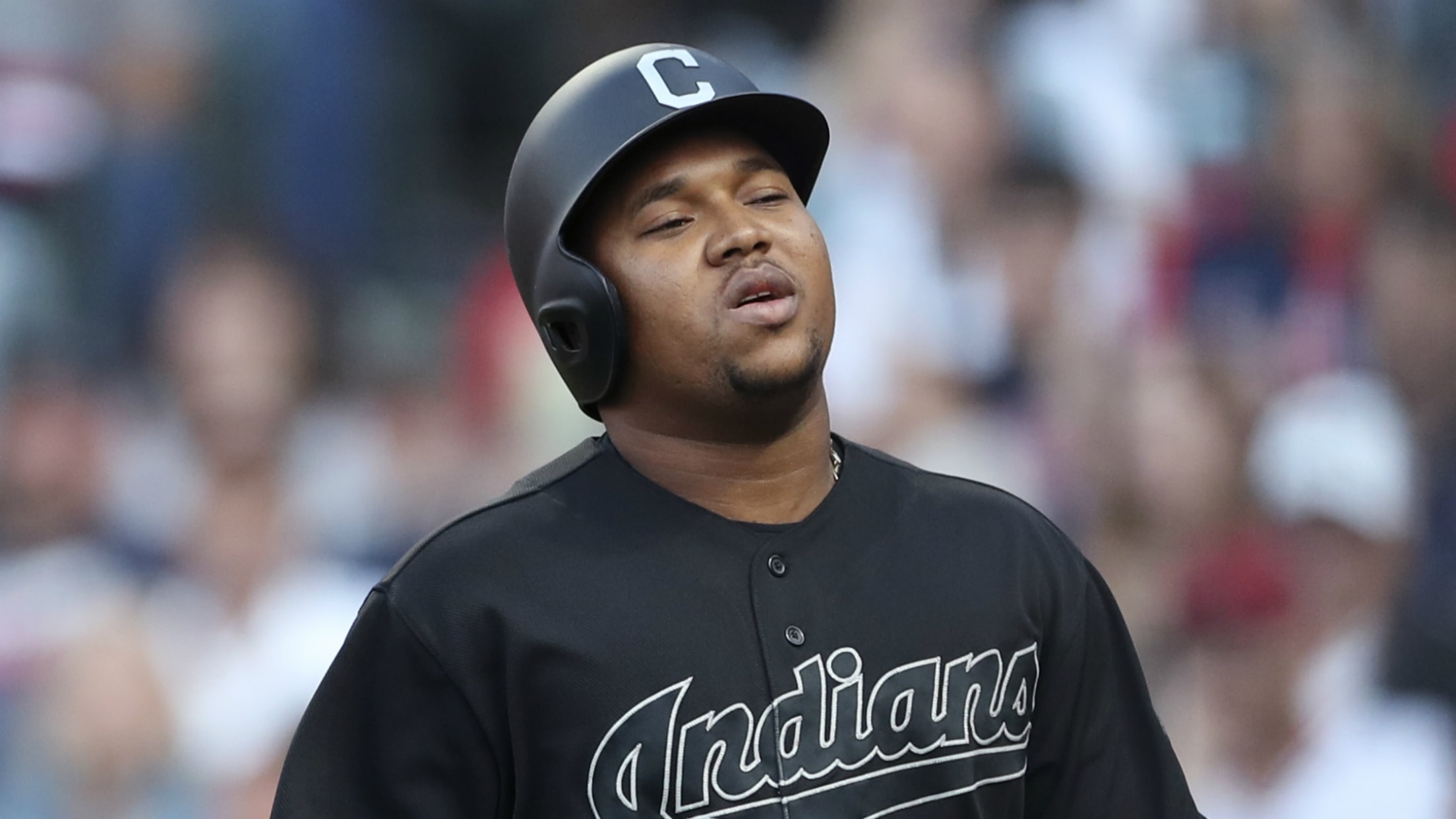 Here is the latest injury news from around Major League Baseball.
Carpenter joins the fun as Cards sweep Rox
Third baseman finds his swing, collects three hits in series finale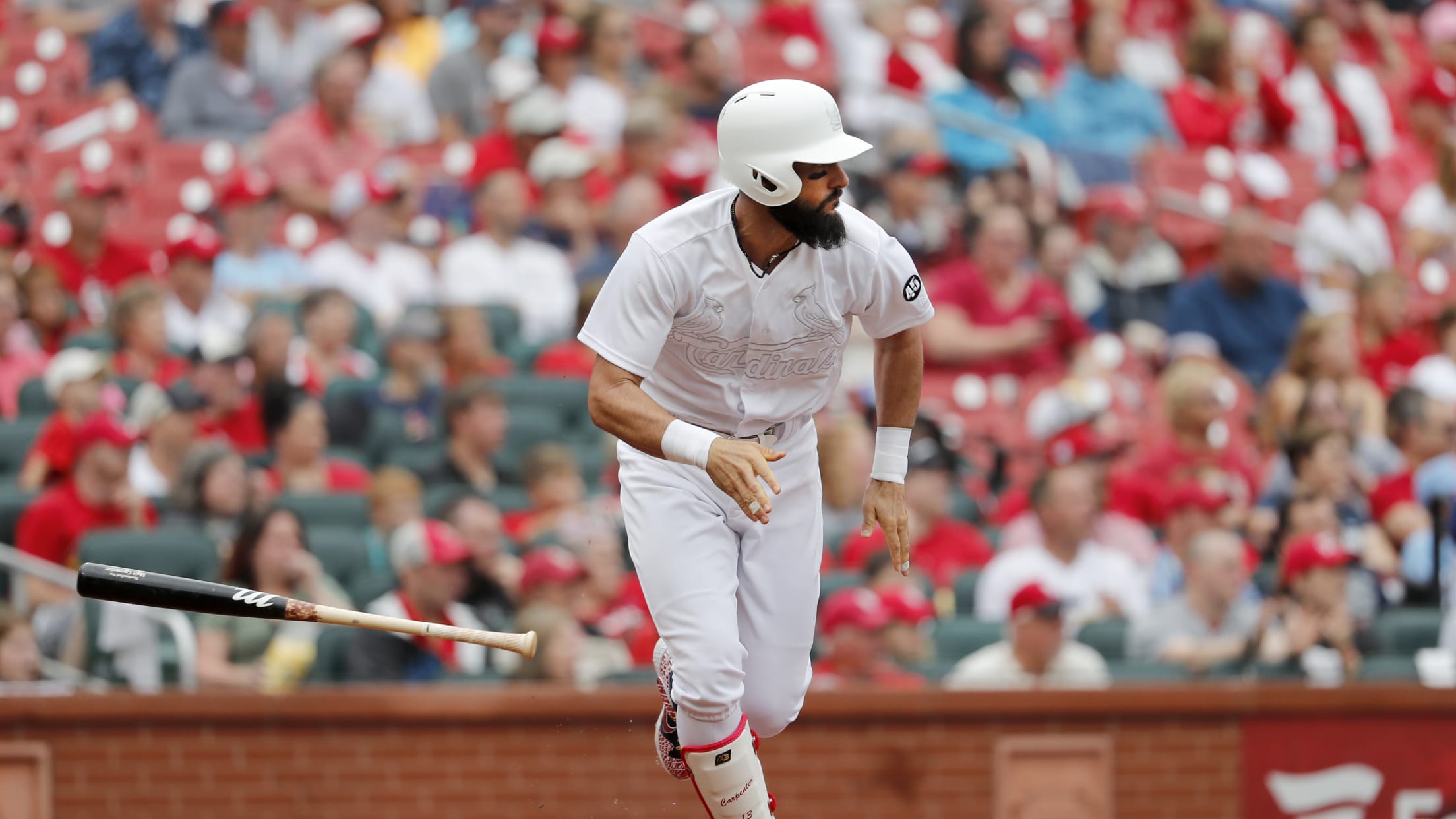 ST. LOUIS -- As Matt Carpenter has searched for his swing, one of the things he has focused on is hitting the opposite way to beat the shift that appears every time the lefty takes an at-bat. His performance in the Cardinals' 11-4 victory Sunday afternoon and four-game sweep of
Romo honors his 4 children with custom cleats
Twins right-hander wears special footwear during Players' Weekend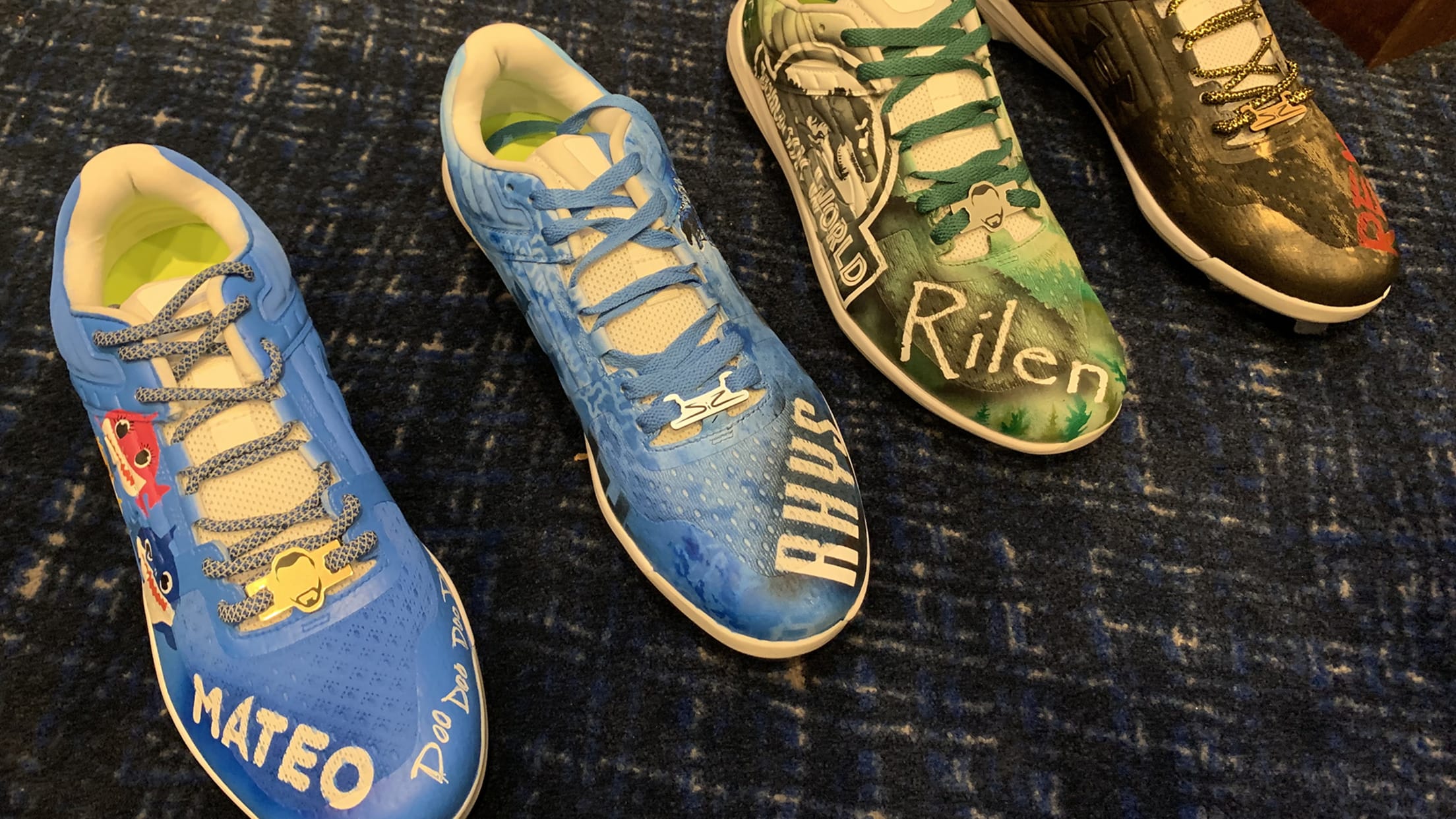 MINNEAPOLIS -- Sergio Romo was scrambling before Friday's game. First, Romo asked a member of the media for help. Outfielder Jake Cave was then summoned for his opinion. Finally, Romo called over several children that were playing cards at the table next to his locker in the Twins' clubhouse. Romo
Nats complete their first Wrigley sweep since '05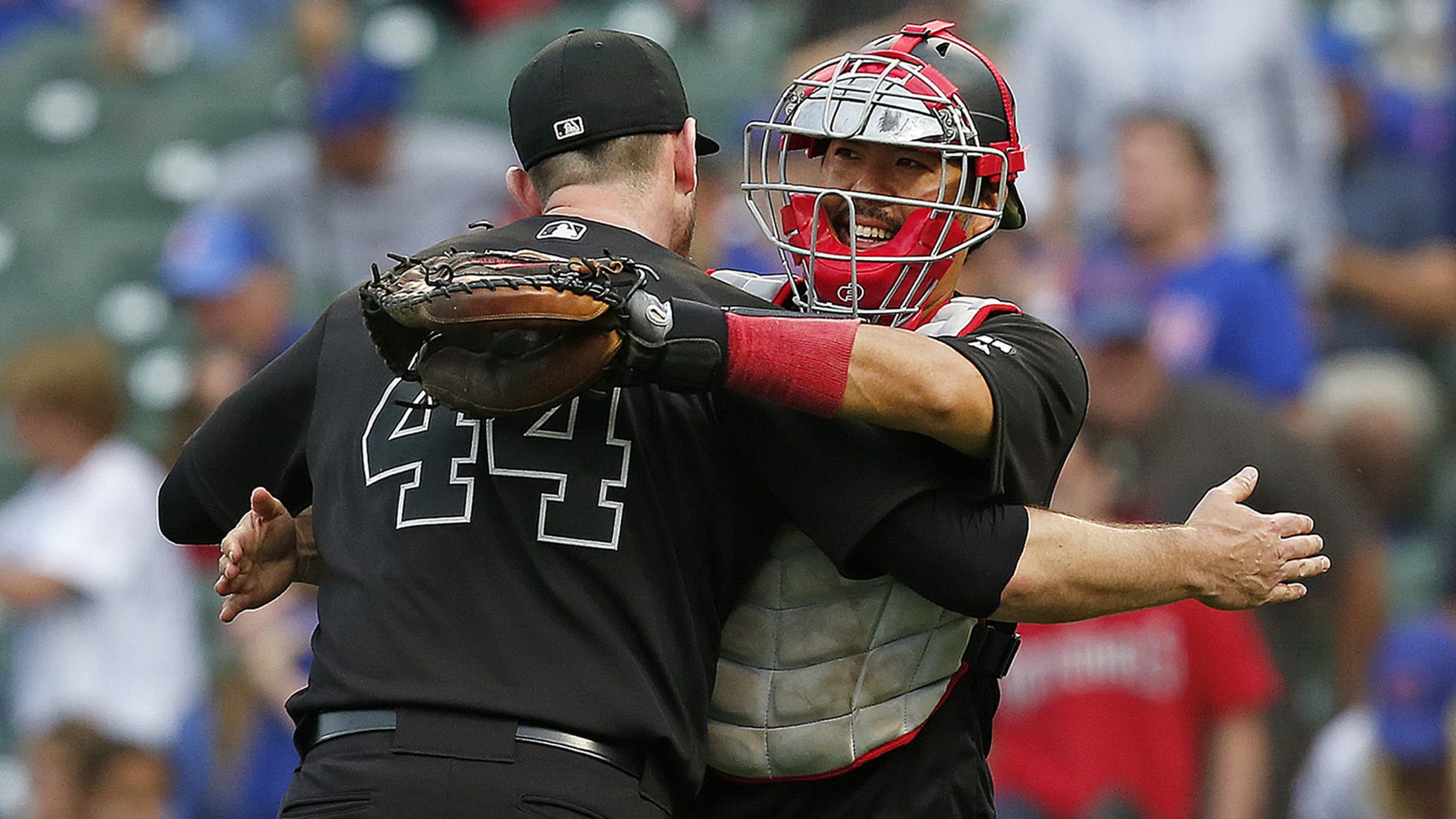 CHICAGO -- By now, the Nationals are used to the script that began playing out Sunday afternoon at Wrigley Field, the one where they build a lead only to hand it over to their bullpen and watch it evaporate in the late innings. Earlier in the season that recipe would
Louisiana beats Curacao for Little League crown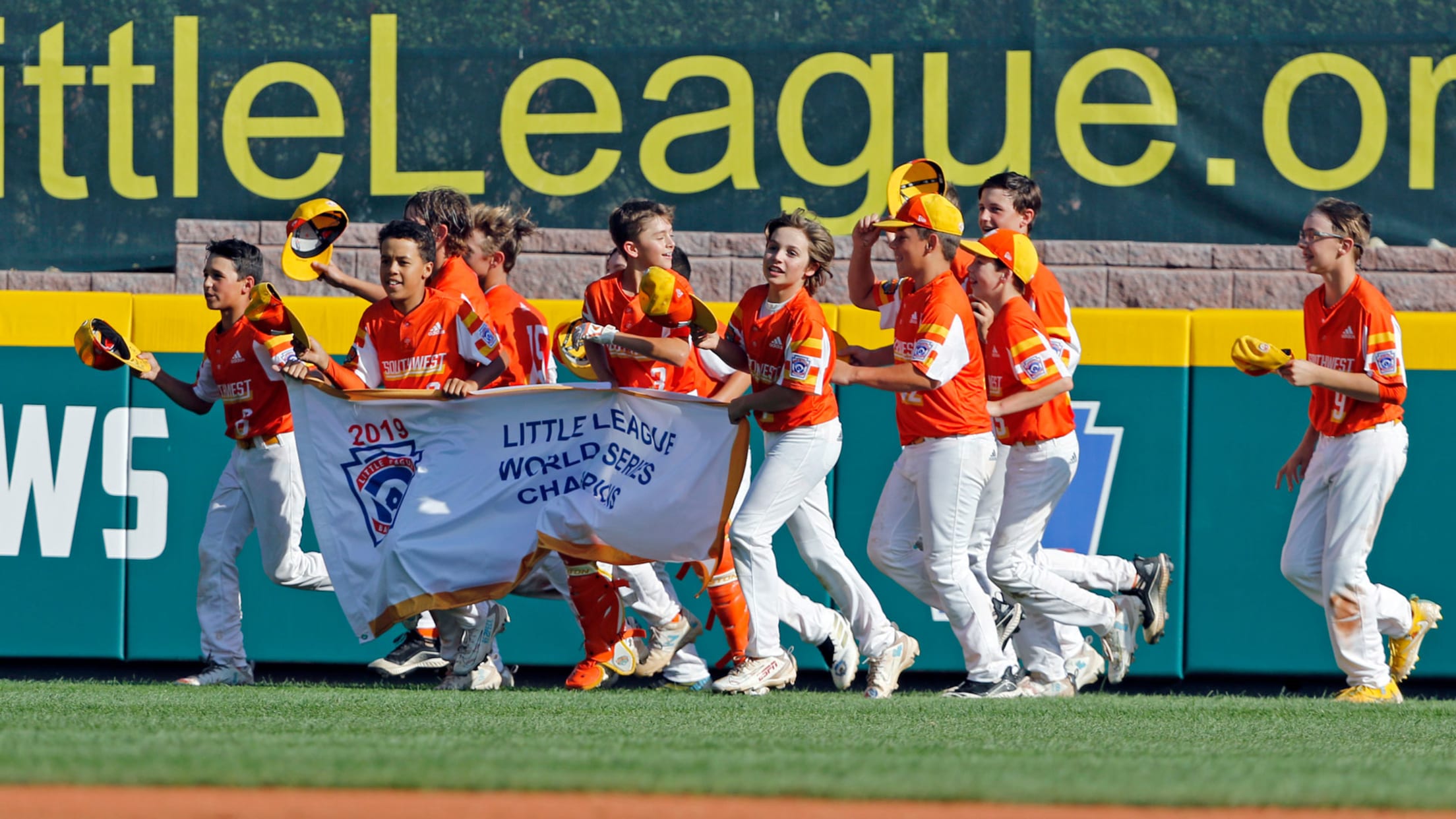 For the first time, a team from Louisiana has been crowned Little League World Series champion. Representing the Southwest region in the U.S. tournament, the Eastbank Little League squad from River Ridge, La., defeated Curacao, 8-0, in the championship game in South Williamsport, Pa., on Sunday afternoon. Starting pitcher Egan
Bringer of brooms: Donaldson powers Braves
3B hits 2 HRs, Keuchel dominates to finish sweep of Mets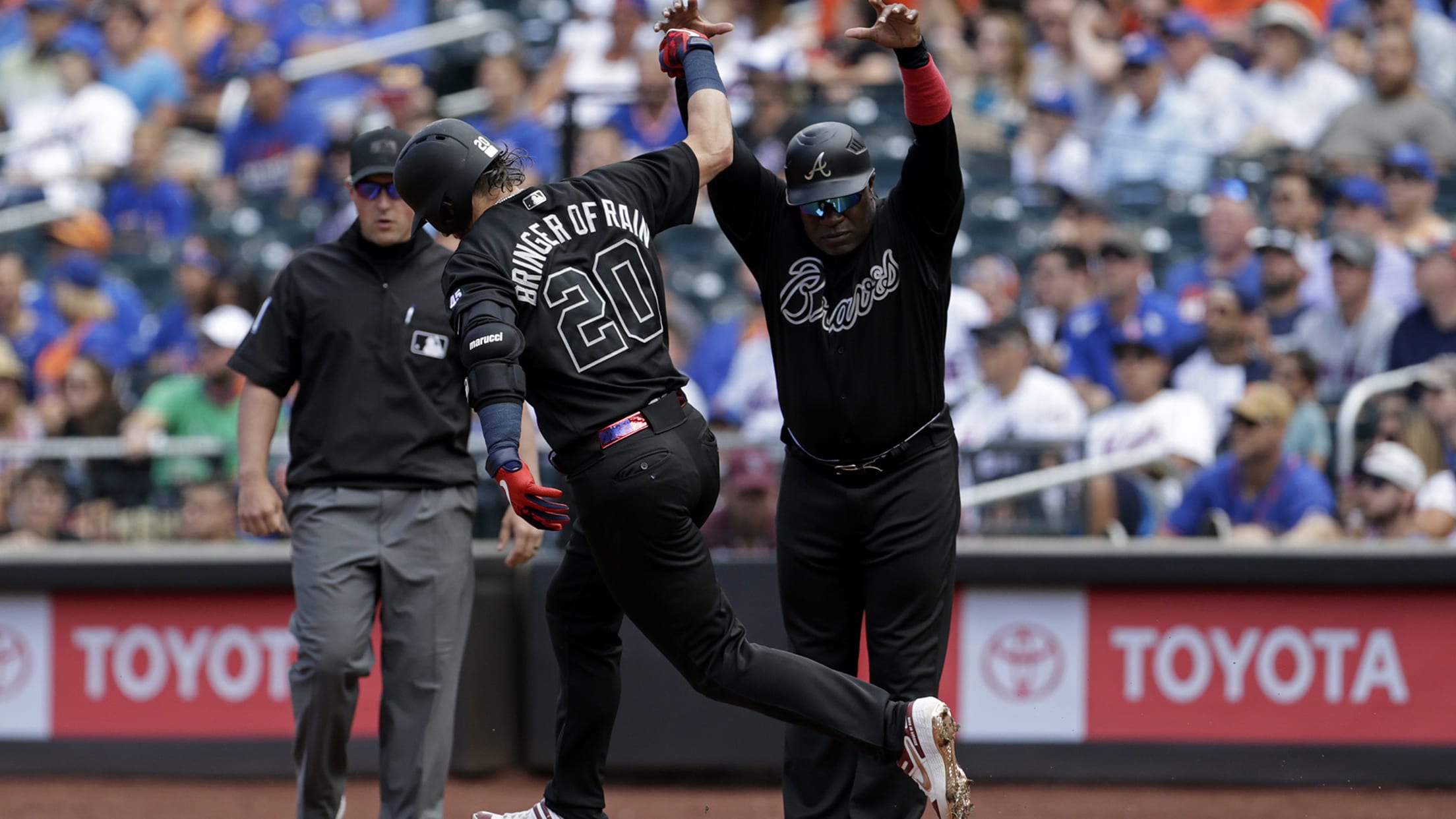 NEW YORK -- Remember when it felt like the sky was falling when the Braves dropped two straight to the Royals and then saw Nick Markakis fracture his wrist during the game that followed? Well, the Braves, on an eight-game winning streak, have produced one of the National League's top
Yanks break HR record, take 'rowdy' LA series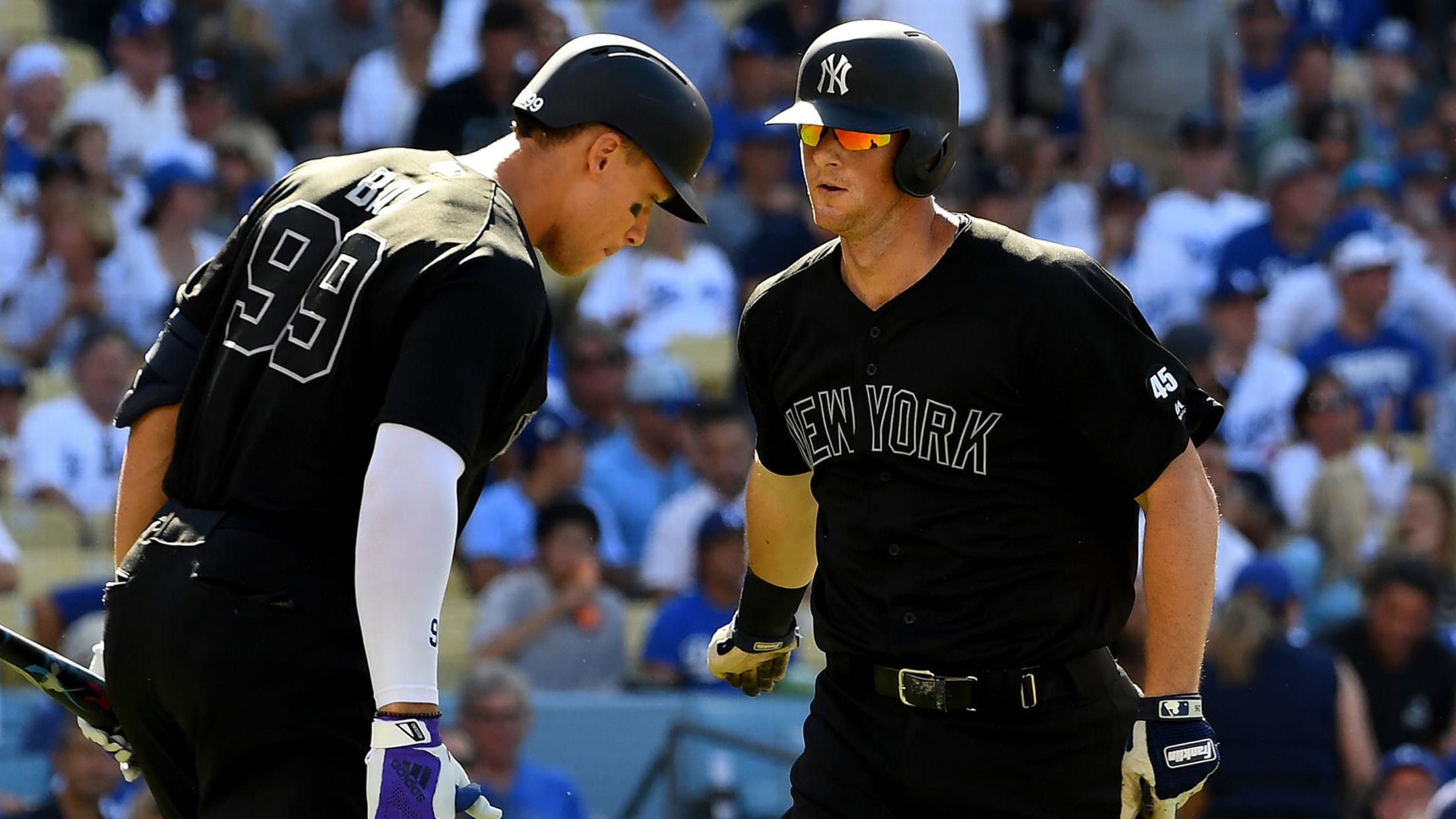 LOS ANGELES -- As the clock moved minutes from the first pitch of Sunday's game at Dodger Stadium, Aaron Judge peered out of the visiting dugout and scanned the decks of the 57-year-old ballpark, already pulsating with the energy of a sellout crowd on hand to witness an event masquerading
Contenders clash: 7 key series to watch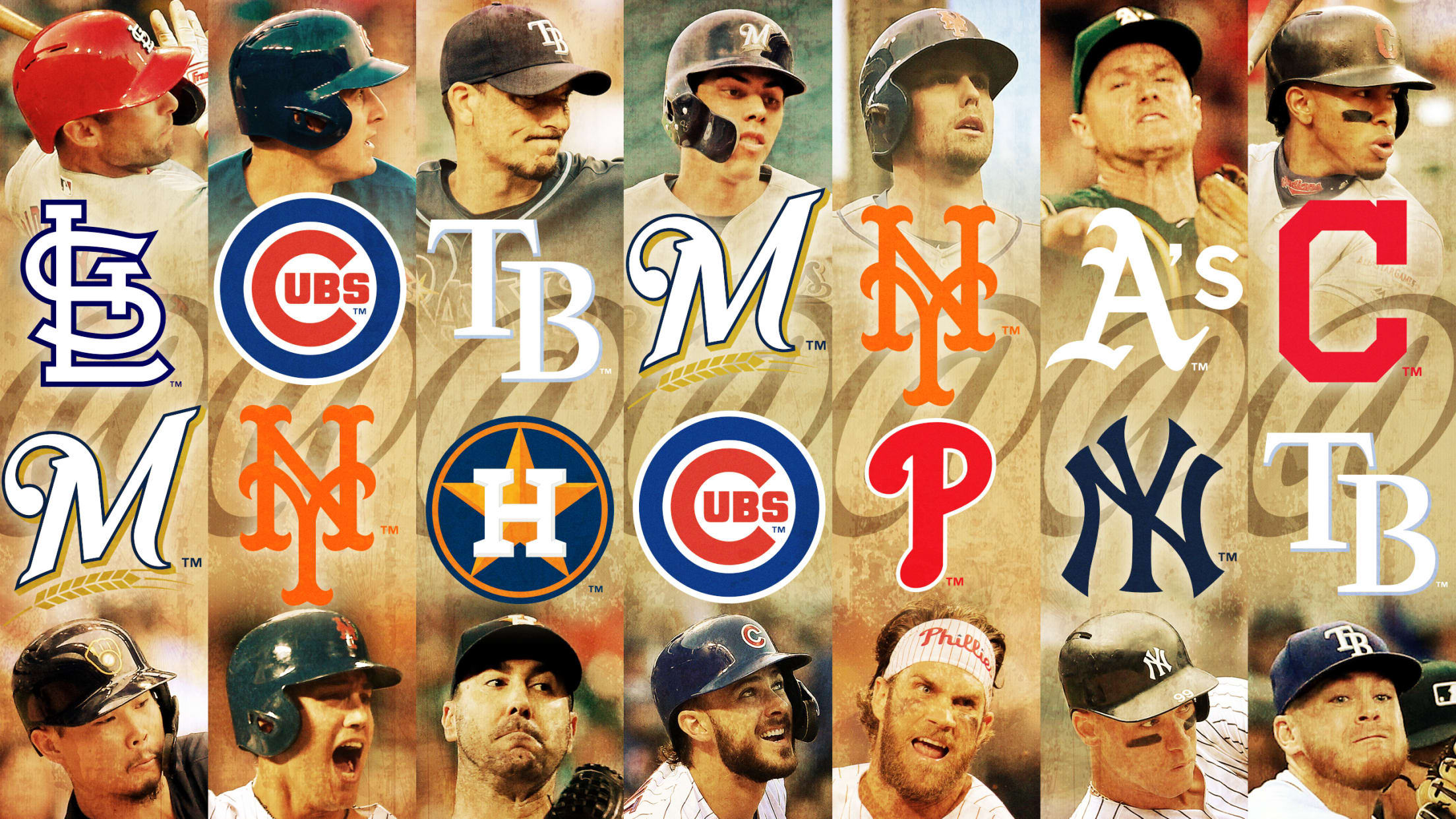 The Brewers are about to have what could be a defining couple of weeks with 12 games against three of baseball's best teams, beginning with a three-game series against the Cardinals at Miller Park on Tuesday. After that, it's three against the Cubs, two against the Astros and four more
Longo nets 1,000th RBI in Bochy's 4,000th game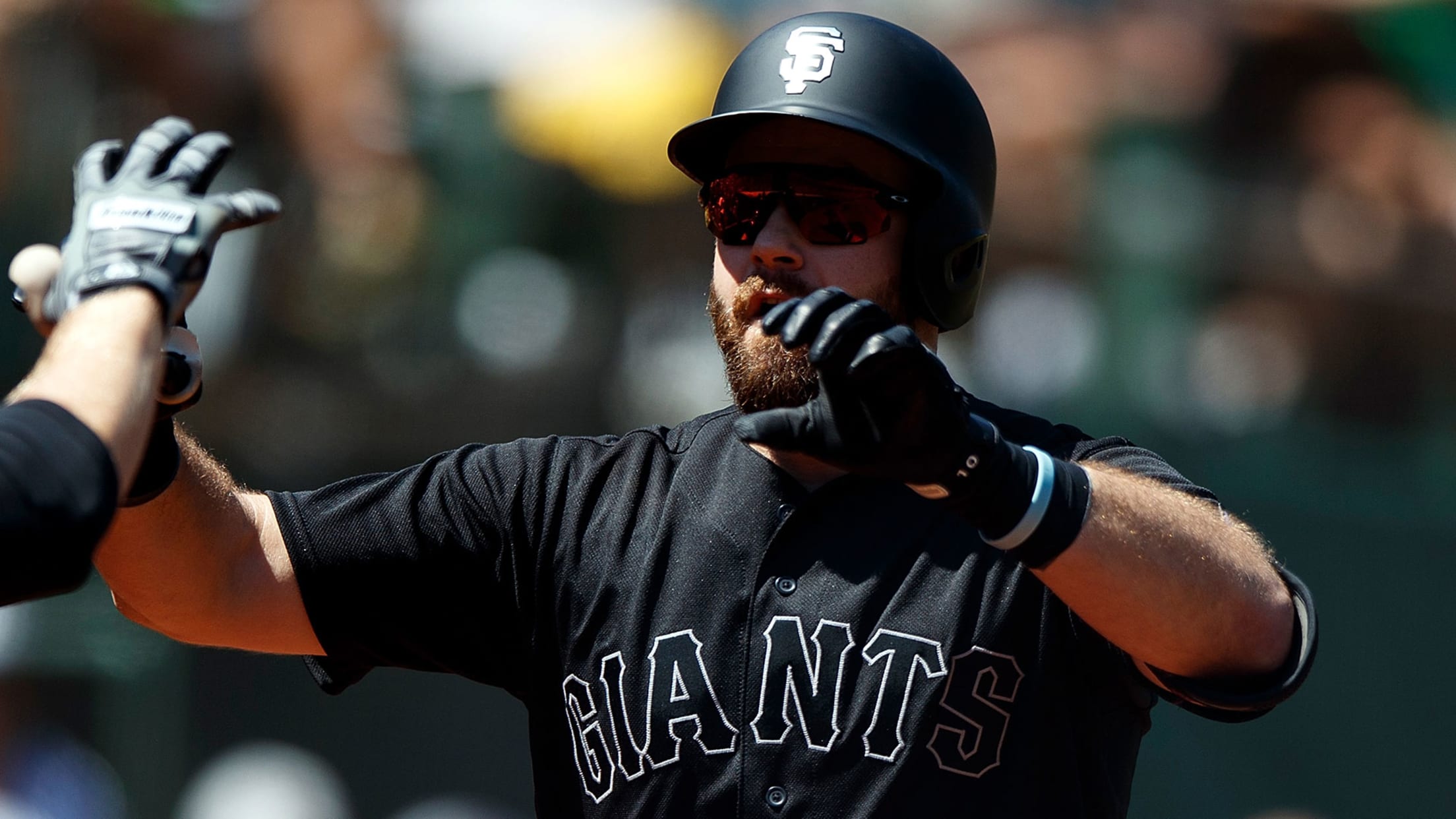 OAKLAND -- Madison Bumgarner strolled into Bruce Bochy's office Sunday morning and informed his longtime manager that he was on the verge of a notable milestone. Up until that point, Bochy had no idea that the Bay Bridge Series finale would mark his 4,000th game as a manager. "You know,
JBJ adds to highlight reel with well-timed snag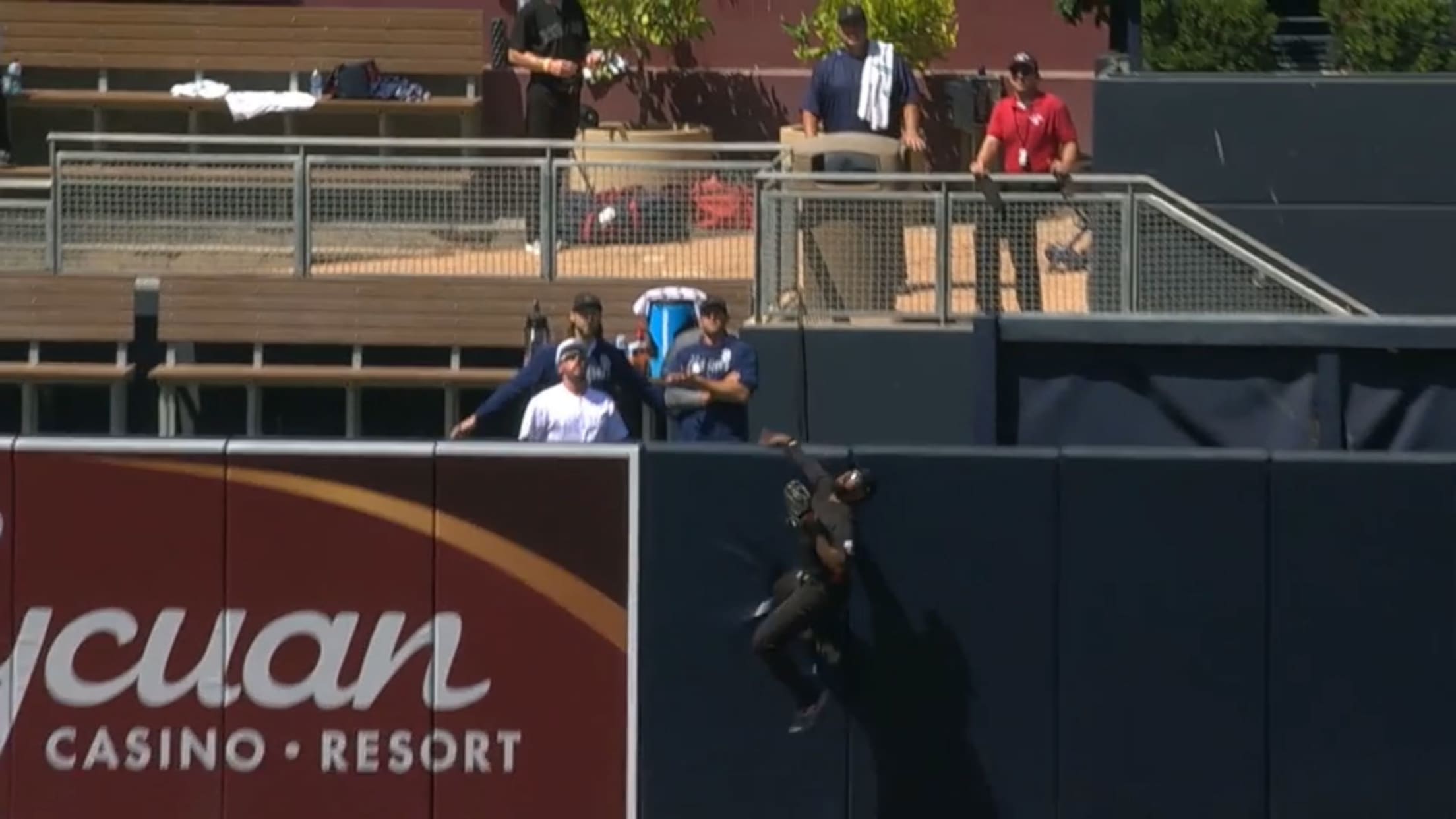 SAN DIEGO -- As the towering fly ball by the Padres' Luis Urias threatened to go over the wall in center field during Sunday's 3-1 Red Sox loss at Petco Park, Jackie Bradley Jr. sized up the flight of the baseball like he was waiting to catch his prey. The
Machado's homer gives Padres club-record 190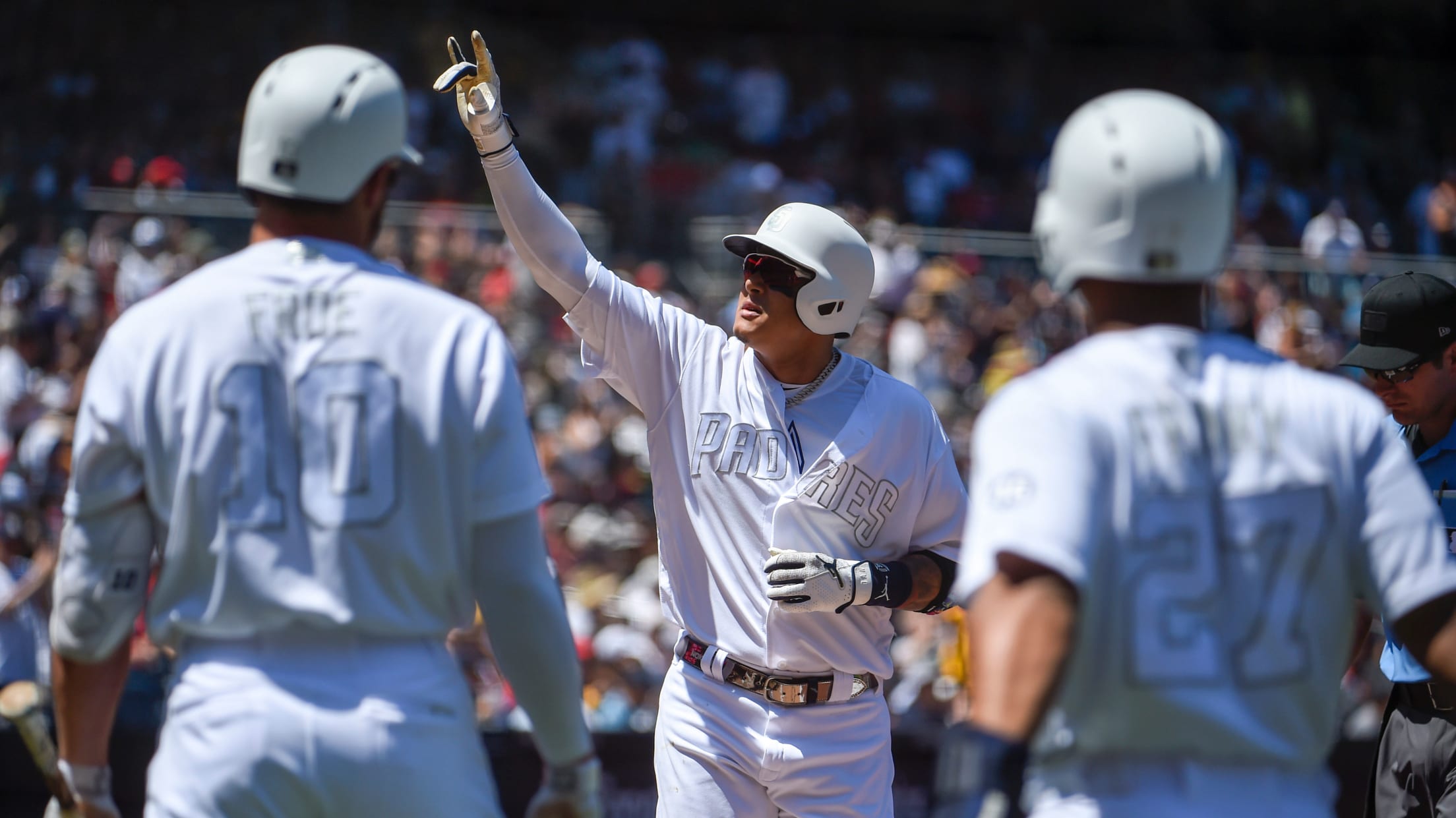 SAN DIEGO -- The Padres entered the 2019 season feeling awfully confident in their power potential. They'd just signed Manny Machado, and they surrounded him with a handful of high-upside young sluggers. Then 2019 became the year of the home run. The franchise's single-season record didn't stand a chance. When
Here are Sunday's 10 best prospect performances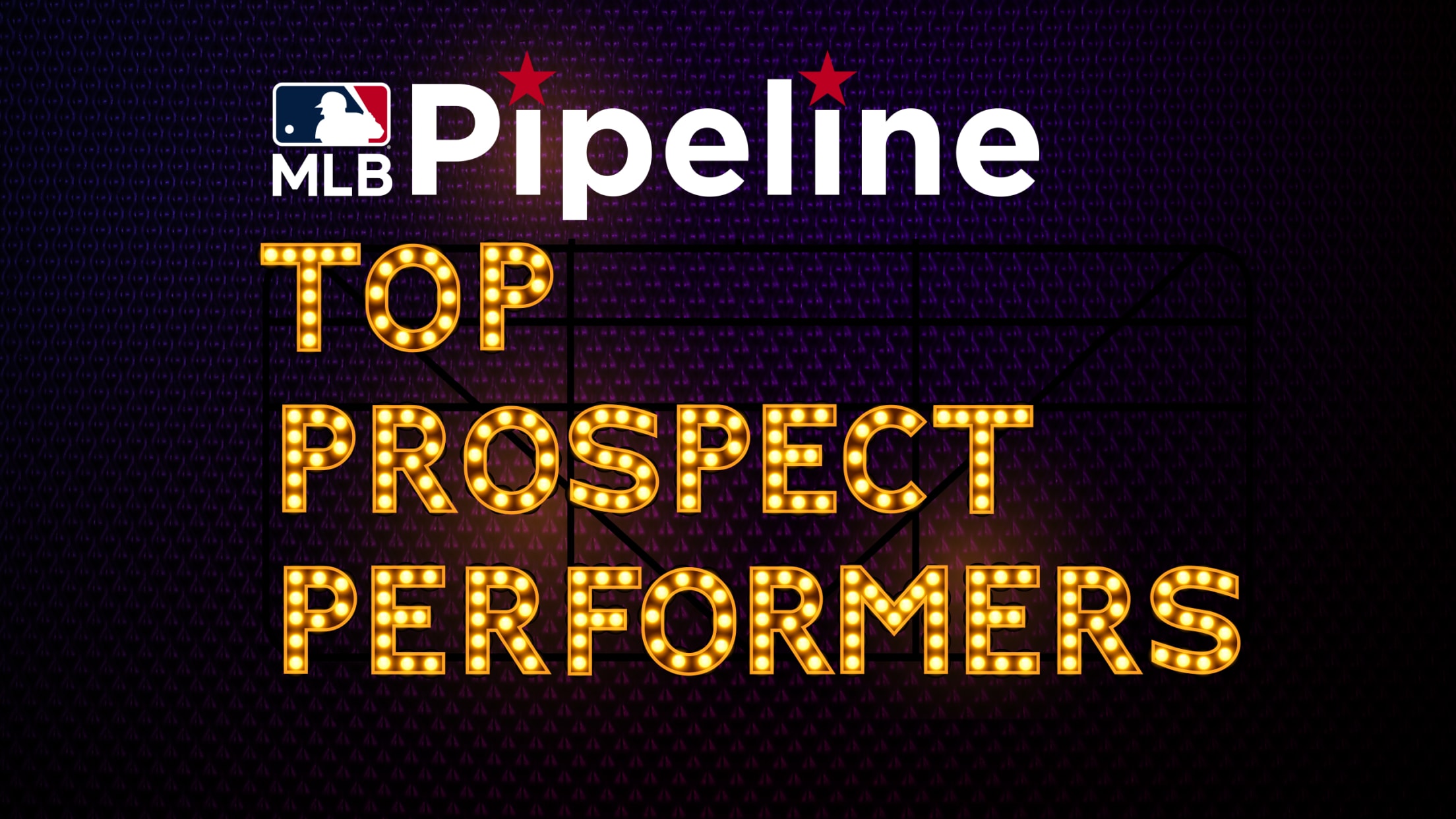 Here are the 10 best performances by players on team Top 30 Prospects lists from across the Minor Leagues on Sunday:
Astros want home field for 'real baseball'
Houston has sights set on another 100-win season, best record in MLB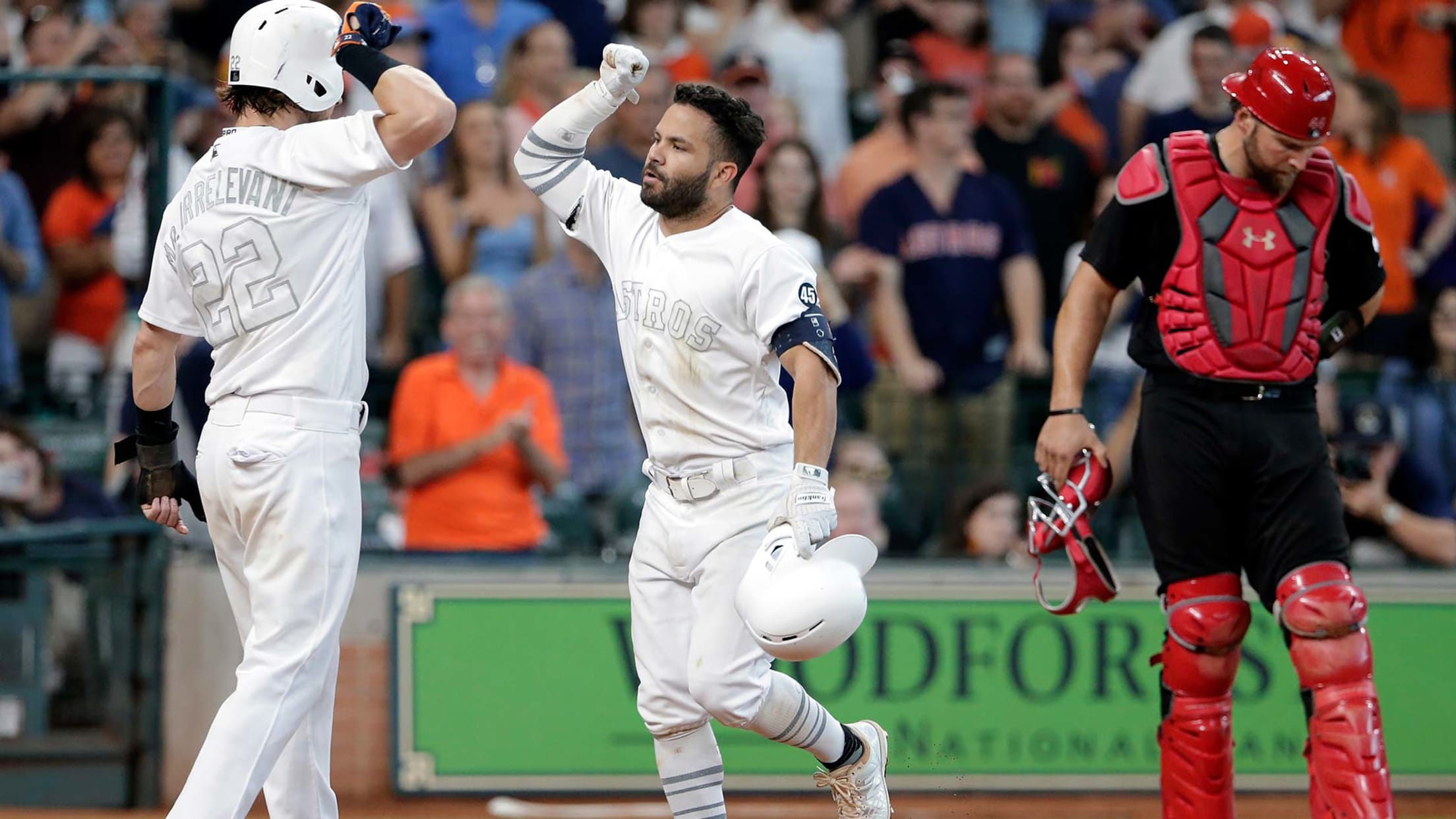 HOUSTON -- The Astros have put themselves in a position where they simply have to play .500 baseball in their final 30 games of the season to win 100 games for the third season in a row -- a feat last accomplished by the Yankees from 2002-04. With a comfortable
Harper (paternity list) expected back Monday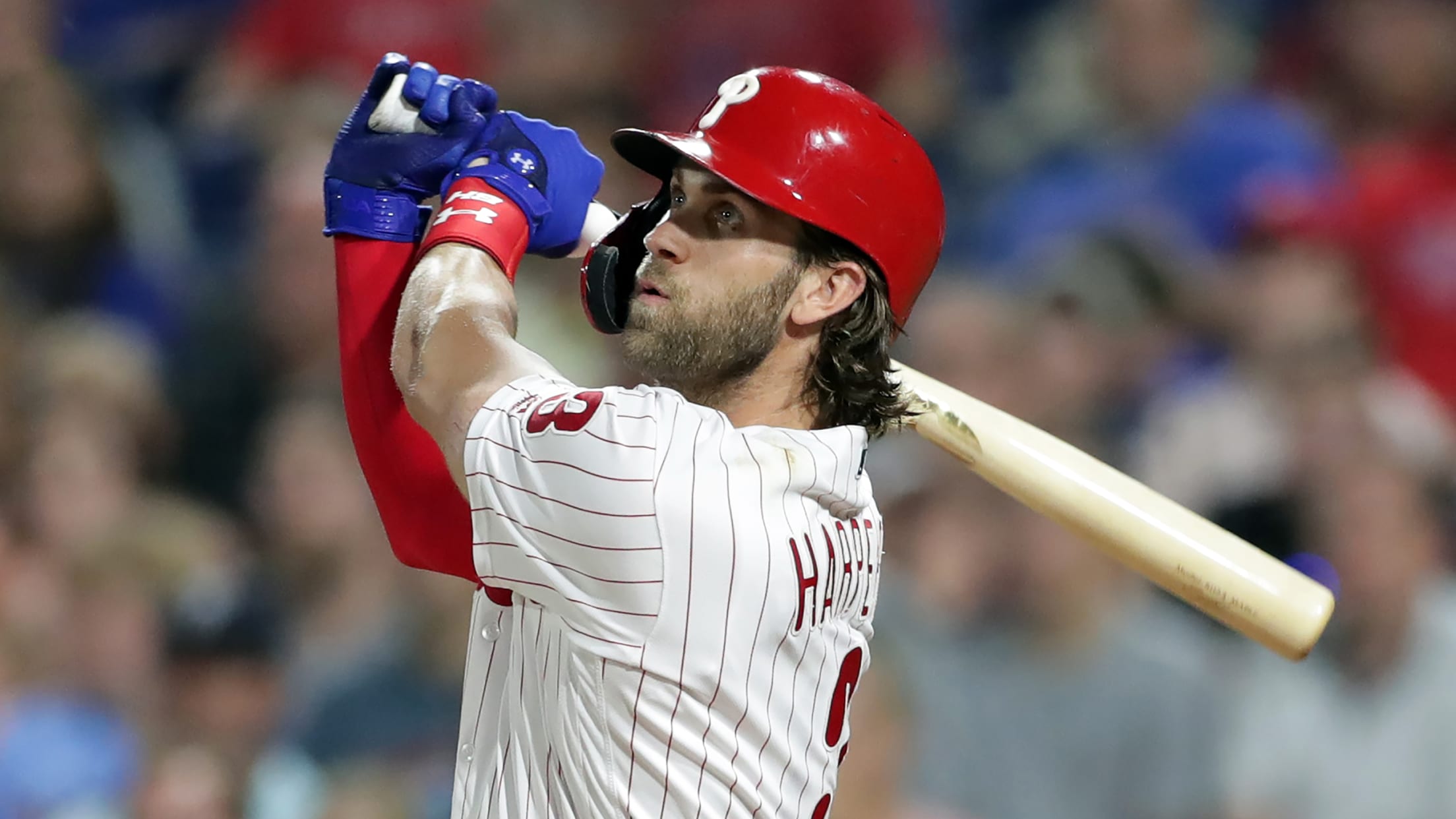 MIAMI -- Bryce Harper is expected to rejoin the Phillies for Monday night's series opener against the Pirates at Citizens Bank Park. The Phillies placed Harper on the paternity list Friday, which allows him three days away from the team. Harper and wife Kayla have made no announcement, but they
J-Ram to have surgery on broken hamate bone
Indians third baseman sustains injury during Saturday's at-bat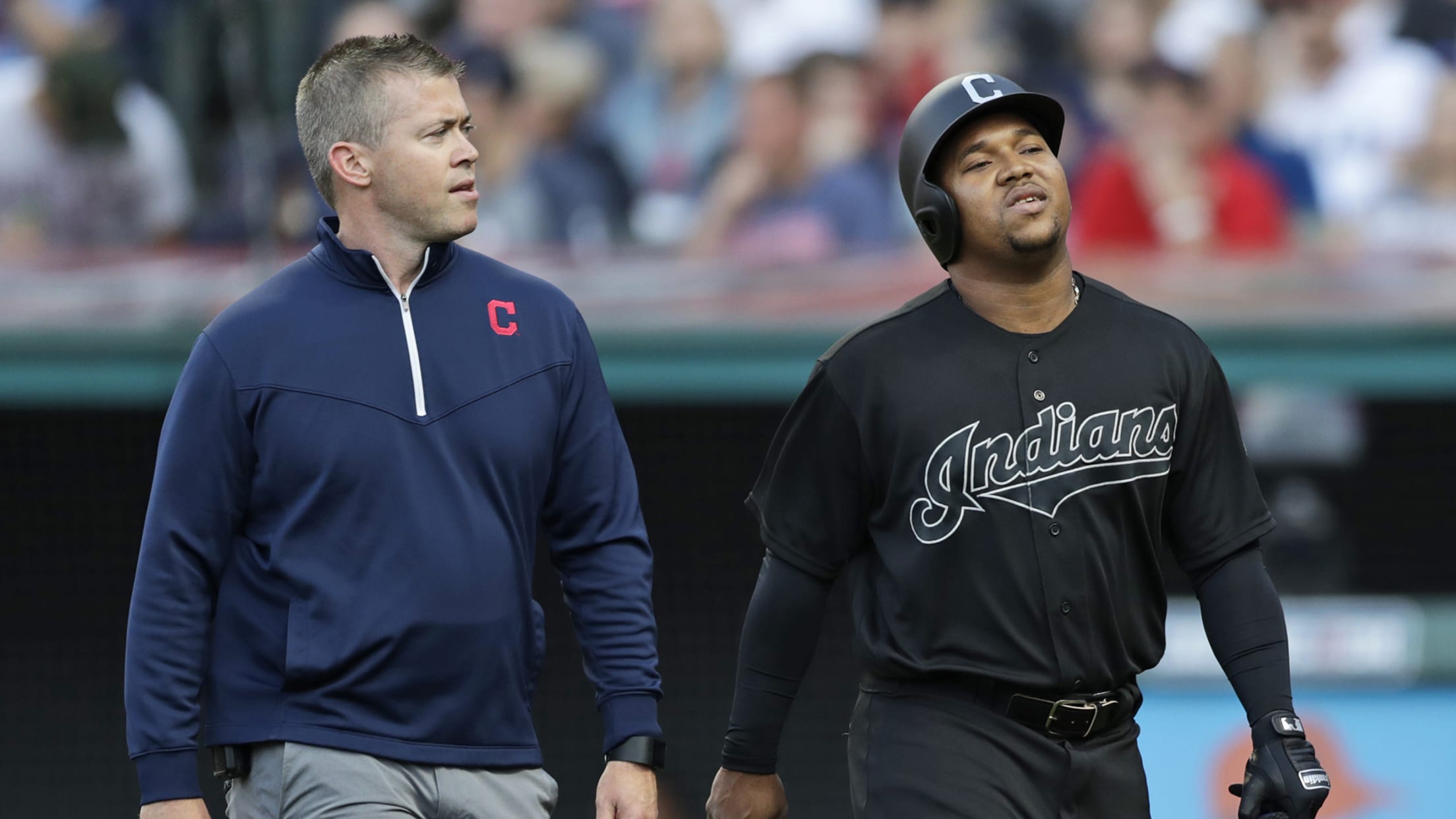 CLEVELAND -- The Indians have suffered their fair share of blows this season, losing Francisco Lindor, Corey Kluber, Mike Clevinger and Carlos Carrasco to the injured list at different points throughout the 2019 campaign. But the latest injury to José Ramírez may be the club's most difficult one to bounce
Perez boosts rotation, guides Twins to series win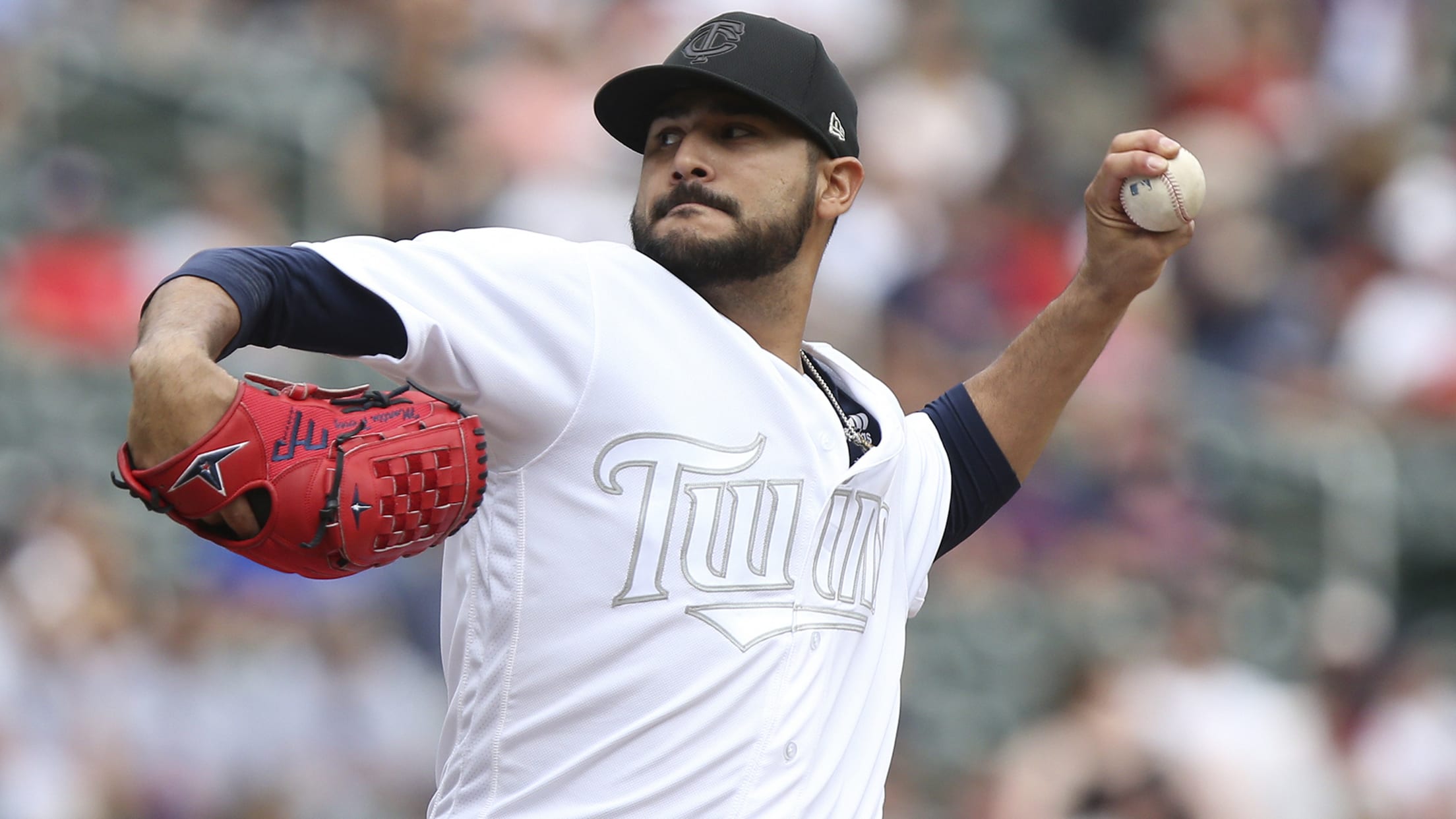 MINNEAPOLIS -- The Twins needed one of their starting pitchers to step up at the end of a difficult homestand for the rotation. Jose Berrios couldn't solve the Tigers as he allowed five runs on Friday. Kyle Gibson was also tagged for five runs, but he got plenty of run
Watch Braves-Rockies today, live on YouTube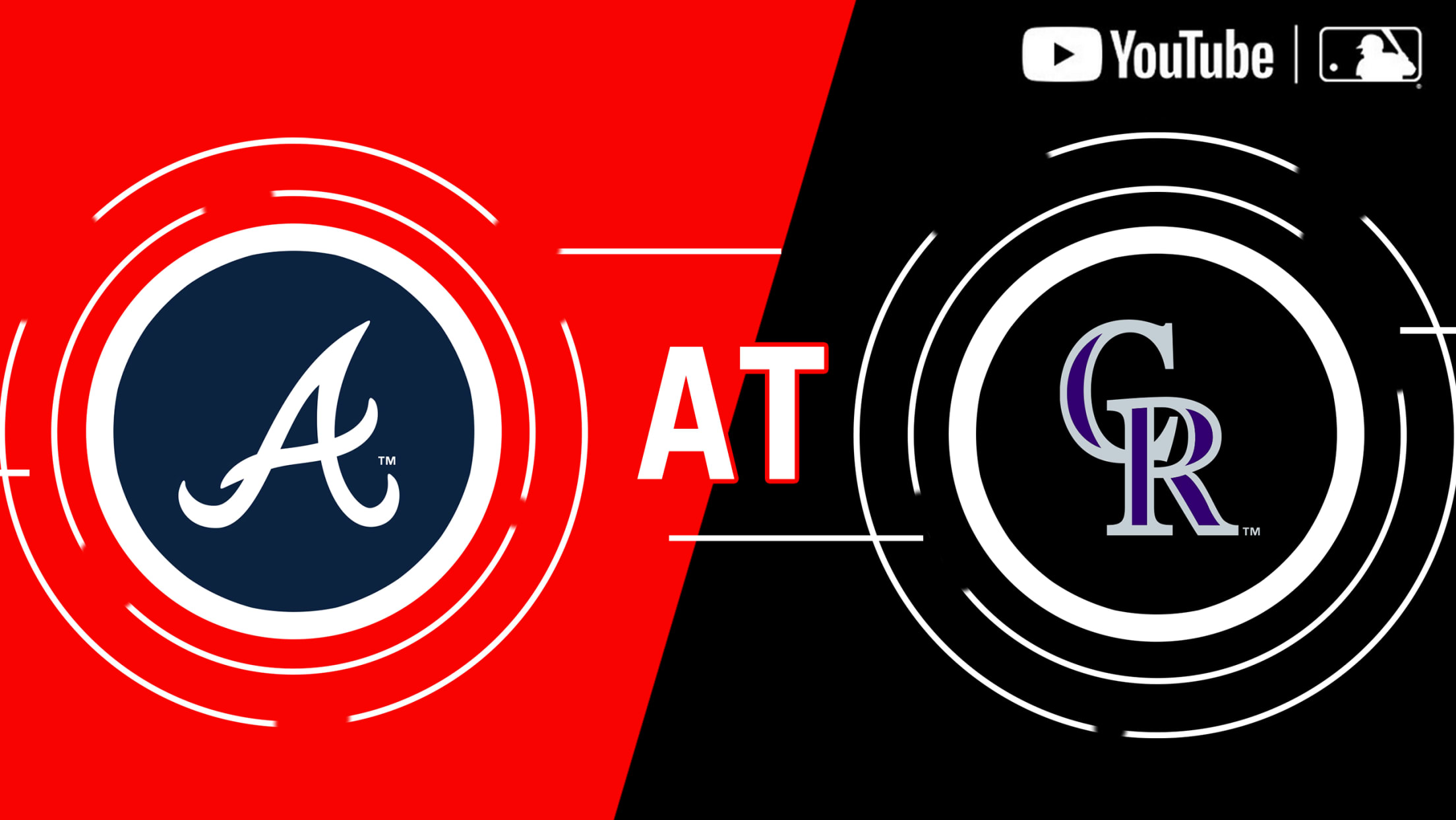 The Braves look for their ninth straight victory after sweeping the Mets in New York over the weekend, and their next stop is Denver for a makeup of a game postponed April 10 due to blizzard conditions in Colorado. Fans can tune in for a unique viewing experience in a
Didi (shoulder) day to day after exiting on HBP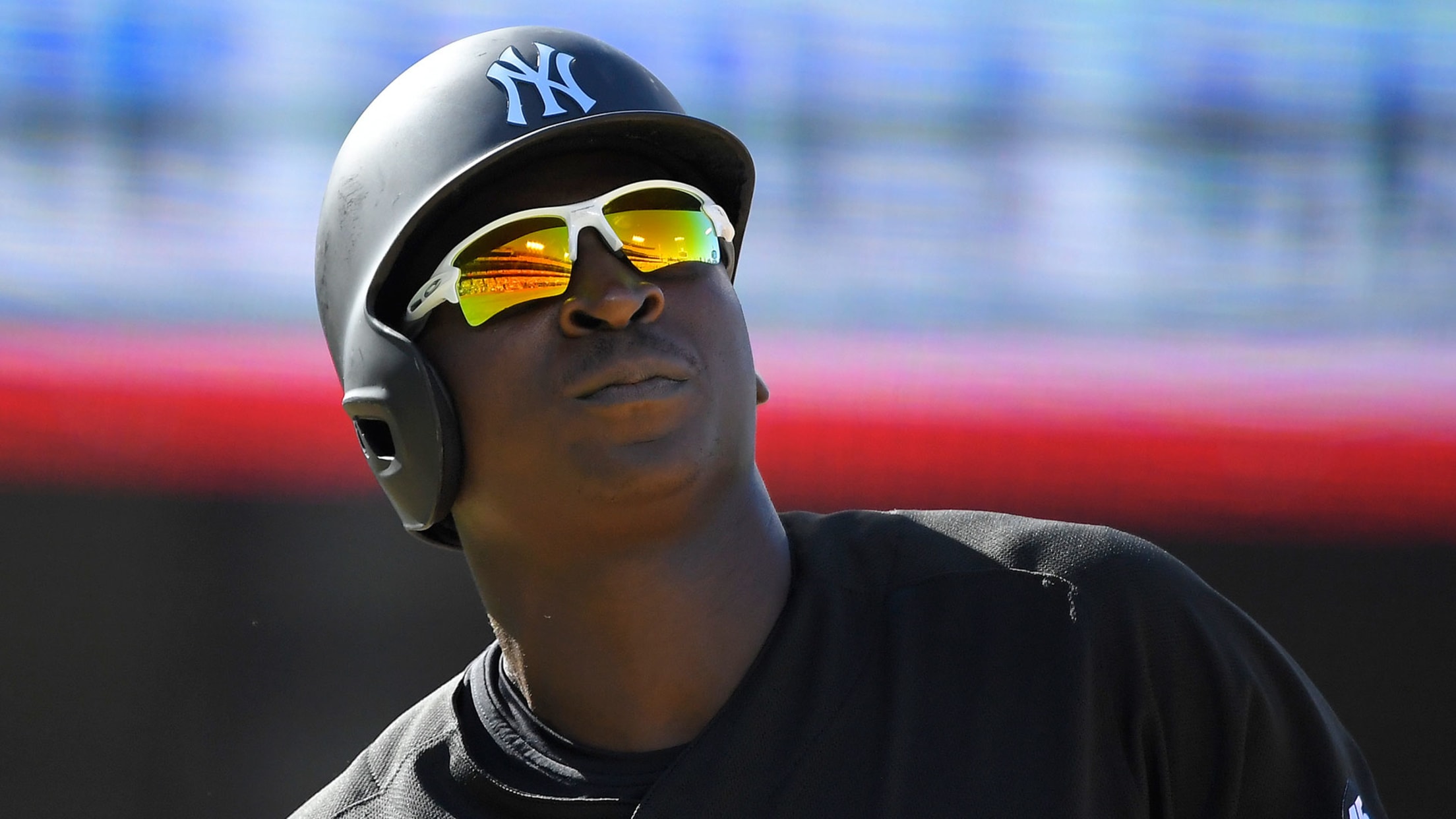 LOS ANGELES -- Yankees shortstop Didi Gregorius is considered day to day after sustaining a right shoulder contusion when he was hit by an 89.3-mph fastball from Clayton Kershaw in the first inning of Sunday's 5-1 victory over the Dodgers. Gregorius was struck in the back of the right shoulder
Lopez's no-no a no-go, but 'pen comes close
Illness ended starter's bid after 5, but relievers allowed only one hit over 4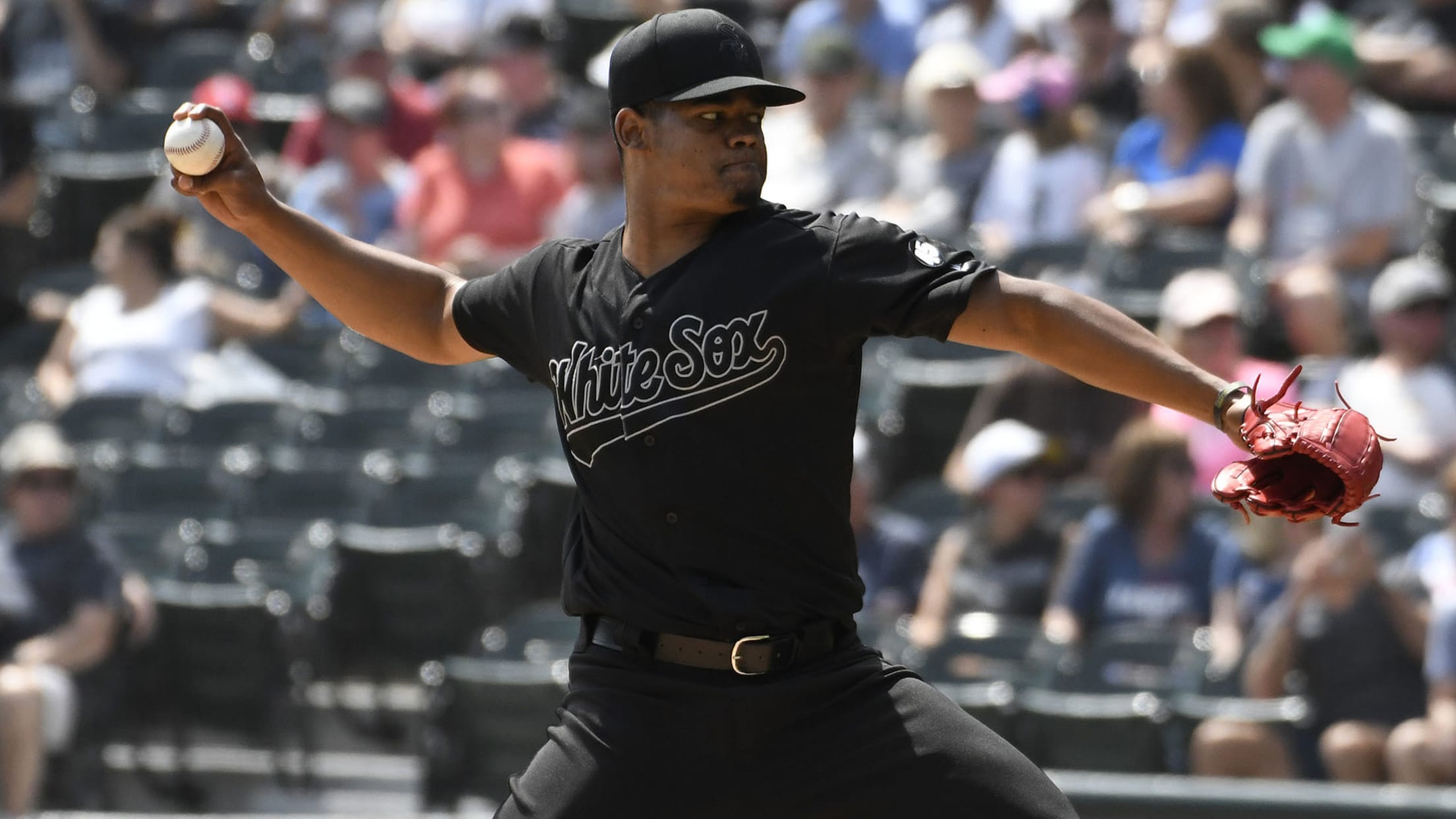 CHICAGO -- Reynaldo López didn't allow a hit in the White Sox 2-0 victory over the Rangers on Sunday afternoon at Guaranteed Rate Field. But the White Sox right-hander fell 12 outs short of making history. Lopez lasted five innings and 80 pitches, leaving due to dehydration and flu-like symptoms.
Benintendi sits, sore after big swing and miss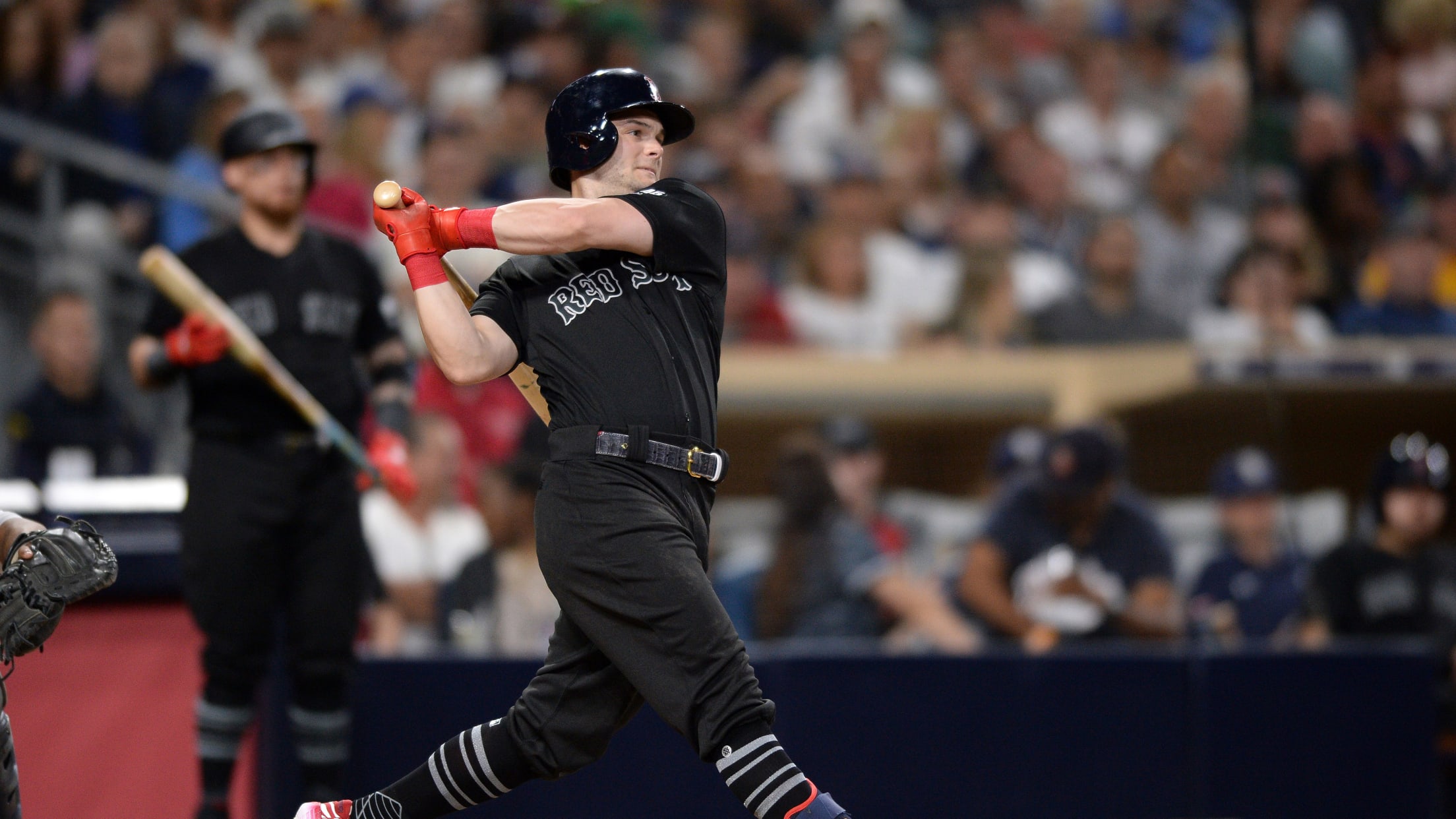 SAN DIEGO -- The Red Sox had to play their Sunday finale in San Diego without Andrew Benintendi, who tweaked his left side while taking a big swing and missing a pitch in the fifth inning on Saturday. With an off-day on Monday, the hope is that the outfielder could