Pujols hits HRs 661, 662, tops Mays for 5th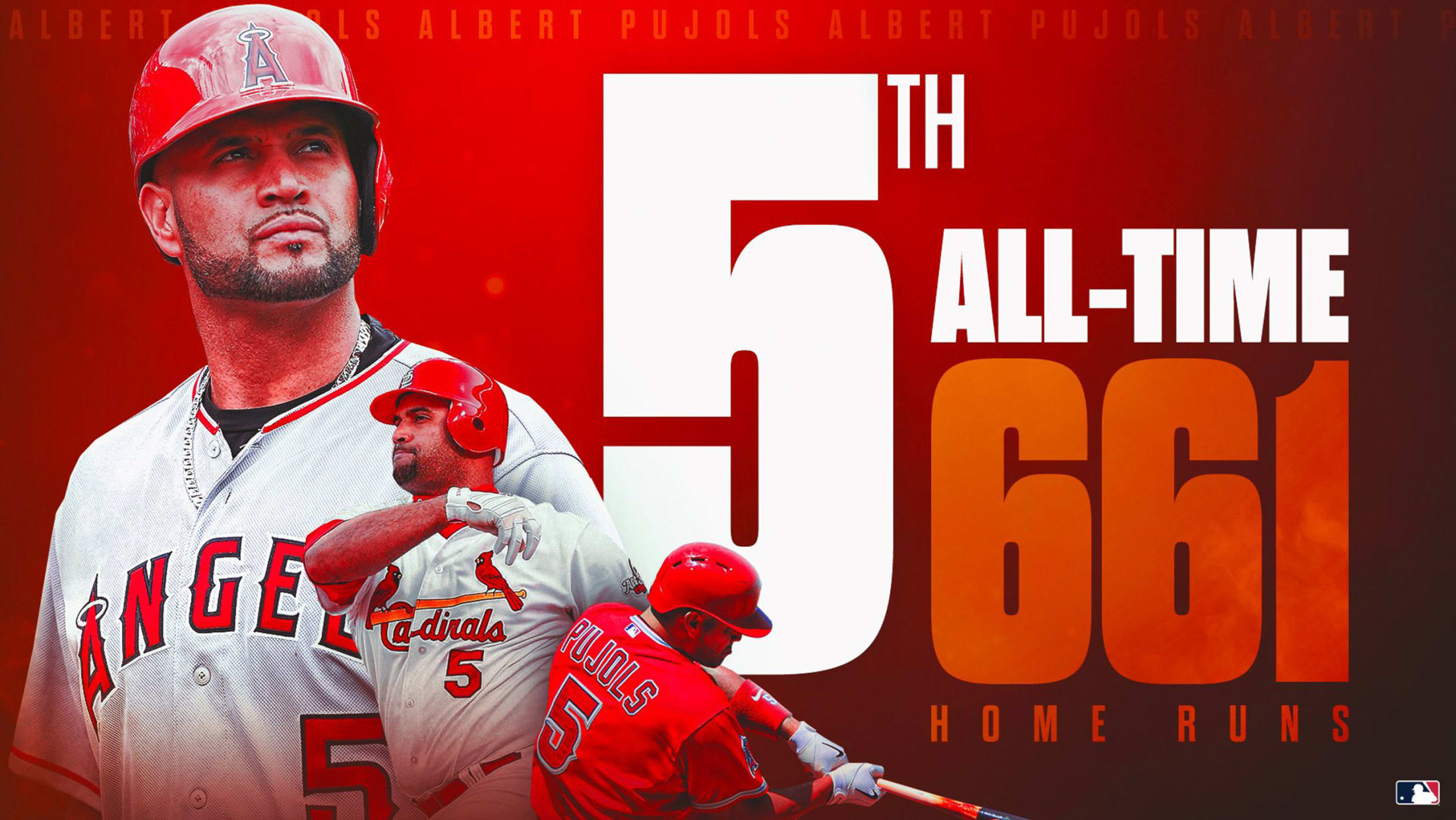 This time, Albert Pujols didn't have to wait as long. After it took him 22 days between home runs to reach career blast No. 660 to tie Willie Mays for fifth on the all-time list, Pujols passed the Hall of Famer five days later with career shot No. 661 on
Greinke's got jokes, backstop banter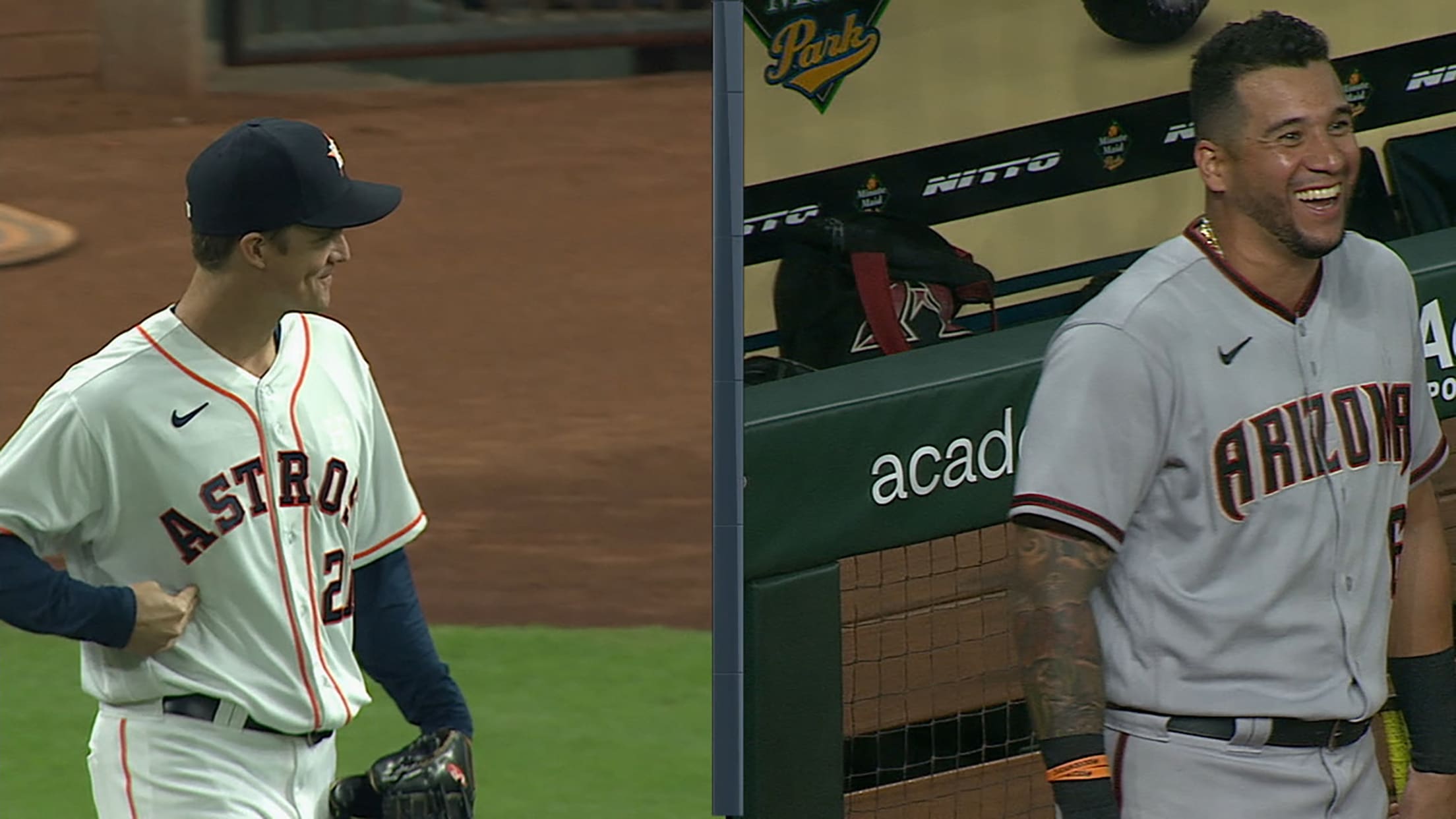 HOUSTON -- Like he has done many times this season, Astros right-hander Zack Greinke decided to skip looking for signs in Friday's 6-3 loss, instead getting vocal from the mound. And he also took the time to share a laugh with one of his former D-backs teammates. Greinke, who pitched
A's reach postseason for 3rd straight year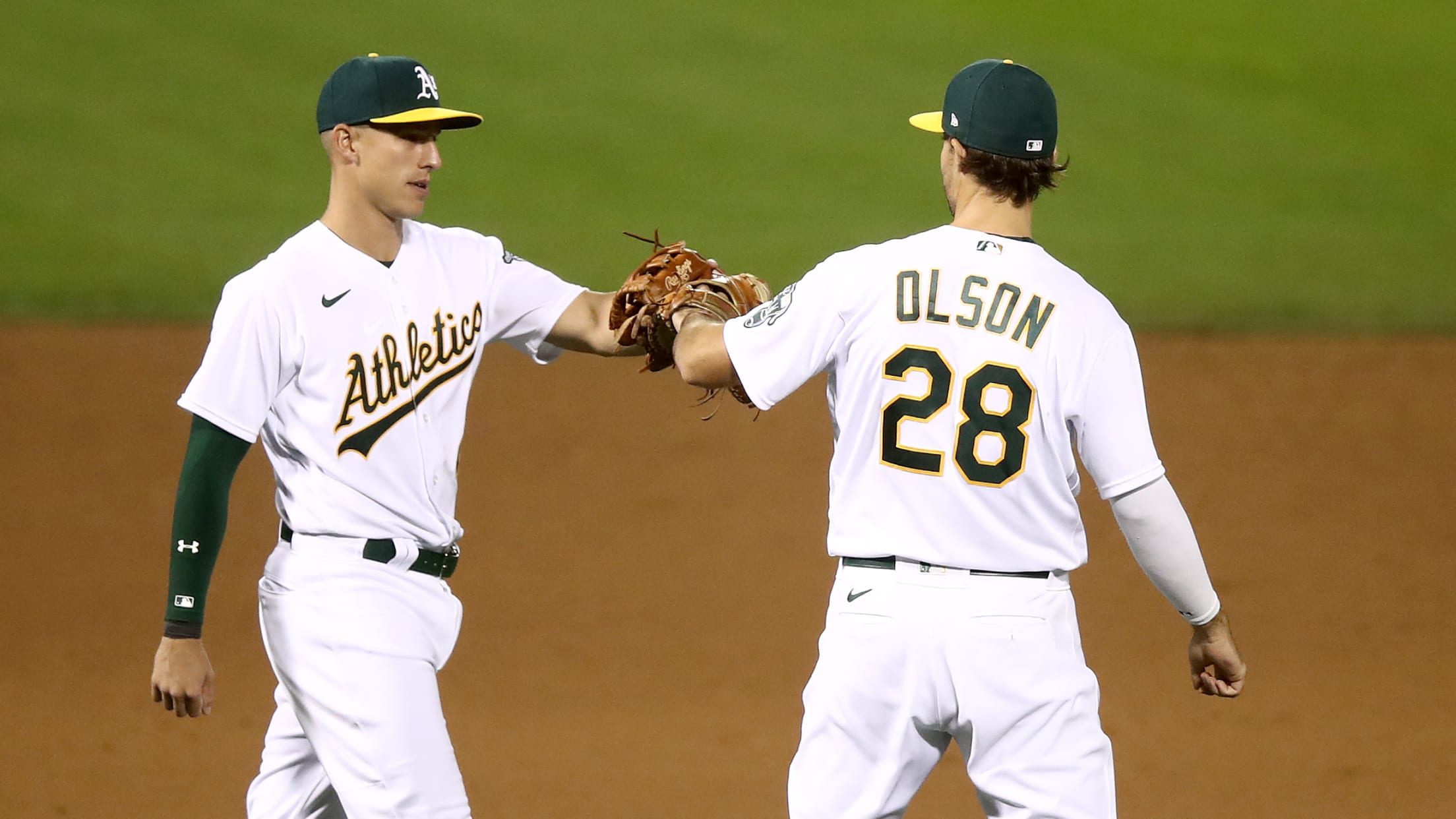 OAKLAND -- The A's arrived to Spring Training a determined bunch that was ready to atone for previous October failures with a goal of making a run at a World Series title. That quest is now officially underway after taking a big first step on Friday night. With a 6-0
Drafted in June, Crochet hits 101 in debut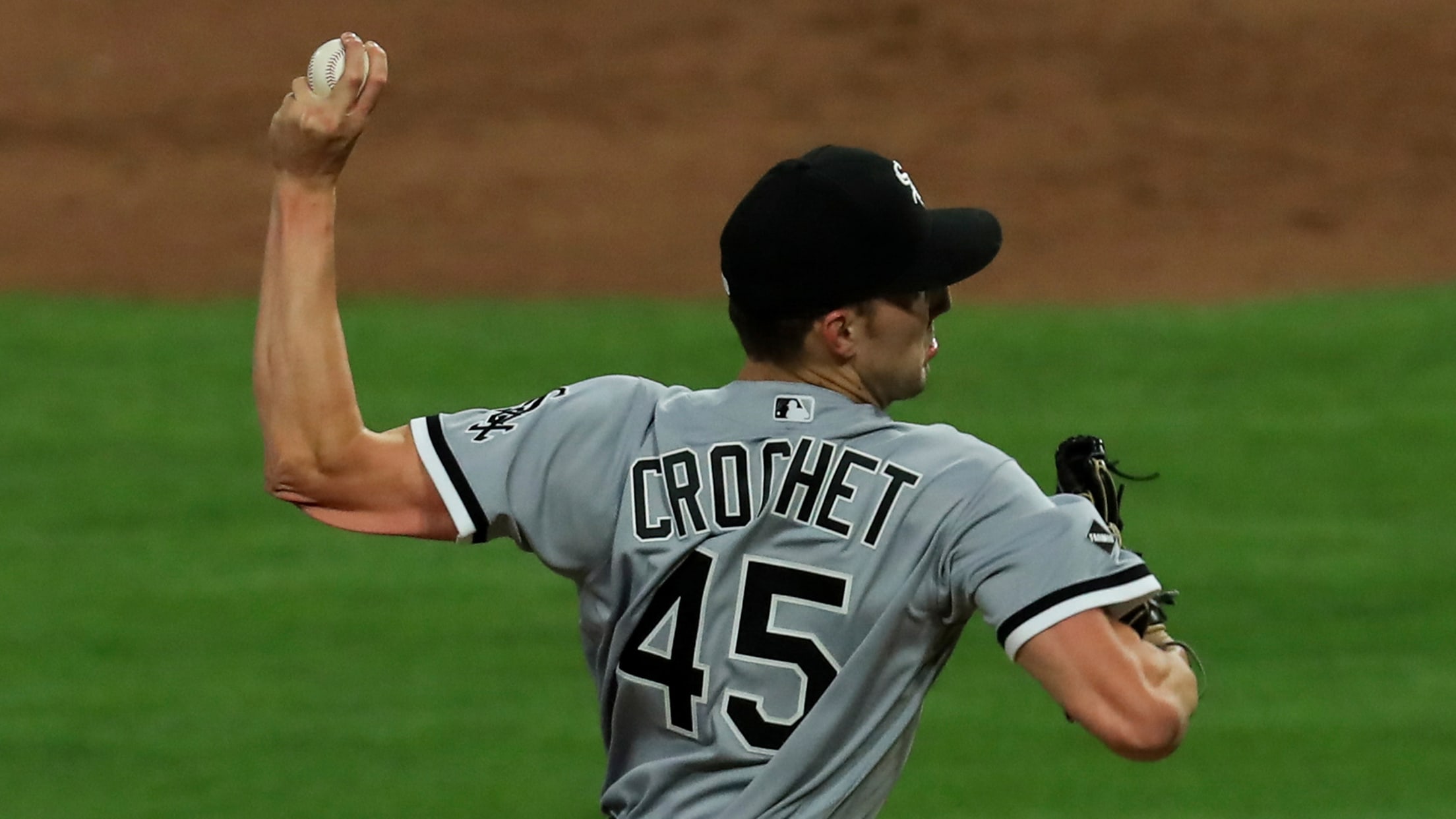 Chicago catcher James McCann was warming up Garrett Crochet before the southpaw's Major League debut during a 7-1 loss to the Reds Friday night when home-plate umpire Mark Carlson asked about the team's top pick in the 2020 Draft and the No. 4 White Sox prospect, per MLB Pipeline. "Mark
Frazier breaks out knuckler in pitching debut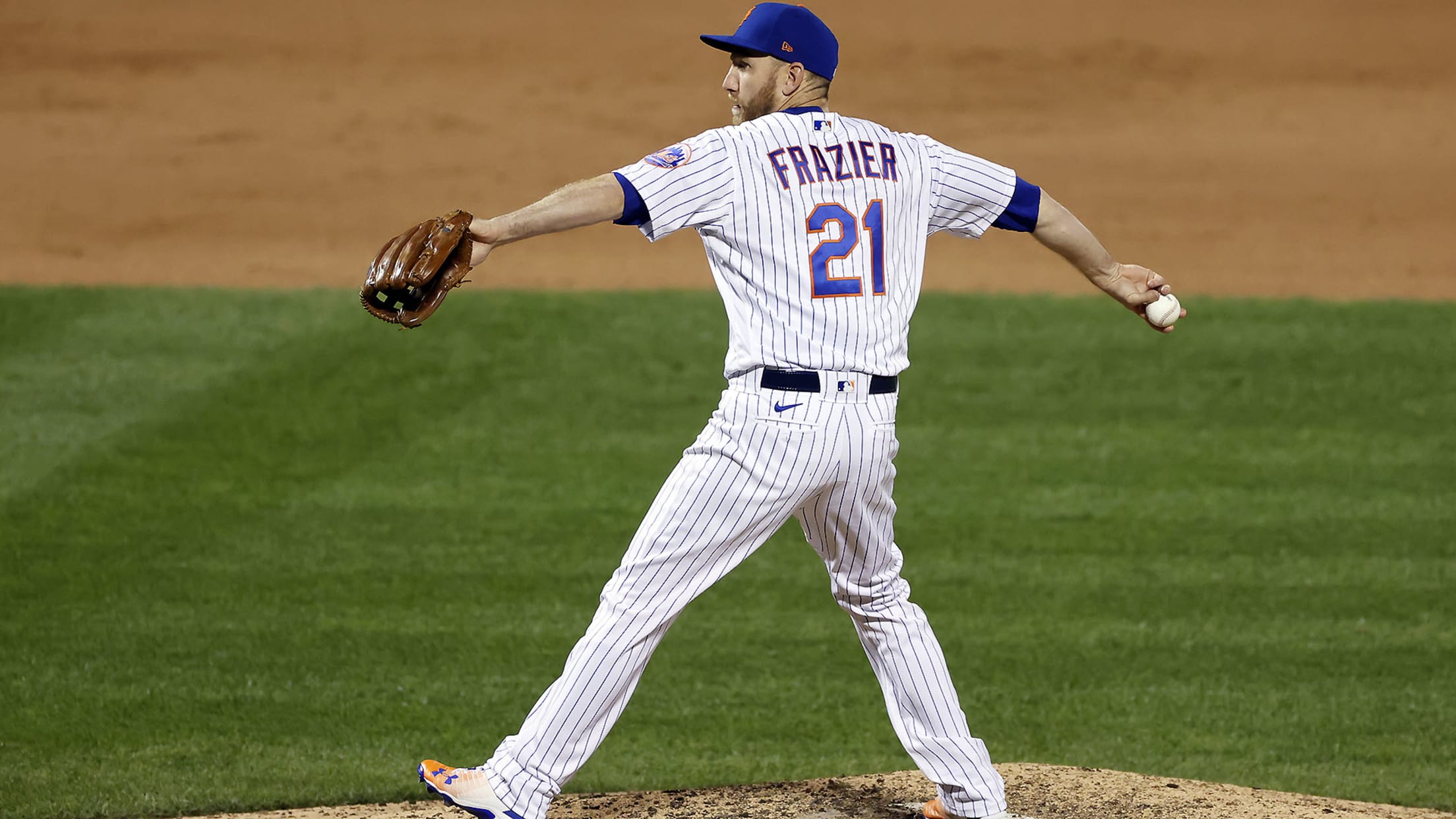 NEW YORK -- Todd Frazier's most famous pitching performance will always be the title game of the 1998 Little League World Series. But Friday's is at least a distant second. Tabbed to make his first career pitching appearance in the ninth inning of a 15-2 blowout loss to the Braves
Postseason Watch: A's clinch, Rays atop AL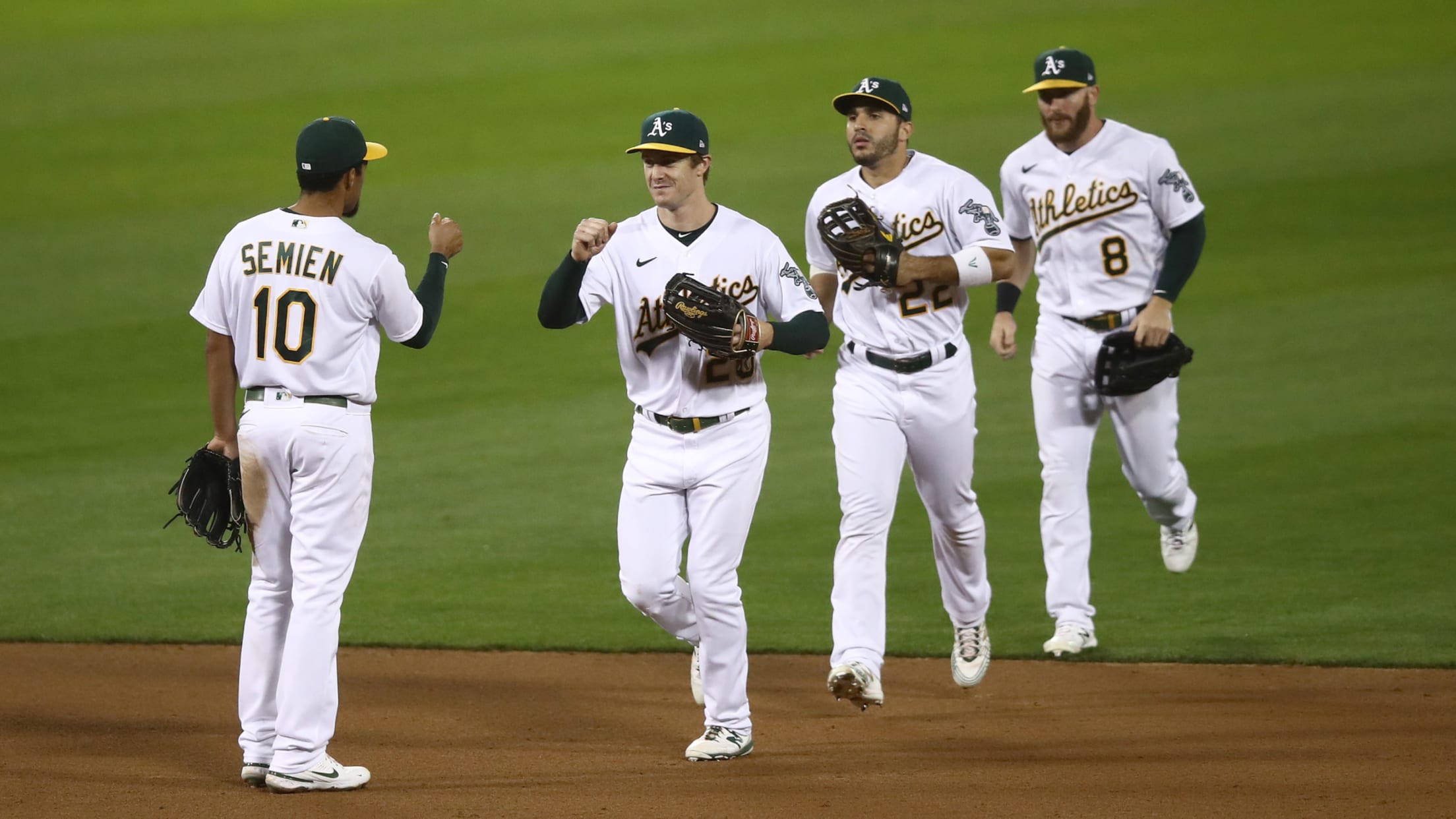 For the third consecutive year, the A's are in the postseason, punching their ticket with a 6-0 victory over the cross-bay Giants, coupled with an Astros loss against the D-backs on Friday. Oakland remains in a tight race with the Rays and White Sox for the top playoff seed in
Yanks roar back late for 9th straight win
NY wins 11th in row vs. Boston, one shy of all-time record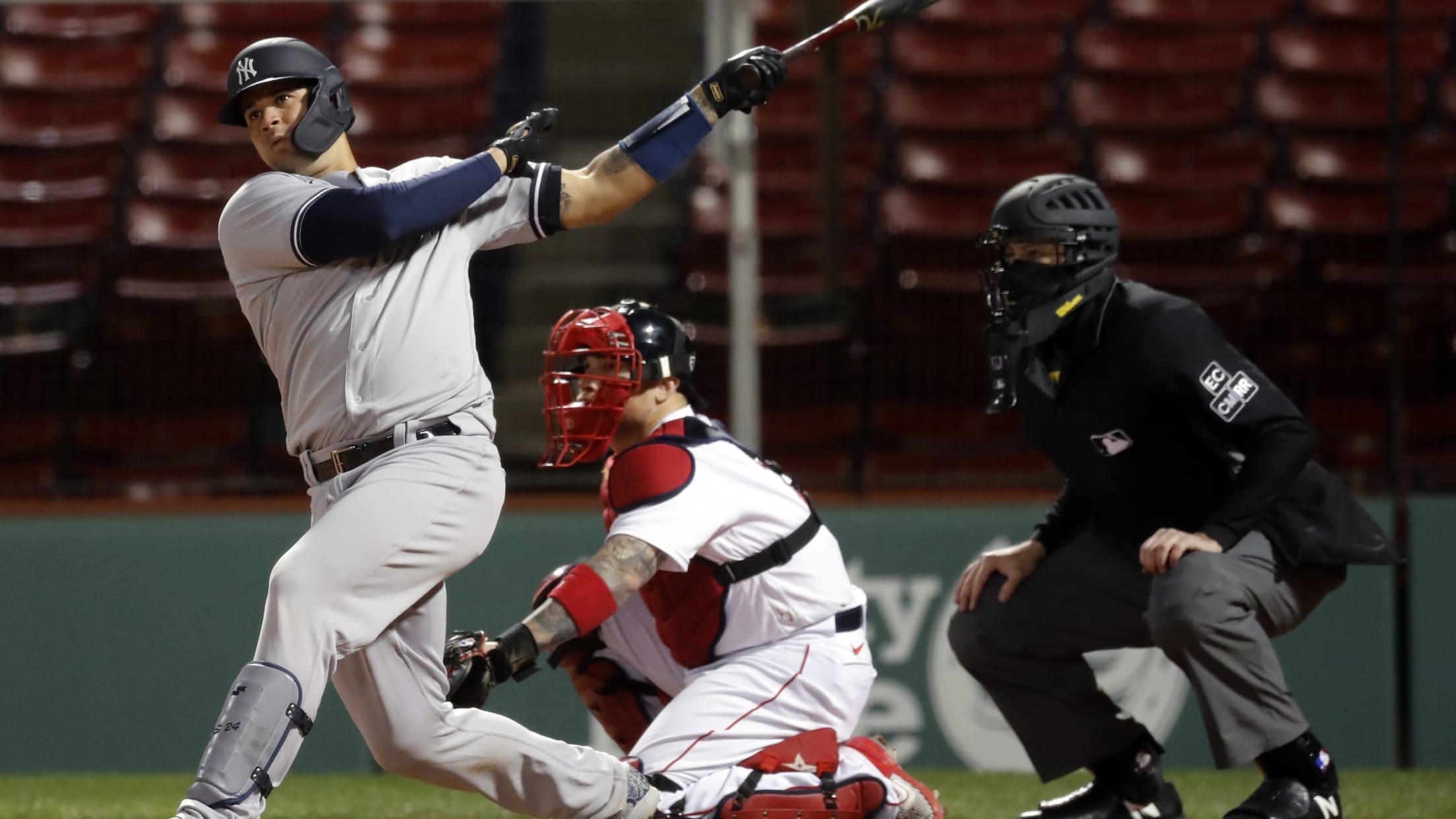 The Yankees rewrote the record books with long-ball prowess during an unforgettable homestand, and now their remarkable surge is continuing on the road. Down to their final out, Gary Sánchez launched a game-tying home run in the top of the ninth before Luke Voit and DJ LeMahieu delivered big hits
Wild Card Series matchups we'd love to see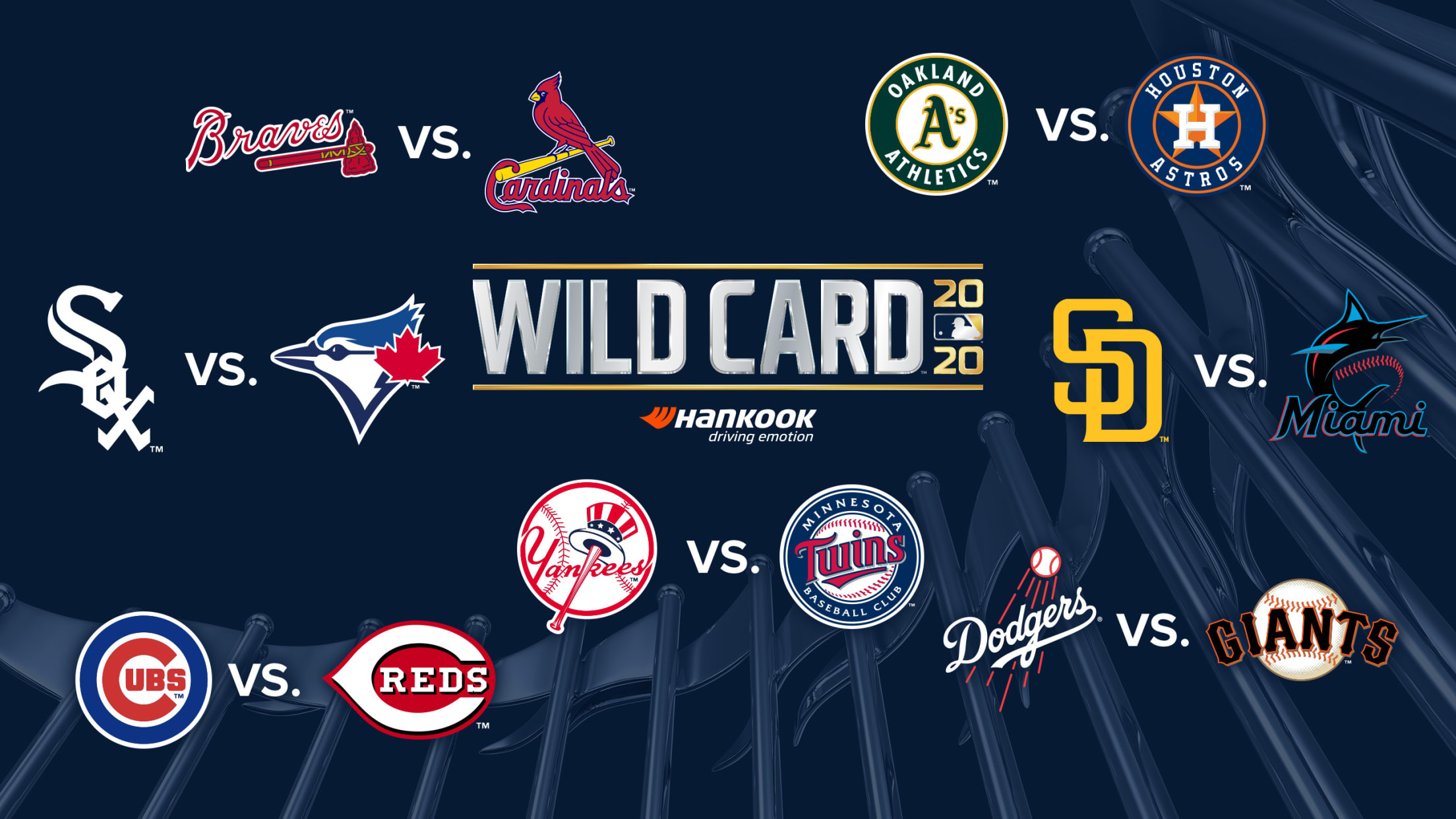 Our brackets are still blank, awaiting the final field and cemented seedings for what promises to be an October unlike any other. It will begin with the urgent affair known as the Wild Card Series -- a first-of-its-kind, three-day, best-of-three in the home ballpark of the higher seed, with every
LA clinches home field in WC Series with rout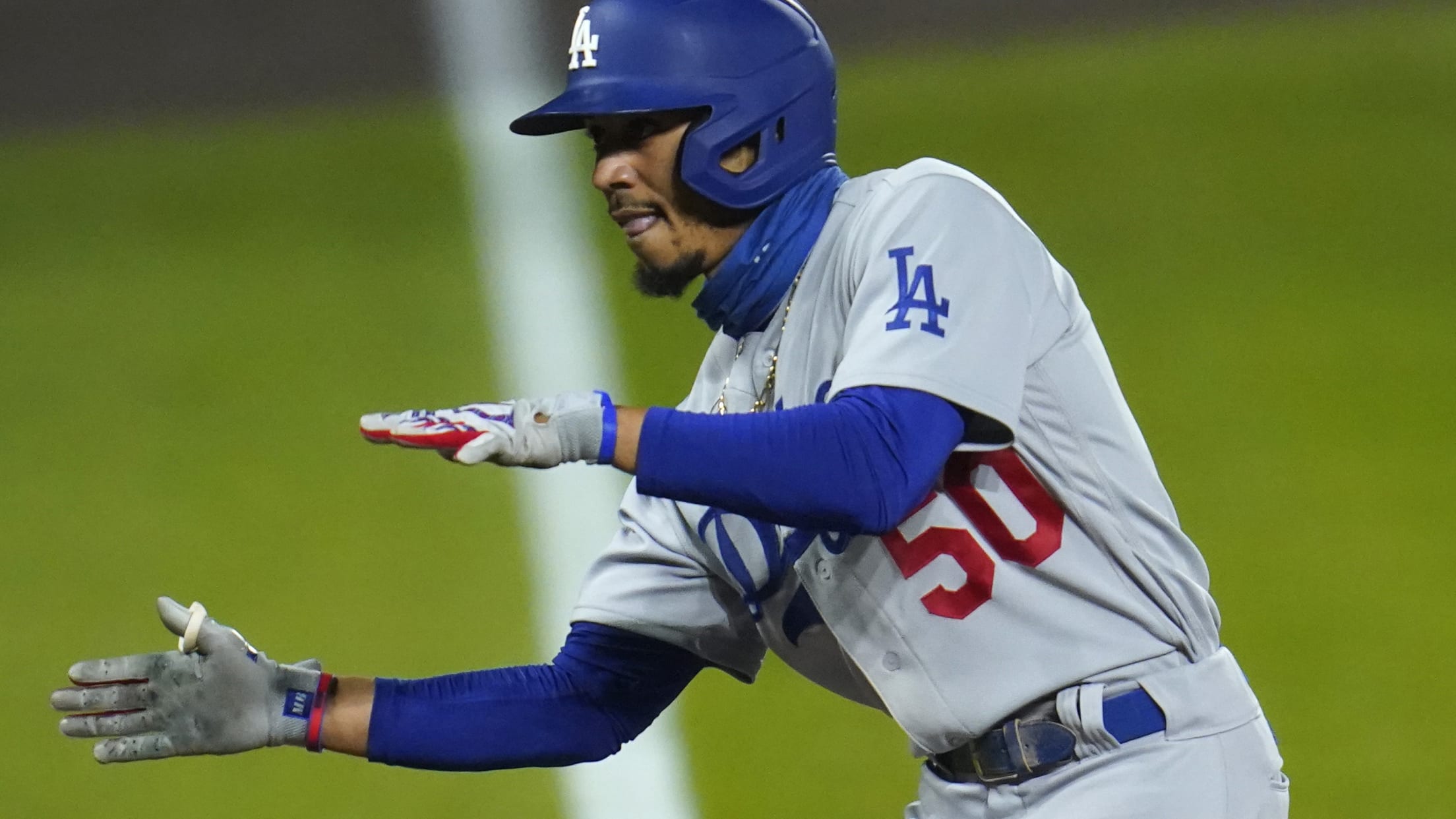 Home-field advantage in the Wild Card Series: check. Cody Bellinger coming alive: check. Momentum turnaround heading into the postseason: big check. The Dodgers had it going at Coors Field on Friday night, routing the Rockies, 15-6. Mookie Betts took over the National League home run lead with his 16th, and
Anderson hits trio of HRs to fuel Marlins' bats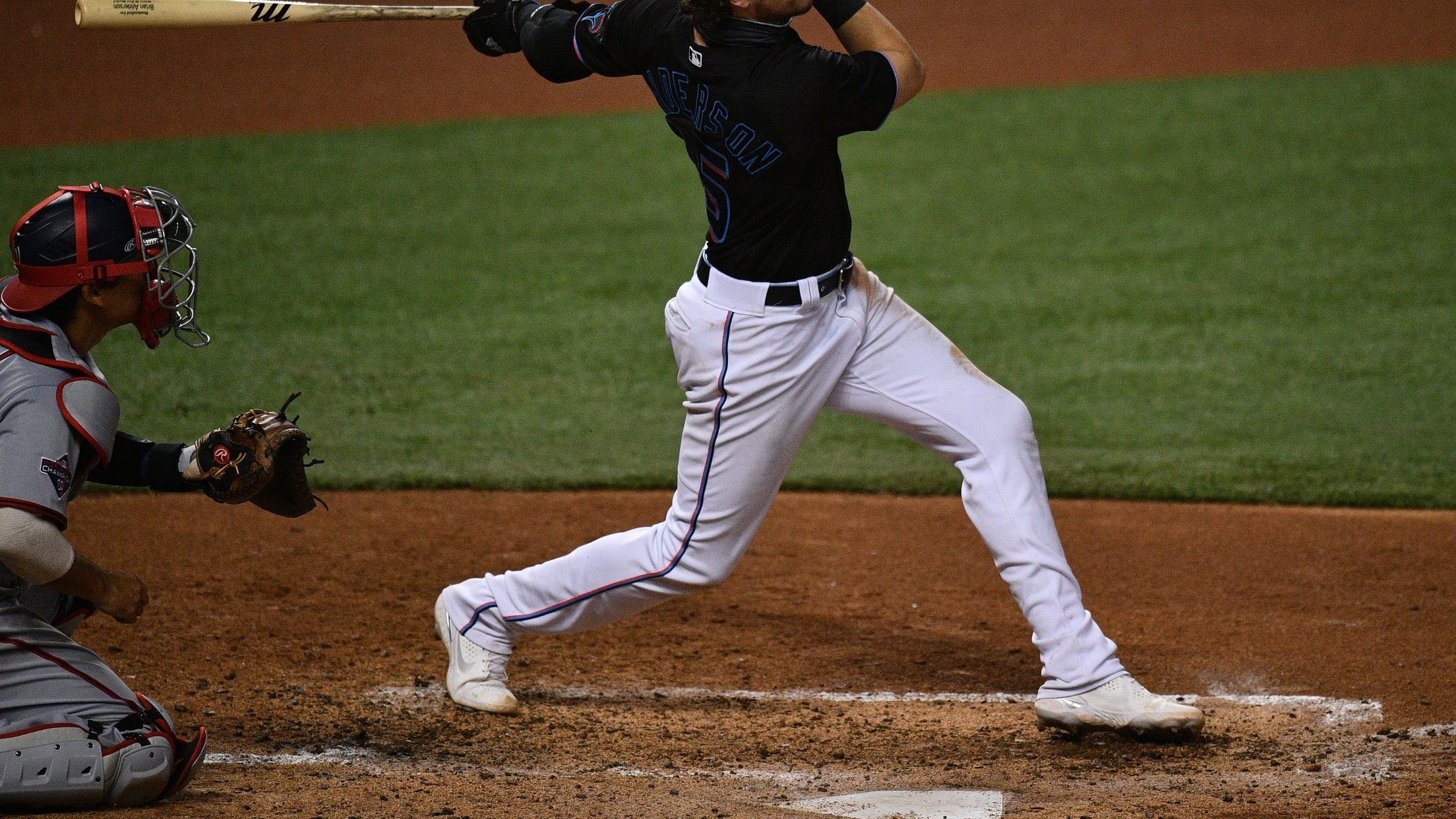 It's taking a group effort by the Marlins as they make their playoff push. But in Game 2 of a doubleheader on Friday night, one of the young faces of the franchise, Brian Anderson, stepped up with a historic performance. The 27-year-old third baseman matched franchise marks with three home
Braves bash 6 HRs in Fried's strong return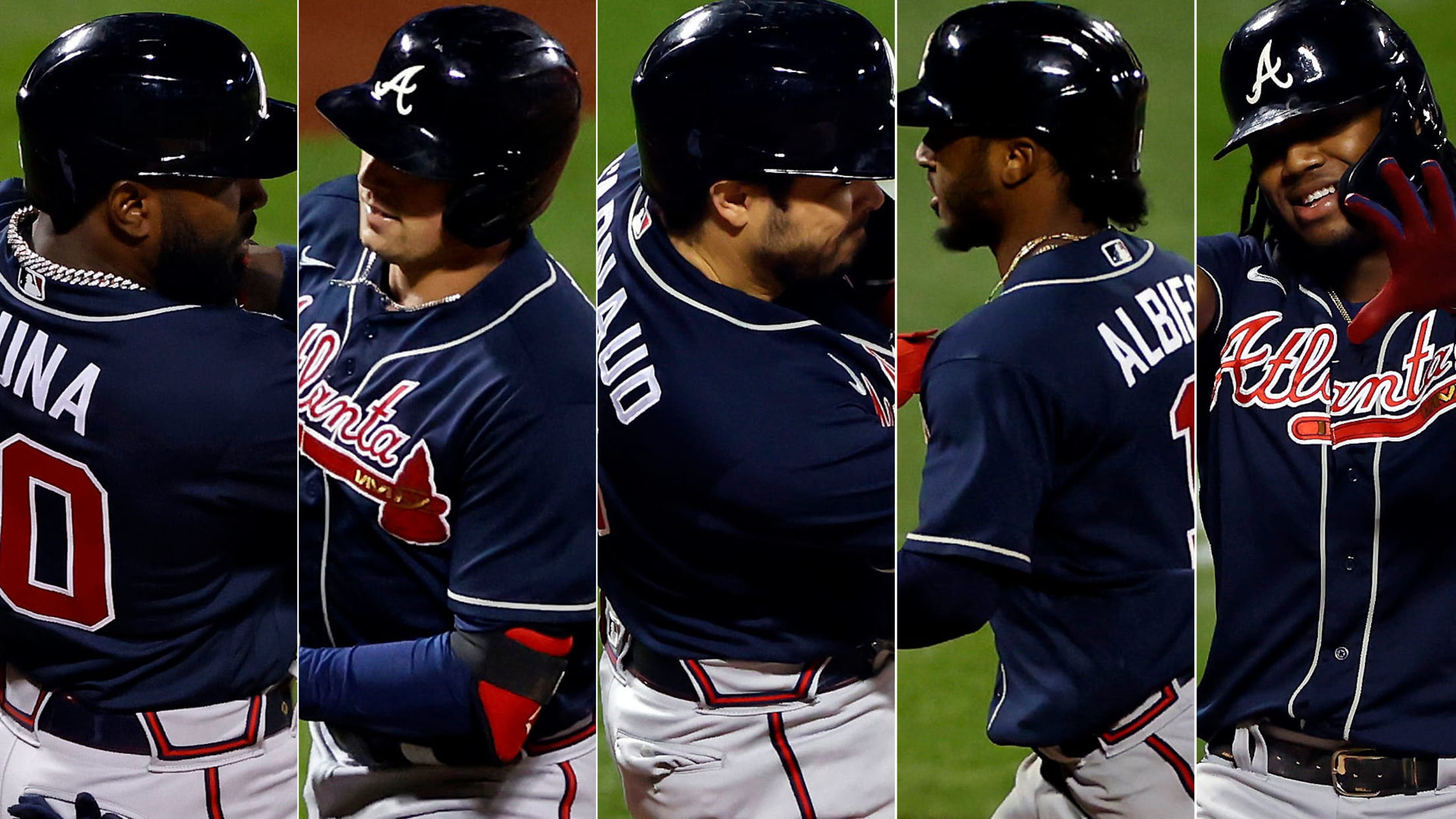 Max Fried's much-welcomed return from the injured list was celebrated by the Braves powering their way toward yet another double-digit run total in their 15-2 win over the Mets on Friday night at Citi Field. The Braves produced yet another six-homer game in this latest victory and tallied their MLB-high
Plesac's immaculate inning sets tone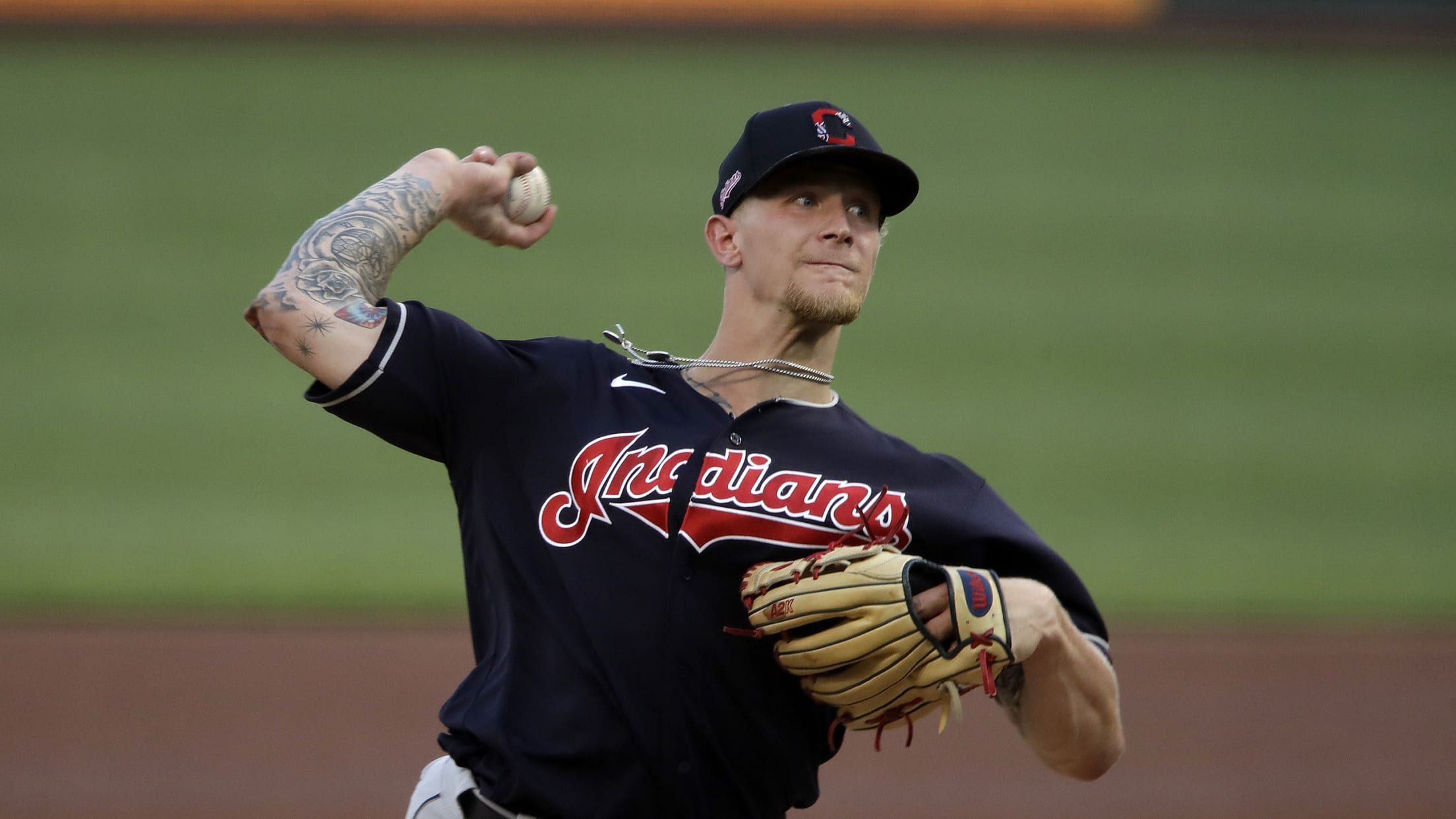 It doesn't get more textbook than Zach Plesac's second inning in the Indians' 1-0 victory over the Tigers on Friday night at Comerica Park: Nine pitches, three strikeouts, one immaculate inning. Plesac fanned Jorge Bonifacio, Niko Goodrum and Austin Romine to accomplish the feat before walking off the mound sporting
Clutch Bryce keeps Phils hurtling toward Oct.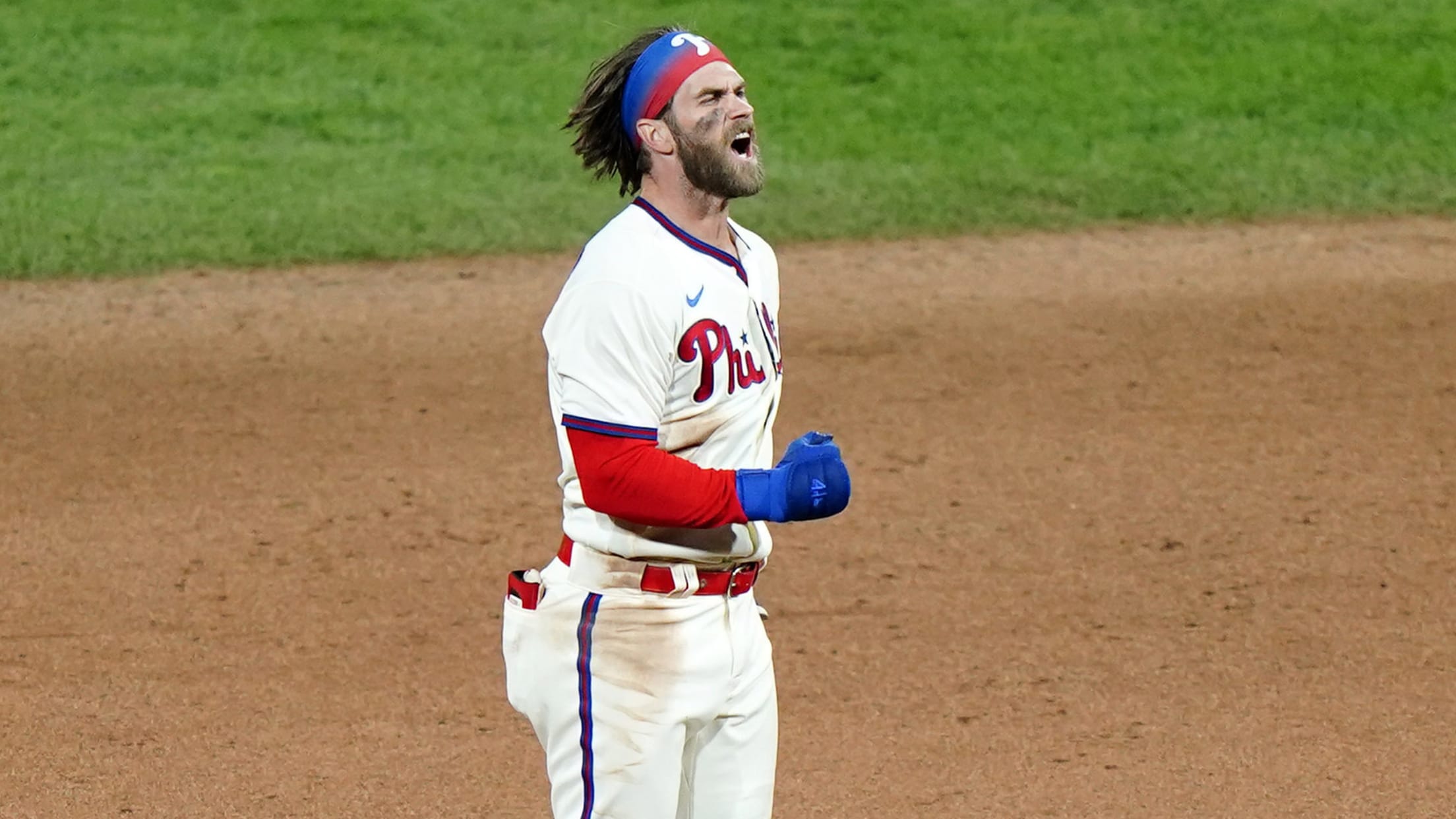 PHILADELPHIA -- Bryce Harper kept his head down as he walked toward the batter's box in the bottom of the sixth inning in Game 2 of Friday's seven-inning doubleheader at Citizens Bank Park. Harper figures if he never makes eye contact with anybody in the opposing team's dugout, they won't
Injury updates: Verdugo, Braun, Quintana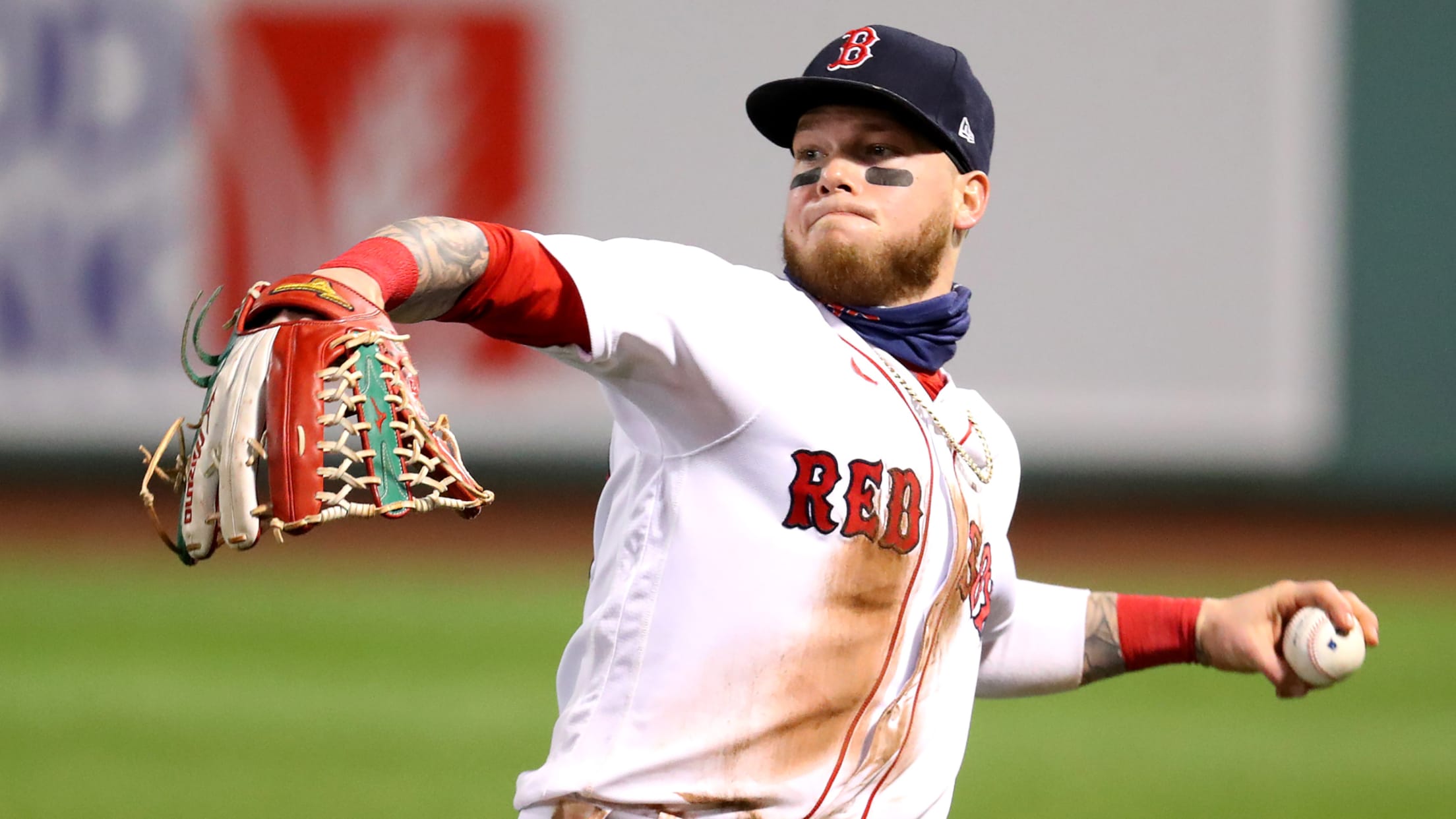 Stay up-to-date with all the latest news on injured players from across Major League Baseball.
Machado extends MVP bid: 'Still not done'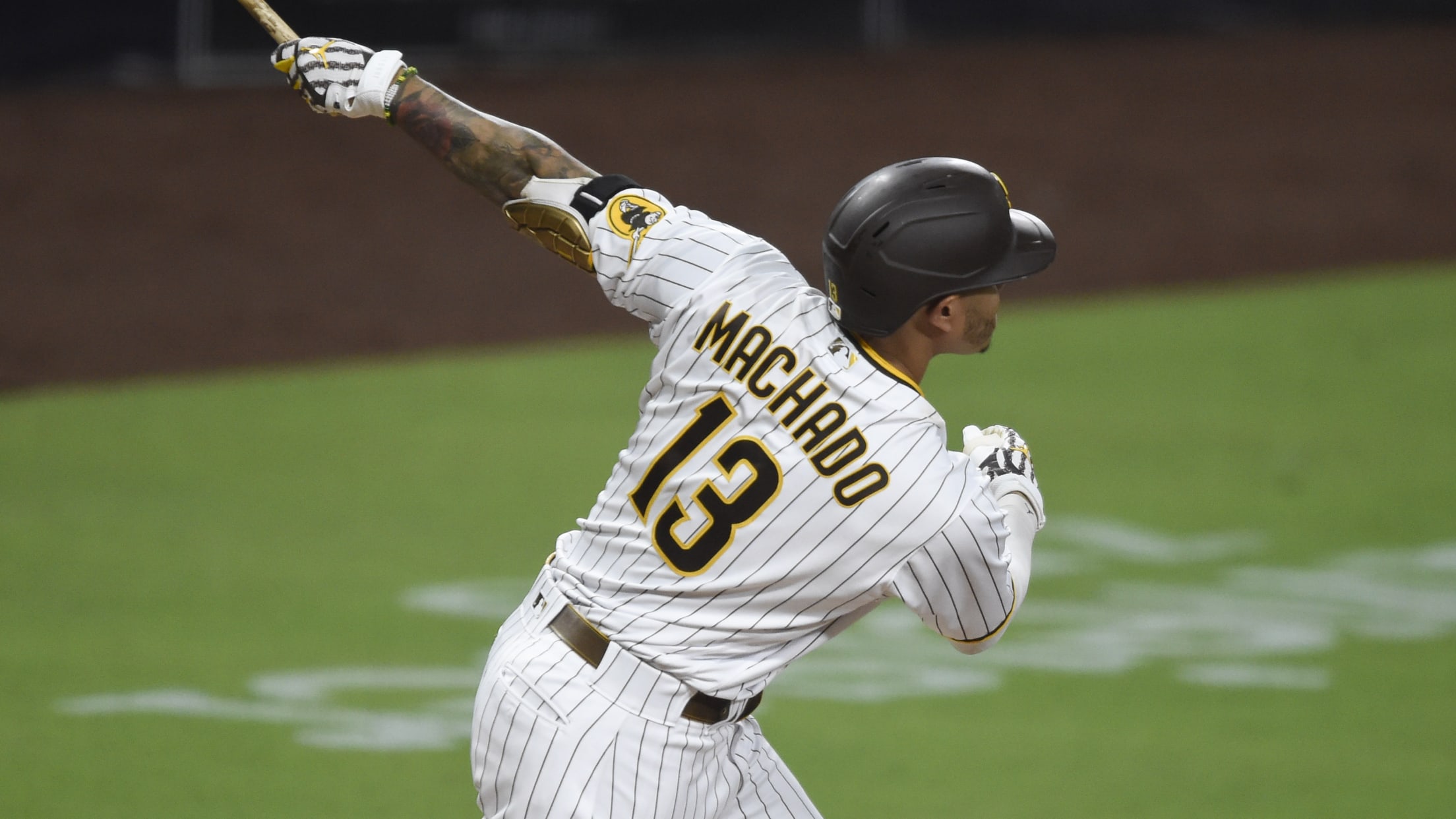 SAN DIEGO -- This season, the Padres have loaded the top of their lineup with not one, but two MVP candidates. It's a sound strategy. When one superstar infielder struggles, there's another superstar infielder to pick up the slack. Lately, Manny Machado has done the heavy lifting, with Fernando Tatis
850 professional PAs. Then, his 1st homer.
Rafael Marchan chose a game-tying 3-run shot for his 1st in the pros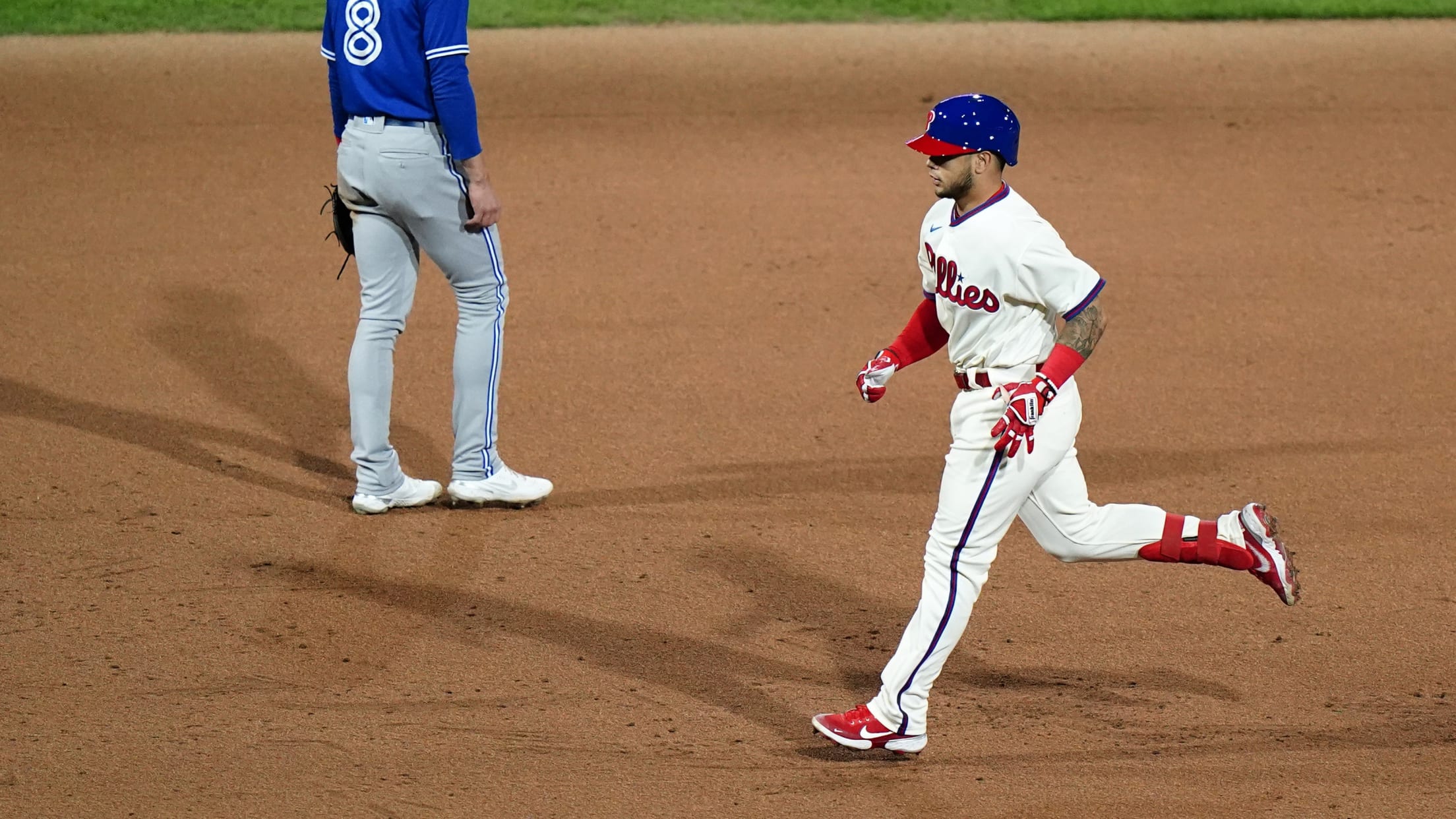 PHILADELPHIA -- Rafael Marchan is known for his defensive prowess behind the plate. As a hitter? Well, he did not homer in 846 career plate appearances in the Minor Leagues entering this season. Marchan joined the Phillies this week after J.T. Realmuto suffered a strained left hip flexor. He never
Glasnow's escape in 2nd a 'growth moment'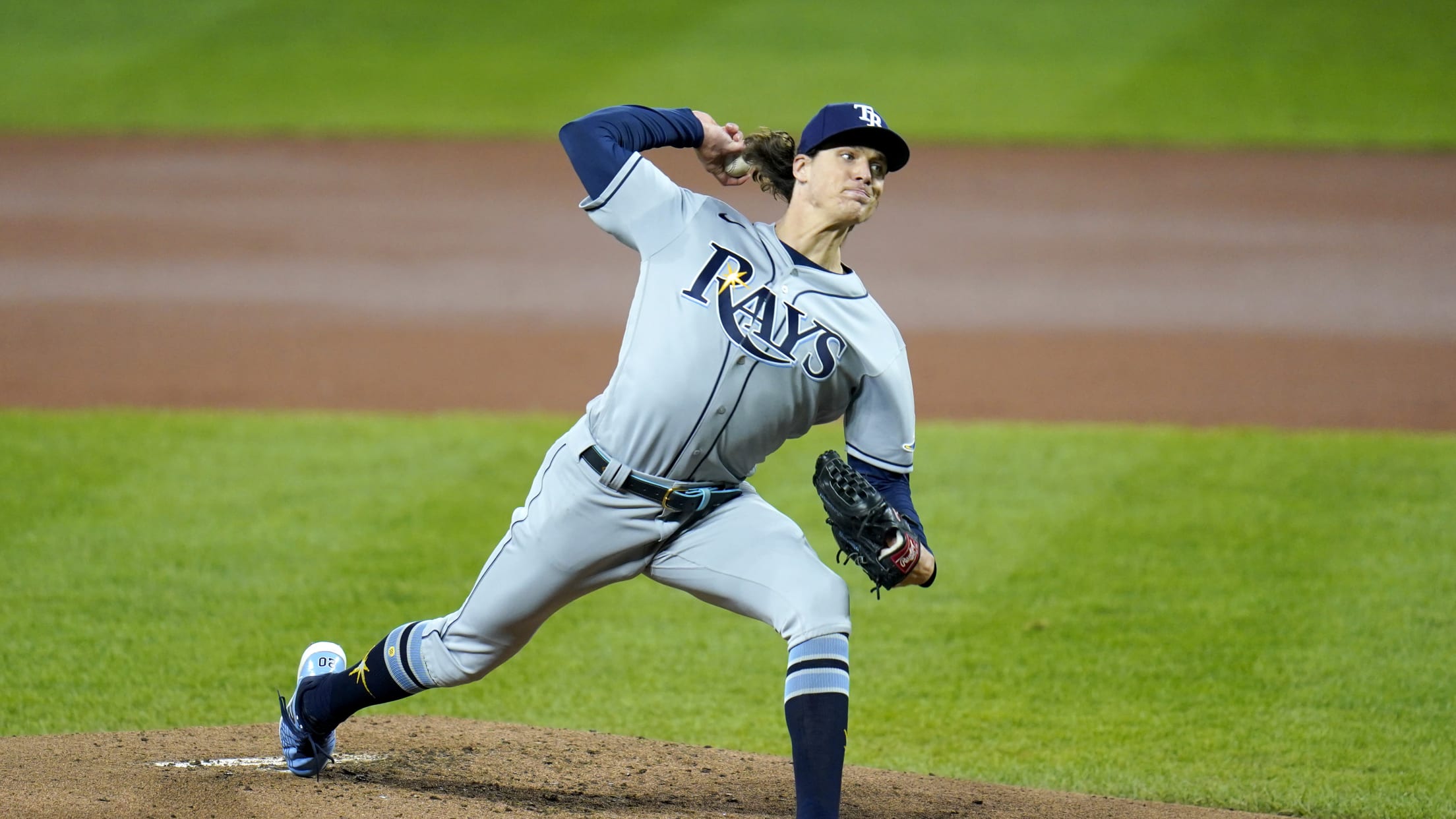 The last time Tyler Glasnow faced the Orioles, the right-hander allowed two runs and fanned a career-high 13 over seven innings. On Friday, Glasnow racked up the strikeouts again, sending 10 O's batters down on strikes over five innings in the Rays' 2-1 win at Oriole Park at Camden Yards.
Cy Young poll: The 2020 favorites are ...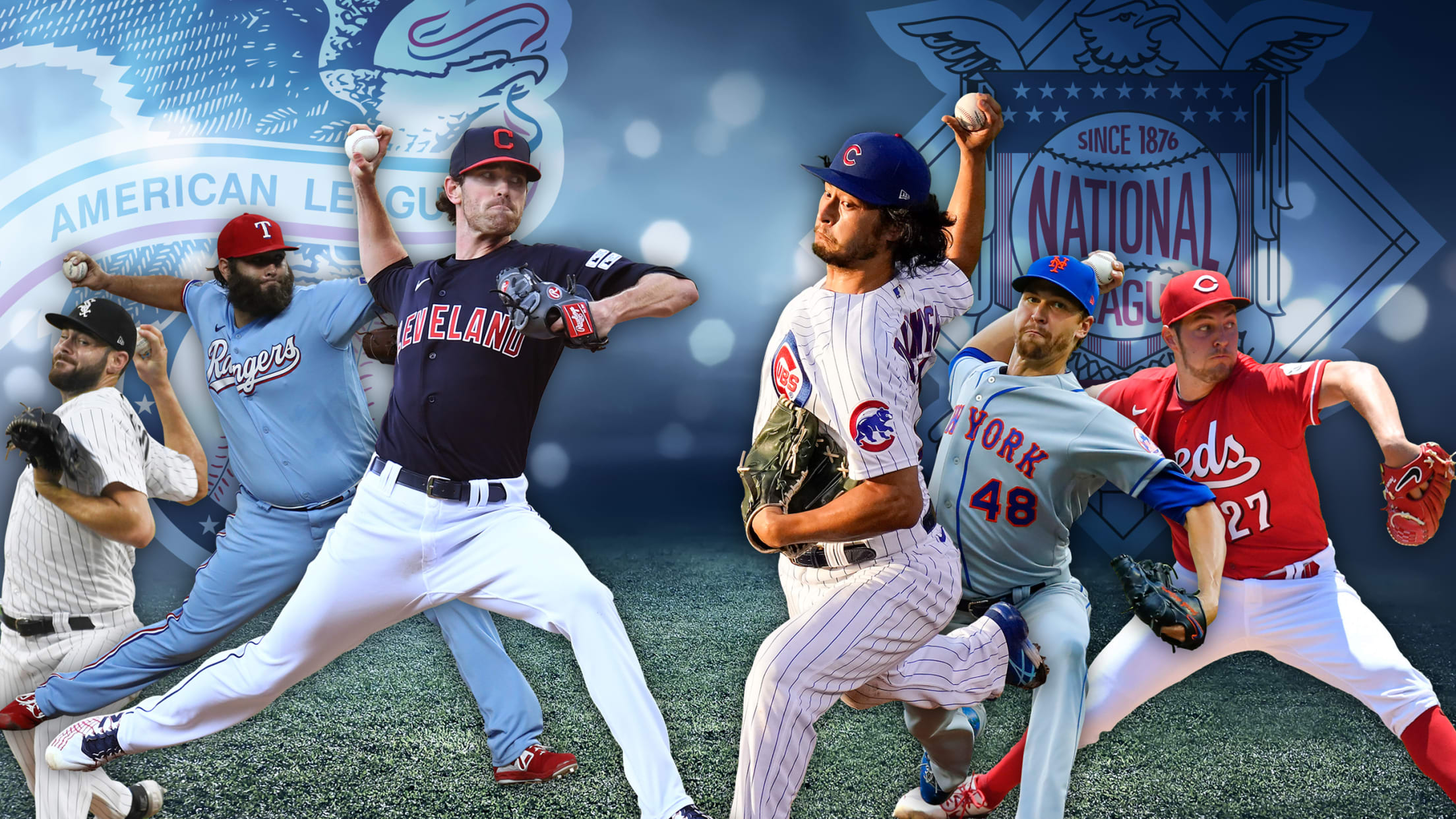 The two Cy Young Award races this year are completely different, but both are coming into focus as the 2020 season gets down to the wire. In the American League, Shane Bieber has dominated since Opening Day. The National League race has been much more wide open, but a trio
The Professor outsmarts Twins with 10 K's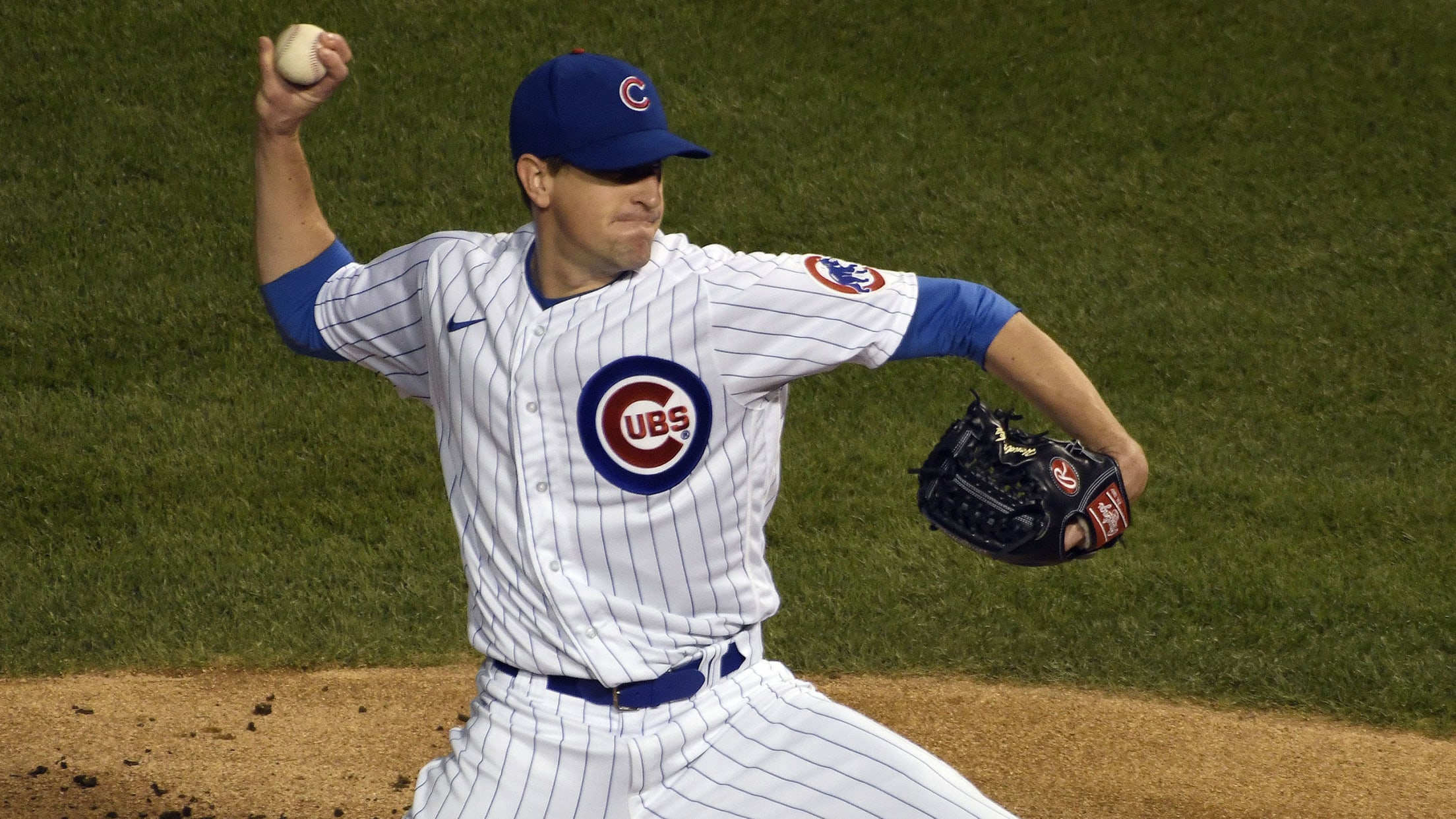 CHICAGO -- As the eighth inning loomed on Friday night, Cubs manager David Ross needed to know how Kyle Hendricks was feeling. Ross planned on sending pitching coach Tommy Hottovy to the other end of the dugout to gauge the situation. Hendricks quickly made it clear that the in-game chat
Carlson back with bang as Cards sweep DH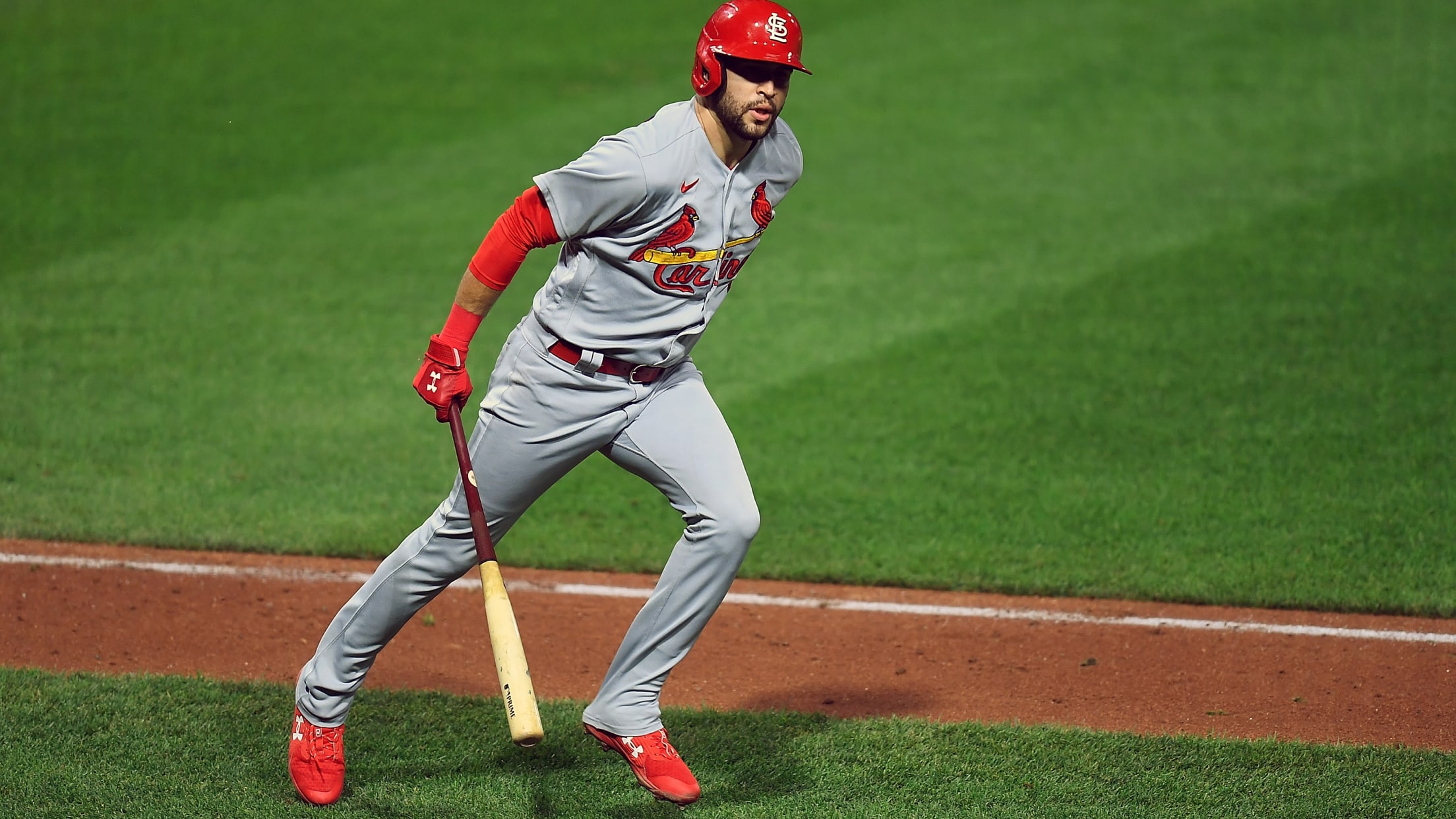 When Dylan Carlson found out he was returning to the active roster and spoke with Cardinals president of baseball operations John Mozeliak on Thursday, the conversation was simple: Trust yourself. Have fun. Show what you can do. That's exactly what Carlson did in his first game back. • Box score
Reds hit 4 HRs to win 6th straight, reach .500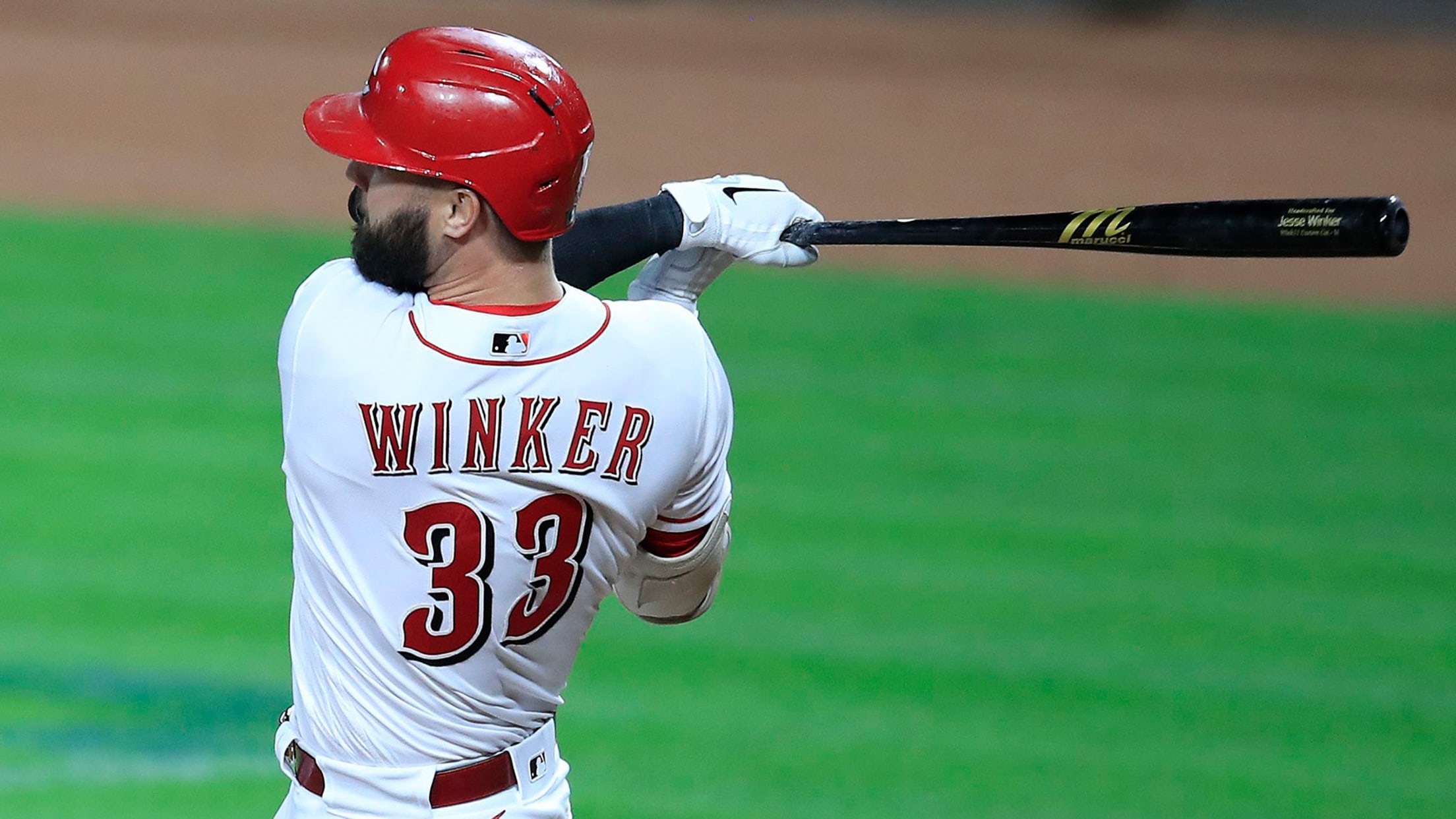 CINCINNATI -- Facing the White Sox, Brewers and Twins over the final nine games, the Reds' finish to 2020 is the most difficult in Major League Baseball among playoff contenders based on opponents' win percentage. Cincinnati didn't seem too negatively affected as it dispatched Chicago with four home runs during
Latest MLB COVID-19 test results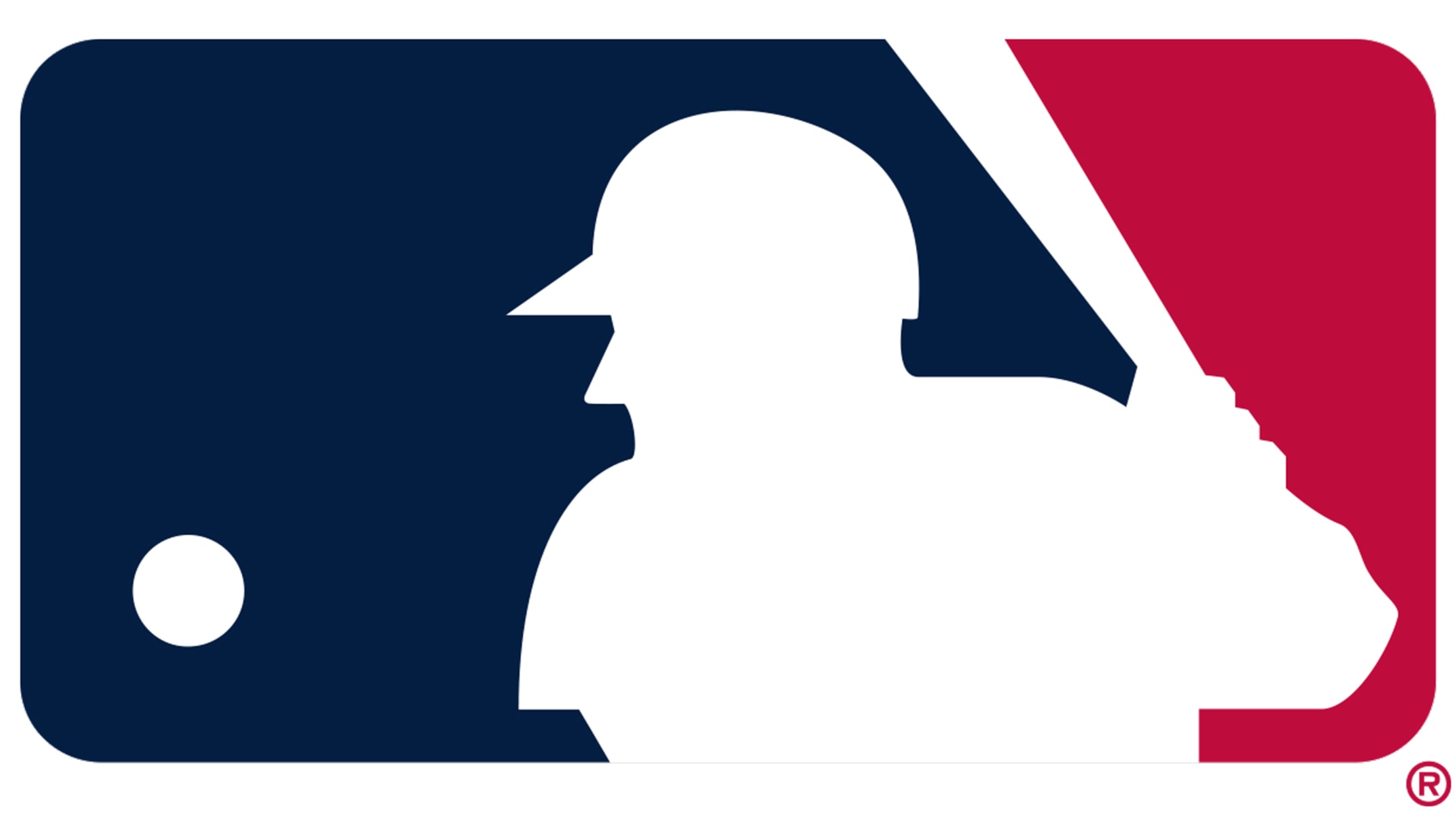 Major League Baseball and the Major League Baseball Players Association jointly announced today the latest COVID-19 testing results under MLB's COVID-19 Health Monitoring & Testing Plan, through the end of Thursday, September 17: MONITORING TESTING Covered Individuals are now in Monitoring Testing. To date, the results of Monitoring Testing are
How they got there: A's built for deep run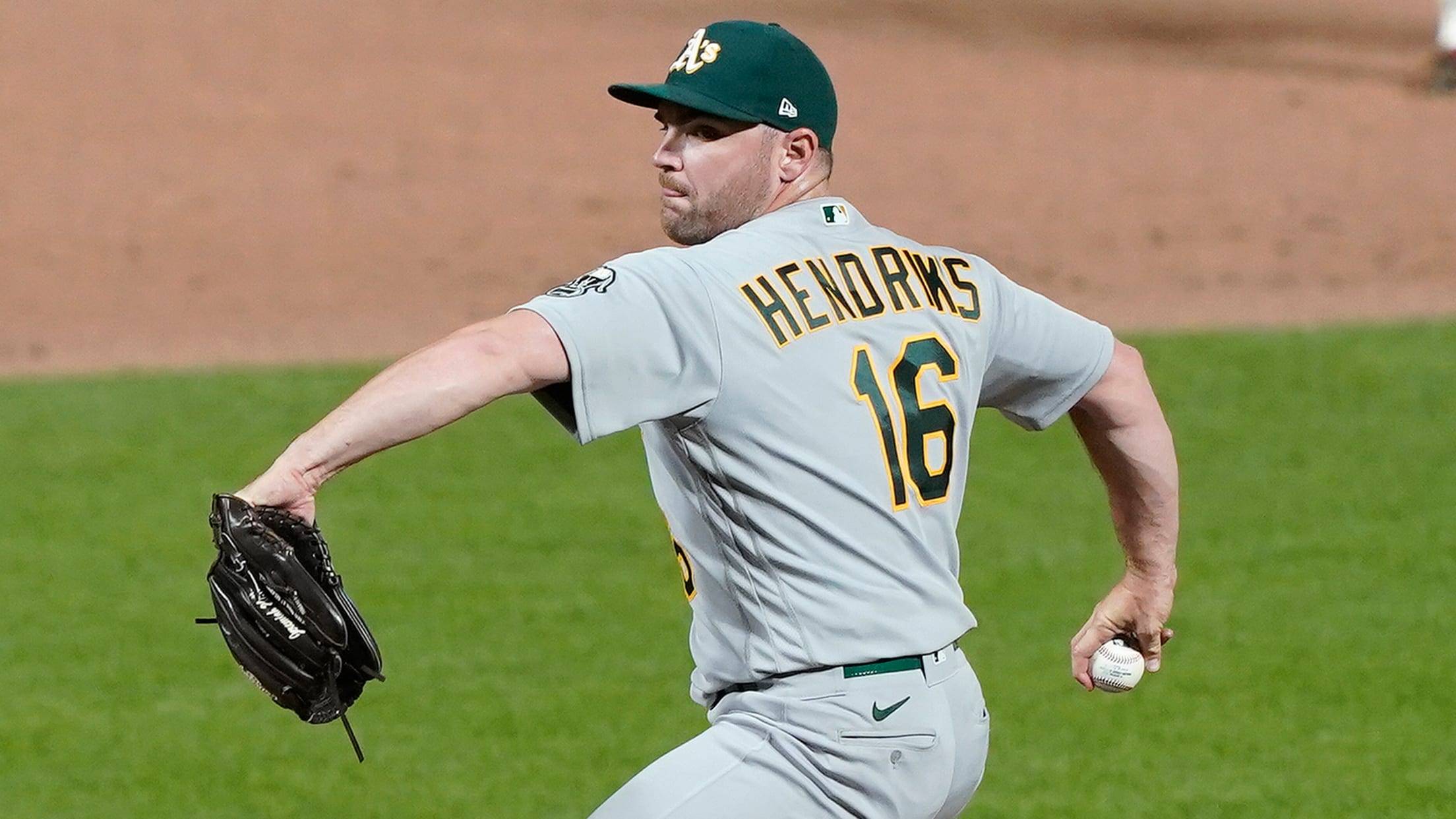 The A's won't spend too much time celebrating Friday night's accomplishment. Reaching the postseason for a third consecutive season, which the A's clinched on Friday night with their win over the Giants and the Mariners' loss to the Padres, is a major achievement. Even with this year's shortened 60-game schedule,
Calhoun crushes 2 more HRs to lift D-backs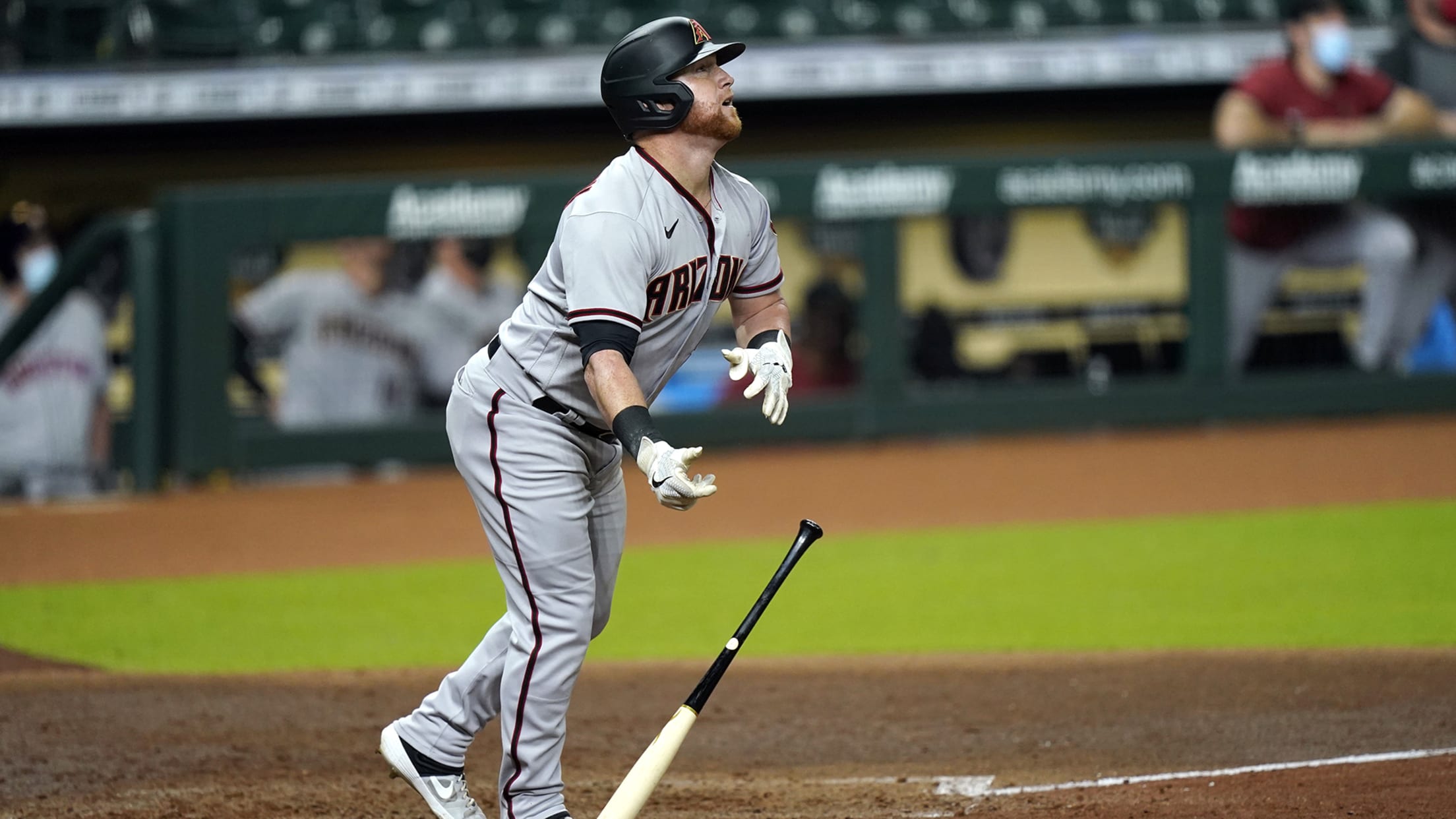 Kole Calhoun slugged a pair of homers for the second time in four games as the D-backs beat the Astros, 6-3, in Friday night's series opener at Minute Maid Park. Calhoun's three-run homer in the fourth off former Arizona ace Zack Greinke erased a 2-0 Houston lead. Calhoun then added
Abreu: Postseason berth 'filled me with joy'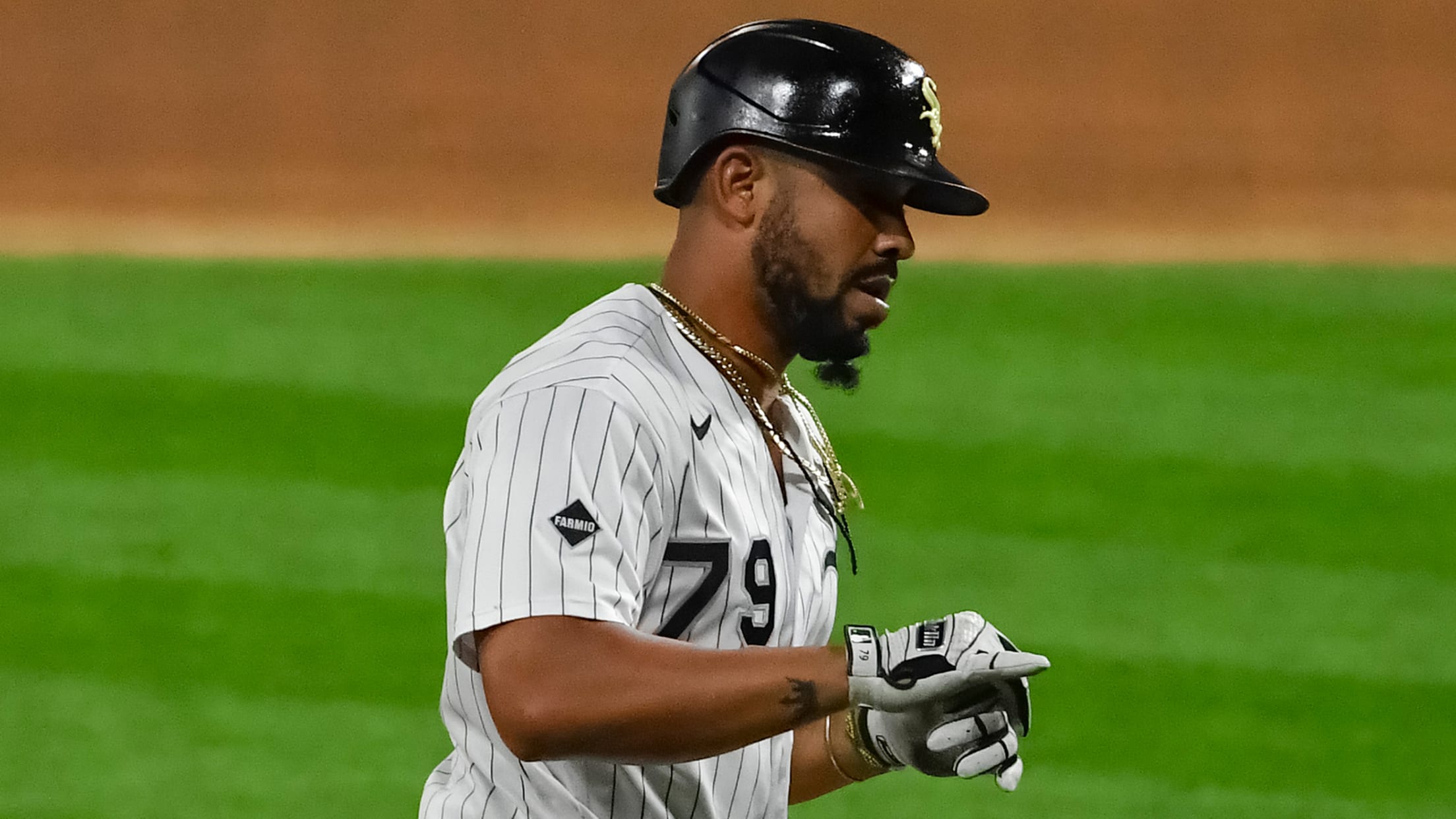 José Abreu vowed at the end of the 2019 season that he would return to the White Sox for '20 and beyond. Even with free agency looming in the offseason. Even if he had to sign himself back, Abreu often joked -- and in the process, probably lowered his negotiating