13 players who might benefit from change of scenery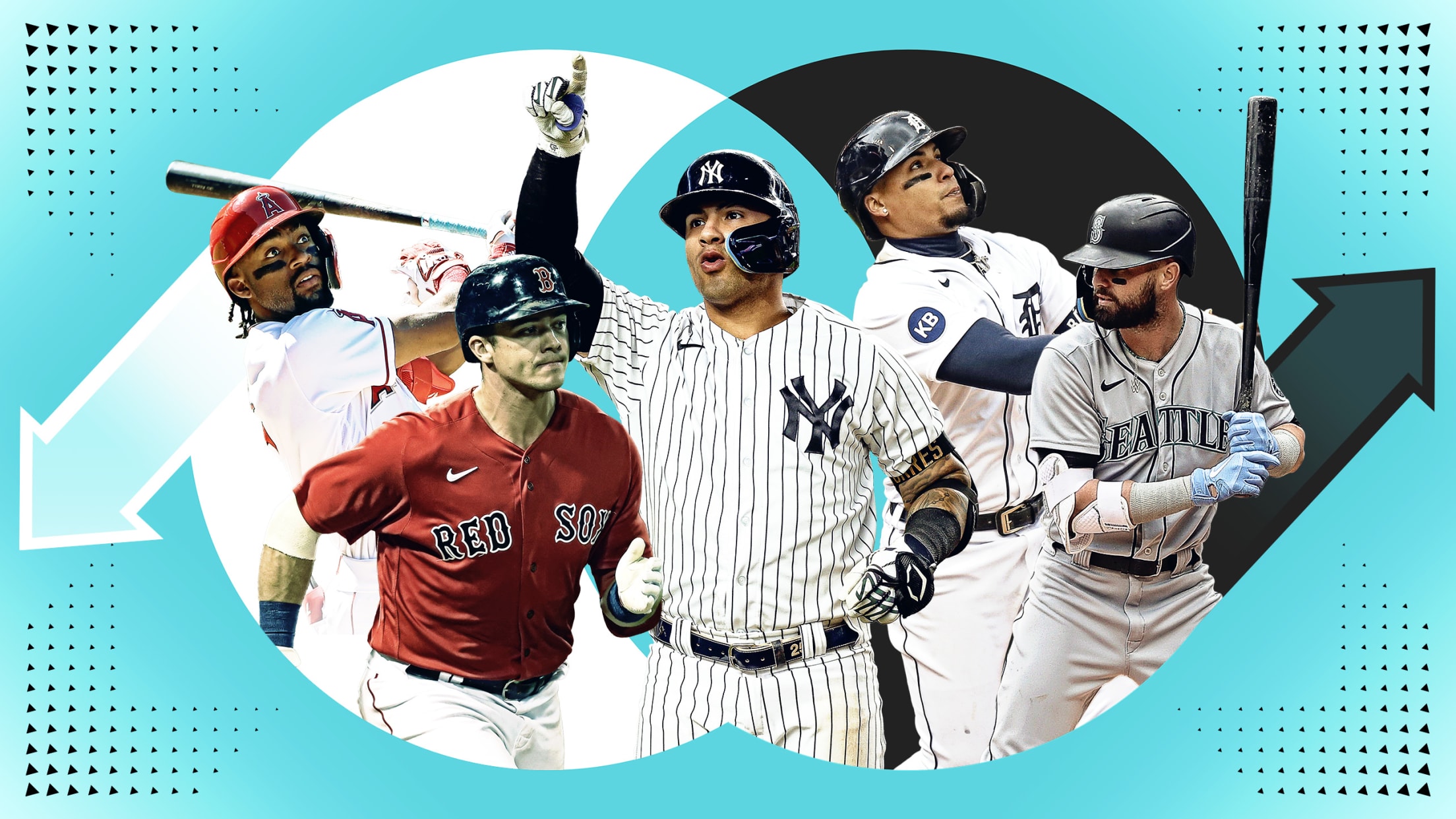 Sometimes things don't work out. Or they stop working. And that's certainly true in professional sports, where it is difficult to form a long-standing relationship between a player and a team. For whatever reason -- comfort or coaching or some quirk -- there are certain players who only prove capable
Here are 7 potential landing spots for Bogaerts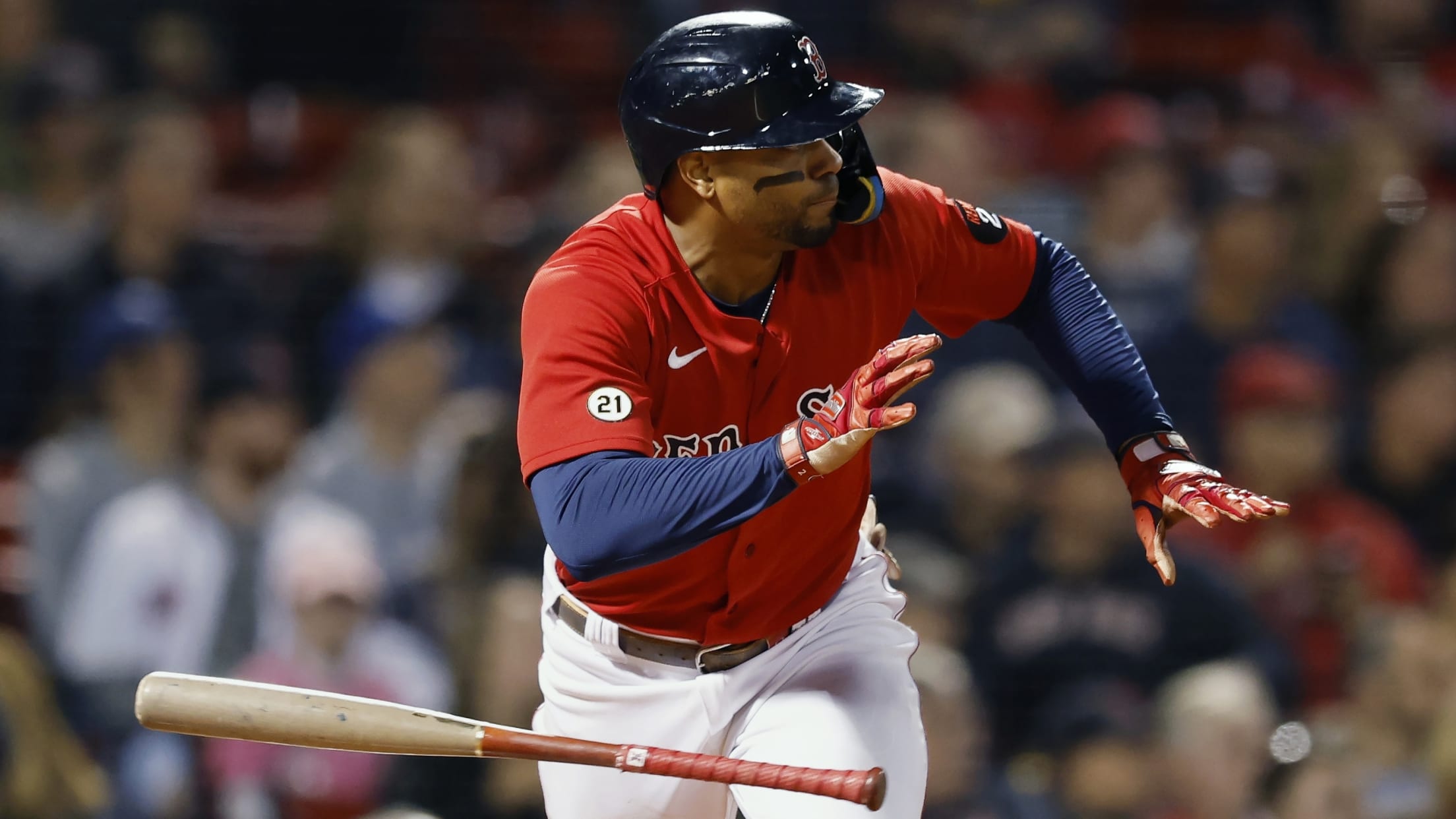 With the Winter Meetings set to begin Sunday in San Diego, we're taking a close look at some of the most prominent players who are free agents. Name: Xander Bogaerts Position: Shortstop Team: Boston Red Sox Age (as of Opening Day 2023): 30 2022 stats: .307/.377/.456, 15 HRs, 73 RBIs,
Judge has record-setting offer from Yanks (report)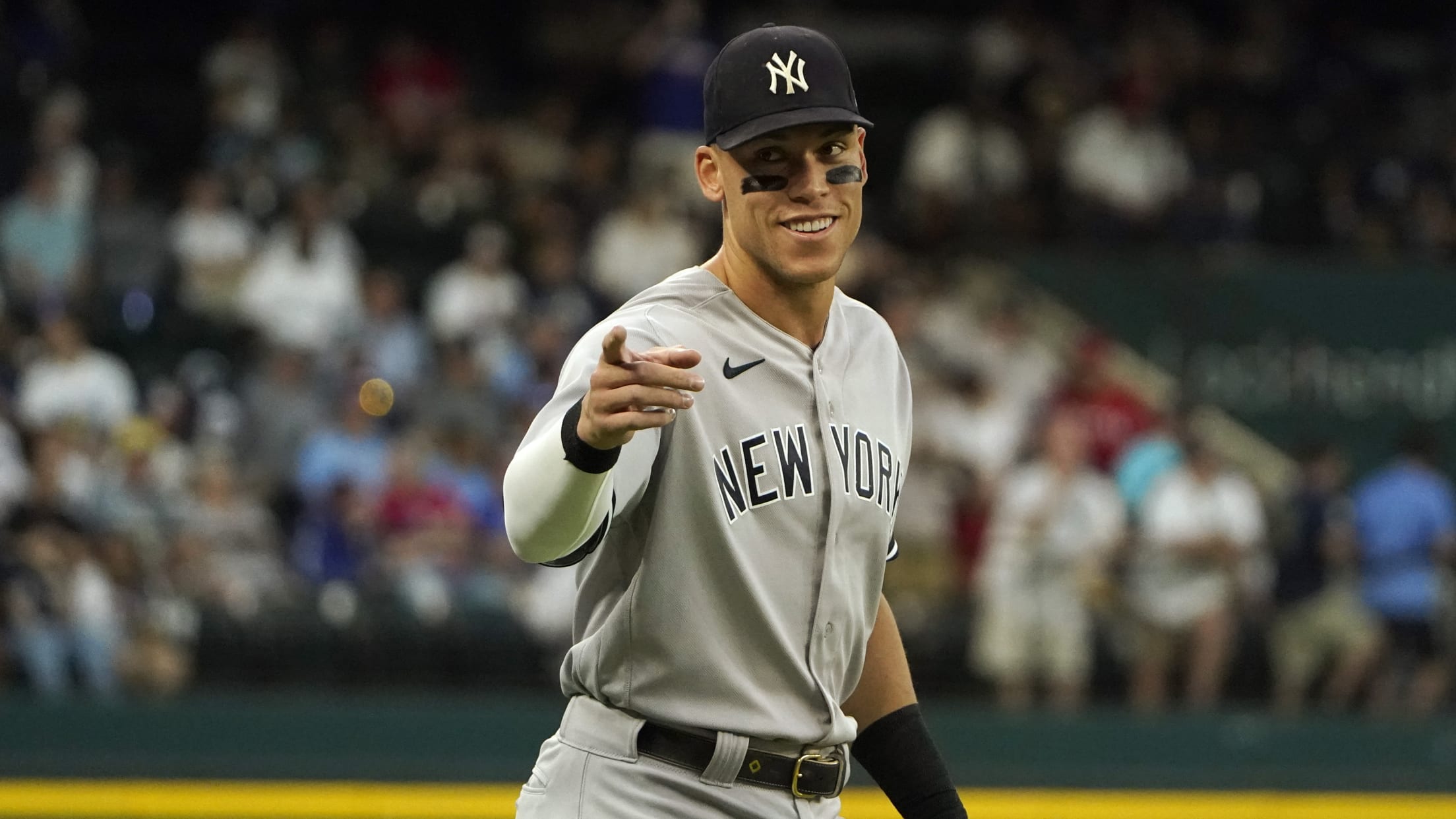 Aaron Judge is now a free agent for the first time in his career, and MLB.com is tracking the latest rumors surrounding the 30-year-old slugger. Read all about Judge here.
This club is making 'strong push' for Correa (report)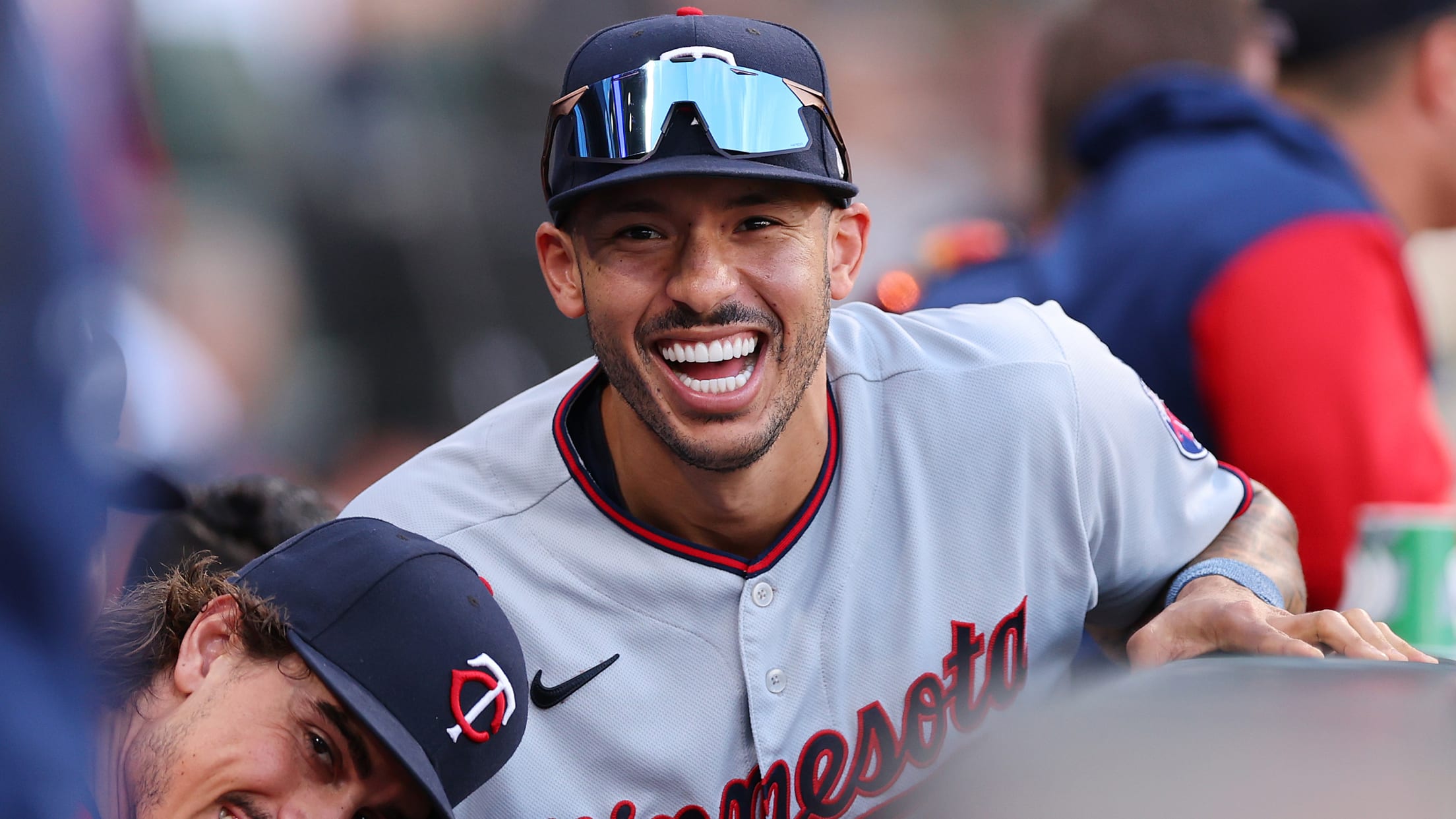 Carlos Correa has opted out of his contract with the Twins to become a free agent, and MLB.com is tracking the latest rumors surrounding the 28-year-old shortstop. Read all about Correa here.
Who won these past Winter Meetings blockbusters?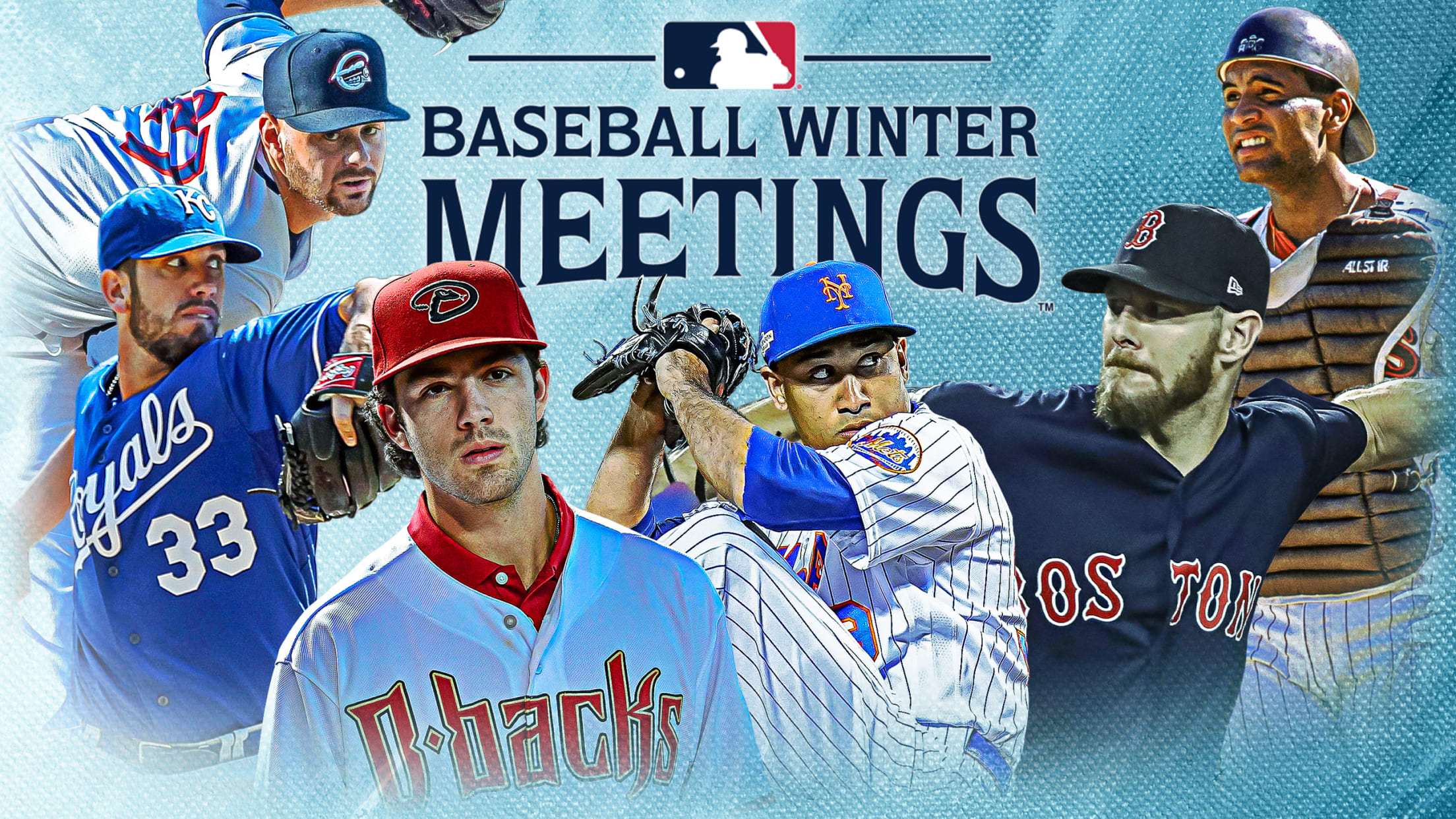 The baseball world will descend on San Diego next week with the 2022 Winter Meetings set to kick off on Sunday. Some of the biggest trades involving prospect hauls have taken place in past Winter Meetings deals, and while this year is lining up to follow suit, Jim Callis and
Here's why teams should take a chance on Conforto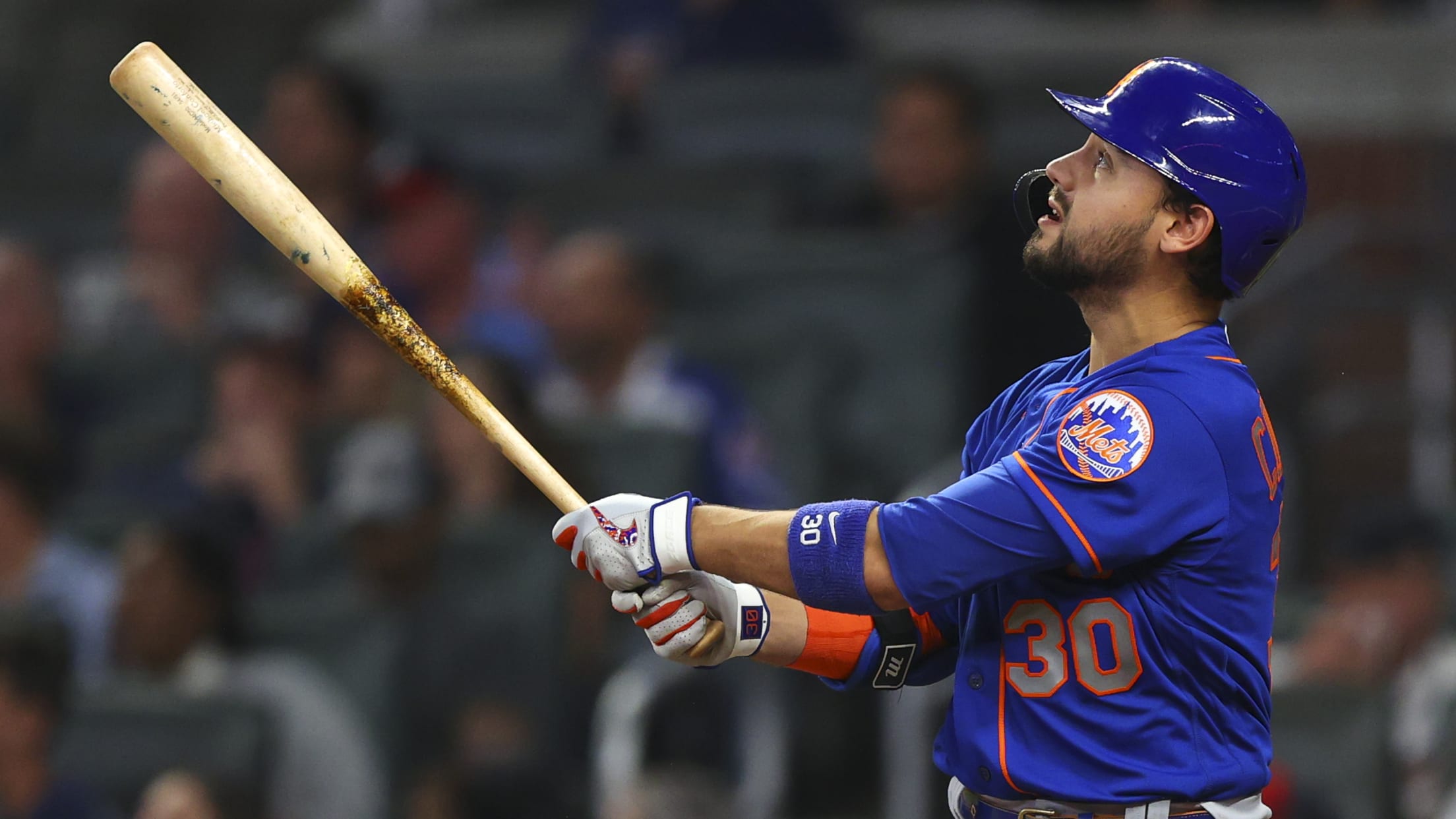 Aaron Judge is the free-agent outfielder every team wants. Then Brandon Nimmo. Then probably Andrew Benintendi. But here's one who's gone under the radar with the buzz surrounding the big names, and who could be a huge steal: Michael Conforto. The risk in signing Conforto is obvious. He just missed
Mattingly 'here to support' as Blue Jays' bench coach
Decorated big league player, manager brings a lot to the table in Toronto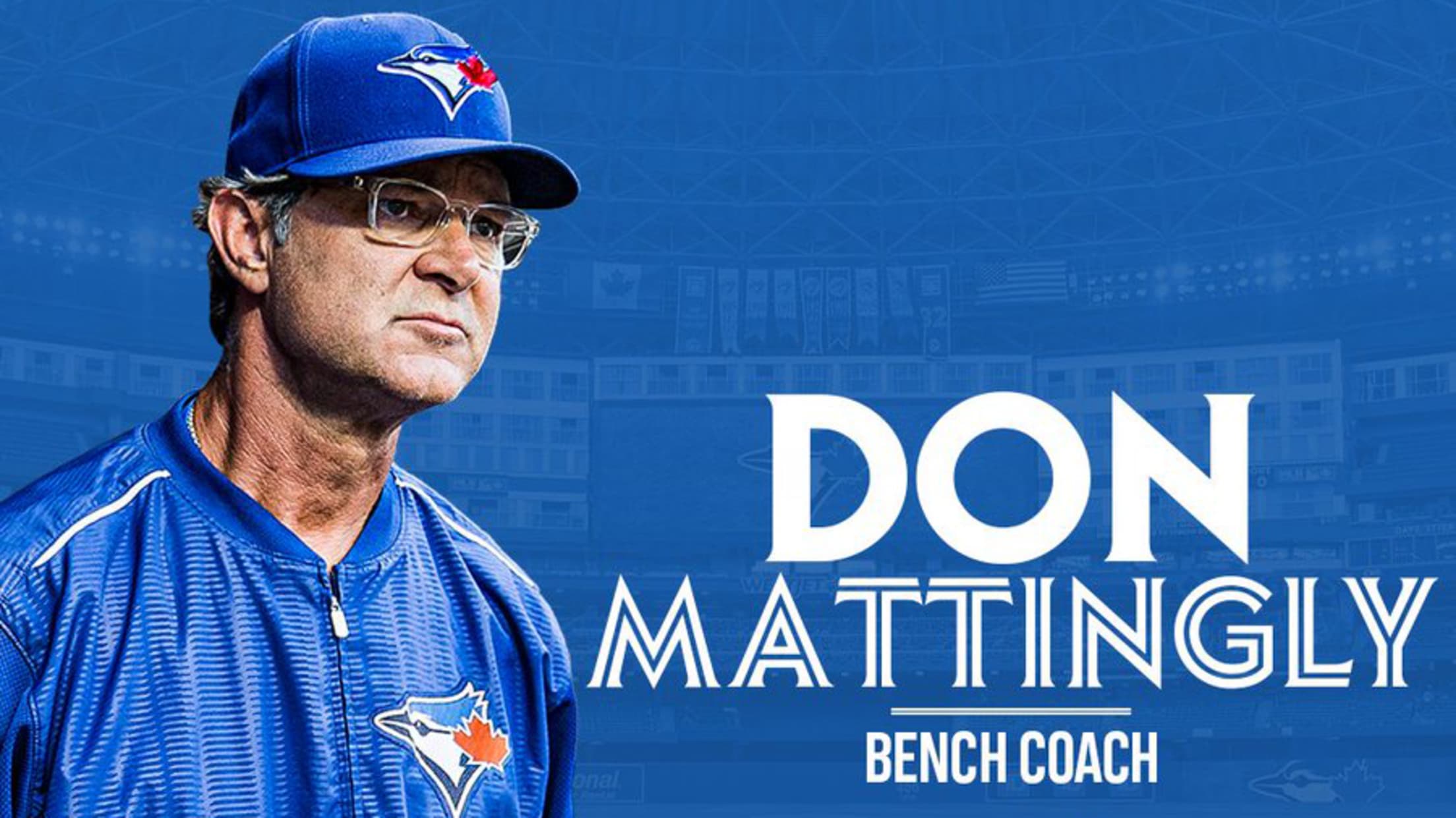 TORONTO -- The Blue Jays have rounded out their coaching staff by hiring longtime player and manager Don Mattingly, giving manager John Schneider one of the most decorated and experienced bench coaches in Major League Baseball. Mattingly spent his 14-year big league career with the Yankees, winning the 1985 AL
8 clubs with the prospect crop to swing big deals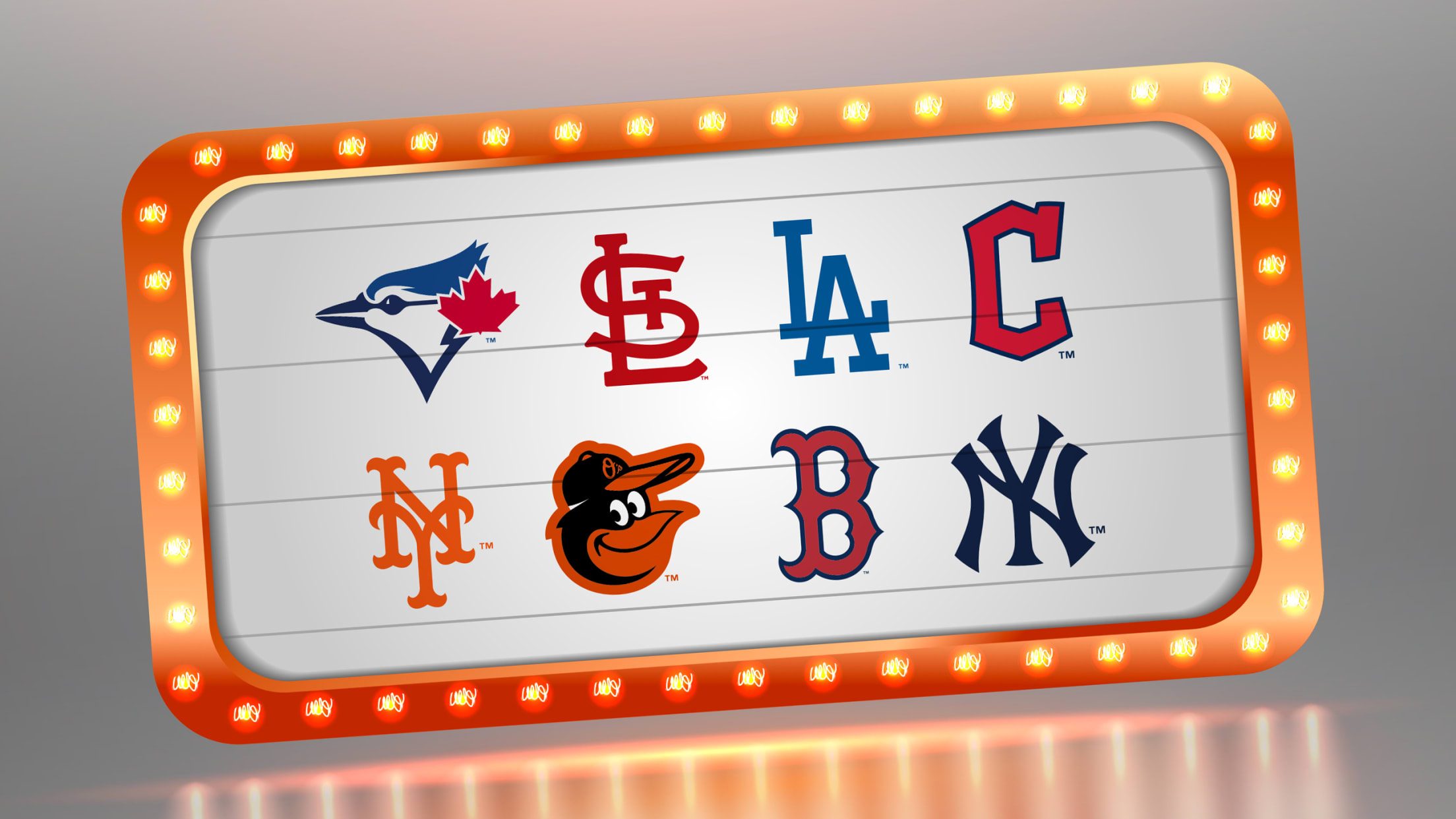 Like most of us, baseball teams have holiday shopping on their mind in December. The Winter Meetings begin Sunday in San Diego and while there, clubs will make trades and also lay the groundwork for more deals later in the month. While teams value the talent and cost control of
NL champs poised to strike at Winter Meetings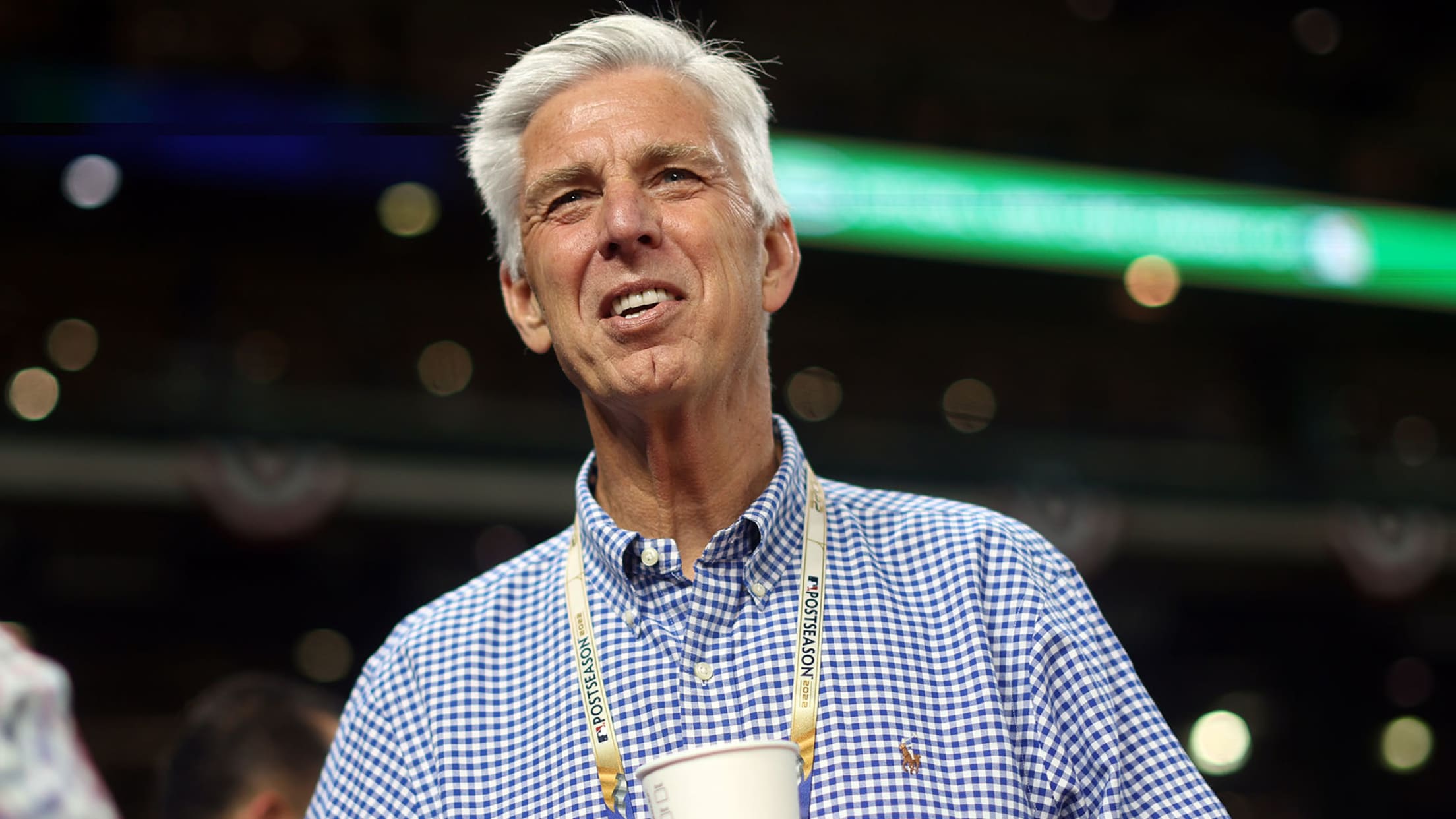 PHILADELPHIA -- Everybody is waiting for the Phillies to strike. They have money to spend, and they have every reason to spend it. Last month they fell two victories short of the third World Series championship in franchise history, so they have no intention of pulling back and getting conservative.
Mariners sign reliever Gott to 1-year deal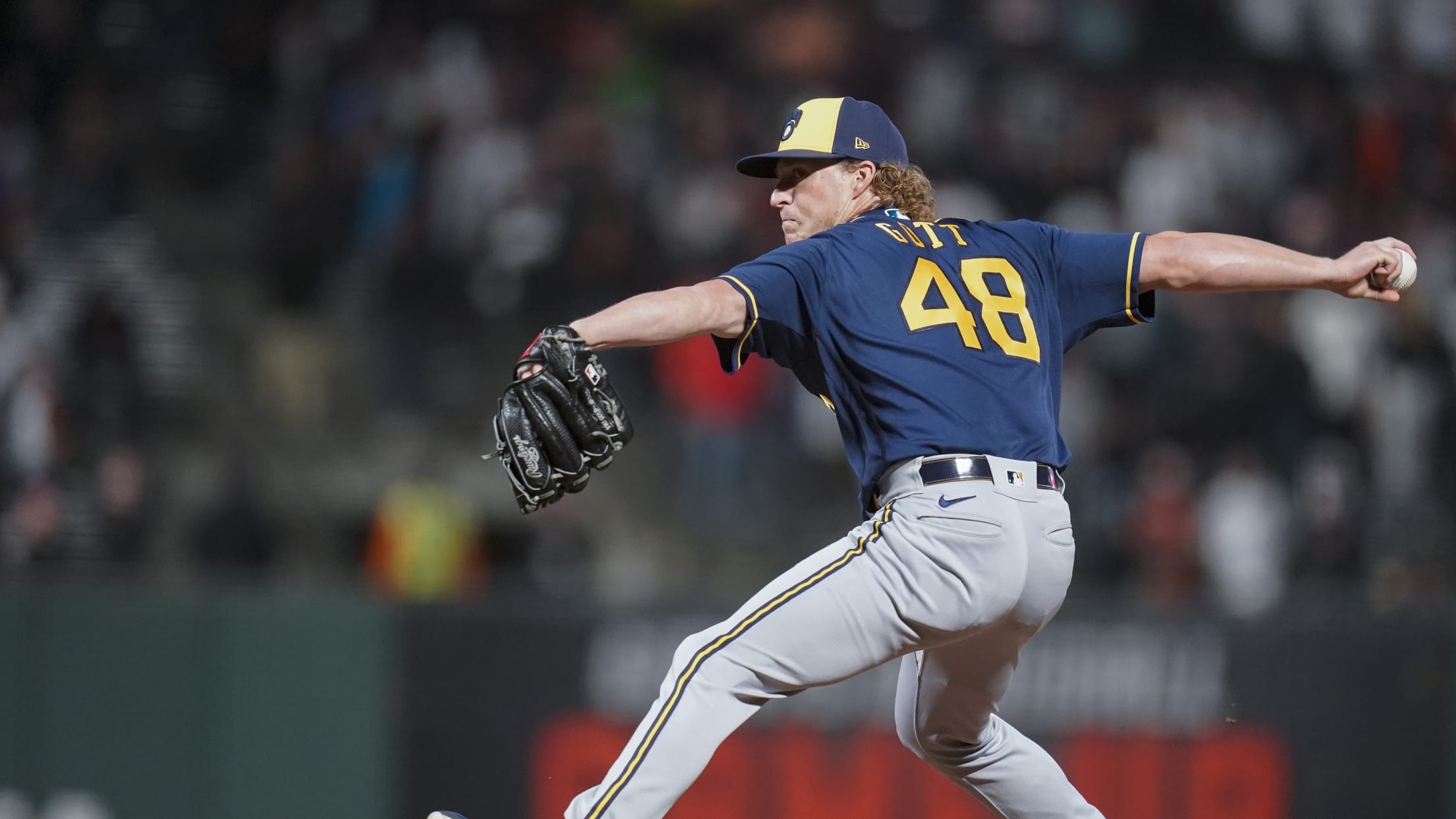 SEATTLE -- The Mariners bolstered their bullpen on Wednesday by signing veteran right-hander Trevor Gott to a one-year Major League contract. The deal is worth $1.2 million, according to a source. Gott represents at least one reinforcement to the bullpen, which was statistically one of MLB's best last season, after
Will Dodgers be big spenders at Winter Meetings?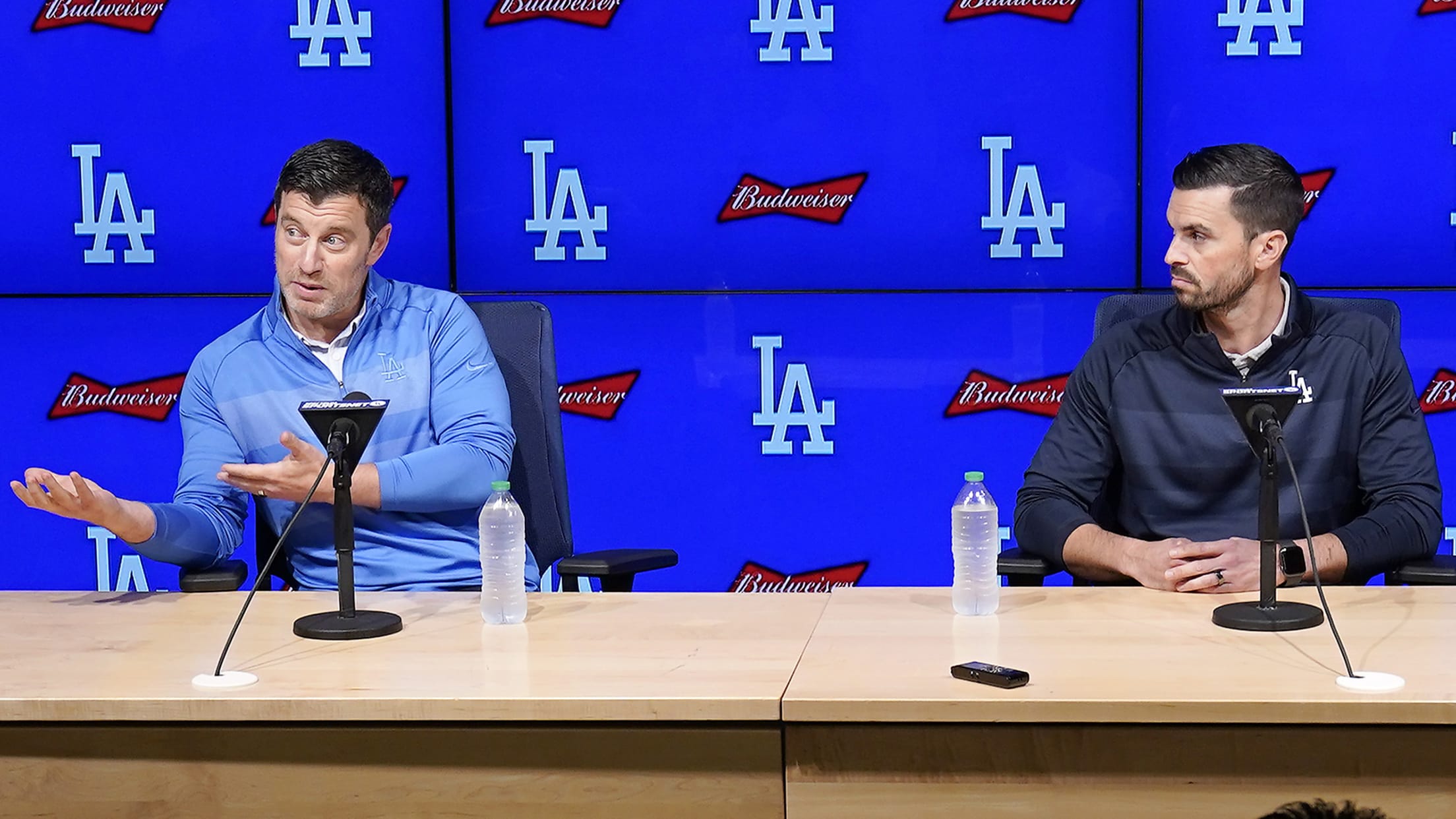 The Dodgers had a historic regular season in 2022, winning a franchise-record 111 games and capturing the National League West title for the ninth time in 10 seasons. All that success didn't end up mattering in the postseason, however, as the Dodgers were bounced by the Padres in just four
Are the Red Sox's biggest rival in the running for Bogaerts?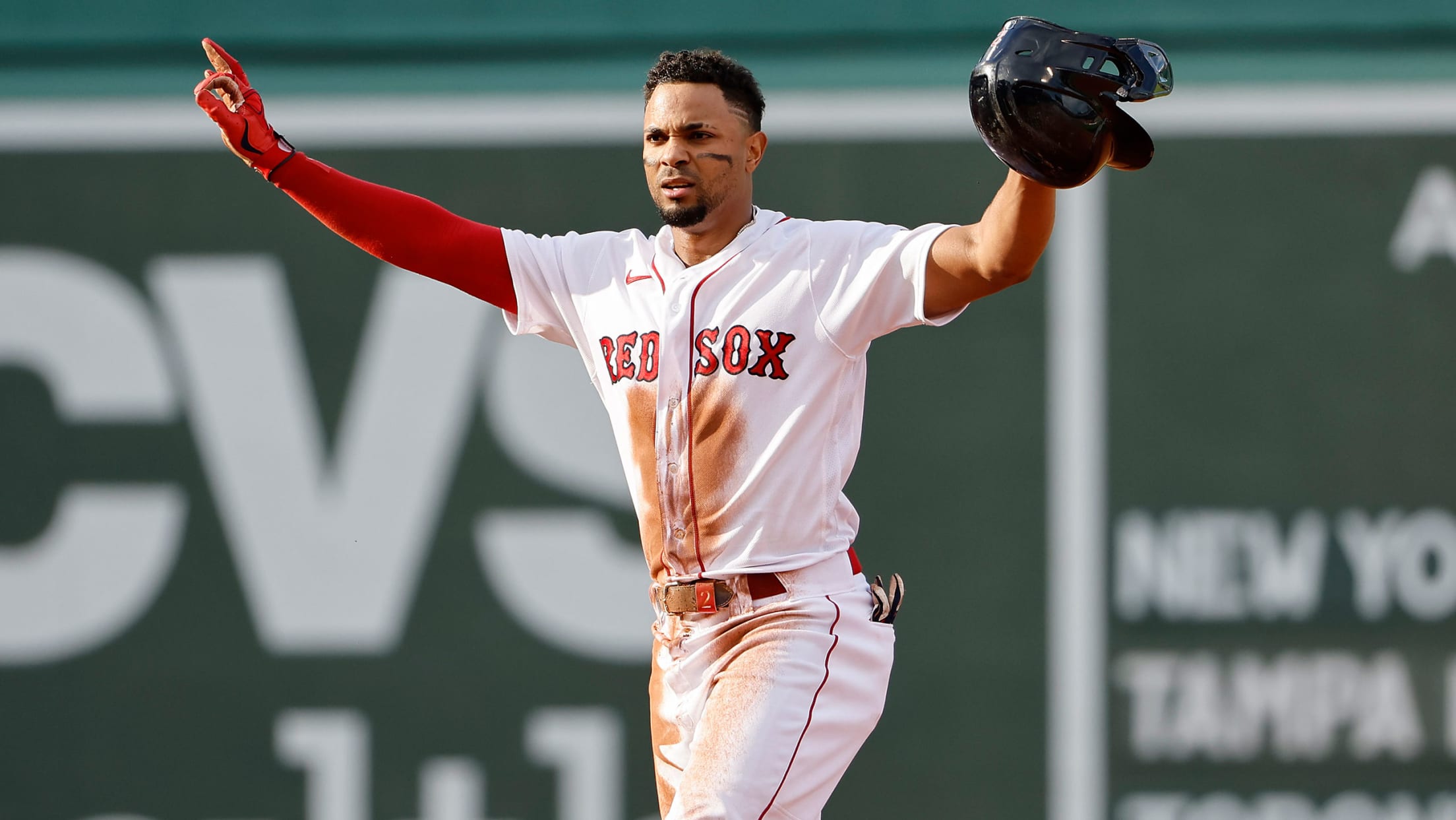 Xander Bogaerts has opted out of his contract with the Red Sox to become a free agent, and MLB.com is keeping track of the latest rumors surrounding the shortstop.
No GM, no problem for Astros in busy offseason
This story was excerpted from Brian McTaggart's Astros Beat newsletter. To read the full newsletter, click here. And subscribe to get it regularly in your inbox.
Are Giants poised to make splash at Winter Meetings?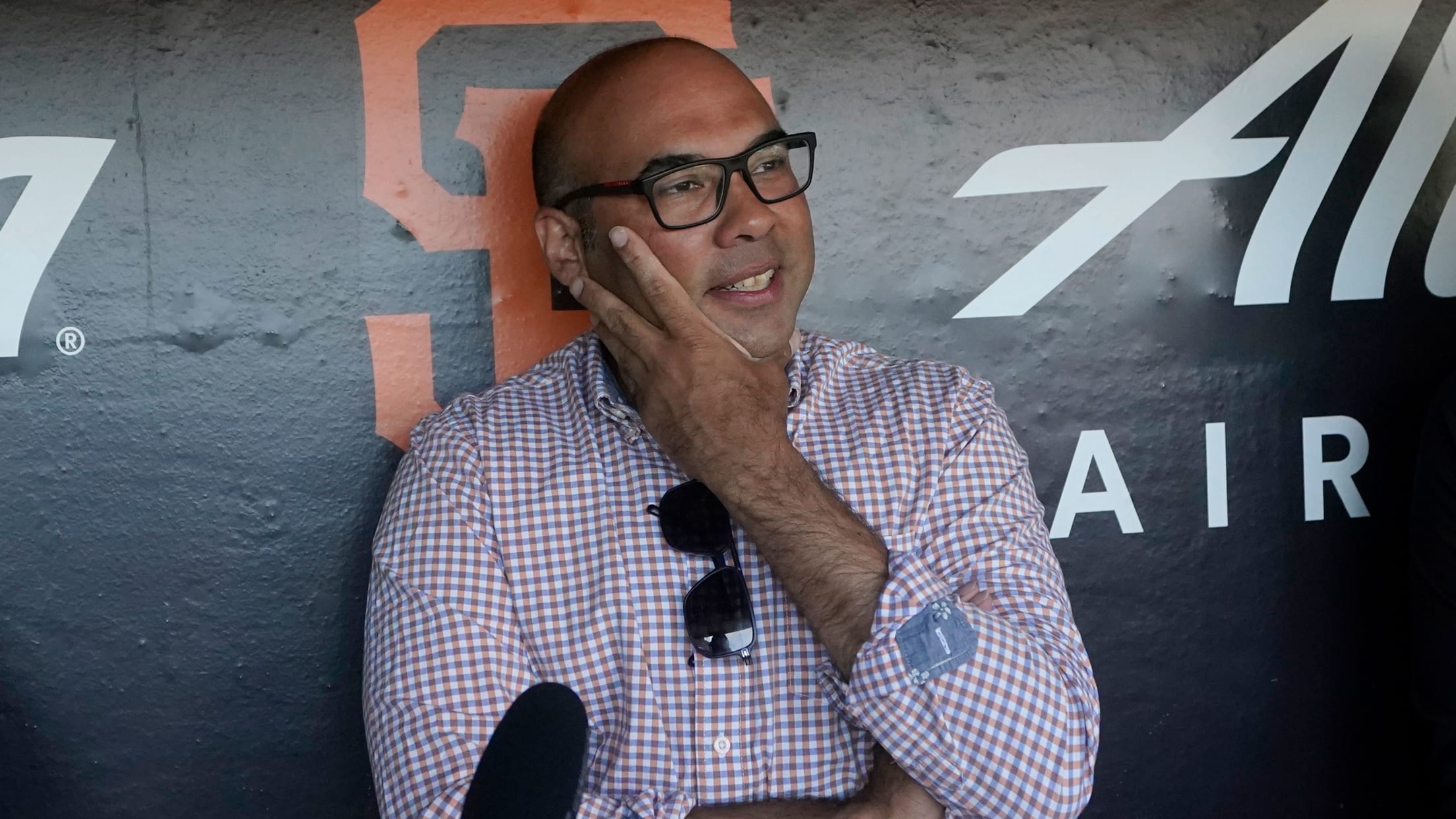 The Winter Meetings will be held in person for the first time since 2019, setting the stage for a potentially eventful week for the Giants. Beginning on Sunday, team executives and agents from across the league will convene at the Manchester Grand Hyatt in San Diego for the annual gathering,
Red Sox reveal jersey patch sponsor to start in 2023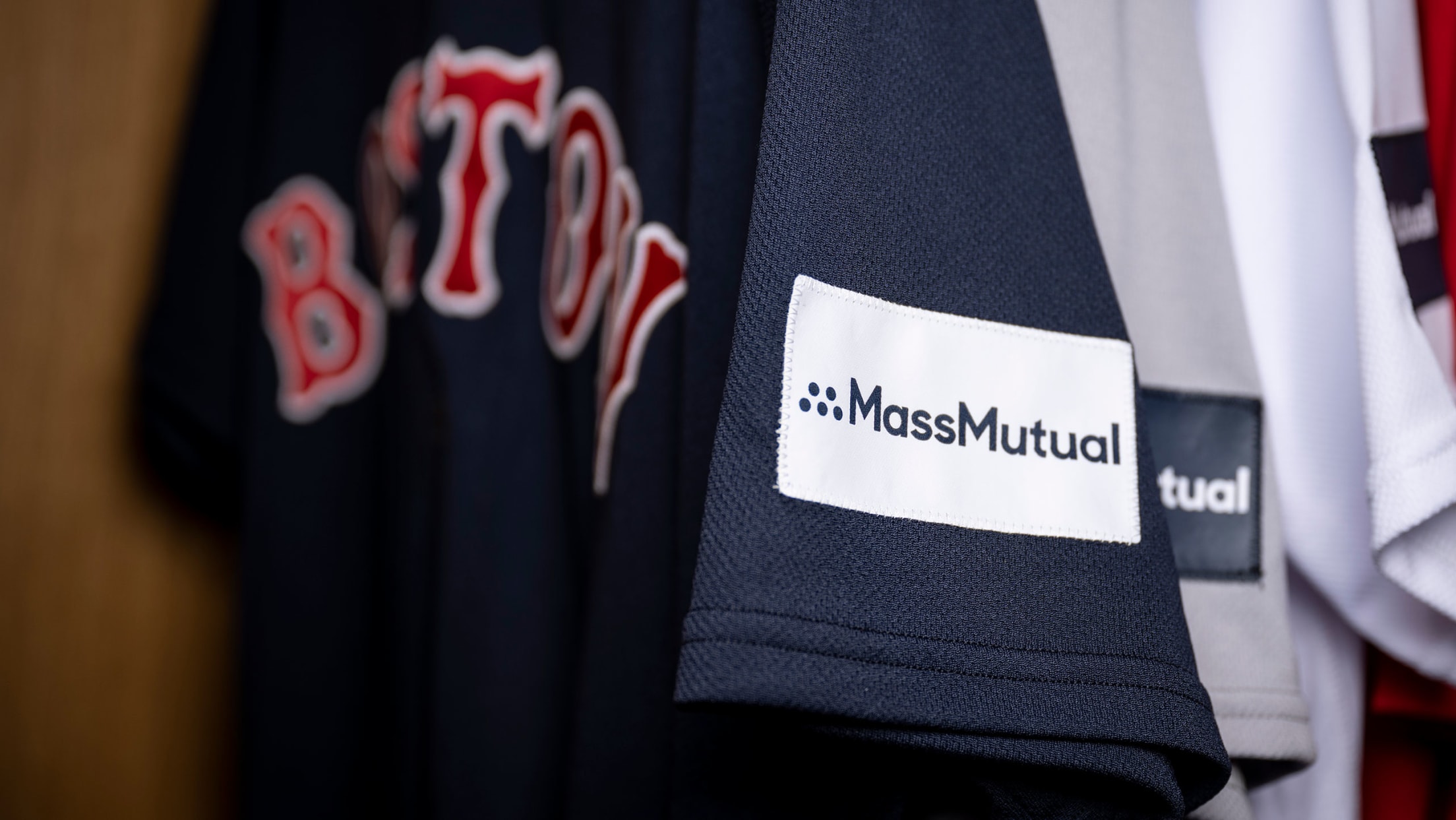 SPRINGFIELD and BOSTON, Mass., November 30, 2022 – Massachusetts Mutual Life Insurance Company (MassMutual) and the Boston Red Sox today announced they have entered a 10-year partnership in which MassMutual will become a signature sponsor of the Red Sox beginning at the start of the 2023 season. This collaboration brings
Cards head to Meetings in need of a catcher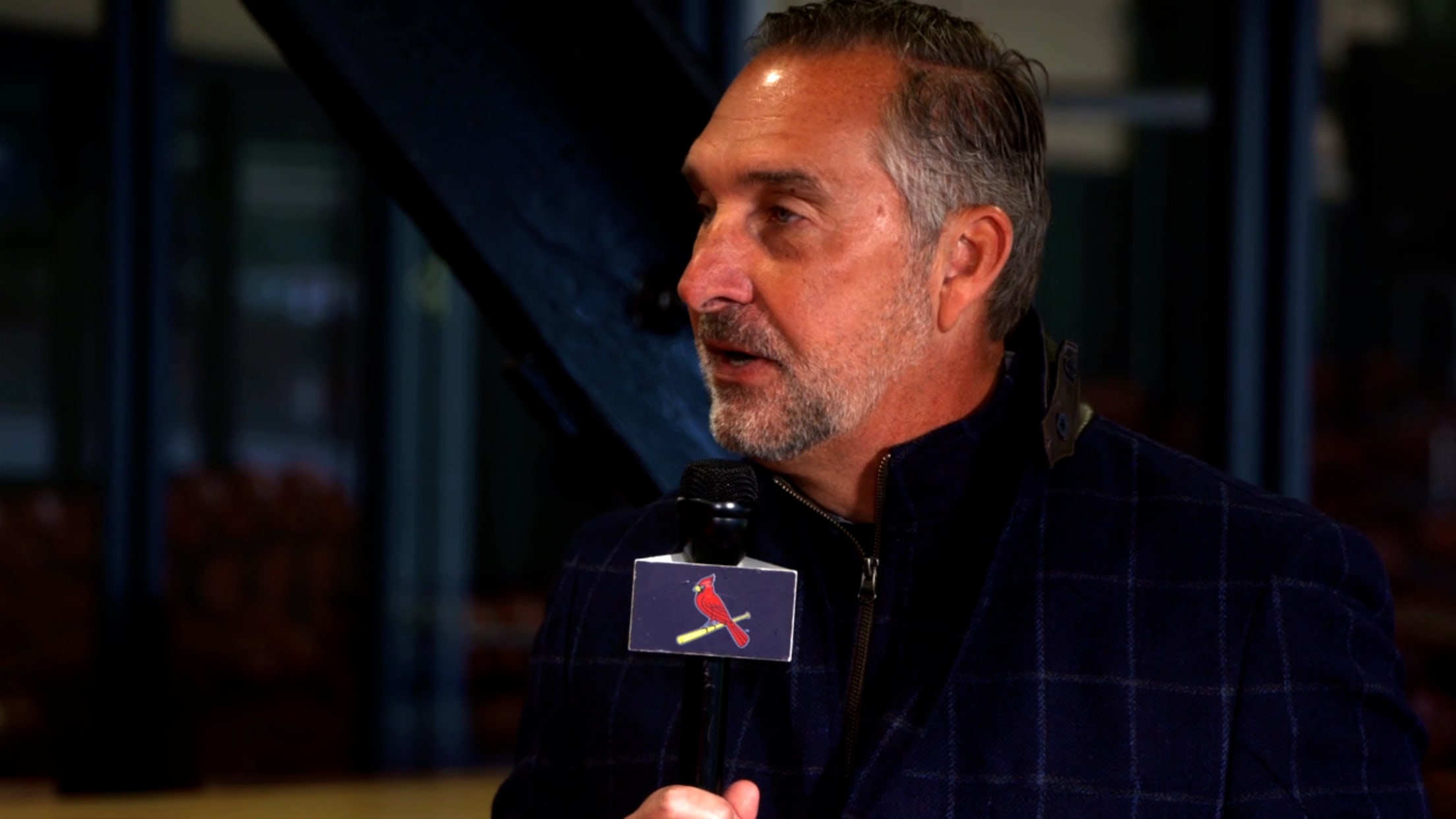 ST. LOUIS -- In the market for an everyday catcher for the first time in more than two decades, the Cardinals are eager to get to the Winter Meetings and evaluate their free-agent and trade options at that all-important position. Pressed into finding a catcher following the retirement of the
AL club enters deGrom sweepstakes (report)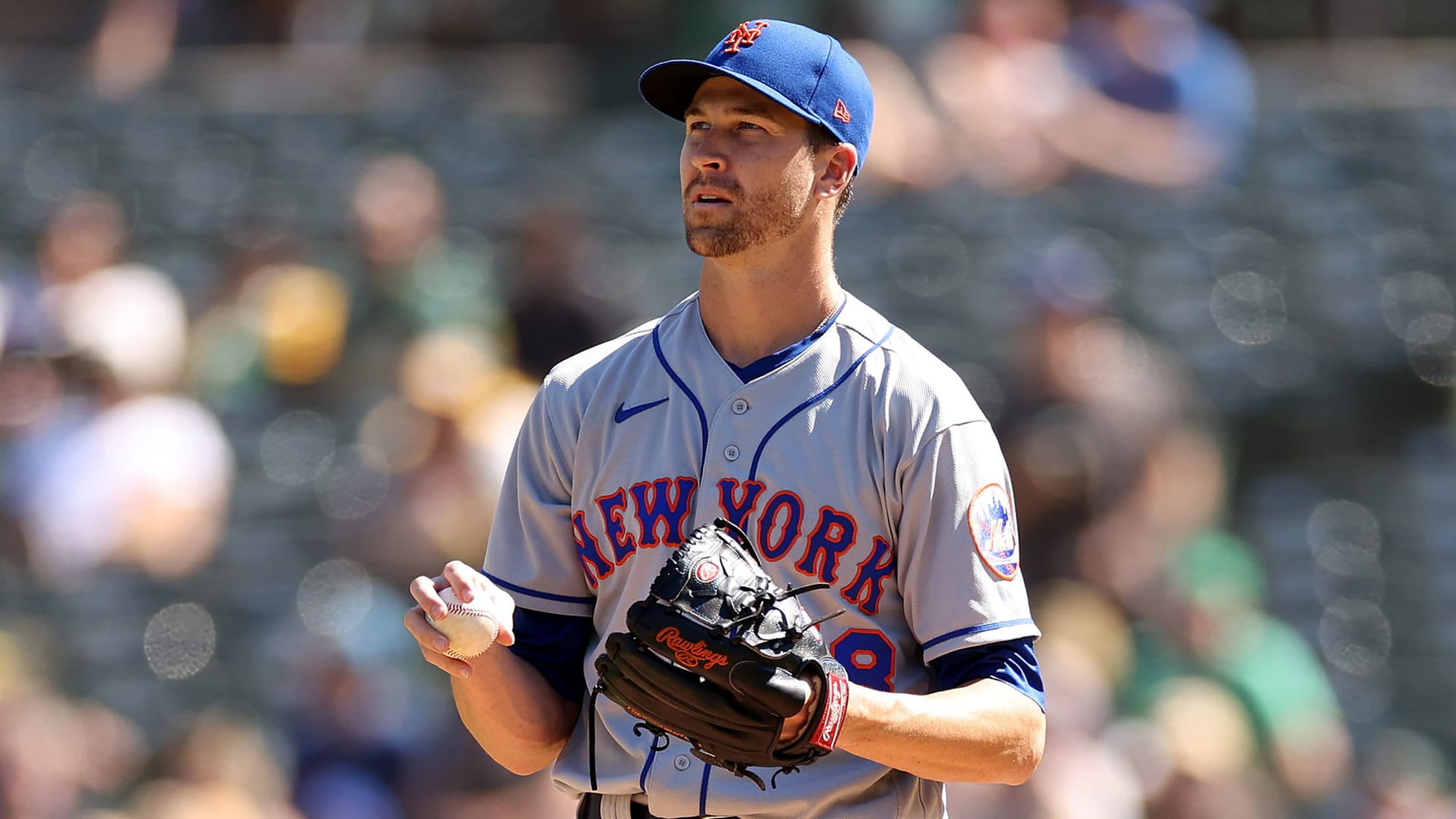 Two-time Cy Young Award winner Jacob deGrom has opted out of his contract with the Mets to become a free agent. MLB.com is tracking all the latest rumors surrounding the 34-year-old.
Bonds gets another chance at Hall on Sunday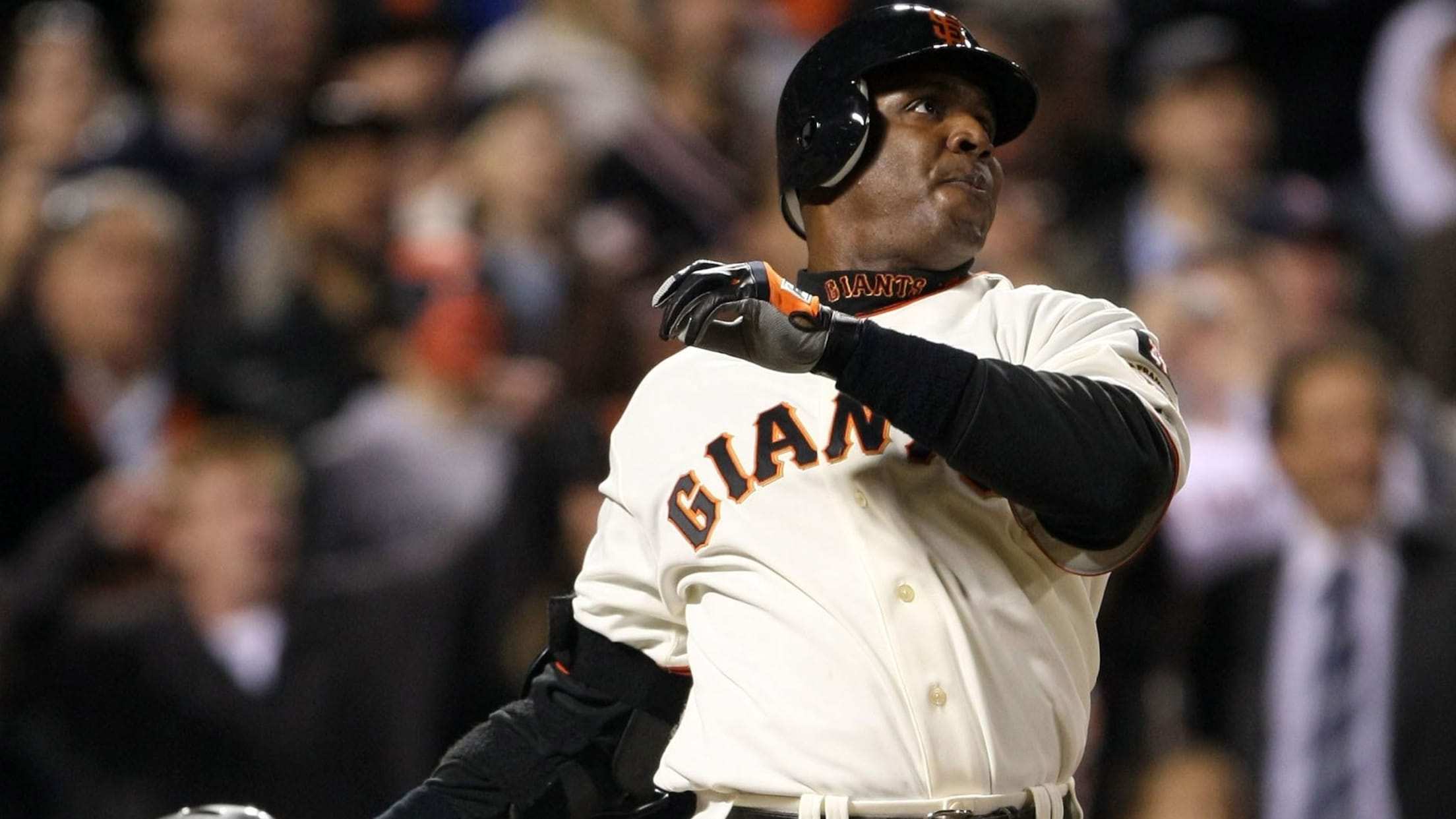 This story was excerpted from Maria Guardado's Giants Beat newsletter. To read the full newsletter, click here. And subscribe to get it regularly in your inbox.
With few needs, Braves keep options open for Winter Meetings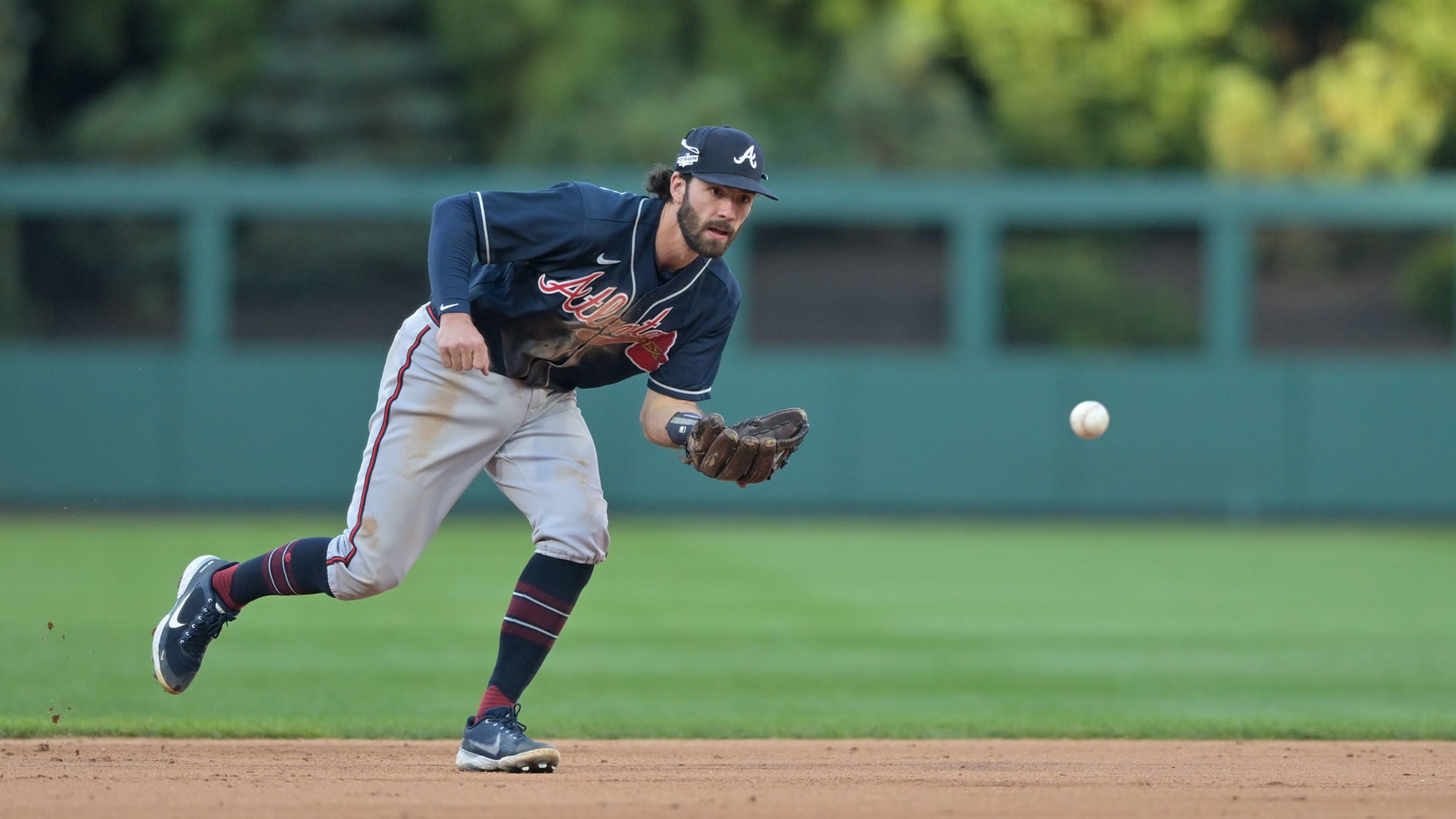 ATLANTA -- Dansby Swanson might need to wait a little longer to learn where he might play next year. But his name will be mentioned quite frequently as the baseball world attempts to get a better feel for the Braves' plans during this year's Winter Meetings, which open Sunday in
Hazen expects D-backs to be active at Winter Meetings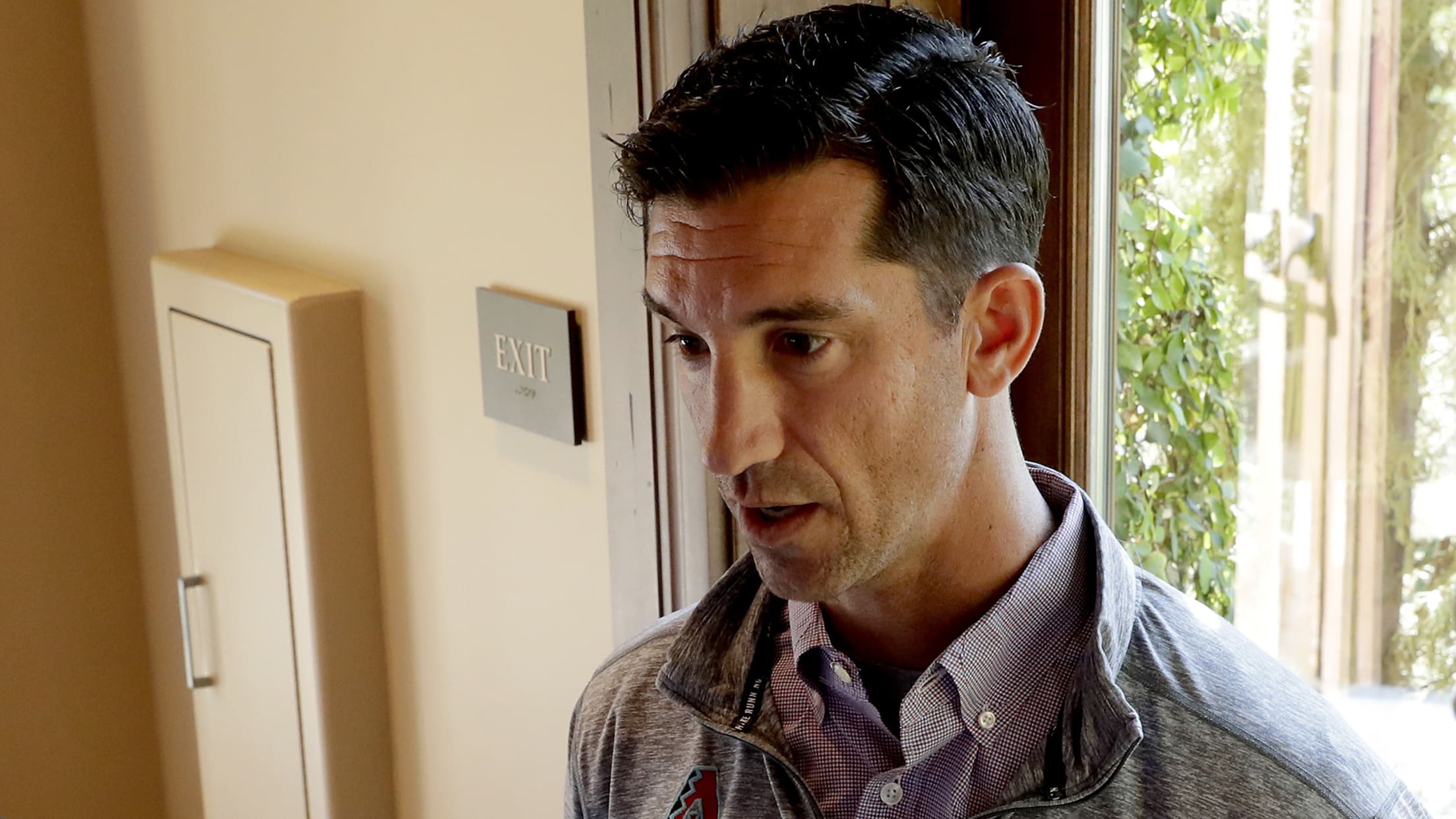 The D-backs head to the Winter Meetings next week in San Diego with a list of needs to fill and some coveted trade chips to offer as they look to take another step forward following a 22-win improvement in 2022. General manager Mike Hazen said trade and free-agent talk had
Phillies seen as favorites to sign Turner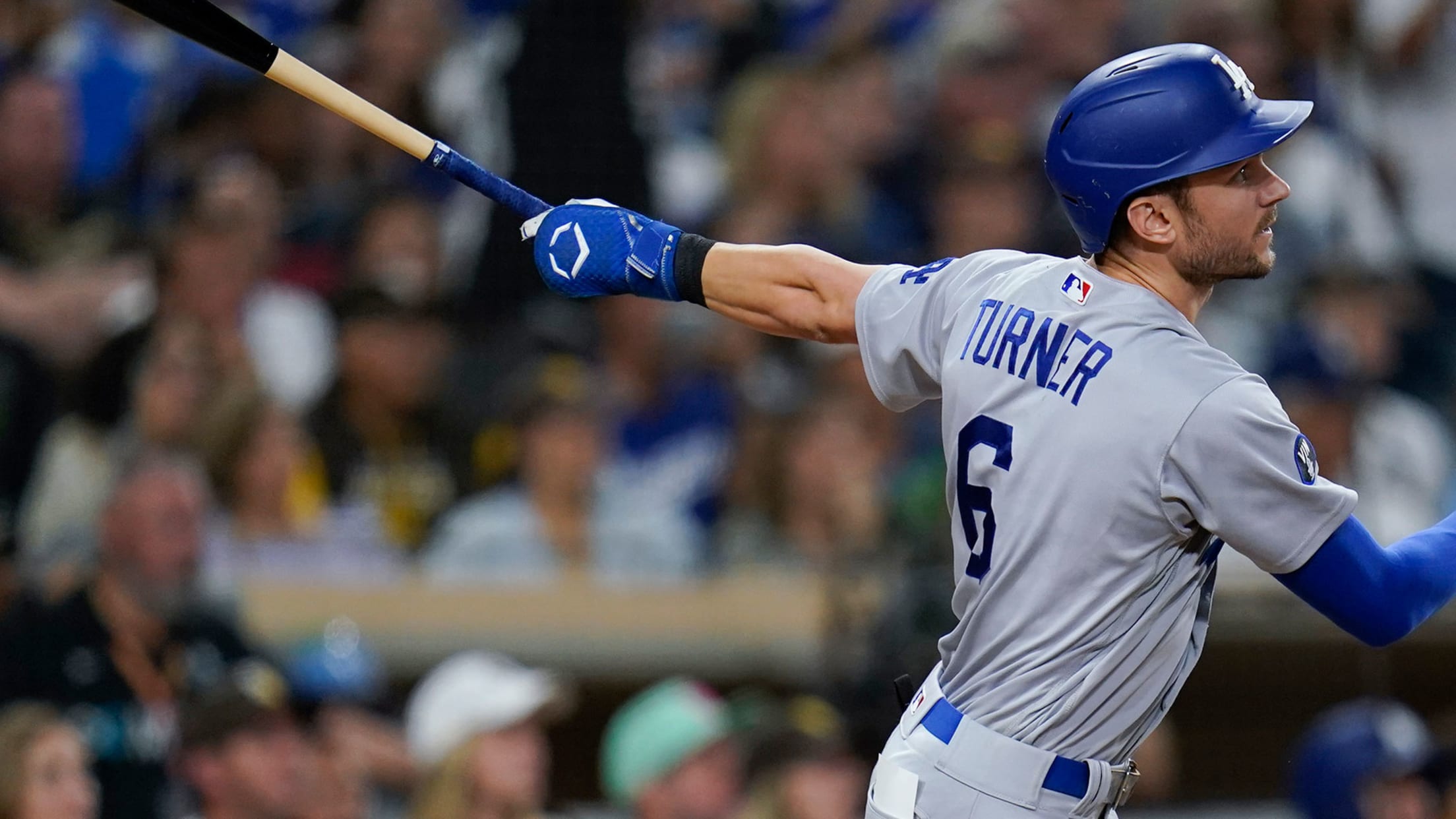 Trea Turner is now a free agent, and MLB.com is tracking the latest rumors surrounding the 29-year-old shortstop. Read all about Turner here.
Here are the best free agents at each position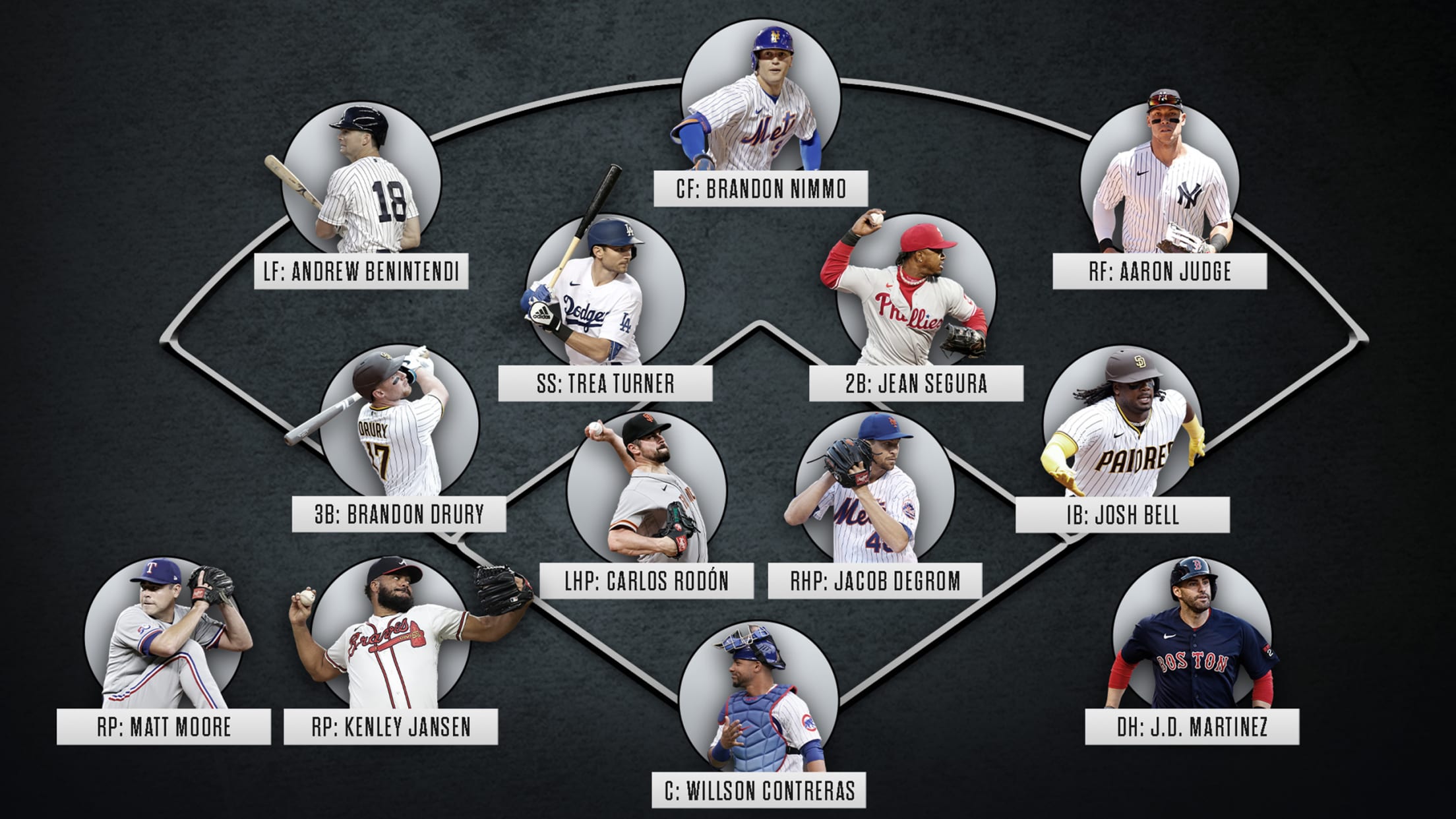 Looking to add a slugger? Aaron Judge is available. A frontline starter? Jacob deGrom can be had for the right price. Maybe a shortstop is atop your wish list? Trea Turner leads another talented crop. No matter what your team is seeking, there are attractive options available on the free-agent
Rumors: Yankees could target Bogaerts
LATEST FREE AGENT & TRADE RUMORS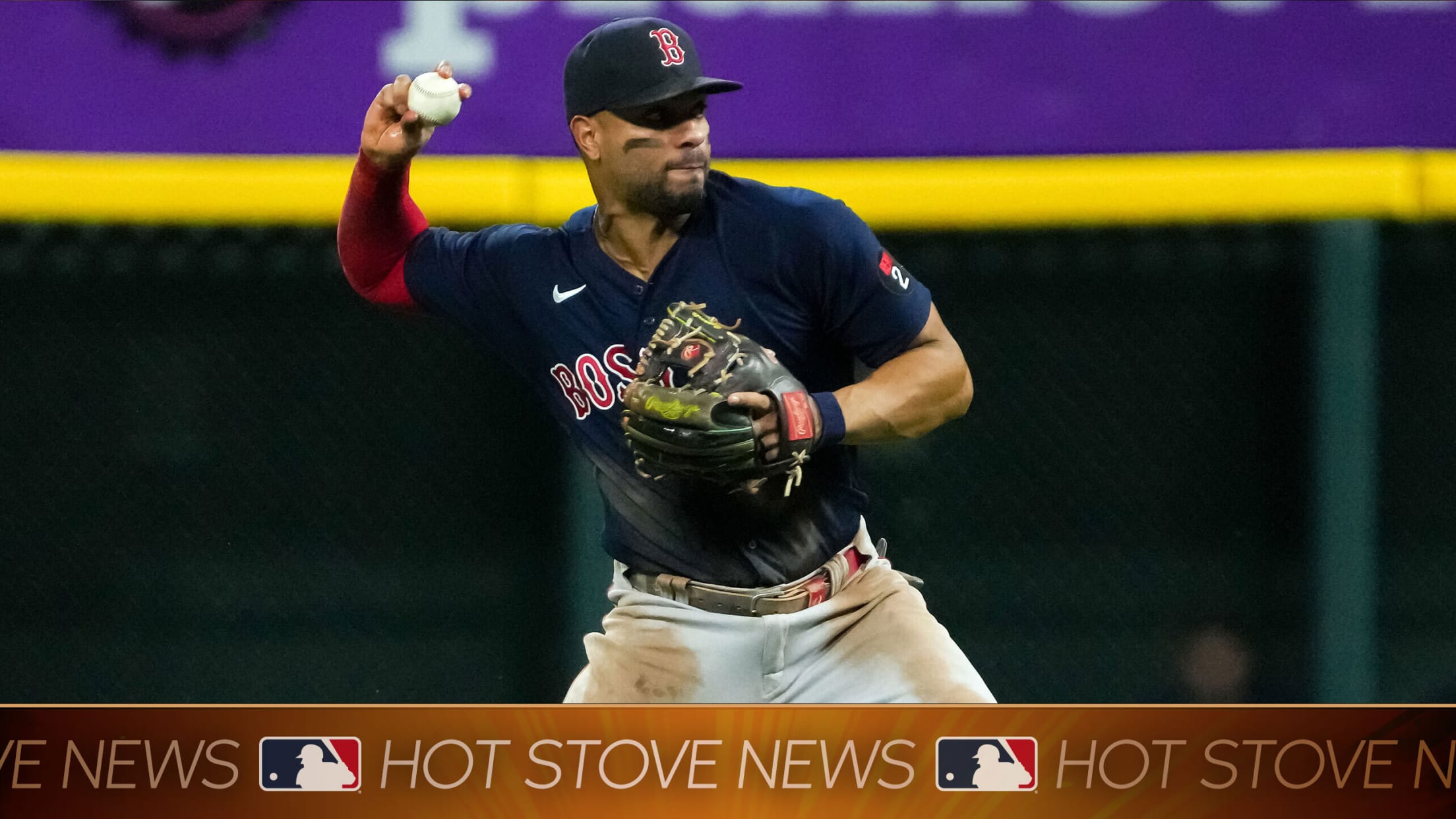 We're keeping track of all the latest free agent and trade rumors.
The top 10 moments of Larry Walker's HOF career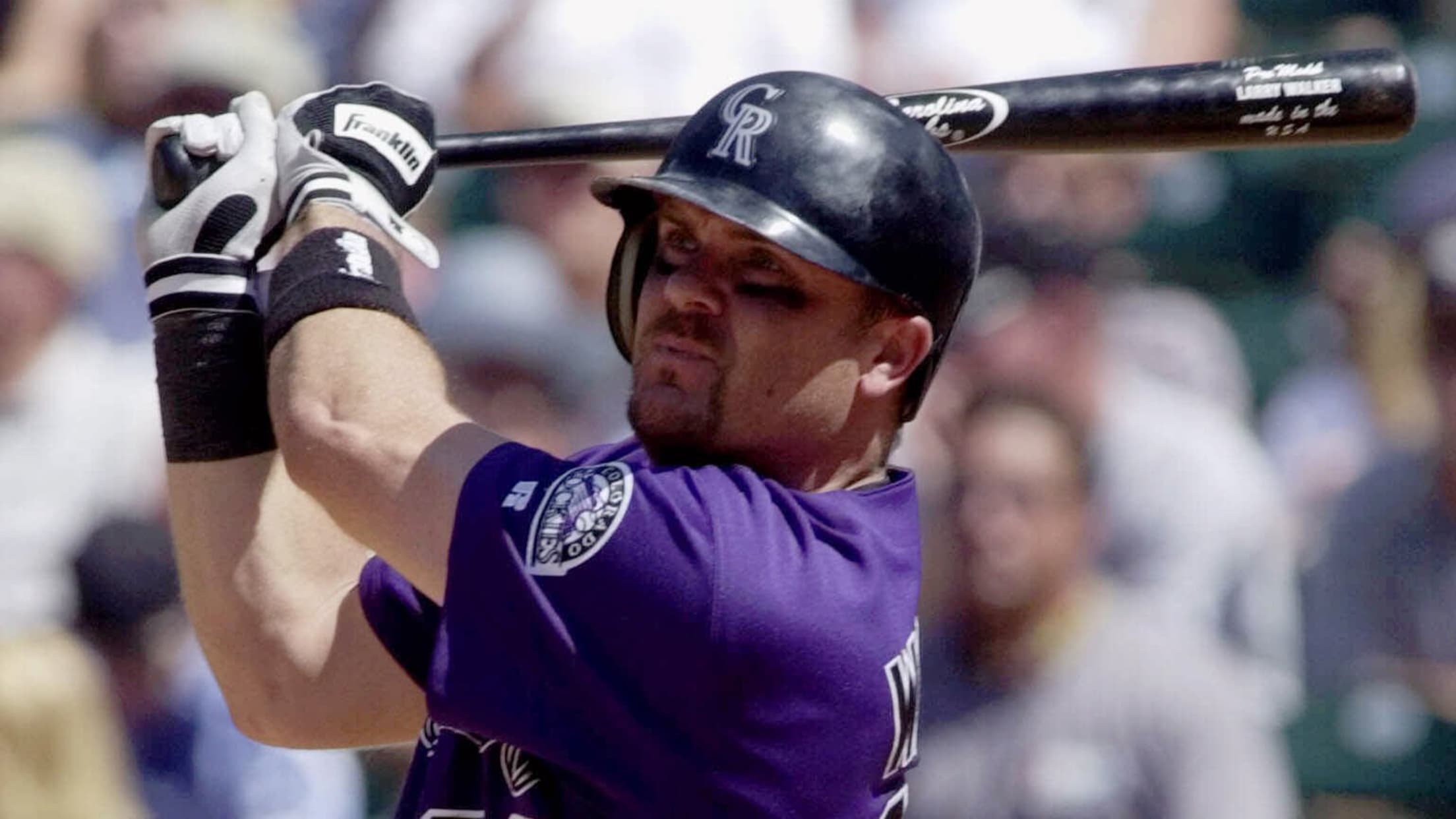 After a distinguished career, Larry Walker was elected to the Hall of Fame in 2020, receiving 76.6 percent of votes to join Derek Jeter in that year's class. It took until his final year of BBWAA ballot eligibility for his greatness to be rewarded, accomplished mostly with the Rockies but