Yanks set team record: HRs in first 11 games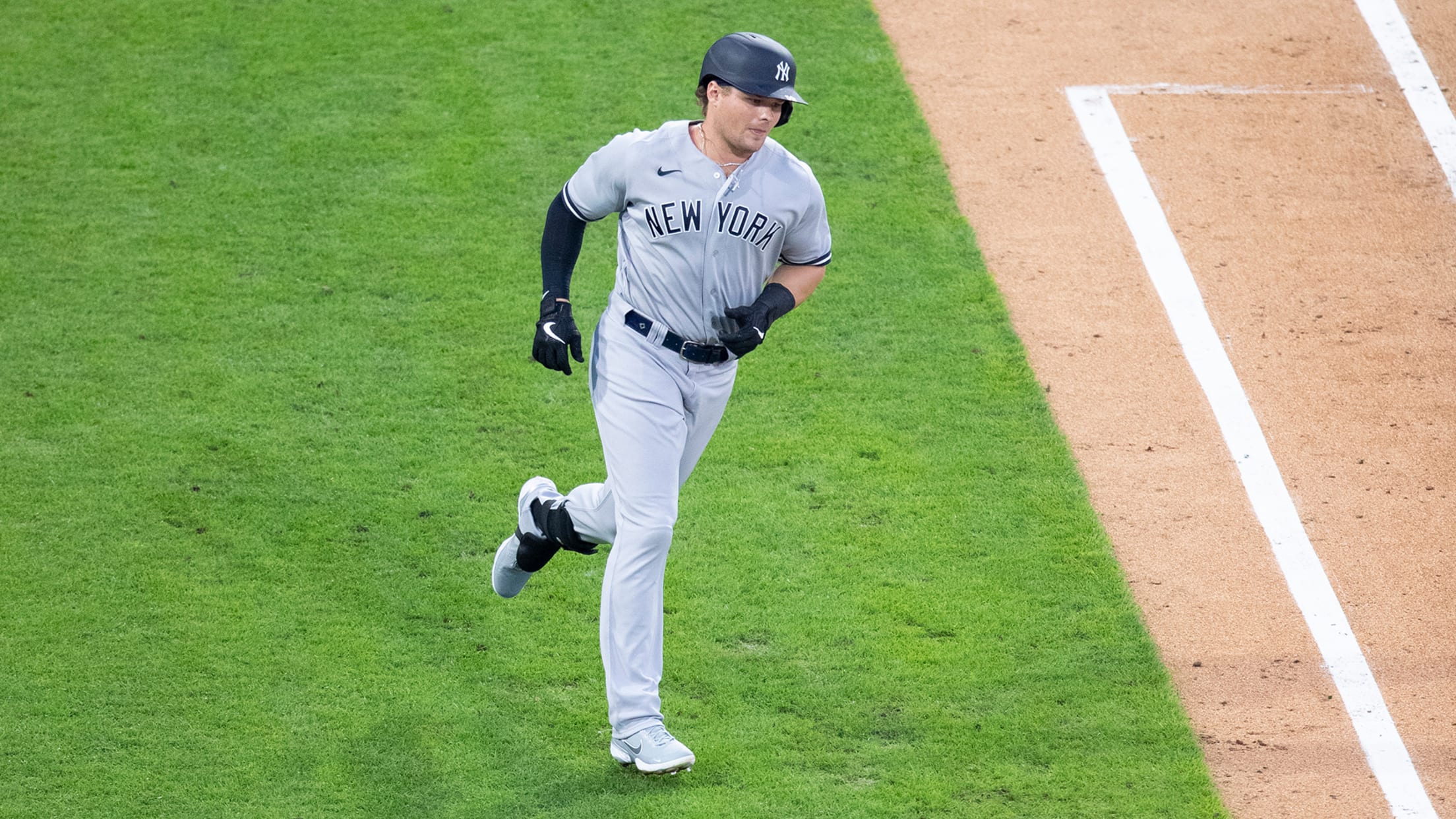 Luke Voit launched a second-inning home run in the nightcap of Wednesday's doubleheader against the Phillies at Citizens Bank Park, a drive that left an impact on the Yankees' record book. With Voit's homer, the Yankees have homered in each of their first 11 games for the first time in
Ohtani wants to pitch in 2021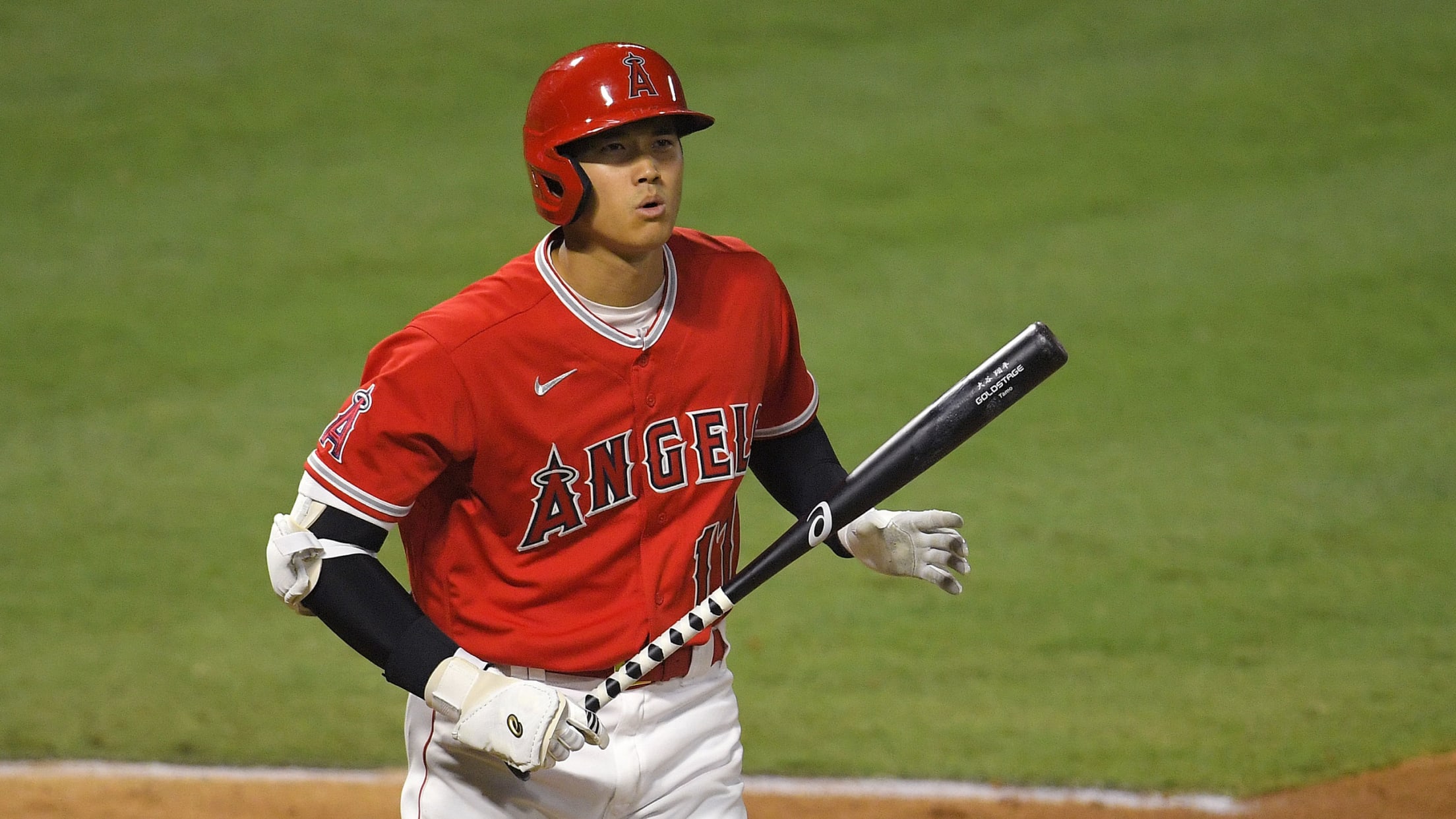 Shohei Ohtani downplayed the injury that will keep him from pitching again in 2020, describing it as inflammation in his right elbow and saying he'd like to return to two-way status next season. Ohtani's official injury is a grade 1-2 strain of the flexor pronator mass, which is essentially a
Porcello hurls 7 smooth innings for 150th win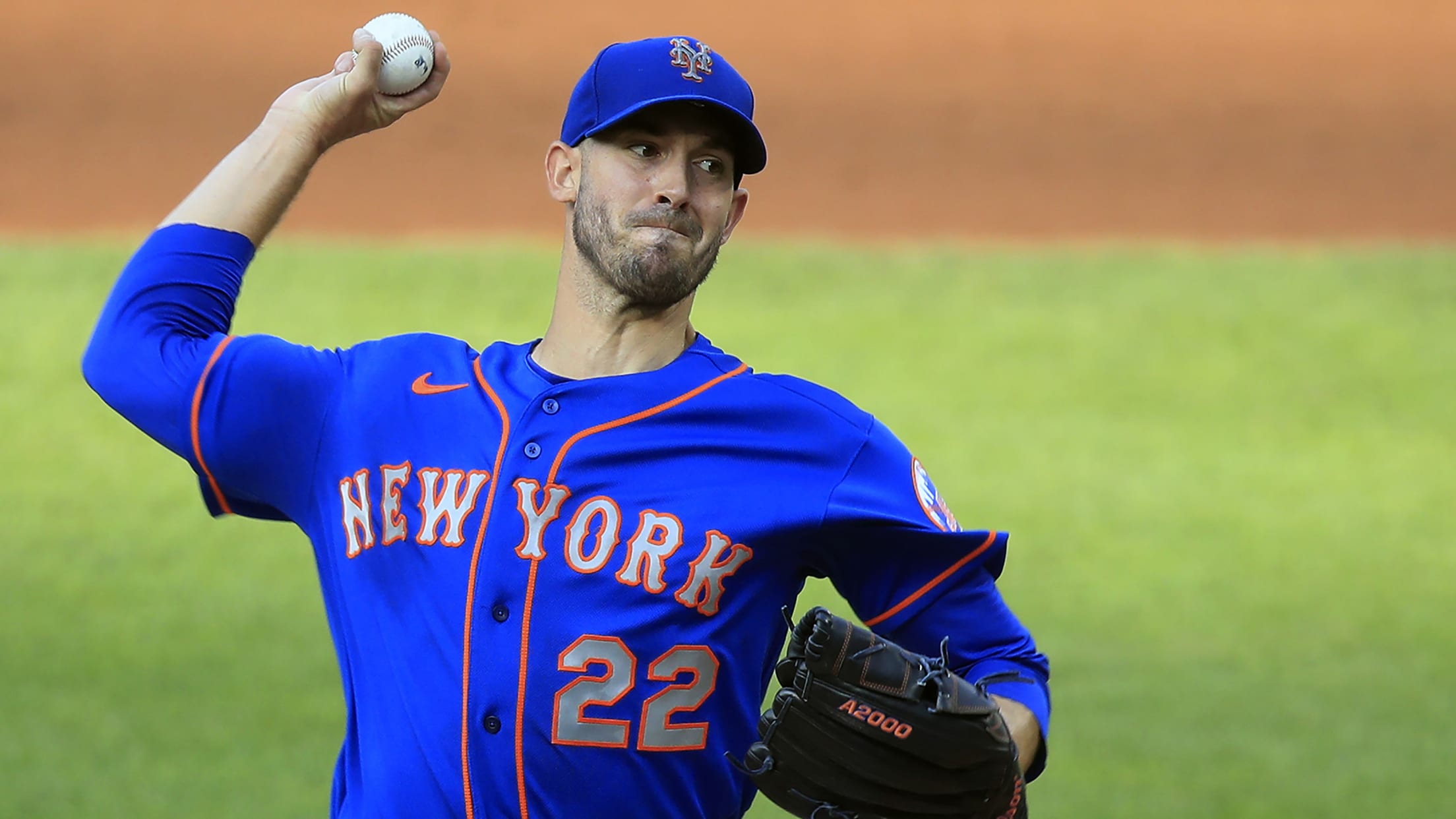 Following his last start, Rick Porcello resorted to gallows humor, quipping that it was better than his Mets debut because he "made it out of the second." Porcello pitched four innings in that one and wasn't particularly pleased. So it was with plenty to prove that he climbed atop the
Injury updates: Madrigal, Scherzer, Albies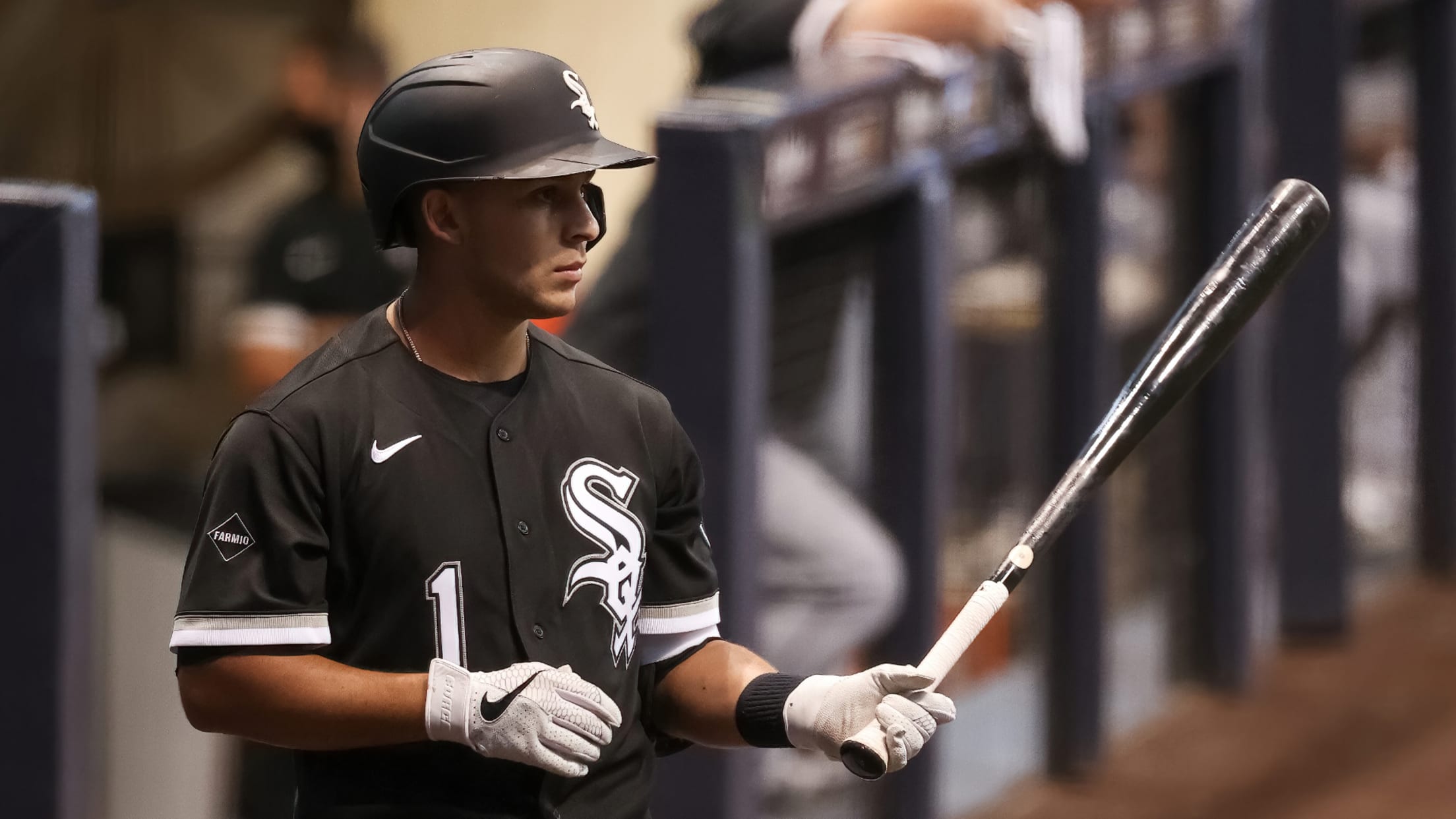 Stay up-to-date with all the latest news on injured players from across Major League Baseball.
Sox reverse course, snap skid with big HRs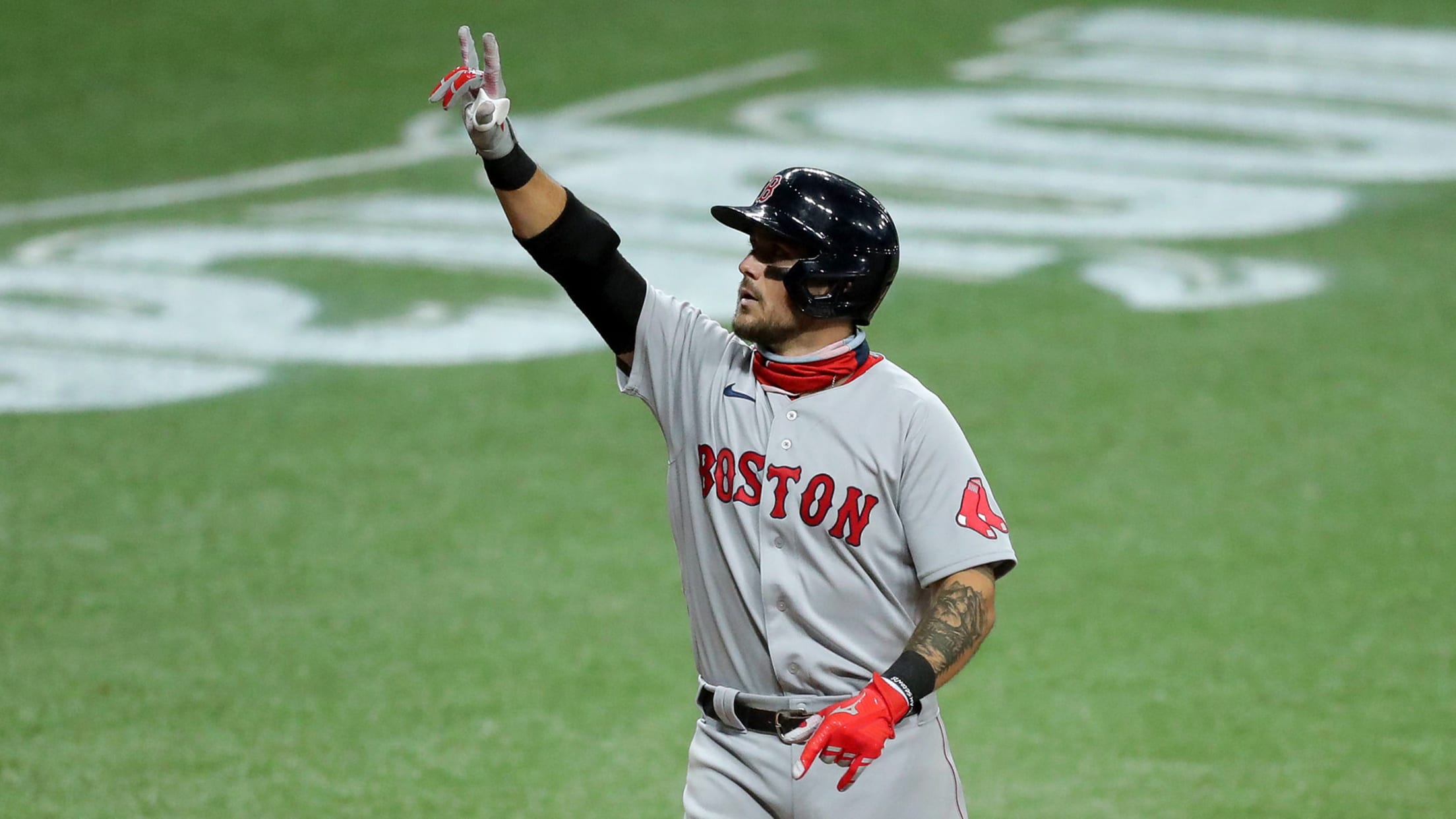 They needed something to ignite them -- an energy shift from what had been a deflating few days. Maybe the ignitor was Martín Pérez, who gave the Red Sox the type of performance (5 innings, 4 hits, 0 ER, 4 K's) they've lacked so often from the mound this season
Quarantine over, Cards resume workouts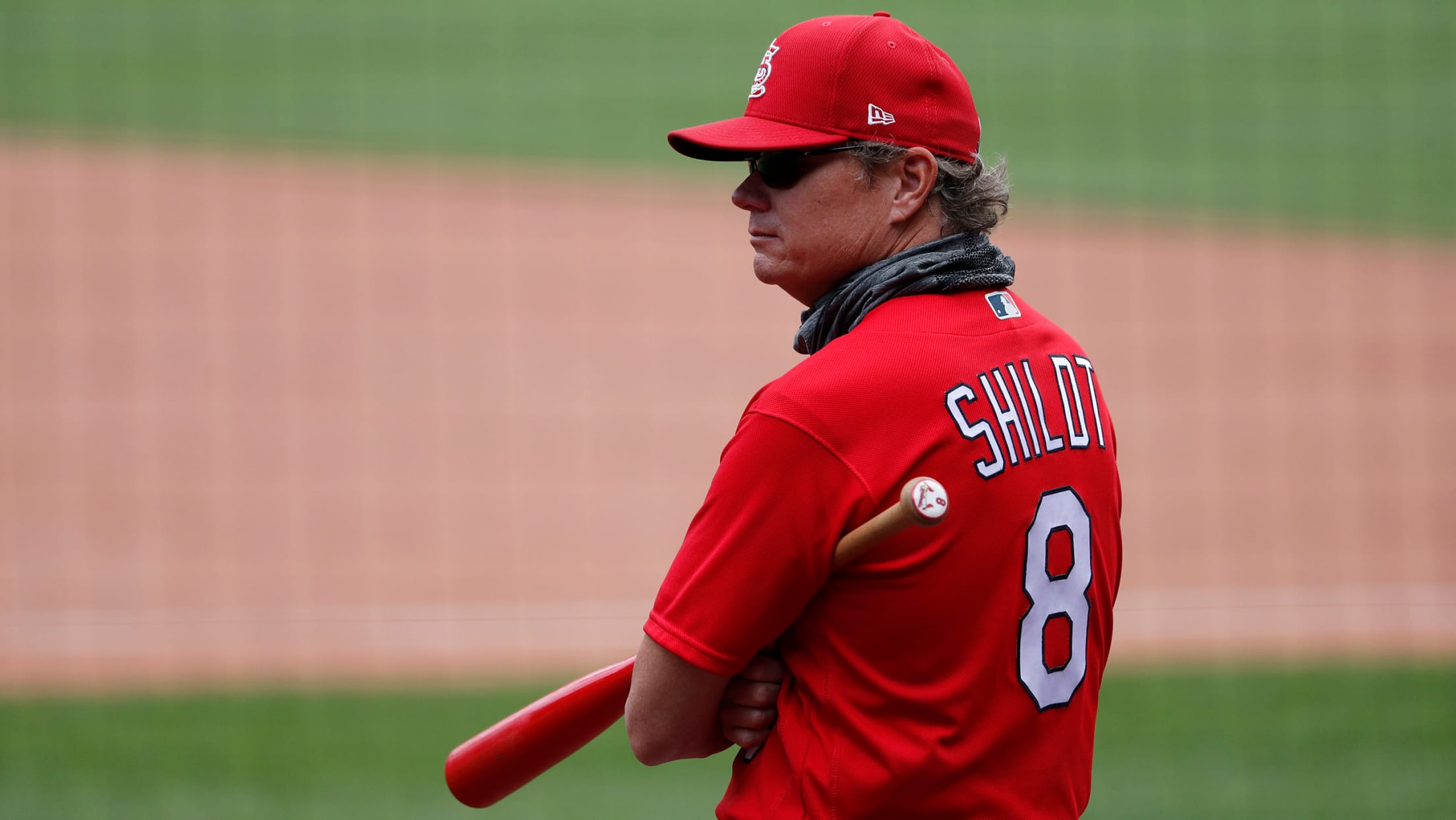 ST. LOUIS -- Six consecutive days quarantining in a hotel room can take its toll on anyone, but it was clear Wednesday that the Cardinals were happy to get out of their downtown Milwaukee hotel. After a coronavirus outbreak within their traveling party that impacted a week of games and
How do Adell, Robert and Lewis compare?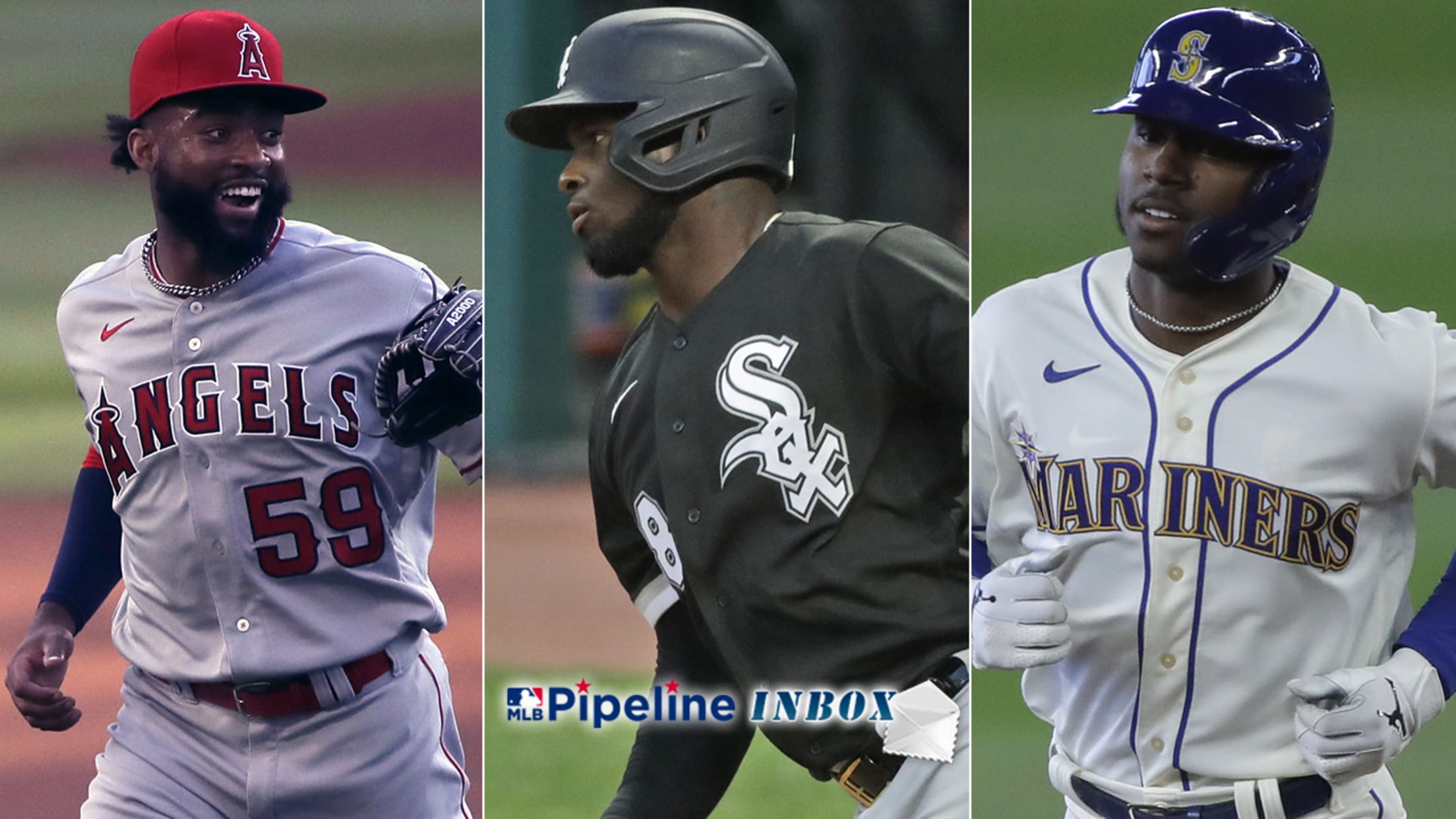 The best thing about putting out new rankings -- the new Top 100 and Top 30s for each team came out on Tuesday night -- is that no one will ask when the new lists are coming out. In all seriousness, the midseason re-rank historically has been a fun way
Here's the new Top 100 Prospects list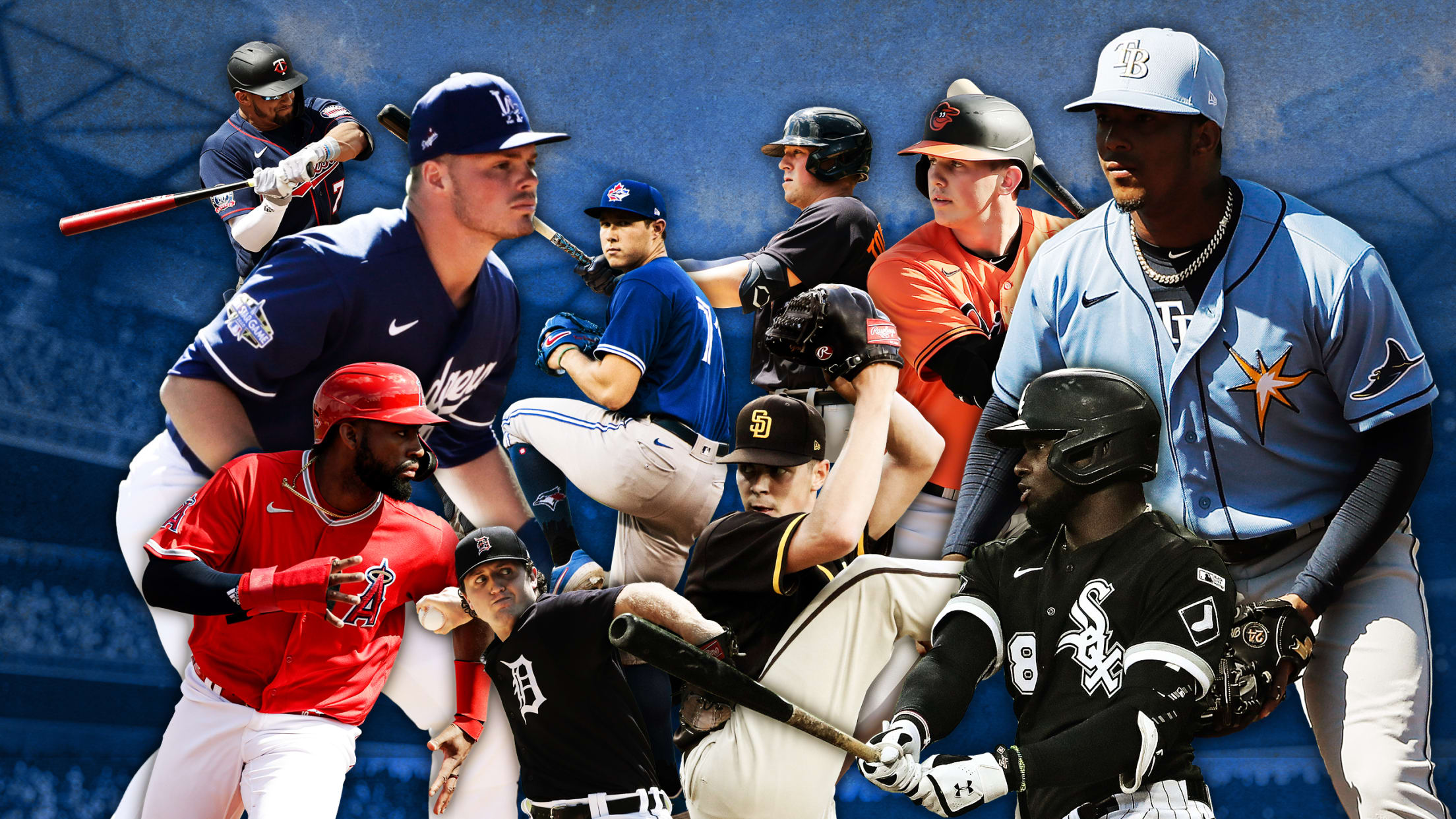 In an atypical year, MLB Pipeline presents an atypical update to our prospects lists. Since we posted our initial Top 100 Prospects and organizational Top 30 rankings for 2020, the coronavirus has limited baseball action to three weeks of Spring Training games, glimpses of Summer Camp action and a couple
Rules for pitcher feats in 7-inning twin bills
Seven-inning doubleheaders are something completely unique to the 2020 season, and they come with different definitions for pitcher feats. Some things are the same. A starting pitcher is still in line for the win if he goes at least five innings and his team has the lead when he departs
Kimbrel: 'We're going to work through this'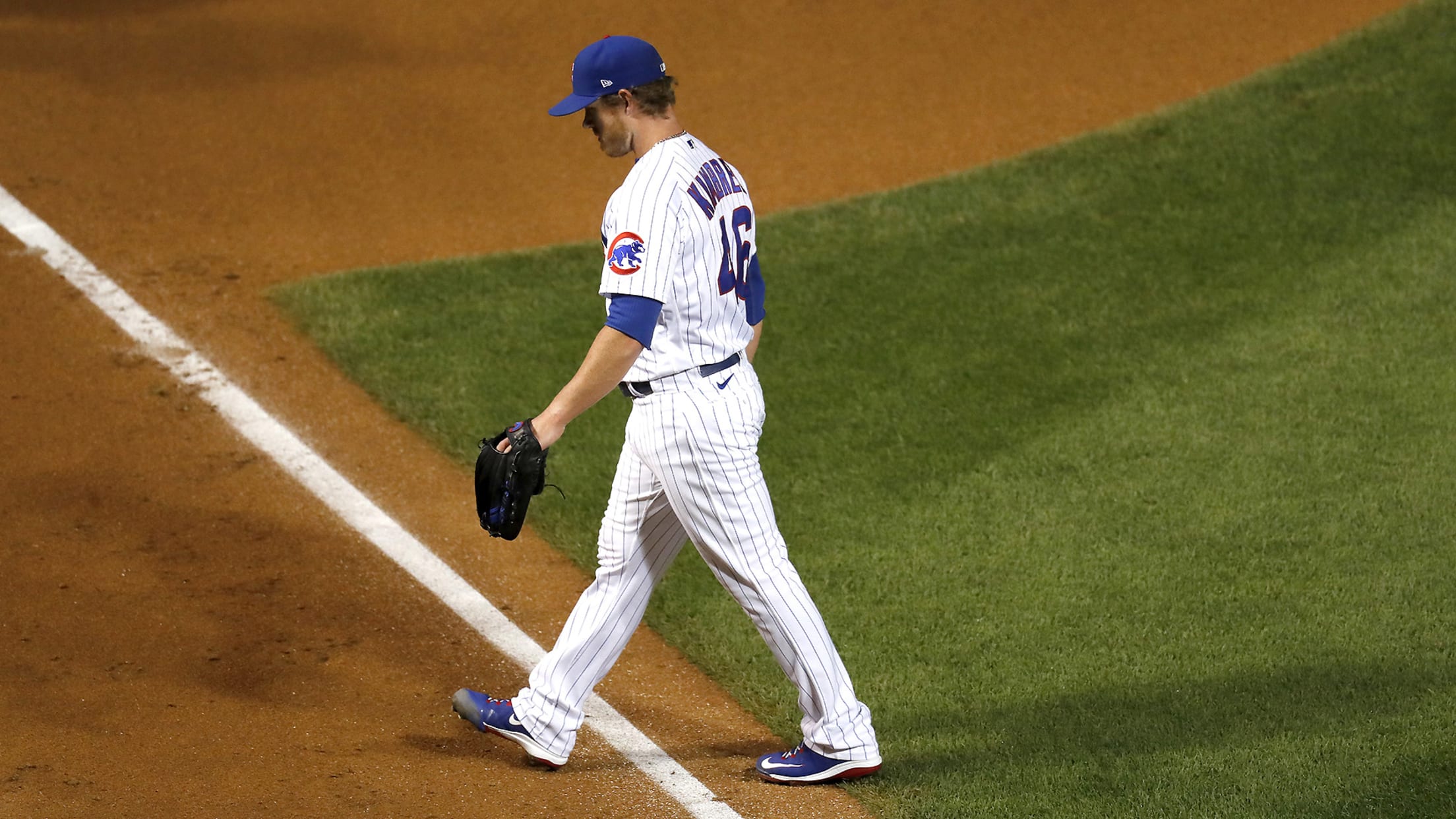 Cubs manager David Ross was behind the plate for Craig Kimbrel's Major League debut a decade ago, and it was Ross who caught Kimbrel last year, when his scouting feedback played a role in the Cubs signing the closer to a free-agent contract. Now it is that rapport and relationship
Roberts on Lux: 'We don't feel he's ready'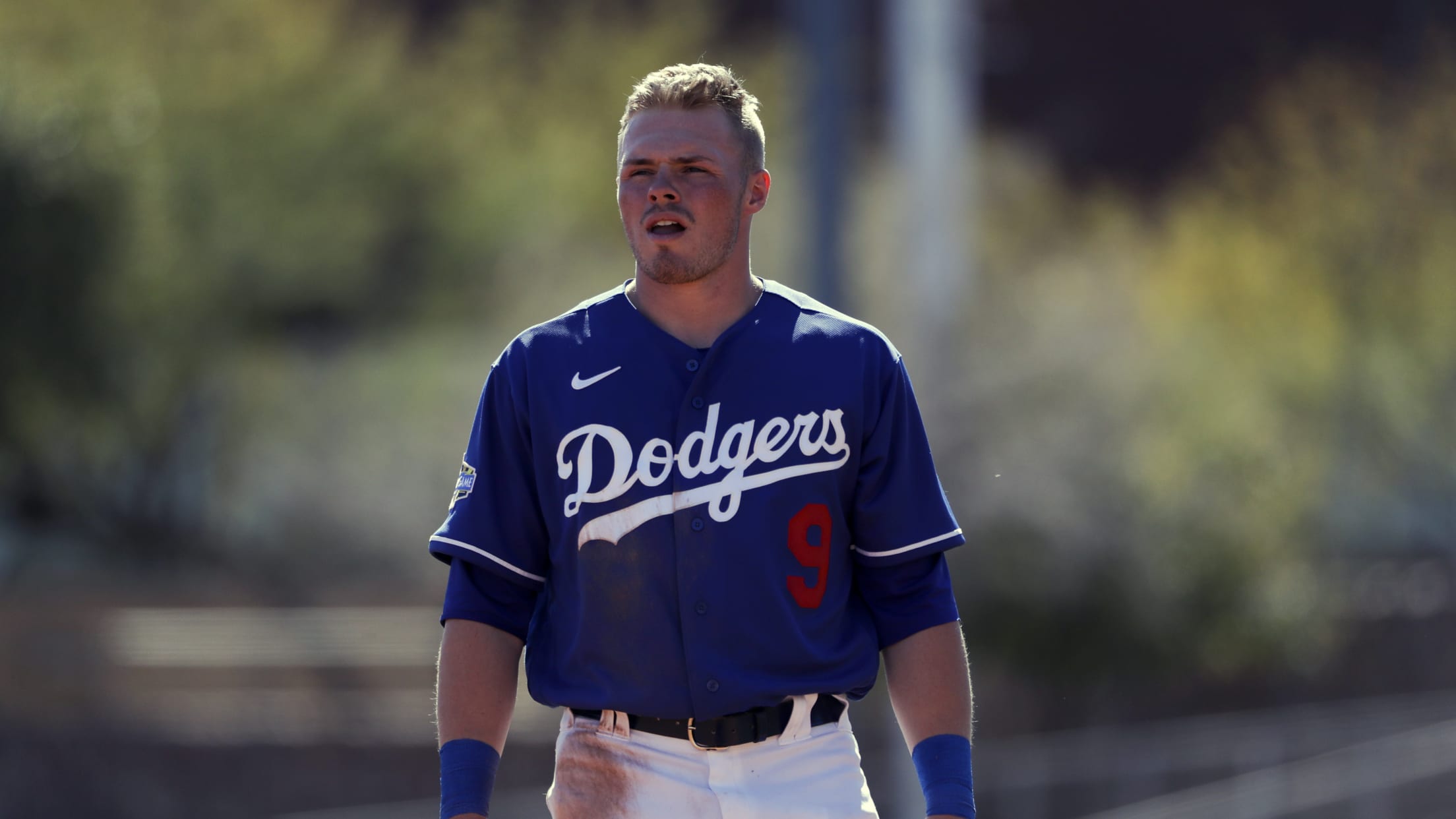 Conspiracy theorists online seem convinced the Dodgers' promotion of infielder Zach McKinstry on Wednesday proves service-time manipulation of top prospect Gavin Lux, who is stationed at the club's alternate training site. The accusation didn't sit well with manager Dave Roberts, who saw Lux arrive late to Summer Camp, had the
Hernandez tosses gem, Marlins take DH G1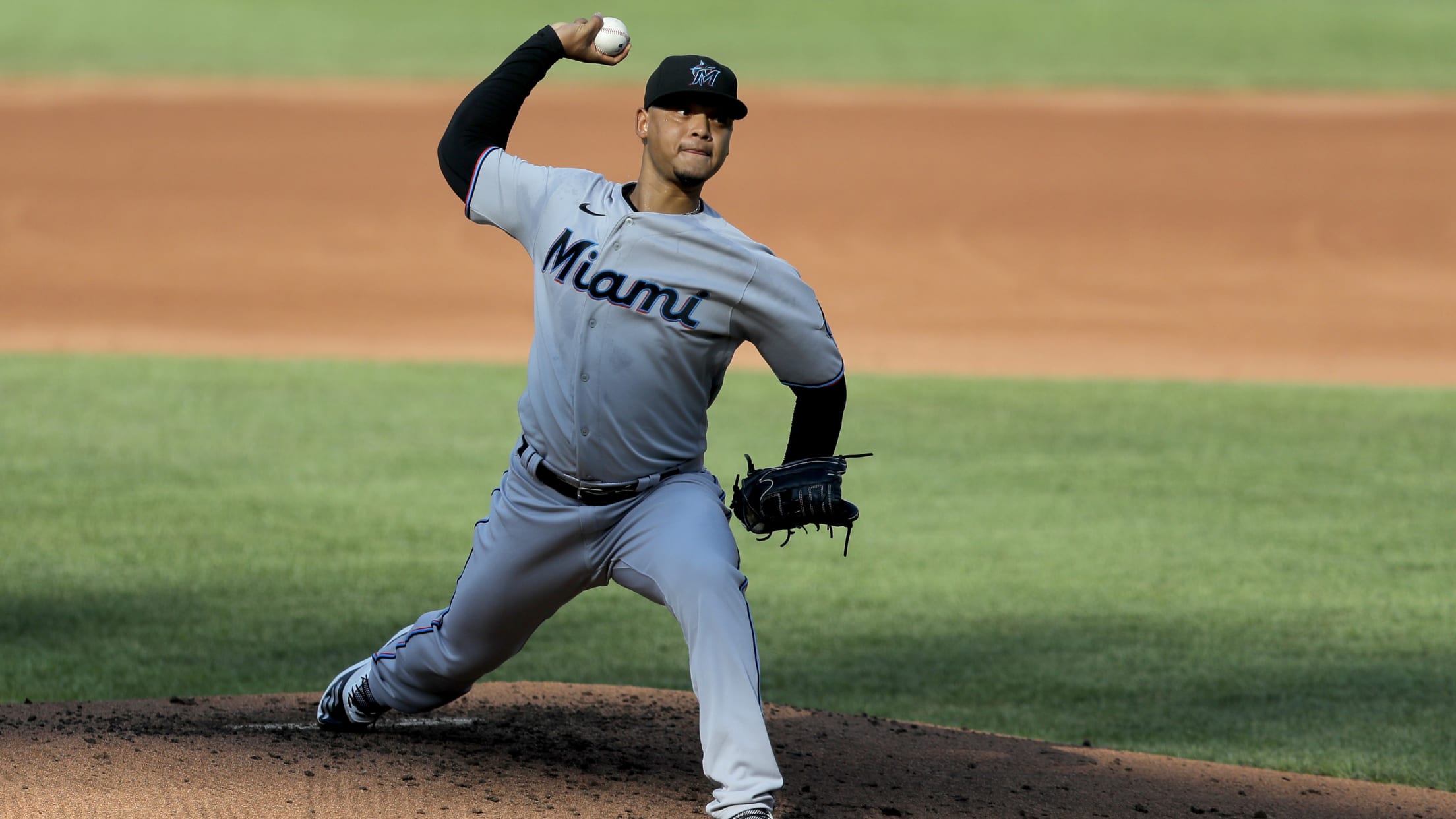 Elieser Hernandez secured the Marlins' fifth-starter spot in Summer Camp. In his first start of the season, the 25-year-old right-hander was nearly unhittable. Hernandez worked 4 1/3 hitless innings, Brian Anderson belted a solo home run, and the Marlins edged the Orioles, 1-0, on Wednesday in Game 1 of a
Wheeler-Realmuto duo firing on all cylinders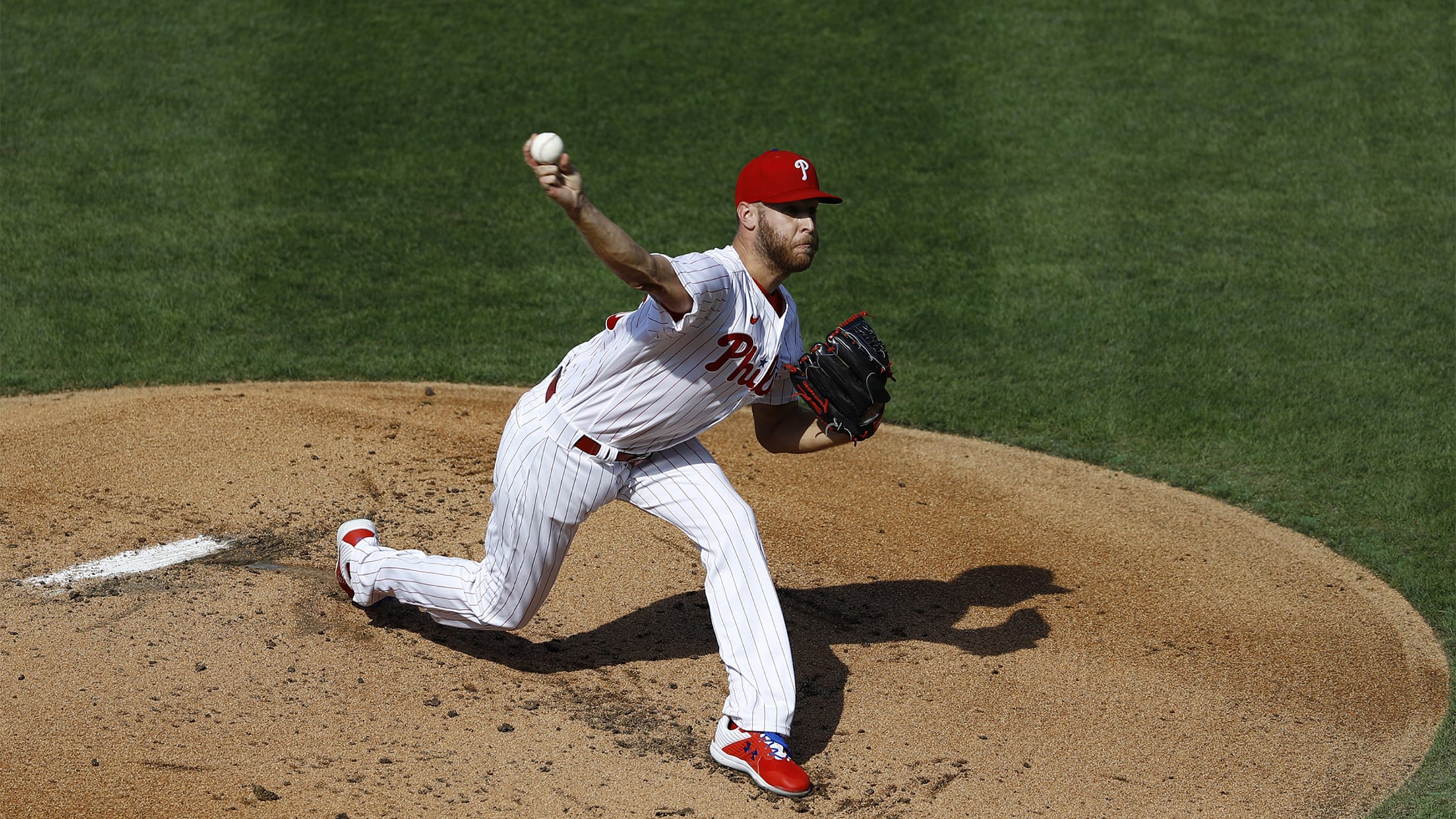 PHILADELPHIA -- Joe Girardi planned to have J.T. Realmuto and Andrew Knapp each catch a game in Wednesday's seven-inning doubleheader against the Yankees at Citizens Bank Park. Girardi chose Realmuto for Game 1, picking him because he wanted him to face Yankees left-hander J.A. Happ, but also because he worked
Scherzer tweaks hamstring in 1st inning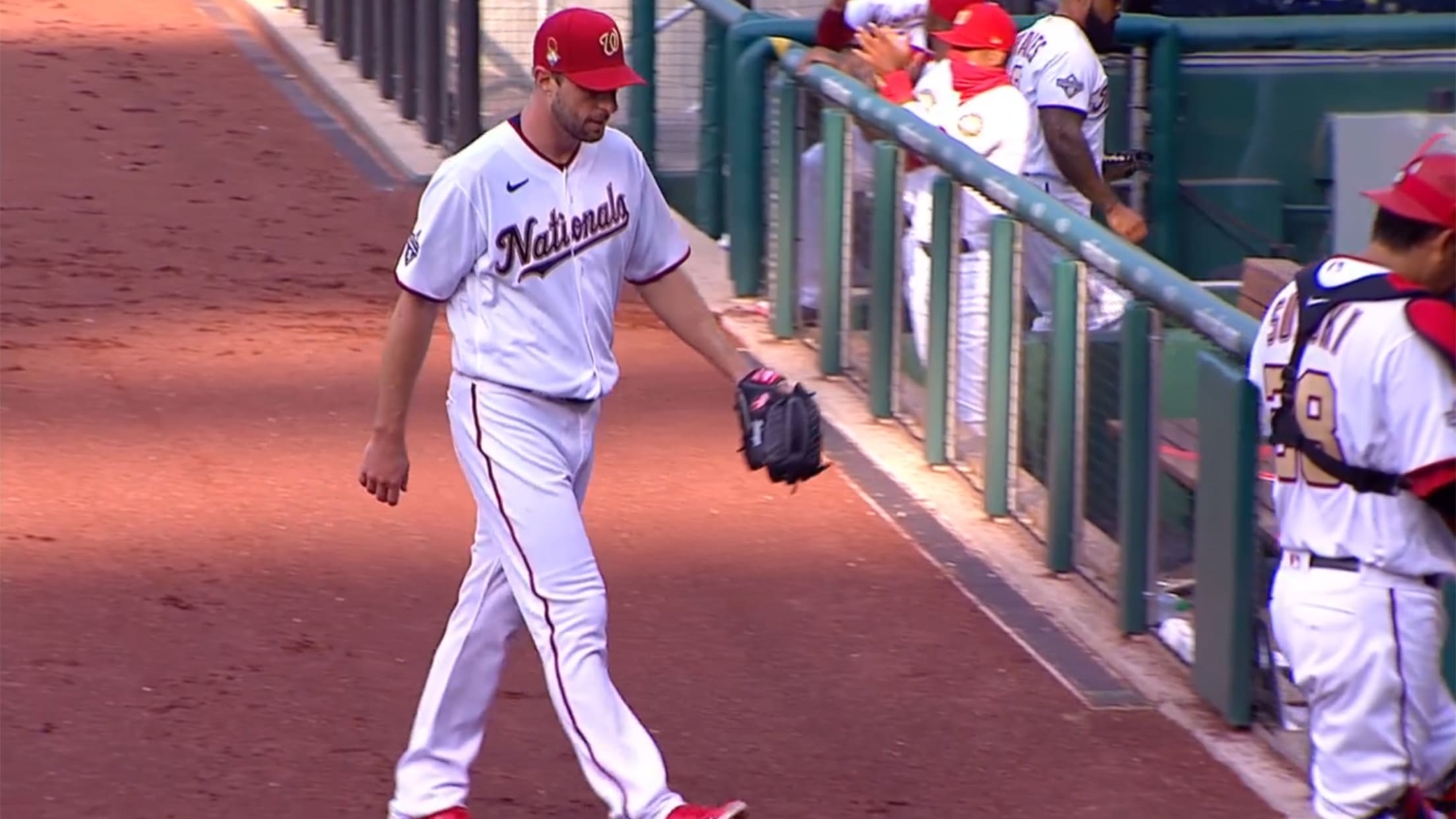 WASHINGTON -- Nationals ace Max Scherzer departed his start against the Mets on Wednesday after one inning after tweaking his right hamstring. The MASN broadcast showed Scherzer hop off the mound, then grimace after running toward first on a J.D. Davis groundout. Erick Fedde replaced Scherzer to open the top
Harrison, NBA brother make sports history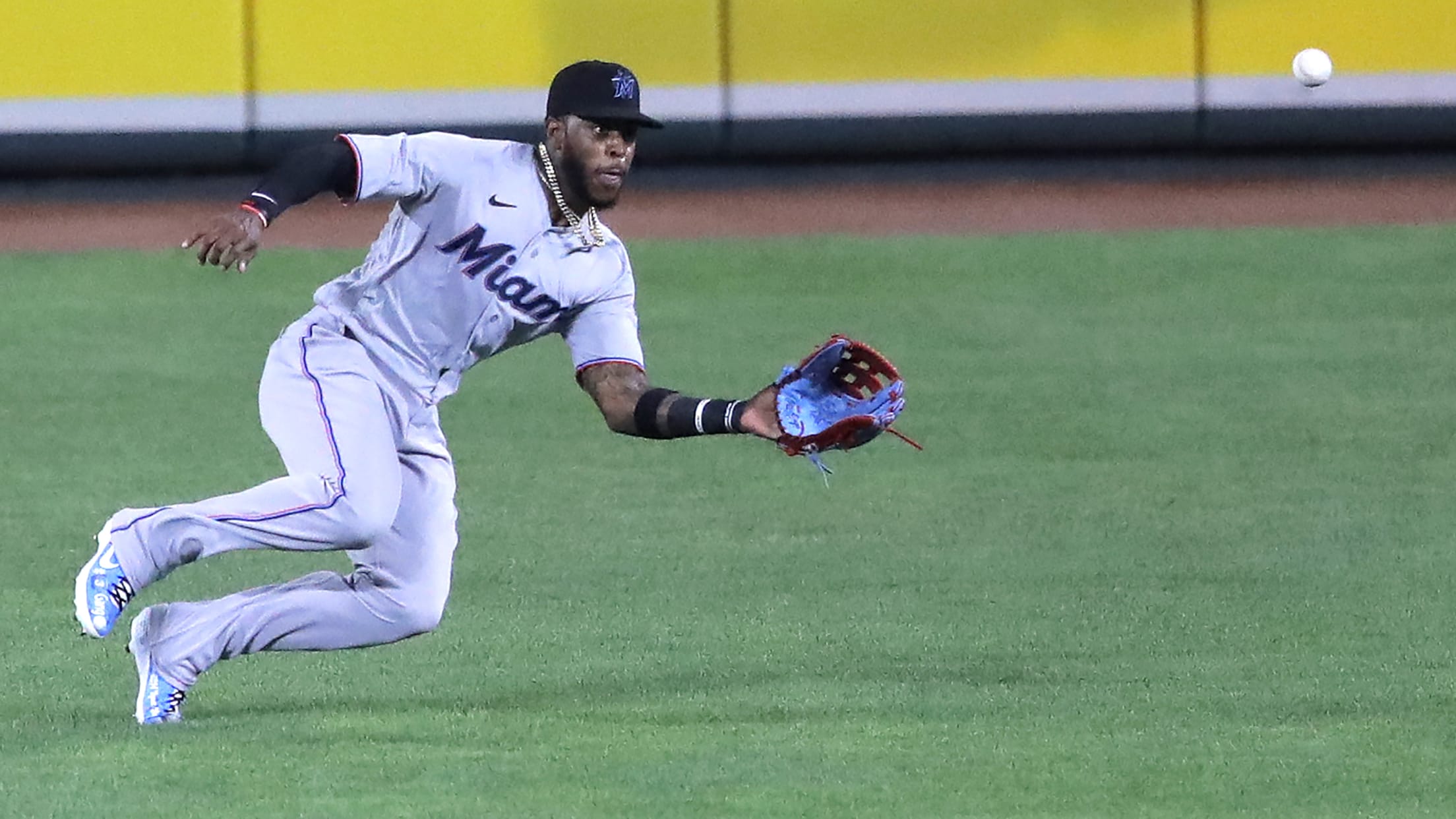 Monte Harrison made his MLB debut on Tuesday night, and after the game, the 24-year-old outfielder took to social media to note that he and his brother are now part of history. Harrison's older brother, Shaquille, is a guard for the Chicago Bulls. In a tweet, Harrison noted that he
Slumping Yelich sits for 'mental break'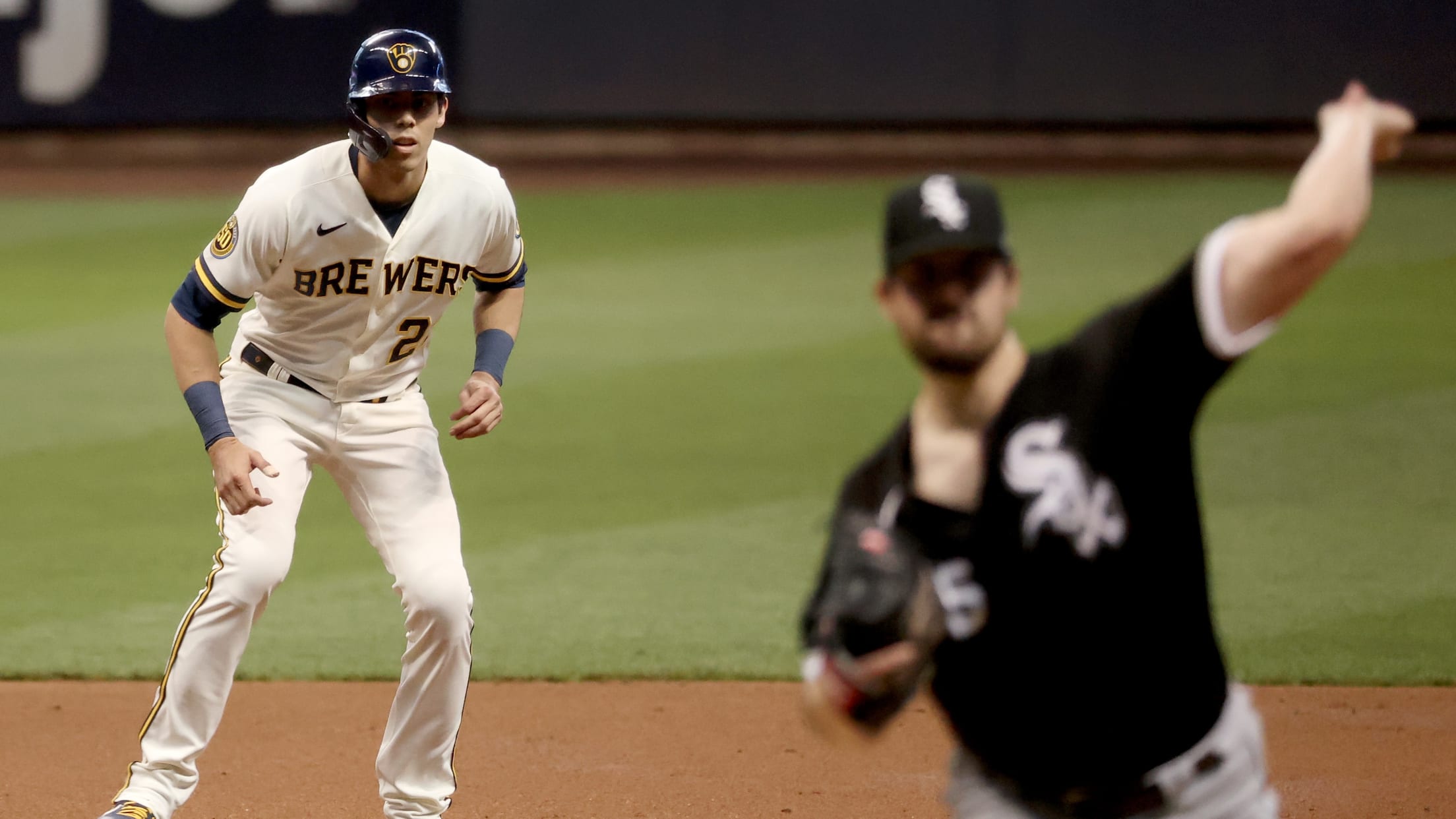 What came first, the mechanics or the mental wear and tear? The Brewers don't exactly know the answer when it comes to Christian Yelich's early-season funk, but it was "obvious" to manager Craig Counsell that it was time for his team's superstar outfielder to try watching a game from the
Odor (oblique) could soon be heading to IL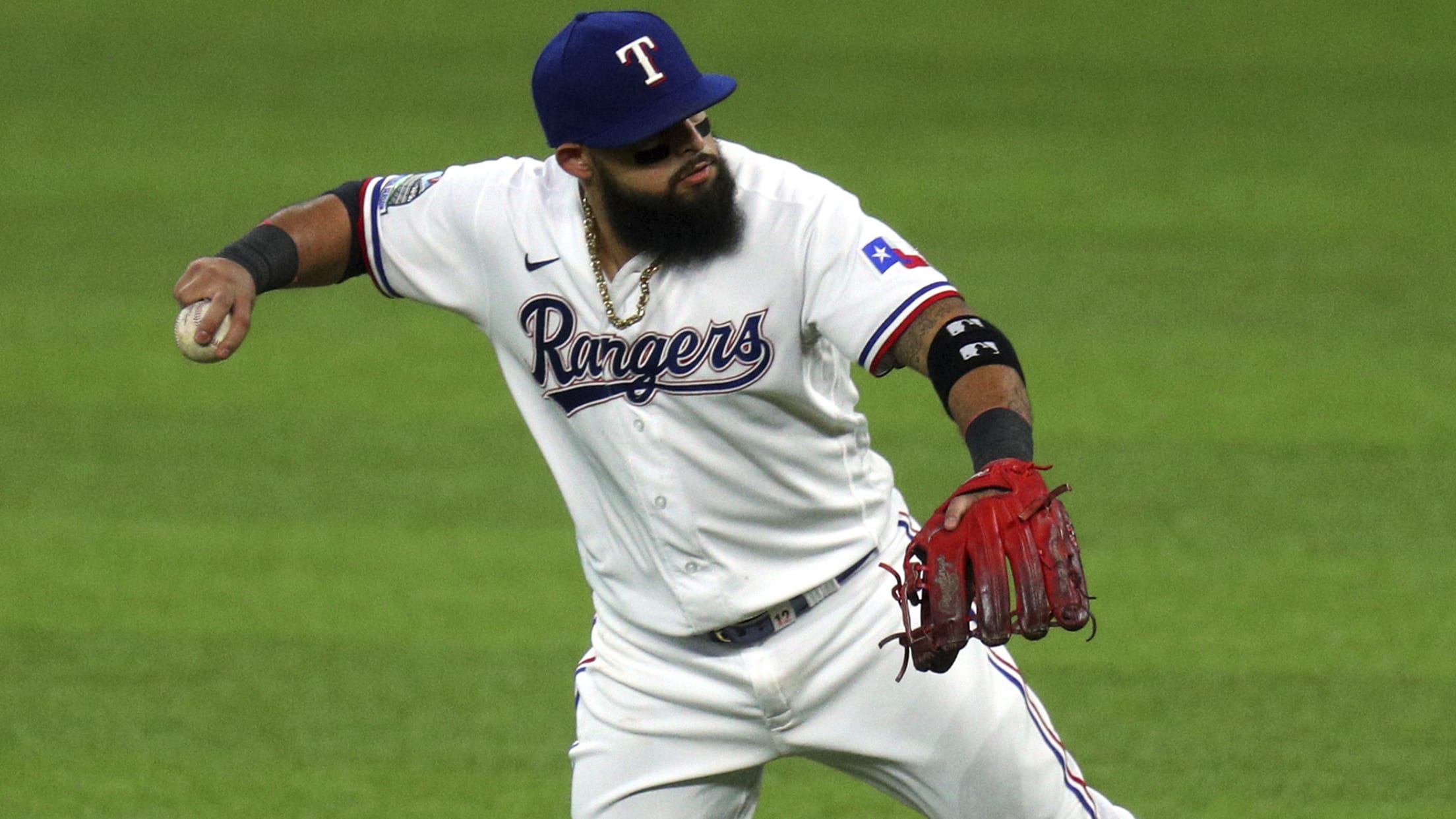 The Rangers have to cut down their 30-man roster to 28 before Thursday afternoon's game against the A's. The loss of two players may force Texas to put second baseman Rougned Odor on the injured list, and it may mean the team can no longer carry three catchers. Odor has
The oldest league you never knew about
Unforgiving dimensions, an on-field pub and 100 years of history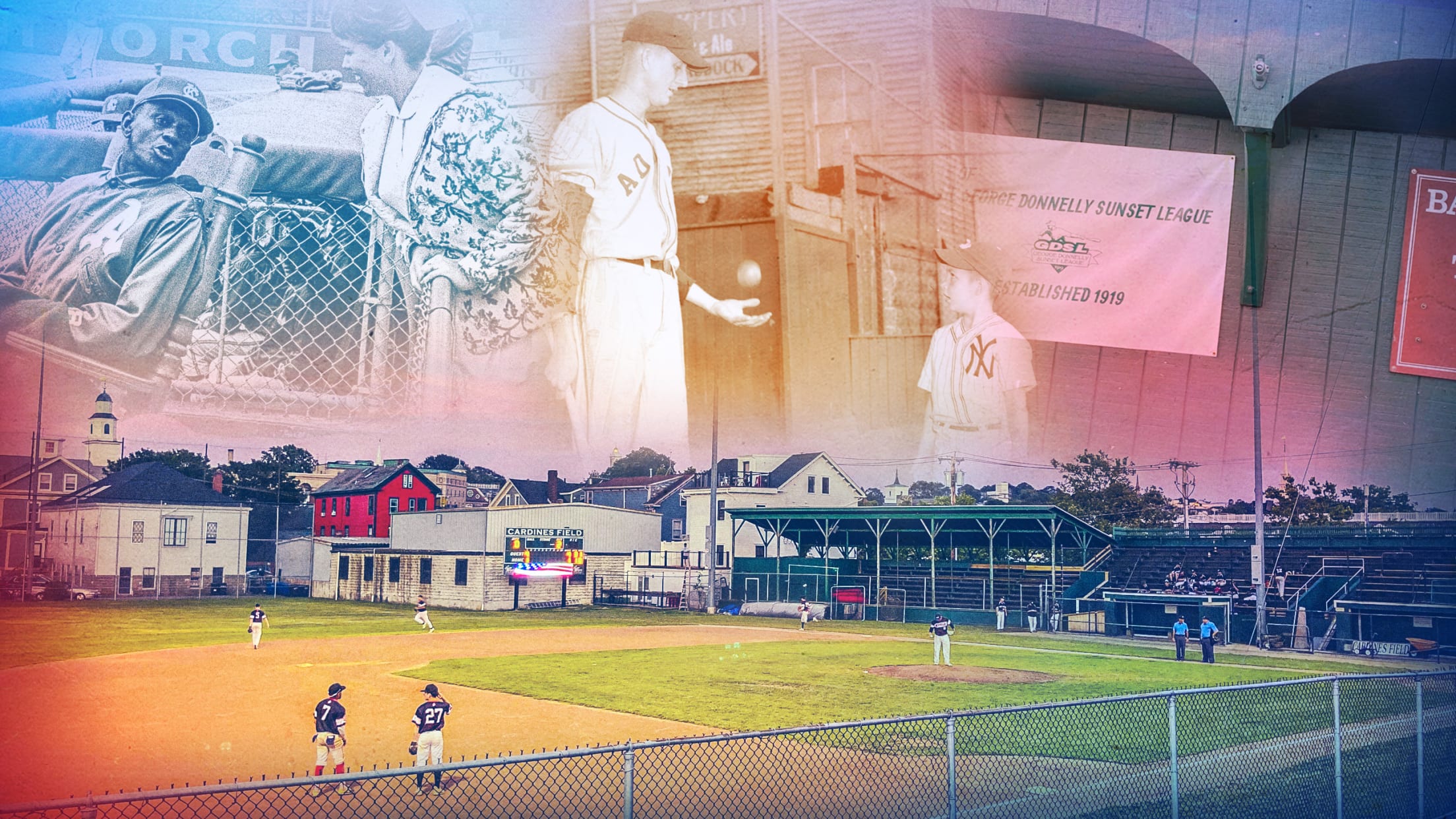 "I, for myself, think this field is haunted," Commissioner Chris La Rose tells me as he leans back in the century-old perch behind home plate. "In a good way. You walk around here and all the lights are off and it's dark, I can hear the old ballpark sounds, the
Mets acquire Jurado from Texas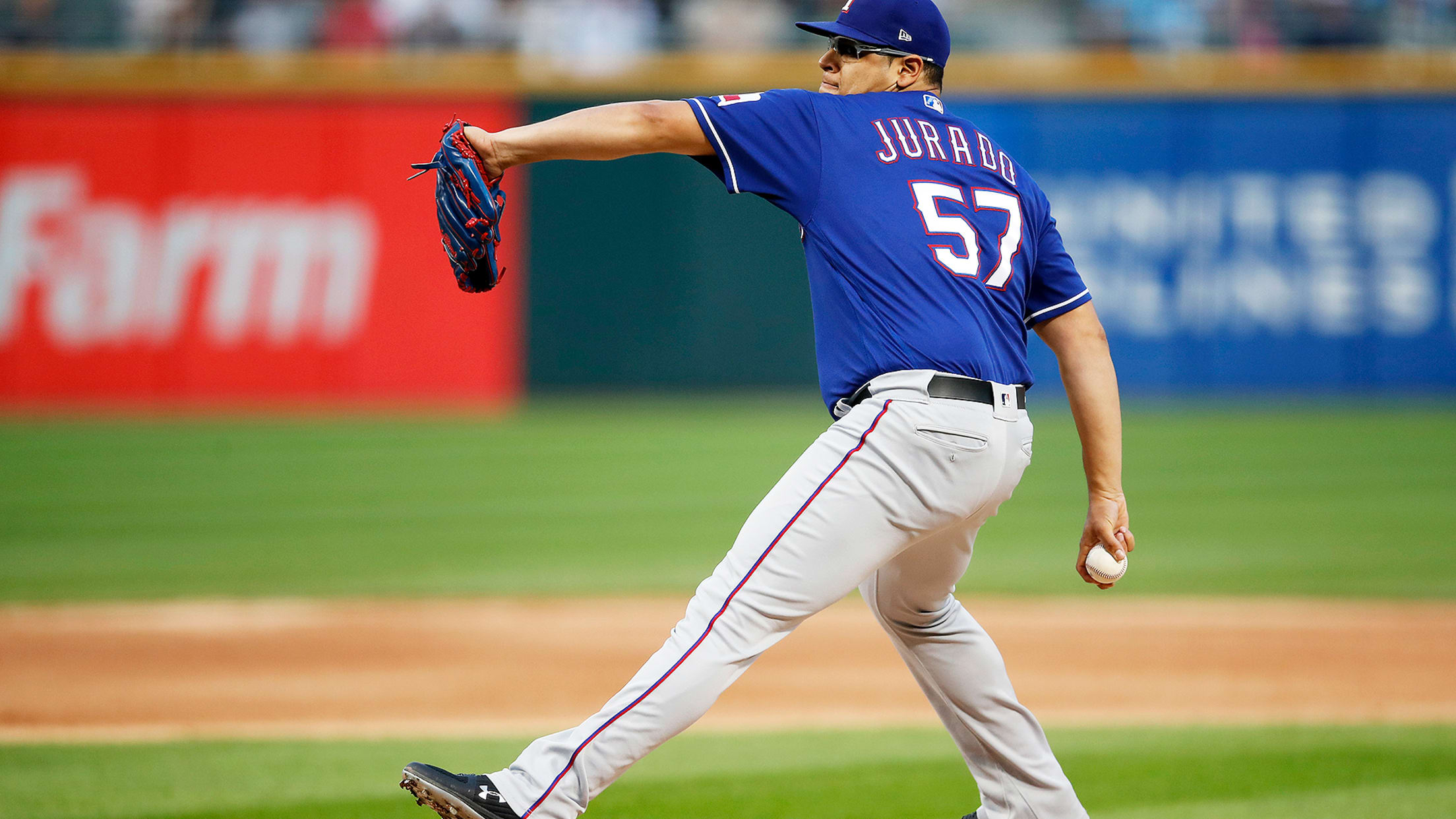 The Mets' 40-man roster churn continued on Wednesday, when they acquired right-hander Ariel Jurado from the Rangers for a player to be named later. To clear space for Jurado, the Mets designated outfielder Ryan Cordell for assignment, completing a circle that opened last week when they called up Cordell and
An Olympic speedskater now plays for Miami
Eddy Alvarez has one of the wildest roads to the Majors ever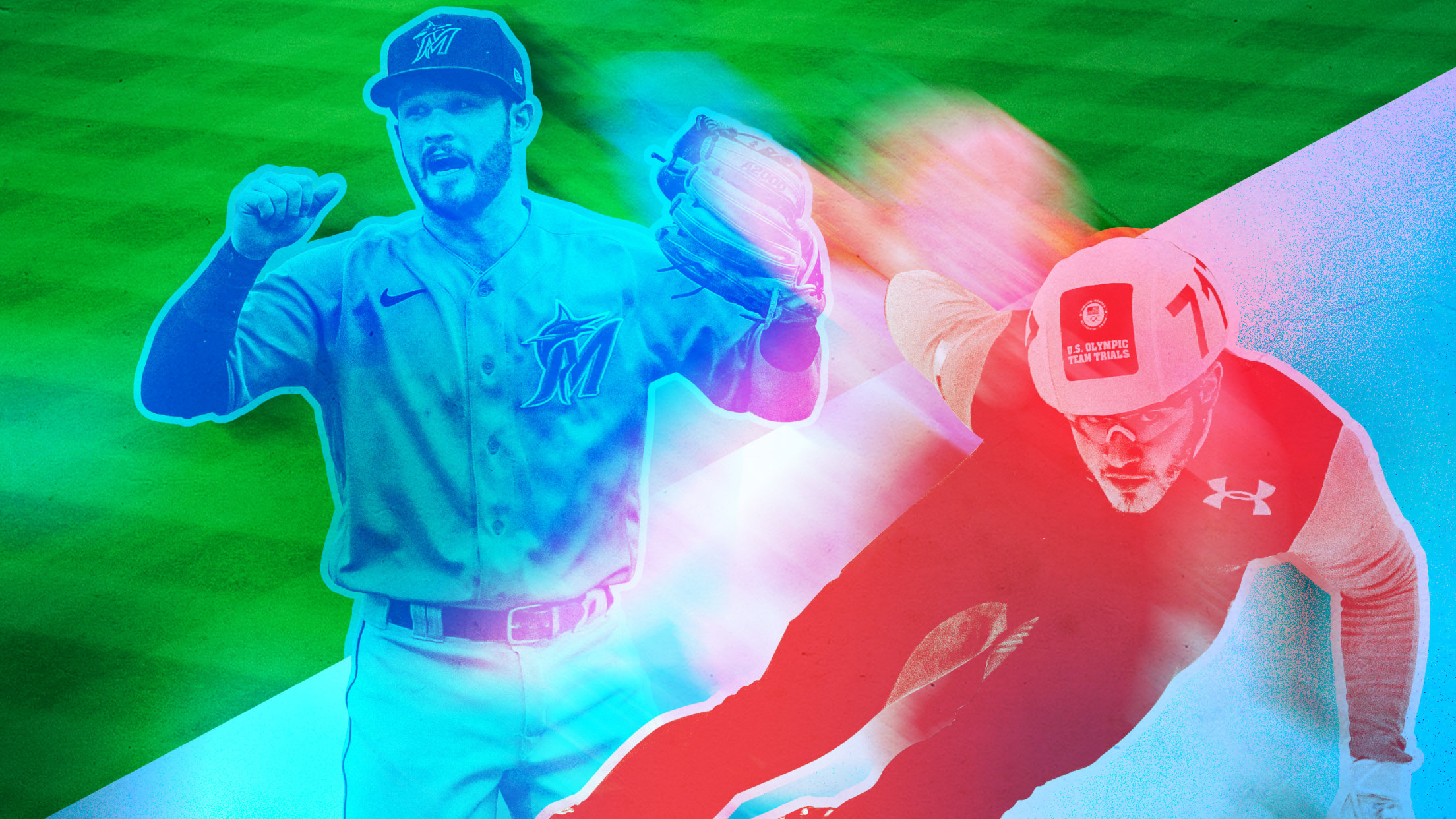 Due to a breakout of COVID-19, the Marlins had to make some roster adjustments to return to play this week. They called up a swath of Minor Leaguers -- one of those being infielder Eddy Alvarez. Once he gets into a game, it'll be his first taste of big league
Polar Bear mic'd up? Enjoy the magic
Fan fave featured in five-part MLB Originals video series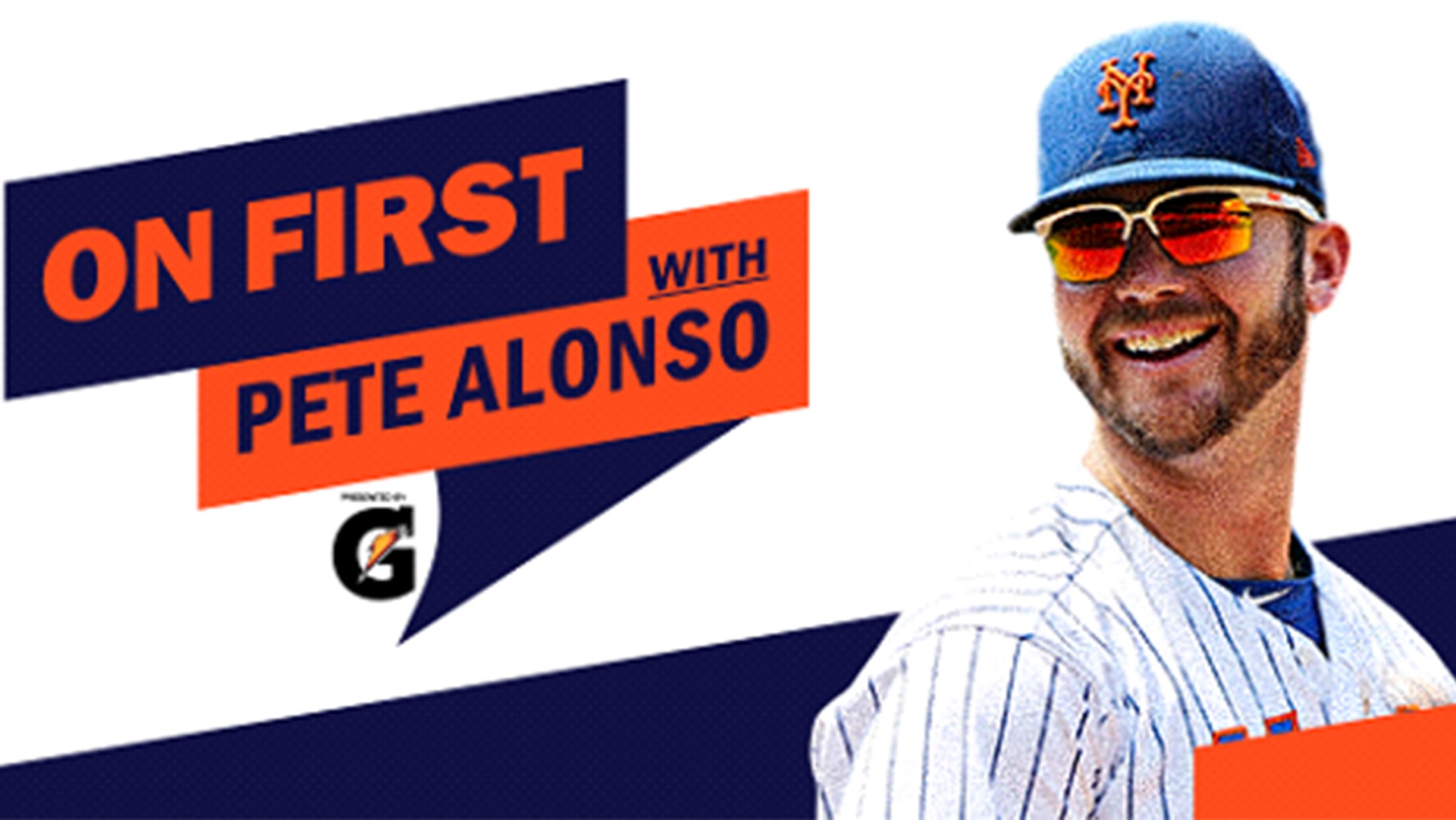 Mets slugger Pete Alonso could let his powerful bat do the talking for him, but fortunately for baseball fans, he isn't shy about expressing himself. The first baseman's colorful personality will be on full display this season in a first-of-its-kind MLB Originals video series: On First with Pete Alonso, presented
Madrigal (separated shoulder) to injured list
White Sox GM Hahn also provides injury updates on Encarnación, Rodón, López and Anderson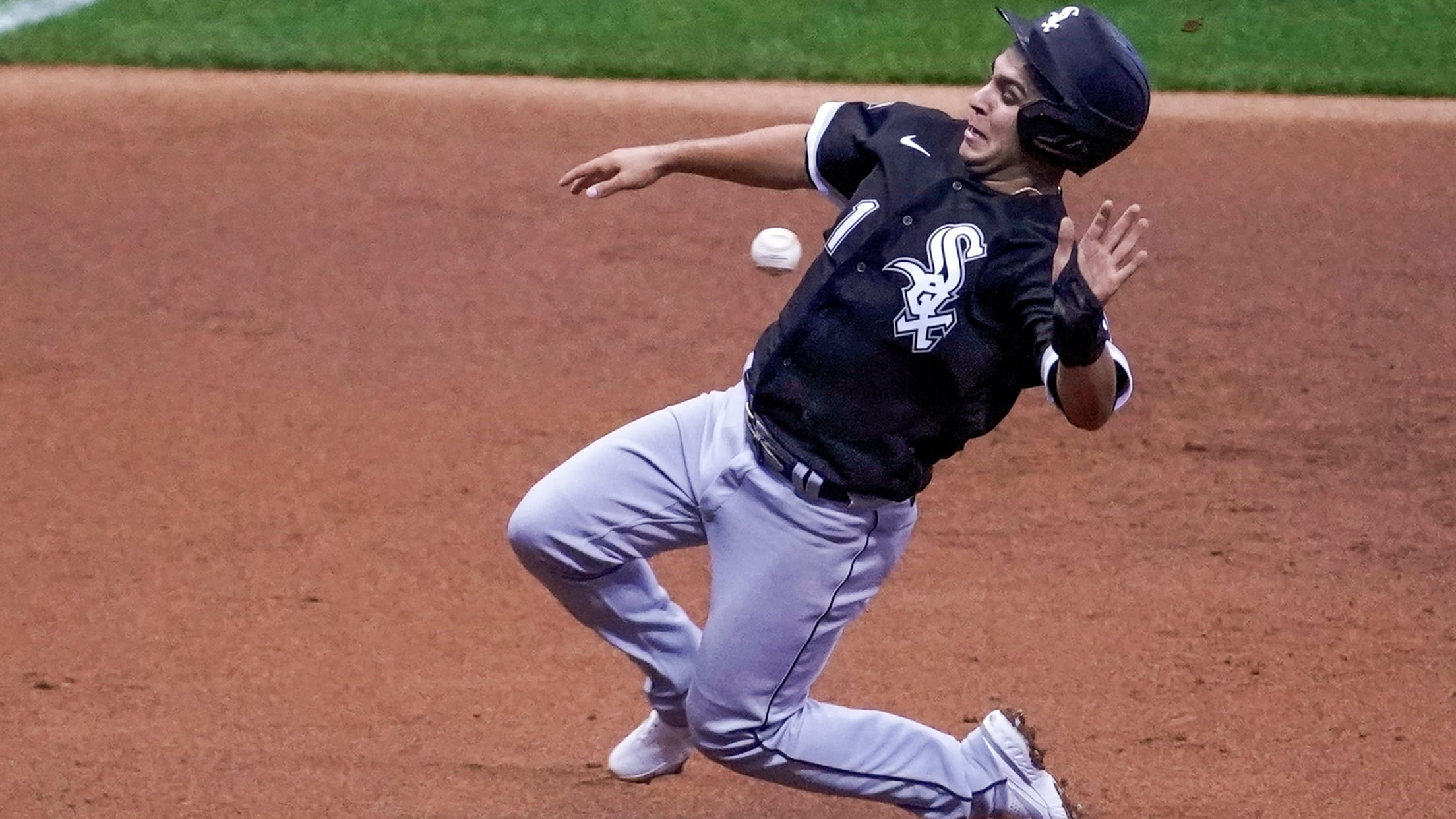 CHICAGO -- White Sox general manager Rick Hahn opened his 30-minute Zoom session Wednesday by updating the recent run of injuries for his team, marking one of the few negatives behind a 7-4 start to the 2020 season. "I guess winning the equivalent of 16.2 in a row comes at
Soto returns to lineup, doesn't miss a beat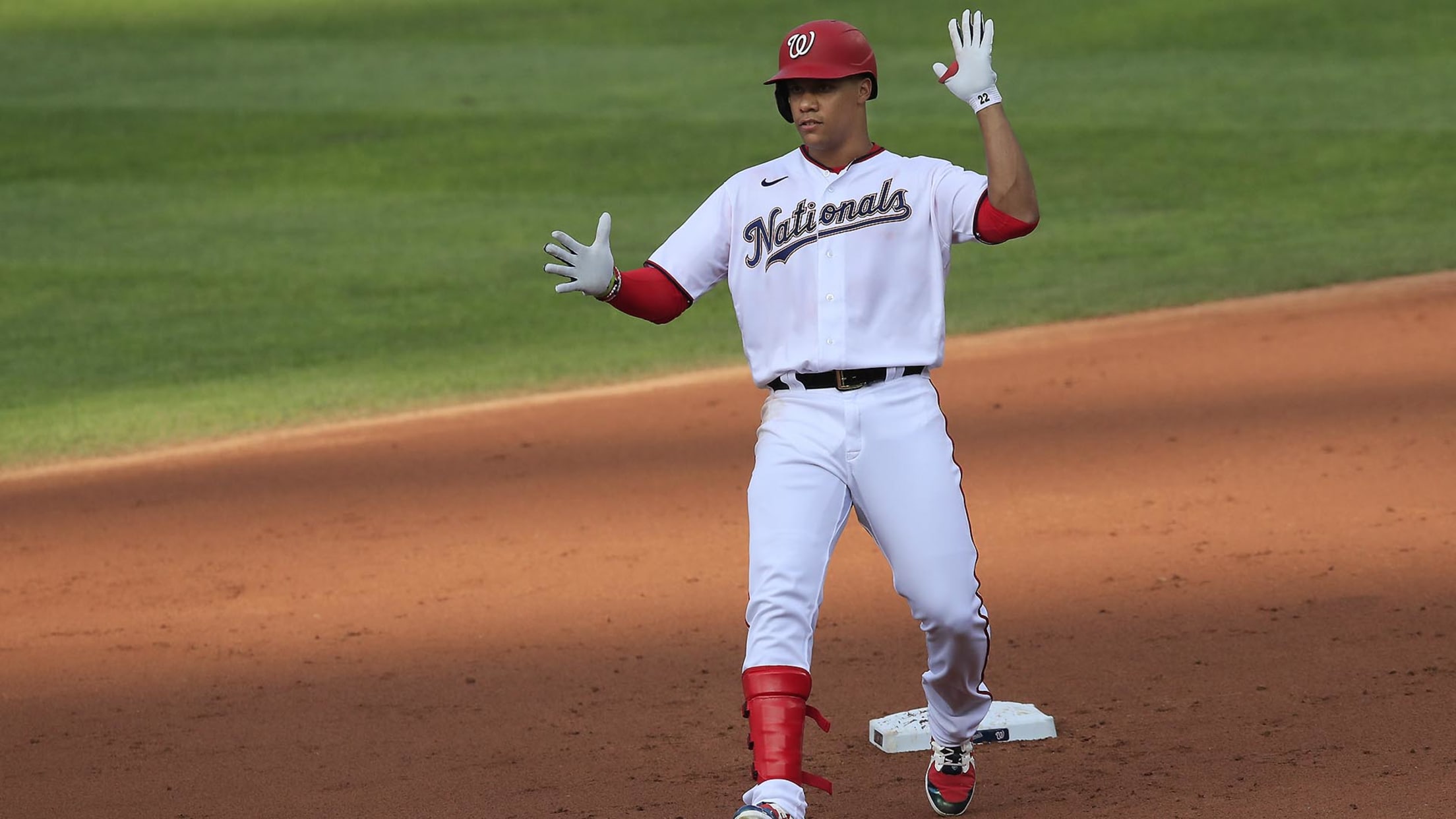 Star slugger Juan Soto was back in the Nationals' starting lineup Wednesday against the Mets, batting cleanup and manning left field for the defending World Series champions. "I talked to [Soto] last night, and he did everything yesterday," said Nationals manager Dave Martinez. "He felt good, and he said he's
Cardinals to make Kim a starter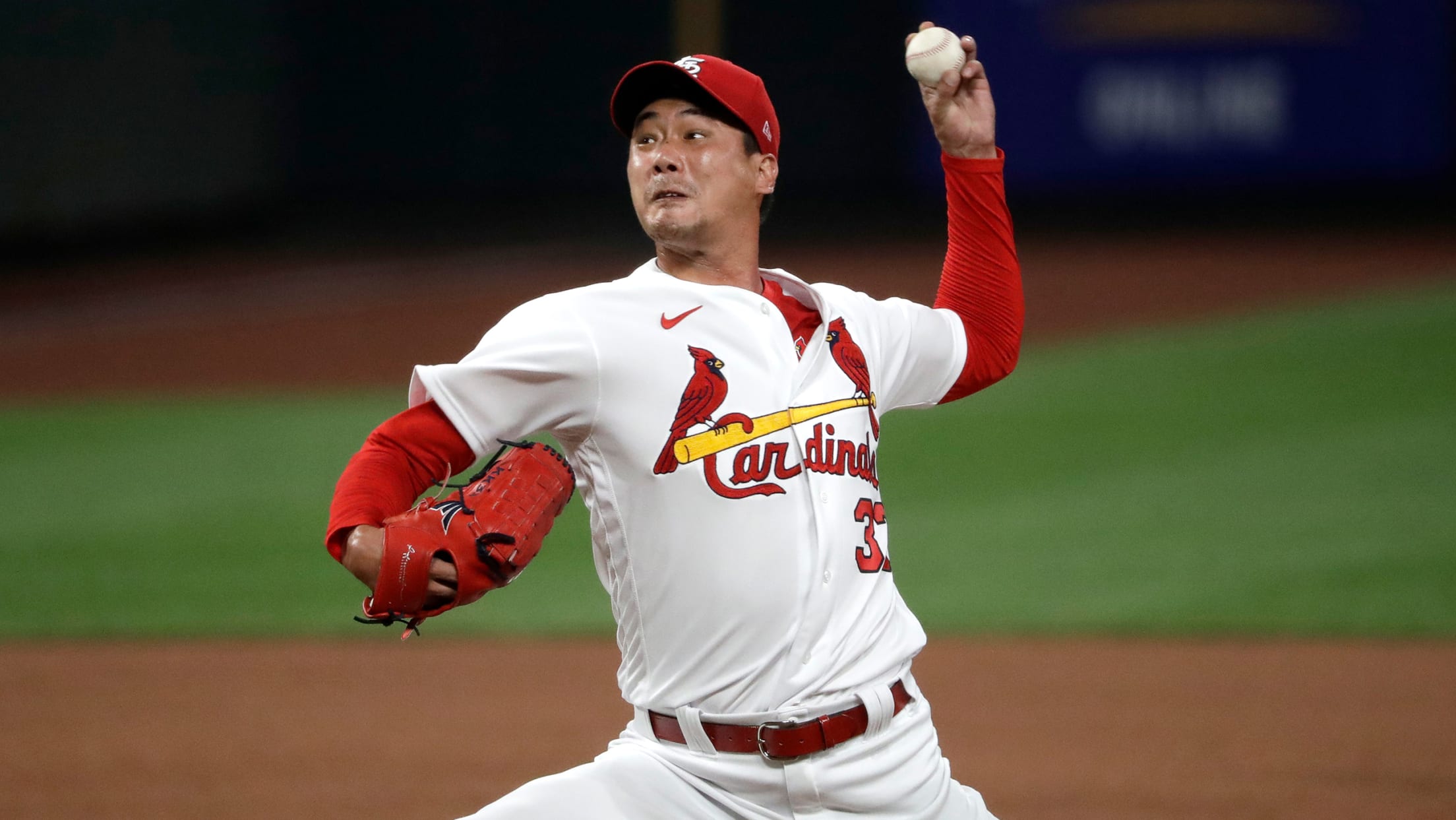 ST. LOUIS -- On their first day back at Busch Stadium on Wednesday, the Cardinals recalled pitchers Alex Reyes and Génesis Cabrera from the alternate training site in Springfield, Mo., and purchased the contracts of pitcher Roel Ramirez and infielder Max Schrock to boost their roster after seven players tested