Rendon reaches 100-RBI mark for 2nd time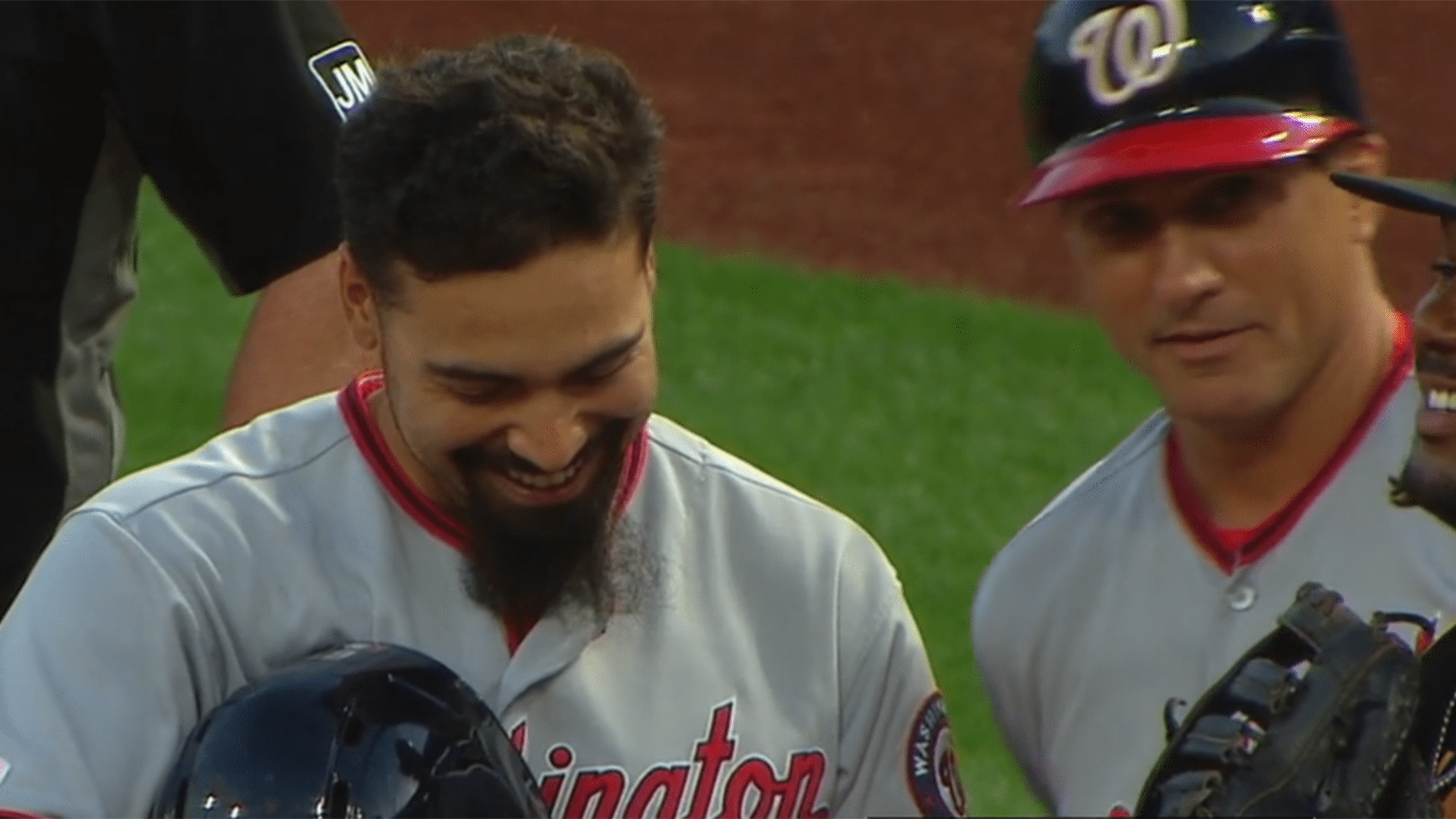 PITTSBURGH -- For the second time in his seven-year career, Anthony Rendon has reached the 100-RBI mark for the Nationals. Rendon reached the century mark with a two-run single in the third inning of Wednesday's game against the Pirates at PNC Park. It was part of a six-run rally against
Giolito dances to 12 K's, 2nd career shutout
White Sox righty limits first-place Twins to three hits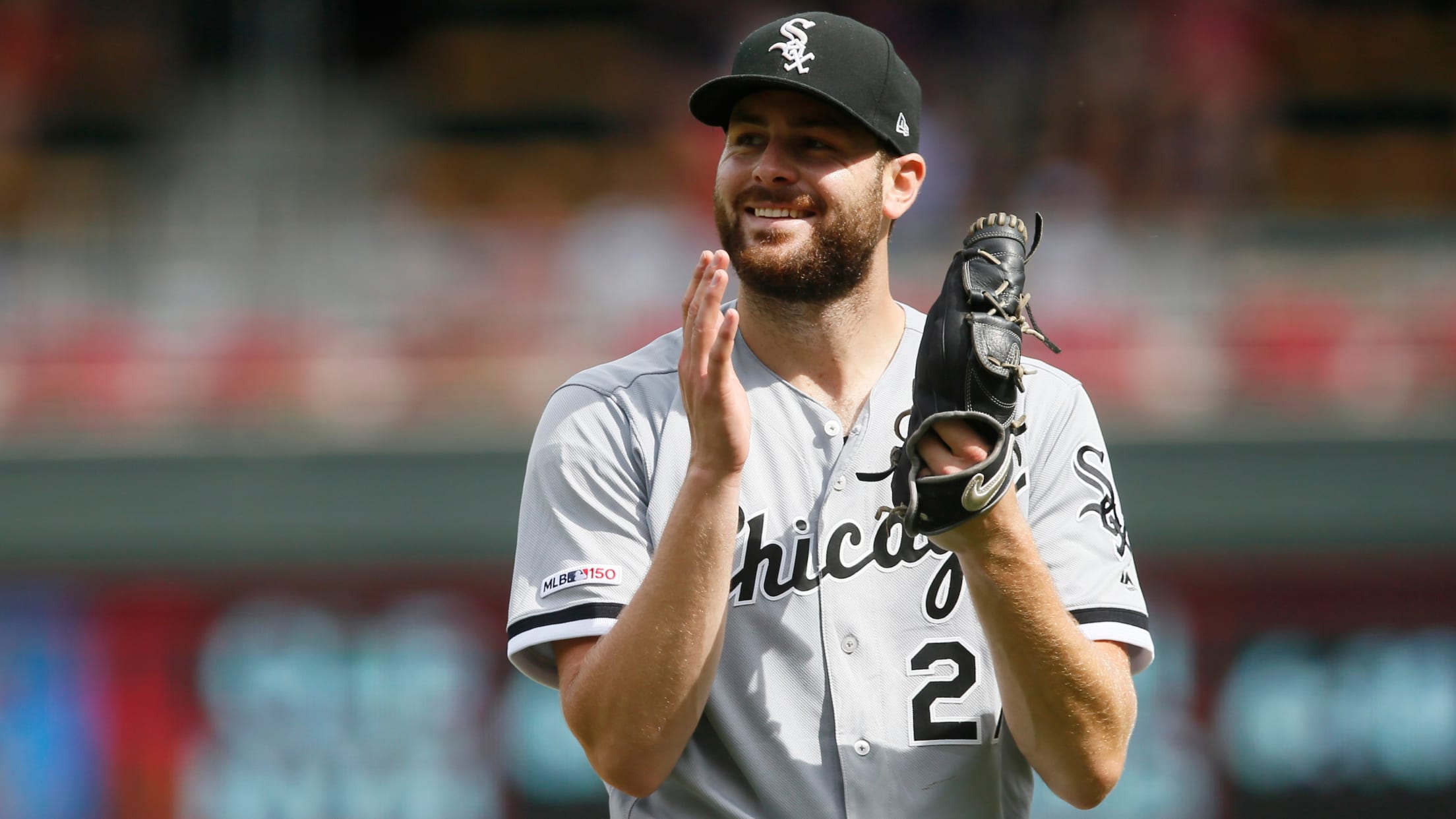 MINNEAPOLIS -- Lucas Giolito looked as if he was simply having fun as the White Sox starter dismantled the Twins -- one of baseball's top offenses -- during a 4-0 victory Wednesday afternoon at Target Field. Giolito was moving and dancing around the dugout in-between innings, maintaining his focus but
Strickland recounts being 'knocked out by a bar'
Scherzer expected to start Thursday's series finale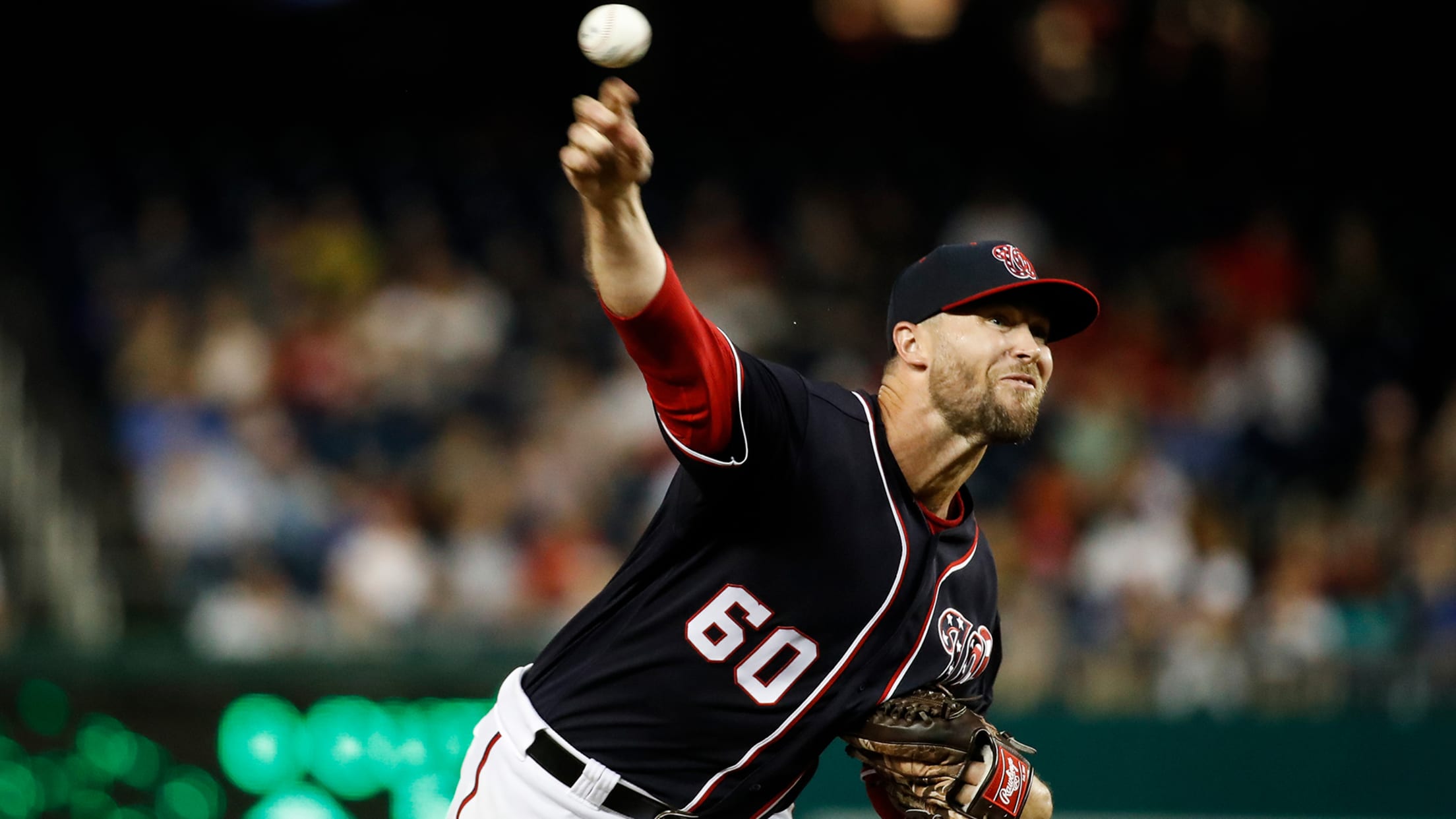 PITTSBURGH -- When the barbell dropped and struck his face Tuesday, it took Hunter Strickland a minute to gain clarity on what just happened. "I had no idea. I mean, I didn't know what happened," Strickland said Wednesday. "Obviously, it hit me pretty good, so it kind of dazed me
Stroman exits early with hamstring tightness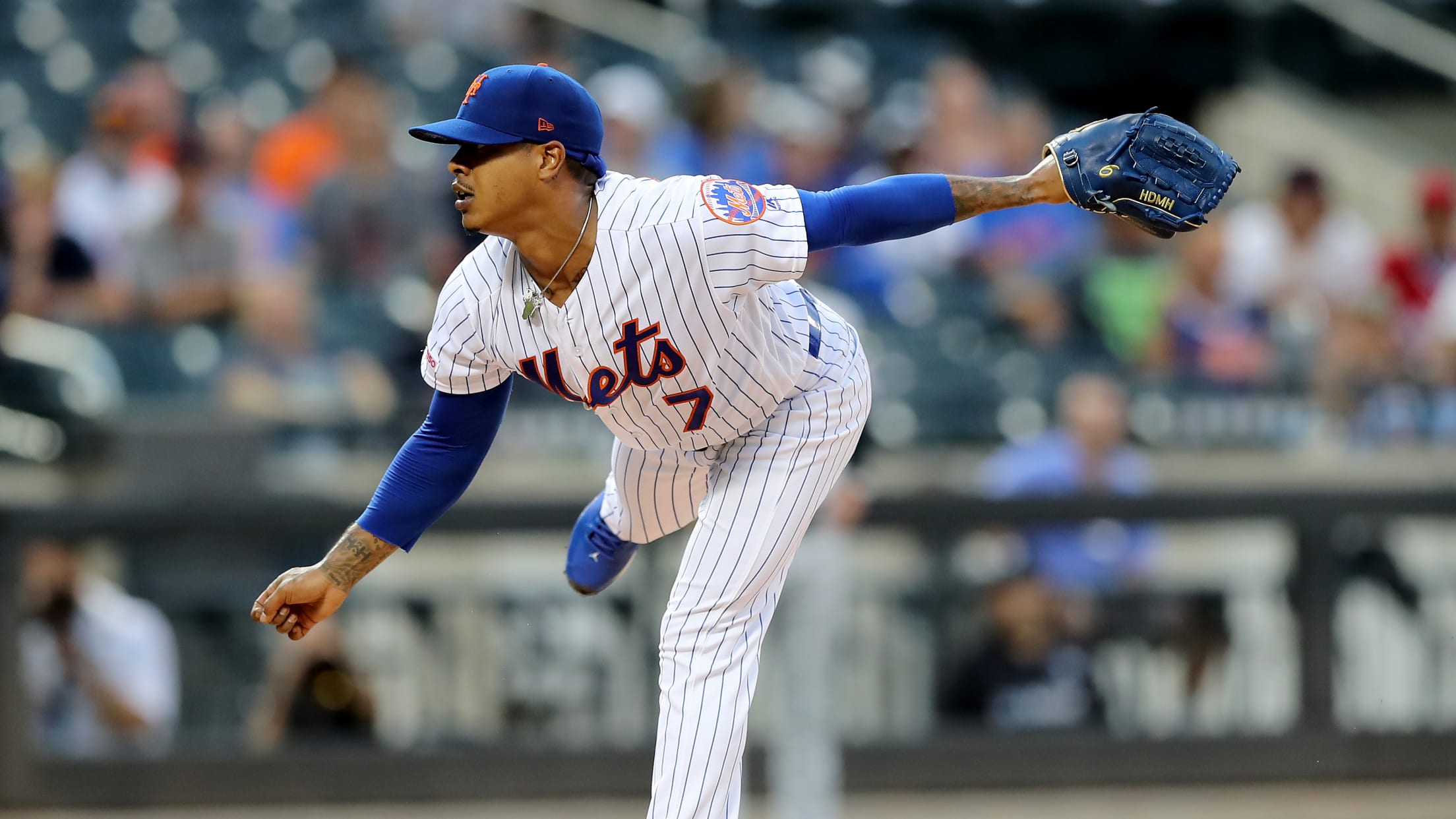 NEW YORK -- Marcus Stroman's latest effort as a member of the Mets came to an abrupt end after four innings at Citi Field on Wednesday night. Stroman exited the Mets' contest against the Indians with left hamstring tightness after holding Cleveland to one earned run and five hits in
Top 10 managers of the decade (so far)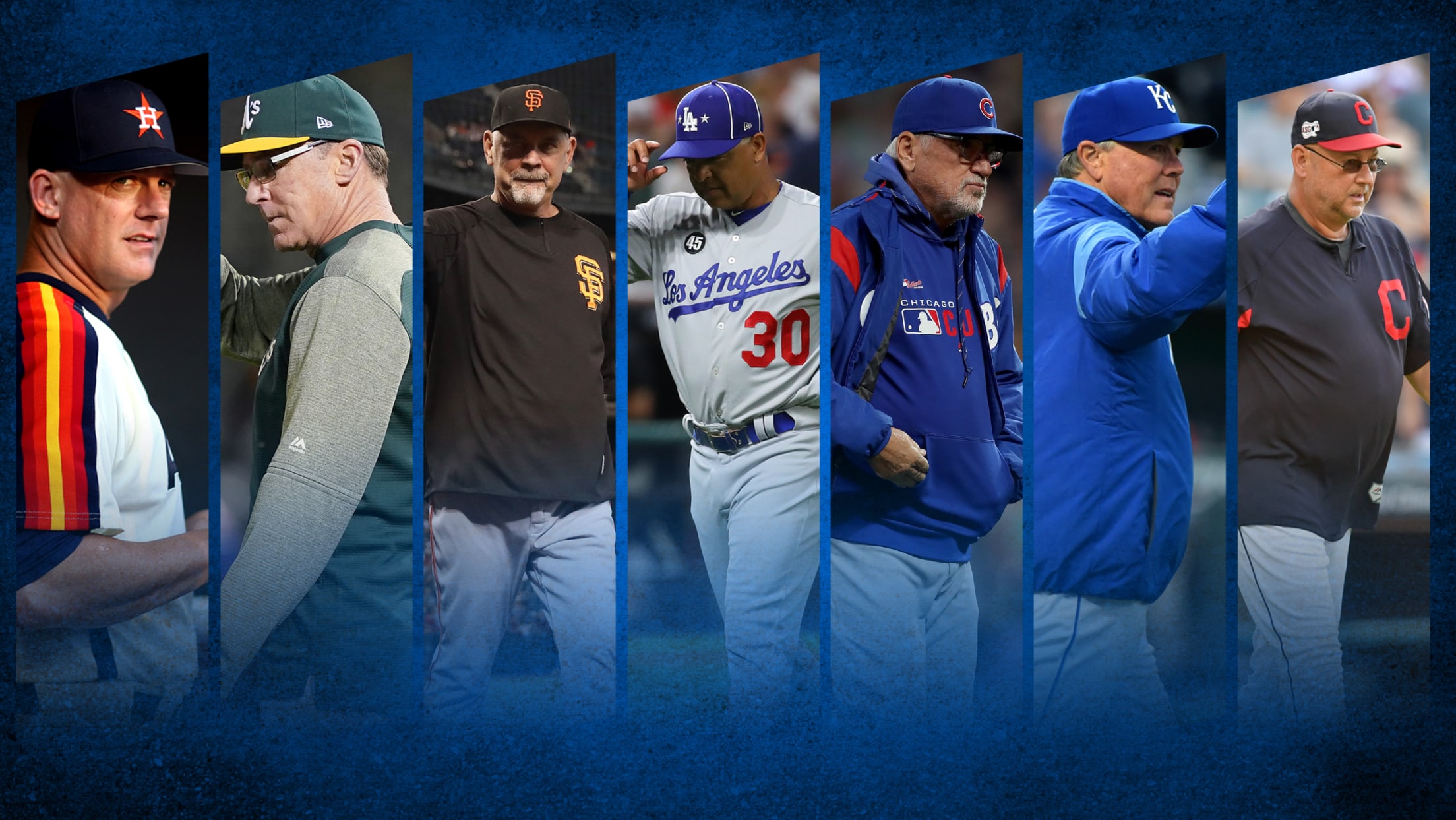 Will Leitch's series on the Data Decade, closing out this remarkable decade in the year of baseball, runs every other week. Today we look at the best managers of the decade.
After Kiermaier's clutch HR, Rays walk off on WP
Pagan blows save, but Tampa Bay answers Seattle's rally in 9th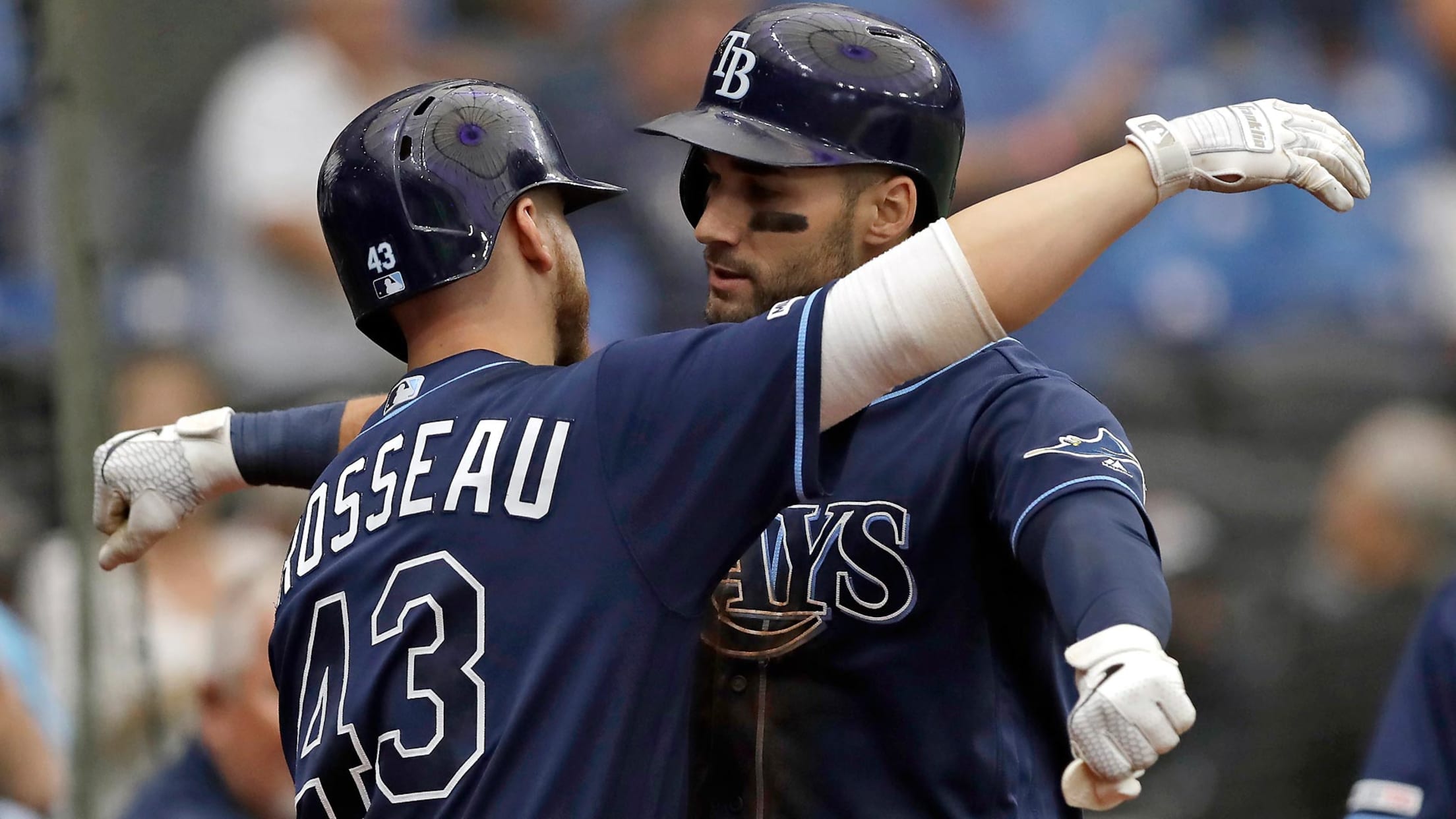 ST. PETERSBURG -- The Rays needed a late spark to avoid a three-game sweep against the Seattle Mariners, and Kevin Kiermaier was there to provide it. Kiermaier belted a game-tying home run in the ninth inning that led to a 7-6 walk-off win for Tampa Bay on Wednesday at Tropicana
Ryu could shake up free-agent pitching class
Lefty has 1.70 ERA over last 32 starts, but turns 33 in March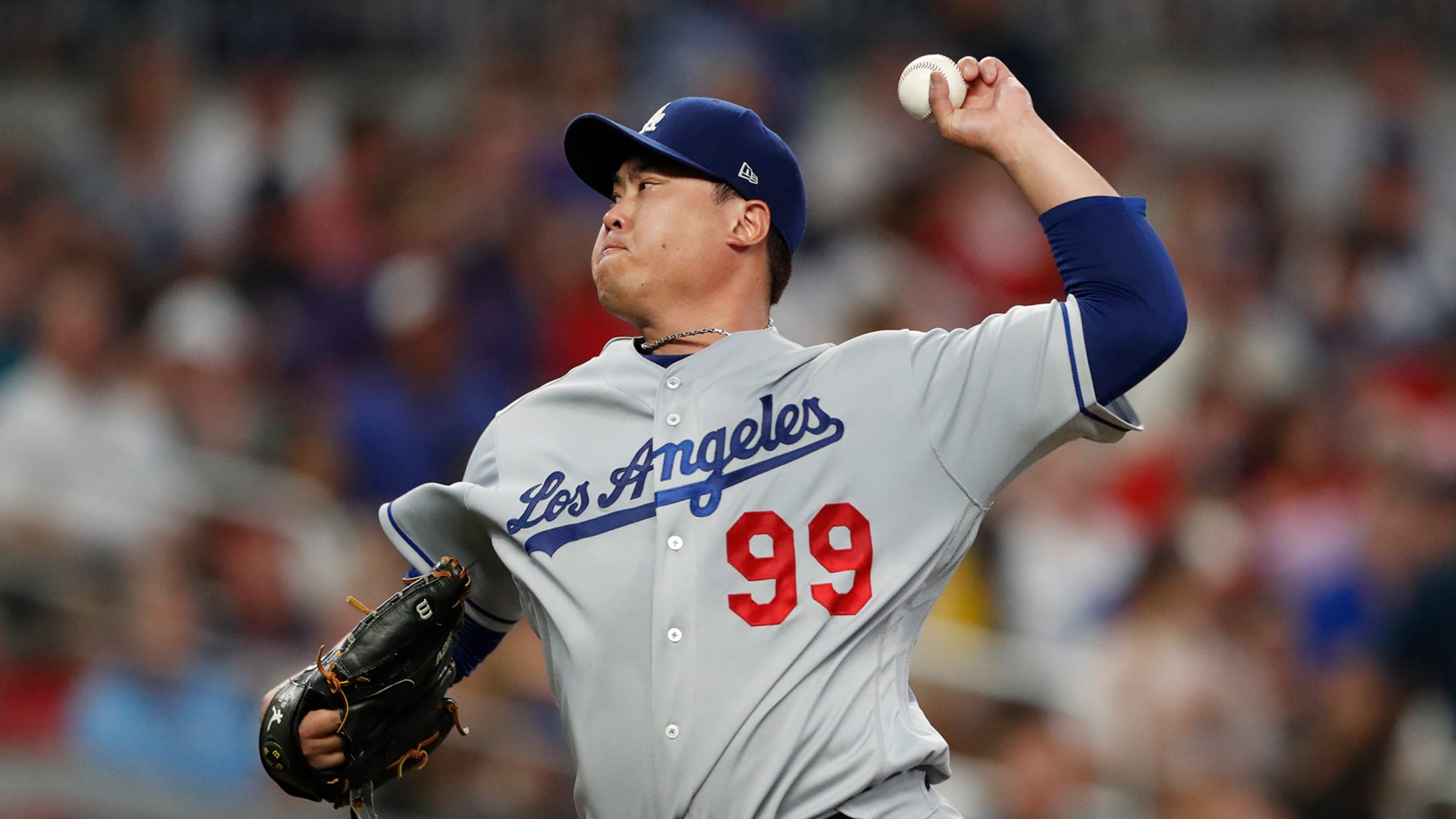 For the past calendar year, Hyun-Jin Ryu has been as good -- if not better -- than any starting pitcher in baseball. So why isn't he getting more hype as a vaunted member of this winter's relatively underwhelming free-agent class? The Dodgers' pitcher is the favorite for this year's National
Latest setback ends Morrow's 2019 season
Club likely to buy out final year of right-hander's contract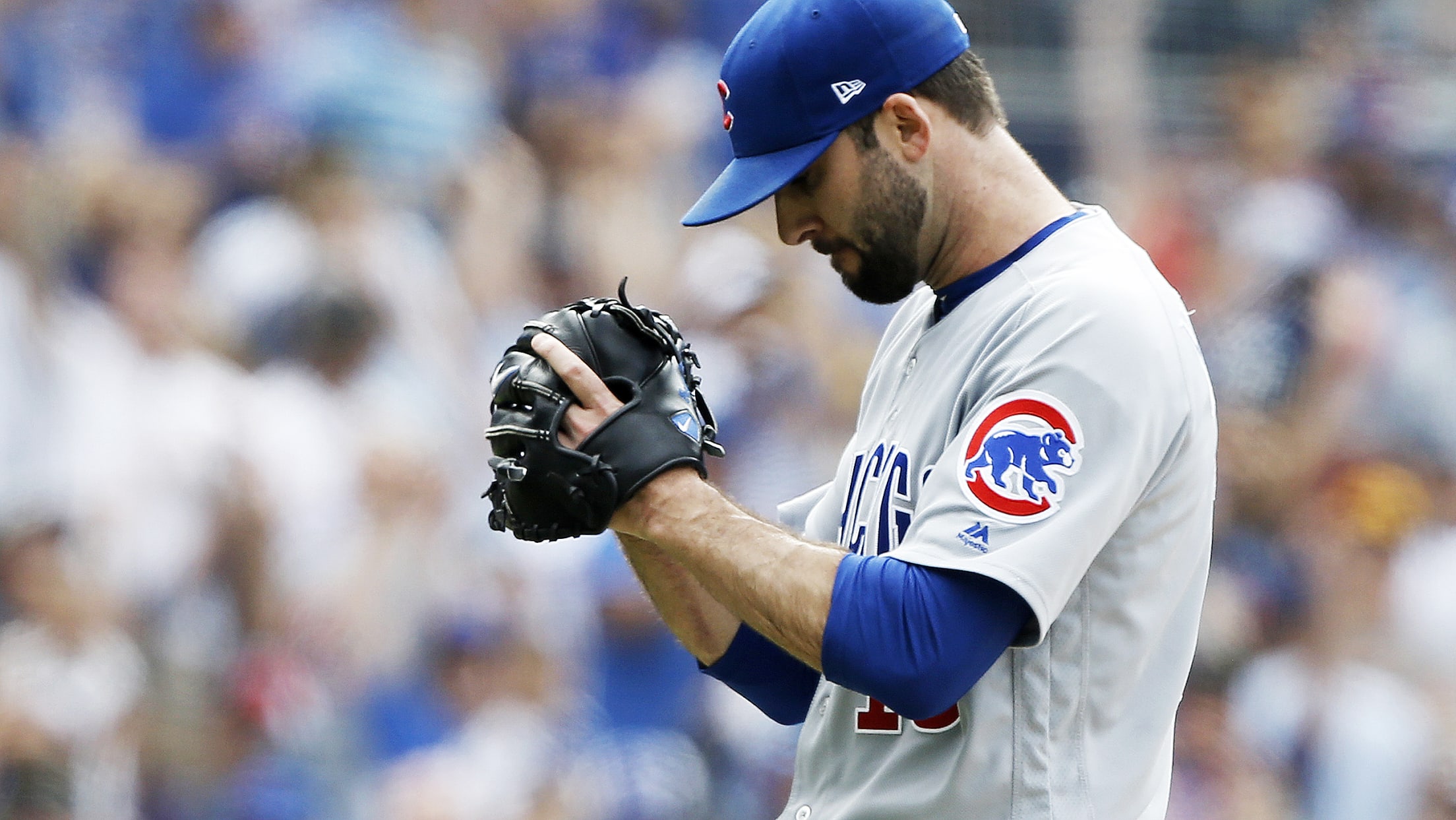 CHICAGO -- There was a moment last week when Cubs manager Joe Maddon allowed himself to entertain the idea that Brandon Morrow might complete his comeback before the end of this season. The former closer had faced hitters at the team's Arizona complex, and the feedback was promising. "It sounded
Tigers shut down healthy Mize for rest of year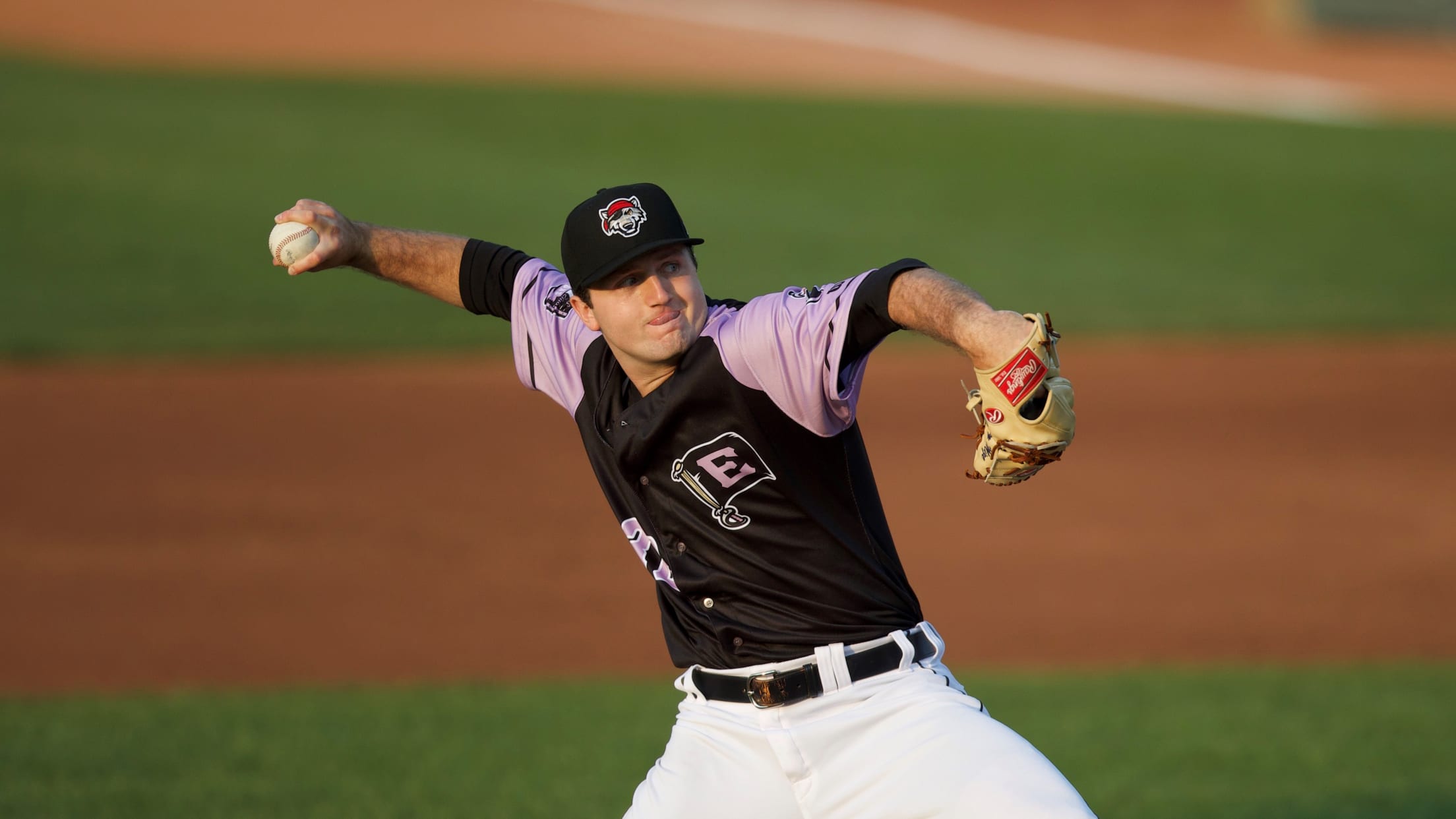 Casey Mize's first full professional season is over. The Tigers have decided to shut down their top prospect with just under two weeks left in the season for Double-A Erie. "We've made the decision after review and talking to Casey that we're going to skip his next three starts to
Skaggs' friends plan Players' Weekend tribute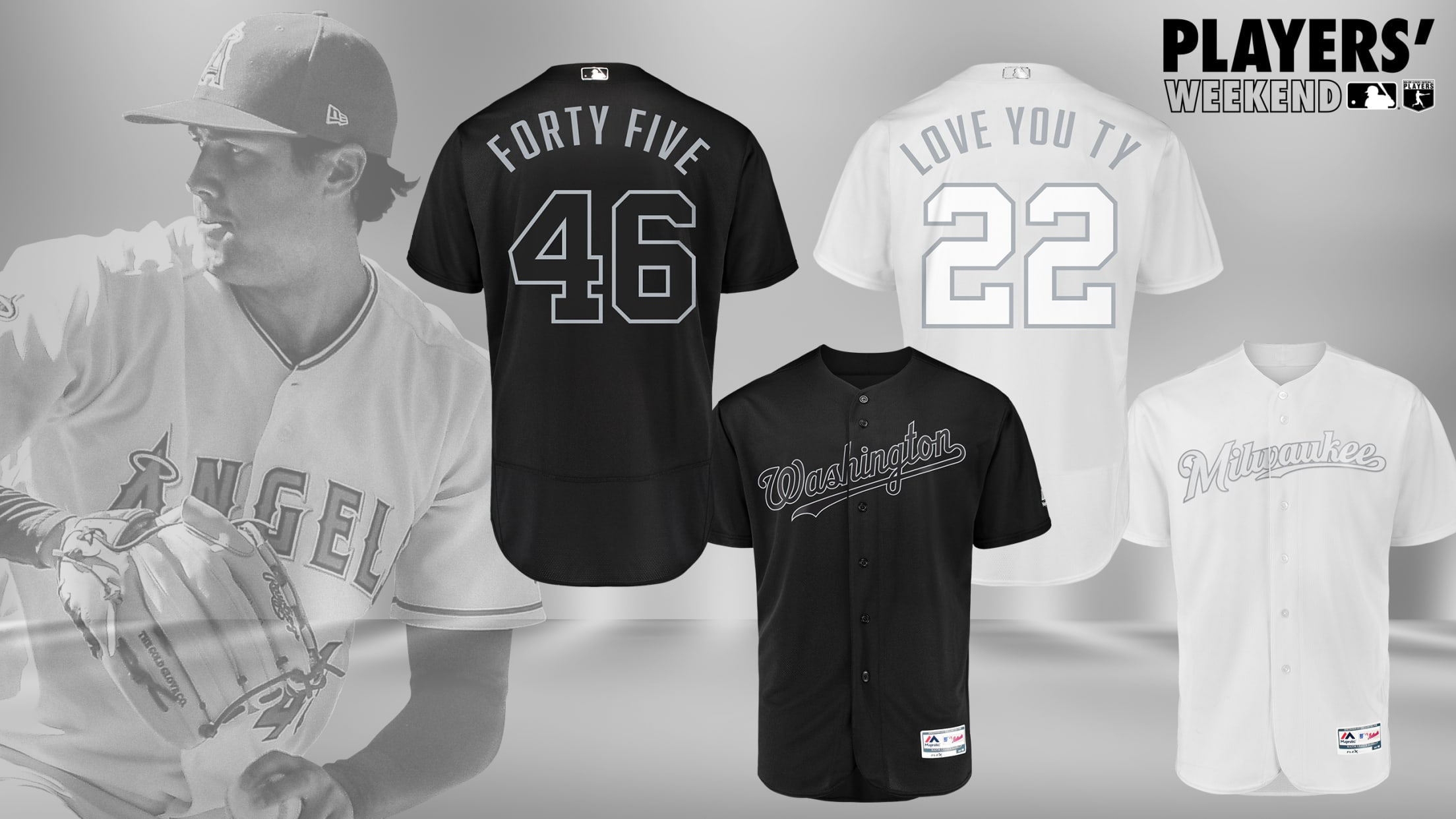 When the teams take the field for the first of three Players' Weekend games on Friday, you'll notice a uniform patch in memory of the late Angels pitcher Tyler Skaggs, who passed away unexpectedly at the age of 27 on July 1. But several players who knew Skaggs well will
A 6'6" shortstop? This prospect may break mold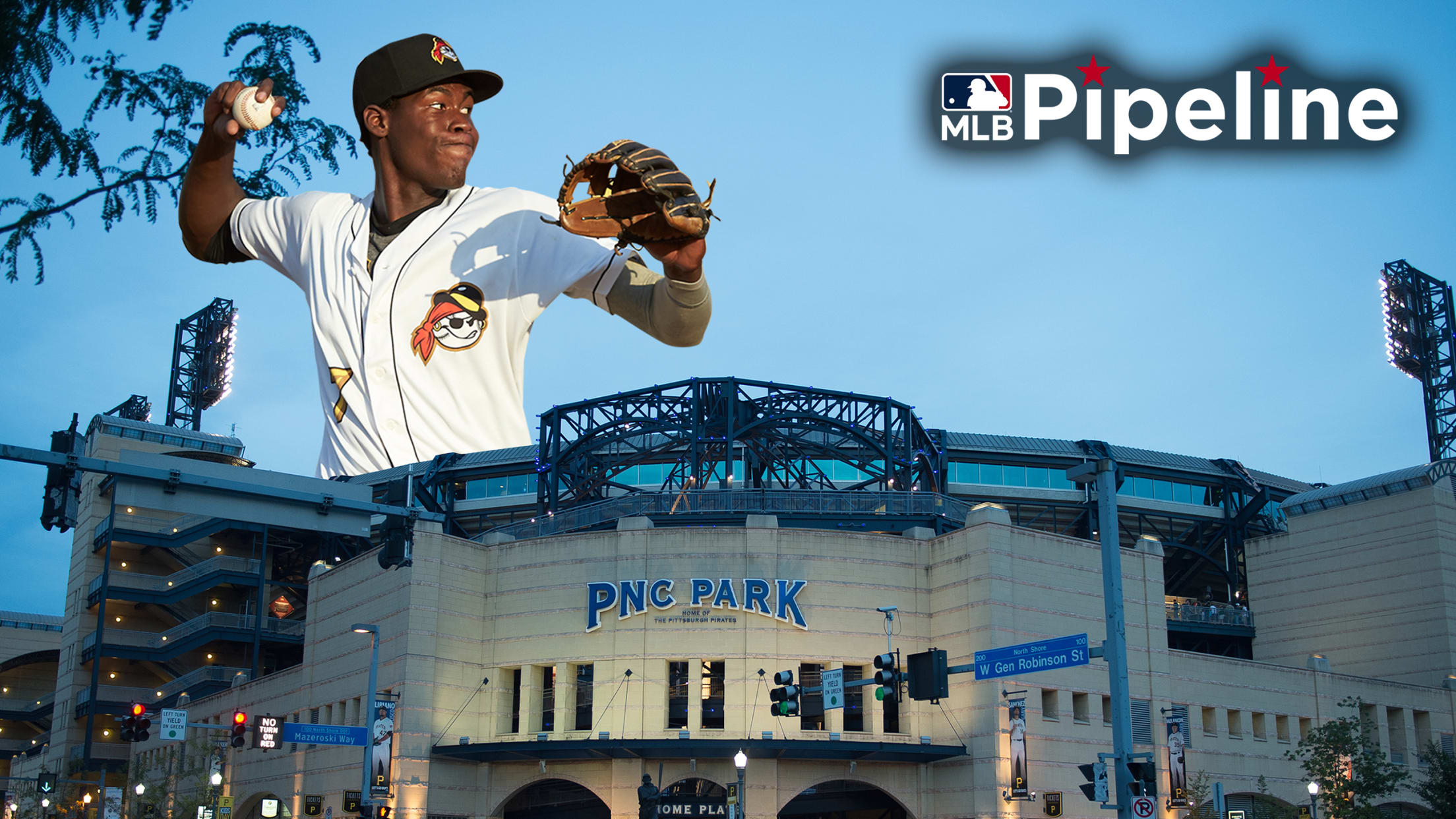 When Rafael Cruz brought his son home from the local hospital in Nizao, D.R., the former Minor League infielder put an old leather baseball glove by the newborn's crib. The son was going to be a ballplayer, just like his father, Rafael said. It was his destiny. And it didn't
1 team has 2 best pitchers -- it may surprise you
Minor, Lynn are baseball's top two pitchers by bWAR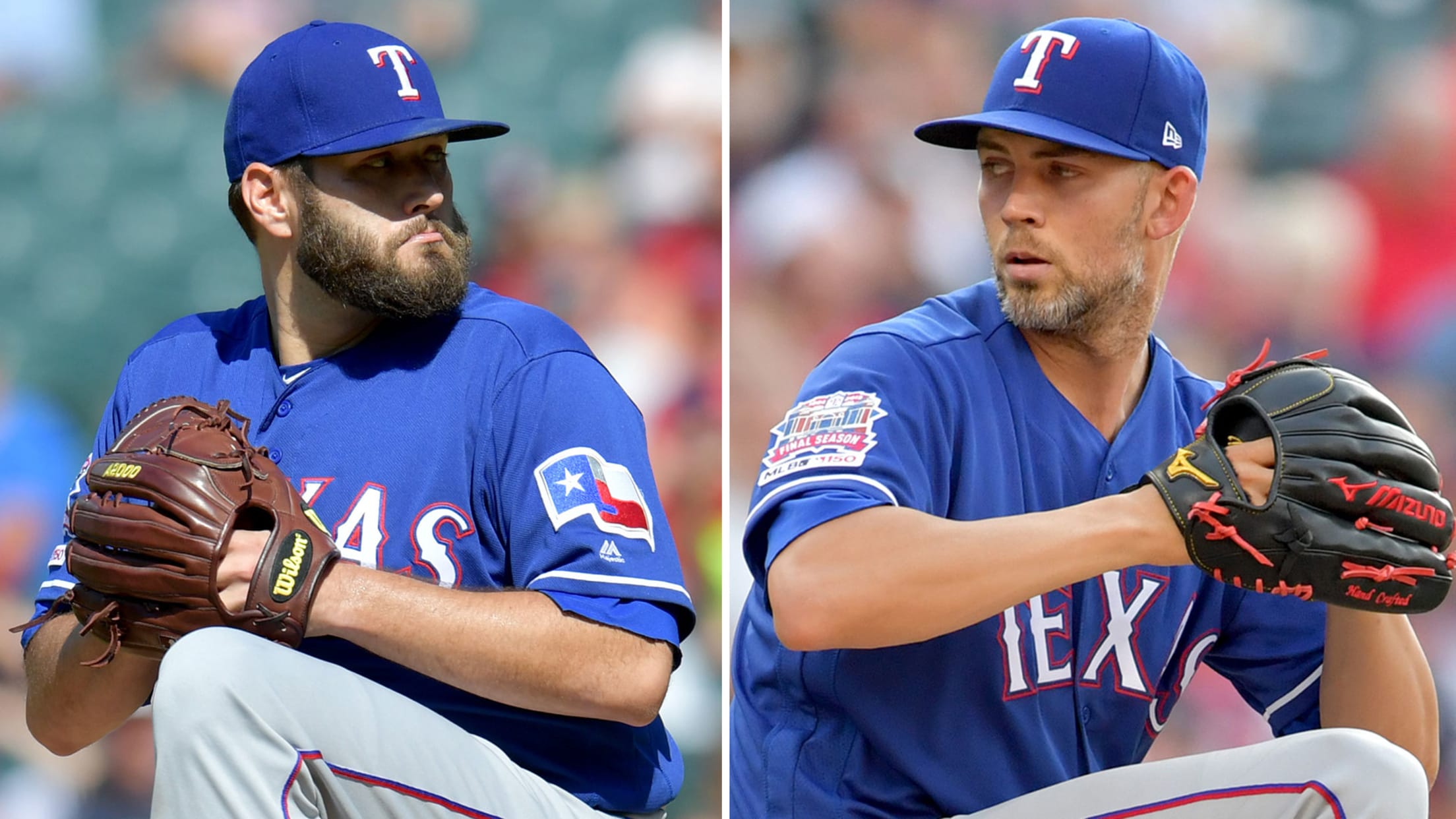 A year ago at this time, Mike Minor was carrying a 4.61 ERA into a start in Oakland. Lance Lynn was riding out a free-agent horror story, still playing catch-up after sitting at home until March and then packing his bags for the Bronx at the Trade Deadline. So, in
Price could rejoin rotation Sunday in San Diego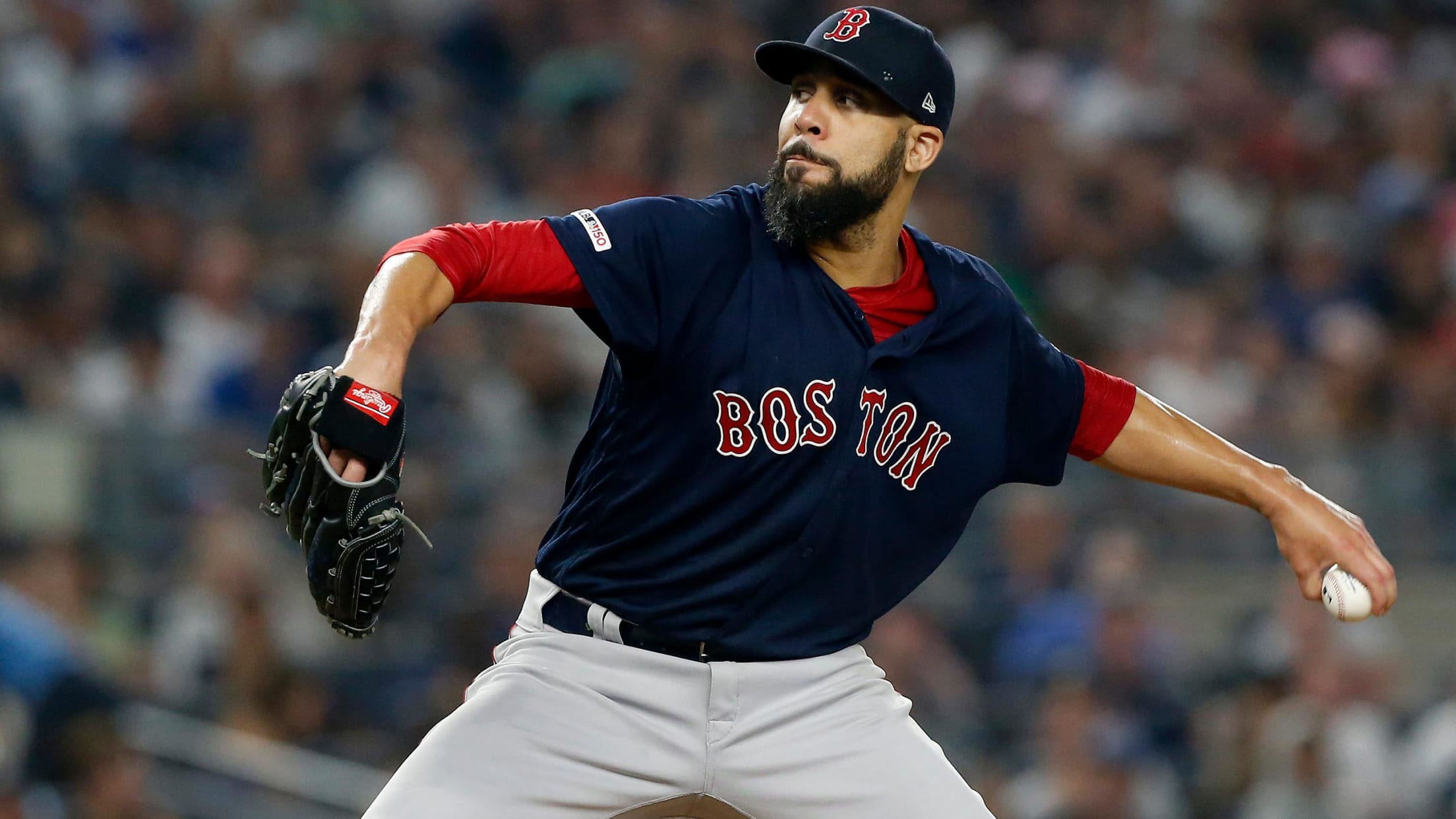 BOSTON -- With Chris Sale out for the season, the Red Sox could desperately use David Price's presence in the rotation. They could get the lefty back soon, if his current progression is any indication. Price will throw another bullpen session at Fenway Park on Thursday, marking the third time
15 players who will decide playoff berths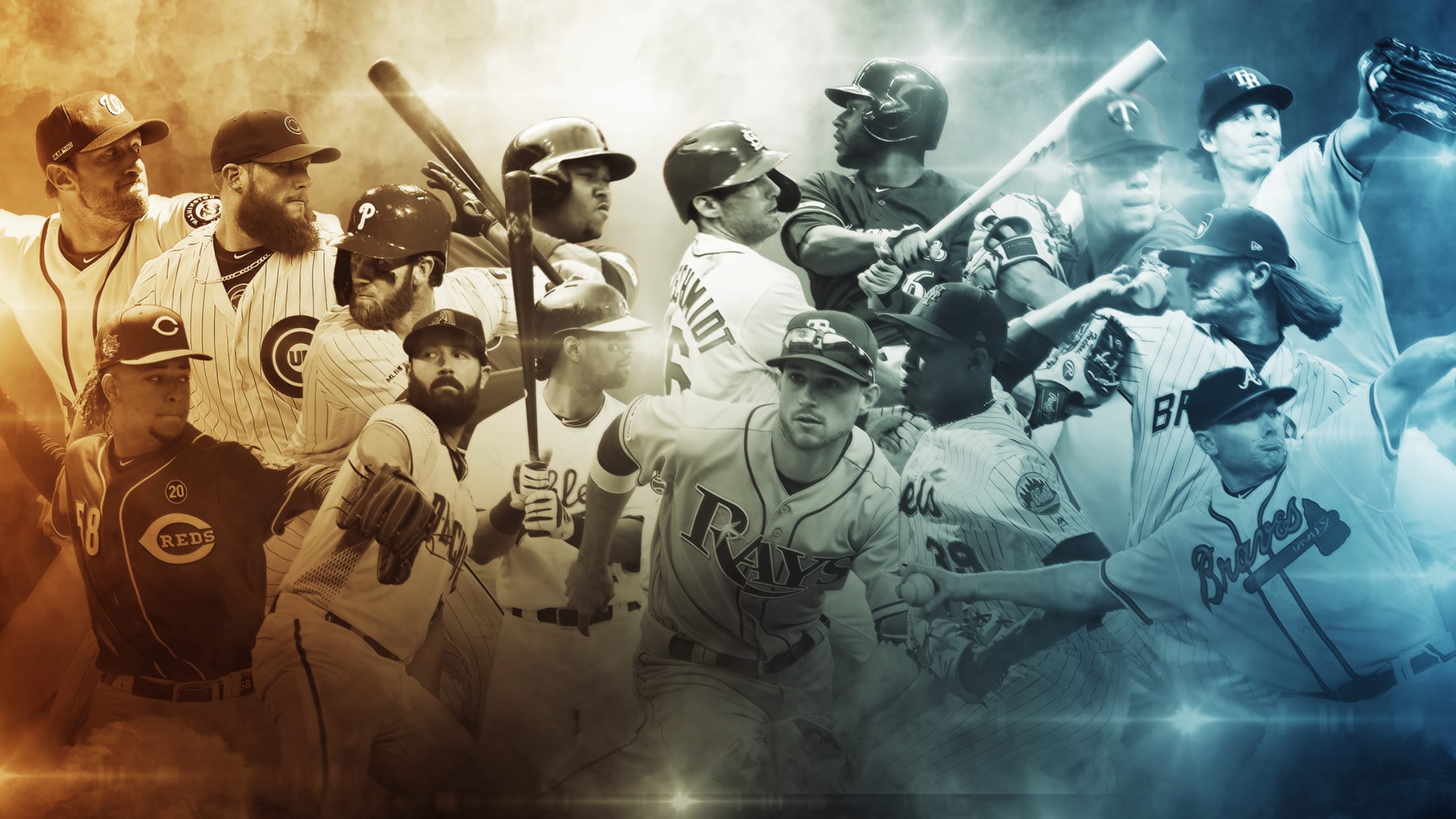 Reputations can be made -- and unmade -- over these next six weeks. Madison Bumgarner was at his dominating best -- 8-3, 2.29 ERA in 13 starts -- at the end of 2014 as the Giants captured the National League's second Wild Card berth, and then a World Series title,
Rockies lose Gray for season with foot fracture
Right-hander considering offseason surgery, expects to be ready for 2020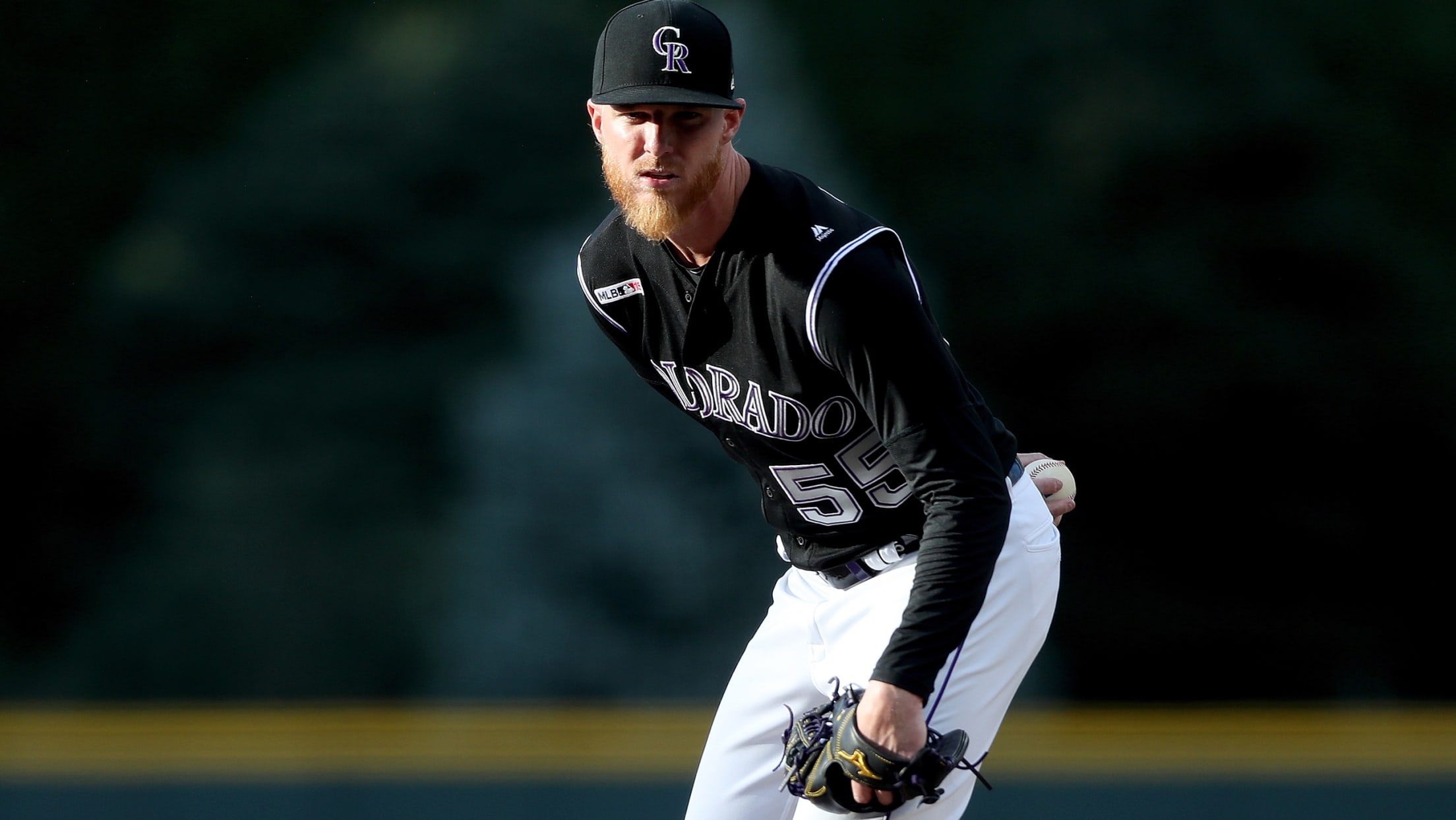 PHOENIX -- When Jon Gray felt nagging pain in his left foot, the Rockies right-hander wanted to get it checked. Gray had sustained a stress fracture in that foot in 2017, and he was now feeling similar pain in the same spot. So several days ago, he had X-rays done
Injury updates: Archer, Gray, Rosario, McCann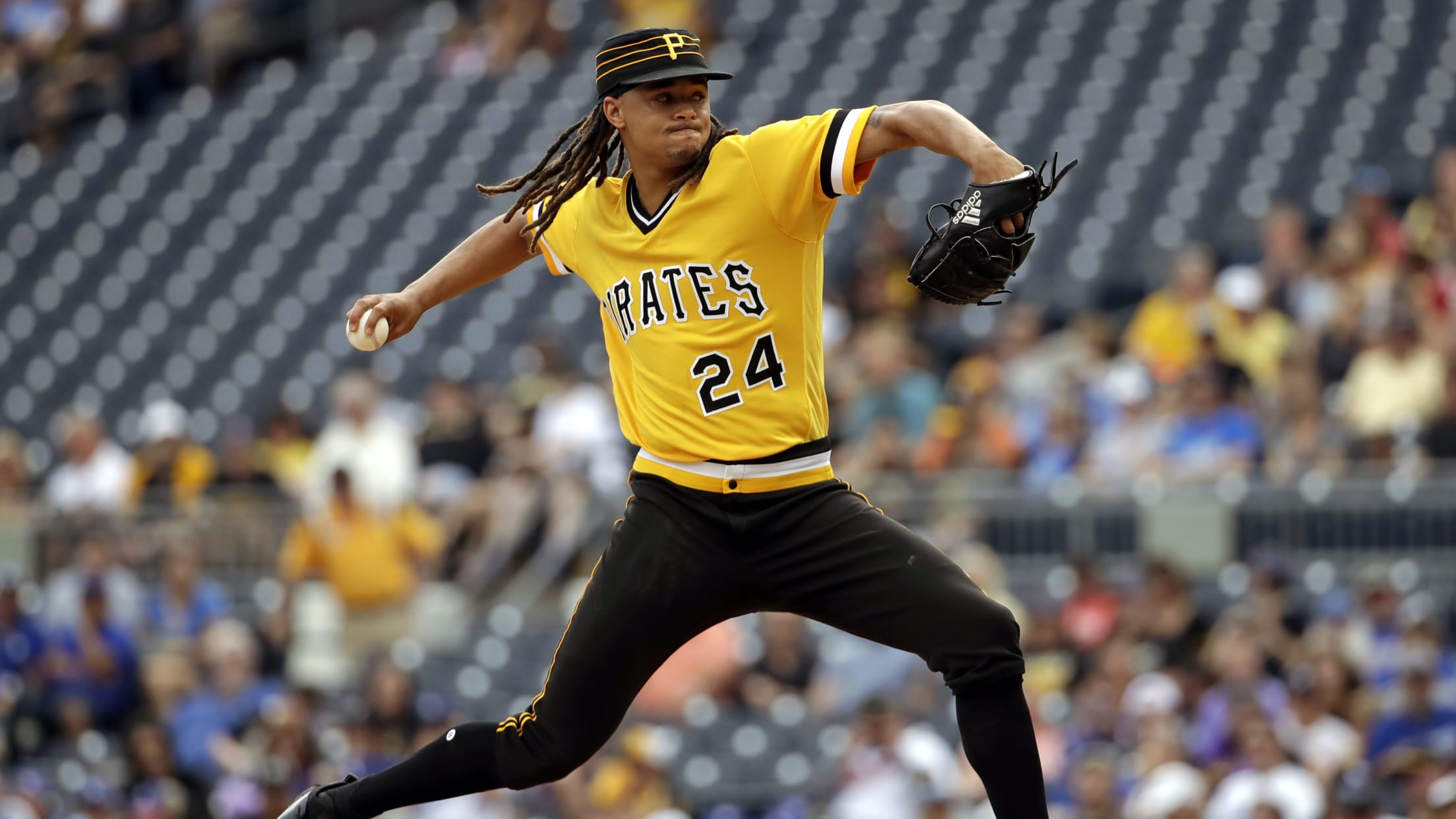 Here is the latest injury news from around Major League Baseball.
May's role still a work in progress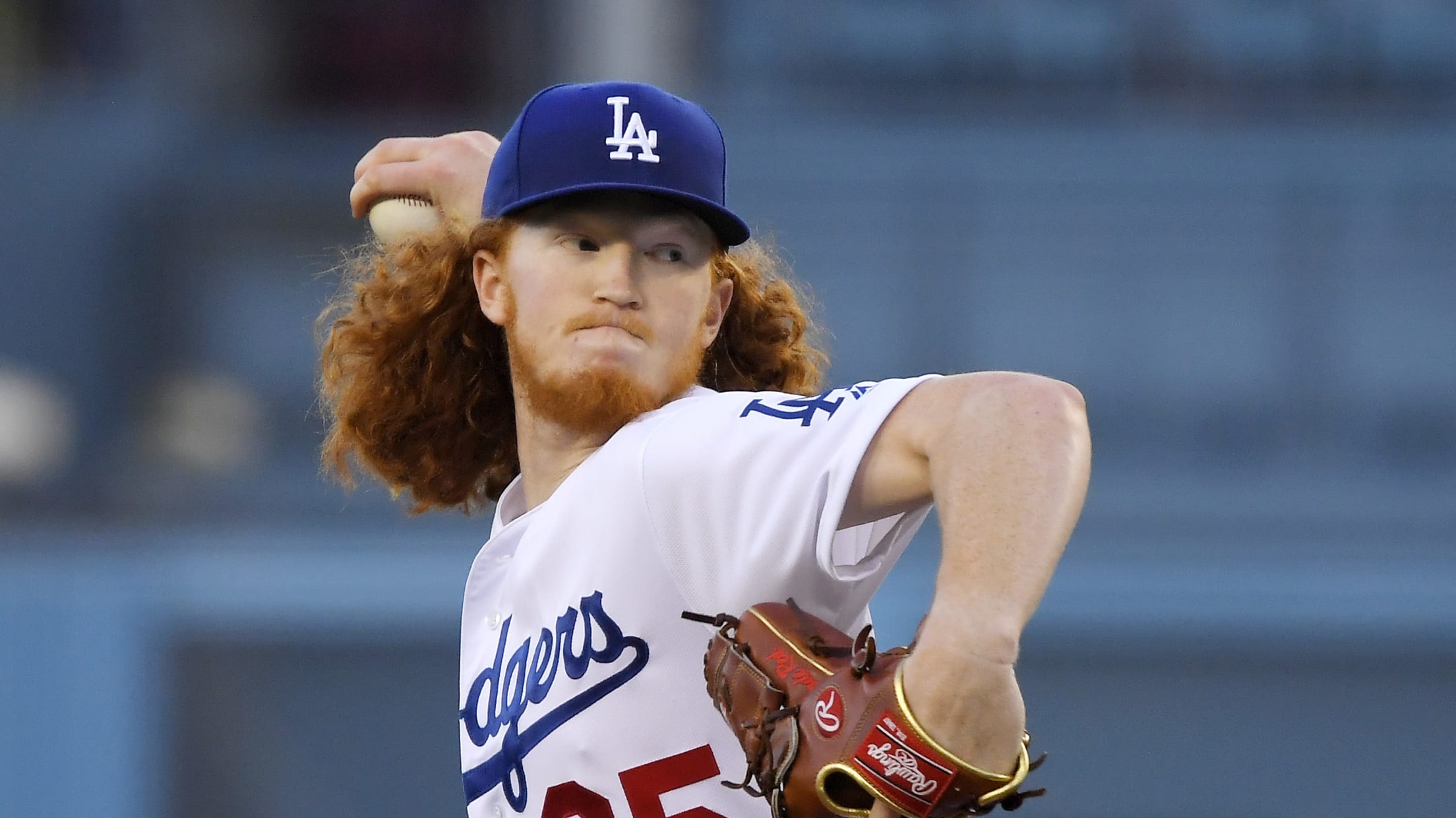 LOS ANGELES -- The Dodgers are trying to have it every which way with 21-year-old rookie pitcher Dustin May. The No. 2-ranked prospect in the organization, according to MLB Pipeline, started in his first three MLB appearances. Then he made his relief debut on Sunday, when he allowed a grand
Cueto moving to Triple-A in return from TJ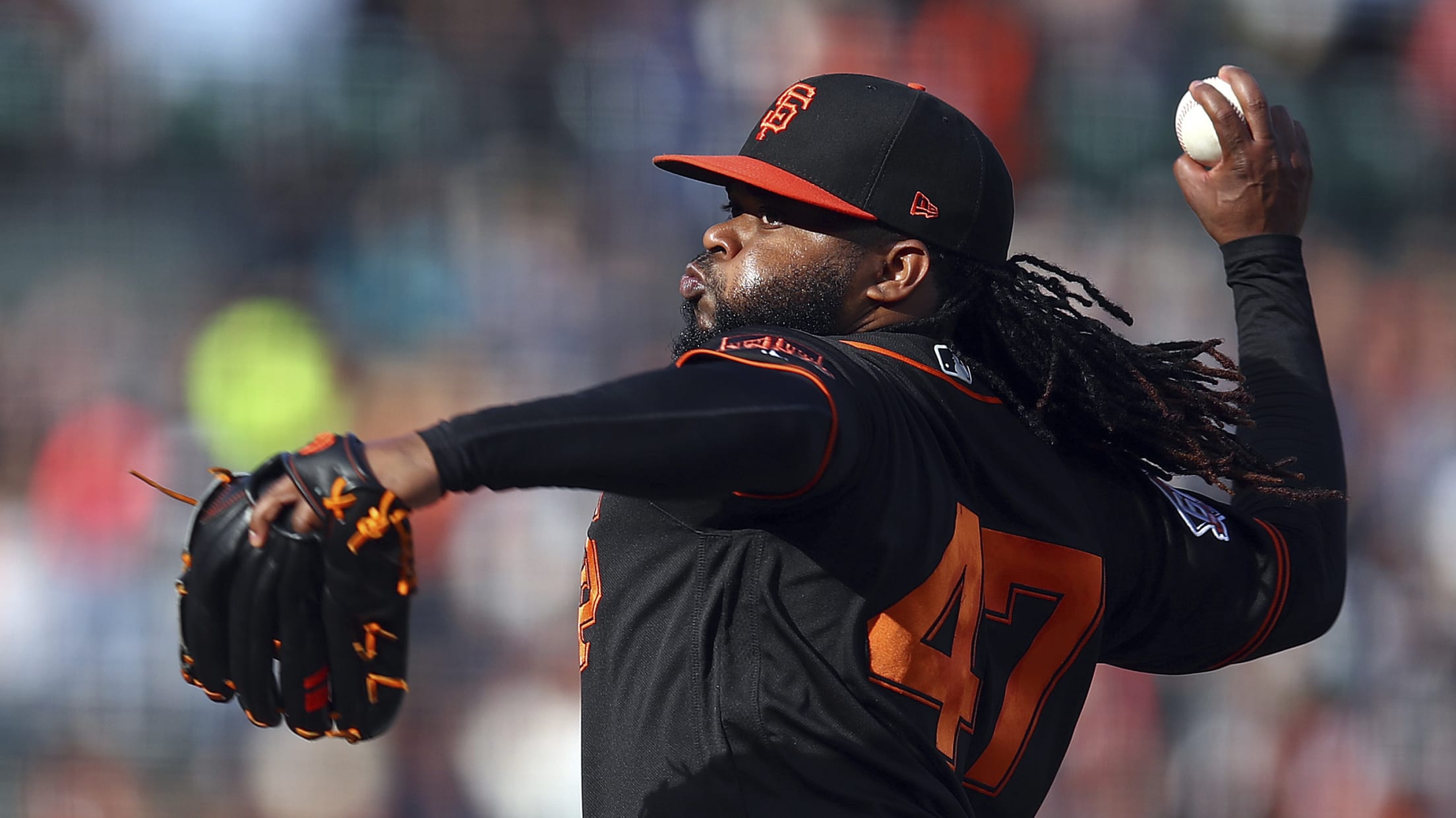 CHICAGO -- Johnny Cueto's long-awaited return from Tommy John surgery is getting closer. The Giants announced prior to Wednesday's game against the Cubs that Cueto will move his rehab assignment up to Triple-A, his final stop before returning to the Majors. Cueto, who underwent Tommy John surgery last August, could
Iglesias, Galvis spark Reds to series win 
Middle infielders (4 hits, 2 RBIs) make case to keep pairing intact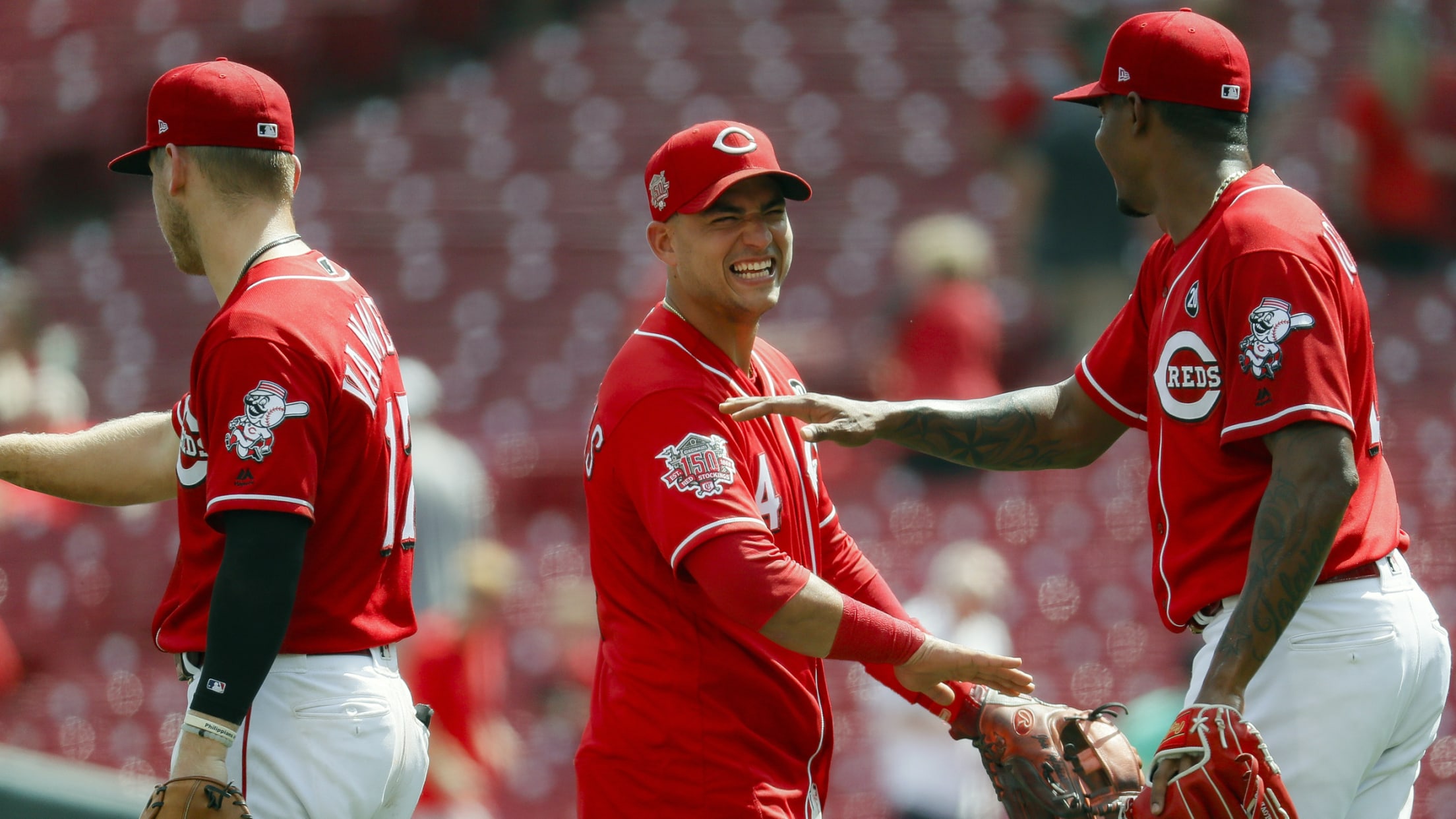 CINCINNATI -- The slick Reds' middle-infield duo of shortstop José Iglesias and second baseman Freddy Galvis was only formed on Aug. 12, when Galvis was claimed off waivers. Iglesias wasn't in the team plans at all in the offseason, until he was signed during Spring Training. Cincinnati already realizes that
With Correa, Sanchez on IL, Astros add pair
Right-hander had decreased velocity Tuesday against Tigers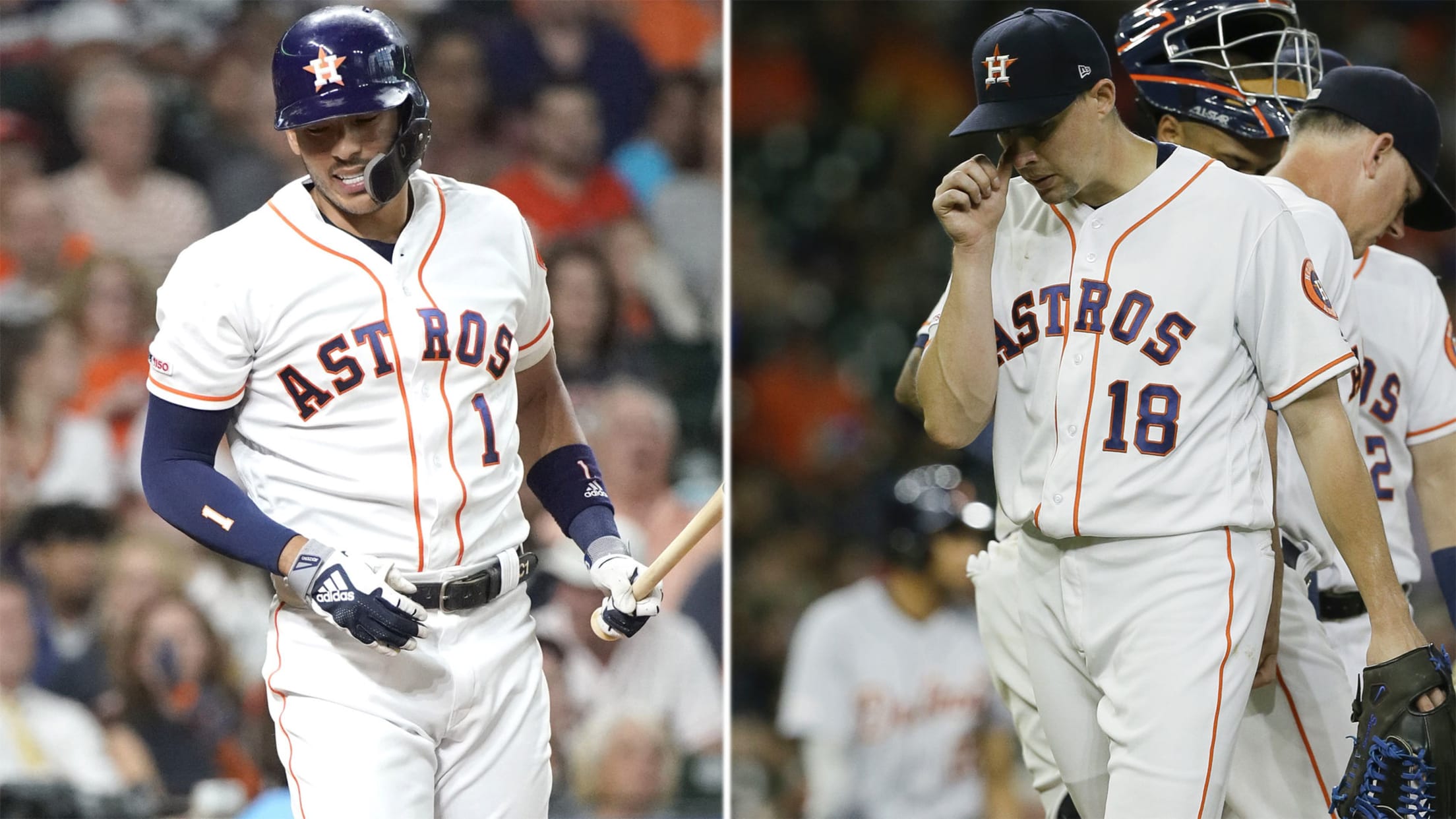 HOUSTON -- After the pair was placed on the injured list following Tuesday night's win over the Tigers, Astros manager AJ Hinch said shortstop Carlos Correa and starting pitcher Aaron Sanchez are expected to be out more than the minimum 10 days. Hinch predicted Sanchez, who left Tuesday's start with
Tatis Jr. emerging as MLB's most dynamic player
Padres' 20-year-old shortstop living up to hype as rookie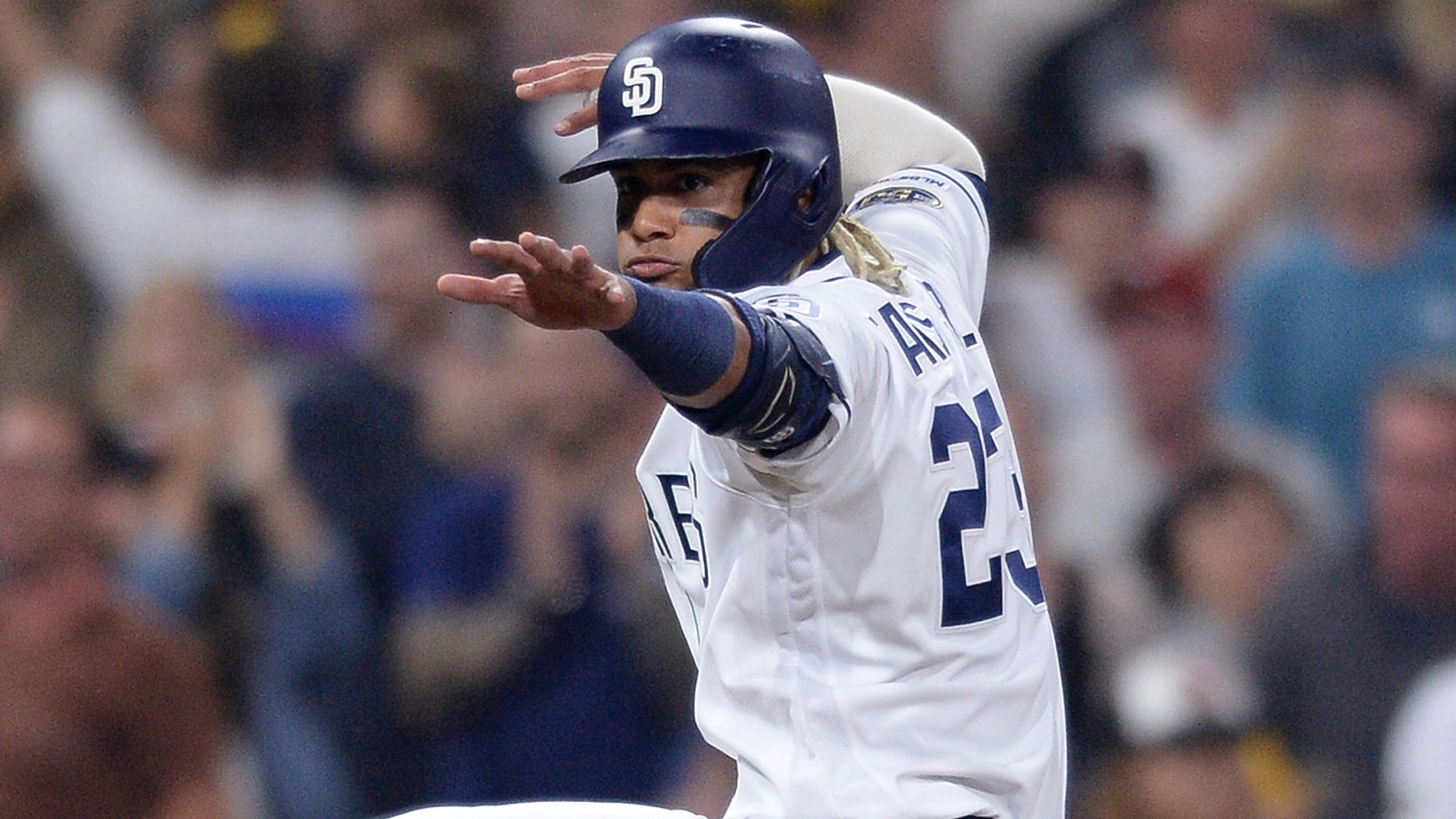 In the second Young Stars Week of the 2019 season, MLB is celebrating some of the game's most dynamic emerging talents each day from Monday through Friday. Today the spotlight is on 20-year-old Fernando Tatis Jr.
Webb earns first win, survives celebration
O'Neill begins rehab assignment; Martinez to follow soon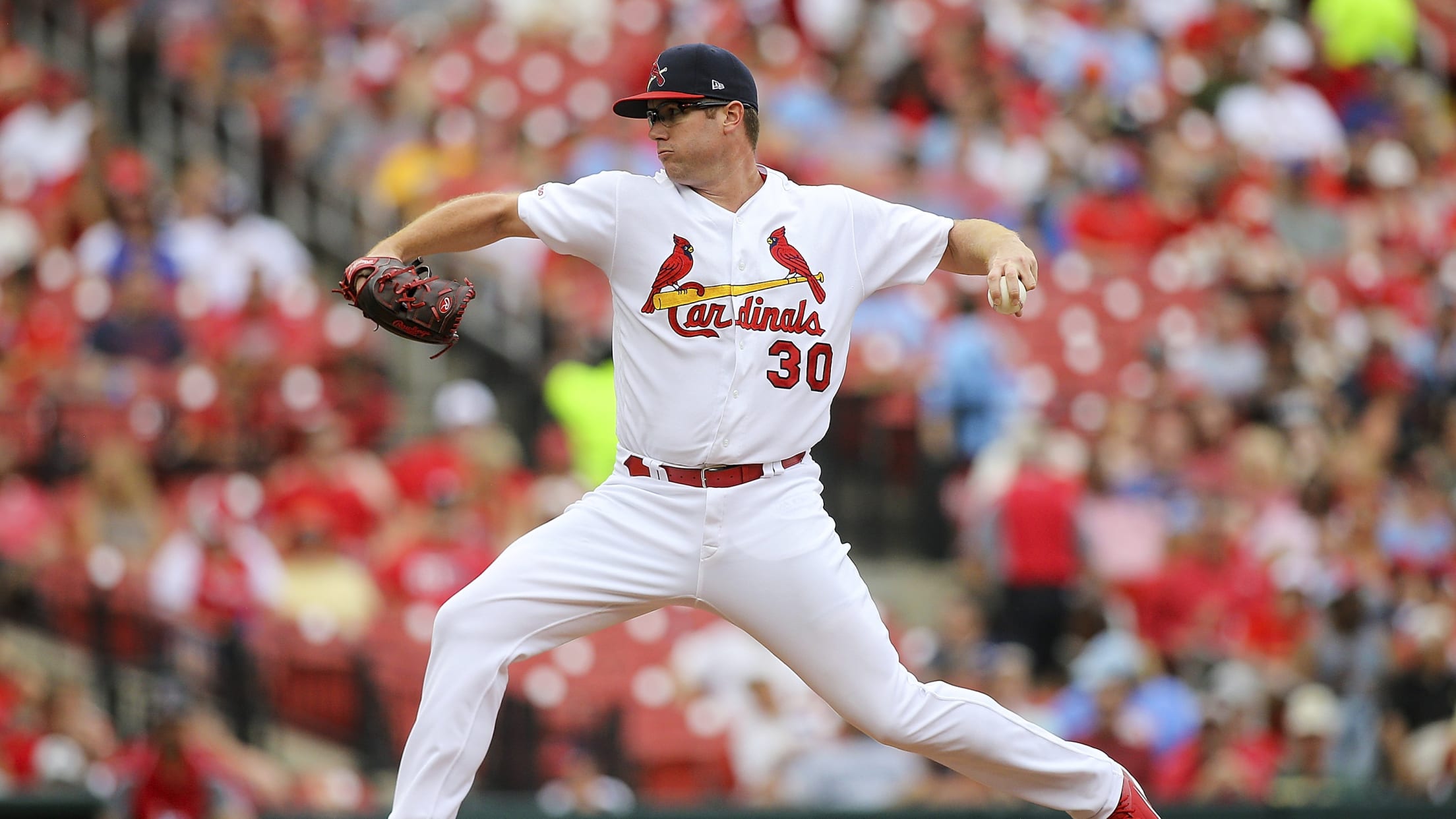 ST. LOUIS -- Tyler Webb was glad to get his first Major League win during Tuesday's 9-4 triumph against the Brewers, but not because it was a relief to get the first one out of the way. Webb was just glad that he survived the celebration after. "All I will
Mattingly sees Miami's vets paving way for Diaz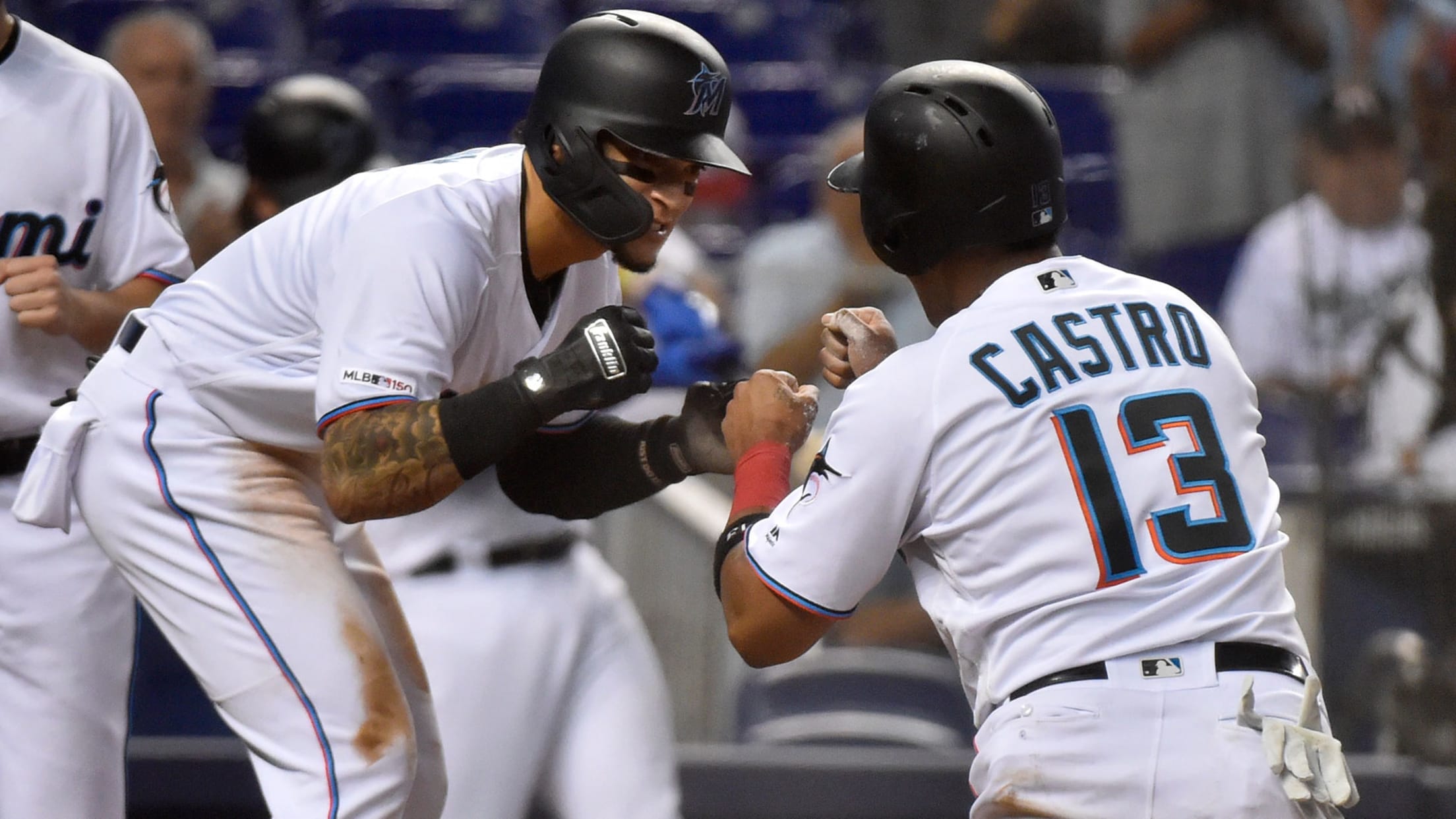 ATLANTA -- During his early playing years for the Yankees, Marlins manager Don Mattingly had no shortage of veteran players to help him learn the ropes in the big leagues. When he dealt with the tough times, Mattingly could always lean on the likes of Rich "Goose" Gossage, Graig Nettles,
Canning heads to IL with elbow inflammation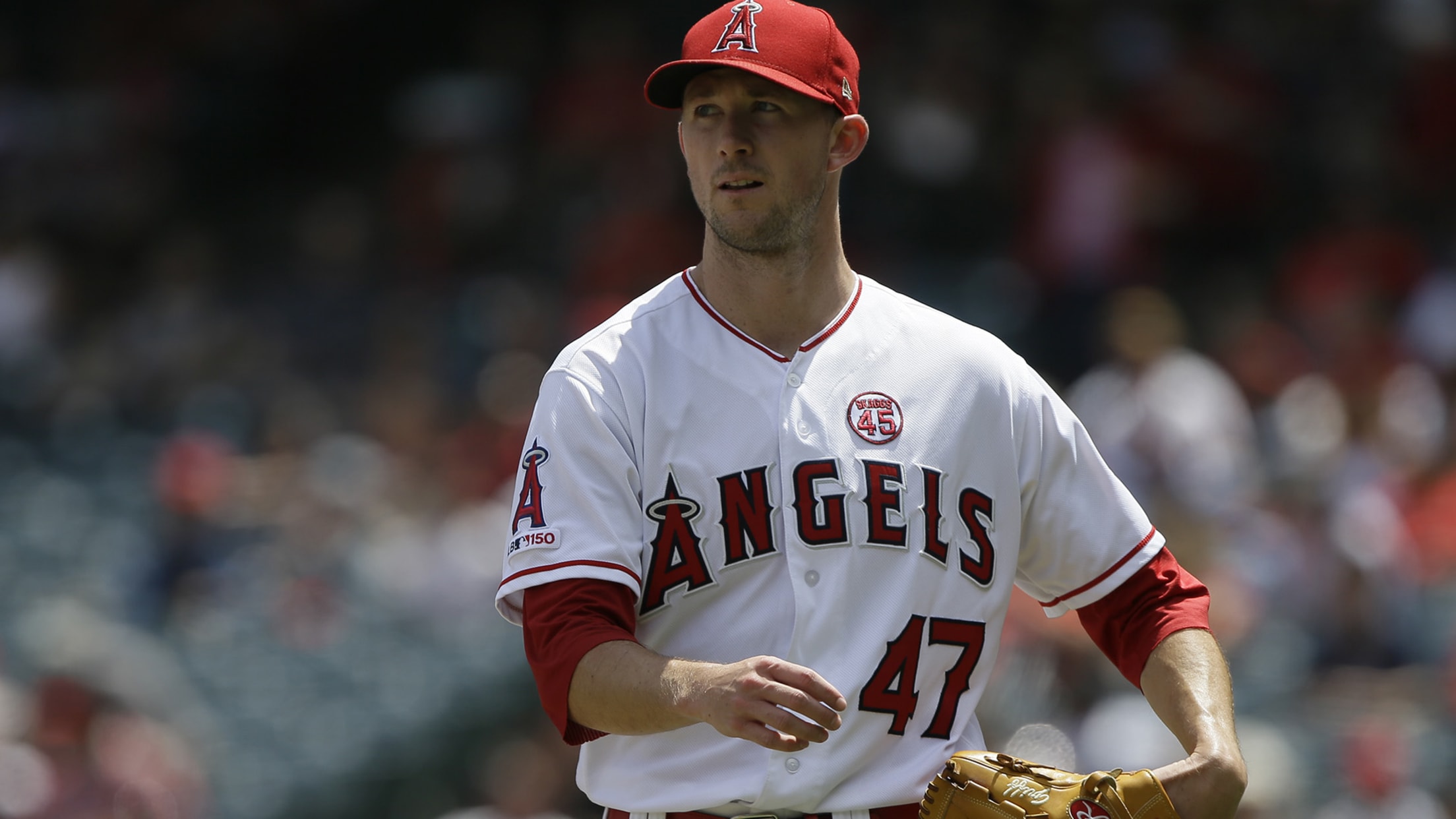 ARLINGTON -- The Angels will place right-hander Griffin Canning on the injured list due to right elbow inflammation, manager Brad Ausmus said before Wednesday's series finale against the Rangers. They did not announce an official move but will do so soon, Ausmus said. Canning pitched seven strong innings in a
Archer hits injured list with shoulder inflammation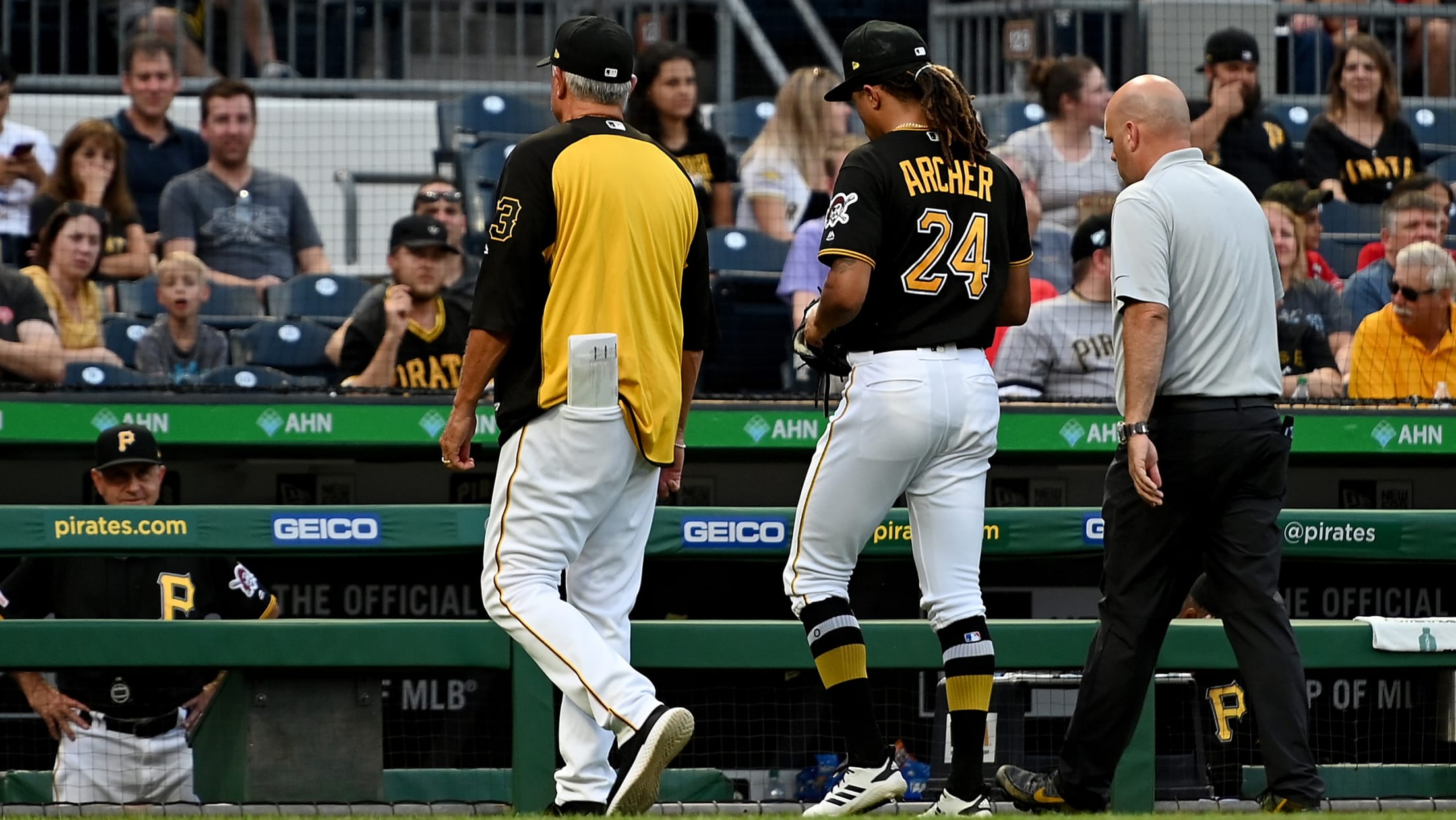 PITTSBURGH -- Chris Archer's injury and an overworked bullpen led to a pair of roster moves for the Pirates on Wednesday afternoon. A day after he departed the Pirates' 4-1 win over the Nationals after just one inning, Archer was placed on the 10-day injured list with right shoulder inflammation.