Wheeler, Hamels just the start. Here's what's next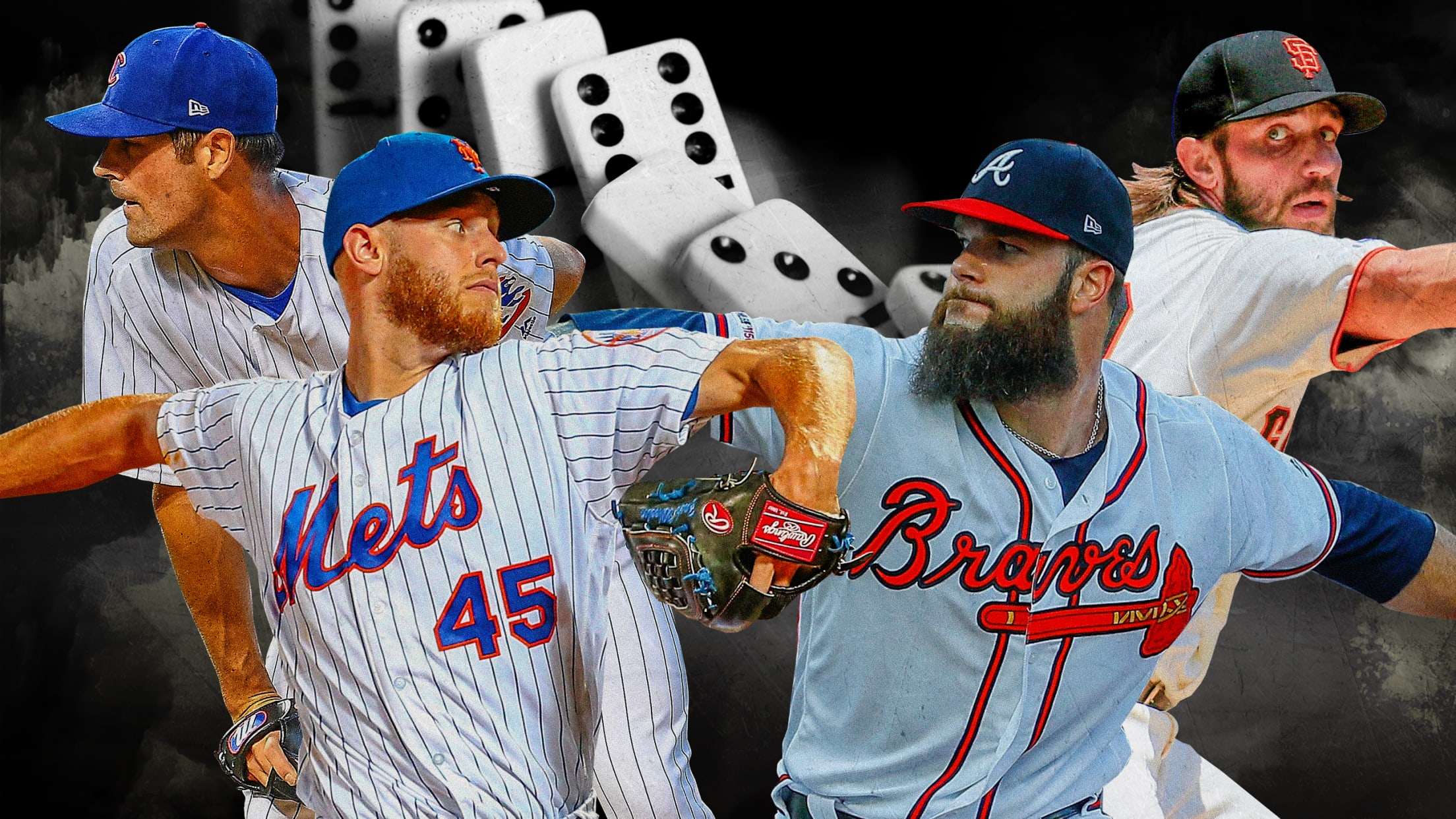 The top two free-agent pitchers remain unsigned, but the status of the next tier of starters behind Gerrit Cole and Stephen Strasburg began to shake out Wednesday. The first domino to fall was Cole Hamels, who agreed to a one-year, $18 million deal with the Braves. Philadelphia had been talking
Brewers close to deal for Narvaez (report)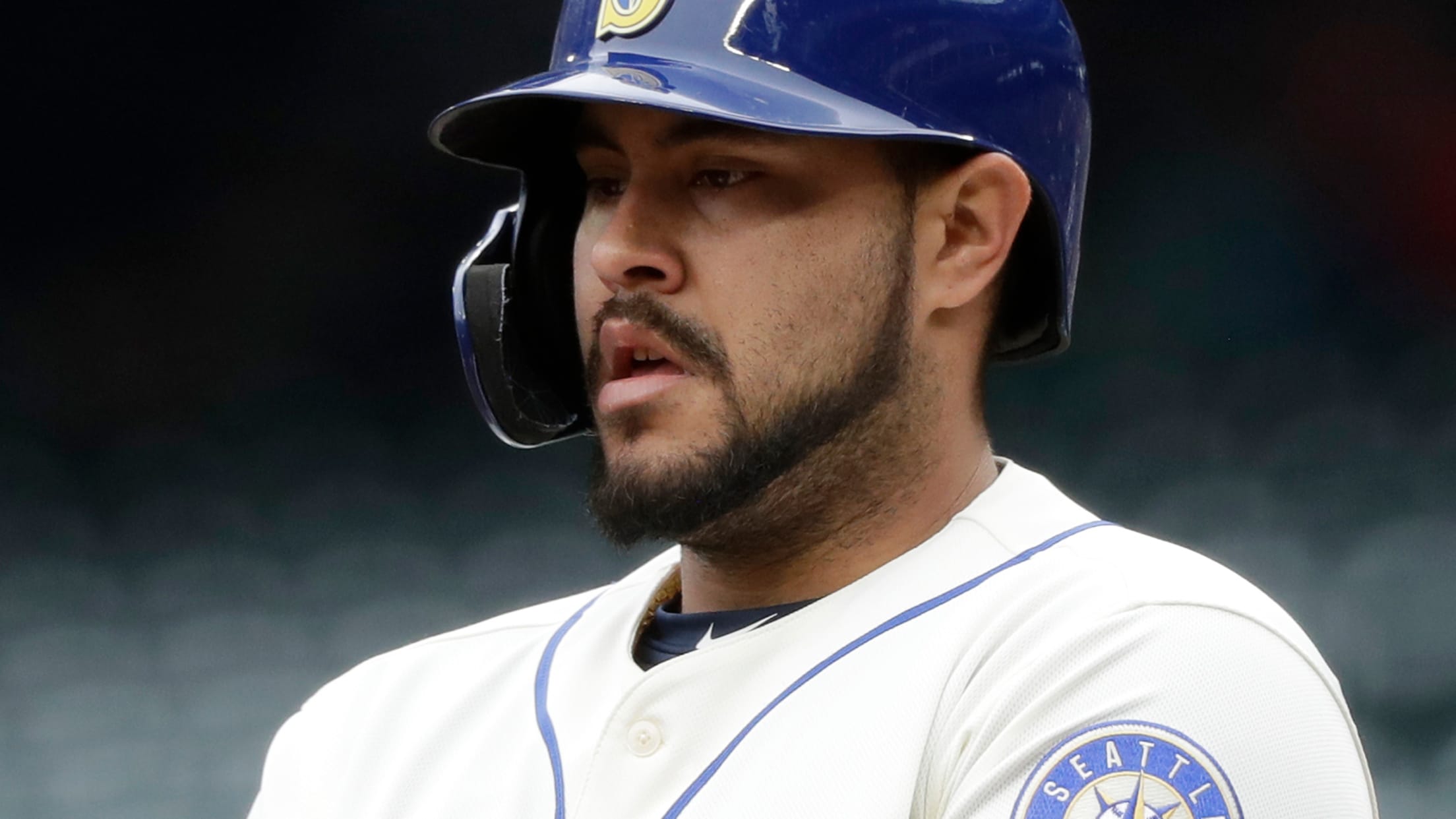 MILWAUKEE -- Two weeks after Yasmani Grandal signed with the White Sox, the Brewers reportedly were closing in on a trade for his replacement: Mariners catcher Omar Narváez. MLB Network's Ken Rosenthal reported early Thursday morning that the Brewers would send at least one Minor League player to the Mariners
Phillies, Wheeler agree to 5-year deal (source)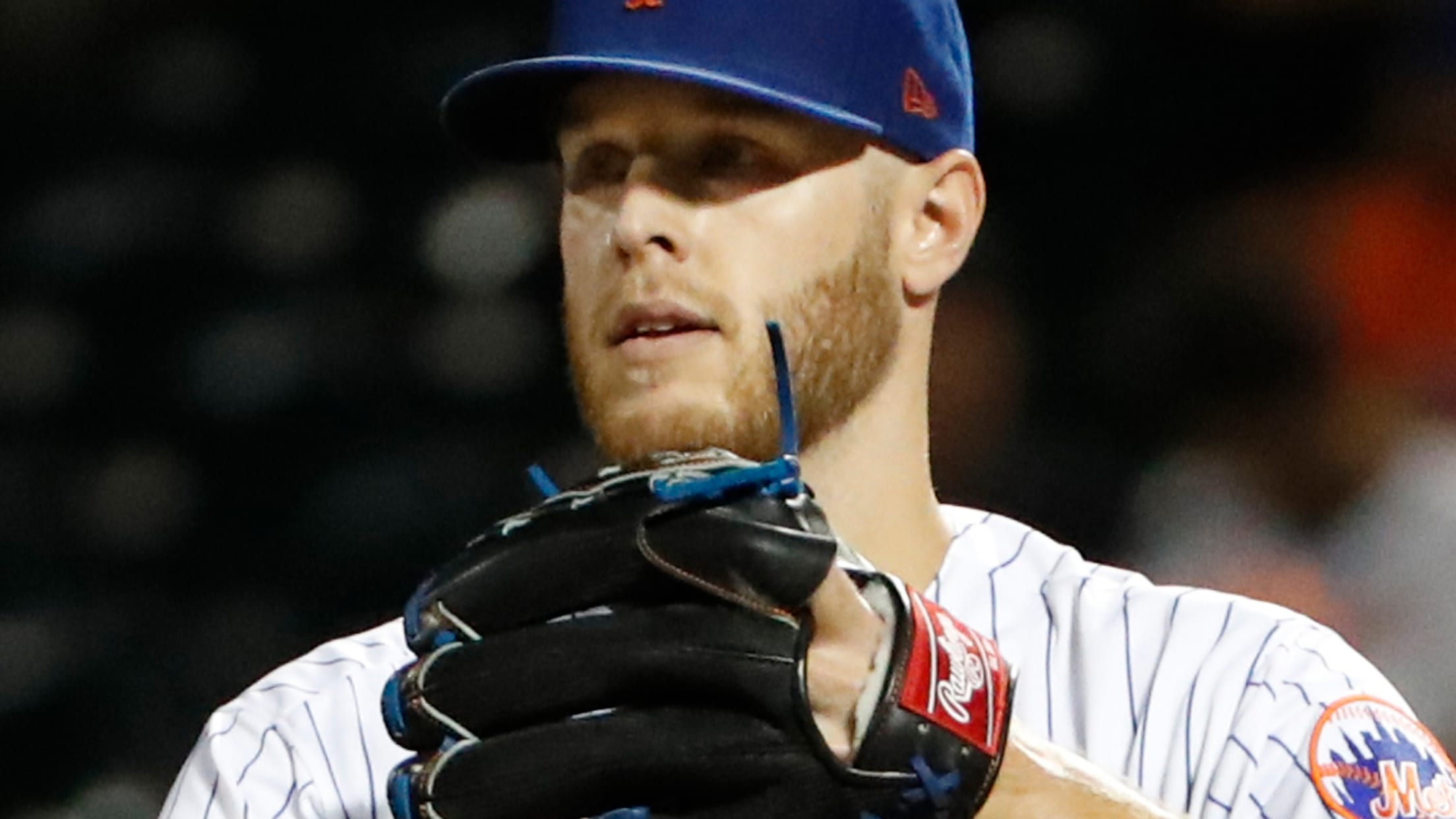 PHILADELPHIA -- The Phillies needed to significantly upgrade their rotation if they had any chance to catch the Nationals, Braves and Mets in 2020. Zack Wheeler should help. A source told MLB.com on Wednesday that the Phillies and Wheeler have agreed to a five-year, $118 million contract. He was considered
Cole, Strasburg meet with Yankees (source)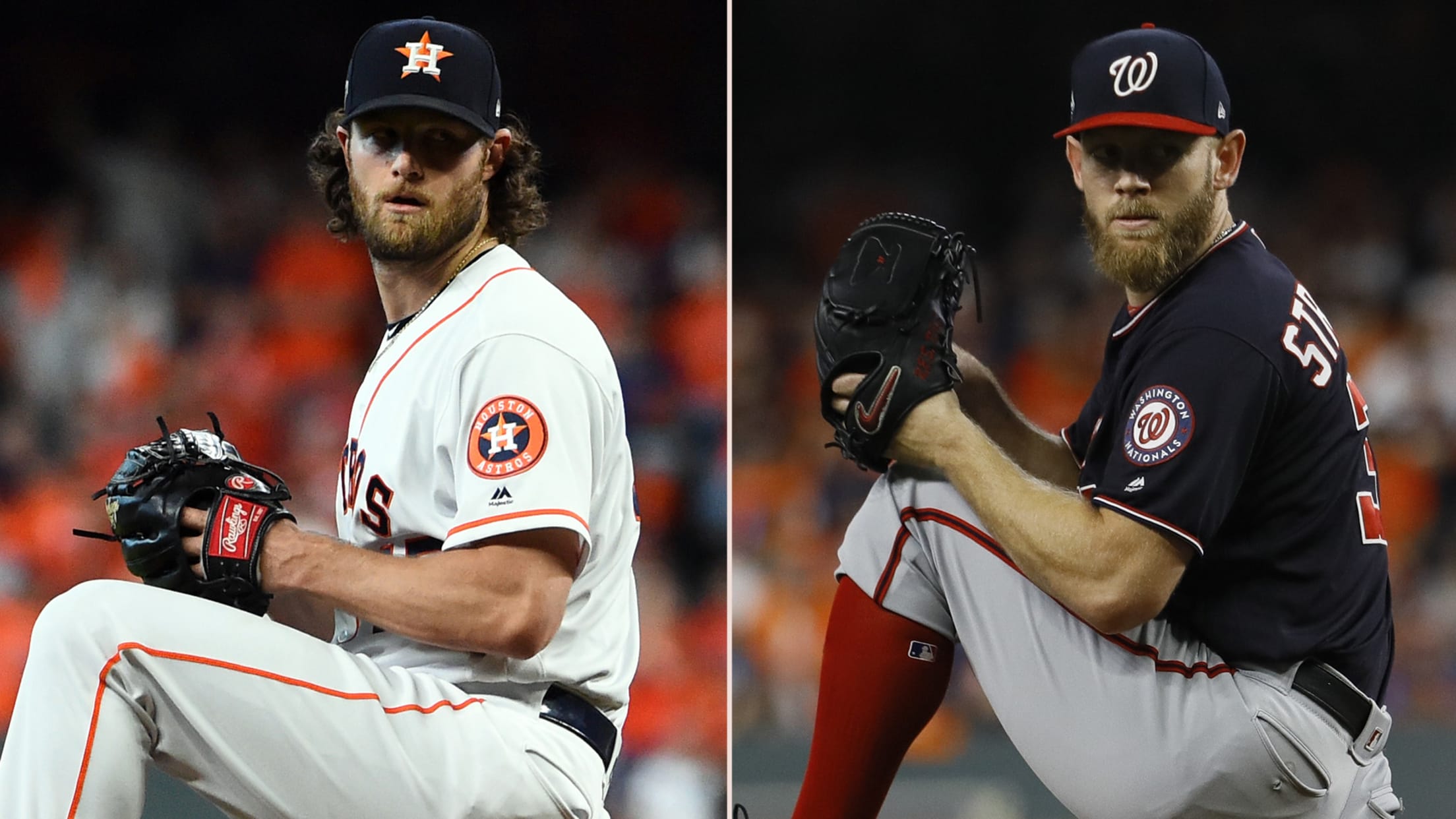 The baseball world will be focused on Southern California during next week's Winter Meetings, but the Yankees headed west several days early to do some big-game hunting. According to a source, New York met with free-agent starter Gerrit Cole on Tuesday, then had a sit-down with Stephen Strasburg on Wednesday.
Angels acquire RHP Dylan Bundy from O's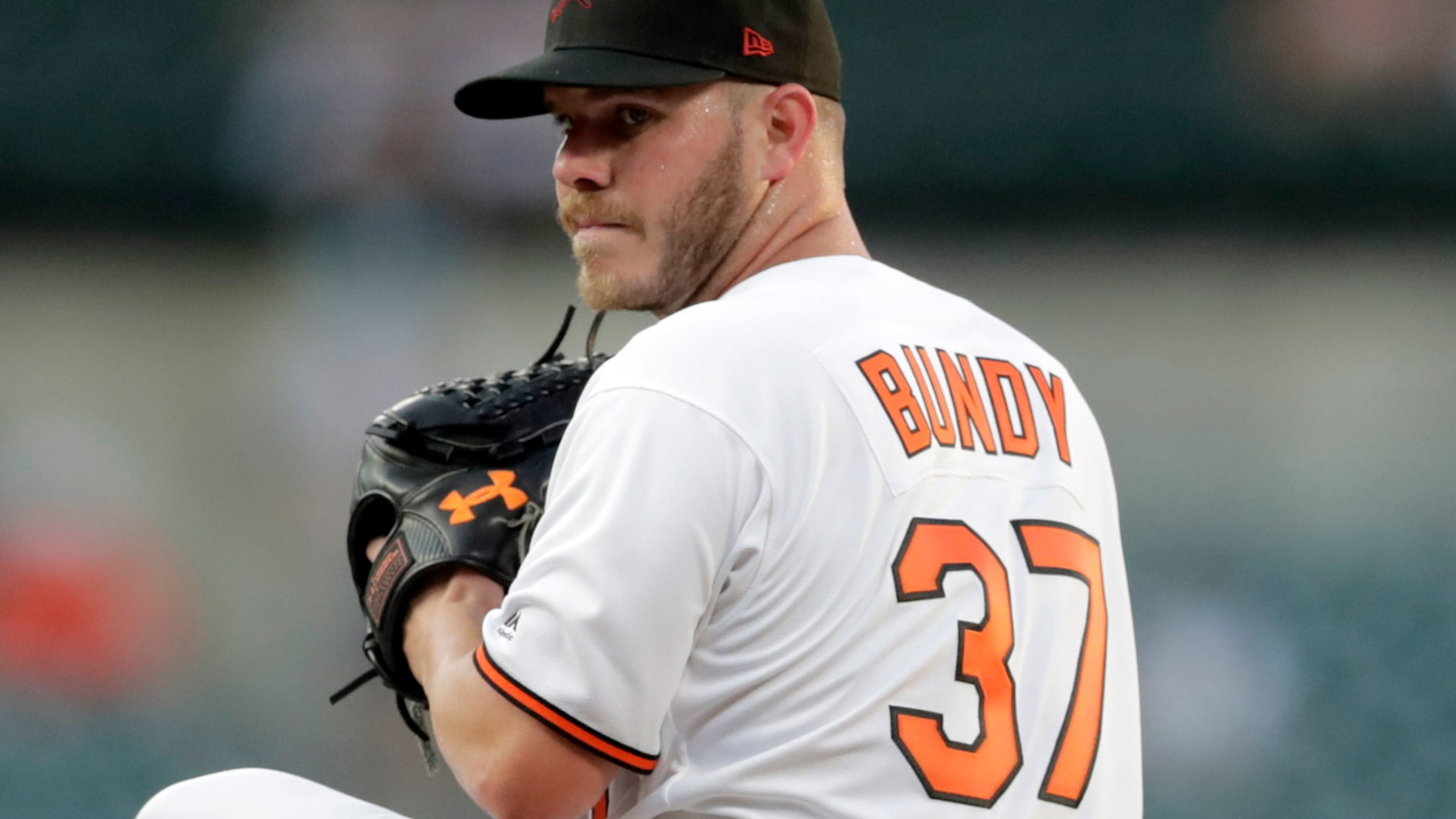 ANAHEIM -- The Angels made their first offseason addition to their starting rotation on Wednesday, acquiring right-hander Dylan Bundy from the Orioles for Minor League right-handers Isaac Mattson, Zach Peek, Kyle Bradish and Kyle Brnovich. Bundy, 27, gives the Angels much-needed durability, as he's made at least 28 starts in
Heat is on Nats, Mets to respond in NL East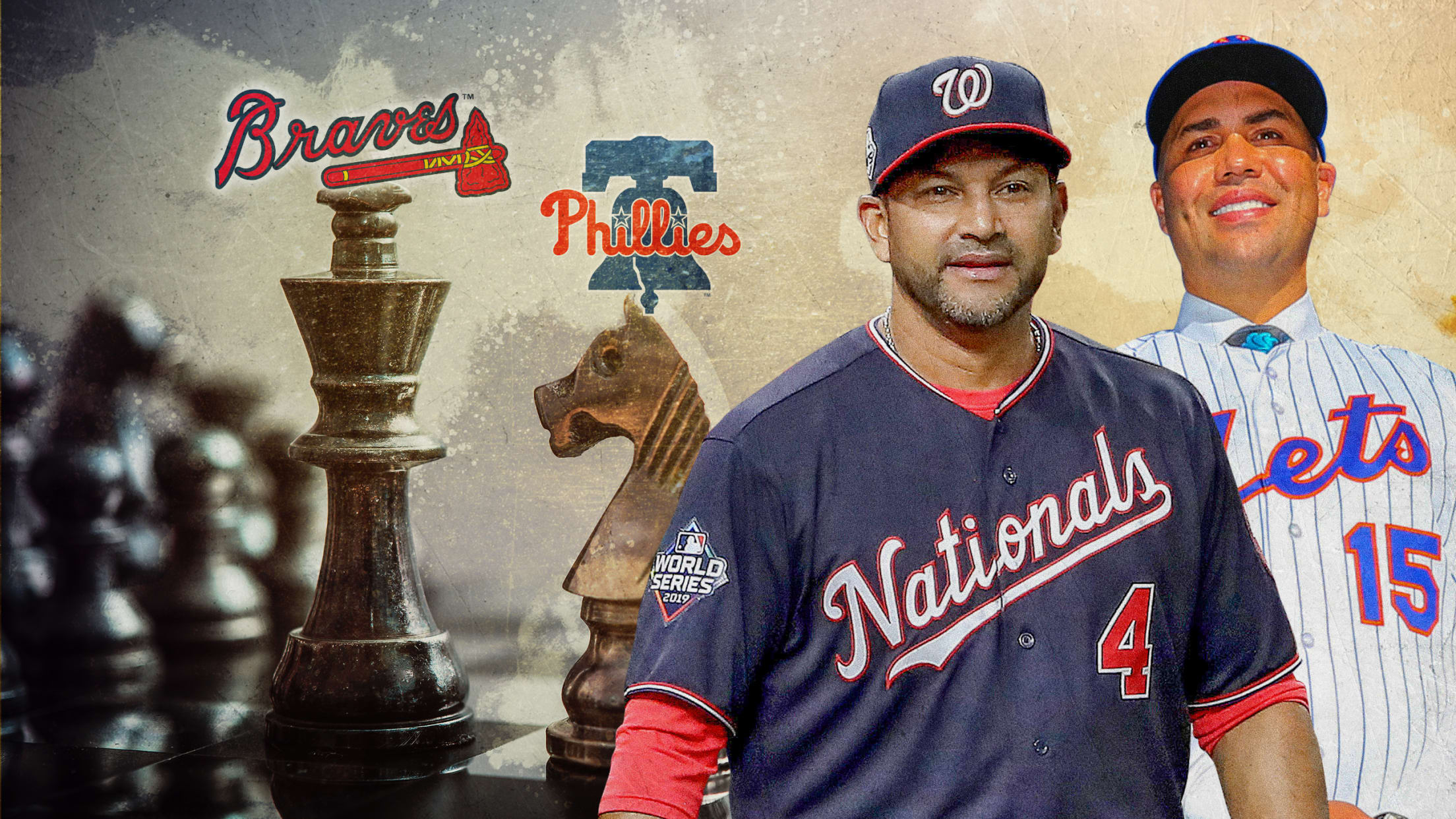 OK, Nationals, you're on the clock. The Phillies and Braves just got better, and an entire sport is wondering how you'll respond, because everything is connected to every other thing at this point in the offseason. That's also true of the Mets, and we'll get to them. First, the Nationals.
Braves, Nationals pursuing Donaldson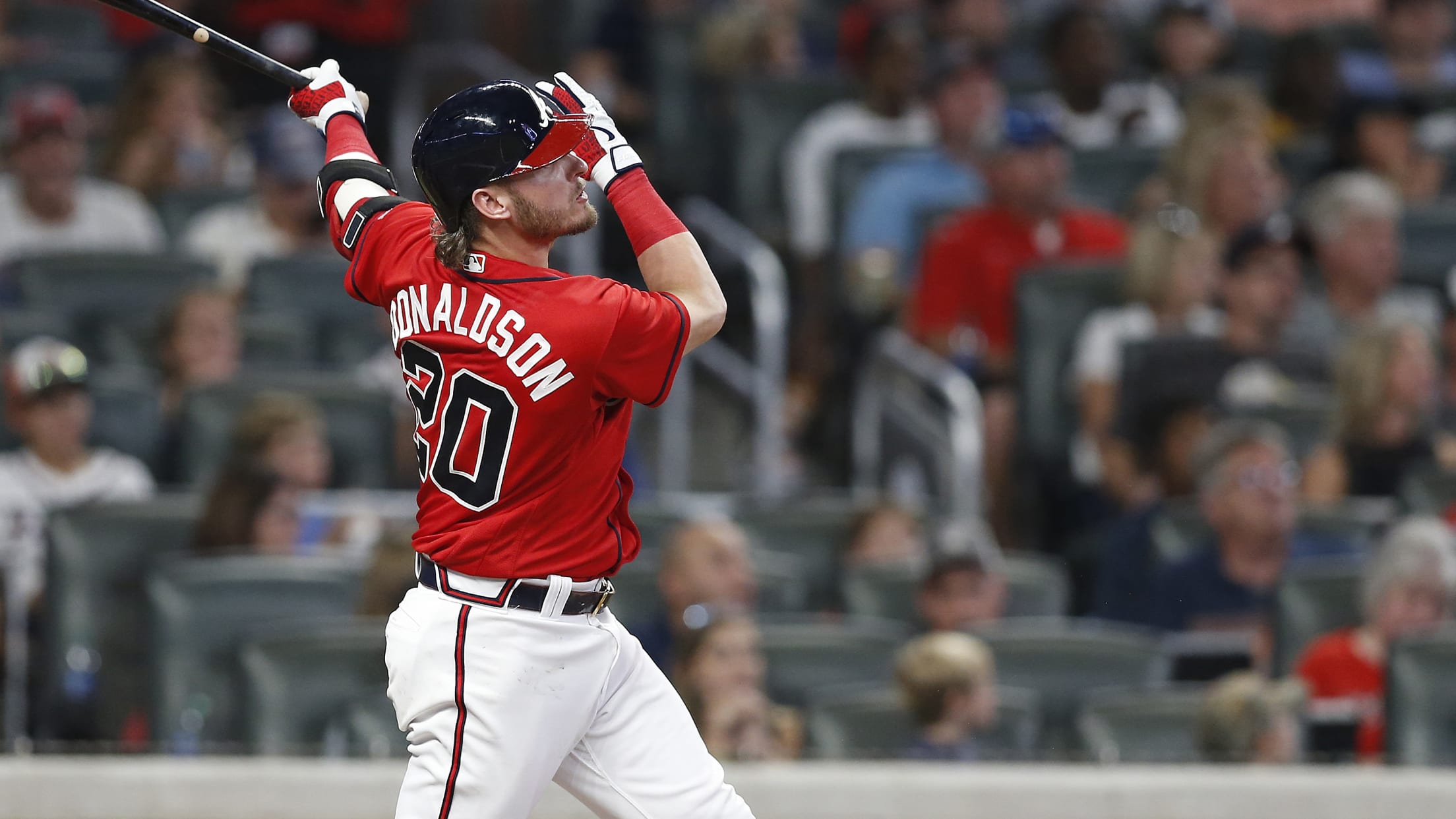 After being limited to just 52 games with the Blue Jays and Indians in an injury plagued 2018, Josh Donaldson signed a one-year, $23 million contract with the Braves and re-established his value ahead of another go at free agency. He is tied to Draft-pick compensation if he signs with
This team missed Wheeler, but it likes Bumgarner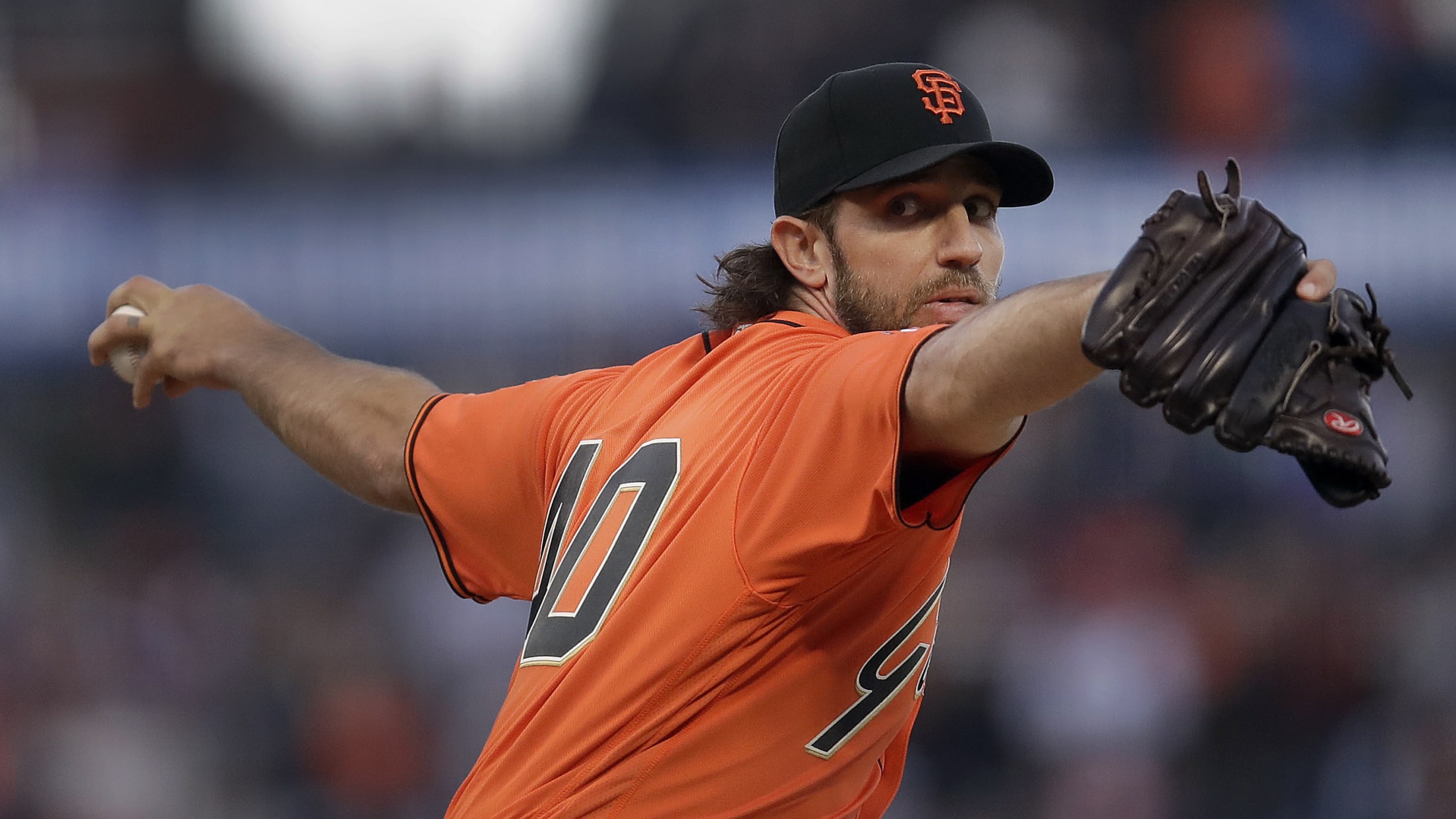 After a memorable 11-season run with the Giants that included four straight All-Star appearances and top-10 finishes in NL Cy Young Award voting (2013-16), as well as three World Series titles (2010, '12 and '14) and 2014 Fall Classic MVP honors, Madison Bumgarner is a free agent for the first
Why Blue Jays are after Ryu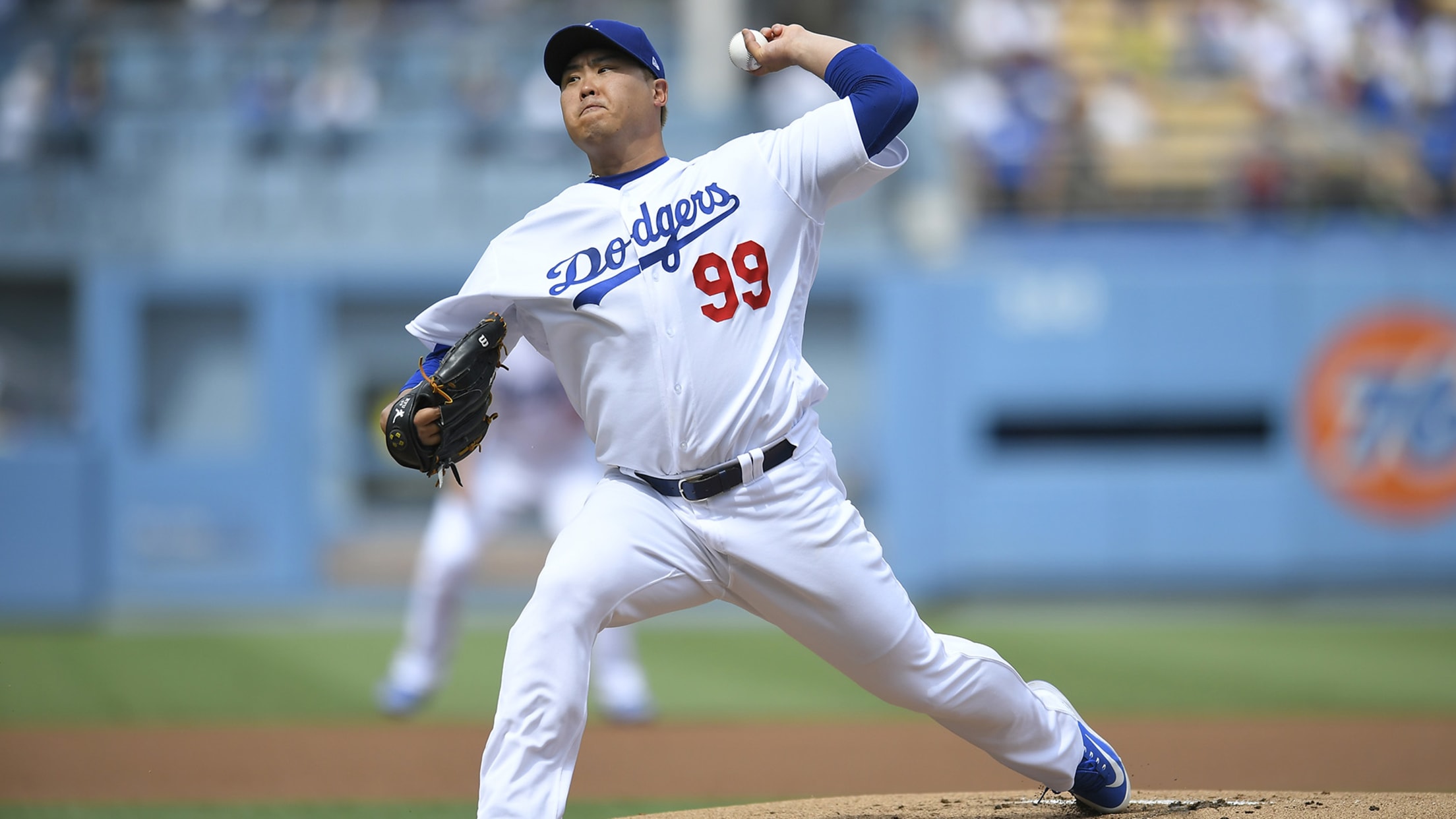 After a career season that saw him go 14-5 with a Major League-best 2.32 ERA, Hyun-Jin Ryu is now a free agent. Below is a list of the latest news and rumors surrounding the 32-year-old southpaw.
Rumors: Contreras, Cole, Bumgarner, Strasburg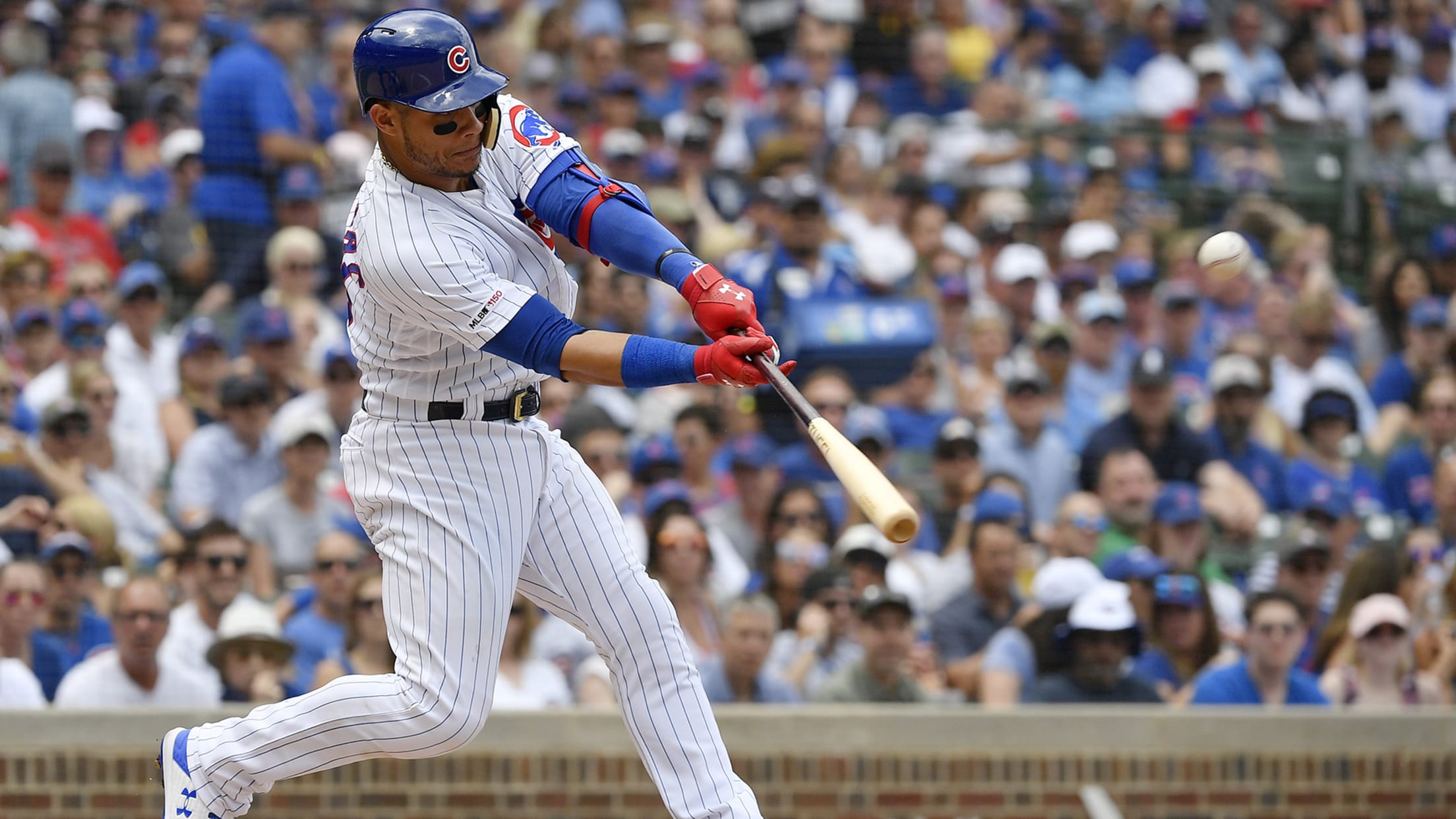 MLB.com is keeping track of all the latest free-agent and trade rumors right here.
These are 2020's Top 100 Draft prospects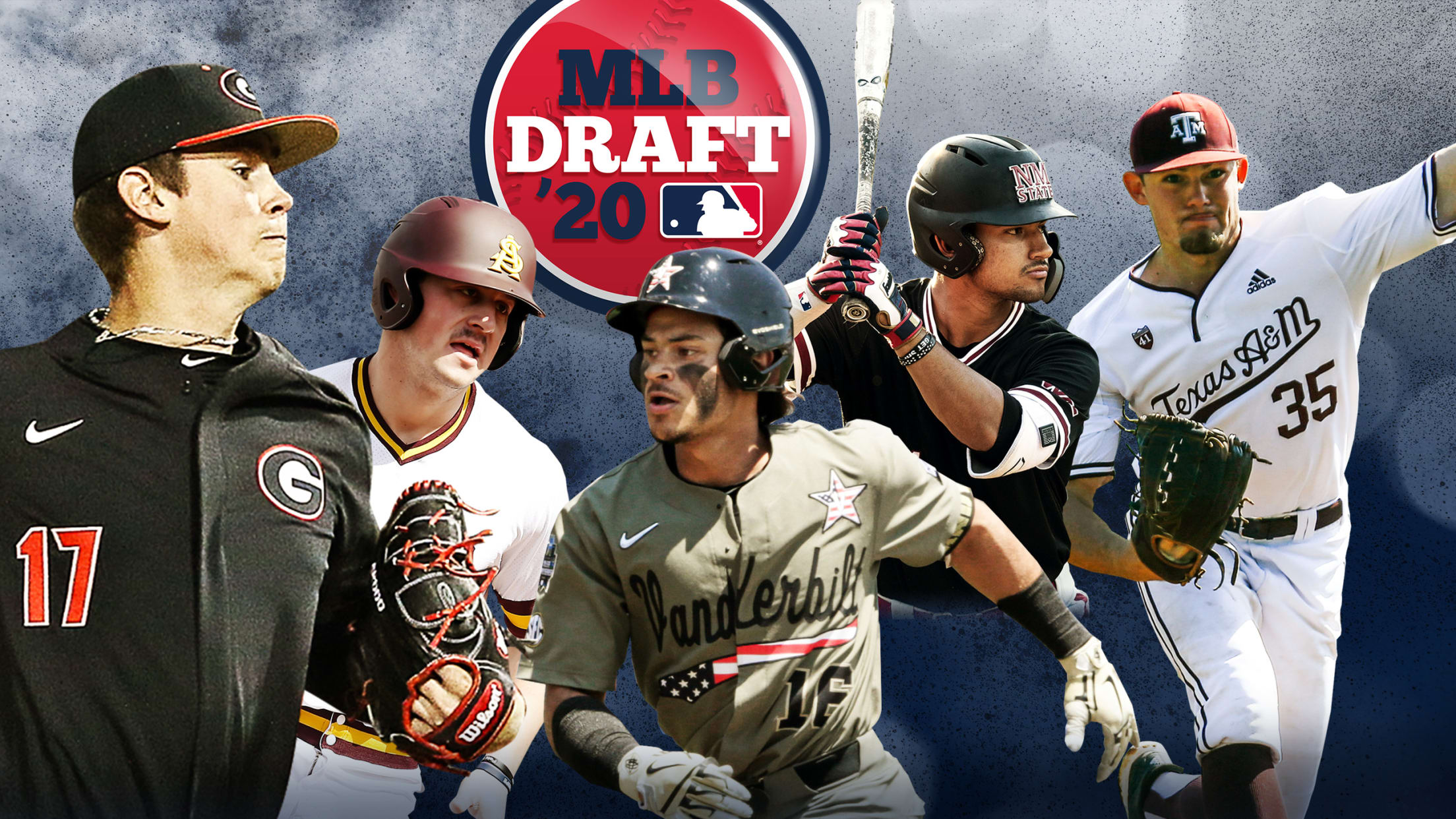 If college pitching is what you want, then the 2020 Draft class is for you. That's at least what the consensus seems to be as the scouting industry looks at next year's crop as MLB Pipeline released its new Draft Top 100 Prospects list. "I think it's one of the
Modern Era ballot: Weighing each HOF case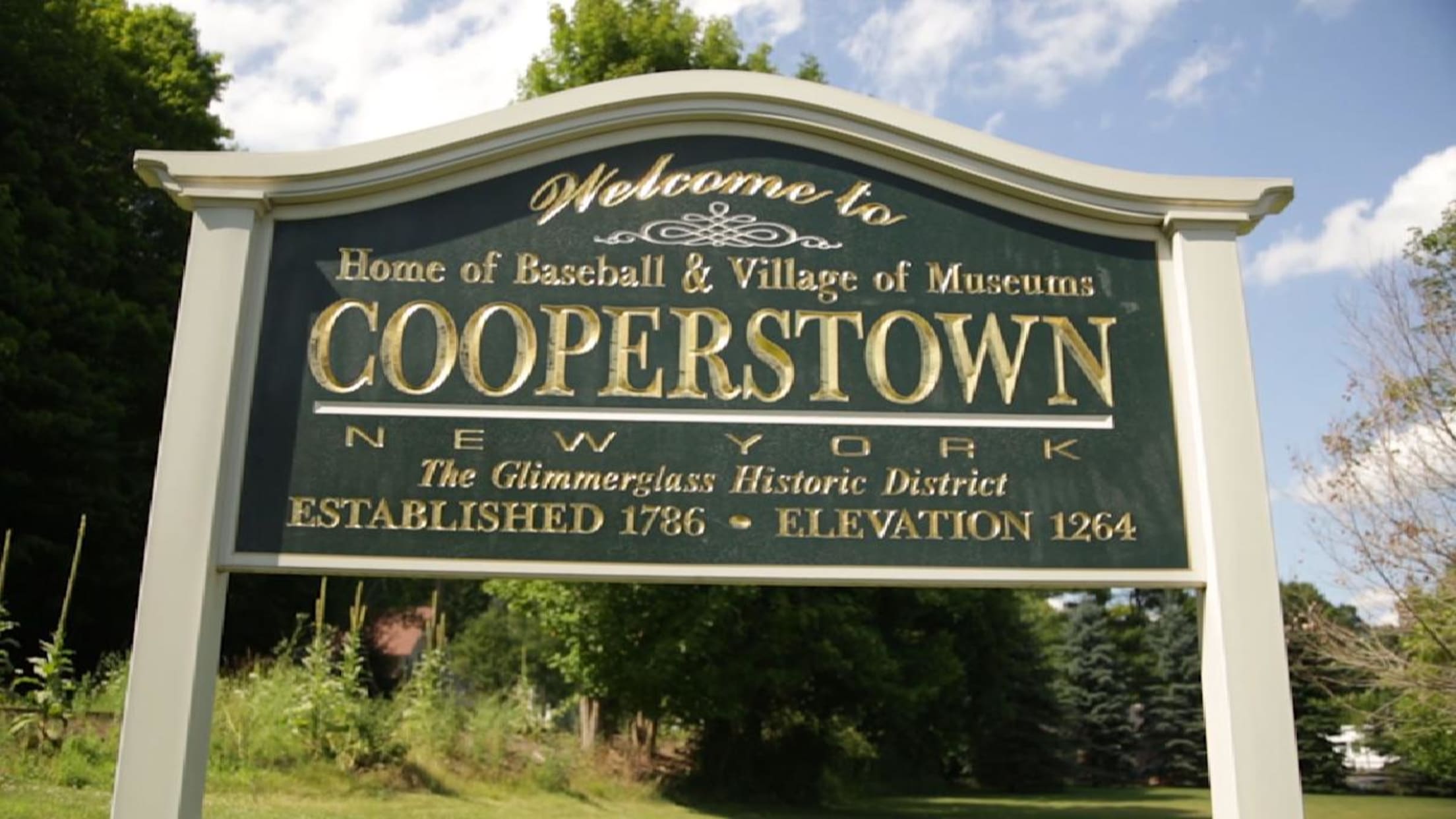 The nine players on the 2020 Modern Baseball Era ballot will have their Hall of Fame fates decided on Sunday, when a 16-member electorate votes on this year's candidates at the Winter Meetings. All nine -- Dwight Evans, Steve Garvey, Tommy John, Don Mattingly, Thurman Munson, Dale Murphy, Dave Parker,
Cohen in negotiations to increase stake in Mets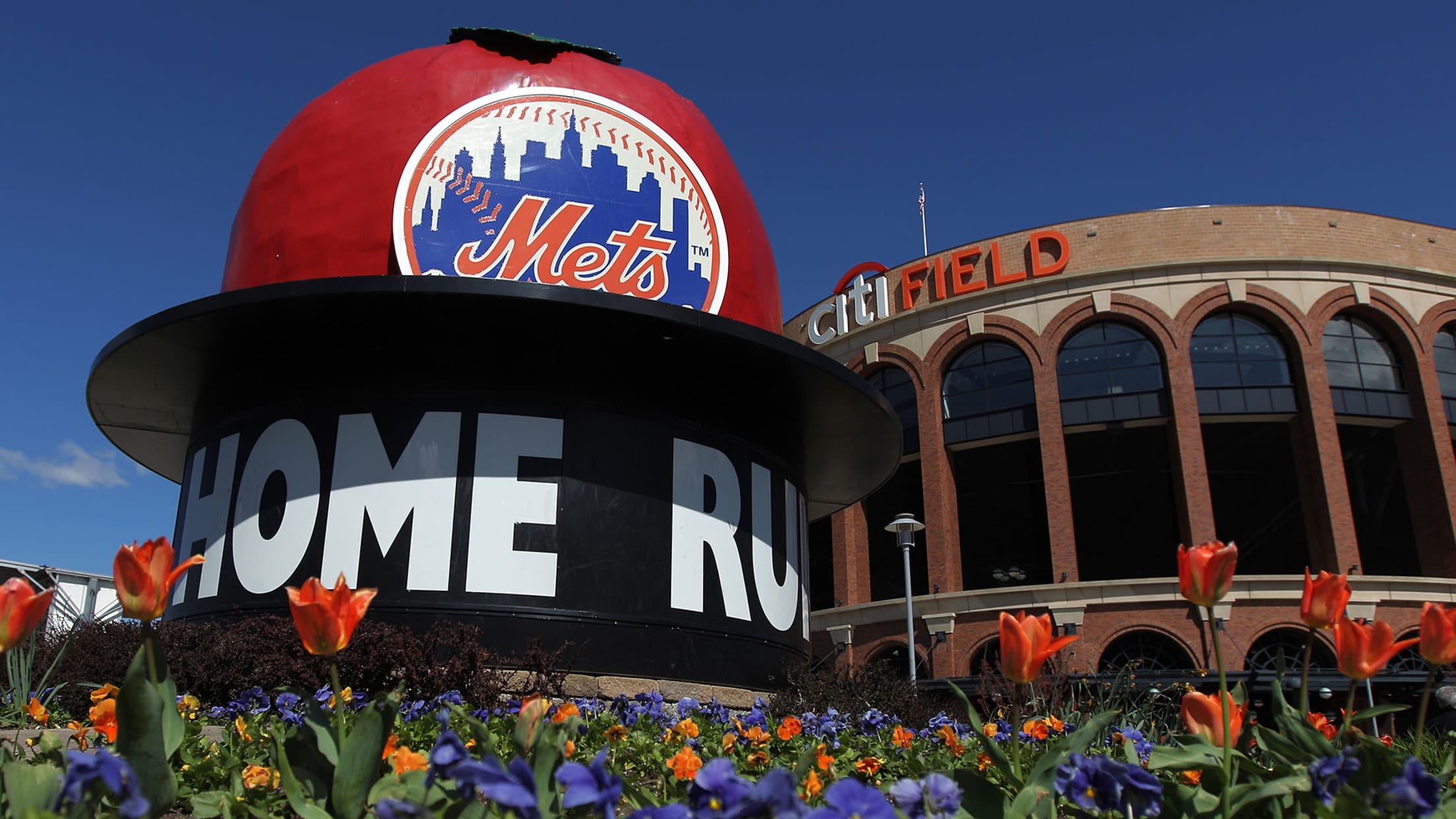 NEW YORK -- Sterling Partners, the Fred and Jeff Wilpon-led ownership group with a controlling stake in the Mets, is negotiating an agreement to increase billionaire Steve Cohen's investment in the team, the parties announced Wednesday in a joint statement. As part of the agreement, Fred Wilpon would remain the
Cole Hamels agrees to deal with Braves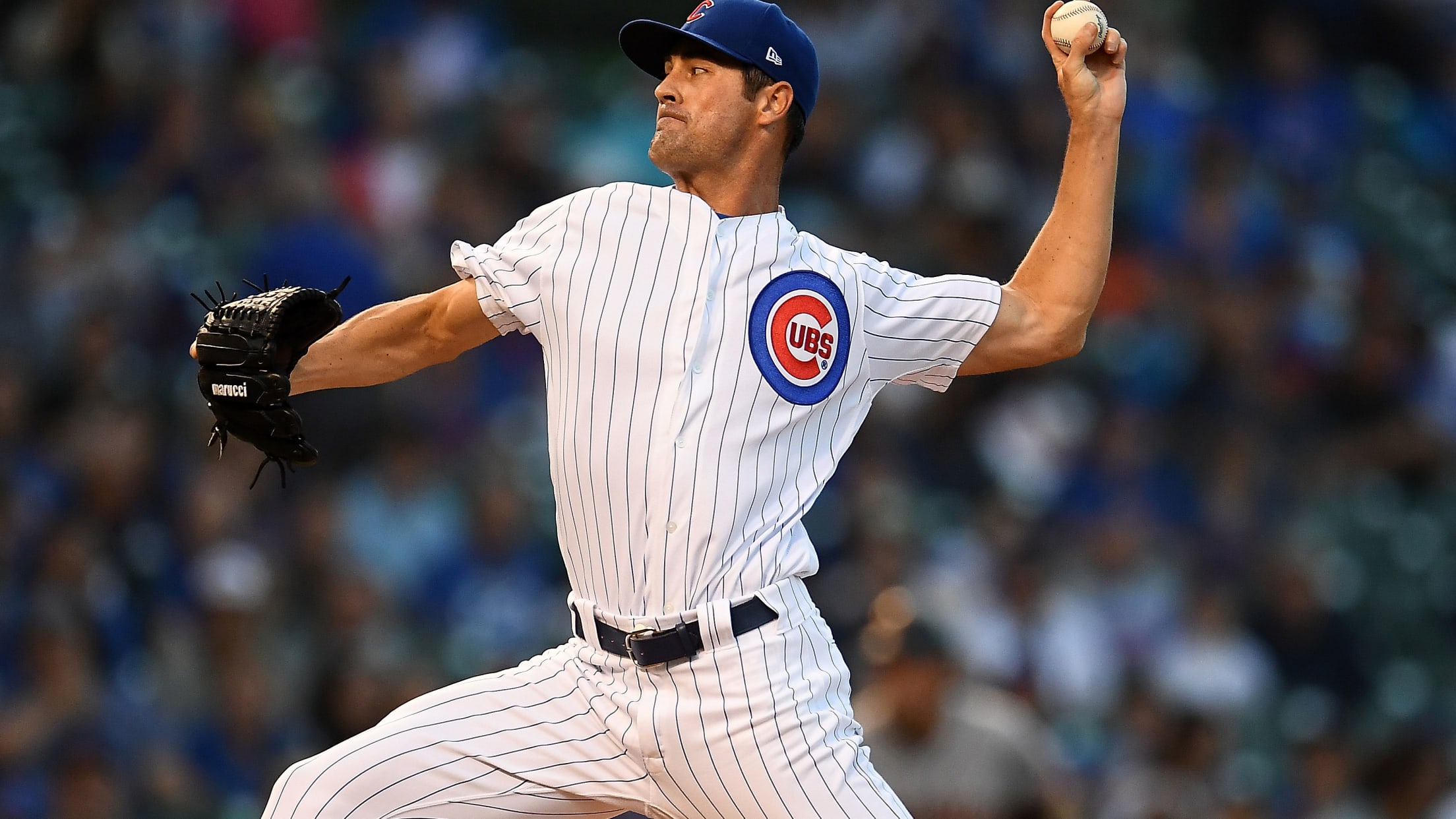 ATLANTA -- After signing a one-year, $18 million deal with the Braves on Wednesday, Cole Hamels said he looks forward to giving Mike Soroka, Max Fried and Atlanta's other young starters the same kind of valuable guidance he received from Roy Halladay and the veterans who guided him through his
Yanks let Cole know 'the dollars will be there'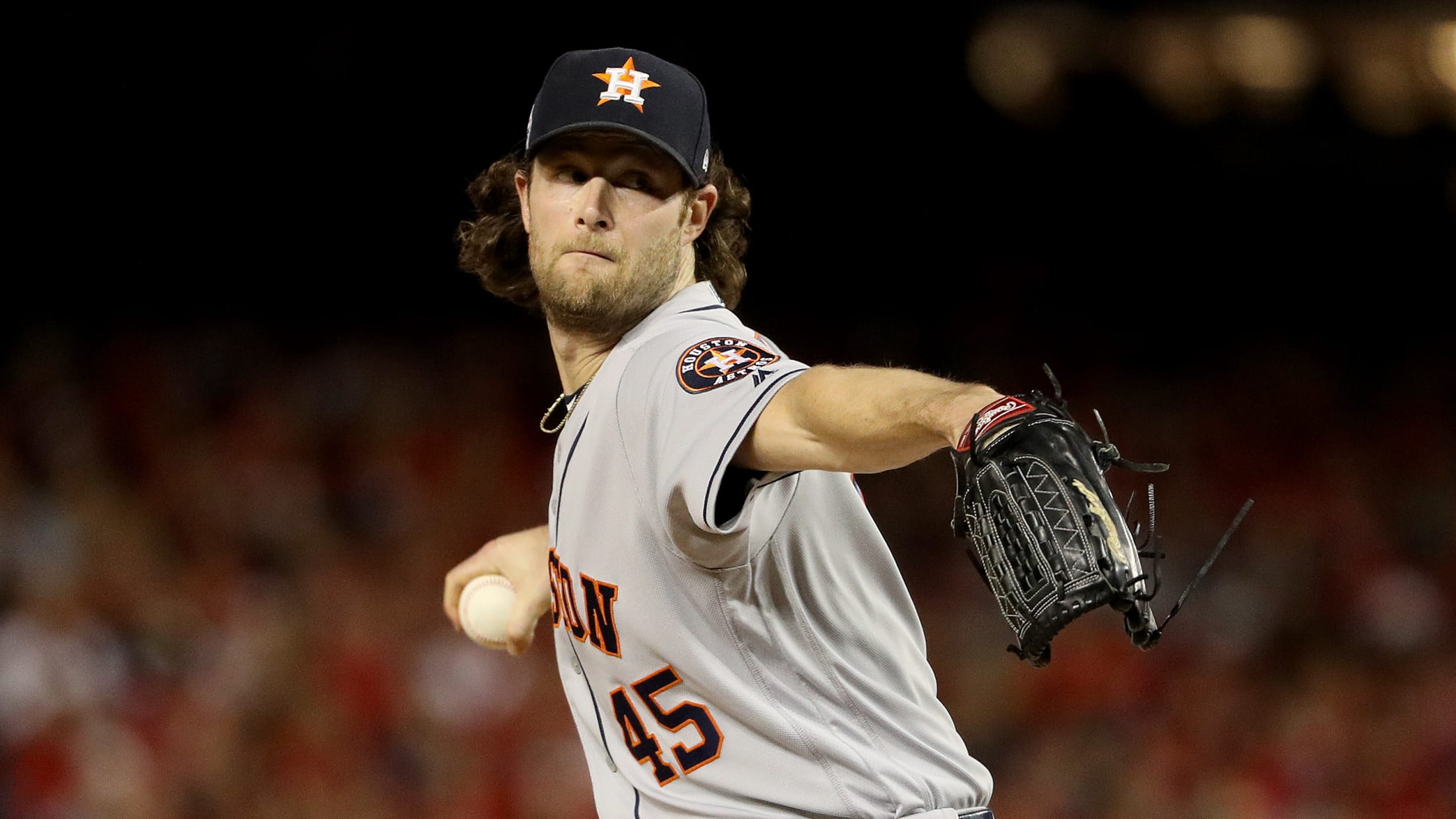 Following five solid seasons with the Pirates in which he was an All-Star and finished fourth in NL Cy Young Award voting in 2015, Gerrit Cole reached an elite level over two seasons with the Astros. He is tied to Draft-pick compensation if he signs with a new team after
Globe Life Field's dimensions honor key players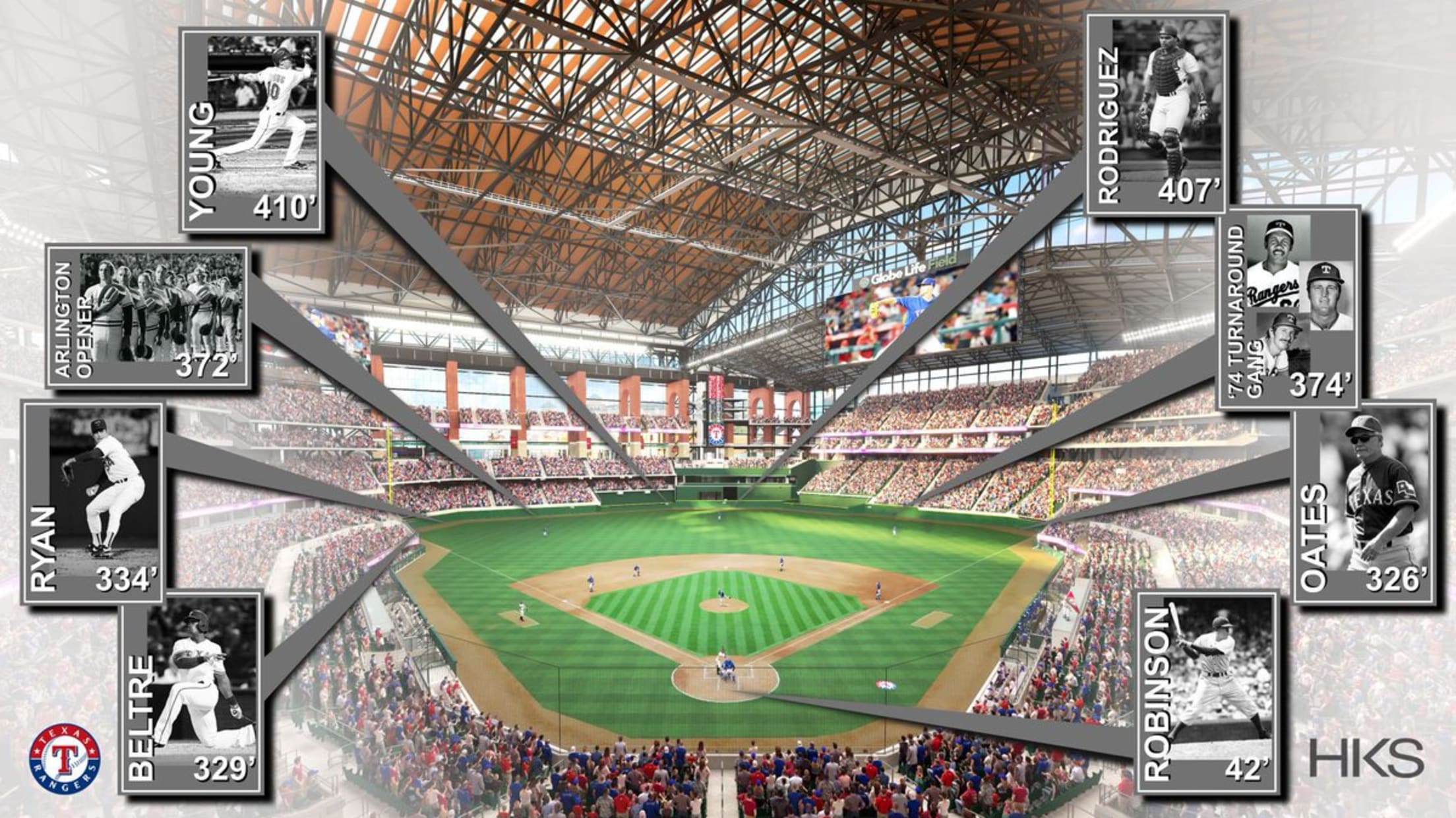 ARLINGTON -- The Rangers paid tribute to former manager Johnny Oates by making it 326 feet from home plate to the right-field foul pole at Globe Life Field. Outfielder Joey Gallo took his first look at the dimensions of the new ballpark and decided honoring Oates was a great idea.
Projecting the top 10 picks in the 2020 Draft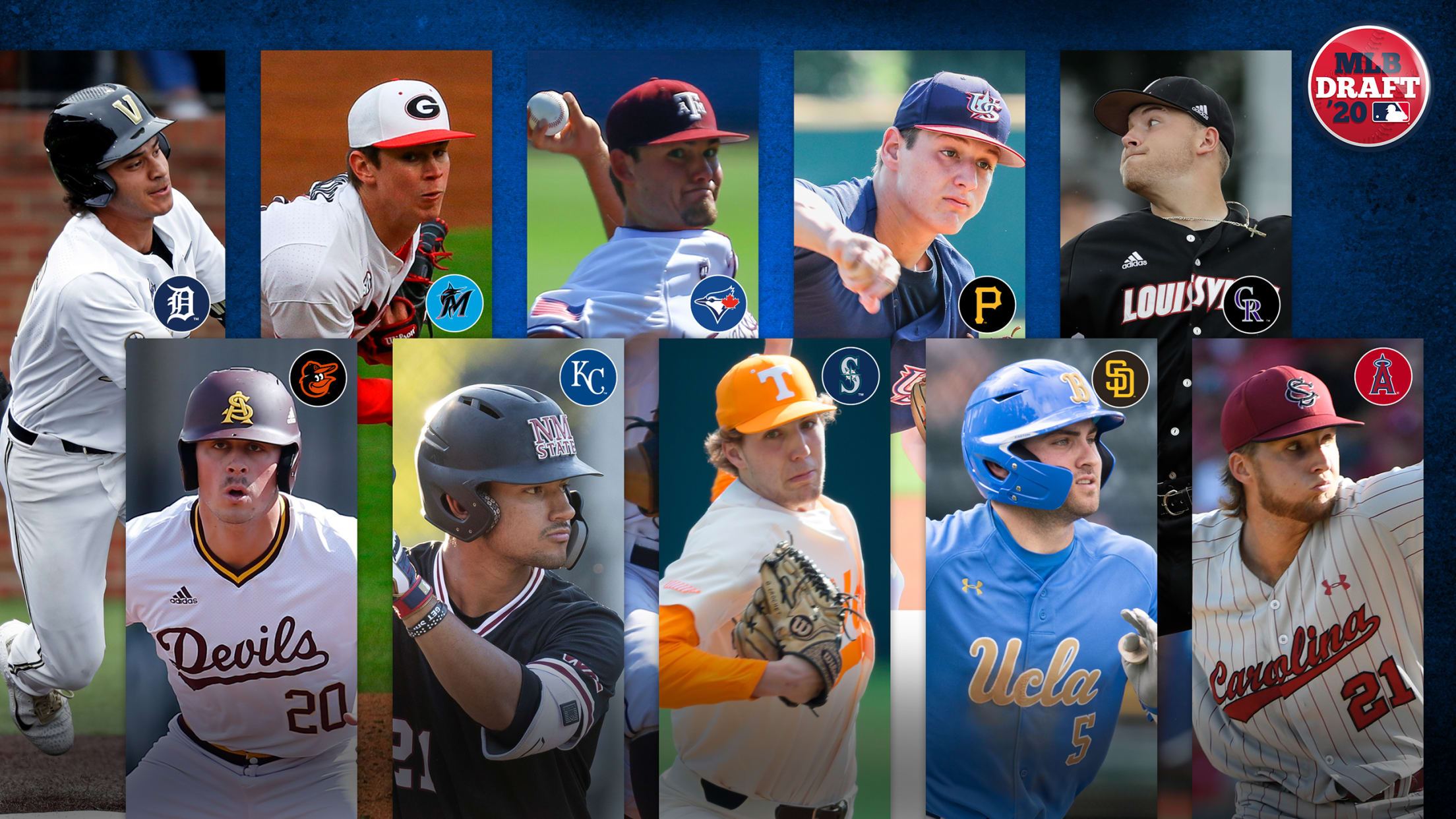 The Tigers own the No. 1 overall pick for the second time in three Drafts, and just like in 2018, MLB Pipeline's top-rated prospect is a Southeastern Conference right-hander who combines premium stuff and polish. However, in this six-months-in-advance prediction for the top 10 selections, we're thinking that Detroit won't
Carrasco, Donaldson named Comeback Players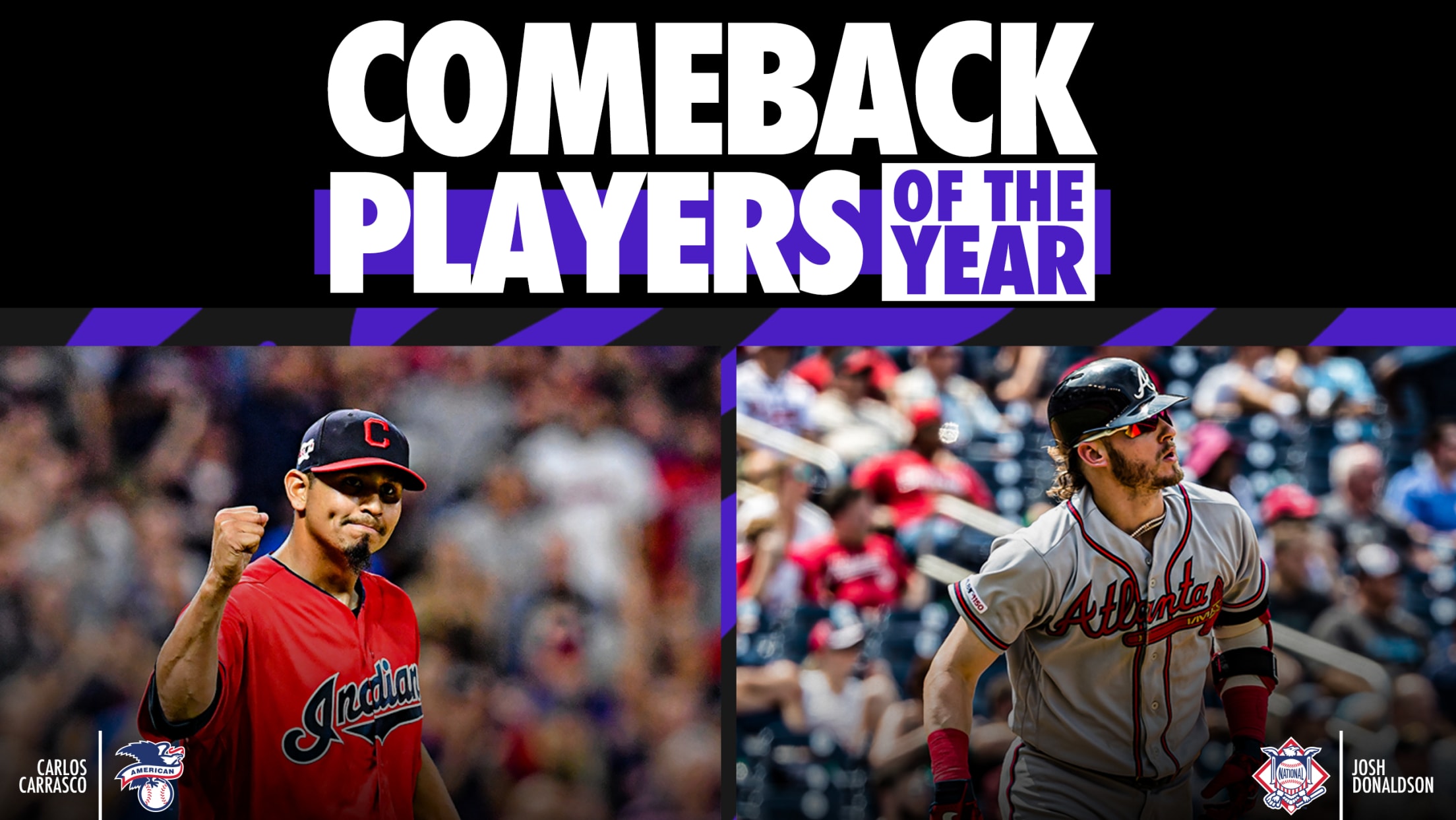 Major League Baseball on Wednesday awarded Indians pitcher Carlos Carrasco and free-agent third baseman Josh Donaldson with the 2019 American League and National League Comeback Player of the Year Awards. The Comeback Player of the Year Award has been given out since 2005, and it was voted on by MLB.com's
10 teams with prospects for blockbuster trades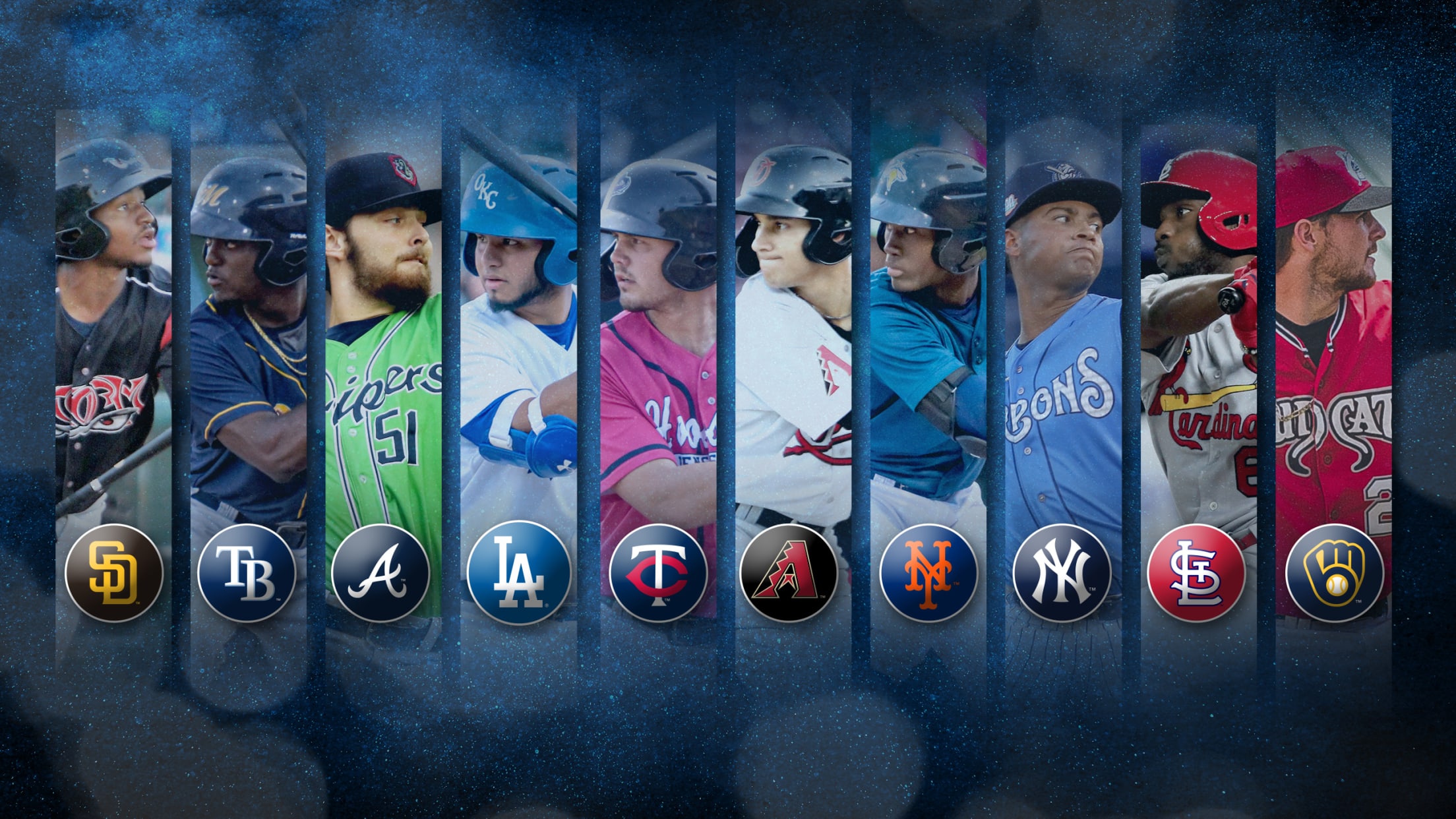 It's been a relatively quiet trade market so far, with only a few notable deals having transpired since the completion of the postseason. But as teams continue to assess their roster ahead of 2020 and weigh which free agents might fit their budget, it shouldn't be long until things pick
Here are Winter Meetings FAQs to know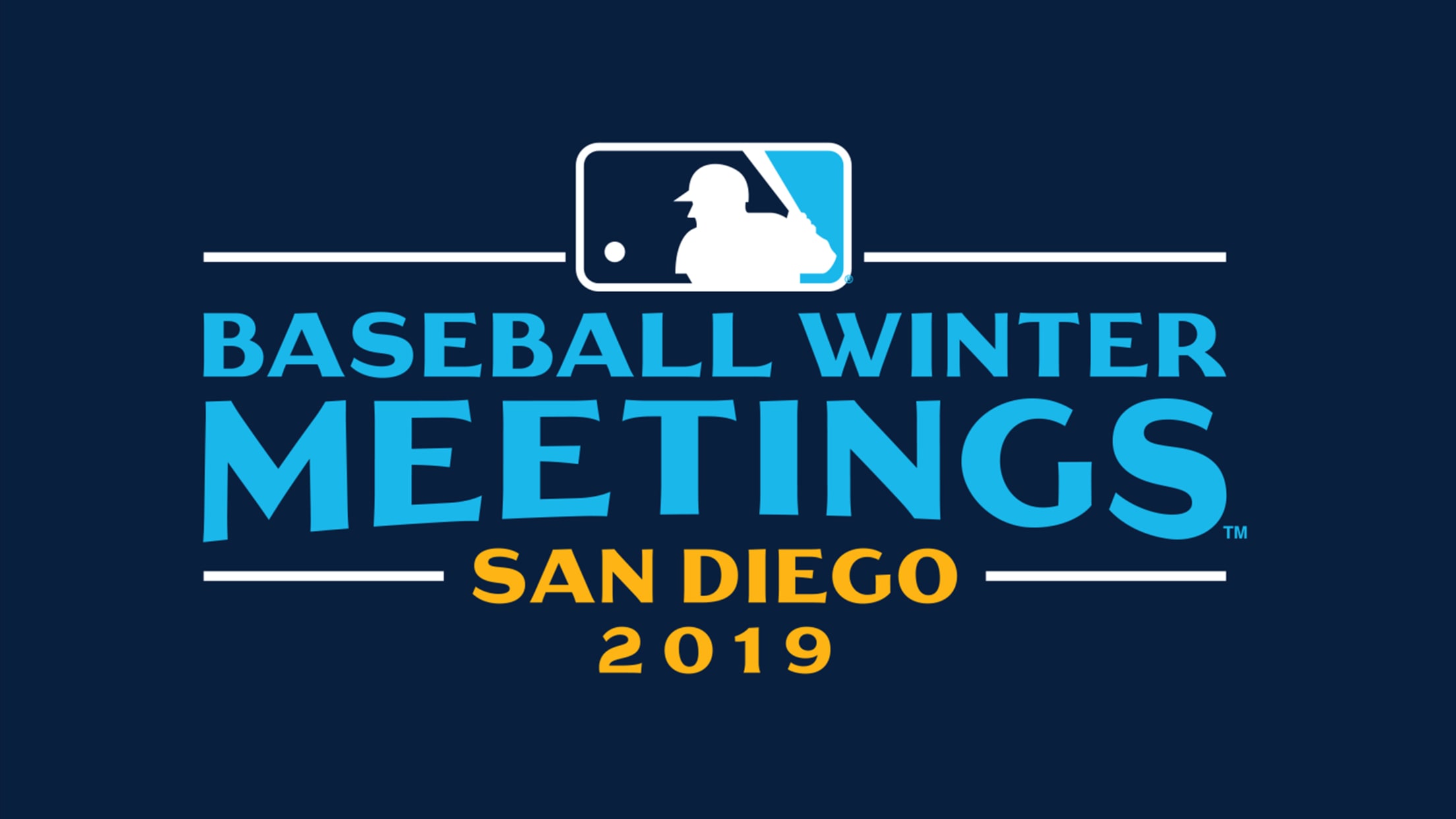 In most industries, meetings are a bore and chore. They consist of PowerPoints, "action items" and "check-ins," and the end result, usually, is just an agreement to "circle back" to everything at yet another meeting at a later date. Meetings are a necessary evil, a means to an end, an
These 9 new FAs can make a big impact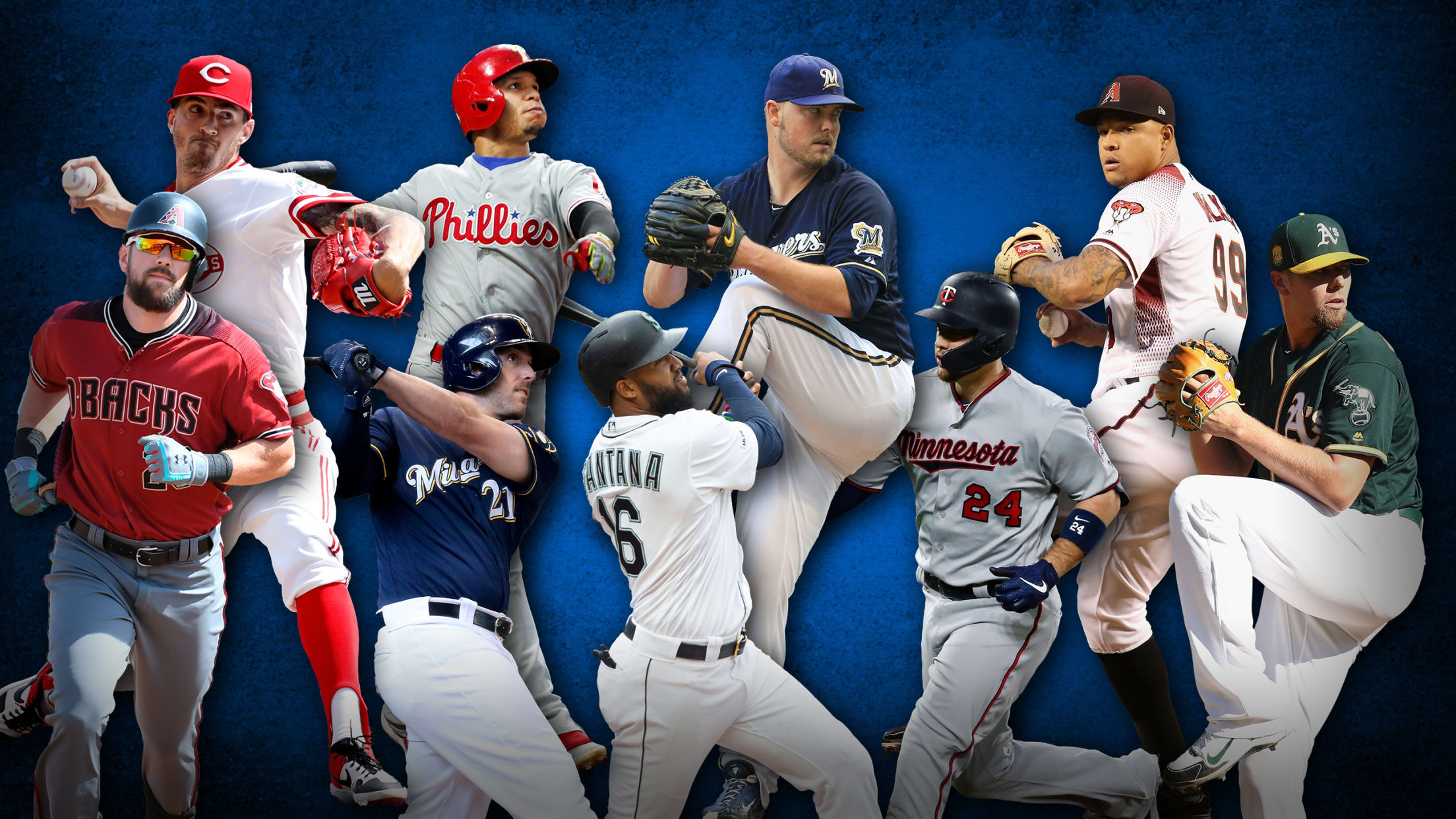 The free-agent talent pool got a boost on Monday, when 56 players were let go before the deadline to tender contracts to those who were eligible for arbitration. Some of them won't move the needle much. Others are useful roster pieces but with relatively low ceilings -- think defense-first outfielder
Rangers unveil 6 new uniforms for 2020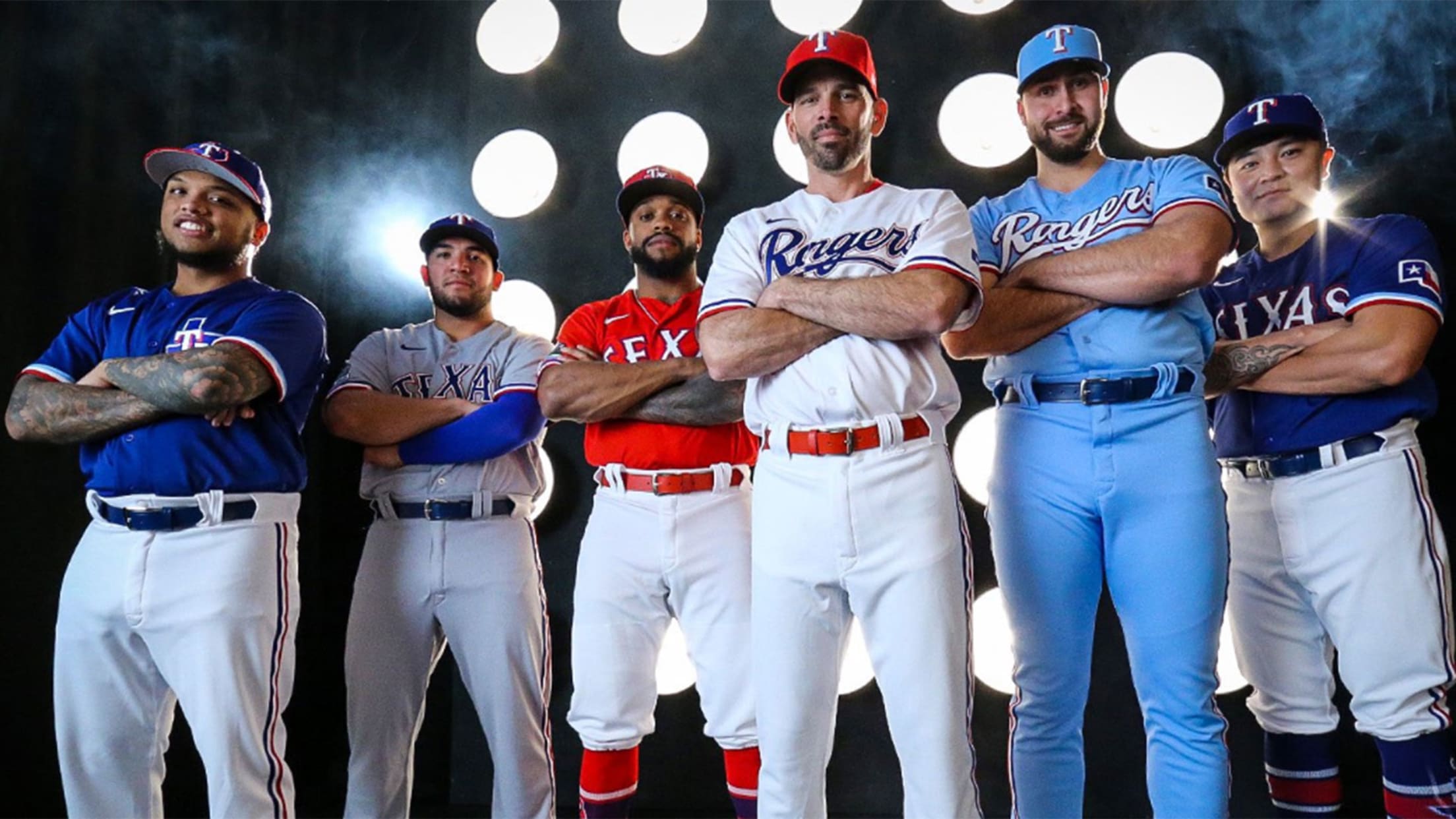 ARLINGTON -- The Rangers enter their new ballpark with six new uniform designs for the 2020 season. The club unveiled three new home jerseys, two new ones for the road and one for Spring Training on Wednesday afternoon at Globe Life Field. "Obviously, this is a new era in Rangers
Does Blackmon have long-term future with Rox?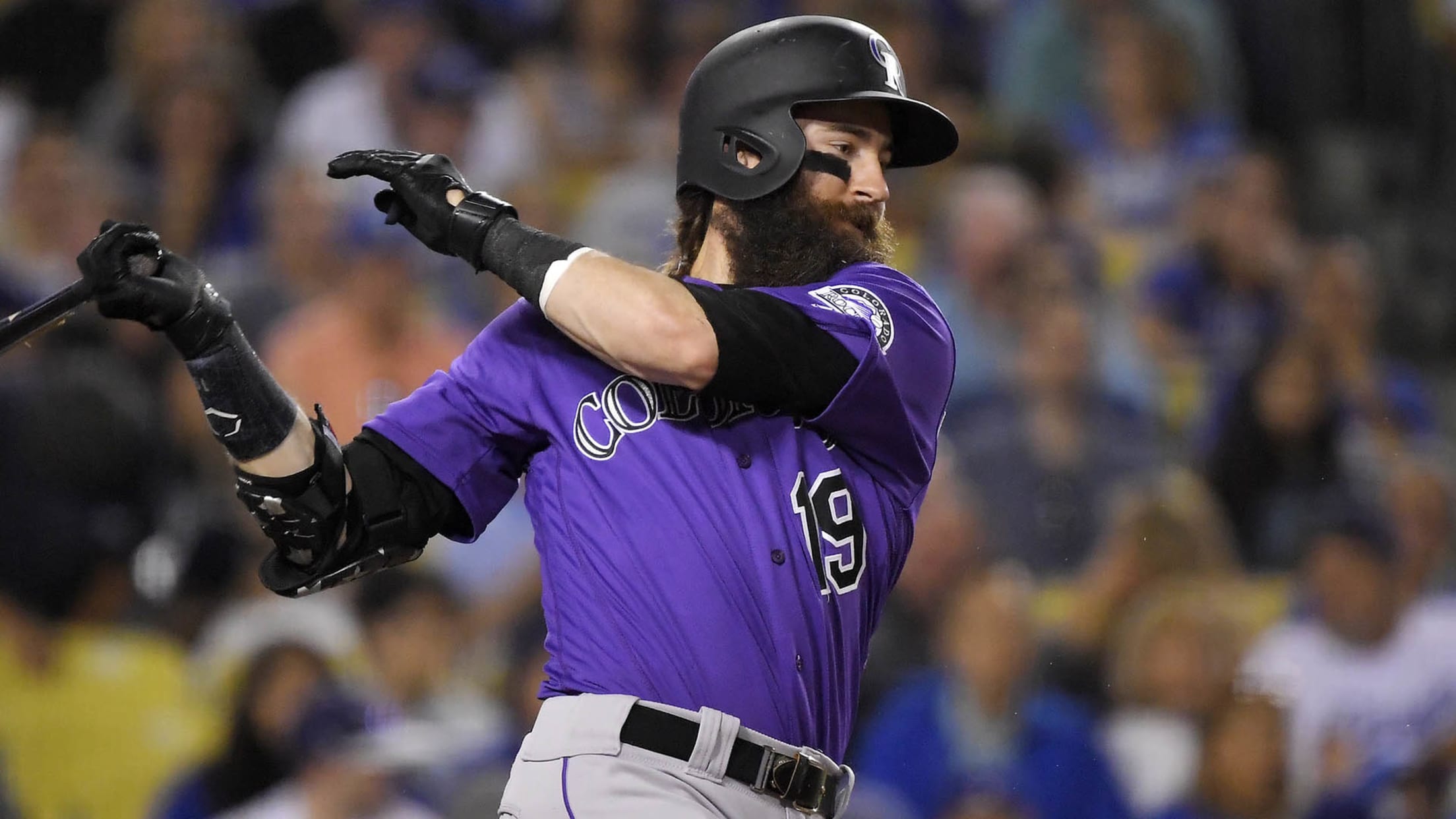 DENVER -- There is every reason to believe right fielder Charlie Blackmon is a key part of the Rockies' 2020 plans. A '19 season in which he was one of the most productive players in the National League -- and better than average defensively when not at spacious Coors Field
What does Hamels signing mean for Keuchel?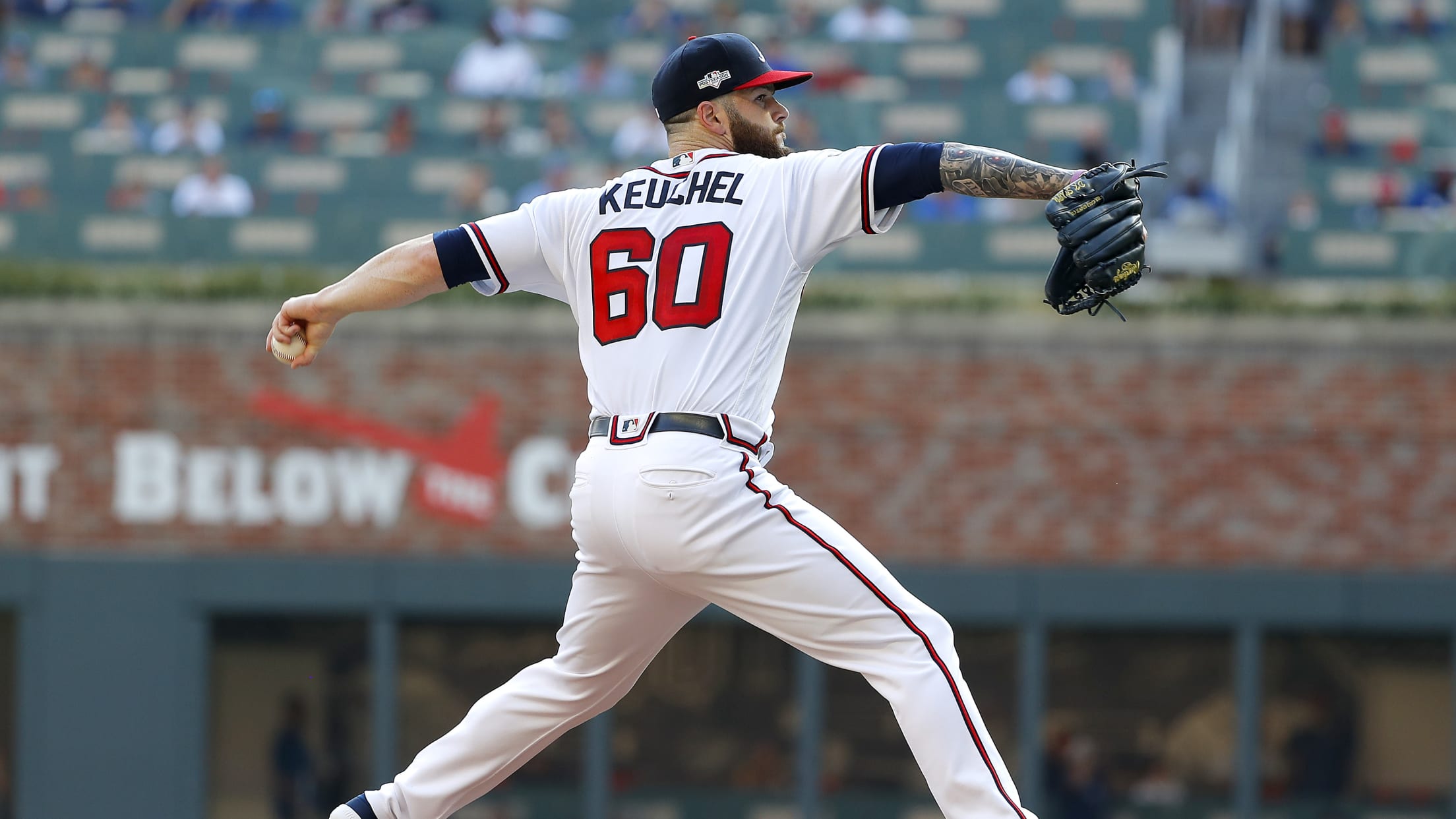 After remaining unsigned until after the MLB Draft in June, Dallas Keuchel is hoping for a better result as he tests the free-agent market again. Below is a list of the latest news and rumors surrounding Keuchel, who will turn 32 years old in January.
St. Pete-Rays negotiations for Montreal idea end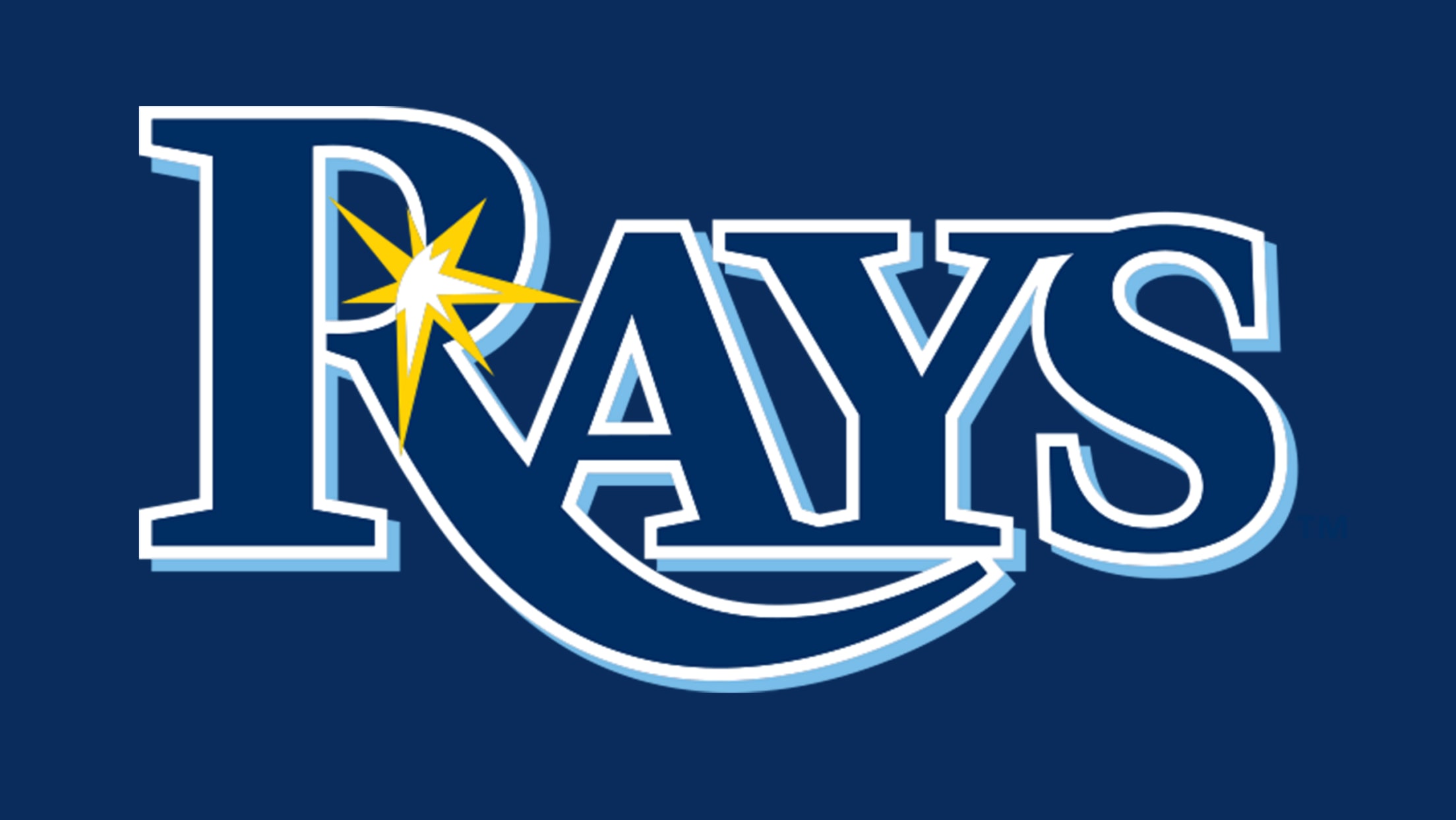 ST. PETERSBURG -- The proposed plan that would've seen the Rays split their home games between the Tampa Bay area and Montreal appears to be dead, at least for now. On Wednesday, St. Petersburg mayor Rick Kriseman announced that he and the city will not grant permission for the Rays