deGrom to go on IL, get MRI on 'barking' elbow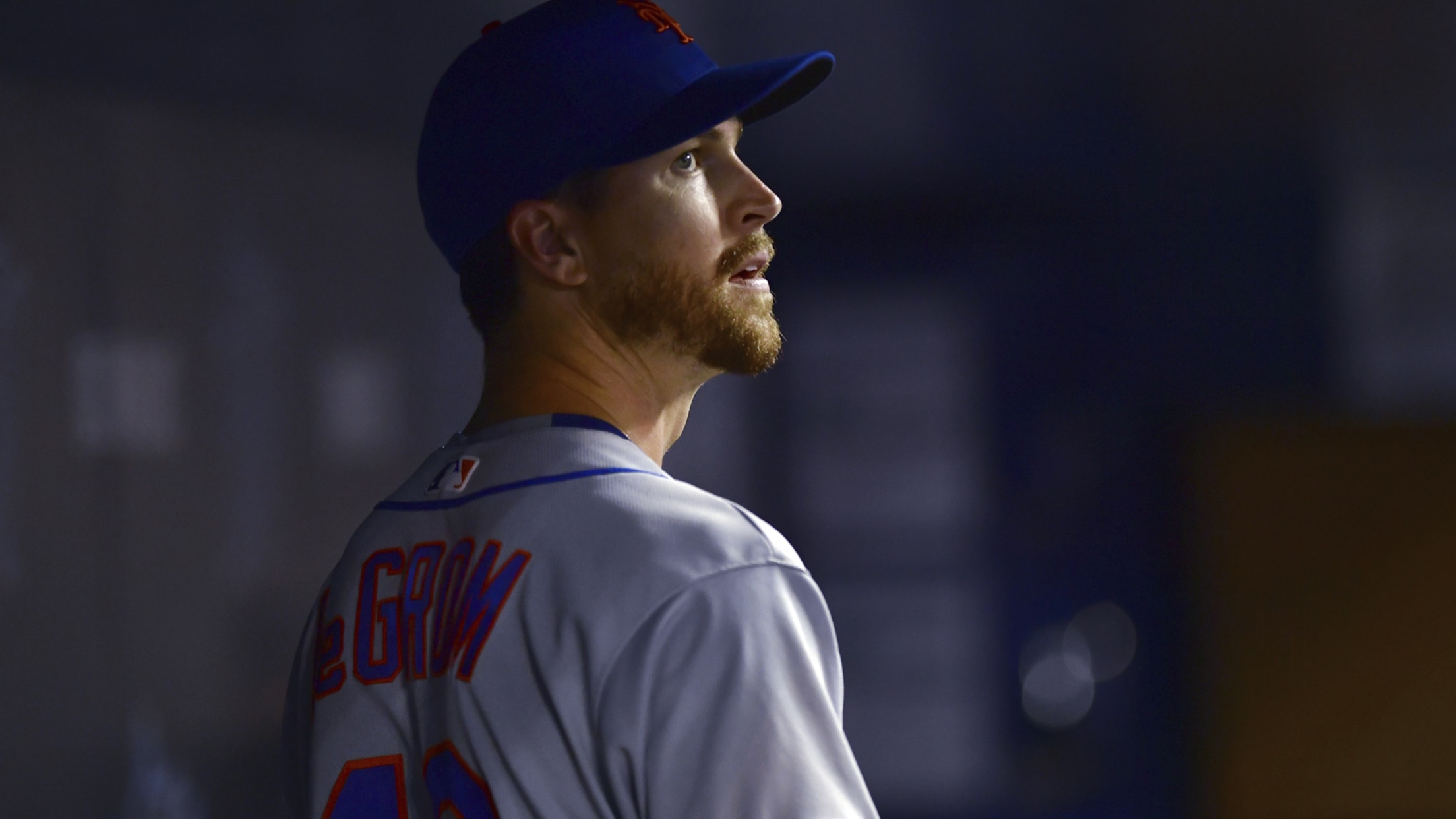 ST. LOUIS – Mets ace and reigning National League Cy Young Award winner Jacob deGrom is on his way to New York to undergo an MRI exam on his elbow on Monday, and general manager Brodie Van Wagenen said the club will place the right-hander on the injured list, retroactive
Brewers' pitchers a force with the bat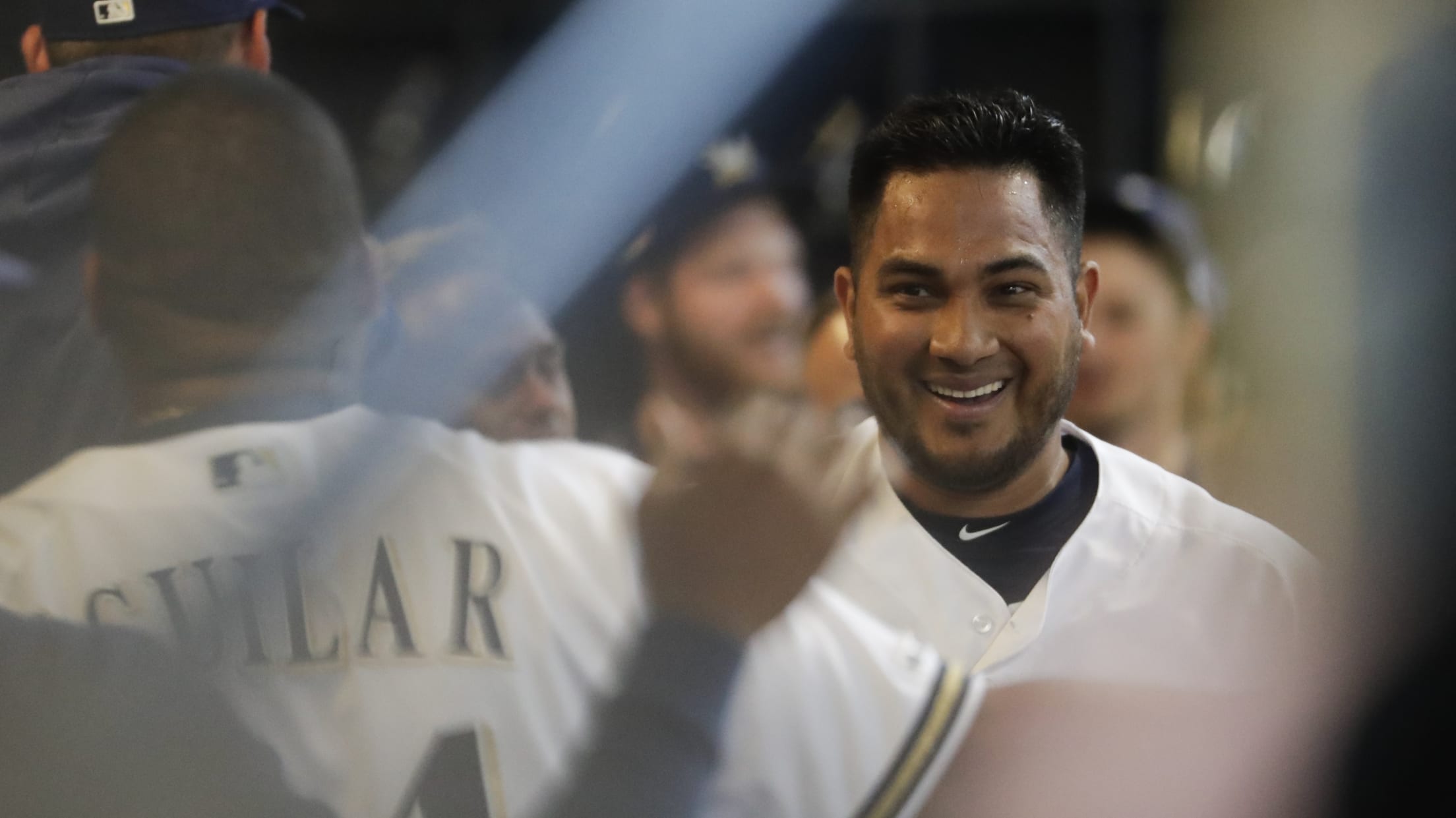 Think MLB needs a universal DH? Don't tell the Brewers. The Brewers' pitching staff is off to an unbelievable start to the season -- at the plate. Through Milwaukee's first 20 games of 2019, Brewers pitchers are hitting, well, like the opposite of a pitcher. As a unit, they have
Watch Moncada demolish a 458-foot homer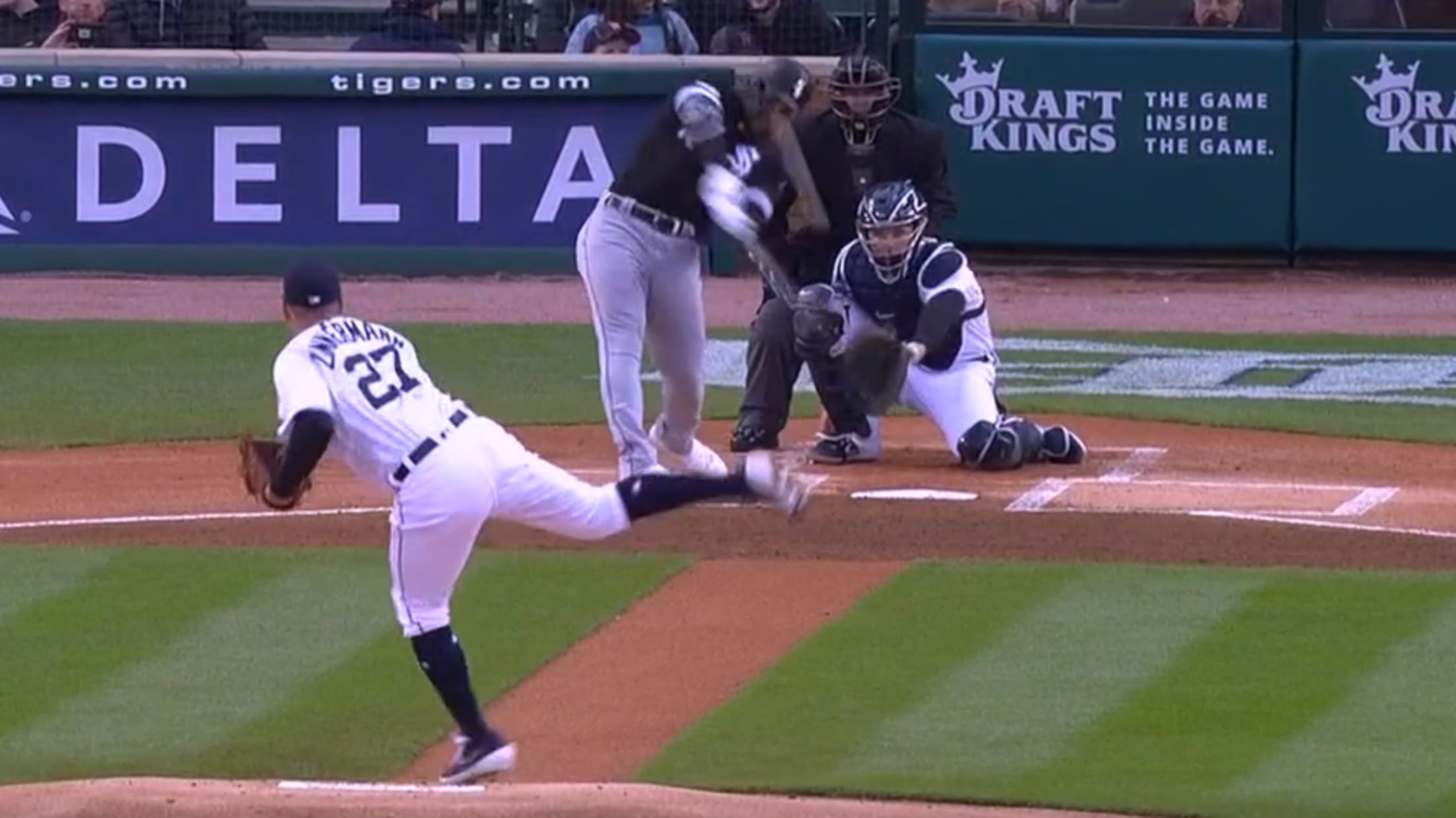 Yoán Moncada's sixth home run of the season for the White Sox was a no-doubter, a 458-foot solo shot in the first inning off the center-field hitters' backdrop at Comerica Park against the Tigers on Friday night.
Morrison heads to Yankees on Minors deal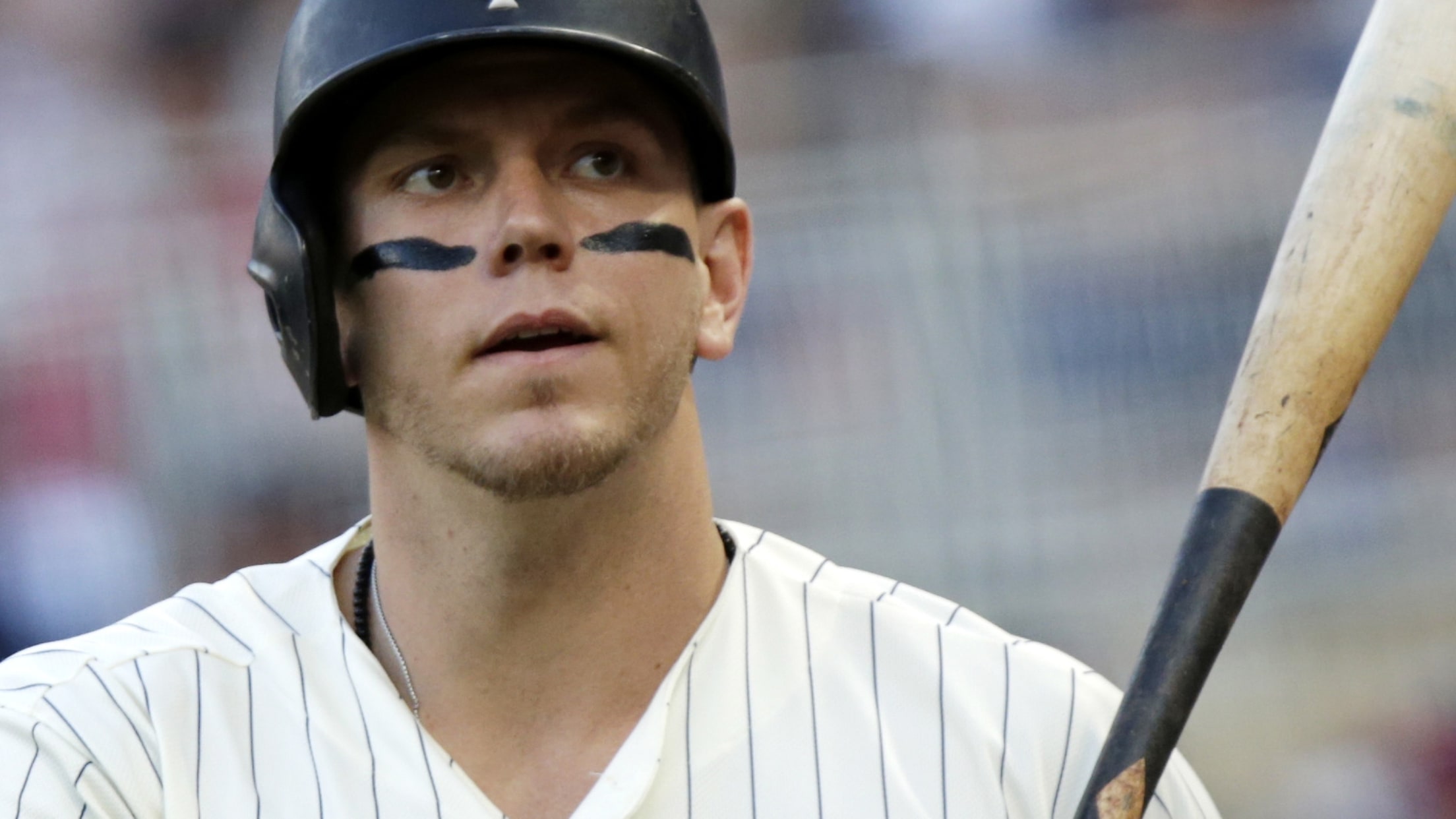 NEW YORK -- Logan Morrison once bristled that he -- and not the Yankees' Gary Sánchez -- should have been invited to participate in the Home Run Derby. Two years later, the Yankees may ask the veteran first baseman to take a few swings for them. The club announced on
Keller, Anderson suspended for roles in fracas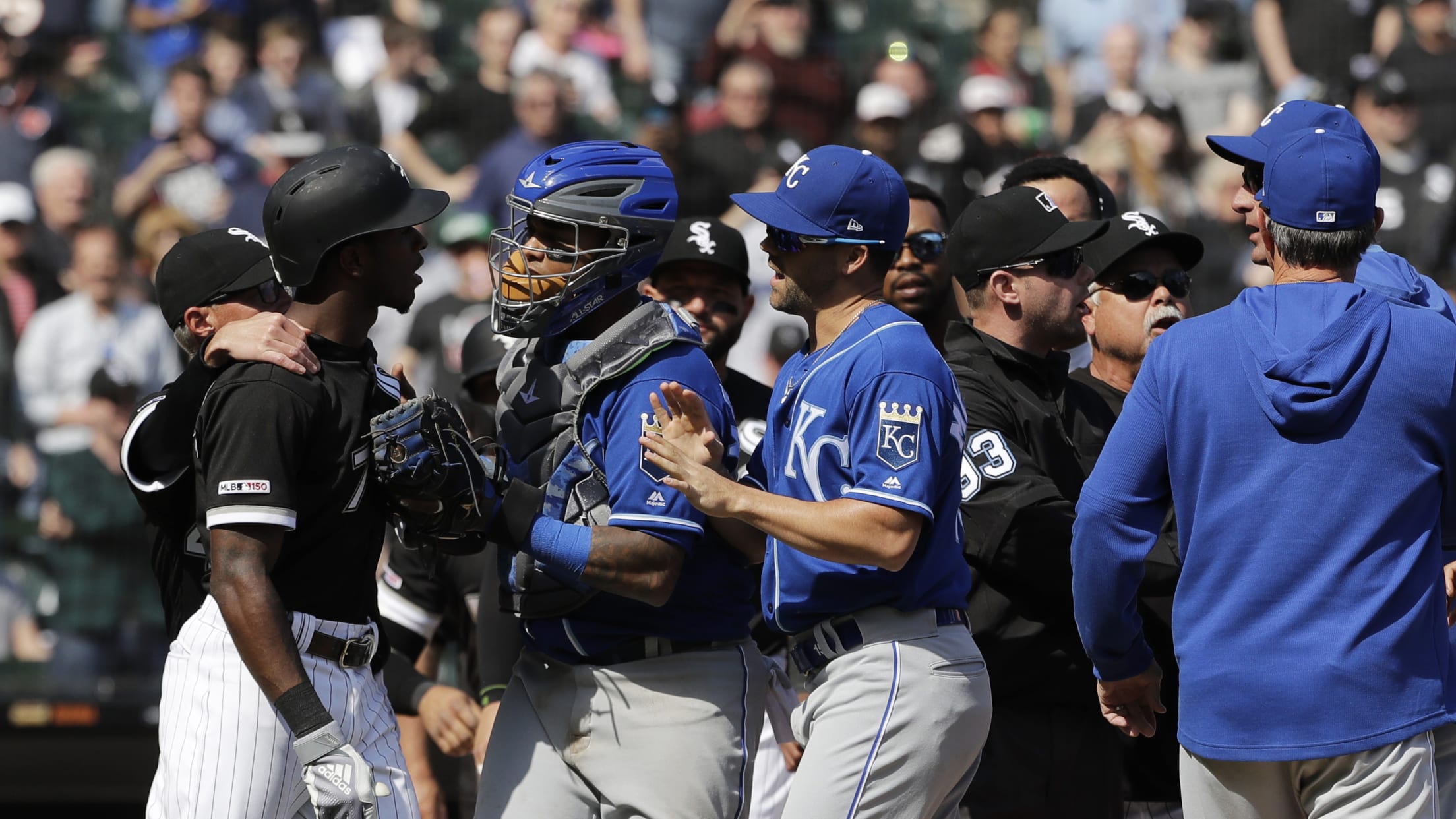 DETROIT -- Royals pitcher Brad Keller was suspended five games, while White Sox shortstop Tim Anderson and manager Rick Renteria each received a one-game suspensions for their roles in the benches-clearing incident during the sixth inning of Wednesday's 4-3 Royals victory at Guaranteed Rate Field. Keller was suspended for intentionally
Watch the Wrigley wind give Kris Bryant 2 RBIs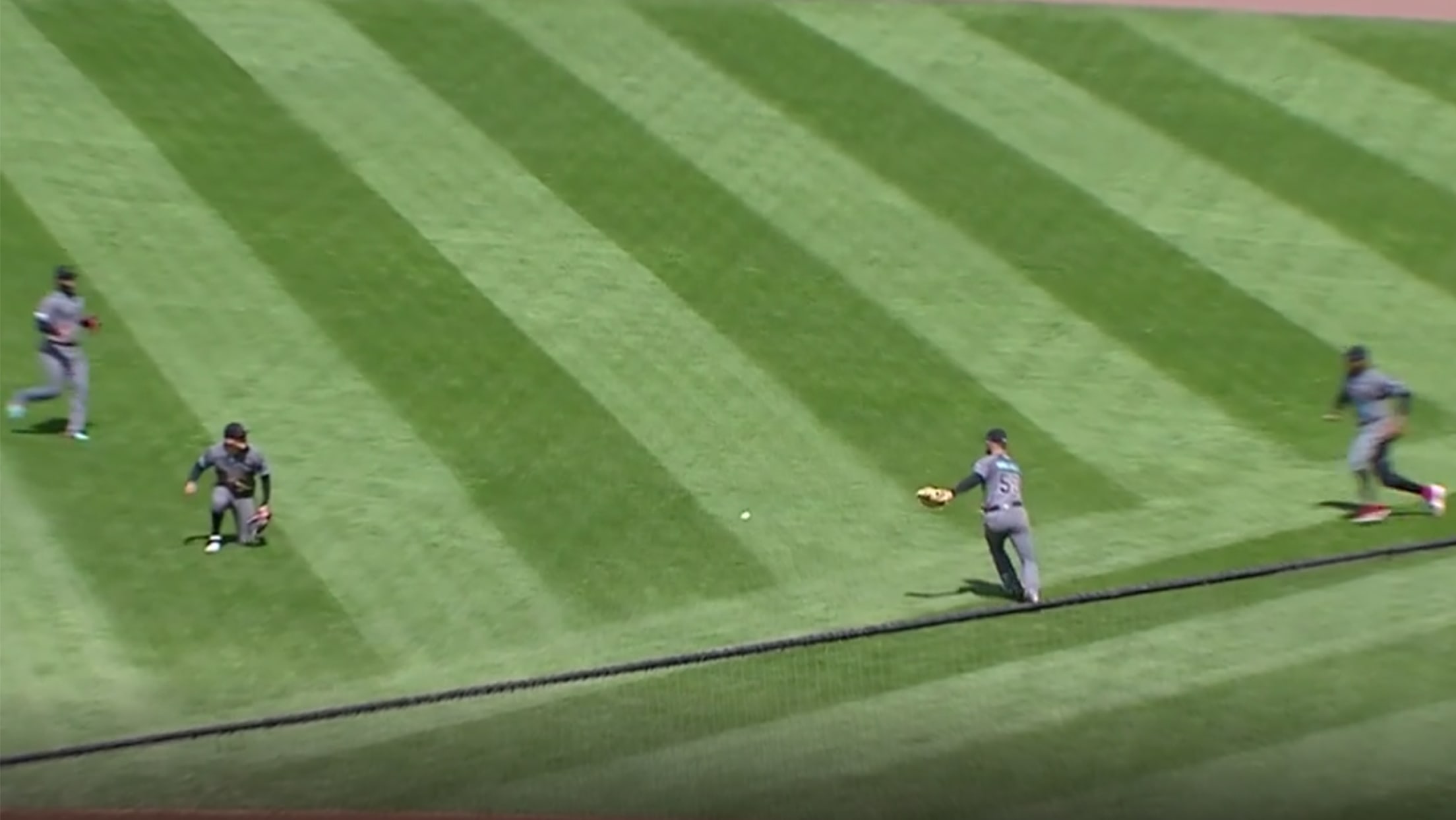 The elements played havoc with D-backs defenders at Wrigley Field on Friday. With the wind blowing in at 25 mph from center -- and gusting around 40 mph -- any fly ball was going to be an adventure. And with the bases loaded and Kris Bryant at the plate in
D-backs get Swihart, int'l pool money for Wilson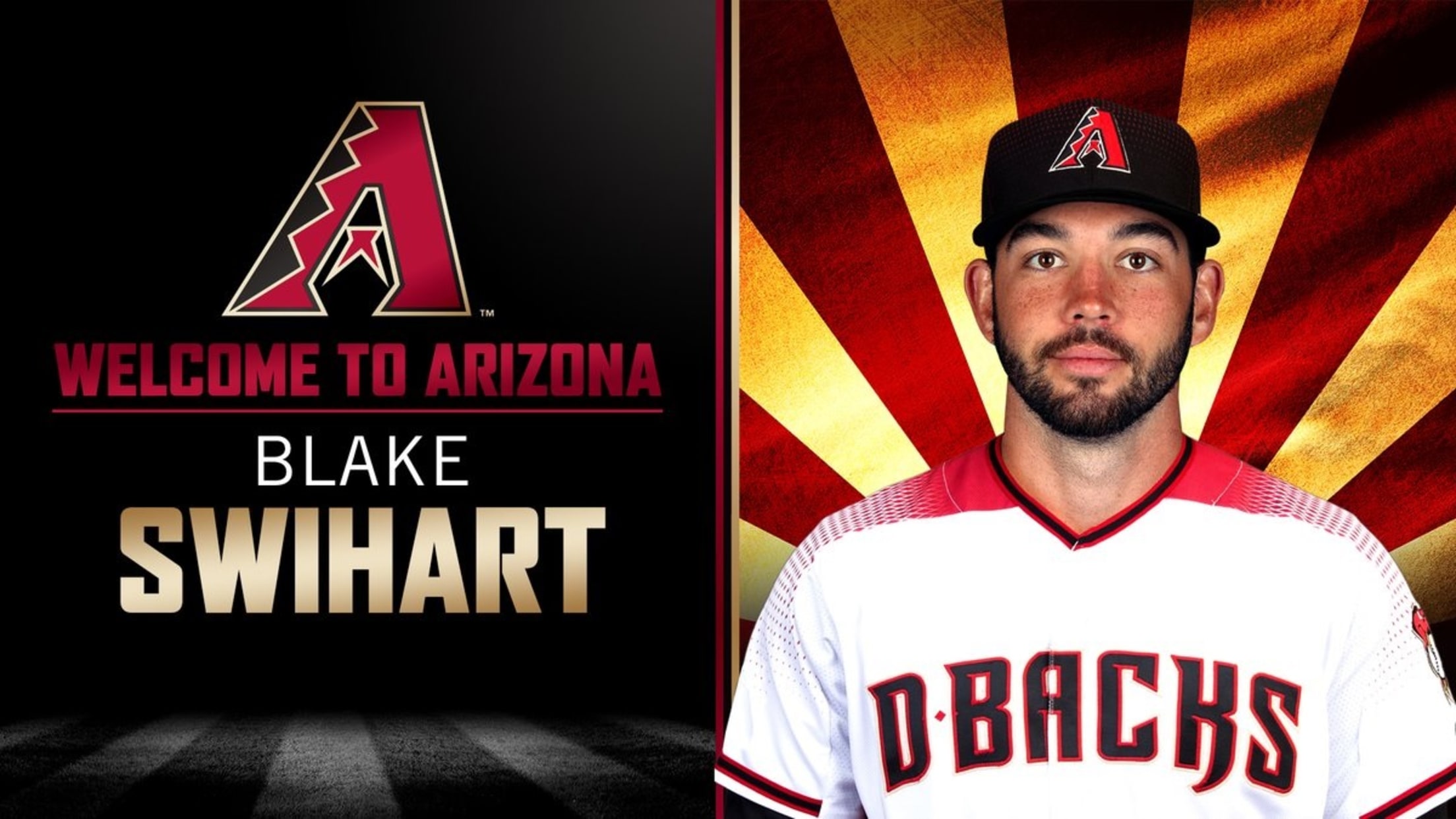 The D-backs acquired catcher Blake Swihart and international bonus-pool money in a trade with the Red Sox on Friday, sending Minor League outfielder Marcus Wilson to Boston. Swihart was designated for assignment by the Red Sox on Tuesday in somewhat of a surprise move, as Boston looked to shake things
For Yanks, it's decision time on Gio Gonzalez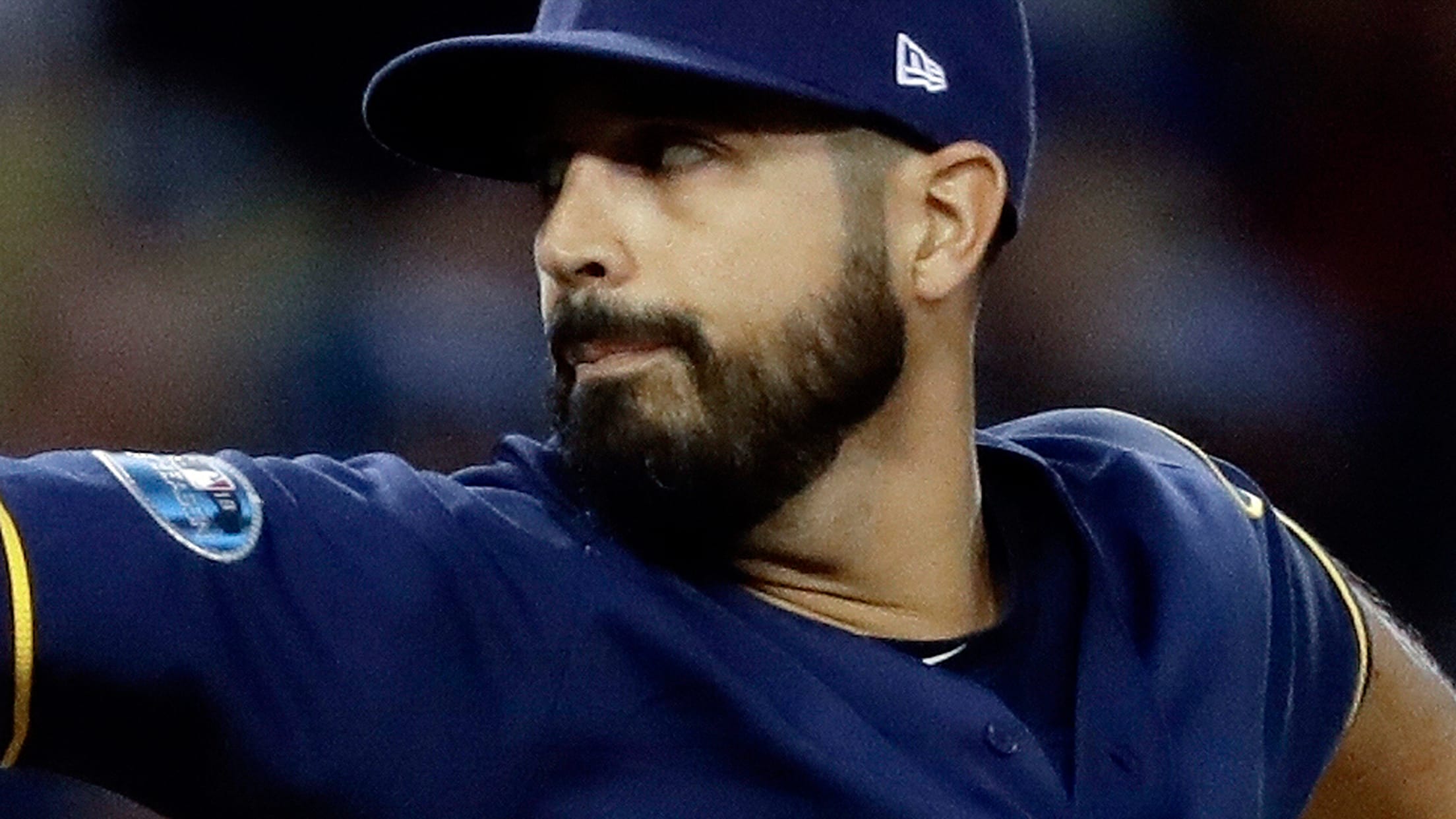 The Yankees have a decision to make by Saturday regarding Gio Gonzalez's future, but the pitcher made a big decision of his own as he awaits word on whether he'll join New York's roster. "We'll see. That's something that the front office is talking through," Yankees manager Aaron Boone said
Vlad Jr. on callup: 'It's out of my hands'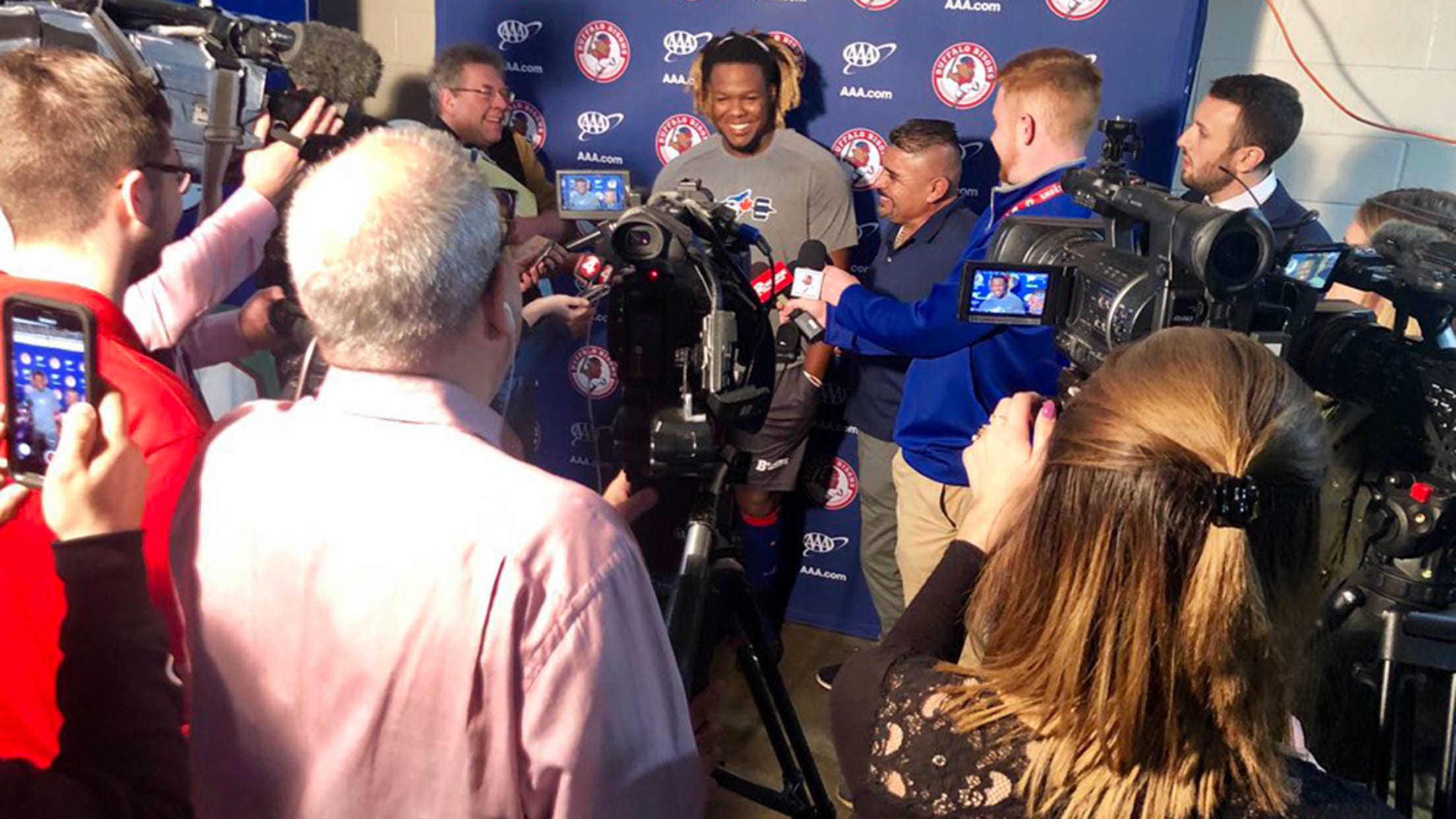 While Vladimir Guerrero Jr.'s callup date to the Majors remains unclear, MLB Pipeline's No. 1 prospect told reporters Friday that he is feeling healthy and is focused on his current work with Triple-A Buffalo instead of looking too far ahead. "I'm not frustrated," Guerrero said of his current time in
Hendricks finds feel in masterful 11-K start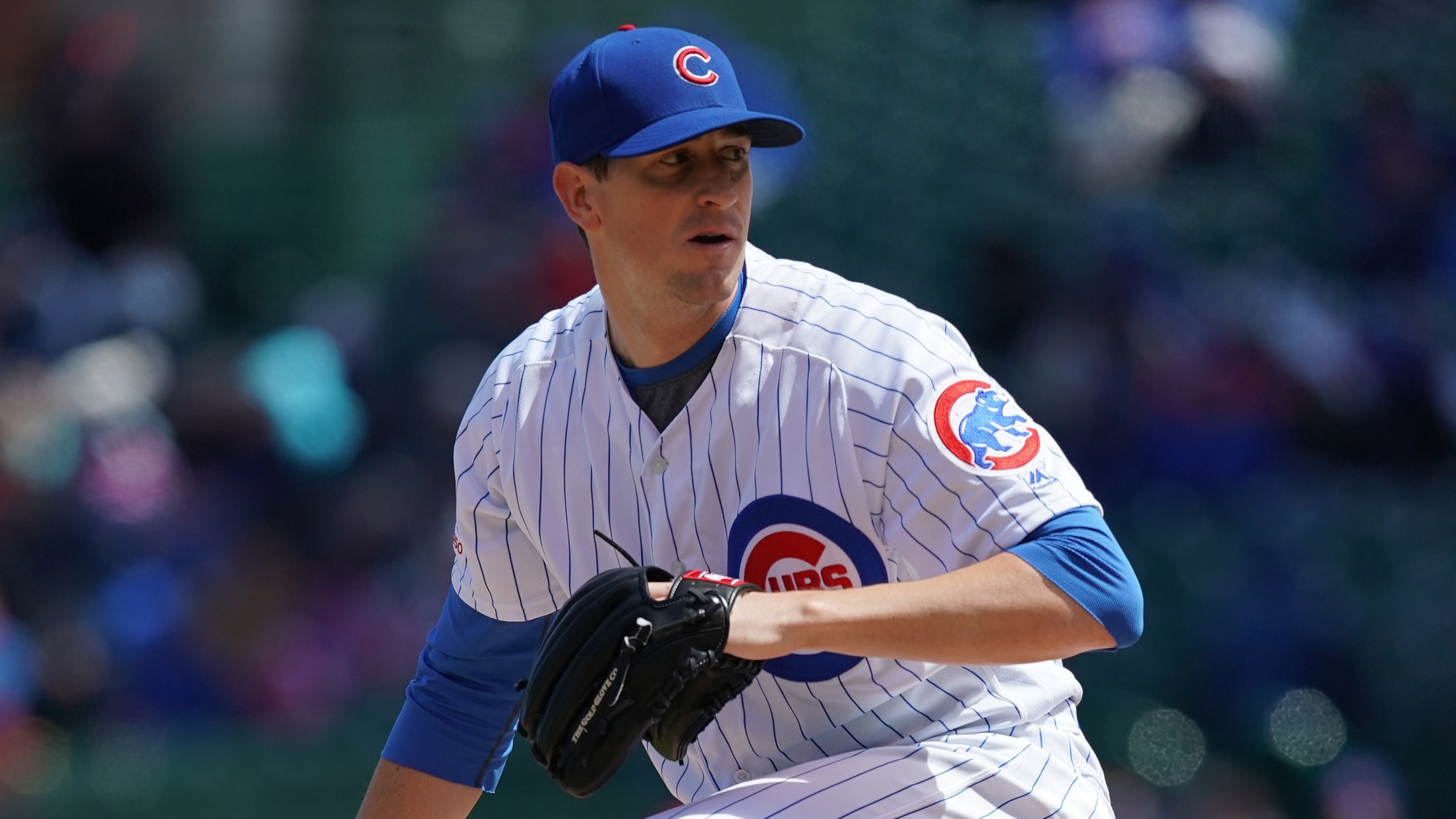 CHICAGO -- A few hours before Kyle Hendricks took the mound on Friday afternoon, Cubs manager Joe Maddon expressed confidence in the pitcher's ability to correct his rough start to the season. Maddon explained that it was all about feel and rhythm, and Hendricks was closing in on finding both.
Here's each team's closer of the future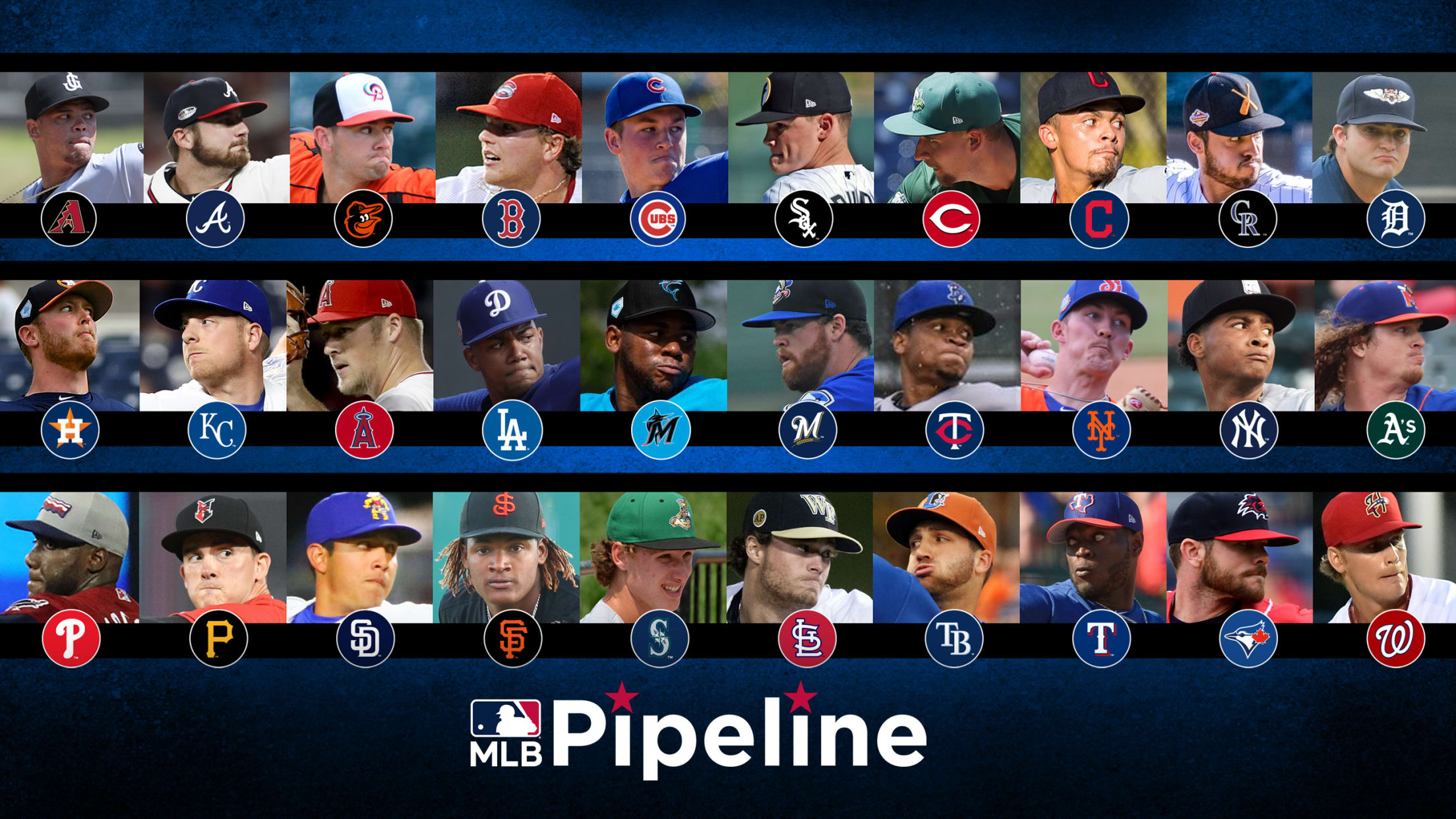 Identifying future closers isn't easy. Mariano Rivera, baseball's all-time saves leader and only unanimous Hall of Famer, began his pro career as a starter. So did Edwin Diaz and Wade Davis, the league leaders in saves a year ago, and many other pitchers who are nailing down the ninth inning
9 players off to hot starts we didn't see coming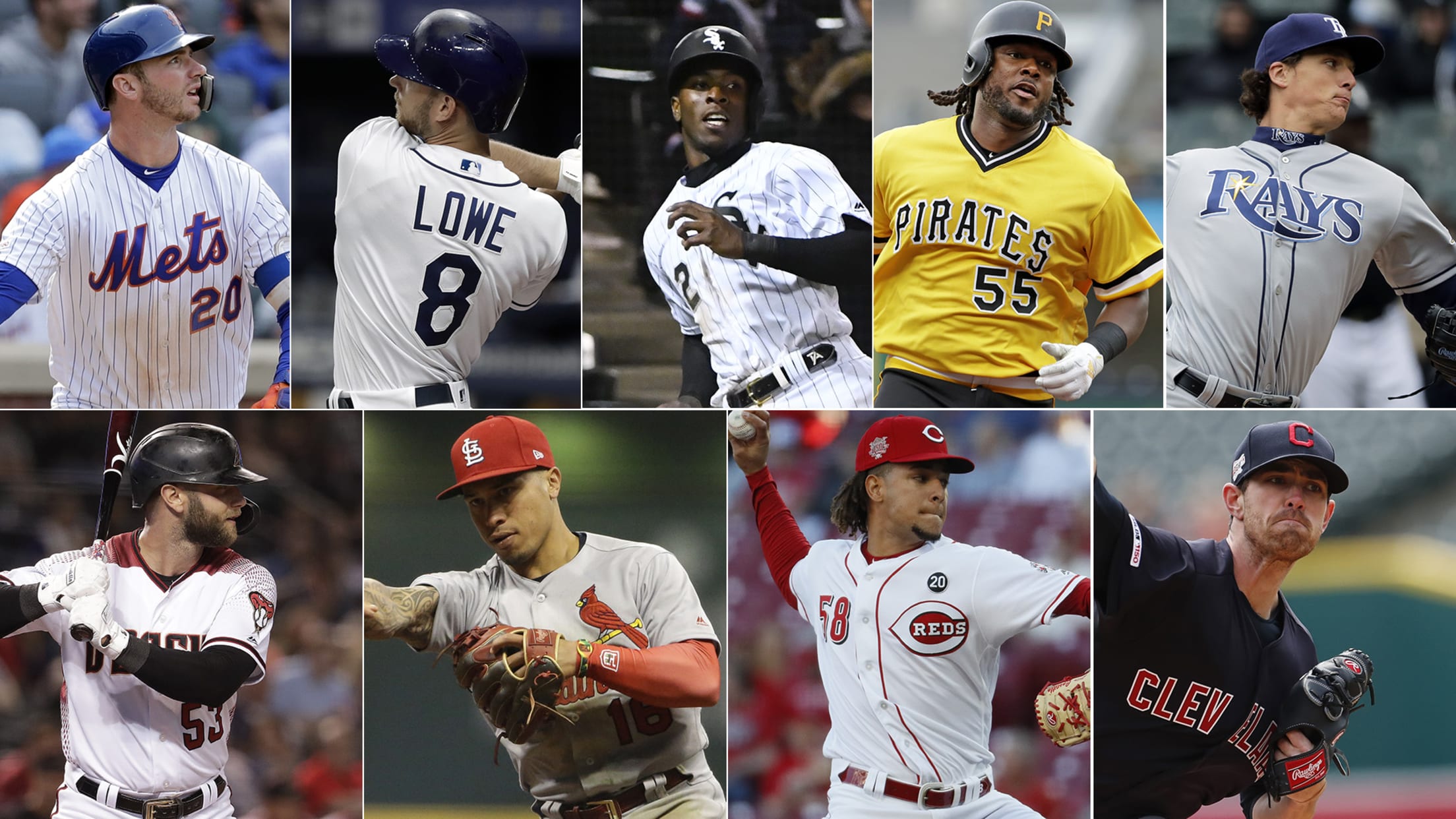 We should have predicted this kind of season coming from Rays second baseman Brandon Lowe. When the Rays believe in a player enough to guarantee him $24 million despite his having played just 43 Major League games, it's a pretty good indication he's special. The Rays don't miss on these
Beat The Freeze? B-Ham, Gore want a shot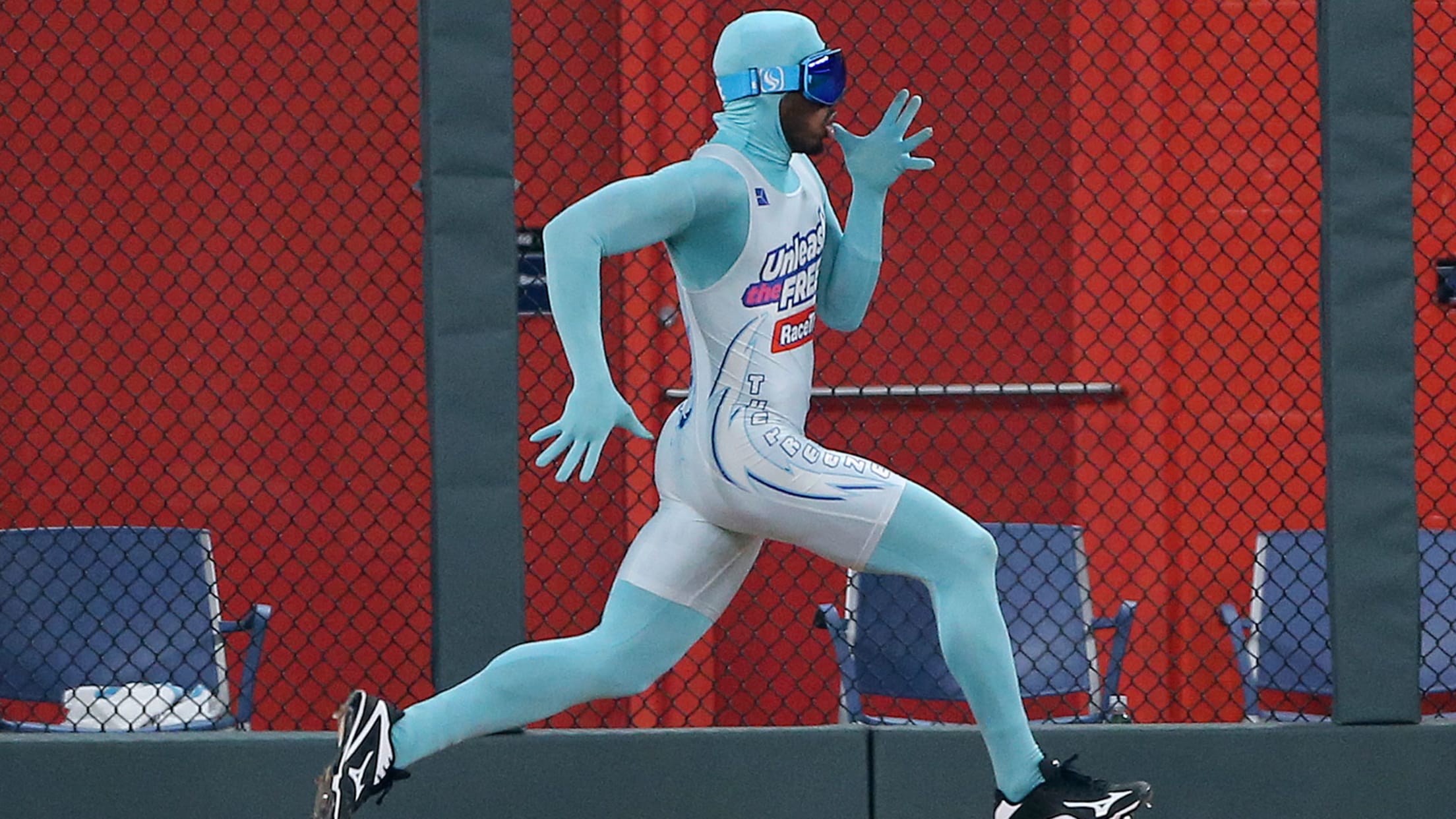 The Royals have built their roster around speed this season, and two of their fastest players say they're ready to try to beat "The Freeze" -- if the Braves' promotional sensation is up for the challenge. "I think we should make that happen," Royals center fielder Billy Hamilton said during
White Sox have deep Cuban connection
Club's history of players from the nation started with Minoso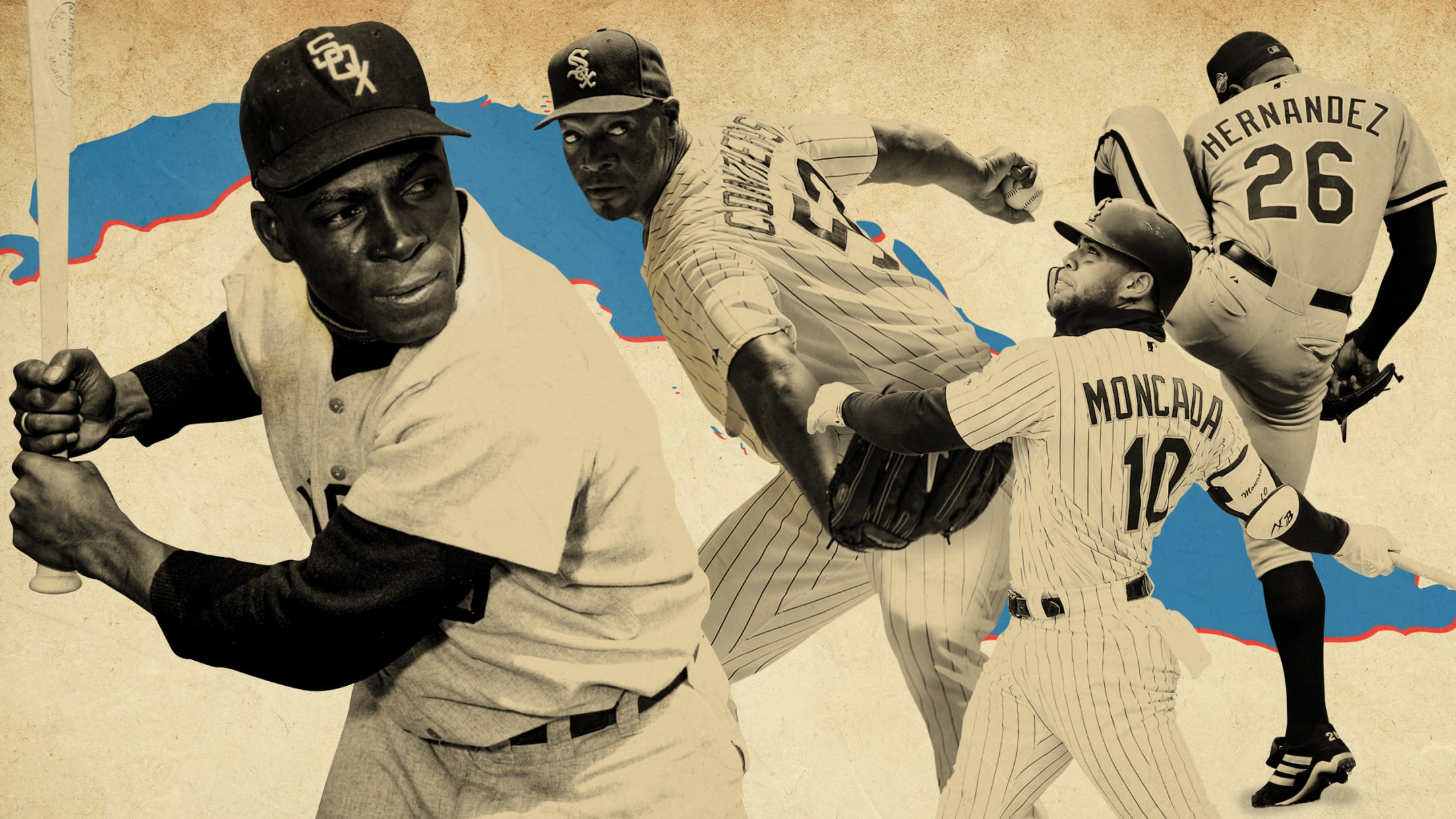 Jose Contreras, Jose Abreu, Yoán Moncada, Luis Robert, Yonder Alonso and Jon Jay walk into a conference room at Camelback Ranch on a Sunday morning in early March during Spring Training. A bond has been forged between the group via the White Sox organization they work for, but there's something
Hendricks throws first WP in ... how long?
Until Friday, Cubs righty had longest active streak in Majors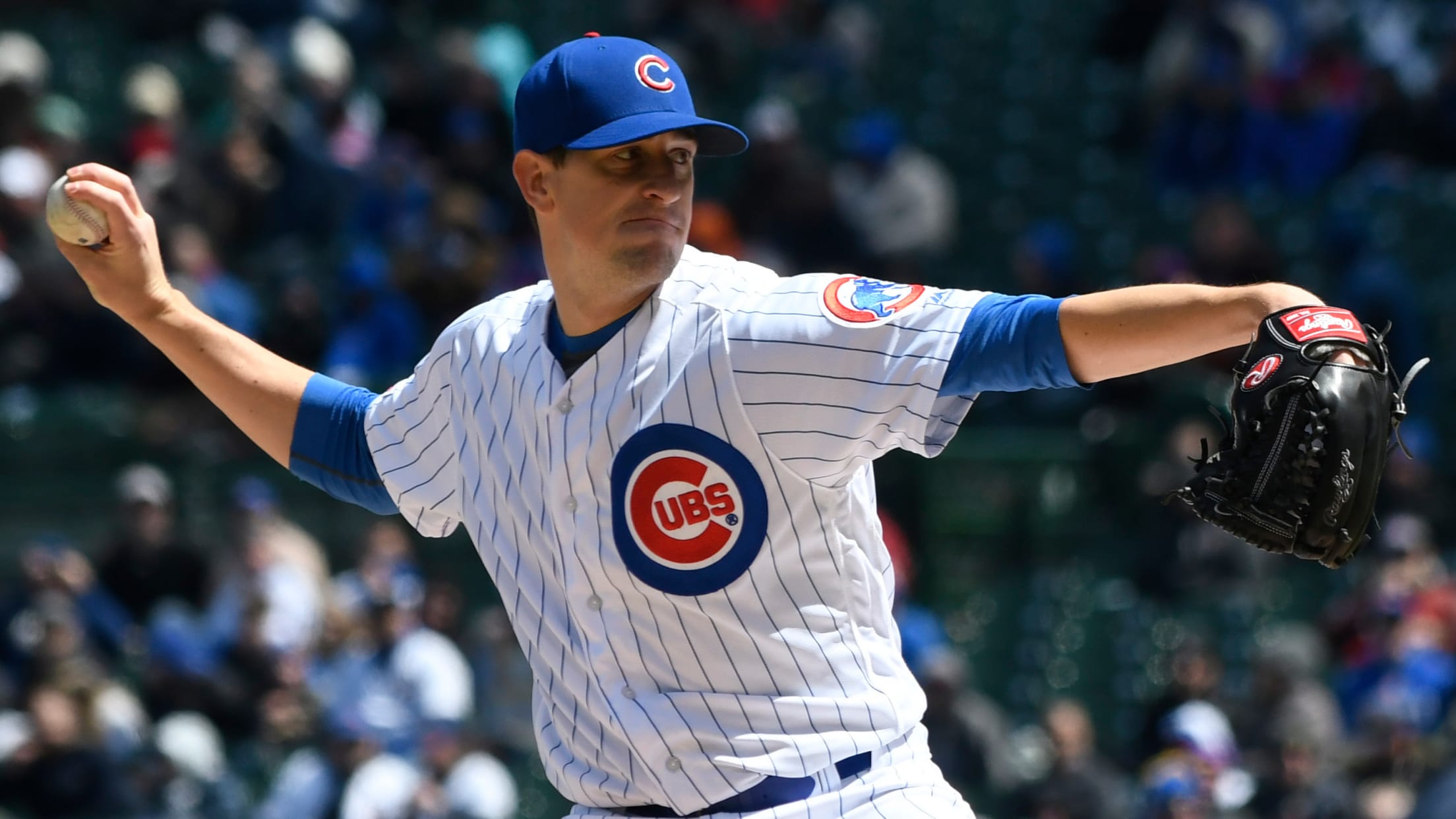 CHICAGO -- If there was one statistical achievement that provided an apt summation of Kyle Hendricks the pitcher and person, it was the streak. In both personal demeanor and professional approach, Hendricks is collected and precise. Wildness would never enter into the equation. So it was perfect that Hendricks had
Russell on target for May return to Cubs
Chatwood's start moved up as Chicago shuffles rotation; Lester improving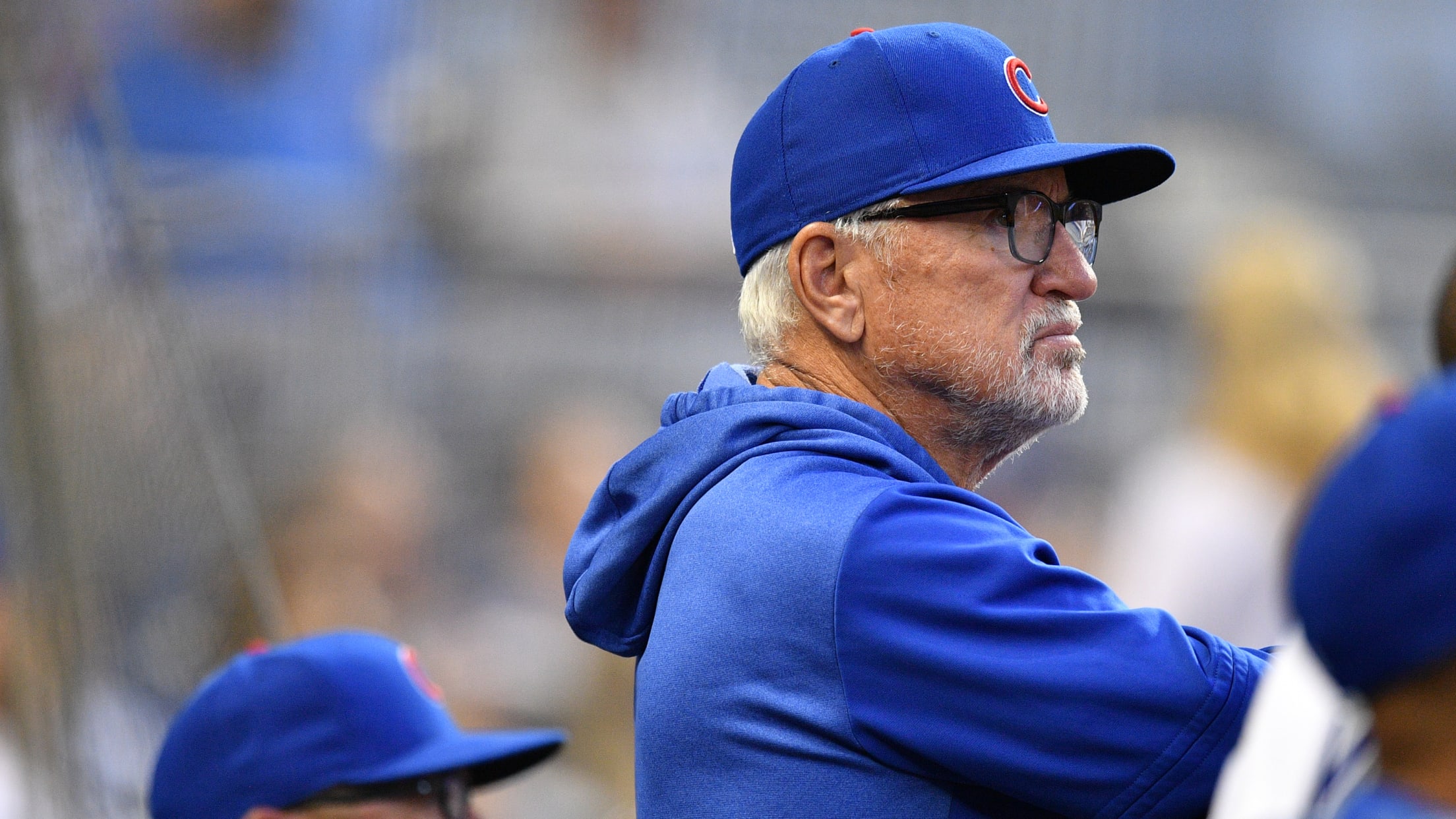 CHICAGO -- With Addison Russell unavailable for the first month of the season, Cubs manager Joe Maddon has utilized several players at second base while regular second baseman Javier Báez has slid over to shortstop. The results over the first few weeks have been strong, but the early success is
When could Keuchel, Kimbrel be game-ready?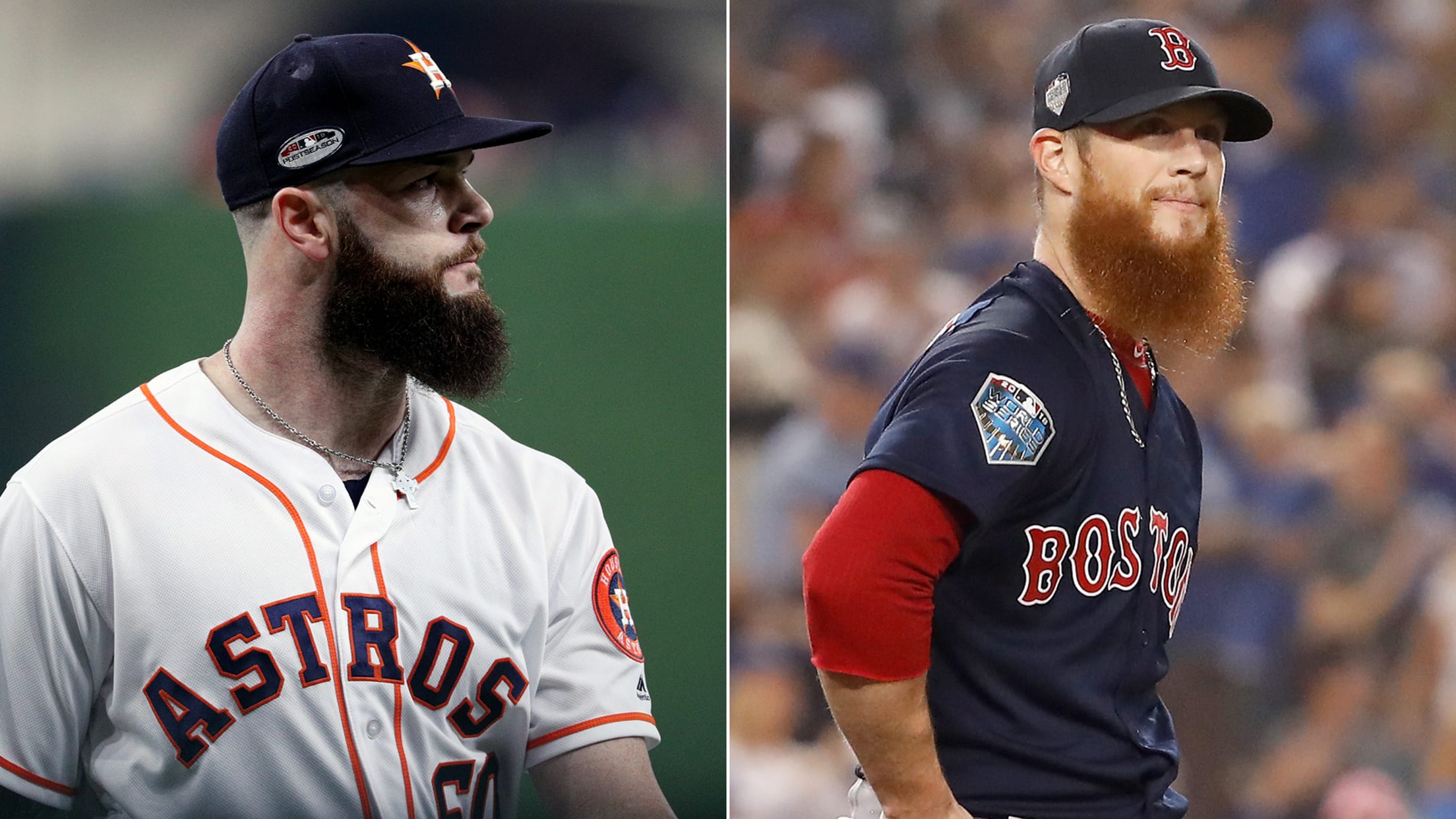 As rumors continue to swirl around Dallas Keuchel and Craig Kimbrel, it's becoming clear that the two All-Star free agents will sign with teams at some point. And once they sign, the question quickly becomes: How soon will we see them pitching in a Major League game? This question was
Top prospect Chavis called up by Red Sox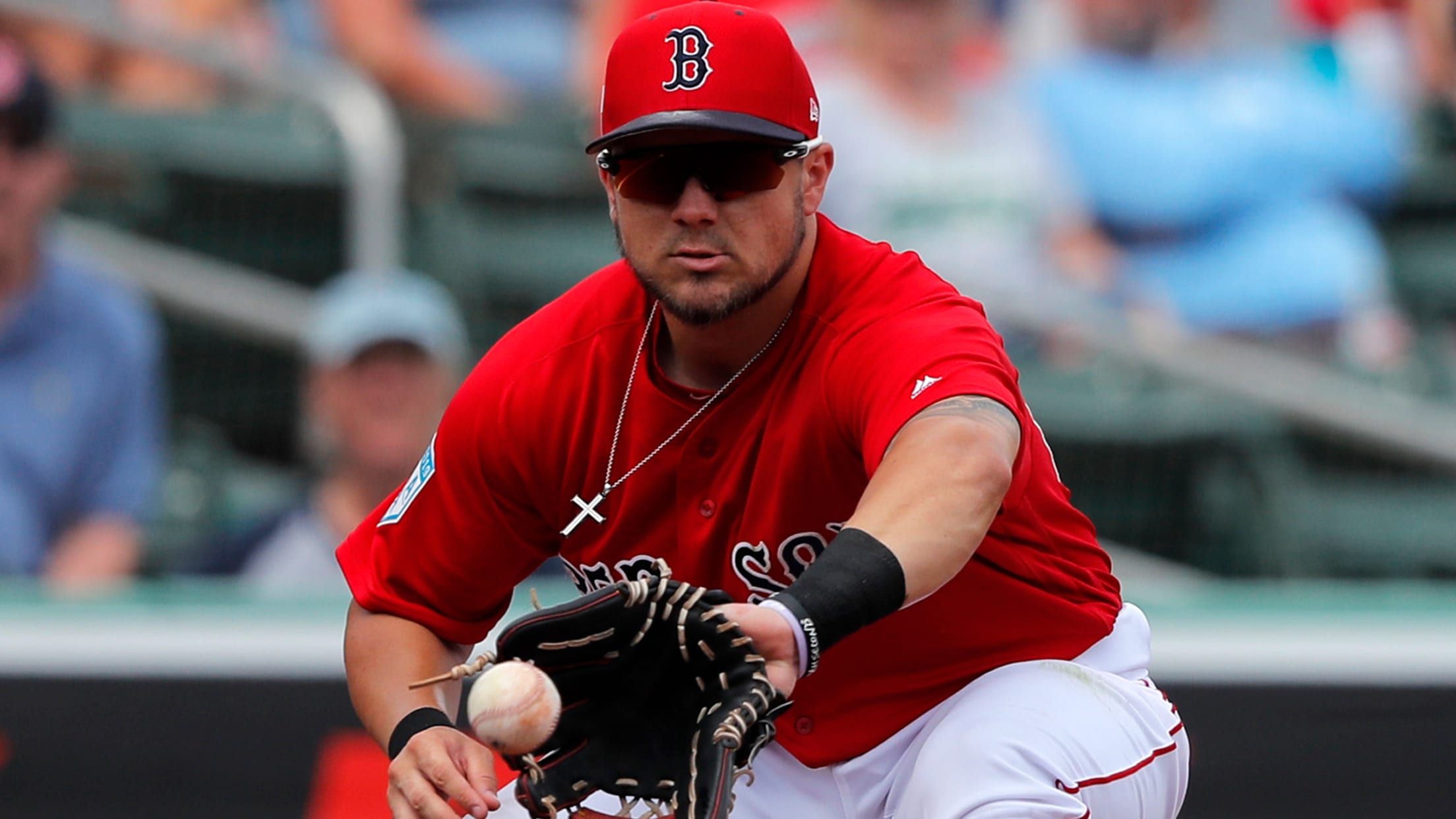 With a collection of injuries in the infield, the Red Sox have created some excitement for this weekend's three-game series against the Rays in Tampa Bay by promoting Michael Chavis, their No. 1-ranked prospect, from Triple-A Pawtucket. It's the first callup to the Major Leagues for Chavis, who is ranked
Doubleheader Saturday after rainout Friday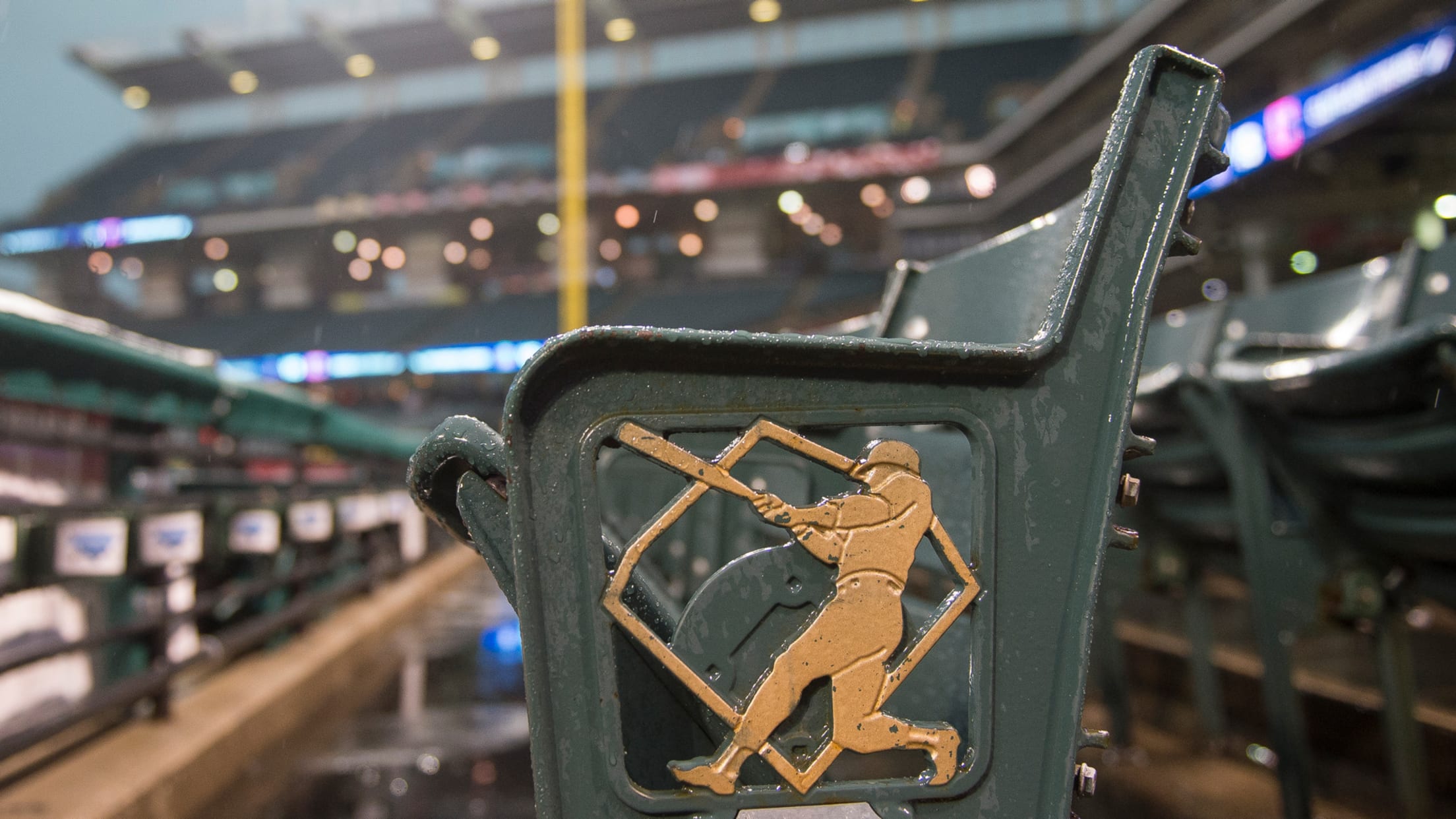 CLEVELAND -- Rain fell on the first day of a Braves road trip that doubles as a six-game tour of Ohio, delaying Touki Toussaint's first start of the season. Inclement weather led to the postponement of Friday's opener of a three-game series with the Indians at Progressive Field on Friday.
Would this team forfeit pick to sign Kimbrel?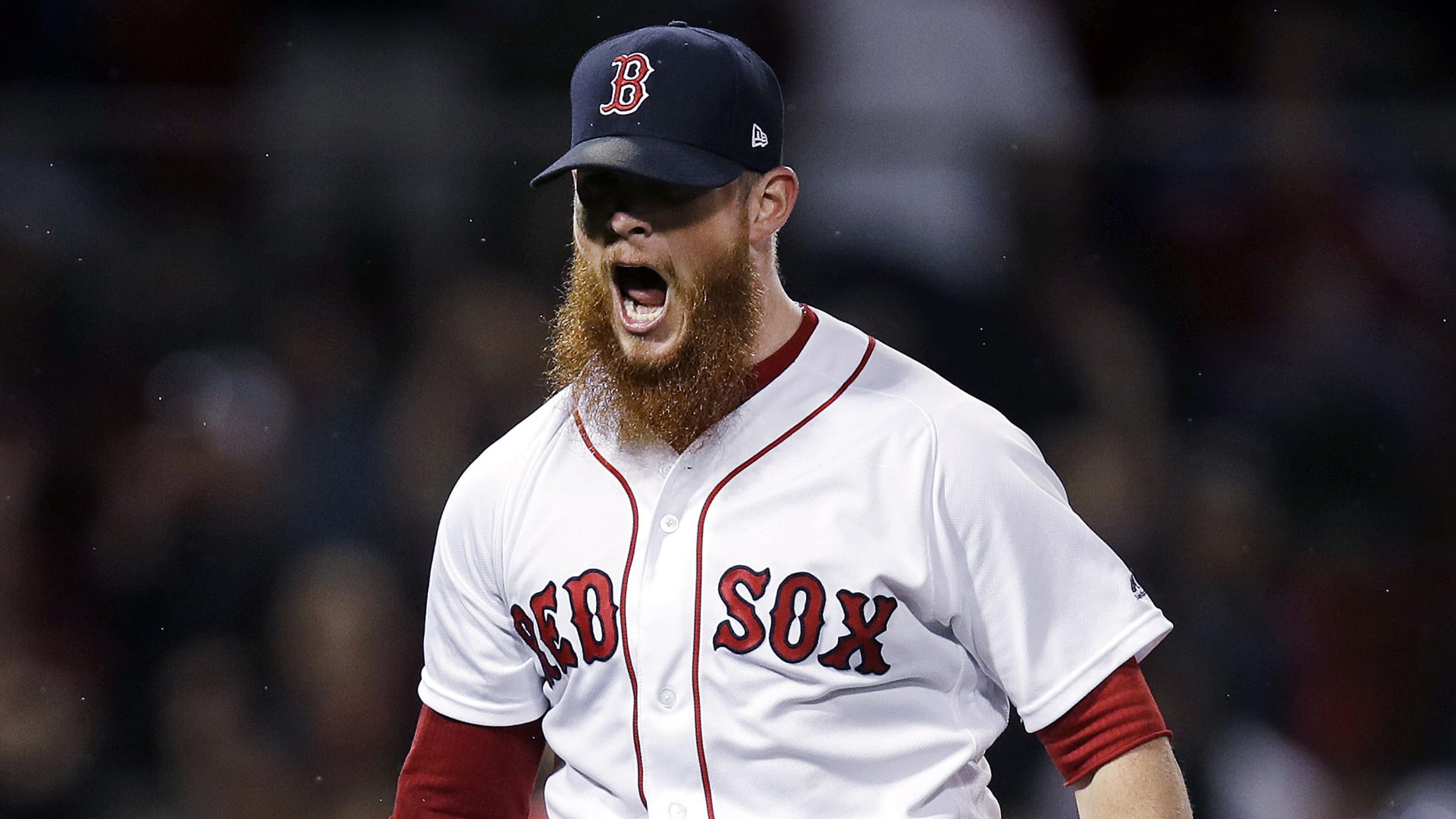 Closer Craig Kimbrel has compiled an impressive resume during his nine seasons in the big leagues, recording a microscopic 1.91 ERA with a 0.92 WHIP, 333 saves and a 14.7 K/9 rate. Below you will find a list of the latest news and rumors surrounding the right-hander, who remains unsigned.
Twins-O's postponed Friday; DH on Saturday
Baltimore flips starters for twin bill, with Straily going in Game 1 and Cobb in nightcap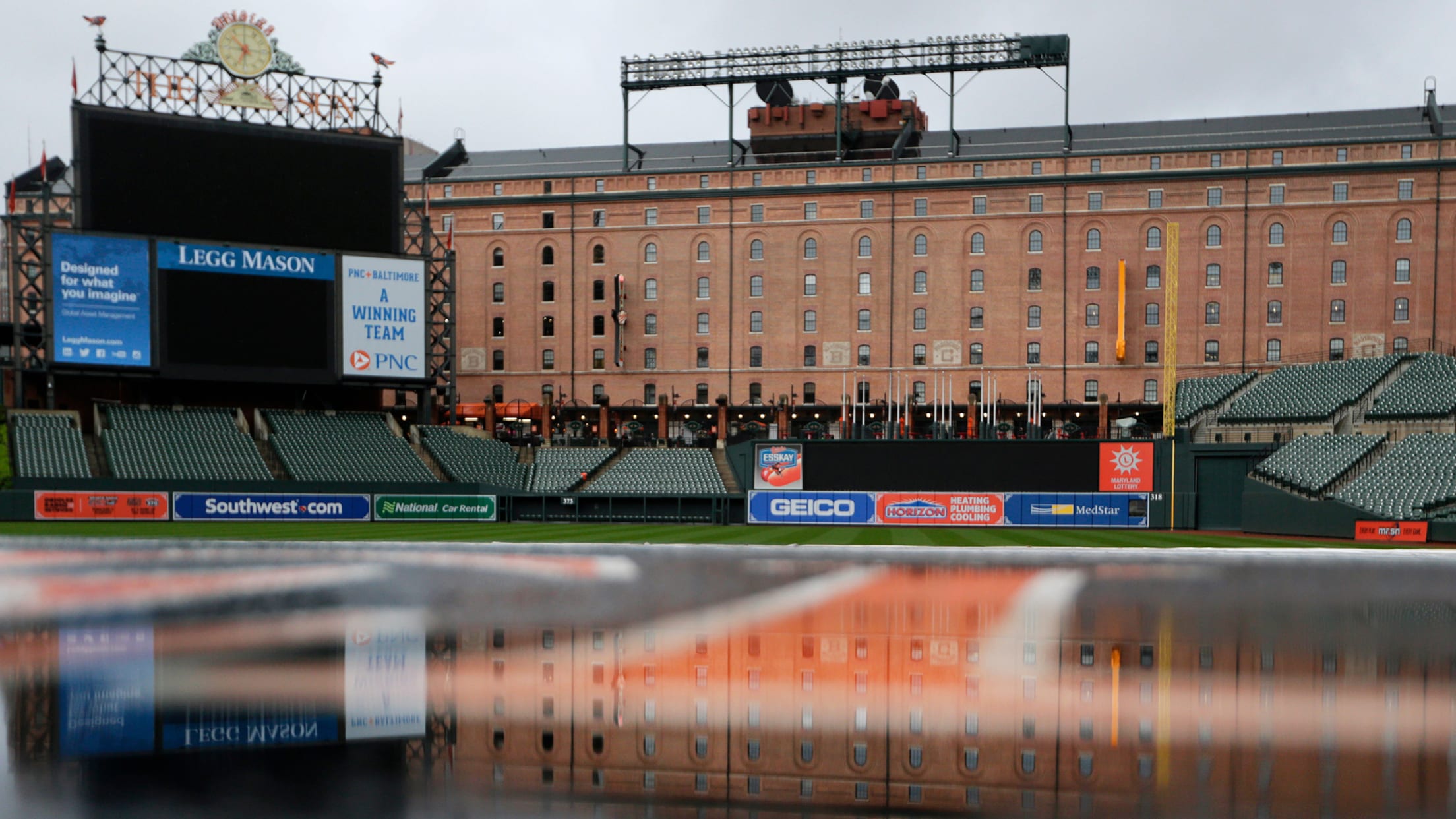 BALTIMORE -- The Orioles returned home to tornado warnings and thunderstorms threatening to carry on into the weekend, and adjusted their schedule accordingly. With rain pouring down by late afternoon, Friday's scheduled series opener between the Orioles and Twins was postponed due to inclement weather. The teams will instead line
Dominant Urias K's 9, now headed to bullpen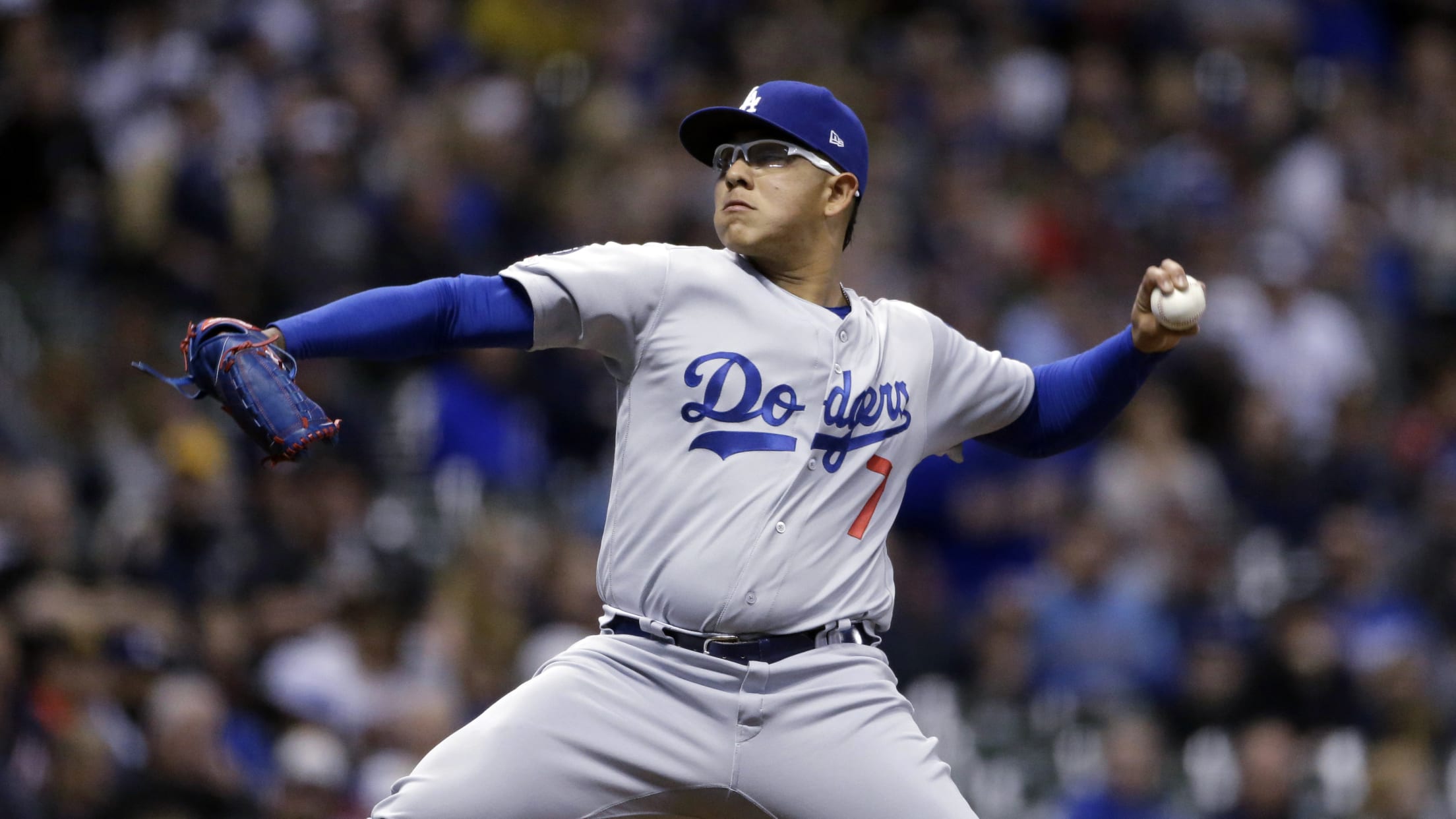 MILWAUKEE -- How loaded is the Dodgers' starting rotation if there isn't room for Julio Urias? Urias is headed to the bullpen with the return of Hyun-Jin Ryu from the injured list on Saturday, even though Urias didn't allow a hit until the fifth inning Thursday night in the Dodgers'
Votto records a career first in back-to-back ABs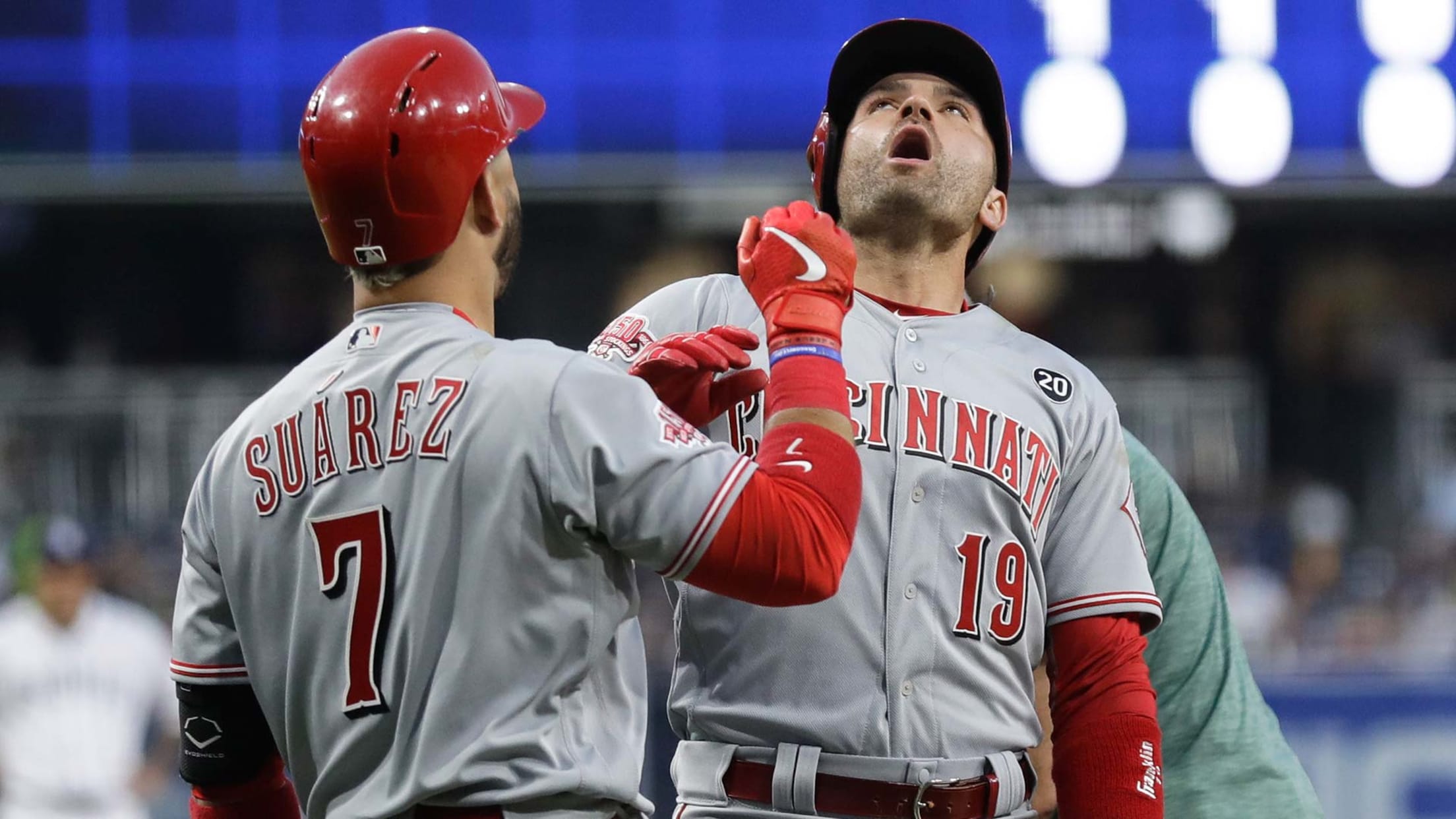 SAN DIEGO -- The Reds enjoyed a night of firsts Thursday at Petco Park. First baseman Joey Votto connected for his first career leadoff home run, Tucker Barnhart hit his first home run from the No. 9 spot of the lineup and Tanner Roark earned his first win with the
This incredible throw went 98.4 mph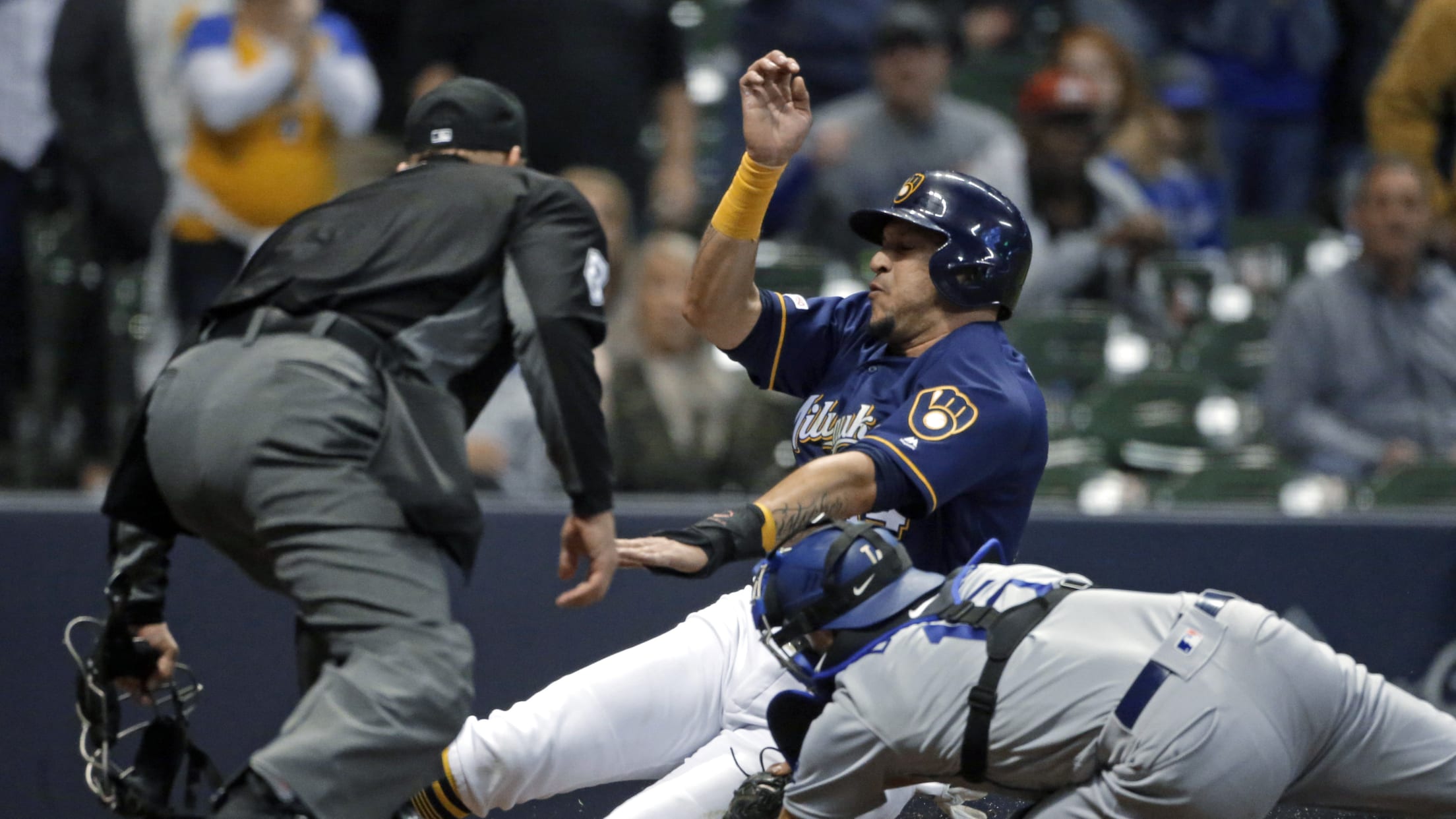 MILWAUKEE -- Down by three runs in the bottom of the eighth inning Thursday night, Milwaukee's Hernan Perez tried to score from second base on Lorenzo Cain's two-out single. Alex Verdugo believes he might have convinced the Brewers he doesn't have a typical left fielder's throwing arm, using a laser