How every team's top acquisition is doing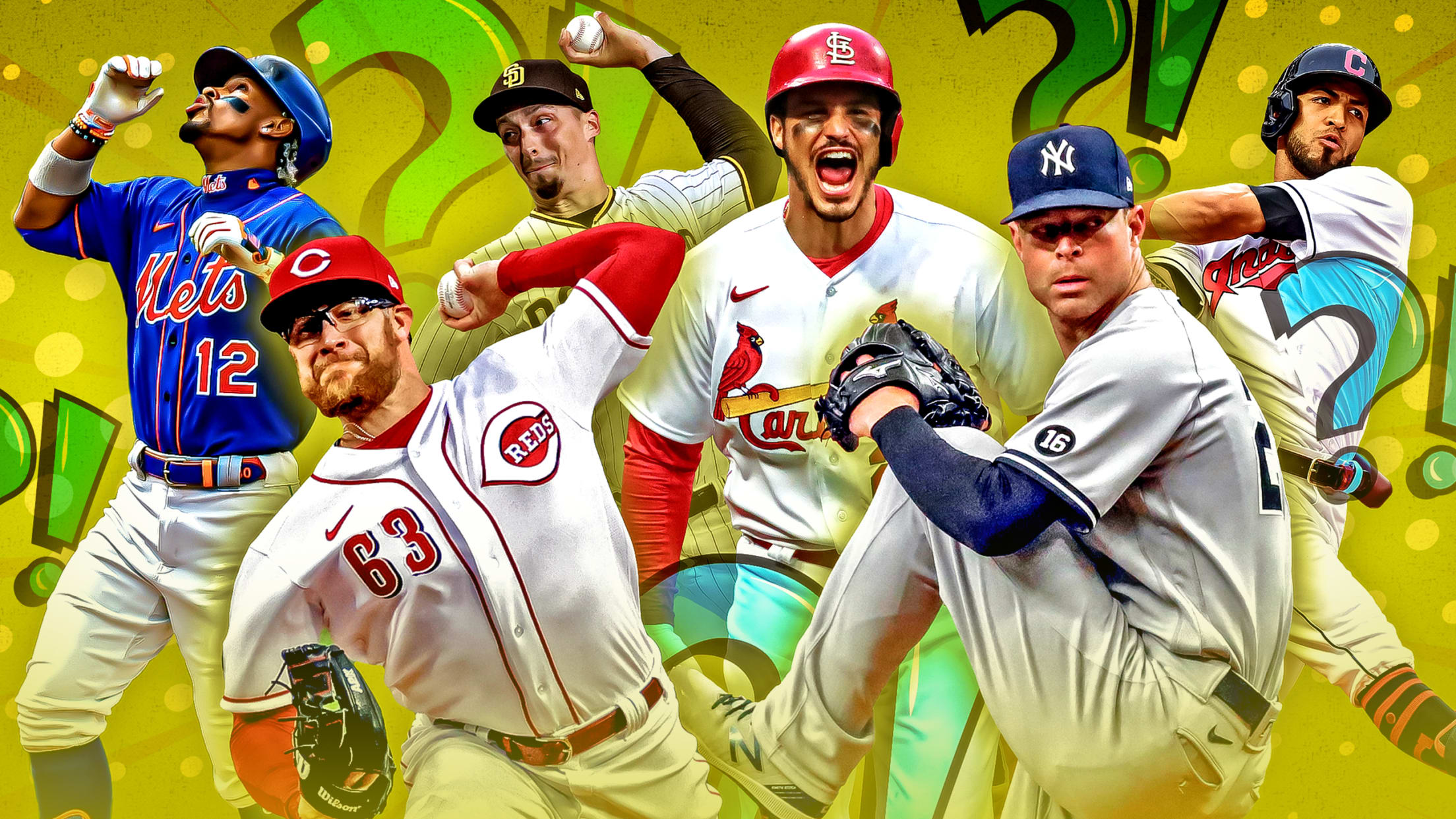 Remember all that excitement you had this offseason about your team's top new addition? About how you couldn't wait to see what he looked like in your team's jersey? Well, we're two-plus weeks into the season now, and it's remarkable how used to seeing them wear your team's colors has
Big jumps, drops in latest Power Rankings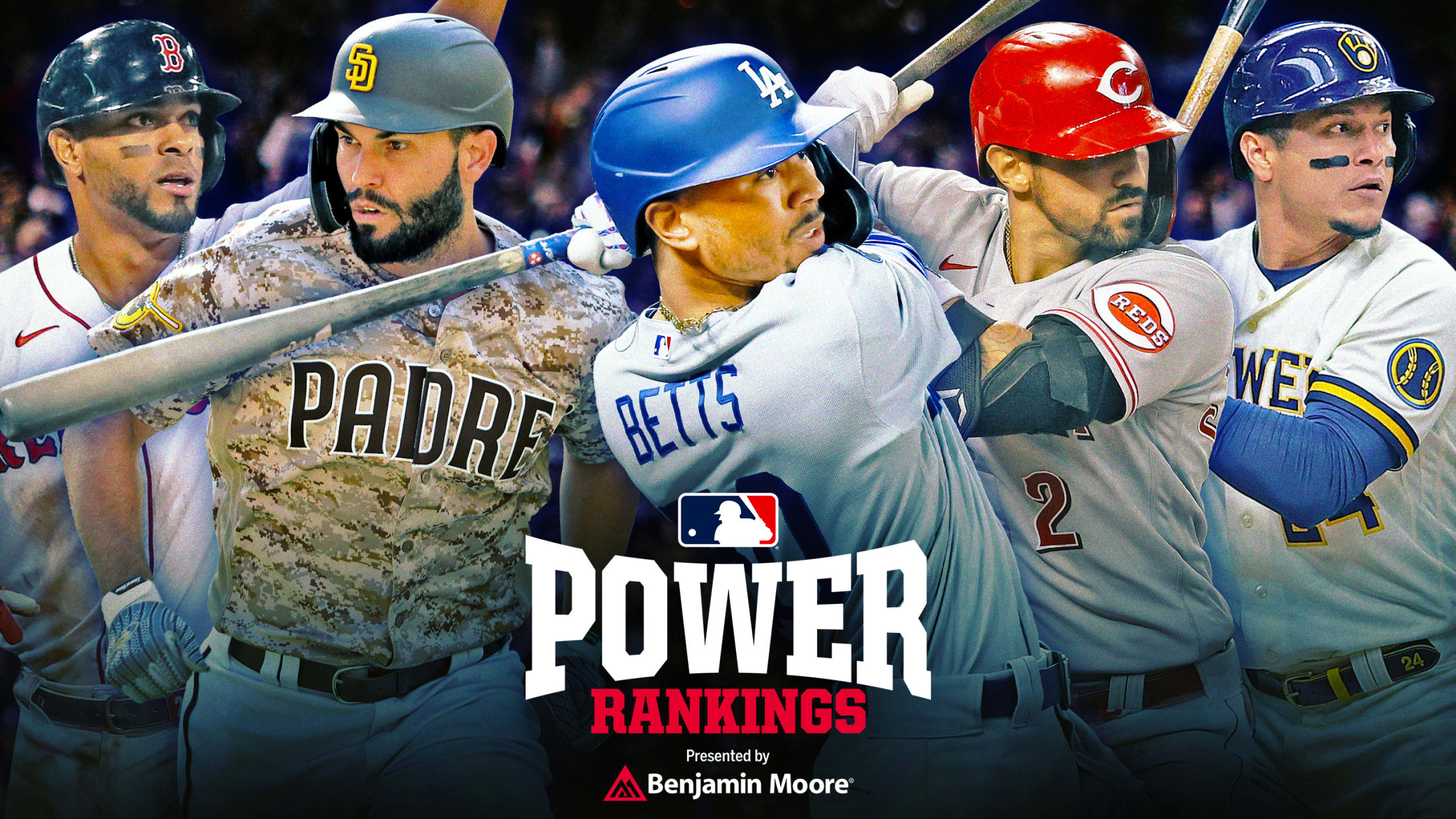 We're headed into the third full week of the season, and things are shaking out exactly how we drew it up. The Mariners and Royals are tops in their divisions, the Reds have the second-highest run differential in baseball and the Yankees are off to their worst start in nearly
Sox celebrate Patriots' Day with hits parade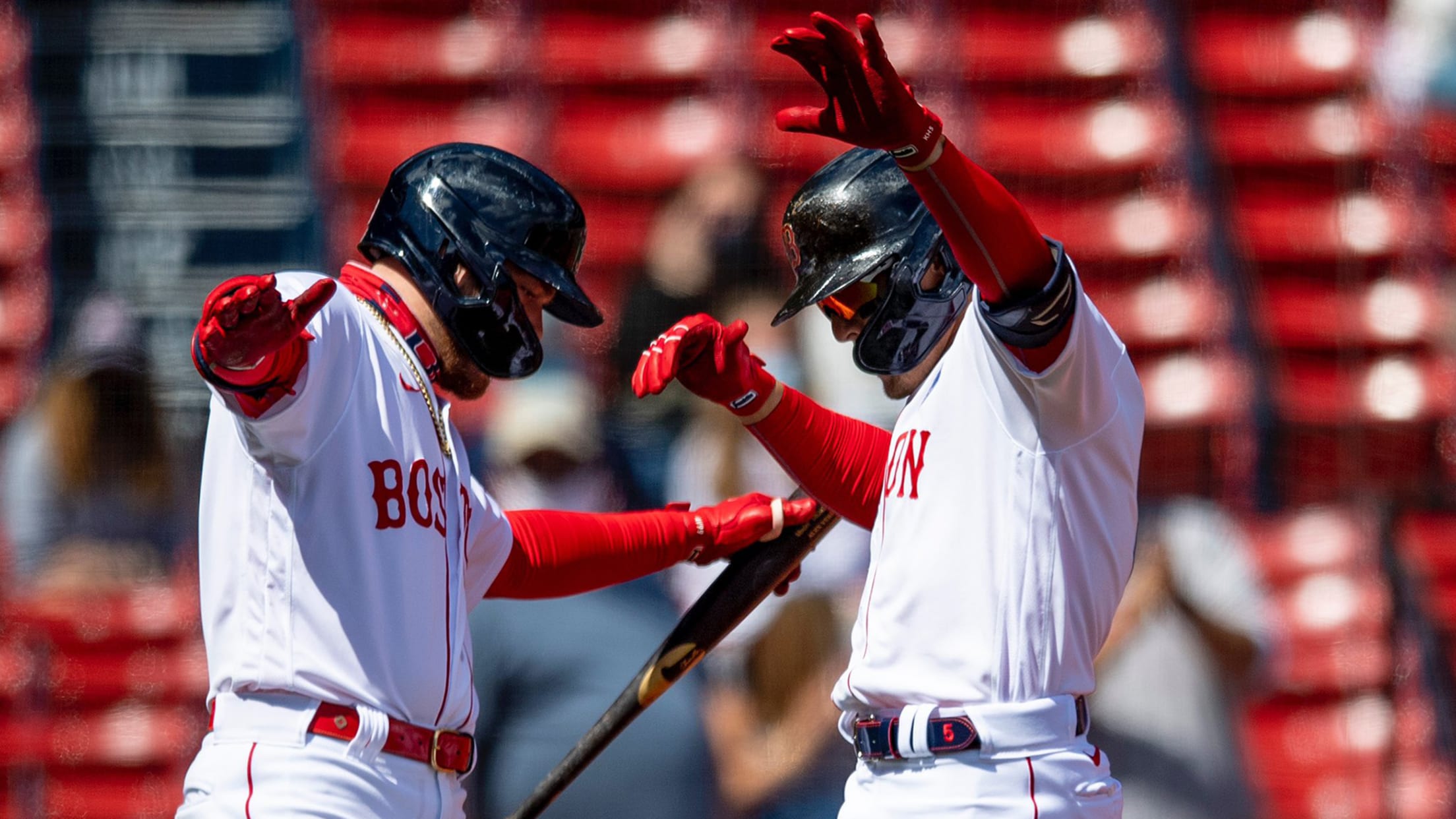 After being swept in a doubleheader on Sunday, in which the Red Sox scraped across just three runs, manager Alex Cora noticed the wear and tear of the schedule weighing on his players. They'd played 11 day games in their first 16, including a pair of doubleheaders in the past
Now on the mound ... Yermín Mercedes?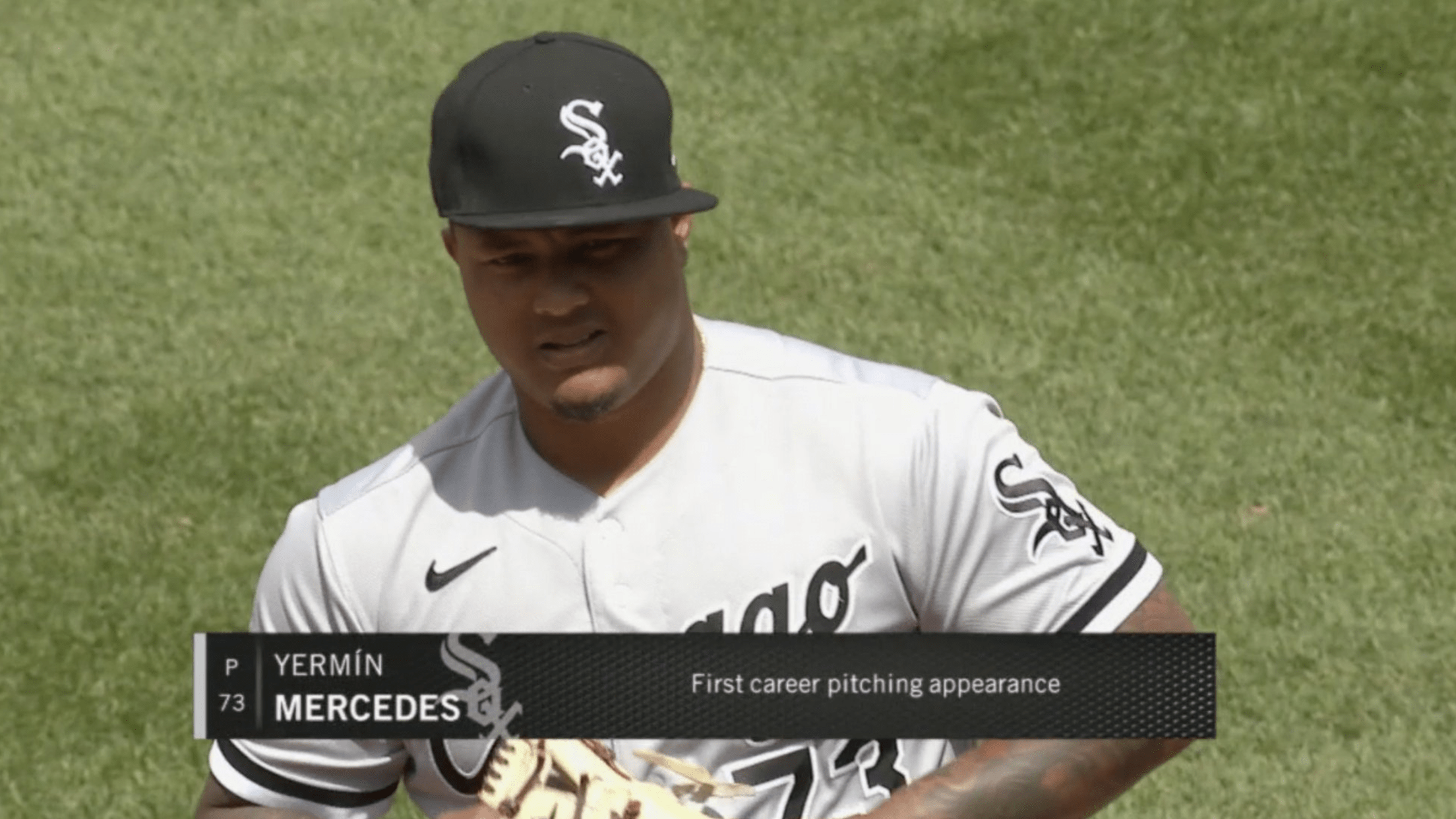 Nothing can stop the Yermín-ator. The breakout star for the White Sox has already had quite the eventful 2020, and we're still in the season's first month. After spending eight years in the Minor Leagues (minus one plate appearance for Chicago last season), Yermín Mercedes started this season by getting
Acuña (abdominal strain) avoids injured list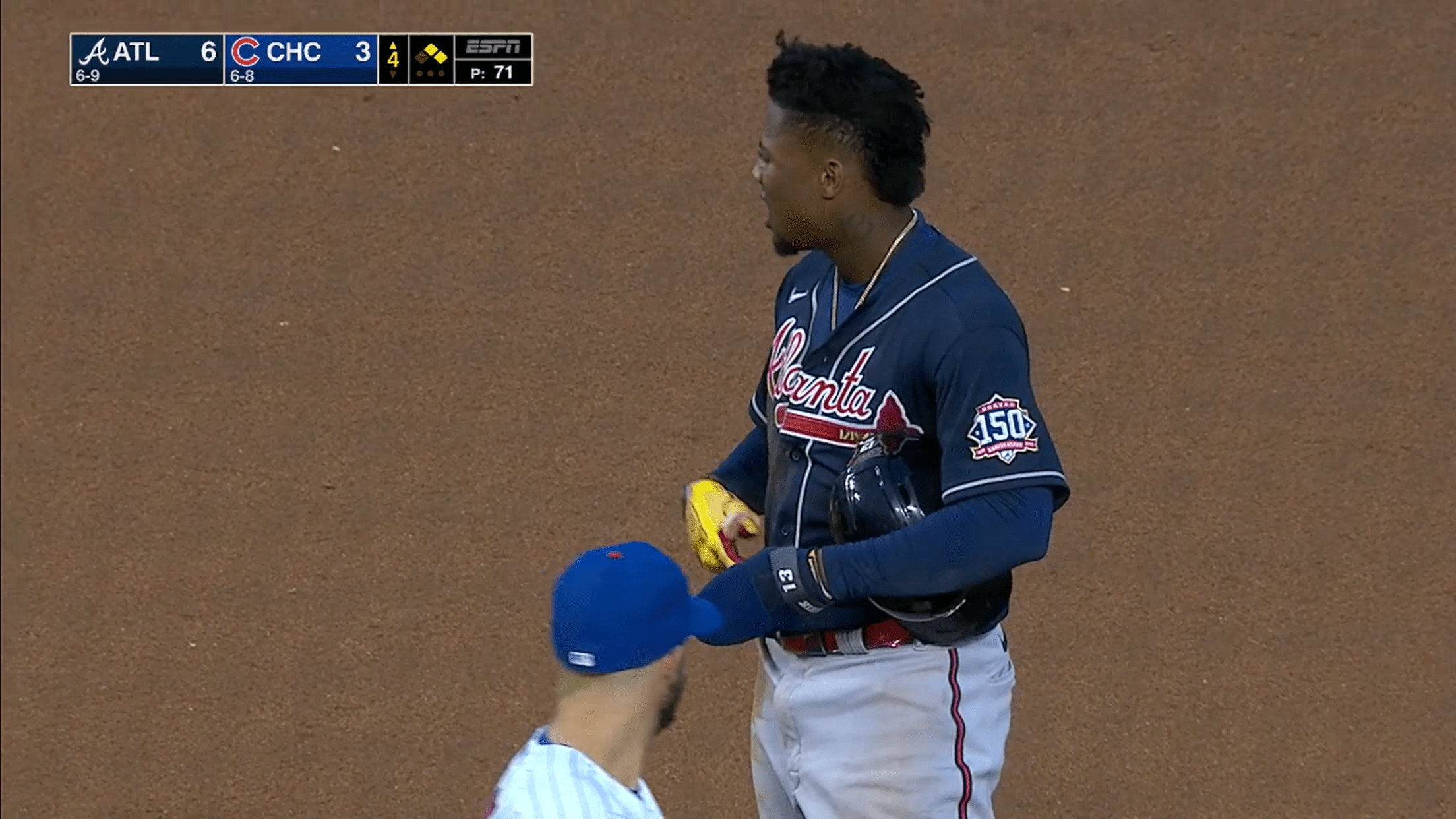 Ronald Acuña Jr. received good news on Monday, when he learned he will not be placed on the injured list. The Braves announced that an MRI performed in New York showed Acuña's abdominal strain is mild. The superstar outfielder is listed as day to day.
Cashman believes in players, staff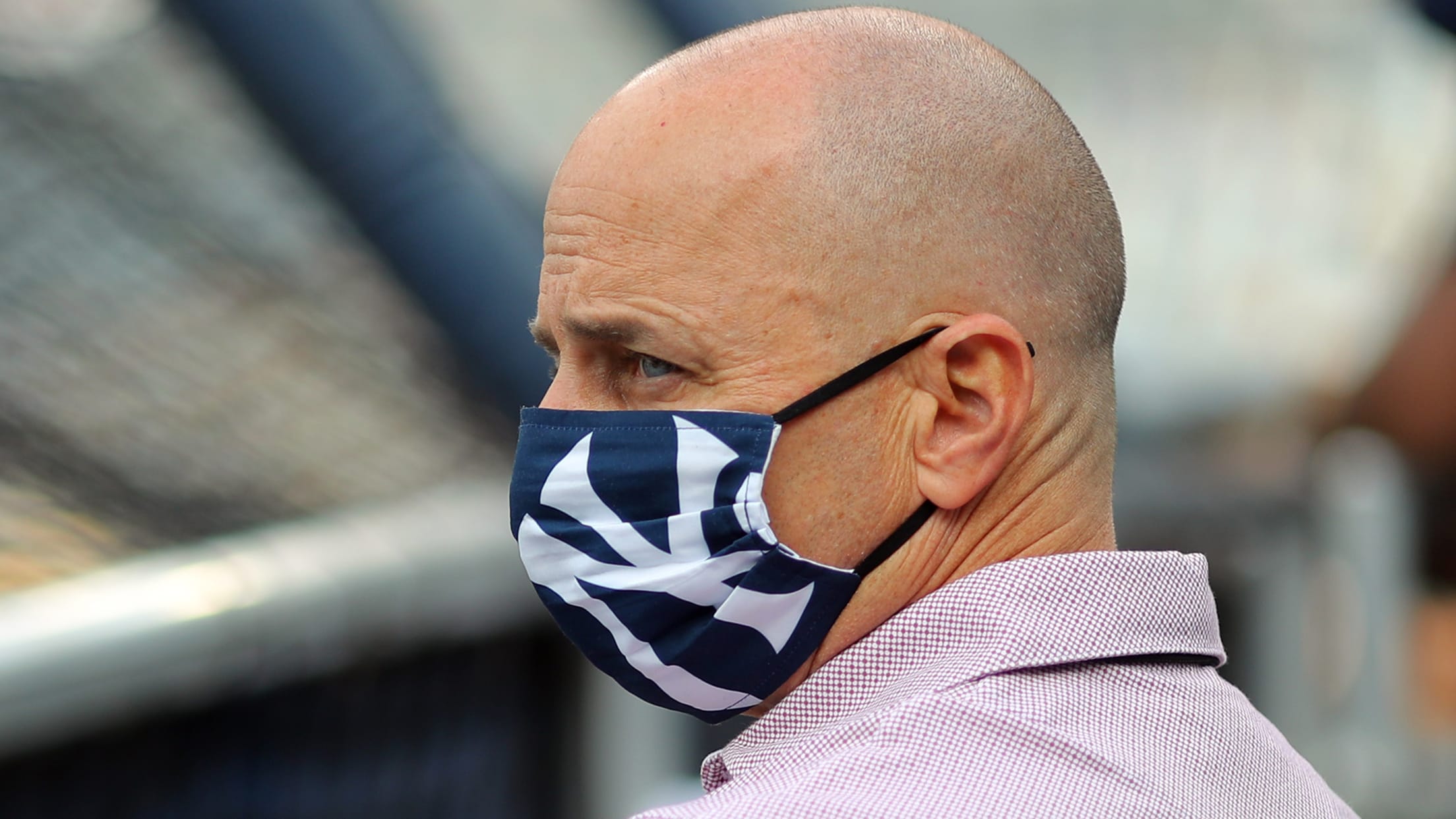 NEW YORK -- In times of crisis, Brian Cashman frequently leans upon nautical references, conjuring images of turbulent seas and stranded sailors swimming to shore. The Yankees general manager did so again on Monday, expressing disappointment with the club's sluggish start to the 2021 season and offering assurance that sunnier
Acuña, Rodón named Players of the Week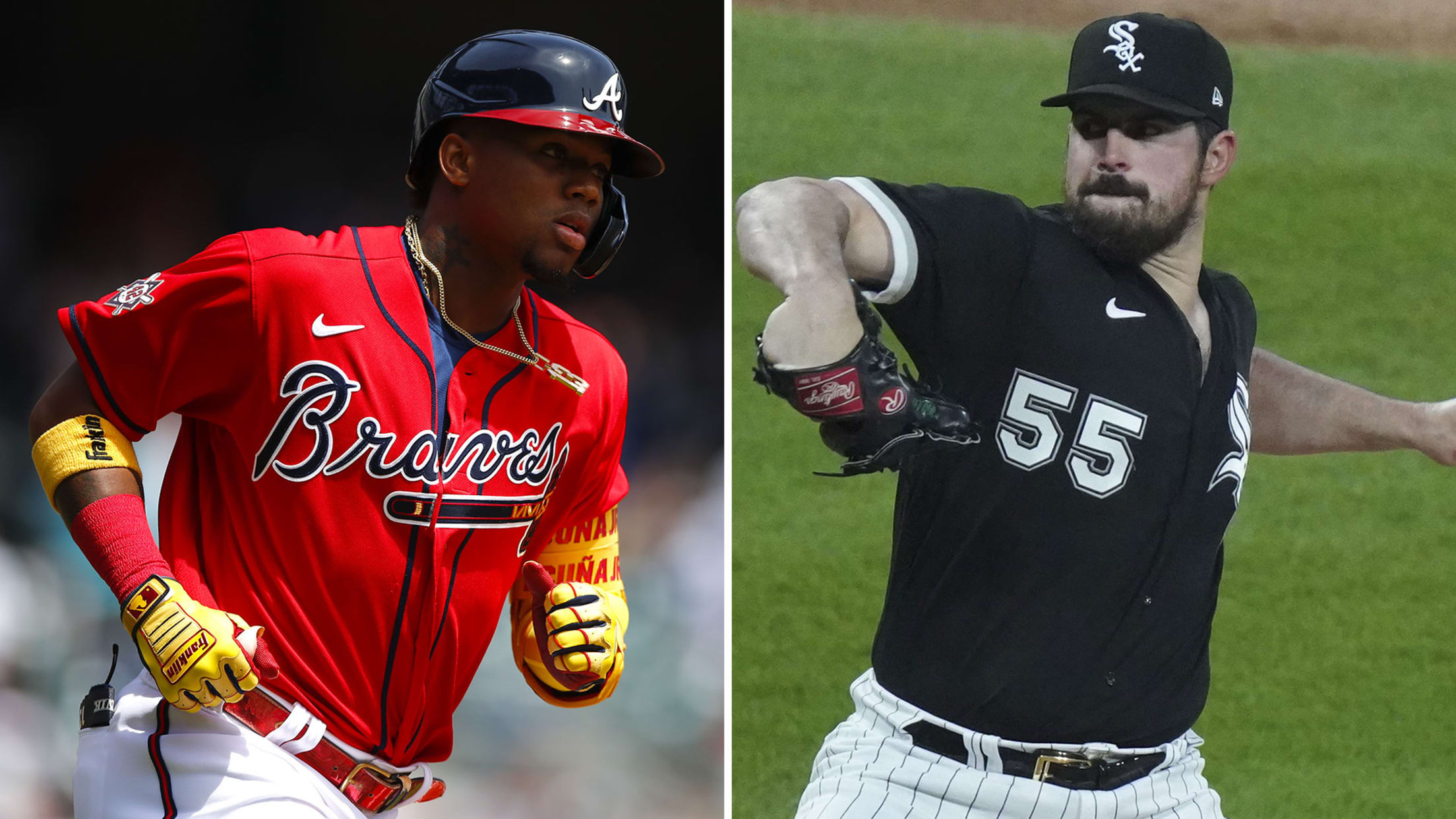 Carlos Rodón of the White Sox made history with a no-hitter. Ronald Acuña Jr. of the Braves put on a thrilling show with his exploits at the plate and on the basepaths. On Monday, Rodón and Acuña were recognized for their success, as they were named the American and National
College outfielder runs through wall on HR 
Time to update those blooper reels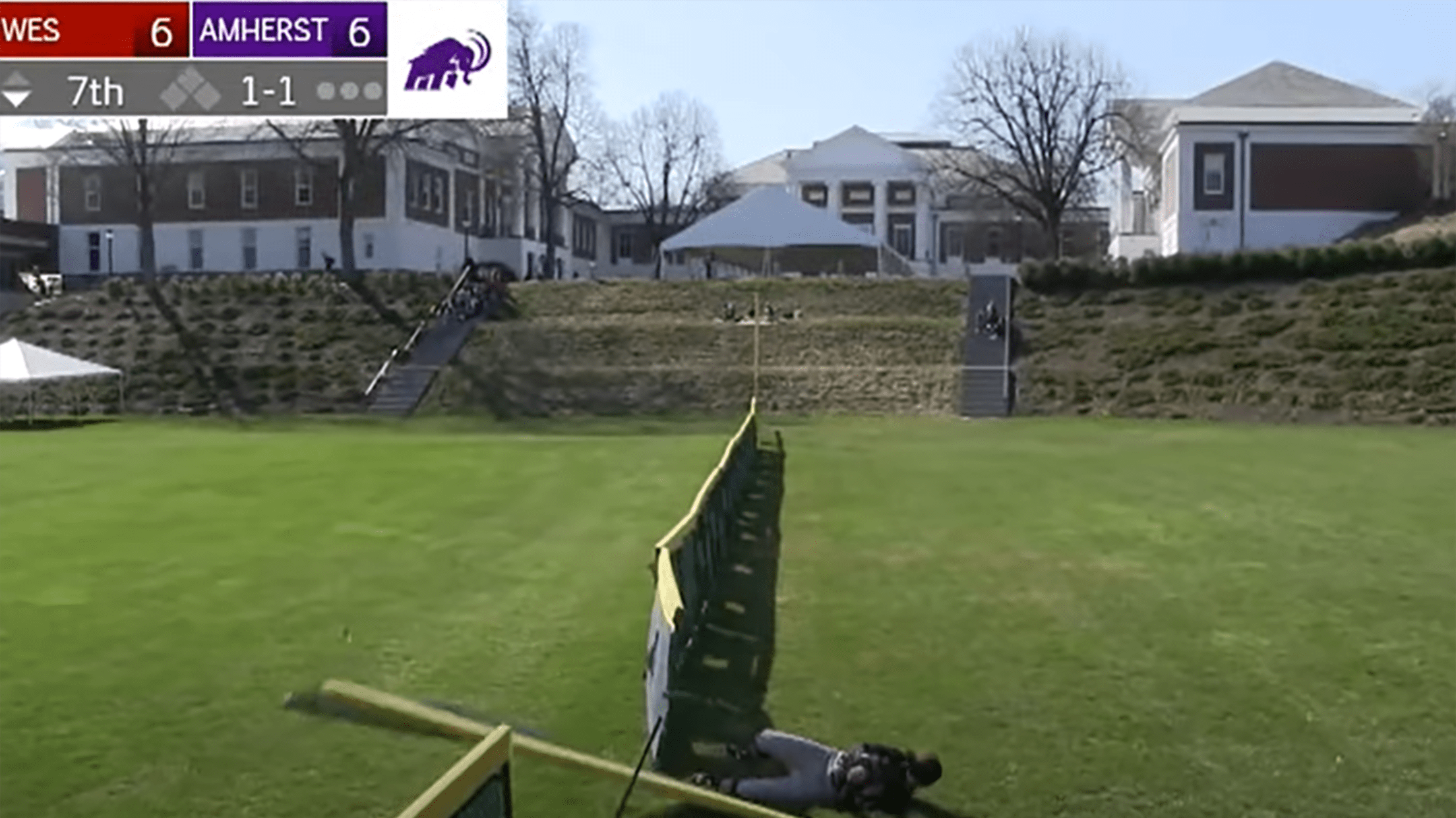 Rodney McCray has been a great trivia answer and a constant on MLB blooper reels ever since he ran through the outfield wall as a Minor Leaguer in 1991. Well, he's got some rather painful company now.
MLB.TV sets record for streaming numbers
The 7 most-watched days ever recorded on MLB.TV have taken place in 2021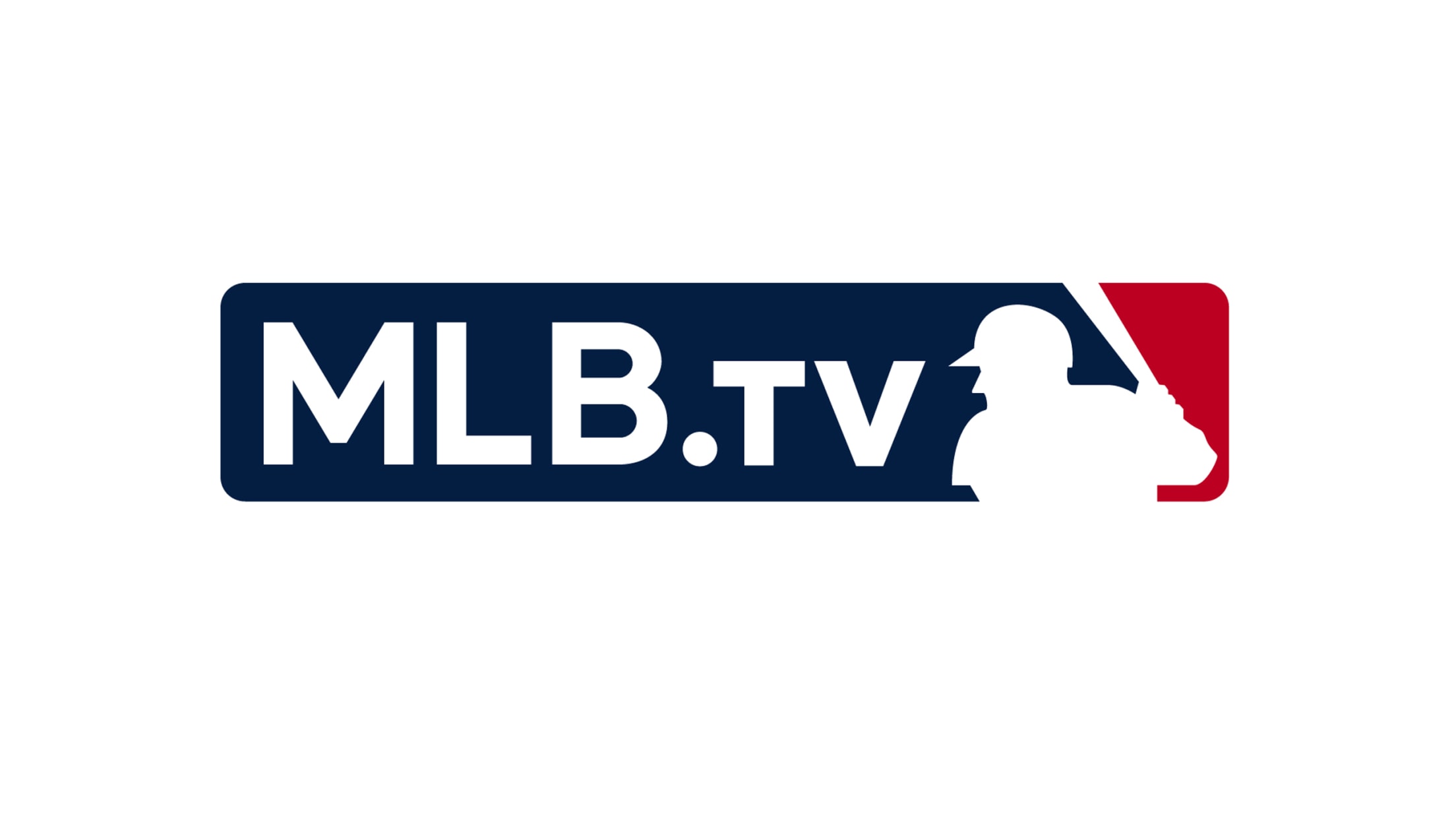 With close games, exciting star performances, surprising starts and two no-hitters to begin the 2021 season, MLB.TV is registering record streaming numbers through the first three weekends of the season. The beginning of the season marked the most-watched 18-day period in the 20-season history of MLB.TV, the longest-running and most
Dodger forever: Vin Scully gifted '20 WS ring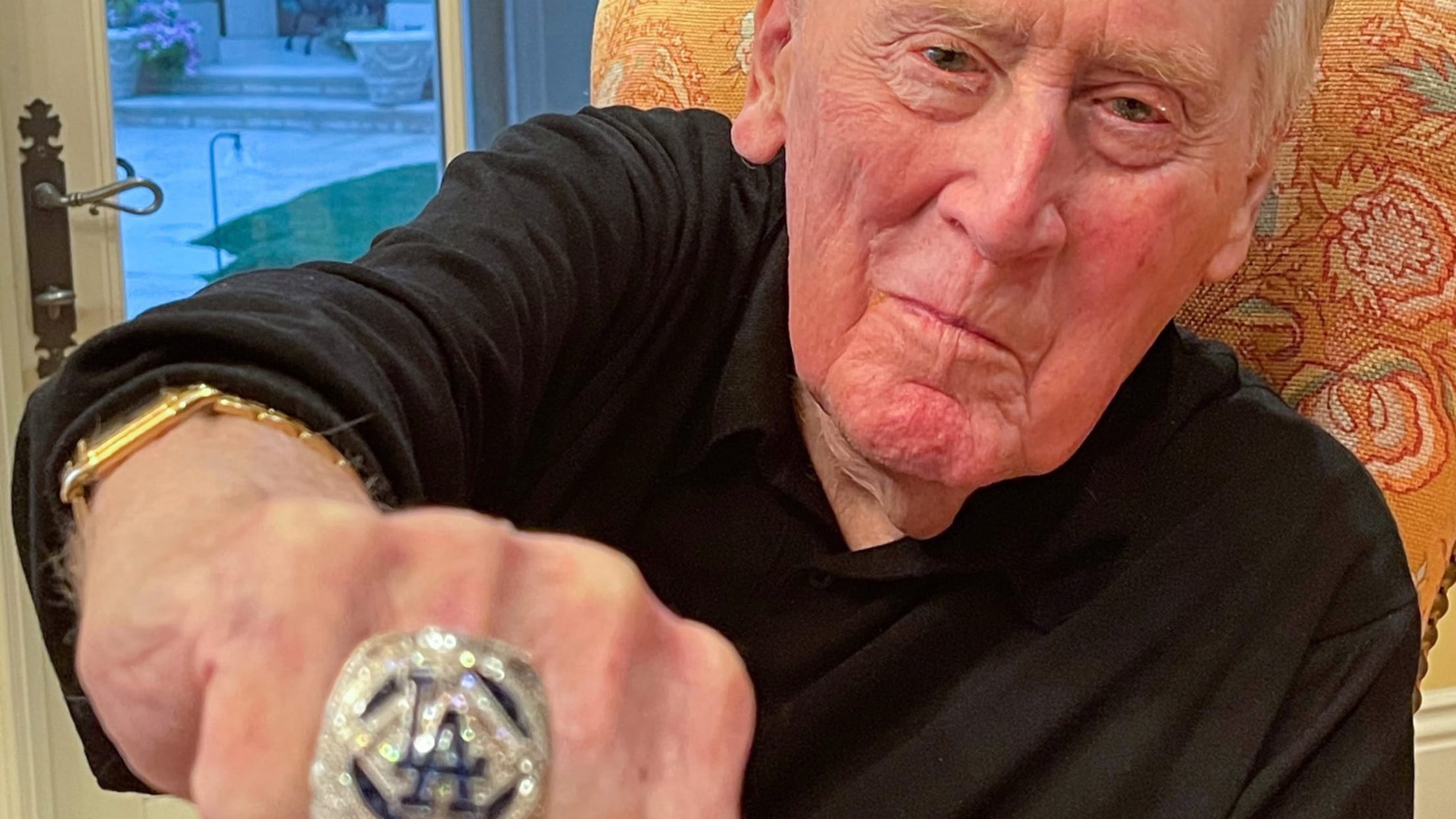 Hall of Fame broadcaster Vin Scully got a special delivery from the Dodgers on Monday: His very own 2020 World Series championship ring.
Bregman to return, Altuve still out (source)
Alvarez, Maldonado, Garcia also expected to return Tuesday vs. Rockies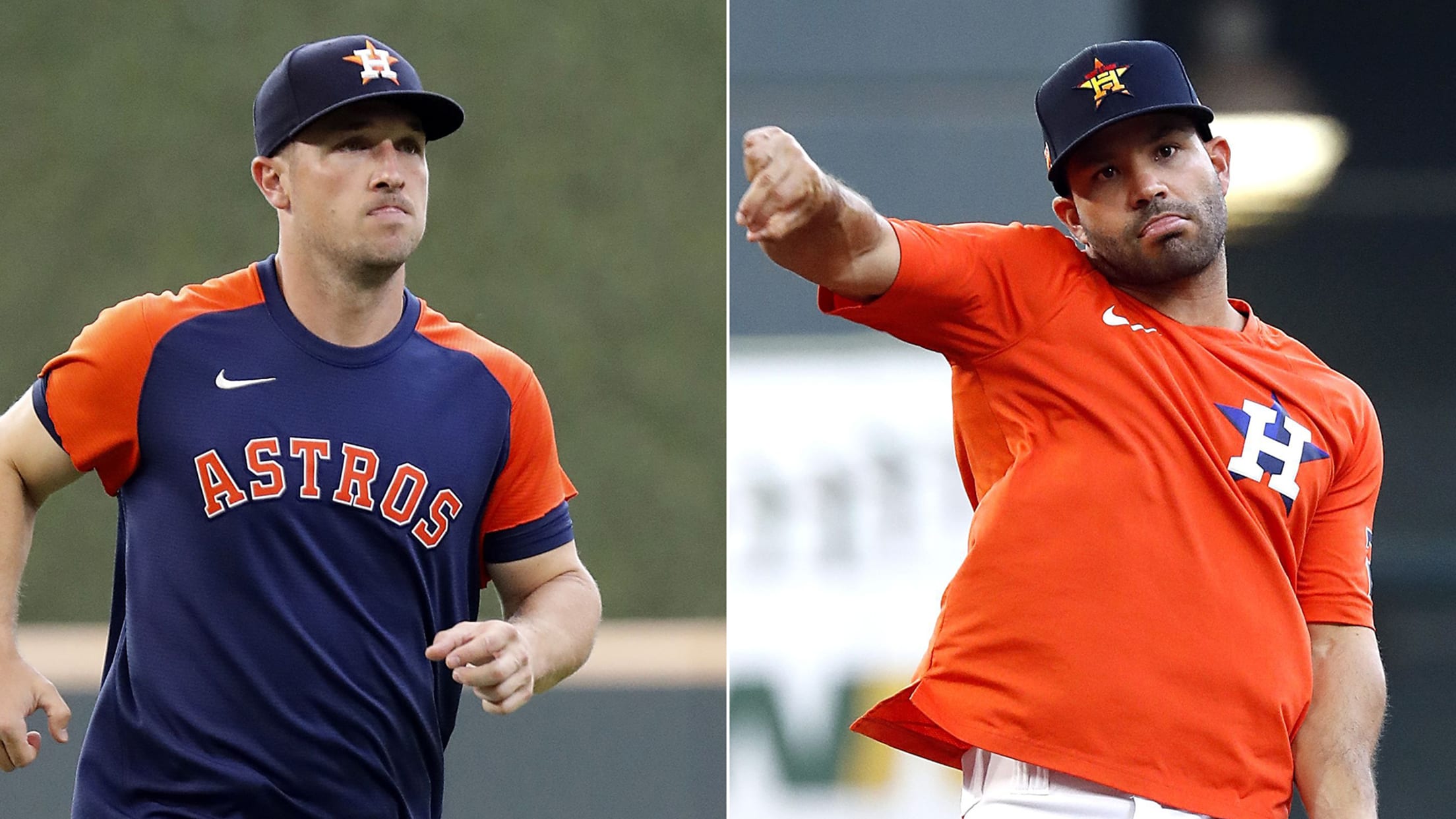 HOUSTON -- Astros third baseman Alex Bregman, designated hitter Yordan Alvarez, catcher Martín Maldonado and infielder Robel Garcia are scheduled to fly to Colorado on Monday and be activated in time for Tuesday's game against the Rockies, a source told MLB.com. Bregman, Alvarez, Maldonado and Garcia will have to clear
Marte to miss time with left rib fracture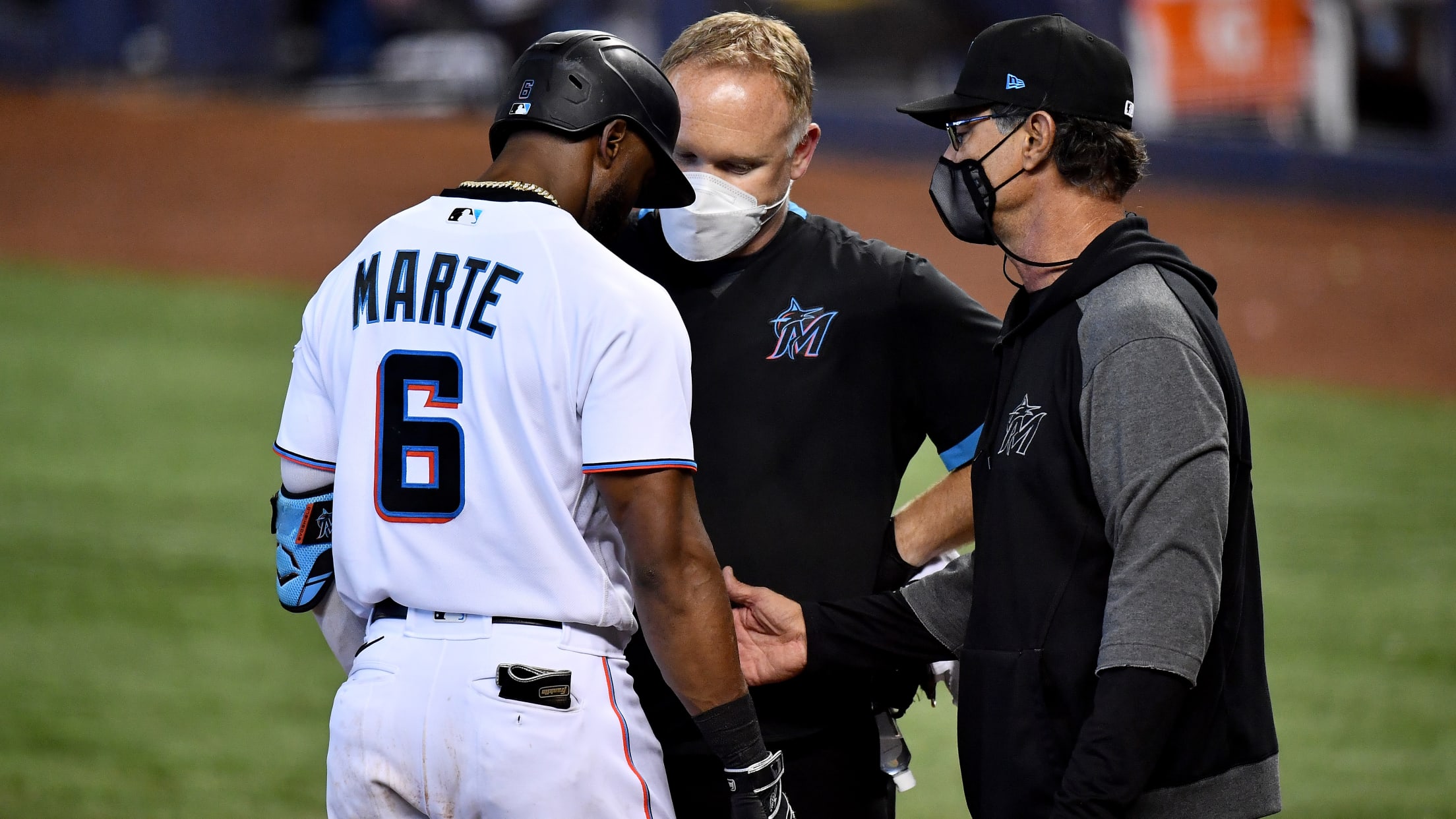 MIAMI -- An MRI revealed that Marlins center fielder Starling Marte sustained a non-displaced fracture in his 12th rib (left side), the club announced on Monday afternoon. He will refrain from activity for five to seven days before being re-evaluated, which will better help determine a timeframe for his return.
'FREDERICK!' Rizzo chases down Freeman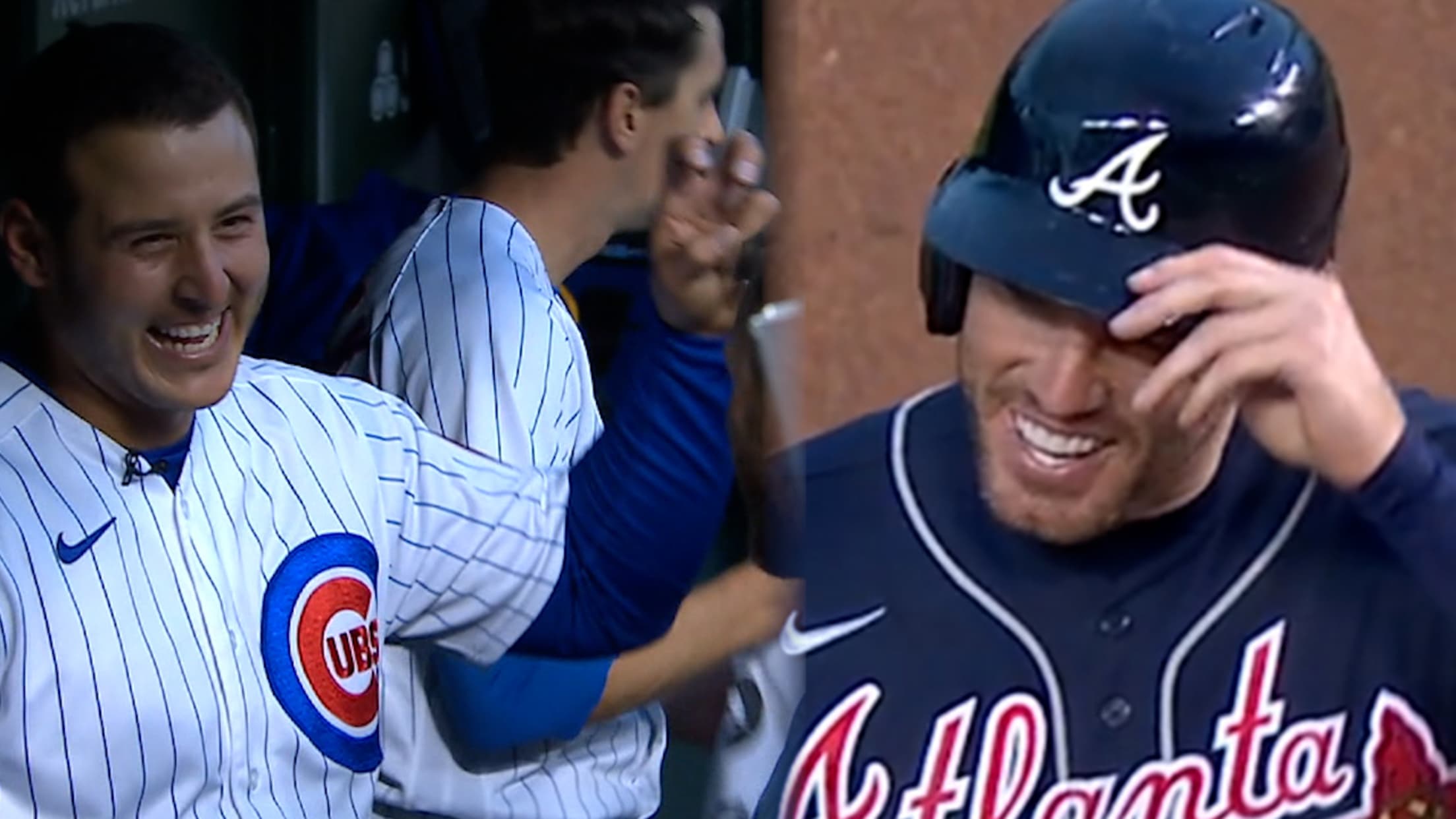 Before Sunday, the reigning NL MVP was known to baseball fans as Freddie Freeman. Now, thanks to Cubs first baseman Anthony Rizzo, he's "Frederick." Freddie, we hardly knew ya. During the fourth inning of Sunday night's Braves-Cubs game, Freeman got caught in a rundown between second and third and was
LA vs. SD a blockbuster: Sequel coming soon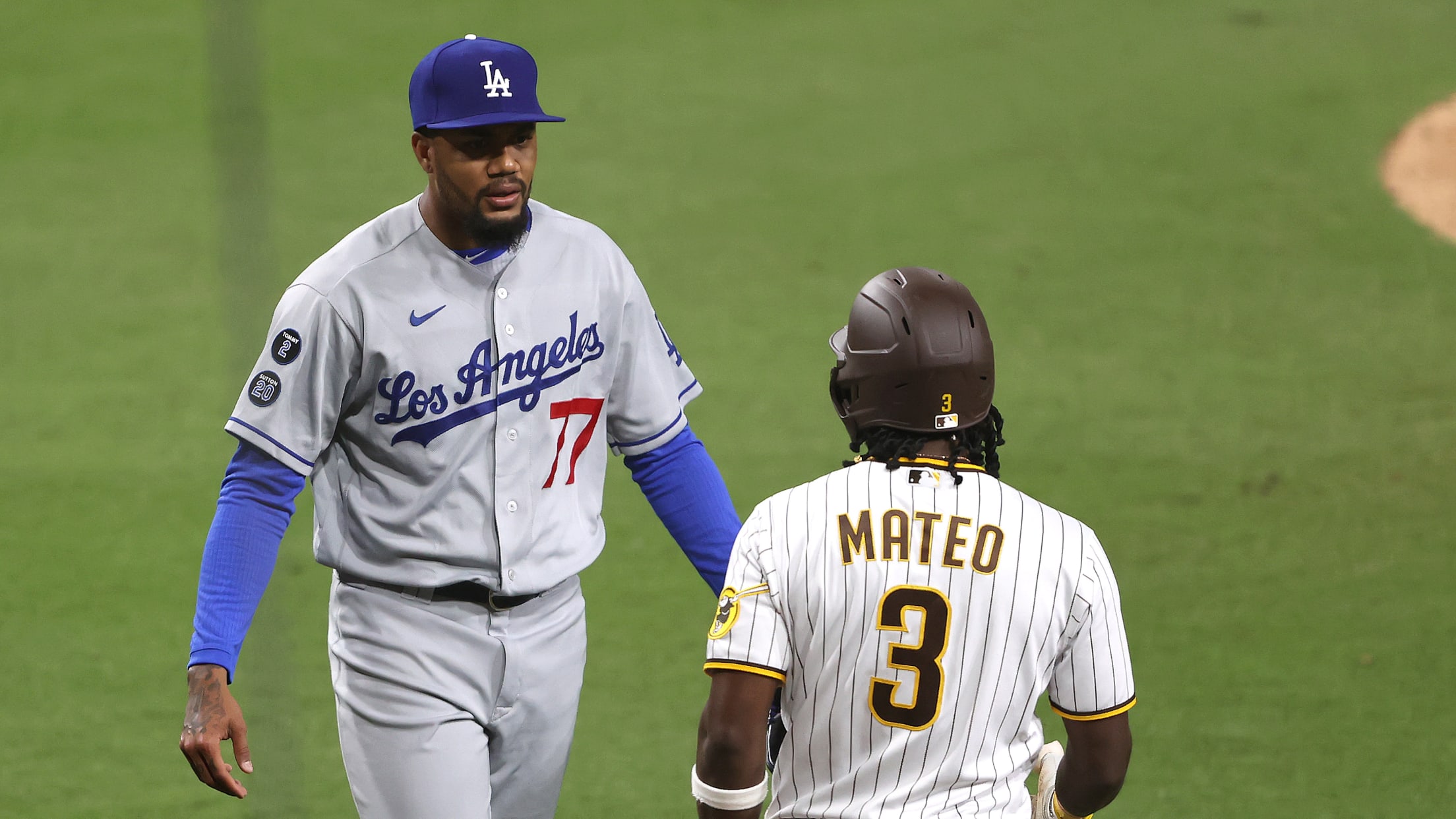 SAN DIEGO -- Well, that certainly lived up to the hype. Off the field, the Padres and Dodgers traded blows all winter, taking two of the sport's best rosters and infusing them with even more talent. On the field, it made for some downright riveting baseball this weekend in San
Betts' game-ending catch wins Play of Week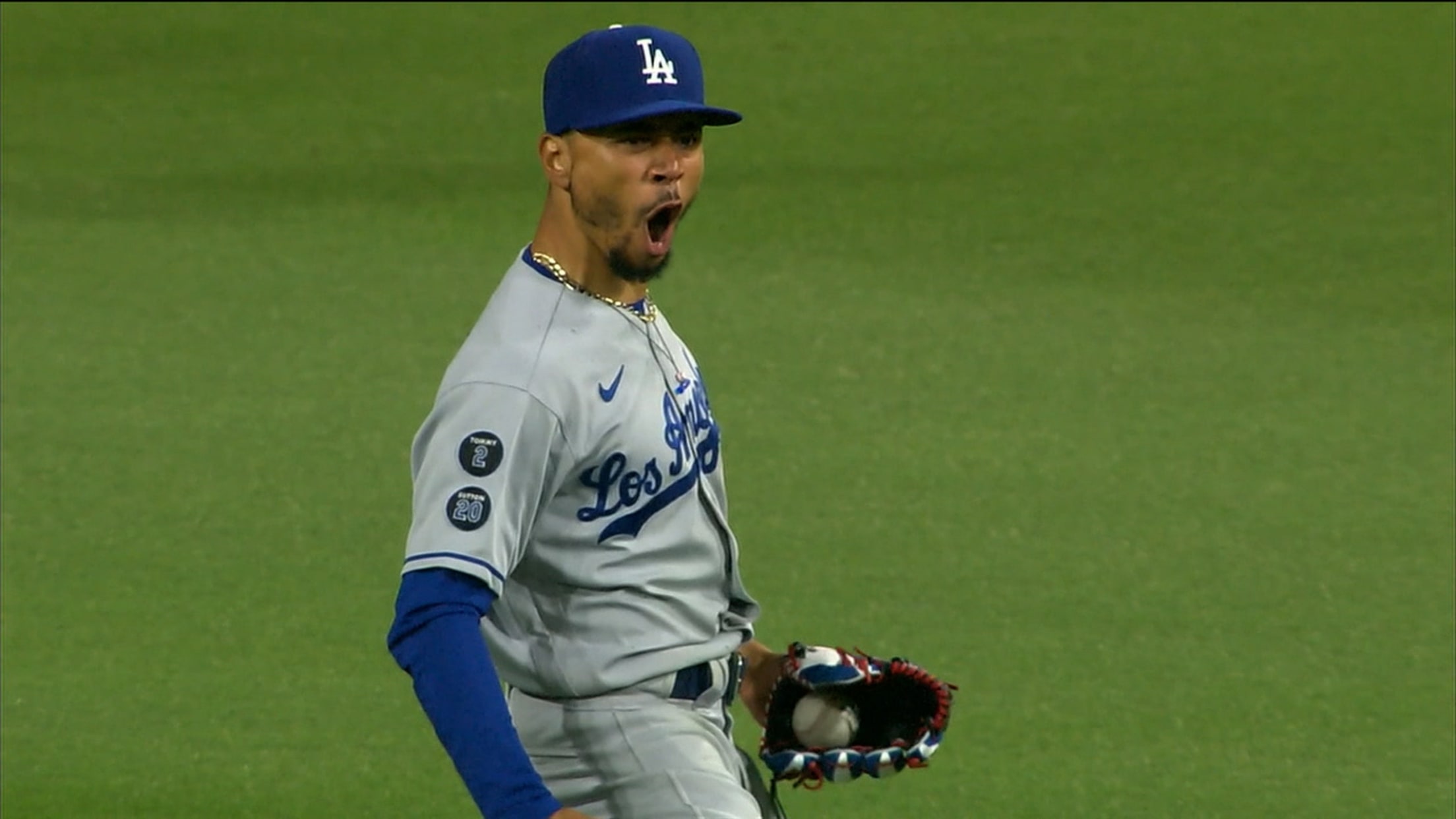 Mookie Betts' spectacular diving catch to end Saturday's game against the Padres was recognized as the Play of the Week on Monday. Betts' clutch grab came with two outs and the tying runs on base in the bottom of the ninth inning at Petco Park. Playing center field, Betts got
Avilán set for TJ surgery to repair UCL tear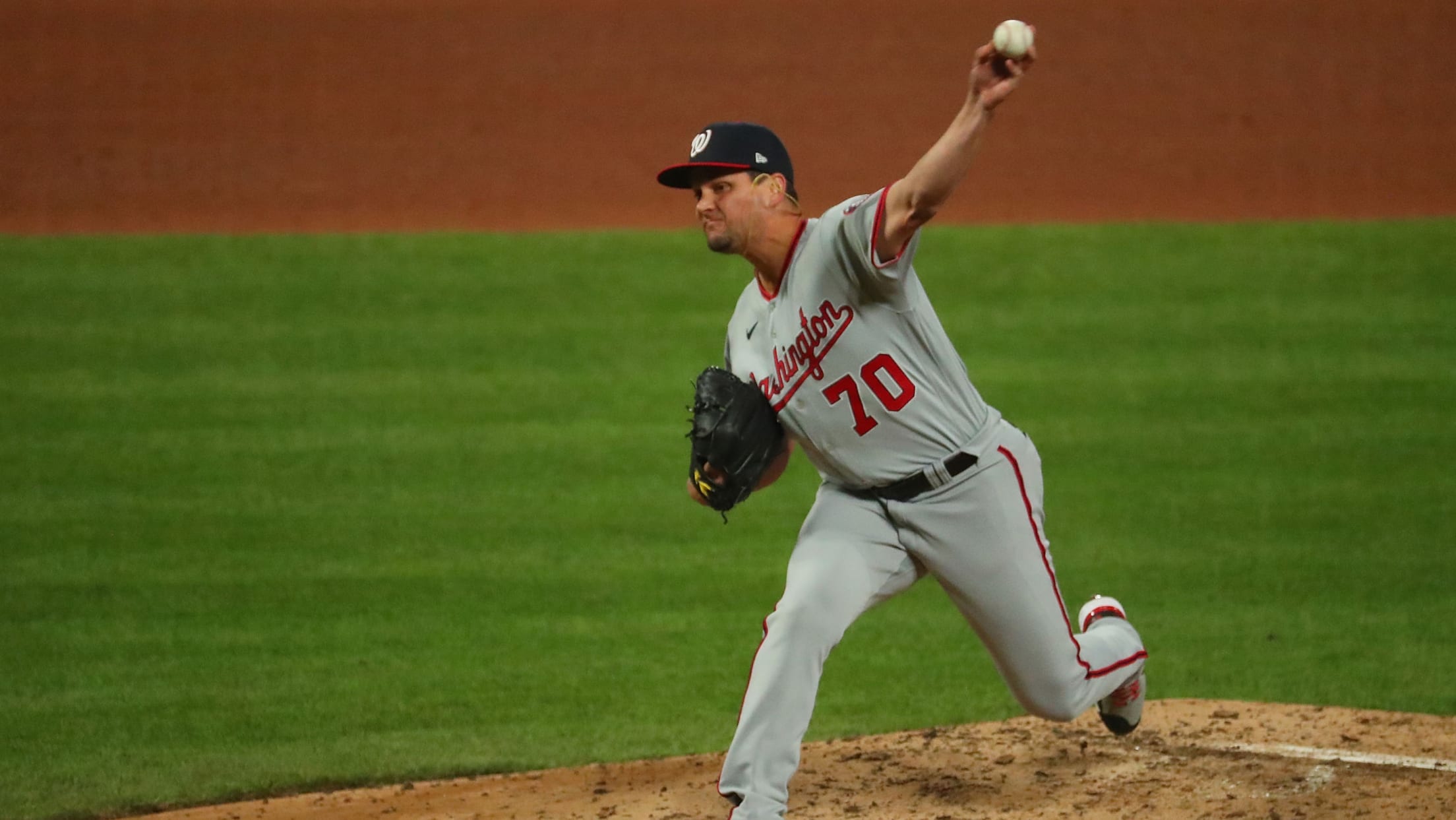 WASHINGTON -- Veteran left-hander Luis Avilán has decided to undergo Tommy John surgery to repair a tear in his ulnar collateral ligament, manager Dave Martinez said on Monday. "He seemed upbeat about it," Martinez said. "He knows what he's up against, but he's going to do everything he can. He
Injuries: Strasburg, Lynn, Ohtani, Acuña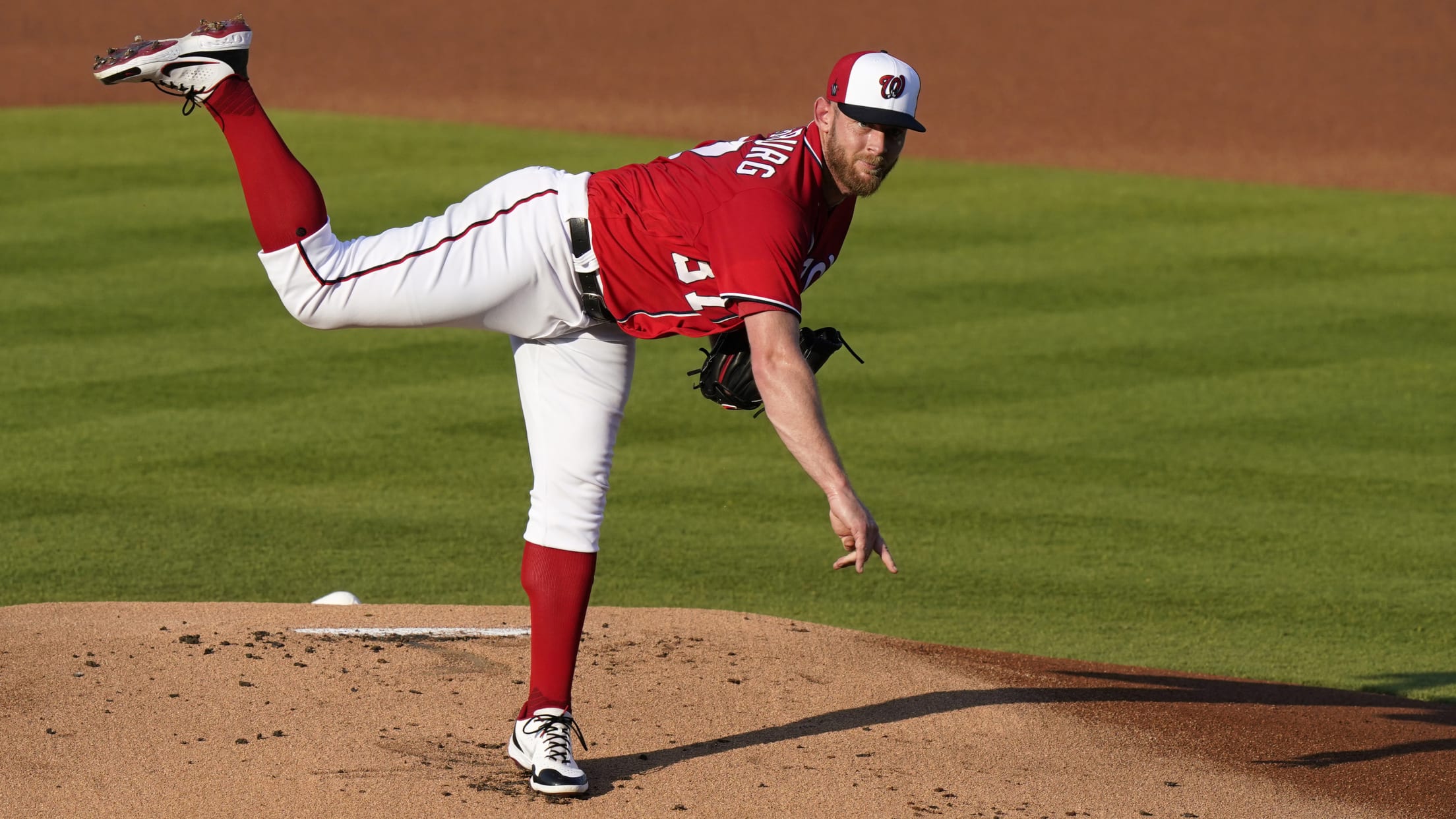 Stay up-to-date with all the latest news on injured and recovering players from across Major League Baseball.
Unlikely Brave leads homer show at Wrigley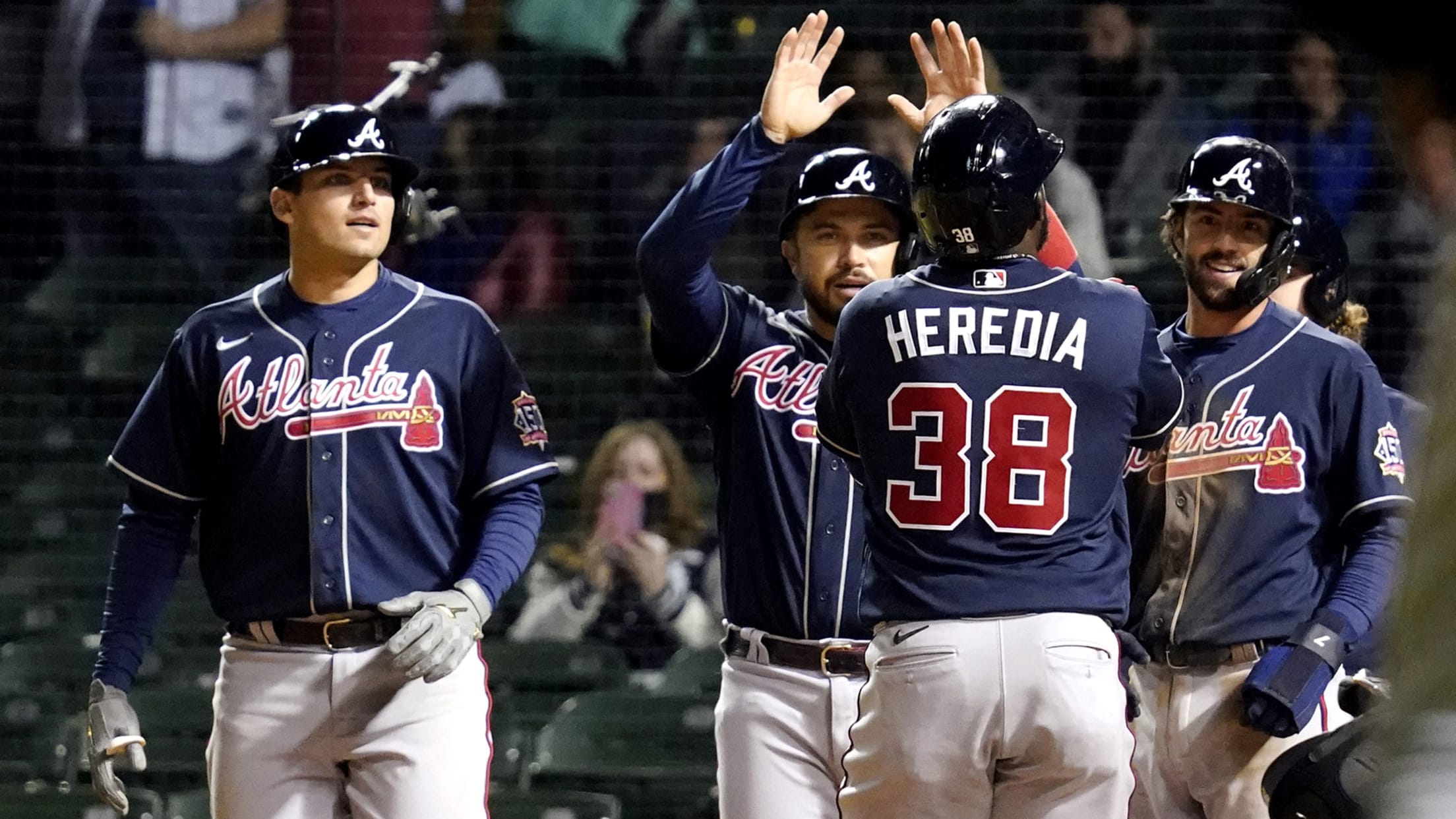 If Braves manager Brian Snitker had his wish, he would likely hit the fast-forward button and distance himself from the challenges that have mounted as many significant injuries have depleted his roster over the past week. But he wouldn't be opposed to being reintroduced to the thrill he experienced at
Turner, Bauer chuckle after sprawling snag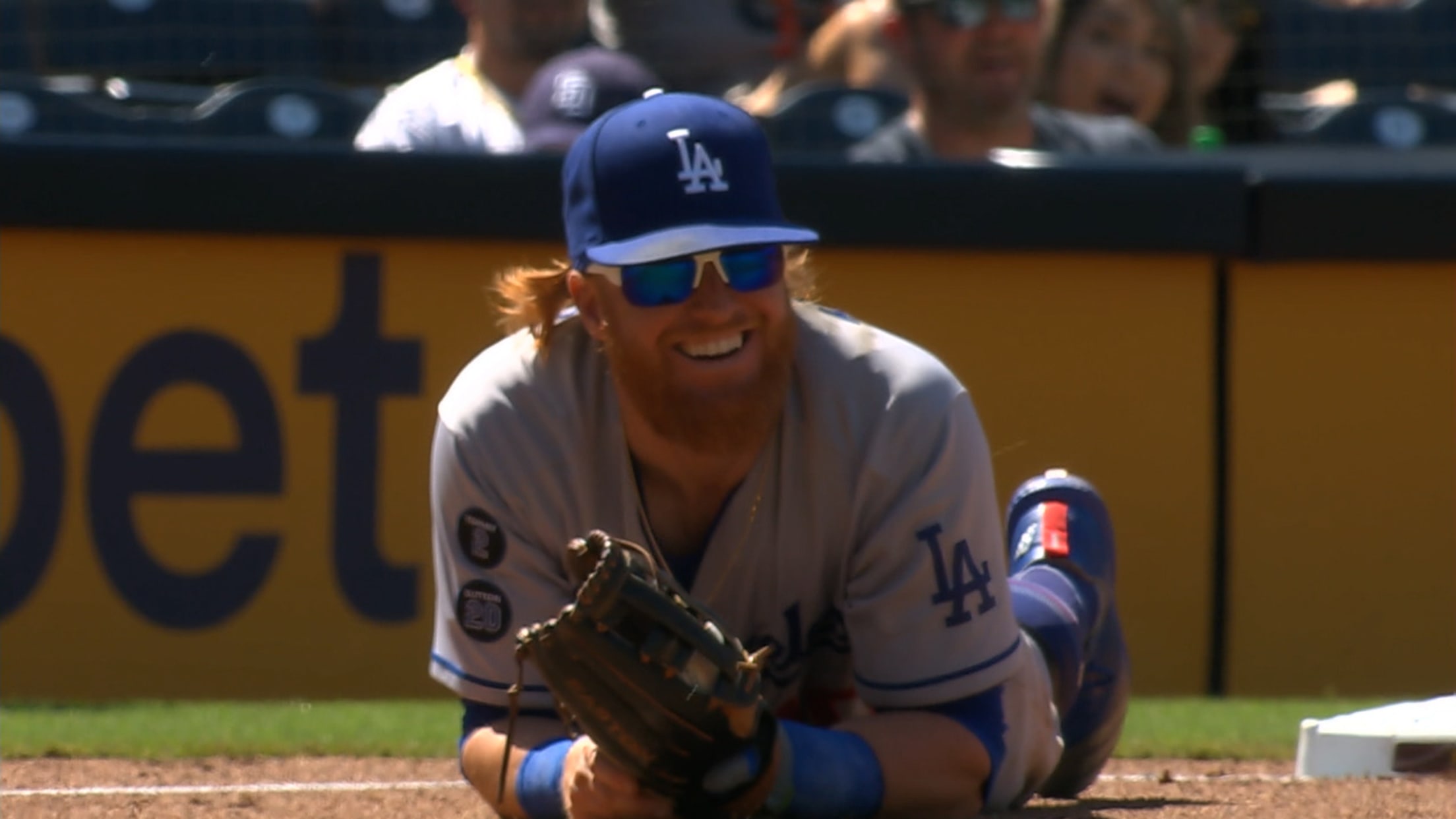 Justin Turner knows all about the Fall Classic. On Sunday in San Diego, he experienced a classic fall. The Dodgers third baseman fought off the blinding sun to see the ball into his glove. He just forgot there was a base on the ground in front of him. After making
History for Bieber with another 10-K effort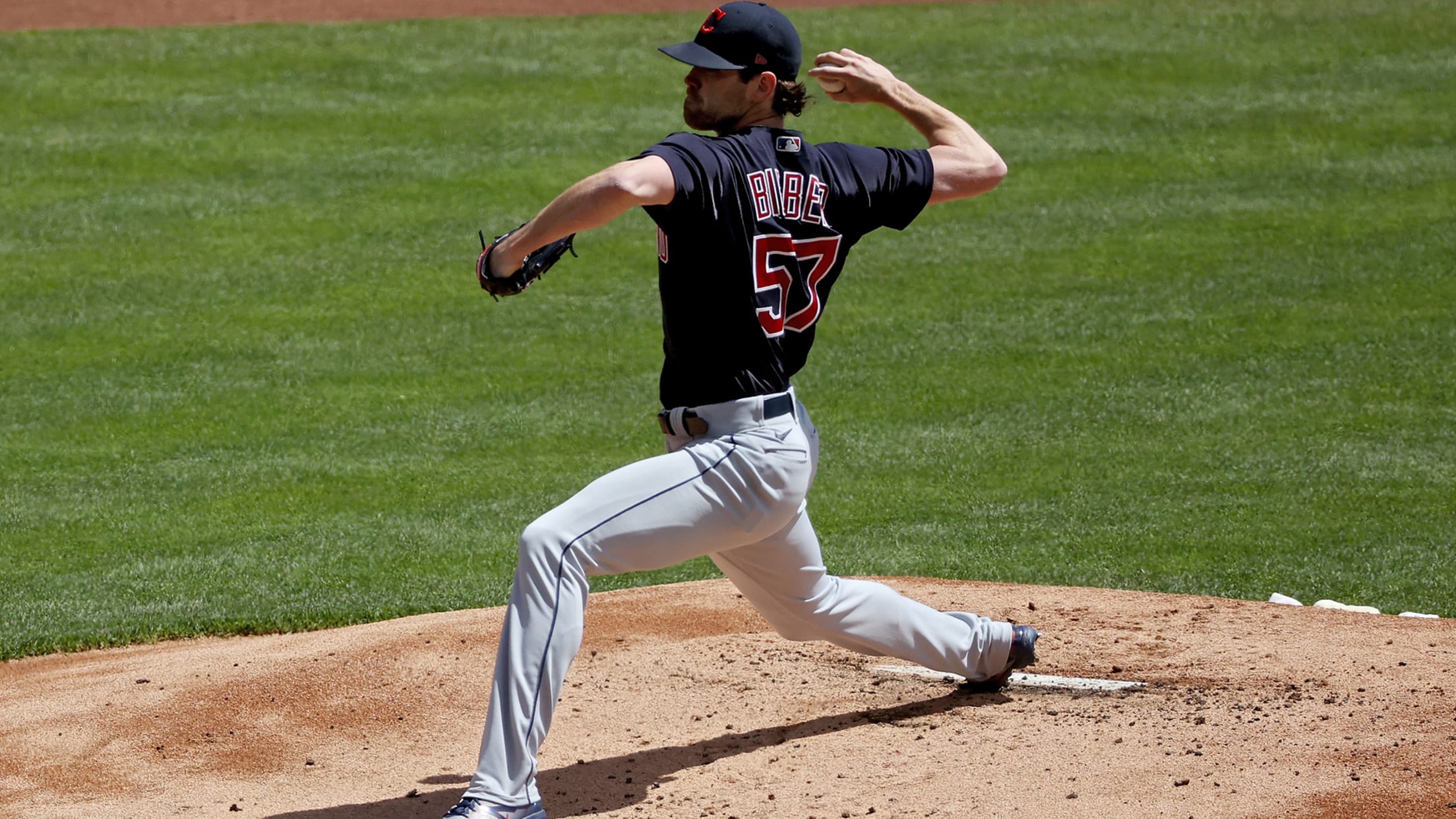 Add some space in the Major League Baseball record books, because Shane Bieber needs some room to write his name beside yet another unprecedented achievement. According to the Elias Sports Bureau, Bieber became the first pitcher to record at least 10 strikeouts in each of his first four starts of
The weirdest Gold Glove play you'll ever see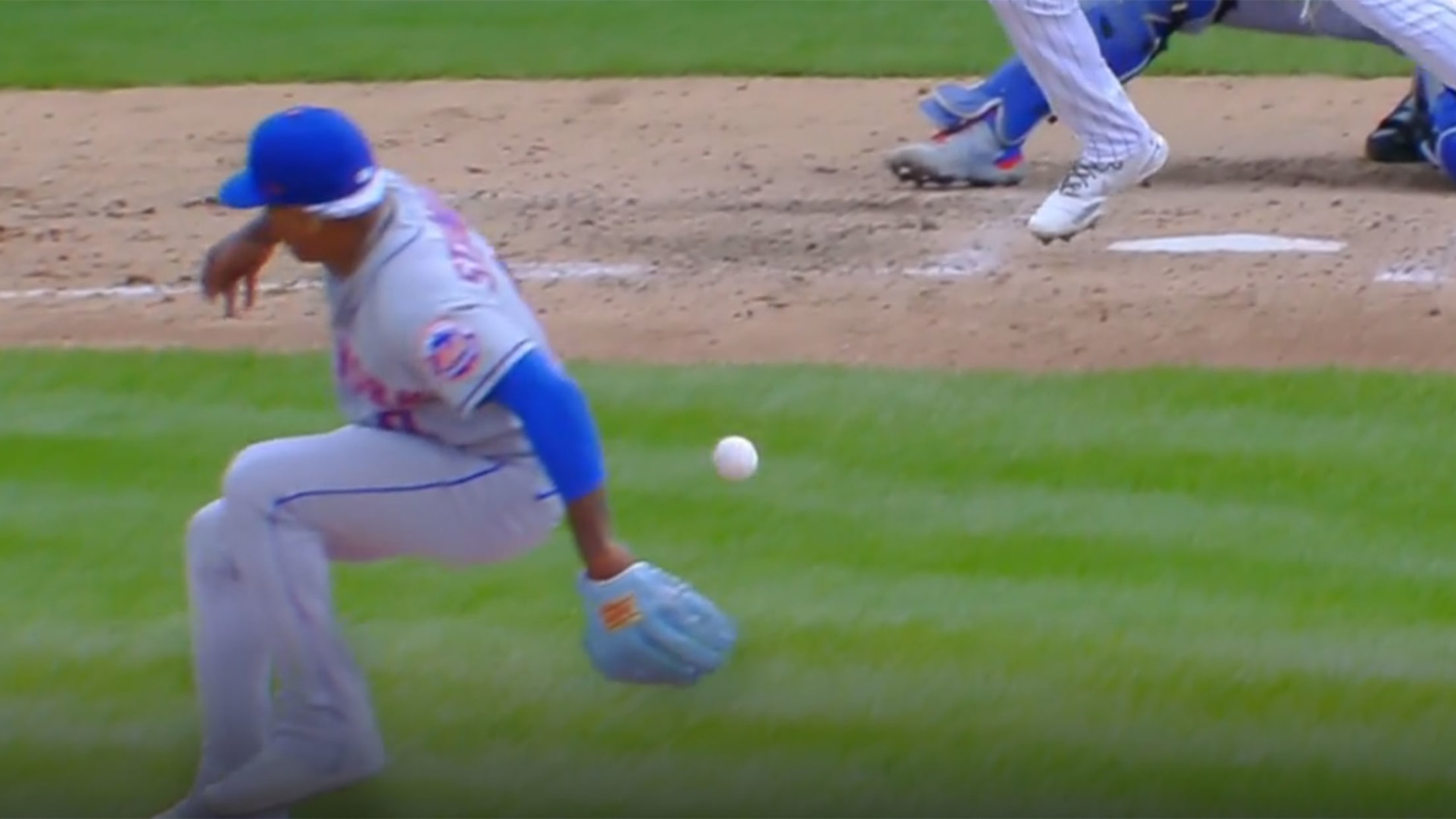 Marcus Stroman is a former Gold Glove Award winner. He certainly flashed that with a ridiculous behind-the-back play on a comebacker to the mound in the eighth inning of the Mets' 2-1 win over the Rockies on Sunday. The throw to first? Well that was more of an adventure. Stroman's
Plucky Rays find way to cap Yanks sweep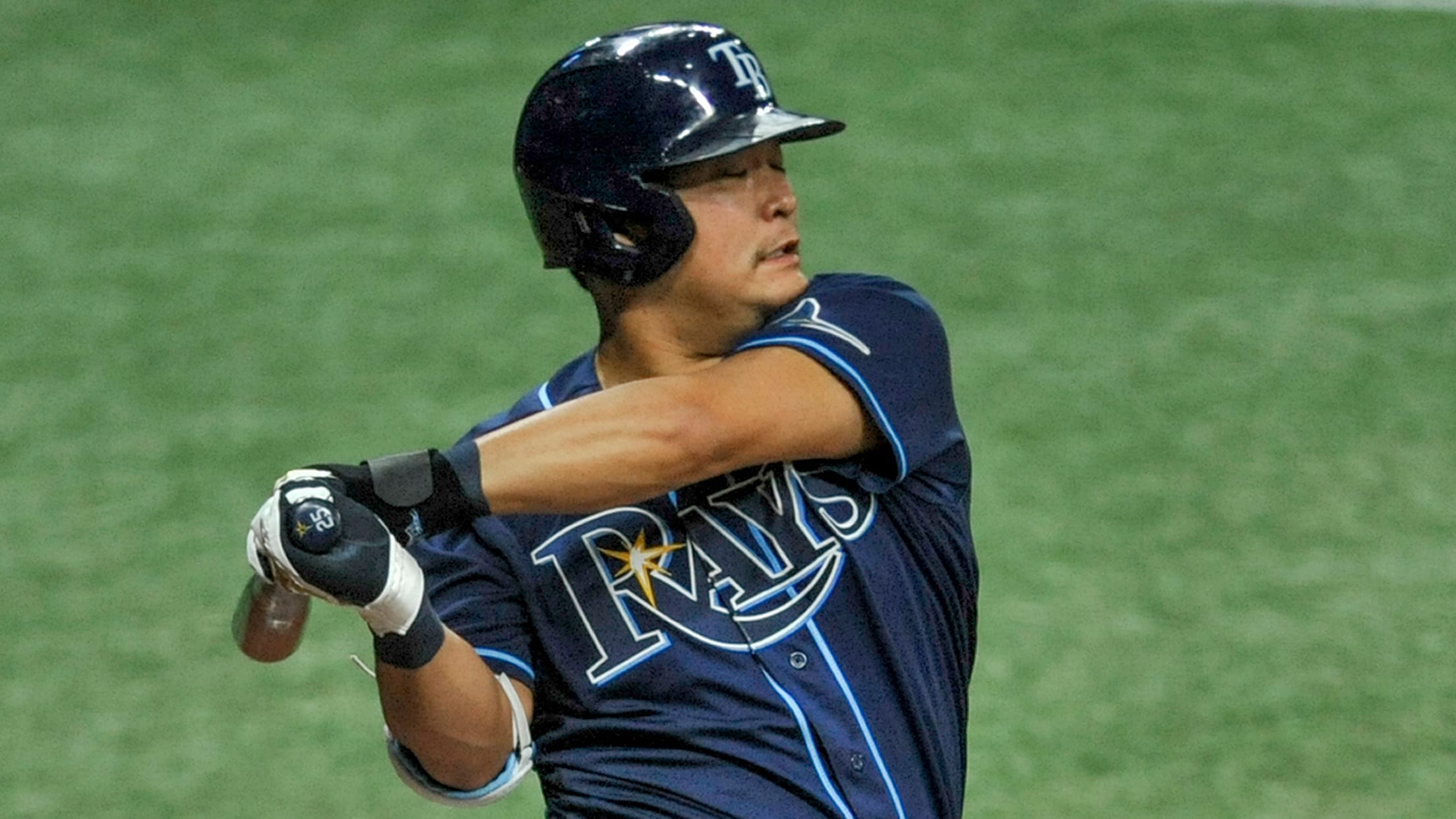 Not every player will admit it -- or perhaps not every player believes it -- but something's been happening lately when the Rays face the Yankees in New York. A switch flips. Tampa Bay gets right. "This venue can motivate you really quick, and whatever you're going through before you
Three takeaways from A's eight-game streak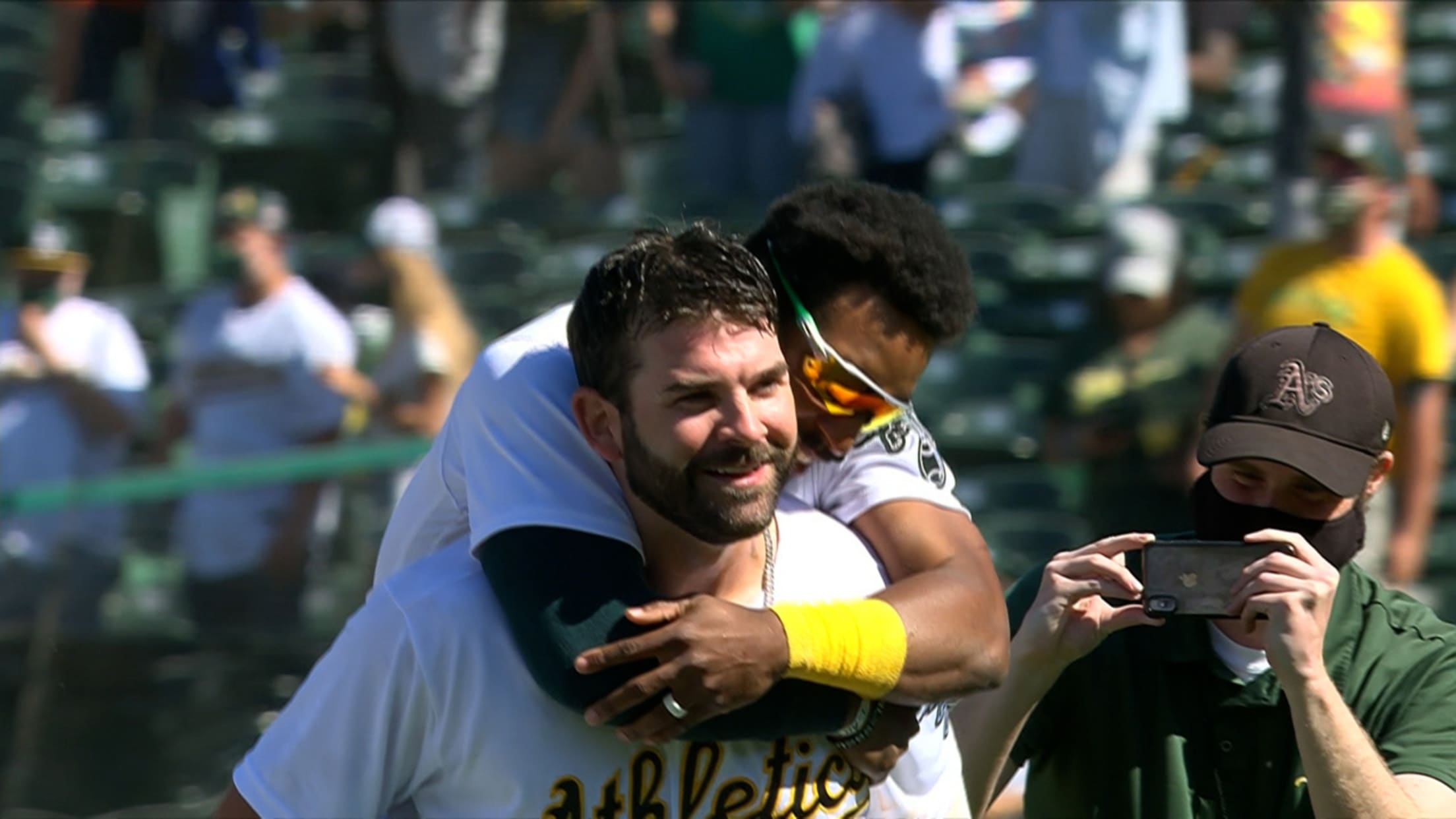 Even on days when the offense gets out to a slow start, it never feels like the A's are out of a game in the late innings with their firepower up and down the lineup. As catcher Sean Murphy demonstrated on Sunday, all it takes is one swing. An A's