All-Star News
AL staves off NL for 8th straight All-Star win

DENVER -- The buzz in the building Tuesday night largely revolved around a two-way talent doing something that had never been done on Major League Baseball's midsummer stage. Yet by the time the 91st All-Star Game was over, the story was not just Shohei Ohtani unique feat but also his...

Vlad youngest MVP after ASG HR for ages

DENVER -- Tuesday night's All-Star Game was one for the ages. Especially if that age is 22. Vladimir Guerrero Jr. became the youngest player ever to win Chevrolet All-Star Game MVP honors, leading the American League to a 5-2 victory over the National League at Coors Field. "Dreams come true,"...

Hugs, homers, dives: Top 10 All-Star moments

The 91st MLB All-Star Game had a little bit of everything, including long home runs, triple-digit pitches, incredible plays and a whole lot of fun on the field. Here are the top 10 moments from the American League's 5-2 victory over the National League in the Midsummer Classic....

Ohtani earns historic win with perfect 1st

A night after setting a Home Run Derby record by launching six homers at least 500 feet, two-way phenom Shohei Ohtani showed off his power arm in the All-Star Game on Tuesday, throwing a 1-2-3 first inning and watching his fastball top out at 100.2 mph. He was rewarded with...

Ohtani gifts $150K Derby check to team staff

ANAHEIM -- Two-way superstar Shohei Ohtani has been making history on the field this season. He's also displaying his generosity off it. Ohtani donated the $150,000 he earned for participating in the T-Mobile Home Run Derby on Monday to Angels employees such as trainers, clubhouse workers and media relations staffers,...

MLB, Rockies give $60K to It Takes A Village

Wellness. Prevention. Support. Home. These are the tenets upon which It Takes a Village builds its community. Since 2002, the Aurora, Colo., nonprofit has worked to make health care and social resources accessible for people of color in the Denver metropolitan area. Its impact will soon grow as the organization...

After 42 years, ASG returns to LA in '22

DENVER -- After a successful All-Star Game at Coors Field, the countdown now shifts to the 2022 Midsummer Classic, which will return to Dodger Stadium for the first time since 1980. "We're so excited to start the one-year countdown to 2022 All-Star week at Dodger Stadium, bringing the game back...

Judge scores AL's 1st run, ready for 2nd half

Aaron Judge said that he felt a responsibility to "put on a show" for the fans who voted him into Tuesday's All-Star Game at Coors Field. The Yankees' slugger sparked the American League's offense by scoring the first run of the night, and now intends to do the same as...

15 wild facts from the 91st All-Star Game

At this point, the "A" in All-Star Game might as well stand for "American League." The AL continued its recent dominance of the event on Tuesday night at Denver's Coors Field, defeating the NL, 5-2, in the first Midsummer Classic since 2019. The victory was the AL's eighth in a...

Realmuto's HR ends Phils' 40-yr ASG drought

J.T. Realmuto snapped a 40-year home run drought for the Phillies on Tuesday night. He smashed a solo home run to right-center field in the fifth inning of the All-Star Game at Coors Field. It was the first homer by a Phillies player in an All-Star Game since Mike Schmidt...

ASG ovation at Coors moves Arenado, peers

DENVER -- From the time Nolan Arenado was introduced as a Cardinal following his trade from the Rockies last February, through his emotional return to Coors Field on July 1, and even prior to the 91st MLB All-Star Game there Tuesday night, he repeated a certain phrase often regarding his...

Fernando Tatis Jr. on ASG

Fernando Tatis Jr. discusses facing Shohei Ohtani in the All-Star game, having fans back in the stands, having fun at the All-Star Game,more

Vlad Jr. on winning ASG MVP

Vladimir Guerrero Jr. talks about winning MVP of the 2021 All-Star Game and promising his Blue Jays' teammates he'd win the award

Ohtani recaps ASG performance

Shohei Ohtani discusses what it was like for him to be the starting pitcher and the DH for the American League team

Denver area's Rogers proud to be All-Star

DENVER -- As the fans meandered into a damp, drizzly Coors Field during batting practice before the 2021 All-Star Game on Tuesday afternoon, Denver-area native Taylor Rogers stood in the outfield, heaving baseballs into "The Rockpile," that behemoth of a seating section towering above the spruce and pine trees beyond...

Nolan Arenado on Rockies fans

Nolan Arenado discusses his reception by the Rockies fans, enjoying coming back to Colorado and his love and appreciation for the fans

'Just special': Rangers trio represents in ASG

DENVER -- When Adolis García and Joey Gallo stepped on the grass at Coors Field in the bottom of the sixth inning, they became the first Rangers outfielders to ever appear in the same All-Star Game at the same time. While Josh Hamilton and Nelson Cruz were both American League...

Rays enjoy 'special night' at All-Star Game

ST. PETERSBURG – When the All-Star Game rosters were initially revealed on July 4, the Rays only had one representative on the American League team. But Tampa Bay wound up being quite well-represented Tuesday night, and the defending AL champions made their mark in the AL's 5-2 victory at Coors...

Vlad Jr.'s All-Star glove a family time capsule

Vladimir Guerrero Jr. takes his family's legacy with him wherever he goes in baseball, and in his All-Star Game debut on Tuesday night in Colorado, he wore it for all to see. • MLB All-Star Game presented by Mastercard: Complete coverage Guerrero's glove features one of the most famous pictures...

Ohtani's ASG cleats, more headed to HOF

DENVER -- Two-way sensation Shohei Ohtani hasn't stopped impressing people all season, and that includes those at the National Baseball Hall of Fame. After starting Tuesday's 2021 All-Star Game on the mound and as the designated hitter in the American League's 5-2 win, Ohtani's cleats, hand guards and foot guards...

Scherzer retires Ohtani, dodges scary liner

DENVER -- Max Scherzer made his mark on baseball history while Kyle Schwarber, Juan Soto and Trea Turner added an impressive honor to their resumes on Tuesday night at Coors Field....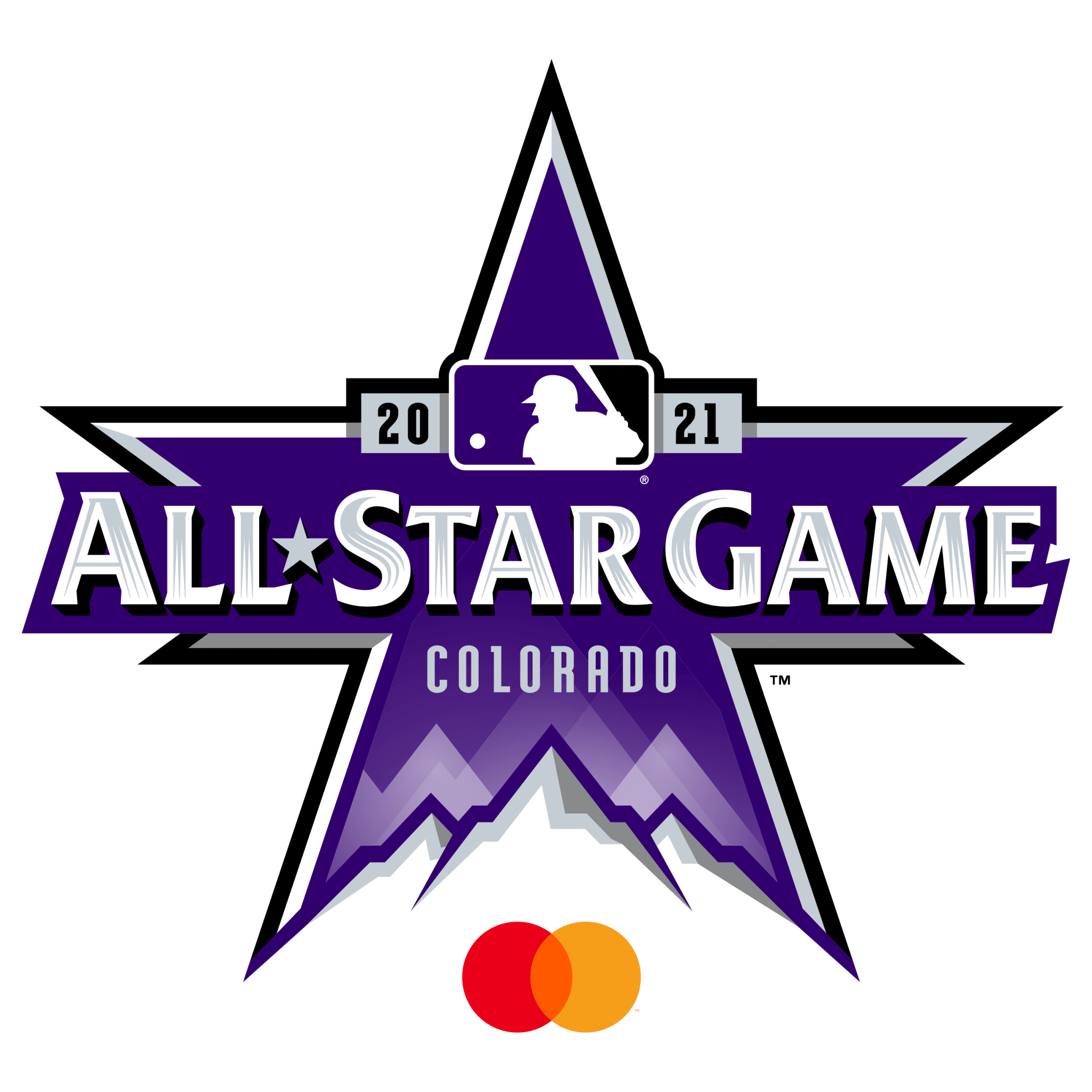 Tuesday, July 13, 2021
Coors Field in Denver, CO