Academy Notebook: Car Seat Check event; USA Baseball National Team Identification Series: 11U-14U Tryouts; Programming canceled Thursday, March 30; Women's History Month Spotlight: Daila Thomas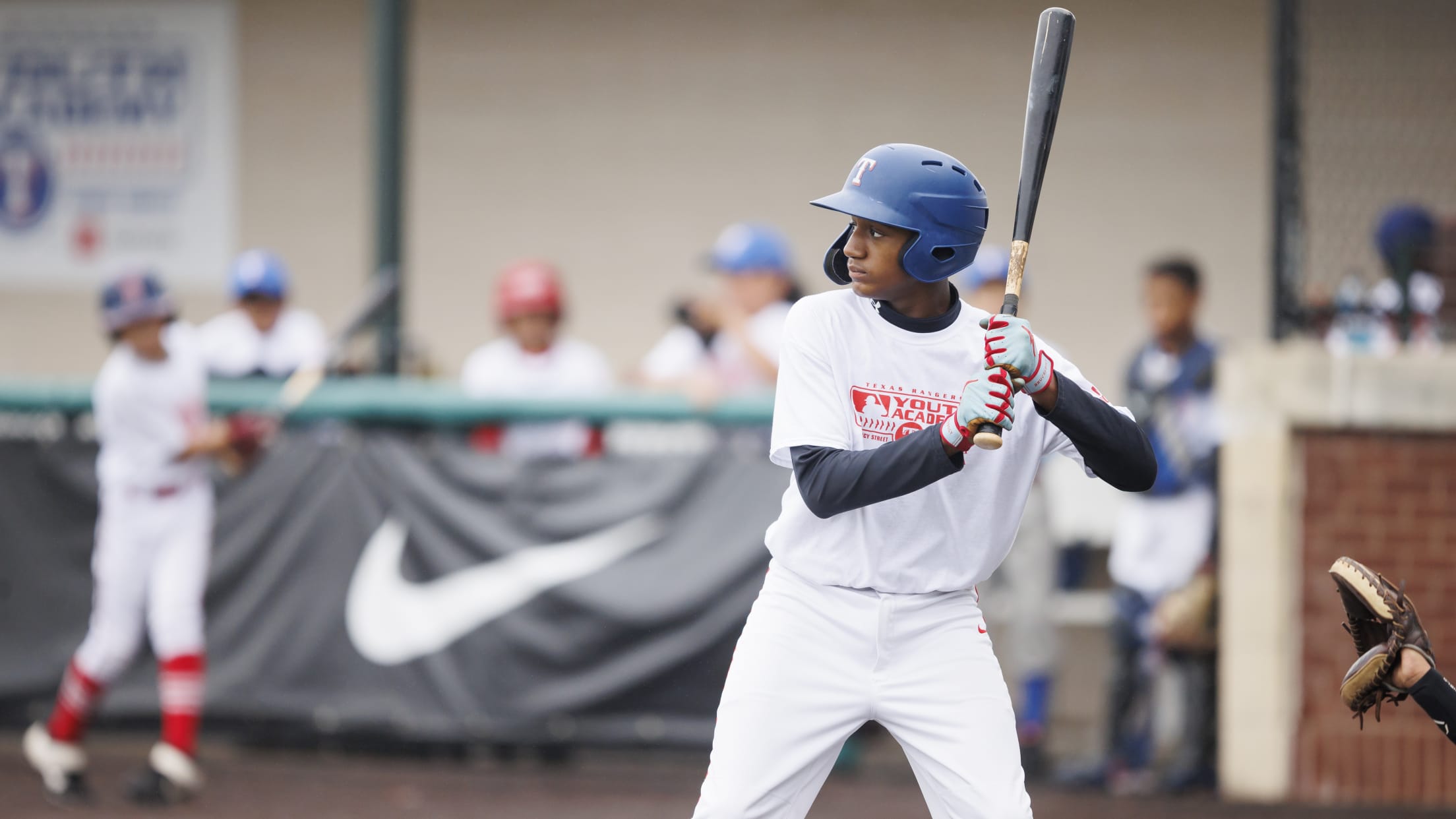 Children's Car Seat Check event at Texas Rangers Youth Academy The Texas Rangers Youth Academy will host a children's car seat check event with community partners Saturday, March 25, from 8 a.m. – noon. Parents can visit the Youth Academy parking lot adjacent to Johnny Oates Field on Saturday to
Major League Baseball launches the 2023 "Identification Tour"
Workout Style Events Will Seek to Identify Diverse Baseball Talent In Grades 8-9 to Earn Spots for Advanced MLB-led Development Programs; From Late March through May, Tour Will Appear in 18 U.S. Cities Across the United States
Major League Baseball is launching its 18-stop "Identification Tour" (ID Tour) in 18 cities across the United States to discover baseball talent among underexposed groups, particularly African American and Latino athletes, in grades 8-9. The goal of the MLB ID Tour is to give talented athletes, whether they regularly play
D-backs make 3 roster moves
The Arizona Diamondbacks made 3 roster moves and have 36 players in camp. Optioned to Triple-A Reno: RHP Luis Frías LHP Kyle Nelson Reassigned to Minor League camp: Jeurys Familia
Cardinals & Mikolas agree to 2-year extension
Two-time NL All-Star pitcher signed thru 2025; Redbirds tab Mikolas for his 2nd career Opening Day start
JUPITER, Fla., March 24, 2023 – The St. Louis Cardinals announced today that they have agreed to a two-year (2024-25) contract extension with All-Star pitcher Miles Mikolas that will keep him in a Redbirds uniform through at least the 2025 season. "We are extremely pleased to announce that Miles Mikolas
LIMITED NUMBER OF OPENING DAY TICKETS NOW AVAILABLE FOR COLLEGE STUDENTS
First 800 students to sign up will be able to attend the March 30 game against the Guardians
SEATTLE, Wash. – The Seattle Mariners announced today that due to high demand and fan feedback, the club has released 800 standing room only tickets for Opening Day for college students on a first come, first served basis. "We're excited to offer this unique opportunity to make sure college students
White Sox announce highlights for 2023 home opener
CHICAGO -- The Chicago White Sox today announced highlights scheduled for the club's home opener on Monday, April 3 at 3:10 p.m. vs. the San Francisco Giants. All fans will receive a Magnetic Schedule, presented by BMO, and are encouraged to be in their seats at least 45 minutes prior
Reds 2023 Opening Day Festivities - Thursday, March 30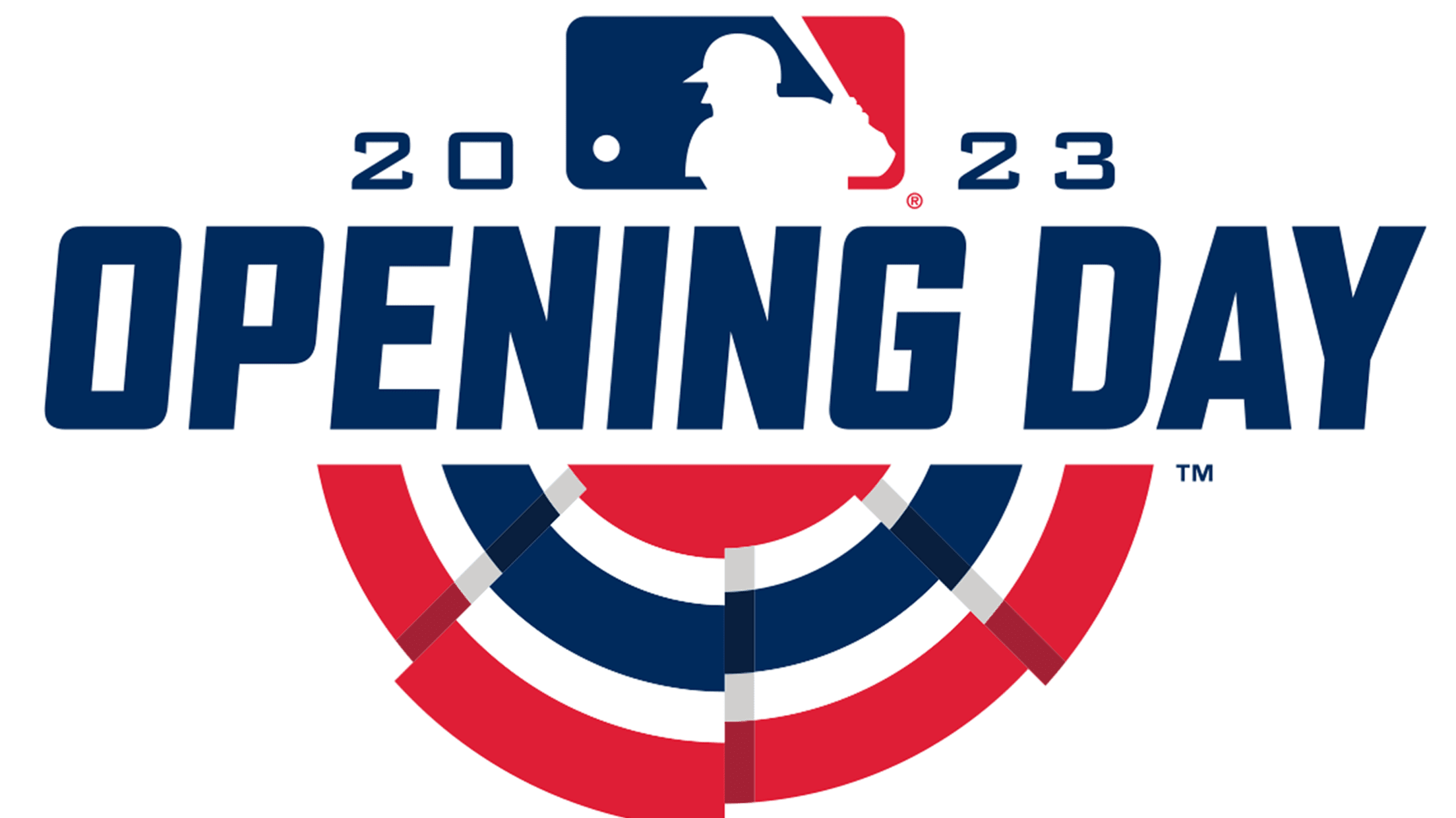 The 147th Opening Day in Cincinnati is Thursday, March 30 when the Cincinnati Reds take on the Pittsburgh Pirates at 4:10 p.m. at Great American Ball Park. Gates will open to the public at 2:10 p.m., with pregame ceremonies starting at 3:30 p.m. 11 a.m. to 4 p.m. – Reds
2023 Opening Day pitching matchups announced
Eight Cy Young Award Winners, 21 All-Stars to Take the Mound on Opening Day; Five Opening Day Starters to Make Debut with New Team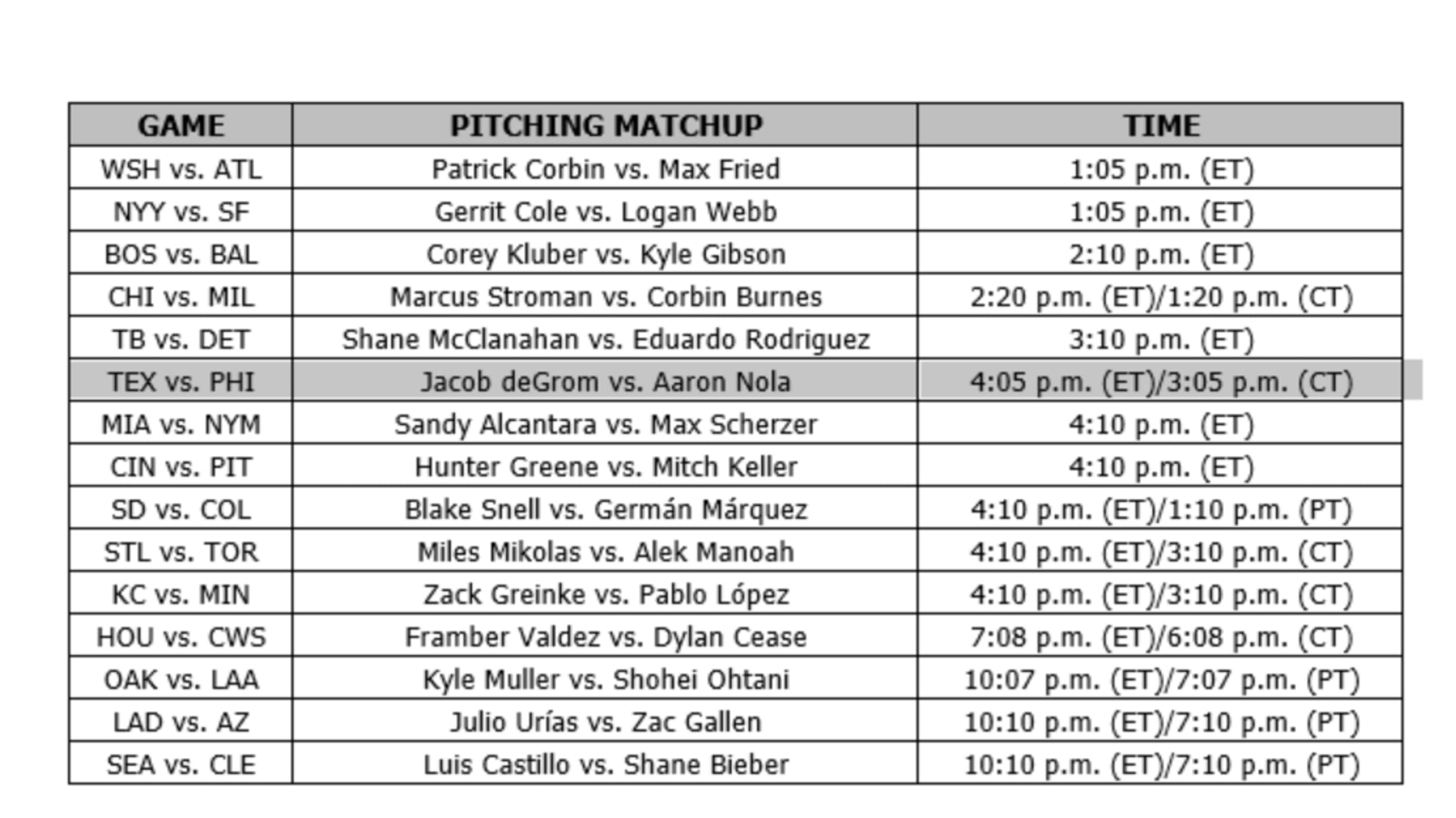 Major League Baseball, in conjunction with the 30 Clubs, announced today the pitching matchups for all 15 Opening Day contests scheduled to be played on Thursday, March 30th. With all 30 Clubs scheduled to play on Opening Day presented by Chevrolet, it would mark the first season since 1968 that
HAPPY NATIONAL BEER DAY, LOVE, THE MILWAUKEE BREWERS
Milwaukee Brewers Offer BOGO Beer on Friday, April 7, National Beer Day
MILWAUKEE – What are the chances that the Milwaukee Brewers take on their division rival Cardinals, representing the "second city" of beer, on National Beer Day? Milwaukee has bragging rights to "Beer Capitol of the United States" – the heritage, the quality, and the fun that goes with sipping a
THE MARLINS ARE TEALING BACK TIME WITH SEASON-LONG PLANS TO CELEBRATE THE FRANCHISE'S 30TH ANNIVERSARY WITH FLASHBACK FRIDAYS
MIAMI – Flashback Fridays will mix the old with the new as the Miami Marlins organization announces further details regarding the season-long plans to celebrate the franchise's 30th anniversary, beginning on March 31 vs. the New York Mets. The Marlins will teal back time with throwback Florida Marlins uniforms –
New York Mets celebrate Amazin' Day across New York City on March 25
FLUSHING, N.Y. - March 24, 2023 - This Saturday, March 25, the Mets invite New Yorkers to experience the first-ever Amazin' Day, an all-day, citywide takeover to celebrate the greatest city and fans in the world. Fans can wear a Mets hat or any Mets gear to access surprise giveaways
Medical update on Rhys Hoskins
Phillies first baseman Rhys Hoskins underwent an MRI today that revealed a left knee anterior cruciate ligament (ACL) tear that will require surgery. The recommended surgery is an ACL reconstruction. Additional details regarding the surgery, including the date and surgeon, are to be determined. Phillies President of Baseball Operations David
RAYS ANNOUNCE NEW FAN EXPERIENCE FOR 2023, INCLUDING CHECKOUT-FREE CONCESSIONS, UPGRADED VIDEOBOARDS, AND NEW FOOD AND BEVERAGE ITEMS
PETERSBURG, Fla.—The Tampa Bay Rays are excited to bring a new checkout-free concessions experience to the Budweiser Porch located in Center Field. The new concept, called the Short Stop at the Budweiser Porch, utilizes technology from Zippin, which received the Sports Business Journal's 2022 Best Innovation Award. The Short Stop
Reds Players Walk Red Carpet for Kids Opening Day - April 1st
Reds vs Pirates Game Celebrates Kids with a Cap Giveaway, Mascots, & Reds Player Parade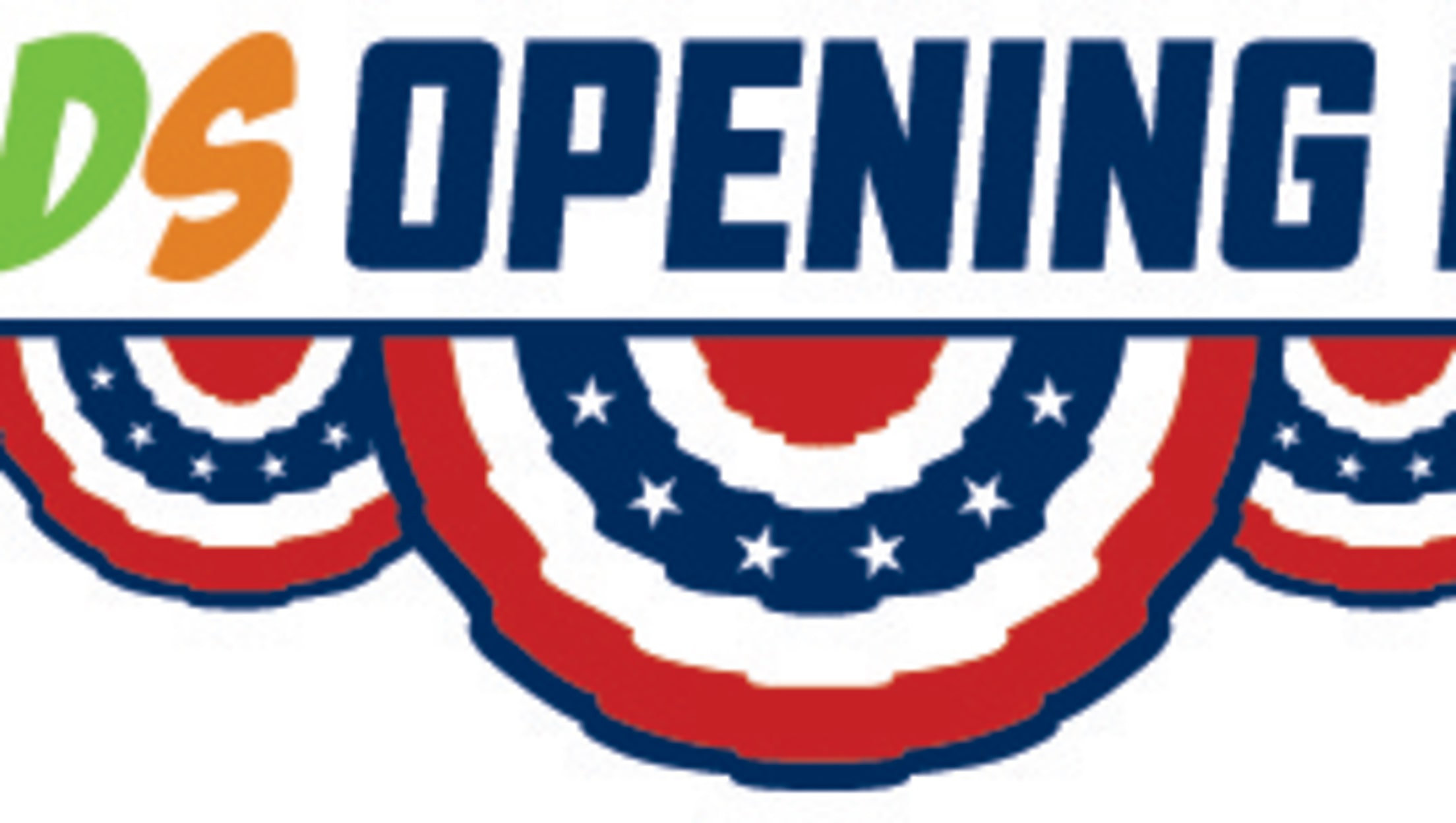 Kids Opening Day is Saturday, April 1st, with the Cincinnati Reds taking on the Pittsburgh Pirates at 4:10 p.m., presented by Cutie's. This special celebration of kids begins with a red carpet parade outside the gates at Great American Ball Park featuring 15 local mascots followed by the Reds players.
Julio Rodríguez bobblehead night sold out
SEATTLE, Wash. – The Seattle Mariners today announced that Julio Rodríguez Bobblehead Night on Saturday, April 1 against the Cleveland Guardians is sold out. Tickets are still available for five of the remaining games during the opening homestand, including Mariners Crossbody Bag Night, Kids Opening Day, Mariners Value Games, and
Twins Reassign Six Players to Minor League Camp
FORT MYERS, FL – The Minnesota Twins announced today that they have reassigned the following players to minor league camp: right-handed pitcher Oliver Ortega, catchers David Bañuelos and Grayson Greiner, infielders Elliot Soto and Tyler White and outfielder Ryan LaMarre. The Twins now have 39 active players in camp (7
White Sox announce finalized 2023 broadcast schedule
CHICAGO - The Chicago White Sox have announced the team's television, radio and streaming broadcast schedule for the 2023 season. White Sox baseball will air and stream on the following networks and platforms: NBC Sports Chicago, ESPN Radio Chicago (AM-1000/FM-100.3 HD2), WRTO AM-1200/Univision Radio, ESPN, FOX, FS1, Apple TV+ and
Dodger Stadium unveils new additions to stadium for 2023 season including new lights to enhance fan experience
LOS ANGELES, CA—The Los Angeles Dodgers today announced the new additions to Dodger Stadium that will debut next week during Opening Day presented by Bank of America on Thursday, March 30. Dodger Stadium, the third oldest park in Major League Baseball, having opened in 1962, continues to sparkle and shine
SEATTLE MARINERS 2023 OPENING DAY AT T-MOBILE PARK
Thursday, March 30 vs. Cleveland Guardians
SEATTLE, Wash. – The Seattle Mariners open the 2023 season at T-Mobile Park on Thursday, March 30 against the Cleveland Guardians. Tickets for the game are sold out, but there are still tickets for the remaining games in the Opening Homestand. All gates will open at 5:10pm, pregame presentations will
Cubs reduce spring roster to 41 players
MESA – The Chicago Cubs today reduced the spring roster from 51 to 41 players. Outfielder Nelson Velázquez has been optioned to Triple-A Iowa. Nine non-roster invitees have been assigned to minor league camp: right-handed pitchers Nick Burdi, Manuel Rodríguez and Cam Sanders; left-handed pitcher Brendon Little; catcher Dom Nuñez;
Harold Reynolds and Adnan Virk to anchor new-look 6 p.m. ET edition of "MLB Tonight" 
Daily pregame program designed to get baseball fans everywhere prepared and energized for the night's action
Opening Day program to feature exclusive hitting demo with American League MVP Aaron Judge March 23, 2023 – With Opening Day one week away, MLB Network announced that Harold Reynolds and Adnan Virk will team up to co-host a new-look, daily 6 p.m. ET edition of the Emmy Award-winning MLB
Chicago Cubs begin 2023 regular season at Wrigley Field March 30
Season Highlights Include Addition of Small Cheval, Nütrl Zone and New Trophy Room at Wrigley Field
CHICAGO – The Chicago Cubs will begin the 2023 regular season at Wrigley Field Thursday, March 30, at 1:20 p.m. CDT against the Milwaukee Brewers. The club's opening homestand will feature a three-game series against Milwaukee (March 30, April 1-2) followed by a three-game road trip to Cincinnati (April 3-5).
Pirates announce Fan Experience Enhancements to PNC Park
Improvements Focused on Speed of Lines, Quality of Food Offerings and Flow of Main Concourse
The Pittsburgh Pirates today announced a number of enhancements to PNC Park for the upcoming season. The enhancements, which will be unveiled to fans at the Pirates Home Opener on Friday, April 7, are part of the continued evolution to the fan experience at PNC Park. The Pirates will utilize
Cardinals option Anthony Misiewicz to Triple-A Memphis
40 players remain in Major League spring camp
JUPITER, Fla., March 23, 2023 – The St. Louis Cardinals announced today that they have optioned left-handed pitcher Anthony Misiewicz to the Memphis (AAA) roster, reducing the number of the players on the Spring Training camp roster to 40 with one week remaining until Opening Day on Thursday, March 30.
Twins announce plans for 2023 home opener, presented by your local Northland Ford Dealers
Daylong celebration to begin with Breakfast on the Plaza and feature in-ballpark appearances from Rock & Roll Hall of Famers Jimmy Jam & Terry Lewis, and the national tour of Hamilton; new uniforms and new enhancements to make Target Field debut
MINNEAPOLIS-ST. PAUL, MN – With Major League Baseball returning to downtown Minneapolis two weeks from today, the Minnesota Twins unveiled plans for the 2023 Home Opener at Target Field presented by Your Local Northland Ford Dealers – a full day of celebration on Thursday, April 6, culminating with a 3:10