Local Irish acts headline Irish Festival entertainment at the New York Hurling Classic at Citi Field on Nov. 16
An eclectic mix of Irish-themed entertainers from the NYC area to perform as part of the New York Hurling Classic; tickets for the events are available at mets.com/hurling
New York, NY (November 13, 2019) – The popular Irish sport of hurling is coming to Citi Field for the "New York Hurling Classic," a four-team, three-game tournament on Saturday, November 16. To accompany the hurling action, a lively Irish festival will take place leading up to the first game
Giants name Gabe Kapler as 39th manager in club history
SAN FRANCISCO — The San Francisco Giants announced today that they have named Gabe Kapler the 39th field manager in Giants history by agreeing to terms on a three-year contract. "Our top priority in the next manager was to find someone who can build strong relationships with our players, coaches,
Cardinals manager Mike Shildt voted NL Manager of the Year
Shildt joins Hall of Famers Herzog and La Russa as Cardinals award winners
ST. LOUIS, Mo. – November 12, 2019 – St. Louis Cardinals Manager Mike Shildt was named this evening as the recipient of the 2019 National League Manager of the Year Award as voted on by the Baseball Writers Association of America (BBWAA). Shildt, who this season guided the Cardinals to
Rocco Baldelli named American League Manager of the Year
Minneapolis/St. Paul, MN – The Minnesota Twins were informed today that Rocco Baldelli has been named the American League Manager of the Year by the Baseball Writers Association of America. Baldelli led the Twins to their first American League Central division title since 2010 with a record of 101-61. Baldelli
White Sox name Scott Coolbaugh assistant hitting coach
CHICAGO – The Chicago White Sox have named Scott Coolbaugh as the club's assistant hitting coach. He will work with hitting coach Frank Menechino, who was named to the position on October 10. Coolbaugh, 53, served as the hitting coach for Class AAA Oklahoma City in the Los Angeles Dodgers
Beard hats, puffy vests, J.P. PJs, fireworks, bobbleheads and more on tap for Seattle Mariners 2020 season special events
Single game tickets go on sale to the public on Saturday, November 16
The Seattle Mariners 2020 schedule features postgame fireworks, bobbleheads and other special events fans look forward to every season, as well a number of unique, quirky promotions Mariners fans have come to expect. Friday Fun with Beard Hats, Puffy Vests & More For the first five Friday games next season,
A's to participate in 2020 Big League Weekend
Oakland will join Indians, Reds, Cubs in Spring Training games at Las Vegas Ballpark
OAKLAND, Calif. – The Oakland A's will participate in the 2020 Big League Weekend, facing off against Cleveland in a two-game series, Feb. 29-March 1 at Las Vegas Ballpark, the regular season home of the Triple-A Las Vegas Aviators. This will mark Oakland's sixth Big League Weekend appearance and first
Yankees announce 2020 holiday ticket on-sale presented by Mastercard
The New York Yankees have announced special holiday on-sale opportunities exclusively for Mastercard cardholders to purchase tickets for select 2020 New York Yankees home games. Beginning at noon ET on Thurs., Nov. 14 and continuing through 10:00 p.m. ET on Tues., Dec. 24, fans using their Mastercard may purchase specially
Cardinals & Wainwright agree to 2020 contract
Veteran pitcher set to enter his 16th season with St. Louis
ST. LOUIS, Mo. -- November 12, 2019 -- The St. Louis Cardinals announced today that they have agreed to terms with free-agent pitcher Adam Wainwright on a one-year contract for the 2020 season. Financial terms of the deal were not disclosed. Wainwright, 38, will be entering his 16th season with
New hires and promotions in Tigers Baseball Operations strengthen pursuit of long-term, sustainable success
Organization continues push to maximize player performance through advancements in sports science and analytical data, complementing investments in scouting and player development
DETROIT -- The Detroit Tigers have announced a series of new hires and promotions in its Baseball Operations Department. "These personnel moves are a big step towards our goal of bringing Tigers fans and the city of Detroit the championship-caliber ballclub they deserve," said Al Avila, Tigers Executive Vice President
Randal Grichuk, Reese McGuire and Bo Bichette headline first wave of Blue Jays joining fans at Winter Fest January 18-19
Fans can purchase tickets for the third annual event, plus autograph sessions and guided tours, beginning Monday, Nov. 18; Blue Jays alumni Roberto Alomar, Pat Hentgen and Cito Gaston also make their Toronto return for Winter Fest; Winter Tour presented by TD heads west to Calgary on January 10-11
The Toronto Blue Jays today announce the first wave of players and alumni that will be joining fans in Toronto on Saturday, Jan. 18 and Sunday, Jan. 19 at Winter Fest presented by TD: outfielder Randal Grichuk, catcher Reese McGuire, and shortstop Bo Bichette. In addition, the Blue Jays are
Tampa Bay's Erik Neander named MLB's 2019 Executive of the Year
SCOTTSDALE, AZ -- Tampa Bay Rays Senior Vice President, Baseball Operations & General Manager Erik Neander has been named the recipient of Major League Baseball's Executive of the Year Award for the 2019 season, MLB announced tonight from its annual General Managers Meetings. The official Award bestowed by MLB resulted
Pete Alonso named NL Rookie of the Year
FLUSHING, N.Y., November 11, 2019 -- New York Mets first baseman Pete Alonso tonight was named the 2019 National League Jackie Robinson Rookie of the Year by the Baseball Writers' Association of America (BBWAA). Alonso received 29 of 30 first-place votes and garnered 148 of a possible 150 voting points.
Alvarez named American League Rookie of the Year
HOUSTON, TX - The Baseball Writers Association of America (BBWAA) announced the winners of the Jackie Robinson Rookie of the Year Award tonight, naming Astros outfielder Yordan Alvarez American League Rookie of the Year by a unanimous vote. Alvarez, who debuted on June 9, hit .313 (98x313) with 26 doubles,
Tepera clears release waivers
The TORONTO BLUE JAYS announced that RHP RYAN TEPERA has cleared release waivers and is now a free agent. TEPERA, 32, put together a 0-2 record with a 4.98 ERA across 22 relief appearances and one start last season. He started the season on the 10-day injured list with right
Rangers announce promotions and new hires in baseball operations
Arlington, Texas -- The Texas Rangers today announced the following appointments, promotions and new hires in baseball operations: • Corey Ragsdale appointed Major League Field Coordinator • Ross Fenstermaker promoted to Senior Director, Professional and International Scouting • Rob Fumagalli hired as Major League Assistant Strength and Conditioning Coach •
Redsfest to feature more than 80 current and former Reds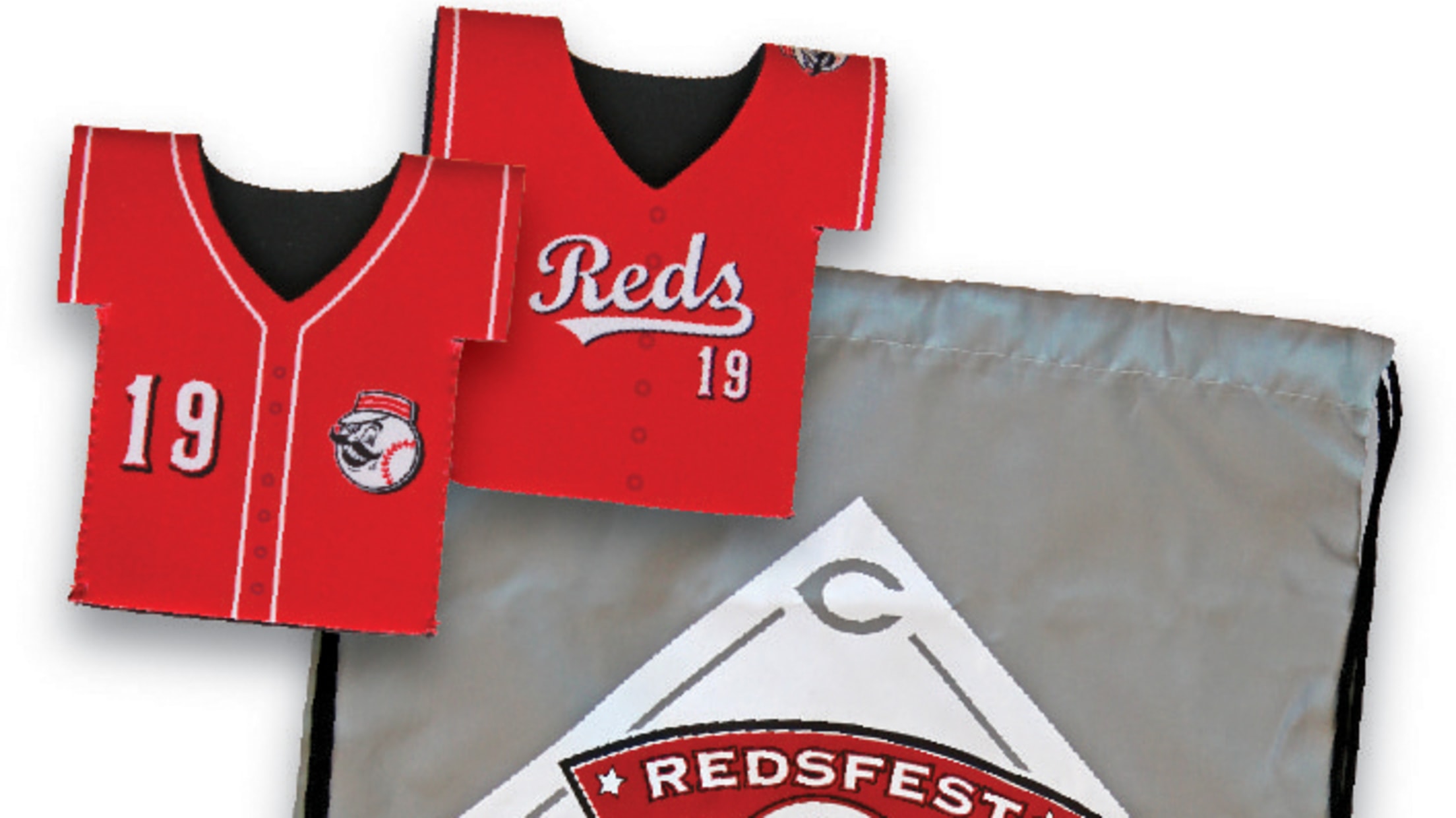 Tickets are on sale now for FOX Sports Ohio Redsfest presented by PNC Bank, Friday, Dec. 6 from 3 to 10:30 p.m. and Saturday, Dec. 7 from 11 a.m. to 6:30 p.m. at the Duke Energy Convention Center in Downtown Cincinnati. Redsfest is the largest team fan festival throughout Major
Mets announce 2019 Metsgiving initiatives
FLUSHING, N.Y., November 11, 2019 -- The New York Mets announced today the return of their MetsGiving initiative, which encompasses a series of programs in November and December that focuses on helping the community during the holiday season. The events, including food and coat drives, a turkey giveaway, and a
Giants name Scott Harris general manager
SAN FRANCISCO, Calif. — The San Francisco Giants have hired Chicago Cubs executive Scott Harris as the club's general manager, President of Baseball Operations Farhan Zaidi announced today. Harris is the 10th general manager in Giants history. "We're thrilled to be able to bring in an executive of Scott's caliber
Matt Chapman wins AL Rawlings Platinum Glove Award
OAKLAND, Calif. – Oakland A's third baseman Matt Chapman has won the 2019 American League Rawlings Platinum Glove Award, presented by the Society for American Baseball Research (SABR). This is the second consecutive season in which Chapman has won the Platinum Glove. Chapman, 26, led Major Leaguers regardless of position
Dodgers to host military heroes at Veterans Day event Monday
Gavin Lux, Joe Davis, Fernando Valenzuela, Ron Cey & more to appear at event presented by Los Angeles County Department of Mental Health
LOS ANGELES – The Dodgers will play host to approximately 350 active duty service members of our nation's U.S. Army, Marine Corps, Navy, Air Force and Coast Guard, veterans and their families on Monday, November 11 from 11:00 a.m. to 3:00 p.m. at Dodger Stadium for a special Veterans Day
Three Minor League players suspended
The Office of the Commissioner of Baseball announced today that three Minor League players have been suspended following their violations of the Minor League Drug Prevention and Treatment Program. Cincinnati Reds Minor League pitcher Israel Lantigua, who is on the roster of the rookie-level Dominican Summer League Reds, and New
Twins Announce Baseball Operations Staff Promotions
Adler and Zoll elevated to Assistant General Manager; Hassan now Director of Player Development and Raadt is Director of Baseball Systems
MINNEAPOLIS-ST. PAUL, MN – Recognizing four Baseball Operations personnel for their ongoing contributions, the Minnesota Twins today announced the promotions of Daniel Adler and Jeremy Zoll to Assistant General Manager, Alex Hassan to Director of Player Development, and Jeremy Raadt to Director of Baseball Systems. "Each of these four individuals
Rangers Academy Notebook: Marcellus to ink national letter of intent at Academy
Joshua Marcellus will make history for the Texas Rangers MLB Youth Academy at Mercy Street Sports Complex, Presented by Toyota, tomorrow, Saturday, November 9 at 10:00 a.m. The Sachse High School senior will become the first Rangers Academy athlete to sign his National Letter of Intent at the facility. Activities
Red Sox to commemorate Veterans Day with visits to veterans hospitals and homes, and the broadcast of Home Base's Veterans Day "Televent"
Red Sox alumnus Manny Delcarmen to bring the four World Series trophies to visit with veterans; free tours of Fenway Park for service members and veterans Monday
BOSTON -- On Monday, November 11, the Red Sox will commemorate Veterans Day and recognize those who have served in the United States Armed Forces with visits to veterans hospitals and homes, and with the broadcast of a special Veterans Day "televent" airing on WCVB Channel 5 to raise funds