Verlander, Astros agree on 2-year deal (source)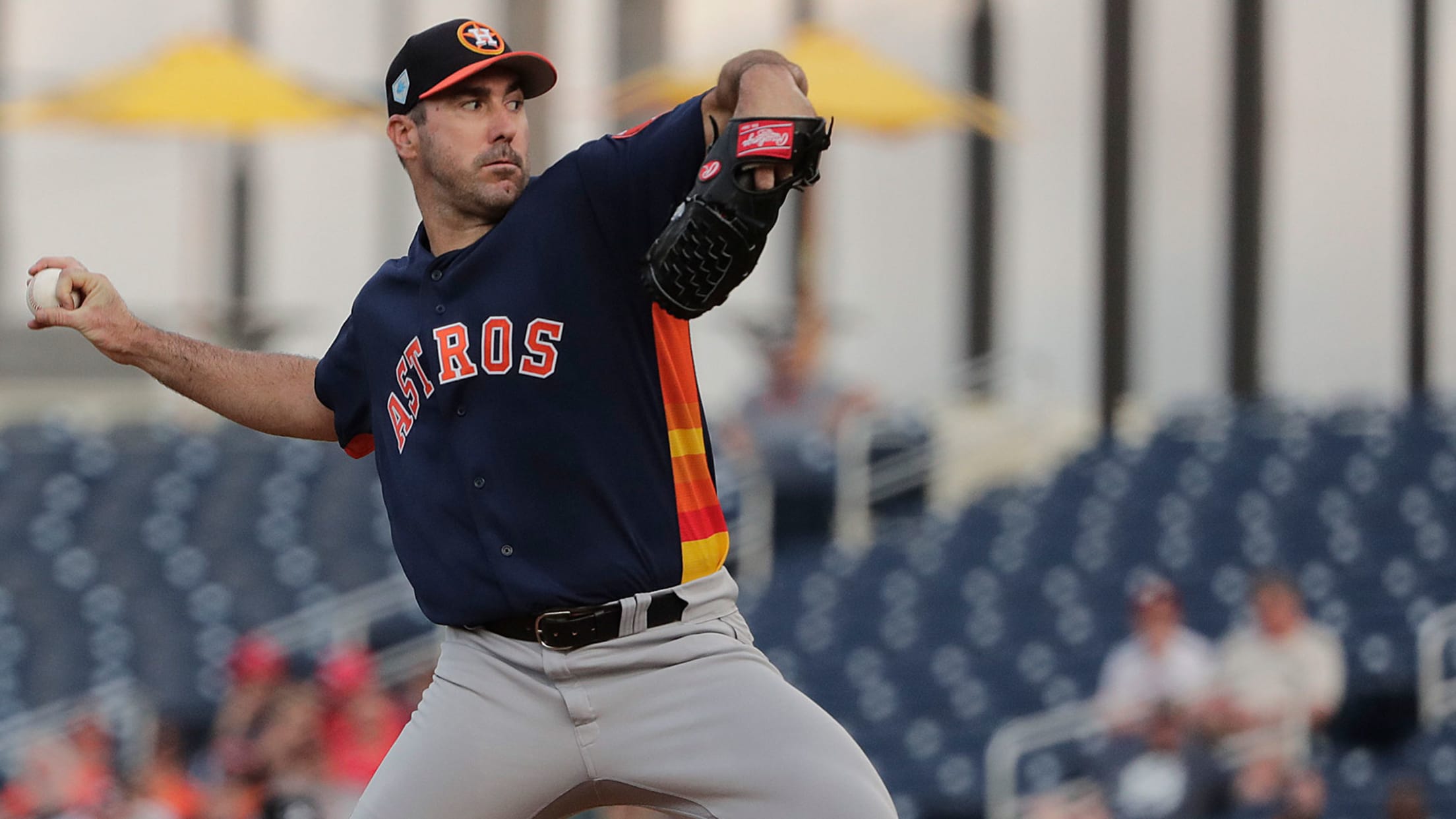 WEST PALM BEACH, Fla. -- After announcing the signing of All-Star third baseman Alex Bregman to a $100 million extension on Friday, the Astros reached a new deal with Justin Verlander, a source confirmed to MLB.com. The two-year deal will pay Verlander $66 million. The club has not commented, though
Cards officially sign Goldschmidt to extension
Club finalizes 5-year pact with slugging first baseman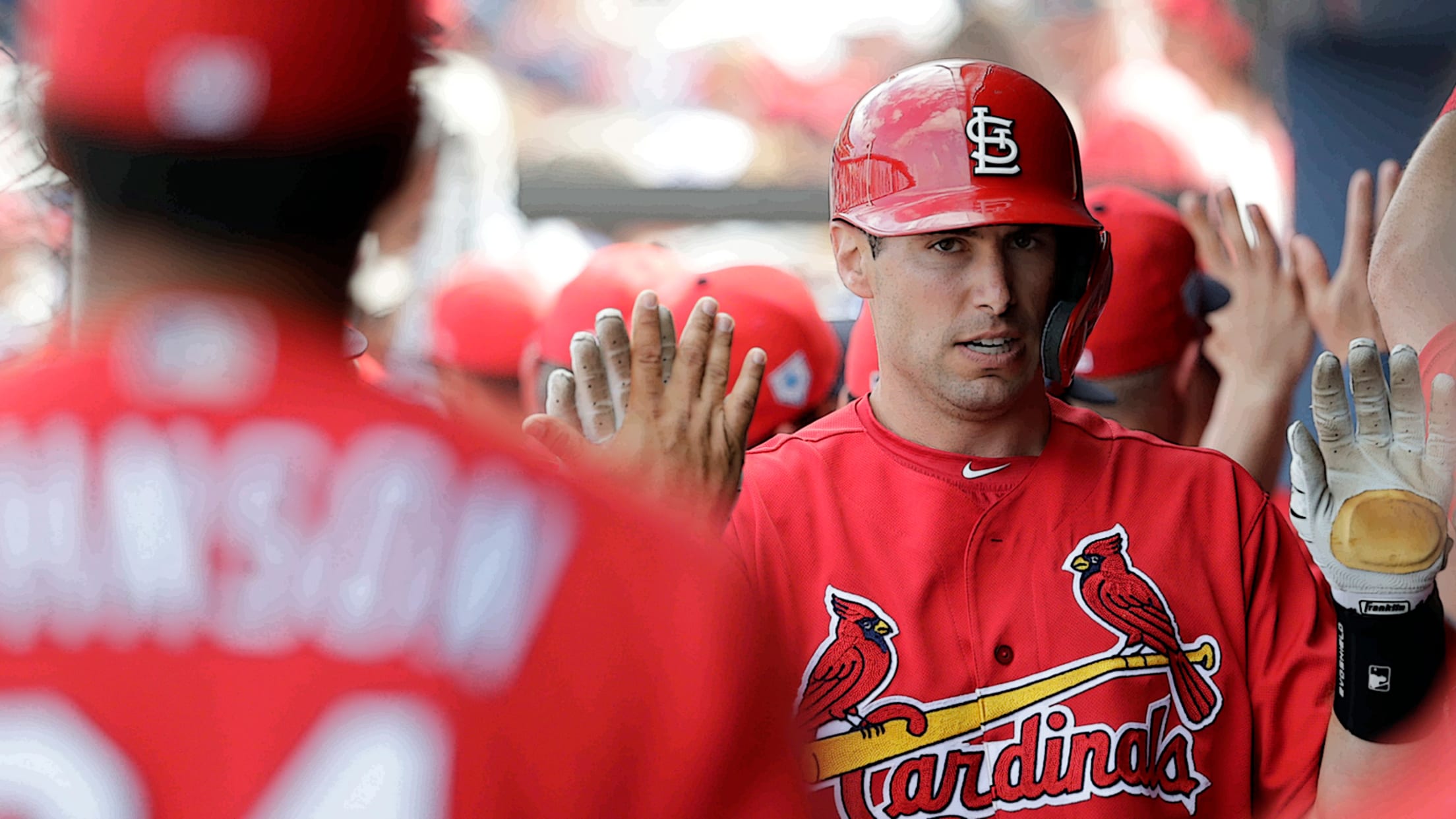 JUPITER, Fla. -- The Cardinals had hardly finished celebrating the arrival of first baseman Paul Goldschmidt last December when they forecasted their next move. That, of course, was to skirt the looming free-agent process by reaching an agreement to keep the perennial All-Star in St. Louis for the long-term. Consider
Mesoraco among Mets' latest roster cuts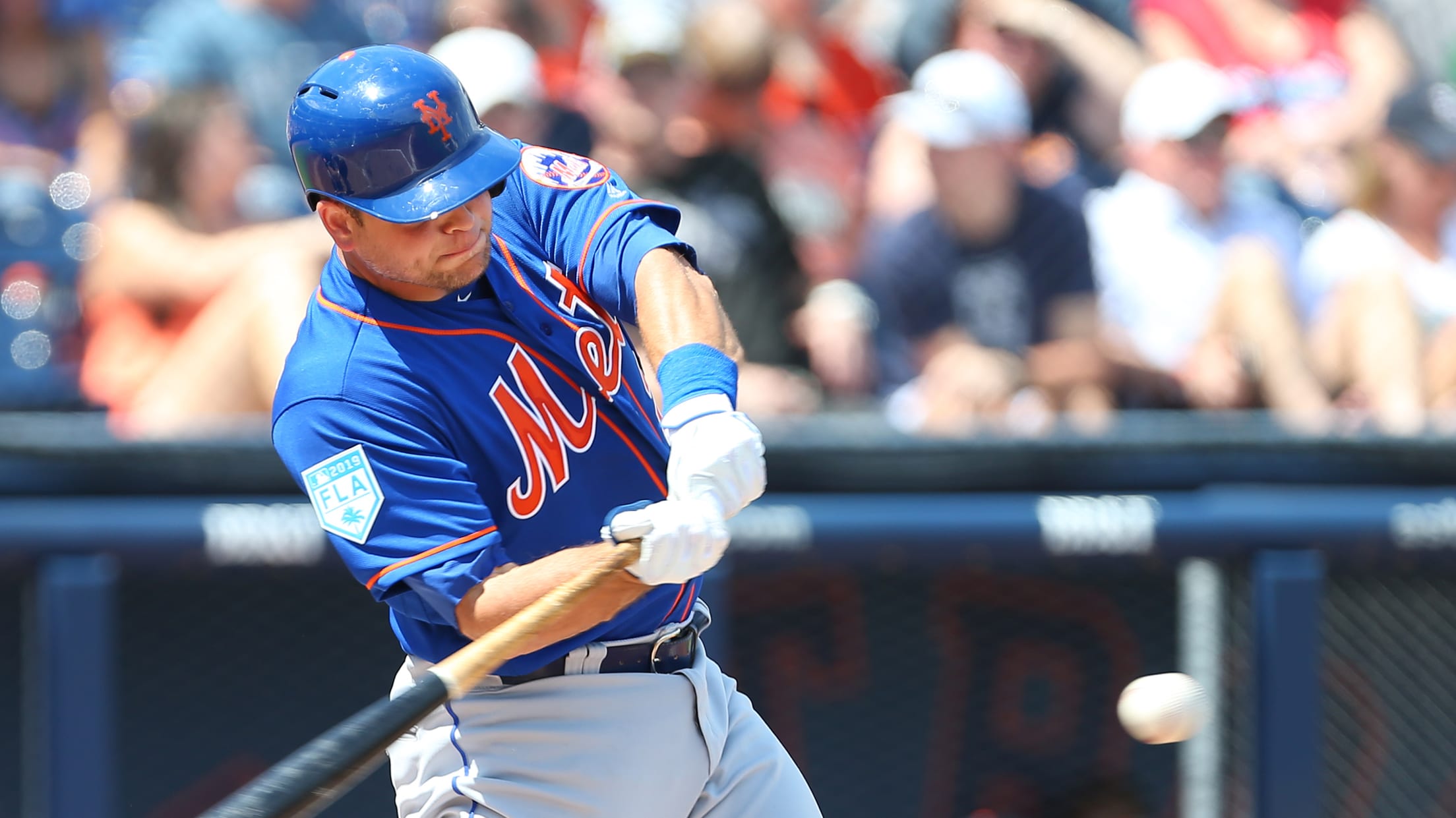 PORT ST. LUCIE, Fla. -- The Mets cut catcher Devin Mesoraco and five others on Saturday, paring their roster down to 30 players with five days to go until Opening Day. Contractually, Mesoraco must report to Triple-A Syracuse, but a source said he has asked the Mets for his release.
Sox officially sign Sale to 5-year extension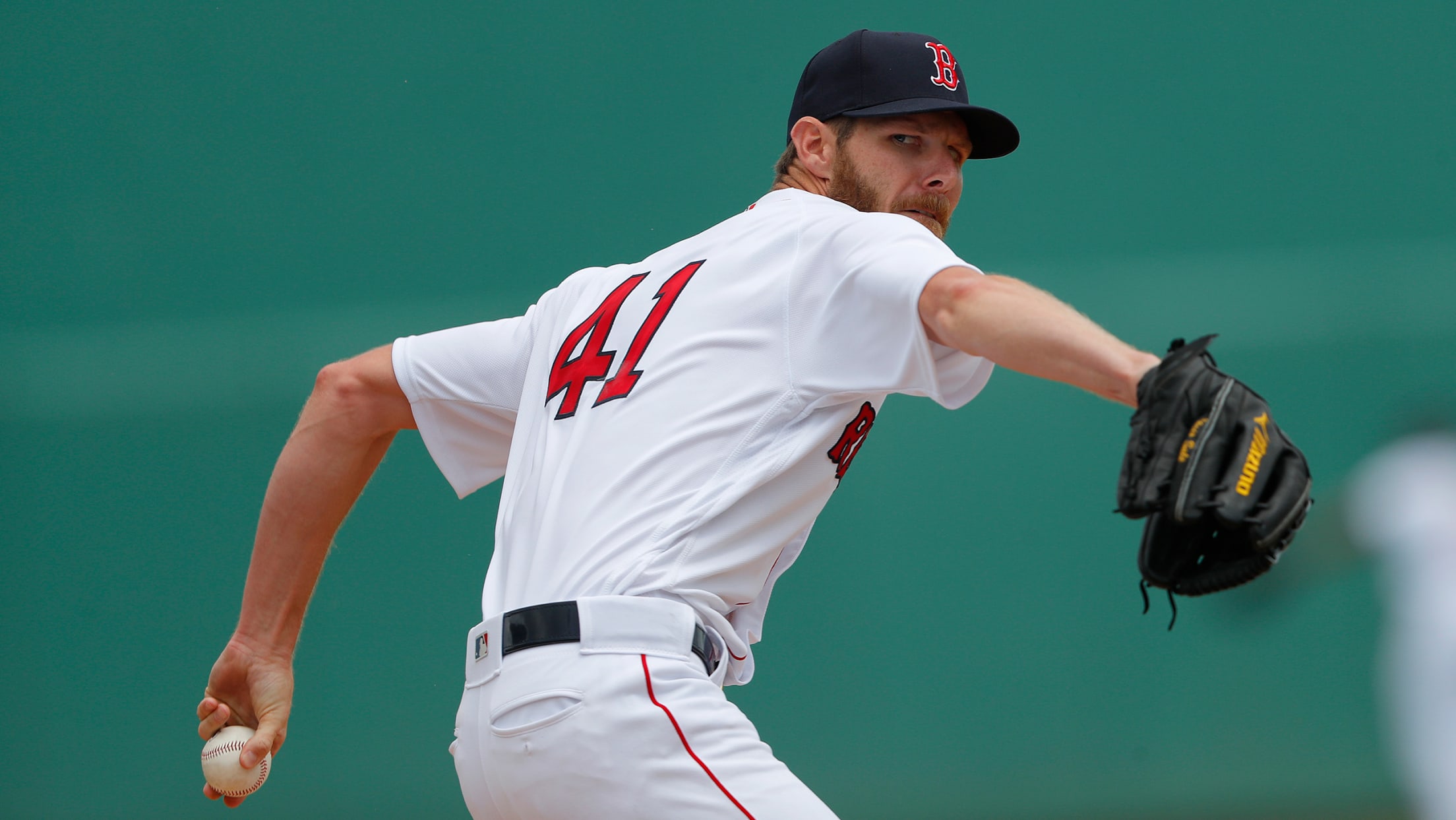 FORT MYERS, Fla. -- When the Red Sox made a blockbuster trade with the White Sox for Chris Sale in December 2016, the only guarantee was that they'd have the powerful lefty for three seasons. The marriage between the ace pitcher and the defending World Series champions will extend far
Here's how the next 5 free-agent classes look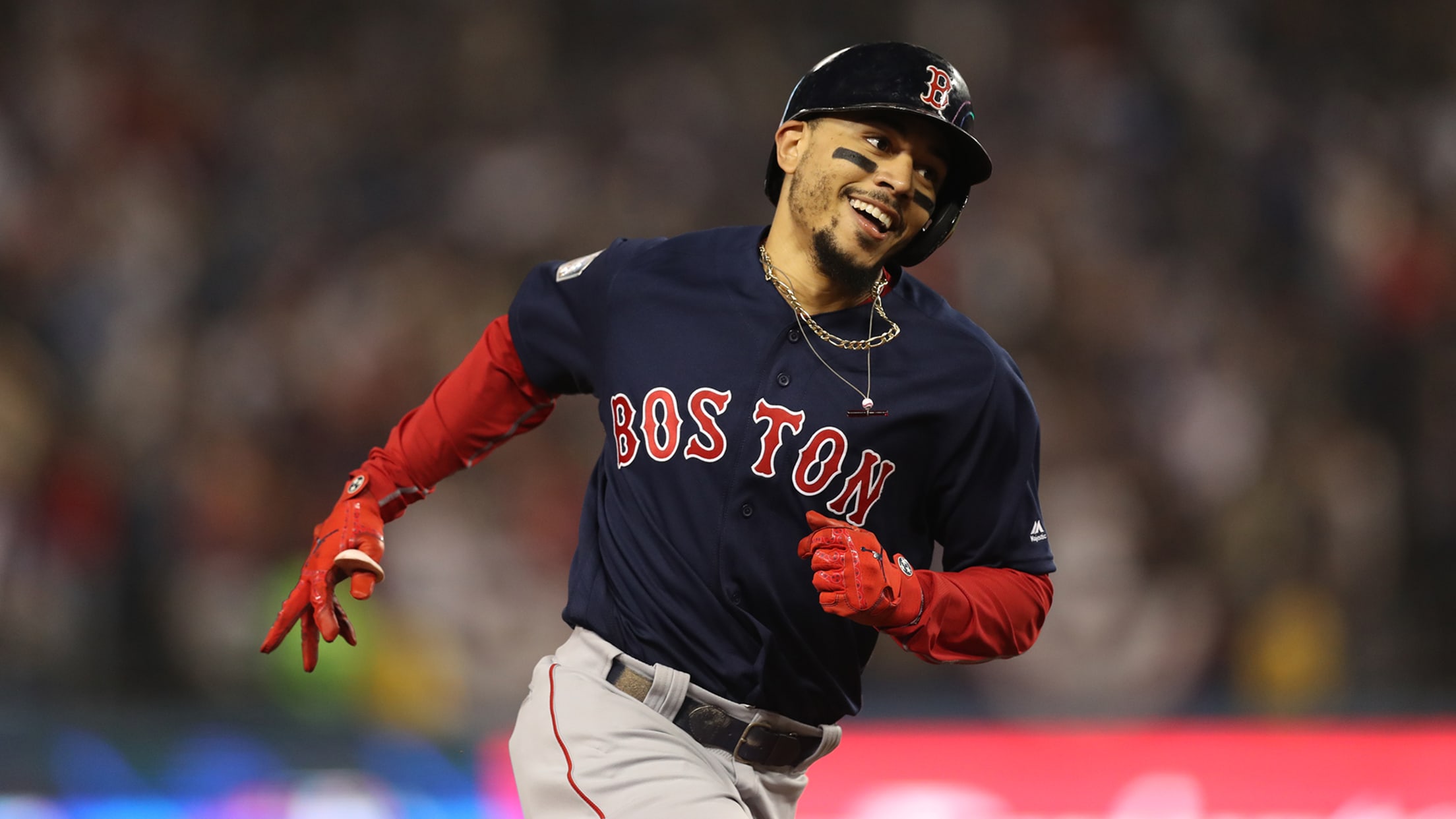 Bryce Harper and Manny Machado were this year's marquee free agents, and now both have found new homes, in Philadelphia and San Diego, respectively. Meanwhile, four of the biggest names that were a year away from free agency have come off the board, with Nolan Arenado signing a lengthy extension
Bregman signs 5-year extension with Astros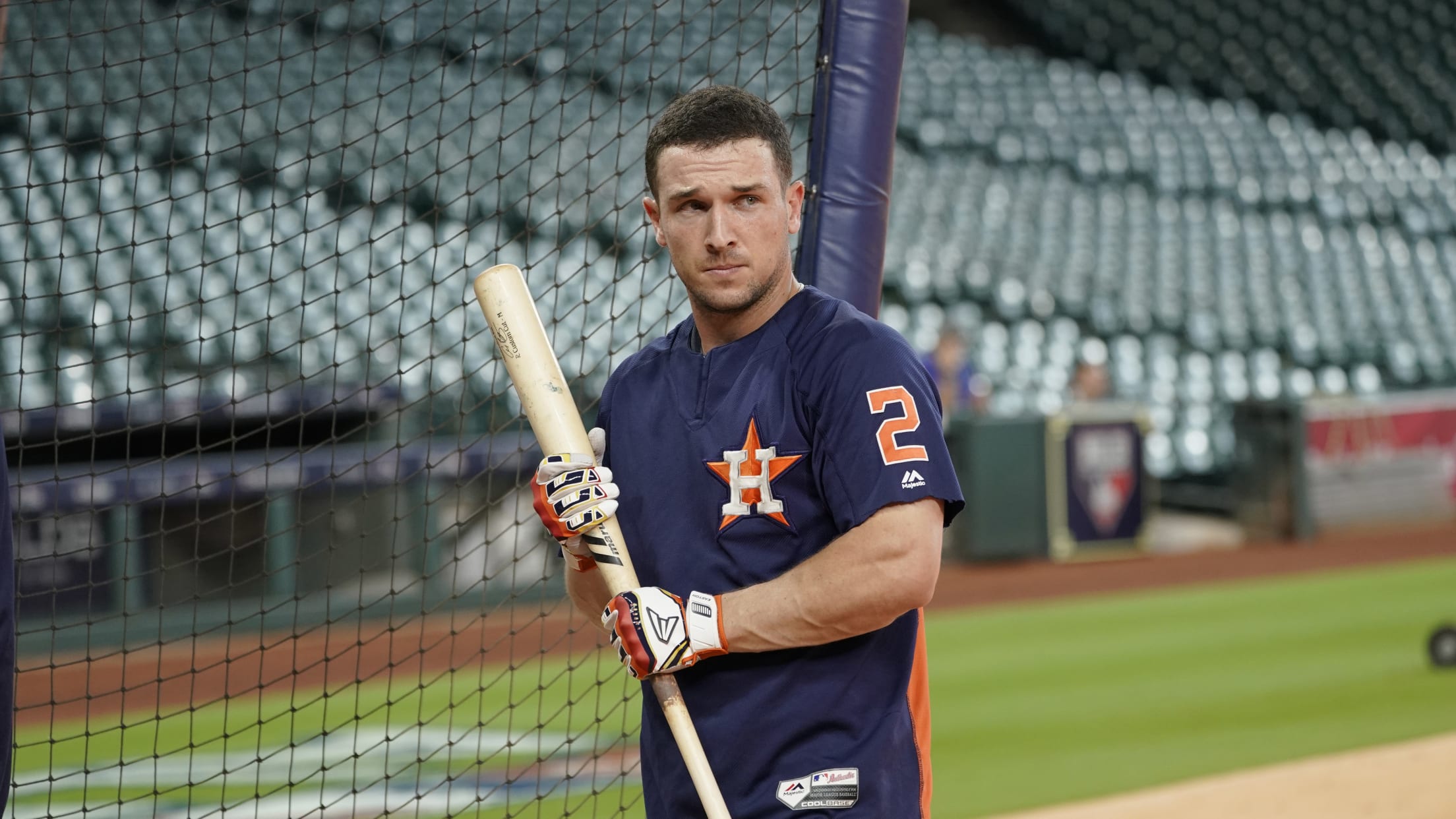 WEST PALM BEACH, Fla. -- It was perhaps the only time Alex Bregman hasn't looked comfortable on a baseball field. Bregman would clearly rather be playing baseball than talking about baseball, but he was willing to make a $100 million exception Friday.
Cy winner Snell, Rays finalize 5-year deal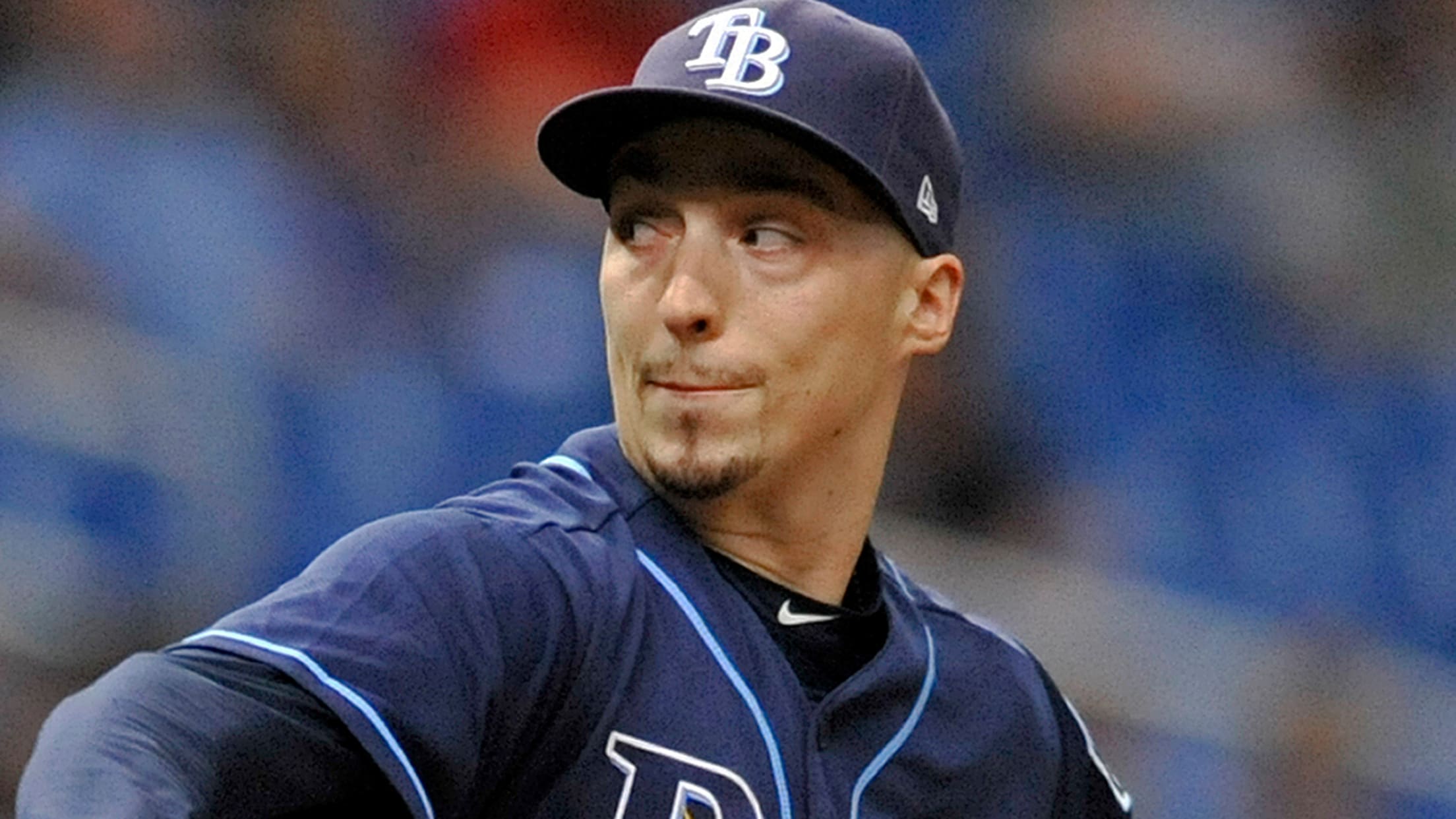 PORT CHARLOTTE, Fla. -- The Rays agreed to a five-year, $50 million deal with reigning American League Cy Young Award winner Blake Snell, the club announced Thursday. The deal extends through the 2023 season and the left-hander could make an additional $2 million in incentives. "Since being drafted in 2011,
Braves add veteran Tomlin to pitching mix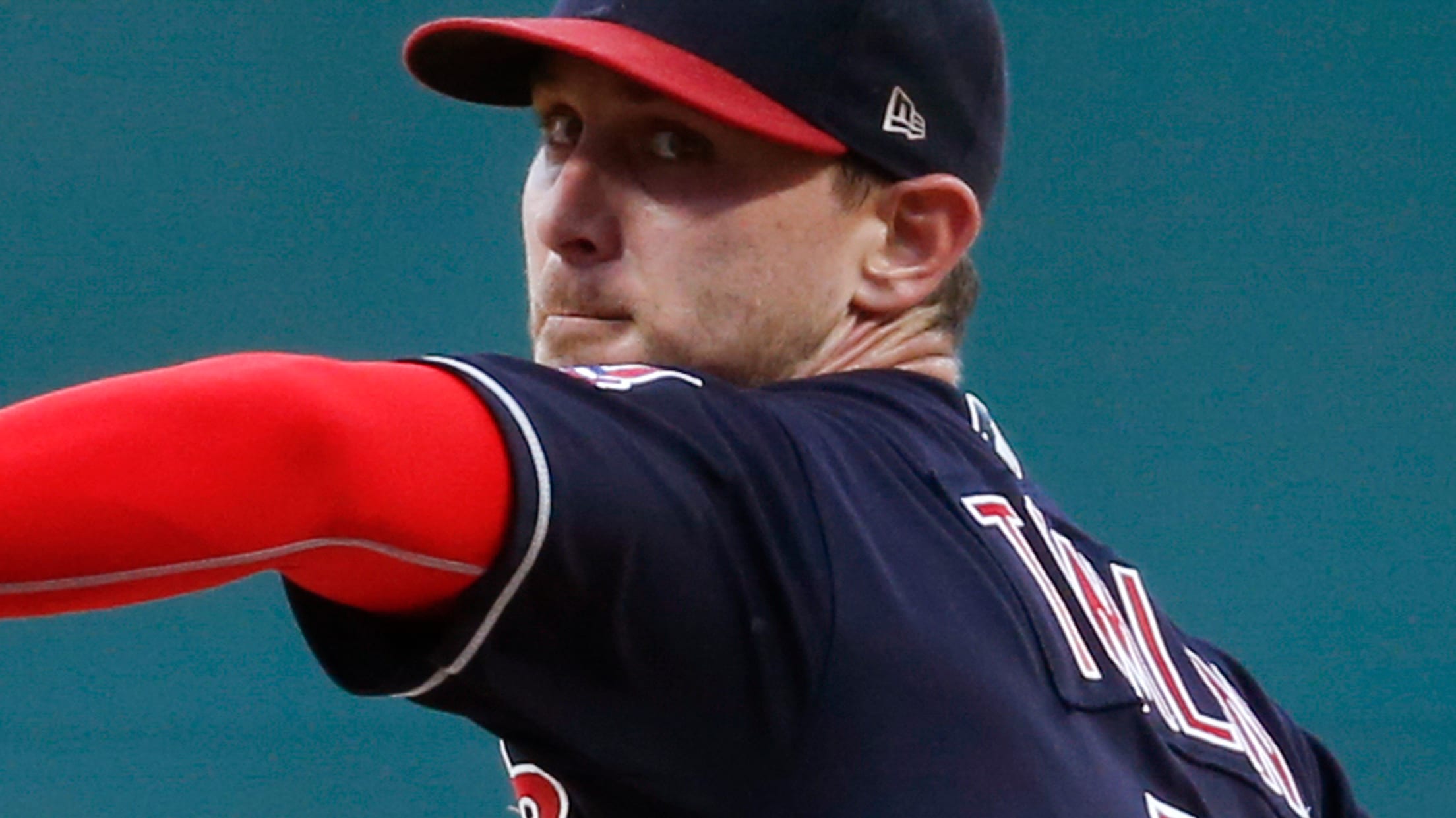 LAKE BUENA VISTA, Fla. -- Hesitant about using one of their top pitching prospects as a long reliever to start the season, the Braves signed Josh Tomlin to a Minor League deal on Thursday. Tomlin, 34, will start Saturday afternoon's game against the Mets. The Braves will then decide whether
Joyce added to Giants' outfield mix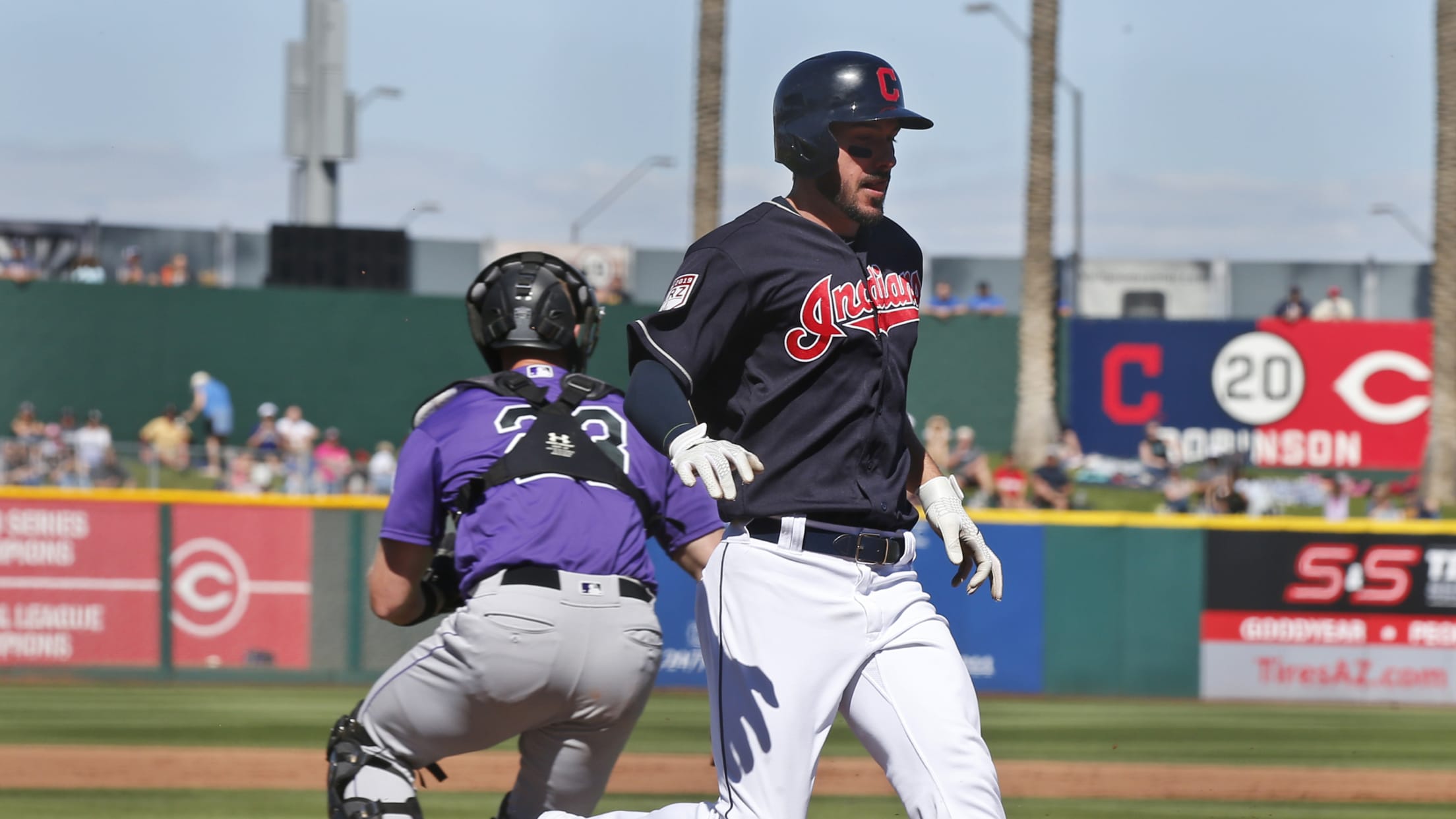 The Giants introduced a late entrant to their outfield competition Wednesday, signing veteran Matt Joyce to a Minor League deal. Joyce, who became available after being released by the Indians earlier this week, reported to Giants camp after passing a physical and played against his former team Wednesday night, going
Crew on Kimbrel rumors: 'It would be huge'
Milwaukee is reportedly talking to seven-time All-Star closer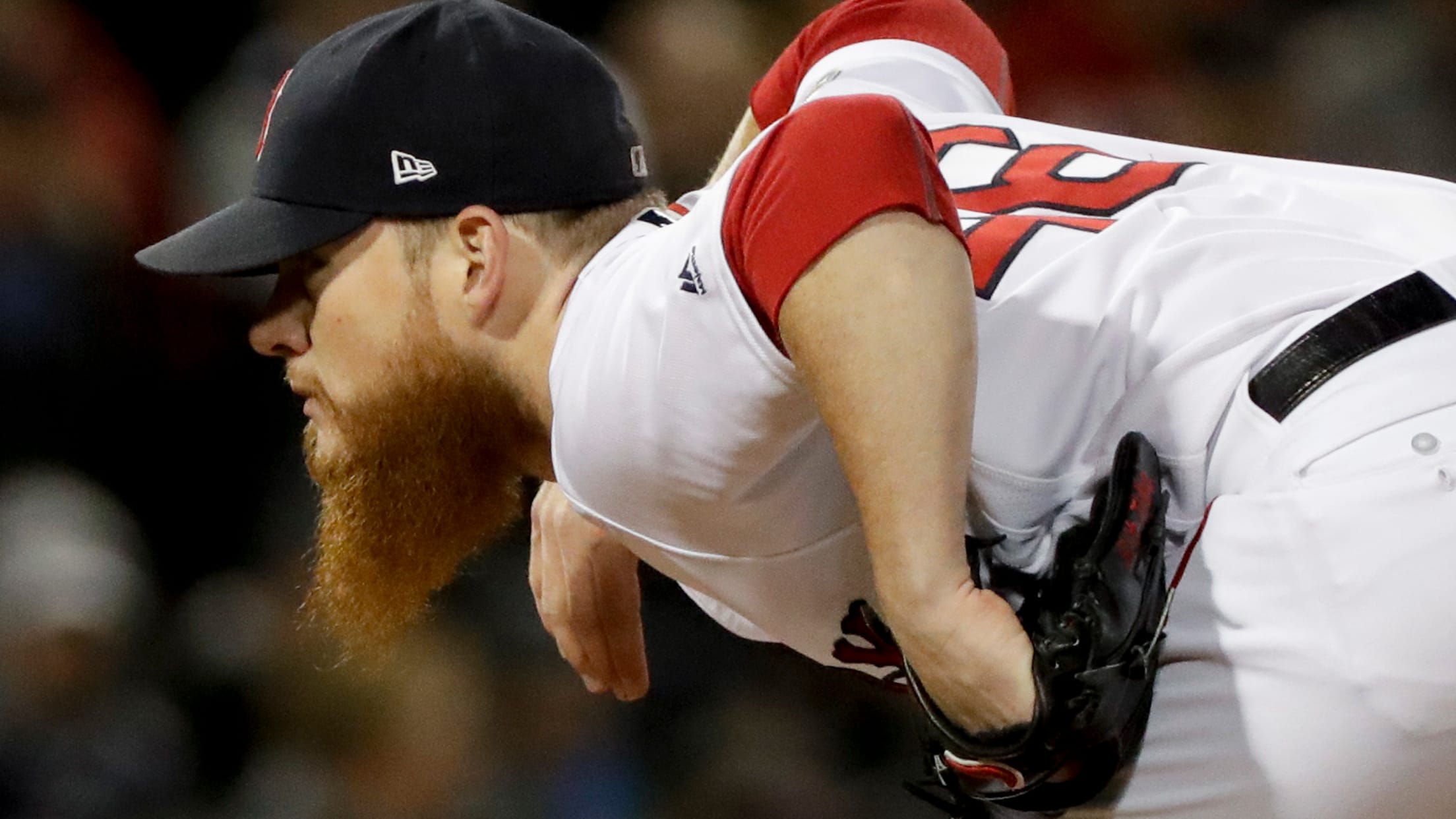 PEORIA, Ariz. -- Craig Kimbrel in a Brewers uniform? It may be far-fetched for a team already stretching the budget, but the image was pretty compelling to some of the other men in Brewers uniforms. The Athletic (subscription required) reported Tuesday night that the Brewers were in talks with Kimbrel,
Rays, Lowe complete 6-year contract extension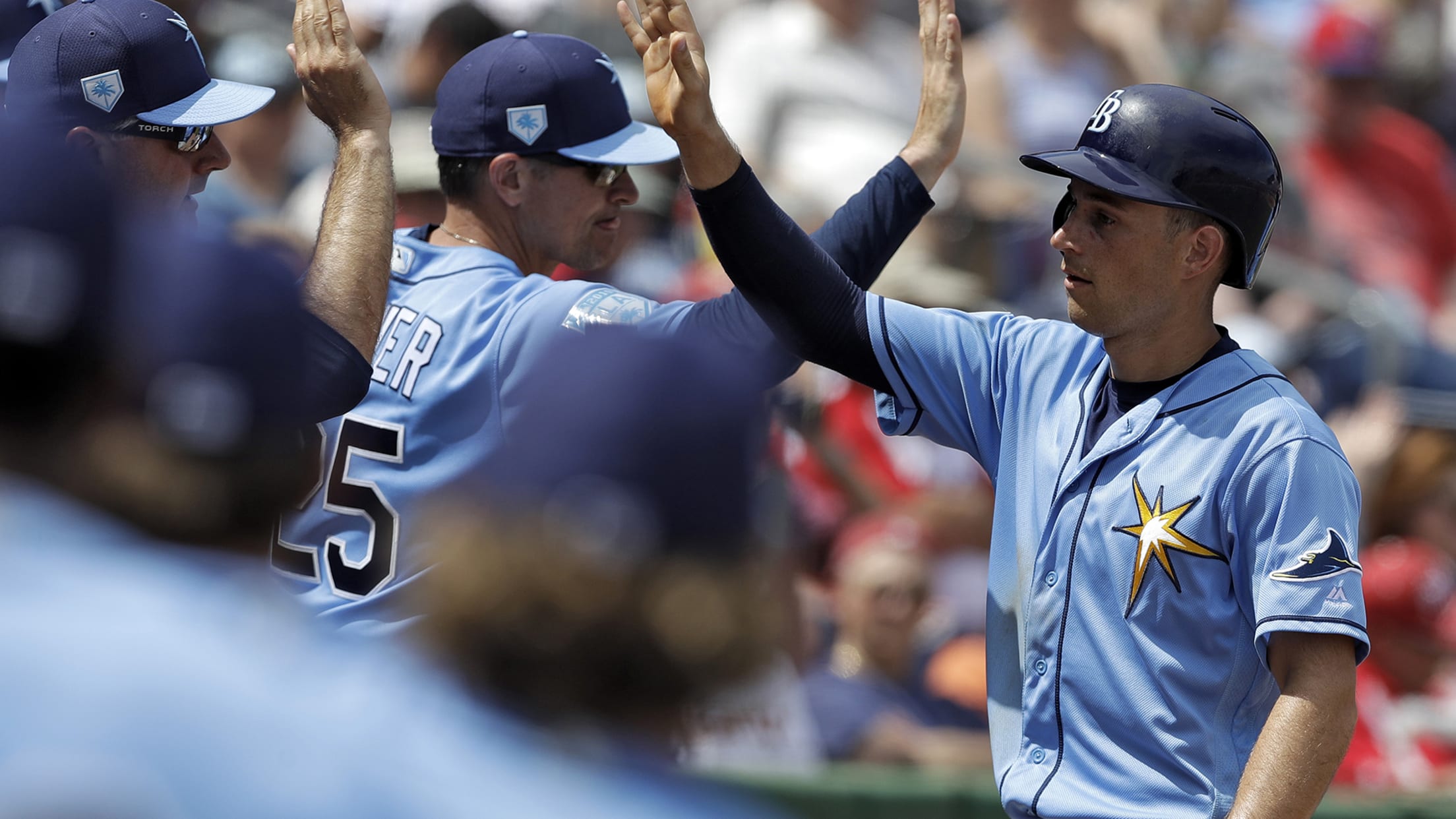 PORT CHARLOTTE, Fla. -- The Rays and infielder/outfielder Brandon Lowe have agreed to a six-year, $24 million contract extension with two club options, the team announced Wednesday. Lowe's extension runs through the 2024 season, with the Rays having club options for '25 and '26. With the deal, Lowe will make
Gio signs Minors deal with Yankees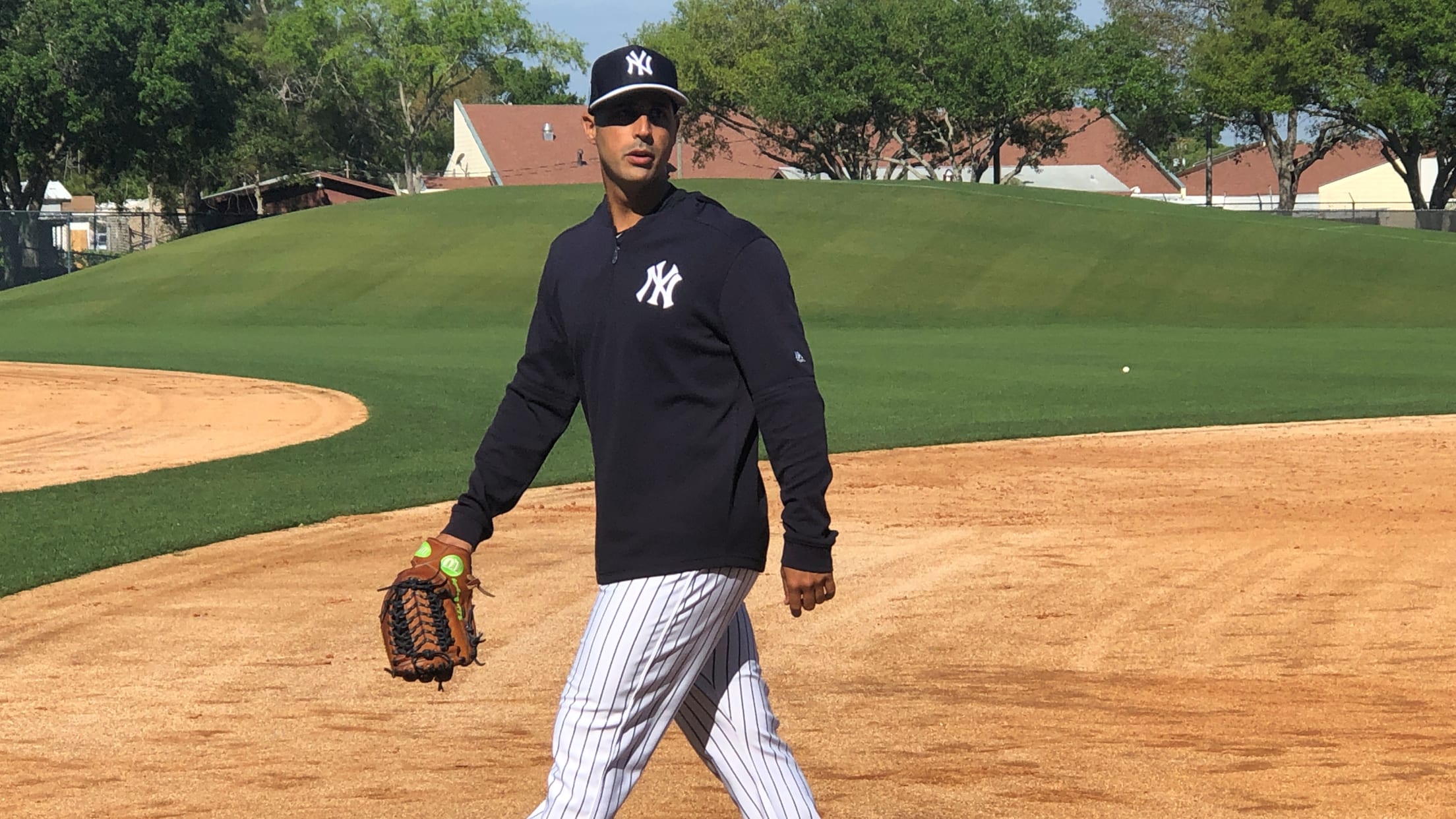 TAMPA, Fla. -- Gio Gonzalez reported to Yankees camp on Tuesday for his physical, which general manager Brian Cashman said he passed. The left-hander, who signed a Minor League deal with the Yankees, is expected to throw in the bullpen on Thursday and could appear in a Grapefruit League game
Keuchel staying sharp, fielding offers in Cali
Unsigned lefty facing hitters and meeting with teams at agent's complex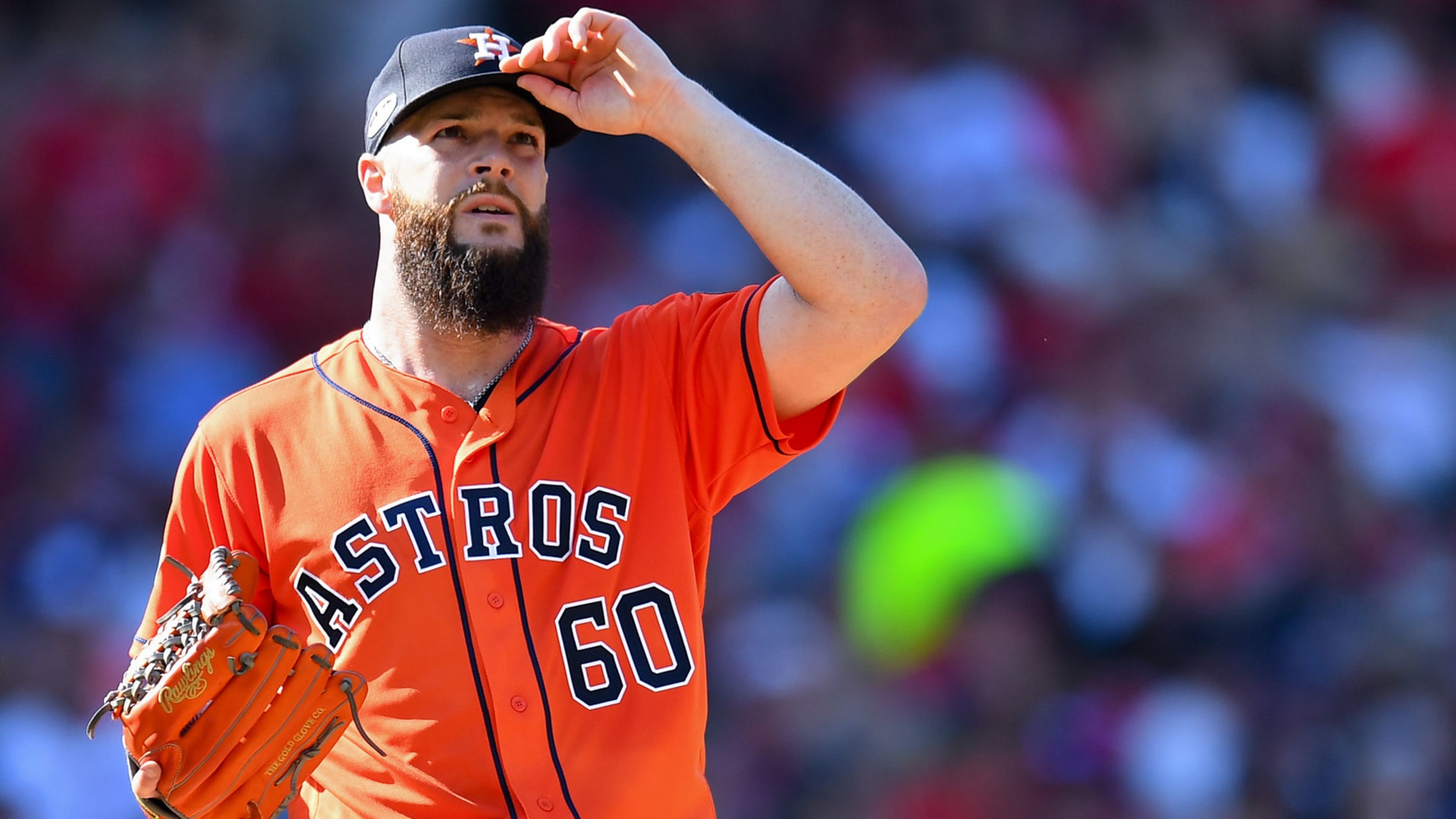 Dallas Keuchel is pitching now, even though he remains a free agent. Keuchel's agent, Scott Boras, told MLB.com that Keuchel faced hitters and threw 80 pitches on Wednesday at the Boras Sports Training Institute in Newport Beach, Calif. The 2015 American League Cy Young Award winner is the top free-agent
Southpaw Sipp adds depth to Nats' bullpen
Veteran will be busy in an NL East loaded with left-handers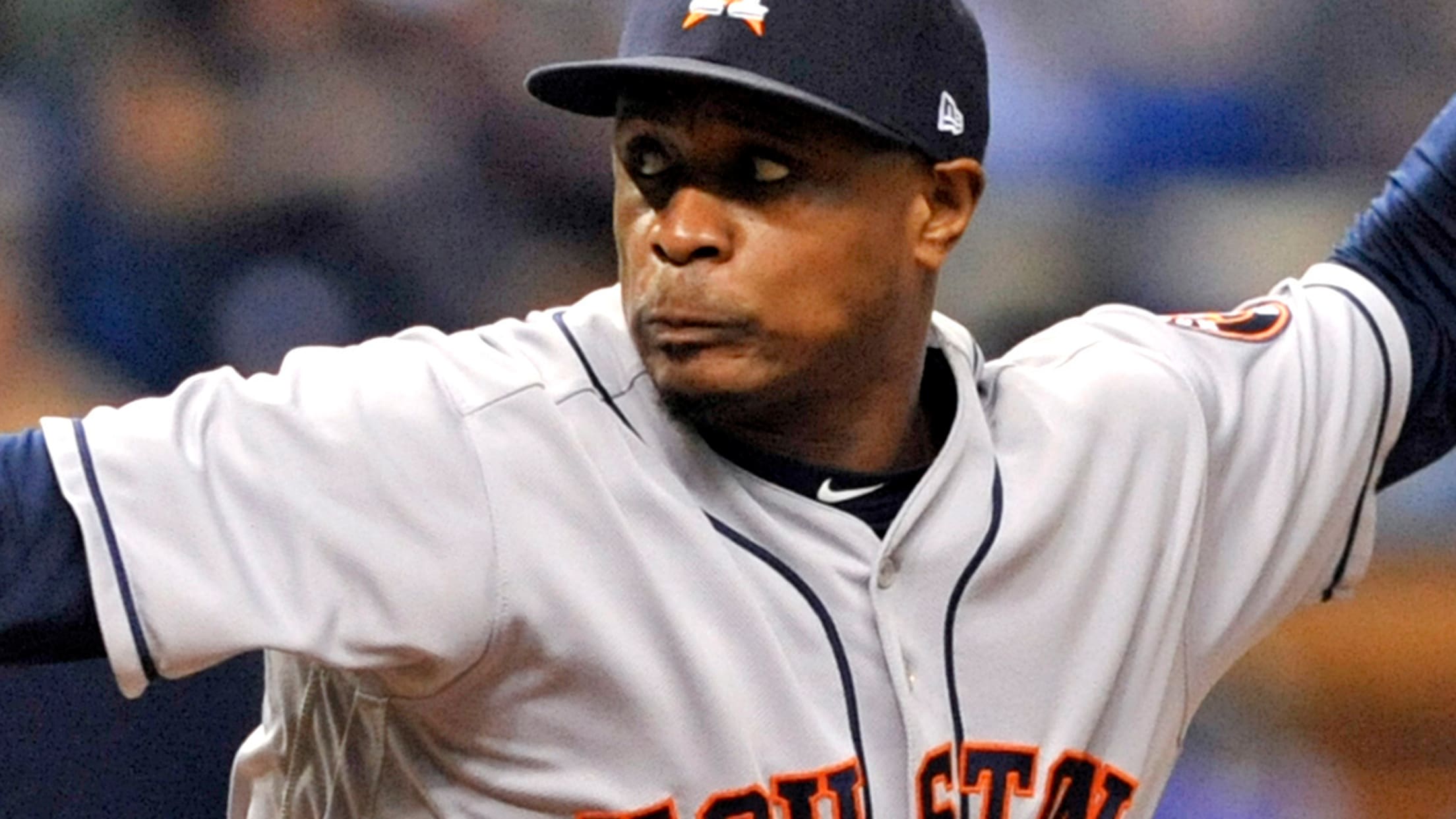 WEST PALM BEACH, Fla -- The Nationals and left-hander Tony Sipp have agreed to terms on a one-year deal with a mutual option for 2020, adding another lefty to a bullpen in need of one to compete in a National League East that includes Bryce Harper in Philadelphia, Robinson Cano
White Sox option top prospects Jimenez, Cease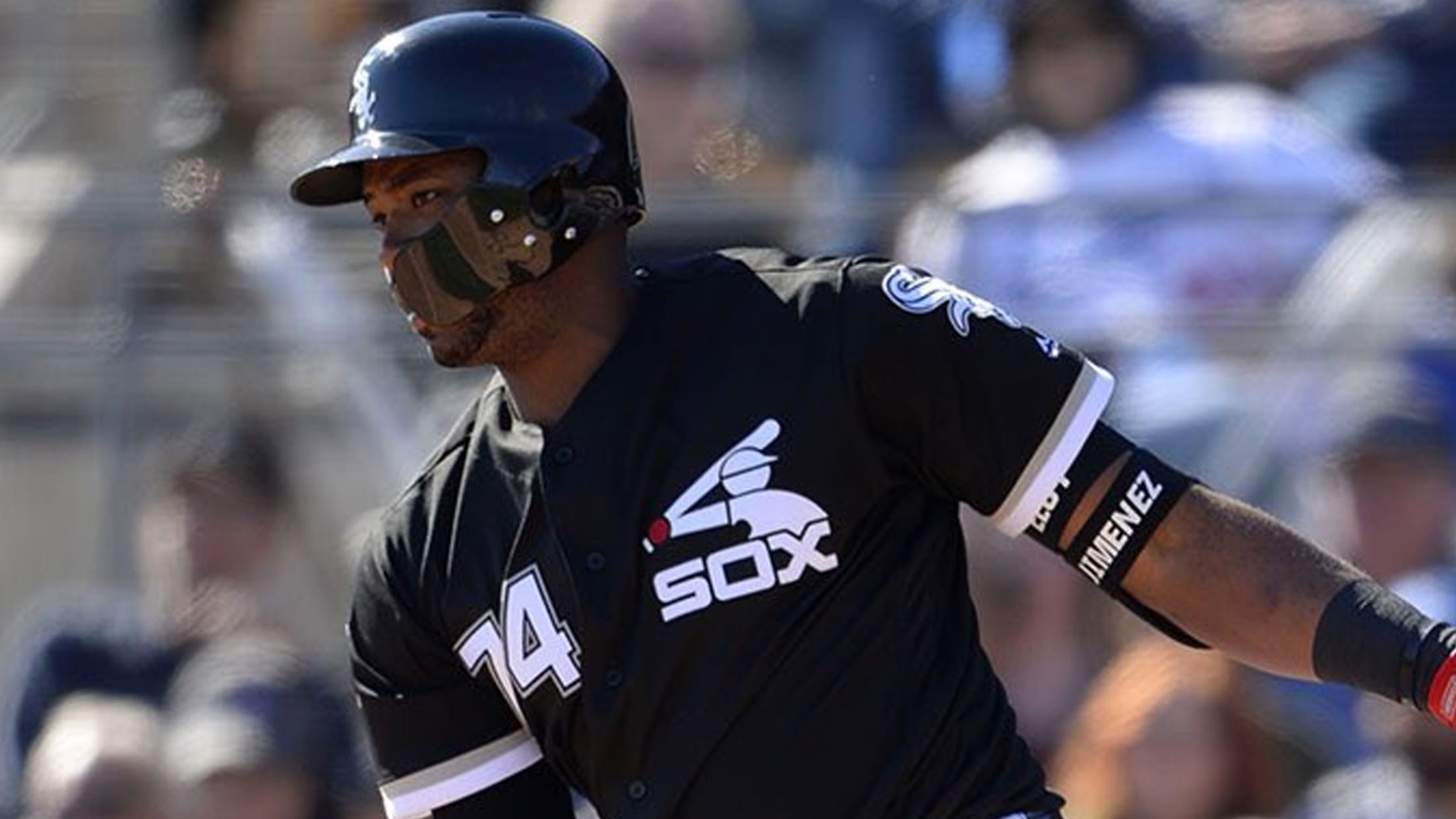 GLENDALE, Ariz. -- At some point in the not too distant future, Eloy Jimenez will be a fixture in left field and stationed in the middle of the lineup for the Chicago White Sox. That time will not begin at the outset for the 2019 season for the No. 3
Tebow undeterred by move to Minors
Former college football star stays positive, has many singing his praises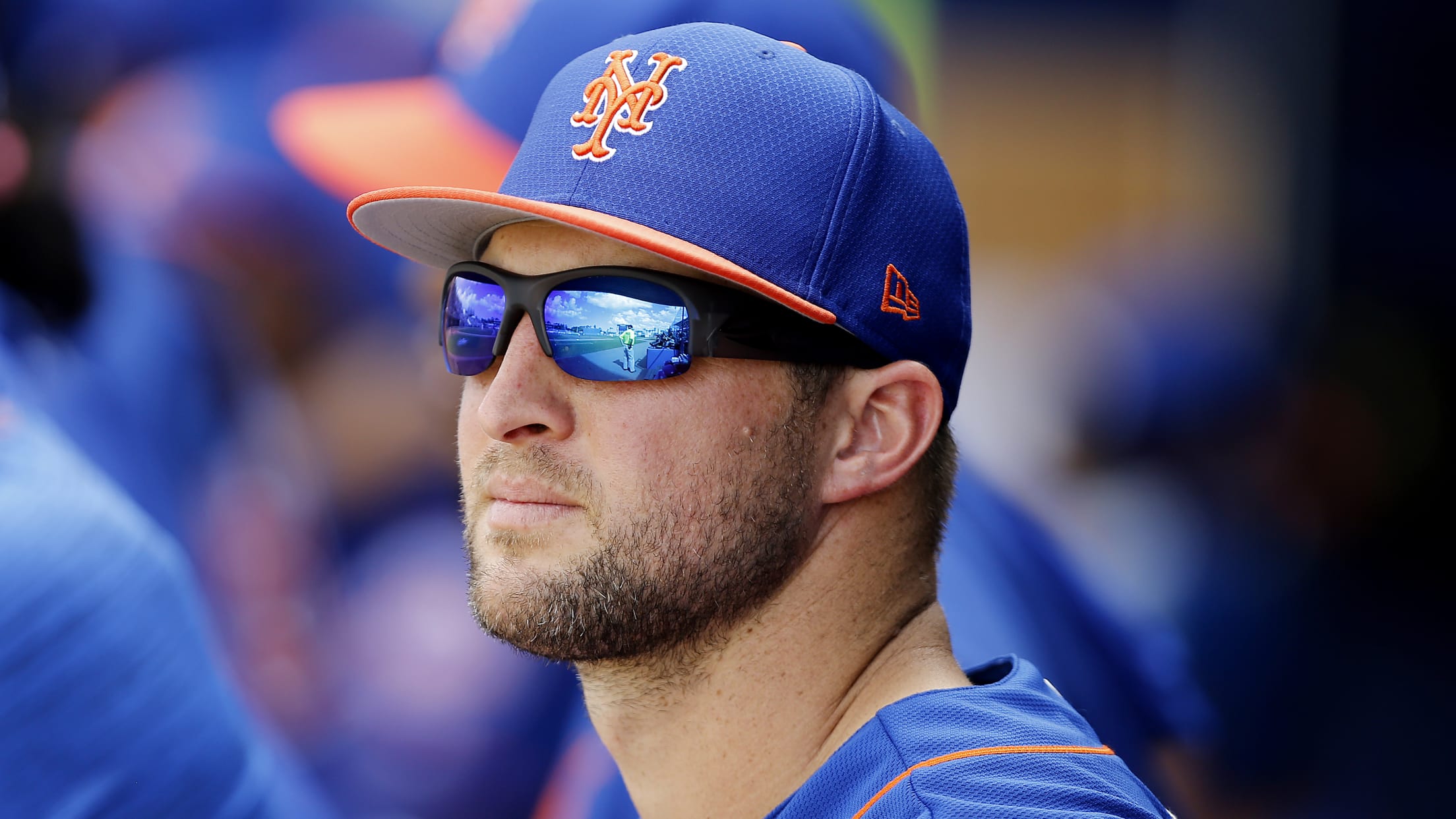 JUPITER, Fla. -- Unruffled by the news of his reassignment to Minor League camp on Tuesday, Tim Tebow packed his bags, said his goodbyes and traversed the short route to the other side of the Mets' complex in Port St. Lucie, Fla.. "It's only like three minutes away," Tebow said,
Top prospect Whitley among Astros' spring cuts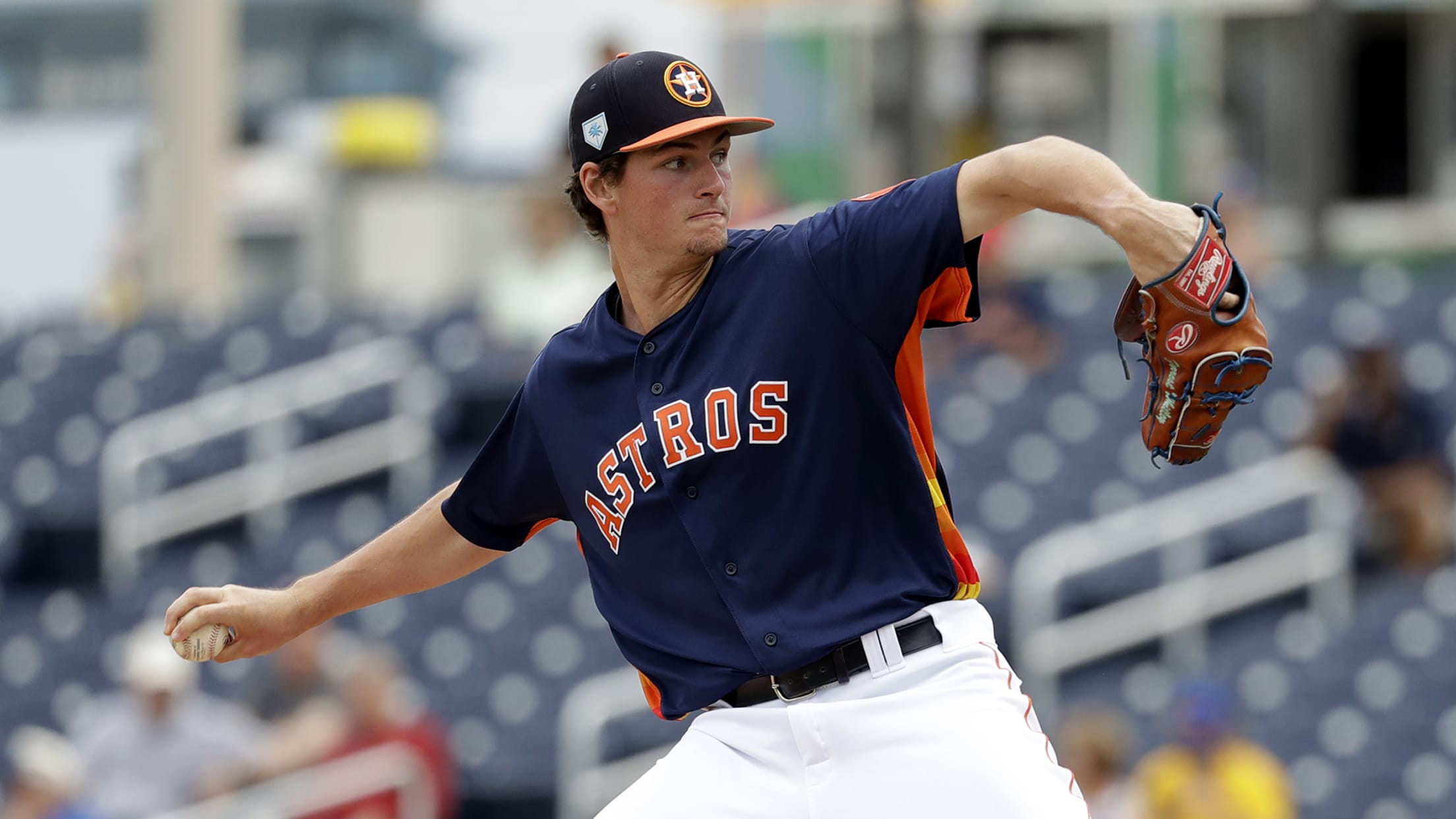 WEST PALM BEACH, Fla. -- The Astros made a third round of roster cuts on Tuesday that included most of the club's top pitching prospects, including right-handers Forrest Whitley, Corbin Martin and J.B. Bukauskas, and top outfield prospect Kyle Tucker. Seven players were sent to Minor League camp. The two
These are the biggest moves from the offseason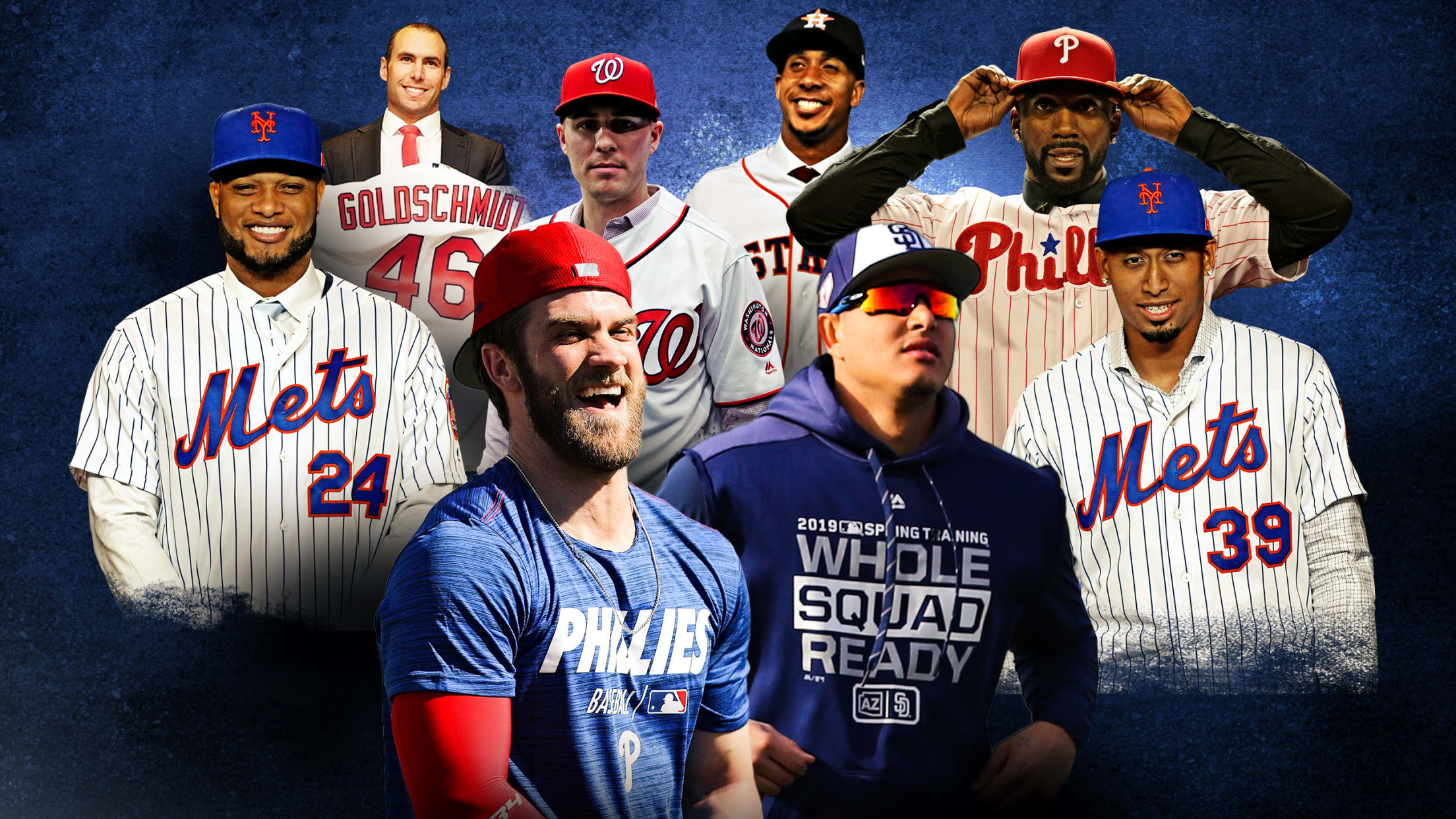 There have been dozens of moves so far this winter, including trades, free-agent signings, waiver claims and so on, and we'll be examining each of them right here. For our purposes, we're only looking at players who found new homes, so moves like Nathan Eovaldi and Steve Pearce returning to
Royals make 1-year deal with Maldonado official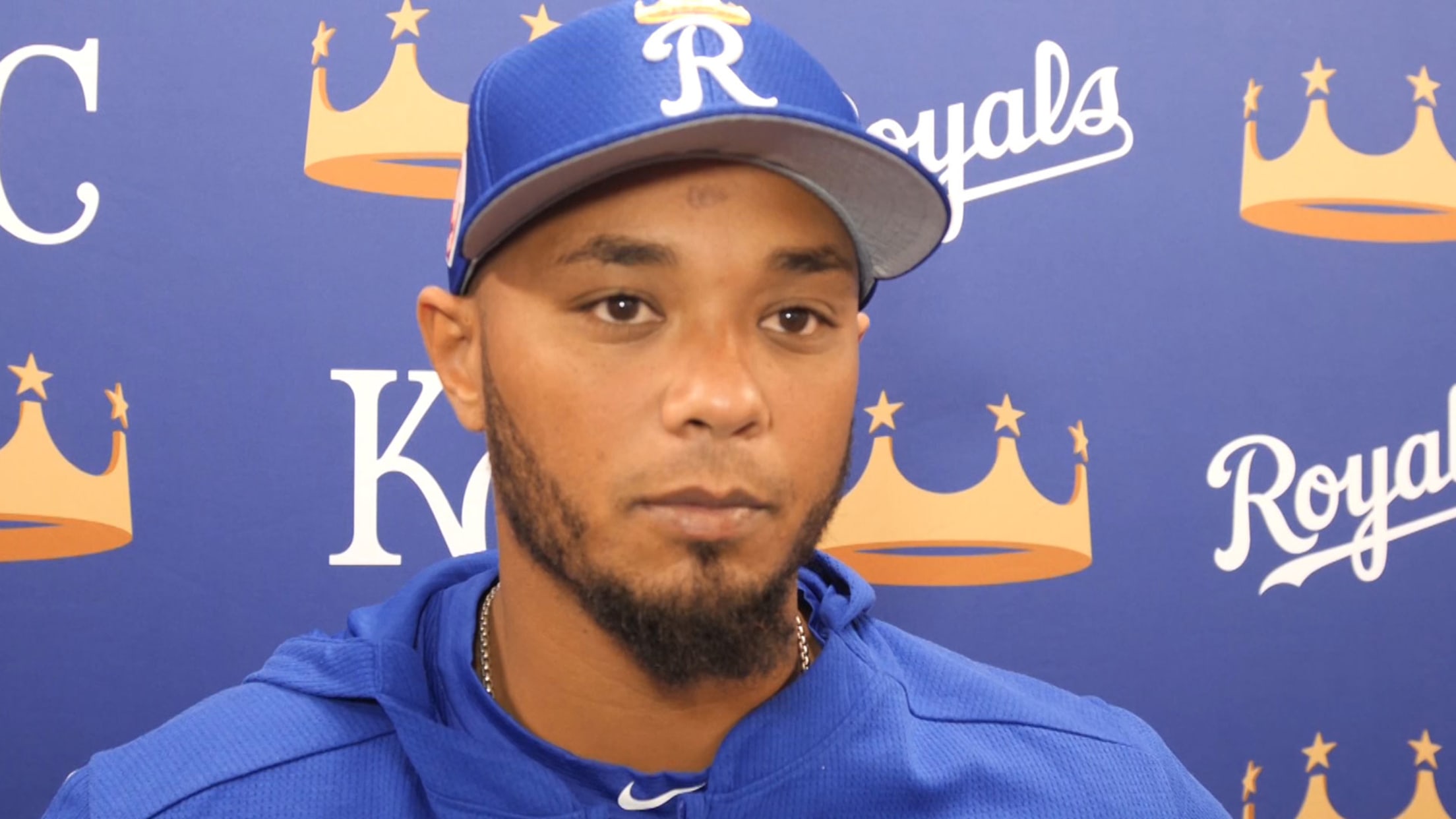 SURPRISE, Ariz. – New Royals catcher Martin Maldonado arrived in camp on Monday vowing he would be ready by the March 28 Opening Day game against the White Sox at Kauffman Stadium. Maldonado's one-year deal, with a base salary of $2.5 million and $1.4 million of potential performance bonuses, was
Prospect Chang among latest Indians moves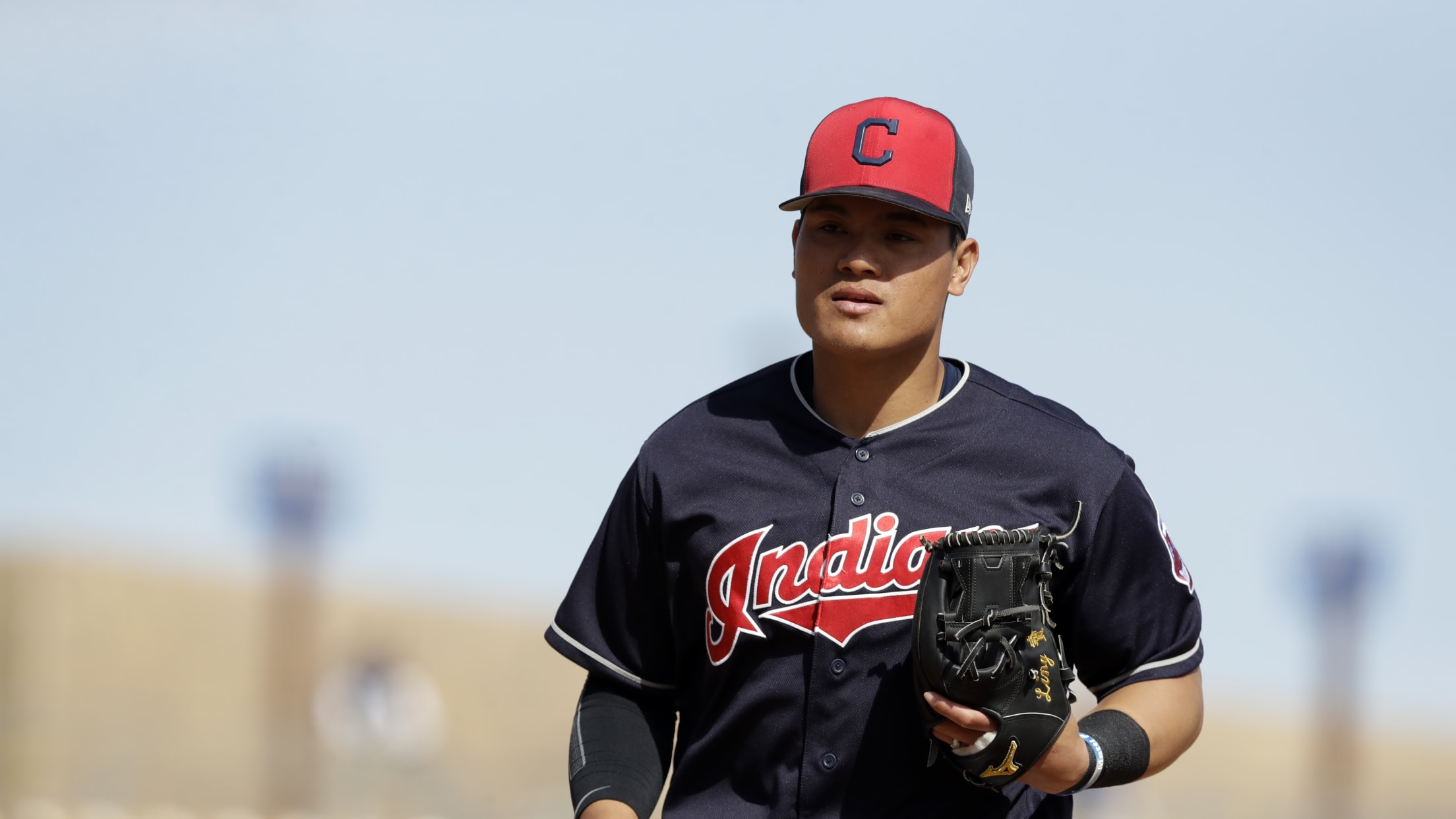 GOODYEAR, Ariz. -- With Francisco Lindor still questionable for Opening Day, Yu Chang was a top candidate to be the Indians' temporary shortstop. But an injured finger has played a large part in eliminating that chance. The Indians announced their second round of cuts on Monday afternoon, optioning Chang and
The news of Adam Jones' deal with the D-backs was broken by ... Dontrelle Willis?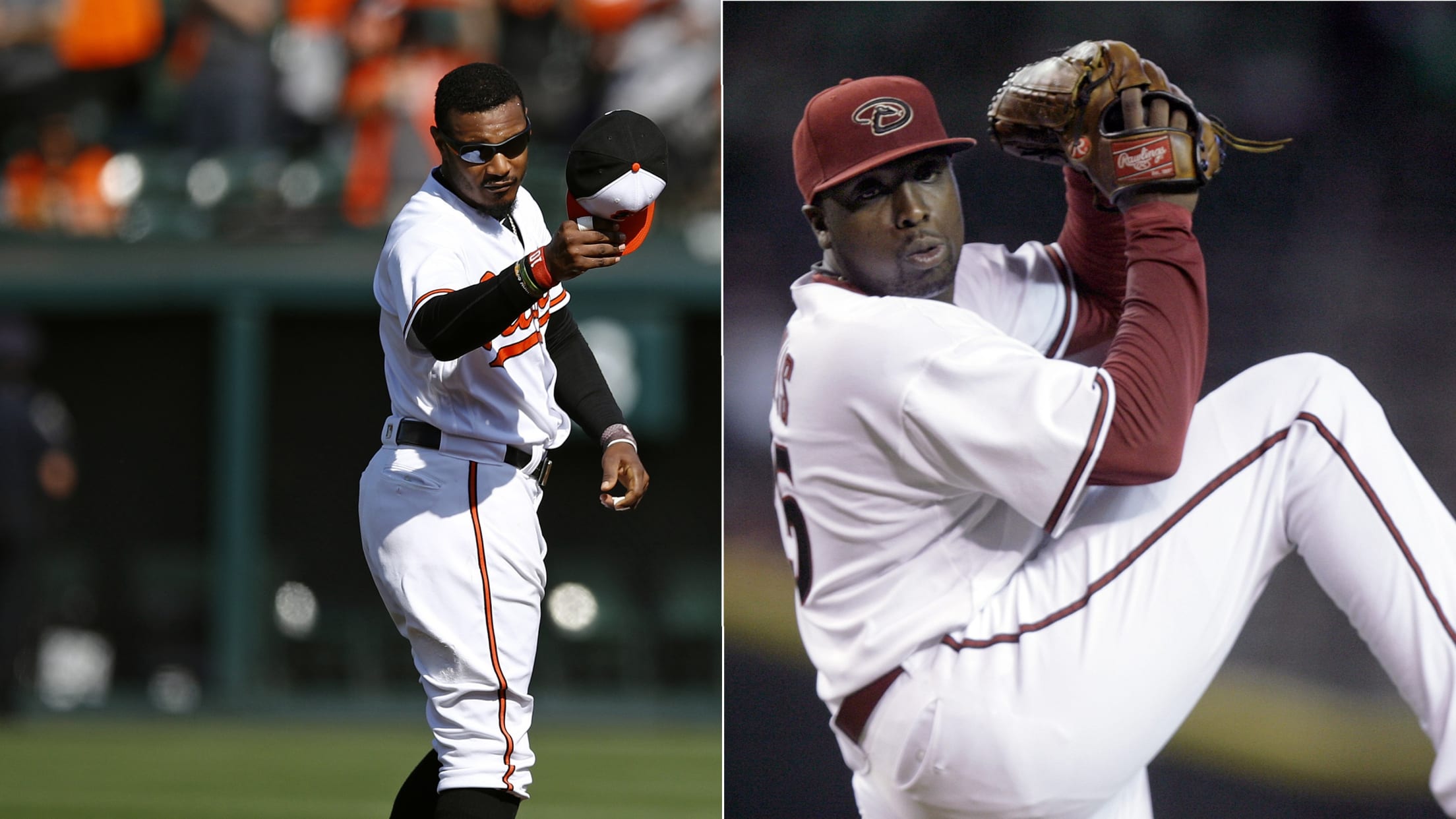 At long last, Adam Jones has a home for the 2019 season, as he and the D-backs reportedly agreed to a one-year contract. The signing makes sense, but perhaps the most interesting part of the transaction was the man who broke the news. It wasn't Ken Rosenthal, Jon Heyman or
Maldonado, Royals reach 1-year deal (source)
Veteran catcher fills void left after Perez's elbow injury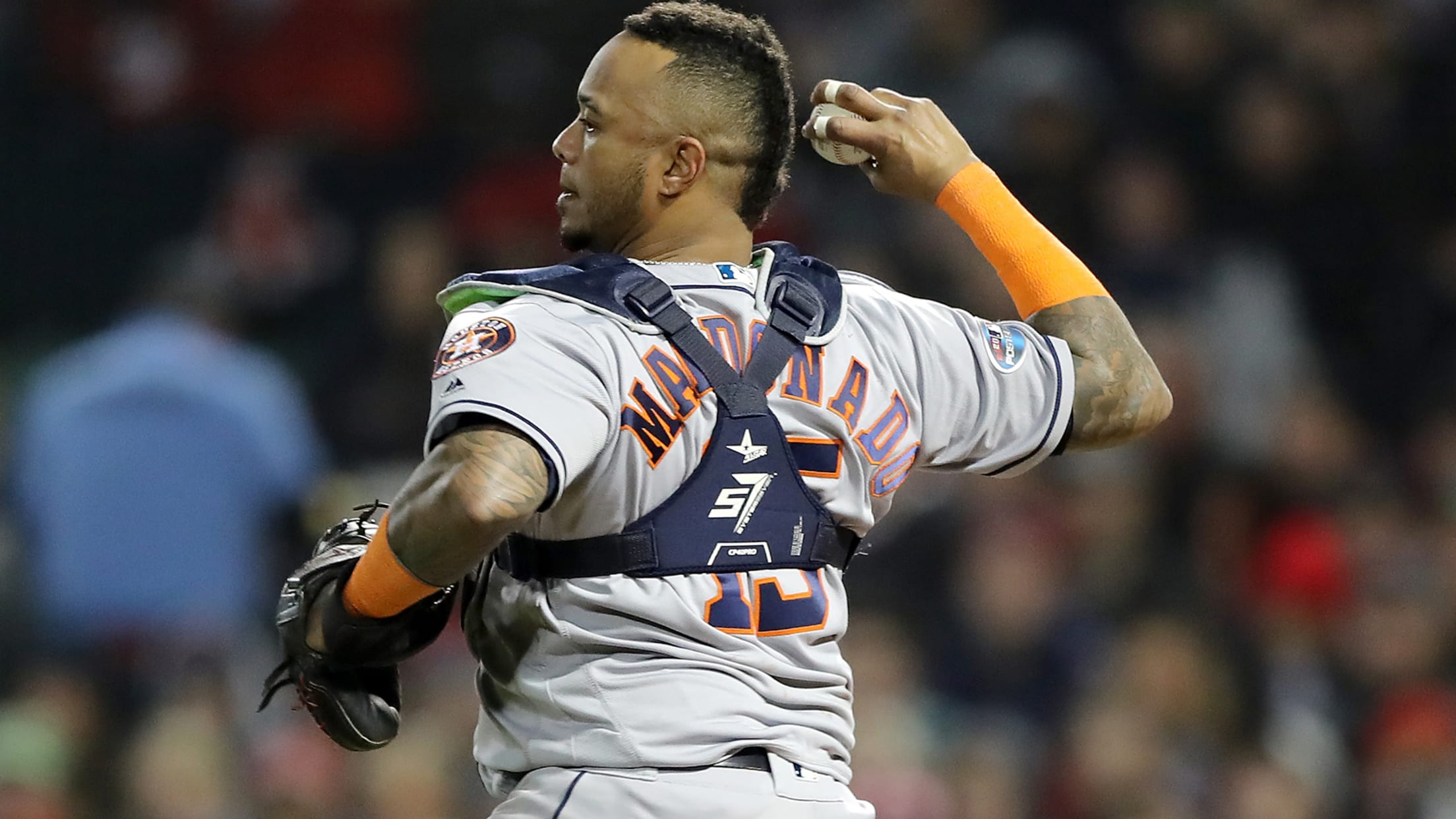 SCOTTSDALE, Ariz. -- Addressing the hole left by Salvador Perez's season-ending Tommy John surgery, the Royals have reached an agreement on a one-year, $2.5 million contract with free-agent catcher Martín Maldonado, a source told MLB.com's Mark Feinsand on Saturday. The deal, which is pending a physical, also includes $1.4 million
Pirates option top prospect Keller to Triple-A
Pitcher among 8 in first round of spring camp cuts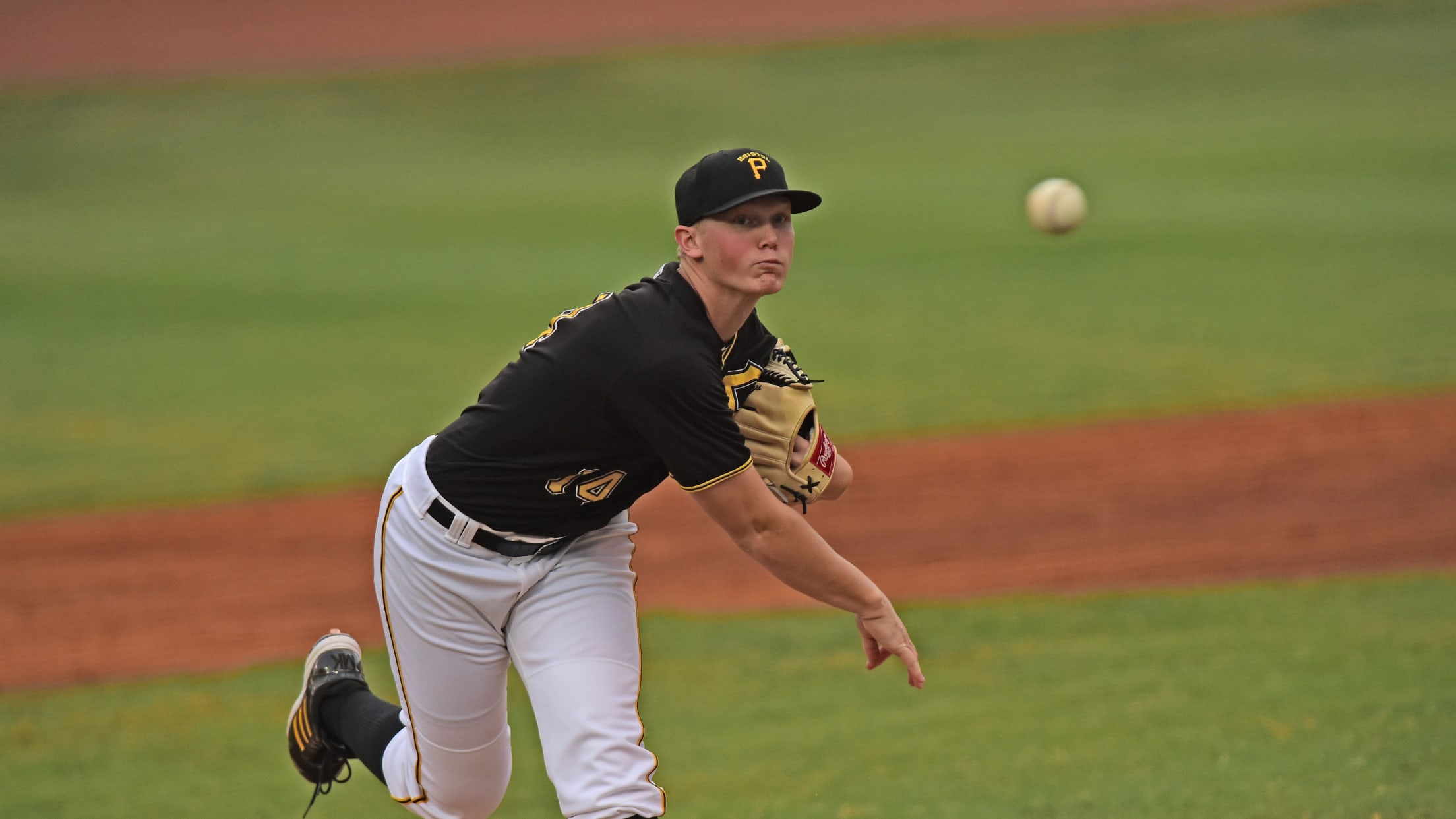 BRADENTON, Fla. -- The Pirates optioned top prospect Mitch Keller to Triple-A Indianapolis on Saturday as part of their first round of Spring Training roster cuts. Keller, the No. 19 overall prospect according to MLB Pipeline, allowed 10 runs on 10 hits and three walks while recording just one strikeout
Five legendary tales from Bryce Harper's journey to the largest free-agent contract in MLB history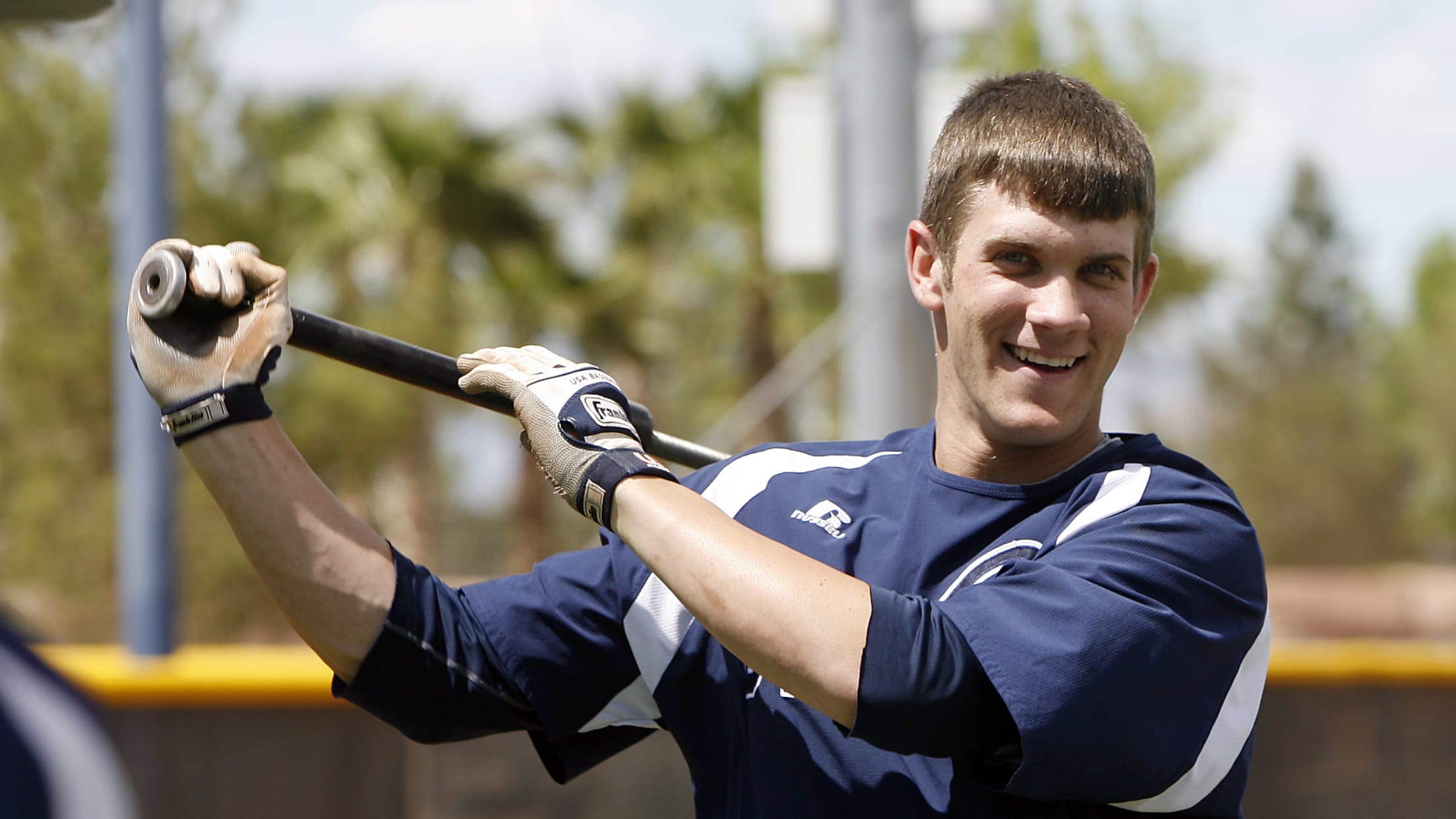 After a long winter of dominating the Hot Stove, Bryce Harper has agreed to join the Phillies for $330 million over 13 years, the largest free agent contract in MLB history. Though still just 26 years old, Harper has been squarely in the public eye for over a decade, having
Rangers acquire OF Granite from Twins
Texas sends RHP Moore, cash to Minnesota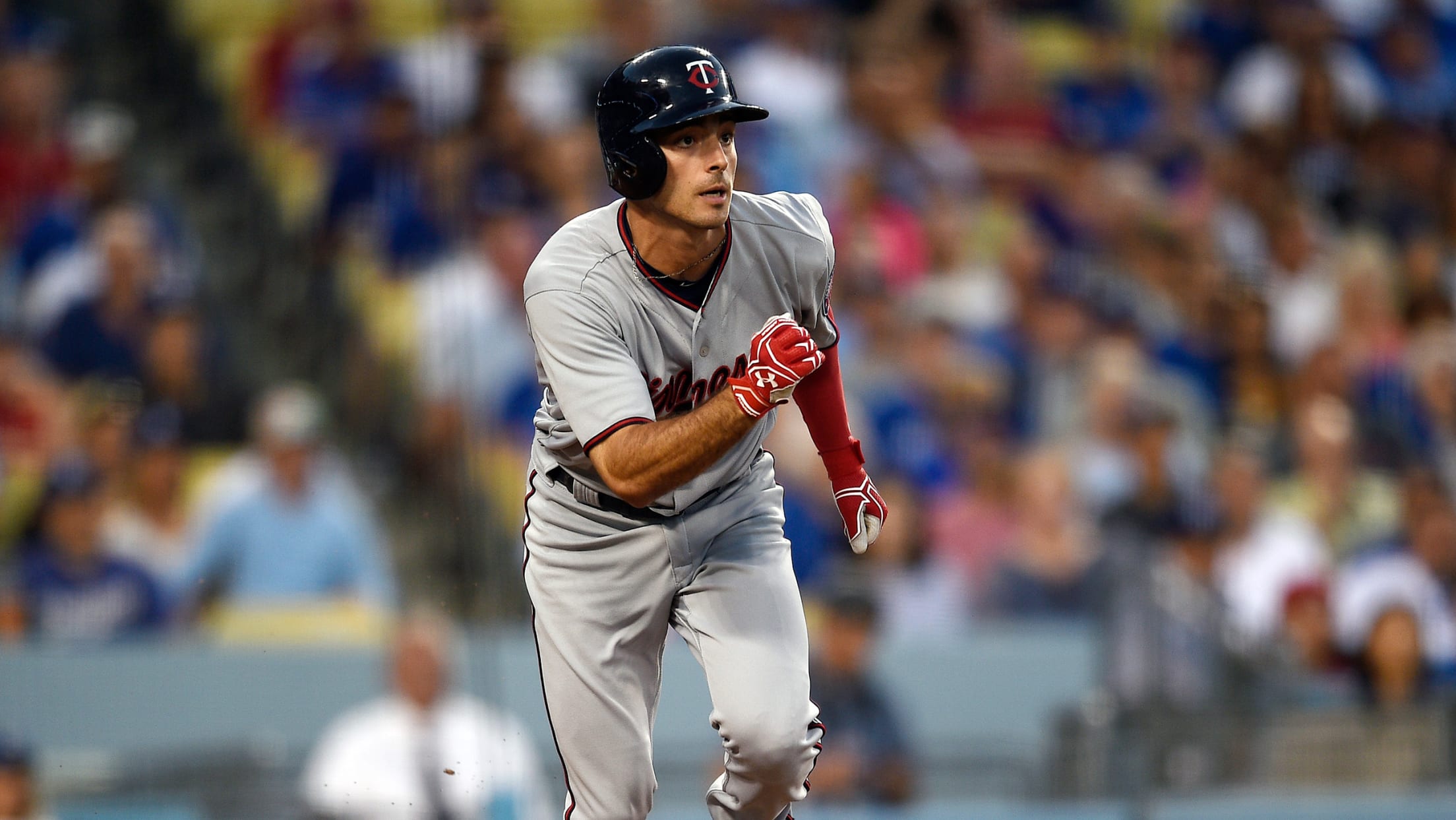 SURPRISE, Ariz. -- The Texas Rangers today announced that the club has acquired outfielder Zack Granite from the Minnesota Twins in exchange for right-handed pitcher Xavier Moore and cash considerations. To make room on the major league roster for Granite, the team has placed outfielder Scott Heineman on the 60-day