Stro pitches gem in front of scouts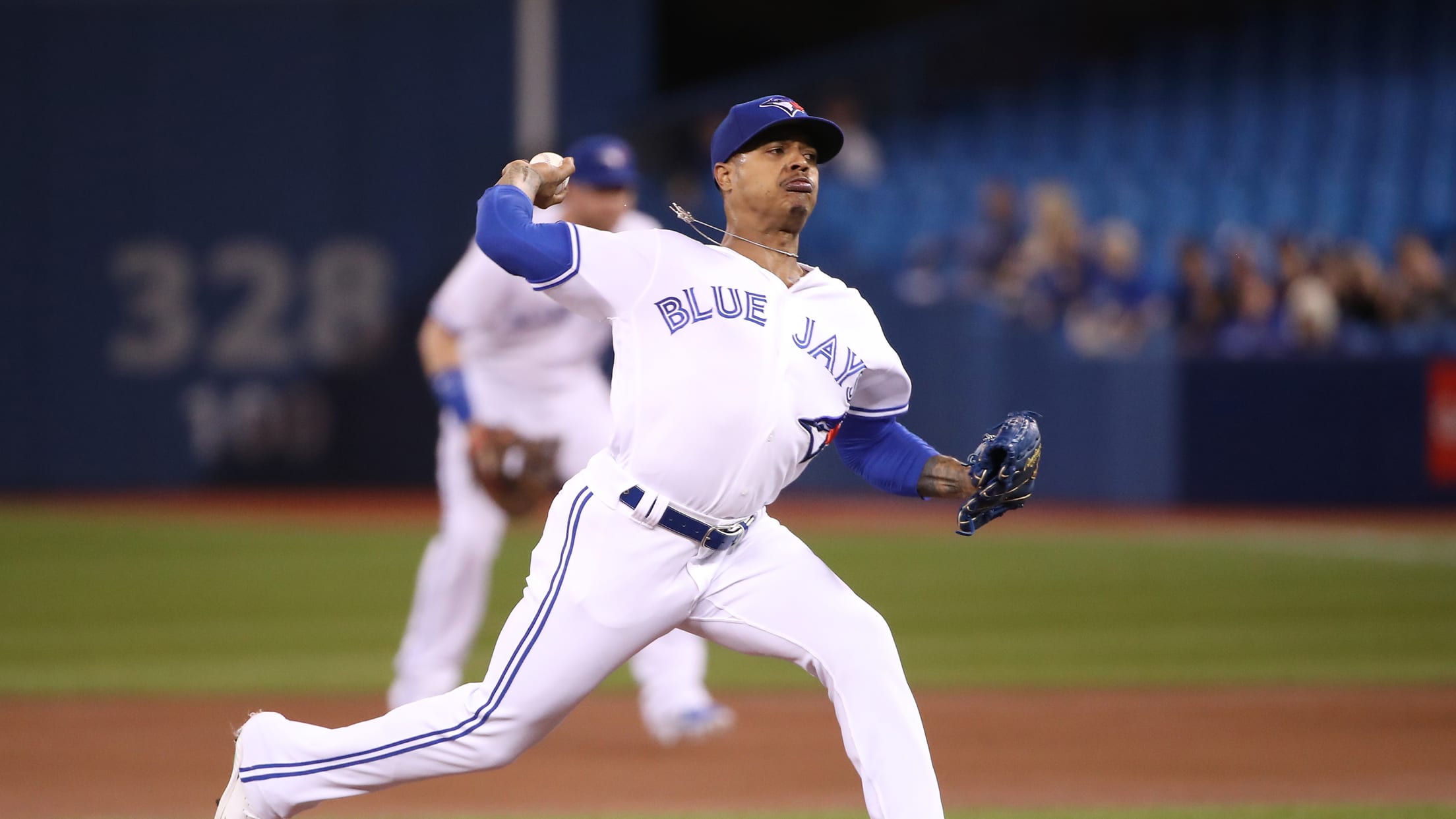 MLB.com is keeping track of all the latest news and trade rumors surrounding impending free agent Marcus Stroman right here.
Rumors: Boyd, Thor, Abreu, Bauer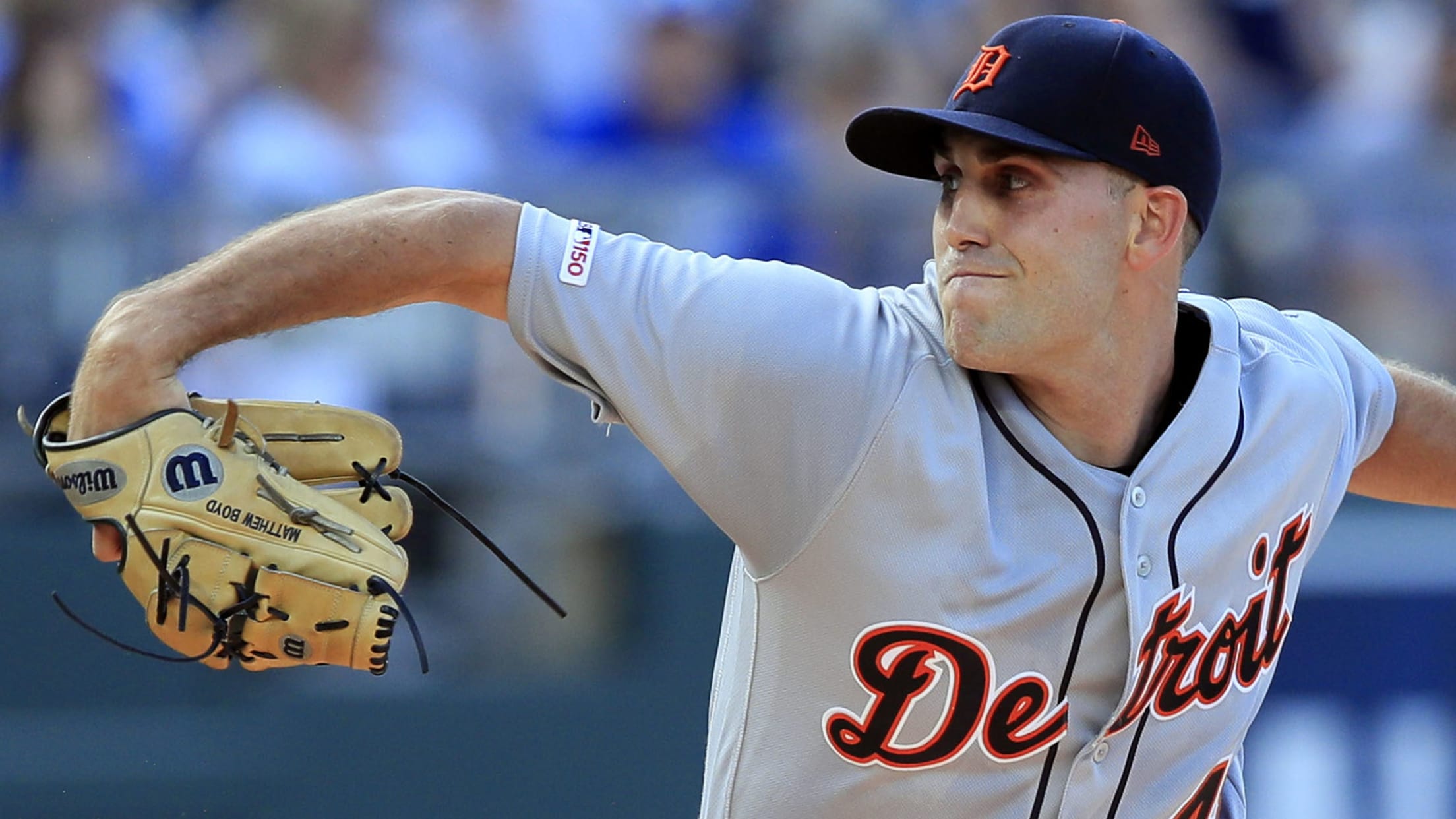 MLB.com is keeping track of all the latest free agent and trade rumors right here.
Wheeler (shoulder) could return before Deadline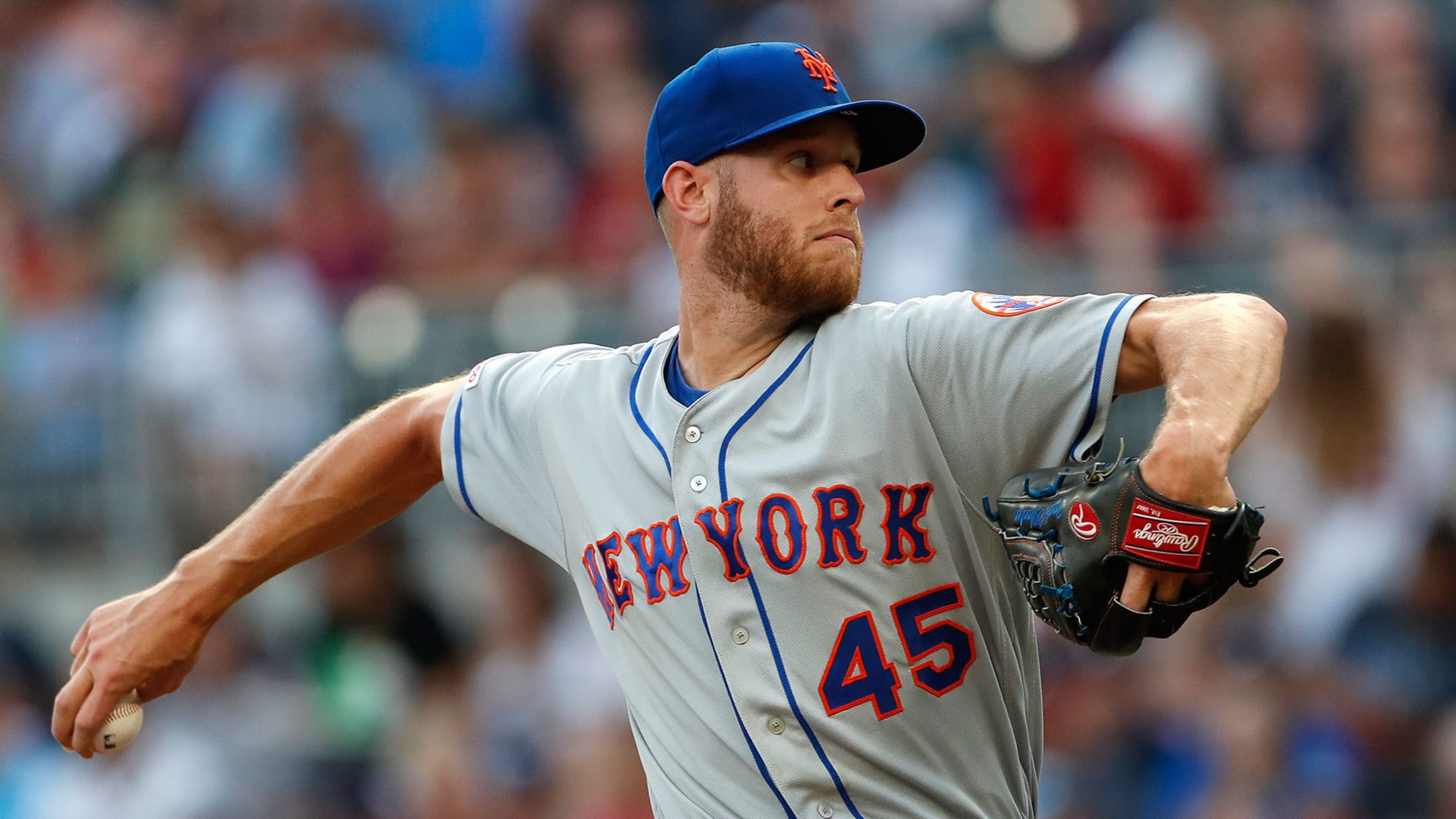 SAN FRANCISCO -- As the Mets try to ready him for a Trade Deadline audition, Zack Wheeler threw 13 pitches off a mound Friday in what manager Mickey Callaway described as "glorified catch." Still, it was a step forward for Wheeler, who had not thrown off a mound since July
Angels designate Matt Harvey for assignment
Pujols dealing with hamstring tightness; Middleton hits snag in return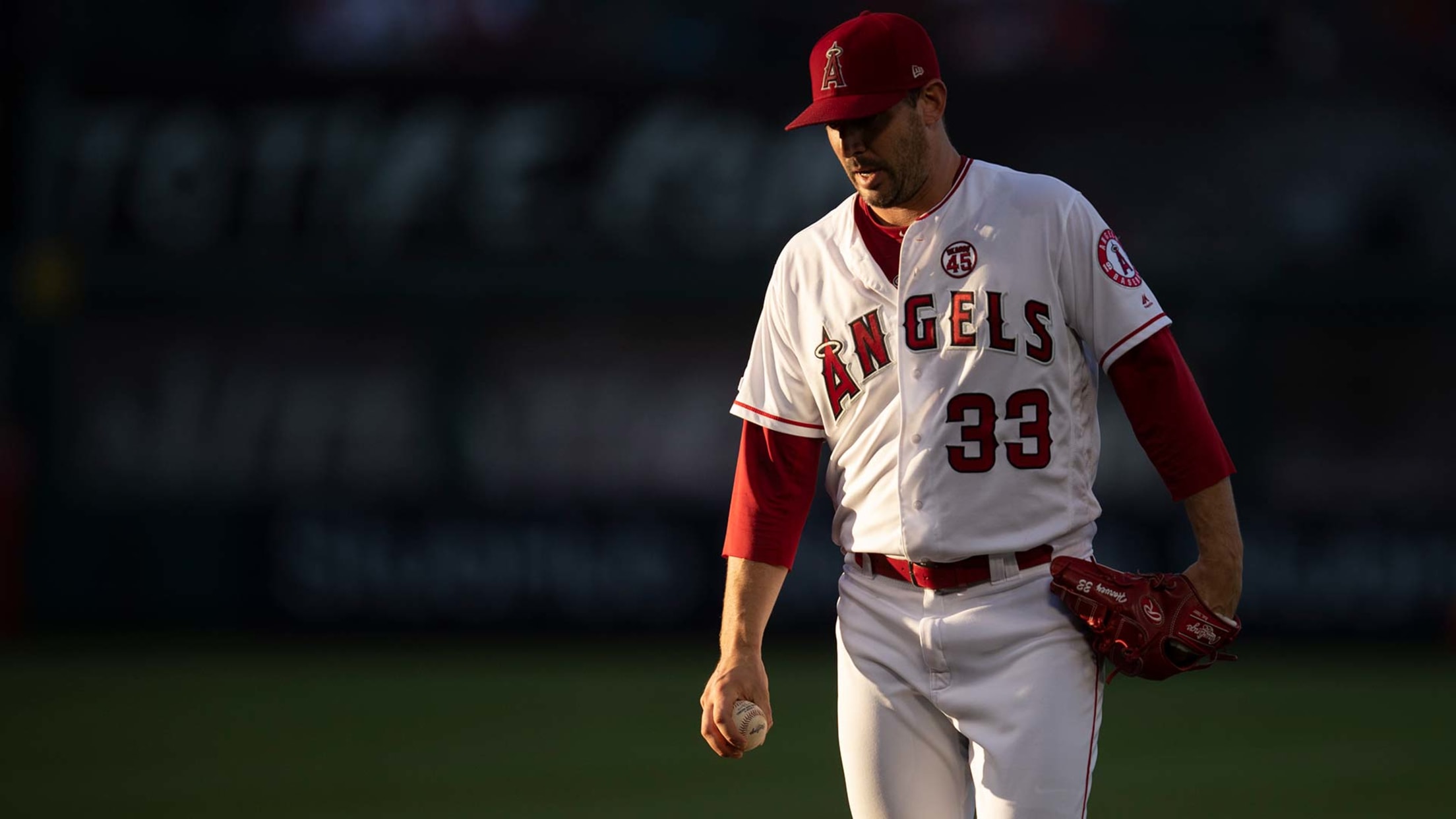 SEATTLE -- After yet another rough outing on Thursday against the Astros, the Angels designated veteran right-hander Matt Harvey for assignment before Friday's game against the Mariners. Harvey gave up six runs over six innings against Houston, giving him a 7.09 ERA in 12 starts. Among pitchers with at least
Dodgers recall Sadler, place Floro on IL
LOS ANGELES -– The Dodgers continued their bullpen shuffle on Friday, placing Dylan Floro on the 10-day injured list with neck inflammation and recalling Casey Sadler for the second time this week. Manager Dave Roberts attributed Floro's injury in part to the "crazy" trip from which the Dodgers just returned,
Font brings opener pedigree to Blue Jays roster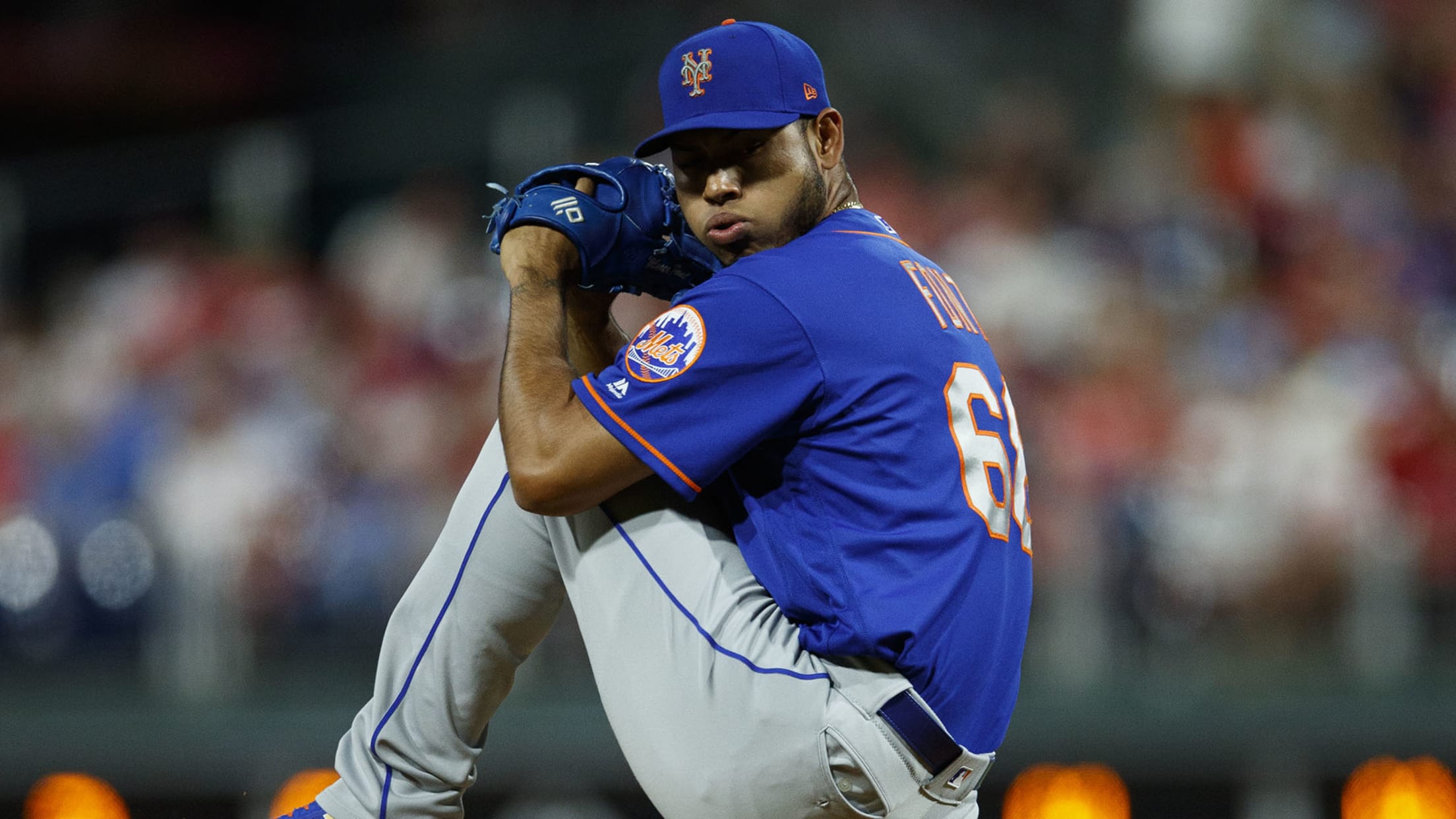 DETROIT -- The Blue Jays have another option for their opener role after right-hander Wilmer Font was added to the active roster prior to Friday's series opener against the Tigers at Comerica Park. Font was acquired by the Blue Jays on Wednesday from the Mets in exchange for cash considerations.
Diekman isn't sweating potential Deadline move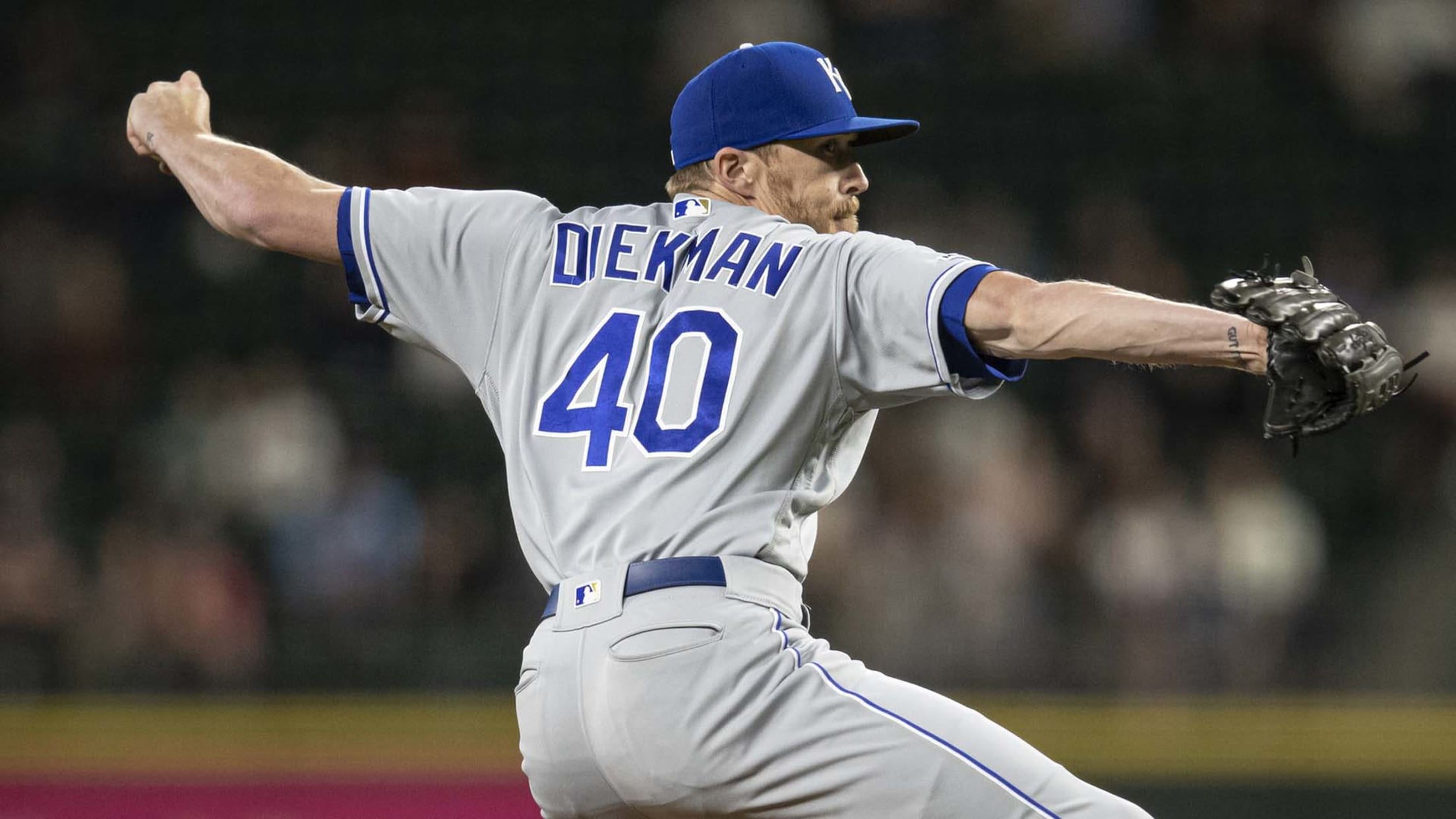 CLEVELAND -- The Trade Deadline is less than two weeks away, and the Royals, who already have dealt right-hander Homer Bailey and catcher Martin Maldonado, are still looking to move more players with expiring contracts before July 31. At the top of the list are left-hander Jake Diekman and outfielder
Yanks are scouting this starter tonight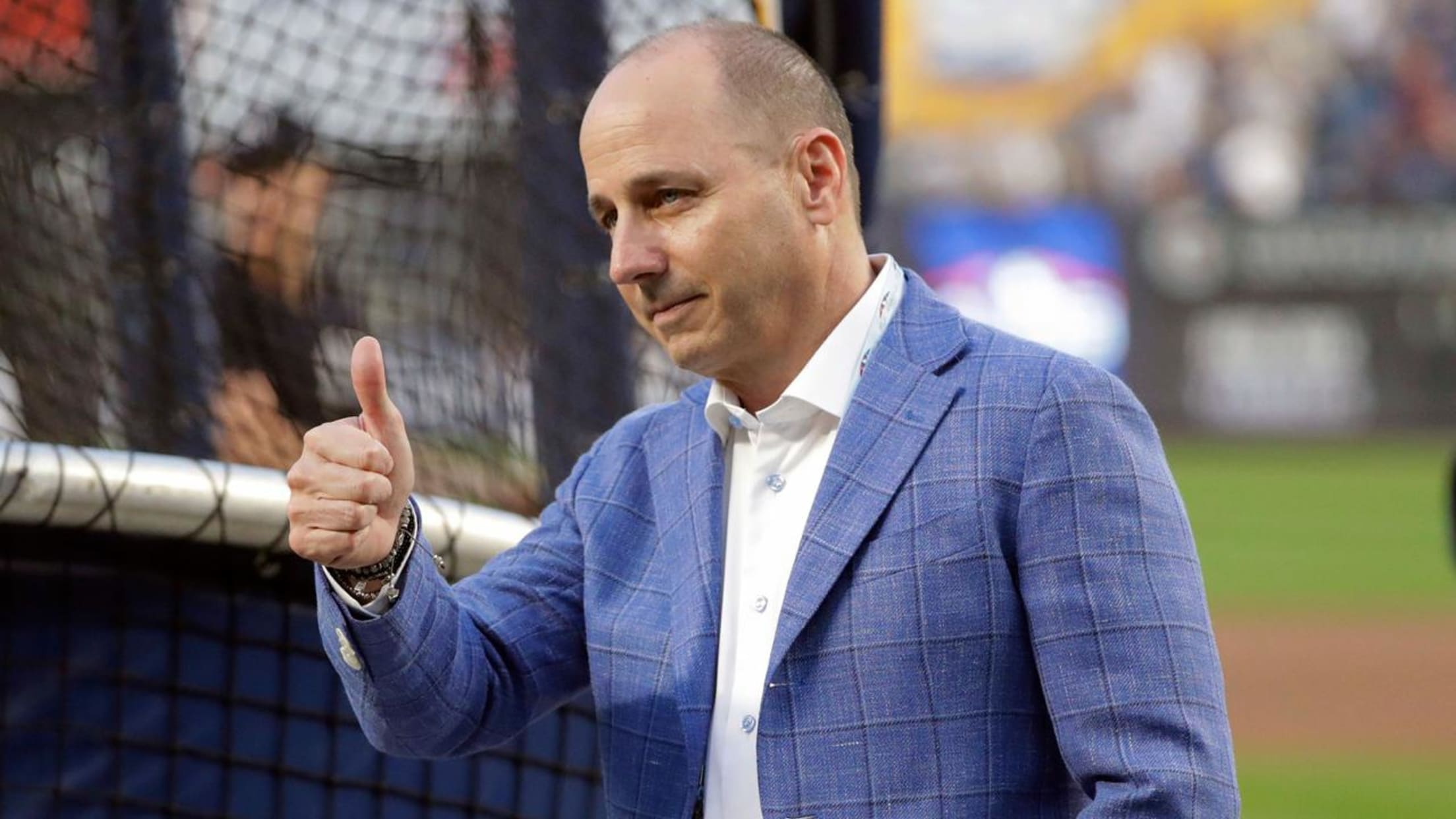 MLB.com is keeping track of all the latest Yankees-related free agent and trade rumors right here.
Lefty Smyly agrees to deal with Phils (sources)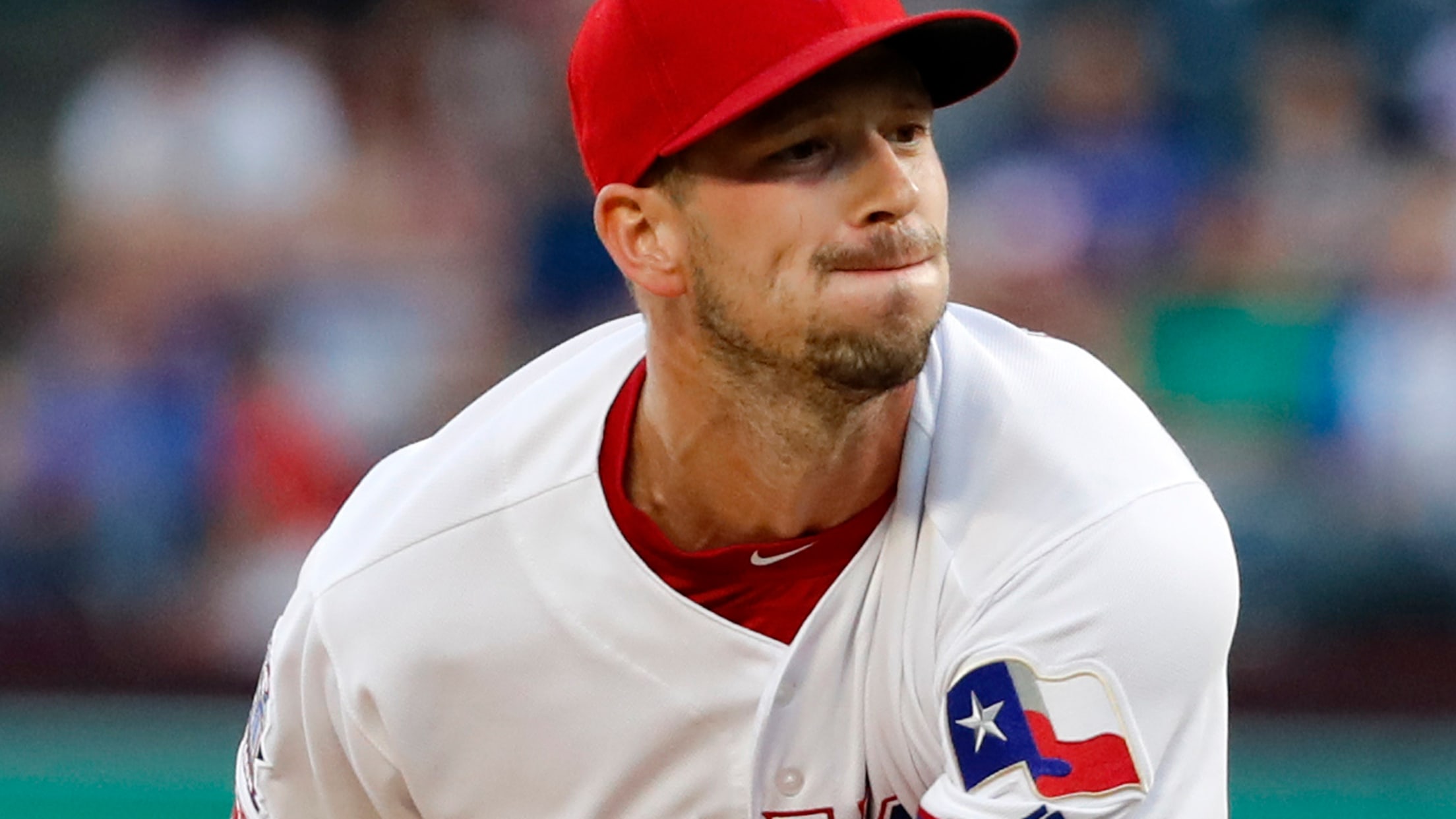 PHILADELPHIA -- Free-agent left-hander Drew Smyly could start for the Phillies as early as Sunday in Pittsburgh, with Vince Velasquez being pushed back to Wednesday from his Sunday start. The Phillies and Smyly have agreed to a Major League contract, although details were still being finalized, sources confirmed to MLB.com
Edwards Jr. rejoins Cubs bullpen after IL stint
Chicago in need of impact lefty reliever before Trade Deadline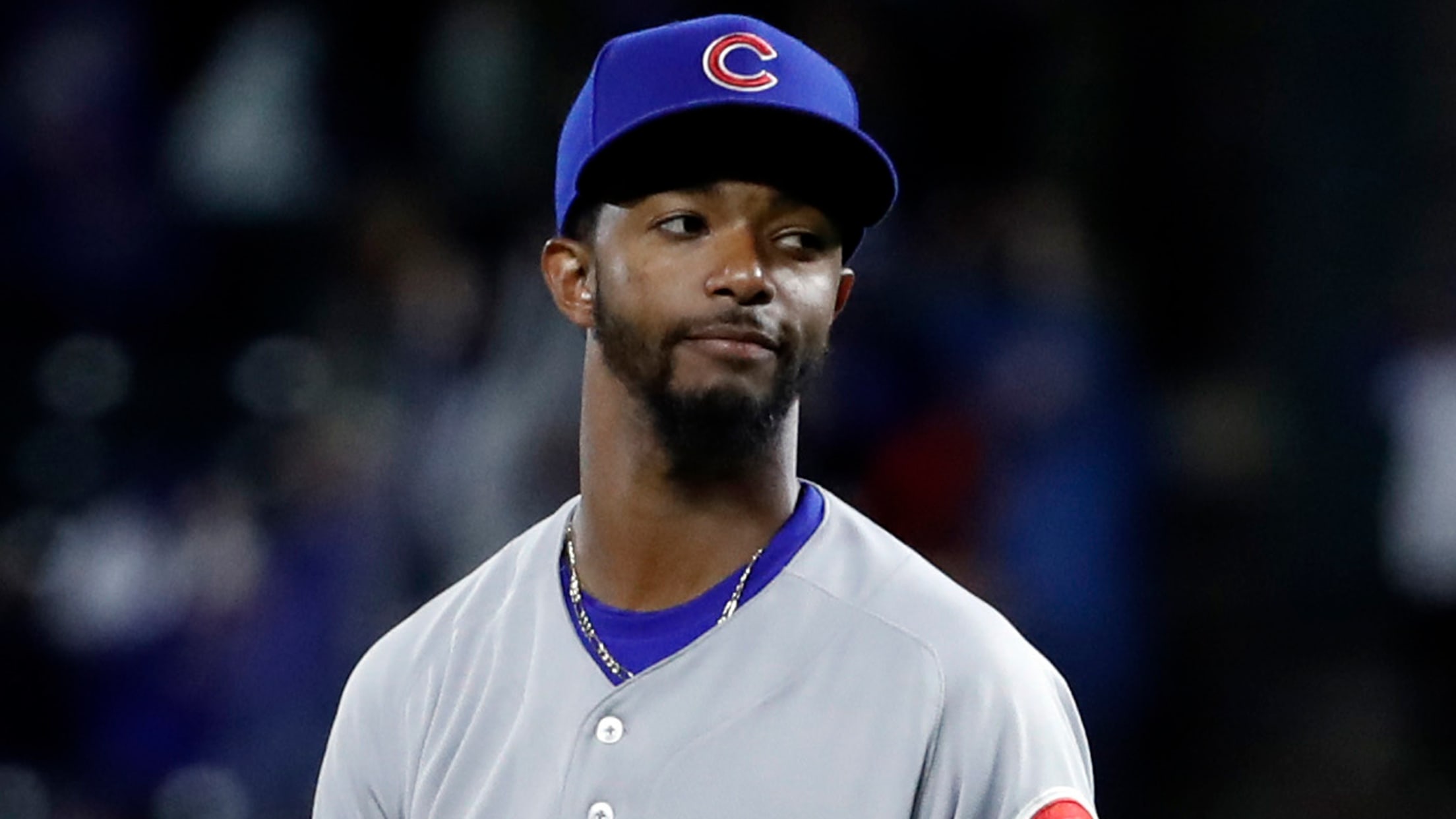 CHICAGO -- The Cubs are exploring a variety of avenues for upgrading their roster before the July 31 Trade Deadline, but the need for an impact lefty in the bullpen remains the most glaring. That was evident through the prism of one transaction prior to Friday's game against the Padres
Have Giants 'pulled back' in Bumgarner trade talks?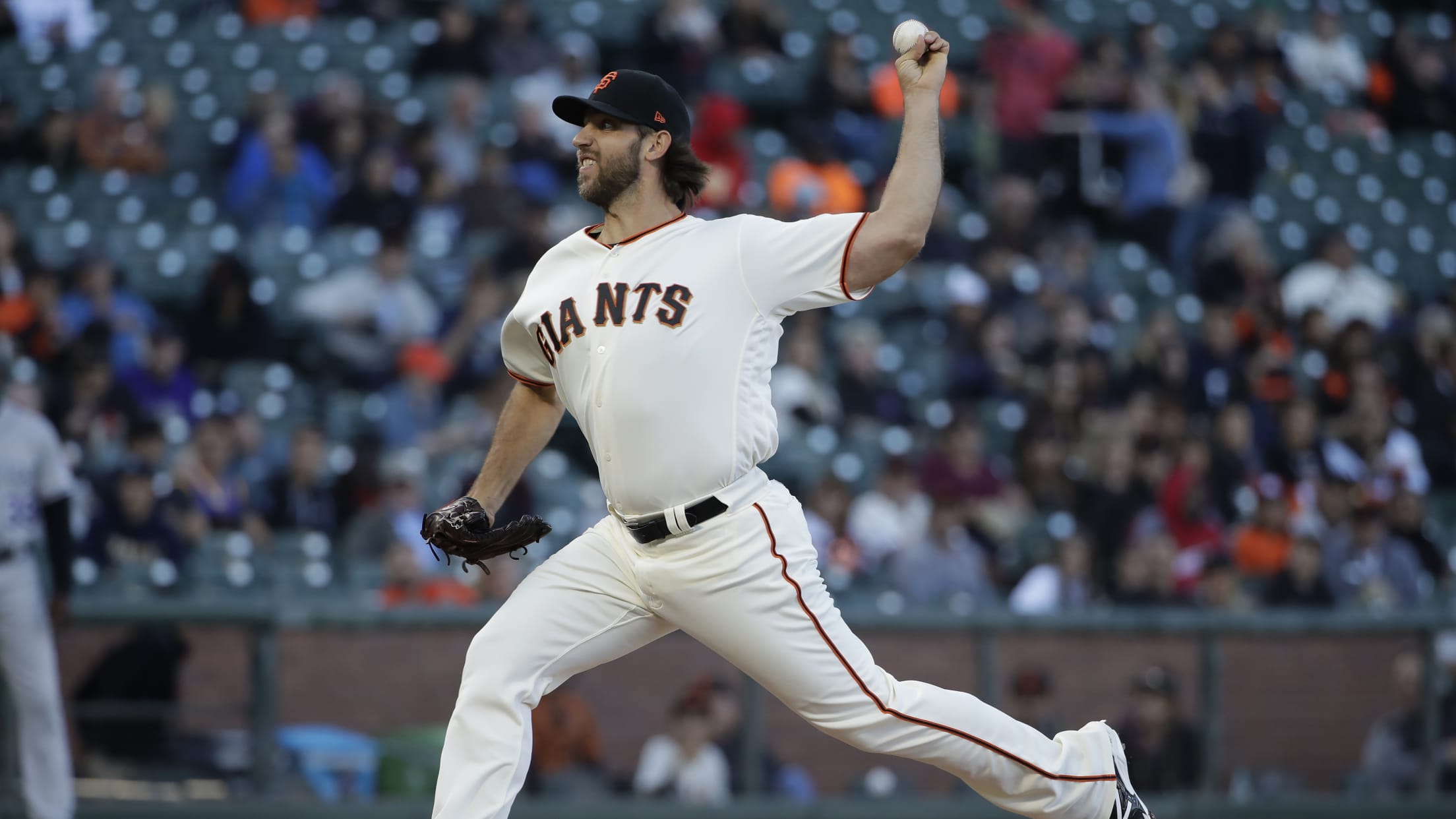 MLB.com is keeping track of all the latest news and trade rumors surrounding impending free agent Madison Bumgarner right here.
Which Wheeler, Thor suitor did Mets scout Thursday?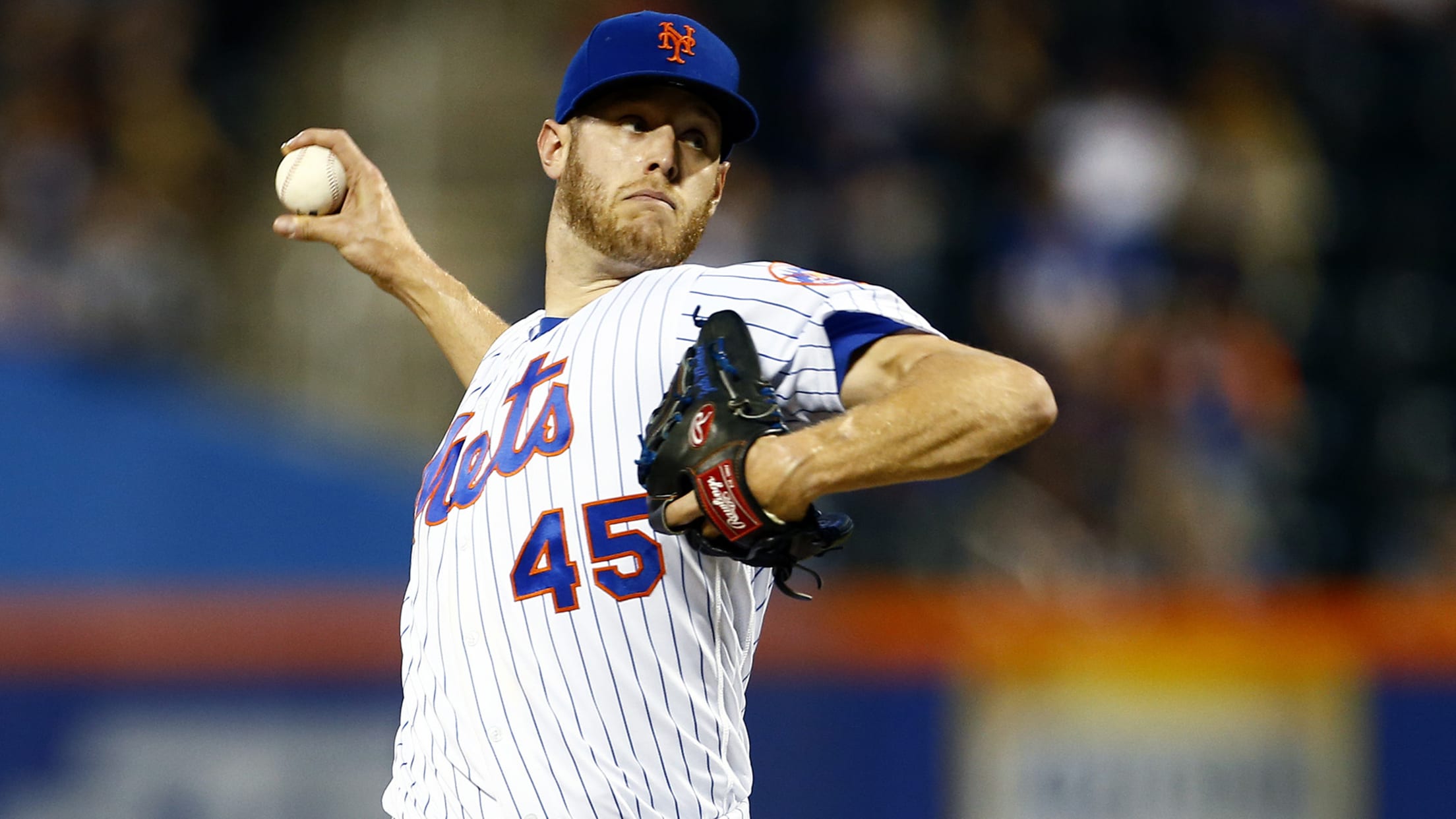 MLB.com is keeping track of all the latest news and trade rumors surrounding impending free agent Zack Wheeler right here.
SD seeking Bauer? Twins, Dodgers eyeing Greene?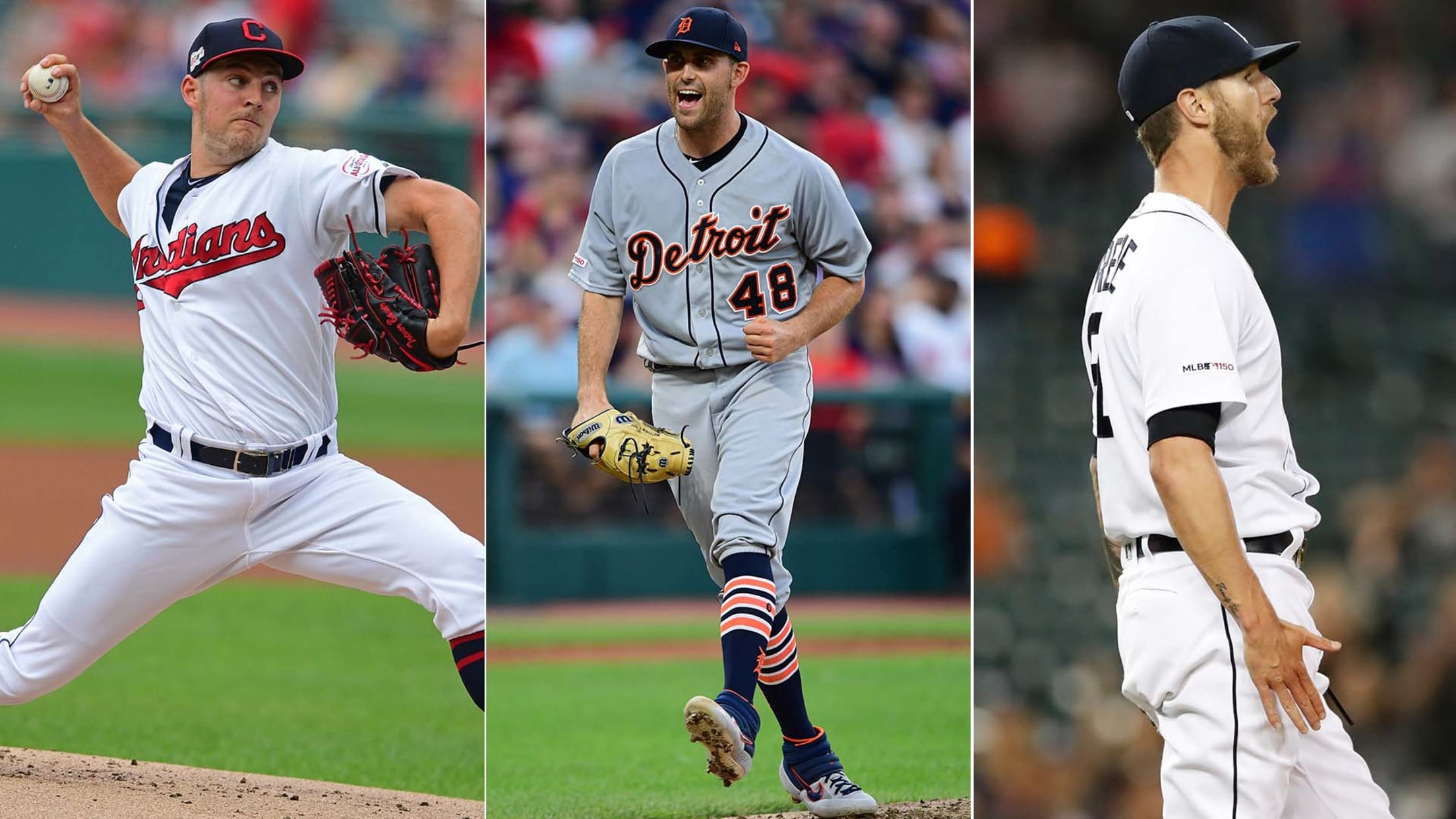 The Indians have won five straight games. If the postseason began today, they would host the American League Wild Card Game at Progressive Field. On Thursday night, Trevor Bauer struck out 10 batters as Cleveland completed a four-game sweep of Detroit. The Indians can't trade Bauer now. Can they? The
Swan song? 8 teams had eyes on Stroman's gem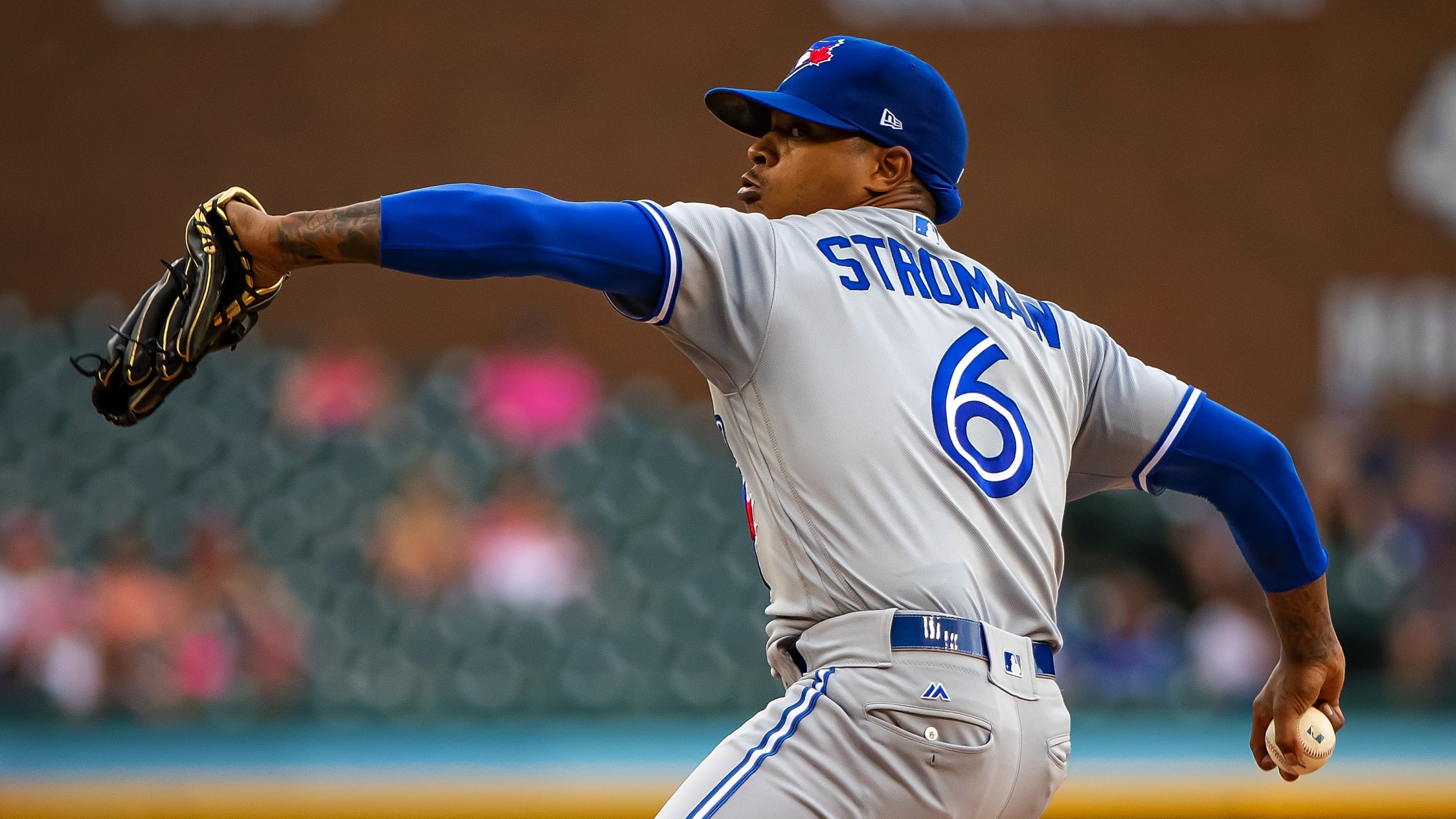 DETROIT -- The ball was not yet in Blue Jays center fielder Teoscar Hernandez's glove for the final out of the seventh inning on Friday night at Comerica Park, and Marcus Stroman's satisfied stroll to the visiting dugout was well underway. Stroman had thrown 101 pitches without issuing a walk
Jerez recalled to add fresh arm to bullpen
Giants option Suarez to Triple-A Sacramento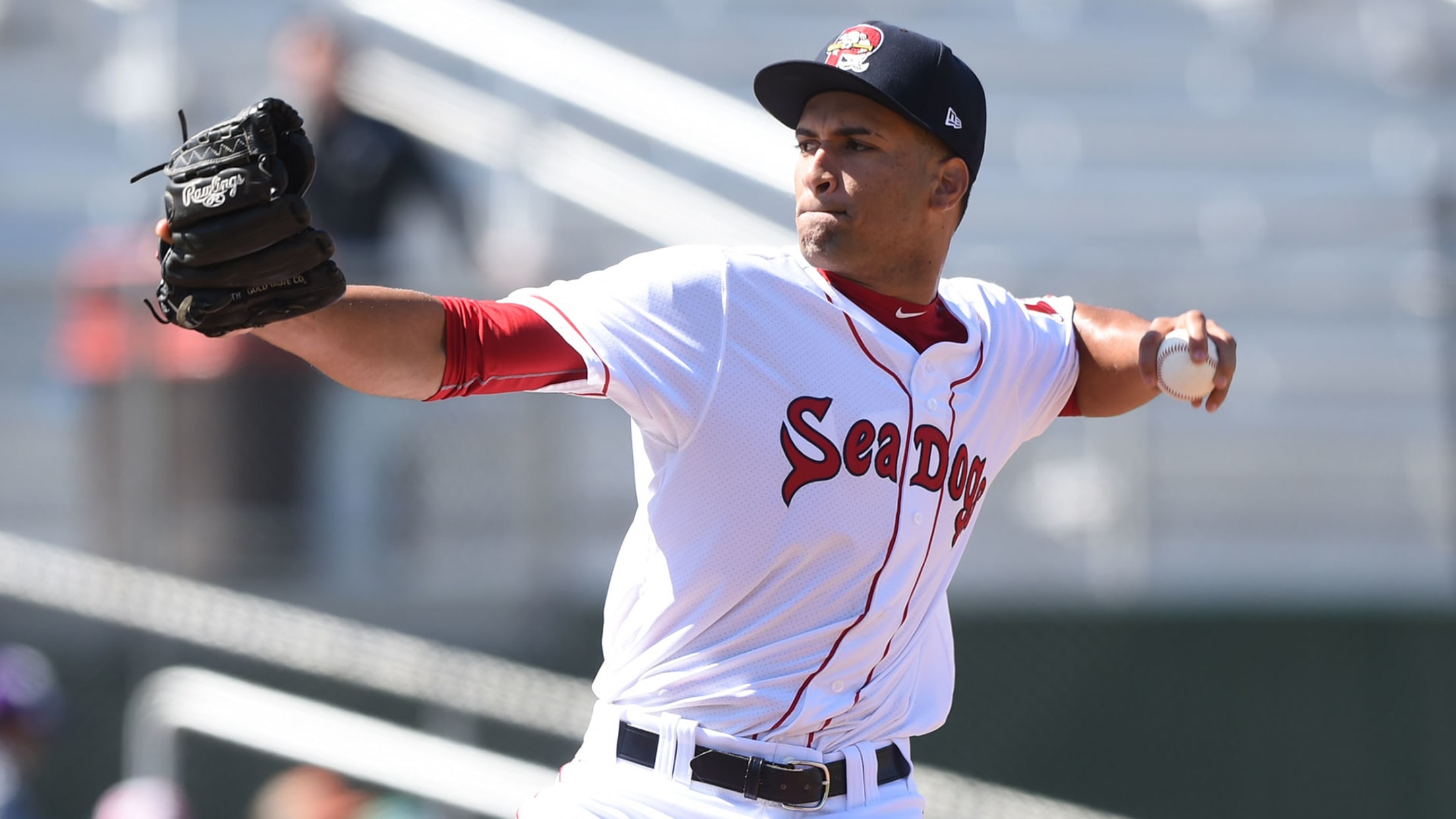 SAN FRANCISCO -- The Giants added a fresh arm to their bullpen for the start of their seven-game homestand Thursday, recalling Williams Jerez and optioning Andrew Suárez to Triple-A Sacramento. Suarez gave up three runs over 1 2/3 innings against the Rockies on Wednesday and was expected to be unavailable
Magill DFAd, Stewart recalled from Triple-A
May encouraged despite allowing homers; Buxton feeling good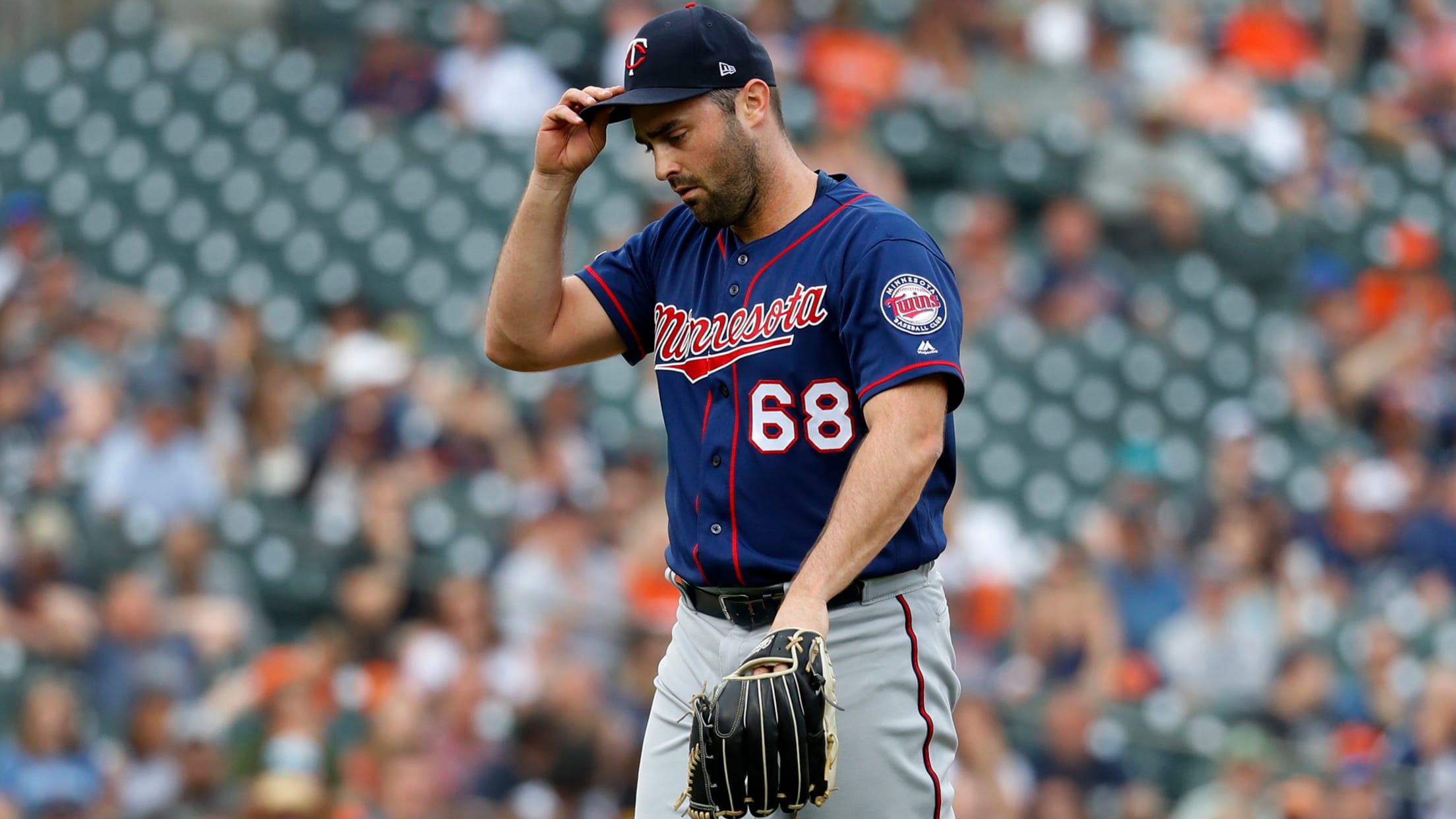 MINNEAPOLIS -- The trimming of the Twins' bullpen continued on Thursday, when right-hander Matt Magill was designated for assignment a day after he allowed six unearned runs in Wednesday's 14-4 loss to the Mets. In a corresponding move, Kohl Stewart was recalled from Triple-A Rochester. Fellow reliever Mike Morin had
Inciarte comes off IL; Braves recall Wright
Teheran, Soroka, Gausman to start final 3 games of set, respectively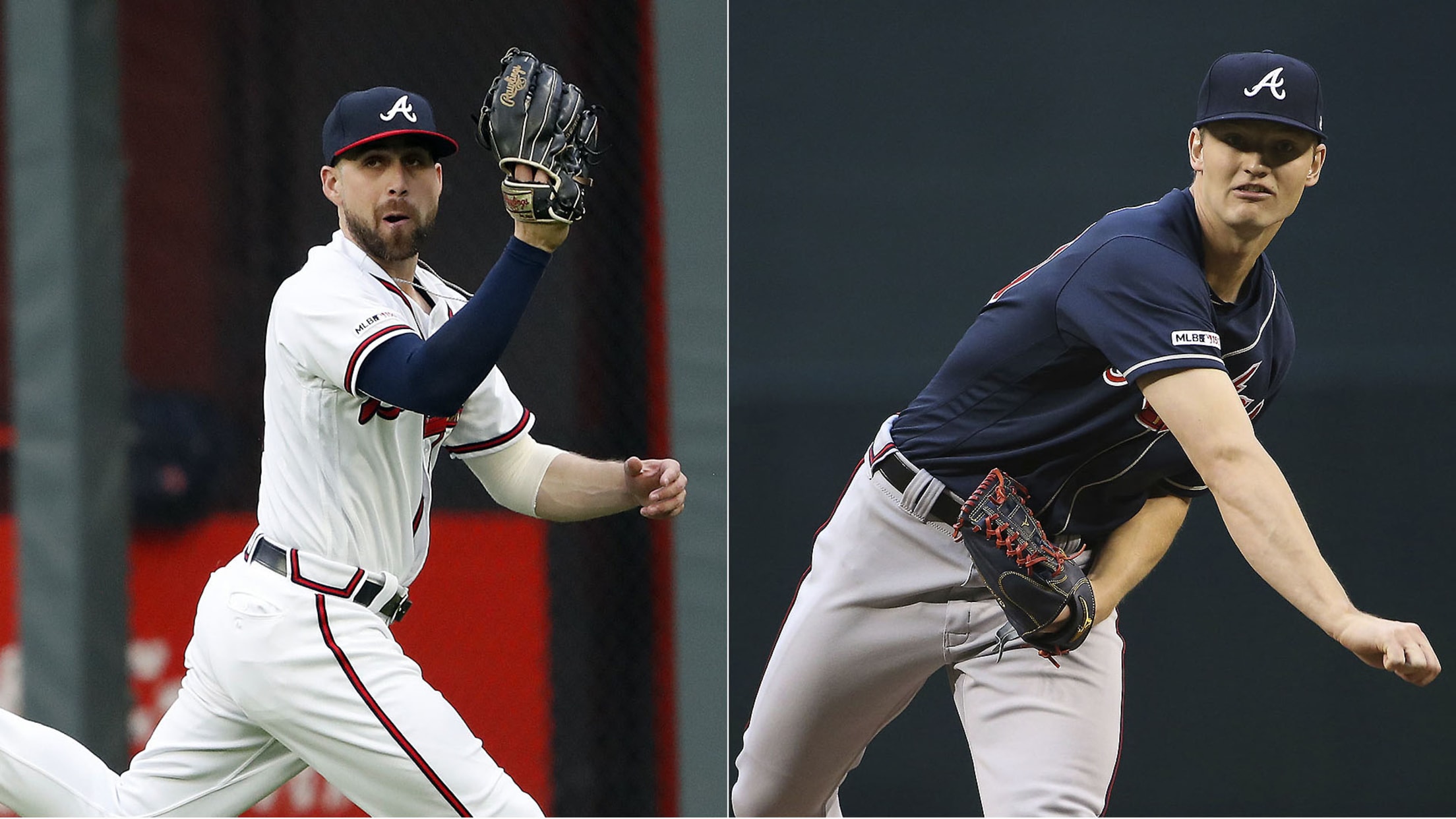 ATLANTA -- Ender Inciarte has returned from his two-month absence, but the Braves' three-time Gold Glove Award winner will now have to adapt to a backup role. "Just filling in," Braves manager Brian Snitker said Thursday, when asked how he plans to use Inciarte. "I'm going to play him today.
'Really bad luck' sends Reds catchers to IL
Spate of injuries prompts multiple moves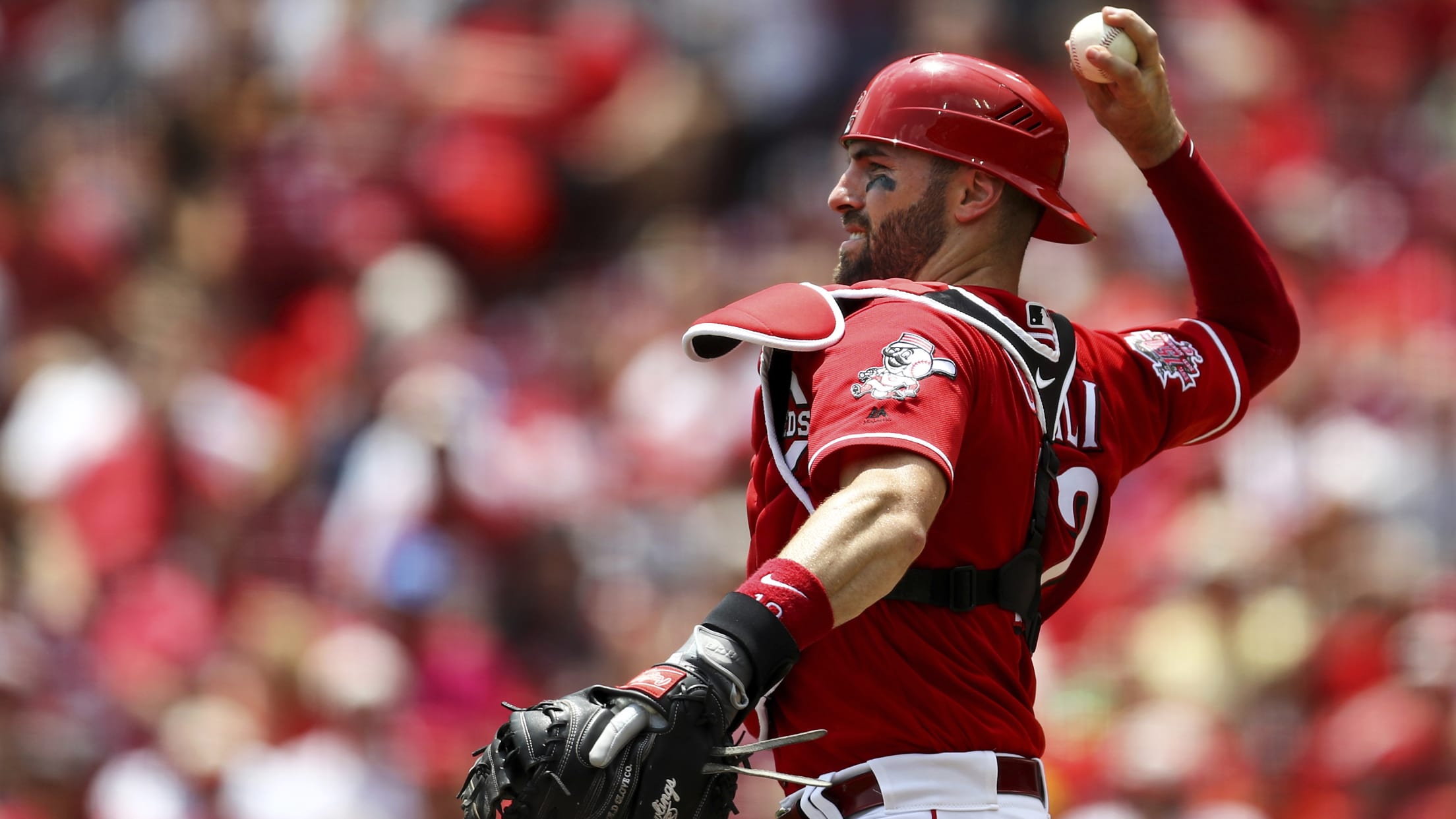 CINCINNATI -- The Reds had the luxury of carrying three catchers for most of 2019, but they are now without all three that they started the season with at a pivotal point in the schedule. A big shockwave hit the group Thursday when Curt Casali was placed on the 10-day
Bummer's strong '19 makes him Deadline asset
Top prospect Robert scorching hot since arriving at Triple-A Charlotte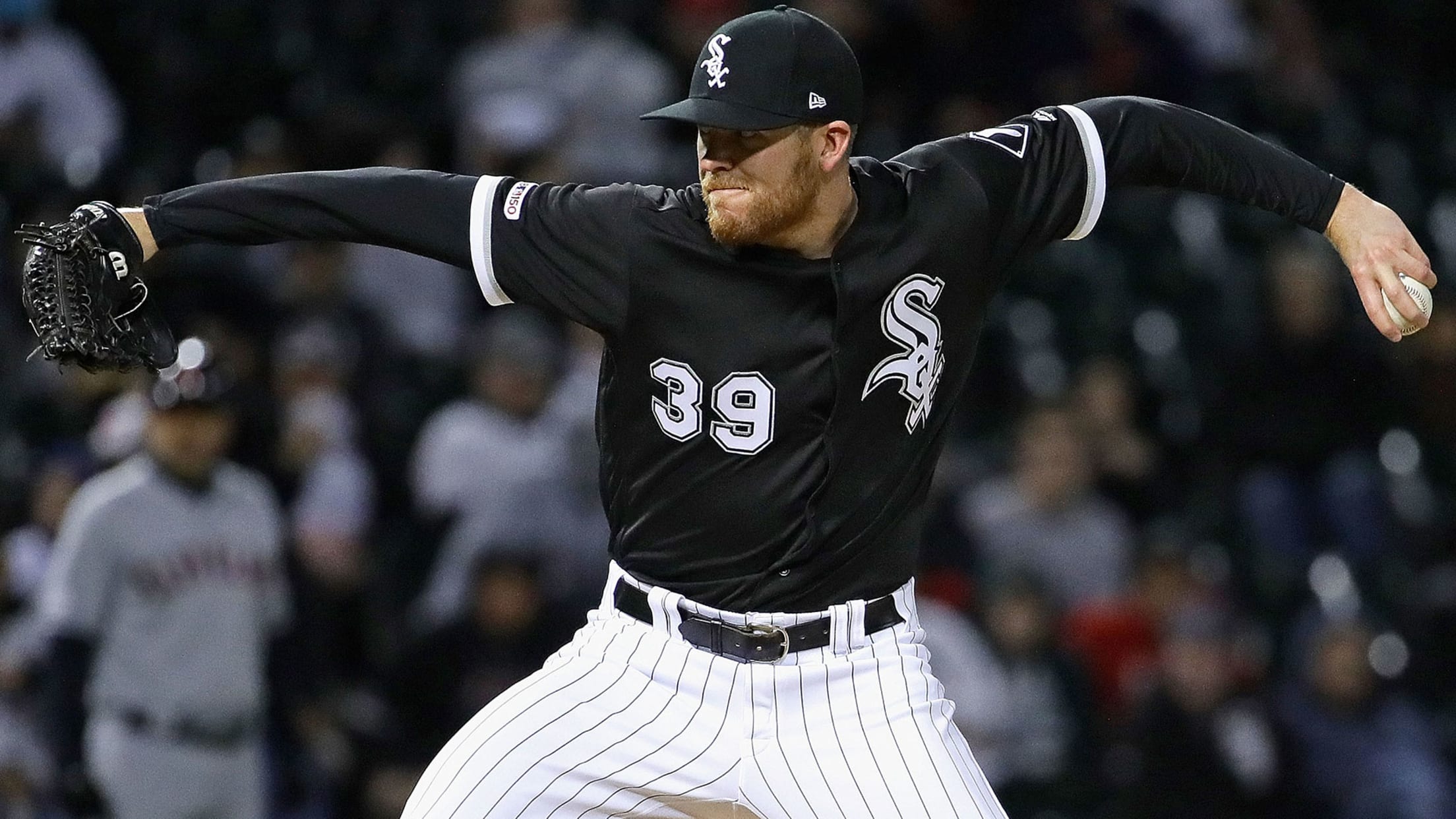 KANSAS CITY -- There will be teams who have interest in acquiring White Sox reliever Aaron Bummer before the July 31 Trade Deadline. It comes with the territory for a 25-year-old southpaw who has served notice via a 1.80 ERA posted in his first 30 games this season. There are
Will AL Central teams be buyers or sellers?
Surprising division could shake up Trade Deadline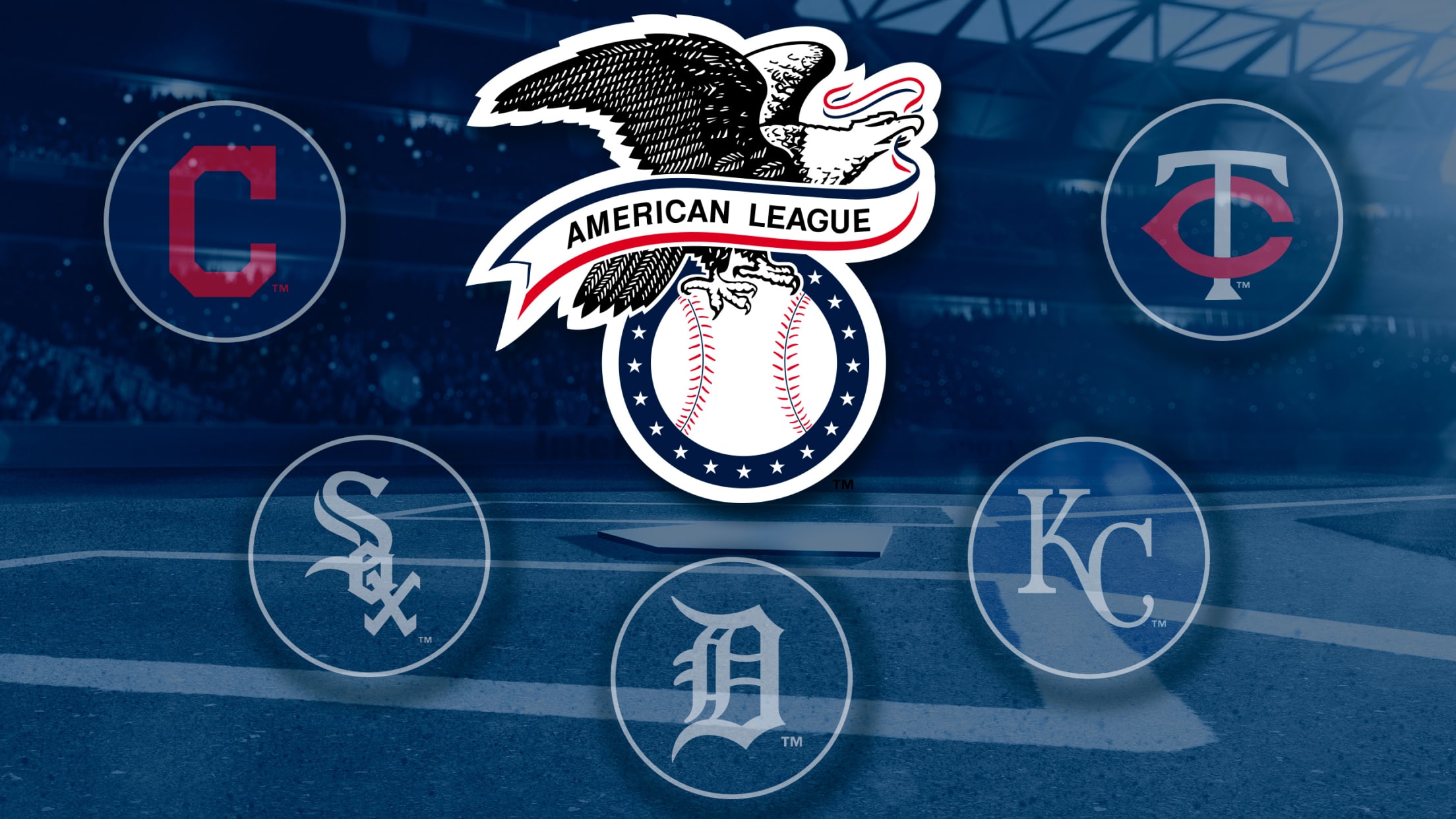 We're just under two weeks away from the Trade Deadline, but questions about which teams may be buyers and which may be sellers essentially started soon after Opening Day. That's the fun part of following baseball day to day -- rumors, speculation and the well-placed "industry source" in a never-ending
Tight NL East race may impact Deadline deals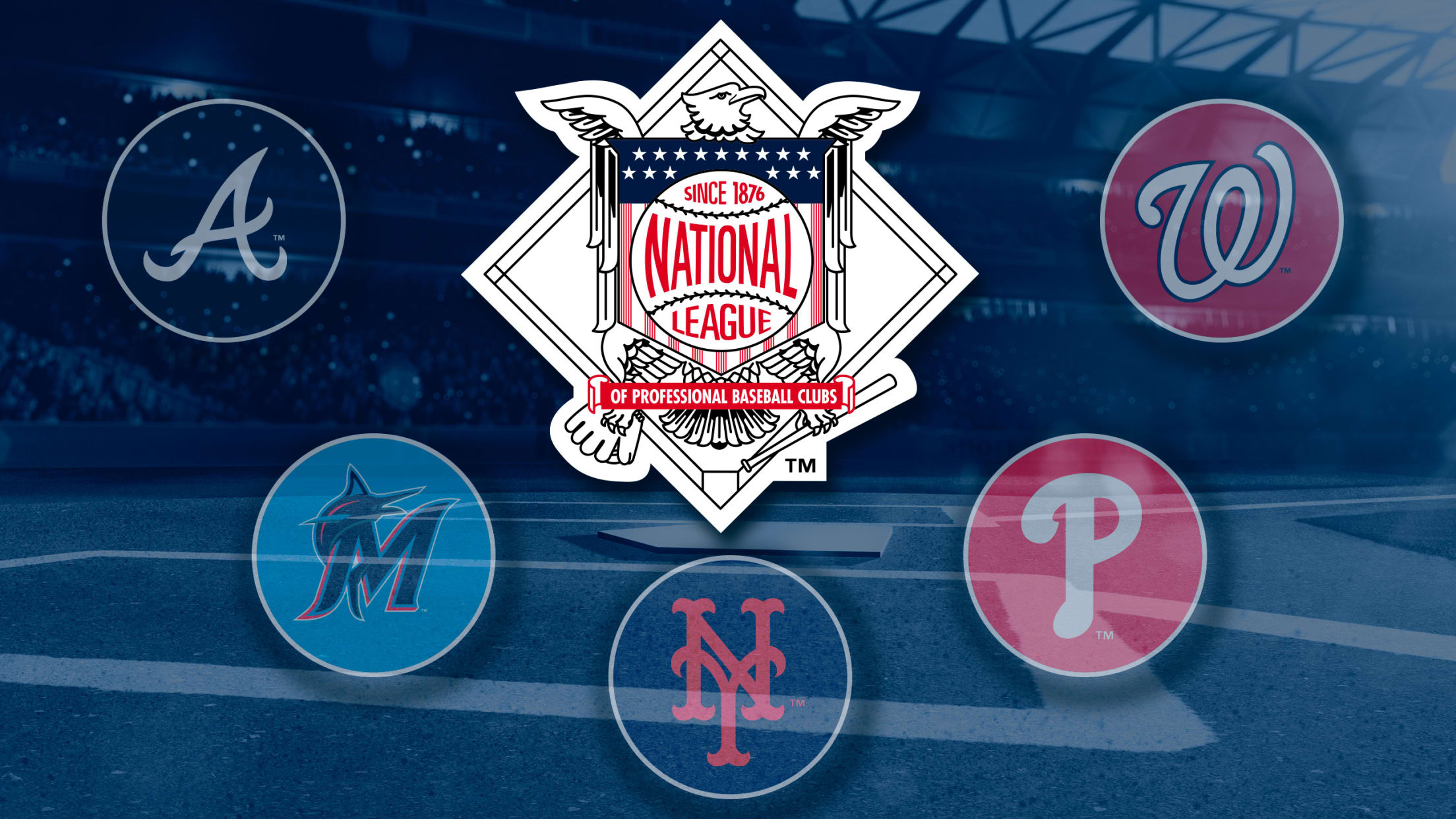 It's just under two weeks until the Trade Deadline (note the absence of that old "non-waiver" descriptor), and virtually the entire National League is in position at least to dream about a playoff bid. That makes for an interesting Deadline, especially in the absence of August trades. The busy standings
AL East at Deadline: Buy, sell or stand pat?
Two teams are sellers, two are buyers and one may shop selectively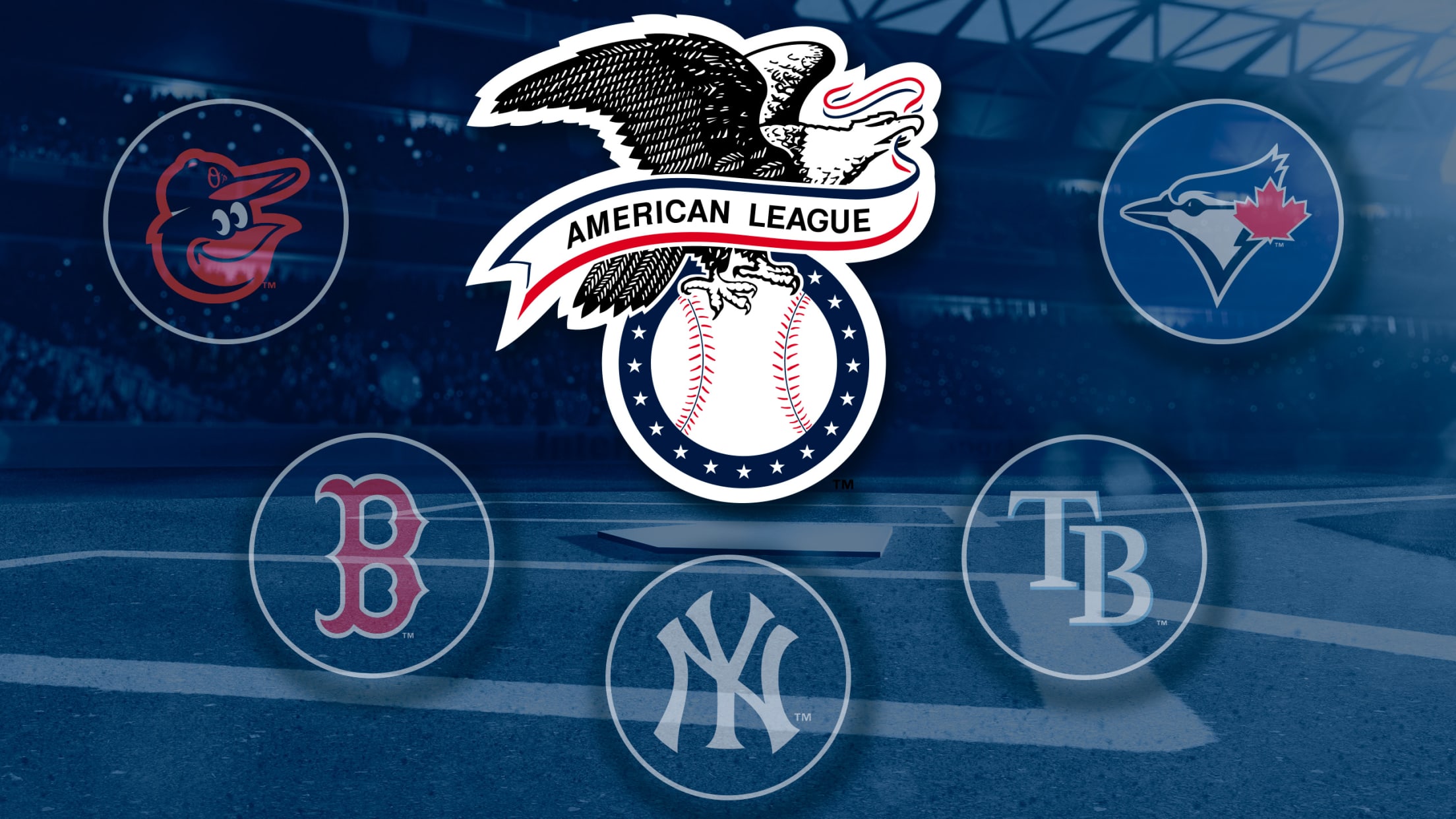 The front office of your favorite team is thinking the same thing you are -- or something similar -- this time of year. The Trade Deadline is less than two weeks away and the big question is, will your team be a buyer, a seller or is it going to
White Sox keep an eye on long term at Deadline
Hahn said teams will have to motivate his club with trade offers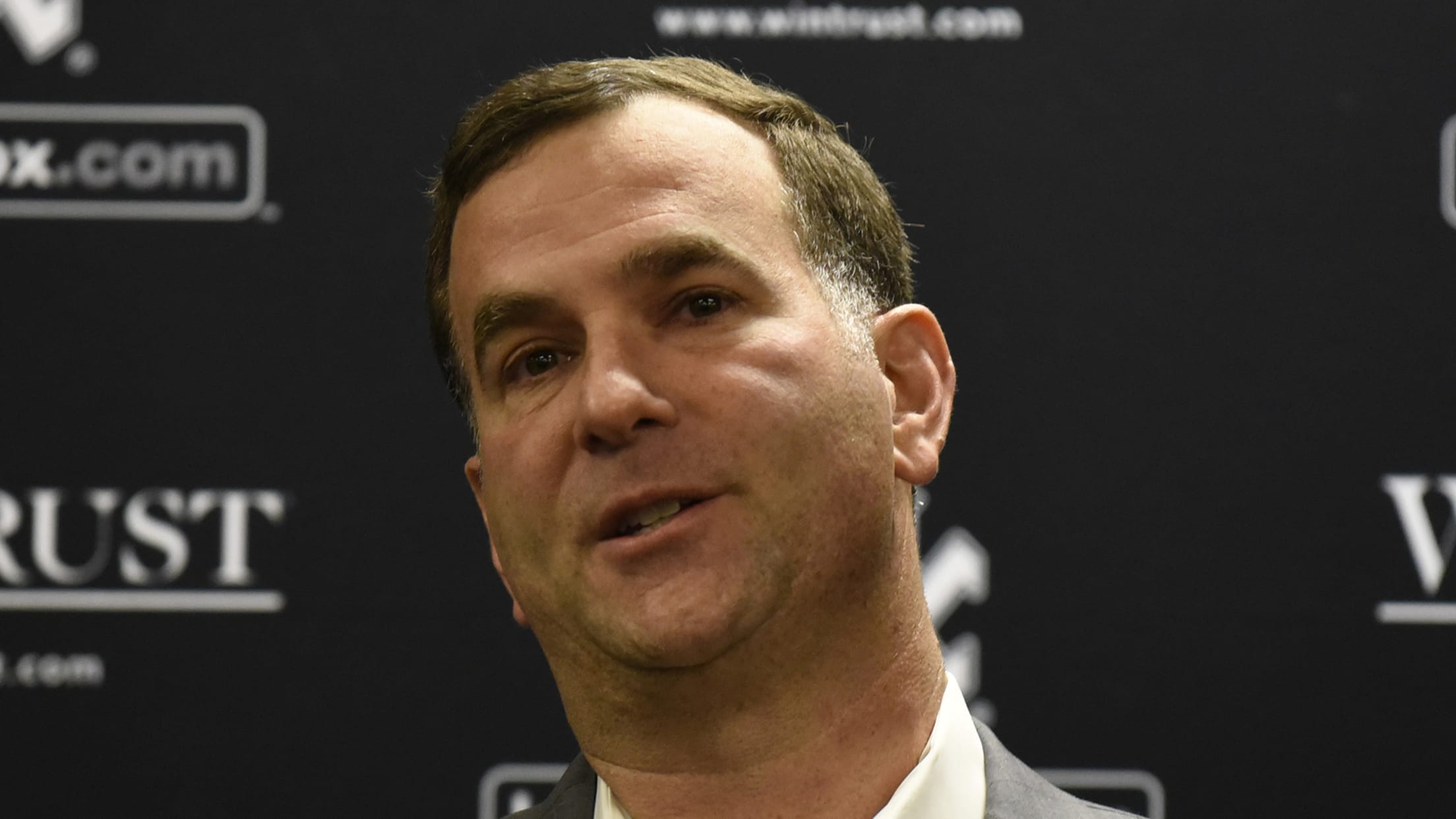 KANSAS CITY -- In order for the White Sox to make any moves before the July 31 Trade Deadline, contending teams will have to make enticing offers. "It's not something that we're necessarily proactively out there driving on," White Sox general manager Rick Hahn said. "It's something that other clubs
Graterol steps up in last-minute Reds debut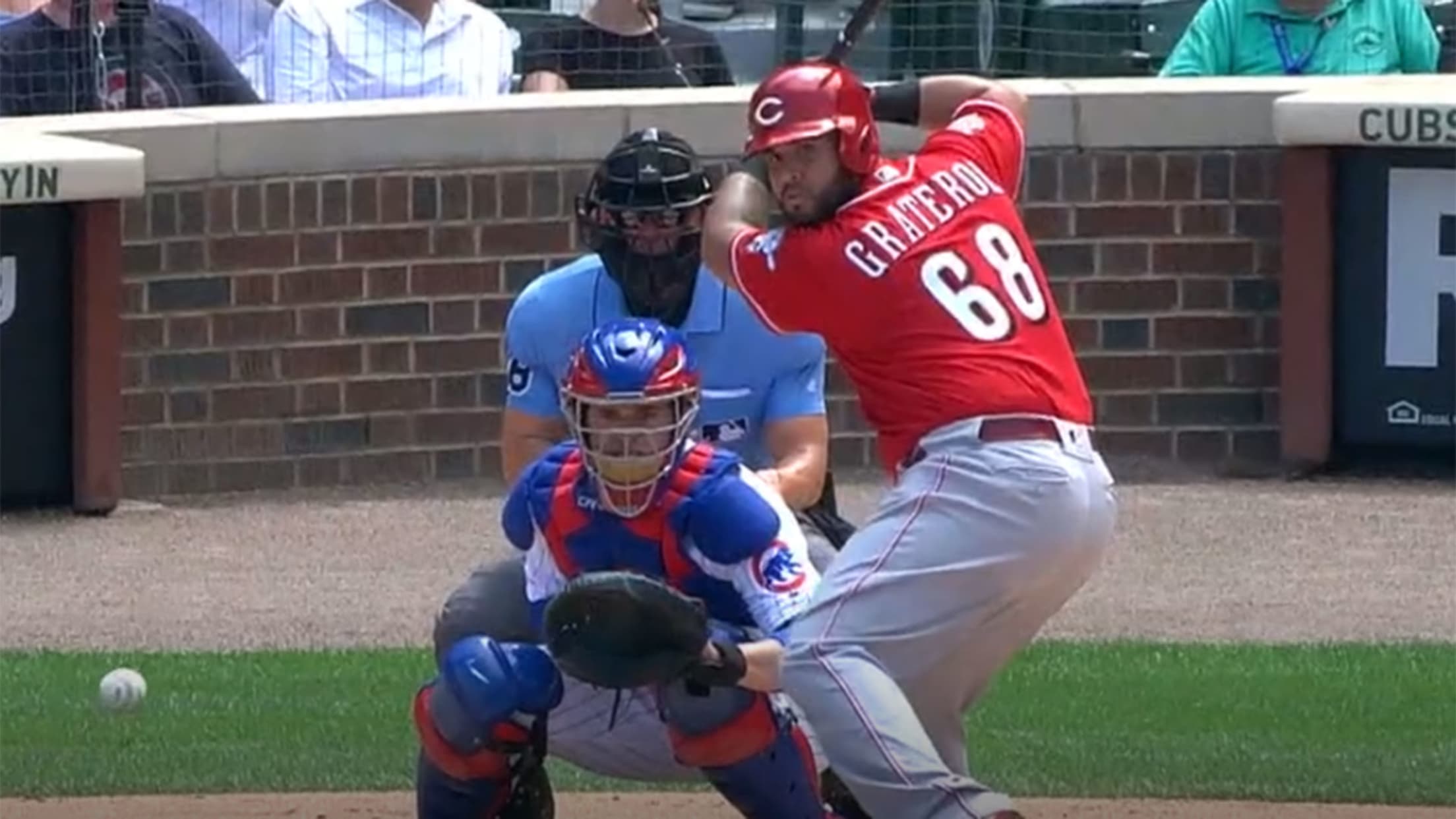 CHICAGO -- Before Wednesday's 5-2 loss to the Cubs, the Reds placed Raisel Iglesias on paternity leave and recalled catcher Juan Graterol from Triple-A Louisville to take Iglesias' place on the roster. Graterol hit .249/.301/.325 with two home runs and 26 RBIs in 58 games for Triple-A Louisville, and he
Phils place Bruce (oblique) on IL, recall Williams
Outfielder not concerned about injury; Haseley to get opportunity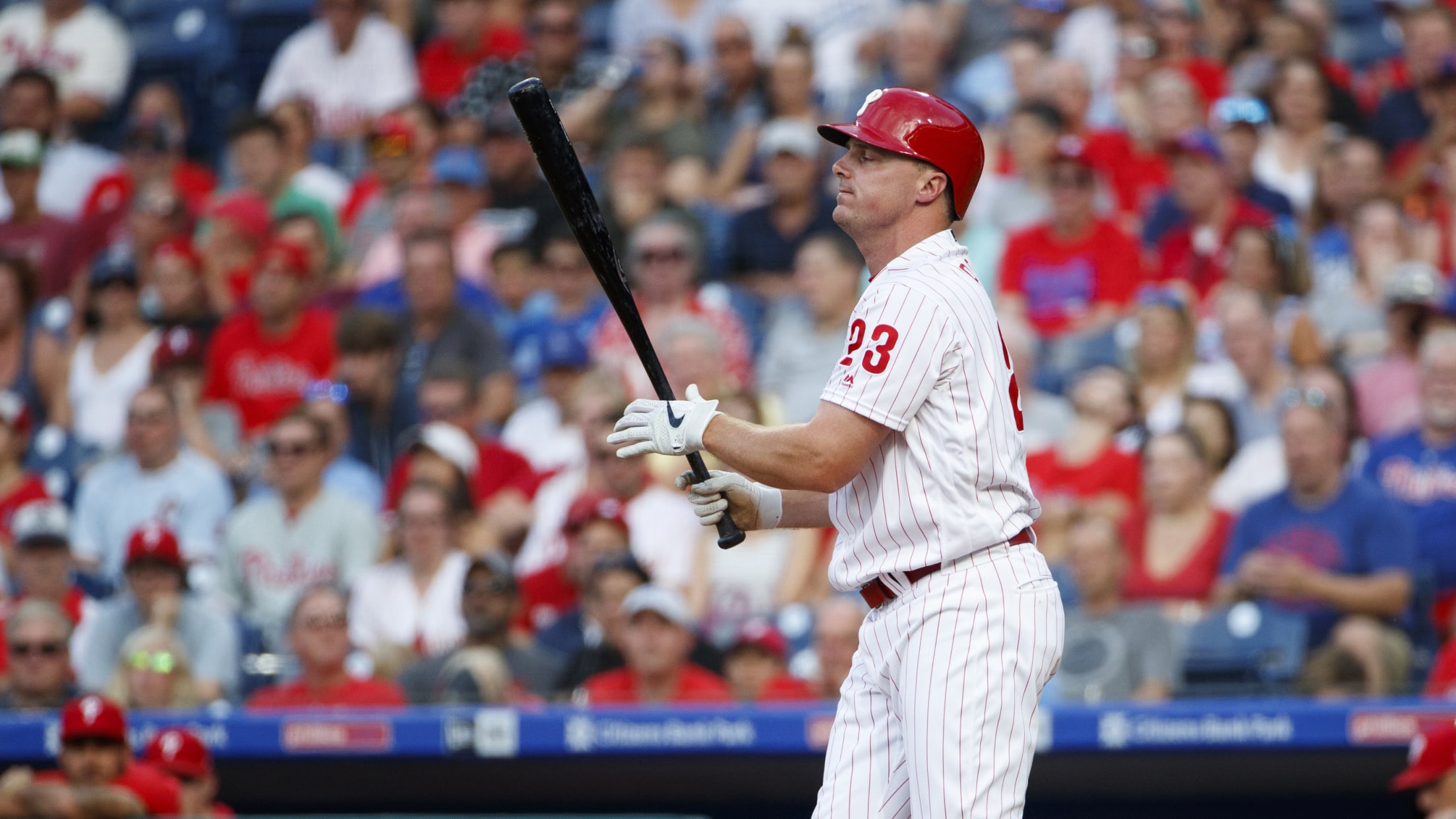 PHILADELPHIA -- Phillies left fielder Jay Bruce has a sprained right intercostal muscle, which means he pulled a muscle in his rib cage. The team placed him on the 10-day injured list Wednesday, but he is optimistic he will not miss much more time than that. "It could be 10,