Wrist issue forces Hicks to injured list
After Saturday's 8-2 win over the Orioles, Yankees manager Aaron Boone said that outfielder Aaron Hicks would be placed on the injured list for the torn tendon sheath in his left wrist. The Yankees signed outfielder Ryan LaMarre to a Major League contract and selected him from Triple-A Scranton/Wilkes-Barre on
Wood called up among Texas moves, debuts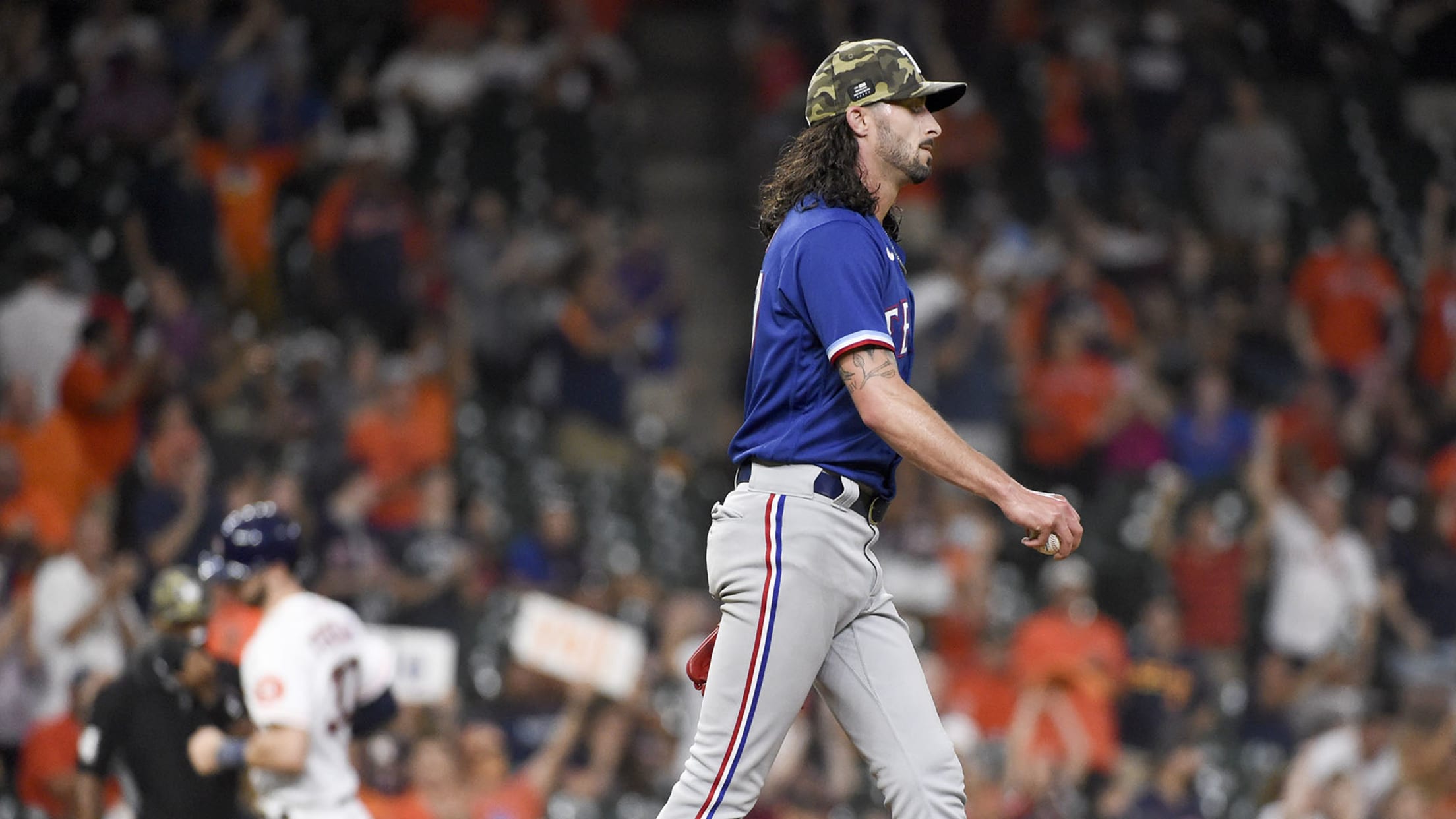 The Rangers called up right-handed pitcher Hunter Wood on Saturday, adding another pitching option out of the bullpen and a possible fifth starter with Kohei Arihara still on the injured list. Two subsequent roster moves were made to accommodate Wood on the 40-man roster: lefty Wes Benjamin was optioned to
Notes: Yajure optioned, Keller recalled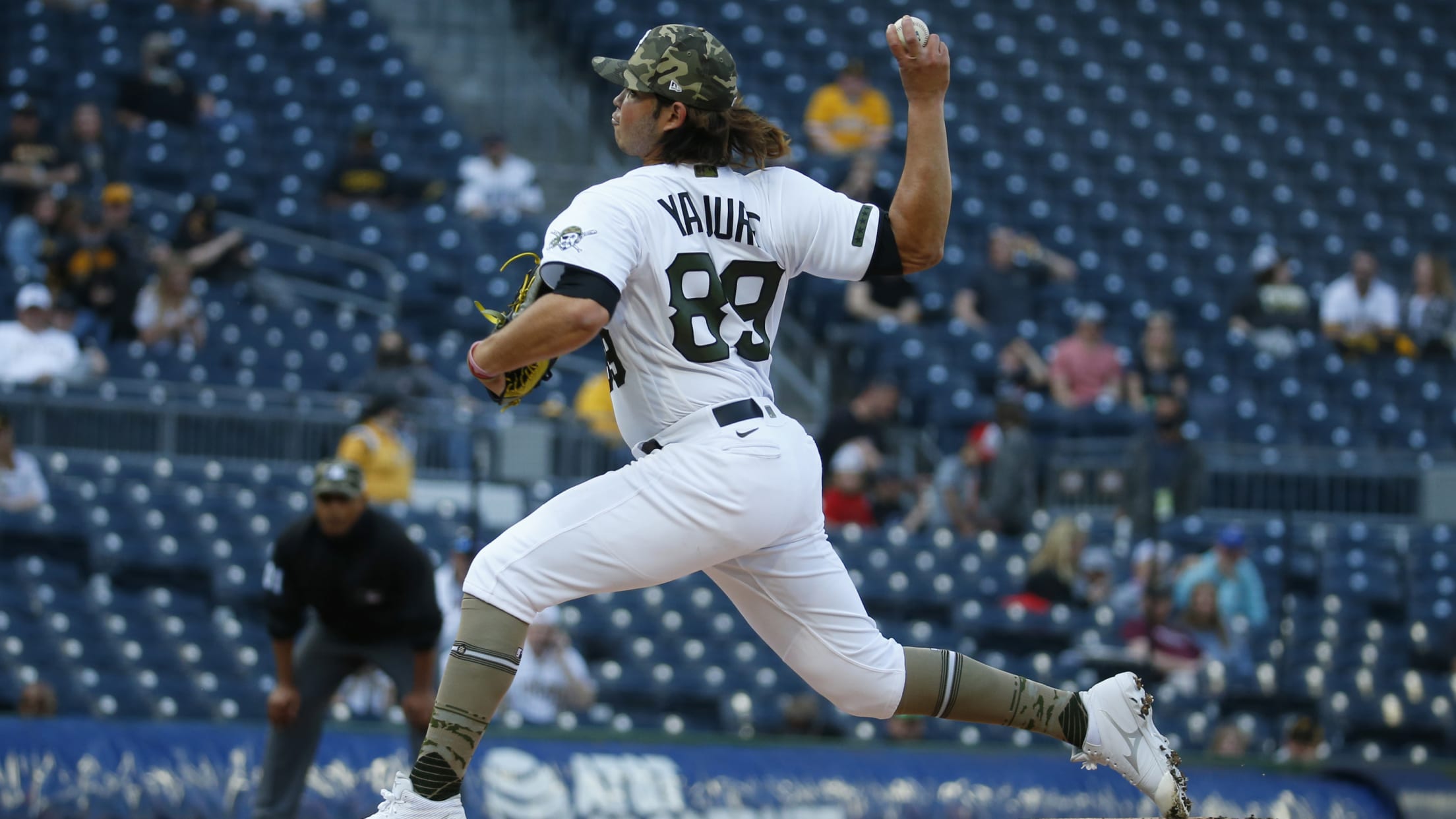 PITTSBURGH -- One night removed from a near lights-out start for the Pirates, right-hander Miguel Yajure was optioned to Triple-A to make room on the active roster for right-handed reliever Kyle Keller. Yajure, the Pirates' No. 12 prospect per MLB Pipeline, pitched five shutout innings against the Giants on Friday
Rays trade IF/OF Tsutsugo to Dodgers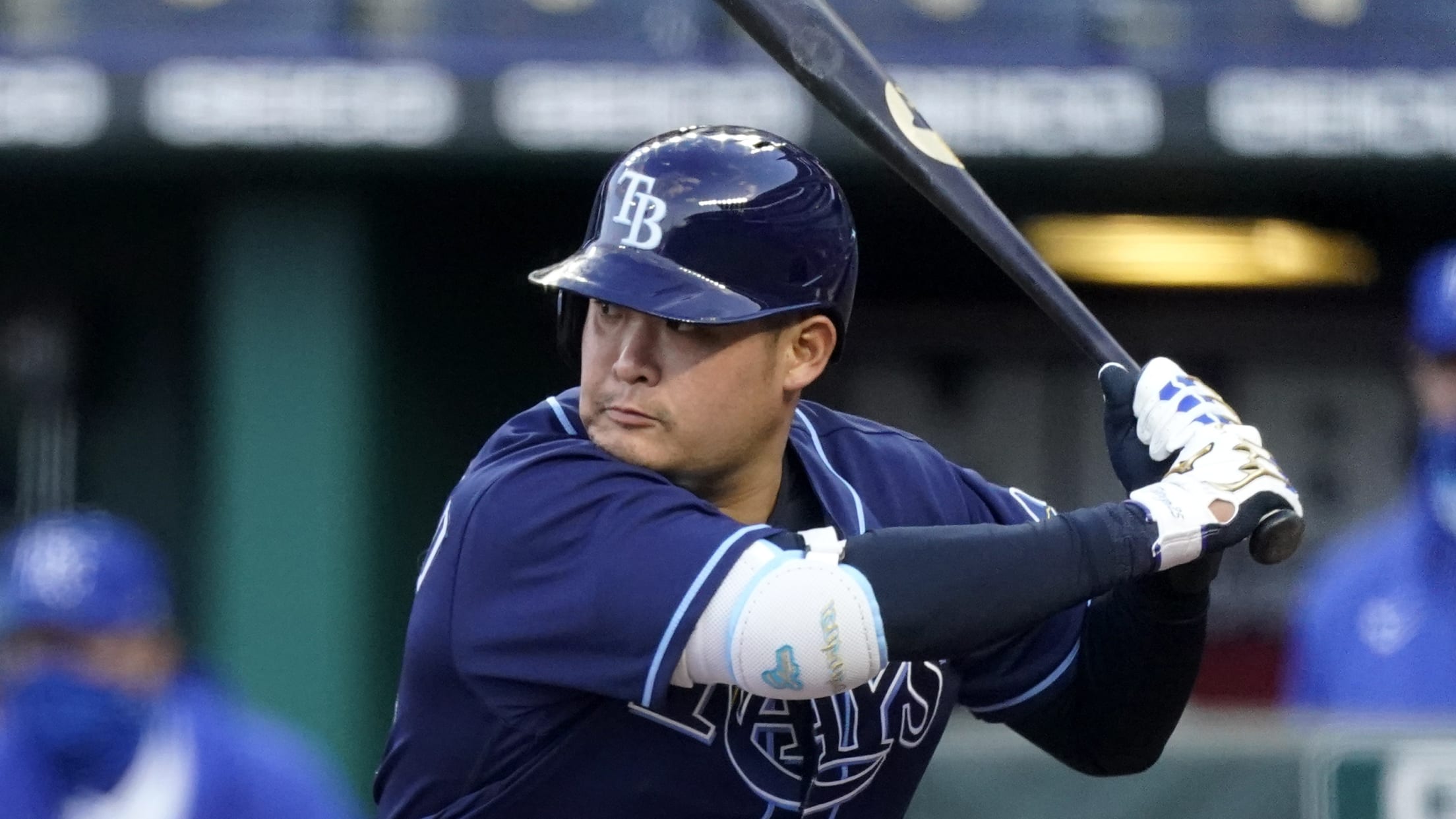 After designating Yoshi Tsutsugo for assignment on Tuesday, the Rays dealt him to the Dodgers on Saturday night. Officially, the Rays traded Tsutsugo to the Dodgers for cash considerations or a player to be named. Los Angeles will pay Tsutsugo a prorated portion of the league minimum salary and provide
Rays deal Strickland to LAA, Tsutsugo to LAD
Reliever heads to Angels, infielder goes to Dodgers in pair of deals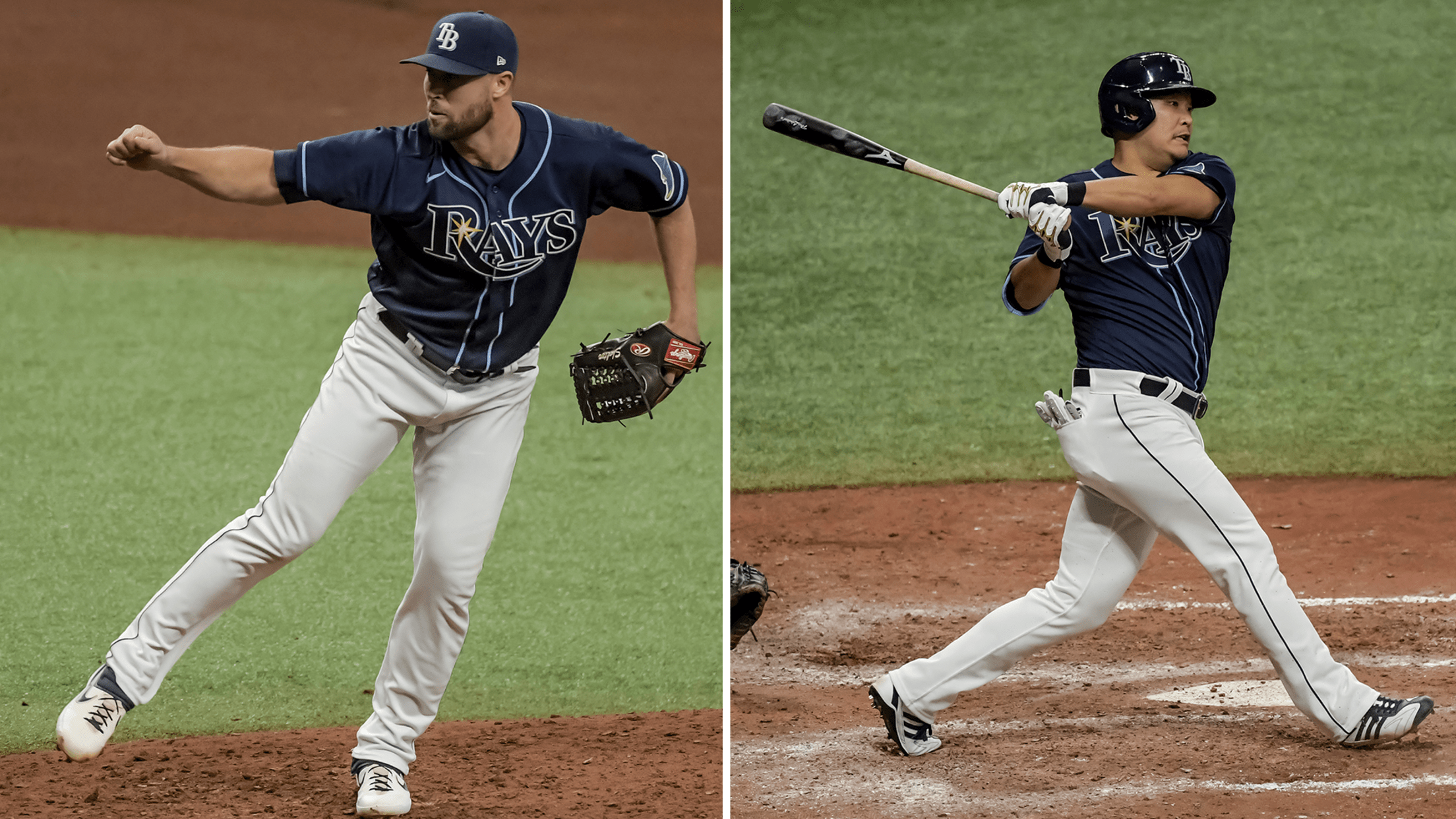 The Rays made a series of moves on Sunday, including trading reliever Hunter Strickland to the Angels and infielder Yoshi Tsutsugo to the Dodgers. Tampa Bay received a player to be named later or cash considerations in each deal. Strickland pitched well during his time with the Rays, posting a
Dodgers pick up IF/OF Tsutsugo from Rays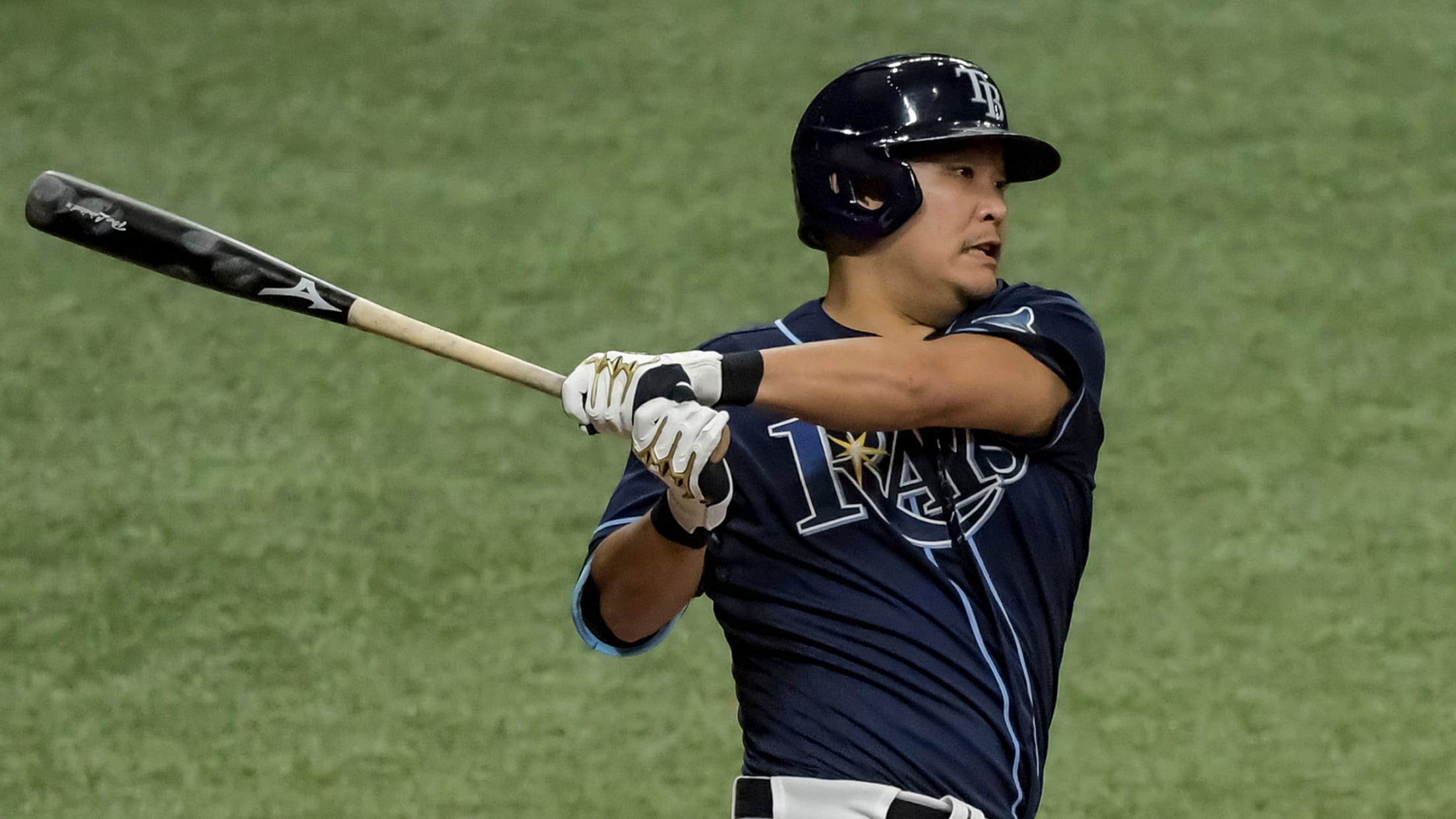 LOS ANGELES -- The Dodgers continued their busy Saturday, acquiring infielder/outfielder Yoshi Tsutsugo from the Rays in exchange for cash considerations or a player to be named later. Tsutsugo, 29, was designated for assignment by Tampa Bay on Tuesday. The Dodgers jumped on the opportunity to complete the trade, as
Pollock goes on IL; Dodgers call up Uceta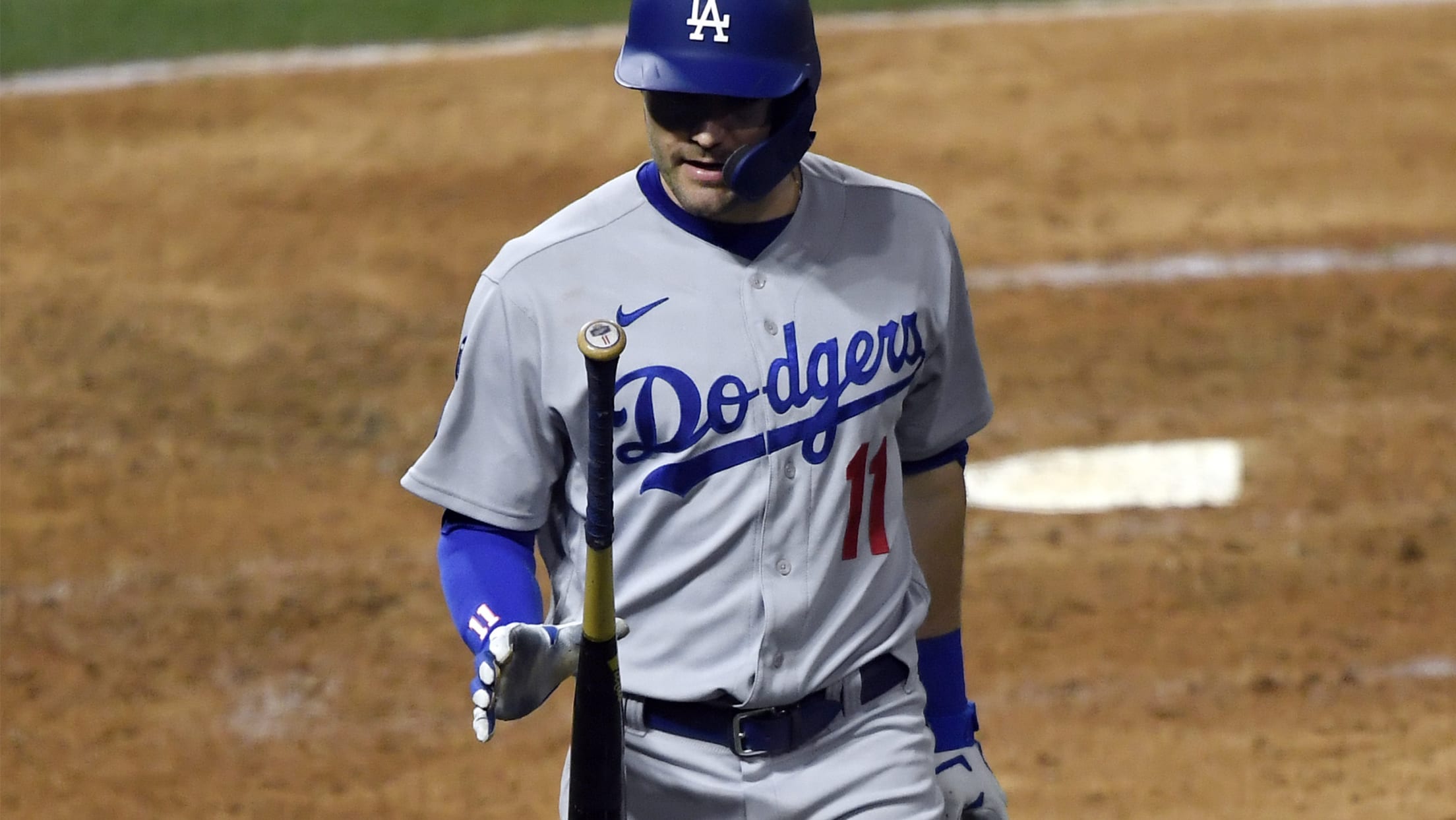 LOS ANGELES -- Dodgers outfielder AJ Pollock aggravated his left hamstring in Friday's 9-6 win over the Marlins and was placed on the 10-day injured list on Saturday. Right-hander Edwin Uceta was recalled from Triple-A Oklahoma City to fill Pollock's spot on the active roster. Manager Dave Roberts wasn't sure
Choi activated; Strickland dealt to Angels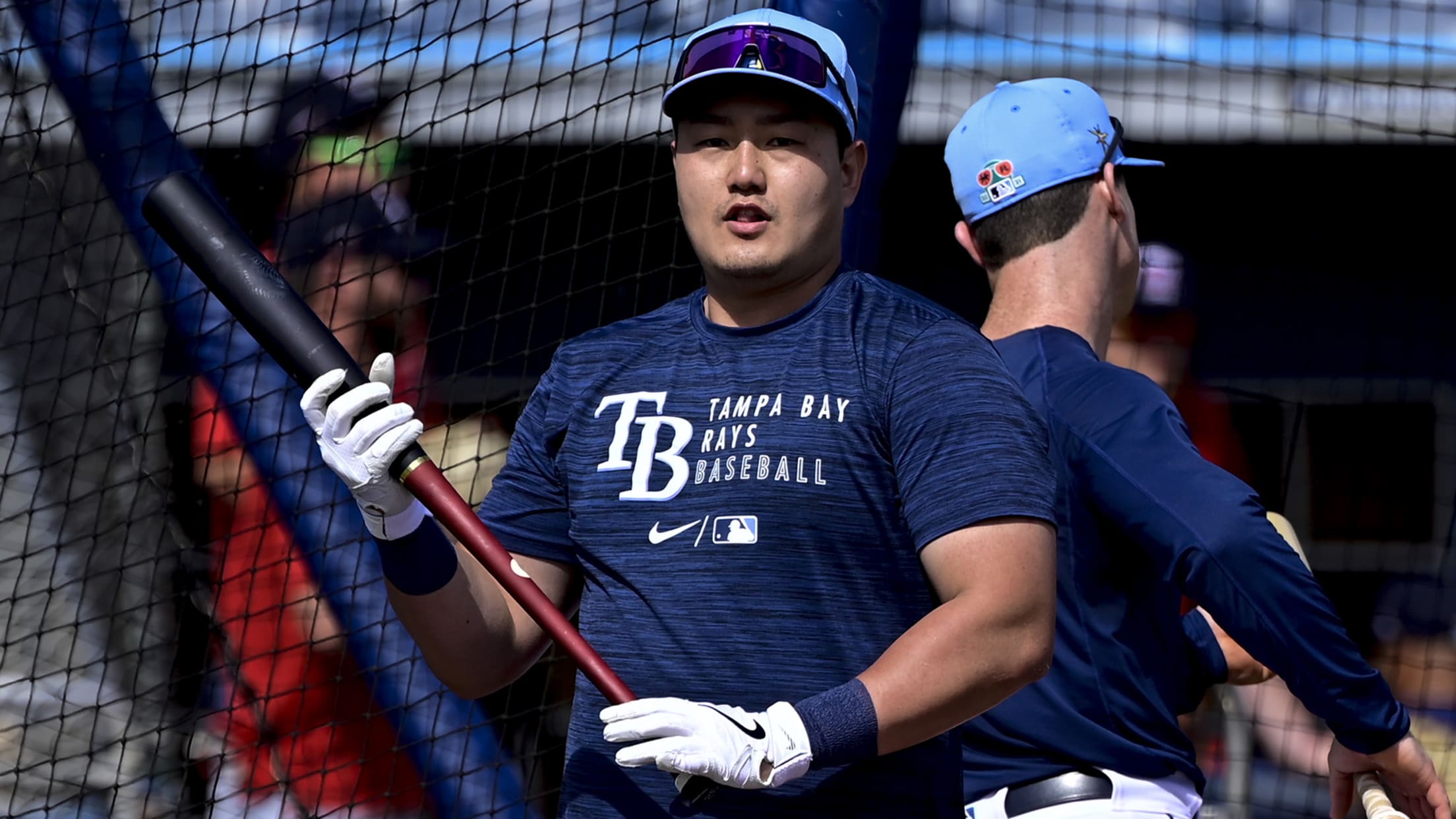 Facing a crunch as their injury-riddled roster begins to get healthier, the Rays made a pair of moves before their 12-5 win over the Mets on Saturday afternoon at Tropicana Field. First, the Rays traded reliever Hunter Strickland to the Angels for a player to be named later or cash
Are Pujols, Cardinals talking reunion?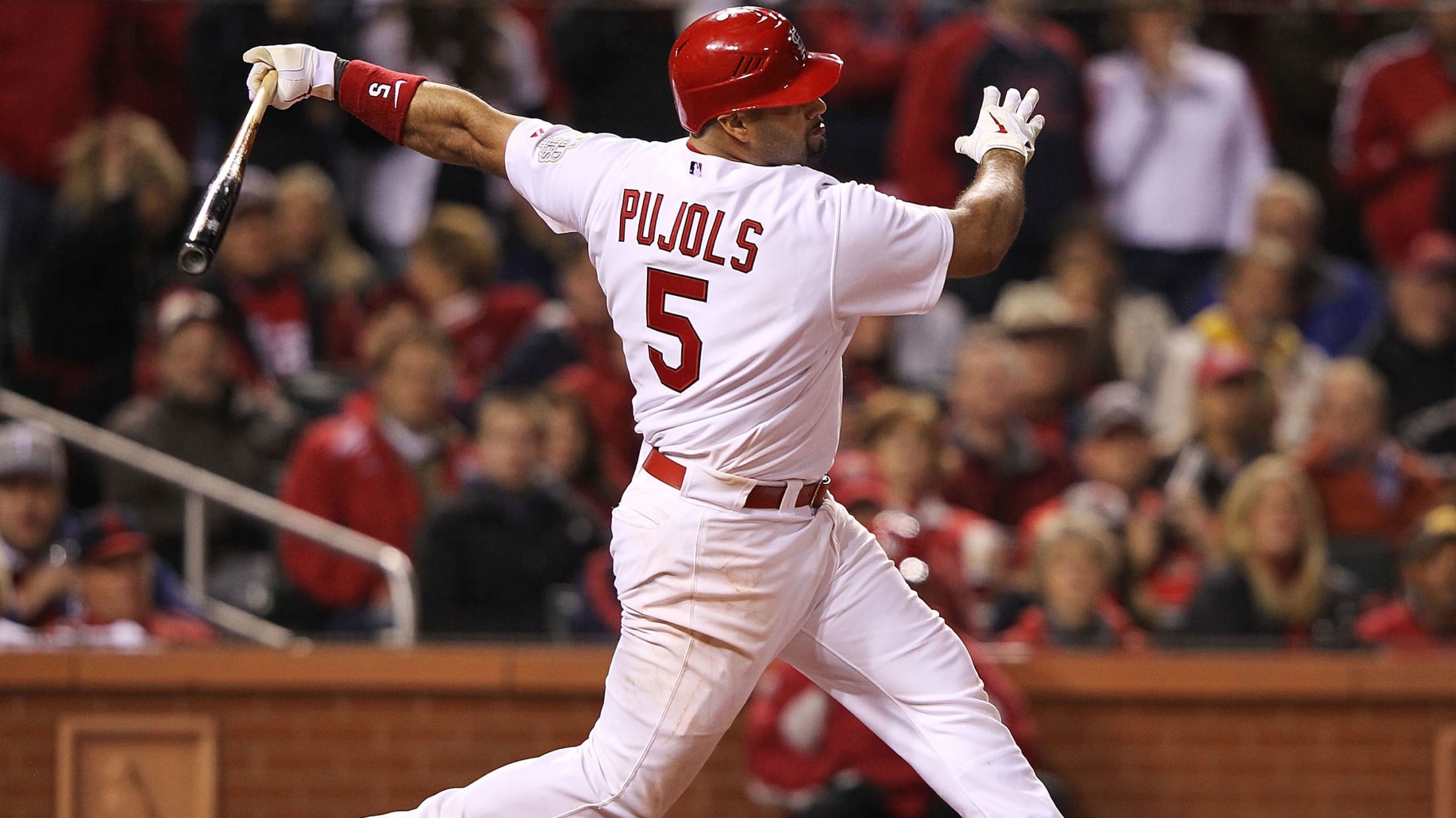 Is a reunion between Albert Pujols and the Cardinals in the works? MLB Network insider Jon Heyman tweeted that it may be a tough fit with everyday star Paul Goldschmidt entrenched at first. In a radio appearance Wednesday on 101 ESPN St. Louis, Cardinals president Bill DeWitt III was asked
Cubs activate Happ, designate Vargas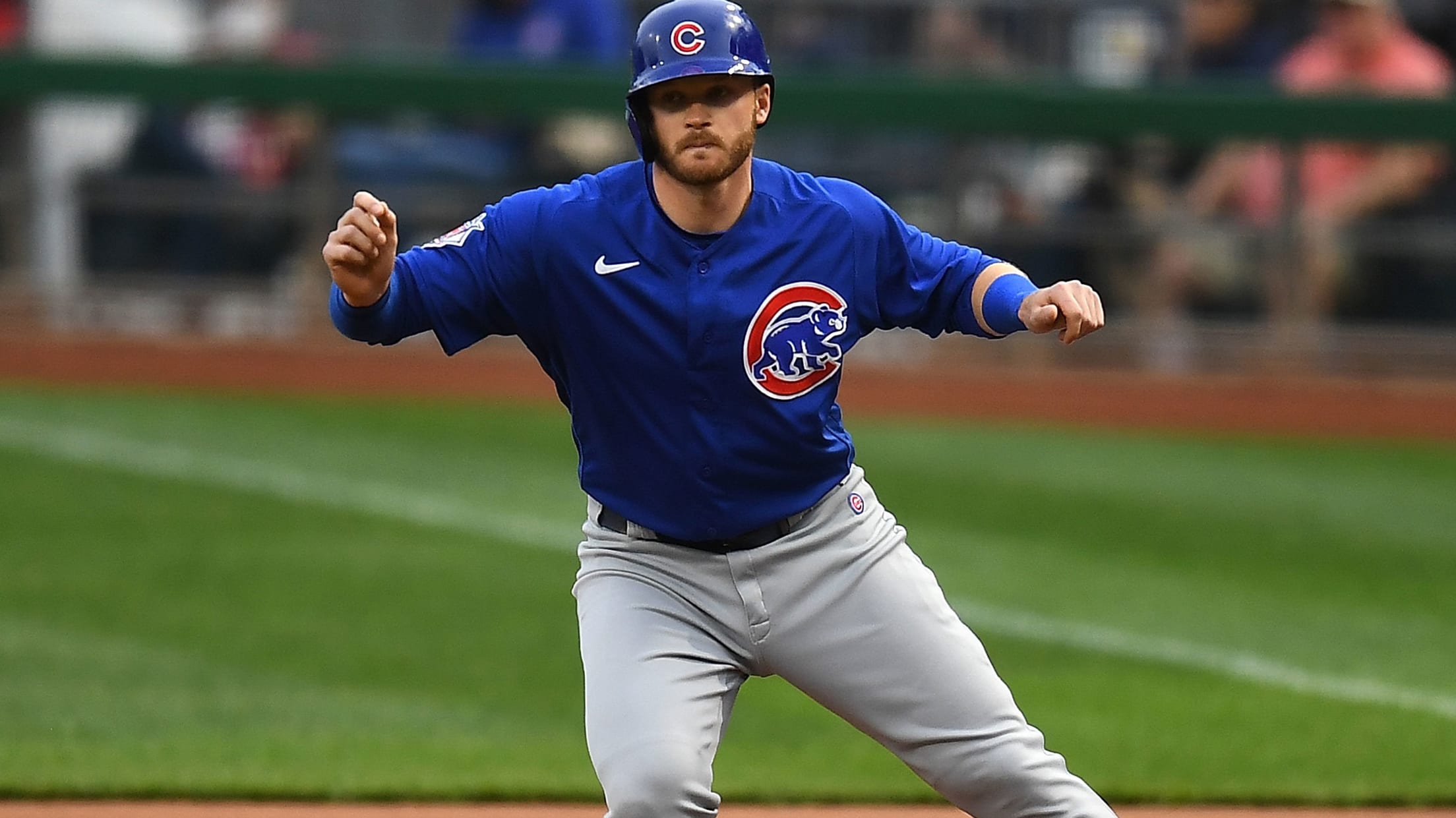 The Chicago Cubs today activated outfielder Ian Happ off the 10-day injured list and designated infielder Ildemaro Vargas for assignment. Happ, 26, landed on the 10-day injured list, May 7 (retroactive to May 4), with a left rib contusion following a collision in the field with Nico Hoerner, May 2,
DeJong placed on IL with fractured rib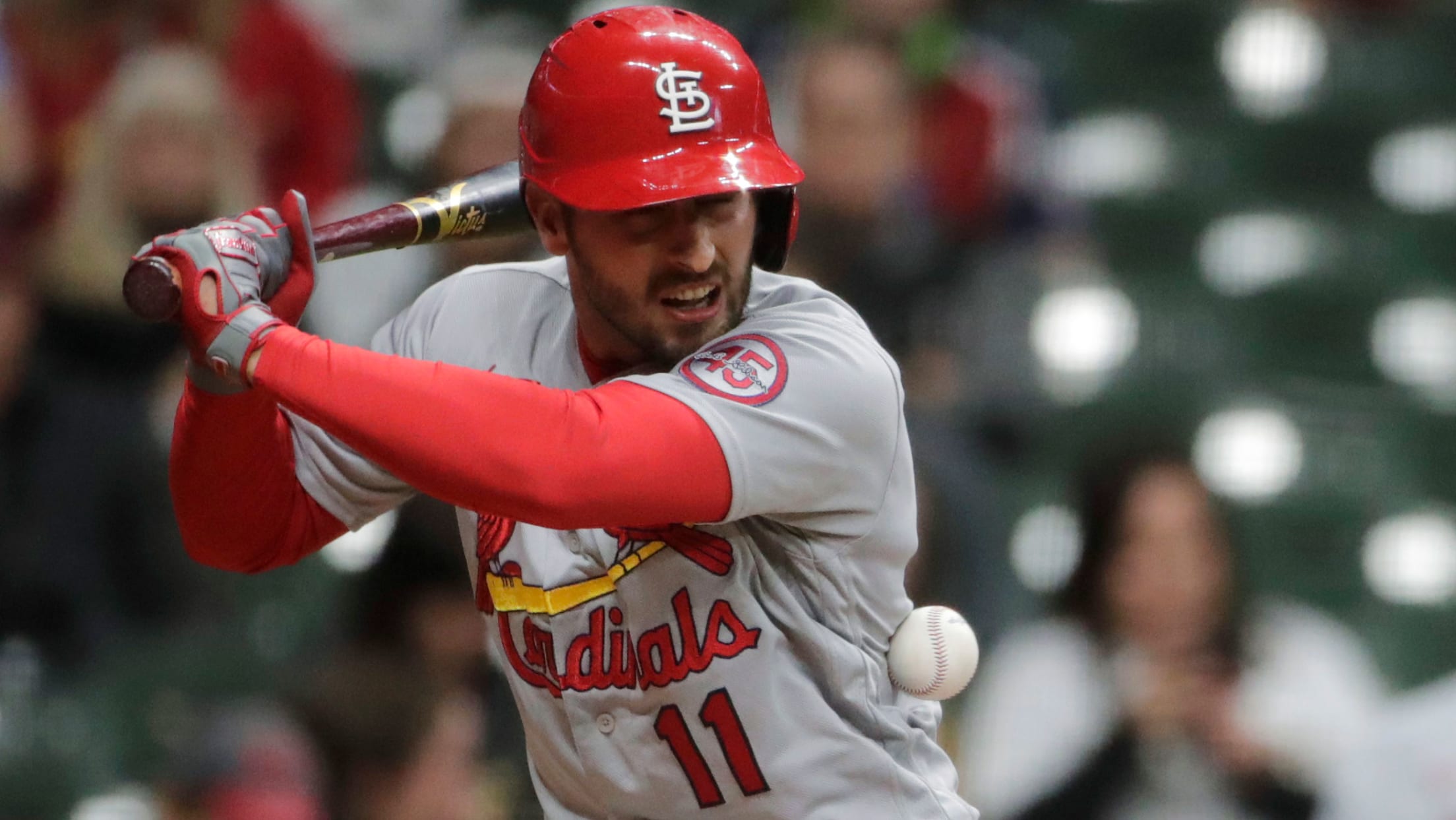 One of the Cardinals' most consistent presences in their lineup is set to miss some time. Shortstop Paul DeJong was placed on the 10-day injured list on Friday, before the Cardinals' series opener against the Padres at Petco Park, with a non-displaced left rib fracture, retroactive to Thursday. MRI results
Top P prospect Lynch optioned to Triple-A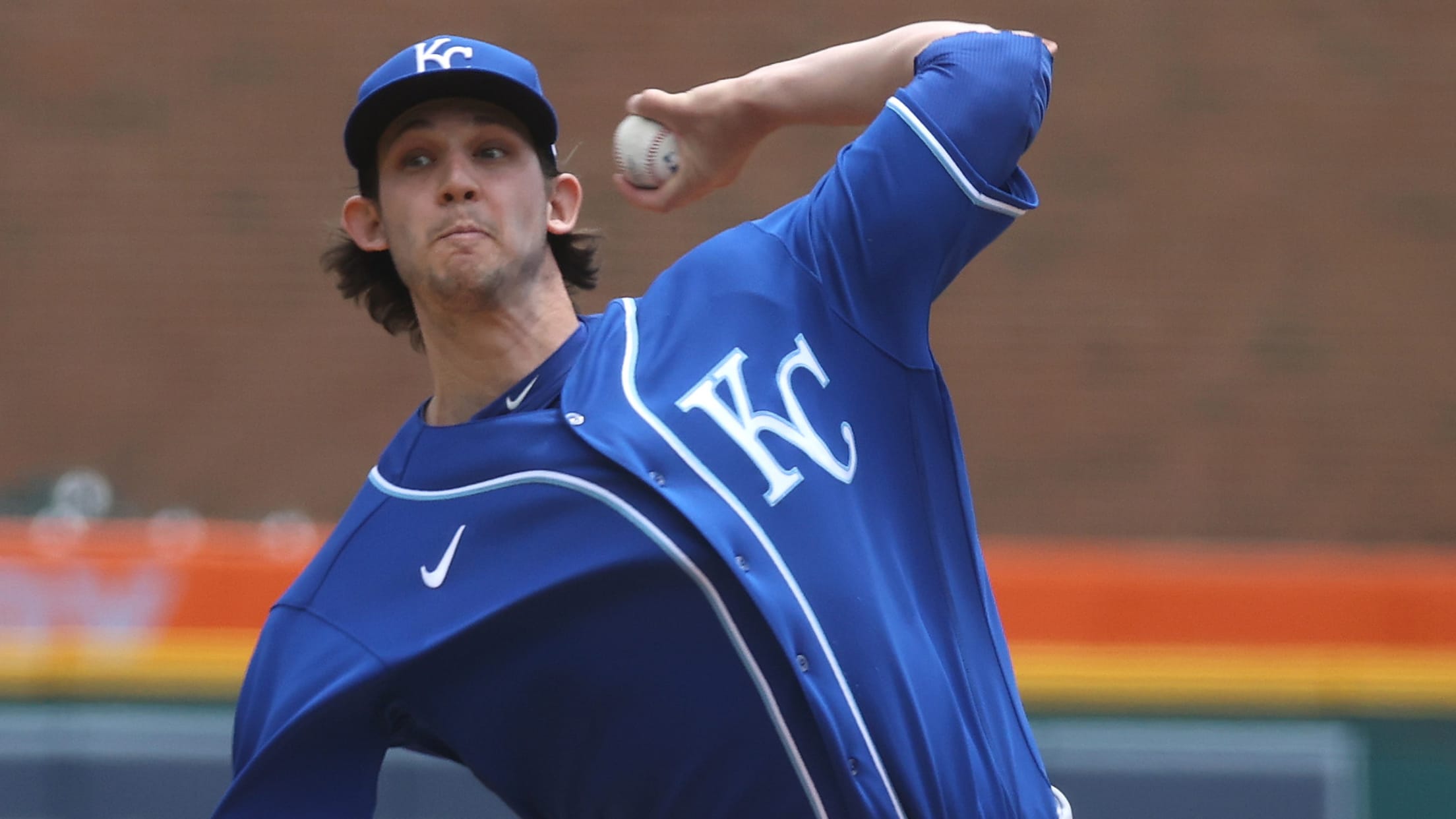 The Royals knew when they promoted Daniel Lynch on May 3 that he might go through the ups and downs of adjusting to Major League talent, but their top pitching prospect's first stint in the Majors illuminated a list of things that he needs to work on. He'll do that
Story to ... Yanks? An early Deadline outlook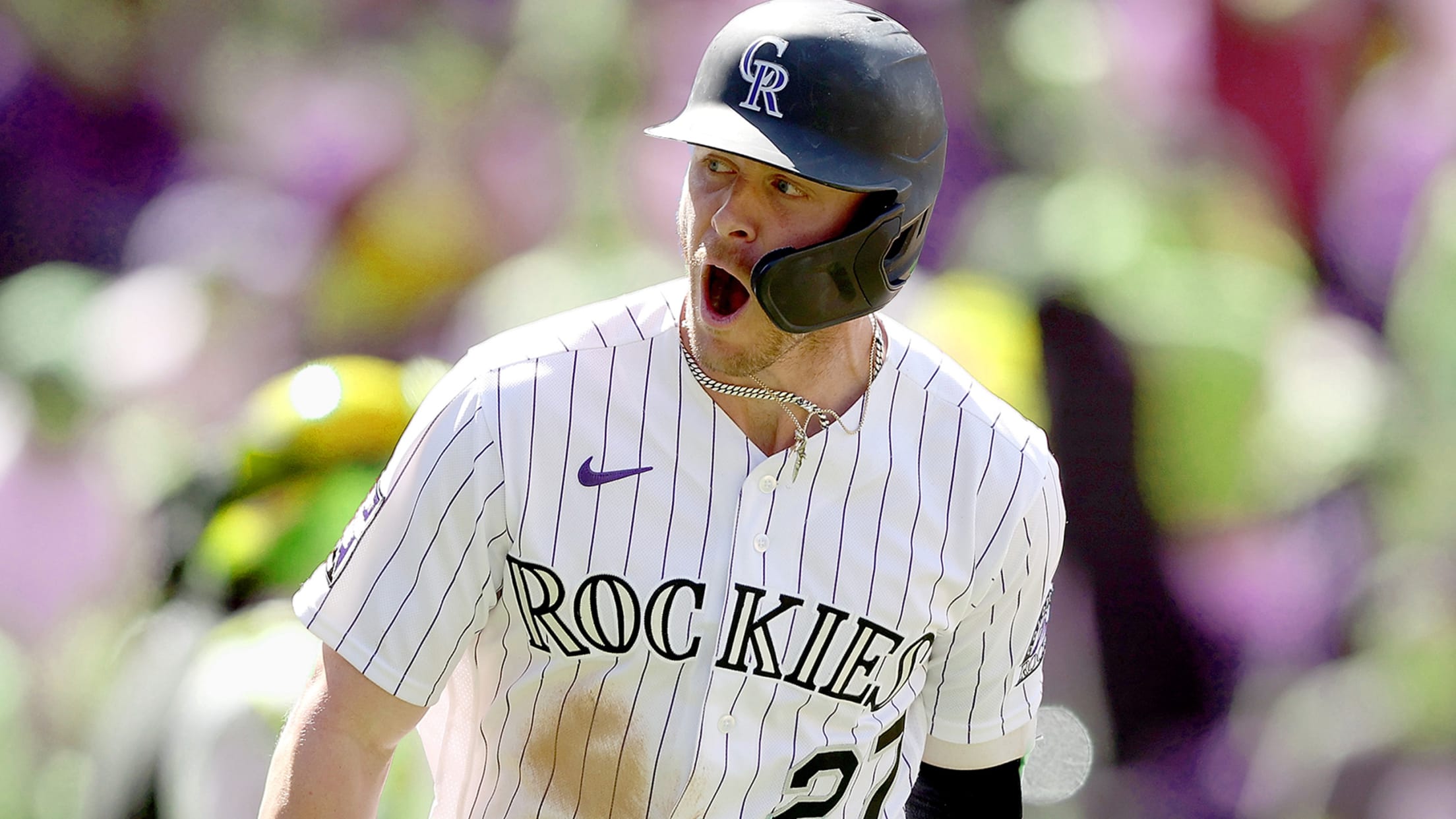 Six weeks into the 2021 season, there hasn't been much separation in terms of the standings. Through Thursday, 19 of the league's 30 teams were within 4 1/2 games of first place in their respective divisions, and only four teams were further back than that in the Wild Card races.
Gleyber placed on COVID injured list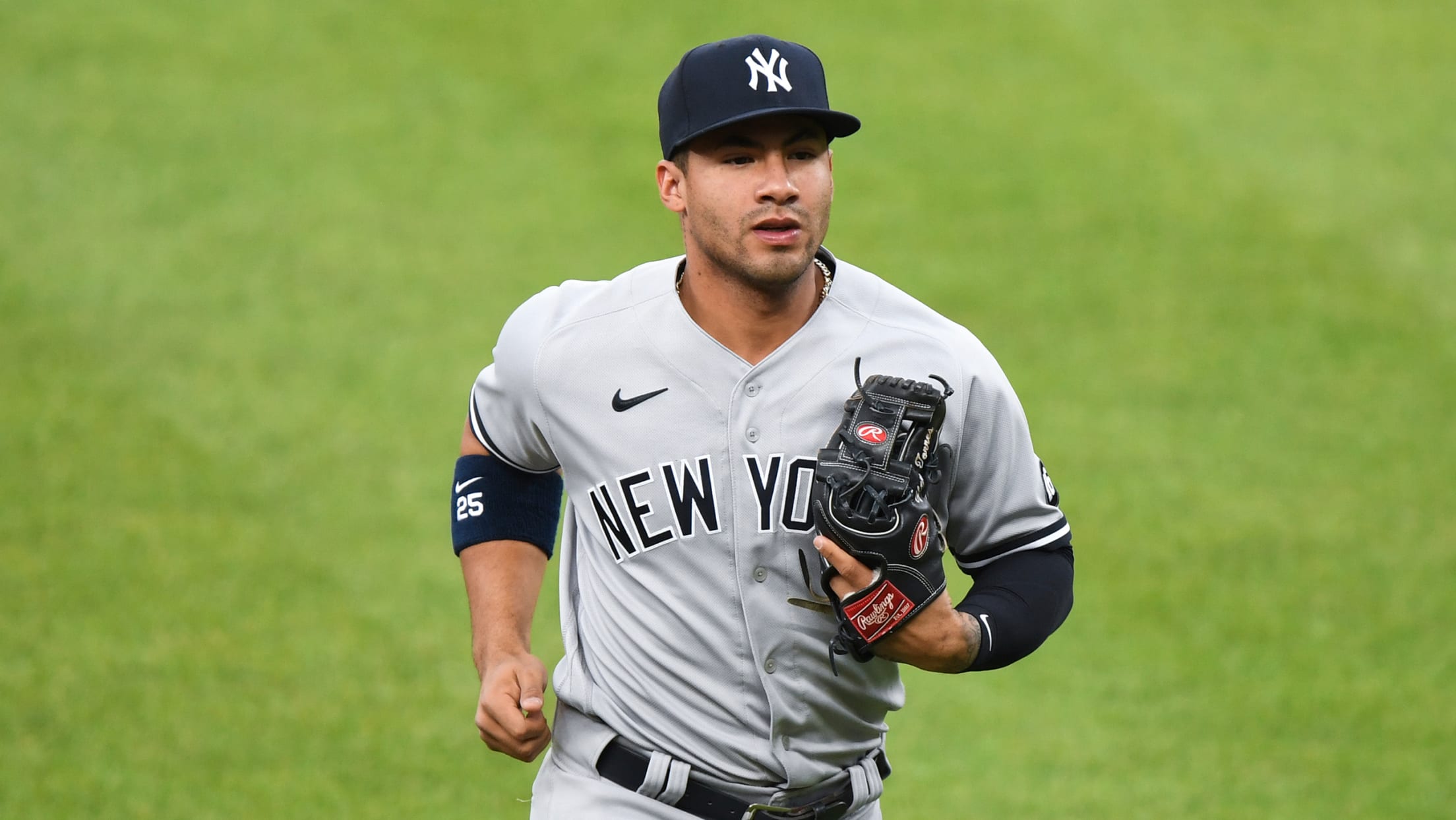 Yankees shortstop Gleyber Torres has tested positive for COVID-19, bringing the number of "breakthrough" cases in the team's traveling party to eight, the club announced Thursday. Torres, who previously had COVID-19 in December, was placed on the COVID-19 injured list. The Yankees have recalled infielder Miguel Andújar from Triple-A Scranton/Wilkes-Barre.
Margevicius to 60-day IL; Trammell optioned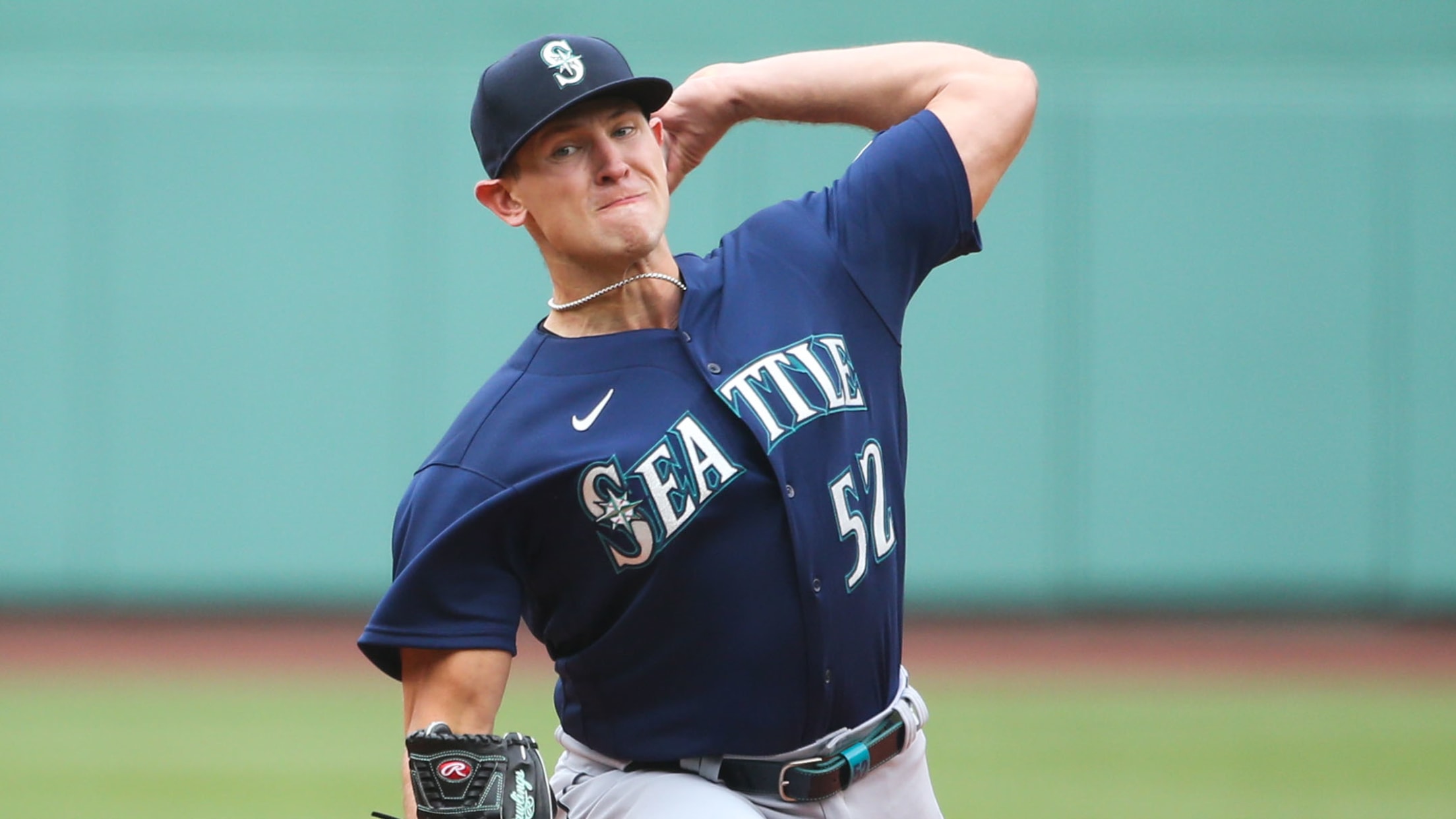 SEATTLE -- Nick Margevicius and Ljay Newsome's outlook to return in 2021 became far more bleak after each starting pitcher was placed on the 60-day injured list on Thursday, among a number of roster moves to make room for the debuts of outfielder Jarred Kelenic and pitcher Logan Gilbert. Margevicius'
Pujols clears waivers, becomes free agent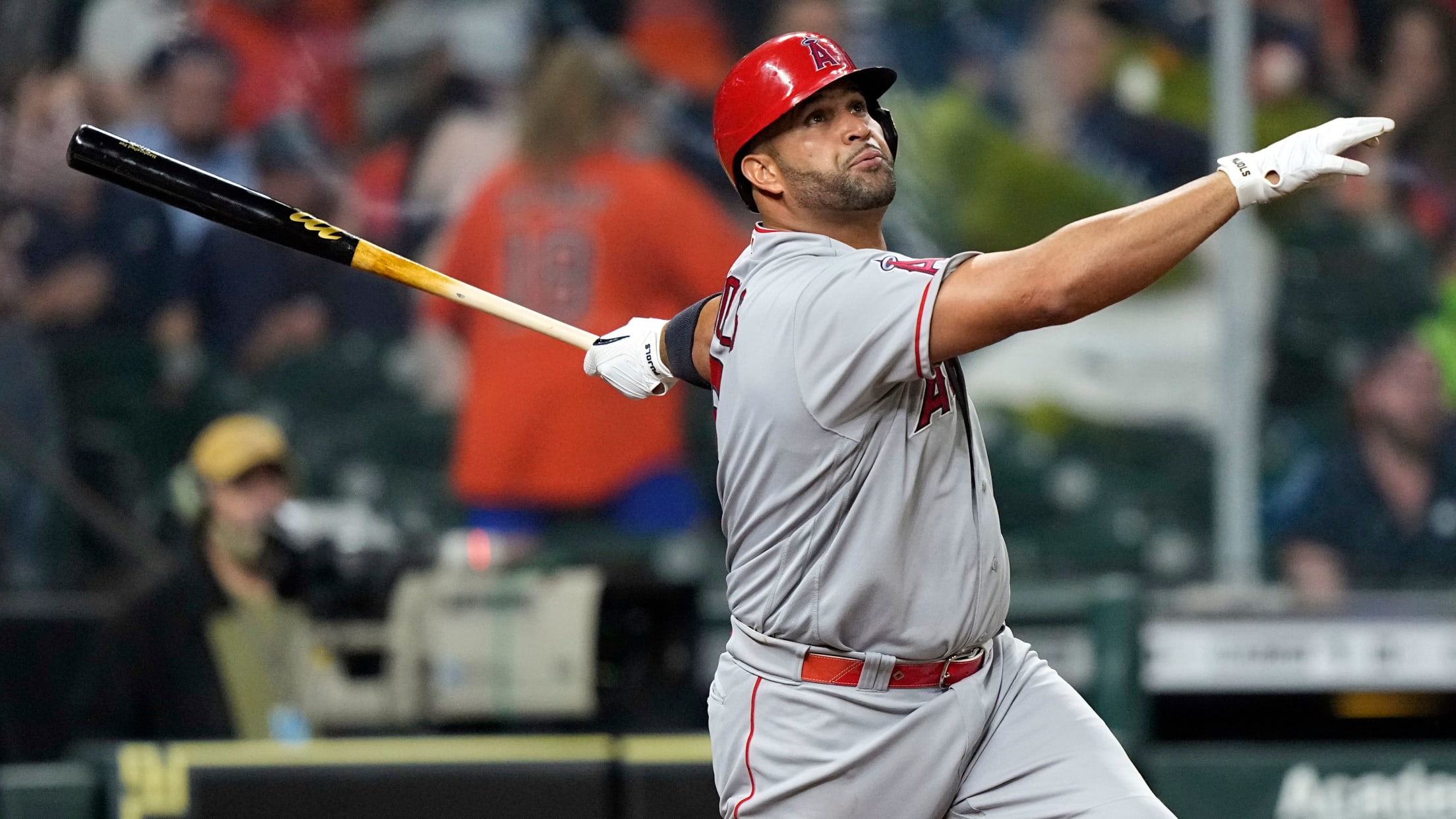 Albert Pujols has cleared waivers and is now a free agent. The Angels designated the 41-year-old slugger for assignment last Thursday, giving them seven days to either trade or place him on outright waivers. If Pujols had been claimed, his new team would have been on the hook for his
Poteet answers the call, wins MLB debut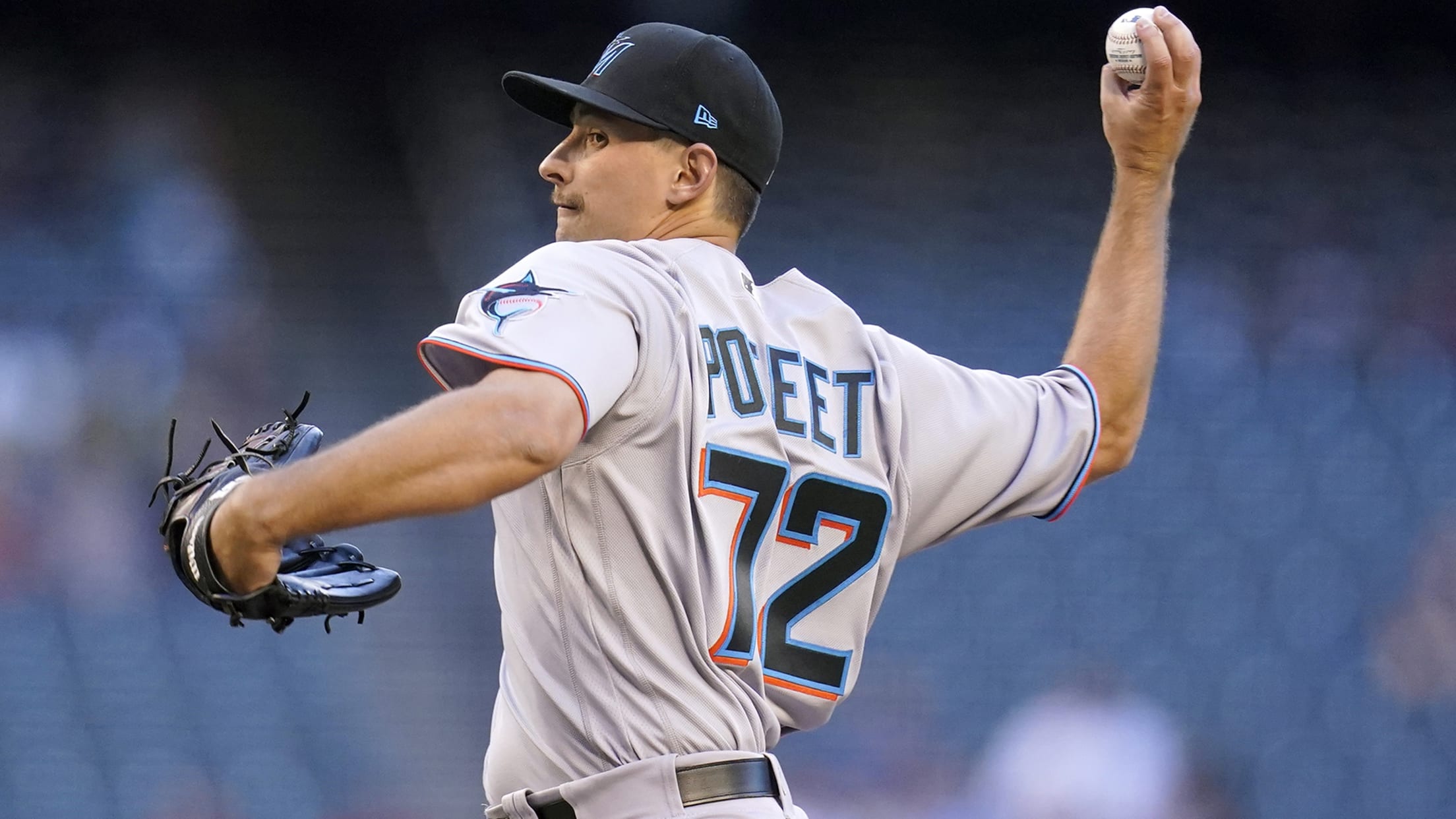 Mixing and matching the back end of their rotation all season, the Marlins finally got the start they had been looking for on Wednesday night. Right-hander Cody Poteet earned the win in his Major League debut, as the Marlins snapped a four-game skid by beating the D-backs, 3-2, at Chase
Kirilloff, Buxton updates; Sanó easing back
Twins place Smeltzer (left elbow inflammation) on IL, recall RHP Anderson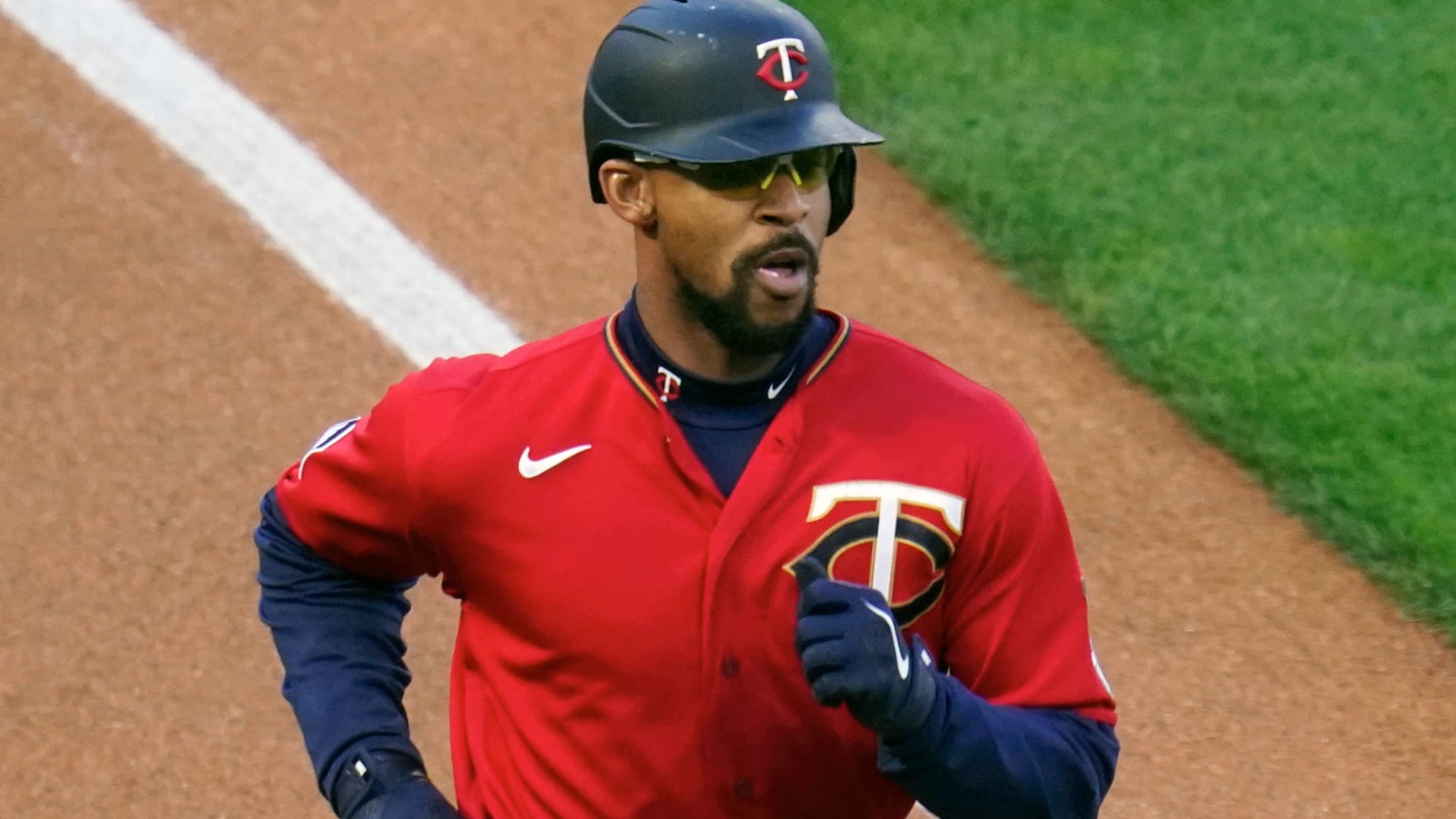 The Twins expect Alex Kirilloff and Byron Buxton to progress to swinging in the next few days as both outfielders continue their gradual recoveries from injuries that have impacted the club's outfield depth. Kirilloff, who is dealing with a sprained right wrist, has continued with his hand strengthening exercises and
Tigers place Greiner on IL, waive Pérez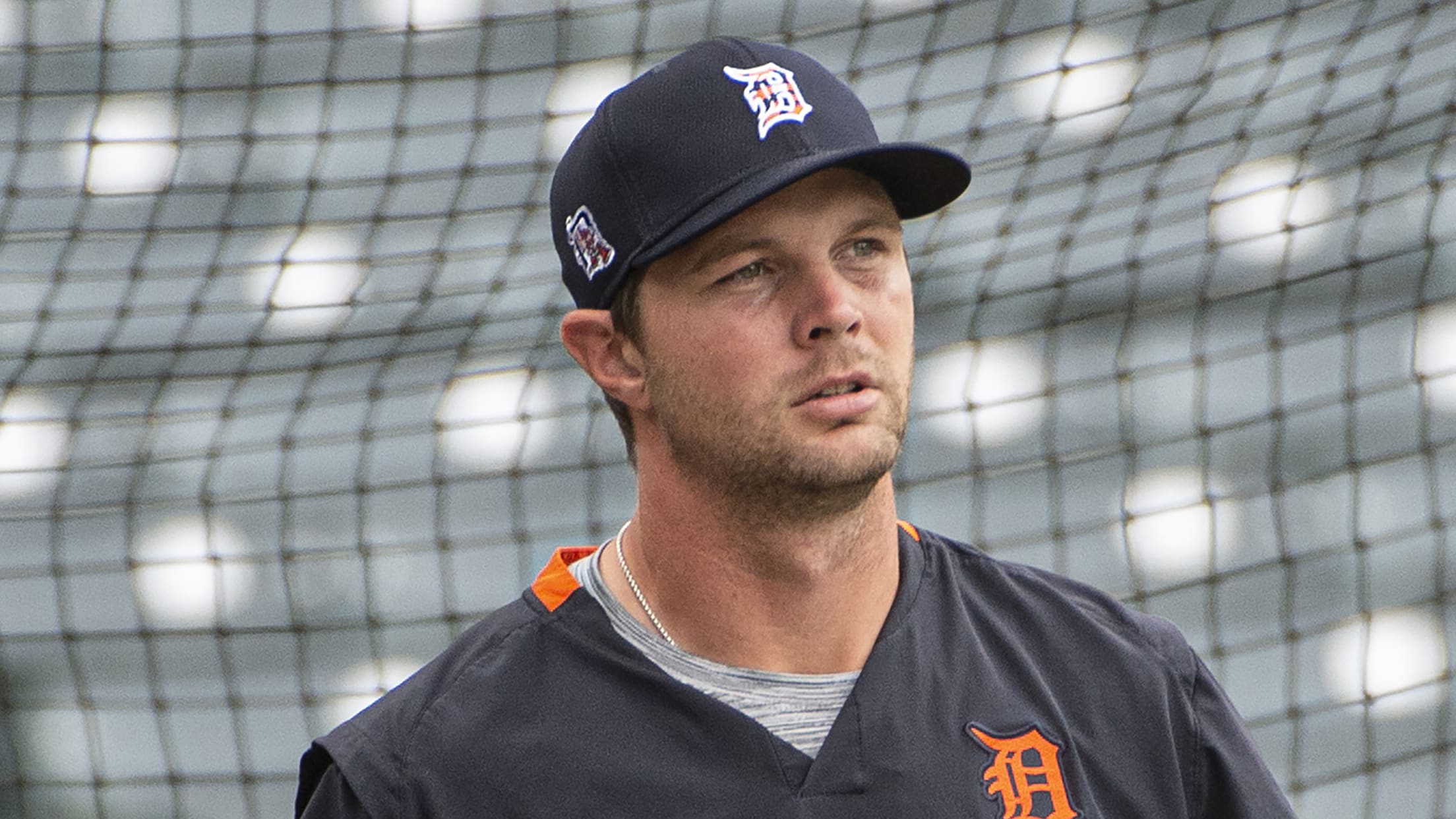 DETROIT -- While one Tigers prospect from the Justin Verlander trade is about to get his chance at a regular role, another is about to get released. Jake Rogers will get a stint as the Tigers' regular catcher, though not for the reasons he or the team would've wanted. The
Mets call up No. 7 prospect; Almora to IL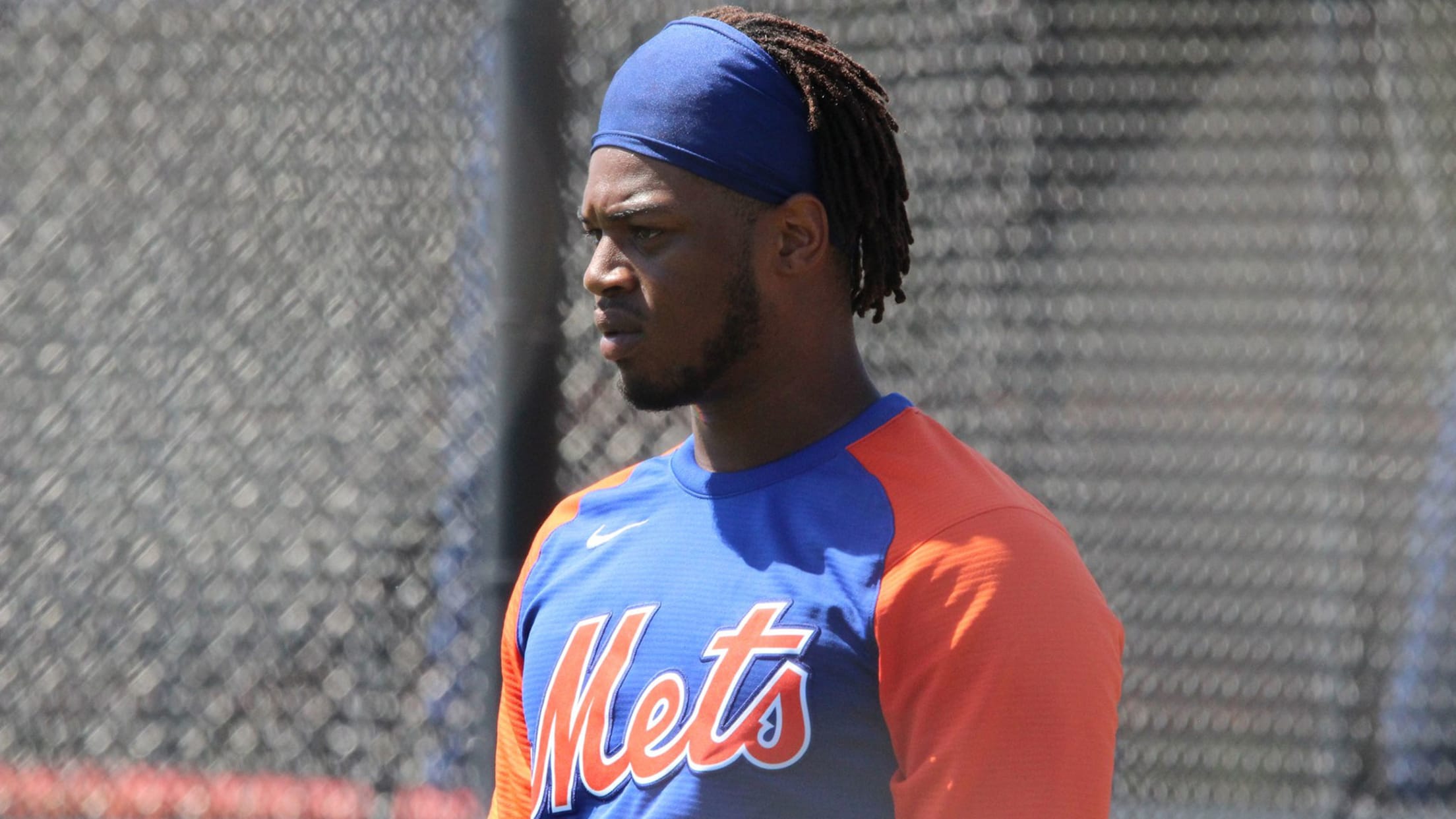 NEW YORK -- With an injury to outfielder Albert Almora Jr. further testing the Mets' position-player depth, the team on Wednesday made a somewhat unconventional move to call up seventh-ranked prospect Khalil Lee from Triple-A Syracuse. Lee was a direct replacement for Almora, who landed on the injured list due
Myers, Hosmer on IL amid COVID-19 issues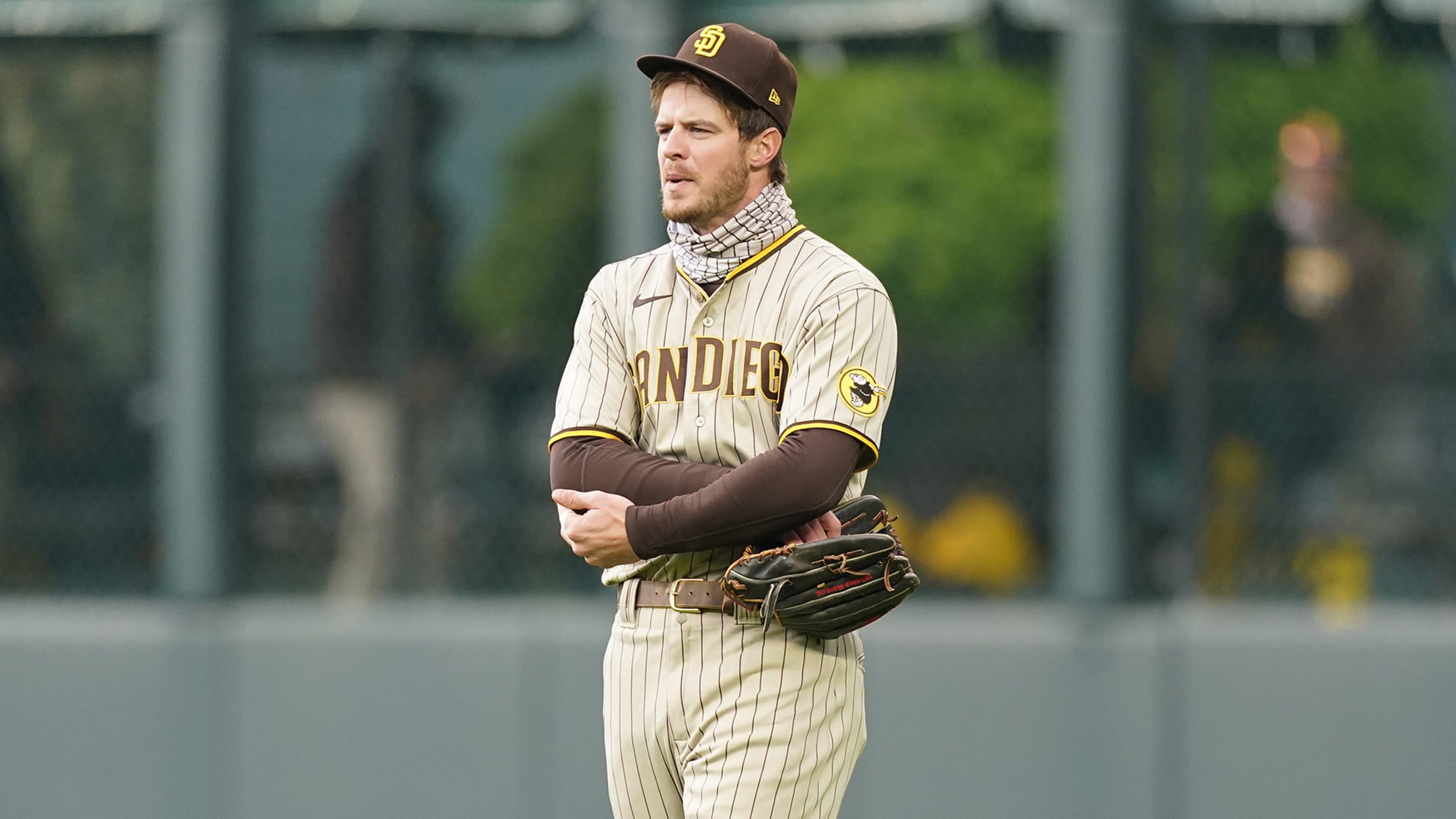 The Padres continued to adjust their roster on Wednesday in the wake of losing five position players to COVID-19 issues. Right fielder Wil Myers and first baseman Eric Hosmer were put on the injured list on Wednesday. They joined shortstop Fernando Tatis Jr. and utility players Jurickson Profar and Jorge
If Rockies deal Story, these clubs are best fits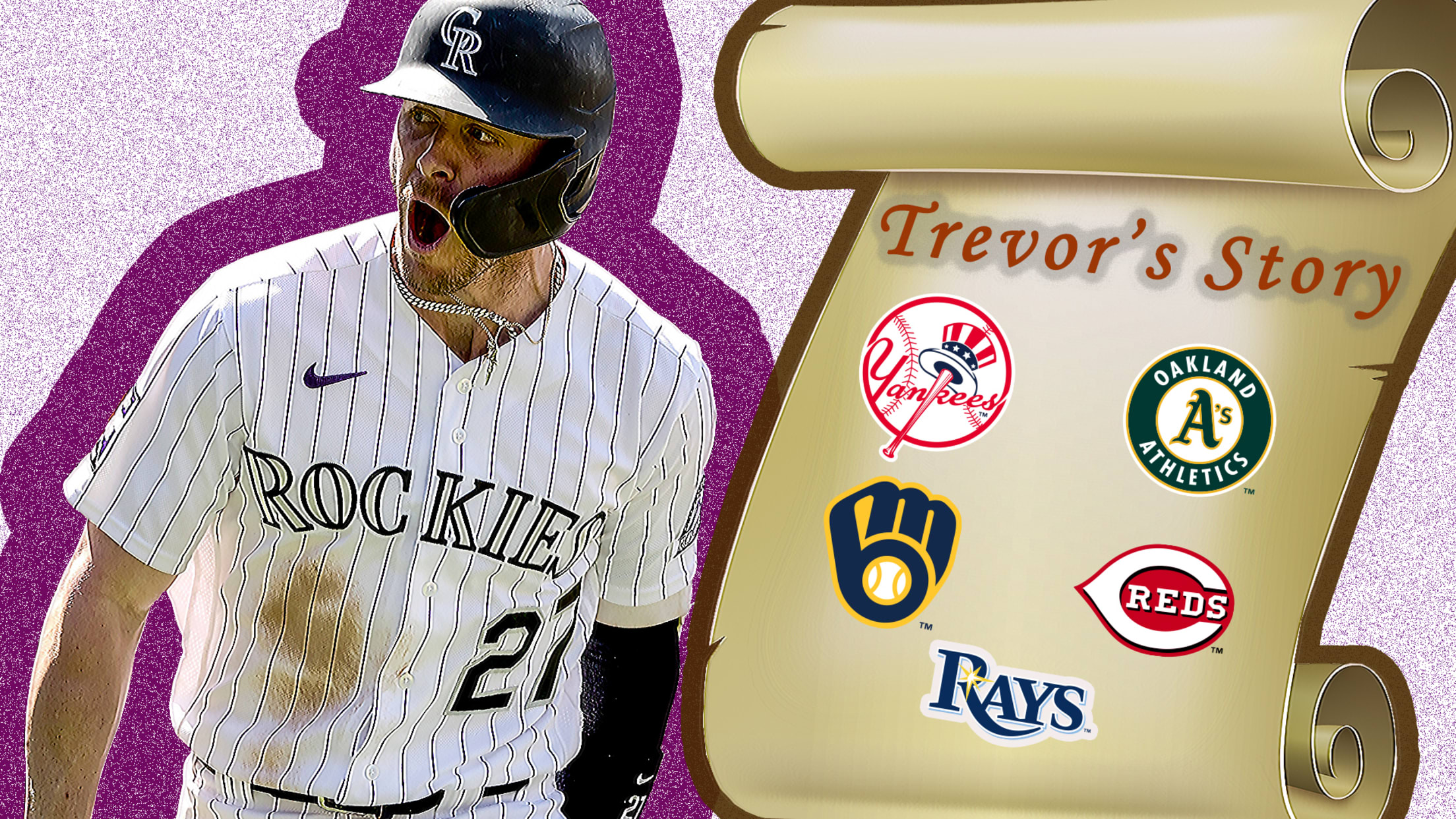 With so much of the league bunched together in the standings -- only six of the 30 clubs were more than four games out of first place entering play on Tuesday -- there's a lot that will happen between now and the end of July before we get a true
Notes: Arraez 'like new' off IL; Kirilloff, Buxton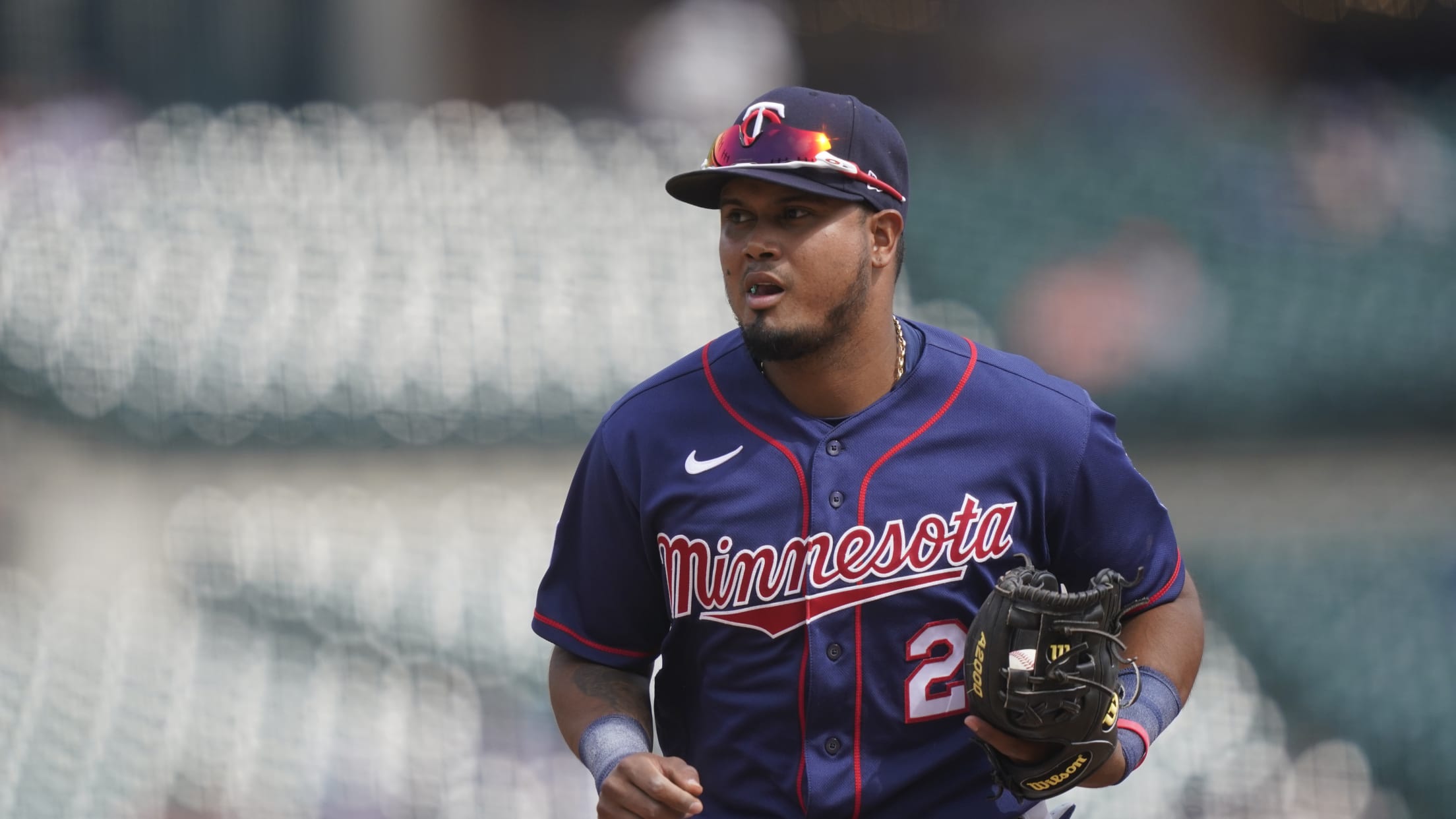 The Twins activated Luis Arraez from the seven-day injured list before Tuesday's series opener against the White Sox following his recovery from a concussion sustained during an awkward slide into home plate last Monday. He hit leadoff and started in left field at Chicago, contributing right away with a second-inning
Notes: Marisnick to IL; Cubs recall Wieck
Chicago going with shorter bench against Cleveland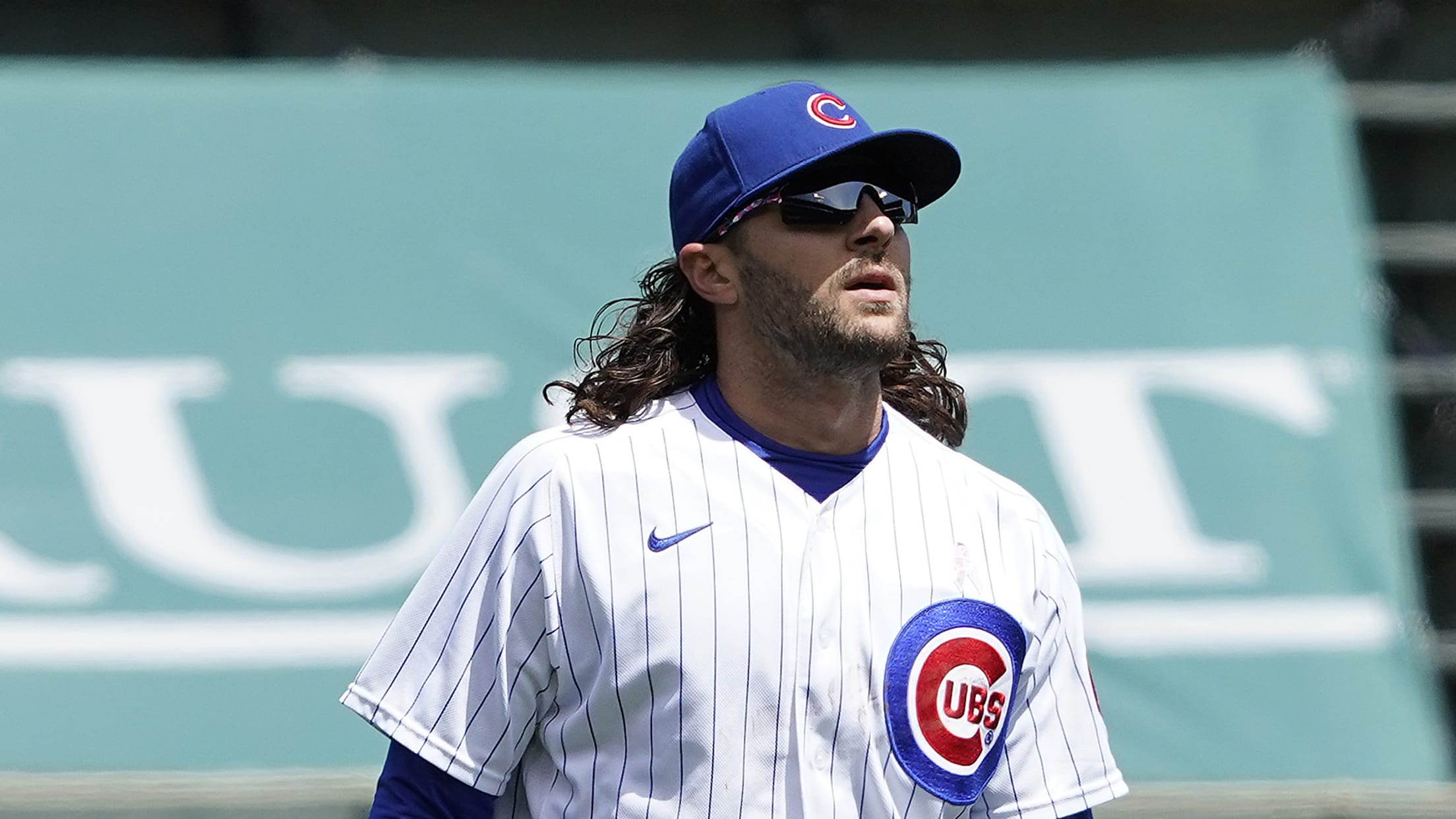 Already without outfielder Ian Happ, the Cubs will now be forced to navigate around the absence of center fielder Jake Marisnick until at least later this month. Prior to Tuesday's game in Cleveland, the Cubs announced that Marisnick was placed on the 10-day injured list (retroactive to Monday) due to
Zimmermann retires with hometown Brewers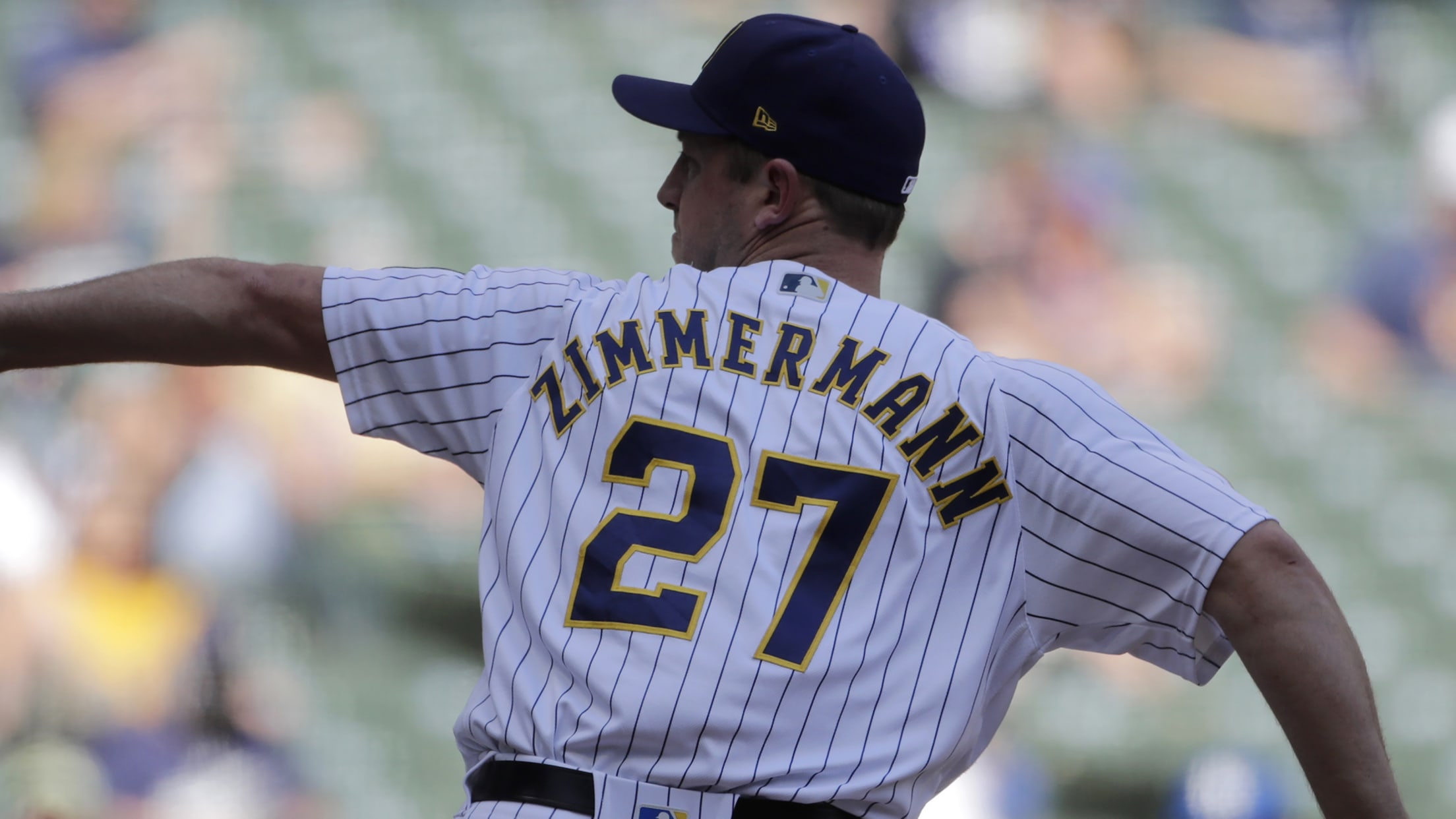 MILWAUKEE -- This time, he's sure. Jordan Zimmermann is retiring from Major League Baseball. Zimmermann, the pride of Auburndale, Wis., and the University of Wisconsin-Stevens Point, who made a pair of All-Star teams with the Nationals, twice garnered National League Cy Young Award votes and once led the NL in