Big names play golf to benefit Compton Youth Academy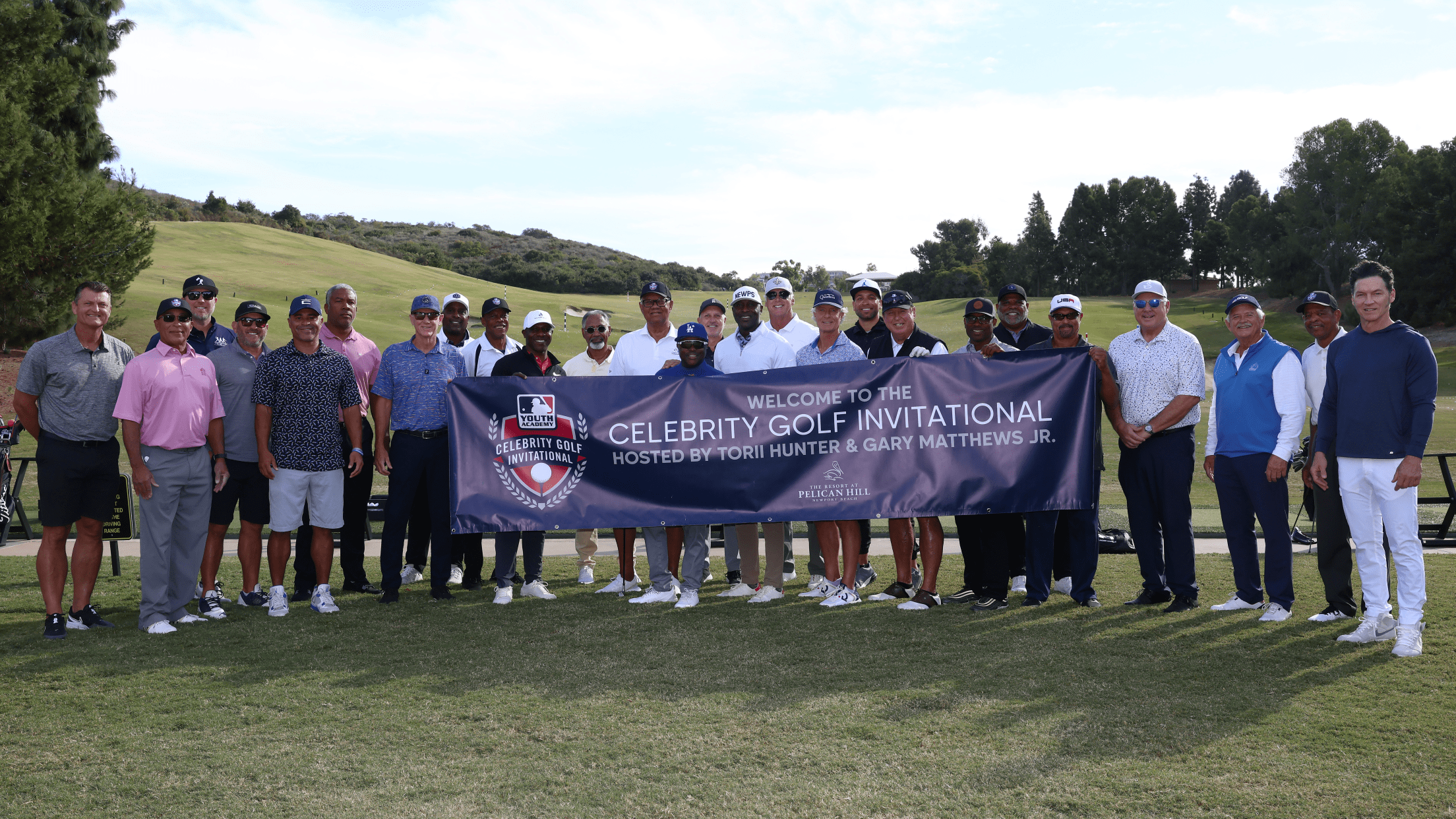 NEWPORT COAST, Calif. -- On a picturesque day in sunny Southern California, several current and former MLB players teed it up at Pelican Hill Golf Club for the annual Celebrity Golf Invitational to benefit the MLB Youth Academy in Compton. Former Major League outfielders Gary Matthews Jr. and Torii Hunter,
Breakthrough Series focuses on future of women in baseball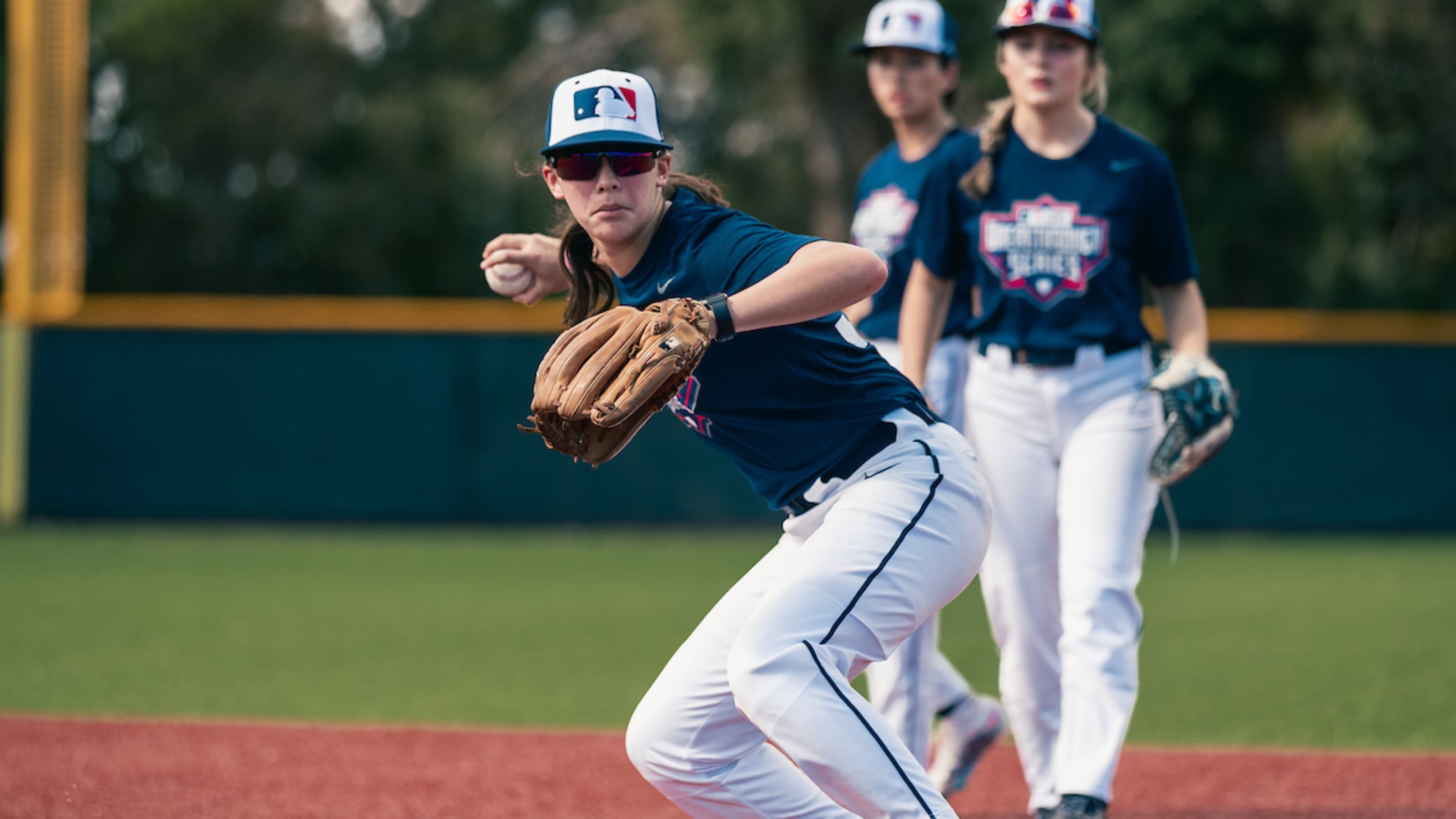 VERO BEACH, Fla. -- Coming off its second-ever World Series appearance, the D-backs organization is still making contributions on the diamond almost two weeks after Major League Baseball's season concluded. Hillsboro Hops manager Ronnie Gajownik -- a history-making skipper with the D-backs' affiliate in the High-A Northwest League -- is
MLB celebrates youth baseball, softball at World Series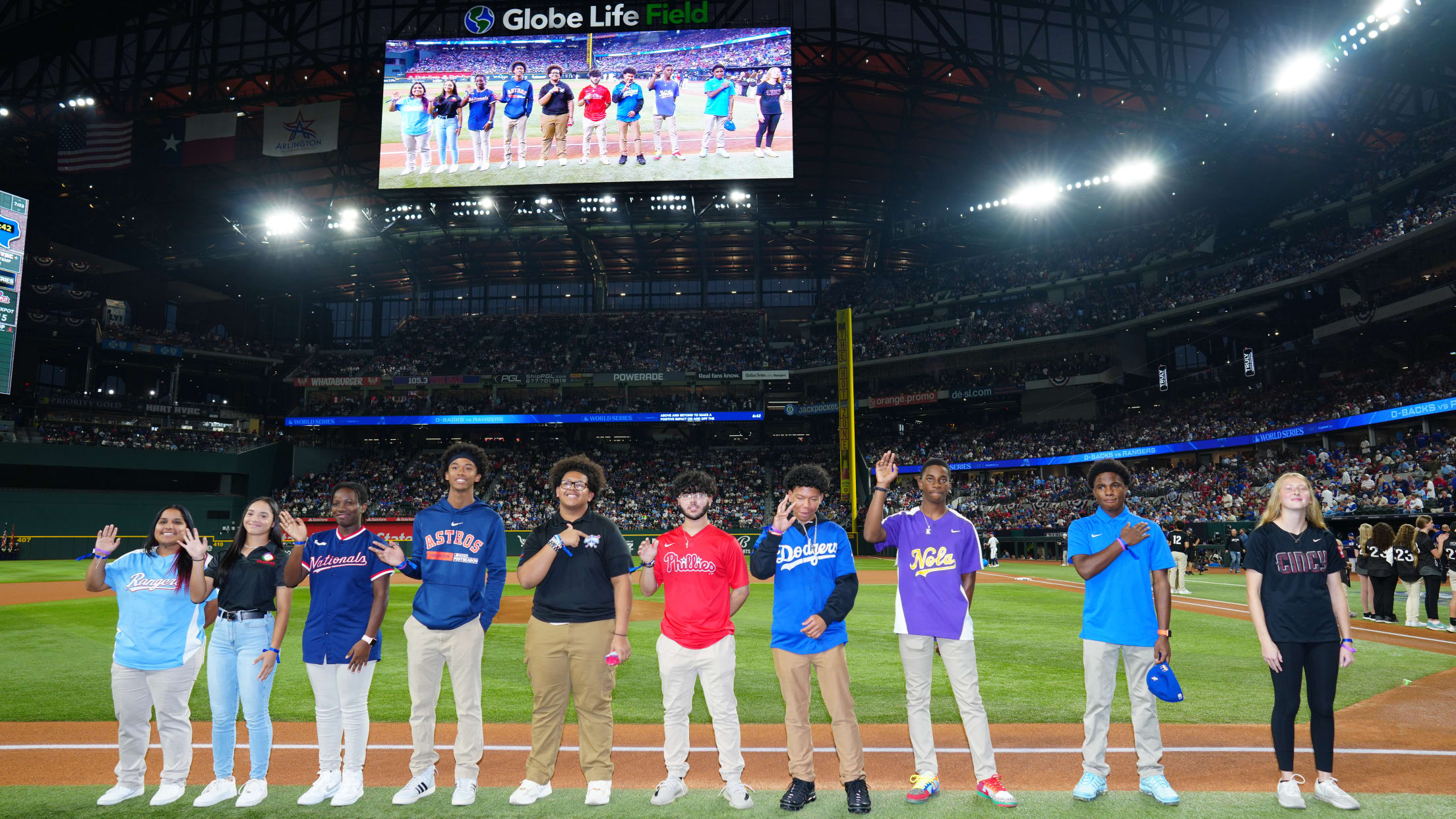 ARLINGTON -- Miranda Castaneda grew up a dedicated fan of Corey Seager, and as one of dozens of youth across the country who have participated in Major League Baseball-led programs and were invited to Globe Life Field, she saw her favorite player at Game 2 of the World Series on
International players chase big league dreams at MLB College Showcase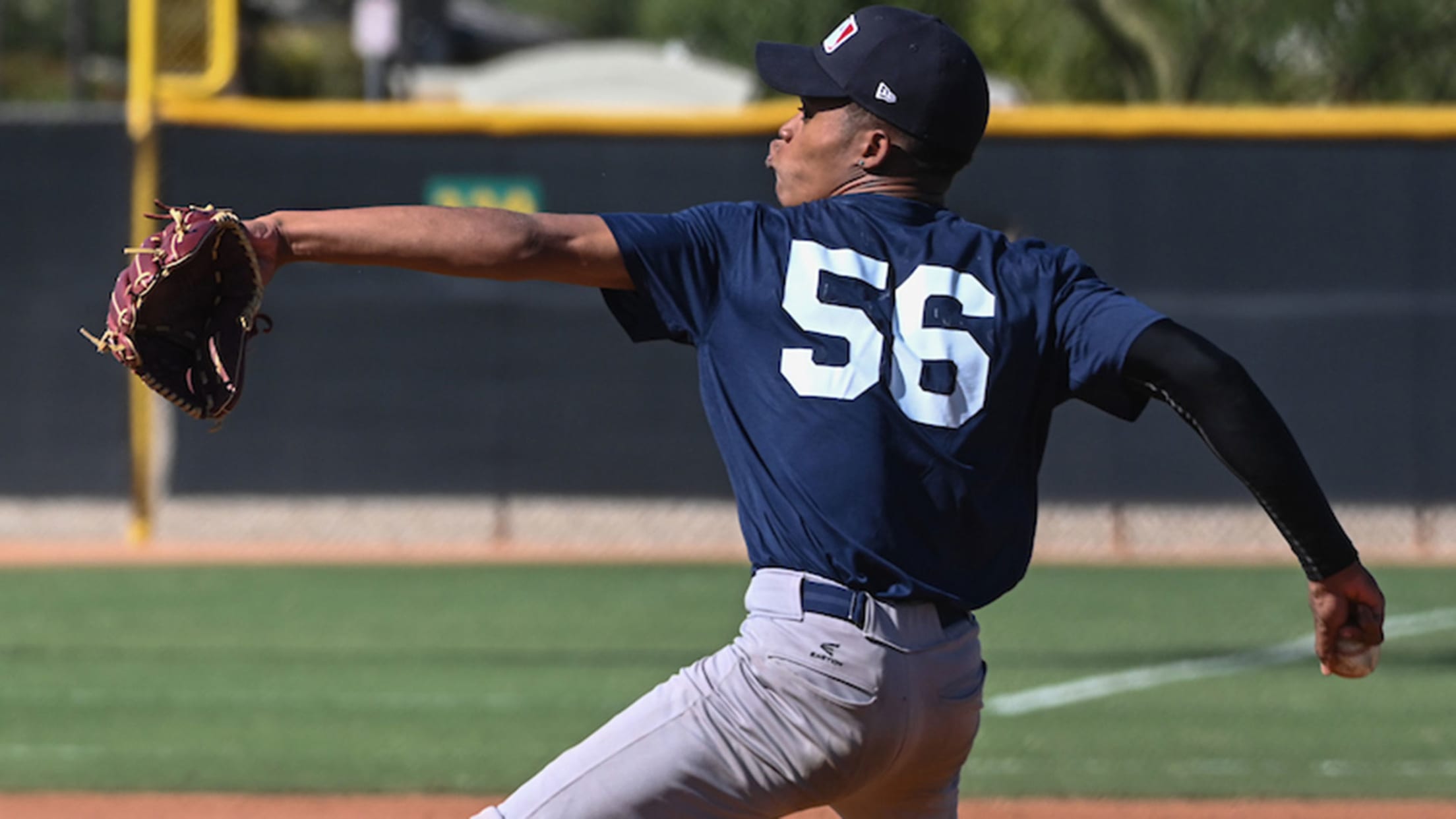 The 2023 MLB World Select team arrived at Surprise Stadium, the Spring Training home of the Royals and Rangers, last Tuesday for the first day of the MLB College Showcase. Before enhancing their baseball skills at the scheduled practice day, the 31 international high school players marveled at the amenities
Royals employees advise youngsters on finding work in baseball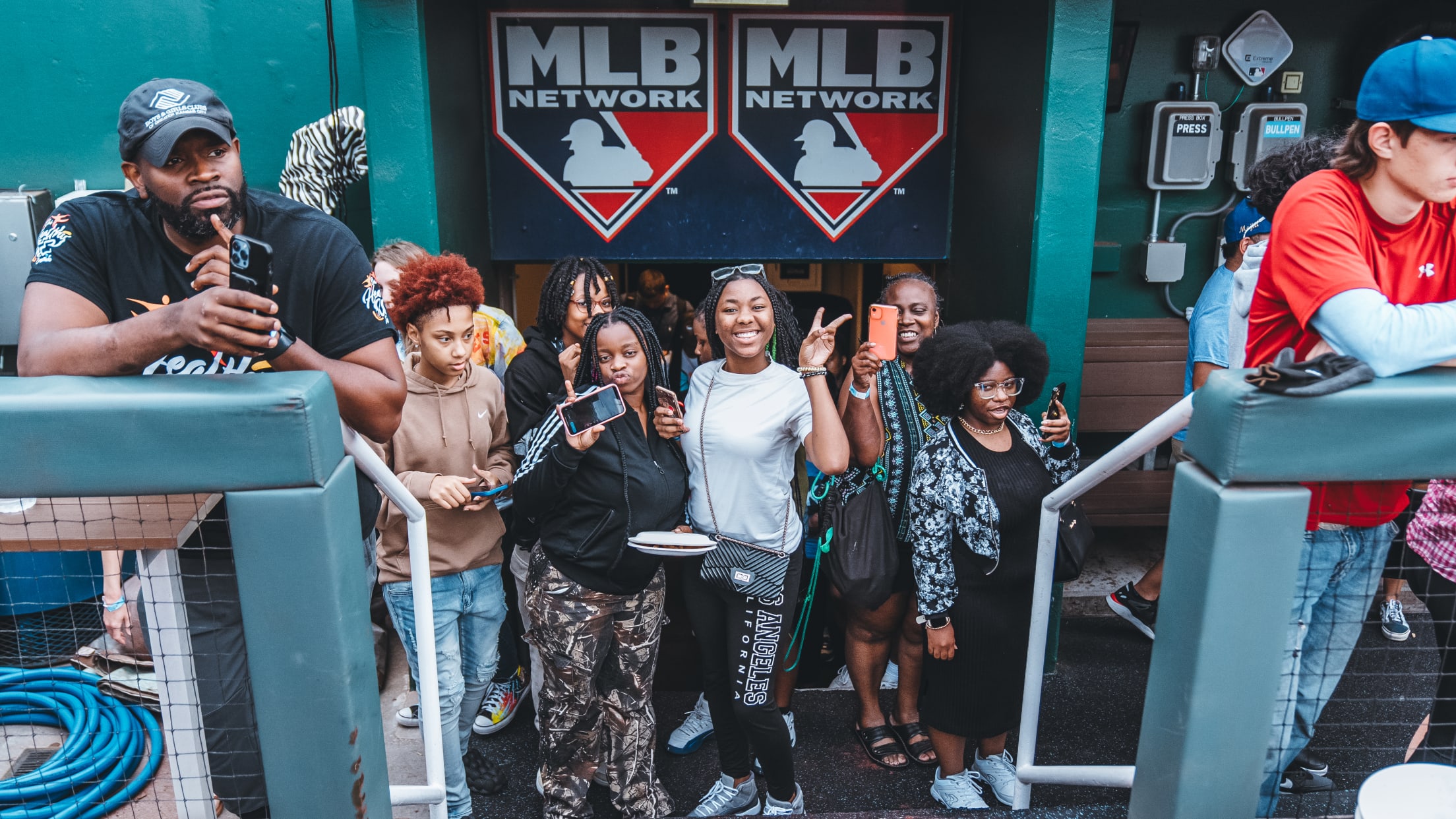 KANSAS CITY -- Jonathan Rosa, the Royals' manager of charities and community impact, knew he would have to make a strong impression when he was applying to jobs in the competitive professional sports world. Rosa's story provided one of the best examples of perseverance for around 100 teens in attendance
MLB awards 12 Nike RBI athletes with college scholarships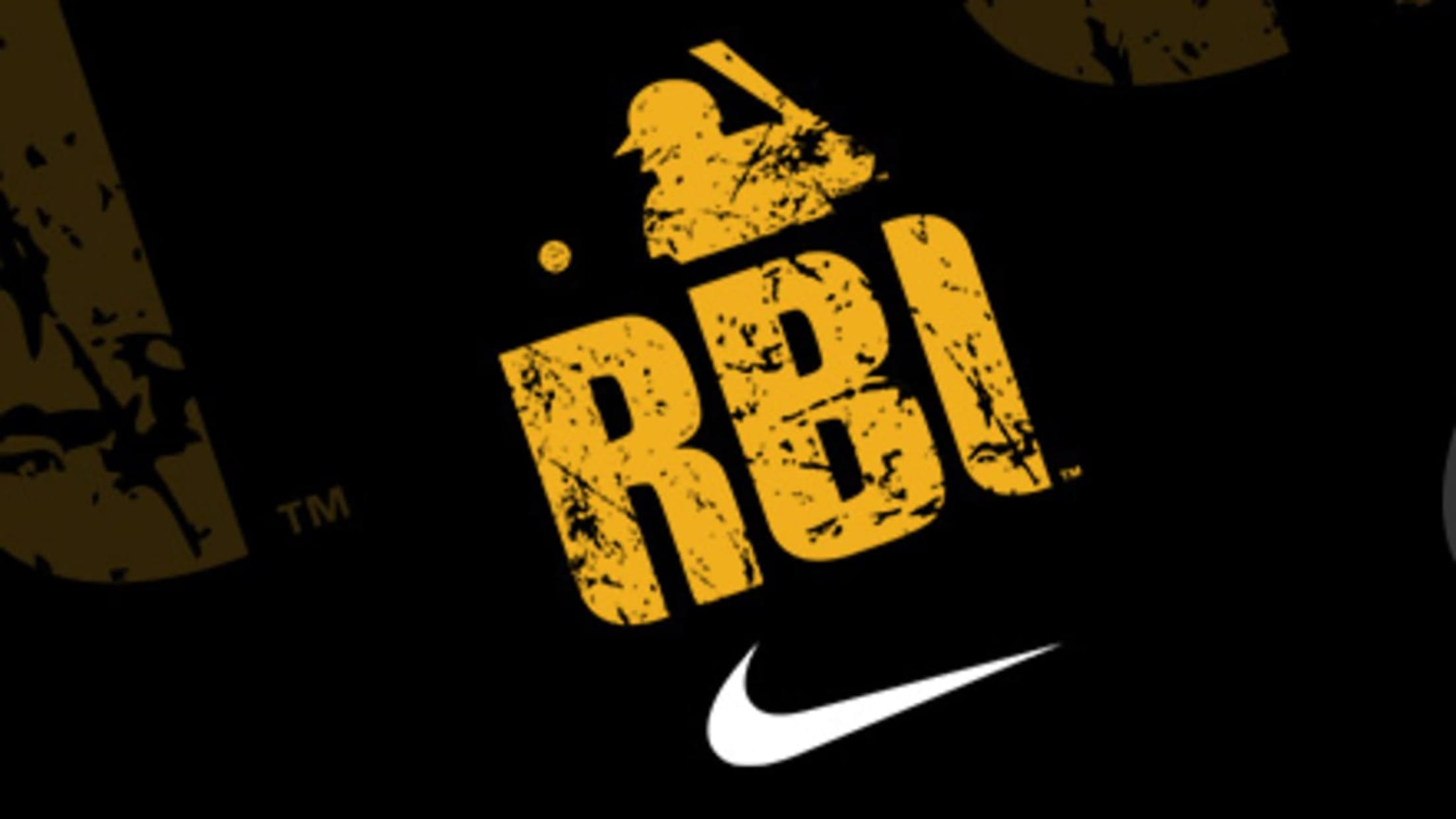 Major League Baseball has awarded partial college scholarships to 12 incoming college freshmen who are alumni of the Nike Reviving Baseball in Inner Cities (Nike RBI) program -- the baseball and softball initiative operated and funded by MLB to serve youth from underserved communities -- which will total $240,000 to
Clemente's spirit alive in Puerto Rico's youth baseball programs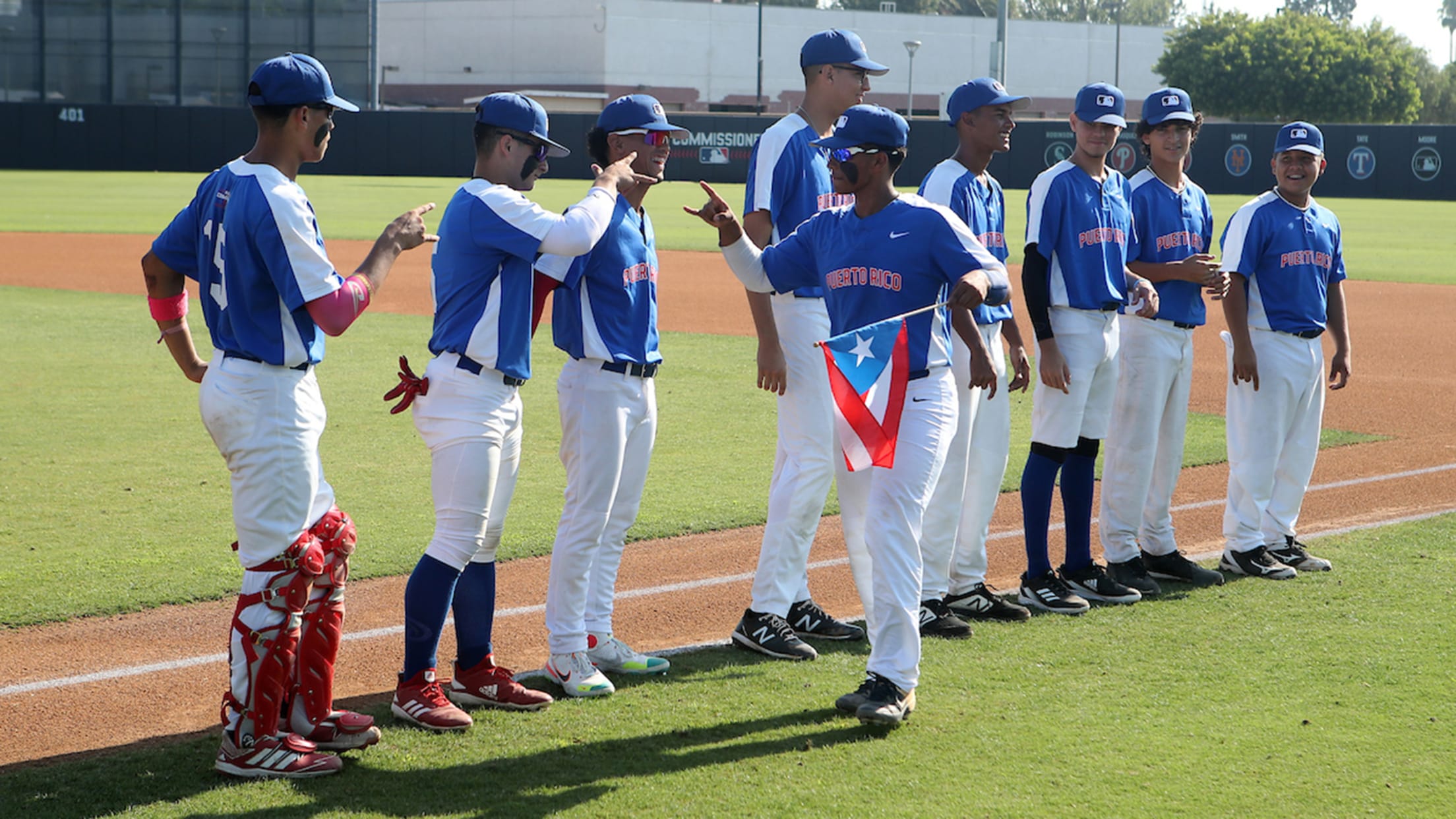 Few people gave more to the game of baseball and Puerto Rico than Roberto Clemente. In 18 seasons with the Pittsburgh Pirates, the Hall of Famer had 3,000 hits, won four batting titles, 12 Gold Gloves and an MVP (1966). He also won two World Series (1960 and '71) with
California wins Little League World Series on walk-off HR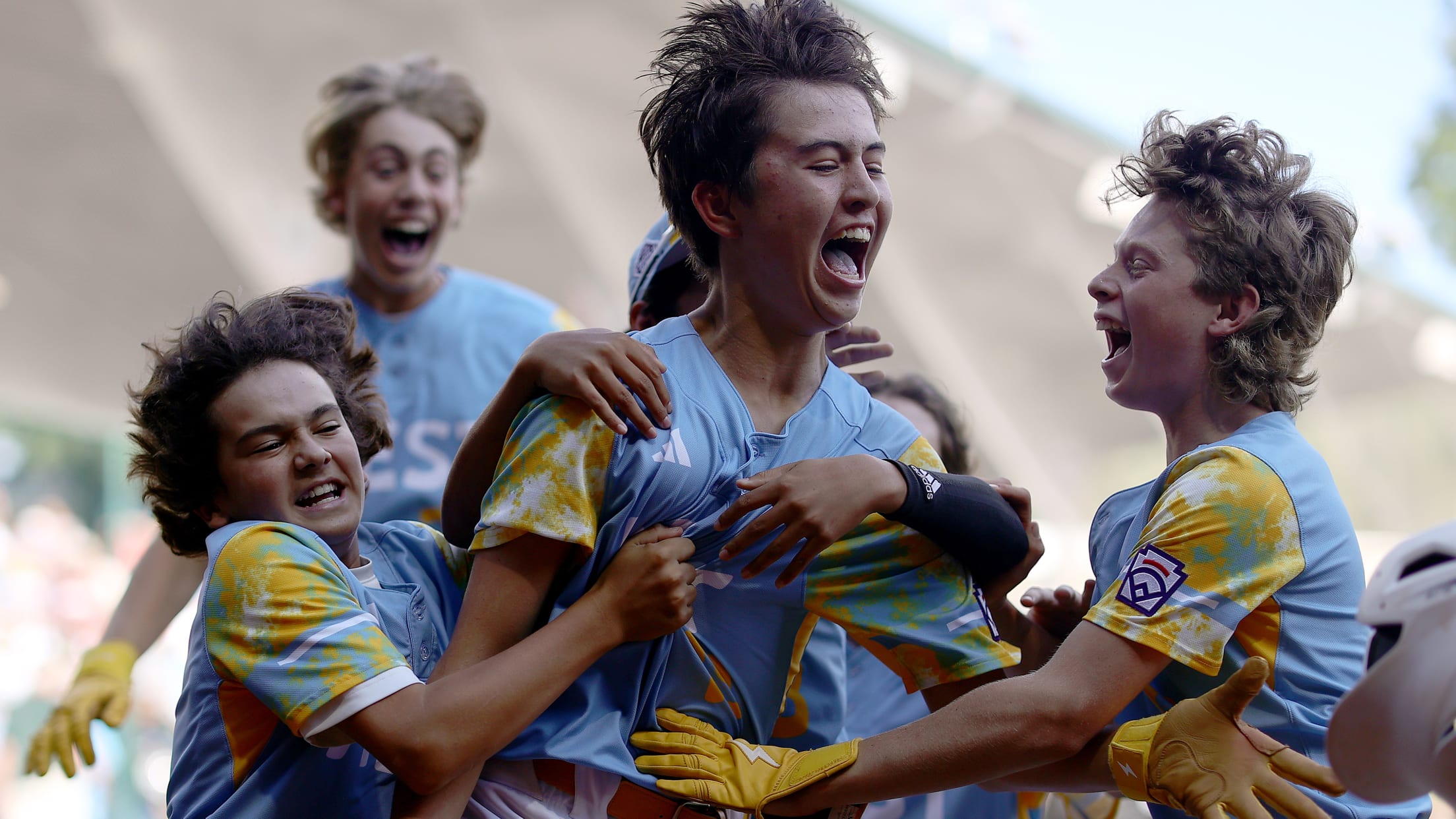 Louis Lappe hit more home runs than any player at the 2023 Little League Baseball World Series. His fifth and final dinger came on the final swing of the tournament Sunday and put California on top of the Little League world once again. The 6-foot-1 third baseman crushed a walk-off
Scouts eye young talent in first-of-its-kind showcase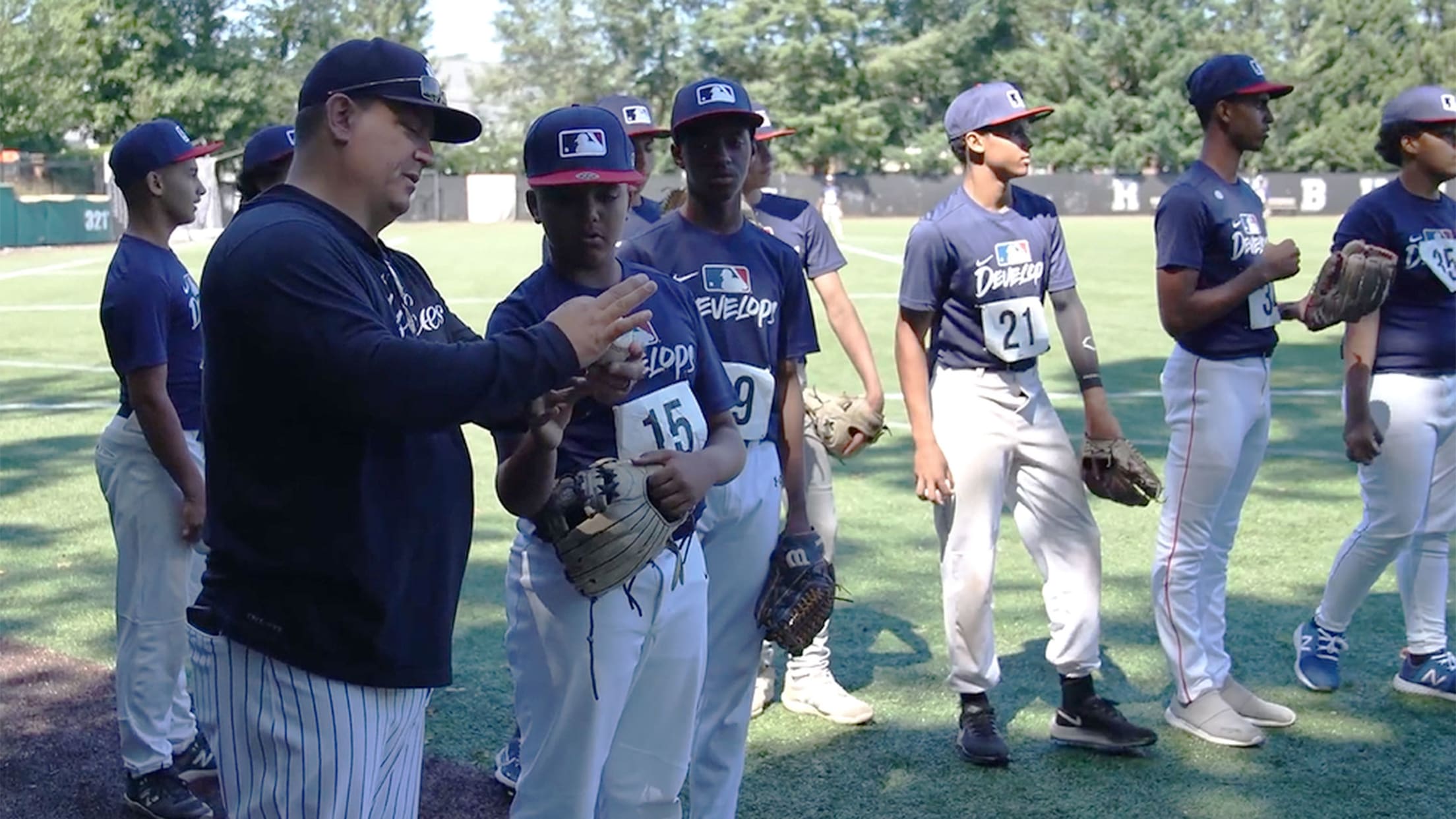 For high school athletes, the path to the MLB Draft runs through showcases. These events, populated with scouts, talent evaluators and college coaches, bring together the top high school talent in the country to show off their skills. While they are a proven way for players to develop and gain
J-Ram proud of youth field that bears his name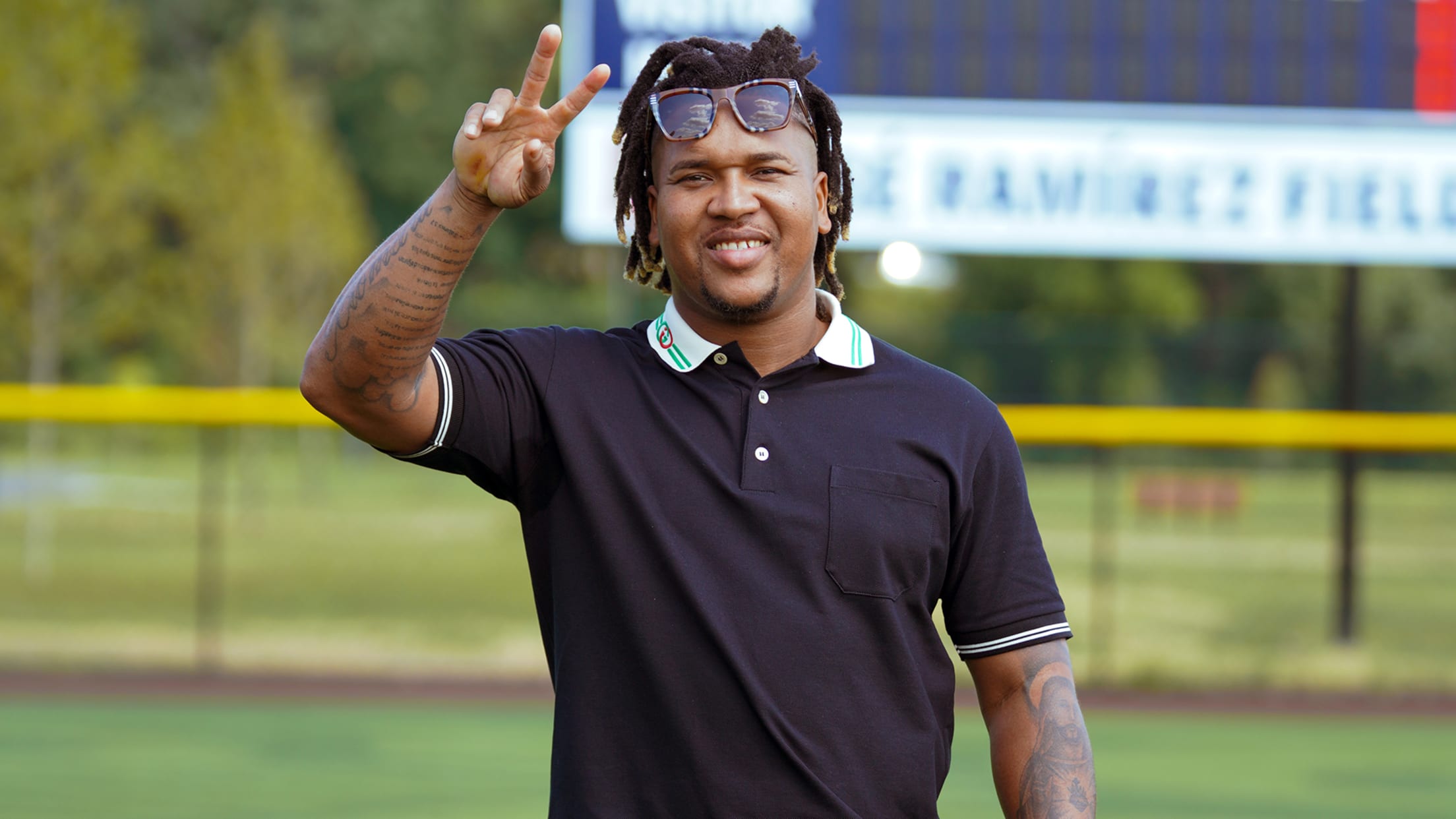 CLEVELAND -- A piece of paper sat on the seat at José Ramírez's locker last week. He walked into the clubhouse and glanced down at the colorful printout. For a second, his eyes squinted, curious what was in front of him. Quickly, he burst out into an enormous grin and
Little League Classic a childhood dream come true for Lorenzen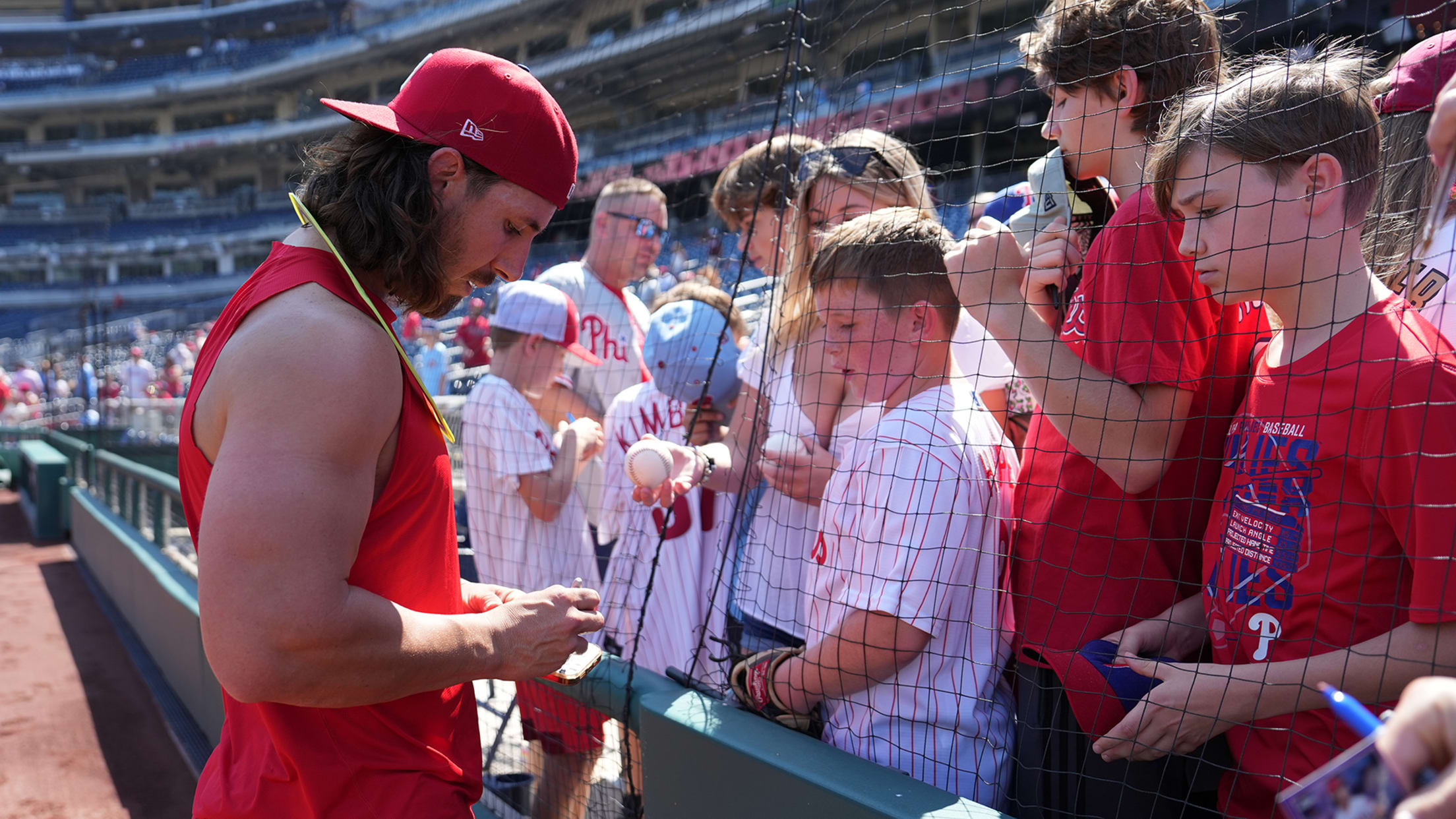 WASHINGTON -- Michael Lorenzen only has good memories of Little League from growing up in Southern California, and not only from his playing days. As the youngest of four baseball-playing brothers whose ages spanned 10 years, Lorenzen was at East Anaheim Little League a lot. Decades later, the 31-year-old Phillies
Reds RBI baseball, softball reach new heights in 2023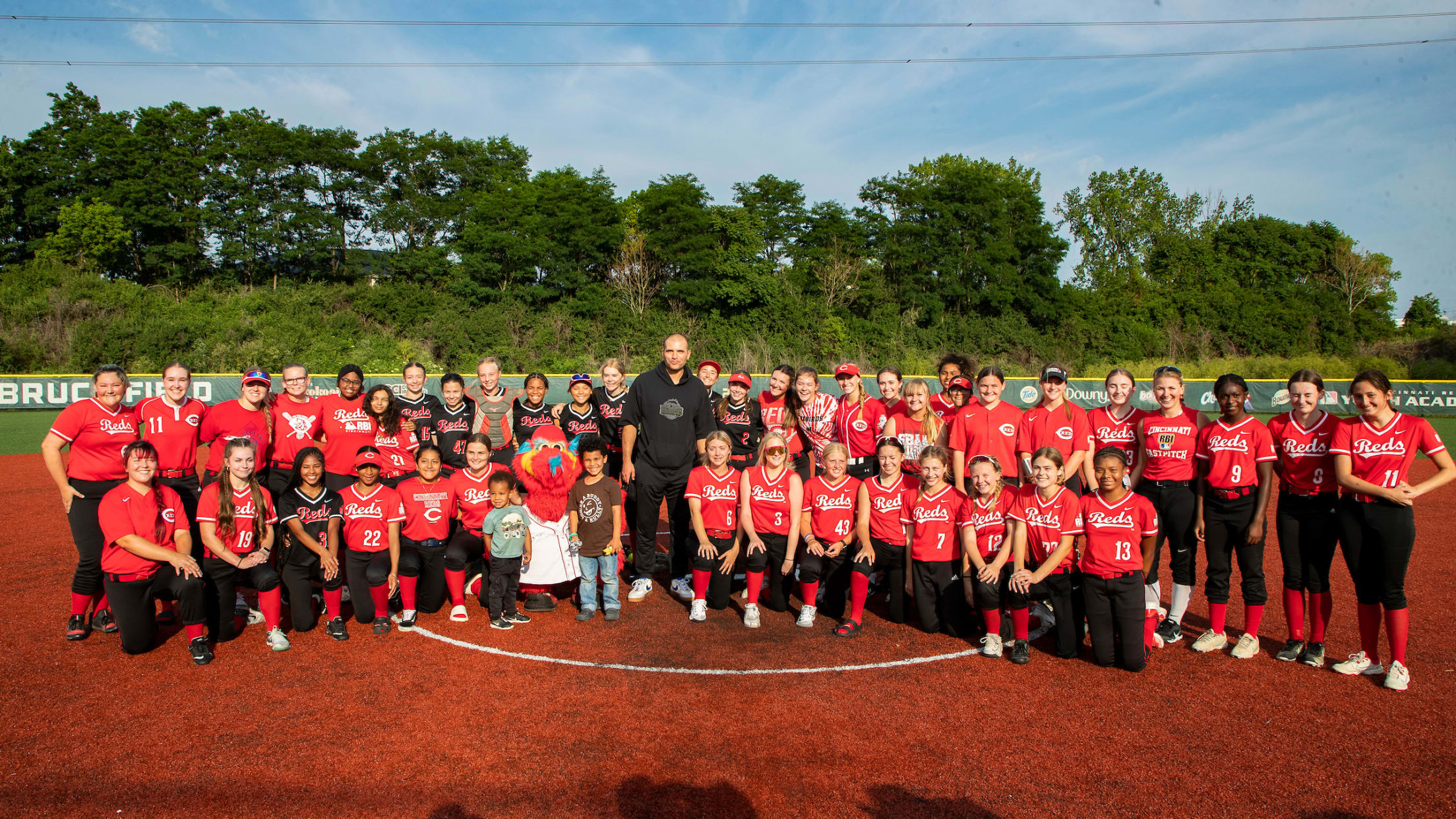 For the second time in just three years, the Reds RBI program sent two teams to the Nike RBI World Series. The Reds Nike RBI senior baseball team and Reds Nike RBI softball team both punched their tickets by winning their Central Regional Tournament in Chicago, sweeping the competition, 5-0.
Dominic Smith can't wait to meet Little Leaguers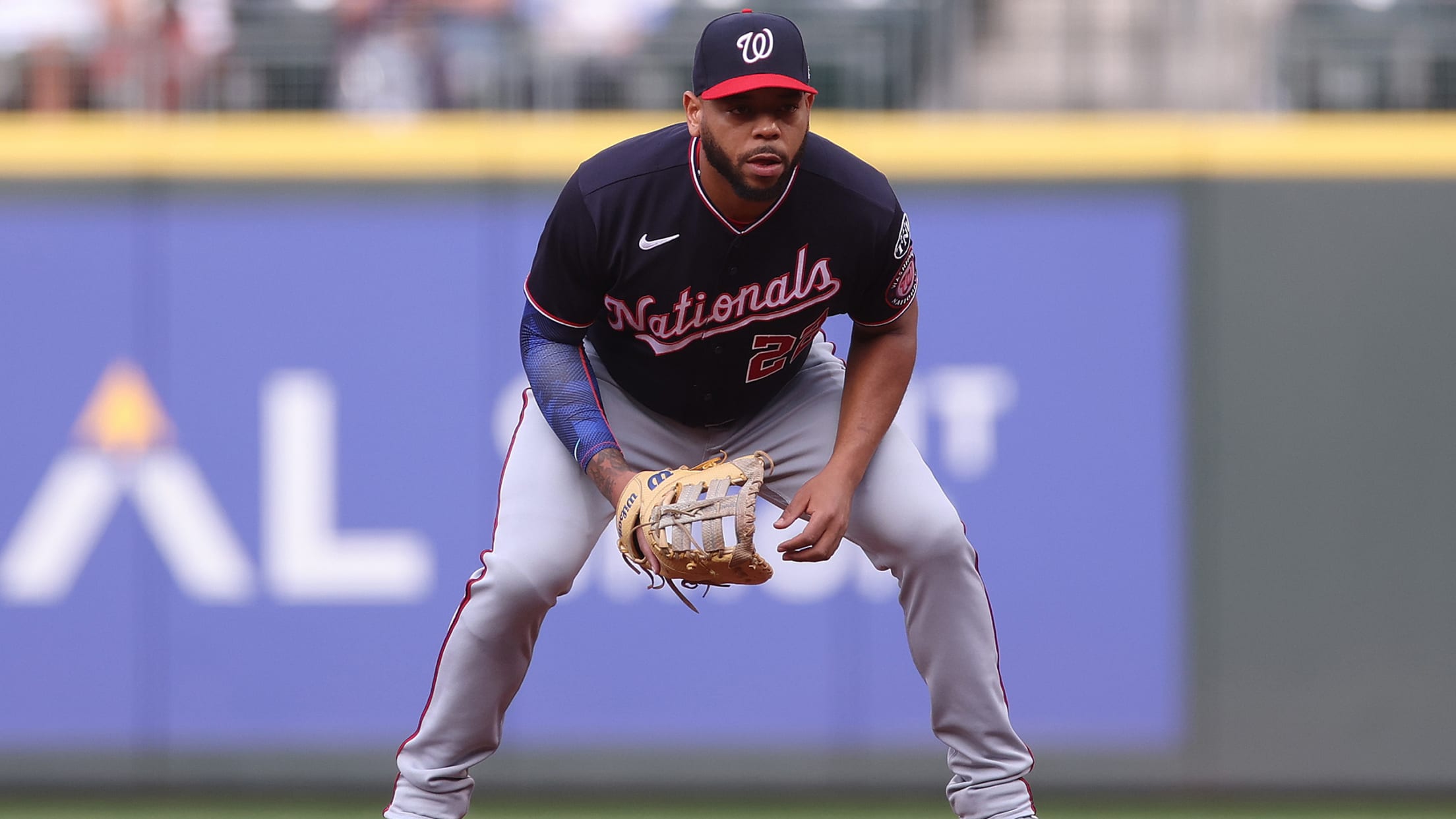 WASHINGTON – At 28 years old, Dominic Smith's Little League days are not far from his memory. The Nationals first baseman considers those years instrumental in his journey to the Major Leagues, and he is looking forward to sharing those experiences as the Nats' ambassador at the 2023 Little League
Jennie Finch Empowerment Award goes to pitcher Kristin White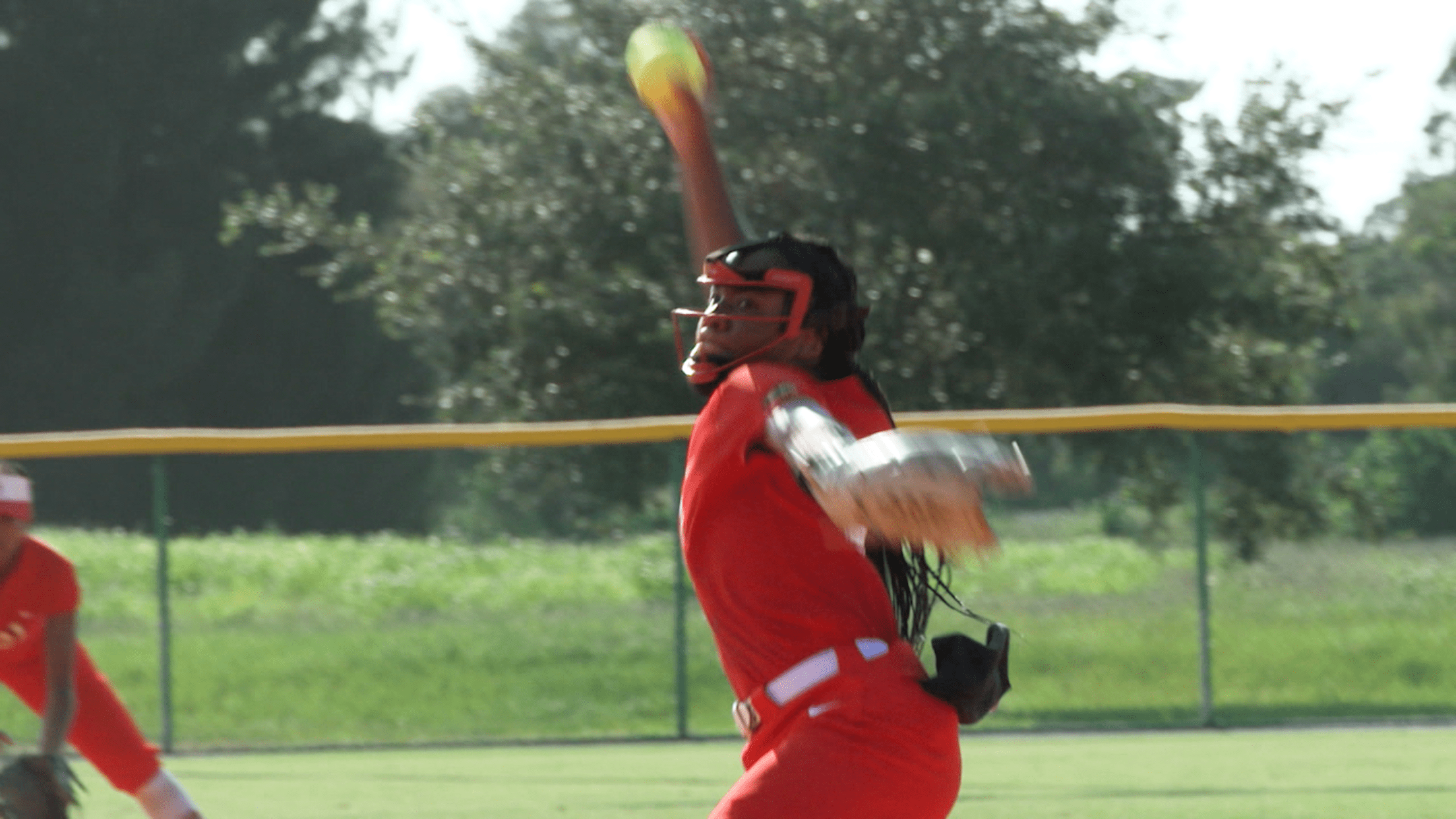 Kristin White became the most recent recipient of the 2023 Jennie Finch Empowerment Award, presented by Arm & Hammer, after competing for the DC Elite Nike RBI team at the Nike Softball RBI World Series in Vero Beach, Fla. White was cheered on by her teammates and other RBI participants
Shades of '22 Phillies in Pennsylvania's LLWS team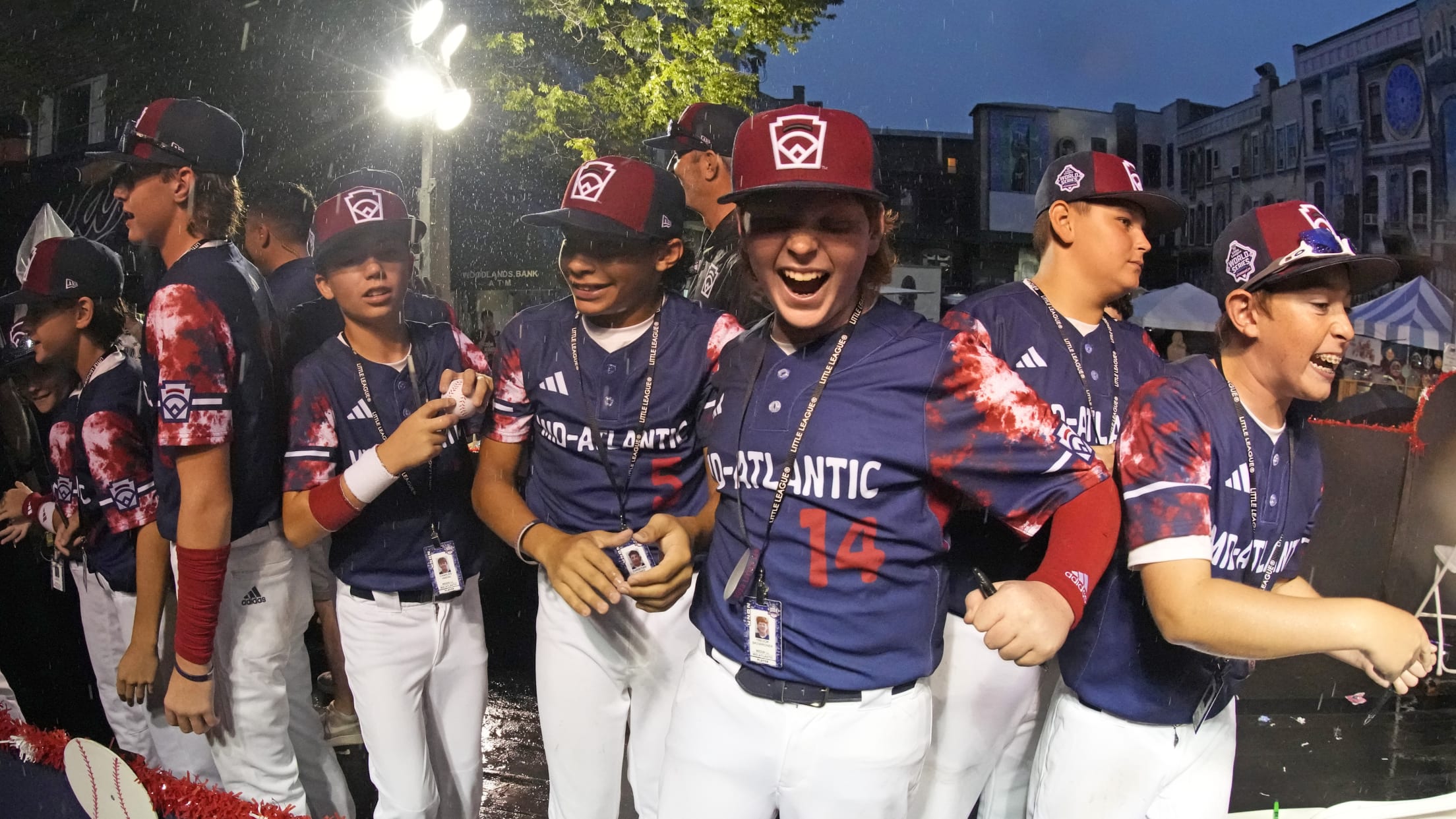 This story was excerpted from Todd Zolecki's Phillies Beat newsletter. This edition of the newsletter was written by Paul Casella. To read the full newsletter, click here. And subscribe to get it regularly in your inbox.
Diversity in language unites teams at Nike RBI World Series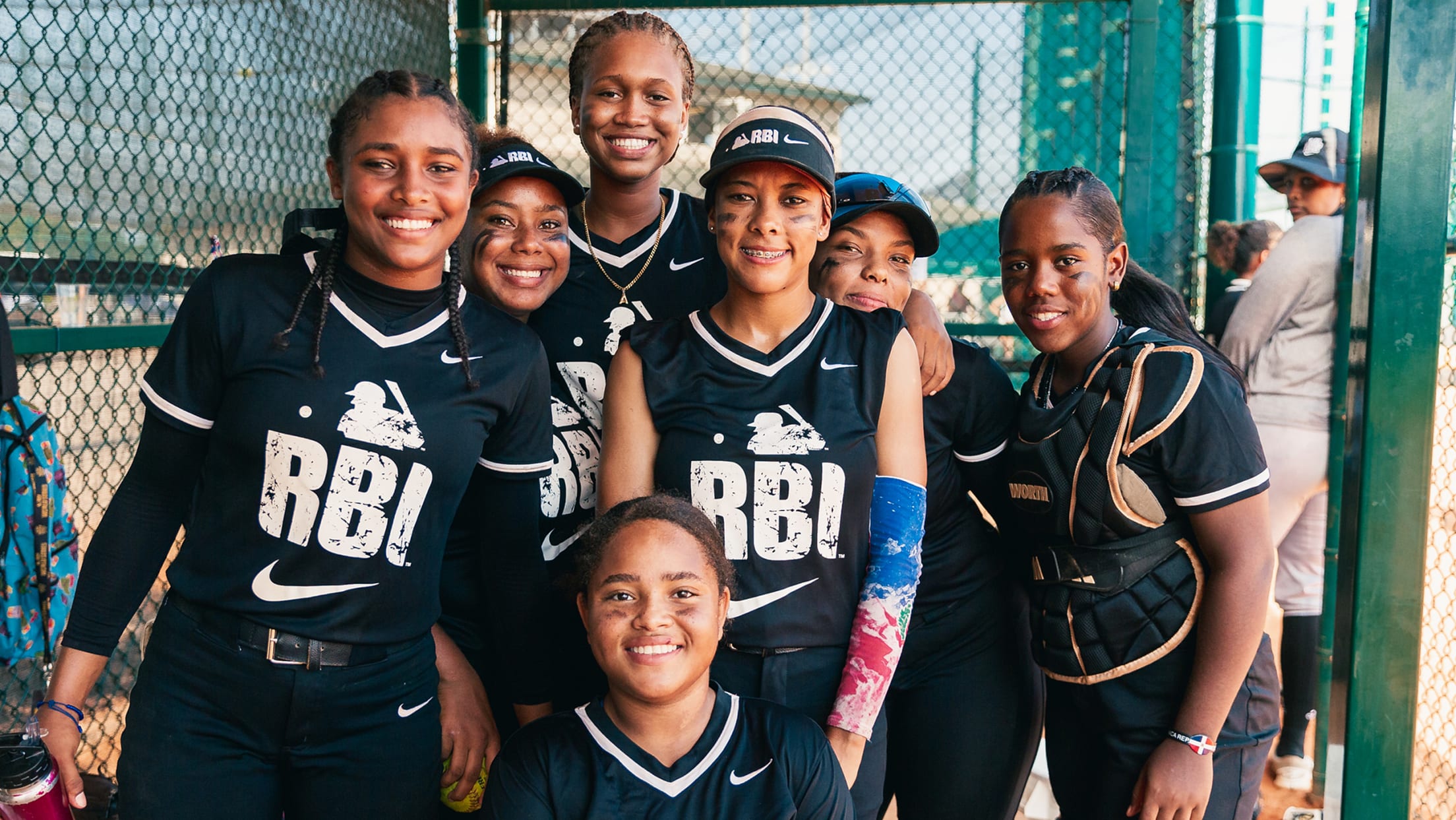 VERO BEACH, Fla. -- The sounds around Jackie Robinson Training Complex this summer are typical of facilities that host stick-and-ball sports -- with one glaring exception. With baseball's Nike RBI World Series taking place last week, the click and clack of metal spikes clashing with concrete sidewalks were a constant.
Astros take home Nike RBI World Series softball title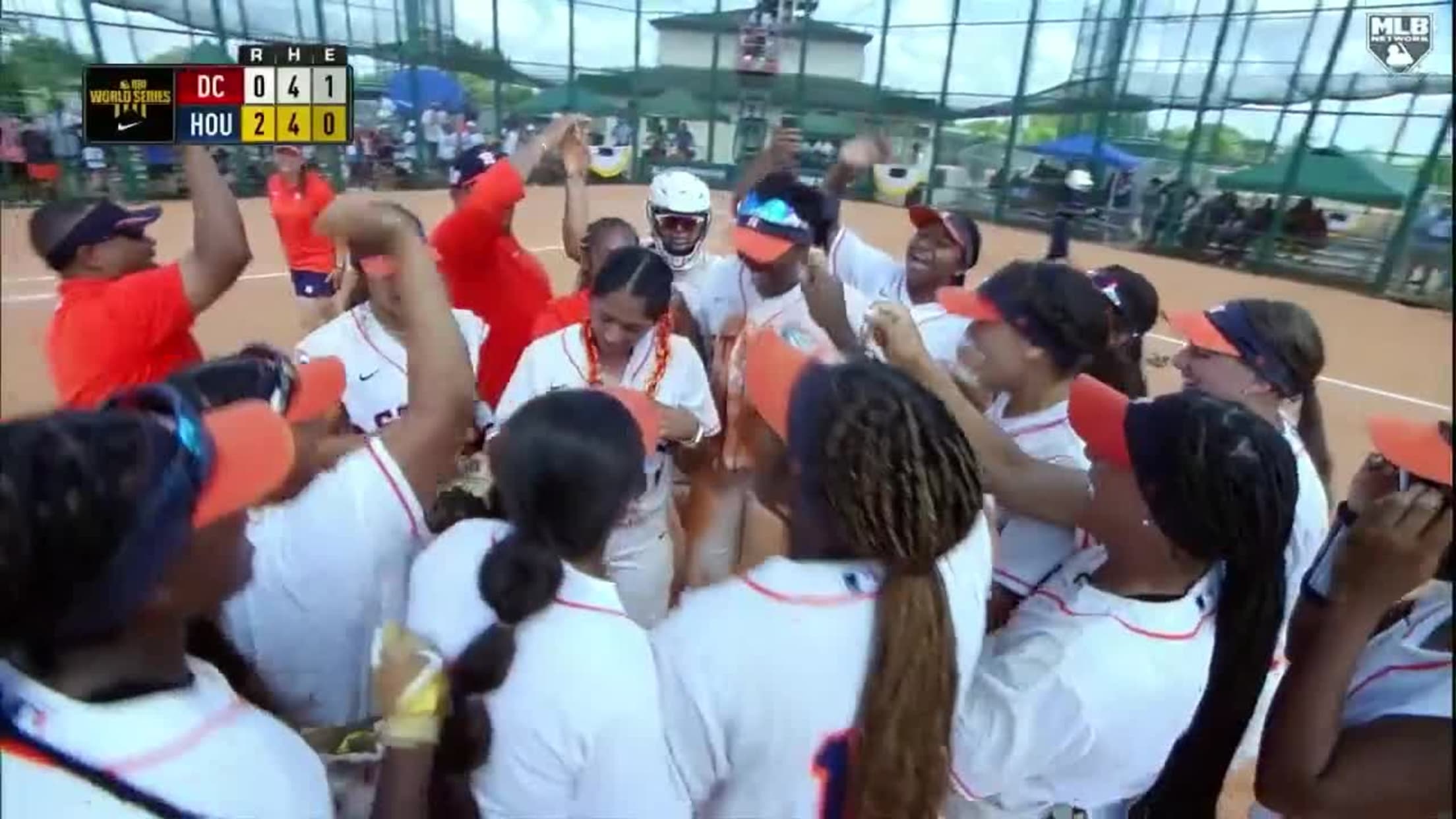 VERO BEACH, Fla. -- The Houston Astros Nike Elite softball team is back on top. Behind a dazzling outing from Isabella De Los Santos and timely hitting and baserunning for Jada Cooper, the Astros beat the D.C. Elite team 2-0 in the Nike RBI World Series championship game Saturday at
Mental health a focus at RBI World Series event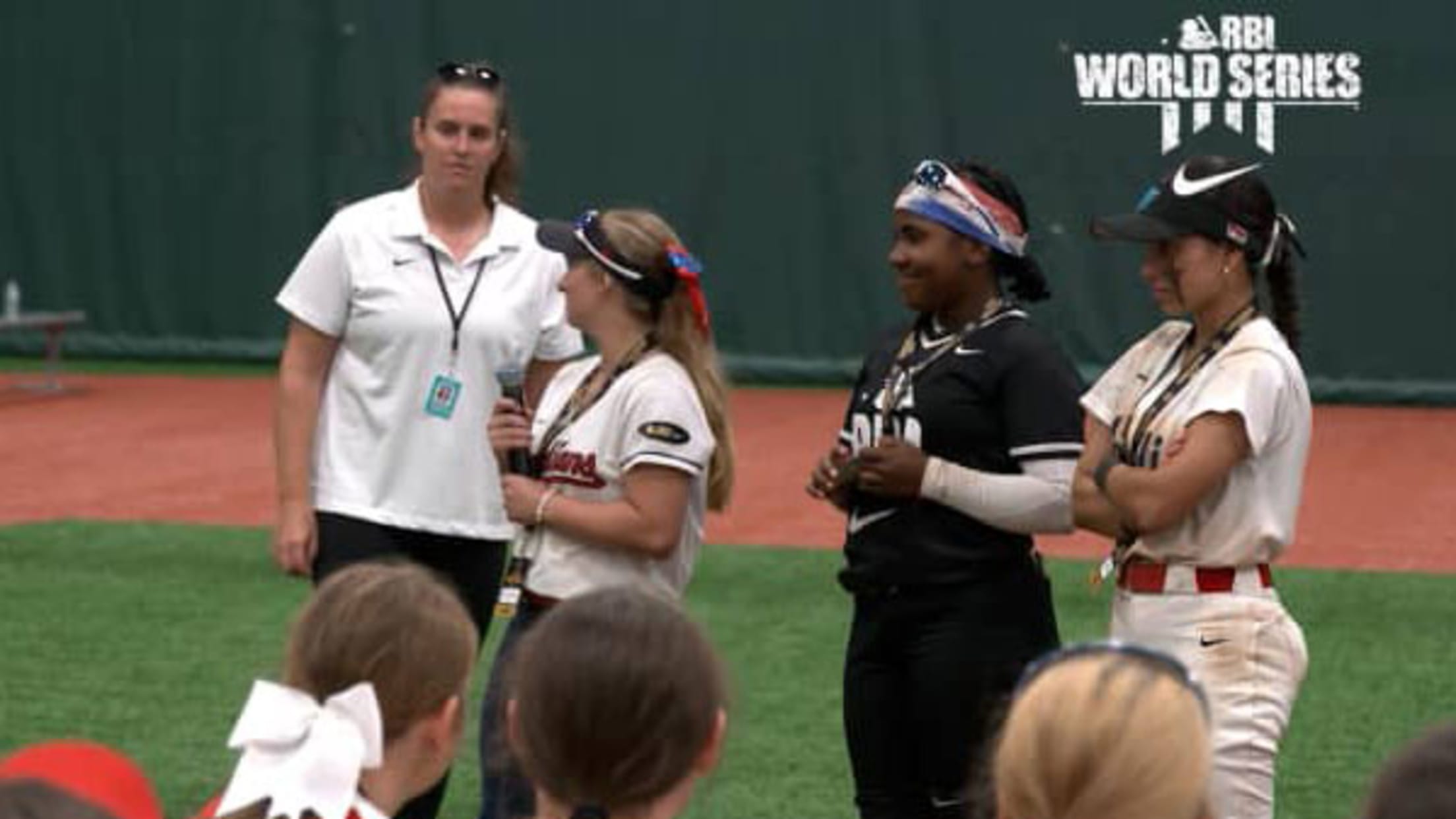 VERO BEACH, Fla. -- An athlete can only go as far as their mental health takes them. Mental health is as important as it has ever been for young athletes. Without the necessary resources or people to talk to, a negative impact can go beyond the field. Even professional athletes
Accomplished DC Elite earn historic berth in Nike RBI World Series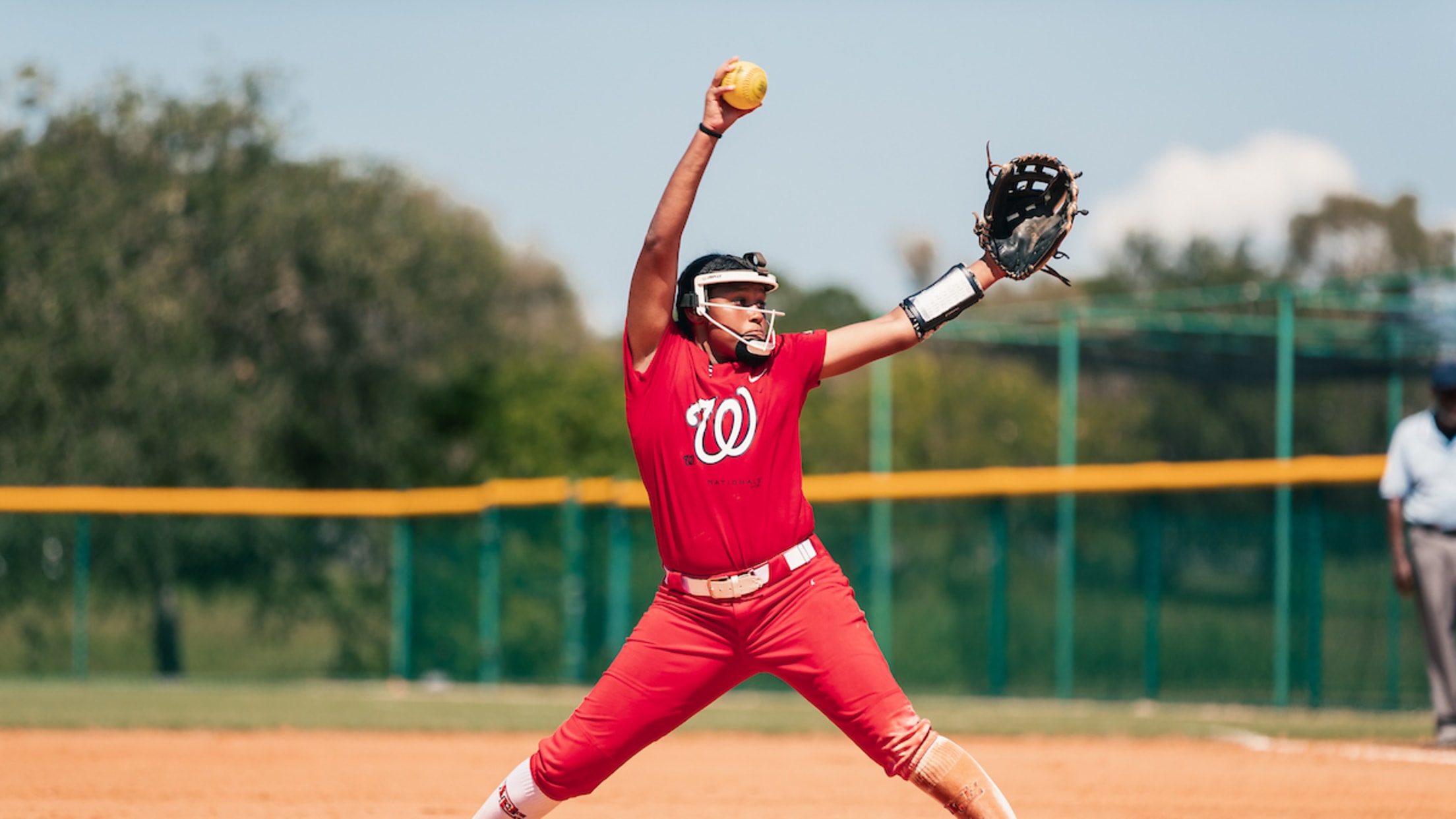 VERO BEACH, Fla. -- The DC Elite softball team has already made history. Now the club is interested in making a mark on the Nike RBI World Series tournament at the Jackie Robinson Training Complex. After five years of finishing second in the Mid-Atlantic region, this year head coach Harry
Houston back for redemption at Softball RBI World Series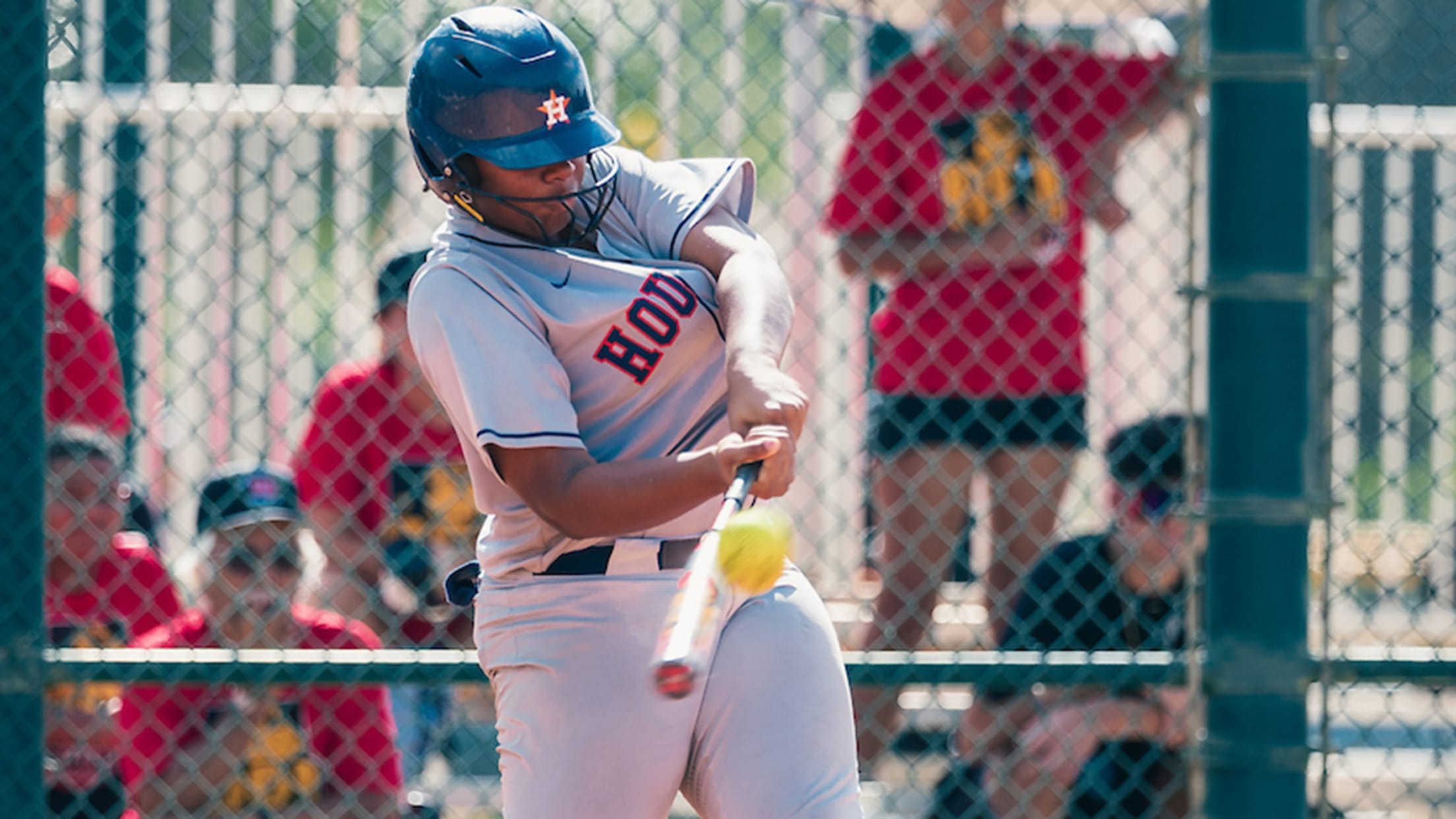 VERO BEACH, Fla. -- The Houston Astros Nike RBI softball team gets loud every time they step on the field, but you could have heard a pin drop in their dugout after the 2022 championship game. After winning three straight championships from 2018-21 (2020 was canceled because of COVID-19), the
White Sox Nike RBI team wins junior division championship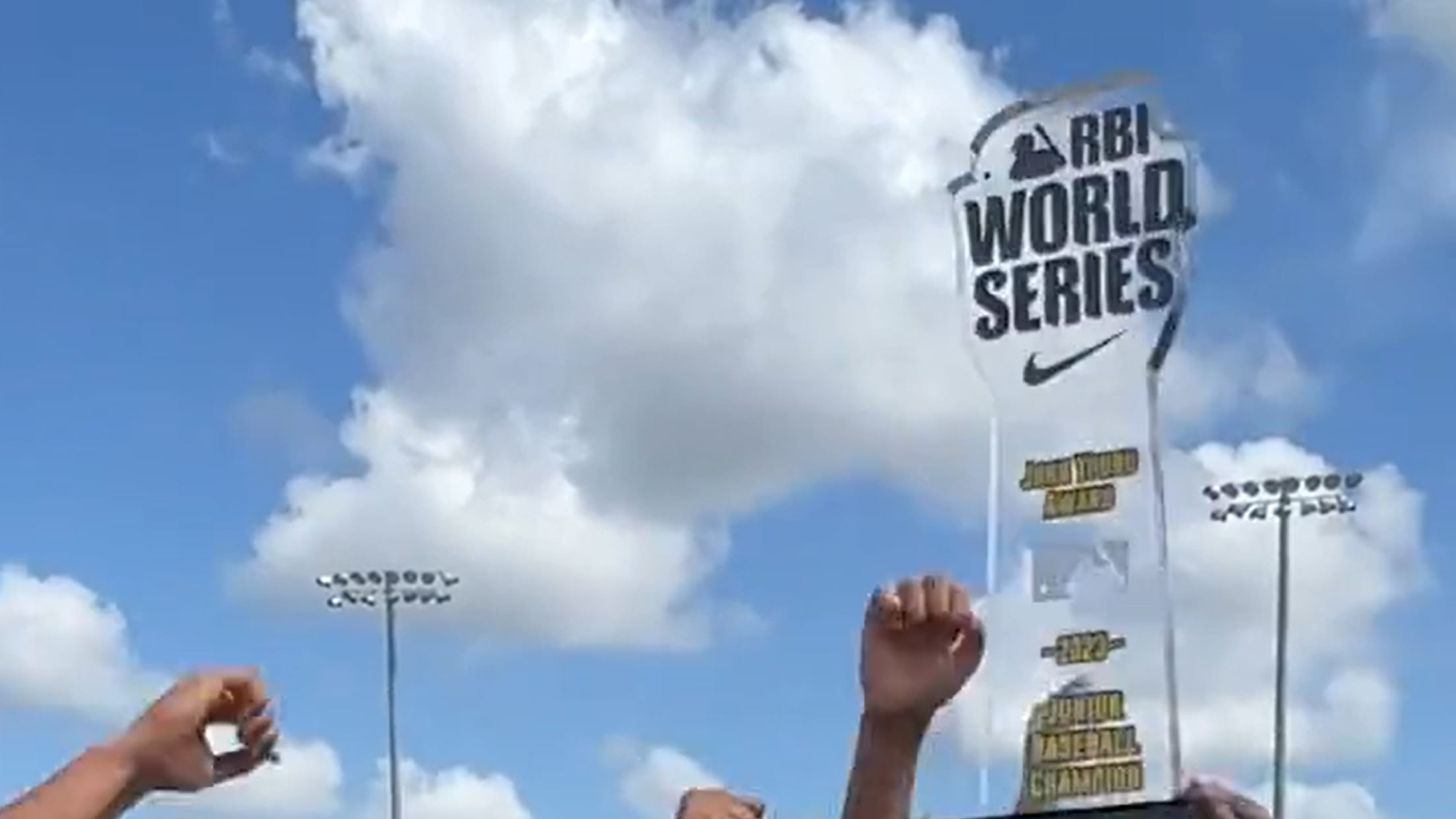 VERO BEACH, Fla. -- For the second straight year, the Chicago White Sox Nike RBI junior team are the Nike RBI World Series champions. The White Sox turned in their best performance when it mattered most, run-ruling the Dodgers Dreamteam Nike RBI junior team, 11-0, in five innings on Saturday
'Huge relief': Dad's surgery a success as Bradley plays in RBI WS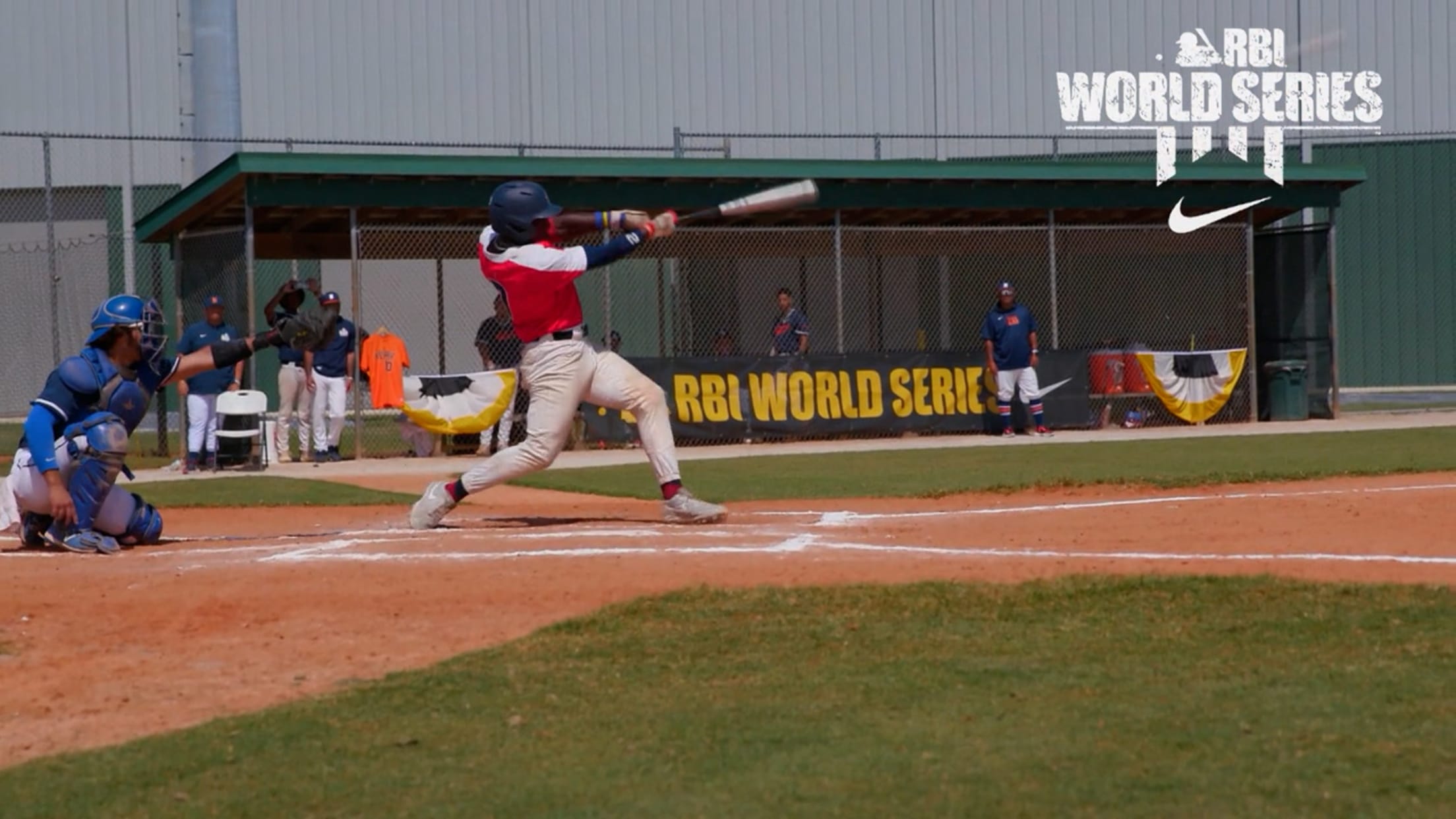 VERO BEACH, Fla. -- For as long as Xavier Bradley has played baseball, he's always remembered his dad being by his side. On July 25, that nearly took a turn for the worse.
Astros, Braves advance to RBI World Series division finals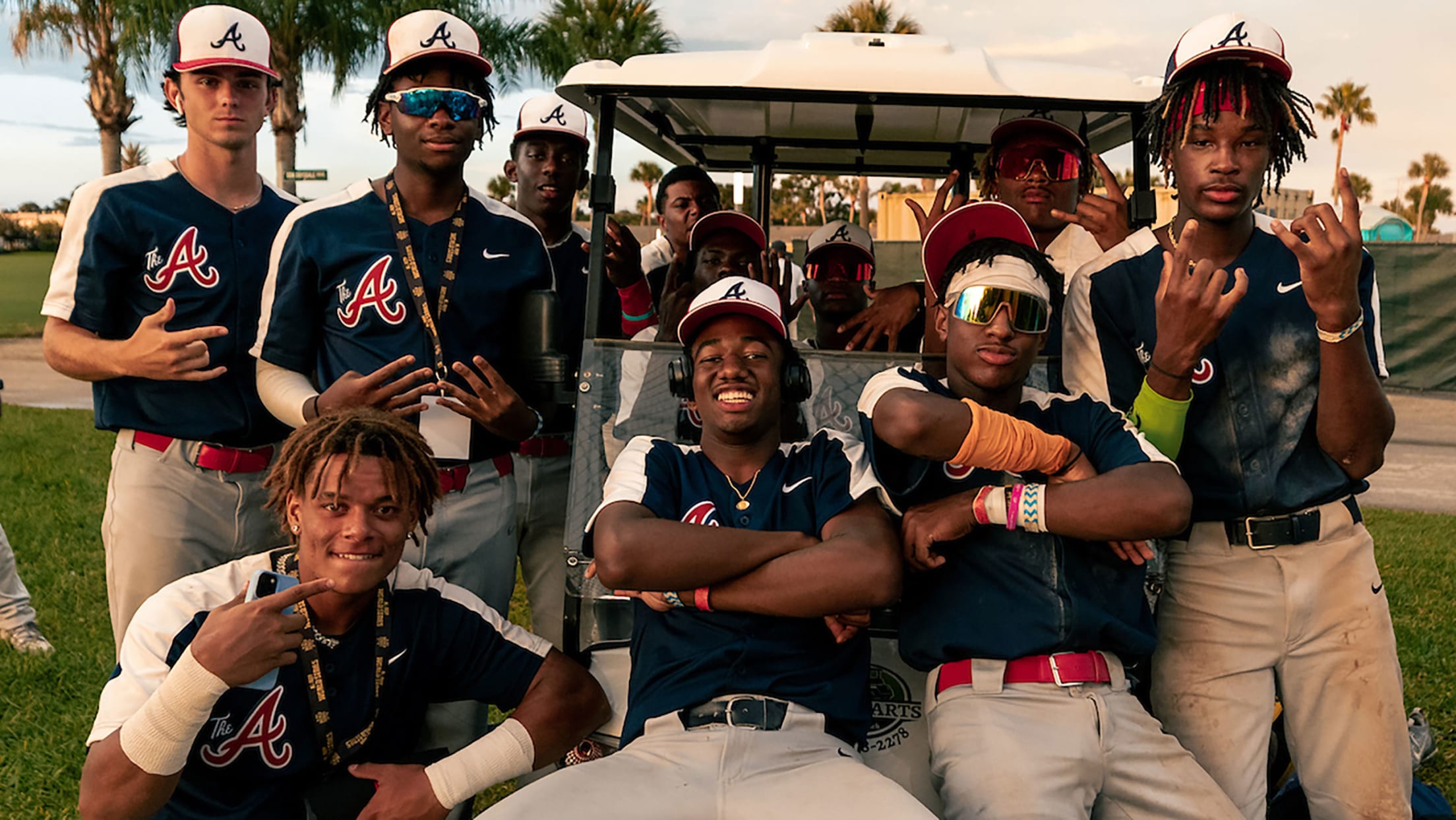 VERO BEACH, Fla. -- With the potential go-ahead run on base, Devin Chandler was one swing away from potentially extending his RBI career. The Atlanta Braves Nike RBI senior team and the Newark Nike RBI senior team were deadlocked at 5-5 in the top of the seventh inning. Chandler came
44 selected to play in Hank Aaron Invitational showcase game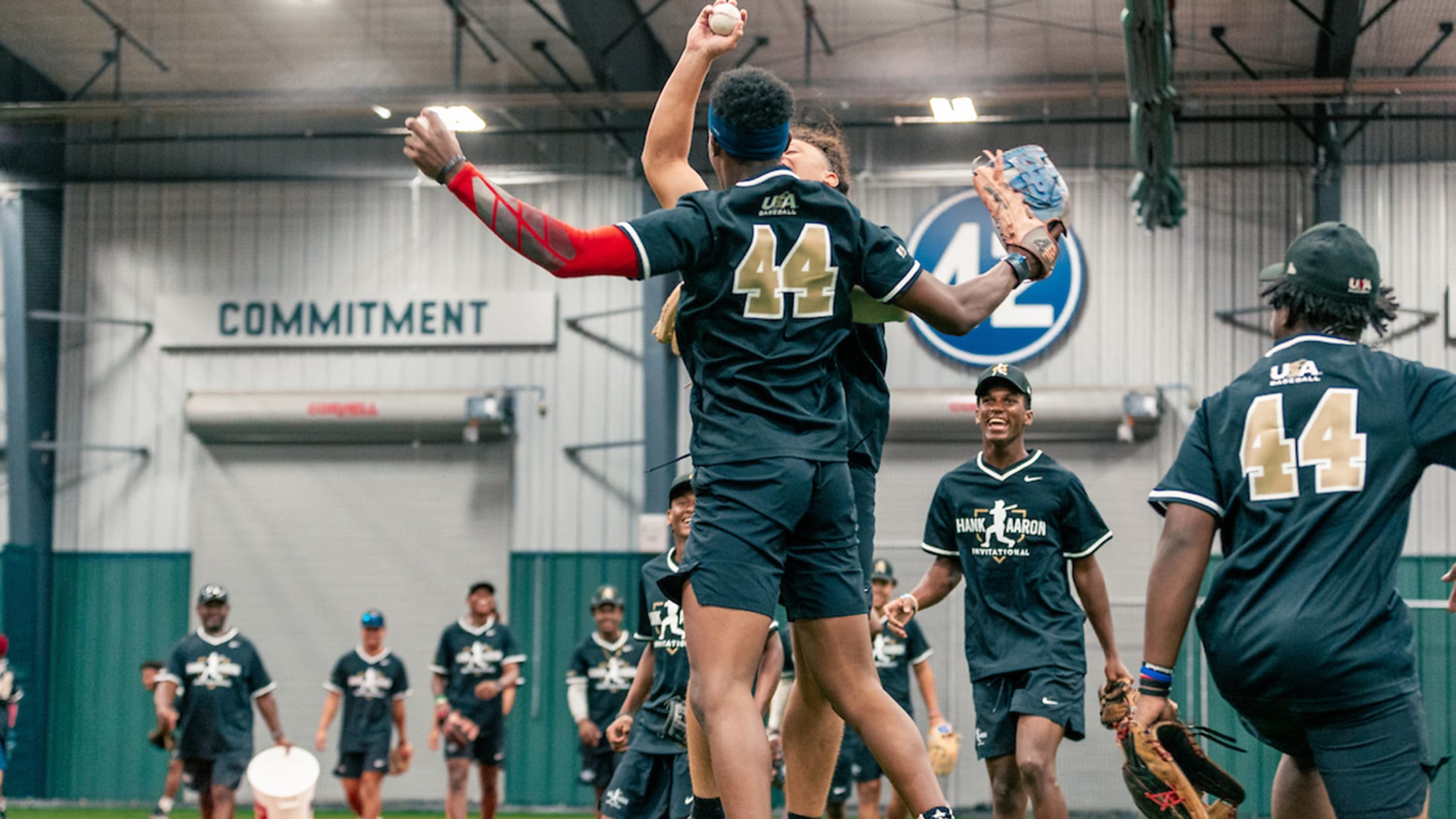 VERO BEACH, Fla. -- When Donte Lewis saw his name on the list of players playing in the Hank Aaron Invitational showcase game, all he could think about was calling his parents and following in the path of his friends. Days filled with conversations with his parents about that moment
Rangers YA senior, junior teams fall just short of title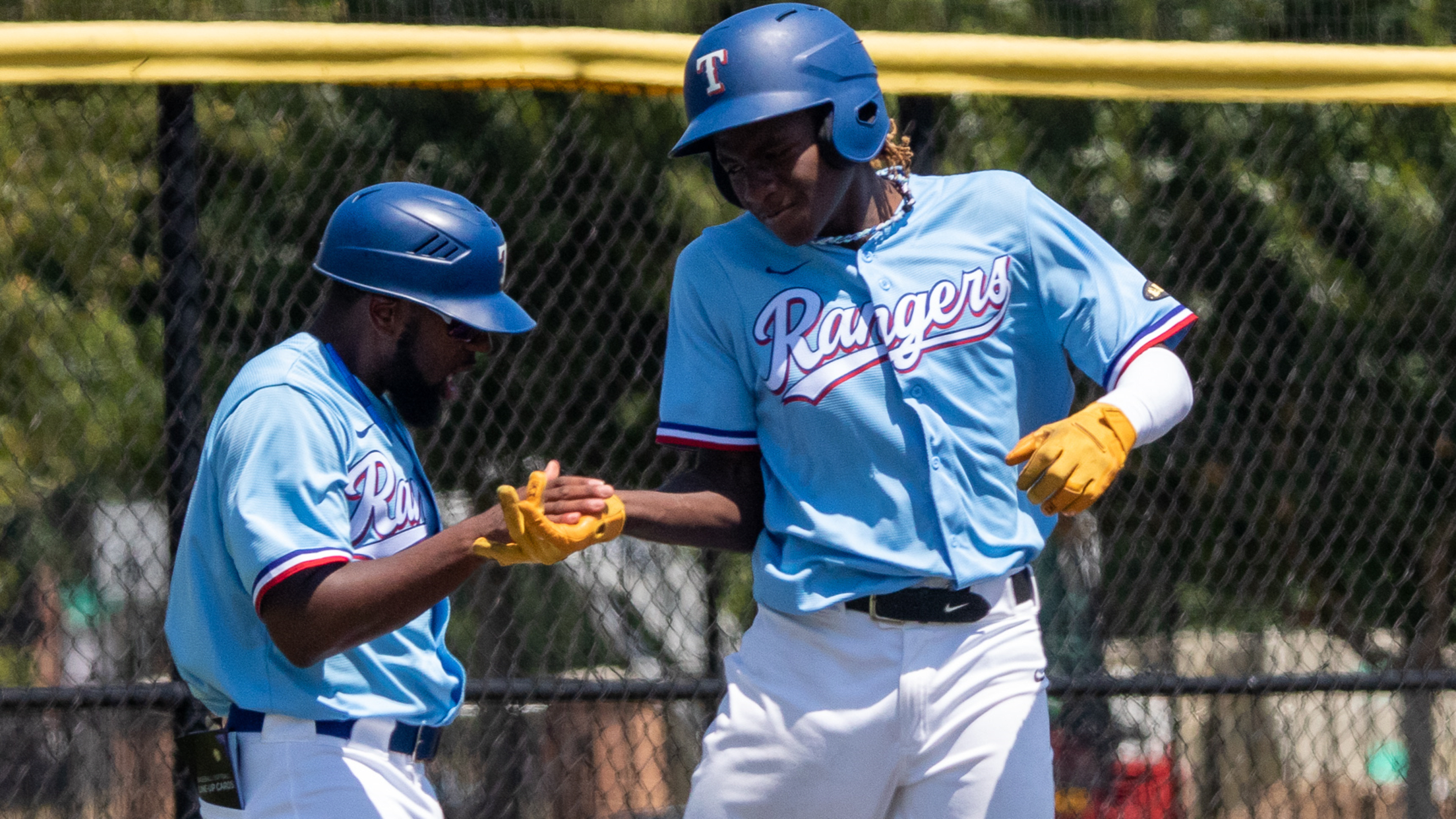 Another Nike RBI Southwest Regional Tournament has come and gone, but Sunday marked an exciting first for the Texas Rangers Youth Academy, with both the junior and senior baseball teams competing for the championship. "Today was an important day for the Youth Academy, especially on the heels of yesterday with