'A dream accomplished': White Sox host ACE signing day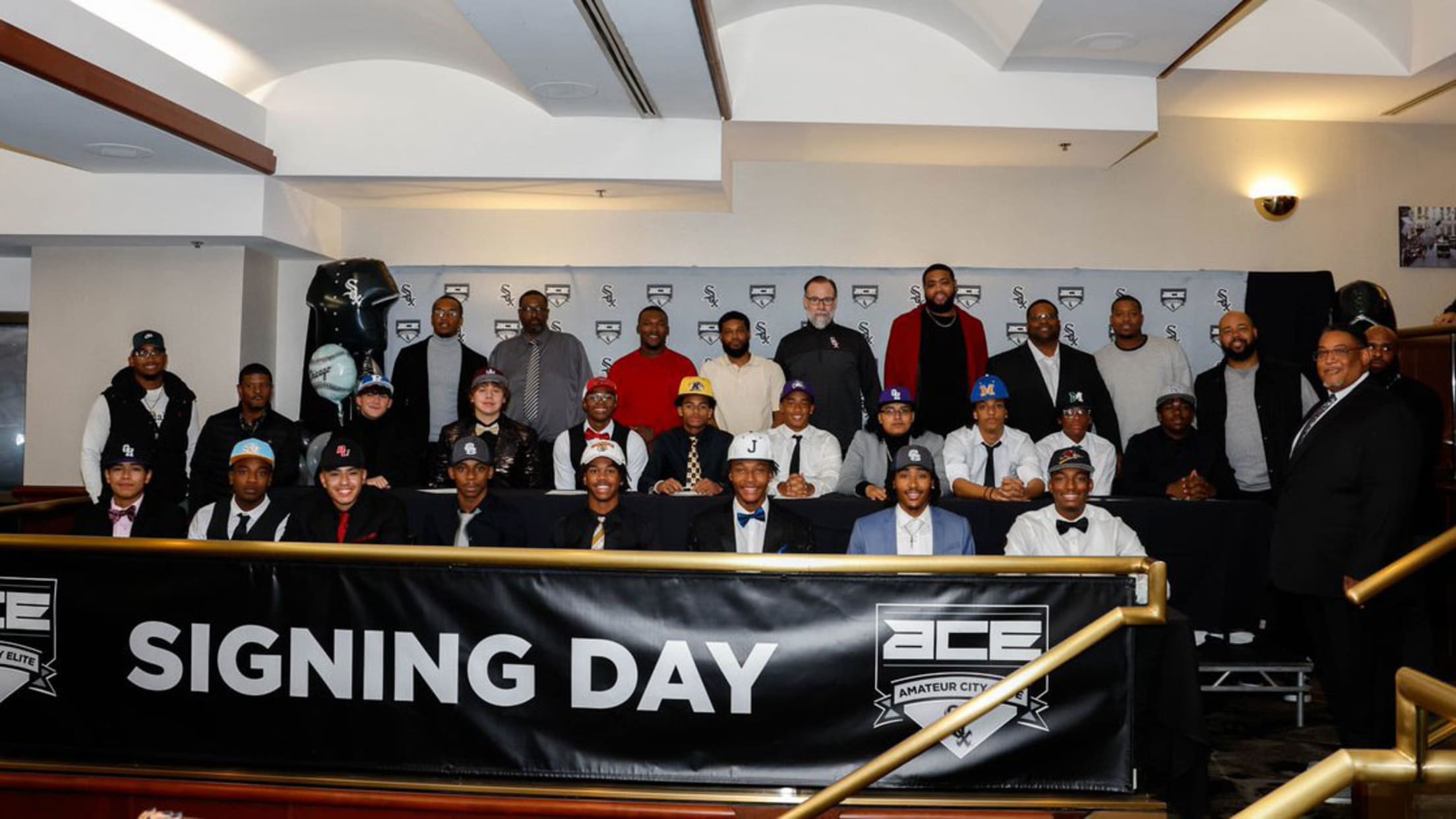 CHICAGO -- As a young man with an abundance of baseball talent, Corey Ray had a plan. The native of the South Side of Chicago was going to use the game as a tool to get an education. "With ACE, I was allowed to do just that," said the fifth
Young players find learning opportunity at Softball Breakthrough Series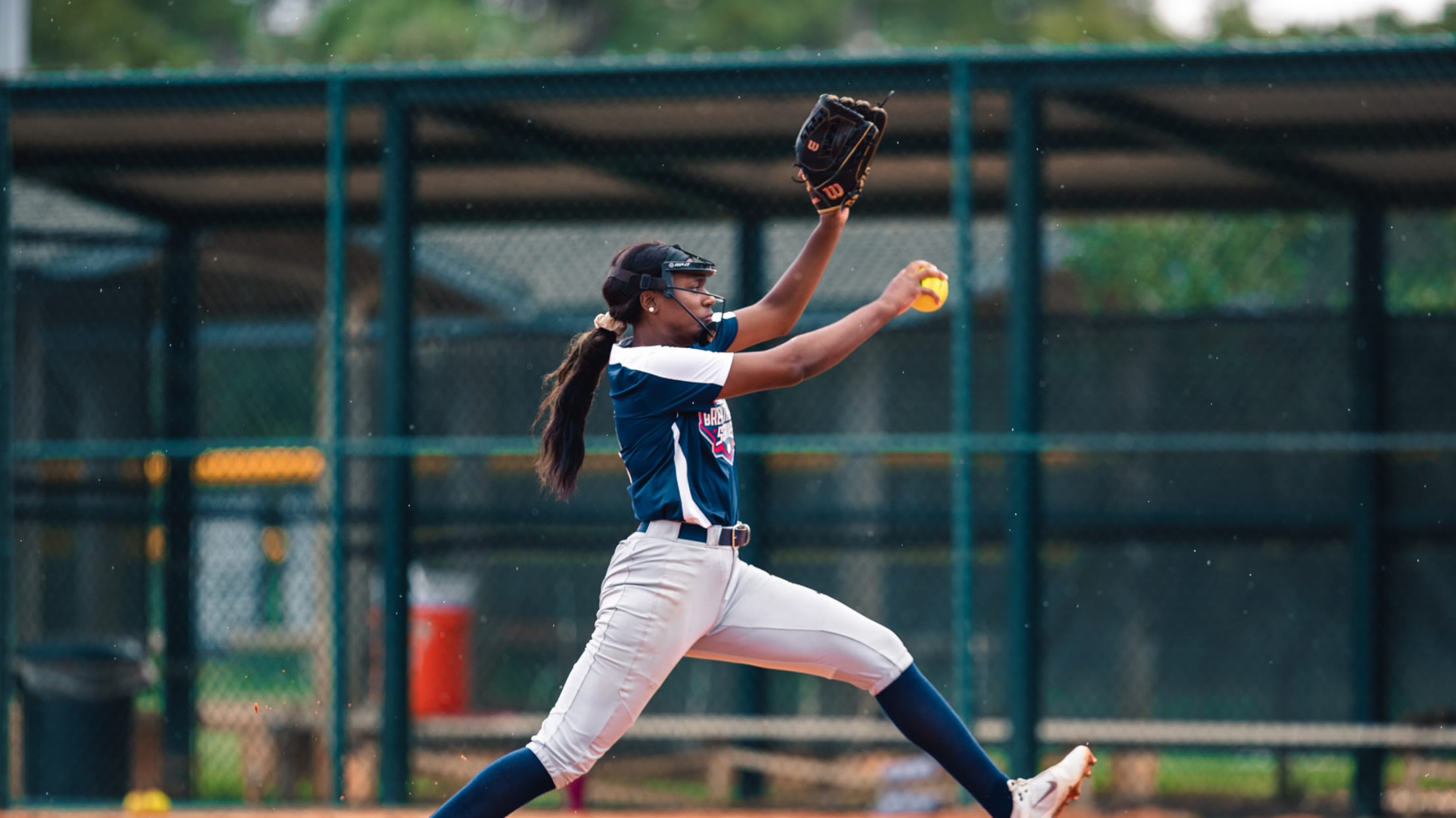 VERO BEACH, Fla. -- As the second event of the Softball Breakthrough Series got underway Friday at the Jackie Robinson Training Complex (JRTC), coach Monica Harrison could relate to what the 44 participating players from around the country were going through. The Pennsylvania native has been there, done that. In
Pro Day puts Showcase participants in front of scouts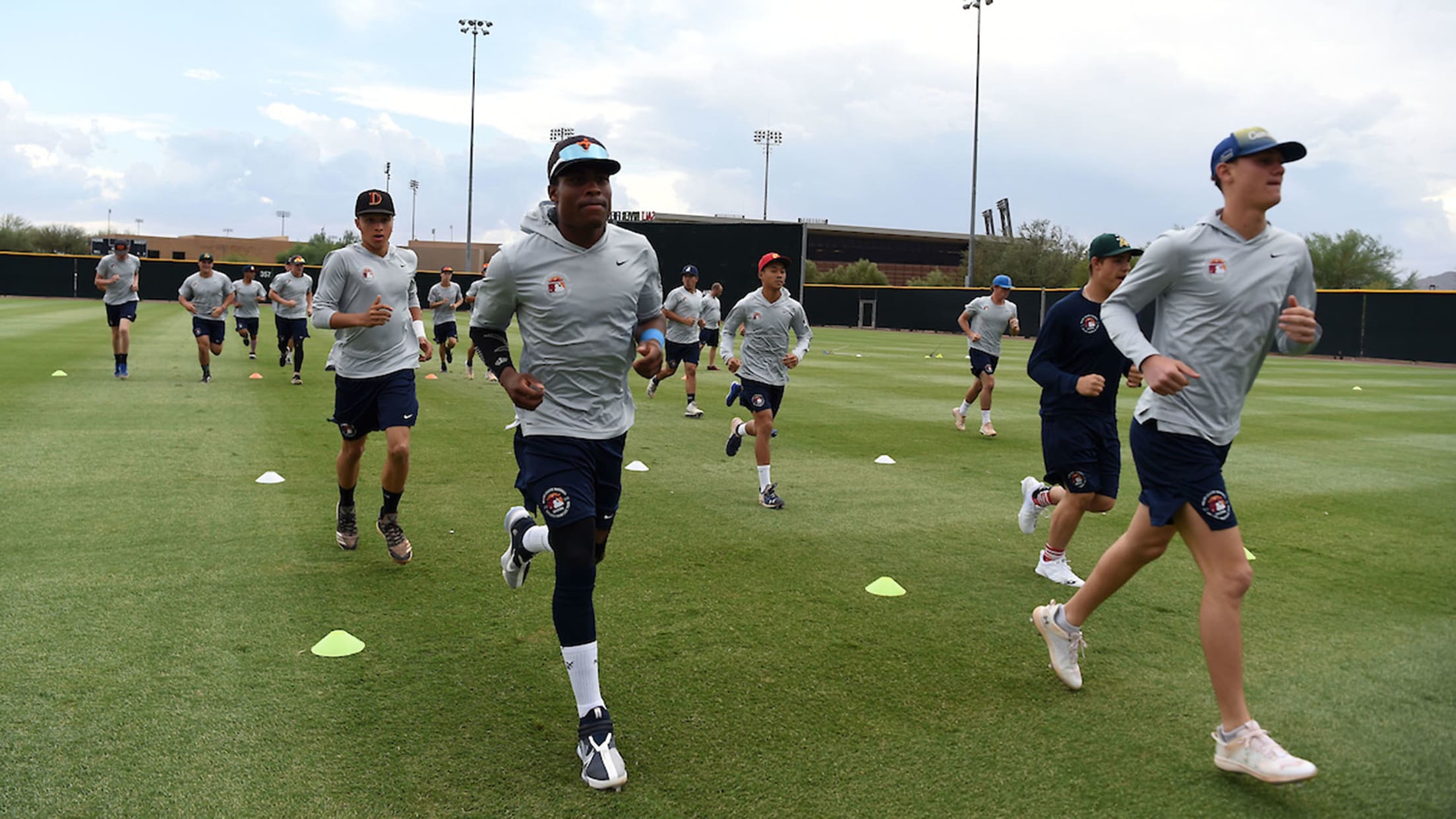 SCOTTSDALE, Ariz. -- Though players making up the elite MLB College Showcase roster have had their share of acclimating to a new country and new teammates, there's nothing as familiar as stepping into the batting cage and digging in. After one week working with U.S. coaches, the 28 international prospects
Elite global talent gathers for MLB College Showcase
Event returns for first time since pandemic with 28 teenage players hailing from 11 countries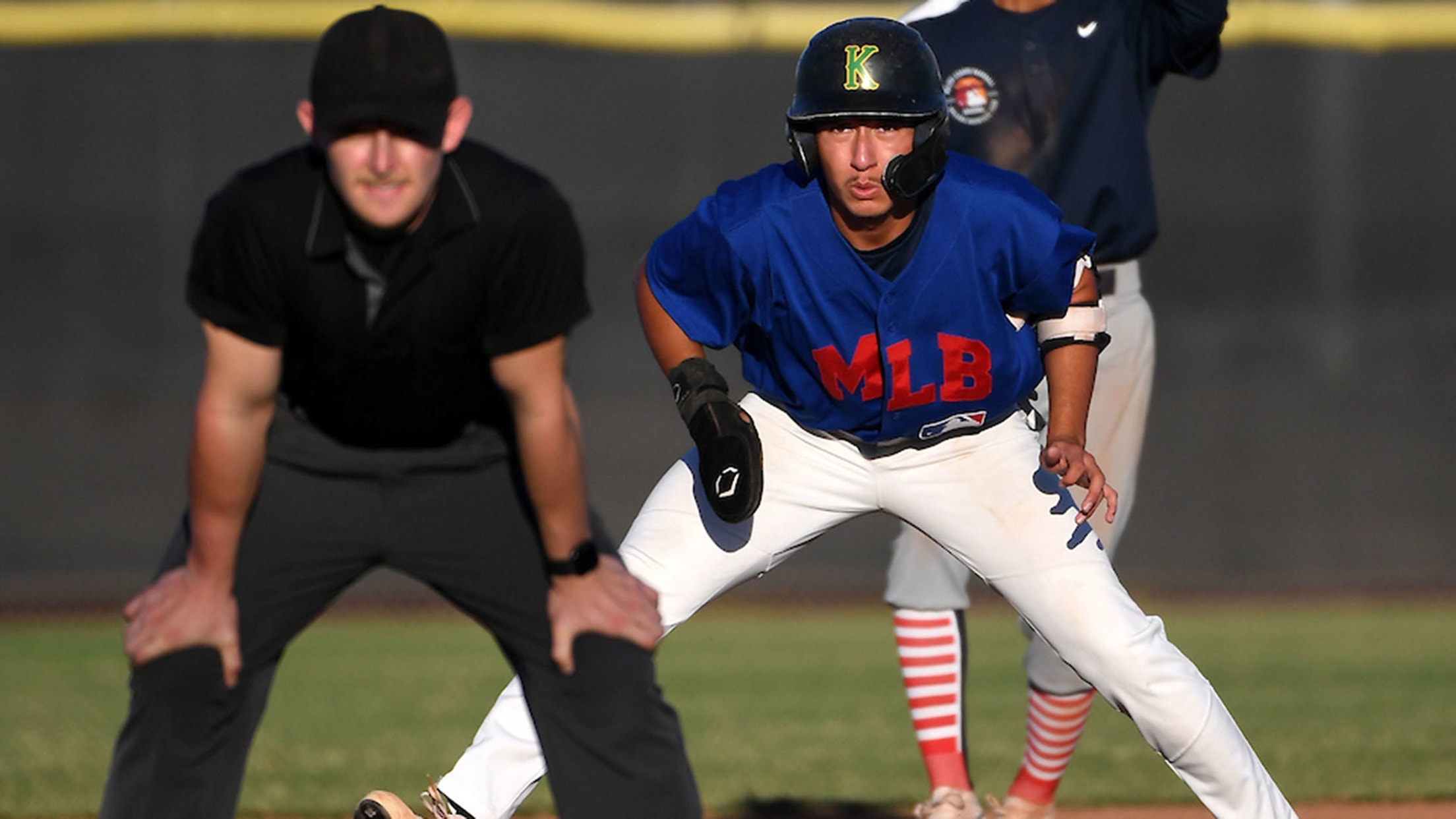 PEORIA, Ariz. -- Through the generations, young baseball players from all over the world have always come up the pipeline. And they are perhaps getting better. The MLB College Showcase is making a post-pandemic return for the first time in three years, bringing 28 players under age 20 and representing
Compton academy recognizes academic excellence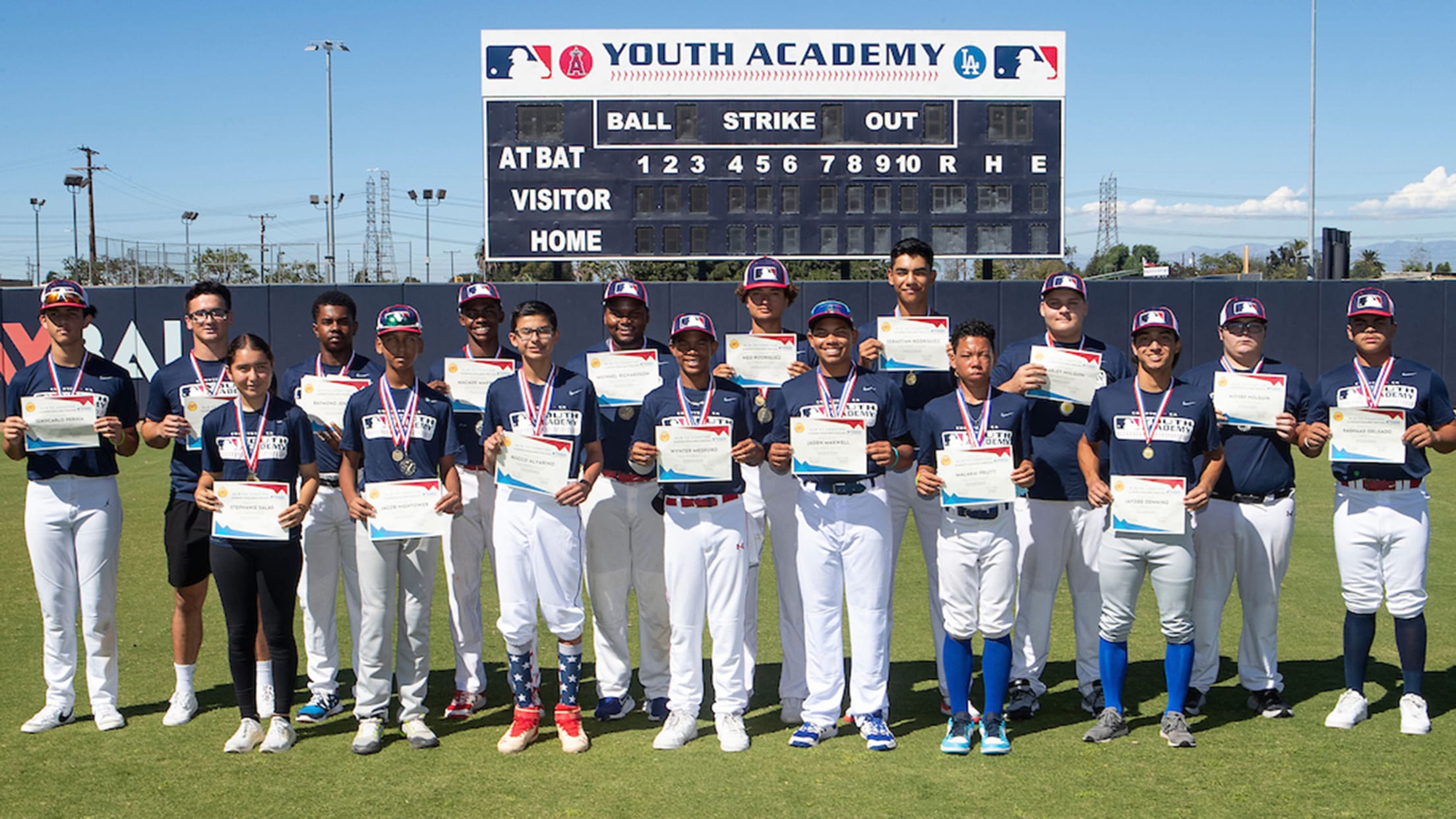 Seven months after holding its annual ceremony virtually due to precautions with the pandemic, the Academic Excellence Team, part of Major League Baseball's Compton Youth Academy, held its commemorative ceremony in person on Saturday at the Compton Youth Academy. The tradition awards student-athletes who had a GPA of 3.2 or
Kim Ng catches up with Jackie Robinson Foundation scholar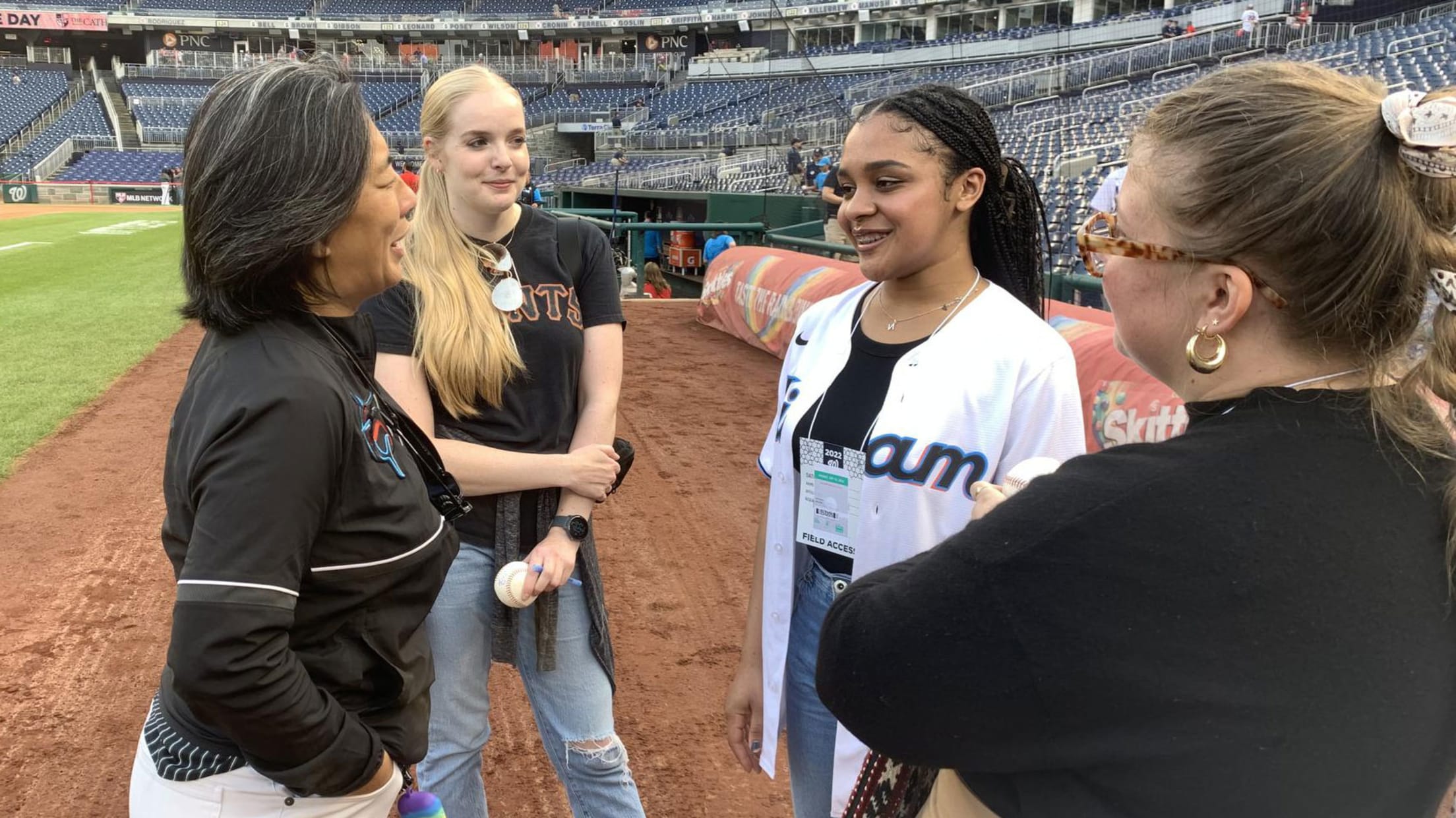 This story was excerpted from Christina De Nicola's Marlins Beat newsletter. To read the full newsletter, click here. And subscribe to get it regularly in your inbox.
Dominant Honolulu wins Hawaii's 4th LLWS title since '05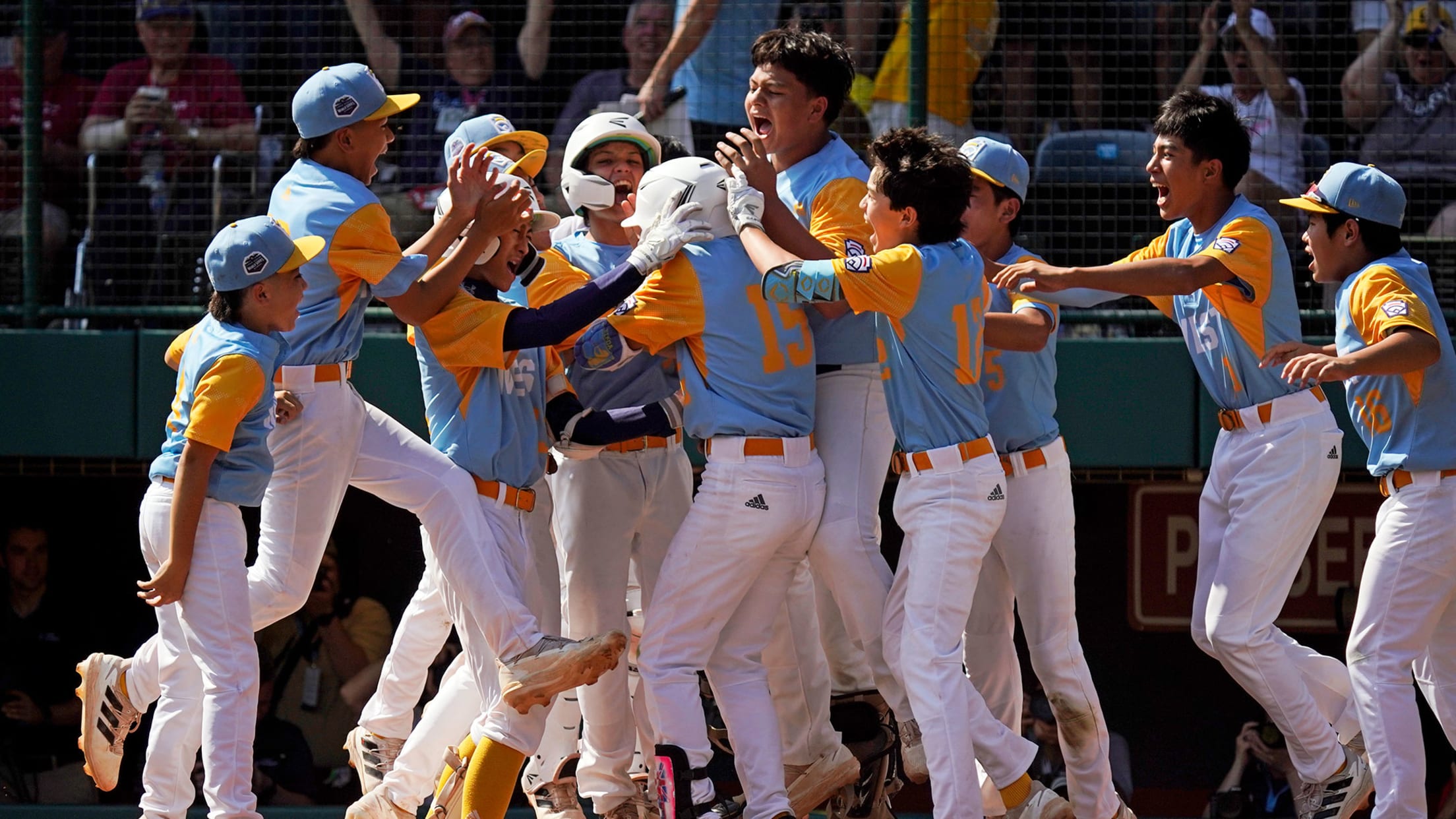 For the fourth time in 17 years, the state of Hawaii is home to the Little League World Series champion. Honolulu Little League (Honolulu, Hawaii) took home the crown with a 13-3 win over Pabao Little League (Willemstad, Curaçao) at Howard J. Lamade Stadium in Williamsport, Pa., on Sunday.
Play Ball experience a hit for Queens community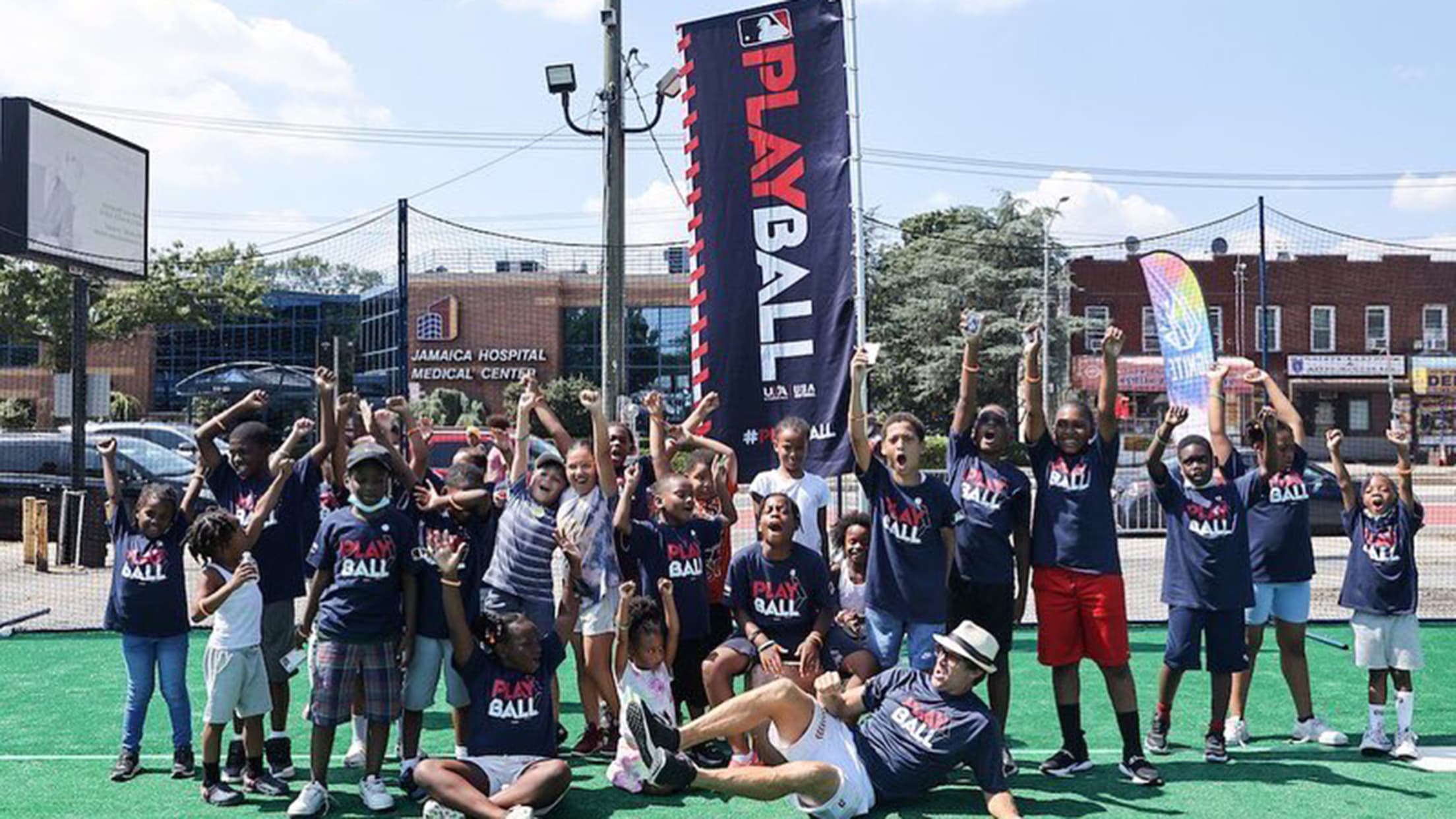 Alongside a large scale backpack and sneaker giveaway, the Greater Allen A.M.E. Cathedral in Queens, N.Y., hosted an MLB-sponsored, introductory-level baseball and softball event for children on Saturday. Hundreds gathered for the interactive Play Ball experience -- part of the MLB initiative that encourages youth to play baseball and softball.
Coaches rave about Softball Breakthrough Series MVP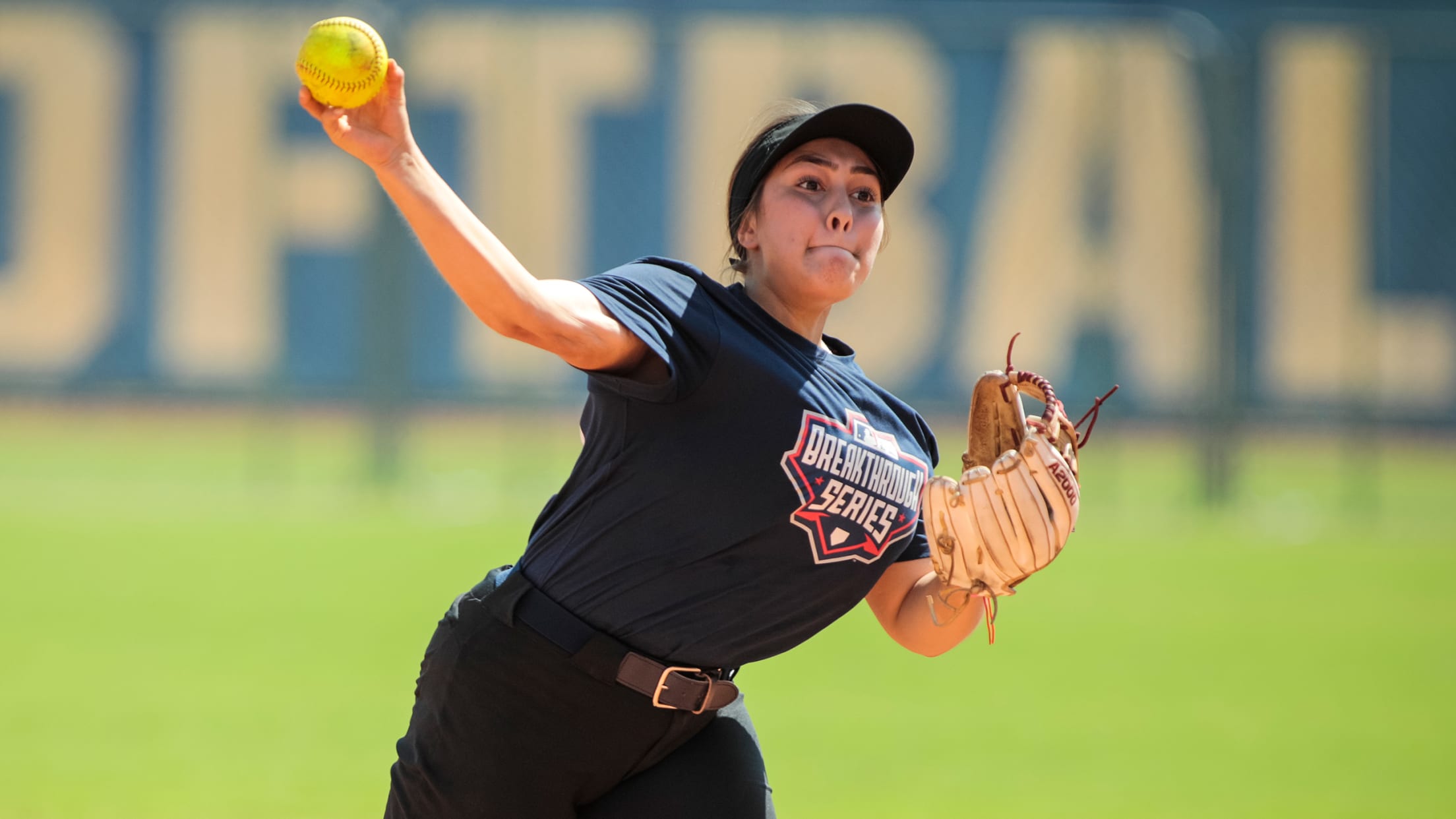 OKLAHOMA CITY -- The local library's fiction section just doesn't do it for Ana Gonzalez. She enjoys reading self-help books. Maybe Gonzalez, a class of 2024 second baseman from Midlothian, Texas, should write some self-help books, too. "I love her positive energy," Jennie Finch said. "She's not going to be
'Fun At Bat After School' launches nationwide
MLB, USA Baseball, Boys & Girls Clubs of America team up for program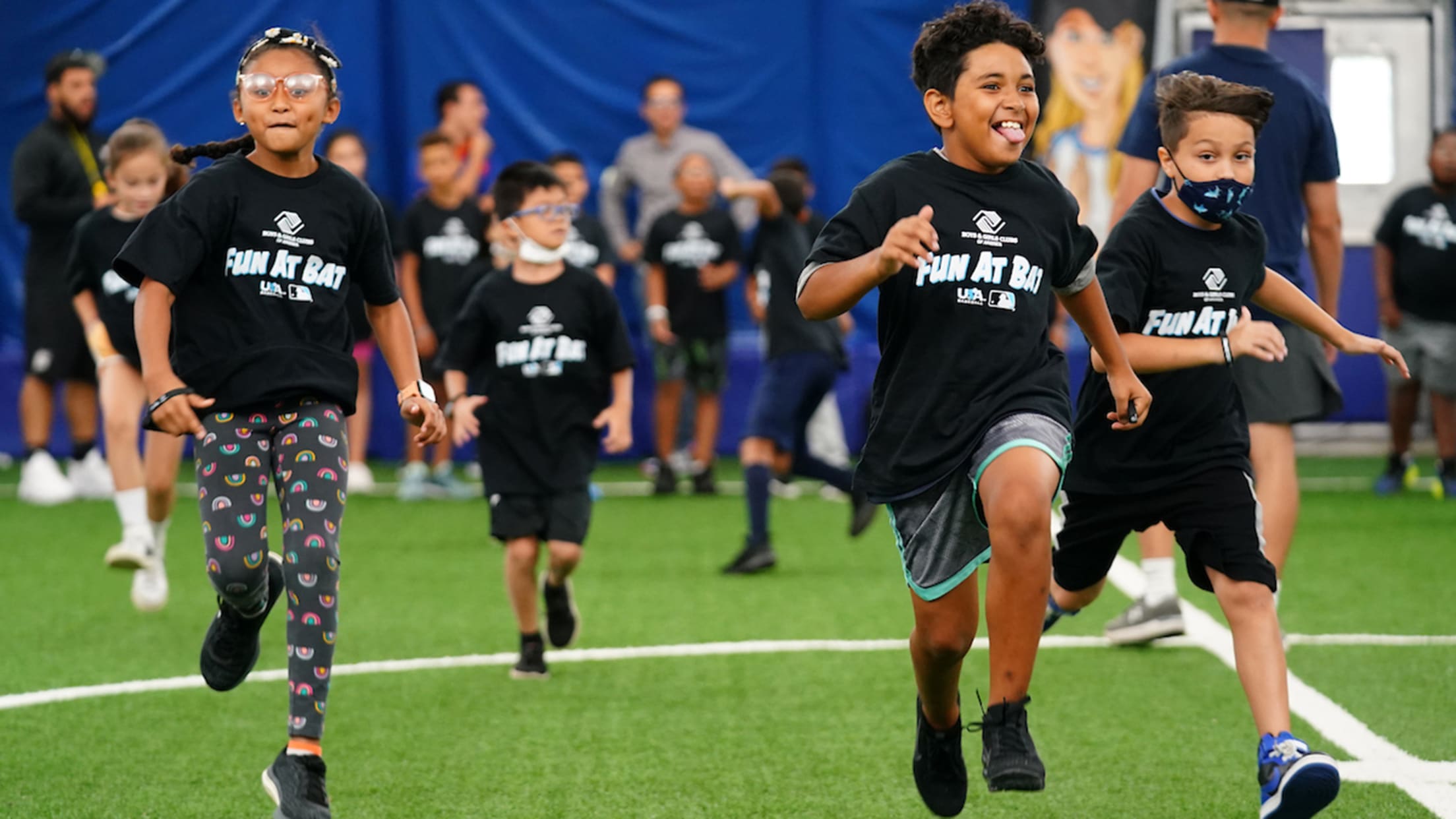 More than 30,000 kids from Boys & Girls Clubs across the country will soon be stepping up to the plate with "Fun At Bat After School," a major expansion of the free bat-and-ball instruction program co-sponsored by Major League Baseball and USA Baseball. In an exclusive collaboration with Boys &
Little Leaguer uses work gloves as batting gloves -- and goes deep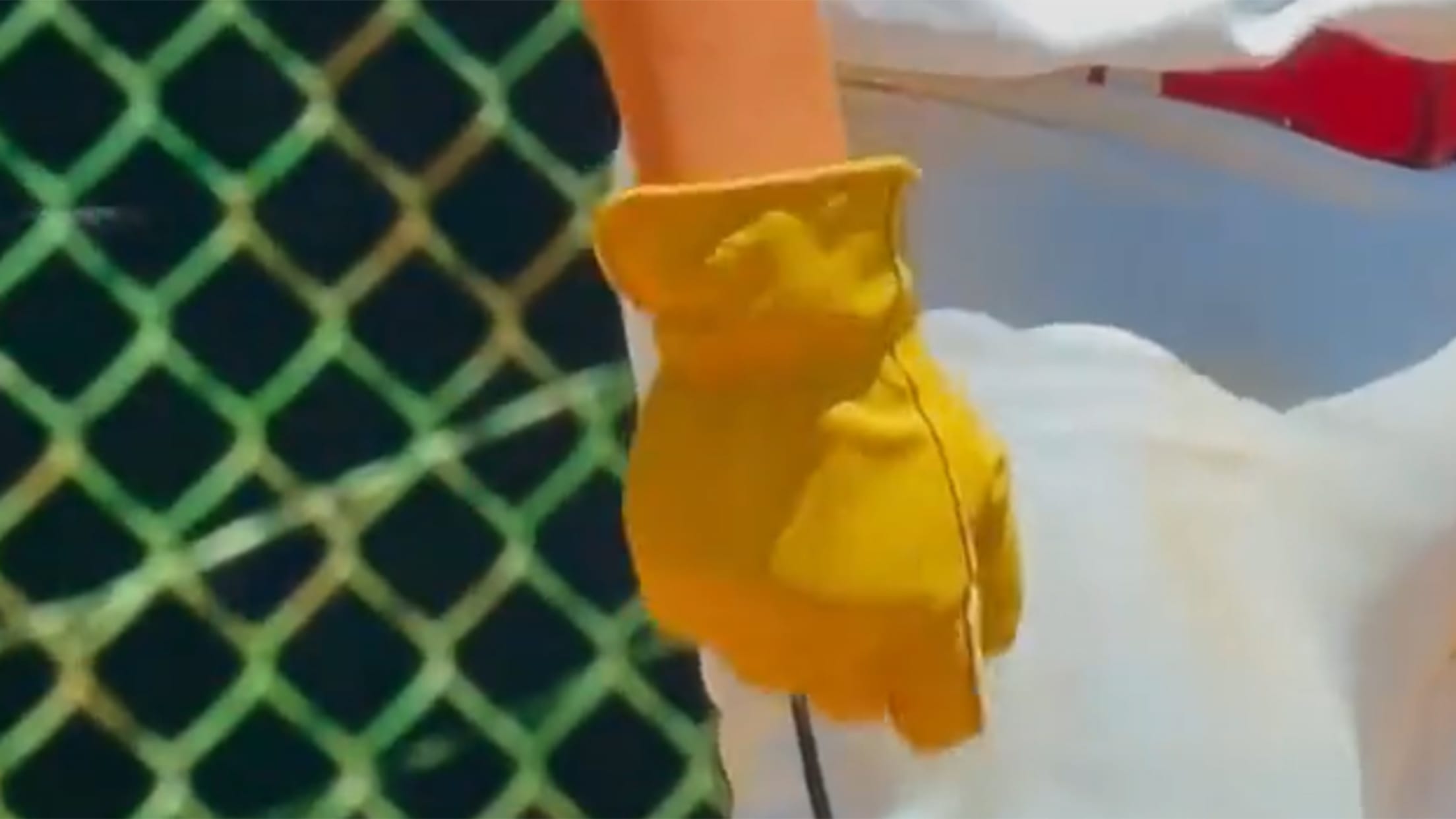 Say hello to Aydin Jeffress. He plays for the Gillette Little League All-Star team representing Wyoming in the Mountain Region of the Little League World Series, and he is the definition of country strong. In Sunday's Opening Round game versus Snow Canyon, Utah, Jeffress blasted a no-doubt, two-run homer in
44 elite players: 'Competition is very thick' at Aaron Invitational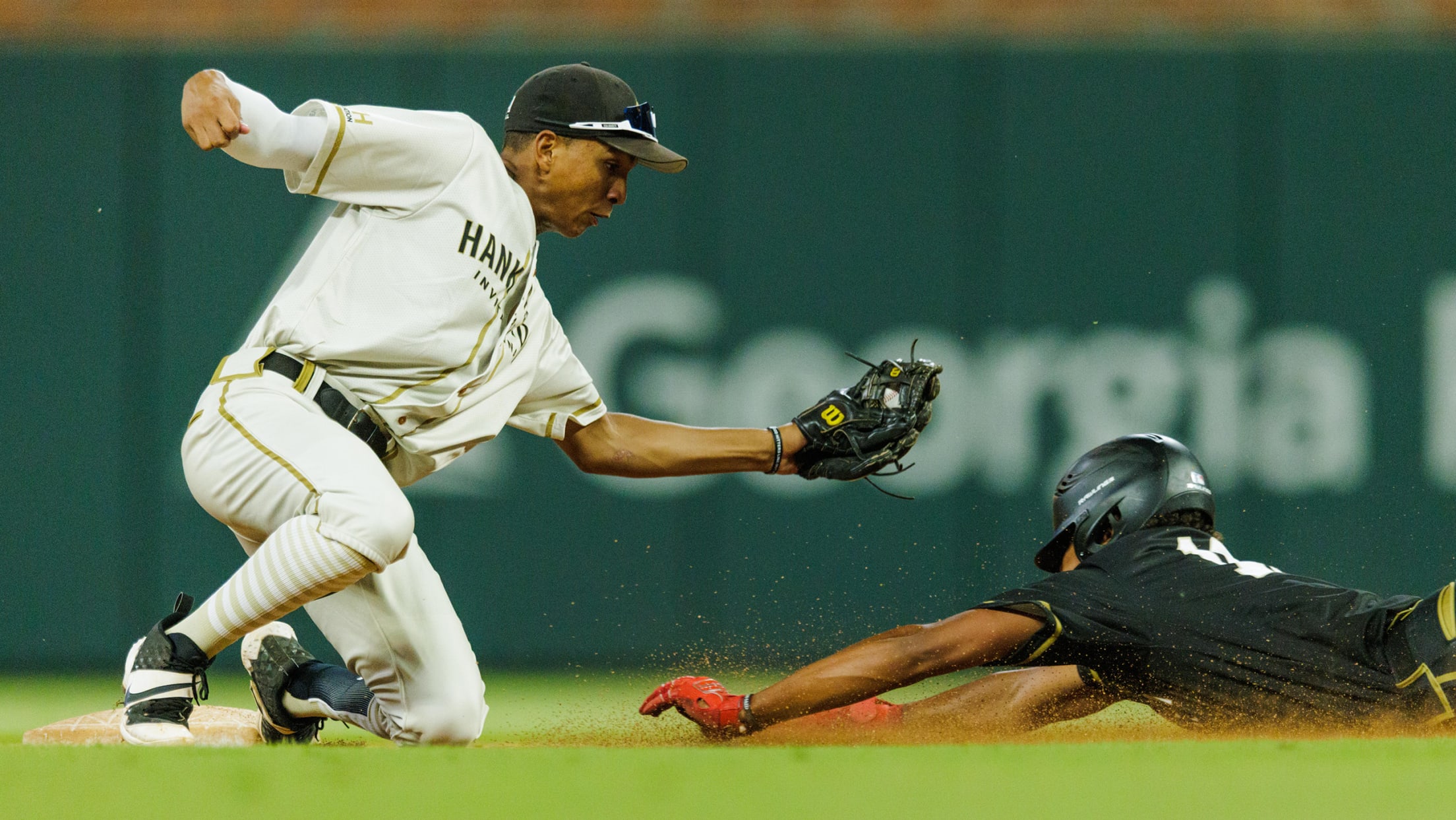 ATLANTA -- In recent years, the Hank Aaron Invitational has hosted and developed some elite talent -- star Braves rookie Michael Harris II and four first-round picks from the 2022 MLB Draft including Termarr Johnson and Elijah Green are among the recent alumni. Time will tell if someone from the
How Aaron Invitational brought together high schooler, civil rights leader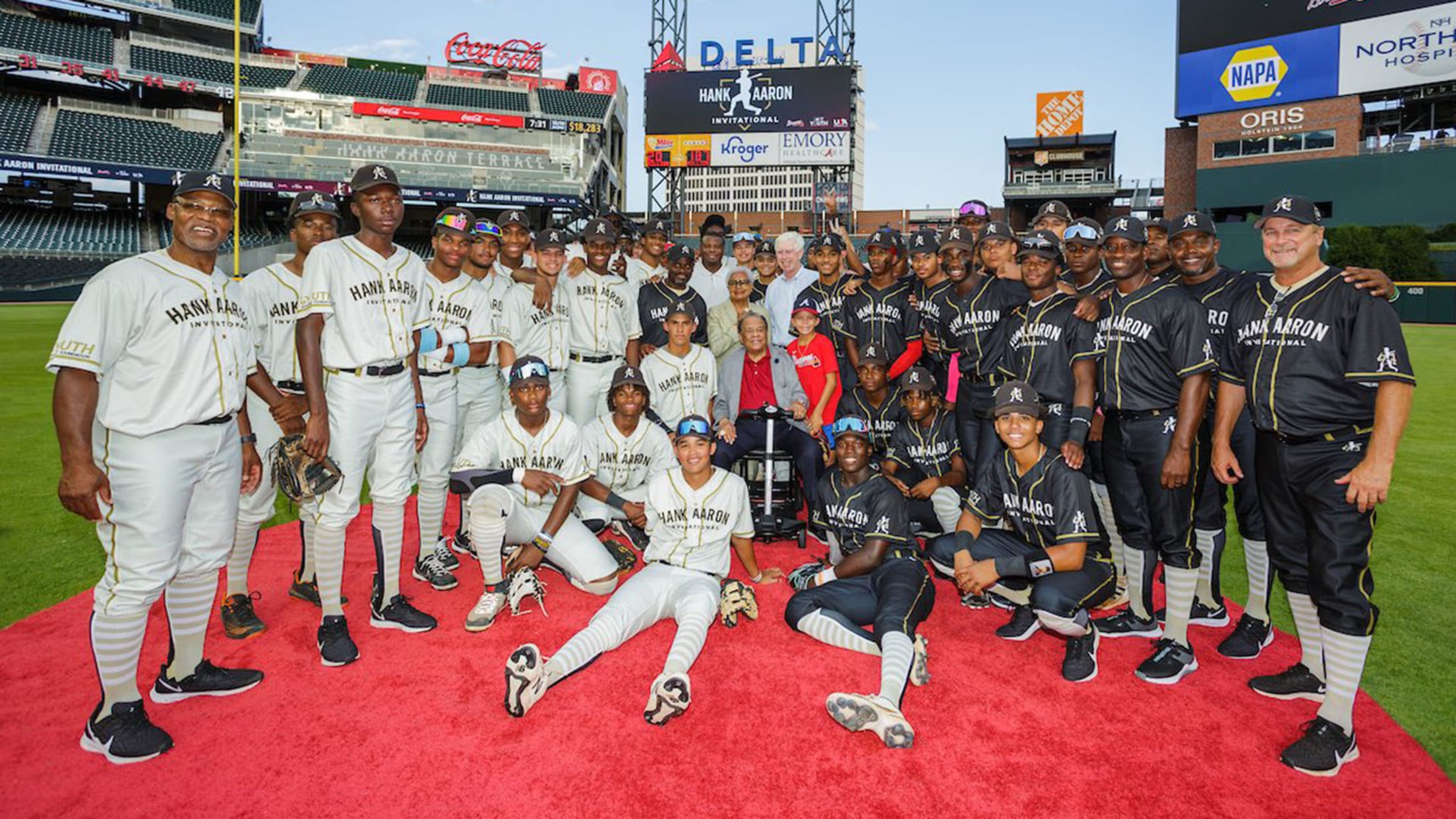 ATLANTA -- Sunday's Hank Aaron Invitational was a big moment for Florida high school shortstop George Lombard Jr., since he got to perform at a showcase on a Major League field. But it was especially sweet because of whom he got to meet before the game at Truist Park. Lombard's
Pioneering coach Siegal eager to pave way for girls
Her organization, Baseball For All, holds Nationals tournament in Arizona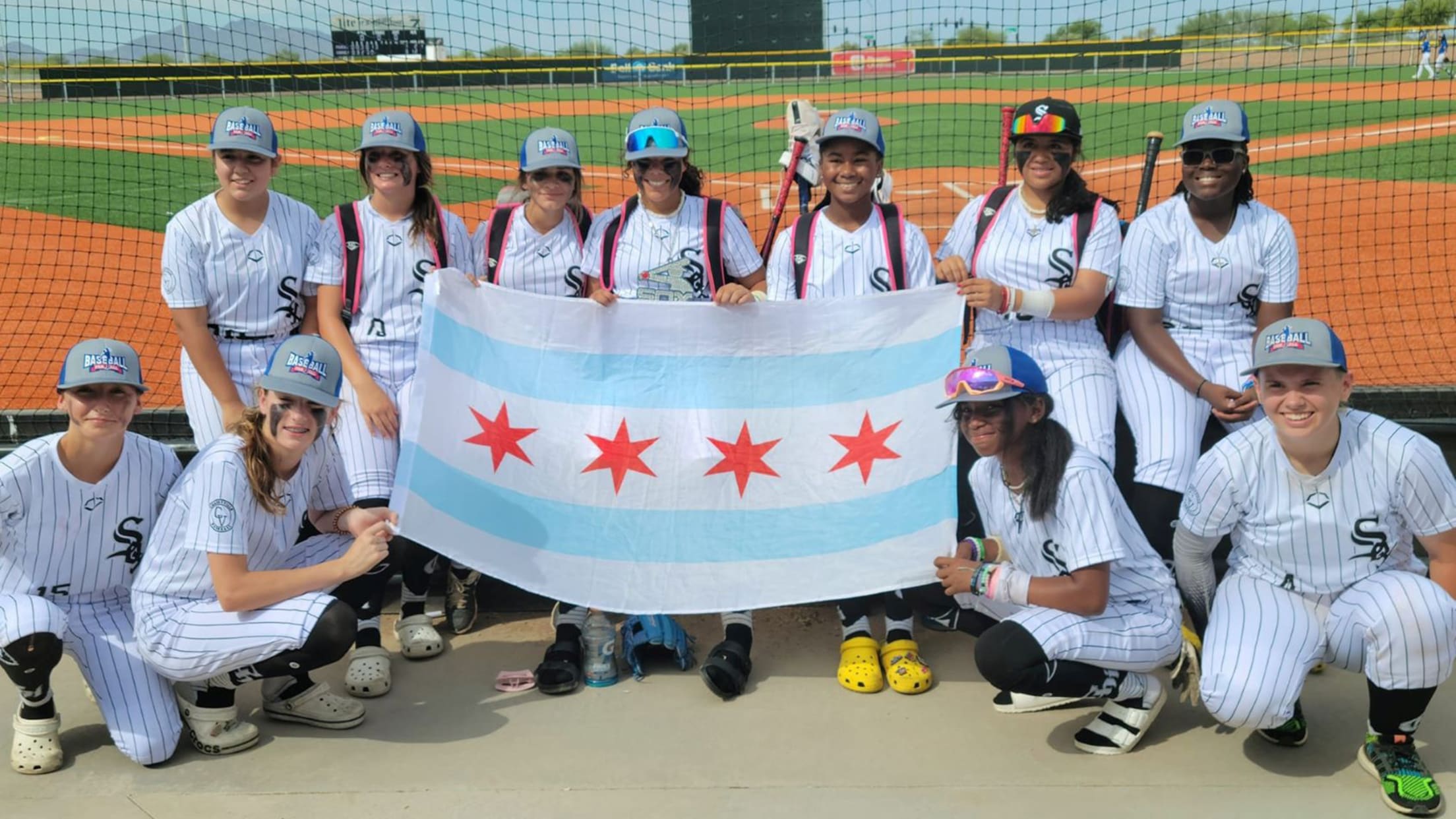 Justine Siegal envisions a future where no girl ever has to hear the words she's been told thousands of times before. Girls can't play baseball. When are you switching to softball? You should quit. Had Siegal given up on her love for baseball when first hearing those words at the
Lessons go beyond the diamond at Aaron Invitational
Reggie Smith reflects how meeting Jackie encouraged him to share experiences throughout career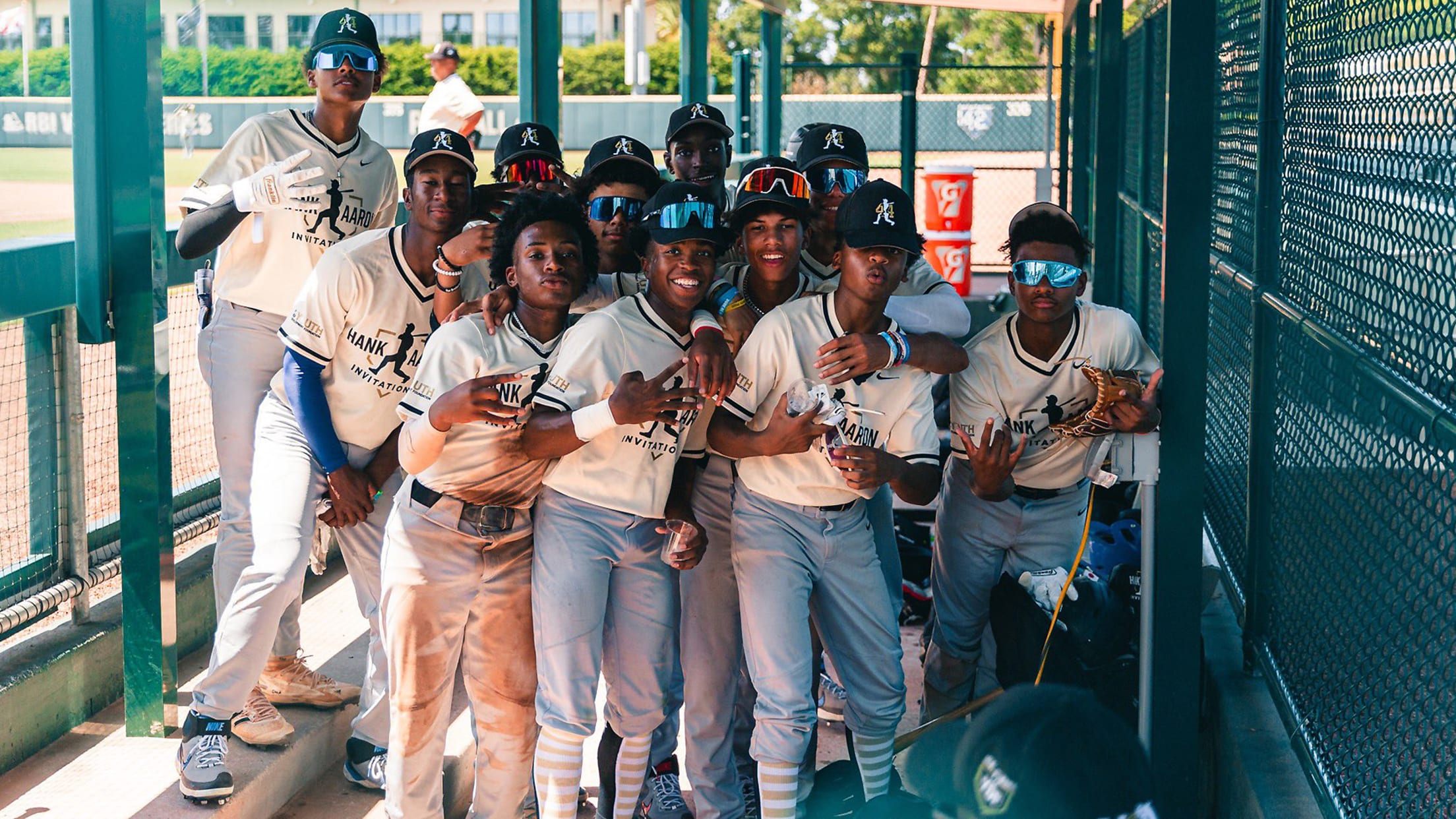 VERO BEACH, Fla. -- Former 17-year Major League Baseball veteran Reggie Smith finds himself in a unique situation this week: Teaching baseball at a facility named after his childhood hero. On Friday's second day of the Hank Aaron Invitational, Smith traveled around the Jackie Robinson Training Complex, observing players as
Champs crowned in All-Star week baseball, softball championships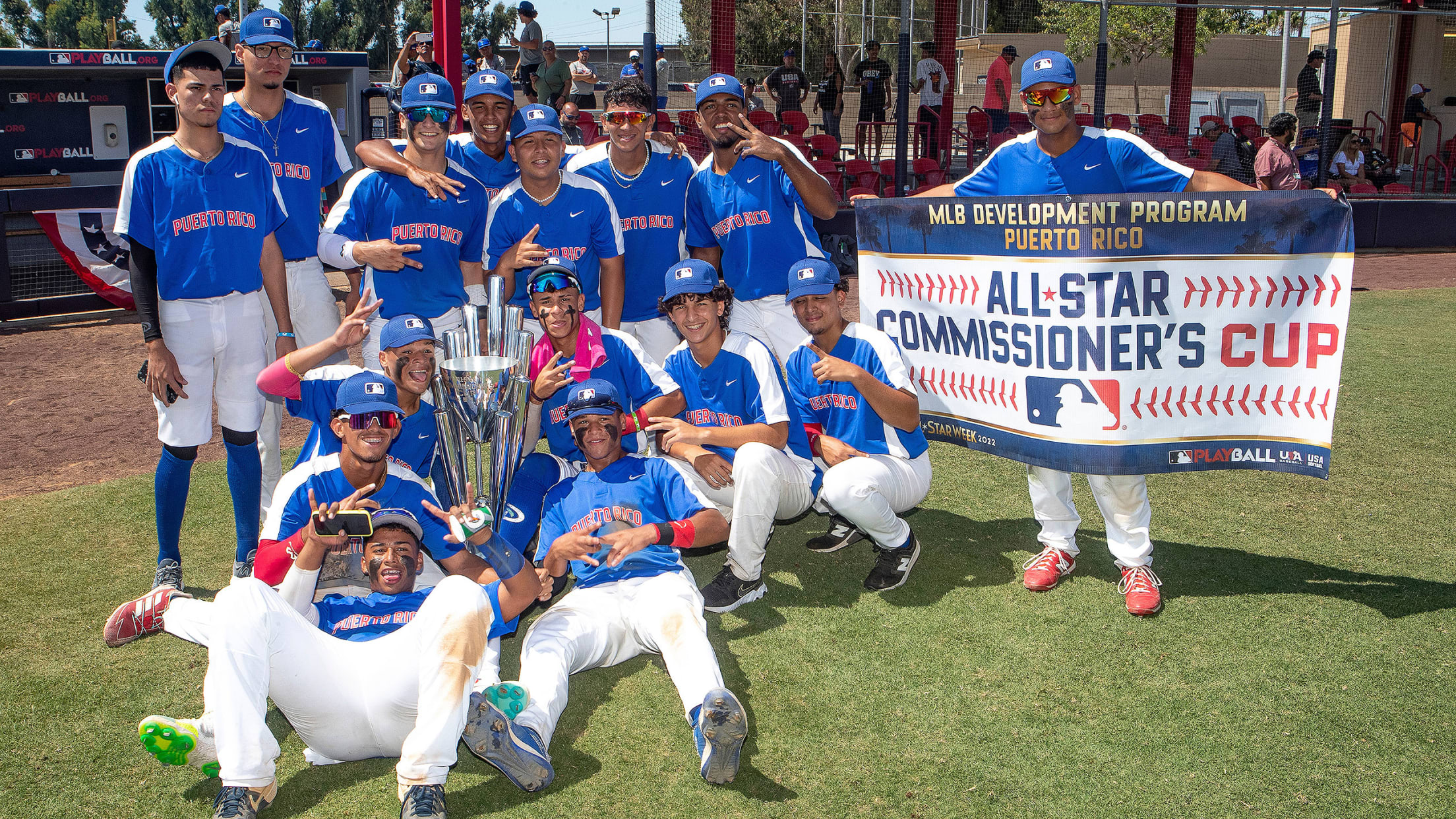 COMPTON, Calif. -- The Compton Youth Academy proved to be a gracious host for this week's baseball and softball tournaments among MLB programs from urban areas. Perhaps it was too gracious of a host. Compton's baseball and softball teams each fell in the championship games Monday, with the MLB Develops
At Compton academy, Commissioner marks return of All-Star youth events
Teams from across US compete in All-Star Commissioner's Cup, Jennie Finch Classic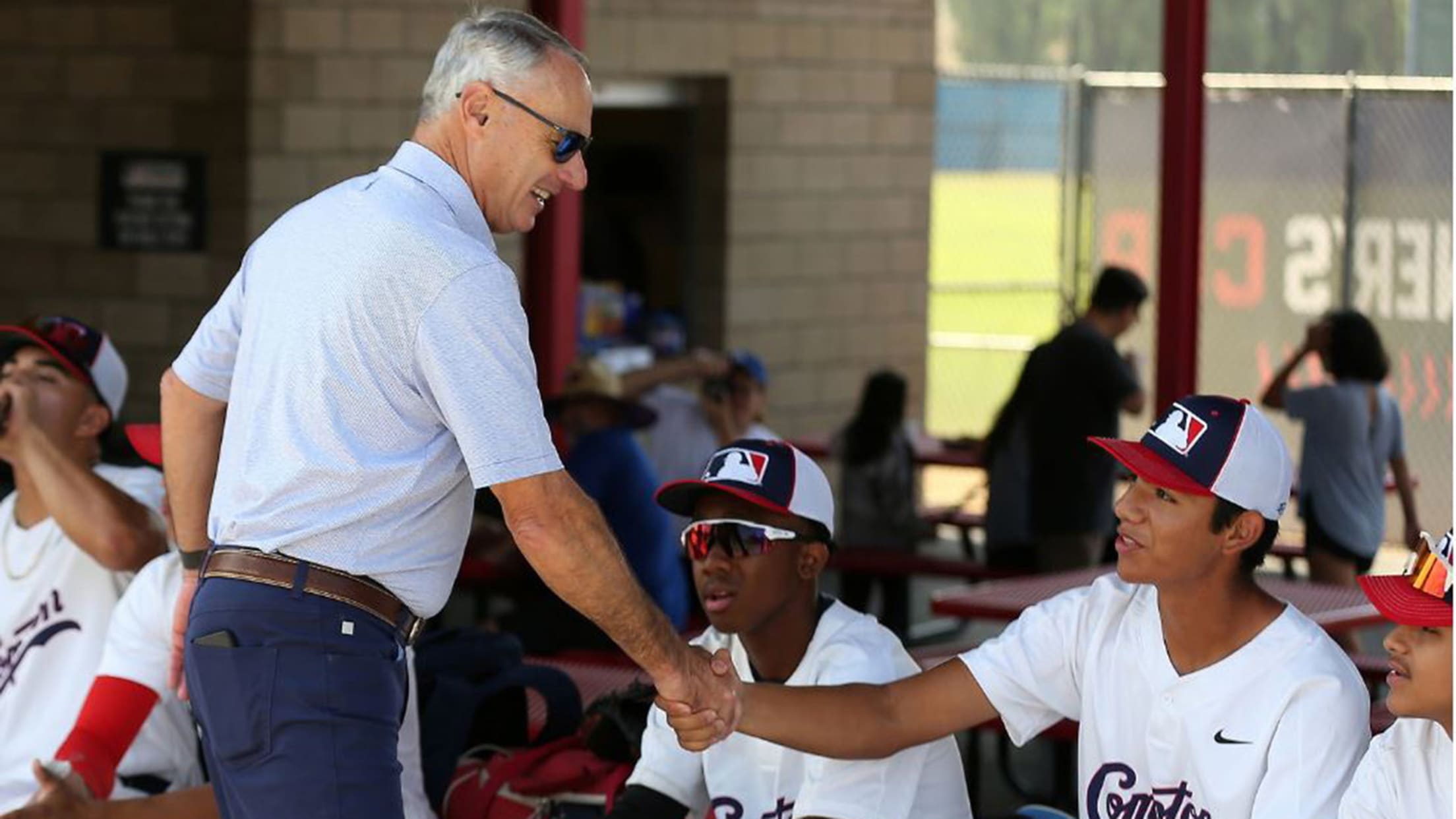 COMPTON, Calif. -- Standing at the edge of the baseball field on the third-base side, MLB Commissioner Rob Manfred had a prime spot to watch Sunday's All-Star Commissioner's Cup action. At the Compton Youth Academy, where MLB's movement to revive baseball in urban communities began in 2006, Manfred watched under-17
Standouts from the 2022 High School All-American Game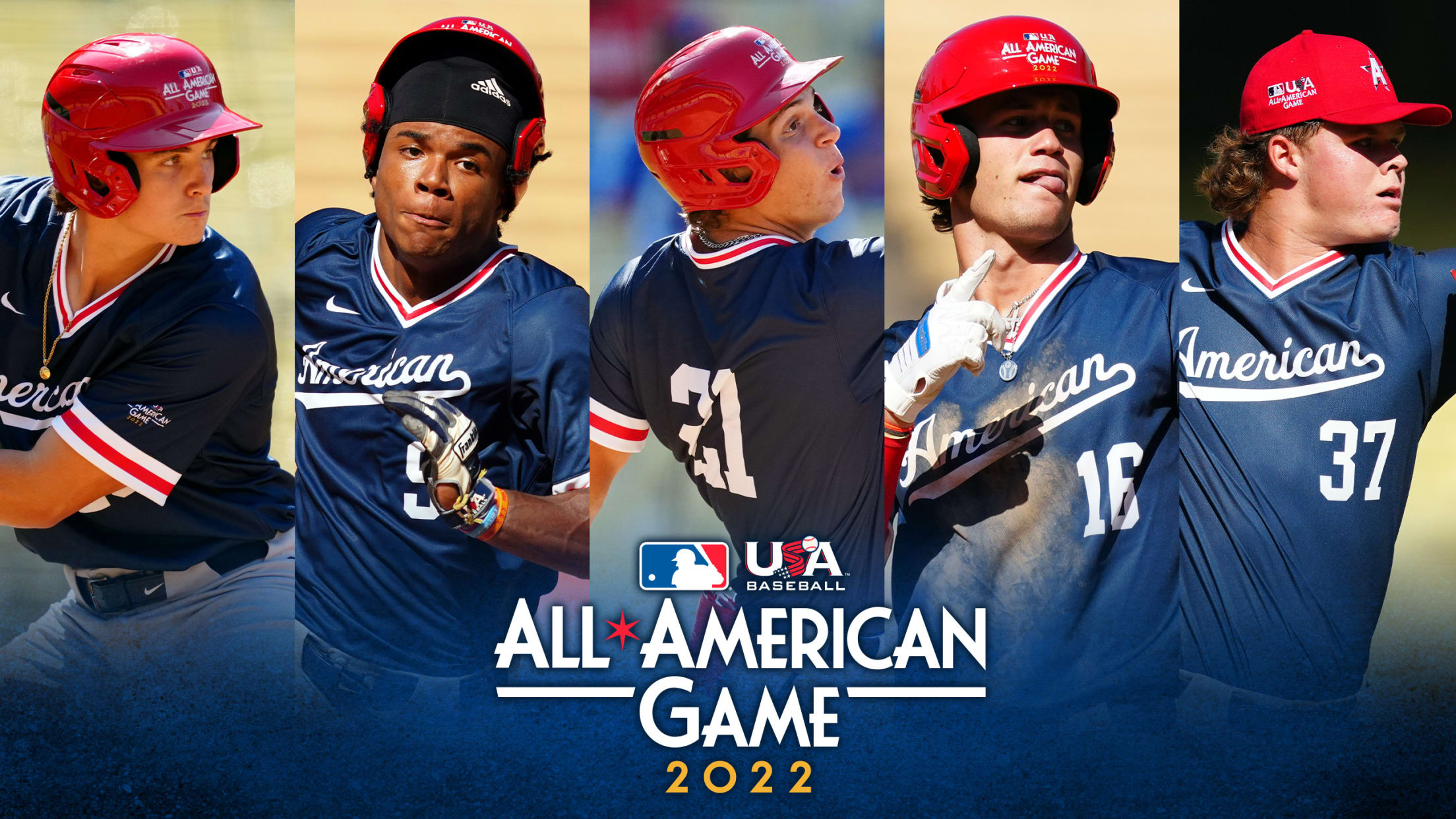 LOS ANGELES -- Scouts consider Aidan Miller one of the top hitters and overall top prospects in the 2023 high school class. He lived up to that reputation Friday afternoon at the Major League Baseball-USA Baseball High School All-American Game at Dodger Stadium. In the most star-studded prep showcase event
Alvarez fulfilling her 'why' at Girls Baseball EDI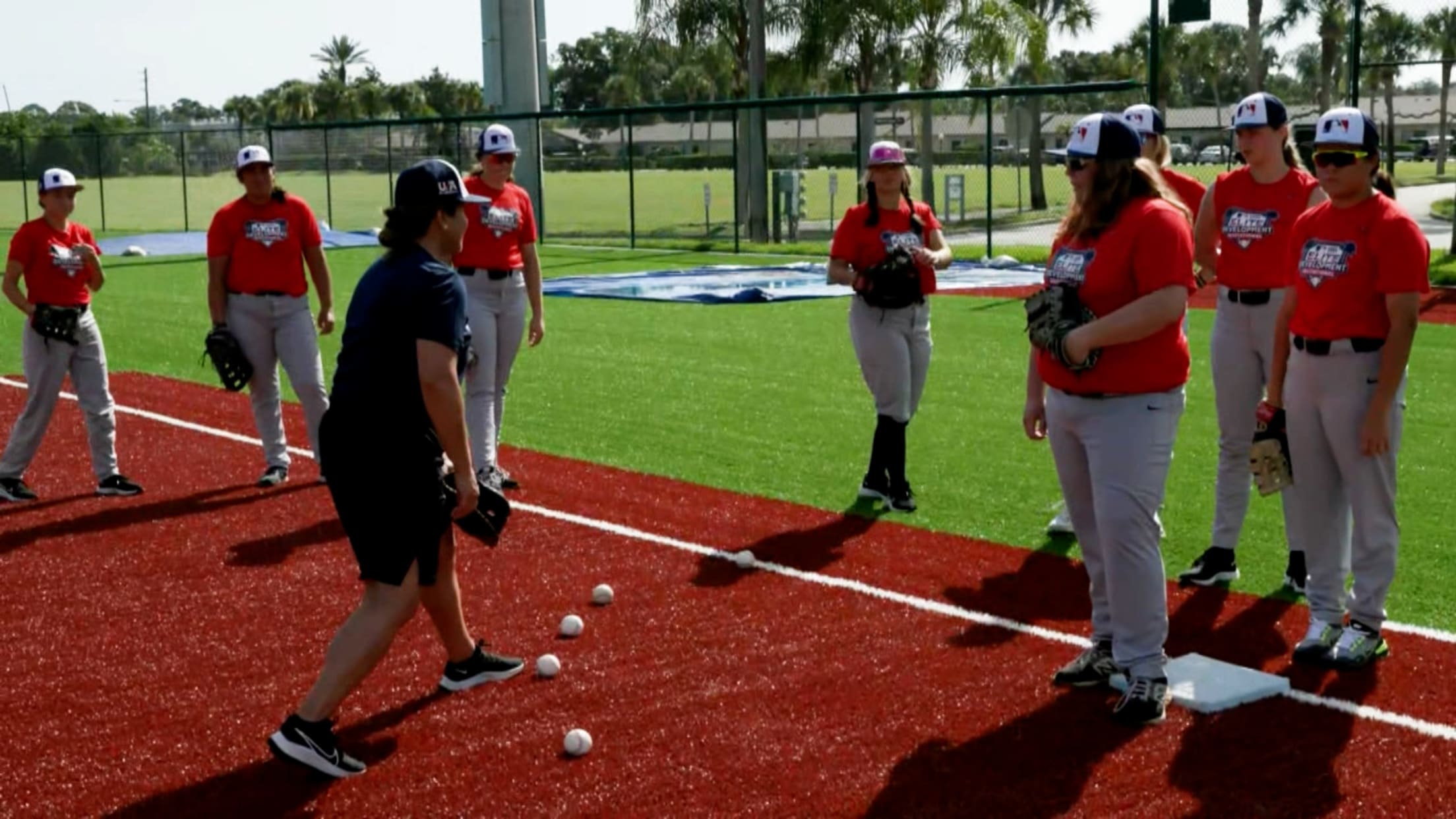 VERO BEACH -- The chance to help girls realize the opportunities they have through baseball is why Veronica Alvarez coaches. "A big factor in my life is finding your 'why,' which gives you more purpose in everything you do," Alvarez said. "My 'why' is to open doors for girls and
Girls Baseball EDI helping open doors for female players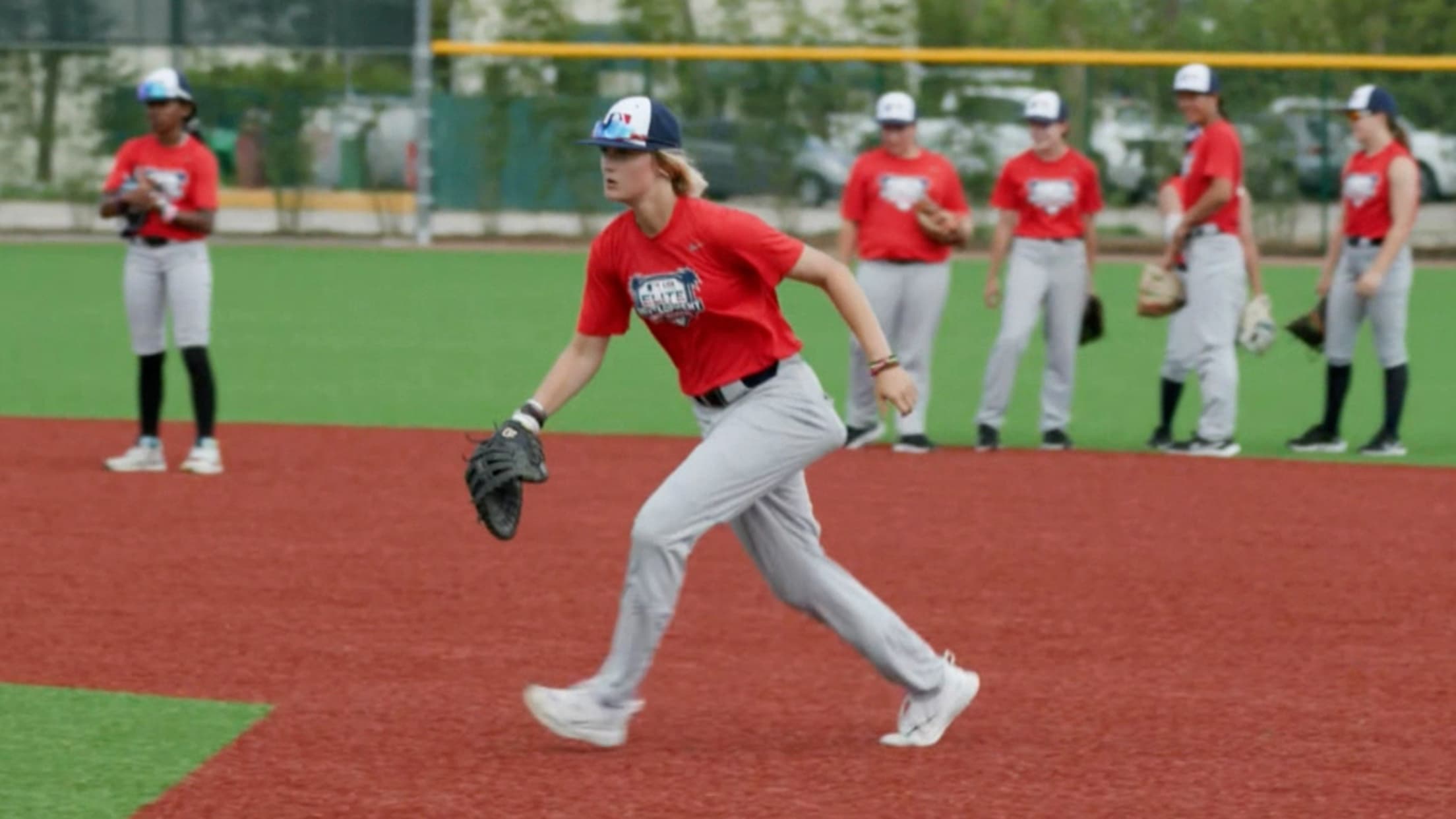 VERO BEACH, Fla. -- At the inaugural Girls Baseball Elite Development Invitational (EDI), players displayed grit in many different ways. Sophia Brown displays grit by continuing to play the sport her father got her into before he died. "Grit means many things," Brown said. "I started playing baseball at the
Girls at Baseball EDI have 'potential to change the world'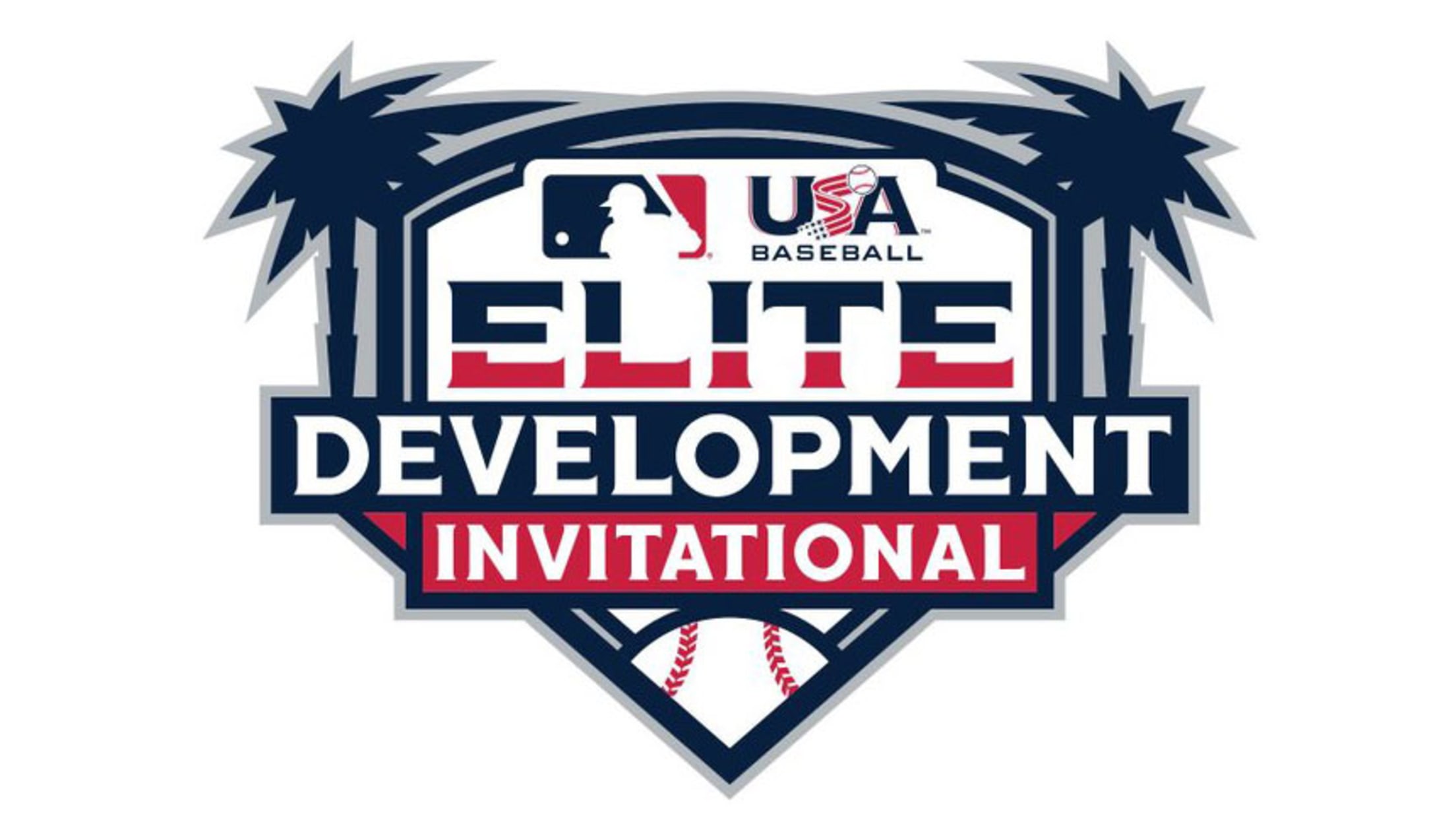 VERO BEACH, Fla. -- As Naomi Ryan displays her power at the plate, other players, including London Studer and Maggie Foxx, watch in awe. Ryan's ability to hit line drives all over the field from both sides of the plate shows the progress girls have made on the diamond. "We're
St. Lucie Mets' trailblazing women aim to inspire
Single-A affiliate's staff offers advice at Elite Development Invitational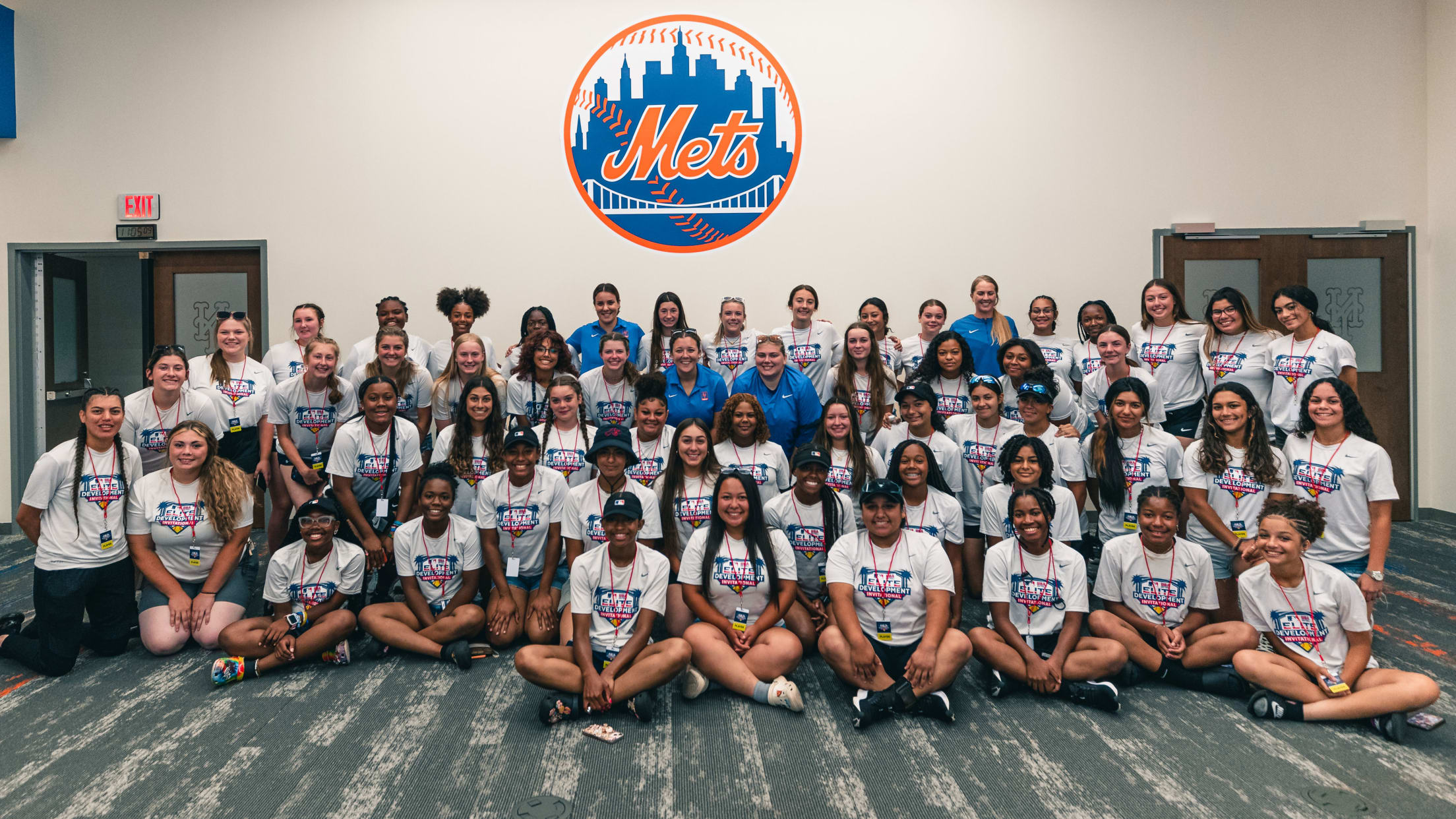 PORT ST. LUCIE, FLA. -- In 2021, if you told Gretchen Aucoin she'd become a developmental coach in the New York Mets organization, she wouldn't have believed it. "My biggest challenge was leaving where I was at and then basically trusting where I was going," Aucoin said during a panel
Breakthrough Series MVP inspired by 'the Robinson way'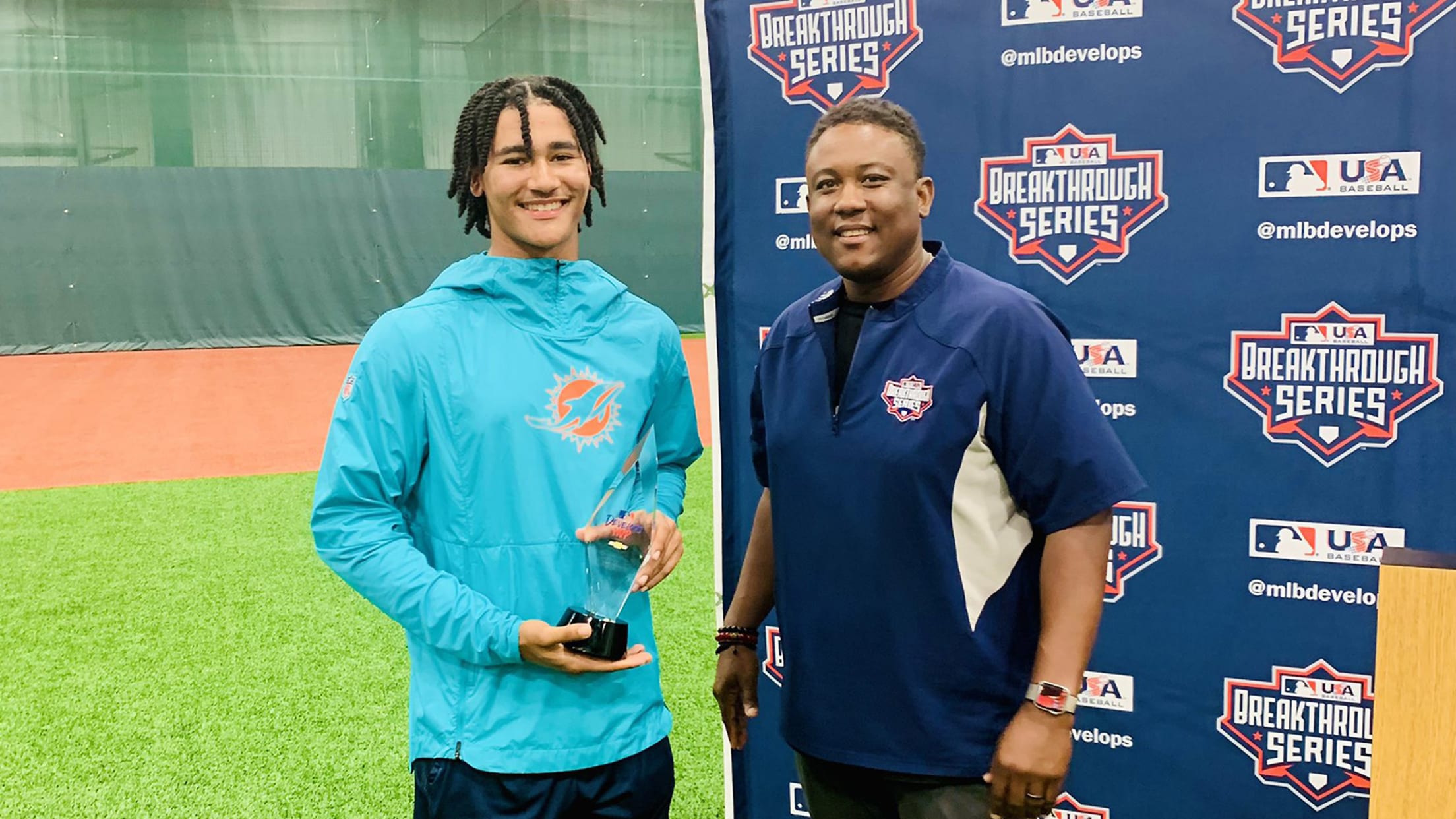 For Nazzan Zanetello, participating in the Breakthrough Series meant something bigger than baseball. So when he was named MVP, he didn't talk about his skills on the field or how he's ranked by Perfect Game as the No. 35 prospect in the class of 2023, but his style of play:
Pirates Play Ball clinic a big hit for local kids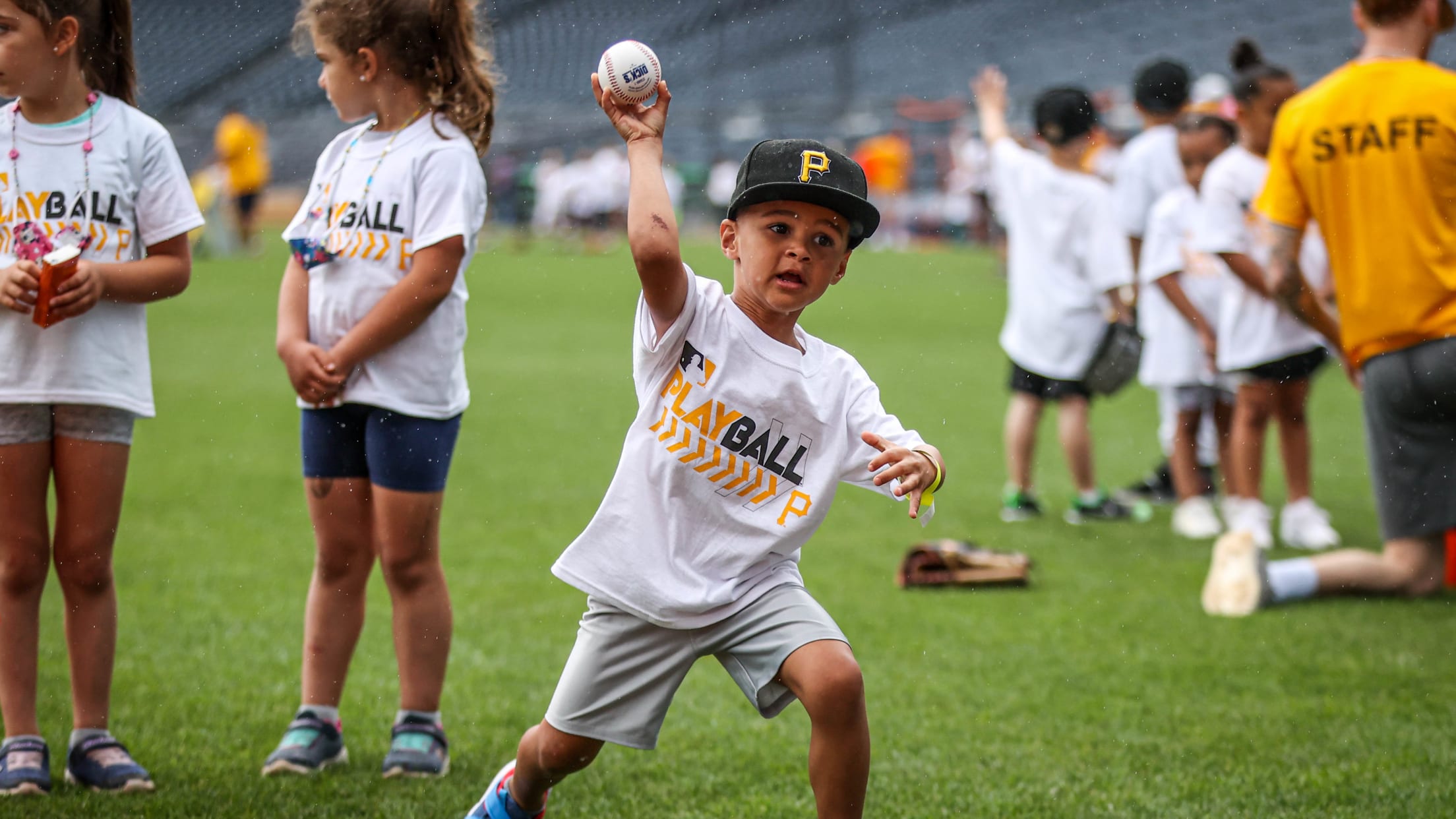 On Sunday morning, there was plenty of on-field activity at PNC Park as the Pirates hosted more than 600 youth baseball and softball players, ages 5-14, for a free instructional clinic. The event was part of Major League Baseball's Play Ball Weekend, which is designed to celebrate the game and
Let the kids play! All the Play Ball Weekend events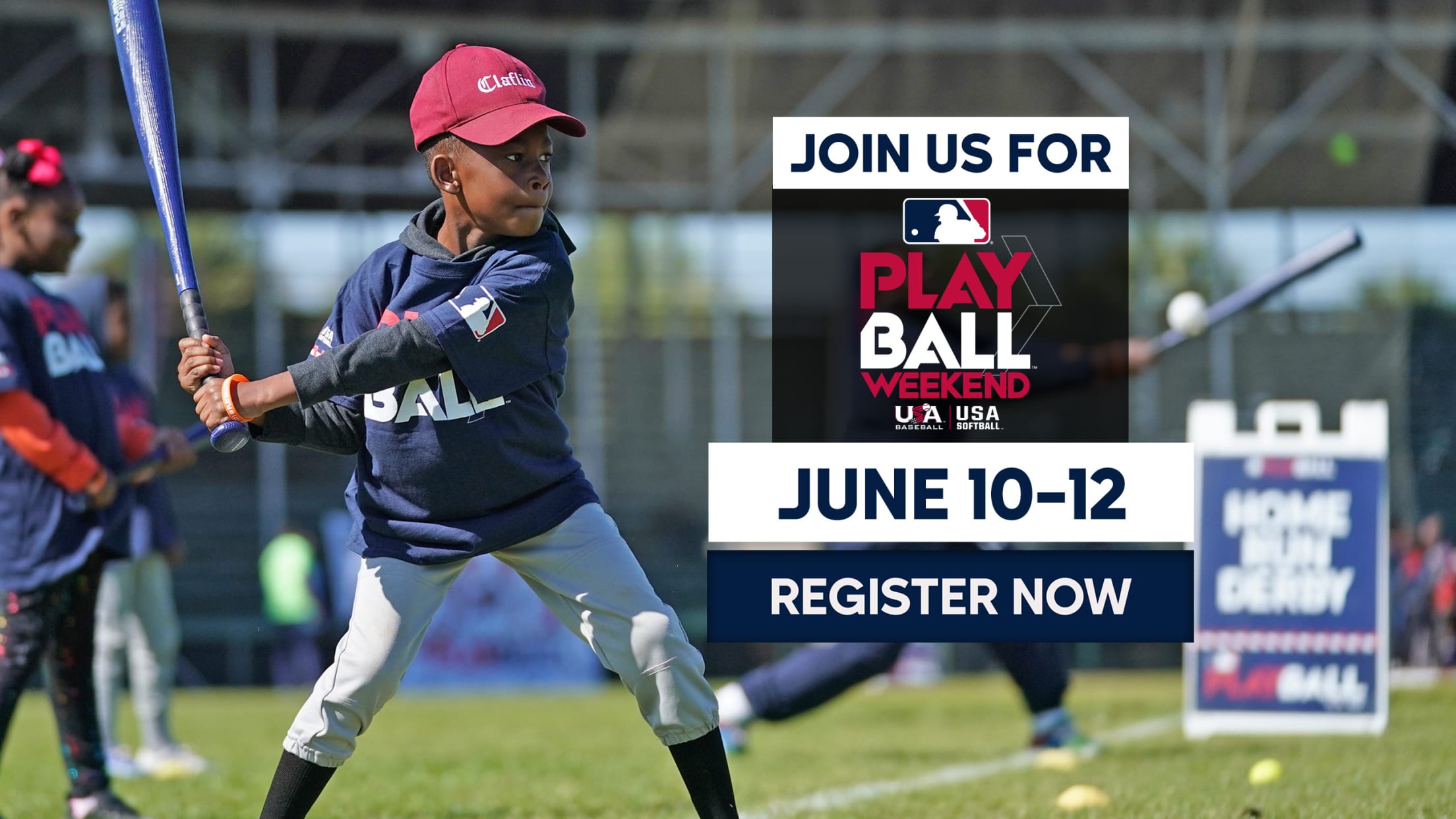 Play Ball Weekend is being celebrated in every Major League and Minor League market in baseball from June 10-12, with events taking place in more than 150 communities throughout the country. Here is a rundown of how clubs are celebrating the game and encouraging kids to play ball. AMERICAN LEAGUE