Kepler, Solbach tout baseball in Germany
Pair hopes big league dreams can flourish in home country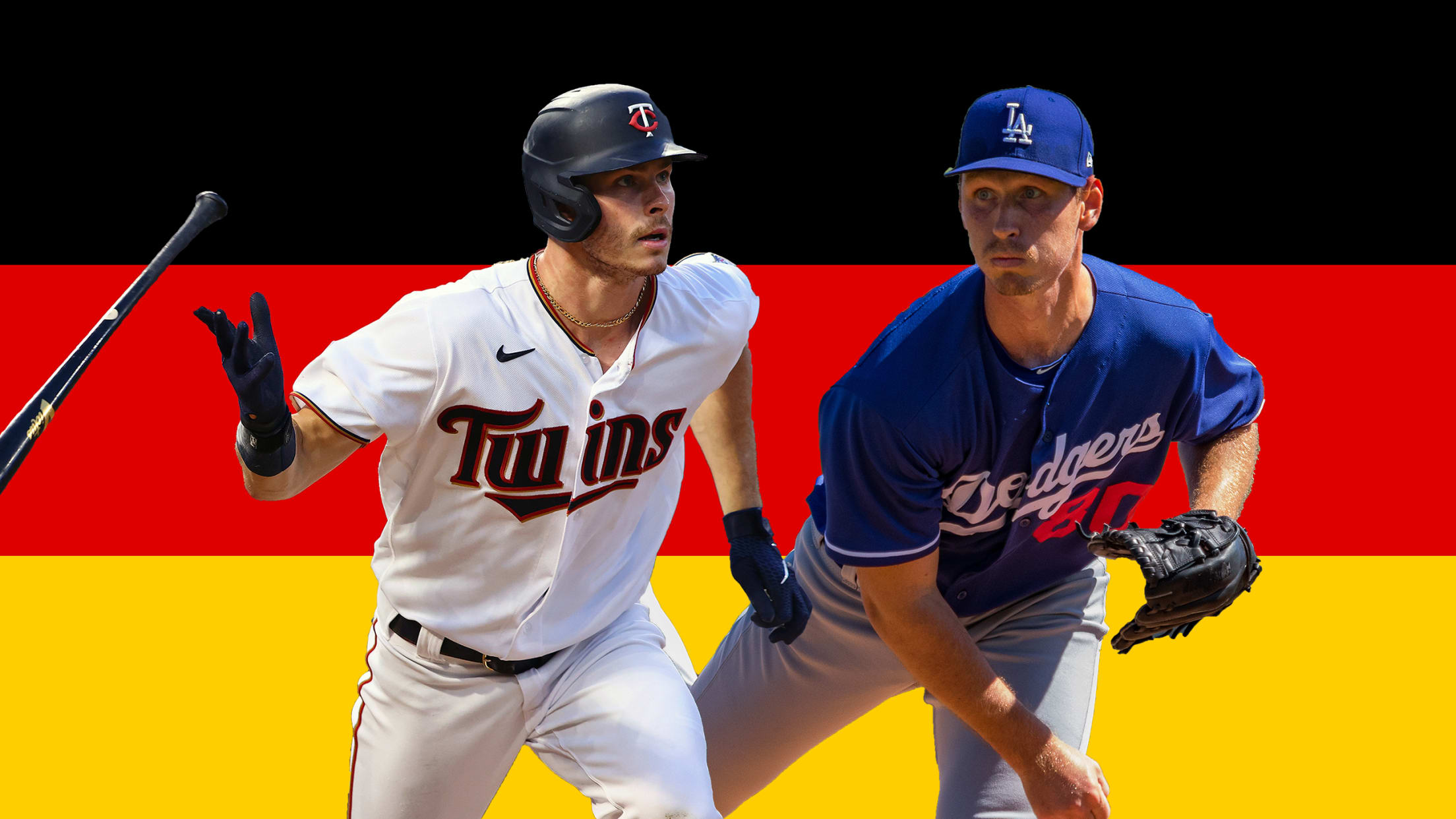 On a recent rainy November day, Twins outfielder Max Kepler and Minor League pitcher Markus Solbach, who pitched in Triple-A for the Dodgers last year, were living out a German kid's dream: They were hanging out with Hertha Berlin of the Bundesliga. It's the team that Kepler trained briefly with
The tiny town that produced 2 all-time greats
Donora, Pa., the birthplace of Musial and Griffey, who also share a birthday
Somebody get Mulder and Scully on the phone and have them check out Donora, Pennsylvania. The small town with a current population of fewer than 5,000 residents has somehow produced two of the greatest Major Leaguers in baseball history: Stan Musial and Ken Griffey Jr. Even stranger, the two were
What was the top MLB blooper of 2021?
Only the finest gaffes, whoops and uh-ohs from the year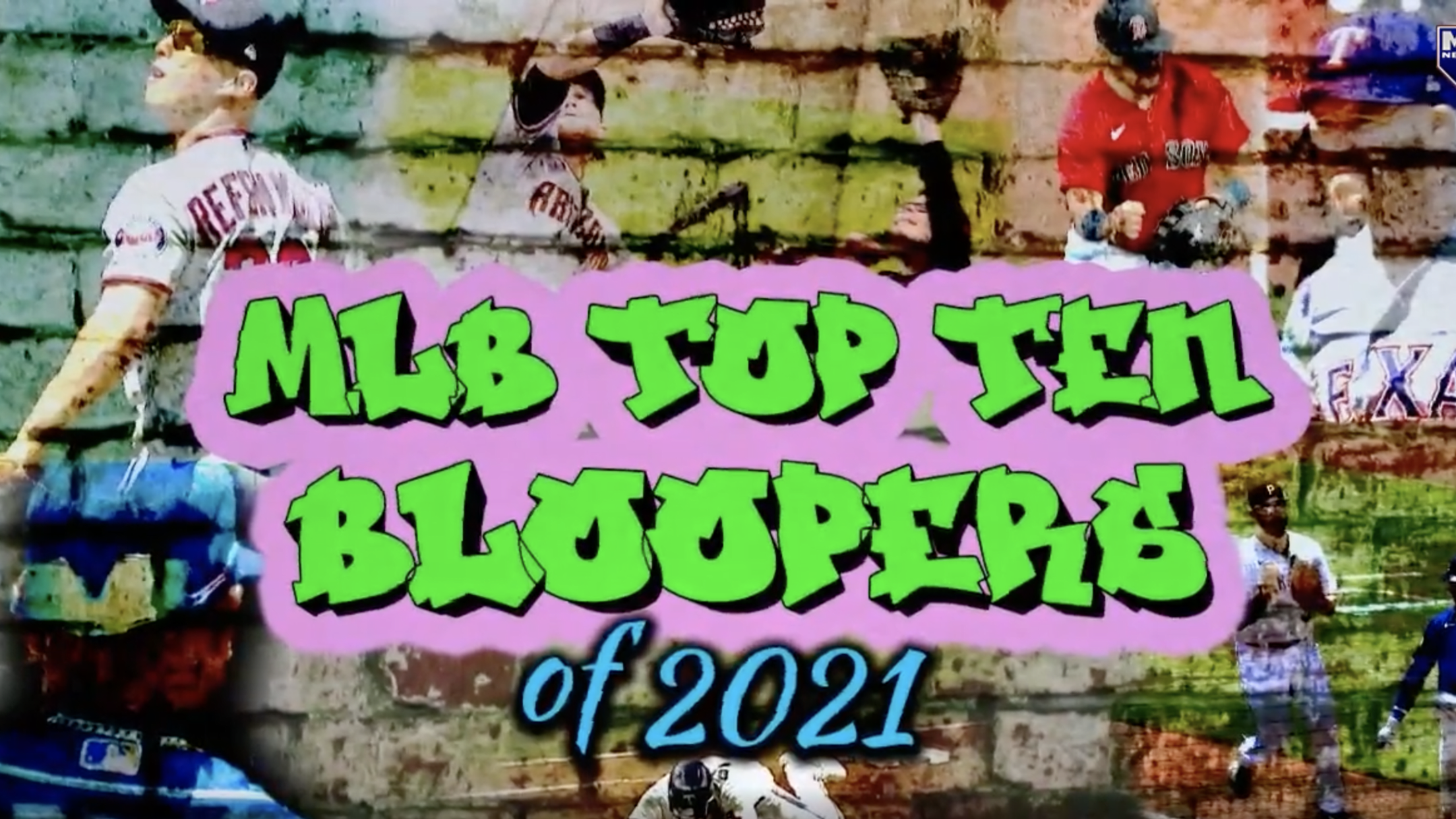 We love the big plays -- the home runs that soar through the air on an angel's wing, the pitches that light up radar guns and turn catcher's mitts to smoke. We love diving plays that defy expectations and the big moments that will live on for decades. But if
Jorge Soler once hit HR so far he apologized
'It ended up rolling to a good 530-540 feet'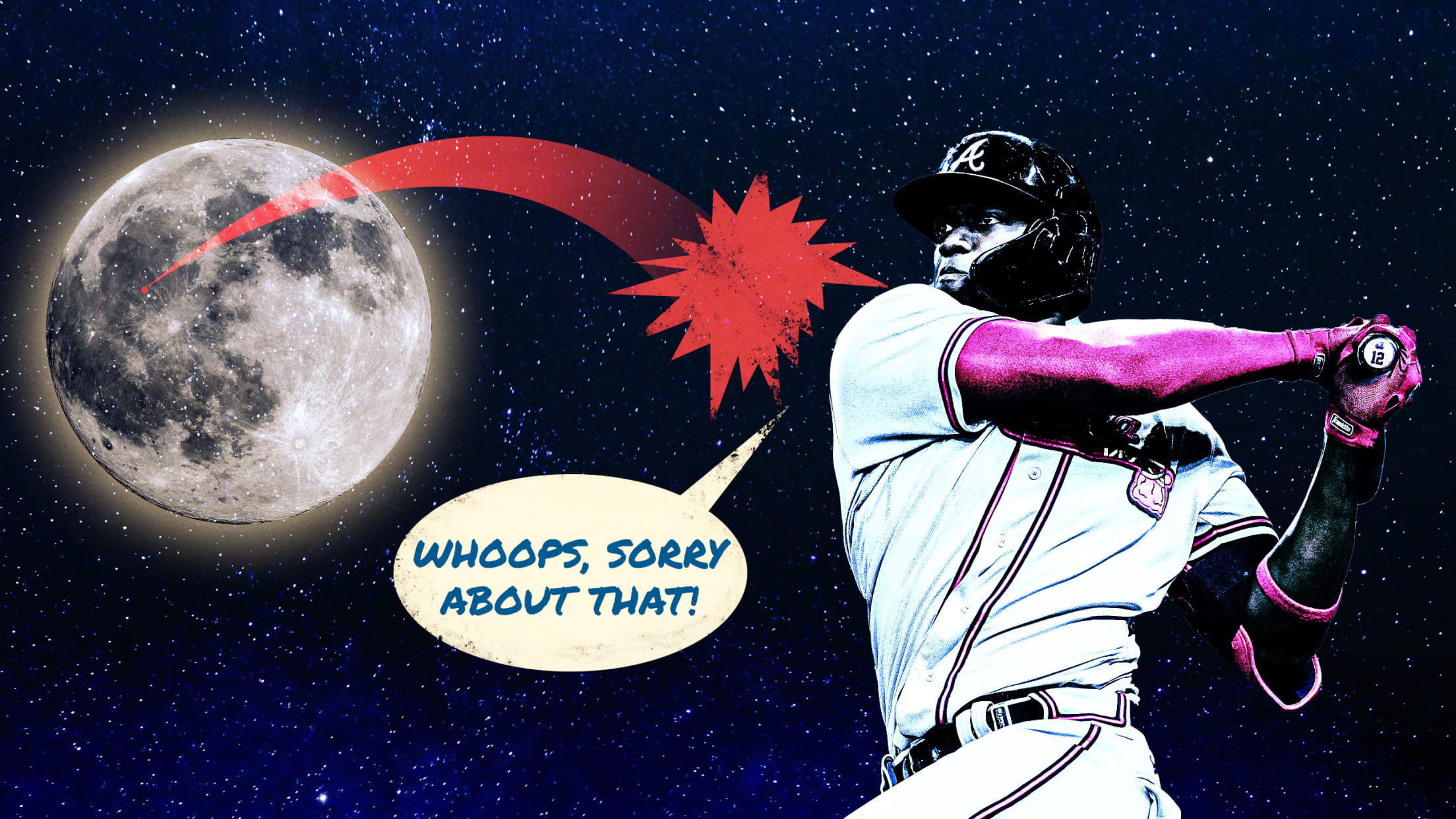 Jorge Soler annihilated a baseball in World Series Game 6 on Tuesday night. It flew over the left-field wall, past the train tracks and completely out of Minute Maid Park. It set off a beat writer search party. It was Pujolsian.
Most unlikely multi-HR World Series games
Way back and gone ... on repeat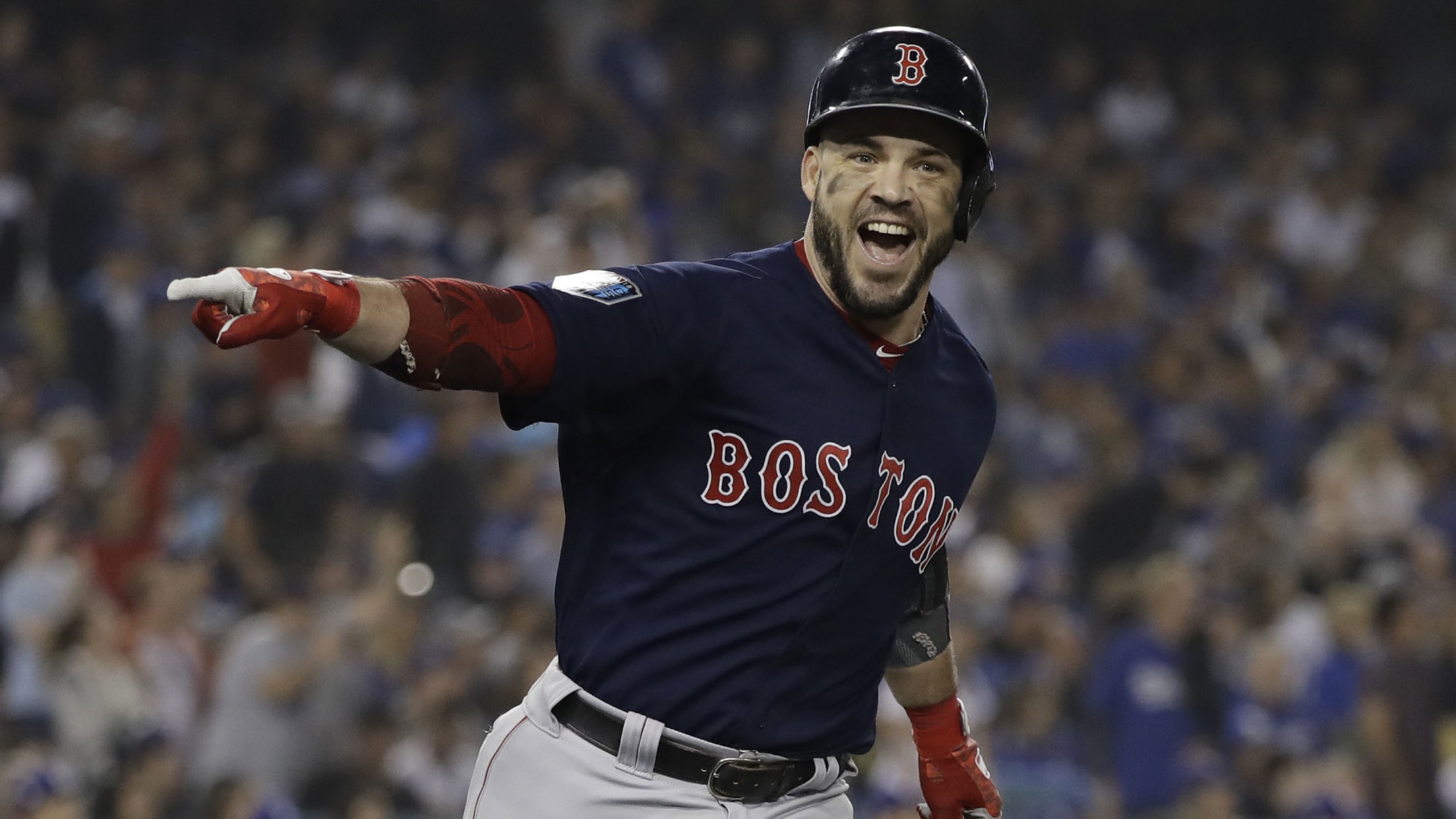 Often, the players who go deep multiple times in a World Series game are the ones you expect. Babe Ruth did it four times. Mickey Mantle and Lou Gehrig both did it twice. The rest of the list includes Reggie Jackson, Eddie Murray and Albert Pujols. Still, there have been
Joc, Harry Styles might be best friends now
It's a match made in pearl necklace heaven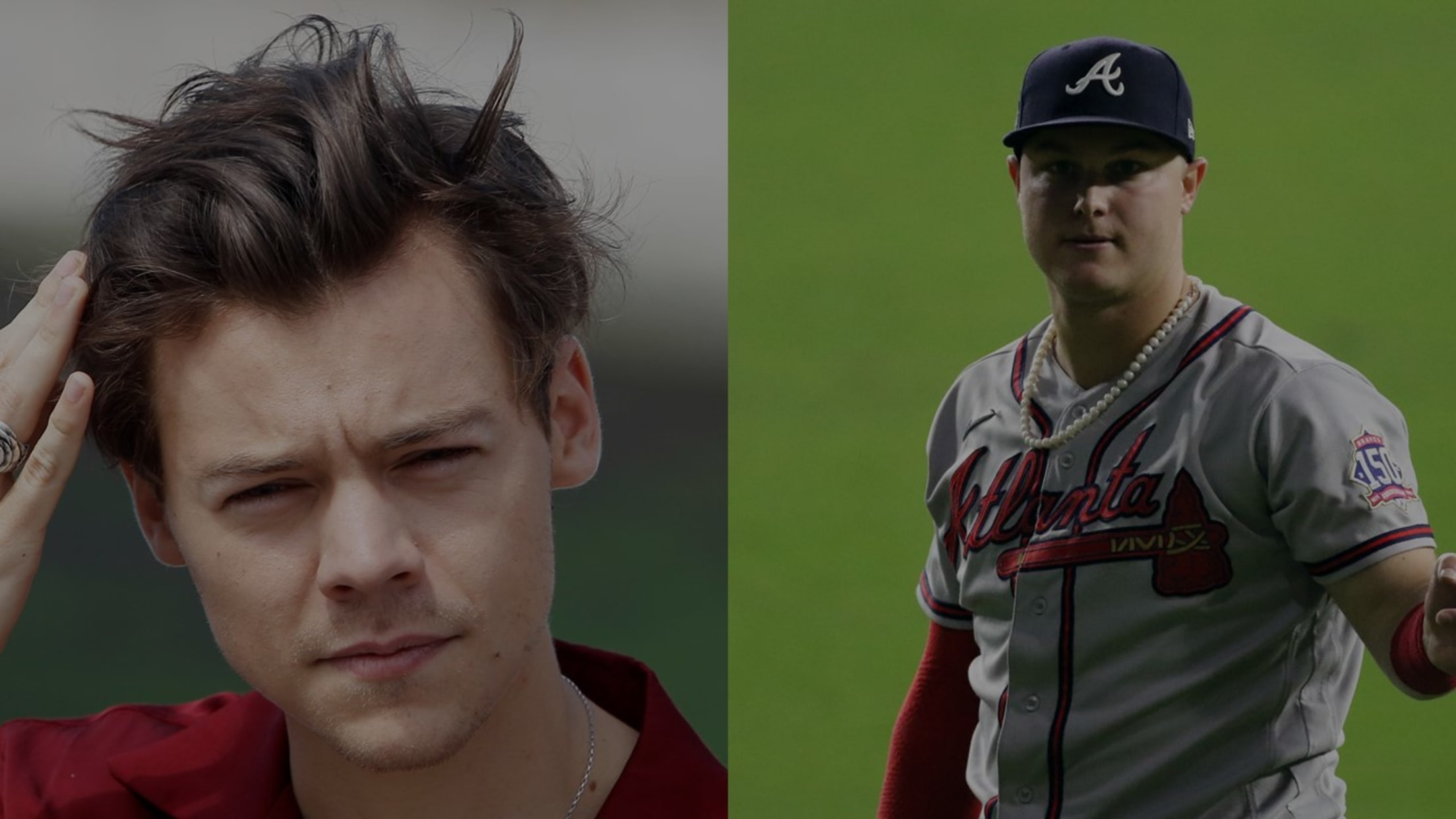 The Braves are good. That's pretty obvious, considering they just ran through the Brewers, Dodgers and Astros to win their first World Series in 26 years. They even did it without their best player -- and one of baseball's best players -- Ronald Acuña Jr. But not many people predicted
Forgotten Braves players who earned a ring
Every player who suited up this year played a part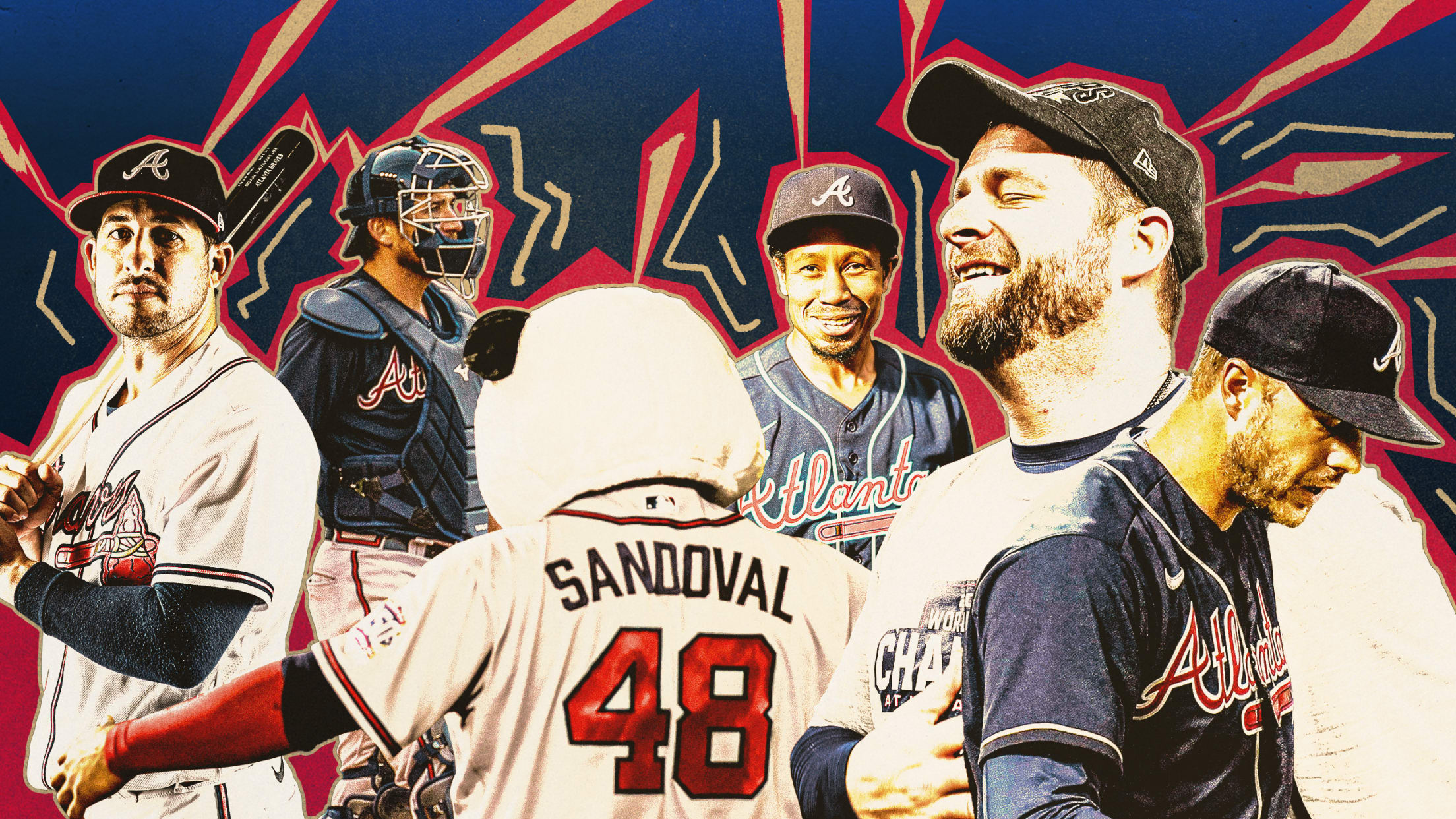 Atlanta did it. When Yuli Gurriel rolled over to Dansby Swanson for the 27th and final out on Tuesday night, the Braves became World Series champs. It ended a 26-year drought and gave the franchise its fourth title. But while the 26 players on the postseason roster got to pose
Plouffe predicted Fall Classic result in March
He spoiled the entire season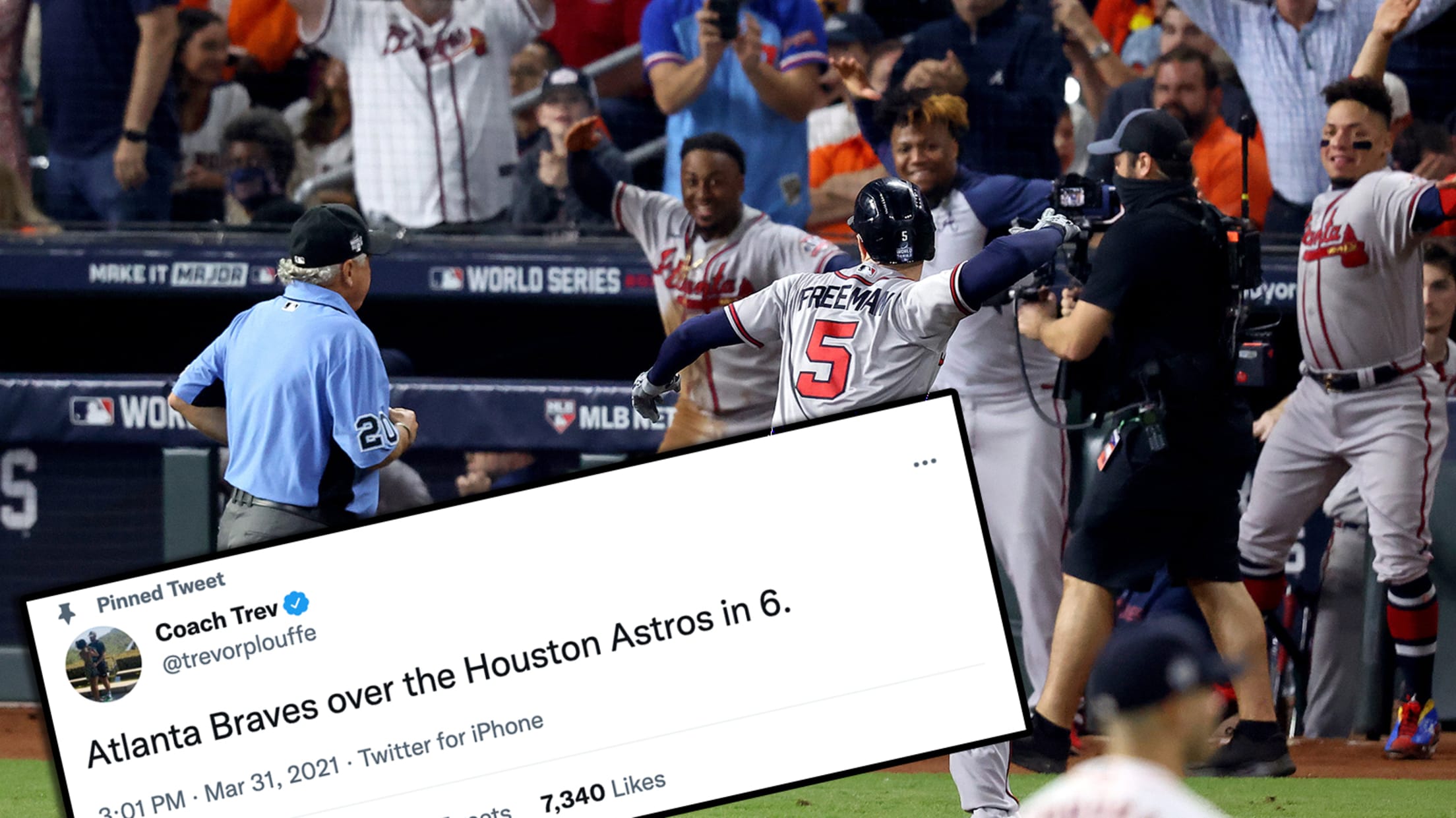 Trying to gaze into a crystal ball and foresee the baseball season is a fool's errand. After all, as John Sterling knows, you can't predict baseball. Unless ... maybe you can. Former big leaguer Trevor Plouffe pegged this exact outcome back on March 31. That's right: Before the season ever
Baseball's best Halloween costumes
Some players went all out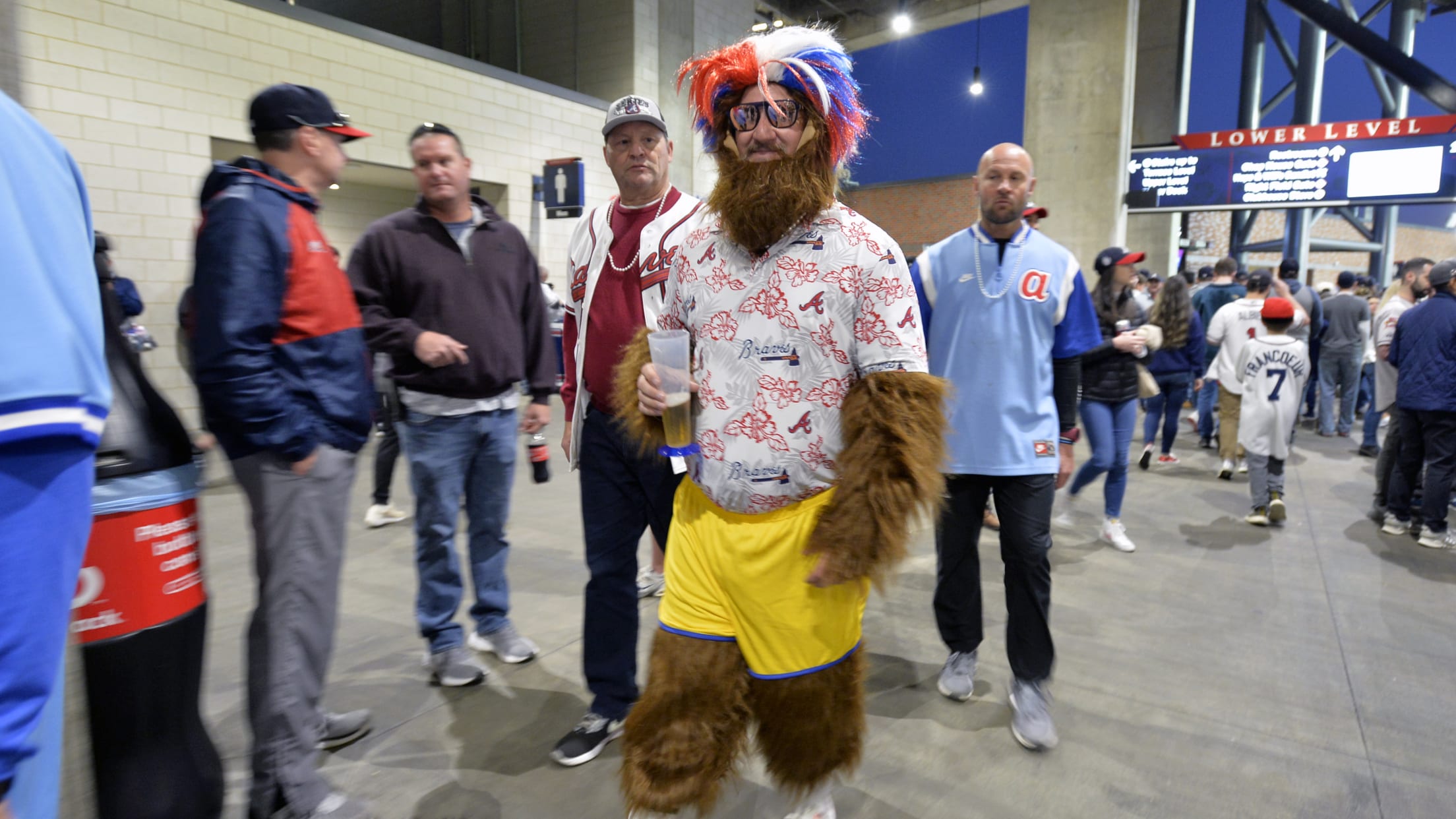 The Halloween season has ended -- though, fortunately, the baseball season has at least one more game left in it. The jack-o-lanterns can now rot away, and the decorations can be put away and replaced with holiday lights. But before we move on entirely from the ghastly and ghoulish, from
Believe in ghosts? Check out Rochester's field
The Minor League ballpark is a site of much paranormal activity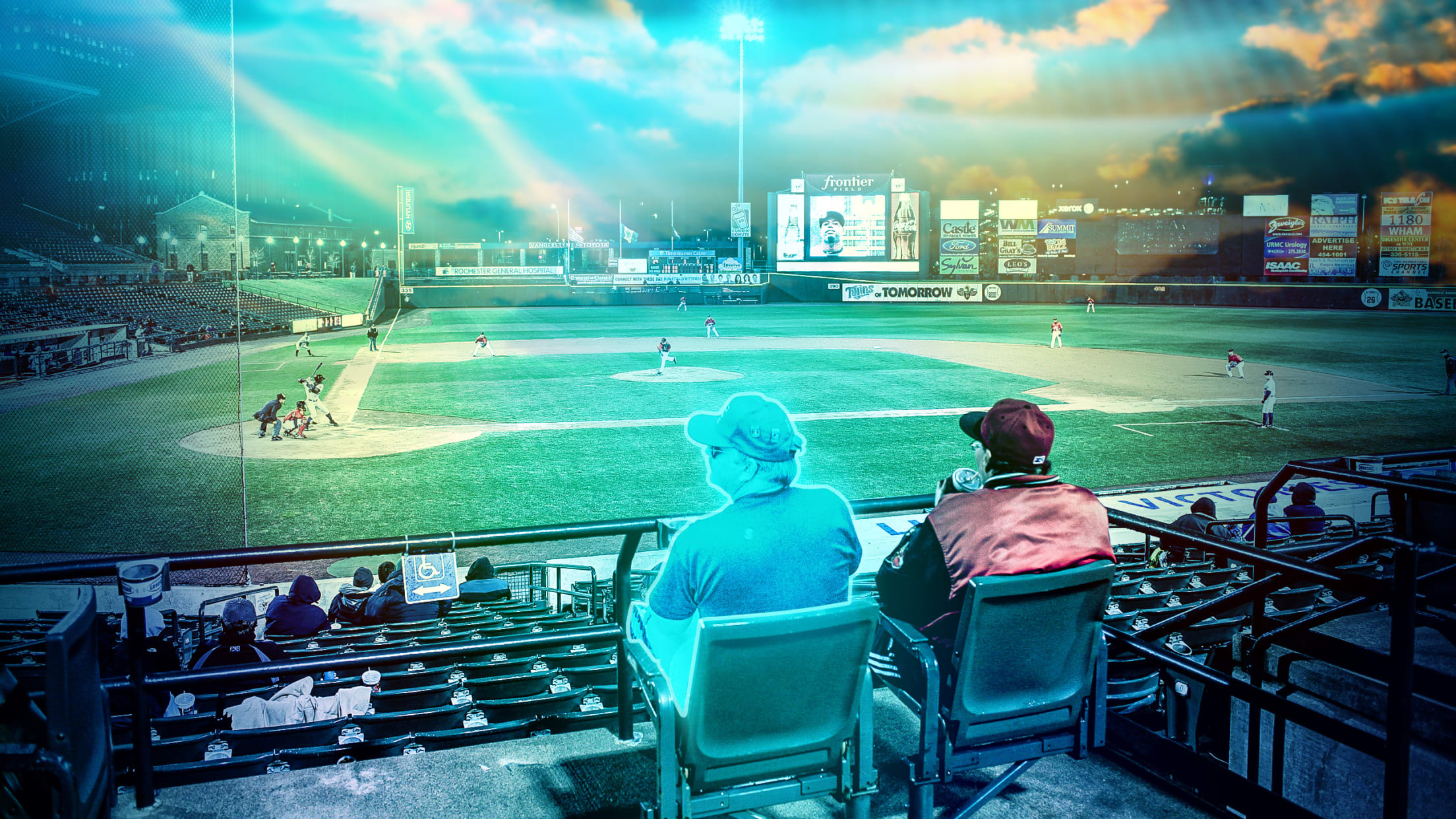 A version of this story ran on October 31, 2020 "Yeah, I believe in spirits," Rochester Red Wings general manager Dan Mason tells me over the phone. "You know, once in a while, I'll see lights on in suites, like maybe in the middle of the winter, when there's nobody
9 of the most horrifying games in history
You'll want to look away ... but you can't!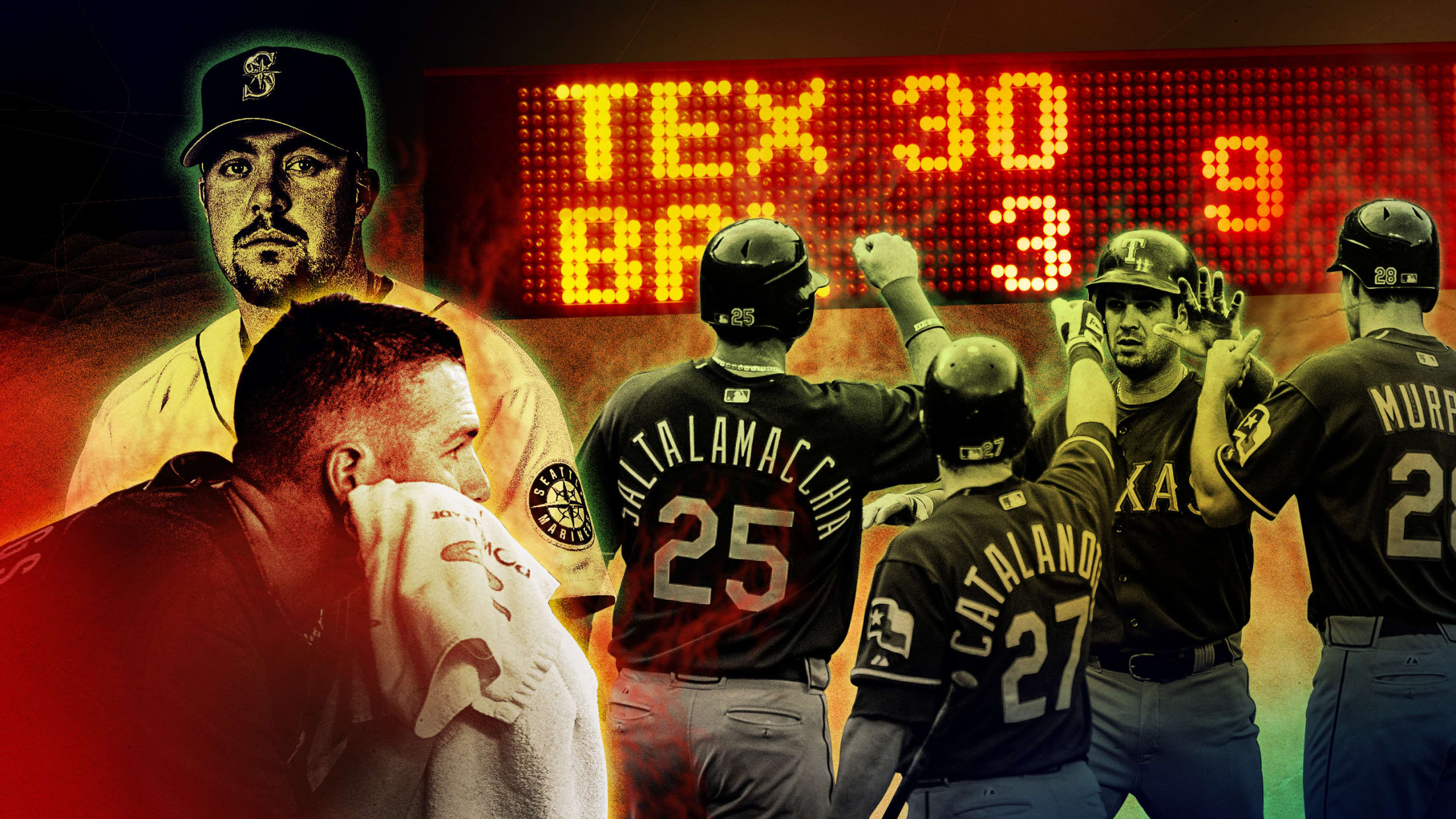 An earlier version of this story ran in 2020. The night is dark. The air is crisp. The fog rolls in. You bite your fingernails and try to hide under a blanket. No matter how much you want to turn away, you can't. No, I'm not talking about watching a
The baseball diehards skipping sleep for WS
These Braves and Astros fans are hanging on every pitch ... in the middle of the night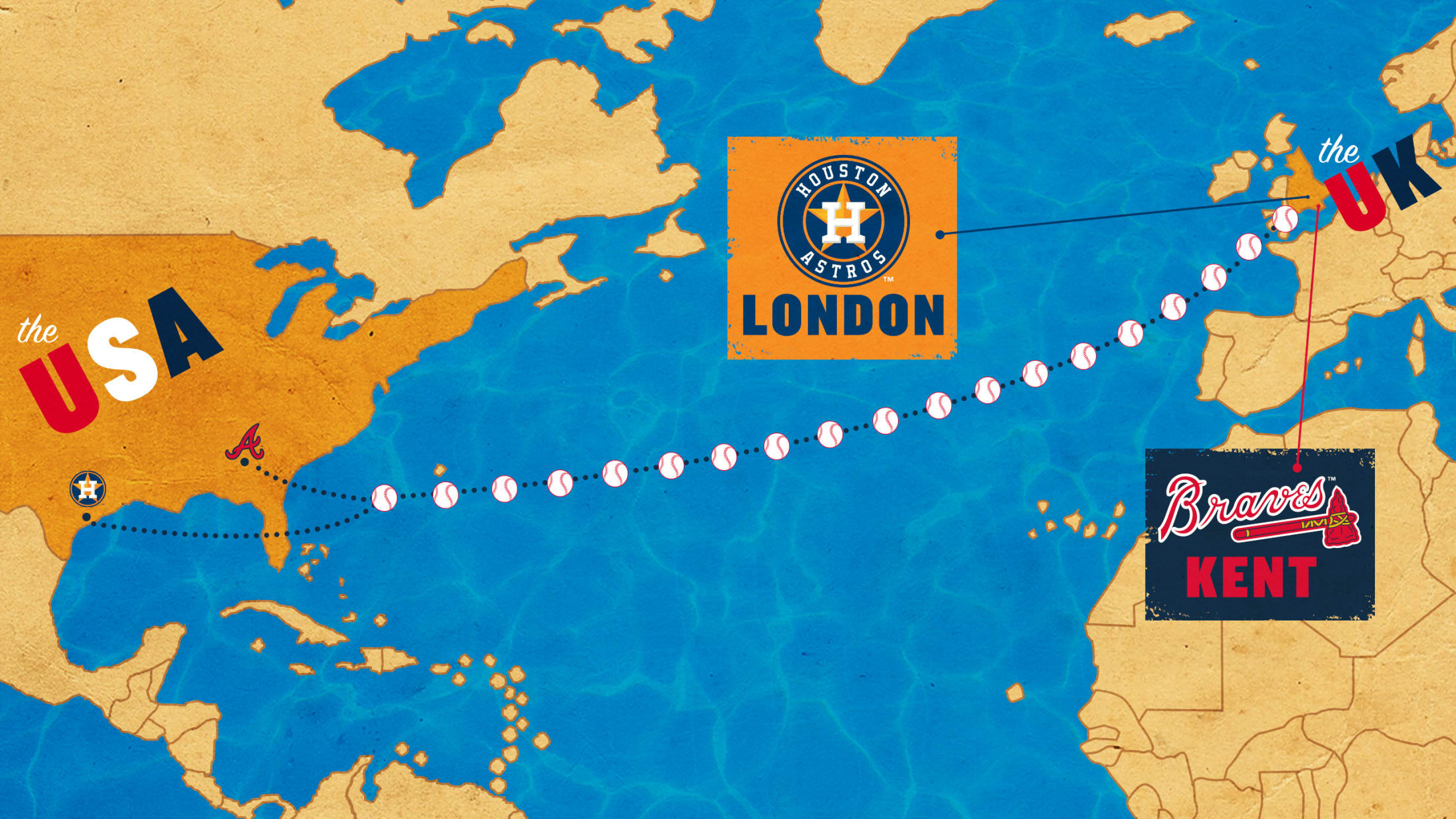 "Talk about repressed memories," Bob Bamber -- better known to his followers as @BravesInTheUK on Twitter -- tells me in a recent Zoom call. We're talking about Game 5 of the 2019 NLDS, when Atlanta gave up 10 runs to the Cardinals before ever getting a chance to hit. With
Braves' organist is a not-so-secret weapon
Matthew Kaminski gets creative for opposing players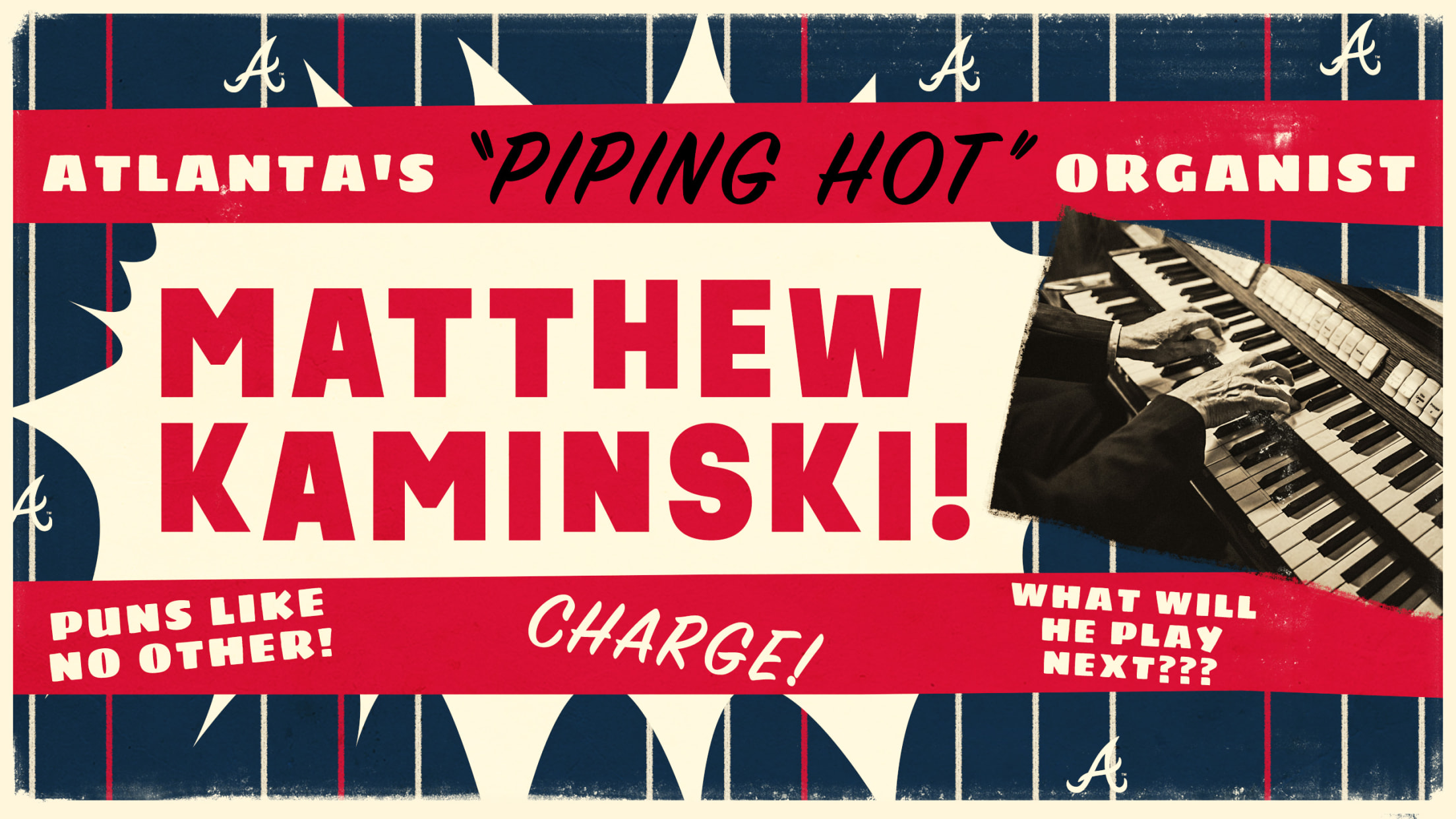 Ballparks are famed for their quirks. There's Fenway's Green Monster, the art deco roofs and palm trees at Dodger Stadium and the train carrying oranges that you surely noticed during Games 1 and 2 of the World Series at Houston's Minute Maid Park.
The boy who caught (and lost) Maz's HR ball
It's like 'The Sandlot' come to life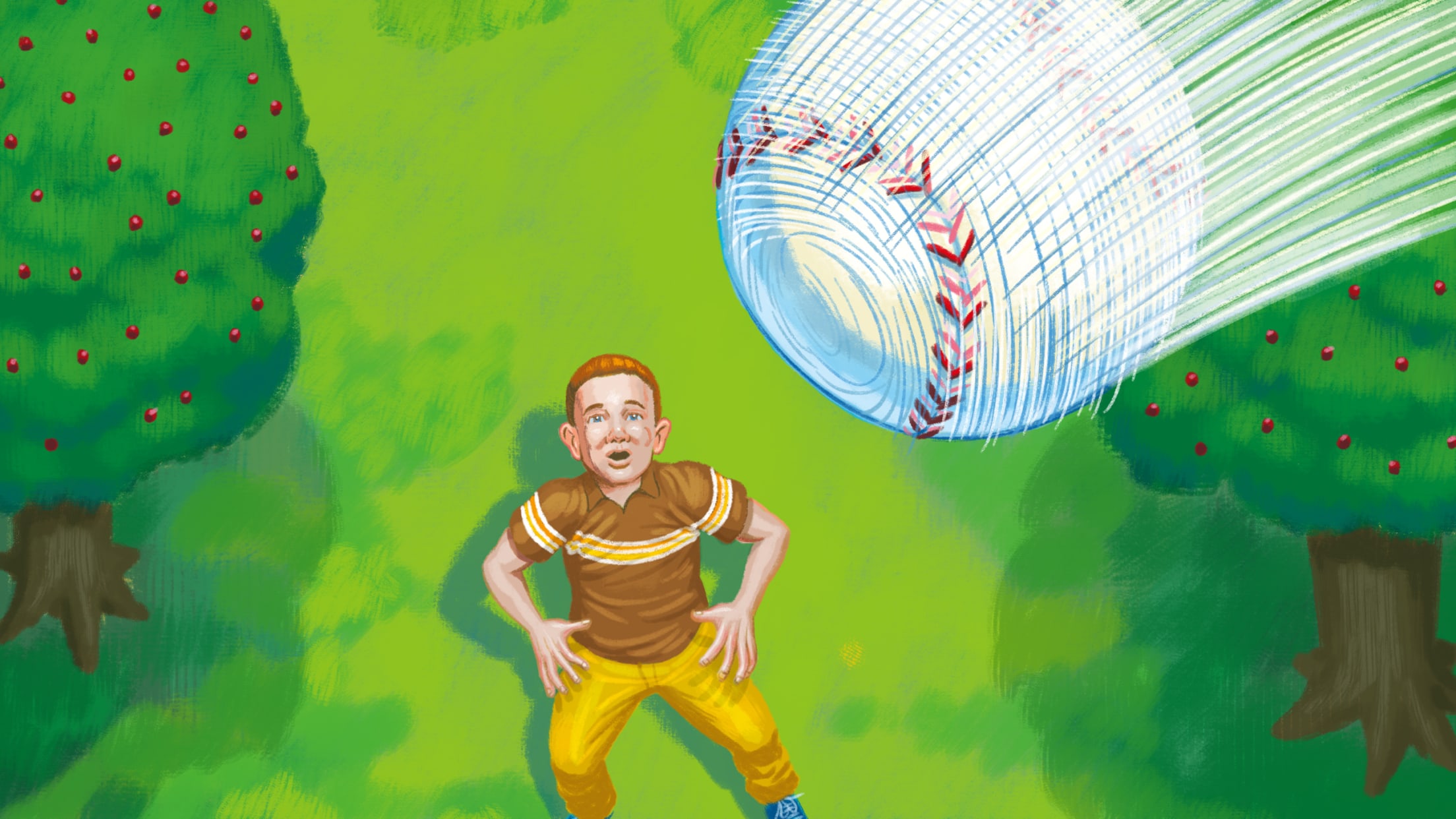 If you're a baseball fan, you've likely seen Bill Mazeroski's home run to win the 1960 World Series. It's replayed nearly every October and is just one of two (along with Toronto's Joe Carter in 1993) Fall Classic-ending walk-off blasts. Pirates fans were so delirious they nearly tore Forbes Field
How the Pirates chose 'We Are Family' in '79
Sister Sledge helped lead the Pirates to a World Series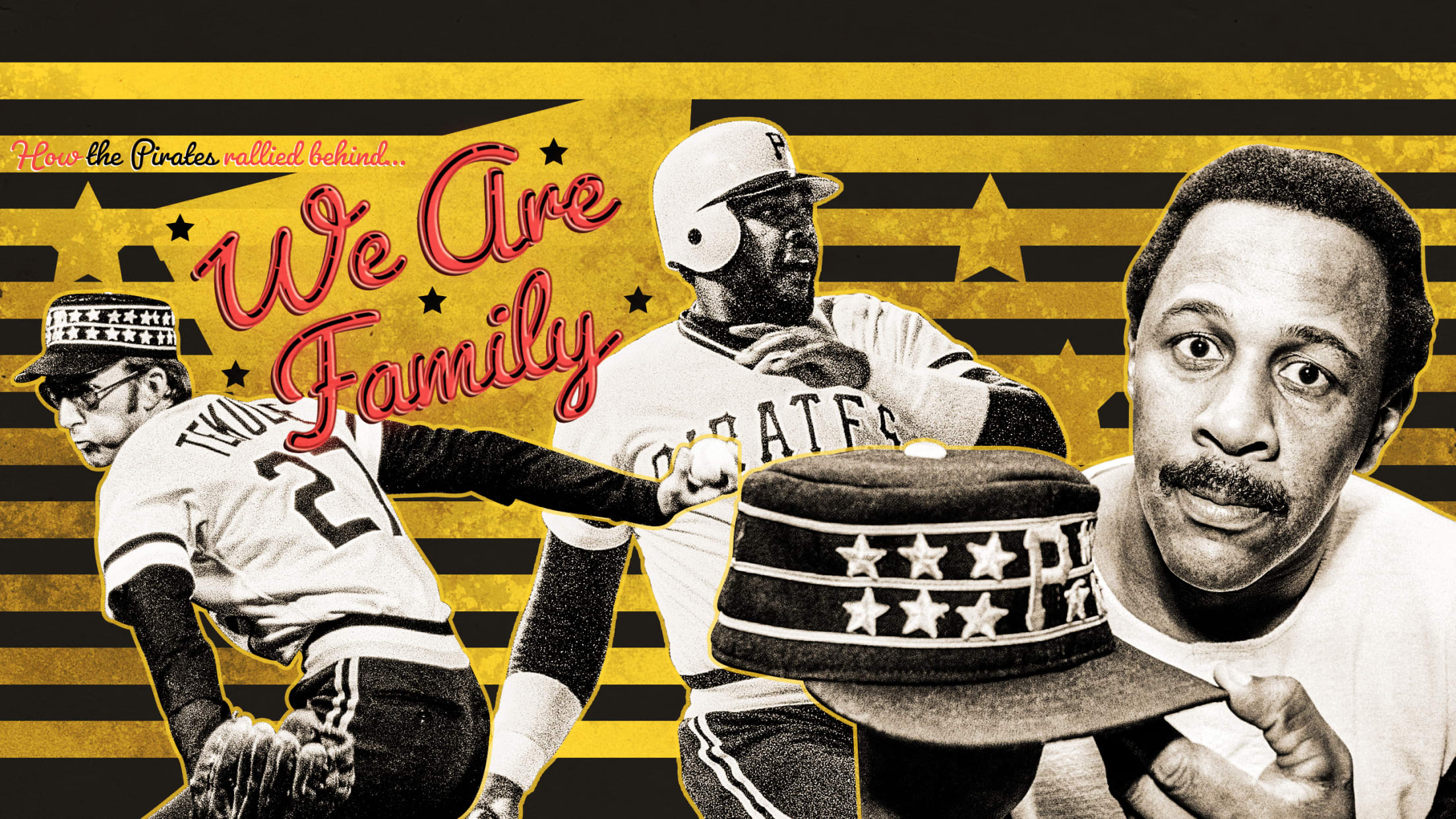 The Pirates were just hoping the rain would stop and they could get out on the field. It was June 1, 1979, and their game against the Padres was delayed as rain pounded the Three Rivers Stadium turf. Pittsburgh had won five games in a row, but they were still
Where did Heredia's pink swords come from?
The hottest party item this year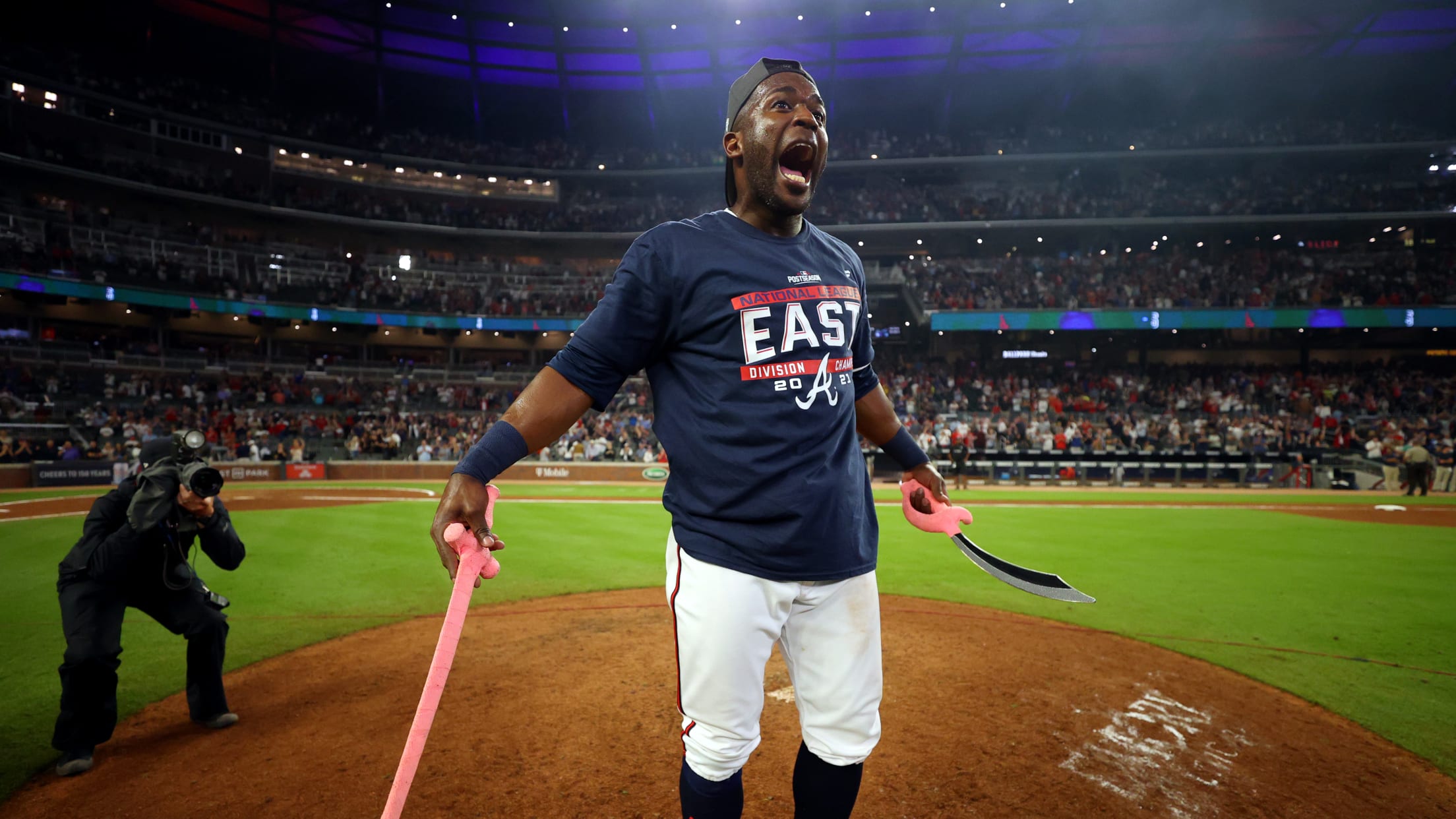 When the Braves picked up their second consecutive walk-off victory over the Dodgers to take a 2-0 series lead in the NLCS, you may have noticed something odd out there on the field. In the center of the celebrations, as the players jumped around and cheered, there was outfielder Guillermo
Help elect these mascots to the Hall of Fame 
Every mascot dreams of this day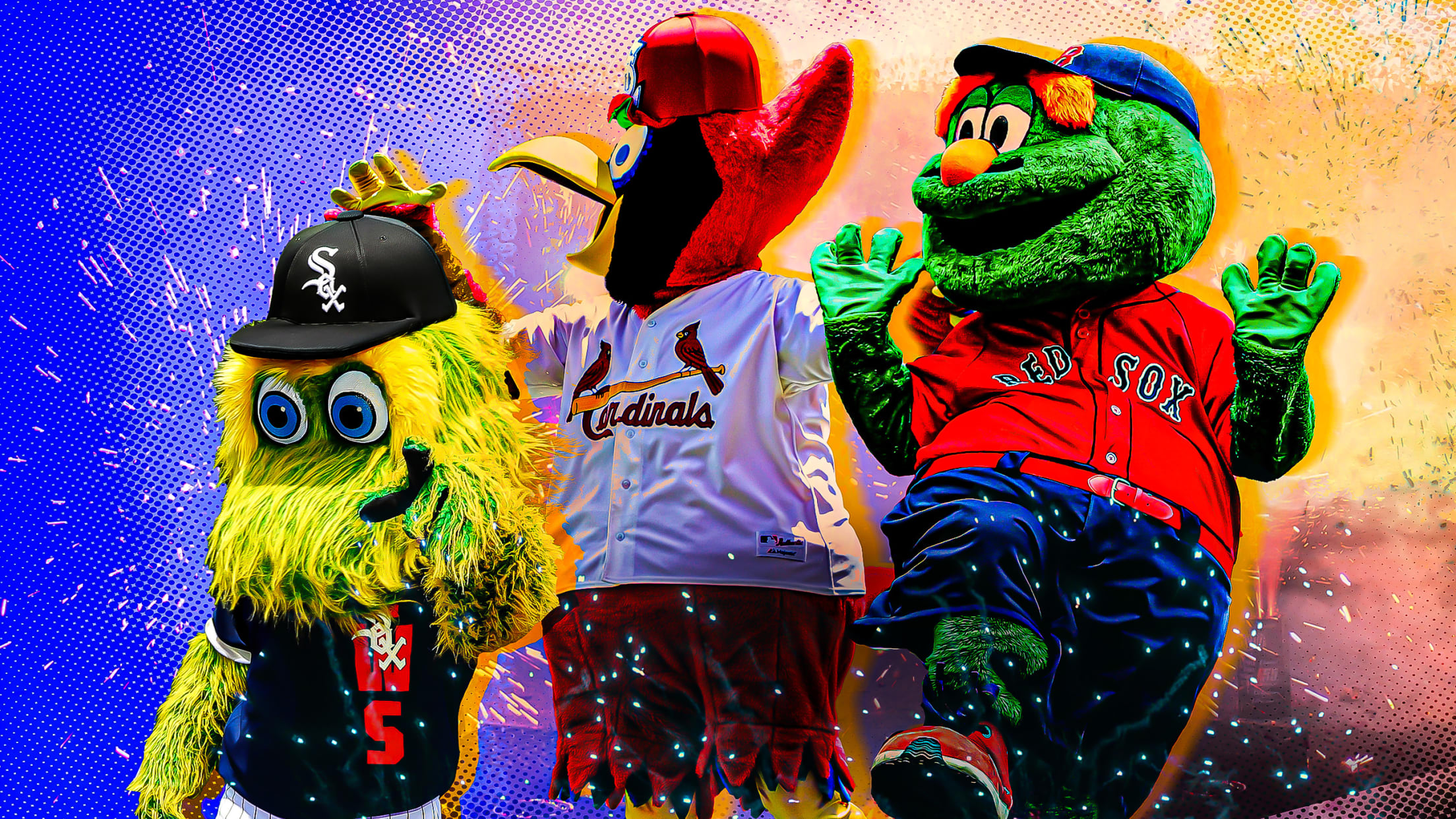 After a career filled with great performances and highlight reel moments, there is no greater honor than to be elected to the Hall of Fame. And by that, I mean the Mascot Hall of Fame. (Why? Is there another one you thought I was referring to?) This week, the elections
The mascot created to be hated
The original Gritty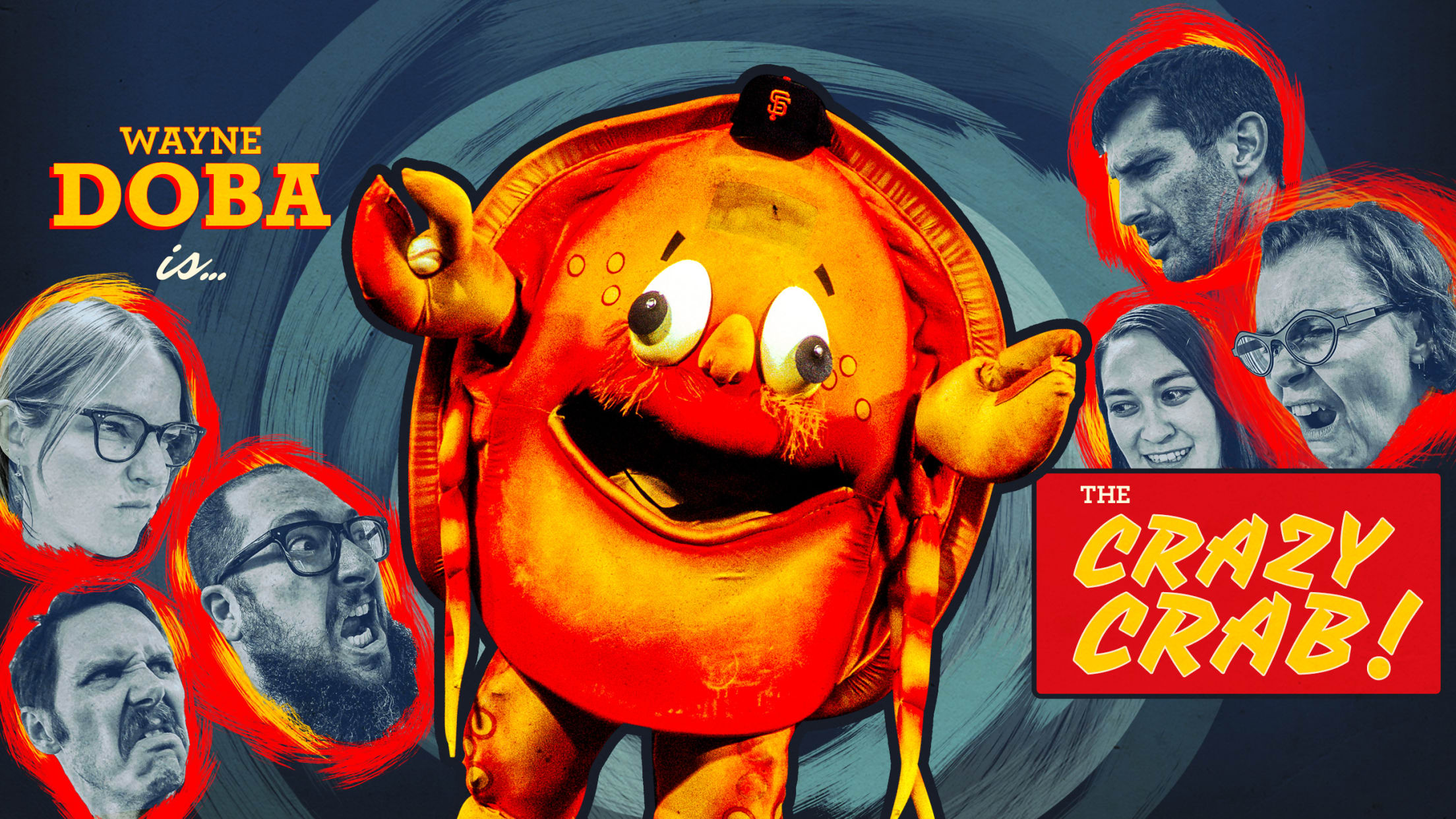 Almost nothing can capture the cultural zeitgeist like a commercial once it really takes off. More people probably know the phrase, "buy the world a Coke," than could pick out countries on a globe. "Where's the Beef?" has been a rallying cry for almost 40 years and some auto insurance
Mass. lottery number on Monday? 1-9-7-8
The memory of Bucky Dent is haunting the Red Sox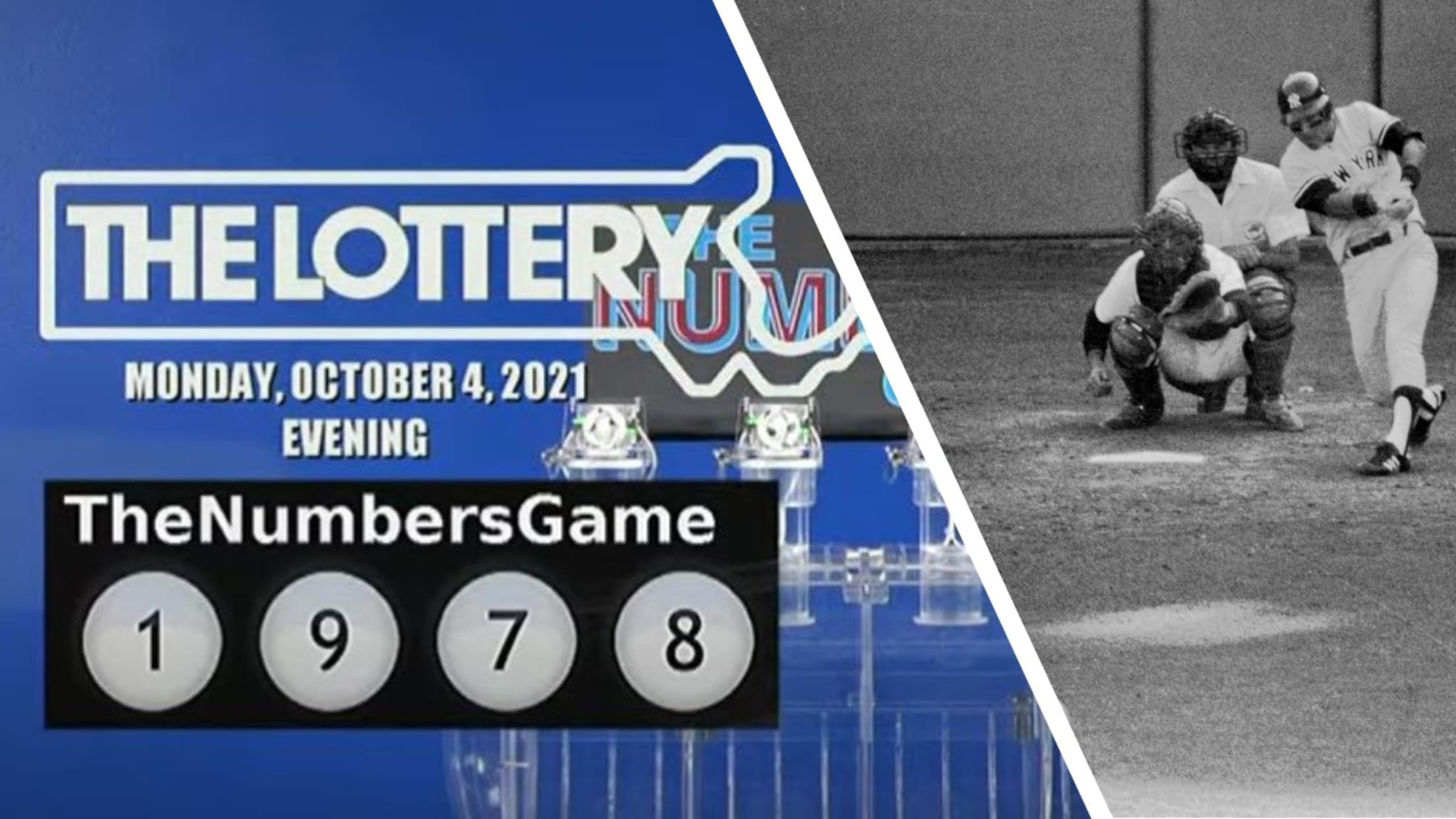 The MLB playoffs begin today and, to kick things off in the win-or-go-home AL Wild Card Game, baseball's greatest rivals will square off at Fenway Park: the Boston Red Sox against the New York Yankees. In the Wild Card era, the two teams have played each other incredibly close in
Orioles are playing gleeful spoilers
Baltimore trolls Boston with Andino profile pic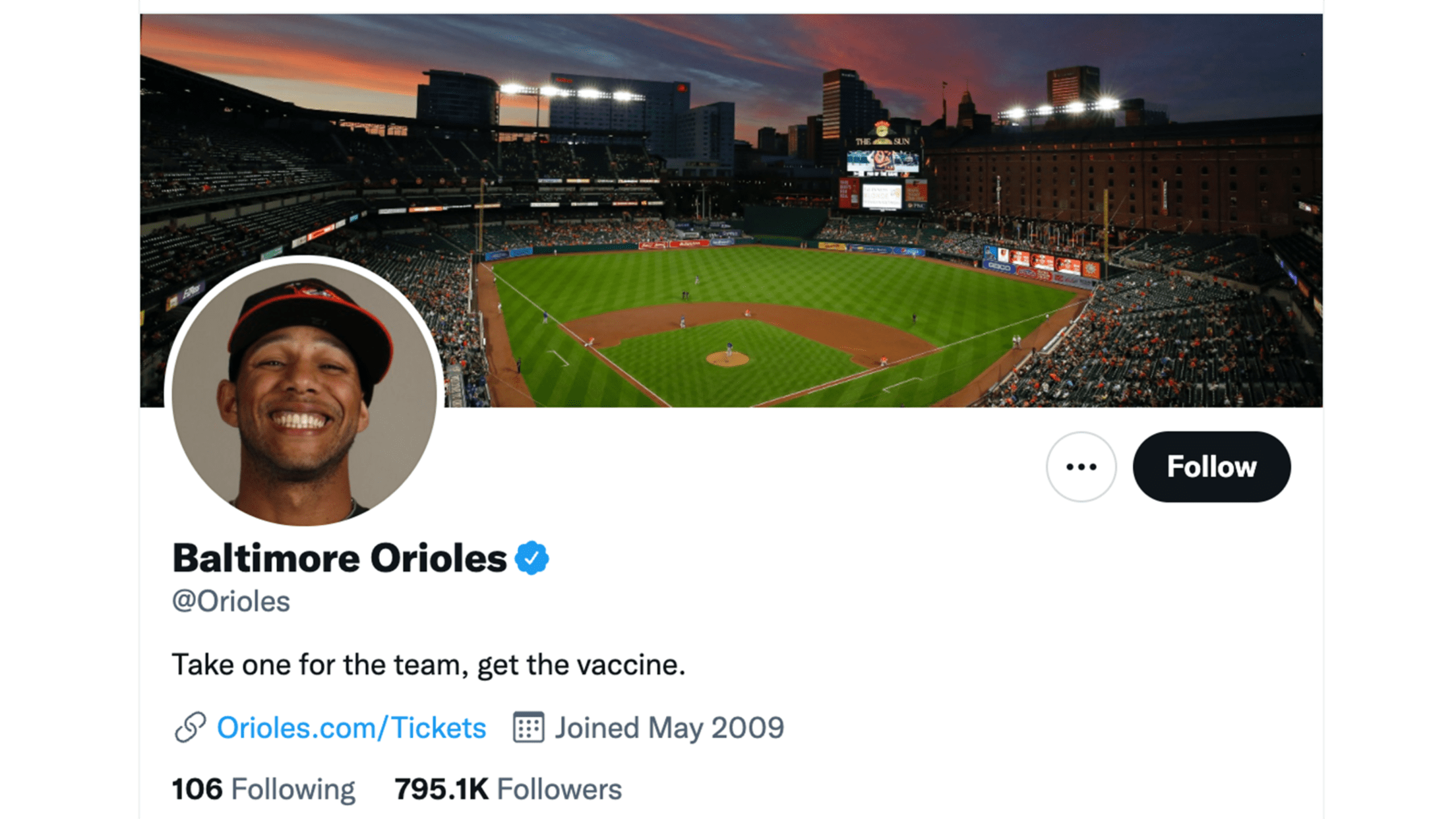 Curses, apparently, are real. Just check with the Orioles as every 10 years it is their solemnly sworn duty to upset the entire postseason picture. Perhaps you remember it: On Sept. 28, 2011 -- the famous Game 162 day -- the Red Sox simply needed to beat the Orioles to
Jerry Seinfeld calls homer and kid's ecstatic catch
Always bring a glove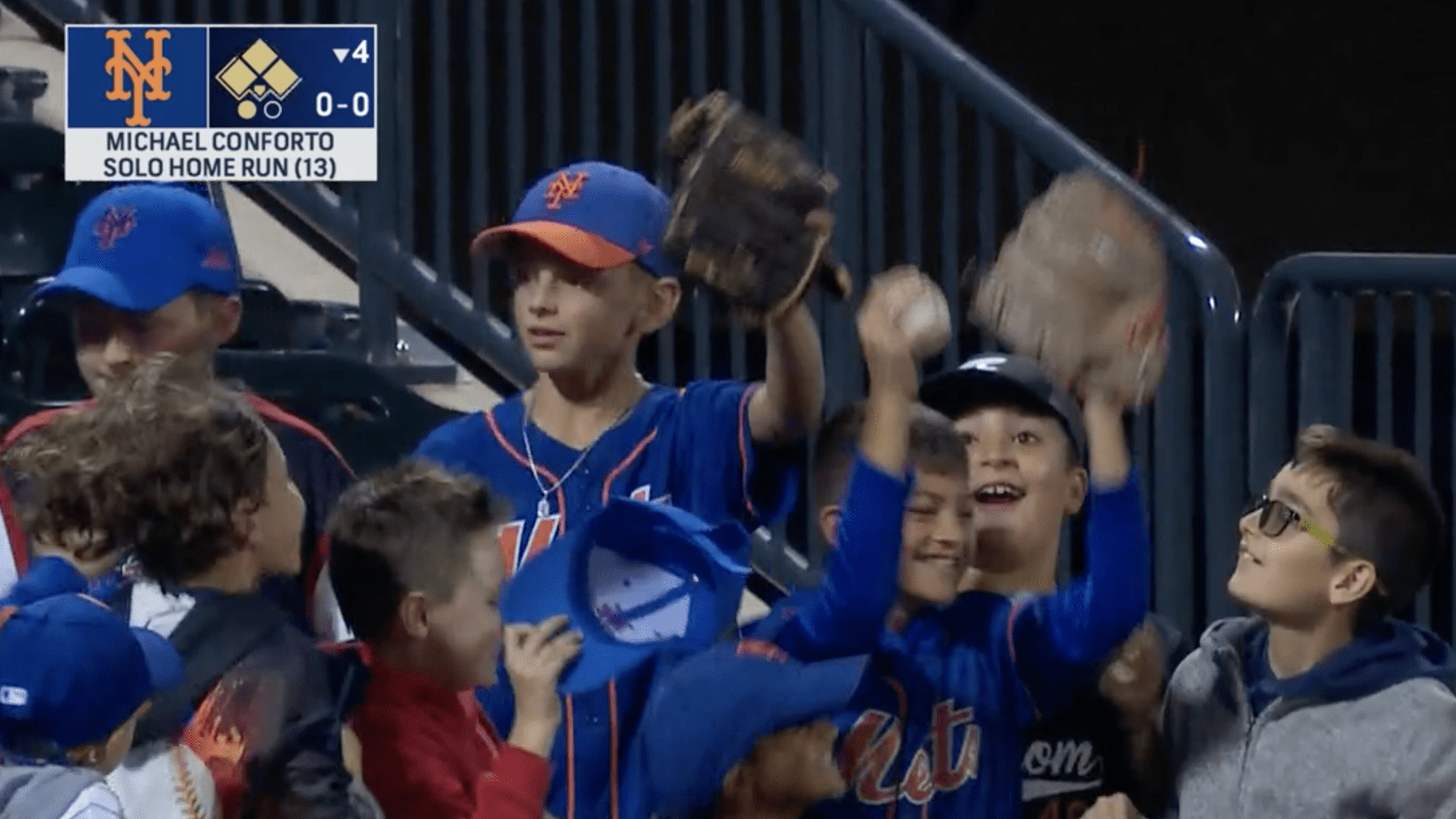 What's the deal with Jerry Seinfeld? Well, you likely know that he loves white sneakers, breakfast cereal, and he is head-over-heels madly in love with the Mets. So, on Wednesday night, Seinfeld was invited to the Mets booth to chat for a bit in the bottom of the fourth inning.
Top Nolan Ryan collector? Yup, we found him
If it has the Hall of Famer's image on it, Leo S. Ullman probably owns it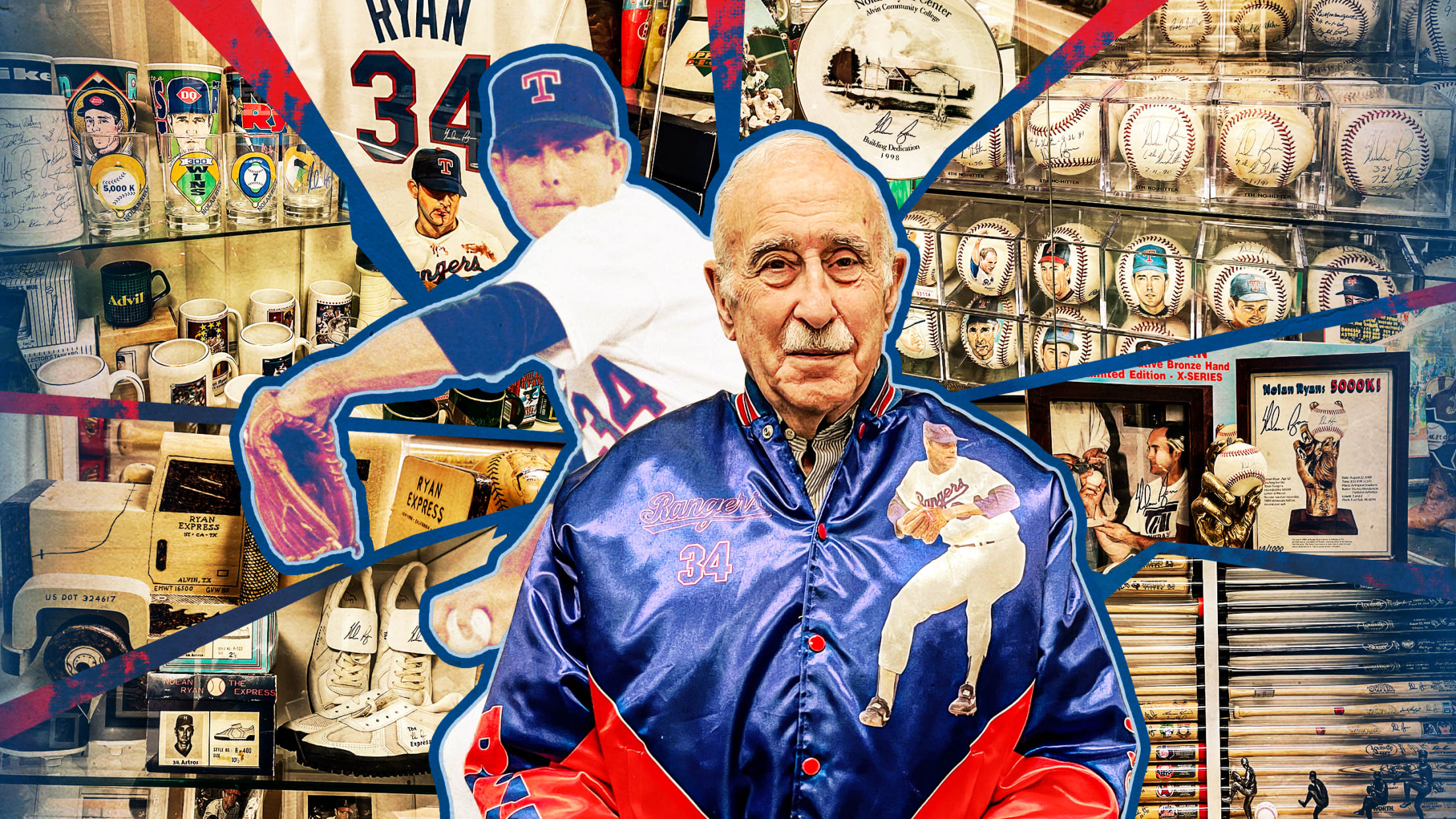 Drive down the right street in a quaint New York suburb, and before you reach the end of the block you'll find treasure. But no, it's not gold dubloons buried deep in the Earth, nor is it the expansive view of the crystalline water lapping at the horizon. No, the
This week in baseball 
Everything you need to know to get caught up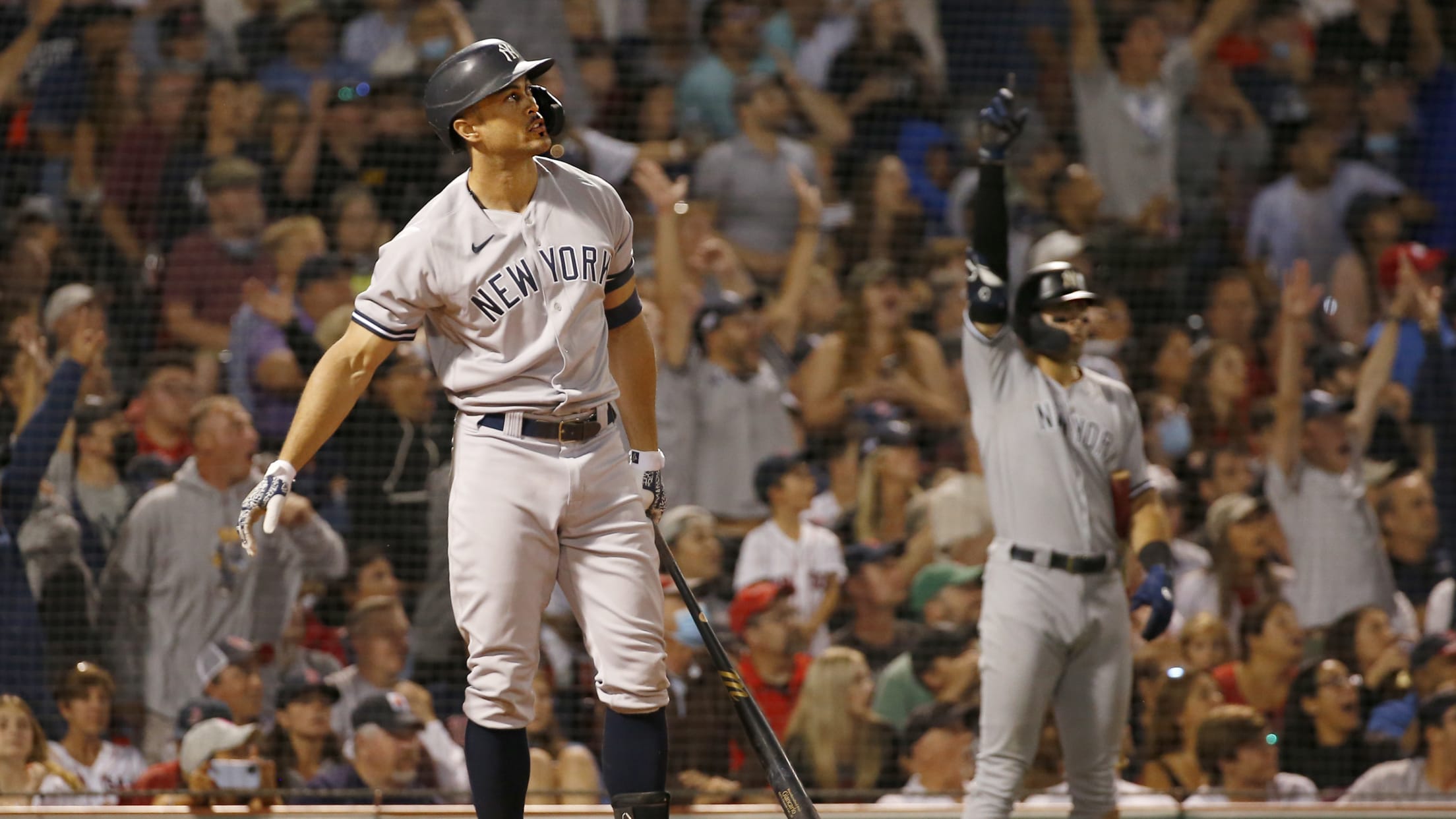 There's a lot of baseball every day. It's part of what makes the sport so great. But we get it, you can't possibly keep up with everything that happens in a week. That's where we come in. Here's a quick refresher on the five most fun moments you may have
Bark at the park? Try hound on the mound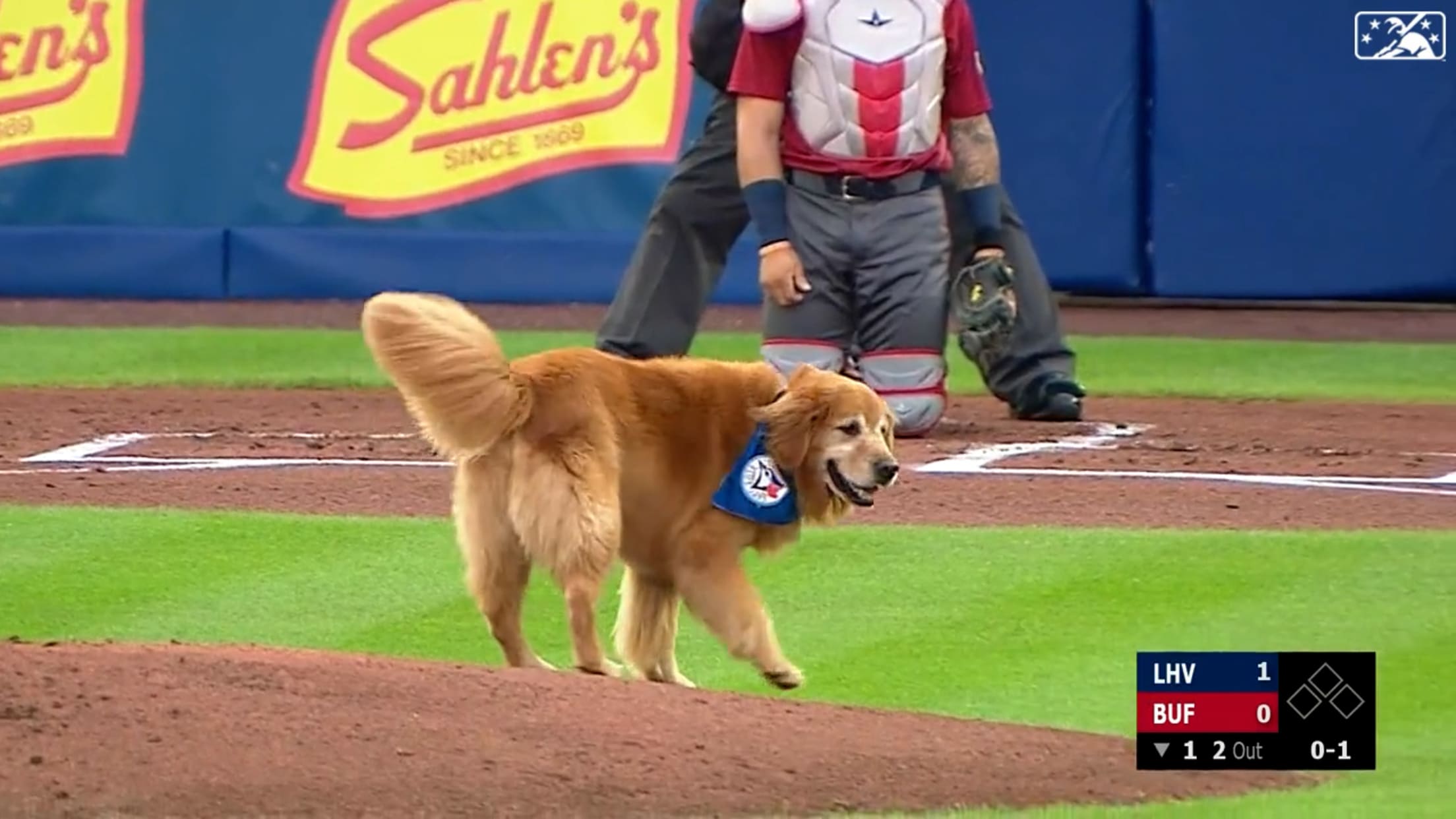 When the Buffalo Bisons, Triple-A affiliate of the Blue Jays, needed a place to call home while the Jays used Sahlen Field for a season-plus because of the COVID-19 pandemic, they found that home at the Trenton Thunder's ballpark. Trenton's club is one of the first MLB Draft League teams,
How MLB vet found a home in Atlantic League
Lew Ford has been playing for the Long Island Ducks for 11 seasons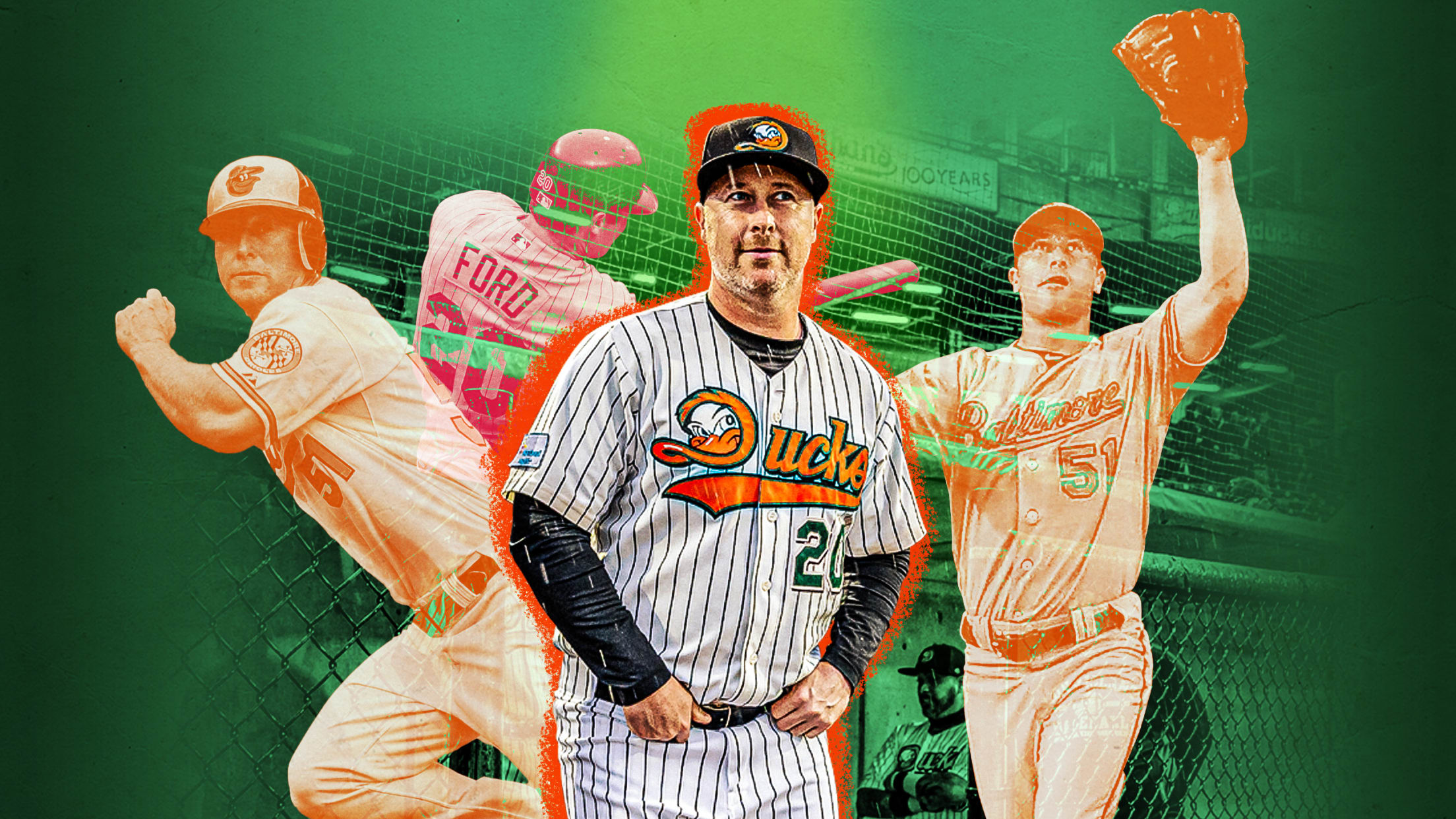 In the summertime, Central Islip, Long Island becomes home to the Atlantic League Long Island Ducks. Here, about 42 miles from New York City and 25 from New York's Great South Bay, you'll see recent college graduates testing out their pro skills in independent baseball. You'll watch a few 30-something-year-olds