Wildest moments at Dodgers ring ceremony
Griffey, Ichiro, and gold-trimmed uniforms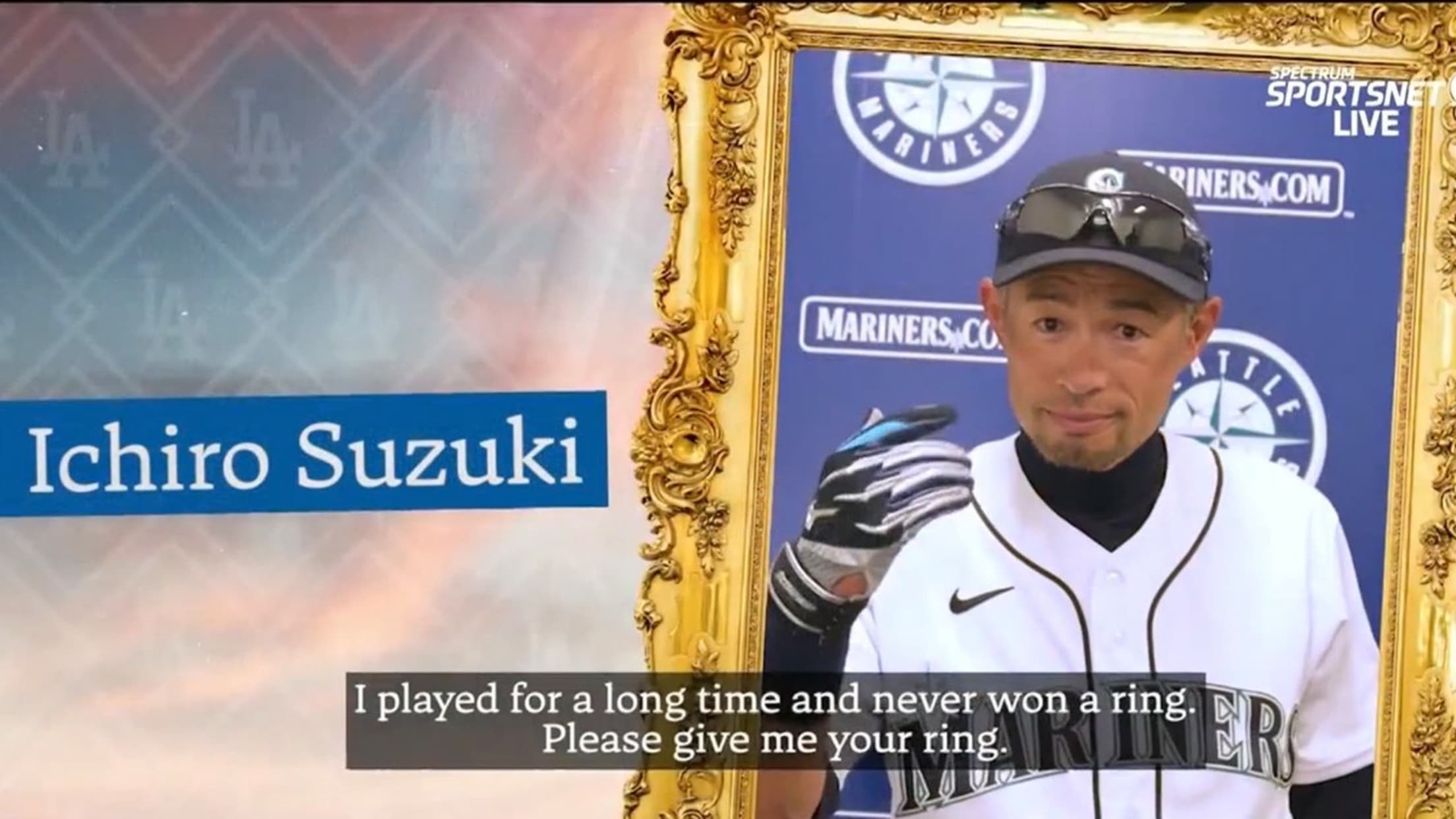 After 32 years, an almost Buffalo Bills-esque run of almost-there championship fruitlessness and a World Series played at a neutral site, the Dodgers finally got to celebrate their 2020 World Series championship in Los Angeles in front of their fans. It was an emotional event as the banner was raised
The Padres' closer has a side job
Need a putting green in your backyard? Call Mark Melancon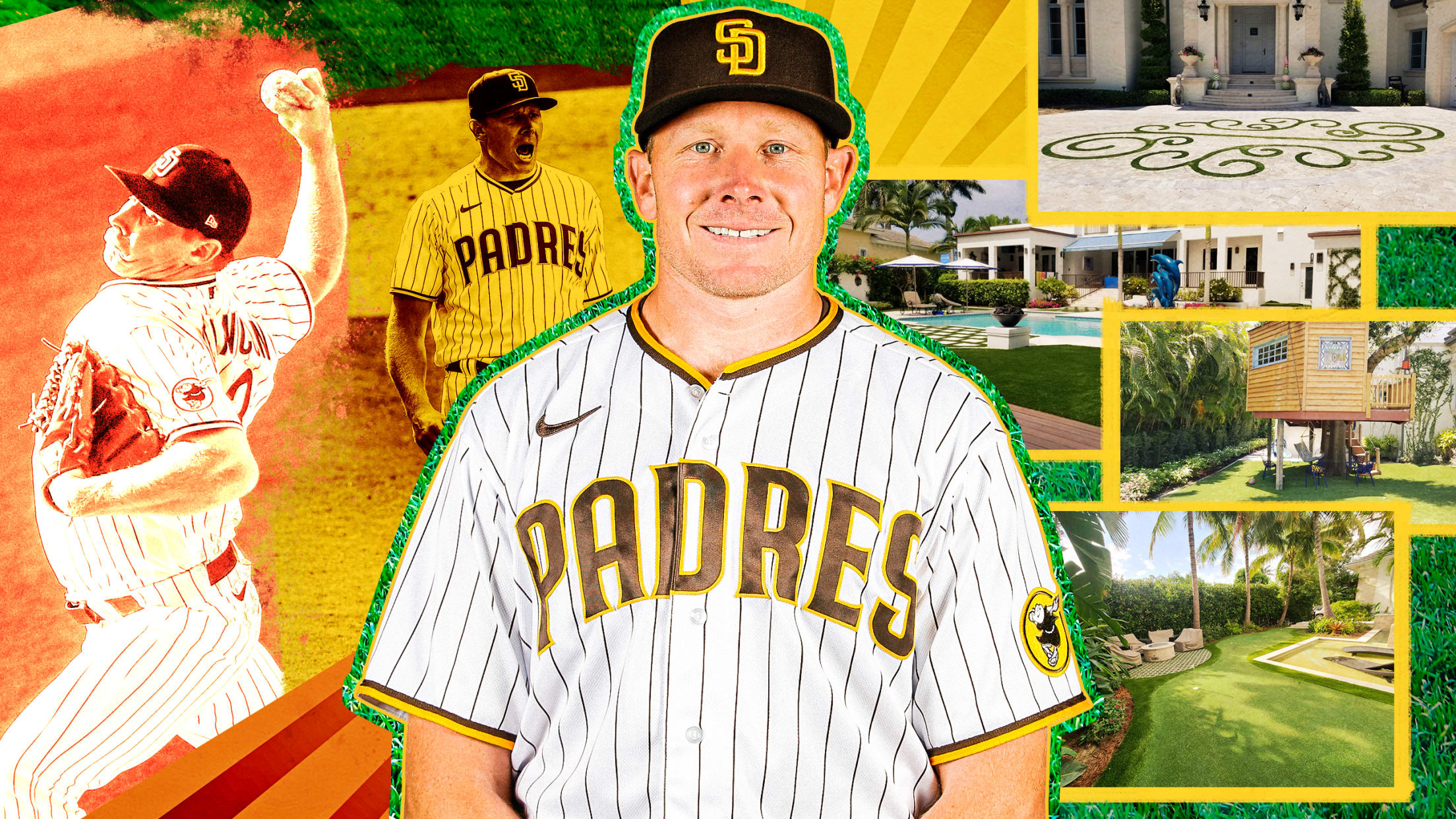 It's not uncommon for pitchers to meet up with their opposition before games and swap trade secrets: pitch grips, deliveries and ballplayer wisdom are all part of the secret language that hurlers share amongst themselves. But a pitcher swapping tips with the opposition's groundskeeper? That's a little less usual, but
Did Aguilar pickpocket the Mets at first base?
Will baseball pants soon have front pockets?!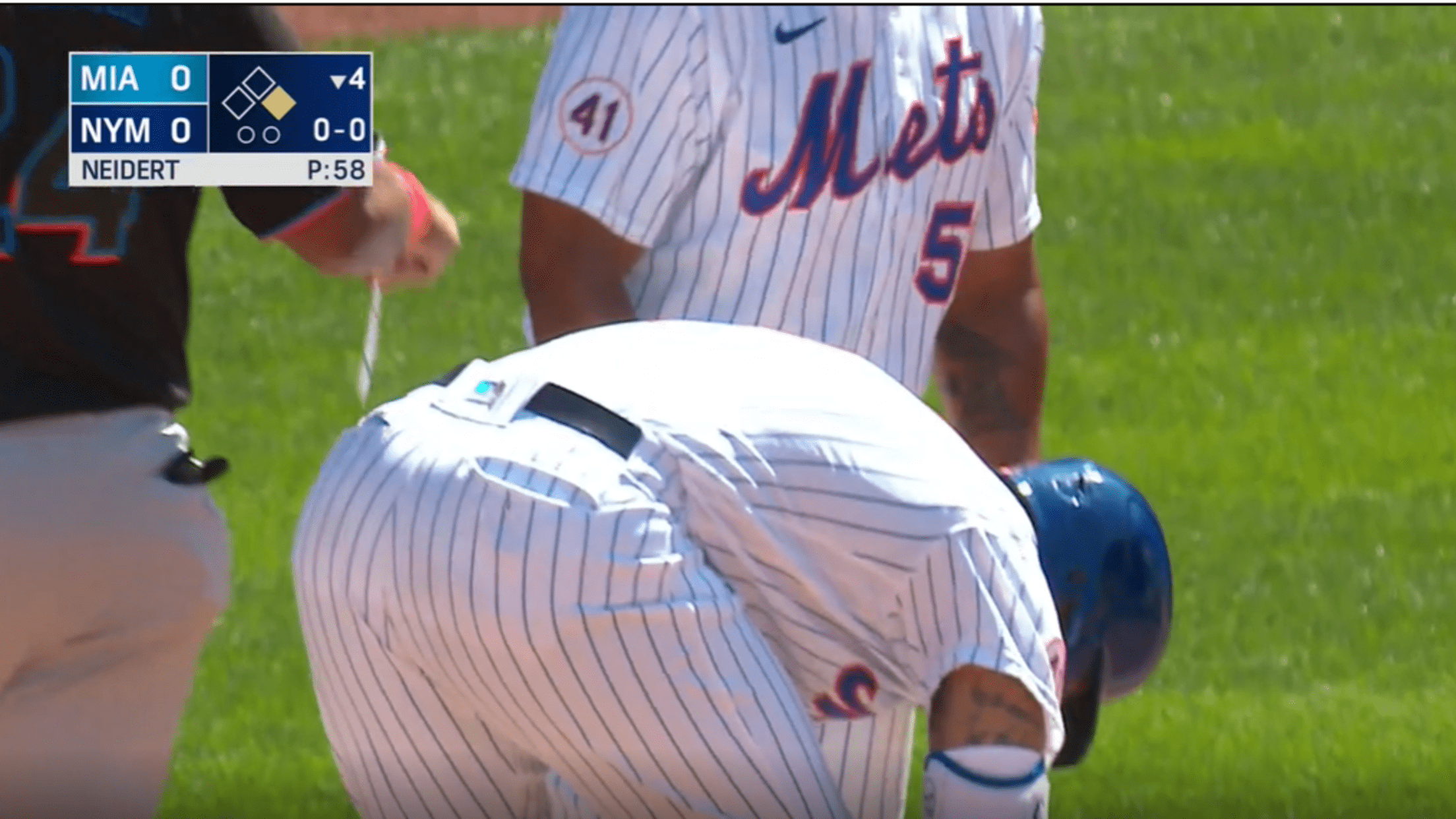 There are hundreds of details that you have to pay attention to as a ballplayer. You need to focus at the plate, determining the difference between a fastball and a slider in absolute milliseconds. Out in the field, you need to be prepared for the ball to bounce and hop
Pete Alonso's HR Apple cleats are spectacular
Does the Velcro lift up when he hits a homer?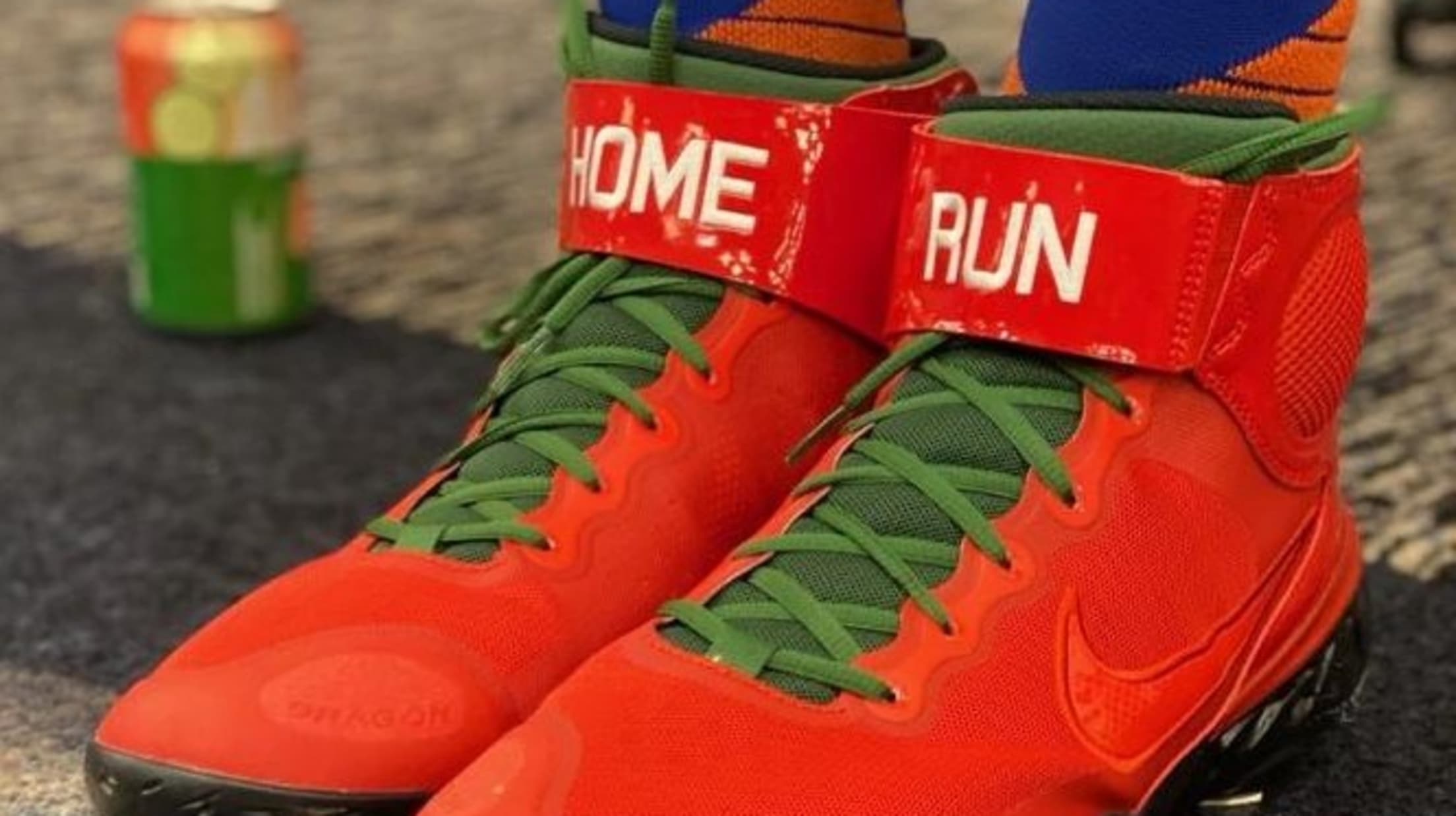 When you think of Citi Field, the Home Run Apple is probably one of the first stadium features that comes to mind. The old one, from Shea, sits outside for fans to pass as they get off the 7 train. The new one sits out in center field and rises
The on-field prank that got a catcher released
'My heart's beating. I can't believe I'm doing this. I'm committed.'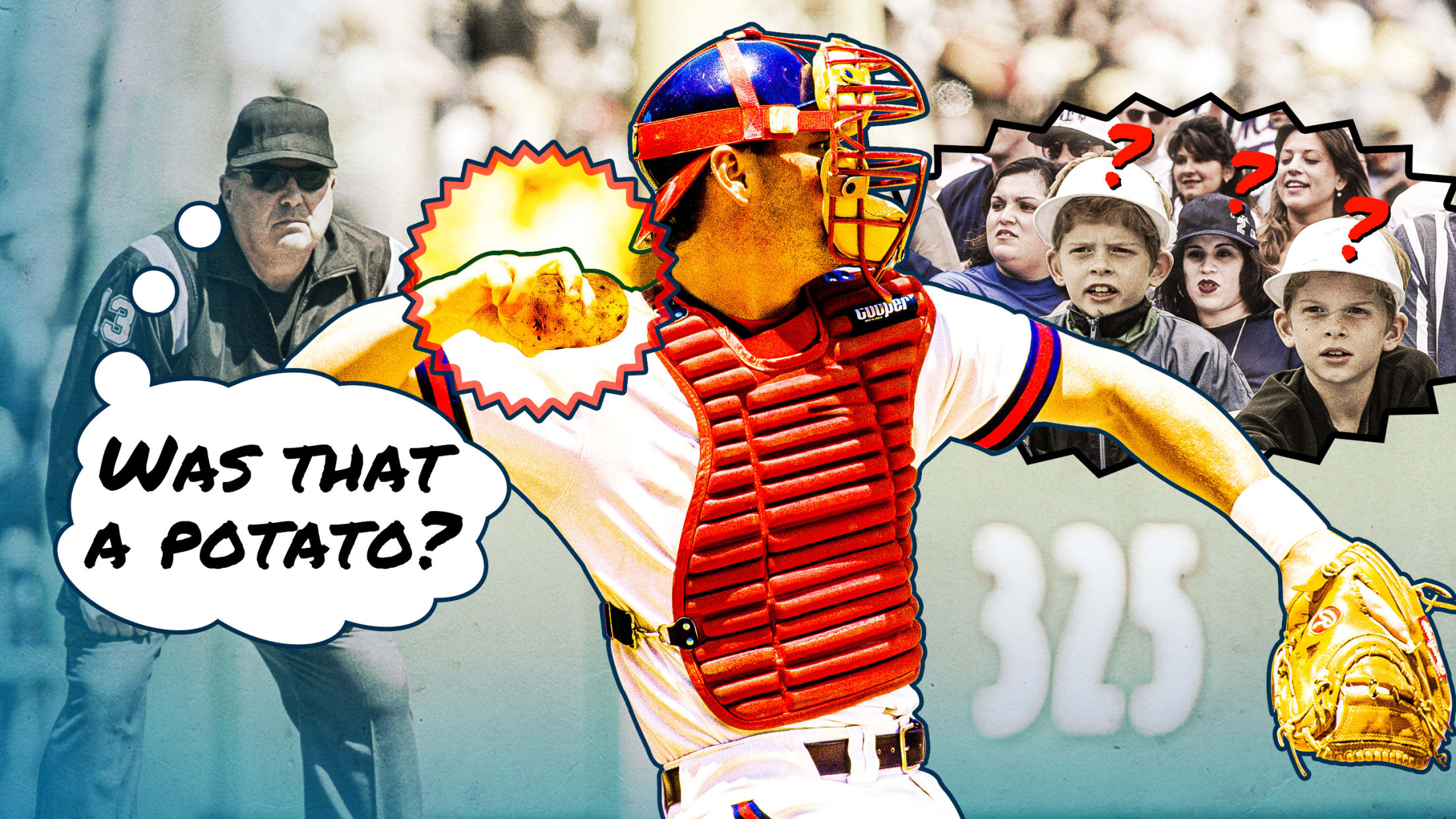 Former Minor League catcher Dave Bresnahan didn't talk much about it on the phone, but the man known as the "Potato Caper" comes from baseball royalty. His great uncle, Roger, was the first MLB catcher to wear shin guards. He also developed the first batting helmet after getting hit in
Pederson celebrates HR with ... waffle maker
Waffles > bat flips
There are few things on Earth that are guaranteed to provide pure joy: A baby's laugh. The taste of a fresh summer peach. A home run. And, as all brunch enthusiasts know, a waffle maker. So, it makes perfect sense that Joc Pederson received one to celebrate his game-tying eighth-inning
The story behind Orel's odd Topps card
Why is he baling hay?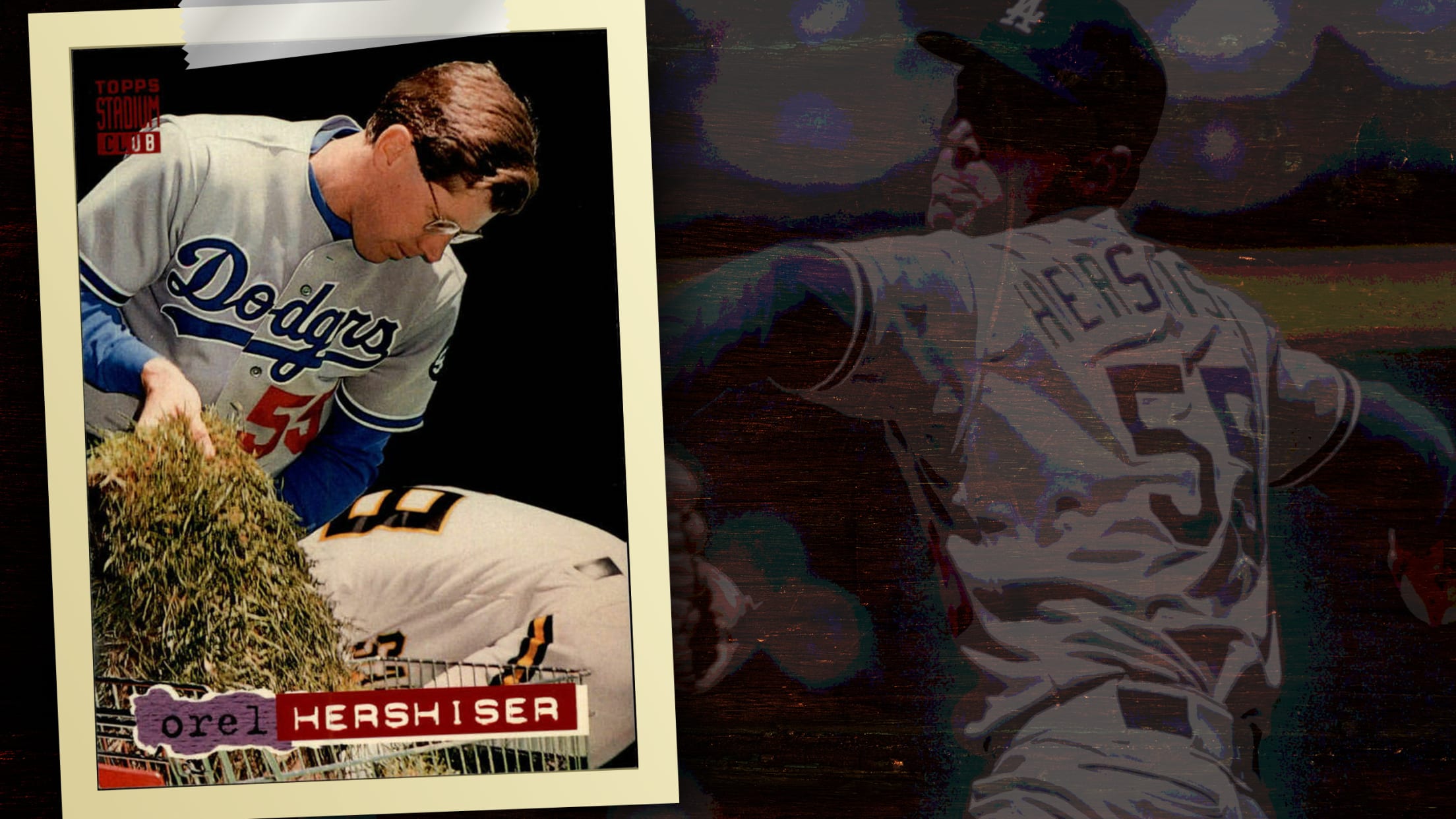 Great baseball cards have value that captures baseball at its best, stirs your nostalgic soul and perhaps even enriches your bank account. But strange baseball cards have value, too. They bring not just the stats but the laughs, thanks to poor production, confounding composition or unflattering photography. We'll let the
A Yankee, an ostrich and 22 plates of pasta
Man vs. beast vs. food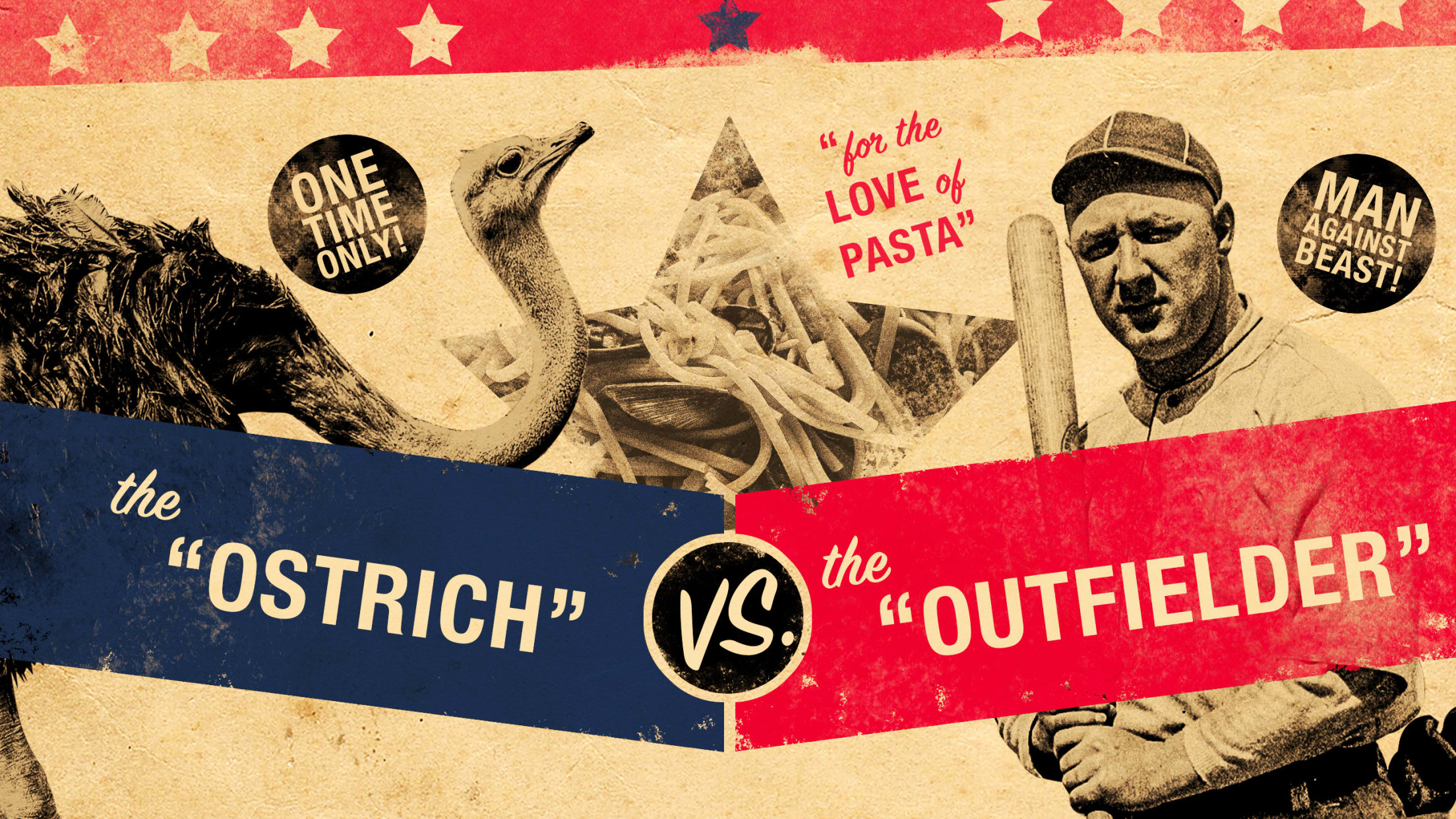 Ping Bodie was a pretty good hitter during his nine-year career. He hit 30 homers during one of his Minor League seasons with the San Francisco Seals, he batted .289 or higher in four out of his nine seasons in the Majors and his nickname "Ping" (his real name was
Behind the back! Accidental bunt pays off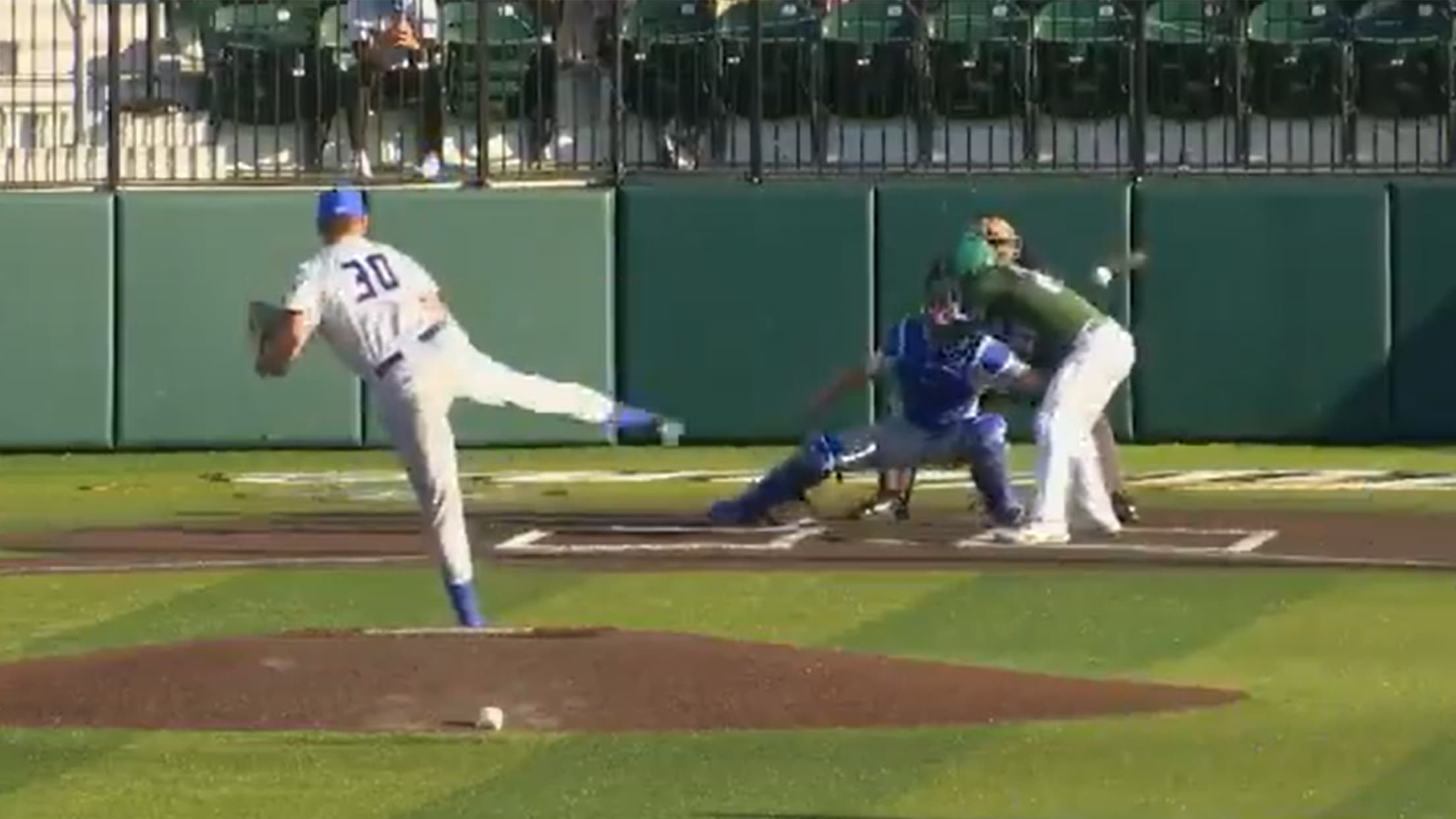 Ever seen a behind-the-back bunt single? That's what happened in the bottom of the first inning of Tulane's NCAA Division I game against Memphis on Friday. With runners at first and second and one out, Tulane catcher Luis Aviles tried to duck out of the way of a pitch that
Black Keys' Carney fills in as Tribe drummer
Is Progressive Field ready to rock?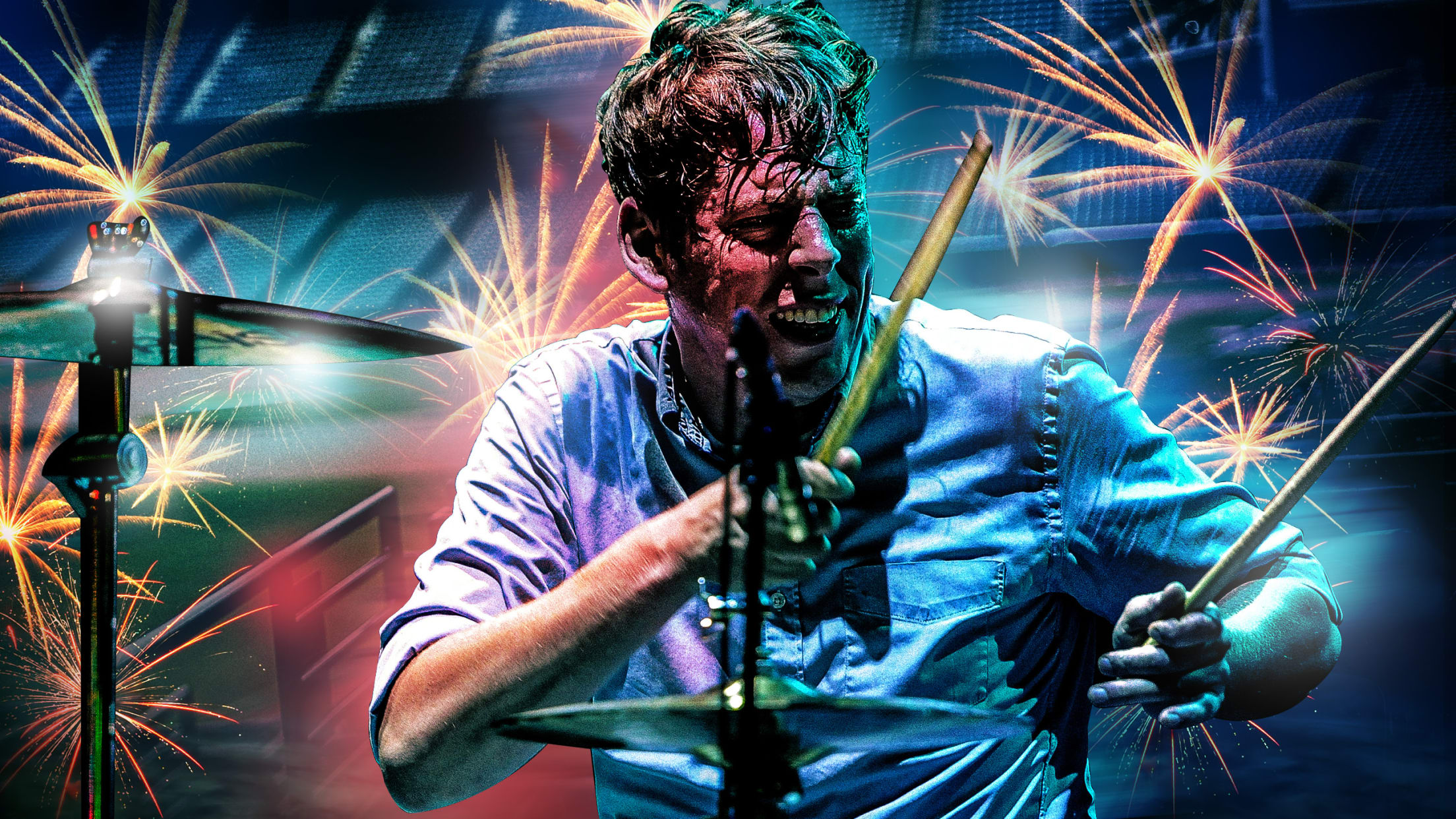 As MLB.com's Mandy Bell reported, for the first time in nearly 50 seasons, Cleveland's in-stadium drummer John Adams will miss the team's home opener on Monday. He suffered some major heart issues this offseason. You've probably heard him if you've watched or listened to any Tribe broadcast since 1973. He's
Blue hair, don't care: Top Opening Day looks
Players and fans brought the noise this year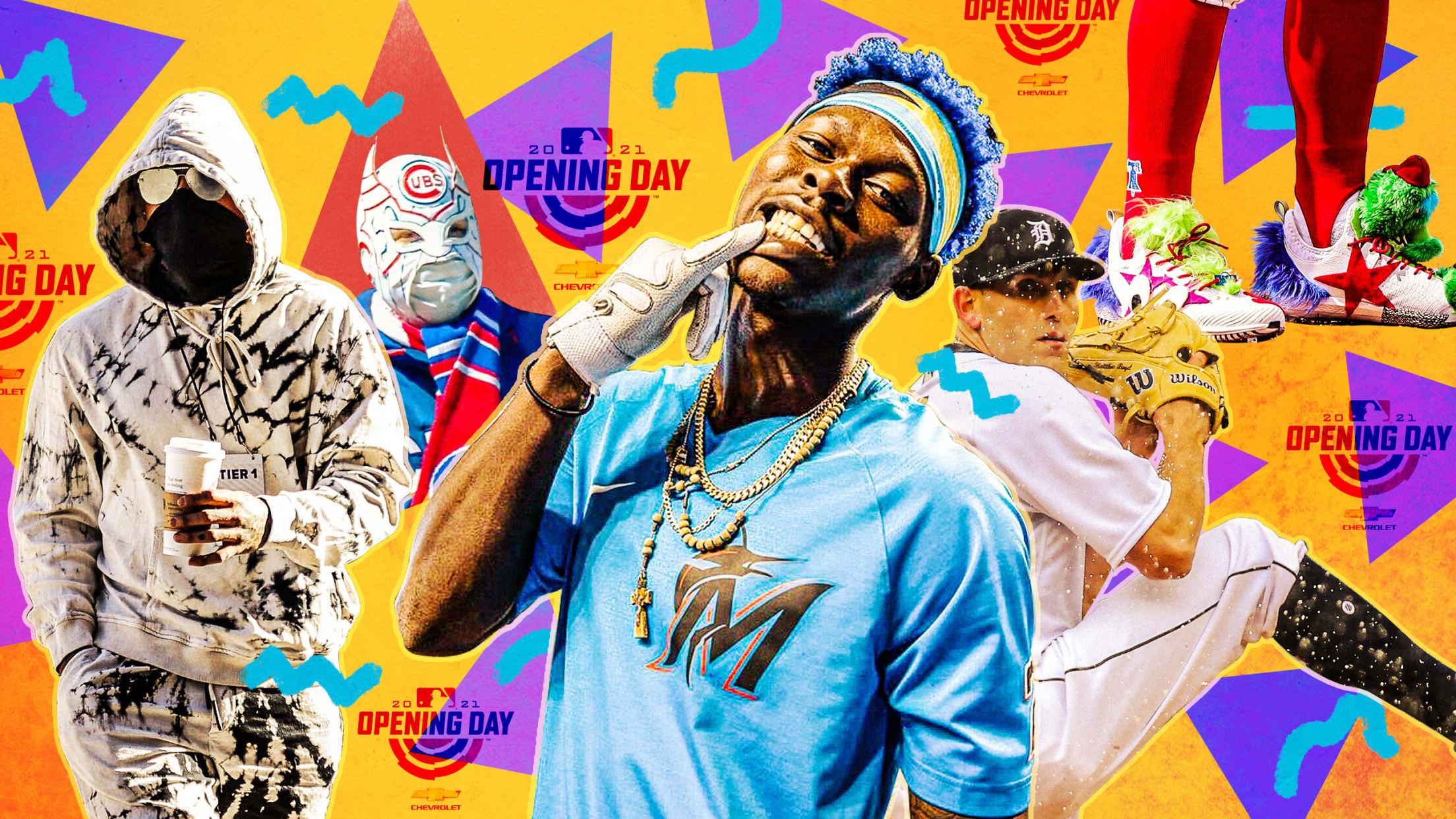 Fans stare out their windows and wait six long, cold months for baseball to return. They want to see home runs, they crave 100-mph fastballs, some might even miss bunts or balks or seeing players and managers totally confused when umpires call for the infield-fly rule. But what about just
11 things to look forward to on Opening Day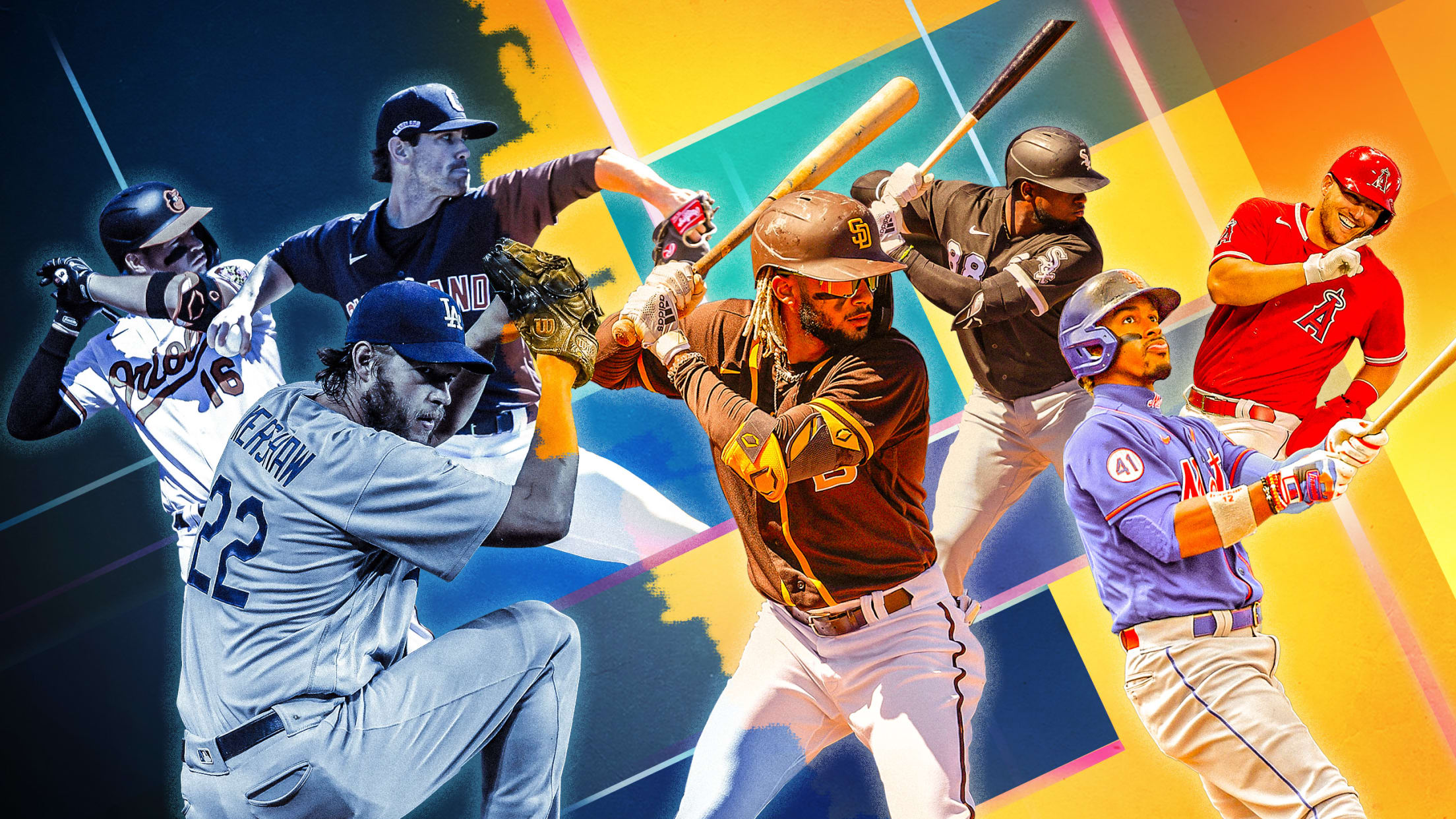 Opening Day is almost here! It's the real first day of spring, when every single baseball team emerges from their offseason slumber and shakes off the loosey-goosey vibes of Spring Training to play real, meaningful baseball. It's a magical day, made for shirking work or school and skipping out on
A college pitcher's dream AB against Yanks
'You look out onto the field and see every baseball card you had'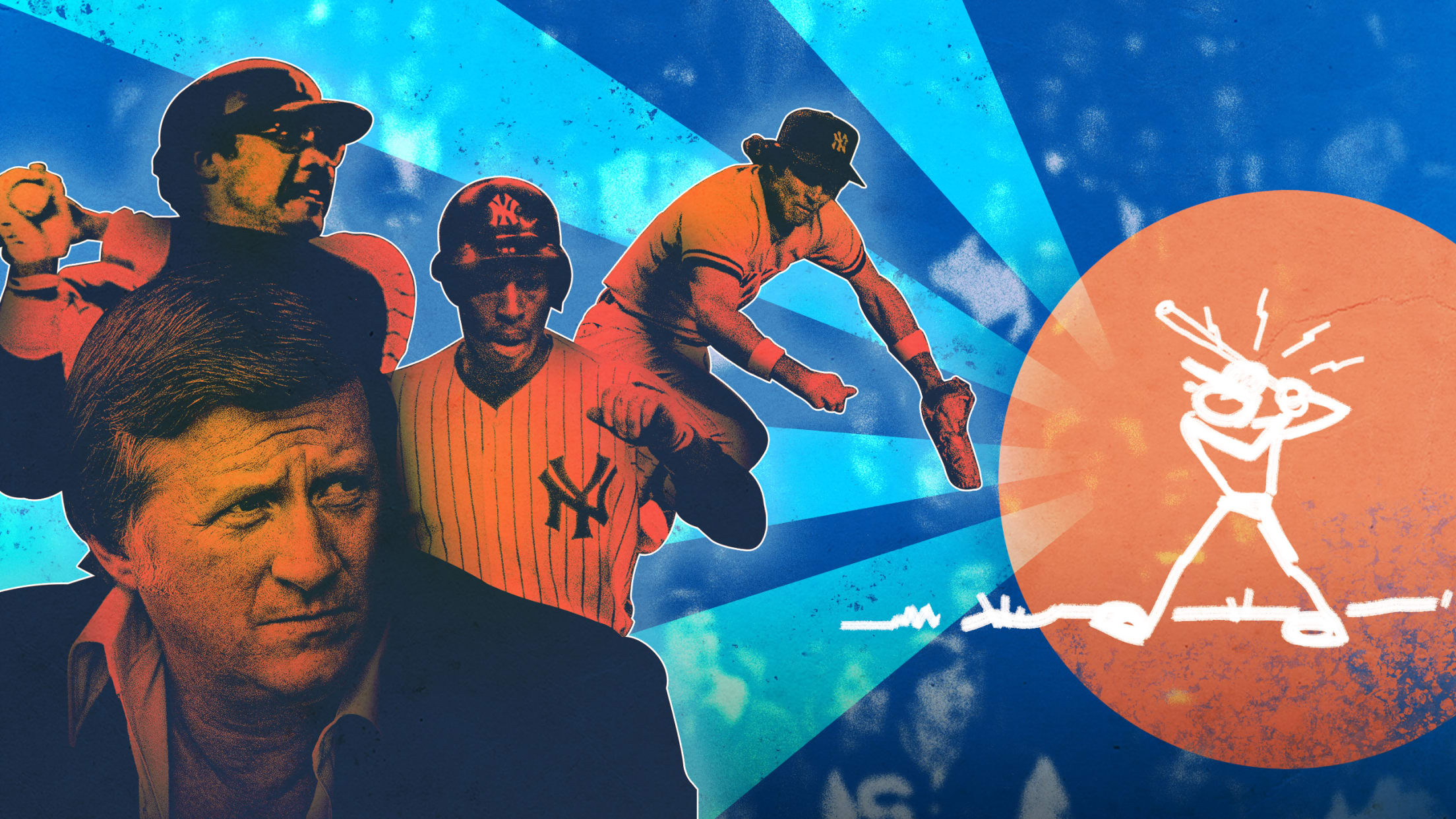 Craig Pippin couldn't believe what was happening. There he was, a Long Island native who grew up rooting for the Yankees (at just 19 years old, he was still kind of growing up), and he was picking up a bat to face the, um, Yankees. "I remember standing in the
The weirdest Opening Day games in history 
Every game could be one for the ages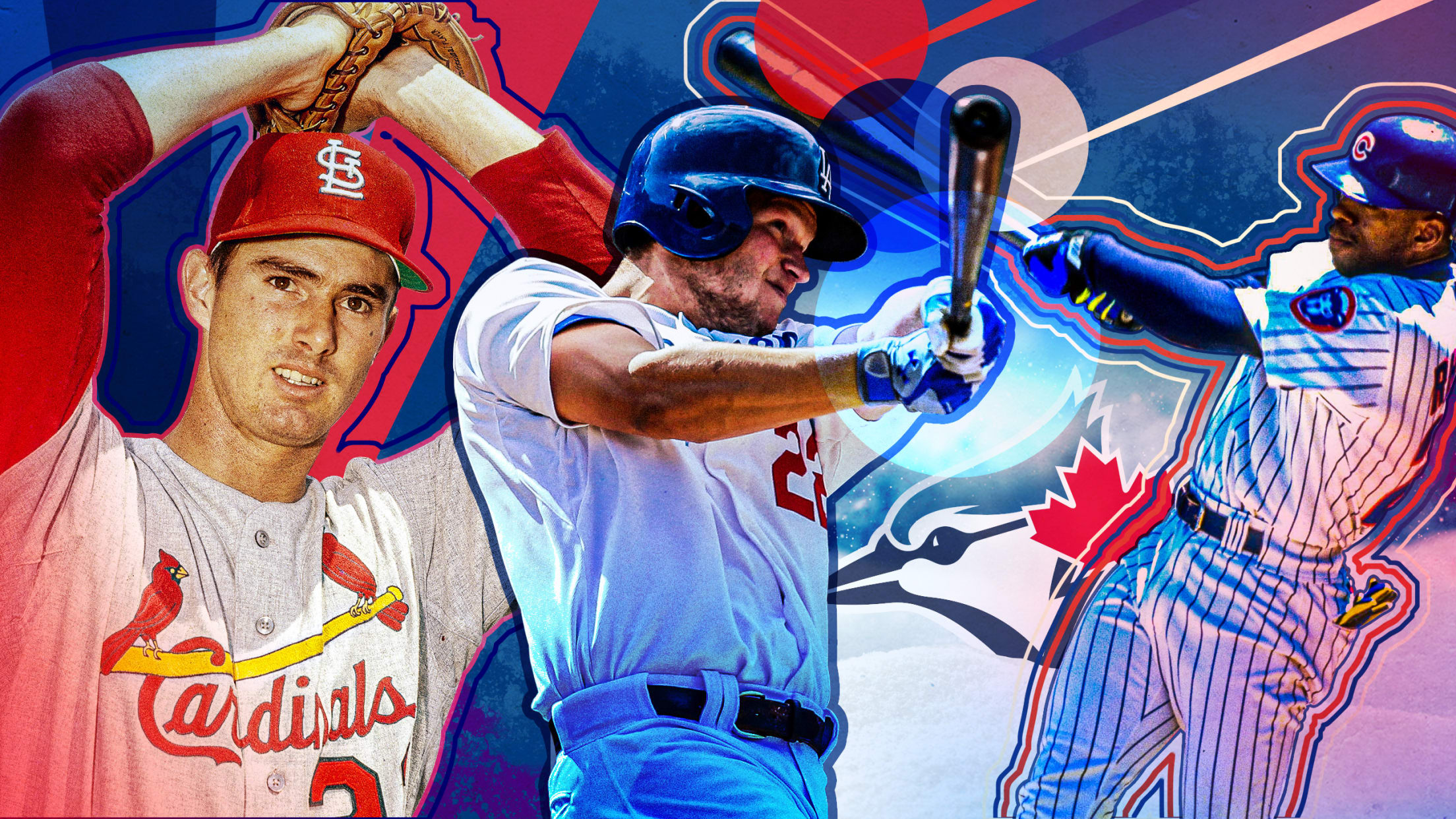 Opening Day is a day when anything is possible. With every team tied in the standings, it could be the start of your team's Cinderella-esque run to postseason glory. Records could fall, no-hitters could be thrown and cycles could be hit! And, of course, things can get weird. Really weird.
Want to know '21's breakout players? Look up
The cosmos see big things for Luis Robert and Austin Riley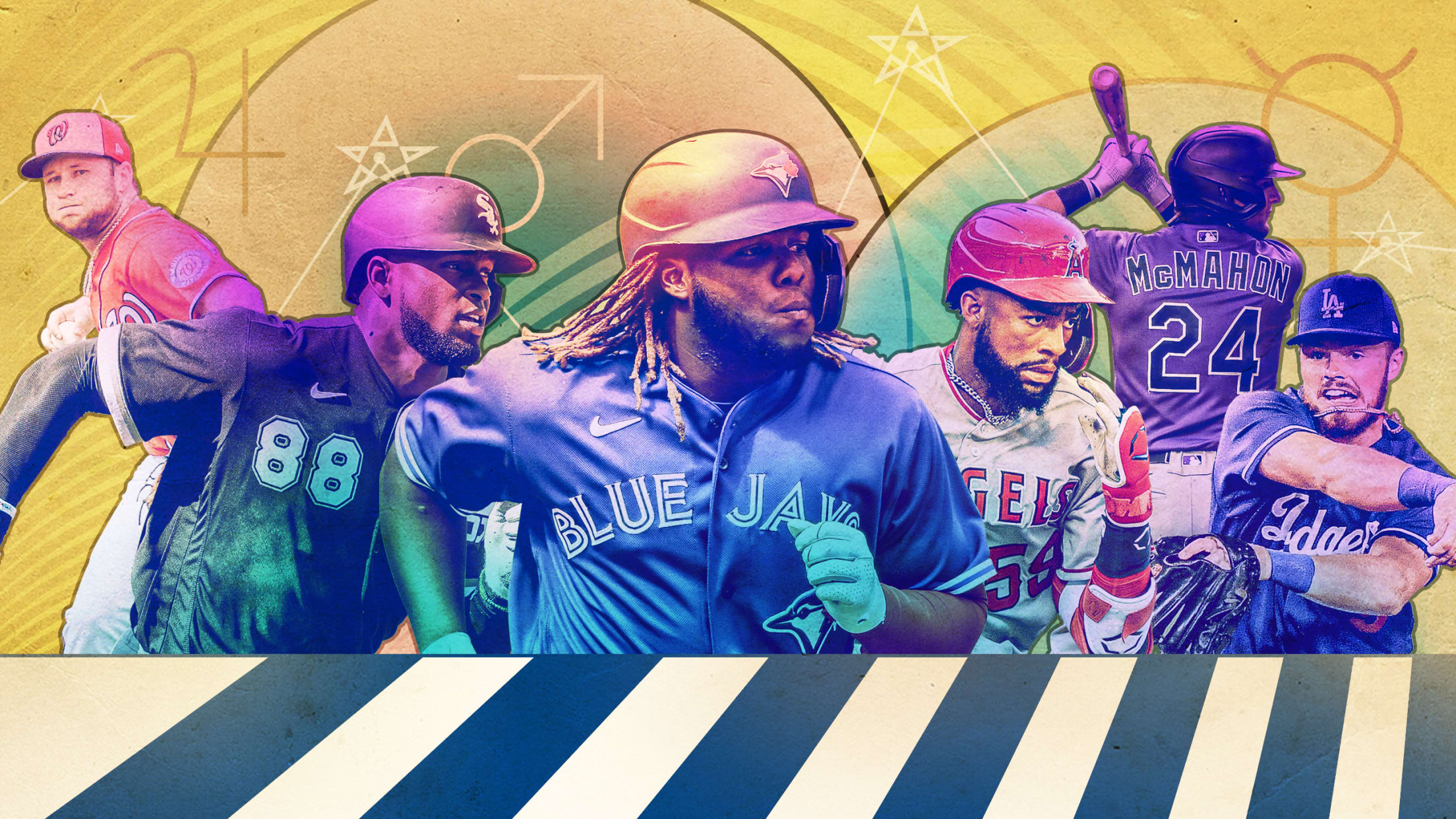 How will the 2021 season go? No one has the answer. Sure, there are projection systems to help guide us and there are experts who will make their best attempts, but every season proves one thing: No one ever really knows. Perhaps we've been asking the wrong people. After MLB.com
30 minutes? Story of the fastest game ever
That's barely enough time to finish your beer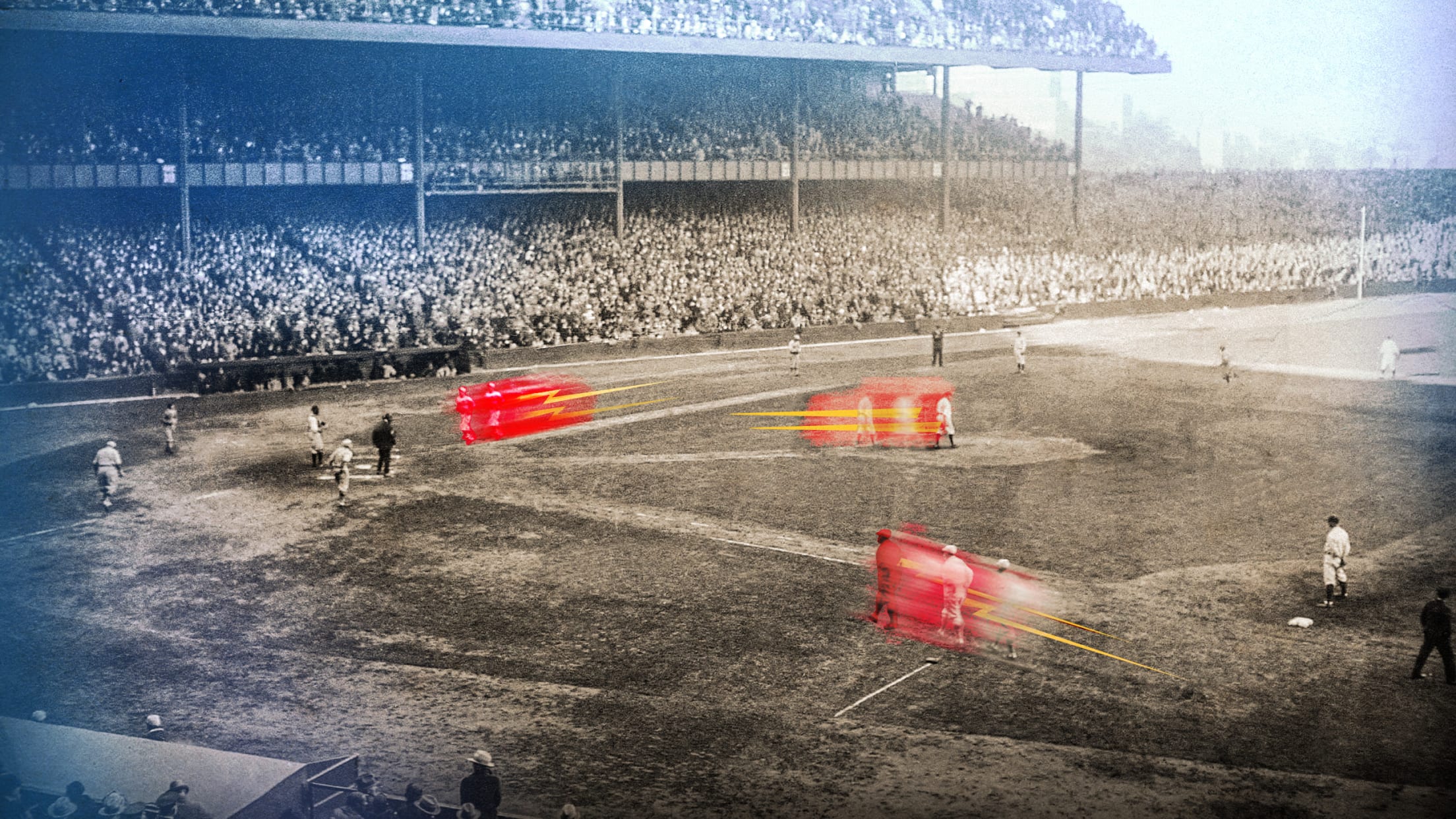 There's been a lot of talk over the past few years about trying to shorten the time of baseball games. The average duration of a nine-inning contest has crept up to around three hours. Pitch clocks, limited pick-off attempts and other pace-of-play rules will be tried out in different levels
Green day: When did these unis first appear?
Shockingly, it wasn't the Reds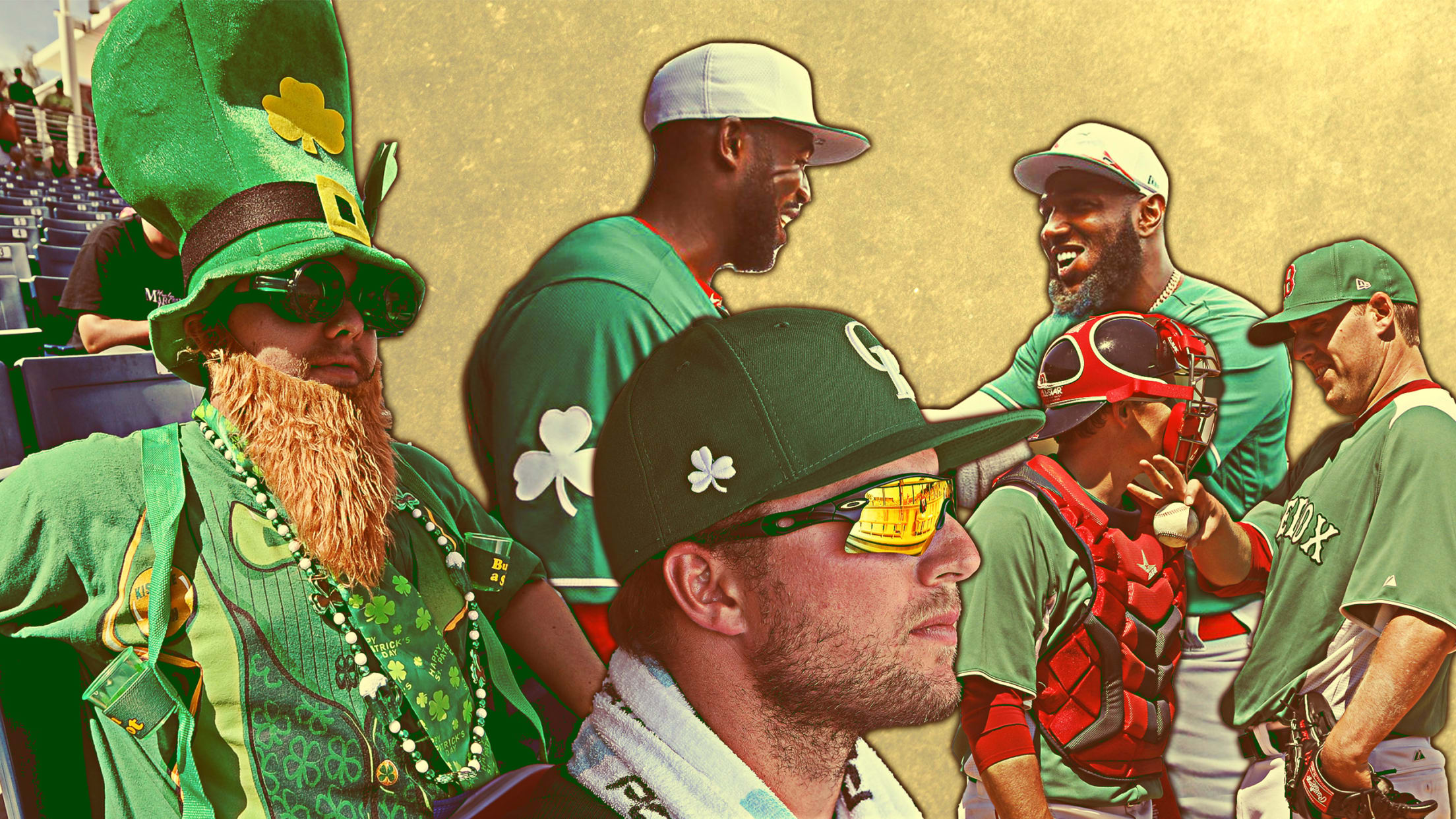 St. Patrick's Day is that magical day of the year when green -- the most cruelly overlooked hue in sports -- becomes the color du jour. The A's, known for their sparkling greens and golds, all of a sudden become like every other club. Teams like the Phillies and Red
Origin of Dave Parker's 'Boys Boppin' shirt
The greatest phrase in baseball history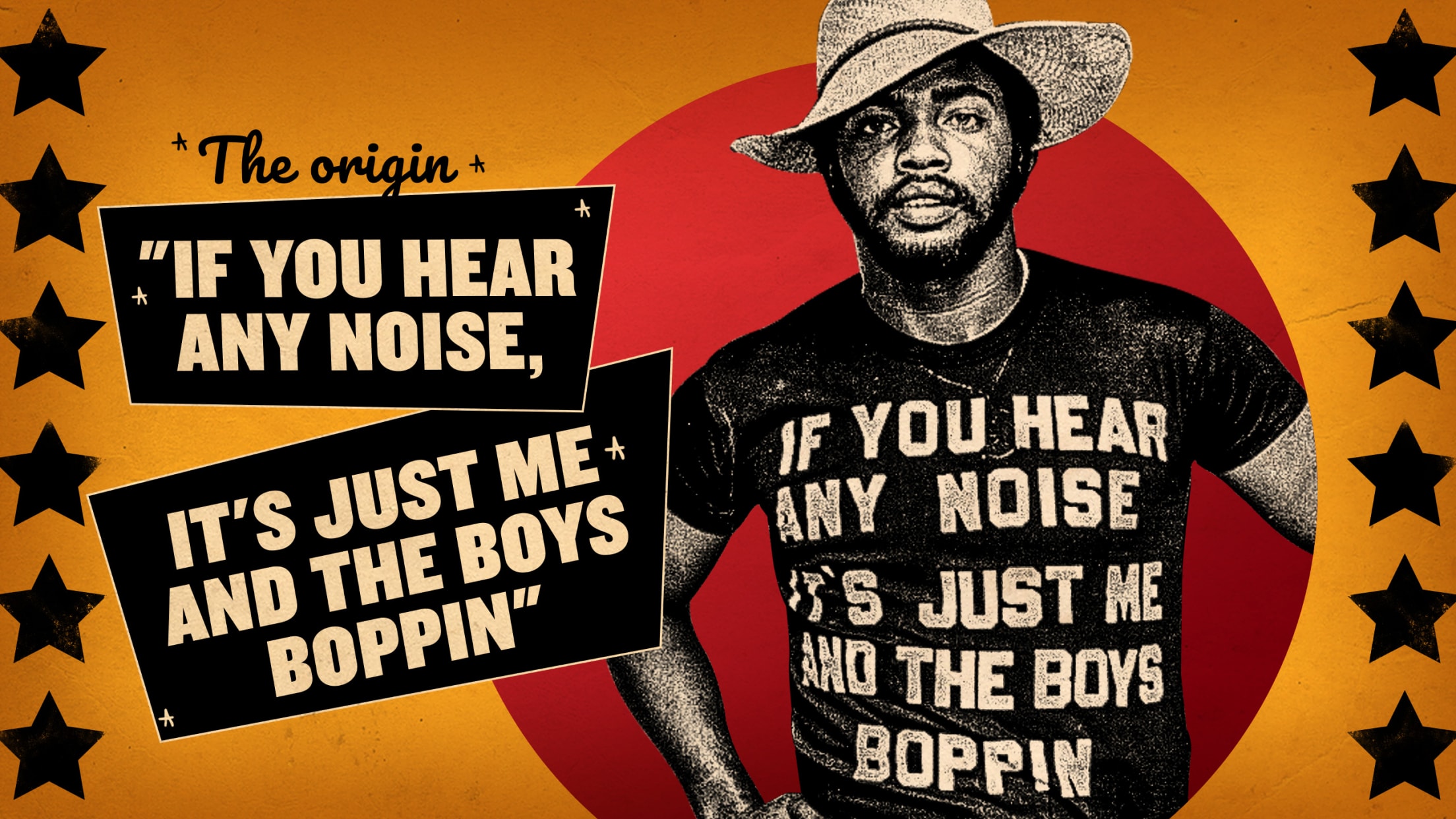 The Pirates needed runs, badly. Though it was just the start of the 1976 season, and the team had jumped out to win its first five games, the bats were growing cold just as quick: They had just been swept in a two-game series with the Phillies, scoring only one
10 years ago, an unknown reigned at camp
Jake Fox owned Grapefruit League in 2011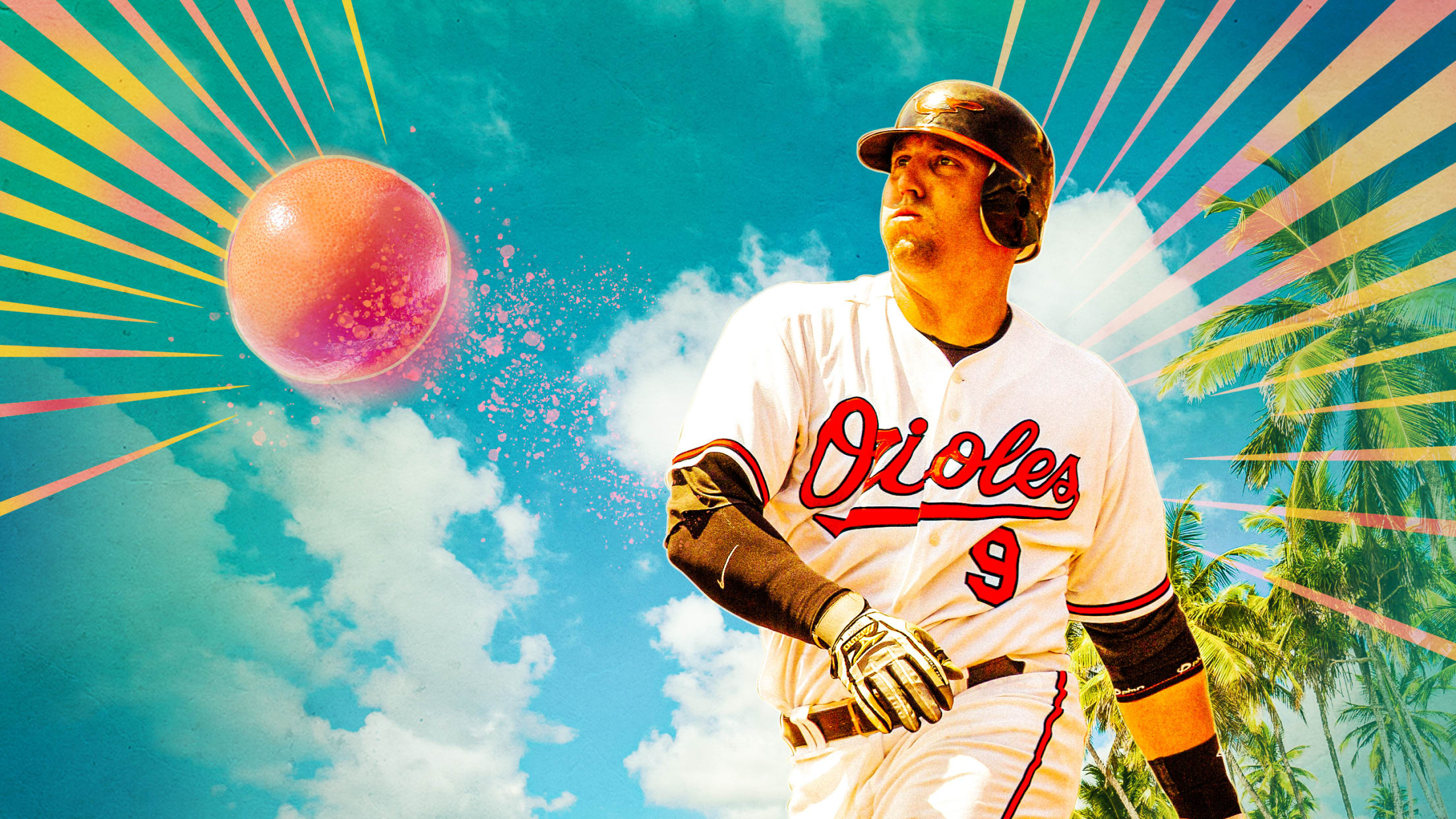 "I knew I had to come into Spring Training and make an impression right away," Jake Fox told me over a recent Zoom call from his home in Michigan. "A player like me, how do I say this politely? I'm not very appealing. I can't run well, I don't field
Drop everything to watch these players in '21
These are the MLB.TV All-Stars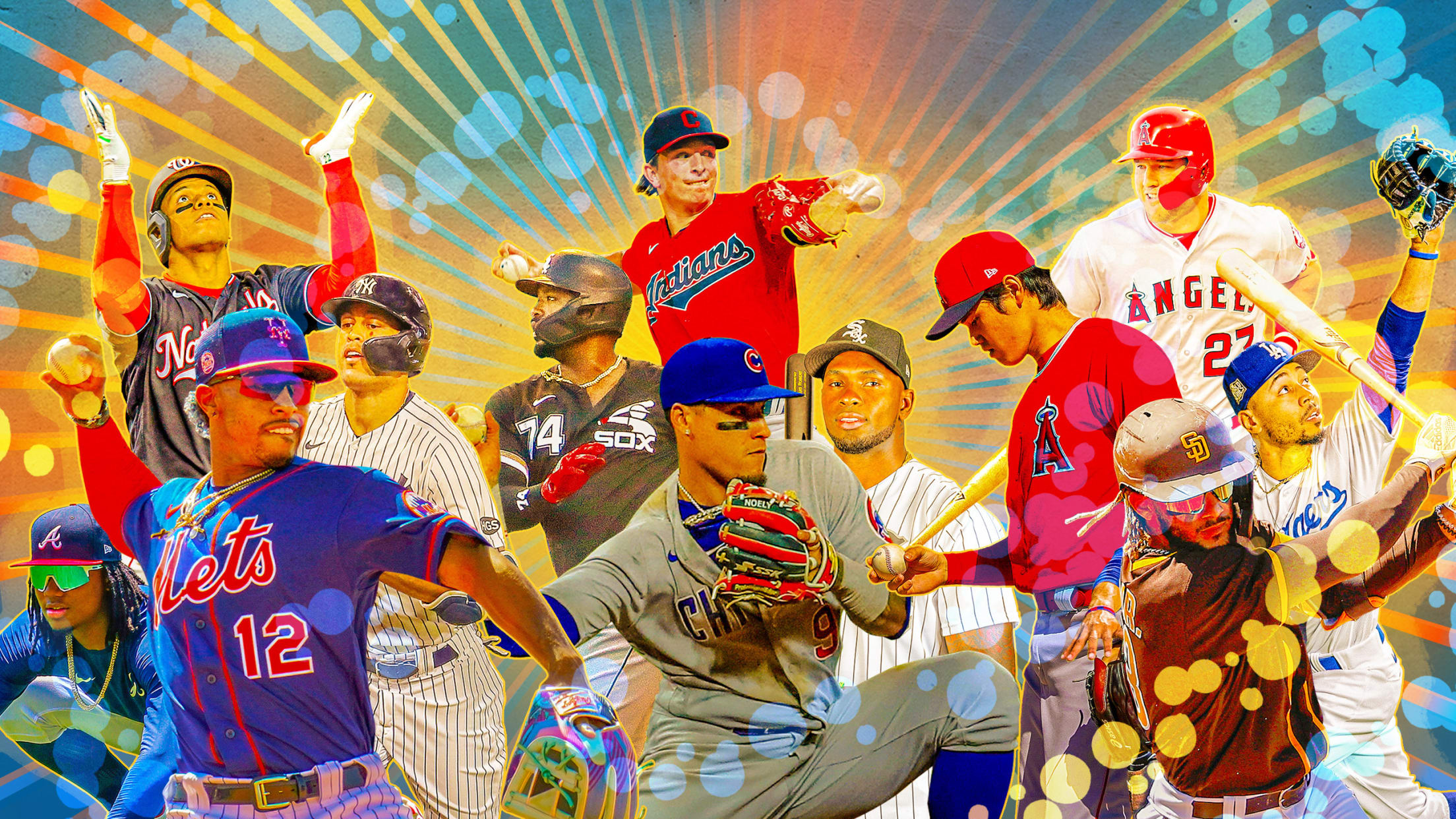 You only watch the best. You read articles about the best movies and listen to podcasts that break down the TV shows that you have to see if you want to take part in "the discourse." Your playlists are finely curated -- so good they belong in a museum. So,
The story behind the Fenway pizza throw
The infamous slice thrower is here and he's ready to talk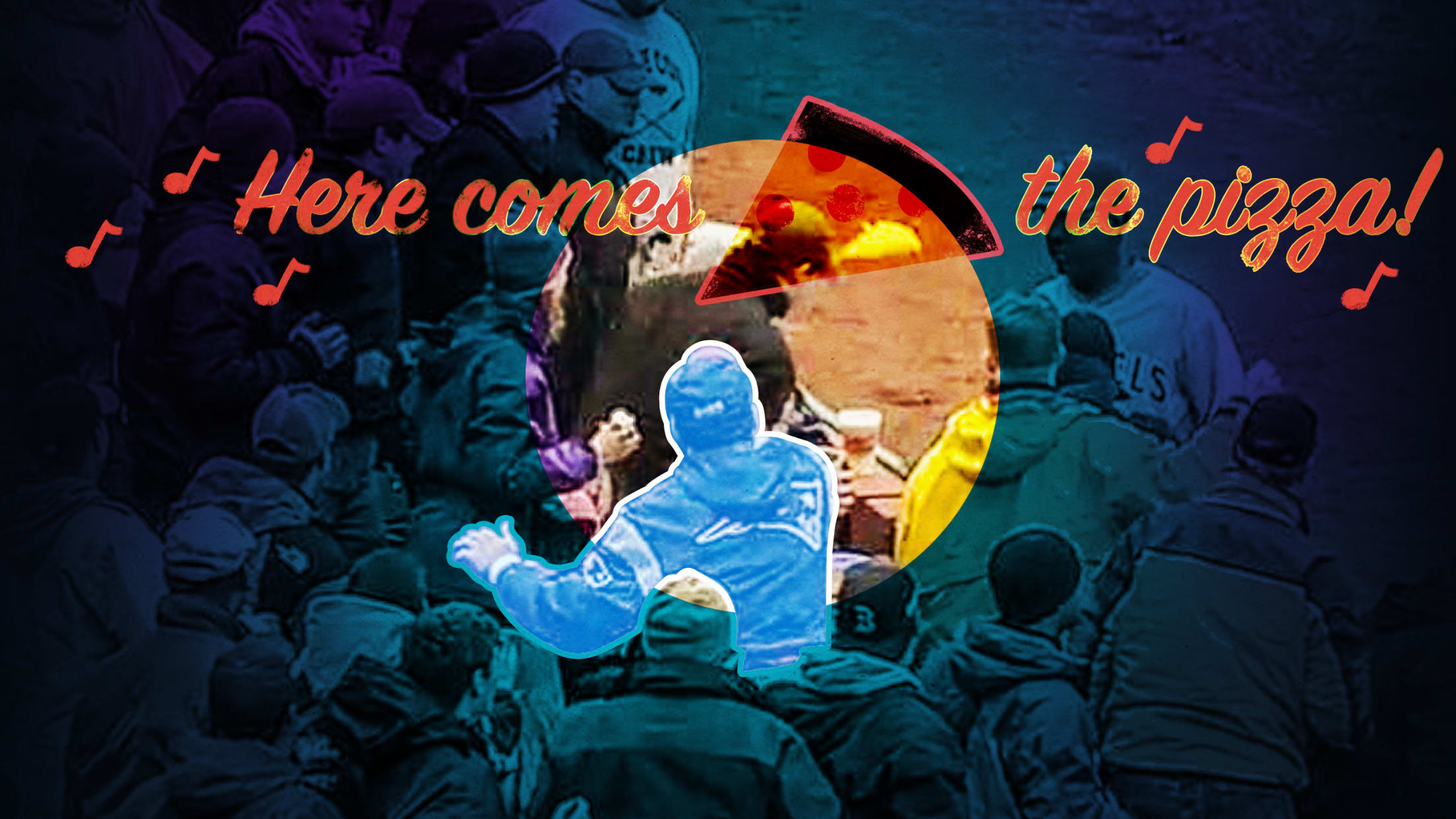 It's one of the most bizarre fan interactions ever caught on video at a baseball game. Sure, spectators get in arguments, they get in fights, they'll even steal foul balls from each other. But throwing a slice of pizza at a fan? A fan who's cheering for the same team
25 players who fully committed to Photo Day
All the "cheese!" you can take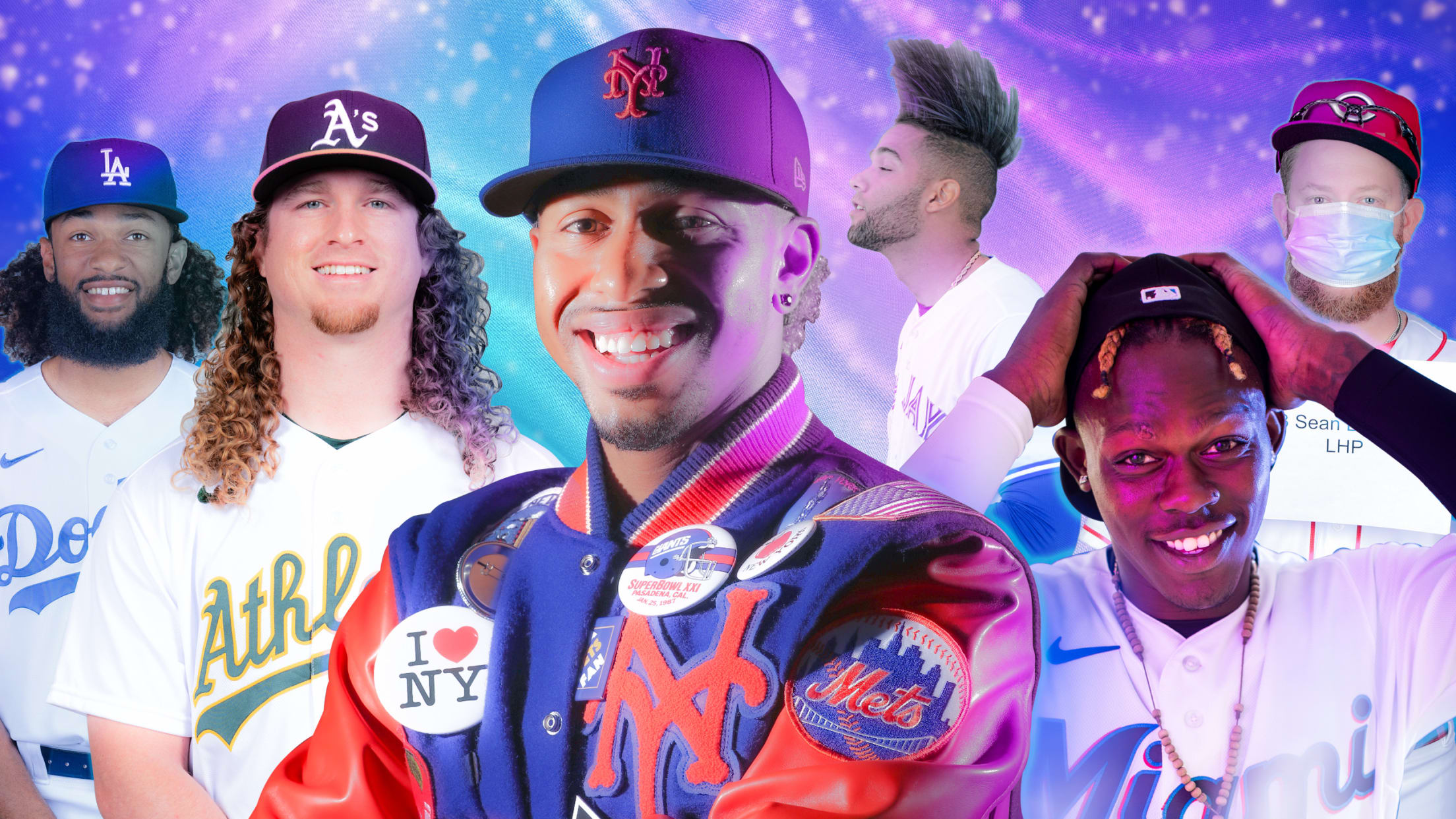 Photo Day is one of the greatest time-honored baseball traditions. With fans wanting photographic proof that their favorite player does in fact exist and players needing updated photos to frame in their homes (I assume), it's that magical day when every pro hitter and pitcher becomes a child waiting for
Mets practice World Series celebrations
Confidence is key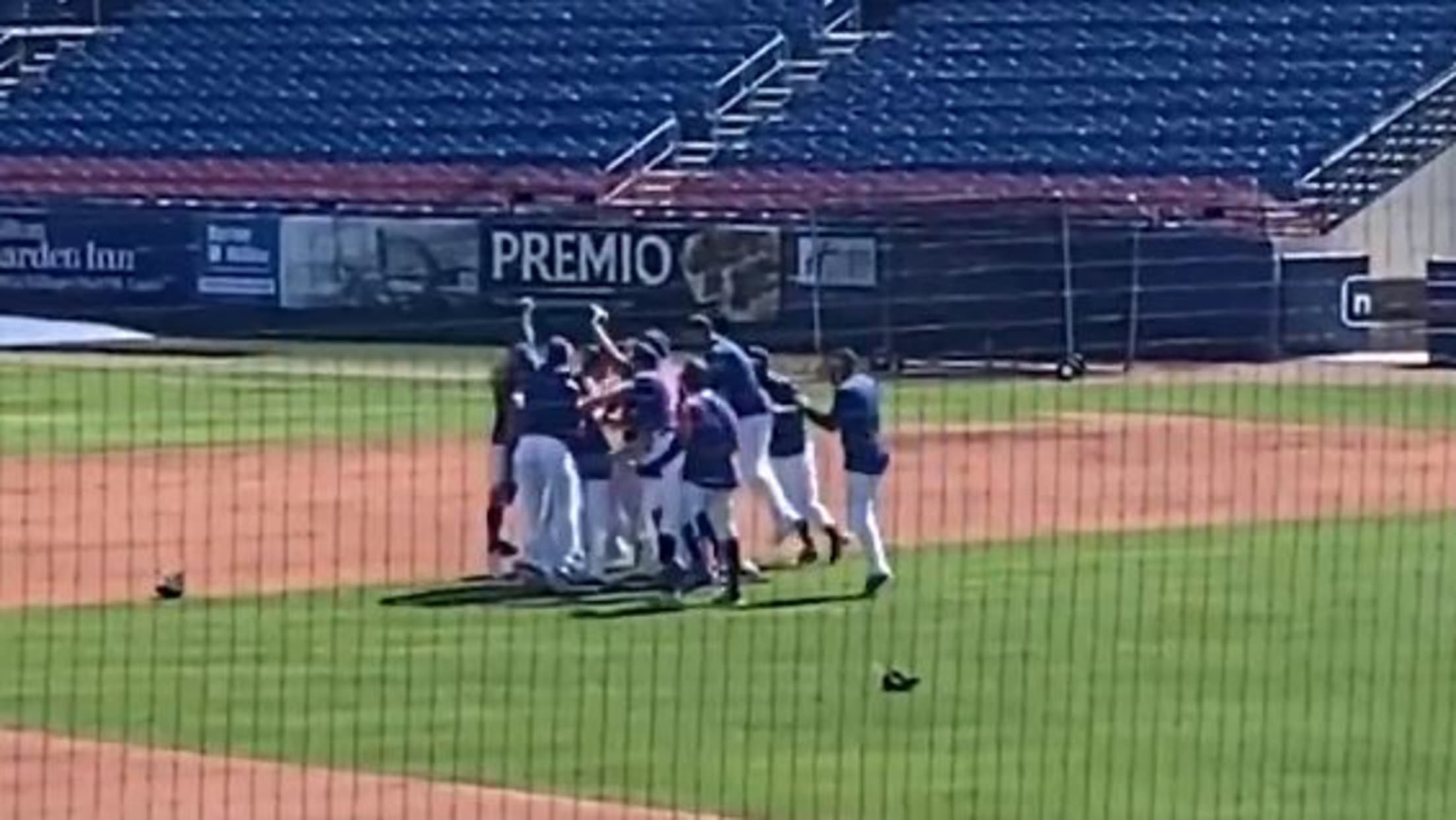 Spring Training is generally a time for practicing the mundane, the routine. Most teams spend the early part of March bunting, fielding ground balls, fielding fly balls, taking BP or getting runners over from second to third. The Mets, though, the Mets are practicing their World Series celebrations.
Lindor might be next great Mets ... cameraman?
Is Mr. Smile getting into the movie business?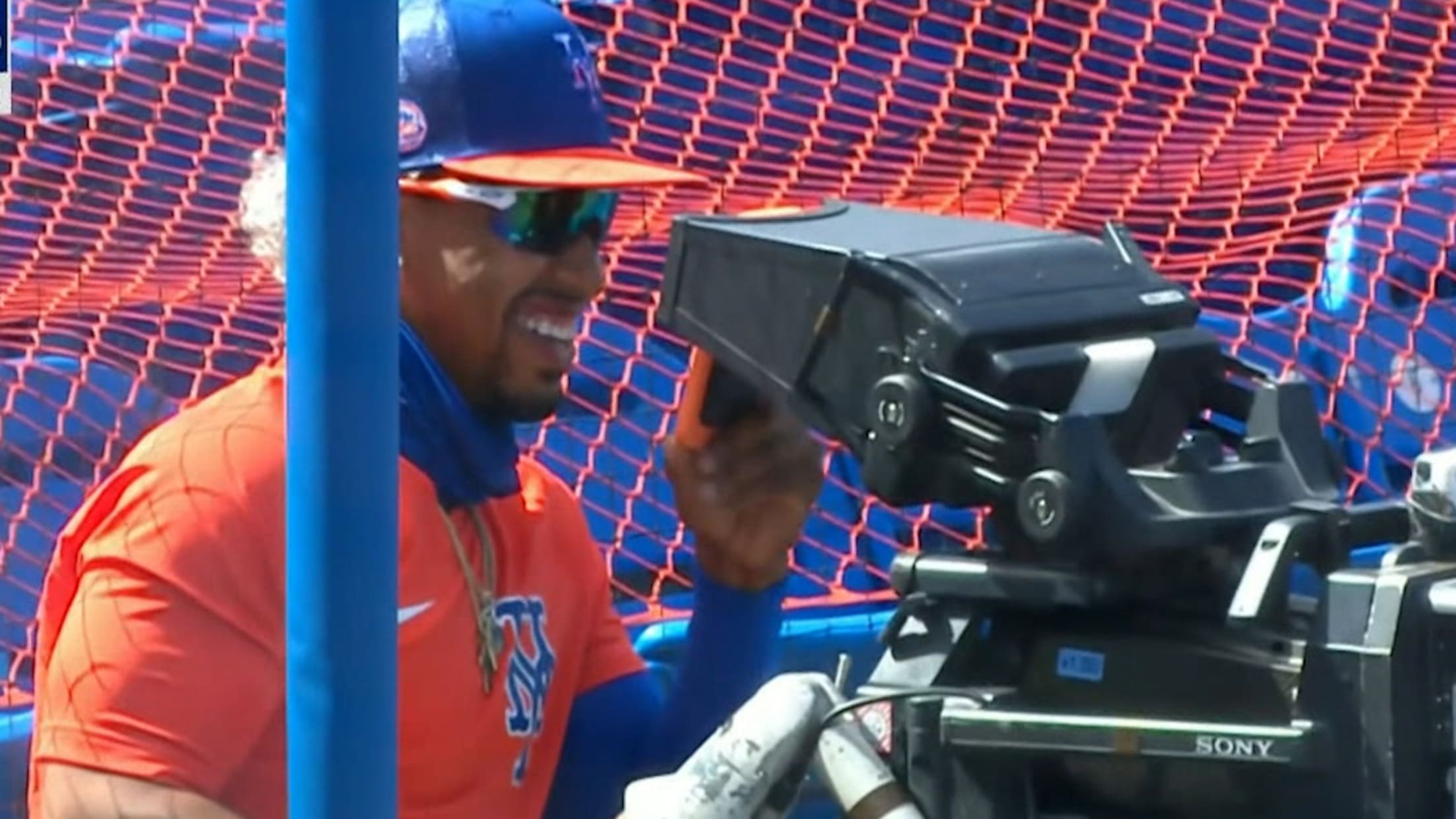 You may have thought Franciso Lindor was coming to the Mets to be their new franchise shortstop. A man who can make dazzling defensive plays, hit long home runs and smile, wonderfully, while doing it all.
You've never really seen a knuckleball ... until now
Float on, you crazy diamond.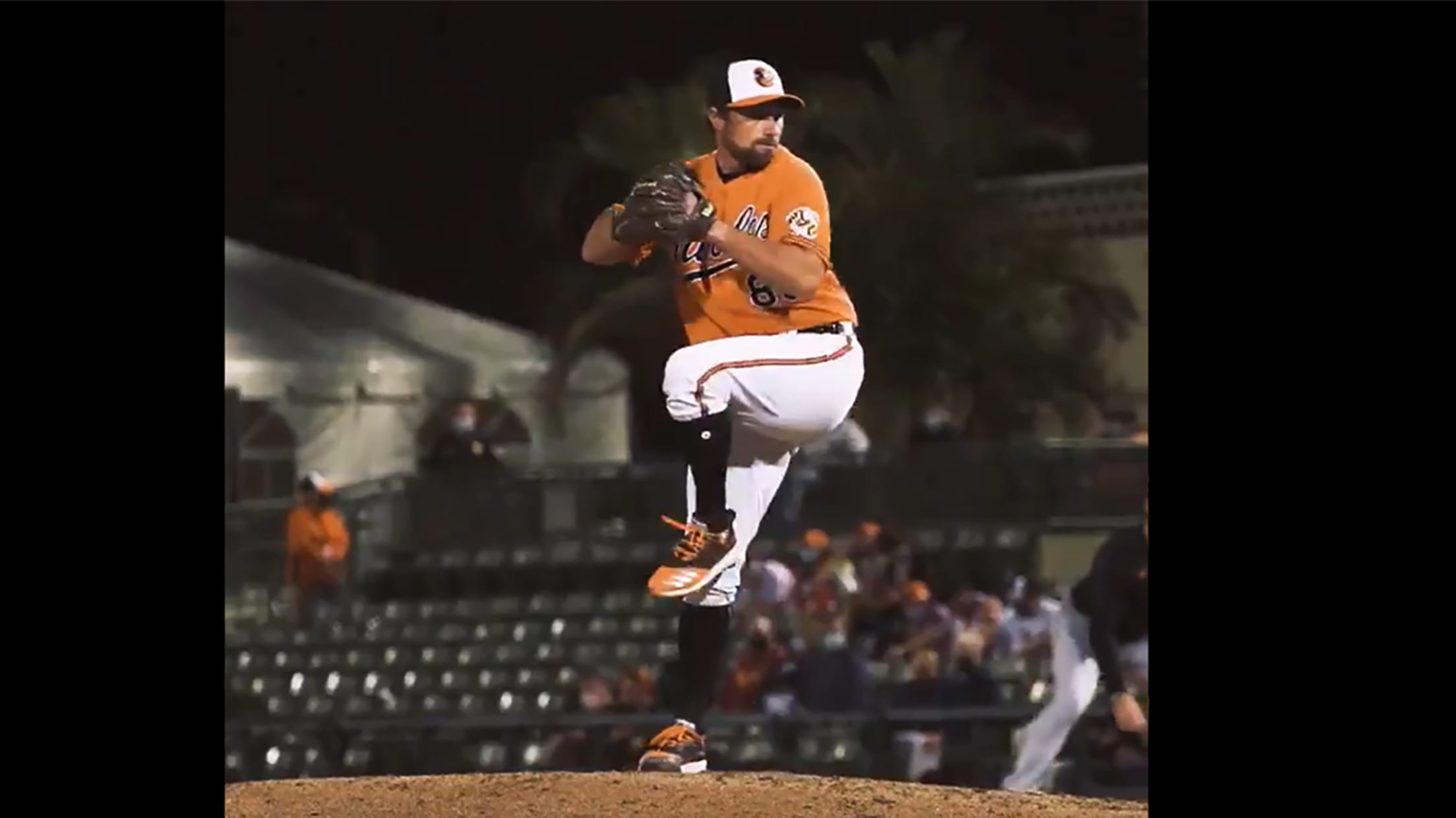 Knuckleballs defy, well, everything. Scouts don't like them because they can't predict them. Physicists hate them because they don't follow any of the rules that govern our universe. (Scientists: Don't check me on that.) Moms hate them because they know this one weird trick. But when a knuckleball takes flight?