The international phone call that helped Yanks land Judge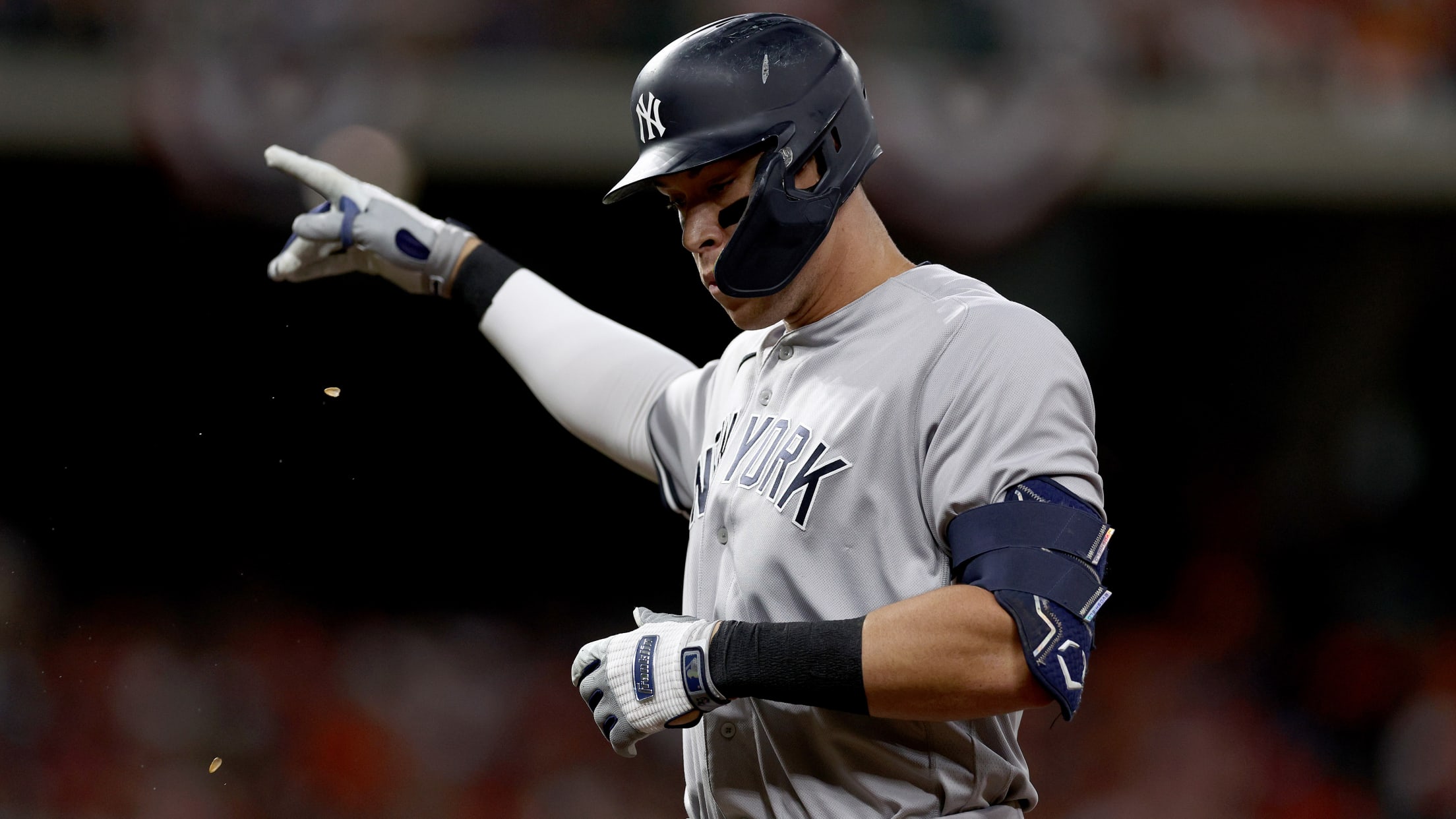 This story was excerpted from Bryan Hoch's Yankees Beat newsletter. To read the full newsletter, click here. And subscribe to get it regularly in your inbox.
Judge seen wearing new uniform -- but not the team you'd think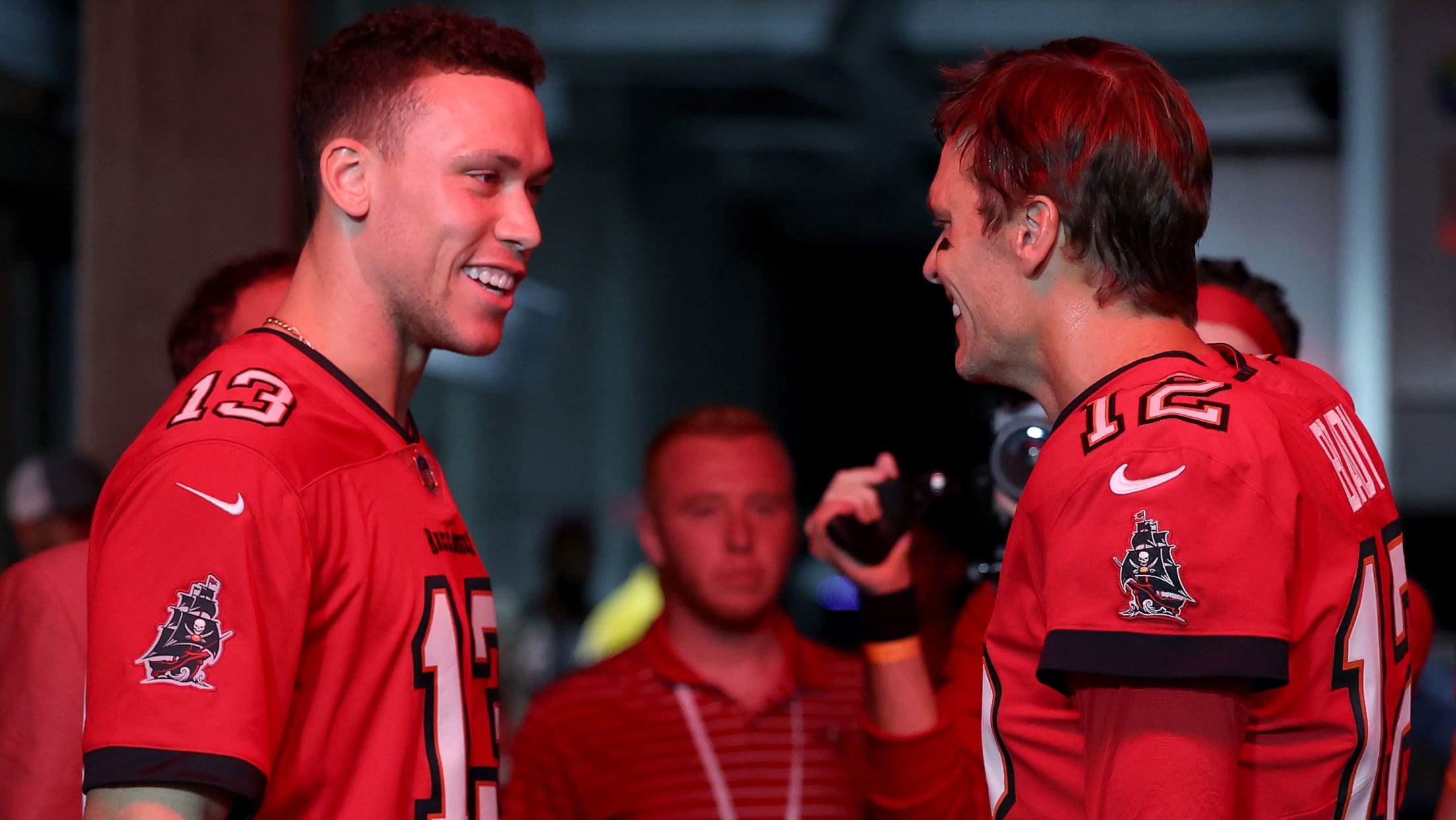 Which uniform Aaron Judge will be wearing next year has been the talk of the offseason since he became a free agent. Will he be back in the Yankees pinstripes? Sporting the Giants' orange and black? Could he have -- gasp -- Red Sox written across his chest? On Monday
Musgrove brings 'heat' to the coldest place on Earth
Padres ace throws fastball on Antarctica to raise funds for Challenged Athletes Foundation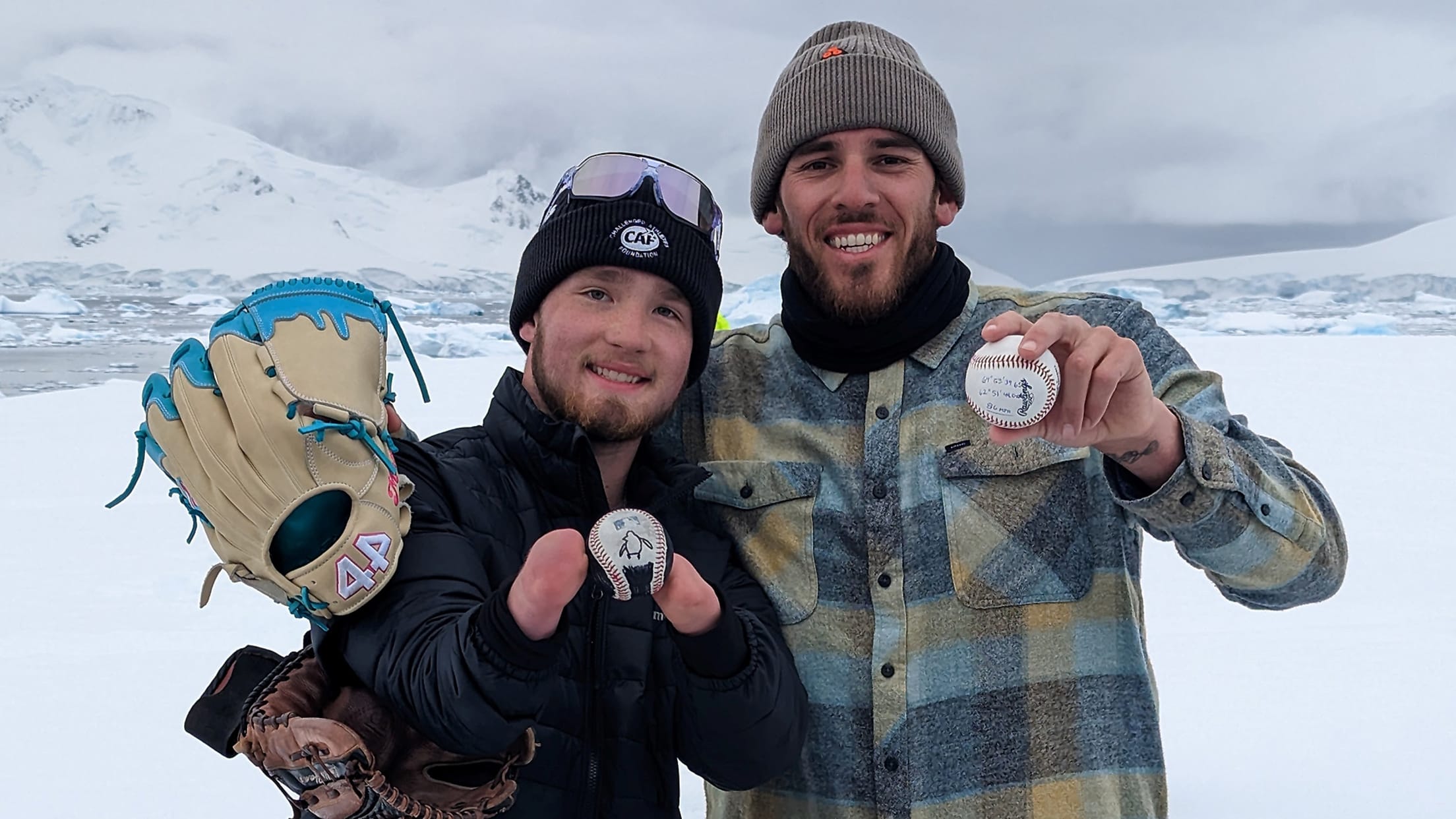 How did you celebrate your 30th birthday? Probably not like Joe Musgrove did. The Padres right-hander turned 30 on Sunday in Antarctica during a trip that began as a fun idea during an off-day fishing trip but morphed into much more than that. Musgrove is now poised to become a
Fun-loving Santana dances into introductory Bucs presser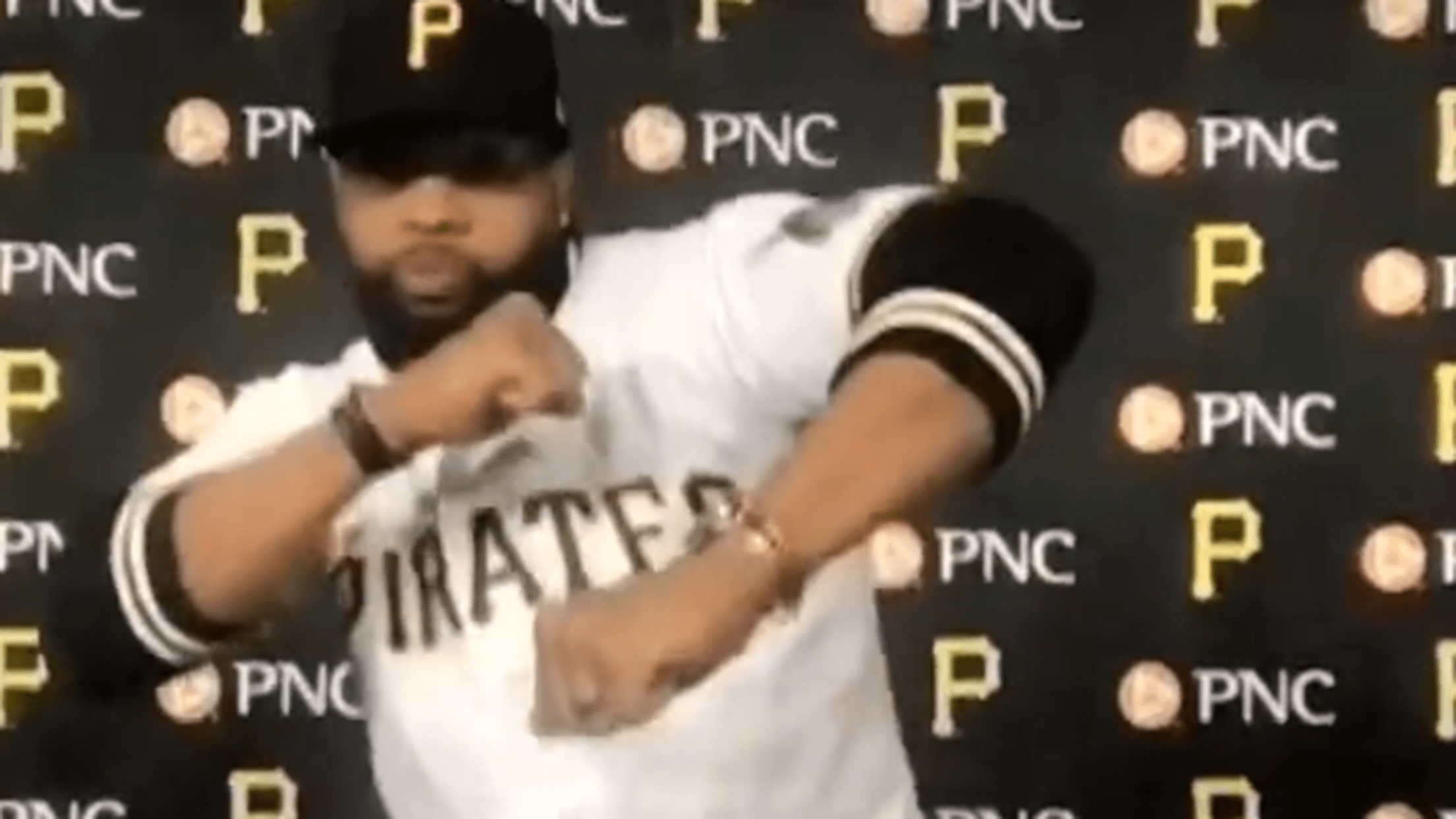 Carlos Santana didn't need to say a word to make his presence known. As director of baseball communications Patrick Kurish began setting the stage for Santana's introductory Zoom call on Tuesday, the 36-year-old, donning the black and gold for the first time, snuck into the background and began busting a
Votto 'flattened by a 9-year-old' in 1st chess tournament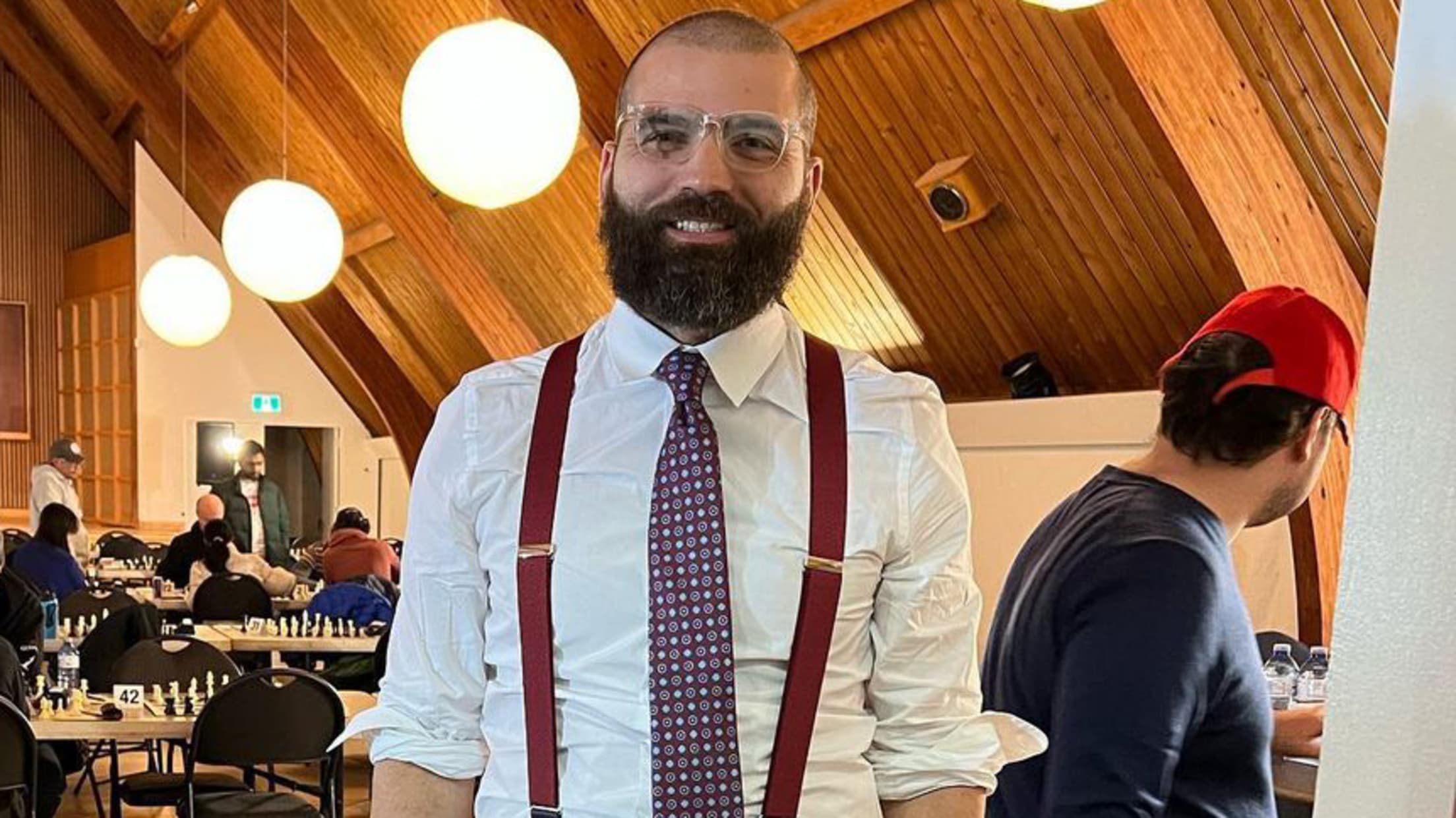 CINCINNATI -- During the 2020 COVID-19 pandemic lockdown, Reds first baseman Joey Votto intensified his interest and love for chess. Votto often worked on that craft with some of the similar diligence he has long put into hitting. Until Monday, Votto played his opponents online. On Instagram, he posted that
The only man to throw out Bo Jackson stealing in high school
Bo had 90 steals in 91 attempts, so 'it had to be perfect'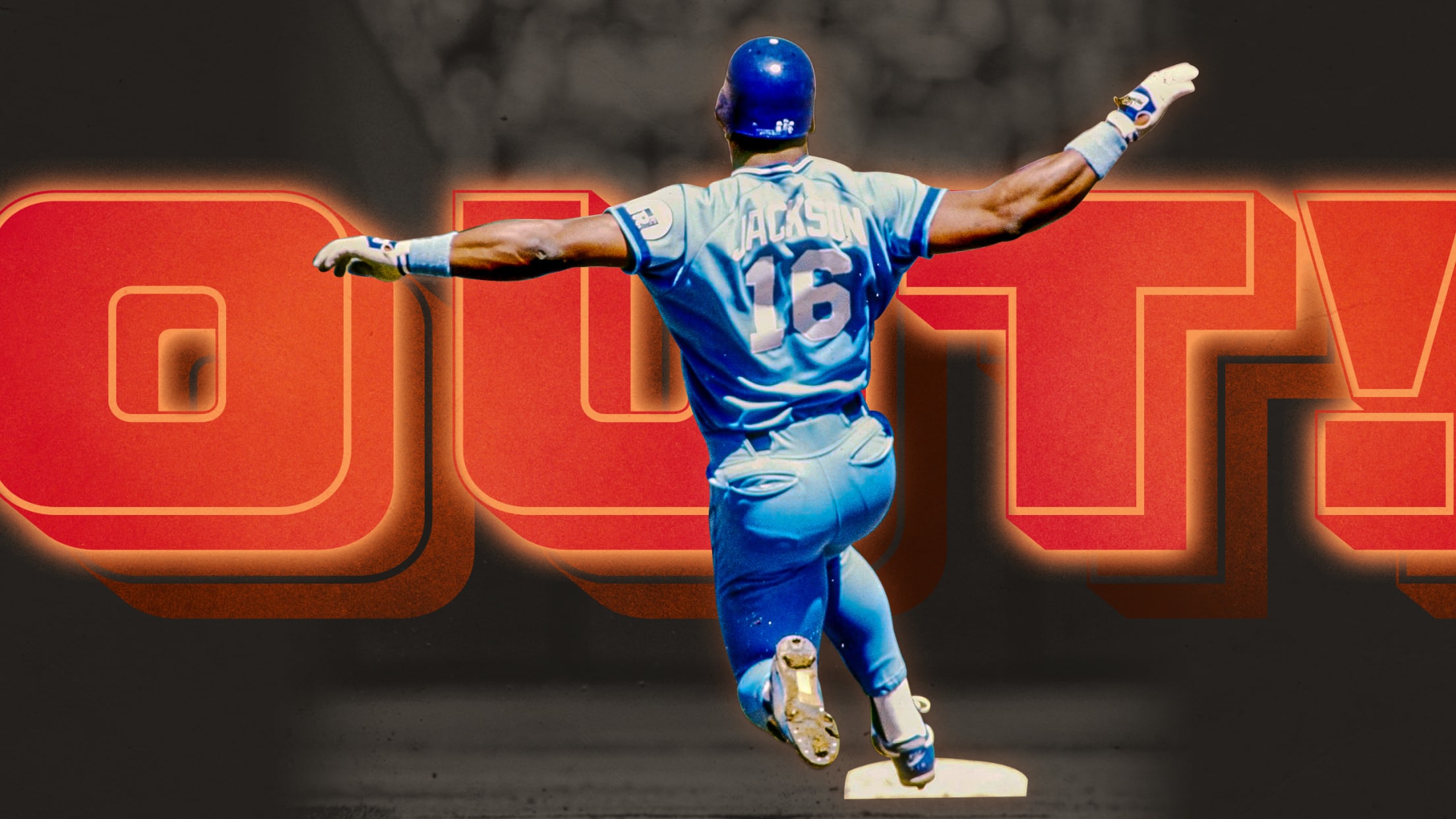 It's hard to think of a more perfect athlete than Bo Jackson. He was an All-Pro running back in the NFL. He was an All-Star outfielder in baseball. Track and field may actually have been his best sport. He could dive, yes, like double-front-flip dive, alongside some of the best
Sexiest Men Alive? Clooney, The Rock ... & one of MLB's biggest stars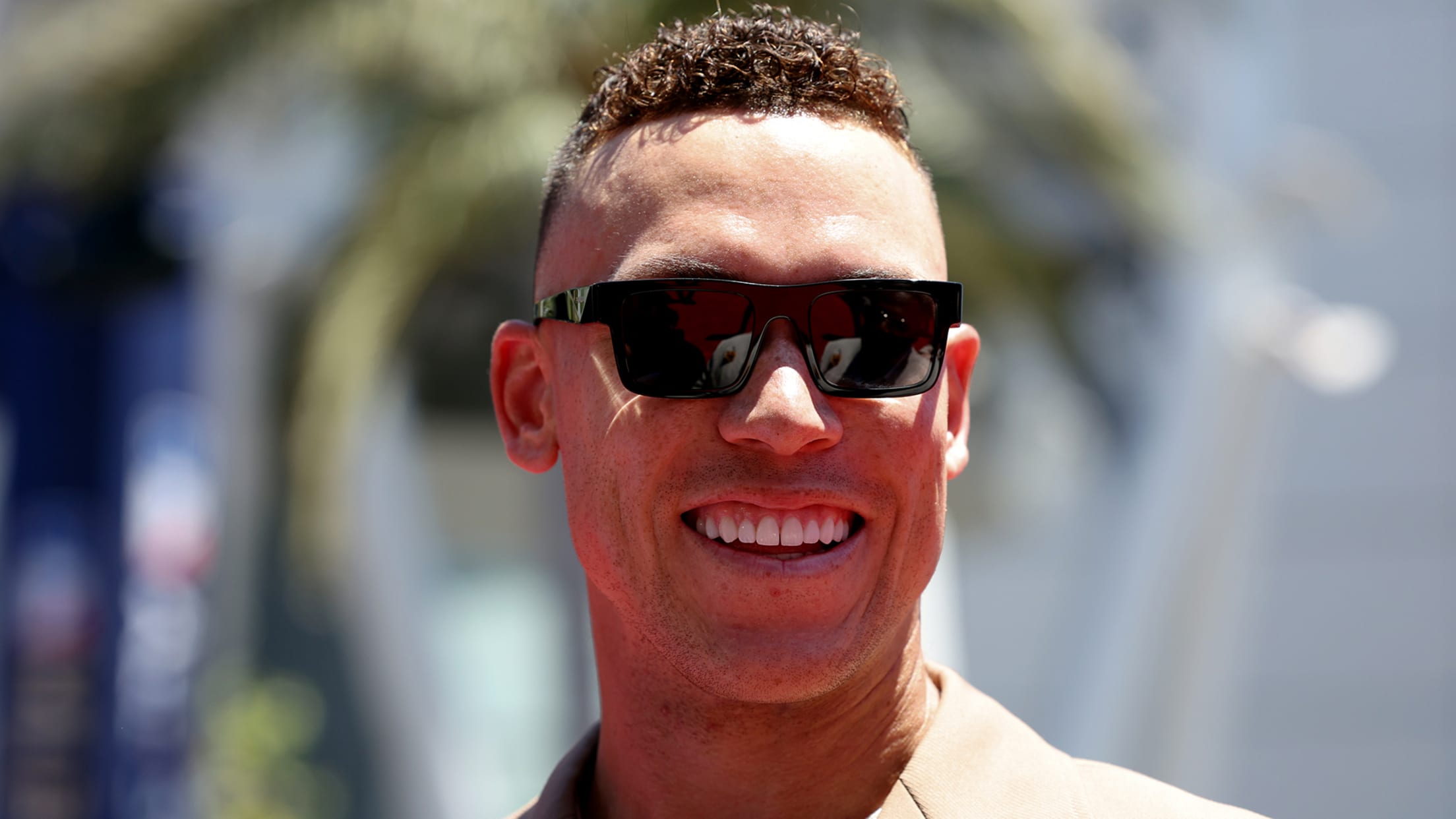 The verdict is in: Aaron Judge is one of the sexiest men alive. Sexier, in fact, than The Rock, but just a touch less smoldering than noted heartthrob George Clooney. Judge came in at No. 4 on the sneak peek at People's 2022 Sexiest Man Alive issue, which will have
The tiny town that produced 2 all-time greats
Donora, Pa., the birthplace of Musial and Griffey, who also share a birthday
Somebody get Mulder and Scully on the phone and have them check out Donora, Pennsylvania. The small town with a current population of fewer than 5,000 residents has somehow produced two of the greatest Major Leaguers in baseball history: Stan Musial and Ken Griffey Jr. Even stranger, the two were
Judge joins Jimmy Fallon to surprise fans at MLB Store in NYC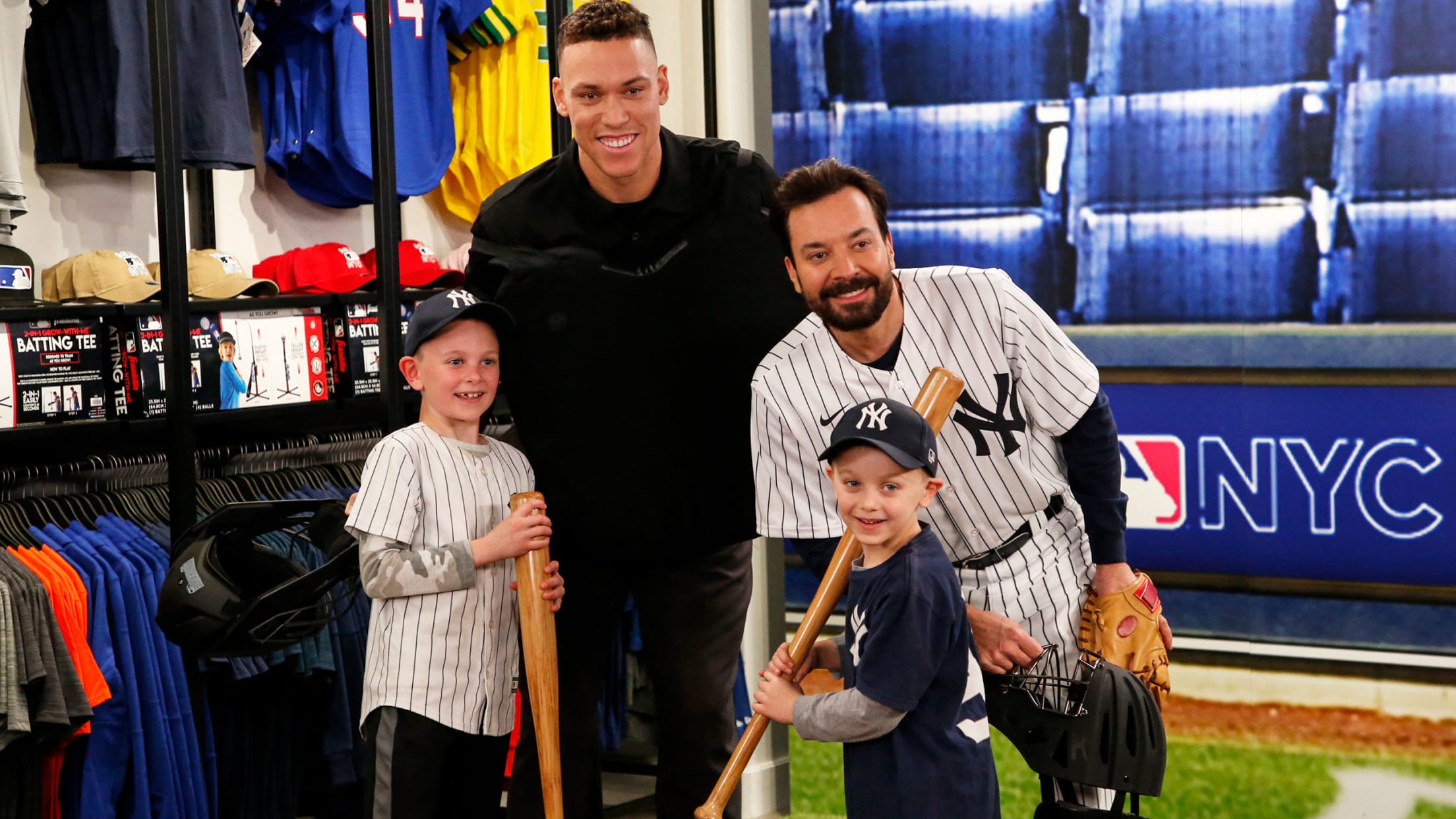 When Aaron Judge first appeared on NBC's "The Tonight Show Starring Jimmy Fallon" in May 2017, a pair of Clark Kent-style glasses had been all that was necessary to blend in with the crowd in New York City's Bryant Park. These days, everyone recognizes the American League's Most Valuable Player.
Cambridge Dictionary's Word of the Year? Homer
Yes, the term short for 'home run'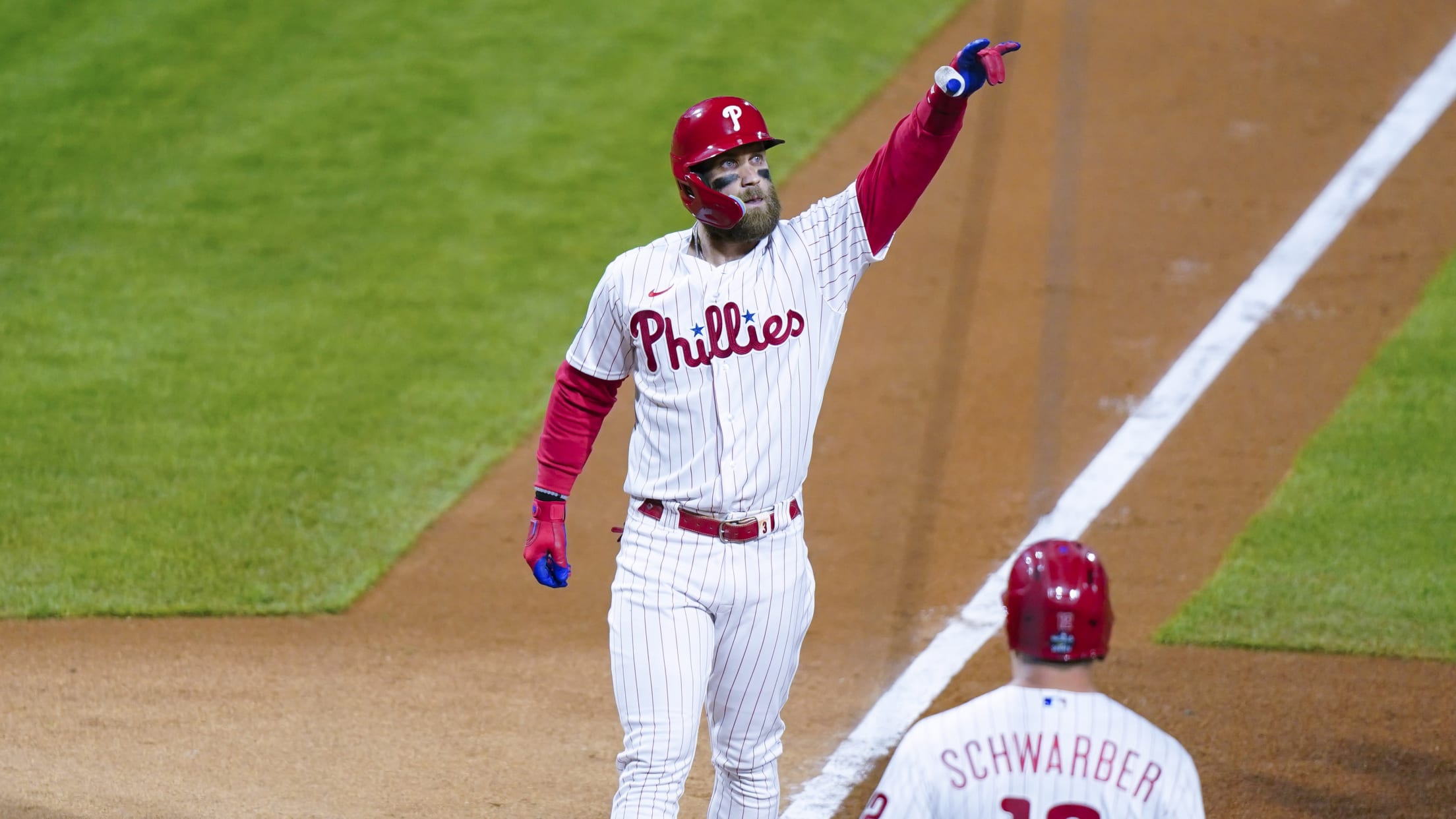 The word "homer" is well known in America. It's slang for home run. There are thousands hit per year in Major League Baseball. The first was hit nearly 150 years ago by Roscoe Barnes into a line of horse carriages. Barry Bonds crushed a record 762 of them. Bryce Harper
Doc Gooden's 1983 Minor League season was ridiculous
'I don't know how to hit this guy,' was a common refrain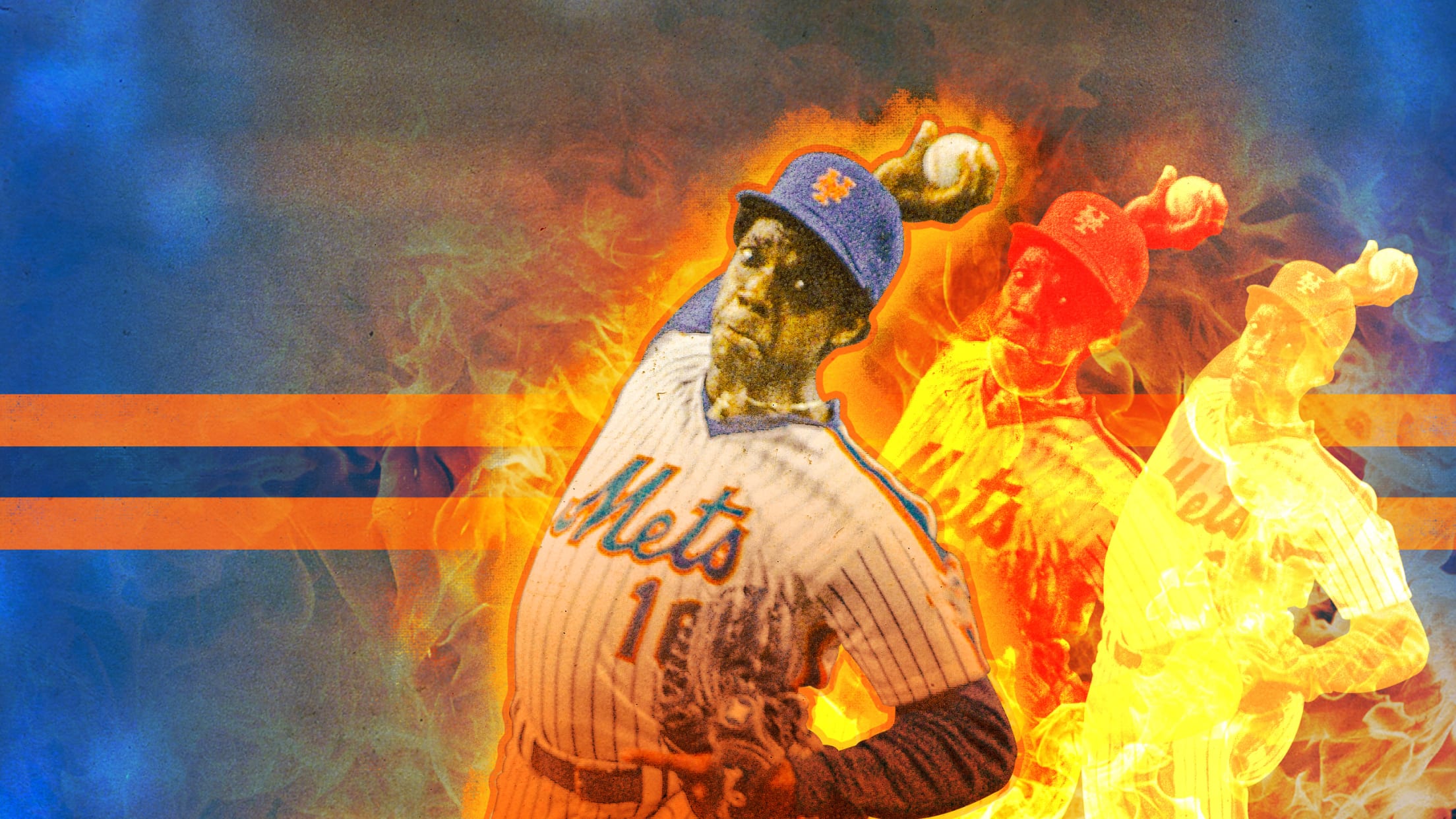 When ESPN aired its 30 for 30 Documentary "Once Upon a Time in Queens" in September 2021, MLB.com published this look back at the rise of Dwight Gooden for the 1983 Class A Lynchburg Mets. It's renowned as one of the greatest Minor League seasons ever, and three years later
Oneil moonlighting as softball slugger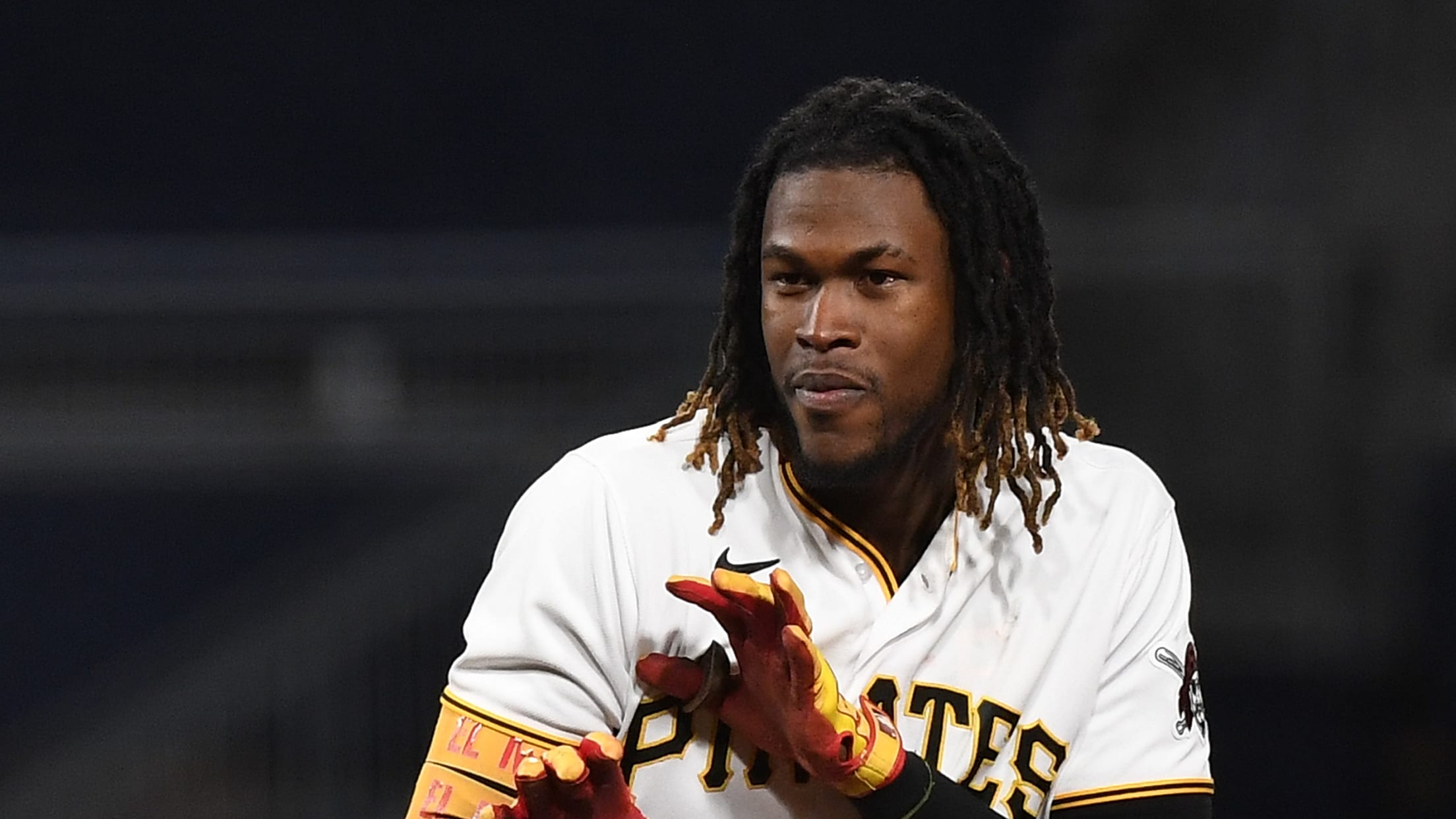 It may be the offseason, but Pirates shortstop Oneil Cruz hasn't stopped obliterating baseballs. Cruz's latest impressive display of power came during a softball game in the Dominican Republic, per a video shared on Twitter by reporter Héctor Gómez. In the clip, Cruz crushes a colossal home run to right-center
The joy (and stress) of setting up a champagne celebration
Red Sox clubhouse manager Tom McLaughlin gives a behind-the-scenes look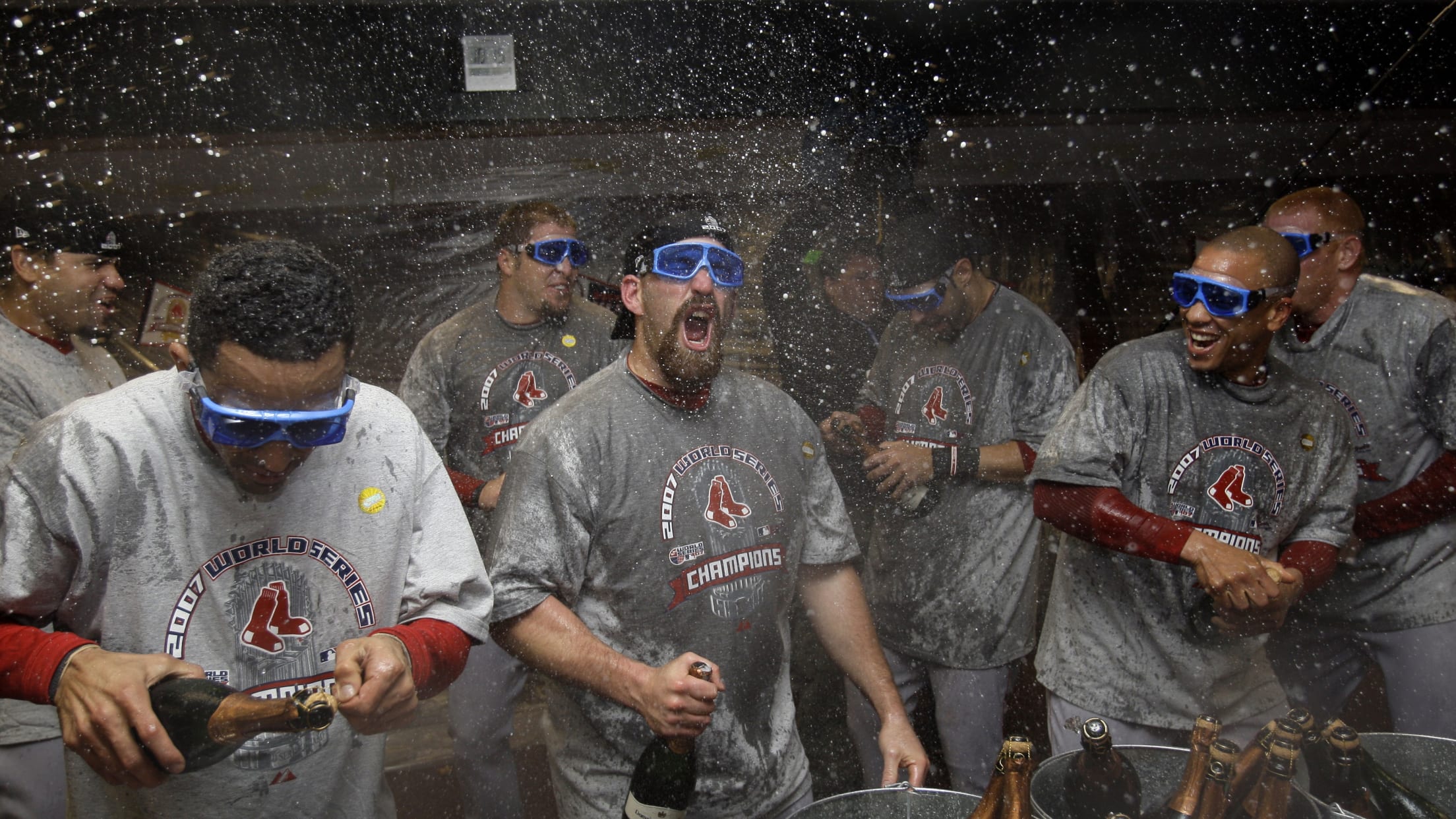 It's Game 4 of the 2004 ALCS and the Yankees, up 4-3 on the Red Sox in the ninth inning, are on the verge of clinching a trip to the World Series. Mariano Rivera is on the mound and, nearly 100 percent of the time, he's automatic. The game should
Parents' prediction comes true as Javier leads Astros' no-hitter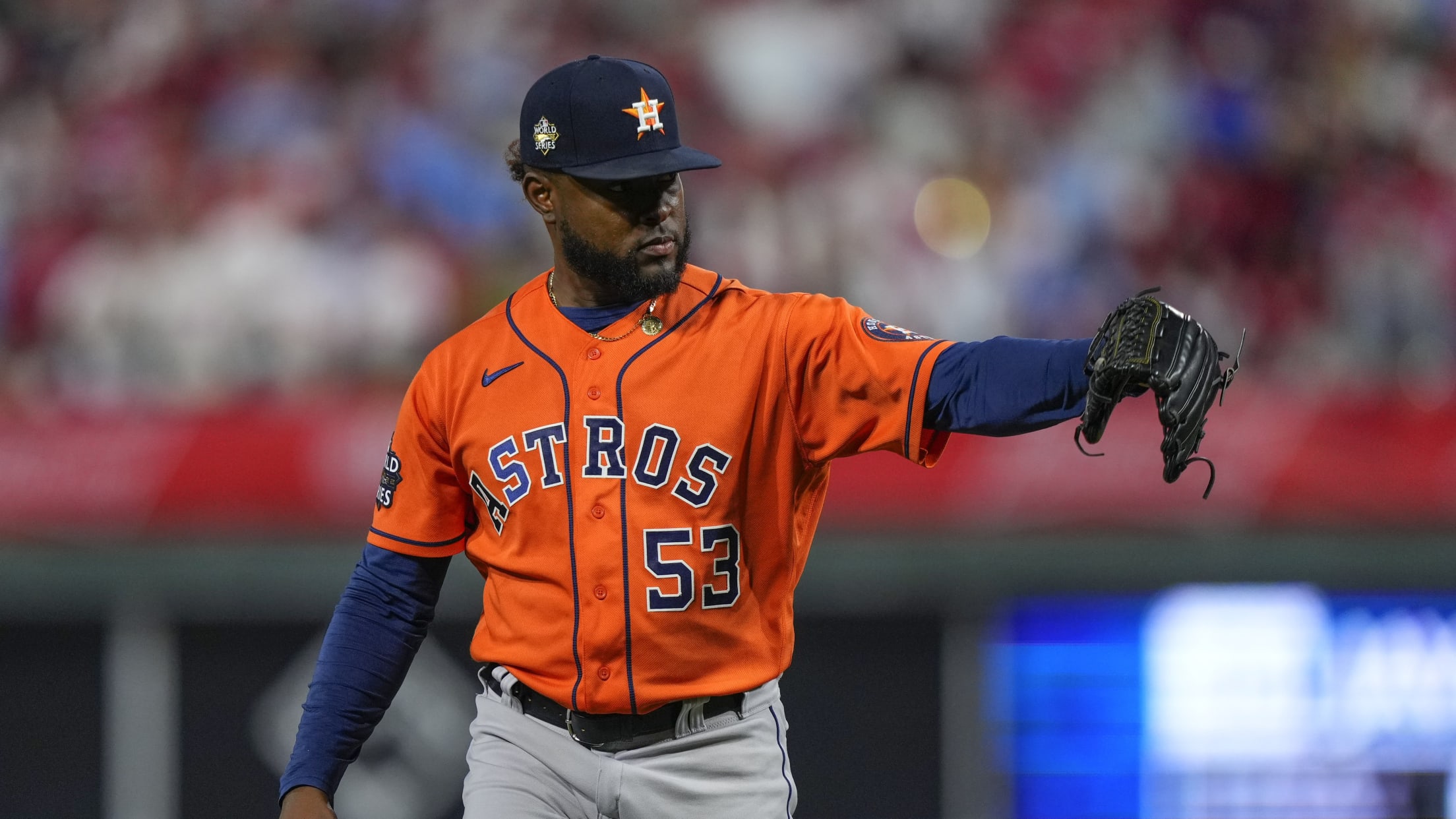 PHILADELPHIA -- If the Astros considered right-hander Cristian Javier to be some sort of secret weapon in a rotation anchored by All-Stars Justin Verlander, Framber Valdez and Lance McCullers Jr., the rest of the world is now well aware of one of baseball's most promising up-and-coming young arms.
Young fan nearly snags Marsh's HR, gets souvenir anyway
Castellanos throws Ty Kuhner a ball half-inning after homer goes in and out of glove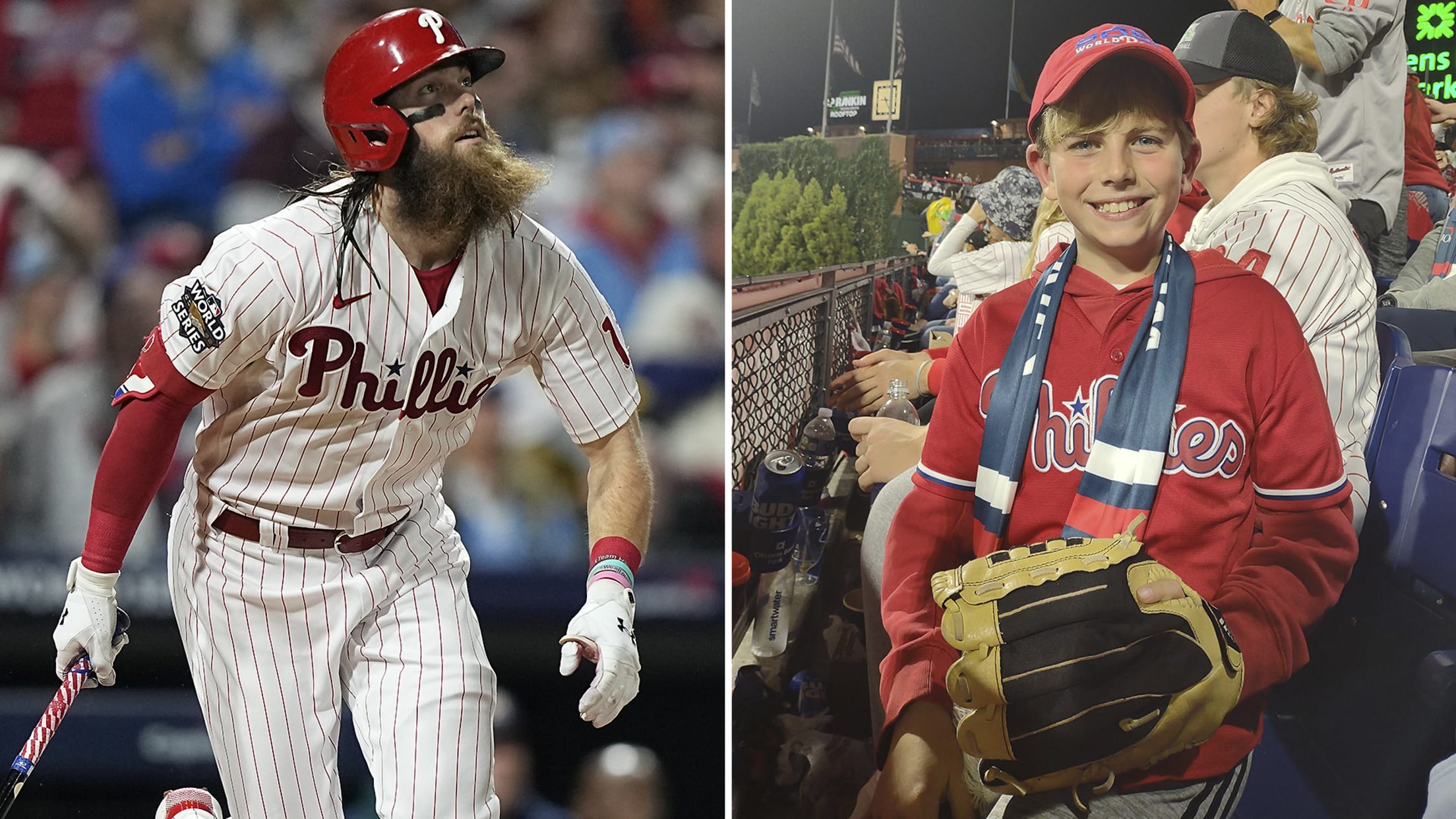 PHILADELPHIA -- When Stef Kuhner couldn't land four tickets together for Game 3 of the World Series, she did the next best thing -- buy two sets of two in the same section. She let her two kids -- 10-year-old Ty and 13-year-old Madison -- take the two seats in
BP in the AFL on Halloween? It's a monster mash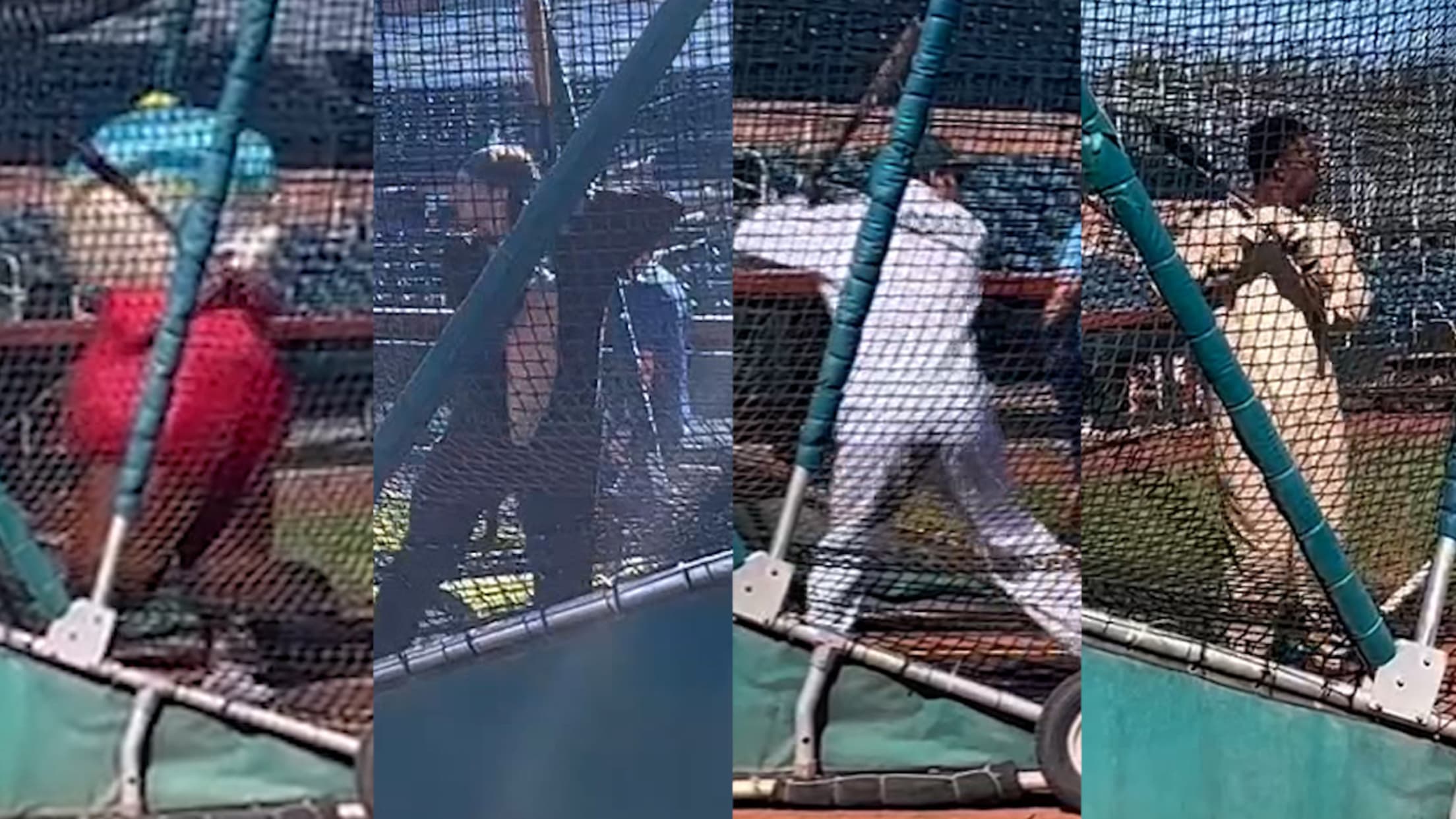 In accordance with ancient Arizona Fall League tradition, members of the Salt River Rafters put an extra scare into the opposition by taking batting practice in costume on Monday. The ghastly Halloween ritual worked most fiendishly for the Cardinals' Jordan Walker -- MLB's No. 6 prospect -- who shocked the
MLB ace picks players' best World Series outfits
Guardians pitcher Triston McKenzie gives his takes on Fall Classic fashion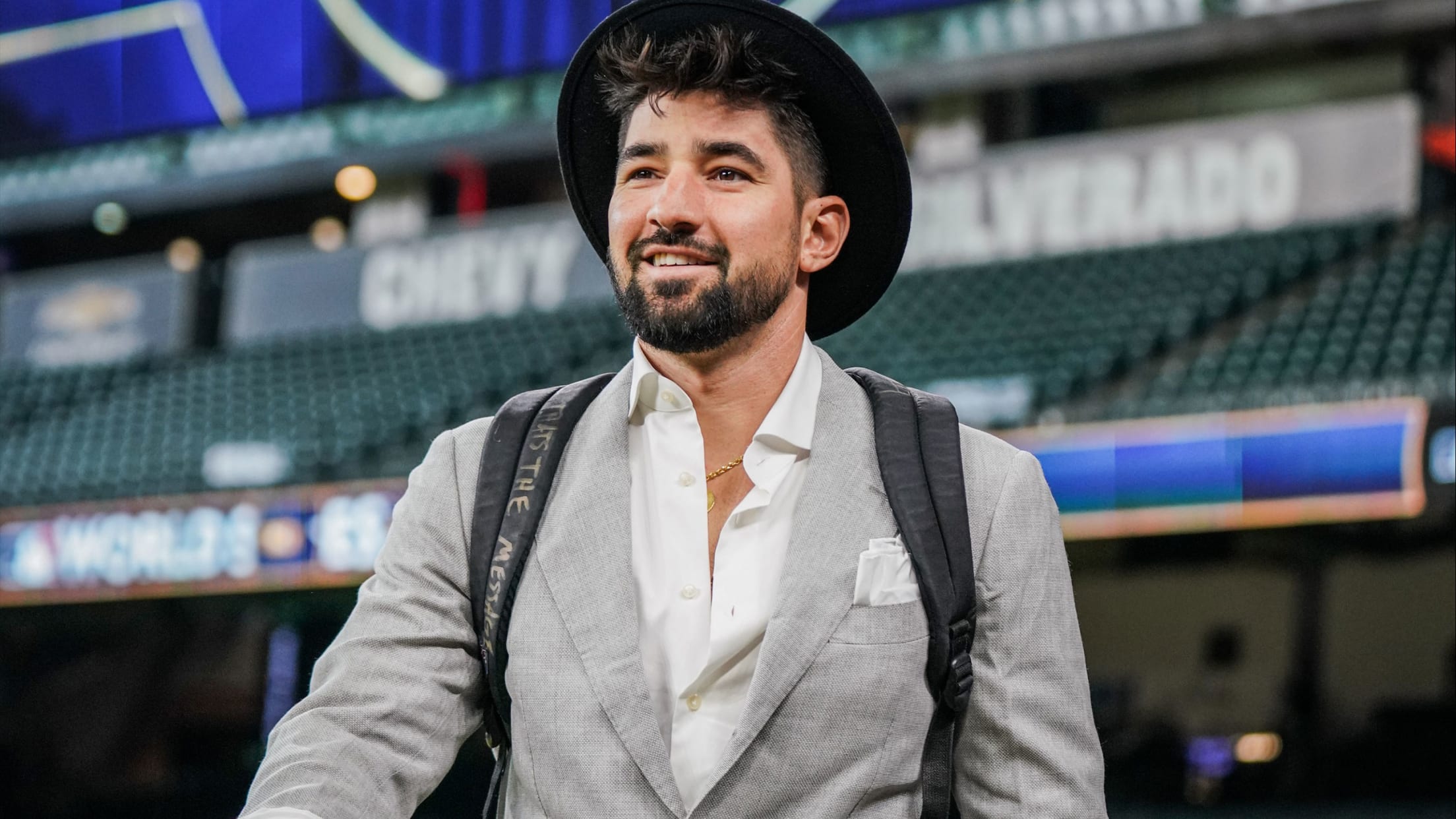 HOUSTON -- As the social media correspondent at Games 2 and 3 of the 2022 World Series, Guardians pitcher Triston McKenzie has important responsibilities. He's taken over the MLB social media accounts, interviewed fellow players, rubbed elbows with celebs, made MLB Network appearances and, overall, shared his own unique perspective
'Did you see that?!' Young fan revels in Phils' G1 comeback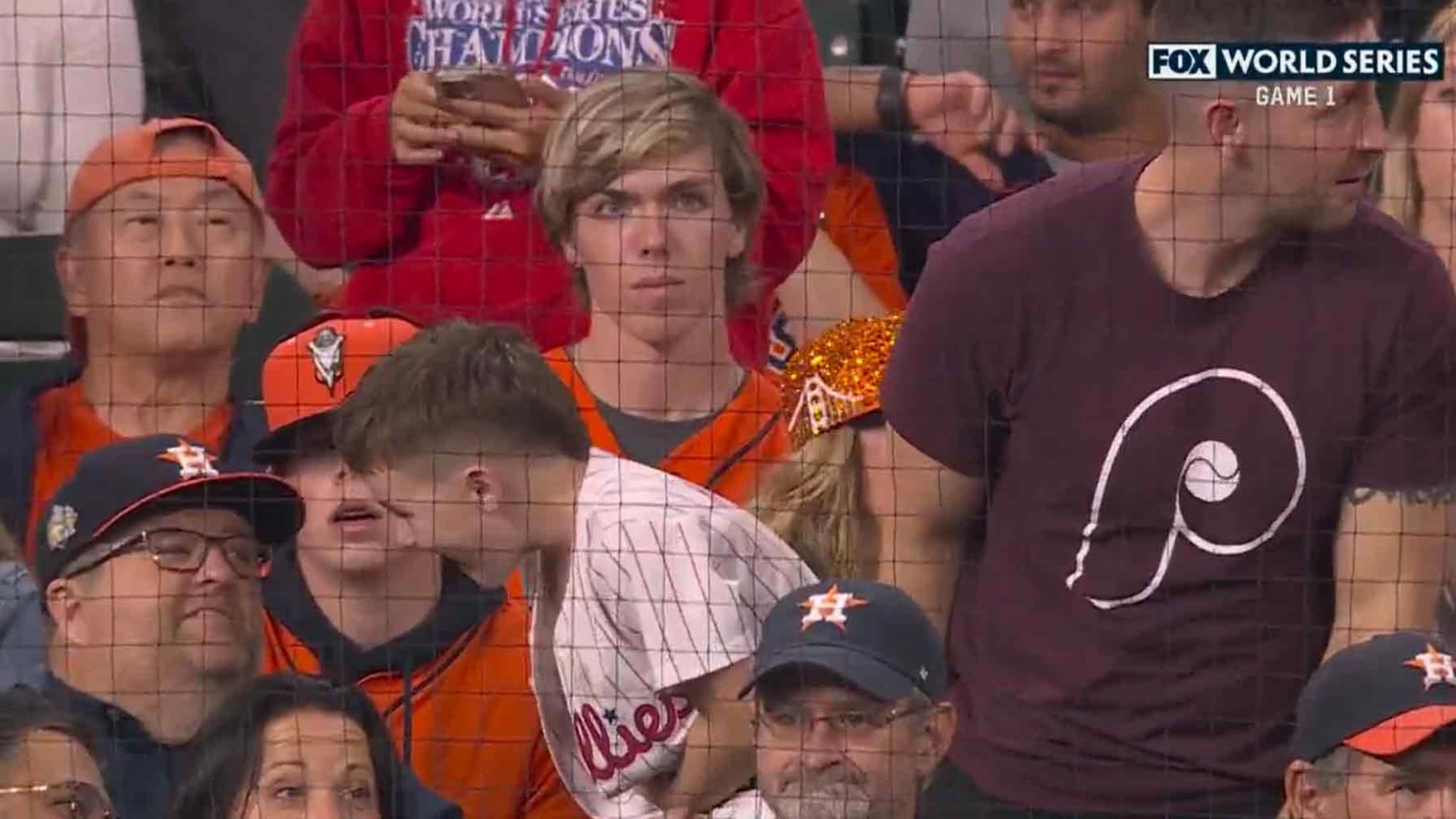 If you had to sum up Friday night's incredible Game 1 of the World Series between the Astros and Phillies in one screen shot, you might just go with the reaction of one young Phillies fan in the stands at Minute Maid Park right after J.T. Realmuto launched a go-ahead
Free tacos! Schwarber clinches prize with 1st steal of WS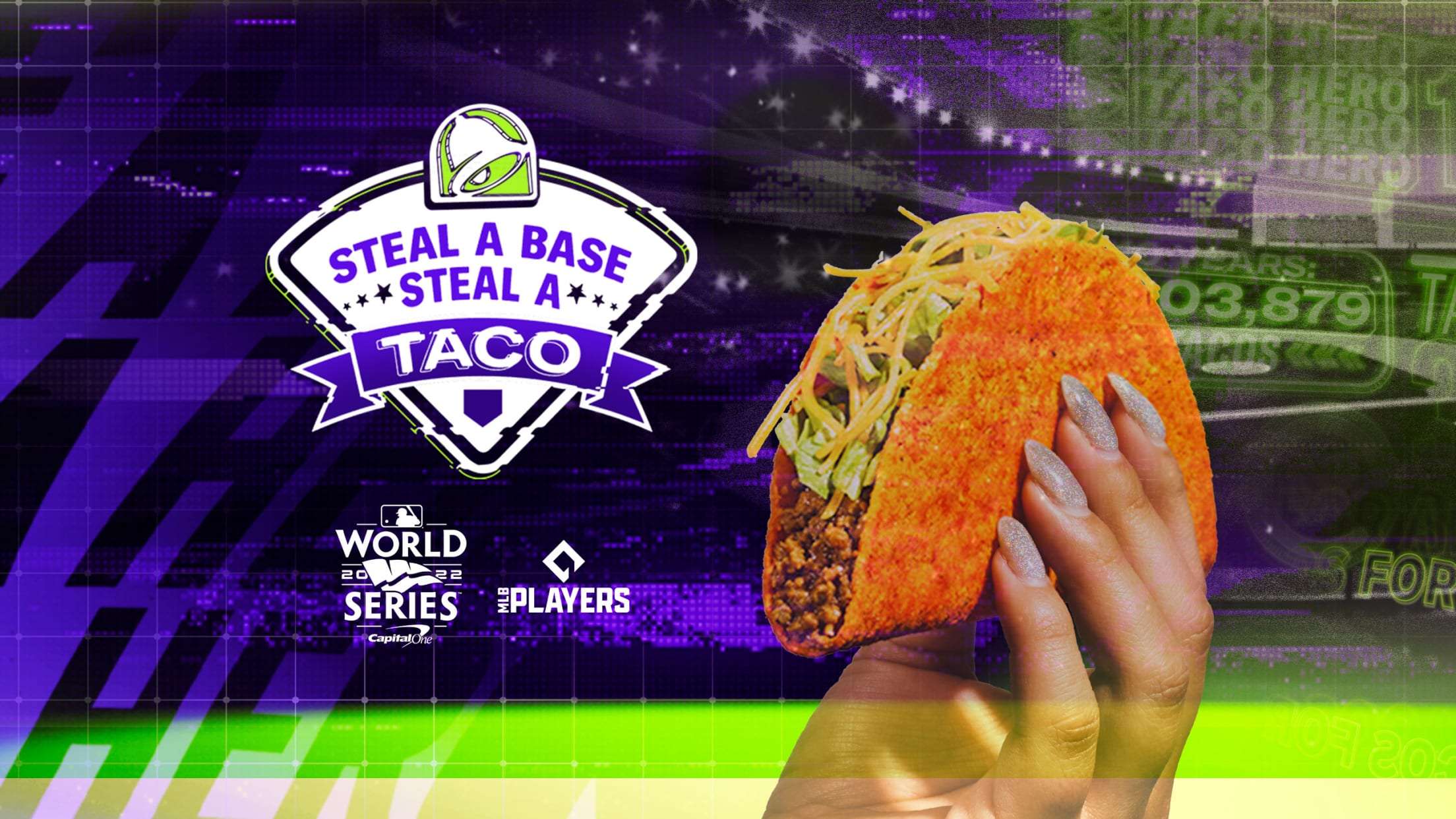 Every year since 2015 -- and three times before that -- Taco Bell's "Steal a Base, Steal a Taco" promotion has given fans the chance to win a free taco if a base is stolen during the World Series.
Verlander gives his two cents on old GM's scent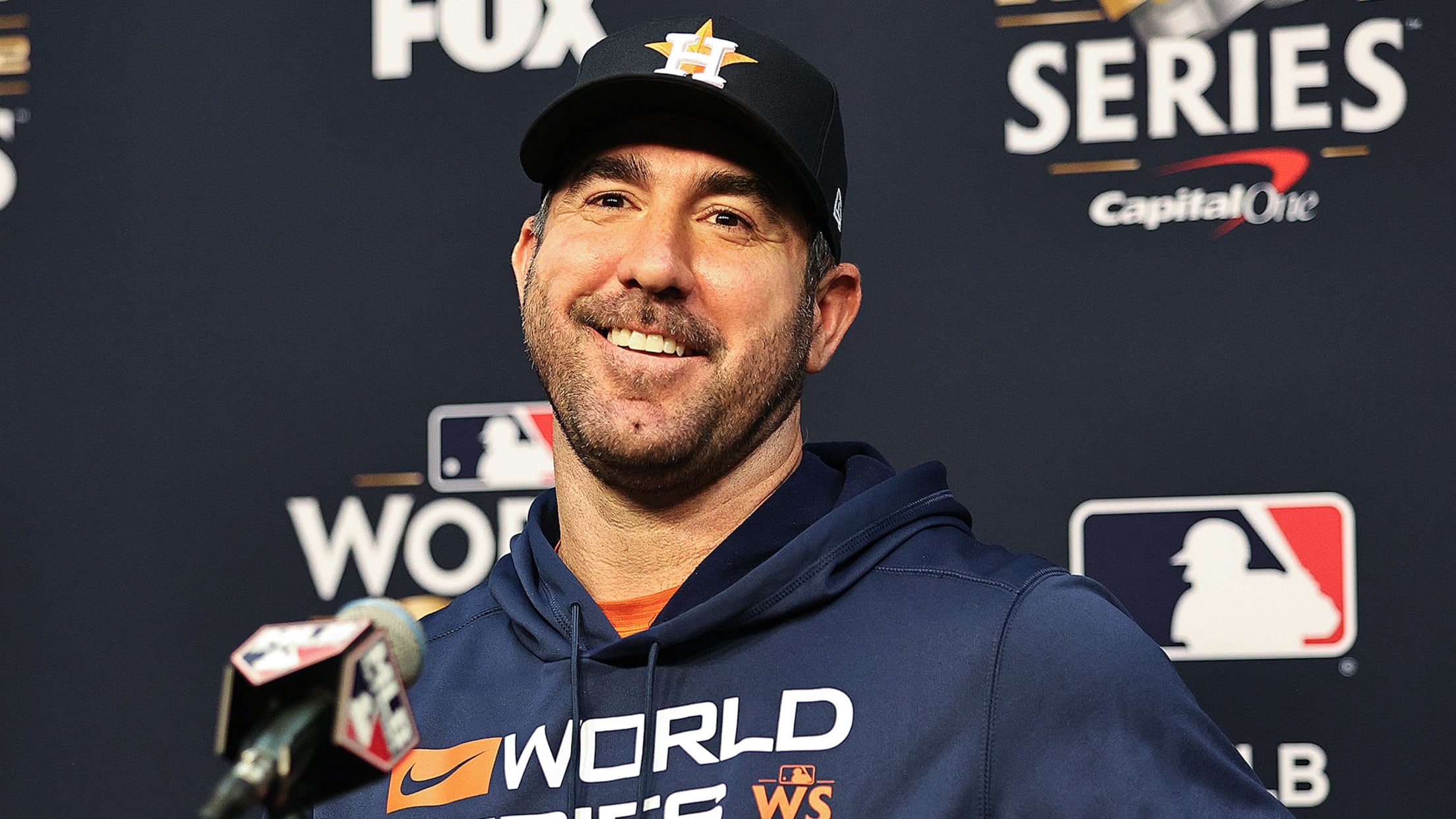 Dave Dombrowski and Justin Verlander know each other extremely well from their 11 years spent together with the Tigers. In fact, they know each other so well that they're able to … remember what the other smells like? As Justin Verlander approached the podium for his pre-start press conference ahead
Phillie Phanatic vs Orbit: The World Series of MLB's greatest mascots 
A battle to end all battles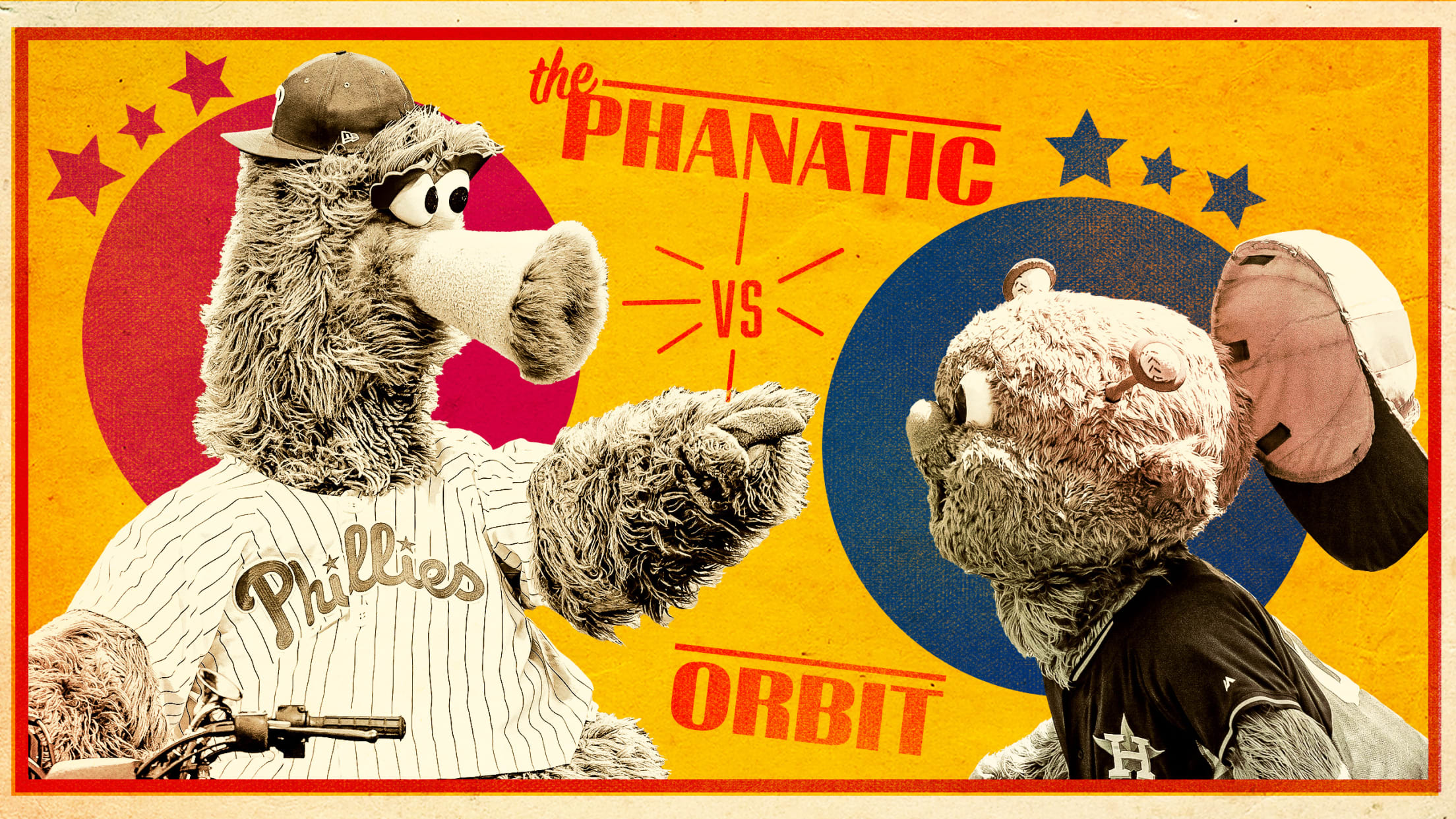 The battle begins Friday: Two of the best in MLB will square off inside Houston's Minute Maid Park. One will be sporting the red and white colors of the great city of Philadelphia, while the other will be donning the Astros' orange and navy. Both have had great moments during
Harper to Houston in 2018? The Deadline deal that wasn't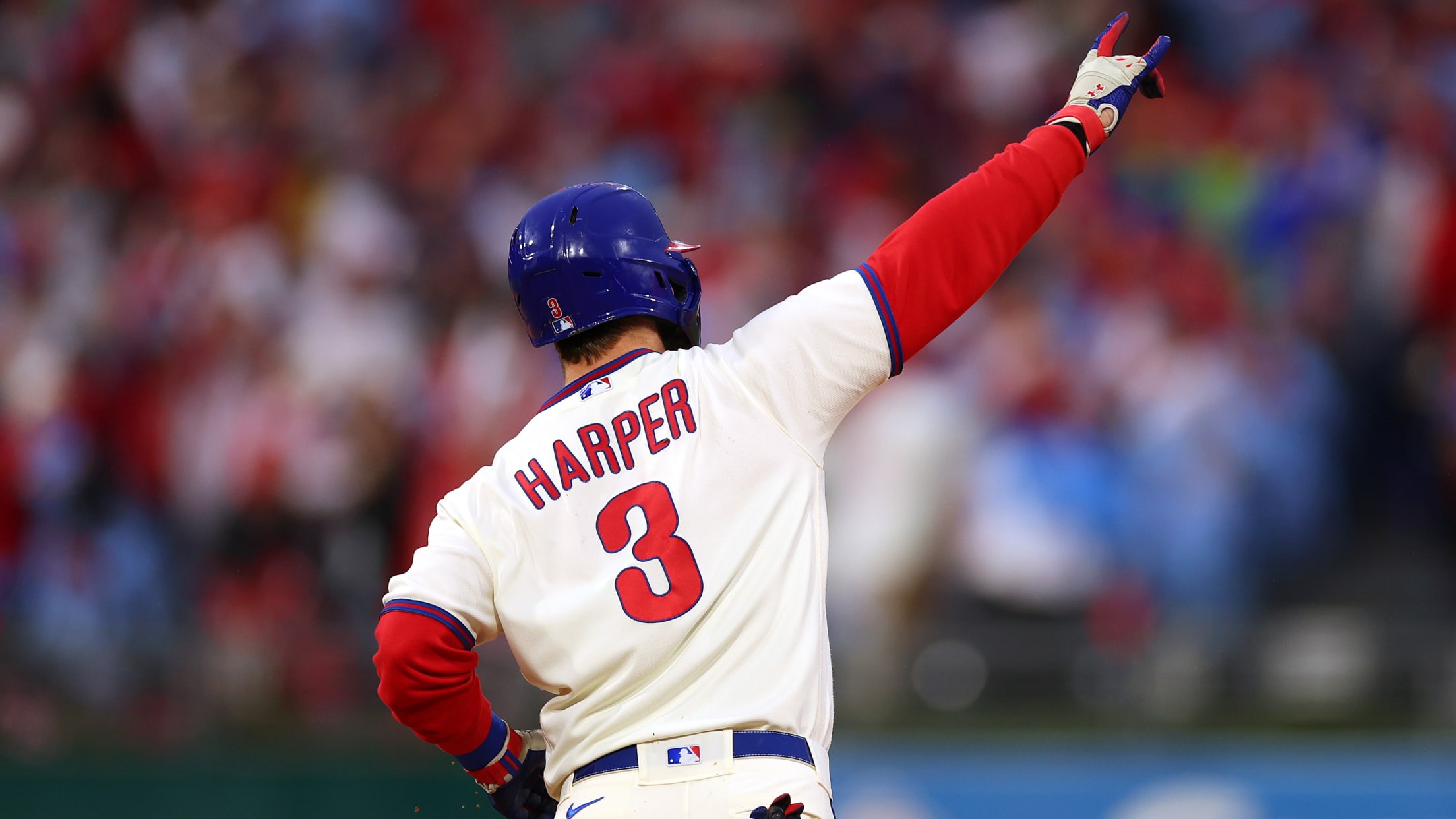 At some point on Friday night, Bryce Harper will dig into the batter's box at Minute Maid Park and kick off his World Series career against Justin Verlander and the Astros. If former Houston general manager Jeff Luhnow had his way, Harper's World Series career might have started four years
The real reason Segura was in full uniform before flight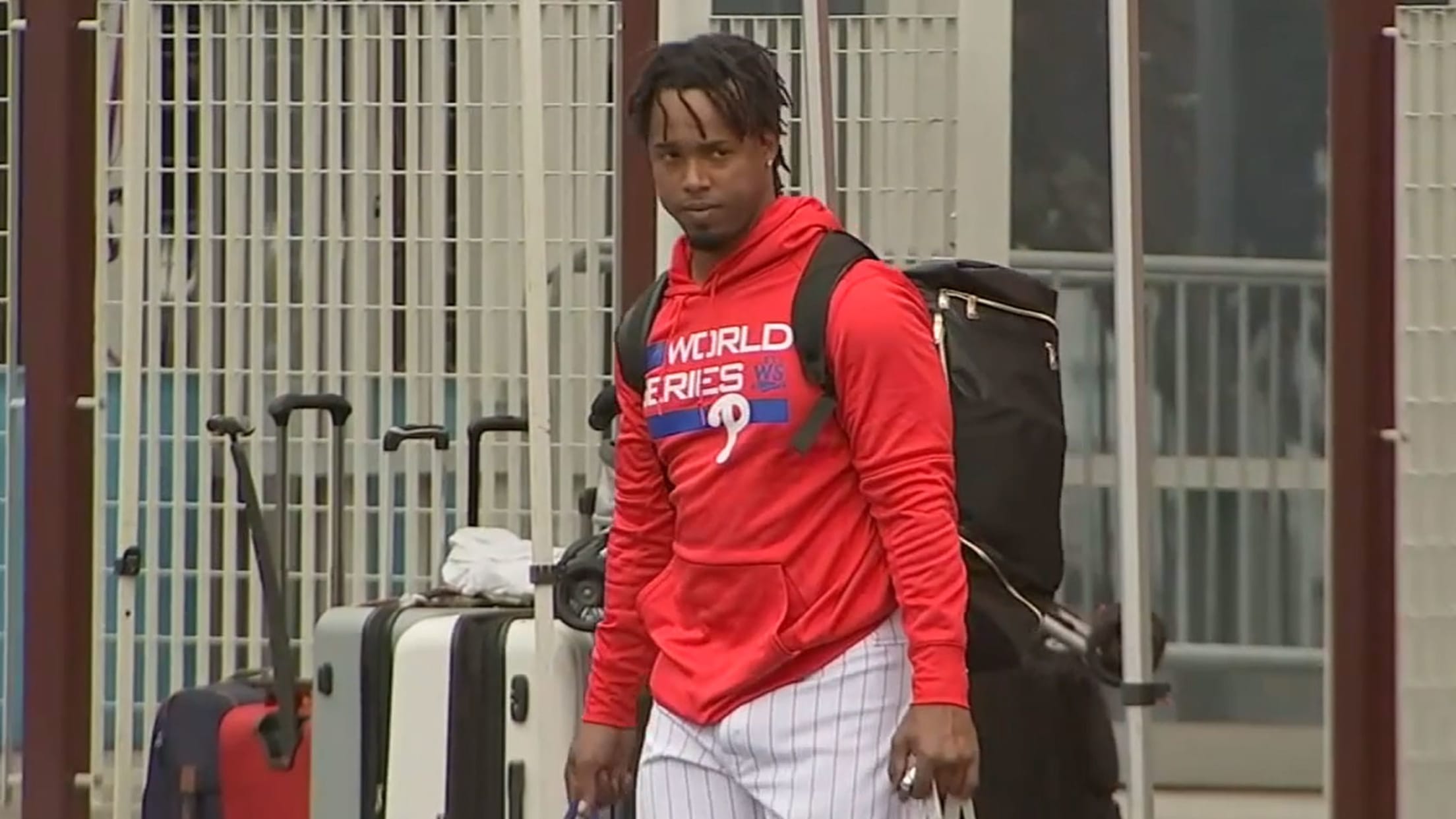 It sure looked like Jean Segura was ready for the World Series to start.
Watch Harper's epic HR again and again, from multiple angles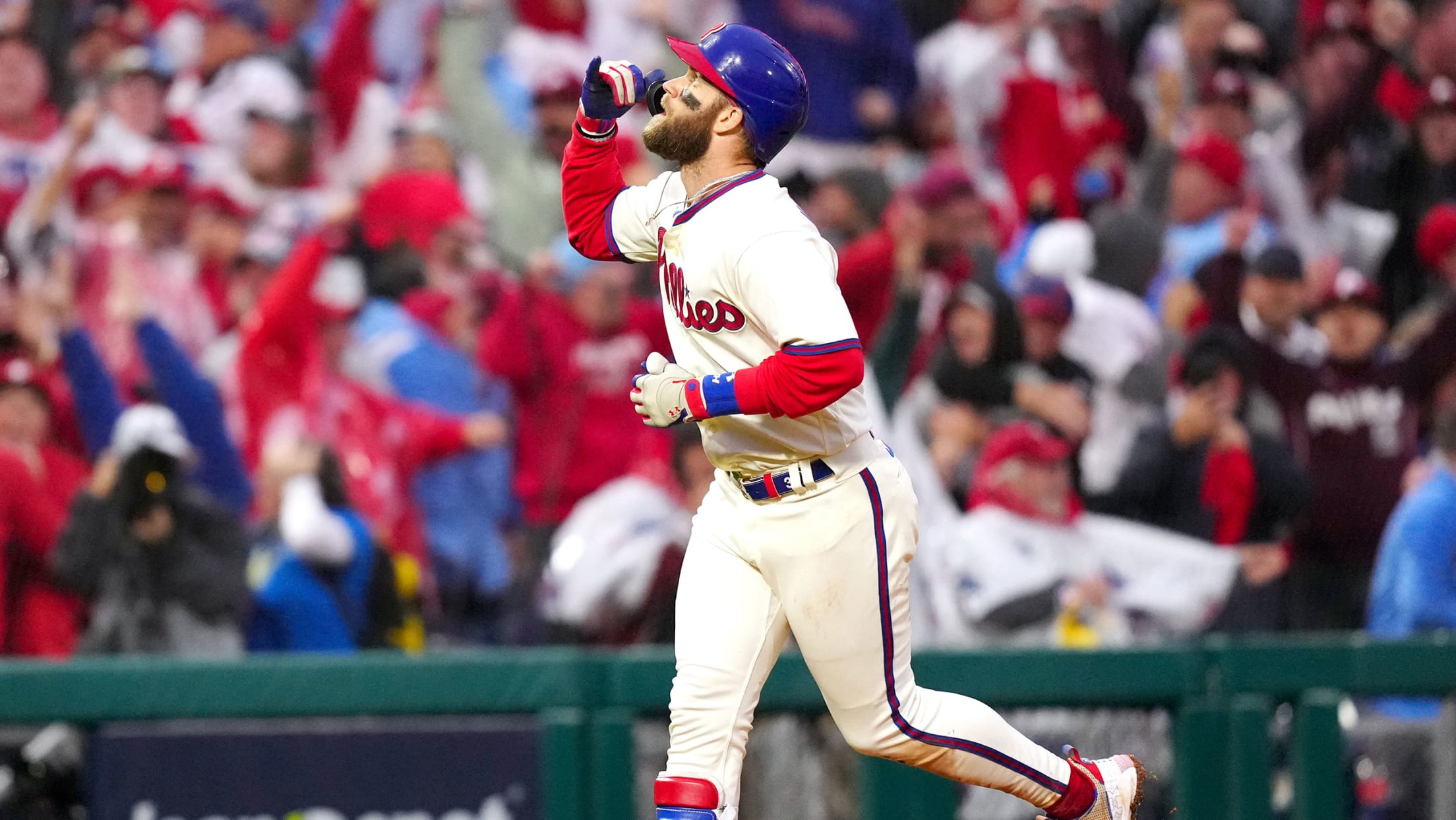 Bryce Harper's go-ahead home run in the eighth inning of NLCS Game 5 that secured a 4-3 win over the Padres and an NL pennant is most definitely playing on a loop in Phillies fans' households right at this moment (and probably until the World Series begins on Friday). Well,
The hoagie promotion powering the Phillies to the World Series
Wawa's Schwarberfest has taken the city by storm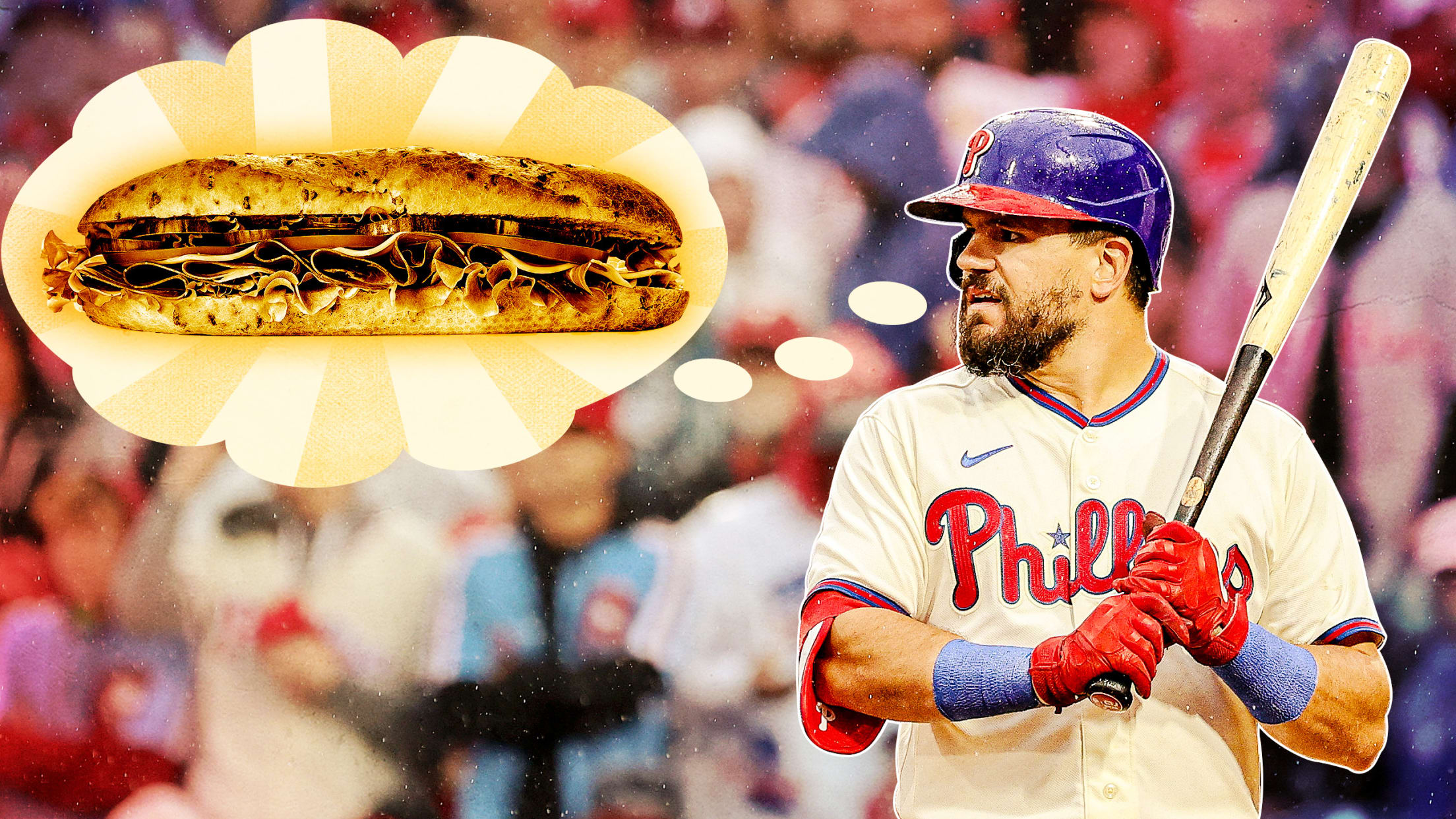 Philadelphia Magazine probably summed up its city's obsession with sandwiches best in a story from 2019: "Eating hoagies in Philly is like breathing. We do it without even thinking."