A core focus for Major League Baseball is creating opportunities for fans to experience baseball outside of the US. Whether through regular season games in the form of international series or other events that draw upon elements of baseball that make the experience so unique, the overall goal is to connect fans with the sport.
World Baseball Classic
The 2023 World Baseball Classic will feature five-team pools in the first round for round-robin play. The top two teams in each of the four first round pools will advance to the quarterfinals, while the top two teams from each quarterfinal pool will advance to the Championship Round.
Pool A - Taichung, Taiwan; March 8-13, 2023
Pool B - Tokyo, Japan; March 9-13, 2023
Pool C - Phoenix, Arizona; March 11-15, 2023
Pool D - Miami, Florida; March 11-15, 2023
Quarterfinals -
Tokyo, Japan; March 15-16, 2023
Miami, Florida; March 17-18, 2023
Semifinals and Finals -
Miami, Florida; March 19-21, 2023
MLB World Tour: Mexico Series
The San Diego Padres and San Francisco Giants will play a two-game series in Mexico City in April, marking Major League Baseball's first regular-season trip to the Mexican capital. The National League West rivals will square off at Estadio Alfredo Harp Helú on April 29 and 30.
Mexico City, Mexico
April 29-30, 2023
MLB World Tour: London Series
MLB World Tour: The 2023 London Series returns on June 24-25, 2023, as the St. Louis Cardinals and Chicago Cubs face off at London Stadium.
London, England
June 24-25, 2023
International Series
Over the last 30 years, Major League Baseball has played over 200 international games in 11 different countries and territories. From London and Japan, to Cuba, Mexico, and Puerto Rico, MLB strives to bring live baseball to fans all around the world.
2018 Mexico Series
In 2018, the Los Angeles Dodgers and San Diego Padres traveled down south to Monterrey, Mexico. During the first game of the series, history took place as the Dodgers pitched a combined no-hitter.
2019 Japan Opening Series
The 2019 Regular Season started in Japan when the Seattle Mariners and Oakland Athletics played a two game series at the Tokyo Dome. As the series ended, so did the playing career of Ichiro Suzuki.
2019 London Series
In 2019, the New York Yankees and Boston Red Sox flew across the pond to play MLB's first games ever in Europe. Their storied rivalry and big bats lived up to the hype - the teams scored 50 runs in two games.
---
Local Events
Home Run House - London
A day at the ballpark is a social occasion that brings people together and Home Run House seeks to recreate that ballpark experience. With custom designed hi-tech batting cages you can select to play in in any of the 30 Major League ballparks while feasting on the authentic ballpark menu.
MLB VIP Game - Mexico
Two former MLB Players take on the role of coach as 35 celebrities including singers, hosts, commentators, actors, influencers and Olympic Champions compete in a special MLB VIP Game.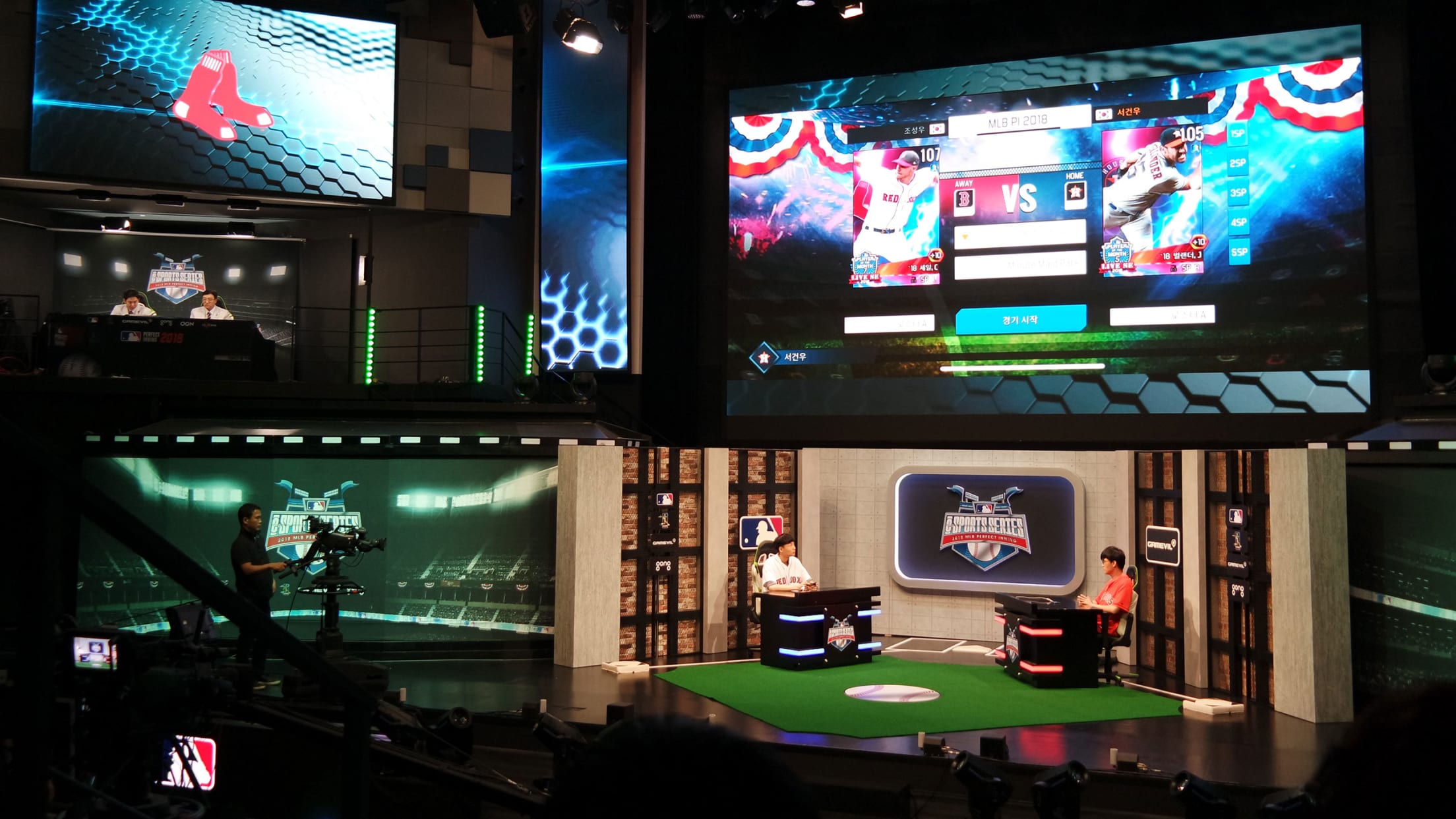 eSports Tournament - Asia
eSports Tournaments have been run in Asia with teams competing via MLB: The Show. Registered players take part in a regular season to determine who qualifies for the playoffs which take place in an auditorium in front of a live audience.
MLB Home - Mexico
MLB Home is a large house where visitors are guided through a series of interactive rooms and virtual reality activities, allowing them to immerse themselves in a baseball experience.