---
---
---
Our Values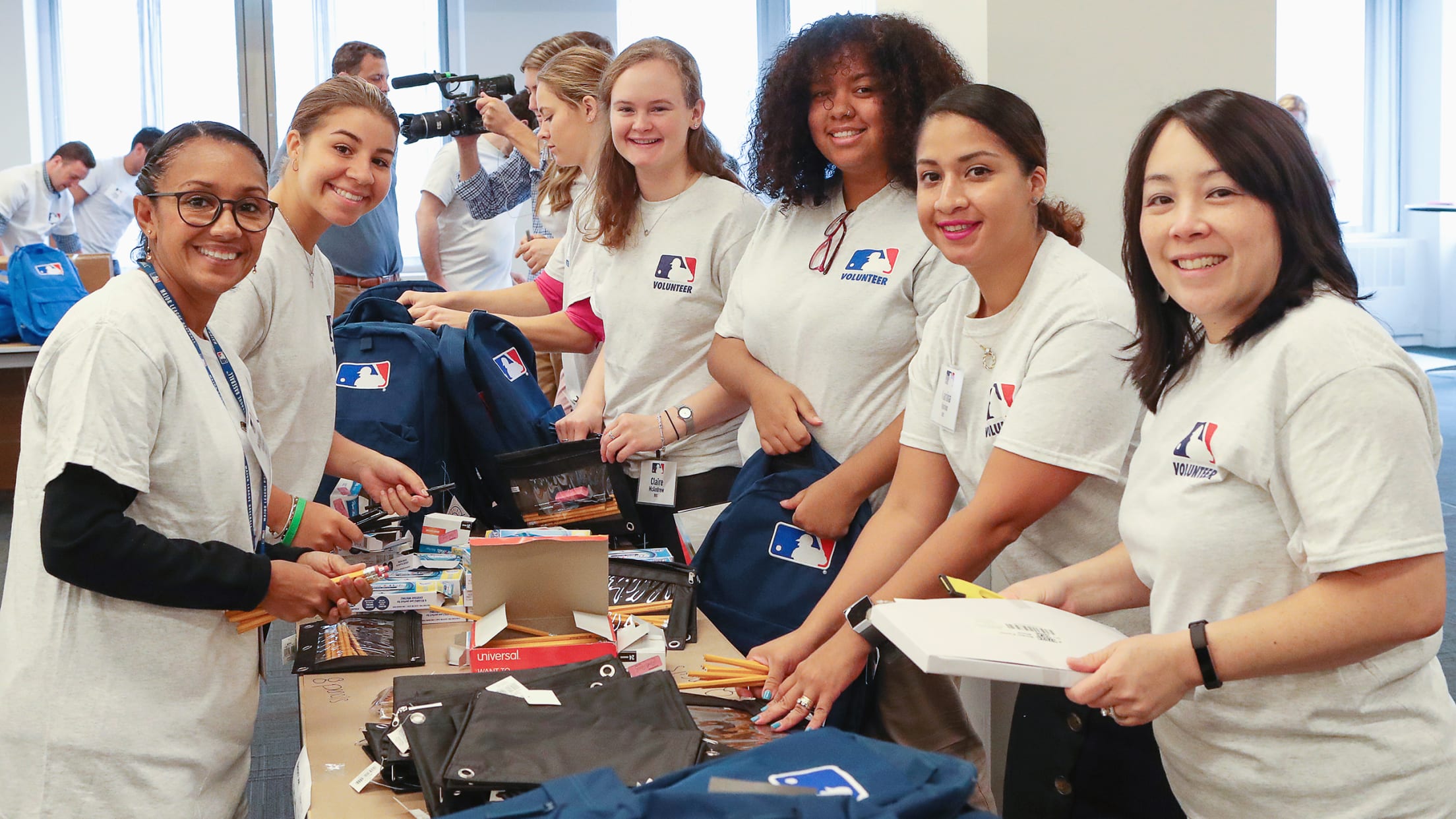 To consistently deliver the highest quality of work while producing the highest quality athletic entertainment product.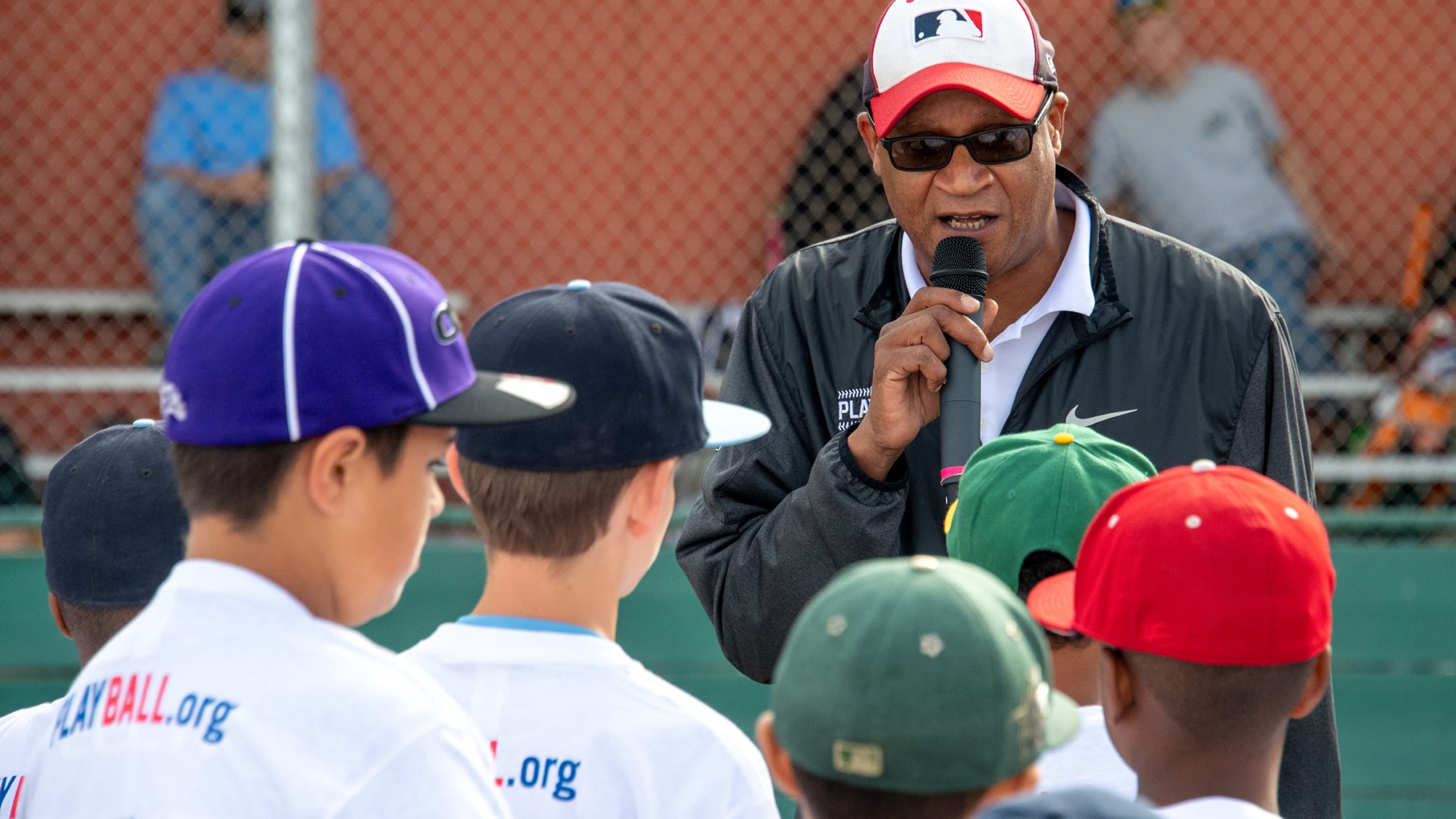 Accountability & Integrity
Toward each other and the public; holding all who are involved with MLB -- players, coaches, ownership, employees -- to the highest standards of professionalism, responsibility and conduct.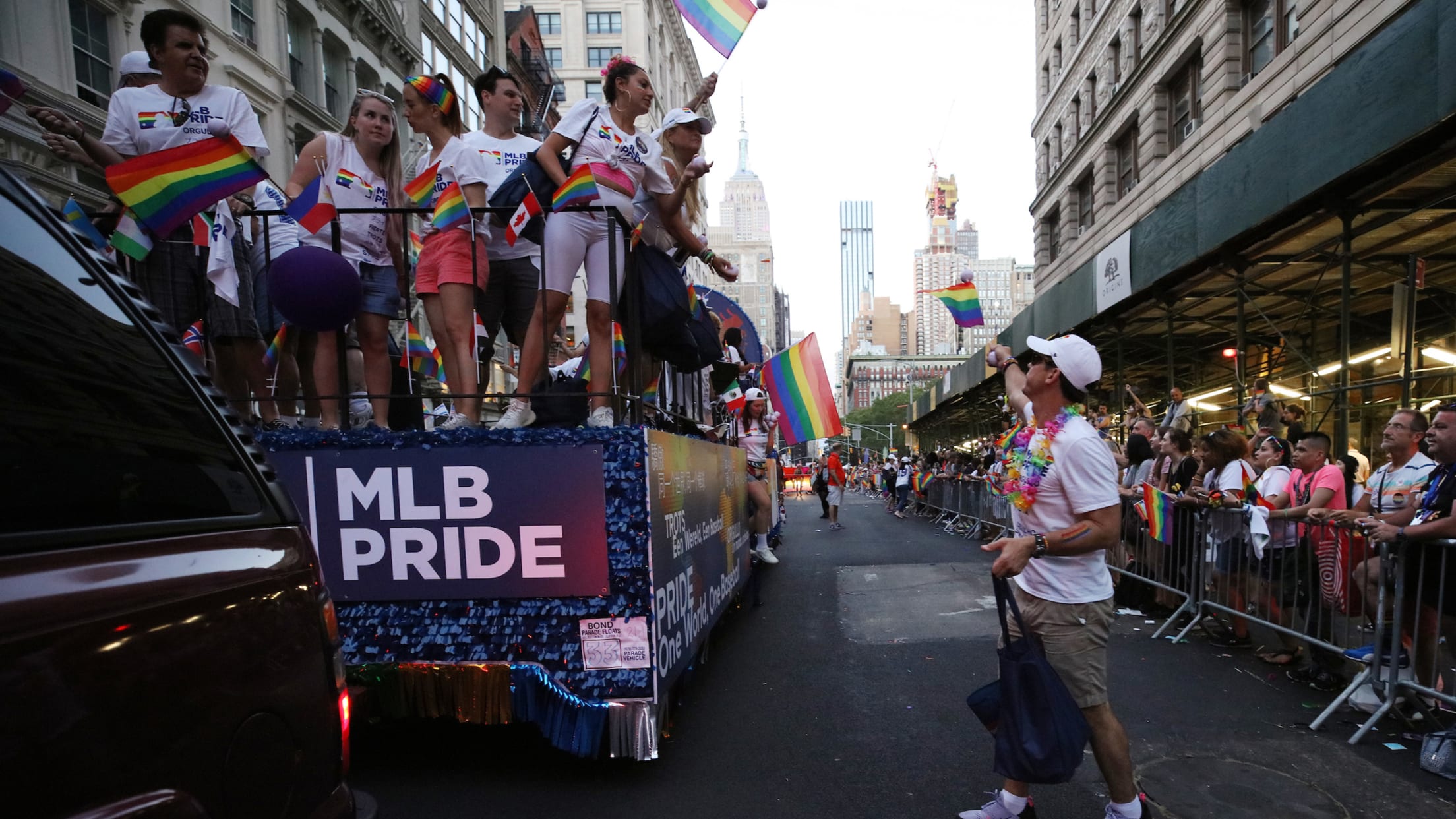 Building a vibrant community that encourages, offers and respects a broad range of ideas and perspectives where everyone is welcome on and off the field.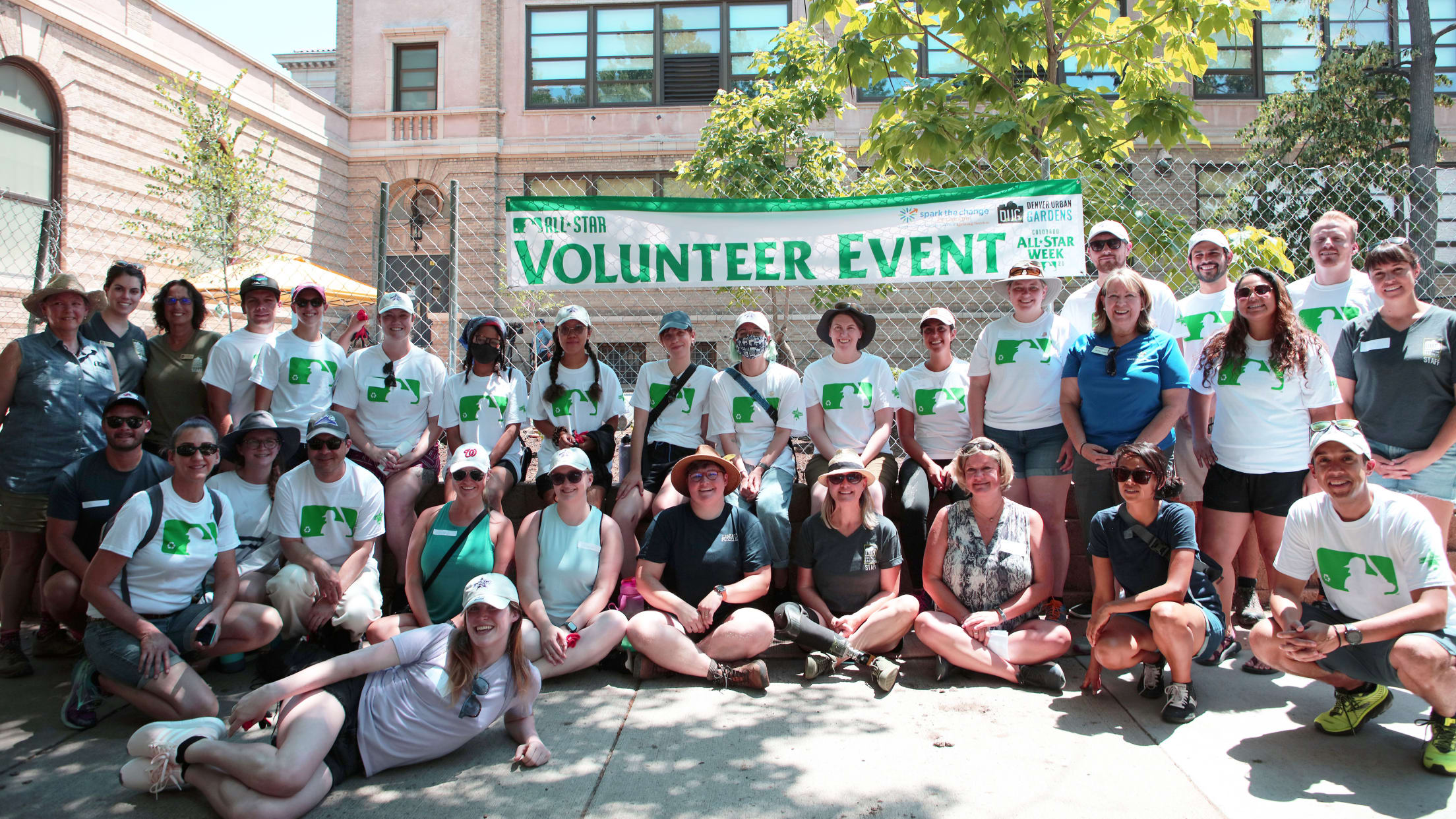 Developing solutions by building strong relationships and working together to fulfill our shared mission and vision.
---

---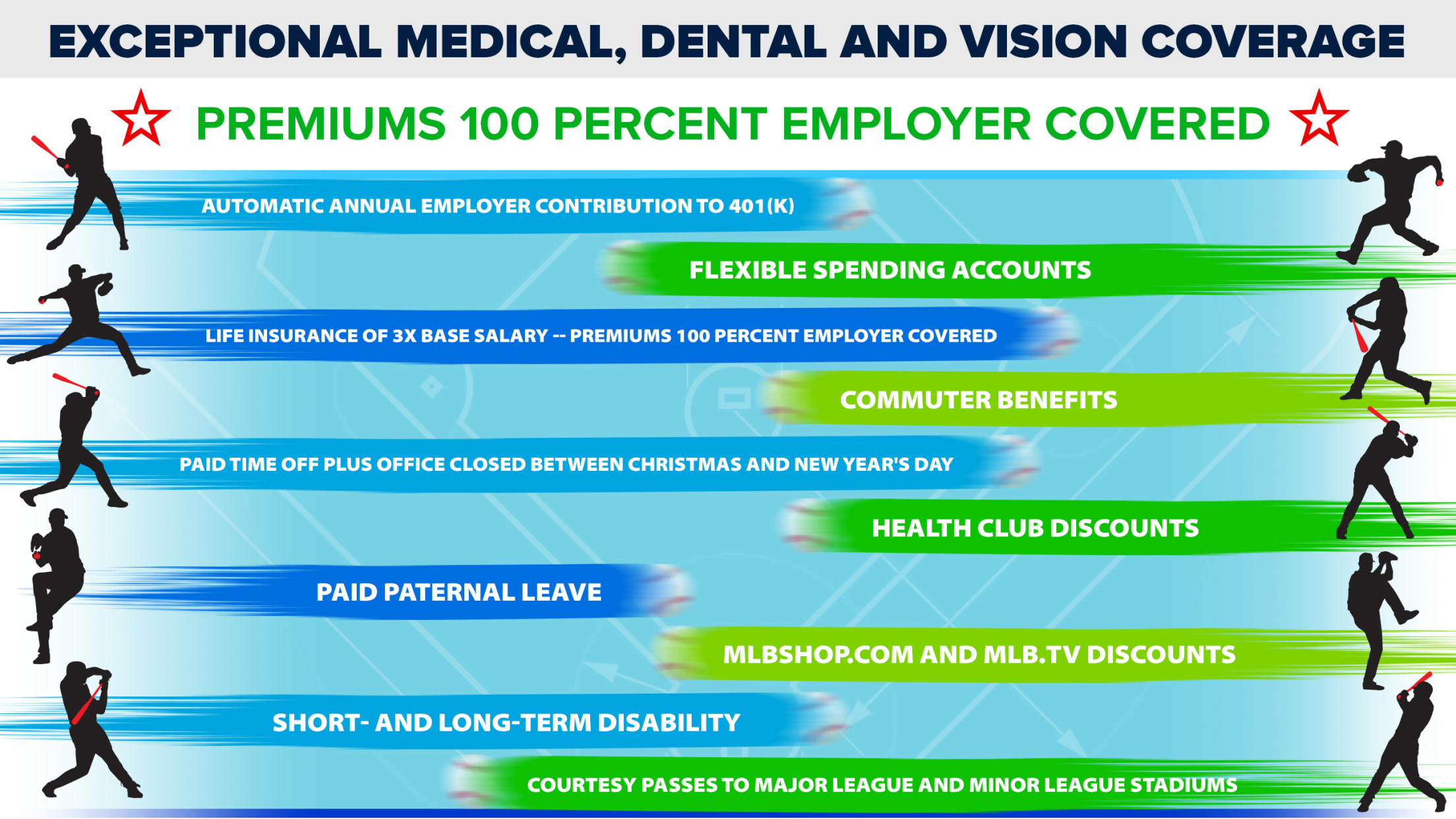 Major League Baseball understands the importance of offering competitive benefits in order to attract the industry's best talent. As a result, our employees have access to many exceptional programs, which help them manage their own health, security and financial futures, as well as those of their families. The list below is just a sample of the many health and welfare benefits offered to our eligible employee groups and may not be applicable to all baseball-related entities.
This benefits overview has been designed to give you general information about employee benefits for eligible employee groups. It does not, however, attempt to explain all the details, provisions, restrictions, and exclusions of the benefit plans. The company reserves the right to change or terminate these plans or specific provisions at any time.
---