Injury updates: Trout, Contreras, Carpenter, Wheeler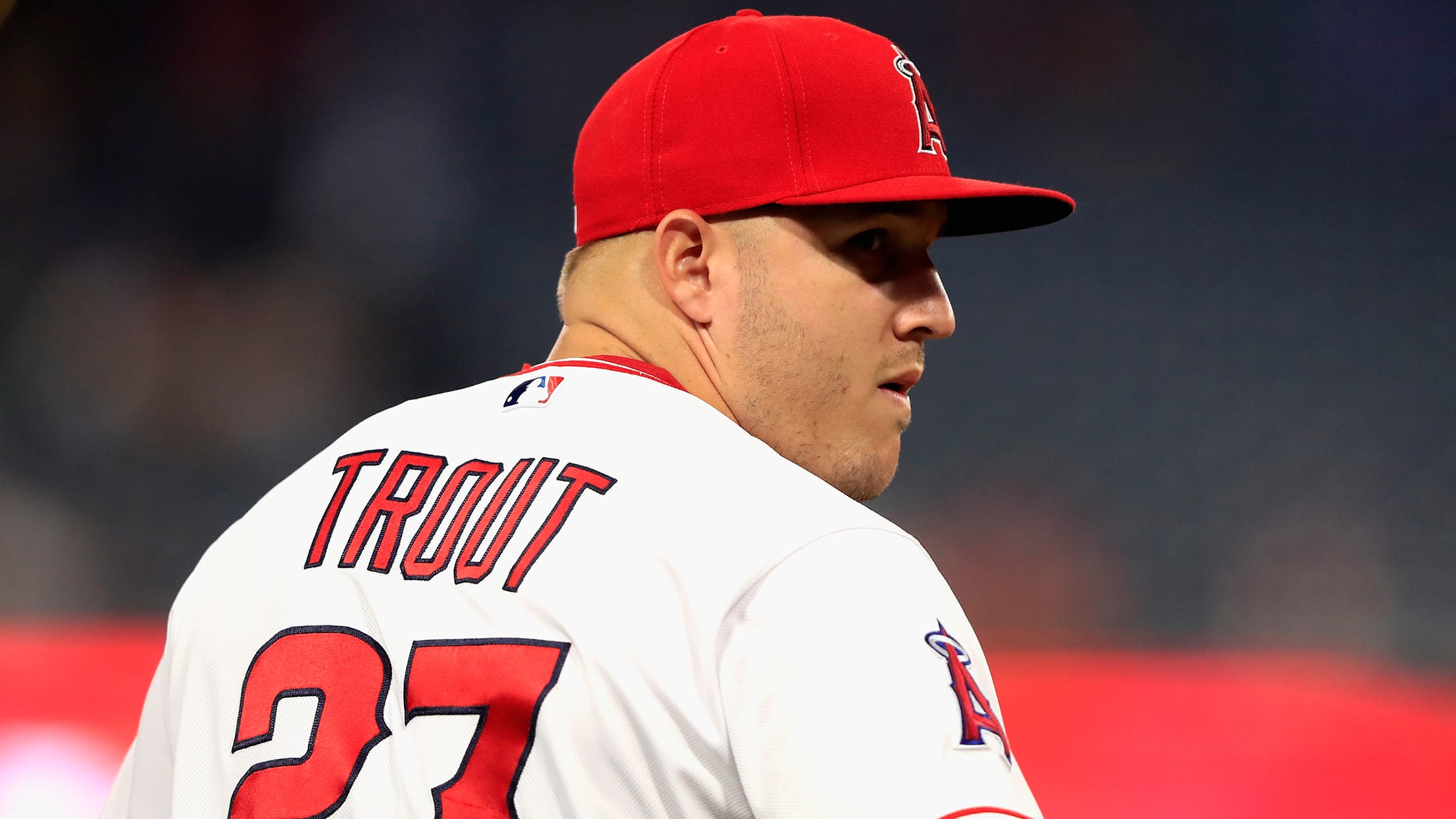 Here is the latest injury news from around Major League Baseball.
Here is the latest injury news from around Major League Baseball.
Mike Trout, Angels
Trout was held out of the starting lineup for Monday's series opener against the Astros at Angel Stadium, as an MRI exam revealed that the All-Star center fielder is dealing with a right calf strain. The injury is considered minor, however, and he is day to day.
Trout tweaked the calf while chasing down a ball in the outfield in the first inning of Sunday's 6-3 win over the Mariners. More >
Willson Contreras, Cubs
Contreras is heading to the injured list with a strain to the arch on the inside of his right foot. The Cubs acquired veteran catcher Martin Maldonado from the Royals as insurance on Monday, though the club doesn't expect Contreras' injury to be a serious issue. More >
Matt Carpener, Cardinals
Carpenter is day to day after leaving Monday night's game with a right foot contusion. He fouled a ball off his foot during the seventh inning in the Cardinals' 7-0 win over the Pirates at Busch Stadium. More >
Zack Wheeler, Mets
Wheeler -- a frequent subject of rumors ahead of the July 31 Trade Deadline -- has been placed on the 10-day injured list with right shoulder fatigue, retroactive to Friday, the team announced on Monday. More >
Luis Severino and Dellin Betances, Yankees
Severino and Betances each made 25 tosses at 60 feet across the Yankee Stadium outfield on Monday afternoon, as both resumed throwing as they attempt to make it back from their respective right lat strains. More >
Chris Taylor, Dodgers
Taylor was placed on the injured list with a fractured left forearm after being hit by a pitch in Sunday's win over the Red Sox.
Taylor underwent an X-ray on Monday in Philadelphia after a fluoroscopy taken on Sunday night in Boston came back negative. He was plunked by a 92 mph fastball in the top of the 11th inning, but he remained in the game temporarily before being pinch-hit for in the top of the 12th. More >
Nathan Eovaldi and Mitch Moreland, Red Sox
Eovaldi (right elbow surgery) is closing in on a Minor League rehab assignment, which will start on Wednesday or Thursday, most likely with Triple-A Pawtucket. Eovaldi got ready for that by facing teammates Mitch Moreland and Sandy Leon in a batting practice session at Fenway Park on Monday.
After experiencing tightness in his right quad over the weekend, Moreland was expected to resume action for Pawtucket on Monday. Instead, he stayed at Fenway and faced Eovaldi. The hope is that Moreland can get back to Triple-A in the next couple of days and be back with the Red Sox within the next week or so. More >
Tyler Glasnow, Rays
Glasnow, who was shut down for three weeks after suffering a setback during a throwing session in his rehab last month, visited a doctor Monday to see if he could get cleared to resume throwing.
The visit went well for Glasnow, as the results showed no new issues, but the Rays will remain cautious with the right-hander, shutting him down from throwing activities for another two weeks. More >
Max Fried, Braves
Pitching on eight days' rest, Fried tossed five scoreless innings in his first start of the second half on Monday, but he left the game due to a blister after throwing 78 pitches. Fried said by coming out when he did, he hopes to make his next start. More >
Jesse Winker, Reds
After exiting Sunday's game early, Winker got good news about the tightness in his back and left side Monday.
"He passed all of the health tests," manager David Bell said. "Much better than expected. You get pain in the side, you start thinking about much longer-term injuries." More >
Corbin Burnes, Brewers
Burnes landed on the 10-day injured list Monday with what the Brewers termed right shoulder irritation.
Burnes said Sunday's outing against the Giants marked the first time he felt discomfort while he was on the mound, particularly when he threw breaking balls. The Brewers don't expect the injury to sideline Burnes for an extended period of time. More >
Brad Peacock, Astros
With Peacock headed back to Houston to be examined by team doctors on Monday after experiencing "intermittent soreness" in his right shoulder, the Astros' thin starting pitching depth has put them in a bind.
"We thought that he was going to be able to pitch. He thought he was going to be able to pitch," manager AJ Hinch said of Peacock. More >
Evan Longoria, Giants
Longoria was placed on the 10-day injured list with plantar fasciitis in his left foot, and the club called up right-hander Ray Black from Triple-A Sacramento before Monday's day-night doubleheader against the Rockies.
"It's something I've been dealing with kind of the whole year and last year," Longoria said on Sunday. "I never really had it kind of flare up the way it did the last couple days." More >
Hunter Pence, Rangers
Pence is in position to be activated off the injured list on Tuesday when the Rangers play the D-backs at Globe Life Park.
The Rangers have not made a final decision yet. Pence will be evaluated by their medical staff on Tuesday afternoon to make sure he is ready. But unless something unexpected comes up, Pence is expected to be activated for Tuesday's game. More >