Royals Scholastic Victory Program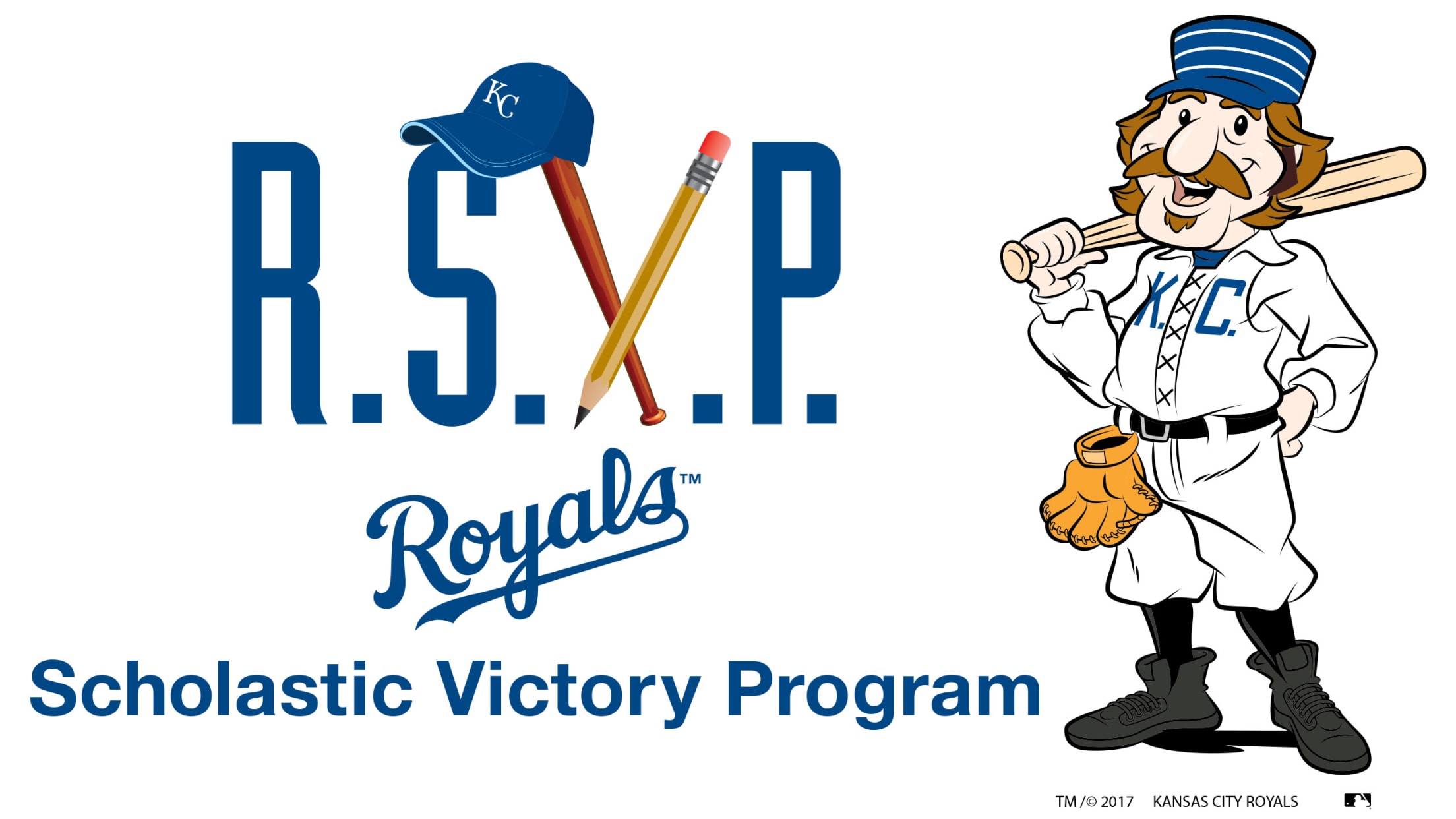 At this time, the Royals Scholastic Victory Program (RSVP) at Kauffman Stadium is suspended. We want to give a special thanks to the teachers, parents and administrators that have made RSVP so successful for over a decade. We will update this website as soon as we are able to take reservations once again and welcome you back to the ballpark. If you would like to be notified when reservations are available, please contact Jill Seib-Schaub at [email protected]. Please don't hesitate to contact that email if you have any questions. Thank you.
Hit a homerun with a unique learning experience in the Royals Hall of Fame at Kauffman Stadium. The Royals Scholastic Victory Program combines the game of baseball with school curriculum and hands-on activities. Experience math, science, history and grammar through the National Pastime.
The Game Plan
Enter stadium at Gate A (west side)
Activities are 25 minutes
Handicap Accessible
Cost
Super Ticket
$10.00 per student includes 3 activities plus 1 hour stadium tour.
Triple Play Package
$8.00 per student includes 2 activities plus 1 hour stadium tour.
You will be billed 20% of your total IF:
You do not cancel within 48 hours of the scheduled date
You do not come on scheduled date
You will NOT be charged if school is canceled due to inclement weather
Armchair GM
Mathematics Grades 7-12
You're the General Manager of a major league with a $150 million budget. Which players do you choose to complete the roster?
Bats, Balls, and Bases
Mathematics Grades 1-6
Learn why baseball is truly a game of inches by measuring baseball equipment and calculating key field distances.
Brains and Brawn
Physical Education/Health Grades K-6
Learn the muscles of the human body through light physical activity and labeling.
Diamond Detectives
Science Grades 3-8
Use scientific inquiry skills to conduct an investigation of the most exciting collision in baseball ... bat and ball!
Diversity University
History Grades 7-12
Learn the about the Negro Leagues players and teams in this interactive board game.
Equipment Evolution
History K-8
Explore the evolution of baseball equipment from the Civil War to today.
FANtastic Facts
Mathematics Grades 1-8
Use Royals' Catcher Salvador Perez's baseball card to gather and analyze his career statistics.
Grammatically Baseball
Communication Arts Grades 1-8
Spell, fill in the blank, and unscramble the sentences to make your way around the diamond in this unique grammar lesson!
Royals-ography
Geography Grades 1-6
Learn where your favorite Royals were born by locating their home states on a map.
True Blue
Character Education Grades 3-8
Explore important character traits such as honesty and integrity by learning more about Hall of Fame broadcaster Denny Matthews.
In-School Program
New in 2019! If you can't make it to the 'K' for the Royals Scholastic Victory Program, let the Royals Scholastic Victory Program come to you! School visits are available to school districts in Jackson County, MO and the North Kansas City School District. Private and charter schools are included within those district lines.
The Game Plan
90 minute session
Available to 2nd-5th grades
Up to 3 classrooms in a 90 minute session
Cost
Activities
Fantastic Facts
Royals-ography
Brains & Brawn
Students and teachers receive a Kauffman Stadium Tour Voucher and an RSVP folder.
RSVP - Storytime
New in 2019! Designed for Pre-School and Kindergarten students, this program features a baseball themed storytime, craft, and an activity featuring the muscles.
The Game Plan
1 hour activity session
1 hour stadium tour
Available to Pre-School and Kindergarteners
Maximum of 100 students or 4 natural classrooms
Cost
Each class must have one adult school employee. The number of additional adults is limited due to space and security. You may bring up to three (3) adults (non-school employees) per classroom. There is no charge for adults attending RSVP. The Code of Conduct will be sent with your confirmation letter. Failure to comply with the Code of Conduct will result in immediate dismissal. Please share with all adults attending RSVP.
For booking information or questions please call 816-504-4298 or e-mail [email protected].
KayCee Baseball Coloring Sheets