Royals Scholastic Victory Program (RSVP)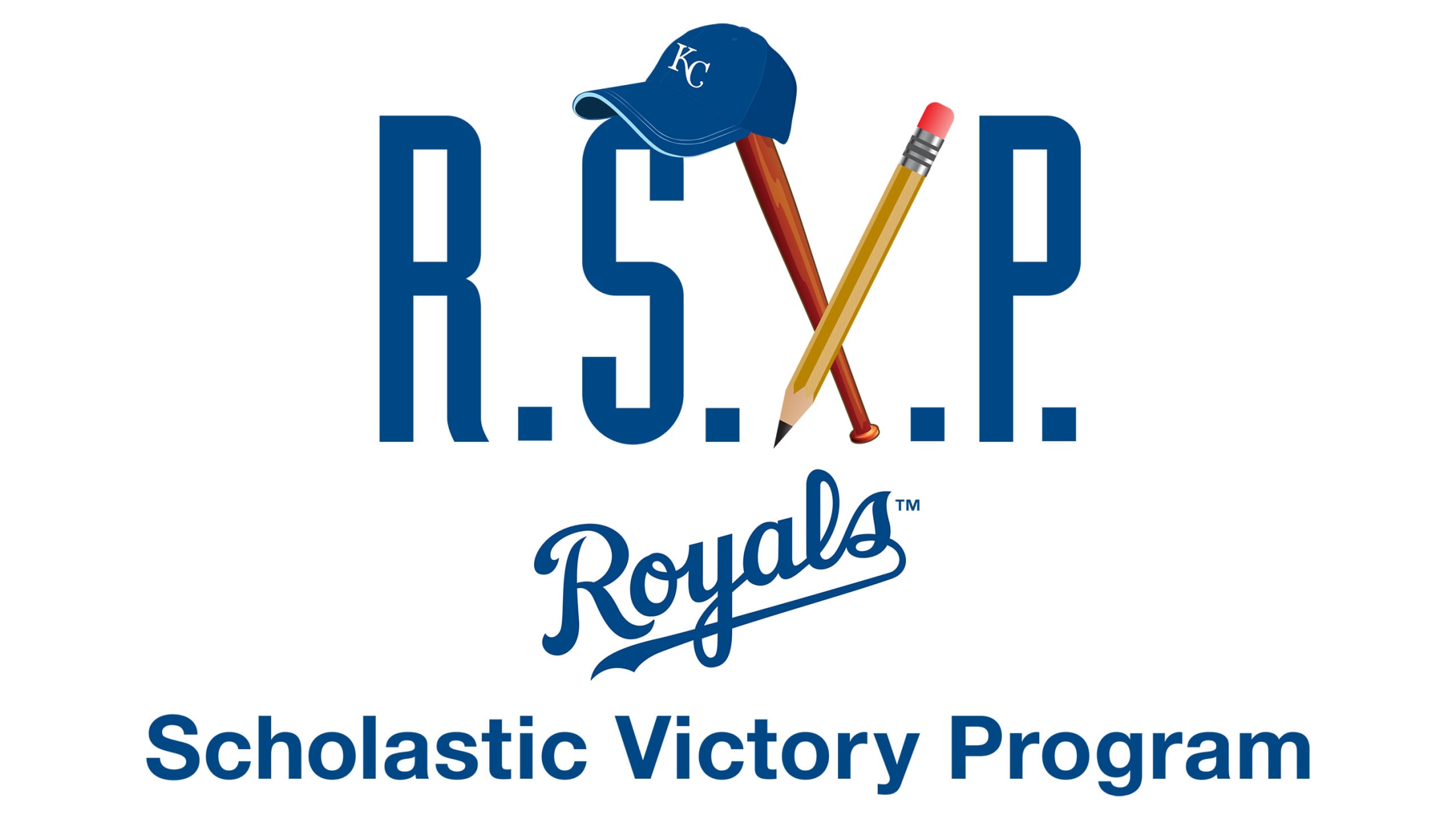 Please Note: RSVP is booked for the 2021-2022 school year. Schools interested in RSVP this school year may be put on a waiting list.
Summer 2022 Reservations: Reservations for Summer RSVP begin April 1.
2022-2023 School Year Reservations: Reservations for the 2022-2023 school year begin May 1. Schools may reserve dates between August 22 - March 3. Schools interested in March 6 - May 31 dates can be added to a list to be contacted when those dates become available in August.
Hit a homerun with a unique learning experience in the Royals Hall of Fame Suites. RSVP is a year-round program designed for preschool-high school students. Baseball meets Math, Science, Grammar and more!
Mask Guidelines: The Royals are committed to giving all guests a safe, fun experience at Kauffman Stadium. We will follow the mask mandates set by the City of Kansas City. In addition, RSVP staff will follow mandates set by the visiting school.
Ticket Options
Triple Play Package: ($6/student) Students participate in two (2) activities and a one-hour stadium tour. The total time is 2 hours.*
Super Ticket: ($8/student) Students participate in three (3) activities and a one-hour stadium tour. The total time is 2 ½ hours.*
*Please add 30 minutes if you intend to bring a sack lunch.
Activity Choices
Armchair GM
Mathematics Grades 7-12
You're the General Manager of a major league with a $150 million budget. Which players do you choose to complete the roster?
Bats, Balls, and Bases
Mathematics Grades 1-6
Learn why baseball is truly a game of inches by measuring baseball equipment and calculating key field distances.
Brains and Brawn
Physical Education/Health Grades PK-6
Learn the muscles of the human body through light physical activity and labeling.
Diamond Detectives
Science Grades 3-8
Use scientific inquiry skills to conduct an investigation of the most exciting collision in baseball ... bat and ball!
Diversity University
History Grades 7-12
Learn the about the Negro Leagues players and teams in this interactive board game.
Equipment Evolution
History K-8
Explore the evolution of baseball equipment from the Civil War to today.
FANtastic Facts
Mathematics Grades 1-8
Use Royals' Catcher Salvador Perez's baseball card to gather and analyze his career statistics.
Grammatically Baseball
Communication Arts Grades 1-8
Spell, fill in the blank, and unscramble the sentences to make your way around the diamond in this unique grammar lesson!
Royals-ography
Geography Grades 1-6
Learn where your favorite Royals were born by locating their home states on a map.
Royals Hall of Fame Scavenger Hunt
History Grades 3-8
What year did Ewing Kauffman buy the Kansas City Royals? Which numbers are retired by the Royals? Search for those facts and more in the Royals Hall of Fame. Not available in March
Storytime
Communication Arts PK-K
Sing, dance, rhyme and read a story in this baseball themed storytime!
True Blue
Character Education Grades 3-8
Explore important character traits such as honesty and integrity by learning more about Hall of Fame broadcaster Denny Matthews.


We will begin reviewing grant applications for the 2022-2023 school year on May 1.
Royals Charities is proud to partner with Blue Cross and Blue Shield of Kansas City to provide the ability for Title I Public Elementary Schools to attend RSVP. Schools may apply for a bus grant to attend RSVP. Preference is given to schools in Clay, Jackson & Platte Counties (MO), and Johnson & Wyandotte Counties (KS). Schools in other counties may apply. Please click the link below to submit an application. Applications must be submitted at least eight weeks before the intended field trip date. Please click on the RSVP Grant Application button below for further details.
Location
Groups enter at Gate A located on the 3rd base side of the stadium. Buses/vans may park in Lot J. The activities and tour are ADA accessible.
Chaperones
Schools may bring three non-school personnel chaperones per class.
School Group Tours
Looking for just a Kauffman Stadium Tour? School group tours are available!
Approximately 75 Minutes
$6 per student
Minimum of 20 people or $120
One free adult per 10 students
Maximum of 100 students per a single tour time
NOT AVAILABLE: March 14-April 1, Royals Home Games
Contact
Please contact Jill Seib-Schaub at 816.504.4298 or [email protected] for reservations and further information.