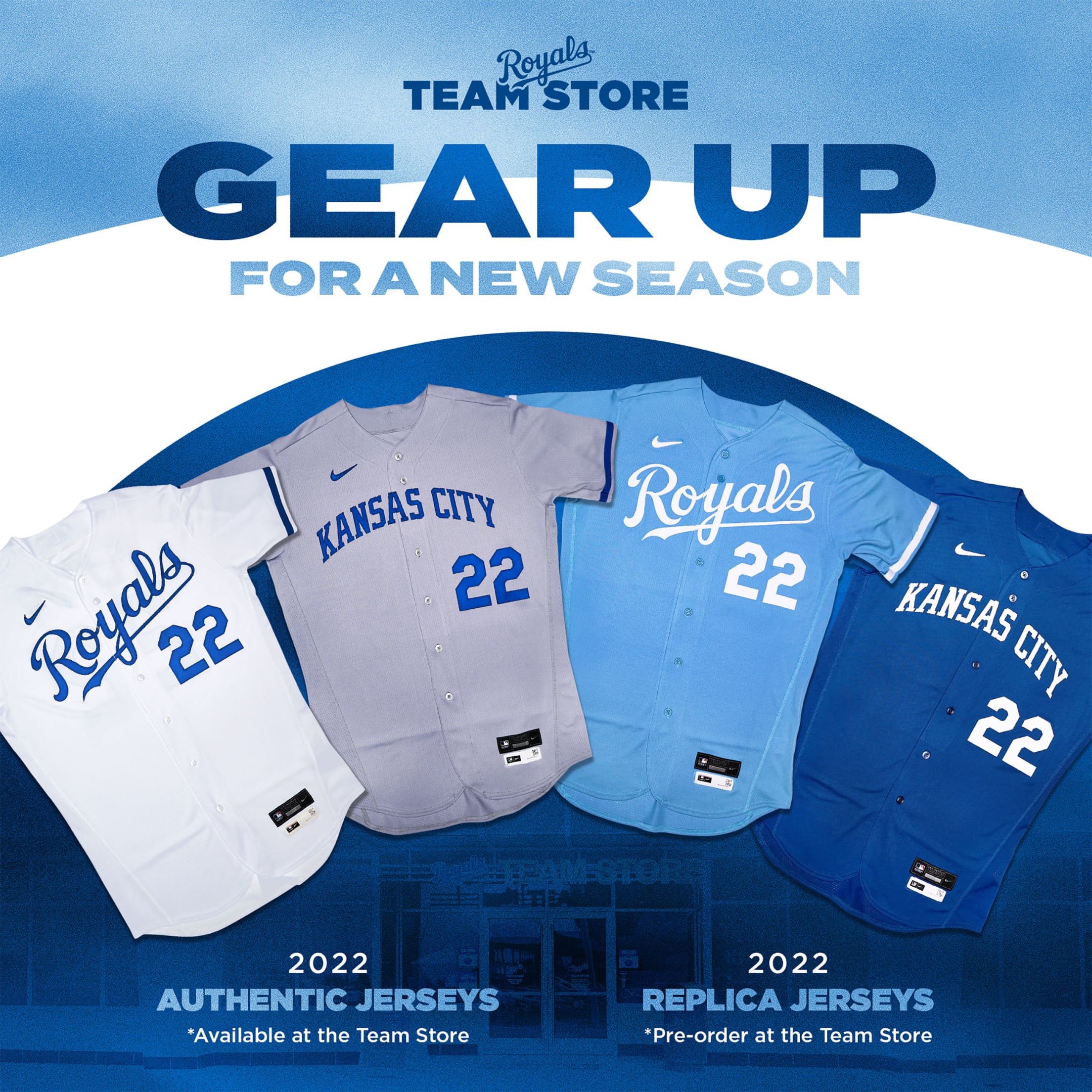 Visit the Royals Team Store located near Gate C at Kauffman Stadium for the largest and most exclusive selection of Kansas City Royals Gear!
Our all-new 2022 Royals authentic jerseys are now available for purchase at the Royals Team Store. Fans may also pre-order the all-new 2022 Royals replica jerseys.
The Royals Team Store offseason hours are Tuesday through Saturday from 10 AM to 4 PM. Merchandise can also be purchased by emailing [email protected] or by calling 816-504-4045. We will reach out to you and process an order by phone, and your order will be shipped via UPS or available for Curbside Pickup.
Important Safety Information:
The safety of our fans is our top priority. The Royals Team Store will operate with extreme care -- staff will wear appropriate personal protective equipment, social distancing will be enforced, and surfaces will be disinfected as guests come and go.
We will be following CDC cleaning guidelines to ensure everyone's protection and will have sanitizer available in the store to enhance your shopping experience.
Cashless Payment Only.
Follow @royalsteamstore on Instagram and Twitter for updates on new merchandise!
Shop Online Now
The official online shop of the Kansas City Royals.