Here are future All-Stars from AL Central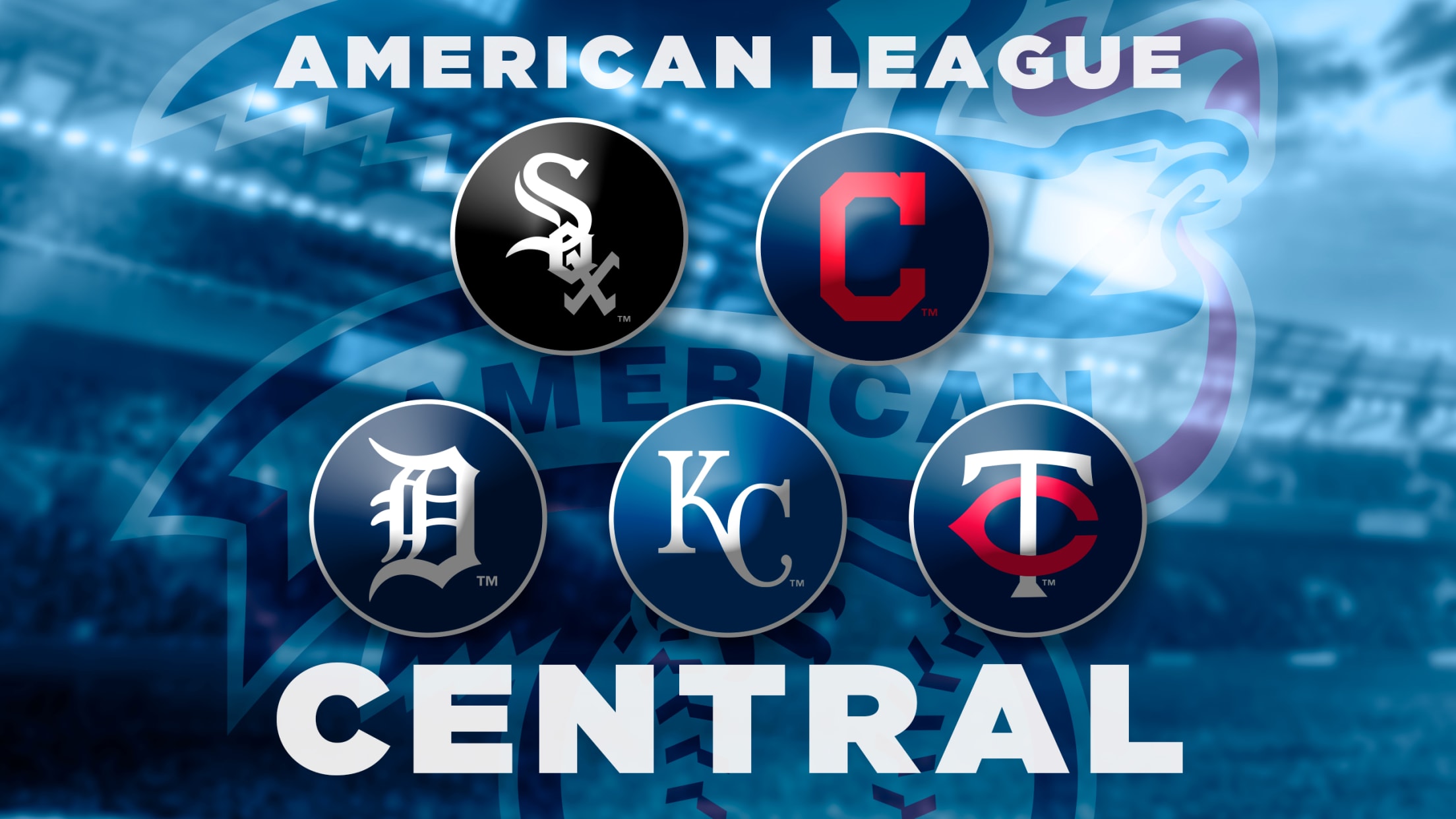 Next month's All-Star Game could feature a whole lot of Minnesota Twins and a selection of players from the rest of the American League Central. That's a reflection of the way the division race has played out. But the AL Central All-Star competition could become a lot more crowded before
10 things to know after Witt Jr. signs with KC
No. 2 overall pick in MLB Draft grateful for his opportunity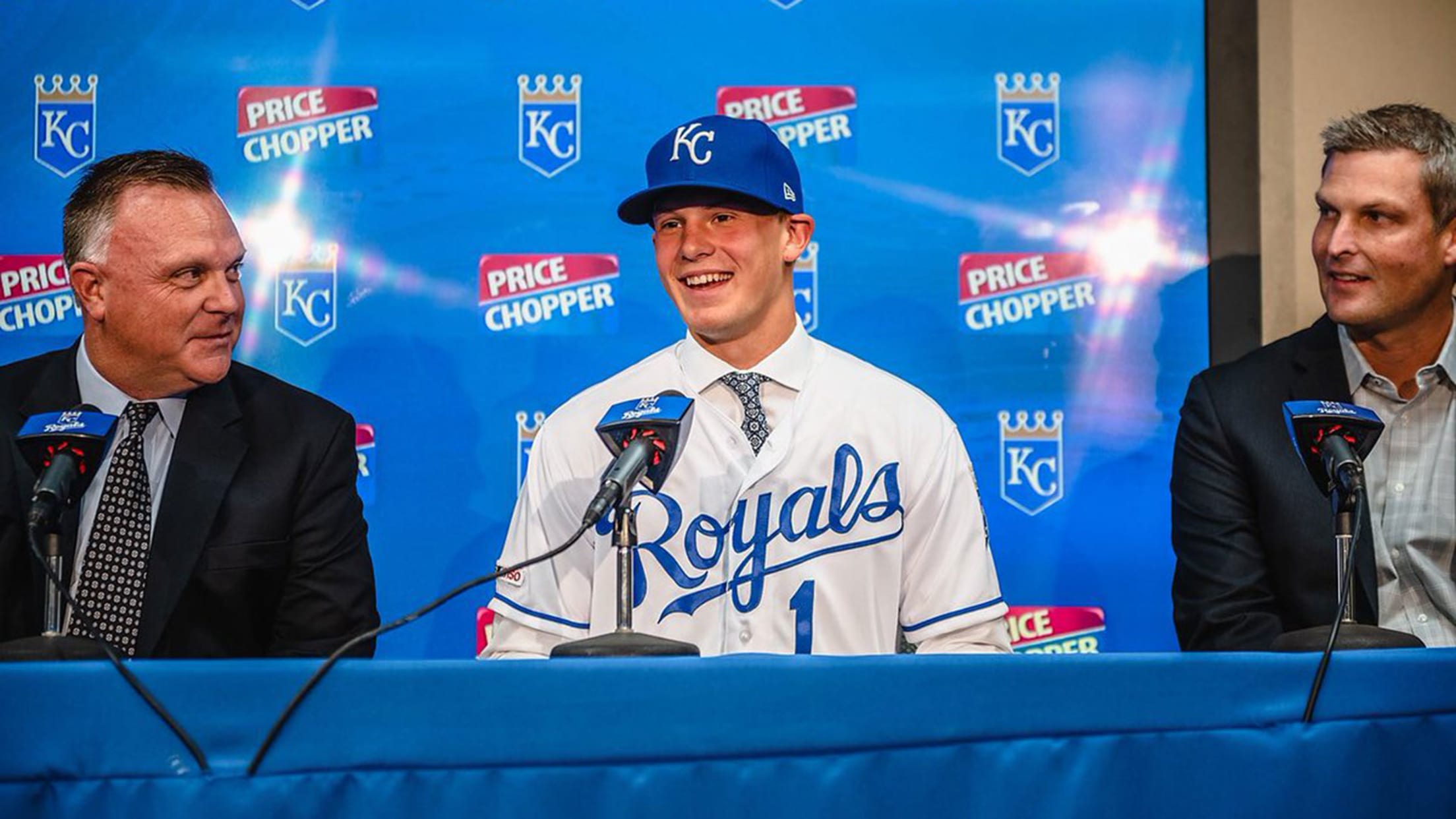 KANSAS CITY -- The Royals signed and introduced shortstop Bobby Witt Jr., the No. 2 overall pick in the 2019 MLB Draft, at a news conference on Wednesday afternoon at Kauffman Stadium. Here are 10 things you need to know about Witt: The contract The Royals did not confirm the
No. 2 pick Witt Jr. agrees with Royals (report)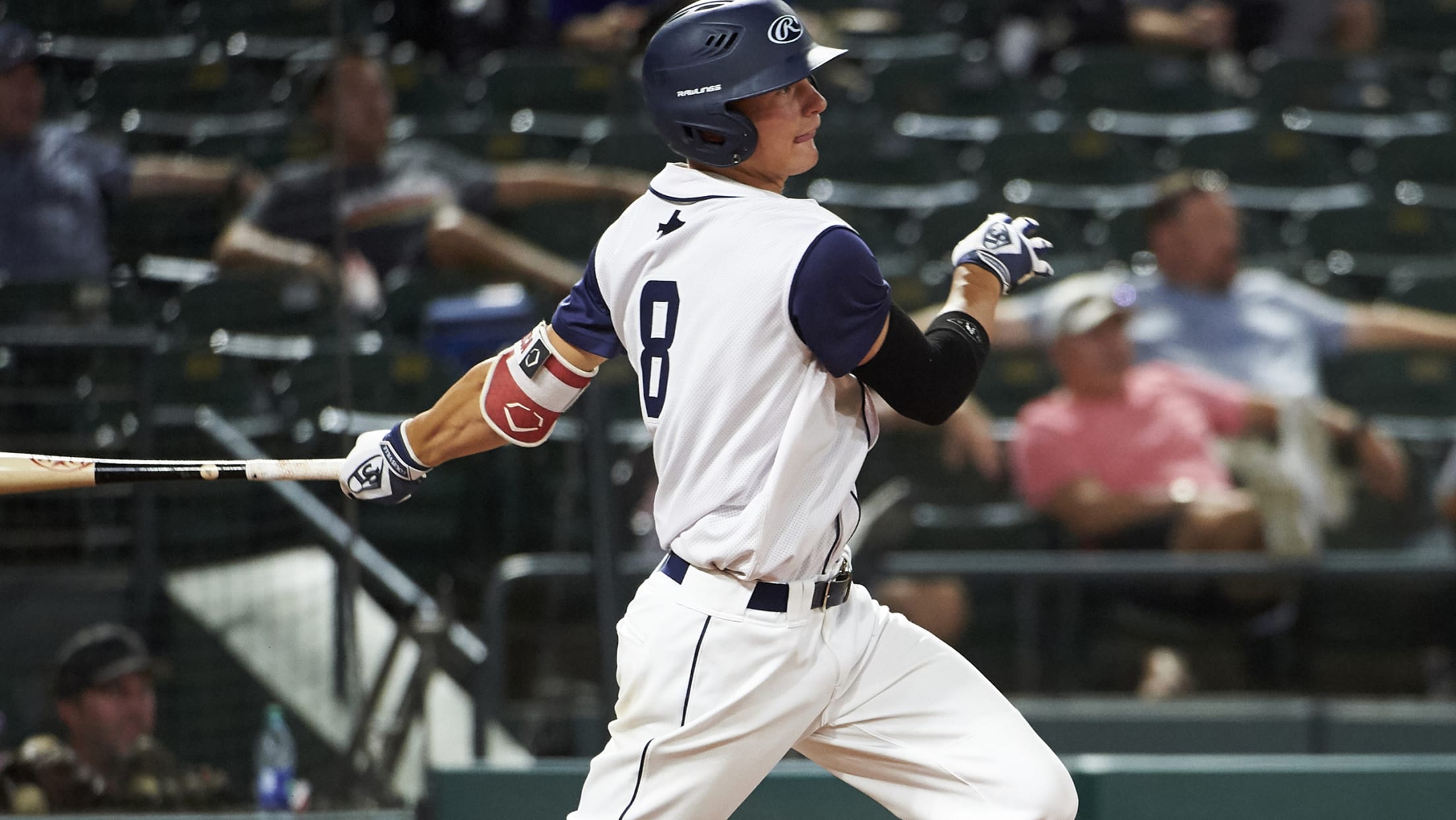 KANSAS CITY -- The Royals and shortstop Bobby Witt Jr., the second overall pick in the MLB Draft, have agreed to terms, per MLB Network insider Jon Heyman. The deal reportedly is for the full slot value of $7,789,900. The Royals are not confirming the deal, and generally wait for
Royals go college heavy after taking 5-tool SS
Kansas City starts its MLB Draft with splash by taking Witt Jr.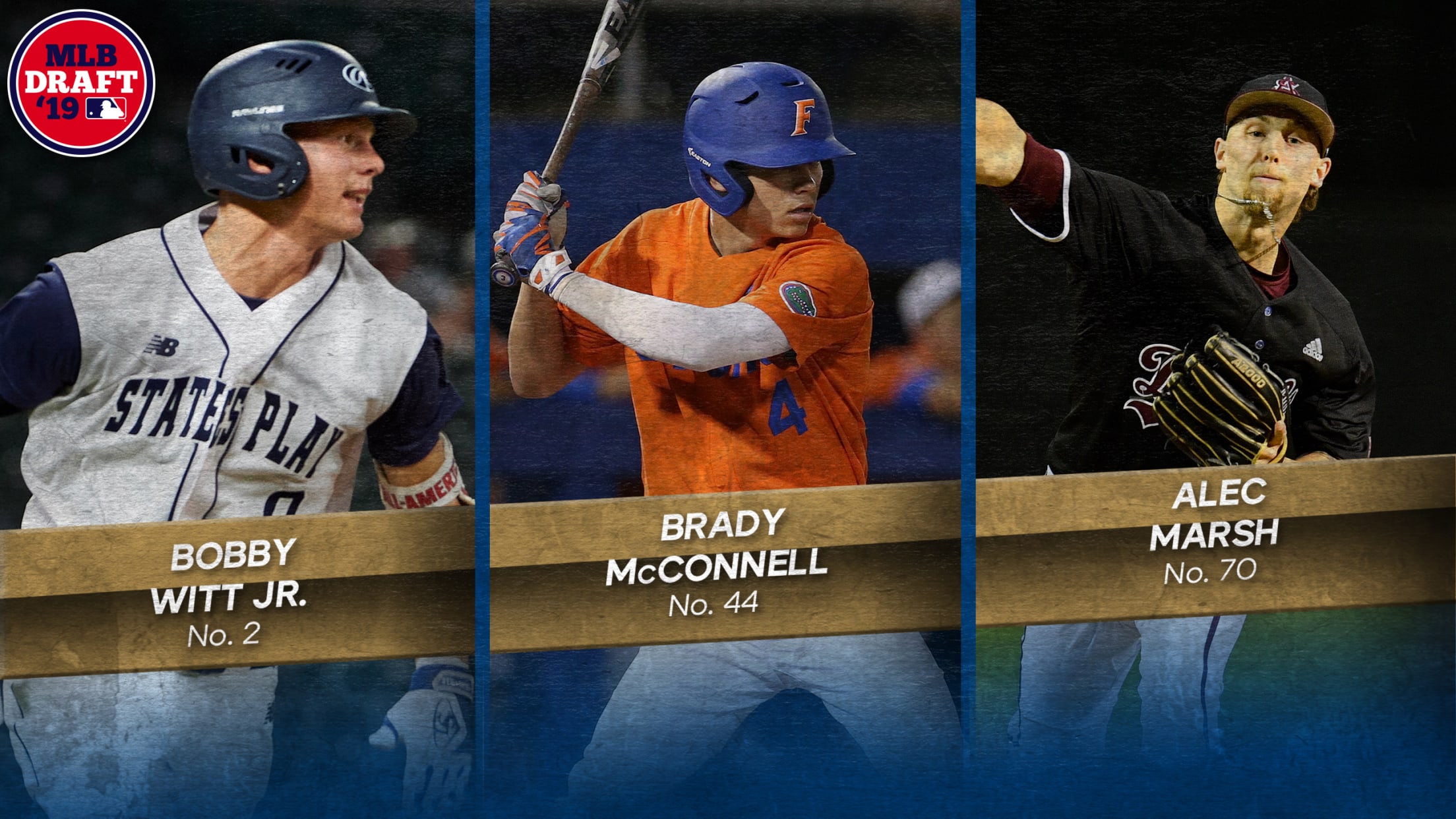 KANSAS CITY -- After going heavy with college pitchers last year -- their first 22 pitchers were all college hurlers -- the Royals came back with 23 college pitchers overall in the 2019 MLB Draft. Of course, those pitchers were taken after Kansas City selected potential five-tool standout Bobby Witt
Royals select plenty of college talent on Day 2
Right-hander Gambrell, infielder Massey among KC's top picks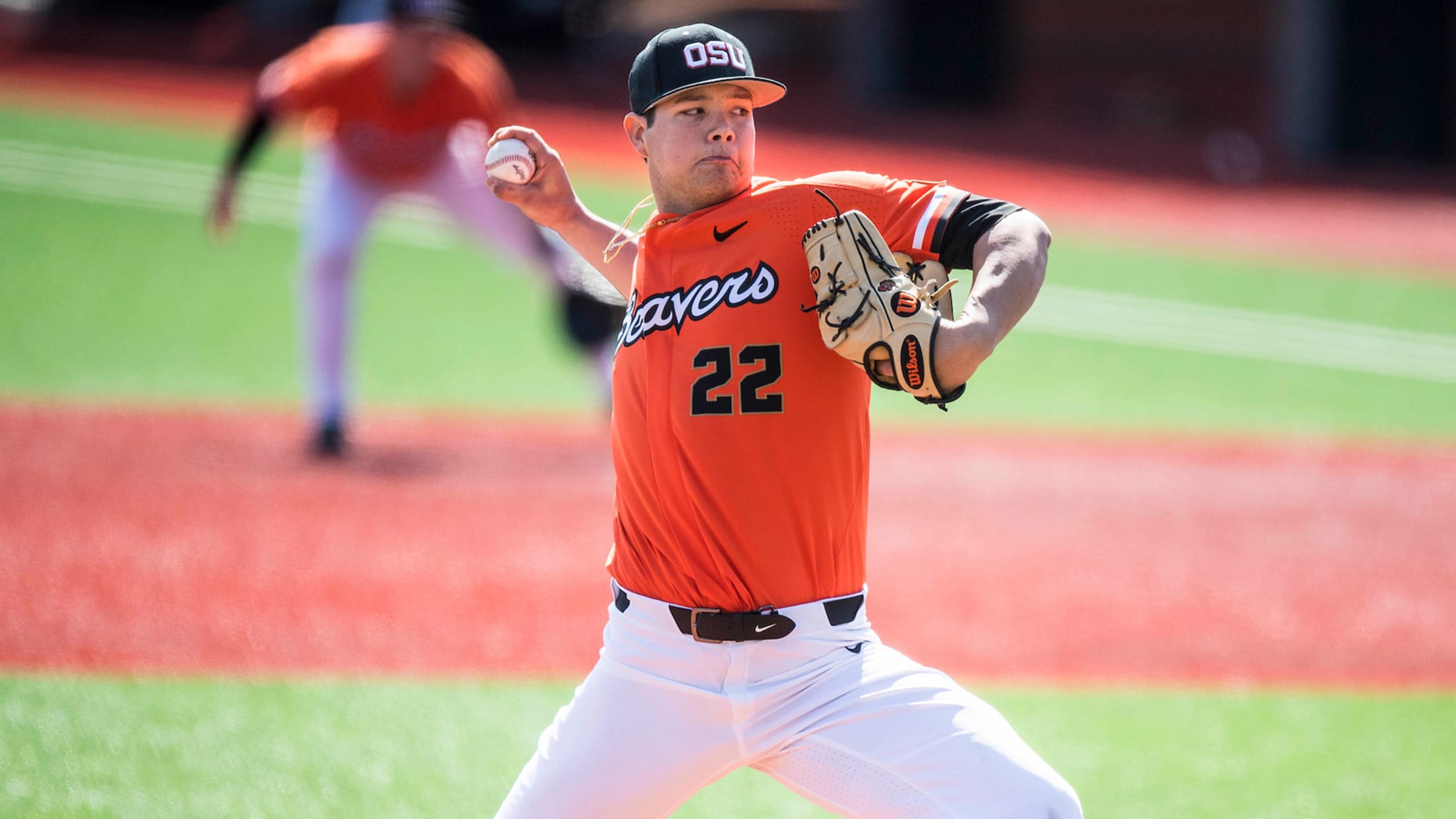 KANSAS CITY -- After selecting Texas high school shortstop Bobby Witt Jr., with the second overall pick on Monday, the Royals went heavily back to the college ranks -- as they did in 2018 -- on Day 2 of the MLB Draft. Here's a look at the club's selections for
2nd overall pick gets shoutout from NFL MVP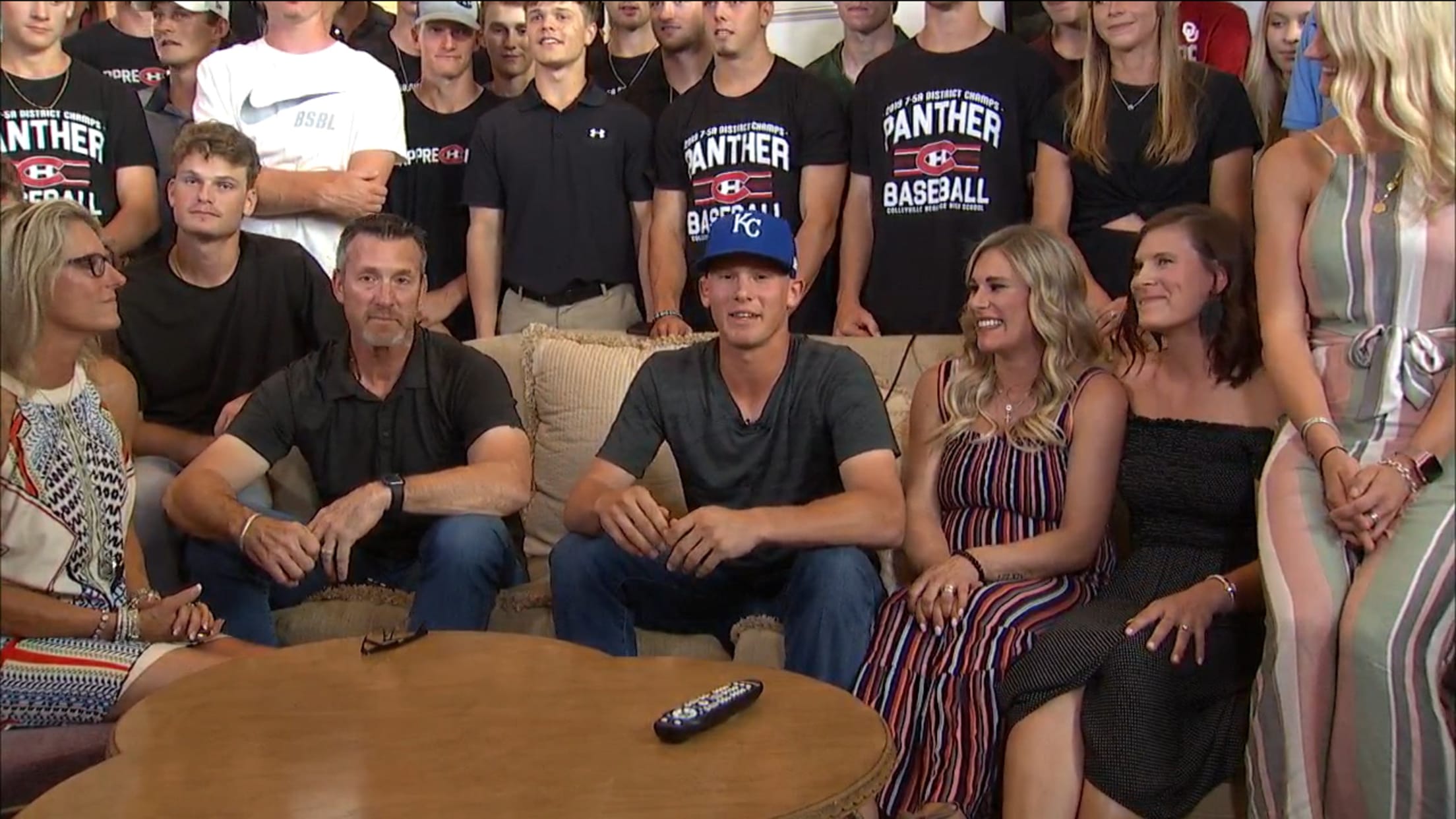 The newest member of the Royals, second-overall selection Bobby Witt Jr., received high praise from MLB.com Draft expert Jim Callis ... in the form of an NFL comparison. Callis likened Witt to Kansas City Chiefs star quarterback Patrick Mahomes, saying the Texas high school shortstop could have the kind of
Royals take SS Witt Jr. with second overall pick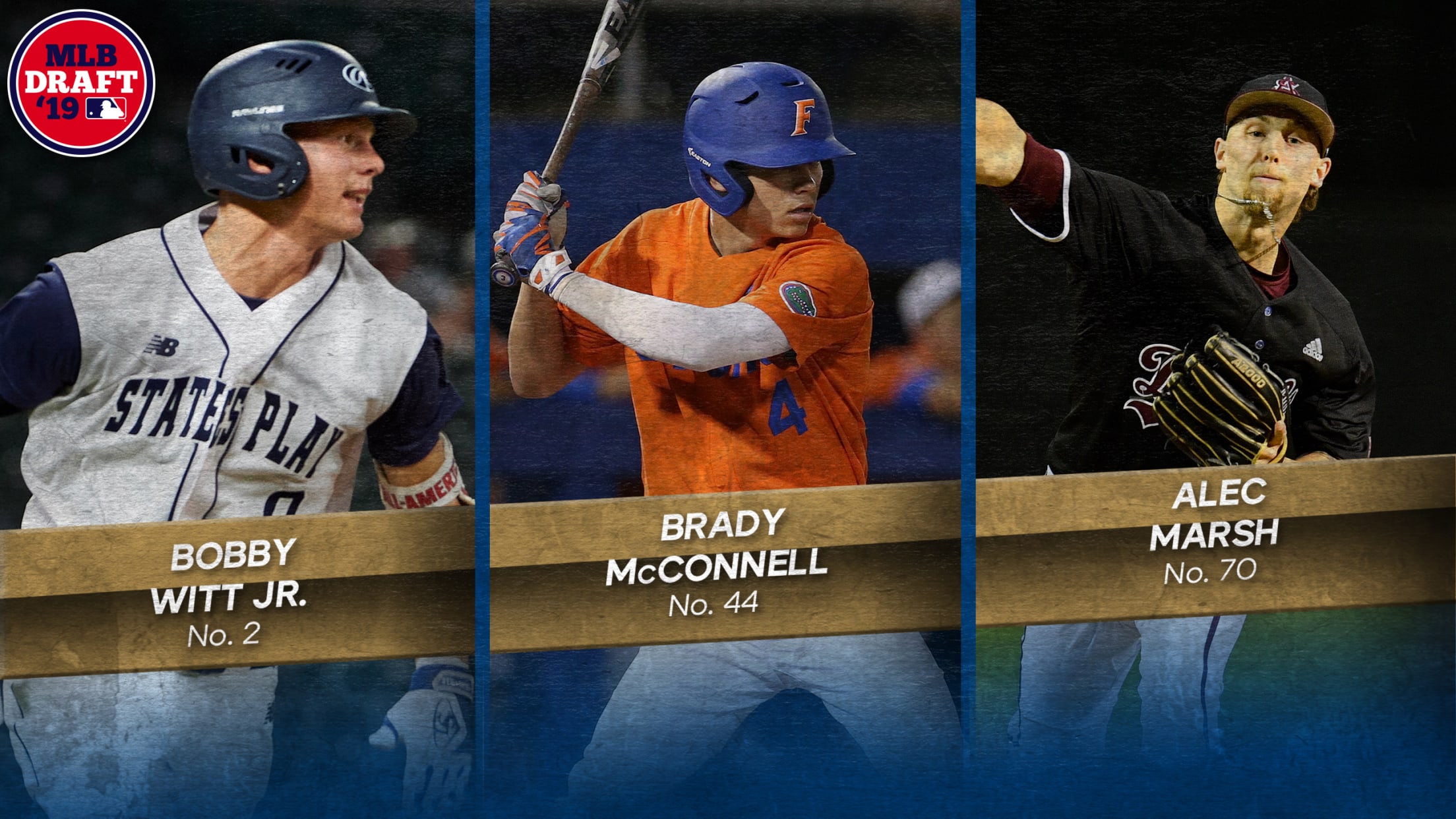 KANSAS CITY – As expected, the Royals used their No. 2 pick in the Draft to select Texas high school shortstop Bobby Witt Jr., the son of former Major League pitcher Bobby Witt. Witt, from Colleyville, Texas, hit .489 this year with more home runs (15) than strikeouts (11). •
Is Witt the pick for KC at No. 2?
Royals expected to take best player available with their first selection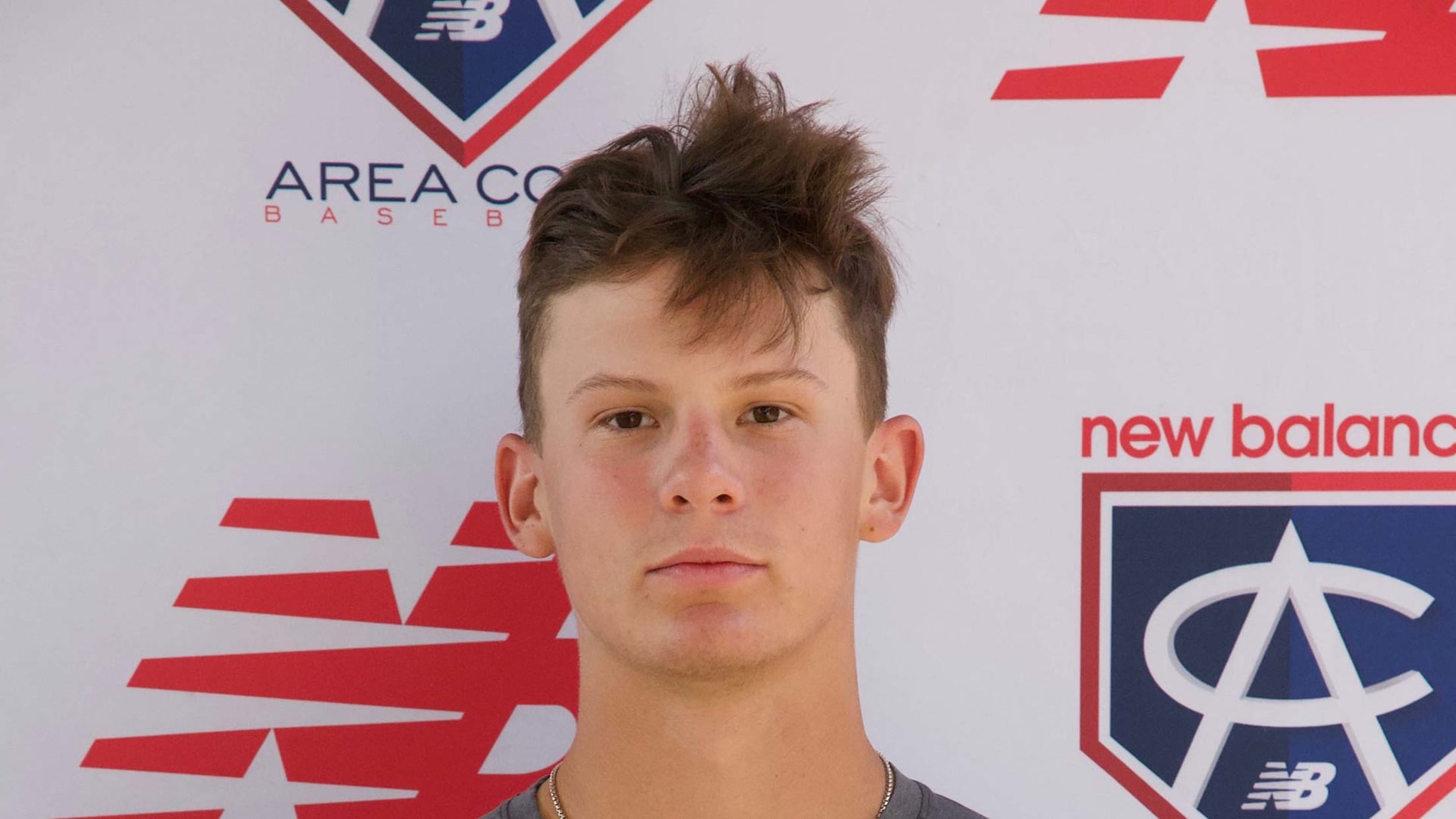 KANSAS CITY -- As the Royals continue their rebuilding process, they will get plenty of opportunities to get near-ready prospects in this year's MLB Draft. The Royals had four of the top 40 picks in 2018, and they will have five of the top 109 picks (No. 2, 44, 70,
Yost 'going to enjoy' Draft room on Monday
ARLINGTON -- It's impossible to know how many managers will sit in on the proceedings when their front office honchos and scouting gurus work their way through the 2019 MLB Draft, which begins with the first 78 picks on Monday. But Royals skipper Ned Yost said he'll definitely be there
5 things to know about Nicky Lopez's promotion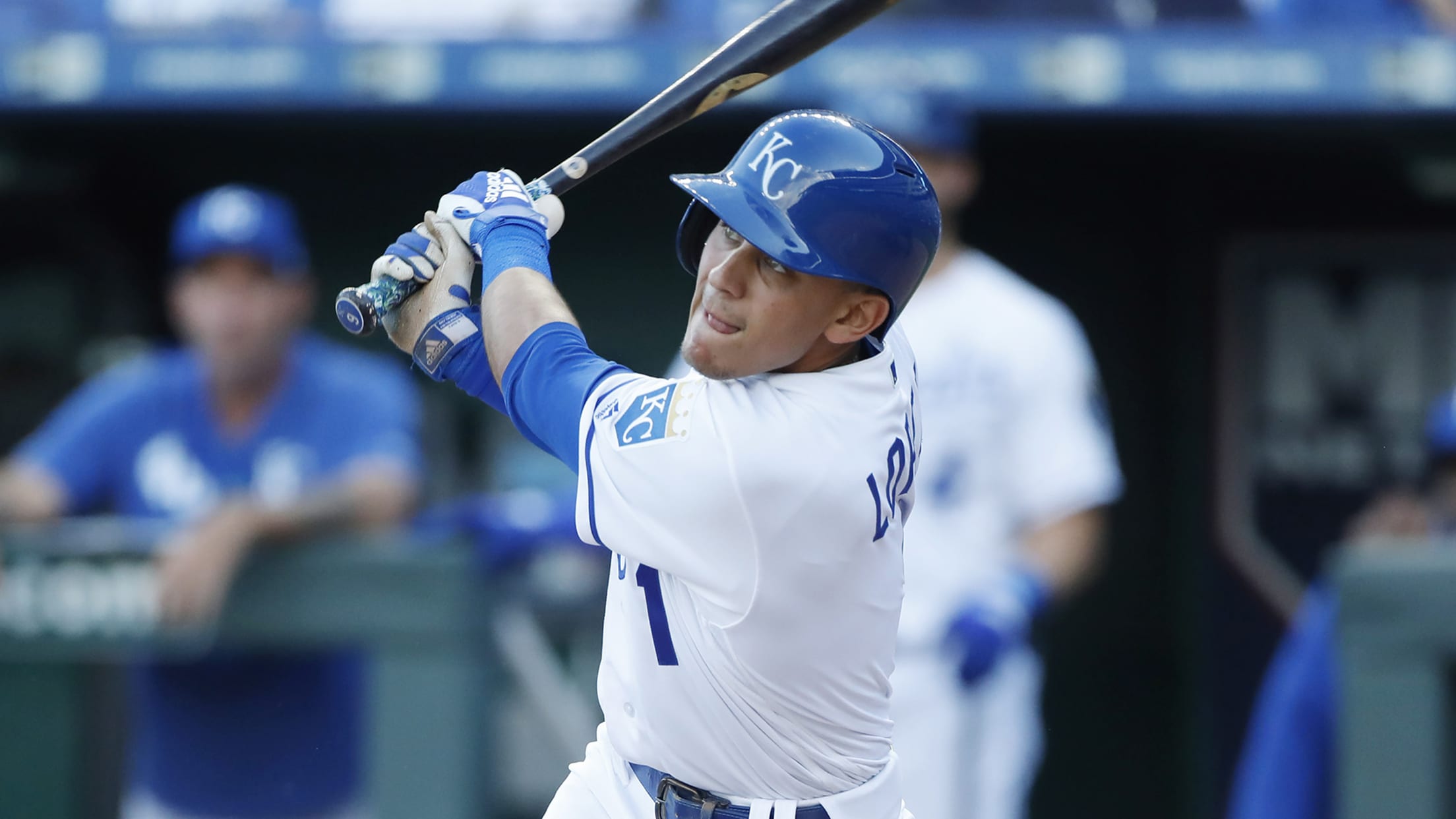 KANSAS CITY -- The much-anticipated promotion from Triple-A Omaha of Royals infielder Nicky Lopez has occurred. Lopez, ranked as the club's No. 8 prospect by MLB Pipeline, arrived early Tuesday afternoon to Kauffman Stadium and started at second base in the series opener against the Rangers. He is wearing No.
Royals' No. 8 prospect Nicky Lopez gets call
Merrifield moving to outfield to make room for second baseman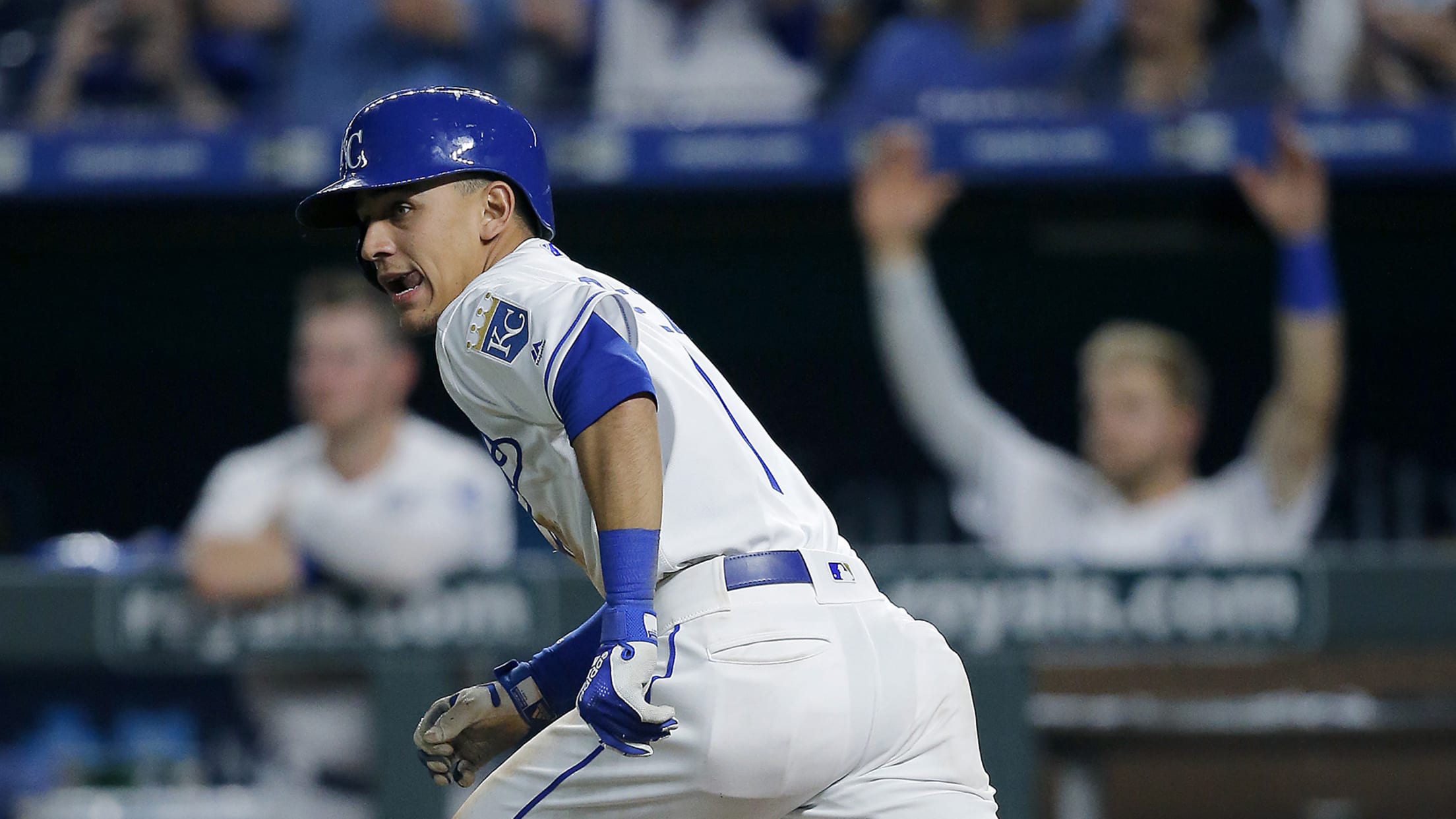 KANSAS CITY -- After a curious few days in which the Royals said they might not be able to make room for Nicky Lopez on the 25-man roster for perhaps months, they suddenly selected their No. 8 prospect's contract from Triple-A Omaha on Monday. Lopez, 24, was in the lineup
Inbox: Is Barlow capable of starting?
Beat reporter Jeffrey Flanagan answers questions from Kansas City fans
KANSAS CITY -- The Royals essentially have reached the quarter-mark of the 2019 season, and they remain a bit of a puzzle. Their offense is averaging over a half-run better than in 2018, they are on pace to set a franchise record for triples and challenge the franchise home run
Moore talks Nicky Lopez, Royals overall in 2019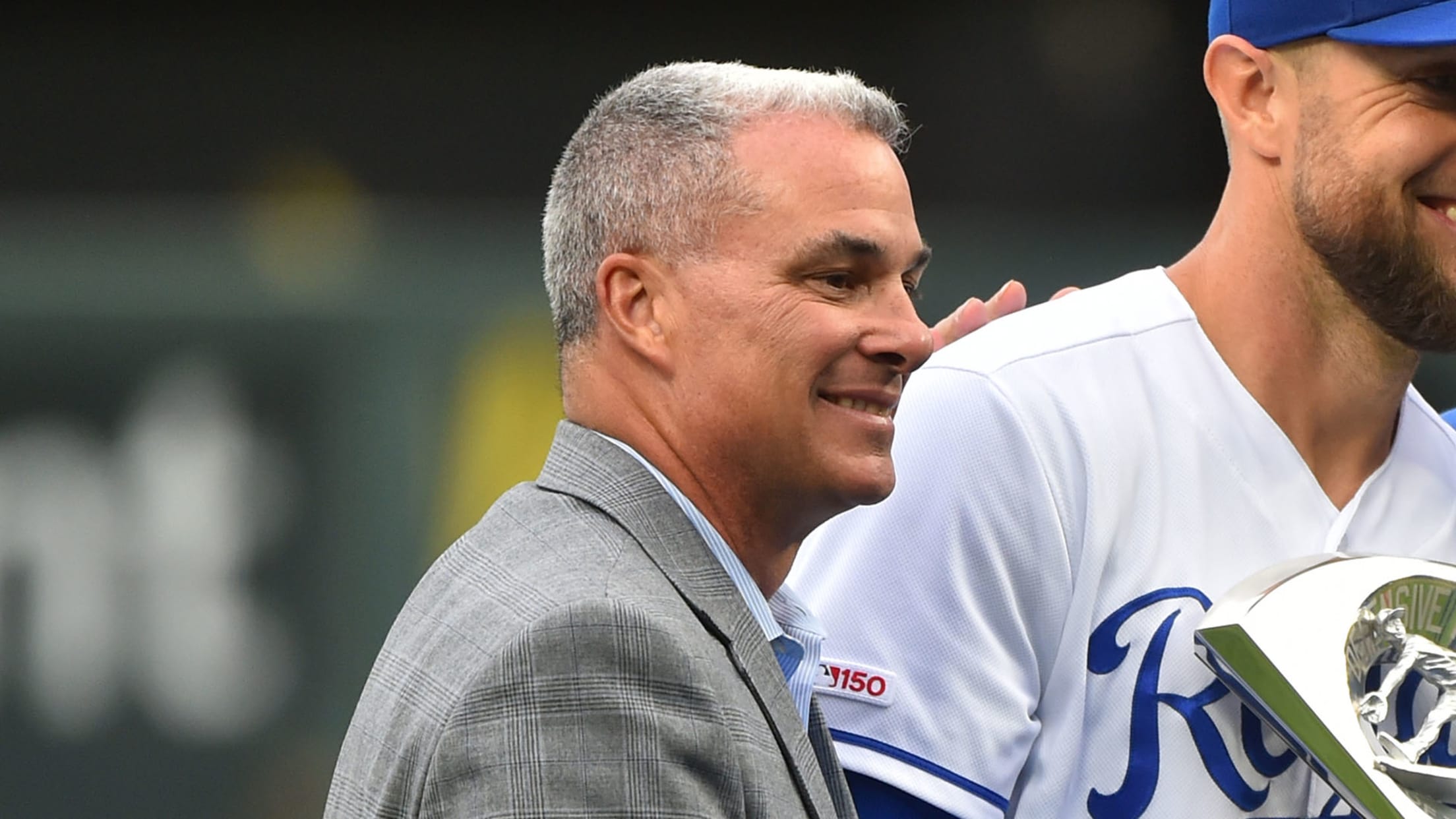 KANSAS CITY -- Royals general manager Dayton Moore sat down with the beat writers covering the team on Saturday and he discussed some of his observations about the club's performance through the first quarter of the season. And yes, Moore did touch on the Nicky Lopez subject. Lopez, ranked as
Gutierrez makes good impression at plate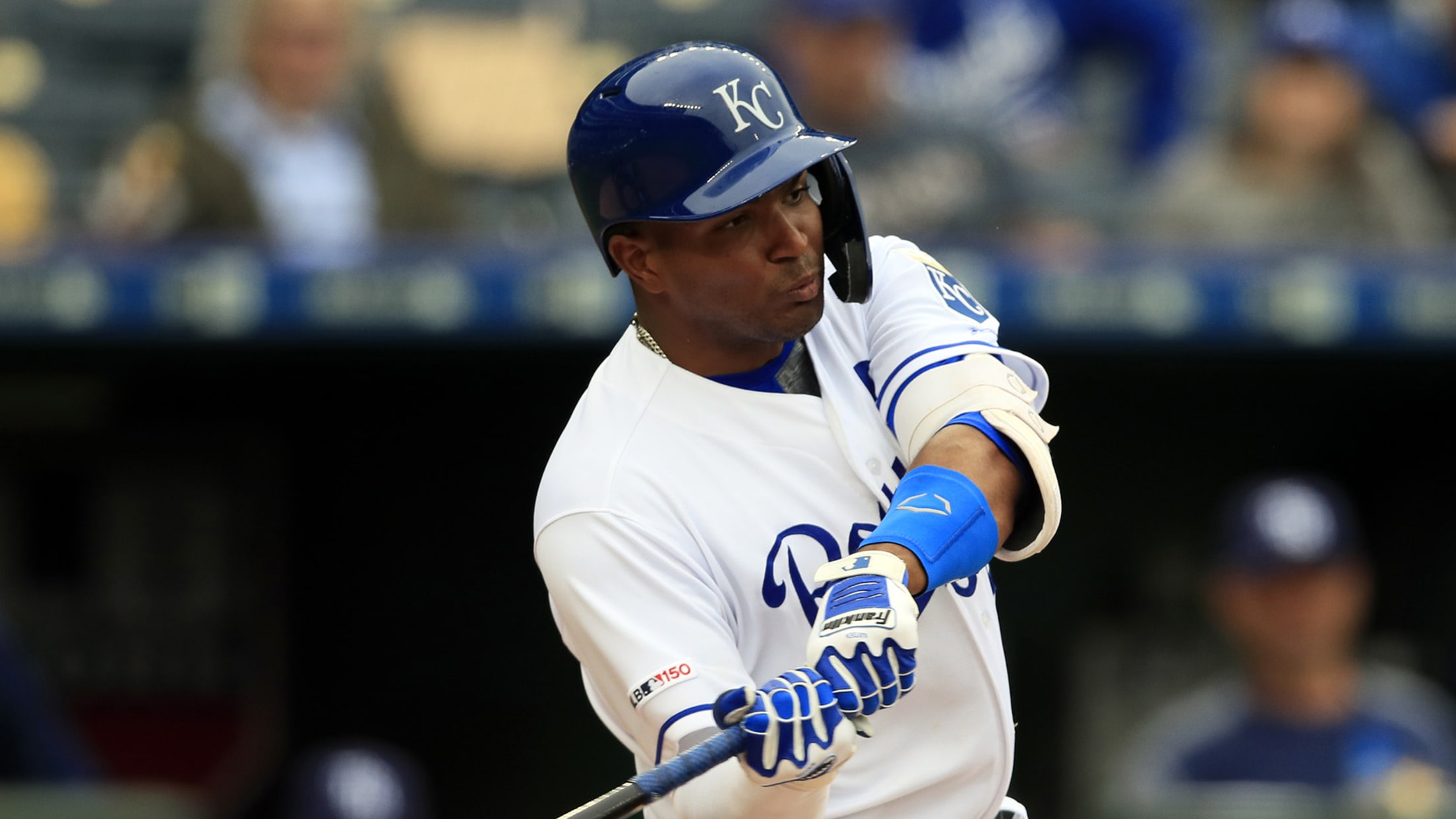 HOUSTON -- When a young player is given playing time due to a more established player nursing an injury, the best he can hope for is to give his manager and coaching staff something to think about. Kelvin Gutierrez certainly did that during the ample playing time he received as
Gutierrez shows off glove and bat in debut
Fillmyer headed to Omaha as righty Lively gets called up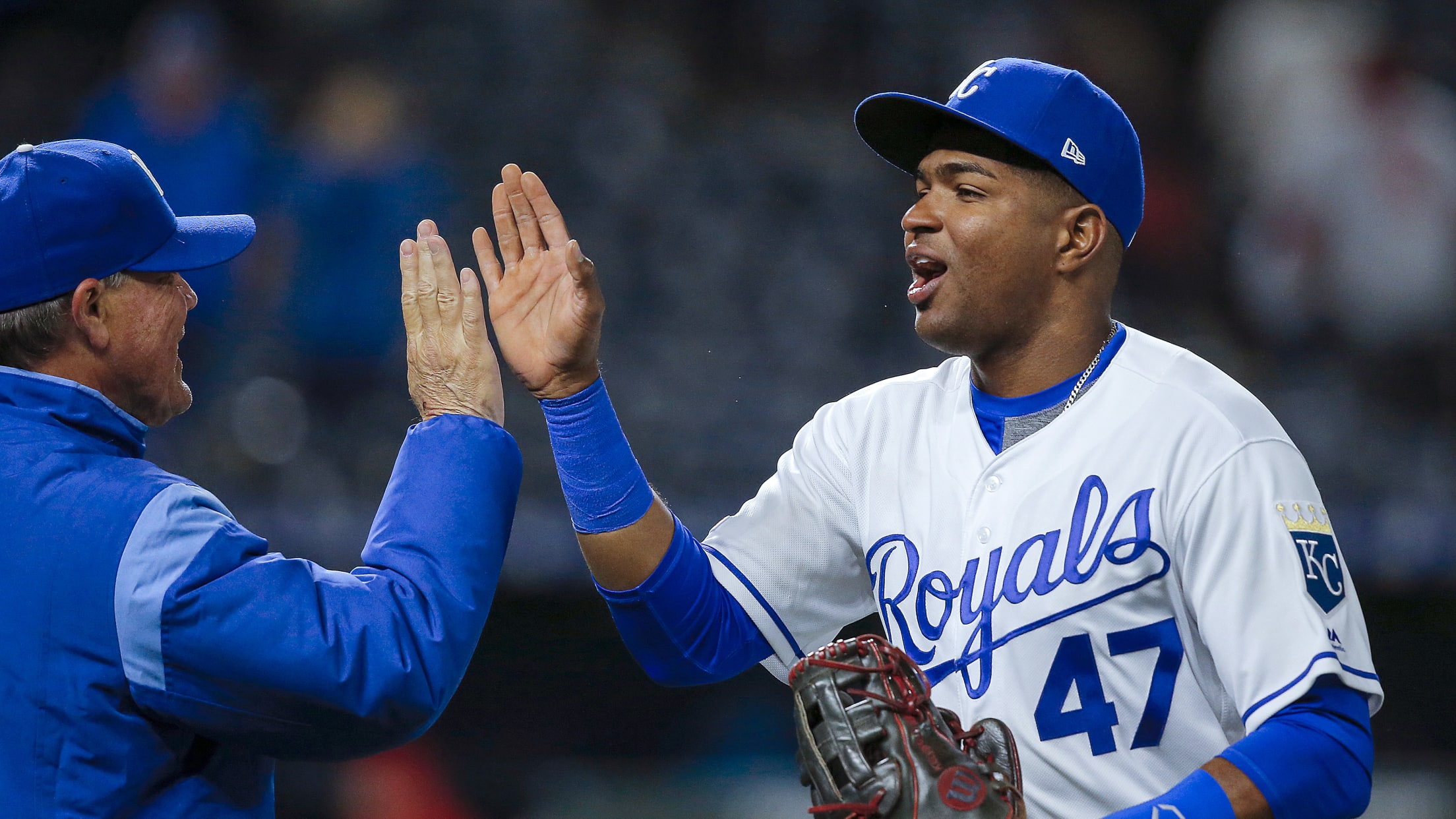 KANSAS CITY -- Royals rookie third baseman Kelvin Gutierrez made his Major League debut on Saturday night against the Angels after getting called up from Triple-A Omaha the night before, and it didn't take long for him to have an impact. In the Royals' 9-4 victory, Gutierrez started a 5-4-3
Five AL Central prospects worth watching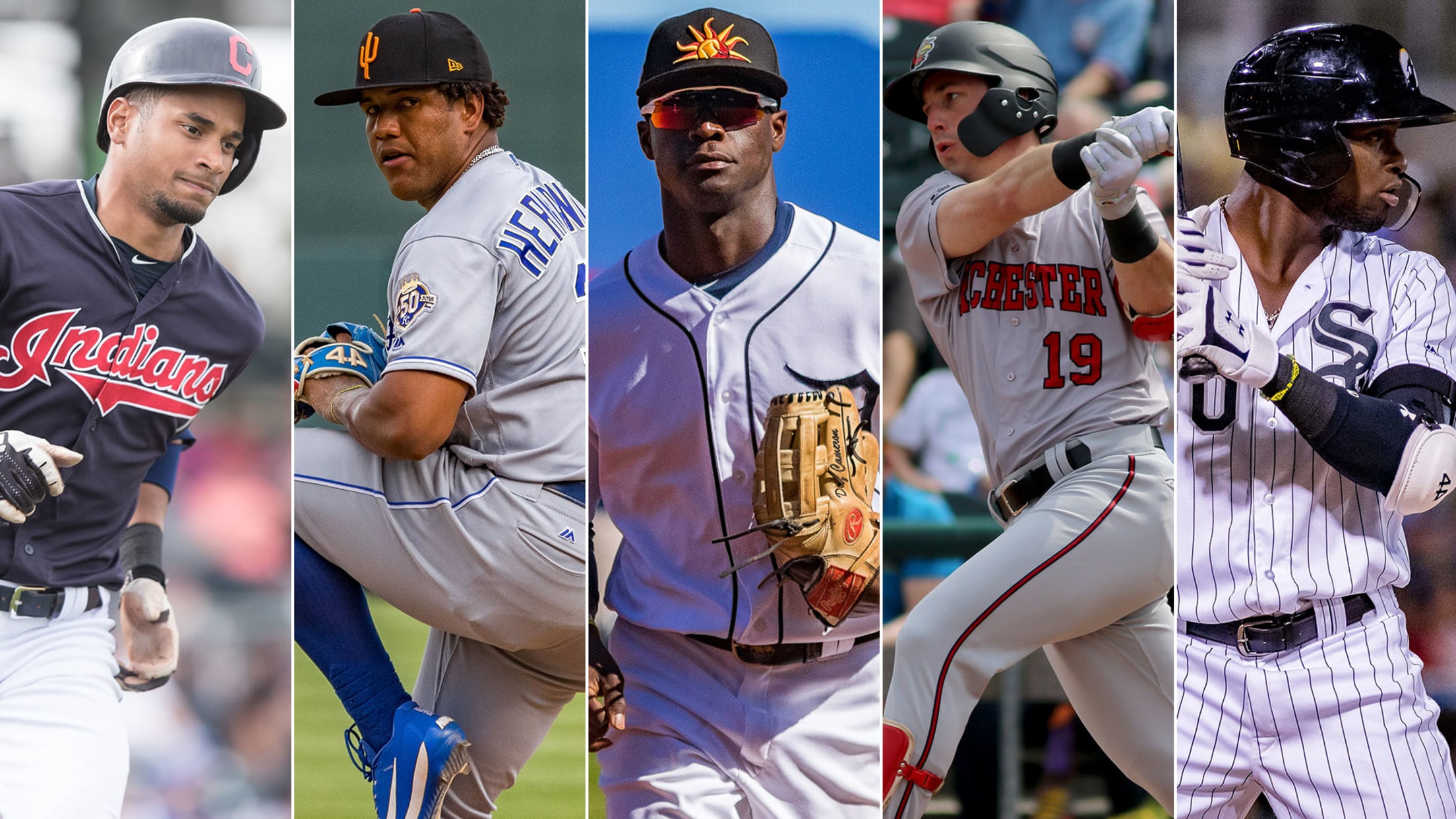 The dig against the American League Central has been the same for the last couple of years: Too many rebuilding teams. Philosophically, the days of teams trying to stockpile veteran free agents to compete with the star-studded Tigers are over. The flip side of that complaint, however, is a wave
Starting spots for Royals' Top 30 prospects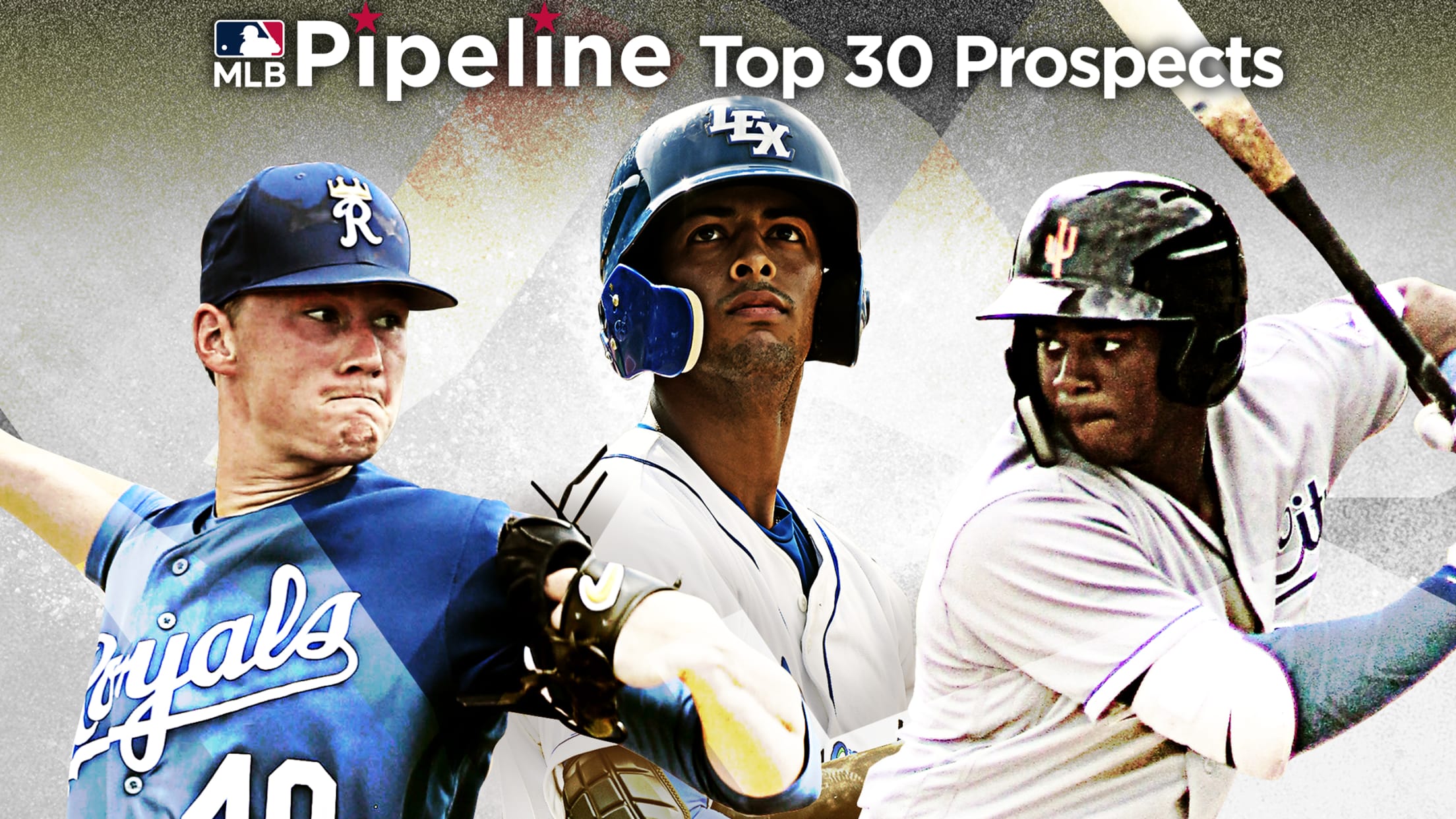 With the 2019 Minor League Baseball season getting underway, here's a look at where the Royals' Top 30 prospects are starting the year. We also identify the prospect who just missed the Top 30 list, a player who didn't make the big league Opening Day roster but should make an
Top picks give glimpse of future in Royals camp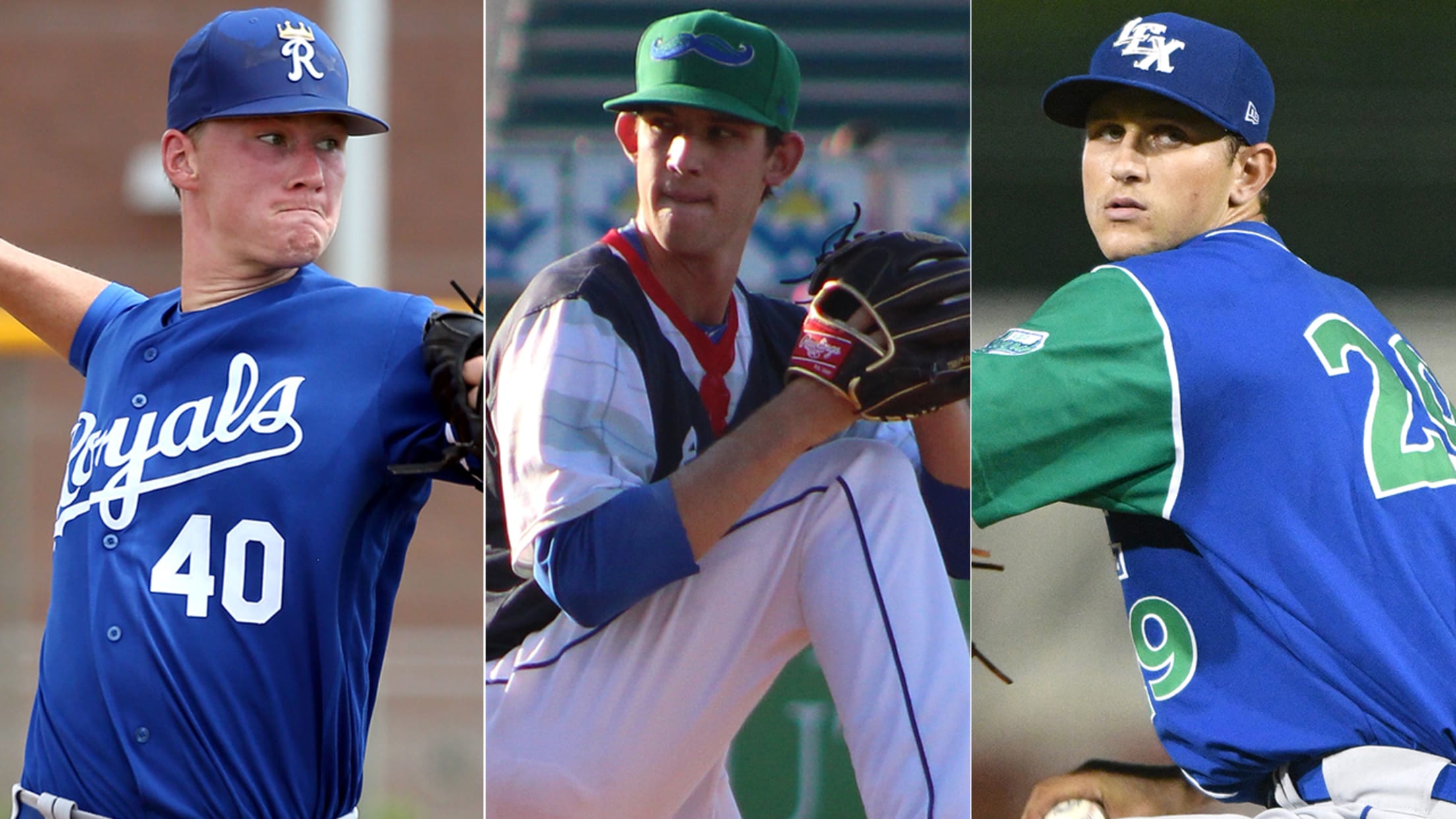 The Kansas City Royals did well with their top picks in the 2017 Draft, selecting first baseman Nick Pratto and catcher MJ Melendez out of the high school ranks with their first- and second-round picks. But even though both performed well in full-season ball as teenagers last year, the systems'
Royals keep watchful eye on righty Hernandez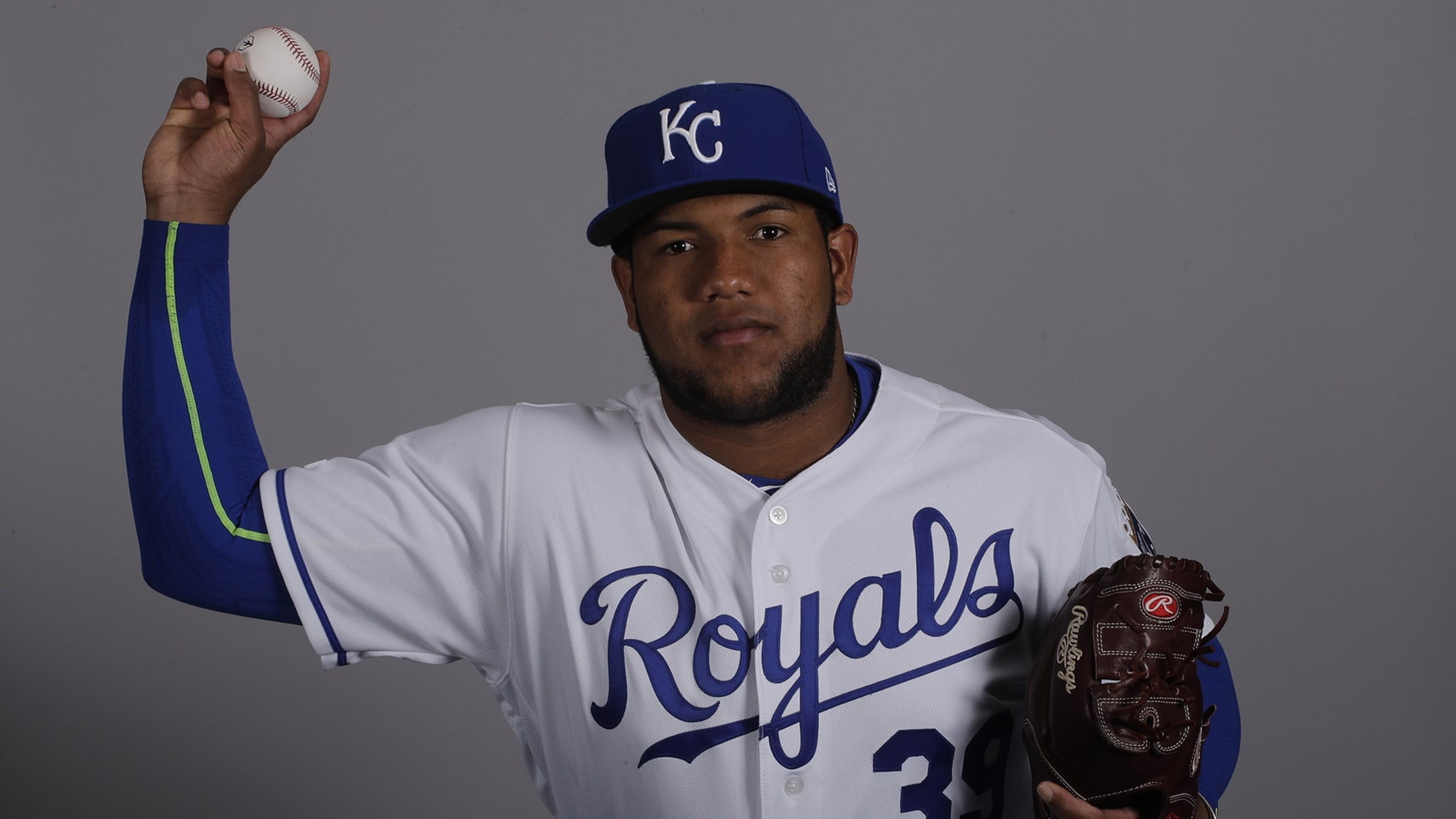 SURPRISE, Ariz. -- Arnaldo Hernandez's rise through the Royals' Minor League system has been nothing short of meteoric. Where he goes from here is all up to him.
Inbox: Will Royals reunite with Moustakas?
Beat reporter Jeffrey Flanagan answers questions from KC fans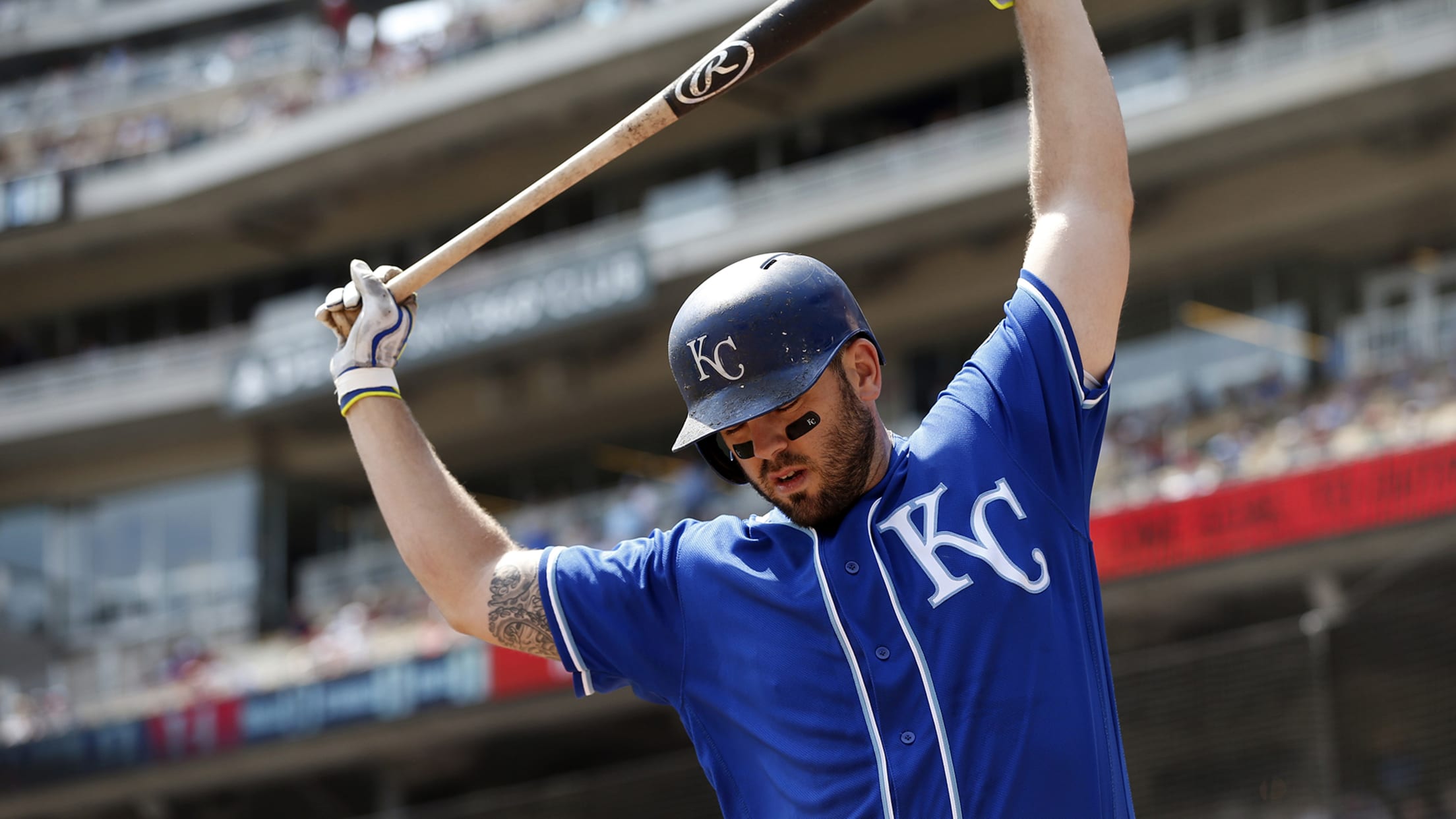 KANSAS CITY -- The signs of spring are approaching. The Royals' annual FanFest starts Friday, and in less than three weeks, pitchers and catchers will conduct their first workout.So let's get straight to your questions for this week's Royals Inbox:
Sheller eyeing place in back end of KC's pen
Closer, drafted in 2016, feeling at home in Royals organization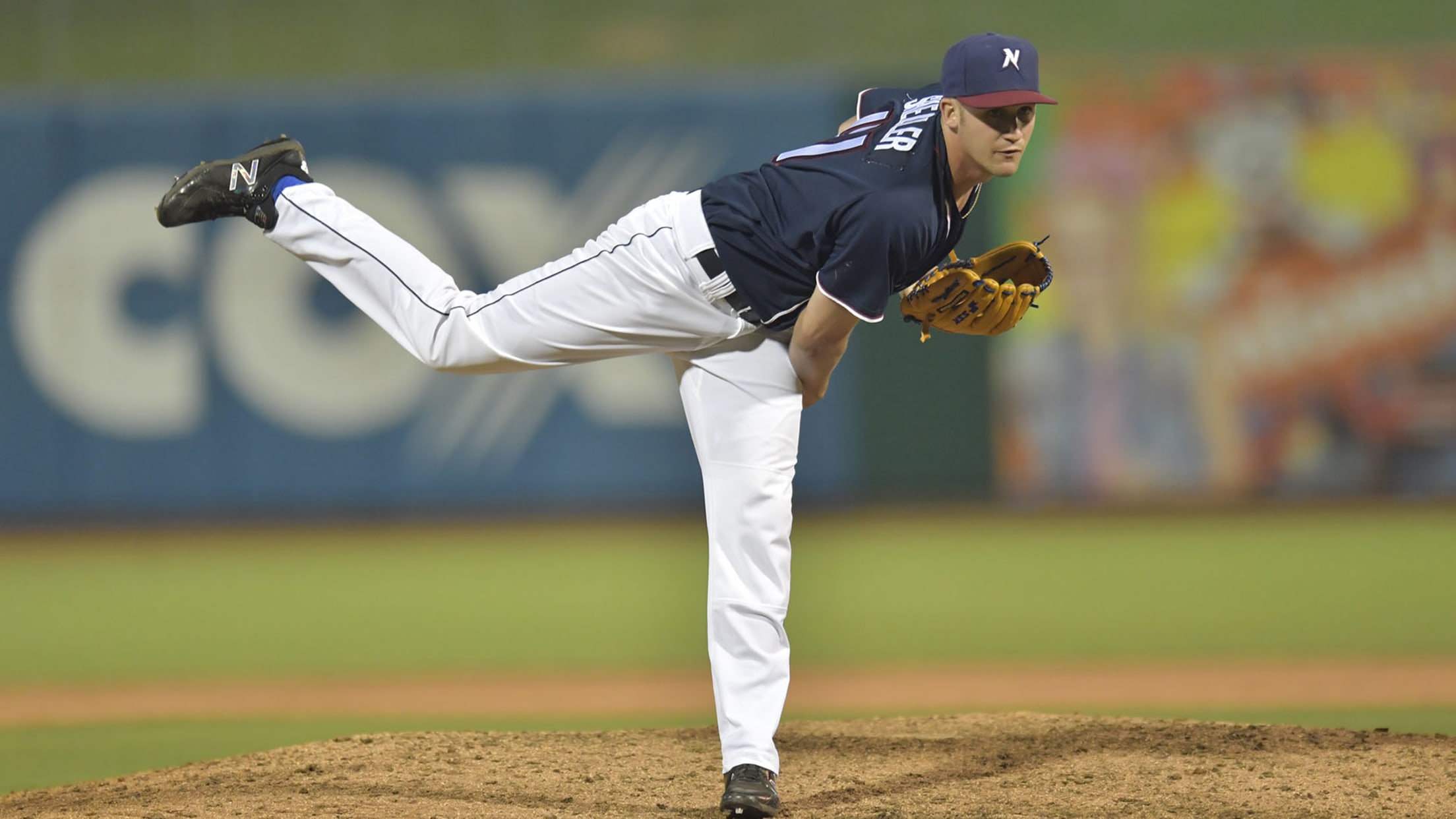 KANSAS CITY -- It's not often that pitchers go from college closer to Minor League closer to Major League closer. Of course, former Royal Greg Holland comes to mind.But if all goes well, that will be the path for Royals right-hander Walker Sheller, selected in the ninth round of the
5 farm systems that improved the most in 2018
The purpose of a farm system is to produce talent for its parent club, whether it be directly with young players or indirectly with trades. Since becoming general manager of the Mariners in September 2015, Jerry Dipoto has pulled off 65 deals, many of which exchanged prospects or young big
Watch KC prospect's heartfelt gift to parents
'None of this would be possible without you,' Singer writes in letter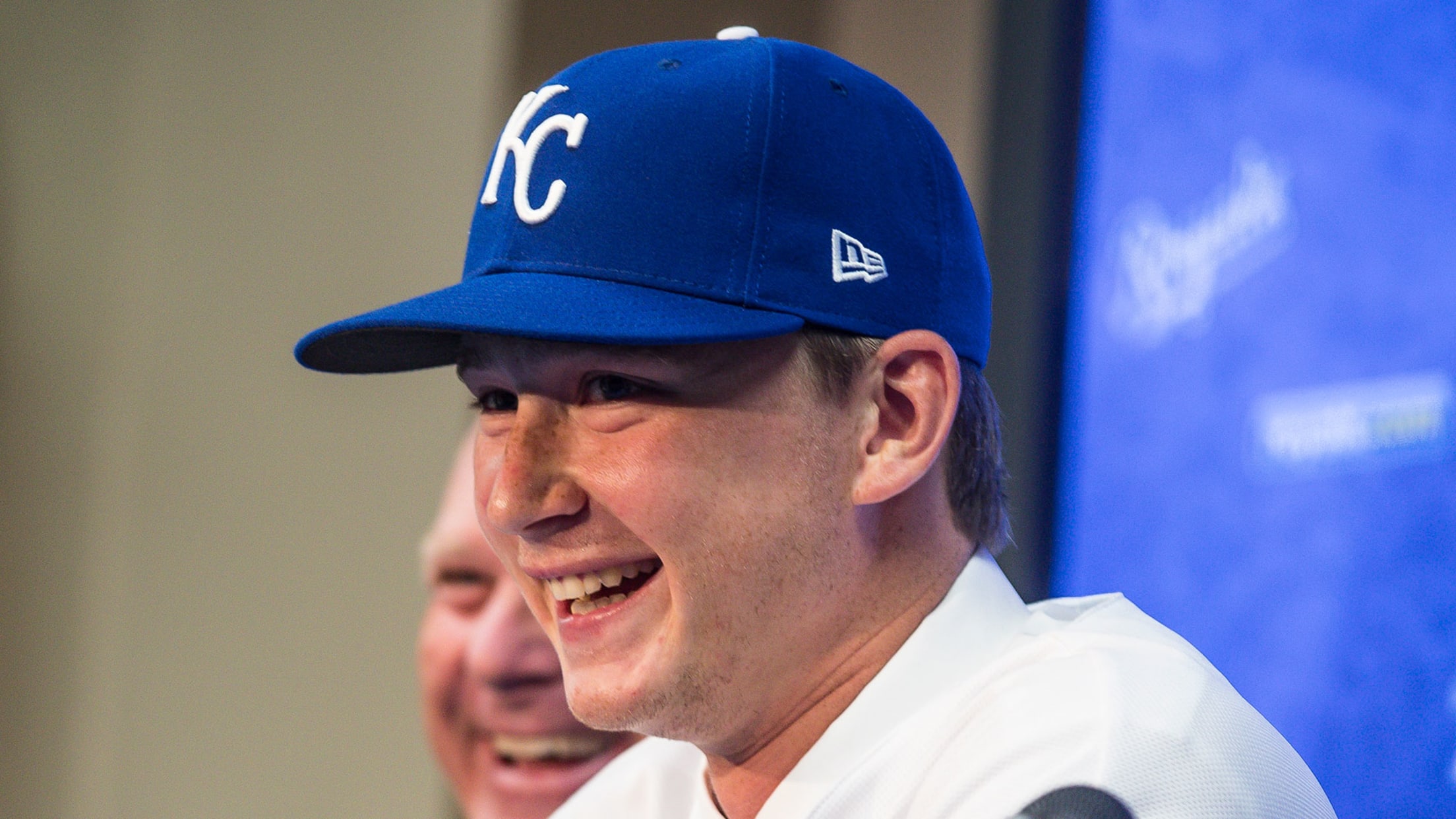 Brady Singer surprised his parents with the Christmas gift of a lifetime.The Royals pitching prospect paid off his parents' debt and bank loans, thanking them for their support on his baseball journey.
Royals add righties McWilliams, Ellis in Rule 5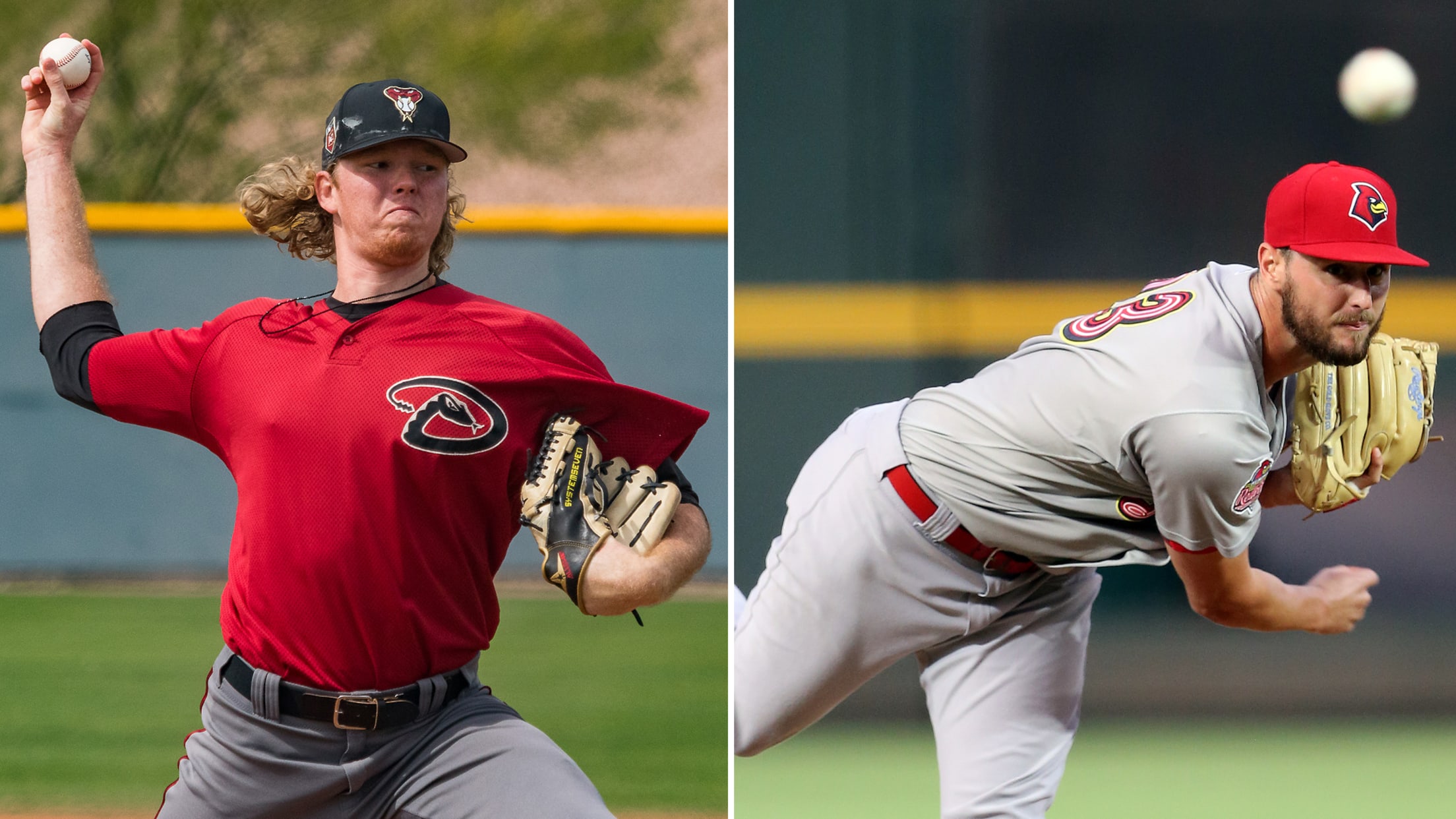 LAS VEGAS -- Hoping to find another Brad Keller, the Royals added right-handers Sam McWilliams and Chris Ellis through Thursday's Rule 5 Draft.With the No. 2 pick in the Draft, the Royals selected McWilliams, 23, from the Tampa Bay system. Later, the Royals acquired Ellis, the Rangers' first selection, who
Royals claim Greene from Cards, DFA Smith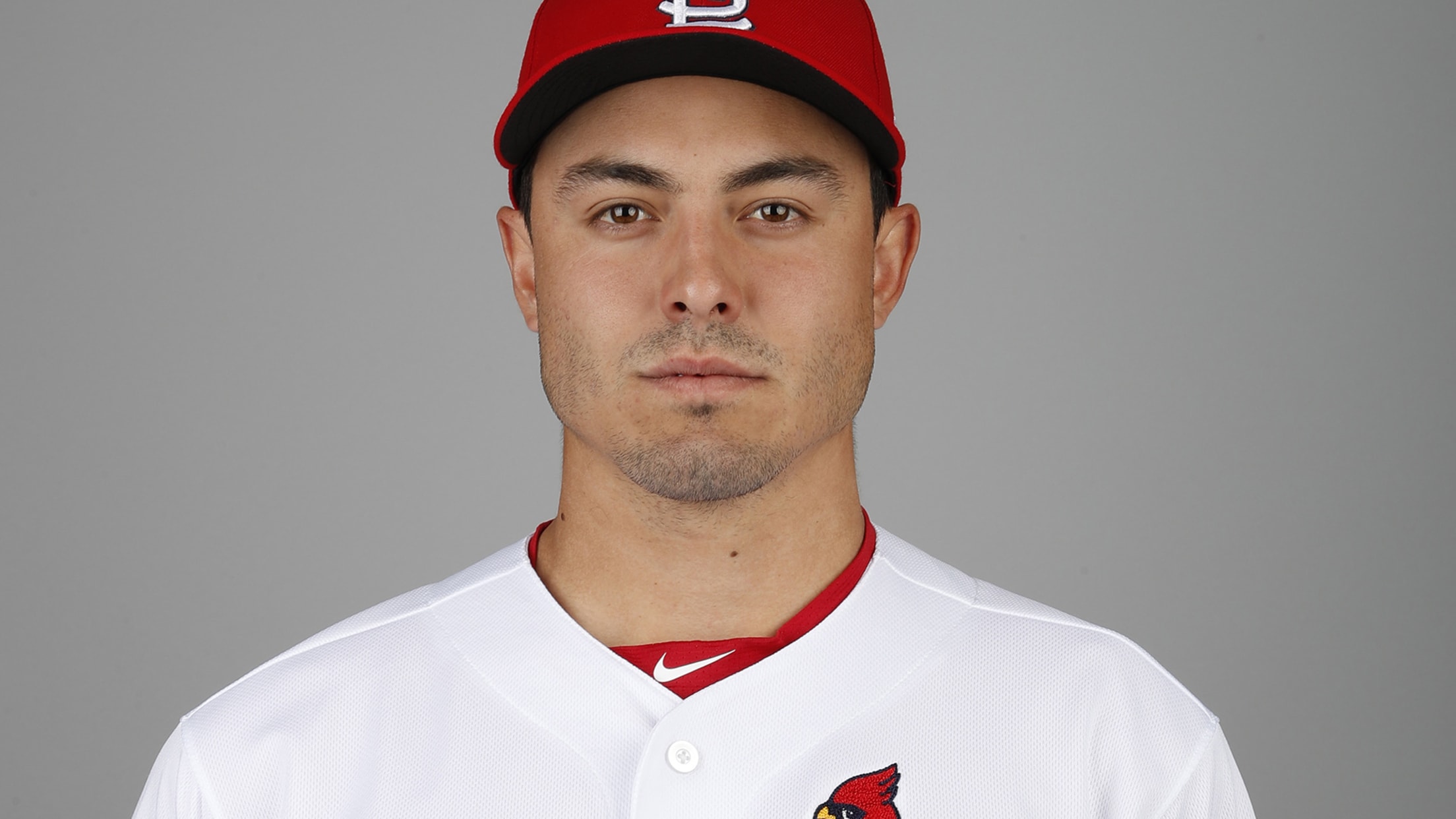 KANSAS CITY -- The Royals on Monday claimed right-hander Conner Greene off waivers from the Cardinals, and to make room on the 40-man roster, they designated for assignment right-hander Burch Smith.Greene, 23, originally was a seventh-round pick of the Blue Jays in the 2013 MLB Draft, He was ranked as