Witt, Royals prospects display dazzling defense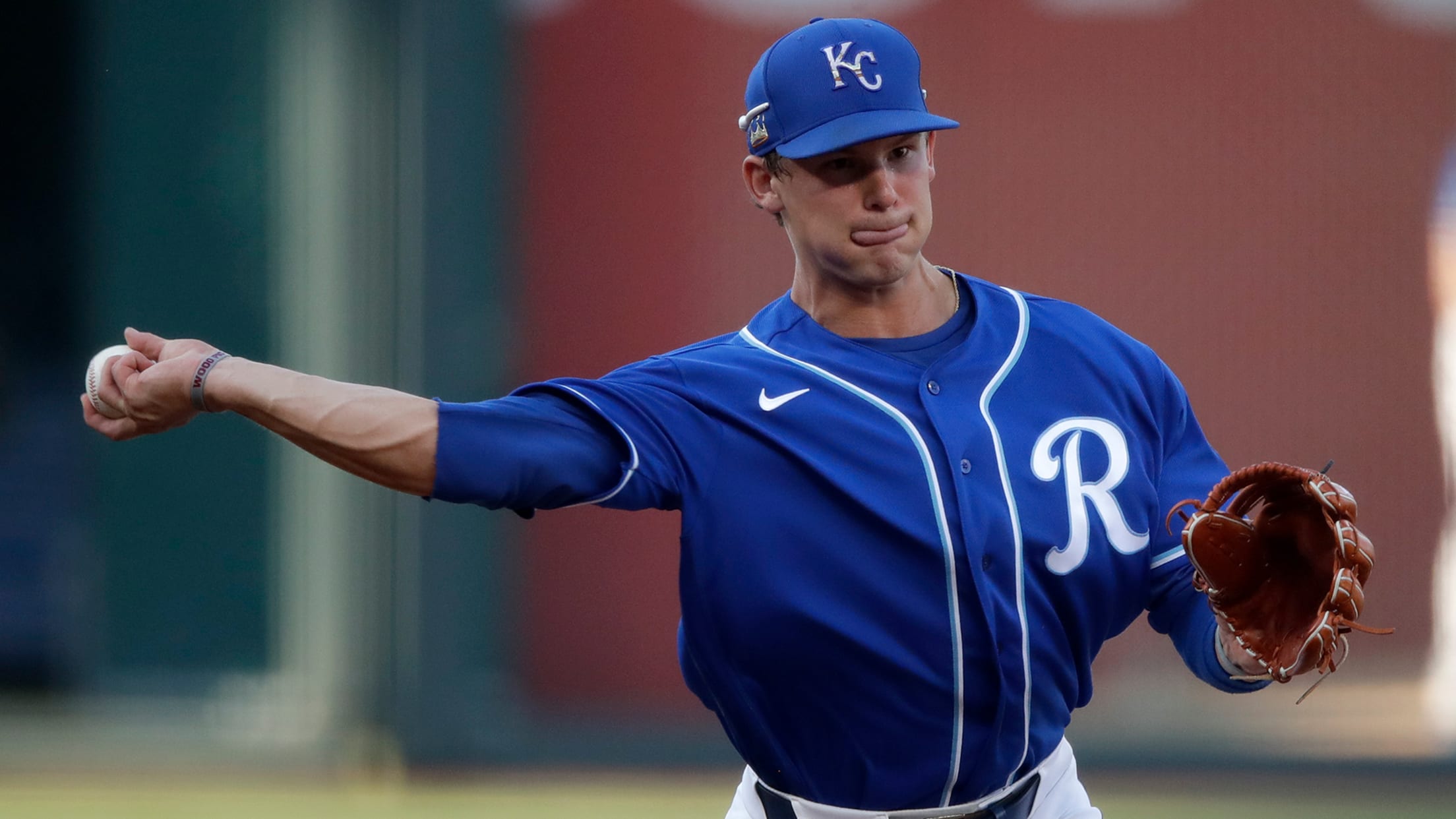 KANSAS CITY -- Call it the best defensive play made in Royals' Summer Camp so far, and it just happened to involve three prospects who could be giving Kansas City fans tremendous thrills in the fairly near future. Late in Saturday's intrasquad game at Kauffman Stadium, shortstop Jeison Guzman, the
Top farm systems: Left-handed pitchers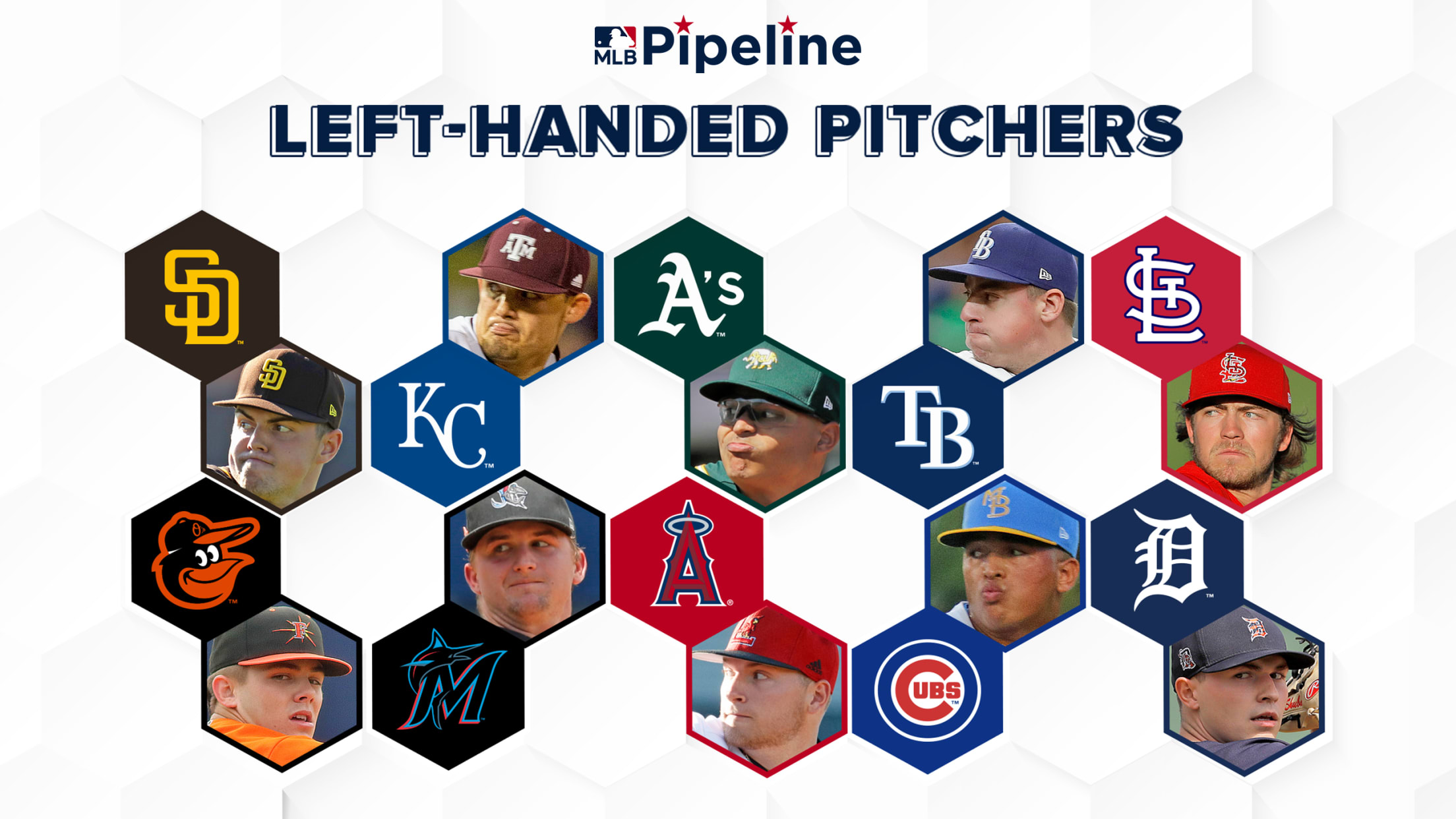 After beginning our deeper dive into all 30 farm systems by ranking the top organizations at catcher, corner infield and middle infield, MLB Pipeline closed out last week with a look at the 10 best systems based on outfield talent. That now brings us to pitchers -- left-handers, specifically, before
Day 1: Witt Jr. impresses Matheny with spunk
Dozier's parents recover from COVID-19 scare; Royals go hard in first workouts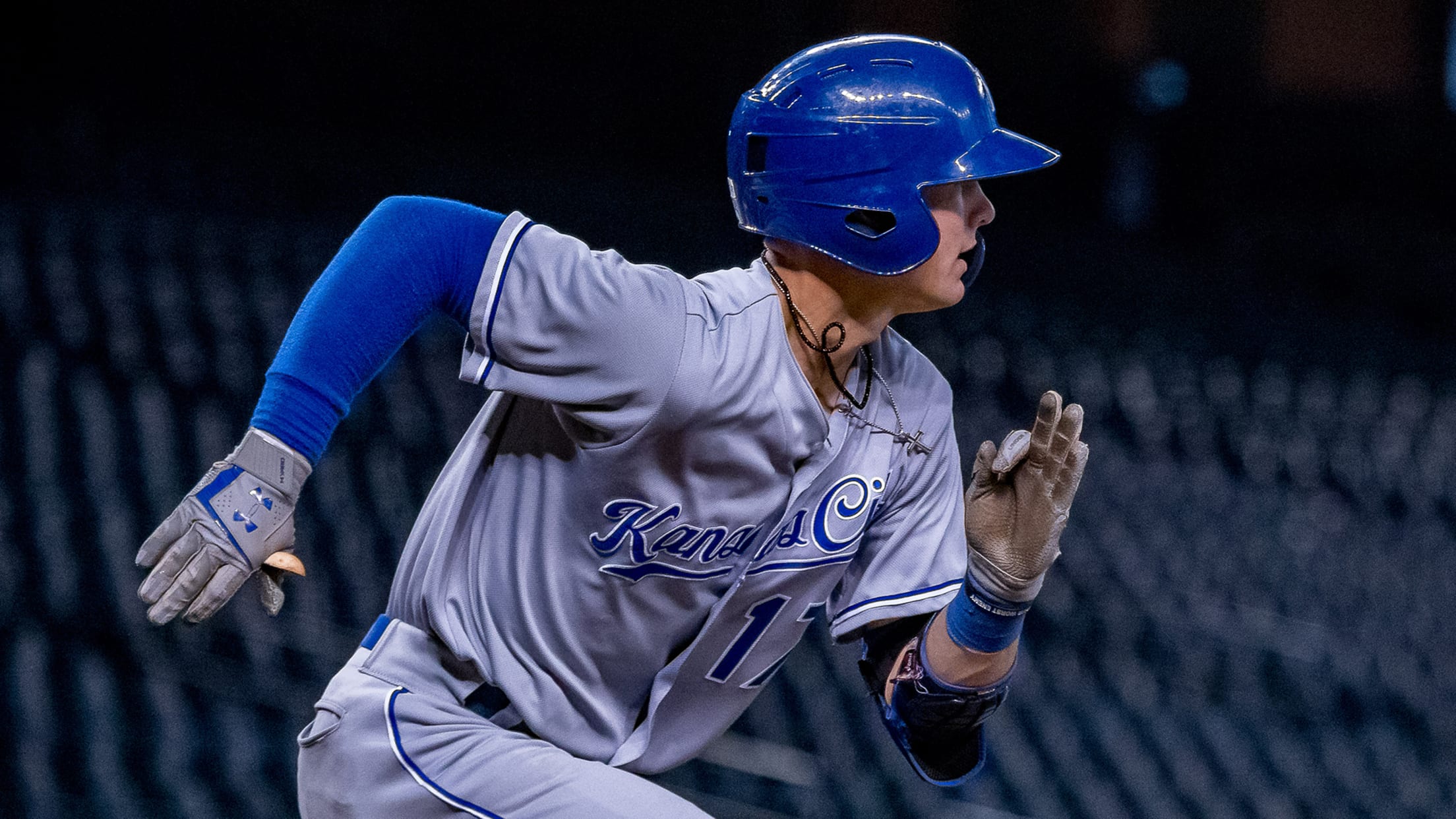 KANSAS CITY -- Like most managers, Royals skipper Mike Matheny isn't one to single out great performances during Spring Training, or in this case, Summer Camp. But there was one moment that Matheny couldn't resist discussing after the Royals' first day of Summer Camp on Friday at Kauffman Stadium.
KC's courting of prospects paying off in signings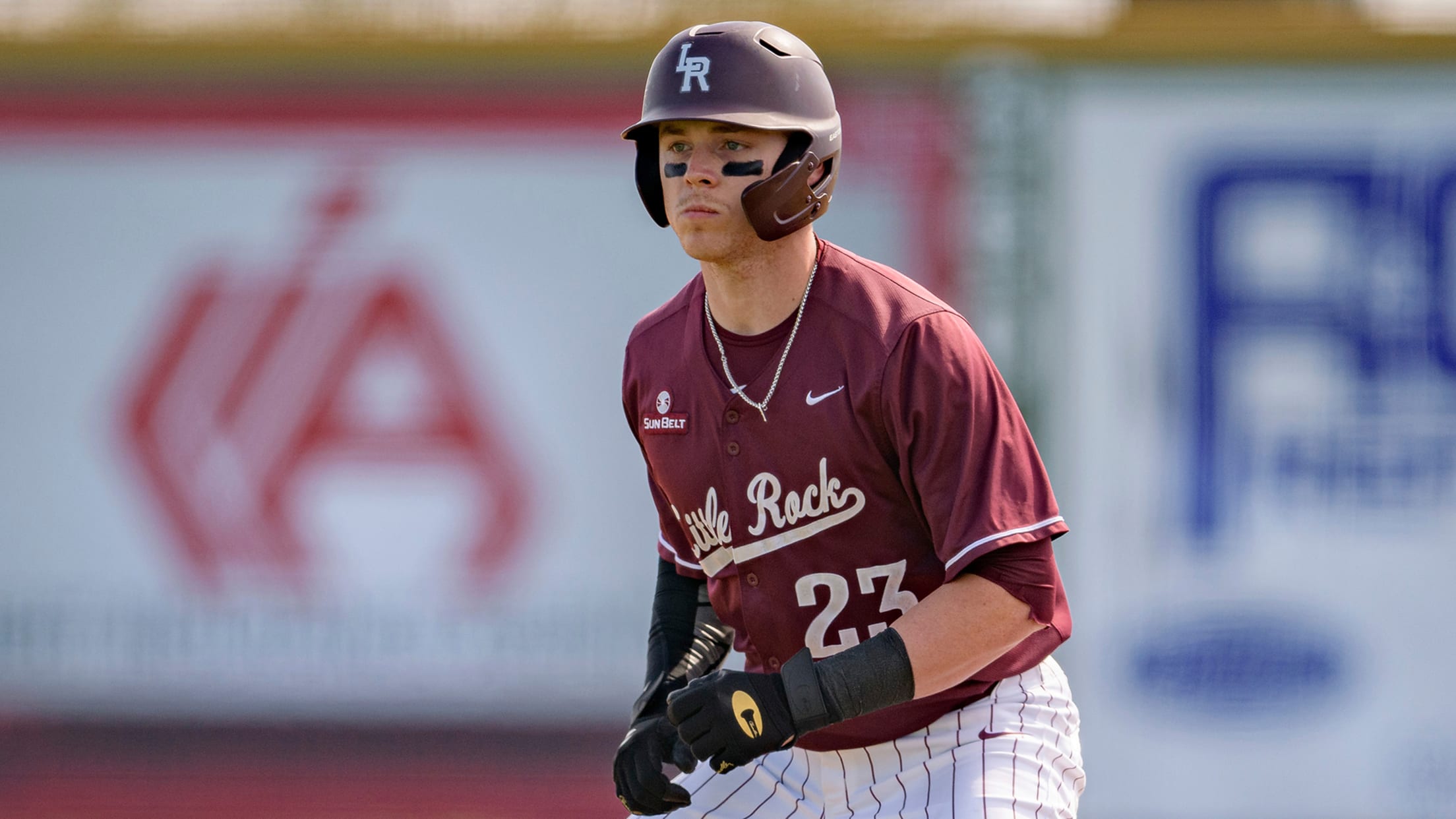 KANSAS CITY -- There has been talk around baseball for weeks now that the Royals were in great position to sign the top talent that went non-drafted in last week's MLB Draft. The Royals' position on not cutting salaries or releasing Minor Leaguers bolstered their reputation for undrafted players looking
KC signs all 6 Draft picks, 7 undrafted players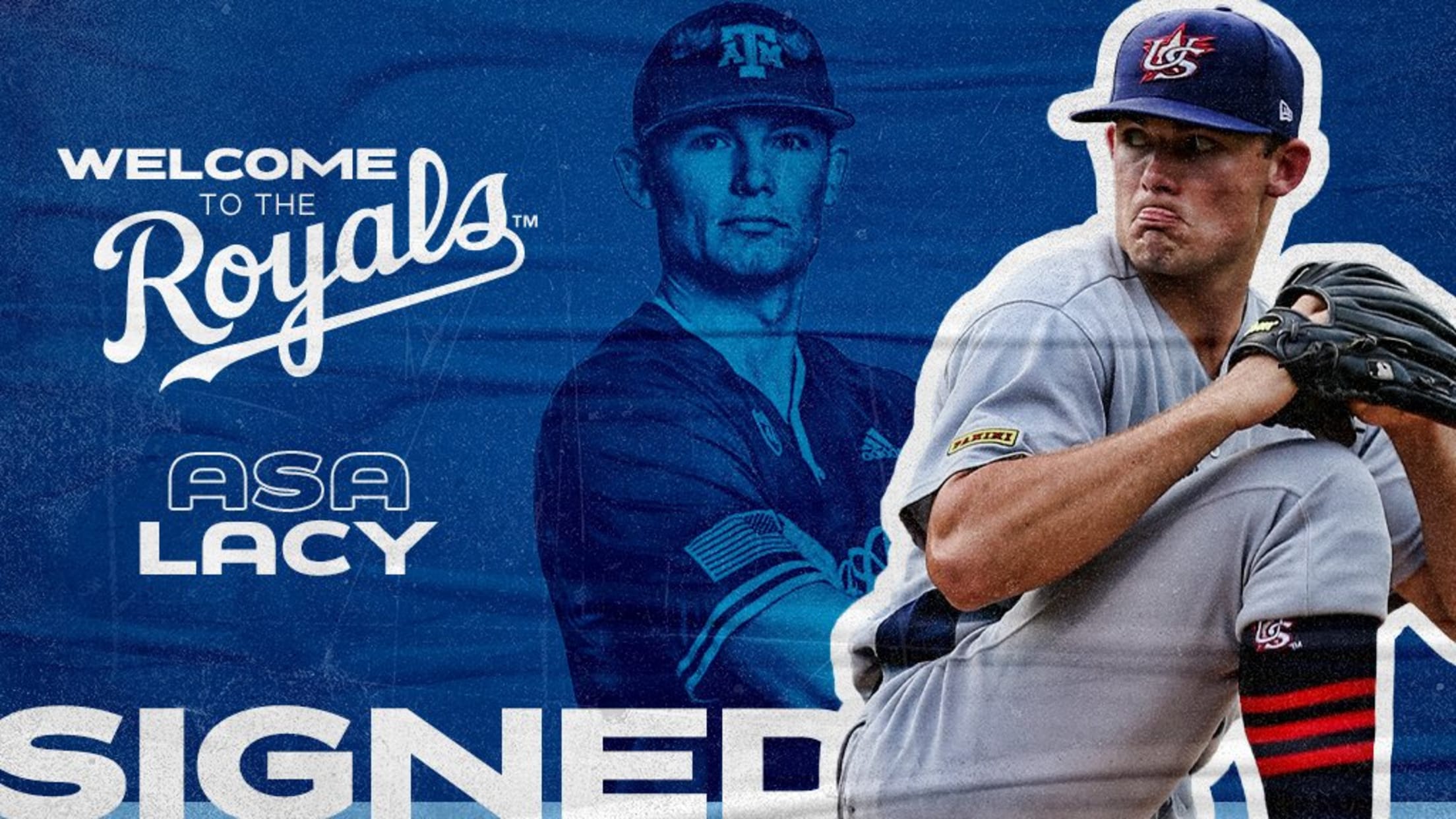 The Kansas City Royals announced Tuesday that they have agreed to terms with 13 players, including all six who were selected in the 2020 Draft on June 10-11: Asa Lacy, a left-handed pitcher from Texas A&M University in the first round (No. 4 overall); Nick Loftin a shortstop from Baylor
Royals 'very excited' with 2020 Draft picks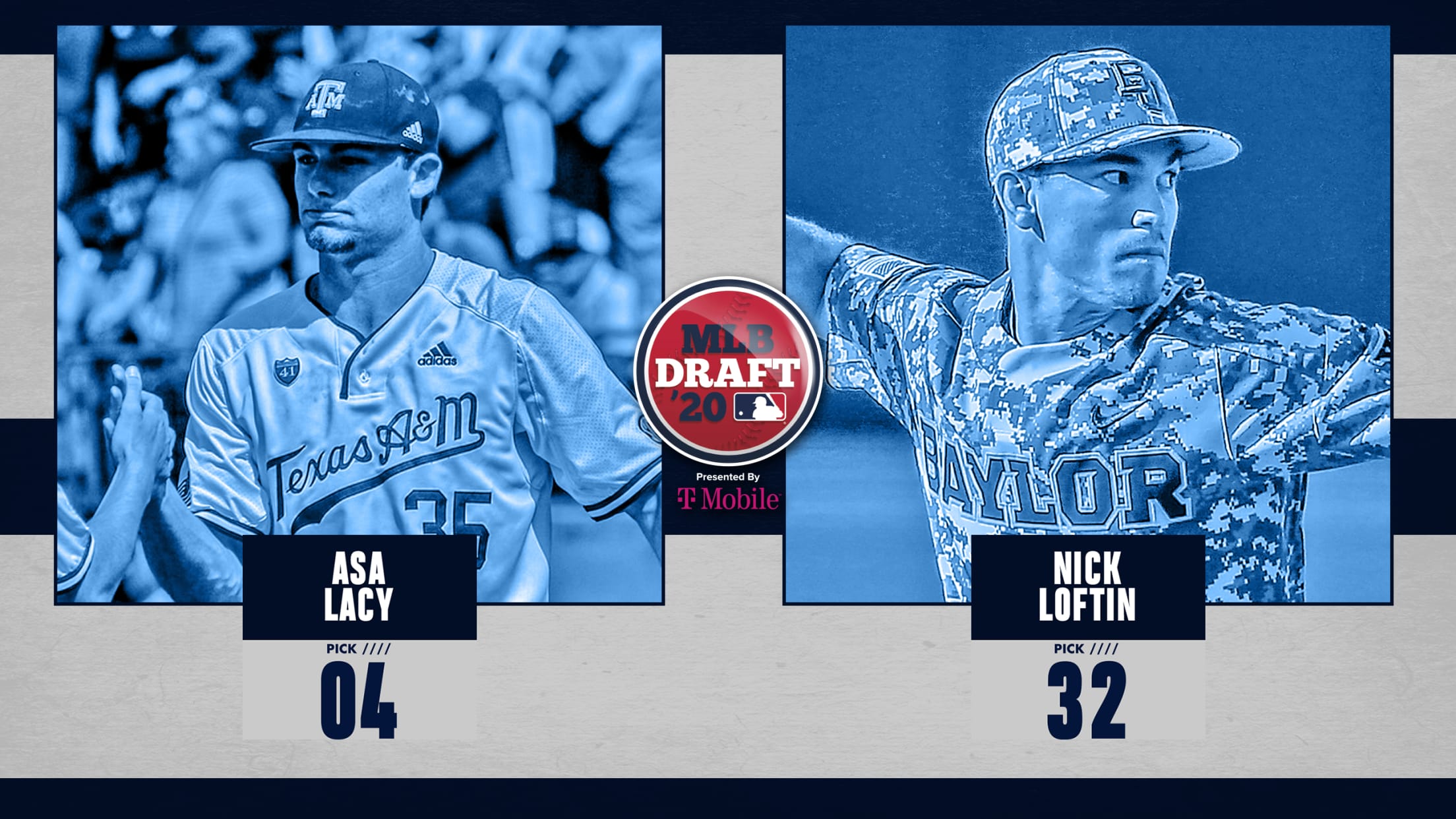 KANSAS CITY -- The Royals believe they landed the best left-handed pitching prospect in the country in Asa Lacy, and perhaps the next Whit Merrifield in super-utility man Nick Loftin during the two days of the 2020 MLB Draft.
KC lands 'polished' RHP Hernandez on Day 2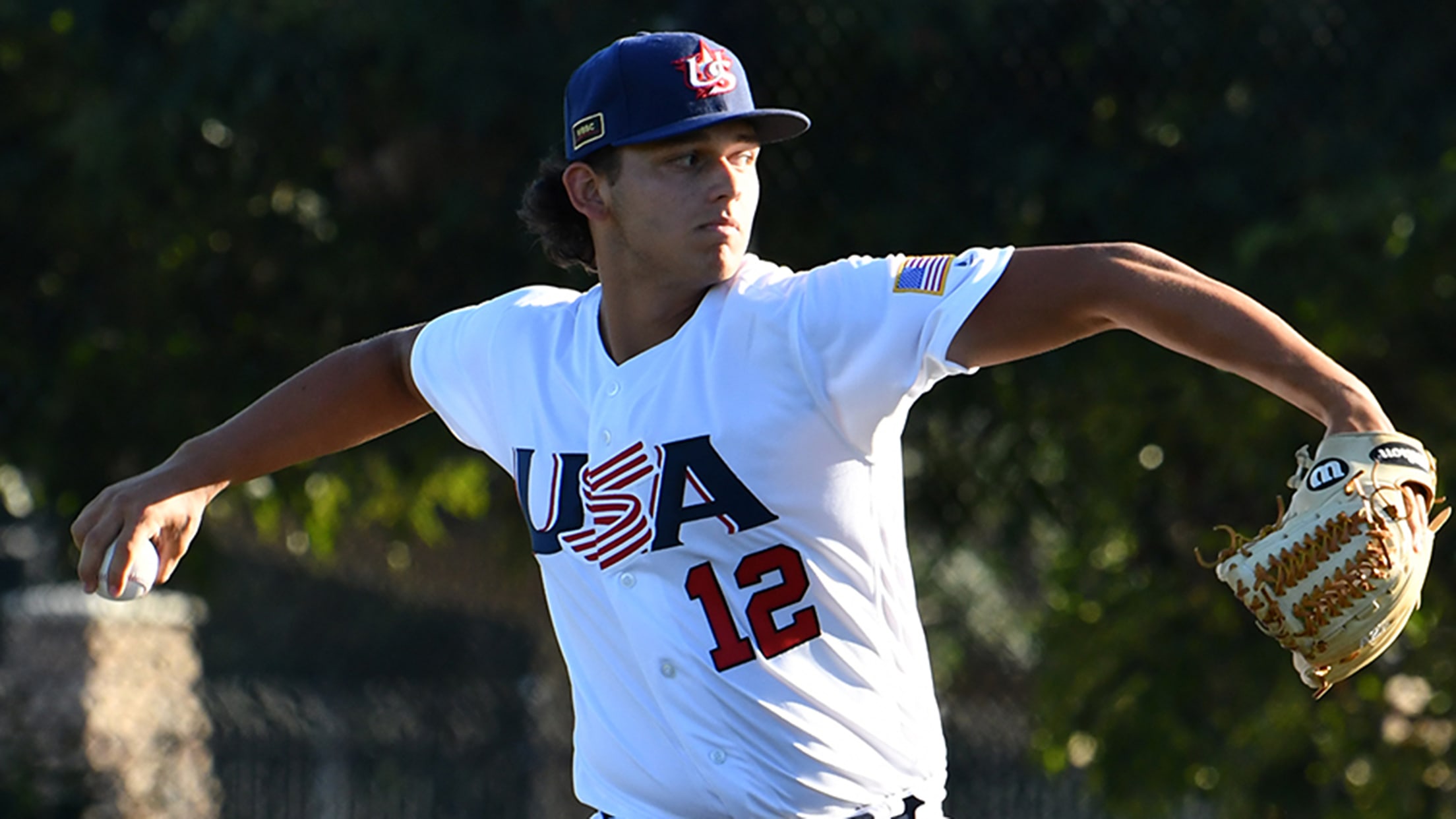 KANSAS CITY -- The Royals went heavy on college pitching in the last two MLB Drafts, and they did so again on Wednesday with their top pick, selecting left-hander Asa Lacy out of Texas A&M fourth overall. But on Thursday the Royals took a stab at upside, selecting 18-year-old right-hander
Pals Loftin, Lacy eager to play together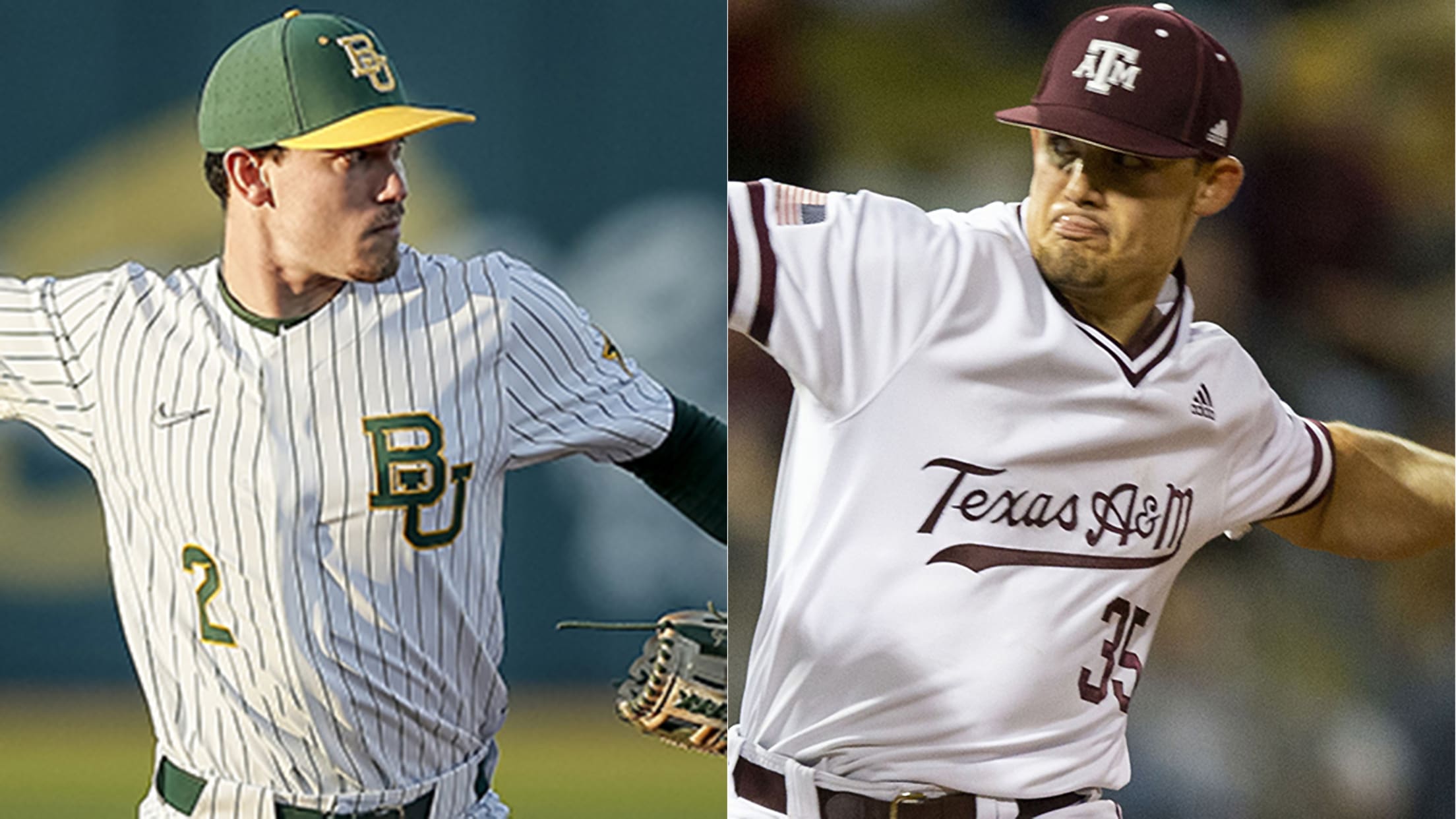 KANSAS CITY -- Going from the college ranks to professional baseball can be intimidating, so it helps to know you have a friend in a new organization. And coincidentally, that's exactly the case for the Royals' first two picks in the MLB Draft. Texas A&M left-hander Asa Lacy, the Royals'
Royals select versatile Baylor SS Loftin at No. 32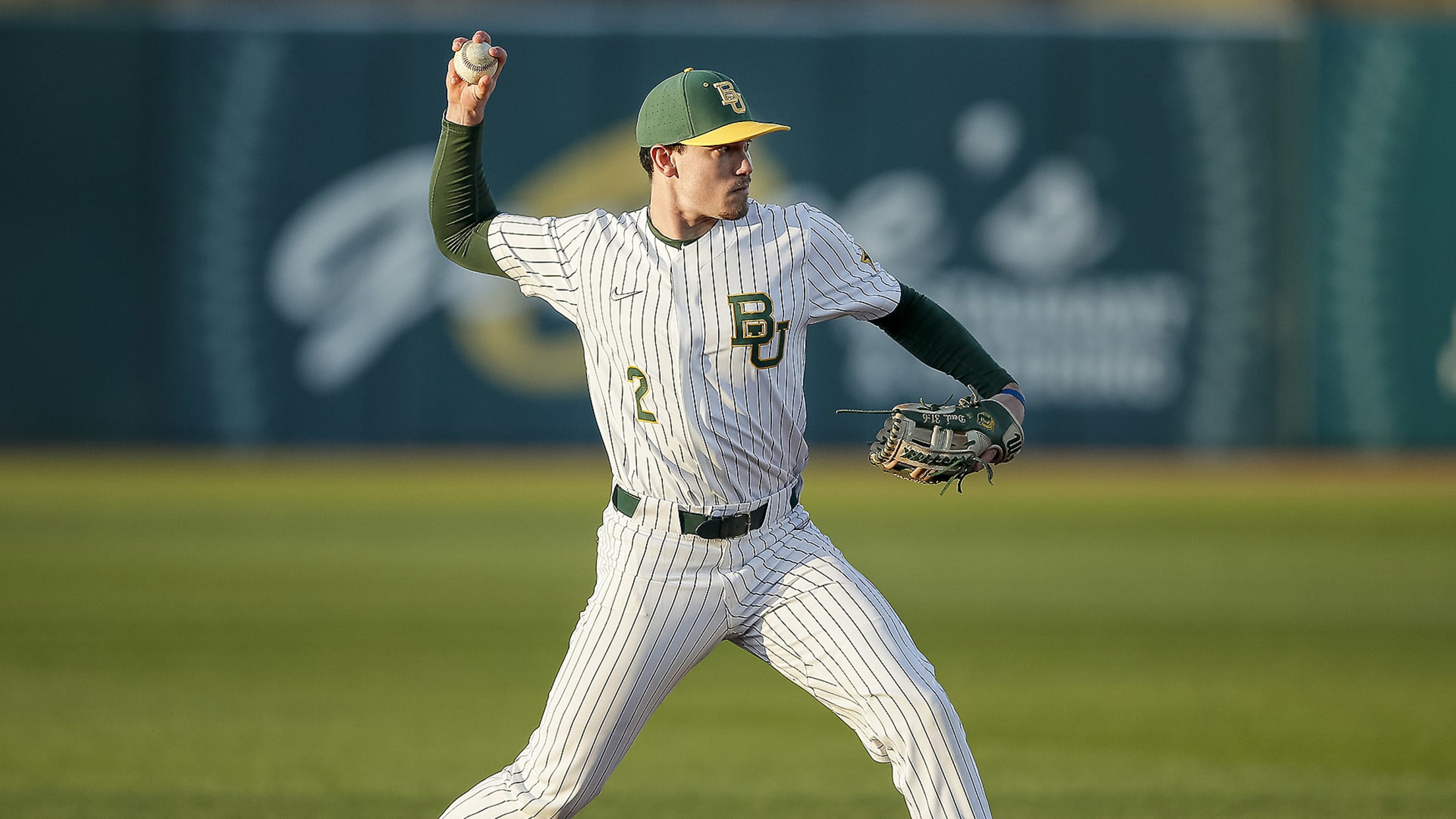 KANSAS CITY -- The Royals may have found their next Whit Merrifield.
Royals 'thrilled' to draft left-hander Lacy at No. 4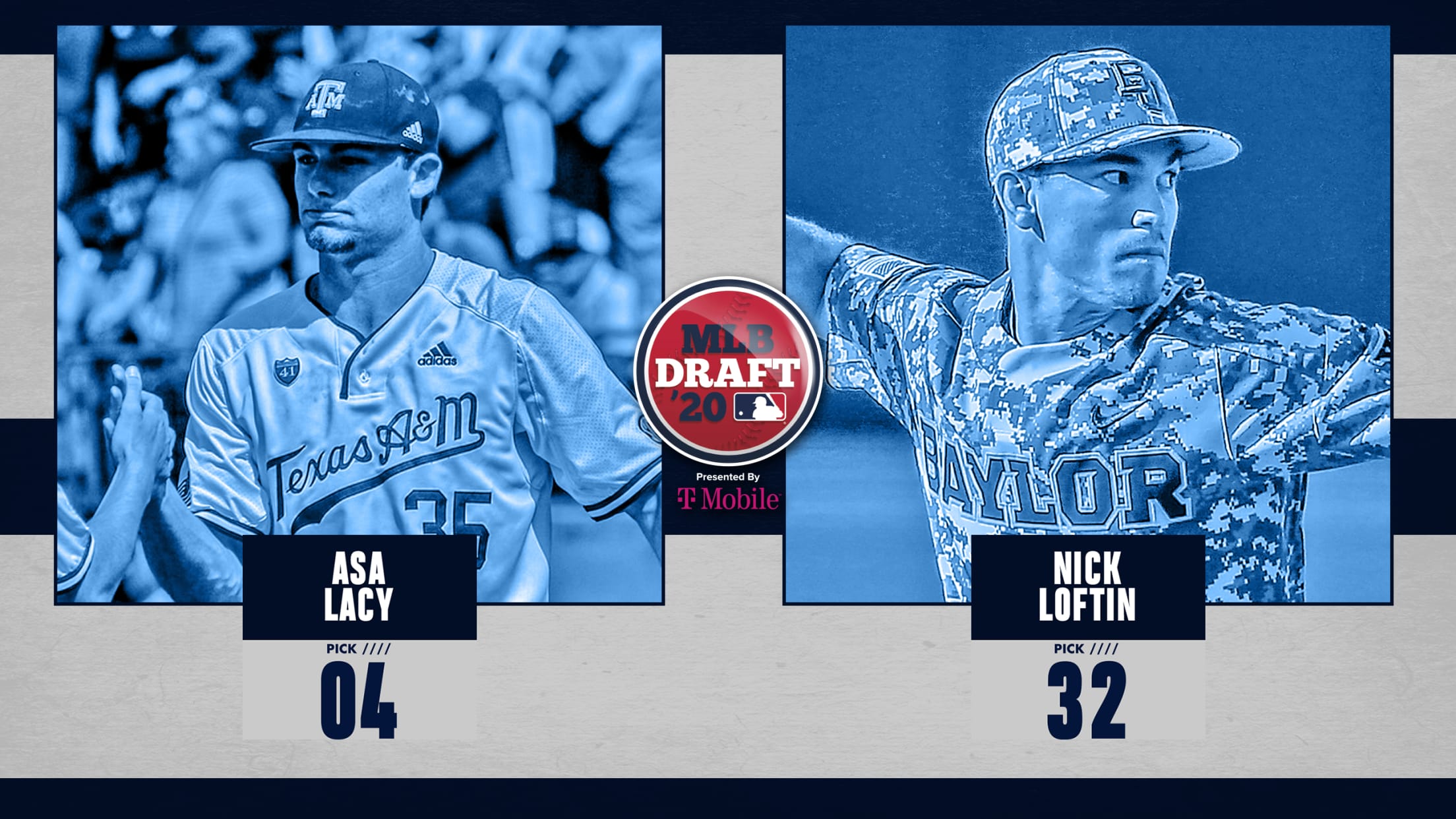 KANSAS CITY -- Are the Royals getting the next Blake Snell? Clayton Kershaw? Al Leiter? Those are just some of the comparisons to left-hander Asa Lacy, whom the Royals took with the No. 4 pick in the MLB Draft on Wednesday night. Lacy, a 21-year-old out of Texas A&M University,
Royals prepped for Draft but ready to shop late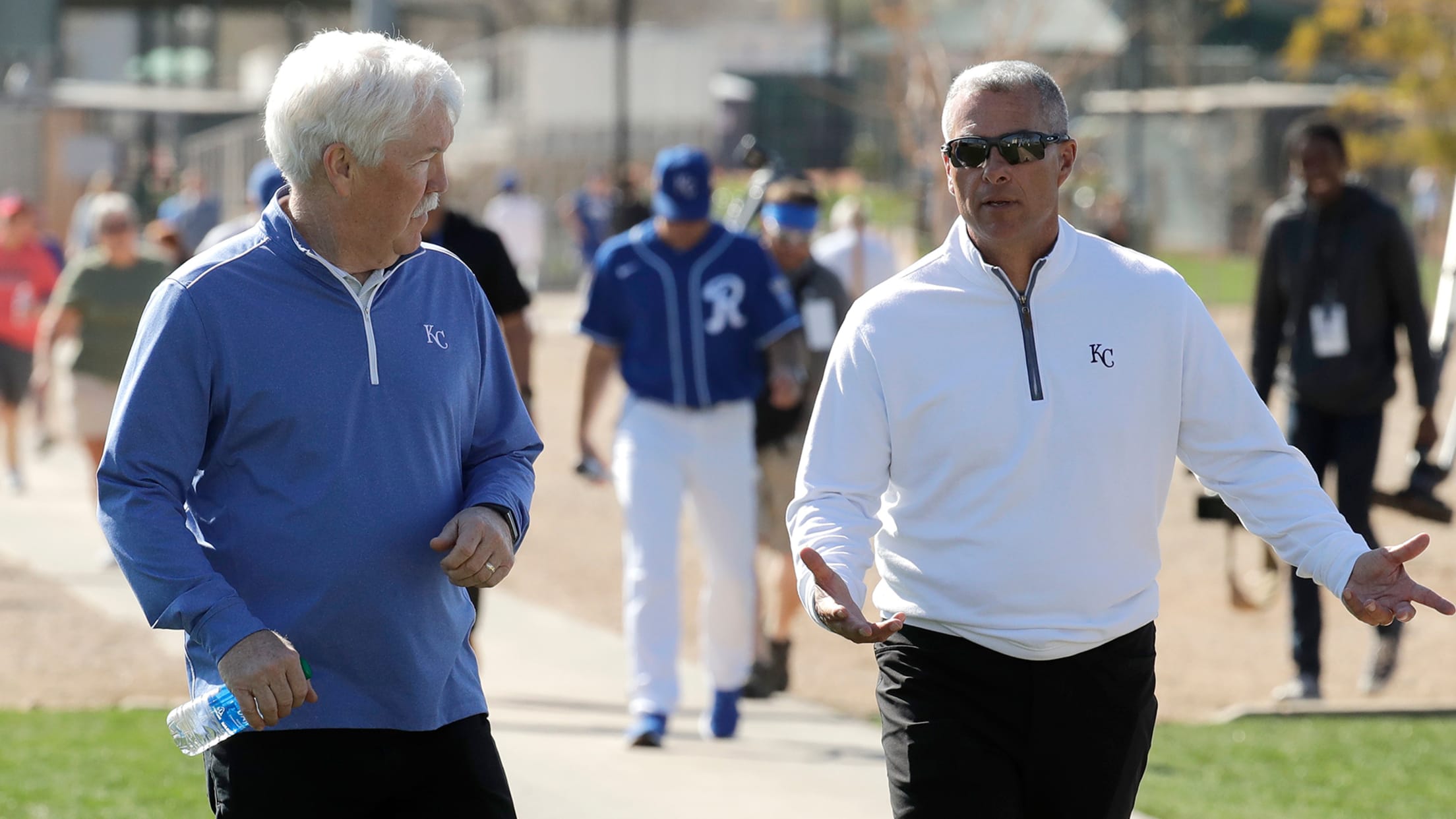 KANSAS CITY -- While much of the Royals' focus for next week's Draft will be on the five rounds -- reduced from 40 rounds in previous seasons -- they also have been preparing for the expected frenzy of signings of undrafted players once the regular Draft concludes. Those undrafted players,
Royals' Top 5 international signings of all time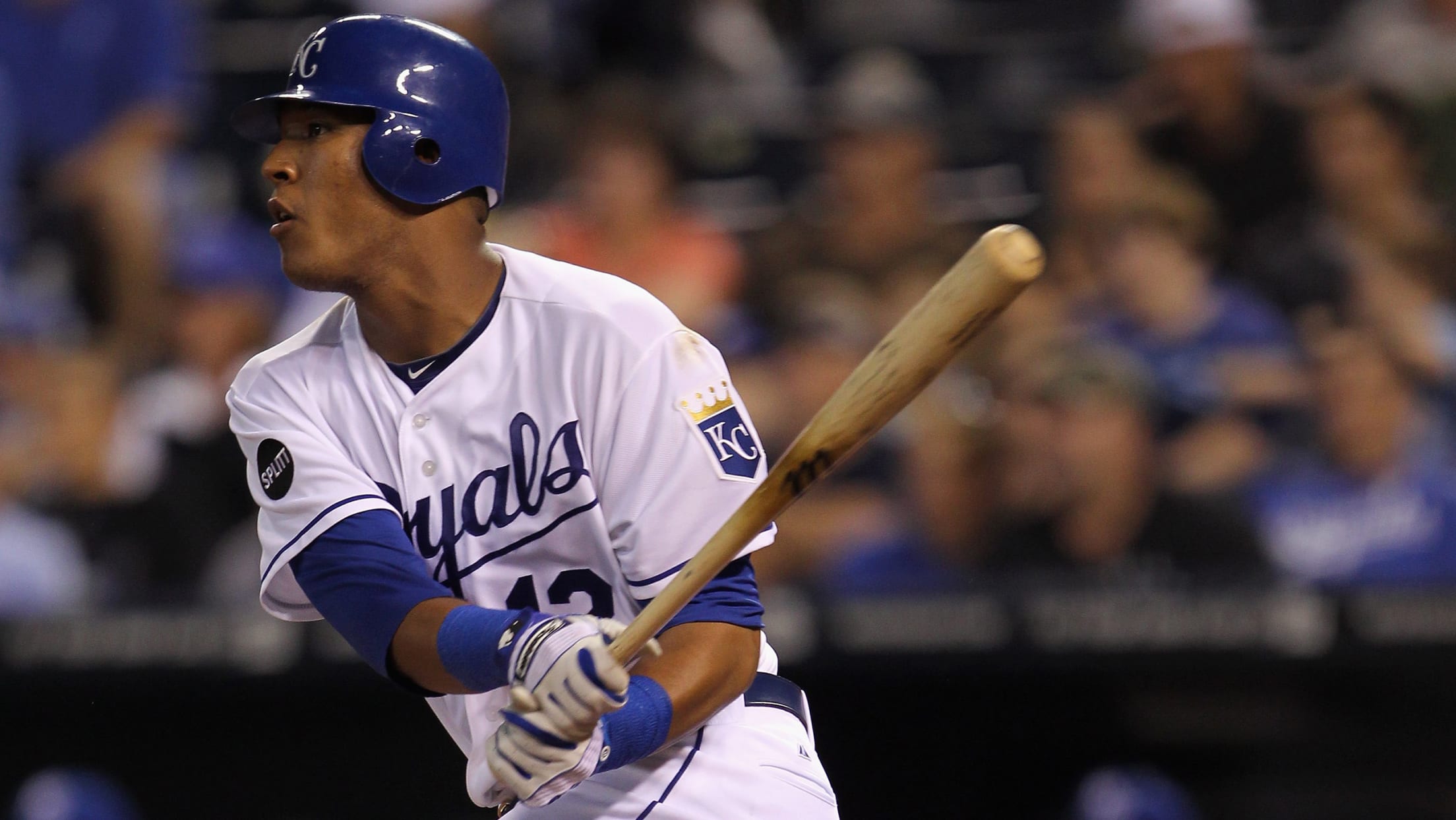 KANSAS CITY -- There is little doubt that the Royals' back-to-back World Series runs in 2014-15, and a championship in '15, wouldn't have been possible without general manager Dayton Moore's mission to beef up the team's international presence. For decades, any significant Royals international signings were virtually non-existent before Moore
Q&A: Royals' Heath on offseason, golf, DR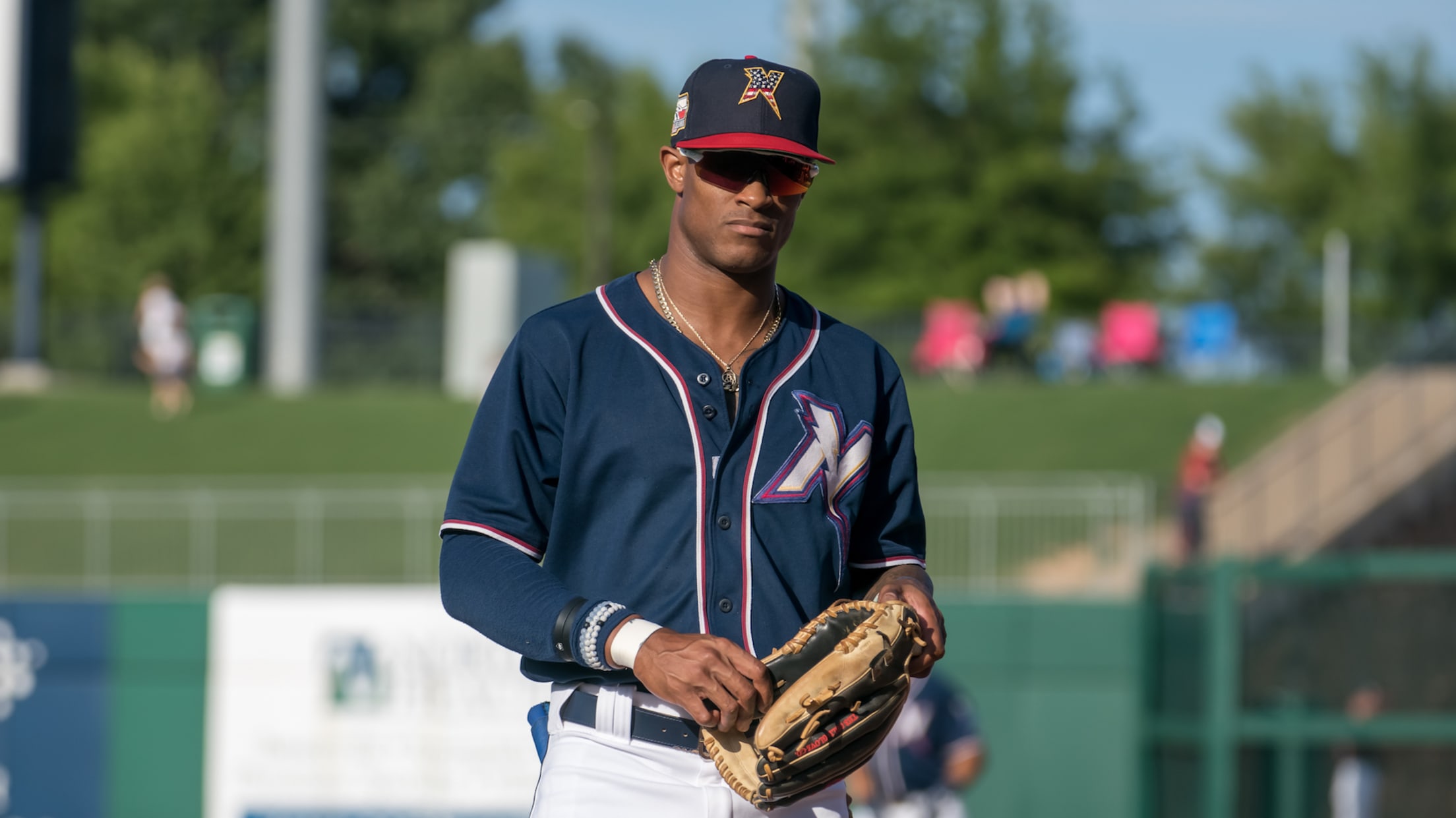 The Royals selected Nick Heath in the 16th round of the 2016 Draft. The 26-year-old outfielder, who checks in at No. 26 on the Royals' Top 30 Prospects list, reached Triple-A Omaha for the first time in 2019 and led all Minor Leaguers with 60 stolen bases (he was caught
30 prospects we'll be talking about in 2022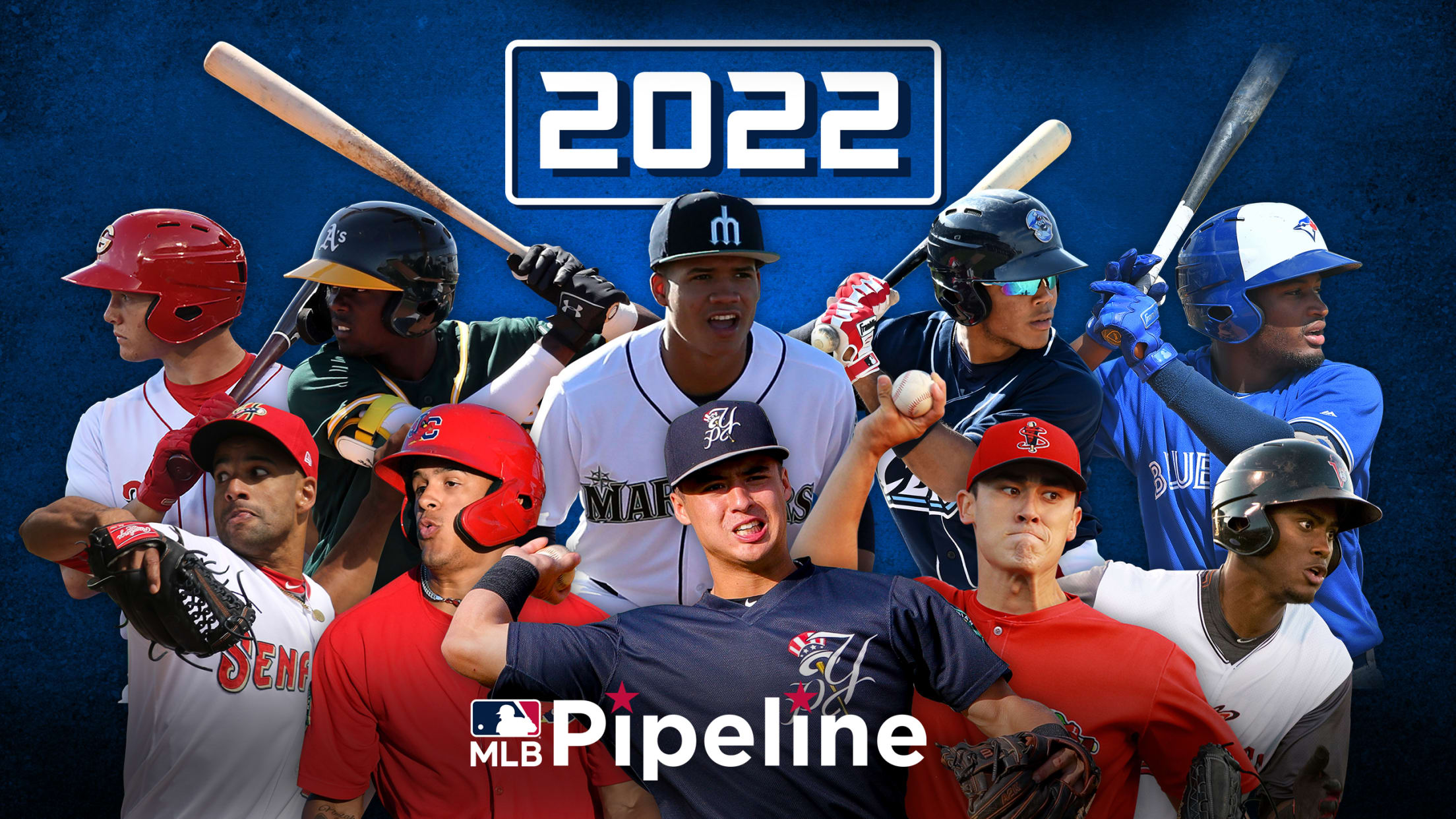 Right now, all baseball fans can do is look ahead to the future. We decided to take that to the extreme by looking two years down the road at which prospects we expect to be big names in 2022. The fact that 14 of the Top 20 players on MLB
Q&A with Royals prospect Bobby Witt Jr.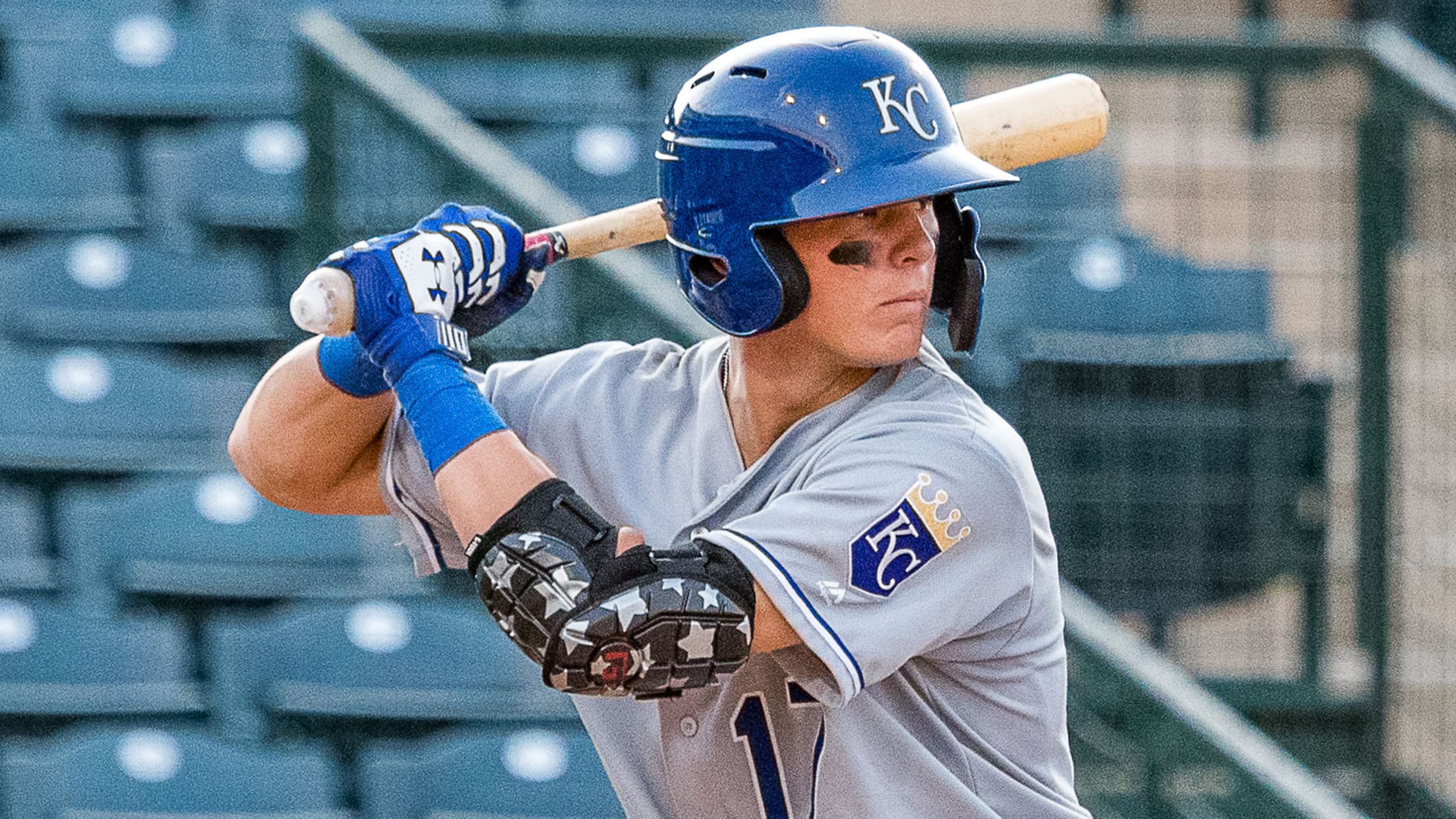 SURPRISE, Ariz. – Bobby Witt Jr. was the Royals' first-round pick of the 2019 Draft, taken No. 2 overall. The son of former big league pitcher Bobby Witt, Witt Jr. made his pro debut in the Rookie-level Arizona League and is currently the Royals' No. 1 prospect, and No. 10
Royals continue to evaluate prospect Singer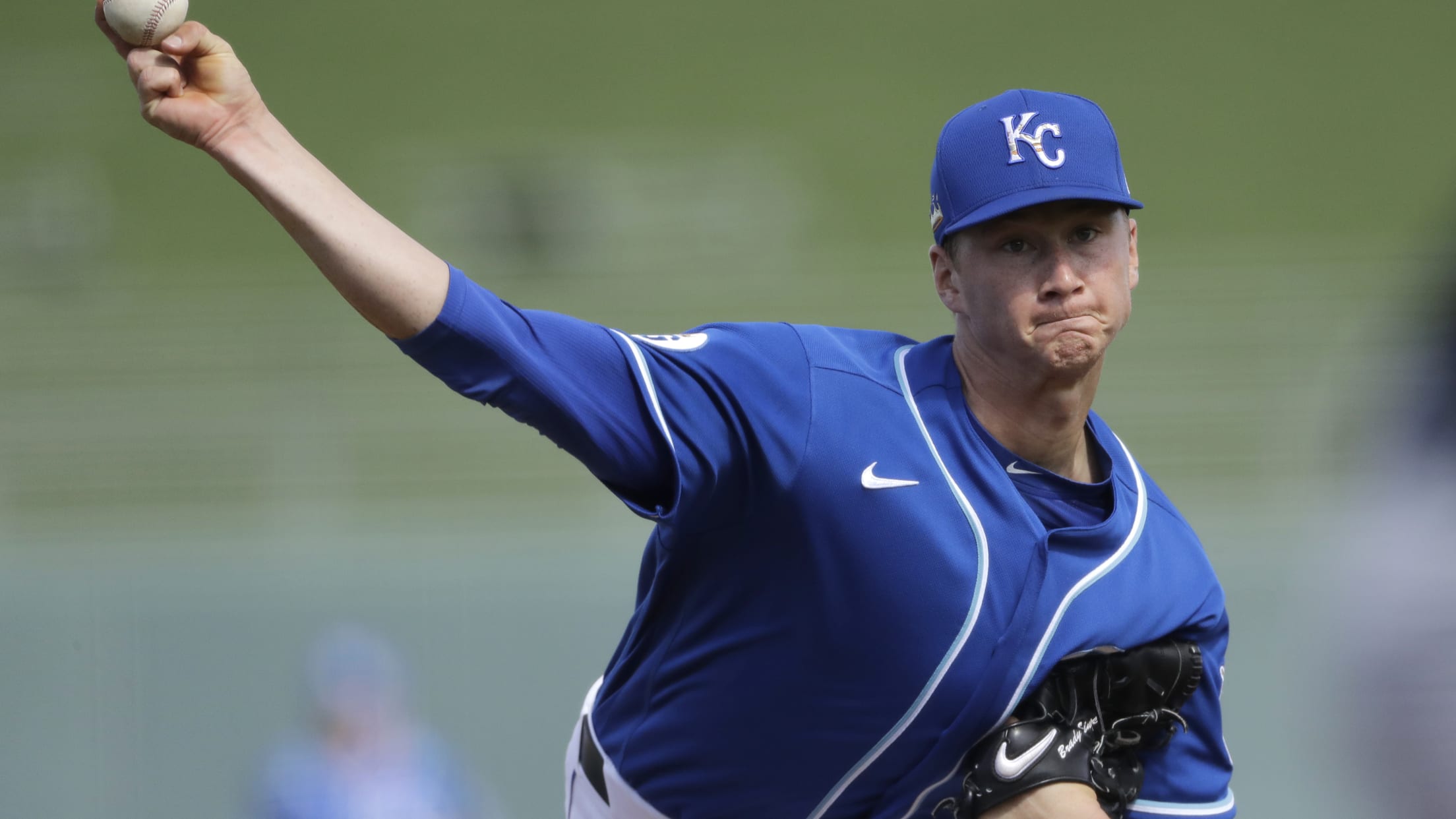 GOODYEAR, Ariz. -- Brady Singer's bid to break camp in the Opening Day rotation will indeed continue, even after his scheduled start in the Royals' matinee game against the Indians on Wednesday was canceled due to rain. Singer will be pushed back one day and pitch in relief in Thursday's
Notes: No. 5 starter unsettled; Keller on OD?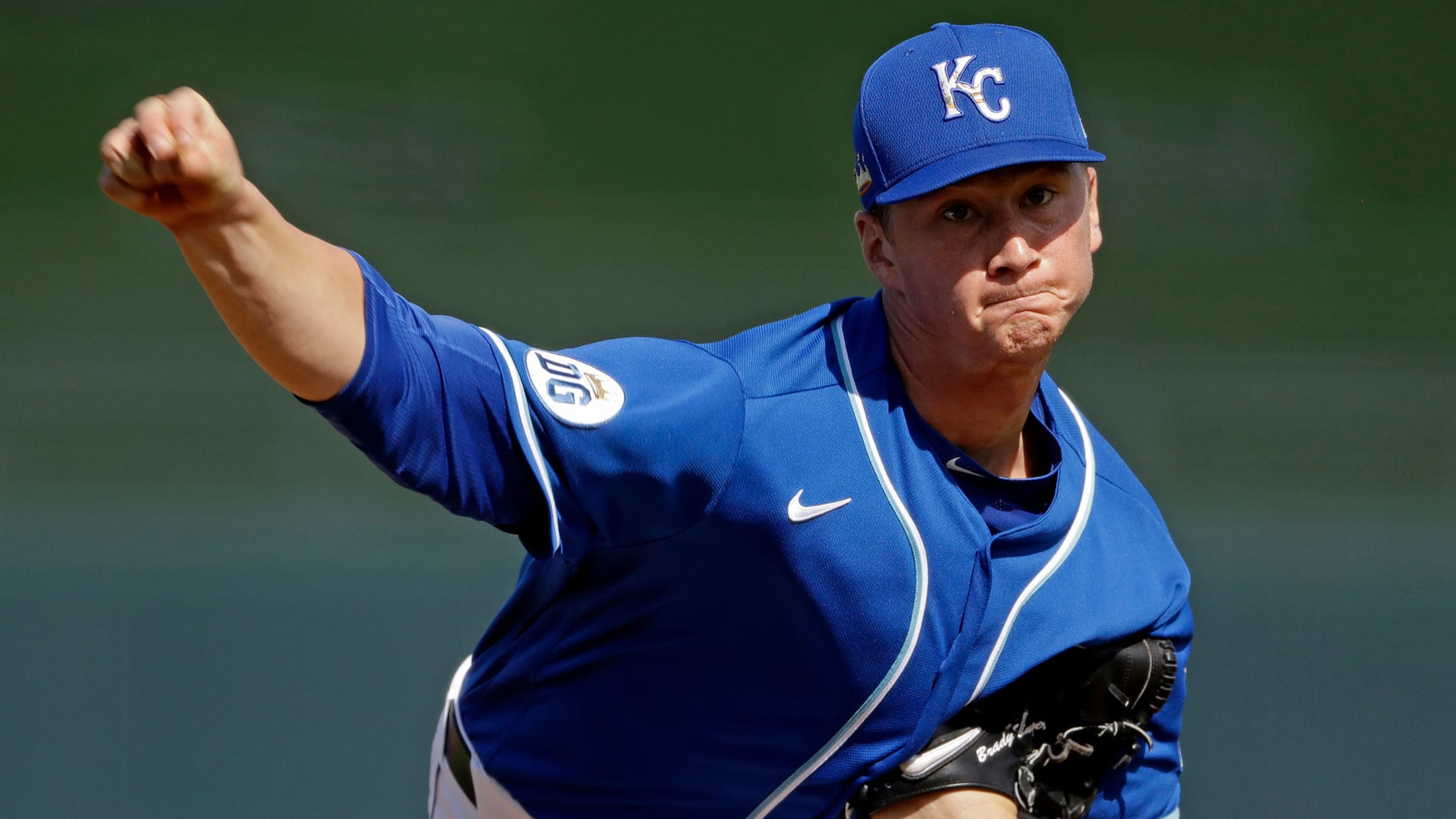 SURPRISE, Ariz. -- The front four of the Royals' rotation was set long before the team even arrived at camp: Brad Keller, Danny Duffy, Jakob Junis and Mike Montgomery. The fifth spot, however, remains the same mystery it was over the winter. Granted, because of early off-days, the Royals won't
Notes: Duffy's velo up; Mondesi nears debut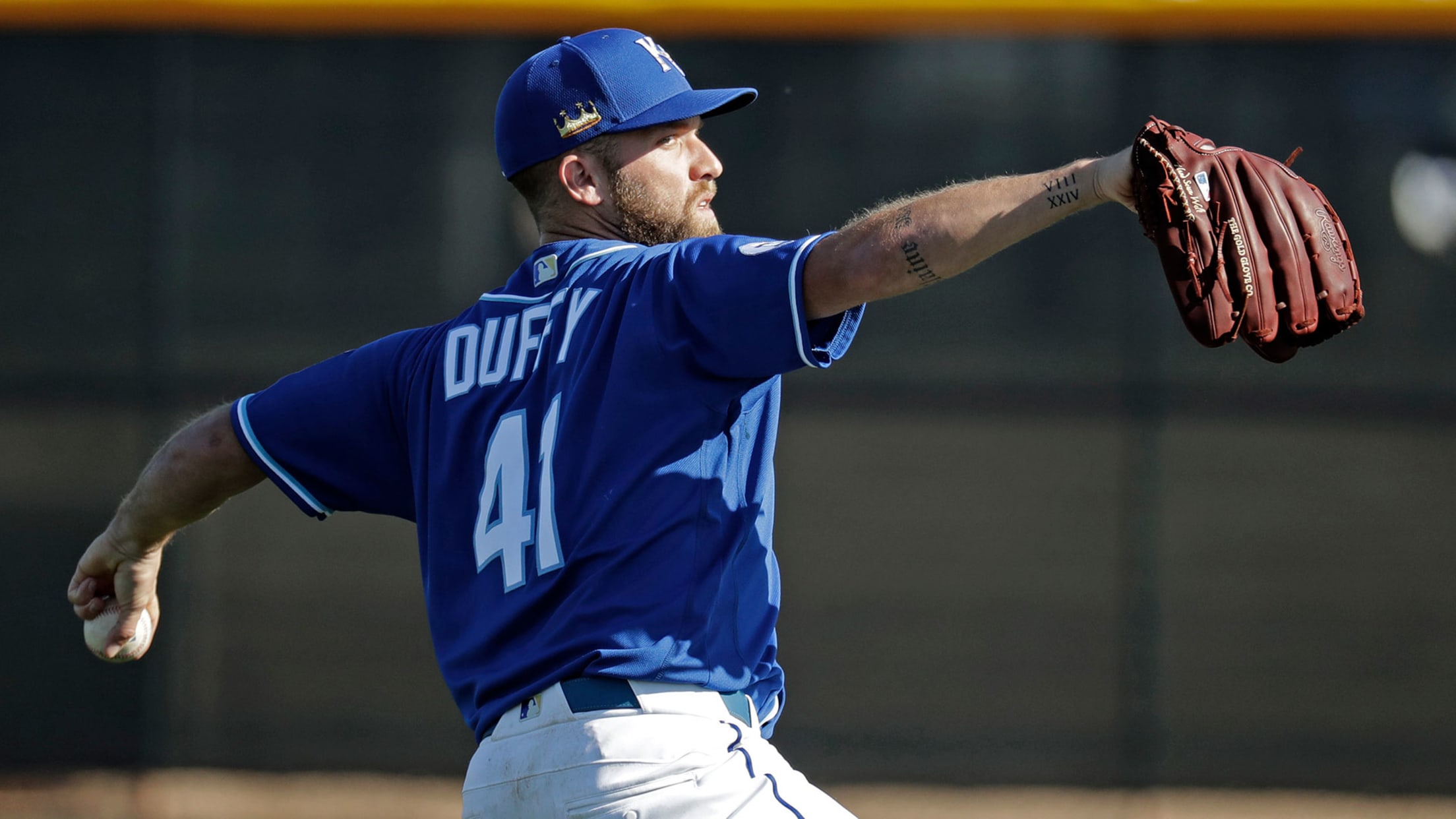 SURPRISE, Ariz. -- Royals left-hander Danny Duffy's spring debut went better than even he expected. Duffy, projected to be the Royals' No. 2 starter, threw two scoreless innings, gave up three singles and a walk, and struck out three against the A's on Sunday at Surprise Stadium. The Royals lost,
Here are the Royals' 2020 Top 30 Prospects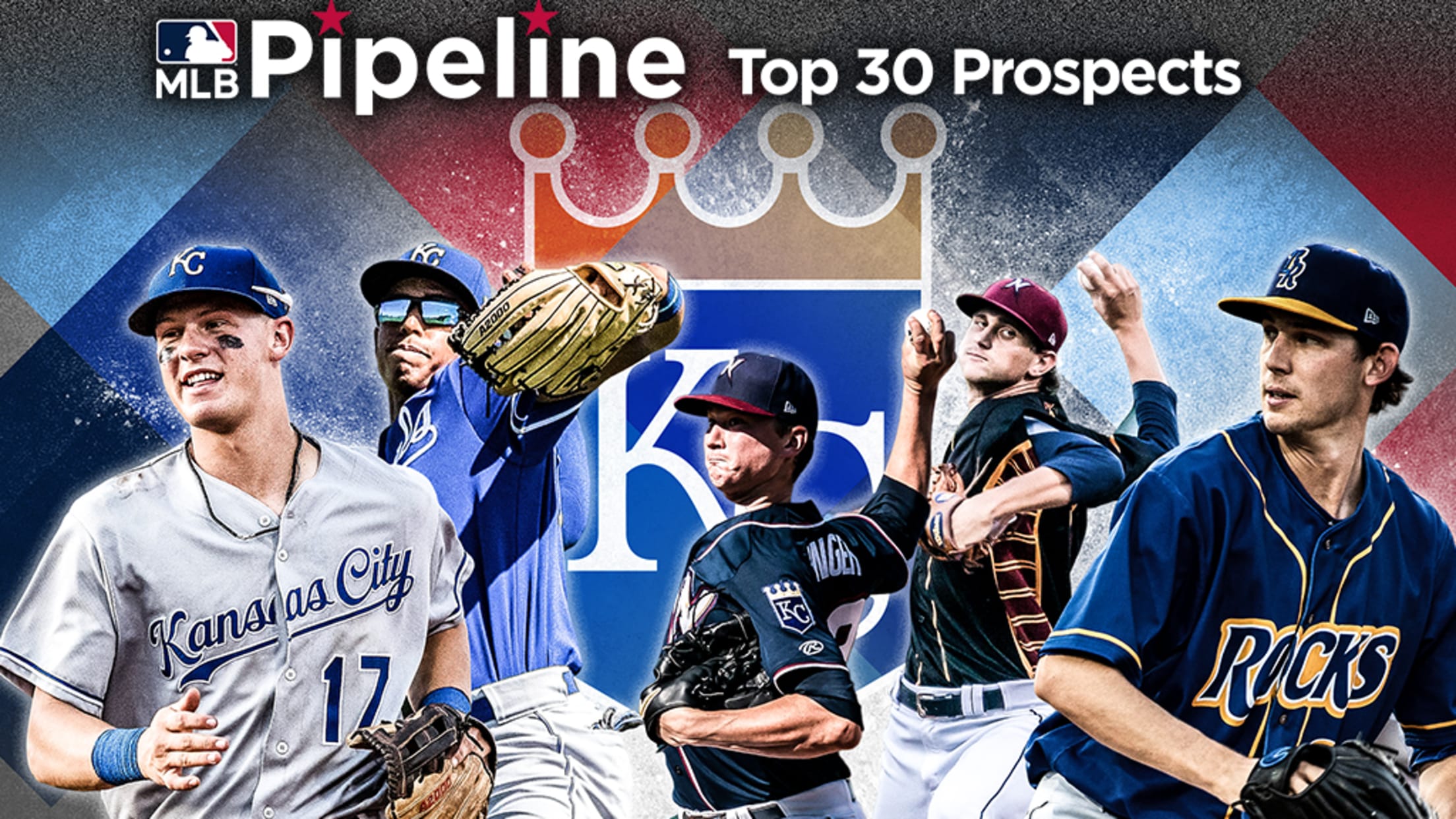 Two straight 100-loss seasons and a whole lot of roster turnover make it easy to forget that the Kansas City Royals were World Series champions just five years ago, in 2015. Those struggles have come with opportunity, though, and few teams have improved their farm system as much in recent
Filthiest secondary pitches among top prospects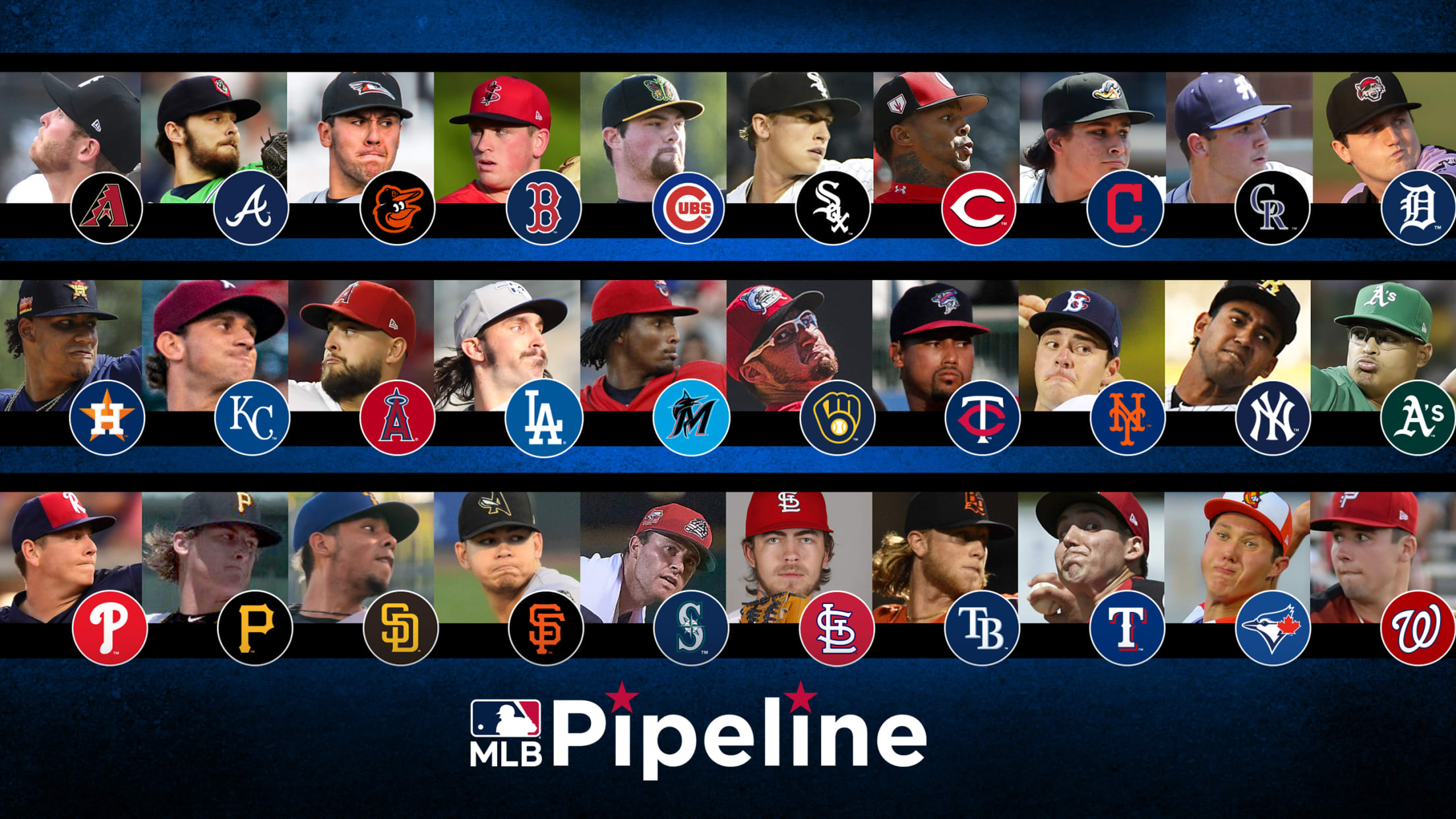 Feel to spin. Deception. Missing bats. Generating weak contact. These are all terms used in describing pitchers' secondary stuff. Whether it's a curveball, slider, changeup or occasionally something like a splitter or cutter, these are the offerings a pitcher often uses to put away hitters. And a lot of pitching
4 Royals pitching prospects make spring debuts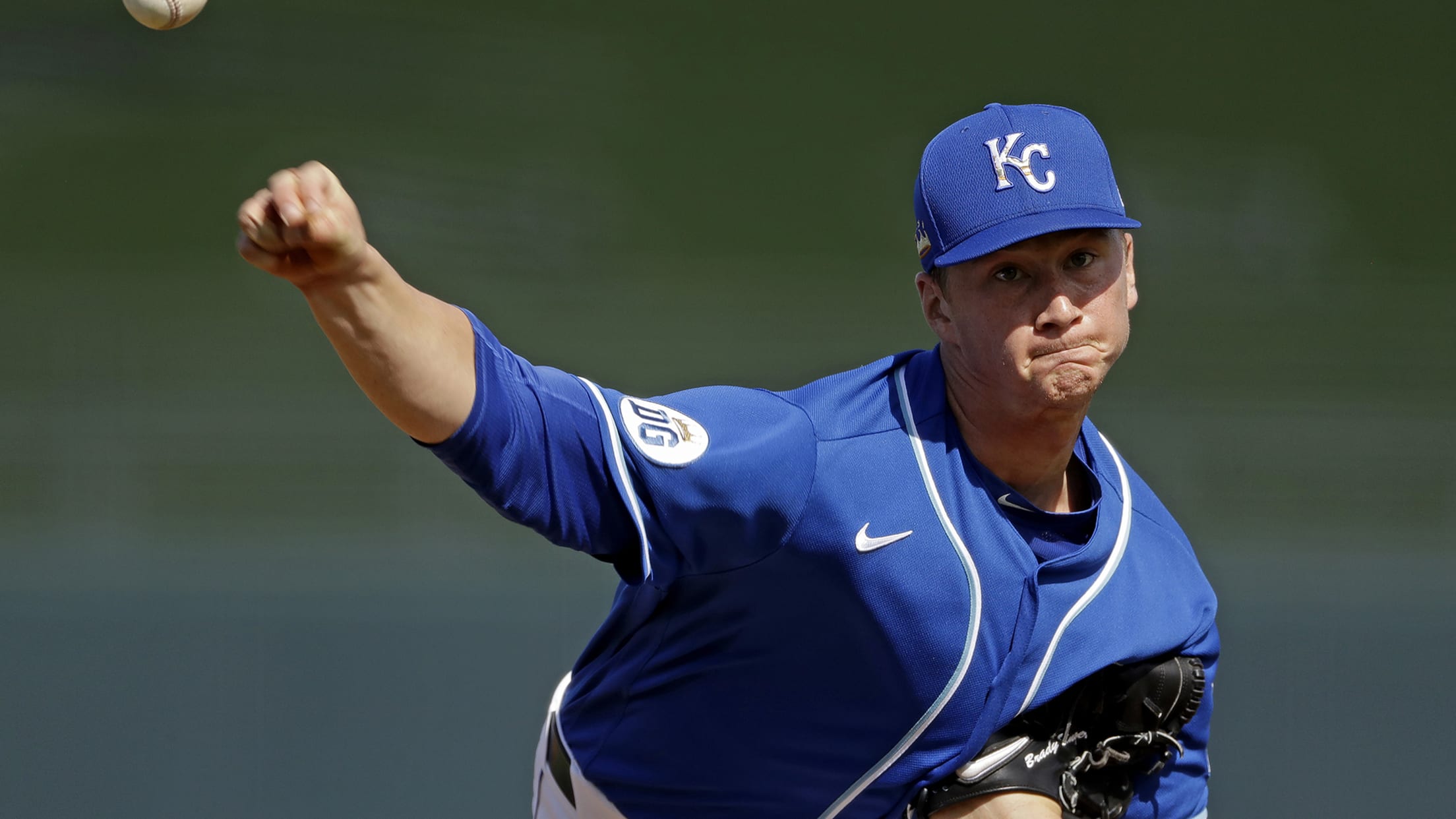 SURPRISE, Ariz. -- The Royals got a glimpse of their future on Sunday, as their top four pitching prospects all made their spring debuts, mostly in impressive fashion. Kansas City lost to Cleveland, 9-5, at Surprise Stadium, as right-handers Brady Singer, the Royals' first-round pick in 2018, and Jackson Kowar,
Singer learning from veterans in Royals camp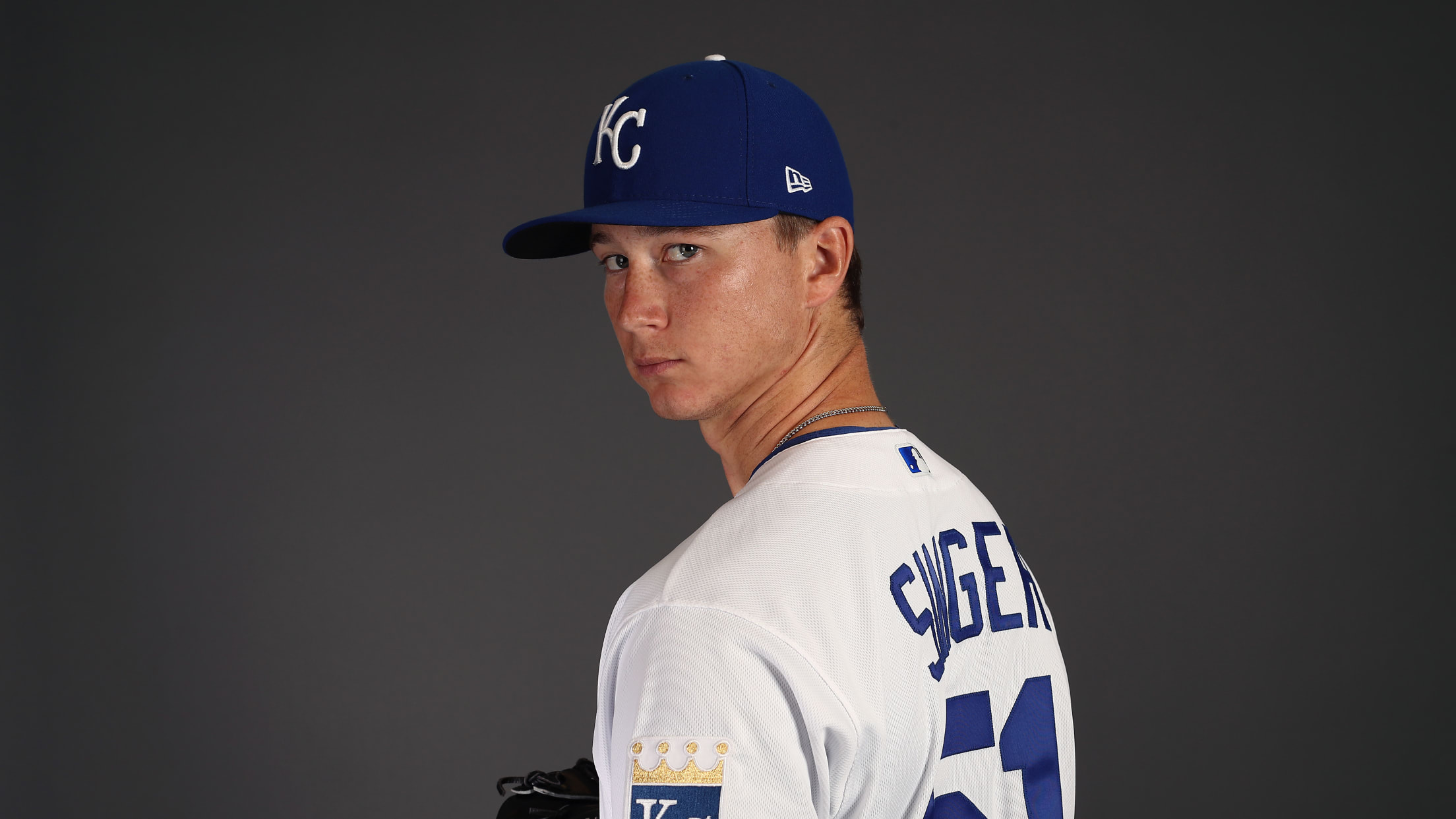 SURPRISE, Ariz. -- Brady Singer will have to wait a bit longer for his Cactus League debut. The Royals' No. 2 prospect and MLB's No. 59 overall prospect, per MLB Pipeline, Singer was scheduled to pitch in relief Saturday against the Angels. However, the game was rained out, so the
Each team's top power-hitting prospect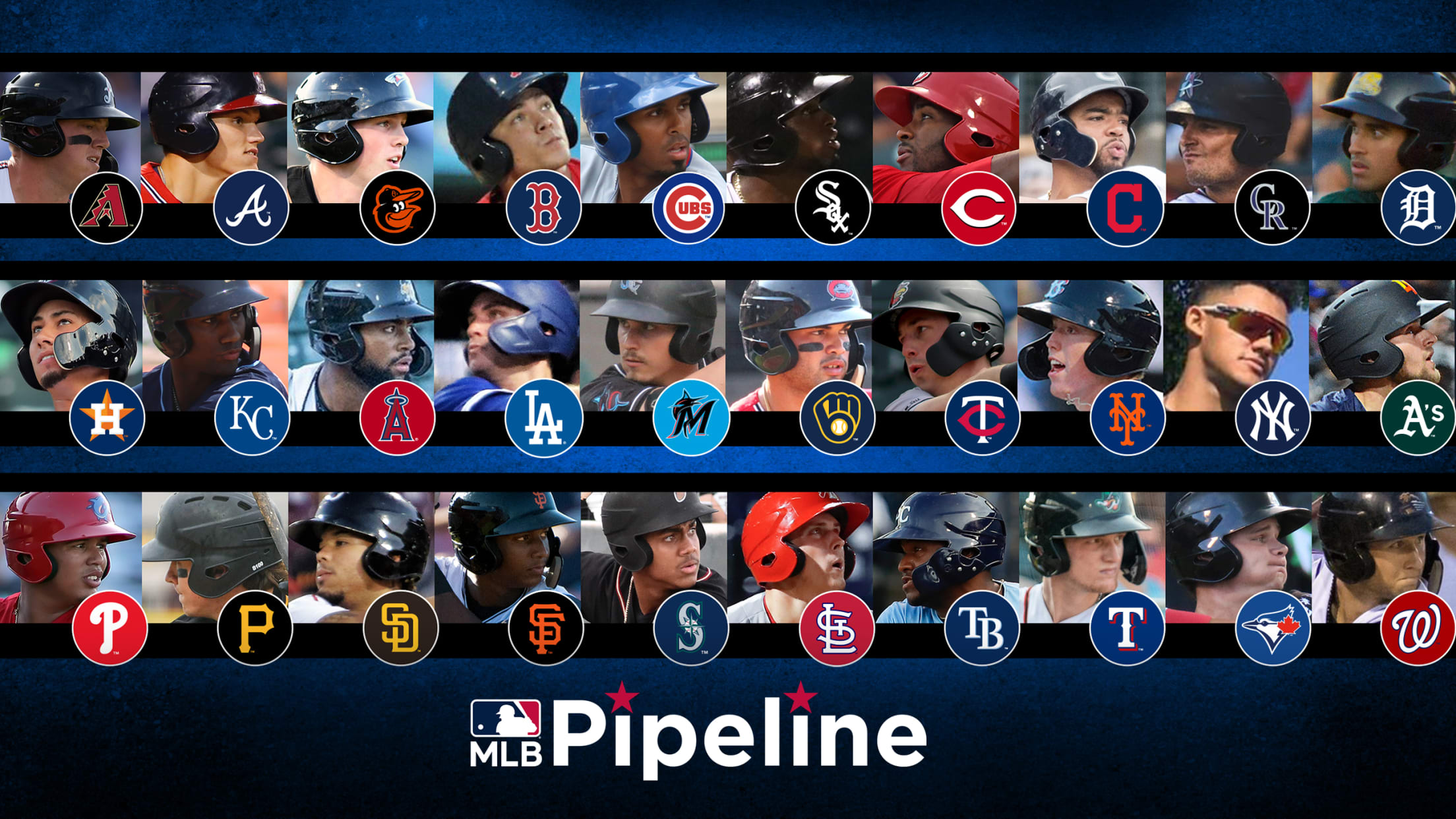 The 2019 Major League season will be remembered as the Year of the Home Run after players across baseball combined to hit a record 6,776 homers -- up from 5,585 in 2018 -- and 14 different teams set a new franchise record. National League Rookie of the Year Pete Alonso
The best outfield trio in the Minors is ...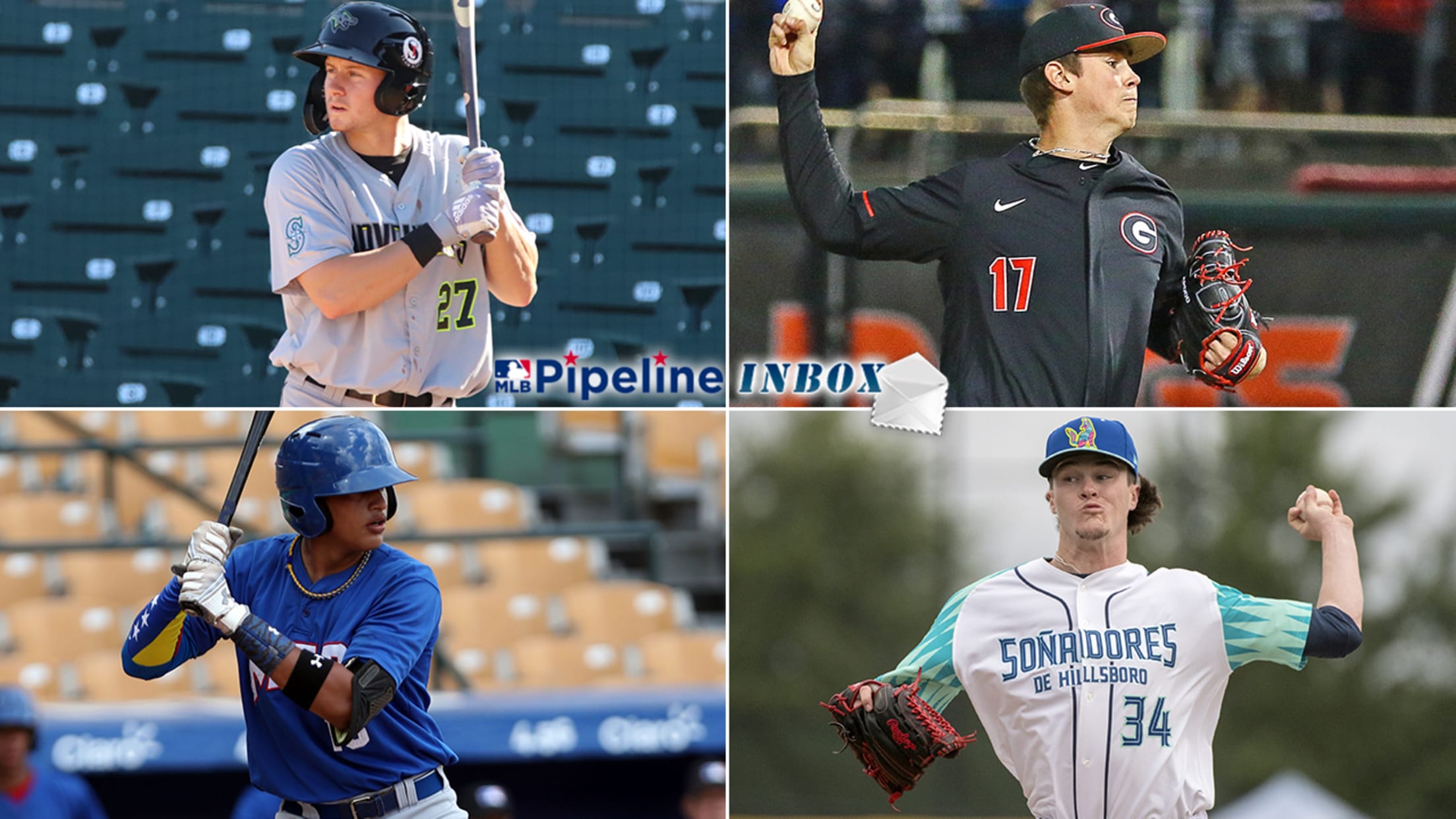 The most common question we're getting at MLB Pipeline -- and we're getting it multiple times a day -- is when we'll unveil our new organization Top 30 Prospects lists. I can't give a specific date yet, but I can say it will be in the next couple of weeks.
Developing young arms is Royals' spring focus
Club also closely monitoring recoveries of Perez and Mondesi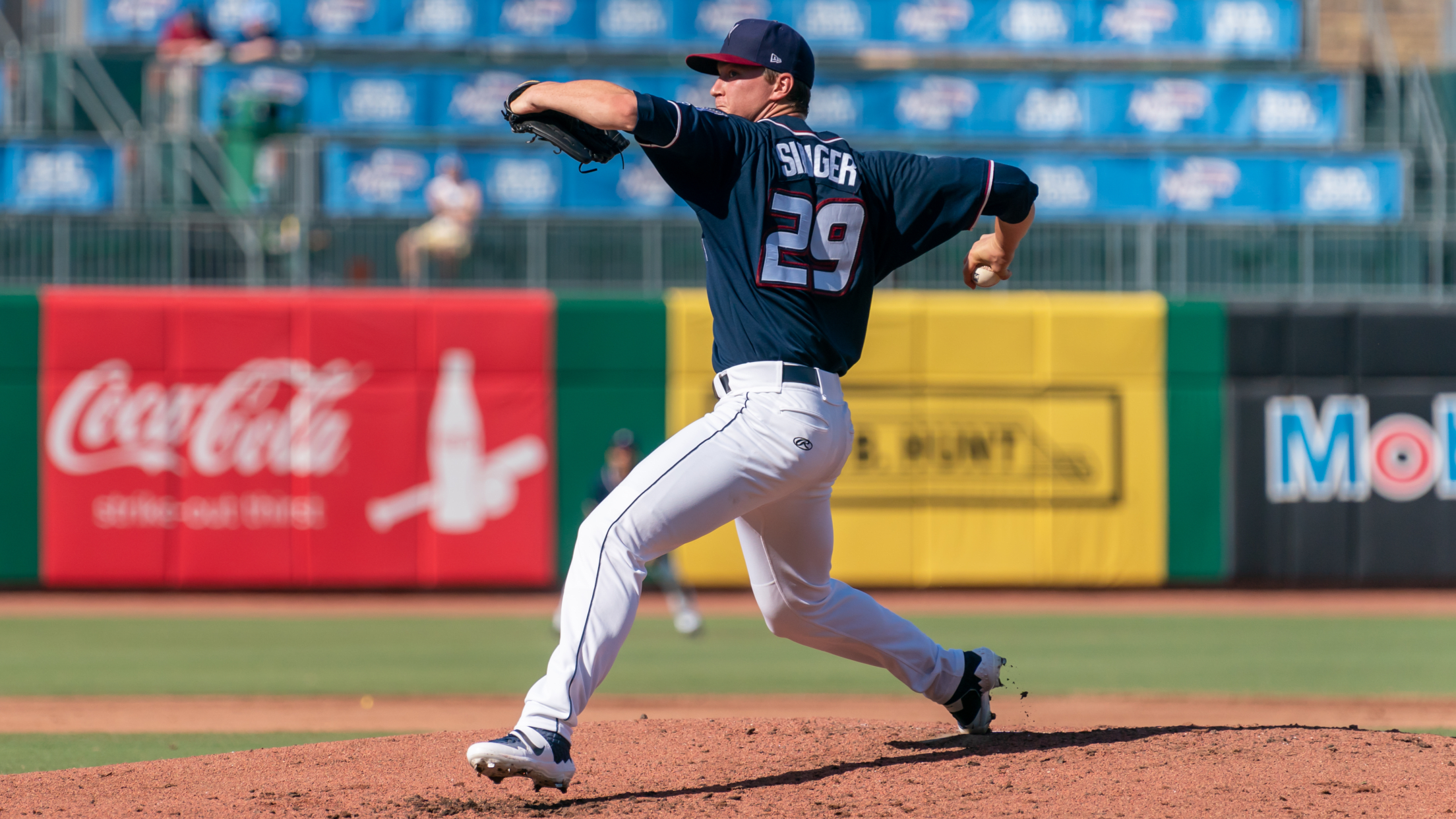 KANSAS CITY -- Certainly one story to watch in Royals camp this spring will be the recovery timelines of shortstop Adalberto Mondesi (left shoulder surgery) and catcher Salvador Perez (Tommy John surgery). The Royals are hopeful that both will be ready by Opening Day. But the most intriguing story of