Five AL Central prospects worth watching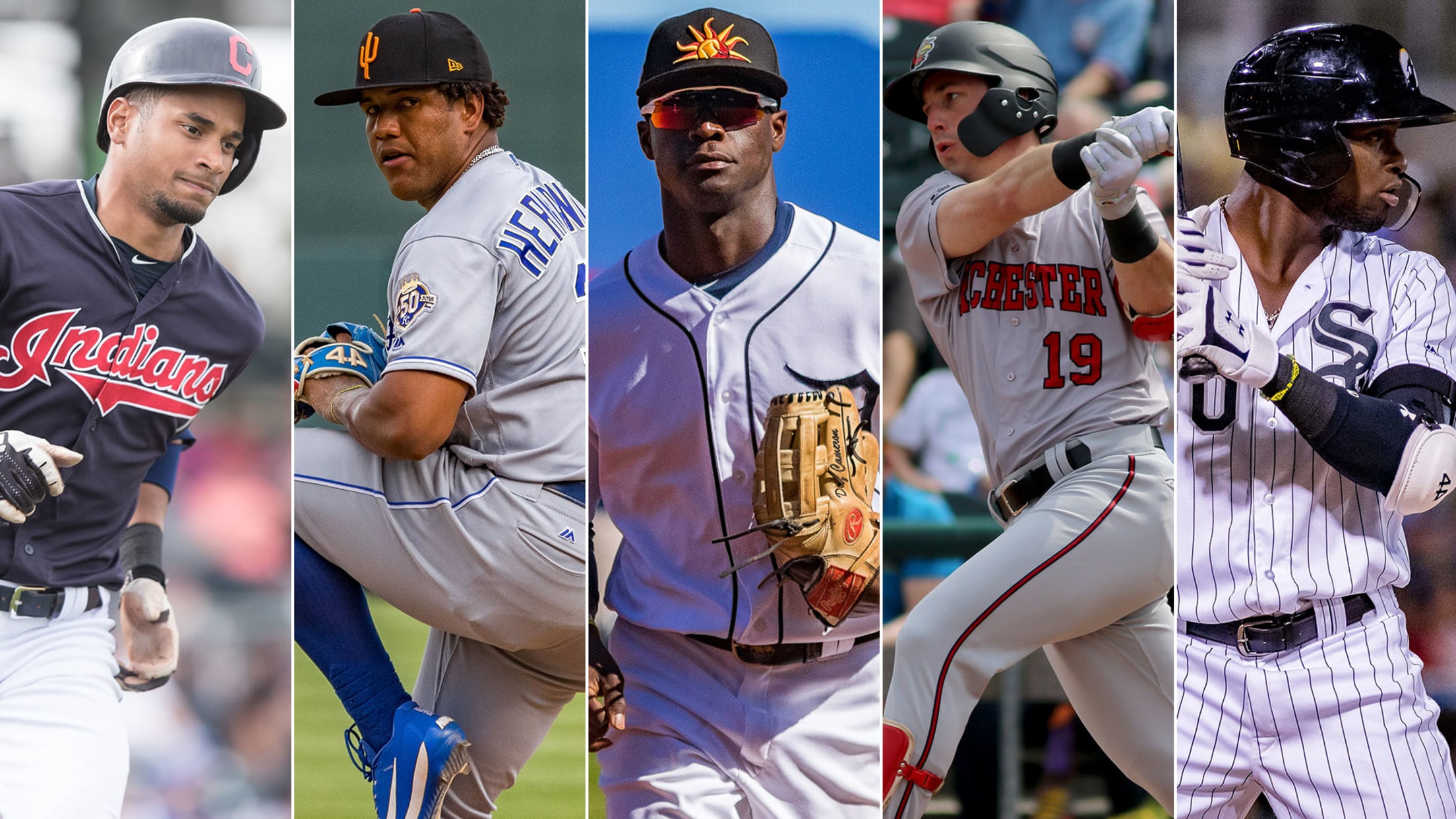 The dig against the American League Central has been the same for the last couple of years: Too many rebuilding teams. Philosophically, the days of teams trying to stockpile veteran free agents to compete with the star-studded Tigers are over. The flip side of that complaint, however, is a wave
Starting spots for Royals' Top 30 prospects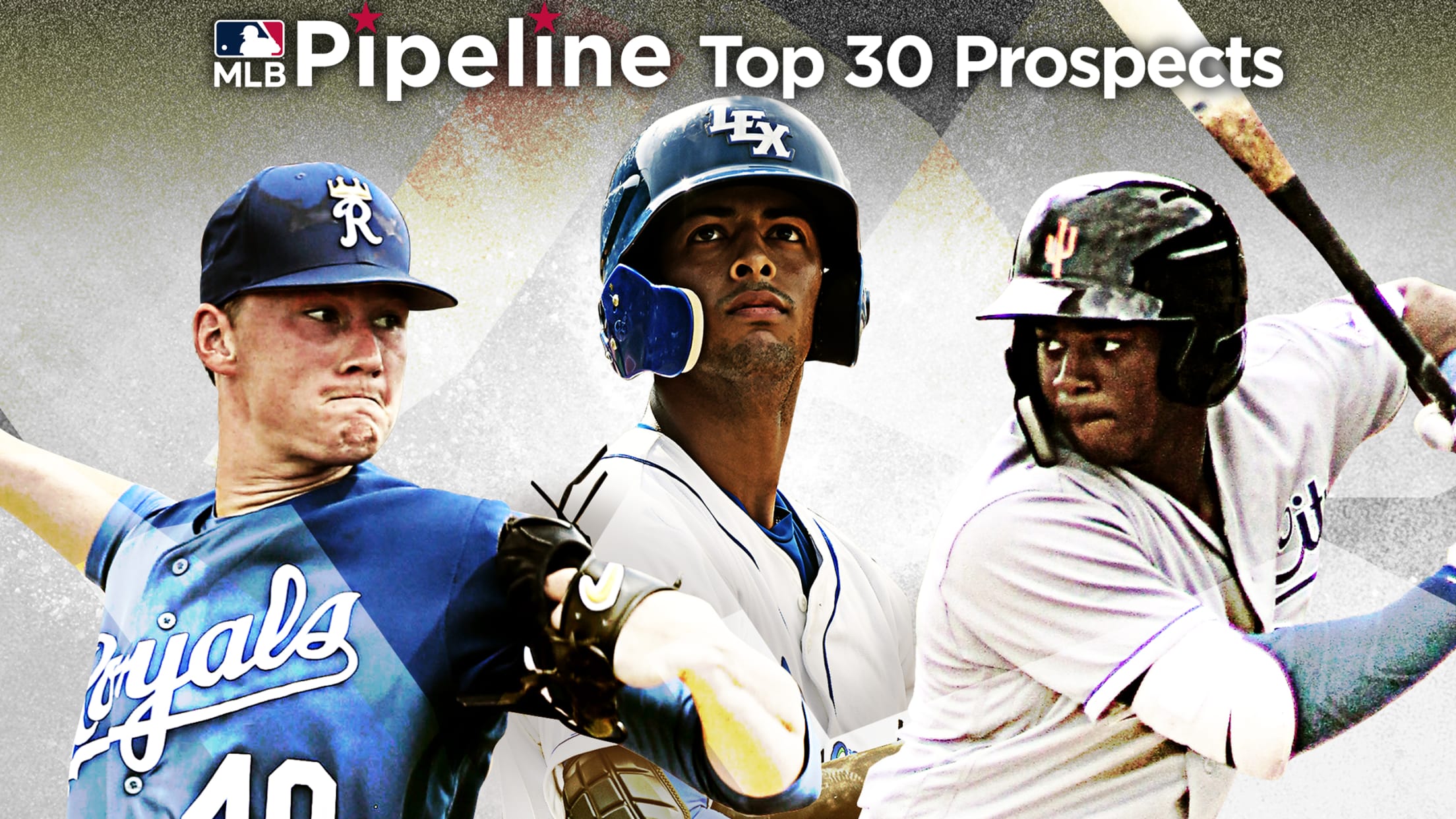 With the 2019 Minor League Baseball season getting underway, here's a look at where the Royals' Top 30 prospects are starting the year. We also identify the prospect who just missed the Top 30 list, a player who didn't make the big league Opening Day roster but should make an
Top picks give glimpse of future in Royals camp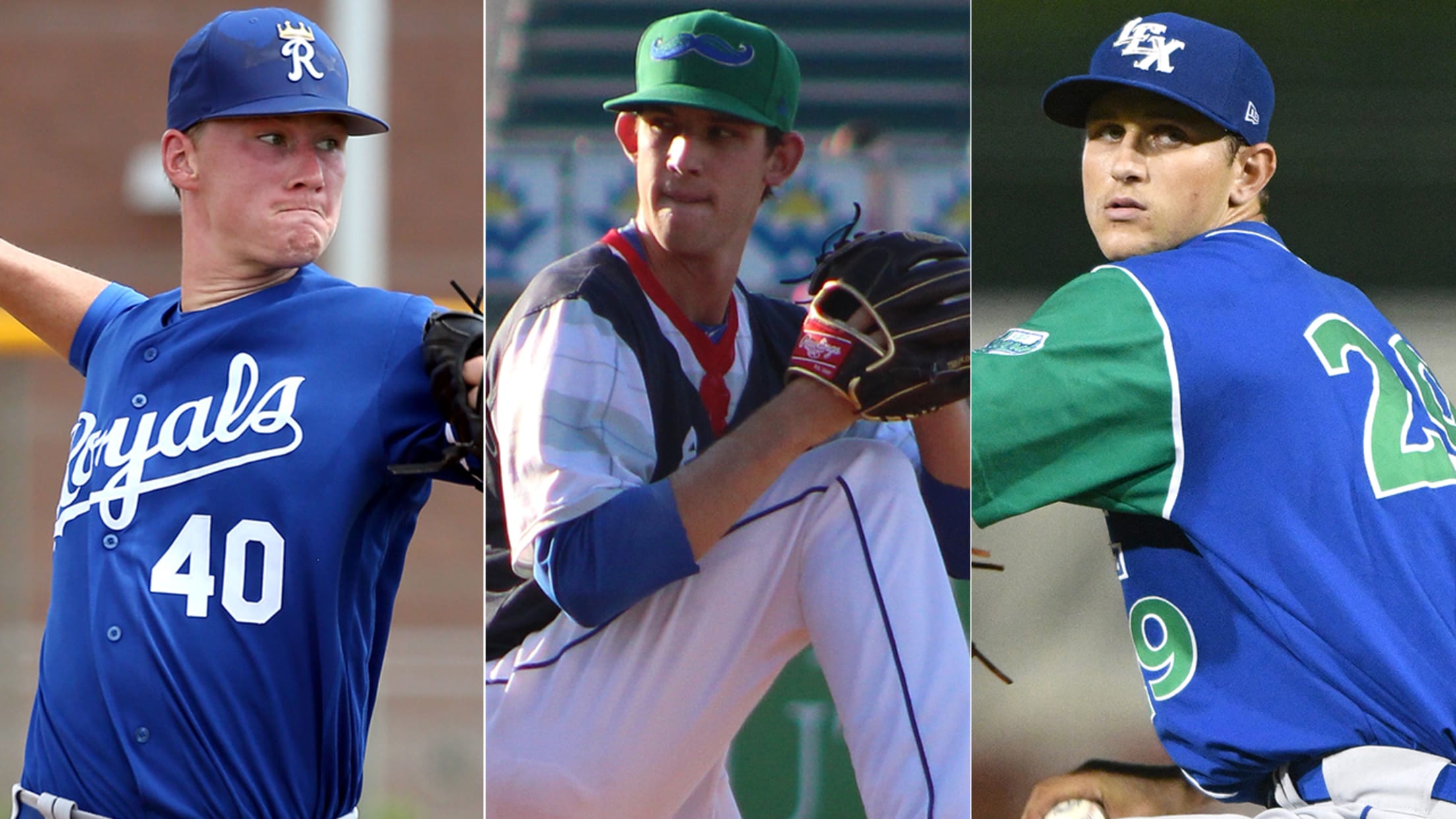 The Kansas City Royals did well with their top picks in the 2017 Draft, selecting first baseman Nick Pratto and catcher MJ Melendez out of the high school ranks with their first- and second-round picks. But even though both performed well in full-season ball as teenagers last year, the systems'
Royals keep watchful eye on righty Hernandez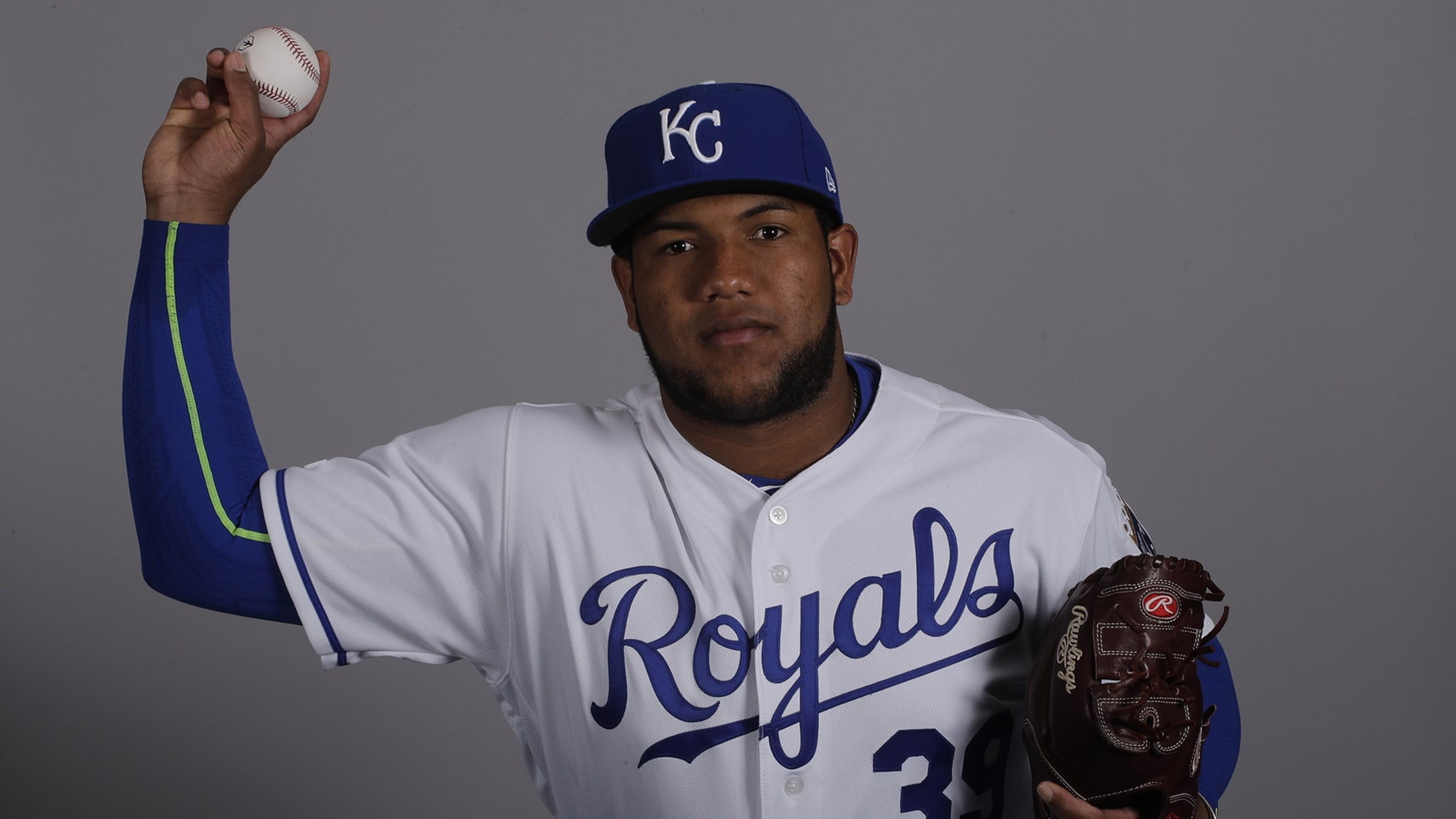 SURPRISE, Ariz. -- Arnaldo Hernandez's rise through the Royals' Minor League system has been nothing short of meteoric. Where he goes from here is all up to him.
Inbox: Will Royals reunite with Moustakas?
Beat reporter Jeffrey Flanagan answers questions from KC fans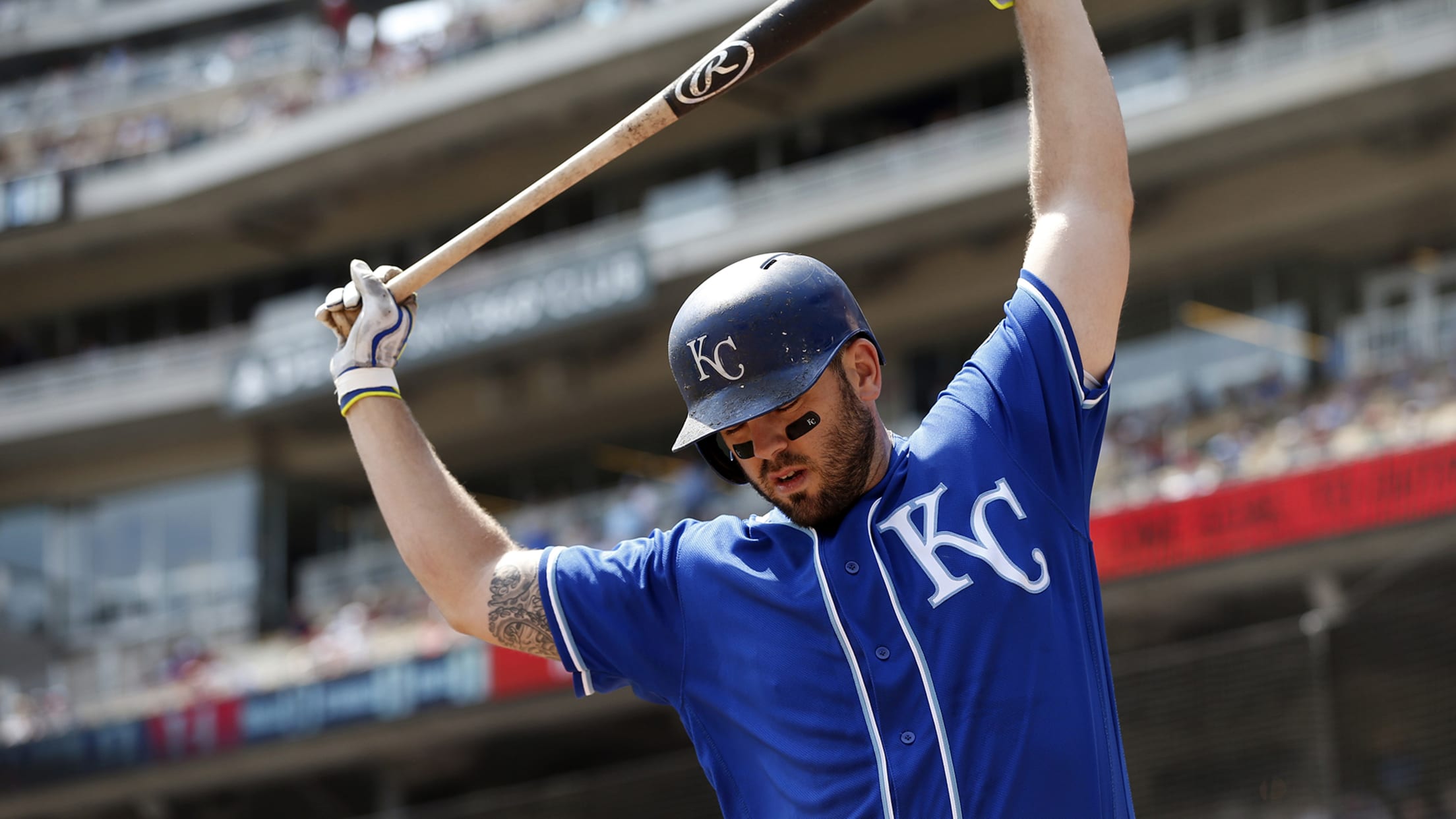 KANSAS CITY -- The signs of spring are approaching. The Royals' annual FanFest starts Friday, and in less than three weeks, pitchers and catchers will conduct their first workout.So let's get straight to your questions for this week's Royals Inbox:
Sheller eyeing place in back end of KC's pen
Closer, drafted in 2016, feeling at home in Royals organization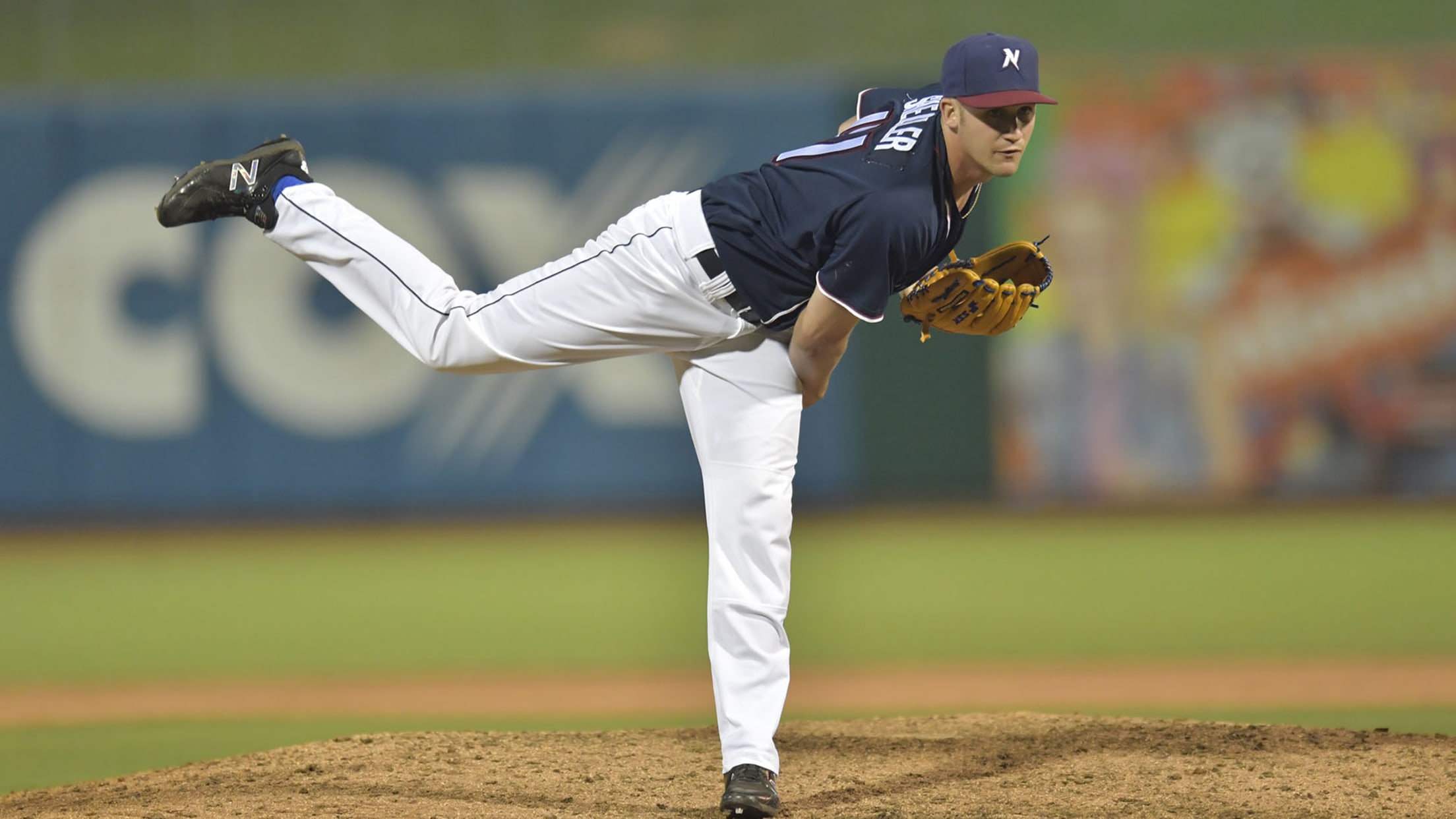 KANSAS CITY -- It's not often that pitchers go from college closer to Minor League closer to Major League closer. Of course, former Royal Greg Holland comes to mind.But if all goes well, that will be the path for Royals right-hander Walker Sheller, selected in the ninth round of the
5 farm systems that improved the most in 2018
The purpose of a farm system is to produce talent for its parent club, whether it be directly with young players or indirectly with trades. Since becoming general manager of the Mariners in September 2015, Jerry Dipoto has pulled off 65 deals, many of which exchanged prospects or young big
Watch KC prospect's heartfelt gift to parents
'None of this would be possible without you,' Singer writes in letter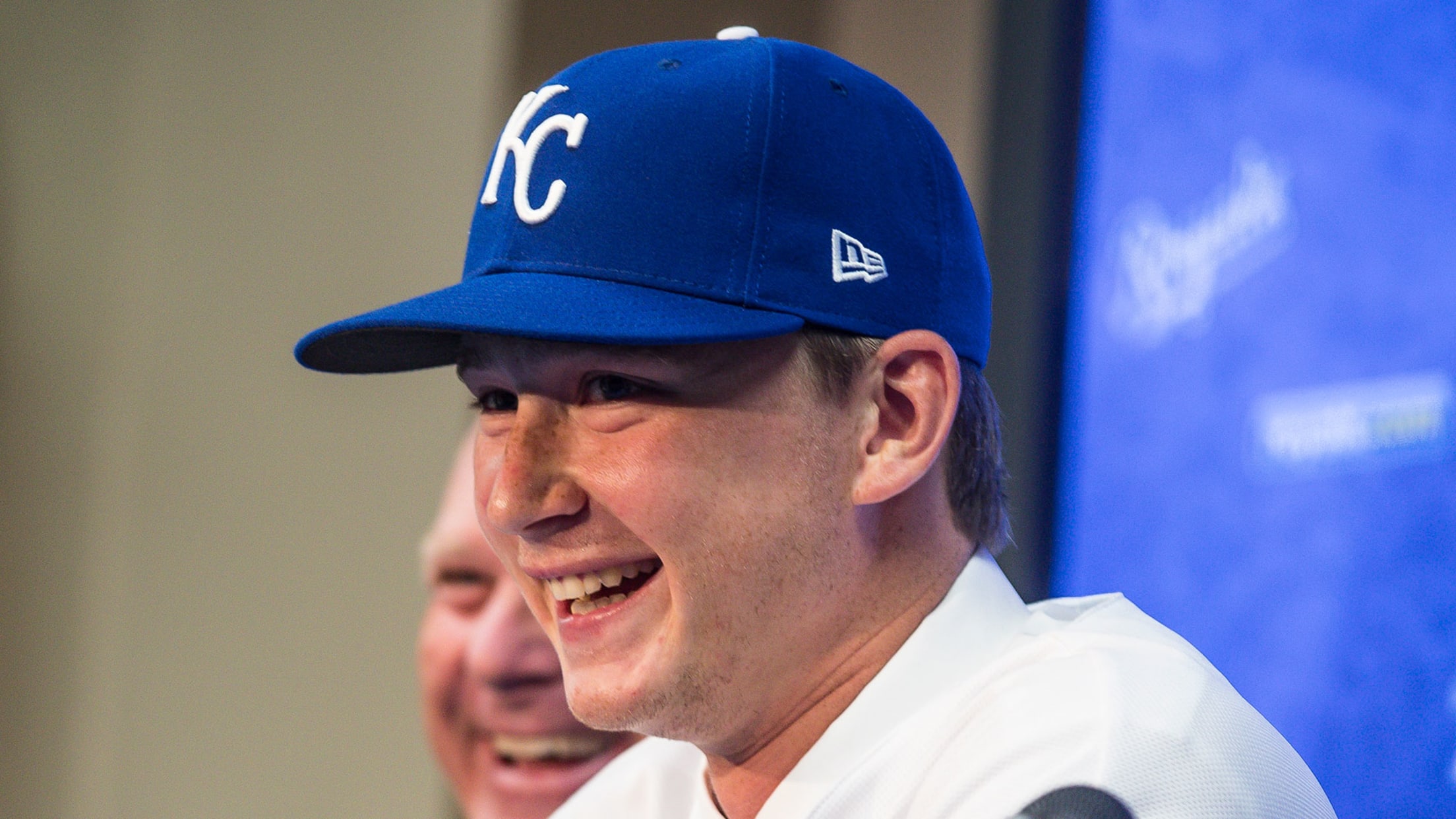 Brady Singer surprised his parents with the Christmas gift of a lifetime.The Royals pitching prospect paid off his parents' debt and bank loans, thanking them for their support on his baseball journey.
Royals add righties McWilliams, Ellis in Rule 5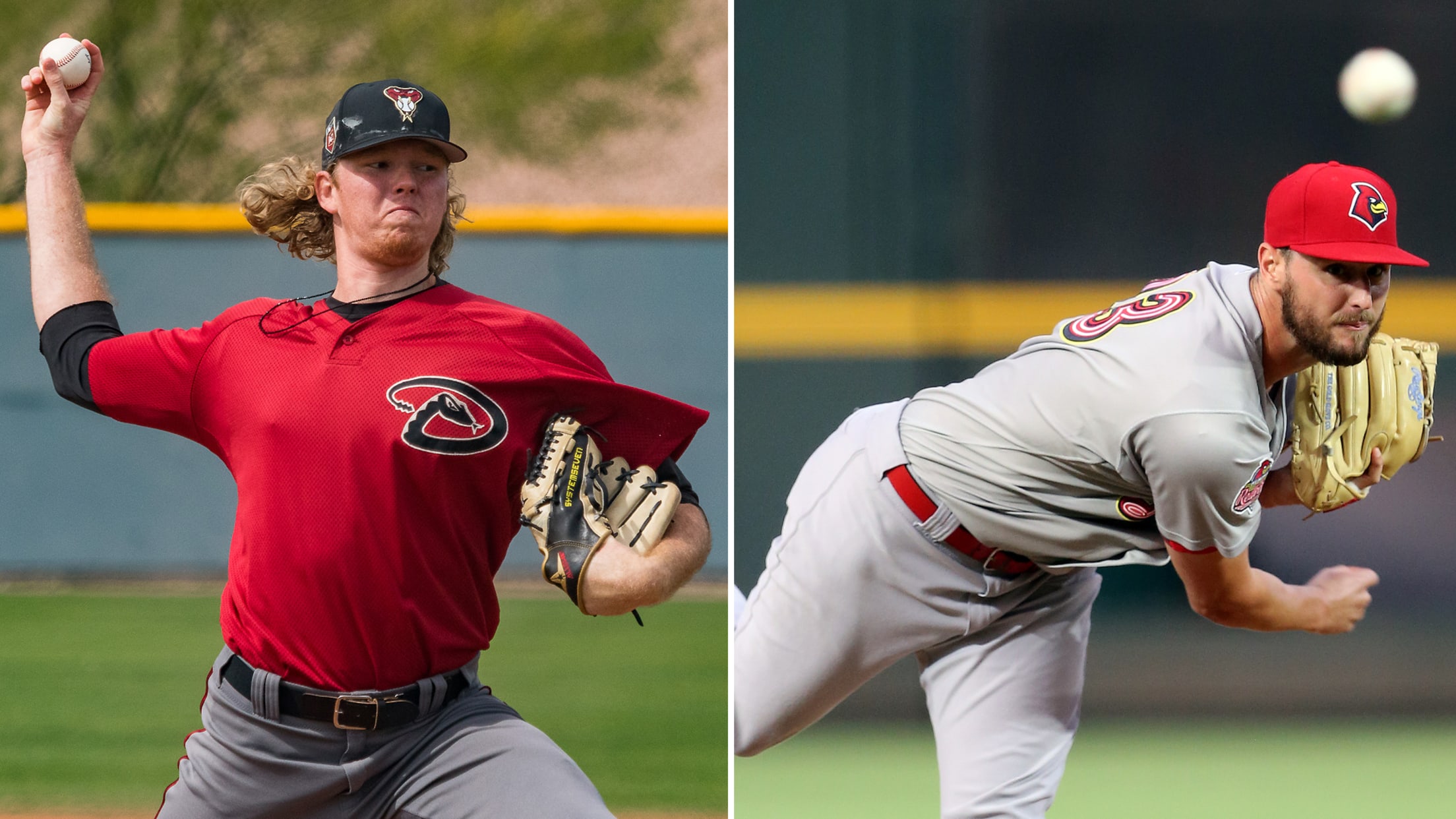 LAS VEGAS -- Hoping to find another Brad Keller, the Royals added right-handers Sam McWilliams and Chris Ellis through Thursday's Rule 5 Draft.With the No. 2 pick in the Draft, the Royals selected McWilliams, 23, from the Tampa Bay system. Later, the Royals acquired Ellis, the Rangers' first selection, who
Royals claim Greene from Cards, DFA Smith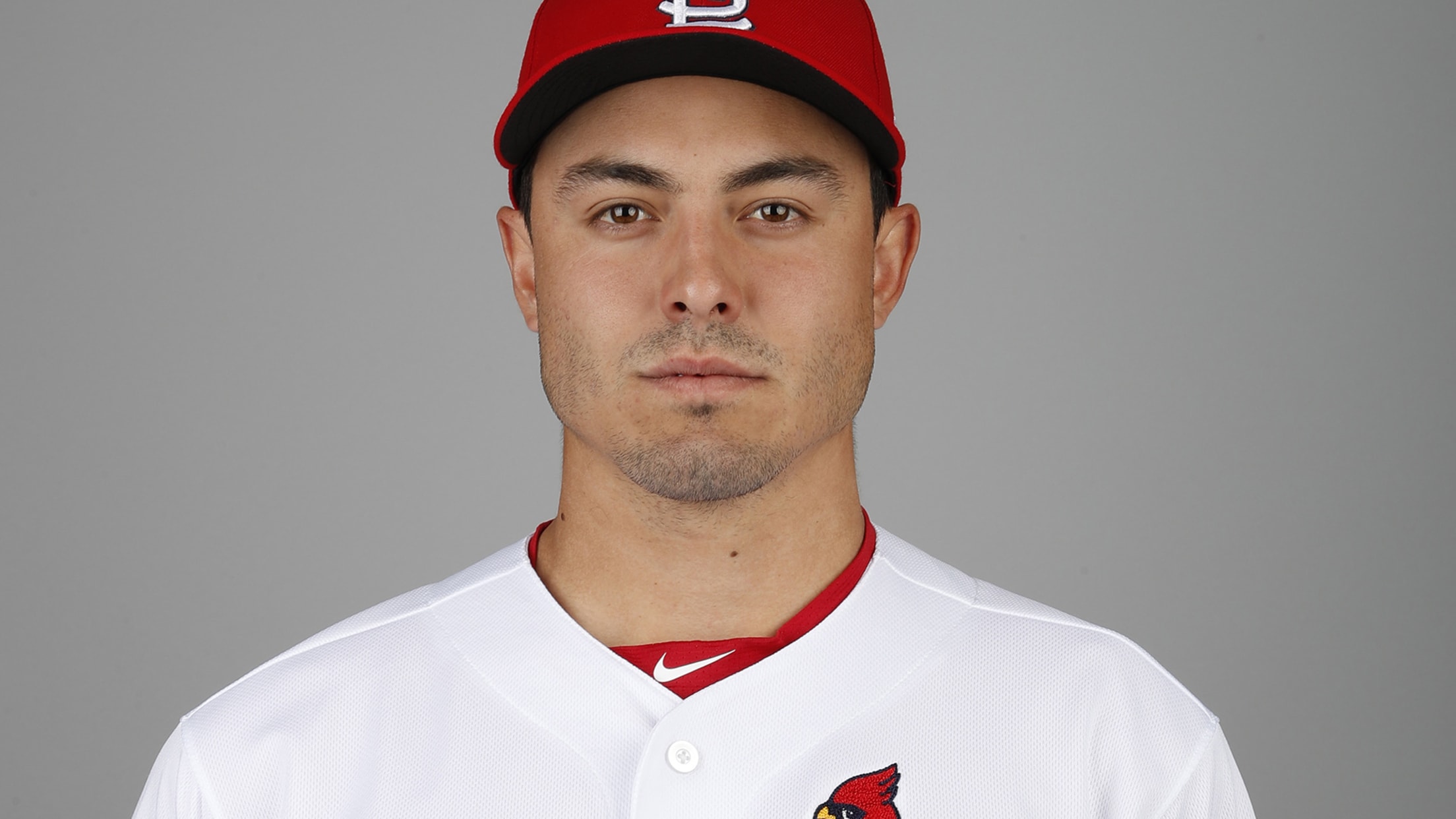 KANSAS CITY -- The Royals on Monday claimed right-hander Conner Greene off waivers from the Cardinals, and to make room on the 40-man roster, they designated for assignment right-hander Burch Smith.Greene, 23, originally was a seventh-round pick of the Blue Jays in the 2013 MLB Draft, He was ranked as
Royals protect 3 prospects ahead of Rule 5
RHPs Staumont, Hernandez, Blewett added to 40-man roster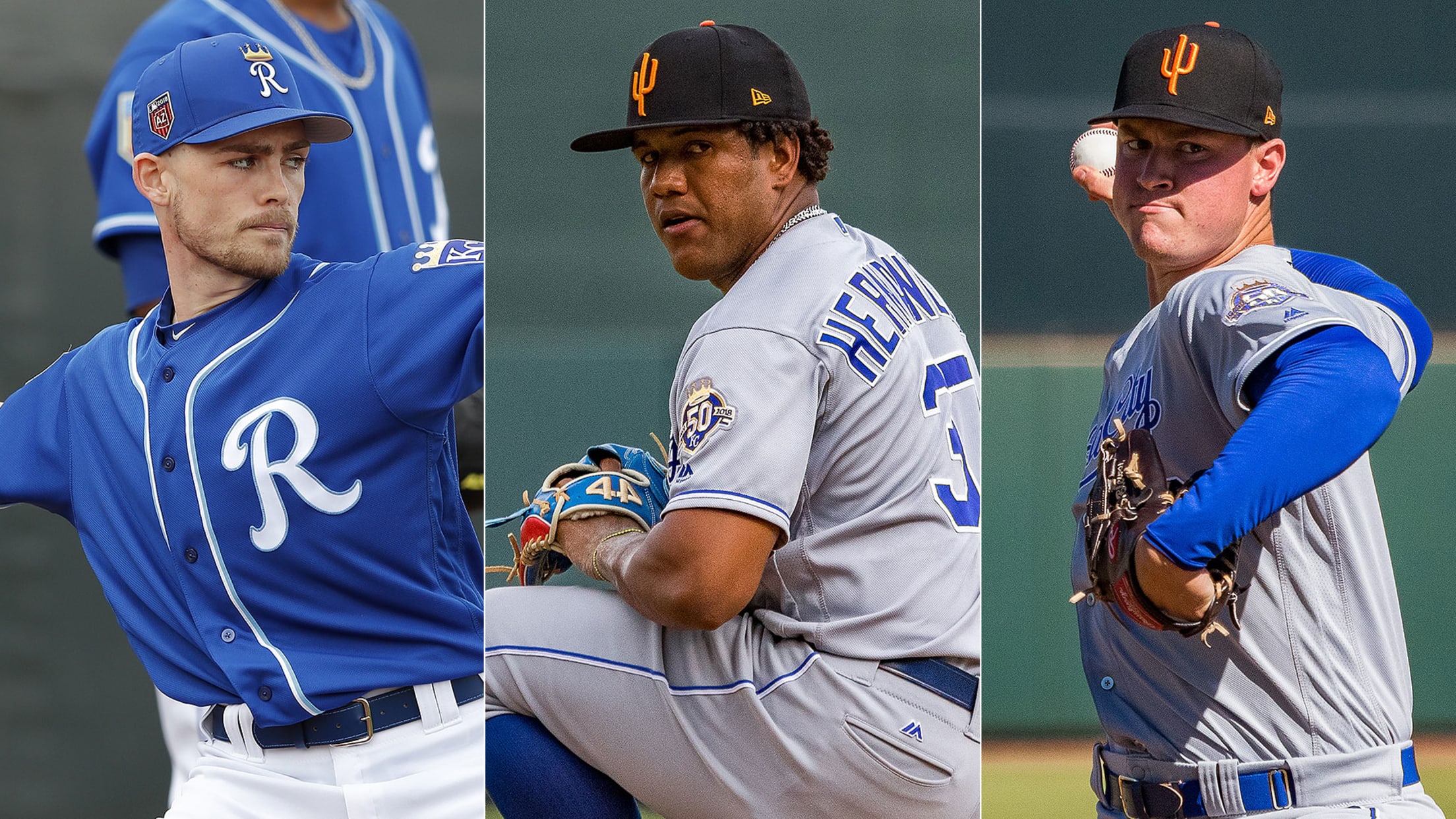 KANSAS CITY -- The Royals added right-handers Josh Staumont, Arnaldo Hernandez and Scott Blewett to their 40-man roster ahead of Tuesday night's deadline to protect players who are eligible for the Rule 5 Draft at next month's Winter Meetings.The 40-man roster now is full, though it is expected the Royals
Q&A with Royals outfield prospect Heath
Lefty hitter flashes speed at Double-A Northwest Arkansas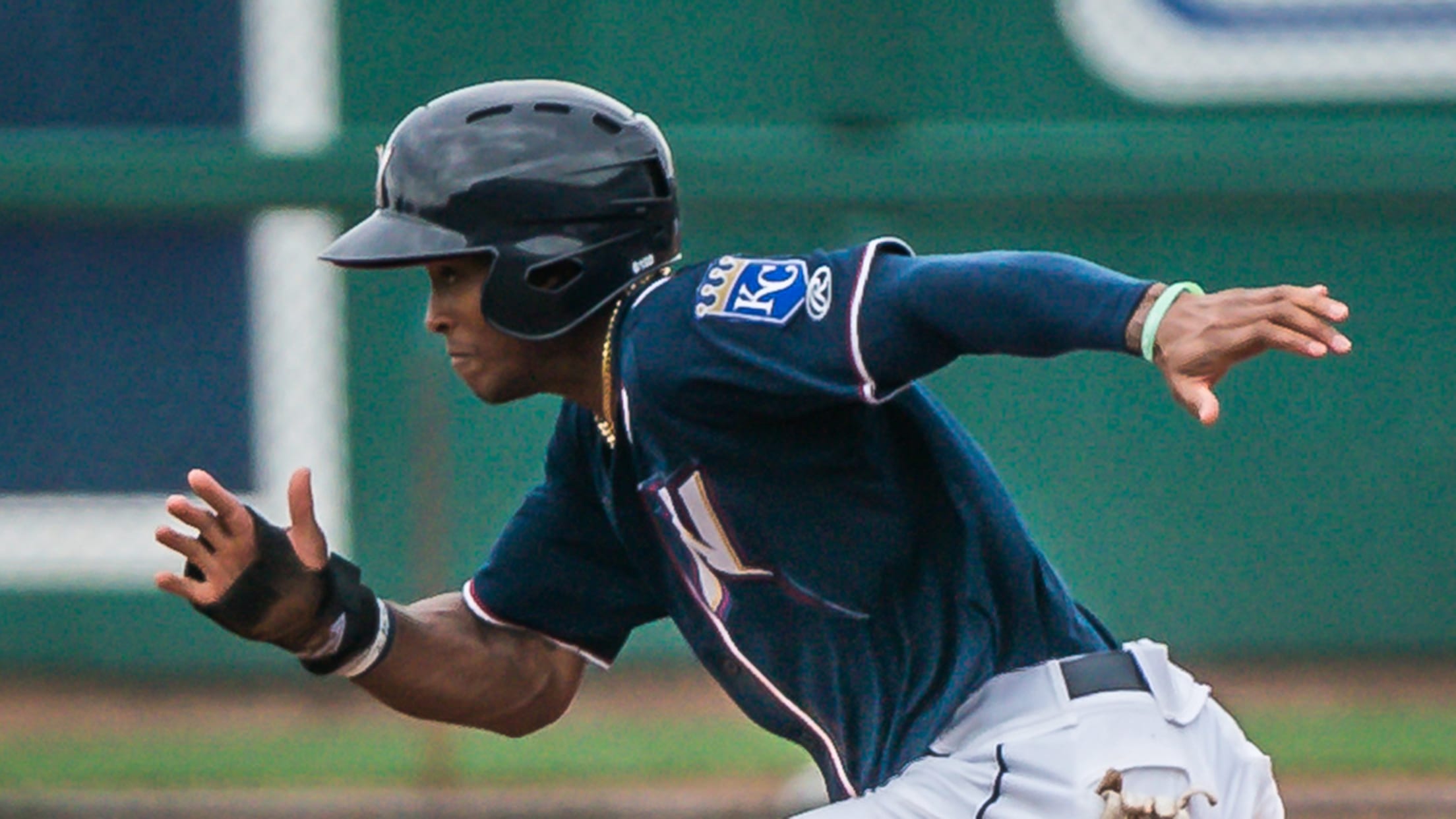 KANSAS CITY -- Royals general manager Dayton Moore and his staff always have been on the lookout for speed and athleticism.And that's what attracted them to 24-year-old Nick Heath, a left-handed-hitting burner, who was selected in the 16th round of the 2016 MLB Draft out of Northwestern State (La.). Heath
Q&A with Royals No. 21 prospect Hicklen
Outfielder's back-and-forth season culminated in championship win with Class A Lexington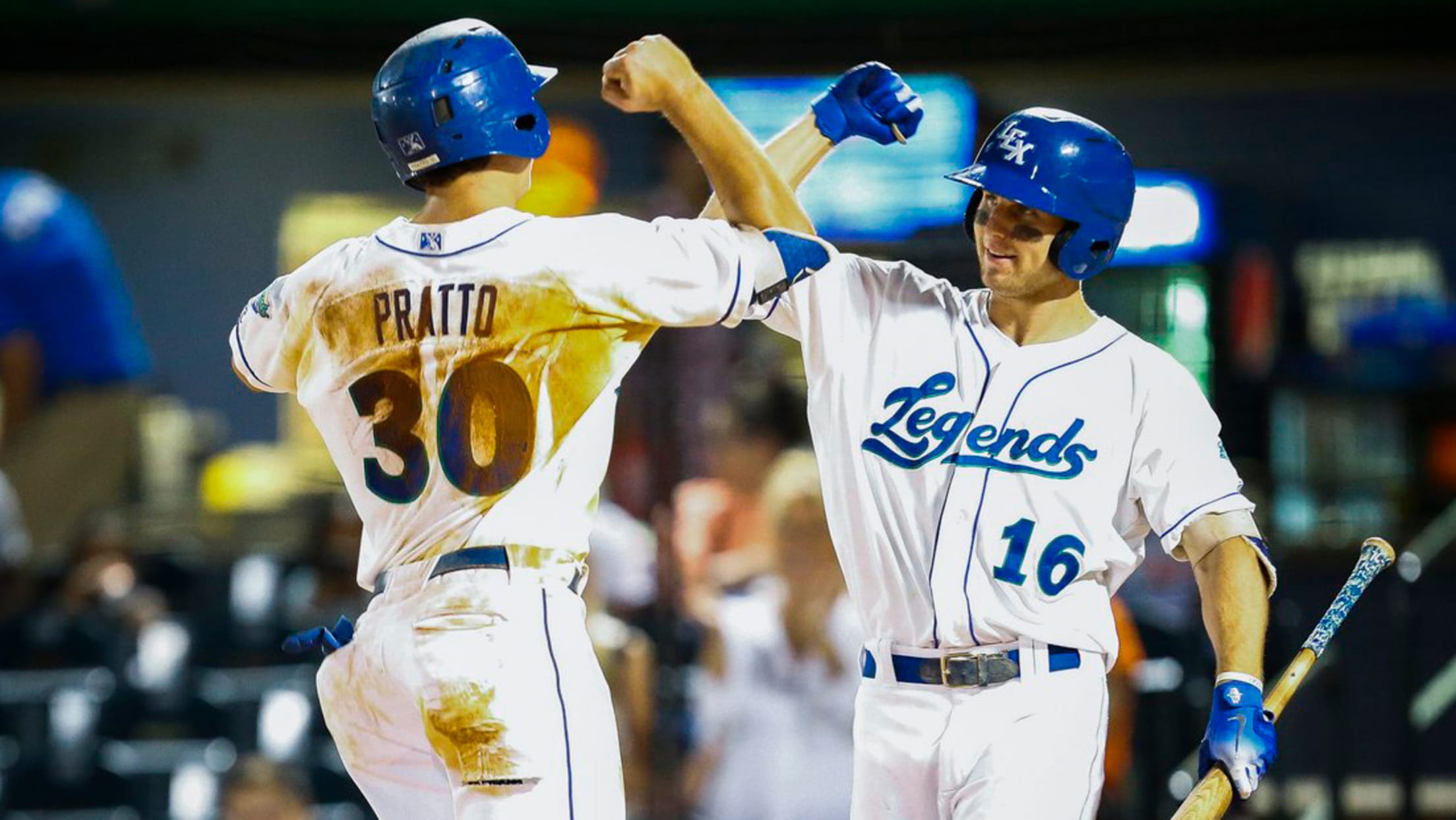 SURPRISE, Ariz. -- Outfielder Brewer Hicklen, the Royals' No. 21 prospect, endured one of the strangest years of his young athletic life in 2018 -- and that's actually saying something, considering his college career. But come next Spring Training, Hicklen -- along with the rest of the Class A Lexington
Q&A with Royals outfield prospect Hicklen
Q&A: Prospect Kaufman on JUCO, competing
12th-round pick in '18 Draft attended same school as Clemens, Pettitte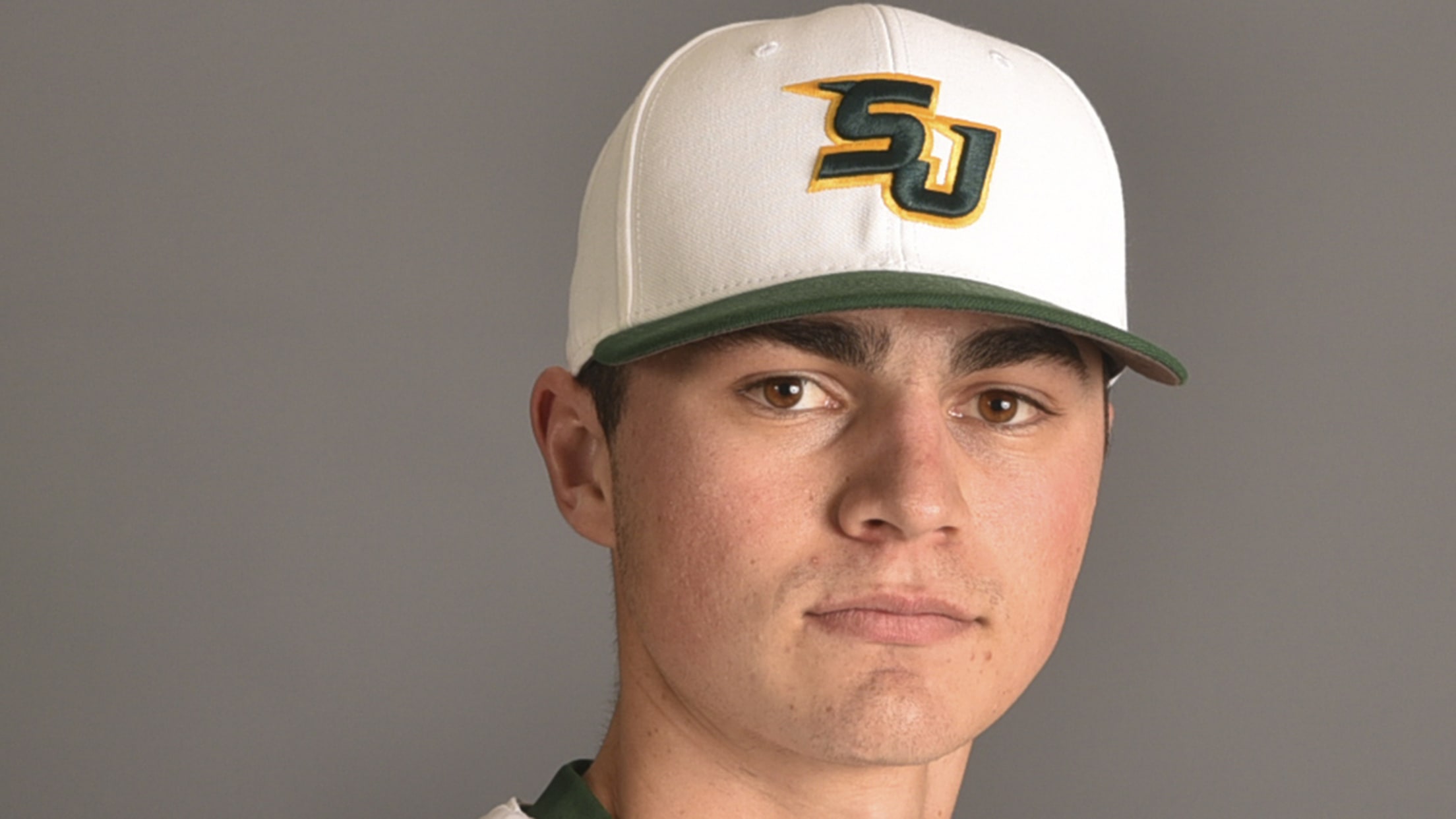 SURPRISE, Ariz.-- One of the more interesting Royals Draft picks last June was left-hander Rylan Kaufman, a 6-foot-4, 190-pounder from Galveston, Texas.Kaufman, 19, had been drafted the year before in the 31st round by the Brewers but opted instead to play for San Jacinto College-North in Texas -- the powerhouse
Royals' Blewett named AFL Pitcher of the Week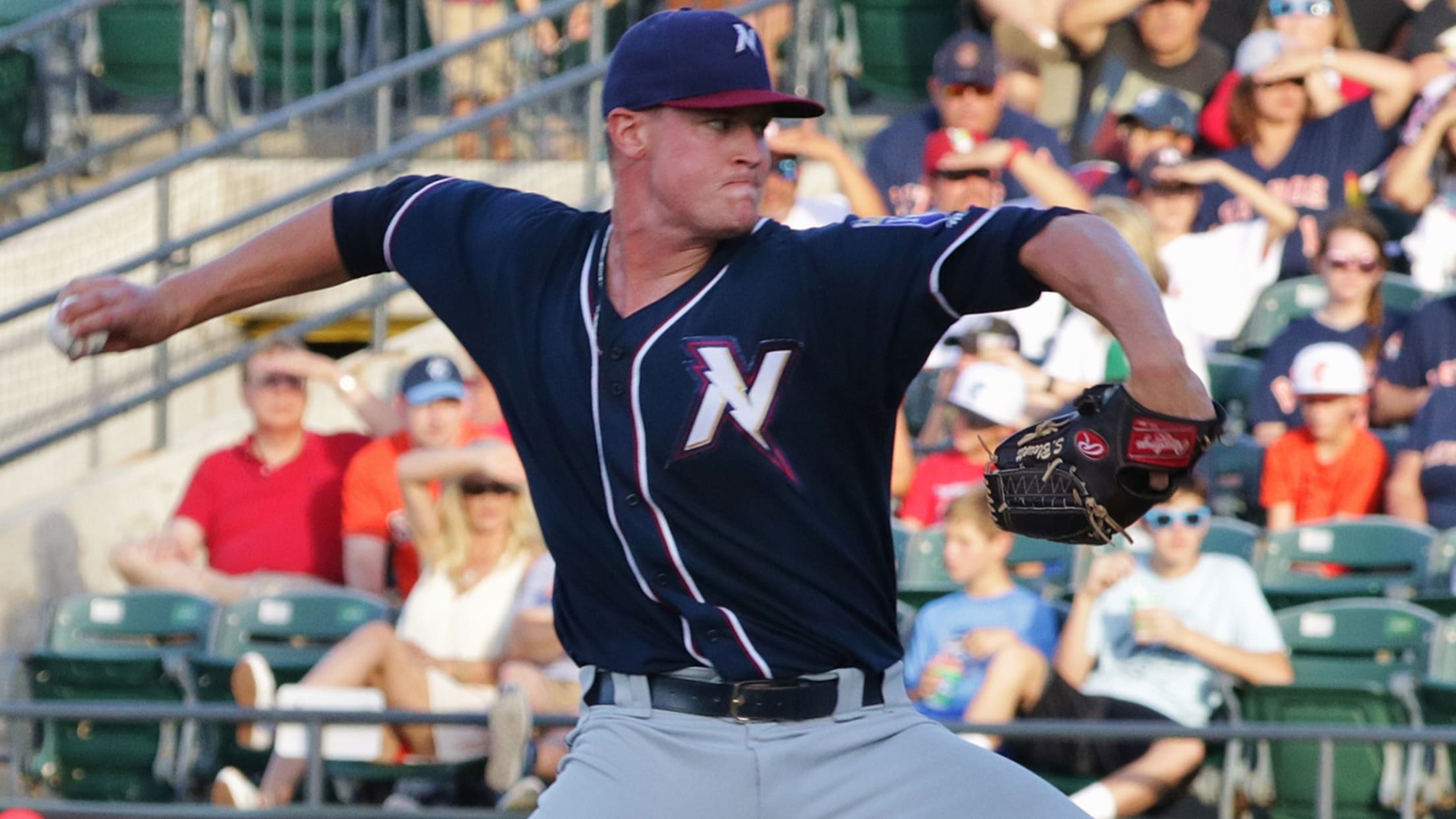 Scott Blewett is the Arizona Fall League Pitcher of the Week after striking out six batters and allowing just one run across two starts. The Royals' No. 26 prospect allowed five hits and four walks over 7 1/3 innings, including four innings of shutout ball in his first start of
Q&A: Prospect Pratto on growth spurt, pro ball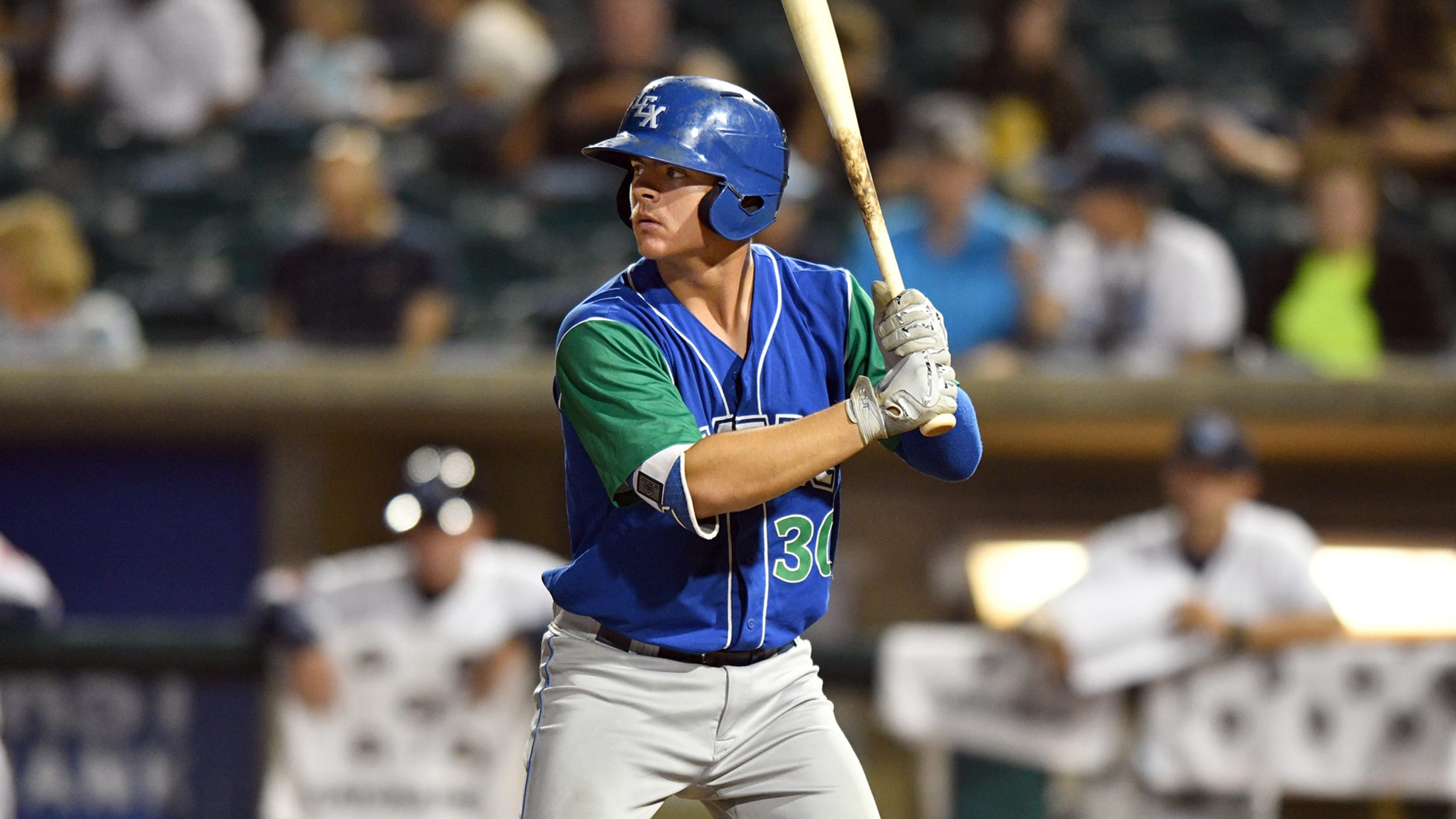 SURPRISE, Ariz.-- The first thing that strikes you about Nick Pratto these days is his size.When the Royals selected Pratto 14th overall in the 2017 Draft, he was listed at 6-foot-1, 195 pounds.Pratto, a 20-year-old first baseman from Huntington Beach, Calif., has grown significantly since then."I put on quite a
Sons of dads with MLB ties join forces on team
Cairo, Moore have learned a lot from famous fathers
JUPITER, Fla. -- They're close friends who live halfway across the country from each other, and they share the bond of both having fathers connected to Major League Baseball.Meet the double-play combination for the Royals Scout Team 18U squad competing at the Perfect Game World Wood Bat Association World Championship
Q&A: No. 1 prospect Singer talks pitching, food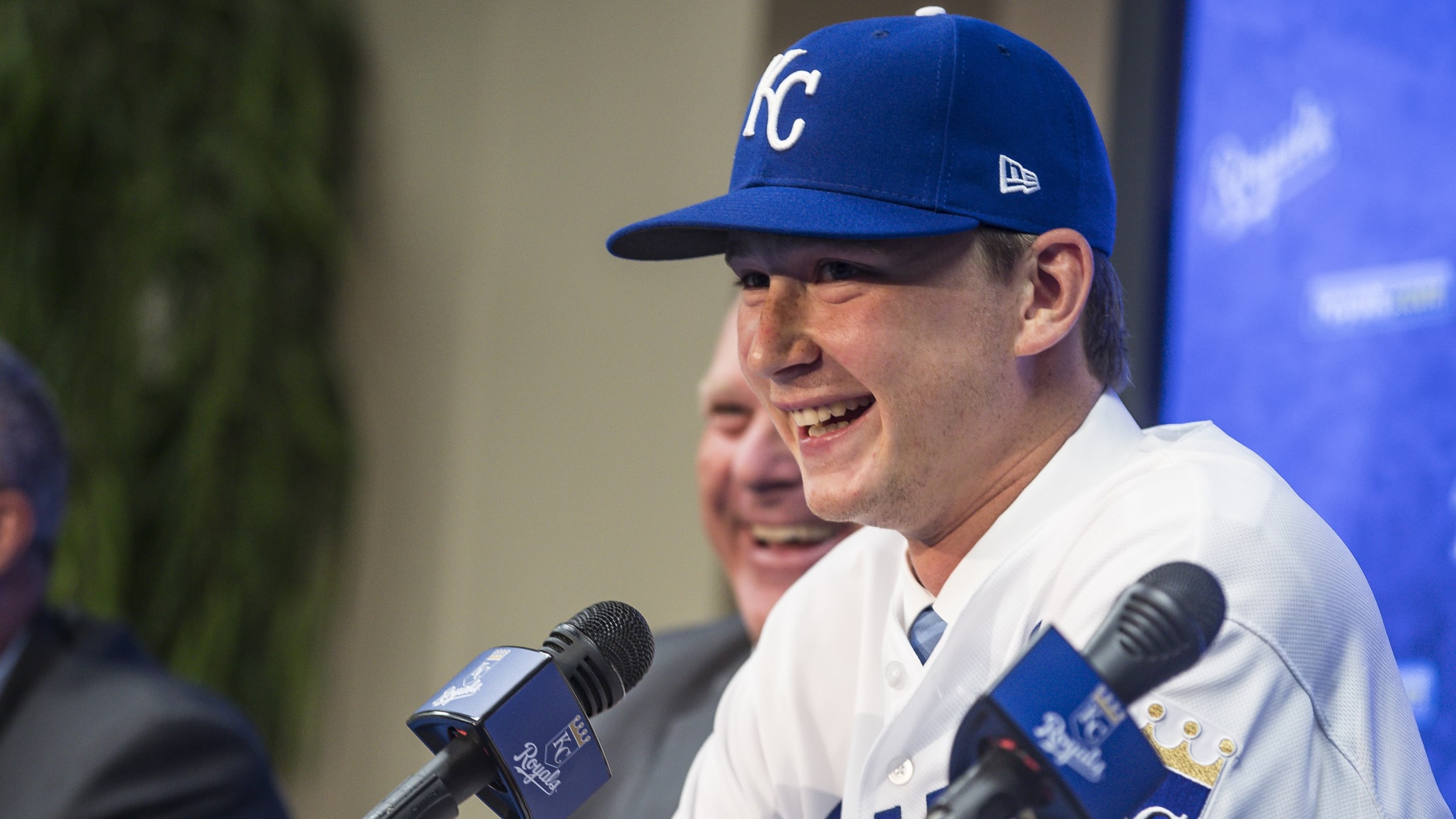 SURPRISE, Ariz. -- Right-hander Brady Singer, the Royals' No. 1 prospect per MLB Pipeline, got his first taste of professional baseball at the team's instructional league camp this past month.Singer, who signed for $4.25 million after being selected 18th overall in the 2018 Draft, did not pitch this summer in
Pipeline names Royals' Prospects of the Year
Matias powers 31 homers for Player of the Year honor, Lovelady's stellar ERA earns Pitcher of the Year title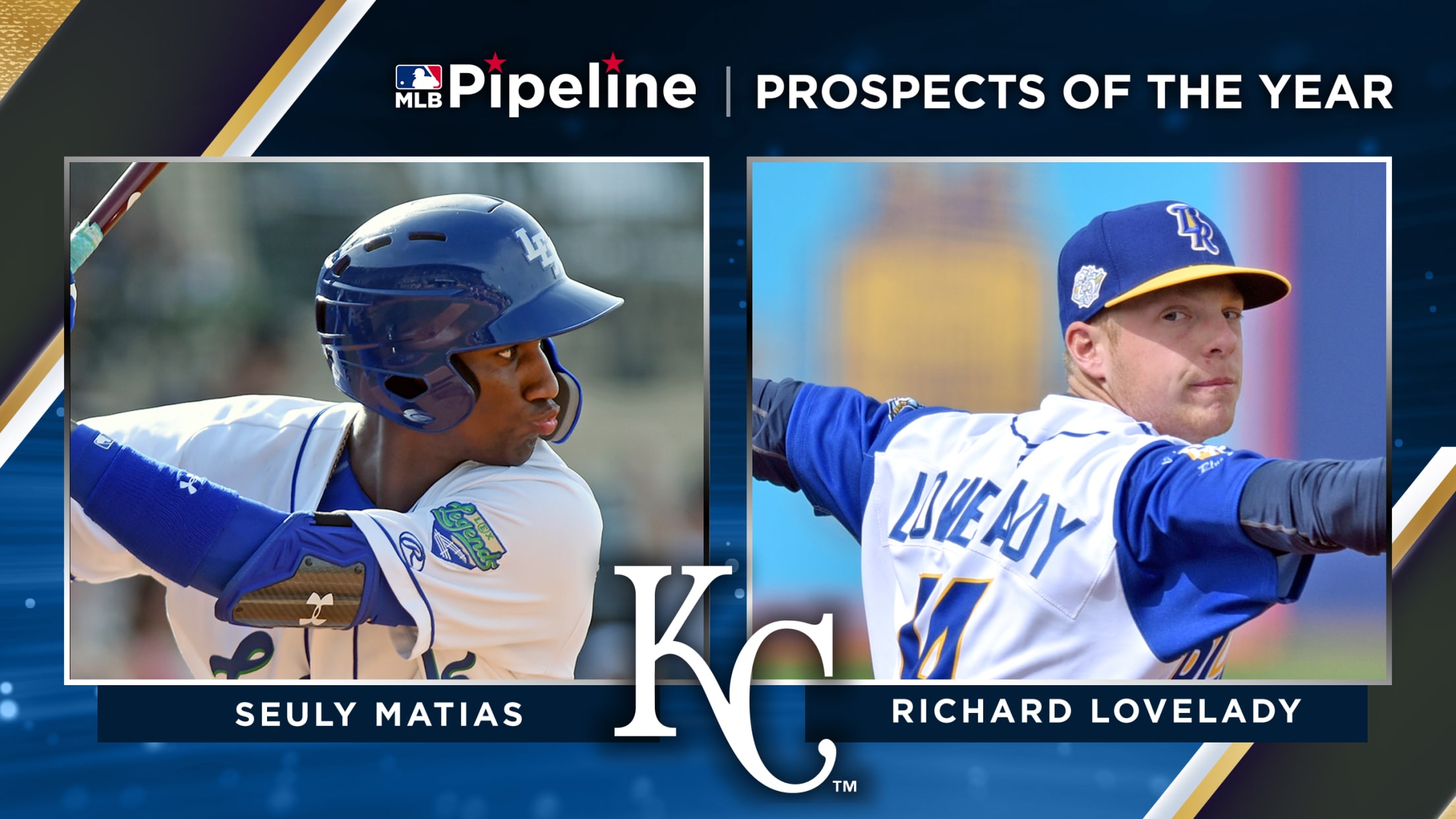 KANSAS CITY -- When Royals power-hitting prospect Seuly Matias was in Kansas City near the end of the season to be recognized alongside other organizational Minor League award winners, he scanned the spacious dimensions of Kauffman Stadium.As Matias did so, he was asked if he would have any problem hitting
Royals tab Lopez to start, send Smith to 'pen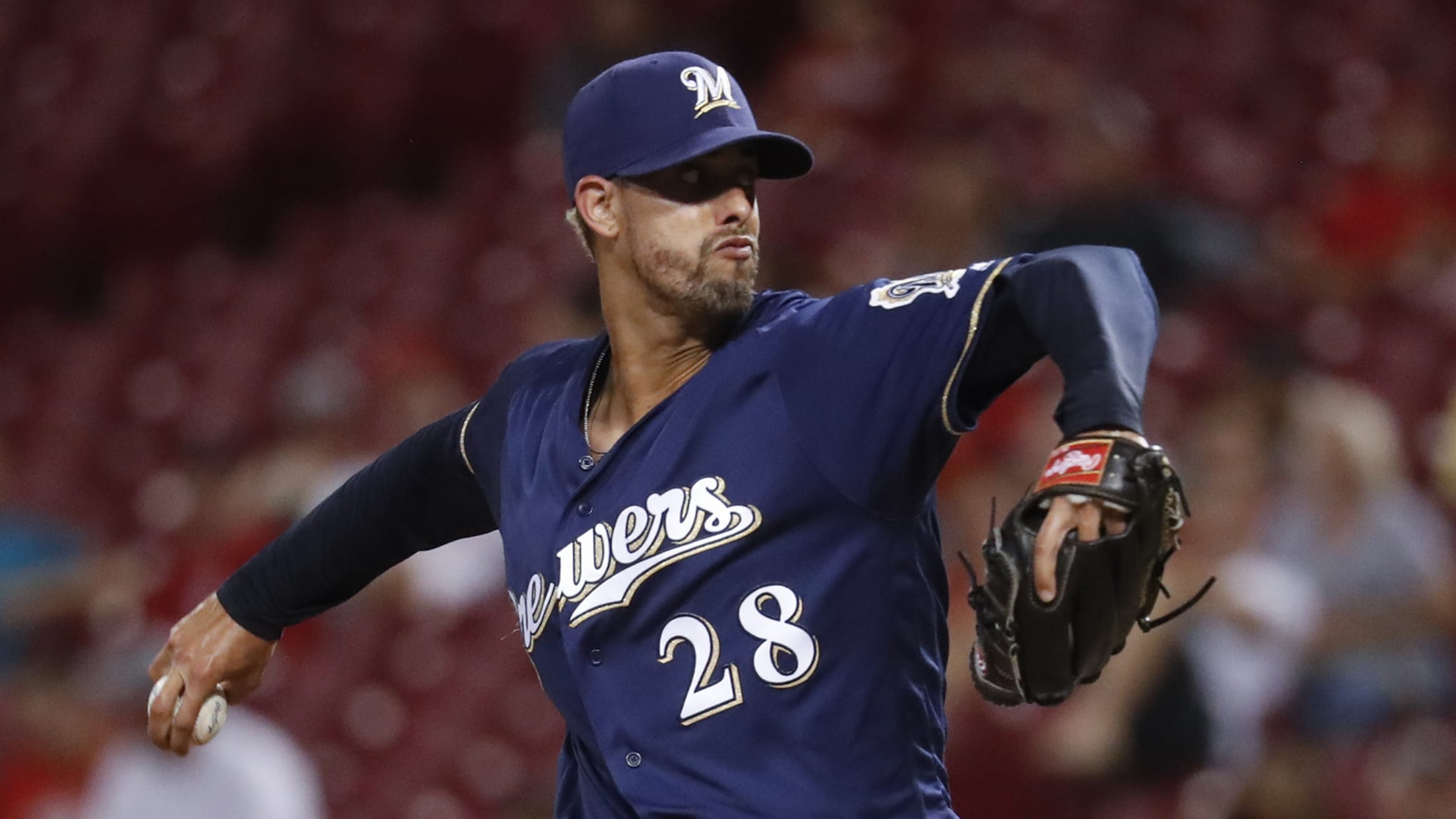 KANSAS CITY -- The Royals announced after Tuesday night's 6-5 loss to the Blue Jays that right-hander Jorge Lopez would be recalled from Triple-A Omaha and start Wednesday's game at Kauffman Stadium.Lopez, 25, was acquired along with outfielder Brett Phillips from the Brewers in the Mike Moustakas deal before the
Moore, Yost eager to see Phillips in KC
Outfielder rated Royals' No. 8 prospect; RHP Lopez also acquired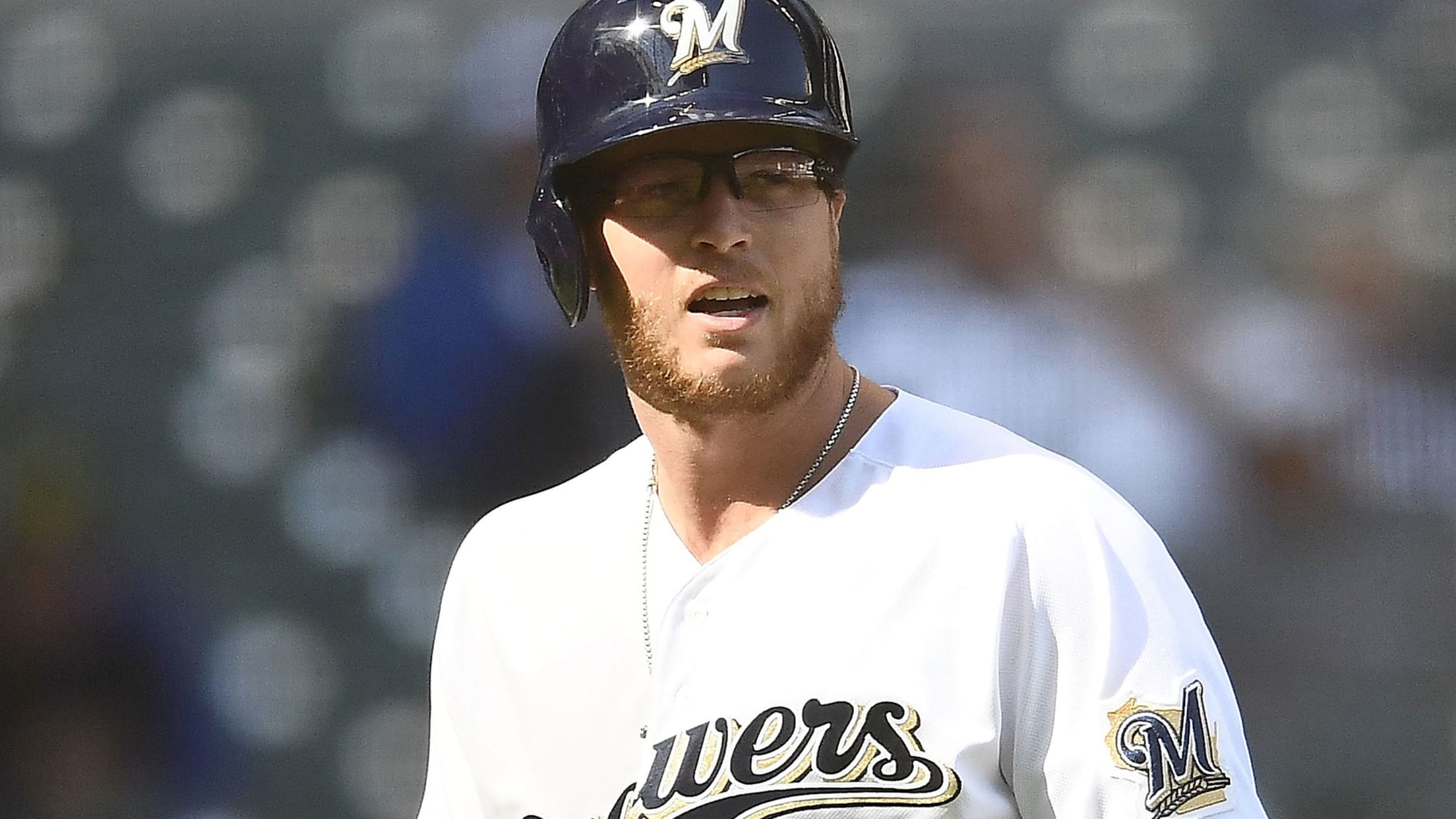 NEW YORK -- The Royals' rebuild marches on with two more prospects acquired in the Mike Moustakas trade late Friday, both of whom general manager Dayton Moore believes will be a big part of the team's future.The Royals acquired outfielder Brett Phillips and right-hander Jorge Lopez from the Brewers for
Royals trade Herrera to Nats for 3 prospects
No. 8 INF Gutierrez, No. 15 OF Perkins, RHP Morel come to KC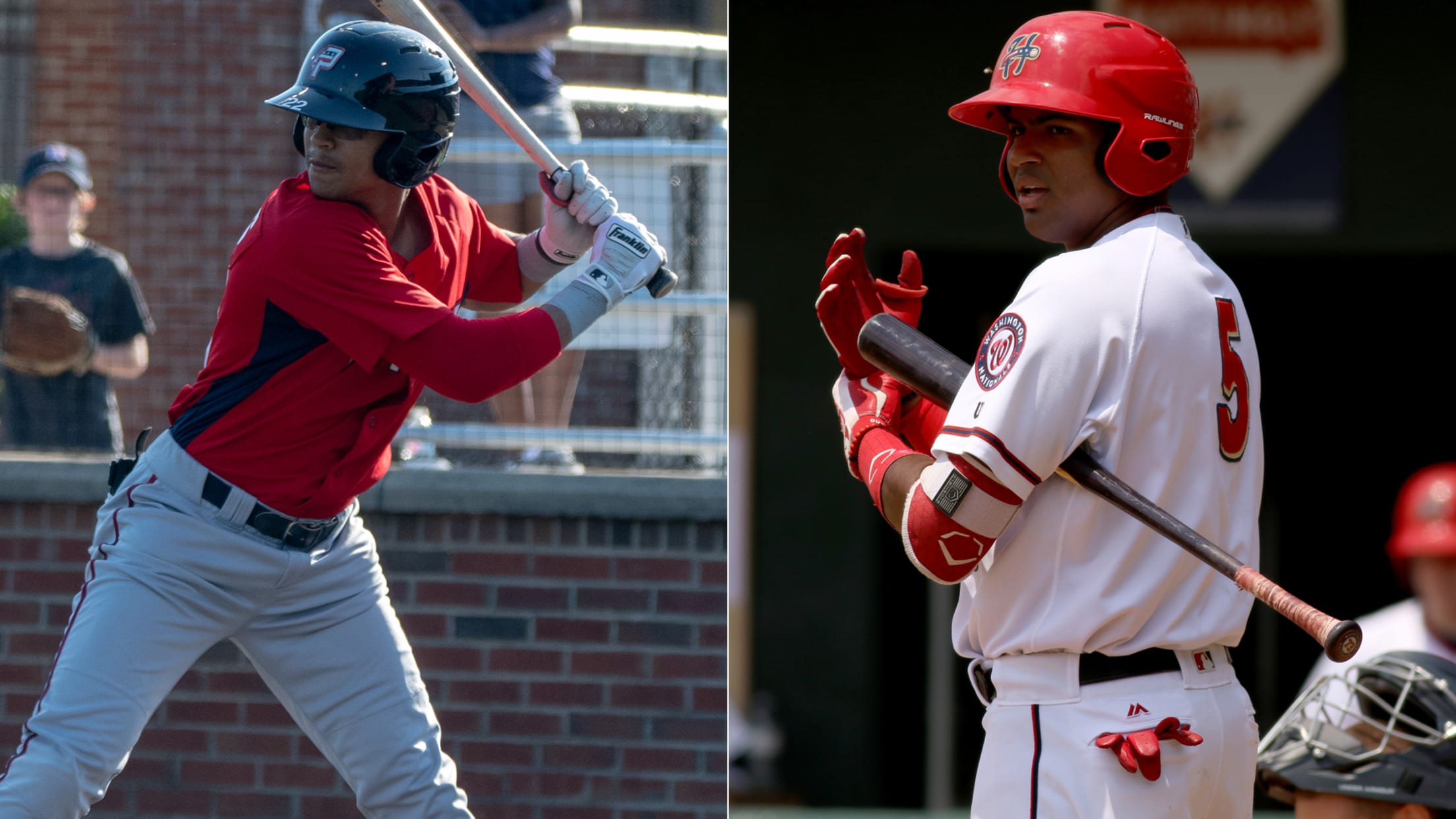 KANSAS CITY -- The Royals continued their quest to restock the farm system as they traded closer Kelvin Herrera to the Nationals prior to Monday night's game against the Rangers.In exchange, the Royals acquired three Minor Leaguers: infielder Kelvin Gutierrez, who was ranked as the Nationals' No. 10 prospect by
Royals place Soler on DL in flurry of moves
Mondesi, R. Herrera, Peralta recalled from Triple-A Omaha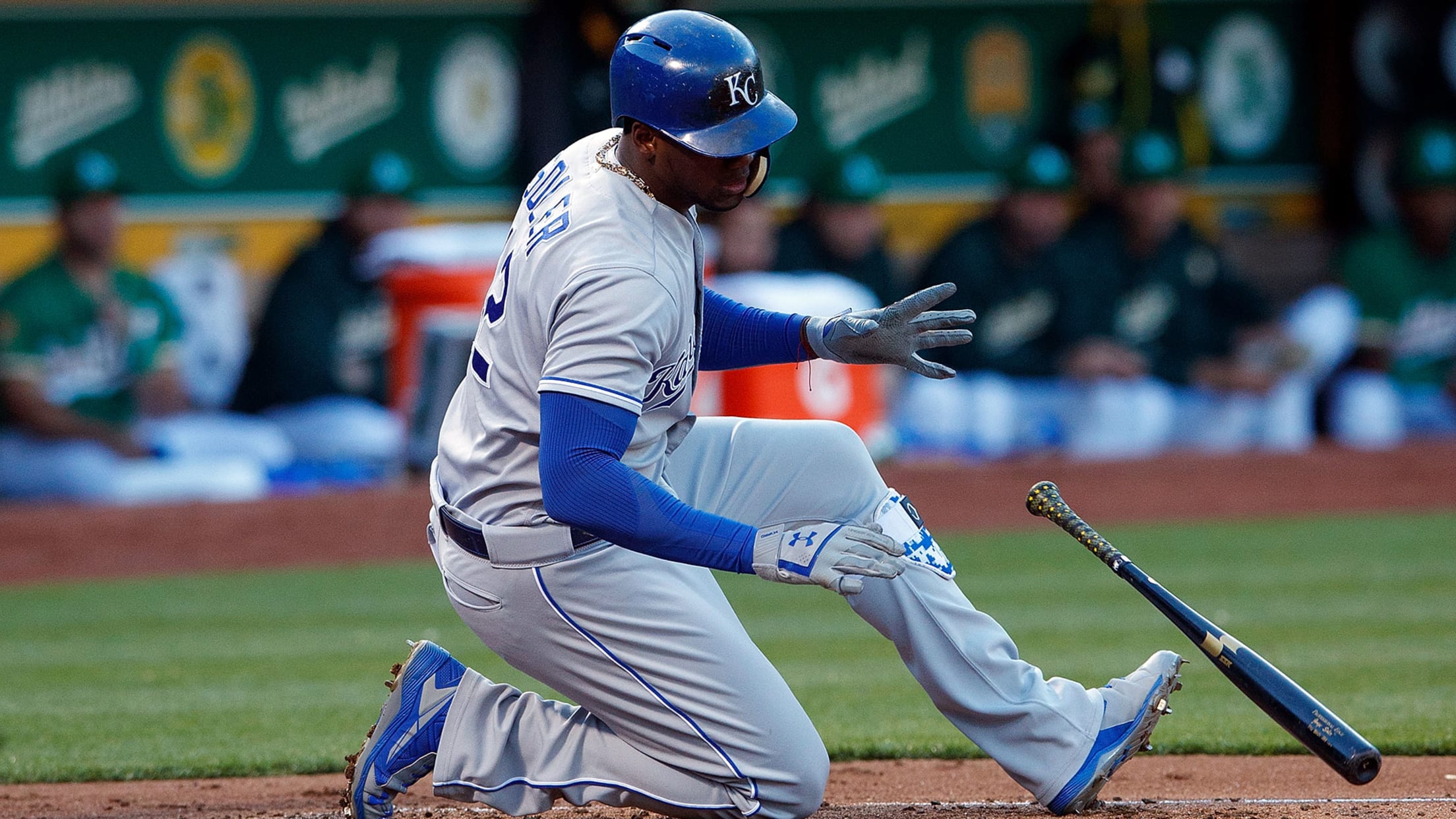 KANSAS CITY -- The Royals made several roster moves prior to Sunday's game against the Astros, starting with the expected one, placing outfielder Jorge Soler on the 10-day disabled list because of a broken metatarsal bone in his left foot which will sideline him at least six weeks.The club also
Royals' Draft adds polished pitching to system
KC pairs college arms with existing crop of position players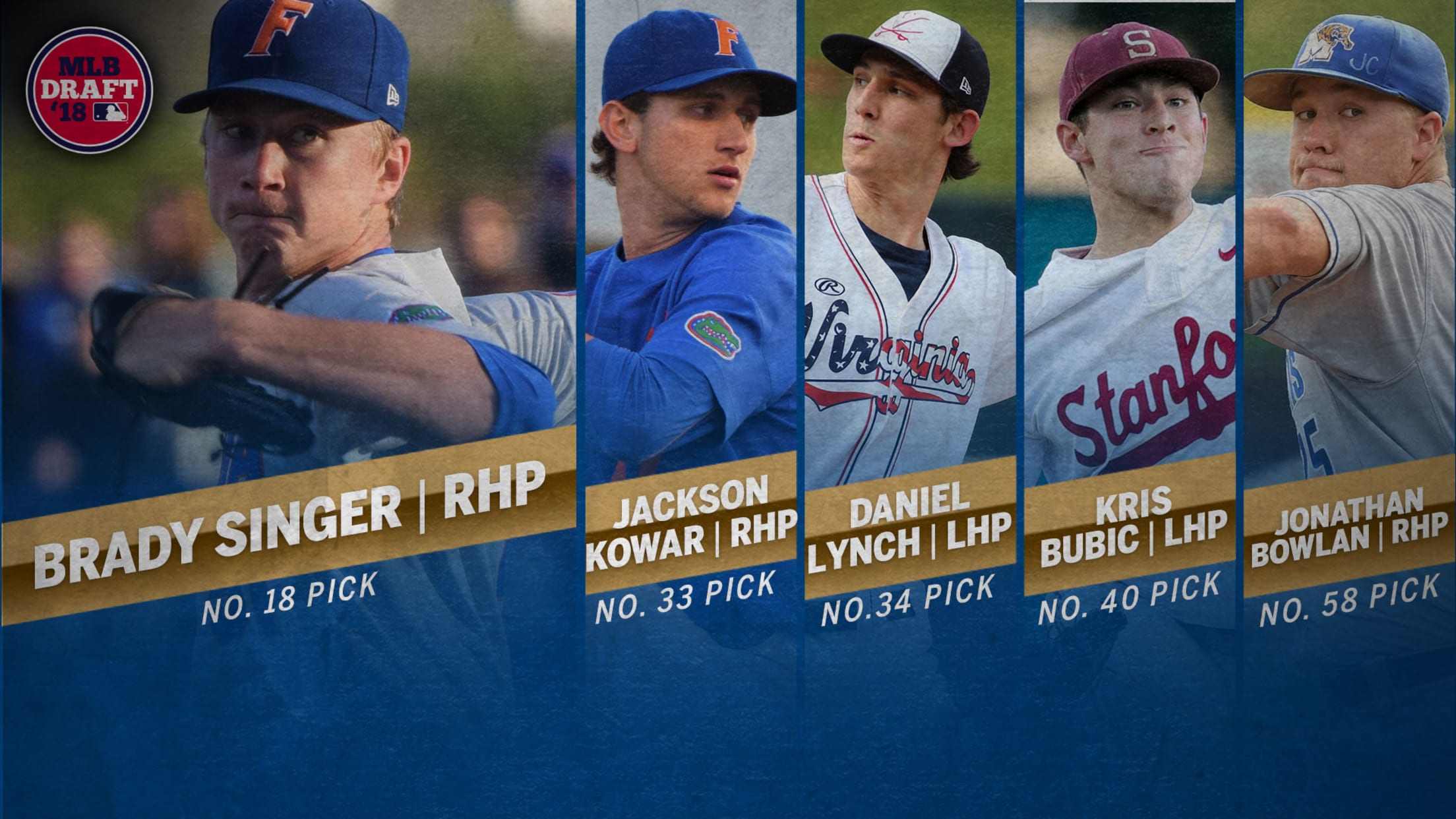 KANSAS CITY -- The Royals' farm system was in need of polished, experienced talent. After the conclusion of Day 3 of the 2018 Draft, it's clear that need has been addressed.• Draft Tracker: Every Royals pickOf Kansas City's 43 picks, 34 came from the college ranks. After drafting 12 high