No. 20 Massey, No. 25 Gentry earn promotions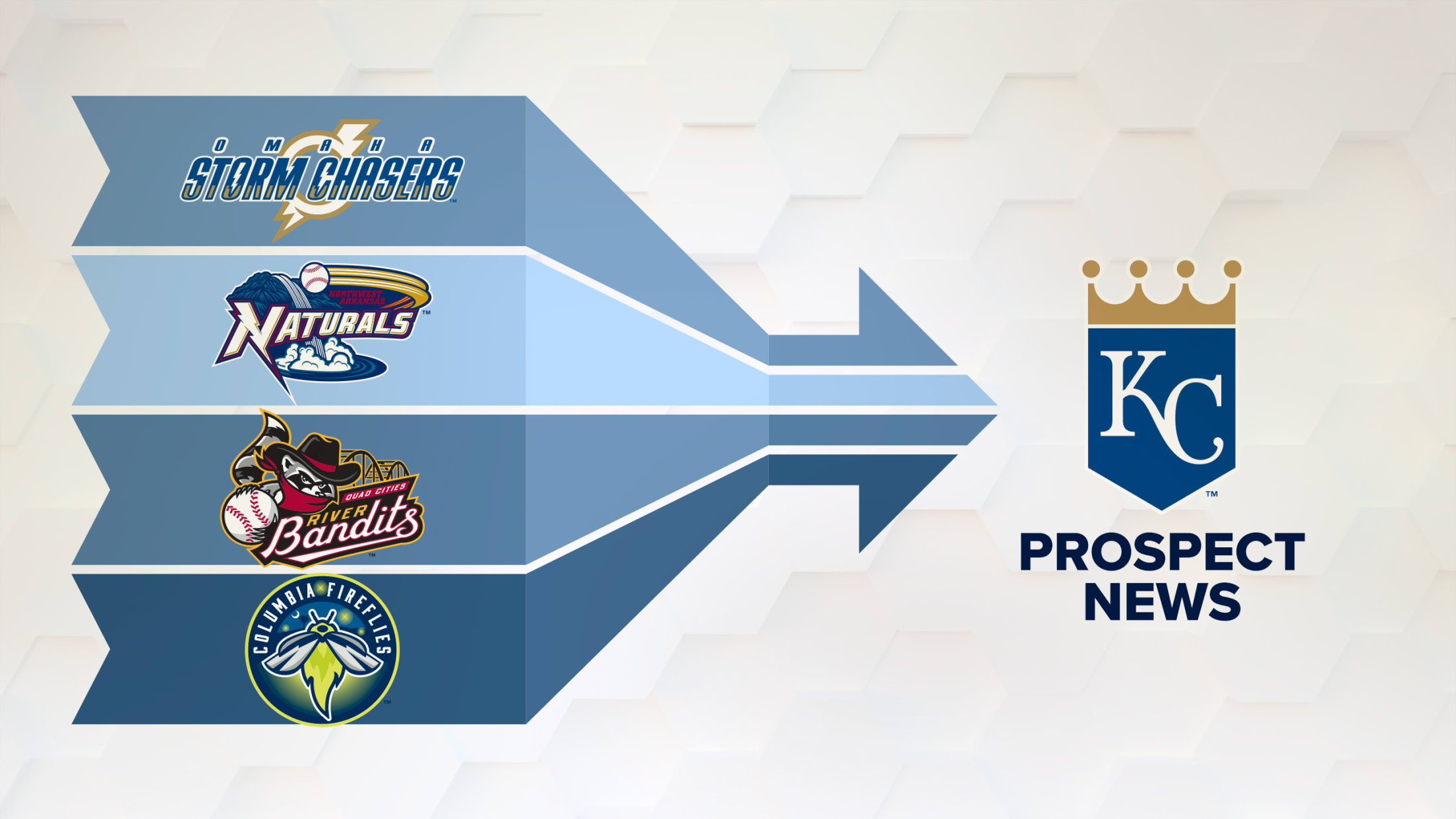 Welcome to the Royals prospect update, where you'll find news, promotions and standout performances, all year long.
Meet the Italian Nightmare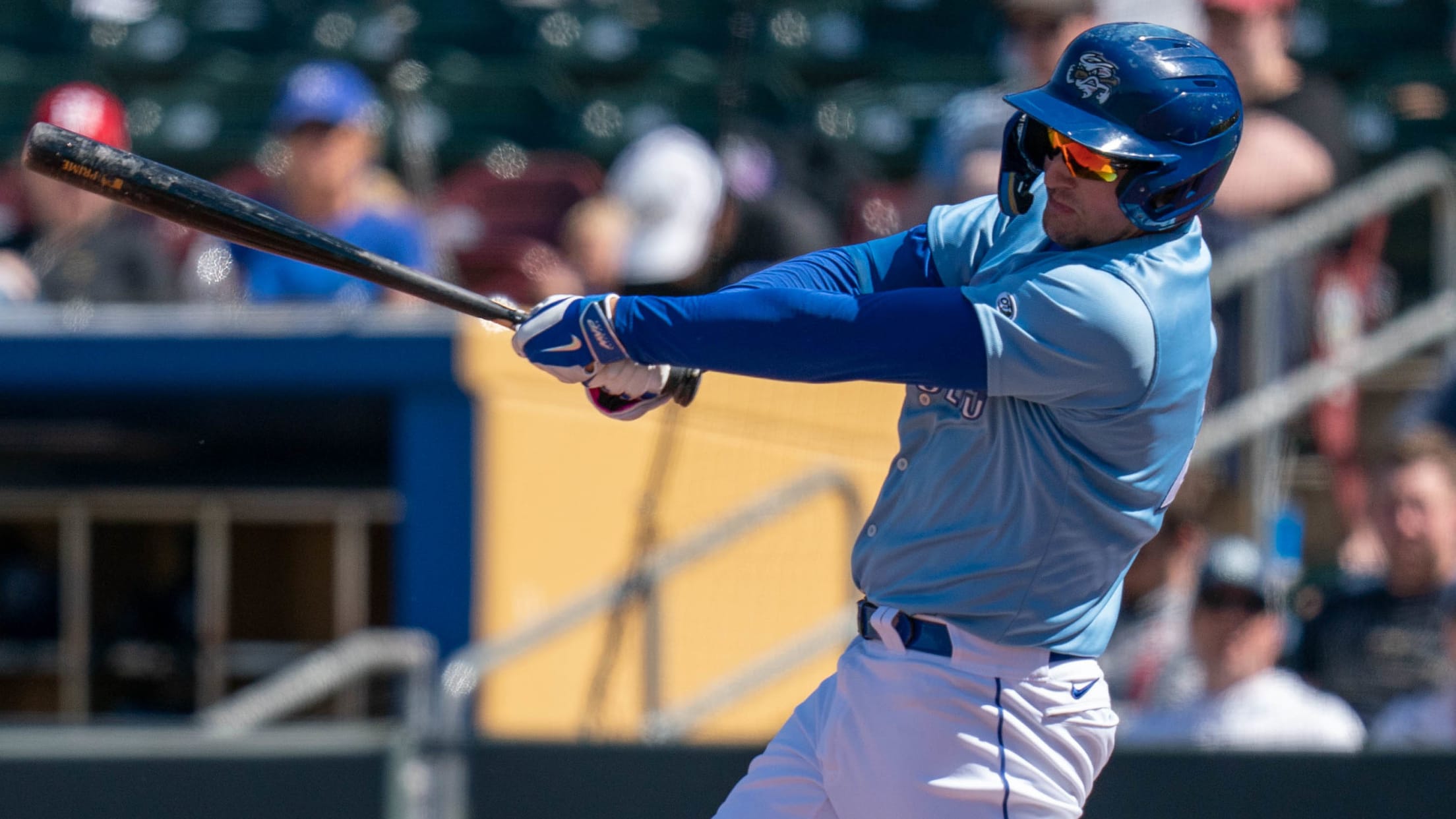 This story was excerpted from Anne Rogers' Royals Beat newsletter. To read the full newsletter, click here. And subscribe to get it regularly in your inbox.
Salvy, Witt show flashes of Royals' present and future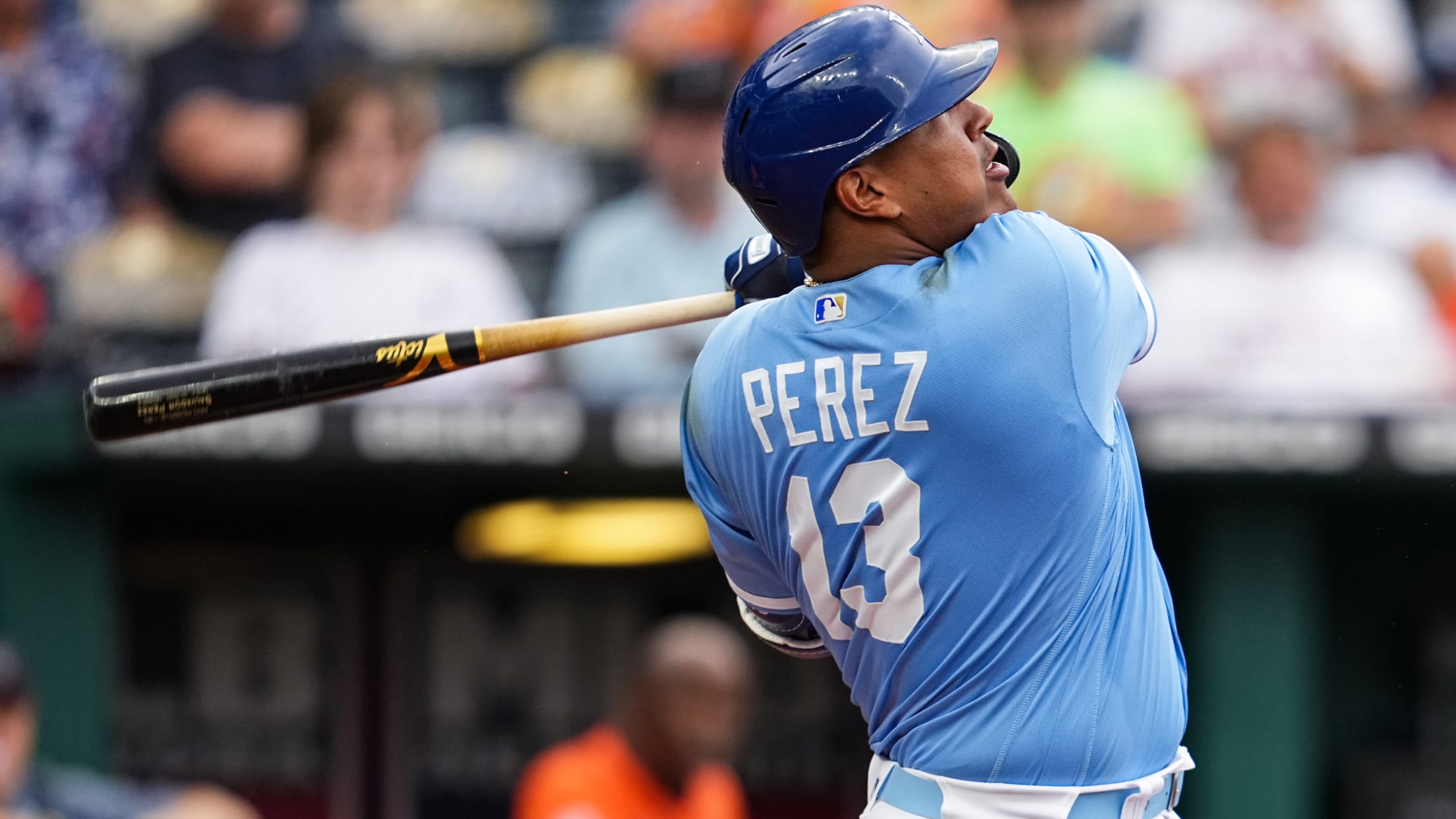 KANSAS CITY -- Everyone knows the Royals have their eyes on the future, but on Saturday afternoon, they got a glimpse of the present and what they have to look forward to in the years to come. The Royals got a homer from their veteran and some insurance from their
Finding his stride, Witt launches longest HR of his career
Unable to snap losing streak, Royals still searching for answers after pitching falters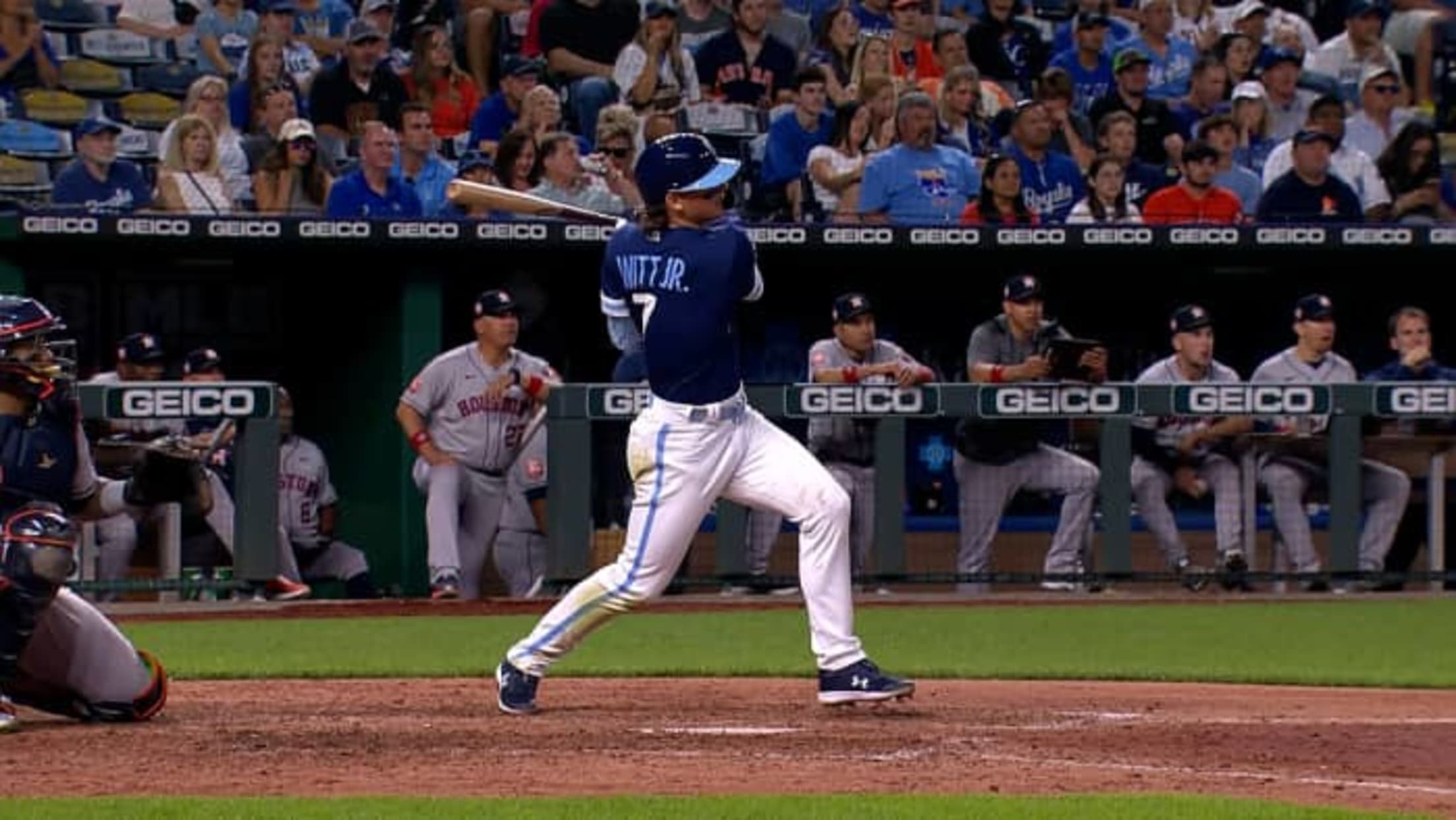 KANSAS CITY -- Every time Bobby Witt Jr. comes to the plate at Kauffman Stadium, fans get to the edge of their seats waiting to see what the young phenom will do next. On Friday night, they got to see him blast the longest home run of his career a
Melendez has 'big day' at the plate, impressing at catcher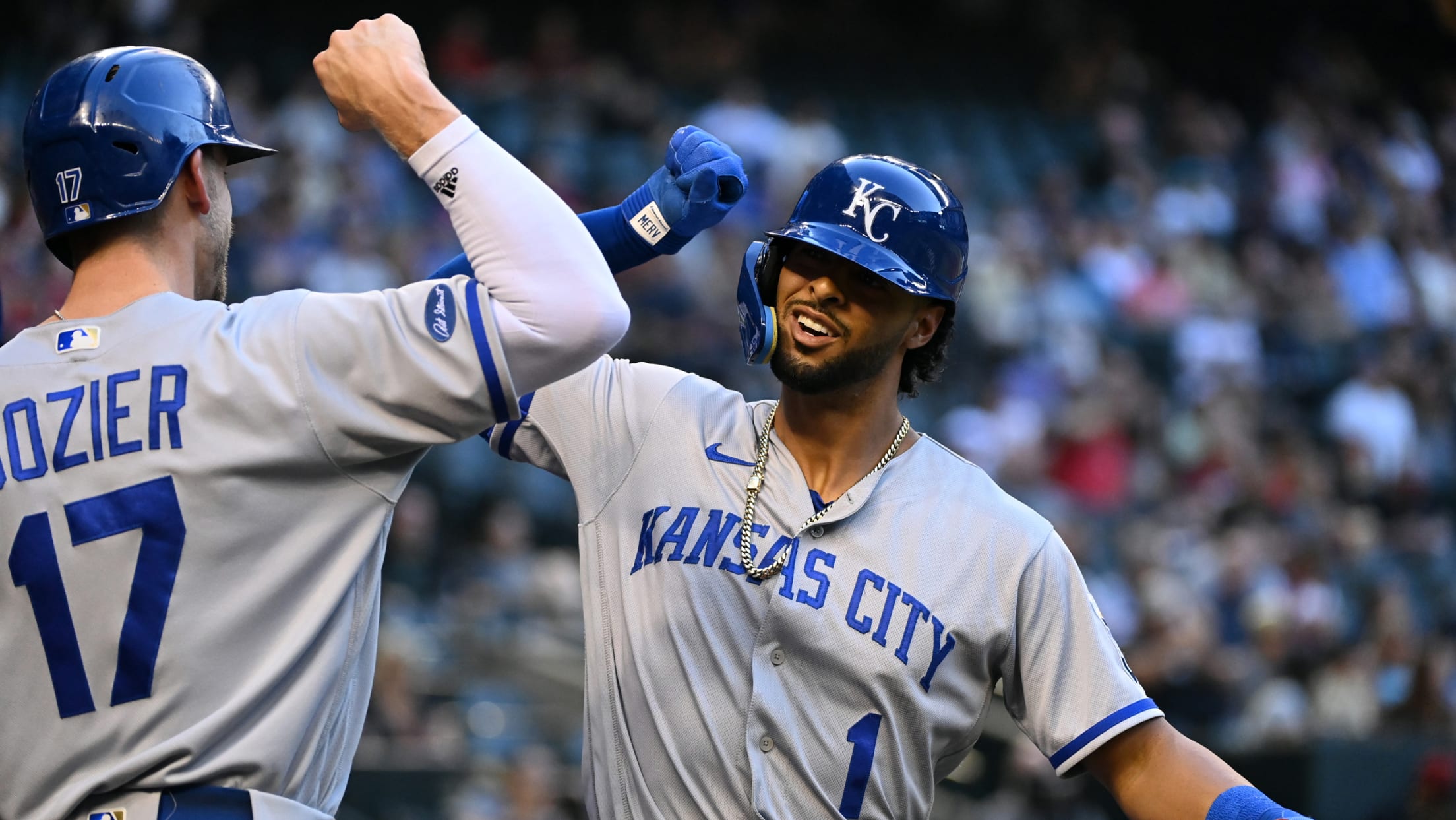 PHOENIX -- Over his first three weeks in the Major Leagues, MJ Melendez has received overwhelming praise from Royals pitchers and coaches for his skills behind the plate. The 23-year-old catcher has quickly settled in there during Salvador Perez's absence. Let's not forget that Melendez can swing the bat pretty
Royals' Pratto breaks out with 2-homer game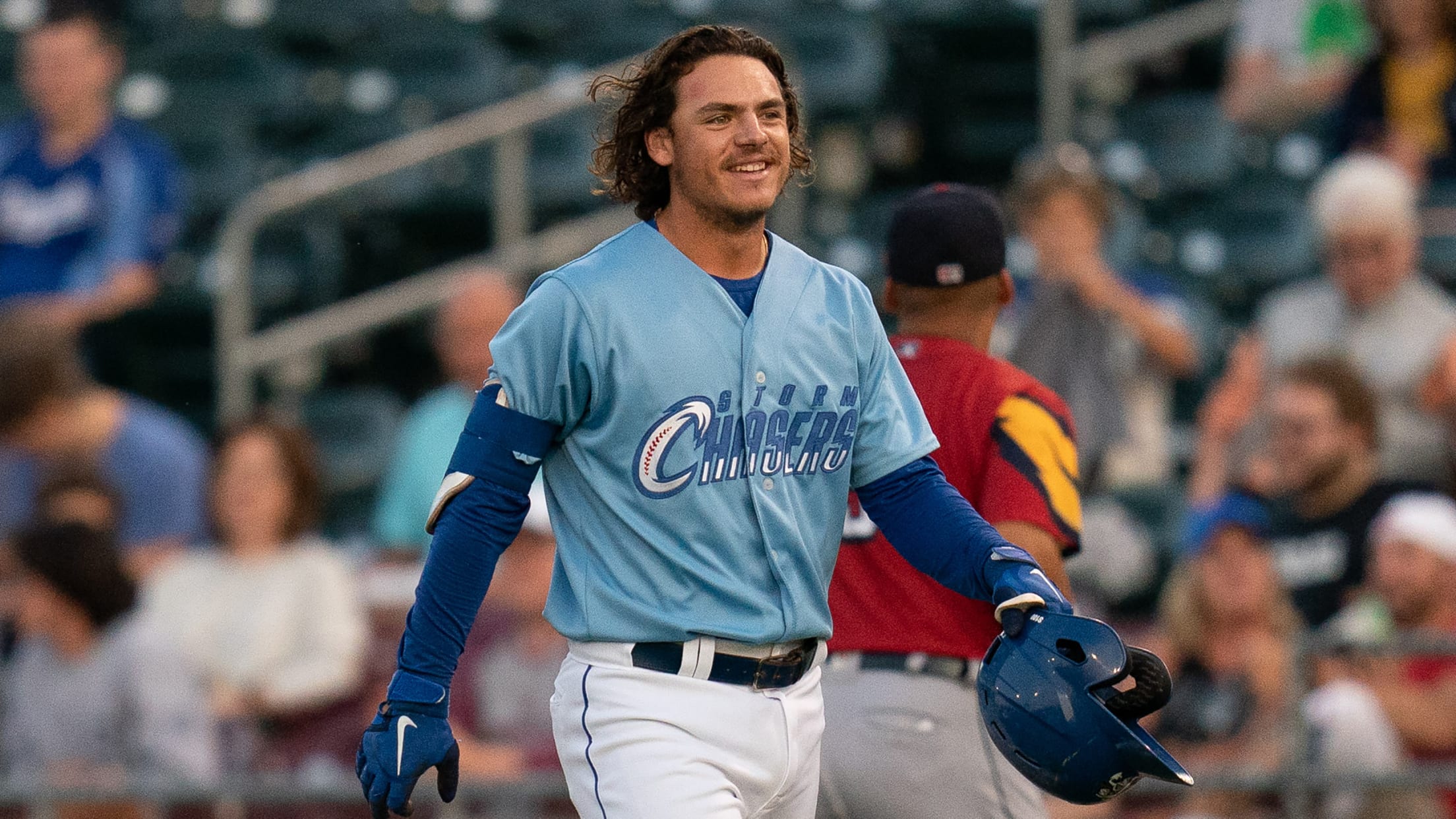 After being stuck in neutral for the better part of six weeks, Nick Pratto may have kicked his season into gear. Baseball's No. 58 overall prospect homered twice, drove in three runs and scored three times to power Triple-A Omaha past visiting St. Paul, 11-2. Pratto added a pair of
Witt (436-ft. HR) sets tone as KC youth shines
Melendez homers in second straight game as Royals even series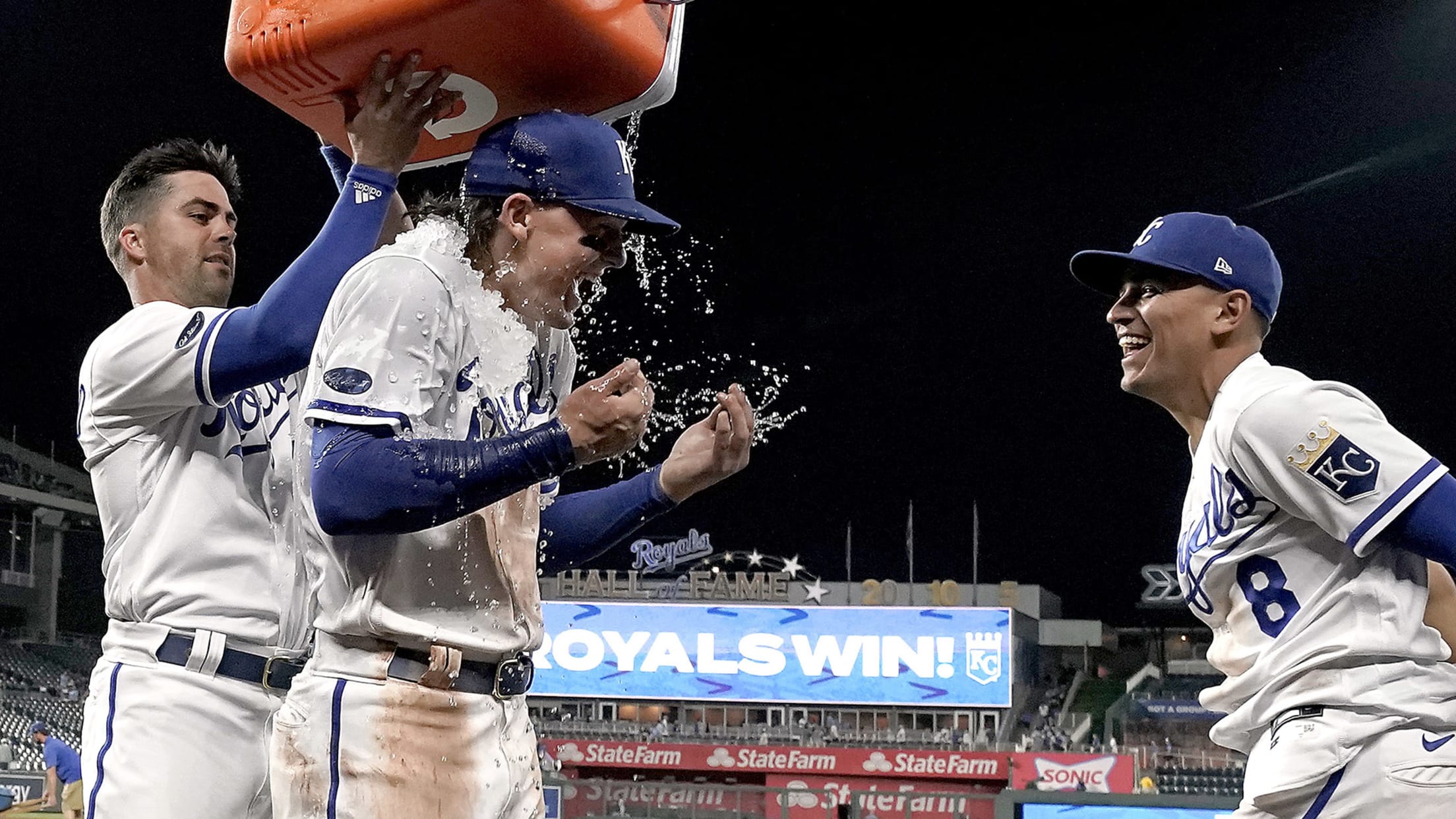 KANSAS CITY -- Those watching Wednesday night's Royals game at Kauffman Stadium got a glimpse of what the future is going to look like in Kansas City, with two of the Royals' top prospects and keys to their future success homering in the same game for the first time in
Witt Jr. and Whit -- baseball names with game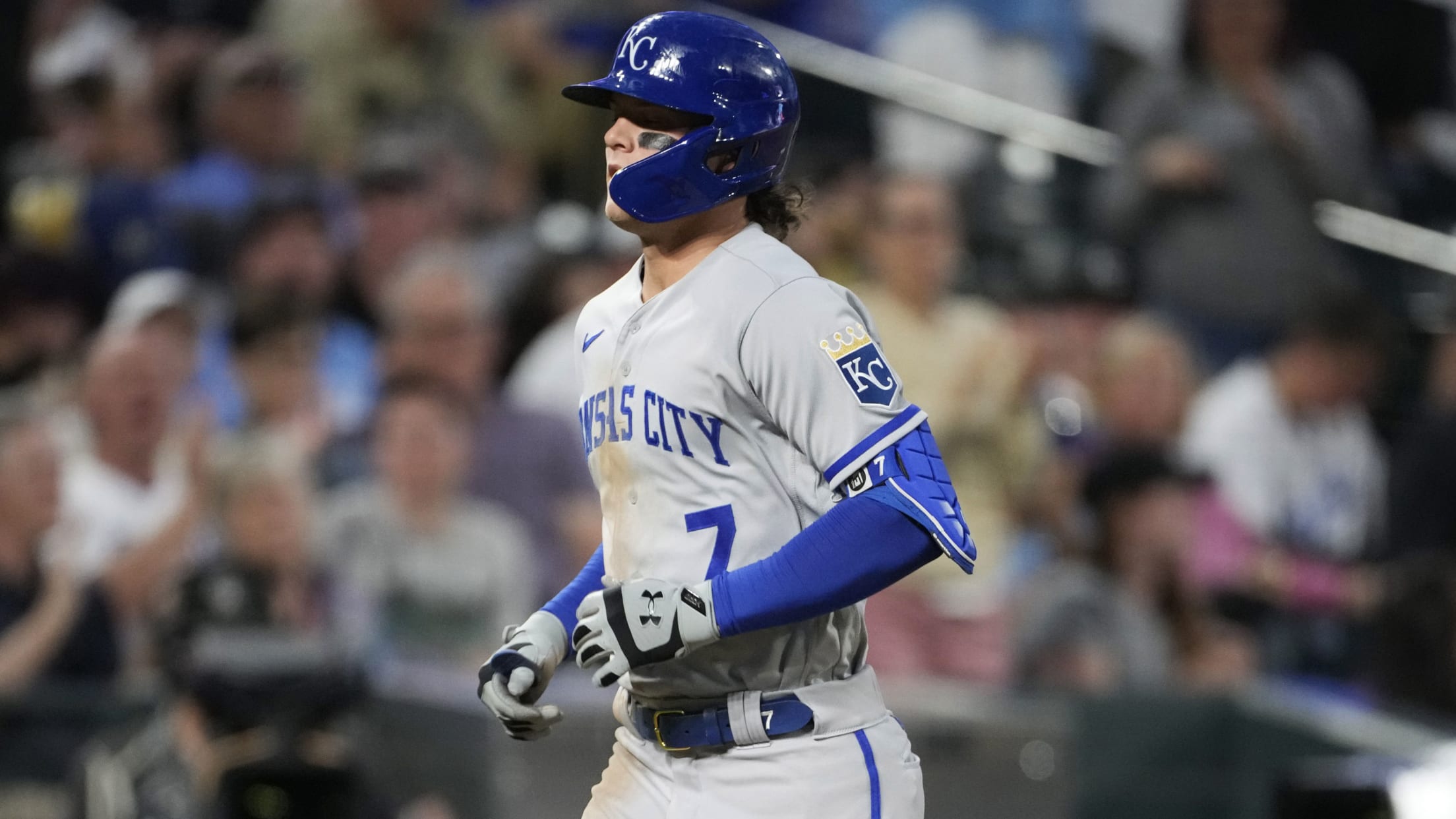 DENVER -- "I'm just Bobby, now." Bobby Witt Jr. was explaining how the Royals handle the Witt/Whit situation in the clubhouse, on the team bus, out at dinner or on the field. You know the one: Kansas City has a Witt in Bobby and a Whit in Whit Merrifield. "He's
Heasley to get callup for hometown start in Texas
Benintendi's arbitration hearing also set for Thursday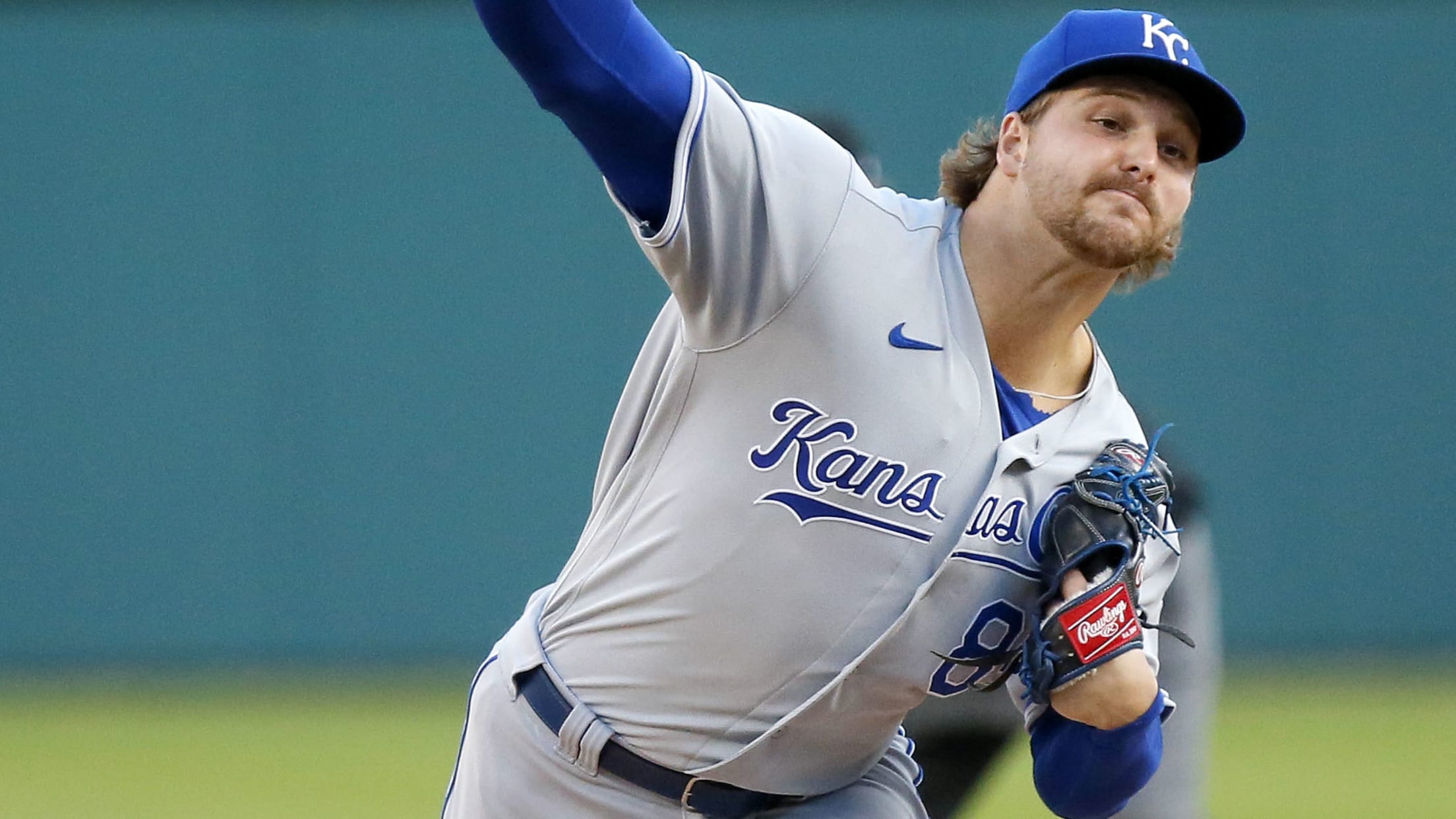 ARLINGTON -- Right-hander Jon Heasley, the Royals' No. 9 prospect per MLB Pipeline, is set to rejoin the team and make his first big league start of the season on Thursday against the Rangers -- in front of his friends and family and against his hometown team. Heasley grew up
Witt Jr. slugs 1st MLB HR on KC's 'special day'
Royals' youth on full display as bats break out in big win over Cardinals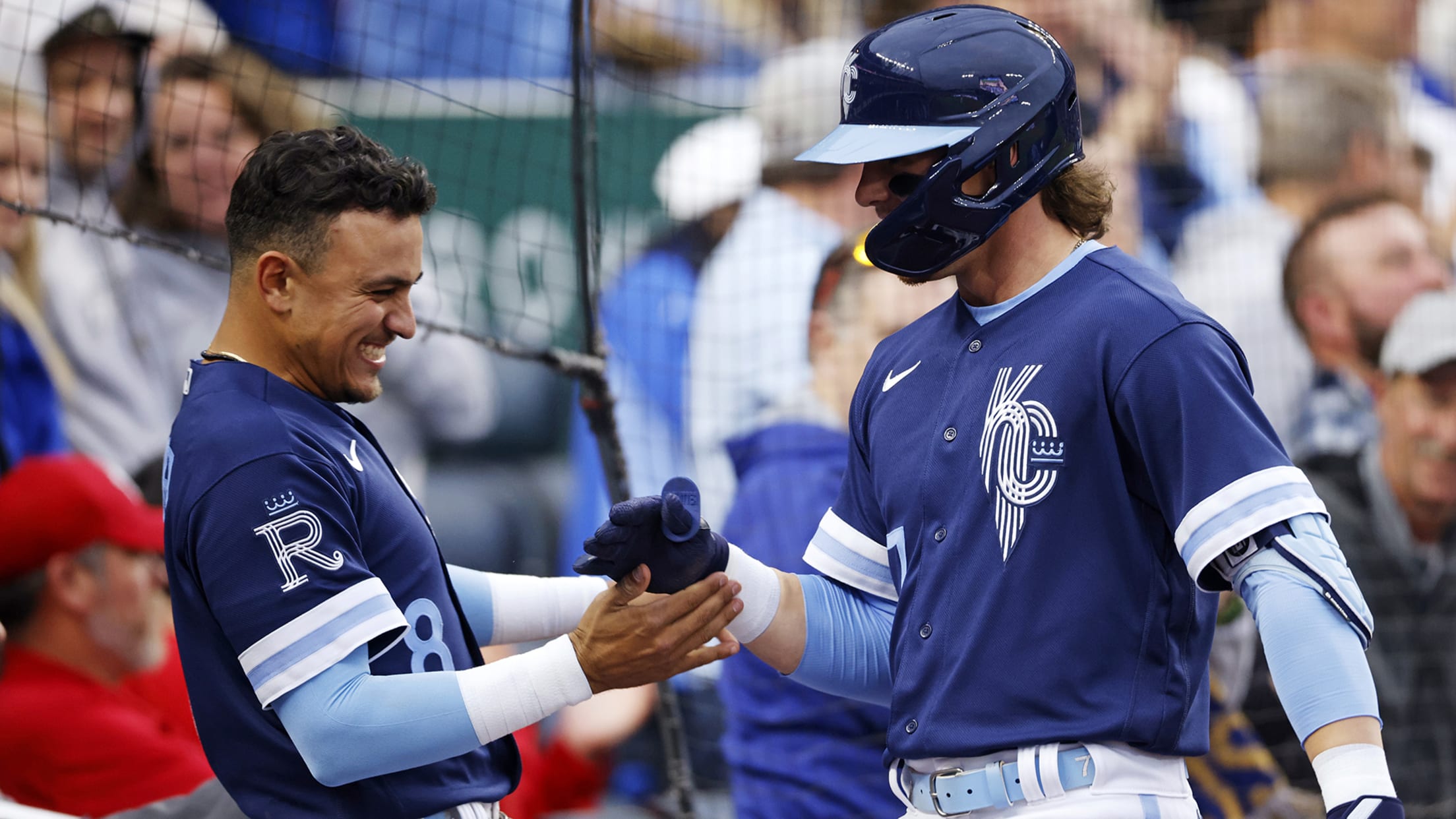 KANSAS CITY -- When Bobby Witt Jr.'s first career home run bounced back onto the field and Cardinals center fielder Harrison Bader chucked it back up to the stands, the ball wasn't lost forever like some thought it would be when they saw it land in the fountains at Kauffman
Now that Melendez is here, how will Royals use him?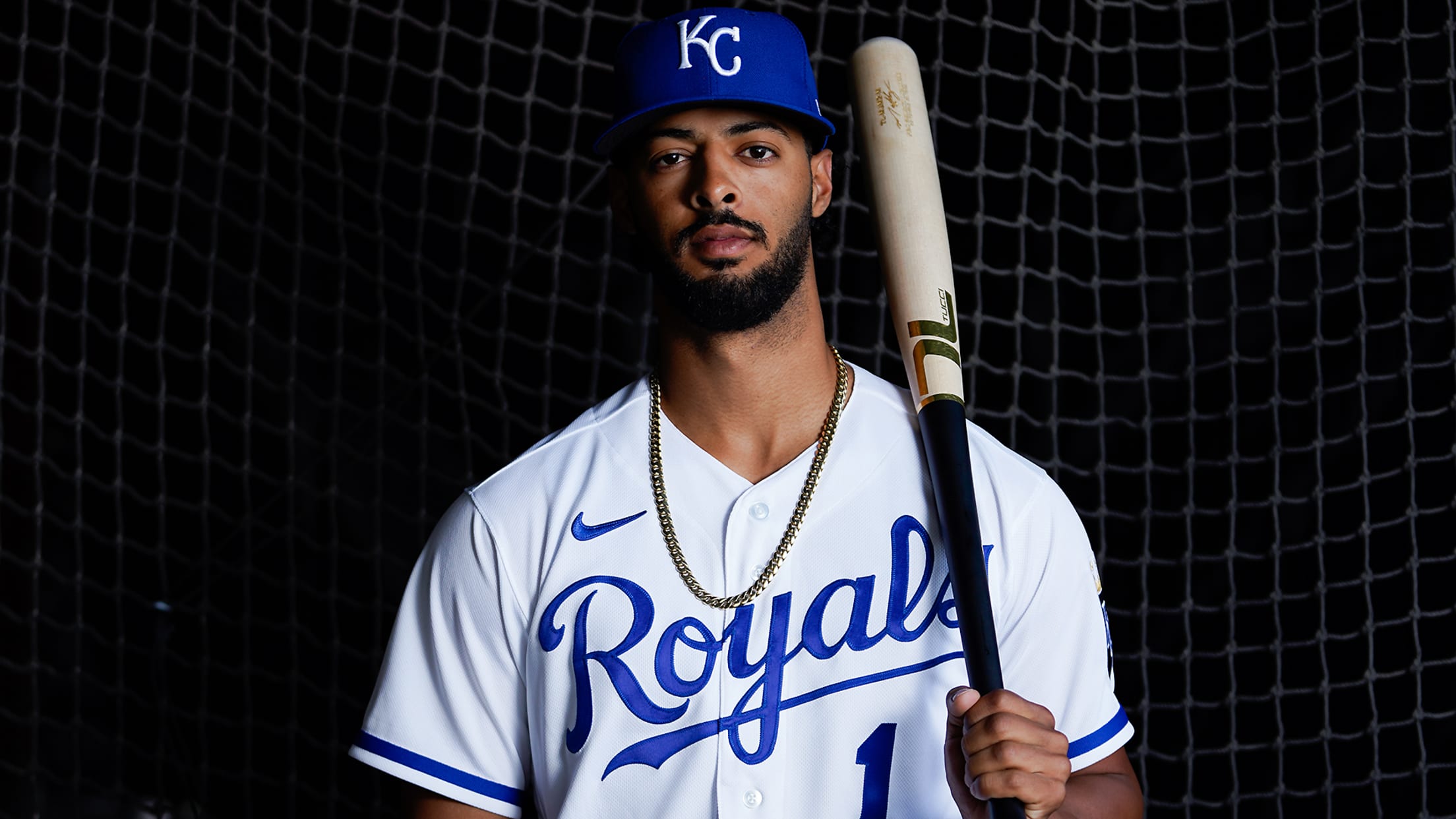 ST. LOUIS -- When MJ Melendez went into the dugout in the bottom of the sixth inning of Triple-A Omaha's game against the Mud Hens on Sunday, manager Scott Thorman asked him to take off his sunglasses. Melendez was confused. He usually wears them during day games, so why would
Top prospect Melendez poised for MLB debut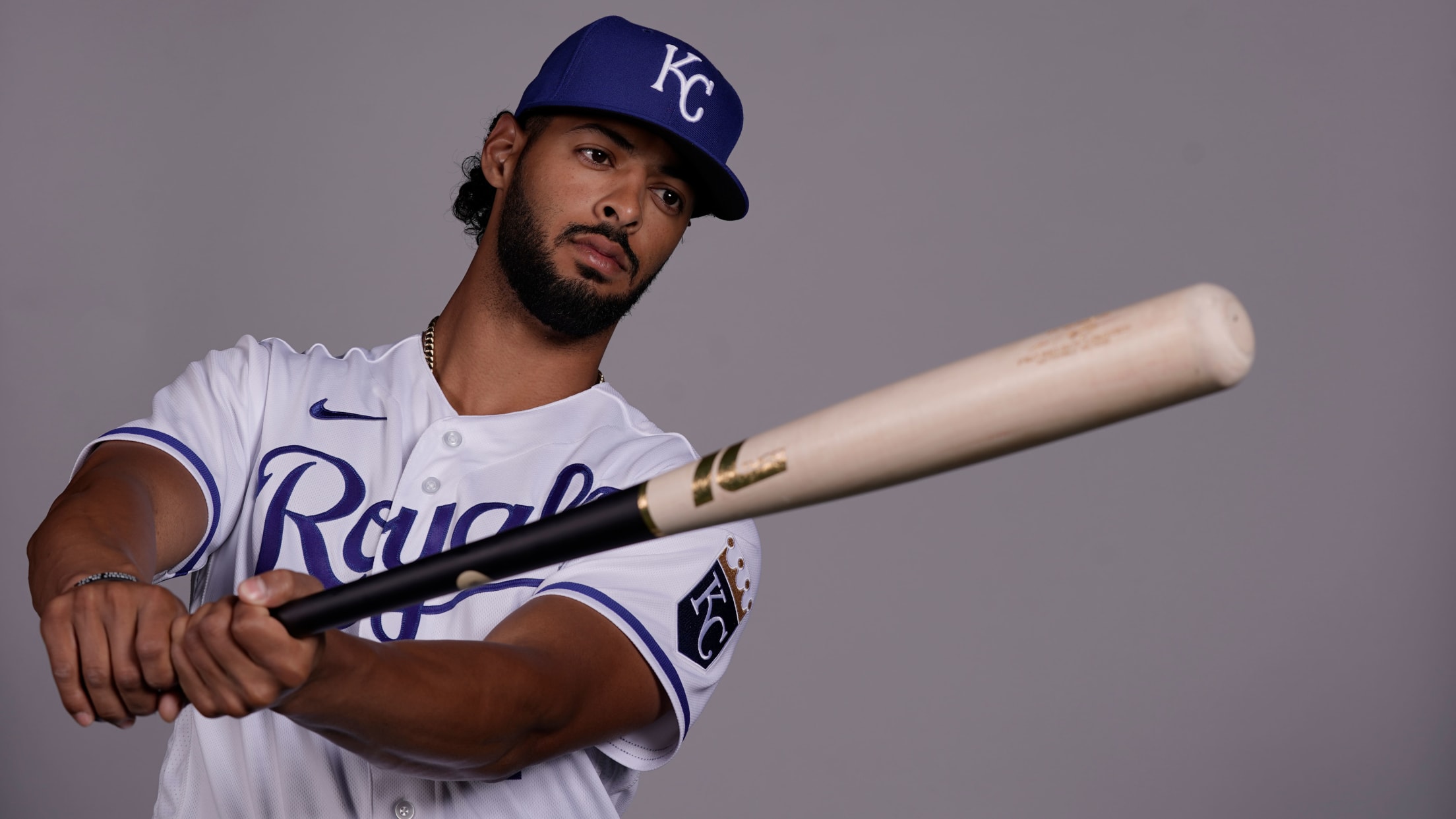 KANSAS CITY -- The Royals' top catching prospect and one of the top hitting prospects in baseball is expected to be called up to the Major Leagues on Monday. Catcher MJ Melendez will be called up from Triple-A Omaha on Monday, manager Mike Matheny announced after the Royals' 6-4 loss
Matheny 'not happy,' ejected after Witt caught stealing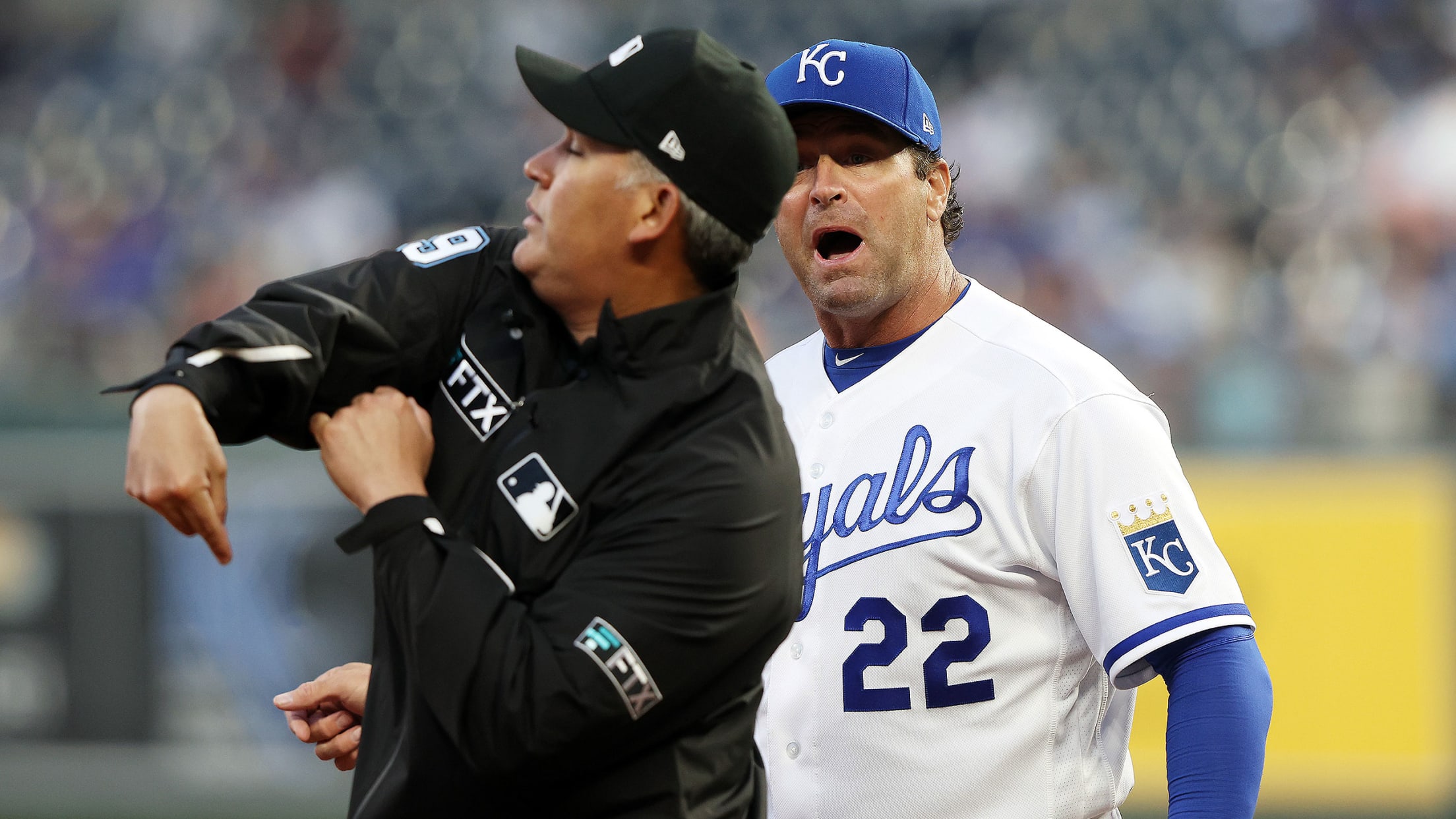 KANSAS CITY -- Bobby Witt Jr., known for his elite toolset of power and speed as MLB's No. 1 prospect, easily had Gleyber Torres beat to third base in the second inning Friday night at Kauffman Stadium. The Royals' third baseman had just extended his hitting streak to eight games
The latest on Bobby Witt Jr.
Keeping tabs on the top prospect in the game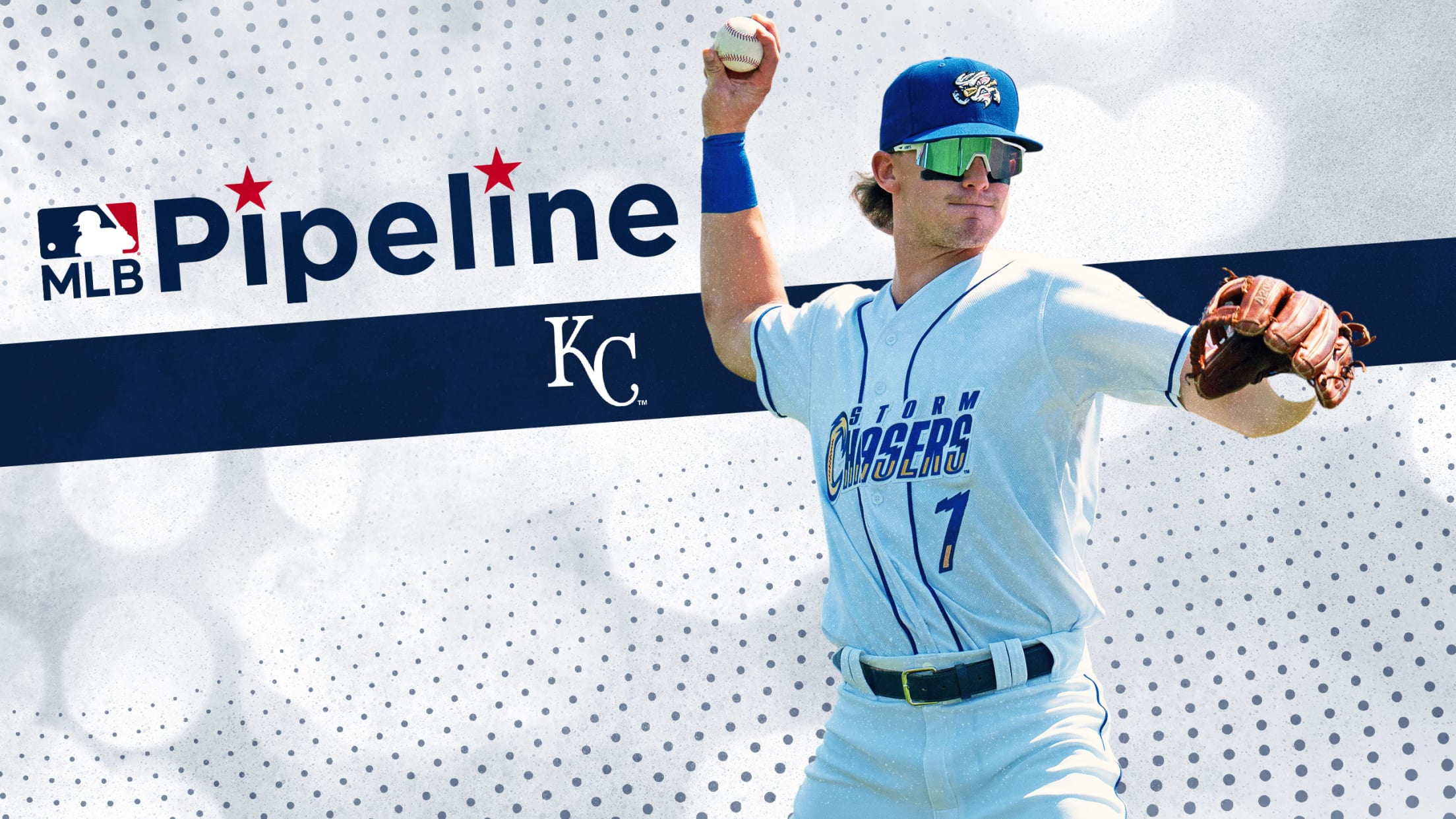 We'll be posting daily updates on Royals third baseman Bobby Witt Jr. this season, with the latest news on the No. 1 prospect in baseball per MLB Pipeline.
Day & Night: Pratto's first two hits are HRs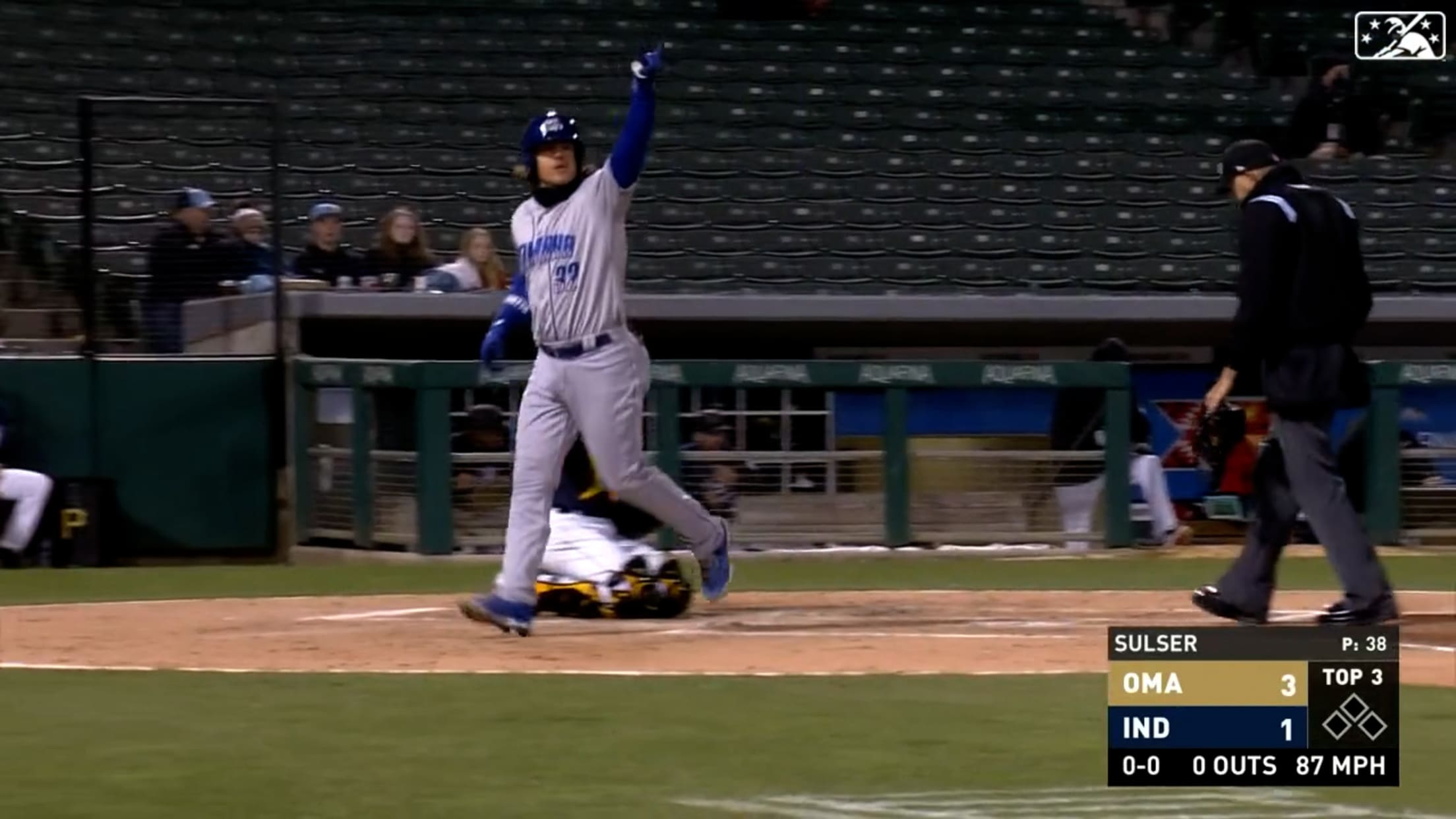 Only one player in the Minor Leagues compiled more extra-base hits last season than Nick Pratto, and that was Bobby Witt Jr. If Pratto keeps this up, it shouldn't be long until he joins his former teammate in Kansas City. The power-hitting Pratto picked up right where he left off
Witt delivers decisive 1st hit in MLB debut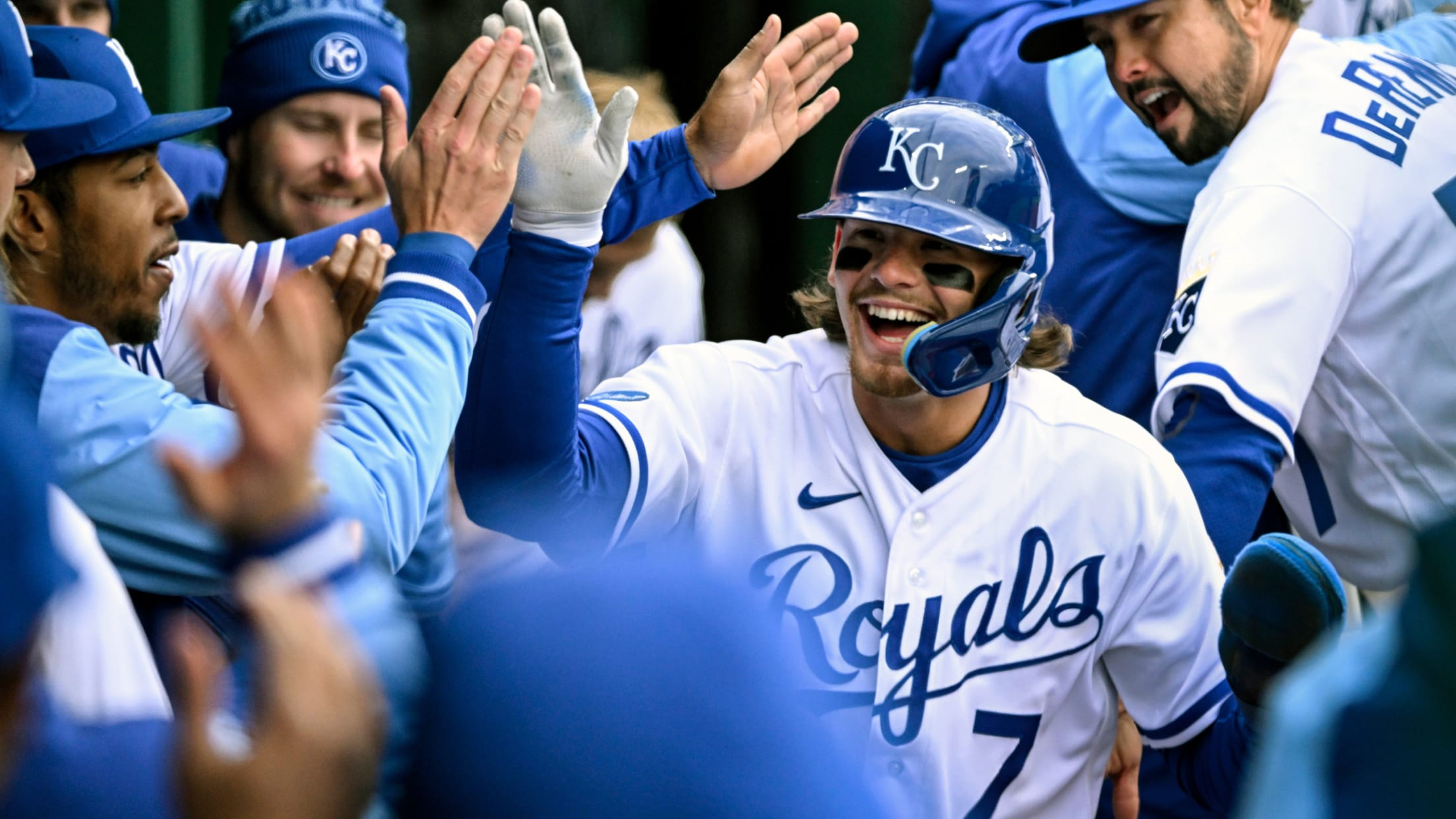 KANSAS CITY -- Bobby Witt Jr. seems to be made for the moment, and on Thursday afternoon, the moment found him. With two outs in the bottom of the eighth inning of Witt Jr.'s Major League debut, the No. 1 prospect in baseball stepped up to the plate. Michael A.
Here's where the Royals' Top 30 prospects are starting '22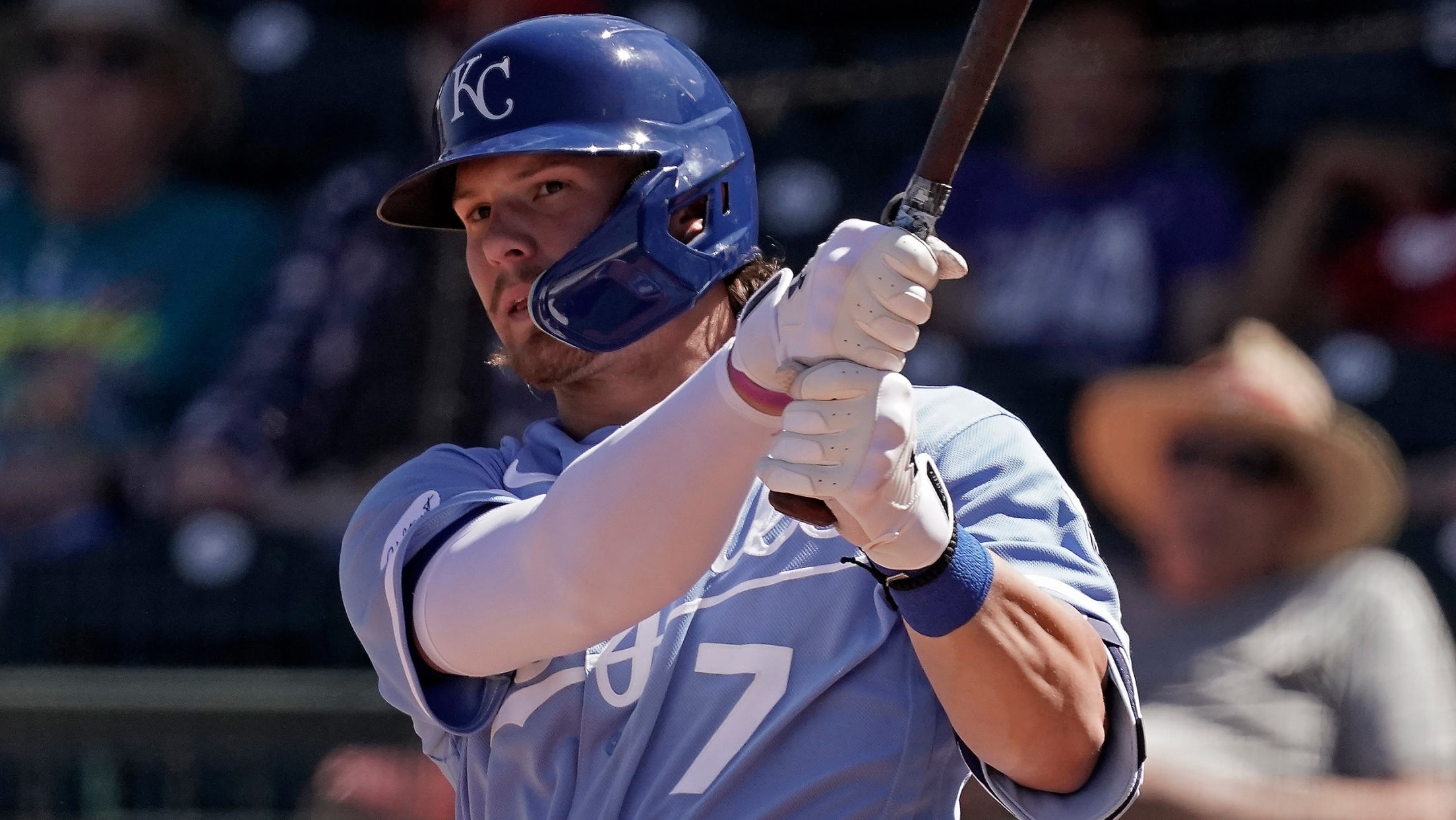 With the 2021 Minor League season about to get started, here's a look at where the Royals' Top 30 prospects are projected to start the season. (Note: Some Major League roster decisions remain unannounced. Players in such limbo are noted "TBA" here and will be updated once their status is
Witt's Opening Day debut a family affair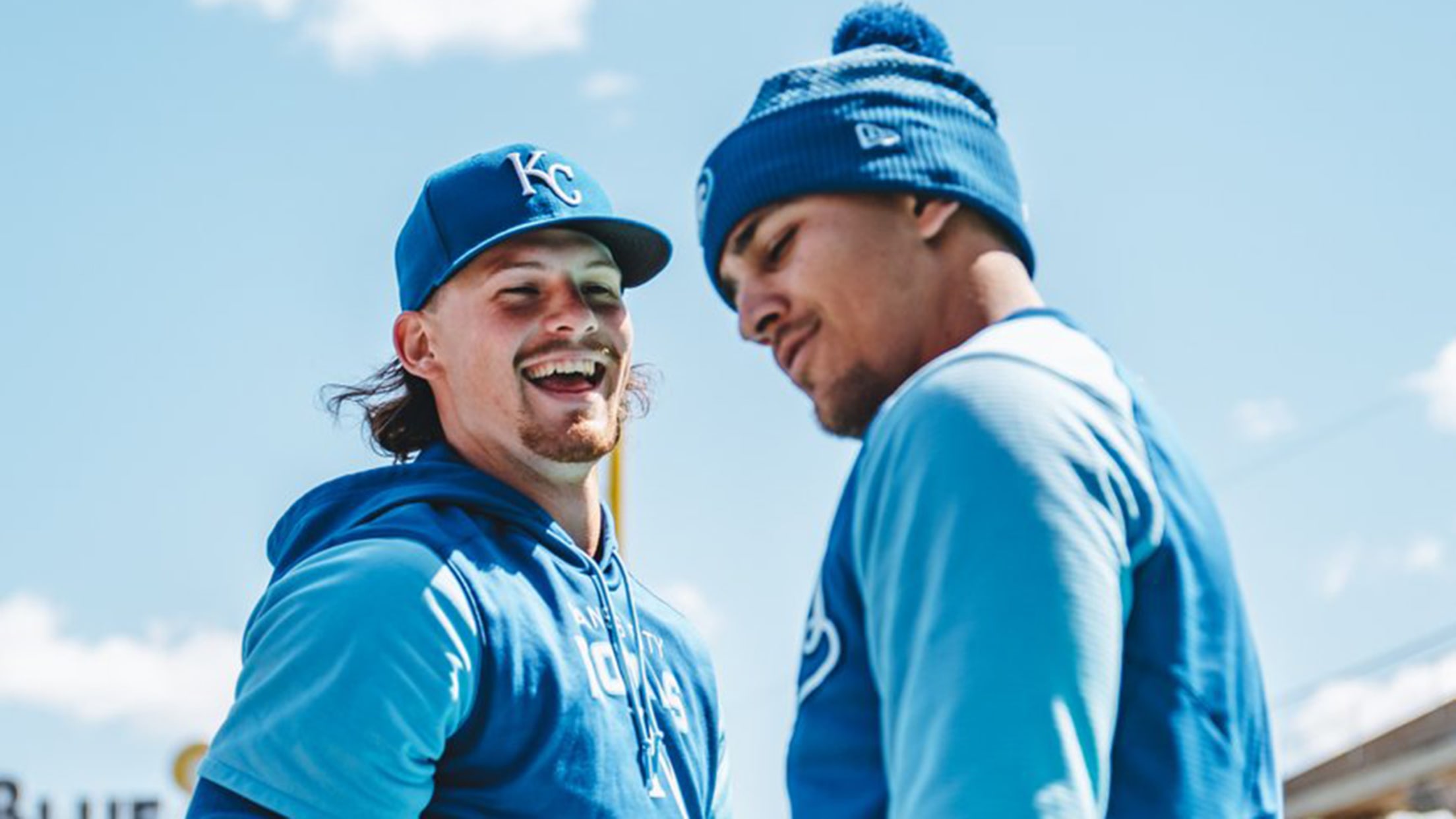 KANSAS CITY -- When Bobby Witt Jr. walked out of the Royals' clubhouse at their complex in Surprise, Ariz., on Tuesday morning, giddy with relief that he had made the Opening Day roster, the first call he placed was to his mom, Laurie, and dad, Bobby. Thirty-six years earlier, the
The best moments of Bobby Witt Jr.'s career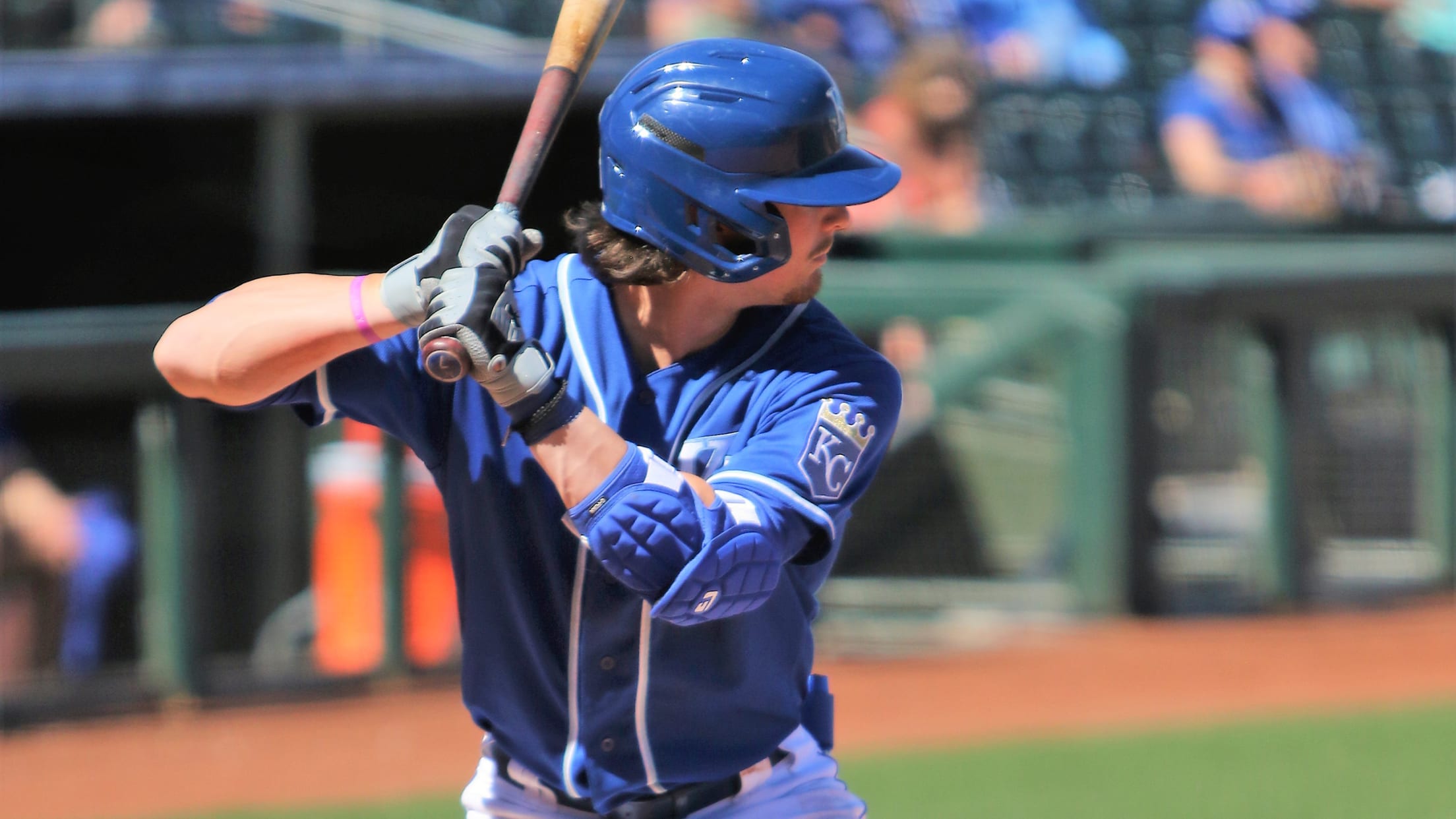 Bobby Witt Jr. has arrived in the Majors. Royals fans have been waiting for this day to come, though they haven't had to wait long since MLB Pipeline's No. 1 overall prospect only entered pro ball in June 2019 when Kansas City selected him second overall. While this will be
What to expect from Bobby Witt Jr.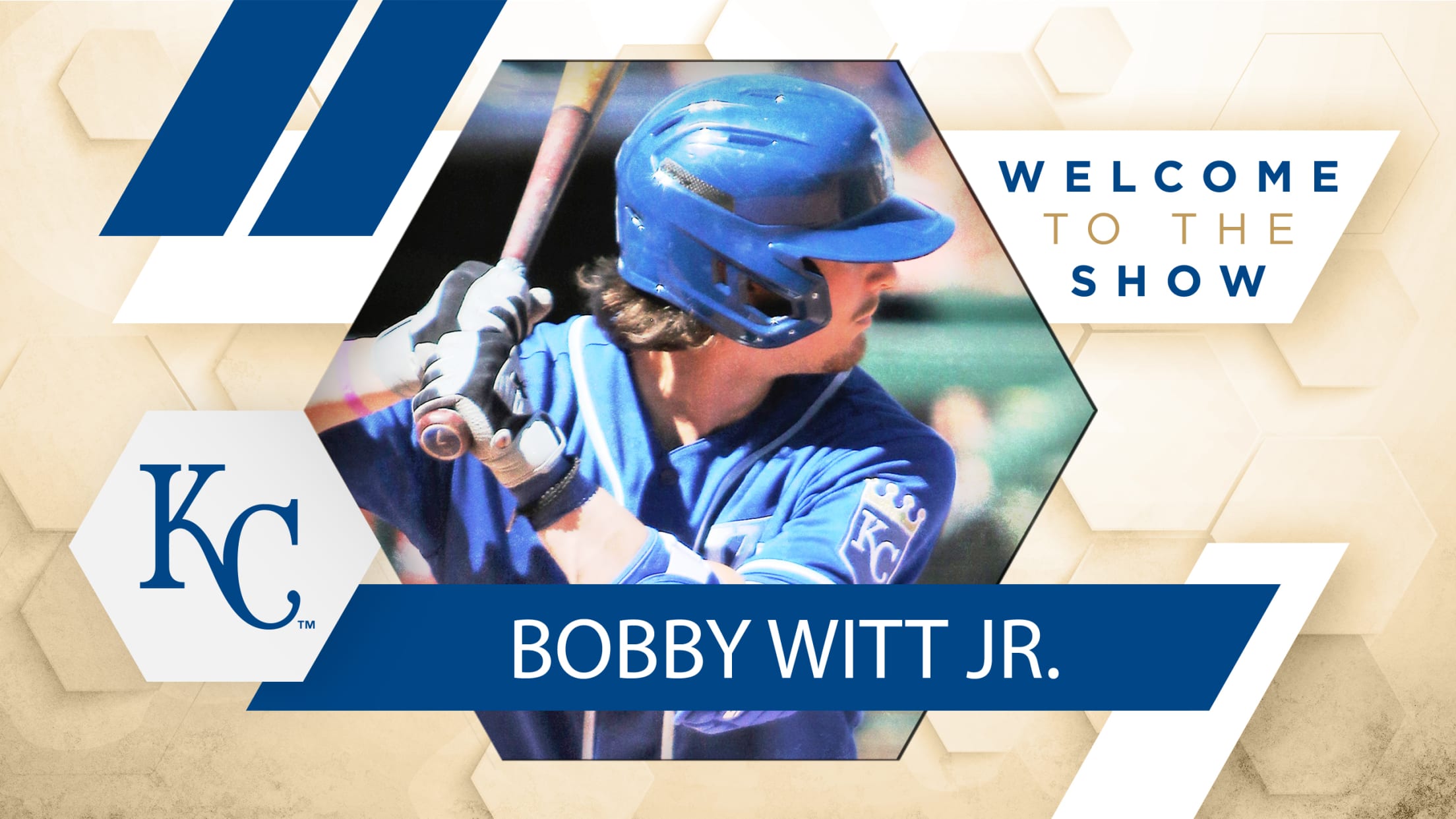 The Majors' next big talent has arrived in Kansas City. No. 1 overall prospect Bobby Witt Jr. will be the Royals' Opening Day third baseman, the club officially confirmed. His debut will come Thursday against the Guardians at Kauffman Stadium.
No. 1 prospect Witt makes KC's Opening Day roster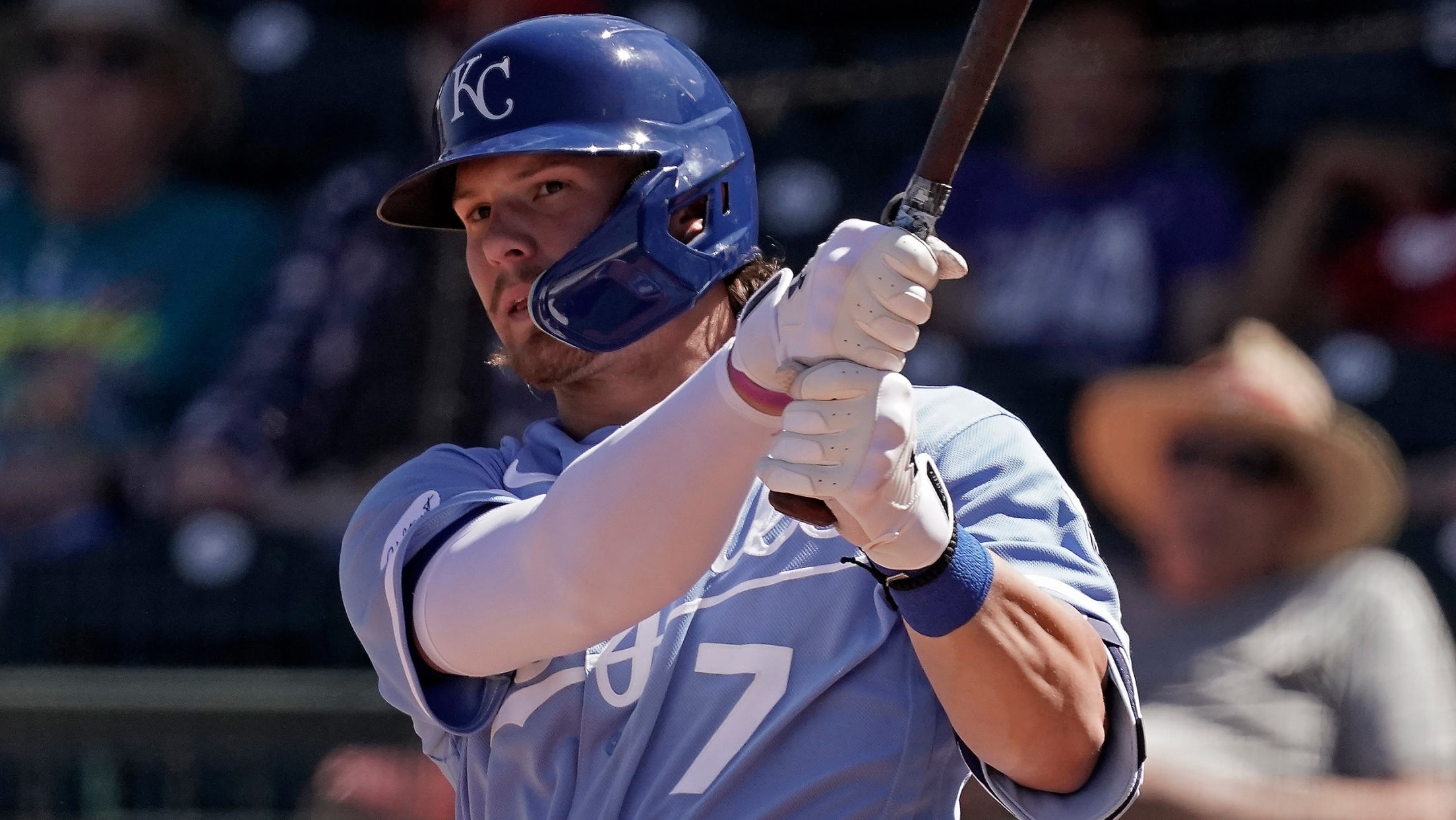 PHOENIX -- It's Bobby Witt Jr.'s time in Kansas City. The No. 1 prospect in baseball is breaking camp with the Royals, and he will make his debut on Opening Day as the Royals' starting third baseman against the Guardians at Kauffman Stadium, ushering in a new era in Kansas
Isbel's prep work pays off with second ST HR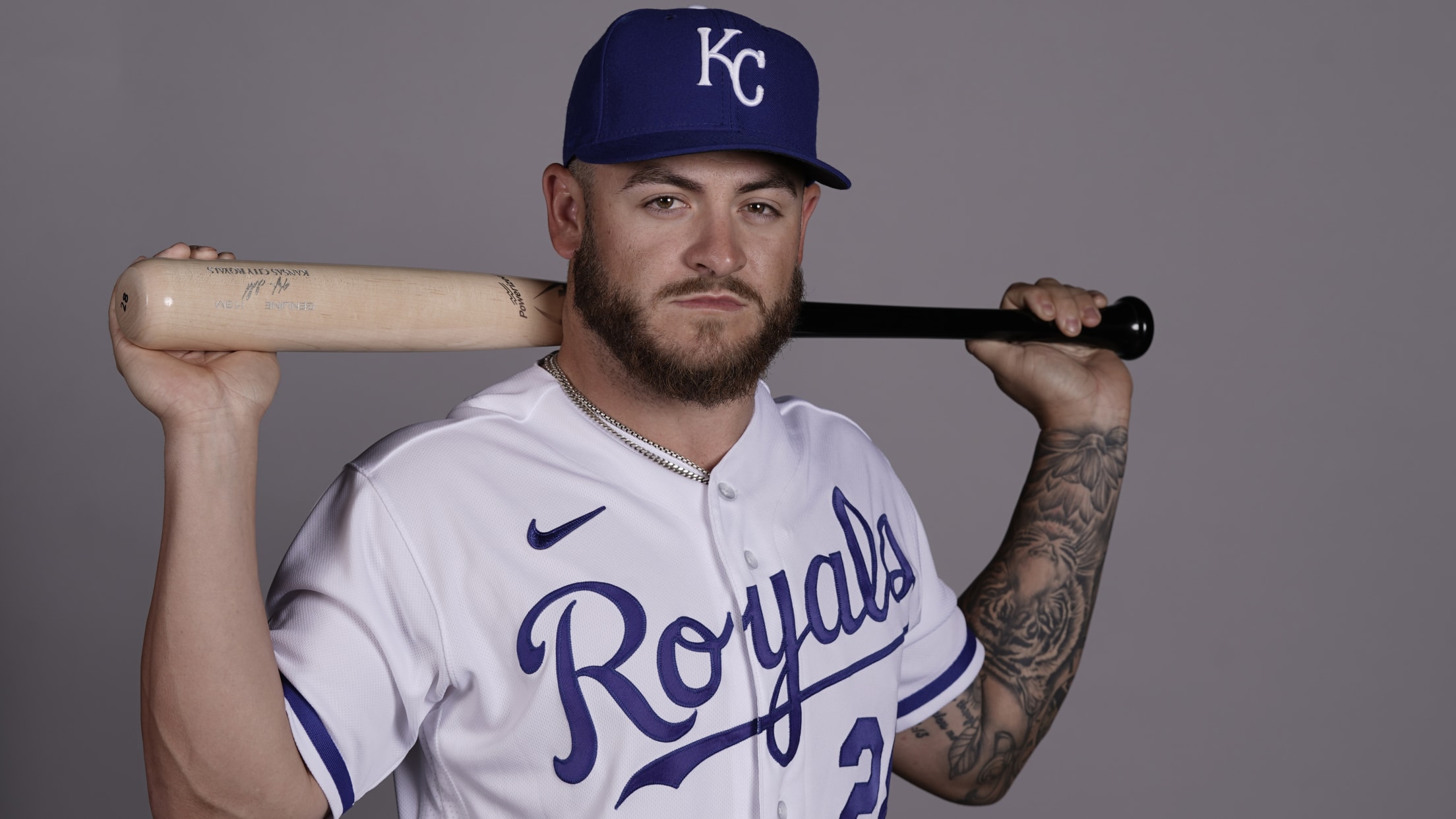 PEORIA, Ariz. -- As he led off the Royals' game against the Cubs on Sunday afternoon, Kyle Isbel had a good idea of what was going to come from veteran starter Kyle Hendricks. The Royals outfielder had prepped for Hendricks that morning, simulating the right-hander's sequences and movement during batting
Q&A: Kudrna on local boy status, first pro experiences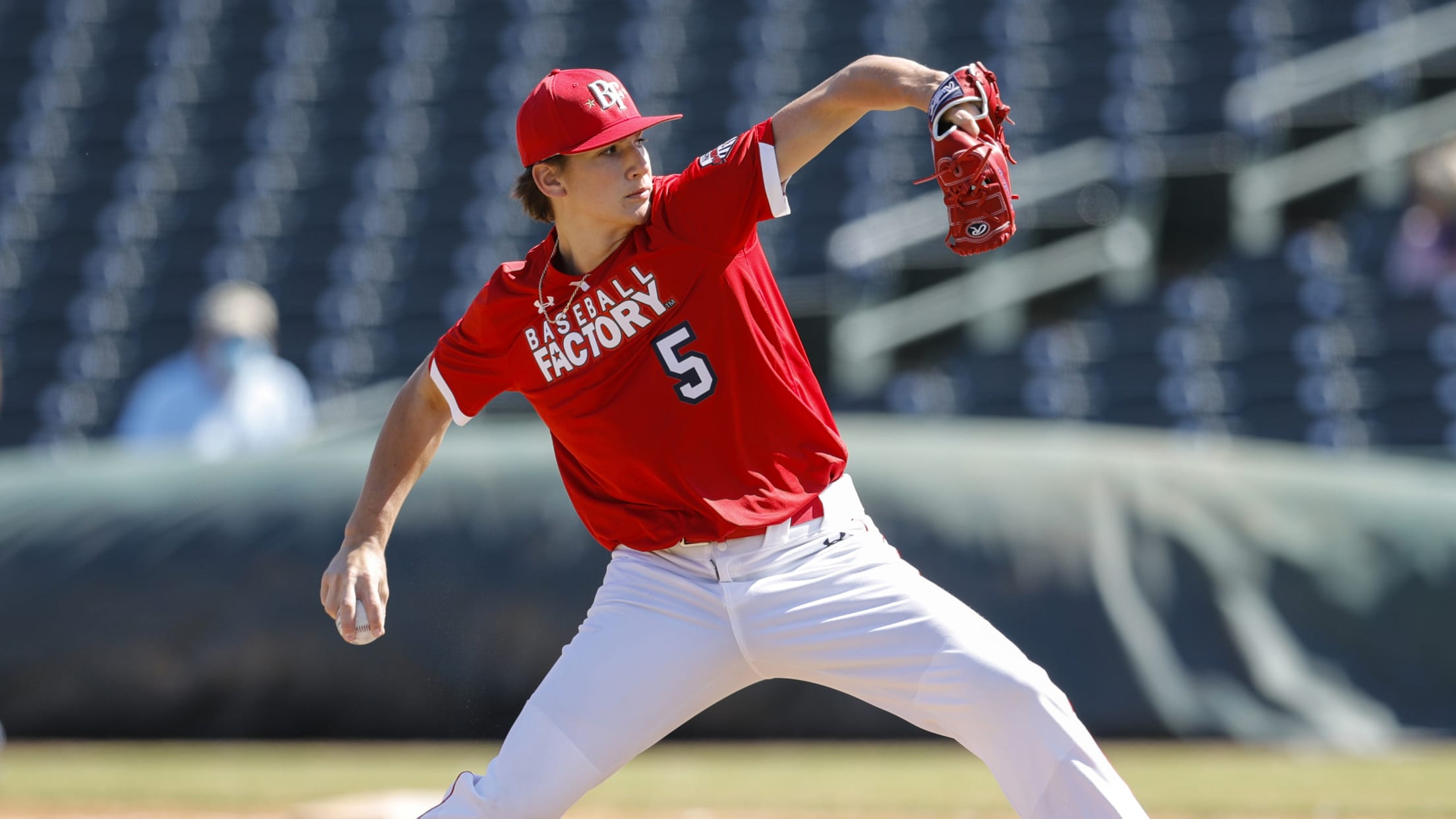 SURPRISE, Ariz. -- Ben Kudrna just wants to go home. Okay, not in the way of a kid who's sick at camp and wants out. More in the way that will take a few years, several Minor League stops and lots of player development. See, Kudrna (pronounced Kooter-nuh) is a
Royals flush with high-impact prospects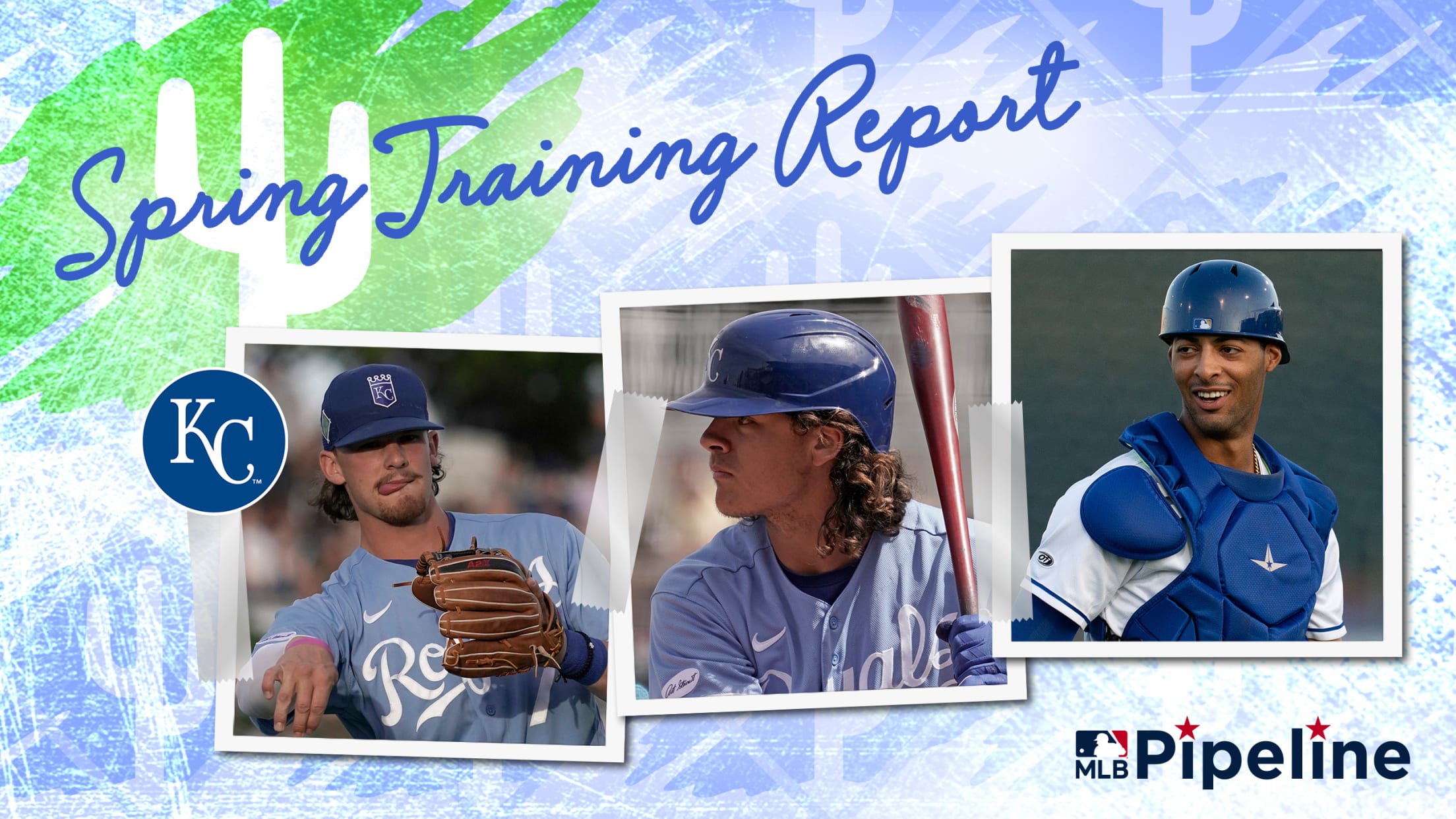 SURPRISE, Ariz. -- Even on the Royals backfields in Surprise, there is the looming presence of Junior. That's what he's nicknamed here anyway. You might know him as Bobby Witt Jr., the recently named No. 1 overall prospect by MLB Pipeline. Barring something unforeseen, he also looks set to be
On cusp of Majors, Melendez testing different positions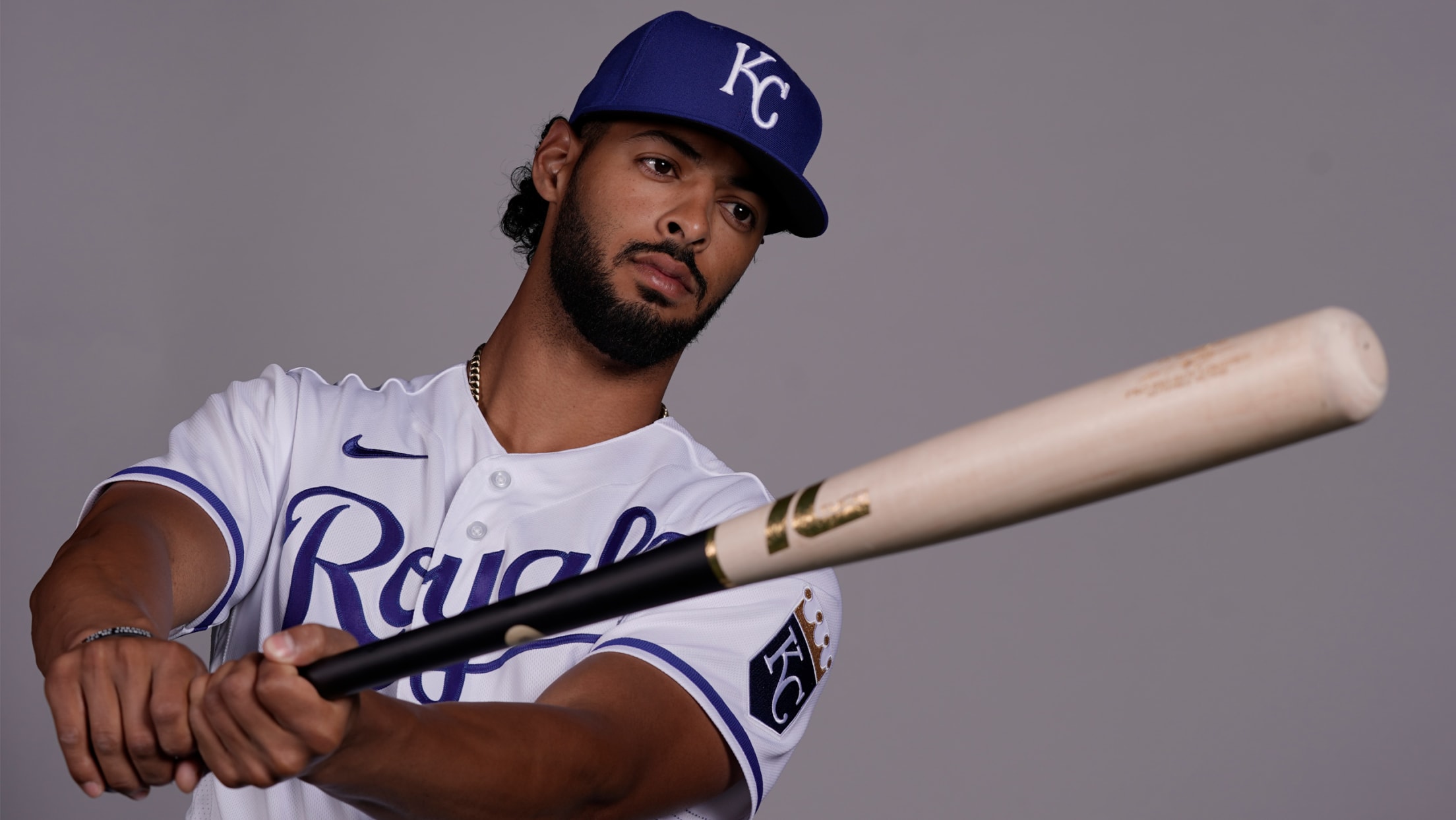 SURPRISE, Ariz. -- In the bottom of the sixth inning Wednesday afternoon in Scottsdale, Ariz., where the Royals were playing the Rockies at Salt River Fields at Talking Stick, Kansas City made a slew of defensive changes. One of them was MJ Melendez, the Royals' top catching prospect and No.