Here are the Royals' top seasons by position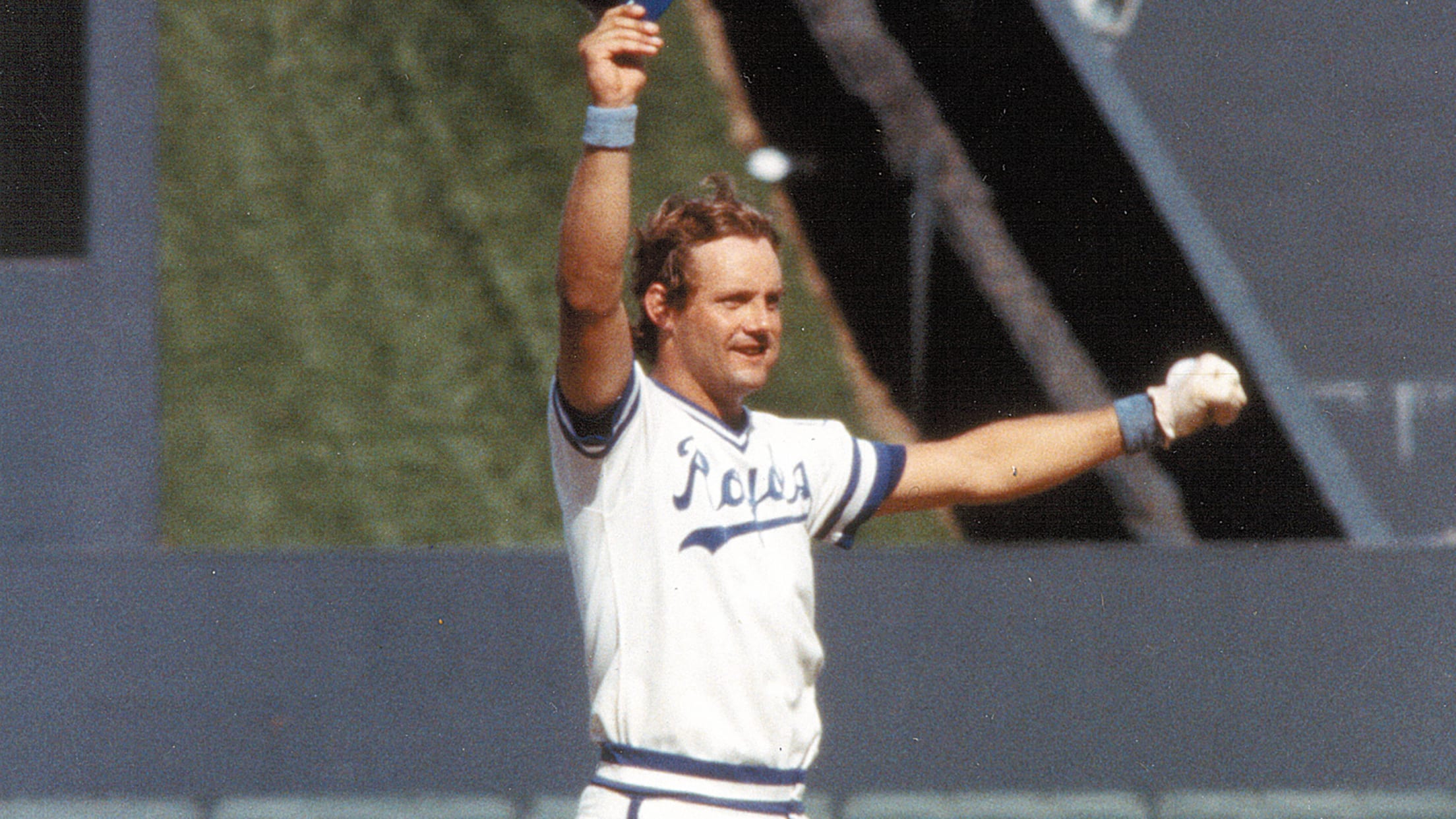 KANSAS CITY -- Here's a look at the best individual seasons in Royals history by position: Starting pitcher: Bret Saberhagen, 1989 This really comes down to Zack Greinke in 2009 or Saberhagen in 1989. Both won Cy Youngs those years. A close race. Both had 2.16 ERAs in those campaigns.
5 best seasons by a Royals position player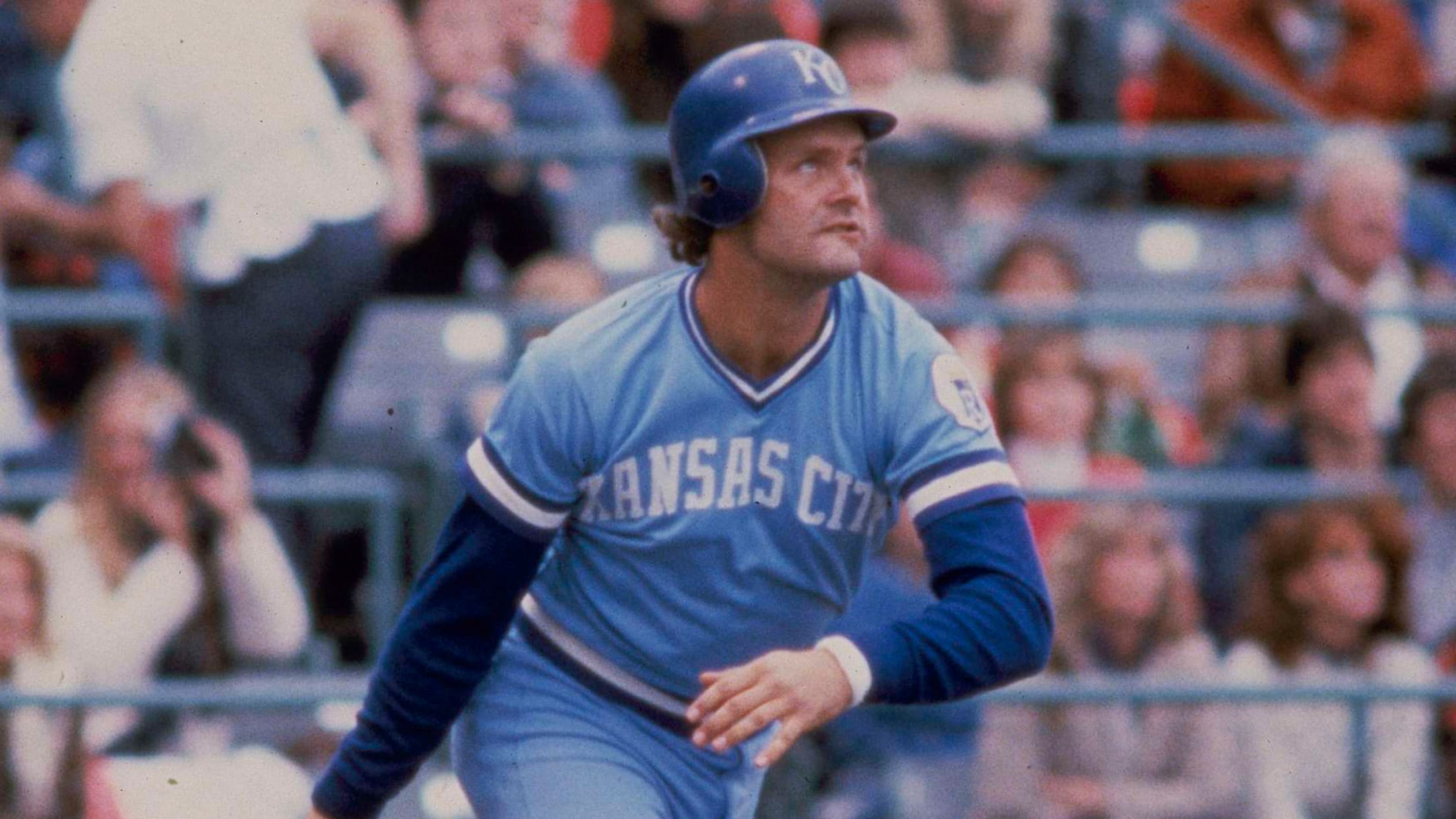 KANSAS CITY -- When discussing the best individual seasons by a Royal in terms of position players, longtime Kansas City fans likely will go straight to 1980. And with good reason: That's the season Hall of Famer and legend George Brett nearly hit .400. So, let's take a look at
10 players you forgot played for the Royals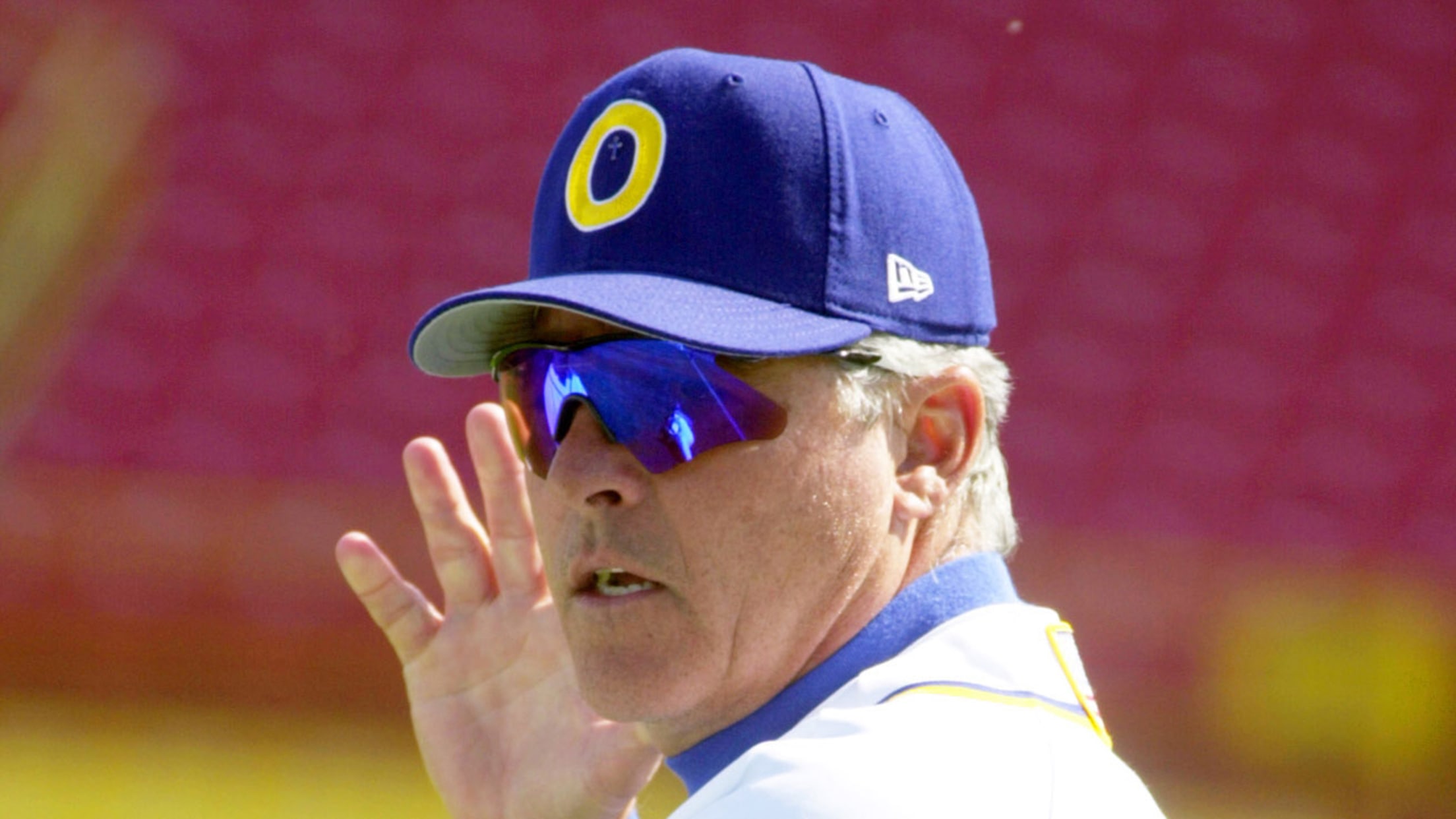 KANSAS CITY -- The great Harmon Killebrew was once a Royal? Bucky Dent, too? Indeed, many a player who established careers and their names elsewhere wound up playing at Kauffman Stadium. Just for fun, let's take a look at the top 10 players -- names you never thought would have
These are the 5 best seasons by KC pitchers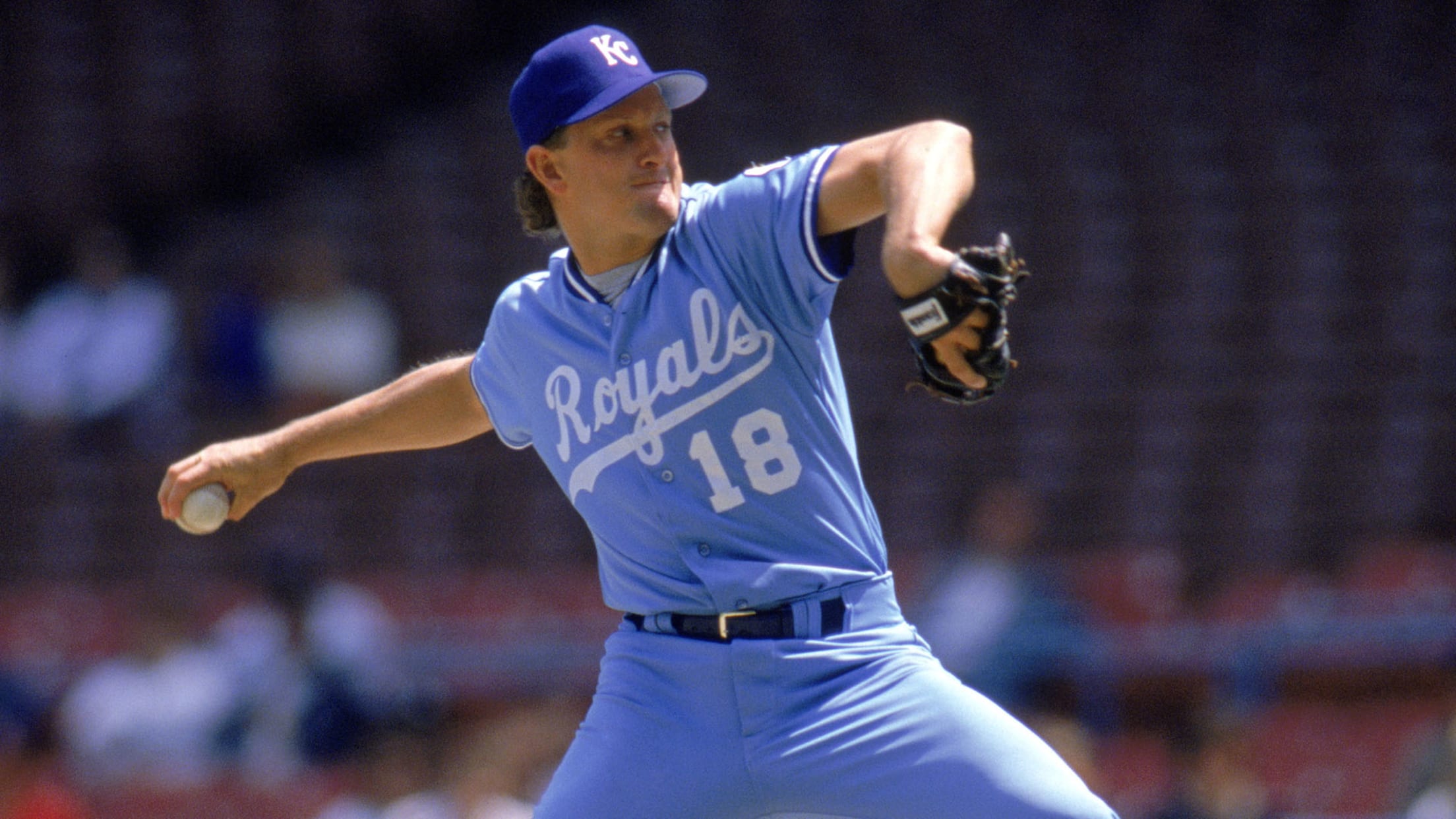 KANSAS CITY -- The Royals have had some remarkably talented pitchers over the years, some of whom unfortunately finished their careers in other markets. But that doesn't take away from some amazing seasons they had in Kansas City. So, let's take a took at the five best seasons by Royals
Top 5 moments in the history of The K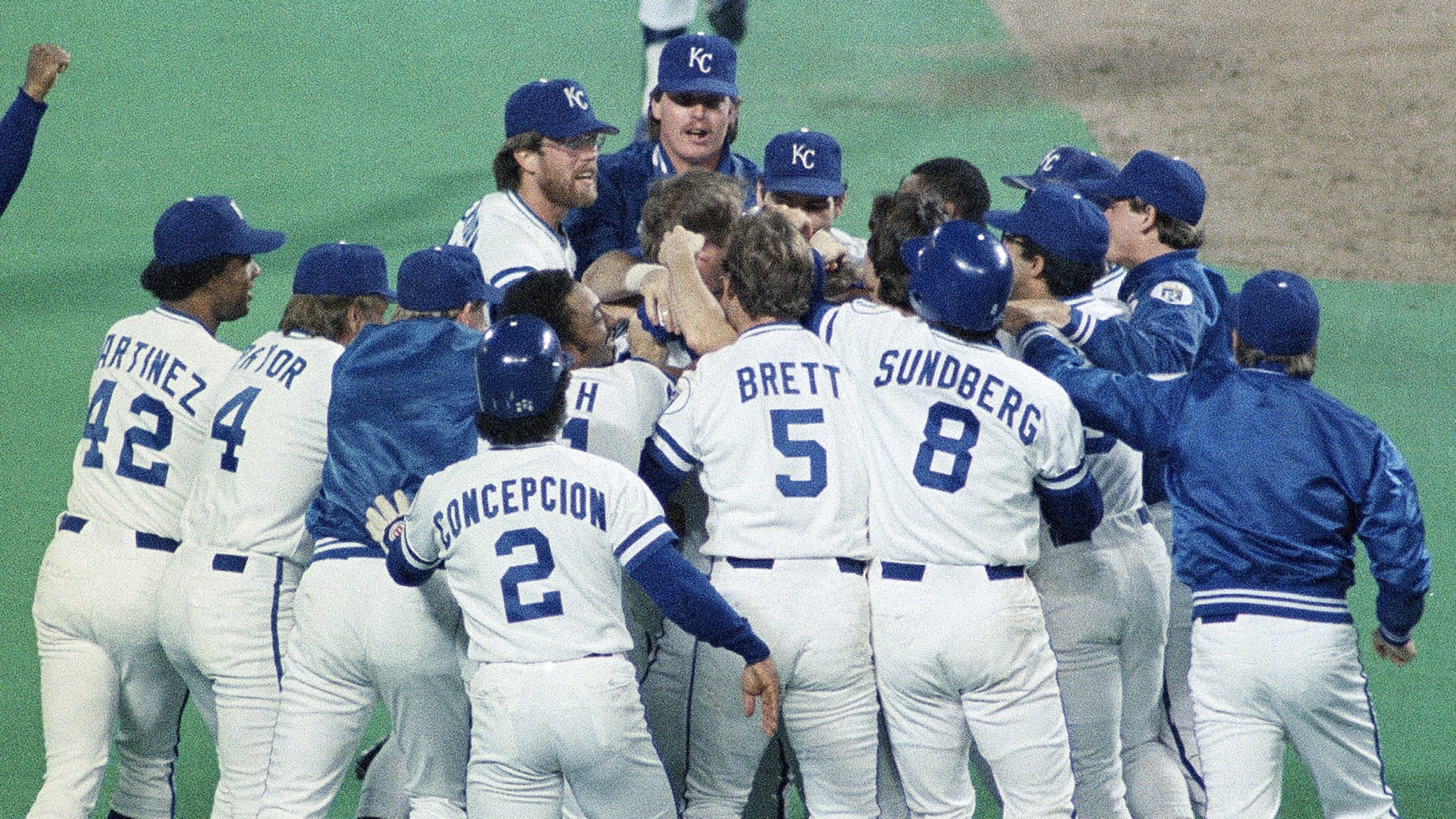 As the sixth-oldest stadium in Major League Baseball, Kauffman Stadium has its host of memories, both games and moments throughout Royals history. It opened in 1973 as Royals Stadium and was renamed 20 years later for the Royals' founder and first owner, Ewing Kauffman. "The K" has hosted the 1973
How they came to be called the Royals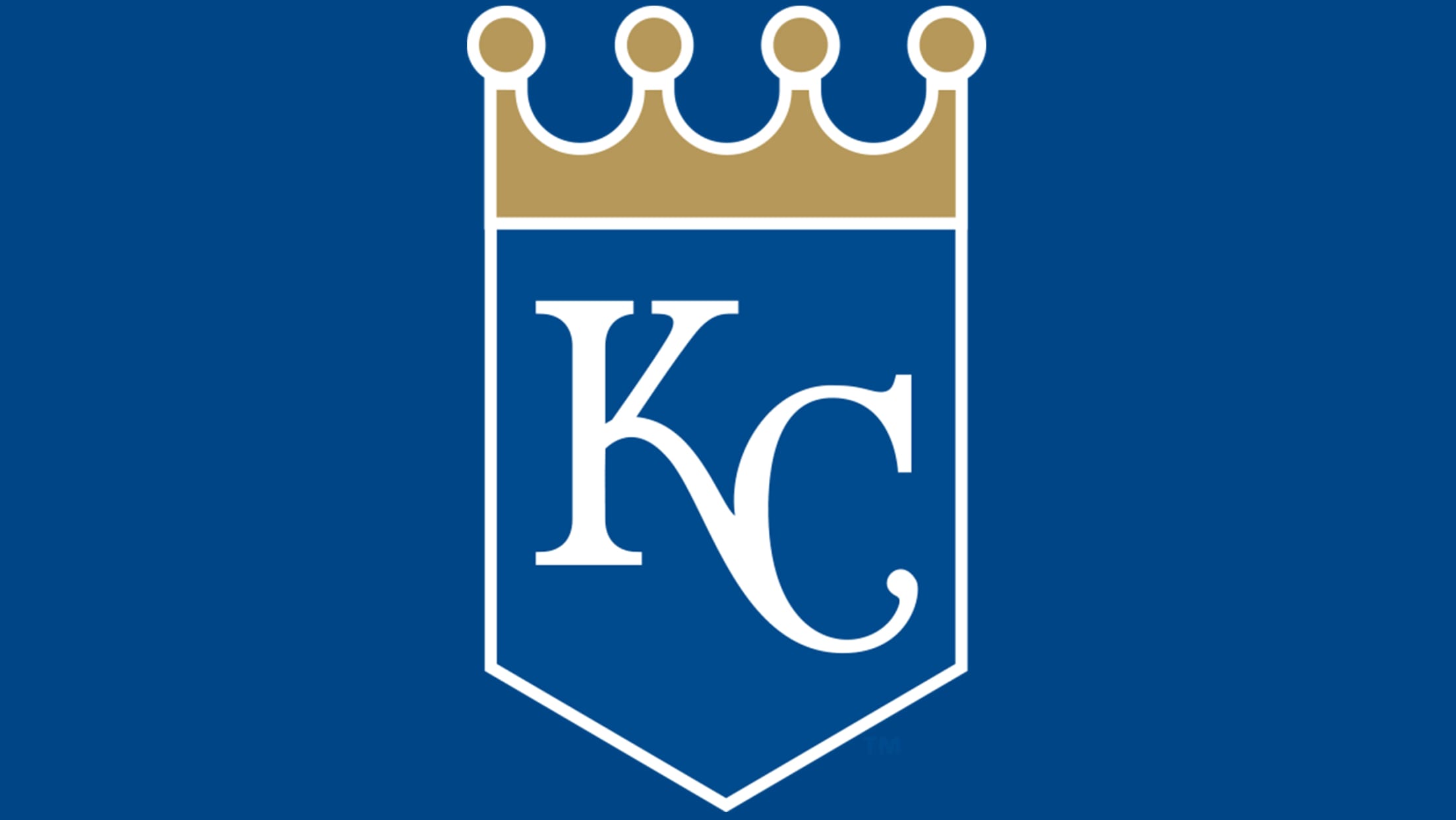 KANSAS CITY -- While many people assume the expansion Kansas City Royals got their nickname in 1969 to honor kings or something monarchial, the Royals name actually was a salute to the city's heritage in the livestock industry. A contest among fans attracted thousands of entries, including suggestions such as
Royals' all-time retired numbers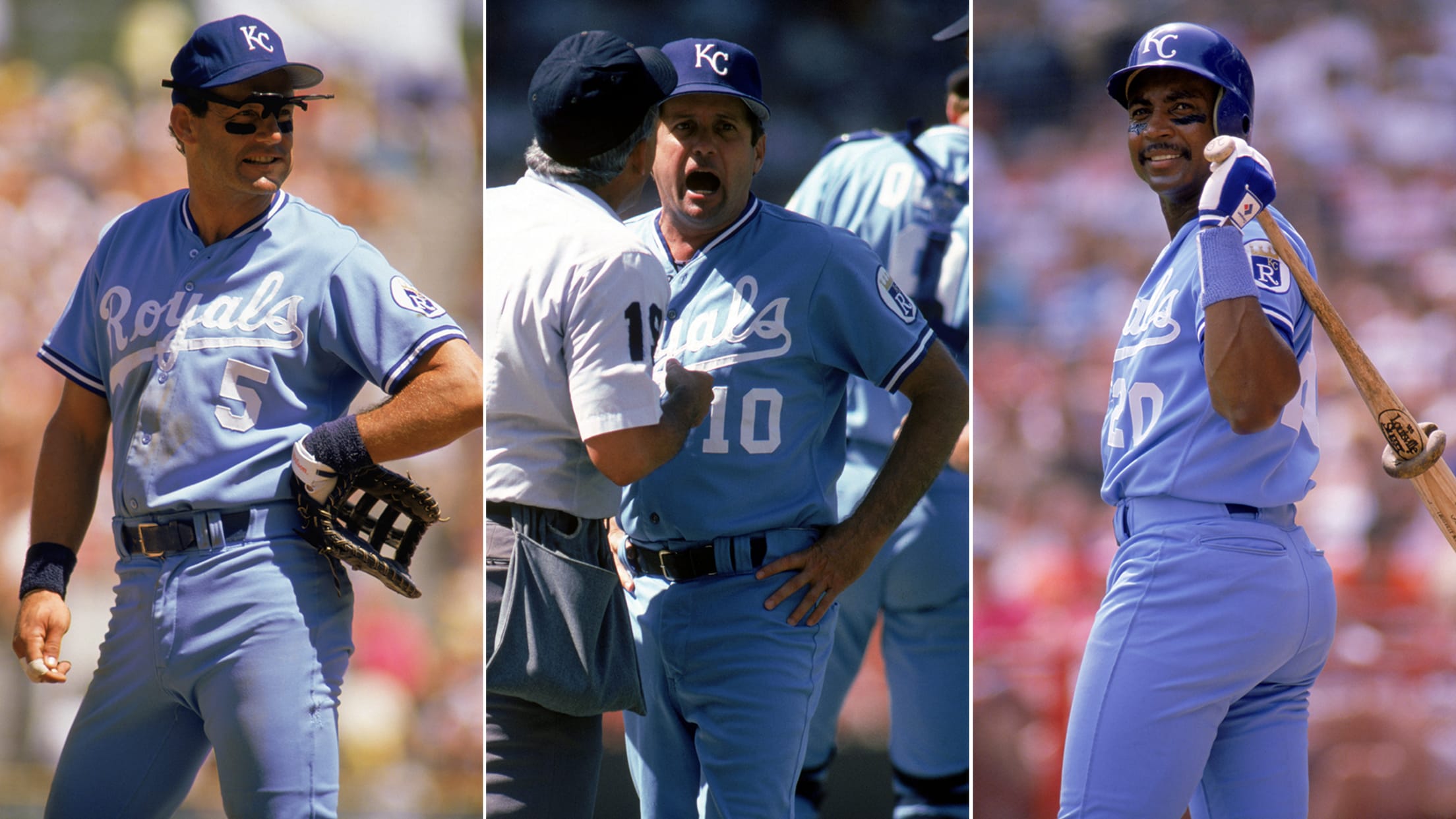 KANSAS CITY -- The Royals have retired three numbers in franchise history, and they are displayed prominently at Kauffman Stadium. There is no set requirement for retired numbers, simply an organizational decision. George Brett, 3B: No. 5 Number retired: May 14, 1994 A 13-time All-Star, Brett was a first-ballot Hall
Best Royals to wear each uniform number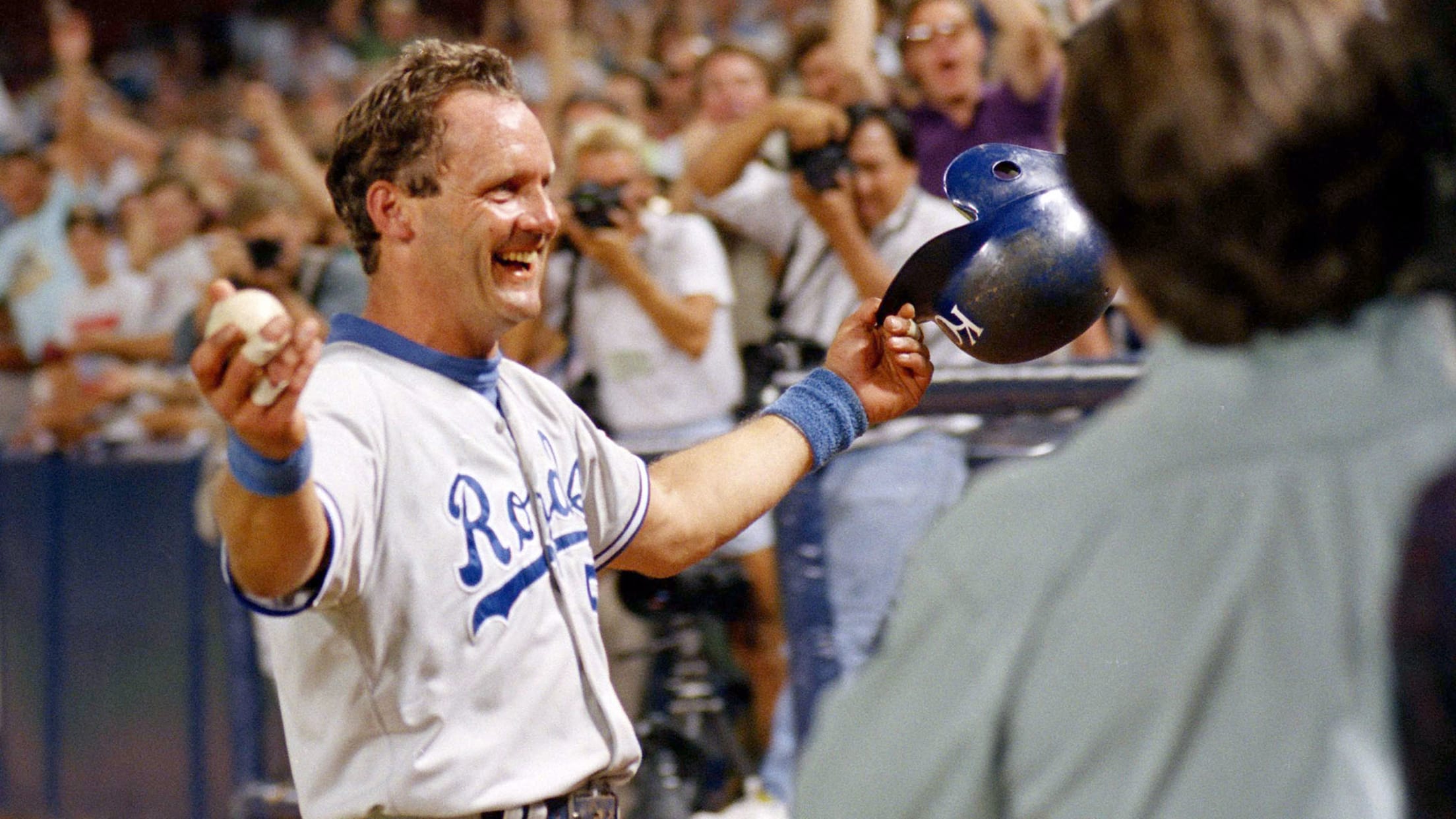 KANSAS CITY -- There are some uniform numbers synonymous with the players who wore them. No. 5 is for George Brett. You can't see No. 20 without thinking of Frank White. But what about all the other numbers worn in Royals' history? Here are our picks for the best players
5 best Royals players not in the Hall of Fame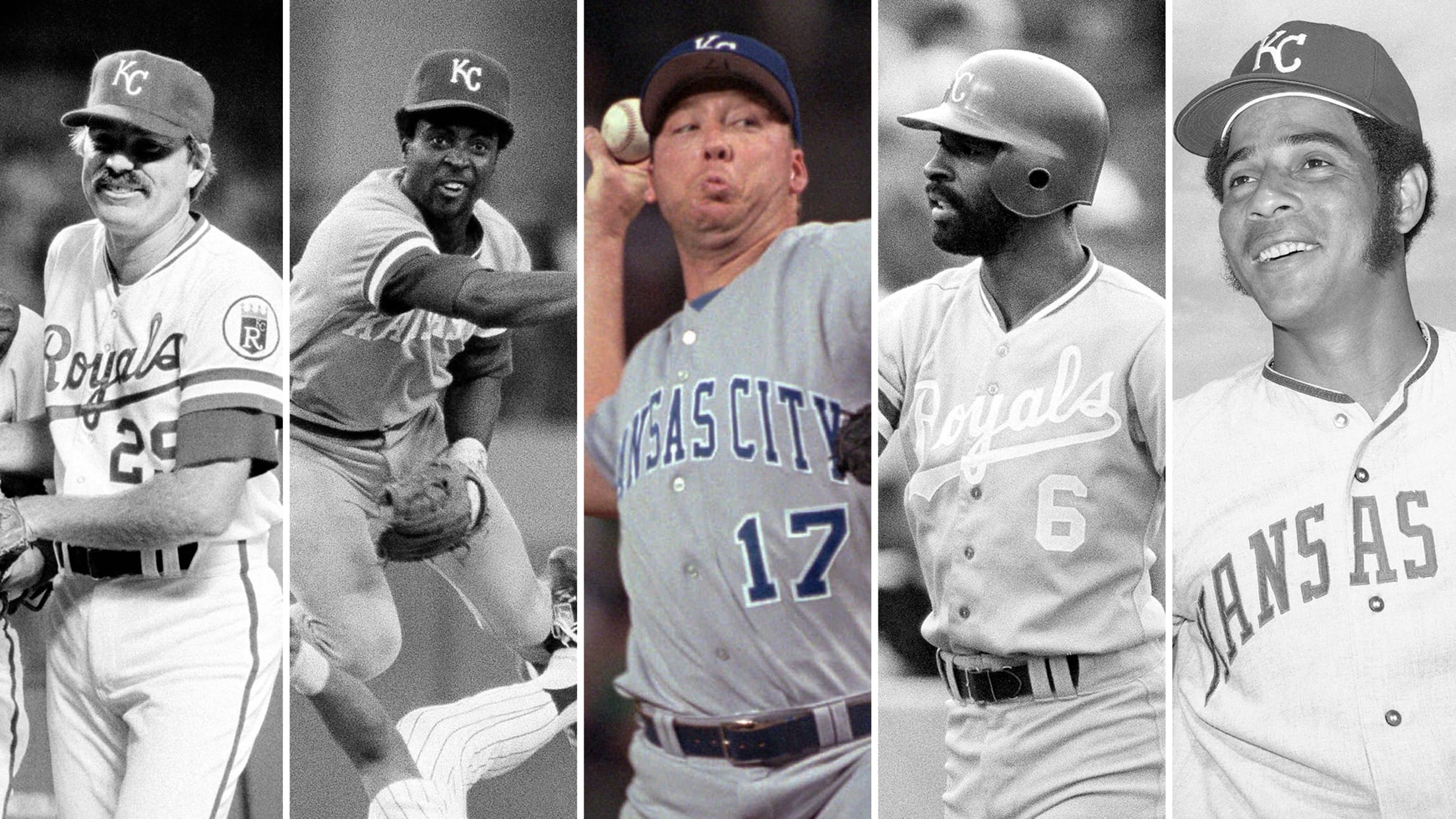 KANSAS CITY -- As we celebrate the release of the Baseball Hall of Fame ballot on Monday, let's look at the best Royals in franchise history who are not Hall of Famers. And it is a lengthy list, considering George Brett is the lone Royal in Cooperstown. But behind Brett,
Reviewing 10 biggest trades in Royals history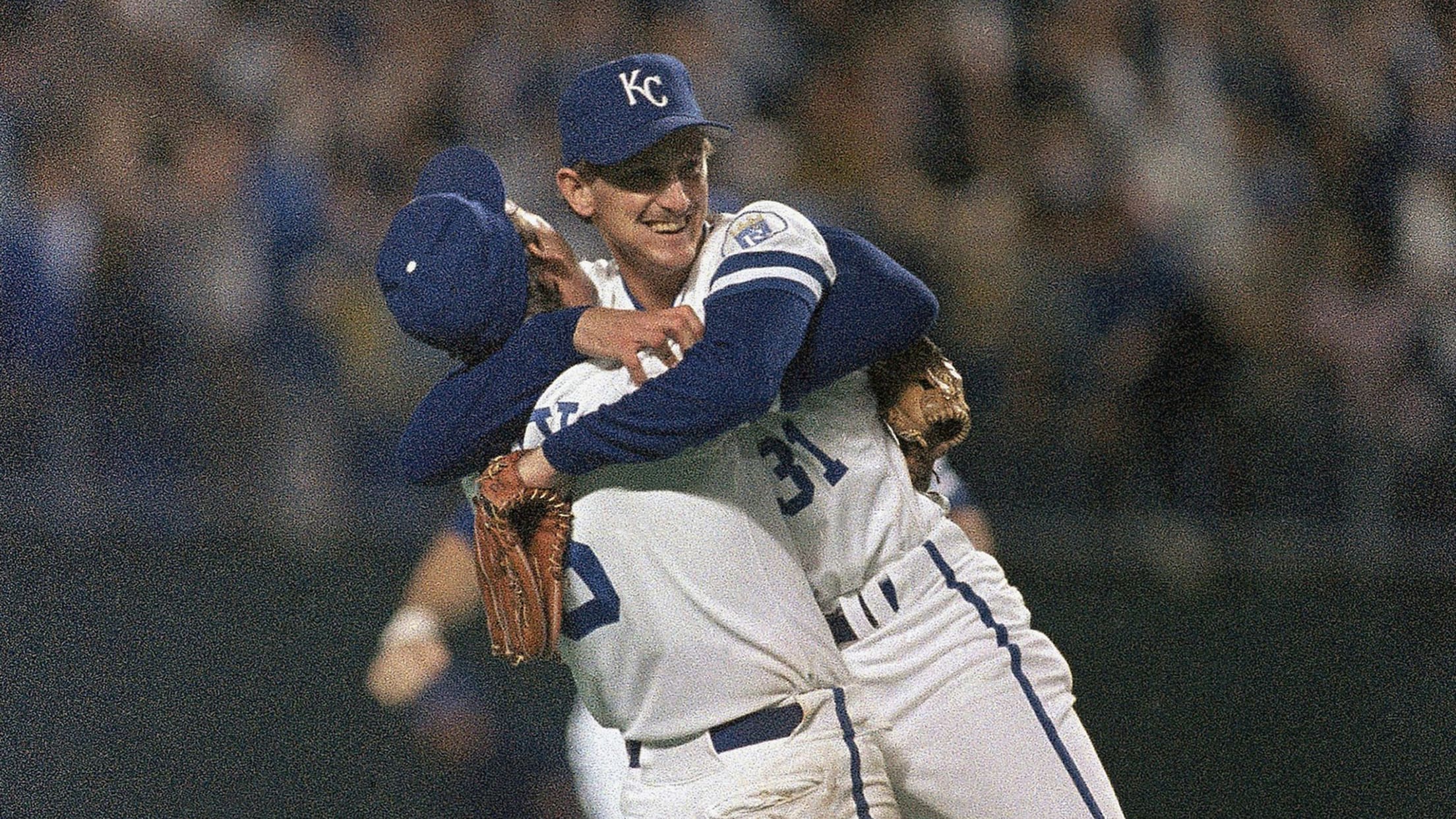 KANSAS CITY -- One of the indisputable facts about baseball is that no general manager in Major League history has a perfect record when it comes to trades. General managers make great trades and poor ones because, after all, they are human, and so are their scouts that recommend the
The top Royals Draft pick from every season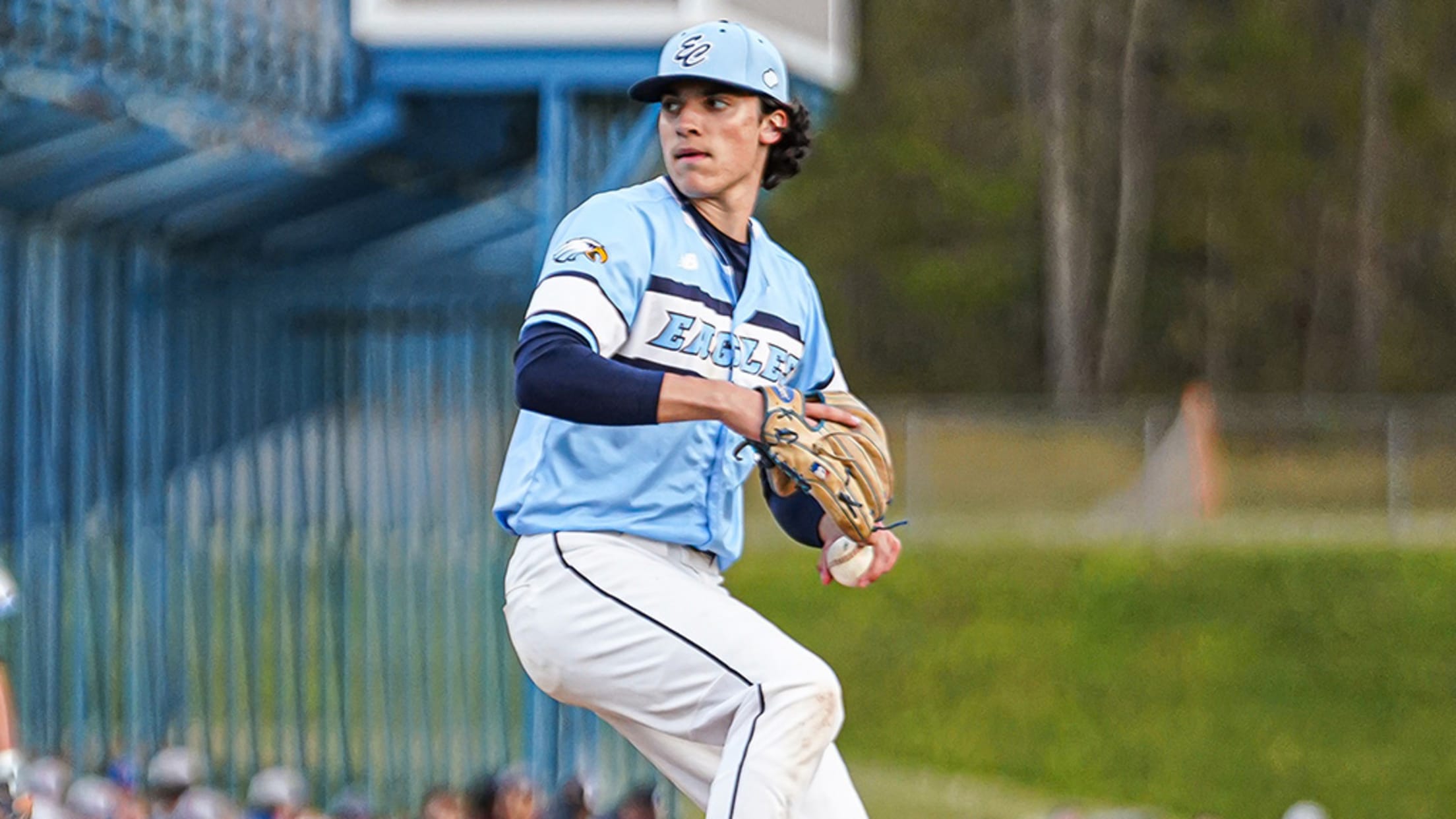 The Royals' all-time top picks in the MLB Draft range from World Series heroes to plenty who never made it to the highest level. There are franchise faces and those who you may have forgotten.
Greatest Royals pitching performances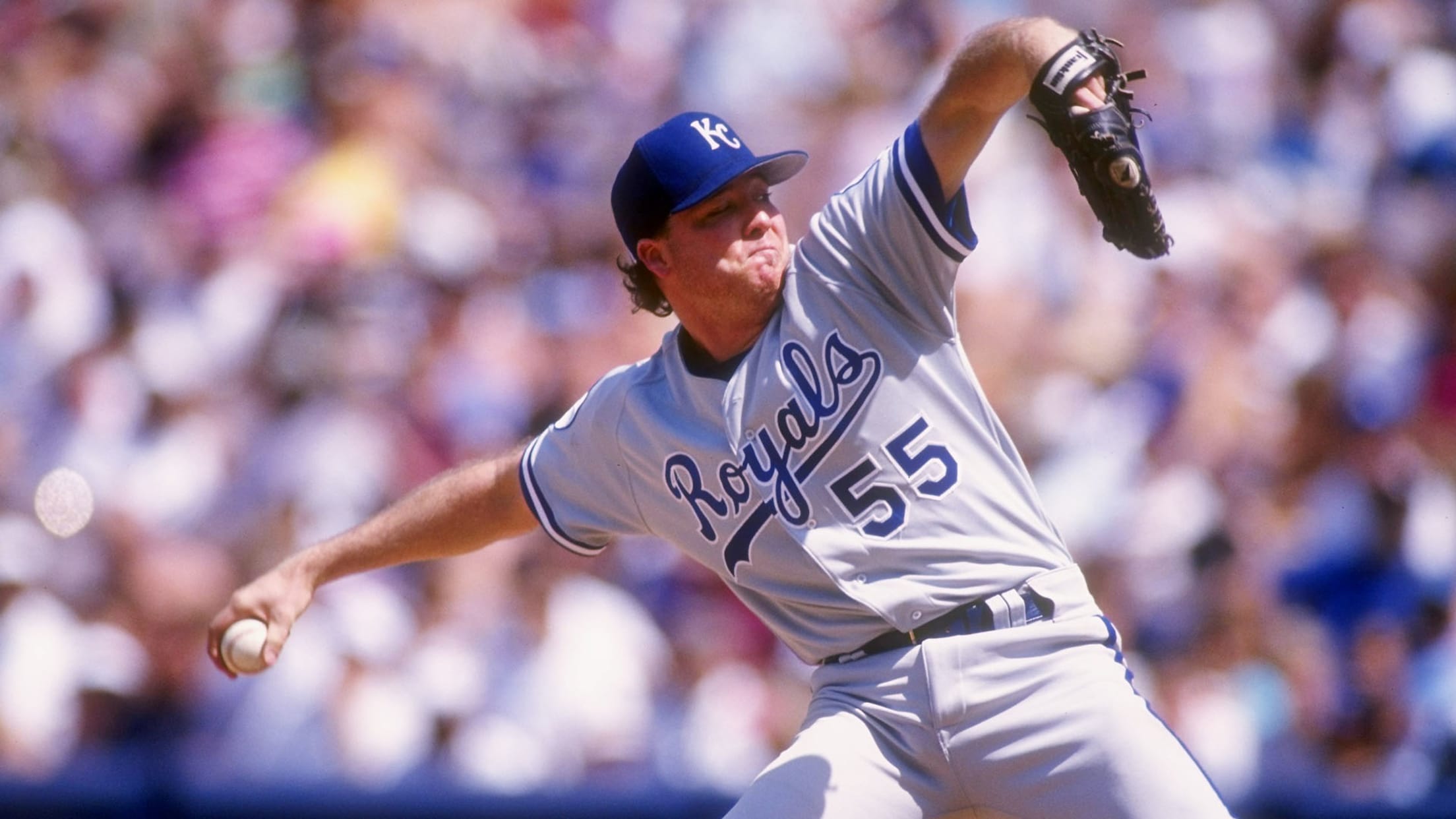 KANSAS CITY -- You don't have to be an all-time Royals great to have an all-time great game for the Royals -- although some of the greats have certainly had standout performances. One legendary game can put a player in the record books and provide a lifetime of memories, no
Top Royals individual hitting performances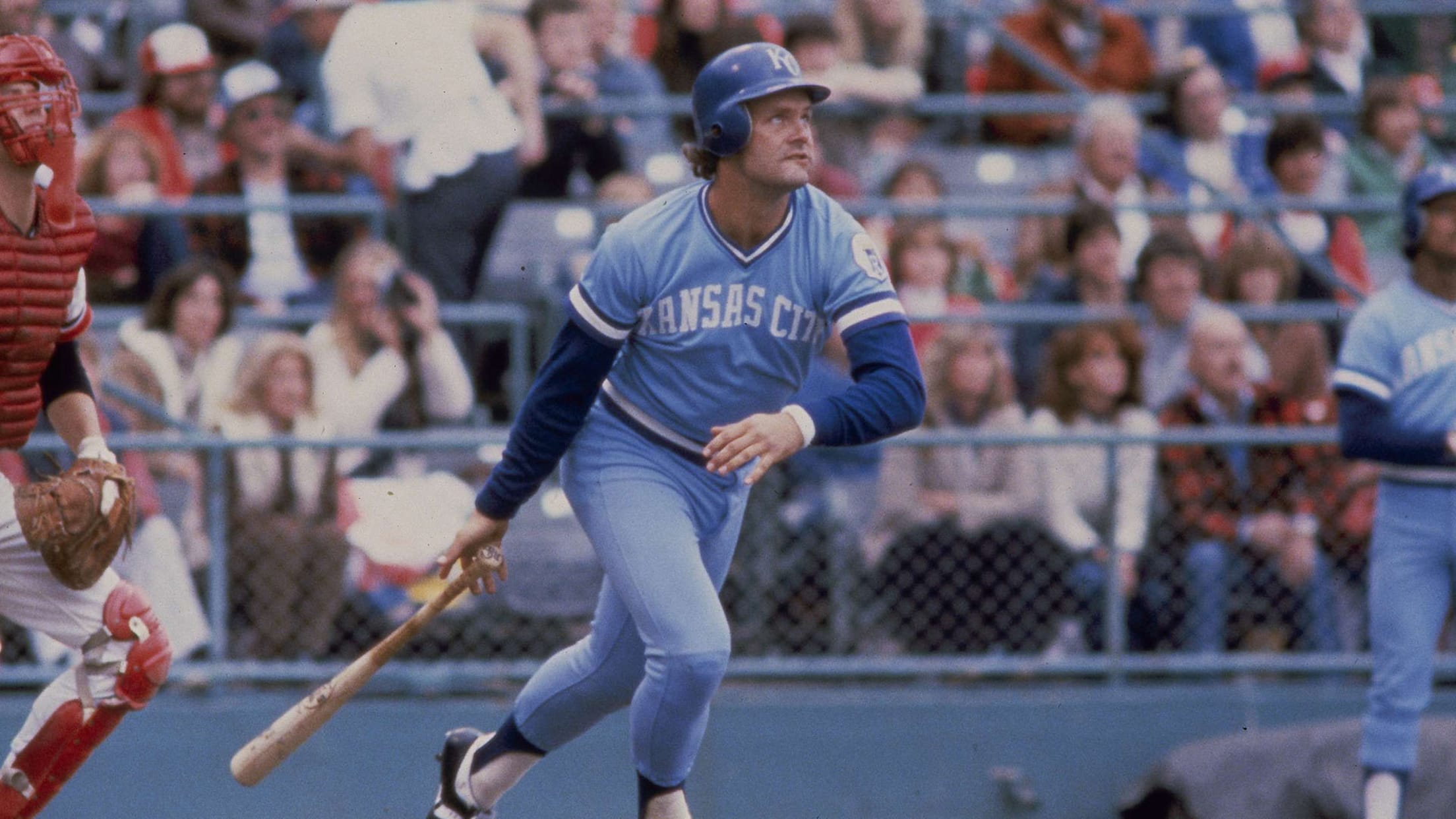 KANSAS CITY -- It's not often a position player can dominate a game all by himself. He might only come to the plate four or five times over the course of a nine-inning game. But there are some days where it seems like a certain hitter is the only player
Top Opening Day moments in Royals history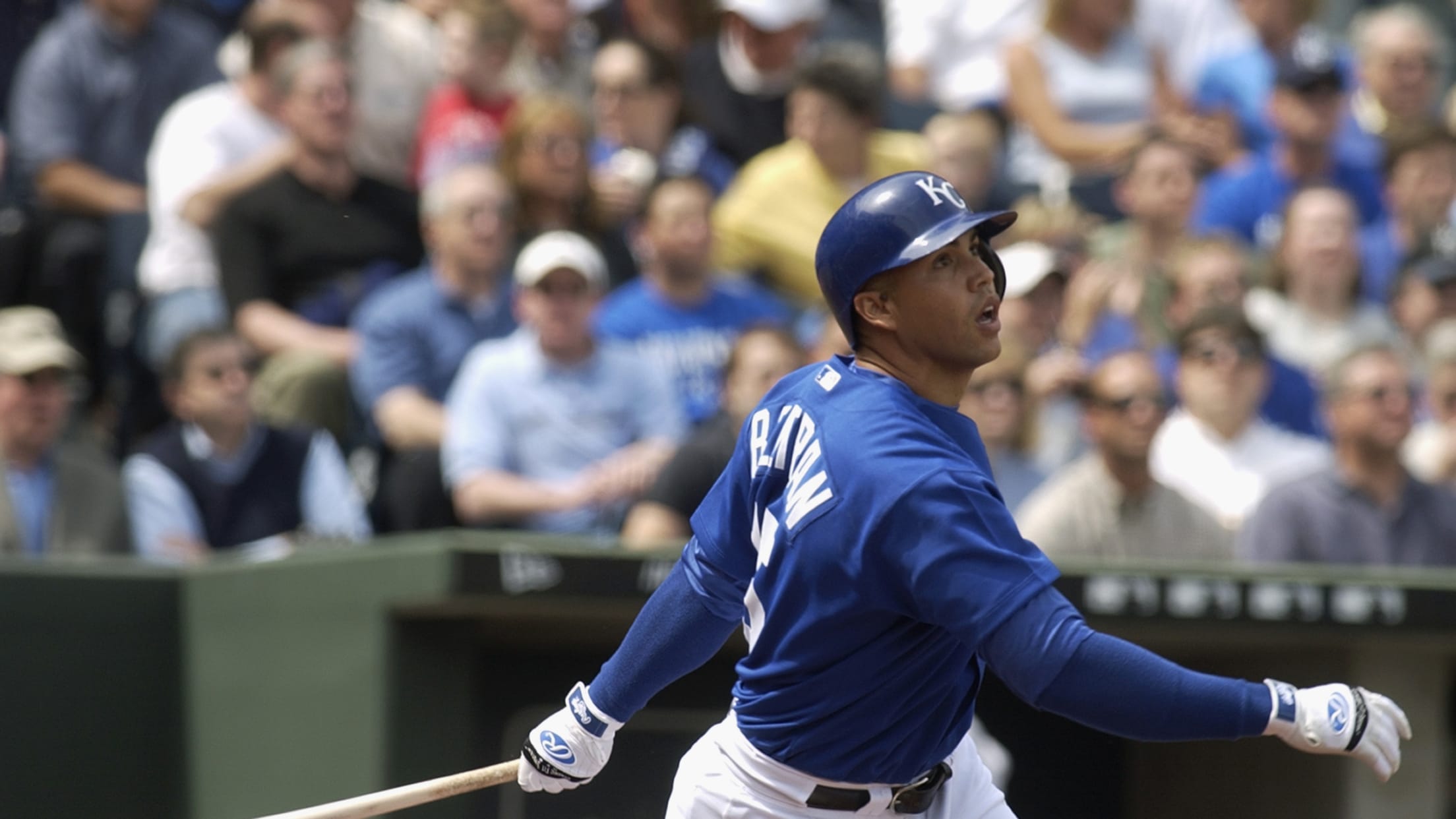 Here are the top five Opening Day moments in Royals history: 1. Six-run ninth inning April 4, 2004 After Kansas City's winning 2003 season, Royals fans were in high spirits. But things looked grim for much of the afternoon at Kauffman Stadium on Opening Day in '04. The White Sox
Top 5 seasons in Royals history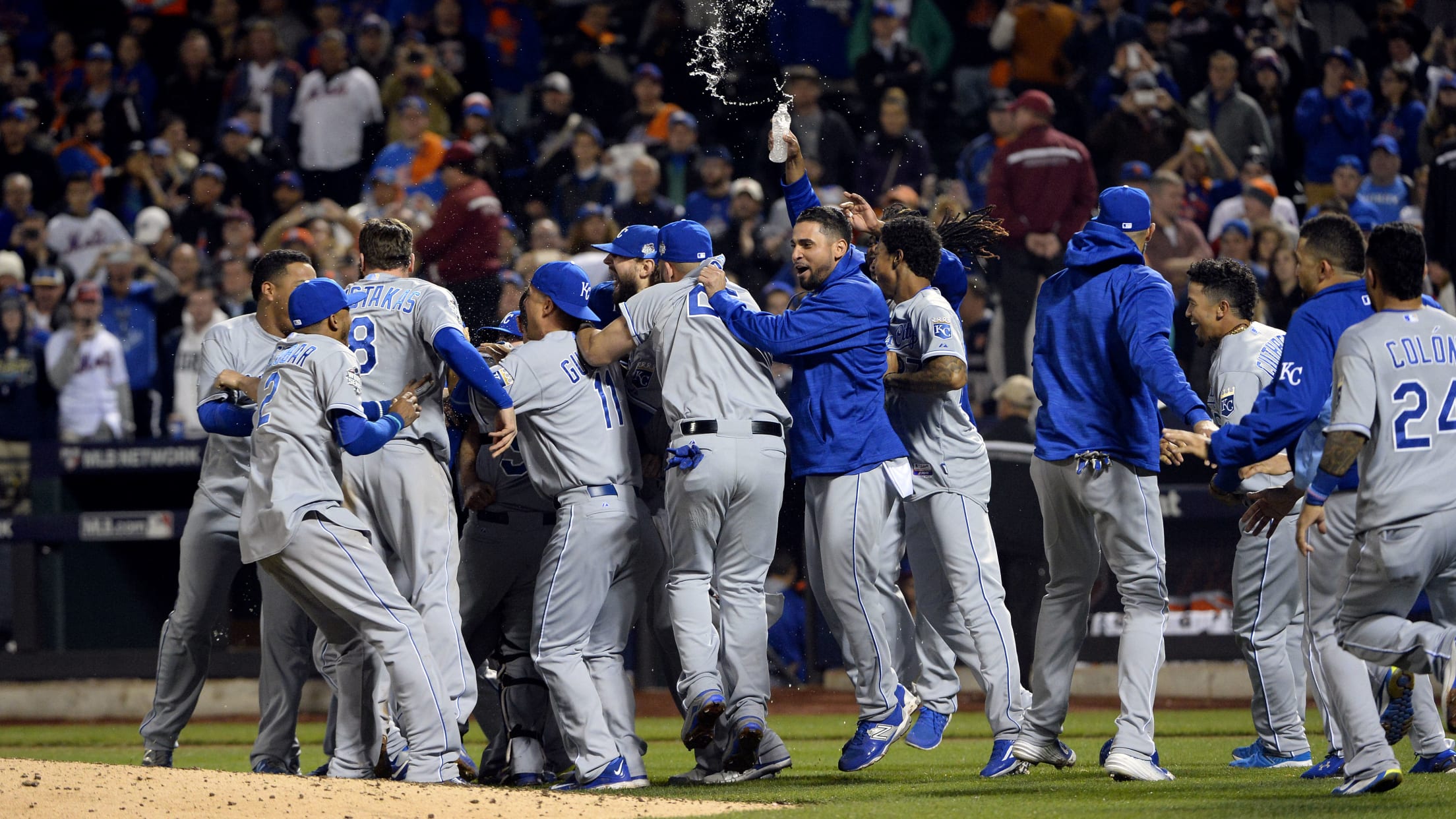 Some of the best World Series championship teams in baseball history just barely got into the playoffs. Some are destined to win a title from Opening Day onward. The only 100-win club in Royals history, for example, came in 1977, when Kansas City completely turned around its year to win
Best 5 Draft picks in Royals history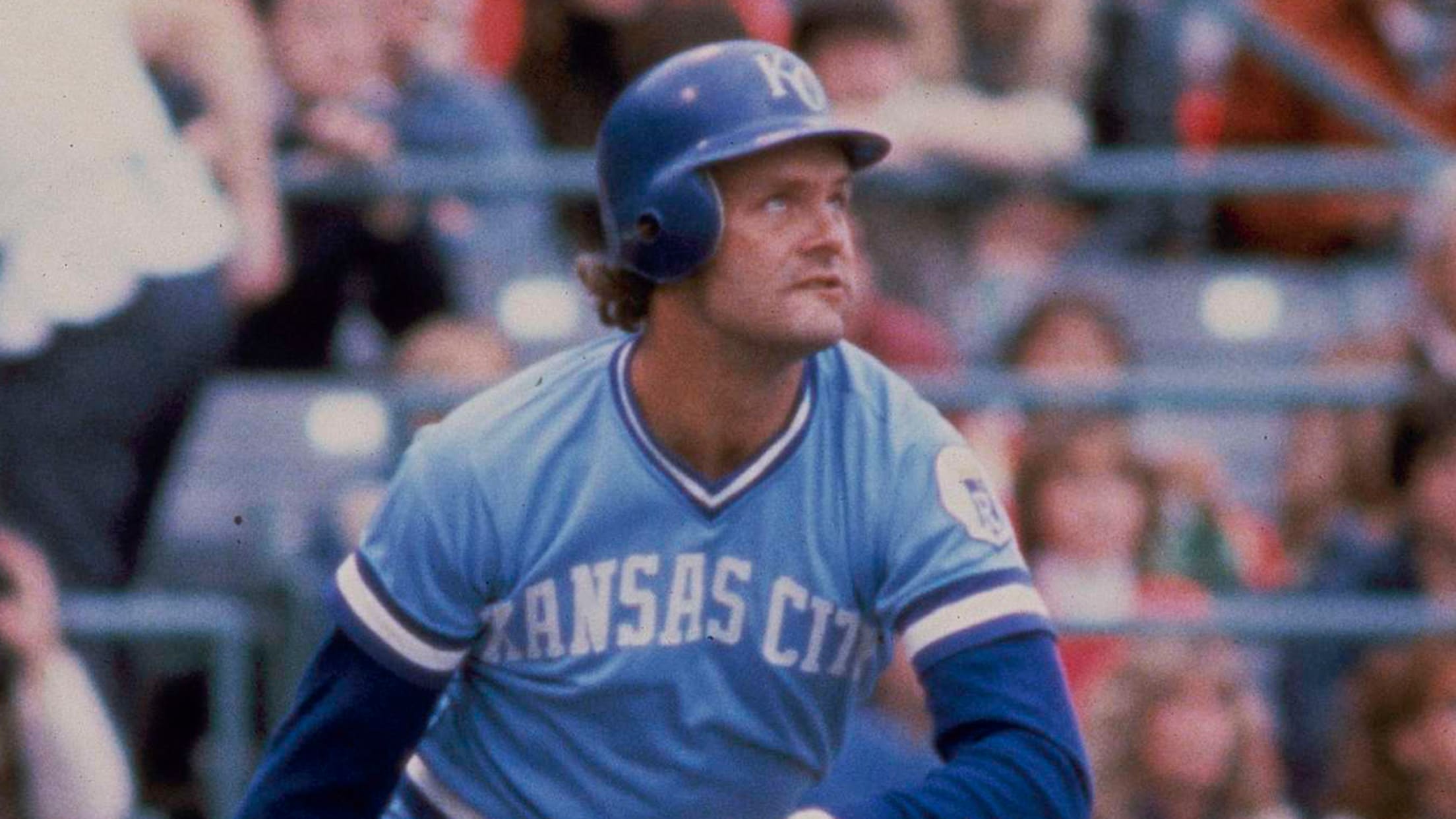 The Royals prides themselves on homegrown players. The organizations has relied on players developed within its own system during championship runs, with cornerstone players coming from Kansas City's selections in the MLB Draft. Who are the best Royals homegrown Draft picks? Here are the Top 5, factoring in only players
The best debut seasons in Royals history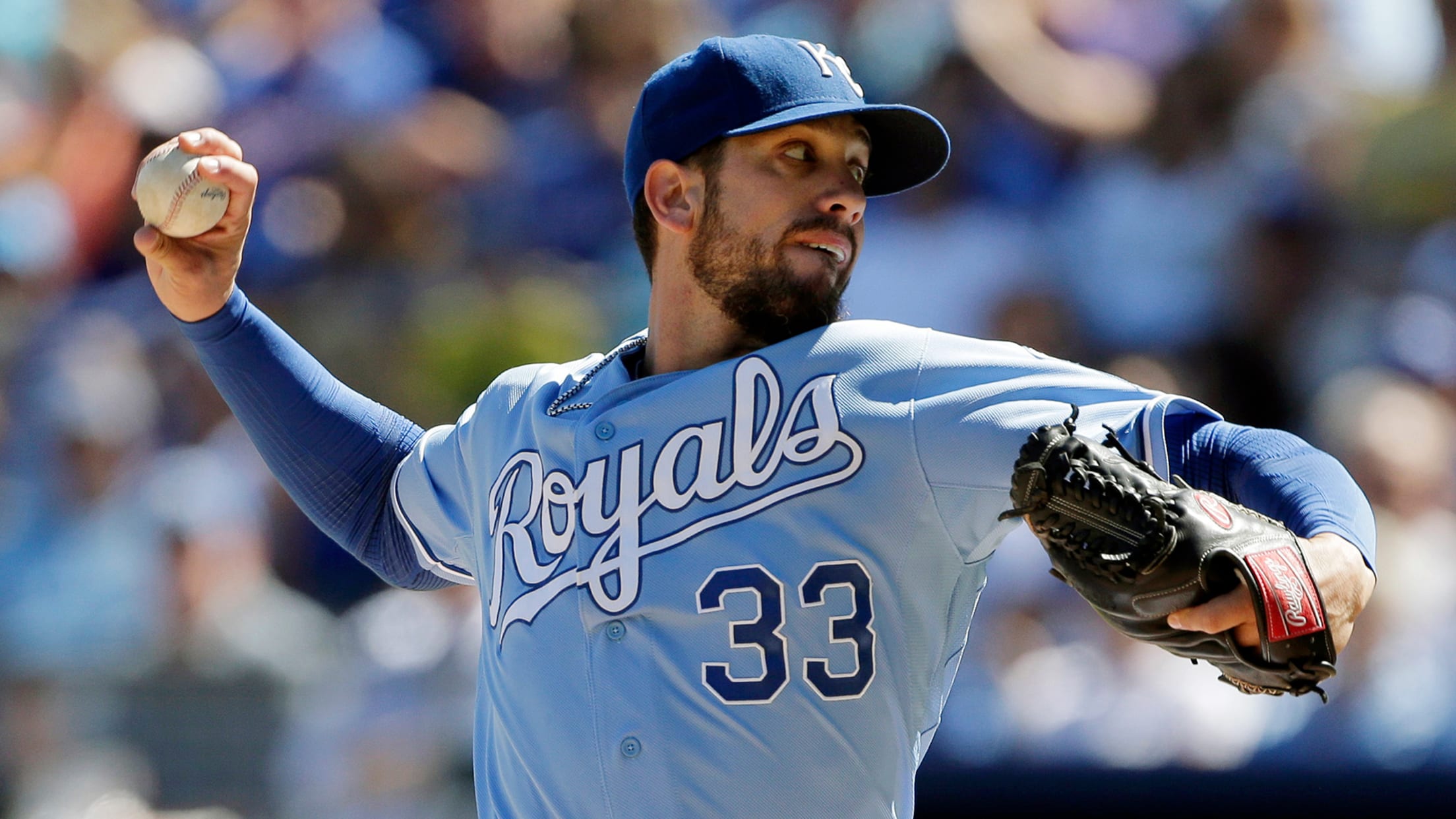 There's always excitement when a highly regarded player debuts, whether it's a rookie who shines in his first season or a recent acquisition who is prolific for his new team. We're talking about true debut seasons (i.e., in which a player's first season is also a full one, rather than
Hardest? Fastest? Highest? A list of KC's tops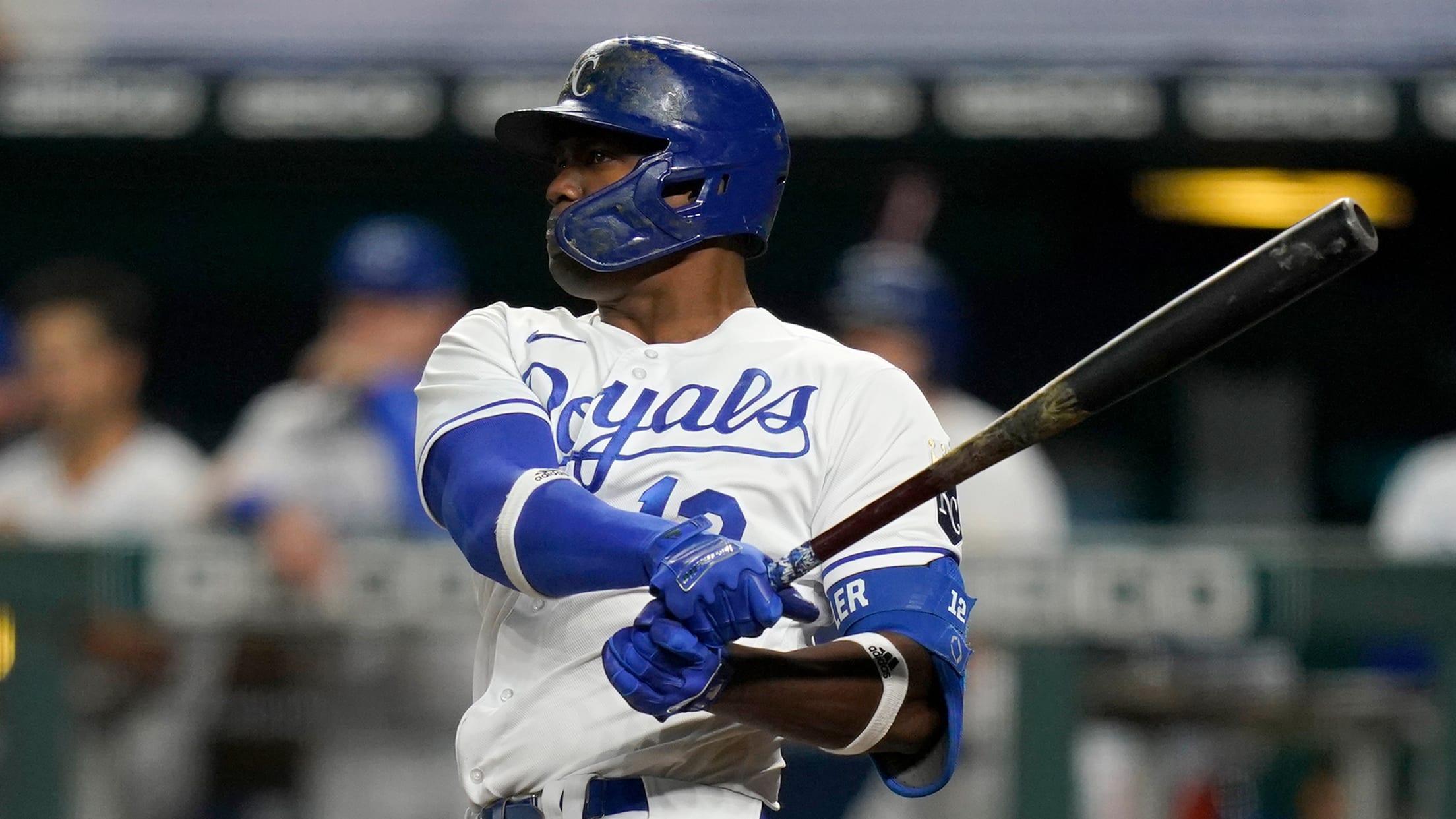 When something happens in a game that isn't typically seen on a regular basis -- whether it's a great defensive play, a long home run or a pitch that lights up the radar gun -- our first questions are usually whether it's ever been done before and where it ranks
Every Rule 5 Draft pick in Royals history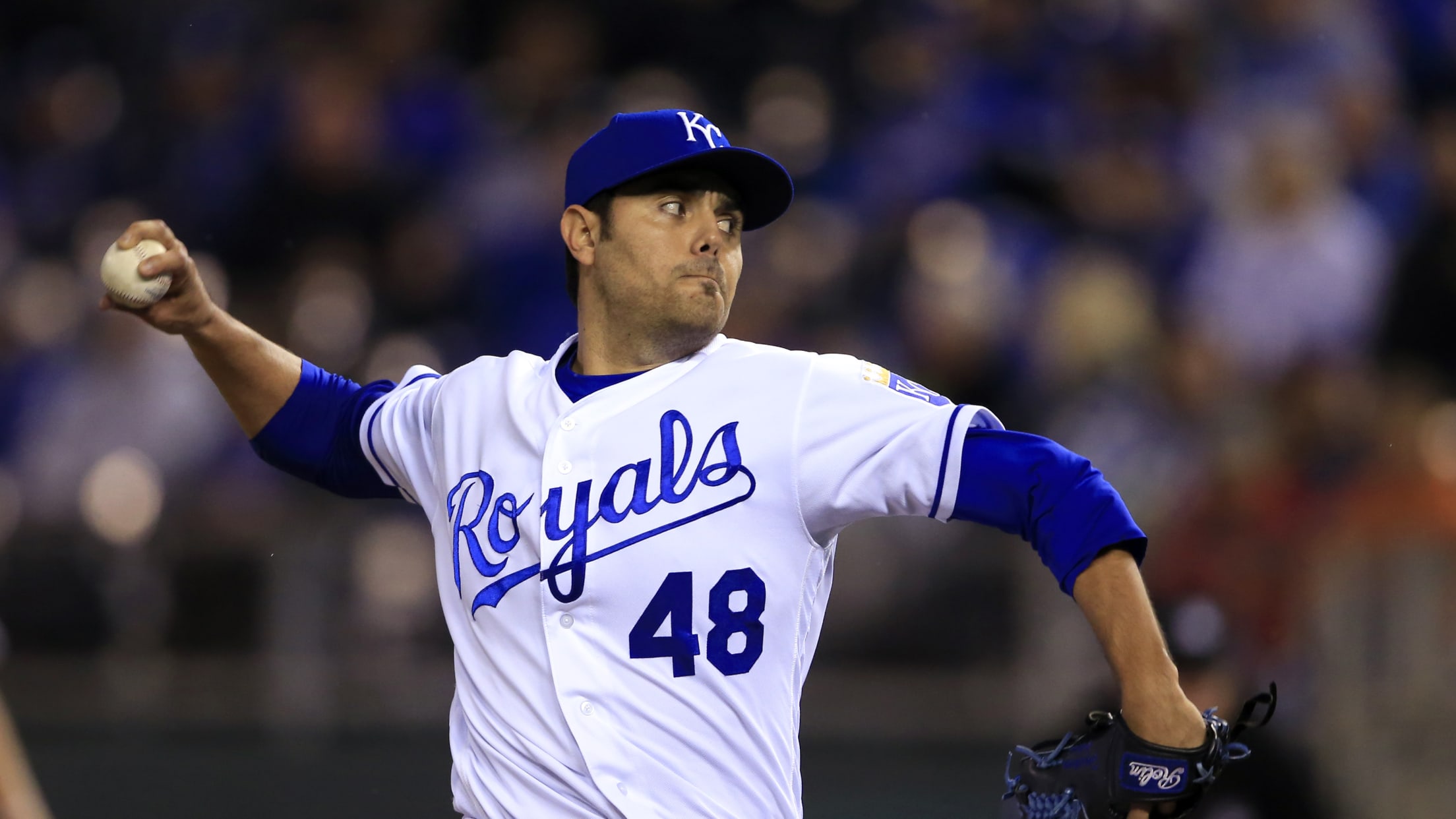 KANSAS CITY -- The Winter Meetings wrapped this week, in virtual form, concluding once again with the Rule 5 Draft. • How the Rule 5 Draft works | History of the Rule 5 Draft The Royals had the No. 7 pick this year and did not make a selection. Through
Royals' Top 5 Winter Meetings deals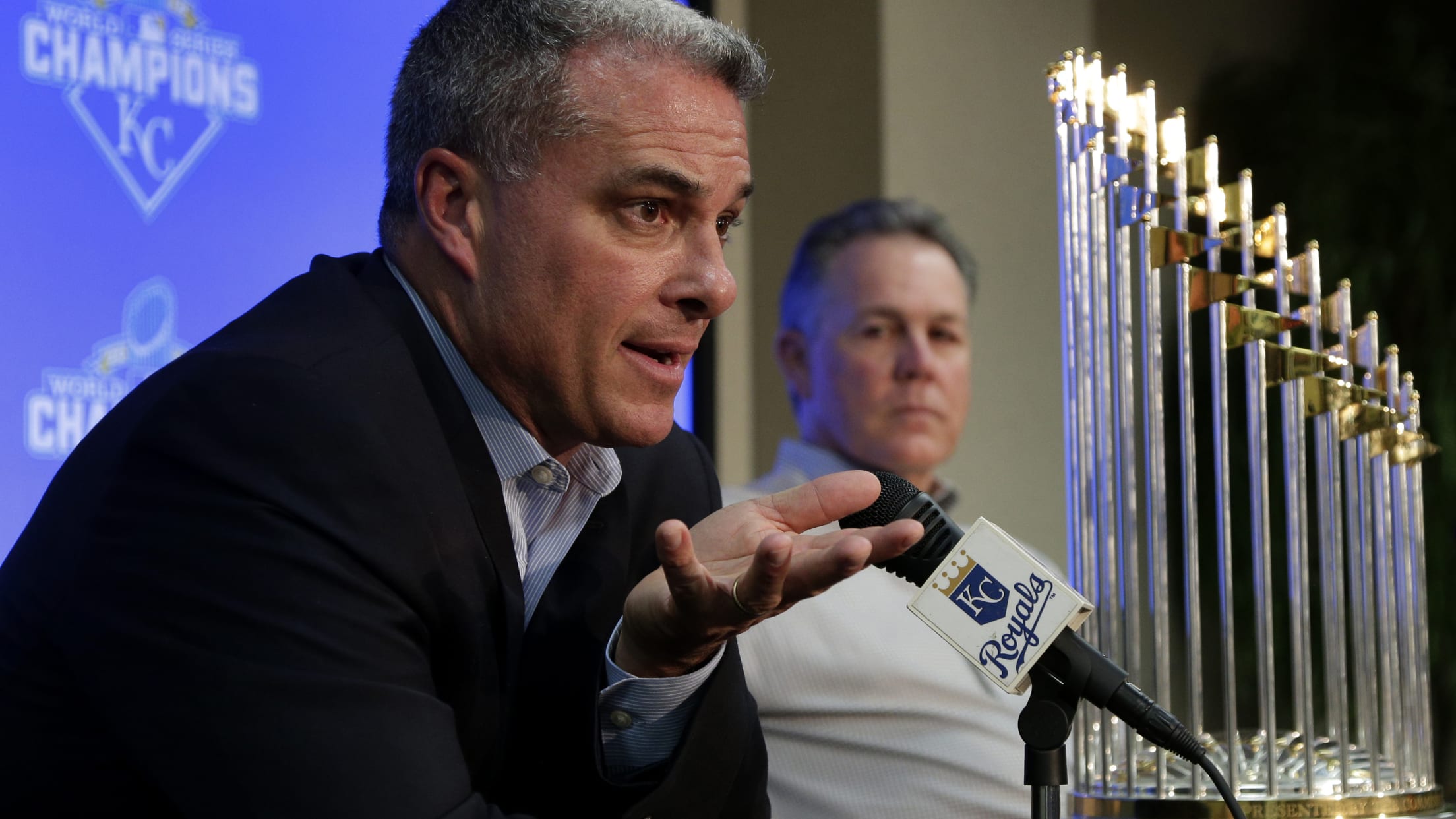 KANSAS CITY -- As a result of the COVID-19 pandemic, the Winter Meetings will be held virtually and not as an in-person event this year. But there still will be transactions -- for example, the Royals recently agreed to a two-year deal with left-hander Mike Minor and signed a one-year
History behind Royals' 'Salvy Splash'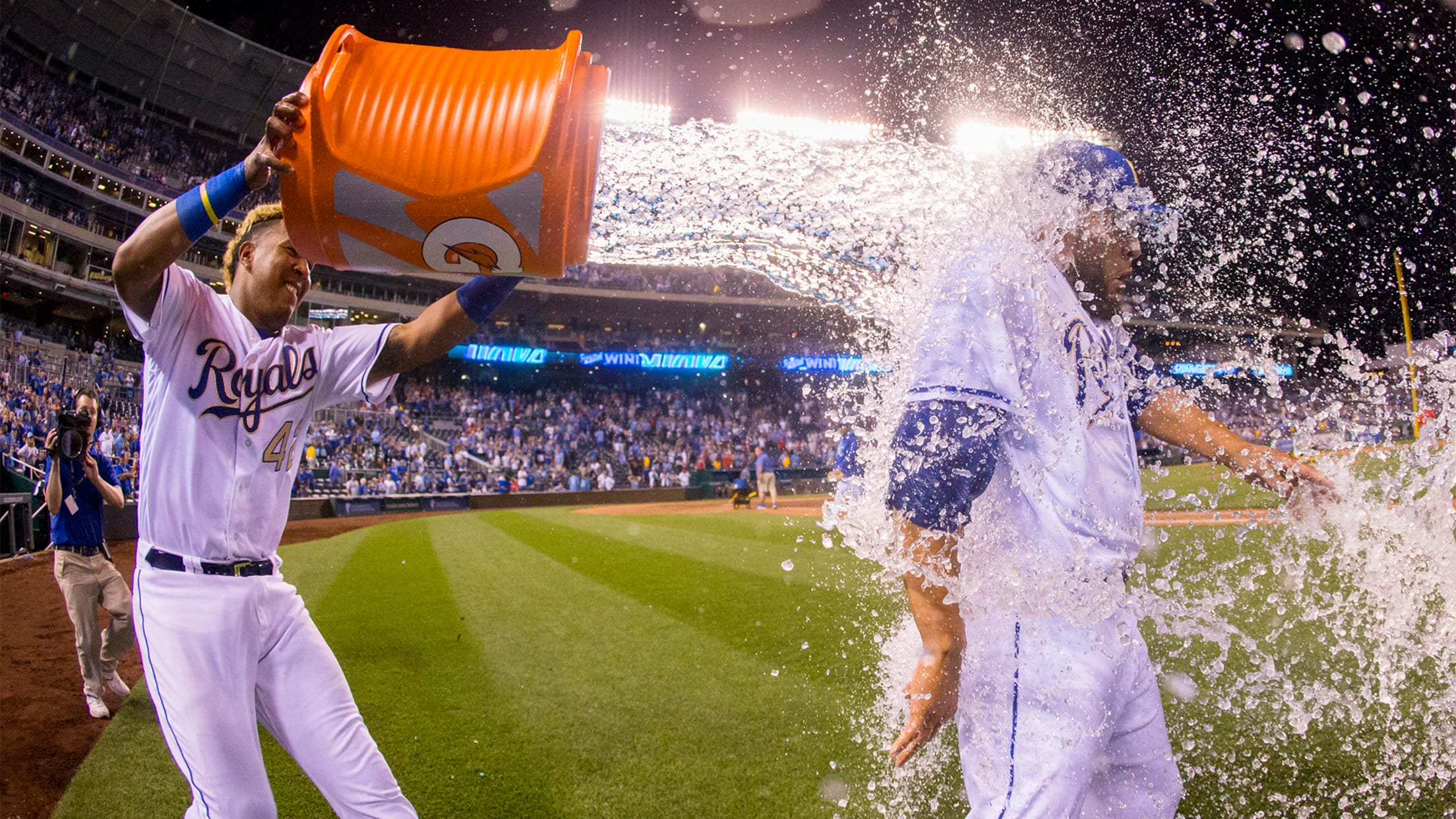 KANSAS CITY -- Here's a couple of little-known facts about the now famous "Salvy Splash" -- when Royals catcher Salvador Perez douses Fox Sports Kansas City's star of each game with the leftover ice and liquid from the orange Gatorade bucket in the dugout: Perez didn't originate it. And there
How does Royals HOF selection work?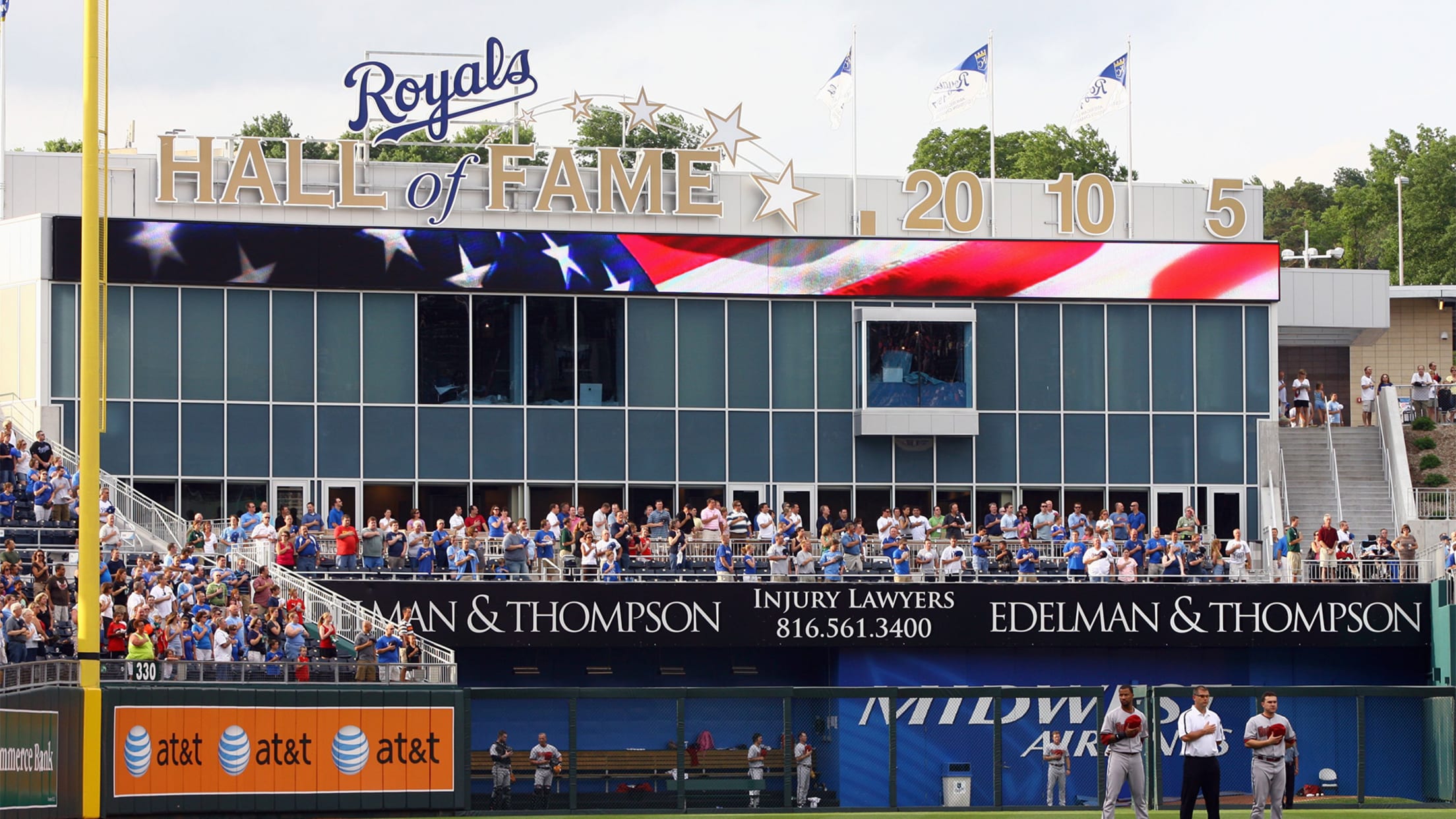 KANSAS CITY -- Now that Alex Gordon is retired, many fans have asked how soon he will be voted into the Royals Hall of Fame. The answer? In 2025, Gordon will be eligible to be on the RHOF ballot, and obviously will be a first-ballot choice. As for former manager
Royals' top general managers: Flanagan's take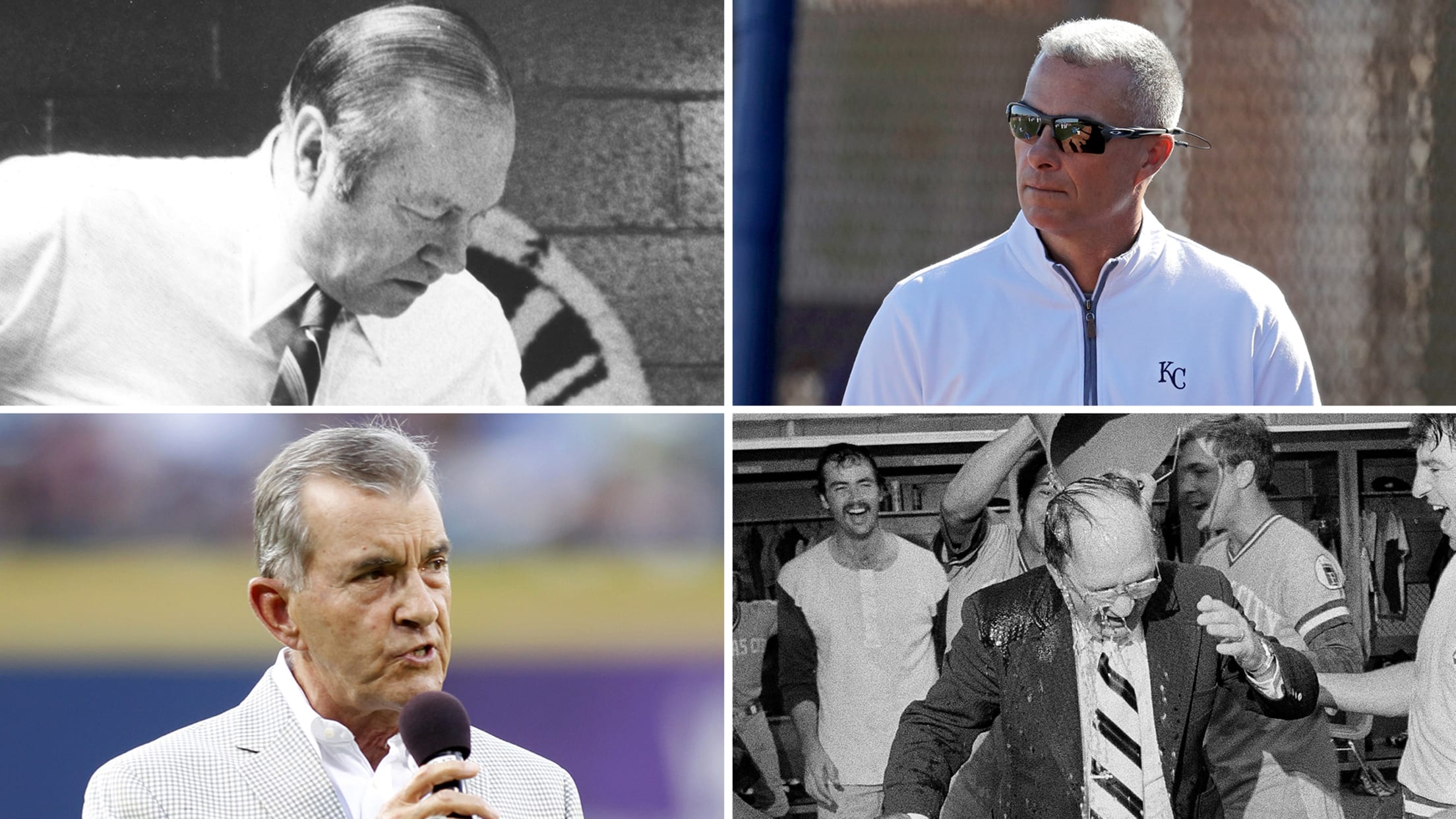 No one loves a good debate quite like baseball fans, and with that in mind, we asked each of our beat reporters to rank the top five players by position in the history of their franchise, based on their career while playing for that club, before grading the managers. These
Royals' Top 5 managers: Flanagan's take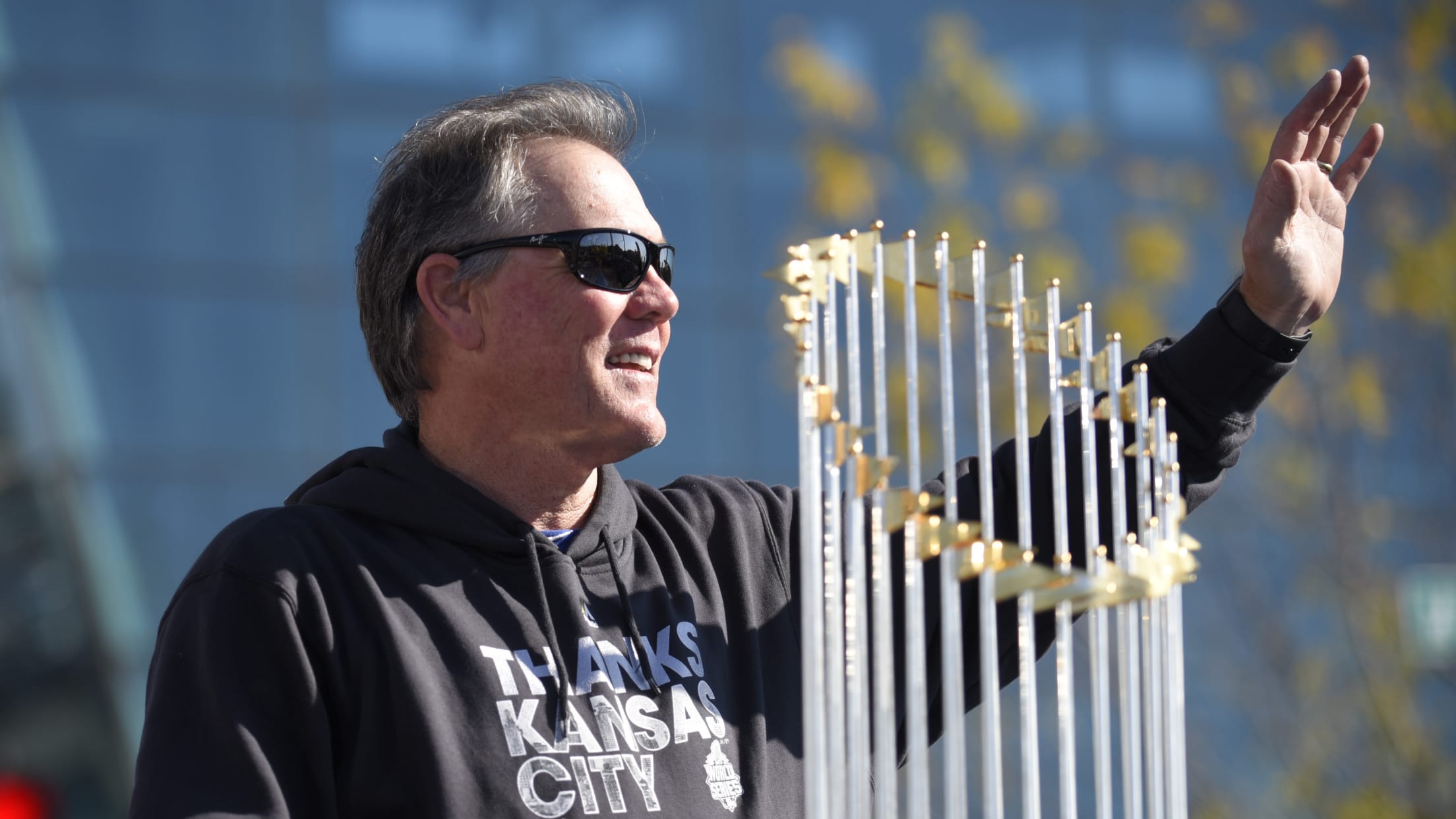 No one loves a good debate quite like baseball fans, and with that in mind, we asked each of our beat reporters to rank the top five players by position in the history of their franchise, based on their career while playing for that club. These rankings are for fun
Royals' Top 5 relief pitchers: Flanagan's take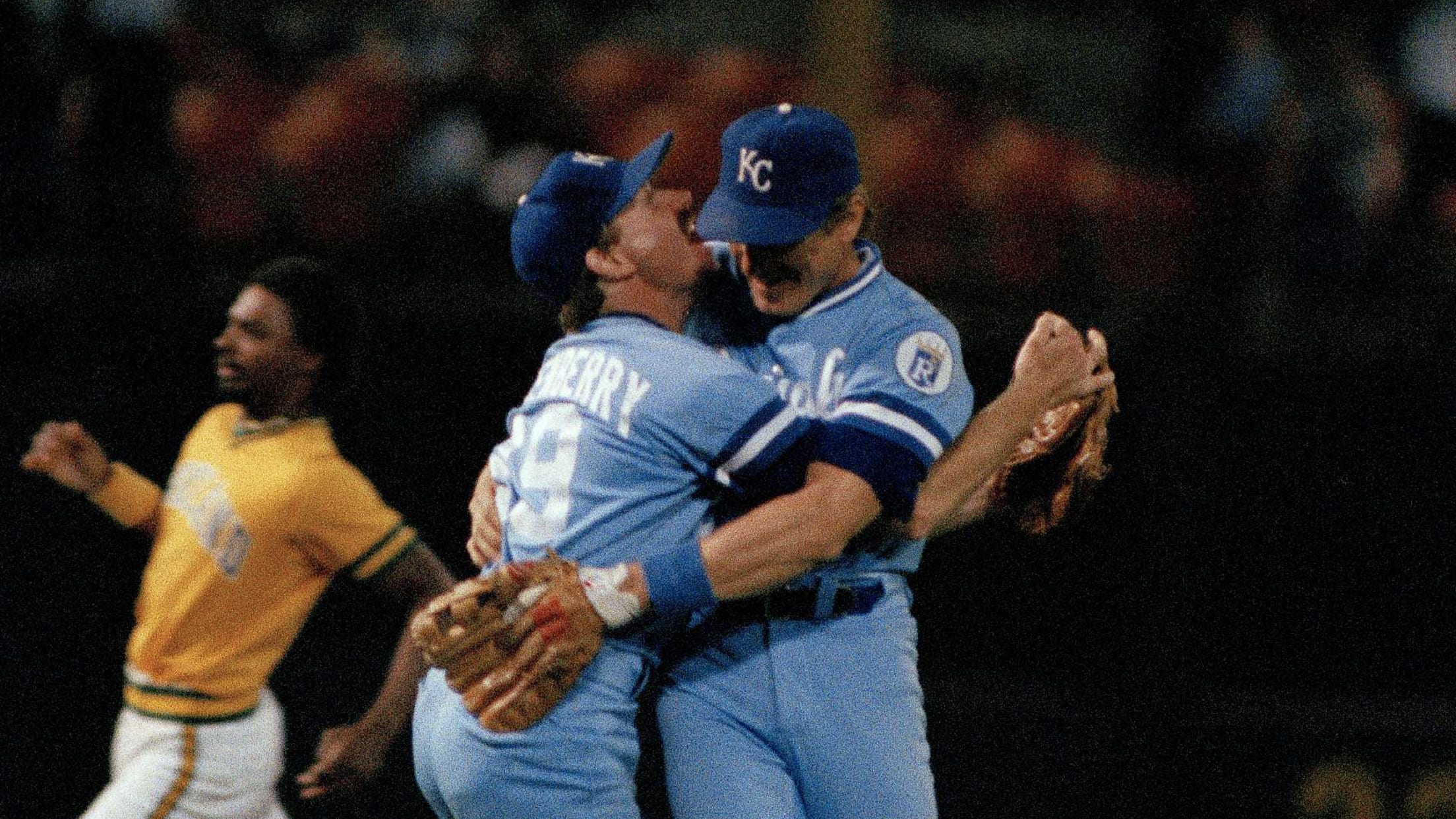 No one loves a good debate quite like baseball fans, and with that in mind, we asked each of our beat reporters to rank the top five players by position in the history of their franchise, based on their career while playing for that club. These rankings are for fun