Ewing Kauffman
Inducted 1993
Founder / Owner 1968-1993
After returning Major League Baseball to his hometown, Ewing Kauffman fulfilled his promise to bring a World Series championship to Kansas City. In 1968, he founded the Royals with his wife Muriel, and the two guided the organization through its first 25 years. In those seasons, the club won six division titles, two American League pennants and a World Series crown. He applied his personal philosophy and passion for original thought to business and baseball, achieving lasting success in both. However, his contributions to Kansas City run much deeper than baseball alone. The foundation that bears his name continues his legacy inspiring new pursuits in education and entrepreneurship.
POSITION: Founder/Owner
NOTES: Ewing Kauffman owned the Kansas City Royals from their inception in 1969 until his death. A billionaire for his investment in pharmaceuticals, Kauffman saw the club go from an expansion franchise to a perennial American League contender. Kauffman died in 1993, and shortly before his death Royals Stadium was renamed Kauffman Stadium in his honor.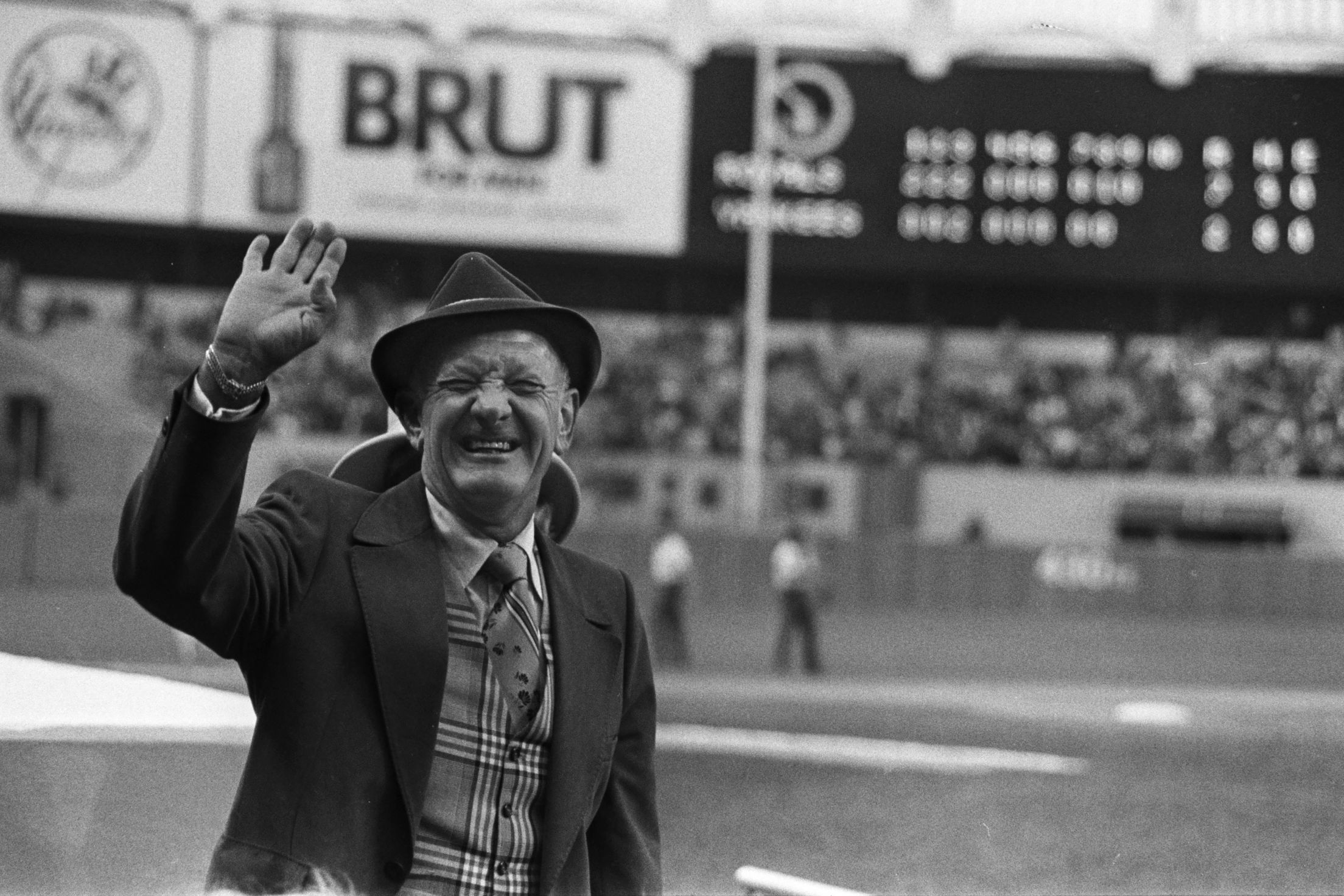 Ewing Kauffman, Kansas City's founding owner and a devoted philanthropist, was inducted into the Royals Hall of Fame in 1993.
-- AP Images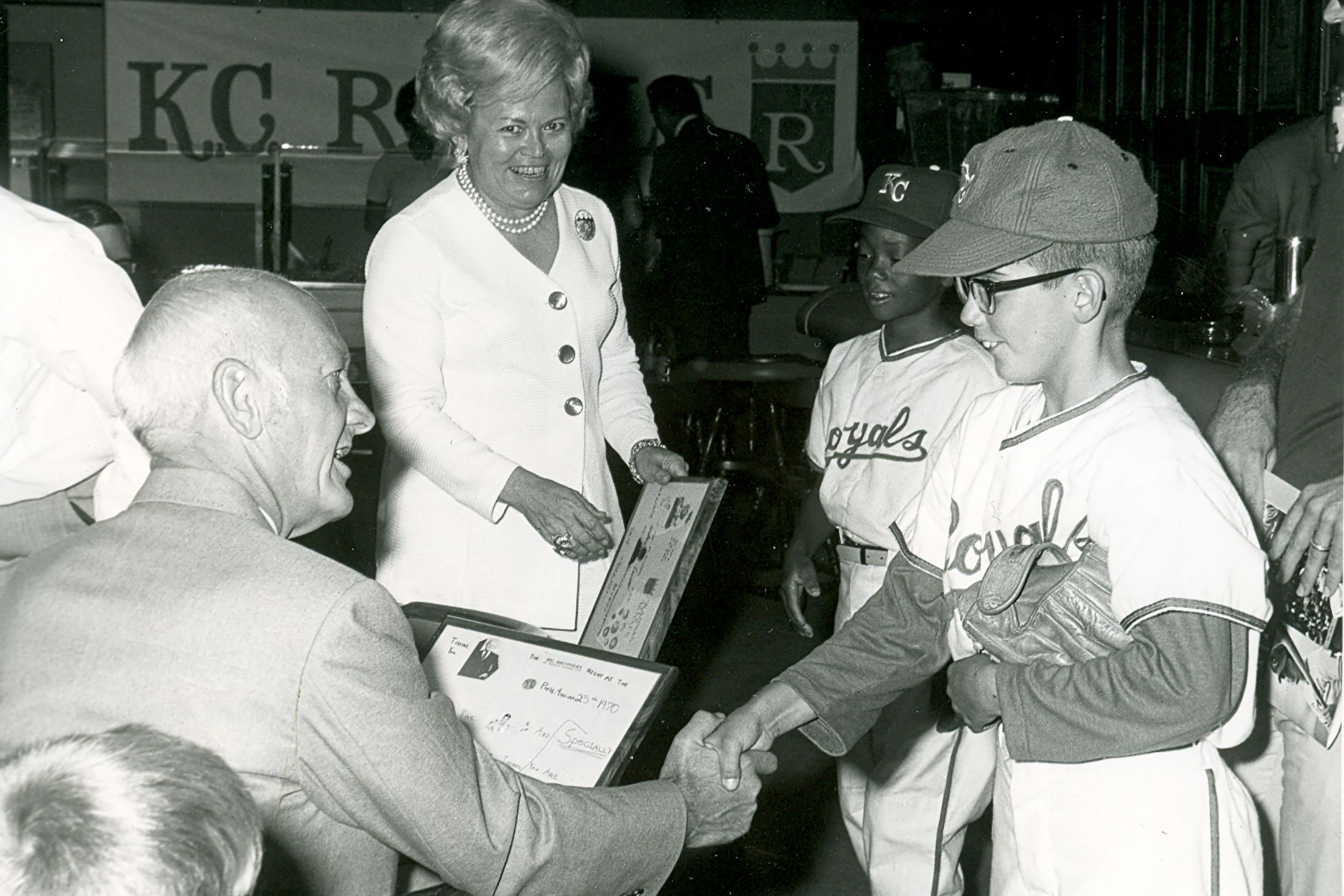 The Ewing Kauffman Mr. Baseball Award was created in the Royals owner's honor. It is given to a person who has contributed greatly to further the cause of professional baseball in Kansas City.
-- KC Royals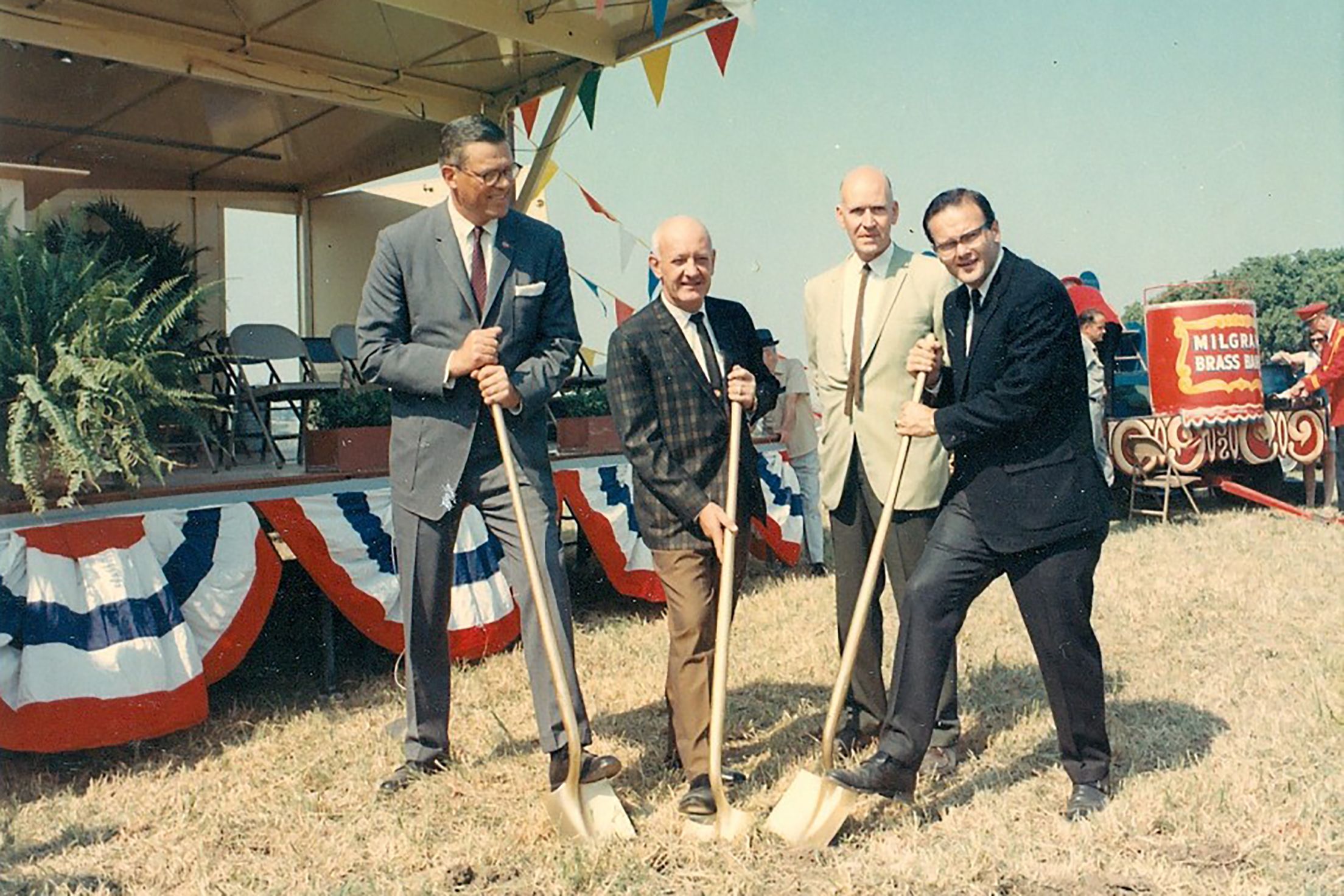 Under Kauffman's guidance, ground was broken on Kansas City's Harry S. Truman Sports Complex, the site of Royals Stadium, on July 11, 1968.
-- KC Royals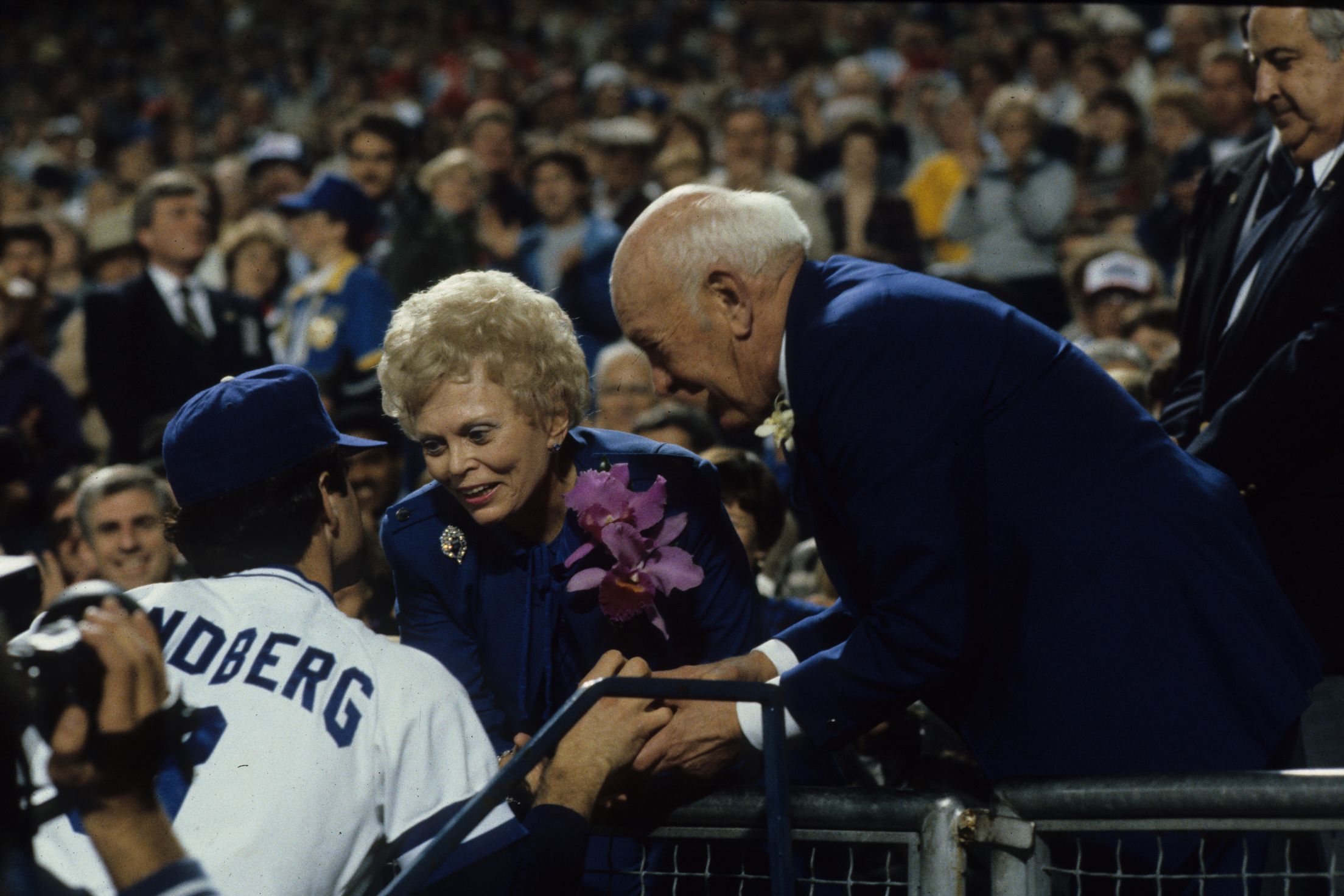 The Royals won the 1985 World Series under Kauffman's ownership.
-- KC Royals