Safe at Home: September 11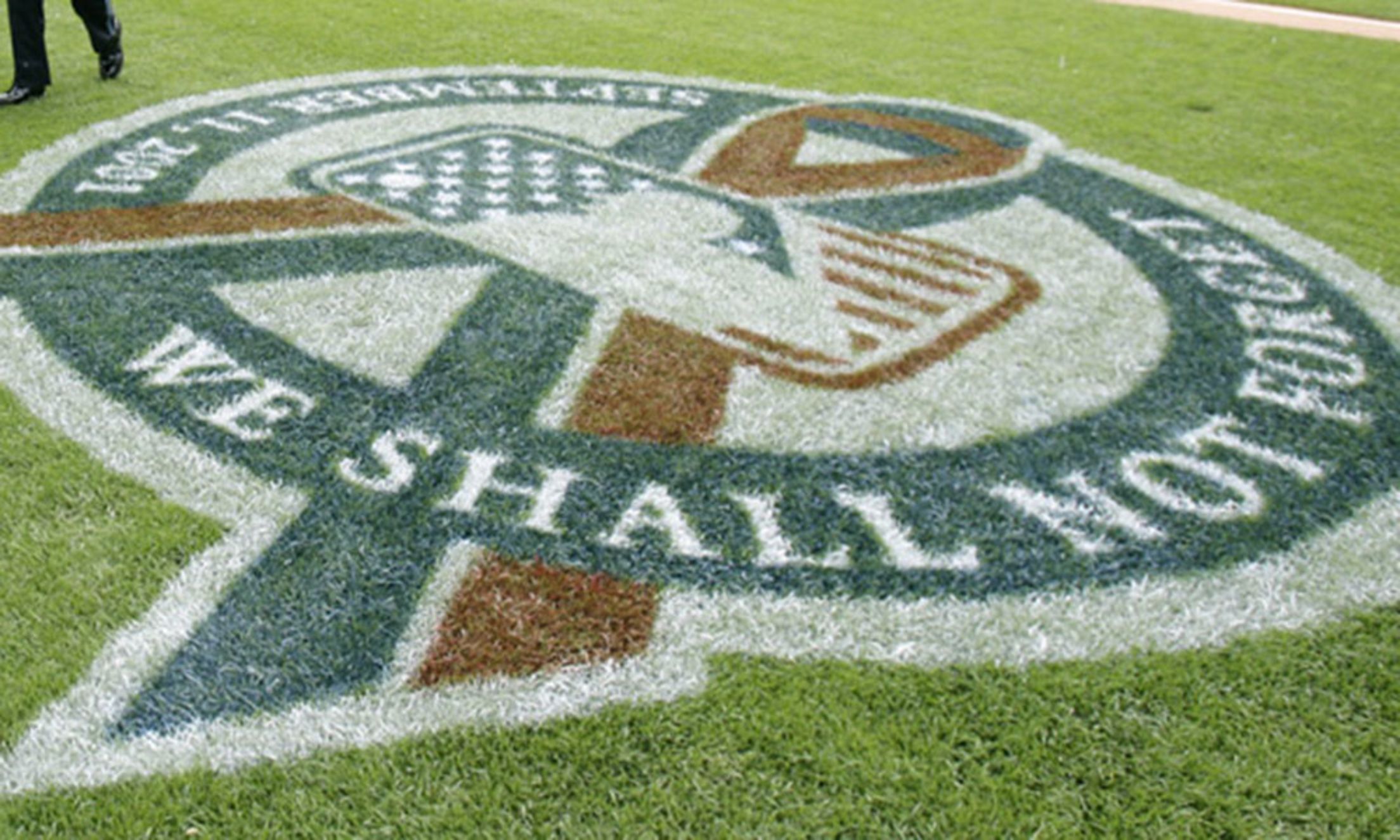 During the baseball season, the game never seems to stop or even pause, but that changed dramatically on Sept. 11, 2001.
In the aftermath of the attacks, time seemed to stand still as the country worked to understand all that had taken place and pause to mourn those lost.
Baseball returned to action on Sept. 17, 2001. The six-day layoff was the longest non-baseball related stoppage since World War I ended the 1918 season.
- MLB.com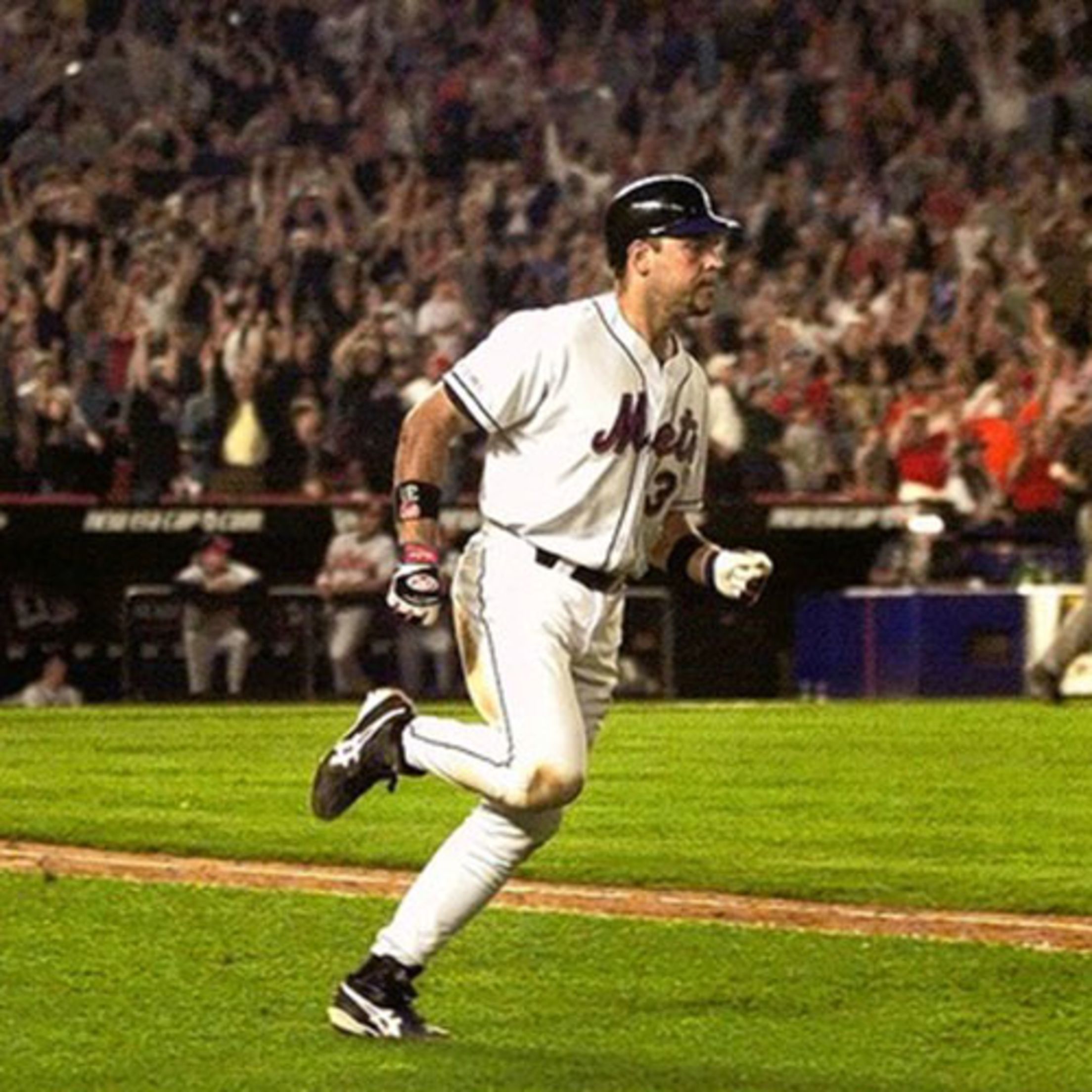 On Sept. 21, 2001, Mike Piazza gave all of New York a much-needed outlet for sheer joy when he launched a game-winning home run against the Braves in the first baseball game in the Big Apple after the attacks of Sept. 11. - Getty Images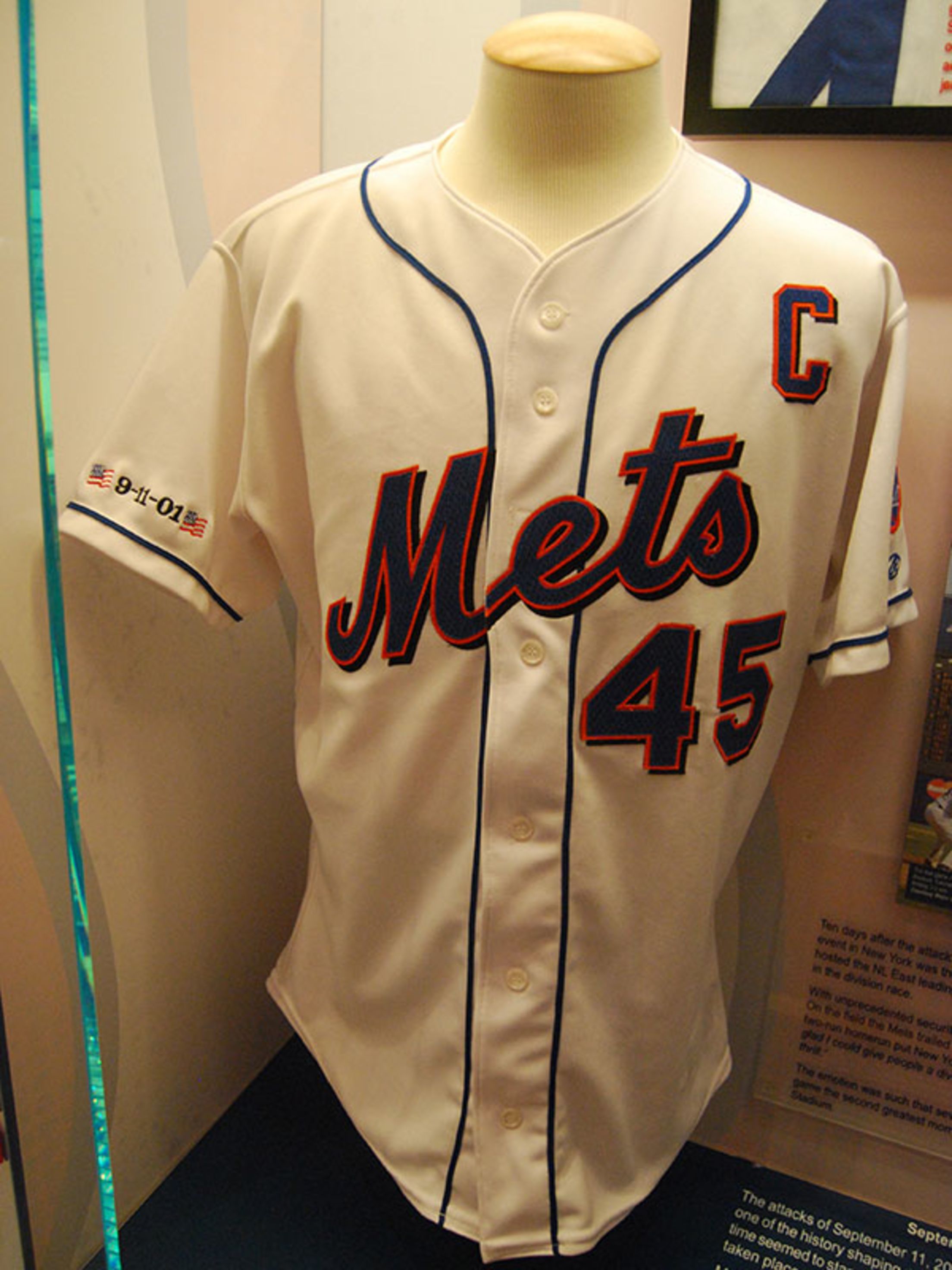 This jersey was worn by Mets pitcher and New York native John Franco during the Sept. 21 game against the Braves at Shea Stadium. - National Baseball Hall of Fame & Museum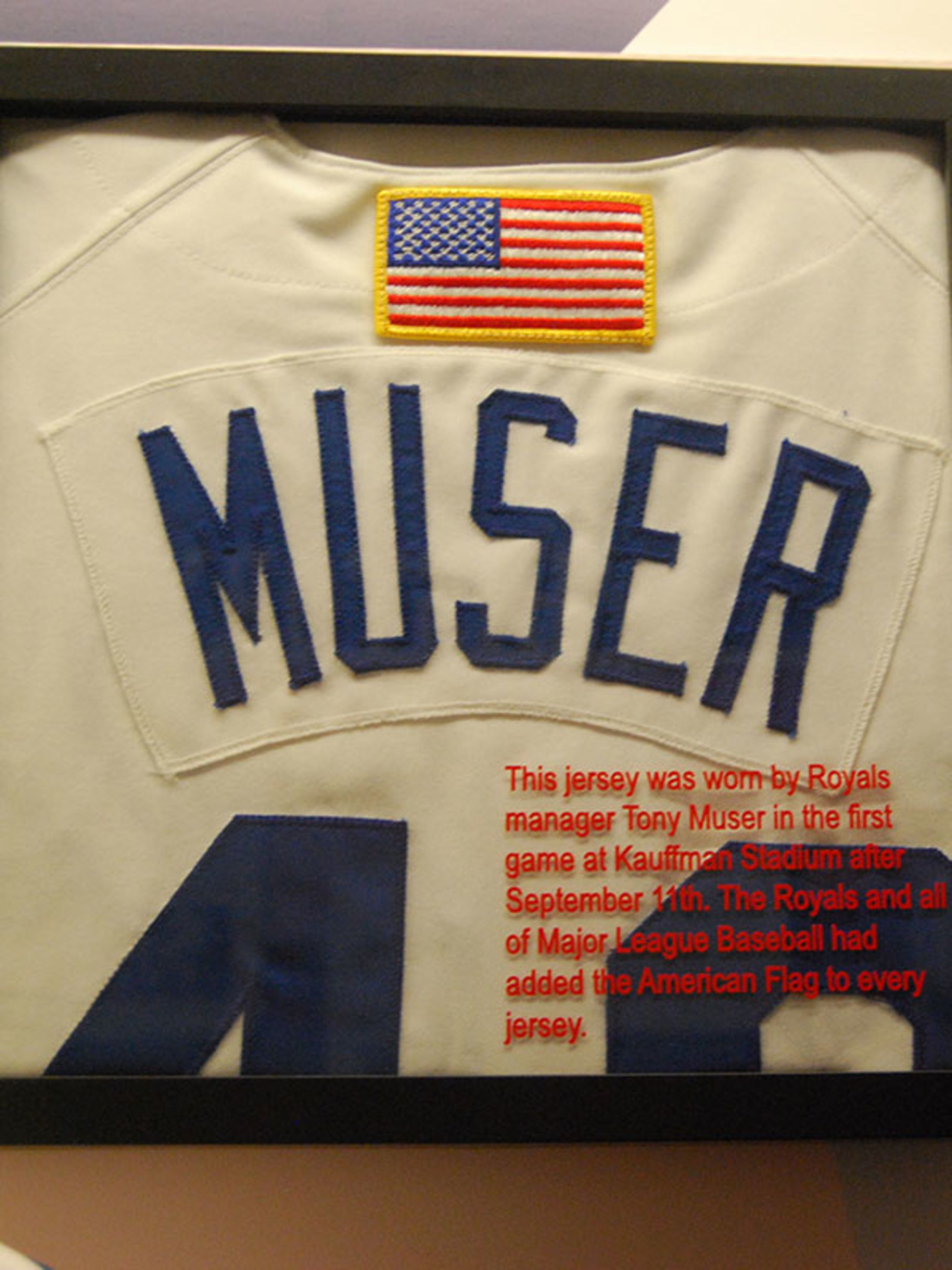 This jersey was worn by Royals manager Tony Muser in the first game at Kauffman Stadium after Sept. 11.
The Royals and all other Major League clubs added an American flag to their jerseys.
- Royals Hall of Fame collection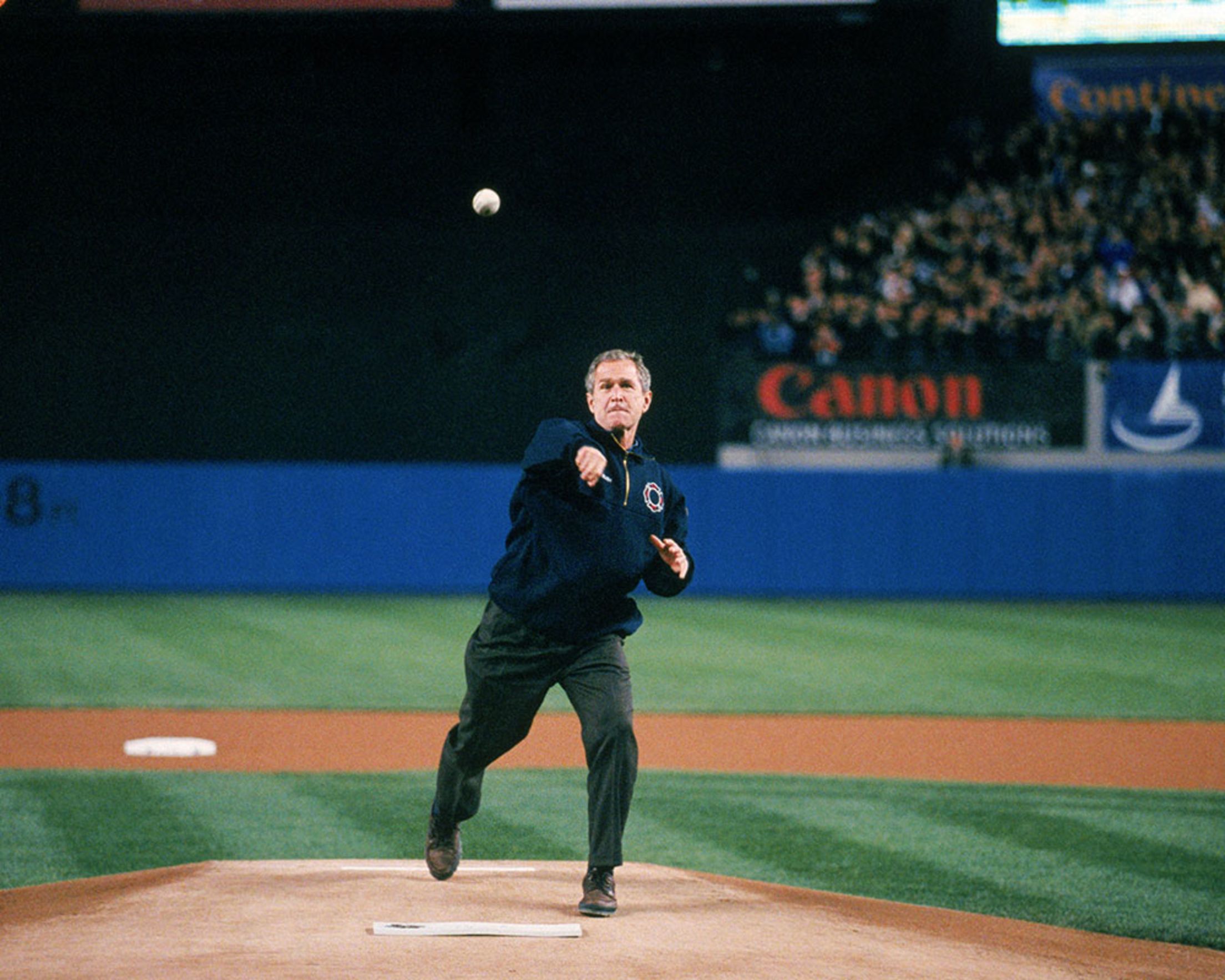 President George W. Bush threw out the ceremonial first pitch before Game 3 of the 2001 World Series between the Arizona Diamondbacks and New York Yankees at Yankee Stadium. Baseball's biggest stage was back in NYC just weeks after the attacks of Sept. 11. - Getty Images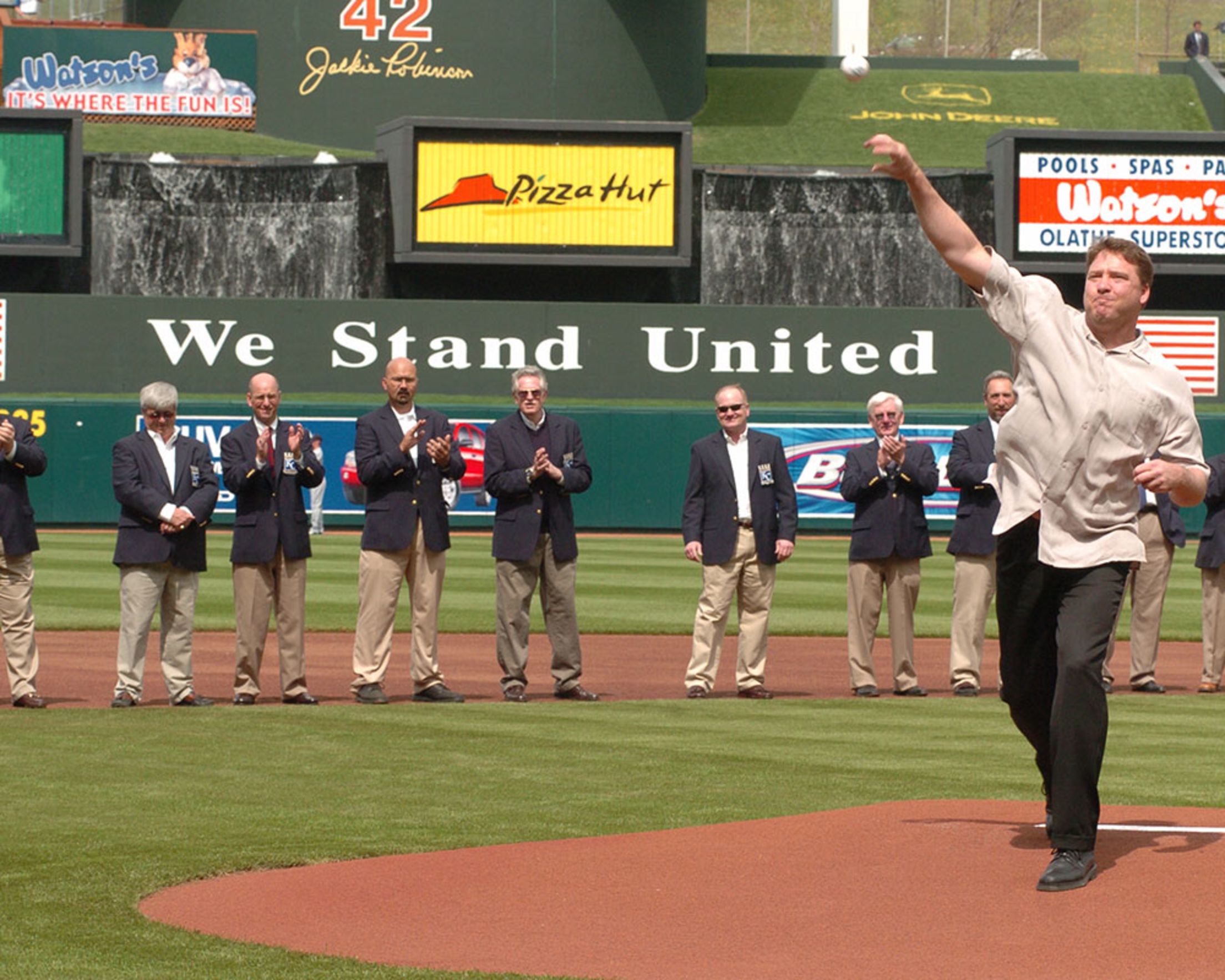 Royals Hall of Famer Kevin Appier throws out the ceremonial first pitch at the 2002 home opener.
The 'We Stand United' emblem was placed on the left-field fountain façade for the Royals' first game after the Sept. 11 attacks. - Chris Vleisides