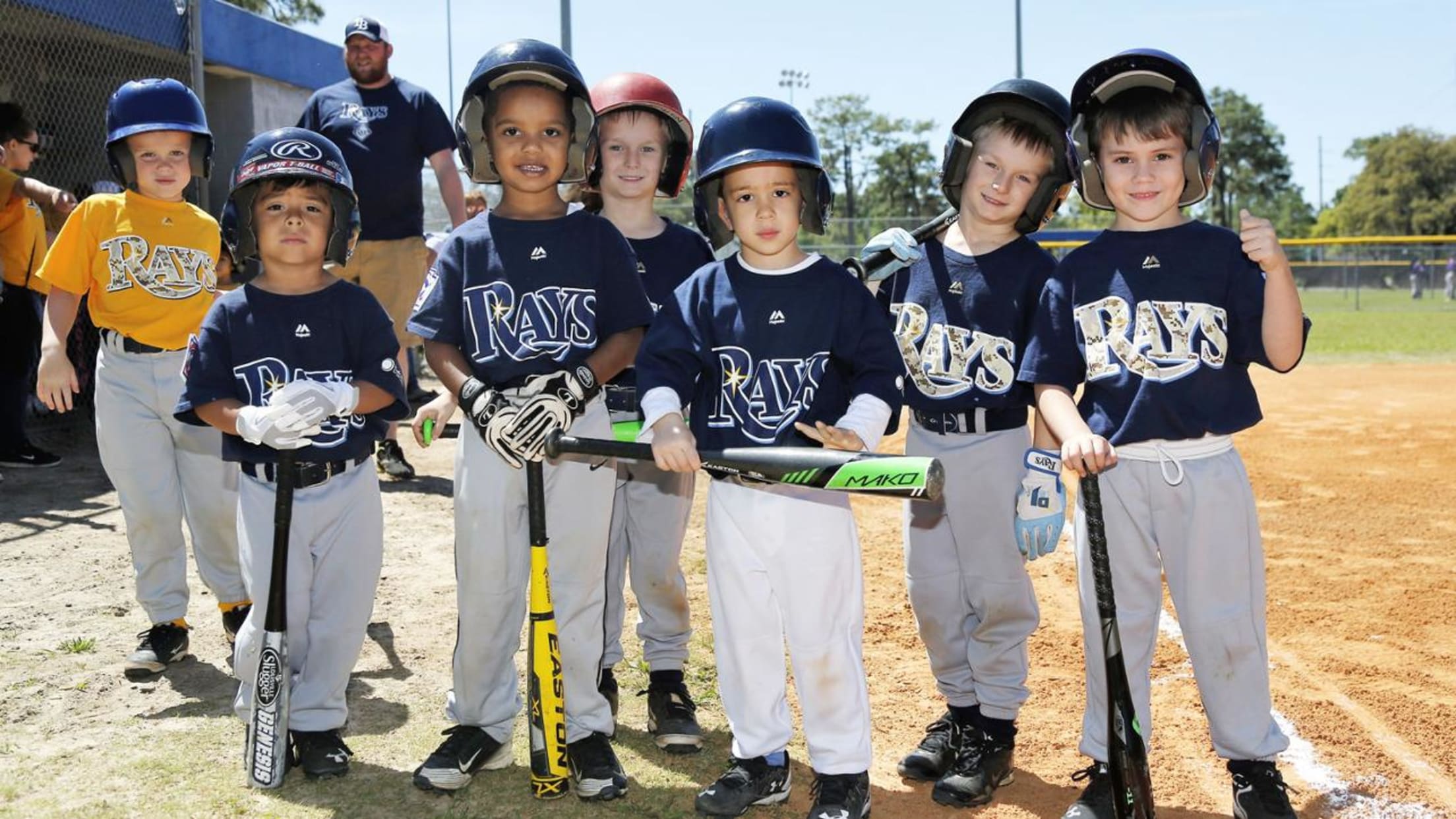 Rays Tee Ball Initiative
The Rays Tee Ball Initiative, presented by Suncoast Credit Union, provides Majestic Athletic jerseys and caps to over 10,000 Tee Ball players and coaches for more than 80 leagues.
The program reached Little League, Cal Ripken, Dixie and Pony Tee Ball teams in the following counties: Charlotte, Citrus, Hernando, Hillsborough, Manatee, Pasco, Pinellas, Polk and Sarasota.
The uniforms include 18 variations of Rays colors and styles to give the region's young Tee Ballers a big league look.
The annual savings from this signature program, as reported by the participating leagues, is estimated at $200,000. As a result of these savings, officials from some of the participating leagues have noted that they now have the ability to repair their scoreboards, provide paint upgrades to dugouts, add fencing for fields, fund new equipment purchases and grounds crew supplies and repair concession stands and other facilities.