The Los Angeles Dodgers Foundation (LADF) builds Dodgers Dreamfields to give families in neighborhoods across Los Angeles safe havens and points of pride. The addition of revitalized baseball and softball fields contributes to existing green spaces, promotes physical activity and increases opportunities for play in underserved communities.
To-date, we have spent $14.9 million building 57 Dodgers Dreamfields and have plans to complete an additional 18 fields to commemorate the 75th anniversary of the Dodgers' move to Los Angeles in 2033.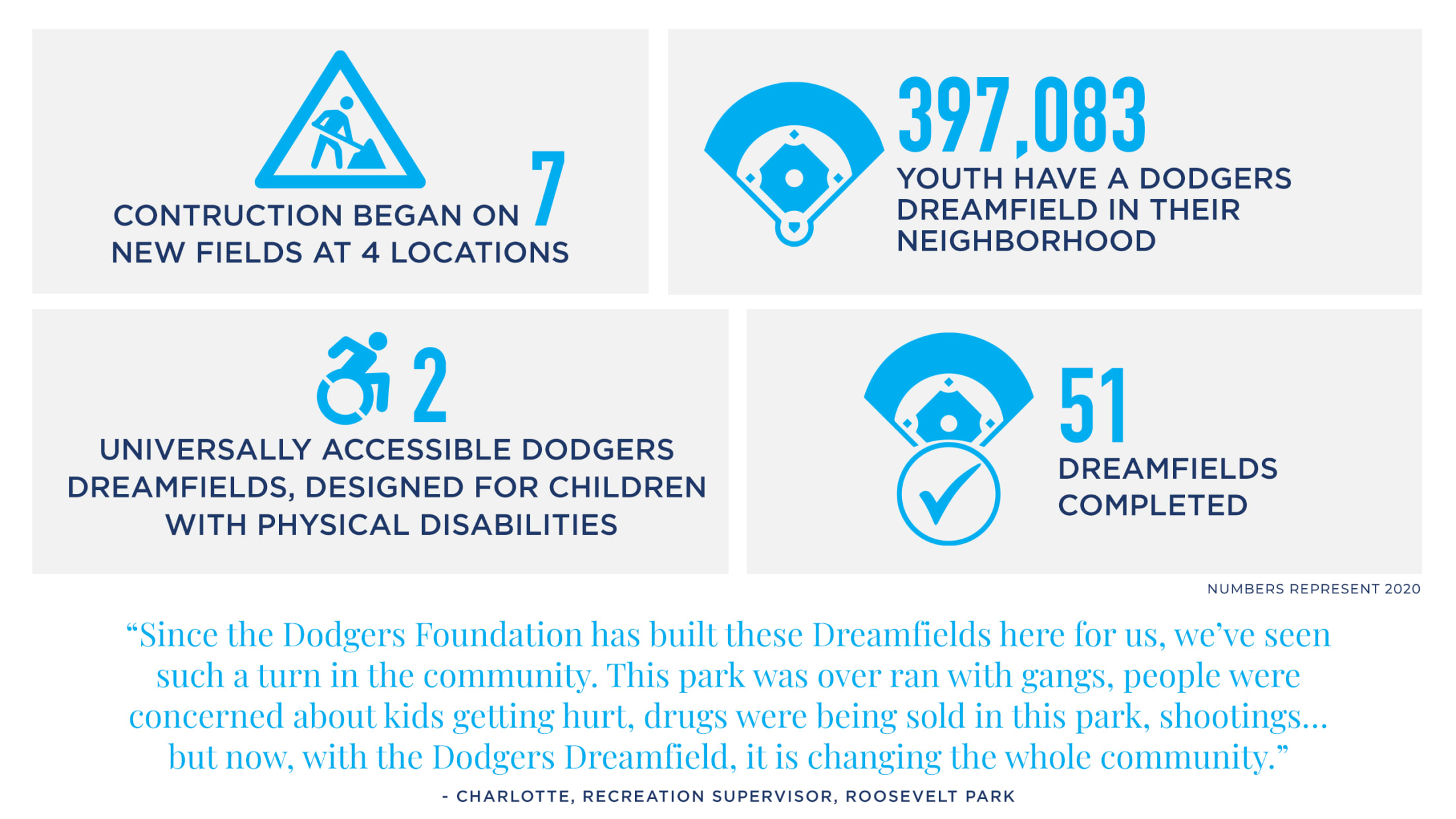 If you are interested in nominating a field to become a Dodgers Dreamfield please CLICK HERE . While we understand that many organizations are in need of support, we require that any nominated Dodgers Dreamfields meet certain criteria to be eligible.
LADF will review nominations twice a year in May and November of each calendar year. Nominations are not guaranteed projects. LADF will contact you directly should your nomination be of interest.