Children who cannot read proficiently by the fourth grade are four times less likely to graduate on time.
To help address the literacy crisis in Los Angeles and get children excited about reading, we partnered with the Los Angeles Dodgers to execute LA Reads, a literacy campaign that includes a literacy challenge, "Dodgers Reading Champions". LA Reads and the Dodgers Reading Champions are designed to motivate youth to read and help them build a lifelong love of reading.
This summer we are challenging readers to read 30 minutes a day to help us get to 1,750,000 million minutes.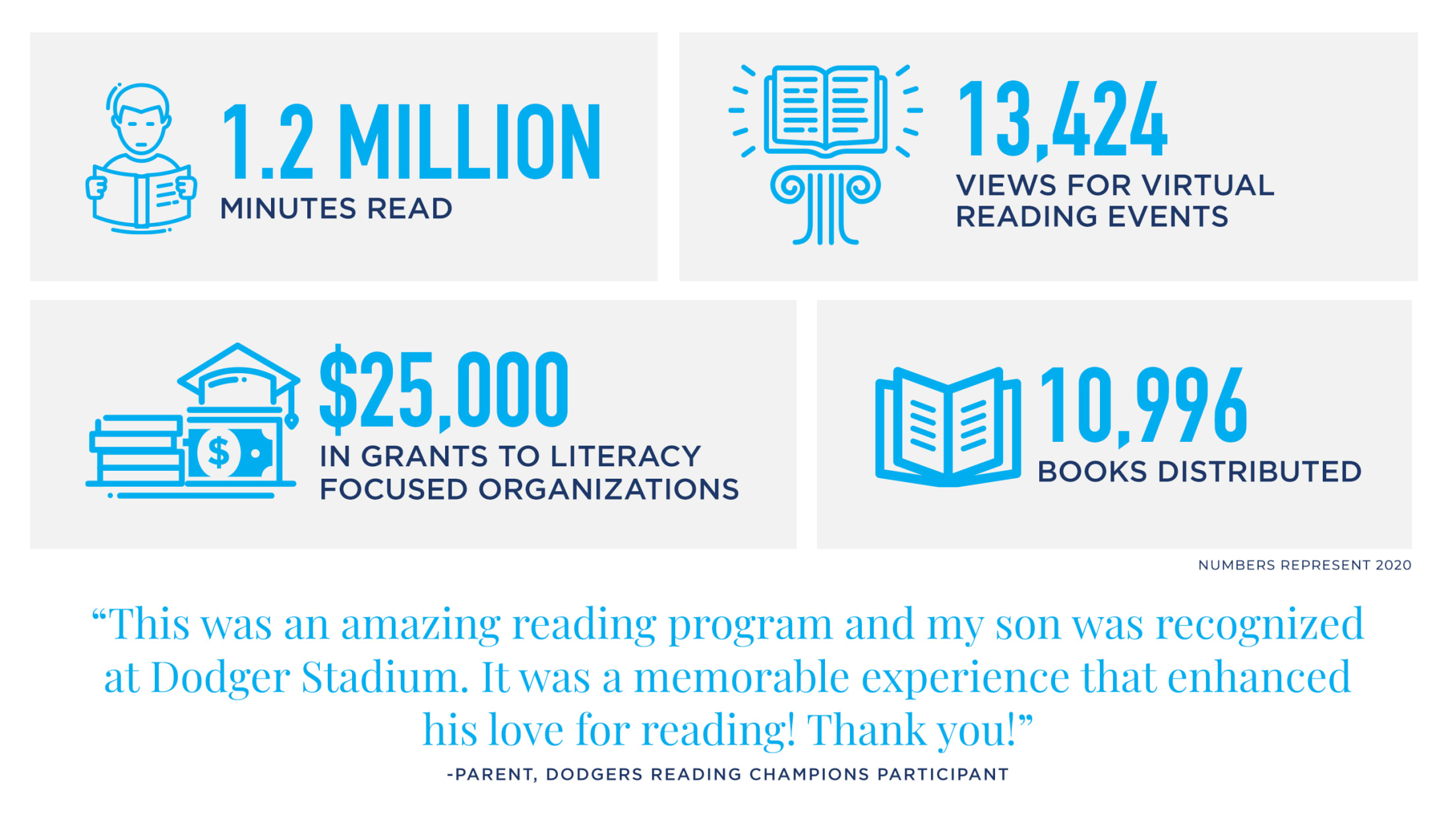 Story Time
Listen to your favorite players, alumni, broadcasters and celebrities read aloud!
"I am Jackie Robinson" By Brad Meltzer
with David Price
"Homer" By Diane DeGroat & Shelley Rotner
With Ross Stripling
"Put me in the Zoo" By Robert Lopshire
With Dennis Powell
"Luke Goes To Bat" By Rachel Isadora
With Matt Luke
"I am Billie Jean King" By Brad Meltzer
With Billie Jean King
"Get a Hit, Mo!" by David A. Adler
With George Lombard
"Nugget Fang" By Tammi Sauer
With Ross Stripling
"Wings of Change" by Frankline Hill, Ph.D.
With Dennis Powell