‏‏‎ ‎‏‏‎ ‎‏‏‎ ‎Fenway Park Timeline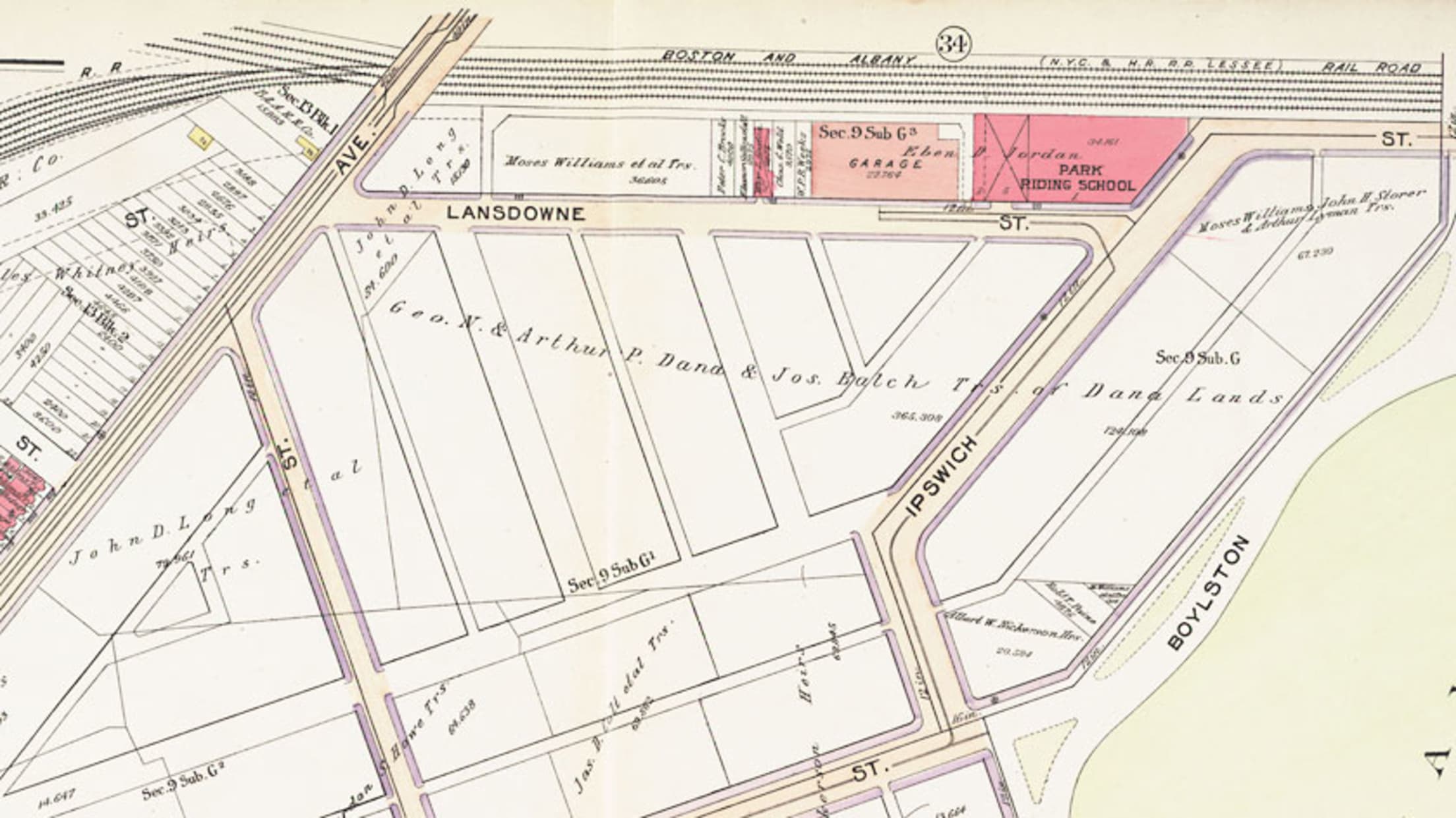 The Founding of Fenway Park
After spending several months scouting out a new ballpark location for his team, Red Sox owner John I. Taylor set his sights upon the Fenway neighborhood of Boston in early 1911. Since 1901, the Red Sox had played at the Huntington Avenue Grounds (where athletic facilities for Northeastern University sit today) but Taylor decided not to renew his club's Huntington lease and began looking at different neighborhoods in Boston instead. As he devised a plan for the park's new home, Taylor had a series of interlocking considerations in mind. Not only was Taylor planning a new ballpark for the Red Sox, he was also considering a possible sale of his team and knew that an attractive spot for relocation could enhance the value of the club. In addition, a sale of the Red Sox could generate money for construction if Taylor wanted to stay involved with the building of the team's new facility, even if he chose to sell a portion of his controlling interest in the club.
In the middle of February 1911, a group of real estate entrepreneurs convened, including John's father, General Charles H. Taylor. The assembly called itself "the Fenway improvement association" and discussed plans for an emerging neighborhood in the Fens section of Boston. Less than two weeks later, General Taylor acquired over 365,000 square feet of land between Ipswich Street and Lansdowne Street at public auction. Four months after that purchase, on June 24, 1911, the younger Taylor publicly announced his intention to build a new home for the Red Sox. John Taylor would subsequently sell half the club to James McAleer in mid-September of that same year, but Taylor stayed on as the overseer of construction, as well as the landlord for the new park as part of the transaction.
With these specifics in place, ground was broken on Fenway Park on September 25, 1911. The team hadn't filed a building permit application with the city until that day and received no assurance that the application would be approved, but with time of the essence and a new season just seven months away, Taylor forged ahead. He chose Charles Logue Building Company for the construction work, with James McLaughlin serving as chief architect and Osborn Engineering Company of Cleveland responsible for civil engineering services. Work began in earnest by the end of the month.
Over the fall and early winter months of the 1911-12 offseason, construction on the new facility moved forward. By the end of the 1911 calendar year, foundations for the park were in place and the roof had been framed, with work re-commencing after the holiday season.