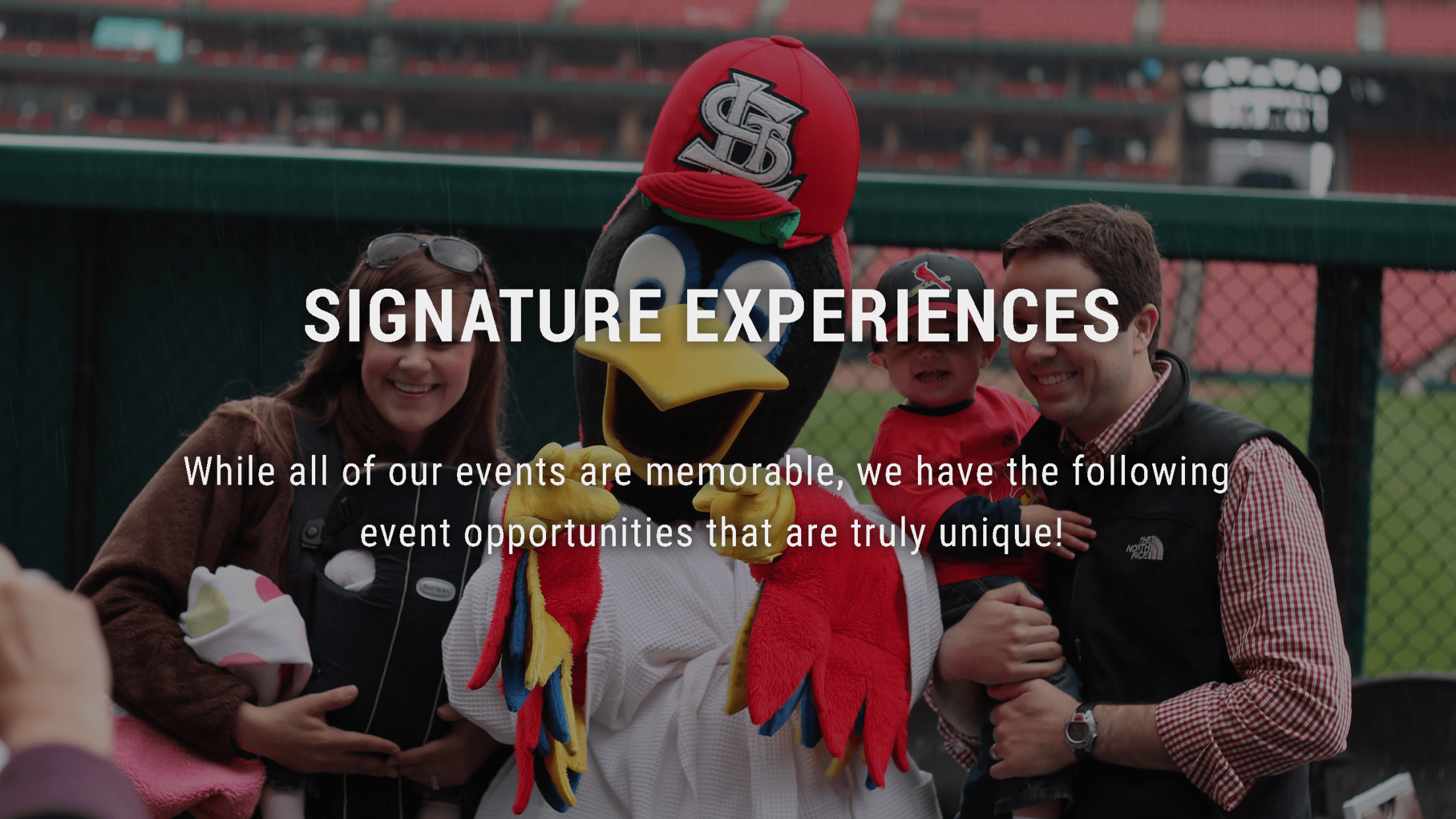 Start your group's day with a dose of the Cardinals spirit: an energy-filled breakfast in the bullpen.
Let your guests mingle on the warning track while they enjoy an exclusive view of the field.
Break the office monotony with an adventure to the ballpark.
Dinner at Home Plate is great for a surprise engagement, retirement party, special birthday or anniversary.
Dine where the boys of summer play. What better way to host a corporate celebration for a job well done?
Enjoy this private tour of Busch Stadium for groups of under 20.
You and your guests can participate in a once-in-a-lifetime, two-hour fantasy batting experience.
Busch Stadium's holly-decked venues and unique amenities give your organization endless opportunities for memorable holiday parties.
Busch Stadium tours provide a unique look at the home of the Cardinals and offer a great way to add variety to your conference or meeting.